Announcement
DC5n United States IT in english 207 articles, created at 2021-07-20 06:03 articles set mostly positive rate 5.2
(6.34/7)

1

0.5

Stadia will get Ubisoft's new free-to-play shooter, Tom Clancy's XDefiant

Just announced as a free-to-play multiplayer shooter game, Tom Clancy's XDefiant will be coming to Google Stadia when it launches. 2021-07-19 20:51 2KB 9to5google.com

(6.33/7)

2

0.6

Microsoft's Game-Boosting DirectStorage to Land on Windows 10, Not Just Windows 11

The feature promises to help load games instantly on a PC and free up CPU resources. 2021-07-19 21:00 2KB uk.pcmag.com

(4.23/7)

3

0.3

Microsoft Exchange cyberattack carried out by China, says US

US, NATO and the EU say hackers affiliated with China's Ministry of State Security carried out the cyberattack. 2021-07-19 22:00 2KB www.techradar.com

(3.68/7)

4

0.4

iOS 14.7 Features: Everything New in iOS 14.7

Apple today released iOS 14.7 and iPadOS 14.7 to the public after several months of beta testing. iOS 14.7 is a smaller update than some of the... 2021-07-19 20:27 2KB www.macrumors.com

(3.13/7)

5

0.0

The best ad blocking apps for Android in 2021

If pop-up ads, banner ads, and flashy text all intrude on the web or video you're viewing on your Android device, get an ad-blocker. Here are the best. 2021-07-19 18:35 5KB www.digitaltrends.com

(3.11/7)

6

0.3

Google makes it easier to find Wear OS apps on (and off) your wrist - Android Authority

Google has revamped the experience of downloading Wear OS apps both on your phone and on your smartwatch — with a few cues from Android 12. 2021-07-19 18:30 2KB www.androidauthority.com

(3.07/7)

7

0.2

Skate 4 Behind-the-Scenes Video Teases an Open World, No New Info at EA Play Live

Don't expect a trailer or big info dump on the next Skate game soon, but a new behind-the-scenes video does contain some hints. 2021-07-19 22:13 2KB wccftech.com

(2.73/7)

8

0.9

Apple Releases Safari 14.1.2 Update for macOS Catalina and macOS Mojave

Apple today released a new Safari 14.1.2 update that's available for macOS Catalina and macOS Mojave users. The update likely includes... 2021-07-19 21:00 1KB www.macrumors.com

(2.47/7)

9

0.7

watchOS 7.6 Released, Here's How You Can Download it Now

Apple has released the full and final version of watchOS 7.6 for Apple Watch. We will show you how you can download it right away. 2021-07-19 17:07 2KB wccftech.com

(2.06/7)

10

0.6

Google TV rolling out the ability to hide movies, shows from 'Continue watching' row

Android TV is set to receive even more features from Google TV, but the reverse is also set to happen. Google TV continue watching hide... 2021-07-19 22:36 1KB 9to5google.com

(2.04/7)

11

0.6

iPhone SE 3 with 5G might debut in first half of 2022

It seems that we will get a new iPhone SE 3 next year, and recent rumors suggest that it may arrive in the first half of 2022 2021-07-19 22:17 2KB pocketnow.com

(2.04/7)

12

0.5

Is Nintendo planning to release another new Switch sometime soon?

Nintendo responded to rumors this week claiming that profit margins for the OLED Switch are higher and that a Switch Pro is in the works. 2021-07-19 20:19 2KB bgr.com

(2.02/7)

13

0.8

Sold out: Some Steam Deck preorders won't ship until September 2022

Valve's Steam Deck is already sold out ahead of the console's December release date — preorder shipping times have slipped as far as Q3 2022. 2021-07-19 20:56 3KB bgr.com

(1.32/7)

14

0.6

Mobvoi AI Recorder will automatically convert your recordings to text

Mobvoi keeps expanding its product portfolio with new categories. The manufacturer which is best known for its TicWatch line of smartwatches has added earphones, a security camera, a treadmill, and a smart light to its lineup. Now, its latest product is an AI recorder. The Mobvoi AI Recorder is a portable recorder that features an … 2021-07-19 21:56 1KB www.gizmochina.com

(1.08/7)

15

0.3

How to buy a graphics card in 2021

If you've been wondering how to buy a graphics card for the past year, you're not alone. To help out, we've rounded up the top ways to score a GPU. 2021-07-19 21:06 7KB www.digitaltrends.com

(1.06/7)

16

0.1

Twitter Beta now lets you log in with your Google Account

After initially being spotted in testing, the latest Twitter beta update for Android now lets you login in through your Google Account. 2021-07-19 18:32 2KB 9to5google.com

(1.05/7)

17

0.1

Peloton cycling game teases future of connected, gamified fitness

Peloton, the fitness bike you probably know about from their dramatic, energetic commercials, has introduced a twist on getting active: a game based on cycling 2021-07-19 22:44 2KB www.slashgear.com

(1.05/7)

18

0.7

How to boot Windows 11 into Safe Mode from Start Menu

If you are running the latest Windows 11 Preview on your computer, then there's a possibility that you may face some issues with the system given that it's 2021-07-19 20:41 1KB www.mobigyaan.com

(1.05/7)

19

0.6

TurboTax-Maker Intuit Leaves the IRS Free File Program

Intuit positions its departure from the program, which allows many Americans to file their federal taxes at no cost, as a net positive for US taxpayers, though it appears to have been prompted by IRS regulations. 2021-07-19 19:32 3KB uk.pcmag.com

(1.05/7)

20

0.5

Rivian delays R1T and R1S electric vehicle deliveries as pandemic hurts production ramp-up

Those with a reservation for a Rivian received disappointing news this past Friday. According to an individual with a reservation who shared an email with Roadshow, … 2021-07-19 17:07 2KB www.cnet.com

(1.03/7)

21

0.2

The real problem with Bezos, Branson and other billionaires going to space

Blue Origin and Amazon founder Jeff Bezos is about to become the second billionaire to visit the edge of space in the span of a … 2021-07-19 22:14 4KB www.cnet.com

(1.03/7)

22

0.1

The Wear OS Material You Play Store Design Is On Its Way

Google has officially confirmed that the Play Store Material You design for Wear OS is starting to roll out to users and devices. Earlier this month, the 2021-07-19 21:54 2KB www.androidheadlines.com

(1.03/7)

23

0.0

Rocket Launches Are Shockingly Bad for the Environment

The burgeoning space tourism industry comes with a considerable environmental cost that shouldn't be forgotten. 2021-07-19 22:40 2KB futurism.com

(1.03/7)

24

0.5

Jeff Bezos and Blue Origin Are Finally Flying to Space

Scientific American is the essential guide to the most awe-inspiring advances in science and technology, explaining how they change our understanding of the world and shape our lives. After nearly twenty years pursuing a lifelong dream of spaceflight, the world's wealthiest person is at last ready for lift off 2021-07-19 19:00 7KB www.scientificamerican.com

(1.02/7)

25

0.7

Hubble Space Telescope celebrates return to science with gorgeous galaxy images

Space aficionados have been following the saga of the Hubble Space Telescope's worrying technical glitch . It had a happy ending as NASA's recovery … 2021-07-19 22:16 1KB www.cnet.com

(1.02/7)

26

0.1

Google announces one-year extended repair program for Pixel 4 XL battery issues

Google is alerting Pixel 4 XL owners that its operating an extended repair program for the 2019 flagship phone. It only applies to... 2021-07-19 20:14 1KB 9to5google.com

(1.02/7)

27

0.1

NASA: Hubble is back online and already at work

Hubble is back online and back examining the mysteries of the universe, with NASA confirming that its repairs last week have restored the iconic space telescope 2021-07-19 17:13 3KB www.slashgear.com

(1.01/7)

28

0.8

How to add a 3D Bitmoji avatar to your Snapchat profile

Snapchat has updated user profiles to include 3D Bitmoji avatars. Previously, Bitmoji profile avatars were only available in 2D. 2021-07-19 22:58 3KB www.pocket-lint.com

(1.01/7)

29

1.1

Full-electric Volvo C40 Recharge priced, starts at $58,750

Volvo has announced official pricing for its C40 Recharge electric SUV . The coupe-roofed crossover will start at an MSRP of $58,750 before tax … 2021-07-19 22:32 2KB www.cnet.com

(1.01/7)

30

0.3

Vaccinated Americans allowed to visit Canada starting Aug.9

Americans who've been fully vaccinated will be able to visit Canada for non-essential travel starting Aug. 9 , health officials for the country said Monday. … 2021-07-19 21:28 2KB www.cnet.com

(1.01/7)

31

0.2

Android 12 'ruined' the power menu, and some Googlers agree - Android Authority

The Android 12 power menu has been gutted, and some Googlers aren't happy — there's now a notification showing where features went. 2021-07-19 20:48 1KB www.androidauthority.com

(1.01/7)

32

0.8

Microsoft's Visual Studio 2022 Preview 2 arrives

Planned 64-bit version of popular IDE hones in on code changes, debugging. 2021-07-19 20:36 2KB www.infoworld.com

(1.01/7)

33

0.2

NVIDIA GeForce RTX 30 restock released to Best Buy stores this week

If you're looking for an NVIDIA GeForce RTX 30 series graphics card, Best Buy appears to be the place to go this week. They've announced that they'll have 2021-07-19 20:09 2KB www.slashgear.com

(1.01/7)

34

0.1

New study examines commuter characteristics and traffic pollution exposure among commuters

The link between on-road traffic and air pollution is well-known, as are the negative health impacts of pollution exposure. However, the many factors that may influence commuters' exposure to pollutants—such as frequency, time, and duration of commute—and the overall impact of commuting remains a matter of on-going scientific discovery. 2021-07-19 20:06 3KB phys.org

(1.01/7)

35

0.5

The climate impact of wild pigs greater than a million cars

By uprooting carbon trapped in soil, wild pigs are releasing around 4.9 million metric tons of carbon dioxide annually across the globe, the equivalent of 1.1 million cars. 2021-07-19 20:06 3KB phys.org

(1.01/7)

36

0.2

Ocean microbes team up brilliantly to gather food when it's scarce

What's a hungry marine microbe to do when the pickings are slim? It must capture nutrients—nitrogen, phosphorus, or iron—to survive, yet in vast expanses of the ocean, nutrients are extremely scarce. And the stakes are high: Marine microbial communities drive many of the elemental cycles that sustain all life on Earth. 2021-07-19 20:04 3KB phys.org

(1.01/7)

37

0.0

Apple iPhone 13: Everything you need to know about the next iPhone

Apple's iPhone 13 isn't far off now. The next-generation iPhone may be released in only a few months. Here's everything you need to know. 2021-07-19 19:36 6KB bgr.com

(1.01/7)

38

0.3

Global satellite data shows clouds will amplify global heating

A new approach to analyse satellite measurements of Earth's cloud cover reveals that clouds are very likely to enhance global heating. 2021-07-19 19:35 4KB www.sciencedaily.com

(1.01/7)

39

0.2

Seismic surveys have no significant impact on commercially valuable fish in NW Australia, study suggests

New research has found marine seismic surveys used in oil and gas exploration are not impacting the abundance or behaviour of commercially valuable fishes in the tropical shelf environment in north-western Australia. 2021-07-19 19:35 3KB www.sciencedaily.com

(1.01/7)

40

0.7

YouTube labeling videos from 'accredited hospitals' and showing 'from health sources' carousel

Google is partnering with institutions to use YouTube's scale to surface trusted health videos. A YouTube accredited hospitals label... 2021-07-19 19:14 2KB 9to5google.com

(1.01/7)

41

0.1

GMC developing a second all-electric pickup

An  EV revolution is underway at GM right now. A swarm of new battery-powered vehicles are under development, including a new all-electric GMC … 2021-07-19 19:13 2KB www.cnet.com

(1.01/7)

42

0.2

Apple Music Lossless is Finally in India, Here's How to Turn it On

Apple Music lossless and spatial audio was announced at WWDC earlier, and the feature has started rolling out to Indian users now. 2021-07-19 18:38 2KB www.mysmartprice.com

(1.01/7)

43

0.2

Making clean hydrogen is hard, but researchers just solved a major hurdle

Researchers have found a low-cost way to solve one half of the water-splitting equation to produce hydrogen as clean energy -- using sunlight to efficiently split off oxygen molecules from water. The finding represents a step forward toward greater adoption of hydrogen as a key part of our energy infrastructure. 2021-07-19 18:34 4KB www.sciencedaily.com

(1.01/7)

44

0.3

Amazon's hottest Windows 10 Pro laptop deal of Prime Day 2021 just came back

Amazon has some of the best laptop deals on the internet right now. One of them gets you a Windows 10 laptop bundle for $250! 2021-07-19 18:28 3KB bgr.com

(1.01/7)

45

0.3

Apple Employees Continue to Fight Return to Campuses and Push for Better Remote Working Options

Apple has made it clear that most of its employees will not be able to work remotely on a permanent basis, but that isn't stopping some corporate... 2021-07-19 18:09 5KB www.macrumors.com

(1.01/7)

46

0.1

Biden Walks Back Misinformation Comments: 'Facebook Is Not Killing People'

'Facebook is not killing people, these 12 people who are out there giving misinformation...is killing people,' Biden says, a reference to a group of anti-vaxxers responsible for a large chunk of vaccine misinformation on Facebook. 2021-07-19 17:56 3KB uk.pcmag.com

(0.99/7)

47

1.0

Ihre Daten. Ihr Umfeld.

Yahoo ist Teil von Verizon Media . Durch Klicken auf " Alle akzeptieren " stimmen Sie zu, dass Verizon Media und unsere Partner Informationen durch die Nutzung von Cookies … 2021-07-19 22:10 1KB consent.yahoo.com

(0.14/7)

48

0.8

The best kids movies on Disney+ right now

Nobody does kid-friendly films better than Disney, and that's why Disney+ has one of the best lineups of kids movies that you can stream at a moment's notice! 2021-07-19 19:44 20KB www.digitaltrends.com

(0.13/7)

49

0.7

The best rom-coms on Amazon Prime Video right now

Love is a many-splendored thing, and it pairs best with a healthy dose of laughter in Amazon Prime Video's terrific lineup of rom-coms that you can stream now! 2021-07-19 20:38 11KB www.digitaltrends.com

(0.12/7)

50

0.9

The Best Gaming Keyboards for 2021

Your keyboard is the most important weapon in your PC-gaming arsenal. Grab the right one with our advice and in-depth reviews, and dominate the competition. 2021-07-19 18:36 10KB uk.pcmag.com

(0.11/7)

51

0.8

What Is Amazon Luna? Everything You Need To Know – Updated July 19, 2021

Luna is Amazon's new cloud gaming service that was announced last year at the company's product launch event. At a glance, it's an answer to options like 2021-07-19 21:15 8KB www.androidheadlines.com

(0.09/7)

52

0.7

The best Christmas movies on Netflix right now

Even summer is a great time to curl up with a feel-good Christmas movie, and these ones available to stream on Netflix will fit the bill all year long. 2021-07-19 17:47 12KB www.digitaltrends.com

(0.08/7)

53

3.3

Best action games for Xbox

Find latest and upcoming tech gadgets online on Tech2 Gadgets. Get technology news, gadgets reviews & ratings. Popular … 2021-07-19 20:18 698Bytes www.firstpost.com

(0.07/7)

54

0.4

Top 10 Best Samsung Galaxy S20 Cases – Updated July 2021

The Galaxy S20 is a fragile and expensive phone. Starting at $999 (regular retail price, it can be found for around $500) and being essentially a glass 2021-07-19 18:45 8KB www.androidheadlines.com

(0.06/7)

55

0.1

The Best Laser Printers for 2021

Today's laser printers deliver unparalleled speed, pristine text, and reliable paper handling. If that's what you need, find the best one for your home or office with our shopping tips and list of top-rated models, based on our deep-dive reviews. 2021-07-19 20:02 16KB uk.pcmag.com

(0.02/7)

56

0.6

iPhone SE 3 release date, price, news and every leak so far

It's even more unlikely we'll see the iPhone SE 3 in 2021 after a no-show at the Spring Loaded Apple Event, but here's what we know so far. 2021-07-19 21:31 7KB www.techradar.com

(0.02/7)

57

0.7

Aruba waited months to notify customers regarding a recent data breach

Aruba waited until its investigation was complete to send out a data breach notification to its customers. 2021-07-19 21:00 2KB www.techradar.com

(0.02/7)

58

0.2

Sony Direct PS5 restock: date and time confirmed – if you have the email invite

The Sony Direct PS5 restock will happen this week, and we have the date and time if you're still need to buy the PlayStation 5. 2021-07-19 20:59 3KB www.techradar.com

(0.02/7)

59

0.1

Sony true wireless earbuds deal slashes the price in half today

These true wrireless earbuds not only have great sound and top-tier bass, but their battery life extends upwards of 18 hours. 2021-07-19 20:40 3KB www.digitaltrends.com

(0.02/7)

60

0.3

The best cheap TV deals: great 4K TV deals and sales in the US in July 2021

We have all the best cheap TV deals and sales with a range of 4K TVs from Best Buy, Walmart, and Amazon. 2021-07-19 19:15 1KB www.techradar.com

(0.02/7)

61

0.4

Web hosting cybersecurity concerns

Phishing, malware and DDoS attacks are just a few of the ways hackers can try and take over your website. 2021-07-19 19:00 6KB www.techradar.com

(0.02/7)

62

0.3

Common OnePlus 9/9 Pro problems and how to fix them

Overcome OnePlus 9 and OnePlus 9 Pro problems with this handy guide. We cover everything from overheating and battery drains to unresponsive notifications. 2021-07-19 18:45 4KB www.digitaltrends.com

(0.02/7)

63

0.7

Oil giant Saudi Aramco hit by 1TB data breach

A cybercriminal group has managed to steal 1TB of proprietary company data from Saudi Aramco's third-party contractors. 2021-07-19 18:30 3KB www.techradar.com

(0.02/7)

64

0.2

Dancing robots aren't scary, you clearly don't understand murder

What's so scary about a dancing robot when you live in a world where Predator drones can fly for nearly 30 hours straight just to kill one person? 2021-07-19 17:53 4KB thenextweb.com

65

0.2

The 3,800 PS4 Consoles Were Actually Used As FIFA Bots, Not As Cryptocurrency Mining Systems

The 3,800 PS4 consoles thought to be used for cryptocurrency mining were actually FIFA bots for leveling accounts & earning in-game currency. 2021-07-19 22:45 3KB wccftech.com

66

0.9

Netflix's new nerve-shredding horror movie has viewers jumping out of their seats

Attention, fans of scary movies: There's a slew of new horror movies on Netflix to terrify you, including a just-released Italian thriller. 2021-07-19 22:44 3KB bgr.com

67

0.0

White House Dispute Exposes Facebook Blind Spot on Misinformation

The company doesn't know some specifics about how falsehoods about Covid-19 and vaccines for the virus spread on its social network. 2021-07-19 22:40 8KB www.nytimes.com

68

0.4

GlobalFoundries to build second chip fab next to NY HQ

And increase output of Fab 8 plant by 150,000 wafers per year 2021-07-20 01:52 3KB www.theregister.com

69

0.0

New Pixel Charging Animation Spotted When powerd Off

Some new charging animations have been spotted with Android 12. They are slight changes to what were in the last two betas. 2021-07-19 22:25 2KB www.androidheadlines.com

70

0.6

Ashton Kutcher has a fix for social media outrage: Adding a dislike button

Let's face it, social media can be a hot mess. You don't have to look hard to find a hotbed of insults and … 2021-07-19 22:23 7KB www.cnet.com

71

0.3

How much will Jeff Bezos' New Shepard rocket warm the planet?

Blue Origin's New Shepard rocket is fairly clean compared to other launch vehicles 2021-07-19 22:23 4KB www.livescience.com

72

0.2

Prince Harry is writing a memoir that's 'accurate and wholly truthful'

Prince Harry continues to shake up the British royal family by tackling things that were simply Not Done by past royals. Now he's writing … 2021-07-19 22:20 3KB www.cnet.com

73

0.6

Android is getting a homescreen widget for Chrome's famous 'Dino Run' game

Google's next Android homescreen widget is a dedicated shortcut to Chrome's Dino Run game, matching the iOS widget. 2021-07-19 22:11 1KB 9to5google.com

74

0.8

Rent the Runway confidentially files for IPO

The online clothing rental firm said on Monday the number of shares on offer and the target price range for its IPO had not yet been determined. 2021-07-19 22:10 1KB www.cnbc.com

75

0.1

2022 Porsche Macan updates include more power, better tech

There's an all-electric Porsche Macan SUV on the way, but in the meantime, the gas-powered version is getting a number of updates. … 2021-07-19 22:01 3KB www.cnet.com

76

0.2

Using AI and Data Analytics to Monetize Data: 4 Techniques

Companies can monetize data by using metrics to upsell and improve customer experience, among other techniques. 2021-07-19 21:54 7KB www.eweek.com

77

0.4

What is Apple Watch ECG, how does it work, and how do you set it up?

This feature explains what the new Apple Watch ECG heart feature is, how it works, what it means, and why you might want to use it. 2021-07-19 21:34 11KB www.pocket-lint.com

78

0.2

Android's fight against distracted walking extends to non-Pixel phones - Android Authority

Google has expanded a feature that fights distracted walking — Heads Up — to non-Pixel Android phones for the first time. 2021-07-19 21:28 1KB www.androidauthority.com

79

0.4

Personality Lessons for CIOs: Leverage Your Strengths, But Remain Adaptive

Research shows that CIOs tend to have a certain personality type. By understanding the strengths and blind spots of this personality type, CIOs can become more adaptable, working better with the C-suite as well as their IT staff. 2021-07-19 21:28 6KB www.eweek.com

80

0.1

The Mandalorian Season 3 and Book of Boba Fett are separate shows, in production now

When the credits rolled for the final episode of The Mandalorian Season 2, there was a bit of confusion from fans. It was suggested in the post-credits sequence 2021-07-19 21:27 2KB www.slashgear.com

81

2.9

5 challenges to implementing QA strategy in data and analytics projects

Developing a QA strategy for unstructured data and analytics can be a trying and elusive process, but there are several things we've learned that can improve accuracy of results. 2021-07-19 21:25 856Bytes www.techrepublic.com

82

0.4

Writing fake online reviews could be made illegal

A plan to crack down on online rip-offs has been outlined by the government. 2021-07-19 21:22 4KB www.bbc.co.uk

83

0.7

LG's decor-friendly, ultra-compact Eclair soundbar delivers Dolby Atmos for $599

The compact and decor-friendly Eclair QP5 joins LG's 2021 lineup of soundbars, which feature Dolby Atmos, DTS:X, and hi-res audio, starting at $180. 2021-07-19 21:05 5KB www.digitaltrends.com

84

0.2

Microsoft Edge to stop auto-playing videos by default

One of the pains of the internet is videos that autoplay on your webpage and Microsoft Edge version 92 will finally fix it by limiting it by default. 2021-07-19 21:05 2KB www.digitaltrends.com

85

0.0

ECU-tuned cars will now automatically flunk California smog testing

Here's a good reminder to anyone running a tuned car out in California : As of today, July 19, the state's notoriously strict smog … 2021-07-19 21:04 2KB www.cnet.com

86

3.2

Fighting an emerging cybercrime trend

Microsoft's Digital Crimes Unit (DCU) has again secured a court order to take down malicious infrastructure used by cybercriminals using "homoglyph" ­– or imposter – domains. In the Eastern District of Virginia a court order has been issued requiring domain registrars to disable service on malicious domains that have been used to impersonate Microsoft customers and commit fraud. 2021-07-19 21:03 878Bytes blogs.microsoft.com

87

0.6

Robinhood sees valuation of up to $35 billion as public co.

Robinhood, the online brokerage that found itself embroiled in this year's meme stock phenomenon, will go public next week seeking a market valuation of … 2021-07-19 21:01 3KB abcnews.go.com

88

0.6

Best action cameras of 2021

The  GoPro is often the first brand name that comes to mind when you think of action cams -- and for good reason. GoPros are lightweight, … 2021-07-19 21:00 1KB www.cnet.com

89

0.8

The Surface Pro X vs. the M1 iPad Pro (2021)

The Surface Pro X and iPad Pro are both fantastic 2-in-1 devices. In this head-to-head, we see which is the best on portability, performance, and design. 2021-07-19 20:54 9KB www.digitaltrends.com

90

0.7

AMD Radeon RX 6600 XT & RX 6600 Graphics Cards Launching on 11th August

AMD's Radeon RX 6600 XT & Radeon RX 6600 graphics cards based on the RDNA 2 architecture are expected to launch next month in August, 2021-07-19 20:52 3KB wccftech.com

91

0.7

Your data. Your experience.

Engadget is part of Verizon Media . By clicking " Accept all " you agree that Verizon Media and our partners will store and/or access information on … 2021-07-20 00:58 1KB consent.yahoo.com

92

0.8

The best movies on Peacock right now

Get ready for a summer of classic dramas, comedy, horror, and action films thanks to Peacock's enticing lineup of movies that you can stream right now. 2021-07-19 20:46 24KB www.digitaltrends.com

93

0.8

WWE is using TikTok to find its next SummerSlam ring announcer

Here's a new way to show your chops. Weeks after TikTok launched a resume feature , the social video app is teaming up with WWE … 2021-07-19 20:44 1KB www.cnet.com

94

0.5

RapidScale: Combining Technical Acumen with a Strong Focus on the "People" Side of Technology

RapidScale is growing with a unique blend of application delivery, a strong focus on security and compliance, and a commitment to the "people" side of technology. 2021-07-19 20:43 5KB www.cio.com

95

0.4

Oracle Cloud VMware Solution—Ready for Today's Operational Mission

Oracle's Mark Johnson hosts a panel of IT strategists. They discuss how Oracle Cloud VMware Solution delivers security, predictability and control for operationally critical, VMware-based applications operating in Oracle Cloud. 2021-07-19 20:35 8KB www.cio.com

96

1.0

Man in China dies of rare 'monkey B' virus

It's the first reported human case of this virus in China. 2021-07-19 20:34 2KB www.livescience.com

97

0.4

Discrete Graphics Might Soon Make Chromebooks Truly Game-Ready

Based on a couple of recent reports from Tom's Guide and The Verge, Chromebooks could soon ship with discrete graphics. For clarity, that's a separate 2021-07-19 20:34 3KB www.androidheadlines.com

98

0.5

Incredible supermassive black hole images settle old questions – and raise new ones

An unprecedented image of a supermassive black hole and its vast extragalactic radio jet has been captured for the first time, raising new questions about our 2021-07-19 20:30 3KB www.slashgear.com

99

0.8

Best kids electric cars for 2021

If you're trying to get your human children (or perhaps your adventurous pets) interested in cars, a battery-powered ride-on electric car is … 2021-07-19 20:30 2KB www.cnet.com

100

0.7

Uber brings grocery delivery to more than 400 cities across US

Uber has announced the expansion of its grocery delivery service, giving consumers in many cities another option for getting the items they need delivered to 2021-07-19 20:25 1KB www.slashgear.com

101

0.3

Guy Who Started Wikipedia Says Wikipedia Is Untrustworthy

Wikipedia cofounder Larry Sanger seems to have turned on his own creation, saying that the site can't be relied on to be truthful. 2021-07-19 23:42 2KB futurism.com

102

0.5

Fintech keeps minting billionaires as Robinhood co-founders prepare for massive IPO

Based on the middle of Robinhood's expected IPO price range provided on Monday, co-founders Vlad Tenev and Baiju Bhatt each own stakes worth about $2.6 billion. 2021-07-19 20:21 6KB www.cnbc.com

103

0.4

Apple iPhones can be hacked with spyware even if you don't click on a link, Amnesty International says

The nature of the attacks suggests that avoiding clicking on unknown or phishing links in messages may not protect iPhone users against NSO's software. 2021-07-19 20:14 6KB www.cnbc.com

104

0.1

Amazon kicks NSO Group off its cloud service after spying reports

Amazon has deactivated cloud computing accounts that belonged to NSO Group, a hacking tools company that reportedly used Amazon Web Services as part of spyware … 2021-07-19 20:10 3KB www.cnet.com

105

0.6

IBM shows strongest revenue growth in three years

IBM reported the fastest revenue growth in three years as it laps a quarter that saw impact from the coronavirus. The company's consulting unit grew almost 12%. 2021-07-19 20:09 2KB www.cnbc.com

106

0.6

The Dell XPS 13 9310, Razer and Logitech peripherals are on sale

We keep on getting amazing deals from Amazon.com, where we find several Windows laptops on sale, including the Dell XPS 13 9310 and more 2021-07-19 20:07 2KB pocketnow.com

107

0.5

Bose QuietComfort 45 headphones spotted in new FCC documents

If documents filed with the Federal Communications Commission are any indication, we'll soon see a follow-up to the popular Bose QuietComfort 35 II. 2021-07-19 20:05 2KB www.digitaltrends.com

108

0.0

Angry politicians make angry voters, new study finds

Politicians may have good reason to turn to angry rhetoric, according to research led by political scientists from Colorado—the strategy seems to work, at least in the short term. 2021-07-19 20:04 5KB phys.org

109

0.5

Tesla's Full Self-Driving Costs as Much Per Month as Leasing an Entire Car

Tesla is now offering its Full Self-Driving subscription, a semi-autnomous driving feature, for a cool $199 a month, a substantial amount of money. 2021-07-19 23:42 2KB futurism.com

110

0.4

From Automated to Autonomous – Manufacturing Industry Digital Transformation

The manufacturing industry is one of the leading sectors starting or speeding up digital transformation. Particularly hard hit by supply chain issues, the sector wants to ensure resilience to business disruption and not be caught again by events with global consequences. 2021-07-19 20:02 5KB www.cio.com

111

0.4

The best identity theft monitoring services for 2021

It's important to protect your personal information, but not always easy to determine the best way to do that.  Bigger data breaches are … 2021-07-19 20:00 7KB www.cnet.com

112

0.3

Midea Cube 35-Pint Smart Wi-Fi Dehumidifier (MAD35S1QWT)

A smart way to keep humidity out of your home 2021-07-19 19:58 7KB uk.pcmag.com

113

1.9

Report: 41% of GRC pros adopting cloud-based technology in post-pandemic recovery

A report by Galvanize revealed insights into the workloads and technological outlook for governance, risk and compliance professionals. Find out what you need to know about this field. 2021-07-19 19:56 888Bytes www.techrepublic.com

114

0.1

"Legal" Spyware: How Pegasus Exploits iPhones Through Zero-Click Bugs

"Legal" Spyware: How Pegasus Uses iPhones to Repeatedly Target Victims Through Zero-Click iOS Exploits That Require No Interaction 2021-07-19 19:55 6KB wccftech.com

115

0.2

Apple TV app gets an Android TV update, hopefully to squash widespread HDR, crashing issues

A frustrating issue with the Apple TV app on Android TV has left many users with crash, freeze, and various HDR problems too. 2021-07-19 19:55 2KB 9to5google.com

116

0.8

TCL Nxtwear G Smart Glasses

A TV that sits on your face—and pinches your nose 2021-07-19 19:54 10KB uk.pcmag.com

117

0.5

Largest fire grows, forces evacuation of wildlife station

The nation's largest wildfire torched more dry forest in Oregon and forced the evacuation of a wildlife research station Monday as firefighters had to retreat from the flames for the ninth consecutive day due to erratic and dangerous fire behavior. 2021-07-19 19:53 5KB phys.org

118

0.6

WhatsApp Spotted Testing End-To-End Encryption For Cloud Backup

WhatsApp has been spotted testing a new encrypted cloud backup feature that would allow you to set password or a 64-digit pin for cloud backups. 2021-07-19 19:51 2KB www.androidheadlines.com

119

0.9

The Best Small Business Web Hosting Services for 2021

If you own a small business, you need an accompanying website so customers can find your products or services online. These 10, tested web hosts give you the tools to build a robust site, and expand it as business grows. 2021-07-19 19:50 6KB uk.pcmag.com

120

1.1

You Can Buy The Roborock S6 Pure For Only $409

Amazon has the Roborock S6 Pure discounted to just $459. That's a really great price for the S6 Pure. Considering this is normally priced at $599. It is 2021-07-19 19:50 2KB www.androidheadlines.com

121

0.8

Will virtual happy hours go offline as COVID-19 restrictions ease and in-person social events return?

Zoom business meetings, happy hours and virtual gym classes are the norm now. Well now you can add summer camp to that list, too. … 2021-07-19 19:48 793Bytes eu.usatoday.com

122

0.6

Baby Birds Are Leaping From Their Nests and Dying Because of Extreme Heat

The extreme heat in Oregon and California is so bad that baby birds are trying to escape and plumetting from their nests before they can fly. 2021-07-19 23:42 2KB futurism.com

123

0.2

Coalition for App Fairness: Apple is Using Subpoenas to Punish Opponents by Prying Into Confidential Communications

Apple has filed a subpoena against the Coalition for App Fairness, requesting details on their communications as Apple fights a series of antitrust... 2021-07-19 19:46 2KB www.macrumors.com

124

0.3

Newsom signs $12 billion bill to fight homelessness

It's the most money a state has ever invested in the homelessness crisis at one time, Gov. Gavin Newsom said. 2021-07-19 19:46 4KB www.siliconvalley.com

125

0.5

Top insider reveals when Apple will launch its big MacBook Pro redesign

Apple will launch the redesigned MacBook Pro between September and November at the latest, an insider said. 2021-07-19 19:42 3KB bgr.com

126

0.1

Should you buy a gaming PC or gaming laptop? Sales on both at Dell today

Dell is having a sale on gaming PCs and gaming laptops, including the G5 Desktop and Alienware Area-51m R2 Laptop. We'll help you decide which is best for you! 2021-07-19 19:40 3KB www.digitaltrends.com

127

0.3

PSA: Latest Chrome OS update is locking some people out of their accounts

The latest update to Chrome OS is causing some people to be locked out of their Chromebook's accounts, unable to access their files. 2021-07-19 19:38 1KB 9to5google.com

128

0.4

Novel autoantibody adds fuel to COVID-19 'firestorm' of inflammation, blood clots: The finding will likely help physicians develop targeted therapies for future COVID patients

Researchers have discovered another functional autoantibody in COVID-19 patients that contributes to the disease's development and the 'firestorm' of blood clots and inflammation it induces. The autoantibody makes it much harder for the body to degrade neutrophil extracellular traps, the toxic webs of DNA and proteins produced by overactive immune cells at heightened levels in COVID patients. 2021-07-19 19:35 5KB www.sciencedaily.com

129

0.6

A new, inexpensive way to heal chronic wounds

Scientists are developing a low-cost, practical biopolymer dressing that helps heal chronic wounds. 2021-07-19 19:35 6KB www.sciencedaily.com

130

0.0

When money's tight, parents talk less to kids; could this explain the word gap? Tackling income inequality could boost low-income children's vocabulary, new study suggests

Parenting deficiencies have long been blamed for the vocabulary gap between low-income children and their more affluent peers. But new research implicates the economic context in which parenting takes place -- in other words, the wealth gap. 2021-07-19 19:35 5KB www.sciencedaily.com

131

0.0

How cells control mitochondria

Researchers discover a signaling protein that controls the assembly of human cellular 'power plants'. 2021-07-19 19:35 1KB www.sciencedaily.com

132

0.7

Unc0ver Jailbreak for iOS 14 to iOS 14.3 Receives Major Update With Enhanced Stability

A new update for Unc0ver jailbreak for iOS 14 to iOS 14.3 has been released that brings major stability improvements to the platform. 2021-07-19 19:33 2KB wccftech.com

133

0.2

Dr. Scott Gottlieb urges social media platforms to curb Covid vaccine misinformation

Dr. Scott Gottlieb told CNBC on Monday that social media giants are falling short of their responsibility to regulate the spread of vaccine misinformation. 2021-07-19 19:23 5KB www.cnbc.com

134

0.8

Touchscreen not working? Here's how to remove Green box and disable Talkback on Android smartphone

Ever noticed your phone's touchscreen is not working? Want to remove Green box on your Android smartphone? If you encounter a Green box on the homescreen, and 2021-07-19 19:22 1KB www.mobigyaan.com

135

0.2

LGBTQ students face more bullying and less help in conservative schools

Washington State University has published a new study that investigates instances of LGBTQ+ bullying experienced by students in the state, revealing where this 2021-07-19 19:20 2KB www.slashgear.com

136

0.3

The 6 best Chromebook deals for students

Schools are planning to return to in-person learning this fall, but that doesn't mean your kids will stop doing much of their school … 2021-07-19 19:18 1KB www.cnet.com

137

0.6

The Best Free Antivirus Protection for 2021

Windows Defender is improving, but you still shouldn't rely on it by itself. That doesn't mean you have to pay extra, though! We've tested the top free antivirus apps so you can protect your PC for free. 2021-07-19 19:18 9KB uk.pcmag.com

138

1.5

Microsoft unveils plans to sunset Xamarin Community Toolkit

Software Development News Included in the plans is info about the .NET MAUI Community Toolkit and a backwards compatible version of the Xamarin Community Toolkit. 2021-07-19 19:08 2KB sdtimes.com

139

0.7

Real-life Pikachus eat yak poop to survive Tibetan winters

Pikas eat yak poop to help them survive winters at high altitudes on the Qinghai-Tibetan Plateau in Asia. 2021-07-19 19:07 3KB www.livescience.com

140

0.5

These guys will pay you $1,000 to just watch Netflix and Amazon for a month

Want to make a quick $1,000? This organization will pay you to watch Netflix and Amazon Prime shows, and fill out a questionnaire. 2021-07-19 19:05 3KB bgr.com

141

0.5

This advanced acetylcholine supplement boosts your brain for superior mental clarity

If you've been feeling a little hazy or cloudy lately, you might benefit from a brain boost supplement like Acetylcholine Brain Food from Natural Stacks. 2021-07-19 22:40 3KB futurism.com

142

0.8

Using archeology to better understand climate change

Throughout history, people of different cultures and stages of evolution have found ways to adapt, with varying success, to the gradual warming of the environment they live in. But can the past inform the future, now that climate change is happening faster than ever before? 2021-07-19 19:00 4KB phys.org

143

2.2

Epicentre of major Amazon droughts and fires saw 2.5 billion trees and vines killed

A major drought and forest fires in the Amazon rainforest killed billions of trees and plants and turned one of the world's largest carbon sinks into one of its biggest polluters. 2021-07-19 19:00 5KB phys.org

144

0.1

2022 Volkswagen Passat Limited Edition marks the end of the road for VW's midsize sedan

It's time to say goodbye to the Volkswagen Passat -- in the US, anyway . VW of America announced the end of Passat production on Monday, … 2021-07-19 18:54 2KB www.cnet.com

145

0.1

Battlegrounds Mobile India Series 2021: Here's how to register

Registrations for Battlegrounds Mobile India Series 2021 are now live. The tournament will start from next month onwards. Here's all you need to know. 2021-07-19 18:51 3KB www.digit.in

146

1.2

OnePlus releases the OxygenOS 11.2.8.8 update for the OnePlus 9 and 9 Pro

Two days earlier, OnePlus has spun the Android 11 update to the OnePlus Nord N10 5G. The Tech giant is now sending the OxygenOS 11.2.8.8 for the OnePlus 9 2021-07-19 18:50 2KB www.thegoandroid.com

147

0.1

Snake photos: Pythons swallow crocodiles and other animals… whole

Here's a look at the gruesome ways pythons take down their prey, from rats and mice to spotted deer and crocodiles. See photos of the snakes in action. 2021-07-19 18:38 7KB www.livescience.com

148

0.9

Robotic neck brace can help analyze cancer treatment impacts

A new robotic neck brace may help doctors analyze the impact of cancer treatments on the neck mobility of patients and may help guide their recovery. 2021-07-19 18:34 4KB www.sciencedaily.com

149

0.1

Why MS patients develop progressive disability

Did you know multiple sclerosis (MS) means multiple scars? New research shows that the brain and spinal cord scars in people with MS may offer clues to why they developprogressive disability but those with related diseases where the immune system attacks the central nervous system do not. Researchers assessed if inflammation leads to permanent scarring in these three diseases. 2021-07-19 18:34 3KB www.sciencedaily.com

150

0.6

DNA duplication linked to the origin and evolution of pine trees and their relatives

A new study shows that DNA duplication has been vitally important throughout the evolutionary history of gymnosperms, a diverse group of seed plants that includes pines, cypresses, sequoias, ginkgos and cycads. 2021-07-19 18:34 8KB www.sciencedaily.com

151

0.2

RNA modification may protect against liver disease

An RNA modification may offer protection against non-alcoholic fatty liver, a condition that results from a build-up of fat in the liver and can lead to advanced liver disease, according to a new study. The modification may also explain why females tend to have higher fat content in the liver. 2021-07-19 18:34 2KB www.sciencedaily.com

152

0.4

NVIDIA Shows RTX Technologies (including the Brand New RTX Memory Utility) Running on ARM; New Game Ready Driver Out Now

NVIDIA showcased RTX technologies, including the brand new RTX Memory Utility, running on ARM architecture. A new driver is also out now. 2021-07-19 18:33 2KB wccftech.com

153

0.2

Ethereum Co-founder Anthony Di Iorio Fears 'Personal Safety'; Cuts Ties With Cryptocurrency Industry

The Ethereum co-founder's decision to leave cryptocurrency comes after Dogecoin founder Jackson Palmer slammed the industry in a series of tweets. 2021-07-19 18:33 3KB www.ibtimes.sg

154

0.5

Indians searched more on immunity, home fitness, e-learning during pandemic: Report

There has been a massive increase in searches related to physical fitness, financial investments, entertainment, e-learning searches in the last one year as people continued to shelter at place and work from home due to the ongoing Covid pandemic, revealed a report on Monday. 2021-07-19 18:31 3KB www.gadgetsnow.com

155

0.0

Pixel Exclusive 'Heads Up' Feature Appears On Other Devices

The Heads up feature, which was exclusive to Pixel Phones, is now rolling out to other phones with the Digital Wellbeing app. 2021-07-19 18:26 2KB www.androidheadlines.com

156

0.4

Google modernizing Workspace Status Dashboard, improving outage alerts for admins

Google is now updating the Workspace Status Dashboard and other tools that admins can use to keep track of outages. While services are... 2021-07-19 18:24 2KB 9to5google.com

157

0.5

Zoom buys cloud contact center Five9 for $14.7B

The popular videoconferencing firm may be looking to move beyond video with the purchase, which gives it a new way to expand services. 2021-07-19 18:24 5KB www.computerworld.com

158

0.5

Best portable mini Bluetooth speaker for 2021: JBL, Bose, Sony and more

Audio technology has advanced  over the years. Not only have prices dropped on portable wireless Bluetooth speakers, but we've also seen an improvement in … 2021-07-19 18:19 1KB www.cnet.com

159

0.7

Stardock announces Fences 3.1 update arriving July 22, beta available now

The 3.1 update for Fences improves startup time and adds a new feature: Target Based Rules for something like a Steam link, or any other .lnk, .url, or .website files right within their fences. 2021-07-19 18:16 2KB www.neowin.net

160

0.3

Chrome OS will be able to schedule light/dark mode for sunset or a specific time

Chrome OS's long-in-development dark mode & light mode will be able to be scheduled based on sunset or a time you specify. 2021-07-19 18:10 1KB 9to5google.com

161

0.1

Top TWS earbuds under Rs 5,000 right now: Realme Buds Air 2, Jabra Elite 65t and more

TWS or truly wireless earbuds can be safely deemed the most popular ones right now. If you are looking for a pair on a budget, here's a look at top TWS earbuds under Rs 5,000 you can go for right now. 2021-07-19 18:08 2KB www.bgr.in

162

2.5

Tech professionals make up to 85% more than state averages in other industries

Silicon Valley is a great place to earn top dollar, but getting your money's worth out of your salary may make you look in locations that aren't considered top tech hubs. 2021-07-19 18:00 864Bytes www.techrepublic.com

163

0.6

Next-generation firewall capabilities with Azure Firewall Premium

Following the preview release announced in February 2021, we are announcing the general availability release of Azure Firewall Premium. Key features in this release include: TLS Inspection, IDPS, Web Categories, and URL Filtering. 2021-07-19 17:57 3KB azure.microsoft.com

164

0.3

The best dramas on Netflix right now

Academy Award-nominated originals and a dazzling lineup of movies from other studios give Netflix a winning hand when it comes to dramas you can stream now! 2021-07-19 17:56 18KB www.digitaltrends.com

165

0.7

11 Essential Apps for Protecting Your Privacy Online

Everywhere you look, it seems some company is either spying on its users or failing to protect users' data. Protecting yourself might seem like a hopeless task, but these top privacy apps can really make a difference. 2021-07-19 17:53 16KB uk.pcmag.com

166

0.5

Why returning to office will be 10 times harder than the transition to working from home

Michigan's governor says her state is easing workplace safety rules imposed due to the pandemic, clearing the way for people to return to offices … 2021-07-19 17:52 857Bytes eu.usatoday.com

167

0.4

How To Enable Cross-Save For Genshin Impact On PS5

With the release of Genshin Impact version 2.0, cross-save is coming to the PS5 and PS4. And that means you can finally play the game across every 2021-07-19 17:51 5KB www.androidheadlines.com

168

0.8

You're about to get a new stimulus check no one else gets if you live in this one state

A new California stimulus check initiative is giving residents of that state another $600. On top of the IRS checks that were just sent out. 2021-07-19 17:51 3KB bgr.com

169

1.6

Women were four times more likely to cite flexibility as the reason for starting a business

The pandemic saw many women drop out of the workforce, but quite a few of them started their own businesses. 2021-07-19 17:51 775Bytes www.techrepublic.com

170

0.8

Hyper Releases Stackable GaN Chargers With Up to 1600W of Power From a Single Wall Outlet

Following a successful Kickstarter campaign, accessory maker Hyper today announced that its stackable 65W and 100W chargers based on space saving and... 2021-07-19 17:50 1KB www.macrumors.com

171

0.1

The realization of curved relativistic mirrors to reflect high-power laser pulses

One of the topics investigated in recent physics studies is strong-field quantum electrodynamics (SF-QED). So far, this area has rarely been explored before, mainly because the experimental observation of SF-QED processes would require extremely high light intensities (>1025W/cm2), over three orders of magnitude higher than those attained using the most intense PetaWatt (PW)-class lasers available today. 2021-07-19 17:50 8KB phys.org

172

1.0

The best VR headsets for the iPhone

Looking for the best VR headset for the iPhone? Here are our favorites to get you started exploring virtual worlds. 2021-07-19 17:49 6KB www.digitaltrends.com

173

0.3

Fall Guys season 5 serves up new rounds, challenges, and modes this week

As teased earlier in the month, today Fall Guys season 5 was officially revealed. The new season will see the addition of six new rounds, along with a new theme 2021-07-19 17:49 2KB www.slashgear.com

174

0.5

Samsung Calendar Update Adds Google Meet Integration

A new Samsung Calendar update is rolling out, and it's bringing some neat additions. You will be able to join Google calls from the app. 2021-07-19 17:48 2KB www.androidheadlines.com

175

0.4

Save 10% off this LED Fast Car Dual USB Charger

With today's highlighted deal get a car charger with voltage display and high voltage warning, this 4.8A intelligent fast charger ensures safe and secure charging. Now at 10% off via Neowin Deals. 2021-07-19 17:46 2KB www.neowin.net

176

0.4

Tribit StormBox Micro

A weatherproof speaker for a song 2021-07-19 17:44 5KB uk.pcmag.com

177

0.8

The best Ikea smart home gadgets

From smart lighting to automated blinds, Ikea has everything you need to kickstart a fully functioning smart home. Here are some of our favorite products. 2021-07-19 17:44 6KB www.digitaltrends.com

178

0.2

To Fight Overpopulation, India May Pay People to Get Sterilized

The Indian state Uttar Pradesh just proposed new population control policies that include cash incentives for voluntary sterilization. 2021-07-19 21:36 2KB futurism.com

179

0.1

Google Play Payment Policy may be delayed owing to antitrust lawsuit

In the first week of July, Google saw itself amidst an antitrust lawsuit for Play Store filed by 37 attorney generals, representing the 36 US states. This was triggered by the last September's Payment Policy, which requires some developers to update their apps to comply with Google Play's billing system for certain types of transactions. […] 2021-07-19 17:42 2KB androidcommunity.com

180

0.0

Exposé alleges that government spy software misused - Android Authority

An exposé from The Guardian alleges that popular government spy software Pegasus is misused to spy on non-criminals. 2021-07-19 17:40 3KB www.androidauthority.com

181

0.0

Everything we know so far about Doctor Strange in the Multiverse of Madness

Marvel's sorcerer supreme, Doctor Strange, will team up with Scarlet Witch in what might be the MCU's first horror movie. Here's what we know about it so far. 2021-07-19 17:37 7KB www.digitaltrends.com

182

0.6

New Google Pixel wallpapers mark International Friendship Day

Since February, Google has been introducing new "Curated Culture" wallpapers every month. Pixel wallpapers for Friendship Day next week... 2021-07-19 17:36 1KB 9to5google.com

183

0.7

All the games that support AMD FidelityFX Super Resolution

AMD FidelityFX Super Resolution can make your games run better, but only a few titles support it. Here are all the current and upcoming games that support FSR. 2021-07-19 17:36 9KB www.digitaltrends.com

184

0.6

iPad Air is getting $110 discount, AirPods Pro and more are also on sale

We start today's deals with the latest Apple iPad Air, the latest AirPods Pro, AirPods Max, and more devices on sale 2021-07-19 17:35 2KB pocketnow.com

185

0.8

Paytm Payment Gateway enables payment from fixed deposits a/c held with partner IndusInd Bank

Digital payments and financial services firm Paytm said Paytm Payments Bank's customers can now make instant payments through its payment gateway using balances available in their fixed deposit account held with its partner bank, IndusInd Bank. 2021-07-19 17:35 2KB www.gadgetsnow.com

186

0.2

Polaroid Go

A tiny instant camera with a big cute factor, but so-so results 2021-07-19 17:29 4KB uk.pcmag.com

187

0.5

Photos: Colorful 80's mansion on San Mateo Coast listed for $15M

A mansion in El Granada on the San Mateo Coast offers surprising 80's glam for $15 million. 2021-07-19 17:27 1KB www.siliconvalley.com

188

2.2

Report: More than half the World's population will use digital banking by 2026

Rapid digital transformation driven by COVID-19 has caused big banks to become innovative. Smaller financial organizations must follow the leaders to avoid being left behind, says Juniper Research. 2021-07-19 17:27 923Bytes www.techrepublic.com

189

0.6

Freeze drying, oral health experiments make speedy return from space station aboard SpaceX Dragon

A suite of International Space Station scientific experiments soon journey back to Earth aboard the 22nd SpaceX commercial resupply services mission for NASA. Scientists on the ground look forward to having their experiments back within hours, an advantage that could provide better results. Dragon undocks from the space station July 7. 2021-07-19 17:27 5KB phys.org

190

0.3

The best stand-up comedy on Netflix right now

Netflix is the streaming service king of stand-up comedy. Check out our updated list of the best stand-up comedy on Netflix right now. 2021-07-19 17:26 37KB www.digitaltrends.com

191

0.0

Reading the Zoom Tea Leaves

Companies are starting to make big bets on how we'll all behave after the pandemic ends. 2021-07-19 17:25 5KB www.nytimes.com

192

0.8

The best anime on Hulu right now

It's hard to go wrong with Hulu if you've ever loved Anime. Now, you can spend your summer with the classic anime shows from Japan, plus modern hits. 2021-07-19 17:23 24KB www.digitaltrends.com

193

0.2

Scientists on the scent of flavor enhancement

Flavor is the name of the game for scientists who want to optimize food for consumption in ways that improve nutrition or combat obesity. 2021-07-19 17:21 5KB phys.org

194

0.7

The best SSDs of 2021

The best solid-state drives can supercharge your PC. Here are our picks for the best SSDs, and what you should know before a purchase. 2021-07-19 17:21 11KB www.pcworld.com

195

0.5

Nvidia's 471.41 driver makes no difference to DLSS FPS in Red Dead Redemption 2

Last Friday we took a look at DLSS in Red Dead Redemption 2. Today however, three days on from our original analysis, Nvidia published a new Game Ready driver to offer 'players the best experience possible' when using DLSS in Red Dead Redemption 2. We ran a few benchmarks to see if the performance numbers have changed... 2021-07-19 20:37 3KB www.kitguru.net

196

0.6

Living near woodlands is good for children and young people's mental health

Analysis of children and young people's proximity to woodlands has shown links with better cognitive development and a lower risk of emotional and behavioral problems, in research led by UCL and Imperial College London scientists that could influence planning decisions in urban areas. 2021-07-19 17:20 7KB phys.org

197

0.1

Experts challenge current understanding of transition dairy cow health

For dairy cows, the transition period—the time between a cow giving birth and beginning to produce milk—brings the greatest possibility of health problems. The current widespread belief is that the effects of excess nonesterified fatty acids (NEFA) in the bloodstream and the ensuing hyperketonemia during this period, coupled with low levels of available calcium, are largely responsible for disorders such as mastitis, metritis, retained placenta, and poor fertility. Much attention has therefore been devoted to regulating NEFA and calcium levels in transition cows—yet all these efforts have not made the transition period less of a challenge to cows and, hence, to farmers, with approximately 75 percent of disease occurring during the first months postpartum. Dairy producers literally pay the price in terms of reduced milk production, costs of treatment, early culling of cows, reduced reproductive abilities, and animal welfare. 2021-07-19 17:19 5KB phys.org

198

0.3

Human action key to antibiotic resistance in giant tortoises of Galapagos

The Giant Galapagos tortoises which live in contact with human farming and tourism activities, or in urbanized zones, have more bacterial resistance to antibiotics than those that live in more isolated ecosystems. 2021-07-19 17:19 3KB phys.org

199

0.0

Tail without a comet: The dusty remains of Comet ATLAS

A serendipitous flythrough of the tail of a disintegrated comet has offered scientists a unique opportunity to study these remarkable structures, in new research presented today at the National Astronomy Meeting 2021. 2021-07-19 17:16 3KB phys.org

200

0.6

The 38 best movies on HBO right now

HBO has lined up a terrific lineup of movies that you can watch on TV or stream right now! 2021-07-19 17:12 30KB www.digitaltrends.com

201

0.8

Google replacing classic Hangouts with Chat for more Workspace users ahead of enterprise shutdown

For enterprise users, Google has a multi-stage plan to shut down classic Hangouts and move Workspace customers to Chat. The latest step... 2021-07-19 17:10 2KB 9to5google.com

202

0.1

California will pay off $2 billion in unpaid utility bills to avoid shutoffs

Lawmakers have agreed to pay off $2 billion of Californians' utilities debt, but haven't extended the shutoff moratoria past Sept. 30. One family's experience of surviving a heatwave without water … 2021-07-19 17:09 15KB www.siliconvalley.com

203

0.7

Best speakerphone in 2021 for working from home

The microphones and speakers on our  laptops  and mobile devices aren't horrible (by which I mean they're usable). But now that working from … 2021-07-19 17:09 1KB www.cnet.com

204

0.6

Can consciousness be explained by quantum physics? My research takes us a step closer to finding out

New experiments could help scientists settle the longstanding debate about whether consciousness is generated by quantum activity. 2021-07-19 17:08 6KB theconversation.com

205

0.7

Markets plunge as investors dump stocks, buy bonds as virus fears flare again

Resurgent pandemic worries are knocking stocks lower from Wall Street to Sydney on Monday, fueled by fears that faster-spreading variants of the virus may upend the economy's strong recovery. 2021-07-19 17:08 6KB www.siliconvalley.com

206

0.6

Best cheap Bose headphone deals for July 2021

When you're after new headphones, one of the most popular brands to check out is Bose. We scoured the online retailers to locate the best cheap Bose headphone sales. 2021-07-19 17:02 4KB www.digitaltrends.com

207

0.7

You can currently sign up for a free Kindle Unlimited subscription

Amazon is offering a free 30-day trial for its Kindle Unlimited subscription, which includes access to magazines, books, audiobooks, and more. 2021-07-19 17:01 2KB www.digitaltrends.com
Articles
DC5n United States IT in english 207 articles, created at 2021-07-20 06:03
Ubisoft just announced its latest installment in the Tom Clancy series, the free-to-play shooter "XDefiant," which will be arriving on Google Stadia. "Coming soon," Tom Clancy's XDefiant will be a first-person shooter title that's free-to-play and takes place within the universe built out by other games in the series. Players take on the role of "Defiants" who have customizable factions, traits, abilities, and "ultras." Ubisoft says the list of Defiants will grow over time, too. There's also a selection of different weapons (primary and secondary) as well as attachments. Games are played in a 6×6 arena and "a large pool of uniquely designed maps in rotation." Tom Clancy's XDefiant is a free-to-play, fast-paced, first-person shooter. It combines intense gunplay with personalized loadouts and specialized factions as teams of gunfighters, called Defiants, battle for domination. Developed by Ubisoft San Francisco, Tom Clancy's XDefiant features playable factions from the Tom Clancy universe and beyond, each with unique abilities. Pair that with an arsenal of primary and secondary weapons, attachments, and devices to complete your loadout, and go to battle with a variety of maps and modes. Being one of the biggest supporters of cloud gaming, it comes as absolutely no surprise that Ubisoft is bringing XDefiant to Google Stadia, Amazon Luna, and Nvidia GeForce Now. It's unclear if all three platforms will get a day-and-date launch, but it seems likely given the announcement. It also seems reasonable to expect that the game will be fully free-to-play on Stadia akin to Destiny 2, but that's not yet confirmed. Check out 9to5Google on YouTube for more news:

Tom Clancy's XDefiant is Ubisoft's New F2P Crossover Shooter, Testing Kicks Off Next Month
wccftech.com
Tom Clancy's XDefiant Is A New Free-To-Play Ubisoft Team Shooter
androidheadlines.com
Tom Clancy's XDefiant is a free-to-play shooter, closed beta starts next month
digitaltrends.com
Tom Clancy's XDefiant lets players play the bad guys from the Clancyverse
cnet.com
Ubisoft reveals free-to-play shooter Tom Clancy's XDefiant
slashgear.com
Ubisoft announces Tom Clancy's XDefiant, a free-to-play class-based shooter
neowin.net
Good news for PC gamers: A Microsoft feature that promises to load up games instantly is coming to both Windows 10 and Windows 11. The feature is called DirectStorage, and it's designed to take advantage of a PC's NVME SSD storage drive to accelerate the loading times. Last month, Microsoft originally announced DirectStorage was arriving exclusively to Windows 11. But on Friday, the company said the technology will also be enabled on Windows 10 version 1909. "Microsoft is committed to ensuring that when game developers adopt a new API, they can reach as many gamers as possible," the company wrote in a developer blog. "As such, games built against the DirectStorage SDK will be compatible with Windows 10, version 1909 and up." The feature is based on the game-loading technology found in the Xbox Series X. Citing out-of-date storage APIs, Microsoft created DirectStorage to fully leverage the high bandwidth found in NVME SSD drives, starting with PCIe Gen 3.0. The technology also promises to free up the CPU, which could lead to higher game frame rates. However, Microsoft says DirectStorage will run slower on Windows 10 than Windows 11 due to the operating system's "legacy storage stacks." And, "because Windows 11 was built with DirectStorage in mind, games running on Windows 11 benefit further from new storage stack optimizations," the company explained. It'll be up to game developers to implement the DirectStorage API. To get the industry behind the effort, Microsoft on Friday also started releasing a developer preview of DirectStorage to select game makers. "Stay tuned as we'll be gradually rolling out to an increasing number of developers," Microsoft added. The company's blog post doesn't mention when DirectStorage will be enabled for Windows 10. But Windows 11 is slated to launch this holiday season.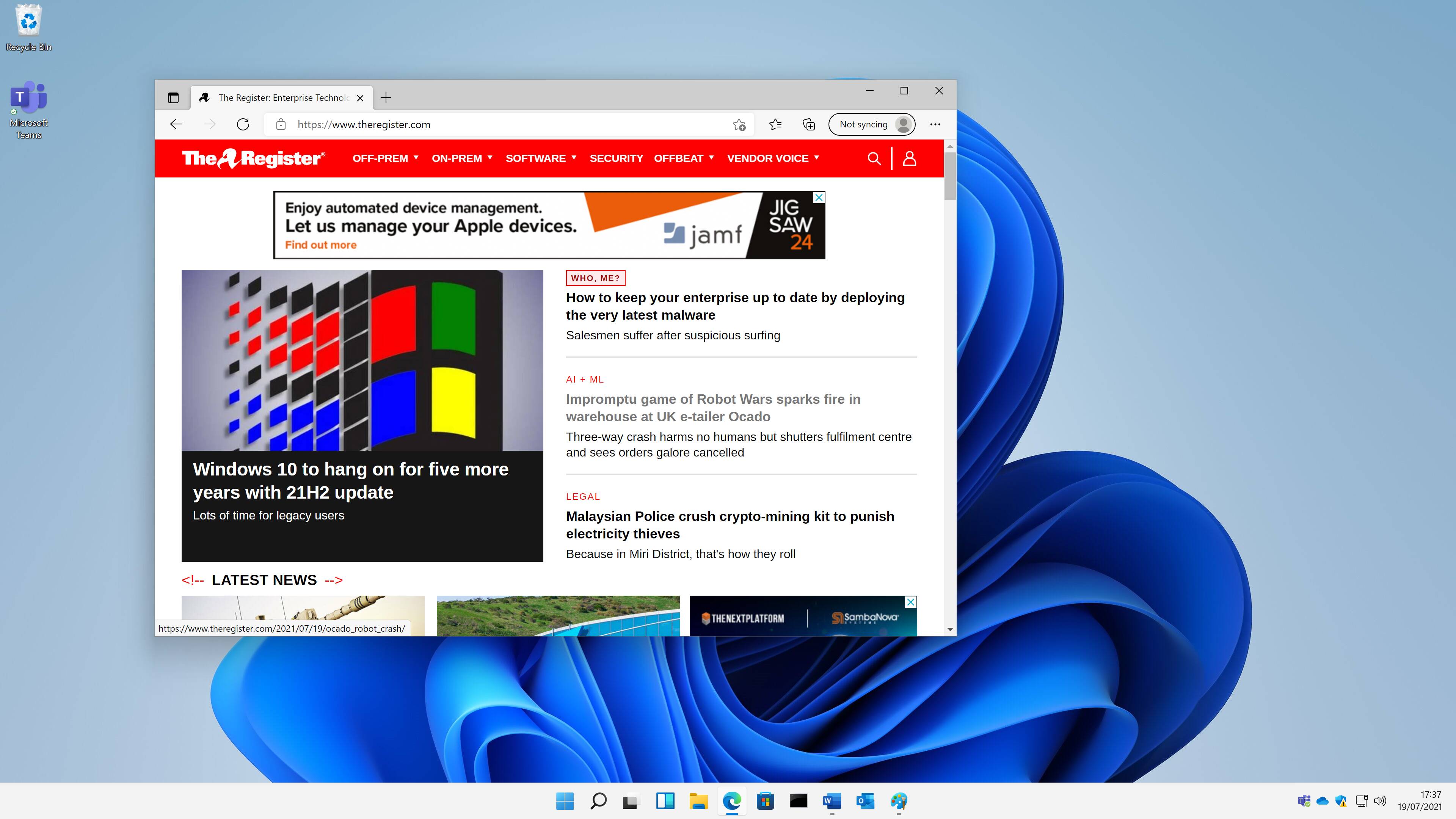 Windows 11: What we like and don't like about Microsoft's operating system so far
theregister.com
This awesome Xbox gaming feature is coming to both Windows 11 and Windows 10
digitaltrends.com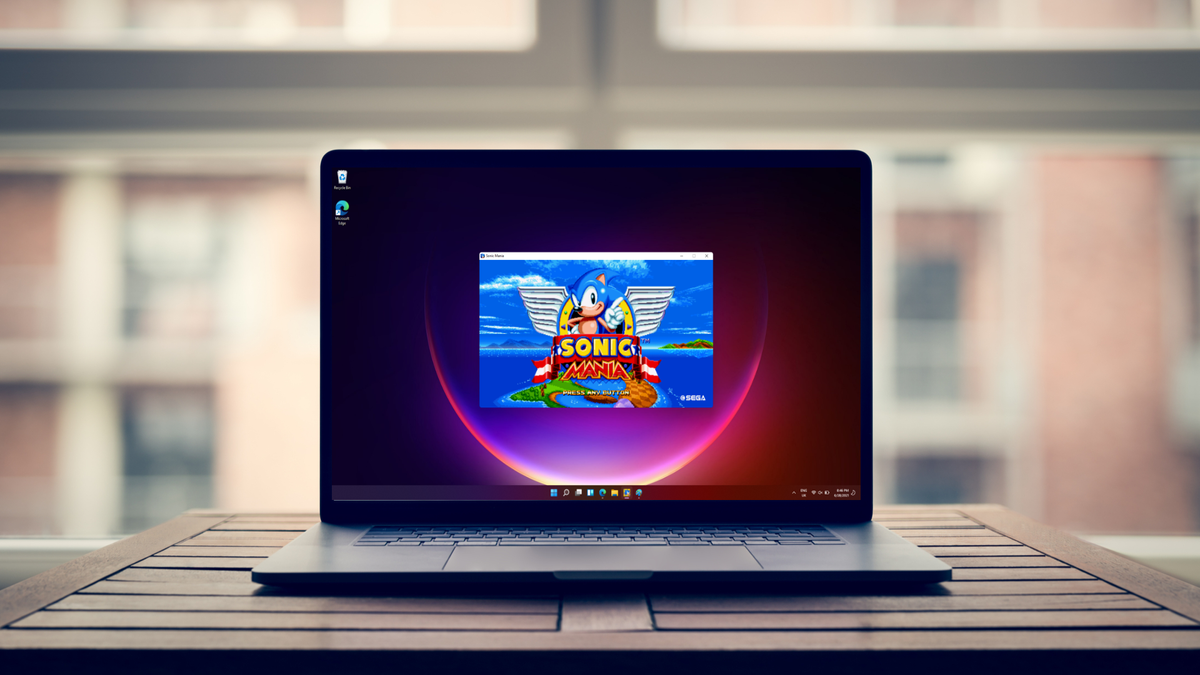 Don't worry, Microsoft DirectStorage won't be exclusive to Windows 11
techradar.com
Intel may have revealed the possible Windows 11 release schedule
neowin.net
Don't worry, Microsoft DirectStorage won't be exclusive to Windows 11
techradar.com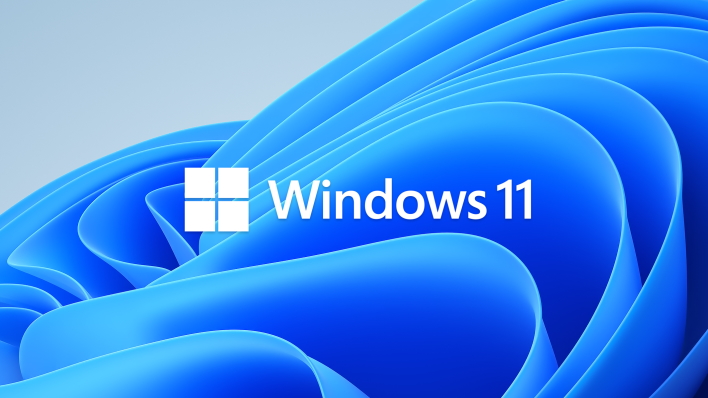 Did Intel Just Confirm Microsoft's Windows 11 Launch Month?
hothardware.com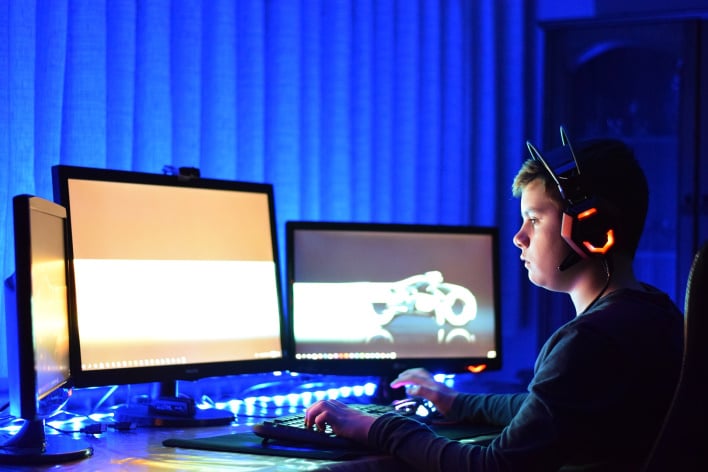 Microsoft's Game-Changing DirectStorage API Won't Be A Windows 11 Exclusive
hothardware.com
How to activate virtualization-based security and core isolation in Windows 10
techrepublic.com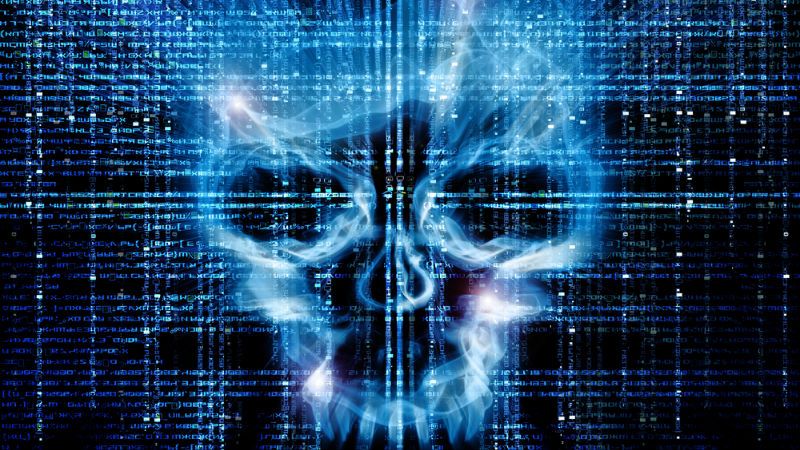 The US has formally accused China of being behind the cyberattack on Microsoft Exchange servers that occurred back in March of this year. However, the US wasn't alone in its condemnation of China as it was joined by NATO, the European Union and its allies Britain, Australia, Japan, New Zealand and Canada. According to US Secretary of State Antony Blinken, the cyberattack posed "a major threat to our economic and national security". US President Joe Biden provided further insight on the situation to reporters during an event discussing his infrastructure plan, saying: "My understanding is that the Chinese government, not unlike the Russian government, is not doing this themselves, but are protecting those who are doing it. And maybe even accommodating them being able to do it." At the same time as the US government called out China for its role in the attacks on Microsoft Exchange servers, the US Department of Justice charged four Chinese nationals with (three security officials and one contract hacker) with targeting dozens of companies, universities and government agencies around the world. Back in April of this year, the US government hit Russia with sanctions as a result of the country's connections to last December's SolarWinds hack. This time around though, the US has called out China, who it believes is either behind or at least supported those responsible for attacking vulnerable Microsoft Exchange servers, though it has not placed sanctions on the country. Cybersecurity experts that spoke with Reuters find the lack of consequences for China over its involvement in the hack concerning. The US could take further action though as White House Press Secretary Jen Psaki said that: "We are not holding back, we are not allowing any economic circumstance or consideration to prevent us from taking actions... also we reserve the option to take additional action". While the US has formally accused China's Ministry of State Security (MSS) of being behind the cyberattack, NATO has said that its members "acknowledge" the allegations leveled against China by the US, Canada and the UK. We'll have to wait and see as to how China responds and whether or not the cybercriminals responsible decide to ramp up their attacks or wind them down following this formal accusation. Via Reuters

Google offering Pixel 4 XL extended repair program
cnet.com
Microsoft Exchange cyberattack carried out by China, says US
techradar.com
How China Transformed Into a Prime Cyber Threat to the U. S.
nytimes.com
The US and its allies accuse China of hacking Microsoft Exchange Server
neowin.net
US and allies blame China for Microsoft Exchange cyberattacks
thenextweb.com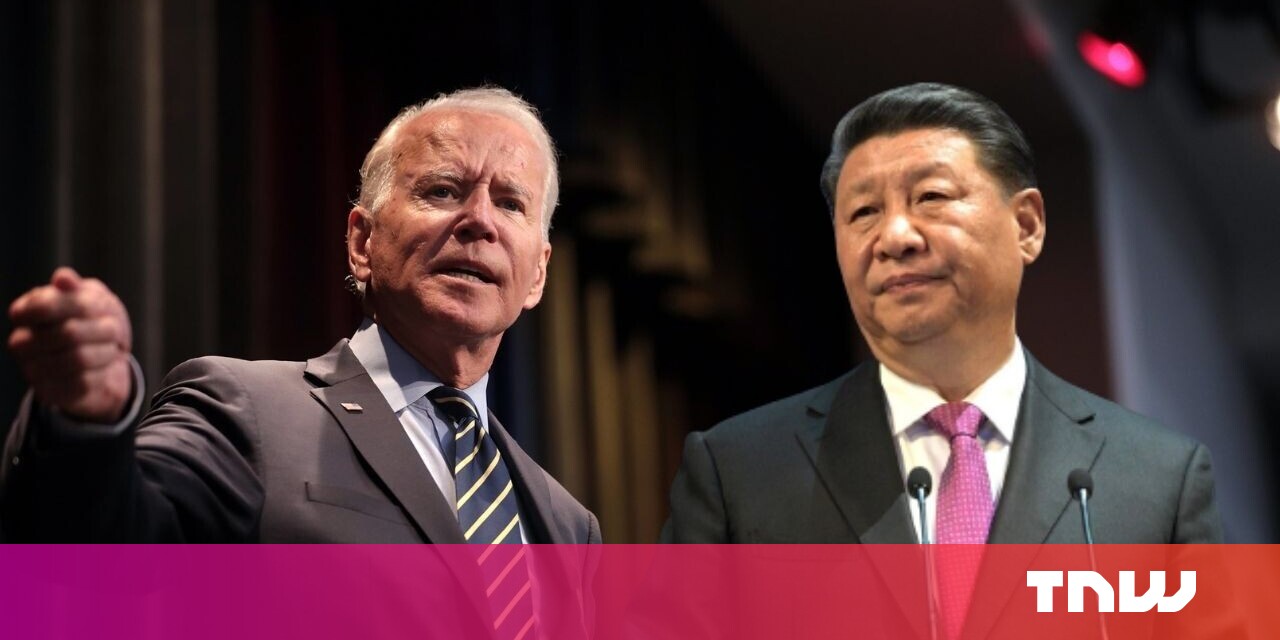 US and allies blame China for Microsoft Exchange cyberattacks
thenextweb.com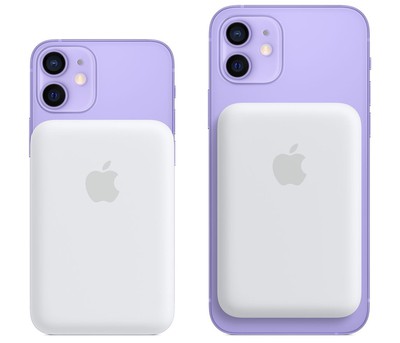 Apple today released iOS 14.7 and iPadOS 14.7 to the public after several months of beta testing. iOS 14.7 is a smaller update than some of the updates that preceded it, but there are still a few notable features. Apple in July introduced the MagSafe Battery Pack, which is designed to work with the iPhone 12,12 mini,12 Pro, and 12 Pro Max. iOS 14.7 introduces support for the ‌MagSafe Battery Pack‌, and the update is required to use it. On the iPhone, you can view the charge level of the ‌MagSafe Battery Pack‌ through the Batteries widget either on the Home Screen or through the Today View, with the battery charge level available right alongside the ‌iPhone‌, Apple Watch, and AirPods battery readings. Apple announced Apple Card Family sharing in April and rolled out most of the functionality in the iOS 14.6 update, but iOS 14.7 brings support for merging two Apple Cards. The account merging process can be initiated in the Wallet app. With iOS 14.7, there's now an option to manage timers on the HomePod through the Home app. Air Quality information in the Weather and Maps app has expanded to Canada, France, Italy, the Netherlands,South Korea, and Spain. In the Podcasts app, the Podcasts library now has an option that lets users see all shows or only followed shows. There are several noteworthy bug fixes that Apple has addressed in the iOS 14.7 update. Apple's release notes include the following: The iOS 14.7 update also appears to fix a bug that could cause an ‌iPhone‌'s WiFi to stop working if connected to a WiFi network named "%p%s%s%s%s%n." This isn't mentioned in Apple's release notes, but connecting to a network with that name could impact the ‌iPhone‌'s functionality and it is no longer an issue after installing iOS 14.7. Know of a feature that we left out? Send us an email here.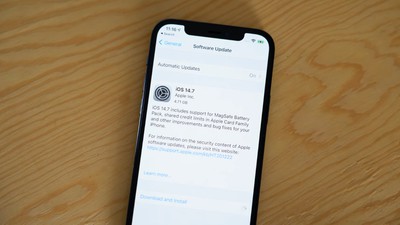 Apple Releases iOS 14.7 With MagSafe Battery Support and Apple Card Family Credit Limit Combining
macrumors.com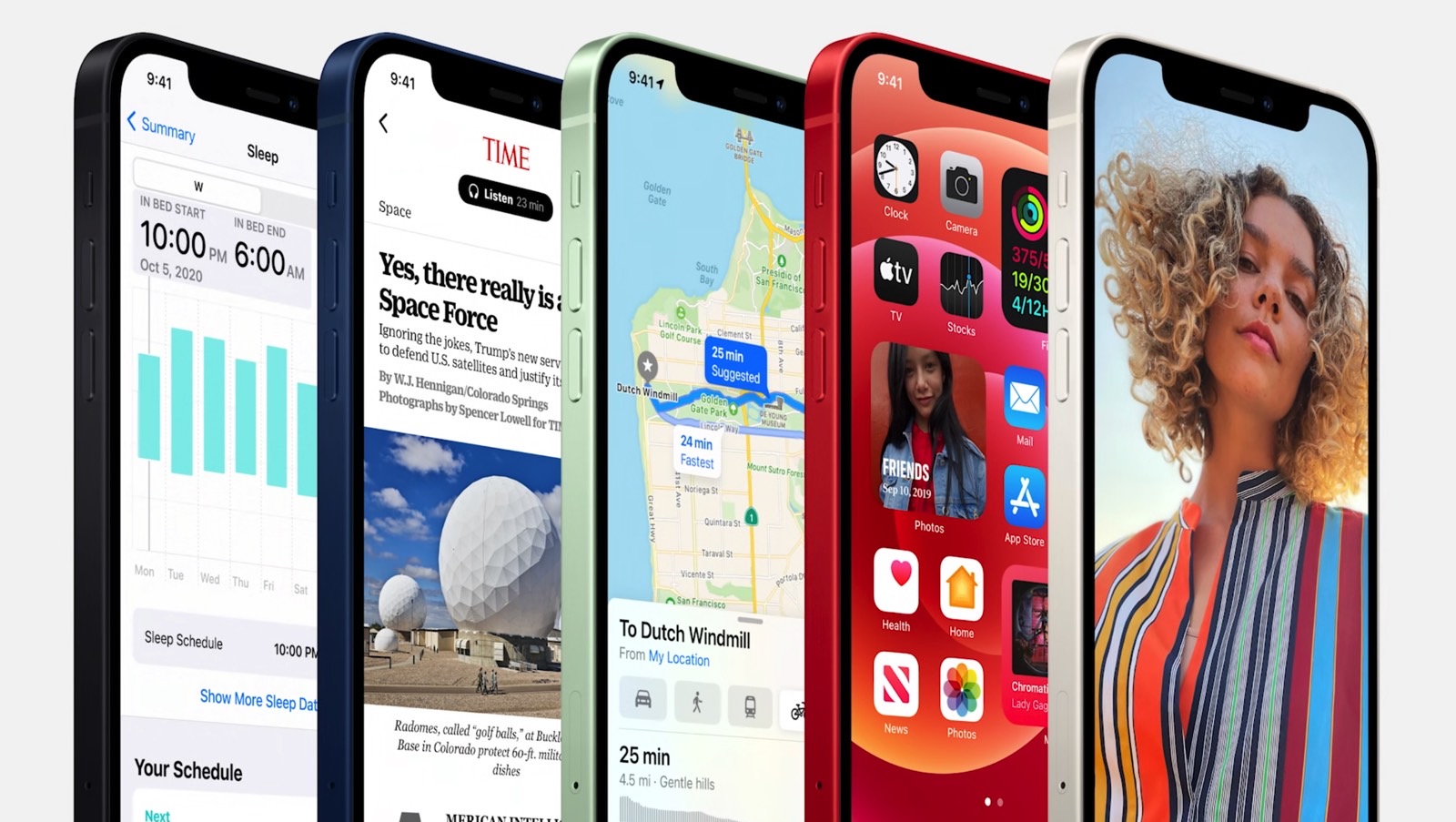 iOS 14.7 now available with MagSafe Battery Pack support and more
bgr.com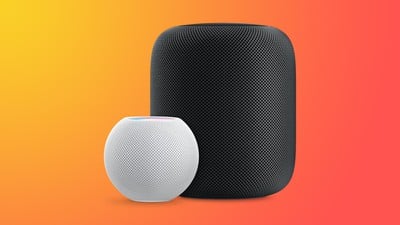 Apple Releases HomePod 14.7 Software With Support for Managing Timers From the Home App
macrumors.com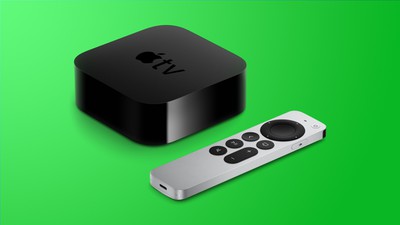 Apple Releases tvOS 14.7 for Apple TV HD and Apple TV 4K
macrumors.com
Apple's MagSafe Battery Pack Can Be Used to Wirelessly Charge AirPods
wccftech.com
iPhone iOS 14.7 and iPadOS 14.7 released: MagSafe Battery Pack and Apple Card Family updates
slashgear.com
HomePod 14.7 Software Released With New Features - How to Install
wccftech.com
Download tvOS 14.7 Update for Apple TV [Now Available]
wccftech.com
No one likes ads — pop-up or otherwise — intruding on their online experience of reading or video viewing, but ads are everywhere on the internet. The only way to shield yourself from them is to install a special ad-blocker, software that detects and disables ads before they reach you. Ad blockers deflect annoying videos, graphics, and text ads that appear on your Android device while using apps or browsing websites. Ad-blocking is controversial, which is why Google has removed specific ad-blocking apps from the Play Store. Google's business model is built on ads, so encouraging users to block ads is counterintuitive. But the question goes beyond whether ads are objectively good or bad. For many sites, ads are a financial lifeline — the difference between running a site and shutting it down. Sure, pop-ups can feel intrusive, but it's kind of like over-the-air TV — it's free, but the ads pay for the time. Installing an ad-blocker app on your Android device means you are likely affecting the livelihood of those who run the sites you enjoy. If you've thought about it and still want to install an ad blocker, we have a few suggestions for the best ones. Our selection also includes ad detectors and ad-blocker browsers, as they all are designed to cut down on ad viewing. Not on Android? Have a look at our favorite ad blockers for iPhone and the best ad blockers for Chrome. AdAway is a free, open-source ad-blocking app for Android, available for rooted and non-rooted devices. AdAway blocks ads using hosts files (text files that map host names to IP addresses) from various locations and combines them automatically. You can whitelist or blacklist additional domains or add a new hosts file. AdAway requires root access because the hosts file is in the system partition. With non-rooted devices, the app uses the VPN feature to block outgoing connections to ads and trackers. You can also download predefined ads and blocker lists as hosts files from within the app. Version 5 works with Android 8.0 Oreo and higher. Version 4 works with Android 4.1 Jelly Bean and higher. F-Droid AdLock lets you easily run apps and browse online without interruption from annoying flashing ads by shutting down pop-ups, banners, and auto-play. AdLock prevents phishing by blocking all suspicious, unsolicited requests, which helps to secure your personal data. When AdLock is enabled on your Android phone, it will also help to protect it from bugs and spyware. You can restrict internet access to specific apps or stay connected only when the screen is on so you never go over data limits. You can install AdLock and leverage its features without root access. AdLock The popular Adblock Plus is a free, open-source browser extension that lets you customize your browsing experience. It works on both rooted and non-rooted devices to block ads and disable tracking so you can choose what you want to see by using filter lists. Filter lists are sets of rules that tell the browser what to block. You can choose from pre-made, external filter lists or create your own (English only). Many ads have built-in tracking, and some even contain malware, so Adblock Plus also provides tracking and malware protection by default, and you can add additional tracking and malware filter lists. AdBlock Plus AdGuard's browser extension blocks ads throughout your mobile system, including video ads and ads within your apps, browsers, games, and on any website. Dozens of ad filters are available and are updated regularly. With AdGuard, you and your private data are safe from online trackers and analytics systems that may try to steal data while you're surfing the web. Fewer ads loaded means more bandwidth saved. A wide range of settings and an apps management tool help you customize the filtering. AdGuard With AppBrain Ad Detector, you get the lowdown on all potential spyware and ads for apps installed on your phone, including push notifications, desktop icon spam ads, and apps with privacy issues. It pinpoints adware so you can remove the offending apps. It alerts you to which apps have permissions to access your location, contacts, messages, or accounts, or which ones can use services that cost you money, and it helps you remove them. It tells you which ad networks are embedded in apps, such as Admob, Millennial Media, ChartBoost, TapJoy, and others, and which have push ads. It also detects whether apps have SDKs like Facebook, VKontakte, or Twitter. Built-in developer tools detect libraries like Google Analytics, Flurry Analytics, Google Play in-app billing, Android support library, ACRA, Phonegap, and more. Google Play This private browser with Adblock provides an ad-free web experience and private browsing service and warns you of potential malware and adware. Since it is not a classic ad-blocker but rather a browser that houses an ad blocker, you can find it on the Google Play Store. The browser blocks video ads, banners ads, and pop-ups. It removes ads and tracking from streaming video, blocks pop-up ads, and prevents browser redirects to ad-heavy sites. It also cleans up banner ads for a less cluttered browsing experience. As a private browser, it blocks ad cookies from third parties via the incognito mode. Your browsing history will not be saved, and you can also add a password to this browser. You can lock your private browser with a password, protect your privacy, and automatically update the Adblock filter list. Google Play

The Best Android VPNs for 2021
uk.pcmag.com
Android 12: Everything You Need To Know – Updated July 2021
androidheadlines.com
Best Android phones to buy for 2021
cnet.com
Google is well-aware that Wear OS needs to mount a big comeback, and that now extends to the finding (and installing) smartwatch apps. The company is rolling out a revamped Play Store experience that should help you find those apps, whether you're looking on your wrist or your Android phone. The biggest changes come to finding apps on Wear OS itself. The Play Store now has an interface influenced by Android 12's Material You, including easier-to-read cards. The store will also "reliably" handle in-app purchases by steering you to your Android phone or a web browser link. It's much easier to find Wear OS apps on your phone, too. You can add "Watch" and "Watch faces" filters to your search to limit results to smartwatch software, and there are new curated sections in the Wear OS category pages. When you find an app you'd like, you can tap an "install" button to install that title on any compatible watches you own. The improved Wear OS apps experience should reach everyone in the "coming weeks," Google said. You'll need at least Wear OS 2.x on your watch. The news comes just days ahead of the widely rumored Galaxy Watch 4 debut in mid-August, when Samsung is unofficially expected to launch its first Wear OS device using the One UI Watch interface. It suggests that Google is determined to address many of the problems that have held Wear OS back, including the discoverability of apps — you won't have to wonder if there's a watch version of a useful app, or struggle to download software once you've found it.

Google Play Wear OS apps for watches finally easier to find
slashgear.com
Google wants to make it easier to download and install Wear OS apps
phandroid.com
Android App Bundles support coming to Amazon Appstore soon
androidcommunity.com
It's been a little over a year since EA announced a new Skate game was finally in the works, so when are we finally going to get to more info about the game? Some fans were eying the upcoming EA Play Live show on July 22, but unfortunately, startup Vancouver, Canada-based Skate developer Full Circle shot down the possibility on Twitter this weekend. Apex Legends "Emergence" Season Delivers New Character "Seer" and More in August Well, shucks! So, we're not getting any new information at all? Well, not exactly. Full Circle did just release a behind-the-scenes development video – it's light on hard info, but apparently, some influencers have got a chance to check out an early version of the game, and some of what they say may be revealing. Watch the video for yourself, below. At one point during the video, one of our influencers says "It just looks beautiful...this whole open world," while another compares the game to Skate 2, which had a more open design than other entries in the series. An open world wouldn't exactly be a huge surprise, but it's nice to know EA and Full Circle aren't limiting their scope with this game. At other points, various talking heads mention "board drops and the throw downs" and the ability to climb. Again, stuff you'd expect, but good to have it confirmed. Perhaps most interestingly, at one point pro skater Atiba Jefferson asks "Wait, the game's…?" before the video cuts off the rest of his statement. He later declares this mystery feature "interesting." What could Full Circle be teasing? Is the game going to be free to play? Uh, will you be able to ride a Back to the Future hoverboard? Okay, I should probably stop speculating wildly. Platforms and a release window have yet to be revealed for the next Skate, but as the video mentions, they're working on it. What do you think? Optimistic about how this is going to turn out?

New Skate 4 trailer is a big tease, reveals that people have seen gameplay
digitaltrends.com
Apex Legends new hero Seer revealed before Emergence
slashgear.com
EA Play Live: Madden, Battlefield 2042, rumored Dead Space game. How to watch
cnet.com
Apex Legends announces new legend Seer, more season 10 updates
digitaltrends.com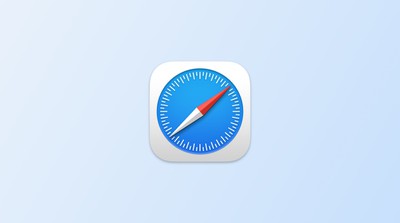 Apple today released a new Safari 14.1.2 update that's available for macOS Catalina and macOS Mojave users. The update likely includes important security fixes, but Apple has yet to outline what these fixes might be. New Safari updates are normally introduced alongside new macOS updates for the current version of macOS and security updates for older versions of macOS, but the Safari 14.1.2 update is available on its own and Apple has not yet released macOS Big Sur 11.5. The Safari update can be downloaded by going to System Preferences and clicking on the Software Update section. We'll update this article when Apple provides details on the security fixes.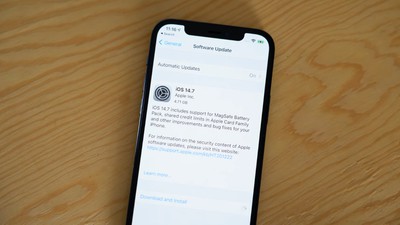 Apple Releases iOS 14.7 With MagSafe Battery Support and Apple Card Family Credit Limit Combining
macrumors.com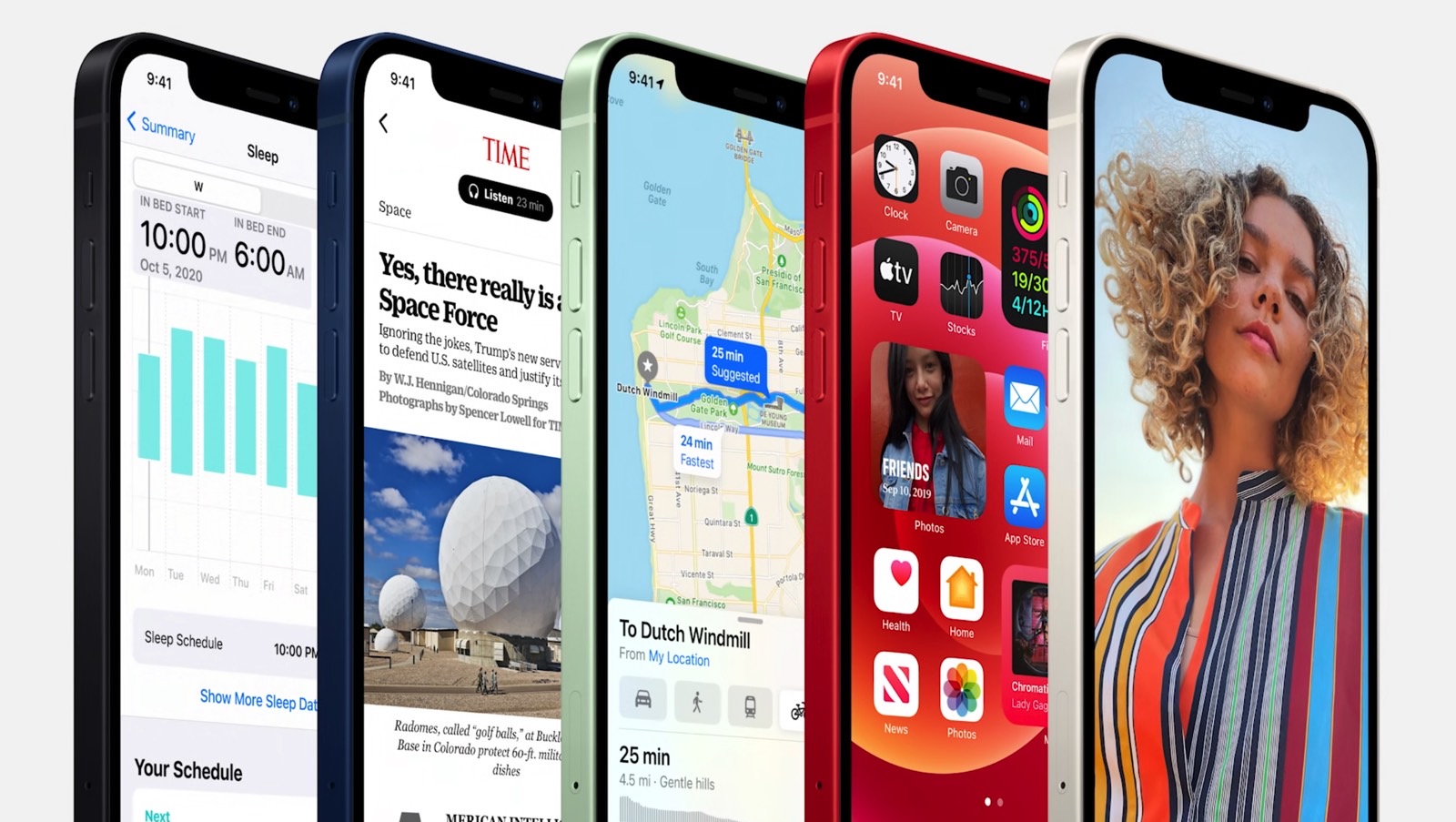 iOS 14.7 now available with MagSafe Battery Pack support and more
bgr.com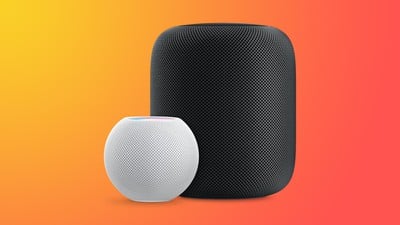 Apple Releases HomePod 14.7 Software With Support for Managing Timers From the Home App
macrumors.com
iOS 14.7 and iPadOS 14.7 Download Now Available for iPhone and iPad
wccftech.com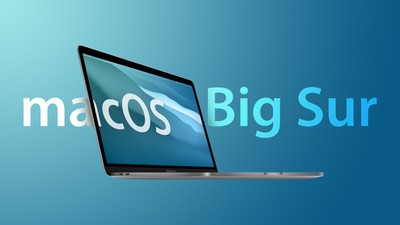 Apple Seeds Second Release Candidate Version of macOS Big Sur 11.5 to Developers
macrumors.com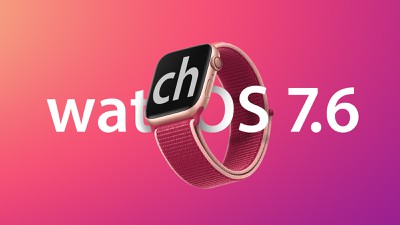 Apple Releases watchOS 7.6, Bringing ECG and Irregular Heart Rhythm Notifications to 30 New Regions
macrumors.com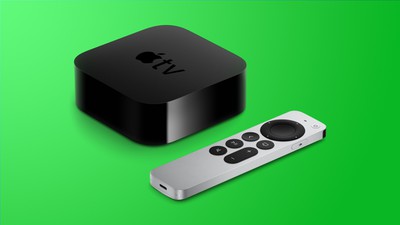 Apple Releases tvOS 14.7 for Apple TV HD and Apple TV 4K
macrumors.com
Download tvOS 14.7 Update for Apple TV [Now Available]
wccftech.com
Apple has released the full and final version of watchOS 7.6 for Apple Watch. We will show you how you can download it right away. Though the excitement of the publicly available software updates has been taken away by the likes of watchOS 8 but Apple is still busy maintaining and adding features for everyone across the board. watchOS 7.6 is here, and it is a great little update for everyone, and here is what is new in it: Download tvOS 14.7 Update for Apple TV [Now Available] For information on the security content of Apple software updates, please visit this website: https://support.apple.com/HT201222 Downloading the update is pretty straightforward and it takes very little effort. But does take some patience and time during installation. Follow the steps below exactly as they are written: There is no clean installation method for the Apple Watch and you cannot downgrade back to an older firmware if you wanted to. Also keep in mind that if you have the watchOS 8 beta installed, this update will not be available to you. You have to download and install every single watchOS 8 beta release until the full and final version becomes available to you later this year. We will highly recommend that you go ahead and download the new watchOS 7.6 update as it features bug fixes as well. If you have been experiencing issues with your Apple Watch before, then hopefully this update is going to fix all that. Apple Watch Series 3 users might have to perform a factory reset of their device before going ahead with the installation if you do not have enough onboard space available. Check out the following too: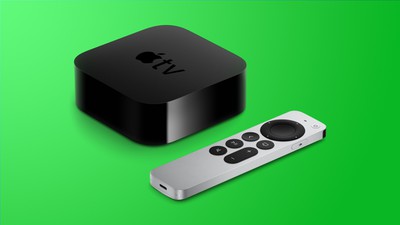 Apple Releases tvOS 14.7 for Apple TV HD and Apple TV 4K
macrumors.com
iOS 14.7 and iPadOS 14.7 Download Now Available for iPhone and iPad
wccftech.com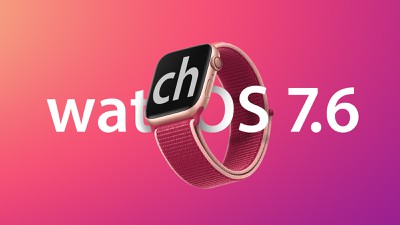 Apple Releases watchOS 7.6, Bringing ECG and Irregular Heart Rhythm Notifications to 30 New Regions
macrumors.com
iPhone iOS 14.7 and iPadOS 14.7 released: MagSafe Battery Pack and Apple Card Family updates
slashgear.com
Download tvOS 14.7 Update for Apple TV [Now Available]
wccftech.com
Android TV is set to receive even more features from Google TV in the near future, but the reverse is now also set to happen. The Google TV "Continue watching" carousel will soon let you "Hide" content. "Continue watching" is a very convenient way to get back to what you were previously viewing. Movies and TV shows across different apps are shown here with a cover image and progress bar. At I/O, Google shared how over 100 major app partners support the WatchNext API and that it leads to an about 30% increase in re-engagement. On the new Chromecast and presumably supported Sony televisions, Google TV is beginning to roll out a new "Hide" action for the Continue watching row that's available by long-pressing on a card with the center button on your remote. This previously only presented "Open," with this feature not yet widely rolled out. It's not live on three devices we checked this afternoon. Android TV already has this feature — as a pop-up — but it wasn't available on Google TV until now. As echoed by the Reddit user that spotted it today, this is useful for when the carousel doesn't get rid of finished programs, as well as removing other content on shared screens. Check out 9to5Google on YouTube for more news:

Android TV is Getting a Bunch of Useful Features
wccftech.com
The best movies on Apple TV+ right now
digitaltrends.com
Apple's iPhone SE has been quite popular since its debut back in March 2017, and its success made Cupertino give us a second-generation SE bac in 2020. But now, it seems that we could be getting closer to the arrival of a third iteration. Rumors of a new iPhone SE 3 have been appearing here and there since last January, and the latest rumor is giving us a possible launch window and more. According to Digitimes, Apple could be planning to give its fans a new iPhone SE 3 in the first half of 2022, which is great for all of those looking for a more affordable iPhone. However, it seems that the new iPhone Se could arrive with the same processor as the one in the iPhone 12 series, which means Apple's A14 Chip. Further, the report also mentions that the new iPhone SE 3 will also feature 5G support. Now, this does not come as a surprise, since reputable Apple analyst Ming-Chi Kuo had already revealed that Apple's new budget-friendly iPhone would come with 5G capabilities and an updated processor under the hood. And yes, he also suggested that the new iPhone SE will also launch i the first half of 2022. Rumors also suggest that next year's iPhone SE 3 may be the most affordable 5G iPhone ever, as some believe that the new device may be more affordable than the iPhone 12 mini, which means that we could get a new 5G iPhone for less than $699. It is also rumored that the iPhone SE 2022 will arrive with a similar design to the one we get in last year's model, as it would also feature a 4.7-inch LCD display. However, it is believed that we will also get an iPhone SE refresh in 2023, and this model could arrive with a larger 6.1-inch display with a punch-hole display instead of the notch. Source Digitimes Via MacRumors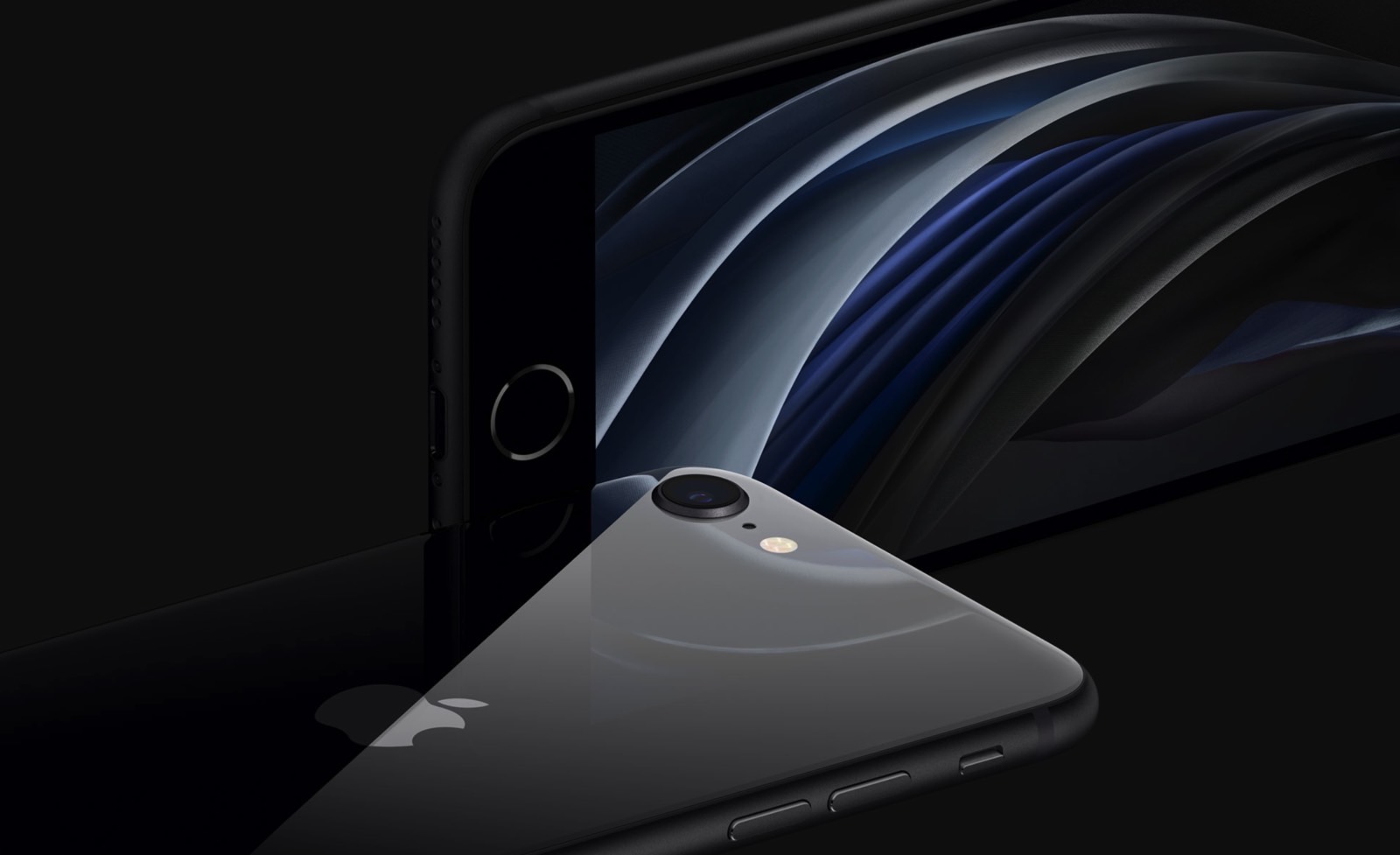 iPhone SE 3 on track for early 2022 with a faster processor and 5G
bgr.com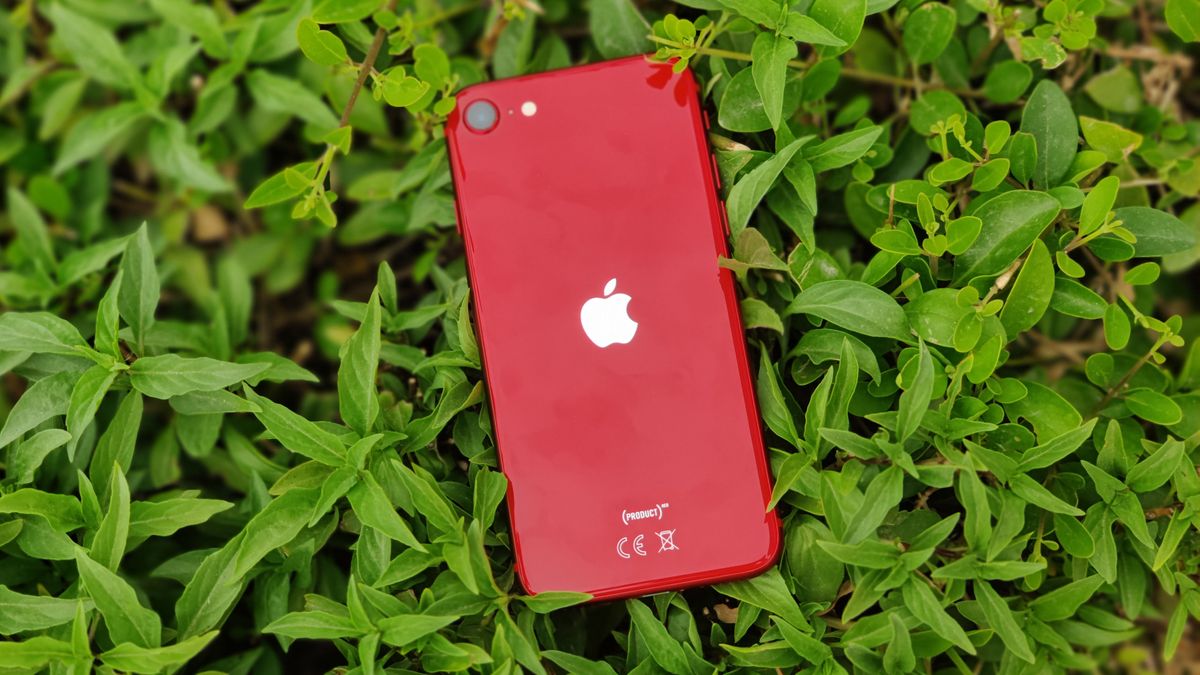 iPhone SE 3 could launch in early 2022
techradar.com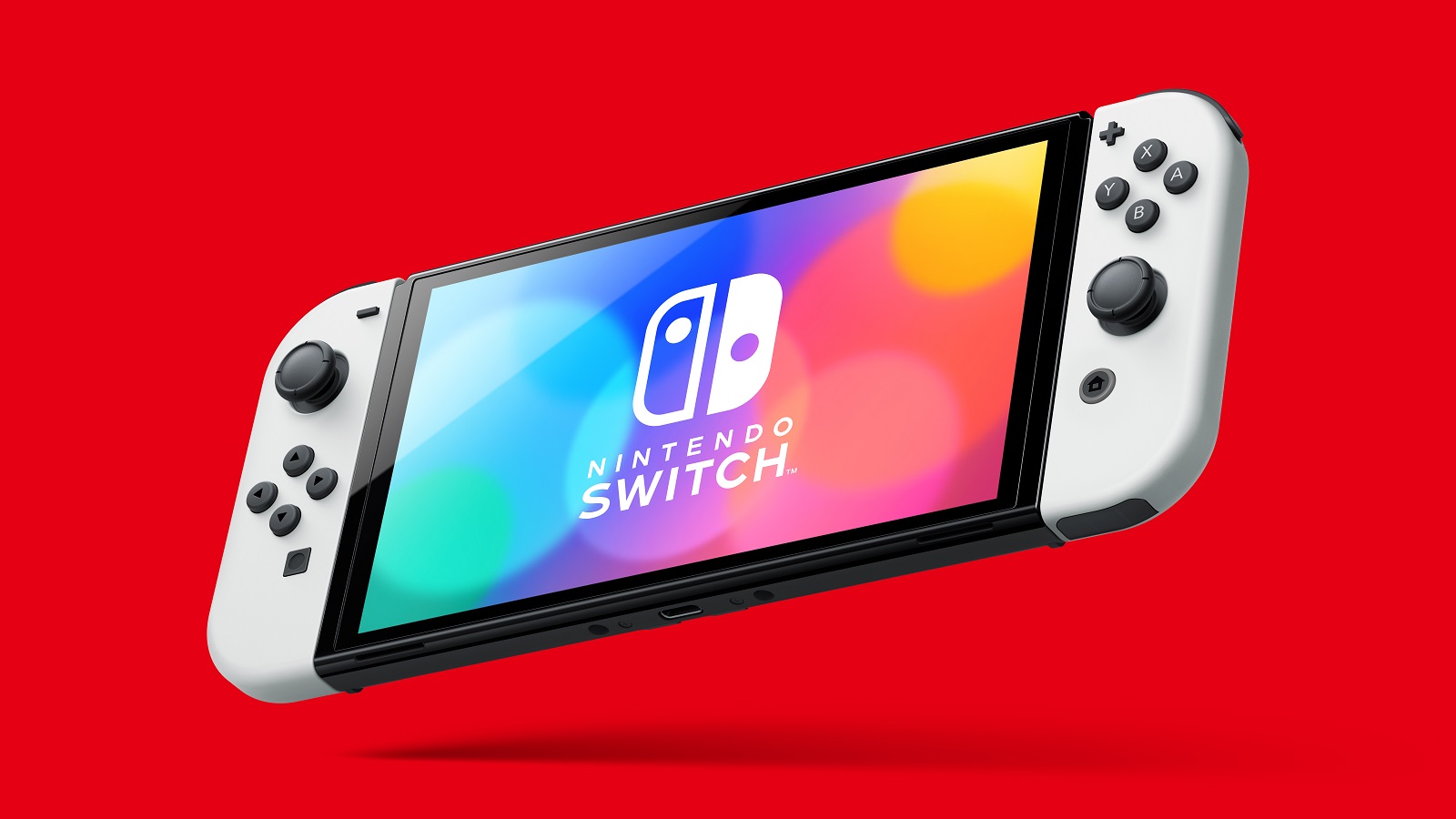 Traditionally, Nintendo has been more than happy to let all its fans and the media breathlessly speculate about its plans. That wasn't the case this week. Days after Nintendo announced the Switch OLED model, Bloomberg reported that its updated console would only cost $10 more to produce than the original Switch. As a result, Nintendo would see better profit margins from its OLED model, which will retail for $350. According to Nintendo, this is not accurate. Nintendo pushed back against the claims on Twitter. It's rare for Nintendo to even acknowledge such reports, much less to reference them directly. Nintendo never actually names Bloomberg in its tweets, but it's clear which report the company is citing. Here is Nintendo's full response: Nintendo didn't offer any proof to support its claim. It's Nintendo's word against Bloomberg's. For its part, Bloomberg did report on Nintendo's response, but had nothing to add. Perhaps more notable is the second tweet from the video game company. In addition to denying the report about profit margins, Nintendo also took the opportunity to quash the growing cacophony of rumors that other Switch models are in the works. Before the OLED Switch was announced, reports suggested Nintendo was working on a Switch Pro. The Pro model would have more powerful internals and would be able to play games in 4K. None of this turned out to be true about the OLED model. Nevertheless, we just can't escape the Switch Pro. GamesBeat's Jeff Grubb reiterated that he had "only ever personally heard 2022 for a Switch Pro" on the same day Nintendo announced the OLED model. He also pointed out that it wouldn't be entirely shocking to see the company that released six 3DS models make more than two Switch models. It's also worth noting that Nintendo never discusses new hardware until it's much closer to launch. If there is a new Switch model coming out at some point in 2022, it's highly unlikely the company would say a word about it until the end of this year at the earliest. Nintendo's Switch OLED model launches on October 8th,2021 for $349.99.

Games with a twist for Nintendo Switch
firstpost.com
Nintendo dashes Switch Pro hopes
slashgear.com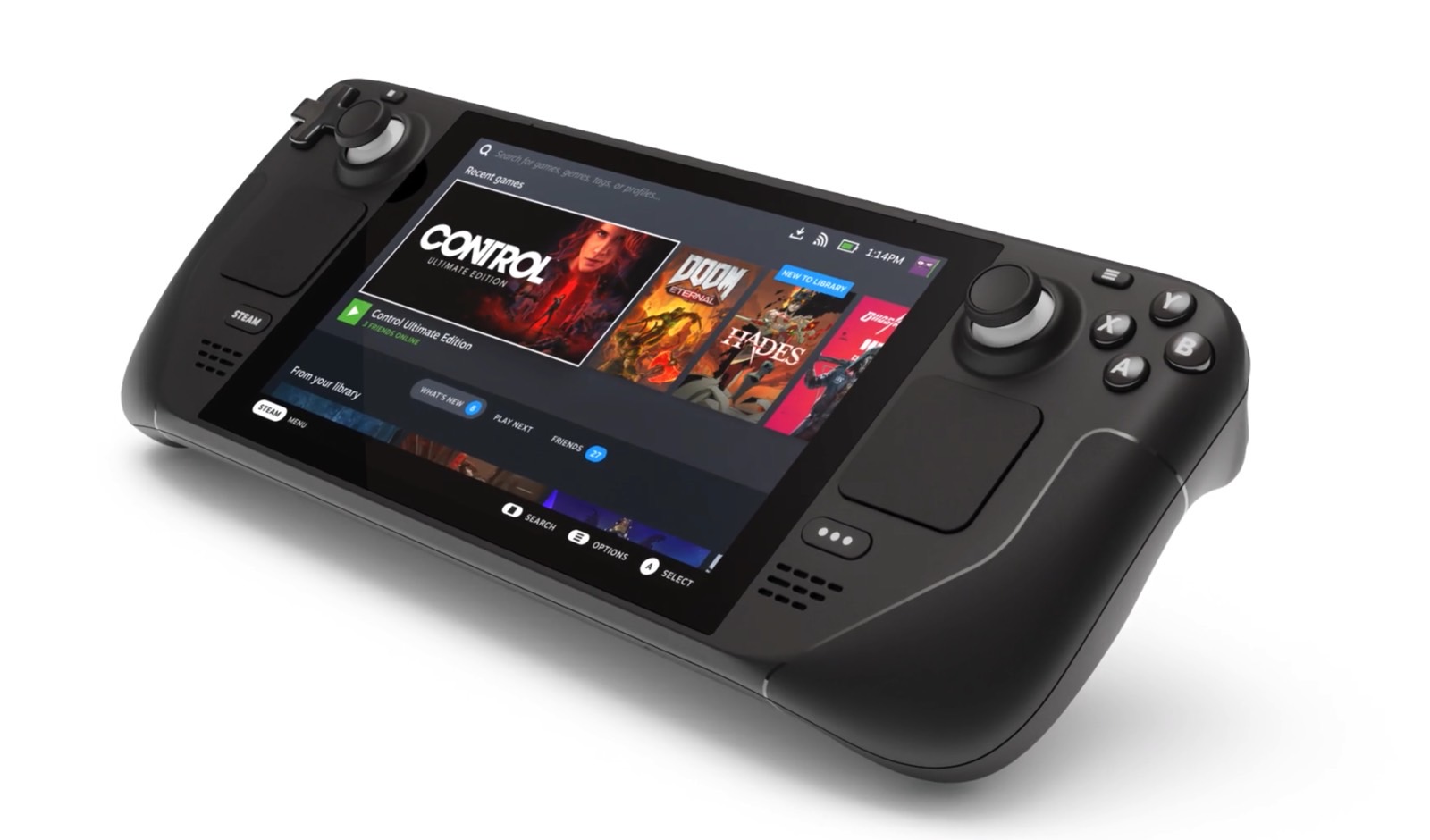 Last week, Valve announced the Steam Deck portable PC and revealed that "preorders" would start on Friday. Valve did not reveal the Steam Deck's actual release date. It did reveal that the console would be available in December to those who preorder. The Steam Deck "preorder" involves paying $5 upfront, which will be put towards the purchase of the chosen model. It turns out that a significant number of buyers preordered the Switch OLED alternative. The Steam Deck quikckly sold out, with ship dates slipping all the way to summer 2022. Valve attempted to prevent scalpers from hoarding the initial Steam Deck supply and set a specific rule for preorders. Only Steam account holders who had made at least one purchase before June 2021 could order the Steam Deck initially. For 48 hours starting last Friday, people with brand new Steam accounts were locked out of the ordering process. Even so, Valve's servers crumbled under the load. Steam Deck registration opened in North America in Europe, and many people found themselves unable to preorder the console. Valve did not reveal any Steam Deck release date information during its announcement. It's unclear how many units it might have on hand in December and whether the current chip shortage will impact its ability to meet demand in any way. Valve sells three Steam Deck versions, with the cheapest one starting at $399. That's slightly more expensive than the new Switch OLED and comes with 64GB of onboard storage. The 256GB and 512GB models feature NVMe storage and sell for $529 and $649, respectively. The company did not disclose preorder figures either, as ship dates started slipping. But an issue in the site's code allowed people to find actual preorder figures. In the first 90 minutes, Valve sold over 110,000 Steam Deck units with NVMe storage. Most of the sales came from North America, according to what people could find online before Valve patched the problem. After about half an hour of errors, I managed to preorder the 256GB version in Europe. The ship date had already slipped to the first quarter of 2021 by then. Assuming everyone goes through with their purchase, my Steam Deck's release date would be sometime between January and March 2021. The estimates are even worse for North America, where the 512GB model is expected to be available in the third quarter of 2022. That's according to estimates on Sunday. Preordering the most expensive Steam Deck right now means you'd have to wait about a year to get it. The cheaper models will ship between April and June 2022. The delivery estimates for all three models remain at Q1 2022 for Europe. One of Valve's other rules is that you'll have to buy the Steam Deck unit you registered for. You can't change your mind while you wait for Valve to start processing orders. That said, scalpers are already listing Steam Deck preorders online for significant markups. That's even though we're months away from the console's release. It's unclear whether Valve will have any extra stock to sell on the launch date now that the console is sold out. But ship dates might improve as buyers ditch their place in line. Valve will refund your $5 to your bank account (within 30 days) or in Steam credit.

Steam Deck Preorders Being Sold By Scalpers For $5000 At 6 Times MSRP
wccftech.com
6 questions you should ask before reserving a Steam Deck
cnet.com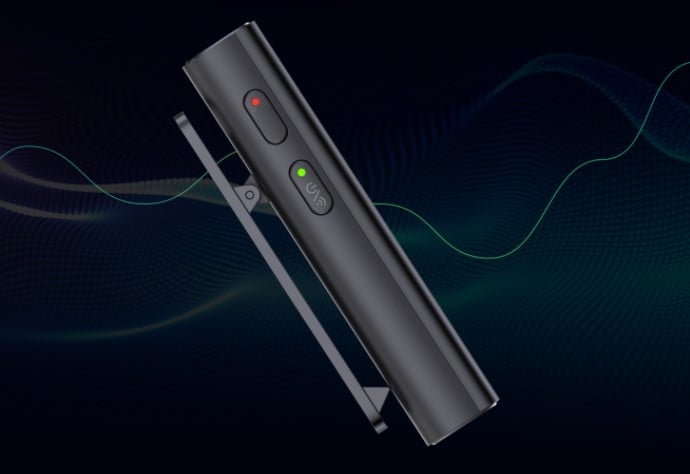 This website uses cookies to improve your experience while you navigate through the website. Out of these, the cookies that are categorized as necessary are stored on your browser as they are essential for the working of basic functionalities of the website. We also use third-party cookies that help us analyze and understand how you use this website. These cookies will be stored in your browser only with your consent. You also have the option to opt-out of these cookies. But opting out of some of these cookies may affect your browsing experience.

You can now sign into Twitter with your Google account
phandroid.com
Google wants to make it easier to download and install Wear OS apps
phandroid.com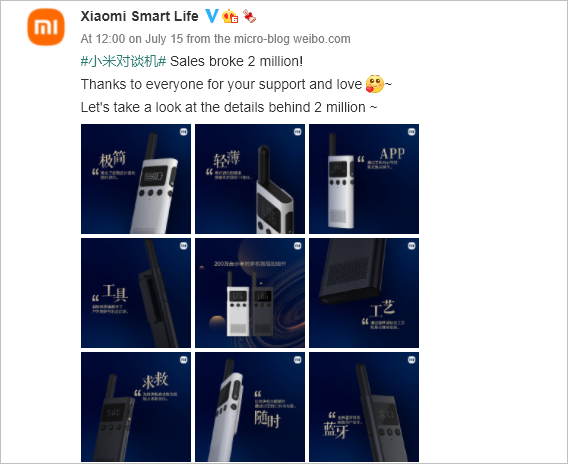 Xiaomi Walkie-Talkie Commemorative Limited Edition unveiled to mark selling over 2 million units
gizmochina.com
Keep your "Heads Up" with this new Digital Wellbeing feature
phandroid.com
Google says "goodbye" to the 2020 Pixel Buds
phandroid.com
The best graphics cards have been almost impossible to find for nearly a year, but things are starting to improve. Stock is improving at retailers, and although prices are still high, they're starting to drop. For everyone who has been patiently waiting — and doesn't want to wait anymore –we're going to show you how to buy a graphics card. It is important to note that prices are still much higher than they should be, and that's true across retailers. We have three methods that will help you score a card as close to list price as possible, but it's next to impossible at the moment to buy a card at list price. If you want to score a new graphics card as close to list price as possible, there are three options: Newegg Shuffle, EVGA's queue system, and in-store at Micro Center. It's possible to get a graphics card through all three methods, but your mileage will vary based on where you're located, how much money you're willing to spend, and how diligent you are with finding a new card. Newegg Shuffle is probably the most popular way to get a new graphics card. Shuffle is a raffle that runs every day on Newegg's website. Each day, Newegg selects a list of high-demand products — mostly graphics cards, but occasionally processors and consoles, too — that users can select for a chance to purchase. After the raffle closes, Newegg draws winners and gives them a small window of time to log in and check out. It isn't a perfect system, though. On average, around 100,000 people enter each shuffle, so you could enter every day for months and still not get selected. It's a raffle, after all, so there's an element of luck. In addition, Newegg often bundles cards with other components that you may not need, like a power supply or a motherboard. You can't return the bundled item separately, so you'll either need to sell it yourself or eat the extra cost. The EVGA queue system is more forgiving. Instead of a raffle, EVGA allows users to purchase cards on a first-come, first-served basis as stock becomes available. Unlike Newegg Shuffle and the many other methods of purchasing a graphics card, EVGA sells its cards at list price. Yes, you can purchase an RTX 3080 for $699. However, it's entirely dependent on when EVGA has new stock available. Instead of an overall raffle, you have to choose each individual model you want to purchase and be ready to buy when your name comes up. Finally, you can purchase a card in person if you have a Micro Center close to you. Many locations have graphics cards in stock for multiple days, and if your local store doesn't, you can show up in the morning when they get more inventory to nab a card. This is probably the best way to get a new graphics card for a reasonable price, but that assumes you have a Micro Center close to you. If you want to white-knuckle your way to a new graphics card, you can use a stock tracker. There are several stock trackers available through YouTube live streams, Discord servers, and browser extensions, but they all do the same thing: Constantly check if graphics cards are in stock across retailers. User fixitfixitfixit has been running a live stream across YouTube and Twitch for the past several months, and there's a Discord server attached to the streams, as well. It tracks inventory for AMD and Nvidia graphics cards across Amazon, Newegg, Best Buy, and Antonline, as well as several other retailers (including Office Depot and B&H Photo). In addition, there are stock-tracking extensions like Distill and HotStock that can check for you. Both have free and paid tiers depending on how often you want to check websites and how many products you want to monitor. It's possible that retailers will ban you for using these tools, though. Users report accounts being shut down on Newegg and Best Buy thanks to the anti-bot measures in place at those retailers. If you want to use this method, we'd recommend following a stock-tracking account on Twitter. That way, you don't need to constantly monitor a live stream or run the risk of having your account banned. Accounts like @stock_drops and @LeBlarstOfTimes tweet out when new cards become available. Follow these accounts and similar ones, and make sure to turn on tweet notifications. If you do that, you'll only need to check when you get a notification. If you need more than a graphics card, or even a full system, you're in luck. You can pick up a pre-built system or a gaming laptop at a reasonable price. Keep in mind that pre-built systems are more expensive than buying components individually, so the final price is reflective of the high cost of graphics cards right now. There are numerous options for pre-built desktops. HP, Dell, Origin PC, and Falcon Northwest top the list of the best gaming desktops, but there are dozens of builders with a slew of unique options. The benefit of going with a pre-built PC is that you can customize your build beyond what you might be comfortable doing. There are options like the HP Omen 30L that include off-the-shelf parts that are easily upgradeable, as well as machines like the Maingear Rush, which includes a custom water-cooling loop. The other benefit of a pre-built is that you can pick the card you want. Newegg Shuffle mainly features Nvidia cards, and EVGA exclusively sells Nvidia cards. With a pre-built, you can pick up one of AMD's recent RDNA 2 graphics cards, too. If you don't need the extra parts, you can buy a pre-built, swap out the graphics card, and resell it as a unit. You can also part it out and sell everything individually. Although it's a hassle to get rid of the extra parts if you only need a graphics card, going this route can save you some money depending on how your system is configured. The other option is a gaming laptop. The GPU pricing crisis has only really impacted full-size graphics cards. Popular gaming laptops with recent mobile cards, like the Razer Blade 14, are still priced in accordance with the rest of the laptop market. The obvious downside of this route is that you can't pull out the graphics card and put it in another machine, as well as the normal heat and noise issues that come with most gaming laptops. Finally, you can buy a card secondhand. This is a good option if you want to score a card below the price at retailers, especially as scalpers level off and secondhand prices continue to drop. You have to be careful when shopping on the secondhand market, though. Cryptocurrency miners often sell off their GPUs after they've been used for mining. Since they're cards that are operating at full capacity for 24 hours a day, seven days a week, you might be picking up a unit that's on its last leg. There's no way of knowing if you're buying from a miner or not, so you'll have to do your secondhand due diligence. If you look at ratings and other listings the seller has, it's usually easy to deduce if they're a builder selling off an old GPU or a miner offloading dozens of cards. eBay is the best place to gauge what price GPUs are selling for, but you'll find them on Craigslist, Facebook Marketplace, and Mercari, too. Regardless of the platform, pay careful attention to the listing name and description. Since the start of the GPU shortage, sellers have popped up selling pictures of graphics cards, not the cards themselves. Although mostly just a joke, it's not hard imagining someone buying something like this thinking they're scoring a good deal on a graphics card.

Best Android phones to buy for 2021
cnet.com
Best place to buy tires online for 2021
cnet.com
After initially being spotted in testing, the latest Twitter beta update for Android now lets you log in using a connected Google Account. Google Account integration with Twitter is definitely long overdue, with the social media platform offering Apple Account sign-in for some time already. Basically, this allows you to log in or create an account with your existing details, therefore bypassing the need to fill in basic information, such as your name and email address, and negates the password requirement. If you already have an existing Twitter account that utilizes your Google Account email, then it will simply login without requiring the password entry step — provided that account is currently logged in on your Android device. Unfortunately, there does not appear to be a way to tie an existing account to a Google Account, although you may be able to change your email address on an existing account to get the new sign-in method to work: Attempting to sign in using a Google Account not previously tied to any Twitter account will initiate the creation of a new, automatically-generated handle. With that in mind, we'd suggest treading cautiously if you want to test linking an existing account before trying to log in using this new option. This feature is now live in Twitter beta v9.3.0-beta.04, which is available via the Google Play Store for those already enrolled on the preview program – which you can sign-up for here. If you are unable to access the Google Account login option, then log out of your account, then head to Settings > Apps > Twitter Beta > Clear storage > Re-launch. A few attempts managed to do the trick at our end. Check out 9to5Google on YouTube for more news:

You can now sign into Twitter with your Google account
phandroid.com
Peloton, the fitness bike you probably know about from their dramatic, energetic commercials, has introduced a twist on getting active: a game based on cycling rather than live classes. For those times users need a break from classes, Peloton offers videos of scenic rides and such. The company mentions both of these options, stating that it has been looking at "opportunities beyond video." In light of that exploration, Peloton is looking into a new format that gives users a way to stay active without getting bored: games. The company is currently testing an early version of Lanebreak, a rhythm-based game that revolves around fitness. The game works by presenting cues on the bike's tablet. Players are tasked with matching the game's cues on a virtual track, using the device's resistance knob to switch tracks while using the peddles to control the game's cadence. Lanebreak tosses in obstacles and includes music that is synchronized with the track. According to the company, users would be able to select from a library of different work lengths, types, difficulties, and playlists. Months of research and design went into developing Lanebreak, the company says, based in part on mini-games Peloton tested with some of its customers. Among other things, Peloton says that some people have reported interest in using the company's fitness products based on the inclusion of games — people who otherwise wouldn't have been interested. Ultimately, Peloton says it is still in the early stages of development when it comes to games, but that it'll soon have playtesting opportunities.

Peloton launching in-app fitness video game called Lanebreak, report says
cnet.com
Peloton launching in-app fitness video game called Lanebreak
cnet.com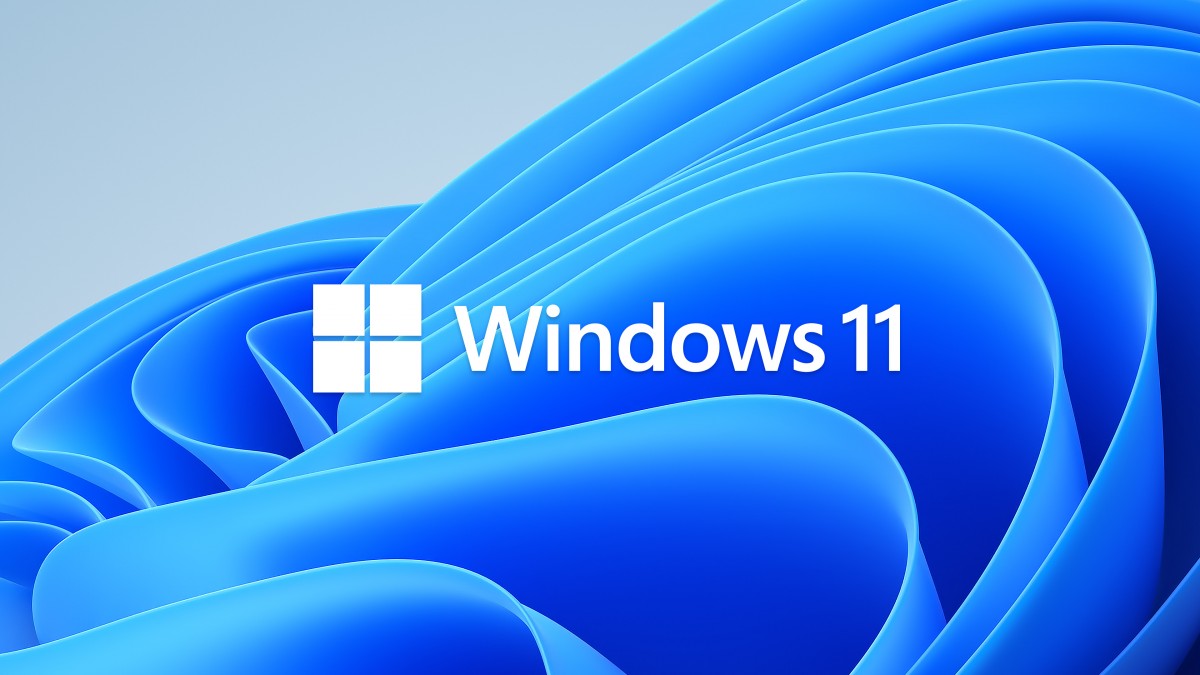 If you are running the latest Windows 11 Preview on your computer, then there's a possibility that you may face some issues with the system given that it's still in the Beta phase and the stable version has not been released. In such a case, if you want to boot into the Safe Mode on your Windows 11 operating system for troubleshooting and are not sure how to do it, then here is a step-by-step guide for the same. There are a few different ways to boot into Safe Mode but in this guide, we will show a process using the Start Menu. Step 1: Open the Start Menu on your Windows 11 computer. Step 2: Now, click on the Power Button which will bring up options like Restart, Shut Down, Sleep, and more. Step 3: From the options, click on the Restart option while pressing and holding the "Shift" key on your keyboard. Step 4: When the PC restarts, you will see several options on your screen. In there, select the "Troubleshoot" option. Step 5: After that, click on the "Advanced options" and then select "Startup Settings." Step 6: Now, click on the "Restart" button. After that, you will be asked to select an option from the list. You can select "Enable Safe Mode" from the options. That's it. Once you have selected the option, your computer will now reboot into Safe Mode. To exit from the Safe Mode, simply restart your system like you normally do and the device will boot into regular mode.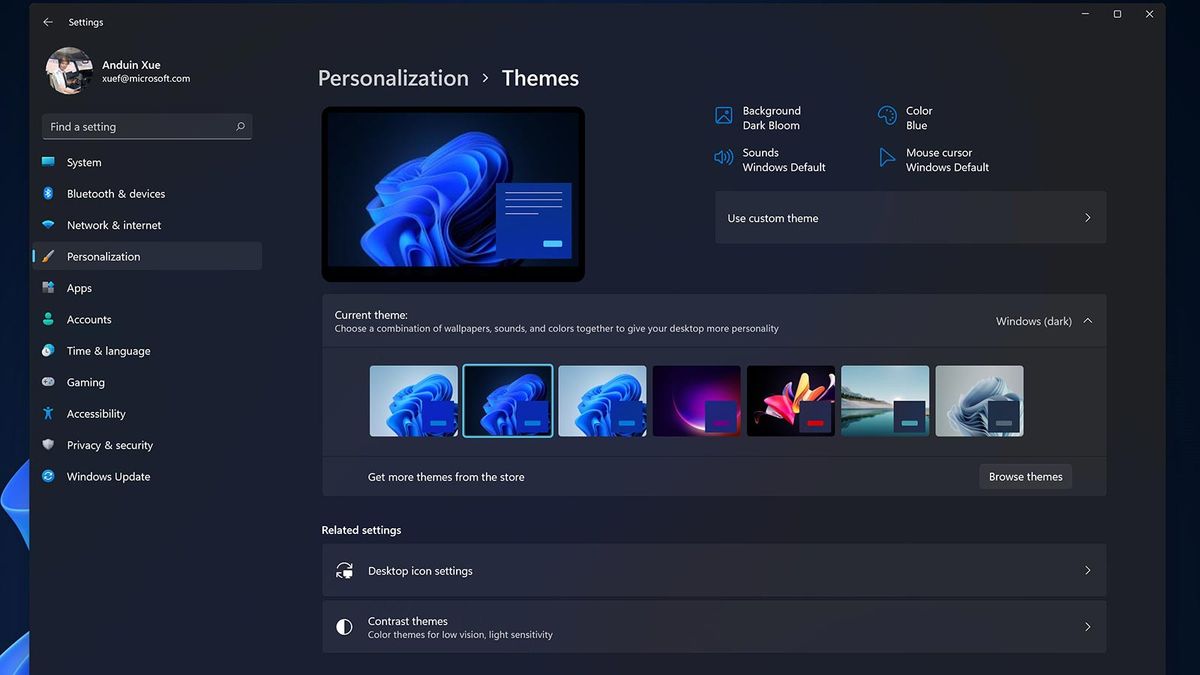 Many Windows 11 PCs will ship in Dark Mode by default
techradar.com
Many Windows 11 PCs will ship in Dark Mode by default
techradar.com
(Photo: Kimberly White / Stringer / Getty Images) TurboTax developer Intuit announced that it's leaving the IRS Free File program, which allows many Americans to receive assistance with filing their federal taxes at no cost. Free File lets people who make less than $72,000 per year file their federal taxes "on an IRS partner site" for free; those who make more than $72,000 have to fill out the forms themselves. The list of IRS partners that participate in the program includes the likes of TaxSlayer,1040Now, and other organizations that specialize in helping people file their taxes with minimal expense. But that list will no longer include TurboTax after the current tax season ends in October. (The IRS extended the 2020 tax season to Oct.15 because of the pandemic.) Intuit positioned its departure from the program as a net positive for US taxpayers, citing the proliferation of free tax prep options, though it appears to have been prompted by IRS regulations. "With the Free File program surpassing its founding goals of e-file and free tax preparation, and due to the limitations of the Free File program and conflicting demands from those outside the program," Intuit says, "we are not able to continue in the program and deliver all of the benefits that can help consumers make more money, save more, and invest for the future." In our review, we found that Intuit TurboTax 2021 (Tax Year 2020) offers thorough explorations of tax forms and schedules and an outstanding user experience. Though it's more expensive than the competition, "it's worth it," we concluded, awarding it an Editors' Choice award. Still, as ProPublica discovered in 2019, Intuit previously hid the TurboTax page related to the Free File program from search engines, and pushed many Americans to use paid versions of the tax software. At one point, the company even issued refunds to customers who specifically mentioned ProPublica's reporting on the matter. The issue prompted a lawsuit, which is ongoing. "Tens of thousands of TurboTax customers are seeking to use arbitration, an alternative to a lawsuit, to pursue claims that they paid for a service that should have been free. Intuit has denied wrongdoing," ProPublica says. Intuit says it's "committed to continuing to offer free tax preparation while accelerating innovation to address all of consumers' financial problems" even after it drops Free File. As Mashable notes, H&R Block said last year that it too would leave the Free File program.

TurboTax maker Intuit says it is dropping out of IRS Free File program
techradar.com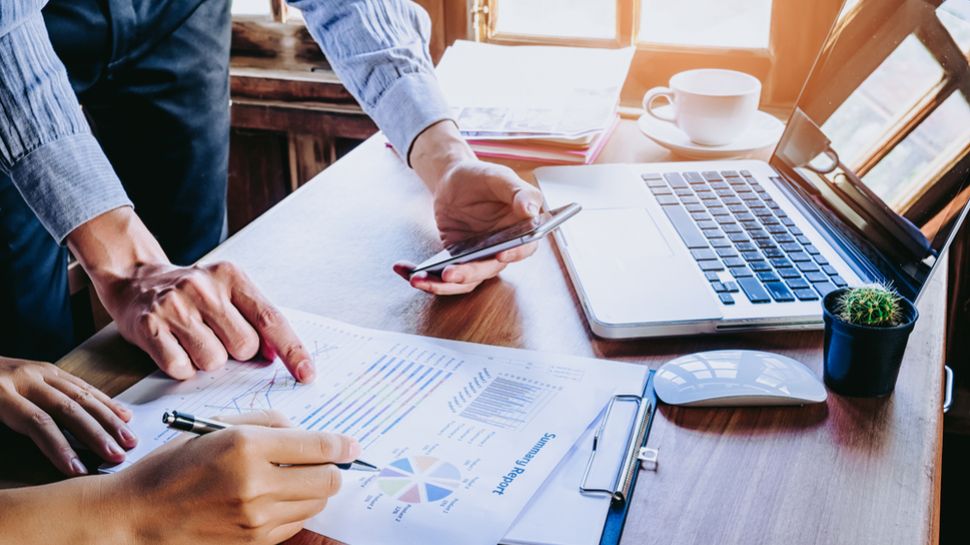 TurboTax maker Intuit says it is dropping out of IRS Free File program
techradar.com
Those with a reservation for a Rivian received disappointing news this past Friday. According to an individual with a reservation who shared an email with Roadshow, the electric R1T pickup truck and R1S SUV are delayed once again. In an email from Rivian CEO RJ Scaringe, the executive told those patiently waiting for their vehicles that pandemic-related challenges forced the additional delay. Originally, the first R1T and R1S vehicles were meant to start being delivered this month. However, "The cascading impacts of the pandemic have had a compounding effect greater than anyone anticipated," he wrote. Now, the company targets September deliveries for the R1T and the R1S will arrive later in the fall. The COVID-19 pandemic delayed a whole lot of plans and vehicle launches in the industry. Rivian was meant to start deliveries of its vehicles back in early 2020 before it delayed the vehicles to 2021. Scaringe added in his email the company continues to produce R1T and R1S preproduction vehicles, which fans often see motoring around in special vinyl wraps on public roads. "I have been asked why we aren't delivering those vehicles or why we continue to test rather than deliver. We believe it is critical to both our long-term success and your ultimate satisfaction that the quality and robustness of our launch products truly set the tone for what to expect from us as a brand," he said. Rivian plans two production lines at its former Mitsubishi factory in Normal, Illinois. One will produce the R1-line of vehicles (the R1T and R1S) while the other churns out commercial vehicles for Amazon. The retail and tech giant placed a massive order for electric delivery vans, which started to hit the road for tests this year. The company will continue communicating with reservation holders via the Rivian Guides program with all updates. For now, patience remains a virtue.

The best movies on Apple TV+ right now
digitaltrends.com
Blue Origin and Amazon founder Jeff Bezos is about to become the second billionaire to visit the edge of space in the span of a week and a half, after Richard Branson and his Virgin Galactic spaceplane soared aloft from New Mexico earlier this month. It has made for a historic month in spaceflight, inspiring a fair amount of wonder and awe. But perhaps an even more common reaction is a hard eyeroll accompanied by some comment about obscene wealth or egos. After years of watching Bezos, Branson and SpaceX's Elon Musk expand their empires upward beyond the firm grip of gravity, I think such cynicism might be fair, but it lets the rest of us off the hook. The spectacle of the billionaire space race also illuminates a sad truth about our future in space as a species: We have lost control of our own destiny in the cosmos. Over five years ago, a Las Vegas oddsmaker gave Musk and SpaceX 5-to-1 odds of being the first entity to put humans on Mars. The odds of NASA being first were 80-to-1. At the time I thought this was a bit silly considering that NASA had already put people on the moon and SpaceX had just begun sending cargo to orbit. Half a decade later, those odds look more reasonable: SpaceX is already launching and landing prototypes of its Mars rocket while we wait for the long-delayed debut of NASA's Space Launch System meant for missions to the moon and beyond. On top of that, the average person is much more likely to know what Elon Musk and SpaceX, and Jeff Bezos and Blue Origin, are up to in space than they are to be aware of NASA's oft-postponed plans for the moon, Mars or the James Webb Space Telescope. The blame for this disparity in attention falls more squarely on the shoulders of media people like myself than it does on NASA. It doesn't help that the agency is at the mercy of a political system providing not only its funding but also its leadership, both of which can shift dramatically every few years. So it's no surprise that entrepreneurs like Musk and Bezos have been able to identify the gap left by an aging and inefficient institution like NASA, seize the opportunity to build a better rocket and paint a bolder vision for the future. And herein lies the real problem. Musk's grand ambition of populating Mars, or Bezos' plan to move industry and perhaps some sweet new luxury condos into orbit, are unprecedented, civilization-level endeavors that were conceived based primarily upon the whims of just two men. Think about this. The odds now seem fair that when the first member of our species sets foot on another planet, it will be because Musk, aka the "Dogefather " -- the world's biggest fan of 420 and 69 jokes -- decided to do it. This is to take nothing away from Musk (well, maybe just a little bit). Neither SpaceX nor Blue Origin immediately responded to a request for comment. To me, complaining about billionaires wasting money on space when we have so many problems on Earth misses the point. What should be concerning, I think, is how the agenda and the public discourse on space are now largely driven by some of the world's very richest individuals. Maybe the efforts of these men and their companies will lead to profound benefits for humanity, but we could also decide as a society which ventures in space to pursue for their own sake, for our own sake. Space could be the key to solving some of our greatest problems, whether it's through space-based solar power, asteroid mining or yes, turning Mars into a backup planet. These are all pretty far-out ideas, to be sure, but there's very little in the way of resources being dedicated to researching their potential, which is how things start to seem less far out. And by the way, the history of space innovation suggests it might not be that crazy to expect that learning how to survive on the moon or Mars could also teach us new ways to lessen our own impact on Earth's environment. NASA paved the frontier of space for Musk, Bezos and others to take over production of rockets that look to be more capable, efficient and cheaper than the pioneering, publicly funded spacecraft of previous eras. That's great. Now it's time for we the people to decide which frontiers we want to explore next, rather than wait for another rich dude to take the lead. Follow CNET's 2021 Space Calendar to stay up to date with all the latest space news this year. You can even add it to your own Google Calendar.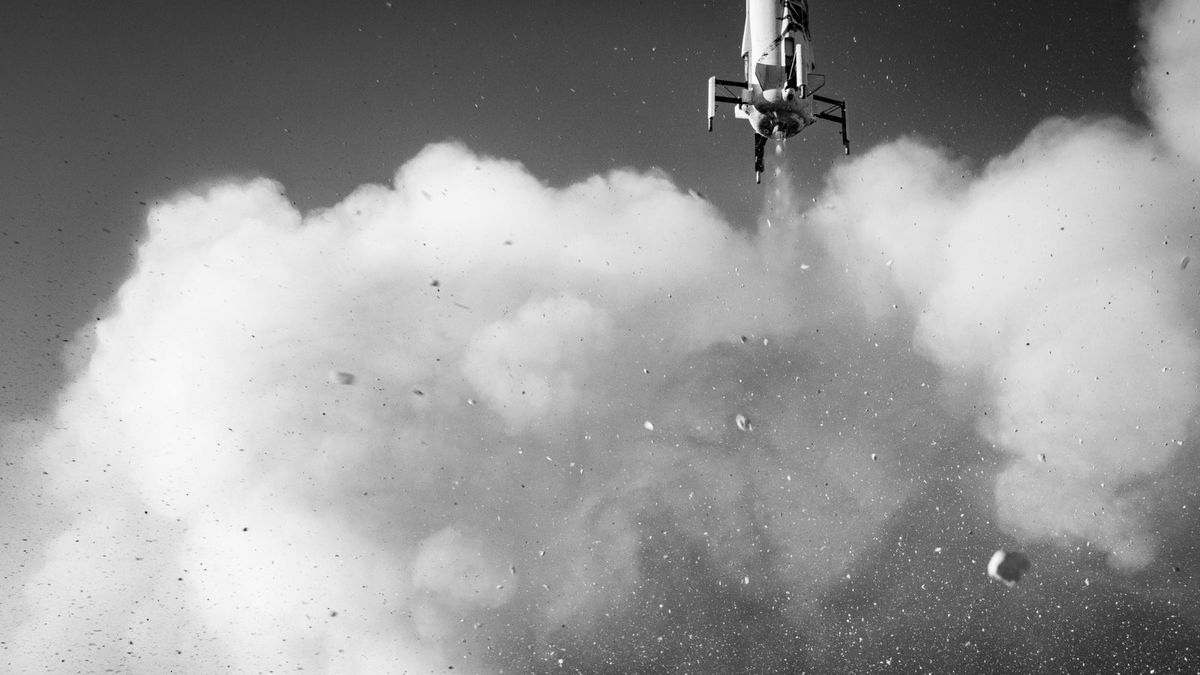 What is suborbital flight? (And why do we care?)
livescience.com
Google has officially confirmed that the Play Store Material You design for Wear OS is starting to roll out to users and devices. Earlier this month, the new design started hitting a few users, but Google hadn't announced the release push. Today however, the official Twitter showed off a short GIF detailing the new look. And in a slightly longer post on the, Google elaborates on the changes to come so users know what to expect. The new Material You design for the Play Store will be part of the wider release of the overall new Wear OS design. Although, the Play Store look will be headed to most of the current Wear OS watches. Whereas the new hybrid platform developed by Google and Samsung will most likely not. Google doesn't note any specific dates in its post. But it does say "over the coming weeks" in regards to rollout timing. In that time frame, users that are on Wear OS 2.0 and up will be seeing these changes to the Play Store style. Of course that doesn't mean that everyone will be getting the new look on their watches at the same time. As is usually the case, this rollout will be staggered so Google can make sure that it hits every user that it's supposed to. If you have a Wear OS watch that you're actively using, keep an eye out for this new look. Because it comes with some useful improvements in addition to the different style. There's a small handful of improvements on the way, and one of those is a better interaction between users and in-app purchases from the watch interface. With the new design, purchases will reliably prompt purchase pages to open on phones. But, that's not all. There's also new search filters that have been implemented. Allowing users to add in specific keywords that narrow down the results of something they're trying to hunt down. For instance, you could add the word "watch" to your search to be fed more relevant app results.

Google Play Wear OS apps for watches finally easier to find
slashgear.com
The billionaire space race is well on its way, setting the stage for a burgeoning space tourism industry. More civilian space tourists are making their way into space than ever before — a trend likely to grow substantially as the sector advances. At the same time, widespread rocket launches also appear to come with a considerable cost to the environment, The Guardian reports. Rockets burn monstrous amounts of fuel to escape the Earth's gravity, a hefty price to pay for Virgin CEO Richard Branson to experience four fleeting minutes of weightlessness. More people than ever before are also starting to hold billionaires responsible for taking day trips to space instead of using their considerable resources to fight Earth's many environmental crises instead. The emissions released by rockets are considerable. "For one long-haul plane flight it's one to three tons of carbon dioxide [per passenger]," Eloise Marais, an associate professor of physical geography at University College London, told The Guardian. One rocket launch, in contrast, produces about 200-300 tons for a flight of around four passengers. Making matters worse is the fact that the emissions end up being injected straight into the upper atmosphere where they can remain for years at a time. Rockets also produce other harmful gases from burning kerosene and methane, which can end up harming the ozone layer. Fortunately, rocket launches are still pretty low on the polluter list on a global scale. While 100,000 planes take off on an average day, only 114 rockets attempted to reach orbit last year, according to NASA. But with costs of space launches dropping year after year, it's only a matter of time until space tourism hits its stride. And that's especially troubling given the regulatory vacuum space tourism companies operate within. "We have no regulations currently around rocket emissions," Marais told The Guardian . "The time to act is now — while the billionaires are still buying their tickets." READ MORE: How the billionaire space race could be one giant leap for pollution [ The Guardian] More on rocket launches: Elon Musk Denounces "Those Who Attack Space" As a Futurism reader, we invite you join the Singularity Global Community, our parent company's forum to discuss futuristic science & technology with like-minded people from all over the world. It's free to join, sign up now!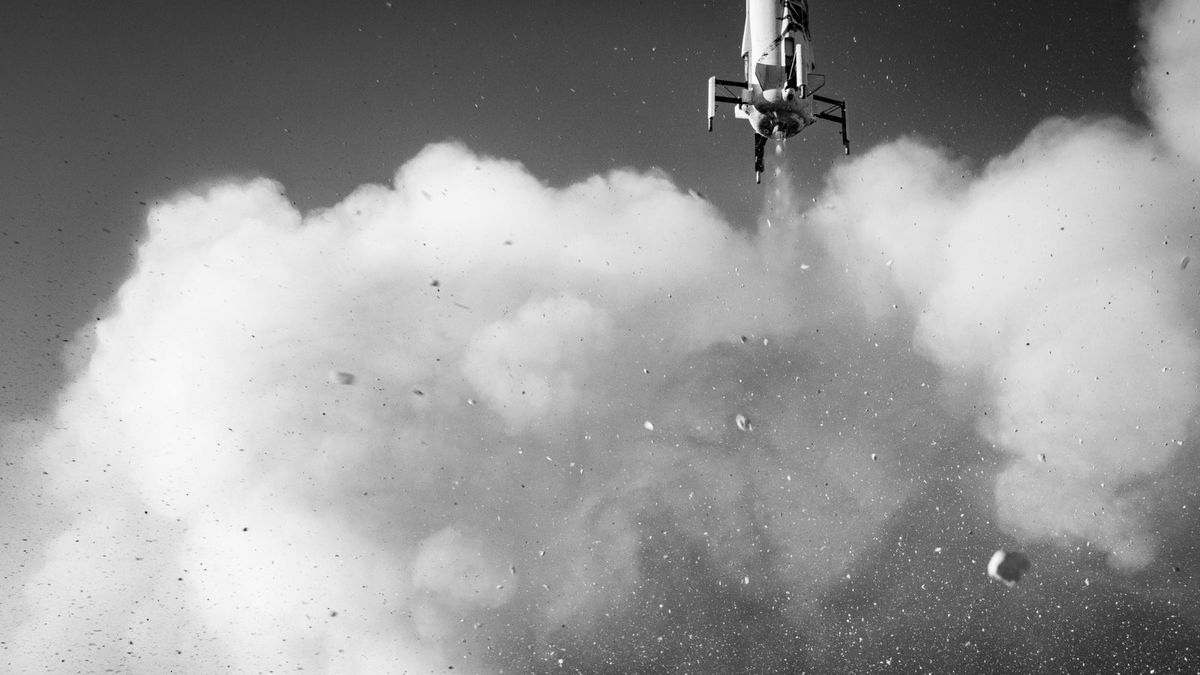 What is suborbital flight? (And why do we care?)
livescience.com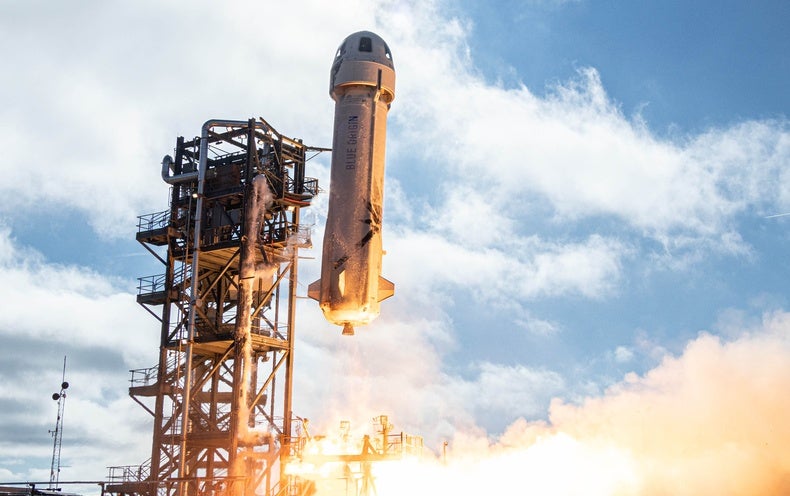 For Blue Origin, this coming moment has been more than two decades in the making. The spaceflight company founded by billionaire Jeff Bezos is set to launch its first crewed mission on Tuesday (July 20), which will send the billionaire and three other people to suborbital space aboard a reusable rocket-capsule combo called New Shepard. Liftoff is set for 9 a.m. EDT (1300 GMT) from Blue Origin's Launch Site One near Van Horn, Texas. The flight is a huge milestone for Blue Origin, which Bezos founded back in September 2000. It will mark the company's official entry into the suborbital space tourism business, because among New Shepard's four passengers is its first paying customer, an 18-year-old Dutch man named Oliver Daeman. Tuesday will also be a very big day for Bezos himself, and not just for professional reasons. The world's richest person has repeatedly said that traveling to space is a nearly lifelong dream, one inspired when he watched the Apollo 11 moon landing in 1969 at the age of five. And his own flight is a sort of tribute to that epic mission, for it's launching 52 years to the day that Neil Armstrong and Buzz Aldrin took humanity's first-ever steps on a world beyond Earth. Blue Origin operated very much under the radar for years after its founding. The company really came into the public eye only in 2010, when it won a development contract from NASA's Commercial Crew Program. Blue Origin secured another such deal a year later, but NASA ultimately chose SpaceX and Boeing to fly agency astronauts to and from the International Space Station. (SpaceX is in the middle of its third crewed mission to the orbiting lab; Boeing is gearing up for a key uncrewed test flight of its CST-100 Starliner capsule to the station on July 30 .) The company made more news in October 2012 with a successful pad-abort test of New Shepard in West Texas. The crew capsule fired its escape motor and zoomed away from a rocket simulator, showcasing tech that could help keep passengers safe in the event of an emergency during launch. Then, in April 2015, New Shepard took flight in earnest for the first time. The capsule reached a maximum altitude of 58.1 miles (93.5 kilometers)—higher than the 50-mile (80 km) line that NASA and the U. S. military recognize as the boundary of space —and came back down to Earth safely under parachutes. The rocket didn't fare quite so well, crashing during its landing attempt. Seven months later, the next iteration of New Shepard flew even higher, getting about 62.5 miles (100.6 km) above the West Texas scrublands. And this time, both the capsule and the rocket aced their landings—a major milestone, and one that inspired some competitive back-and-forth between Bezos and SpaceX chief Elon Musk. (SpaceX managed to land the first stage of its orbital Falcon 9 rocket just weeks later, a feat Musk's company has repeated dozens of times since.) In January 2016, the same New Shepard vehicle flew to suborbital space again, in another landmark reusability moment. And the test flights continued. To date, four New Shepard vehicles have launched on 15 suborbital missions, the last 14 of which have been completely successful. That string of success has convinced Bezos and the rest of the Blue Origin team that New Shepard is ready to start carrying people—and that Bezos should be among the first to fly. Blue Origin announced in early May that New Shepard's first crewed mission would lift off on July 20, and that the company would auction off one of the seats. (In another nod to history, the announcement came on May 5, the 60th anniversary of the first American human spaceflight, the suborbital jaunt of NASA astronaut and New Shepard namesake Alan Shepard .) A month later, Bezos revealed that he and his brother Mark will be on the flight—news that significantly juiced the auction, which was won by a still-unnamed bidder for $28 million . (That bidder later pulled out of the flight due to scheduling conflicts, according to Blue Origin; his or her spot was taken by Daemen.) Then, on July 1, Blue Origin announced that trailblazing aviator Wally Funk will be on the flight as well. The 82-year-old is one of the "Mercury 13," women who passed the same physiological screening tests that NASA put its astronauts through in the early days of the space age. None of those women were seriously considered as astronaut candidates at the time; American human spaceflight was a male-only affair until 1983, when Sally Ride launched to orbit aboard the space shuttle Challenger. Funk will become the oldest person ever to reach space when New Shepard lifts off on July 20, breaking the record set by then-77-year-old John Glenn during a space shuttle mission October 1998. And Daeman will set a record as well, becoming the youngest-ever spaceflyer. The same day that Blue Origin announced Funk's involvement, the company's main rival in the suborbital space tourism business, Virgin Galactic, came out with a bombshell of its own: It planned to launch its first fully crewed spaceflight on July 11, and billionaire Virgin Group founder Richard Branson would be on board. This news—and the actual flight, which went well —stole some of Bezos's thunder. But now it's Blue Origin's turn in the spotlight. If all goes according to plan on Tuesday, New Shepard could start full commercial operations in the coming weeks or months. Virgin Galactic aims to do the same in early 2022, after a few more test flights, so a bona fide suborbital space tourism industry may be about to get the ground at long last. (Virgin Galactic was founded in 2004.) But Blue Origin's ambitions extend far beyond suborbital space. The company is also developing a huge reusable rocket called New Glenn to carry people and payloads to Earth orbit, with a debut flight expected in 2022. Blue Origin is working on a moon lander as well, and it leads "The National Team," a private consortium that proposed a human landing system for use by NASA's Artemis program of lunar exploration. In April of this year, NASA chose SpaceX's Starship as the Artemis crewed lander, but The National Team and another finalist that was not selected, Dynetics, filed protests with the U. S. Government Accountability Office, which is expected to issue a decision on the matter in early August. Blue Origin's long-term goals are even bolder. The company aims to help humanity become a truly spacefaring species, and to protect our home planet in the process. "Blue Origin was founded by Jeff Bezos with the vision of enabling a future where millions of people are living and working in space to benefit Earth," the company's vision statement reads, in part. "In order to preserve Earth, Blue Origin believes that humanity will need to expand, explore, find new energy and material resources, and move industries that stress Earth into space." Copyright 2021 Space.com, a Future company. All rights reserved. This material may not be published, broadcast, rewritten or redistributed.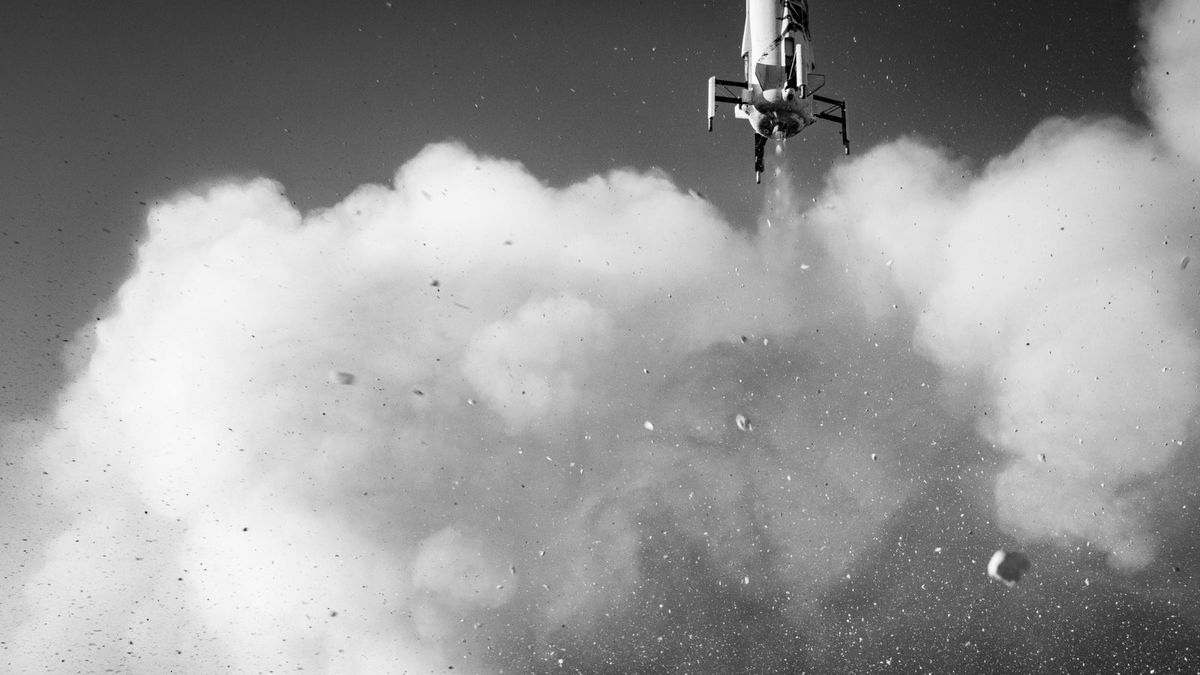 What is suborbital flight? (And why do we care?)
livescience.com
Space aficionados have been following the saga of the Hubble Space Telescope's worrying technical glitch. It had a happy ending as NASA's recovery efforts paid off, and now we have visual proof of Hubble's health in the form of some lovely new galaxy images. NASA released the images on Monday. They show some of the telescope's science targets from over the weekend as it returned to service after over a month in safe mode. The space agency switched the 31-year-old telescope over to backup hardware in order the save the mission. The galaxies don't have catchy names. The diffuse-looking ARP-MADORE2115-273 is actually a pair of galaxies interacting with each other. The unusual spiral galaxy ARP-MADORE0002-503 sports a trio of extended arms reaching out from its center. The Space Telescope Science Institute (STScI), which runs Hubble's science operations, said the images are part of a program designed to "to survey oddball galaxies scattered across the sky." Hubble may be aging, but its future looks bright. STScI Director Kenneth Sembach said, "Hubble is in good hands. The Hubble team has once again shown its resiliency and prowess in addressing the inevitable anomalies that arise from operating the world's most famous telescope in the harshness of space." Follow CNET's 2021 Space Calendar to stay up to date with all the latest space news this year. You can even add it to your own Google Calendar.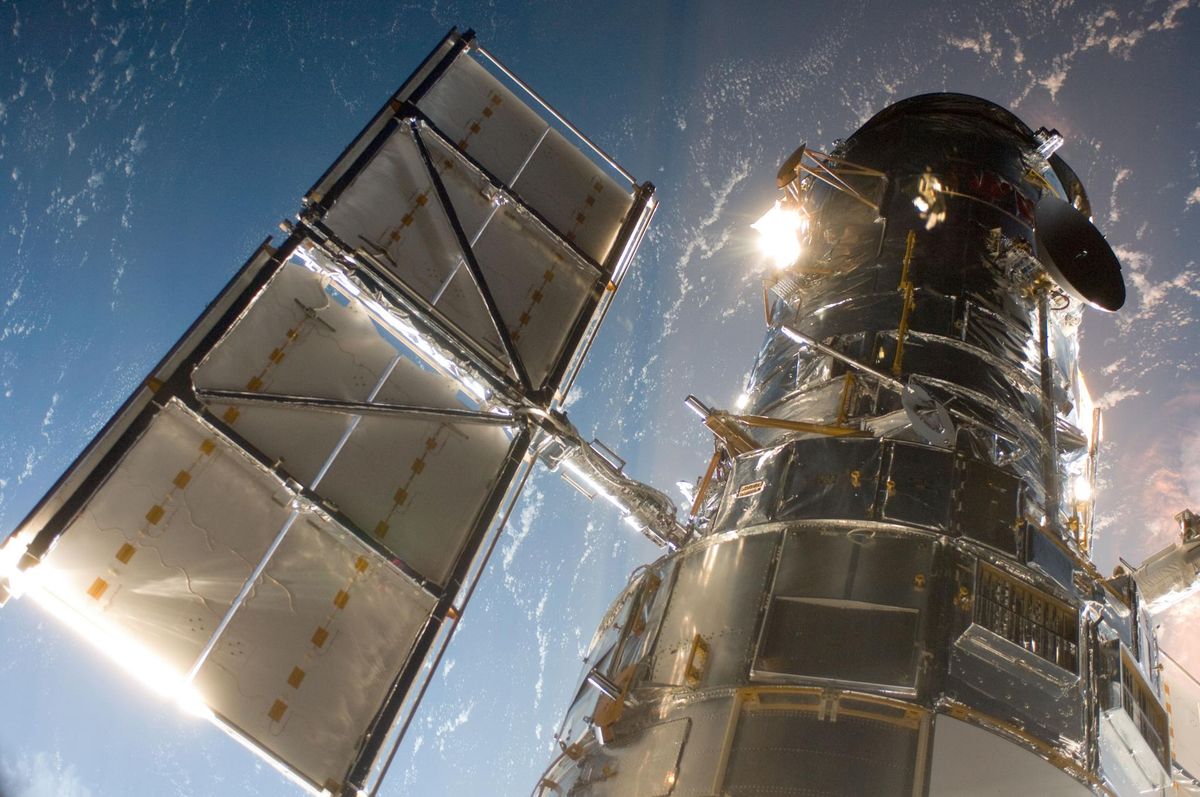 Hubble telescope revived after a grueling month of darkness. Here's what went wrong
livescience.com
Google is alerting Pixel 4 XL owners that it's running an extended repair program for the 2019 flagship phone. It's specifically limited to four countries and applies only to "certain power-related issues." This one-year repair program covers Pixel 4 XL devices with the following issues: Besides needing to be impacted by those five power-related issues, this program only applies to phones purchased in the US, Singapore, Canada, Japan, and Taiwan. The repair program does not apply to Pixel 4 XLs bought in Australia, France, Germany, Ireland, Italy, Spain, or the UK, where eligible devices will be processed as part of their normal two-year manufacturer's warranty. In the US, those with issues can take their Pixel 4 XL to a physical uBreakiFix location or start the shipment process online. Google warns that it is not covering other issues, like cracked screens. Google sold out of the Pixel 4 and Pixel 4 XL in August of 2020, a month before the Pixel 5 and 4a 5G were announced. It's scheduled to receive updates until October 2022. Powered by a Snapdragon 855 processor with 6GB of RAM and 64 or 128GB of storage, the larger variant has a 6.3-inch screen and 3,700 mAh battery. Soli gestures with face unlock were signature features that Google stepped away from a year later. The 12.2 MP main sensor is paired with a 16MP telephoto. Check out 9to5Google on YouTube for more news:

Google offering Pixel 4 XL extended repair program
cnet.com
Hubble is back online and back examining the mysteries of the universe, with NASA confirming that its repairs last week have restored the iconic space telescope to scientific operations. After weeks offline, a potentially risky fix was attempted on Friday, July 16, with current and past Hubble team members stepping up to rescue the instrument. The first signs of a problem came in mid-June, when Hubble's payload computer – responsible for managing telescope operations – unexpectedly shut down into its protective safe mode. NASA attempted to reboot the system, but it refused to play along. Launched in 1990, Hubble is reliant on an aging computer rig that NASA first developed in the 1970s. Although archaic by modern measure, it's nonetheless been sufficient to power the telescope through more than three decades of galactic observation. However, like all systems, there's the potential for components to wear out, go glitchy, and fail altogether. That, the Hubble team at NASA's Goddard Space Flight Center concluded, was what had happened here. The space telescope had been operating on a computer system – known as the Science Instrument and Command & Data Handling (SI C&DH) – installed in 2009 as part of Hubble's final physical servicing mission. In particular, it's the Power Control unit (PCU), responsible for ensuring a steady voltage supply to the payload computer, which was deemed to be faulty. The good news was that there was a whole second SI C&DH unit onboard, complete with a second PCU, which Hubble could switch over to. The bad news was that switchover itself was a potentially risky maneuver, affecting systems not only on the telescope but the spacecraft itself. After several days of formal reviews and planning, NASA decided to go ahead with the swap. That went to plan on Friday, with NASA confirming that the backup hardware was working as expected. Over the weekend, meanwhile, Hubble resumed scientific work. "NASA has returned the science instruments on the Hubble Space Telescope to operational status, and the collection of science data will now resume," NASA confirmed. "This will be the first science data collected since the payload computer experienced a problem on June 13, which placed the instruments in a safe configuration and suspended science operations." Those observations which Hubble had been scheduled to undertake over the past month or so will be rescheduled later on, NASA confirms. Although the space agency is readying Hubble's de-facto replacement, the James Webb Space Telescope, for launch later this year, however, there's still plenty of time for the existing telescope to unlock new details. Indeed, the current expectation is that Hubble can last through the 2030s, assuming any other hardware glitches can be similarly worked through. Addressing that this time saw both current Hubble team members and some of their former teammates collaborating to bring the space telescope back online. "Hubble is an icon, giving us incredible insight into the cosmos over the past three decades," NASA Administrator Bill Nelson said in a statement on the fix. "I'm proud of the Hubble team, from current members to Hubble alumni who stepped in to lend their support and expertise. Thanks to their dedication and thoughtful work, Hubble will continue to build on its 31-year legacy, broadening our horizons with its view of the universe." You can find what Hubble is currently observing at the Space Telescope Live site.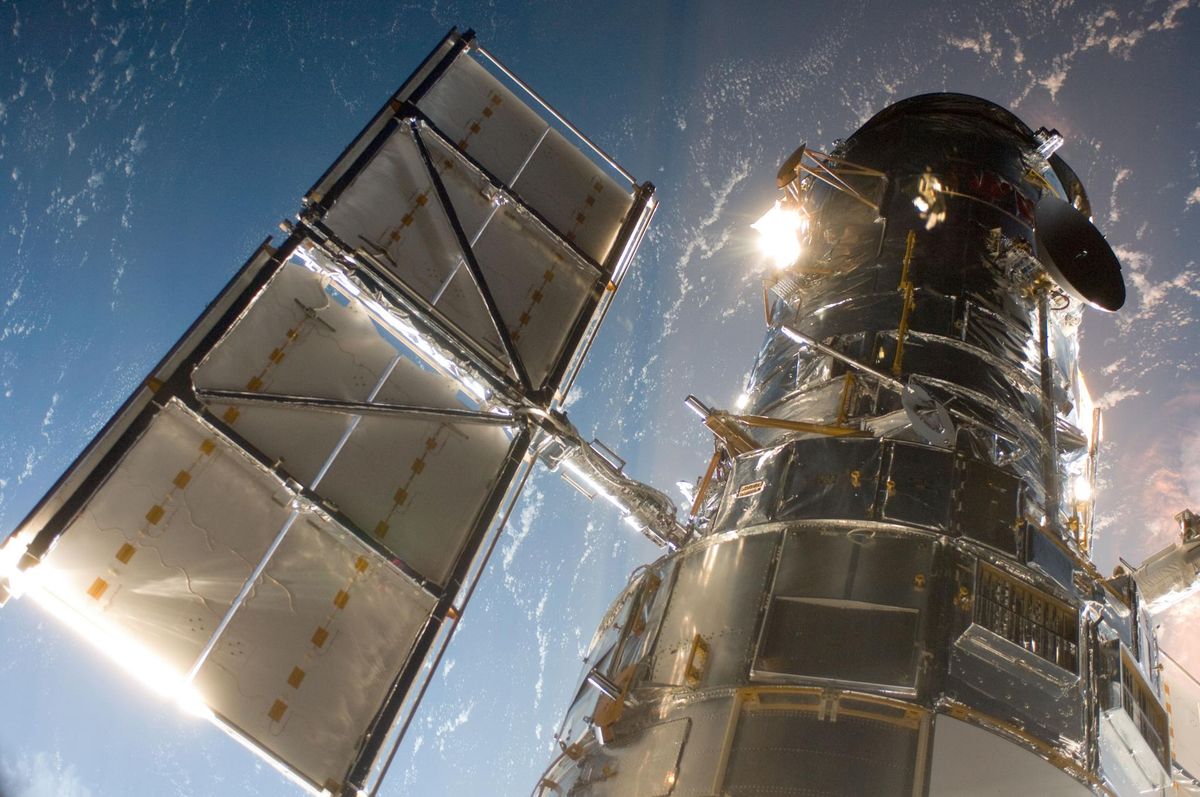 Hubble telescope revived after a grueling month of darkness. Here's what went wrong
livescience.com
Why you can trust Pocket-lint (Pocket-lint) - Snapchat has updated user profiles to include 3D Bitmoji avatars. Previously, Bitmoji profile avatars were only available in 2D. The new 3D Bitmoji avatars are available in the US and offer over 1,200 different combinations of facial expressions, poses, backgrounds, and gestures. According to Snap, more than 70 per cent of Snapchat's 280 million daily active users have their Bitmoji avatar linked to their Snapchat accounts. Keep in mind Snapchat first launched 3D Bitmojis over four years ago, primarily as a lens so that users could place an animated and 3D version of their Bitmoji onto the world in augmented reality. Now, that technology is simply coming to avatars, so that your profile can be more expressive, presumably. How to get a 3D Bitmoji avatar It's easy. Follow these steps to create and edit a 3D Bitmoji avatar... Create a Bitmoji avatar If you want to get a 3D Bitmoji, change the avatar style to Bitmoji Deluxe in My Profile. You can customise your 3D Bitmoji header by tapping it or pulling on your Profile card - it's that simple. When making a 3D Bitmoji, you will have the option to change outfits and update the pose and background. Open the latest version of Snapchat from the App Store or Google Play Store Tap the Profile icon at the top to go to your Profile screen Scroll to Find Bitmoji Select Create My Avatar Follow the on-screen instructions Note: If you already have a Bitmoji and want to link it to Snapchat: Tap the Profile icon at the top to go to your Profile screen Tap Add Bitmoji Then follow the on-screen instructions You need a device running at least iOS 10 or Android 5.0. Edit a Bitmoji avatar Create your Bitmoji avatar following the steps above. If you want to edit it, tap the Profile icon at the top to go to your Profile screen. Tap Bitmoji. Now select one of these editing options: Edit My Bitmoji to edit its appearance Change My Outfit to get new clothes Change My Bitmoji Selfie to update your Bitmoji on the Friends screen Change your Bitmoji avatar style You won't lose your old avatar when you upgrade to Bitmoji Deluxe (aka 3D Bitmoji). But if you want to try a Bitmoji style other than 3D, follow these steps: If you're a designer, here's why you need to try out Wondershare Mockitt By Pocket-lint Promotion · 20 July 2021 Download the Bitmoji app from the App Store or Google Play Store In the Bitmoji app, tap on the round gear icon in the corner Tap Change Avatar Style Swipe to select the avatar style you want There are three different avatar styles you can switch to anytime: Bitmoji Deluxe (aka 3D Bitmoji) Bitmoji Classic Bitstrips Want to know more? What is Snapchat and how does it work? See our Snapchat guide. Writing by Maggie Tillman. Originally published on 19 July 2021.

Snapchat's Bitmoji avatars get 3D upgrade rolling out now in US
slashgear.com
Volvo has announced official pricing for its C40 Recharge electric SUV. The coupe-roofed crossover will start at an MSRP of $58,750 before tax credits, the carmaker announced Monday. Reservations for Volvo's second electric model opened shortly after the coupe-over debuted in March with a refundable $500 deposit. The Belgian-produced C40 is noteworthy as the first Volvo to feature a completely leather-free interior and its first dedicated electric model. Unlike the XC40 Recharge, there will be no combustion-powered version. The C4 is also one of the first Volvo cars to be sold online only. (Delivery and service will still be handled via Volvo's dealer network.) For the 2022 model year, Volvo is introducing simplified Plus and Ultimate trim levels for the C40 Recharge and the mechanically similar XC40 Recharge. The C40 appears to only be offered at Ultimate spec at launch -- rolling in advanced features like Pilot Assist driver aid, Harman Kardon premium audio, Pixel LED illumination and a fixed, panoramic moonroof -- which likely explains why the C40's $58,750 price tag is about $3,665 more than the starting point of the XC40, which requires additional options to reach feature parity. Debuting as a 2022-model-year vehicle, the C40 Recharge's price includes up to 250 kilowatt-hours of complimentary charging on the Electrify America network over the first three years of ownership. Volvo also includes a one-year membership to Electrify America's Pass Plus for discounted charging once the free kilowatt-hours are exhausted. Yet unrated by the EPA, we expect the C40 to land pretty close to the XC40's 208-mile official range. Production of the 2022 Volvo C40 Recharge is scheduled to begin ramping up this fall, with the first US deliveries reaching customers in Q4 of this year.

2022 Volvo C40 Recharge US price confirmed with a charging treat
slashgear.com
Americans who've been fully vaccinated will be able to visit Canada for non-essential travel starting Aug.9, health officials for the country said Monday. The border between the countries has been closed since the early days of the pandemic. To be eligible for entry, US citizens and permanent residents must be fully vaccinated, asymptomatic and show a negative COVID-19 molecular test. People will also have to submit travel info via the ArriveCAN app or web portal and be prepared to show a paper or digital copy of their vaccination card to authorities if needed. Fully vaccinated travelers won't need to quarantine when arriving in Canada. Children under 12 -- who aren't yet eligible to get a COVID-19 vaccine -- also won't need to quarantine if traveling with a fully vaccinated parent or guardian but will still need to meet all testing requirements. Officials also said unvaccinated children should avoid group settings such as camps and daycares during the first 14 days after their arrival in Canada. The change comes after Prime Minister Justin Trudeau said last week that he expected Canada to start welcoming "fully vaccinated travelers from all countries by early September." Canada's Public Health Agency on Monday said the government plans to open the border to any fully vaccinated travelers on Sept.7, provided that "the domestic epidemiologic situation remains favorable." Canada leads the G20 nations in vaccination rates, Trudeau said last week, with around 80% of eligible Canadians vaccinated with their first dose and over 50% of eligible Canadians fully vaccinated. The information contained in this article is for educational and informational purposes only and is not intended as health or medical advice. Always consult a physician or other qualified health provider regarding any questions you may have about a medical condition or health objectives.

2nd-gen Pixel Buds 'out of stock' in the US and Canadian Google Stores [Update: Delisted]
9to5google.com
If you've used Android 12, there's a good chance you've noticed the stripped-down power menu — Google has neutered many of the features after building them up in Android 11. And the company apparently knows it. As Android Police reports, Google has quietly added a notification explaining where all those missing features went. Open the power menu for the first time and Android 12 will pop up a (rather dim) notification telling you to swipe down from the top of the screen to find Google Pay, Home controls and other 'lost' features. It's not nearly as convenient as before, but you at least won't be scrambling to locate common tasks. The alert suggests that some Google staff aren't entirely happy with the Android 12 power menu change. There's some evidence to support that dissatisfaction, too. One Googler commenting on a bug tracker for the power menu claimed that the product was "doomed" if the reduced feature set was a deliberate decision. While that statement is clearly hyperbolic, it does raise hope (however slim) that Google might reverse course if enough people are unhappy about the power menu regression. If nothing else, it's a reminder that companies don't always have uniform support when they implement OS feature changes, and those changes aren't necessarily set in stone.

Google Pixel phones get a nice charging animation while powered off w/ Android 12
9to5google.com
Microsoft has published a second preview of the planned 64-bit Visual Studio 2022 IDE, featuring C++ and debugging enhancements. With the second preview, launched July 14, a Hot Reload feature for C++ and. NET enables developers to apply code changes straight to a running app with no need to pause. A capability called Force Run provides a debugging command to run an application to a specific point, ignoring any breakpoint or exception. The capability is useful for getting out of loops that have breakpoints. Preview 2 is accessible from the Visual Studio website. This preview improves usability with updated icons intended to be clear and easier to distinguish. This follows up the introduction of the easier-to-read Cascadia Code font in Preview 1 in June. Also, Web Live Preview adds tools to make web design more approachable for ASP. NET web designers. Changes can be seen live in the IDE, even with data-bound controls. Preview 2 also is available in multiple languages, including Chinese, Czech, French, German, Japanese, and Spanish, whereas the first preview was English only. Other features in Preview 2 include: Visual Studio 2022 is the next major release of the IDE, with 64-bit support intended to enable the platform to scale to the largest projects and complex workloads without running out of memory. Key themes of Visual Studio 2022 include productivity, modern development to build apps faster, and constant innovation, with improved collaboration, actionable diagnostics, and code assistance.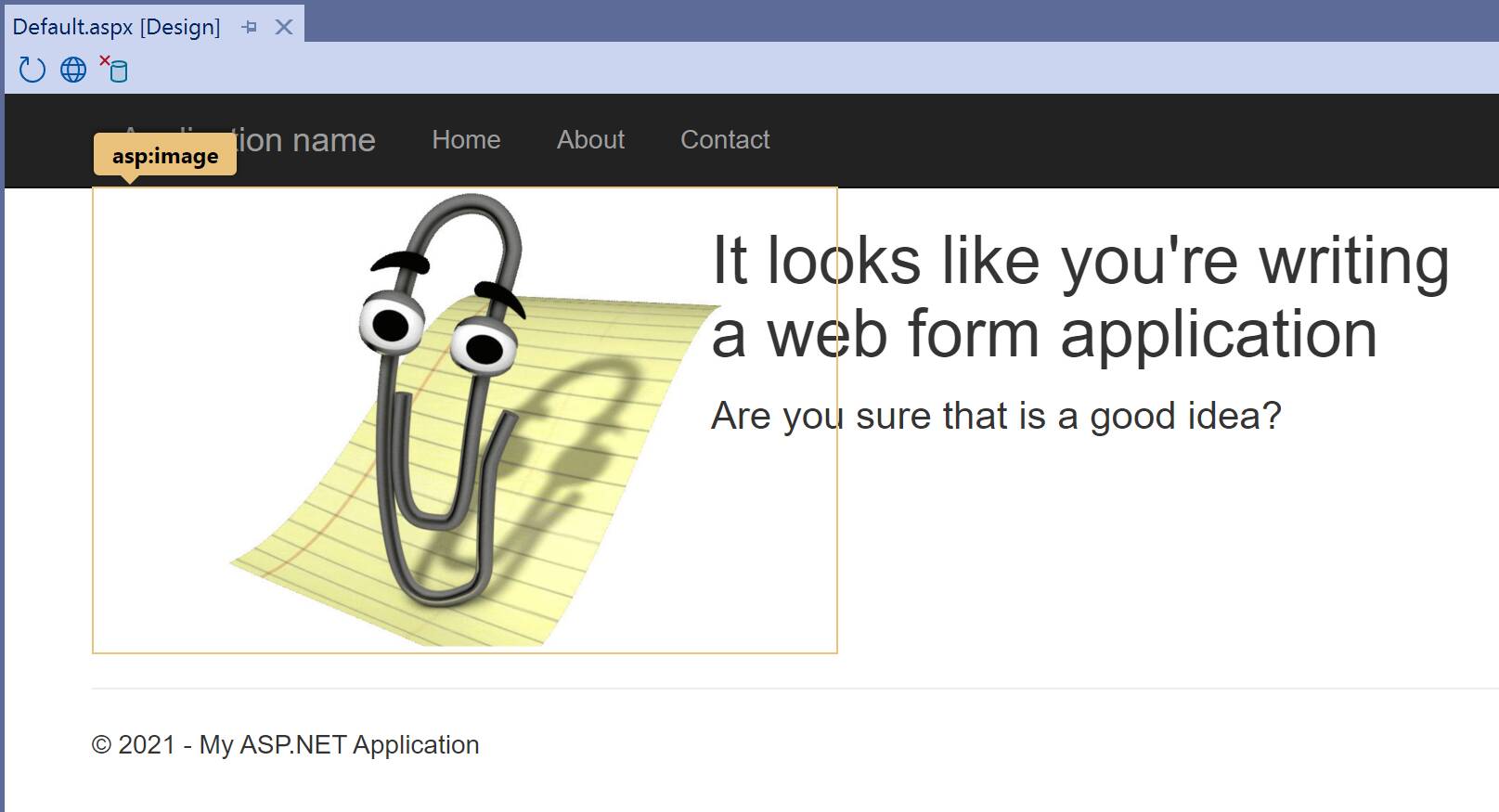 The framework that will not die: Microsoft gives Web Forms designer fresh lick of paint in Visual Studio 2022
theregister.com
If you're looking for an NVIDIA GeForce RTX 30 series graphics card, Best Buy appears to be the place to go this week. They've announced that they'll have "limited quantities" of the card family in physical store locations on Tuesday, the 20th of July, 2021. If you have access to one of these stores, there's a chance – not a guarantee, but a chance – that you may be able to purchase one of these cards at standard retail price. The NVIDIA GeForce RTX 30 series graphics cards have been selling out around the world since inception. Thanks in part to the power of the cards, but in a larger part to hitches in the manufacturing and/or distribution process thanks to the global pandemic and the continuing fallout, finding and purchasing an NVIDIA GeForce RTX 30 series graphics card has been difficult for consumers in the year 2021. SEE TOO: NVIDIA GeForce RTX 3080 Review Best Buy announced this week that they'll be selling limited quantities of graphics cards from the RTX 30 series on Tuesday. They have not specified which cards they'll have, nor if they'll have just NVIDIA-made cards or 3rd-party manufacturer editions. It would appear that select Best Buy stores will have the cards available via a ticket system. You'll line up outside the store and Best Buy employees will hand out a ticket – one ticket per person – to purchase a graphics card starting at 7:30 AM local time. Best Buy included a bit of fine print with the announcement of these graphics cards at brick and mortar stores. Regardless of the blanket announcement of the 7:30 AM open and ticket time, they've suggested that Best Buy stores have "complete discretion as to how and when tickets will be distributed." They've also made clear that "individuals cannot hold a spot in line for others" and that "all customers with a ticket must enter the store when it opens."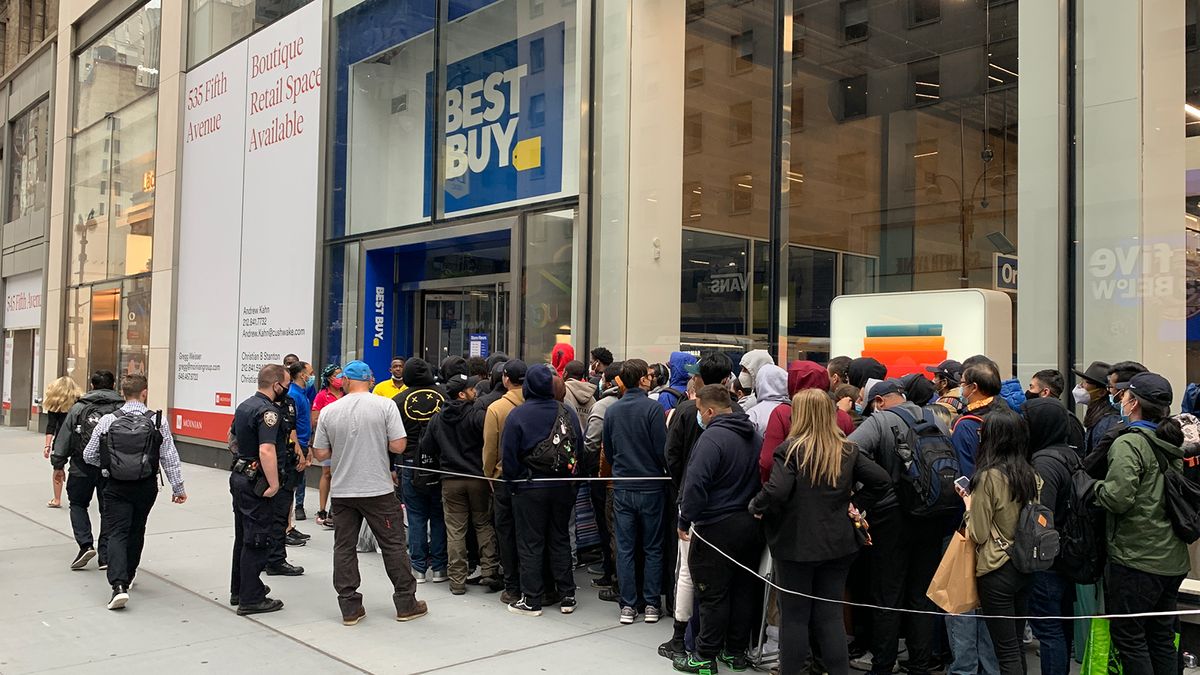 Best Buy stores to have RTX 3080, Nvidia GPUs in stock tomorrow – here's when
techradar.com
July 19,2021 The link between on-road traffic and air pollution is well-known, as are the negative health impacts of pollution exposure. However, the many factors that may influence commuters' exposure to pollutants—such as frequency, time, and duration of commute—and the overall impact of commuting remains a matter of on-going scientific discovery. Dr. Jenna Krall, assistant professor at the George Mason University College of Health and Human Services, is using statistical methods to better understand exposure to air pollution. Krall studies how commuting patterns impact exposure to fine particulate matter (PM2.5) from various traffic-related sources such as tailpipe emissions, road salts, and brake wear. New research from Krall and colleagues published in Environmental Research examines commuter characteristics to better understand how factors such as departure time, commute length, and number of trips are associated with exposure to PM2.5. Building on a study of 46 women's exposure to PM2.5 using personal air pollution monitors, the new research clustered commuters to determine whether these clusters were associated with traffic pollution exposures. The new study reveals that commuters that travel to work during rush hour have higher overall exposure to traffic-related air pollution compared to sporadic commuters, though the difference was not statistically significant. As COVID-19 infection rates decline in most areas of the country and employers weigh whether to continue work-from-home policies, studies such as this provide important insight into the role that daily commutes can play in personal air pollution exposure and the public's health. "This is one of the first studies to utilize in-vehicle monitoring, specifically on-board diagnostics data loggers, to understand real-world commuting behaviors for environmental health," said Krall, "Linking these data with personal air pollution monitoring allowed us to better understand how commuter characteristics are associated with sources of air pollution exposures." "The current research cannot tell us whether modifying commutes, for example by avoiding highways or commuting outside of rush hour, will lower traffic pollution exposures for commuters. More research is needed to determine what changes would be effective to lower exposures," says Krall. Krall's on-going research seeks to distinguish between similar sources of traffic pollution, such as pollution generated by brake wear or from tailpipe emissions, and to develop statistical methods to better estimate exposure to pollution sources. Study participants included 46 women commuters in northern Virginia who were exposed to pollution generated by mobile vehicles, road salts, and other sources throughout a 48-hour period. 2 hours ago 0 6 hours ago 0 7 hours ago 0 Jul 16,2021 13 Jul 15,2021 0 34 minutes ago 36 minutes ago 1 hour ago 1 hour ago 1 hour ago 1 hour ago 2 hours ago Jun 17,2020 May 03, 2021 Nov 18,2020 Nov 08,2018 Dec 04,2019 Oct 31,2018 34 minutes ago 1 hour ago 1 hour ago 3 hours ago 8 hours ago 6 hours ago

New study examines commuter characteristics and traffic pollution exposure among commuters
sciencedaily.com
July 19,2021 By uprooting carbon trapped in soil, wild pigs are releasing around 4.9 million metric tons of carbon dioxide annually across the globe, the equivalent of 1.1 million cars. An international team led by researchers from The University of Queensland and The University of Canterbury have used predictive population models, coupled with advanced mapping techniques, to pinpoint the climate damage wild pigs are causing across five continents. UQ's Dr. Christopher O'Bryan said the globe's ever-expanding population of feral pigs could be a significant threat to the climate. "Wild pigs are just like tractors plowing through fields, turning over soil to find food," Dr. O'Bryan said. "When soils are disturbed from humans plowing a field, or in this case, from wild animals uprooting, carbon is released into the atmosphere. "Since soil contains nearly three times as much carbon than in the atmosphere, even a small fraction of carbon emitted from soil has the potential to accelerate climate change. "Our models show a wide range of outcomes, but they indicate that wild pigs are most likely currently uprooting an area of around 36,000 to 124,000 square kilometers, in environments where they're not native. "This is an enormous amount of land, and this not only affects soil health and carbon emissions, but it also threatens biodiversity and food security that are crucial for sustainable development." Using existing models on wild pig numbers and locations, the team simulated 10,000 maps of potential global wild pig density. They then modeled the amount of soil area disturbed from a long-term study of wild pig damage across a range of climatic conditions, vegetation types and elevations spanning lowland grasslands to sub-alpine woodlands. The researchers then simulated the global carbon emissions from wild pig soil damage based on previous research in the Americas, Europe, and China. University of Canterbury Ph. D. candidate Nicholas Patton said the research would have ramifications for curbing the effects of climate change into the future. "Invasive species are a human-caused problem, so we need to acknowledge and take responsibility for their environmental and ecological implications," Mr. Patton said. "If invasive pigs are allowed to expand into areas with abundant soil carbon, there may be an even greater risk of greenhouse gas emissions in the future. "Because wild pigs are prolific and cause widespread damage, they're both costly and challenging to manage. "Wild pig control will definitely require cooperation and collaboration across multiple jurisdictions, and our work is but one piece of the puzzle, helping managers better understand their impacts. "It's clear that more work still needs to be done, but in the interim, we should continue to protect and monitor ecosystems and their soil which are susceptible to invasive species via loss of carbon ." 2 hours ago 0 6 hours ago 0 7 hours ago 0 Jul 16,2021 13 Jul 15,2021 0 36 minutes ago 1 hour ago 1 hour ago 1 hour ago 1 hour ago 2 hours ago 3 hours ago Nov 02,2020 Mar 03,2021 Jul 20,2020 May 10, 2021 Apr 16,2015 Apr 14,2021 1 hour ago 1 hour ago 3 hours ago 8 hours ago 6 hours ago 6 hours ago

Feral hogs uprooting soil have an outsized climate impact 'greater than a million cars'
cnet.com
July 19,2021 What's a hungry marine microbe to do when the pickings are slim? It must capture nutrients—nitrogen, phosphorus, or iron—to survive, yet in vast expanses of the ocean, nutrients are extremely scarce. And the stakes are high: Marine microbial communities drive many of the elemental cycles that sustain all life on Earth. One ingenious solution to this challenge is reported this week in Proceedings of the National Academy of Sciences. In low-nutrient environments, marine microbes can clump together and hook up with even tinier cells that have vibrating, hairlike appendages (cilia) on their surface. The beating cilia create microcurrents that can pull up to 10 times more nutrients within the microbes' reach—thereby serving up a meal through cooperative work. Even if the ocean is wildly turbulent, microbes can piggyback into consortia for division of labor, says senior corresponding author John H. Costello of Providence College and the Marine Biological Laboratory (MBL), Woods Hole, where much of the research was conducted. "For all conditions but the most radically extreme mixing, these microbial cells live in fluid spaces that are smaller than the eddies caused by ocean mixing," Costello says. "In their world, the surrounding fluid is always viscous and they do not experience turbulent eddies as humans feel them." The team used a technology called Particle Image Velocimetry (PIV) to measure the direction and magnitude of fluid flows around a photosynthetic marine diatom, Coscinodiscus wailesii, with and without an attached ciliate "partner," Pseudovorticella coscinodisci. They found that fluid flows generated by ciliary beating can increase nutrient flux to the diatom's cell surface 4-10 times greater than fluxes to the diatom alone. This cooperative solution is one way microbes can cope in low-nutrient environments. Another previously known tactic for individual cells is sinking to greater depths, which creates relative motion between the cell and surrounding water and increases its exposure to higher nutrient concentrations. "Sinking might work well in low-nutrient conditions where mixing will recirculate the cells back up from the depths to the sunlit layers," Costello says. "That way, the risk to the diatom of sinking might be countered by the probability of being returned to high-light environments. But in low-mixing conditions, forming consortia with ciliates could be a more favorable solution to low nutrient availability." Diatoms are among the most important groups of single-celled photosynthesizers for removing carbon dioxide from the atmosphere. Thus, the study helps to illuminate ocean-atmospheric exchanges that have become increasingly important for understanding climate change. "We have described a collaborative solution—consortium formation—that has evolved on the microscopic scale to allow this large diatom species to successfully persist in low-nutrient waters that would otherwise appear to restrict its success," Costello says. 2 hours ago 0 6 hours ago 0 7 hours ago 0 Jul 16,2021 13 Jul 15,2021 0 34 minutes ago 1 hour ago 1 hour ago 1 hour ago 1 hour ago 2 hours ago 3 hours ago Jul 18,2019 Jan 06,2021 Jul 07,2021 Jan 15,2016 May 06,2021 May 19,2017 8 hours ago Jul 15,2021 Jul 15,2021 Jul 15,2021 Jul 14,2021 Jul 14,2021

Ocean microbes team up brilliantly to gather food when it's scarce
sciencedaily.com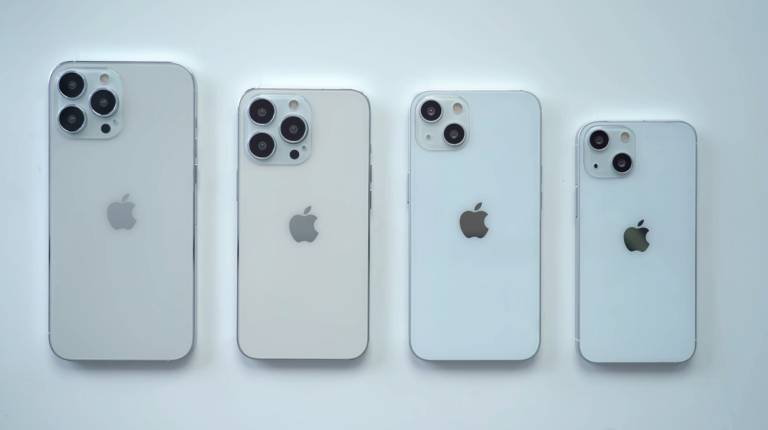 It feels like the iPhone 12 only just came out, but the iPhone 13 may only be a few months away. The next-gen iPhone series isn't expected to offer a major redesign — that came with the iPhone 12. But it will bring refinements that users have been asking for years. We've learned a ton about the next iPhone series over the past few months, thanks to all the leaks and rumors that have been coming out. In fact, we've seen leaks regarding the iPhone 13's design, performance, display, camera, and more. At this point, we're expecting four models, like on the iPhone 12. These will include the iPhone 13, iPhone 13 Mini, iPhone 13 Pro, and iPhone 13 Pro Max. Excited for the iPhone 13 series yet? Here's everything we know about the new phone so far. The name "iPhone 13" isn't set in stone — and in fact, many rumors, and a report from market research firm TrendForce, indicate that the device will end up being called the iPhone 12s. There may be good reasons for this. For starters, the next iPhone may be more of an incremental update, thus not really warranting a jump in naming. Some rumors suggest that the biggest update will be the addition of a 120Hz display — and that's not even likely to come to all new iPhone models. Perhaps more important is the fact that Apple may want to avoid cultural associations with the number 13. In many parts of the world, including the U. S., the number 13 is considered unlucky. Of course, that doesn't get around the use of the number 13 — but next year, Apple is rumored to skip from the iPhone 12s to the iPhone 14. The iPhone 12 received a major design overhaul, swapping out the rounded edges with flat ones. It's a good look, and one that Apple isn't expected to do away with for a while. That doesn't mean we'll see no design changes on the iPhone 13 — just that the design changes we do see may be minor. Perhaps the biggest tweak in design will come in the form of a smaller notch. Apple has been rumored to be working on ways to make the notch smaller for some time now, and those efforts may pay off this year. It's unlikely the company will do away with the notch altogether, but even a smaller one will be helpful. Jon Prosser has corroborated the idea that the iPhone series will come with a smaller notch, publishing what he says are CAD renders showing the phone, with a smaller notch. Prosser's renders also seem to show some differences in the design of the camera module. The non-Pro devices will likely keep a dual-camera system, but those cameras may be arranged diagonally instead of vertically. Rumors indicate that the entire series will get the larger camera sensors currently only on offer by the iPhone 12 Pro Max, and that may result in a camera bump that extends further from the back of the phone. It still shouldn't matter for those that put their phone in a case. All iPhone models now offer an OLED display — so where could Apple take display tech next? Well, reports indicate that Apple will finally bring its ProMotion tech to the iPhone series — meaning that at least some models should offer a 120Hz refresh rate. This should make for a more responsive display, with smooth animations. Unfortunately, ProMotion is only expected to come to the "Pro" models. The tech could one day come to more affordable iPhones, but it may be some time. The iPhone 13 may also finally get an always-on display, which would allow it to always show certain information like the time and some notifications. Another update may come to the iPhone's display — the return of Touch ID. Some rumors indicate that Apple will bring an in-display fingerprint sensor to the series. That will make it easier to unlock your phone when you're wearing a mask. Still, most recent reports suggest that the feature will instead come to the 2022 iPhone series. And, when it does, it may not arrive under the display — instead, it may be included in the power button. As is tradition for a new iPhone series, the new devices will bring a few improvements to the iPhone's performance. The entire series is expected to get Apple's new A15 processor, which is expected to stick with a 5nm process. There have been conflicting rumors about the storage in the series. Early rumors, notably from Jon Prosser, indicated that the device might get storage options of up to 1TB — however, since then, a report from TrendForce has come out in conflict with that, instead suggesting that the iPhone 13 series will stick with the same storage options as the iPhone 12. The iPhone 12 series represented a big step forward for the iPhone's camera, bringing larger camera sensors that perform better in low light. The iPhone 12 Pro Max in particular performed excellently in that respect. Apple is expected to bring the tech that powered the iPhone 12 Pro Max's camera to lower-end iPhone models for the new series. It's currently unclear if only the Pro models will get it, or if all models will get it. The two non-Pro models are expected to retain a dual-camera setup, with a main camera and an ultrawide camera. Like in the past, the two Pro models will likely get a triple camera system, adding a telephoto camera. The iPhone 12 series was delayed, likely due to production complications that came from the pandemic. The release of this year's device, however, is likely to be back on track. Apple is expected to announce the series in mid-September. It will likely release them to the public after a short pre-order period in mid-to-late September. The overall price structure of the series is expected to remain the same. In other words, the iPhone 13 Mini will likely come in at around $700. The standard iPhone 13 will come in around $800, while the iPhone 13 Pro will cost $1,000, and the iPhone 13 Pro Max will cost $1,100.

iPhone 13 rumors: New lineup could get an Apple Watch-like always-on display
cnet.com
The research, by scientists at Imperial College London and the University of East Anglia, is the strongest evidence yet that clouds will amplify global heating over the long term, further exacerbating climate change. The results, published today in Proceedings of the National Academy of Sciences, also suggest that at double atmospheric carbon dioxide (CO 2) concentrations above pre-industrial levels, the climate is unlikely to warm below 2°C, and is more likely on average to warm more than 3°C. Pre-industrial CO 2 levels were around 280 ppm (parts per million), but current levels are approaching 420 ppm, and could approach double the pre-industrial amount by mid-century if significant emissions cuts are not made. The amount of climate warming predicted from a doubling of pre-industrial CO 2 levels is known as the 'climate sensitivity' -- a measure of how strongly our climate will react to such a change. The largest uncertainty in climate sensitivity predictions is the influence of clouds, and how they may change in the future. This is because clouds, depending on properties such as their density and height in the atmosphere, can either enhance or dampen warming. Co-author Dr Paulo Ceppi, from the Grantham Institute -- Climate Change and the Environment at Imperial, said: "The value of the climate sensitivity is highly uncertain, and this translates into uncertainty in future global warming projections and in the remaining 'carbon budget' -- how much we can emit before we reach common targets of 1.5°C or 2°C of global warming. "There is therefore a critical need to more accurately quantify how clouds will affect future global warming. Our results will mean we are more confident in climate projections and we can get a clearer picture of the severity of future climate change. This should help us know our limits -- and take action to stay within them." Low clouds tend to have a cooling effect, as they block the sun from reaching the ground. High clouds, however, have a warming effect, as while they let solar energy reach the ground, the energy emitted back from the Earth is different. This energy can be trapped by the clouds, enhancing the greenhouse effect. Therefore, the type and amount of cloud a warming world will produce impacts further warming potential. Inspired by ideas from the artificial intelligence community, the researchers developed a new method to quantify relationships between state-of-the-art global satellite observations of clouds, and the associated temperature, humidity and wind conditions. From these observed relationships, they were then able to better constrain how clouds will change as the Earth warms. They found it was very likely (more than 97.5% probability) that clouds will amplify global heating, by both reflecting less solar radiation and enhancing the greenhouse effect. These results also suggest that a doubling of CO 2 concentrations will lead to around 3.2°C of warming. This is the highest confidence of any study so far, and is based on data from global observations, rather than local regions or specific cloud types. Co-author Dr Peer Nowack, from the School of Environmental Sciences and Climatic Research Unit at the University of East Anglia and Imperial's Grantham Institute and Data Science Institute, said: "Over the last few years, there's been a growing amount of evidence that clouds probably have an amplifying effect on global warming. However, our new approach allowed us for the first time to derive a global value for this feedback effect using only the highest quality satellite data as our preferred line of evidence. "Our paper makes a major step towards narrowing the most important uncertainty factor in climate sensitivity projections. As such, our work also highlights a new pathway in which machine learning methods can help us constrain the key remaining uncertainty factors in climate science."

Global satellite data shows clouds will amplify global heating
phys.org
The research is the first of its kind to use dedicated seismic vessels to measure the impacts of the survey's noise in an ocean environment, with the eight-month experiment conducted within a 2500 square kilometre fishery management zone near the Pilbara coast. It involved using multiple acoustic sensors, tagging 387 red emperor fish and deploying more than 600 underwater cameras to track and measure fish behaviour before and after firing seismic air guns into the ocean. Australian Institute of Marine Science (AIMS) Principal Researcher and project leader Dr Mark Meekan said the large-scale experiment measured the short-term and long-term effects of seismic airguns on the community of commercially important species in the region, such as red emperor (Lutjanus sebae). "What makes this research unique and robust is we used an actual seismic vessel in a real ocean environment and some of the most advanced technologies to track and measure possible impacts," he said. "Commercial fishers are concerned seismic survey noise could change the abundance and behaviour of key fish species -- this research directly sought to determine if commercially valuable fish leave the area or hide when exposed to the seismic noise. "The results reveal there were no short-term or long-term effects on the abundance, behaviour and movement of bottom-living fishes. "This suggests seismic surveys have little impact on commercially valuable fish species in this environment." AIMS acoustic scientist and co-author Dr Miles Parsons said Baited Remote Underwater Video Systems (BRUVS) were deployed to document the movements, feeding patterns and abundance of the entire benthic fish community. Red emperor fish -- an important target of fisheries -- were tagged and tracked via an array of acoustic telemetry receivers to understand their movements. "It was surprising to find no changes in the key behaviours we were assessing after the fish were exposed to seismic blasts," he said. This research fills in a key knowledge gap in the effect of seismic exploration on fisheries in the area, which is necessary for managers, marine industries, and policy makers to make informed decisions about its sustainable use. "The magnitude and extent of this study also means the results provide valuable knowledge on potential impacts in other environments, not just in Australia, but internationally." The research experiment is part of the North West Shoals to Shore Research Program. The program also investigates impacts on pearl oysters, with this study still in progress. The research was a collaboration between AIMS, University of Western Australia, Curtin University, University of Tasmania and the Department of Primary Industries and Regional Development. AIMS' North West Shoals to Shore Research Program is supported by Santos as part of the company's commitment to better understanding Western Australia's marine environment.

Seismic surveys have no significant impact on commercially valuable fish in NW Australia
phys.org
At the start of this year, Google said it was partnering with institutions to use YouTube's scale to widely surface trusted health videos. This is now manifesting as an "accredited hospitals" label on authoritative YouTube videos. On mobile, a new "From an accredited hospital" box will appear between the video name and YouTube actions (un/like, share, etc.) row. Tapping will let you "learn how experts define health sources in a journal of the National Academy of Medicine." The nonprofit, nongovernmental organization in question developed the principles YouTube is using. This is similar to how YouTube labels conspiracy theories and other news events, with Google wanting to "help viewers identify videos from authoritative sources." These context cues are aimed at helping people more easily navigate and evaluate credible health information. People will still be able to find relevant videos from a range of sources in their search results. In search results, YouTube is also surfacing a "From health sources" carousel at the top of the screen for certain queries. The shelves are meant to "more effectively highlight videos from these sources," which also includes "government entities." This is our first step towards identifying and designating authoritative health sources on YouTube. While only accredited health organizations and government entities are currently included in our health context features, we're exploring ways to broaden eligibility and evaluate inclusion of other health sources, as well as ways to expand these features globally. Check out 9to5Google on YouTube for more news:

YouTube to add labels to some health videos amid misinformation backlash
cnbc.com
An EV revolution is underway at GM right now. A swarm of new battery-powered vehicles are under development, including a new all-electric GMC pickup… and I don't mean the upcoming Hummer EV truck. Yep, GMC is hard at work on a second electric-powered pickup, which was confirmed on Monday during a media roundtable. Aside from the shadowy teaser the automaker shared during its presentation, almost nothing is known about this rig. The representatives wouldn't confirm whether it will be called a Sierra (it would be pretty odd if it weren't), and they declined to comment on where the truck will be built -- and features, pricing and availability are, naturally, also complete mysteries at this point. The only real tidbit of information the automaker shared about the vehicle is how big it's going to be. According to Duncan Aldred, GMC global vice president, "It will be a full-size pickup." Even though its hood appears almost comically tall in the above rendering, this enigmatic truck will also be quite different from its Hummer counterpart, which promises insane levels of off-road capability. GMC's second electric pickup will likely be much more mainstream, probably like the Ford F-150 Lightning. Accordingly, it should appeal to completely different customers. Speaking of the Lightning, when asked whether they were surprised by its features or aggressive pricing ( it starts at around $40,000) Aldred said, "No, no real surprises there… from a GMC point of view." Perhaps GMC is aiming to undercut that price or offer more range and features for the same outlay. But whatever it's doing, it's shrouded in secrecy and we'll just have to wait until the automaker reveals more.

GMC is working on a second electric pickup alongside Hummer EV
slashgear.com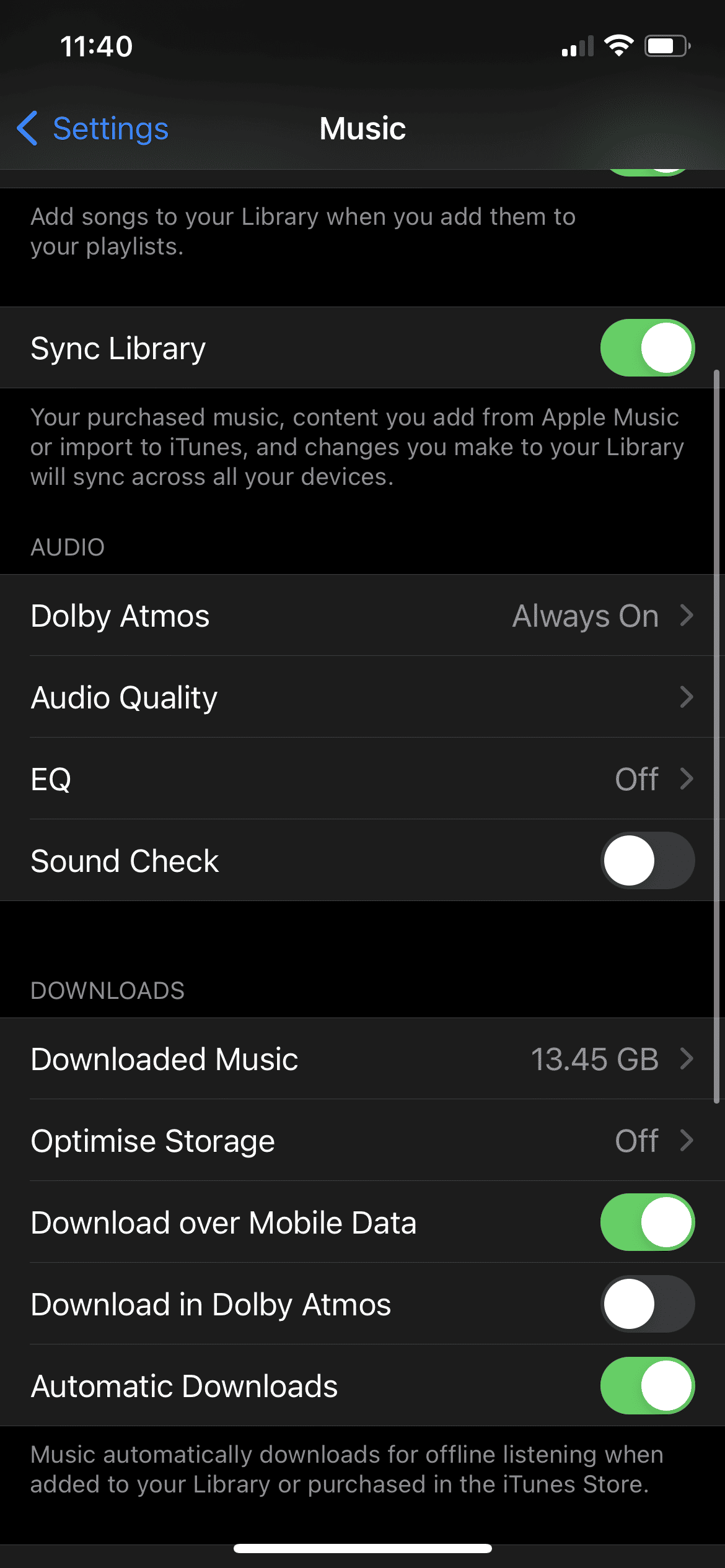 After months of leaks, rumours and all those other things that happen, Apple Music's lossless and spatial audio streaming qualities are finally available in India. We have the screenshots to confirm it too, as you will see below. It's not really a "leak" though. It's not really a surprise even, as Apple had announced the feature back in the Worldwide Developer Conference (WWDC) earlier this year. The features essentially enhance the kind of music you can listen to while streaming on Apple Music, but only as long as you have the right equipment to go along with it. We have a detailed explanation of the technology here. It seems pretty much everyone has Apple Music's lossless quality right now, and turning it on is pretty easy. Here's how to do it on iPhone: And here's how to do it on a Mac: You can choose the kind of lossless audio streaming you want on both the iPhone and the Mac. Apple is offering lossless streaming at two resolutions — 24-bit/48kHz and 24-bit/192kHZ. The app also warns you that an external DAC will be needed in order to listen to the highest possible lossless quality Apple offers. Comprende? Ok. Let's move on. If you haven't read the explainer we linked above, here are the cliffnotes. Apple's 900 rupee lighting to 3.5mm headphone jack adapter does support lossless audio, and since this will pretty much work only through wired headphones, you will need to buy one of those. The cheapest headphone that supports this kind of audio quality will cost you around at least Rs.2000, but as things go with audio, expensive is usually better. Note, we said usually, not always. Lastly, lossless audio basically means more data, which means more audio frequencies being transmitted to your ear. Most of our ears aren't tuned to so many frequencies, and we know of no operation that will give you that kind of hearing too. Lossless and spatial audio should still enhance the experience to an extent, but if you don't really feel the difference after buying the gear, remember that we warned you. Here's hoping the editor deletes this paragraph. (Editor's note: He didn't). Thanks for reading till the end of this article. For more such informative and exclusive tech content, head over to our Facebook page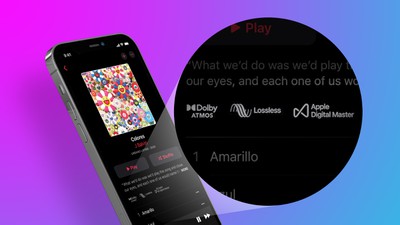 Apple Music Spatial Audio and Lossless Quality Rolling Out in India
macrumors.com
Now, researchers from The University of Texas at Austin have found a low-cost way to solve one half of the equation, using sunlight to efficiently split off oxygen molecules from water. The finding, published recently in Nature Communications, represents a step forward toward greater adoption of hydrogen as a key part of our energy infrastructure. As early as the 1970s, researchers were investigating the possibility of using solar energy to generate hydrogen. But the inability to find materials with the combination of properties needed for a device that can perform the key chemical reactions efficiently has kept it from becoming a mainstream method. "You need materials that are good at absorbing sunlight and, at the same time, don't degrade while the water-splitting reactions take place," said Edward Yu, a professor in the Cockrell School's Department of Electrical and Computer Engineering. "It turns out materials that are good at absorbing sunlight tend to be unstable under the conditions required for the water-splitting reaction, while the materials that are stable tend to be poor absorbers of sunlight. These conflicting requirements drive you toward a seemingly inevitable tradeoff, but by combining multiple materials -- one that efficiently absorbs sunlight, such as silicon, and another that provides good stability, such as silicon dioxide -- into a single device, this conflict can be resolved." However, this creates another challenge -- the electrons and holes created by absorption of sunlight in silicon must be able to move easily across the silicon dioxide layer. This usually requires the silicon dioxide layer to be no more than a few nanometers, which reduces its effectiveness in protecting the silicon absorber from degradation. The key to this breakthrough came through a method of creating electrically conductive paths through a thick silicon dioxide layer that can be performed at low cost and scaled to high manufacturing volumes. To get there, Yu and his team used a technique first deployed in the manufacturing of semiconductor electronic chips. By coating the silicon dioxide layer with a thin film of aluminum and then heating the entire structure, arrays of nanoscale "spikes" of aluminum that completely bridge the silicon dioxide layer are formed. These can then easily be replaced by nickel or other materials that help catalyze the water-splitting reactions. When illuminated by sunlight, the devices can efficiently oxidize water to form oxygen molecules while also generating hydrogen at a separate electrode and exhibit outstanding stability under extended operation. Because the techniques employed to create these devices are commonly used in manufacturing of semiconductor electronics, they should be easy to scale for mass production. The team has filed a provisional patent application to commercialize the technology. Improving the way hydrogen is generated is key to its emergence as a viable fuel source. Most hydrogen production today occurs through heating steam and methane, but that relies heavily on fossil fuels and produces carbon emissions. There is a push toward "green hydrogen" which uses more environmentally friendly methods to generate hydrogen. And simplifying the water-splitting reaction is a key part of that effort. Hydrogen has potential to become an important renewable resource with some unique qualities. It already has a major role in significant industrial processes, and it is starting to show up in the automotive industry. Fuel cell batteries look promising in long-haul trucking, and hydrogen technology could be a boon to energy storage, with the ability to store excess wind and solar energy produced when conditions are ripe for them. Going forward, the team will work to improve the efficiency of the oxygen portion of water-splitting by increasing the reaction rate. The researchers' next major challenge is then to move on to the other half of the equation. "We were able to address the oxygen side of the reaction first, which is the more challenging part, " Yu said, "but you need to perform both the hydrogen and oxygen evolution reactions to completely split the water molecules, so that's why our next step is to look at applying these ideas to make devices for the hydrogen portion of the reaction."

Making clean hydrogen is hard, but researchers just solved a major hurdle
phys.org
If you purchase an independently reviewed product or service through a link on our website, we may receive an affiliate commission. When you think of people making mistakes, it often has a negative connotation. We all make mistakes, but we all try to avoid them whenever possible. Sometimes, however, mistakes aren't so bad. That's especially true over at Amazon. Why? Because when Amazon or one of its sellers makes a mistake, it usually means something is priced lower than it should be. And Amazon always honors price mistakes, so you can save a ton of money if you find out. In this case, someone forgot to end a terrific Amazon deal on a Windows 10 laptop. It's a Prime Day deal that's priced so low, it's almost too good to be true! There are so many fantastic deals available right now at Amazon. Are you looking for some examples? How about the #1 best-selling myQ smart garage door opener on sale with a deep discount (plus get a $40 credit with the Amazon Key promo)?! Also of note, the white-hot Roku Express 4K+ on sale for just $29 today. That's the cheapest 4K streamer anywhere! You'll also find huge discounts up to $80 on the Apple Watch Series 6, best-selling Gosund Alexa smart plugs for just $3.75 each with coupon code LJFPY4K4, and more. Beyond all that, there's one more epic leftover Prime Day deal that we need to tell you about. We also need to warn you that this could your last chance to get in on the action. Apple's newest iPad Air is $100 off today, which is a terrific deal. In fact, that's the best price of the year! Want to spend even less? You can pick up the current-generation 10.2-inch iPad starting at just $299. Those are both excellent values. That said, why bother with a tablet when you can get a laptop for so much less? No, we're not talking about a Mac, though the MacBook Air is on sale right now for just $899.99. We're talking about an incredible Windows 10 Pro laptop deal you need to see to believe. Hyundai is obviously a massive brand. But it's certainly not the first name you think of when you think about Windows 10 laptops. That's about to change, however, because there's an unbelievable deal on Amazon right now that carried over from Prime Day. During Prime Day, Amazon had a deal that slashed the Hyundai Thinnote-A Laptop & 128GB MicroSD Card Bundle to an all-time low. You could get an actual Windows 10 laptop with a 14.1-inch display, Intel HD Graphics 500, an Intel Celeron processor,64GB of storage plus an expandable 2.5″ SATA HDD slot, and a bundled 128GB microSDXC card… all for just $220 in three different colors! That deal is over now, which is definitely a bummer. That said, this incredible bundle is now back in stock for the first time in a while. What's more, it's only $249.99 — that's still an amazing value! We also have some more good news. There's an even more powerful laptop that was on sale for Prime Day — and the deal is still available now. Oops! Hurry and you can snag an upgraded Hyundai Hybook laptop with twice the RAM and 128GB of SSD storage for just $279.99. That's truly a fantastic value, and it was even more popular than the bundle deal. There's no telling when this sale will finally disappear. Take advantage now, before it's too late! Here are some key takeaways: Go here to see this month's best deals on Amazon! Follow @BGRDeals on Twitter to keep up with the latest and greatest deals we find around the web. Prices subject to change without notice and any coupons mentioned above may be available in limited supply.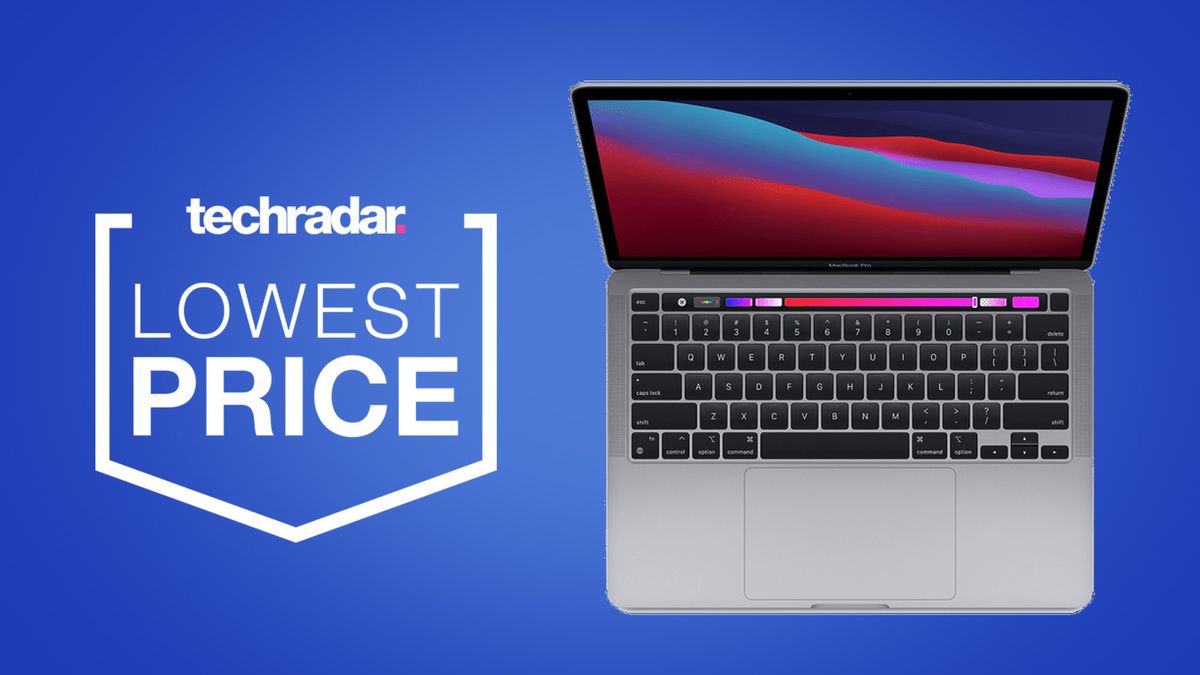 Back to school deal: the MacBook Pro M1 hits lowest sale price ever at Amazon
techradar.com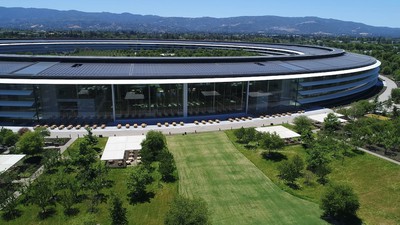 Apple has made it clear that most of its employees will not be able to work remotely on a permanent basis, but that isn't stopping some corporate staff from continuing to push for more relaxed remote working rules, reports Recode. In a new petition that went out this week, employees are asking Apple to allow employees to work from home on a more permanent basis. Apple has agreed to a hybrid work schedule that will require employees to come into the office on Mondays, Tuesdays, and Thursdays, with the option of working remotely on Wednesdays and Fridays. Some employees are not happy with this arrangement because it requires that they continue to live in the areas near Apple's campuses, which are expensive. Housing prices in Cupertino where Apple's two main campuses are located start at over $1 million. In June, employees sent a letter to Apple CEO Tim Cook asking for a more flexible approach, which prompted a reply from Apple's VP of people, Deirdre O'Brien. She said that in-person collaboration is "essential" to Apple's culture and future. The second letter going around this week suggests two "pilot arrangements" that would give employees an opportunity to work remotely for at least one year. Under the proposal, employees would be able to work remotely five days a week with the approval of their manager or department head, and in some cases, with a cost-of-living compensation adjustment. The letter also complains that it is too early to return to the office, with the full text available below. Dear Tim, Deirdre, and Team, Thank you for all the work you and the team do to keep Apple's culture so rich, vibrant, and inclusive! We especially appreciate the People's team's efforts over the last few weeks to understand our personal situations. However, it has been disappointing to see these personal stories not acknowledged individually or by any change in policy. We continue to be concerned that this one-size-fits-all solution is causing many of our colleagues to question their future at Apple. Around 68% of the respondents to our informal survey somewhat or strongly agreed that the lack of location flexibility would likely cause them to leave Apple; that's over 1100 members of our Apple family, and we care about every single one of them. With COVID-19 numbers rising again around the world, vaccines proving less effective against the Delta variant, and the long-term effects of infection not well understood, it is too early to force those with concerns to come back to the office. Furthermore, allowing some greater flexibility than the current 3/2 schedule would enable us to truly validate whether some people working remotely, not just everyone occasionally working from home, is compatible with Apple's culture of collaboration. We propose the following adaptations to the Flexible Work Arrangement (FWA) and Temporary Remote Work Arrangement (TRWA) programs to make them part of the Hybrid Working Pilot. These new arrangements would be limited to one year with no promise to be extended. Local WFH Temporary Pilot Agreement: This proposal is intended to accommodate employees who work better from home--or who do not feel comfortable in the office while the pandemic is still not under control--by allowing them to continue working from home unless the particular needs of their role require them to be in the office. Remote WFH Temporary Pilot Agreement This proposal is intended to accommodate employees whose living situations are not compatible, or have become incompatible, with commuting to an Apple office We believe that these two proposals are essential to making the Hybrid Working Pilot successful. Together, they ensure the Pilot encompasses the full range of office and non-office working arrangements, allow us to retain many of our colleagues, who have expressed the desire for location-flexibility in their current roles, and enable individuals and teams to respond more quickly to the changing regional conditions of COVID-19 without relying on previous company-wide guidance. We hope you agree that the risks of these adapted policies are minimal while their potential benefits are enormous and look forward to hearing your thoughts. Apple employees maintain a Slack channel with more than 6,000 members where they have been discussing Apple's remote work policies and where the two petitions have been drafted from. Last week, employees complained to The Verge that Apple has been cracking down on remote work policies and approving fewer remote work requests following the hybrid model announcement. Approximately 10 people from the Slack channel have claimed they are planning to quit if forced to return from the office, and it's likely that number is larger as not all employees participate in the channel. Many tech companies in the Bay Area where Apple is located have gone fully remote or are offering more expansive work from home options for their employees. Google and Facebook, for example, are letting some employees work remotely on a permanent basis. In Santa Clara County where Apple's Apple Park and Infinite Loop campuses are located, there is once again a mask recommendation, which is not yet a mandate. Employees are correct that Delta variant cases are ramping up in California, which does have the potential to impact Apple's September return plans.

Apple employees reportedly push for more work-from-home options after company tightens grip
cnet.com
(Photo by Drew Angerer/Getty Images) President Biden today clarified comments he made about Facebook "killing people" with misinformation, arguing that he was referring to those who are spreading false information on the platform, not Facebook itself. "Sixty percent of all the misinformation came from 12 individuals," Biden said during a Monday event at the White House. "Facebook is not killing people, these 12 people who are out there giving misinformation...is killing people." Biden was likely referring to a report from the Center for Countering Digital Hate, which called out the Disinformation Dozen. They are "12 anti-vaxxers who play leading roles in spreading digital misinformation about COVID vaccines," the report says. "They were selected because they have large numbers of followers, produce high volumes of anti-vaccine content or have seen rapid growth of their social media accounts in the last two months. "Analysis of a sample of anti-vaccine content that was shared or posted on Facebook and Twitter a total of 812,000 times between 1 February and 16 March 2021 shows that 65% of anti-vaccine content is attributable to the Disinformation Dozen," the report added. The controversy dates back to Friday, when a reporter asked Biden: "On COVID misinformation, what's your message to platforms like Facebook?" "They're killing people," Biden responded. "The only pandemic we have is among the unvaccinated, and they're killing people." The comments prompted a sharp rebuke from Facebook. "The fact is that vaccine acceptance among Facebook users in the US has increased. These and other facts tell a very different story to the one promoted by the administration in recent days," said Guy Rosen, Facebook's VP of Integrity, who suggested the White House was blaming Facebook for missing its vaccine goal. "President Biden's goal was for 70% of Americans to be vaccinated by July 4. Facebook is not the reason this goal was missed," Rosen said. Today, Biden said that "my hope is, that Facebook, instead of taking it personally...would do something about the...outrageous misinformation about the vaccine. That's what I meant." Later,White House Press Secretary Jen Psaki insisted that "we're not in a war or a battle with Facebook, we're in a battle with the virus." "And the problem we're seeing … is that disinformation, traveling through a range of social media platforms—some of them are media, some of them are through the mouths of public officials—that bad information … is killing people," Psaki said. "That's where our concern is, and that's what the president is working to express." Asked what the White House is prepared to do to combat misinformation, Psaki said "I don't think we've taken any options off the table; that's up to Congress."

Biden backtracks, says 'Facebook isn't killing people'
cnet.com
Yahoo ist Teil von Verizon Media. Durch Klicken auf " Alle akzeptieren " stimmen Sie zu, dass Verizon Media und unsere Partner Informationen durch die Nutzung von Cookies und ähnlichen Technologien auf Ihrem Gerät speichern und/oder darauf zugreifen und Ihre personenbezogenen Daten verarbeiten, um personalisierte Werbung und Inhalte anzuzeigen, für die Messungen von Werbung und Inhalten, für Informationen zu Zielgruppen und zur Produktentwicklung. Sie können ' Einstellungen verwalten ' auswählen, um weitere Informationen zu erhalten und Ihre Auswahl zu verwalten. Sie können Ihre Auswahl jederzeit ändern, indem Sie Ihre Datenschutzeinstellungen aufrufen. Weitere Informationen darüber, wie wir Ihre Daten nutzen, finden Sie in unserer Datenschutzerklärung und unserer Cookie-Richtlinie. Klicken Sie hier, um weitere Informationen zu unseren Partnern zu erhalten.

Ihre Daten. Ihr Umfeld.
consent.yahoo.com
Ihre Daten. Ihr Umfeld.
consent.yahoo.com
Ihre Daten. Ihr Umfeld.
consent.yahoo.com
Ihre Daten. Ihr Umfeld.
consent.yahoo.com
Ihre Daten. Ihr Umfeld.
consent.yahoo.com
Ihre Daten. Ihr Umfeld.
consent.yahoo.com
Ihre Daten. Ihr Umfeld.
consent.yahoo.com
Ihre Daten. Ihr Umfeld.
consent.yahoo.com
Ihre Daten. Ihr Umfeld.
consent.yahoo.com
Ihre Daten. Ihr Umfeld.
consent.yahoo.com
Ihre Daten. Ihr Umfeld.
consent.yahoo.com
Ihre Daten. Ihr Umfeld.
consent.yahoo.com
For the better part of a century, Disney's brand has been all about children and families. Things have opened up more in the last two decades, but Disney is still at the top of the mountain when it comes to courting younger audiences. In the era of Disney+, Disney and Pixar's animated offerings are just the beginning. There are also live-action films from both Disney and 20th Century Studios that offer something for the rest of the family as well. To help you make your summer viewing plans with the kids, check out the best kids movies on Disney+ that you can stream right now. We've also rounded up the best kids movies on Hulu, the best kids movies on Netflix, and the best kids movies on Amazon Prime Video if you don't find what you're looking for on Disney+. WALL-E is another Pixar masterpiece, but this is a movie unlike any other in the studio's library. In the far future, WALL-E (Ben Burtt) is the last functioning waste disposal robot left on Earth. He's had so much time to himself that WALL-E has become sentient, and he has a longing for companionship and romance. That's when EVE (Elissa Knight) enters his life. WALL-E becomes smitten with the new robot when she is sent to Earth to find evidence that the world can be reinhabited by the surviving humans who have been living on a giant spacecraft in deep space for centuries. Although reluctant at first, EVE welcomes WALL-E into her heart. But when EVE's mission forces her to leave, WALL-E accompanies her on an outer space adventure that will determine humanity's future. Rotten Tomatoes: 95% Genre: Animation, Adventure, Sci-fi Stars: Ben Burtt, Elissa Knight, Jeff Garlin, Fred Willard, John Ratzenberger Director: Andrew Stanton Rating: G Runtime: 97 minutes Watch on Disney+ In the 1991 adaptation of Jack London's White Fang, Ethan Hawke stars as Jack Conroy, a young man who takes part in the Klondike Gold Rush in 1896. To fulfill his father's last wish, Jack convinces an older prospector, Alex Larson (Klaus Maria Brandauer), to come with him and stake his family's claim. Along the way, Jack encounters White Fang, a wolf-dog hybrid who is mistreated by his master, Beauty Smith (James Remar). After freeing White Fang, Jack becomes determined to tame and befriend him. The bond they come to share is very powerful, and it helps Jack decide what he wants out of life and where he should be. Rotten Tomatoes: 65% Genre: Adventure Stars: Klaus Maria Brandauer, Ethan Hawke, Seymour Cassel, James Remar, Susan Hogan Director: Randal Kleiser Rating: PG Runtime: 107 minutes Watch on Disney+ Shia LaBeouf stars in the adaptation of Louis Sachar's Holes as Stanley Yelnats IV, a teenager who is unjustly convicted of theft. Afterward, Stanley is sentenced to 18 months of hard labor at a juvenile detention camp. The warden, Louise Walker (Sigourney Weaver), is forcing the kids in her care to dig holes because she's looking for a treasure hidden over a century before by the legendary outlaw, Kissin' Kate Barlow (Patricia Arquette). While serving his time, Stanley befriends Hector "Zero" Zeroni (Khleo Thomas), and he comes to realize that he has a personal connection to the treasure that the warden wants so badly. Rotten Tomatoes: 78% Genre: Adventure, Comedy, Drama Stars: Sigourney Weaver, Jon Voight, Patricia Arquette, Tim Blake Nelson, Shia LaBeouf Director: Andrew Davis Rating: PG Runtime: 117 minutes Watch on Disney+ Critics didn't love The Sandlot, but the kids sure did, and that's why it's become a beloved coming of age classic. Tom Guiry stars as Scott Smalls, a non-athletic boy who moves to Los Angeles in 1962. Although Scott is initially rejected by the kids who play baseball in the local sandlot, the team captain, Benjamin Franklin "Benny" Rodriguez (Mike Vitar), takes Scott under his wing and teaches him to play. After unwittingly using his stepfather's Babe Ruth-signed baseball in a game, the ball is lost to a yard guarded by a large dog that the kids call "The Beast." Somehow, Scott and Benny have to retrieve the baseball, even though it seems impossible. Rotten Tomatoes: 63% Genre: Comedy Stars: Tom Guiry, Mike Vitar, Patrick Renna, Chauncey Leopardi, Marty York, Brandon Adams Director: David Mickey Evans Rating: PG Runtime: 101 minutes Watch on Disney+ Set in the mythic world of Kumandra, Raya and the Last Dragon follows Raya (Kelly Marie Tran), a member of the great Heart tribe, governed by her father, Chief Benja (Daniel Dae Kim). When a horrific horde of creatures known as the Druun return to Kumandra after they were thwarted 500 years before, the monsters wreak havoc, leaving Raya estranged as her home falls to ruins. It's up to Raya to take on the greatest quest of all: To search near and far for a dragon known as Sisu, a powerful being that is the only hope against the swarms of Druun. A mesmerizing adventure-epic featuring a lively ensemble of voice actors, Raya and the Last Dragon is a welcome addition to the bountiful archive of Disney films. Rotten Tomatoes: 95% Genre: Animation, Adventure, Fantasy, Kids and Family Stars: Kelly Marie Tran, Awkwafina, Gemma Chan Director: Don Hall, Carlos López Estrada Rating: PG Runtime: 108 minutes Watch on Disney+ It's a road trip for the ages when Goofy (voiced by Bill Farmer), the lovable but slightly overbearing father of the year, decides to take his teenage son, Max (Jason Marsden), on a fishing trip to Lake Destiny, Idaho. The surprise excursion is thanks to a major musical stunt that Max pulled off at school — a disruptive act that Max's principal believes may land the boy "in the electric chair" someday. Goofy takes the news seriously and wants to do everything in his power to help his son realign his moral compass, but when "everything" turns into Bigfoot sightings and plummeting toward a demise by waterfall, the father-son duo must band together to beat the odds. A standout film that explores the deep connection between parents and their children, with plenty of Goofy hijinks to pad out the runtime, A Goofy Movie hits just as hard nearly 30 years after its initial release. Rotten Tomatoes: 58% Genre: Animation, Kids and Family, Comedy Stars: Bill Farmer, Jason Marsden, Jim Cummings Director: Kevin Lima Rating: G Runtime: 78 minutes Watch on Disney+ Ian and Barley Lightfoot (voiced by Tom Holland and Chris Pratt) are mythical elf brothers residing in the magical community of New Mushroomton. Living with their mother, Laurel (Julia Louis-Dreyfus), Ian receives the opportunity of a lifetime when, on his 16th birthday, Laurel delivers a gift to her son from his late father. Amongst the host of artifacts, one of the presents is a letter with the promise of a "visitation spell" to resurrect Ian and Barley's dad for a single day. Ian and Barley set off on a mythic journey to carry out the spell, facing down hordes of fantastical foes on their epic pilgrimage. Another knockout for Pixar, Onward delivers breathtaking animation, a heartfelt sibling dynamic, and plenty of laughs along the way. Rotten Tomatoes: 88% Genre: Animation, Fantasy, Adventure, Kids and Family, Comedy Stars: Tom Holland, Chris Pratt, Julia Louis-Dreyfus Director: Dan Scanlon Rating: PG Runtime: 103 minutes Watch on Disney+ Based on the Charles Perrault fairy tale of the same name, Cinderella follows the titular character (voiced by Ilene Woods), a descendant of royalty turned scullion for her wicked stepmother and stepsisters. When news of a royal ball comes around, Cinderella is banished from attending by her malicious heirs. Thankfully, an endearing Fairy Godmother (Verna Felton) arrives just in time, bestowing the saddened Cinderella with regal attire and transforming her animal companions into members of her royal entourage. The repressed Cinderella has one evening to enchant the handsome Prince Charming before the magic wears off at midnight. An epic Disney feature packed with memorable music, rich hand-drawn animation, and delightful characters, Cinderella is a masterpiece that has stood the test of time. Rotten Tomatoes: 97% Genre: Animation, Fantasy, Kids and Family Stars: Ilene Woods, Eleanor Audley, Verna Felton Director: Clyde Geronimi, Wilfred Jackson, Hamilton Luske Rating: G Runtime: 74 minutes Watch on Disney+ Zootopia is Disney's amusing take on the buddy cop comedy subgenre, an experiment in animated, anthropomorphic animals (say that ten times fast) that more than delivers. The duo in this feature is a bunny rabbit cop named Judy Hopps (voiced by Ginnifer Goodwin) and a fox named Nick Wilde (Jason Bateman). When news of missing creatures hits the streets of Zootopia, Judy is tasked with getting to the bottom of a crime with much deeper roots than she's expecting. Added to her plate is the stress of needing to break the case in two days or she's out of a job. A funny neo-noir told through state-of-the-art Disney animation, on top of a narrative interlaced with plenty of cultural and political metaphors, Zootopia delivers on more than one level. Rotten Tomatoes: 98% Genre: Comedy, Animation, Adventure, Kids And Family Stars: Ginnifer Goodwin, Jason Bateman, Shakira, Idris Elba Director: Byron Howard, Rich Moore Rating: PG Runtime: 108 minutes Watch on Disney+ Penned by actor Jason Segel, The Muppets reunites the classic Jim Henson ensemble of felt with a new player, the sheepishly amusing Walter (voiced by Peter Linz), a longtime fan of the Kermit-led brigade. Vacationing with his best friend Gary (Jason Segel) and Gary's girlfriend Mary (Amy Adams), Walter unearths a plot from the scheming Tex Richman (Chris Cooper) that involves demolishing the Muppet Studios for fracking. It's up to Walter, Gary, and the reunited Muppet cast to thwart Richman's proposed drilling operation. A loving return to the silver screen, The Muppets sticks to the heart and schtick of the original films, TV series, and specials, with a modern flourish (thanks to Segel's sharp writing) to grab audiences both old and new. Rotten Tomatoes: 95% Genre: Comedy, Kids And Family Stars: Jason Segel, Amy Adams, Chris Cooper Director: James Bobin Rating: PG Runtime: 98 minutes Watch on Disney+ Into the Woods is Disney's adaptation of the 1986 James Lapine and Stephen Sondheim Broadway musical. A musical melting pot of fairytale characters, the film follows a baker (James Corden) and his wife (Emily Blunt) as they venture into the titular woods in search of artifacts that will vanquish a curse bestowed upon them by a witch (Meryl Streep). A seamless blend of family-friendly narrative beats with plenty of showstoppers and earnest performances from the main ensemble, Into the Woods is just as big and dazzling as its original Broadway version. Rotten Tomatoes: 71% Genre: Fantasy, Musical Stars: Meryl Streep, Anna Kendrick, James Corden, Emily Blunt Director: Rob Marshall Rating: PG Runtime: 124 minutes Watch on Disney+ Belle (Emma Watson) is the enchanting and intellectual heartthrob of her small French villa, a home she tires of. When her father, Maurice (Kevin Kline), is taken by prisoner by a wretched beast (Dan Stevens), Belle's dreams of adventure are answered posthaste. Arriving at the beast's castle to rescue her father, she offers herself for imprisonment over her father. Accepting her offer, the beast leaves Belle to wander the castle, where she begins befriending its wily cast of characters — servants and keepers hexed into anthropomorphic furniture by the same witch's curse that morphed the beast from a handsome man into his hairier savage appearance. As time passes, Belle learns to see past the beast's rough exterior, finding kindness and a heart of gold in the cursed prince. A majestic blend of CGI, heartfelt performances, and excellent music make this a fantastic addition to Disney's lineup of reimagined classics that include such films as The Lion King, Aladdin, and The Jungle Book. Rotten Tomatoes: 71% Genre: Fantasy, Kids and Family, Musical, Romance Stars: Emma Watson, Dan Stevens, Luke Evans, Kevin Kline Director: Bill Condon Rating: PG Runtime: 129 minutes Watch on Disney+ Flik (Dave Foley) is the laughing stock of his entire ant colony. An animated inventor that goes the extra mile to make work easier for his brethren, Flik's many creations tend to fall by the wayside. When one of his latest contraptions goes haywire, the all-important food storage of the colony is vanquished. More like ransom money, most of the bug-grub was meant for a villainous grasshopper named Hopper (Kevin Spacey). When the angry insect learns that his sacrifice is gone, he demands the ants work overtime to deliver double the supply. With the colony in terror, Flik heads off on a journey to recruit a defense team for his stomping grounds. Packed with laughs, state-of-the-art CGI (for the time), and an emotionally gripping story, Pixar's A Bug's Life is an awesome weekend watch for kids and parents alike. Rotten Tomatoes: 92% Genre: Adventure, Kids And Family, Animation, Comedy Stars: Dave Foley, Kevin Spacey, Julia Louis-Dreyfus Director: John Lasseter, Andrew Stanton Rating: PG Runtime: 96 minutes Watch on Disney+ Imagine if Disney had a shared universe before connected franchises became all the rage. That's essentially the starting point for Descendants, which follows the journey of four teenagers whose parents include Maleficent, Cruella de Vil, the Evil Queen, and Jafar. Mal (Dove Cameron), Carlos (the late Cameron Boyce), Jay (Booboo Stewart), and Evie (Sofia Carson) accept the invitation of Prince Ben (Mitchell Hope) to attend Auradon Preparatory away from the influence of their evil parents. But the Disney villains have plans to escape their prison, and they want their kids to follow in their evil footsteps. However, once the teenagers experience life in Auradon, they're no longer sure where their loyalties lie. Rotten Tomatoes: 90% Genre: Fantasy, Musical, Comedy Stars: Dove Cameron, Cameron Boyce, Booboo Stewart, Sofia Carson Director: Kenny Ortega Rating: TV-G Runtime: 112 minutes Watch on Disney+ Much as the title suggests, Ever After is a Cinderella story. It's just not the one you think you know. Drew Barrymore stars as Danielle de Barbarac, a more active heroine than Disney's original Cinderella. There is no fairy godmother here, but Leonardo da Vinci (Patrick Godfrey) does provide Danielle with some support and guidance. And rather than pursue Crown Prince Henry (Dougray Scott) because he is royalty, Danielle is drawn to him for who he is beyond his title. She even saves Henry on more than one occasion. This is a relentlessly charming and inventive take on an old tale, which still feels fresh and daring two decades later. Rotten Tomatoes: 91% Genre: Romance, Drama Stars: Drew Barrymore, Anjelica Huston, Dougray Scott, Jeanne Moreau Director: Andy Tennant Rating: PG-13 Runtime: 121 minutes Watch on Disney+ There aren't a lot of stop-motion animated films on Disney+, but Fantastic Mr. Fox has a unique style and humor all of its own. Director Wes Anderson adapted Roald Dahl's classic novel, with George Clooney providing the voice of the titular Mr. Fox. Although Mr. Fox is an exceptional thief, his wife, Felicity (Meryl Streep), convinces him to leave his life of crime behind. Years later, while raising their son, Ash (Jason Schwartzman), Mr. Fox is drawn back to his old life out of frustration. Unfortunately for the Fox family, the angry farmers literally go after them where they live… which forces the Foxes to go farther underground. Rotten Tomatoes: 93% Genre: Comedy Stars: George Clooney, Meryl Streep, Jason Schwartzman, Bill Murray, Owen Wilson Director: Wes Anderson Rating: PG Runtime: 87 minutes Watch on Disney+ The original High School Musical movie not only kicked off a franchise, but it also made Zac Efron and Vanessa Hudgens into stars. Within this film, Efron and Hudgens play Troy Bolton and Gabriella Montez, respectively. Troy and Gabriella are immediately drawn to each other when she transfers to his school. Collectively and separately, the duo works up the courage to audition for the school musical despite their athletic and academic callings. However, their fellow student, Sharpay Evans (Ashley Tisdale), schemes to keep them out of the musical in order to maintain her own place in the spotlight. Fortunately for the lovebirds, they have some very loyal friends. Rotten Tomatoes: 63% Genre: Musical, Romance, Comedy Stars: Zac Efron, Vanessa Hudgens, Lucas Grabeel, Ashley Tisdale, Corbin Bleu Director: Kenny Ortega Rating: TV-G Runtime: 98 minutes Watch on Disney+ Over two decades ago, Disney successfully adapted the legend of Mulan as an animated film. For the inevitable live-action adaptation, there is no talking dragon. But there is a witch. Yifei Liu stars as Mulan, the young woman who goes to war disguised as a man named "Hua Jun." Under the tutelage of Commander Tung (Donnie Yen), Mulan finds her inner warrior. She also makes a strong connection with Chen Honghui (Yoson An) as they prepare to take on the forces of Böri Khan (Jason Scott Lee). The fate of the kingdom is in their hands. Rotten Tomatoes: 73% Genre: Drama, Fantasy Stars: Yifei Liu, Donnie Yen, Tzi Ma, Jason Scott Lee, Yoson An, Ron Yuan Director: Niki Caro Rating: PG-13 Runtime: 115 minutes Watch on Disney+ Another Snoopy flick? "Good grief." All kidding aside, The Peanuts Movie is a nice CGI update of the classic comic strip created by Charles Schulz. This time, the focus is almost entirely on Charlie Brown (Noah Schnapp). After pining for the Little Red-Haired Girl (Francesca Angelucci Capaldi), Charlie Brown broadens his ambitions to improve himself and catch her eye. His fortunes rise and fall throughout the school year, in keeping with his eternal underdog status. Yet Charlie's heart shines through, and even the other kids finally come to see him for who he truly is. Rotten Tomatoes: 87% Genre: Comedy Stars: Noah Schnapp, Hadley Belle Miller, Mariel Sheets, Alex Garfin Director: Steve Martino Rating: G Runtime: 88 minutes Watch on Disney+ Although the original Pete's Dragon is very charming, the 2016 remake is ultimately the stronger of the two films. Bryce Dallas Howard stars as Grace Meacham, a forest ranger who discovers Pete Haley (Oakes Fegley), a 10-year-old boy who has spent half a decade in the wild following a terrible tragedy. Pete's loyal companion is Elliot, a dragon who can sometimes become invisible. Once the town gets wind of Elliot's existence, Pete and his surrogate family go to great lengths to protect the dragon just as he had protected Pete for years. Rotten Tomatoes: 88% Genre: Fantasy, Adventure Stars: Bryce Dallas Howard, Oakes Fegley, Wes Bentley, Karl Urban, Robert Redford Director: David Lowery Rating: PG Runtime: 103 minutes Watch on Disney+ Queen of Katwe is based on the real story of Phiona Mutesi (Madina Nalwanga), a young girl whose family struggled despite the efforts of her mother, Nakku (Lupita Nyong'o). A missionary named Robert Katende (David Oyelowo) teaches Phiona how to play chess, and she quickly proves to be a prodigy. Phiona's fervent hope is that her newfound skills will allow her family to escape poverty in Katwe. But the international chess competition is far more difficult than even Phiona had imagined. Rotten Tomatoes: 93% Genre: Drama Stars: David Oyelowo, Lupita Nyong'o, Madina Nalwanga, Esteri Tebandeke, Peter Odeke Director: Mira Nair Rating: PG Runtime: 124 minutes Watch on Disney+ Marvel movies are great, but they're not necessarily the best introduction to superheroes for the younger set. That's where Sky High comes in. This Disney original features Michael Angarano as Will Theodore Stronghold, the son of two superheroes: The Commander (Kurt Russell) and Jetstream (Kelly Preston). Unlike his parents, Will doesn't have any powers when he gets enrolled in Sky High, a literal high school in the sky that teaches superheroes the ropes. While Will struggles to find his place in his parents' world, an old enemy from The Commander's past plots to take down the heroes once and for all. Rotten Tomatoes: 73% Genre: Action, Superhero, Comedy Stars: Kelly Preston, Michael Angarano, Danielle Panabaker, Mary Elizabeth Winstead, Kurt Russell Director: Mike Mitchell Rating: PG Runtime: 100 minutes Watch on Disney+

The best kids movies on Hulu right now
digitaltrends.com
The best fantasy movies on Netflix
digitaltrends.com
The best movies on Apple TV+ right now
digitaltrends.com
Seattle, we have a problem. Somebody needs to pay a visit to Amazon's corporate headquarters in Washington state and let them know about Prime Video's rom-com conundrum. Amazon Prime Video has the equivalent of a metric ton of romantic comedies. The problem is that very few of these films can legitimately be called "great rom-coms." We tend to favor quality over quantity, but the mediocre flicks far outnumber the standout romantic comedies on Prime Video. Fortunately, we've already poured through the available choices and picked the peak movies from the past and present. These are the best rom-coms that you can stream on Amazon Prime Video right now. Amazon Prime Video isn't short on titles, but it may not have what you're looking for. Fortunately, we've also rounded up the best romantic comedies on Netflix and the best romantic comedies on Hulu. Sometimes, the classics are still the best. In this 85-year-old film, William Powell stars as the title character in My Man Godfrey. He's a "forgotten man," which is just a "polite" way of saying homeless and destitute. When a socialite, Cornelia Bullock (Gail Patrick), tries to bring Godfrey home to win a scavenger contest, he rebuffs her. Instead, Godfrey discovers that he has an affinity with Cornelia's sister, Irene Bullock (Carole Lombard). Irene hires Godfrey to be the new family butler, and he quickly takes to the role. However, the growing attraction between Godfrey and Irene is threatened by a vengeful and jealous Cornelia. Rotten Tomatoes: 100% Stars: William Powell, Carole Lombard, Alice Brady, Gail Patrick, Jean Dixon Director: Gregory Lacava Rating: N/A Runtime: 93 minutes Watch on Amazon Prime Frances McDormand headlines Miss Pettigrew Lives for a Day as Guinevere Pettigrew, a woman down on her luck in London during the late '30s. Out of desperation, Guinevere steals an assignment to work for actress Delysia Lafosse (Amy Adams). The job isn't what Guinevere expected, as she finds herself helping Delysia balance her romantic entanglements with three different men. But her burgeoning friendship with Delysia helps bring out a new side of Guinevere that allows her to finally enjoy her life. Additionally, Guinevere sees the possibility of a romance for herself when she shares an attraction with fashion designer Joe Blomfield (Ciarán Hinds). Rotten Tomatoes: 78% Stars: Frances McDormand, Amy Adams, Lee Pace, Frances McDormand, Ciarán Hinds, Shirley Henderson Director: Bharat Nalluri Rating: PG-13 Runtime: 92 minutes Watch on Amazon Prime Mark (Kyle Allen), a teenager with big dreams, is stuck in a ceaseless time loop. Reliving the same day over and over, he seeks to help others by anticipating their next move and stepping in to assist. When Mark meets Margaret (Kathryn Newton), a teenage girl who also happens to be stuck in a loop of her own, the two form an instant connection and begin discussing the when and how of breaking their loops. But in letting go of their endless cycles, will they also be letting go of each other? Based on a short story from the film's screenwriter, Lev Grossman, The Map of Tiny Perfect Things is a heartwarming and original film led by two charismatic performances from Newton and Allen. Rotten Tomatoes: 78% Stars: Kathryn Newton, Kyle Allen, Josh Hamilton Director: Ian Samuels Rating: PG-13 Runtime: 99 minutes Watch on Amazon Prime The Fortune Cookie is not the most famous pairing of cinema legends Jack Lemmon and Walter Matthau. However, there are a lot of laughs when "Whiplash Willie" Gingrich (Matthau) comes up with an insurance scam for his friend, Henry Hinkle (Lemmon). Poor Henry was accidentally hit by a football player, Luther "Boom Boom" Jackson (Ron Rich). The only reason that Henry goes along with the scam is that he wants to win back the affections of his ex-wife, Sandy (Judi West). But to maintain the illusion of his injuries, Henry is forbidden from engaging in any physical activities with her. Rotten Tomatoes: 96% Stars: Jack Lemmon, Walter Matthau, Ron Rich, Judi West, Cliff Osmond Director: Billy Wilder Rating: N/R Runtime: 125 minutes Watch on Amazon Prime Jack Nicholson directed and starred in Goin' South, an offbeat Western that mixes in comedy and romance. Nicholson plays Henry Lloyd Moon, an outlaw who is facing execution. A local ordinance states that any criminal not convicted of murder can regain his freedom if he marries a respectable woman who is willing to vouch for him. Julia Tate (Mary Steenburgen) takes that bet, much to the anger of her would-be suitor, Deputy Towfield (Christopher Lloyd). Henry and Julia eventually form an uneasy partnership, even as their feelings for each other start to evolve. Be sure to keep an eye out for John Belushi as Deputy Hector. This is a largely forgotten film that deserves to be rediscovered. Rotten Tomatoes: 73% Stars: Jack Nicholson, Mary Steenburgen, John Belushi, Christopher Lloyd Director: Jack Nicholson Rating: PG Runtime: 105 minutes Watch on Amazon Prime If you're looking for a window into the distant past, Funny Face is a brilliant example of a rom-com musical from one of Hollywood's golden eras. Fred Astaire stars as Dick Avery, a fashion photographer who wants to find a new model who combines brains and beauty. Dick soon discovers Jo Stockton (Audrey Hepburn), an unassuming book shop assistant who doesn't have any desire to be a model. Regardless, Dick and Jo have undeniable chemistry together, even though their collaboration places several roadblocks in the way of their potential relationship. Rotten Tomatoes: 87% Stars: Audrey Hepburn, Fred Astaire, Kay Thompson, Michel Auclair, Robert Flemyng Director: Stanley Donen Rating: N/A Runtime: 103 minutes Watch on Amazon Prime Many people make a very big, very public deal about their journey to run a marathon. This movie is a realistic depiction of what really happens when those people set off on that journey. Jillian Bell stars as an overweight woman who sets out to train for and run the New York marathon, believing that by getting in shape, she will change her life for the better. However, she finds that the changes that come are negative as well as positive. Brittany realizes that many of her issues are related to who she is inside rather than how she looks on the outside. It strikes a nice balance between drama and comedy and reminds the audience that you can't move forward in life if you can't first learn to love yourself. Rotten Tomatoes: 88% Stars: Jillian Bell, Michaela Watkins, Utkarsh Ambudkar, Lil Rel Howery, Micah Stock Director: Paul Downs Colaizzo Rating: R Runtime: 103 minutes Watch on Amazon Prime Daniel Radcliffe and Zoe Kazan shine in this easy-to-watch, feel-good love story. When Wallace (Radcliffe), a man with a long string of bad relationships, strikes up an instant friendship with Chantry (Kazan), he, unfortunately, discovers that she happens to live with her longtime boyfriend. Rather than fall in love, they try to figure out what it means to be best friends with your soulmate. Being friends is often harder than being lovers, and this fun film dares to ask, "What if they are just meant to be friends?" Rotten Tomatoes: 73% Stars: Daniel Radcliffe, Zoe Kazan, Adam Driver, Megan Park Director: Michael Dowse Rating: PG-13 Runtime: 102 minutes Watch on Amazon Prime The Oscar-nominated film The Big Sick is based on the real-life courtship of Kumail Nanjiani and his writing partner and wife, Emily Gordon. Nanjiani, a Pakistani-born comedian from a traditional family, falls in love with grad student Emily but struggles to deal with the familial culture clash. When Emily falls sick with a mysterious illness, he starts to have a change of heart, though. Ultimately, The Big Sick is a beautiful, lighthearted exploration of loving someone — or falling in love with someone — even during low times. Rotten Tomatoes: 98% Stars: Kumail Nanjiani, Zoe Kazan, Holly Hunter, Ray Romano Director: Michael Showalter Rating: R Runtime: 120 minutes Watch on Amazon Prime This contemporary fairy tale is set against the backdrop of a beautiful garden in London and centers on the unlikely friendship between a reclusive, dreamy young woman and a cranky widower. Bella (Jessica Brown Findlay) dreams of writing children's books, but when she's facing eviction over her neglected, overwhelming garden, she has to enlist the help of her grumpy, loveless next-door neighbor (Tom Wilkinson). Together, they restore the garden to its glory and discover a powerful connection. Rotten Tomatoes: 61% Stars: Jessica Brown Findlay, Tom Wilkinson, Andrew Scott Director: Simon Aboud Rating: PG Runtime: 92 minutes Watch on Amazon Prime His Girl Friday ushered a new idea into Hollywood: A screwball comedy that's also a romantic comedy. Cary Grant stars as a veteran newspaper editor who learns that his star reporter ex-wife, Hildy (Rosalind Russell), is engaged to a new man. He becomes intent on winning her back, convincing Hildy to go with him to track down one last story before she gets married. Naturally, they rekindle their love on the trail of a new mystery and rediscover the chemistry that made them click before. Rotten Tomatoes: 98% Stars: Cary Grant, Rosalind Russell Director: Howard Hawks Rating: PG Runtime: 92 minutes Watch on Amazon Prime Life Itself is one of those movies that the critics hate but audiences adore. It's melodramatic, but it's sweet and it has a sense of humor. From This Is Us director and writer Dan Fogelman, Life Itself discusses the perils and rewards of everyday life, telling a multigenerational saga that spans continents. Beginning with a young New York couple, the story follows them through their marriage and the birth of their first child, creating unexpected twists and turns that reverberate across continents and through lifetimes. Life Itself features an outstanding cast including Oscar Isaac, Olivia Wilde, Antonio Banderas, Olivia Cooke, and Annette Bening. Rotten Tomatoes: 14% Stars: Oscar Isaac, Olivia Wilde, Antonio Banderas Director: Dan Fogelman Rating: R Runtime: 117 minutes Watch on Amazon Prime Alfred Hitchcock's romantic caper isn't a comedy so much, but it is dripping with the kind of Old Hollywood glamour and charm that fans of romantic comedy will adore. Plus, it features Cary Grant and Grace Kelly at the peak of their charisma. Grant plays John "The Cat" Robie, a retired jewel thief who gets roped back into the game when a string of robberies in the French Riviera are pinned on him. As he tries to clear his name, he unwittingly gets tangled up with a young socialite (Grace Kelly) as they venture through France to catch the real criminal. Rotten Tomatoes: 96% Stars: Cary Grant, Grace Kelly Director: Alfred Hitchcock Rating: PG Runtime: 106 minutes Watch on Amazon Prime

The best documentaries on Amazon Prime Video right now
digitaltrends.com
The best drama series on Amazon Prime Video right now
digitaltrends.com
The best fantasy movies on Amazon Prime Video
digitaltrends.com
If you're a gamer, you probably take your choice of gaming keyboard very seriously. And you should. When your keyboard doubles as your game controller, it's more than just a tool for typing. It is to you what the katana is to a samurai (or to a cyborg ninja): an extension of yourself, your interface with the digital world. If you care about PC gaming, it pays to know what makes a keyboard great, what differentiates one from another, and what's on the market today. We've rounded up the best keyboards you can buy, along with a brief guide to help you find the one that's right for you. Switch It Up! Understanding Mechanical, Dome, and Scissor Switches Most higher-end gaming keyboards these days use mechanical switches, which pair each key to its own spring-loaded switch. They are designed to provide superior audio and tactile feedback. Most of these switches use so-called "MX" mechanisms from a company called Cherry, and are identified by color (MX Black, MX Brown, MX Blue, MX Red, and so on), each with a slightly different design, tweaked to provide a specific feel and sound while typing. Which switch you want depends on what types of games you play, and what else you do with your computer. Cherry MX Black switches have the highest activation force, which makes them ideal for games in which you don't want to have to worry about accidentally hitting a key twice. This, though, can give them a stiff feel that's not well suited for games that require nimbler response, so for those types of titles you may prefer hair-trigger Cherry MX Red switches. If either is too extreme for you, there's a compromise candidate in Cherry MX Brown switches: They have the same actuation force as the Red variety, but add a tactile bump to aid with typing. If you need a keyboard that can switch back and forth between hard-core gaming and traditional work tasks, this is the kind to look for. Cherry isn't the only switch maker in town, though. Decent Cherry MX imitations from makers such as Kaihua populate some budget mechanical keyboards. Also, some mass-market keyboard manufacturers have developed their own mechanical switches as an alternative to Cherry's. Logitech's Romer-G switches are now available on many of its gaming keyboards, and the company claims they have a longer lifespan (up to 70 million keystrokes) and a shorter travel distance than Cherry switches. Razer, too, has made a name for itself with its Green (tactile and clicky), Orange (tactile and silent), and Yellow (linear and silent) key switches. What's more, the green tri-serpent company now has an optical ("Opto-Mechanical") key switch that uses a light beam to detect a keypress rather than a standard metal contact point. (For lots more about mechanicals, see our picks for our favorite mechanical keyboards .) At the lower end of the gaming keyboard market, you will still find boards that make use of "rubber dome" switches, which employ little bubbles in a silicone membrane, the material being the spring behind the switch. The result feels mushy and requires a full press with each keystroke, slowing down the speed at which commands can be entered. A slight variation on this is the scissor switch, which also uses a silicone membrane for springback but has a slimmer profile and adds a stabilizing "X"-shaped mechanism beneath each key. Scissor switches are most often found on laptops, but a few low-profile gaming keyboards use them. Trick It Out: Keyboard Backlighting and Customization Features that would be unimportant on a regular keyboard take on new significance when adapted to gaming. Backlighting, for example, is not merely a way to illuminate keys in a dark room. For gamers, newer twists on the old backlight include adjustable colors, and multiple lighting zones with separate backlight areas for arrow and WASD keys, highlighting the most frequently used control keys. Some gaming keyboards even have individual-key backlighting, which lets you personalize the color of each key, one by one, as you see fit. (This is often referred to as "per-key RGB," as opposed to zone-based RGB, in which you can assign colors to key clusters or areas.) Another customizable feature is the swappable keycap. Because mechanical switches are physically separate from the keycap itself, with some designs you can remove and swap out the keys' tops for others that feature molded sculpting, texturing for better tactile control, or differently colored plastic. Some keyboards offer only swappable WASD keys, while others may include arrow or number keys that you can change out. A gaming keyboard may have more to offer than exceptionally well-made keys, adding features like macro-command customization and dedicated shortcut keys. Some go so far as to include entirely new features, such as in-game statistics tracking, text communication to the keyboard, or built-in touchscreen displays. Other possible enhancements include rows of dedicated media keys (for adjusting volume, playing and skipping music, and the like) and profile keys (for toggling on game-specific sets of keyboard functions). Some gaming keyboards also have USB pass-through, letting you connect other USB peripherals to the keyboard itself, freeing up an extra port or two on your PC. Most gaming models offer a 10-key numeric pad, which laptops frequently lack and is a necessity for anyone who needs to tally numbers or enter data into a spreadsheet. So-called "tenkeyless" models slice off the numeric pad in the interest of space savings and keeping your typing and mousing hands closer together. Bear that in mind if you're looking at gaming keyboards, as tenkeyless models are a recent trend especially in that subclass. If you want to go even smaller,60 percent keyboards eliminate even more keys. Check out our 60 percent keyboard guide for everything you need to know about the category. Interface: USB Wired, or Wireless? Speaking of USB: Though you may prefer your keyboards to be wireless, most gaming keyboards are wired for a reason. Wired keyboards are snappy, as you don't have to worry about the potential input latency involved in the transmission of wireless signals. With a run-of-the-mill wireless keyboard, you might expect some delay between you pressing down a key and your computer registering it as a keypress. When you're playing games, especially in the case of competitive multiplayer titles, it's critical to keep this lag to a minimum. That's why many competitive gamers and esports hounds swear by wired only. That said, many of the big players in gaming keyboards offer a few avowed low-latency wireless designs. But wireless gaming keyboards remain the exception rather than the norm. (See our picks for our favorite wireless keyboards .) Evaluating Gaming Keyboard Software Another area that we consider when evaluating gaming keyboards is the software. These days, almost every gaming keyboard worthy of being called one is tied to an application that lets you assign functions to shortcut keys, create game-specific profiles, and customize on-keyboard lighting. For these tasks, and a few others, Corsair keyboards use a utility called Corsair Utility Engine (iCUE, formerly just CUE). One of the best-regarded examples of keyboard software, iCUE boasts a simple interface with a vast assortment of options for personalizing your board. You can, for example, record your own custom macros or assign new functions to existing keys. For Corsair keyboards that support RGB, you can even use the software to stack various effects, with the option to preview combinations before applying them. The latest Logitech keyboards, on the other hand, are compatible with two programs: G Hub and Logitech Gaming Software (LGS). G Hub is the newer interface for Logitech gear, and it offers a more digestible interface for setting up game profiles, customizing and synchronizing lighting zones, and assigning a second layer of functions to your keys, activated by pressing an assignable G Shift command. Meanwhile, all Razer keyboards use an application called Synapse for personalization. Up until G Hub was released, Synapse had one of the cleanest interfaces of all the keyboard utilities we've tested. Easy to learn, Synapse employ menus with options to modify lighting, create profiles, record and assign macro functions, and integrate your Razer hardware with Philips Hue lights for the ultimate coordinated RGB (or "Chroma," as Razer calls it) experience. Other software for gaming keyboards exists, such as Roccat's Swarm, SteelSeries' Engine, and Cougar's UIX. As much as their appearances vary, the purpose and functionality of these programs remain largely the same. Software goes hand-in-hand with gaming keyboards, and one of the key selling points for these peripherals is that you can tweak the way they look and perform to suit your preferred games, genres, and play style. Competent software helps you make better use of your gear; that's why the best gaming keyboard manufacturers pour so many resources into developing software and drivers that our analysts deem up to snuff. Look to our reviews for deep dives on the software. So, Which Gaming Keyboard Should You Buy? If you're looking to fully deck out a gaming system, you'll also want to check out our top-rated gaming mice, monitors, and gaming headsets. Some of these models can work in sync with the keyboard, in terms of lighting and commands, so it's worth reading reviews of these as well. Sometimes, the same software can control RGB effects or macros on a keyboard and a mouse from the same manufacturer, keeping you from having to maintain and understand two or more utilities. Check below for the best gaming boards we've tested of late. Most are classic mechanical-switch models, but a few use alternate key types, so check the reviews for the details. And if you're in the market for a whole new gaming rig, don't miss the best gaming desktops and gaming laptops we've tested.

The Best Keyboards for 2021
uk.pcmag.com
The Best Mechanical Keyboards for 2021
uk.pcmag.com
The Best Wireless Keyboards for 2021
uk.pcmag.com
Luna is Amazon's new service that was announced last year at the company's product launch event. At a glance, it's an answer to options like Stadia, GeForce NOW, Xbox Game Pass Ultimate, and Shadow. What exactly is Luna, though? Should you care about the service and is it worth your time? Maybe one of the other cloud gaming services is a better fit? In this guide we'll walk you through exactly what Luna is and what it offers, so you can make the decision on whether or not you should be interested in it and give it a try. Luna is a cloud gaming service that is offered by Amazon. It was announced September 24,2020, and is the company's entry into the space that already contains major players like, GeForce NOW, Shadow, and Cloud Gaming with Xbox Game Pass Ultimate. Amazon was rumored to be entering the cloud gaming space, but little was known about it back then. Now, a lot more detail has been shared about it. Including what it costs, what games you can play, and where you can play them. There's still a lot about Luna that Amazon is changing or adding. But now it's possible to use the service. The idea is to offer people a slightly different model for cloud gaming than what's currently available from competitors. Luna will offer a variety of different games from publishers you know and love. Some of them will be new and some of them will be a bit older. The whole point of Luna, much like with Xbox Game Pass Ultimate and Stadia, is that you don't need to download games. There's no having to wait for games to install. you simply find a game you want to play and you launch it. Boom. Done. If that sounds appealing to you, then you may want to consider keeping an eye on Luna and signing up to request access to it. Like Amazon says, Luna has something for everyone when it comes to games. As for what games are available, there's actually a fairly wide variety of titles now. You'll some of the biggest games of the last few years as well as some old favorites. Resident Evil VII: Biohazard – Gold Edition for example is available to stream. There's also more recently added titles like Immortals Fenyx Rising, Ride 4, Far Cry New Dawn Deluxe Edition, and even Ghostrunner. You can also find Abzu, Everspace, Monster Boy And The Cursed Kingdom, Bloodstained Ritual of The Night, and Ys VIII: Lacrimosa Of Dana. All of these are located in the Luna+ channel. Some of them are also titles which have been added to Stadia over the least few months. The newest games to be added to Luna are the service's games for June, which include, The Falconeer, and Killer Queen Black. Amazon has also announced, which includes DiRT 5, Valkyria Chronicles 4 Complete Edition, and Saints Row: The Third – Remastered. So many of the games you see on Luna will be available through other cloud gaming options. In addition to the Luna+ channel, there's also the Ubisoft+ channel, which as you may have guessed is filled with a ton of different Ubisoft games. Far Cry New Dawn, The Division, The Division 2, and Watch Dogs are just a handful of the different available options. But there's also some fairly recent titles like Immortals Fenyx Rising (mentioned above), and Assassin's Creed Valhalla. As Luna grows, more channels are likely to be added as well. Though at this time Amazon has not shared anything specifically. It does stand to reason however that as long as things continue to go well, Amazon will add more partners to the program and roll out channels for them which contain only their games. Access to these would also cost extra as it does with the Ubisoft+ channel. Amazon's big thing here is letting you play games on the devices you already own. This is going to be limited to begin with, but it will hopefully start to expand soon. Now that the service is open to some players, you'll be able to access it on Fire TV (any TV or device that has Fire TV baked into it), Mac, iOS via web apps, and PC. The service is also now available on Android devices, which Amazon just launched back in December of 2020. At the moment Amazon has made Luna an invite-only service. This means you can't quite yet sign up and create an account to play games whenever you want. You can however sign up to request access, as it's currently in a beta form. So long as you get an invite after requesting access, you can play games via the Luna+ and Ubisoft+ channels on the supported devices. There is one platform where you can access Luna without an invite at this point and it's through Amazon's. Though not all Fire TV devices will be compatible. Sign up for access will not guarantee you a spot to play. It is however your best shot right now at trying Luna out. As the beta continues, following its availability going live, Amazon will eventually open it up to more people. Perhaps anyone that cares to test it out. If you're interested in trying the service, make sure to request access by signing up. The service is available at an introductory cost of $5.99 a month during the current beta period. This has also been the cost since the early access started back in 2020. Since this is only the beta price though, it will probably cost more when it launches fully. When it's open to everyone and not just those invited. This is also the cost for the Luna+ channel only. If you want access to the Ubisoft+ channel, then it will cost you $14.99 a month for access. However, you do not have to subscribe to both. You can actually choose to subscribe to either the Luna+ channel or the Ubisoft+ channel. You can subscribe to both if you prefer though. And then have a lot more games to play. Amazon supports a handful of different controllers and has since the service went into early access. This includes the Luna controller, the Xbox One wireless controller, and the DualShock 4. You can also use a mouse and keyboard if you're playing games on your PC. Which might be the preferred input method for some. There will undoubtedly be more compatible controllers down the line, but in the beginning Amazon is starting small with the most popular and most used controllers out there. And it makes sense. Now, that isn't to say that other controllers won't work. They might. But Amazon doesn't list anything else as officially supported. So anything other than what was mentioned here may not work at all. You might be surprised at what's available. Then again maybe not. Since this is Amazon-owned, it naturally has integration with Alexa. You can ask Alexa to play games and it'll launch the game you mention. Not unlike Google has done with Stadia and Google Assistant. Luna also has integration with Twitch. Another Amazon-owned brand. You can watch Twitch livestreams on Luna and then from those streams launch into a game on the service yourself. Amazon says that the service will support up to 1080p resolution for most games. Some games will support up to 4K, but none of those are currently available on the service right now. Amazon says 4K is coming soon, so this is expected to pop up once the beta period is over. At the moment you can choose to play games at either 720p or 1080p. This can be changed in the settings menu once you're logged into Luna. The recommended internet speed is 10Mbps for your download speeds for everything that is streaming at 1080p. If you're going to stream in 4K, which isn't available at the moment and probably won't be during the beta period, you'll need a minimum of 35Mbps download. As always though, the faster and stronger your internet connection, the better your streaming experience will be. So keep that in mind. Also note that streaming in higher quality will use up more internet bandwidth. Currently, running games at 1080p will chew through about 10GB an hour according to Amazon. And about half of that if you're streaming games at 720p. The service is pretty limited for the early access period. To start, Luna will be available in the US only. This excludes Hawaii, Alaska, and any US territories. Amazon hasn't announced any plans for expansion outside the US at the moment. Though it likely will expand after early access, and perhaps even during. For right now, the mainland US is still the only available region where Luna is up and running.

Android 12: Everything You Need To Know – Updated July 2021
androidheadlines.com
Top 9 Best Smart TVs – Updated July 2021
androidheadlines.com
Summer is here, which means most of us will be busy installing air conditioners, hitting the beach, riding roller coasters, and settling down at night with a classic Christmas film. Wait, what? Believe it or not, there are plenty folks that don't mind the glitz and tinsel of year-long holiday celebrating. If you're a part of the viewership that can't stand to be away from your treasured yuletide media at any point in the year, Netflix has got you covered. The titan of streaming is home to all kinds of Christmas flicks year-round, featuring titles both old and new. To help you wade through the numerous selections, we've put together this roundup of the best Christmas movies on Netflix right now. Set the sprinklers, crank the AC, and hang your stockings, because Santa is coming to town. Looking to get your holiday fix on a different streaming service? We've also written guides to the best Christmas movies on Amazon Prime and the best Christmas movies on Hulu. It's 1334 in Norwich, England, and Cole Christopher Fredrick Lyons (Josh Whitehouse) falls into the company of an elusive enchantress that grants him the ability to time-travel to modern times. She also promises the young cherub that if he doesn't complete an unknown quest, he will never be a true knight. Whisking Cole away to a Christmas-themed village in Ohio, he meets Brooke Winters (Vanessa Hudgens), a high school teacher that despises chivalry. In the lead-up to Christmas, stars align between Cole and Brooke as these two lost souls begin falling for one another. A fairly by-the-books Christmas standard, The Knight Before Christmas is a sugar-coated Netflix romance with a dash of holiday cheer thrown in for good measure, making for a final dish that is hard to deny. Rotten Tomatoes: 70% Stars: Vanessa Hudgens, Josh Whitehouse, Emmanuelle Chriqui Director: Monika Mitchell Rating: NA Runtime: 93 minutes Watch on Netflix Erica (Katerina Graham) is a hard-nosed political aide assigned to investigate a U. S. Air Force Base. Intending to search for reasons to shutter the island operation, Erica's pink-slip mission is suddenly put to the test when she meets Captain Andrew Jantz (Alexander Ludwig). When Andrew begins touring the base with Erica, he introduces her to a benevolent yuletide tradition, Operation Christmas Drop — a seasonal airlifting of goods to surrounding impoverished isles. The more time Erica spends with Andrew, and the more good cheer she is privy to, the harder it is for her to want to disband the base. Operation Christmas Drop is a holiday romance wrapped with a tropical bow. While not close to reinventing the Christmas rom-com, it hits all the beats that we'd expect, and the on-screen chemistry between Graham and Ludwig is hard to turn away from. Rotten Tomatoes: 47% Stars: Katerina Graham, Alexander Ludwig, Trezzo Mahoro Director: Martin Wood Rating: NA Runtime: 95 minutes Watch on Netflix In this irresistible, star-studded holiday flick, you'll see the likes of Alan Rickman, Hugh Grant, Liam Neeson, Emma Thompson, and Colin Firth (amongst many others) exploring love, loss, familial hardships, insecurity, and other themes in a Christmas ensemble epic for the ages. Funny, inventive, and heartwarming, Love Actually is one of those films that hits just as hard no matter what time of year it is or how many times you've seen it. Rotten Tomatoes: 70% Stars: Vanessa Hudgens, Josh Whitehouse, Emmanuelle Chriqui Director: Monika Mitchell Rating: NA Runtime: 93 minutes Watch on Netflix Brad and Kate are an unmarried couple, still thriving in the selfish primes of their lives. But when their plans for an exotic Christmas vacation fall apart (planned very specifically for Christmas), they're suddenly on the rope to attend a quartet of Christmas Day family get-togethers. While Brad just can't wait for it all to end, Kate starts wondering whether her family members are as crazy as she once thought, and whether or not it really is time to settle down. Rotten Tomatoes: 25% Stars: Vince Vaughn, Reese Witherspoon, Robert Duvall Director: Seth Gordon Rating: PG-13 Runtime: 88 minutes The holidays are full of awkward gatherings with friends and family that are only more awkward when you're single. Fed up with being the odd ones out, two strangers agree to be each other's platonic plus-ones for the entire year. As you might expect, however, they start catching feelings. Rotten Tomatoes: 44% Stars: Emma Roberts, Luke Bracey, Kristin Chenoweth Director: John Whitesell Rating: TV-MA Runtime: 103 minutes Watch on Netflix Jingle Jangle is a Christmas musical for the ages. Featuring original compositions by John Legend and Philip Lawrence, the story follows Jeronicus Jangle (Forest Whitaker), a toymaker and shop owner who falls on hard times when his trusted assistant, Gustafsan (Keegan-Michael Key), runs off with the inventor's latest miracle, a sentient matador doll named Don Juan Diego that doesn't want to be mass-produced. Together, Diego and Gustafsan rob Jeronicus of his hard work. Years later, after the death of his wife and estrangement from his daughter, Jangle is visited by a local banker, Mr. Delacroix (Hugh Bonneville), who tells Jangle that if he doesn't produce a new successful invention by Christmas, he will lose his now floundering shop. When all hope seems lost, the reemergence of Jangle's daughter and aspiring inventor granddaughter may finally set things straight for the down-on-his-luck tinkerer. Lovingly filmed and grandiose in every way, this is a holiday extravaganza you won't soon forget. Rotten Tomatoes: 92% Stars: Forest Whitaker, Keegan-Michael Key, Hugh Bonneville Director: David E. Talbert Rating: PG Runtime: 120 minutes A famous Technicolor marvel, Michael Curtiz' White Christmas stars Bing Crosby and Danny Kaye as Captain Bob Wallace and Private First Class Phil Davis, a Broadway savant and aspiring entertainer who launch a successful career in showbiz after their World War II enlistment. Hot off the success of their latest Broadway hit, Playing Around, the duo is contacted by a former mess sergeant, asking Bob and Phil to consider his sisters, Betty (Rosemary Clooney) and Judy (Vera-Ellen), for their traveling show. En route to Pine Tree Inn, a failing lodge run by Bob and Phil's former general, it's up to the showmen to bring life and business to their former commander's establishment while dealing with budding romances for the smitten sister act. A holiday classic with a medley of notable songs, White Christmas rings true over 70 years later. Rotten Tomatoes: 77% Stars: Bing Crosby, Danny Kaye, Rosemary Clooney Director: Michael Curtiz Rating: PG Runtime: 120 minutes What screams Christmas more than '80s action star Kurt Russell manning an enchanted sleigh? That's right, in director Clay Kaytis' The Christmas Chronicles, Russell plays the man himself, jolly Saint Nick, and he's got some holiday troubles to deal with. When Teddy and Kate (Judah Lewis and Darby Camp) put a trip wire and camera in place to prove Santa's existence on Christmas Eve, they catch the gift-giver in their living room. Darby follows him to the roof and hides in his sleigh, along with Ted. When they reveal themselves, a startled Santa teleports to Chicago, where his sleigh breaks down. On top of no flying gear, Santa's magic hat and bag of Christmas gifts are gone. It's up to Russell and his two ride-alongs, Kate and Ted, to retrieve the artifacts before Christmas spirit disappears. Admittedly, the film's plot plays a bit like an extended third act of Jon Favreau's Elf, another Christmas classic, but screenwriter Matt Lieberman's The Christmas Chronicles is packed with enough laughs, action, and heartwarming holiday cheer to stand proudly on its own two legs. Rotten Tomatoes: 67% Stars: Kurt Russell, Darby Camp, Judah Lewis Director: Clay Kaytis Rating: PG Runtime: 104 minutes Santa Kurt is back in this follow-up to Netflix's 2018 The Christmas Chronicles. On vacation with her mother, stepfather, and stepbrother Jack in Mexico, teenage Kate Pierce (Darby Camp) is sick of the holidays and decides to run away from her nightmare of a trip. Jack decides to follow after her, but soon after their getaway, the duo is transported to the North Pole, where Kate is reunited with Mr. and Mrs. Claus (Kurt Russell and Goldie Hawn). Things aren't so pleasant in the Arctic though, as an evil elf named Belsnickel (Julian Dennison) has plans to end Christmas once and for all. It's up to Kate, her bro, and the Claus clan to put an end to the angry elf's reign of terror. Chris Columbus of Home Alone fame picks up directing duties for this Netflix sequel. While it's not as mesmerizing and original as the first in the series, it's a high-quality sequel that makes for a more than welcome addition to your holiday lineup this year. Rotten Tomatoes: 71% Stars: Kurt Russell, Goldie Hawn, Darby Camp Director: Chris Columbus Rating: PG Runtime: 115 minutes Receiving rave reviews, this traditionally animated adventure comedy film tells an alternate story of how Santa Claus came to be. Set in the 19th century, Jesper is a spoiled and lazy postman's son whose father sends him on a mission in a distant northern town as a last resort to help him change his ways. While there, he meets a reclusive toymaker named Klaus. With a top-notch voice-acting cast that includes Jason Schwartzman as Jesper and J. K. Simmons as Klaus along with Rashida Jones, Will Sasso, Norm MacDonald, and Joan Cusack in supporting roles, the movie earned Netflix its first Academy Award nomination for an animated film. Rotten Tomatoes: 94% Stars: Jason Schwartzman, J. K. Simmons, Rashida Jones Director: Sergio Pablos Rating: PG Runtime: 98 minutes Watch on Netflix If you're tired of the same old Hallmark Christmas movies but want a good romantic comedy, check out this one that has already spawned two sequels: A Christmas Prince: The Royal Wedding and A Christmas Prince: The Royal Baby from 2018 and 2019, respectively. The story is about an aspiring young journalist named Amber who is sent to cover a press conference about a prince who is about to take the throne following the death of his father. She is told he's an irresponsible playboy, but after being mistaken for his sister's tutor, she gets to know the real him and, surprise, she falls for him after discovering that he's not at all who people think. It's totally predictable, but sometimes that's just what you want from a Christmas film. Rotten Tomatoes: 73% Stars: Rose McIver, Sarah Douglas, Ben Lamb Director: Alex Zamm Rating: PG Runtime: 92 minutes Watch on Netflix This romantic comedy was oddly better viewed by critics than audiences. Based on the young adult novel of the same name by Maureen Johnson, John Green, and Lauren Myracle, the movie has a star-studded cast that includes Kiernan Shipka, Joan Cusack, and Isabela Merced. It's Christmas Eve, and as Julie struggles with earning a scholarship to a prestigious university and the need to care for her ill mother, she happens to meet a rising pop star named Stuart on a train. They strike up a friendship with a clear romantic interest in one another. The movie is described as being "comfortably cliché" with its influences worn right "on its sleeve." But that's kind of what you want from a Christmas-themed film, right? Rotten Tomatoes: 81% Stars: Isabela Merced, Shameik Moore, Kiernan Shipka Director: Luke Snellin Rating: PG-13 Runtime: 92 minutes Watch on Netflix 'Tis always the season for the low-key comedy genius of Bill Murray. This 2015 Christmas musical, directed and co-written by Sofia Coppola, follows the titular Murray through a star-studded Christmas Eve of celebrity duets and bountiful drinking. Bill's holiday odyssey kicks into gear when a live TV special he was due to host is sabotaged by a power outage. Relieved, Murray flees to the Carlyle bar, where the film's major slew of Hollywood cameos start filtering in, including Maya Rudolph, Rashida Jones, Jason Schwartzman, Michael Cera, and more. In terms of plot, it's not the most emotionally dense Christmas movie, but A Very Murray Christmas is sure to grab a chuckle or two from you while filling your ears and heart with various Murray-led carols. Plus, at under an hour, it's a quick watch. Not a bad bet, if you ask us. Rotten Tomatoes: 68% Stars: Bill Murray, Rashida Jones, George Clooney Director: Sofia Coppola Rating: TV-14 Runtime: 56 minutes Watch on Netflix Related topics: Netflix| Hulu| Amazon Prime| More streaming services

The best fantasy movies on Netflix
digitaltrends.com
The best feel-good movies to stream on Netflix
digitaltrends.com
Find latest and upcoming tech gadgets online on Tech2 Gadgets. Get technology news, gadgets reviews & ratings. Popular gadgets including laptop, tablet and mobile specifications, features, prices, comparison.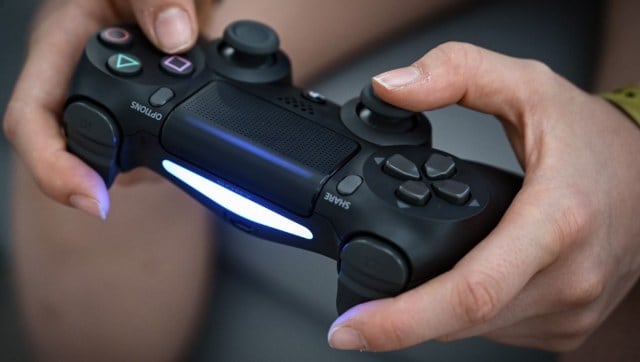 Best Game of the Year Edition for PS4
firstpost.com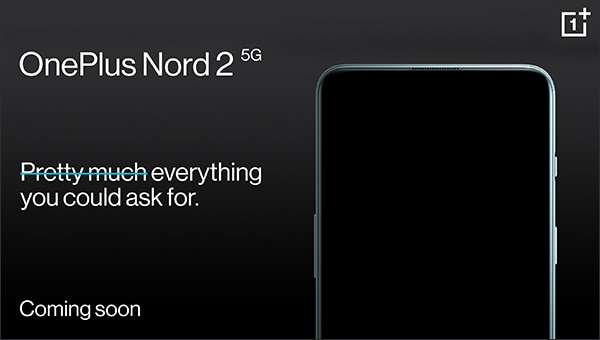 How the MediaTek Dimensity 1200-AI Chip Allows Nord 2 to support powerful AI features
firstpost.com
Heavy duty action games for Xbox360
firstpost.com
The Galaxy S20 is a fragile and expensive phone. Starting at $999 (regular retail price, it can be found for around $500) and being essentially a glass sandwich. Which means that you're going to need some protection for this new smartphone. There are a ton of cases available for the Galaxy S20 already, with more coming in the next few weeks. We've rounded up the cases that are the absolute best for the Galaxy S20 right now. From flip cases, to leather folios, to TPU cases, we've got everything you might need for your Galaxy S20 right here. It's important to mention that this list only has Galaxy S20 cases, not Galaxy S20+ or Galaxy S20 Ultra cases. Those will have separate lists. While the Galaxy S20 pre-orders have not opened just yet, now is still a good time to grab a case or two. So that your case(s) will be in your hands before your Galaxy S20 is. Allowing you to take your Galaxy S20 out of the box and put it in a case. That way there's less of a chance that it gets dropped or damaged. The Caseology Parallax has been one of our favorite cases for a number years now, and it still remains one of our favorites in 2020 for the Galaxy S20. It made our best Galaxy S20 cases list for a number of reasons. For one, it's still somewhat cheap at just $14. But it also has a really cool design. Caseology has been using a 3D pattern on the back of the Parallax, which not only looks cool, but it also gives it some grip. Making it easier to hold onto your Galaxy S20 smartphone. That's definitely a good feature to have. While the Parallax is still a bit on the thicker side, it does a good job at protecting your Galaxy S20, and let's face it, that's why you bought this case. The Otterbox Commuter series is a really great case for those that are clumsy, and aren't great at holding onto their phone. Or just want to make sure that their $1,000 phone stays in good shape. As expected, the Otterbox Commuter is a fairly thick case. But this offers a ton of protection for the Galaxy S20, which is good to see. There is a lip over the display, so that if it is dropped and the display hits the ground, it should be pretty well protected. Now while the case is fairly thick, it doesn't block the camera. Specifically the ultrawide camera. This is because the camera module is beveled, so the case stays out of the way. So it won't affect how you use your Galaxy S20 at all. And that's an important thing to a lot of people. This isn't a cheap smartphone case, but it is definitely worth the investment if you have trouble keeping your phone in decent shape. Having a shattered screen is no fun. Some people hate cases, but know that they are needed to make it easier to hold onto their phone and keep it in good shape. That's where a thin case like this one comes in. The Totallee Thin Case is so thin that you'll forget that it is even there. And that's a great thing. It's super thin, and kind of ironic that it comes on this list after the Otterbox Commuter Series case. It comes in a froster color, black and clear. So you can choose to still show off the color of your Galaxy S20, or to hide it and just go with black. And where the colors aren't that spectacular this year, clear cases aren't as big of a deal for the Galaxy S20. Totallee has continuously put out some of the best clear and thin cases on the market, and it's no different this time around with the Galaxy S20. This is another pretty rugged case for the Galaxy S20. It's a bit thinner than the Commuter Series case from Otterbox. But it has a PopSocket built-in. Where the majority of us will install a PopSocket on the Galaxy S20 anyways, it's a good idea to get a case with one built-in. Then you don't have to worry about it falling off and whatnot. The Symmetry case is still fairly thick, so it is going to do a really good job at keeping your phone nice and safe. Especially if you do end up dropping it. There's still a lip over the screen to keep it safe. And seeing as that is the most expensive part of the phone to replace, that's a really good thing. This case is one of the more expensive models on this list, but at $60, it is definitely worth it. Since you are getting a rugged case and a PopSocket all in one. Spigen once again graces our Best Galaxy S20 cases list, as it has on many other devices. The Spigen Liquid Air is a really good choice for a number of reasons. Firstly, it is still pretty thin. But it also looks good and adds some grip, so you don't have to worry about it possibly slipping out of your hands. That is very important. Spigen uses a triangle pattern on the back of the Liquid Air, so it gives you some grip. Much better than just having glass, which can be very slippery. It's still very thin, not quite as thin as the Totallee case that is also on this list, but pretty close. And in black, it'll look good on all of the different colors of the Galaxy S20 smartphone. So there's that. The Ringke Fusion X case is also a durable case for the Galaxy S20. On the scale of durability though, it's probably about a 6, compared to the Otterbox Commuter series case. But it is also about a fifth of the price, coming in at just $8. So if you need a semi durable case, at a cheap price, the Ringke Fusion X case is a really good idea for a case for your Galaxy S20. As you can see in the picture above, the Ringke Fusion X case has reinforced edges and corners. This is important because most of the time when your phone falls out of your hand, it hits the side or the corner of the device. So reinforcing that side means that the case will take the damage instead of your smartphone. And that's very important. It's also a clear case, to an extent. Allowing you to still see what the phone looks like, even with the case on the Galaxy S20. The Spigen Rugged Armor is a tried and true case. It's one that has shown up on our best cases lists for years, and it's no surprise that it is here on the Galaxy S20 as well. This case is a bit thicker than the Liquid Air case from Spigen, but it feels really good in the hand. It uses carbon fiber at the top and bottom, giving it a rather unique look. While the rest of the case is in all black. So you don't have to worry about whether it will go with the color Galaxy S20 you picked up. It adds some weight and some grip to the Galaxy S20 too. It has a slight lip over the screen to protect the screen from getting damaged, if you do drop the phone by any chance. This is the Silicon Cover that Samsung puts out for the Galaxy S and Note smartphones every year. It's a somewhat flexible case for the Galaxy S20 that is going to make it easier to keep your phone protected, while also keeping it looking great. Samsung does offer the Silicon Cover in many different colors. Including black, blue, navy, pink, white and gray. To match just about every color of the Galaxy S20 possible, which is nice to see. This does have a slight lip over the display, though it's not as big as some of the Otterbox cases that are on this list. It will do some protection, but not quite as much as the rugged cases on this list. For those that prefer leather wallet folio cases, this is the one to get for the Galaxy S20. It's a PU Leather case, so it's not real leather. Which also explains its price tag of just $12. The AMZLIFE PU Leather Wallet Case is a pretty good looking case actually. It's black and brown. And it has plenty of space for you to go ahead and put in your credit and debit cards, and even your ID. So you don't have to worry about carrying around a real ID anymore. And at just $12, this is definitely a good leather wallet folio case to pick up. The Caseology Vault is a really good option for those that just want a matte black case. Which, is likely most of the fellas out there. It doesn't really have any sort of pattern on the back, but it does have a texture that makes it easier to hold onto the Galaxy S20, which is of course pretty important. This is a somewhat thick case, though it's not as thick as some of the others on this list – we're looking at you Otterbox. It does add some protection to your Galaxy S20, so you won't need to worry about it falling and breaking. That's always important. This is a really good option for those that just want a plain case, but one that does make it easier to hold onto your smartphone.

Samsung Rolls Out A New Update For The Galaxy Wearable App
androidheadlines.com
Top 9 Best Smart TVs – Updated July 2021
androidheadlines.com
Laser printing has had a tough time of it in recent years. The pace of innovation with this older printer technology (barring tweaks to toner formulations) has slowed to a crawl. Plus, high-speed business inkjet printers with low costs per page, such as those in HP's PageWide and Epson's WorkForce lines, have been nibbling through laser printers' lunch—and are now eyeing their dinner. When you're debating inkjet vs. laser, it's even odds which one will come out on top. Still, laser printers have remained relevant by focusing on their traditional strengths: fast print speeds and reasonable costs per page (especially for text output), as well as the extremely clean look of the finished product and the resistance to fading or smudging of toner. On the downside, lasers often have a significantly higher up-front cost, and they're nowhere near as capable as inkjets at reproducing fine gradients in complex color output such as photos. Recent innovations in laser printing include the refillable toner on the HP Neverstop Laser 1001nw. So, who would find a laser printer a more attractive proposition than an inkjet? In most cases, not the person seeking an occasional-use printer for motley tasks: at one moment to print a personal e-mail, the next to copy a color image out of a book, or to print photos. Lasers are better suited to bulk text output: contracts, long research papers, book drafts. If you print a lot of large jobs, and stick mostly to text and clean graphics instead of color photographs, a laser printer is the right match. It's also a good one if high-quality, stable text printing matters most. Indeed, certain types of businesses, such as medical offices, may mandate laser printing for archival tasks and record keeping. What Kind of Laser Do You Need? You can break down lasers into four key types, defined by two questions: (1) Is the printer a mono-only laser, or can it do color, too? And, (2) is it only a printer, or an all-in-one (AIO) model that can print, scan, and copy (and perhaps handle faxes)? Laser models exist in all four combinations. "Printer-only" models are well and good; they are all about sheer text or business-document output to the exclusion of all else. If all you need is stacks of relatively uncomplicated documents, they're perfectly fine for that. They fall into two rough classes: inexpensive units meant for homes or student use (usually monochrome), and larger models designed for a home office, a small office, or a workgroup (which come in mono-only and color varieties). In contrast, the laser all-in-one is a more varied animal. You can find both monochrome and color laser AIOs, but when you're talking about a mono laser AIO, there is an inherent mismatch of functionality there. Mono laser AIOs obviously print only in black-and-white, but they can scan in color, as well as make monochrome copies of any kind of source material, like a standard photocopier can. In a sense, the mono laser AIO combines the cost efficiency of a mono laser (which requires just one color of toner, black) with the convenience factor that an AIO brings. You just need to know what you're getting into before you buy one of these. The Canon imageClass MF424dw all-in-one color laser has an ADF for easy scanning. Color laser AIOs, meanwhile, bring much of the functionality of an inkjet AIO and combine it with the clean text that lasers are known for, as well as smudge-proof color output. Just know, though, that color laser toner can be an investment come refill time, often exceeding the cost of the printer. It's something to think about if you'll use the color printing function only rarely, as the four cartridges (black, plus cyan, magenta, and yellow toners) can be dear. Also know that as a rule, almost any inkjet's color photos will be superior in quality to color photos printed on any color laser. Laser-printed color photos tend to look flat. The strength of color laser output is in printing text, business graphics, charts, and the like. So a color laser—given the added cost of its color toner—makes sense to buy only if you are sure that you need that kind of color output. Indeed, don't underestimate the power of a seemingly simple monochrome laser. A mono laser printer can provide the speed, durability, and paper handling to deal with the high printing volume of a busy office. And inexpensive monochrome lasers with modest paper handling can serve as personal desktop printers in any size office. Many current color lasers print photos that are fine for many business uses, such as client newsletters. In higher-quality lasers, the overall output quality for text, graphics, and photos is typically good enough for brochures and other marketing materials, allowing many companies to take such printing in-house. Understanding Laser Printer Connectivity While the vast majority of new inkjets (barring photo printers) are AIOs, with lasers you'll find an abundance of both single-function printers and AIOs as you shop. AIOs provide copying and scanning in addition to printing, and in some cases, fax capabilities, too. Models with fax functionality will have a phone-line interface. Most laser printers or AIOs include an Ethernet jack, and some integrate Wi-Fi. Ethernet connections are essential for plugging into the office router or other wired network infrastructure. For a small or home office, this is often sufficient, too, but also look at the other connectivity options (usually a direct USB cable connection) if you just need to connect the printer to a single PC. Also, when checking out the wireless aspects, be sure to check whether the Wi-Fi interface comes standard or is an option that you add via a module or card. Wi-Fi add-ons for laser AIOs tend to be extravagantly priced. Control panels vary widely from one printer to the next. Make sure you get one with the walk-up features you need. You might also see support for Wi-Fi Direct, or its equivalent, for establishing a direct peer-to-peer connection between computer and printer so you don't need to connect to a network. Another more frequent option is support for Near-Field Communications (NFC) touch-to-print, which lets you print from a mobile device by simply tapping it on a specific spot on the printer. Printing Speed: Where Testing Matters If you do a lot of text-based printing, a single-function laser or a laser AIO will likely prove faster than an equivalent-priced inkjet AIO. There's only so much speed you can get out of squirting ink, and an inkjet's printhead mechanism running across the page in wide sweeps is an inherently mechanical, less efficient process. (That's with some exceptions, as always; HP's PageWide family of business inkjet printers, mentioned earlier, churns at laser-like speeds by making the inkjet printhead a non-moving array, a fixed element.) You likely won't notice the difference on small jobs, where it's just a matter of shaving a few seconds off the time a comparable inkjet would take, but it adds up the more you print. If you plan to purchase a printer for regular large jobs, a laser will save you time spent waiting for your pages to print when you could be doing something else—including the next heavy print job. Vendors will cite estimated printing speeds in pages per minute, but look at comparative reviews like ours for cross-model print-speed comparisons using real-world documents. ( See how we test printers .) Text-Quality Considerations Inkjets work by spraying ink in microscopic droplets onto paper. A side effect of that, though: Ink bleeds. There's a certain upside to this, as bleeding (when a computer's algorithms and the printer's resolution are up to snuff) can be harnessed to execute complex color combinations in photo reproduction. The downside is that bleeding can fuzz out fine lettering. It's seldom enough to notice at a casual glance, but inkjet-derived text can show artifacts (speckling, blobs, wisps), smudging, and filament breaks, especially at very large font sizes (say, in headlines) or very small font sizes (say, when printing several page images on one page). Even a compact laser such as the Xerox B210 can turn out some very nice black-and-white prints. Lasers typically don't have this problem, since a laser printer's dust-like toner particles are positioned precisely on the page with the help of a drawing beam and then fused in place. They're superior when you want to create a professional-looking document, say, on your office letterhead. This applies double when you're duplexing pages—that is, printing to both sizes of a sheet. With inkjets, visual bleed-through to the other side of the paper, with resultant shadow artifacts, may occur, though less so with thicker paper. That's not an issue on a laser. You can grab a faxed document or produce a double-sided booklet without fears of seeing page 2 as you read page 3, unless you use very thin stock. Also, because the toner is transferred electrostatically and then fused by heat to the page, laser output tends to handle dampness better, and it doesn't need to "dry." A laser can churn out pages atop one another without worrying about ink-saturated images transferring in part to adjacent pages that are still wet. This is an important factor for any business that needs cleanly printed color graphics, and fast. Print Costs and Toner Considerations Whether you use your inkjet regularly or leave it idle for weeks, you lose a bit of ink whenever you change cartridges or start up the printer and endure its cleaning cycle. The toner in laser cartridges isn't subject to drying and tends to last longer when left idle, and toner cartridges also tend to last for more pages than most inkjet ones. This should, at least in theory, appeal to both the small office that frequently uses its printer (it means less-frequent accessory purchases) and to the one that prints only intermittently (because of less loss of the consumables between uses). The HP Neverstop Laser MFP 1202w all-in-one saves money and reduces its ecological footprint with refillable toner. Now, lasers typically have a higher up-front cost. Traditionally, they make up for it with greater cartridge efficiency—i.e., lower printing costs per page. But the rise of high-volume business inkjets has closed the page-cost gap, and depending upon the individual printers being compared, the advantage could now go either way. Some inkjets and lasers support bulk refills and cartridge subscriptions that can reduce the cost of toner and ink. We discuss cost per page (CPP) in our laser printer reviews, and factor in any other accessory costs that might apply to an individual unit, such as drums, fusers, transfer rollers, and pick rollers. In some lasers, these parts require periodic replacement, especially in higher-end models. For a heavy-printing office, these numbers are key considerations. Mind the Stock: Paper Handling and Duty Cycles You'll want to assess the paper trays in any laser model (AIO or single-function) that you are looking at: Will the tray volume meet the needs of your office, or will I constantly need to load paper? Paper-tray capacities tend to scale up or down with the duty cycle of the printer (more on which, next). The key things to look for: adequate capacity, the ability to add an extra tray or trays (in models that support this, you oftentimes stack them below the printer's body), and a "bypass" slot for a limited amount of extra media (such as letterhead or envelopes). The output tray, meanwhile, should be large enough for the biggest document you'll commonly print on the machine. The Lexmark MC2535adwe can be expanded with additional paper trays. "Duty cycle" is a specification issued by the printer maker that suggests the page-count limit you should heed on a given printer in a month to avoid overtaxing it. Duty cycle is often expressed as a "maximum duty cycle" (a hard limit to avoid surpassing) and as a "recommended duty cycle." This spec, compared across printers (especially those within a given family), gives you an idea of how the maker perceives the relative ruggedness of a given printer. It also ties in to how big the paper trays ought to be; a 1,500-page monthly recommended duty cycle likely doesn't merit paper trays that can hold 1,000 pages. Speak My Language? PCL and PostScript PCL and PostScript: Support for these two key page-description languages (PDLs) is mostly of interest to those who will use a laser printer or laser AIO for pre-proofing commercial print jobs in concert with desktop-publishing applications. Generally speaking, you'll know that you need one or more of these PDLs if this is your business. Conversely, if you don't need them, you might be able to find an identical or similar laser AIO model in a given manufacturer's laser line that's cheaper, just minus the support. Don't pay extra for it if you don't and won't need it. Further Features to Look For Many higher-end lasers include a touch-screen interface, secure (password-protected) printing, a built-in hard drive, and/or the ability to perform a range of functions over a network. Most have an automatic duplexer for printing on both sides of a sheet of paper, and many AIO models will have both a flatbed for scanning and an automatic document feeder (ADF) for scanning, copying, or faxing multipage documents. If scanning or copying stacks of documents is on your docket, an ADF is key. Many higher-end AIOs now offer ADFs that can automatically scan two-sided pages. The feature will be either a reversing ADF (RADF), which scans one side of the page, flips the page over, and scans the other side, or a duplex scanner, which is an ADF that scans both sides of the page in one pass, making use of scanning sensors above and below the page. Duplex scanners are thus considerably faster, and they reduce mechanical complexity. They also add to the price, because of the additional scanning element. Note that some higher-end models let you add an RADF as an added-cost option, via an external mechanism that you install or snap on. Finally, note that some laser printer and laser AIO models support office-centric security functions that may be handy—or overkill—for your specific printing situation. These are mostly an issue if you're installing the printer in an open office environment and often print sensitive information that needs to be kept private. With an appropriately outfitted printer, you can have the printer generate a PIN that you'll need to enter on the printer's control panel to "release" the for-your-eyes-only print into your hands. The Brother HL-L9310CDW color laser printer has a variety of communication options and even supports tapping ID cards for access. Also in this category are print-volume tracking and access controls that might, for example, enable you to limit who in a workgroup is allowed to print in color (with the aim being to save toner). These are resolutely business-focused features; see also our guide to the best business printers, which incorporates both laser- and inkjet-based models. LED Versus Laser: Does It Matter? LED printers—which use light-emitting diodes instead of lasers as a light source—share many of the characteristics of laser printers, and are considered "laser-class" devices. They tend to be somewhat smaller than laser printers that share the same capabilities, so they're particularly suitable for smaller offices where space may be at a premium. That said, for the purposes of comparison, LED printers are essentially laser printers in terms of their output quality, general features, and outward appearance, and can be compared as such. Key printer players that offer LED-based models (as well as laser ones) include Brother, OKI, and Xerox. So, Which Laser Printer Should You Buy? Laser printers have much to offer businesses of all sizes, from sole proprietorships to large corporations, and are worth considering, under the right conditions, for home use as well. Take a look below at the 10 best lasers we've tested, which span a wide range of prices and capabilities. We update these picks often, but also check out our printer category page for the very latest reviews, including many that didn't make the cut here. For more printer buying advice and reviews, check out our top printer picks overall and the best inkjet printers.

The Best Printers for 2021
uk.pcmag.com
The Best All-in-One Printers for 2021
uk.pcmag.com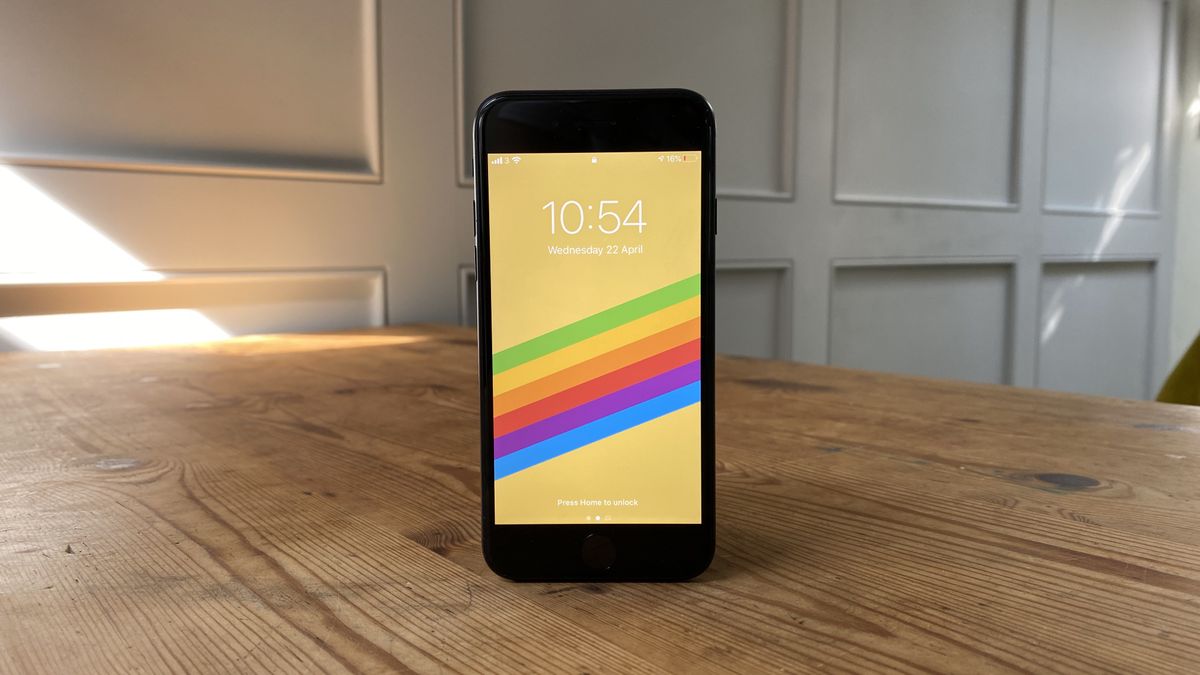 When it eventually comes out, the iPhone SE 3 probably won't be called that, and it'll likely follow the iPhone SE (2020) 's naming convention with the year of release in the title. But right now, we don't even know what year the next affordable iPhone will relaese. The iPhone SE (2020) was one of the most exciting iPhones of 2020, providing excellent Apple hardware and software in a compact size and at a relatively low price. So how can Apple top that? Easy – add some of the features from the flagships to the next mid-range iPhone SE. We're hoping to see the iPhone 13 series launch with new features and tech, and perhaps some of those could trickle down to the mid-range iPhone SE line too. The iPhone SE 3 is, as the name suggests, the third-gen model in its line, following the aforementioned 2020 device and the original 2016 model. That age gap could suggest we'll be waiting four years until the iPhone SE 3, but the 2020 version was so well received, we don't imagine we'll be waiting that long. For now though, you'll find what little we have heard, along with a wish list of the things that we hope the iPhone SE 3 will offer, below. We thought the iPhone SE 3 might land at Apple's Spring Loaded event in April - after all, that would be a year after the iPhone SE (2020) launched, but it was no-show. We're not too surprised though, as we've previously seen a couple of leaks and rumors suggesting that there won't be an iPhone SE 3 this year, perhaps to give the iPhone 13 mini more time in the spotlight, so we might be waiting a long time for the phone – if we get it at all. If that's the case though then there may well be one in 2022 at least, because it's also rumored that there won't be an iPhone 14 mini - meaning Apple might rely on the SE line for fans of smaller phones. At this point, several rumors point to a 2022 release. And there's also the iPhone SE Plus to consider. This was rumored to land sometime after the iPhone SE (2020), and while we haven't heard much about it lately, Ming-Chi Kuo (an analyst with a good track record when it comes to Apple) claimed back in April 2020 that the iPhone SE Plus might not land until the second half of 2021. So this might land instead of the iPhone SE 3 – or maybe we'll get an iPhone SE 3 and an iPhone SE 3 Plus. It's hard to say at this point. As for the price, there's no news there, but the iPhone SE (2020) starts at $399 / £419 / AU$749, so the iPhone SE 3 is likely to have a similar price – if not perhaps slightly higher. We haven't heard much about the iPhone SE 3 yet, but if it ends up being the rumored iPhone SE Plus in all but name then it will presumably have a larger screen than the 4.7-inch iPhone SE (2020). Rumors have put it at either 5.5 or 6.1 inches. Given that the iPhone SE (2020) shipped with the latest available Apple chipset we can also assume that the iPhone SE 3 will do the same, likely meaning the A14 which we're expecting to debut in the iPhone 12 range. That would theoretically enable the iPhone SE 3 to connect to 5G networks - and indeed, one rumor suggests it could be included in Apple's range of 5G-capable 2022 phones, making it one of the most affordable phones of any brand to connect to the next-gen networks. Most rumors have covered a potential iPhone SE 3 release date, which could be in late 2021 or into early 2022. As good as the iPhone SE (2020) is, there's always room for improvement, so here's what we want from the iPhone SE 3. The iPhone SE (2020) has a rather old fashioned design, and certainly an older design than the rest of the current iPhone range. So we'd like to see things brought up to date for the iPhone SE 3. By that we mean get rid of the home button and the big bezels above and below the screen, for a more modern look. Doing this would also allow Apple to increase the screen size without increasing the overall size of the handset - or alternatively keep the screen the same size and shrink the phone even smaller. The iPhone SE (2020) has an IPS LCD screen with a 750 x 1334 resolution, neither of which are exactly cutting edge. Now, there are of course limits to what can be done with a mid-range phone, but when you consider that the similarly priced OnePlus Nord and Google Pixel 4a both manage a higher resolution and OLED technology (which typically delivers better contrast and other improvements versus LCD), it's hard to see how Apple could justify omitting these things from the next iPhone SE model. That said, we wouldn't count on getting either – Apple rarely competes with Android phones on pure specs. The iPhone SE (2020) has a small 1,821mAh, which might seem reasonable given the phone's compact size, but we found it didn't go far, lasting around a day. That's not terrible, but it's certainly not impressive, so we'd like much more from the battery in the iPhone SE 3, whether that's achieved through increasing the size or making things more efficient. The iPhone SE (2020) stands out through both its small size and its relatively affordable price, and we want both of those things to remain for the iPhone SE 3. There aren't many compact phones anymore – certainly not ones with good specs, and nor are iPhones known for being affordable, so the two things make for a great combination. The iPhone SE (2020) has just one camera on the back and one on the front, and while they perform reasonably well, they don't give you the versatility that you can get with more lenses. Of course, with even the iPhone 11 only having a dual-lens snapper we don't expect too much more from the iPhone SE 3, but when you consider that rivals like the OnePlus Nord and Moto G 5G Plus have four cameras on the back and two on the front, you'd think an extra lens or two wouldn't be too much to ask for. At the time of writing no current iPhone supports 5G. That will likely change with the launch of the iPhone 12, but we really hope Apple lets the tech filter down to the iPhone SE 3, as it's already available on some of the SE (2020)'s key rivals, notably the aforementioned OnePlus Nord and Moto G 5G Plus, while Google has confirmed that a Pixel 4a 5G is on the way. Another feature offered by a number of rivals now is a high refresh rate. The iPhone SE (2020) has a 60Hz refresh rate, which until relatively recently was what all handsets other than gaming phones offered, but now a number of mainstream models have refresh rates of 90Hz or 120Hz. It's a feature that some of the iPhone 12 range will likely offer, but we're not optimistic that Apple will bring it to the iPhone SE 3, since no current iPhones offer high refresh rates, so Apple is likely to keep the tech as a premium feature for a while. But it would be great if the company did start including this as a standard feature – it could still differentiate by giving its flagships a 120Hz (or higher) rate, and the iPhone SE 3 a refresh rate of 90Hz.

iPhone SE 3 release date, price, news and every leak so far
techradar.com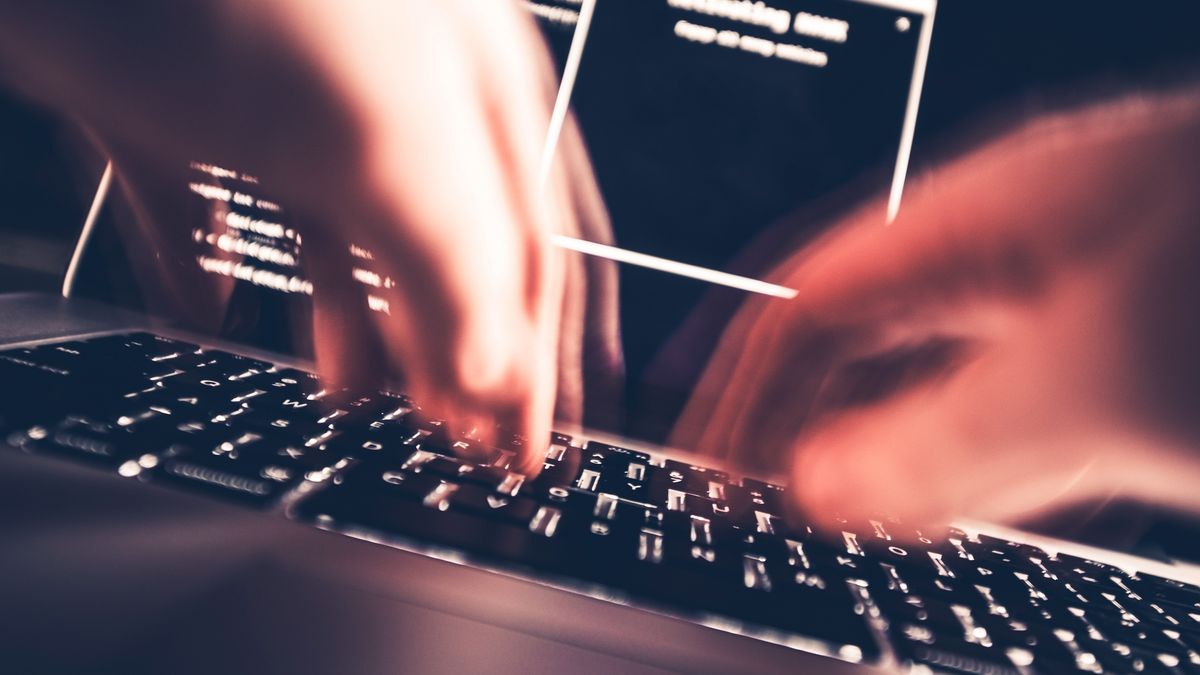 The Italian web hosting company Aruba admitted that it recently fell victim to a data breach after its customers complained online that it had waited too long to notify them regarding the situation. As reported by The Daily Swig, the company informed its customers in a message sent out last week that it had fallen victim to a data breach back in mid-April which exposed their personal data including full names, tax codes, physical addresses, telephone numbers, emails and encrypted hashes of customer portal passwords. At that time, Aruba reset customer passwords though it waited around ten weeks until after its investigation into the matter was complete to send out a data breach notification to those affected. In a statement to The Daily Swig, an Aruba spokesperson explained that its cybersecurity detection systems discovered anomalous activity that was found to be unauthorized access back in April. The company's incident response team then blocked the intruder's access to its systems while it investigated further. As a result of the investigation, Aruba learned that a vulnerability in a third-party CMS was exploited by the attacker to gain access. From here the company informed the authorities and the Personal Data Protection Authority. During the last two months, Aruba has been working closely with the authorities and cybersecurity experts "to investigate the depth and potential repercussions of the attempted access to or misuse" of its data. Following the completion of its investigation, the company notified customers that a breach had occurred while providing advice and support. Some of Aruba's customers though took issue with the fact that the company waited as long as it did to inform them of the data breach. To Aruba's credit though, it did reset customer passwords immediately after discovering the breach. At this time, we still don't know how many customers were affected and Aruba has said that the attackers responsible have not yet reached out to the company. Via The Daily Swig

Aruba waited months to notify customers regarding a recent data breach
techradar.com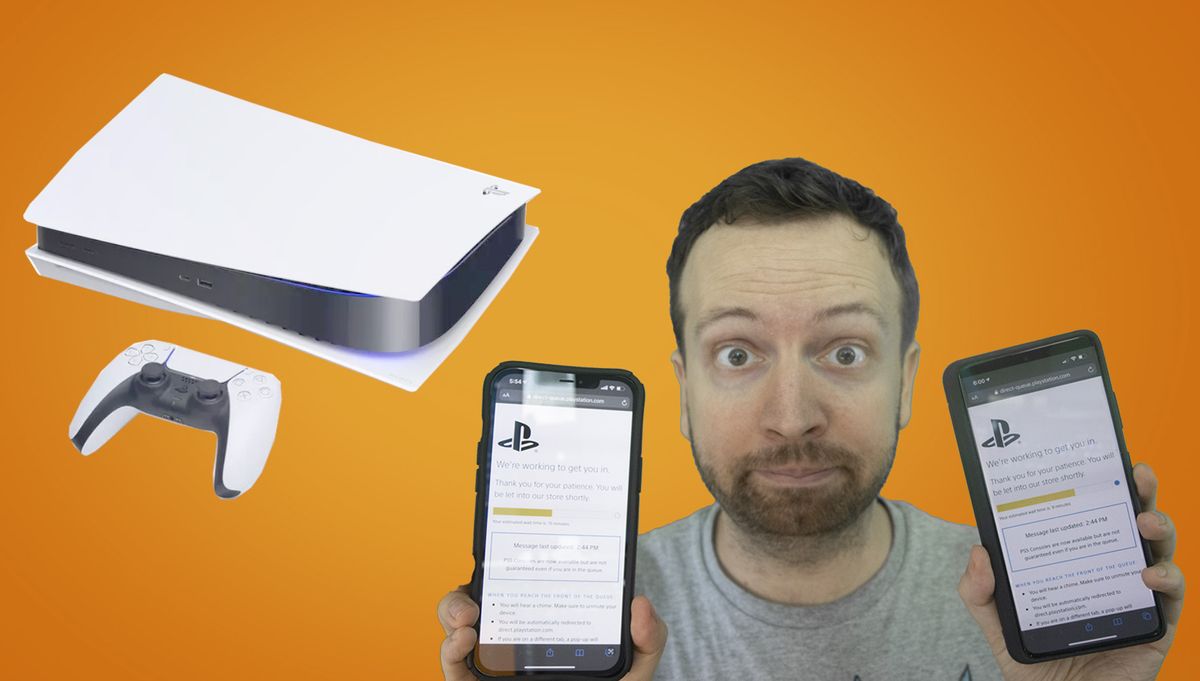 The Sony Direct PS5 restock tomorrow, July 20, tomorrow, the first confirmed restock date and time in the US to buy the Sony PlayStation console, according to our 24/7 PS5 restock Twitter tracker Matt Swider who will send you an alert when the PS5 is in stock this week – if you follow his account and turn on notifications. So far, the PS5 restock tomorrow is exclusive to PSN account holders who received an email invite from Sony (it happens randomly), but we'll update you in case the Sony Direct virtual queue opens up to everyone at a later time. ► When? Follow our PS5 restock Twitter tracker Matt Swider and turn on notifications for restock news. It's the fastest way to get PS5 restock updates. ► Don't buy from other Twitter users – which are all scams. Only buy from the US stores Matt alerts you about. No one will legitimate sell a PS5 for just $550. Click on the Sony Direct PS5 restock alert that Matt Swider sent out last week on Thursday in order to follow and turn on notifications (it's that little bell icon). The Sony Direct PS5 restock has been confirmed for tomorrow, July 20 at 3pm EDT / 12pm PDT, according to Matt Swider, who has had many followers send him proof of the Sony email invite. Of course that means you may or may not get a chance to buy the PlayStation 5 console, as this email has been crucial to recent Sony Direct restocks. There was a time that Sony would open up its restock virtual queue to everyone, and 5pm EDT was the most popular time in recent history. If that does happen, Matt will walk you through the Sony Direct virtual queue PS5 buying process with a PS5 restock live stream where you can ask questions. We also saw a PS5 restock Friday from Sony Direct, so it appears as if there's more console inventory in July than there was in all of June. Sony Direct may not be the only PS5 restock this week. As of today, it's been over one month since the last Walmart PS5 restock, and most people have now gotten their PS5 Disc or Digital Edition consoles through the US retailer. That means that the usual Walmart PS5 restock time of 3pm EDT on a Thursday is something we'll be paying attention to (Thursday at that exact time Walmart has had a restock for most of 2021). Look out for our Twitter alert for both Sony Direct and Walmart if orders begin opening up and that add-to-cart button goes live. There's no word on a Best Buy PS5 restock this week, though there will be Best Buy in-store RTX GPU stock tomorrow, July 20, in the morning time. While Sony Direct is having a second restock in two weeks and the Nintendo Switch OLED pre-orders in the US has been easier to get, we expect both consoles and Xbox Series X restock opportunities to continue to be difficult for online stores to manage. Why? Because in the lead-up to Black Friday and Cyber Monday in the US, everyone will want to buy a console and Sony and other manufacturers won't be able to keep up with demand.

Sony Direct PS5 restock: date and time confirmed – if you have the email invite
techradar.com
Whether you're taking advantage of the nice weather to exercise outdoors, creating a work cocoon in your air-conditioned home office, or just shutting out the world to enjoy your home theater, the path to privacy lies in these headphone deals and Sony headphones deals. Right now, at Best Buy, you can score $65 off the Sony WF-XB700 true wireless earbuds, which are down to only $65. That's half off their regular price of $130. That's a steal! If you're someone who wants fun, easy-to-use, dependable earbuds, the Sony WF-XB700 could be for you. Our reviewers were taken with how long the battery was able to last and the overall quality of the sound — two features that can make or break a pair of true wireless earbuds. Whether you're using your earbuds to work out, work, or enjoy your favorite content — at home or on the go — they're really only as useful as their battery, and Sony has you covered. The Sony WF-XB700 promises up to nine hours of play or talk on a single charge, and on top of that, an additional nine hours are stored in the traveling charging case. That means when you leave the house with these buds, you're walking out with 18 hours of battery life. Something else that makes these earbuds more reliable than comparable buds: They're water-resistant with an IPX4 rating. If you're sweating it up or it starts to rain, you don't have to give a second thought to whether or not the buds will handle it. And the sound is fantastic, too. The Sony WF-XB700 true wireless earbuds are built with Extra Bass technology, which ramps up the power of the bass. On top of that, these buds are designed to fit perfectly, which means that you'll never have to worry about the sound being interrupted. In fact, Sony has built these ergonomic buds so that they come in contact with your ear at three different places, guaranteeing the very best sound at your highest level of comfort. The voice tech on these buds is well-designed, too. To connect your smartphone's voice assistant, all you have to do is press a single button, giving you touchless control of music, calls, and searching for directions. These buds can take over many of the functions of your smartphone without you ever having to reach for it. How's that for convenience? It's hard to find better sound and effectiveness in the lower-end price range of earbuds than the Sony WF-XB700. Right now, at Best Buy, you can get Sony WF-XB700 true wireless earbuds for only $65. That's $65 off their regular price of $130 — a discount of 50%. What are you waiting for? Looking for more features or maybe a different design? Check out our roundup of the very best headphone deals below.

AirPods wireless charger vs. wired charger — deal prices for both today
digitaltrends.com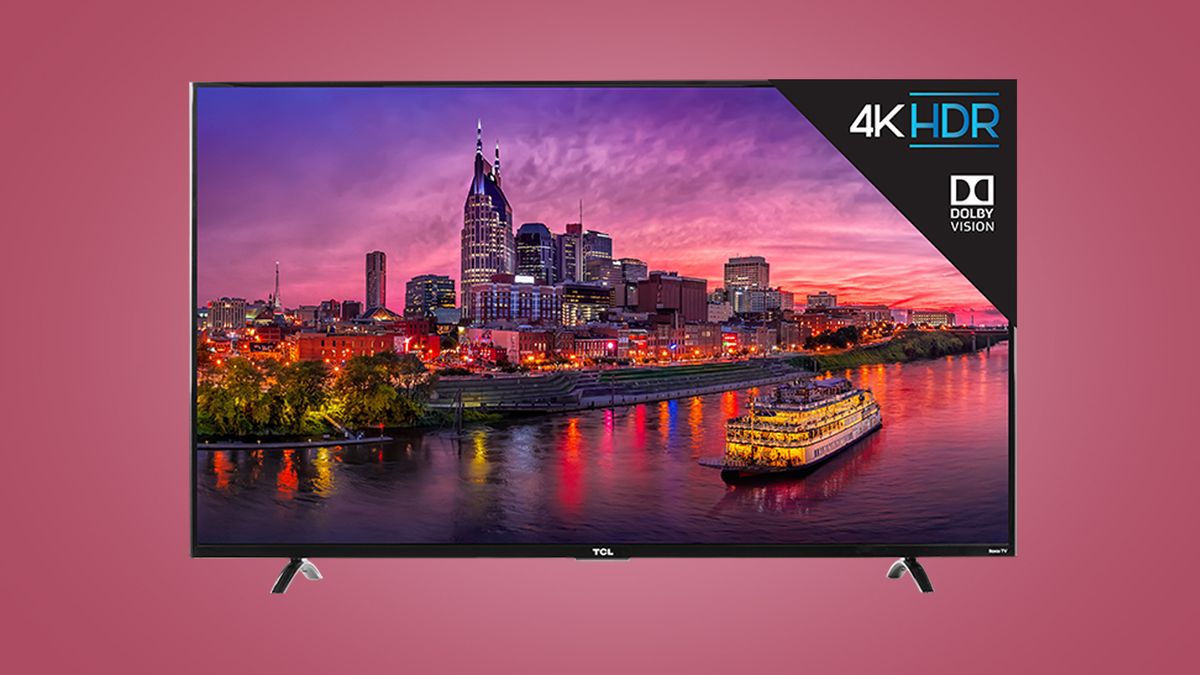 If you're looking for a cheap TV deal, you've come to the right place. We've created this guide to bring you the very best TV deals and sales from all your favorite retailers, including Best Buy, Walmart, and Amazon. Whether you're looking for a 4K TV deal or a budget HD set – and no matter what size or type of TV you want – we've got you covered. July is a fantastic time to score cheap TV deals thanks to summer clearance sales that offer massive discounts on last year's best-selling models. Our TV deals round-up includes everything from a mid-size 50-inch TV to a massive 75-inch set, with features such as OLED and voice control, and at a range of prices, so you're sure to find the best TV for you. To help narrow down your decision, we've split our selection of TV deals into three categories based on screen size: 32-49-inch,50-59-inch, and 60-85 inches. You'll also see our top pick for the best TV deal of the week – the offer that we think represents the best outright value for most people. This week's cheap TV deal is the Hisense 70-inch 4K TV that's on sale for just $669.99 (was $699.99). As always, this is a living list that's updated every day, so you can feel confident that you're seeing the best cheap TV deals around.

The best cheap TV deals: great 4K TV deals and sales in the US in July 2021
techradar.com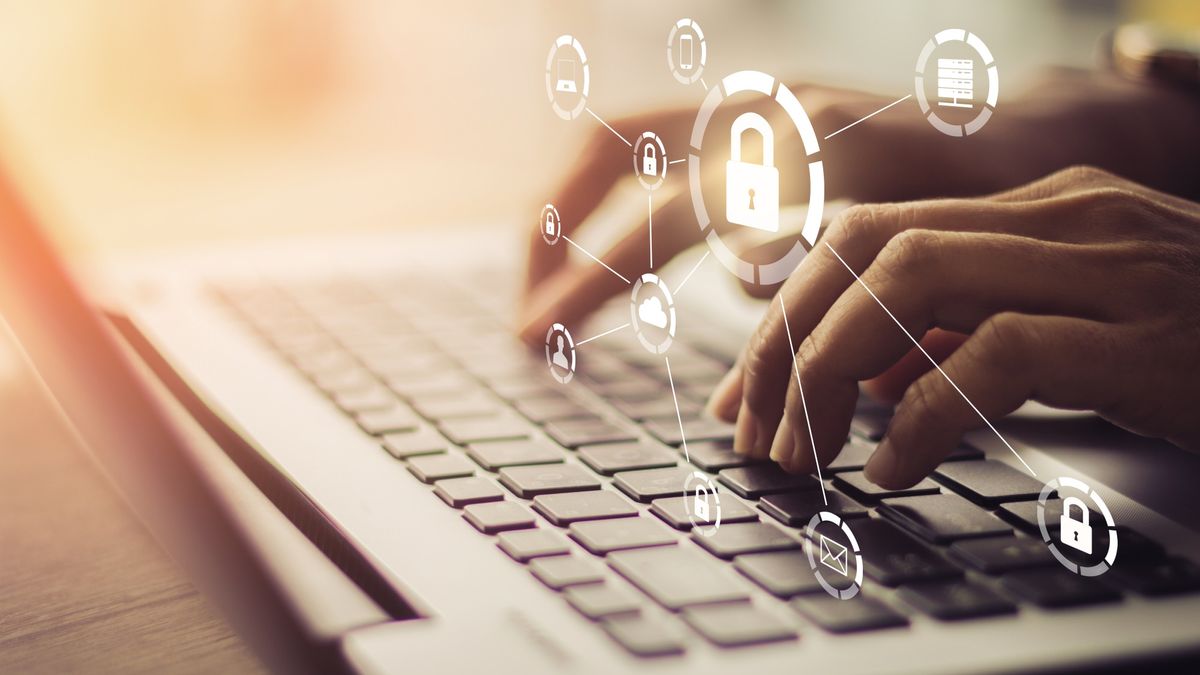 It's already 2021, and technology is evolving by the day. Gone are the days when operating a website (or even a computer) required extensive and specific knowledge of web development. Today, building and launching a new web page boils down to choosing a website builder, a domain name, and a reliable web hosting plan. Now, this last one is essential for your success. The right provider will not only ensure you have a well-suited environment for your online project - they can help you secure it as well. Cybersecurity reports outline a growing number of cyberattacks and unveil concerning statistics about the potential dangers looming over our websites. The number of websites worldwide still grows exponentially, and so does the incentive for attackers to try and breach them. The reasons for that are countless - profit, competitor espionage, security tests. Some attackers even do it for the fun of it, just to prove they can. According to 2020 statistics, data breaches have caused over 36 billion records to be exposed just by the first half of the year. Then you have the rising number of malware and virus threats, the growing pressure over essential sectors like banking and healthcare, new strategies like ransomware. The pandemic didn't help either. As more people were stuck at working at home behind their screens, hackers were more active than ever. In fact, cybercrime numbers have increased by a whopping 600% for the last year and a half. Defending your website against hackers now involves intricate strategies that need to protect your premises against all kinds of dangers. Here are a few of the most popular tools among the hacking community. We have to get one thing straight from the beginning. Even though there are hundreds of different ways a hacker can breach our premises, over 90% of successful attempts are still a result of our own errors. More and more businesses are recognizing the growing threats, but the majority of webmasters are still way behind when it comes to securing passwords, hosting accounts, and their site itself. That's just great news for hackers. Relying on your weak security, they can besiege your website with a plethora of methods. Malware - this is a broad term that encompasses all kinds of malicious practices that aim to cause damage to your computer, website, or server. Common types of malware include viruses, trojans, worms, spyware, ransomware, adware, and many more. Malicious files can disrupt your system in many ways. Some are designed to retrieve private information from the breached account. Others deny administrative access to essential components, efficiently locking you out of your own system. There are even those that simply want to erase or destroy anything they can infect. Phishing - one of the most quickly developing types of attacks. Hackers utilize phishing when they want to appear as a legitimate entity, robbing unsuspecting victims of their personal information. Phishing attacks often occur via emails or social media messages, posing as banking institutions, telecoms, or government authorities. They will prompt you to update some vital piece of information by redirecting you to a seemingly legit page. In reality, you will just be giving hackers your current private details. Phishing attacks can also take different shapes and forms, like whaling, spear phishing, pharming, and more. DOS and DDoS Attacks - DOS stands for denial-of-service and represents a type of attack where the attacker aims to overload the server, draining it from its available system resources. The system gradually slows down until it becomes completely inoperable. When we talk about distributed denial-of-service (DDoS) attacks, we depict the process of the hacker using multiple infected machines to blast traffic toward the server. Again, the idea is to take your server down and possibly launch more attacks afterward. Botnets, TCP SYN flood, and ping-of-death are among the common types of DOS and DDOS threats. SQL Injections - this is a popular way for hackers to insert malicious code and force it to reveal private user and admin data. The injections affect the server query language (SQL), so you can get enough control over the machine. Comment and search boxes are often a great target for SQL injection attacks. Cross Site Scripting - during cross-site scripting (or XSS), attackers mix malicious code with content from legitimate websites. This allows the script to travel all the way to the visitor's browser and infect it as well. XSS attacks often employ malicious JavaScript code but can also include HTML, CSS, and flash files as well. Password Attacks - at the end of the day, our weak passwords remain the most often cause of our hacker issues. People are still using simple and easy-to-guess login credentials based on their memorability, but this opens a huge doorway for unauthorized attackers to get in. Brute-force and dictionary attacks are two widespread breaching methods, and once hackers get your password - it's smooth sailing toward all your data. The situation might seem grim, but luckily, there is a lot you can do to minimize the above risks, maybe even wiping them out completely. Consider any of the following: And then, of course, you have your hosting provider right in the middle of it. A reliable host applies several layers of security even before they accommodate your account - over the data centers, the network, the server machines. Ensuring the environment is completely safe before the clients land on it will only leave users with their own security responsibilities. Taking things a step further, companies like ScalaHosting develop in-house solutions to further protect customers from malware and spam. SShield, for example, is an AI -powered security monitoring tool that detects over 99.998% of web attacks, completely free for all managed VPS users. Speaking of virtual servers, opting for such a plan will remove all the obstacles that come with the standard shared hosting environment. A VPS will allow you full control over your hosting account, so you can configure your security measures to perfection. Today's website owners have more than a few cybersecurity concerns to wrap their heads around. The incentives for hackers are getting more lucrative, and even non-commercial projects are not out of danger. Picking up a secure host and following the recommended practices are a great start but make sure to always have a detailed strategy to avoid problems down the road.

Web hosting cybersecurity concerns
techradar.com
The OnePlus 9 and OnePlus 9 Pro are two of the best Android flagships you can buy right now. Both feature stunning displays, effortlessly smooth software, and great performance. The OnePlus 9 Pro also boasts a souped-up camera designed in partnership with Swedish manufacturer Hasselblad. However, as strong as both phones are, you're likely to encounter one or two bugs as you start using either of them for the first time, especially since both have been out for only a few months. Luckily, we've put together a repository of common OnePlus 9 and OnePlus 9 Pro problems, as well as solutions on how to fix them. While some of the below issues will likely be ironed out by future software updates, others require specific actions, adjustments, or workarounds. Regardless, all of them are curable in one way or another, so they shouldn't get in the way of you enjoying your new phone for too long. Also, this is an article that will be regularly updated as new problems come to light. So, check back periodically if there's anything up with your OnePlus 9 or 9 Pro that you aren't seeing here today. A number of OnePlus 9 or 9 Pro users have complained their phone overheats under various circumstances. For example, this can often occur when shooting 4K or 8K video, with the phone soon feeling a little too hot after a few minutes of filming. Others have complained of heating problems occurring when taking normal still photographs. There's no single fix to such an issue, although there are a number of things you can try to stop overheating. The problem may also be helped by future software updates, so make sure you update your OnePlus as soon as a new update is available. This problem overlaps with the overheating issue. That's basically because anything that causes your OnePlus 9 or OnePlus 9 Pro to work too hard and overheat is also likely to cause its battery to drain faster than it should. Again, a software update may hopefully rectify this problem, which quite a few users are complaining about on the official OnePlus forum. You could also try the possible solutions outlined above for the overheating issue. Otherwise, here are some alternative fixes that may help specifically with excessive battery drain. Needless to say, if nothing works (including factory resets), you may want to consider contacting OnePlus for a repair or a replacement device. Forum users have noted several varying issues with notifications. This includes notifications appearing but being unable to actually open them, while it also includes notifications not coming at all (or the notification sound coming, but without an accompanying notification). There are numerous factors likely at play here, given that each problem is a little different. Nonetheless, here are a few things you can try if you're having any kind of issue with notifications, and updating to new software (where available) is always a good idea. While comparatively rare, certain users have complained that their OnePlus 9 or 9 Pro has a tendency to freeze. For instance, they open an app, but it takes longer than usual to load properly. Some users report being unable to connect to a mobile (or Wi-Fi) network on their phones. Mostly this is an issue with connections falling in and out, even though users are on a network they've used without problem in the past with other phones. Some users have also noted a problem where the phone fails to switch automatically to a cellular network whenever a Wi-Fi connection is lost. Assuming that you're confident there isn't a problem with your cellular or Wi-Fi network, you might want to try the following. Various users have griped about problems with Gallery not loading images or loading them very slowly. This can be for a variety of reasons, with some posters blaming a recent update for the snag. Given that this is almost definitely a software issue, it will likely be solved by an incoming update. However, you can try the following steps in the meantime. Again, consider a factory reset if the above steps and new updates don't work.

Common MacOS Catalina problems and how to fix them
digitaltrends.com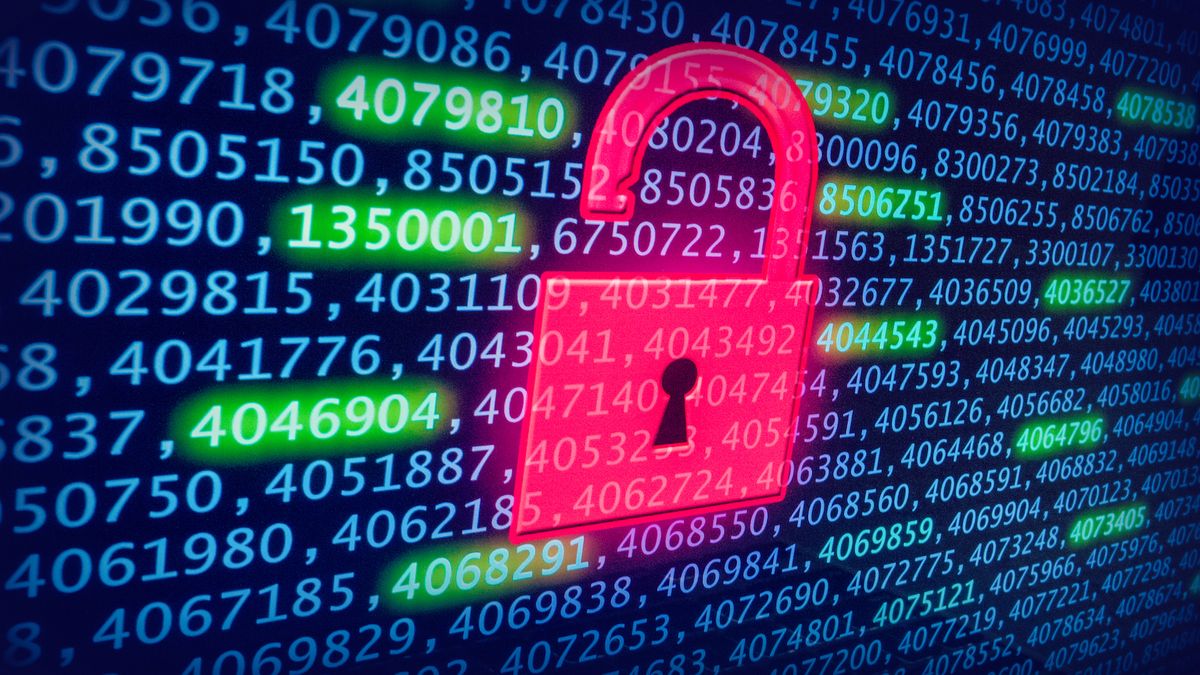 The oil giant Saudi Aramco has fallen victim to a data breach in which hackers were able to steal 1TB of proprietary company data that they're now trying to sell on the Dark Web. As reported by BleepingComputer, the threat actors behind the breach did not manage to infiltrate the network and systems of the Saudi Arabian Oil Company but rather those of third-party contractors working for the company. The cybercriminal group known as ZeroX is now selling 1TB of proprietary Saudi Aramco data on an online hacking forum starting at $5m but the price is negotiable. The group claims that the data itself was stolen from the company sometime last year though some of the files contained in the dump date all the way back to 1993. BleepingComputer reached out to the threat actors that comprise ZeroX to find out how they gained access to the systems of Saudi Aramco's third-party contractors and while the group did not name the exact vulnerability that was exploited, they did say it was a zero-day. To stoke interest in its upcoming sale, ZeroX posted a small sample set of Saudi Aramco's data which contained blueprints and proprietary documents from the company with personally identifiable information ( PII) redacted to a data breach marketplace forum back in June. However, when the group made its first post, the.onion leak site used displayed a countdown timer that was set to 662 hours. Once this 28-day long timer comes to an end, the sale and negotiations for the data will begin. In a statement to BleepingComputer, ZeroX said that it intentionally chose "662 hours" as part of a "puzzle" for Saudi Aramco to solve. According to ZeroX, the data dump contains full information on 14,254 employees including their names, photos passports, emails, phone numbers, residence permit (Iqama card) numbers, job title, ID numbers family information and more. However, it also contains project specifications, internal analysis reports, network layouts, location maps with precise coordinates and a list of Saudi Aramco's clients. It's worth noting that the data breach suffered by Saudi Aramco's third-party contractors was neither a ransomware attack nor an extortion incident as ZeroX did not encrypt the company's systems or demand a ransom in exchange to unlock its data. Instead the group is selling off the data for $5m though it is also open to doing an exclusive, one-off sale in which it provides all of the data and wipes it from its systems for $50m. We'll have to wait and see what happens when the countdown timer comes to an end but Saudi Aramco has said that the data breach has not affected its operations. Via BleepingComputer

Oil giant Saudi Aramco hit by 1TB data breach
techradar.com
The latest tech news Your sardonic source for consumer tech stories Human-centric AI news and analysis Driving the future of sustainable mobility No-nonsense stories about startup growth Inside money, markets, and Big Tech Help build the bank of the future Coding for Public Service Small country, big ideas Anytime "Skynet" is trending on social media, and there isn't a movie about a gubernatorial time-traveling robot being announced, it can only mean one thing: the mainstream saw a robot sneeze or something and everyone's running around in circles screaming that the sky is falling. Why is this scary? I feel like I missed a memo. Did alien overlords come down and declare that all future combat would be settled via dance-offs between robots and humans over the weekend? Because, if that's not what happened, the thousands of you freaking out over this are just being silly. Sorry to crap on your "jokes," everyone on Twitter, but every time Boston Dynamics teaches a robot to dance or do gymnastics you people tweet storm the same thing: oh no! It's the end! And you don't have to be an AI expert to understand that's not the case. It's as though these dance videos have subliminal messages that hypnotize the public into forgetting simple facts. Atlas, the robot in question, isn't new. It's been around since 2013 and Boston Dynamics regularly releases videos of it imitating human movements. In fact, the video people are reacting to is about a year old. As cool as Atlas is, its current claim to fame is that it… doesn't fall down when it does things that humans can typically do. More importantly: we already have fully-autonomous killer robots. The difference between a Predator drone and Atlas-the-dancing-robot, is that the Predator drone can fly as fast as a jet and carries nearly 4,000lbs of munitions. [Read: Everything you need to know about the drone used by the US to assassinate an Iranian general] In all fairness though, I have no idea if the Predator can dab. The reason people fear Atlas but don't get on Twitter every single day to shriek about the possibility of Predator drones attacking us is quite simple: drones don't look like people so we trust them. Five years ago, this expert said "in a few years" these machines would move faster than the human eye can track. To date, it's pretty much just gotten better at dancing. The only thing Atlas can do that a human can't is take a few bullets without screaming "ouch." It falls down just like people do, it's not shock proof, it's only as smart as it's been trained to be, and it weighs less than 200lbs. You're not mounting a rail gun on this thing, that's for sure. In other words: it's about as dangerous as a police officer or soldier. In a fight between Atlas and a Predator drone, the only way Atlas wins is if it breaks into the hangar while the Predator is charging. Honestly, a DJI drone hovering a meter above Atlas' head with a bucket of oil could probably put the big bot on its butt. This isn't a knock against Boston Dynamics, that's just the way the physical universe works. Humans are not the ultimate physical killing machine. When it comes to making a murder bot, we're a crappy base design to start with. We don't fly, we're among the slower predators on Earth, and our only real biological advantage is our brains. Check the video below to get a gander at what a real killer robot might look like in the near future: [Read: A beginner's guide to the AI apocalypse: Killer robots] Using something like Atlas to subjugate humans doesn't make a whole lot of sense unless you're writing a science-fiction story and you need the humans in your tale to fight an enemy they can defeat with sticks and stones. It would be flat-out stupid for a billionaire, government, or even a sociopathic megalomaniac hellbent on world domination to roll out an army of robots that were almost as agile as a human. Sure, in 20 or 30 years Atlas will be stronger, faster, and more intelligent. But it still won't be as well-suited for murdering humans as an autonomous tank, a drone, or a landmine. Rest-assured people, there are far more dangerous AI technologies for the general public to worry about than dancing robots. Could Atlas be used to hurt people? Absolutely. But it's in no way, shape, or form an optimized killing machine.

Dancing robots aren't scary, you clearly don't understand murder
thenextweb.com
Two weeks ago, we reported what we thought was a big cryptocurrency mining operation using PS4s in Ukraine, but it may not have been a cryptocurrency mining operation. In a recent report by Delo.au, the PS4s, totaling over 3800 of them, were used as FIFA bots. The reporters from Delo.au were keen to notice disks in the tray of the consoles which is something that wouldn't be seen if these PS4s were used for mining. If we closely inspect the disks, you can barely make out the design of a FIFA 21 disk. This FIFA bot operation was discovered by Ukrainian officials because it was illegally drawing 5 to 7 million UAH (converts to 184,000 to 258,000 USD) worth of power from the grid. The ECB Believes That The Digital Euro Would Process Transactions Much More Efficiently Than Bitcoin (BTC), But Is This Comparison Too Simplistic? FIFA is one of the most popular video games in the entire world and is developed by EA with the latest version of the game being FIFA 21. The FIFA franchise is listing in the Guinness Book of Records as the best-selling sports video game series in the world. A popular mode in FIFA is the FIFA Ultimate Team (FUT) mode. The FUT mode allows players to build their own team with cards that can be acquired in two ways. The first way is to buy card packs (loot boxes) which cost money and have an extremely low probability of getting good cards. Some countries like Belgium have banned this mechanic because it is comparable to gambling. The second way to get these cards is to spend time playing matches in the FUT mode to earn enough in-game currency to buy these packs. Since these packs have a low probability of dropping a desirable player card, many packs have to be opened and to get enough in-game currency, many hours have to be played to get multiple packs. Players resort to spending money to buy these packs. According to Daniel Ahmad, senior analyst at Niko Partners research company,30% of EA's revenue is made on Ultimate Team (includes Madden, NHL, and FIFA, but FIFA brings in the most money) and EA is predicted to make $1.62 billion of Ultimate Team in 2021. Below are the figures for how much money Ultimate Team has made across the three sports franchises. Cryptocurrency Miners Caught With Over 3,800 PlayStation 4 Consoles After Ukrainian Police Uncover The Mining Operation The PS4s were likely being used as bots to level up accounts and get enough in-game currency by constantly playing to buy packs. These accounts with rare players or with a lot of in-game currency were being sold on account markets for players who wanted to open packs, but not pay the expensive prices EA was offering for its currency to buy packs. Even some EA employees have seized the opportunity to make some extra money on the side by selling rare player cards. With the market of accounts in FIFA, these Ukrainian FIFA botters were making money by leveling accounts and accruing in-game currency, and then selling the accounts. Ultimately, the huge power draw from 3,800 PS4 consoles led to the shutdown of the operation.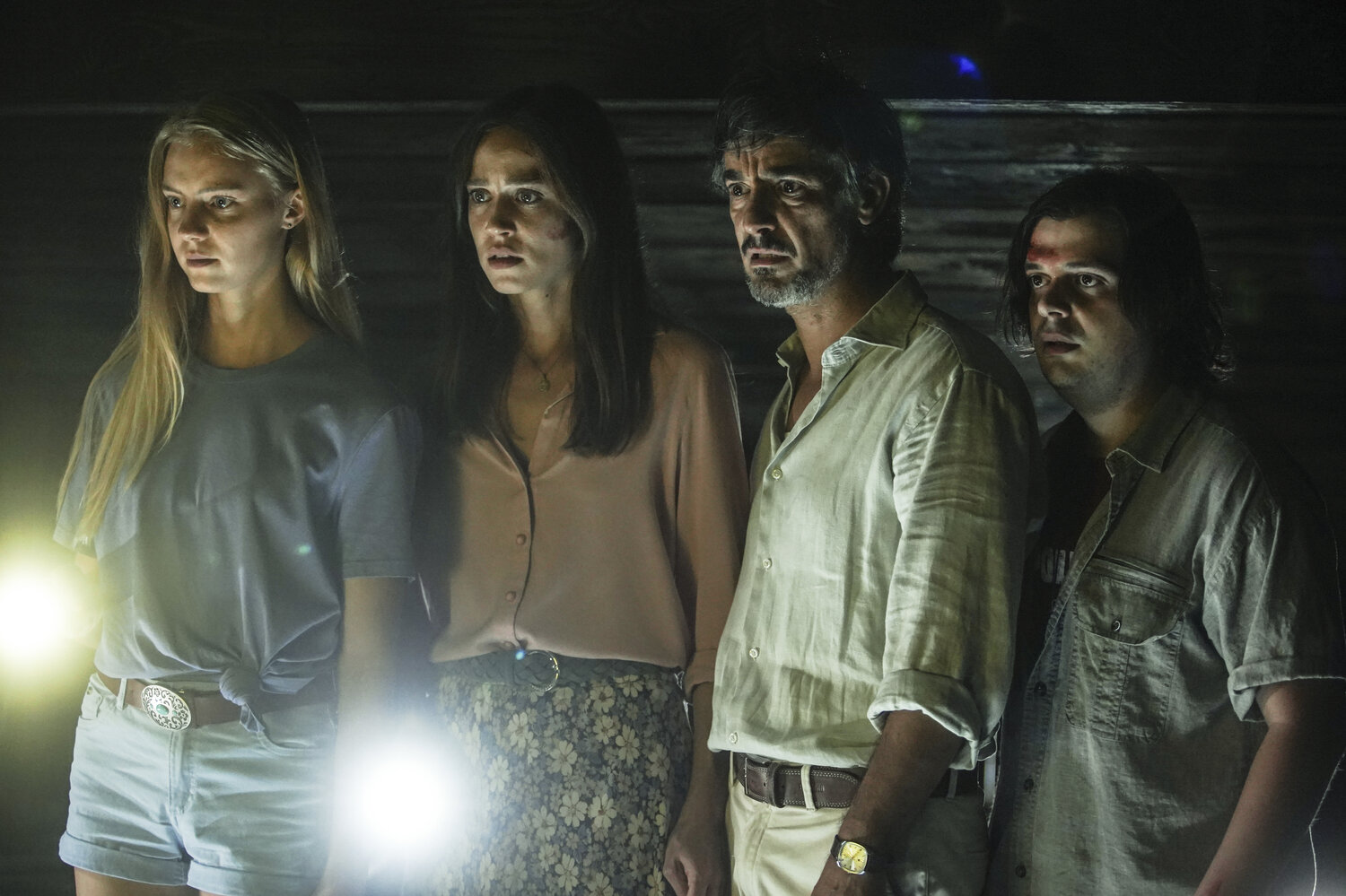 Barely ten seconds into the trailer for A Classic Horror Story — one of several new and original horror movies on Netflix to debut in recent weeks — there's already so much that feels familiar. Familiar to fans of the genre, that is. Then again, based on Netflix's official description for this terrifying new addition to the streamer, that's kind of the point. That's the trick it wants to pull on you, before… well, what else? Before attempting to scare you half to death. "A camper. A car crash. An abandoned house. Children's music in the background," Netflix teases. "Think you've seen it before? Look again." From the opening moments of the trailer, we see a scene bathed in an exceedingly ominous shade of red. A slow-motion close-up of a deer, mounted on a wall. Incongruously cheery music plays in the background. A heavy door swings open, and a slow-walking figure dragging what looks like a heavy hammer of some kind across the flurry shuffles in. Now there's a close-up of a whimpering, gagged woman, lying on the floor. Staring in the direction of this new arrival. "Five carpoolers travel in an RV to reach a common destination," reads an English translation of this Italian-language feature, from Netflix's press materials. "Night falls, and to avoid an animal carcass they crash into a tree. When they come to their senses they find themselves in the middle of nowhere. The road they were traveling on has disappeared; now there is only a dense and impenetrable forest and a wooden house in the middle of a clearing." As if all that wasn't bad enough, the new arrivals find that this is the home "of an unmentionable cult." Sound intriguing? Well, the best part for fans of the genre is that there's plenty more to choose from on the streamer once you've given this one a try. A Classic Horror Story, as we noted above, is also part of a growing crop of buzzy horror movies on Netflix at the moment. Others include the Fear Street trilogy, based on a book series by R. L. Stine. As well as the Guy Pearce-led Seventh Day. It tells the story of an inexperienced priest who "teams up with a hardened exorcist to stop the demonic possession of a young boy. But darkness lies where they least expect it." As far as the Fear Street movies, the third and final installment in the trilogy was just added to the streamer a few days ago. That title — Fear Street Part Three: 1666 — concludes the narrative centered around the town of Shadyside. In it, the origins of Sarah Fier's curse on the town are finally revealed.

At the start of the pandemic, a group of data scientists at Facebook held a meeting with executives to ask for resources to help measure the prevalence of misinformation about Covid-19 on the social network. The data scientists said figuring out how many Facebook users saw false or misleading information would be complex, perhaps taking a year a more, according to two people who participated in the meeting. But they added that by putting some new hires on the project and reassigning some existing employees to it, the company could better understand how incorrect facts about the virus spread on the platform. The executives never approved the resources, and the team was never told why, according to the people, who requested anonymity because they were not authorized to speak to reporters. Now, more than a year later, Facebook has been caught in a firestorm about the very type of information that the data scientists were hoping to track. The White House and other federal agencies have pressed the company to hand over data about how anti-vaccine narratives spread online, and have accused Facebook of withholding key information. President Biden on Friday accused the company of "killing people" by allowing false information to circulate widely. On Monday, he walked that back slightly, instead directing blame at people who originate falsehoods. "Anyone listening to it is getting hurt by it," Mr. Biden said. He said he hoped that instead of "taking it personally," Facebook would "do something about the misinformation." The company has responded with statistics on how many posts containing misinformation it has removed, as well as how many Americans it has directed to factual information about the government's pandemic response. In a blog post on Saturday, Facebook asked the Biden administration to stop "finger-pointing," and casting blame on Facebook after missing its goal of vaccinating 70 percent of American adults by July 4. "Facebook is not the reason this goal was missed," Guy Rosen, Facebook's vice president of integrity, said in the post. But the pointed back-and-forth struck an uncomfortable chord for the company: It doesn't actually know many specifics about how misinformation about the coronavirus and the vaccines to combat it have spread. That blind spot has reinforced concerns among misinformation researchers over Facebook's selective release of data, and how aggressively — or not — the company has studied misinformation on its platform. "The suggestion we haven't put resources toward combating Covid misinformation and supporting the vaccine rollout is just not supported by the facts," said Dani Lever, a Facebook spokeswoman. "With no standard definition for vaccine misinformation, and with both false and even true content (often shared by mainstream media outlets) potentially discouraging vaccine acceptance, we focus on the outcomes — measuring whether people who use Facebook are accepting of Covid-19 vaccines." Executives at Facebook, including its chief executive, Mark Zuckerberg, have said the company committed to removing Covid-19 misinformation since the start of the pandemic. The company said it had removed over 18 million pieces of Covid-19 misinformation, though it did not specify over what time frame. Experts who study disinformation said the number of pieces that Facebook removed was not as informative as how many were uploaded to the site, or in which groups and pages people were seeing the spread of misinformation. "They need to open up the black box that is their content ranking and content amplification architecture. Take that black box and open it up for audit by independent researchers and government," said Imran Ahmed, chief executive of the Center for Countering Digital Hate, a nonprofit that aims to combat disinformation. "We don't know how many Americans have been infected with misinformation." Mr. Ahmed's group, using publicly available data from CrowdTangle, a Facebook-owned program, found that 12 people were responsible for 65 percent of the Covid-19 misinformation on Facebook. The White House, including Mr. Biden, has repeated that figure in the past week. Facebook says it is incorrect but has not provided details. Renée DiResta, a disinformation researcher at Stanford's Internet Observatory, called on Facebook to release more granular data, which would allow experts to understand how false claims about the vaccine were affecting specific communities within the country. The information, which is known as "prevalence data," essentially looks at how widespread a narrative is, such as what percentage of people in a community on the service see it. "The reason more granular prevalence data is needed is that false claims don't spread among all audiences equally," Ms. DiResta said. "In order to effectively counter specific false claims that communities are seeing, civil society organization and researchers need a better sense of what is happening within those groups." Many employees within Facebook have made the same argument. Brian Boland, a former Facebook vice president in charge of partnerships strategy, told CNN on Sunday that he had argued while at the company that it should publicly share as much information as possible. When asked about the dispute with the White House over Covid misinformation, he said, "Facebook has that data." "They look at it," Mr. Boland. But he added: "Do they look at it the right way? Are they investing in the teams as fully as they should?"` Mr. Boland's comments were widely repeated as evidence that Facebook has the requested data but is not sharing it. He did not respond to a request for comment from The New York Times, but one of the data scientists who pushed inside Facebook for deeper study of coronavirus misinformation said the problem was more about whether and how the company studied the data. Technically, the person said, the company has data on all content that moves through its platforms. But measuring and tracking Covid misinformation first requires defining and labeling what qualifies as misinformation, something the person said the company had not dedicated resources toward. Some at Facebook have suggested the government, or health officials, should be the ones who define misinformation. Only once that key baseline is set can data scientists begin to build out systems known as qualifiers, which measure the spread of certain information. Given the billions of individual pieces of content posted to Facebook daily, the undertaking of measuring, tracking and ultimately calculating the prevalence of misinformation would be a huge task, the person said. The meeting held at the start of the pandemic was not the only time Facebook had internal discussions about how to track misinformation. Members of Facebook's communications team raised the question of prevalence as well, telling executives last summer and fall that it would be useful for disputing articles by journalists who used CrowdTangle to write articles about the spread of anti-vaccine misinformation, according to a Facebook employee involved in those discussions. After the 2016 presidential election, Mr. Zuckerberg sought a similar statistic on how much "fake news" Americans had seen leading up to it, a member of Facebook's communications team said. One week after the vote, Mr. Zuckerberg published a blog post saying the false news had amounted to "less than 1 percent," but the company did not clarify that estimate or give more details despite being pressed by reporters. Months later, Adam Mosseri, a Facebook executive who was then the head of NewsFeed, said part of the problem was that "fake news means different things to different people."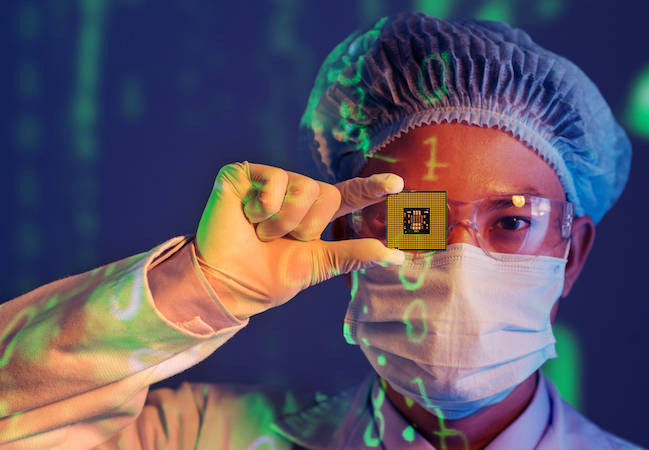 GlobalFoundries will build a second chip fabrication plant by its Fab 8 facility in Malta, New York, where it is now headquartered, and pledged to invest $1bn to increase that latter factory's output. CEO Tom Caulfield announced the construction plan with Senator Chuck Schumer (D-NY) and US Secretary of Commerce Gina Raimondo on Monday. The goal is to crank out another 150,000 wafers every year from Fab 8, its most advanced facility, and employ thousands of employees at the new plant at the site. This is all amid a semiconductor shortage, in which suppliers can't keep up with global demand. "Our industry is expected to grow more in the next decade than it did in the past 50 years and GF is stepping up to do its part as we work together to address the growing demand for technology innovation for the betterment of humanity," Caulfield said in a canned statement. "We are honored to be joined by government and automotive leaders, national security experts, and our valued customers to continue the critical discussions needed to create a reliable supply of American-made chips to support the US economy and national security." Schumer and others introduced the Endless Frontiers Act, which was expanded as the United States Innovation and Competition Act and lately advanced by the Senate. This, if passed by Congress, is expected to provide tens of billions of dollars in federal funding for the semiconductor research, design, and manufacturing provisions in the CHIPS for America Act, which itself was enacted in the FY 2021 National Defense Authorization Act (NDAA). In short, public money may be on the way. "Today's announcement is a win-win-win: a win for jobs in the Capital Region, a win for GlobalFoundries, and a win for US government, automakers, and other critical industries that desperately need chips," Schumer opined. GlobalFoundries will focus on crafting chips for the automotive,5G, and Internet-of-Things gadgets; its smallest process node is 12nm. This is behind leading-edge manufacturers, such as TSMC, which are famous for turning out state-of-the-art microprocessors and GPUs on 7 and 5nm, though bear in mind there continues to be a large demand for less-sophisticated components, such as microcontrollers, on, say,28,90,130nm nodes that GlobalFoundries can provide. The Register has asked GlobalFoundries for comment. Companies in automotive,5G, and embedded electronics have found it difficult to secure the parts needed to build their products during the pandemic. Temporary closures of factories worldwide, hoarding of supplies, and a huge surge of demand for gear in servers, personal computers, and phones has led to a shortage of materials and dies for those in other industries. Fab 8 is able to produce 14nm chips, many of which are for AMD. GlobalFoundries moved its headquarters from Santa Clara, California, to Malta, New York to be closer to its most advanced plant, in April. Last week, it was rumored Intel was interested in snapping up GlobalFoundries for $30bn, presumably to give it more capacity at larger process nodes. GlobalFoundries gave up on being at the manufacturing bleeding-edge in 2018, sparking a lawsuit this year from IBM. ®

Now that the third Android 12 beta is out, we're just about finished with all the new stuff. A minor tweak was just spotted by. A new charging animation was added to the software which can be seen while the phone is powered off. If you've been paying attention to every aspect of the three betas, you will know that the charging animations have been going through a few minor changes. has been keeping with a wave aesthetic for the charging animations. This new animation is visible when the phone is placed on the charger while powered off. The new charging animation starts after a small battery icon flashes on the screen. The current percentage would appear, then, a small pulsating wave would emanate from the percentage. It's a wave that's made up of a collection of white particles. Unlike the powered on animations, these pulsate at a constant rate. The first beta had a visible wave flow across the screen when the phone was plugged in or set on a wireless charger. The color of the wave would match the Material You color scheme. The second beta would have the same wave, only it was wider and less opaque. When the phone was plugged in, the wave would be emitted from the bottom of the phone. While the phone's on a wireless charger, the wave would come from the middle of the screen with the battery percentage flashing on the screen. With the first beta, a circle of dots would spread out and disappear along with the wave. This was not present with the second beta. Android 12 is the biggest overhaul to Android that Google has made in recent years. The overall look of the software will be rounder and more bubbly. This is a huge departure from previous versions of Android. Different parts of the UI, from the menus to system apps, will have a cartoonish look to them. Dynamic Color will change the color of these UI elements and create a customized theme for you. It will take the main colors in your wallpaper and apply them to certain parts of the software and Google apps. Google will be unveiling a new custom icon pack for the home screen. This will involve monotonous, minimalist icons that will be able to comply with Dynamic Color. The new charging animation along with these only make up a small chunk of what's to come with Android 12. If you want to experience these changes for yourself, you can pick up a Pixel 3 for under $200. You could also wait for the.

Let's face it, social media can be a hot mess. You don't have to look hard to find a hotbed of insults and inflammatory comments, perpetually escalating. Actor and tech investor Ashton Kutcher has a deceptively simple way to curb at least some of that toxicity, and it has to do with the "like" button. Or, more accurately, a "dislike" button. While social networks make it easy to "like" or "heart" a post, there isn't a parallel function on platforms like Twitter or Instagram. Kutcher argues a dislike button would represent a far less volatile expression of disagreement. That, he believes, would head off a lot of hate on social media. "If we just gave people a very simple, frictionless way to say, 'I disagree with this,' you would probably reduce a massive amount of the sort of negative swaller that exists inside of social media," he said in an interview on Wednesday. His thoughts on a "dislike" button are just one of many he shared in an interview following his appearance at a 5G event hosted by AT&T last week in New York. Kutcher may be best known for his roles in That '70s Show, Punk'd or, most recently, Netflix's The Ranch, but he's been a tech investor for the last 15 years with smart bets on companies such as Uber, Airbnb and trading app Robinhood, which is poised to go public later this year. He's also a would-be astronaut, who sold his ticket a Virgin Galactic flight after his wife, actor Mila Kunis, urged him to skip the trip. Given the event, he, of course, discussed his interest in 5G, as well as gaming and his approach to ethical investing. But it was a question about social media that gave Kutcher pause for a moment, eliciting his most thoughtful response. The lack of a "dislike" or "heart" means people will leave comments or respond. And while some of it is trollish and extraordinarily offensive, much of the commentary likely comes from an innocent place, even if the tone or phrasing feels more aggressive than it is, Kutcher said. "Different people speak in different ways," he said. "My wife's criticism of me is very different than my criticism of my wife, not only in content, but in the way that we give criticism to one another. And we've had arguments in life that have just been about me not understanding the way that she was giving me criticism and her not understanding the way I was giving her criticism, but with love. "Now apply that to strangers at large." That fundamental misunderstanding and the ability to appreciate the background and context of comments and responses -- something you could do better if you spoke with them face to face -- is the root cause of many disputes that spiral out of control. "So what's happened is you have this massive escalation, and the mob mentality around that escalation," Kutcher said. "And then people are getting whacked." Kutcher was among the first to recognize the power of social media, jumping on platforms like Twitter early. Back then, the vibe was experimental, and you weren't penalized for saying or asking the wrong thing. "It was this community where you could try ideas," he said. "You didn't have to be right." But now, even asking the wrong question can invite a pile-on. Back in 2011, a Kutcher tweet about the firing of longtime Penn State football coach Joe Paterno elicited massive backlash, prompting him to scale back his use of the platform. "Now it's cut your head off, cancel you, you're done," he said in the interview. "That's more of a comment on society than it is on social media. Society's become intolerant." Kutcher also believes that people are motivated to comment negatively because that's the best way to get attention. "I think the incentive systems have to change if we want social media to change," he said. The pandemic shined a spotlight on the need for better videoconferencing, and 5G is poised to deliver on that improved experience. Its low latency, or near-real-time responsiveness, and ultra-high-resolution video capability will be critical because more meetings are taking place through teleconferencing. Kutcher recalled a time around six years ago when he checked out a military-grade videoconferencing system. When he asked why it was necessary, the response was: "When you're making a decision about whether or not to go to war, you want to see if the general is sweating," he said. With more important decisions happening over video calls now, he gets why 5G is critical. That applies to business and the medical field, where doctors can truly see their patients remotely. The low-latency and bandwidth improvements of 5G will also be key to self-driving cars. Kutcher said he invested in a startup called Helm.ai that specializes in artificial intelligence for autonomous technologies. He also noted that 5G would be enable enough sensors in a city that would allow for vehicle-to-vehicle communication and interaction between cars and the city blocks themselves. The initial benefit of 5G is the ability to untether you from a stationary console, Kutcher said. He's invested in Backbone, a startup making a zero-latency wireless game controller that pairs with your smartphone. Right outside our interview room, AT&T had set up a demonstration of Google's Stadia running on a Pixel phone connected solely to its 5G network. The intent was to show how similar the experience is to being at home on a wired computer. Kutcher notes he isn't a gamer, but sees bigger potential in how the experience can evolve. "What excites me more about it is the notion that the game doesn't just have to be on screen," he said, alluding to experiences akin to augmented reality-based Pokemon Go. "The game can be out here." 5G's ultra-responsiveness should also do wonders for virtual reality, eliminating any video lag that might make the experience uncomfortable, he said. Kutcher said that looking at the societal impact of a potential investment is core to his decision making. "If we have an indication that there's a secondary or tertiary effect that we can proactively, preemptively anticipate that is a negative nature, we just won't invest," he said. "I don't care about making money that much." But he noted that many of his companies are in the extremely early stages of their growth. Those companies eventually tend to pivot, making the person in charge one of the most important elements of his investments.. "Oftentimes, the company that you initially invested in isn't the company that gets very large and massive, right?" he said. "Because early-stage companies, especially if they're smart founders, they're constantly evolving what the company is."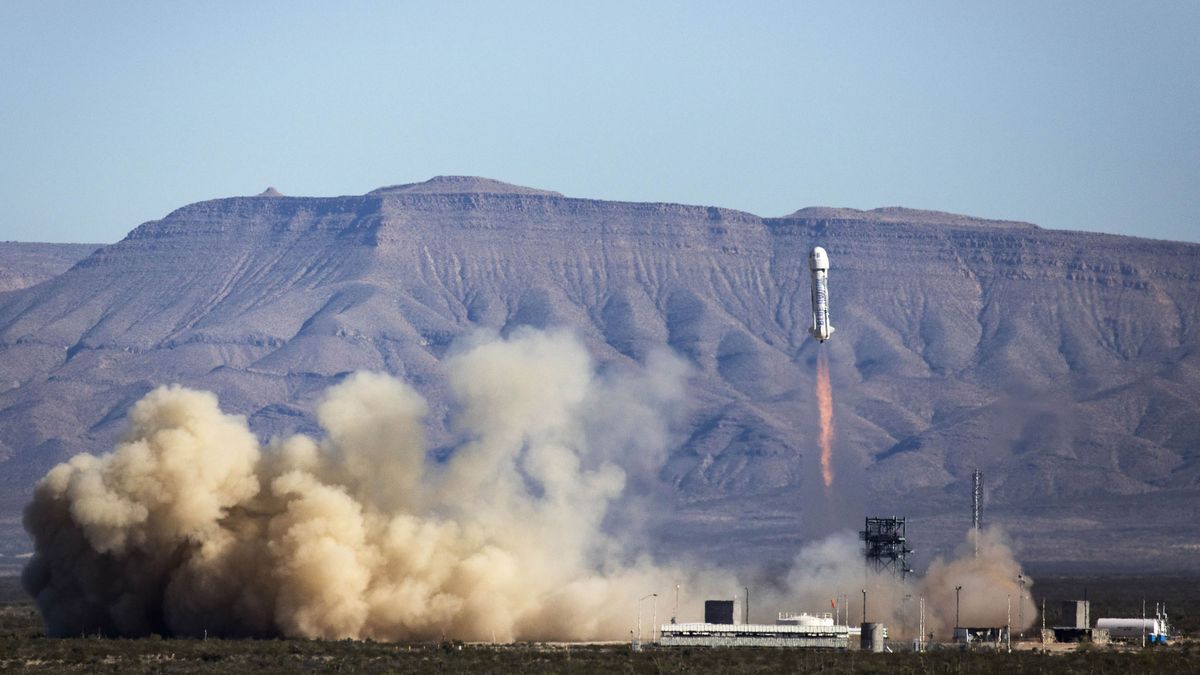 How much pollution is Jeff Bezos going to generate during his trip to space? It turns out that, when it comes to adding greenhouse gases to the atmosphere, Blue Origin's New Shepard rocket should be among the cleanest launch vehicles around, though climate change concerns from suborbital spacecraft could increase as similar flights take off in the near future. Rockets aren't exactly green technology, and their overall environmental impact is still being studied. The vast majority of launches produce things like water vapor, carbon dioxide (CO2), soot, and aluminum oxides, depending on what type of fuel they use, according to a helpful explainer from the website Everyday Astronaut, which covers different aspects of spaceflight. New Shepard, which billionaire Bezos will ride on its initial crewed flight tomorrow (July 20), is combining liquid hydrogen and liquid oxygen in its engine to generate thrust, meaning "the main emissions will be water and some minor combustion products, and virtually no CO2," Darin Toohey, an atmospheric scientist at the University of Colorado, Boulder, told Live Science in an email. (Water — H2O — is composed of hydrogen and oxygen.) Related: See photos of Blue Origin's New Shepard rocket More: Watch Bezos launch into space in this livestream Water in rocket exhaust can increase the number of clouds in the atmosphere, Toohey added, including the iridescent "mother-of-pearl" clouds often seen at sunset after a launch. These can impact the upper atmospheric layers known as the mesosphere and ionosphere, but because the number of rocket launches is so low at present, they are not much of a concern in climate modeling, he and a co-author wrote in a 2019 article for Eos, the news magazine of the American Geophysical Union. That could change as launch rates increase in the near future, and a good deal of the Eos article involves a call for more studies of the potential impact from such flights. Carbon dioxide pollution from spaceflight is still fairly negligible, with rockets accounting for around 0.0000059% of all CO2 emissions in 2018, according to Everyday Astronaut. (The airline industry was around 2.4% of global CO2 emissions that same year). But while ice and clouds can reflect sunlight back into space and reduce global heat, water vapor is a more potent greenhouse gas than carbon dioxide, and the longer that vapor remains in the atmosphere, the greater it will heat our planet. RELATED CONTENT 10 animals that have been launched to space — What are the chances that Jeff Bezos won't survive his flight on New Shepard? — Female firsts: 7 women who broke barriers in science and tech "Water vapor up in the higher parts of the atmosphere are not completely harmless," Florian Kordina, who wrote the Everyday Astronaut article, told Live Science in a direct message on Twitter. "But since New Shepard will cut off its engine relatively early in the flight, very little [water] will even get high enough to stay up there." The main concern when it comes to rocket flights are small particles such as soot and aluminum oxides, Toohey said. "These can have a disproportionate impact on the atmosphere," he wrote. "A very small amount can make a big difference." In 2010, he and two other researchers modeled the effects of soot injected into the atmosphere from 1,000 private suborbital flights a year and found that they could increase temperatures over the poles by 1.8 degrees Fahrenheit (1 degree Celsius) and reduce polar sea ice levels by 5% to 15%. But New Shephard's engine doesn't produce much in the way of particulates, Toohey said. "It might be among the cleanest of the fuels in that context." Originally published on Live Science.

Prince Harry continues to shake up the British royal family by tackling things that were simply Not Done by past royals. Now he's writing an "intimate and heartfelt" memoir that's "accurate and wholly truthful," publisher Random House said Monday. The book will be published globally in late 2022, and the prince will donate proceeds to charity. "I'm writing this not as the prince I was born but as the man I have become," Prince Harry said in an official statement. "I've worn many hats over the years, both literally and figuratively, and my hope is that in telling my story — the highs and lows, the mistakes, the lessons learned — I can help show that no matter where we come from, we have more in common than we think. I'm deeply grateful for the opportunity to share what I've learned over the course of my life so far and excited for people to read a firsthand account of my life that's accurate and wholly truthful." The Random House statement calls the prince "one of the most fascinating and influential global figures of our time," and promises he'll share details from childhood to fatherhood, including details about his service in Afghanistan while in the British military. Royal-watchers, of course, will be especially attuned to details about what it was like growing up with glamorous Princess Diana as a mother, and Harry's front-row seat to his father's affair with his now-wife, Camilla Parker-Bowles. And Diana's tragic death in a Paris car accident in 1997, when Harry was just 12, will surely be discussed. While many books have been written about life in the royal family, they've almost all come from journalists, retired staff members or distant friends. It seems fair to say that no one this close to Queen Elizabeth II has ever written a memoir in which she will surely play a large role. Prince Harry was born third in line to the British throne, behind his father, Prince Charles, and older brother, Prince William. He's now sixth, since William's three children all come ahead of him in the line of succession. Harry now lives in California with his American-born wife, Meghan Markle, and their two children, including new baby Lilibet Diana. The royal family might prefer Prince Harry to keep his experiences to himself, but now that he's in America, thousands of miles away from palace courtiers, they can't really tell him what to do. In March, Harry and Meghan, aka the duke and duchess of Sussex, spoke to Oprah Winfrey for an explosive TV special, and later, the duke appeared on Dax Shepard and Monica Padman's Armchair Expert podcast. He also worked with Winfrey on a mental-health series, The Me You Can't See, which is available on Apple TV Plus.

Google's next Android homescreen widget is a dedicated shortcut to Chrome's Dino Run game, matching the iOS widget. In the last few months, Google has been putting a new emphasis on Android homescreen widgets, no doubt in response to widgets being a hallmark feature of iOS 14. In fact, Google themselves offered some widgets on iOS that were not available on Android, and the Android apps have since been playing catch up. In particular, we've been tracking the development of an Android widget to match the "quick actions" widget of Chrome for iOS, which features a search bar and a few select shortcuts. According to a series of newly posted code changes, Chrome is also gaining a dedicated "Dino Run" widget to match the one on iOS. As is normally the case, the work will initially be hidden behind a flag in chrome://flags. When enabled, the Dino widget will be available to add to the homescreen #enable-dino-widget-android One way Google could help the Dino Run widget stand out from its iOS counterpart is to introduce Material You's adaptive colors, which Chrome has begun using on Android 12. So far, though, it appears that the widget should be using fairly standard colors depending on whether you're in light mode or dark mode. Everything about the new Dino Run Android widget seems to be ready in the code, and it should be appearing in Chrome Canary in the next few days, putting it on track to potentially launch side-by-side with the quick actions widget in September's Chrome 94. Check out 9to5Google on YouTube for more news:

Rent the Runway has confidentially filed paperwork with U. S. regulators for an initial public offering, as it looks to cash in on the booming market for rental clothes and second-hand apparel. The online clothing rental firm said on Monday the number of shares on offer and the target price range for its IPO had not yet been determined. Founded in 2009, New York-based Rent the Runway allows customers to rent clothes and shop second-hand merchandise from over 750 designer brands. It raised funds last year at a valuation of $750 million, below its previous valuation of $1 billion, Bloomberg News reported in June. Demand for second-hand clothes has jumped in recent months as customers become increasingly conscious about their carbon footprint, boosting revenues at subscription-based styling service Stitch Fix and online resale shop ThredUp. Denim maker Levi Strauss has also entered the used clothing market, while Etsy last month announced the acquisition of Gen Z-focused fashion resale firm Depop for $1.63 billion. Online eyewear seller Warby Parker and Forever 21 owner Authentic Brands Group have also filed for IPOs this year.

There's an all-electric Porsche Macan SUV on the way, but in the meantime, the gas-powered version is getting a number of updates. More power and improved tech headline the 2022 model year changes Porsche detailed Monday, and the Macan gets a few small styling tweaks, as well. The Macan is Porsche's best-selling vehicle, and it's getting a simplified model range for 2022. The base, S and GTS models carry over, but the Macan Turbo is dead. Sad news? Hardly. The GTS' 2.9-liter twin-turbo V6 gets a power increase to 434 horsepower and 406 pound-feet of torque, matching the output of the outgoing Turbo, and its 4.1-second 0-to-60-mph time is the same as the Turbo's, too. Porsche's Surface Coated brakes are here, and the new SUV's dampers are up to 15% stiffer than before. In other words, there's no reason to be bummed about the loss of the Turbo; the GTS should perfectly fill that void. If you need something extra special, Porsche offers a Sport Package for the Macan GTS. It doesn't get you any more power, but it does include torque-vectoring tech,18-way adaptive sport seats, unique exterior design tweaks,21-inch wheels and high-performance summer tires. Moving down the line, the Macan S uses the same 2.9-liter twin-turbo V6, but it's detuned to make 375 hp and 383 lb-ft of torque. Porsche says the Macan S can hit 60 mph in 4.4 seconds -- which is slightly quicker than the old GTS -- and will top out at 160 mph. Like the GTS, the S has a seven-speed dual-clutch transmission, all-wheel drive and Porsche's Active Suspension Management tech standard. The base Macan carries on with a 2.0-liter turbo I4 engine, offering 261 hp,295 lb-ft and a 5.8-second 0-to-60-mph time. All-wheel drive and Porsche's seven-speed PDK transmission are standard here, too, and the 2.0T's power numbers represent an increase of 13 hp and 22 lb-ft over the previous Macan. Arguably the biggest improvement is found inside the Macan, where the SUV ditches its button-heavy center stack for a cleaner, more modern, backlit panel -- just like what you'll find in other Porsches. In the dash, a 10.9-inch HD infotainment screen supports Apple CarPlay, but Android Auto is still a no-go ( for now). Outside, a new front fascia is the most obvious change, as the rear end's tweaks are pretty subtle. Wheel sizes range from 19 to 21 inches, and a whole bunch of new designs are available. The base Macan starts at $56,250, while the S and GTS come in at $66,750 and $81,250, respectively, and all prices include $1,350 for destination. Those prices represent increases of $2,800, $5,200 and $7,800, again respectively, though the 2022 GTS actually costs $4,700 less than the old Macan Turbo, and considering it's just as powerful, that doesn't seem like too bad of a deal. Look for the 2022 Porsche Macan to hit dealers early next year, with S and GTS variants following in the spring.

The economic value of data for companies is challenging to conceptualize and measure directly. Many executives have the wrong perception of data monetization. To them, the only way to derive economic value from data is to sell it to other companies. As a result, they overlook the immense untapped value that it represents. Companies can monetize by improving customer experiences, reducing costs, finding new customers, and so much more from the data that is produced directly or indirectly using big data analytics and AI. Of course, this isn't news to everyone. Many B2B businesses understand that data monetization using AI and data analytics can create higher returns on investment and streamlined operations. However, despite the will and the knowledge, they are unable to maximize results. The reason for this is simple: They're still treating data as the tech component of their larger strategy. What they should be doing is putting data in the driver's seat. Let's examine how data analysis using AI and Big Data Analytics can assist in monetizing data. While upselling may have originally been viewed as a way to sell more products, it's now a way to sell more relevant products. With data analytics driving the decision-making, businesses can suggest products that are complementary to their customers' purchases and that bring value to customers. Greater value for the customer means their satisfaction increases, which helps with customer retention. In addition, the original goal of making more sales is achieved as well. When the customer sees that their needs are being predicted and addressed, they will likely appreciate the service more. This new way of sale shows that businesses can make more sales and additional revenue by optimizing their operations with a data-driven approach, without selling the data to a third party. It's no surprise that customers return to businesses that are easier to deal with. Delivering high-quality support is a growing pain point for many companies. Chatbots based on machine learning algorithms can help relieve some of this pain. These chatbots can handle the most common use cases, and a representative can step in for more unique demands. It can reduce query response times and maximize customer satisfaction. Chatbots play a crucial and helpful role in solving minor problems for customers, which frees up precious time for customer reps to focus on the more complex issues. Consumers prefer to interact with companies that can respond in real time while making a purchase, much like interacting with a sales associate at a brick-and-mortar store. Thus an AI-driven chatbot can help your customers find answers to their questions when they place an order. It gives the impression that your brand is always there to serve their needs, even during those late-night shopping binges (when all your sales reps are probably asleep!) Furthermore, AI can integrate fragmented data sources to collect all the information regarding customer experience, to create a customer-centric approach. Anyone with experience in sales knows that it's a war zone. Having the highest quality data can optimize the entire process. Salespeople can benefit significantly through an AI-based data-driven business model. They can have all the key facts and figures about each product, vendor, volume, and sales at their fingertips. Not only that, but they can also have insights into competitors' products. Salespeople can use that knowledge to track the products they're responsible for and make fact-based decisions. They can also optimize their time by knowing when and whom to visit, or call a vendor. This management can increase efficiency, reduce waste, and save time. Managing the supply chain, especially for large businesses, requires careful planning. Any issues in the chain can create a cascade of problems further down the chain. Even reducing lead times and procurement cycles marginally can have immense benefits in the competitive world of business. Having data on your side can provide such an edge. AI and data analytics is a great way to analyze the chain to look for improvements. This will significantly impact how buyers conduct business with their vendors. In practical terms, AI can alert vendors to disruption in the supply chain, recognize suppliers for compliance issues, and quickly identify fraud cases. This can enable more innovative procurement to help better decision-making and offer a real competitive advantage to businesses. One big obstacle to creating the data-driven business model is the restriction of access to data. This somewhat awkward situation arises because of rigorous information control. How can data analysts do their job if they don't have access to the information? Without data democratization, it would be impossible for a data-driven business model to flourish. Data democratization enables data ownership from the IT-centric to business teams, which helps businesses own data and use the information in a timely manner. This also eliminates the data silos and enables the teams to view 360 degrees of the business data in building AI models and data visualizations. With the objective of providing access to data for better decision-making as part of data democratization, organizations can't ignore the data privacy, regulations, and ethical risks of data sharing. Businesses need to define a sound data governance strategy for accessing the data without compromising the ROI on data-driven business and security risks. The data governance process should include built-in checks and balances. Decision-makers need to make ongoing changes to facilitate new changes in the market and regulations. This isn't a one-off thing. It's time for executives to give top priority to the implementation of data-based business models. At the same time, executives should be aware that adopting AI is a continuous, iterative process that requires course correction over time. Machine learning is known for having a distinct cyclical nature that demands constant fine-tuning and improvement on an ongoing basis. For many businesses, the foremost challenge is to get buy-in from all stakeholders. Technology executives, such as CTOs, have to provide a holistic view of AI implementation to all stakeholders. In the age of digitalization, rapidly changing operating environments, and customer behavior, businesses need AI-based analytic approaches to improve ROI. Technology leaders must recognize the importance of a data-driven business model using AI – and raise awareness so that C-suite leaders are more eager to implement appropriate change management strategies. Adopting AI will require everyone involved in running the business to recognize the groundbreaking benefits. ABOUT THE AUTHOR: Veera Nallam is founder and CEO of Xtendlabs Contact Us| About| Sitemap Property of TechnologyAdvice. Terms of Service| Privacy Notice| Advertise| California - Do Not Sell My Information © 2021 TechnologyAdvice. All Rights Reserved Advertiser Disclosure: Some of the products that appear on this site are from companies from which TechnologyAdvice receives compensation. This compensation may impact how and where products appear on this site including, for example, the order in which they appear. TechnologyAdvice does not include all companies or all types of products available in the marketplace.

Why you can trust Pocket-lint (Pocket-lint) - Apple Watch didn't really focus on health when it first launched in 2014. It was more about fashion, notifications and apps on your wrist - offering a digital alternative to the analogue world that dominated before. Fast forward six years and the space Apple's smartwatch occupies is vastly different. The Apple Watch Series 6 is very much a health and wellbeing device with a number of features, including an ECG feature and an irregular rhythm notification feature. Here we explain what the Apple Watch heart features are, how they work, what they mean, and why you might want to use them. What are the Apple Watch heart features? ECG Irregular rhythm notification The ECG and irregular rhythm notification features were first announced in September 2018, with the ECG feature specific to the Apple Watch Series 4, though it is also available on the Watch Series 5 and the Watch Series 6. The irregular rhythm notification feature checks heart rhythms in the background every two hours and sends a notification if an irregular heart rhythm is detected. It is available to all Apple Watch users with a Series 1 or later. Apple The ECG feature meanwhile, is specific to the Apple Watch Series 4, Series 5 and Series 6 and allows users to perform ECG tests from the comfort of their homes rather requiring a local GP or hospital to take a reading. For those not familiar with the term, an ECG - short for an electrocardiogram - is a way of measuring the timings and strength of electrical signals that make up your heartbeat. By reading an ECG, a doctor can see your heart's rhythm and any irregularities, intervening if required. How do you get the ECG feature on your Apple Watch? Apple Watch Series 4,5 or 6 required for ECG The ECG and irregular rhythm notification features are available to Apple Watches running Watch OS 5.2 or later. As mentioned, the irregular rhythm notification feature is available to other Apple Watch models, from Series 1 and newer, while the ECG feature is unique to the Series 4, Series 5 and Series 6 models. What do you need to take an ECG with Apple Watch? ECG app Apple Watch Series 4,5 or 6 Supported country The ECG app is available in the US, Chile, Puerto Rico, Guam, the US Virgin Islands, the UK, New Zealand, and 19 countries within Europe. Aside from the app, you'll also need the Apple Watch Series 4, Series 5 or Series 6, an iPhone (iPhone 5 or above) and the ability to sit still while you do the test. Apple How to set up the Apple Watch ECG app iOS 12.2 and WatchOS 5.2 Open Health app Make sure you are running iOS 12.2 or later and WatchOS 5.2 or later, after which you can access the ECG functionality in the Health app on your phone. If you're doing this for the first time, you should see a prompt asking you to set it up. If you don't, go to Health Data > Heart > Electrocardiogram (ECG). The setup is incredibly easy and asks for some minimum details, such as age. That's because performing an ECG under the age of 22 isn't recommended. Once set up, you can open the Apple Watch ECG app and begin taking an ECG. How to take an ECG on the Apple Watch Open ECG app on Apple Watch Series 4,5 or 6 Hold index finger on Digital Crown Wait 30 seconds Once you've set up the app you can take an ECG whenever and wherever you want. The beauty of having the device on you all the time is that you don't have to book an appointment with the doctor. Simply open the ECG app on the Watch, rest your arm on something to reduce movement, and then hold your index finger (from the arm that doesn't have the watch on it) on the Digital Crown. You don't have to press the Digital Crown. It's all about making a looped connection for the system to monitor what's happening. Apple The test takes around 30 seconds to complete, and you'll see a representation of your heart rate on the screen while you do it. When complete, the Apple Watch will give you an instant result, along with the ability to record any symptoms you were feeling at the time. Meanwhile on your iPhone, you'll get a notification with a link straight to the report so you can see further detail or share the results with your doctor. What do the Apple Watch ECG results mean? Once you've finished capturing your EGC reading, you'll get one of four messages. Sinus rhythm means everything is as expected. Atrial fibrillation means there is an irregular pattern detected. Low or high heart rate is the third potential result, while Inconclusive means the test can't determine the end result. Can you share your Health information with your doctor? Of course. To do this, go into the Health App > Browse > Tap Heart > Electrocardiogram (ECG) > ECG result. You can then export the details via a PDF to share with your doctor. You decide how that information is shared. Apple doesn't share that information with anyone else like a third-party insurance company, other apps, or even your own computer. Is it as good as an ECG in a doctor's office? Nobody is saying that the Apple Watch ECG is going to be good as or replace a hospital quality electrocardiograph machine, but that's not the idea. A traditional hospital ECG is often referred to as a "12-lead" machine because it uses 10 different electrodes to provide information on 12 different areas of the heart. In contrast, the Apple Watch is akin to a single lead machine. The documentation refers to the Apple Watch ECG not being a substitute for actual medical care at every opportunity. Support documents from Apple state that the "user is not intended to interpret or take clinical action based on the device output without consultation of a qualified healthcare professional." And furthermore, "the feature is not intended to replace traditional methods of diagnosis or treatment". Apple To get the device cleared by the relevant regulatory bodies in the US and Europe, Apple had to provide details of a clinical test of around 600 people, half of whom had atrial fibrillation. Apple watchOS 7: All the key new Apple Watch features explored By Maggie Tillman · 19 July 2021 The ECG app was unable to read about 10 per cent of the subjects, but for the others, it was very accurate, according to Apple. The company said "it caught more than 98 percent of people with atrial fibrillation, and correctly told people that they didn't have the condition 99.6 percent of the time." Apple also carried out another substantial test involving the accuracy of Apple Watch's heart data – the Apple Heart Study with Stanford University, for example, monitored atrial fibrillation, but not the ECG functionality. Should Apple give people the ability to do an ECG at home? Apple has clearly been encouraged by Apple Watch's various successes as a personal medical device. Indeed, it's done a better job at this than any other device before it. The detection of high heart rates has been especially popular and there have been a few cases where the Apple Watch has probably saved lives because it has prompted people to seek medical help. Ivor Benjamin, president of the American Heart Association was on stage with Apple when the company announced the feature in September 2018. Benjamin said: "In my experience, people often report symptoms that are absent during their medical visits." He added: "[This] is game-changing, especially when evaluating atrial fibrillation - an irregular and rapid heart rate that can increase a person's risk of stroke, heart failure and other heart-related complications". Apple In the UK, Professor Martin Cowie, professor of Cardiology at Imperial College London, based at Royal Brompton Hospital, and chair of the Digital Health Committee of the European Society of Cardiology, has also sung the new ECG feature's capabilities. "Today, there are around 1.5 million people in the UK living with atrial fibrillation, the most common heart rhythm problem, but a third of these people may be unaware of this. An on-demand ECG and pulse check could be a powerful tool in our ongoing quest to manage heart health better across Europe. The opportunity for innovation to optimise patient care is huge and this is a great step forward." What is atrial fibrillation? Atrial fibrillation (or Afib/AF) is where the upper chambers of the heart beat irregularly, increasing the risk of stroke and heart failure. The irregular rhythm notification feature will check heart rhythms every two hours in the background and send a notification if an irregular heart rhythm is detected. If an irregular heart rhythm is detected, the Apple Watch will do five further tests in quick succession to see if the outcome is still positive. If it is positive, those using an Apple Watch Series 4,5 or 6 device will be prompted to do an ECG reading. Those using an Apple Watch Series 1 - 3 and the Watch SE will suggest you contact your local GP. Apple Where does Apple Watch ECG work? Rather than roll out the ECG feature to all Apple Watch users, Apple wants it to only be available in regions "cleared" for a medical device. Because of that, the ECG feature - which works on Apple Watch Series 4,5, and 6 and requires iPhone 5s or later on iOS 12.2 or later - isn't available worldwide, though it's getting there quickly. The watchOS 7.6 update (the sixth major update to watchOS 7, which released in September 2020) brought support for the ECG app and irregular heart rhythm notifications to 30 additional regions. Apple's ECG feature is available in the US, UK, and around 90 other regions and countries globally. You can see the full list of supported areas here. What can't the heart features do? The Apple Watch heart features do not detect a heart attack, blood clots, a stroke or other heart-related conditions including high blood pressure, congestive heart failure, high cholesterol or other forms of arrhythmia. What are the risks? There are a few caveats, not least that "the ECG app is not intended for use by people under 22 years old [or…] individuals previously diagnosed with AFib". You also need to be still for the ECG to work – "these data are only captured when the user is still." Equally, "it is not intended to provide a notification on every episode of irregular rhythm suggestive of AFib and the absence of a notification is not intended to indicate no disease process is present". It's a guide, not a 99.9 percent accurate test. Apple That's key, because some will feel completely assured by the ECG app and not seek appropriate care: "Over-reliance on device output leading to failure to seek treatment despite acute symptoms or discontinuing or modifying treatment for chronic heart condition". The FDA ruling also points out that "false positive resulting in additional unnecessary medical procedures" could be an issue with the device, resulting in people going for actual ECGs that don't need to happen. Writing by Stuart Miles. Editing by Maggie Tillman. Originally published on 13 September 2018.

You no longer need a Pixel phone to enlist Google's help in the fight against distracted walking. XDA notes that Google has started deploying its Heads Up feature to third-party Android phones through an updated Digital Wellbeing app. Enable the feature through the Reduce Interruptions section and your phone will (hopefully) curb distracted walking by reminding you to stop phone use while you're on foot. Google stresses that this isn't a substitute for paying attention — it may just catch you in a moment of weakness. Related: Digital wellbeing: How to form a better relationship with your phone

People of certain personality types tend to gravitate toward certain careers. Such is the case with CIOs, and this gives us insight into their common behaviors and thought patterns. For today's CIOs, self-awareness of personality aspects that have served them well, and those that may hold them back, is critical. A study from researcher Joe Peppard found 70 percent of CIOs exhibit the 'ISTJ' personality type. Each letter in this Myers-Briggs Type Indicator® (MBTI) framework represents a preference for one of two opposite poles: Introversion/Extraversion: Do we tend to focus on the outside world of people and activity (Extraversion) or the inner world of thoughts and feelings (Introversion)? Sensing/Intuition: Do we trust information gathered through the five senses (Sensing), or more abstract patterns and possibilities (Intuition)? Thinking/Feeling: Do we base decisions on objective logic (Thinking), or our values and priorities (Feeling)? Judging/Perceiving: Do we prefer to remain decisive and in control (Judging) or do we like to keep our options open, remaining spontaneous and flexible (Perceiving)? ISTJ, the most common personality type among CIOs, prefers Introversion, Sensing, Thinking and Judging. This type focuses on the inner world of thoughts and feelings, trusts information gathered through the five senses, bases decisions on objective logic, and prefers to remain decisive and in control. In my consulting work I've found that this orientation has many advantages, but also some blind spots. Consistent with the ISTJ preferences, I've found that CIOs tend to like timelines and closure, are goal- and deadline-oriented, enjoy analyzing data, think systematically, and base decisions based on prior experience. These preferences have advantages for CIOs, whose jobs require thinking projects through from start to finish and understanding the resources and stakes in a new initiative. However, ISTJ 'blind spots' can hold them back. They may not handle change well, may tend toward black-or-white thinking, and can get set in their ways. If they don't check themselves, they can begin to think they have all the answers – an attitude which makes it difficult to adapt to market changes, new leadership, or a new position. We saw this as cloud computing emerged as a viable alternative to on-premises and required rethinking many assumptions. CIOs that held to the notion that data is inherently less secure in the cloud often found themselves sticking to policies that put their companies at a disadvantage with more progressive-minded competitors. Now, as the cloud landscape evolves to include more complex models such as distributed cloud, and as the price of cloud hosting rises, CIOs must remain flexible. As CIOs are increasingly asked to drive revenue, understanding how to communicate effectively with the C-suite is critical. Peppard observed that the most common CEO personality type is ENTJ (Extroversion, Intuition, Thinking and Judging). One notable difference between the most common type for CEOs and CIOs lies in the Sensing (S) /Intuition (N) dimension of personality. Whereas CIOs lean on concrete information, many CEOs focus on patterns and possibilities. CIOs who are aware of these differences can make a persuasive case for their recommendations by emphasizing how it supports the 'vision'. Or they may decide to look past some of the murky details to embrace a CEO's wider view of what's possible. For instance, a CIO might need to consider replacing a legacy logistics system that works perfectly well with a newer, mobile-enabled system that – while requiring heavy upfront lifting – could offer tremendous performance gains. While the manual MBTI® Type Tables for Occupations (Schaubhut and Thompson) shows that IT staff have in the past tended toward preferences for Introversion and Sensing, with a focus on "concrete information," I'm seeing signs of this changing as other personality types enter the profession. Personality diversity may ignite conflict, but it also brings diverse thought, which can spark creativity and innovation. For example, in today's environment a seasoned CIO may see their ideas challenged by a staffer who subscribes to what Gartner refers to as anywhere operations, which relies more heavily on automation and technologies such as edge processing. If CIOs learn to effectively manage people who think differently, they may find unique ways to address today's widening range of technology-related business problems. Tomorrow's CIO won't just be valued based on understanding of complex technologies, but also on their ability to help teams rapidly evolve to market shifts. Consider the disruption of COVID-19, which has forced companies to expand work-from-home policies. CIOs now must reconsider how cybersecurity is handled. Furthermore, they must address an explosion of remote collaboration technology. While technical acumen will always be critical, moving forward the biggest differentiator may be self-awareness of where they need to adapt – whether to new personality types, or tectonic industry trends. ABOUT THE AUTHOR: Author Bio: Sherrie Haynie is Director of US Professional Services for The Myers-Briggs Company. Contact Us| About| Sitemap Property of TechnologyAdvice. Terms of Service| Privacy Notice| Advertise| California - Do Not Sell My Information © 2021 TechnologyAdvice. All Rights Reserved Advertiser Disclosure: Some of the products that appear on this site are from companies from which TechnologyAdvice receives compensation. This compensation may impact how and where products appear on this site including, for example, the order in which they appear. TechnologyAdvice does not include all companies or all types of products available in the marketplace.

When the credits rolled for the final episode of The Mandalorian Season 2, there was a bit of confusion from fans. It was suggested in the post-credits sequence that The Book of Boba Fett would be released – but didn't specifically say whether said show would be its own entity, or if it'd just be The Mandalorian Season 3. Further confusion ensued as rumors spread that characters from one show would appear in the other. Here in July of 2021, a key bit of information was shared by American Cinematographer. There, an article about the extensive use of new-world filming techniques led in to confirmation that The Book of Boba Fett will be released later this year, and that Season 3 of The Mandalorian is "now in production." The next Star Wars series that'll be released in episodic fashion will be The Book of Boba Fett, which will be released in December of 2021. It's likely we'll see Obi-Wan Kenobi and/or Andor in 2022, as well as Season 3 of The Mandalorian. It's going to be an exciting year, of that you can be sure. We also have the show Ahsoka to look forward to, as well as The Acolyte. There'll be a movie Star Wars: Rogue Squadron released on December 22,2023, and a yet-to-be-dated Untitled (not yet titled) movie made by Taika Waititi, too. There's also a LANDO series coming to Disney+, though we do not know when or how – the same goes for A Droid Story, which might be a show, might be a movie – we shall see! Take a peek at other recent news bits that are Mandalorian, Boba Fett, or otherwise Star Wars in nature. We're keeping our eyes peeled for not only movies, but other canonical bits and pieces too. Watch for new comics – especially Bounty Hunters and Darth Vacer in nature – they're affecting the universe now!

Developing a QA strategy for unstructured data and analytics can be a trying and elusive process, but there are several things we've learned that can improve accuracy of results.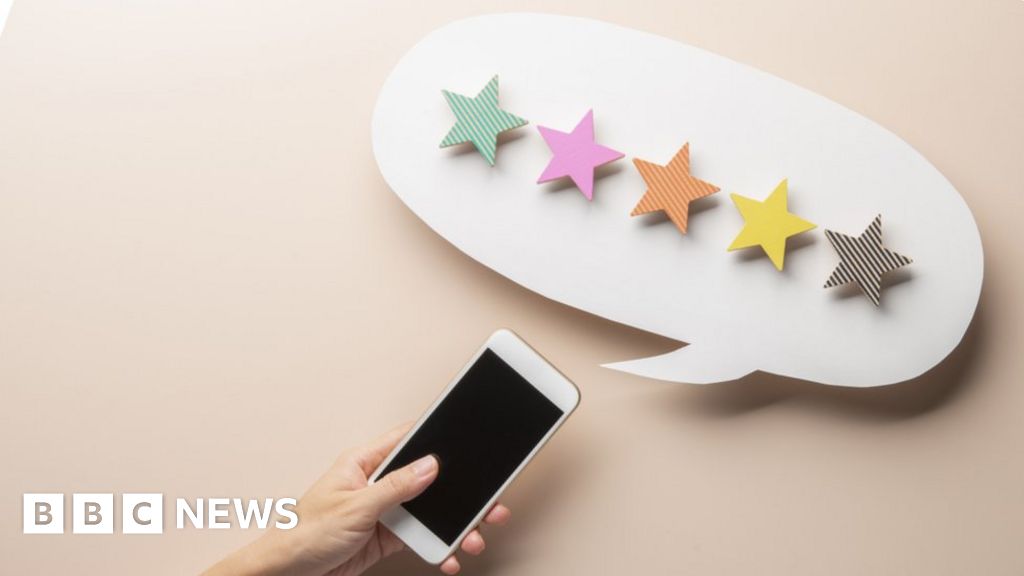 A plan to crack down on online rip-offs including making it illegal for people to write or host fake reviews has been outlined by the government. The proposals would see bigger fines for firms that trick consumers into spending more than they want to online. Businesses offering subscriptions would also be required to make clear exactly what consumers are signing up for and allow them to cancel easily. Consumer champion Which? said the plans should be "swiftly implemented". Rocio Concha, Which? director of policy and advocacy, said the pandemic had highlighted weaknesses in consumer protections that allowed "unscrupulous businesses to exploit customers". Under the government's proposals, regulators would receive help to stamp out tactics used to manipulate people browsing for goods and services online. This includes punishing businesses that trick consumers into spending more than they want to, and "negative nudges" - when businesses pay to have their product feature highly on a trader's website while hiding the fact they paid for it. The government said it would also get tough on prepayment schemes such as Christmas savings clubs - where customers choose Christmas hampers and vouchers months in advance, and then make regular payments towards the goods over the course of the year. Under the plans such schemes would have to safeguard customers' money in future. The aim is to prevent scandals such as Farepak, which saw tens of thousands of people lose all they had saved for Christmas when the company went bust in 2006. For the used car and home improvement sectors where consumers often make big one-off purchases, the government will make it mandatory for businesses to take part in arbitration or mediation where disputes arise over a transaction, so that consumer gripes are not dragged through the courts. For many of us it's become almost second nature to check a review site before buying or booking everything from restaurants, to holiday accommodation or trades people. Reviews matter, and that's why a whole industry has been spawned paying people to churn out fake positive reviews. The regulator has been making noises about trying to clamp down for a while, but now the government wants to tighten up the rules and make it illegal to pay someone to write or host a fake review. Hitting the host sites as well as the company being reviewed is the easier and potentially more effective way of trying to tackle the problem, rather than playing whack-a-mole with individual reviews that emerge. The difficulty, as ever, is going to be enforcement because regulators are always playing catch-up. New teeth for the Competition and Markets Authority will help but can never provide full protection for consumers. Business Secretary Kwasi Kwarteng said the government was "giving businesses confidence that they're competing on fair terms, and the public confidence they're getting a good deal". Consumer and small business minister Paul Scully added: "When consumers part with their hard-earned cash, they've got every right to expect they'll get their money's worth. Cowboy builders aren't welcome in 21st century Britain." The government's proposals are part of a new consultation on reforming competition and consumer policy to give the Competition and Markets Authority (CMA) enhanced powers to tackle consumer rip-offs and bad business practices. The government said there would be tougher penalties for those who break the law, with new powers for the CMA to issue fines of up to 10% of a firm's global turnover. Other punishments which the CMA could enforce include disqualifying company directors who make false declarations to the regulator and being able to block so-called "killer acquisitions", where big businesses snap up prospective rivals before they can launch new services or products. The CMA will be able to enforce consumer law directly, rather than having to go through a court process, the government said. The watchdog will also be required produce regular "state of competition" reports under the plans to look at the vibrancy of competition in the UK's markets. The UK, US and EU have accused China of carrying out an attack on Microsoft Exchange email servers. Have you been getting these songs wrong? What happens to your body in extreme heat? © 2021 BBC. The BBC is not responsible for the content of external sites. Read about our approach to external linking.

LG has finally announced pricing, availability, and features for its smallest soundbar to date: The QP5, known as "Eclair" for its donut-like shape, is available for pre-order today at LG.com and other retailers for $599. The tiny, fabric-wrapped speaker comes in two color options, has its own wireless subwoofer, and can reproduce 3.1.2 Dolby Atmos and DTS:X immersive sound formats. The Eclair joins the rest of LG's 2021 lineup of soundbars — and you'll find the details for each model below. The new soundbars are big on sound, with support for hi-res audio and immersive formats like Dolby Atmos and DTS:X, but also relatively affordable, with prices that start as low as $180. Don't forget to keep your eye on LG's 2021 TV lineup. These TVs will be the perfect companion for LG's soundbars thanks to the new TV Sound Mode Share feature, which combines the TV's built-in speakers with the audio capabilities of LG's soundbars. LG's smallest 3.1.2 soundbar has similar features to the SP8YA (below) but delivers them in a more lifestyle and decor-friendly design, thanks to its gentle curves and fabric-wrapped enclosures. Unlike some small-footprint soundbars that deliver Dolby Atmos through virtualization techniques, the Eclair possesses dedicated left, right, center, and height drivers in the soundbar (20 watts each), while the included 220-watt vibration-dampening wireless subwoofer takes care of the low-frequency bass. LG says the Eclair's soundfield enhancer technology ensures that even though the soundbar has such a small body, it won't sound like a small soundbar. You'll find a 4K/Dolby Vision-capable HDMI 2.1 input and an HDMI ARC/eARC-capable output, and the soundbar boasts an admirable number of supported streaming digital formats like Dolby Digital Plus, Dolby TrueHD, Dolby Atmos, DTS-HD Master Audio, and DTS:X. But when it comes to playing music, your options are limited to Bluetooth, the built-in optical port, or playback from a USB storage device. Unlike the SP9YA and 8YA, there's no AirPlay 2 or Chromecast support, which means you won't be able to control the Eclair using Google Assistant or Amazon Alexa devices. The $1,000 SP9YA is the flagship of LG's 2021 models, but it isn't intended as the company's top-of-the-line soundbar. That title still belongs to the $1,700 2020 SN11RG, which will continue to be sold this year. The SP9YA uses a single 48-inch wide soundbar with a wireless subwoofer in a 5.1.2 arrangement with 520 watts of total power. It supports Dolby Atmos, DTS:X,24-bit/96kHz hi-res audio playback, and benefits from LG's partnership with Meridian Audio for its tuning. It has a single HDMI 2.1 input that can pass through Dolby Vision at 4K resolution and an HDMI ARC/eARC output. There's also an optical input and a USB port that can be used for music playback. Speaking of music, the SP9 supports a huge number of audio formats: LPCM, Dolby Atmos, Dolby True, Dolby Digital Plus, Dolby Digital, DTS Digital Surround, DTS-HD Master Audio, DTS-HD High Resolution, DTS:X, FLAC (Up to 192kHz), OGG (Up to 48kHz), WAV, MP3, AAC, and AAC+. Using Meridian Horizon technology, the SP9YA can upconvert two-channel stereo into a multichannel, immersive mix, for a true surround experience regardless of the source. Additional features include: The LG SP8YA is a 3.1.2 system that also supports Dolby Atmos and DTS:X thanks to its upward-firing height drivers, but it lacks the surround drivers of the step-up SP9YA. Otherwise, many of the features are identical: A wireless subwoofer, hi-res audio playback, and tuning by Meridian Audio. With 440 watts of total power, the SP8YA has one HDMI 2.1 input with 4K/Dolby Vision passthrough, an HDMI ARC/eARC output, an optical input, and a USB port. Additional features: LG's SP7Y is a Meridian Audio-tuned 5.1 soundbar system with a fabric-wrapped 48-inch soundbar and a wireless subwoofer. While it does not support Dolby Atmos, it does offer DTS Virtual:X for a virtualized 3D sound experience. It's hi-res audio compatible but doesn't support quite as many formats as the SP8YA or 9YA. For instance, Dolby Digital Plus and Dolby TrueHD are missing from the list, as are DTS Digital Surround, DTS-HD Master Audio, DTS-HD High Resolution, and DTS:X. Still, with 440 watts, there's lots of power. You get an HDMI 1.4 input and one HDMI 1.4 output, plus an optical input and a USB port for music playback. Bluetooth 4.0 is also built-in for music streaming from your phone or tablet. With the SPD7Y, LG takes us back to 3.1.2 Dolby Atmos sound, but in a slightly less powerful package than the SP8YA. We don't yet have the full specs for this model, but we do know that like the SP8YA and 9YA, it will offer DTS:X,4K passthrough with Dolby Vision support, HDMI eARC for lossless Dolby Atmos audio, USB playback, and Bluetooth streaming. It lacks LG's A. I. room calibration feature, but it has Meridian Audio tuning and support for hi-res audio playback. LG's new entry-level soundbar, the SP2, is a 2.1 channel system in a single speaker, thanks to its built-in subwoofer. And while it's the most affordable model, it's not light on features. The fabric-wrapped,30-inch soundbar has HDMI 1.4 ports (one for input, one for HDMI ARC output), Bluetooth 4.0 streaming, an optical input, a USB port for audio playback, and 100 watts of total power.

Ever go to a webpage in Microsoft Edge only to have a video start playing in the background without your permission? Microsoft has heard those pains, and starting in Edge version 92, will change a settings toggle by default so that by default, you'll no longer be annoyed. The news is highlighted in the Microsoft 365 roadmap, as pointed out by TechRadar. In that road map, Microsoft mentions that Edge version 92 will help you keep your focus online by changing the default for auto-playing media to "Limit" from "Allow." The page also mentions that the feature is rolling out now, so if you're in the Beta or Dev and Canary beta channels and beta testing preview versions of the browser, you might already be seeing this change applied. Although this setting will change by default in Edge version 92, you can still change the toggle on other versions of the browser (including the current version 91) manually right now. Just search for Media on Edge's settings page, and then clicking the Media autoplay button at the bottom of the page. There will then be a drop-down box for Limit. Google Chrome has had this setting option since 2018. As Microsoft Edge is based on the same code as Google Chrome, it's no surprise to see this setting option land in version 92. This is just one of many features that have rolled out to Microsoft Edge since its initial release in early 2020. Microsoft has also added other features such as a new Kids Mode, vertical tabs, Collections, and even Windows 11 design elements. Even the performance has improved, with Microsoft introducing features like Sleeping Tabs, and Startup boost, designed to help the browser run faster and more efficiently — but also save memory. And it's all working in Microsoft's favor. The old version of Microsoft Edge struggled with performance, was linked to Windows 10 featured updates, and had fallen behind with features when compared to Google Chrome. The new version of Microsoft Edge, however, has pushed forward, surpassing Firefox as the second most popular web browser in the world. It's now on the same release cycle as Chrome and always seeing big improvements.

Here's a good reminder to anyone running a tuned car out in California: As of today, July 19, the state's notoriously strict smog testing will automatically fail any car when it detects modified software onboard, aka, a tuned ECU. Drivers can't register a car in the state unless it's passed a smog check. Car Bibles first spotted the updated policy and the California Bureau of Automotive Repair confirms the changes on its website. All is not lost for those driving a modified car in need of a smog check, though. The state government says drivers can simply restore the ECU to the OEM standard, pass the smog test and then do whatever they'd like after that. As long as your car won't puke its guts out running a stock map, drivers should be all right. This is, more than anything, a good reminder of the policy change. In addition, California smog testing will still have zero issues with cars running ECU tunes with a California Air Resources Board Executive Order. These EO tunes receive approval from CARB, so companies can still sell their tuning services in the state without any emissions repercussions. If you're running an EO ECU tune, there's no need to worry about this new policy at all. In addition, the policy doesn't change anything regarding vehicles from the 1975 model year and older. They still don't need a smog check for registration in the state. Cars nine years or older than their sale date still require a smog check every other year.

Jul 15,2021| Cristin Goodwin Jun 15,2021| Fred Humphries May 30, 2021| Tom Burt May 27, 2021| Tom Burt

Robinhood, the online brokerage that found itself embroiled in this year's meme stock phenomenon, will go public next week seeking a market valuation of up to $35 billion. The company said in a regulatory filing Monday that it hopes to price 55 million shares in its initial public offering in a range of $38 to $42 per share. It could raise about $2.3 billion if the shares are sold at the high end of the range. Robinhood is offering about 52.4 million shares. The company's founders Baiju Bhatt and Vladimir Tenev, and Chief Financial Officer Jason Warnick, are offering about 2.6 million shares. The company won't receive any proceeds from shares sold by its officers and founders. The underwriters have an option to buy 5.5 million shares to cover any overallotments. Robinhood's IPO will give investors a chance to own a big slice of a fast-growing company that has rocked the traditionally staid brokerage business. The company expects to offer up to $770 million worth of its shares to its customers via its platform. The estimate is based on an offering price of $40 per share, the company said in the filing. Meanwhile, the venture capital unit of business software company Salesforce.com has indicated an interest in buying up to $150 million in shares of Robinhood at the IPO price, Robinhood said. Since its launch in 2014, Robinhood's popularity has forced rivals to get rid of commissions and to offer apps that make trading easy and maybe even fun. The company based in Menlo Park, California, said in its filing that it had 17.7 million monthly active users as of March and more than half of its customers are first-time investors. Many of those first-time investors have started trading on Robinhood due to the popularity of meme stocks like GameStop. The trading frenzy that followed forced Robinhood to limit some trades because of the massive volume and it drew some government scrutiny. Robinhood said in the filing that it expects that its revenue for the April-June quarter totaled up to $574 million, or a more than twofold increase from $244 million a year earlier. Even so, the company projects it slid to loss in the quarter ranging from $487 million and $537 million. Robinhood posted a profit of $58 million in the same quarter last year. The company projects revenue in the third quarter will be lower, citing lower levels of trading activity. The company is expected to make its stock market debut on July 29. It will list on the Nasdaq under the "HOOD" ticker symbol.

The GoPro is often the first brand name that comes to mind when you think of action cams -- and for good reason. GoPros are lightweight, compact and built to be tough enough to withstand extreme adventures. If you're looking for a good mountable, high-resolution, rugged waterproof camera to take on your next incredible outing, we can help you find the best action camera for your needs. GoPro isn't the only game in town. A good action camera offers a variety of features to help you make a great video recording of your most extreme exploits. Some features, like image stabilization and a waterproof case, are must-haves. Others, such as a touch screen,4K resolution and remote control compatibility aren't necessarily make or break for a sports camera. With that in mind, here are the best action camera models we've tested. All of these action cams are portable, tough and, depending on the shooting mode, have solid video quality. Keep reading to find the best action camera for you. If you've had good results from an action camera not mentioned here, please share it in the comments.

If you're looking for a tablet that can double as a laptop, the two best options right now are Apple's iPad Pro and Microsoft's Surface Pro X. Both devices feature super-slim bezels and support optional pen and keyboard accessories. Microsoft's Surface Pro X is the older of the two devices, though you might be wondering how it stands up to the latest iPad Pro, now equipped with Apple's M1 chip. In this guide, we'll compare design, performance, and portability to help you choose the right one for you. In terms of design, both the iPad Pro and the Surface Pro X are super slim and pack a large, immersive display. There are some notable differences, however. First, the bezels on the iPad Pro are much slimmer and consistent all the way around. The bezels on the Surface Pro X are similarly narrow on the sides, but the top and bottom borders are thicker. As for the display itself, both devices have high-resolution screens. The Surface Pro X comes with a 2880 x 1920 (267 ppi) resolution while the 12.9-inch iPad Pro has a 2732 x 2048 (264 ppi) resolution. The Surface Pro X also sports a 3:2 aspect ratio, whereas the iPad Pro sits at 4:3. That makes the Surface Pro X a better option for productivity, while the iPad Pro feels a bit more square, making for a nicer tablet experience. The Pro X also has slightly more pixels per inch than the iPad, but the 11-inch iPad Pro sports a brighter 600 nit 120Hz True Tone display, which we found makes scrolling smoother and more responsive. The mini-LED display on the 12.9-inch model is even brighter at 1000 nits max brightness. The Surface Pro X is slightly behind the 11-inch iPad Pro with a dimmer 450 nit 60Hz panel, which is common for most Windows devices. Importantly, the Surface Pro X benefits from the built-in kickstand, making the device easier to use on a flat surface (no pun intended). Next, there's connectivity, which is also different between the two tablets. On the iPad Pro, there is a single Thunderbolt/USB-4 port, a magnetic smart connector port, and a nano-SIM slot. There is also a magnetic strip at the top to hold and charge the Apple Pencil, sold separately. The Surface Pro X, meanwhile, doubles that up. It features two USB-C ports, a nano-SIM slot, and Microsoft's proprietary Surface Connect port for charging. You'll also find the connector for the keyboard on the long button-free edge. Both devices lack a headphone jack, which means you'll need to buy a dongle or use a pair of wireless headphones. There's also no SD card slot, so you must settle on a storage option that fits your needs, although the Surface Pro X does feature swappable SSDs. Finally, both devices sport an option for a keyboard cover. Apple's new Magic Keyboard is based on scissor switches and starts at a hefty $299. It includes a built-in trackpad, a USB-C port for pass-through charging, and a unique hinge that "floats" the tablet and angles it back for optimal viewing. There are also now two colors for the Magic Keyboard: white and black. The cheaper Smart Keyboard Folio doesn't include a trackpad. The Surface Pro X, meanwhile, supports an optional $140 Type Cover. In terms of comfort, we found it was essentially the same as what we experienced with the Surface Pro 6, but it now also houses a special spot in the top for the Surface Pen — which we'll discuss later. However, note the Pro X does not support older Microsoft Type Covers, as the connector is different. Microsoft also sells a "signature" version of the keyboard bundled with the Slim Pen for $270. This keyboard features an Alcantara-covered surface, whereas the standard model does not. Apple's iPadOS has evolved to offer a better software solution for multitasking and productivity than it has in the past, but the full version of Windows 10 on the Surface Pro X will be more familiar to most Windows PC owners. Ultimately, the iPad Pro is the better tablet, but the Surface Pro X is the better laptop replacement. Unlike previous Intel-based devices, Microsoft partnered with Qualcomm to co-create two all-in-one processors dubbed as the SQ1 and SQ2. They're based on Qualcomm's Snapdragon 8cx 1st- and 2nd-gen chips. They're also technically a System-on-a-Chip, or SoC, which includes not only processor and graphics cores, but other components like the modem. Both custom Microsoft chips rely on ARM's big. LITTLE design. For example, the SQ1 has four "performance" CPU cores clocked at 3GHz and four "power-efficient" CPU cores clocked at 1.8GHz. One batch handles the heavy loads (gaming) and one handles the lite tasks (web browsing). According to Microsoft, the SQ1 features three times more performance per watt than the Surface Pro 6's Intel 8th-gen chip. Likewise, the beefier SQ2 has four "big" CPU cores at 3.15GHz and four "little" CPU cores at 2.42GHz. This chip didn't appear in the Surface Pro X until October 2020. However, there are some limitations to take note of, as some areas of Windows 10 and 64-bit apps aren't optimized for ARM-based chipsets. It should still be great for web browsing and other day-to-day activities while other apps like Photoshop might not work quite as well. The latest iPad Pro, meanwhile, sports Apple's custom ARM-based M1 processor, the same one found in the latest Macs. Take a look at their Geekbench scores and you can see how all three chips stack up against each other. What you'll find is that Apple's chip out-performs Microsoft's two new custom chips by a large margin: This means that no matter what you download from the App Store, the iPad Pro will run it at breakneck speeds. However, the iPad Pro is limited to apps in the App Store, as it is powered by iPadOS. The Pro X, meanwhile, runs full Windows 10 and is compatible with traditional desktop programs, although you are limited to 32-bit apps. In terms of portability, the Surface Pro X and the iPad Pro are almost neck and neck. Here's a chart to compare all three: Of the three, the 11-inch iPad Pro is the lightest, but when comparing the two bigger tablets, the iPad Pro is both the lightest and thinnest. The Surface Pro X is taller and narrower than the larger iPad. As for battery life, Apple promises up to 10 hours on the iPad Pro, though we were able to push our iPad Pro through several days with a few hours of usage at a time. The iPad Pro also supports fast charging with the optional 30-watt USB-C Power Adapter. Microsoft promises up to 13 hours of battery life on the Surface Pro X with the screen at 150 nits of brightness. However, judging the fact that the Pro X is an always-connected PC — which we've seen get up to 13 hours of battery — it may prove correct. It also supports fast charging via the Surface Connect port. Microsoft claims that this can get you to an 80% charge in just one hour. We'll also mention the support for LTE on both devices. All models of the Surface Pro X have a nano-SIM tray. That means you get LTE connectivity with any configuration, whereas with the iPad Pro, you need to pay $150 extra if you want a model with LTE. Finally, there is the pen. Microsoft's Surface Slim Pen slots right into the Type Cover keyboard and recharges wirelessly. This makes it easy for portability, but it's also a separate $145 purchase. That's significantly more than the $129 Apple Pencil, which also charges wirelessly when it's magnetically attached to the top of the iPad Pro — no keyboard accessory required. The Surface Pro X and iPad Pro are similar in many ways, but we think most people will be happier with Apple's offering. The base 11-inch iPad Pro (with 128GB of storage and without the LTE option) comes at a starting price of $749, which rises to $1,999 when you add the maximum 2TB of storage space and LTE. If you're someone who prefers the bigger 12.9-inch model, you can expect to pay a starting cost that ranges from $999 to $2,299. It's worth mentioning that you'll need to add on an extra $129 for the Apple Pencil and approximately $179 and $299 (base rates) for the Smart Keyboard Folio and the Smart Keyboard, sequentially. When it comes to the Surface Pro X, the base price is $999 for the SQ1 chip,8GB of RAM, and 128GB of storage space. However, the rate skyrockets up to $1,217 when you combine it with the keyboard and pen (when you buy them as a bundle). Yes, you'll get a lot more storage space in the first model than the equivalent iPad Pro, but you also must examine if its ARM-based processor will be harmonious with the apps you want to use regularly. Conclusively, the iPad Pro is the prime choice at this point. Even if you are used to working with Windows, you'll discover many of the same apps included in Apple's App Store. If you're someone who's looking to use conventional desktop software, we feel Microsoft's Surface Pro X will be better suited for you.

AMD's Radeon RX 6600 XT & Radeon RX 6600 graphics cards are expected to launch next month in August, reports Fudzilla. The RDNA 2 GPU-powered duo will be aiming mainstream segment & will be positioned as a competitive solution for 1080p gamers. According to the source, the AMD Radeon RX 6600 XT & RX 6600 will be launching on the same day on the 11th of August. The cards will be available in several reference flavors as spotted in several EEC listings. These will also be the first Radeon RX 6000 series desktop cards featuring the Navi 23 GPUs which have already made their debut in the Pro and Mobility segments. NVIDIA GeForce RTX 30 & AMD Radeon RX 6000 GPU Price Fall Comes To A Halt, Availability Slightly Better AMD Radeon RX 6600 XT Graphics Card Specifications: The AMD Radeon RX 6600 XT graphics card will be powered by the Navi 23 XT GPU which is going to feature 32 Compute Units or 2048 stream processors. The card will also rock 32 MB Infinity Cache & will feature an 8 GB GDDR6 memory capacity running across a 128-bit wide bus interface. As for the Navi 23 GPU itself, it measures 237mm2 and consists of 11.06 Billion transistors. The GPU is not however the smallest chip in the RDNA 2 family as that title should belong to Navi 24. The pin speeds will be kept at 16 Gbps which will bring the total bandwidth to 256 GB/s. As per the previous rumors, the card is expected to feature 30 MH/s in the Ethereum mining, and in terms of synthetic performance, the card scores 9439 points in the 3DMark Time Spy graphics test. AMD Radeon RX 6600 Graphics Card Specifications: AMD Readies Entry Level Ryzen 5 4500, Ryzen 3 4100 & Athlon Gold 4100GE CPUs Based on Zen 2 Architecture The AMD Radeon RX 6600 graphics card is expected to feature the Navi 23 XL GPU which is going to feature 28 Compute Units or 1792 stream processors. The card will also rock 32 MB Infinity Cache & will feature up to 8 GB GDDR6 memory capacity running across a 128-bit wide bus interface. The pin speeds will be kept at 16 Gbps which will bring the total bandwidth to 256 GB/s. As per the rumor mill, the graphics card is expected to feature 27 MH/s in the Ethereum mining, and in terms of synthetic performance, the card scores 7805 points in the 3DMark Time Spy graphics test. AMD Radeon RX 6600 series (referring to the RX 6600 XT) will be positioned as a premium 1080p gaming solution. Recent rumors have stated pricing of $399 US for the Radeon RX 6600 XT 8 GB variant and put its performance on par with the GeForce GTX 1080 Ti though that's pretty steep pricing for what is to be a 1080p graphics card since it would offer the same performance as an RX 5700 XT for pretty much the same price but with lower power draw being the only advantage over its RDNA 1 predecessor. It seems like the RX 6700 XT will serve as the more premium 1440p offering while the RX 6600 XT will be positioned as an entry-level 1440p offering with AMD putting a large emphasis on the FSR performance. The RX 6600 non-XT could be the more premium 1080p gaming card which is likely to be priced at around $300 US though as of right now, the pricing rumors cannot be confirmed. News Source: via Videocardz

Engadget is part of Verizon Media. By clicking " Accept all " you agree that Verizon Media and our partners will store and/or access information on your device through the use of cookies and similar technologies and process your personal data, to display personalised ads and content, for ad and content measurement, audience insights and product development. You can select ' Manage settings ' for more information and to manage your choices. You can change your choices at any time by visiting Your Privacy Controls. Find out more about how we use your information in our Privacy Policy and Cookie Policy. Click here to find out more about our partners.

Peacock tends to get overlooked in the crowded field of streaming services. But it's also the only major streamer that still offers a free tier with a very desirable lineup of flicks. However, some of the films are only available to users who opt for the premium tiers. Regardless of which option you choose, it's one of the better streaming deals you can get. Peacock has also been upgrading its selection of available films from the classics to the modern hits. To get the most out of your subscription, we've put together this list of the best movies that you can stream on Peacock right now. Can't find anything you like on Peacock? Lucky for you, we've also curated guides to the best movies on Netflix, the best movies on Hulu, and the best movies on Amazon Prime Video. Here's an offer that cinema lovers can't refuse. Francis Ford Coppola's entire Godfather saga is on Peacock, including Coppola's recently reworked final chapter, The Godfather Coda: The Death of Michael Corleone. However, the first film, The Godfather, remains a classic that towers above almost everything else. Marlon Brando stars as Vito Corleone, an aging crime boss whose empire comes under attack by his rivals. With Vito's health rapidly on the decline, young Michael Corleone (Al Pacino) is forced to step up and lead the family through adversity before taking over the business. To emerge triumphantly, Michael will have to embrace his darker impulses and become more like his father than he ever imagined. Rotten Tomatoes: 97% Genre: Crime Stars: Marlon Brando, Al Pacino, James Caan, Richard Castellano, Robert Duvall, Sterling Hayden Director: Francis Ford Coppola Rating: R Runtime: 177 minutes Watch on Peacock Julia Roberts won the Academy Award for Best Actress thanks to her starring turn in Erin Brockovich. In this biopic of the famous legal clerk turned environmental activist, Erin (Roberts) is initially an unemployed single mother. But after strong-arming her lawyer, Edward L. Masry (Albert Finney), Erin finds her calling when she uncovers environmental misconduct by Pacific Gas and Electric Company. Thanks to Erin's dogged investigation and her unconventional tactics, she helps build a major case against the company. And that's just the beginning of her work. Finishing the task will test Erin's personal and professional connections. Rotten Tomatoes: 84% Genre: Drama Stars: Julia Roberts, Albert Finney, Aaron Eckhart, Marg Helgenberger, Tracey Walter Director: Steven Soderbergh Rating: R Runtime: 130 minutes Watch on Peacock You're gonna need a bigger boat if you want to watch this film. Steven Spielberg's adaptation of Jaws gave birth to the modern blockbuster. In the mid-'70s, the town of Amity Island is menaced by a great white shark, who is also the real star of the movie. Sheriff Martin Brody (Roy Scheider) finds his attempts to safeguard the townspeople hampered by Mayor Larry Vaughn (Murray Hamilton). When the shark's attacks increase in frequency and ferocity, the Sheriff takes it upon himself to kill it alongside biologist Matt Hooper (Richard Dreyfuss) and a ruthless fisherman, Quint (Robert Shaw). However, the shark may have other ideas about who's really on the menu. Rotten Tomatoes: 98% Genre: Thriller Stars: Roy Scheider, Robert Shaw, Richard Dreyfuss, Lorraine Gary, Murray Hamilton Director: Steven Spielberg Rating: R Runtime: 124 minutes It's been over a decade since Inception wowed moviegoers, and people are still talking about the ending. Leonardo DiCaprio stars as Dom Cobb, a thief who specializes in stealing secrets from within the dreams of his victims. Dom is also running from his past, as personified by his wife, Mal Cobb (Marion Cotillard). In order to overcome his legal issues, Dom accepts a deal from Mr. Saito (Ken Watanabe) to instead plant an idea in the mind of a corporate rival, Robert Michael Fischer (Cillian Murphy). To pull off the seemingly impossible task, Dom puts together a new dream team. But as they go deeper and deeper within the dream, there may be no escape for any of them. Rotten Tomatoes: 87% Genre: Sci-Fi, Action Stars: Leonardo DiCaprio, Joseph Gordon-Levitt, Marion Cotillard, Tom Hardy, Ken Watanabe, Cillian Murphy, Elliot Page Director: Christopher Nolan Rating: PG-13 Runtime: 148 minutes Watch on Peacock We all go a little mad sometimes, especially for the film with perhaps the most famous scream in cinema history. Alfred Hitchcock's Psycho is a masterfully told horror story that starts innocently enough as a morality tale. Poor Marion Crane (Janet Leigh) is tempted by a large sum of money to seize the life of her dreams. Unfortunately for Marion, she soon meets Norman Bates (Anthony Perkins) and his insane mother. When Marion goes missing, her sister, Lila Crane (Vera Miles), and Marion's lover, Sam Loomis (John Gavin), go looking for answers. Trust us, they won't like what they find hidden at the Bates Motel. Rotten Tomatoes: 96% Genre: Horror Stars: Anthony Perkins, Vera Miles, John Gavin, Martin Balsam, John McIntire, Janet Leigh Director: Alfred Hitchcock Rating: R Runtime: 109 minutes Watch on Peacock Tom Cruise and Dustin Hoffman earned rave reviews for their performances in Rain Man. Cruise plays Charlie Babbitt, a high-rolling importer who runs into some severe financial setbacks. After learning about the death of his father, Charlie discovers that he has an autistic older brother, Ray (Hoffman), whom he had no prior knowledge about. While Charlie is initially interested in reclaiming his father's estate from Ray, he soon forms an emotional bond with his brother and realizes why their parents separated them many years earlier. Charlie also discovers that Ray is a savant whose talents could be very handy at the betting tables. Rotten Tomatoes: 89% Genre: Drama Stars: Dustin Hoffman, Tom Cruise, Valeria Golino, Jerry Molen, Ralph Seymour Director: Barry Levinson Rating: R Runtime: 134 minutes Watch on Peacock also has a strong selection of films for younger viewers, including DreamWorks Animation's Kung Fu Panda. Jack Black provides the voice of Po, a large panda who loves kung fu despite lacking the physical aptitude for the martial arts. But when the villainous Tai Lung (Ian McShane) threatens to destroy Master Shifu (Dustin Hoffman) and the Furious Five, Po is declared the heir to the legacy of the Dragon Warrior. Unfortunately, Po is not a fast study and time is rapidly running out for him to live up to his full potential. Rotten Tomatoes: 87% Genre: Comedy, Action Stars: Jack Black, Dustin Hoffman, Angelina Jolie, Ian McShane, Seth Rogen, Lucy Liu Director: John Stevenson, Mark Osborne Rating: PG Runtime: 92 minutes Watch on Peacock The Hunger Games films weren't just a cut above other YA franchises, they also made Jennifer Lawrence into a star. The first movie is particularly good, as Lawrence's Katniss Everdeen volunteers to fight in the deadly Hunger Games in order to spare her younger sister from the same fate. Peeta Mellark (Josh Hutcherson), a young man from Katniss' district, is also selected. Much to Katniss' surprise, Peeta has romantic feelings for her. Yet the brutal rules of the games insist that there can only be one victor, regardless of how they feel about each other. Rotten Tomatoes: 84% Genre: Action Stars: Jennifer Lawrence, Josh Hutcherson, Liam Hemsworth, Woody Harrelson, Elizabeth Banks, Donald Sutherland Director: Gary Ross Rating: PG-13 Runtime: 142 minutes Watch on Peacock All eight of the Harry Potter movies are on Peacock, but the third film is almost universally considered the best one. Harry Potter and the Prisoner of Azkaban finds Harry (Daniel Radcliffe) rocked by the news that the wizard Sirius Black (Gary Oldman) has escaped from Azkaban prison. Decades earlier, Sirius was close friends with Harry's parents, before seemingly betraying them to Voldemort. Harry hates Sirius with every fiber of his being, at least until he realizes that everything he thought he knew about him was a lie. From there, the race for the truth will literally bend time. Rotten Tomatoes: 90% Genre: Fantasy, Adventure Stars: Daniel Radcliffe, Rupert Grint, Emma Watson, Robbie Coltrane, Gary Oldman, Alan Rickman Director: Alfonso Cuarón Rating: PG Runtime: 142 minutes Watch on Peacock About a decade before bringing Spider-Man to the big screen, director Sam Raimi created his own hero in Darkman, with Liam Neeson in the title role. Within the story, Dr. Peyton Westlake (Neeson) is brutalized and left for dead by mobsters after making a breakthrough in synthetic skin. While Peyton's girlfriend, Julie Hastings (Frances McDormand), believes that he is dead, Peyton survives with horrific scars and greatly enhanced strength. Peyton also uses his synthetic skin research to create convincing disguises that allow him to destroy the mob from within. Unfortunately, Peyton's new mission and powers come at a heavy price, and he may no longer be the good man that he once was. Rotten Tomatoes: 83% Genre: Superhero Stars: Liam Neeson, Frances McDormand, Colin Friels, Larry Drake Director: Sam Raimi Rating: R Runtime: 142 minutes Watch on Peacock Director Sam Mendes' American Beauty was the breakout film of 1999, and it took home several Oscars, including Best Picture. Within the film, Lester Burnham (Kevin Spacey) is a profoundly unhappy man who is trapped in a loveless marriage with his wife, Carolyn (Annette Bening), and alienated from their daughter, Jane (Thora Birch). Lester's mid-life crisis hits full swing when he becomes obsessed with Jane's friend, Angeles Hayes (Mena Suvari). Meanwhile, Jane gets close with her new neighbor, Ricky Fitts (Wes Bentley), and she comes to appreciate his ability to see beauty through the lens of his camera. Rotten Tomatoes: 87% Genre: Drama Stars: Kevin Spacey, Annette Bening, Thora Birch, Allison Janney, Peter Gallagher, Mena Suvari Director: Sam Mendes Rating: R Runtime: 122 minutes Watch on Peacock What would you do if you had the powers of God? That's the premise of Bruce Almighty. Poor Bruce Nolan (Jim Carrey) is having a real rough stretch in his life, and he takes out his frustrations on God. Much to Bruce's surprise, God (Morgan Freeman) personally answers Bruce's prayers in person and temporarily hands off his powers. But while Bruce is initially able to make life good for himself and his girlfriend, Grace Connelly (Jennifer Aniston), he soon loses control of his god-like abilities. No matter what Bruce does, he can't alter free will, and he can't make Grace stay with him when he messes up their relationship. Rotten Tomatoes: 48% Genre: Comedy Stars: Jim Carrey, Morgan Freeman, Jennifer Aniston, Philip Baker Hall, Steve Carell Director: Tom Shadyac Rating: PG-13 Runtime: 101 minutes Watch on Peacock Later this summer, The Fast and the Furious saga will reach its ninth film, F9. But you can check out one of the best installments on Peacock. Fast Five really solidified the series' shift from street racing to action-heist flicks as Dominic Toretto (Vin Diesel), Brian O'Conner (Paul Walker), and their crew go up against one of their most formidable foes to date: Luke Hobbs (Dwayne Johnson). To complicate things even further, Dom and the crew are also pursued by Hernan Reyes (Joaquim de Almeida), an international drug lord who will stop at nothing to regain the intel key to his criminal enterprise. Rotten Tomatoes: 77% Genre: Action Stars: Vin Diesel, Paul Walker, Jordana Brewster, Tyrese Gibson, Dwayne Johnson, Ludacris Director: Justin Lin Rating: PG-13 Runtime: 130 minutes Watch on Peacock The Hurt Locker is another Best Picture winner on this list and one of the most memorable war films ever made. Jeremy Renner stars as Sergeant First Class William James, a maverick bomb disposal expert on assignment in Iraq. William's antics quickly earn him the ire of his colleagues, Sergeant J. T. Sanborn (Anthony Mackie) and Specialist Owen Eldridge (Brian Geraghty). And while Williams faces constant danger from Iraq's insurgents, he also has to watch his back when J. T. contemplates killing him. The tensions are always high in the desert, and not everyone gets to go home intact. Rotten Tomatoes: 97% Genre: Thriller Stars: Jeremy Renner, Anthony Mackie, Brian Geraghty, Evangeline Lilly, Ralph Fiennes, David Morse Director: Kathryn Bigelow Rating: R Runtime: 131 minutes Watch on Peacock Robert De Niro and Ben Stiller are an unlikely comedic duo in Meet the Parents. Stiller plays Greg Focker, a nurse who is eager to propose to his girlfriend, Pam Byrnes (Teri Polo), during a trip home for her sister's wedding. Unfortunately for Greg, Pam's father is Jack Byrnes (De Niro), a former CIA operative who immediately dislikes his potential son-in-law. After Greg is subjected to a lie detector test and other indignities, he quickly becomes his own worst enemy with a number of embarrassing screw-ups. Greg and Pam really do love each other, but that love is put to the test. Rotten Tomatoes: 84% Genre: Comedy Stars: Robert De Niro, Ben Stiller, Blythe Danner, Teri Polo, James Rebhorn, Jon Abrahams Director: Jay Roach Rating: PG-13 Runtime: 108 minutes Watch on Peacock Just in time for Pride Month, Peacock has added Milk, director Gus Van Sant's biopic about Harvey Milk (Sean Penn). The real Harvey was one of the first openly gay men to achieve political office in the United States. He moved across the country to find acceptance. And yet Harvey's political ambitions cost him his romantic relationships. The film also tracks Harvey's connection to Dan White (Josh Brolin), the disgruntled politician whose anger and hate gave way to a national tragedy. Regardless of Dan's actions, Harvey's story is still aspirational. Rotten Tomatoes: 93% Genre: Drama Stars: Sean Penn, Emile Hirsch, Josh Brolin, Diego Luna, James Franco Director: Gus Van Sant Rating: R Runtime: 128 minutes Watch on Peacock You know his name. Matt Damon made his debut as Jason Bourne in The Bourne Identity, and it created a modern action franchise. In the initial film, Jason awakens without his memory after suffering gunshot wounds. While trying to piece together his past, Jason learns that he is a highly skilled fighter. He also befriends a young woman named Marie Kreutz (Franka Potente) while they are both pursued by an assassin known as The Professor (Clive Owen). The people who gave Jason his orders want to silence him forever. That's easier said than done. Trying to have Jason killed just pisses him off. Rotten Tomatoes: 83% Genre: Action, Thriller Stars: Matt Damon, Franka Potente, Chris Cooper, Clive Owen, Brian Cox, Adewale Akinnuoye-Agbaje Director: Doug Liman Rating: PG-13 Runtime: 119 minutes Watch on Peacock Dazed and Confused is a cult classic stoner comedy with a ridiculously stacked cast of future stars, such as Ben Affleck and Matthew McConaughey. But the crux of the movie revolves around Randall "Pink" Floyd (Jason London), a high school junior looking ahead to his senior year on the last day of school. While the incoming freshmen are hazed, Pink rejects that tradition. Instead of harassing Mitch Kramer (Wiley Wiggins), Pink invites the freshman student to accompany him and his friends for a night of partying and unexpected self-reflection. Don't worry, it's still a comedy first and foremost. Rotten Tomatoes: 92% Genre: Comedy Stars: Jason London, Wiley Wiggins, Matthew McConaughey, Ben Affleck, Sasha Jenson, Michelle Burke, Christine Harnos Director: Richard Linklater Rating: R Runtime: 102 minutes Watch on Peacock It's good to be the queen, even when your life is nothing but constant turmoil. In Elizabeth, Cate Blanchett had a star-making turn as Elizabeth I. Elizabeth came to power centuries before, back when it was practically unheard of for a woman to wield such power. That's one of the reasons why Elizabeth's enemies will do almost anything they can to diminish her and seize control of the throne for themselves. At least Elizabeth has a discreet romantic relationship with Lord Robert Dudley (Joseph Fiennes). But can anyone truly be trusted in Elizabeth's court? Don't be so sure. Rotten Tomatoes: 82% Genre: Drama Stars: Cate Blanchett, Geoffrey Rush, Christopher Eccleston, Joseph Fiennes, Richard Attenborough Director: Shekhar Kapur Rating: PG-13 Runtime: 123 minutes Watch on Peacock There are some very interesting dilemmas that come up in Away From Her. When Fiona (Julie Christie) suffers from an advanced form of Alzheimer's disease, her husband, Grant (Gordon Pinsent), reluctantly agrees to put her in a nursing home. In Grant's brief absence from her life, Fiona not only forgets about him, but she forms an emotional bond with another patient named Aubrey (Michael Murphy). While Grant wonders if this is his wife's revenge for his own infidelity, Aubrey's wife, Marian (Olympia Dukakis), makes her presence felt and forces Grant to decide what matters most: His wife's happiness or his own. Rotten Tomatoes: 94% Genre: Drama Stars: Julie Christie, Gordon Pinsent, Olympia Dukakis, Michael Murphy, Kristen Thomson Director: Sarah Polley Rating: PG-13 Runtime: 110 minutes Watch on Peacock John Malkovich has the unique distinction of not only starring in a movie that's named after him but also being the MacGuffin of the story. In Being John Malkovich, would-be puppeteer Craig Schwartz (John Cusack) discovers a portal that connects directly to John's mind. This allows Craig to inhabit the actor and romantically pursue his co-worker, Maxine Lund (Catherine Keener). Unfortunately for Craig, Maxine is far more attracted to Craig's wife, Lotte (Cameron Diaz), when she uses the portal to inhabit John's body. As for John, the world-class actor becomes desperate to discover why he's losing control of himself… and he doesn't like what he finds. Rotten Tomatoes: 94% Genre: Comedy Stars: John Cusack, Cameron Diaz, Catherine Keener, Orson Bean, Mary Kay Place, John Malkovich Director: Spike Jonze Rating: R Runtime: 113 minutes Watch on Peacock Bridesmaids is a wild comedy that spins out of the pending marriage of Lillian Donovan (Maya Rudolph). Lillian's two best friends, Annie Walker (Kristen Wiig) and Helen Harris III (Rose Byrne), develop an intense rivalry while serving as Lillian's maids of honor. It doesn't help Annie that she's at a low point in her life, while Helen is wealthy and resourceful. The rest of the female ensemble cast isn't afraid to get raunchy, and this movie also launched Melissa McCarthy into greater stardom for her role as Megan Price, another one of Lillian's maids of honor. Rotten Tomatoes: 90% Genre: Comedy Stars: Kristen Wiig, Maya Rudolph, Rose Byrne, Wendi McLendon-Covey, Ellie Kemper, Melissa McCarthy Director: Paul Feig Rating: R Runtime: 125 minutes Watch on Peacock There aren't many movies that can fearlessly pull off an NC-17 rating, but The Cook, The Thief, His Wife, and Her Lover was unique for its time. Richard Bohringer stars as Richard Boarst, aka "The Cook." But the movie really belongs to Helen Mirren's Georgina, the wife of a brutal mobster named Albert Spica (Michael Gambon). Both Georgina and Richard have reasons to despise Albert, but it's bookstore owner Michael (Alan Howard) who wins Georgina's heart. Albert may not really love his wife, but that doesn't mean he'll simply allow her to find happiness with another man. Rotten Tomatoes: 85% Genre: Crime, Drama Stars: Richard Bohringer, Michael Gambon, Helen Mirren, Alan Howard Director: Peter Greenaway Rating: NC-17 Runtime: 124 minutes Watch on Peacock Raymond Chandler's hard-boiled private detective, Philip Marlowe, isn't exactly in vogue anymore. But the classics never truly go out of style. In the 1975 adaptation of Chandler's Farewell, My Lovely, Robert Mitchum steps into the role of Philip as he finds himself in the midst of two difficult cases that may be related. In the first, a bank robber named Moose Malloy (Jack O'Halloran) hires Phillip to find his missing girlfriend, Velma (Charlotte Rampling). And in the second case, Phillip is helpless to prevent the murder of his client, Lindsay Marriott (John O'Leary). But not even police intimidation can keep Phillip from finding answers and solving the mystery. Rotten Tomatoes: 76% Genre: Mystery, Suspense Stars: Robert Mitchum, Charlotte Rampling, John Ireland, Sylvia Miles, Anthony Zerbe Director: Dick Richards Rating: R Runtime: 95 minutes Watch on Peacock You've probably seen Che Guevara's face on countless T-shirts and posters, but how much do you really know about one of the 20th century's most famous revolutionaries? The Motorcycle Diaries is based on Che's own account of his 1952 trip across South America with his friend, Alberto Granado (Rodrigo de la Serna). Back then, Che was simply known as Ernesto Guevara (Gael García Bernal), an idealistic medical student. However, the journey proves to be a transformative experience for Ernesto, as the injustices committed against the native people fuel his new ideology. The Motorcycle Diaries never forgets to portray Ernesto/Che as a man, not an icon. And the problems he fought against remain decades after his demise. Rotten Tomatoes: 83% Genre: Drama Stars: Gael García Bernal, Rodrigo de la Serna, Mía Maestro Director: Walter Salles Rating: R Runtime: 126 minutes Watch on Peacock They're Jake and Elwood — the Blues Brothers — and they're on a mission from God. Starring Dan Aykroyd and the late John Belushi as the titular brothers in the very first film based on popular Saturday Night Live characters, The Blues Brothers is a musical comedy about a pair of siblings trying to save the orphanage that raised them from foreclosure. With guest appearances and musical numbers by Ray Charles, Aretha Franklin, James Brown, and more, The Blues Brothers is part music education and part classic SNL -flavored comedy. Rotten Tomatoes: 73% Genre: Comedy Stars: John Belushi, Dan Aykroyd, Cab Calloway Director: John Landis Rating: R Runtime: 133 minutes Watch on Peacock You don't necessarily have to watch Joss Whedon's space western series Firefly before catching Serenity. But it certainly helps. The entire cast returns for this stand-alone adventure, which also features Chiwetel Ejiofor as "the Operative" who has been assigned to kill or retrieve River Tam (Summer Glau) from Serenity's crew. Inside River's brain is a secret that can shake the Alliance to its core, and the Operative will stop at nothing to prevent that from happening … even if it means killing every friend and ally of the crew. Rotten Tomatoes: 82% Genre: Sci-fi Stars: Nathan Fillion, Alan Tudyk, Adam Baldwin, Summer Glau, Chiwetel Ejiofor Director: Joss Whedon Rating: PG-13 Runtime: 119 minutes Long before the Rock made acting look easy, wrestler Roddy Piper headlined John Carpenter's sci-fi/horror film They Live. Piper's John Nada was an unassuming drifter until he came across a pair of sunglasses that let him see that the world has been overrun by aliens. Through subliminal messages, the aliens encourage humanity to consume and obey while secretly working with collaborators to bring mankind to its knees. John and his friend, Frank Armitage (Keith David), may be unlikely saviors, but they're also Earth's only chance to wake up from this nightmare. Rotten Tomatoes: 86% Genre: Drama, Sci-fi, Horror Stars: Roddy Piper, Keith David, Meg Foster Director: John Carpenter Rating: R Runtime: 94 minutes If there's a moral to Drag Me To Hell, it's this: If an elderly woman with vaguely supernatural powers begs you to extend her mortgage, say "yes!" In director Sam Raimi's return to horror, poor Christine Brown (Alison Lohman) valued her promotion at a bank more than the well-being of her customer, Sylvia Ganush (Lorna Raver). For her heartless decision, Christine is cursed by Sylvia, which will doom her to eternal torment in Hell if she doesn't find a way to escape its reach. Therein lies the problem, as Christine's attempt to break the curse leads to even bigger sins. How far is she willing to go to save herself and her soul? Rotten Tomatoes: 92% Genre: Horror Stars: Alison Lohman, Justin Long, Lorna Raver Director: Sam Raimi Rating: PG-13 Runtime: 99 minutes It's extremely difficult to improve on a classic Western, but director James Mangold brings a lot of life to the remake of 3:10 to Yuma. Russell Crowe and Christian Bale share the top billing in their respective roles as the outlaw Ben Wade, and an impoverished Civil War veteran named Dan Evans. After Evans has a disastrous encounter with Wade, he is recruited to escort Wade to a prisoner transport train at the specific time in the name of the movie. But there's treachery afoot, and the two men reach a grudging respect while struggling to survive. It's a modern classic. Rotten Tomatoes: 89% Genre: Western Stars: Russell Crowe, Christian Bale, Peter Fonda Director: James Mangold Rating: R Runtime: 122 minutes

Here's a new way to show your chops. Weeks after TikTok launched a resume feature, the social video app is teaming up with WWE in a search of the next great ring announcer for SummerSlam, WWE's biggest event of the year. Starting Monday, users can upload "their most entertaining videos" to TikTok with the hashtag #WWEAnnouncerContest. The top performers will win a trip to SummerSlam at Allegiant Stadium in Las Vegas on Aug.21, where they'll serve as ring announcers. WWE will review each video submission before selecting two winners from its TikTok channel, which has more than 11 million followers, on Aug.16. The company has also been using TikTok's Resumes feature, which lets job seekers post video resumes to TikTok for positions with partner companies like Chipotle and Target, to find and recruit its next generation of Superstars. Selected applicants will attend a multiday talent tryout in Vegas as part of SummerSlam. SummerSlam will stream live at 5 p.m. PT (8 p.m. ET) on Peacock in the US and on WWE Network everywhere else. See also: TikTok has a new resume feature for job seekers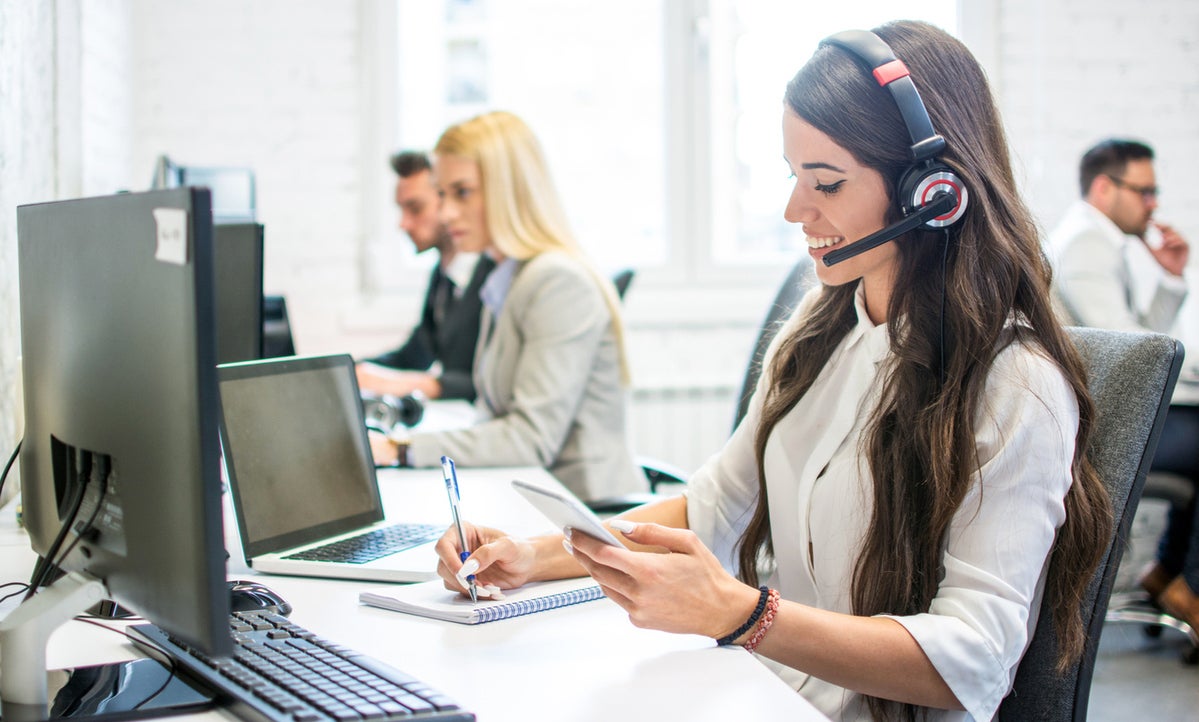 RapidScale is a managed cloud services and solutions provider that stresses technical acumen, significant deployment flexibility, and a relentless focus on customer satisfaction. A Cox Business company, RapidScale serves clients of all kinds, from small businesses to large, globally distributed enterprises. This includes customers in many industries, among them automotive, education, financial services, healthcare, hospitality, insurance, legal, logistics, manufacturing, non-profit, real estate, retail, and software. Based in Raleigh, NC RapidScale operates cloud infrastructure in six Tier-3 global colocation environments in California, Illinois, Texas, Virginia, the Netherlands, and Hong Kong. We recently caught up with Duane Barnes, general manager of RapidScale, and Robert Bergman, cloud services strategist, to learn more about RapidScale's approach to cloud services, its focus on customer satisfaction, the dramatic increase in demand for Desktop as a Service (DaaS) solutions, and its work with VMware. "We offer a full portfolio of advanced managed cloud services, but what really sets us apart from others is our cloud expertise in application delivery, our focus on security and compliance, and our commitment to the 'people' side of technology," said Barnes. "Our team understands IT challenges and strives to help businesses gain the benefits of the cloud without the burden of having to learn the technology." The company offers services that are a one-stop shop that IT leaders can turn to for end-to-end solutions with simplified pricing and a high-touch support team that's always there to support IT administrators and frontline users. "Most importantly, we build everything around a relentless effort to maintain the industry's leading customer satisfaction," Barnes adds. This keen focus on customer service and support is reflected in Rapidscale's enviable customer satisfaction scores. At the conclusion of every support ticket, customers are asked to rate their experience with the company on a scale of 1 to 5, with 5 being the best. The industry average is 3.6. Rapidscale's latest customer satisfaction score in March of 2021 was 4.78. "We're very flexible for our customers," says Bergman. "Some want to completely outsource the IT function to us, others want to co-manage it with us, and some simply want to take advantage of our advanced network and the ability we give them to manage and maintain the entire breadth of services we offer through a single pane of glass. Importantly, we actively solve any challenges users face on behalf of the IT departments, who entrust their mission-critical IT functions, data, and applications to us." This high-touch approach applies to all of RapidScale's solutions. This includes its core offerings of Infrastructure as a Service, Backup as a Service, Disaster Recovery as a Service, Cloud Security, SD-WAN, Microsoft 365, Identity as a Service, and Managed Device-as-a-Service. Not surprisingly, with more people working remotely, this customer-focused approach also applies to RapidScale's extensive DaaS solution, which is experiencing greater demand than ever before. The company has offered DaaS since 2008. Barnes notes that most organizations have limited IT resources, and all are being asked to operate under additional complexity. This includes supporting a distributed workforce that is becoming increasingly mobile while also delivering critical applications, ensuring that data is secure, extending the life of older devices, and avoiding any disruptions that impact users' productivity. "On top of all that, IT is being consistently asked to do all of this with less budget," Barnes says. "They are also trying to offer their users the most modern operating system experience on the latest hardware, which is easier to achieve with DaaS than it is to deal with lengthy traditional hardware refresh cycles. The cloud offers the ability to address most, if not all, of these concerns but moving there isn't without its challenges. This includes the reality that many employees are now remote and not in the office, which creates a lot of complexities not only for users, but also for service providers that aren't familiar with offering DaaS and may not know where the challenges typically lie." RapidScale's DaaS features VMware's Horizon platform, which is a robust multi-tenant environment that utilizes VMware Dynamic Environment Manager (DEM) for managing user profiles and NSX Enterprise for integration across vCenters and networks. Virtual desktop options include both persistent and non-persistent desktops, economical session-based hosts, and desktops with advanced graphics (GPU) capability. "We use VMware's Horizon platform because it is highly scalable and secure, and offers us the ability to deliver a virtual desktop experience for our customers that is very comparable to what they get with a physical workstation," adds Barnes. "Being VMware Cloud Verified also reinforces our value proposition as a strong and knowledgeable partner in the VMware ecosystem and as an asset to organizations seeking to offload part or all of their IT responsibilities to the cloud – all without having to worry that their partner can't handle the responsibilities involved. With VMware's stamp of approval they know every solution will be effective and can be trusted." Learn more about RapidScale and its partnership with VMware here .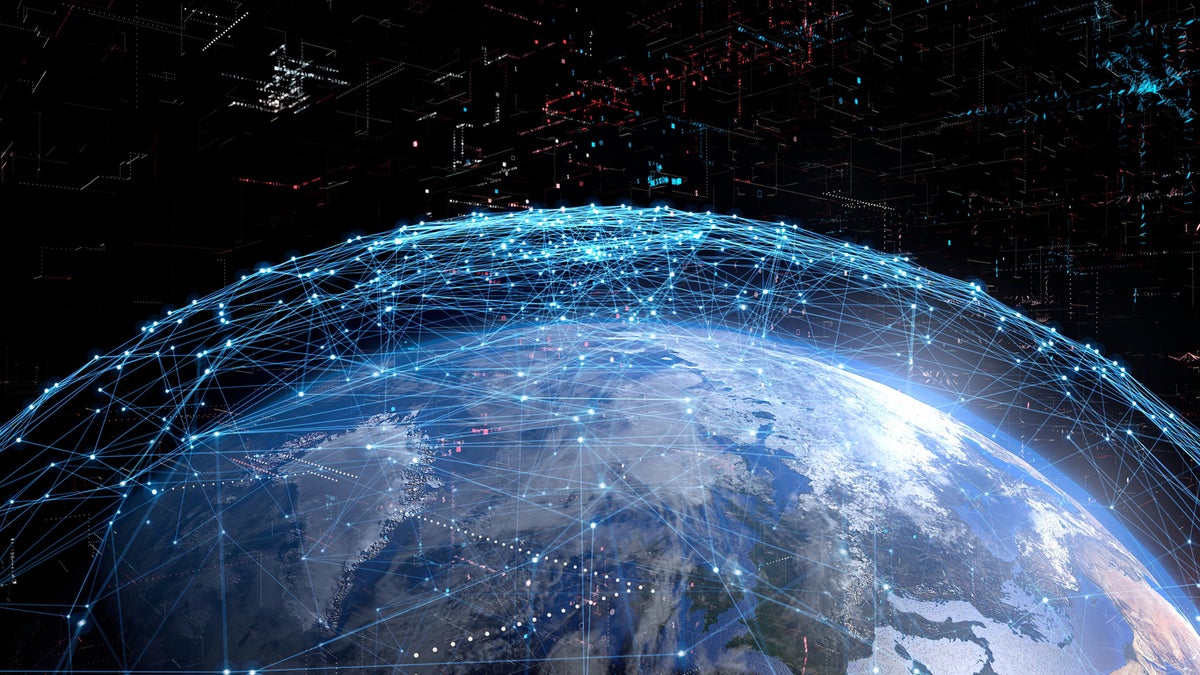 Government agencies fully understand that migrating to the cloud can be challenging. As with many commercial businesses, agency IT leaders also have to manage process disruptions, unexpected costs, integration issues, security and compliance requirements, and change management realities. As cloud technology gains wider acceptance as part of the federal Cloud Smart strategy, there's a clear demand for expertise and capability to help agencies more easily make the move with security, costs, and performance in mind. Oracle and VMware recently teamed on a FedRAMP High, DISA Impact Level 5 certified solution that can help government now by providing a full-fidelity VMware experience. A government agency's on-premises VMware environment may be migrated to the Oracle Cloud VMware Solution without any changes and with immediate productivity on a cloud platform. The two companies discussed their advances and alliance during a recent technology panel webinar. During the discussion, Robert Ames, Senior Director for emerging technology at VMware, and Janice Haith, Strategic Client Executive for Oracle Public Sector and former CIO for the U. S. Navy, said the new Oracle Cloud VMware Solution eases cloud transition with security, predictability and control. Oracle's Mark Johnson hosts a panel of IT strategists. They discuss how Oracle Cloud VMware Solution delivers security, predictability and control for operationally critical, VMware-based applications operating in Oracle Cloud. Featuring: Janice Haith, Oracle former CIO, US Navy Craig Bowman, VMware, former CEO Robert Ames, VMware, former Deputy CTO Cyber security is top of mind for every agency today. Sophisticated ransomware attacks and others targeting critical IT infrastructure are forcing industry and government to work together on innovative, proactive approaches. Security is an important benefit of the Oracle Cloud VMware Solution, noted Craig Bowman, Senior Director of VMware's National Security Business. "For a long time, security and network teams have been separate, so we build infrastructure and then we expect security teams to go secure that infrastructure," said Bowman. "The reality is that the future for networking will be mostly virtualized. We will be establishing software-defined routers, switches, [and] servers. Everything will be able to scale up and scale down based on the needs of the mission. And what that means is that we're going to have to virtualize all security. When we talk about zero-trust we're talking about being able to deploy security in virtual environments in real time, to ensure that any time we change the network that security goes with it." Oracle Cloud VMware Solution incorporates security-first design architecture with full tenant isolation—the physical machines are not shared with other tenants, or with Oracle administrators. There are no 'managed service' security implications to consider; access is private and entirely under customer control. Additionally, because of the architecture of Oracle Cloud VMware Solution, all on premises security policies in the VMware environment are transposed,1-to-1 into the cloud. With Oracle security-first architecture, VMware hardened security policies, FedRAMP High and DISA Impact Level 5, The Oracle Cloud VMware Solution is an ideal platform for government operations. The panelists also pointed to predictability of costs and application system performance. Having a clear understanding of the cost and being able to predict future expenses helps agencies establish budgets over several years and there are no surprises when service bills come in, Haith said. "It allows them to plan; they know where they can shift money that they saved from leases, building costs and infrastructure to other missions and operations," she said. This is a solution that the workforce can embrace predictably as there are no skills-retraining required. Migration from VMware on-prem to off-prem, into Oracle Cloud VMware Solution. Budgets and costs matter. The Oracle Cloud VMware Solution is designed to provide cost transparency and predictability for customers, Ames said. Senior government leaders sometimes have a difficult time predicting how much a given technology platform is going to cost in the future, he said, and this solution addresses the challenge. For example, an organization might move workloads from one environment to another, whether it's from on-premises to a cloud or from one cloud service to another and discover the move affected latency and performance. Then they move again to address the issue. That can impact cost by increasing fees from the cloud providers—something that the organization didn't count on when starting out, according to Bowman. Bowman added, "when customers move payloads into a cloud and realized latencies and then needed to move it again. When they moved it, they were charged with ingress and egress fees." Customers didn't expect performance issues." According to the panelists, Oracle's unique, bare-metal cloud architecture delivers optimal performance for all applications operating in Oracle Cloud VMware Solution. The solution scales for missions with heavy compute, massive data and high-transaction requirements. "Bare metal brings greater predictability of performance, [so] the entire stack is going to be much more predictable in its performance and there's a better sense of how things are going to scale," Ames said. It provides a foundation to run VMware without contention with server agents and hypervisors running on the cloud infrastructure, said Bowman. The Oracle Cloud VMware solution allows organizations to create and manage VMware software defined data centers (SDDCs) in Oracle Cloud Infrastructure. The customer fully manages managed, native VMware-based cloud environment, it features full control, using familiar VMware tools, so agencies can move or extend VMware-based workloads to the cloud without having to redesign applications or retool operations. The platform provides full access to the features of a VMware software defined data center and offers high availability because all VMware components are distributed across different fault domains within the Oracle Cloud Infrastructure (OCI) region's. OCI provides workflows that simplify SDDC creation and networking configuration. SDDCs are configured with VLANs, which support applications that need high performance layer 2 networking to run in the public cloud. Another plus is that the migration of on premises VMware workloads to an Oracle Cloud VMware Solution can be seamless because the SDDC network design may be transposed, as is, to Oracle Cloud VMware Solution without any network configuration changes. Its can be configured to communicate with other OCI resources as well, such as compute instances, database systems, and autonomous databases. Possible use cases for the platform include migrating VMware workloads to the cloud while maintaining a single, integrated view to manage a cloud or hybrid environment; operating a hybrid cloud with native VMware tools; and business continuity and disaster recovery, with the platform adding resiliency by bridging an agency's existing infrastructure to an alternate site on Oracle Cloud. One of the more appealing aspects of the solution for any agency is the ease with which it can be deployed in existing virtual environments. "In simple terms, it's like a cut and paste for the data center," said Ames. "You can take your on-premise VMware environment and basically cut and paste it into the Oracle Cloud VMware Solution. This will greatly accelerate moves to the cloud for agencies." Oracle's Haith concurs. "The idea of a cut-and-paste environment is phenomenal for government," she said. It would allow government to move to the cloud faster, more smoothly, and at a lower cost, she said. Perhaps even more importantly, Haith notes, is that agencies can "move to the cloud without worrying about their operations failing.". For agencies ready to begin deploying this solution, Haith suggested that agency IT departments talk with Oracle and VMware first. Experts will offer a clear plan and articulate how it best fits into the agency's strategy. Oracle Cloud VMware solution is a unique example of how two technology giants can collaborate on a product that has the potential to deliver significant business benefits in today's fast changing environment. For more information, visit: www.oracle.com/vmware and www.vmware.com/go/federal-govt .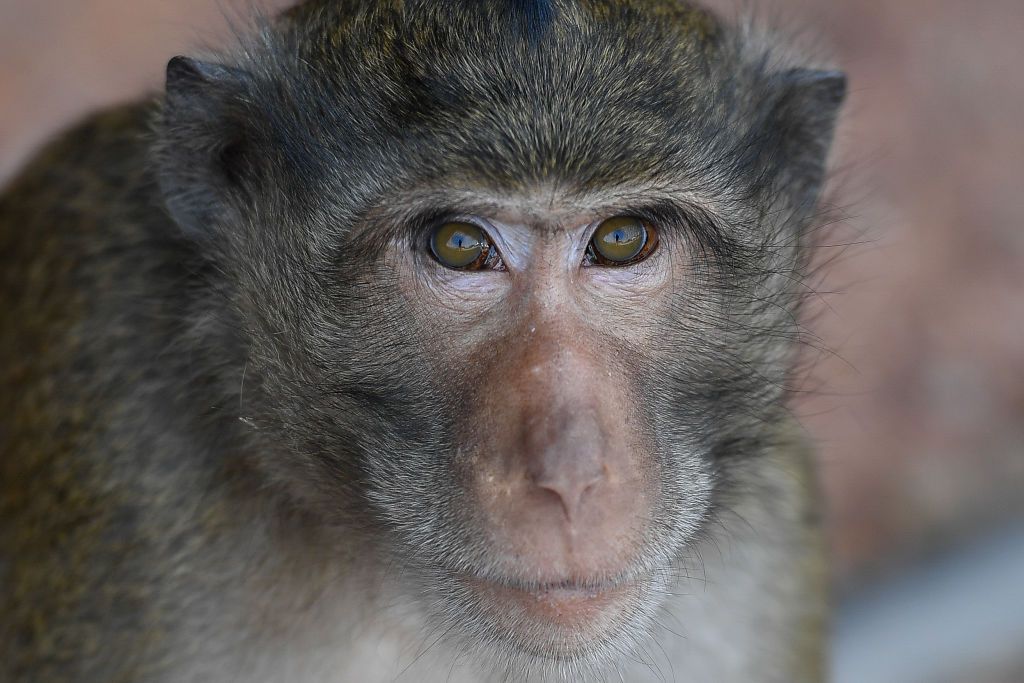 A veterinarian in China has died after he contracted an extremely rare viral infection known to infect monkeys, according to news reports. The 53-year-old veterinarian is the first known human case of this virus, called monkey B virus, to be reported in China, according to The Washington Post. The man worked as a veterinary surgeon at a Beijing-based institute that specializes in experimental research in non-human primates, according to a report from the Chinese Center for Disease Control and Prevention. In early March, he dissected two dead monkeys; one month later, he developed a fever, nausea, vomiting, and neurological symptoms, the report said. Despite treatment at several hospitals, the man died on May 27. Doctors diagnosed the man with monkey B virus, also known as B virus. The virus most commonly infects macaque monkeys, and it is rarely seen in humans — there have been just 50 human cases of the virus reported since it was discovered in 1932, according to the U. S. Centers for Disease Control and Prevention (CDC). But when the virus does "jump" from monkeys to people, it is often deadly — of the 50 people infected,21 have died, the CDC said. Most of the human cases have occurred in people who work with monkeys, such as veterinarians or researchers, the Post reported. Once the virus jumps to humans, it doesn't spread easily between people. There has been just one reported case of a B virus infection in a human spreading to another person, according to the CDC. RELATED CONTENT Why don't monkeys talk like us? — 11 (sometimes) deadly diseases that hopped across species — The deadliest viruses in history The novel coronavirus is also thought to have emerged from a " zoonotic " source, meaning it jumped from animals to people. But for the B virus, humans are a "dead-end," Dr. Nikolaus Osterrieder, dean of Jockey Club College of Veterinary Medicine and Life Sciences in Hong Kong, told the Post. "It's not jumping from one human to another human." Still, Chinese health officials said the new report suggests that the virus "might pose a potential zoonotic threat" to people who work with monkeys; and so it is necessary to "strengthen surveillance in laboratory macaques and occupational workers in China." Monkey B virus is different from monkeypox virus. Monkey B virus belongs to a family of viruses called herpesviruses — the same family that includes human herpes simplex 1, which typically causes cold sores, and herpes simplex 2, which causes genital herpes. Monkeypox virus, on the other hand, belongs to a family of viruses called orthopoxviruses, and is related to the virus that causes human smallpox. Originally published on Live Science.

Based on a couple of recent reports from Tom's Guide and, Chromebooks could soon ship with discrete graphics. For clarity, that's a separate graphics card from the CPU. Which is typically a configuration utilized in gaming hardware or more intensive tasks dealinging with video and photo edits. Since productivity-focused hardware doesn't necessarily need the extra power. Effectively, making them ready to play full-fledged PC games without streaming service subscriptions in tow. The most recent of the endeavors that could potentially pave the way for gaming Chromebooks is from NVIDIA. The company took to GDC 2021 to show off a new demonstration of its RTX GPU series on Arm hardware. The latter of which is hardware that's been fairly typical for Chromebooks. Summarily, NVIDIA debuted DLSS and ray-tracing on Arm hardware. Both of which are typically used in top-tier PC games. The demonstration included Wolfenstien: Youngblood and the company's "The Bistro" demonstration. That was run via an RTX 3060 GPU and a MediaTek Kompanio 1200 Arm processor. The CPU in this case is MediaTek's next-generation flagship processor. That's aimed at Chromebooks, explicitly, among other gadgets. And that included, according to NVIDIA, support and porting for the DLSS and ray-tracing listed above. As well as support for RTX Direct Illumination, RTX Global Illumination, RTX Memory Utility, and Nvidia's Optix AI-Accelerated Denoiser. Never one to shirk from competition, AMD is also reportedly working on its own solution for Chromebooks. And, in fact, some recent indicate that the company already has a discrete graphics on the way for Chromebooks already in the Chromium Gerrit. The details about this particular build are somewhat less solidified. That's also not altogether surprising since Chromebooks are rarely divulged in full prior to an announcement. And also because NVIDIA may presently be in to get its hardware up and running with demonstrations on Arm systems. But what is known is nonetheless intriguing. Summarily, there's presently a Chromebook in development under the codename "Mushu" that comes with a discrete AMD GPU. Potentially spilling the competition between AMD and NVIDIA over into the OS realm. If and when NVIDIA finalizes its work into a real-world product. Now, the appearance of a discrete ARM GPU in a Chromebook under development seems to suggest that's the technology that will break cover first. But the latest news does serve an important purpose for NVIDIA. Chiefly, proving that its discrete graphics cards can play well with Arm architecture typically found in. In fact, NVIDIA also has SDKs already available or coming soon for Arm with Linux and Chromium. Meaning that developers can get started sooner rather than later.

An unprecedented image of a supermassive black hole and its vast extragalactic radio jet has been captured for the first time, raising new questions about our nearest radio galaxy. The heart of Centaurus A – the fifth-brightest galaxy in the sky – is distinguished by a plume of energy moving around half the speed of light, though it's taken until now, and the Event Horizon Telescope, to visualize it closely. The Event Horizon Telescope, or EHT, is no single instrument. Instead, it's an array of radio telescopes around the world, working collaboratively to combine their data for maximum results. It's the tool by which researchers imaged the huge Messier 87 black hole; more recently, it turned its collective attention on Centaurus A. The data – gathered from 2017 EHT observations – has resulted in an image at ten times the frequency and sixteen times the resolution of previous observations. It's a magnification factor of one billion, the EHT team says, enough to answer some old questions – and to raise some new ones. The jets from supermassive black holes are effectively near-misses in the ongoing meal. Usually, the huge gravitational pull drags any gas and dust nearby into the black hole; however, some small percentage can escape just before being pulled in. Instead, they're blown out to huge distances and at vast speeds as jets. While they may be known about, jets are barely understood. There are multiple models that attempt to explain just how they actually form, but the EHT's new Centaurus A observations help pinpoint the likely location of the black hole at the launching point of the jet. While the central black hole itself would require greater magnification still to properly image, even what the telescope array has achieved now is enough to discount some of the models. For example, the jet's edges are distinctly brighter than its central portion. "Now we are able to rule out theoretical jet models that are unable to reproduce this edge-brightening," Matthias Kadler, TANAMI leader and professor for astrophysics at the University of Würzburg in Germany, explains . "It's a striking feature that will help us better understand jets produced by black hole." At the same time, though, the EHT's observations do pave the way to some new uncertainties. Only the outer edges of the jet appear to emit any radiation, for instance, which runs counter to some of the core understandings of the phenomenon. To get closer insights, however, we may need a different type of instrument altogether. Although it's believed that even shorter wavelengths, and higher resolution, could capture Centaurus A itself, "this will require the use of space-based satellite observatories," the EHT team suggests. A paper on the new findings has been published in Nature Astronomy today.

If you're trying to get your human children (or perhaps your adventurous pets) interested in cars, a battery-powered ride-on electric car is kind of the next best thing to a real car -- unless you're already independently wealthy and have plans to raise the next Senna by financing their karting career. Like seemingly everything these days, ride-on vehicles have gotten cheaper and offer way more choices to gearhead parents, be they Jeepers, Bugatti enthusiasts, budding farmers or TikTok celebs. Seriously, there's an electric toy car for every small human or animal out there who can't reach the foot pedal of a full-sized version. However, with so many options, how's a person to choose? That's where we come in. We've compiled a list of our favorite kids' electric cars. We've taken into consideration things like safety features, weight limit, rechargeable battery, seat belt, whether or not the car comes with a parental remote control and so much more. Some of these even have LED headlights! So if you've got kids (or cats, and if it's cats, please send videos) who are ready to get their ride on, we're sure to have what you're looking for on this list. Keep reading for all of the best kids' electric cars. Will having a tiny plastic car that they can drive make your kid the envy of all other kids on the block? Probably, so there's no reason not to get one. Maybe also consider what you'll need to charge it efficiently as well as a helmet, and while you're at it, score some cones so that you can set up a tiny, little Nordschleife in your cul-de-sac. That way Junior has a leg up when it comes time to graduate to more expensive ways for you to live vicariously through them. Keep in mind that it's a good idea to make sure you're supervising your kids while they're motoring around and that they really should have helmets, too.

Uber has announced the expansion of its grocery delivery service, giving consumers in many cities another option for getting the items they need delivered to their homes. According to Uber, this is the single larger expansion of its on-demand grocery delivery service since it launched the platform last summer. Uber announced the new grocery delivery markets on Monday, revealing that people across more than 400 towns and cities in the US can now get their groceries using Uber's platform. This includes some major markets like New York City, ultimately doubling the service's availability compared to its July 2020 rollout. Uber's grocery deliveries are available from a number of stores, including Albertsons Companies' brands like Safeway, ACME, and Albertsons. Likewise, some regional grocery stores have also joined Uber's grocery delivery platform like the Red Apple Group in New York. Anyone can use the service, but you'll need to have an Uber Pass or Eats Pass and order at least $30 worth of goods to get free delivery. Grocery delivery services skyrocketed in popularity last year when lockdowns forced many people to stay home. Though many places are now back to business as usual, a sizeable number of consumers continue to use these services due to fear of exposure to the virus, convenience, and more. Uber's Raj Beri touched on the popularity of delivery services in a statement about the new expansion, saying:

Wikipedia cofounder Larry Sanger recently shared some harsh words about his own creation. Much like every teacher you've ever had, Sanger warned in an interview with Lockdown TV that Wikipedia cannot be relied upon as a reliable source of the truth. Though he seemed to defend the original vision of Wikipedia as an accessible "open-source" project, Sanger said that Wikipedia, as it exists today, provides a "reliably establishment point of view on pretty much anything." "Can you trust it to always give you the truth? Well, it depends on what you think the truth is," Sanger said. To make his case, Sanger criticized the Wikipedia page about US President Joe Biden. "The Biden article, if you look at it, has very little by way of the concerns that Republicans have had about him," Sanger told Lockdown . "So if you want to have anything remotely resembling the Republican point of view about Biden, you're not going to get it from the article." He argued that there ought to be at least a paragraph dedicated to Biden's Ukraine scandal from the 2020 Presidential election as an example of how Biden's page "reads like a defense counsel's brief." As of press time, it's worth noting, there are two paragraphs on the Ukraine controversy and its political implications in Biden's Wikipedia page. That section was edited on July 18, four days after Sanger's interview. But the only change was a consolidation of everything that already referenced Ukraine in the article into the same paragraph — in this case a sentence clarifying that there was no evidence of wrongdoing on Biden's part — rather than anything new being added in. Regardless of your thoughts on American politics, Sanger does raise the important issue that Wikipedia is built on a certain degree of trust — and that the rich and powerful are incentivized to try to alter their Wikipedia pages to give a rosier portrayal. Sanger also pointed to marketing firms that write or edit specific articles to control public perception of their clients. "Wikipedia is known now by everyone to have a lot of influence in the world," Sanger said. "So there's a very big, nasty, complex game being played behind the scenes to make the article say what somebody wants them to say." READ MORE: Nobody should trust Wikipedia, says man who invented Wikipedia [ The Independent] More on Wikipedia: This Site Turns Wikipedia Pages Into Fake Academic Papers As a Futurism reader, we invite you join the Singularity Global Community, our parent company's forum to discuss futuristic science & technology with like-minded people from all over the world. It's free to join, sign up now!

Fintech is minting billionaires by the month. Already this year, Coinbase's co-founders have joined the billionaire ranks, along with the founders of Affirm and Marqeta. For years, Silicon Valley has been taking on the banking incumbents with promises of a better customer experience, but it's only now that emerging trading apps, payment upstarts and online lenders are achieving big public market valuations. Now, it's Robinhood's turn. Vlad Tenev and Baiju Bhatt, who were roommates at Stanford almost a decade ago, are each poised to be worth about $2.6 billion on paper when their trading app debuts on the Nasdaq later this month. That's based on the $40 mid-point of the company's price range given in its updated IPO prospectus on Monday. Tenev, Robinhood's CEO, and Bhatt, the chief creative officer, will each own 7.9% of the company's outstanding shares, according to the filing. They're also each selling about $50 million worth of shares in the offering. It's been a banner year for tech listings, with at least 12 companies that went public through an IPO, direct listing or special purpose acquisition company (SPAC) attaining a market capitalization of $10 billion or more. Between those companies and a few others with lower valuations, the tech industry has minted 16 billionaires in 2021. Fintech is capturing an outsized share of the gains. Coinbase CEO Brian Armstrong owns stock in his cryptocurrency app worth about $8.7 billion after the company's direct listing in April. Fred Ehrsam, who co-founded the company with Armstrong in 2012, owns a $2.7 billion stake. Marqeta CEO Jason Gardner is worth close to $2 billion after taking his payment technology company public last month, while Affirm's Max Levchin owns shares valued at over $1.5 billion in his online lender, which held its IPO in January. SoFi, a provider of college loans, home loans and a variety of investment and insurance products, went public through a SPAC in June and is now valued at $12 billion, though no individual holder owns a billion-dollar stake. That's before dipping into the companies that are still private. Payments company Stripe was valued at $95 billion in a financing round in March, giving sibling co-founders Patrick and John Collison a combined stake of $23 billion, according to the Bloomberg Billionaires Index. Klarna, a Swedish payments company, is now worth $46 billion on the private market. Klarna CEO Sebastian Siemiatkowski has a net worth of $2.2 billion, according to Forbes. The list goes on. Chime, which delivers banking services through mobile phones, is worth $14.5 billion, while Plaid, which provides back-end technology that connects apps with bank accounts, is valued at $13 billion after Visa was forced to scrap its planned acquisition of the company. "Our market is seeing a sea change, with consumers that we never thought would be embracing digital finance engaging with it in a big way," Zach Perret, Plaid's CEO and co-founder, told CNBC, when the latest financing round was announced in April. Robinhood said it plans to sell shares at $38 to $42 each prior to its expected Nasdaq debut next week. That could value Robinhood at up to $35 billion, up from a private market valuation of $11.7 billion in September. Users flocked to Robinhood in the first quarter as crypto trading volumes soared and the popularity of meme stocks like GameStop and AMC Entertainment led millions of new traders to the app. At the end of March, Robinhood had 17.7 million monthly active users, up from 11.7 million at the close of 2020. Robinhood co-founders will retain voting control Tenev,34, and Bhatt,36, have dealt with their share of troubled headlines this year on the path to what will likely be one of the biggest IPOs of 2021. While the increased activity was a major boon to Robinhood's revenue, the company had to halt trading of GameStop and other stocks in January because the unexpected surge in volume created a liquidity crunch. "In order to protect the firm and protect our customers we had to limit buying in these stocks," Tenev told CNBC's Andrew Ross Sorkin after the restrictions were put in place. Robinhood ultimately raised $1 billion from investors to shore up its balance sheet, but the incident raised questions about the company's business model, known as payment for order flow. Robinhood lets users buy and sell for free, and charges market makers such as Citadel Securities or Virtu for the right to execute customer trades. The Financial Industry Regulatory Authority said in June that Robinhood will pay roughly $70 million in penalties for its systemwide outages and misleading communication and trading practices. The company faces dozens of proposed class-action lawsuits, as well as examinations or investigations by regulators, state attorneys general, the SEC, FINRA, and the U. S. Department of Justice. In its initial prospectus earlier this month, Robinhood disclosed that Tenev's phone was seized by federal attorneys as part of the GameStop probe. Still, Robinhood's co-founders, who are both board members, are positioned to profit handsomely when the company goes public and will control the vast majority of decisions from here. Tenev and Bhatt will own all of Robinhood's Class B shares after the offering. Those shares have 10 times as much voting power as Class A shares, according to the prospectus, giving Tenev will control of 26% of voting power, and Bhatt control of 39%. They've already cashed out tens of millions of dollars worth of shares. In 2018, they each sold $55 million of stock to investment firm DST Global in a secondary transaction, and the following year the co-founders participated in a $67.6 million tender offer available to "certain of our employee stockholders," the filing said. Robinhood is a five-time CNBC Disruptor 50 company that topped this year's list. WATCH: CNBC's full interview with Plaid CEO Zach Perret

Apple iPhones can be compromised and their sensitive data stolen through hacking software that doesn't require the phone's owner to click on a link, according to a report by Amnesty International published on Sunday. Amnesty International said it discovered iPhones belonging to journalists and human rights lawyers had been infected with NSO Group's Pegasus malware that can provide the attacker access to messages, emails and the phone's microphone and camera. The revelation suggests governments using NSO Group software have been able to successfully hack iPhones to spy on user data using methods unknown to Apple, and that even keeping an iPhone up-to-date cannot stop a dedicated attacker who's using expensive and secretive spy software. The nature of the attacks also suggests changing user behavior, such as avoiding clicking on unknown or phishing links in messages, may not protect iPhone users against NSO's software. Past versions of Pegasus required the user to click a malicious link in a message, Amnesty International said. NSO Group is an Israeli firm that says it sells to vetted government agencies and law enforcement to prevent terrorism, car explosions and to break up sex and drug trafficking rings. Amnesty International found evidence of a hack in an iPhone 12, the newest iPhone model, running iOS 14.6, which was the most current software before Monday. Apple updated its software to iOS 14.7 on Monday but has not yet released security details that could indicate whether it has fixed the exploits identified by Amnesty International. Amnesty International obtained a leaked list of 50,000 phone numbers that may have been targeted by spy software made by NSO Group. It found evidence that Android devices were also targeted by NSO Group software, but wasn't able to examine those devices in the same way as the iPhones. "Apple unequivocally condemns cyberattacks against journalists, human rights activists, and others seeking to make the world a better place. For over a decade, Apple has led the industry in security innovation and, as a result, security researchers agree iPhone is the safest, most secure consumer mobile device on the market," Apple's head of security engineering and architecture Ivan Kristic said in a statement. An iPhone software update from Apple could fix the exploit Security experts say the most effective way to stop malware is to keep devices patched with the latest software, but that requires the device maker to be aware of the bugs the attackers are using. If they are "0days," as NSO Group is accused of using, that means that Apple has not yet been able to fix the exploits. Once Apple fixes the exploit, it's no longer a 0day and users can protect themselves by updating to the latest version of the operating system. That suggests that NSO Group's software could stop working or lose the capability to target up-to-date phones as soon as Apple fixes the exploits — which it starts doing as soon as it learns of the attacks, Apple said. "Attacks like the ones described are highly sophisticated, cost millions of dollars to develop, often have a short shelf life, and are used to target specific individuals. While that means they are not a threat to the overwhelming majority of our users, we continue to work tirelessly to defend all our customers, and we are constantly adding new protections for their devices and data," Kristic said. iPhone privacy has been a key marketing strategy Apple has made security and privacy one of its key marketing strategies, arguing its control of the operating system, and the hardware that powers it, allows Apple to deliver a higher level of security and privacy than devices made by rivals. Apple said its security team is four times larger than it was five years ago and employees work to improve device security as soon as it finds new threats. Apple publishes security fixes for each software update on its website, cataloging them with industry-standard "CVE" numbers and crediting security researchers who find them. Amnesty International's report said NSO Group's software doesn't stay on an iPhone when it's rebooted, making it harder to confirm that a device has been infected. It also suggests users who are worried about being targeted may want to regularly reboot their devices. Amnesty International said it worked with international media groups to publish details about a handful of the phone numbers it found on the leaked list and the specific circumstances that led them to have been targeted by NSO software. Some American phone numbers were on the list but it's unclear if they were hacked, the Washington Post reported. An NSO Group spokesperson said the company will investigate all claims of misuse. "We would like to emphasize that NSO sells its technologies solely to law enforcement and intelligence agencies of vetted governments for the sole purpose of saving lives through preventing crime and terror acts. NSO does not operate the system and has no visibility to the data," the NSO spokesperson said. Other technology companies consider NSO Group's business unacceptable and a threat to their users' security.Last year, Facebook subsidiary WhatsApp sued NSO Group over an alleged WhatsApp hack. In a court filing from December as part of that case, third parties including Microsoft, Google, Cisco and others said NSO Group had violated U. S. laws and doesn't deserve immunity because it sells to foreign governments.

Amazon has deactivated cloud computing accounts that belonged to NSO Group, a hacking tools company that reportedly used Amazon Web Services as part of spyware systems in turn used by governments to surveil phones. The removal came after reports by forensic investigators at Amnesty International that the Israeli company's tools had been found on the phones of activists and journalists, and at times used AWS systems to operate. Forensic researchers at Citizen Lab, which analyzes spyware at the University of Toronto, independently confirmed the hacking tools were operating on AWS' CloudFront, a content delivery network product. Amnesty's report says Amazon told its researchers in May that it had moved fast to get NSO Group's activity off its systems. In a statement, Amazon reiterated what it had told Amnesty. "When we learned of this activity, we acted quickly to shut down the relevant infrastructure and accounts," the company said. News of the removal of NSO's products from AWS was reported earlier by Vice. An NSO Group spokesperson said in a statement that the "claims are false." The company subsequently clarified the statement, saying it referred to the claim that AWS had removed its accounts. Amazon didn't immediately respond to a request for comment on NSO Group's assertion that Amazon didn't deactivate its AWS accounts. NSO Group told The Washington Post that it would investigate the recent findings that its products had been used to spy on activists and journalists. The cloud giant's decision to end service to the hacking tools vendor comes the same year that AWS removed accounts belonging to social media service Parler, where right-wing extremists posted. Amazon said Parler failed to moderate posts from users who posted racist and sexist slurs, as well as calls to violence against lawmakers, Amazon facilities and Amazon founder Jeff Bezos. Parler sued Amazon twice over the move, claiming Amazon had defamed the company and was favoring another customer, Twitter, by removing support for Parler. The NSO Group removal comes as a group of news sites revealed extensive details of the NSO Group's operations, analyzing a list of thousands of phone numbers, several of which Amnesty International researchers confirmed were hacked with NSO Group software by analyzing the phones directly. Among the reported targets were two women close to murdered Saudi journalist Jamal Khashoggi, according to The Washington Post, as well several journalists and activists in countries including India, Azerbaijan and Rwanda, according to Amnesty International. NSO Group denies its software was involved in hacking the targets associated with Khashoggi, and called the news investigation into question. Among thousands of phone numbers investigated,37 phones were analyzed. On those phones, "the reporters fail to prove a definitive link between the numbers and NSO," an NSO Group spokesperson said.

IBM shares rose as much as 4% in extended trading on Monday after the enterprise technology and services provider reported second-quarter earnings that came in stronger than analysts had expected. Here's how the company did: Revenue grew 3% year over year in the quarter, according to a statement, the fastest growth in three years, as the company laps a quarter that saw meaningful impact from the coronavirus. In the previous quarter revenue had grown 0.9%. The company reiterated its expectation that revenue will grow, rather than decline, in the full year. IBM's Global Technology Services segment, containing managed services, outsourcing and support, delivered $6.34 billion in revenue. That was up slightly and above the $6.23 billion consensus among analysts polled by FactSet. The Cloud & Cognitive Software business, which includes Red Hat, contributed $6.10 billion in revenue, up 6% and more than the FactSet consensus of $5.93 billion. The company's Global Business Services consulting unit had $4.34 billion in revenue, growing almost 12% and higher than the $4.03 billion FactSet consensus. Systems revenue, including hardware, came out to $1.71 billion, which was down 7%, meeting consensus. In the quarter IBM spent $1.75 billion on acquisitions, the most in a single quarter since it closed the $34 billion Red Hat deal in the third quarter of 2019. It said it was acquiring process-mining software company myInvenio, application-management company Turbonomic and Salesforce consulting company Waeg. The company also announced 2-nanometer chip technology, as well as new artificial-intelligence features for its Watson Studio software for building models. Excluding the after-hours move, IBM shares are up 9% since the start of the year, while the S&P 500 index is up almost 13% over the same period. Executives will discuss the results on a conference call with analysts starting at 5 p.m. Eastern time. WATCH: IBM CEO to CNBC: Paul Cormier, running Red Hat, is staying

You can grab a new Dell XPS 13 9310 for $1,500.55 at Amazon.com after receiving a $129.44 discount. Dell's powerful notebook comes with a 13.4-inch FHD display, an Intel Core i7 processor,16GB RAM, and 512GB storage space, and Intel Iris Xe graphics. However, not every Windows laptop is that expensive, as you can also grab a new 2020 HP 15.6-inch LD LED Display Laptop is getting a 13 percent discount, meaning you can grab one for $324 after a $49 discount. An Intel Pentium Gold 6405U processor powers this option, and it also comes with 4GB RAM and 128GB SSD. The Acer Aspire 5 is also on sale, and you can grab one for $395 with $35 savings. This laptop features an Intel Core i3 processor,4GB RAM, and 128GB storage. Or, you can go for the Ryzen 3 powered Acer Aspire 5 that's going for $366 with $33.99 savings. Your new laptops will also work and feel better when paired with a couple of necessary peripherals. We have several options for you to choose from—starting with Razer's gaming keyboards that start at $48 after a $12 discount when you go for the Razer Cynosa Chroma Gaming Keyboard. If you are willing to spend a bit more, you can also grab the Razer BlackWidow TE Chroma v2 TKL for $70 after a $32 discount of go all out for the Razer Huntsman Elite Gaming Keyboard that is currently getting a $40 discount, meaning you can grab yours for $160. And if you're looking to get a new mouse, you can consider the Logitech MX Master Wireless Mouse that's currently getting a 39 percent discount, meaning that you can grab yours for $61 with $39 savings. The Logitech MX Ergo Wireless Trackball Mouse is another great option to consider, as it's now selling for $88.53 after receiving an 11.46 discount. And if you want something a bit more compact and affordable, you can go for a Logitech MX Anywhere 2 Wireless Mouse that's now up for grabs at $55 with $25 savings. But you may also want a flashy mouse to go with your new keyboard. If that's the case, then you can go for the Logitech G502 HERO that's currently getting a massive 42 discount, which represents 53 percent savings, so that you can grab one for $38.

According to some newly released Federal Communications Commission (FCC) documents spotted by WinFuture, we could soon see the launch of Bose's successor to its highly popular QuietComfort 35 II noise-canceling headphones. The documents refer to the Bose QuietComfort 45 headphones, but they don't offer us much in the way of additional information. WinFuture included photos of the headphones that were purportedly included with the FCC documents, but these have since been removed from the FCC's website. They show what appears to be an almost unchanged design from the current QC 35 II, with the exception of a USB-C charging port (the QC 35 II uses the older Micro USB type of connection). Digital Trends cannot confirm that these photos represent the new QuietComfort 45 cans, as they are not among the documents the FCC has uploaded to its site. But if it's true that Bose has largely adhered to the QC 35/QC 35 II design, that suggests that most, if not all, of the changes we can expect will be to internal components and software. It also likely means that the Bose Noise Cancelling Headphones 700 will remain the company's flagship active noise canceling (ANC) headphones. When we compared the Headphones 700 to the QC 35 II, we noted that in areas like design, comfort, and controls, the Headphones 700 enjoyed an advantage. Given that these areas are unlikely to be significantly revised with the new QC 45, we need to look at things like battery life, charging speed, sound quality, and call quality. With a 20-hour battery life, the QC 35 II could easily make it through a day of travel without needing to recharge, and if you opt to use the included headphone cable, you could increase that to 40 hours by eliminating the battery draw from using Bluetooth. But given that Sony's WH-1000XM4 can achieve 30 hours with ANC on and 38 hours with it off, this is one area where the QC 45 could improve upon its predecessor. Earlier in 2021, Bose launched a gaming edition of the QC 35 II, which comes equipped with an optional boom mic for multiplayer online games. Unfortunately, their high price and lackluster gaming features didn't impress our reviewer. Let's hope the QC 45 doesn't make the same mistake.

July 19,2021 Politicians may have good reason to turn to angry rhetoric, according to research led by political scientists from Colorado—the strategy seems to work, at least in the short term. In a new study, Carey Stapleton at the University of Colorado Boulder and Ryan Dawkins at the U. S. Air Force Academy discovered that political furor may spread easily: Ordinary citizens can start to mirror the angry emotions of the politicians they read about in the news. Such " emotional contagion" might even drive some voters who would otherwise tune out of politics to head to the polls. "Politicians want to get reelected, and anger is a powerful tool that they can use to make that happen," said Stapleton, who recently earned his Ph. D. in political science at CU Boulder. He and Dawkins, an assistant professor, published their results this month in the journal Political Research Quarterly. The researchers surveyed roughly 1,400 people online from across the political spectrum, presenting them with a series of mock news stories about a recent political debate. They discovered that when it comes to politics, anger may lead to more anger. Subjects who read about an enraged politician from their own party were more likely to report feeling mad themselves than people who didn't. Those same steaming partisans also reported that they were more likely to get involved in politics, from attending rallies to voting on Election Day. "Anger is a very strong, short-term emotion that motivates people into action," said Stapleton. "But there can be these much more negative implications in the long term. There's always the potential that anger can turn into rage and violence." Tempers rising Anger and politics in the U. S. have long gone hand-in-hand—the nation's second president, John Adams, once referred to Alexander Hamilton as a "bastard brat of a Scotch peddler." But Stapleton and Dawkins' findings come at a time when American politics has grown especially divisive. According to the Pew Research Center, in the lead up to the 2020 presidential election, "around nine-in-ten Trump and Biden supporters said there would be 'lasting harm' to the nation if the other candidate won." That anger boiled over with deadly results when a mob of supporters of then-President Trump stormed the Capitol on Jan.6. Stapleton, who is not related to the Colorado political family, wanted to find out just how contagious those kinds of emotions could be. He will start a position as a postdoctoral researcher at the University of Notre Dame in the fall. "Most political science research to date has focused on what we do when we feel an emotion like anger, rather than how our emotions affect other people," Stapleton said. Fighting words To find out how the emotions of politicians might rub off on their supporters, he and Dawkins ran an experiment. The duo wrote a series of news stories about a debate on immigration policy between two candidates for an open Congressional seat in Minnesota. Unbeknownst to the study's subjects, neither the candidates nor their debate were real. In some cases, the faux politicians used language that tipped into outrage (although it might still look tame in the current political landscape). "When I look at our borders, I'm enraged by what I see," as an example. In other cases, the soap boxers stuck to more neutral language. The team's results are among the first to show what many Americans have long known—that political anger can be a powerful force. "We report being angrier after seeing our fellow partisans being angry," Stapleton said. "When the other side is angry, it doesn't seem to affect us much at all." If Democrats read about a fellow Democrat getting mad, for example, they often reported feeling angry themselves. In contrast, blue voters who encountered neutral information or saw an angry quote from a Republican didn't experience the same swings in emotion. The study also brought a twist: The people who were the most susceptible to those shifts weren't the die-hard partisans on either side of the aisle. They were more moderate voters. "The really far left and right are already so amped up," Stapleton said. "But these weakly-aligned partisans who are notoriously less likely to participate in elections were more susceptible to changing their emotions." For Stapleton, the results carry an important lesson for ordinary voters: When watching the news, people should pay attention to how politicians may try to appeal to or even manipulate emotions to get what they want. But, he added, anger is only part of the picture. In a previous study, he and his colleagues discovered that optimistic people are much more likely to be politically active than pessimists. "Anger is one way we can get people to vote and get engaged in politics, but it's not the only way," he said. "It doesn't have to be all doom and gloom." 2 hours ago 0 6 hours ago 0 7 hours ago 0 Jul 16,2021 13 Jul 15,2021 0 34 minutes ago 36 minutes ago 1 hour ago 1 hour ago 1 hour ago 1 hour ago 2 hours ago Mar 26,2021 Mar 02,2016 Oct 22,2020 Feb 25,2016 Oct 24,2017 Jun 02,2021 Jul 14,2021 Jun 30,2021 Jun 21,2021 Jun 21,2021 Jun 14,2021 Jun 14,2021

Tesla has officially launched a subscription for its "Full Self-Driving" (FSD) software suite — and it's not cheap. The add-on feature allows Teslas to change lanes, navigate complex traffic intersections, and be summoned from a distance. Previously, the feature could only be enabled for a one-time fee of $10,000. Now, Tesla is offering the same package for a cool $199 per month as well, Reuters reports — or $99 for Tesla owners who already bought into the now-discontinued Enhanced Autopilot package. That's a substantial amount of money — about as much as you'd pay on a used car lease, in fact — especially considering the fact that the feature still won't allow Teslas to fully drive themselves, as the name suggests. While Level 5 autonomy — meaning a truly self-driving car — is on Tesla's roadmap, according to Electrek, drivers still have to be ready to jump into action at a moment's notice even when the system is engaged. While announcing the new subscription service, Tesla reiterated that the features "do not make the vehicle autonomous," adding they "require a fully attentive driver, who has their hands on the wheel." Tesla vehicles will need to be equipped with the Full Self-Driving computer 3.0 or above. The cost to upgrade the hardware is $1,500. While it's a substantial step up from previous iterations of self-driving software, a future in which we are able to sit back and watch Netflix is still many years out — and it may remain a pricey option as well. READ MORE: Tesla launches subscription service for advanced driver assistance software [ Reuters] More on Tesla: Elon Musk Says the Cybertruck Might Flop But He Doesn't Care As a Futurism reader, we invite you join the Singularity Global Community, our parent company's forum to discuss futuristic science & technology with like-minded people from all over the world. It's free to join, sign up now!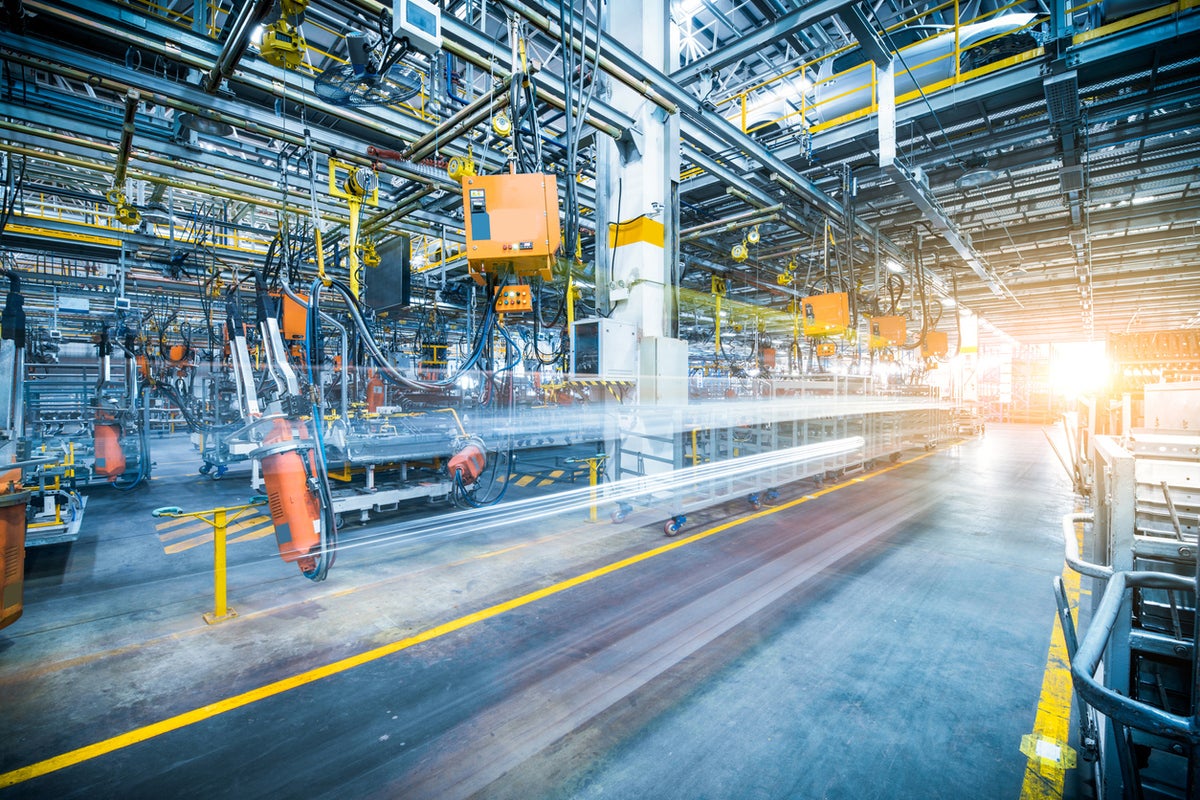 The manufacturing industry is one of the leading sectors starting or speeding up digital transformation. Particularly hard hit by supply chain issues, the sector wants to ensure resilience to business disruption and not be caught again by events with global consequences. To date, however, they have met with varying success. Many of the transformation pilot projects do not land in production, the core of business, and fail to contribute to improved business outcomes. If organizations are failing to scale proof-of-concept to production environments, what is needed to successfully deploy digital models? Hewlett Packard Enterprise (HPE) Digital Advisors recognized the value of a framework that helps enterprises visualize what it takes, as well as capture all the moving parts to ensure alignment and prioritization. They developed the Digital Journey Map, a method which helps companies structure their transformational goals and succeed in achieving them. Digitalization offers countless value to manufacturing companies. It can help transform operational and product processes fundamentally as well as make work more efficient, secure, and less stressful. Products can become more attractive and valuable through embedding them into a digital ecosystem. Instead of monolithic market offerings, companies can also offer them in a consumption-based, as-a-service models. Stabilized revenue streams, alternate markets, and strong customer loyalty are just a few of the positive outcomes. In addition, digitalization provides a better understanding of customer product usage, in turn feeding improved research and development and creating a virtuous circle. Even 10 years after the invention of Industry 4.0 we see digitalization projects stuck in pilot phase and transfer to production not being successful. This was the case prior to the onset of the pressures of the global pandemic, but as we start to enter a phase of consolidation it's exacerbated. Almost 50% of enterprises admit they're not meeting the digital transformation speed management expects, compounded by lacking the wherewithal to do so.¹ One important success factor for digital transformation is the utilization of existing data, all information available, and most important, the collective knowhow of an agile, open, new digital world. Instead of optimizing one production step it is essential to recognize the overall context and realize the actual benefits of using available technology. Digital Advisors show how this can work using the HPE Digital Journey Map. It is based on three essential capabilities of a digital organisation: digitalization at the Edge, a cloud-enabled IT supply chain, and a data infrastructure that can connect both. The framework consists of four "Journeys," all of which are aimed at business goals captured within the framework of a digital strategy: Each organization on this path needs a central data infrastructure. It is not enough to gather all data; it has to be correlated and analyzed cross-company. That said, the topic of trust is key to data strategy. Trust is more than IT security and data protection. It is a matter of which and how much data is collected, where and how long it will be saved, and data sovereignty. That also includes ethical aspects of data collection and analysis. To finally use the advantages of digitalization, companies must overcome the classical separation of information technology and operational technology, or IT and OT. It is not simply a matter of better cooperation from both; it is bringing the operating model to a new digital level, which integrates both domains. This also requires the cultural and organizational respective management of change, which must solve any resistance between departments touched and help merge teams. A data-centric architecture is also a significant part of the transformation that allows access to data cross applications. The end-state might well be that procurement of technology will be standardized and simplified without making any difference between IT and OT, facilitated by partnerships between IT and OT vendors. Moving from a technology-focus to consider the overall business model is key to improve and automate the new operating model. Companies implement technology not only to optimize processes, but to increase the value proposition of their products, develop new channels to their customers, revolutionize their production using new processes and technology, and embed their solutions into a bigger ecosystem and platform. The HPE Digital Journey Map Webinar guides customers to success. It helps manufacturing companies better orchestrate their digital transformation, putting single initiatives and projects in a meaningful sequence, and at the same time helping them formulate clear goals and objectives for their digitalization strategy. To find out more about Digital Next Advisory or engaging with an HPE Digital Advisor please contact us at digitaladvisors@hpe.com ¹The state of Digital Transformation Today.2020. Celerity.com ____________________________________

It's important to protect your personal information, but not always easy to determine the best way to do that. Bigger data breaches are hitting victims with increasing regularity, so you might want to start using an identity theft protection and monitoring service soon, if you don't already. Fortunately, our selections for the best identity theft protection and monitoring services can help safeguard your identity, proactively monitor suspicious activity and assist with recovery if you become a victim of a data breach. Identity theft is a serious and growing problem. If the current trends are anything to go by, ID theft protection is only going to become more essential. In 2019 alone, there were more than 13 million US identity fraud cases, with victims losing nearly $17 billion, not to mention untold damage to credit reports. The 2017 Equifax breach was the icing on a nasty cake -- one that got even worse in the following years. One of the biggest 2020 data breaches was the Marriott hack, which impacted over 5 million customers. That followed an earlier breach of Marriott's Starwood reservation system in which the personal information of more than 380 million guests was compromised, including more than 5 million passport numbers. In this directory, we'll look at some of the best identity theft protection services for helping you manage and protect your identity at various price points. We'll also help you learn the difference between an identity theft protection company and a credit monitoring service (though they might have overlapping services). Before we get started though, we should tell you that you don't necessarily have to spend $10 to $30 a month for the best identity theft protection. The US government offers identitytheft.gov, an identity restoration service that can help an identity theft victim report and recover from identity theft. Read more: How to prevent identity theft We'll jump straight to the top choices for the best identity theft protection services for ID monitoring, credit monitoring and more, but read to the end to see additional important information and facts about identity theft and ID protection. The list is updated frequently. Ah, Equifax. If you already have an ID monitoring service, it may well be because of this company, which is the poster child for bad security. One of the big three credit reporting agencies, Equifax had no less than five major data breaches in 2017, affecting nearly every American who has a credit history. In the months that followed, we learned that things may have somehow even been worse than originally known. And the company's ham-fisted response to each data breach made matters worse: At one point, the company was directing users to a fake help site. And the site it set up to provide free credit account monitoring after the data breach was originally also vulnerable to hackers. Heads rolled, executives left, and the company's reputation is in tatters. And yet, thanks to a tepid response from the federal government, it's unclear if anything has really changed. Equifax remains one of at least three companies -- Experian and TransUnion being the other two big ones -- that passes judgment on whether we're all credit-worthy. For better or worse, many people took advantage of Equifax's offer of a free year's membership to TrustedID, its commercial identity theft service? But that offer -- originally available to anyone with a Social Security number -- has ended. (It required that you register by Jan.31,2018.) The service provides a copy of your Equifax credit report, a lock on your Equifax data by third parties (with some exceptions), credit monitoring from all three credit bureaus, monitoring of your SSN on what Equifax calls "suspicious" websites, and a very limited $1 million identity theft insurance policy. We understand if you took advantage of the offer while it was free. That said, we just can't recommend doing business with a company that has demonstrated such contempt for security protocols -- let alone customers. Any of the alternative protection services listed above would be a better option. The base prices of each service are presented below, from lowest to highest. Note that the more expensive ones almost always offer additional perks, such as more frequent credit reports from credit bureaus. *Offers 60-day money back guarantee. These are some key things to keep in mind about the best identity theft protection and ID monitoring services. Early detection is the key. If you're signing up for one of these protection services, it's less about preventing the initial breach and saving you from being a victim of identity theft -- that's somewhat out of your hands, unfortunately. Instead, it's about getting a heads-up as soon as possible on suspicious activity to prevent you from needing to do a credit freeze or more to stop an identity thief. Whether your credit card has charges on it you never incurred, or you suddenly discover that loan collectors are trying to collect amounts you never borrowed, thanks to thieves halfway across the country -- or thieves halfway around the world -- who opened a credit card or applied for a loan in your name, seeing the suspicious activity early on is the name of the game. The scary fact is that these breaches can cost you a lot of money and identity theft monitoring can alert you to a problem before it becomes too big to handle. Knowing how your personal information is being used is a big step to keeping yourself safe. There are identity theft protection companies that can help you monitor your personal information, get notified if your accounts and personal information are being misused by thieves and if you should get a credit freeze, and even get you reimbursement after the fact. None of these protection services will monitor your actual banking activity. I have long recommended a way to protect yourself from becoming a victim of most banking fraud, which is to examine all your accounts once a week. It's a bit of a pain, but just in my family, we've found numerous fraudulent activity and charges over the years. By doing this practice regularly, we've saved thousands of dollars. Consumer Reports recommends you do all your own monitoring, too. That said, if you're not the type of person who is willing or able to take the time to do the constant due diligence necessary to protect your identity, some of these protection services can help. Read the fine print. Finally, because each of these protection services offers vastly different terms and conditions, we've included an easy link to each company's terms of service. Be sure to take the time to read all of their fine print before you sign up for another monthly or yearly fee.

High humidity levels can wreak havoc in your home, resulting in dangerous mold and mildew conditions that can lead to unpleasant odors, damage to carpeting and furniture, and most importantly, serious health issues. With the 35-pint Midea Cube Smart Wi-Fi Dehumidifier ($249), you can maintain ideal humidity levels in spaces of up to 3,500 square feet with simple controls you can access on your phone from anywhere. It's a bit more expensive than a traditional dehumidifier, but it did an excellent job of lowering the humidity in our test room, is relatively quiet, and offers a higher-than-average water tank capacity in an easy-to-store design. Smart and Stackable The Midea Cube is a two-piece system that includes a water tank bucket and the actual dehumidifier unit. As the name implies, it's a cube-shaped device that can remove 35 pints of water from a 3,500-square-foot room in a single day. What sets this model apart from other room dehumidifiers is its stackable design, which provides up to three times more water tank capacity than traditional models, resulting in fewer trips to the sink to empty the tank. The unit sits on top of the bucket, which holds up to 4.2 gallons of water compared with traditional dehumidifiers that have a tank capacity of around 1.5 gallons. When not in use, the unit can be nested inside of the bucket for space-saving storage. If you don't want to deal with emptying the bucket, you can use the dehumidifier by itself and connect a drain hose (included) or a garden hose to the pump inlet connector on the side of the unit (the hose must empty to a sink or a drain). Also on the side are a removable air filter and the power cord. Around back is the air intake grill, and there's an air outlet up top. The MAD35S1QWT unit has a white finish, measures 13.5 by 13.5 by 13.3 inches (HWD), and weighs 33.2 pounds. It has a handle for easy removal from the bucket, as well as several onboard control buttons and a status LCD that tells you the current humidity level and displays codes such as bucket full (P2) and unit not in place (Eb). The display also has Wi-Fi status and filter indicators and a bucket-less mode indicator. Onboard function buttons include a Power button, up and down arrow buttons for setting a target humidity level, a Fan Speed button (Low, High), and a Timer button. There's also a Fill Level button and four tiny indicators. When the water bucket is full, the dehumidifier turns off and sends a push alert to your phone. A full bucket contains more than 4 gallons of water and will weigh close to 40 pounds. If this is too heavy for lifting, you can configure a fill level from 1-4. The lowest setting turns off the unit when it reaches 2.2 gallons (24 pounds), the seconds settings stops at 3 gallons (30 pounds), the third setting stops at 3.75 gallons (36.5 pounds), and the forth setting is full. The bucket has a handle that makes it easy to carry it to the sink for emptying. It also has a clear plastic strip on the side that lets you see how much water is currently in the bucket, as well as two supports on the inside, near the top, that hold the dehumidifier unit in place while in bucket mode. Under the hood is a 2.4GHz Wi-Fi radio for connecting the unit to your home network. The MAD35S1QWT supports Alexa and Google voice control, which allow you to turn the unit on and off and change humidity target levels and fan speed. Unfortunately, it doesn't support IFTTT applets or Apple HomeKit. It uses the same mobile app for Android and iOS devices as the Midea 8,000BTU U-shaped Air Conditioner and the Midea Duo Smart Inverter Portable Air Conditioner. The dehumidifier appears in its own panel on the home screen, which shows the current device status (on/off) and the current humidity level target. When you tap the panel, you'll open a screen with a Target Humidity slider, two Fan Speed buttons, and a slider that lets you set the above-mentioned fill level (1-4). There are three Usage Scenario buttons that offer preset humidity targets and fan speeds for Sleep, Living Spaces, and Storage Room scenarios. Although the app is easy to use, we'd like to see a few more features including energy usage reports and a gauge that tells you the water level in the bucket. Installing and Using the Midea Cube I placed the dehumidifier in my basement, which is a little more than 900 square feet and susceptible to high humidity levels during the summer months. To get started, I lifted the unit out of the bucket, turned it 90 degrees so that the arrow on it was lined up with the arrow on the bucket, and rested the unit on the supports. I already had the Midea app up and running, but if this is your first Midea device, you'll have to download the app and create an account. I tapped the plus icon on the home screen, tapped Add Device, and selected Dehumidifier from the list. Following the in-app instructions, I plugged in the dehumidifier, tapped Next, and pressed the Power button for three seconds until the display read AP. I tapped Next, connected to the dehumidifier's SSID using my phone's Wi-Fi settings, returned to the app, and selected my home network SSID when prompted. I entered my Wi-Fi password, gave the device a name, and the installation was complete. When I first powered up the MAD35S1QWT, it registered a humidity level of 75%, which was consistent with the reading from a Sensi Thermostat located in the same room. Within 30 minutes the humidity level dropped to 65%, and after another 30 minutes it was 58%. It took a little more than three hours total to hit my 50% target humidity level. The unit is quiet, but you will hear the fan when it is running at high speed. Full water tank push alerts arrived instantly in testing. In addition, the MAD35S1QWT responded quickly to on and off app commands, as well as commands to change the target humidity level and fan speed. Likewise, I had no trouble using Alexa voice commands to perform these same tasks. Beat the Humidity From Your Phone Whether you're looking to dry out a damp basement or you simply want to maintain a comfortable humidity level in your home, the Midea Cube Smart Wi-Fi Dehumidifier is a solid choice. It did an excellent job of scrubbing moisture from the air in our tests, and offers a unique stackable design that not only provides increased tank storage, but makes for easy space-saving off-season storage. The mobile app is easy to use and lets you control the dehumidifier with your phone from anywhere, though an in-app water gauge and energy usage reporting would be welcome additions. That said, it offers more functionality than most traditional dehumidifiers, making it a good alternative if you're interested in high-tech dehumidification.

A report by Galvanize revealed insights into the workloads and technological outlook for governance, risk and compliance professionals. Find out what you need to know about this field.

A new report released yesterday gave us an alarming look into how the spyware sold by the Israeli surveillance company NSO Group was involved in targeted attacks against lawyers, journalists, opposition politicians, and activists across the world by different authoritarian governments. While NSO Group has been at the center of many similar reports in the past, the extent to which its Pegasus spyware enables unlawful surveillance and human rights abuses wasn't fully known. The firm continues to claim Pegasus is only used to "investigate terrorism and crime" without leaving a trace behind. However, the Forensic Methodology Report released over the weekend by over 17 media organizations in 10 countries with the technical support of Amnesty International's Security Lab that carried out an in-depth forensic analysis of several devices from human rights defenders and journalists around the world, proves that is not true. Facebook Tried to Buy Surveillance Technology Used to Spy on Apple Users The list includes "hundreds of business executives, religious figures, academics, NGO employees, union officials and government officials, including cabinet ministers, presidents and prime ministers," the Guardian's report added. The list also includes numbers of over 180 journalists, including that of a freelance Mexican reporter, Cecilio Pineda Birto, who was murdered after his killers were able to locate him at a carwash. His phone was never recovered so forensic analysis isn't possible to fully confirm if his phone was infected with Pegasus. Forensics analysis of a small number of phones whose numbers appeared on the leaked list showed more than half had traces of Pegasus. Focusing on Android and iOS smartphones, the forensic records revealed zero-click attacks that require zero interaction from the target. One of the most alarming findings of this report is that even the most latest iPhones running the most latest iOS versions were successfully exploited. "Most recently, a successful 'zero-click' attack has been observed exploiting multiple zero-days to attack a fully patched iPhone 12 running iOS 14.6 in July 2021," Paris-based Forbidden Stories and Amnesty International's Forensic Methodology Report that was peer-reviewed by the Citizen Lab says. The forensic analysis has found evidence that NSO has been exploiting iMessage vulnerabilities to penetrate even the most latest devices running the latest version of iOS. While Apple continues to say that iPhone is the most secure consumer smartphone on the market, zero-click exploits aren't helping the consumer confidence in the product. Latest iOS 14.7 Beta Fixes a Bug That Permanently Diabled Wi-Fi on iPhone While in most cases, records are purged by the malware or cleaned after a reboot, one of the traces left behind by Pegasus in one particular case was suspicious redirects recorded in Safari's browsing history, including a redirection to free247downloads[.]com domain. These redirections don't just happen when the target is using the browser but also when using other apps. In one case, when the target was previewing a link shared in his Twitter timeline, the service com.apple. SafariViewService was invoked to load a Safari WebView, and a redirect occurred. However, browsing redirections aren't the only indicators of compromise as the report has revealed various ways to detect possible traces left behind Pegasus. SMS messages delivering malicious links were the choice tactic of NSO Group to deliver its spyware a few years back. However, that seems to have changed to network injection as an "effective and cost-efficient attack vector for domestic use especially in countries with leverage over mobile operators." As for non-local targets, iOS vulnerabilities in iMessage and FaceTime are being exploited to attack foreign clients. In one case, Apple Music was also leveraged to deliver Pegasus. As of right now, Amnesty Intl believes that "Pegasus is currently being delivered through zero-click exploits which remain functional through the latest available version of iOS at the time of writing (July 2021)." AI has also seen a compromised iPhone XR (June 16, 2021) of an Indian journalist running iOS 14.6, which is the latest version, and an iPhone X (June 14, 2021) of an activist, also running iOS 14.6. Forensic analysis also showed that the spyware has now started to manipulate system databases to hide its traces and impede any research that may look into potential links between a victim and NSO's spyware. In one such effort, the Pegasus spyware is no longer maintaining persistence on iOS devices. While that means removal after reboots, it also shows the confidence NSO has in its attacking capabilities to repeatedly target the same client with success. Apple has today released iOS 14.7, likely fixing some of the vulnerabilities in iMessage, FaceTime, WebKit, and other corners of the OS. However, there are some fundamental flaws in how user security is currently being discounted by the biggest tech companies of the world. One former Apple employee told Washington Post that "it was difficult to communicate with security researchers who reported bugs in Apple products because the company's marketing department got in the way." Outside researchers have also been outspoken about the lack of support from Apple as the company restricts access to iOS, making any investigations even more difficult. They have also complained about Apple's lack of communication and smaller bug bounty rewards when compared to other companies. The company has also significantly lacked in tracking the work of sophisticated attackers like the NSO Group, who always seem to be ahead of even the newest iPhones and software versions introduced by Apple. "For over a decade, Apple has led the industry in security innovation and, as a result, security researchers agree ‌iPhone‌ is the safest, most secure consumer mobile device on the market," Apple said today in response to these revelations. "Attacks like the ones described are highly sophisticated, cost millions of dollars to develop, often have a short shelf life, and are used to target specific individuals." The company insists, however, that it's "tirelessly" working to defend all of its customers. - Amnesty International has published its extensive technical research along with the "Mobile Verification Toolkit" to help identify potential traces of compromise. All indicators of compromise are available on its GitHub. Further reporting by Guardian.

As its subscription-based streaming service pushes forward, Apple brought its Apple TV app to Android TV earlier this year, with support for originals and your iTunes library. As great as that was, though, the Apple TV app on Android has been plagued by a list of issues that could even crash the app. Following its expansion past the Chromecast to the wider Android TV space a few months ago, more than a few reports have come out regarding issues with Apple TV on Android TV. Experiences vary, but for the most part, the issue seems to be the Apple TV app crashing or freezing on various Android TV devices, including the Google Chromecast. For many, the issue seems linked to Dolby Vision playback, as a lengthy Google Support thread shows. The problem seems to be happening on virtually every Android TV device running the app. Some users on Chromecast with Google TV previously noted that forcing HDR or turning it off entirely through the Settings sidesteps the problem, but obviously, that's not a proper fix given it hurts quality a fair bit. In some good news, though, there may be a fix in sight. Apple just issued an update to its app on Android TV that includes both the widely released version and the variant that's specifically for newer Sony televisions. The updates were released on July 15 and 16, respectively. Apple doesn't provide a changelog to specify what the latest updates fix, but there are a plethora of issues to choose from. Beyond crashing and HDR problems, users in the Play Store report artifacting, various streaming issues, and more. The app currently sits at a 2.2-star rating. Check out 9to5Google on YouTube for more news:

Audio glasses such as the Bose Frames Tempo and the Amazon Echo Frames have gained popularity over the past few years, but cinema-display glasses never really caught on. TCL is looking to change that with its Nxtwear G Smart Glasses. TCL says it plans to release the glasses in Australia first, later this month, and that additional markets will be announced soon, but there's currently no word on US availability or pricing. The lightweight frames pack an immersive 140-inch-equivalent display and lush speakers that are great for video calls and Netflix binges on the go, but the design is downright uncomfortable. This cutting-edge technology could use some honing. Not Quite Cyberpunk Style If I were to make a list of things I love, you'd find television near the top of the very short list. So when TCL announced its Nxtwear G Smart Glasses, I fantasized about a cyberpunk future where I could spend my days cocooned by a 140-inch screen, untethered from the outside world and looking cool in my digital shades. Like many fantasies, mine was sadly implausible in real life. This gadget just doesn't fit well enough to wear for long stretches, and though it's the smallest pair of cinema glasses I've seen, it's far from sleek. On the other hand, if matters of comfort and style are set aside, there's a lot to admire in what the Nxtwear G can do. Let's start with the design. At 6.3 by 7.4 by 1.7 inches unfolded (HWD), the Nxtwear G is downright svelte when compared with the monstrous cinema glasses of years past. That said, I doubt anyone other than the folks at TCL would call it snazzy. TCL says, "Both familiar and avant-garde, the aerodynamic, reflective, deep black exterior of the TCL Nxtwear G Smart glasses take sleek eyewear design to the next level." That's a bold claim. To me it looks more like vintage Oakleys combined with post-surgical wraparound sunglasses, perched on top of a swimmer's nose clip. There's also a six-foot USB-C cable dangling from the right arm that you'll need to tuck behind your ear. A USB-C cable connects the TCL Nxtwear G to any device that supports Mini DisplayPort connections. (Photo: Steven Winkelman) The opaque plastic lenses are reflective and quickly show fingerprints and smudges. The exterior portions of the frame are made of a highly reflective plastic that's slightly lighter than the lenses. A soft, grippy nylon is used on the interior edges of the arms and the bridge. If your head is of average size, you may find the Nxtwear G frames to be comfortable, though the hanging cable will probably annoy you. If you're sporting a wider head like me, however, the TCL's smart glasses will be uncomfortably tight. The lenses are about 55mm wide, so they should fit generously, but the nylon arms dig in a bit. The Nxtwear G's bridge is an awkward appendage that hangs from the frame. The bridge that's attached to the glasses out of the box is so constricting that I found myself breathing through my mouth while watching an episode of Law and Order: SVU. I removed the bridge and tried the glasses without it; the frames rested directly on my nose and required an adjustment every few minutes. There are two bridges, a lens adapter, and a lens cloth hidden in the top of the case. (Photo: Steven Winkelman) After some hunting, I found two wider bridges hidden in the Nxtwear G case, along with a lens adapter and a cleaning cloth. They're tucked behind an opaque cover in the case lid and easy to miss. These replacement bridges are more comfortable for broader noses. TCL's design choices do serve a purpose. The chunky arms house a pair of speakers, an accelerometer, a gyroscope, and a proximity sensor. The prominent bridge ensures the glasses are properly positioned on your face, and the lopped-off lenses let you look up to see the people around you or down to focus on your keyboard or smartphone. We're still a long way from cinema glasses that are both beautiful and functional, but TCL has opted for functionality, and that's not a bad choice in theory. It's just a little hard to appreciate in practice. Impressive Technical Achievement Until now, you've had three options if you want to lie on your back and watch TV: hold a tablet, hold a smartphone, or bolt a television to the ceiling. There's a good chance you're unable or unwilling to do that much work just to catch up on The Throne. The Oculus Go and other VR headsets aren't great for streaming on your back (I've tried). However, the Nxtwear G makes it easy. A mini-AMOLED display is housed in each of the lenses. Together, the pair emulate the experience of watching a 140-inch screen at 13 feet. The dual displays have a standard 1080p display resolution, a 60Hz refresh rate, and a 47-degree field of view. Two crisp and vivid mini-AMOLED displays provide a 140-inch equivalent viewing area. (Photo: Steven Winkelman) If you were expecting the Nxtwear G to pack higher resolution or a wider field of view, this is probably a good time to explain why TCL's setup is spot-on for cinema glasses. Display resolution is an important consideration with large screens, but as they get smaller, so do the benefits you get from high resolutions. Combine the teeny-tiny displays on the Nxtwear G with a 47 pixels-per-degree resolution, and even people with 20/20 vision will not notice pixelation with high-definition movies or games. A wide field of view makes sense for VR headsets, since games and interactive experiences get your attention by placing cues in the peripheries, but it's not useful for the Nxtwear G. Most people are born with a visual field of about 120 degrees of arc; about 90 degrees of that is peripheral vision, and peripheral vision isn't very good. Though you can recognize objects with your peripheral vision, you can't make out specific details. So, though TCL could have created larger lenses with a larger field of view, they wouldn't work well for gaming or office work. And since most television and movies have a 16:9 or 21:9 aspect ratio, a greater field of view would make your viewing experience worse, since it would require a giant letterbox. Thanks to a tiny accelerometer in one of the Nxtwear G's arms, the screen remains fixed, no matter your position. I tried it at every angle imaginable, short of standing on my head, and the sensor worked perfectly. A Wearable Display The Nxtwear G functions pretty simply as an output device. Like any other computer display, you don't have to create an account, connect it to Bluetooth or Wi-Fi, or charge it—you just plug the cable into any device that supports USB-C with Mini DisplayPort. The thick arms hide an accelerometer, a gyroscope, a p sensor, and a pair of speakers. (Photo: Steven Winkelman) I tried it with a number of phones, and the only ones it didn't work with were my iPhone 12 (it won't work on any iPhone) and, surprisingly enough, the US version of TCL's latest flagship, the 20 Pro 5G. When I tried an international version of the 20 Pro 5G, it functioned just fine. Long story short: Make sure your phone supports Mini DisplayPort via USB-C before investing in these glasses. To test the Nxtwear G, I streamed video, gamed a little, and attempted to use it as my primary monitor. It's by far best suited for catching up on your favorite shows. The display was bright, the colors were vivid, and it felt like I could just drown into those inky blacks. TCL suggests using Bluetooth headphones with the Nxtwear G, but there's no need unless you want privacy. The stereo speakers have nice timbre, with well-represented mids and just enough bass. Gaming is sort of awkward with the smart glasses; I encountered noticeable lag while playing Alto's Odyssey, and the entire experience just feels a little off. Looking down at the trackpad and then back up at the display led to lots of missed jumps. Word processing, web browsing, and other work and daily life tasks are also a little bit of a challenge with the Nxtwear G. I'd suggest not using the frames with Android Desktop mode. The combination works, but Android Desktop isn't spectacular, and typing anything longer than a few sentences on your phone is annoying. The capsule-shaped case is sturdy and small enough to fit in a bag. (Photo: Steven Winkelman) However, if you're willing to zoom in a bit, the Nxtwear G works well as a second display for your laptop. When I plugged it into my MacBook Air, the giant display in front of me was every bit as crisp and colorful as the one it replaced. If you set it up as a secondary display rather than a mirror, you can drag windows onto the eyeglass display for a modicum of privacy when using your laptop out in the world, but you can't see your regular display and look at the glasses at the same time. I was surprised that I didn't get the typical eyestrain that occurs when my face is inches from a screen for hours on end. In fact, the only issue I encountered while using the Nxtwear G was slight blurring around the edges. That went away as soon as I put it on over my prescription eyeglasses. If you're planning to use the Nxtwear G for work, or just don't want to look goofy wearing glasses over your glasses, you can get a pair of prescription lenses to pop into the lens adapter. I expected the Nxtwear G to drain the host device's battery quickly, but it pleasantly surprised me. Over the course of one hour's use, my MacBook Air's battery level dropped by about 3%, and the charge on the international TCL 20 Pro 5G was reduced by about 8%. Not a Perfect Fit There's a lot to like about the TCL Nxtwear G Smart Glasses. It has an incredible display and capable speakers, and it works with many laptops and Android smartphones. That said, it's uncomfortable, and the overall design aesthetic is an acquired taste. The tech is sound, but the part where a human wears it needs work. The biggest issue is availability. Right now, we don't even know whether TCL plans to release its smart glasses in the US, but the fact that its US flagship phone is missing a Mini DisplayPort connection doesn't seem like a good sign. And the Nxtwear G is likely to cost as much as a midrange phone, some of which (including TCL's own 20 Pro 5G) now come with very nice displays. If you're zipping across the globe and tired of squinting at movies on the seat-back display, it may be worth the cost. Otherwise, your best bet is to spend your money on a good smartphone with an AMOLED screen.

July 19,2021 The nation's largest wildfire torched more dry forest in Oregon and forced the evacuation of a wildlife research station Monday as firefighters had to retreat from the flames for the ninth consecutive day due to erratic and dangerous fire behavior. Firefighters were forced to pull back as flames, pushed by winds and fueled by bone-dry conditions, jumped fire -retardant containment lines and pushed up to 4 miles into new territory, authorities said. The destructive Bootleg Fire in south-central Oregon is just north of the California border and grew to more than 476 square miles (1,210 square kilometers), an area about the size of Los Angeles. Fire crews were also rushing to corral multiple "slop fires"—patches of flames that escaped fire lines meant to contain the blaze—before they grew in size. One of those smaller fires was already nearly 4 square miles (10 square kilometers) in size. Thunderstorms with dry lightning were possible Monday as well, heightening the dangers. "We are running firefighting operations through the day and all through the night," said Joe Hessel, incident commander. "This fire is a real challenge, and we are looking at sustained battle for the foreseeable future." On Monday, the fire reached the southern edge of Sycan Marsh, a privately owned wetland that hosts thousands of migrating birds and is a key research station on wetland restoration. The blaze, which was 25% contained, has burned at least 67 homes and 100 buildings while threatening thousands more in a remote landscape of forests, lakes and wildlife refuges. At the other end of the state, a fire in the mountains of northeast Oregon grew to nearly 19 square miles (49 square kilometers). The Elbow Creek Fire that started Thursday has prompted evacuations in several small, rural communities around the Grande Ronde River about 30 miles (50 kilometers) southeast of Walla Walla, Washington. It was 10% contained. Natural features of the area act like a funnel for wind, feeding the flames and making them unpredictable, officials said. In California, a growing wildfire south of Lake Tahoe jumped a highway, prompting more evacuation orders, the closure of the Pacific Crest Trail and the cancellation of an extreme bike ride through the Sierra Nevada. The Tamarack Fire, which was sparked by lightning on July 4, had charred about 36 square miles (93 square kilometers) of dry brush and timber as of Monday. Crews were improving a line protecting Markleeville, a small town close to the California-Nevada state line. It has destroyed at least two structures, authorities said. About 500 fire personnel were battling the flames Sunday, "focusing on preserving life and property with point protection of structures and putting in containment lines where possible," the U. S. Forest Service said. Meteorologists predicted critically dangerous fire weather with lightning possible through at least Monday in both California and southern Oregon. "With the very dry fuels, any thunderstorm has the potential to ignite new fire starts," the National Weather Service in Sacramento, California, said on Twitter. Extremely dry conditions and heat waves tied to climate change have swept the region, making wildfires harder to fight. Climate change has made the West much warmer and drier in the past 30 years and will continue to make weather more extreme and wildfires more frequent and destructive. Firefighters said in July they were facing conditions more typical of late summer or fall. Northern California's Dixie Fire roared to new life Sunday, prompting new evacuation orders in rural communities near the Feather River Canyon. The wildfire, near the 2018 site of the deadliest U. S. blaze in recent memory, was 15% contained and covered 39 square miles. The fire is northeast of the town of Paradise, California, and survivors of that horrific fire that killed 85 people watched warily as the new blaze burned. Pacific Gas & Electric equipment may have been involved in the start of the Dixie Fire, the nation's largest utility reported to California regulators. PG&E said in a report Sunday to the California Public Utilities Commission that a repair man responding to a circuit outage on July 13 spotted blown fuses in a conductor atop a pole, a tree leaning into the conductor and fire at the base of the tree. The Dixie Fire has grown to nearly 47 square miles (122 square kilometers), largely in remote wilderness. The utility said investigators with the California Department of Forestry and Fire Protection have collected equipment from the location. PG&E equipment has repeatedly been linked to major wildfires, including a 2018 fire that ravaged the town of Paradise and killed 85 people. At least 16 major fires were burning in the Pacific Northwest alone, according to the Forest Service. © 2021 The Associated Press. All rights reserved. This material may not be published, broadcast, rewritten or redistributed without permission. 2 hours ago 0 6 hours ago 0 7 hours ago 0 Jul 16,2021 13 Jul 15,2021 0 34 minutes ago 36 minutes ago 1 hour ago 1 hour ago 1 hour ago 1 hour ago 2 hours ago 12 hours ago Jul 17,2021 Jul 18,2021 Jul 17,2021 Jul 13,2021 Jul 16,2021 34 minutes ago 1 hour ago 1 hour ago 3 hours ago 8 hours ago 6 hours ago

According to a recent report by (via), WhatsApp is currently testing end-to-end encryption for cloud backups.Last year, information regarding encrypted cloud backups emerged. Fast forward to now, the popular instant messaging app seems to be testing the feature, already. FYI, end-to-end encryption is a big part of WhatsApp's base. Notably, all chats on the app are end-to-end encrypted. The benefit of this is that no one, except you and the recipient, will be able to view the message or the media that you share among yourselves. Unfortunately, this important end-to-end encryption feature is not supported for cloud backups, when you are using Google Drive, or iCloud. So, for security, you depend on the protection and security features that these cloud storage services offer. Moreover, WhatsApp even offers a warning when you perform cloud backup, " " The good thing is the company has understood the need of the hour and has begun testing the new end-to-end encryption for cloud backups. WABetaInfo found this new feature in the WhatsApp app version 2.21.15.5. Moreover, this also hints that the Facebook owned messaging service would allow users to set password for WhatsApp encrypted cloud backup. For those who are privacy-conscious to the next-level, they can also set a 64-digit encryption key instead of the password. However, there is a downside attached to setting a 64-digit encryption key. That is, if you, by any chance forgot the 64-digit encryption key, then you would lose all the content stored in the cloud backup. Users have been requesting WhatsApp for encrypted cloud backup feature. Finally, it seems like the company is on the right track. Additionally, it also feels like this feature may see the light of the day pretty soon. option is another, or it would be correct to say the highly requested feature by WhatsApp users. So, you can expect the encrypted cloud backup feature to come only after WhatsApp is done and dusted with multi device support option. Whatever the case may be, it is nice to see the company is already working on the cloud backup encryption feature. It is not clear at the moment how widespread this user test is running. Safe to say, the feature is live only for a small pool of users.

A business without a website is a business that's leaving money on the table. Whether you're simply promoting your company or selling products online, the internet is key to commerce in contemporary times. As a result, finding the right web hosting service for your needs is an important task. This guide will help you make the smart, necessary decisions. The Business Hosting Basics If you aren't familiar with web hosting, here's a simple explanation. A web host is a company that has servers that you'll use to store and deliver the audio, video, documents, graphics, and other files that make up your website and its content. These servers can be of the shared, dedicated, or virtual varieties. If you want to learn more about those hosting types, please visit the highlighted links that are sprinkled throughout this article for primers on each of them. If you want to launch your own web hosting company without many of the associated hardware headaches, you should look into reseller hosting. There are dozens upon dozens of web hosting services clamoring for your dollar and offering many hosting types. That said, we're focusing on a specific hosting type: business hosting. Business hosting is, admittedly, a somewhat vague term. Technically, if a business has a website detailing the company's location, operating hours, and other information, its hosting provider, no matter how small, is acting as business hosting. We are not focusing on that. Instead, we're highlighting web hosts that have infrastructures devoted to larger businesses. The Business Features You Need When you begin shopping for business hosting, it's good to have a list of the features you need. For example, you'll want a web host that offers virtual private servers, dedicated servers, advanced cloud server platforms (such as Amazon Web Services or Google Cloud), high-end WordPress options, custom server builds should you need it, and 24/7 customer support. Depending on your business' focus, you may need a web host that can handle pageviews or visitors that rank in the high thousands or millions. Basically, anything more advanced than shared web hosting. If you're planning on selling a product, look for a web host that offers a Secure Sockets Layer (SSL) certificate, because it encrypts the data between the customer's browser and web host to safeguard purchasing information. You're probably familiar with SSL; it's the green padlock that appears in your web browser's address bar as you visit an online financial institution or retail outlet. A few companies toss in a SSL certificate free of charge; others may charge you roughly $100 for that extra security layer. How Much Does Business Hosting Cost? A dedicated server will likely cost you more than $100 per month; it's definitely not cheap web hosting. The benefit? Your website lives on a server all by its lonesome, so it takes advantage of the server's full resources. You'll probably need to handle firewalls, updates, and maintenance yourself, however, unless you opt for a managed server, which costs even more money. Managed hosting is a service offered by web hosts that sees the company handle the care and maintenance of your dedicated server. Basically, the web host acts as your IT squad. If you rather have a web host do the server-related dirty work, managed hosting is the way to go. Depending on how you spec out your hosting package, your can easily expect to pay close to $1,000 per month. Maybe more! Still, that price comes with excellent security, stellar customer service that onboards you, and a scalable architecture that lets you grow as needed with no downtime. Some web hosts offer prorated plans that charge you by the amount of resources that your site demands. For example, Cloudways hosting plans start at $0.0139 per hour, which, including fees, equals roughly $10 per month. That's assuming that your site's online at the beginning of the month; if your site goes live half way through a month, you'll see a reduced bill that reflects two weeks' worth of resources use. Similar rules apply should you quit the web host. Uptime's Importance All the aforementioned features are valuable parts of the web hosting experience, but none matches the importance of site uptime. If your site is down, new clients or customers will be unable to find you or access your products or services. As if that weren't bad enough, regular customers may lose confidence in your service if they can't reach your site. Or they may simply need access to a service or widget today, which means they might go to a competitor to get the job done—and they might never come back. Anyone who's ever tried to build customer loyalty understands what a catastrophe this is. To test this critical aspect of hosting, we include uptime monitoring as part of our review process, and the results show that most web hosts do an excellent job of keeping sites up and running. Sites with uptime problems aren't eligible for high scores, no matter how good the rest of their offering may be. All services suffer ups and downs, sometimes for reasons beyond their control. Those sites that fail to quickly address the problem are penalized accordingly. Are You Ready to Get Started? PCMag understands that no two businesses have the same web hosting requirements, so we've rounded up our best-reviewed web hosting companies for small businesses and detailed their offerings in the table above so that you can get a jump-start on picking a service. If an offering catches your eye, make sure to click the appropriate link from the capsules below to read the in-depth review of the service in question. If you're just getting started with web hosting, make sure to check out our primer, How to Build a Website, and How to Register a Domain Name for Your Website.

Amazon has the discounted to just $459. That's a really great price for the S6 Pure. Considering this is normally priced at $599. It is listed at $519 currently on Amazon, but if you use the clip the $60 off coupon on the page, it'll bring the price down to just $459 The Roborock S6 Pure is a really great robot vacuum to pick up. And if you've ever used any of Roborock's other robot vacuums, you know what to expect here. Which is a top-notch experience. This robot vacuum uses LiDAR to navigate your home. This used to map out your home so that the Roborock S6 Pure knows where it needs to clean. It will clean in a Z-shaped pattern, until it has cleaned the entire room. So it won't miss a single spot. And that's much better than the much cheaper robot vacuums that just run around in random patterns and you cross your fingers that it got everything. Additionally, the Roborock S6 Pure uses a single front spinning brush that will lift up the dirt and then a rolling center brush that sucks it all up. The suction on the Roborock S6 Pure is pretty good too. We're looking at 2000Pa, which is strong enough to pick up a AA battery. It also has the ability to mop. Now, the mopping isn't the greatest. Like most robot mops, it can only use plain water, so you can't really get up a lot of stains since you can't use soap. But the ability is there. The Roborock S6 Pure also has support for Amazon Alexa, Google Assistant and Siri/Homekit. Allowing you to use your voice to control the Roborock S6 Pure. Which is pretty neat. You also have the ability to use the Roborock app as well. You can pick up the Roborock S6 Pure robot vacuum from Amazon today.

Zoom business meetings, happy hours and virtual gym classes are the norm now. Well now you can add summer camp to that list, too.

Throughout Oregon and California, a grim phenomenon is taking hold: baby birds are trying to flee the intense heat by hopping out of their nests before they're old enough to fly, plummeting to the ground below at rates that have conservationists extremely alarmed. The problem is particularly common among the various hawks in the region, according to The Washington Post. Wildlife rehabilitation centers say they're taking in many times more birds than normal, even taking into account the high percentage of birds that die from their fall or end up needing to be euthanized shortly after. One rehab center in Oregon told WaPo that it got "three months' worth of birds" in three days — a horrifying illustration of the scale at which climate change is already remaking the natural world. After facing hellish heatwaves, massive wildfires, and an ice storm, Portland Audubon director of conservation Bob Sallinger told WaPo that the sudden increase in hurt and dying baby birds is just "the tip of the iceberg" of all the ways climate change will devastate wildlife. "I think these events really are wake-up calls," he told the publication, "that climate change is here, that the impacts are becoming more and more visible." "What's scary to me, as somebody that's been working on bird conservation for decades, is that, you know, these incredibly abnormal events are starting to become common," Sallinger added. "They're occurring at a rapid pace. And no one fully understands the implications." It's not just birds. Experts calculate that the recent heatwaves have killed over 1 billion sea creatures along the western United States and Canada. All told, the climate crisis stands to devastate wildlife in addition to humankind. A horrifying number of species are on the brink of extinction or already gone as a result — and that doesn't bode well for us, either. READ MORE: 'Hawkpocalypse': Baby birds of prey have leaped from their nests to escape West's extreme heat [ The Washington Post] More on climate change: Recent Heatwaves Have Killed More Than 1 Billion Sea Creatures As a Futurism reader, we invite you join the Singularity Global Community, our parent company's forum to discuss futuristic science & technology with like-minded people from all over the world. It's free to join, sign up now!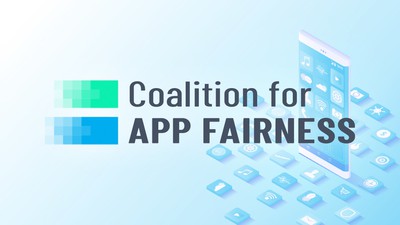 Apple has filed a subpoena against the Coalition for App Fairness, requesting details on their communications as Apple fights a series of antitrust lawsuits. The Coalition for App Fairness comprises several companies who have been critical of Apple's App Store rules and fees, including Epic Games, Spotify, Deezer, Tile, and Match Group. Members of the Coalition for App Fairness earlier this month filed a lawsuit (via Apple Insider) attempting to prevent Apple's subpoenas from being approved. The Coalition for App Fairness is afraid that Apple will use those private communications to retaliate against coalition members. The Coalition for App Fairness says that it is not involved in Apple's antitrust matters, which were filed before the coalition was formed. Apple has also subpoenaed communications from Forbes Tate Partners LLC, a public affairs firm used by the Coalition for App Fairness, and Meghan DiMuzio, the coalition's executive director. Apple is seeking a "host of documents and communications," such as formation documents, activities, meeting minutes, recruitment efforts, membership lists, financing, communications between coalition members and potential members, and communications between coalition members and any foreign or domestic governmental entity or official relating to Apple. The Coalition for App Fairness says that if the subpoenas are approved, it could "chill the candor" of member discussions and the "effectiveness of the Coalition's advocacy efforts." Yet Apple has made intrusive demands for documents and communications with not even the slightest connection to that issue, such as the Coalition's internal governance documents, financial support, public-relations strategy, and vast amounts of confidential communications between and among Coalition staff, members, and others. The true purpose of Apple's discovery requests should be obvious: the company is seeking to punish its political opponents by prying into their confidential communications through burdensome and intrusive discovery. Communications between coalition members are "irrelevant to the claims and defenses in the antitrust cases and are disproportional to the needs of the cases," according to the filing. The Coalition for App Fairness has asked the judge to "quash" Apple's subpoenas entirely. Apple is seeking the documentation for the class action antitrust lawsuit that it is dealing with.

Facing a massive homelessness crisis and a looming recall vote, Gov. Gavin Newsom on Monday funneled an unprecedented $12 billion into services and housing for Californians without homes or at risk of losing their homes. Newsom signed the funding bill as he stood in front of the Sebastopol Inn in Sonoma County, a hotel that has been converted into homeless housing using state funds. With Monday's record-breaking funding package, Newsom hopes to build on programs that have successfully provided temporary and long-term shelter to tens of thousands of unhoused people during the pandemic, while also fending off a potential wave of new people ending up on the streets as a result of the COVID-ravaged economy. This is the "largest single investment in providing support for the most vulnerable in American history," Newsom said, "and I'm incredibly proud to be able to sign it here today at a location that proves the paradigm." The plan includes $5.8 billion to add 42,000 new homeless housing units through Homekey — Newsom's pandemic program that converts hotels and other buildings into long-term homeless housing. Of that, $3 billion will go toward housing people struggling with mental illness. "We're firing everything we've got in the arsenal," Jason Elliott, senior counselor to Newsom, said after Monday's event. "This is our moment to try and make a material difference in homelessness in California." The bill also includes new efforts to hold counties accountable. Counties that prove they are meeting certain benchmarks are eligible to receive 18% more funding. It's estimated more than 160,000 people live without housing in California, and homelessness has been one of Newsom's biggest challenges during his time in office. He committed $950 million to the crisis last year — breaking state records at the time. Newsom proposed this year's $12 billion investment in May. On Monday, he signed it into law as a trailer bill amending the state budget. "Because of the governor's focus, it's going to change generations of lives across California," Sen. Mike McGuire, D-Healdsburg, said during Monday's event. The plan also sets aside $150 million to continue Project Roomkey — the program that temporarily shelters unhoused people in hotels during the pandemic — and help participants find permanent housing. More than 42,000 people have used Project Roomkey, and the program has nearly 10,500 rooms in its portfolio, Newsom said. But with the arrival of COVID vaccines and the reopening of much of the economy, many Roomkey hotels are closing — leaving local officials scrambling to figure out where to house their occupants. The Federal Emergency Management Agency reimburses counties for the full cost of eligible Roomkey programs, but that agreement is set to expire at the end of September. Newsom on Monday said he has asked FEMA to extend its support through June 2022. If FEMA does not agree, the state will pick up the slack "not completely, but substantially," Newsom said. Recent COVID outbreaks at Bay Area homeless shelters, including one in Santa Rosa that infected dozens of people and sent a handful to the hospital, have underscored the importance of programs like Roomkey that get people out of crowded shelters where the virus can easily spread. At the same time, vaccination rates in Bay Area homeless communities remain low. In some counties, they are half that of the general population. Newsom on Monday acknowledged that despite high vaccination rates in the state, there are some populations — including homeless communities — that are falling behind. To combat that, his administration is focusing on campaigns to target vaccine misinformation, opening pop-up vaccination clinics staffed by trusted local doctors and community members, and providing $40 million in grants to facilitate partnerships with local organizations. "We're not just doubling down," he said. "We're doing substantially more than that."

Apple launches new Macs every year, with most of the upgrades bringing the expected performance improvements that come with each CPU and GPU refresh. Major redesigns are rare, as those come only every few years. It so happens that rumors say 2021 will be the year when Apple drops redesigned MacBook Pro and Air models. But the insiders familiar with Apple plans have offered all sorts of launch predictions. The most optimistic rumors claimed Apple wanted to launch the new MacBook Pro at WWDC back in June. And Apple has leaked the M1-successor name on YouTube, seemingly confirming that an M1X MacBook Pro reveal might have been in the works. Now, a new report indicates that we might not see the new MacBook Pro in stores until much later this year. That's in line with the more pessimist leaks from earlier that pointed to September as a potential launch window. Apple changed the game last November. It released the first MacBook Pro and Air devices with its own Apple M1 chip inside. All Macs that will follow will run on M1 chips or better, as Apple doesn't need Intel anymore. But the 2020 MacBook Pro and Air featured the same designs as their Intel-based predecessors. Apple is planning a major redesign for both laptop models. We've already seen purported MacBook Air renders, and the redesigned MacBook Pro claims appeared in several rumors earlier this year. The 2021 MacBook Pro's flat edges aren't that exciting. What's really exciting are claims that say Apple will bring back MagSafe charging and several of the ports it removed a few years ago. The list includes HDMI and an SD card reader. The redesigned MacBook Pros will also feature mini-LED screens, similar to the 2021 12.9-inch iPad Pro display. Finally, Apple plans to launch the new Pro in two sizes. We're looking at 16-inch and 14-inch display variations. The latter represents a new entry in Apple's MacBook Pro line-up. Bloomberg's Mark Gurman said in his Power On newsletter ( via 9to5Mac) that Apple will announce the redesigned MacBook Pro sometime between September and November. The insider said that production will start in the third quarter. Ming-Chi Kuo made similar claims recently. "These new MacBooks were supposed to launch earlier, but complications around the new mini-LED display have held up production," Gurman said. Previous reports claimed that production yields impacted Apple's launch plans for the iPad Pro and MacBook Pro. The 12.9-inch tablet featuring the Liquid Retina XDR display (mini-LED) wasn't available in stores immediately after Apple's spring event. Gurman did not detail the redesigned MacBook pro in the newsletter, aside from mentioning the potential launch window. He said that buyers unsure what MacBook to choose should go for the Air if they need web browsing, email, and light photo editing. The MacBook Pro will deliver more speed and RAM for resource-intensive apps like Photoshop and video editing software.

There comes a point in every tech-lover's life where they must decide: Gaming desktop or gaming laptop? It is a difficult choice indeed, especially when there are excellent sales on both. Do you snag one of the awesome gaming laptop deals, which you can take anywhere, or do you go with the gaming PC deals for a static setup? Truthfully, we cannot answer that question for you, at least not directly. We can help you decide, though, by exploring some of the reasons why you would want one over the other. You're gonna need it, too, since Dell is offering the G5 Gaming Desktop for $700, or $230 off, and the Alienware Area-51m R2 Gaming Laptop for $2,000, or $1,230 off. When you break it down, there are pros and cons of both types of computers. Deciding which fits your playstyle or workstyle is a matter of looking at what each type of system offers. Ultimately, the best way to decide between the computer types is to choose where you will be doing most of your gaming. If you're going to be gaming at home a lot from a desk, then a desktop PC is best. If you need portability and will be gaming out of your home often, then a gaming laptop is best. The Dell G5 Gaming Desktop has a 10th-generation Intel Core i5 6-core processor with a 12MB cache and clock speeds up to 4.3GHz. Plus, there's 8GB of DDR4 RAM, an AMD Radeon RX 5300 GPU with 3GB of GDDR6 VRAM,802.11ac Wi-Fi, and Bluetooth built-in. For storage, you get a 256GB M.2 PCIe NVM2 solid-state drive and a 1TB 7200 RPM 3.5-inch SATA drive. All of that is only $700, which is $230 off the normal price ($930). The Alienware Area-51m R2 Gaming Laptop is rocking a 10th-gen Intel Core i7 8-core processor with a 16MB cache and clock speeds up to 4.8GHz with Turbo Boost Max 3.0. You'll also get 16GB of DDR4 RAM, an Nvidia Geforce RTX 2070 Super with 8GB of GDDR6 VRAM, and a 512GB solid-state drive. The 17.3-inch FHD display has Tobii Eyetracking technology built-in, supports a native resolution of 1920 x 1080, and has a refresh rate of 300Hz at a response time of 3 milliseconds. In our Alienware Area-51m review, Matthew S. Smith said it's "worth every penny." He also said it offers top-tier gaming performance. Normally $3,230, you can get the Area-51m for $1,230 off, which means the final price is $2,000 with free shipping. Availability is limited, so act soon if you're interested! Want a gaming laptop that's a bit more affordable? How about a different brand? We rounded up all of the best gaming laptop deals that are available right now. Check them out below.

The latest update to Chrome OS is causing some people to be locked out of their Chromebook's accounts, unable to access their files. Chrome OS has had a spate of bad luck in the last few weeks, since the release of version 91. First, it was noted that Chromebooks were having far worse performance with the update, which caused Google to roll it back. This then led to Chromebooks being unable to install Chrome OS's Linux apps support until, finally, Google rolled out another update that reportedly fixed the problem. According to the Reddit thread discussing the password problems, Google is aware of the issue and is working on a solution. From what we can tell, the update may have already been pulled as their update chart shows no sign of the offending version number, though it's not clear if Google has begun a full rollback process yet. In the event that your Chromebook has been updated to the affected version and it no longer accepts your account password, there are, unfortunately, only two options available to you. The most immediate fix is to reset your device, but this has the obvious consequence of losing your data. According to multiple reports, after a reset, newly added accounts seem to be working fine. We'll be keeping an eye on this issue as it develops and will keep you posted. Check out 9to5Google on YouTube for more news:

A growing body of studies suggests COVID-19 emulates many aspects of systemic autoimmune disorders, including the release of a flurry of overactive immune cells that produce toxic webs of proteins and DNA called neutrophil extracellular traps, or NETs. For this study, the team analyzed serum from over 300 hospitalized COVID patients, searching for a novel autoantibody that shields the toxic NETs from being destroyed and produces a lasting noxious effect in a patient's body. The results, published in JCI Insight, reveal markedly elevated levels of the anti-NET antibodies in many of the participants. Those with higher levels of the autoantibodies were more likely to develop severe COVID-19 symptoms. "We see a slew of different antibodies produced in COVID-19 patients, and now we discovered another clinically significant one that is likely contributing to severe COVID," said Yu (Ray) Zuo, M. D., lead author and a rheumatologist at Michigan Medicine. "They feed into the inflammatory storm that we're seeing in the most serious cases of viral infection." Researchers generated NETs in the lab and incubated them with COVID patient serum. They found the serum from patients with higher levels of anti-NET antibodies struggled to degrade the toxic traps. The team also spiked healthy serum with anti-NETs purified from the infected patients. While a healthy person's serum should completely disintegrate the extracellular traps, the purified anti-NET antibodies significantly hindered the process. "We knew that people with severe forms of COVID have higher amounts of these neutrophil extracellular traps, which amplify inflammation and promote blood clot formation," said Jason Knight, M. D., corresponding author of the paper and an associate professor of rheumatology at Michigan Medicine. "We've now found that this process is exacerbated by the anti-NET antibodies, which disrupt our body's immune homeostasis during COVID-19 infection." Similarities to another autoimmune disease Zuo and the Michigan Medicine team previously reported the presence of anti-NETs in patients with antiphospholipid syndrome, a systemic autoimmune condition characterized by severe blood clots and recurring pregnancy loss. The anti-NET antibodies, which are likely associated with the development of recurrent blood clots and more severe disease in antiphospholipid syndrome, showed remarkably similar function in this study of COVID-19 patients, said corresponding author Yogen Kanthi, M. D., a cardiologist and vascular medicine specialist at the National Heart, Lung, and Blood Institute and Lasker Investigator at the National Institutes of Health. "In both diseases, the anti-NET antibodies coat the surface of the neutrophil extracellular traps, making it much harder for the body to clear out this web that causes inflammation and clotting," Kanthi said. "Knowing their function is likely to help physicians design more targeted COVID-19 treatments and also for other inflammatory diseases." How COVID-19 manages to trigger the production of a variety of autoantibodies, including anti-NETs, remains unknown. Further study of the virus' autoimmune aspects, Zuo noted, will not only lead to better understanding of the disease, but will also likely shed light onto the origins of autoimmune diseases. Future research and "long COVID" The paper's findings may also unlock other COVID mysteries, including the persistence of symptoms in some people months after clearing the virus, a phenomenon known as long COVID, Zuo said. The team is currently conducting a follow-up study, calling back patients who were previously hospitalized to repeat testing for the anti-NETs and other autoantibodies that formed during their hospitalizations. Previously, they found durable anti-NET antibodies that persisted in antiphospholipid syndrome patients for up to four years. The team will investigate if and how the autoantibodies influence long COVID, the post-acute sequalae of the virus marked by symptoms like brain fog, fatigue and shortness of breath. While vaccination is doing its job to limit severe infections and hospitalizations, millions still feel the effects of long COVID, which is why this research is so important, Zuo said. "The better we understand these COVID-induced autoantibodies such as anti-NET antibodies, the more equipped we will be to fight COVID-19 at every stage of viral infection," Zuo said. "Studying these antibodies will also teach us about the mechanisms of autoimmunity in general, especially in the field of rheumatology."

Now, a Michigan State University researcher is leading an international team of scientists to develop a low-cost, practical biopolymer dressing that helps heal these wounds. "The existing efficient technologies are far too expensive for most health care systems, greatly limiting their use in a timely manner," said Morteza Mahmoudi, an assistant professor in the Michigan State University College of Human Medicine and the Precision Health Program. "An economically accessible, practical and effective technology is needed." To develop that new technology, Mahmoudi tapped into years of experience and expertise, having studied advanced materials to heal heart tissue, fight infections and support immune systems. But the team also kept an eye on cost, working to develop a product that could be made available to as many patients as possible, even in resource constrained markets. "My goal is always to make something that works and is practical," Mahmoudi said. "I want to see my research become clinical products that help patients." With his latest work, published July 19 in the journal Molecular Pharmaceutics, Mahmoudi is getting closer to that goal. He's working with partners in the United Kingdom who have started a company to oversee the development and approval of the new technology. "We are building an experienced and expert team in the U. K. who will be able to efficiently commercialize the dressing," Mahmoudi said. "The company has just won a very competitive Eurostar grant to accelerate product development." Working with his collaborators, Mahmoudi conducted a small pilot trial of the wound dressing with 13 patients with chronic wounds, all of whom were cured, he said. Patients with advanced chronic wounds -- those which do not respond to traditional therapies -- are estimated to number over 45 million globally, making this one of the world's most pressing and urgent health care needs, Mahmoudi said. The United States is home to about 5% of this population, yet more than 90% of the sales of "active" wound care technologies happen in the U. S. That essentially means that the rest of the world is left out, Mahmoudi said. Venous leg ulcers and pressure ulcers associated with immobility in older and paralyzed patients are also major causes of chronic wounds, but perhaps the best-known examples of this type of injury being diabetic foot ulcers. Worldwide, there are more than 400 million people living with diabetes, and some studies have estimated that up to a quarter of those patients will develop foot ulcers within their lifetime. Even with the high level of care available in the U. S., more than 30% of patients who develop a diabetic foot ulcer will die within five years of its onset. For reference, that percentage is higher than breast cancer, prostate cancer and colon cancer. Diabetic foot ulcers also illustrate many of the reasons why chronic wounds can be so challenging to treat. Patients with diabetes can be dealing with restricted blood flow and other factors that slow their immune response, compromising the body's ability to heal the wound on its own. They can also have nerve damage that dulls the wound's pain and can delay patients from seeking treatment. When wounds heal more slowly and stay open longer, bacteria have more opportunities to cause infections and lead to serious complications. Put bluntly, there's a lot going wrong in a chronic wound. "Chronic wounds are some of the most complicated things doctors have to treat," Mahmoudi said. "If you want to make a dressing that works, it has to address all those problems. And in order to be relevant to the majority of patients in the world, it has to be easy to use, practical and inexpensive as well." There are many technologies available to support healing in chronic wounds, but those that can stimulate tissue regeneration are typically derived from harvested natural tissues. This is complex and expensive, resulting in products that cost upwards of $1,000, putting them out of reach for many patients and health care systems. To attack those problems, Mahmoudi drew on a wealth of experience in developing new materials for biomedical applications. By designing a product that can be manufactured from readily available biopolymers, production costs can be kept low, and the team could add various other materials to lead to improved healing. The team starts with a flexible framework of nanofibers -- exceedingly thin threads -- of natural polymers, including collagen, a structural-support protein found in our skin and cartilage. The framework provides a three-dimensional scaffold that fosters cell migration and the development of new blood vessels, essentially replicating the function of the extracellular matrix, the natural support system found in healthy, living tissue. "It's important that the physical and mechanical properties of the dressing are really close to that of skin," Mahmoudi said. "In order to heal, the new cells have to feel like they're at home." To that framework, the team can incorporate proteins, peptides and nanoparticles that not only spur the growth of new cells and blood vessels but also fight off bacteria by encouraging a patient's own immune system to join the charge. (The team's experiences on these elements were documented in earlier publications in Nature Nanotechnology and Trends in Biotechnology). The dressing also degrades over time, meaning that nobody would have to change or remove it and potentially aggravate the wound site. And at roughly $20 apiece, Mahmoudi believes that the dressings -- if and when approved by regulatory agencies -- will be affordable to even resource-strapped health care systems faced with treating these serious wounds. Although there are many existing wound care products, Mahmoudi is optimistic that the new dressing will stand out thanks to its low cost, high performance and another piece of research he did years ago. For this previous project, though, he wasn't developing any new technology. He was interviewing hundreds of health care workers around the U. S., asking them what they wanted and needed in a wound dressing. "We developed this dressing to solve the problems they were having. One of the clinicians told me, 'When you see too many products on the market, that means none of them works,'" said Mahmoudi, a Spartan driven to make things that work.

While parenting deficiencies have long been blamed for the word gap, new research from the University of California, Berkeley, implicates the economic context in which parenting takes place -- in other words, the wealth gap. The findings, published this month in the journal Developmental Science, provide the first evidence that parents may talk less to their kids when experiencing financial scarcity. "We were interested in what happens when parents think about or experience financial scarcity and found evidence that such strain could suppress their speech to their children," said study senior author Mahesh Srinivasan, a professor of psychology at UC Berkeley. "Our results suggest that parenting training may not be sufficient to close the academic achievement gap without addressing the broader issue of income inequality," Srinivasan added. The study's preliminary results lend credence to the developmental and educational benefits of such poverty-cutting government programs as the federal American Rescue Plan's Child Tax Credit and other supplemental cash payouts for needy families. "Existing interventions toward eliminating the word gap have often focused on improving parenting skills," Srinivasan said. "But our findings suggest that relieving parents of their financial burdens, such as through direct cash transfers, could also substantially change the ways they engage with their kids." In the first experiment, researchers sought to observe how parents would interact with their children (in this case,3-year-olds) after the parents were asked to describe times in which they had recently experienced scarcity. A control group of parents were instead asked to describe other recent activities. Of the 84 parents in the study, those in the experimental group who described their experiences of financial scarcity spoke less to their 3-year-olds during laboratory observations than parents who reflected on other forms of scarcity (like not having enough fruit), or parents who had not been asked to recollect experiences of resource insecurity. The second experiment used existing data collected via LENA technology, tiny "talk pedometer" devices worn by children that record their conversations and count the words they hear and say. As the researchers predicted, analyses revealed that parents engaged in fewer conversational turns with their children at the month's end, a time that typically coincides with money being tight as parents await paychecks or other sources of income. "Because we had recordings from the same parents at different times of the month, we could essentially use parents as their own controls," said study lead author Monica Ellwood-Lowe, a Ph. D. student in psychology at UC Berkeley. "This allowed us to really pinpoint differences in their speech patterns when they were more or less likely to be experiencing financial strain, independent of any of their own personal characteristics." The term "word gap" was coined in the early 1990s when University of Kansas researchers Betty Hart and Todd Risley tracked verbal interactions in the homes of 42 families to study early language development in the children's first three years. Each day, the researchers recorded an hour of conversation in each household, then counted all the words the children heard during those recording times. The results were detailed in their 1995 book, Meaningful Differences in the Everyday Experience of Young American Children, and in a 2003 follow-up article, "The Early Catastrophe: The 30 Million Word Gap by Age 3." While some have questioned Hart and Risley's methodology, their basic finding has been replicated many times, prompting calls for approaches to narrow the disparity. Enter Srinivasan and his research team: "It struck us that what was missing from the conversation about the word gap was the possibility that poverty, and the many difficult experiences associated with it, could itself affect parents' speech," Srinivasan said. Preliminary findings support the researchers' hypothesis but also call for a deeper dive into the relationship between money worries and parents' verbal engagement with their children, he said. "This research doesn't mean that children whose parents are struggling financially are doomed to have smaller vocabularies," Ellwood-Lowe said. "The takeaway here is really just the importance of making sure parents have the resources they need to parent." "If you are worried about putting food on the table tonight, or scraping together money for that medical bill, or figuring out where to enroll your child in school now that you have been evicted from your neighborhood, you may be less likely to narrate the color of the sky to your child as you ride together on the bus," the study concludes.

Developmental disorders in a new light In neurodevelopmental disorders such as autism, microcephaly and Down's syndrome, DYRK1A is defective. "The connection with mitochondria is new. These results allow us to better understand these disorders and develop treatment strategies," says Dr. Adinarayana Marada, a member of Meisinger's team. "For a long time, researchers thought that the TOM complex was a rigid structure in the mitochondrial membrane whose doors were always open," Meisinger explains. His team recently demonstrated signaling mechanisms in baker's yeast that alter the subunits of the TOM complex depending on the metabolic state of the cell, or in response to sudden stress. In this way, the cell can specifically control the influx of precursor proteins for building elements of the metabolism, and it can adapt the function of the mitochondria to an altered cellular state. Whether such mechanisms also exist in humans was previously unknown. DYRK1A acts upon the TOM complex The first authors of the study, Dr. Corvin Walter and Dr. Adinarayana Marada of Meisinger's research group, developed a systematic approach to track down signaling mechanisms such as those triggered by protein kinases, in humans. Over several years, they tested candidates using cell biological and bioinformatic methods and found what they were looking for -- DYRK1A, one such protein kinase, acts on the TOM complex. "With this, we actually found the needle in the haystack," says Walter.

While the jailbreak community has been silent for some time, today we have a new Unc0ver jailbreak update for iOS 14 to iOS 14.3. If you are using the tool to jailbreak your iPhone running iOS 14 to iOS 14.3, you can download and install the latest update right now. The latest update does not have any forward-facing addition to show off but you should still install it for enhanced performance. The latest Unc0ver jailbreak update for iOS 14 to iOS 14.3 brings 'major stability improvements' to the platform. While there are no other changes, it is still a welcome addition, The changelog only mentions that the update brings "major stability and reliability improvements to iSO 14." In order to install the latest update, simply head over to the official Unc0ver website and download the required file. Once you do that, simply jailbreak your device again so the latest changes are in effect. HomePod 14.7 Software Released With New Features – How to Install The latest Unc0ver jailbreak for iOS 14 to iOS 14.3 supports all iPhone models starting from the iPhone 6s. If you have installed the latest update, be sure to check out the list of jailbreak tweaks compatible with iOS 14. At this point in time, there is no working jailbreak available for iOS 14.4 to iOS 14.7. Moreover, we are not sure if the tool will be released ahead of Apple's iOS 15 rollout later this year. This is due to the fact that users will not be interested in it and it would make more sense if the iOS 15 jailbreak was worked on, This is all there is to it, folks. Are you running Unc0ver jailbreak for iOS 14 to iOS 14.3 on your compatible iPhone? Share your views regarding the update in the comments.

Social media companies are falling short of their responsibility to regulate the spread of Covid-19 vaccine misinformation on their platforms, Dr. Scott Gottlieb said Monday on CNBC. Networking giants like Facebook and Twitter allow accounts to amass large followings and to be verified, handing those users a franchise, he said in an appearance on "Squawk Box." "If they're giving someone a very big platform to distribute information, they have an obligation to look at the information that's being distributed," said Gottlieb, a former chief of the U. S. Food and Drug Administration under former President Donald Trump. "I do think that they have an affirmative responsibility here, and in some cases they're not doing it." A Facebook spokesperson declined to comment on Gottlieb's remarks. Twitter has not responded to a request for comment. The comments echo that of President Joe Biden, who on Friday said social platforms like Facebook are killing people by allowing Covid vaccine misinformation to spread on their platforms. However, Biden walked back some of that statement on Monday, saying he instead meant to accuse a dozen users, but not the social media platform itself, of spreading deadly misinformation about Covid vaccines. That followed comments by White House press secretary Jen Psaki, who earlier that day said the administration was flagging problematic posts on Facebook that peddled misleading or false information about vaccinations. Psaki had also suggested steps Facebook and other social media services can take to combat false narratives, like publicly sharing the impact of misinformation on their services, promoting quality information and taking swifter action against harmful posts. Facebook has disputed the remarks coming out of the White House. A company spokesperson said Saturday that the platform has, in fact, displayed authoritative information on Covid and vaccines, and has also encouraged people to use its vaccine finder tool. Gottlieb, who serves on the board of Covid-19 vaccine maker Pfizer, said Twitter, not just Facebook, is responsible for hosting vaccine misinformation. Focus groups in the administration currently working to addressing the issue are targeting Facebook because many people are specifically pointing to information they viewed on the site. "I think the line is [crossed] when you're putting out information that's knowingly false," Gottlieb, a CNBC contributor, said. "When you're putting out fake scientific data, fake information in a way that's highly misleading, that's clearly a line, and that's going on, so I think that's easy to police." Deaths from Covid are increasing again in the U. S. as the highly transmissible delta variant spreads in largely unvaccinated communities, according to the Centers for Disease Control and Prevention. More than 161 million Americans are fully vaccinated, though the rate of shots administered daily has slowed dramatically in recent months, according to a CDC tracker. Gottlieb again urged the CDC to track all of the breakthrough infections occurring in vaccinated people, not just those among infected people who become hospitalized. "I don't think it's an overwhelming number, but we're not tracking it here in the United States and that's the bottom line. We should be tracking it," Gottlieb said. "We should also have a better sense of whether or not this is a more transmissible strain even among the vaccinated." He told CNBC on Friday he believes the U. S. is "vastly underestimating" the number of Covid delta infections, particularly among vaccinated people with mild symptoms or a breakthrough case, making it difficult to understand if the strain is causing higher-than-expected hospitalization and death rates. People who have been previously infected with the virus and have a low risk of infection should still get vaccinated to develop a "very robust and durable immunity," Gottlieb said. A booster shot of a Covid vaccine would just be an additional dose of a current vaccine, Gottlieb said, adding "the existing vaccine is very protective against the delta variant based on the information that we have." Disclosure: Scott Gottlieb is a CNBC contributor and is a member of the boards of Pfizer, genetic testing start-up Tempus, health-care tech company Aetion and biotech company Illumina. He also serves as co-chair of Norwegian Cruise Line Holdings' and Royal Caribbean's "Healthy Sail Panel."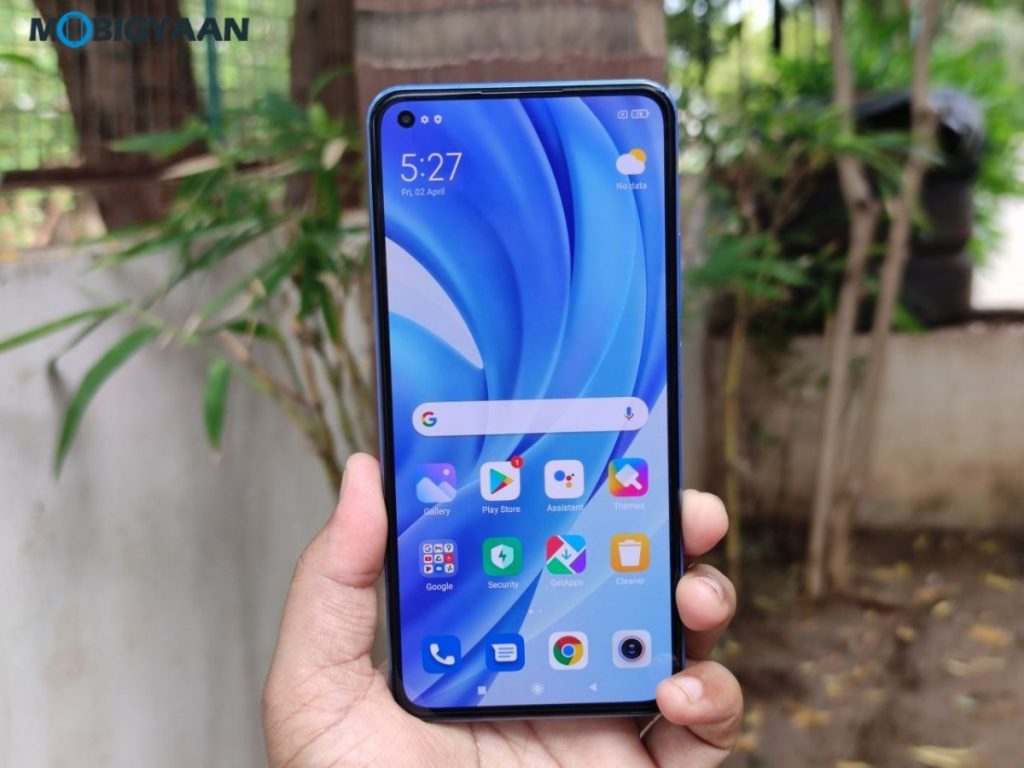 Ever noticed your phone's touchscreen is not working? Want to remove Green box on your Android smartphone? If you encounter a Green box on the homescreen, and can't get into the App drawer or other apps, this means you have turned on the Talkback feature of the Android smartphone. But this doesn't end here, if you somehow turn on the shortcut by mistake, this can be disabled from the phone Settings. Follow the steps below to turn off the Talkback shortcut. With that, the shortcut is disabled and you won't end up with the Green box on your Android smartphone. For more tips, tricks, and other tutorials on Android and iPhones, head to our tutorials and guides section. To get updates on the latest tech news, smartphones, and gadgets, follow us on our social media profiles. Instagram| Facebook| Twitter| Youtube

Washington State University has published a new study that investigates instances of LGBTQ+ bullying experienced by students in the state, revealing where this bullying is more likely to take place. Based on the findings, the researchers behind this study have called for schools to offer more than minimum protections for these students. The study, which was recently published in the journal Analyses of Social Issues and Public Policy, explored the link between bullying frequency in schools and each district's political voting record. The researchers found that LGBTQ+ students were more likely to experience bullying in school districts that voted conservatively. Likewise, the study also found that teachers were less likely to step in when an LGBTQ student experienced bullying in a conservative versus liberal school district. The findings were based on data provided by around 50,000 Washington students in grades 8 through 12. Around 10,000 of the students who participated in the survey were a sexual or gender minority. The researchers found that teacher intervention played a big role in bullying rates, with near-total teacher intervention linked to essentially the same bullying rates among all students. However, in instances where teachers were less likely to intervene, LGBTQ+ students experienced more bullying and were more likely to be distressed and suicidal as a result. Based on the study, the researchers have called on school districts to offer more than the legally required minimum protections for LGBTQ students. This could include, for example, developing a training program for teachers to use in response to bullying, as well as taking steps to ensure teachers intervene when bullying is observed.

Schools are planning to return to in-person learning this fall, but that doesn't mean your kids will stop doing much of their school work on a laptop. Many districts supply students with Chromebooks, but they are usually undersize and underpowered models. If you can afford it, you may want to invest in a larger, more powerful laptop for the upcoming school year. The most affordable option is a Chromebook laptop. Not only do they cost hundreds less than a traditional laptop like a Windows laptop or a MacBook, but they're also easier to use, thanks to the streamlined Chrome OS software. And you can find Chromebook models with displays larger than the tiny,11.6-inch Chromebooks that school districts typically issue. The picks here all have larger,13.3- to 15.6-inch displays. Chromebooks range in price from less than $100 to more than $1,000, but you don't need to spend that much to get up and running for distance learning. Our favorite Chromebooks fall mostly in the $400 to $700 range. If those don't suit you, here are six additional budget Chromebook models that are currently priced at less than $550. We took into account factors and features such as cloud storage, the quality of the keyboard, battery life, ease of web browsing and even the inclusion of a headphone jack. If you're looking to find the best Chromebook for students, this list, which we update periodically, should help. Read more: Back to school 2021

When it comes to keeping malware out of your devices, you've got to ask yourself one question: "Do I feel lucky?" Well, do you? If so, go ahead, leave your computer unprotected. Hey, you've got Windows Defender! If you're lucky, it will take care of any problems. Really, though, it's not smart to rely on luck when it comes to important things like antivirus protection. Maybe you're not lucky enough to have a wad of ready cash to spend on protection, but that's not a problem. You can find plenty of free antivirus solutions that do more than what's built into Windows. We've tested dozens of free and paid antivirus tools so you can make the best possible choice. Your antivirus should definitely have the ability to root out existing malware, but its ongoing task is to prevent ransomware, botnets, Trojans, and other types of nasty programs from getting a foothold. All of the antivirus programs in this collection offer real-time malware protection. Some take the fight to the browser, working hard to ensure you never even browse to a malware-hosting site, or get fooled into turning over your credentials to a phishing site. Free Antivirus vs. Paid Antivirus If free antivirus tools are so great, why should anybody pay? For one thing, quite a few of these products are free only for noncommercial use; if you want to protect your business, you must pony up for the paid edition. At that point, you should probably consider upgrading to a full security suite. After all, it's your business's security on the line. Even for personal use, most for-pay antivirus tools offer more than their free counterparts—sometimes a lot more. For example, the paid editions of Adaware and ZoneAlarm add protection against malicious and fraudulent websites that the free versions lack. And Panda reserves quite a few features for paying customers, among them firewall protection, application control, cross-platform support, and detection of insecure Wi-Fi connections. In addition, many companies don't offer full-scale tech support for users of the free edition. The first time you need extra help digging a particularly stubborn piece of malware out of your system, you might regret the lack of support. Independent Antivirus Lab Test Results Around the world, researchers at independent antivirus testing labs spend their days putting antivirus tools to the test. Some of these labs regularly release public reports on their findings. We follow four such labs closely: AV-Comparatives, MRG-Effitas, SE Labs, and AV-Test Institute. We also take note of whether vendors have contracted for certification by ICSA Labs and West Coast Labs. Security companies typically pay for the privilege of being included in testing. In return, the labs supply them with detailed reports that can help improve their products. The number of labs that include a particular vendor serves as a measure of significance. In each case, the lab considered the product important enough to test, and the vendor felt the price was worthwhile. The labs don't necessarily test a vendor's free product, but most vendors pack full protection into the free product, enhancing premium versions with additional features. We Test Malware Protection In addition to carefully perusing results from the independent labs, we also run our own hands-on malware protection test. We expose each antivirus to a collection of malware samples, including a variety of different malware types, and note its reaction. Typically, the antivirus will wipe out most of the samples on sight and detect some of the remaining ones when we try to launch them. We derive a malware blocking score from 0 to 10 points based on how thoroughly the antivirus protects the test system from these samples. Since we use the same samples month after month, the malware-blocking test doesn't measure a product's ability to detect brand-new threats. In a separate test, we attempt to download malware from 100 very new malicious URLs supplied by London-based testing lab MRG-Effitas, typically less than a few days old. We note whether the antivirus blocked all access to the URL, wiped out the malicious payload during download, or did nothing. McAfee managed 100% protection in its latest test, while Bitdefender, G Data, and Sophos reached 99%. If you're interested in learning more about our testing techniques, you're welcome to read more about how we test security software. Useful Features Just about every antivirus product scans files on access to make sure malware can't launch, and also scans the entire system on demand, or on a schedule you set. Once that cleaning and scheduling is done, blocking all access to malware-hosting URLs is another good way to avoid trouble. Many products extend that protection to also steer users away from fraudulent websites, phishing sites that try to steal login credentials for financial sites and other sensitive sites. A few rate links in search results, flagging any dangerous or iffy ones. Behavior-based detection, a feature of some antivirus products, is a two-edged sword. On the one hand, it can detect malware that's never been seen before. On the other hand, if it's not done right, it can baffle the user with messages about perfectly legitimate programs. Any antivirus should eliminate spyware along with other types of malware, but some products include features designed specifically for spyware protection. Features like encryption to protect your sensitive data and webcam control to prevent remote peeping typically show up in commercial products, not free ones. But some free products include features like a simple on-screen keyboard to foil keyloggers. One easy way to keep your PC protected is to install all security updates, both for Windows and for browsers and other popular applications. Windows 10 makes it easier than ever to stay up to date, but there are plenty of security holes in older Windows versions, in popular apps, and in add-ons. Scanning for vulnerabilities in the form of missing updates is a feature most often found in commercial antivirus products, but it does turn up in some free ones. In the list below you can see which products include these useful features. What's Not Here? Previous editions of this article reported only on free antivirus products that received at least a good rating in our reviews—three stars or better. One of the listed products lost ground in its most recent review. Poor performance in testing brought Qihoo 360 down to 2.5 stars. We've kept it in the roundup, so you can see how it stacks up, but we don't recommend it. Microsoft Windows Defender Security Center moved up to a three-star score a few years ago; it's now at 3.5 stars. Yes, it's more of a Windows component than a free product. Yes, the very best free antivirus utilities offer many more layers of protection. But Windows Defender protects everyone who can't be bothered to install a third-party antivirus tool. Numerous free utilities devoted entirely to ransomware protection have come on the scene in the last few years. Alas, many of those have fallen by the wayside, among them Bitdefender Anti-Ransomware, Cybereason RansomFree, CyberSight RansomStopper, and Heilig Defense RansomOff. In any case, these are useful companion products, but they don't do the job of a full-scale antivirus utility. There are also numerous free antivirus utilities that work solely to clean up existing malware infestations. You bring out these cleanup-only tools when you have a nasty malware problem. When the malware's gone, they have no further use, since they offer no ongoing protection. Our favorite in this category is Malwarebytes Anti-Malware, and it's one you should try if you've got a malware problem. But since they're free, you can keep trying others if the first one doesn't do the job. When the scare is over, you'll need a full-blown antivirus for ongoing protection. Which Free Antivirus Is Best? Our current Editors' Choice picks for free antivirus utility are Avast Free Antivirus and Kaspersky Security Cloud Free. Both appear in lab reports from all four labs we follow. Kaspersky earned near-perfect scores, and Avast came close. We did strip Avast's Editors' Choice award last year after a privacy problem with sharing of user data. That problem was solved, so we've taken Avast out of the penalty box. If you do have a little cash in your budget for security, the best paid antivirus software does offer more and better protection. If not, try a few of these free tools and see which one you like best. Worried you might already be infected? Check out our article on the signs you have malware.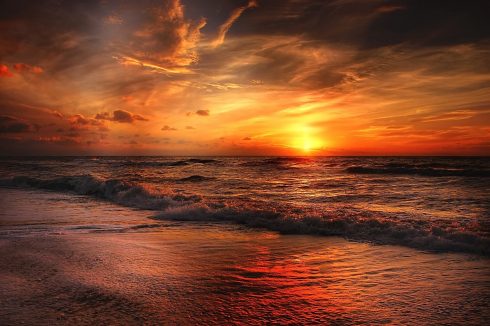 Microsoft is revealing plans for the future of its Xamarin Community Toolkit as the. NET MAUI release nears. This year the company has been working to unify Xamarin SDKs into. NET, and it released. NET MAUI as an evolution of Xamarin. Forms with the ultimate goal of acting as a replacement. Included in the plans is info about the. NET MAUI Community Toolkit, a backwards compatible version of the Xamarin Community Toolkit, and the sunsetting of the current version of the toolkit. The. NET MAUI Community Toolkit is nearing release. Microsoft will be releasing two NuGet packages for it: CommunityToolit. Maui and CommunityToolkit. Maui. Markup. It is planning to release the first preview of these packages in August. The team is currently in the process of bringing features from the Xamarin Community Toolkit to the. NET MAUI Community Toolkit. Microsoft recommends the. NET MAUI Community Toolkit as the toolkit for all. NET MAUI apps. Microsoft will also be releasing two. NET MAUI-compatible versions of the Xamarin Community Toolkit to help developers avoid breaking changes when porting Xamarin. Forms apps to. NET MAUI. According to the company, these will be almost identical to the current Xamarin Community Toolkit libraries, with the only difference being a change in the Xamarin. Forms dependency to. NET MAUI. In terms of sunsetting the Xamarin Community Toolkit, the company will continue to support it through November 2022. It will accept pull requests for bug fixes through the time, but it will only accept pull requests to add new features through September 2021. "Thank you to all of the amazing contributors to Xamarin Community Toolkit! We could not have created such a successful library without your help, and we can't wait to see the amazing new features you'll add to the. NET MAUI Community Toolkit," Brandon Minnick, developer advocate for developer relations at Microsoft, wrote in a post.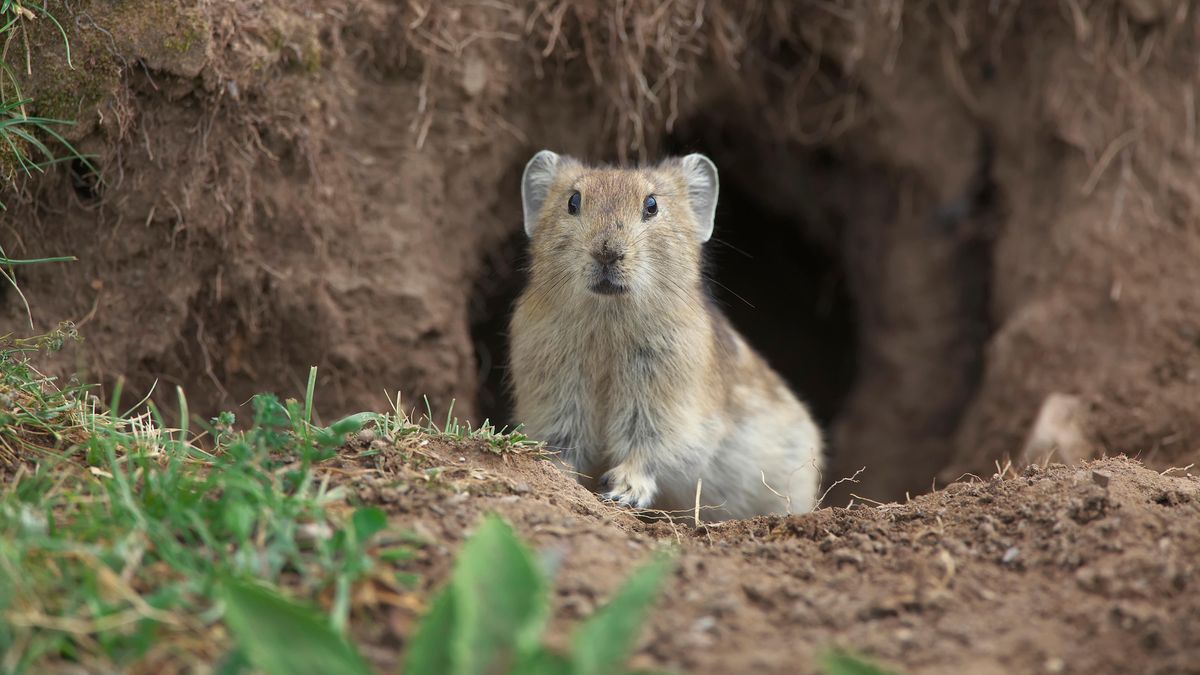 Pikas living at high altitudes in Asia eat yak poop to help them survive winter, a new study has found. The small, rabbit-like animals, often compared to Pokémon's Pikachu character, can't hibernate through winter when food is scarce, so they slow their metabolism and eat yak poop to get by on the Qinghai-Tibetan Plateau, where temperatures fall to minus 22 degrees Fahrenheit (minus 30 degrees Celsius). Animals adopt all sorts of unexpected strategies to survive, study first author John Speakman, a biology professor at the University of Aberdeen in Scotland and the Chinese Academy of Sciences in China, told Live Science in an email. "Lots of animals including rabbits and pika eat their own feces," Speakman said. Such poop eating, or coprophagy, can help animals absorb nutrients they couldn't digest initially from their food, Live Science previously reported. "But eating the feces of other species is relatively rare," he added. Related: Photos of the pika, North America's cutest mammal Pikas are a group of small mammals found in North America and Asia. They are often associated with Pikachu the Pokémon which has a similar name — although Pikachu's original design was actually inspired by a squirrel, according to the video game website Kotaku. Plateau pikas ( Ochotona curzoniae) live in high-altitude meadows up to about 16,400 feet (5,000 meters) above sea level. They don't hibernate or migrate to warmer climates during winter, so exactly how they survive the cold months had remained a mystery. To answer this question, Speakman and his colleagues monitored plateau pikas for 13 years using various techniques such as filming the adorable creatures and implanting temperature-logging devices into the animals. Their findings were published Monday (July 19) in the journal Proceedings of the National Academy of Sciences. To save energy, the pikas reduced their body temperature and limited physical activity such as foraging. At some of the study sites, pikas also ate the feces of domestic yak ( Bos grunniens), a phenomenon the team captured on film. Yaks are abundant on some parts of the plateau and their feces are likely easily digestible for pikas, having already passed through the yak's digestive system. Munching on yak poop may help pikas spend less energy than they would foraging for other food sources, according to the study. The dung may also contain otherwise scarce nutrients and water, which pikas also benefit from. RELATED CONTENT Survival of the grossest: 8 disgusting animal behaviors — The 7 harshest environments on Earth — Adorable American pika is disappearing due to climate change Pikas' penchant for yak feces may also explain why they are found in higher densities where yaks are more abundant, even though scientists think the two species compete with one another for food. "We are currently studying what other benefits might accrue," Speakman said. "There are obvious potential costs as well, like exposure to gut parasites, so that's probably why it isn't a very common behavior." Originally published on Live Science.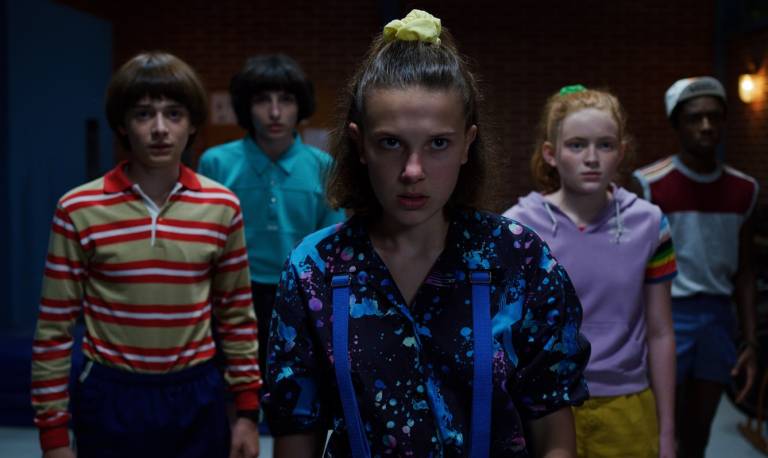 Here's something you don't see every day. A job description, specifically crafted around the kind of zombie-like state that many of us go into when we sit down for a Netflix binge. The kind of state where we barely pause to blink as the credits finish up and the auto-play feature automatically serves up another episode of whatever season we're watching. And then another, and another. With that in mind, the folks at professional writing education platform EduBirdie have put out a call for people to fill a very simple job requirement: Watch Netflix and Amazon Prime — specifically, a certain number of episodes from specific shows — and you'll get paid a cool $1,000. Here's how it works: Twenty people will get chosen for this gig. They'll be provided with 1-month subscriptions to both Netflix and Amazon Prime. Participants can choose any five series on Netflix or Amazon Prime to watch. They'll also need to pick another five to watch from a list of TV shows chosen by EduBirdie. The latter list includes fan favorites like Stranger Things and Ozark on Netflix, as well The Boys on Amazon Prime. Participants must watch at least three episodes. And at the end, they'll complete a questionnaire, to get a sense of how "inspired and motivated they feel." "At EduBirdie," the site explains, "we believe that learning is the foundation of any future. And even in summer, when most students are quietly resting and preparing for the next academic year, it is vital to engage in self-development and keep learning." Continuing, the site explains that study is "ineffective without rest." The kind of rest that might include a Netflix binge session. "Therefore, we decided to combine business with pleasure and explore which of the modern Netflix and Amazon Prime TV series motivate people to study the most." In addition to the questionnaire we noted above, after completing the requirement to watch your Netflix or Amazon shows, there will also be an online test. To provide EduBirdie with more objective data, it's designed to show how well people "can remember and perceive new information after each series." This call is open to residents of the United States, Canada, Australia, the United Kingdom, Ireland, and Singapore. And you must be at least 21 years old. Fill out the form here to apply. Or, alternatively, you can email EduBirdie directly at job@edubirdie.com. If you do, you're asked to put "Smart Watcher" in the subject line. Also, include a short note introducing yourself and explaining why you're a good fit for this role. The deadline is midnight, Pacific Time, on August 6. And series you watch could include: