Announcement
DC5n United States software in english 179 articles, created at 2021-07-20 00:06 articles set mostly positive rate 5.4
(10.88/11)

1

0.1

Ubisoft announces Tom Clancy's XDefiant a new free-to-play FPS

Ubisoft has announced their latest Tom Clancy's venture, a free-to-play 6v6 hero shooter called XDefiant. 2021-07-19 20:21 1KB mspoweruser.com

(5.32/11)

2

1.1

Apex Legends is going to have a hot boy summer, thanks to Seer

Seer is the next legend coming to Apex Legends, and he uses microdrones and a cool sense of style to make his mark on the battlefield. Fans are already creating fan art and memes celebrating this new character and his unique look. 2021-07-19 19:46 2KB www.polygon.com

(3.07/11)

3

0.2

Nvidia enables RTX ray tracing on Arm, DLSS is coming soon

The Wolfenstein: Youngblood demo showcased by Nvidia focused on real-time ray tracing effects and the benefits of using DLSS. As for 'The Bistro', which is based on... 2021-07-19 17:10 2KB www.techspot.com

(3.06/11)

4

0.4

Microsoft breaks down context menu changes in Windows 11

Microsoft penned a blog post today explaining the changes coming in Windows 11 context menus, and why those changes were made. 2021-07-19 20:10 3KB www.xda-developers.com

(2.10/11)

5

0.5

Best Buy stores to have RTX 3080, Nvidia GPUs in stock tomorrow – here's when

The RTX 3080 is the hardest to find GPU, but the restock date for the graphics card may happen within the next 24 hours. 2021-07-19 16:50 2KB www.techradar.com

(2.09/11)

6

0.9

Here's the correct Marvel movies watch order following Black Widow

There's so many Marvel movies and TV shows that it can be hard to keep track of them all. Luckily, we're here to save you some headache, by breaking down an MCU watch order that makes total sense. 2021-07-19 17:19 1KB www.gamerevolution.com

(2.06/11)

7

0.7

Android TV's Discover tab is getting 3 new features including a watchlist

Google is rolling out a new Android TV update that brings three new features to the Discover tab, including a watchlist. Read on to learn more. 2021-07-19 16:00 3KB www.xda-developers.com

(2.05/11)

8

0.7

EA reassures fans it's still working on new Skate as promised "a little something" drops

Here's your 75-seconds of gameplay-free teaser. As promised, EA has shared "a little something" related to its its highly anticipated Skate revival after … 2021-07-19 18:28 2KB www.eurogamer.net

(2.04/11)

9

0.3

The US and its allies accuse China of hacking Microsoft Exchange Server

The US, European Union, the UK, and NATO countries have expressed concerned over China's numerous cyberattacks on businesses, maritime, aviation, defense, education, and healthcare sectors. 2021-07-19 19:50 2KB www.neowin.net

(2.04/11)

10

0.6

Skate 4 shows off mocap studio in a gameplay-less teaser

After a year of development, Skate 4 has shown off a new teaser, showcasing some of the technology behind the game. 2021-07-19 18:43 1KB mspoweruser.com

(2.03/11)

11

0.7

Road 96's road trip gets started August 16 on the Switch and PC

The procedural road adventure game Road 96 will debut on August 16 on multiple stores on the PC and the Nintendo Switch. 2021-07-19 18:00 5KB venturebeat.com

(2.03/11)

12

0.0

The Best Android VPNs for 2021

Improve your privacy with a VPN for your Android mobile device. We've tested the top contenders to help you make the right choice. 2021-07-19 17:34 8KB uk.pcmag.com

(2.03/11)

13

0.4

Nintendo has 'no plans' for a Switch Pro, despite OLED model controversy

Is Nintendo still going to release its Nintendo Switch Pro after the OLED model? Here's an official comment on the future of the Super Nintendo Switch. 2021-07-19 16:00 2KB www.gamerevolution.com

(2.02/11)

14

0.3

Amazon Cuts Off Service to NSO Spyware Firm Behind iPhone Hacks

The Israeli company has been accused of helping repressive governments hack journalists and dissidents all over the world. 2021-07-19 20:00 4KB gizmodo.com

(1.77/11)

15

0.8

The cheapest OLED TV deals and prices for July 2021

We've compared prices on a wide range of OLED TV deals for you. 2021-07-19 19:04 2KB www.techradar.com

(1.14/11)

16

0.7

Samsung's latest The Wall TV measures over 1,000 inches diagonally

The massive display, which largely targets advertisers, additionally features a 120Hz refresh rate and LEDs that are up to 40 percent smaller than those used in last... 2021-07-19 16:19 1KB www.techspot.com

(1.05/11)

17

0.2

Sony Xperia 1 III will only get two years of Android OS updates

Sony confirmed its new flagship Xperia 1 III will only get two years of Android updates, shorter than Google and Samsung's support periods. 2021-07-19 20:30 1KB www.xda-developers.com

(1.05/11)

18

0.6

TurboTax-Maker Intuit Leaves the IRS Free File Program

Intuit positions its departure from the program, which allows many Americans to file their federal taxes at no cost, as a net positive for US taxpayers, though it appears to have been prompted by IRS regulations. 2021-07-19 19:32 3KB uk.pcmag.com

(1.05/11)

19

0.6

Hulu with Live TV explained: what is it and what channels can you watch?

Tune into your favorite channels with Hulu with Live TV. Here's everything you need to know about Hulu's live plan. 2021-07-19 16:24 3KB www.techradar.com

(1.04/11)

20

1.4

Teams apps in meetings now available on iOS and Android

Last year, Microsoft announced the availability of Teams apps for meetings. Until now, Teams apps in meetings were available only on desktop. Today, Microsoft is expanding the availability of Microsoft Teams apps built for meetings to iOS and Android. Similar to the desktop experience, you can access the meeting app via a tab before and […] 2021-07-19 18:39 1KB mspoweruser.com

(1.03/11)

21

0.1

Sony true wireless earbuds deal slashes the price in half today

These true wrireless earbuds not only have great sound and top-tier bass, but their battery life extends upwards of 18 hours. 2021-07-19 20:40 3KB www.digitaltrends.com

(1.03/11)

22

0.8

Back to school deal: the MacBook Pro M1 hits lowest sale price ever at Amazon

This back to school deal includes the MacBook Pro M1 on sale and down to a record-low price of $1,099.99 at Amazon. 2021-07-19 17:42 1KB www.techradar.com

(1.02/11)

23

0.7

This awesome Xbox gaming feature is coming to both Windows 11 and Windows 10

DirectStorage was originally announced as an exclusive feature for Windows 11. A recent blog post says that it's coming to Windows 10 machines, too. 2021-07-19 20:56 3KB www.digitaltrends.com

(1.02/11)

24

0.2

First real pictures of Apple MagSafe Battery Pack for iPhone 12 reveals thicker-than-expected profile

A week ago Apple's new MagSafe Battery Pack went on sale, and now the first devices are reaching consumers earlier than expected. Pictures posted by  Steven Russell reveal that Apple has been rather creative when taking their marketing pictures of the device, with the pictures hiding the real girth of the battery pack. Russel has […] 2021-07-19 20:30 1KB mspoweruser.com

(1.02/11)

25

0.4

iOS 14.7 is available with MagSafe Battery Pack support and more

All eyes are on iOS 15, but Apple isn't done updating iOS 14 yet. 2021-07-19 17:50 2KB www.macworld.com

(1.02/11)

26

0.6

Among Us free for a week on Nintendo Switch

2020 breakout game Among Us goes free for a week on Nintendo Switch. Nintendo will also give customers a 30% off discount from July 27 to Aug. 1. 2021-07-19 17:43 2KB www.polygon.com

(1.02/11)

27

0.3

Pre-orders for Steam Deck are off to a pretty turbulent start

Reservations for its 256GB and 512GB models have now been delayed. 2021-07-19 16:32 1KB www.gamereactor.eu

(1.01/11)

28

0.0

US charges four suspected Chinese spies who coordinated APT40 hackers

The government outlines how APT40 conducted its Microsoft Exchange Server attack and offers advice to defend against nation-state threats. 2021-07-19 20:45 6KB www.csoonline.com

(1.01/11)

29

0.8

iPhone SE 3 could launch in early 2022

A follow-up to the iPhone SE 2020 could launch in early 2022, according to a new report, and it claims the device will be called the 'iPhone SE 3.' 2021-07-19 20:05 2KB www.techradar.com

(1.01/11)

30

1.0

These are the best docks for Dell XPS laptops: Plugable, Anker, and more

Dell's XPS laptops mostly only have Thunderbolt ports, but you can expand your options with a dock. Here are the best options you can get. 2021-07-19 20:00 2KB www.xda-developers.com

(1.01/11)

31

0.6

Tencent agrees to acquire British developer Sumo Digital for $1.27 billion

Sumo was founded in 2003 and has put out a steady stream of titles ever since. Notable games developed by Sumo include Forza Horizon 2, LittleBigPlanet 3,... 2021-07-19 17:46 1KB www.techspot.com

(1.01/11)

32

0.4

WhatsApp now allows to join a group call even after it's started

WhatsApp today announced that it will allow users to join a group call, even after it's started. This feature will reduce the burden of answering a group call as soon as it starts. Even if someone in the group misses a call when the phone rings, they can still join later. Users can also drop-off […] 2021-07-19 17:29 1KB mspoweruser.com

(1.01/11)

33

0.1

Windows 10 21H2 SE Adds Five More Years Of Life

Windows 10 21H2 SE Adds Five More Years Of Life John Cable, the VP of Program Management for Windows Servicing and Delivery released a memo stating the 2021-07-19 17:20 1KB pcper.com

(1.01/11)

34

0.6

Microsoft releases new tools for creating responsible human-AI experiences

Microsoft today announced the release of the Human-AI eXperience (HAX) Toolkit, a new set of tools for creating responsible human-AI experiences. These tools are designed to help AI creators take human-centered approach in their day-to-day work. This toolkit consists of the following four components: The Guidelines for Human-AI Interaction provide best practices for how AI applications should […] 2021-07-19 17:20 1KB mspoweruser.com

(1.01/11)

35

0.8

Fortnite world champ Bugha gets his Icon Series skin

Kyle "Bugha" Giersdorf is finally being immortalized in Fortnite with his own Icon Series skin. The 2019 world champ announced the new skin, which comes with his pug Zoey as a back bling. 2021-07-19 17:05 2KB www.pcgamer.com

(1.01/11)

36

0.6

GTA Online is getting exclusive car upgrades on next-gen consoles

Rockstar has announced that when GTA Online launches for PS5 and Xbox Series X|S, it will have exclusive "speed improvements" and upgrades. 2021-07-19 17:01 2KB mspoweruser.com

(1.01/11)

37

0.1

Grab some great savings and put money to a good cause with War Child UK's Steam sale

War Child UK is holding another Sporting Champions fundraiser this week, offering you the chance to save money on games and donate money to a good cause. 2021-07-19 16:40 2KB www.vg247.com

(1.01/11)

38

0.3

The Batman: Cast, release date, and everything else we know about the movie

The Caped Crusader returns in The Batman, with Robert Pattinson in the title role and Matt Reeves as writer and director. Here's everything we know so far. 2021-07-19 16:35 18KB www.digitaltrends.com

(0.99/11)

39

0.6

Measuring Code Quality: Qualitative and Quantitative

This article explores Code Quality and how to measure it considering both qualitative and quantitative approaches. Read on to learn more from this analysis. 2021-07-19 19:27 4KB dzone.com

(0.99/11)

40

0.6

Best cheap Bose headphone deals for July 2021

When you're after new headphones, one of the most popular brands to check out is Bose. We scoured the online retailers to locate the best cheap Bose headphone sales. 2021-07-19 17:02 4KB www.digitaltrends.com

(0.27/11)

41

0.7

The best rom-coms on Amazon Prime Video right now

Love is a many-splendored thing, and it pairs best with a healthy dose of laughter in Amazon Prime Video's terrific lineup of rom-coms that you can stream now! 2021-07-19 20:38 11KB www.digitaltrends.com

(0.23/11)

42

0.8

The best kids movies on Disney+ right now

Nobody does kid-friendly films better than Disney, and that's why Disney+ has one of the best lineups of kids movies that you can stream at a moment's notice! 2021-07-19 19:44 20KB www.digitaltrends.com

(0.15/11)

43

0.7

The best Christmas movies on Netflix right now

Even summer is a great time to curl up with a feel-good Christmas movie, and these ones available to stream on Netflix will fit the bill all year long. 2021-07-19 17:47 12KB www.digitaltrends.com

(0.14/11)

44

0.7

The best Netflix original series you can stream right now

Are you ready for your next binge? Nobody can match Netflix's fantastic lineup of original shows, and these are the best series that you can stream! 2021-07-19 15:40 56KB www.digitaltrends.com

(0.12/11)

45

0.9

The Best Gaming Keyboards for 2021

Your keyboard is the most important weapon in your PC-gaming arsenal. Grab the right one with our advice and in-depth reviews, and dominate the competition. 2021-07-19 18:36 10KB uk.pcmag.com

(0.11/11)

46

0.8

The Surface Pro X vs. the M1 iPad Pro (2021)

The Surface Pro X and iPad Pro are both fantastic 2-in-1 devices. In this head-to-head, we see which is the best on portability, performance, and design. 2021-07-19 20:54 9KB www.digitaltrends.com

(0.02/11)

47

0.6

Get a job: Disbelief is hiring a programmer

Disbelief, a game development studio focusing on contracting and consulting services, is hiring a programmer. 2021-07-19 20:45 3KB www.gamasutra.com

(0.02/11)

48

0.7

Report: Over half of US households now own a game console

A report from the Consumer Technology association indicates game console ownership rose sharply in the pandemic, and more Americans intend to purchase 2021-07-19 20:34 2KB www.gamasutra.com

(0.02/11)

49

0.2

Edge AI's benefits bring 'much higher' security risks, says McAfee data scientist

Weighing the pros and cons of edge AI and the cloud can be difficult, McAfee's chief data scientist explained at Transform 2021. 2021-07-19 19:15 3KB venturebeat.com

(0.02/11)

50

0.4

Accessibility ideas and testing tips from Dreams developer

One thing was to not make assumptions about what a player might need or use. You can't assume that just because a player has a certain disability, tha 2021-07-19 18:52 5KB www.gamasutra.com

(0.02/11)

51

0.3

Common OnePlus 9/9 Pro problems and how to fix them

Overcome OnePlus 9 and OnePlus 9 Pro problems with this handy guide. We cover everything from overheating and battery drains to unresponsive notifications. 2021-07-19 18:45 4KB www.digitaltrends.com

(0.02/11)

52

1.0

How to successfully complete a computer science degree

We've gathered helpful tools and advice to completing a degree in computer science. 2021-07-19 18:43 1KB www.zdnet.com

(0.02/11)

53

0.3

How to Watch Jeff Bezos Rocket to Space

Amazon billionaire Jeff Bezos is set to become an "astronaut" on Tuesday morning. Here's what you "need" to know. 2021-07-19 18:39 5KB gizmodo.com

(0.02/11)

54

0.8

F1 2021 Best Settings and Tweaks

In this guide we have the best settings and tweaks for F1 2021 to get you up and running in no time and with no hiccups. 2021-07-19 18:17 1KB segmentnext.com

(0.02/11)

55

0.4

Save 10% off this LED Fast Car Dual USB Charger

With today's highlighted deal get a car charger with voltage display and high voltage warning, this 4.8A intelligent fast charger ensures safe and secure charging. Now at 10% off via Neowin Deals. 2021-07-19 17:46 2KB www.neowin.net

(0.02/11)

56

0.9

Upserve POS point of sale system

In our Upserve POS evaluation, we explore the pros and cons of using this popular POS service provider for your business. 2021-07-19 16:19 6KB www.techradar.com

(0.02/11)

57

0.8

Grab the Sennheiser CX 400BT wireless earbuds at one of the lowest prices ever

Right now, you can grab a pair of Sennheiser CX 400BT wireless earbuds at half the usual price in the US and UK. 2021-07-19 15:50 2KB www.techradar.com

58

0.8

Study Finds Lung Damage in Firefighters Years After a Major Wildfire

Firefighters in Canada continue to suffer lung problems after battling the 2016 Fort McMurray wildfire. 2021-07-19 20:57 4KB gizmodo.com

59

0.8

The best movies on Peacock right now

Get ready for a summer of classic dramas, comedy, horror, and action films thanks to Peacock's enticing lineup of movies that you can stream right now. 2021-07-19 20:46 24KB www.digitaltrends.com

60

0.1

Rapid7 acquires threat intelligence platform IntSights for $335M

Rapid7 announced it has acquired threat intelligence platform IntSights for $335 million in cash and stock. 2021-07-19 20:42 3KB venturebeat.com

61

0.2

Physicists Get a Unique View of a Destroyed Comet

Comet ATLAS fell apart last April, but its fragments are still offering opportunities to learn. 2021-07-19 20:33 3KB gizmodo.com

62

0.4

D&D's New Magic Crossover Wants Everyone to Feel Home at Magic School

D&D's latest Magic-themed sourcebook, Strixhaven: A Curriculum of Chaos, wants to capture schooltime feelings even for non-magic users. 2021-07-19 20:30 15KB gizmodo.com

63

0.5

New World hands-on — A promising start

New World's closed beta begins on July 20 . During a recent preview event, I got to play through the early portion of the game. 2021-07-19 20:27 4KB venturebeat.com

64

0.1

Peloton Is Getting Into Gaming

Bike and Bike+ owners will be able to work out while playing a video game. 2021-07-19 20:26 5KB gizmodo.com

65

0.2

Vax-'em-up shooter looks like a fast-paced Minesweeper

This week on Cool WIP, we have a skateboarding game, a 3D platformer where you'll dive from shadow to shadow, a peaceful survival game, and a witchy puzzler. There's also Metavaxx, an arcade shooter inspired by Minesweeper where you develop the ultimate vaccine. 2021-07-19 20:15 4KB www.polygon.com

66

0.8

Mahershala Ali's Blade Has Found Its Director

Bassam Tariq is the first U.S.-Pakistani person to helm a Marvel Studios film for Disney. 2021-07-19 20:13 2KB gizmodo.com

67

0.5

Bose QuietComfort 45 headphones spotted in new FCC documents

If documents filed with the Federal Communications Commission are any indication, we'll soon see a follow-up to the popular Bose QuietComfort 35 II. 2021-07-19 20:05 2KB www.digitaltrends.com

68

0.1

Should you buy a gaming PC or gaming laptop? Sales on both at Dell today

Dell is having a sale on gaming PCs and gaming laptops, including the G5 Desktop and Alienware Area-51m R2 Laptop. We'll help you decide which is best for you! 2021-07-19 19:40 3KB www.digitaltrends.com

69

0.7

Square Enix Humble Bundle sale offers up to 85 percent off

Have you ever wanted a super sale on Square Enix titles? Well, Humble Bundle is hosting a Square Enix publisher sale for up to 85% percent off select games. 2021-07-19 19:38 2KB www.vg247.com

70

0.1

Hackers load spyware on fully patched iPhones, showing no-one is safe

There is the widespread belief that not only are iPhones safer from hackers than Android handsets, but that they are completely safe and unhackable. Every year at Pwn2Own this idea is proven wrong, but these hacks are usually in laboratory settings and not in the wild. There has however been an increasing rise in politically […] 2021-07-19 19:30 4KB mspoweruser.com

71

0.1

This Weight-Changing Cup Alters Your Perception of Flavor

What you're drinking from can change your perception of what you taste. 2021-07-19 19:30 3KB gizmodo.com

72

0.5

Rick and Morty Season 5 Episode 5 Review: 'Another disappointment in a season with more misses than hits'

Rick and Morty season 5 episode 5 review for 'Amortycan Grickfitti.' Another disappointment for the Adult Swim series as we take a look at a recap and ending explained of the latest episode. 2021-07-19 19:25 5KB www.gamerevolution.com

73

0.6

The Best Free Antivirus Protection for 2021

Windows Defender is improving, but you still shouldn't rely on it by itself. That doesn't mean you have to pay extra, though! We've tested the top free antivirus apps so you can protect your PC for free. 2021-07-19 19:18 9KB uk.pcmag.com

74

1.1

Researchers develop a pneumatic computer memory 'chip' that plays the piano

Soft robots currently require electronic hardware to operate. These components increase the costs, size, and power demands of soft-robotic devices. So UCR engineers have developed a pneumatic... 2021-07-19 19:14 2KB www.techspot.com

75

0.6

Get an iPad Air today for $100 off at multiple retailers

The 64GB Wi-Fi iPad Air is now on sale for $500. You can also get a 256GB model for $650, or a 64GB cellular iPad Air for $630. 2021-07-19 19:12 1KB www.xda-developers.com

76

0.1

Black Widow's Box Office Has Theater Owners Worried About Disney+

Black Widow's second week box office drop has some theater owners and studios concerned about Disney's future VOD strategy. 2021-07-19 19:10 4KB gizmodo.com

77

1.5

Microsoft unveils plans to sunset Xamarin Community Toolkit

Software Development News Included in the plans is info about the .NET MAUI Community Toolkit and a backwards compatible version of the Xamarin Community Toolkit. 2021-07-19 19:08 2KB sdtimes.com

78

0.4

Web hosting cybersecurity concerns

Phishing, malware and DDoS attacks are just a few of the ways hackers can try and take over your website. 2021-07-19 19:00 6KB www.techradar.com

79

0.2

Feral Hogs Pollute the Climate as Much as 1 Million Cars Each Year

There are way more than 30 to 50 feral hogs around—and new research shows that they're taking a serious toll on our planet. 2021-07-19 19:00 5KB gizmodo.com

80

0.0

Wear OS Apps Just Got Easier to Download

Google is rolling out a meaningful update for the current version of Wear OS. 2021-07-19 18:55 4KB gizmodo.com

81

0.6

Pokemon Go Fest 2021 Was a Great Success

Pokemon GO Fest 2021 is officially over and it is safe to say that it was a total success. Just like the previous GO Fest, this one was held online too. 2021-07-19 18:52 1KB www.futuregamereleases.com

82

0.6

Warframe's next quest is an apocalyptic robot war

Digital Extremes is working on the next story chapter of Warframe, the long anticipated The New War. In The New War, players can take the role of non-Tenno allies in order to fight back the Sentient AI who threaten to wipe out the entire Origin System. 2021-07-19 18:39 1KB www.polygon.com

83

0.7

Oil giant Saudi Aramco hit by 1TB data breach

A cybercriminal group has managed to steal 1TB of proprietary company data from Saudi Aramco's third-party contractors. 2021-07-19 18:30 3KB www.techradar.com

84

0.7

These are the best Surface Book 3 cases: UAG, Tomtoc, iPearl, and more

Add extra protection to your Surface Book 3 with these protective cases and covers available for the 13-inch and 15-inch models. 2021-07-19 18:30 2KB www.xda-developers.com

85

0.9

Red Hat expands Linux offerings for research and academic organizations

Red Hat offers inexpensive deals for Red Hat Enterprise Linux to school and research groups. 2021-07-19 18:28 2KB www.zdnet.com

86

0.5

watchOS 7.6 update is available with new features, bug fixes

Apple has released watchOS 7.6 to the public. Here's how to get it on your Apple Watch. 2021-07-19 18:27 1KB www.macworld.com

87

0.5

Zoom buys cloud contact center Five9 for $14.7B

The popular videoconferencing firm may be looking to move beyond video with the purchase, which gives it a new way to expand services. 2021-07-19 18:24 5KB www.computerworld.com

88

0.7

Stardock announces Fences 3.1 update arriving July 22, beta available now

The 3.1 update for Fences improves startup time and adds a new feature: Target Based Rules for something like a Steam link, or any other .lnk, .url, or .website files right within their fences. 2021-07-19 18:16 2KB www.neowin.net

89

0.5

XGIMI Horizon Pro, A 4K Projector With A Small Footprint

XGIMI Horizon Pro, A 4K Projector With A Small Footprint If you feel the need to throw a 76"4096 x 2160 @ 60Hz onto a wall, but only sometimes, then check out 2021-07-19 18:15 1KB pcper.com

90

1.5

Best computer science resource 2021: Top options

We've rounded up the best online educational resources for computer science beginners, majors, and professionals. 2021-07-19 18:13 1012Bytes www.zdnet.com

91

0.8

Google Pixel foldable could feature Samsung's latest display tech

The Google Pixel foldable could feature Samsung's display tech, according to the CEO of the Display Supply Chain Consultants. 2021-07-19 18:13 2KB www.xda-developers.com

92

1.1

A 60-year-old man died of a heart attack after being swatted over his Twitter handle

In April 2020, a 60 year-old man was the victim of a swatting attack: where perpetrators phone US police forces with bogus information, hoping to incite an armed response at their victim's location. After surrendering to the police surrounding his home, Mark Herring suffered a heart attack and died shortly thereafter.Now a new report by WKRN News 2 (thanks also to GamingBible) has shed light on the circumstances of this incident, and the petty reasons behind it. Mr Herring had been targeted by minors because of his Twitter handle of @Tennessee, which was considered a valuable handle. He was apparently one of many being targeted in this fashion.Herring's family explained the incident to News 2's Alex Denis. Mr Herring's son said it began when "The neighbours called and said 'There's police everywhere, and they think a man has killed a woman and he's on your property, you gotta take cover.'""He went out the house with a gun, because he heard someone was on his property" says Corinna Fitch, Mr Herring's daughter. "He sees all these cops around him, and they ask if he is Mark Herring, 'put your hands up', so he tosses the gun away from him to show he's not a threat, and [put his] hands up."Mr Herring then suffered a heart attack, and died in hospital shortly thereafter. His wife says he was "scared to death."Months later the family learned about Shane Sonderman, the minor who had been targeting Mr Herring and was responsible for the attack."He was from Tennessee," says Corinna Fitch. "He's the one that collected all our information, my address, my sister's, my moms, my mother sister, and put it on a channel on Discord, which is a gaming chat forum."This was apparently an intimidation tactic to pressure Mr Herring into giving up the Tennessee username. Then, "a kid in the United Kingdom made the call to my dad's local police department."The minor in the UK is still not of age, and thus cannot be identified or extradited. A federal grand jury indictment against Sonderman, who is currently in prison, cites six victims. Mr Herring was the only one to die.Sonderman faces a maximum of five years in prison and a $250,000 fine, which Mr Herring's family considers inadequate. "You've not just changed that one person's life, you've done a ripple effect. They need to pay for that."Mr Herring was targeted for the value of a Twitter handle. "Three or four thousand dollars," Corinna Fitch says. "Like, pennies compared to a life." 2021-07-19 18:03 5KB www.pcgamer.com

93

0.5

FIFA 22's Gameplay Reveal Scheduled for July 20

During the reveal of the cover star of FIFA 22, Electronic Arts has confirmed for a game-changing reveal on July 11. Well, that one might have been 2021-07-19 18:03 1KB www.futuregamereleases.com

94

0.2

Dune Character Posters Re-Introduce Its Stars

Get to know just how well the cast of Dune can glower. The answer? Really well. 2021-07-19 18:00 4KB gizmodo.com

95

0.7

Unlocked Samsung Galaxy S10 is getting the July 2021 security patch

Samsung is finally pushing the July 2021 security patch to its more than two years old flagship smartphone, Galaxy S10. The new latest security patch is rolling out through a firmware update with version number G97xU1UES5GUF2 and is currently available for unlocked S10s in the USA. Besides the July 2021 security patch, the firmware update […] 2021-07-19 17:59 1KB mspoweruser.com

96

0.6

Next-generation firewall capabilities with Azure Firewall Premium

Following the preview release announced in February 2021, we are announcing the general availability release of Azure Firewall Premium. Key features in this release include: TLS Inspection, IDPS, Web Categories, and URL Filtering. 2021-07-19 17:57 3KB azure.microsoft.com

97

0.1

Biden Walks Back Misinformation Comments: 'Facebook Is Not Killing People'

'Facebook is not killing people, these 12 people who are out there giving misinformation...is killing people,' Biden says, a reference to a group of anti-vaxxers responsible for a large chunk of vaccine misinformation on Facebook. 2021-07-19 17:56 3KB uk.pcmag.com

98

0.3

The best dramas on Netflix right now

Academy Award-nominated originals and a dazzling lineup of movies from other studios give Netflix a winning hand when it comes to dramas you can stream now! 2021-07-19 17:56 18KB www.digitaltrends.com

99

0.7

11 Essential Apps for Protecting Your Privacy Online

Everywhere you look, it seems some company is either spying on its users or failing to protect users' data. Protecting yourself might seem like a hopeless task, but these top privacy apps can really make a difference. 2021-07-19 17:53 16KB uk.pcmag.com

100

1.0

The best VR headsets for the iPhone

Looking for the best VR headset for the iPhone? Here are our favorites to get you started exploring virtual worlds. 2021-07-19 17:49 6KB www.digitaltrends.com

101

0.2

Many Windows 11 PCs will ship in Dark Mode by default

Many Windows 11 PCs will ship later this year with Dark Mode activated by default. 2021-07-19 17:49 1KB www.techradar.com

102

0.2

Gaming chair maker Vertagear apologizes after backlash to sexist tweet

Gaming chair manufacturer Vertagear apologized today after sharing a sexist meme on Twitter. The image, which shows a "Male" streamer's feed primarily focused on the game and a "Female" streamer's feed primarily focused on the streamer, advances the sexist narrative that women who stream games are doing so only to earn attention, and not because they're interested in the games they play. The message was removed after quickly drawing criticism as misogynistic. 2021-07-19 17:48 3KB www.pcgamer.com

103

0.4

Tribit StormBox Micro

A weatherproof speaker for a song 2021-07-19 17:44 5KB uk.pcmag.com

104

0.8

The best Ikea smart home gadgets

From smart lighting to automated blinds, Ikea has everything you need to kickstart a fully functioning smart home. Here are some of our favorite products. 2021-07-19 17:44 6KB www.digitaltrends.com

105

0.7

How to quickly delete the last 15 minutes of search history on your iPhone

Google is giving iPhone users a quick way to delete their last 15 minutes of search activity in the iOS Google app. 2021-07-19 17:40 1KB www.macworld.com

106

0.0

Everything we know so far about Doctor Strange in the Multiverse of Madness

Marvel's sorcerer supreme, Doctor Strange, will team up with Scarlet Witch in what might be the MCU's first horror movie. Here's what we know about it so far. 2021-07-19 17:37 7KB www.digitaltrends.com

107

0.7

All the games that support AMD FidelityFX Super Resolution

AMD FidelityFX Super Resolution can make your games run better, but only a few titles support it. Here are all the current and upcoming games that support FSR. 2021-07-19 17:36 9KB www.digitaltrends.com

108

0.4

How to fix PS5 stuck on 'closing the game or app' screen

The PS5 stuck on 'closing the game or app' screen bug is preventing users from accessing their consoles. Fortunately, there's a quick and easy PlayStation 5 frozen on closing game or app solution. 2021-07-19 17:35 2KB www.gamerevolution.com

109

0.6

The Legend of Zelda: Skyward Sword HD already $10 off at GameStop

The Legend of Zelda: Skyward Sword HD just launched last week on Friday, July 16. So, it might be too early for a sale, but GameStop doesn't think so. 2021-07-19 17:33 2KB www.vg247.com

110

0.2

Polaroid Go

A tiny instant camera with a big cute factor, but so-so results 2021-07-19 17:29 4KB uk.pcmag.com

111

0.3

The best stand-up comedy on Netflix right now

Netflix is the streaming service king of stand-up comedy. Check out our updated list of the best stand-up comedy on Netflix right now. 2021-07-19 17:26 37KB www.digitaltrends.com

112

0.5

Visual Studio 2022 Preview 2 Targets Productivity

Programming book reviews, programming tutorials,programming news, C#, Ruby, Python,C, C++, PHP, Visual Basic, Computer book reviews, computer history, programming history, joomla, theory, spreadsheets and more. 2021-07-19 17:25 3KB www.i-programmer.info

113

0.8

The best anime on Hulu right now

It's hard to go wrong with Hulu if you've ever loved Anime. Now, you can spend your summer with the classic anime shows from Japan, plus modern hits. 2021-07-19 17:23 24KB www.digitaltrends.com

114

0.7

The best SSDs of 2021

The best solid-state drives can supercharge your PC. Here are our picks for the best SSDs, and what you should know before a purchase. 2021-07-19 17:21 11KB www.pcworld.com

115

0.6

The 38 best movies on HBO right now

HBO has lined up a terrific lineup of movies that you can watch on TV or stream right now! 2021-07-19 17:12 30KB www.digitaltrends.com

116

0.6

Spring GraphQL Milestone One

Programming book reviews, programming tutorials,programming news, C#, Ruby, Python,C, C++, PHP, Visual Basic, Computer book reviews, computer history, programming history, joomla, theory, spreadsheets and more. 2021-07-19 17:11 4KB www.i-programmer.info

117

0.8

UPDATE: FiveM won't be discontinued in the near future

Update: The initial tweet by FiveM might not be trustworthy. Their Twitter Profile might have been hacked and we're waiting for further confirmation to 2021-07-19 17:08 2KB www.futuregamereleases.com

118

0.3

The Newest Master of the Universe Is Her Own Revelation

Voice actor Tiffany Smith explains the importance of her new character Andra to the new Netflix He-Man series from Kevin Smith. 2021-07-19 17:05 3KB gizmodo.com

119

0.8

The framework that will not die: Microsoft gives Web Forms designer fresh lick of paint in Visual Studio 2022

Now supports drag-and-drop editing and live data 2021-07-19 17:04 4KB www.theregister.com

120

0.7

You can currently sign up for a free Kindle Unlimited subscription

Amazon is offering a free 30-day trial for its Kindle Unlimited subscription, which includes access to magazines, books, audiobooks, and more. 2021-07-19 17:01 2KB www.digitaltrends.com

121

0.2

Cheap AirPod Alternatives: The Best True Wireless Earbuds Under $100

You don't need to spend a ton of money to get a decent pair of true wireless earphones. We've tested plenty of models that deliver quality audio and useful extra features for as low as $25. 2021-07-19 17:01 6KB uk.pcmag.com

122

0.7

XDA Basics: How to set up your new Chromebook

In this article we take a look at setting up new Chromebook out of the box. We cover all of the options in the initial set up. 2021-07-19 17:00 2KB www.xda-developers.com

123

1.3

Doom-inspired rogulite Jupiter Hell is gunning its way out of Early Access on August 5

It comes from the masterminds behind DoomRL. 2021-07-19 17:00 811Bytes www.gamereactor.eu

124

0.3

Eremite Games' Against the Storm takes the crown at The Big Indie Pitch at Pocket Gamer Connects Digital #7

... 2021-07-19 17:00 4KB www.pcgamesinsider.biz

125

1.1

Thousands of Flamingos in Turkey Killed in Devastating Drought

Images from a lake bed show desiccated, mud-caked bird remains, and not a spot of pink. 2021-07-19 16:55 3KB gizmodo.com

126

0.1

Enhanced BazarBackdoor Poses New Cybersecurity Risks

Malware developers are becoming more innovative and have designed new file infection spreading methods 2021-07-19 16:53 2KB news.softpedia.com

127

0.1

Google needs to figure out supply before the Pixel 6

Google hasn't been especially good at managing the supply of its Pixel phones, but the Pixel 6 presents a good chance for the company to make a change. 2021-07-19 16:52 4KB www.digitaltrends.com

128

0.6

HostPapa boosts SMB reliability with UptimeMate acquisition

Website monitoring services, often out of reach to SMBs, will now be available through HostPapa. 2021-07-19 16:51 2KB www.techradar.com

129

0.7

DXRacer Master review

Serious support matched with serious appearance and pricing. 2021-07-19 16:51 9KB www.techradar.com

130

0.3

Explaining the value of show don't tell storytelling in

Players don't always get the knowledge they're looking for, but it's always valuable and steers them in the right direction. 2021-07-19 16:51 4KB www.gamasutra.com

131

0.5

Nvidia GeForce Graphics Driver 471.41

Download Nvidia GeForce Graphics Driver 471.41. OS support: Windows (all). Category: Graphics Cards 2021-07-19 16:50 6KB www.techspot.com

132

0.1

Cybersecurity Alliance of EU and NATO to Combat Chinese Attacks

This group will work together to address cybersecurity concerns, network defense techniques, and best security practices 2021-07-19 16:41 2KB news.softpedia.com

133

0.3

Singapore goes online in hunt for intelligence officers

Some 55 years after it was established, the country's external intelligence agency launches its official website in a bid to widen its recruitment net and attract Singaporeans from diverse backgrounds. 2021-07-19 16:38 3KB www.zdnet.com

134

0.0

Don't make this common iPhone or Android mistake

This is a surefire way to destroy the lifespan of your smartphone. 2021-07-19 16:35 2KB www.zdnet.com

135

0.6

Qnap launches Chinese-made NAS drive for SMBs

Taiwan's Qnap uses domestically-made Chinese processor in new NAS solution. 2021-07-19 16:30 1KB www.techradar.com

136

0.0

This Neat Twitch Tool Could Be the Answer to Streamers' Copyright Strikes

The extension ensures that artists get paid (to the extent that Spotify pays them), while still letting streamers play the music they love. 2021-07-19 16:30 4KB gizmodo.com

137

0.1

Israeli Firm Accused of Developing Spyware Software

The military-grade spyware enables the monitoring of any smartphone activity, including the microphone and camera 2021-07-19 16:29 2KB news.softpedia.com

138

0.2

Law firm for Ford, Boeing, Exxon, Marriott, Walgreens and more hacked in ransomware attack

The law firm said attackers may have accessed Social Security numbers, passport numbers, payment card information, medical information and biometric data. 2021-07-19 16:26 3KB www.zdnet.com

139

0.1

Fire TV streaming devices get even better as OS update rolls out to more models

Amazon's Fire TV Experience will be rolling out to a multitude of new devices, including Fire TV sticks, soundbars and TVs. 2021-07-19 16:25 2KB www.techradar.com

140

0.3

Fall Guys Season 5 kicks off tomorrow

Fall Guys is about to embark on its fifth season, bringing in six new rounds and 50 tiers of cosmetic loot for you to enjoy. 2021-07-19 16:23 1KB mspoweruser.com

141

1.2

Positive online civility trends reversed one year into the pandemic, new Microsoft study shows

Teenagers and adults in 18 countries said perceptions of online civility have deteriorated one year into the global pandemic, new Microsoft research shows. 2021-07-19 16:22 754Bytes blogs.microsoft.com

142

0.4

Monster Hunter Stories 2 gene guide

In this Monster Hunter Stories 2 gene guide, we show you how to get the rainbow gene and more. 2021-07-19 16:21 3KB www.pcgamer.com

143

0.5

Best free, public DNS servers in 2021: Boost your internet speed with these services

Connect online using the best free and public DNS servers, and you could have a faster and safer surfing experience than through your ISP. 2021-07-19 16:20 8KB www.techradar.com

144

2.0

Red Tide Has Killed at Least 791 Tons of Fish in Florida

Dead fish have washed up on beaches on Florida's Gulf Coast as the state faces an early red tide, bringing up similarities to the 2018 disaster. 2021-07-19 16:20 5KB gizmodo.com

145

0.5

Call Of Duty: Warzone Updates Anti-Cheat To Ban Over 50,000 "Repeat Offenders"

Call of Duty: Warzone has been cleansed to some degree following an update to its anti-cheat which banned thousands of more cheaters. 2021-07-19 16:18 2KB segmentnext.com

146

0.4

Sea of Thieves A Pirate's Life Tall Tale guide

Unravel the Sea of Thieves Pirates of the Caribbean crossover with our A Pirate's Life quest guide. 2021-07-19 16:14 6KB www.techradar.com

147

0.1

Sanctum of Domination's World First Race is the most entertaining so far

Sanctum of Domination is World of Warcraft's latest Raid Tier in which The Dark Lady, Sylvanas Windrunner is the last and final boss. But that doesn't 2021-07-19 16:12 2KB www.futuregamereleases.com

148

1.2

China Reports First Human Case and Death From Rare, Highly Fatal Monkey B Virus

The virus is related to the viruses that causes herpes in humans but isn't highly contagious between people. 2021-07-19 16:10 4KB gizmodo.com

149

0.0

More Airline Operators are Being Targeted by Cybercriminals

530% cyberattacks increase targeting the aviation industry 2021-07-19 16:09 2KB news.softpedia.com

150

0.6

Anker's cables, chargers, and portable batteries are up to 35% off today

Anker's sales today include wireless charging stands, a 30W USB Type-C wall adapter, Apple Lightning cables, and a portable battery. 2021-07-19 16:08 1KB www.xda-developers.com

151

0.6

Adding podcasts to WordPress sites just got a lot easier

Automattic continues acquisition spree with deal to buy podcast app Pocket Casts. 2021-07-19 16:01 2KB www.techradar.com

152

0.3

Exclusive Last Stop trailer shows off a Freaky Friday storyline

Annapurna Interactive's latest trailer for their upcoming game Last Stop shows a Freaky Friday-esque storyline. 2021-07-19 16:00 2KB www.digitaltrends.com

153

0.8

Tencent's TiMi opens third North American triple-A game studio in Montreal

TiMi has opened a new triple-A game studio in Montreal. It's the second such studio the Tencent-owned division has started in a month. 2021-07-19 16:00 8KB venturebeat.com

154

0.7

Olympics live stream: how to watch Tokyo 2020 Olympic Games free, dates,2021 schedule and events

Everything you need to know to watch an Olympics live stream in 2021, including the Tokyo 2020 Olympic Games date, events, and free live stream options around the world. 2021-07-19 16:00 7KB www.techradar.com

155

0.1

MITRE announces first evaluations of cybersecurity tools for industrial control systems

MITRE tested products using the Triton malware, which was used to attack the industrial systems of companies in Saudi Arabia. 2021-07-19 16:00 4KB www.zdnet.com

156

0.0

Researchers use Microsoft Tove to teach Beachbot to recognize cigarette butts

On the Microsoft blog, the company has posted about a new project which is being supported by Microsoft Tove, a Microsoft Garage project. BeachBot is a robot created by TechTics, a consultancy based in The Hague, designed to pick up discharged cigarette butts from the beach. Every year, 4.5 trillion cigarette butts end up in […] 2021-07-19 16:00 3KB mspoweruser.com

157

0.1

Hasbro's New Power Rangers Figure Just Wants to Know What's for Lunch

The Lightning Collection's Monster series is growing, and good lord, he brought snacks. 2021-07-19 16:00 2KB gizmodo.com

158

0.7

Marvel has 'no real plan' for Young Avengers film – so will it happen?

Marvel Studios has "no real plan" to make a Young Avengers MCU movie, according to one WandaVision star – but is it a possibility? 2021-07-19 15:55 4KB www.techradar.com

159

0.1

Warframe will get cross-play, cross-progression, and a mobile port

Digital Extremes hosted Tennocon, the yearly Warframe convention, and shared a big announcement. The run-and-gun space ninja game is getting cross-play, cross-progression, and a mobile port. This means that players will have more ways to play than ever once the feature is fully released. 2021-07-19 15:54 1KB www.polygon.com

160

0.2

The Bootleg Fire Grows to the Size of Los Angeles as 'Wildfire Crisis' Grows

The West can't catch a break as heat, smoke, and drought sweep over the region. 2021-07-19 15:53 5KB gizmodo.com

161

0.6

Apple iPhone 13 Pro rumored to ship with always-on display later this year

One LG report from around Christmas of last year even suggested that Apple would begin implementing always-on display tech into its newest devices. According to the report,... 2021-07-19 15:45 2KB www.techspot.com

162

0.2

Robinhood to Raise Billions From the Rich, Give None of It to the Poor

Robinhood is aiming for a $35 billion valuation in its forthcoming IPO. 2021-07-19 15:40 3KB gizmodo.com

163

0.0

Final Fantasy 14 is desperately trying to fix its housing crisis

It looks like Square Enix is trying to make buying a house in Final Fantasy 14 fairer when the new expansion releases later this year.With Ishgard getting its own residential area alongside the release of Endwalker, players have already been bracing themselves for inevitable disappointment. Housing's been a bit of a touchy topic in the Final Fantasy 14 community for a while now, mostly because plots of land are an absolute nightmare to purchase. Even if you do manage to somehow nab one, you have to log in on a regular basis to keep a hold of it. Essentially, you're paying Square Enix rent for your virtual home (though they did temporarily halt this requirement during the pandemic). While there's an unlimited number of instanced apartments available—which are also cheaper and don't require regular logins—housing plots are still incredibly desirable.When plots of land do get ripped away from their previous owners, they're not available to purchase straight away. Instead, they get slapped with a random, arbitrary cooldown timer. It lasts anywhere from 30 minutes to 24 hours, and it's also invisible, so you have no idea when it'll actually open up. It's meant players will often camp outside a plot's placard for hours on end, continuously clicking on and off it to see if the cooldown's ended. It's also led to an uptick in the use of macros and bots to do all the hard work, making it even more difficult to find a home. 2021-07-19 15:39 4KB www.pcgamer.com

164

0.8

Cigarette butts are poisoning shoreline animals. This beach rover may help clean all that up

Visit the post for more. 2021-07-19 15:38 6KB news.microsoft.com

165

0.3

Turn-based strategy FPS Lemnis Gate is letting operatives trial its time-bending matches in a July beta

The hybrid turn-based strategy/FPS Lemnis Gate is all about cunning planning. Play the free beta in July before launch on September 28th. 2021-07-19 15:38 4KB www.pcgamer.com

166

0.6

Warehouse Containing 3,800 PS4 Consoles Was Farming FIFA Ultimate Team Cards

Initial reports incorrectly concluded the consoles were being used to mine cryptocurrency. 2021-07-19 15:34 2KB uk.pcmag.com

167

0.6

Cross-save and cross-play support is coming to Warframe

No exact date has been revealed for this, however. 2021-07-19 15:33 850Bytes www.gamereactor.eu

168

0.0

SAP uses Scalpel to carve shape of post-Brexit UK ambitions

Multinational software peddler decides Maidenhead just doesn't have the je ne sais quoi it needs 2021-07-19 15:31 3KB www.theregister.com

169

0.8

Welcome to the first day of GDC 2021!

It's the first day of GDC 2021! Let's make it a great one with these incredible sessions. 2021-07-19 15:31 2KB www.gamasutra.com

170

0.1

GlobalFoundries touts U. S. chip manufacturing for supply chain and national security reasons

GlobalFoundries is hosting an event to explore why it's important for the U.S. to have local semiconductor manufacturing. 2021-07-19 15:30 3KB venturebeat.com

171

0.4

DeepMind's AlphaFold 2 reveal: Convolutions are out, attention is in

We know a lot more about how AlphaFold 2 works, but the mystery of why proteins fold the way they do remains something of a mystery. 2021-07-19 15:30 8KB www.zdnet.com

172

2.1

Congrats to Commissioner Gordon for never killing the Joker

Batman and the Joker have one of the biggest rivalries in all comics, but what about Batman's friend, Commissioner James Gordon? Isn't he allowed to hate the Joker? That and other news from this week's best comics from Batman to the X-Men and even indies! 2021-07-19 15:28 924Bytes www.polygon.com

173

0.5

Samsung Galaxy Watch 3 vs Samsung Galaxy Watch: which smartwatch is for you?

The Galaxy Watch 3 improves on the original in almost every way, except its price. Here's how these smartwatches stack up. 2021-07-19 15:24 8KB www.techradar.com

174

0.4

Halo Infinite: release date, pre-orders, gameplay, trailers and more

Halo, the legendary first-person shooter series that started on Xbox, finally makes its comeback this year with Halo Infinite. Play as Master Chief through a new single-player campaign, or dive into the free-to-play multiplayer with your own unique setup.It's about 160 days after humanity lost the war. 343 Industries calls Halo Infinite a "spiritual reboot" … 2021-07-19 15:21 5KB www.vg247.com

175

0.4

This Cat Ear Wearable Moves Based on Your Brain Waves

The revamped Necomimi also comes with speakers that meow and purr. 2021-07-19 15:20 3KB gizmodo.com

176

0.8

Necessary Intelligence Roles: Which are You? Part two

Who are the people who need to get involved in using the intelligence, information and insights gathered to turn them into a program that works? Ford Galvin puts it together in this second of three parts. 2021-07-19 15:12 9KB www.zdnet.com

177

0.2

Novel techniques extract more accurate data from images degraded by environmental factors

Computer vision technology is increasingly used in areas such as automatic surveillance systems, self-driving cars, facial recognition, healthcare and social distancing tools. Users require accurate and reliable visual information ... 2021-07-19 15:12 6KB techxplore.com

178

0.3

SD Times news digest: Julia Computing Series A, Windows Terminal preview 1.10 released, Kdan Mobile raises $16 million in Series B funding

Software Development News Julia Computing Series A, Windows Terminal preview 1.10 released, Kdan Mobile raises $16 million in Series B funding. 2021-07-19 15:09 3KB sdtimes.com

179

0.5

Sideloading Android apps in Windows 11 might be easier thanks to Amazon

You might still be able to sideload Android Apps in Windows 11 thanks to changes in the Amazon Appstore which will support the new Android App Bundle format. 2021-07-19 15:06 2KB www.digitaltrends.com
Articles
DC5n United States software in english 179 articles, created at 2021-07-20 00:06
Ubisoft has announced their latest Tom Clancy's venture, a free-to-play 6v6 hero shooter called XDefiant. In the announcement video, Ubisoft said that XDefiant's gameplay is "fast-paced firefight meets punk rock mosh pit," which seems apt for the colourful cast of characters on display throughout the trailer. Each of these characters neatly slot into one of four classes, Tank, Assault, Support, and Healer, who are all based around factions from other Ubisoft and Tom Clancy properties. "Every faction comes equipped with traits, abilities, and an ultra to complement your playstyle and your factions role," Ubisoft revealed in the video. Ghost Recon Breakpoint 's Wolves (Tank), The Division 's Cleaners (Assault), Splinter Cell's Echelon (Support), and Outcasts (Healer) are all already planned to be in the game at launch, but Ubisoft will "continue to add to this diverse cast as the game evolves," so you can look potentially new classes, or at least new looks. XDefiant isn't all about the factions and their abilities, despite them being "at the heart of the game," as there's also a serious focus on gunplay and customisability with an "evergrowing arsenal of authentic weapons and attachments," that have been carefully crafted for "precise satisfying gunplay." Tom Clancy's XDefiant is expected to launch on PS4, PS5, Xbox One, Xbox Series X| S, PC, Luna, and Stadia, with cross-play between all platforms available at launch. There's no word of an exact release date yet, but if you want to test the game, then you can register for the first test now, which kicks off on August 5th, so long as you are in the US or Canada.

Ubisoft announces free-to-play shooter Tom Clancy's XDefiant
venturebeat.com
Tom Clancy's XDefiant announced, here's how to play it early
gamerevolution.com
Tom Clancy's XDefiant revealed, closed beta kicks off in August
vg247.com
Ubisoft announces Tom Clancy's XDefiant, a colorfully chaotic free-to-play FPS
polygon.com
Tom Clancy's XDefiant is a free-to-play shooter, closed beta starts next month
digitaltrends.com
Ubisoft announces Tom Clancy's xDefiant
thumbsticks.com
Next Tom Clancy's Game is Called XDefiant,6v6 Multiplayer Shooter Coming Soon
futuregamereleases.com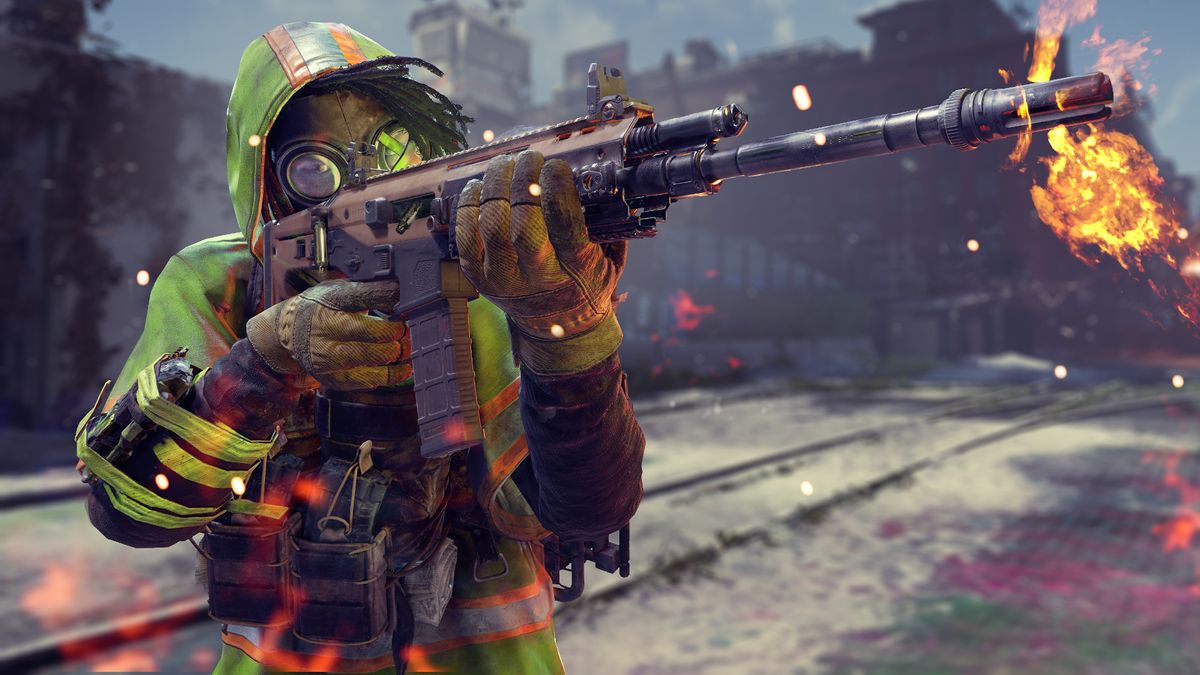 XDefiant is Ubisoft's free-to-play answer to Call of Duty multiplayer
pcgamer.com
Splinter Cell, Ghost Recon, and The Division merge in Ubi's 6v6 free-to-play FPS XDefiant
eurogamer.net
Ubisoft announces Tom Clancy's XDefiant, a free-to-play class-based shooter
neowin.net
When is Tom Clancy's XDefiant release date on PC, PS5, Xbox Series X?
gamerevolution.com
It's always exciting when a new character joins a battle royale, because it means you have a new set of abilities to tinker with. Perhaps this exciting new legend could even become your new main! Fans are already excited for the new Apex Legends character, Seer. This guy has cursed eyes and a huge ass, and that's very exciting for fans. Seer is a character with a great and distinctive visual design. He has an exposed midriff, facial piercings, and a moth motif. Fans are already pointing out unique parts of his design and planning to pick him up in game. THE NEW LEGEND HAS ASS, I REPEAT THE NEW LEGEND HAS ASS pic.twitter.com/XKbs7Z4T2w Other fans have noticed Seer's similarities with a striking TikTok figure, William Knight, who's eager to let people know that there is no such thing as a coincidence. Seer has the exact same enigmatic energy. Perhaps you might even spot him on a jog through the woods? "There's no such thing as a coincidence." pic.twitter.com/gJiOpGdNlu A ton of fans have already started drawing, painting, and sketching the new Legend. His design is pretty distinctive in the battle royale space, and it's hard to name anyone who has his style. cant wait to play him #seer #apexlegends pic.twitter.com/hUIHj8PFM5 "Your eye in the sky" Was I quick enough- #ApexLegendsFanart #ApexLegends #crypto #seer pic.twitter.com/PNqIN1Dqgl [ Apex Legends] WAKE UP BABES NEW LEGEND DROPPED ✨✨✨✨ #ApexLegendsFanart #ApexLegends #Seer pic.twitter.com/wScNIU1DH2 He's so pretty I'm SO EXCITED FOR HIM!!! #ApexLegends #Seer #ApexSeer #ApexLegendsSeer #ApexLegendsFanart pic.twitter.com/WSF4FkZ2CV We have yet to learn what his exact skill set is on the battlefield. We know he is an artistic sort who uses microdrones, but there's still a lot to learn about this mysterious man. Seer will debut during Apex Legends ' new Emergence season, which will be available starting on Aug.3 for Nintendo Switch, PlayStation 4, PlayStation 5, Windows PC, Xbox One, and Xbox Series X.

Apex Legends' new hero Seer revealed in animated short
polygon.com
Apex Legends' next character is microdrone-wielding legend Seer
eurogamer.net
New Apex Legends character can kill with his eyes
gamereactor.eu
Apex Legends is getting a new character, Seer, soon
vg247.com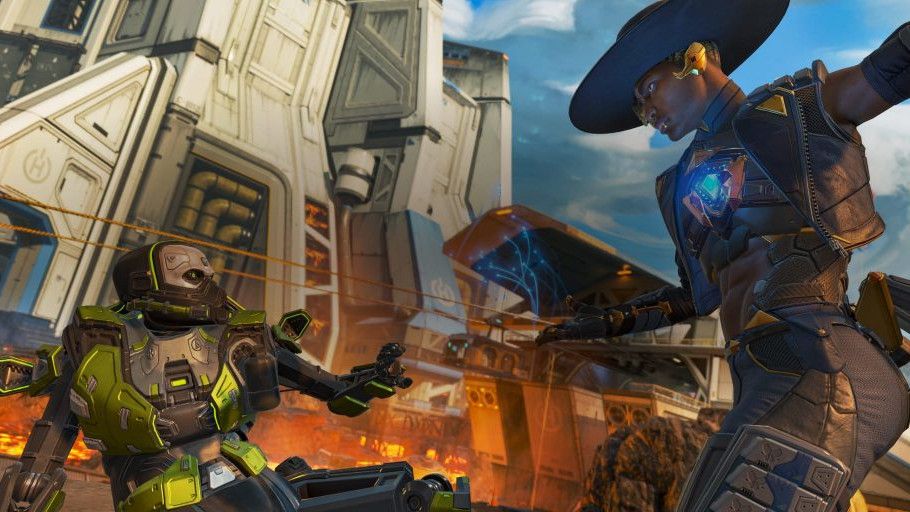 Apex Legends' next character is a cursed moth-man with an army of drones
pcgamer.com
Apex Legends announces new legend Seer, more season 10 updates
digitaltrends.com
In brief: Starting now, Arm-based systems can run games and applications with RTX ray tracing enabled. Nvidia announced it during the Game Developers Conference (GDC), where it showcased Wolfenstein: Youngblood and 'The Bistro' demos running on a system powered by a MediaTek Kompanio 1200 processor and an RTX 3060 GPU. The Wolfenstein: Youngblood demo showcased by Nvidia focused on real-time ray tracing effects and the benefits of using DLSS. As for 'The Bistro', which is based on Amazon's Lumberyard engine, it's possible to see RTX direct illumination (RTXDI) and Nvidia Optix AI-acceleration denoiser (NRD) in action. Moreover, both demos used RTX Memory Utility (RTXMU) to optimize memory utilization. Introducing support for RTX on Arm processors may not seem that useful considering the lack of Arm-based laptops running RTX GPUs. We also have to consider that developers working on games for Arm-based devices will have to implement RTX in their titles, which is still relatively new for developers. The announcement was well-received by the industry nonetheless. Nick Penwarden, VP of engineering at Epic Games, said that RTX on Arm "has the potential to benefit games and industries such as automotive, where leading manufacturers use Unreal Engine not only for design visualization but also for digital cockpits and infotainment." Mathieu Muller, senior technical product manager of high-end graphics at Unity, also came out to say that "with GeForce RTX's cutting-edge graphics features, Unity developers targeting Arm platforms will have more tools in their toolbox to create with." The RTXDI, NRD and RTXMU SDKs for Arm with Linux and Chromium are now available for developers. Support for RTX Global Illumination (RTXGI) and DLSS will come later. As a side note regarding Nvidia and Arm, the graphics giant intends to acquire Arm as announced last September for $40 billion, however the deal is under investigation by the UK government, and companies like Qualcomm, Google, and Microsoft have pronounced their disapproval of the acquisition. It's still unclear if Nvidia will succeed in acquiring Arm.

Nvidia is 'laying the foundation' for ARM-based gaming PCs in the future
digitaltrends.com
Arm is now RTX ready, Nvidia demos Real-Time Ray Tracing, DLSS running on Arm system
neowin.net
Nvidia Demos RTX Graphics Running on ARM-Based CPU
uk.pcmag.com
A big part of Windows 11 is an entirely new design language. The Start Menu and taskbar are redesigned and centered, and the OS has an entirely new look and feel. One of the smaller changes that was made in Windows 11 is that there are new context menus. In a blog post today, the company talked a bit about what changed, why it was changed, and best practice for developers that are extending the existing context menu. Microsoft says that the context menu is one of the most popular shell extensions. And as it turned out, there was a lot to improve upon with the Windows 10 context menu. For example, commonly used commands are weirdly low on the context menu list. If I right-click an image in the File Explorer, I have to scroll past things like "Create a new video", "Edit with Paint 3D", and dozens of other options before I get to basic commands like copy, paste, delete, and rename. It's also super-long. As Microsoft notes in the blog post, it's grown since Windows XP was introduced 20 years ago. But that's also how issues come in. The Windows 10 context menu has a ton of things in it that are almost never used. If I open a menu and have to scroll past 25 items to get to where I need to go, and those 25 items are things that I never use, then there's a problem with the UI. There's more too. Microsoft noted that sometimes common commands like "Open" and "Open with" aren't grouped together. And sometimes, third-party commands can break up inbox commands. Finally, Microsoft noted that there can be performance issues, since these processes from inside of Explorer. Those are the problems that Microsoft aimed to solve in Windows 11. Now, common commands are at the top in a row of icons. The point is that for the things that users do the most, those should take the least effort. Therefore, in the Windows 11 context menu, those commands are closer to where the pointer already is. You can see that third-party extensions are grouped together, so they don't interrupt things. Also, "Open" and "Open with" are actually next to each other. If you need some of those rarely-used commands that Microsoft has exorcised, or if you just want the old Windows 10 context menu, you can press "Show more options". You can also pull this up by hitting Shift-F10. Microsoft also touted some improvements to the Share dialog. The first entry on the contacts list is going to be you, just in case you want to email the item yo yourself. And while the company says that Nearby sharing is easier to use, bigger news is that all apps can now use the Share dialog. That includes unpackaged Win32 apps and web apps.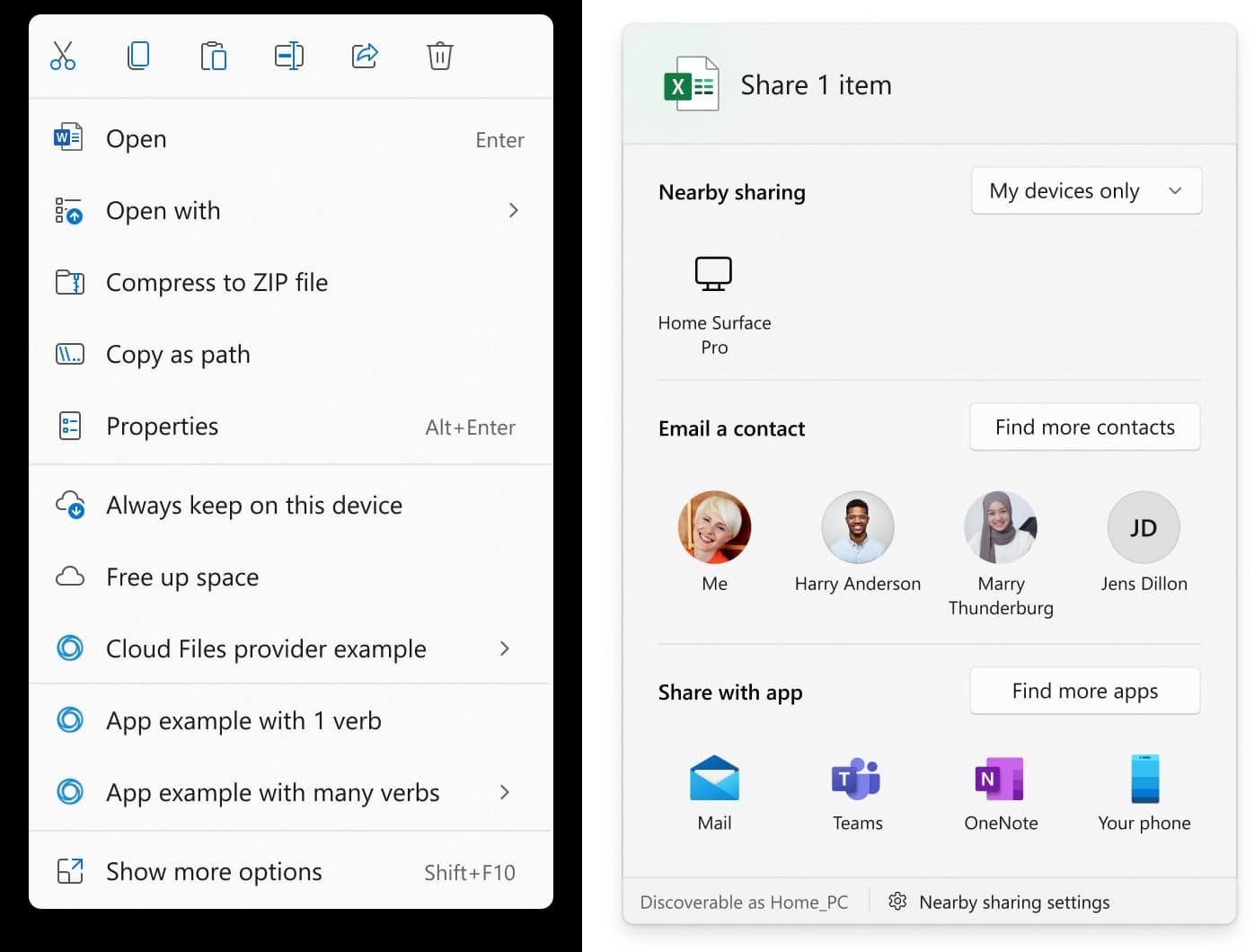 Microsoft explains the context menu and share menu improvements coming in Windows 11
mspoweruser.com
Intel may have revealed the possible Windows 11 release schedule
neowin.net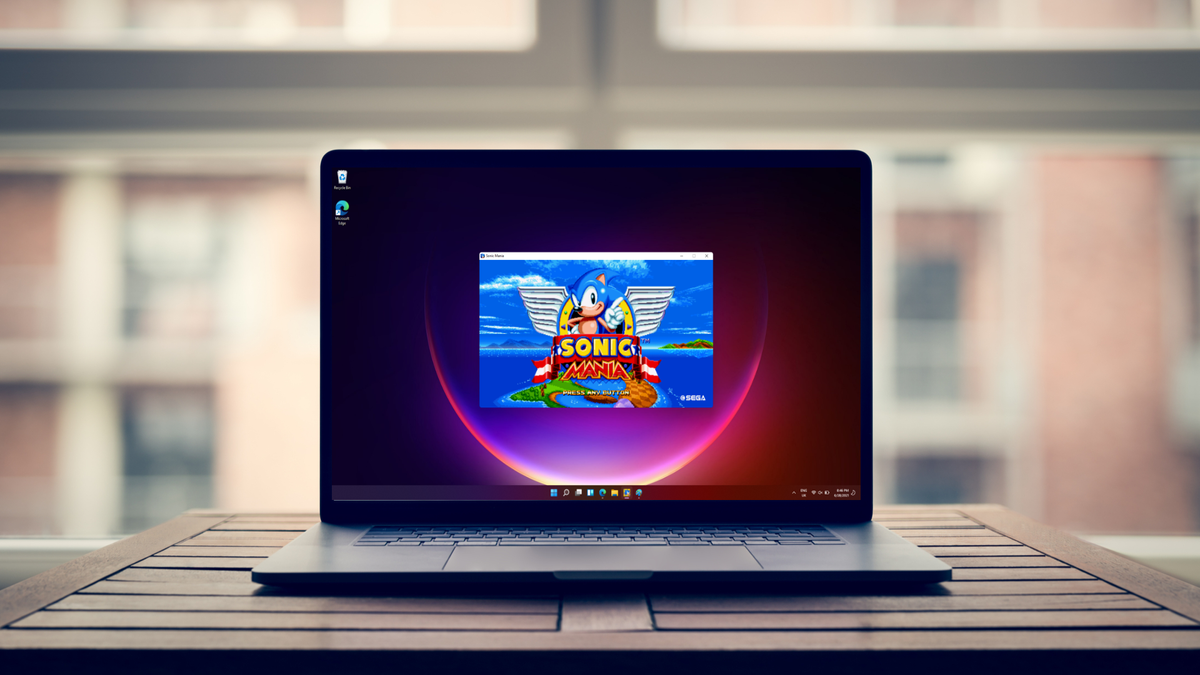 Don't worry, Microsoft DirectStorage won't be exclusive to Windows 11
techradar.com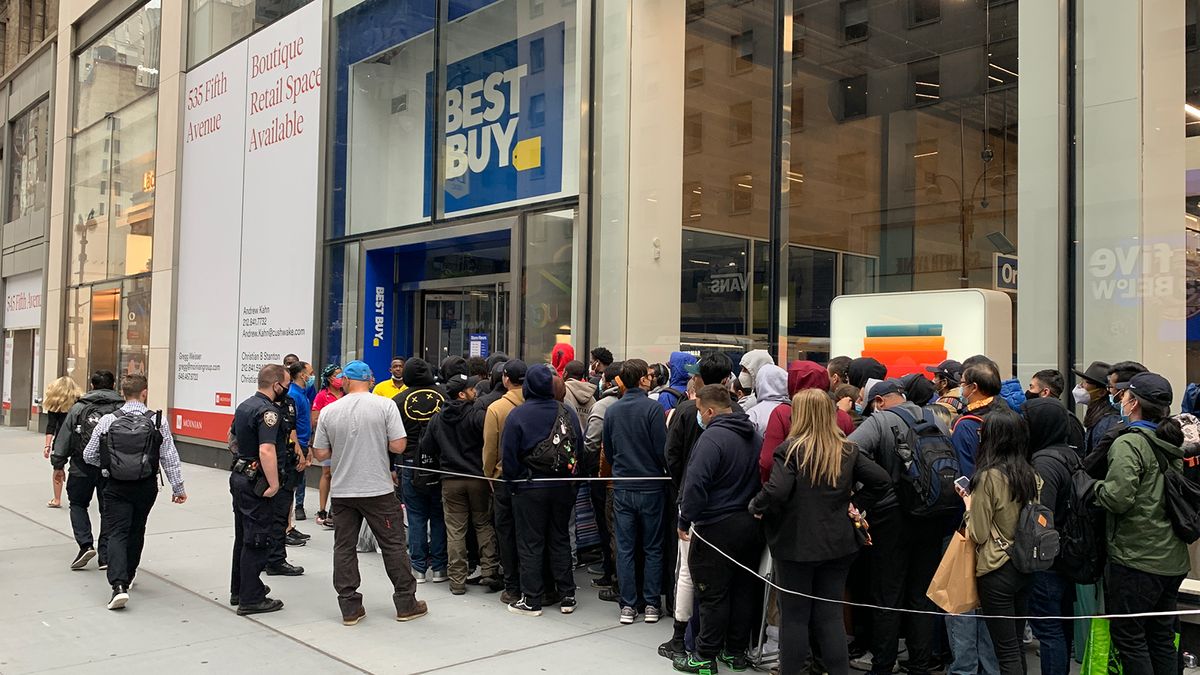 Get ready to wait in line at Best Buy stores if you're eager to buy an Nvidia RTX 3080 or other 30-series graphics cards tomorrow. Best Buy will hold another in-store GPU restock at select locations in the US, and you should expect a massive crowd. ► When? Where? Follow our GPU restock Twitter tracker Matt Swider for notifications and live updates. It's the fastest way to get real-time updates on graphics cards. This isn't the first time we've seen Best Buy restock impossible-to-buy RTX graphics cards this summer. Although in-store purchases are rare for PS5 restock and Xbox Series X restock opportunities, we did see Best Buy launch the RTX 3080 Ti with in-store purchases on June 3, and we were there to cover it in person. Someone waited up to 20 hours in a Best Buy line last time and the same may happen, as graphics cards like the Nvidia GeForce RTX 3080 Founder's Edition may be up grabs. The RTX 3080 and other Nvidia GPUs will be in stock at 8am local time tomorrow, Tuesday, July 20, but you should show up in advance of that. Best Buy employees in blue shirts will begin handing out tickets at 7:30am local time in limited quantities. It's limiting one Nvidia RTX graphics card per customer, but you should still arrive before 7:30am if you want to have a chance. We suggest two hours in advance of that time, depending on the popularity of your Best Buy store. You can find the list of stores participating in this RTX GPU restock in the official Best Buy press release. ► All of our RTX 3080 stock tracker alerts really do work: Click on this example of a GPU restock alert that Matt will send on Twitter. Matt does the same with PS5 restock and Nintendo Switch OLED pre-order efforts. Developing...

RTX 30-series graphics cards available in-store at Best Buy tomorrow
polygon.com
Best Buy to Sell RTX 3000 Graphics Cards in Select Stores Tomorrow, July 20
uk.pcmag.com
Nvidia Demos RTX Graphics Running on ARM-Based CPU
uk.pcmag.com
With the recent release of Black Widow, there's once again a new order to watch the Marvel movies. With 24 movies,3 TV shows, and even more in the way, you might need a watch order to help make sense of the MCU. Like the Avengers, we're here to save the day, with an updated watch order that'll help you make sense of the MCU following Black Widow. Below is the new and updated MCU watch order, complete with Black Widow. Some films are best to watch out of release order – and we explain all of the timeline-hopping after the list. Clearly, there's a jumbled timeline here, so let's get into it. Both the first Captain America and Captain Marvel take place in the twentieth century, so they come first. Marvel confirmed that Iron Man 2 takes place just before Edward Norton's Hulk – so check out the sequel before The Incredible Hulk. Guardians of the Galaxy Vol.2 picks up just after the first one – despite releasing three years later. The recent Black Widow film, as well as Spider-Man: Homecoming, pick up on the MCU post-Civil War, while Thor: Ragnarok and Ant-Man and the Wasp tackle the immediate build-up to Infinity War. From there, it's mostly plain sailing, in chronological order. However, the recent release of Loki means anything could happen to the MCU timeline going forward. This is currently the best order to make sense of the franchise – but with the God of Mischief about, anything could change.

The best movies on Apple TV+ right now
digitaltrends.com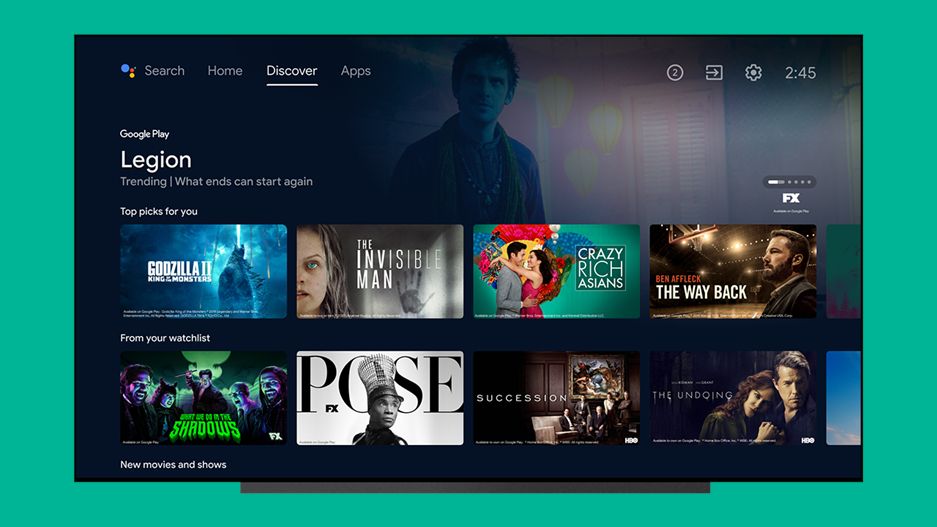 Your Android TV will soon have the best features of Chromecast with Google TV
techradar.com
In February this year, Google rolled out an update for the Android TV interface with a couple of new features. The updated interface resembled the UI on the Google Chromecast with Google TV. It featured three new tabs to give you quick access to your favorite apps and channels, offer personalized recommendations, and present all your installed apps in one place. Google is now rolling out another update that adds three more features to the mix. The Watchlist is the first and most useful feature rolling out with the new update. As you'd expect, it will let you keep track of all the content you wish to watch in one place. Once the update rolls out to your Android TV, you'll be able to add content to your watchlist by either long-pressing on it from the Discover tab and selecting "Add to Watchlist" or pressing the "Watchlist" button from the details page. Your Watchlist will appear as a separate row in the Discover tab, giving you easy access to all the movies and shows you wish to watch. Furthermore, you'll be able to add or remove titles from your watchlist using Google Search or the Google TV mobile app on other devices. Along with the watchlist feature, Google is also rolling out a new option to help you tune your recommendations. The option will appear as a card called "Improve your recommendations" in the Discover tab. Tapping on it will open up a Tinder-like interface with movie and TV show recommendations instead of prospective matches. Clicking on the left and right buttons on your remote will help you filter through the recommendations, with the left button signifying "Less like this" and the right button for "More like this." After you finish the process, the Discover tab will automatically update based on your fine-tuned recommendations. If at some point in the future you wish to tune your recommendations again, you can navigate to Settings > Device Preferences > Home Screen > Content Preferences to access the "Improve your recommendations" card. Lastly, the new Android TV update brings support for immersive detail pages that offer a more cinematic experience. The updated detail pages give you easy access to movie and TV show trailers. The trailers will play automatically as soon as you open the detail page. The feature will be enabled by default on the latest Android TV update, but you'll get an option to disable it in the Home Screen section of Device Preferences in the settings. Google says that all three of these features will roll out to Android TV devices starting this week.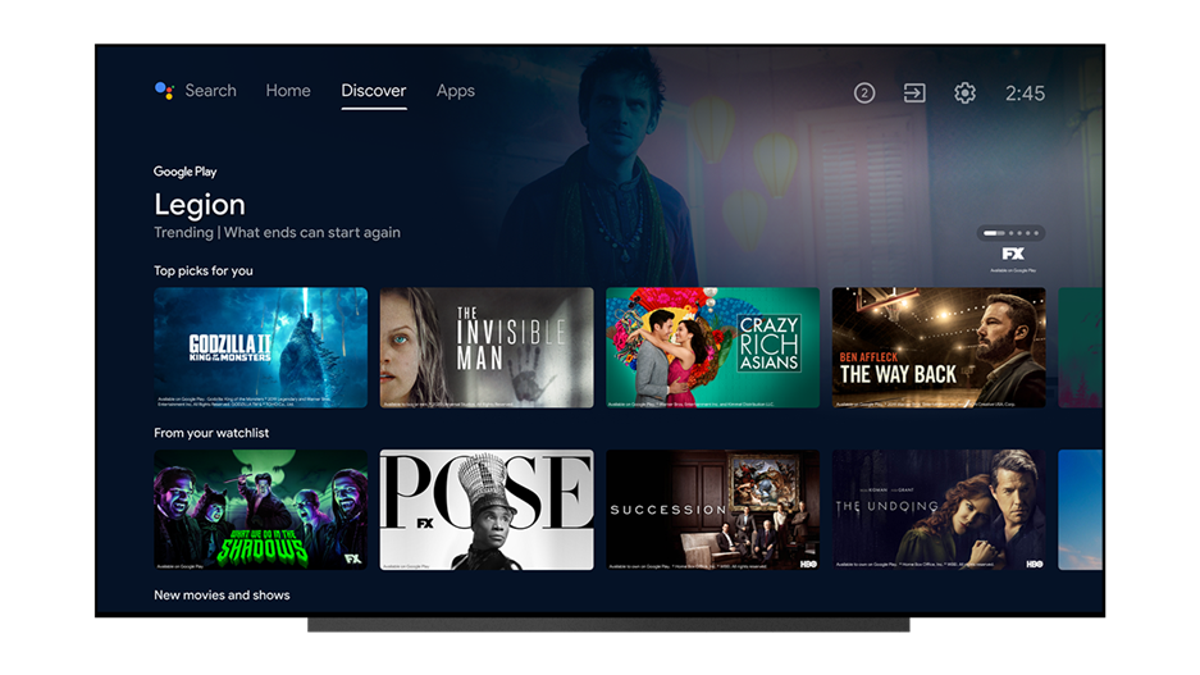 Google Is Giving Android TV a New Watchlist and an Improved Recommendation System
gizmodo.com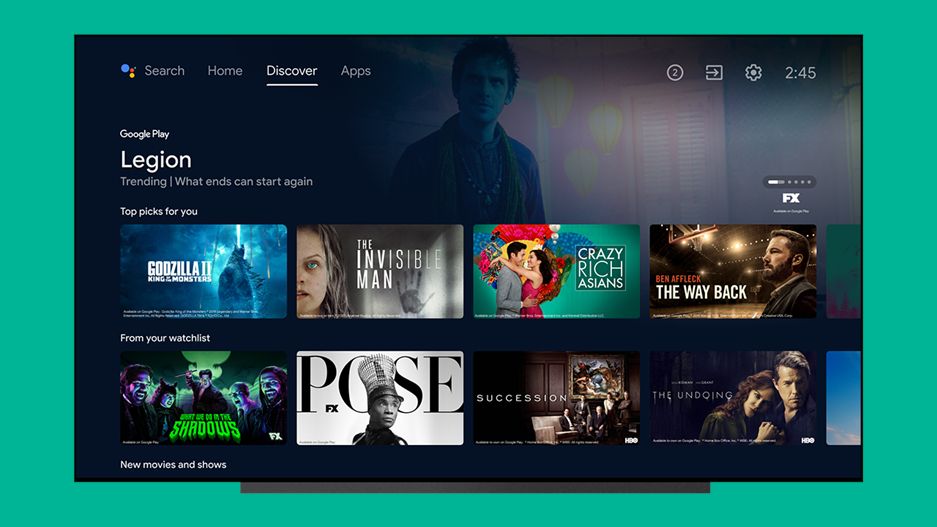 Your Android TV will soon have the best features of Chromecast with Google TV
techradar.com
Here's your 75-seconds of gameplay-free teaser. As promised, EA has shared "a little something" related to its highly anticipated Skate revival after announcing there'd be no news on the latest instalment of its long-dormant skateboarding series during this Thursday's EA Play Live. Skate fans probably shouldn't get too excited though; beyond confirmation that the game is still in the works, there's little to see here. Announced last June, EA's Skate revival - the fourth game in the series and the first instalment since 2010's Skate 3 - is being worked on by recently formed studio Full Circle, which counts original Skate creators Deran Chung and Cuz Parry among its number. we're working on it. pic.twitter.com/M6ZT1KBLDX Given that Full Circle only formally came into existence at the start of this year, work on the new Skate game is unsurprisingly still in its early stages, and Chung said as much in EA's new teaser video . "The truth is it's still early," he explained. "We're still working on it". It's no surprise then that gameplay is nowhere to be found in the video, but we do get a selection of gawps and gasps from various devs, skateboarding stars, and YouTubers who we're told have seen some in-game footage. For everyone else, though, EA fills in the blanks with glimpses of behind-the-scenes motion capture sessions and the odd wireframe. There is, then, little for Skate fans to properly get excited about - beyond the reassurance that a part 4 is still in development - and the long, long wait continues for more substantial news. Battlefield 2042 Official Gameplay Trailer. Alongside Skate's EA Play Live no-show, EA has confirmed there'll be no appearances from Dragon Age and Mass Effect, or any of its future Star Wars titles, during the 40-minute livestream this Thursday,22nd July, at 6pm. It's probably safe to expect something on Apex Legends and Battlefield 2042 though, and Eurogamer will be reporting the event live.

New Skate 4 trailer is a big tease, reveals that people have seen gameplay
digitaltrends.com
Skate 4 developer assures everyone it's still making Skate 4
polygon.com
The US and China relationships aren't friendly, to say the least. Former President Trump frequently accused China of organizing cyberattacks on American institutions and businesses. As it turns out, the Biden administration too is nettled by China's malicious cyber activities. The White House has released a statement expressing concern over China's "intelligence enterprise that includes contract hackers who also conduct unsanctioned cyber operations worldwide, including for their own personal profit". Apart from claiming to prove the Chinese Ministry of State Security's (MSS) participation in mounting several cyberattacks on maritime, aviation, defense, education, and healthcare sectors in the US and its allies, the press release also pins the recent Microsoft Exchange Server attacks on China. Responding to the attacks that exploited Microsoft's Exchange Server's zero-day vulnerabilities, the US government had to step in with its "proactive network defense actions" for damage control. Following the incident, the National Security Agency (NSA) examined Microsoft's software to find and report additional vulnerabilities. The report highlights that the Chinese state-sponsored hackers also attempted to steal the research pertaining to the Ebola virus vaccine. The country run by CCP has shown little regard for intellectual property in the past. Some of these activities include seemingly harmless stuff like manufacturing knock-off iPhones and accessories. On the other hand, the nation has also been accused of serious crimes such as stealing intel on 32 US military projects including the trillion-dollar F35 fighter jet program. The US allies such as European Union, the UK, and NATO countries also chimed in to support the Biden administration's criticism of CCP. UK's Foreign Secretary, Dominic Raab, in a separate press release confirmed that "Chinese state-backed actors were responsible for gaining access to computer networks via Microsoft Exchange servers." NATO Secretary-General, Jens Stoltenberg, tweeted in solidarity with those affected by these cyber-attacks and asked China to "act responsibly".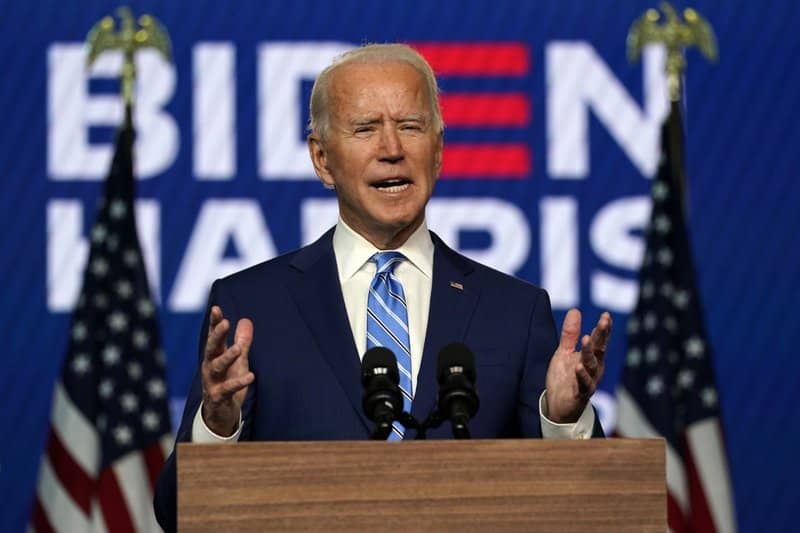 US blames China for exploiting security vulnerabilities in Microsoft Exchange Server
mspoweruser.com
U. S. blames China for Microsoft exploit, lists a Washington university among separate hack targets
geekwire.com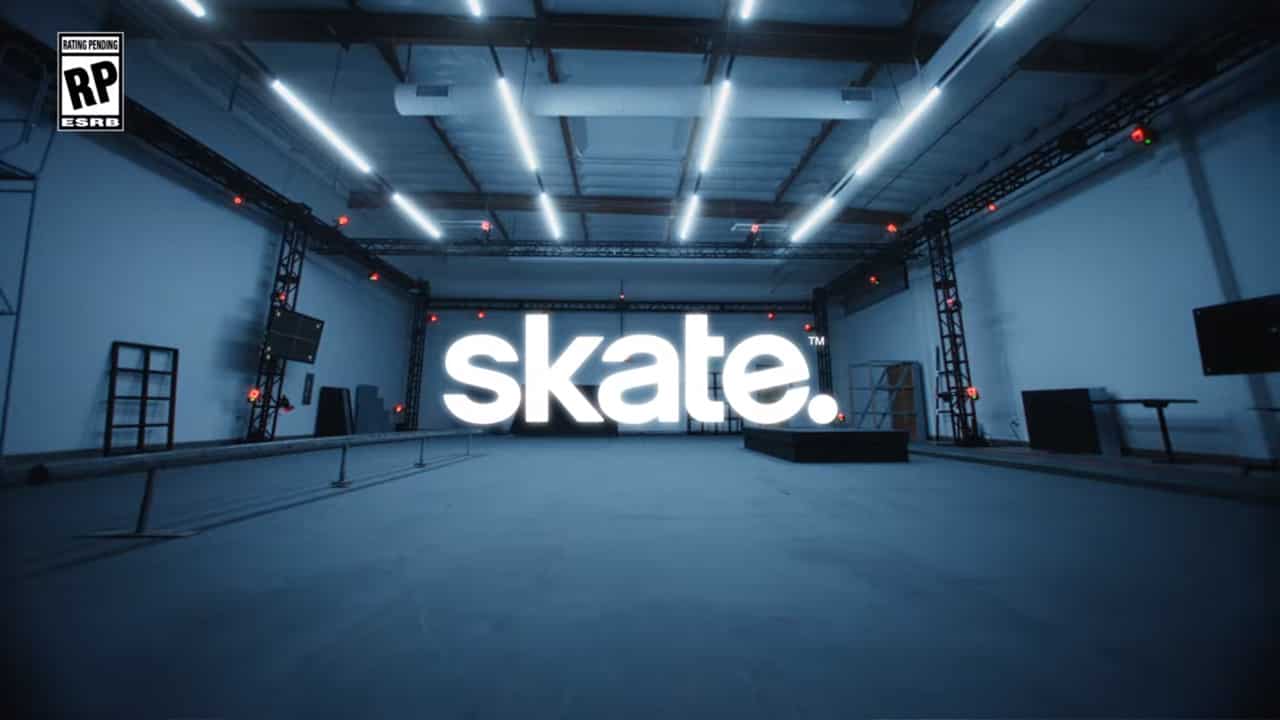 After a year of development, Skate 4 has shown off a new teaser, showcasing some of the technology behind the game, including a very swanky mocap studio. The teaser, which itself was teased yesterday, revealed that Skate 4 is still being worked on but "the truth is, it's early" Deran Chung, creative lead on the original Skate trilogy, announced in the trailer. Sadly the teaser didn't feature any gameplay, but it did show off some of the people who have been allowed to view it, as well as the mocap studios which is helping to record animations to make the game look as good as possible. One voice from the community in the trailer, Kelly, said that "it reminds me of Skate 2," but that doesn't give us a whole load to go on about what he might expect from EA and Full Circle's latest skateboarding game. Unfortunately, even with EA Play on the horizon, we won't be seeing Skate 4 during the show, as while there is apparently gameplay out there being shown off to a select few, we don't get to see it, as yesterday in the teaser for this teaser, the Full circle team announced that "we're not ready for prime time just yet and we don't be a part of the EA Play show on Thursday." To be as much of a tease as possible, EA and Full Circle didn't give away much about what was in the upcoming Skate 4, nor did they reveal when we might hear more. Since things are still in early development, it might be a while yet, and depending on how the pandemic pans out, it may even be hit with delays that we've seen across the industry.

Skate 4 teaser is nothing to get hyped about
gamereactor.eu
New Skate 4 trailer is a big tease, reveals that people have seen gameplay
digitaltrends.com
The procedural road adventure game Road 96 will debut on August 16 on multiple stores on the PC and the Nintendo Switch. Montpellier-based DigixArt said that the game will debut for about $20 on the Nintendo Switch and on the PC on Steam, GOG, and the Epic Games Store. Road 96 will be also available as part of a $30 Hitchhiker bundle, together with music from nine soundtrack artists and an original game ebook, which is a "choose your own adventure" story dubbed Road 96: Prologue, which has backstories from 10 years before the events in the game. Yoan Fanise, the cofounder of DigixArt and co-creator of games such as Valiant Hearts and 11-11 Memories Retold, said in an email to GamesBeat that Road 96 is the most ambitious project yet from the team. It is an evolving story-driven adventure inspired by filmmakers Quentin Tarantino, The Coen Brothers, and Bong Joon-ho. Last month at the Steam Next Fest, the development team did a live Q&A session with the community and the Road 96 demo was made publicly available. It got a good reception and accolades from those who played it. In 2015, after many years at Ubisoft and having co-directed successes like Valiant Hearts, Fanise wanted to continue his path independently creating projects on a human scale and with total creative freedom, where everyone in the team can contribute to the product. He also wanted to be able to tackle any subject that he loved or was worried about (like road trips or war). His wife Anne-Laure was ready to take up this challenge, and they started DigiXart in the south of France. The game features a teen who is separated from her parents and is fleeing a country that looks a lot like the Southwestern United States. The story of Road 96 depicts living in a country that is collapsing economically, where the only option for the young generation is to flee while acting to cause change. "This resonates sadly with a lot of countries today, in every continent," Fanise said. "Maybe by playing this game, it could make you realize that you're lucky to live where you are, or at the opposite, give you some courage to act, either to flee somewhere else or to have an impact, to make things change." In that way, it feels like it pushes the political hot button of border politics. I asked Fanise about that. "I expected that to happen since this is a hot topic in video games and, yes, Road 96 has a political aspect even though it is far more than that," he replied. "I can't wait for the players to play the full experience and see how they react to that specifically because we tried to never judge any of your actions. You can push for revolution, push for voting, push for nothing, and just flee. Also, this is pure fiction, a dystopian country inspired by both extremes and many countries. I like to see that beta testers from China say it's a funny criticism of America, while American players say it is a funny criticism of China. First of all, it's a video game and it's fun to play." Now the studio has a team of 15 developers, and the studio culture has been built around three pillars: creativity, humility, and reliability, Fanise said. "The three are extremely related, because in the past I have seen how creative chemistry can be created and generate a rich and original playful experience, or sometimes not," Fanise said. "And for me, this requires above all great humility: each idea can work if it is nurtured by the whole team if we separate it from any ego and let it evolve. Too strong egos can block this and prevent the ideas of more timid personalities from being expressed and prototyped." Besides being productive, DigiXart is building a reputation as being reliable. Fanise said the company has delivered all of its games on schedule. HP Omen and Google Stadia initially funded the game, but DigiXart is not shipping on Stadia, as it stopped its funding efforts. "If we do not impose fixed dates on ourselves, we tend to want to leave too many doors open in game design or writing," Fanise said. "It is also a question of professionalism and respect for the commitments made with the partners who co-finance our projects." And building this game wasn't easy, considering the company had to make it during the pandemic. "As a small studio where everything was already in the cloud, it was quite easy for us to move into confinement mode [at three different] times in France," Fanise said. "And because the game concept was already solid, it was not too hard to make the full production during the pandemic. We used Slack intensively, sometimes keeping our cameras on to feel with the rest of the team. The biggest issue was on the morale in the long term, especially for the ones who were alone in a small flat. So as soon as it was allowed everybody wanted to go back to the studio. The rule for us now is freedom, if you prefer to work from home you can, if not, feel free to stay in the studio in the respect of sanitary rules of course."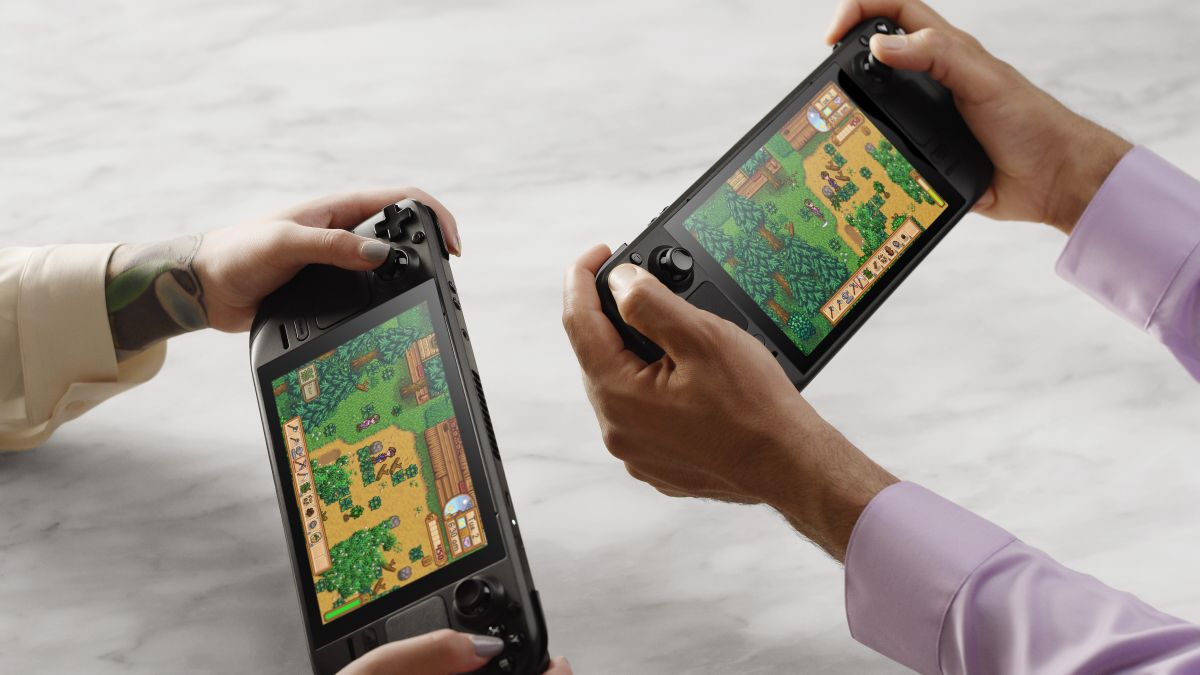 Steam Deck: Everything we know about Valve's new handheld gaming device
pcgamer.com
New Profiles And Achievements Inbound For The Epic Games Store
segmentnext.com
Using your Android phone or tablet on a public Wi-Fi network can be dangerous for several reasons. For example, an incorrectly configured network could expose your data to others. There's also the possibility that nefarious parties have set up an innocent-looking wireless network specifically to trick you into connecting. Fraudulent networks can be very difficult to distinguish from the real thing, so you should use a virtual private network, or VPN, to protect yourself. VPNs are still a good investment even when you know the network is safe. ISPs are allowed to sell anonymized user metadata to advertisers and other third parties. Lots of other companies, like Facebook and Google, hunger for a piece of the tasty and lucrative data pie. Speaking of advertisers, they use advanced trackers that correlate your movements between websites. This is still true when you browse the web on your Android device. You might not think anyone would be interested in your data, but it's not always individuals who are targeted for surveillance or attack. At the 2016 Black Hat security conference, some 35,000 devices connected to a mysterious Wi-Fi network, all (presumably) without the knowledge of their owners. The network was configured to mimic whatever Wi-Fi request was made of it. You can bet that many of those devices were mobile phones merely seeking a familiar Wi-Fi network. What Is a VPN? When you connect to a VPN, it routes your web traffic through an encrypted connection to a server operated by the VPN company. This means that anyone monitoring your traffic, whether its a Wi-Fi spy or an ISP, won't be able to see what you're up to. Out on the web, correlating online activities to you is much harder when you use a VPN. An observer will see all your web traffic (and the traffic of other VPN customers) flowing in and out of the VPN server, not your Android device. Also, when you're connected to a VPN, your true IP address is hidden. All a snooping advertiser or scurrilous spy will see is the IP address of the VPN server. This protects your privacy but also makes it harder for anyone to discern your location because IP addresses are distributed geographically. VPNs can also protect you when you're connected to cellular networks. This might seem like overkill, but there are exotic attacks to intercept phone data. One such attack involves jamming the LTE and 3G bands, forcing nearby phones to attempt to connect via a 2G connection, the encryption of which has long been broken. The attackers use a portable cell tower, similar to a Femtocell, and trick nearby phones into connecting. What a VPN Isn't Too much of the security industry relies on fear, uncertainty, and doubt among consumers. So as important as it is to understand the privacy benefits of a VPN, it's also important to understand what threats a VPN can't protect against. While some VPN services claim to protect you against malware and phishing sites, standalone antivirus software definitely does a better job. One of the most dangerous threats people face is having an account taken over by an attacker. To protect against this, we strongly recommend using a password manager to create strong, unique passwords for every site and service you use. We also recommend enabling two-factor authentication, wherever it's available. While VPNs do make it harder to track you online, advertisers and snoopers have a variety of tools at their disposal. We strongly recommend familiarizing yourself with the privacy settings in Android OS and in your browser of choice. While VPNs do improve your privacy online they aren't true anonymization services and you can't use one to connect to hidden websites on the dark web. For both of those activities, you should use the Tor anonymization network. There are Tor client Android apps on the Google Play store, so getting online with Tor is simple. Do VPNs Work With Netflix? A common use of VPNs is location spoofing. When you send your web traffic through an encrypted tunnel to a remote server, the data appears to originate from the VPN server rather than your actual location. Journalists and activists have used this capability to get around restrictive internet controls imposed by various governments. But for most people, location spoofing with a VPN is for streaming content that's restricted to specific geographic regions. That said, video streaming services are starting to get wise. We've noticed that Hulu and Amazon Prime Video also frequently block access when they detect a VPN. Note that streaming companies are well within their rights to block VPN users. Just because you're paying to watch Netflix in the US doesn't mean you are allowed to view UK Netflix. Some VPNs work with Netflix, but their effectiveness can change on a day-to-day basis as the streaming companies and VPN services play a cat-and-mouse game of spoofing and blocking. VPNs and Speed It's not surprising that rerouting your connection to other, perhaps distant, servers can negatively impact your internet speeds. Usually, a VPN greatly increases your latency and reduces the speed of download and uploads. The severity of the impact depends on the location of the VPN servers and the network infrastructure the VPN provider can access, among other things. The ongoing COVID-19 pandemic has limited our access to the PCMag Labs test network, requiring us to change how we perform VPN speed tests. Instead of testing all the products back-to-back once a year, we are continuing to test VPNs and update the results on an ongoing basis. Note that we don't look at VPN performance over cellular connections. That's because we can't control how or when the phone connects with cell towers. Instead, we test speeds only on Windows machines. Our most recent results are in the table below. What Makes a Good Android VPN? Although Android phones and tablets are a radically different form factor than desktops and laptops, what we look for in a VPN remains the same. The number and distribution of available VPN servers provided by the company is important. Lots of servers in lots of places means finding a server near where you live and while traveling should be easier than with a service that has only a few server locations. A surfeit of servers also means there are many options when spoofing your location. The location of a VPN company is also important. Depending on where the company has its corporate headquarters, local laws may require the company to retain user data. That's not a good thing, especially if maintaining your privacy is your primary concern. We read each company's terms of service and interview representatives to fully understand the security and privacy measures a VPN provides. Another important feature Android owners should look for is split tunneling. This lets you designate which apps send their data through the VPN connection and which travel outside it. That's useful for apps that frequently block VPN access or require a lot of bandwidth but not security—such as video or music streaming apps as well as mobile games. Finally, the price and number of licenses per subscription are important factors to consider. VPN services range from free to incredibly expensive, but it's typical for a service to allow five simultaneous accounts per subscription. Some companies have started moving away from this restrictive model, which is good news for consumers. If you're paying more than about $10 per month, be sure that the VPN service offers features that justify the price. Our list of the cheapest VPNs is a good place to start and our list of free VPNs gets the job done without requiring you to open your wallet. Get a VPN for Your Android Whether you're a globe-trotting business magnate or a humble homebody, a VPN service is a worthy investment. VPNs help protect your privacy, even when you're using your smartphone or tablet. It won't protect you from every threat, of course, but it's a simple way to be much more secure.

The best ad blocking apps for Android in 2021
digitaltrends.com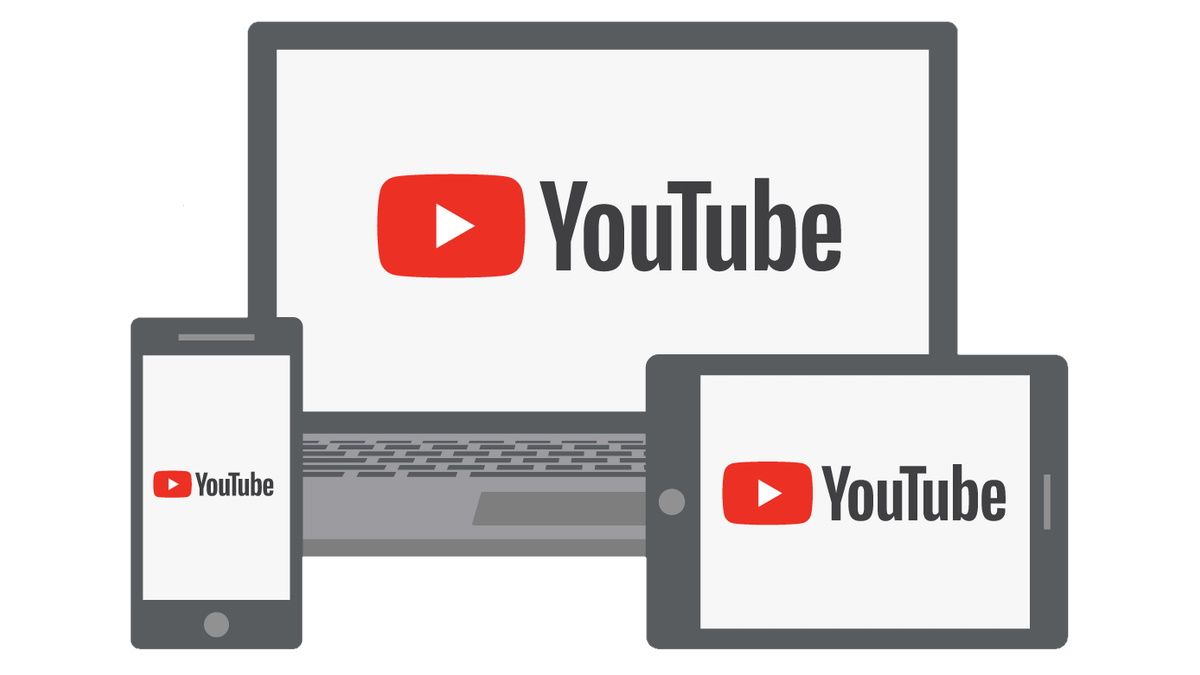 The best YouTube VPN 2021
techradar.com
After months of reporting on the Nintendo Switch Pro, there was a lot of disappointment following the recent OLED model reveal. Despite facing backlash from fans over the lack of hardware improvements, the Switch manufacturer is doubling down on its stance. In a recent comment, Nintendo Japan said that the company has "no plans for launching any other [Switch] model" right now. We also want to clarify that we just announced that Nintendo Switch(OLED Model) will launch in October,2021, and have no plans for launching any other model at this time. (2/2) 任天堂株式会社(企業広報・IR) (@NintendoCoLtd) July 19,2021 Nintendo doesn't have any plans to launch a Nintendo Switch Pro model (or Super Nintendo Switch, as we hoped it'd be called) at this time. That doesn't rule out the possibility of a Nintendo Switch hardware upgrade in the future, however. The Nintendo Switch OLED doesn't do anything to improve the aging console's horsepower. As a result, many gamers are concerned that the popular hybrid handheld will either be left behind, or hold games back from achieving their full potential on other platforms. Nintendo does have a makeshift workaround for this in the form of cloud streaming, though. Notably, the upcoming Marvel's Guardians of the Galaxy: Cloud Version will enable the game to be played on Switch. In spite of the Nintendo Switch (OLED model) reveal, some simply assumed that the "Pro" version was coming later; perhaps after a forced delay due to the ongoing scarcity of GPU hardware. Nintendo Japan's tweet is the first confirmation from the company that this absolutely isn't the case, even though a large audience was hoping to hear the opposite. Nintendo's timing arguably couldn't be worse, owing to the recent Steam Deck announcement from Valve. The portable gaming PC is everything that consumers were hoping for in a Nintendo Switch Pro, at just $50 more for the base model. With many unabashedly terming Steam Deck the Switch Pro online, Nintendo could come to regret leaving this new handheld device unopposed. Although the Steam Deck won't play Nintendo exclusives, it can run popular games like Roblox, Fortnite, and Minecraft.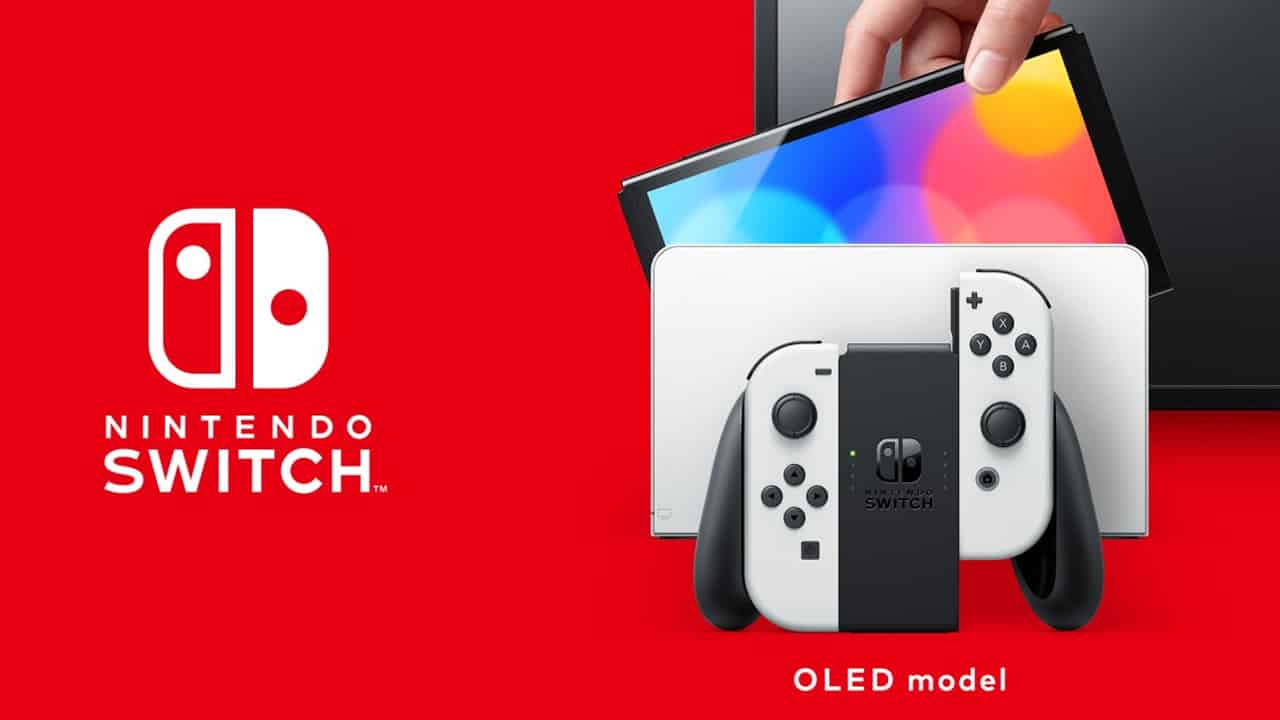 Nintendo has "no plans" for other Nintendo Switch models
mspoweruser.com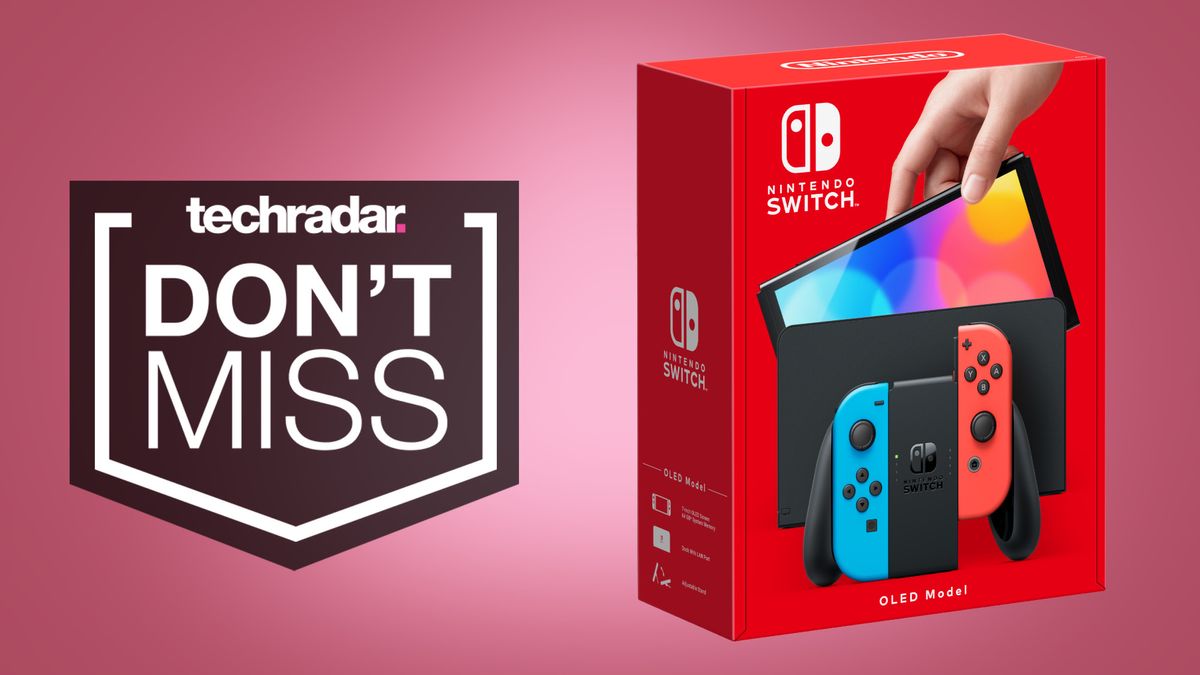 Nintendo Switch OLED pre-order: here's where to find stock in the UK, US, and AU
techradar.com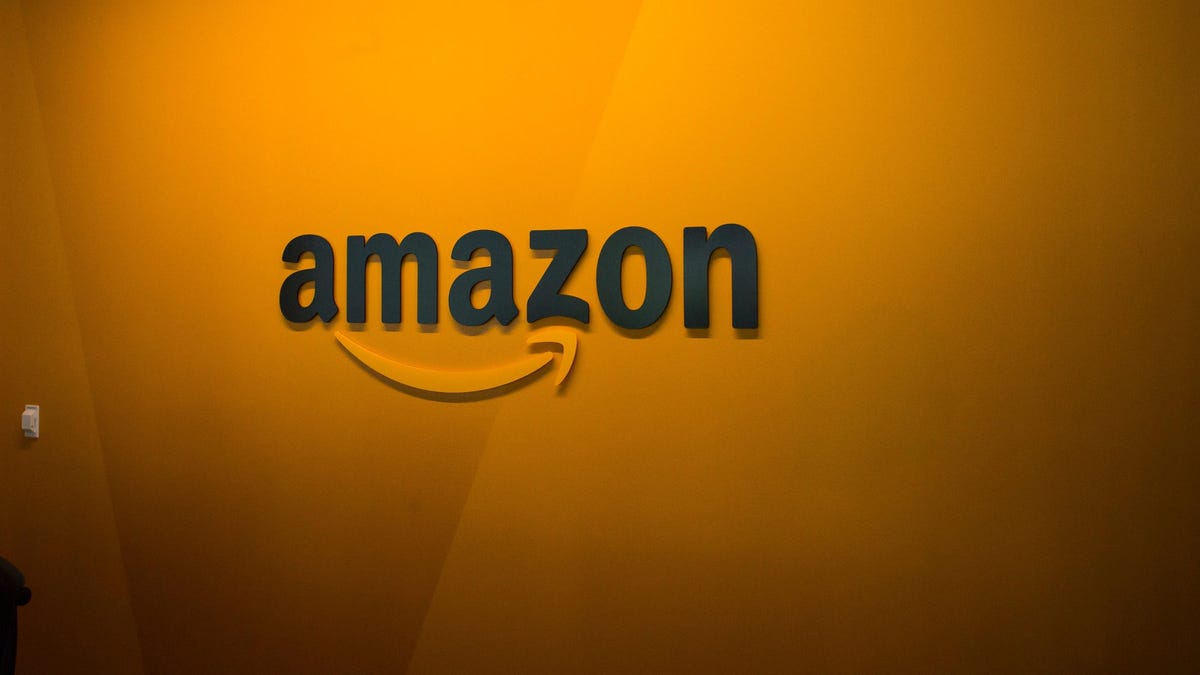 Amazon has cut off web hosting services for the NSO Group, an Israeli spyware firm that has been widely accused of aiding in the surveillance of journalists and political dissidents. The move comes shortly after an extensive investigation into the widespread use of NSO's commercial malware "Pegasus"—a product that has the ability to totally compromise phones and is thought to be used by dozens of governments throughout the world. Over the weekend, Amnesty International, the Washington Post, and a consortium of other news and research outlets began publishing stories related to "The Pegasus Project," which reveals the extent to which the spyware has been used to target devices in dozens of countries—including those belonging to journalists, politicians, and human rights activists. One of Amazon's services, CloudFront, has apparently been instrumental in some of the most recent attacks that used this malware, Motherboard first reported. CloudFront is a "content delivery network (CDN) service" that can be used to deliver "data, videos, applications, and APIs to customers globally with low latency, high transfer speeds, all within a developer-friendly environment," the company states. A report published Sunday by Amnesty International shows that CloudFront has served a critical role in the execution of malware attacks on particular targets—including a phone belonging to a French human rights attorney. The report was peer-reviewed and affirmed by the research unit Citizen Lab. "Citizen Lab independently observed NSO Group begin to make extensive use of Amazon services including CloudFront in 2021," the research unit writes, also noting that CloudFront has been directly linked to the "NSO Pegasus killchain." Now it would appear that Amazon has cut NSO off from access to its web services. "When we learned of this activity, we acted quickly to shut down the relevant infrastructure and accounts," an Amazon spokesperson told Gizmodo via email. However, Motherboard notes that Amazon had previously "remained silent" on NSO's apparent use of its infrastructure to conduct malware attacks. In May of last year, the outlet published a report on the subject and reached out to Amazon about it but said they did not hear back from the company. The publication of "The Pegasus Project" has led to renewed international outrage over the apparent abuses connected to NSO's products. The publicati on follows on the heels of multiple crises for the spyware firm—including a large lawsuit filed by the likes of Facebook, Microsoft, Google, and other large tech firms over the company's apparent role in compromising their customers' private accounts. Relatedly, Apple has come out to publicly condemn the surveillance vendor—likely because the hacking of iOS products figures heavily in many of the reports that emerged over the weekend. In a statement published Monday, the company said that it "unequivocally" condemns "cyberattacks against journalists, human rights activists, and others seeking to make the world a better place": NSO, meanwhile, has denied a majority of the charges leveled against it in recent reports and has consistently maintained that its products are only ever used to "fight terrorism" and not to commit human rights abuses.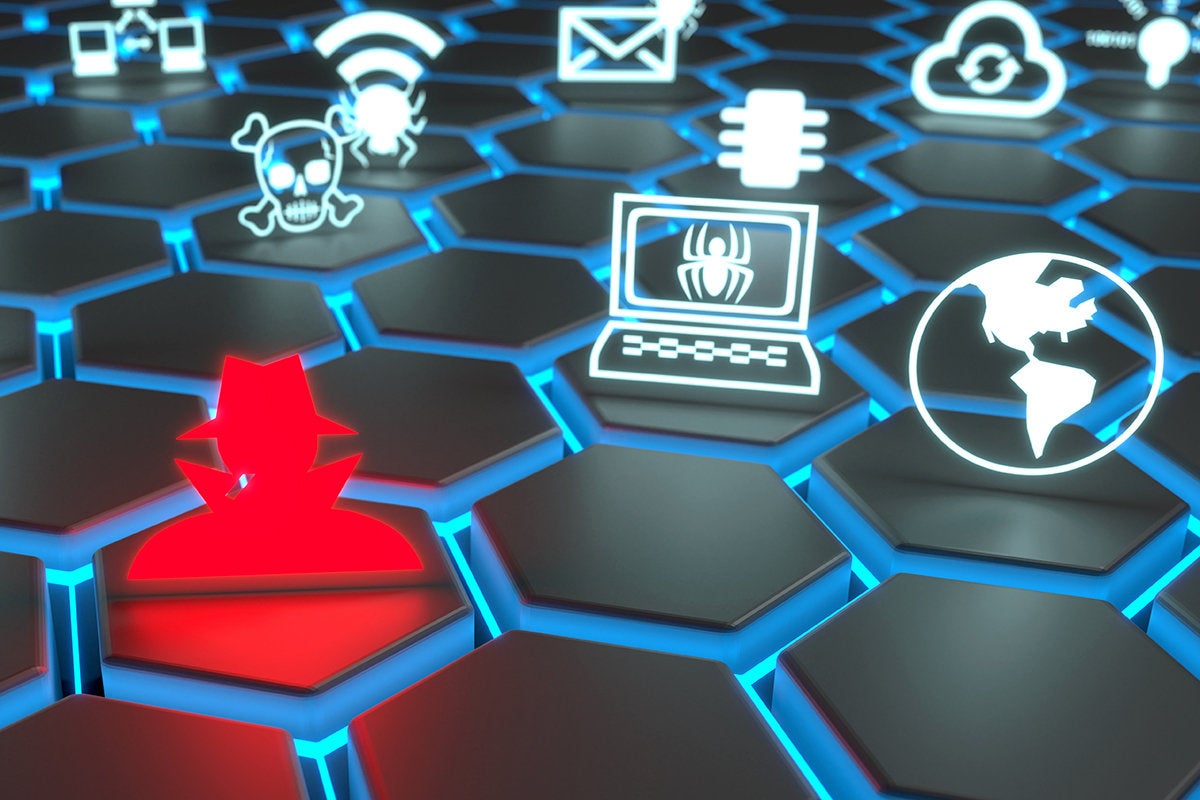 iPhone spyware: It's a dirty job, but NSO's gonna do it
computerworld.com
Zero-click iMessage exploit was used to spy on journalists
xda-developers.com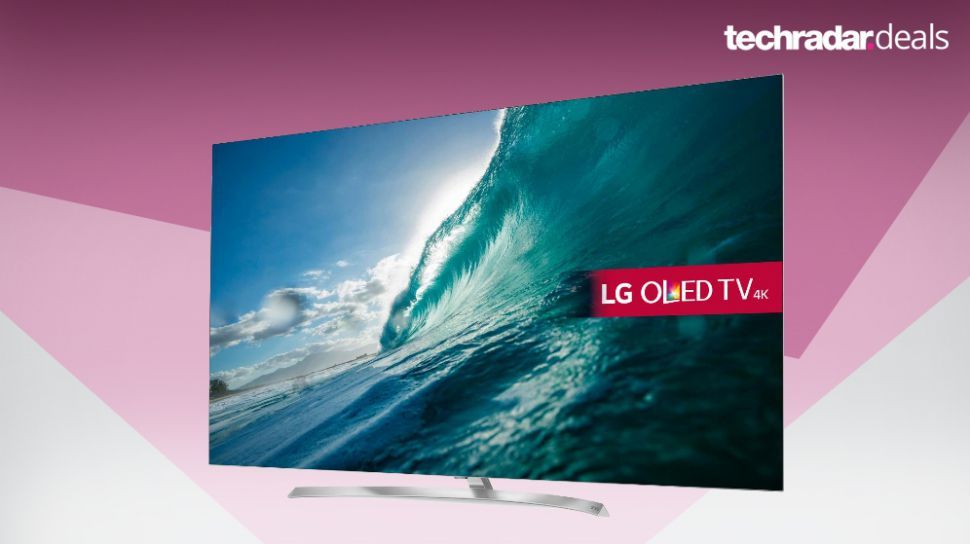 OLED TV deals offer the perfect way to pick up one of the best displays on the market for less. And when you take a look at OLED TV prices without those discounts, you'll see why sales are such an important part of picking up a high-end screen. You can save plenty of cash this week, as we've rounded up all the latest OLED TV deals in the US and UK. We've scoured through all your favorite retailers like Best Buy, Walmart, and Amazon to find the best discounts and the highest value sets on offer right now, so you can enjoy OLED technology as well as the satisfaction of a saving. For any prospective bargain hunter out there, we've found deals ranging from the comparatively small 43-inches all the way up to 75-inches, so you're sure to find the right OLED TV deal for you. These TVs are fairly pricey, with most of them fetching above the $1,000 / £1,000 region. Not sure you're up for that price tag? Take a look at the best cheap 4K TV sales and deals happening right now and see upcoming offers during the Labor Day sales event. Below you'll find all the latest OLED TV deals, but we're also rounding up our favorite cheap OLED TVs further down the page as well. Check out the best OLED TVs for the cream of the crop. Ok, you're sat down right? As things stand, there are no OLED TVs being built between 65-inches and 77-inches. The price jump from the 65-inch OLED TV deals is pretty steep, so expect to pay a lot more for those extra 12-inches. As with any top tech, prices will start to drop more eventually, but even non-OLED TVs of this size shoot up drastically in price compared to their smaller siblings. So if the prices are too high, we'd recommend sticking with the still huge,65-inch OLED TV deals. You could always move the sofa closer to your TV. There you go, saved you a few grand right there.

This 70-inch 4K TV is so cheap it could be a mistake
digitaltrends.com
Best cheap LG TV deals for July 2021
digitaltrends.com
Best cheap OLED TV deals for July 2021: LG and Sony
digitaltrends.com
Best cheap QLED TV deals for July 2021: Samsung and Vizio
digitaltrends.com
The best Walmart TV deals for July 2021: 4K TVs, QLED TVs, and OLED TVs
digitaltrends.com
Best cheap Sony TV deals for July 2021
digitaltrends.com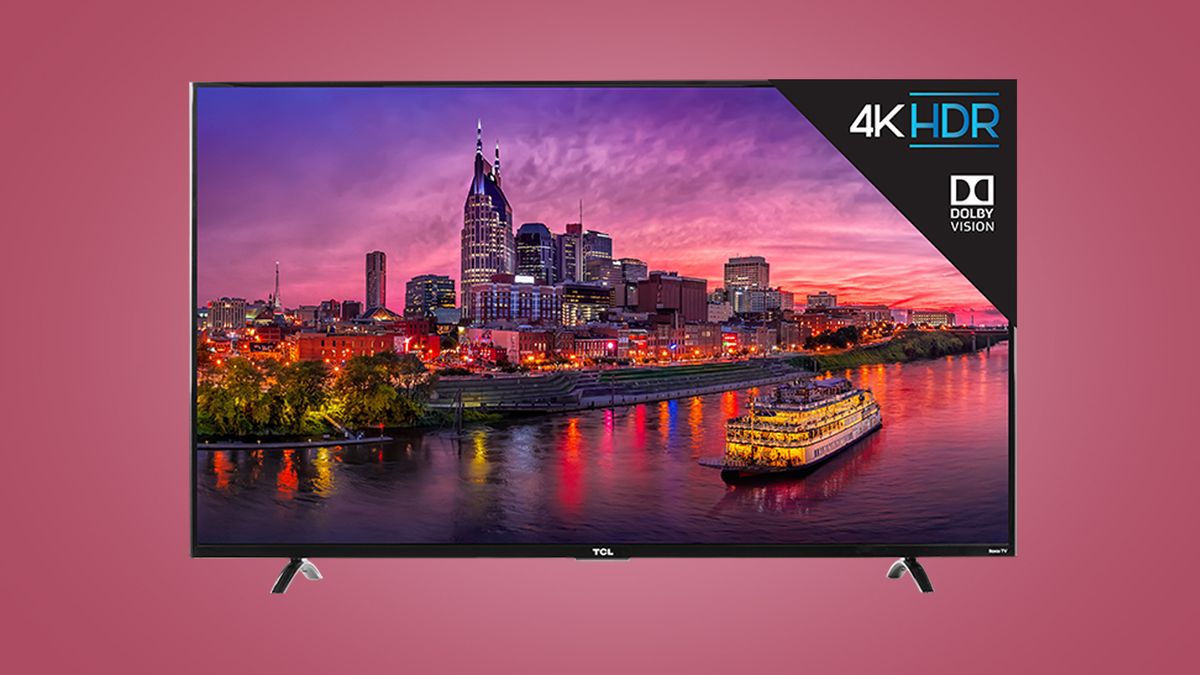 The best cheap TV deals: great 4K TV deals and sales in the US in July 2021
techradar.com
What just happened? Samsung has introduced an upgraded version of its modular display system, dubbed The Wall. Described as its most immersive and versatile display yet by senior VP of Samsung's display business, Hyesung Ha, the 2021 The Wall can be configured to span more than 1,000 inches and project 16K resolution imagery (15,360 x 2,160 pixels). Optionally, it can show four different content sources simultaneously in picture-by-picture mode, all in 4K resolution. The massive display, which largely targets advertisers, additionally features a 120Hz refresh rate and LEDs that are up to 40 percent smaller than those used in last year's model. The latter, according to Samsung, increases the pure black space between pixels, effectively boosting color uniformity and picture contrast. It also packs a new micro AI processor that taps into 16 different neural network models to help optimize picture quality. Samsung said The Wall can be installed in a variety of positions including inclined, hanging or on a ceiling, just to name a few. Given its sheer size (and no doubt, eye-watering price tag), you're likely only going to see a display like this in large public spaces like airports, or maybe even at trade shows Samsung's The Wall 2021 is now available in select markets, although you'll need to reach out to Samsung's display solution sales team for more information and to get a quote.

Best cheap QLED TV deals for July 2021: Samsung and Vizio
digitaltrends.com
Sony has historically had a difficult time selling phones outside of its home country of Japan, especially in the United States. Most of the company's phones have offered impressive hardware, but Sony's software support has slipped behind much of the competition, and pricing has been an issue for years. The new Xperia 1 III seemed impressive in our initial hands-on coverage, but now Sony has confirmed it won't get the same software support as many other Android flagships. The confirmation comes after some confusion around Sony's update plans for the phone. Sony Netherlands originally implied ( via DroidApp) that the Xperia 1 III would receive two years of security patches and a single OS upgrade (Android 12), which is not good for a phone that costs $1,299.99. However, the company later clarified in statements to Droid-Life and GSMArena that the phone should get "the latest Android updates for two years after its launch." The full statement is below. The updated promise of two Android updates isn't much better, especially when Samsung has maintained three years of OS updates for many of its phones, and recently started promising four years of security updates on some models. Google has offered three years of OS and security updates for all its Pixel phones, and recent leaks indicate the Pixel 6 could push that to five years. It's disappointing to see Sony fall behind the competition with software support. Hopefully, the company will re-evaluate its plans and work to extend the life of the Xperia 1 III.

No, Sony's Xperia 1 III won't be limited to just one Android update
techradar.com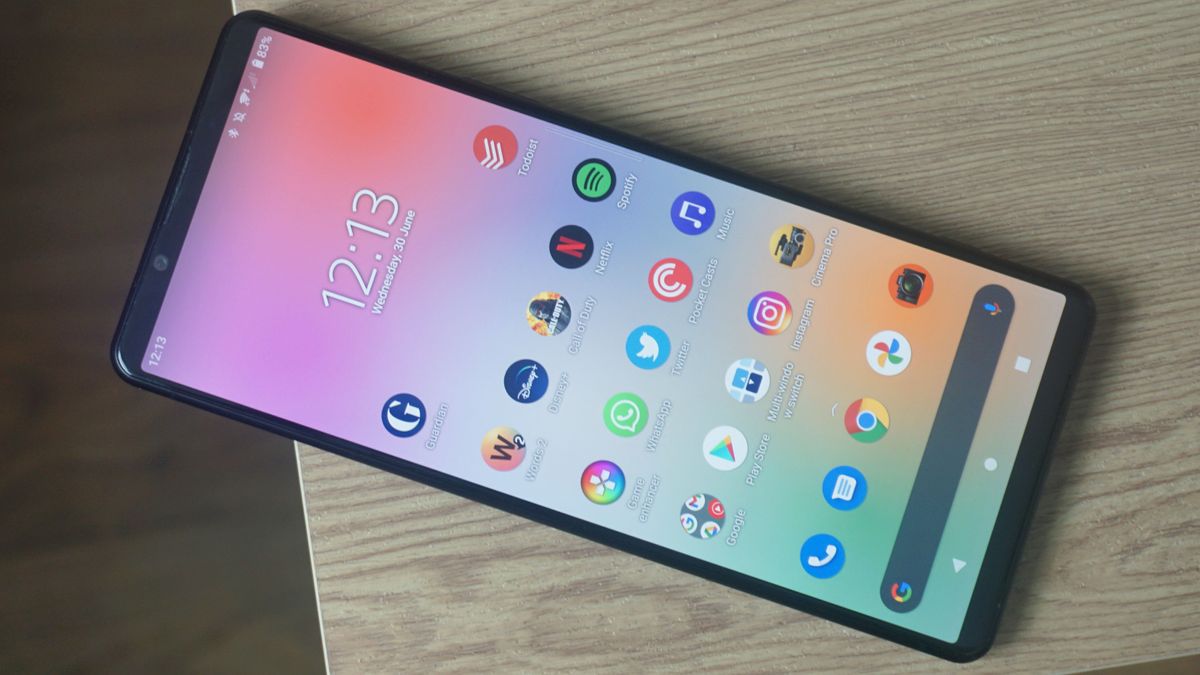 Sony Xperia 1 III review
techradar.com
(Photo: Kimberly White / Stringer / Getty Images) TurboTax developer Intuit announced that it's leaving the IRS Free File program, which allows many Americans to receive assistance with filing their federal taxes at no cost. Free File lets people who make less than $72,000 per year file their federal taxes "on an IRS partner site" for free; those who make more than $72,000 have to fill out the forms themselves. The list of IRS partners that participate in the program includes the likes of TaxSlayer,1040Now, and other organizations that specialize in helping people file their taxes with minimal expense. But that list will no longer include TurboTax after the current tax season ends in October. (The IRS extended the 2020 tax season to Oct.15 because of the pandemic.) Intuit positioned its departure from the program as a net positive for US taxpayers, citing the proliferation of free tax prep options, though it appears to have been prompted by IRS regulations. "With the Free File program surpassing its founding goals of e-file and free tax preparation, and due to the limitations of the Free File program and conflicting demands from those outside the program," Intuit says, "we are not able to continue in the program and deliver all of the benefits that can help consumers make more money, save more, and invest for the future." In our review, we found that Intuit TurboTax 2021 (Tax Year 2020) offers thorough explorations of tax forms and schedules and an outstanding user experience. Though it's more expensive than the competition, "it's worth it," we concluded, awarding it an Editors' Choice award. Still, as ProPublica discovered in 2019, Intuit previously hid the TurboTax page related to the Free File program from search engines, and pushed many Americans to use paid versions of the tax software. At one point, the company even issued refunds to customers who specifically mentioned ProPublica's reporting on the matter. The issue prompted a lawsuit, which is ongoing. "Tens of thousands of TurboTax customers are seeking to use arbitration, an alternative to a lawsuit, to pursue claims that they paid for a service that should have been free. Intuit has denied wrongdoing," ProPublica says. Intuit says it's "committed to continuing to offer free tax preparation while accelerating innovation to address all of consumers' financial problems" even after it drops Free File. As Mashable notes, H&R Block said last year that it too would leave the Free File program.

TurboTax maker Intuit says it is dropping out of IRS Free File program
techradar.com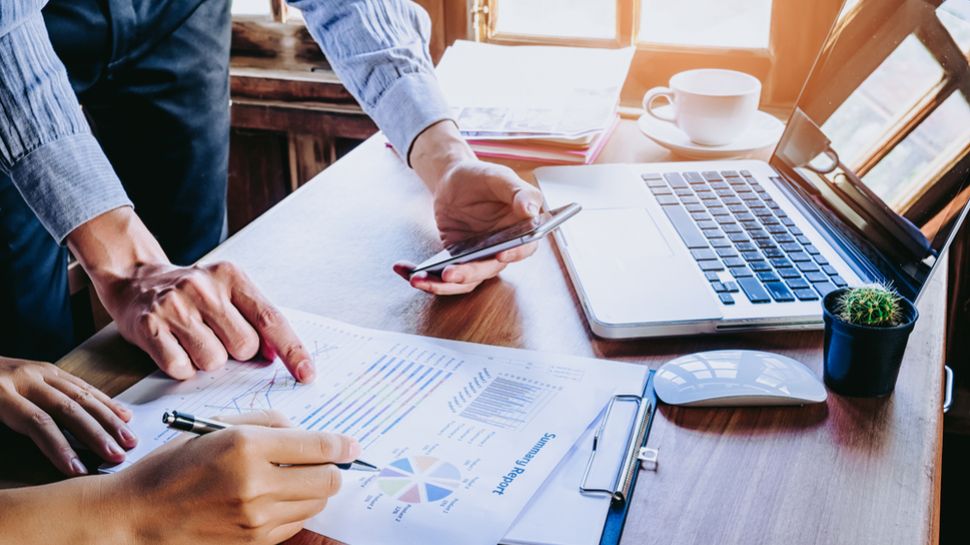 TurboTax maker Intuit says it is dropping out of IRS Free File program
techradar.com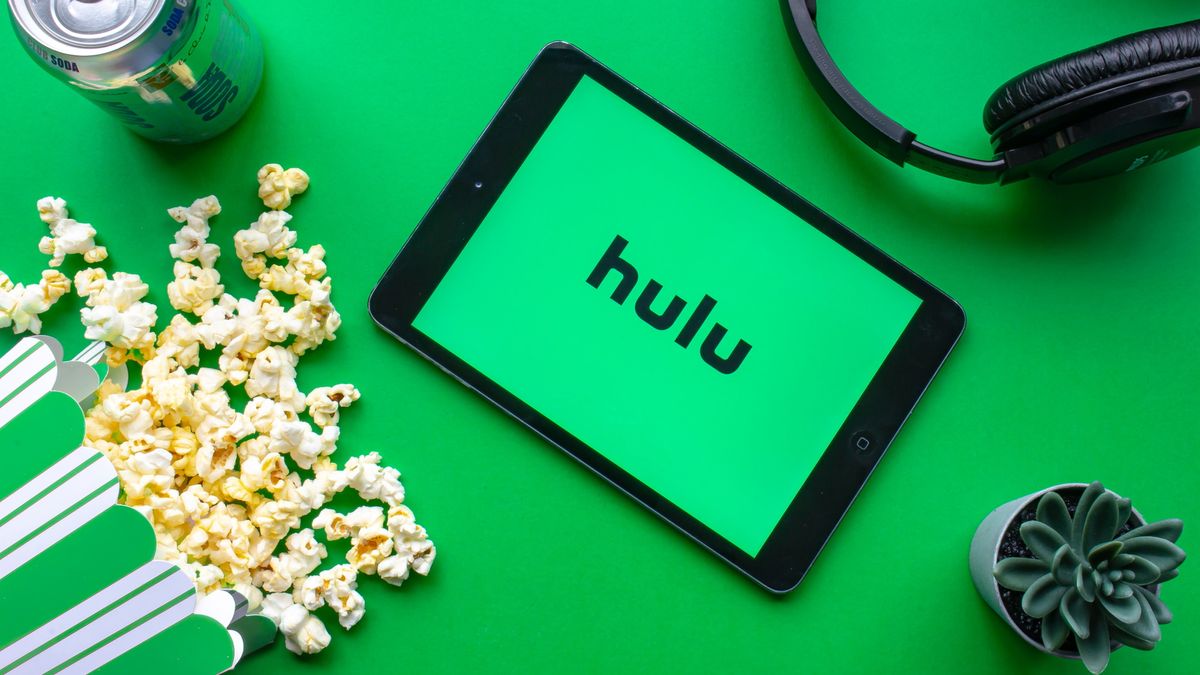 Alongside its thousands upon thousands of award-winning and critically acclaimed TV shows and movies, Hulu also provides customers with a cable-cutting alternative that endeavors to be more affordable than heftily priced cable packages. The Hulu with Live TV plan offers popular US channels that you can tune into live, as well as its aforementioned quality on-demand content, including popular titles like The Handmaid's Tale and Palm Springs. With numerous boxsets to blitz through, as well as captivating Hulu Originals exclusive to the platform, Hulu with Live TV boasts an additional 75+ live channels including ABC, CBS, NBC, the CW, ESPN, Lifetime, and more. Throwing in the best news channels, sports coverage, and a barrel of entertainment for the kids, Hulu with Live TV will tick many boxes for American subscribers. You can even choose to customize your plan with add-ons, such as HBO Max. Want to know more? Keep reading for our full explainer on what you get when subscribing to the Hulu with Live TV plan. Hulu with Live TV (otherwise known as Hulu + Live TV) gets you all the goodness of a regular Hulu plan with the added bonus of over 75 channels that you can tune into live - all without the steep cable package price tag. This includes TV channels such as ABC, CBS, NBC, TLC, Comedy Central, Fox, Adult Swim, and many more, with the option to also select premium channels as add-ons. While you won't get a whole 30-days to give Hulu + Live TV a try, the plan does still come with its own Hulu free trial, allowing you to see if this is the one for you for a period of 7 days. After the week long trial, the Hulu price for Hulu with Live TV sets you back from $64.99 a month. You can head straight to the Hulu website to sign up for that one-week trial. Hulu with Live TV offers much the same perks as Hulu's other two streaming plans. This means you avoid being locked into a fixed contract, with the ability to cancel hassle free anytime. There are also no hidden fees or need for additional equipment to watch Hulu. Boasting over 75 channels, you can get all these with Hulu + Live TV plans: What's more, Hulu with Live TV subscribers get 50 hours of storage, so you can record any of its live TV channels to watch back later. You can also stream across multiple devices, including Hulu on Roku and Hulu on Fire Stick. If Hulu with Live TV sounds up your street, head to the website to sign up now! On top of the 75+ Hulu with Live TV channels included in the plan, you can opt to add four other premium channels for an additional monthly rate. This includes HBO Max and Starz. With over 75 channels, and better question is what can't you watch on Hulu's Hulu + Live TV plan. From ABC, get all the latest drama from the ward at Grey Sloan Memorial Hospital in Grey's Anatomy, or fantastic comedy Black-ish. For your reality fix, watch The Bachelorette. Meanwhile, ESPN hosts a ton of sports coverage for fans of NHL to the Premiere League and NBA games. Planning on getting a Tokyo 2020 Olympic live stream? The Olympic Channel might just be the perfect option. Including Adult Swim, you can watch Rick and Morty, while there are plenty of channels appropriate for the younger members of the family, too. Disney Channel sits alongside Disney XD, Cartoon Network, and Nickelodeon. Of course, for fans of RuPaul's Drag Race, VH1 is the place to be, while those with specialist interests can make the most of the likes of the History Channel, Food Network, and National Geographic.

The best movies on Apple TV+ right now
digitaltrends.com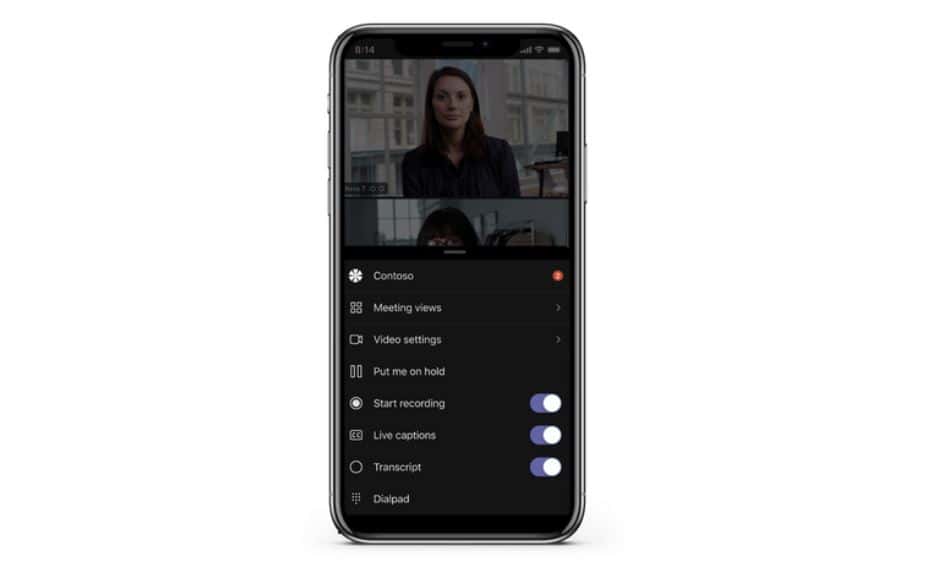 Last year, Microsoft announced the availability of Teams apps for meetings. Until now, Teams apps in meetings were available only on desktop. Today, Microsoft is expanding the availability of Microsoft Teams apps built for meetings to iOS and Android. Similar to the desktop experience, you can access the meeting app via a tab before and after a meeting. Download the latest Microsoft Teams app for iOS and Android to enjoy this new feature. Source: Microsoft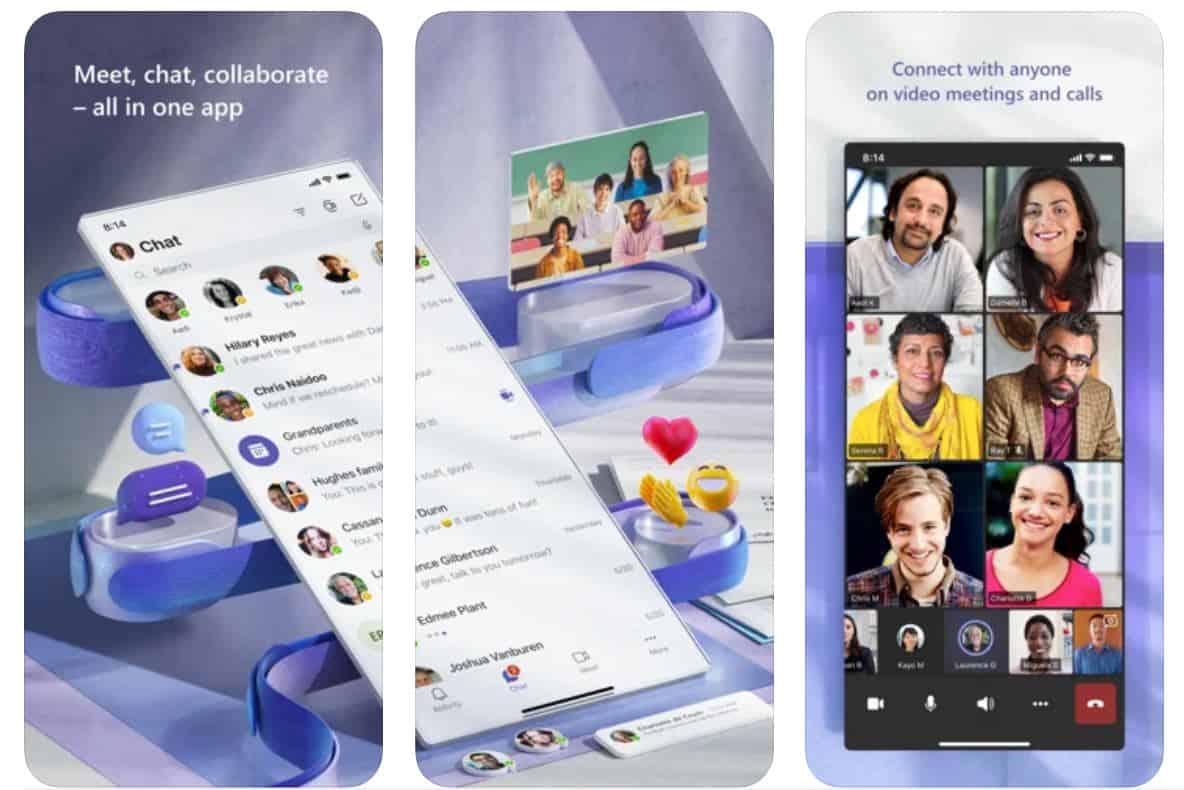 Microsoft announces $30,000 USD bounty rewards for security vulnerabilities in Teams mobile apps
mspoweruser.com
The best ad blocking apps for Android in 2021
digitaltrends.com
Whether you're taking advantage of the nice weather to exercise outdoors, creating a work cocoon in your air-conditioned home office, or just shutting out the world to enjoy your home theater, the path to privacy lies in these headphone deals and Sony headphones deals. Right now, at Best Buy, you can score $65 off the Sony WF-XB700 true wireless earbuds, which are down to only $65. That's half off their regular price of $130. That's a steal! If you're someone who wants fun, easy-to-use, dependable earbuds, the Sony WF-XB700 could be for you. Our reviewers were taken with how long the battery was able to last and the overall quality of the sound — two features that can make or break a pair of true wireless earbuds. Whether you're using your earbuds to work out, work, or enjoy your favorite content — at home or on the go — they're really only as useful as their battery, and Sony has you covered. The Sony WF-XB700 promises up to nine hours of play or talk on a single charge, and on top of that, an additional nine hours are stored in the traveling charging case. That means when you leave the house with these buds, you're walking out with 18 hours of battery life. Something else that makes these earbuds more reliable than comparable buds: They're water-resistant with an IPX4 rating. If you're sweating it up or it starts to rain, you don't have to give a second thought to whether or not the buds will handle it. And the sound is fantastic, too. The Sony WF-XB700 true wireless earbuds are built with Extra Bass technology, which ramps up the power of the bass. On top of that, these buds are designed to fit perfectly, which means that you'll never have to worry about the sound being interrupted. In fact, Sony has built these ergonomic buds so that they come in contact with your ear at three different places, guaranteeing the very best sound at your highest level of comfort. The voice tech on these buds is well-designed, too. To connect your smartphone's voice assistant, all you have to do is press a single button, giving you touchless control of music, calls, and searching for directions. These buds can take over many of the functions of your smartphone without you ever having to reach for it. How's that for convenience? It's hard to find better sound and effectiveness in the lower-end price range of earbuds than the Sony WF-XB700. Right now, at Best Buy, you can get Sony WF-XB700 true wireless earbuds for only $65. That's $65 off their regular price of $130 — a discount of 50%. What are you waiting for? Looking for more features or maybe a different design? Check out our roundup of the very best headphone deals below.

The Skullcandy Indy Evo True Wireless Earbuds are 38% off today on Amazon
neowin.net
AirPods wireless charger vs. wired charger — deal prices for both today
digitaltrends.com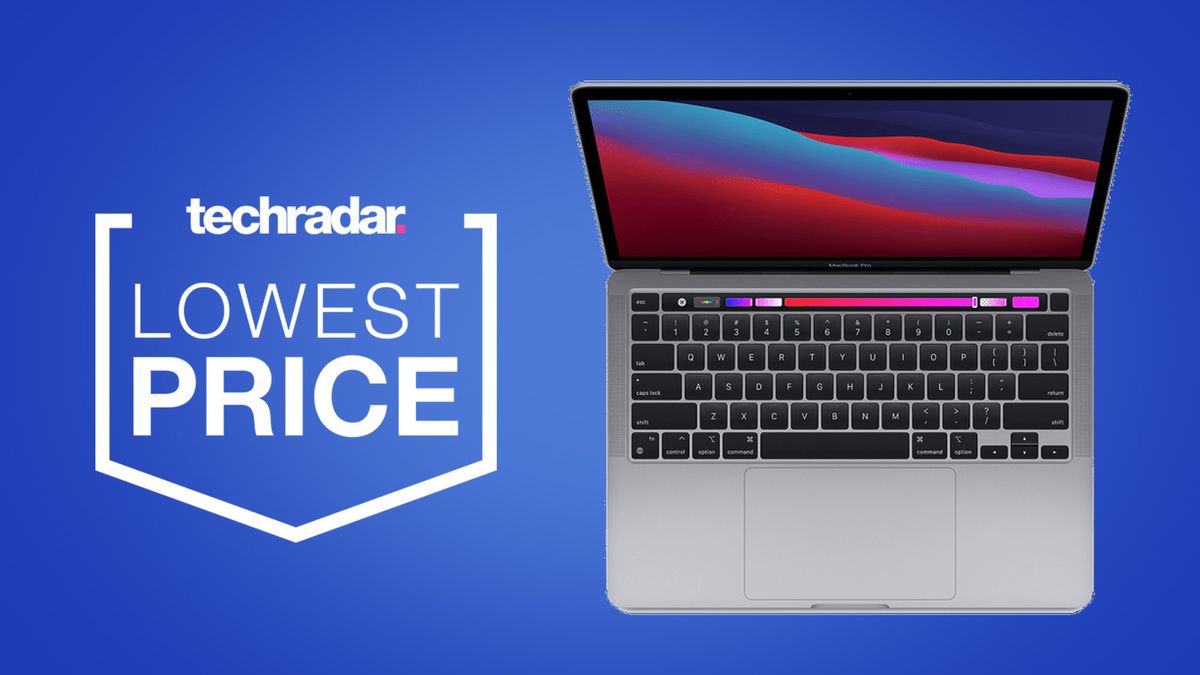 We're rounding up this week's best back to school deals, and we've just spotted a fantastic discount on the powerful Apple MacBook Pro. Right now, Amazon has the MacBook Pro M1 on sale and back down to a record-low price of $1,099.99 (was $1,299.99). That's a $200 discount and the best deal you'll find for the 13-inch laptop. The 2020 MacBook Pro features a 13.3-inch Retina display and packs Apple's powerful M1 chip with an 8-core CPU and 8-core GPU. Thanks to the new M1 Chip, you're getting exceptional speed and power as well an impressive 20-hours of battery life that Apple claims is the longest ever in a Mac. You're also getting 8GB of RAM,256GB of storage, and macOS Big Sur, which provides advanced security and privacy as well as access to the latest apps. As we've mentioned above, this is not only a fantastic deal but also the lowest price we've found for this particular model. We don't know how long Amazon will have the MacBook Pro at this price, so we recommend snagging this bargain now before it's too late. See more laptop offers with our roundup of the best cheap laptop deals and you can see more of the best MacBook deals that are happening now. You can also shop for more bargains with our roundup of the best back to school sales and can learn more about the upcoming Labor Day sales event.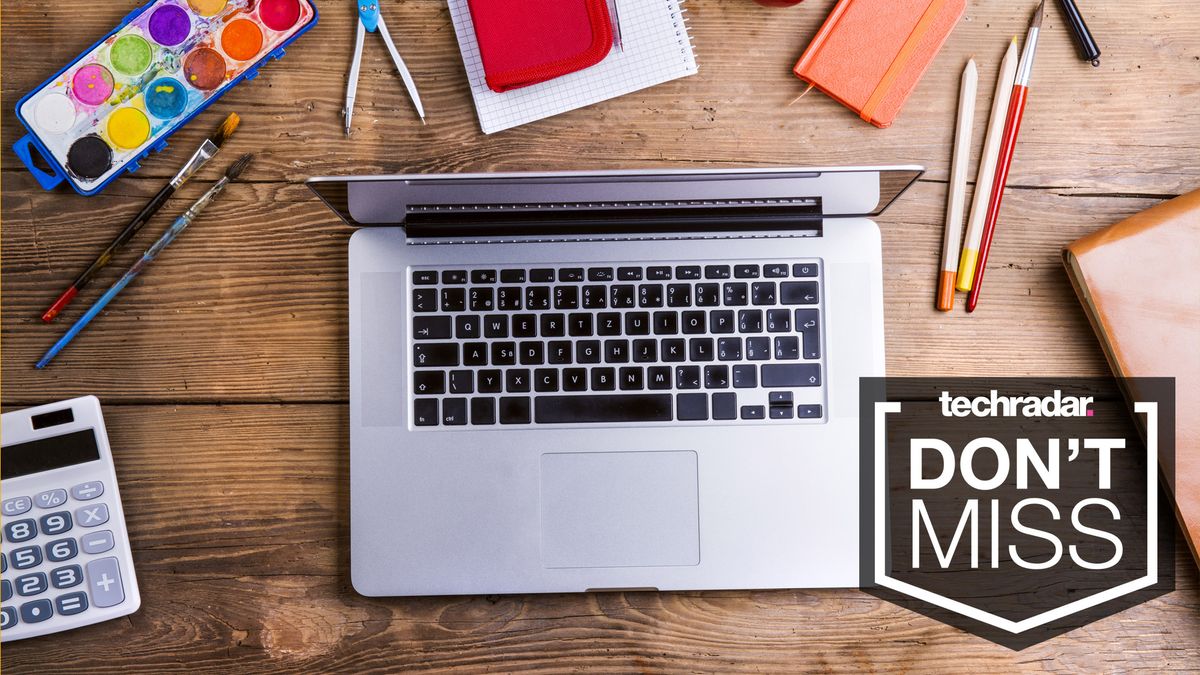 The best back to school sales 2021: deals from Walmart, Apple, Best Buy and more
techradar.com
MacBook Pro 2021: No Touch Bar, return of MagSafe, a mini-LED display, and more
digitaltrends.com
When Microsoft announced several Xbox features coming to Windows 11, it said that DirectStorage would only be available on the upcoming operating system. A recent DirectX developer blog post says otherwise. Some developers already have access to DirectStorage on Windows 11, which will also work on Windows 10 machines. The blog post details that Windows 10 machines running version 1909 or newer will be able to use the DirectStorage feature. This is an application programming interface (API) that Microsoft debuted with the Xbox Series X and Series S. Essentially, it bypasses the processor to quickly load data into the graphics card, which can decrease load times and allow developers to push more impressive visuals. As Hassan Uraizee, DirectX program manager, points out, there are three main benefits to DirectStorage. The first is batch input and output requests. Instead of applications dealing with requests for various game assets, DirectStorage can lump them together to make getting through the thousands of requests faster. In addition, DirectStorage provides GPU decompression. Developers compress assets like textures, models, and music to decrease the install size and improve performance on some machines. The CPU usually handles decompression, but with DirectStorage, the GPU can handle it. That decreases load times as the assets are decompressed and offers options for streaming assets into the game in real time. Finally, DirectStorage can take advantage of the storage software stack inside Windows 11, which should further improve performance. Uraizee writes that Windows 10 will also benefit from the system with its older storage stack. "This means that any game built on DirectStorage will benefit from the new programming model and GPU decompression technology on Windows 10, version 1909 and up," Uraizee writes. Developers working with DirectStorage only need to implement the feature once, and it will work across Windows 10 and Windows 11. Uraizee says that Windows 11 will see a larger benefit because it was designed with DirectStorage in mind, but gamers sticking with Windows 10 will see the benefits of DirectStorage, too. A big part of DirectStorage is a solid-state drive, which enables assets to be quickly streamed from storage into the graphics card's memory. As high-capacity, high-speed SSDs become more commonplace, it's an essential feature to make games load faster and run with larger assets. That said, users still running games off of spinning hard drives will be able to play games with DirectStorage. "Compatibility extends to a variety of different hardware configurations as well. DirectStorage enabled games will still run as well as they always have even on PCs that have older storage hardware (e.g. HDDs)," Uraizee writes. DirectStorage requires a PCIe 3.0 NVMe drive or PCIe 4.0 SSD. Although games using the feature will still run off of a spinning hard drive, they won't see any performance benefit. Although DirectStorage isn't as exciting as Auto HDR and the redesigned Xbox app in Windows 11, it's a bit of a secret sauce that will make PC gaming feel better. The benefits are already clear on the Xbox Series X, which can load games in a matter of seconds and seamlessly switch between multiple games at once. It's clear Microsoft has been focused on overhauling the gaming experience on Windows 11. Today's news shows that at least some of those features will trickle down to Windows 10, too.

Windows 11's DirectStorage tech is being enabled in Windows 10
techspot.com
A week ago Apple's new MagSafe Battery Pack went on sal e, and now the first devices are reaching consumers earlier than expected. Pictures posted by Steven Russell reveal that Apple has been rather creative when taking their marketing pictures of the device, with the pictures hiding the real girth of the battery pack. Russel has confirmed some details such as the battery pack being able to charge Airpods, but not Apple Watches, and also that you can not charge the battery pack wirelessly on a Qi pad, but only via a lightning cable or via reverse wireless charging from your iPhone, but only after the phone itself has charged first. OS 14.7 has now also added support for the battery pack, with the iPhone now able to display its charge status. Apple says: iPhone 12 users can now order the battery pack for only $99 (or $8.25 per month), with delivery between the 22nd to 26th July. via AppleTrack

Apple releases iOS 14.7 with support for Apple Card combined accounts, MagSafe Battery Pack
zdnet.com
Just days after the release of the final beta of iOS 14.6, and before it is released to the general public, Apple began beta testing iOS 14.7. A point-seven release ties iOS 14 with iOS 13 for the most point releases of any iOS version ever. Even that is a bit of a technicality, as iOS 13.7 was released in September of 2020, many months after iOS 13.6, just to get the new COVID-19 contact tracing technology out to as many people as possible. That said, we've seen iOS releases in July before, so the timing of this update is not particularly unusual. Associated operating systems—iPadOS 14.7, tvOS 14.7, and watchOS 7.6—have also been released. Updated 07/19/21: The final release of iOS 14.7 is now available, along with associated operating systems iPadOS, watchOS, and tvOS. Looking for info on the next major iOS update? Check out our iOS 15 superguide. This is a fairly minor update, but there are a handful of new features. This release adds support for the official Apple MagSafe Battery Pack, lets you set credit limits with a Apple Card Family shared account, lets you adjust HomePod timers in the Home app, and more. Here are the full release notes: Updating your iPhone to iOS 14.7 (or iPad to iPadOS 14.7) is simple. Just open the Settings app and tap on General and then Software Updates to download the latest release. It can take up to a few hours to become available everywhere around the globe, so don't be alarmed if it's not there right away on June 19. If it's already more than a day after release and you still don't see it, try powering your phone down by holding the side button and volume up button for a few seconds, then sliding the "Slide to Power off" control. After waiting for a minute, press and hold the side button for a few seconds to turn your iPhone or iPad back on, and check for the update again. Note: When you purchase something after clicking links in our articles, we may earn a small commission. Read our affiliate link policy for more details.

Apple releases iOS 14.7 with support for Apple Card combined accounts, MagSafe Battery Pack
zdnet.com
Among Us will be free on Nintendo Switch from July 21-27, Nintendo announced Monday. The game will be available as a trial through Nintendo's Game Trial program for Nintendo Switch Online members. The breakout social deception game, which was released in 2018 but blew up in 2020, was released on Nintendo Switch in 2020, after previously being available on mobile devices and Windows PC. It's a game that's free-to-play on iOS and Android phones, with a price of $5 on other platforms. From July 21-Aug.1, Among Us will cost 30% less — $3.50 — for people that don't yet have the game on Switch. Sus out impostors in the full version of #AmongUs, available for #NintendoSwitchOnline members to try from 7/21 10 AM PT—7/27,11:59 PM PT! Among Us will also be available to purchase for 30% off from 7/21,10 AM PT—8/1,11:59 PM PT! Pre download here: https://t.co/uJ7FrqPNZd pic.twitter.com/br3kWJijnJ Nintendo Switch Online is Nintendo's online access membership that costs $20 a year; it's necessary for players that want to access games' online features. Part of the program is the Game Trials incentive, which gives people access to a full version of a game for a short time. It's certainly not the greatest deal in gaming, but could be a nice perk if you, for some reason, haven't tried out Among Us yet. Developer Inner Sloth has harnessed Among Us ' 2020 success to update and adjust the base game. New features are being added pretty consistently, with new maps, roles, crewmate colors, and modes on the way. Among Us has remained popular since 2020, and the new roles could be the sort of refresh needed to change up the game's dynamic throughout 2021.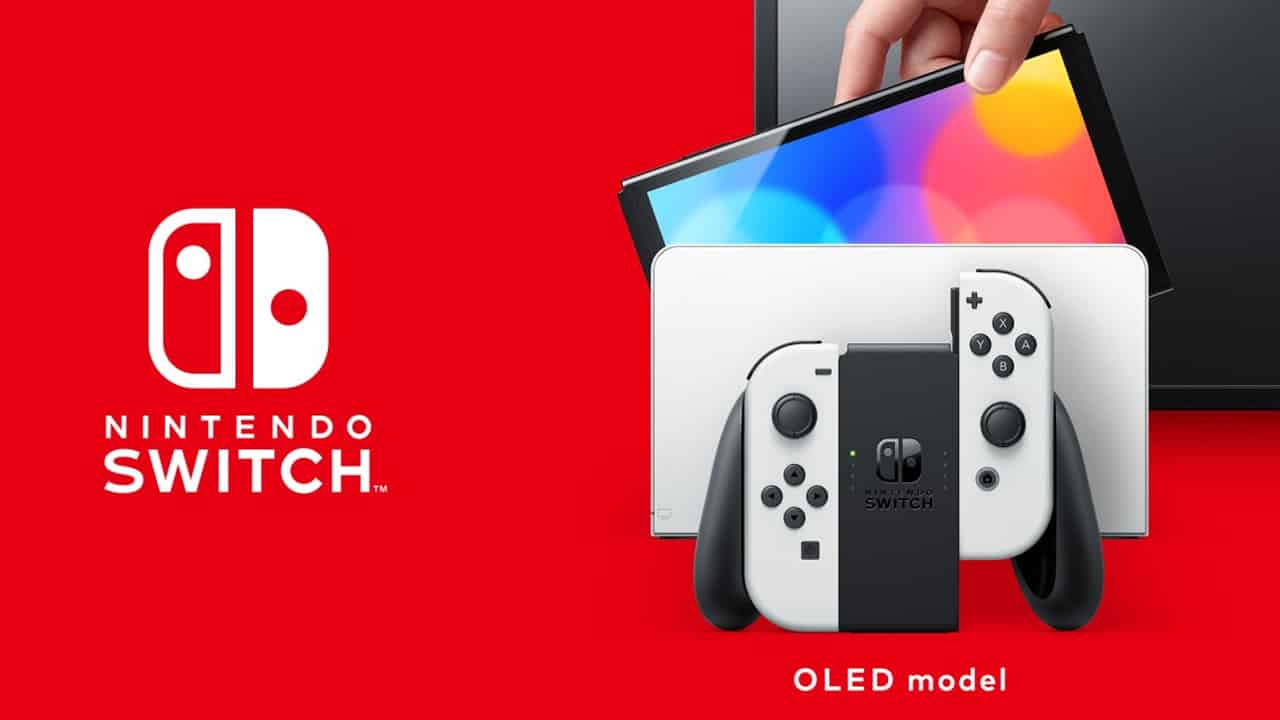 Nintendo has "no plans" for other Nintendo Switch models
mspoweruser.com
Valve rocked the entire gaming world last week when it revealed that it would be releasing a handheld device of its own known as the Steam Deck. Whilst the device made a very promising first impression, it appears that Valve has struggled to keep up with consumer demand. Many users encountered error messages when trying to purchase the product and scalpers have already been selling them online for as much as $1,500. Additionally, due to the demand, Valve has had to adjust the shipping dates for two specific models. According to Gamesindustry.biz, the first wave of pre-orders will still ship as intended later this December, but reservations for the 256GB of the console have now been moved to Q2 2022, and reservations for the 512GB variation will now be available in Q3 2021. Are you one of the lucky ones to have already grabbed yourself a Steam Deck? You must be logged in to comment. If you are not yet a member - join now! Loading next content Gamereactor uses cookies to ensure that we give you the best browsing experience on our website. If you continue, we'll assume that you are happy with our cookies policy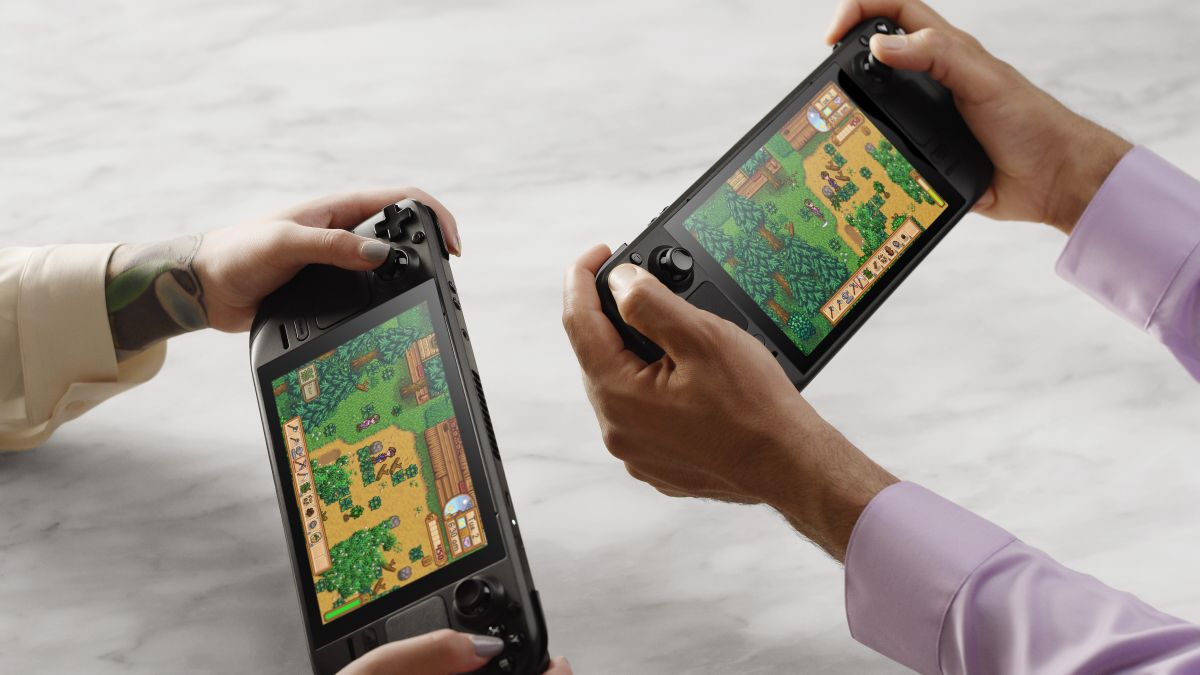 Steam Deck: Everything we know about Valve's new handheld gaming device
pcgamer.com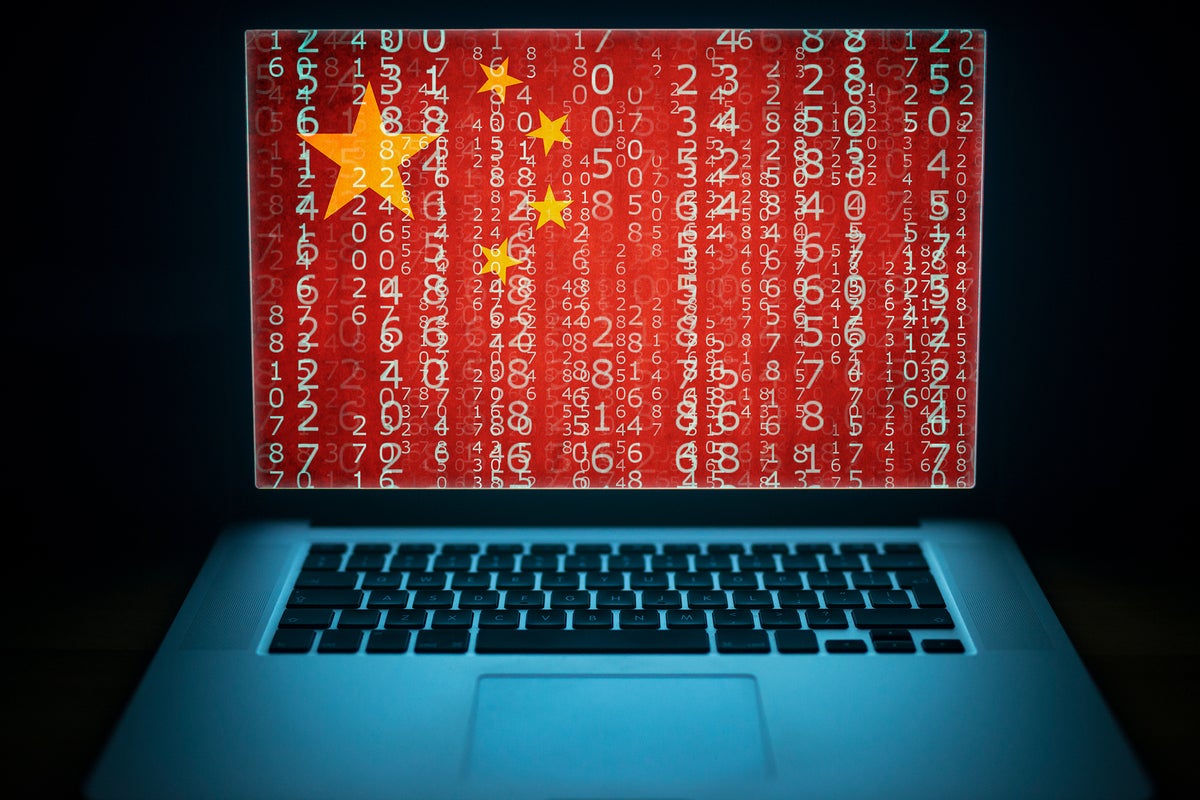 On Monday, the US, EU, UK, NATO and other allies publicly attributed the cyberattacks that compromised thousands of organizations earlier this year through Microsoft Exchange zero-day vulnerabilities to China's Ministry of State Security (MSS). The DOJ also charged four suspected MSS officers for supervising and coordinating a cyberespionage group tracked in the security industry as APT40. According to the indictment, the APT40 group operated out of a company called Hainan Xiandun Technology Development that was used as a front by the Hainan State Security Department (HSSD), an arm of MSS in the province of Hainan. The company worked with local universities to recruit computer hackers and linguists to use in cyberespionage campaigns around the world. Between 2011 and 2018, APT40 targeted organizations from numerous industries including aviation, defense, education, government, healthcare, biopharmaceutical, maritime, transportation and academia with the goal of stealing trade secrets and other confidential business information that would give Chinese state-owned enterprises an economic advantage. This included information on submersibles, autonomous vehicles, chemical formulas, commercial aircraft servicing, genetic-sequencing technology, as well as infectious-disease research related to Ebola, MERS, HIV/AIDS, Marburg and tularemia. APT40's attack campaigns were global and some of its identified victims were based in the United States, Austria, Cambodia, Canada, Germany, Indonesia, Malaysia, Norway, Saudi Arabia, South Africa, Switzerland and the United Kingdom. Three of the Chinese nationals charged in the indictment unsealed Monday, Ding Xiaoyang, Zhu Yunmin, and Cheng Qingmin, are alleged to be HSSD intelligence officers who were directly involved in supervising APT40's hacking activities. A fourth individual, Wu Shurong, is accused of creating some of the malware programs used by the group, hacking into computers belonging to foreign governments and also playing a supervisory role at the Hainan Xiandun front company. "As alleged, the charged MSS officers coordinated with staff and professors at various universities in Hainan and elsewhere in China to further the conspiracy's goals," the DOJ said. "Not only did such universities assist the MSS in identifying and recruiting hackers and linguists to penetrate and steal from the computer networks of targeted entities, including peers at many foreign universities, but personnel at one identified Hainan-based university also helped support and manage Hainan Xiandun as a front company, including through payroll, benefits and a mailing address." APT40 made heavy use of spear-phishing emails with malicious attachments and links to gain initial access into its victims' networks, but also used compromised VPN credentials and drive-by attacks from compromised websites that exploited vulnerabilities in popular software. To set up its attacks, especially the spear-phishing campaigns, the group set up fake social media profiles and typosquatted domain names that resembled those of legitimate organizations. After obtaining access to email accounts within an organization, the hackers sometimes used them to spearfish other employees of the same organization or at related organizations. The APT40 hackers used a variety of open-source tools and custom malware programs for lateral movement, persistence and data theft. Some of these tools were also shared and used by other Chinese cyberespionage groups as well and include BADFLICK/Greencrash, China Chopper, Cobalt Strike, Derusbi/PHOTO, Gh0stRAT, GreenRAT, jjdoor/Transporter, jumpkick, Murkytop, NanHaiShu, Orz/AirBreak, PowerShell Empire and PowerSploit. The group used IP anonymization services like Tor to access infected systems and compromised accounts. Stolen data was exfiltrated to accounts on legitimate services such as Dropbox and GitHub, sometimes employing steganography -- concealing data inside other files -- to avoid detection. According to a joint advisory by CISA and the FBI published Monday, APT40 also used protocol tunneling techniques and multi-hop proxies and its command-and-control servers used typosquatted domains. The goal was to make it harder for network defenders to detect the malicious activity. The two organizations recommend security best practices such as: The advisory also contains a list of indicators of compromise associated with known APT40 activity. In a press release Monday, the White House said that "PRC's pattern of irresponsible behavior in cyberspace is inconsistent with its stated objective of being seen as a responsible leader in the world," blaming the Chinese government not only for hiring hackers for cyberespionage operations, but also its unwillingness to address the criminal activities of those contract hackers who also perform unsanctioned operations. "As detailed in public charging documents unsealed in October 2018 and July and September 2020, hackers with a history of working for the PRC Ministry of State Security (MSS) have engaged in ransomware attacks, cyber enabled extortion, crypto-jacking, and rank theft from victims around the world, all for financial gain." The US government and its allies have also attributed, with a high degree of confidence, the cyberattacks exploiting Microsoft Exchange vulnerabilities earlier this year to MSS-affiliated cyber operators. Those attacks led to the compromise of over 30,000 organizations and led to the FBI taking the unprecedented step of obtaining a court order that allowed the agency to remotely clean the deployed malware from the infected servers of private entities. "The National Cyber Security Centre (NCSC) – which is a part of GCHQ – assessed that it was highly likely that a group known as HAFNIUM, which is associated with the Chinese state, was responsible for the activity," the UK's NCSC said in a press release Monday. The Microsoft Exchange attacks were likely meant to enable large-scale espionage, the agency added. The NSA and CISA also released a separate advisory that covers not only APT40 techniques, but TTPs associated with all Chinese state-sponsored cyberespionage activity tracked by the agencies.

DOJ charges four members of Chinese government hacking group
zdnet.com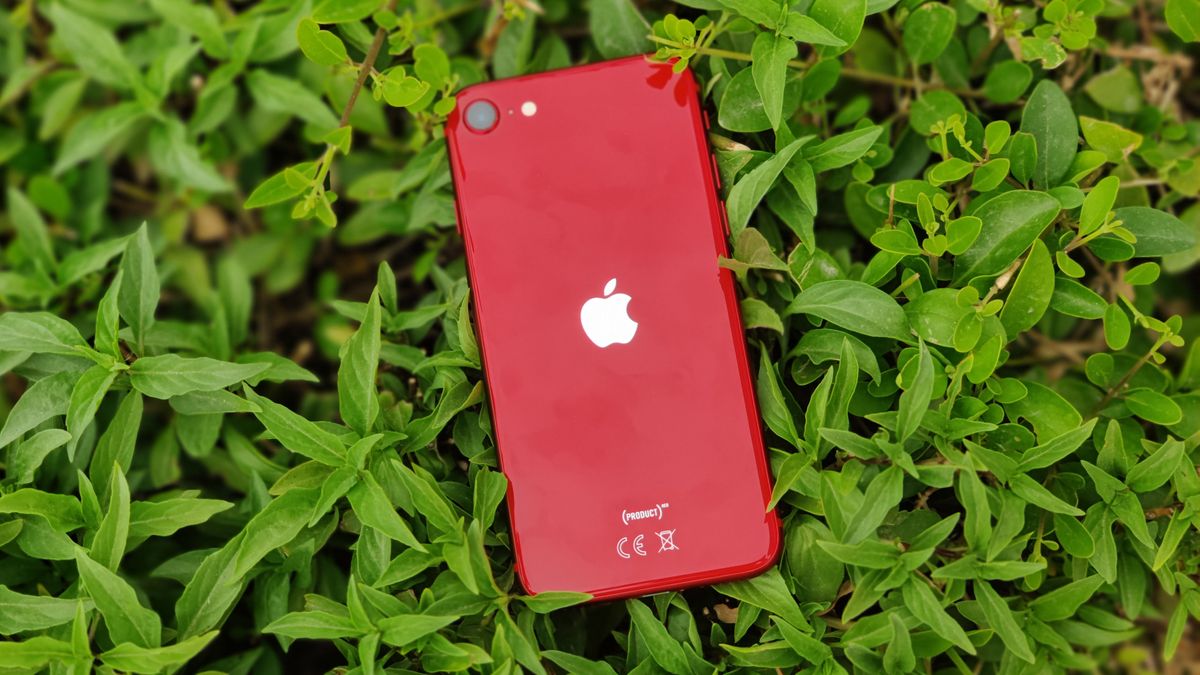 A follow-up to the iPhone SE 2020 could launch in early 2022, according to a new report – and it might just be called the ' iPhone SE 3.' Sources along Apple's supply chain point to hiring of more quality testers at a subsidiary of TSMC, Apple's main chipset and components supplier for the earlier iPhone SE and iPhone SE 2020, according to DigiTimes. That suggests the next phone will land in early 2022, and that it will be called the 'iPhone SE 3' – which has previously just been a placeholder rather than a more likely name than, say, the iPhone SE 2022. While the timeline of the two earlier phones doesn't exactly suggest an ironclad trend – the first iPhone SE launched in 2015 and the second in 2020 – it would be interesting to see a third arrive in 2022 only two years after that last model came out. But there are reasons why Apple would want to speed up this cadence. The iPhone SE 2020 launched in April 2020 as one of the last wave of phones before Covid-related lockdowns affected production, and despite an industry-wide slump in phone sales as consumers tightened their belts amid uncertainty and lost jobs, Apple increased shipments 10% thanks to the new mid-range iPhone, per ZDNet. While initial rumors suggested another iPhone SE would follow in 2021, later ones, especially by noted Apple analyst Ming-Chi Kuo, suggested it could land in the second half or even into 2022. That was true of the then-hinted iPhone SE Plus, which could have been a more advanced version of the mid-range phone. What could be more advanced? Sub-6 5G connectivity, which another leak suggested could be why the iPhone SE 3 would be delayed until after the iPhone 13 phones launch. That rumor didn't suggest the phone would have better specs or design features - but it could make the iPhone SE 3 one of the more affordable 5G phones on the market. Via GSM Arena

iPhone SE 3 to reportedly launch in first half of 2022
mspoweruser.com
The Dell XPS laptop family offers top-tier performance in a design that's much smaller than you might initially expect. The tiny bezels make these laptops extra portable, and with the performance they offer, they're some of the best laptops out there. That small size comes with some sacrifices though. Like many other ultrabooks, the Dell XPS family relies mostly on Thunderbolt 4 (USB Type-C) for connectivity. If you want to connect a lot of peripherals to your laptop, you're going to want a dock. That's why we've rounded up the best docks you can get for Dell XPS laptops. Now, to be fair, Dell's laptops ship with two adapters by default. A USB Type-C to Type-A adapter and USB Type-C to HDMI adapter are included in the box, so you're not completely out of options. But docks can give you a lot more flexibility and versatility. They make creating an office setup a lot easier, plugging in all your peripherals into one device. All of that can then be connected with a single cable to your PC. That should give you a few options that cover pretty much all types of use cases. You have some very high-end and capable options like the Plugable 14-in-1 Thunderbolt dock, which can give you lots of ports, including two 4K displays at 60Hz. Or you can get something cheap like the Anker PowerExpand+ 7-in-1, which you can take anywhere easily to add ports wherever you are. Ultimately, which dock is best is completely dependent on your use case for the Dell XPS. If you want to buy one of the Dell XPS laptops, you can use the links below to buy your preferred size and model. If you're still exploring options, you can check out our roundup of the best Dell laptops, which will also support these docks – though AMD laptops won't support Thunderbolt.

Can't afford the Dell XPS 13? Try these laptop deals instead
digitaltrends.com
Why it matters: Tencent has been growing its portfolio at a feverish pace as of late, and it only continues this week with the acquisition of British video game developer Sumo Digital. The Chinese tech conglomerate will pay 513 pence in cash for each Sumo share, a 43 percent increase over Sumo's closing price of 358 pence on July 16. In total, the deal is valued at $1.27 billion. Sumo was founded in 2003 and has put out a steady stream of titles ever since. Notable games developed by Sumo include Forza Horizon 2, LittleBigPlanet 3, Hitman and Hitman 2 and Crackdown 3, just to name a few. Carl Cavers, one of the original co-founders, said the opportunity to work with Tencent is one they just couldn't miss. "It would bring another dimension to Sumo, presenting opportunities for us to truly stamp our mark on this amazing industry, in ways which have previously been out of reach," Cavers added. As mentioned, Tencent has been quite busy lately. Late last year, the company attempted to merge video game streaming sites Huya and DouYu, but those plans were recently struck down by China market regulators due to antitrust concerns. Tencent earlier this year also teamed up with Chinese police to help bust a massive video game cheating operation. Sumo isn't the only British video game developer to change hands recently. In December, EA announced plans to scoop up Codemasters for $1.2 billion. Image credit: Tingshu Wang, Reuters

Tencent set to purchase Sackboy, Crackdown 3 developer Sumo Digital
vg247.com
WhatsApp today announced that it will allow users to join a group call, even after it's started. This feature will reduce the burden of answering a group call as soon as it starts. Even if someone in the group misses a call when the phone rings, they can still join later. Users can also drop-off and re-join so long as the call is still ongoing. WhatsApp has also added a call info screen where you can see who is already on the call, and who has been invited but not yet joined. Finally, you can hit 'ignore' to join later from the calls tab in WhatsApp. Source: WhatsApp

Join WhatsApp Video Calls After They've Started
uk.pcmag.com
Posted by Jeremy Hellstrom| Jul 19,2021| General Tech| 0 John Cable, the VP of Program Management for Windows Servicing and Delivery released a memo stating the blatantly obvious; a large percentage of the ~1.3 billion monthly active Windows 10 devices out there will not be eligible to run Windows 11. Microsoft seem to have also realized that the last long term servicing branch of Windows 10 was the elderly 2019 version. In order to address the way that their actual customers do business Microsoft have come up with a small concession named Windows 10 21H2, which should not in any way be confused with Windows 10 21H2. The Windows 10 21H2 you may see in your feature preview is different from the Windows 10 21H2 just announced, as the latter will be the new LTSB version, while the former will be pushed to everyone. This offers an interesting choice for those interested in staying on Windows 10 for the foreseeable future. The 2019 version will have, at least at the moment, a full decade of support and will delay the necessity of adopting a new OS until 2029. The new Windows 10 21H2 will only get five years, so opting for the newer version will mean you have to look at upgrading in 2026. If Windows licensing has been driving you a bit mad over the past decade or so, it is about to get even more byzantine. That is before you even think about Microsoft 365's Windows as a Service offerings. There were no changes mentioned on the consumer side, you can still expect to see that version of Windows 10 21H2 supported for either 18 or 30 months, depending on the version you use. Share:

Windows 10's 21H2 update announced: All you need to know
techadvisor.com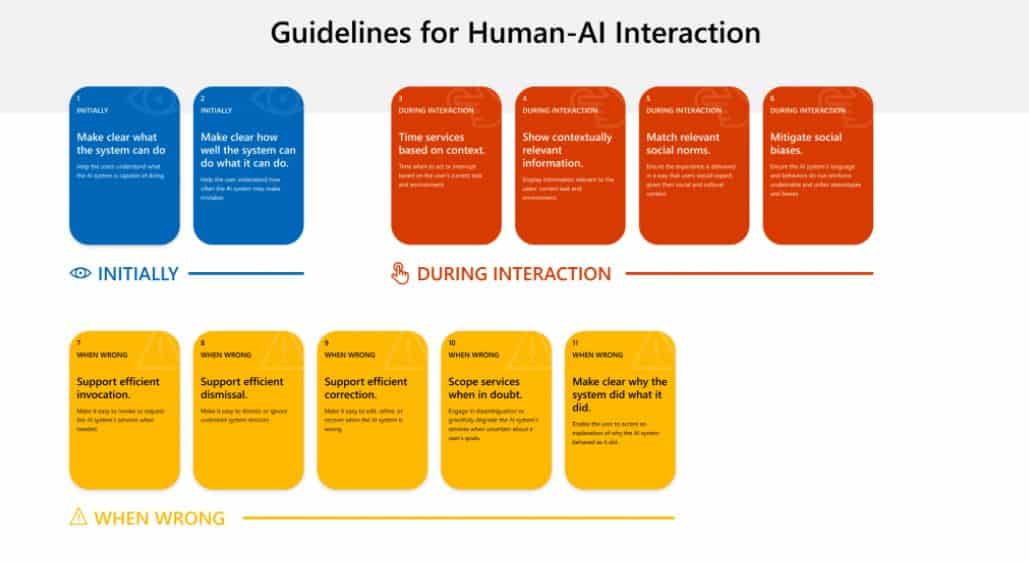 Microsoft today announced the release of the Human-AI eXperience (HAX) Toolkit, a new set of tools for creating responsible human-AI experiences. These tools are designed to help AI creators take human-centered approach in their day-to-day work. This toolkit consists of the following four components: "Human-centeredness is really all about ensuring that what we build and how we build it begins and ends with people in mind," said Saleema Amershi, senior principal research manager at Microsoft Research. "We started the HAX Toolkit to help AI creators take this approach when building AI technologies." You can learn more about this toolkit from the link below. Source: Microsoft

New toolkit aims to help teams create responsible human-AI experiences
blogs.microsoft.com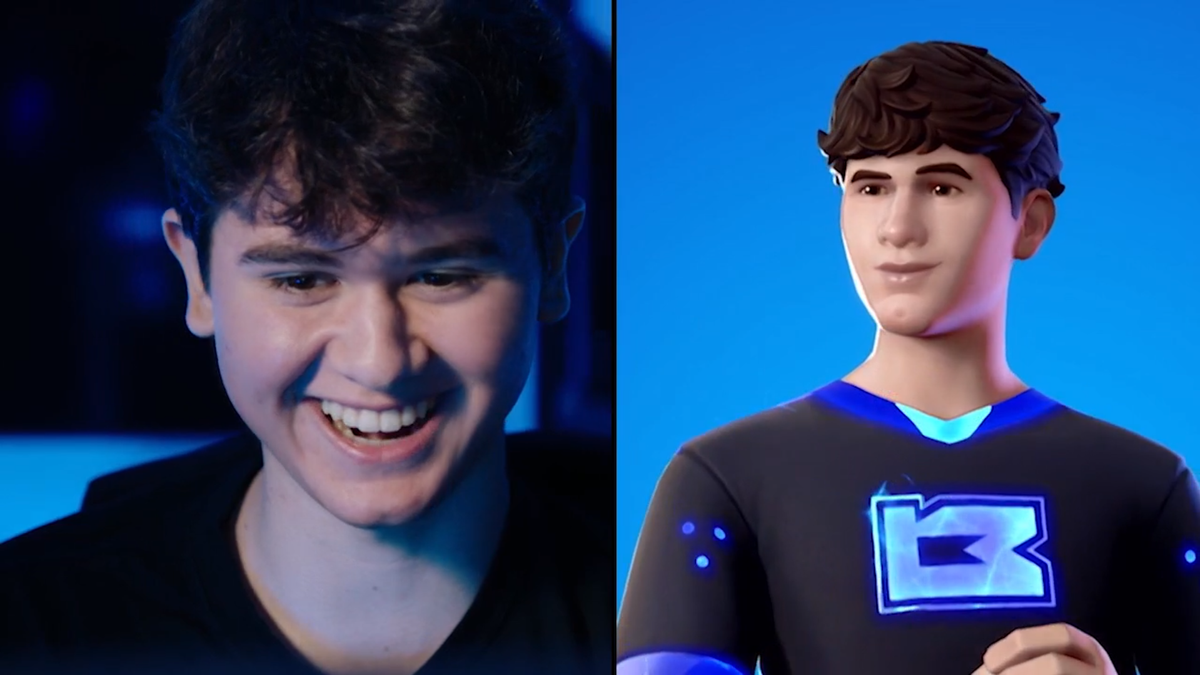 We didn't get a Fortnite World Cup last year, so one can't blame 2019 world champ Kyle "Bugha" Giersdorf for continuing to soak up the limelight. This time, Bugha is finally getting his own Fortnite skin as part of the celebrity-filled Icon Series. Epic announced Bugha's Fortnite skin on Monday, showing off the young champ's blue and black outfit. Image 1 of 4 (Image credit: Epic Games) Image 2 of 4 (Image credit: Epic Games) Image 3 of 4 (Image credit: Epic Games) Image 4 of 4 (Image credit: Epic Games) The most important part of Bugha's Fortnite skin, however, is the digitized version of his real-life pug Zoey, who hops out of the World Cup trophy as a back bling cosmetic. I could cry it's so cute. (Image credit: Epic Games) Bugha has three variants of his outfit: One with his hat on and a world champion jacket, one with his hat and jacket off, and one that gives his jersey an electrical current. If that weren't enough, Bugha's dual-wielded pickaxes also have Zoey the pug's name inscribed on them. Bugha is also getting an emote based on the "homer grind" dance that he likes to do on streams, and that his family pulled off right after his World Cup win. Epic is also adding in a new trios LTM called "Bugha's Late Game." It looks like teams will be tossed into the third storm circle with curated loadouts, encouraging fast and ruthless eliminations and quick building skills. You'll have until July 28 to earn at least 1500 hype points to qualify for a one-day tournament with the same format. Those players will then compete with others in their region for a share of a $100,000 prize pool. Bugha's Fortnite Icon Series skin is dropping on July 20 at 8 PM ET. We assume it will hit the item shop and cost you somewhere in the realm of 1,500 - 2,800 V-bucks. If Icon Series skins aren't your thing, check out our definitive ranking of the best Fortnite skins as of July 2021. Don't forget to also grab the Lebron Fortnite skin.

Bugha, The Champion of the 2019 Fortnite Solos World Cup is now a part of the Icon Series
futuregamereleases.com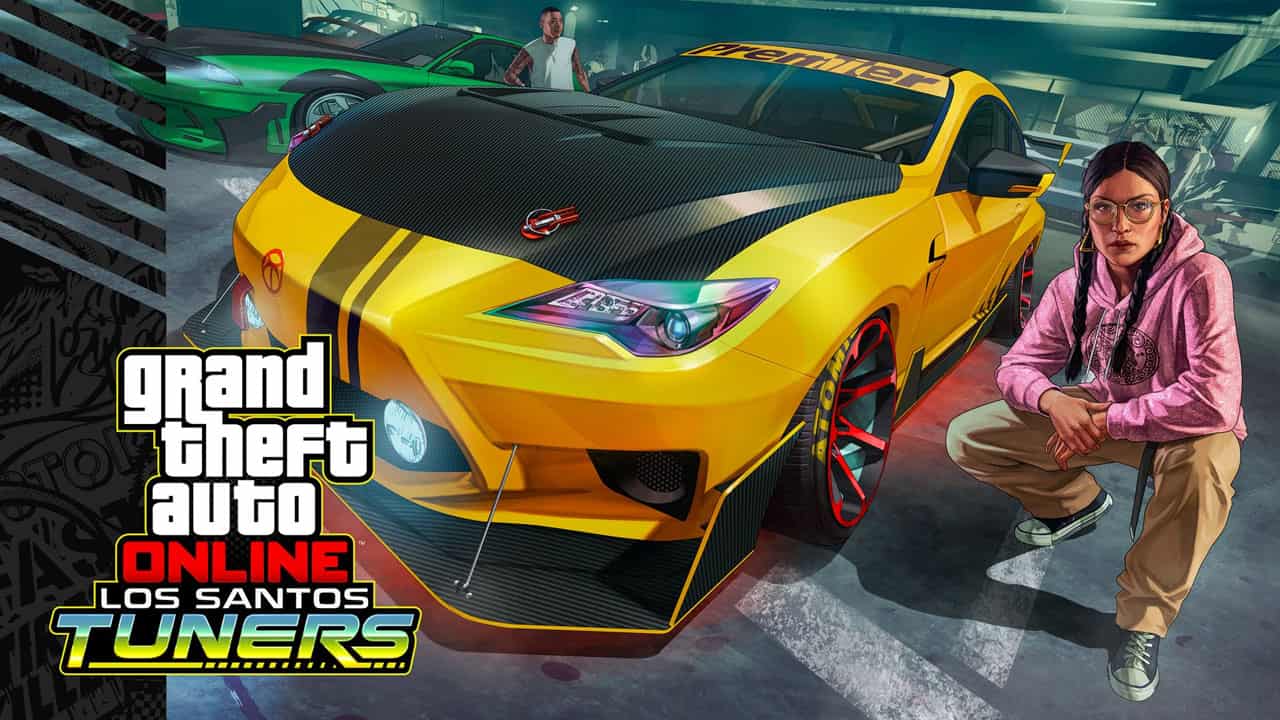 Rockstar has announced that when GTA Online launches later this year for PlayStation 5 and Xbox Series X| S, it will have exclusive "all-new speed improvements" and upgrades. "These special upgrades will only be on PS5 and Series X| S versions of GTAV" Rockstar announced in the tweet, showcasing a banner for the freshly announced Grand Theft Auto Online Los Santos Tuners update. With only "select vehicles" being due for these next-gen speedier upgrades, it could be possible that some of the soon to be introduced tuner culture focused vehicles are set to be upgraded, but nothing has been confirmed just yet. From the tweet, it's unclear if these special upgrades will also be coming to the PC version of GTA Online, which is meant to be updated and upgraded in order to keep up to date with what's going on in the next-gen versions. With next-gen players being offered faster vehicles that are unobtainable on other versions, this has also cast doubts on whether the next-gen versions will have cross-play with past generations since it would be blatantly unfair for current-gen players, although Rockstar are yet to confirm wether this is true. While this move obviously isn't going to make a lot of people happy, it's not a groundbreaking development, as Rockstar did promise, and or warn, us about this last August when exclusive content for GTA Online's next-gen versions was announced in an earnings call. Grand Theft Auto V, and the standalone version of GTA Online, will launch for PlayStation 5 and Xbox Series X| S on November 11th 2021. The PS3 and Xbox 360 versions of GTA Online as expected to be shut down soon after in December of 2021.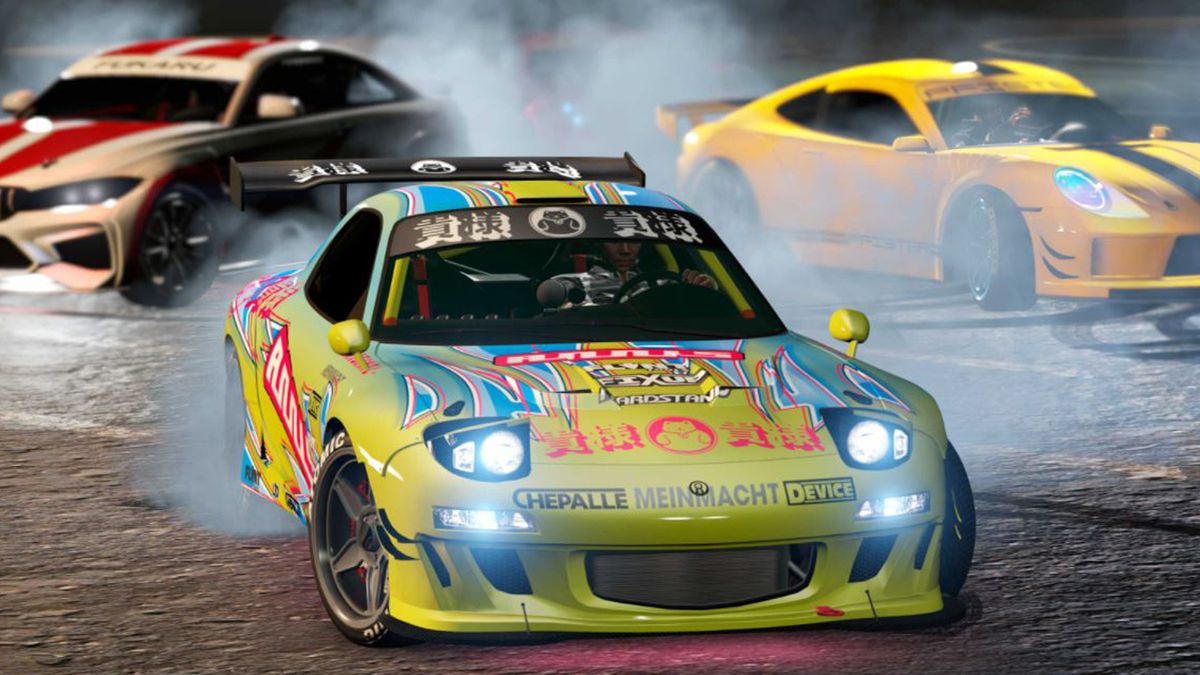 GTA Online Los Santos Tuners update: Everything we know
pcgamer.com
War Child UK is holding another Sporting Champions fundraiser this week, offering you the chance to save money on games and donate money to a good cause. If you pledge money to the cause, you will be able to help support children and young people whose lives have been affected by war. Perhaps the most notable savings for games are in MotoGP 20 (which is 70% off right now) and MXGP 2019 (which is 80% off). Descenders is also absolutely worth a go if you've never played it before. All you need to do is nab yourself some sports-themed video games via the special Steam sale (linked below) and proceeds from your selections will help fund the charity's work in protecting, educating, and standing up for the rights of children caught up in conflict. Sporting Champions takes place until July 21, so you've got a few more days to pick up games at a discount. Here's the full list of games you can buy in the War Child UK Steam Sale: Drive Buy Descenders Can't Drive This Superflight Minit Racer RIDE 3 + All DLC Monster Energy Supercross 3 + All DLC Gravel + All DLC Sebastien Loeb Rally EVO + All DLC Ghostly Matter Moto GP 20 + All DLC Milestone Anthology Bundle MXGP 2019 + All DLC Snowtopia Ski Resort Builder Super Street Worms Crazy Golf But that's not all: as well as making some games available to you for cheaper during the sale, Sporting Champions will also livestreams from several Twitch streamers. You can head over to the dedicated Tilify page to learn more about which streamers you can support for the charitable cause, and when you can chip in on their streams. "The money raised from this year's campaign will go towards funding our life-changing aid programmes: from helping Yemeni children access education, to reintegrating child soldiers in the Central African Republic, and promoting justice for young people in detention in Afghanistan," says a message on the charity page.

You can still snag some sports themed games to support War Child UK's Sporting Champions fundraising event
gamereactor.eu
DC Comics' Dark Knight has a long history in movies and television, and now he's poised to return to the big screen in The Batman, the upcoming feature directed and written by Dawn of the Planet of the Apes filmmaker Matt Reeves. The film has a new release date, and we have our first peek at Batman's new look, his new Batmobile, and other much-anticipated elements. The Batman will be the character's first solo feature since the conclusion of Christopher Nolan's acclaimed Dark Knight trilogy and is scheduled to hit theaters in March 2022. Robert Pattinson takes over the role of the Dark Knight, and a number of other well-known faces will play some of Gotham's most prominent citizens. Here's everything we know about The Batman so far: Through set photos released on Twitter, we get a glimpse of the grim Gotham in which this Batman story takes place. We see urban decay, partially demolished buildings, and what may be the exterior of the Batcave. Twitter was abuzz in October with footage of Robert Pattinson and Zoë Kravitz (or their stunt doubles) cruising through Liverpool, England. Batman also made it up Liver Building. Just Jared has a collection of new images from The Batman set, giving us a new look at some of the film's important characters. Zoë Kravitz' Selina Kyle looks dressed to impress while Colin Farrell is practically unrecognizable as Oswald Cobblepot. The expected release date for The Batman has been uncertain or frequently pushed back for most of the project's development, but Warner Bros. Pictures initially set June 25, 2021, as the official premiere date for The Batman. That date was later pushed back to October 1,2021, after production was suspended due to the coronavirus pandemic, and then was delayed again to March 4, 2022. The most recent shifts in release date were caused by the coronavirus pandemic after production of The Batman was halted in March. The film had been shooting in the U. K. for seven weeks before shutting down. Matt Reeves indicated that filming was one-quarter completed when it went on hiatus. Matt Reeves surprised fans at DC FanDome in August with an unannounced release of The Batman 's first trailer (see above). Unsurprisingly, this appears to be an extremely dark and gritty take on the Caped Crusader story. The trailer begins with Edward Nashton aka The Riddler (Paul Dano) duct-taping a corpse that we soon learn is popular mayor Don Mitchell. He leaves behind a coded greeting card that kicks off a new investigation by James Gordon (Jeffrey Wright) and The Batman (Robert Pattinson) that certainly looks like it gets graphic in a hurry. There's a dingier, more noir-esque look to this trailer, which is right in line with what Reeves teased this movie would look like. After Warner Bros. Pictures announced plans for a virtual panel dedicated to The Batman to be held during its DC FanDome event — an online comic convention of sorts occurring August 22-23 — director Matt Reeves offered a preview of the studio's presentation by revealing the official logo for the film. Reeves' update on Twitter included two images: The logo for The Batman and a piece of promotional art for the film created by Jim Lee, the legendary artist and current publisher and chief creative officer for DC Comics. Like the Aquaman and Wonder Woman solo movies, The Batman is expected to focus on DC Comics' famous Dark Knight while unfolding within — but perhaps less directly connected to — the studio's DC Comics cinematic universe. Reeves has described the story he's developing as "noir-driven" with Batman "investigating a particular case that takes us out into the world of Gotham." "It's more Batman in his detective mode than we've seen in the films," Reeves told The Hollywood Reporter in January. "The comics have a history of that. He's supposed to be the world's greatest detective, and that's not necessarily been a part of what the movies have been. I'd love this to be one where when we go on that journey of tracking down the criminals and trying to solve a crime." Rumors that the film would adapt the popular Batman: Year One story penned by Frank Miller were debunked by Reeves, who said he wouldn't be telling an origin story for the character. In an April conversation with The New York Times, Reeves gave a touch more background on the film, describing it as "incredibly personal" and "using the metaphors" of the DC Universe. "You never know whether the people in charge of those I. P.s are going to be open to your vision. But if they weren't, I wouldn't have done Batman," he said. "I was like, look, there have been some great Batman films and I don't want to just make a Batman film. I want to do something that has some emotional stakes. My ambition is for it to be incredibly personal using the metaphors of that world." In August, co-writer Mattson Tomlin went further into the ethos of The Batman with Den of Geek, saying that the film will explore the "soul" of Bruce Wayne. "I think that Matt Reeves as a filmmaker, if you look at any of his work, whether or not it's Let Me In or Cloverfield or the Planet of the Apes movies, he's always coming from a point of emotion, it's never the big action thing," Tomlin said. "It's always, what is this character's soul? I think that really looking at Batman as somebody who has gone through this trauma, and then everything that he's doing is then a reaction to that, rather than shy away from that, I think this film leans into that in some very fun and surprising ways. I think that's all I can say without getting yelled at." In a July interview with Collider, The Batman cinematographer Greig Fraser offered some clues about how far the film will go in embracing The Dark Knight's, well… darker side. "It's a good question and it's a question we ask ourselves," he said of the visual tone for the film. "There's darkness in the character for sure and we need to create a mood, which is obvious — it's a Batman film. I don't think it's going to be oppressively dark in terms of visually, because that's not what we're trying to (do). We're not trying to have a competition about who can go the darkest of the darkest of the darkest. We're trying to create intrigue. I love the way some of the comics look. You can see relatively quite clearly in those graphic novels." For those who wondered whether the success of Joker could inspire The Batman to go even grimmer and darker than the much-maligned Batman v Superman: Dawn of Justice, this will likely come as welcome news. Exactly which comics inspired Fraser's visual approach to the film remain a mystery, however. According to an unconfirmed report from The Direct, director Matt Reeves might be planning to introduce a new Joker into his Batman trilogy. The plan, according to the widely circulated rumor, is to tease the new Joker in 2021's The Batman and introduce him outright in the second and third movies as one of multiple villains. After Robert Pattinson stoked the flames on a crossover theory with Todd Phillips' 2019 Joker, fans speculated that the upcoming Batman trilogy may incorporate Joaquin Phoenix as the Clown Prince of Crime. However, the report indicates that Reeves will introduce a new version of the character rather than enlist Phoenix to reprise his role. Still, a link between the films is possible given that both are independent of the DCEU. The character Batman has been around since 1939, enduring countless adaptations, reimaginings, and visions of the Caped Crusader's mythos. According to The Batman 's Commissioner Gordon, Jeffrey Wright, though, this upcoming film will bring that mythos into a new modern era. "My take is — the way I explain what we're doing is, like with any film, we're working together to create a mood, to create an idea, a setting, a tone," Wright told the Hollywood Reporter . "This is the next evolution since 1939 when these stories began." What that means, exactly, isn't fully clear considering Matt Reeves' take is expected to feature many classic characters, from Catwoman to The Penguin, and maintain the same origin story. However, as The Batman is something of a reboot for Warner Bros. after its brief stint with Ben Affleck as Batman in DC's Expanded Universe, Wright could be simply referring to finding a new, independent place in the superhero's history. Wright indicated that one way in which this Batman is distinct from others is in his ride. "I read the script for the Batmobile and I was like, 'Yeah, that's it,'" he said. "[Bruce Wayne] created the most badass muscle car you could imagine, but it's grounded in Gotham. It's grounded in Americana." Finding the balance between honoring a classic character, etching out a unique space in that character's canon, and propelling Warner Bros.' still-developing superhero universe will be a significant task. If Wright's interview is any indication, this depiction of a grittier, more grounded Gotham may be the window to the past that will propel DC into the future. After a September 2019 report in Variety indicated that Jonah Hill was in talks for a "secret role" in The Batman, the two-time Oscar nominee backed out of the project a month later. No reason was given for Hill's exit, but the report indicated that he was in talks to play either Riddler or Penguin in the film. Reeves eventually found his replacement, though, with Colin Farrell (below) eventually confirmed to play Oswald Cobblepot, aka The Penguin. On an episode of YouTube series Stars in the House, actor Rob McClure revealed that Farrell will use prosthetic attachments for a more comic-accurate depiction of The Penguin. Don't expect a big role for Farrell to play in the film, though, as the actor himself indicated to GMA News that he doesn't have "much to do" in the movie. "I had only started it, and I can't wait to get back," said Farrell. "The creation of it, the aesthetic of the character, has been fun, and I really am so excited to get back and explore it. And I haven't got that much to do. I have a certain amount in the film. I am not all over it by any means. But there are a couple of some tasty scenes I have in it, and my creation and I can't wait to get back." On the Happy Sad Confused podcast, he clarified: "I'm only in it for five or six scenes, so I can't wait to see the film because it won't be ruined by my presence. Really, it's a freebie to me. I'll get a little bit uncomfortable for the fucking 9 minutes I have, and then the rest of it, I cannot wait to see how he [Reeves] brought this world to life." Director Matt Reeves revealed the first look at the new Batmobile in March 2020 via a series of photos posted on Twitter. The version of the iconic Batmobile making its debut in The Batman looks to be a more grounded spin on the car than previous films have offered, looking more like a souped-up muscle car than the military transport or futuristic jet car of past films. In February, a stunt actor was seen donning the new Batsuit during filming in Glasgow, Scotland. Director Matt Reeves has stated that this upcoming take on the Caped Crusader would be more "noir" and, if the suit is any indication, things are getting a little dark around here. The stunt actor is seen in the new suit — which includes goggles in the mask's eyeholes — and riding what appears to be the new Batcycle. Video from the set suggests that this Batcycle will be significantly trimmed down from Christian Bale's monstrous machine in the Dark Knight trilogy. The photos also showed Pattison's Batsuit will have gauntlets, replete with darts of some sort to incapacitate his enemies. Likewise, the classic utility belt is present, although it's difficult to make out the individual gadgets. Matt Reeves shared the first look at Pattinson as Batman in a brief video (see above) uploaded to Vimeo on February 13. The footage features Pattinson in costume bathed in infrared light, his face hidden by the Batman's cowl. The clip is accompanied by a score created by the film's composer, Michael Giacchino. Warner Bros. Pictures released the official cast list for The Batman in January 2020, confirming the characters that will be played by each of the film's supporting cast members. As initially reported by The Wrap, Andy Serkis will play Bruce Wayne's butler and confidant Alfred Pennyworth. Although Serkis is best known for his performance-capture work — including a memorable portrayal of the ape revolutionary Caesar in the most recent Planet of the Apes trilogy — he has delivered some celebrated on-camera performances in recent years, including a memorable supporting role in Marvel Studios' Black Panther. Reeves directed Serkis in the final two Planet of the Apes films. Colin Farrell's Oswald "The Penguin" Cobblepot won't be the only member of Batman's notorious rogues' gallery to appear in the film. Joining him will be Paul Dano (below), star of Little Miss Sunshine, There Will Be Blood, and Escape at Dannemora. Dano will portray Edward Nashton, the brilliant villain known as The Riddler. In October 2019, X-Men: First Class and Fantastic Beasts: The Crimes of Grindelwald actress Zoë Kravitz was cast as Selina Kyle in The Batman. As fans of The Dark Knight know all too well, Selina is the civilian alter ego of Catwoman, the notorious Gotham burglar who has been an ally, enemy, and romantic partner of Batman over the years. Robert Pattinson's Batman will also have a key ally in the film. Westworld actor Jeffrey Wright will play Gotham Police Department's James Gordon in The Batman. Wright takes over the role from J. K. Simmons, who played Gordon in the Ben Affleck-led Justice League. Joining the aforementioned cast members will be Peter Sarsgaard ( Shattered Glass, The Magnificent Seven) as Gotham District Attorney Gil Colson, John Turturro as mob boss Carmine Falcone, Barry Keoghan as GCPD detective Stanley Markel, and Jayme Lawson as Gotham City mayoral candidate Bella Reál. This will be Sarsgaard's second turn in a film based on a DC Comics hero after portraying Hector Hammond, the villain of 2011's Green Lantern. In an interview with The Observer, described his take on Colson as "very intense," a description that seems in line with everything we've heard about this movie. "My part is very intense," Sarsgaard said. "On a big show like that my main concern was that I would have to do it 150 times — this intense scene and then that intense scene. My character is at nine out of ten for a lot of it. That was going through my head a lot, like 'How do I maintain this?'" At this point, it's unknown if Joe Manganiello will appear as the mercenary Deathstroke in the film, having been confirmed as the film's villain back in 2016 when Ben Affleck was still attached as director and star of the film. Manganiello's Deathstroke appeared in a post-credits scene during Justice League in which he was seen meeting with Lex Luthor (Jesse Eisenberg) to discuss forming a "league" of villains. Reeves indicated in January 2019 that the movie will feature Batman's rogues' gallery in one form or another, so there's a possibility Manganiello could play a surprise role in the film. It was a long and tumultuous development and pre-production period, but cameras officially began rolling on The Batman on January 27, 2020. Director Matt Reeves commemorated the occasion by posting a photo of the film's clapboard on Twitter. After more than a year of uncertainty in the casting department, Deadline reported in May 2019 that Twilight franchise star Pattinson had entered negotiations to play Bruce Wayne and his vigilante alter ego. The deal will reportedly encompass a trilogy of films featuring Pattinson as Batman. Earlier that month, Variety reported Pattinson was the leading contender for the role, but a subsequent report published by Deadline indicated that the deal with Pattinson wasn't finalized and that Mad Max: Fury Road actor and X-Men franchise star Nicholas Hoult was also in the mix. Hoult plays blue-furred scientist Hank McCoy in the X-Men films. Despite portraying Batman in each of the films in which the character has appeared so far in the DC Extended Universe franchise, Ben Affleck won't play Bruce Wayne (or his alter ego) in The Batman. First announced in 2014, the project that would eventually become The Batman initially had Affleck attached to direct, produce, co-write, and star in the film, sharing script duties with longtime DC Comics author and DC Films co-chairman Geoff Johns. All seemed well and good with the project until the first reactions to Batman V. Superman: Dawn of Justice (in which Affleck made his debut as Batman) began trickling in. Affleck's experience with the notoriously ill-received Batman V. Superman (which resulted in the interview that spawned the "Sad Affleck" meme) appeared to sour his relationship with the solo feature, and he announced his exit from the director's chair in January 2017. Matt Reeves was named the new director of the film a month later. The troubles weren't over for The Batman, though, as a report was published a week later indicating that Affleck could be on his way out as Bruce Wayne and the studio was looking for a way to "usher out Affleck's Batman gracefully." That report was published on the second day of 2017's San Diego Comic-Con, prompting Affleck to address it during Warner Bros. Pictures' movie panel two days later. "Let me be very clear: I am the luckiest guy in the world," said Affleck when asked about the report during the show's Justice League panel (via CNN). "Batman is the coolest part in any universe — DC, Marvel. It's incredible.… I'm so thrilled to do it." "I know there was a misconception that because I didn't direct it that I wasn't enthusiastic about it, [but] it's f—ing amazing," he continued. "And I still can't believe I've done two films and have this great history with this studio." After a long period of uncertainty regarding his attachment to the film, Affleck finally made it official in late January 2019 by confirming a report that the studio was looking to cast a new actor in the film's lead role.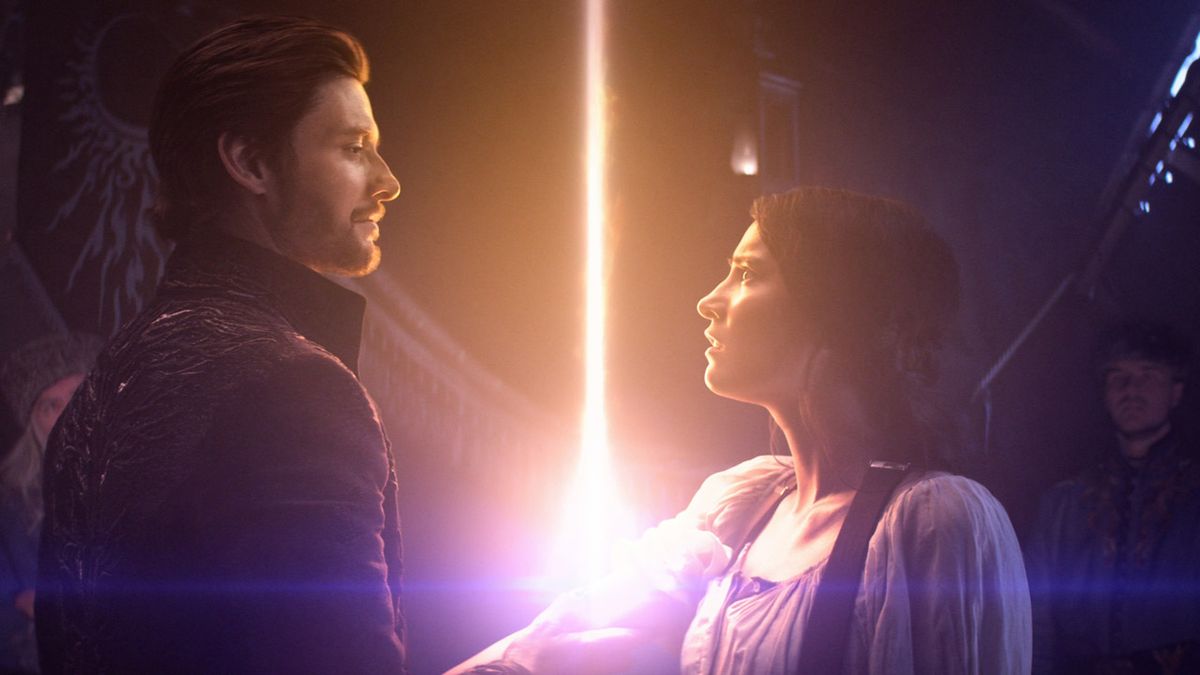 Shadow and Bone season 2: release date, plot, cast and more
techradar.com
Join the DZone community and get the full member experience. Code Quality defines that the code is good, which means code is of high quality, and code is bad, which means code is of low quality. The quality can be subjective, so different teams may use different definitions based on the context. Code can be considered good quality if it is clear, simple, well tested, bug-free, refactored, documented, and performant. Keeping good code quality is also crucial for developing safety-critical systems. But how can I measure that the code I have written is of good quality? To measure Code Quality, there are two types of metrics: Qualitative and Quantitative. Let's discuss both kinds of metrics in detail below. Extensibility is one of the facets of Software Development. You can improve the extensibility of your code over time by practicing concepts like separation of concerns and loose coupling. One can add new features to the code or modify the existing functionality without affecting the entire system. Implementing design principles like SOLID can help in making your code more extensible. Maintainable code is a code that is easy to modify or extend. Maintainability is a characteristic of well-written code that is easy to read, is easy to examine to find a particular component relating to a given change request, and is easy to alter without the risk of breaking dependant modules. Many principles, approaches, and techniques can help you develop maintainable software, and most of them are relevant to writing good software: Using proper indentation and formatting in the code makes the code more readable, according to the standard particular to that programming language in which you've written the code. Doing this makes the code structure more visible and consistent. Some of the tips that can improve the readability of your code are: If you look at the code and cannot understand what that code does, then that code is ambiguous, and this is an example of poor clarity. The code should be unambiguous and clear enough to be understood by other developers without spending much time. Follow the tips below to improve the clarity of the code: Well-tested code is likely to be of higher quality because testing pays more attention to the code's inner workings. You can measure the testability based on the number of test cases you require to find potential faults in the system. Some of the principles you can follow to increase code testability are: Most of the metrics can be measured by running a static code analysis tool. You can understand code quality by measuring the Halstead complexity, including program vocabulary, program length, Calculated program length, Volume, Difficulty, and Effort. This is estimated to assess the computational complexity of the code. The more complex the code, the harder it is to maintain, and the lower it is in quality. Go through this wiki to learn more on how to measure Halstead Complexity. Complexity metrics can help in measuring quality. Cyclomatic complexity measures the number of linearly independent paths through a program's source code. Read this to know how to calculate Cyclomatic Complexity. Weighted Micro Function Points (WMFP) is a modern software sizing algorithm that is a successor to solid ancestor scientific methods. It produces more accurate results compared to traditional software sizing methodologies. It requires less configuration as most of the estimation is based on automatic measurements of an existing source code. Read this to know how to calculate Weighted Micro Function Points. Opinions expressed by DZone contributors are their own.

Golang vs. Python: Which One to Choose?
dzone.com
How to Hire an App Development Company That Gets It Right
dzone.com
Cypress Test Suite: Grouping and Organizing Tests
dzone.com
Top 10 June '21 Java Articles to Read Now
dzone.com
Top 6 JavaScript Family Tree Diagram Libraries
dzone.com
Why Is Vue.js the Most Preferred Choice for Responsive Web Application Development?
dzone.com
Why and When to Use GraphQL
dzone.com
How Networks Work: Part II
dzone.com
Top 10 June '21 DevOps Articles to Read Now
dzone.com
Ensure Ideal Performance and Access for All Your Customers, Everywhere [Webinar Sign-up]
dzone.com
If you're looking for a new pair of headphones and your number one priority is that they should sound great, then you need to check out the headphones offered by Bose. Bose is a favorite brand among audio enthusiasts for the clear, accurate sound of its headphones, which also tend to be solidly built and very reliable. The brand offers both over-ear and in-ear style designs, so whether you're after a pair of beefy noise-cancelling cans for listening to music at home or a pair of in-ear buds for listening when you're out and about, Bose has you covered. The only downside is that Bose headphones can be pricey. That's why we've scoured the internet to find you the best Bose headphone deals, so you can pick up a pair of top-notch headphones without breaking the bank. We've looked through a variety of online retailers to locate the best cheap Bose headphones. One of Bose's most popular offerings is the Bose 700, a top pair of noise-canceling over-the-ear headphones. We loved these cans for their comfortable design, exceptional noise canceling, and extremely clear microphone. That makes these the ultimate work headphones for taking calls or long Zoom meetings, being comfortable to wear for long periods and blocking out background noise to allow you to concentrate. The sound quality is what you would expect from Bose: Solid quality, not too bassy, and a focus on detail in the upper regions. They won't be the choice for studio-quality professional headphones, but if you're looking for something that sounds great and blocks out background noise fantastically then these are a great option. For professionals who travel frequently and want a pair of headphones for both work and play, these are an option not to be overlooked. If you're looking for essentially the same features as the 700s but are wanting to save some cash, then the predecessors to these headphones — the QuietComfort 35 IIs — are often available on sale, and the QuietComfort 35 IIs are still a fantastic buy. With many of the same features as the 700s, like excellent noise cancelling, solid audio quality, and a very comfortable design, these remain a great pair of headphones. The big difference between the QuietComfort 35 II and the 700 is the voice optimization. The QuietComfort lack the exceptionally clear microphone and optimization technologies of the 700s, but this is only an issue for those planning to spend long hours on voice calls. If you want a comfortable pair of noise-canceling headphones which you can wear for hours — with adequate if not exceptional voice features — then the QuietComfort have you covered, so look out for these among the Bose headphone deals. If you prefer a pair of true wireless buds to over-the-ear headphones, then Bose also offers the QuietComfort Earbuds. With the same great noise-canceling technology as their larger brethren, these buds also have the convenience of the true wireless format. The charging case carries 12 hours of additional battery life in addition to the 6 hours of performance of the buds themselves, and both the buds and the case are sturdy and can tolerate being treated a little roughly. As always with Bose products, comfort is key, so the buds come with a variety of tips so you can fit them to your ears. They are a little larger than some other buds though, so it might take a while to get used to the feeling of them in your ears. The audio quality on them is also great, fitting a lot of bang into a small package. And the noise-canceling is second to none, meaning you can easily block out the sounds of the bus or train on a commute and enjoy your music or audiobooks in peace. If you're the athletic type and you're looking for cheap Bose headphones that can keep up with running, gym workouts, and more, then you'll want to check out the Bose Sport Earbuds. With sweat and water resistance, they can take all that you'll throw at them when you're working out, and they're rated IPx4 so you can be confident they'll handle splashes. They also have an excellent microphone with beamforming technology so you can take phone calls on the go and chat comfortably while wearing them. The battery life is around five hours of charge for the buds, plus an additional ten hours in the charging case, so it's enough to last all day. And of course, they have high-quality sound as well, so you don't have to sacrifice the quality of your music for the convenience of the sport format.

Best cheap LG TV deals for July 2021
digitaltrends.com
Best cheap OLED TV deals for July 2021: LG and Sony
digitaltrends.com
Best cheap Powerbeats Pro deals for July 2021
digitaltrends.com
Best cheap QLED TV deals for July 2021: Samsung and Vizio
digitaltrends.com
Best cheap Roku deals for July 2021
digitaltrends.com
Best cheap Sony TV deals for July 2021
digitaltrends.com
Best cheap projector deals for July 2021
digitaltrends.com
Best cheap AirPods deals for July 2021: AirPods and AirPods Pro
digitaltrends.com
Best cheap Sonos deals for July 2021
digitaltrends.com
Seattle, we have a problem. Somebody needs to pay a visit to Amazon's corporate headquarters in Washington state and let them know about Prime Video's rom-com conundrum. Amazon Prime Video has the equivalent of a metric ton of romantic comedies. The problem is that very few of these films can legitimately be called "great rom-coms." We tend to favor quality over quantity, but the mediocre flicks far outnumber the standout romantic comedies on Prime Video. Fortunately, we've already poured through the available choices and picked the peak movies from the past and present. These are the best rom-coms that you can stream on Amazon Prime Video right now. Amazon Prime Video isn't short on titles, but it may not have what you're looking for. Fortunately, we've also rounded up the best romantic comedies on Netflix and the best romantic comedies on Hulu. Sometimes, the classics are still the best. In this 85-year-old film, William Powell stars as the title character in My Man Godfrey. He's a "forgotten man," which is just a "polite" way of saying homeless and destitute. When a socialite, Cornelia Bullock (Gail Patrick), tries to bring Godfrey home to win a scavenger contest, he rebuffs her. Instead, Godfrey discovers that he has an affinity with Cornelia's sister, Irene Bullock (Carole Lombard). Irene hires Godfrey to be the new family butler, and he quickly takes to the role. However, the growing attraction between Godfrey and Irene is threatened by a vengeful and jealous Cornelia. Rotten Tomatoes: 100% Stars: William Powell, Carole Lombard, Alice Brady, Gail Patrick, Jean Dixon Director: Gregory Lacava Rating: N/A Runtime: 93 minutes Watch on Amazon Prime Frances McDormand headlines Miss Pettigrew Lives for a Day as Guinevere Pettigrew, a woman down on her luck in London during the late '30s. Out of desperation, Guinevere steals an assignment to work for actress Delysia Lafosse (Amy Adams). The job isn't what Guinevere expected, as she finds herself helping Delysia balance her romantic entanglements with three different men. But her burgeoning friendship with Delysia helps bring out a new side of Guinevere that allows her to finally enjoy her life. Additionally, Guinevere sees the possibility of a romance for herself when she shares an attraction with fashion designer Joe Blomfield (Ciarán Hinds). Rotten Tomatoes: 78% Stars: Frances McDormand, Amy Adams, Lee Pace, Frances McDormand, Ciarán Hinds, Shirley Henderson Director: Bharat Nalluri Rating: PG-13 Runtime: 92 minutes Watch on Amazon Prime Mark (Kyle Allen), a teenager with big dreams, is stuck in a ceaseless time loop. Reliving the same day over and over, he seeks to help others by anticipating their next move and stepping in to assist. When Mark meets Margaret (Kathryn Newton), a teenage girl who also happens to be stuck in a loop of her own, the two form an instant connection and begin discussing the when and how of breaking their loops. But in letting go of their endless cycles, will they also be letting go of each other? Based on a short story from the film's screenwriter, Lev Grossman, The Map of Tiny Perfect Things is a heartwarming and original film led by two charismatic performances from Newton and Allen. Rotten Tomatoes: 78% Stars: Kathryn Newton, Kyle Allen, Josh Hamilton Director: Ian Samuels Rating: PG-13 Runtime: 99 minutes Watch on Amazon Prime The Fortune Cookie is not the most famous pairing of cinema legends Jack Lemmon and Walter Matthau. However, there are a lot of laughs when "Whiplash Willie" Gingrich (Matthau) comes up with an insurance scam for his friend, Henry Hinkle (Lemmon). Poor Henry was accidentally hit by a football player, Luther "Boom Boom" Jackson (Ron Rich). The only reason that Henry goes along with the scam is that he wants to win back the affections of his ex-wife, Sandy (Judi West). But to maintain the illusion of his injuries, Henry is forbidden from engaging in any physical activities with her. Rotten Tomatoes: 96% Stars: Jack Lemmon, Walter Matthau, Ron Rich, Judi West, Cliff Osmond Director: Billy Wilder Rating: N/R Runtime: 125 minutes Watch on Amazon Prime Jack Nicholson directed and starred in Goin' South, an offbeat Western that mixes in comedy and romance. Nicholson plays Henry Lloyd Moon, an outlaw who is facing execution. A local ordinance states that any criminal not convicted of murder can regain his freedom if he marries a respectable woman who is willing to vouch for him. Julia Tate (Mary Steenburgen) takes that bet, much to the anger of her would-be suitor, Deputy Towfield (Christopher Lloyd). Henry and Julia eventually form an uneasy partnership, even as their feelings for each other start to evolve. Be sure to keep an eye out for John Belushi as Deputy Hector. This is a largely forgotten film that deserves to be rediscovered. Rotten Tomatoes: 73% Stars: Jack Nicholson, Mary Steenburgen, John Belushi, Christopher Lloyd Director: Jack Nicholson Rating: PG Runtime: 105 minutes Watch on Amazon Prime If you're looking for a window into the distant past, Funny Face is a brilliant example of a rom-com musical from one of Hollywood's golden eras. Fred Astaire stars as Dick Avery, a fashion photographer who wants to find a new model who combines brains and beauty. Dick soon discovers Jo Stockton (Audrey Hepburn), an unassuming book shop assistant who doesn't have any desire to be a model. Regardless, Dick and Jo have undeniable chemistry together, even though their collaboration places several roadblocks in the way of their potential relationship. Rotten Tomatoes: 87% Stars: Audrey Hepburn, Fred Astaire, Kay Thompson, Michel Auclair, Robert Flemyng Director: Stanley Donen Rating: N/A Runtime: 103 minutes Watch on Amazon Prime Many people make a very big, very public deal about their journey to run a marathon. This movie is a realistic depiction of what really happens when those people set off on that journey. Jillian Bell stars as an overweight woman who sets out to train for and run the New York marathon, believing that by getting in shape, she will change her life for the better. However, she finds that the changes that come are negative as well as positive. Brittany realizes that many of her issues are related to who she is inside rather than how she looks on the outside. It strikes a nice balance between drama and comedy and reminds the audience that you can't move forward in life if you can't first learn to love yourself. Rotten Tomatoes: 88% Stars: Jillian Bell, Michaela Watkins, Utkarsh Ambudkar, Lil Rel Howery, Micah Stock Director: Paul Downs Colaizzo Rating: R Runtime: 103 minutes Watch on Amazon Prime Daniel Radcliffe and Zoe Kazan shine in this easy-to-watch, feel-good love story. When Wallace (Radcliffe), a man with a long string of bad relationships, strikes up an instant friendship with Chantry (Kazan), he, unfortunately, discovers that she happens to live with her longtime boyfriend. Rather than fall in love, they try to figure out what it means to be best friends with your soulmate. Being friends is often harder than being lovers, and this fun film dares to ask, "What if they are just meant to be friends?" Rotten Tomatoes: 73% Stars: Daniel Radcliffe, Zoe Kazan, Adam Driver, Megan Park Director: Michael Dowse Rating: PG-13 Runtime: 102 minutes Watch on Amazon Prime The Oscar-nominated film The Big Sick is based on the real-life courtship of Kumail Nanjiani and his writing partner and wife, Emily Gordon. Nanjiani, a Pakistani-born comedian from a traditional family, falls in love with grad student Emily but struggles to deal with the familial culture clash. When Emily falls sick with a mysterious illness, he starts to have a change of heart, though. Ultimately, The Big Sick is a beautiful, lighthearted exploration of loving someone — or falling in love with someone — even during low times. Rotten Tomatoes: 98% Stars: Kumail Nanjiani, Zoe Kazan, Holly Hunter, Ray Romano Director: Michael Showalter Rating: R Runtime: 120 minutes Watch on Amazon Prime This contemporary fairy tale is set against the backdrop of a beautiful garden in London and centers on the unlikely friendship between a reclusive, dreamy young woman and a cranky widower. Bella (Jessica Brown Findlay) dreams of writing children's books, but when she's facing eviction over her neglected, overwhelming garden, she has to enlist the help of her grumpy, loveless next-door neighbor (Tom Wilkinson). Together, they restore the garden to its glory and discover a powerful connection. Rotten Tomatoes: 61% Stars: Jessica Brown Findlay, Tom Wilkinson, Andrew Scott Director: Simon Aboud Rating: PG Runtime: 92 minutes Watch on Amazon Prime His Girl Friday ushered a new idea into Hollywood: A screwball comedy that's also a romantic comedy. Cary Grant stars as a veteran newspaper editor who learns that his star reporter ex-wife, Hildy (Rosalind Russell), is engaged to a new man. He becomes intent on winning her back, convincing Hildy to go with him to track down one last story before she gets married. Naturally, they rekindle their love on the trail of a new mystery and rediscover the chemistry that made them click before. Rotten Tomatoes: 98% Stars: Cary Grant, Rosalind Russell Director: Howard Hawks Rating: PG Runtime: 92 minutes Watch on Amazon Prime Life Itself is one of those movies that the critics hate but audiences adore. It's melodramatic, but it's sweet and it has a sense of humor. From This Is Us director and writer Dan Fogelman, Life Itself discusses the perils and rewards of everyday life, telling a multigenerational saga that spans continents. Beginning with a young New York couple, the story follows them through their marriage and the birth of their first child, creating unexpected twists and turns that reverberate across continents and through lifetimes. Life Itself features an outstanding cast including Oscar Isaac, Olivia Wilde, Antonio Banderas, Olivia Cooke, and Annette Bening. Rotten Tomatoes: 14% Stars: Oscar Isaac, Olivia Wilde, Antonio Banderas Director: Dan Fogelman Rating: R Runtime: 117 minutes Watch on Amazon Prime Alfred Hitchcock's romantic caper isn't a comedy so much, but it is dripping with the kind of Old Hollywood glamour and charm that fans of romantic comedy will adore. Plus, it features Cary Grant and Grace Kelly at the peak of their charisma. Grant plays John "The Cat" Robie, a retired jewel thief who gets roped back into the game when a string of robberies in the French Riviera are pinned on him. As he tries to clear his name, he unwittingly gets tangled up with a young socialite (Grace Kelly) as they venture through France to catch the real criminal. Rotten Tomatoes: 96% Stars: Cary Grant, Grace Kelly Director: Alfred Hitchcock Rating: PG Runtime: 106 minutes Watch on Amazon Prime

The best documentaries on Amazon Prime Video right now
digitaltrends.com
The best documentaries on Netflix right now
digitaltrends.com
The best drama series on Amazon Prime Video right now
digitaltrends.com
The best fantasy movies on Amazon Prime Video
digitaltrends.com
The best Amazon Original movies
digitaltrends.com
For the better part of a century, Disney's brand has been all about children and families. Things have opened up more in the last two decades, but Disney is still at the top of the mountain when it comes to courting younger audiences. In the era of Disney+, Disney and Pixar's animated offerings are just the beginning. There are also live-action films from both Disney and 20th Century Studios that offer something for the rest of the family as well. To help you make your summer viewing plans with the kids, check out the best kids movies on Disney+ that you can stream right now. We've also rounded up the best kids movies on Hulu, the best kids movies on Netflix, and the best kids movies on Amazon Prime Video if you don't find what you're looking for on Disney+. WALL-E is another Pixar masterpiece, but this is a movie unlike any other in the studio's library. In the far future, WALL-E (Ben Burtt) is the last functioning waste disposal robot left on Earth. He's had so much time to himself that WALL-E has become sentient, and he has a longing for companionship and romance. That's when EVE (Elissa Knight) enters his life. WALL-E becomes smitten with the new robot when she is sent to Earth to find evidence that the world can be reinhabited by the surviving humans who have been living on a giant spacecraft in deep space for centuries. Although reluctant at first, EVE welcomes WALL-E into her heart. But when EVE's mission forces her to leave, WALL-E accompanies her on an outer space adventure that will determine humanity's future. Rotten Tomatoes: 95% Genre: Animation, Adventure, Sci-fi Stars: Ben Burtt, Elissa Knight, Jeff Garlin, Fred Willard, John Ratzenberger Director: Andrew Stanton Rating: G Runtime: 97 minutes Watch on Disney+ In the 1991 adaptation of Jack London's White Fang, Ethan Hawke stars as Jack Conroy, a young man who takes part in the Klondike Gold Rush in 1896. To fulfill his father's last wish, Jack convinces an older prospector, Alex Larson (Klaus Maria Brandauer), to come with him and stake his family's claim. Along the way, Jack encounters White Fang, a wolf-dog hybrid who is mistreated by his master, Beauty Smith (James Remar). After freeing White Fang, Jack becomes determined to tame and befriend him. The bond they come to share is very powerful, and it helps Jack decide what he wants out of life and where he should be. Rotten Tomatoes: 65% Genre: Adventure Stars: Klaus Maria Brandauer, Ethan Hawke, Seymour Cassel, James Remar, Susan Hogan Director: Randal Kleiser Rating: PG Runtime: 107 minutes Watch on Disney+ Shia LaBeouf stars in the adaptation of Louis Sachar's Holes as Stanley Yelnats IV, a teenager who is unjustly convicted of theft. Afterward, Stanley is sentenced to 18 months of hard labor at a juvenile detention camp. The warden, Louise Walker (Sigourney Weaver), is forcing the kids in her care to dig holes because she's looking for a treasure hidden over a century before by the legendary outlaw, Kissin' Kate Barlow (Patricia Arquette). While serving his time, Stanley befriends Hector "Zero" Zeroni (Khleo Thomas), and he comes to realize that he has a personal connection to the treasure that the warden wants so badly. Rotten Tomatoes: 78% Genre: Adventure, Comedy, Drama Stars: Sigourney Weaver, Jon Voight, Patricia Arquette, Tim Blake Nelson, Shia LaBeouf Director: Andrew Davis Rating: PG Runtime: 117 minutes Watch on Disney+ Critics didn't love The Sandlot, but the kids sure did, and that's why it's become a beloved coming of age classic. Tom Guiry stars as Scott Smalls, a non-athletic boy who moves to Los Angeles in 1962. Although Scott is initially rejected by the kids who play baseball in the local sandlot, the team captain, Benjamin Franklin "Benny" Rodriguez (Mike Vitar), takes Scott under his wing and teaches him to play. After unwittingly using his stepfather's Babe Ruth-signed baseball in a game, the ball is lost to a yard guarded by a large dog that the kids call "The Beast." Somehow, Scott and Benny have to retrieve the baseball, even though it seems impossible. Rotten Tomatoes: 63% Genre: Comedy Stars: Tom Guiry, Mike Vitar, Patrick Renna, Chauncey Leopardi, Marty York, Brandon Adams Director: David Mickey Evans Rating: PG Runtime: 101 minutes Watch on Disney+ Set in the mythic world of Kumandra, Raya and the Last Dragon follows Raya (Kelly Marie Tran), a member of the great Heart tribe, governed by her father, Chief Benja (Daniel Dae Kim). When a horrific horde of creatures known as the Druun return to Kumandra after they were thwarted 500 years before, the monsters wreak havoc, leaving Raya estranged as her home falls to ruins. It's up to Raya to take on the greatest quest of all: To search near and far for a dragon known as Sisu, a powerful being that is the only hope against the swarms of Druun. A mesmerizing adventure-epic featuring a lively ensemble of voice actors, Raya and the Last Dragon is a welcome addition to the bountiful archive of Disney films. Rotten Tomatoes: 95% Genre: Animation, Adventure, Fantasy, Kids and Family Stars: Kelly Marie Tran, Awkwafina, Gemma Chan Director: Don Hall, Carlos López Estrada Rating: PG Runtime: 108 minutes Watch on Disney+ It's a road trip for the ages when Goofy (voiced by Bill Farmer), the lovable but slightly overbearing father of the year, decides to take his teenage son, Max (Jason Marsden), on a fishing trip to Lake Destiny, Idaho. The surprise excursion is thanks to a major musical stunt that Max pulled off at school — a disruptive act that Max's principal believes may land the boy "in the electric chair" someday. Goofy takes the news seriously and wants to do everything in his power to help his son realign his moral compass, but when "everything" turns into Bigfoot sightings and plummeting toward a demise by waterfall, the father-son duo must band together to beat the odds. A standout film that explores the deep connection between parents and their children, with plenty of Goofy hijinks to pad out the runtime, A Goofy Movie hits just as hard nearly 30 years after its initial release. Rotten Tomatoes: 58% Genre: Animation, Kids and Family, Comedy Stars: Bill Farmer, Jason Marsden, Jim Cummings Director: Kevin Lima Rating: G Runtime: 78 minutes Watch on Disney+ Ian and Barley Lightfoot (voiced by Tom Holland and Chris Pratt) are mythical elf brothers residing in the magical community of New Mushroomton. Living with their mother, Laurel (Julia Louis-Dreyfus), Ian receives the opportunity of a lifetime when, on his 16th birthday, Laurel delivers a gift to her son from his late father. Amongst the host of artifacts, one of the presents is a letter with the promise of a "visitation spell" to resurrect Ian and Barley's dad for a single day. Ian and Barley set off on a mythic journey to carry out the spell, facing down hordes of fantastical foes on their epic pilgrimage. Another knockout for Pixar, Onward delivers breathtaking animation, a heartfelt sibling dynamic, and plenty of laughs along the way. Rotten Tomatoes: 88% Genre: Animation, Fantasy, Adventure, Kids and Family, Comedy Stars: Tom Holland, Chris Pratt, Julia Louis-Dreyfus Director: Dan Scanlon Rating: PG Runtime: 103 minutes Watch on Disney+ Based on the Charles Perrault fairy tale of the same name, Cinderella follows the titular character (voiced by Ilene Woods), a descendant of royalty turned scullion for her wicked stepmother and stepsisters. When news of a royal ball comes around, Cinderella is banished from attending by her malicious heirs. Thankfully, an endearing Fairy Godmother (Verna Felton) arrives just in time, bestowing the saddened Cinderella with regal attire and transforming her animal companions into members of her royal entourage. The repressed Cinderella has one evening to enchant the handsome Prince Charming before the magic wears off at midnight. An epic Disney feature packed with memorable music, rich hand-drawn animation, and delightful characters, Cinderella is a masterpiece that has stood the test of time. Rotten Tomatoes: 97% Genre: Animation, Fantasy, Kids and Family Stars: Ilene Woods, Eleanor Audley, Verna Felton Director: Clyde Geronimi, Wilfred Jackson, Hamilton Luske Rating: G Runtime: 74 minutes Watch on Disney+ Zootopia is Disney's amusing take on the buddy cop comedy subgenre, an experiment in animated, anthropomorphic animals (say that ten times fast) that more than delivers. The duo in this feature is a bunny rabbit cop named Judy Hopps (voiced by Ginnifer Goodwin) and a fox named Nick Wilde (Jason Bateman). When news of missing creatures hits the streets of Zootopia, Judy is tasked with getting to the bottom of a crime with much deeper roots than she's expecting. Added to her plate is the stress of needing to break the case in two days or she's out of a job. A funny neo-noir told through state-of-the-art Disney animation, on top of a narrative interlaced with plenty of cultural and political metaphors, Zootopia delivers on more than one level. Rotten Tomatoes: 98% Genre: Comedy, Animation, Adventure, Kids And Family Stars: Ginnifer Goodwin, Jason Bateman, Shakira, Idris Elba Director: Byron Howard, Rich Moore Rating: PG Runtime: 108 minutes Watch on Disney+ Penned by actor Jason Segel, The Muppets reunites the classic Jim Henson ensemble of felt with a new player, the sheepishly amusing Walter (voiced by Peter Linz), a longtime fan of the Kermit-led brigade. Vacationing with his best friend Gary (Jason Segel) and Gary's girlfriend Mary (Amy Adams), Walter unearths a plot from the scheming Tex Richman (Chris Cooper) that involves demolishing the Muppet Studios for fracking. It's up to Walter, Gary, and the reunited Muppet cast to thwart Richman's proposed drilling operation. A loving return to the silver screen, The Muppets sticks to the heart and schtick of the original films, TV series, and specials, with a modern flourish (thanks to Segel's sharp writing) to grab audiences both old and new. Rotten Tomatoes: 95% Genre: Comedy, Kids And Family Stars: Jason Segel, Amy Adams, Chris Cooper Director: James Bobin Rating: PG Runtime: 98 minutes Watch on Disney+ Into the Woods is Disney's adaptation of the 1986 James Lapine and Stephen Sondheim Broadway musical. A musical melting pot of fairytale characters, the film follows a baker (James Corden) and his wife (Emily Blunt) as they venture into the titular woods in search of artifacts that will vanquish a curse bestowed upon them by a witch (Meryl Streep). A seamless blend of family-friendly narrative beats with plenty of showstoppers and earnest performances from the main ensemble, Into the Woods is just as big and dazzling as its original Broadway version. Rotten Tomatoes: 71% Genre: Fantasy, Musical Stars: Meryl Streep, Anna Kendrick, James Corden, Emily Blunt Director: Rob Marshall Rating: PG Runtime: 124 minutes Watch on Disney+ Belle (Emma Watson) is the enchanting and intellectual heartthrob of her small French villa, a home she tires of. When her father, Maurice (Kevin Kline), is taken by prisoner by a wretched beast (Dan Stevens), Belle's dreams of adventure are answered posthaste. Arriving at the beast's castle to rescue her father, she offers herself for imprisonment over her father. Accepting her offer, the beast leaves Belle to wander the castle, where she begins befriending its wily cast of characters — servants and keepers hexed into anthropomorphic furniture by the same witch's curse that morphed the beast from a handsome man into his hairier savage appearance. As time passes, Belle learns to see past the beast's rough exterior, finding kindness and a heart of gold in the cursed prince. A majestic blend of CGI, heartfelt performances, and excellent music make this a fantastic addition to Disney's lineup of reimagined classics that include such films as The Lion King, Aladdin, and The Jungle Book. Rotten Tomatoes: 71% Genre: Fantasy, Kids and Family, Musical, Romance Stars: Emma Watson, Dan Stevens, Luke Evans, Kevin Kline Director: Bill Condon Rating: PG Runtime: 129 minutes Watch on Disney+ Flik (Dave Foley) is the laughing stock of his entire ant colony. An animated inventor that goes the extra mile to make work easier for his brethren, Flik's many creations tend to fall by the wayside. When one of his latest contraptions goes haywire, the all-important food storage of the colony is vanquished. More like ransom money, most of the bug-grub was meant for a villainous grasshopper named Hopper (Kevin Spacey). When the angry insect learns that his sacrifice is gone, he demands the ants work overtime to deliver double the supply. With the colony in terror, Flik heads off on a journey to recruit a defense team for his stomping grounds. Packed with laughs, state-of-the-art CGI (for the time), and an emotionally gripping story, Pixar's A Bug's Life is an awesome weekend watch for kids and parents alike. Rotten Tomatoes: 92% Genre: Adventure, Kids And Family, Animation, Comedy Stars: Dave Foley, Kevin Spacey, Julia Louis-Dreyfus Director: John Lasseter, Andrew Stanton Rating: PG Runtime: 96 minutes Watch on Disney+ Imagine if Disney had a shared universe before connected franchises became all the rage. That's essentially the starting point for Descendants, which follows the journey of four teenagers whose parents include Maleficent, Cruella de Vil, the Evil Queen, and Jafar. Mal (Dove Cameron), Carlos (the late Cameron Boyce), Jay (Booboo Stewart), and Evie (Sofia Carson) accept the invitation of Prince Ben (Mitchell Hope) to attend Auradon Preparatory away from the influence of their evil parents. But the Disney villains have plans to escape their prison, and they want their kids to follow in their evil footsteps. However, once the teenagers experience life in Auradon, they're no longer sure where their loyalties lie. Rotten Tomatoes: 90% Genre: Fantasy, Musical, Comedy Stars: Dove Cameron, Cameron Boyce, Booboo Stewart, Sofia Carson Director: Kenny Ortega Rating: TV-G Runtime: 112 minutes Watch on Disney+ Much as the title suggests, Ever After is a Cinderella story. It's just not the one you think you know. Drew Barrymore stars as Danielle de Barbarac, a more active heroine than Disney's original Cinderella. There is no fairy godmother here, but Leonardo da Vinci (Patrick Godfrey) does provide Danielle with some support and guidance. And rather than pursue Crown Prince Henry (Dougray Scott) because he is royalty, Danielle is drawn to him for who he is beyond his title. She even saves Henry on more than one occasion. This is a relentlessly charming and inventive take on an old tale, which still feels fresh and daring two decades later. Rotten Tomatoes: 91% Genre: Romance, Drama Stars: Drew Barrymore, Anjelica Huston, Dougray Scott, Jeanne Moreau Director: Andy Tennant Rating: PG-13 Runtime: 121 minutes Watch on Disney+ There aren't a lot of stop-motion animated films on Disney+, but Fantastic Mr. Fox has a unique style and humor all of its own. Director Wes Anderson adapted Roald Dahl's classic novel, with George Clooney providing the voice of the titular Mr. Fox. Although Mr. Fox is an exceptional thief, his wife, Felicity (Meryl Streep), convinces him to leave his life of crime behind. Years later, while raising their son, Ash (Jason Schwartzman), Mr. Fox is drawn back to his old life out of frustration. Unfortunately for the Fox family, the angry farmers literally go after them where they live… which forces the Foxes to go farther underground. Rotten Tomatoes: 93% Genre: Comedy Stars: George Clooney, Meryl Streep, Jason Schwartzman, Bill Murray, Owen Wilson Director: Wes Anderson Rating: PG Runtime: 87 minutes Watch on Disney+ The original High School Musical movie not only kicked off a franchise, but it also made Zac Efron and Vanessa Hudgens into stars. Within this film, Efron and Hudgens play Troy Bolton and Gabriella Montez, respectively. Troy and Gabriella are immediately drawn to each other when she transfers to his school. Collectively and separately, the duo works up the courage to audition for the school musical despite their athletic and academic callings. However, their fellow student, Sharpay Evans (Ashley Tisdale), schemes to keep them out of the musical in order to maintain her own place in the spotlight. Fortunately for the lovebirds, they have some very loyal friends. Rotten Tomatoes: 63% Genre: Musical, Romance, Comedy Stars: Zac Efron, Vanessa Hudgens, Lucas Grabeel, Ashley Tisdale, Corbin Bleu Director: Kenny Ortega Rating: TV-G Runtime: 98 minutes Watch on Disney+ Over two decades ago, Disney successfully adapted the legend of Mulan as an animated film. For the inevitable live-action adaptation, there is no talking dragon. But there is a witch. Yifei Liu stars as Mulan, the young woman who goes to war disguised as a man named "Hua Jun." Under the tutelage of Commander Tung (Donnie Yen), Mulan finds her inner warrior. She also makes a strong connection with Chen Honghui (Yoson An) as they prepare to take on the forces of Böri Khan (Jason Scott Lee). The fate of the kingdom is in their hands. Rotten Tomatoes: 73% Genre: Drama, Fantasy Stars: Yifei Liu, Donnie Yen, Tzi Ma, Jason Scott Lee, Yoson An, Ron Yuan Director: Niki Caro Rating: PG-13 Runtime: 115 minutes Watch on Disney+ Another Snoopy flick? "Good grief." All kidding aside, The Peanuts Movie is a nice CGI update of the classic comic strip created by Charles Schulz. This time, the focus is almost entirely on Charlie Brown (Noah Schnapp). After pining for the Little Red-Haired Girl (Francesca Angelucci Capaldi), Charlie Brown broadens his ambitions to improve himself and catch her eye. His fortunes rise and fall throughout the school year, in keeping with his eternal underdog status. Yet Charlie's heart shines through, and even the other kids finally come to see him for who he truly is. Rotten Tomatoes: 87% Genre: Comedy Stars: Noah Schnapp, Hadley Belle Miller, Mariel Sheets, Alex Garfin Director: Steve Martino Rating: G Runtime: 88 minutes Watch on Disney+ Although the original Pete's Dragon is very charming, the 2016 remake is ultimately the stronger of the two films. Bryce Dallas Howard stars as Grace Meacham, a forest ranger who discovers Pete Haley (Oakes Fegley), a 10-year-old boy who has spent half a decade in the wild following a terrible tragedy. Pete's loyal companion is Elliot, a dragon who can sometimes become invisible. Once the town gets wind of Elliot's existence, Pete and his surrogate family go to great lengths to protect the dragon just as he had protected Pete for years. Rotten Tomatoes: 88% Genre: Fantasy, Adventure Stars: Bryce Dallas Howard, Oakes Fegley, Wes Bentley, Karl Urban, Robert Redford Director: David Lowery Rating: PG Runtime: 103 minutes Watch on Disney+ Queen of Katwe is based on the real story of Phiona Mutesi (Madina Nalwanga), a young girl whose family struggled despite the efforts of her mother, Nakku (Lupita Nyong'o). A missionary named Robert Katende (David Oyelowo) teaches Phiona how to play chess, and she quickly proves to be a prodigy. Phiona's fervent hope is that her newfound skills will allow her family to escape poverty in Katwe. But the international chess competition is far more difficult than even Phiona had imagined. Rotten Tomatoes: 93% Genre: Drama Stars: David Oyelowo, Lupita Nyong'o, Madina Nalwanga, Esteri Tebandeke, Peter Odeke Director: Mira Nair Rating: PG Runtime: 124 minutes Watch on Disney+ Marvel movies are great, but they're not necessarily the best introduction to superheroes for the younger set. That's where Sky High comes in. This Disney original features Michael Angarano as Will Theodore Stronghold, the son of two superheroes: The Commander (Kurt Russell) and Jetstream (Kelly Preston). Unlike his parents, Will doesn't have any powers when he gets enrolled in Sky High, a literal high school in the sky that teaches superheroes the ropes. While Will struggles to find his place in his parents' world, an old enemy from The Commander's past plots to take down the heroes once and for all. Rotten Tomatoes: 73% Genre: Action, Superhero, Comedy Stars: Kelly Preston, Michael Angarano, Danielle Panabaker, Mary Elizabeth Winstead, Kurt Russell Director: Mike Mitchell Rating: PG Runtime: 100 minutes Watch on Disney+

The best kids movies on Hulu right now
digitaltrends.com
The best fantasy movies on Netflix
digitaltrends.com
The best movies on Apple TV+ right now
digitaltrends.com
The best documentaries on Netflix right now
digitaltrends.com
Summer is here, which means most of us will be busy installing air conditioners, hitting the beach, riding roller coasters, and settling down at night with a classic Christmas film. Wait, what? Believe it or not, there are plenty folks that don't mind the glitz and tinsel of year-long holiday celebrating. If you're a part of the viewership that can't stand to be away from your treasured yuletide media at any point in the year, Netflix has got you covered. The titan of streaming is home to all kinds of Christmas flicks year-round, featuring titles both old and new. To help you wade through the numerous selections, we've put together this roundup of the best Christmas movies on Netflix right now. Set the sprinklers, crank the AC, and hang your stockings, because Santa is coming to town. Looking to get your holiday fix on a different streaming service? We've also written guides to the best Christmas movies on Amazon Prime and the best Christmas movies on Hulu. It's 1334 in Norwich, England, and Cole Christopher Fredrick Lyons (Josh Whitehouse) falls into the company of an elusive enchantress that grants him the ability to time-travel to modern times. She also promises the young cherub that if he doesn't complete an unknown quest, he will never be a true knight. Whisking Cole away to a Christmas-themed village in Ohio, he meets Brooke Winters (Vanessa Hudgens), a high school teacher that despises chivalry. In the lead-up to Christmas, stars align between Cole and Brooke as these two lost souls begin falling for one another. A fairly by-the-books Christmas standard, The Knight Before Christmas is a sugar-coated Netflix romance with a dash of holiday cheer thrown in for good measure, making for a final dish that is hard to deny. Rotten Tomatoes: 70% Stars: Vanessa Hudgens, Josh Whitehouse, Emmanuelle Chriqui Director: Monika Mitchell Rating: NA Runtime: 93 minutes Watch on Netflix Erica (Katerina Graham) is a hard-nosed political aide assigned to investigate a U. S. Air Force Base. Intending to search for reasons to shutter the island operation, Erica's pink-slip mission is suddenly put to the test when she meets Captain Andrew Jantz (Alexander Ludwig). When Andrew begins touring the base with Erica, he introduces her to a benevolent yuletide tradition, Operation Christmas Drop — a seasonal airlifting of goods to surrounding impoverished isles. The more time Erica spends with Andrew, and the more good cheer she is privy to, the harder it is for her to want to disband the base. Operation Christmas Drop is a holiday romance wrapped with a tropical bow. While not close to reinventing the Christmas rom-com, it hits all the beats that we'd expect, and the on-screen chemistry between Graham and Ludwig is hard to turn away from. Rotten Tomatoes: 47% Stars: Katerina Graham, Alexander Ludwig, Trezzo Mahoro Director: Martin Wood Rating: NA Runtime: 95 minutes Watch on Netflix In this irresistible, star-studded holiday flick, you'll see the likes of Alan Rickman, Hugh Grant, Liam Neeson, Emma Thompson, and Colin Firth (amongst many others) exploring love, loss, familial hardships, insecurity, and other themes in a Christmas ensemble epic for the ages. Funny, inventive, and heartwarming, Love Actually is one of those films that hits just as hard no matter what time of year it is or how many times you've seen it. Rotten Tomatoes: 70% Stars: Vanessa Hudgens, Josh Whitehouse, Emmanuelle Chriqui Director: Monika Mitchell Rating: NA Runtime: 93 minutes Watch on Netflix Brad and Kate are an unmarried couple, still thriving in the selfish primes of their lives. But when their plans for an exotic Christmas vacation fall apart (planned very specifically for Christmas), they're suddenly on the rope to attend a quartet of Christmas Day family get-togethers. While Brad just can't wait for it all to end, Kate starts wondering whether her family members are as crazy as she once thought, and whether or not it really is time to settle down. Rotten Tomatoes: 25% Stars: Vince Vaughn, Reese Witherspoon, Robert Duvall Director: Seth Gordon Rating: PG-13 Runtime: 88 minutes The holidays are full of awkward gatherings with friends and family that are only more awkward when you're single. Fed up with being the odd ones out, two strangers agree to be each other's platonic plus-ones for the entire year. As you might expect, however, they start catching feelings. Rotten Tomatoes: 44% Stars: Emma Roberts, Luke Bracey, Kristin Chenoweth Director: John Whitesell Rating: TV-MA Runtime: 103 minutes Watch on Netflix Jingle Jangle is a Christmas musical for the ages. Featuring original compositions by John Legend and Philip Lawrence, the story follows Jeronicus Jangle (Forest Whitaker), a toymaker and shop owner who falls on hard times when his trusted assistant, Gustafsan (Keegan-Michael Key), runs off with the inventor's latest miracle, a sentient matador doll named Don Juan Diego that doesn't want to be mass-produced. Together, Diego and Gustafsan rob Jeronicus of his hard work. Years later, after the death of his wife and estrangement from his daughter, Jangle is visited by a local banker, Mr. Delacroix (Hugh Bonneville), who tells Jangle that if he doesn't produce a new successful invention by Christmas, he will lose his now floundering shop. When all hope seems lost, the reemergence of Jangle's daughter and aspiring inventor granddaughter may finally set things straight for the down-on-his-luck tinkerer. Lovingly filmed and grandiose in every way, this is a holiday extravaganza you won't soon forget. Rotten Tomatoes: 92% Stars: Forest Whitaker, Keegan-Michael Key, Hugh Bonneville Director: David E. Talbert Rating: PG Runtime: 120 minutes A famous Technicolor marvel, Michael Curtiz' White Christmas stars Bing Crosby and Danny Kaye as Captain Bob Wallace and Private First Class Phil Davis, a Broadway savant and aspiring entertainer who launch a successful career in showbiz after their World War II enlistment. Hot off the success of their latest Broadway hit, Playing Around, the duo is contacted by a former mess sergeant, asking Bob and Phil to consider his sisters, Betty (Rosemary Clooney) and Judy (Vera-Ellen), for their traveling show. En route to Pine Tree Inn, a failing lodge run by Bob and Phil's former general, it's up to the showmen to bring life and business to their former commander's establishment while dealing with budding romances for the smitten sister act. A holiday classic with a medley of notable songs, White Christmas rings true over 70 years later. Rotten Tomatoes: 77% Stars: Bing Crosby, Danny Kaye, Rosemary Clooney Director: Michael Curtiz Rating: PG Runtime: 120 minutes What screams Christmas more than '80s action star Kurt Russell manning an enchanted sleigh? That's right, in director Clay Kaytis' The Christmas Chronicles, Russell plays the man himself, jolly Saint Nick, and he's got some holiday troubles to deal with. When Teddy and Kate (Judah Lewis and Darby Camp) put a trip wire and camera in place to prove Santa's existence on Christmas Eve, they catch the gift-giver in their living room. Darby follows him to the roof and hides in his sleigh, along with Ted. When they reveal themselves, a startled Santa teleports to Chicago, where his sleigh breaks down. On top of no flying gear, Santa's magic hat and bag of Christmas gifts are gone. It's up to Russell and his two ride-alongs, Kate and Ted, to retrieve the artifacts before Christmas spirit disappears. Admittedly, the film's plot plays a bit like an extended third act of Jon Favreau's Elf, another Christmas classic, but screenwriter Matt Lieberman's The Christmas Chronicles is packed with enough laughs, action, and heartwarming holiday cheer to stand proudly on its own two legs. Rotten Tomatoes: 67% Stars: Kurt Russell, Darby Camp, Judah Lewis Director: Clay Kaytis Rating: PG Runtime: 104 minutes Santa Kurt is back in this follow-up to Netflix's 2018 The Christmas Chronicles. On vacation with her mother, stepfather, and stepbrother Jack in Mexico, teenage Kate Pierce (Darby Camp) is sick of the holidays and decides to run away from her nightmare of a trip. Jack decides to follow after her, but soon after their getaway, the duo is transported to the North Pole, where Kate is reunited with Mr. and Mrs. Claus (Kurt Russell and Goldie Hawn). Things aren't so pleasant in the Arctic though, as an evil elf named Belsnickel (Julian Dennison) has plans to end Christmas once and for all. It's up to Kate, her bro, and the Claus clan to put an end to the angry elf's reign of terror. Chris Columbus of Home Alone fame picks up directing duties for this Netflix sequel. While it's not as mesmerizing and original as the first in the series, it's a high-quality sequel that makes for a more than welcome addition to your holiday lineup this year. Rotten Tomatoes: 71% Stars: Kurt Russell, Goldie Hawn, Darby Camp Director: Chris Columbus Rating: PG Runtime: 115 minutes Receiving rave reviews, this traditionally animated adventure comedy film tells an alternate story of how Santa Claus came to be. Set in the 19th century, Jesper is a spoiled and lazy postman's son whose father sends him on a mission in a distant northern town as a last resort to help him change his ways. While there, he meets a reclusive toymaker named Klaus. With a top-notch voice-acting cast that includes Jason Schwartzman as Jesper and J. K. Simmons as Klaus along with Rashida Jones, Will Sasso, Norm MacDonald, and Joan Cusack in supporting roles, the movie earned Netflix its first Academy Award nomination for an animated film. Rotten Tomatoes: 94% Stars: Jason Schwartzman, J. K. Simmons, Rashida Jones Director: Sergio Pablos Rating: PG Runtime: 98 minutes Watch on Netflix If you're tired of the same old Hallmark Christmas movies but want a good romantic comedy, check out this one that has already spawned two sequels: A Christmas Prince: The Royal Wedding and A Christmas Prince: The Royal Baby from 2018 and 2019, respectively. The story is about an aspiring young journalist named Amber who is sent to cover a press conference about a prince who is about to take the throne following the death of his father. She is told he's an irresponsible playboy, but after being mistaken for his sister's tutor, she gets to know the real him and, surprise, she falls for him after discovering that he's not at all who people think. It's totally predictable, but sometimes that's just what you want from a Christmas film. Rotten Tomatoes: 73% Stars: Rose McIver, Sarah Douglas, Ben Lamb Director: Alex Zamm Rating: PG Runtime: 92 minutes Watch on Netflix This romantic comedy was oddly better viewed by critics than audiences. Based on the young adult novel of the same name by Maureen Johnson, John Green, and Lauren Myracle, the movie has a star-studded cast that includes Kiernan Shipka, Joan Cusack, and Isabela Merced. It's Christmas Eve, and as Julie struggles with earning a scholarship to a prestigious university and the need to care for her ill mother, she happens to meet a rising pop star named Stuart on a train. They strike up a friendship with a clear romantic interest in one another. The movie is described as being "comfortably cliché" with its influences worn right "on its sleeve." But that's kind of what you want from a Christmas-themed film, right? Rotten Tomatoes: 81% Stars: Isabela Merced, Shameik Moore, Kiernan Shipka Director: Luke Snellin Rating: PG-13 Runtime: 92 minutes Watch on Netflix 'Tis always the season for the low-key comedy genius of Bill Murray. This 2015 Christmas musical, directed and co-written by Sofia Coppola, follows the titular Murray through a star-studded Christmas Eve of celebrity duets and bountiful drinking. Bill's holiday odyssey kicks into gear when a live TV special he was due to host is sabotaged by a power outage. Relieved, Murray flees to the Carlyle bar, where the film's major slew of Hollywood cameos start filtering in, including Maya Rudolph, Rashida Jones, Jason Schwartzman, Michael Cera, and more. In terms of plot, it's not the most emotionally dense Christmas movie, but A Very Murray Christmas is sure to grab a chuckle or two from you while filling your ears and heart with various Murray-led carols. Plus, at under an hour, it's a quick watch. Not a bad bet, if you ask us. Rotten Tomatoes: 68% Stars: Bill Murray, Rashida Jones, George Clooney Director: Sofia Coppola Rating: TV-14 Runtime: 56 minutes Watch on Netflix Related topics: Netflix| Hulu| Amazon Prime| More streaming services

The best fantasy movies on Netflix
digitaltrends.com
The best Christmas movies on Hulu right now
digitaltrends.com
The best feel-good movies to stream on Netflix
digitaltrends.com
Once upon a time, Netflix was a DVD mailing company. Then, it created a way to stream shows and movies from other studios. Then, it turned Hollywood on its head with the release of House of Cards, a political series that became far more popular than anybody could have imagined. Netflix bet big on its ability to create original content and it has continued to win big. Today, Netflix has a massive collection of award-winning shows, with something for every subscriber. Frankly, the amount of original content available is overwhelming so we've gone ahead and narrowed down the best original series you can stream on Netflix right now. If you want to know the latest additions to the Netflix library, be sure to check out our list of what's new on Netflix this month, the best movies on Netflix, and the best shows on Netflix. Omar Sy stars as Assane Diop, a new character inspired by the classic French thief Arsène Lupin in this modern update that has strong Sherlock vibes. After an injustice inflicted by a wealthy family, Diop sets out to avenge his father using every ounce of cunning he has. A gentleman, thief, and master of disguise, Diop uses his charm and craft to outwit his enemies and pursue his quest for vengeance. Rotten Tomatoes: 97% Genre: Drama Stars: Omar Sy, Ludivine Sagnier, Clotilde Hesme Creator: George Kay Watch on Netflix You might love I Think You Should Leave. You might hate it. You probably will not be indifferent to it. Tim Robinson stars in this sketch comedy series that is about as weird as sketch comedy gets. The general premise: Tim Robinson and a guest target someone and ridicule them or make them feel so uncomfortable that he or she is forced to leave. It's not as cut and dry as that though, with many everyday scenarios like sitting next to someone on a plane or a first date getting the sketch treatment resulting in some truly extraordinarily weird and uncomfortable yet hilarious interactions. Rotten Tomatoes: 96% Genre: Comedy Stars: Tim Robinson, Andy Samberg, Ashleigh Nicole Johnson Creator: Tim Robinson, Zach Kanin Watch on Netflix After The Great Crumble wreaked havoc on the world, mysterious babies began being born. These "hybrids" — part human, part animal — are feared and hunted by humans who suspect they're created by the virus unleashed during The Great Crumble. A sheltered, hybrid deer-boy named Gus (Christian Convery) has lived peacefully in his secluded forest home when he unexpectedly befriends a wandering loner called Jepperd (Nonso Anozie). Jepperd doesn't fear Gus; instead, he takes Gus under his wing as they venture across the post-apocalyptic country in search of answers. Based on the beloved DC comic book series by Jeff Lemire, Sweet Tooth is an epic tale that's suitable for fantasy fans of all ages. Rotten Tomatoes: 100% Genre: Fantasy, Drama Stars: Nonso Anozie, Christian Convery, Stefania Owen Creator: Jim Mickle, Beth Schwartz Watch on Netflix If you've never seen an episode of Master of None, you might be surprised to see star/creator Aziz Ansari depart from his trademark style of comedy — namely, loud, ridiculous, and goofy — and try on an outfit that looks new, but somehow feels broken-in. The show follows Dev Shah (Ansari), a not-so-famous actor living in New York (then, later, Italy), who is simply trying to get by. Master of None offers a unique and honest take on comedy that's less reliant on punch lines and more situational — it's Louie, with a millennial twist. Some episodes are funny, while some are sad, but the majority of them feel well-written and natural. Noël Wells and Eric Wareheim ( Tim and Eric Awesome Show, Great Job!) provide some help off the bench, and while the acting can occasionally feel a bit strained (especially in the first season), Ansari's crisp writing and relatable performances (he won a Golden Globe for his efforts) truly carry the show. Aziz's real parents also appear as Dev's parents in several hilarious segments, displaying comedy chops that must be hereditary. A long-awaited third season debuted in May 2021. Rotten Tomatoes: 100% Genre: Comedy Stars: Aziz Ansari, H. Jon Benjamin, Eric Wareheim Creator: Aziz Ansari, Alan Yang Watch on Netflix Netflix's latest sensation is Shadow and Bone, a new fantasy series based on Leigh Bardugo's novels. The show is set in an alternate world where the kingdom of Ravka is divided by an area of permanent darkness called the Shadow Fold. On a mission inside of the Fold, Alina Starkov (Jessie Mei Li) discovers that she is a magic user with the power to create light. This revelation changes Alina's life forever as she is recruited to serve under General Kirigan (Ben Barnes). In her new position, Alina encounters danger, intrigue, and potentially love. Rotten Tomatoes: 85% Genre: Fantasy Stars: Jessie Mei Li, Archie Renaux, Freddy Carter, Amita Suman, Kit Young, Ben Barnes Creator: Eric Heisserer Watch on Netflix Every now and then, a Netflix show becomes a cultural phenomenon. At the moment, that's the role that Bridgerton is filling. This period romance series has already made a star out of Regé-Jean Page for his role as the Duke of Hastings, Simon Bassett. The show takes place in 1813 as Violet Bridgerton (Ruth Gemmell) tries to find suitable husbands and wives for her eight children. The breakout relationship in the first season follows Daphne Bridgerton (Phoebe Dynevor) and Simon as their friendship grows into love before veering into even more complicated territory. This story is just beginning, and it's likely to be on Netflix for years to come. Rotten Tomatoes: 89% Genre: Romance, Drama Stars: Adjoa Andoh, Phoebe Dynevor, Lorraine Ashbourne, Regé-Jean Page, Jonathan Bailey Creator: Chris Van Dusen Watch on Netflix Love, Death & Robots was actually developed as a reboot for the Heavy Metal animated movie before it landed on Netflix as a cartoon anthology series for adults. In this format, themes of sexuality, morality, romance, and more are explored in vividly executed shorts that vary greatly in terms of visual style. Many notable performers have lent their voices to these shorts, including Gary Cole, Mary Elizabeth Winstead, Nolan North, John DiMaggio, and more. A second season of shorts will debut on May 14, but the first season alone has earned Love, Death & Robots a place on this list. Rotten Tomatoes: 77% Genre: Sci-fi Stars: N/A Creator: Tim Miller Watch on Netflix Sir Arthur Conan Doyle's Sherlock Holmes has proven to be a remarkably adaptable character in fiction. But in Netflix's The Irregulars, the Great Detective (Henry Lloyd-Hughes) is missing in action. Consequently, John Watson (Royce Pierreson) turns to the Baker Street Irregulars to solve cases in Sherlock's absence. Bea (Thaddea Graham) leads the Irregulars, which includes her sister, Jessie (Darci Shaw), as well as Billy (Jojo Macari) and Spike (McKell David). The team is very capable, but even they aren't prepared for the supernatural threats they will face. Rotten Tomatoes: 78% Genre: Mystery, Crime, Supernatural Stars: McKell David, Thaddea Graham, Jojo Macari, Harrison Osterfield, Darci Shaw Creator: Tom Bidwell Watch on Netflix Fifteen-year-old Ginny Miller (Antonia Gentry) frequently feels more mature than her 30-year-old mother, Georgia Miller (Brianne Howey). Despite their relation, the two women couldn't be more different. But after years on the run, Georgia is finally ready to put down roots in western Massachusetts and give Ginny and her younger brother Austin a totally normal life. Unfortunately, Georgia's past has a way of catching up with her, threatening her newfound life and bringing out a protective side in Georgia. Rotten Tomatoes: 68% Genre: Comedy Stars: Antonia Gentry, Brianne Howey, Diesel La Torraca Creator: Sarah Lampert Watch on Netflix One of Netflix's many outstanding acquisitions, The End of the F***ing World is a British show adapted from the award-winning comic book series of the same name. The show follows two 17-year-old outsiders, James and Alyssa, on a journey to find Alyssa's estranged father. However, James is pretty convinced that he's a psychopath and believes it's time to graduate from killing animals to humans. Naturally, Alyssa makes a wonderful target. Rotten Tomatoes: 93% Genre: Comedy, Drama Stars: Alex Lawther, Jessica Barden, Wunmi Mosaku Creator: Charles Forsman Watch on Netflix Based on Walter Tevis' novel, this limited series takes audiences into a surprisingly captivating world: Competitive chess in the 1950s. The series follows Beth Harmon (Anya Taylor-Joy), a Kentucky orphan who discovers an aptitude for chess when she sneaks away from choir practices to play with the orphanage's custodian. After her adoption as a teenager, Beth leans into the competitive chess scene, supported by her single, hedonistic adoptive mother. But although Beth is a female superstar in a male-dominated world, she's haunted by personal demons and plagued by addiction and an obsessive personality. Rotten Tomatoes: 100% Genre: Drama Stars: Anya Taylor-Joy, Marielle Heller, Thomas Brodie-Sangster Creator: Allan Scott Watch on Netflix Tiger King, perhaps Netflix's most absurdist and absurdly popular docuseries to date, could not have arrived at a more apt time in history. As the entire world shut down due to the coronavirus pandemic, people spending their entire lives at home suddenly needed something to watch. A hero nobody asked for emerged: Joe Exotic. Exotic is a mulleted, gun-toting, country-singing polygamist who operates one of the most notorious roadside big cat zoos in Oklahoma. As such, he's styled himself the Tiger King. This seven-part series centers primarily on Joe, but it takes a dark, chaotic spin in the world of big cat trading, introducing us to kingpins, con men, cult leaders, and other megalomaniacs who have become obsessed with the mystique and danger of owning tigers. Their ultimate enemy: animal activist, cheetah print enthusiast, and sanctuary owner Carole Baskin, who has dedicated her life to ending the big cat trade. Things get dark and weird fast. Rotten Tomatoes: 85% Genre: Docuseries Stars: Joe Exotic, Carole Baskin Creator: Eric Goode Watch on Netflix Canadian Luka Magnotta was many things: A male model, a jet-set traveler, his mother's pride and joy, and a murderer. When a viral video hits the internet of Magnotta killing two kittens, a group of amateur chatroom buds bands together to track down Magnotta before he can strike again. A manhunt that eventually rises to the attention of proper authorities through several different states and countries, this dark and perplexing crime series takes a dive into even deeper waters of morbidity. A three-part docuseries that'll have you glued to your screen, Don't F*** with Cats is not for the faint of heart, but it's a gripping show from start to finish. Rotten Tomatoes: 67% Genre: Drama Stars: Deanna Thompson, John Green Creator: Mark Lewis Watch on Netflix Remember Sabrina the Teenage Witch, the charming sitcom with Melissa Joan Hart? This is not that show. Instead, Chilling Adventures of Sabrina shares its name with a horror comic that modernizes Sabrina's tales of witchcraft with a much harder edge. Kiernan Shipka stars in the series as Sabrina Spellman, a human/witch hybrid who is just starting down her magical path. Will she be one of Satan's chosen? Or will Sabrina find her own way as a witch? It's not always an easy journey, especially when the forces of darkness threaten Sabrina and her family. Rotten Tomatoes: 91% Genre: Drama, Supernatural, Horror Stars: Kiernan Shipka, Ross Lynch, Lucy Davis Creator: Roberto Aguirre-Sacasa Watch on Netflix Originally made for YouTube Red, this series sequel to the Karate Kid franchise has found a new home on Netflix. Picking up thirty years after the 1984 All Valley Karate Tournament, Cobra Kai finds down-and-out Johnny Lawrence (William Zabka) desperate to find redemption from his epic loss. To do so, he reopens the infamous Cobra Kai karate dojo, reigniting his rivalry with the Karate Kid himself, Daniel LaRusso (Ralph Macchio), who now runs a successful karate dojo of his own. But all is not roses in Daniel's life, as he struggles to maintain balance and find peace after the passing of his mentor, Mr. Miyagi. Rotten Tomatoes: 95% Genre: Drama, Comedy Stars: Ralph Macchio, William Zabka, Martin Kove Creator: Josh Heald, Jon Hurwitz, Hayden Schlossberg Watch on Netflix Although it's made for the BBC, Netflix distributes Peaky Blinders in the United States as a Netflix original, so it makes this list. The hard-boiled gangster drama centers on the Peaky Blinders, a notorious gang in Birmingham, England in the 1920s. The Blinders are run by the Shelby family, primarily second-eldest brother, Tommy (Cillian Murphy). Tommy and his brothers have returned from World War I with distinguished war records but deeply rooted, little-understood trauma that both haunts and informs their everyday decisions. In an England torn by post-war horror, economic depression, and the Bolshevik Revolution on the other side of the continent, the conditions are ripe for crime. Tommy has every intention to ride this opportunity to the top. Rotten Tomatoes: 93% Genre: Drama, Crime Stars: Cillian Murphy, Paul Anderson, Tom Harper Creator: Steven Knight Watch on Netflix The Haunting of Hill House was a big hit for Netflix, but that story has been told. Fortunately, Mike Flanagan has reassembled Victoria Pedretti, Oliver Jackson-Cohen, Henry Thomas, Kate Siegel, Carla Gugino, and Catherine Parker for a new series, The Haunting of Bly Manor. This stand-alone horror series doesn't share any continuity or characters with Hill House, but it is loosely based on Henry James' The Turn of the Screw. Pedretti headlines the series as Dani Clayton, an American hired to be an au pair in London in 1987. Unfortunately for Dani, Bly Manor holds all sorts of dark secrets. Perfect for any viewers who have been itching for a scare. Rotten Tomatoes: 87% Genre: Supernatural Horror, Drama, Thriller Stars: Victoria Pedretti, Oliver Jackson-Cohen, Amelia Eve Creator: Mike Flanagan Watch on Netflix In One Flew Over the Cuckoo's Nest, Nurse Mildred Ratched was the authority figure whose actions proved to be monstrous and vindictive. Ryan Murphy's prequel series, Ratched, puts Mildred on the marquee with Sarah Paulson ( American Horror Story) in the title role. But rather than soften Mildred's edges and make her sympathetic, the show goes all-in on her descent into darkness. If anything, she's an even bigger monster in the series than she was in the movie or the novel that inspired it. Ratched turns back the clock to 1947, as Mildred makes her mark on a mental health facility while harboring her own hidden agenda. She does have a human side and occasional moments of empathy. But Mildred's heart was black long before she became a nurse. Rotten Tomatoes: 60% Genre: Drama, Thriller Stars: Sarah Paulson, Finn Wittrock, Cynthia Nixon Creator: Evan Romansky Watch on Netflix It took quite a long time to bring Joe Hill and artist Gabriel Rodriguez's Locke & Key comic book series to television, including failed attempts at Fox and Hulu. However, Netflix found a winning approach to the material, thanks to Carlton Cuse, Meredith Averill, and Aron Eli Coleite. The series follows the Locke family after the murder of their father, Rendell. Nina Locke moves herself and her children into the Keyhouse, the ancestral family home. While exploring their new home, Tyler, Kinsey, and Bode discover that Keyhouse lives up to its name with keys that can unlock other worlds and even the mind itself. But a malevolent force wants to claim Keyhouse and its power for itself. This is a perfect Halloween treat for fans looking for TV horror. Rotten Tomatoes: 66% Genre: Supernatural Horror, Fantasy Stars: Darby Stanchfield, Connor Jessup, Emilia Jones Creator: Carlton Cuse, Meredith Averill, Aron Eli Coleite Watch on Netflix One of Netflix's most successful series to date is also one of its most ambitious. Based on the video game franchise and book series of the same name by Polish writer Andrzej Sapkowski, The Witcher is steeped in mythology and history and yet seems to move much more naturally than a fantasy contemporary, Game of Thrones. The series follows a link of destiny formed between a monster hunter (a witcher) called Geralt of Rivia and princess Ciri, a young woman who was cast from her home when it was razed by an enemy force. Following protagonists Geralt, Ciri, and the sorceress Yennefer of Vengerberg, the story moves across multiple timelines until merging by the end of the season. As Geralt hunts terrifying beasts and tries to find acceptance in the world, his relationship with the equally misunderstood Yennefer and the lost princess Ciri may be his ultimate hope. Rotten Tomatoes: 67% Genre: Science Fiction & Fantasy Stars: Henry Cavill, Freya Allan, Jodhi May Creator: Lauren Schmidt Watch on Netflix Richard K. Morgan's cyberpunk noir novel, Altered Carbon is, like all of Morgan's literature, high-concept sci-fi that is sleek and sexy enough for a mainstream audience. No wonder Netflix jumped at the opportunity to adapt it. This engrossing series is set more than 300 years in the future, in a world where death has effectively been conquered. Technology allows humans to store their entire consciousness on a disc-like device called a "stack," enabling them to switch bodies practically at will. Once, however, there was a revolution against this immortalization of society, spearheaded by a group called Envoys, who believed true death was the only thing keeping the world from becoming hopelessly corrupt and destructive. Takeshi Kovacs is the only surviving soldier of that group, his mind imprisoned for centuries until wealthy businessman Laurens Bancroft boots him back up, offering to resurrect Kovacs as himself if he'll do something for Bancroft: Solve Bancroft's murder. Altered Carbon is complicated and can be difficult to follow, especially when Kovacs moves from Joel Kinnaman's body to Anthony Mackie's body between seasons, but it's deeply provocative and enjoyable sci-fi. Rotten Tomatoes: 75% Genre: Sci-fi & Fantasy Stars: Tamara Taylor, Martha Higareda, James Purefoy Creator: Laeta Kalogridis Watch on Netflix After 27 cars in the high-school faculty's parking lot are vandalized with crude phallic images, the school's resident slacker and class clown is expelled, but when two fellow students initiate a documentary-style investigation into the incident, everyone becomes a suspect in this surprisingly compelling and hilarious series. A satire of true-crime documentaries like Making a Murderer and Serial, American Vandal is a mockumentary that manages to channel much of the same "Did he really do it?" uncertainty into its story, while also offering a very funny and impressively clever spin on the typical docuseries format. Much like the true-crime series that inspired it, the first season of American Vandal is packed with narrative twists and turns that keep the audience guessing. It's supremely binge-friendly as you push to discover the next revelation in this seemingly minor incident that consumes the lives of the characters involved in it. The first season of the series earned rave reviews, prompting Netflix to commission a second season, which premiered to even more critical acclaim. Sadly, that might be the last we see of the series, as Netflix abruptly canceled it in October 2018 as part of a wave of cancellations of projects Netflix co-produced with other studios. Rotten Tomatoes: 98% Genre: Comedy Stars: Griffin Gluck, Tyler Alvarez, Jimmy Tatro Creator: Tony Yacenda, Daniel Perrault Watch on Netflix On its surface, Atypical is a traditional family sitcom that hits all the right charming notes with its coming-of-age narrative and characters who are easy to cheer for despite (or because of) their relatable flaws. Look a bit deeper, however, and the Netflix Original series about a high-functioning autistic teenager and his family becomes a remarkably thoughtful exploration of what it means to be "normal" in the modern world. Keir Gilchrist plays Sam, the show's protagonist, whose pursuit of love and the trials and tribulations that go along with it serves as the foundation of the series' narrative, and shapes the experiences of his family as they try to find the balance between being supportive and allowing him — and themselves — to be independent. Michael Rappaport and Jennifer Jason Leigh play Sam's parents, while Brigette Lundy-Paine portrays his supportive sister. Rotten Tomatoes: 87% Genre: Drama Stars: Keir Gilchrist, Jennifer Jason Leigh, Michael Rapaport Creator: Robia Rashid, Seth Gordon Watch on Netflix The world's first manned mission to Mars will be led by an American woman: Emma Green (Hilary Swank). Emma has worked her entire life for this goal, but as the launch approaches, she must reconcile with her decision to leave behind her husband (Josh Charles) and teenage daughter (Talitha Bateman) at a crossroads in their lives. Working with a team of international astronauts, Emma is more motivated than ever, but the personal dynamics and pain of leaving her family behind create a tension that she can't control, making her decision to leave Earth an increasingly complex one. Rotten Tomatoes: 68% Genre: Science Fiction & Fantasy Stars: Hilary Swank, Josh Charles, Talitha Bateman Creator: Andrew Hinderaker Watch on Netflix If you can handle a little bit (OK, a lot) of potty humor, you should enjoy Big Mouth. The animated series follows two seventh-graders, Nick and Andrew (series creator Nick Kroll and John Mulaney, respectively), as they struggle with their burgeoning sexuality, represented by a grotesque, crass "hormone monster" (also voiced by Kroll), whose base desires cause turmoil and frustration for both boys. Their friends Jessi (Jessi Klein) and Jay (Jason Mantzoukas) also struggle with puberty to varying degrees, as does Andrew's crush, Missy (Jenny Slate/Ayo Edebiri). On its surface, Big Mouth is quite crude, but that humor belies the show's nuanced, relatable exploration of adolescence and physical maturation. The series deftly handles the difficulties of middle school life, including common misconceptions held by kids about their sexuality and their bodies. Rotten Tomatoes: 100% Genre: Comedy Stars: Nick Kroll, John Mulaney, Creator: Nick Kroll, Andrew Goldberg, Mark Levin, Jennifer Flackett Watch on Netflix What happens when technology goes too far? That's not an unreasonable question to ask oneself in 2019, and Black Mirror (originally broadcast on British Channel 4, before being acquired by Netflix) is a wildly entertaining, if depressing, answer to that question. Most of the episodes of this chilling anthology series ponder hypothetical eventualities resulting from the unchecked advancement of technology, often charting courses that are disturbingly well-connected to the way we work and live today. The show's production value keeps getting better, and the fourth and fifth seasons — produced by Netflix — include a bevy of household names, from Miley Cyrus to Gugu Mbatha-Raw (whom creator/writer Charlie Brooker uses to great effect). The first two seasons — including the epic holiday special White Christmas — are also must-see programming. The series broke new ground in late 2018 with the release of Black Mirror: Bandersnatch, a stand-alone movie that features an interactive, "choose-your-own-adventure"-style narrative that broke new ground for the medium. Rotten Tomatoes: 83% Genre: Science Fiction & Fantasy Stars: Bryce Dallas Howard, Alice Eve, Michael Kelly Creator: Charlie Brooker Watch on Netflix Despite lukewarm reviews for its first season, BoJack improved dramatically and received critical acclaim for the remainder of its run, until it was canceled earlier this year after six hilarious seasons. The animated show centers around BoJack Horseman (Will Arnett), a washed-up '90s sitcom star (and actual horse-man) trying to find happiness and reclaim his former fame. Anthropomorphic half-breeds are the norm, and the show milks much of its humor by simply playing off stereotypes associated with the characters' animal halves. The show's true strength lies in its sincerity, however, as BoJack struggles to deal with his insecurities in a town rife with celebrity and its many vapid failings. Paul F. Tompkins ( Best Week Ever), Alison Brie ( Community, GLOW), and Aaron Paul ( Breaking Bad) provide excellent voice support in a series that flips from hilarious to depressing with impressive grace. Rotten Tomatoes: 93% Genre: Comedy Stars: Will Arnett, Aaron Paul, Amy Sedaris Creator: Raphael Bob-Waksberg Watch on Netflix This documentary web series introduces viewers to top culinary minds across the world, offering insight into the day-to-day experiences and responsibilities of renowned chefs. Each episode focuses on a different restauranteur and blends together personal stories with culinary content to great effect. The show's traditional documentary presentation can be a bit stuffy at times, and the narratives can be unevenly balanced in favor of emotional backstories, but most viewers should enjoy and appreciate some insight into the wide world of fine dining. The quality of each episode hinges largely upon the personality of the chosen chef, and some — notably Massimo Bottura in the first season, Dominique Crenn in the second, and the brash Ivan Orkin in the third — are more camera-friendly than others. Still, the series is a welcome departure from the competition-focused cooking shows that dominate cable and network TV. If you like this, Chef's Table France is also worth checking out. Rotten Tomatoes: 85% Genre: Cooking Stars: Dan Barber, Massimo Bottura Creator: David Gelb Watch on Netflix Easily the most celebrated British period piece since Downton Abbey, The Crown follows Queen Elizabeth II — the still-reigning Queen of England, at 93 years old — across different periods of her life, beginning with her 1947 marriage to Prince Philip of Edinburgh. Reception to the series has been overwhelmingly positive, as nearly every aspect of the show — acting, production value, historical accuracy — has been widely praised. The series' interesting format sees Netflix recasting the role of Elizabeth and other characters season-to-season; Claire Foy starred in seasons 1 and 2 alongside Matt Smith ( Dr. Who) and Vanessa Kirby, while Olivia Colman ( Peep Show) takes the royal reins in seasons 3 and 4, the latter of which introduces Lady Diana Spencer (Emma Corrin) to the fray, as the show begins its portrayal of her ultimately tragic story. Netflix plans to produce a total of 60 episodes over six seasons. Rotten Tomatoes: 89% Genre: Drama Stars: Claire Foy, Vanessa Kirby, Olivia Colman, Helena Bonham Carter, Emma Corrin Creator: Peter Morgan, Andy Harries, Stephen Daldry Watch on Netflix Based on Thomas Wheeler's bestselling book of the same name, Cursed reimagines the legend of King Arthur through the eyes of Nimue, a young woman destined to become the Lady of the Lake who bestows the legendary sword Excalibur upon Arthur. In this tale, Nimue and Arthur have a much more nuanced shared history. After her mother's death, Nimue finds an unexpected partner in Arthur, who is a humble mercenary on a quest to deliver an ancient sword to the wizard Merlin. Through the course of her journey, Nimue discovers she has extraordinary powers of her own, becoming a target of the terrifying Red Paladins and King Uther. It's a coming-of-age tale set within a classic story with electrifying action and provocative themes. Rotten Tomatoes: 72% Genre: Science Fiction & Fantasy Stars: Katherine Langford, Devon Terrell, Daniel Sharman Creator: Tom Wheeler, Frank Miller Watch on Netflix The first in a slew of Marvel shows to hit Netflix over the past few years, Daredevil works largely on the strength of Charlie Cox's performance in the title role. Cast in a similar vein as Christopher Nolan's Batman movies, this series shows a darker side to Marvel Studios' colorful cast of superheroes. The blind vigilante spends his days protecting New York City's Hell's Kitchen as a lawyer, and his nights doing the same in a much more tangible (and violent) manner. The show's action sequences are fun, and amiable supporting performances from Elden Henson ( The Mighty Ducks) and Deborah Ann Woll ( True Blood) bring some comic relief and heart to the bleak setting, but as usual, the real stars of the show are the villains. Vincent D'Onofrio is excellent as the deranged Kingpin, while Jon Bernthal's turn as the Punisher — which earned him his own Netflix series — is as convincing as it is visceral. Sadly, the series was canceled by Netflix shortly after the debut of the critically acclaimed third season as part of its efforts to reduce the number of series it co-produces with other studios. Rotten Tomatoes: 92% Genre: Action & Adventure Stars: Charlie Cox, Vincent D'Onofrio, Deborah Ann Woll Creator: Drew Goddard Watch on Netflix As the only foreign-language entry on our list, Dark would merit some curiosity at the very least, but it's here not because it's German, but because it's awesome. A Stranger Things -esque setup — missing children from a small town, supernatural occurrences, mysterious laboratories — will have you thinking you know what to expect, but trust us, you don't. The town of Winden lives in the shadow of eternal clouds, lending Dark a more macabre vibe than Stranger Things, which peppers in comic sequences and lots of nostalgia. Dark weaves together multiple storylines amid complex relationships endemic to small-town life, even outside the good, old U. S. of A. If you're in the mood for a lighthearted romp or a satisfying romance arc, move on — this is not the show for you. But if you love serious shows with a flair for the dramatic (and a heaping helping of despair), check this one out. Rotten Tomatoes: 94% Genre: Drama Stars: Louis Hofmann, Oliver Masucci, Jordis Triebel Creator: Baron bo Odar, Jantje Friese Watch on Netflix More than three decades after Jim Henson first introduced audiences to the magical land of Thra in The Dark Crystal, Netflix returned to the world of Skeksis, Gelflings, and other fantastic creatures with this 10-episode prequel series that chronicles the events leading up to the 1982 film. Like the original film, Age of Resistance features a cast composed almost entirely of puppets, with the Jim Henson Company teaming up with Netflix to produce this visually stunning adventure that follows a group of Gelflings who discover the Skesis' dark secret and must stoke the fires of rebellion throughout Thra. Rotten Tomatoes: 88% Genre: Comedy Stars: Taron Egerton, Lena Headey, Anya Taylor-Joy Creator: Louis Letterier, Lisa Henson, Halle Stanford Watch on Netflix When Jen's (Christina Applegate) husband dies in a tragic hit-and-run, she becomes determined to solve the crime. When she meets optimistic free spirit Judy (Linda Cardellini) at a grief support group, their polar opposite personalities strike up an unlikely friendship. As they bond over wine and a shared affinity for The Facts of Life, Judy realizes that she holds the key to a shocking secret that may destroy Jen's life. It may also be the key for Jen to move on with her life, though. Dead to Me is a dark comedy that explores the entertaining sides of grief, loss, and forgiveness. It's about maintaining your sense of humor in the face of tragedy. Rotten Tomatoes: 90% Genre: Drama Stars: Linda Cardellini, Christina Applegate, Edward Asner Creator: Liz Feldman Watch on Netflix After Justin Simien's 2014 film of the same name earned rave reviews, Netflix commissioned the young director for a multiseason TV series, featuring the same characters (recast) and an altered storyline. The series is about Black students at a predominantly white (and fictitious) Ivy League college, Winchester University, who work to try and find both group and individual identities while carving out a place within the school's ecosystem. Logan Browning stars as Sam White, a student who runs a radio show titled Dear White People, which causes some controversy among the student body. Thanks to Simien's expert touch, the show deftly handles the nuances of identity, romance, education, and socialization with plenty of comedic moments, helping to inform viewers of all colors about other points of view without ever seeming judgmental or vindictive. Rotten Tomatoes: 95% Genre: Comedy Stars: Logan Browning, Brandon P. Bell, DeRon Horton Creator: Justin Simien, Yvette Lee Bowser, Devon Shepard, Stephanie Allain, Julia Lebedev Watch on Netflix This anthology series, created by mumblecore hotshot Joe Swanberg ( Win It All), provides a template for relatable and realistic depictions of love and sex in the 21st century. Despite a star-studded list of performers — including Orlando Bloom, Emily Ratajkowski, and Dave Franco, to name a few — Swanberg manages to make you forget that you're watching someone famous by crafting characters that are deep, yet not too complicated to fit into a 30-minute window. Each vignette catalogs the struggles of a couple or group of people in contemporary Chicago, where gender roles and language barriers are equal obstacles for people seeking happiness. The show's brevity prevents most of the stories from reaching any sort of satisfying conclusion, but it's a sincere collection of not-so-tall tales that most will find familiar and engaging. If you watch all three seasons, there are even some neat callbacks. Rotten Tomatoes: 90% Genre: Comedy Stars: Malin Akerman, Jake Johnson, Orlando Bloom Creator: Joe Swanberg Watch on Netflix An intense docuseries on the "Golden Era of the Mob," Fear City is true crime for gangster movie aficionados. Throughout the 1970s and '80s, the "Five Families" of the New York mafia — Bonanno, Colombo, Gambino, Genovese, and Lucchese — had a seemingly insurmountable grip on the city, with their hands in unions, politics, law enforcement, and practically everywhere else. This three-part series from Sam Hobkinson ( Don't F**k with Cats) goes deep into New York's massive endeavor to take down its most formidable mob bosses. Using interviews with law enforcement officials and ex-mafia associates, unearthed surveillance recordings, news footage, and archival material, Fear City paints a terrifying, engrossing portrait of the mob's brutality, excess, and ubiquity. Rotten Tomatoes: 71% Genre: Documentary Creator: Dimitri Doganis, Bart Layton, Adam Hawkins, Jon Liebman Watch on Netflix Stop us if you've heard this one before: A down-on-her-luck actress in the mid-1980s (Alison Brie) finds surprising fulfillment when she joins a low-budget women's wrestling program run by a seedy, dishonest director (Marc Maron). Oh, what's that? You've never seen anything like this? Duh. GLOW — which stands for Gorgeous Ladies Of Wrestling — was a real show in the mid-'80s that featured wrestling (of course), wacky and colorful characters, and crazy comedy sketches. Netflix's take on it sees the ladies of GLOW battling their issues while trying to come together and produce a successful show. It's a dangerous premise, but one that works incredibly well thanks to dedicated performances from Brie, Maron, and Betty Gilpin. British rocker Kate Nash, Sydelle Noel, and Britney Young are also excellent in supporting roles. In August 2019, the series was renewed for a fourth and final season, but Netflix then reversed its renewal decision due to the pandemic, in effect canceling the series. Rotten Tomatoes: 92% Genre: Comedy Stars: Alison Brie, Marc Maron, Betty Gilpin Creator: Jenji Kohan, Liz Flahive, Carly Mensch Watch on Netflix Two-time Oscar nominee Scott Frank ( Out of Sight, Logan) created this Western drama for Netflix, and the miniseries went on to earn a pile of Primetime Emmy Award nominations for its epic, seven-episode story arc. The series is set in a small mining town during the 1880s after a mine accident causes the death of nearly all of the town's male residents. The remaining women are doing just fine, though, until a gunslinger arrives in town on the run from his former mentor, the bloodthirsty leader of an outlaw gang. The film features Jeff Daniels as the cruel, aforementioned leader of the gang hunting for their runaway member, but it's Downton Abbey actress Michelle Dockery and Nurse Jackie vet Merritt Wever who are the show's real standouts. They play a pair of pioneer women who don't need any men to handle their business. Daniels, Dockery, and Wever all earned Emmy nominations for their performances, with Daniels and Wever both winning in their respective categories. The series boasts some stunning cinematography, brilliant dialogue, and compelling action scenes to go along with its strong performances all around. Rotten Tomatoes: 85% Genre: Western Stars: Jeff Daniels, Jack O'Connell, Michelle Dockery Creator: Steven Soderbergh, Casey Silver Watch on Netflix This terrifying series from Mike Flanagan, the writer and director of criminally underappreciated horror films Oculus and Ouija: Origin of Evil, offers a new spin on Shirley Jackson's 1959 novel of the same name. It follows a family who moves into an old house intending to renovate it, only to experience one scary paranormal event after another before a mysterious tragedy forces them out of the haunted manor. The story unfolds through a mix of timeline-hopping explorations of each family member's experiences at Hill House and how the trauma of those encounters shapes their lives and eventually brings them back to where it all started. Beautifully shot, expertly paced, and filled with the sort of subtle callbacks that encourage multiple viewings, T he Haunting of Hill House is one of the best horror tales to debut on any screen — big or small — in recent years. Oh, and if you don't believe us, just consider that Stephen King himself described the series as "close to a work of genius." Rotten Tomatoes: 93% Genre: Horror Stars: Michiel Huisman, Carla Gugino, Timothy Hutton Creator: Mike Flanagan Watch on Netflix The behind-the-scenes stories of the video game industry are widely known to gamers who are deeply immersed in that world. However, High Score still has some surprises for even the most hardcore gamers, with its insightful examination of the industry's early days as an entertainment art form. From the rise of the arcades, the console wars between Nintendo and Sega, the advancement of 3D graphics, fighting games, and more, High Score is a terrific crash course in video game history. It even features the voice actor behind Mario, Charles Martinet, as the narrator who walks us through every episode. Rotten Tomatoes: 76% Genre: Documentary Stars: Charles Martinet Creator: France Costrel Watch on Netflix Krysten Ritter shines as antihero Jessica Jones, who rejected her superhero persona after a traumatic experience at the hands of Kilgrave (David Tennant), and now runs her own detective agency. Like Daredevil, the series is darker and more grounded than Marvel's cinematic efforts, though it's missing some of the goofy lighthearted qualities that Daredevil brings. Jessica Jones is thematically heavier, as the characters deal with topics like rape and PTSD. As with Daredevil, the villain is the sizzle of this first season — Tennant conjures perhaps the best performance of any on-screen Marvel bad guy this side of Tom Hiddleston's Loki. The show's structure is uniquely suited for the future inclusion of guest heroes; Luke Cage figures prominently in the first season, while season 2 has its own intriguing new characters to build upon. The series came to its conclusion after season 3, however. Both Jones and Cage (along with Daredevil and Iron Fist) featured heavily in Netflix's crossover series The Defenders. Rotten Tomatoes: 83% Genre: Action & Adventure Stars: Krysten Ritter, Mike Colter, David Tennant Creator: Melissa Rosenberg Watch on Netflix The latest adaptation of Irwin Allen's landmark 1960s sci-fi series, Lost In Space is centered on the Robinson family, which has taken to the stars together, courtesy of a program aimed at finding a new home for humanity. Of course, their craft veers off course and they end up in a new galaxy entirely, which leads — as you might expect — to a series of dangerous scenarios in which the family must work together to survive. Toby Stephens ( Black Sails) plays army-dad John Robinson, whose wife Maureen (Molly Parker), is the expedition leader. The kids are played by Taylor Russell, Mina Sundwall, and Maxwell Jenkins, with support from Parker Posey, Ignacio Serricchio, and others. While it's the same old take on The Swiss Family Robinson at its core, the series' special effects, set design, and cinematography are all top-notch, lending a sense of legitimacy to the many perils faced by the Robinsons and company. Perhaps more importantly, the family dynamic — especially with the three children and the robot Will befriends — feels real, turning this from an also-ran space sitcom into a pretty great show. Rotten Tomatoes: 75% Genre: Science Fiction & Fantasy Stars: Toby Stephens, Molly Parker, Ignacio Serricchio Creator: Matt Sazama, Burk Sharpless, Kevin Burns, Neil Marshall, Marc Helwig, Zack Estrin Watch on Netflix Lucifer is very loosely based upon the comic book that inspired it, but it has won a devoted fandom. Tom Ellis headlines the series as Lucifer Morningstar, the former Lord of Hell. Lucifer got bored living among the damned and he decided to move to Los Angeles and open his own nightclub. However, Lucifer soon found himself taken with LAPD Detective Chloe Decker (Lauren German), a woman seemingly immune to his charms. There is a police procedural baked into Lucifer that isn't present in the comic. But there's also a slow brewing love story between Lucifer and Chloe. Lucifer never hides who and what he is, but Chloe doesn't initially believe him. Now that the truth is definitively out in the open, Lucifer and Chloe face new obstacles in the penultimate season. Rotten Tomatoes: 81% Genre: Fantasy, Drama, Stars: Tom Ellis, Lauren German, Kevin Alejandro Creator: Tom Kapinos Watch on Netflix Why do we obsess over serial killers? Perhaps it's because we don't truly understand what makes them tick. That's the hook for Mindhunter, a crime drama that is executive produced by David Fincher (Fight Club, Gone Girl) and Charlize Theron. Jonathan Groff ( Glee, Hamilton) and Holt McCallany play FBI agents tasked with interviewing and assessing serial killers to build personality profiles that might help solve ongoing and future cases. Aside from Anna Torv ( Fringe), a largely anonymous cast takes the stage here, as the pair of agents investigates and interviews characters based on real killers from the mid-late 20th century, including one Ed Kemper. Mindhunter is largely a bleak affair, with a general sense of dread pushed forward by creepy performances and graphic crime scene photos. Still, it's a curious subject and one which informs the detective work done by characters in modern cop dramas. If you liked Nightcrawler, Zodiac, and Silence of the Lambs, you'll like Mindhunter. Rotten Tomatoes: 97% Genre: Drama Stars: Jonathan Groff, Holt McCallany, Anna Torv Creator: Joe Penhall Watch on Netflix Yes, Pablo Escobar is played out, and the show takes its fair share of historical liberties. However, any quibbles with this series can easily be pardoned thanks to some brilliant performances by Wagner Moura (Escobar) and Boyd Holbrook (Steve Murphy), the latter of which is on his way to becoming a bonafide action star thanks to turns in the excellent Logan and The Predator. Narcos details Escobar's rise to wealth and power as the face behind one of the largest drug cartels of all time, based out of Medellin, Colombia. Moura oscillates between dedicated family man and ruthless kingpin with alarming ease, while DEA agents Murphy and Javier Peña (Pedro Pascal) work to capture the elusive patron. If you're unfamiliar with Escobar's story, this is a riveting (if not wholly realistic) look into the man, and the chaos he wrought upon an entire continent during his heyday. The third season follows a sister cartel after Escobar's death (uh… spoilers?). The popularity of the series even led to a spinoff series, Narcos: Mexico, in 2018. Rotten Tomatoes: 89% Genre: Drama Stars: Wagner Moura, Boyd Holbrook, Juan Pablo Raba Creator: Chris Brancato, Eric Newman, Carlo Bernard, Doug Miro Watch on Netflix Saying that Hollywood has issues of representation would be the world's biggest understatement, but with On My Block, Netflix is working to remedy those issues. The show follows four high school freshmen — all people of color — in a witty, relatable coming-of-age story that culminates in some tensely dramatic moments. Monse (Sierra Capri) is a tomboy with deep-seated feelings for one of her close friends, Cesar (Diego Tinoco), who's trying to balance an unstable home life against the social demands of school and his feelings for Monse. Ruby (Jason Genao) is a whip-smart smooth talker, Jamal (Brett Gray) is a nerd on a quest, and Olivia (Ronni Hawk) is trying to make things work after her family is deported. The series treats ethnic and cultural divides with grace, showing how difficult it is to grow up as a young person of color in America. Rotten Tomatoes: 95% Genre: Comedy Stars: Lauren Iungerich, Eddie Gonzalez, Jeremy Haft Creator: Sierra Capri, Jason Genao, Brett Gray Watch on Netflix This dramedy was once the crown jewel of Netflix's original program list — judging by critical reception, at least. Orange Is the New Black received dozens of nominations and awards for its portrayal of an all-female prison. It follows Piper Chapman (Taylor Schilling), who goes to prison 10 years after smuggling drug money for her girlfriend. The show has been praised for its thoughtful representations of a diverse group of prison inmates, and for exploring issues relating to race, sexuality, and emotion within a controlled, female-dominant environment. Few programs are willing to dedicate so much time to women, and few combine humor with sincerity as flawlessly. The seventh and final season of the series was released in July 2019. Rotten Tomatoes: 90% Genre: Drama Stars: Taylor Schilling, Jason Biggs, Kate Mulgrew Creator: Jenji Kohan Watch on Netflix Jason Bateman has had as interesting a career as anyone in the limelight. He burst onto the Hollywood scene in the early 1980s as a young heartthrob, starring in stuff like Teen Wolf Too and The Hogan Family before experiencing a major career renaissance in the late aughts. Ozark marks a different look for Bateman than many have seen, as he plays a financial planner-turned-money launderer who relocates his family to the remote Ozark mountains in Missouri to avoid attention from the law. Unsurprisingly, the law finds him anyway, and Marty (Bateman) must scramble to stay afloat while paying off debts to a Mexican cartel. Laura Linney is awesome as Marty's wife, who gets caught up in the scheme, and Julia Garner is particularly good as the odd local girl Ruth Langmore. Though Ozark will naturally draw comparisons to Breaking Bad, its scope isn't nearly as grand (yet), but Bateman seems to improve with each passing episode. Rotten Tomatoes: 81% Genre: Drama Stars: Jason Bateman, Laura Linney, Julia Garner Creator: Bill Dubuque, Mark Williams Watch on Netflix This critically acclaimed series features Natasha Lyonne as a woman who finds herself stuck in a time loop, reliving the night of her birthday and dying over and over again, only to wake up at the same earlier point in the night. Lyonne co-created the series along with Amy Poehler and Leslye Headland, and the first, eight-episode season received high praise from critics and audiences alike, as well as 13 Primetime Emmy Award nominations. The show's setting amid the nightlife of New York City, the colorful characters that drift in and out of the life of Lyonne's character, and the deep dive it takes into the psychological aspects of her experience make it so much more than just another Groundhog Day story. Rotten Tomatoes: 97% Genre: Comedy Stars: Natasha Lyonne, Greta Lee, Yul Vazquez Creator: Leslye Headland, Natasha Lyonne, Amy Poehler Watch on Netflix A sci-fi drama from some of the genre's greatest storytellers might seem like an easy win, but there was nothing typical about this groundbreaking show from Lana and Lilly Wachowski and J. Michael Straczynski. The series follows a group of eight individuals from around the world who suddenly find themselves connected mentally and emotionally. They can experience each other's lives and draw upon the knowledge and talents they each possess. On the run from a mysterious government agency rounding up these "Sensates," they must find a way to protect themselves and continue to live their lives, both as individuals and collectively. While the premise might seem straightforward, Sense8 stands out for its diverse international cast and globe-spanning locations that allow them to experience the world through each other's eyes. As beautiful as the series is visually, it reaches even greater heights with its willingness to explore the world and the human experience through its characters' hearts, and show the myriad ways we can love and be loved by those around us. The series was abruptly canceled after its second season due to the high cost of its international filming, but a fan campaign prompted Netflix to greenlight a two-hour series finale that tied up the story's loose ends. Rotten Tomatoes: 86% Genre: Science Fiction & Fantasy Stars: Jamie Clayton, Brian J. Smith, Jeronimo Best Creator: Lana Wachowski, J. Michael Straczynski, Lilly Wachowski Watch on Netflix Asa Butterfield plays the son of a renowned sex therapist — played by X-Files star Gillian Anderson — who finds himself thrust into a similar role with his teenage classmates, who are all either having or trying to have sex, but rarely enjoying it. The show debuted in January 2019 to positive reviews and was renewed for a second season just a month later. Wonderfully acted by a fantastic cast, the British series also stars Emma Mackey, Ncuti Gatwa, Connor Swindells, and Kedar Williams-Stirling, but it's worth seeing just for Anderson's performance as the loving, no-filter mother of Butterfield's character. Rotten Tomatoes: 94% Genre: Comedy Stars: Asa Butterfield, Gillian Anderson, Ncuti Gatwa Creator: Laurie Nunn Watch on Netflix This throwback sci-fi series set the world ablaze in the summer of 2016, igniting a bonfire of nostalgia while simultaneously telling a gripping story that gets more exciting with each episode. When 12-year-old Will Byers goes missing in the small town of Hawkins, Indiana, his mother, Joyce (Winona Ryder, in a comeback performance), thinks she's losing her mind, believing that Will has been taken by supernatural forces. Meanwhile, Will's friends work to find and rescue him, with the help of a mysterious young girl named Eleven (Millie Bobby Brown), who appears seemingly out of nowhere. The mystery gets deeper and darker as the show goes on, while more and more members of the Hawkins community get drawn into the creepy tale. Few shows have been as willing to let children drive the story, and Stranger Things is better for it. The show is a clear homage to Spielberg coming-of-age films and '80s horror, and superb performances across the board make this a must-watch. Rotten Tomatoes: 93% Genre: Science Fiction & Fantasy Stars: Winona Ryder, David Harbour, Millie Bobby Brown Creator: Matt Duffer, Ross Duffer Watch on Netflix There wasn't always a toy market that catered to kids and collectors. Everything changed in the '70s, '80s, and '90s. Netflix's The Toys That Made Us offers deep dives into the origins of Star Wars toys, Transformers, Barbie, Lego, Star Trek, Power Rangers, Teenage Mutant Ninja Turtles, and more. Many of the people who brought these toys to life share the story of their creation, while fans around the world share their collections and their thoughts on the toy lines as well. There are even some occasionally heartwarming moments, including a reunion between two partners who had an acrimonious split several years before. This show is magic, in its own way. And we love it. Rotten Tomatoes: 100% Genre: Documentary Stars: Donald Ian Black Creator: Brian Volk-Weiss Watch on Netflix Created by Guillermo del Toro, Trollhunters ' story is fairly run-of-the-mill for a cartoon series (ostensibly for kids), but its masterful animation and voice acting set it apart from contemporaries. When 15-year-old Jim Lake ( the late Anton Yelchin) finds a magical amulet, he's transformed into the Trollhunter, a magical being tasked with the protection of a world of trolls that is hidden beneath the fictional town of Arcadia. Jim must balance his real-life responsibilities with his new identity, battling evil gum-gum trolls and making friends in the process. Superb vocal support is provided by Kelsey Grammer ( Frasier), Jonathan Hyde ( Jumanji), and Fred Tatasciore. The series was renewed despite Yelchin's untimely death shortly after production ceased. Three seasons are currently available and del Toro has indicated that Trollhunters (not to be confused with the film Trollhunter) is just the first arc of a three-part animated saga he has planned. The first of those three spinoff series, 3Below: Tales of Arcadia is now available to binge, too. Rotten Tomatoes: 95% Genre: Science Fiction & Fantasy Stars: Kelsey Grammer, Ron Perlman, Steven Yeun Creator: Guillermo del Toro Watch on Netflix It's a tale as old as time: 43 women give birth on the same day, at the same time, despite not showing any previous signs of pregnancy, and seven of these unique babies are adopted by an eccentric billionaire who molds them into a team of child superheroes known as The Umbrella Academy. The unusual story follows the group, who disband during their teenage years, only to meet up again when their adoptive father dies. Immediately the crew finds themselves dealing with old wounds and at each other's throats. They're forced to throw their differences aside, however, to save the world from ending. This Netflix series immediately became a hit; it was first released in February 2019, and it's already approved for a third season. The cast includes Elliot Page, Tom Hopper, David Castañeda, Emmy Raver-Lampman, Robert Sheehan, Aidan Gallagher, Justin H. Min, Cameron Britton, and Mary J. Blige. They are all expected to return for the next season. It's based on a comic book series with the same name and was created by Gerard Way (from the band My Chemical Romance) and illustrator Gabriel Bá. Rotten Tomatoes: 75% Genre: Action & Adventure Stars: Tom Hopper, Elliot Page, Emmy Raver-Lampman, Eden Cupid Creators: Steve Blackman, Mike Richardson, Keith Goldberg, Jeff King Watch on Netflix In a sea of outlandish show concepts, Unbreakable Kimmy Schmidt continues to stand out. Kimmy (Ellie Kemper, The Office) spent 15 formative years in her life trapped in an underground vault with three other women at the hands of a lunatic cult leader. She's rescued by police, and upon getting freed, Kimmy promptly moves to New York City and tries to adjust to life above ground. The show, produced by Tina Fey, received 11 Emmy nominations for its first two seasons alone. Critics praised Kemper's portrayal of the "unbreakable," idealistic Kimmy— whose sunshine-fueled personality combines with a variety of mental demons hovering just below the surface of Kimmy's optimistic appearance. The plotlines are brought to a whole new level by the ensemble cast: hilarious performances from Tituss Burgess, Jane Krakowski ( 30 Rock), and Carol Kane ( Annie Hall, Taxi) keep the show interesting. Every season absolutely doubles down in its wackiness and charm, which was the signature that kept viewers coming back for more. The series returned for its final story arc in January of 2019. Rotten Tomatoes: 96% Genre: Comedy Stars: Ellie Kemper, Jane Krakowski, Lauren Adams Creator: Robert Carlock, Tina Fey Watch on Netflix An adaptation of the 1990 BBC series of the same name (itself adapted from the 1989 book by Michael Dobbs), House of Cards follows the political exploits and personal dramas of Democratic House Majority Whip, Frank Underwood (Kevin Spacey). On a cruel quest for power, Frank, along with his wife, Claire (Robin Wright), and their cabinet of congressional conspirators and close contacts steamroll, backstab, and blackmail their way through six seasons of high-minded political madness. Due to allegations of misconduct, Kevin Spacey was removed from the show, with the sixth season focusing on Claire's ascent to power. Rotten Tomatoes: 77% Genre: Drama Stars: Kevin Spacey, Robin Wright, Michael Kelly Creator: Beau Willimon Watch on Netflix Related Topics: Netflix| Hulu| Amazon Prime| More Streaming Services

The best feel-good movies to stream on Netflix
digitaltrends.com
The best documentaries on Netflix right now
digitaltrends.com
The best Amazon original series available now
digitaltrends.com
If you're a gamer, you probably take your choice of gaming keyboard very seriously. And you should. When your keyboard doubles as your game controller, it's more than just a tool for typing. It is to you what the katana is to a samurai (or to a cyborg ninja): an extension of yourself, your interface with the digital world. If you care about PC gaming, it pays to know what makes a keyboard great, what differentiates one from another, and what's on the market today. We've rounded up the best keyboards you can buy, along with a brief guide to help you find the one that's right for you. Switch It Up! Understanding Mechanical, Dome, and Scissor Switches Most higher-end gaming keyboards these days use mechanical switches, which pair each key to its own spring-loaded switch. They are designed to provide superior audio and tactile feedback. Most of these switches use so-called "MX" mechanisms from a company called Cherry, and are identified by color (MX Black, MX Brown, MX Blue, MX Red, and so on), each with a slightly different design, tweaked to provide a specific feel and sound while typing. Which switch you want depends on what types of games you play, and what else you do with your computer. Cherry MX Black switches have the highest activation force, which makes them ideal for games in which you don't want to have to worry about accidentally hitting a key twice. This, though, can give them a stiff feel that's not well suited for games that require nimbler response, so for those types of titles you may prefer hair-trigger Cherry MX Red switches. If either is too extreme for you, there's a compromise candidate in Cherry MX Brown switches: They have the same actuation force as the Red variety, but add a tactile bump to aid with typing. If you need a keyboard that can switch back and forth between hard-core gaming and traditional work tasks, this is the kind to look for. Cherry isn't the only switch maker in town, though. Decent Cherry MX imitations from makers such as Kaihua populate some budget mechanical keyboards. Also, some mass-market keyboard manufacturers have developed their own mechanical switches as an alternative to Cherry's. Logitech's Romer-G switches are now available on many of its gaming keyboards, and the company claims they have a longer lifespan (up to 70 million keystrokes) and a shorter travel distance than Cherry switches. Razer, too, has made a name for itself with its Green (tactile and clicky), Orange (tactile and silent), and Yellow (linear and silent) key switches. What's more, the green tri-serpent company now has an optical ("Opto-Mechanical") key switch that uses a light beam to detect a keypress rather than a standard metal contact point. (For lots more about mechanicals, see our picks for our favorite mechanical keyboards .) At the lower end of the gaming keyboard market, you will still find boards that make use of "rubber dome" switches, which employ little bubbles in a silicone membrane, the material being the spring behind the switch. The result feels mushy and requires a full press with each keystroke, slowing down the speed at which commands can be entered. A slight variation on this is the scissor switch, which also uses a silicone membrane for springback but has a slimmer profile and adds a stabilizing "X"-shaped mechanism beneath each key. Scissor switches are most often found on laptops, but a few low-profile gaming keyboards use them. Trick It Out: Keyboard Backlighting and Customization Features that would be unimportant on a regular keyboard take on new significance when adapted to gaming. Backlighting, for example, is not merely a way to illuminate keys in a dark room. For gamers, newer twists on the old backlight include adjustable colors, and multiple lighting zones with separate backlight areas for arrow and WASD keys, highlighting the most frequently used control keys. Some gaming keyboards even have individual-key backlighting, which lets you personalize the color of each key, one by one, as you see fit. (This is often referred to as "per-key RGB," as opposed to zone-based RGB, in which you can assign colors to key clusters or areas.) Another customizable feature is the swappable keycap. Because mechanical switches are physically separate from the keycap itself, with some designs you can remove and swap out the keys' tops for others that feature molded sculpting, texturing for better tactile control, or differently colored plastic. Some keyboards offer only swappable WASD keys, while others may include arrow or number keys that you can change out. A gaming keyboard may have more to offer than exceptionally well-made keys, adding features like macro-command customization and dedicated shortcut keys. Some go so far as to include entirely new features, such as in-game statistics tracking, text communication to the keyboard, or built-in touchscreen displays. Other possible enhancements include rows of dedicated media keys (for adjusting volume, playing and skipping music, and the like) and profile keys (for toggling on game-specific sets of keyboard functions). Some gaming keyboards also have USB pass-through, letting you connect other USB peripherals to the keyboard itself, freeing up an extra port or two on your PC. Most gaming models offer a 10-key numeric pad, which laptops frequently lack and is a necessity for anyone who needs to tally numbers or enter data into a spreadsheet. So-called "tenkeyless" models slice off the numeric pad in the interest of space savings and keeping your typing and mousing hands closer together. Bear that in mind if you're looking at gaming keyboards, as tenkeyless models are a recent trend especially in that subclass. If you want to go even smaller,60 percent keyboards eliminate even more keys. Check out our 60 percent keyboard guide for everything you need to know about the category. Interface: USB Wired, or Wireless? Speaking of USB: Though you may prefer your keyboards to be wireless, most gaming keyboards are wired for a reason. Wired keyboards are snappy, as you don't have to worry about the potential input latency involved in the transmission of wireless signals. With a run-of-the-mill wireless keyboard, you might expect some delay between you pressing down a key and your computer registering it as a keypress. When you're playing games, especially in the case of competitive multiplayer titles, it's critical to keep this lag to a minimum. That's why many competitive gamers and esports hounds swear by wired only. That said, many of the big players in gaming keyboards offer a few avowed low-latency wireless designs. But wireless gaming keyboards remain the exception rather than the norm. (See our picks for our favorite wireless keyboards .) Evaluating Gaming Keyboard Software Another area that we consider when evaluating gaming keyboards is the software. These days, almost every gaming keyboard worthy of being called one is tied to an application that lets you assign functions to shortcut keys, create game-specific profiles, and customize on-keyboard lighting. For these tasks, and a few others, Corsair keyboards use a utility called Corsair Utility Engine (iCUE, formerly just CUE). One of the best-regarded examples of keyboard software, iCUE boasts a simple interface with a vast assortment of options for personalizing your board. You can, for example, record your own custom macros or assign new functions to existing keys. For Corsair keyboards that support RGB, you can even use the software to stack various effects, with the option to preview combinations before applying them. The latest Logitech keyboards, on the other hand, are compatible with two programs: G Hub and Logitech Gaming Software (LGS). G Hub is the newer interface for Logitech gear, and it offers a more digestible interface for setting up game profiles, customizing and synchronizing lighting zones, and assigning a second layer of functions to your keys, activated by pressing an assignable G Shift command. Meanwhile, all Razer keyboards use an application called Synapse for personalization. Up until G Hub was released, Synapse had one of the cleanest interfaces of all the keyboard utilities we've tested. Easy to learn, Synapse employ menus with options to modify lighting, create profiles, record and assign macro functions, and integrate your Razer hardware with Philips Hue lights for the ultimate coordinated RGB (or "Chroma," as Razer calls it) experience. Other software for gaming keyboards exists, such as Roccat's Swarm, SteelSeries' Engine, and Cougar's UIX. As much as their appearances vary, the purpose and functionality of these programs remain largely the same. Software goes hand-in-hand with gaming keyboards, and one of the key selling points for these peripherals is that you can tweak the way they look and perform to suit your preferred games, genres, and play style. Competent software helps you make better use of your gear; that's why the best gaming keyboard manufacturers pour so many resources into developing software and drivers that our analysts deem up to snuff. Look to our reviews for deep dives on the software. So, Which Gaming Keyboard Should You Buy? If you're looking to fully deck out a gaming system, you'll also want to check out our top-rated gaming mice, monitors, and gaming headsets. Some of these models can work in sync with the keyboard, in terms of lighting and commands, so it's worth reading reviews of these as well. Sometimes, the same software can control RGB effects or macros on a keyboard and a mouse from the same manufacturer, keeping you from having to maintain and understand two or more utilities. Check below for the best gaming boards we've tested of late. Most are classic mechanical-switch models, but a few use alternate key types, so check the reviews for the details. And if you're in the market for a whole new gaming rig, don't miss the best gaming desktops and gaming laptops we've tested.

The Best Keyboards for 2021
uk.pcmag.com
The Best Mechanical Keyboards for 2021
uk.pcmag.com
The Best Wireless Keyboards for 2021
uk.pcmag.com
If you're looking for a tablet that can double as a laptop, the two best options right now are Apple's iPad Pro and Microsoft's Surface Pro X. Both devices feature super-slim bezels and support optional pen and keyboard accessories. Microsoft's Surface Pro X is the older of the two devices, though you might be wondering how it stands up to the latest iPad Pro, now equipped with Apple's M1 chip. In this guide, we'll compare design, performance, and portability to help you choose the right one for you. In terms of design, both the iPad Pro and the Surface Pro X are super slim and pack a large, immersive display. There are some notable differences, however. First, the bezels on the iPad Pro are much slimmer and consistent all the way around. The bezels on the Surface Pro X are similarly narrow on the sides, but the top and bottom borders are thicker. As for the display itself, both devices have high-resolution screens. The Surface Pro X comes with a 2880 x 1920 (267 ppi) resolution while the 12.9-inch iPad Pro has a 2732 x 2048 (264 ppi) resolution. The Surface Pro X also sports a 3:2 aspect ratio, whereas the iPad Pro sits at 4:3. That makes the Surface Pro X a better option for productivity, while the iPad Pro feels a bit more square, making for a nicer tablet experience. The Pro X also has slightly more pixels per inch than the iPad, but the 11-inch iPad Pro sports a brighter 600 nit 120Hz True Tone display, which we found makes scrolling smoother and more responsive. The mini-LED display on the 12.9-inch model is even brighter at 1000 nits max brightness. The Surface Pro X is slightly behind the 11-inch iPad Pro with a dimmer 450 nit 60Hz panel, which is common for most Windows devices. Importantly, the Surface Pro X benefits from the built-in kickstand, making the device easier to use on a flat surface (no pun intended). Next, there's connectivity, which is also different between the two tablets. On the iPad Pro, there is a single Thunderbolt/USB-4 port, a magnetic smart connector port, and a nano-SIM slot. There is also a magnetic strip at the top to hold and charge the Apple Pencil, sold separately. The Surface Pro X, meanwhile, doubles that up. It features two USB-C ports, a nano-SIM slot, and Microsoft's proprietary Surface Connect port for charging. You'll also find the connector for the keyboard on the long button-free edge. Both devices lack a headphone jack, which means you'll need to buy a dongle or use a pair of wireless headphones. There's also no SD card slot, so you must settle on a storage option that fits your needs, although the Surface Pro X does feature swappable SSDs. Finally, both devices sport an option for a keyboard cover. Apple's new Magic Keyboard is based on scissor switches and starts at a hefty $299. It includes a built-in trackpad, a USB-C port for pass-through charging, and a unique hinge that "floats" the tablet and angles it back for optimal viewing. There are also now two colors for the Magic Keyboard: white and black. The cheaper Smart Keyboard Folio doesn't include a trackpad. The Surface Pro X, meanwhile, supports an optional $140 Type Cover. In terms of comfort, we found it was essentially the same as what we experienced with the Surface Pro 6, but it now also houses a special spot in the top for the Surface Pen — which we'll discuss later. However, note the Pro X does not support older Microsoft Type Covers, as the connector is different. Microsoft also sells a "signature" version of the keyboard bundled with the Slim Pen for $270. This keyboard features an Alcantara-covered surface, whereas the standard model does not. Apple's iPadOS has evolved to offer a better software solution for multitasking and productivity than it has in the past, but the full version of Windows 10 on the Surface Pro X will be more familiar to most Windows PC owners. Ultimately, the iPad Pro is the better tablet, but the Surface Pro X is the better laptop replacement. Unlike previous Intel-based devices, Microsoft partnered with Qualcomm to co-create two all-in-one processors dubbed as the SQ1 and SQ2. They're based on Qualcomm's Snapdragon 8cx 1st- and 2nd-gen chips. They're also technically a System-on-a-Chip, or SoC, which includes not only processor and graphics cores, but other components like the modem. Both custom Microsoft chips rely on ARM's big. LITTLE design. For example, the SQ1 has four "performance" CPU cores clocked at 3GHz and four "power-efficient" CPU cores clocked at 1.8GHz. One batch handles the heavy loads (gaming) and one handles the lite tasks (web browsing). According to Microsoft, the SQ1 features three times more performance per watt than the Surface Pro 6's Intel 8th-gen chip. Likewise, the beefier SQ2 has four "big" CPU cores at 3.15GHz and four "little" CPU cores at 2.42GHz. This chip didn't appear in the Surface Pro X until October 2020. However, there are some limitations to take note of, as some areas of Windows 10 and 64-bit apps aren't optimized for ARM-based chipsets. It should still be great for web browsing and other day-to-day activities while other apps like Photoshop might not work quite as well. The latest iPad Pro, meanwhile, sports Apple's custom ARM-based M1 processor, the same one found in the latest Macs. Take a look at their Geekbench scores and you can see how all three chips stack up against each other. What you'll find is that Apple's chip out-performs Microsoft's two new custom chips by a large margin: This means that no matter what you download from the App Store, the iPad Pro will run it at breakneck speeds. However, the iPad Pro is limited to apps in the App Store, as it is powered by iPadOS. The Pro X, meanwhile, runs full Windows 10 and is compatible with traditional desktop programs, although you are limited to 32-bit apps. In terms of portability, the Surface Pro X and the iPad Pro are almost neck and neck. Here's a chart to compare all three: Of the three, the 11-inch iPad Pro is the lightest, but when comparing the two bigger tablets, the iPad Pro is both the lightest and thinnest. The Surface Pro X is taller and narrower than the larger iPad. As for battery life, Apple promises up to 10 hours on the iPad Pro, though we were able to push our iPad Pro through several days with a few hours of usage at a time. The iPad Pro also supports fast charging with the optional 30-watt USB-C Power Adapter. Microsoft promises up to 13 hours of battery life on the Surface Pro X with the screen at 150 nits of brightness. However, judging the fact that the Pro X is an always-connected PC — which we've seen get up to 13 hours of battery — it may prove correct. It also supports fast charging via the Surface Connect port. Microsoft claims that this can get you to an 80% charge in just one hour. We'll also mention the support for LTE on both devices. All models of the Surface Pro X have a nano-SIM tray. That means you get LTE connectivity with any configuration, whereas with the iPad Pro, you need to pay $150 extra if you want a model with LTE. Finally, there is the pen. Microsoft's Surface Slim Pen slots right into the Type Cover keyboard and recharges wirelessly. This makes it easy for portability, but it's also a separate $145 purchase. That's significantly more than the $129 Apple Pencil, which also charges wirelessly when it's magnetically attached to the top of the iPad Pro — no keyboard accessory required. The Surface Pro X and iPad Pro are similar in many ways, but we think most people will be happier with Apple's offering. The base 11-inch iPad Pro (with 128GB of storage and without the LTE option) comes at a starting price of $749, which rises to $1,999 when you add the maximum 2TB of storage space and LTE. If you're someone who prefers the bigger 12.9-inch model, you can expect to pay a starting cost that ranges from $999 to $2,299. It's worth mentioning that you'll need to add on an extra $129 for the Apple Pencil and approximately $179 and $299 (base rates) for the Smart Keyboard Folio and the Smart Keyboard, sequentially. When it comes to the Surface Pro X, the base price is $999 for the SQ1 chip,8GB of RAM, and 128GB of storage space. However, the rate skyrockets up to $1,217 when you combine it with the keyboard and pen (when you buy them as a bundle). Yes, you'll get a lot more storage space in the first model than the equivalent iPad Pro, but you also must examine if its ARM-based processor will be harmonious with the apps you want to use regularly. Conclusively, the iPad Pro is the prime choice at this point. Even if you are used to working with Windows, you'll discover many of the same apps included in Apple's App Store. If you're someone who's looking to use conventional desktop software, we feel Microsoft's Surface Pro X will be better suited for you.

Best cheap Powerbeats Pro deals for July 2021
digitaltrends.com
The Gamasutra Job Board is the most diverse, active and established board of its kind for the video game industry! Here is just one of the many, many positions being advertised right now. Disbelief is a game development studio focusing on contracting and consulting services. We've worked with both AAA and independent studios to help their projects ship. Notable projects we've worked on include Gears Tactics, Gears 5, Borderlands 3, and Spellbreak. At Disbelief we value work-life balance, and want to create an alternative to the crunch-culture prevalent in game development. We also believe strongly in investing in our talent and our team. Disbelief is a place to puzzle out the solutions to cutting-edge problems in graphics and engine programming, but also a place where people can grow their careers and skill sets as valued members of a stable and close knit team. Currently, we're looking for a programmer. This opportunity is for a full-time position in Chicago, IL or Cambridge, MA. Programmers at Disbelief are called on to develop and debug in a variety of areas from game play to core engine programming. You are expected to learn new systems and projects as you grow as a developer. You are also expected to use your knowledge to solve problems both you and others in your team have. We believe a diverse team is a stronger team, and we encourage marginalized candidates to apply. Location: Chicago, IL (please inquire if interested in both of our studio locations.) Remote: No. Currently all of Disbelief is working remotely during the pandemic. Post-pandemic our plans are to return to a hybrid model where we still live near the office but often work from home. Some of our projects require access to physical infrastructure. Visa Sponsorship: No. Disbelief does not offer visa sponsorship at the current time. Technologies: Most of our work is C++ of varying standards with a sprinkling of other languages as needed for tooling. We do a lot of graphics programming work, using shader languages and platform graphics APIs. Since we often are debugging the lower levels of systems, being able to read x64 or ARM assembly is useful. Primarily we work with Unreal Engine, but we also work with Unity and custom game engines. Our work uses rendering, physics, audio, VR, AR, and other APIs frequently. Our primary platforms are PC, Xbox consoles, Playstation consoles, Switch, and VR/AR devices. Whether you're just starting out, looking for something new, or just seeing what's out there, the Gamasutra Job Board is the place where game developers move ahead in their careers. Gamasutra's Job Board is the most diverse, most active, and most established board of its kind in the video game industry, serving companies of all sizes, from indie to triple-A. Looking for a new job? Get started here. Are you a recruiter looking for talent? Post jobs here.

Get a job: Disbelief is hiring a programmer
gamasutra.com
Over half of U. S households now own a video game console, and thirty percent of households plan to buy a console in the next 12 months, according to a report from the Consumer Technology Association. The group's report covers a large variety of technology goods, including TVs, digital streaming services, and DVD/Blu-ray players, but the report's data on game console ownership is eye-catching, particularly for the jump in console ownership rates that seem clearly tied to the COVID-19 pandemic. According to the CTA report,53 percent of U. S households now own a video game console—that number ticked up 10 percent year-over-year, a notable increase for this report. Of those surveyed,41 percent of those users own prior-generation game consoles (Xbox 360/One, PlayStation 3/4, Nintendo Wii, Wii U, and Switch), while 26 percent of respondents own an Xbox Series X| S or PlayStation 5. Elsewhere,30 percent of those surveyed say they want to purchase a game console in the next 12 months. In 2020, that number was 21 percent. For those looking to purchase new consoles,21 percent plan to buy a "next-generation console" (Xbox Series X| S, PS5), while 15 percent intend to buy a "recent generation console." (Those numbers may scrub out differently depending on where you put the Nintendo Switch in the console generation lineup.) Stepping back from the CTA's numbers, it's interesting to see how this information creates different opportunities for each of the different console makers. Sony clearly sees some advantage in still shipping next-generation titles like Horizon Forbidden West for both PlayStation 4 and PlayStation 5, while Microsoft is eyeing turning Xbox One devices into cloud computing machines by way of its xCloud streaming service.

Report: Over half of US households now own a game console
gamasutra.com
Edge AI is becoming increasingly important with the internet of things (IoT) boom, but the security challenges make it more difficult for companies to adopt edge computing. As the size of the IoT ecosystem has grown, so have the risks. Edge AI has an advantage over cloud-based AI, McAfee chief data scientist Celeste Fralick told VentureBeat executive editor Fahmida Rashid during a session of VentureBeat's Transform 2021 summit. Backhauling large amounts of data collected from various sensors up to the cloud, processing it, and then bringing it back down is both costly and time-consuming. In the case of a farmer out in a field where there are no wireless networks, getting online to access cloud applications and process the data from the sensor is not going to work well. But edge AI runs locally, so the same farmer can access answers right from the field. Edge AI also avoids some of the privacy concerns associated with cloud — which is particularly important in fields like health care. "The pros of the cloud, of course, are the cost, the reliability, the ability to merge a lot of information very quickly," Fralick said. "But you also have the cons of cloud, where you have the issue of your data privacy and security not as perfect as you'd like it to be with some companies." There is a specific downside to edge AI, Fralick said, noting that IoT devices — specifically edge devices — tend to be brittle. If the devices have a security flaw, the manufacturer is the one that has to repair it. "The risk at the edge is it's much more brittle and much more complex than it would be in the cloud. So your security risk is much higher," Fralick said. Because of the nature of edge AI and the IoT, it makes sense to keep your routers secure. "If you're a consumer, you always have to ensure that you're updating your software," Fralick said. "Certainly, if you're an enterprise, business, you have to update your software constantly. That's one of the most important things that we can do. And as a home consumer, ensuring that you have security on your router as well is very important." People need to realize that there are different types of AI . "[You have] simple statistics and machine learning, you have deep learning, and you certainly have neural language processing," Fralick said. At large conferences, Fralick often approached other booths to ask what kind of AI was being used in their product or how models were being trained and rarely received satisfactory answers. If someone at the booth tried to claim 100% accuracy, Fralick knew they did not really understand AI. "Ensure you have monitors throughout your development process to get to as close to 100% accuracy as you can. But understanding why you have false positives and false negatives and understanding the root cause of why you have those are definitely the most important," Fralick said.

Threat modeling can protect data used by AI assistants
venturebeat.com
Making Dreams accessible was a huge undertaking. The sprawling PlayStation exclusive allows would-be developers to bring their most fanciful ideas to life in a bid to populate the ever-expanding 'Dreamiverse' with a colossal platter of user-made content. It's an ambitious pitch, to say the least, and Media Molecule wanted to ensure as many people as possible could immerse themselves in its bubbling creative cosmos by making Dreams an experience for all. Explaining how the company set about achieving that goal at GDC 2021, studio producer Alexandra Perry and PlayStation user researcher Joe Florey indicated the real key is to make accessibility a top priority. It might sound mind-numbingly obvious, but they reiterate that any developer who believes they can make accessibility an afterthought and still hit it out of the park will be in for a shock. Perry explained it took a concerted effort from Media Molecule to make Dreams usable for the widest range of people possible, with the studio starting out by working closely with accessibility advocates and other experts to get educated and light a fire under the dev team. After those consultations, the UK studio pulled together a "master list" of all the features that, in an ideal world with unlimited time and resources, it would be able to implement. Of course, the dev team knew some of those ideas would have to fall by the wayside, but Perry said the wishlist provided the studio with a perfect jumping off point so it could effectively decide what to prioritize. "Some of [those accessibility features] offered a lot of bang for buck and could be done in time [for launch]," explained Perry. "Some big wins were implementing a no-motion control scheme and implementing toggles instead of holds as a setting. We also managed to implement sliders for a lot of the settings so users would have greater degree of control over them. "Unfortunately, some things would've been incredibly beneficial but just weren't possible at the time. For example, button remapping is always really high at the top of the wishlist for people in the disabled community for various reasons, but unfortunately Dreams has so many commands assigned to each button that it was going to be too complicated to achieve within the time available." Although Media Molecule couldn't land every moonshot, it managed to get a number of accessibility features implemented in good time. At that point, it was time to put them to the test to ensure there weren't any hidden flaws, and Florey explained there are a few considerations worth keeping in mind when it comes to accessibility testing. "One thing was to not make assumptions about what a player might need or use. You can't assume that just because a player has a certain disability, that they're definitely going to use X,Y, and Z settings. It's best to let players discover that for themselves because you'll see what their needs really are," they explain. "One other big thing is to allow plenty of time. Getting set up for an accessibility session can take longer than you might expect, and you don't want to put pressure on somebody who's made the effort to come in. So allowing plenty of time for these kind of sessions is definitely a good thing to do. "Otherwise, just treat it like any other usability testing session. What you're essentially doing is finding out 'do these things work' and 'can people access and use them as intended,' so from that point of view its just like any other usability test." In the end, Dreams launched with a wide-range of accessibility settings (many of which are detailed over on the Dreams website) that made the game more infinitely more welcoming. For more words of wisdom from GDC 2021, click here to access even more tips, pointers, and tidbits from the conference.

Accessibility ideas and testing tips from Dreams developer
gamasutra.com
The OnePlus 9 and OnePlus 9 Pro are two of the best Android flagships you can buy right now. Both feature stunning displays, effortlessly smooth software, and great performance. The OnePlus 9 Pro also boasts a souped-up camera designed in partnership with Swedish manufacturer Hasselblad. However, as strong as both phones are, you're likely to encounter one or two bugs as you start using either of them for the first time, especially since both have been out for only a few months. Luckily, we've put together a repository of common OnePlus 9 and OnePlus 9 Pro problems, as well as solutions on how to fix them. While some of the below issues will likely be ironed out by future software updates, others require specific actions, adjustments, or workarounds. Regardless, all of them are curable in one way or another, so they shouldn't get in the way of you enjoying your new phone for too long. Also, this is an article that will be regularly updated as new problems come to light. So, check back periodically if there's anything up with your OnePlus 9 or 9 Pro that you aren't seeing here today. A number of OnePlus 9 or 9 Pro users have complained their phone overheats under various circumstances. For example, this can often occur when shooting 4K or 8K video, with the phone soon feeling a little too hot after a few minutes of filming. Others have complained of heating problems occurring when taking normal still photographs. There's no single fix to such an issue, although there are a number of things you can try to stop overheating. The problem may also be helped by future software updates, so make sure you update your OnePlus as soon as a new update is available. This problem overlaps with the overheating issue. That's basically because anything that causes your OnePlus 9 or OnePlus 9 Pro to work too hard and overheat is also likely to cause its battery to drain faster than it should. Again, a software update may hopefully rectify this problem, which quite a few users are complaining about on the official OnePlus forum. You could also try the possible solutions outlined above for the overheating issue. Otherwise, here are some alternative fixes that may help specifically with excessive battery drain. Needless to say, if nothing works (including factory resets), you may want to consider contacting OnePlus for a repair or a replacement device. Forum users have noted several varying issues with notifications. This includes notifications appearing but being unable to actually open them, while it also includes notifications not coming at all (or the notification sound coming, but without an accompanying notification). There are numerous factors likely at play here, given that each problem is a little different. Nonetheless, here are a few things you can try if you're having any kind of issue with notifications, and updating to new software (where available) is always a good idea. While comparatively rare, certain users have complained that their OnePlus 9 or 9 Pro has a tendency to freeze. For instance, they open an app, but it takes longer than usual to load properly. Some users report being unable to connect to a mobile (or Wi-Fi) network on their phones. Mostly this is an issue with connections falling in and out, even though users are on a network they've used without problem in the past with other phones. Some users have also noted a problem where the phone fails to switch automatically to a cellular network whenever a Wi-Fi connection is lost. Assuming that you're confident there isn't a problem with your cellular or Wi-Fi network, you might want to try the following. Various users have griped about problems with Gallery not loading images or loading them very slowly. This can be for a variety of reasons, with some posters blaming a recent update for the snag. Given that this is almost definitely a software issue, it will likely be solved by an incoming update. However, you can try the following steps in the meantime. Again, consider a factory reset if the above steps and new updates don't work.

Common MacOS Catalina problems and how to fix them
digitaltrends.com
Computer science majors benefit from above-average salaries, a variety of career paths, and high demand. But before applying for jobs, students have to successfully complete their computer science degree. Computer science plays a large role in advancing technology. And with emerging technologies reshaping the field, computer science professionals must constantly refresh their knowledge. A computer science degree builds strong problem-solving, critical thinking, logic, and creative skills. By making the most of their time in school, computer science majors can set themselves up for a successful career.

Computer science courses: A comprehensive overview
zdnet.com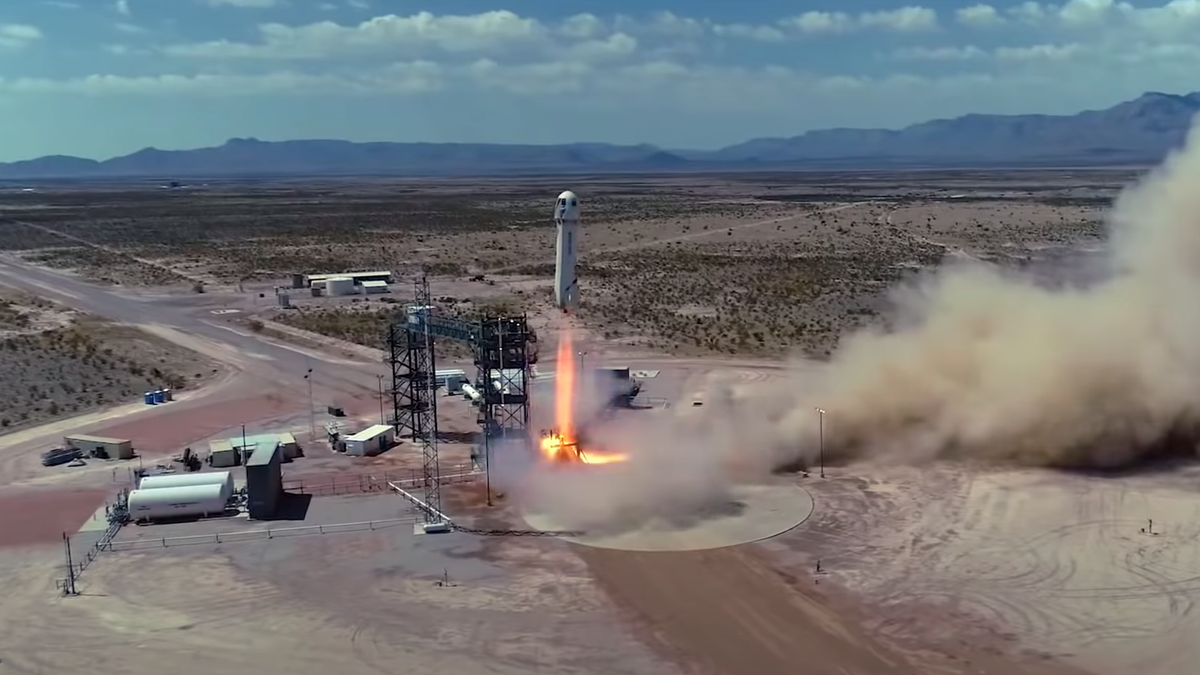 A soon-to-be floaty Jeff Bezos is scheduled to lift off to the edge of space at 9 a.m. EST on July 20th, 2021. Or Year 1, the first year in our new system of time measurement once delineated by the birth of Jesus Christ and now Jeff Bezos's trip to space, which will virtually annihilate all memory of anyone who's actually reluctantly orbited around the Moon because they had to and fucking hated it. Now Bezos will have cast a fleeting gaze upon this doomed rock he has covered with logistics vehicles and fulfillment centers and forevermore introduce himself as an "astronaut." And we can watch footage of the exterior of the rocket ferrying a $206 billion set of eyeballs. We can all watch the payoff live on Blue Origin's website or YouTube at CBS News (or here, embedded below) with pre-launch coverage starting at around 7:30 a.m. ET on Tuesday, July 20. The launch, which will take place in the West Texas desert outside El Paso, is scheduled for around 9 a.m. EST. That depends on whether you think you can claim you've taken a "trip" from New York to New Jersey by crossing the George Washington Bridge and then immediately turning around without getting out of the car. But yes. The capsule will cross the Kármán line,62 miles above sea level, the internationally-recognized (but still disputed) boundary between the Earth's atmosphere and space. It will be there for perhaps one minute, at which point Bezos can credibly exclaim, "I am a spaceman!" At most, he will be able to unbuckle his seatbelt for about three minutes to perform the backflip he's dreamed about for 57 years. The trip is expected to last a total of 10 minutes. The longest anyone has endured in the odious lifeless void of space is 437 days. Reaching this point cost Bezos in excess of, at minimum, $4 billion, judging by Bezos's 2018 remark to Business Insider that he was spending about $1 billion annually to fund Blue Origin and planned "to do that for a long time." Blue Origin notes that, following the landing in the West Texas desert, it will livestream a press conference with "the astronauts," who will include Bezos. Also on board: the humanizing company of his brother Mark; 82-year-old pilot Wally Funk who was previously deprived of the chance to go to space; and Oliver Daemen, the 18-year-old son of the CEO of a Dutch investment firm whose ticket possibly cost tens of millions of dollars. The teen is a last-minute replacement for an anonymous person who purchased a $28 million ticket and can no longer make it due to "scheduling conflicts." No word on what that person is doing instead. Because Jeff Bezos apparently hates Elon Musk, and he can get it up. Blue Origin has lately been warring with SpaceX over $2.89 billion in taxpayer funding for the NASA Artemis contracts to work on the Moon landing program. After that money went to SpaceX, Blue Origin got Sen. Maria Cantwell (D-WA) to pencil in up to $10 billion in additional NASA contracts to a science funding bill. (Her amendment passed and awaits a vote in the House. Bezos has over 20 times that sum in personal wealth, which is already earmarked for accumulating more wealth.) Both SpaceX and Blue Origin brought the pissing contest to the Senate in dueling fliers, with Blue Origin's titled: "What is Elon Musk afraid of...a little competition?"One month later, Bezos announced that he was personally getting on the rocket, which was the plan his whole life. Sorta. Richard Branson trip to "space" on July 11 was actually to a spot three miles above NASA's minimum space baseline of 50 miles above sea level, but below the Kármán line. Two days before the trip, apropos of nothing, Blue Origin tweeted that space is actually above Kármán line, which is the place where Blue Origin's rockets go. "From the beginning, New Shepard was designed to fly above the Kármán line so none of our astronauts have an asterisk next to their name," Blue Origin declared for the record. "For 96% of the world's population, space begins 100 km up at the internationally recognized Kármán line." You may recall that Branson's space plane crashed in 2014, killing one pilot, but that was during a new fuel test. The New Shepard is probably as safe as can be expected after " 15 successful consecutive missions," as Blue Origin describes it. That's a lot compared to NASA's " Mega Moon Rocket," which NASA has constructed with Boeing, and plans to put astronauts on board after only a single uncrewed flight. Still, it's "probably safe" to the extent that thrusting oneself into space on a 44-million- horsepower engine burning millions of pounds of flaming liquid hydrogen and liquid oxygen is "probably safe."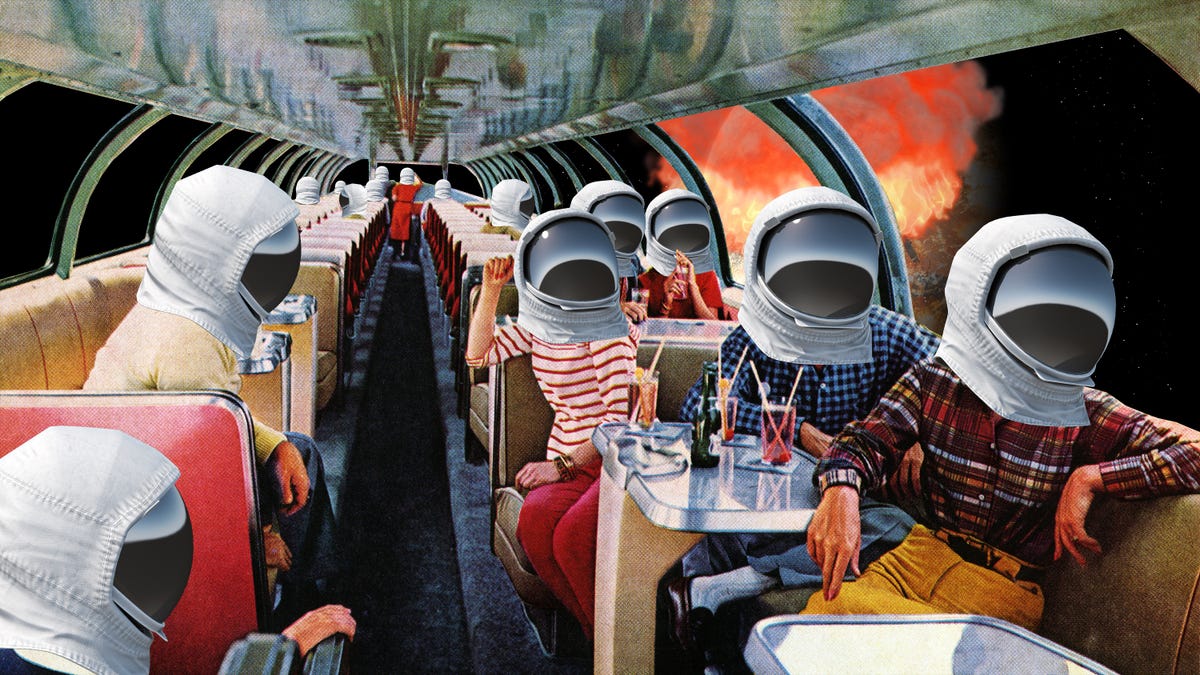 Space Tourism Is a Waste
gizmodo.com
F1's newest edition is here, which brings all the new season updates in the F1 2021, including driver updates, livery changes, and many other new things as well. For you, we have the best settings and tweaks for F1 2021 to get you up and running in no time. Below we have explained all the best Wheel, Graphics, HUD, Audio, and Camera Settings that will help you set up your game quickly. As far as Wheel Settings are concerned, the default settings are really great to start with. They are easy to use, and if you feel like it, you can make some changes here and there in order to make them more to your liking. Below we have listed down the best video settings which will provide the best frame rates to you. Keep in mind. You can further lower some settings if you have frame rate issues.

F1 2021 Canada Car Setup Guide
segmentnext.com
Today's highlighted deal comes via our Gear + Gadgets section of the Neowin Deals store where, for only a limited time, you can save 10% off this LED Fast Car Dual USB Charger. With voltage display and high voltage warning, this 4.8A intelligent fast charger ensures safe and secure charging The LED Fast Car Dual USB Charger is a 4.8A intelligent, fast charger that comes with a voltage display and high voltage warning to ensure safe and secure charging. This charger has a switch that can freely change the display mode and turn on/off the power. When the input voltage exceeds 14.6V, the red indicator light will turn on, signaling a warning that the input voltage is too high. This multipurpose charger can supply power for cellphones, tablets, PCs, GPS, and other USB devices. It can also be used on cars, motorcycles, ATVs, SUVs, UTVs, boats, and more. This LED Fast Car Dual USB Charger usually costs $39, but you can pick it up for $34.95 for a limited time, that's a savings of $4.05 (10%) off. For a full description, specs, and terms, click the link below. Please note that this ships only to the USA. That's OK, there are other deals on offer you can check out here. Neowin Deals · Free eBooks · Neowin Store Disclosure: This is a StackCommerce deal or giveaway in partnership with Neowin; an account at StackCommerce is required to participate in any deals or giveaways. For a full description of StackCommerce's privacy guidelines, go here. Neowin benefits from shared revenue of each sale made through our branded deals site, and it all goes toward the running costs.

Pay What You Want for this 2021 Superstar Web Development & Design Bundle
neowin.net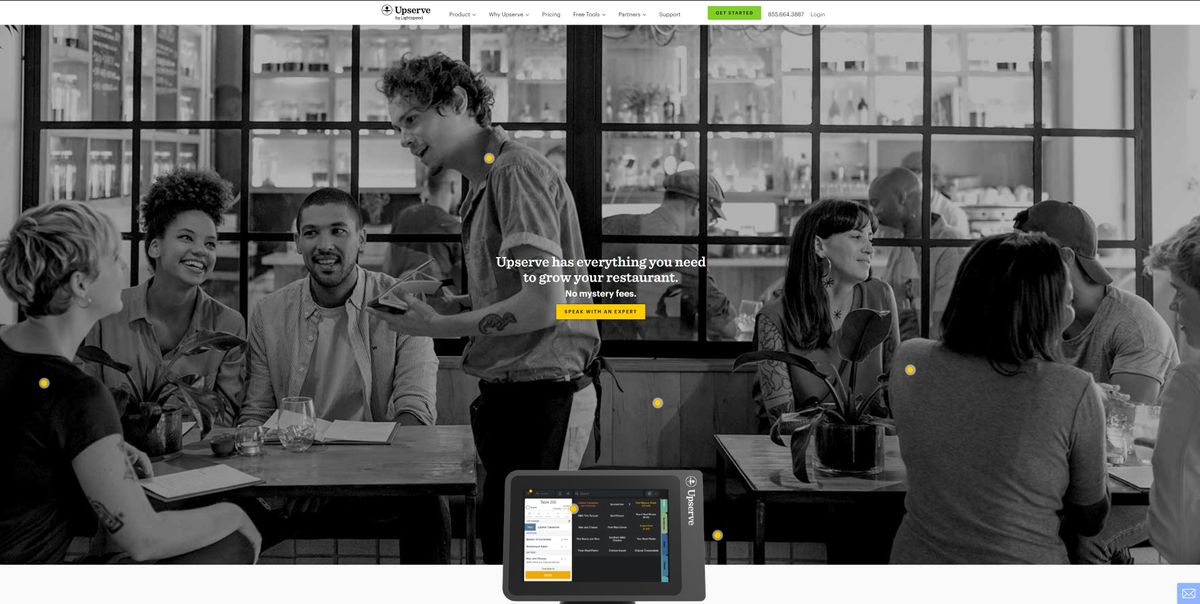 Finding the right point of sale system for your business will help streamline day-to-day operations and make your workflow more efficient. There are numerous options on the market, and many of them, such as Upserve, are tailored for specific industries. Upserve POS is designed for those in the restaurant and hospitality industries. In the rest of our Upserve evaluation, we explore the main features and everything else that makes this a leading choice that's often talked about alongside the best POS systems on the market. By the way, if you're looking for a POS system for a restaurant, try our guide to choosing a POS system for a restaurant and bar. Article continues below... To use Upserve, you will have to pay a monthly subscription fee and a one-off hardware fee. The cheapest Core subscription costs $59 per month and includes full Upserve Payment integrations, offline mode, training mode, transaction search tools, and various other features. With this plan, each POS terminal costs $60. Upgrading to a Pro plan ($199 per month) reduces the POS hardware price to $50 per terminal. It also adds various features, including menu optimization, server performance metrics, a free Upserve Online Ordering add-on, one-click ordering, and more. And finally, the Pro Plus plan ($359 per month) is designed for enterprise-level clients and includes POS terminals at $40 each. It also comes with a selection of custom reporting tools, a data API so you can integrate Upserve with your own platform, and dedicated account management. At the time of writing, financing options were available for both hardware and software purchases. And what's more, there are numerous add-ons that you can purchase to add specific functionality to the software. To get started with Upserve POS, you will have to sign up for a monthly plan and purchase at least one hardware terminal. In most cases, you will also benefit from professional installation and training to help you get up and running as fast as possible. One of the best things about Upserve POS is its powerful ordering and order management software. The program runs on various mobile devices, allowing your staff to quickly take, manage, and modify orders where required. You can also accept payments directly from the table, access a range of great statistics, and use historical information to improve your business's long-term performance. On top of this, the POS interface is extremely attractive, featuring an intuitive design and everything your staff will need to go about their daily jobs. You can even keep track of inventory, note meals which are unavailable or almost out of stock, and send receipts directly to customers when required. Upserve POS is backed by a suite of advanced features targeted directly at restaurants and other hospitality-based business owners and managers. One of our favorite things about the Upserve POS system is its great range of flexible payment options. There are numerous tools available to help you split checks, calculate tips, and accept various payment types from members of the same group. Another great tool is Upserve's in-depth training mode. Rather than you spending numerous man-hours teaching new employees how to use the system, this provides a hands-on experience, allowing them to learn without risking mistakes that could compromise your real system. Drive informed business decisions by taking advantage of Upserve's powerful restaurant analytics. You will have access to a great range of statistics and analytics tools, allowing you to base business changes on actual facts. In the modern world, nearly everything is connected to and run on the internet. But what happens when your internet connection goes down? Upserve POS provides an answer to this through its powerful offline mode. With this, you can continue to accept payments, print receipts, and take orders, which will be synced with the system when you go back online. All reports suggest that Upserve's support and ongoing customer care are both excellent. The Knowledge Center contains a suite of articles and how-to guides detailing various actions and setup procedures. There are also various webinars for more in-depth training, and live chat support is available 24/7 via the company website. Additionally, online reports suggest that the Upserve team does a great job of looking after customers post-sales. For example, it receives a decent 4.4/5 star rating from 246 reviews on Capterra, which is higher than many of its competitors get. Many of these focus on the excellent 24/7 live support, which should instill a high level of confidence in prospective users. Upserve is a great option for small businesses in the hospitality industry, but there are plenty of alternatives out there worth considering. For example, Lightspeed POS provides a feature-rich system that is targeted at restaurants, retail, and e-commerce businesses. Prices start from $59 per month, which is similar to Upserve, but you will benefit from a wide range of advanced tools that can be personalized for your business. Epos Now is another popular hospitality-specific POS service provider. Its prices start at $39 per month or $750 for a one-off software license, and it also comes with great loyalty and customer relationship management (CRM) features. Overall, Upserve provides excellent POS solutions for restaurants and other hospitality-based businesses of all shapes and sizes. Its prices are similar to those of other industry leaders, it boasts an impressive range of advanced features, and its customer service is reportedly second to none. At the end of the day, we'd highly recommend reaching out to the Upserve team and having a chat, especially if you're looking for a reliable, feature-rich POS solution that's tailored to your business. If you're looking for a POS system for a restaurant, try our guide to choosing a POS system for a restaurant and bar, or check out our TouchBistro review or Lightspeed review.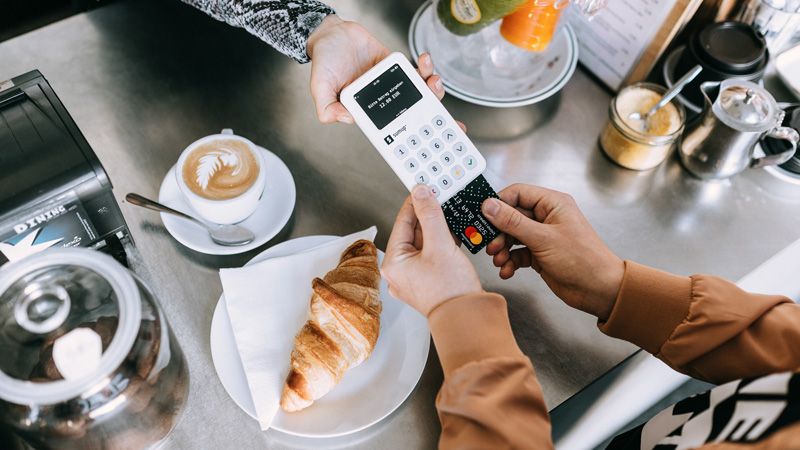 SumUp point of sale (POS) review
techradar.com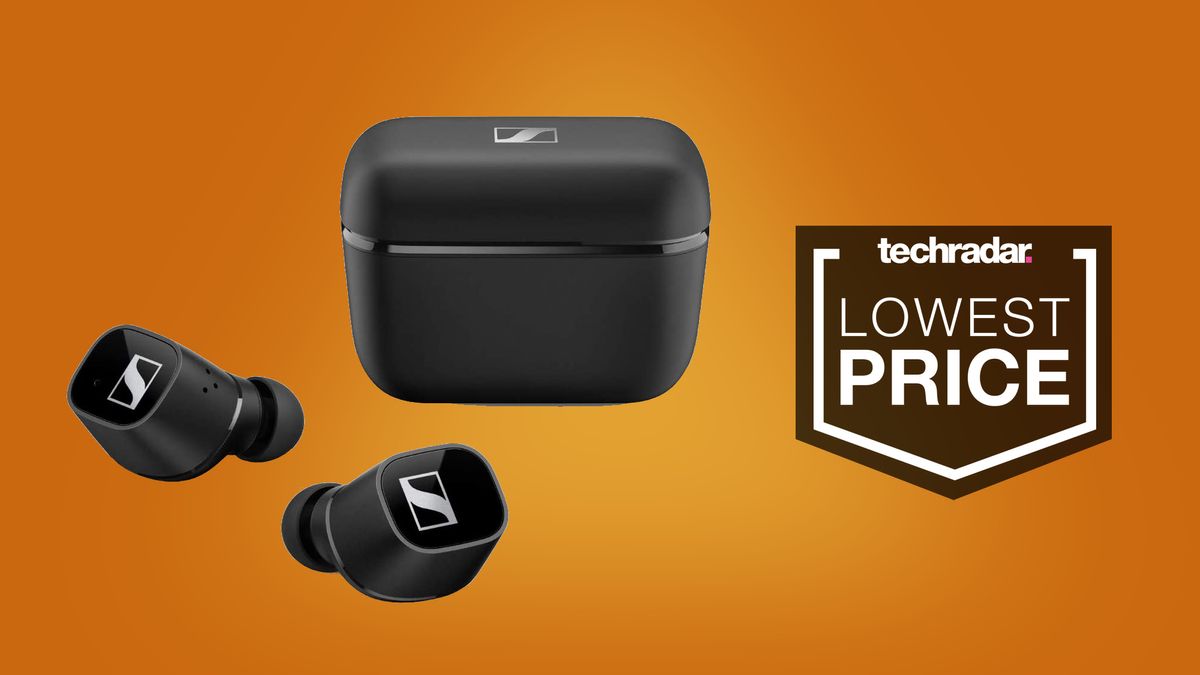 After a new pair of wireless earbuds? Then we can't recommend this incredible deal on the Sennheiser CX 400BT enough. These great sounding earbuds are half off right now at Amazon, in both the US and UK. You can nab a pair of black CX 400BT wireless earbuds right now for $99 (saving $100.95) in the US and £96 (down from £169) in the UK. You can also buy the white version the of CX 400BT for $99.95 in the US and just £80 in the UK. The reason we're seeing such a big discount right now is because the CX 400BT are getting close to a year old, having also been succeeded by the Sennheiser CX true wireless buds. That said, the CX 400BT are still an excellent pair, especially at such a heavy discount. Not in the US or UK? Scroll down for deals in your region. We can safely say that the Sennheiser CX 400BT were among the best wireless earbuds to release in 2020, and they're still a great pair to own today, especially if you're after a seriously good pair at a hugely discounted price. The CX 400BT boast detailed sound, unmuddied sound, as well as a comfortable fit and solid touch control. However, a couple of downsides exist in the less-than-premium build quality and so-so battery life. Adding to those issues, the CX 400BT doesn't feature the active noise-cancelling. If that's an important feature to you, then you might be better off looking at a similarly priced pair of earbuds, like the Sony WF-1000XM3, which are just as excellent despite their age. No matter where you live, you'll find all the lowest prices for the Sennheiser CX 400BT from around the web right here, with offers available in your region.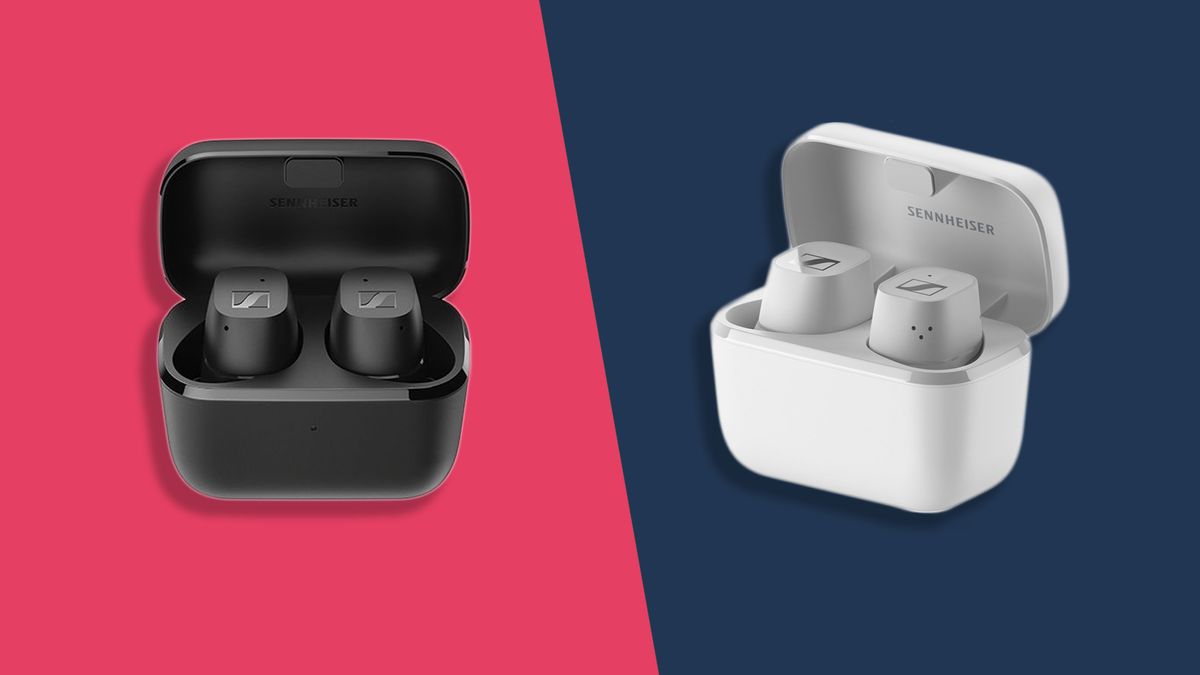 Sennheiser CX True Wireless vs Sennheiser CX 400BT: what's new with the wireless earbuds?
techradar.com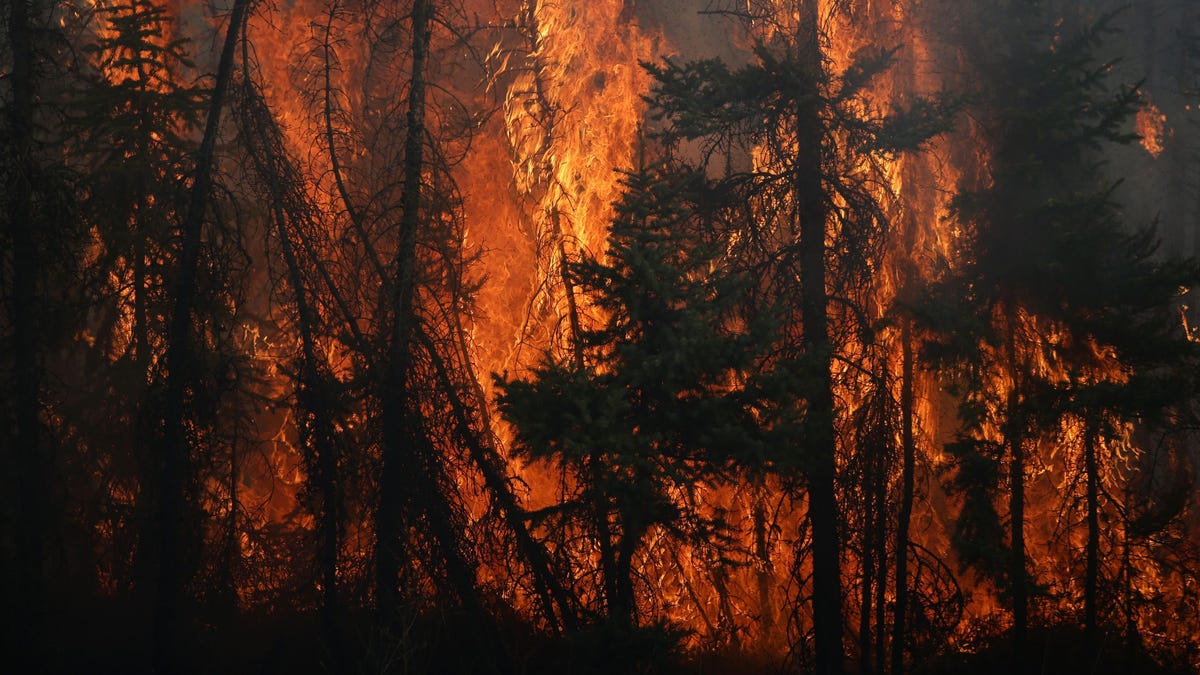 Recent research from Canada seems to show that wildfires can continue to hurt the lungs of firefighters for years after they've burnt out. The study found that first responders who combated the Fort McMurray wildfire in 2016 were more likely to experience chronic lung ailments like asthma in the years after than the general public, while many also had visible signs of long- term lung damage. The Fort McMurray wildfire is thought to have begun on May 1,2016, in Alberta, Canada. Within days, the fire spread out of control and reached the town of Fort McMurray, prompting the evacuation of nearly 90,000 people. By the time the fire was finally extinguished in late August, it had covered 1.5 million acres of land and destroyed over 3,000 buildings, including homes (two deaths from a car crash also occurred during the evacuation). The costs of the fire are estimated to have run almost $8 billion i n U. S. dollars, making it the single costliest environmental disaster in Canada's history ( it's suspected the fire was started by humans). Researchers at the University of Alberta have been tracking the health of the many firefighters who responded to the wildfire. Their latest study, published in June in Journal of Occupational and Environmental Medicine, looked at the lung-related outcomes of 1,234 firefighters, based on their overall medical records as well as follow-up testing of randomly selected individuals with no previously diagnosed lung disease. Compared to people similarly matched in age, location, and other factors, the McMurray firefighters were five times more likely to be newly diagnosed with asthma in the following three years after the fire, the researchers found. Of the firefighters who underwent testing,20% had less responsive lungs and noticeable thickening of the bronchial walls (bronchi are the airways that lead straight to the lungs), both signs of asthma or other respiratory conditions. And it was the firefighters with the most reported exposure to the fire, often the very first to arrive, who seemed to be the worst off. "Those who were dealing with burning organic matter were exposed to a barrage of small particles in the smoke, and the ones with the highest exposure have long-term consequences," said lead author Nicola Cherry, an occupational health epidemiologist and researcher, in a statement. Though this research only concerns the firefighters who took on the McMurray wildfire, other studies have pointed to similar increased risks of lung and even heart damage among those who have fought wildfires, including a higher risk of lung cancer and heart-related death years later. And with wildfires in both the U. S. and Canada becoming more common and fiercer over time, it's likely that the health impacts of wildland firefighting will only intensify. There may be ways to mitigate the pulmonary harms caused by these disasters. The researchers note that many of the McMurray firefighters didn't have access to specialized gear that could have lessened their exposure to the smoke's pollutants. Cherry and her team are also researching how they can make firefighting even safer, including through the use of more masks or washing the skin post-fire, as well as modified methods of firefighting, such as shorter rotations of different crews to lessen exposure time.

Peacock tends to get overlooked in the crowded field of streaming services. But it's also the only major streamer that still offers a free tier with a very desirable lineup of flicks. However, some of the films are only available to users who opt for the premium tiers. Regardless of which option you choose, it's one of the better streaming deals you can get. Peacock has also been upgrading its selection of available films from the classics to the modern hits. To get the most out of your subscription, we've put together this list of the best movies that you can stream on Peacock right now. Can't find anything you like on Peacock? Lucky for you, we've also curated guides to the best movies on Netflix, the best movies on Hulu, and the best movies on Amazon Prime Video. Here's an offer that cinema lovers can't refuse. Francis Ford Coppola's entire Godfather saga is on Peacock, including Coppola's recently reworked final chapter, The Godfather Coda: The Death of Michael Corleone. However, the first film, The Godfather, remains a classic that towers above almost everything else. Marlon Brando stars as Vito Corleone, an aging crime boss whose empire comes under attack by his rivals. With Vito's health rapidly on the decline, young Michael Corleone (Al Pacino) is forced to step up and lead the family through adversity before taking over the business. To emerge triumphantly, Michael will have to embrace his darker impulses and become more like his father than he ever imagined. Rotten Tomatoes: 97% Genre: Crime Stars: Marlon Brando, Al Pacino, James Caan, Richard Castellano, Robert Duvall, Sterling Hayden Director: Francis Ford Coppola Rating: R Runtime: 177 minutes Watch on Peacock Julia Roberts won the Academy Award for Best Actress thanks to her starring turn in Erin Brockovich. In this biopic of the famous legal clerk turned environmental activist, Erin (Roberts) is initially an unemployed single mother. But after strong-arming her lawyer, Edward L. Masry (Albert Finney), Erin finds her calling when she uncovers environmental misconduct by Pacific Gas and Electric Company. Thanks to Erin's dogged investigation and her unconventional tactics, she helps build a major case against the company. And that's just the beginning of her work. Finishing the task will test Erin's personal and professional connections. Rotten Tomatoes: 84% Genre: Drama Stars: Julia Roberts, Albert Finney, Aaron Eckhart, Marg Helgenberger, Tracey Walter Director: Steven Soderbergh Rating: R Runtime: 130 minutes Watch on Peacock You're gonna need a bigger boat if you want to watch this film. Steven Spielberg's adaptation of Jaws gave birth to the modern blockbuster. In the mid-'70s, the town of Amity Island is menaced by a great white shark, who is also the real star of the movie. Sheriff Martin Brody (Roy Scheider) finds his attempts to safeguard the townspeople hampered by Mayor Larry Vaughn (Murray Hamilton). When the shark's attacks increase in frequency and ferocity, the Sheriff takes it upon himself to kill it alongside biologist Matt Hooper (Richard Dreyfuss) and a ruthless fisherman, Quint (Robert Shaw). However, the shark may have other ideas about who's really on the menu. Rotten Tomatoes: 98% Genre: Thriller Stars: Roy Scheider, Robert Shaw, Richard Dreyfuss, Lorraine Gary, Murray Hamilton Director: Steven Spielberg Rating: R Runtime: 124 minutes It's been over a decade since Inception wowed moviegoers, and people are still talking about the ending. Leonardo DiCaprio stars as Dom Cobb, a thief who specializes in stealing secrets from within the dreams of his victims. Dom is also running from his past, as personified by his wife, Mal Cobb (Marion Cotillard). In order to overcome his legal issues, Dom accepts a deal from Mr. Saito (Ken Watanabe) to instead plant an idea in the mind of a corporate rival, Robert Michael Fischer (Cillian Murphy). To pull off the seemingly impossible task, Dom puts together a new dream team. But as they go deeper and deeper within the dream, there may be no escape for any of them. Rotten Tomatoes: 87% Genre: Sci-Fi, Action Stars: Leonardo DiCaprio, Joseph Gordon-Levitt, Marion Cotillard, Tom Hardy, Ken Watanabe, Cillian Murphy, Elliot Page Director: Christopher Nolan Rating: PG-13 Runtime: 148 minutes Watch on Peacock We all go a little mad sometimes, especially for the film with perhaps the most famous scream in cinema history. Alfred Hitchcock's Psycho is a masterfully told horror story that starts innocently enough as a morality tale. Poor Marion Crane (Janet Leigh) is tempted by a large sum of money to seize the life of her dreams. Unfortunately for Marion, she soon meets Norman Bates (Anthony Perkins) and his insane mother. When Marion goes missing, her sister, Lila Crane (Vera Miles), and Marion's lover, Sam Loomis (John Gavin), go looking for answers. Trust us, they won't like what they find hidden at the Bates Motel. Rotten Tomatoes: 96% Genre: Horror Stars: Anthony Perkins, Vera Miles, John Gavin, Martin Balsam, John McIntire, Janet Leigh Director: Alfred Hitchcock Rating: R Runtime: 109 minutes Watch on Peacock Tom Cruise and Dustin Hoffman earned rave reviews for their performances in Rain Man. Cruise plays Charlie Babbitt, a high-rolling importer who runs into some severe financial setbacks. After learning about the death of his father, Charlie discovers that he has an autistic older brother, Ray (Hoffman), whom he had no prior knowledge about. While Charlie is initially interested in reclaiming his father's estate from Ray, he soon forms an emotional bond with his brother and realizes why their parents separated them many years earlier. Charlie also discovers that Ray is a savant whose talents could be very handy at the betting tables. Rotten Tomatoes: 89% Genre: Drama Stars: Dustin Hoffman, Tom Cruise, Valeria Golino, Jerry Molen, Ralph Seymour Director: Barry Levinson Rating: R Runtime: 134 minutes Watch on Peacock also has a strong selection of films for younger viewers, including DreamWorks Animation's Kung Fu Panda. Jack Black provides the voice of Po, a large panda who loves kung fu despite lacking the physical aptitude for the martial arts. But when the villainous Tai Lung (Ian McShane) threatens to destroy Master Shifu (Dustin Hoffman) and the Furious Five, Po is declared the heir to the legacy of the Dragon Warrior. Unfortunately, Po is not a fast study and time is rapidly running out for him to live up to his full potential. Rotten Tomatoes: 87% Genre: Comedy, Action Stars: Jack Black, Dustin Hoffman, Angelina Jolie, Ian McShane, Seth Rogen, Lucy Liu Director: John Stevenson, Mark Osborne Rating: PG Runtime: 92 minutes Watch on Peacock The Hunger Games films weren't just a cut above other YA franchises, they also made Jennifer Lawrence into a star. The first movie is particularly good, as Lawrence's Katniss Everdeen volunteers to fight in the deadly Hunger Games in order to spare her younger sister from the same fate. Peeta Mellark (Josh Hutcherson), a young man from Katniss' district, is also selected. Much to Katniss' surprise, Peeta has romantic feelings for her. Yet the brutal rules of the games insist that there can only be one victor, regardless of how they feel about each other. Rotten Tomatoes: 84% Genre: Action Stars: Jennifer Lawrence, Josh Hutcherson, Liam Hemsworth, Woody Harrelson, Elizabeth Banks, Donald Sutherland Director: Gary Ross Rating: PG-13 Runtime: 142 minutes Watch on Peacock All eight of the Harry Potter movies are on Peacock, but the third film is almost universally considered the best one. Harry Potter and the Prisoner of Azkaban finds Harry (Daniel Radcliffe) rocked by the news that the wizard Sirius Black (Gary Oldman) has escaped from Azkaban prison. Decades earlier, Sirius was close friends with Harry's parents, before seemingly betraying them to Voldemort. Harry hates Sirius with every fiber of his being, at least until he realizes that everything he thought he knew about him was a lie. From there, the race for the truth will literally bend time. Rotten Tomatoes: 90% Genre: Fantasy, Adventure Stars: Daniel Radcliffe, Rupert Grint, Emma Watson, Robbie Coltrane, Gary Oldman, Alan Rickman Director: Alfonso Cuarón Rating: PG Runtime: 142 minutes Watch on Peacock About a decade before bringing Spider-Man to the big screen, director Sam Raimi created his own hero in Darkman, with Liam Neeson in the title role. Within the story, Dr. Peyton Westlake (Neeson) is brutalized and left for dead by mobsters after making a breakthrough in synthetic skin. While Peyton's girlfriend, Julie Hastings (Frances McDormand), believes that he is dead, Peyton survives with horrific scars and greatly enhanced strength. Peyton also uses his synthetic skin research to create convincing disguises that allow him to destroy the mob from within. Unfortunately, Peyton's new mission and powers come at a heavy price, and he may no longer be the good man that he once was. Rotten Tomatoes: 83% Genre: Superhero Stars: Liam Neeson, Frances McDormand, Colin Friels, Larry Drake Director: Sam Raimi Rating: R Runtime: 142 minutes Watch on Peacock Director Sam Mendes' American Beauty was the breakout film of 1999, and it took home several Oscars, including Best Picture. Within the film, Lester Burnham (Kevin Spacey) is a profoundly unhappy man who is trapped in a loveless marriage with his wife, Carolyn (Annette Bening), and alienated from their daughter, Jane (Thora Birch). Lester's mid-life crisis hits full swing when he becomes obsessed with Jane's friend, Angeles Hayes (Mena Suvari). Meanwhile, Jane gets close with her new neighbor, Ricky Fitts (Wes Bentley), and she comes to appreciate his ability to see beauty through the lens of his camera. Rotten Tomatoes: 87% Genre: Drama Stars: Kevin Spacey, Annette Bening, Thora Birch, Allison Janney, Peter Gallagher, Mena Suvari Director: Sam Mendes Rating: R Runtime: 122 minutes Watch on Peacock What would you do if you had the powers of God? That's the premise of Bruce Almighty. Poor Bruce Nolan (Jim Carrey) is having a real rough stretch in his life, and he takes out his frustrations on God. Much to Bruce's surprise, God (Morgan Freeman) personally answers Bruce's prayers in person and temporarily hands off his powers. But while Bruce is initially able to make life good for himself and his girlfriend, Grace Connelly (Jennifer Aniston), he soon loses control of his god-like abilities. No matter what Bruce does, he can't alter free will, and he can't make Grace stay with him when he messes up their relationship. Rotten Tomatoes: 48% Genre: Comedy Stars: Jim Carrey, Morgan Freeman, Jennifer Aniston, Philip Baker Hall, Steve Carell Director: Tom Shadyac Rating: PG-13 Runtime: 101 minutes Watch on Peacock Later this summer, The Fast and the Furious saga will reach its ninth film, F9. But you can check out one of the best installments on Peacock. Fast Five really solidified the series' shift from street racing to action-heist flicks as Dominic Toretto (Vin Diesel), Brian O'Conner (Paul Walker), and their crew go up against one of their most formidable foes to date: Luke Hobbs (Dwayne Johnson). To complicate things even further, Dom and the crew are also pursued by Hernan Reyes (Joaquim de Almeida), an international drug lord who will stop at nothing to regain the intel key to his criminal enterprise. Rotten Tomatoes: 77% Genre: Action Stars: Vin Diesel, Paul Walker, Jordana Brewster, Tyrese Gibson, Dwayne Johnson, Ludacris Director: Justin Lin Rating: PG-13 Runtime: 130 minutes Watch on Peacock The Hurt Locker is another Best Picture winner on this list and one of the most memorable war films ever made. Jeremy Renner stars as Sergeant First Class William James, a maverick bomb disposal expert on assignment in Iraq. William's antics quickly earn him the ire of his colleagues, Sergeant J. T. Sanborn (Anthony Mackie) and Specialist Owen Eldridge (Brian Geraghty). And while Williams faces constant danger from Iraq's insurgents, he also has to watch his back when J. T. contemplates killing him. The tensions are always high in the desert, and not everyone gets to go home intact. Rotten Tomatoes: 97% Genre: Thriller Stars: Jeremy Renner, Anthony Mackie, Brian Geraghty, Evangeline Lilly, Ralph Fiennes, David Morse Director: Kathryn Bigelow Rating: R Runtime: 131 minutes Watch on Peacock Robert De Niro and Ben Stiller are an unlikely comedic duo in Meet the Parents. Stiller plays Greg Focker, a nurse who is eager to propose to his girlfriend, Pam Byrnes (Teri Polo), during a trip home for her sister's wedding. Unfortunately for Greg, Pam's father is Jack Byrnes (De Niro), a former CIA operative who immediately dislikes his potential son-in-law. After Greg is subjected to a lie detector test and other indignities, he quickly becomes his own worst enemy with a number of embarrassing screw-ups. Greg and Pam really do love each other, but that love is put to the test. Rotten Tomatoes: 84% Genre: Comedy Stars: Robert De Niro, Ben Stiller, Blythe Danner, Teri Polo, James Rebhorn, Jon Abrahams Director: Jay Roach Rating: PG-13 Runtime: 108 minutes Watch on Peacock Just in time for Pride Month, Peacock has added Milk, director Gus Van Sant's biopic about Harvey Milk (Sean Penn). The real Harvey was one of the first openly gay men to achieve political office in the United States. He moved across the country to find acceptance. And yet Harvey's political ambitions cost him his romantic relationships. The film also tracks Harvey's connection to Dan White (Josh Brolin), the disgruntled politician whose anger and hate gave way to a national tragedy. Regardless of Dan's actions, Harvey's story is still aspirational. Rotten Tomatoes: 93% Genre: Drama Stars: Sean Penn, Emile Hirsch, Josh Brolin, Diego Luna, James Franco Director: Gus Van Sant Rating: R Runtime: 128 minutes Watch on Peacock You know his name. Matt Damon made his debut as Jason Bourne in The Bourne Identity, and it created a modern action franchise. In the initial film, Jason awakens without his memory after suffering gunshot wounds. While trying to piece together his past, Jason learns that he is a highly skilled fighter. He also befriends a young woman named Marie Kreutz (Franka Potente) while they are both pursued by an assassin known as The Professor (Clive Owen). The people who gave Jason his orders want to silence him forever. That's easier said than done. Trying to have Jason killed just pisses him off. Rotten Tomatoes: 83% Genre: Action, Thriller Stars: Matt Damon, Franka Potente, Chris Cooper, Clive Owen, Brian Cox, Adewale Akinnuoye-Agbaje Director: Doug Liman Rating: PG-13 Runtime: 119 minutes Watch on Peacock Dazed and Confused is a cult classic stoner comedy with a ridiculously stacked cast of future stars, such as Ben Affleck and Matthew McConaughey. But the crux of the movie revolves around Randall "Pink" Floyd (Jason London), a high school junior looking ahead to his senior year on the last day of school. While the incoming freshmen are hazed, Pink rejects that tradition. Instead of harassing Mitch Kramer (Wiley Wiggins), Pink invites the freshman student to accompany him and his friends for a night of partying and unexpected self-reflection. Don't worry, it's still a comedy first and foremost. Rotten Tomatoes: 92% Genre: Comedy Stars: Jason London, Wiley Wiggins, Matthew McConaughey, Ben Affleck, Sasha Jenson, Michelle Burke, Christine Harnos Director: Richard Linklater Rating: R Runtime: 102 minutes Watch on Peacock It's good to be the queen, even when your life is nothing but constant turmoil. In Elizabeth, Cate Blanchett had a star-making turn as Elizabeth I. Elizabeth came to power centuries before, back when it was practically unheard of for a woman to wield such power. That's one of the reasons why Elizabeth's enemies will do almost anything they can to diminish her and seize control of the throne for themselves. At least Elizabeth has a discreet romantic relationship with Lord Robert Dudley (Joseph Fiennes). But can anyone truly be trusted in Elizabeth's court? Don't be so sure. Rotten Tomatoes: 82% Genre: Drama Stars: Cate Blanchett, Geoffrey Rush, Christopher Eccleston, Joseph Fiennes, Richard Attenborough Director: Shekhar Kapur Rating: PG-13 Runtime: 123 minutes Watch on Peacock There are some very interesting dilemmas that come up in Away From Her. When Fiona (Julie Christie) suffers from an advanced form of Alzheimer's disease, her husband, Grant (Gordon Pinsent), reluctantly agrees to put her in a nursing home. In Grant's brief absence from her life, Fiona not only forgets about him, but she forms an emotional bond with another patient named Aubrey (Michael Murphy). While Grant wonders if this is his wife's revenge for his own infidelity, Aubrey's wife, Marian (Olympia Dukakis), makes her presence felt and forces Grant to decide what matters most: His wife's happiness or his own. Rotten Tomatoes: 94% Genre: Drama Stars: Julie Christie, Gordon Pinsent, Olympia Dukakis, Michael Murphy, Kristen Thomson Director: Sarah Polley Rating: PG-13 Runtime: 110 minutes Watch on Peacock John Malkovich has the unique distinction of not only starring in a movie that's named after him but also being the MacGuffin of the story. In Being John Malkovich, would-be puppeteer Craig Schwartz (John Cusack) discovers a portal that connects directly to John's mind. This allows Craig to inhabit the actor and romantically pursue his co-worker, Maxine Lund (Catherine Keener). Unfortunately for Craig, Maxine is far more attracted to Craig's wife, Lotte (Cameron Diaz), when she uses the portal to inhabit John's body. As for John, the world-class actor becomes desperate to discover why he's losing control of himself… and he doesn't like what he finds. Rotten Tomatoes: 94% Genre: Comedy Stars: John Cusack, Cameron Diaz, Catherine Keener, Orson Bean, Mary Kay Place, John Malkovich Director: Spike Jonze Rating: R Runtime: 113 minutes Watch on Peacock Bridesmaids is a wild comedy that spins out of the pending marriage of Lillian Donovan (Maya Rudolph). Lillian's two best friends, Annie Walker (Kristen Wiig) and Helen Harris III (Rose Byrne), develop an intense rivalry while serving as Lillian's maids of honor. It doesn't help Annie that she's at a low point in her life, while Helen is wealthy and resourceful. The rest of the female ensemble cast isn't afraid to get raunchy, and this movie also launched Melissa McCarthy into greater stardom for her role as Megan Price, another one of Lillian's maids of honor. Rotten Tomatoes: 90% Genre: Comedy Stars: Kristen Wiig, Maya Rudolph, Rose Byrne, Wendi McLendon-Covey, Ellie Kemper, Melissa McCarthy Director: Paul Feig Rating: R Runtime: 125 minutes Watch on Peacock There aren't many movies that can fearlessly pull off an NC-17 rating, but The Cook, The Thief, His Wife, and Her Lover was unique for its time. Richard Bohringer stars as Richard Boarst, aka "The Cook." But the movie really belongs to Helen Mirren's Georgina, the wife of a brutal mobster named Albert Spica (Michael Gambon). Both Georgina and Richard have reasons to despise Albert, but it's bookstore owner Michael (Alan Howard) who wins Georgina's heart. Albert may not really love his wife, but that doesn't mean he'll simply allow her to find happiness with another man. Rotten Tomatoes: 85% Genre: Crime, Drama Stars: Richard Bohringer, Michael Gambon, Helen Mirren, Alan Howard Director: Peter Greenaway Rating: NC-17 Runtime: 124 minutes Watch on Peacock Raymond Chandler's hard-boiled private detective, Philip Marlowe, isn't exactly in vogue anymore. But the classics never truly go out of style. In the 1975 adaptation of Chandler's Farewell, My Lovely, Robert Mitchum steps into the role of Philip as he finds himself in the midst of two difficult cases that may be related. In the first, a bank robber named Moose Malloy (Jack O'Halloran) hires Phillip to find his missing girlfriend, Velma (Charlotte Rampling). And in the second case, Phillip is helpless to prevent the murder of his client, Lindsay Marriott (John O'Leary). But not even police intimidation can keep Phillip from finding answers and solving the mystery. Rotten Tomatoes: 76% Genre: Mystery, Suspense Stars: Robert Mitchum, Charlotte Rampling, John Ireland, Sylvia Miles, Anthony Zerbe Director: Dick Richards Rating: R Runtime: 95 minutes Watch on Peacock You've probably seen Che Guevara's face on countless T-shirts and posters, but how much do you really know about one of the 20th century's most famous revolutionaries? The Motorcycle Diaries is based on Che's own account of his 1952 trip across South America with his friend, Alberto Granado (Rodrigo de la Serna). Back then, Che was simply known as Ernesto Guevara (Gael García Bernal), an idealistic medical student. However, the journey proves to be a transformative experience for Ernesto, as the injustices committed against the native people fuel his new ideology. The Motorcycle Diaries never forgets to portray Ernesto/Che as a man, not an icon. And the problems he fought against remain decades after his demise. Rotten Tomatoes: 83% Genre: Drama Stars: Gael García Bernal, Rodrigo de la Serna, Mía Maestro Director: Walter Salles Rating: R Runtime: 126 minutes Watch on Peacock They're Jake and Elwood — the Blues Brothers — and they're on a mission from God. Starring Dan Aykroyd and the late John Belushi as the titular brothers in the very first film based on popular Saturday Night Live characters, The Blues Brothers is a musical comedy about a pair of siblings trying to save the orphanage that raised them from foreclosure. With guest appearances and musical numbers by Ray Charles, Aretha Franklin, James Brown, and more, The Blues Brothers is part music education and part classic SNL -flavored comedy. Rotten Tomatoes: 73% Genre: Comedy Stars: John Belushi, Dan Aykroyd, Cab Calloway Director: John Landis Rating: R Runtime: 133 minutes Watch on Peacock You don't necessarily have to watch Joss Whedon's space western series Firefly before catching Serenity. But it certainly helps. The entire cast returns for this stand-alone adventure, which also features Chiwetel Ejiofor as "the Operative" who has been assigned to kill or retrieve River Tam (Summer Glau) from Serenity's crew. Inside River's brain is a secret that can shake the Alliance to its core, and the Operative will stop at nothing to prevent that from happening … even if it means killing every friend and ally of the crew. Rotten Tomatoes: 82% Genre: Sci-fi Stars: Nathan Fillion, Alan Tudyk, Adam Baldwin, Summer Glau, Chiwetel Ejiofor Director: Joss Whedon Rating: PG-13 Runtime: 119 minutes Long before the Rock made acting look easy, wrestler Roddy Piper headlined John Carpenter's sci-fi/horror film They Live. Piper's John Nada was an unassuming drifter until he came across a pair of sunglasses that let him see that the world has been overrun by aliens. Through subliminal messages, the aliens encourage humanity to consume and obey while secretly working with collaborators to bring mankind to its knees. John and his friend, Frank Armitage (Keith David), may be unlikely saviors, but they're also Earth's only chance to wake up from this nightmare. Rotten Tomatoes: 86% Genre: Drama, Sci-fi, Horror Stars: Roddy Piper, Keith David, Meg Foster Director: John Carpenter Rating: R Runtime: 94 minutes If there's a moral to Drag Me To Hell, it's this: If an elderly woman with vaguely supernatural powers begs you to extend her mortgage, say "yes!" In director Sam Raimi's return to horror, poor Christine Brown (Alison Lohman) valued her promotion at a bank more than the well-being of her customer, Sylvia Ganush (Lorna Raver). For her heartless decision, Christine is cursed by Sylvia, which will doom her to eternal torment in Hell if she doesn't find a way to escape its reach. Therein lies the problem, as Christine's attempt to break the curse leads to even bigger sins. How far is she willing to go to save herself and her soul? Rotten Tomatoes: 92% Genre: Horror Stars: Alison Lohman, Justin Long, Lorna Raver Director: Sam Raimi Rating: PG-13 Runtime: 99 minutes It's extremely difficult to improve on a classic Western, but director James Mangold brings a lot of life to the remake of 3:10 to Yuma. Russell Crowe and Christian Bale share the top billing in their respective roles as the outlaw Ben Wade, and an impoverished Civil War veteran named Dan Evans. After Evans has a disastrous encounter with Wade, he is recruited to escort Wade to a prisoner transport train at the specific time in the name of the movie. But there's treachery afoot, and the two men reach a grudging respect while struggling to survive. It's a modern classic. Rotten Tomatoes: 89% Genre: Western Stars: Russell Crowe, Christian Bale, Peter Fonda Director: James Mangold Rating: R Runtime: 122 minutes

Data and analytics security solutions provider Rapid7 today announced that it acquired IntSights, a threat intelligence platform developer, for $335 million in cash and stock. With the purchase of IntSights, Rapid7 says it'll combine its existing threat intelligence technologies with IntSights' threat detection and remediation capabilities into a single customer offering. In light of the digital transformation brought on by the pandemic, the attack surface in the enterprise has increased substantially. Yet security teams are largely under-resourced and overburdened. Spurred on by the threat of hacks and data breaches, the global cybersecurity market is expected to grow from $152 billion in 2018 to $250 billion by 2023. IntSights, which is headquartered in New York with offices in Amsterdam, Boston, Dallas, Singapore, Tel Aviv, and Tokyo, aimed to address this challenge with products that monitored enterprises' profiles across the web. Its technologies ingested assets and correlated inputs, variables, and interactions to identify cyberattacks that might impact employees or customers, as well as collate various sources of intelligence to ensure that blocklists remain up to date. Prior to the Rapid7 acquisition, IntSights had raised $71.3 million in venture capital from Qumra Capital, Blumberg Capital, and others. The startup's customer base included brands like Blackstone, American Eagle Outfitters, Caesars Entertainment, Gett, and Wipro. "We founded IntSights to make threat intelligence instantly accessible and actionable for organizations of any type or size," Guy Nizan, cofounder and CEO at IntSights, said in a statement. Nizan cofounded the company in 2015 along with Alon Arvatz and Gal Ben David. "We are excited to join Rapid7 to continue this mission and to bring our threat intelligence capabilities to even more customers." Rapid7 CEO and chairman Corey Thomas says that the IntSights platform's features will be brought into Rapid7's extended detection and response solution, InsightIDR, in the coming weeks. The integration will provide Rapid7 customers with a view into threats, attack surface monitoring, relevant insights, and proactive threat mitigation,, he added. "Cyber security is a lopsided battle today and the odds consistently favor attackers," Thomas said in a press release. "Both IntSights and Rapid7 have a shared belief that organizations will succeed only when they have a unified view of internal and external threats, complete with contextualized intelligence and automated threat mitigation which will allow security teams to focus on the most critical threats. We look forward to working with IntSights to make this vision a reality for our customers." News of the acquisition, which was rumored last week, comes after Boston, Massachusetts-based Rapid7 released guidance for Q2 2021. The company expects annual recurring revenue to end at roughly $489 million, up 29% year-over-year, and revenue and non-GAAP income from operations to exceed the high end of previous guidance. IntSights is Rapid7's latest acquisition after cyber monitoring startup Velociraptor and container security company Alcide.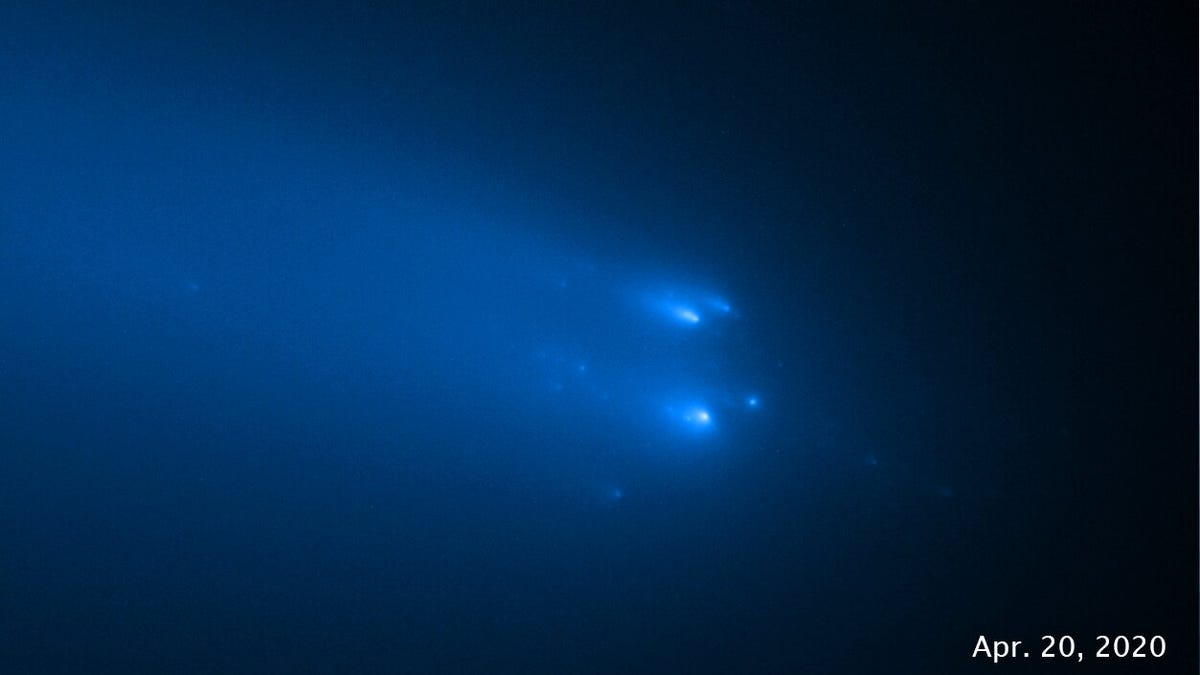 When C/2019 Y4 ATLAS fragmented in April 2020, many were dismayed at the loss of what would've been the brightest comet since the 1997 passing of Hale-Bopp. But NASA and the European Space Agency's Solar Orbiter just flew near what's left of ATLAS, giving scientists a rare look at what happens to a comet's tail when it's no longer tailing anything. First observed in December 2019, ATLAS was on the space agencies' radars for a while and would have been visible to the naked eye in May 2020, but it grew rapidly brighter in the preceding month and crumbled before that could happen. The comet's breakup was captured by the Hubble Space Telescope, which revealed a phantasmal glow from the comet's pieces when they was still 91 million miles from Earth. The bits are roughly the size of a house each, and together they resemble the headlights of a submersible in the deep sea. While the comet's disintegration was a disappointment in some ways, the comet's tail has stuck around, and so the Solar Orbiter was enlisted to check out what was left. (It was going to be in the area anyway, so it was a convenient enough space errand to run.) The research team took combined measurements of ATLAS' remnants u sing all of Solar Orbiter's in-situ instruments: its energetic particle detector, magnetometer, radio and plasma waves experiment, and solar wind analyzer. Full descriptions of the Solar Orbiter's payload are available on the ESA's website. Comets are most known for their iconic dust tail, which streaks away from the nucleus. But the bodies also have ion tails, which are a typically fainter and come from the comet's gas interacting with the solar wind. The Solar Orbiter's magnetometer was vital to the team's observations, as it takes measurements of local magnetic fields, enabling the team to see how the magnetic field of the comet's tail interacted with the magnetic field carried through the solar system by the solar wind. The model the team developed from all this data indicated that the interplanetary magnetic field bends around the comet, and the central tail of the comet has a weaker magnetic field than what surrounds it. You can think of the comet as a biker on a windy day—the solar wind bends around the comet. According to a Royal Astronomical Society press release, the combination of the magnetic field draping and the ions produced by the comet's melting nucleus produces the comet's ion tail. "This is quite a unique event, and an exciting opportunity for us to study the makeup and structure of comet tails in unprecedented detail," said Lorenzo Matteini, a solar physicist at Imperial College London and leader of the recent work, in the same release. "Hopefully with the Parker Solar Probe and Solar Orbiter now orbiting the Sun closer than ever before, these events may become much more common in future!" Amateur astronomers certainly missed out on what would have been a spectacular view last year. But their loss was physicists' gain, as they've been able to better understand these strange phenomena. More: Hubble Captures Incredible Images of Highly Anticipated Comet Breaking Up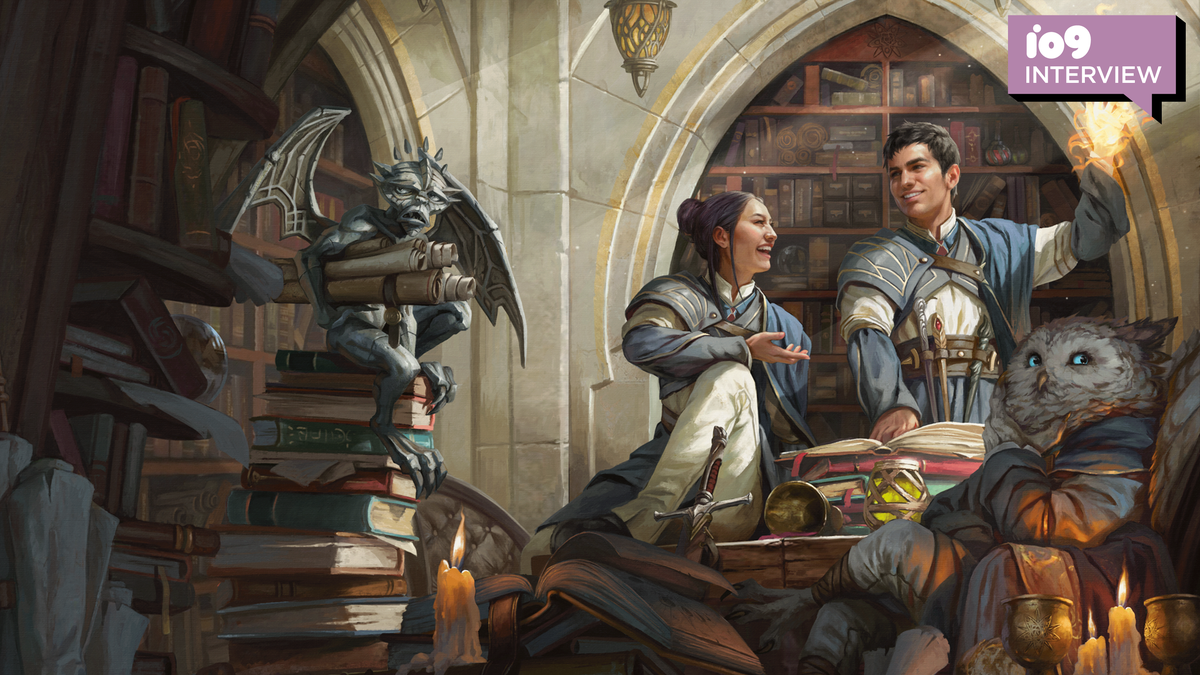 Magic: The Gathering is a game about the most powerful spellcasters in the multiverse, so an entire card set themed around a magical place of study makes sense. In Dungeons & Dragons, adventurers can be martial artists, great warriors, master weaponsmiths —they may not touch magic at all. So when D&D and Magic crossed over in their latest collaboration, an interesting problem arose: how do you build an adventure about a magic school where not everyone in the party can use magic? After the reveals of The Wild Beyond the Witchlight and Fizban's Treasury of Dragons during D&D Live over the weekend, Wizards of the Coast had one more trick up its sleeve—the latest sourcebook coming to D&D 's Fifth Edition later this year, Strixhaven: A Curriculum of Chaos. Based on this year's Strixhaven: School of Mages card set for Magic: The Gathering, A Curriculum of Chaos sends player characters across a journey through levels 1-10. But instead of delving into dungeons or taking on mercenary requests like a typical band of adventurers, you'll be cast as something altogether a bit more different for D&D: school students, even if your school is a repository of some of the most powerful and brilliant practitioners of magic around. Even more uniquely, your adventure will be spread across an entire curriculum of study, as your characters grow through years of tutelage and eventually graduate from Strixhaven's hallowed halls. "One of the most exciting things for us on the team is the fact that this book provides all of the tools for you to actually play a student at Strixhaven University, a student at the University of Magic, taking part in all of the different five colleges and discovering the flavors of magic that exist there—and as such, if you choose to play through the substantial adventure content that we're offering in the book as well," Amanda Hamon, D&D team Senior Designer, told press at a recent event ahead of D&D Live. Differing from D&D's previous sourcebooks covering crossovers with Magic — Mythic Odysseys of Theros and Guildmaster's Guide to Ravnica — Curriculum of Chaos stands out for its primary focus on story content. " A Curriculum of Chaos [covers] almost two-thirds of the book, which is [playable as] either a long campaign, stretched out over four different chapters that you can play from level one to level 10, or—this is something we are very excited about in the studio—each of these individual chapters can be played as standalone adventures," Hamon continued. "Perhaps one-shots, if you play a very long session, but probably more like two or three." "Each of these chapters are self-contained to represent a term, in academic terms. So we've got a chapter that is your first year, a chapter of your second year, your third year, and then your fourth year," Hamon explained. "And if you choose to play those individually, there's a standalone, compelling story that unfolds that you are able to solve and resolve by the end of that chapter—and that can be your entire experience. Or like I mentioned, you can play those chapters all together and there is an overarching campaign that's a much more epic, large-scale story in nature that is also just as satisfying, we hope, to players." While A Curriculum of Chaos will feature some familiar faces from the card set as notable NPCs, the story it tells is largely unique to D&D. Rather than borrowing any of the events that unfolded in the Magic set's own lore, it adapts the five different colleges of Strixhaven's mystical disciplines—Lorehold, Prismari, Quandrix, Silverquill, and Witherbloom—and their different approaches to the study of magic. And the study is an important differential there: one thing D&D had to work around in a major way with Strixhaven as a setting was that, unlike Magic, not everyone in a game of D&D is necessarily, well, magical. "What's really fun we think about the Strixhaven setting is that you don't actually have to be a mage to take part in these adventures. You don't have to be a spellcaster to attend Strixhaven University," Hamon stressed. "It's not so much a university to learn how to be a caster as it is actually to learn about magic, and the application of magic, and the existence of magic in the world." This is important, because Curriculum of Chaos didn't just put "curriculum" in the title for alliterative purposes; your education at Strixhaven is a vital part of the adventure—and yes, that does mean studying. "This is getting a little bit into the weeds on the adventures, but there are rules that the game includes to help simulate campus life and college life—and one of those is an academic facing a set of rules, called Exams," Hamon teased. "This allows you... when you are taking part in this class with all of your fellow students and your fellow Player Characters on a specific topic, that is about a specific type of magic within one of the colleges, you are learning about these things. Depending on how well you do on your exams—which mostly consists of some skill checks and some flavor—you get little bonuses mechanically for going forward with the story and overcoming the challenges that are put in front of you. Those are some of the little ways we went with to breathe life into these adventures." University life isn't all work and no play, however—Strixhaven included. You can get bonuses for passing your studies, but it's not the be-all and end-all of academic life. Not intellectually inclined? Your heroes can choose to seek their bonuses elsewhere, building relationships with other students or taking part in out-of-class activities. "In addition to having some fun rules for 'All right, did you pass your exams? And if you did, what benefits you get?', we also have rules for extracurricular activities that your character might be involved in—your on-campus job can give you benefits. We also have rules that allow you to build up not only narratively meaningful, but mechanically meaningful relationships with other students," D&D Lead Rules Designer Jeremy Crawford added. It's those extra benefits outside the classroom that Crawford and Hamon really wanted to inject into A Curriculum of Chaos. "Amanda and I early on, when talking about this project, giggled a lot, not only about this, but just about... as we reflected on our own experiences as university students, not only just how much excitement and optimism there can be as a college student, but also just what a hot mess college life can be," Crawford joked. "This is not the official code name [for Strixhaven development], but Amanda and I, our code name for this has been 'hot mess!'" Relationships form a major mechanical element in Curriculum of Chaos, providing not just loyal allies in your campaign, but potential foes. "[They] can become really dear and affectionate, but they can also go the other direction," Crawford added. "And you can end up with a fellow student who is a frenemy, [which] might end up causing trouble [during the adventure]." "Like Jeremy had mentioned, we've got some benefits—if you've got somebody who is your friend, you've interacted with them in a positive way a number of times to mechanically have them as your friend, there's also the opposite," Hamon continued. "You can have someone who is your rival and there is something that they do—and usually it's story-specific, something that they'll do to slightly sabotage something that you're trying to do or provide you with a disadvantage on a roll, or something else related to their back story. So it all really boils down to who they are as a person and how they built that relationship, and how that PC has built that relationship with those NPCs. We really provide a lot of detail about the NPCs, I think in a way that is very unique in the D&D world. We have an array of fellow students, set out with personality profiles of 18 different NPCs, and all of the different backgrounds about who they are, and what are their colleges—what age they are, and what school year they are in relation to the player character... just what their motivations are and what their interests are going to be, to allow DMs to have those tools to use those characters, and let their the players really feel like they know these individuals and can build up a relationship." Making connections at college, magical or otherwise, happens beyond the realms of official school activities, of course. Even powerful spellcasters and students of the mystical arts have to blow off steam sometimes. "Are there house parties [at Strixhaven]? The answer is unequivocally yes, there are house parties! In fact, they appear as part of this relationship system," Hamon teased. "There are relationship encounters that are group events, and one of them is a house party that is happening, and there are ways that you can take part in what's happening. There's an improv festival, there's a little game you can be taking part in that's happening in the tavern... you're basically figuring out how you're participating in these events, and we give a list of ways that make the most sense of how to participate in the game. DMs can always come up with their own, but we provide some of the more obvious ones—you're shouting encouragement, comments, or heckling, or other things related to the event that's taking place." "As you participate in that event, you're interacting with the NPCs in a mechanical way, in a positive way or a negative way," Hamon continued. "You describe how you're doing that and seeing that play out between the DM and the player, and that then provides a point one way or another that feeds into these relationship roles. [ Strixhaven 's] got lots of very genre-specific group events like that... I don't want to spoil too many things, but there's a Pitch Perfect -style sing-off, for example, that happens before a big Mage Tower game (Strixhaven University's magical sporting event)." While the bulk of A Curriculum of Chaos ' page count is dedicated to these adventures at the university, the book will also include new creatures and mechanics that play into the adventure or will be able to spread outside of Strixhaven into other campaigns. As well as a bestiary and NPC stat options for a whole host of beings and creatures pulled directly from the Strixhaven card set itself, another being from Magic is being turned into a new playable character option: the Owlin, like the feathered friend seen on A Curriculum of Chaos ' cover. "Anyone who's familiar with our Unearthed Arcana series online, you'll know we actually playtested the Owlin a little while ago," Crawford teased, "and we called them the Owlfolk—we often do this where we sort of change a name slightly, just so that we can keep our cards close to our chests! But that was the Owlin, and playtesters really loved it." Another set of mechanical additions includes feats, abilities, and items that players, magically inclined or otherwise, can take to give them the feel of being characters who signed up to be a student at a magical institution like Strixhaven. "One of the [ A Curriculum of Chaos adventure] features for playing in the campaign is that being a Strixhaven student automatically gives you a free feat, and that is one of these Strixhaven feats that gives you some magical abilities, regardless of your character class," Crawford explained. "It's a manifestation of the hard work you've done as a student at this university. There also be some special spells and magical items, including magical textbooks, that you'll be able to acquire to give yourself some of the magical capabilities that are associated with Strixhaven as you then go on the adventure... there's a lot of trouble afoot in and near the university, and so [players] are going to need to use these abilities that they learn in class to then go out and solve real D&D adventure-style problems." One thing that was previously known about A Curriculum of Chaos that won't actually be featured? When the book was first teased, Wizards went through the unprecedented surprise of immediately offering a series of subclasses for spellcasters through their Unearthed Arcana playtesting campaign, Strixhaven Mages. After the feedback received during that testing, however, the design team decided to hold off from bringing the idea to fruition as part of the new book. "Unearthed Arcana did the job that we ask it to do for us, which is... we sometimes put very experimental things out in front of D&D fans, and just ask them 'Hey, you want to see more of this,'" Crawford explained. "And the simple answer was ' No, thank you, but no! ' We got a lot of great feedback nonetheless from that Unearthed Arcana. And even when something doesn't make it into a book, it goes into our big cauldron of future design, so it's always possible something will re-emerge in a later product." "But we learned two really important things [from the Strixhaven Mages feedback] that we've been seeing from the D&D community since D&D Next. People love for D&D subclasses to speak to the distinctiveness of each class, so fans were struggling with these experimental subclasses because, very intentionally, we weren't speaking to the distinctiveness of a class," Crawford continued. "5E Fans also like subclasses to be useable in as many settings as possible, given the fact that so many DMs homebrew, and so there was an uphill climb for these subclasses and for people taking the survey because they were unusual for us, in that they were tied to a specific setting. In this case, we were prepared for this as a potential outcome, and we're excited about the player character options that are going to be in the book. Often we will do this when we have something more experimental than normal, where we have contingency plans—so we're going in another direction, and I'm excited that the direction we're going in is supporting even more character types than those hybrid subclasses." But even with that slight hiccup, much of what will make Strixhaven still feel unique to D&D players has remained while retaining at its core that this is not a Magic: The Gathering experience, but a D&D one. "It's still D&D. There's a lot of fun, very unique, and very genre-specific elements, like the exams, and the extracurriculars, and relationship systems, some of which we really hope people will sink into. But it's still D&D," Hamon concluded. "Everything is still within the D&D context, you're still presented with challenges and adversaries, and there are plots afoot that you'll need to unravel as players and player characters. It's not going to be entirely unfamiliar, it's just within this new, fun environment that we hope folks will have fun exploring and still feel very D&D." Strixhaven: A Curriculum of Chaos will hit shelves on November 16. Wondering where our RSS feed went? You can pick the new up one here.

The MMO world is buzzing as Final Fantasy XIV grows more popular as World of Warcraft seems to be losing players. But the genre is also getting some new blood, including Amazon Games' New World. New World launches for PC on August 31, and its closed beta begins tomorrow (July 20). During a recent preview event, I played through the early portion of the game, learning its core mechanics and getting an introduction to its rugged fantasy world. The MMO starts you on a shore after you find yourself shipwrecked. Here, you learn the basics. Unlike most games of this kind, New World has a focus on action. You don't automatically target enemies. You have to position yourself so that you sword swings connect, and you need to block at the right time to avoid taking too much damage. It feels more like The Elder Scrolls and less like World of Warcraft. You also learn that your weapon determines your character's class. If you're holding a staff, you're a magic user. If you have a sword and shield, you have a mix of offensive and defensive abilities. Each weapon also has its own skill tree, and you can earn points for these by playing as those specialization. These skill trees can give you passive stat bonuses or new abilities. Your character also levels up independently of your weapon proficiencies. When you gain a level, you can increase your stats. This will make you better with certain weapons. More points in dexterity will make you stronger with bows, for example. At first this worried me, since the system seemed likely to force players to stick with a certain playstyle. But Amazon Games told me that you can refund your points for free until a certain level, and then it costs just a bit of gold. Soon after this introductory sequence, New World spirited me off to the game's first settlement. Here I learned the importance of crafting. Most MMOs have crafting, but it's often an optional and insignificant part of the experience. Here, it looks to be major focus. Many of the early quests send you out to gather resources like timber and stone. Then you return to town and refine them weapons or other materials. The combat and mechanics are interesting. I'm a bit more worried about the aesthetics. New World goes for a more realistic, fantasy vibe. It can be a bit dark and dingy for my taste. Performance was also an issue. I'm not a huge specs guy, but I'm able to get other MMOs to run at a smooth 60 fps on my PC. But I was struggling to get New World run that well, even when I lowered the graphics settings. The frames would take an especially big dive when I was in town. Now, the game is about to start its closed beta, so performance could improve before the full release. As far as the art, that's more of a preference issue. I just happen to like brighter colors and more cartoon-like visuals. But when it comes to MMOs, I'm mostly concerned about the gameplay, and New World shows promise. Even at low levels, fighting can be fun, since you have to worry about aiming your attacks and timing your blocks. In other MMOs, those early levels can be a slog where you're just hitting the same three buttons over and over. It's nice to have combat feel interesting right from the start. I'm also curious about how the game's social features work. At the start of any MMO, it's impossible to get a sense for any of that. Sure, I was technically in a party with other players, but we were just running around doing our own things, occasionally running into each other and maybe helping take down a wolf together. I wonder just how much the full game will encourage (or require you) to adventure with others. This preview was enough to make me want to play more. I'll be curious to see if New World can take this promising start and deliver a fulfilling MMO experience.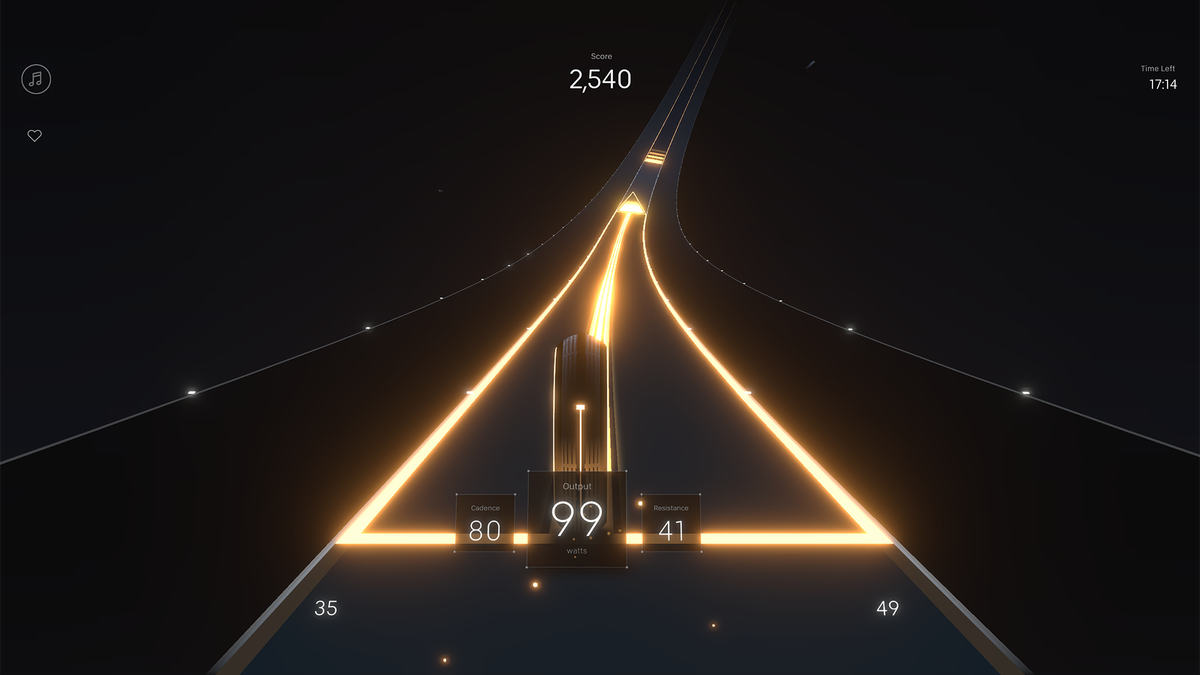 Peloton's been busy these past few months, releasing new features at a steady clip. The latest? A fitness video game beta called Lanebreak that marks the company's first foray into gaming. Lanebreak is a departure from the classic instructor-led classes Peloton's known for. The concept seems similar to your typical rhythm games, except instead of tapping your screen, you're incentivized to pedal at a certain cadence or resistance along a Tron- like virtual highway. The resistance knob lets you pick between lanes, with the easiest on the left and the hardest on the right. In each lane, there are also various challenges (i.e., breaking obstacles, filling up gauges, etc.) that are synced to the beat. For example, "pickups" are points that a player collects when they stay on the right track and match a song's beat and tempo. "Streams" are visible "veins" that appear in various lanes that gives players points based on how well they match a cadence range. Lastly, "Breakers" are objects that require you to reach a certain output in a limited time period—like two measures in a song to build up to a certain level of power. There also seems to be a social element, as users can redeem points and challenge other members. Like with Peloton classes, users can choose between different music genres and playlists, workout types, difficulty levels, and duration. Right now, Lanebreak is only available in beta to roughly 1,000 users and the details, look, and mechanics might change by the time the beta opens up to members this winter. (The game is set to officially launch in early 2022.) That said, you'll need to own a Bike or Bike+ to take part. If you've been paying attention to what Peloton's been up to recently, this isn't surprising. The company also recently relaunched scenic rides and runs, which allow users to virtually work out with their favorite instructors in exotic locales. Gamification has always been part of Peloton's DNA with leaderboards, badges, and new features like the Strive score. Lanebreak seems to be an extension of all these elements. "Content, specifically our instructor-led content, is the heart of Peloton. We continue to lean on that to push us forward, but the reality is that people want variety," David Packles, Peloton's senior director of product on Lanebreak, told Gizmodo. "People look to scenic rides, to scenic runs, Just Ride, and Just Run as a way to switch up the routine. We've always wondered, 'Is that it? What other formats could we actually experiment with?' " Packles also noted that though they're still in the early stages of development, the intent is for Lanebreak to have a minimalistic feel, be heavily based on music, and have good replayability. "Newness and continuing to grow our library is a core tenet of Peloton, so we'll be making sure to regularly add levels [for Lanebreak]," Packles said. "This is something that we will continue to evolve our library for, just like we would our Peloton library." It makes sense. Peloton is the de facto leader in the on-demand workout space, and if you've ever met a die-hard Peloton fan, they definitely have a favorite instructor. (Cough, Cody Rigsby, cough, Sam Yo, cough.) That said, instructor-led classes simply aren't everyone's cup of tea. Packles says the hope here is to perhaps appeal to a wider range of people who might be into fitness gaming, but maybe not Just Rides or traditional classes. There's also the fact that more people became interested in fitness games during the pandemic. For example, it was nigh impossible to find copies of Nintendo's Ring Fit Adventure during the early days of lockdown. Supernatural on the Oculus Quest was another popular choice. VR fitness in general has been called one of the rising fitness trends of 2021. Peloton, which also reaped the benefits of the at-home fitness craze, seems like a natural fit for some kind of gaming element given all of its hardware comes with big, beautiful displays. While the beta is currently centered around Bike and Bike+, Packles hasn't ruled out bringing something like this to the Tread (once, you know, the recalls are sorted out). "We believe that creating experiences at the intersection of fitness and gaming is a very exciting space," Packles said. "And it's certainly not restricted just to Bike. Our focus right now is on Bike, as it's our first foray into this world." Peloton also recently announced it's building a $400 million factory in the U. S. This, combined with recent rumors that Peloton may be gearing up to re lease its own wearable, hints the company is bullish about its future, unfazed by the bad press surrounding pandemic-related shipping delays and the recent recall of its treadmills. There are currently more than 5.4 million Peloton subscribers, and the community is extremely loyal.

Do you ever just find yourself wishing you could obliterate COVID-19? Well, that's going to be a years-long process, one that will require years of dedicated cooperation from countries across the globe. Until then, you can play Metavaxx, an arcade-style shooter where you'll roam around a body at the cellular level and develop the ultimate vaccine. It's a weapon (and game) truly fit for current times. We have this and more in Cool WIP, Polygon's weekly roundup of eye-catching clips and screenshots of works in progress. Each week, the Polygon staff scours the internet and highlights eye-catching games — especially those that aren't finished yet. It's a sampling of the coolest up-and-coming projects at all stages of development. This week is filled with projects that are just a little closer to being finished. We have a skateboarding game; a 3D platformer where you'll dive from shadow to shadow; a peaceful survival game; and a witchy puzzler. Read on to learn more about all the wonderful games in this week's roundup. Metavaxx is an arcade style game from Punkcake Délicieux. The developers describe it as a "Minesweeper-Shooter" where you train a vaccine. To win each level, you'll need to track down and destroy all infected cells. The game is finished, but we're including it in here since it's part of an ongoing project where the studio releases one game a month through a Patreon subscription. You can also grab it now through the game's page. ‍ Metavaxx OUT NOW https://t.co/wOBpqVP9HK Train the ultimate vaccine In the world's first Minesweeper-Shooter With chiptune by @pentadrangle! ️ On @patreon and @itchio pic.twitter.com/DAdhIQCTEi Dive from shadow to shadow in the 3D platformer, SCHiM. A short clip shows a tiny frog-looking creature hopping from shadow to shadow as if they were pools of water. The art style features simple, but sleek linework. It's being created by Ewoud van der Werf and there's no release date, but you can follow updates on their Twitter account. Welcome back #PitchYaGame This is SCHiM, a 3D platformer that takes place in the shadows of a living world. #gamedev #indiedev pic.twitter.com/RBxoZbNgHN As long as we continue to see cool skateboarding games (and as long as people continue to get excited about skateboarding games), we will continue to write about them. This week, we have The Ramp. This game from Hyperparadise is billed as a "digital toy for skateboard loving people." You can check on a gameplay clip below, but you can get the gist of it pretty quickly. It basically looks like a stripped-down skateboarding game. It's just your character and a ramp. Also, the clip features some mellow beats if that's your jam. The game is planned to release on Steam on Aug.3 . ‼️my minimalist skateboarding game THE RAMP hits Steam on August 3rd!‼️ 100% pure flow, no extra fluff. check out the new trailer i've been working on: - watch with sound - wishlist on steam - every retweet much appreciated! https://t.co/07zOT9ILj5 #indiedev pic.twitter.com/aIrEBvJd7R Usually, survival games evoke the stress and intensity that comes with fending for oneself in an unknown environment. Aquamarine, in contrast, looks quiet and peaceful. Instead of fighting off the elements, this clip shows a character cultivating a garden. Throughout the game, you'll be able to meet creatures in a vast underwater landscape and experience its watercolor-like look. It's currently being developed by Moebial and is scheduled to launch in Fall 2021. Who wants to help a tiny #indiedev team make this quiet survival adventure the best it can be? AQUAMARINE needs play-testers! Look for bugs, give feedback, try out new mechanics, and more. Join our crew on Steam: https://t.co/Lhc4suzCcx #screenshotsaturday #IndieGameDev pic.twitter.com/wjPcz3u9W7 This witchy adventure game cranks up the color. Created by Mythic Owl, Harmony's Odyssey looks like a 3D puzzle game where you'll arrange miniature rooms and towns tile by tile. This little gif shows how nicely the neon vaporware aesthetic fits with the low-poly look. You can check out their trailer here if you want to see gameplay and the game scheduled to launch in 2021. Daily jogging through the menu screen ‍♂️ #wip #wishlistwednesday #indiedev #gamedev pic.twitter.com/2XMKQMrUXA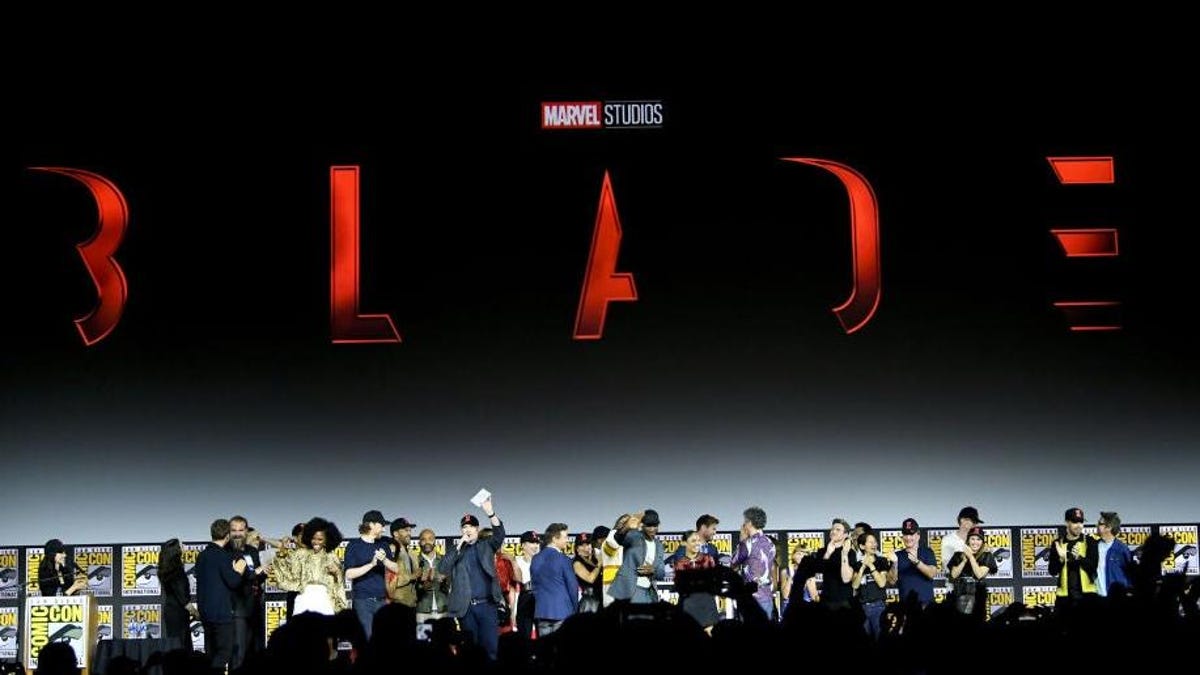 The time of the day walker has come. A new report says Marvel Studios' Blade reboot, starring Mahershala Ali, has found its director in Bassam Tariq. He'll be joining screenwriter Stacy Osei-Kuffour to bring the story of the legendary Marvel half-vampire to un-life. According to Deadline, Tariq was chosen as Blade's director after a months-long search involving dozens of candidates, which only ended recently after the final picks gave their pitches for the movie's direction. Originally, the plan was to hire a writer-director to helm the project, the article states, but ultimately Marvel chose to hire Osei-Kuffour as screenwriter and find a director to work with her. Tariq is an up-and-coming filmmaker, best known for the Riz Ahmed-starring indie film Mogul Mowgli, and this will be Tariq's first major studio project. The announcement comes almost two years to the day after Marvel held its massive Hall H panel at San Diego Comic-Con 2019. During that panel, Marvel Studios president Kevin Feige revealed the future of the Cinematic Universe, including the surprise announcement that Ali would be joining as Blade, the famed vampire hunter who is, himself, half-vampire. Since then, updates have been few and far between. Not much of a surprise, considering it's not set to come out for a few years—plus, the pandemic slowed down a lot of things. It wasn't until February 2021 that we got our first bit of behind-the-scenes news with the hiring of Osei-Kuffour, who worked on HBO's Watchmen and Hulu's Pen15. Now that we have a writer and a director, the pieces are in place to tell a new version of the vampire saga first played onscreen by Wesley Snipes. Blade does not have an expected release date yet. The Marvel Cinematic Universe continues in theaters with Black Widow and on television with Loki, which recently finished its debut season. Wondering where our RSS feed went? You can pick the new up one here.

According to some newly released Federal Communications Commission (FCC) documents spotted by WinFuture, we could soon see the launch of Bose's successor to its highly popular QuietComfort 35 II noise-canceling headphones. The documents refer to the Bose QuietComfort 45 headphones, but they don't offer us much in the way of additional information. WinFuture included photos of the headphones that were purportedly included with the FCC documents, but these have since been removed from the FCC's website. They show what appears to be an almost unchanged design from the current QC 35 II, with the exception of a USB-C charging port (the QC 35 II uses the older Micro USB type of connection). Digital Trends cannot confirm that these photos represent the new QuietComfort 45 cans, as they are not among the documents the FCC has uploaded to its site. But if it's true that Bose has largely adhered to the QC 35/QC 35 II design, that suggests that most, if not all, of the changes we can expect will be to internal components and software. It also likely means that the Bose Noise Cancelling Headphones 700 will remain the company's flagship active noise canceling (ANC) headphones. When we compared the Headphones 700 to the QC 35 II, we noted that in areas like design, comfort, and controls, the Headphones 700 enjoyed an advantage. Given that these areas are unlikely to be significantly revised with the new QC 45, we need to look at things like battery life, charging speed, sound quality, and call quality. With a 20-hour battery life, the QC 35 II could easily make it through a day of travel without needing to recharge, and if you opt to use the included headphone cable, you could increase that to 40 hours by eliminating the battery draw from using Bluetooth. But given that Sony's WH-1000XM4 can achieve 30 hours with ANC on and 38 hours with it off, this is one area where the QC 45 could improve upon its predecessor. Earlier in 2021, Bose launched a gaming edition of the QC 35 II, which comes equipped with an optional boom mic for multiplayer online games. Unfortunately, their high price and lackluster gaming features didn't impress our reviewer. Let's hope the QC 45 doesn't make the same mistake.

There comes a point in every tech-lover's life where they must decide: Gaming desktop or gaming laptop? It is a difficult choice indeed, especially when there are excellent sales on both. Do you snag one of the awesome gaming laptop deals, which you can take anywhere, or do you go with the gaming PC deals for a static setup? Truthfully, we cannot answer that question for you, at least not directly. We can help you decide, though, by exploring some of the reasons why you would want one over the other. You're gonna need it, too, since Dell is offering the G5 Gaming Desktop for $700, or $230 off, and the Alienware Area-51m R2 Gaming Laptop for $2,000, or $1,230 off. When you break it down, there are pros and cons of both types of computers. Deciding which fits your playstyle or workstyle is a matter of looking at what each type of system offers. Ultimately, the best way to decide between the computer types is to choose where you will be doing most of your gaming. If you're going to be gaming at home a lot from a desk, then a desktop PC is best. If you need portability and will be gaming out of your home often, then a gaming laptop is best. The Dell G5 Gaming Desktop has a 10th-generation Intel Core i5 6-core processor with a 12MB cache and clock speeds up to 4.3GHz. Plus, there's 8GB of DDR4 RAM, an AMD Radeon RX 5300 GPU with 3GB of GDDR6 VRAM,802.11ac Wi-Fi, and Bluetooth built-in. For storage, you get a 256GB M.2 PCIe NVM2 solid-state drive and a 1TB 7200 RPM 3.5-inch SATA drive. All of that is only $700, which is $230 off the normal price ($930). The Alienware Area-51m R2 Gaming Laptop is rocking a 10th-gen Intel Core i7 8-core processor with a 16MB cache and clock speeds up to 4.8GHz with Turbo Boost Max 3.0. You'll also get 16GB of DDR4 RAM, an Nvidia Geforce RTX 2070 Super with 8GB of GDDR6 VRAM, and a 512GB solid-state drive. The 17.3-inch FHD display has Tobii Eyetracking technology built-in, supports a native resolution of 1920 x 1080, and has a refresh rate of 300Hz at a response time of 3 milliseconds. In our Alienware Area-51m review, Matthew S. Smith said it's "worth every penny." He also said it offers top-tier gaming performance. Normally $3,230, you can get the Area-51m for $1,230 off, which means the final price is $2,000 with free shipping. Availability is limited, so act soon if you're interested! Want a gaming laptop that's a bit more affordable? How about a different brand? We rounded up all of the best gaming laptop deals that are available right now. Check them out below.

Have you ever wanted a super sale on Square Enix titles? Well, Humble Bundle is currently hosting a Square Enix publisher sale for up to 85% percent off select games. However, as a heads up, many of the most popular titles are actually closer to 50 to 60% off. Discounted games include a respectable number of well-known names including Final Fantasy, Dragon Quest, and even the infamous Balan Wonderworld. Final Fantasy 7 is noticeably absent, but not without other games to make up for it. Square was especially generous with the Final Fantasy titles, which ranged from the most recent Final Fantasy 15 game to the original PC port of Final Fantasy 8. In fact, now might be a good time to catch up on old Final Fantasy classics. After all, Square Enix admitted to holding back on Final Fantasy 16 and working on a long list of remakes. Watch on YouTube Only a few Dragon Quest games made the sale including Dragon Quest Heroes, Dragon Quest Heroes 2, and Dragon Quest Builders 2. Out of these, Dragon Quest Builders 2 earned an especially notable thumbs up from our reviewer as a charming and unique block-building RPG. Square announced Dragon Quest 12 as the next installment in the series. However, the title is currently in development with no release date in sight. Other standout IPs in the sale include the remastered Secret of Mana, old-school inspired JRPG Octopath Traveler, and cult classic Chrono Trigger. If you're curious about Balan Wonderland, it's currently half-price at $15. Although, with how hard critics dunked on it, maybe it's best to consider other alternatives. Humble Bundle offers buyers a flexible "pay what you want" model for discounted game bundles. However, the Square Enix publisher sale isn't a bundle, so these sales discounts should be as listed. For even more discounts in gaming, tech, and entertainment, visit Jelly Deals or give us a follow on Twitter.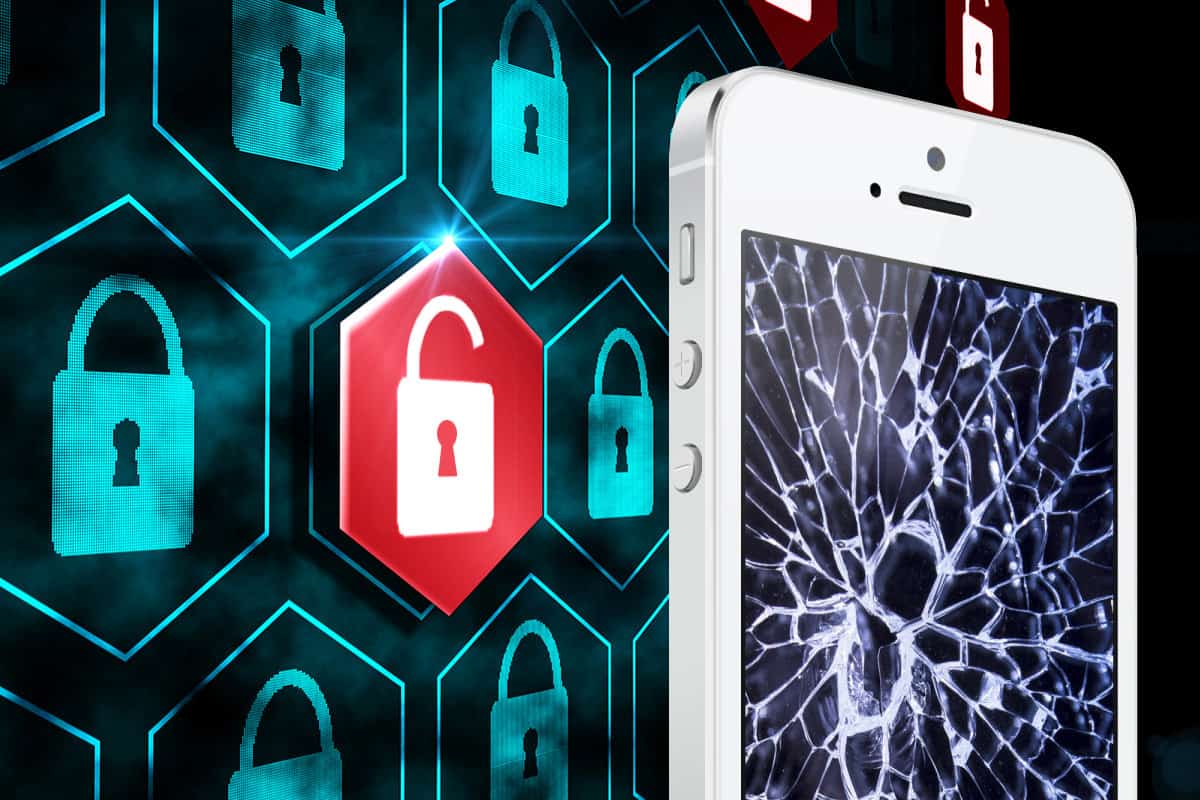 There is the widespread belief that not only are iPhones safer from hackers than Android handsets, but that they are completely safe and unhackable. Every year at Pwn2Own this idea is proven wrong, but these hacks are usually in laboratory settings and not in the wild. There has however been an increasing rise in politically motivated state-sponsored hacks, and these hackers are increasingly demonstrating no smartphone is immune from malware, and that some level of paranoia is necessary for smartphone users on any platform. In a developing story, a large number of journalists and activists had their iPhones hacked by the Pegasus spyware, developed by Israeli hackers NSO Group. Pegasus is delivered in a zero-click attack by a silent iMessage message, and once in place it can collect emails, call records, social media posts, user passwords, contact lists, pictures, videos, sound recordings and browsing histories. It can even activate cameras or microphones, and listen to calls and voice mails. It can also collect location logs of where a user has been and also determine where that user is now, along with data indicating whether the person is stationary or, if moving, in which direction. NSO Group may have targetted 50,000 people, going by a list liberated from the company. The hack is effective even against the latest iPhones, with hackers apparently able to bypass Apple's latest security updates over the course of a number of years, challenging the company's reputation for security and privacy. An investigation by Amnesty's Security Lab of 67 smartphones found 23/34 iPhones were successfully infected, while only 3/15 Android devices were infected (though evidence maybe better hidden on those devices). Ivan Krsti, head of Apple Security Engineering and Architecture, defended his company's security efforts. "Apple unequivocally condemns cyberattacks against journalists, human rights activists, and others seeking to make the world a better place. For over a decade, Apple has led the industry in security innovation and, as a result, security researchers agree iPhone is the safest, most secure consumer mobile device on the market," he said in a statement. "Attacks like the ones described are highly sophisticated, cost millions of dollars to develop, often have a short shelf life, and are used to target specific individuals. While that means they are not a threat to the overwhelming majority of our users, we continue to work tirelessly to defend all our customers, and we are constantly adding new protections for their devices and data." Reports of hacks to iPhones have grown in recent years however as security researchers have discovered evidence that attackers had found vulnerabilities in such widely used iPhone apps as iMessage, Apple Music, Apple Photos, FaceTime and the Safari browser, with iMessage playing a role in 13 of the 23 successful infiltrations of iPhones. "They can't make iMessage safe," said Matthew Green, a security and cryptology professor at Johns Hopkins University. "I'm not saying it can't be fixed, but it's pretty bad." "Your iPhone, and a billion other Apple devices out-of-the-box, automatically run famously insecure software to preview iMessages, whether you trust the sender or not," said security researcher Bill Marczak, a fellow at Citizen Lab, a research institute based at the University of Toronto's Munk School of Global Affairs & Public Policy. "Any Computer Security 101 student could spot the flaw here." Apple says it severely restrict the code that an iMessage can run on a device and that it has protections against malware arriving in this way. Other messaging apps request approval before displaying messages from strangers, but since iMessage replaces SMS, which is an open protocol, this is impractical. Apple would not comment on restricting messages from senders not in a person's address book. Some security researchers have said Apple's sandbox actually makes iPhones more unsafe, since it is impossible for 3rd party malware scanning apps to fully scan iPhones. What is however clearly true is that reality has proven that despite their marketing, Apple has mainly been good at offering a false sense of security. via The Washington Post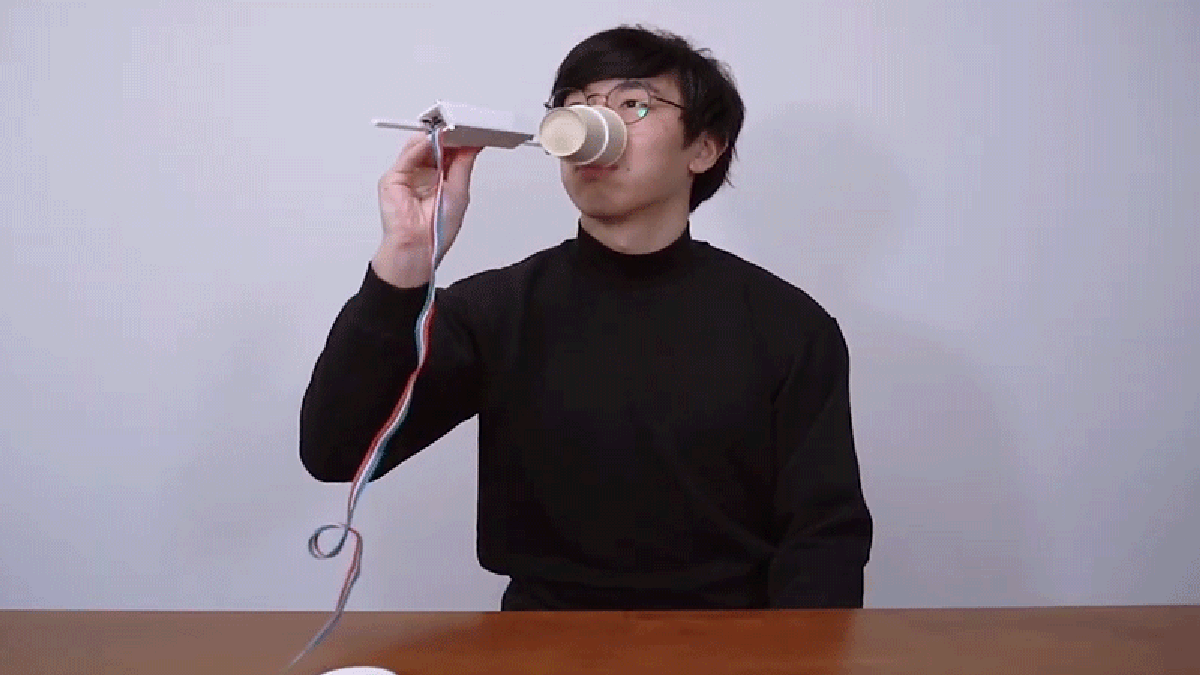 Talented chefs capitalize on the fact that diners eat with their eyes first by plating a meal so that it looks as good as it tastes. But other human senses can affect how taste is perceived too, as researchers discovered with a cup that can change its center of gravity and how heavy it feels in the hand. Even an amateur sommelier will tell you that drinking wine from a glass tastes better than drinking the same wine from a paper cup. A myriad of factors affect the experience, such as the specific shape of the wine glass that does a better job at presenting both the taste and smell compared to a paper cup. G lass is odorless, but the paper and glues used to make a disposable cup will undoubtedly be noticeable alongside the smell and taste of a fine wine. Knowing wine from a glass tastes better than wine from a paper cup can have a subconscious effect on how tastes are perceived later. Your brain expects wine from a glass to just taste better. T hat's what researcher Masaharu Hirose, a student at the University of Tokyo, and their school adviser Masahiko Inami found through an unusual experiment. After touring Europe and noticing how wines tasted different from country to country where the shape and weight of the serving glasses also varied, Hirose wondered if the same results could be achieved experimentally, but with a glass whose weight could be altered without changing the shape or appearance of the vessel itself in any way. The resulting contraption looks bizarre: I t perches a cupholder (so the cup itself can be easily replaced for hygiene reasons) atop a handled mechanism that uses a motorized sliding weight to cleverly change its center of gravity as someone lifts the cup to their mouth to drink. As the weight slides toward the direction of the user, the cup feels heavier in hand. When it slides away, the cup feels lighter. Hirose and Inami will be presenting their creation and the research behind it at the upcoming Siggraph 2021 conference in August. In a video shared on YouTube, they reveal the reactions of a handful of people who tried it, from a larger test group of about 20 people. When the cup feels heavier in hand, the users report a stronger taste, with one user going so far as to say the exact same wine they tasted previously "became delicious" from the heavier cup. The taste difference isn't as dramatic as Coca-Cola suddenly tasting like Sprite in a heavier cup, but the experiment adds more credence to the idea that how food is presented and served can play a very important part in how it tastes. Maybe if Coca-Cola had introduced New Coke in heavy solid steel cans instead of aluminum back in the '80s, the recipe change may have actually been a huge hit. (But p robably not.)

Rick and Morty season 5 episode 5 continues the show's unfortunate recent preoccupation with beating one joke until its inevitable death. In last week's episode, the focus was almost solely on Morty and the giant sperm he'd unwittingly created. In episode 3, Rick and Summer's depressing space vacation tried to force laughs with gross-out alien sex. In episode 5, we now have Hellraiser-esque fetishists gaining pleasure out of Jerry's embarrassing behavior. As has been the case throughout this season, it's a decent concept for an episode stretched way too thin, and with few laughs to justify its premise. Amortycan Grickfitti follows Rick and Jerry on their unlikely "guy's night." Ostensibly a time for Rick and Jerry to bond, it is inevitably learned that Rick is only sharing time with Jerry as a result of him pleasing a race of sadist Cenobites, who derive pleasure from the Smith family patriarch's embarrassment. Beth eventually joins the duo on their travels, where she learns that Rick is using an unwitting Jerry — who is pleased to find a race that seemingly likes him — in order to appease the murderous Cenobites. Though she initially plans to stop this mocking of her husband, the Cenobites' reference to her as the "cool" one taps into her Sanchez narcissism, with her joining the Cenobites as they casually berate Jerry. Rick and Morty has stumbled when it's come to sentimentality in season 5, with it having spent so long telling us not to care about these characters, only to suddenly pull a 180 this season and trying to get us to care about them too much. This is the case here, as the once-nihilistic Rick is once again — and this time very easily — convinced into being sincere with his family and admitting his love for Jerry. This character development is distinctly not in keeping with the way Rick has been written in previous seasons, as the viewer has repeatedly been reminded that Rick might not necessarily have any familial fondness for his actual family, let alone his son-in-law. Though we've seen glimmers and signs of Rick appreciating Morty, Summer, and Beth, it has always been hard-earned and ambiguous. This sudden shift in the character in season 5 feels far too audience-pleasing, leaning way too much into sitcom territory in the process. But Rick's awkward characterization could be somewhat overlooked if it served as the conclusion of a solid episode. However, as has been the case with much of this season, Amortycan Grickfitti takes one joke and drags it all the way out. I was reminded of South Park's frenzied writing, with Trey Parker and Matt Stone often focusing on one running gag in an episode given their famously tight turnaround for episodes, but Rick and Morty has always been far too considered to rest on its laurels. Much to fans' chagrin, the show has typically taken a lengthy amount of time between seasons so Dan Harmon and his writing team can get it just right. As another episode with very few laughs and a relatively straightforward plot, it contributes to this season feeling comparatively rushed. The B-plot features another take on what it means to be "cool" or "cringe," with Morty and Summer trying to earn the respect of Bruce Chutback, the new kid in school with an air of mystery surrounding him. This leads the siblings into an adventure in Rick's sentient spaceship, which finally takes the reins and leads the trio on a turbulent journey that sees the craft going on journeys it doesn't get to do with Rick around. This includes killing a planet-eating Galactus monster and also attempting to lose its virginity to a Transformer. Unlike previous episodes, the B-plot here was stronger than the central conflict between Rick, Beth, and Jerry, and while the ship's over-the-top actions didn't quite rival the famous ' keep Summer safe ' scene from season 2, it being aware of its place in the universe was a fun twist that went to some suitably dark places. The conclusion that Morty and Summer were projecting their own insecurities onto the slackjawed, emotionally vacant Chutback was also a nice sidestep away from the typically violent reactions the Smith family has to those standing in their way, subverting expectations in a way that has been otherwise lacking this season. Amortycan Grickfitti concludes with Rick and Beth acknowledging that their feelings of superiority over Jerry don't make them "cool," while Morty and Summer also learn that they shouldn't project their own insecurities about being popular and desired onto Chutback. The entire episode tackled self-image, an increasingly prominent concern thanks to social media and the inevitable feelings of inadequacy and embarrassment that come from it. However, its pointed exploration of this topic across both its plotlines felt lost in stretched-out and half-hearted gags. There's still time for season 5 to up the ante, but Amortycan Grickfitti was another disappointment in a season that's had more misses than hits.

When it comes to keeping malware out of your devices, you've got to ask yourself one question: "Do I feel lucky?" Well, do you? If so, go ahead, leave your computer unprotected. Hey, you've got Windows Defender! If you're lucky, it will take care of any problems. Really, though, it's not smart to rely on luck when it comes to important things like antivirus protection. Maybe you're not lucky enough to have a wad of ready cash to spend on protection, but that's not a problem. You can find plenty of free antivirus solutions that do more than what's built into Windows. We've tested dozens of free and paid antivirus tools so you can make the best possible choice. Your antivirus should definitely have the ability to root out existing malware, but its ongoing task is to prevent ransomware, botnets, Trojans, and other types of nasty programs from getting a foothold. All of the antivirus programs in this collection offer real-time malware protection. Some take the fight to the browser, working hard to ensure you never even browse to a malware-hosting site, or get fooled into turning over your credentials to a phishing site. Free Antivirus vs. Paid Antivirus If free antivirus tools are so great, why should anybody pay? For one thing, quite a few of these products are free only for noncommercial use; if you want to protect your business, you must pony up for the paid edition. At that point, you should probably consider upgrading to a full security suite. After all, it's your business's security on the line. Even for personal use, most for-pay antivirus tools offer more than their free counterparts—sometimes a lot more. For example, the paid editions of Adaware and ZoneAlarm add protection against malicious and fraudulent websites that the free versions lack. And Panda reserves quite a few features for paying customers, among them firewall protection, application control, cross-platform support, and detection of insecure Wi-Fi connections. In addition, many companies don't offer full-scale tech support for users of the free edition. The first time you need extra help digging a particularly stubborn piece of malware out of your system, you might regret the lack of support. Independent Antivirus Lab Test Results Around the world, researchers at independent antivirus testing labs spend their days putting antivirus tools to the test. Some of these labs regularly release public reports on their findings. We follow four such labs closely: AV-Comparatives, MRG-Effitas, SE Labs, and AV-Test Institute. We also take note of whether vendors have contracted for certification by ICSA Labs and West Coast Labs. Security companies typically pay for the privilege of being included in testing. In return, the labs supply them with detailed reports that can help improve their products. The number of labs that include a particular vendor serves as a measure of significance. In each case, the lab considered the product important enough to test, and the vendor felt the price was worthwhile. The labs don't necessarily test a vendor's free product, but most vendors pack full protection into the free product, enhancing premium versions with additional features. We Test Malware Protection In addition to carefully perusing results from the independent labs, we also run our own hands-on malware protection test. We expose each antivirus to a collection of malware samples, including a variety of different malware types, and note its reaction. Typically, the antivirus will wipe out most of the samples on sight and detect some of the remaining ones when we try to launch them. We derive a malware blocking score from 0 to 10 points based on how thoroughly the antivirus protects the test system from these samples. Since we use the same samples month after month, the malware-blocking test doesn't measure a product's ability to detect brand-new threats. In a separate test, we attempt to download malware from 100 very new malicious URLs supplied by London-based testing lab MRG-Effitas, typically less than a few days old. We note whether the antivirus blocked all access to the URL, wiped out the malicious payload during download, or did nothing. McAfee managed 100% protection in its latest test, while Bitdefender, G Data, and Sophos reached 99%. If you're interested in learning more about our testing techniques, you're welcome to read more about how we test security software. Useful Features Just about every antivirus product scans files on access to make sure malware can't launch, and also scans the entire system on demand, or on a schedule you set. Once that cleaning and scheduling is done, blocking all access to malware-hosting URLs is another good way to avoid trouble. Many products extend that protection to also steer users away from fraudulent websites, phishing sites that try to steal login credentials for financial sites and other sensitive sites. A few rate links in search results, flagging any dangerous or iffy ones. Behavior-based detection, a feature of some antivirus products, is a two-edged sword. On the one hand, it can detect malware that's never been seen before. On the other hand, if it's not done right, it can baffle the user with messages about perfectly legitimate programs. Any antivirus should eliminate spyware along with other types of malware, but some products include features designed specifically for spyware protection. Features like encryption to protect your sensitive data and webcam control to prevent remote peeping typically show up in commercial products, not free ones. But some free products include features like a simple on-screen keyboard to foil keyloggers. One easy way to keep your PC protected is to install all security updates, both for Windows and for browsers and other popular applications. Windows 10 makes it easier than ever to stay up to date, but there are plenty of security holes in older Windows versions, in popular apps, and in add-ons. Scanning for vulnerabilities in the form of missing updates is a feature most often found in commercial antivirus products, but it does turn up in some free ones. In the list below you can see which products include these useful features. What's Not Here? Previous editions of this article reported only on free antivirus products that received at least a good rating in our reviews—three stars or better. One of the listed products lost ground in its most recent review. Poor performance in testing brought Qihoo 360 down to 2.5 stars. We've kept it in the roundup, so you can see how it stacks up, but we don't recommend it. Microsoft Windows Defender Security Center moved up to a three-star score a few years ago; it's now at 3.5 stars. Yes, it's more of a Windows component than a free product. Yes, the very best free antivirus utilities offer many more layers of protection. But Windows Defender protects everyone who can't be bothered to install a third-party antivirus tool. Numerous free utilities devoted entirely to ransomware protection have come on the scene in the last few years. Alas, many of those have fallen by the wayside, among them Bitdefender Anti-Ransomware, Cybereason RansomFree, CyberSight RansomStopper, and Heilig Defense RansomOff. In any case, these are useful companion products, but they don't do the job of a full-scale antivirus utility. There are also numerous free antivirus utilities that work solely to clean up existing malware infestations. You bring out these cleanup-only tools when you have a nasty malware problem. When the malware's gone, they have no further use, since they offer no ongoing protection. Our favorite in this category is Malwarebytes Anti-Malware, and it's one you should try if you've got a malware problem. But since they're free, you can keep trying others if the first one doesn't do the job. When the scare is over, you'll need a full-blown antivirus for ongoing protection. Which Free Antivirus Is Best? Our current Editors' Choice picks for free antivirus utility are Avast Free Antivirus and Kaspersky Security Cloud Free. Both appear in lab reports from all four labs we follow. Kaspersky earned near-perfect scores, and Avast came close. We did strip Avast's Editors' Choice award last year after a privacy problem with sharing of user data. That problem was solved, so we've taken Avast out of the penalty box. If you do have a little cash in your budget for security, the best paid antivirus software does offer more and better protection. If not, try a few of these free tools and see which one you like best. Worried you might already be infected? Check out our article on the signs you have malware.

In context: Researchers at the University of California Riverside (UCR) have developed an air-powered memory system for controlling soft robots. Soft robots are just what they sound like—robots made of soft, flexible materials. An example would be Harvard's octopus-like tentacle. These types of robots are ideal for handling delicate tasks. Soft robots currently require electronic hardware to operate. These components increase the costs, size, and power demands of soft-robotic devices. So UCR engineers have developed a pneumatic RAM chip capable of controlling its soft robot well enough to play simple songs on a piano. Logically, pneumatic RAM works the same way as traditional memory components. The difference is that it uses the same air that powers the robotic fingers instead of transistors and electricity to create the binary gates. The device interprets the presence of atmospheric pressure in microfluidic valves as a true value (or 1) and a vacuum as false (or 0). "The microfluidic valves were originally designed to control the flow of liquids on microfluidic chips, but they can also control the flow of air. The valves remain sealed against a pressure differential even when disconnected from an air supply line, creating trapped pressure differentials that function as memories and maintain the states of a robot's actuators. Dense arrays of these valves can perform advanced operations and reduce the expensive, bulky, and power-consuming electronic hardware typically used to control pneumatic robots." Under its current configuration, the pneumatic RAM is only equivalent to an 8-bit memory chip, so it is very limited. However, it is enough to allow the UCR robot to play Mary Had A Little Lamb on a keyboard, albeit slowly (above). There is still a lot of work to do in the field, but the researchers believe that creating an autonomous robot with a processor and memory that runs on air is possible. Of course, for the system to be practical, more complex components and miniaturization are required. PLOS One published the team's paper on the project for those interested in reading the technical specifics.

The iPad Air is now on its fourth generation, sitting between the entry-level iPad (with no attachment to the name) and the high-end iPad Pro in terms of features and design. The newest model has a 10.9-inch display and Apple A14 Bionic chip, and normally starts at around $540-$550 for the 64GB model. Apple has now discounted all configurations of the iPad Air by $100, bringing the cheapest option down to $499.99. The sale is live at multiple stores, too. The latest iPad Air (fourth-gen, released in 2020) has an Apple A14 Bionic chip with a 'Neural Engine,' a 10.9-inch LCD screen, a 12MP back camera, a 7MP front camera, Wi-Fi 6 support, and a USB Type-C port for charging and accessories. It also supports Apple's Magic Keyboard, Smart Keyboard Folio, and 2nd-gen Apple Pencil — but all of those are sold separately. This sale drops all models of the iPad Air down by $100, making the cheapest version just $500. You can also pick from all of the available colors, including Rose Gold, Space Gray, Silver, and Green. Some models or colors are sold out or back-ordered at certain stores — Amazon is showing "in stock soon" for the 64GB Wi-Fi model, for example, with some colors completely unavailable.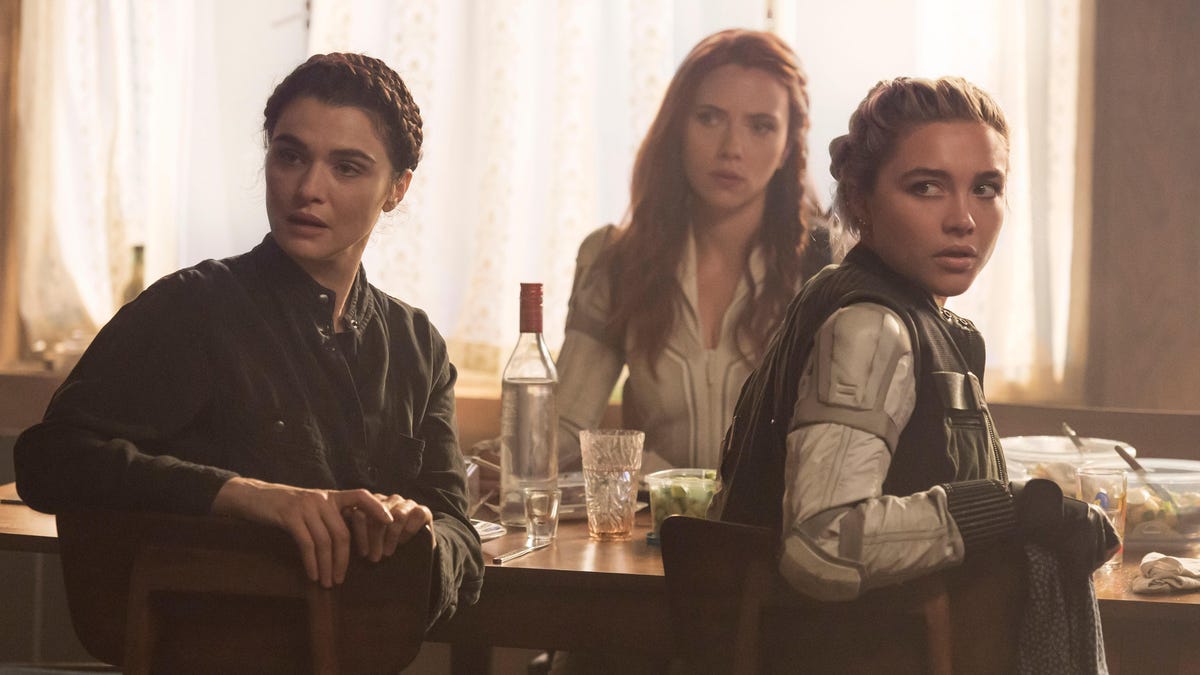 Though Marvel Studios' Black Widow was at the top of the box office when it premiered simultaneously in theaters and on Disney+ (with " Premiere Access"), it fell to the second spot this past weekend as Warner Bros.' overstuffed Space Jam spiritual successor took the lead. While Black Widow 's initial $80 million domestic theatrical box office was nothing to sneeze at by covid-19 pandemic-era standards, the movie made just $26.3 million the following weekend— a steep drop that has many theater owners apoplectic. In response to Black Widow 's second weekend box office drop, the National Association of Theater Owners (NATO) released a public statement detailing the organization's concerns about the movie's "stunning collapse" and how Disney+'s Premiere Access stunts revenue by depressing theater turnout. "Why did such a well-made, well-received, highly anticipated movie underperform," NATO rhetorically pondered in the incendiary statement. "Despite assertions that this pandemic-era improvised release strategy was a success for Disney and the simultaneous release model, it demonstrates that an exclusive theatrical release means more revenue for all stakeholders in every cycle of the movie's life." Along with Black Widow 's $80 million box office, Disney also proudly touted the $60 million the movie initially made from Disney+, where subscribers could purchase access to the movie for $30 day-and-date with its theatrical debut. NATO was careful to point out in its statement that Disney has to cede a percentage of its Premiere Access revenue to the various other platforms where Disney+ is made available. But the larger issue NATO sees with Disney's Black Widow releasing strategy is how immediate Disney+ access both encourages piracy and cuts into box offices sales that might have otherwise come from repeat theatergoers who tend to flock to theaters for Marvel tentpoles. For all of Black Widow 's Premiere Access success, NATO insisted, there are questions left about how much more money the movie could have made in a world where people don't share login passwords. "Combined with the lost theatrical revenue and forgone traditional PVOD revenue, the answer to these questions will show that simultaneous release costs Disney money in revenue per viewer over the life of the film," NATO said. "Piracy no doubt further affected Black Widow 's performance, and will affect its future performance in international markets where it has yet to open." From NATO's perspective, Disney's strategy with Disney+ should be considered "a pandemic-era artifact that should be left to history with the pandemic itself." What's important to bear in mind is that while we may want to think of the pandemic as history, it is still ongoing and affecting people on a daily basis. At the same time that theaters are re-opening and film studios are getting back to reporting box office numbers as if things are back to normal, covid-19 cases are once again on the rise in the U. S. as the delta variant of the virus has begun to spread. According to t he Hollywood Reporter, Disney declined to respond to NATO's statement, but the studio has undoubtedly heard concerns like this before, and this won't be the last of them. What Disney and the other major Hollywood studios are going to have to do going forward is weigh those concerns against its their financial interests, while also being cognizant of the fact that this is exactly the kind of response that tends to come from major tectonic shifts in the market. Black Widow is now in theaters and streaming on Disney+ with Premiere Access. For more, make sure you're following us on our Instagram @ io9dotcom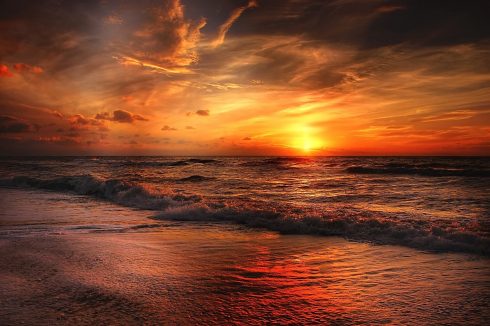 Microsoft is revealing plans for the future of its Xamarin Community Toolkit as the. NET MAUI release nears. This year the company has been working to unify Xamarin SDKs into. NET, and it released. NET MAUI as an evolution of Xamarin. Forms with the ultimate goal of acting as a replacement. Included in the plans is info about the. NET MAUI Community Toolkit, a backwards compatible version of the Xamarin Community Toolkit, and the sunsetting of the current version of the toolkit. The. NET MAUI Community Toolkit is nearing release. Microsoft will be releasing two NuGet packages for it: CommunityToolit. Maui and CommunityToolkit. Maui. Markup. It is planning to release the first preview of these packages in August. The team is currently in the process of bringing features from the Xamarin Community Toolkit to the. NET MAUI Community Toolkit. Microsoft recommends the. NET MAUI Community Toolkit as the toolkit for all. NET MAUI apps. Microsoft will also be releasing two. NET MAUI-compatible versions of the Xamarin Community Toolkit to help developers avoid breaking changes when porting Xamarin. Forms apps to. NET MAUI. According to the company, these will be almost identical to the current Xamarin Community Toolkit libraries, with the only difference being a change in the Xamarin. Forms dependency to. NET MAUI. In terms of sunsetting the Xamarin Community Toolkit, the company will continue to support it through November 2022. It will accept pull requests for bug fixes through the time, but it will only accept pull requests to add new features through September 2021. "Thank you to all of the amazing contributors to Xamarin Community Toolkit! We could not have created such a successful library without your help, and we can't wait to see the amazing new features you'll add to the. NET MAUI Community Toolkit," Brandon Minnick, developer advocate for developer relations at Microsoft, wrote in a post.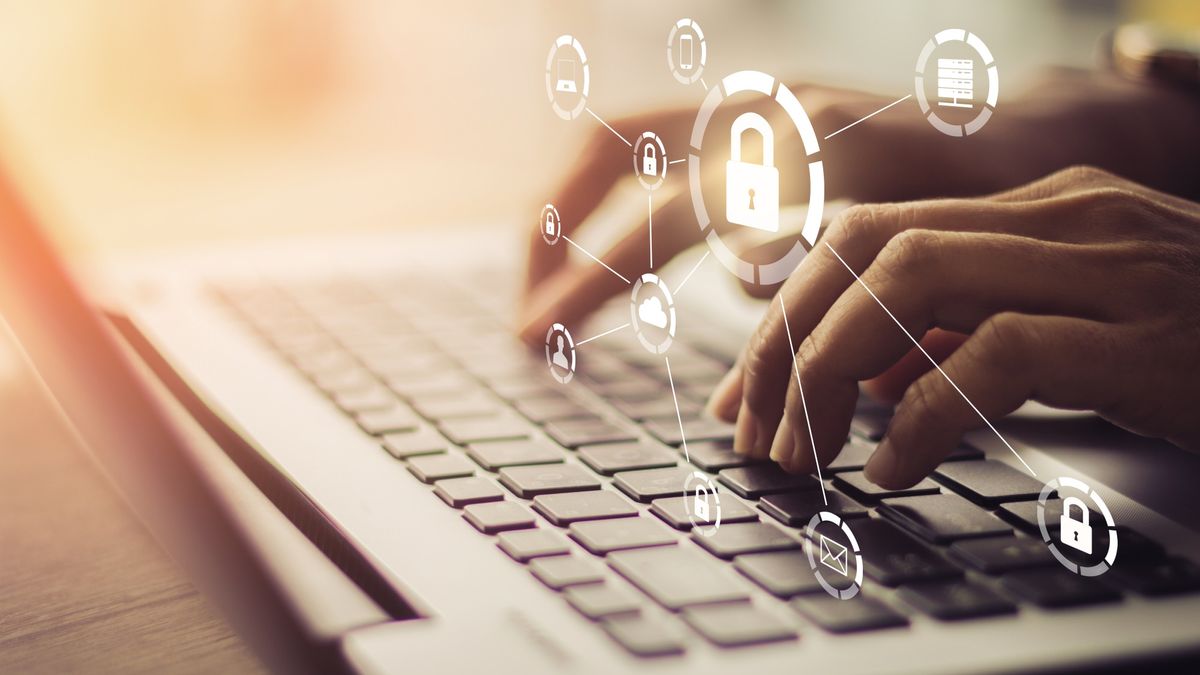 It's already 2021, and technology is evolving by the day. Gone are the days when operating a website (or even a computer) required extensive and specific knowledge of web development. Today, building and launching a new web page boils down to choosing a website builder, a domain name, and a reliable web hosting plan. Now, this last one is essential for your success. The right provider will not only ensure you have a well-suited environment for your online project - they can help you secure it as well. Cybersecurity reports outline a growing number of cyberattacks and unveil concerning statistics about the potential dangers looming over our websites. The number of websites worldwide still grows exponentially, and so does the incentive for attackers to try and breach them. The reasons for that are countless - profit, competitor espionage, security tests. Some attackers even do it for the fun of it, just to prove they can. According to 2020 statistics, data breaches have caused over 36 billion records to be exposed just by the first half of the year. Then you have the rising number of malware and virus threats, the growing pressure over essential sectors like banking and healthcare, new strategies like ransomware. The pandemic didn't help either. As more people were stuck at working at home behind their screens, hackers were more active than ever. In fact, cybercrime numbers have increased by a whopping 600% for the last year and a half. Defending your website against hackers now involves intricate strategies that need to protect your premises against all kinds of dangers. Here are a few of the most popular tools among the hacking community. We have to get one thing straight from the beginning. Even though there are hundreds of different ways a hacker can breach our premises, over 90% of successful attempts are still a result of our own errors. More and more businesses are recognizing the growing threats, but the majority of webmasters are still way behind when it comes to securing passwords, hosting accounts, and their site itself. That's just great news for hackers. Relying on your weak security, they can besiege your website with a plethora of methods. Malware - this is a broad term that encompasses all kinds of malicious practices that aim to cause damage to your computer, website, or server. Common types of malware include viruses, trojans, worms, spyware, ransomware, adware, and many more. Malicious files can disrupt your system in many ways. Some are designed to retrieve private information from the breached account. Others deny administrative access to essential components, efficiently locking you out of your own system. There are even those that simply want to erase or destroy anything they can infect. Phishing - one of the most quickly developing types of attacks. Hackers utilize phishing when they want to appear as a legitimate entity, robbing unsuspecting victims of their personal information. Phishing attacks often occur via emails or social media messages, posing as banking institutions, telecoms, or government authorities. They will prompt you to update some vital piece of information by redirecting you to a seemingly legit page. In reality, you will just be giving hackers your current private details. Phishing attacks can also take different shapes and forms, like whaling, spear phishing, pharming, and more. DOS and DDoS Attacks - DOS stands for denial-of-service and represents a type of attack where the attacker aims to overload the server, draining it from its available system resources. The system gradually slows down until it becomes completely inoperable. When we talk about distributed denial-of-service (DDoS) attacks, we depict the process of the hacker using multiple infected machines to blast traffic toward the server. Again, the idea is to take your server down and possibly launch more attacks afterward. Botnets, TCP SYN flood, and ping-of-death are among the common types of DOS and DDOS threats. SQL Injections - this is a popular way for hackers to insert malicious code and force it to reveal private user and admin data. The injections affect the server query language (SQL), so you can get enough control over the machine. Comment and search boxes are often a great target for SQL injection attacks. Cross Site Scripting - during cross-site scripting (or XSS), attackers mix malicious code with content from legitimate websites. This allows the script to travel all the way to the visitor's browser and infect it as well. XSS attacks often employ malicious JavaScript code but can also include HTML, CSS, and flash files as well. Password Attacks - at the end of the day, our weak passwords remain the most often cause of our hacker issues. People are still using simple and easy-to-guess login credentials based on their memorability, but this opens a huge doorway for unauthorized attackers to get in. Brute-force and dictionary attacks are two widespread breaching methods, and once hackers get your password - it's smooth sailing toward all your data. The situation might seem grim, but luckily, there is a lot you can do to minimize the above risks, maybe even wiping them out completely. Consider any of the following: And then, of course, you have your hosting provider right in the middle of it. A reliable host applies several layers of security even before they accommodate your account - over the data centers, the network, the server machines. Ensuring the environment is completely safe before the clients land on it will only leave users with their own security responsibilities. Taking things a step further, companies like ScalaHosting develop in-house solutions to further protect customers from malware and spam. SShield, for example, is an AI -powered security monitoring tool that detects over 99.998% of web attacks, completely free for all managed VPS users. Speaking of virtual servers, opting for such a plan will remove all the obstacles that come with the standard shared hosting environment. A VPS will allow you full control over your hosting account, so you can configure your security measures to perfection. Today's website owners have more than a few cybersecurity concerns to wrap their heads around. The incentives for hackers are getting more lucrative, and even non-commercial projects are not out of danger. Picking up a secure host and following the recommended practices are a great start but make sure to always have a detailed strategy to avoid problems down the road.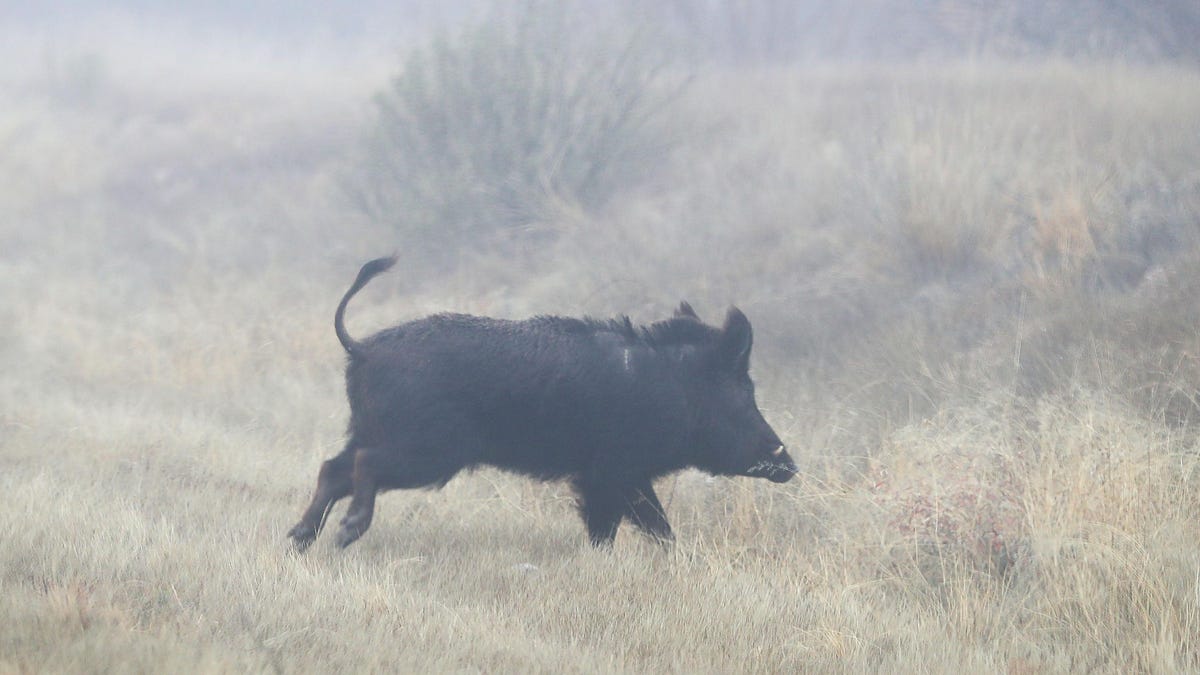 Nearly two years ago, we all had a hearty laugh about 30 to 50 feral hogs. Turns out that all those pigs aren't just a horribly invasive species, but they could be wreaking real havoc when it comes to climate change. According to a new study published Monday in Global Change Biology, wild pigs around the world are releasing the equivalent of 1.1 million cars' worth of carbon dioxide each year—just from digging around in the dirt. "Given that wild pigs are known to damage soil, we realized that no other study had looked at the total area at risk at a global scale," Christopher O'Bryan, the study's lead author and a research fellow at the University of Queensland, said over email. "Knowing how important soil is at storing carbon, we wanted to assess the risk of wild pig soil damage on carbon emissions." Piggies can be really cute, sure, but they're pretty bad news. Feral hogs put endangered native species at risk of extinction. They also tear up crops, causing between $1.5 and $2.5 billion worth of damage in the U. S. (A group of feral hogs even killed a woman in Texas in 2019 .) "Wild pigs are essentially farm animals gone rogue," O'Bryan said. All that crop destruction isn't just bad for business—it's bad for the planet. Soil is packed with carbon dioxide, and it's been well documented that human agricultural activity that disturbs the soil—like the very common practice of tilling —brings up carbon stored underground and encourages its release into the air. But there's been surprisingly little research on how invasive species can also stir stuff up when they disturb the soil. It would stand to reason that hogs, which are basically little tractors, would have a similar effect: Their whole deal is rummaging around in the dirt for food, meaning that they can really root up a bunch of dirt. O'Bryan said that while other research has looked at the carbon dioxide footprint of hogs locally in Switzerland, China, and the Americas, this is the first study to "connect the dots at a global scale." In order to fully calculate the impact of wild hogs all over the world, O'Bryan and his team created three models: one that predicts wild pig densities, one that converts pig density into soil area disturbed, and one that estimates carbon emissions. They then ran 10,000 simulations to account for the potential uncertainties in each model. According to the models O'Bryan and his colleagues developed, wild pigs are uprooting anywhere between almost 14,000 square miles (36,214 square kilometers) to 47,690 square miles (123,517 square kilometers) in their non-native habitats. And all this digging has serious consequences for the carbon dioxide stored in soil. Around 5.37 million tons of carbon dioxide each year are released due to wild pig activities. Even though we may all enjoy a hog joke every once in a while, this research shows that the problems wild pigs pose are becoming more urgent to address. Scientists have called wild pigs, or Sus scrofa, "one of the most prolific invasive mammals on Earth." In the U. S. alone, hog populations have gone from being present in 27 states in 2000 to now being found in 48 states; their population ranges between 6 to 7 million in the U. S., and experts say managing this big group of pigs might mean a mass killing of between 60% to 80% of them. (Ironically, part of the reason they're spreading in the U. S. so fast, experts think, is that people love to hunt them— Succession, anyone? —so some are driving hogs to new areas and then allowing the population to expand.) The new findings show their impact on the climate is one more reason to end feral hogs' reign of terror. "Invasive species are a human-caused problem, so we need to acknowledge and take responsibility for their environmental and ecological implications," Nicholas Patton, a University of Canterbury PhD candidate and coauthor of the study, said in a release . "If invasive pigs are allowed to expand into areas with abundant soil carbon, there may be an even greater risk of greenhouse gas emissions in the future.... Wild pig control will definitely require cooperation and collaboration across multiple jurisdictions, and our work is but one piece of the puzzle, helping managers better understand their impacts."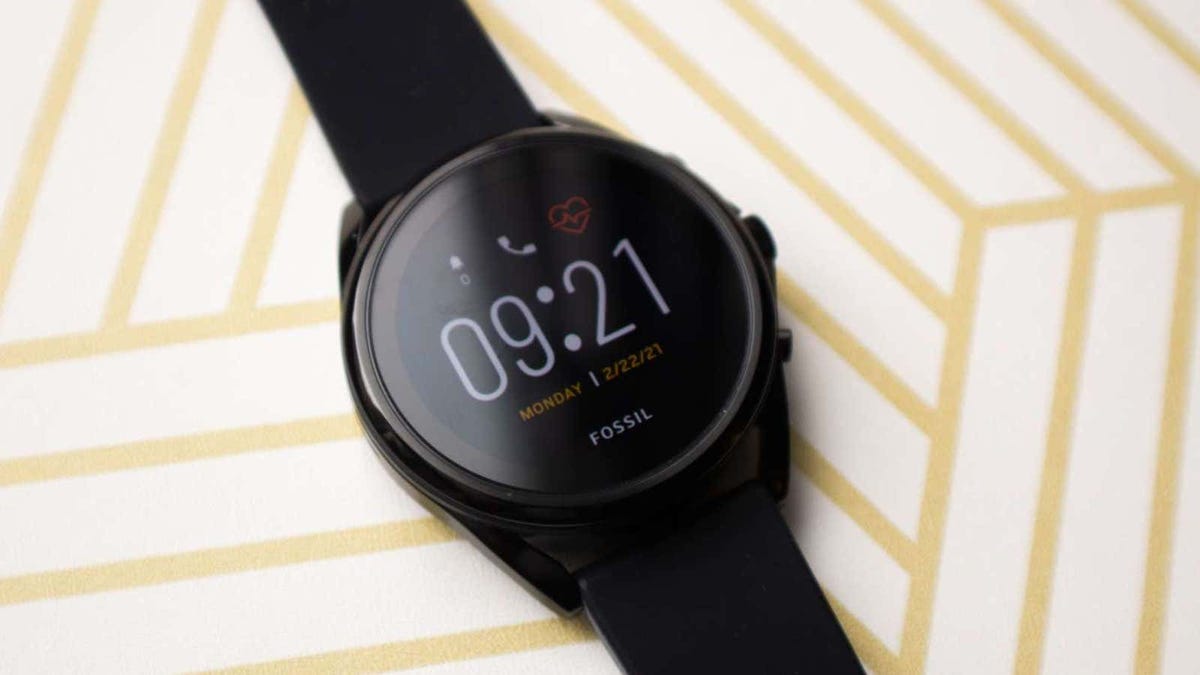 While the next generation of Google's Wear OS smartwatch platform has been the focus of a lot of buzz lately, the company announced today that it's revamping the Play Store for the current Wear OS. You'll now be able to remotely install apps from your phone and the on-wrist Play Store is also getting an Android 12 Material You -inspired design. For starters, when you search for apps on your phone, you can now add "watch" or "watch face" to your search query to bring up more relevant results. Hitting the dropdown arrow will also display which devices are eligible to receive the download. Compatible devices will be pre-selected, but this is a neat improvement, because it leaves no room for confusion as to whether an app downloaded on your phone will also appear on your watch. It's a welcome update, considering how annoying it is to download apps directly onto your wrist—a problem that's yet to be solved on any smartwatch. However, if you are a unicorn who actually prefers direct downloads, Google has also refreshed how the Play Store looks on the wrist. The new design puts information on cards that are easier to read and navigate on small displays. If you need to make an in-app purchase, Wear OS will transfer that transaction back to your phone or provide a URL to do it in a browser. If you're not seeing the new experience on your Wear OS watch, you might have to wait a bit. Google said updates are rolling out to the Google Play Store on Android and Wear OS "in the coming weeks." These aren't huge updates, but they are meaningful. Since Google and Samsung announced they're working together on a new unified platform, it's been an open question as to what that means for current Wear OS users. Right now, it's unclear whether existing watches will be compatible with the new platform. (Fossil has already clarified that theirs will not, but other Wear OS watch makers' plans are still up in the air .) Google has understandably not said much about timelines either, given how fragmented the space is. Improving the app download experience at least indicates that Google hasn't tossed the current Wear OS to the side. That matters. Even if the new unified Wear is a smashing success, transition periods are never easy. There are undoubtedly going to be some hiccups along the way, and while you can always count on first adopters to go full Leroy Jenkins, it's fair to assume most folks will want to wait until the dust settles a bit. Plus, anyone who's recently bought a Wear OS smartwatch shouldn't have to ditch that device right away. Those people deserve a Wear OS that remains functional until they're ready to make the switch—and this is an encouraging sign that Google's taken that into consideration. We don't know exactly when the new Wear OS will go live, but it's safe to assume late August might be our first glimpse based on when the new Samsung Galaxy Watch 4 is rumored to launch. That, however, will run a version of Wear OS with Samsung's OneUI Watch experience layered on top. We'll have to wait another Wear OS watch maker launches next-gen devices to see what the pure Wear experience will be. In any case, after years of limbo, it's refreshing to see Android smartwatches finally get some love.

Pokemon GO Fest 2021 is officially over and it is safe to say that it was a total success. Just like the previous GO Fest, this one was held online too. This year, the event let Trainers be their own directors of the show with allowing them to choose which themed Pokemon they wanted alongside them on this journey. Besides this, Pokemon GO had a debut of a new Pokemon called Meloetta. The second day of the event brought back all of those Legendary Beasts, and again Trainers had a chance to battle them together with other Trainers. As for Ultra Unlock, we are excited to share that all of the challenges were officially completed, which means that Part 1, Part 2, and Part 3 will take place on the designated dates, together with the bonuses that they will come with. Results from the event were just shared with the public, and the numbers are not what most of us expected. Take a look below. How was your experience during the Go Fest 2021? We would like to hear from you, so please leave a comment below.

Warframe 's main quest and biggest antagonists will return to the game later this year with the release of a new content expansion, The New War. Lore-wise, The New War is a continuation of an ancient conflict between a group of AI known as the Sentients and the player-controlled space ninjas known as Tenno. For the first time, however, players won't be flipping and dodging in their usual Warframes. Instead, players can take the role of characters from around the Origin System who usually don't get the spotlight. Grineer Soldier Kahl-175, Corpus Engineer Veso, and long-time NPC ally Teshin all showed up as playable characters in an upcoming New War quest. Related During TennoCon, players could watch the digital stream on Twitch or show up in game and go to a special Relay. There, Digital Extremes loaded in scenes and moments from the story so far to help remind everyone what The New War is about. It's hard to explain much without going into spoilers, but fans are excited because this story has been building for years. Everyone wants to see what happens to characters like Lotus, aka Space Mom. The New War will come out later this year, along with cross-progression and cross-play across all consoles.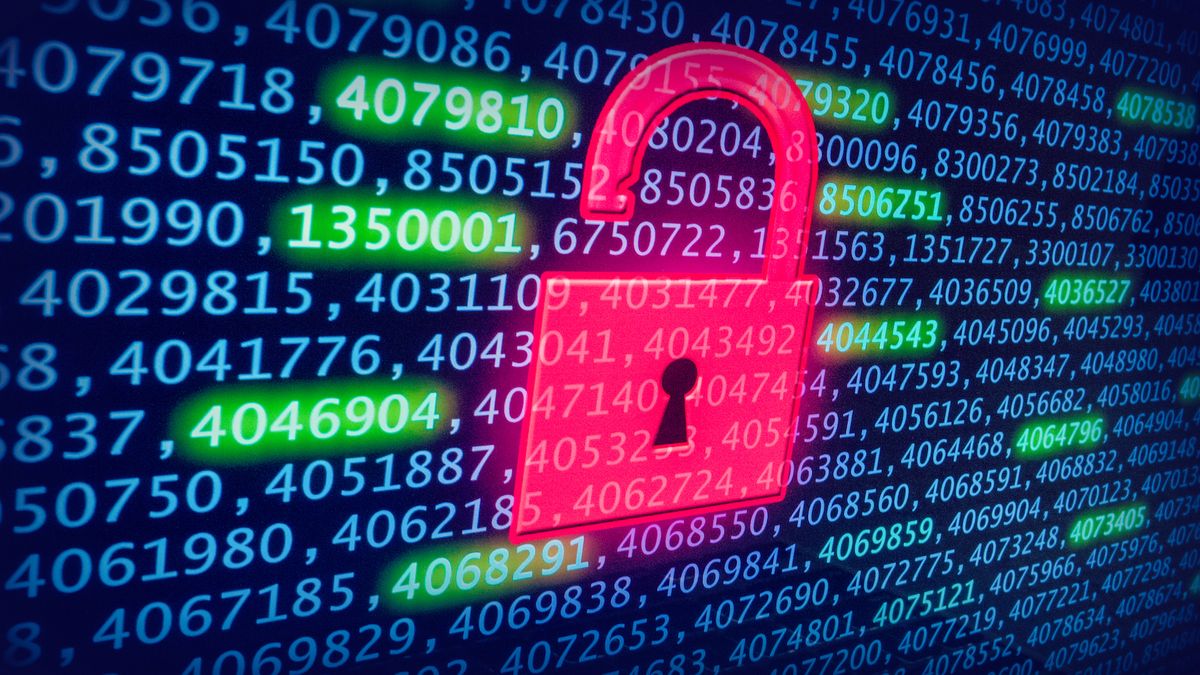 The oil giant Saudi Aramco has fallen victim to a data breach in which hackers were able to steal 1TB of proprietary company data that they're now trying to sell on the Dark Web. As reported by BleepingComputer, the threat actors behind the breach did not manage to infiltrate the network and systems of the Saudi Arabian Oil Company but rather those of third-party contractors working for the company. The cybercriminal group known as ZeroX is now selling 1TB of proprietary Saudi Aramco data on an online hacking forum starting at $5m but the price is negotiable. The group claims that the data itself was stolen from the company sometime last year though some of the files contained in the dump date all the way back to 1993. BleepingComputer reached out to the threat actors that comprise ZeroX to find out how they gained access to the systems of Saudi Aramco's third-party contractors and while the group did not name the exact vulnerability that was exploited, they did say it was a zero-day. To stoke interest in its upcoming sale, ZeroX posted a small sample set of Saudi Aramco's data which contained blueprints and proprietary documents from the company with personally identifiable information ( PII) redacted to a data breach marketplace forum back in June. However, when the group made its first post, the.onion leak site used displayed a countdown timer that was set to 662 hours. Once this 28-day long timer comes to an end, the sale and negotiations for the data will begin. In a statement to BleepingComputer, ZeroX said that it intentionally chose "662 hours" as part of a "puzzle" for Saudi Aramco to solve. According to ZeroX, the data dump contains full information on 14,254 employees including their names, photos passports, emails, phone numbers, residence permit (Iqama card) numbers, job title, ID numbers family information and more. However, it also contains project specifications, internal analysis reports, network layouts, location maps with precise coordinates and a list of Saudi Aramco's clients. It's worth noting that the data breach suffered by Saudi Aramco's third-party contractors was neither a ransomware attack nor an extortion incident as ZeroX did not encrypt the company's systems or demand a ransom in exchange to unlock its data. Instead the group is selling off the data for $5m though it is also open to doing an exclusive, one-off sale in which it provides all of the data and wipes it from its systems for $50m. We'll have to wait and see what happens when the countdown timer comes to an end but Saudi Aramco has said that the data breach has not affected its operations. Via BleepingComputer

The Surface Book 3 is Microsoft's most powerful laptop featuring a premium design language and a detachable form factor. Available in either 13.5-inch or 15-inch sizes, Microsoft currently offers them with the 10th-gen Intel Core processors going up to the Core i7-1065G7 with NVIDIA GeForce GTX 1660 Ti Max-Q Design w/6GB GDDR6 graphics memory. The detachable form factor allows you to easily switch between tablet and clamshell form factor and thanks to the powerful hardware, it can be used for high-end tasks, content creation, and light gaming. The Surface Book 3 is also eligible for a free upgrade to Windows 11 which is expected to roll out for all consumers during the holiday season. If you want to add some extra protection to your Surface Book 3, here are some of the best case options. Do note that almost all of the options below should also fit the 13.5-inch and 15-inch versions of the Surface Book 2. These are some of the best cases for the Surface Book 3. As mentioned before, some of these will also be compatible with the older Surface Book 2 model. However, it's best to check and confirm before you buy one. Out of the above, our personal recommendation would be the iPearl mCover as it easily snaps onto the tablet and keyboard deck without adding a lot of weight to the machine. Make sure you check out our roundup of the best laptops that you should be buying in 2021 and we also have a dedicated list of the best Microsoft Surface PCs. Not sure whether your laptop or PC will be compatible with the upcoming Windows 11 update? Make sure you check out our guide to clear all your doubts. Speaking of which, the next big update for Windows is expected to roll out for consumers during the holiday season with Microsoft confirming that all Windows 10 users will be getting the update free of charge. Are you looking forward to Windows 11? Tell us in the comments below.

Red Hat is reaching out to new users. And, how better to do that than expanding its reach to schools and research institutions? Of course, Red Hat has been doing this for years, but now the Linux giant and cloud power will offer a low-cost option for Red Hat Enterprise Linux (RHEL) to non-degree-granting entities. Now, a much broader range of research and academic-related organizations will have access to Red Hat's academic subscription program. These organizations can use RHEL not just for research or classes, but the whole gamut of Linux uses. For example, your organization can use it for running web servers or a high-performance computing (HPC) environment. Why? Because it just makes sense. Red Hat states, "We recognize that academic and research organizations are key members of the open-source community, helping to drive open innovation as well as educating the next generation of IT leaders. We want the rising tide of open source to lift all boats, so to speak, which means that we want to be able to more effectively support all organizations in these areas." These expanded academic subscriptions are not intended for US government agencies or international government agencies. Red Hat has other programs for their needs. Additionally, commercial HPC deployments are covered under a separate subscription. Looking ahead, you can expect to see Red Hat offering other inexpensive or even free RHEL packages. Red Hat has already been offering free RHEL to small development teams and non-profit, open-source businesses. For more information on this new RHEL academic program or to see if your organization qualifies, if you already have a contract with Red Hat, contact your Red Hat account team. If you don't, drop an e-mail to redhat-academic@redhat.com. Related Stories:

In addition to releasing iOS 14.7, Apple on Monday released watchOS 7.6, an update to the Apple Watch operating system. It includes the ECG app in 30 new regions; the ECG app requires an Apple Watch Series 4 or later. Here are the watchOS 7.6 release notes: watchOS 7.6 includes new features, improvements, and bug fixes, including: Support for the ECG app on Apple Watch Series 4 or later in 30 additional regions. For a list of available regions, visit: https://www.apple.com/watchos/feature-availability/ Support for irregular heart rhythm notifications in 30 additional regions. For a list of available regions, visit: https://www.apple.com/watchos/feature-availability/ For information on the security content of Apple software updates, please visit this website: https://support.apple.com/HT201222 As of this writing, the details of the security content had not yet posted on Apple's support document. We'll update this article as soon as that information becomes available. Before you install the update, you must place your Apple Watch on its charger. Also, the watch needs to be within range of your iPhone and connected to Wi-Fi. Then follow these steps in the Watch app on your iPhone: The installation will take several minutes. You can see how much time is remaining under the "watchOS 7.6 Apple Inc." heading. The update is 188MB. Note: When you purchase something after clicking links in our articles, we may earn a small commission. Read our affiliate link policy for more details.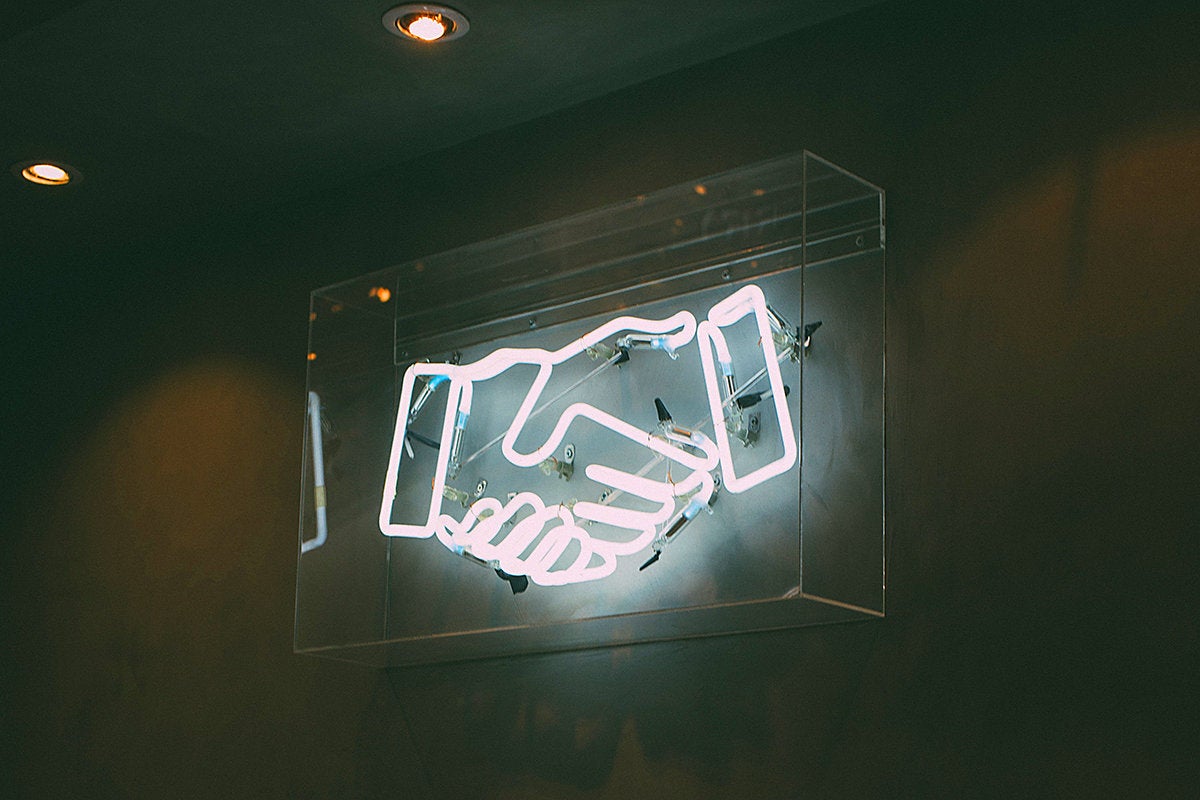 Zoom yesterday announced plans buy cloud call center service provider Five9 in a $14.7 billion all-stock transaction. Subject to shareholder approval, the acquisition is expected to close in the first half of 2022. The acquisition could allow the to hedge its video bets after 18 months of unprecedented growth as both companies and individual users turned to the videoconferencing platform to stay in touch with co-workers, family, and friends. While the need for videoconferencing is unlikely to go anywhere, even with offices re-opening, Zoom appears to be looking to capitalize on its growing customer base by expanding services. Steve Blood, a VP Analyst at Gartner, raised questions about the move, noting that Five9 and Zoom operate in completely different markets. He sees a "disconnect" between the two companies and a potentially risky acquisition. "We recognize that a part of the market that Zoom targets is an IT leader in a mid-size business or smaller that has responsibility for all communication," Blood said. "In that segment, it is very feasible that there will be a responsibility for buying contact center technology. "However, when you look at Five9's business, they focus on a smaller end of the market and a lot of their business is dealing directly with CX leaders who, from our experience, have nothing to do with enterprise collaboration whatsoever.," Blood said. "That's where the disconnect is for us." Zoom CEO and founder of Zoom Eric Yuan, in a statement, pointed to the push for "hybrid" workplaces, and said Five9 would position Zoom to grow. "The trend towards a hybrid workforce has accelerated over the last year, advancing contact centers' shift to the cloud and increasing demand by customers for customized and personalized experiences," Yuan said. "Today, enterprises not only need to enable customers to engage via their preferred channel, they need to empower their teams to accomplish more, and do so with empathy, purpose, and connection. We truly believe that together, we will enable customers to reimagine the way they do business and deliver exceptional results." Five9 is slated to become an operating unit of Zoom after the deal closes. Yuan said earlier this year that Zoom would be looking to expand its range of communications services. Although videoconferencing has remained its mainstay, the company has also launched office collaboration products including Zoom Phone, a cloud phone system, and conference software, Zoom Rooms. In an interview before the Five9 acquisition was announced, Magnus Falk, CIO Advisor at Zoom, said Zoom Phone is becoming an increasingly popular offering, with the company selling 500,000 units in the last quarter. By comparison, it took seven successive quarters to sell 1 million units. Rowan Trollope, the CEO of Five9, put it this way in a statement: "Businesses spend significant resources annually on their contact centers, but still struggle to deliver a seamless experience for their customers. It has always been Five9's mission to make it easy for businesses to fix that problem and engage with their customers in a more meaningful and efficient way. Joining forces with Zoom will provide Five9's business customers access to best-of-breed solutions, particularly Zoom Phone, that will enable them to realize more value and deliver real results for their business." Blood said he will be looking closely for several things to see whether the acquisition ultimately works to Five9's benefit. "We will be looking for continuity of leadership, continuity of people in the product development space, and seeing that they can continue offering the things that [Five9 has] been previously delivering," Blood said. He argued that a name change or a rebranding effort that moves Five9 toward the collaboration space could be a turn off for customers. Five9 regularly scores highly in terms of customer satisfaction, Blood said, and has been rewarded with good ratings and solid growth. "If the whole Zoom thing becomes more of an emphasis, and Rowen [Trollope] gets dragged off, that loss of momentum could be the real turning point," he said. The contact center-as-a-service space is growing, Blood said; it's up 38% a year overall, with some vendors growing more than 100% — a level of growth he's never seen in 30 years. "If the Five9 business is able to focus on building out and strengthening its capabilities in customer experience, and where there is an opportunity, build something that would enable them to sell to small and mid-sized businesses as well, that would be good. If they lose that focus that's gotten them to where they are today with CX leaders, then it's not going to be a great thing," Blood said.

Stardock announced a July 22nd release for a major update to Fences, its popular Windows desktop organization software. Fences creates a one-of-a-kind experience for users by automatically organizing their Windows desktop shortcuts and icons in shaded areas, offering a clutter-free workspace for creating. Fences tucks files and folders away in plain sight with designated portals while also providing the functionality of pulling specific content onto the creative workspace. Based on preference rules, users can customize how icons are viewed and where files originate from. The 3.1 version update for Fences adds a new feature: Target Based Rules. Using this option, users can access something like a Steam link, or any other.lnk, .url, or .website files right within their fences. In addition, v3.1 improves startup times and disables icon move animations, plus makes several other improvements based on user feedback. This includes eliminating folder portal 'flickers' and incorrect sorting of icons outside of the fences on the desktop. v3.1 also improves the way icons and fences work on multi-monitor setups. Users have several options for customizing fences. The "portals" feature allows users to create a desktop portal from any folder, which automatically populates the folders' contents into an easy-to-find Fence. Quick access to a commonly used folder without having to open Windows explorer is just one of many things that makes Fences ideal for organization and easy to use. Users can create "pages" on their desktop, accessed with a simple right or left swipe. Choose which Fences remain on each individual page and find them easily when switching between tasks. For people who use their PCs for dozens of different assignments and activities, the "pages" feature allows for easy organization and a seamless flow from task to task. Fences is available through Stardock or on Steam. The beta for v3.1 can be accessed exclusively by Object Desktop members until its full release on July 22nd. Disclaimer: Neowin's relationship to Stardock

Posted by Jeremy Hellstrom| Jul 19,2021| Displays| 0 If you feel the need to throw a 76″4096 x 2160 @ 60Hz onto a wall, but only sometimes, then check out TechPowerUp's review of the XGIMI Horizon Pro Smart 4K DLP projector. It is a tiny unit, measuring 208 x 218 x 136 mm (8.2 x 8.6 x 5.4″) and can project it's maximum 1.2:1 76″ image with only two meters of distance or 78.7″, which is a fairly short throw for such a large image. The Pro Smart 4K bulb, which is rated for 25,000 hours of operation can produce up to 2200 ANSI lumens, not enough for a brightly lit room but certainly effective if you dim the lights. TPU tested the projector in a worst case scenario, next to a "large balcony window in the early afternoon with nearly direct sunlight ". They found that by reducing the screen size the projector was still viewable, and on a cloudy day the size can be increased up to around 110" diagonal and still be easily viewable. Drop by for a look at how well it behaves in a dark room as well as how to convince the projector to display Netflix, as that streaming service is not directly available on the XGIMI Horizon Pro Smart 4K DLP projector. As the projector offers two HDMI 2.0, ports and two USB 2.0, in addtion to Ethernet, WiFi and BlueTooth. Share:

There are many online educational resources that tailor to helping computer science majors and professionals. Many computer science resources are available completely for free. You can leverage mobile apps, open online courses, websites, podcasts, and blogs to supplement computer science degree materials. Resources such as blogs and podcasts can also help with continuing education. It pays to keep abreast of industry news and discussion in the fast-moving world of computer technology.

The Google Pixel foldable could feature Samsung's latest display tech, according to Ross Young, CEO of Display Supply Chain Consultants (DSCC). DSCC is a firm that often reports on display technology, and they've been reporting on foldable phones quite a lot recently. In a tweet, Young states that all 2021 foldable phones with Samsung-made OLED displays will have both a 120Hz refresh rate and an LTPO backplane. Adding LTPO — which stands for low-temperature polycrystalline oxide — allows for the device to support dynamic display refresh rates as low as 1Hz, so it's possible all of these foldables will have variable refresh rates ranging from 1-120Hz. In contrast, a fixed 60/90/120Hz refresh rate is a rather common feature on most flagships nowadays. Young's tweet also mentions the screen size of various foldables slated for release later this year; according to him, the Galaxy Z Flip 3 will have a 6.70″ foldable display, the Galaxy Z Fold 3 will have a 7.55″ foldable display, the Pixel foldable will have a 7.57″ display, and the foldables from OPPO, Vivo, and Xiaomi will have displays measuring 7.11″,8.2″, and 8.1″ respectively. The Google Pixel foldable is potentially slated to arrive by Q4 of 2021, but we know that Google has been working on a foldable for quite a long time now. The company first confirmed that it was "prototyping foldable displays and many other new hardware technologies" all the way back in May 2019. But, at the time, it shared no plans to bring a foldable smartphone to the market. We saw references to the foldable Pixel device again in August last year when a leaked internal Android document mentioned a device codenamed "passport." We're mere months away from the phone's potential launch date. We're hoping that the Google Pixel foldable will be one of the best foldable phones that you can buy when it comes out, particularly as leaks suggest that the company is putting its all into the Google Pixel 6 series. Featured image: Samsung Galaxy Z Fold 2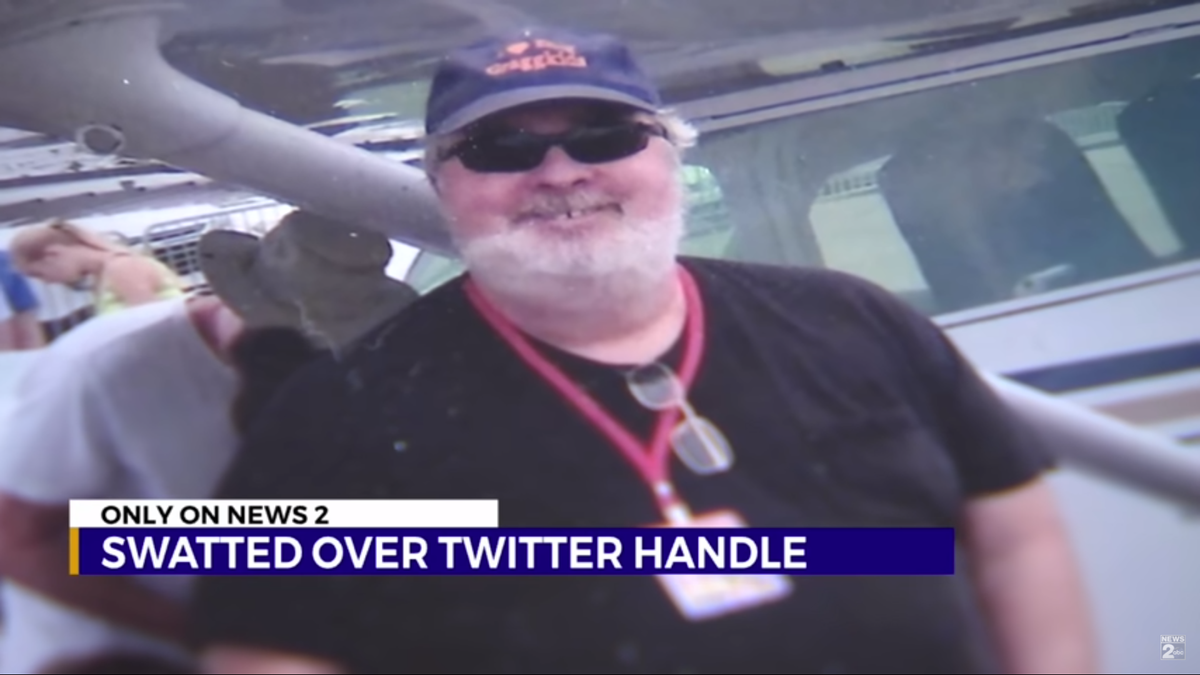 In April 2020, a 60 year-old man was the victim of a swatting attack: where perpetrators phone US police forces with bogus information, hoping to incite an armed response at their victim's location. After surrendering to the police surrounding his home, Mark Herring suffered a heart attack and died shortly thereafter. Now a new report by WKRN News 2 (thanks also to GamingBible) has shed light on the circumstances of this incident, and the petty reasons behind it. Mr Herring had been targeted by minors because of his Twitter handle of @Tennessee, which was considered a valuable handle. He was apparently one of many being targeted in this fashion. Herring's family explained the incident to News 2's Alex Denis. Mr Herring's son said it began when "The neighbours called and said 'There's police everywhere, and they think a man has killed a woman and he's on your property, you gotta take cover.'" "He went out the house with a gun, because he heard someone was on his property" says Corinna Fitch, Mr Herring's daughter. "He sees all these cops around him, and they ask if he is Mark Herring, 'put your hands up', so he tosses the gun away from him to show he's not a threat, and [put his] hands up." Mr Herring then suffered a heart attack, and died in hospital shortly thereafter. His wife says he was "scared to death." Months later the family learned about Shane Sonderman, the minor who had been targeting Mr Herring and was responsible for the attack. "He was from Tennessee," says Corinna Fitch. "He's the one that collected all our information, my address, my sister's, my moms, my mother sister, and put it on a channel on Discord, which is a gaming chat forum." This was apparently an intimidation tactic to pressure Mr Herring into giving up the Tennessee username. Then, "a kid in the United Kingdom made the call to my dad's local police department." The minor in the UK is still not of age, and thus cannot be identified or extradited. A federal grand jury indictment against Sonderman, who is currently in prison, cites six victims. Mr Herring was the only one to die. Sonderman faces a maximum of five years in prison and a $250,000 fine, which Mr Herring's family considers inadequate. "You've not just changed that one person's life, you've done a ripple effect. They need to pay for that." Mr Herring was targeted for the value of a Twitter handle. "Three or four thousand dollars," Corinna Fitch says. "Like, pennies compared to a life."

During the reveal of the cover star of FIFA 22, Electronic Arts has confirmed for a game-changing reveal on July 11. Well, that one might have been delayed, as the gameplay reveal of FIFA 22 is now scheduled for Tuesday, July 20. The reveal will begin at 10 AM PT / 1 PM ET, as per the YouTube player. Get your first look at gameplay in the FIFA 22 EA Play Spotlight as the EA SPORTS FIFA development team go in-depth on new next-gen features, powered by HyperMotion technology on PlayStation®5, Xbox Series X| S, and Stadia. Learn more about HyperMotion: The YouTube player is already active, which means you can set a reminder if you're willing not to miss the FIFA 22 reveal. Everyone is excited to see the new HyperMotion technology, which screened 22 professional soccer players for its creation. A technology innovation that will be seen for the first time in FIFA 22. The soccer game everyone is waiting for. Titled as next-gen, the video game is estimated to provide a couple of core and exciting features, including redecorated gameplay thanks to the new HyperMotion technology. The game size as stated before, is estimated to be around 50GB on both Xbox One and Xbox Series X| S. FIFA 22 is slated to launch on October 1st on Xbox One, PS4, PC, Xbox Series X/S, PlayStation 5. The game is going to cost $70.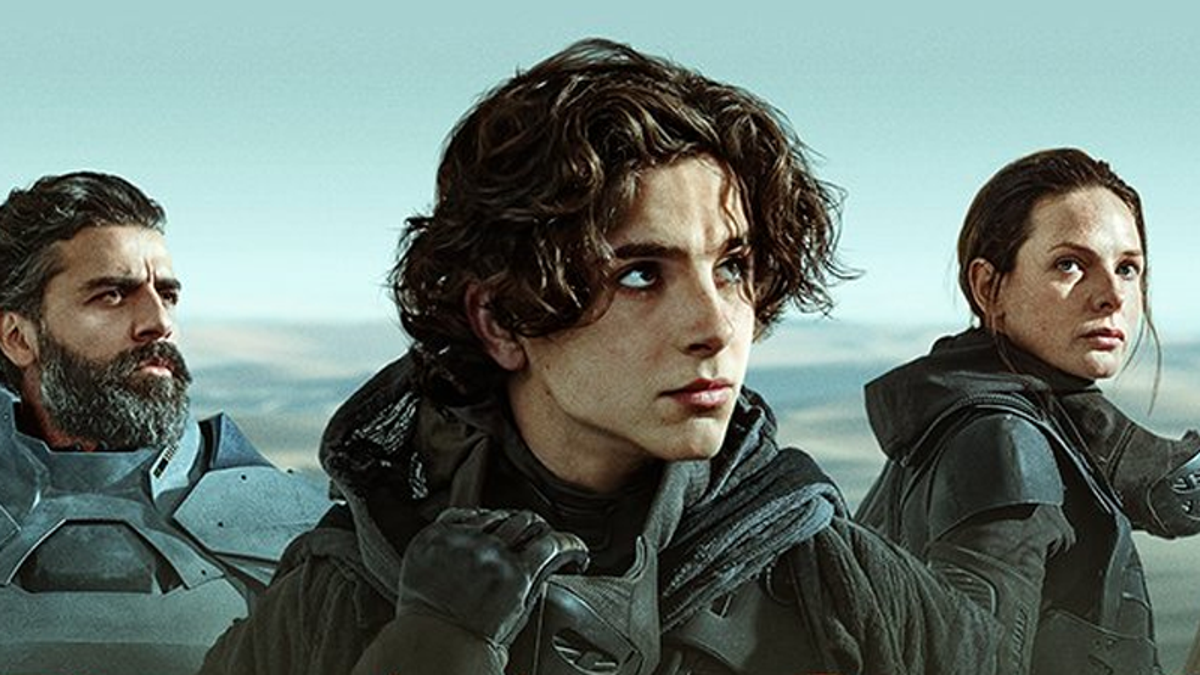 Dune 's grand cast of characters and its world of spice-mining empires and political machinations are full of dense complexities that, well, we've already explained a lot ( a lot) about heading into Denis Villeneuve's new movie adaptation. But now you can just have them loudly proclaim their names at you while they solemnly stare off into the distance thanks to these new posters! Just in time for Comic-Con week—and to get everyone's trailer-anticipation-senses tingling like they're about to put their hands in a pain box—Warner Bros. has released a new series of character posters for Dune, which feels like it's been in production and waiting to come out for so long at this point that, honestly, we probably could do with some reminders of who's who. First up is Timothée Chalamet's Paul Atreides, the heir to his familial house and the young boy about to be swept up in Dune 's epic tale of destiny. Rebecca Ferguson plays Lady Jessica, Paul's mother, who was meant to give birth to a daughter that would in turn birth a prophecized male messaniac figure to the religious order she was raised by, the Bene Gesserit. The glorious beard attached to the face of the equally glorious Oscar Isaac is playing Duke Leto Atreides, Paul's father and the lover of Lady Jessica. Jessica was meant to be Leto's concubine while he married into another powerful family in the Imperium, but the two fell in love. In Dune, he's tasked by the Empire with becoming the steward of the planet Arrakis, taking over from a villainous figure we'll meet in another poster later. Duncan Idaho, a swordsman of House Atreides, is played by Jason Momoa. One of Paul's martial trainers, Idaho also serves as Leto's ambassador to the Fremen, the native people who call Arrakis—a.k.a. Dune—home. One of Paul's other trainers in the ways of combat is Josh Brolin's Gurney Halleck, the Warmaster for House Atreides and commander of its military forces. Zendaya plays Chani Kynes, one of the Fremen, who has seen visions of Paul in her dreams well before the young man finds himself on Arrakis. Chani serves as a warrior under the rule of Stilgar, played by Javier Bardem. The leader of the Sietch Tabr Fremen tribe, Stilgar's considered the defacto figurehead of the Fremen at large on the planet. Lastly, we have that aforementioned villainous figure: Stellan Skarsgård's Baron Vladimir Harkonnen. The former ruler of Arrakis and the head of House Harkonnen, the Baron ruled the world harshly, working people to death to mine melange—the rare and valuable spice that can only be found on Arrakis. When the Padishah Emperor handed rule over Arrakis to Leto due to Harkonnen's cruel methods, he swore vengeance against House Atreides. Dune is set to release in theaters and on HBO Max later this year, on October 22. Wondering where our RSS feed went? You can pick the new up one here.

Samsung is finally pushing the July 2021 security patch to its more than two years old flagship smartphone, Galaxy S10. The new latest security patch is rolling out through a firmware update with version number G97xU1UES5GUF2 and is currently available for unlocked S10s in the USA. Besides the July 2021 security patch, the firmware update also includes a fix for the Android Auto bug. As can be expected from a firmware update, you get no new features by installing it. The July security patch is already available for premium Galaxy smartphones like Galaxy Note10, S20, S21, Galaxy Z Flip. The update is also available for the entry-level flagship phone Galaxy phone, the Galaxy S20 FE. Samsung has also pushed the update to many of its mid-range Galaxy smartphones in the last couple of weeks. Meanwhile, Galaxy S10 users can check the update manually by navigating to Settings> Software update. And you don't see the update, you should wait for a few more days to get the update. via SamMobile

This post was co-authored by Gopikrishna Kannan, Principal Program Manager, Azure Networking and Suren Jamiyanaa, Program Manager 2, Azure Networking. Following the preview release announced in February 2021, we are announcing the general availability release of Microsoft Azure Firewall Premium. Key features in this release include: Azure Firewall Premium provides advanced threat protection that meets the needs of highly sensitive and regulated environments, such as the payment and healthcare industries. Organizations can leverage Premium stock-keeping unit (SKU) features like IDPS and TLS inspection to prevent malware and viruses from spreading across networks in both lateral and horizontal directions. To meet the increased performance demands of IDPS and TLS inspection, Azure Firewall Premium utilizes a more powerful Virtual Machine SKU. Like Standard SKU, the Premium SKU can seamlessly scale up to 30 Gbps and integrates with availability zones to support the service level agreement (SLA) of 99.99 percent. The Premium SKU complies with Payment Card Industry Data Security Standard (PCI DSS) environment needs. To simplify migration for Standard SKU customers, we used a common configuration approach using Azure Firewall Policy. This approach allows reusing existing API integration with minimal changes and continues managing Azure Firewall using Firewall Manager. Customers using firewall rules (Classic) will take an additional step for the migration to Azure Firewall Policy first. Azure Firewall Policy offers several advantages such as sharing common configuration across multiple firewalls, grouping rules using rule collection groups, and managing rules over time using policy analytics (Private Preview). For more information, see the Azure Firewall Policy documentation page. The Azure Firewall Premium SKU is optimally priced to provide the best value for state-of-the-art cloud-native firewall service. Premium SKU, with its advanced threat protection capabilities, offers compelling reasons to migrate on-premise high-security perimeter networks to the cloud. This approach helps avoid latency incurred back-hauling internet traffic to on-premises perimeter networks. Figure 1: Azure Firewall Premium capabilities. As part of this general availability release, we are offering two new capabilities to allow smooth migration: Figure 2: Migrate classic rules to Azure Firewall Policy. 2. Create a new Azure Firewall Premium and associate it to an existing policy. Figure 3: Create a new Azure Firewall Premium and associate an Azure Policy. After exporting the Azure Firewall configuration and decommissioning your existing Azure Firewall Standard, you can deploy a new Azure Firewall Premium while associating to it the standard firewall configuration and maintaining its public IP. For more details go to Migrate to Azure Firewall Premium documentation. Like the Standard SKU, Azure Firewall Premium pricing includes both deployment and data processing charges. The deployment charge is 40 percent higher than Azure Firewall Standard and the data processing charge remains the same as Azure Firewall Standard. For more details, visit the Azure Firewall pricing page. For more information on everything we covered in this blog post, see the following:

(Photo by Drew Angerer/Getty Images) President Biden today clarified comments he made about Facebook "killing people" with misinformation, arguing that he was referring to those who are spreading false information on the platform, not Facebook itself. "Sixty percent of all the misinformation came from 12 individuals," Biden said during a Monday event at the White House. "Facebook is not killing people, these 12 people who are out there giving misinformation...is killing people." Biden was likely referring to a report from the Center for Countering Digital Hate, which called out the Disinformation Dozen. They are "12 anti-vaxxers who play leading roles in spreading digital misinformation about COVID vaccines," the report says. "They were selected because they have large numbers of followers, produce high volumes of anti-vaccine content or have seen rapid growth of their social media accounts in the last two months. "Analysis of a sample of anti-vaccine content that was shared or posted on Facebook and Twitter a total of 812,000 times between 1 February and 16 March 2021 shows that 65% of anti-vaccine content is attributable to the Disinformation Dozen," the report added. The controversy dates back to Friday, when a reporter asked Biden: "On COVID misinformation, what's your message to platforms like Facebook?" "They're killing people," Biden responded. "The only pandemic we have is among the unvaccinated, and they're killing people." The comments prompted a sharp rebuke from Facebook. "The fact is that vaccine acceptance among Facebook users in the US has increased. These and other facts tell a very different story to the one promoted by the administration in recent days," said Guy Rosen, Facebook's VP of Integrity, who suggested the White House was blaming Facebook for missing its vaccine goal. "President Biden's goal was for 70% of Americans to be vaccinated by July 4. Facebook is not the reason this goal was missed," Rosen said. Today, Biden said that "my hope is, that Facebook, instead of taking it personally...would do something about the...outrageous misinformation about the vaccine. That's what I meant." Later,White House Press Secretary Jen Psaki insisted that "we're not in a war or a battle with Facebook, we're in a battle with the virus." "And the problem we're seeing … is that disinformation, traveling through a range of social media platforms—some of them are media, some of them are through the mouths of public officials—that bad information … is killing people," Psaki said. "That's where our concern is, and that's what the president is working to express." Asked what the White House is prepared to do to combat misinformation, Psaki said "I don't think we've taken any options off the table; that's up to Congress."

When it comes to groundbreaking performances, ultra-compelling narratives, and scores that ring true many years after a film's release, the drama genre is your typical destination for all of the above. If dramas are your go-to-fix for all things cinema and you've got a Netflix subscription, you'll be pleased to know that there are hundreds of drama titles available for streaming, from the biggest names in Hollywood to the smallest indie productions. Picking something to watch can be difficult when the options are nearly limitless, so we decided to compile this rolling roundup of the best drama films you can watch on Netflix right now. Netflix may be a treasure trove when it comes to content, but it doesn't have everything. Thankfully, we've also curated a list of the best dramas on Hulu. Tragedy runs rampant in Kornél Mundruczó's Pieces of a Woman, starring Vanessa Kirby and Shia LaBeouf as Martha and Sean, a Boston couple welcoming their first baby by way of a home birth. When the beautiful moment turns into devastation, Martha slips into a spell of overbearing grief, an emotional bubble that begins to eat away at the young woman and her closest relationships. Featuring one of the most intense first acts in recent dramatic history, Pieces of a Woman is led by a powerhouse performance from Kirby, elevating our sense of grief and pain to whole new levels. Rotten Tomatoes: 75% Stars: Vanessa Kirby, Shia LaBeouf, Ellen Burstyn Director: Kornél Mundruczó Rating: R Runtime: 126 minutes Watch on Netflix Based on the Richard Ford novel of the same name, actor-turned-director Paul Dano presents a viscerally grounded version of a family in the throes of an all-too-quiet domestic crisis. Set in 1960s Montana, Joe (Ed Oxenbould), the teenaged son of Jeanette and Jerry (Carey Mulligan and Jake Gyllenhaal), is front and center for the slow disintegration of his parents' marriage, a hopeless ordeal that flares to its peak levels when Jerry, out of work, decides to join a neighboring Canadian forest fire team. Leaving his son and spouse to fend for themselves, Jeanette starts to crack under the weight of her marital distance and woes. There's not one actor in Wildlife that isn't at the top of their game, but the fraught dynamic between Mulligan and Gyllenhaal is particularly captivating — specifically, in what the talents don't say to each other. Rotten Tomatoes: 93% Stars: Carey Mulligan, Jake Gyllenhaal, Bill Camp Director: Paul Dano Rating: PG-13 Runtime: 104 minutes Watch on Netflix The supernatural meets the tear-jerking woes of leaving home and starting over in writer-director David Lowery's A Ghost Story. C and M (Casey Affleck and Rooney Mara) are a young couple that has just moved into what we assume is their first home together. Unbeknownst to the pair, there's an ethereal essence hovering throughout the property and making a racket in the night. In the wake of a tragedy, it turns out that the mystical wanderer is much closer to the couple than they could ever imagine. A searing examination of life, death, love, and everything in between, A Ghost Story will make you question your existence, as well as your appetite for chocolate pie (a notable scene). Rotten Tomatoes: 91% Stars: Casey Affleck, Rooney Mara Director: David Lowery Rating: R Runtime: 90 minutes Watch on Netflix Clint Eastwood starred in and directed this Best Picture nominee about a veteran LA boxing trainer who builds an unlikely bond with a relentless young female boxer. Malcontent Frankie Dunn (Clint Eastwood) keeps everyone at arm's length and — as a traditionalist — refuses to train women at his gym. But when Missouri transplant Maggie Fitzgerald (Hilary Swank) shows up in his gym demanding his training, she slowly breaks him down. When he relents, Frankie discovers something extraordinary in Maggie, forming a close bond that changes them both permanently. Rotten Tomatoes: 90% Stars: Hilary Swank, Clint Eastwood, Morgan Freeman Director: Clint Eastwood Rating: PG-13 Runtime: 132 minutes Watch on Netflix Chadwick Boseman and Viola Davis were nominated for Best Actor and Best Actress for their powerhouse turns in the adaptation of August Wilson's play Ma Rainey's Black Bottom. While neither Boseman nor Davis won, this is a movie that will only add to their respective legends. Davis portrays an iconic blues singer, Ma Rainey, during a contentious studio recording in 1927. The late Boseman plays Levee Green, Ma's ambitious trumpeter who dreams of having a band of his own. Unfortunately, Levee's antagonistic personality threatens to destroy all of his hopes in one night. Regardless, Boseman imbues the role with raw emotion and an unforgettable performance. Rotten Tomatoes: 98% Stars: Viola Davis, Chadwick Boseman, Glynn Turman, Colman Domingo, Michael Potts Director: George C. Wolfe Rating: R Runtime: 94 minutes Watch on Netflix Mank was the passion project of writer Jack Fincher, who wrote the screenplay in the '90s. Three decades later, Jack's son, David Fincher, directed the film for Netflix and earned a Best Picture nomination at the Oscars. Fittingly, the movie is about the making of one of the all-time great films: Citizen Kane. Herman J. Mankiewicz (Gary Oldman) is chosen by Orson Welles (Tom Burke) to write his magnum opus, which was inspired in part by the powerful publisher William Randolph Hearst. In flashback, we learn that Herman has a history with both William and William's much younger lover, Marion Davies (Amanda Seyfried). Creating a masterpiece isn't easy, but it sure is entertaining. Rotten Tomatoes: 83% Stars: Gary Oldman, Amanda Seyfried, Lily Collins, Arliss Howard, Tom Pelphrey, Charles Dance Director: David Fincher Rating: R Runtime: 131 minutes Watch on Netflix How much do you know about the history of McDonald's? The famous fast food restaurant may share the name of Richard (Nick Offerman) and Maurice McDonald (John Carroll Lynch), but the franchise empire was built by Ray Kroc (Michael Keaton). The Founder fleshes out the story of Ray's involvement with the McDonald brothers and how their partnership turned sour. Ray goes to great lengths to push the McDonald brothers out of their own business. But no matter how underhanded Ray's behavior is, Keaton still makes him likable. He's the villain of the McDonald brothers' story, and yet Ray is always the hero in his own tale. Rotten Tomatoes: 80% Stars: Michael Keaton, Nick Offerman, John Carroll Lynch, Linda Cardellini, Patrick Wilson, B. J. Novak Director: John Lee Hancock Rating: PG-13 Runtime: 115 minutes Watch on Netflix In Clint Eastwood's Mystic River, three lifelong friends are torn apart by crimes three decades apart. When he was a child, Dave Boyle (Tim Robbins) was kidnapped and raped before his eventual release. In the present, Dave comes home with bloody clothes and claims that he killed a child molester. However, Dave's friends, Jimmy Markum (Sean Penn) and Detective Sean Devine (Kevin Bacon), suspect that he actually killed Jimmy's daughter, Katie (Emmy Rossum). And when Dave's answers prove to be elusive, his friends pursue their own brand of justice. Rotten Tomatoes: 88% Stars: Sean Penn, Tim Robbins, Kevin Bacon, Laurence Fishburne, Marcia Gay Harden Director: Clint Eastwood Rating: R Runtime: 137 minutes Watch on Netflix When 15-year-old Cole (Caleb McLaughlin) is uprooted from the hard streets of Detroit, the youth is sent to live with his father, Harp (Idris Elba), in Philadelphia. What Cole could never expect to experience in a new city setting is an Old West lifestyle, propagated by his father and a larger band of inner-city Black cowboys. Patrolling the streets on horseback, the nomadic cavalcade acts as a vigilante group for crime-plagued North Philly. Inspired in part by the Fletcher Street Stables and based upon the novel Ghetto Cowboy by Greg Neri, Concrete Cowboy is powered by an incredible script, superb cinematography, and an especially impressive father-and-son dynamic between Elba and McLaughlin. Rotten Tomatoes: 77% Stars: Idris Elba, Caleb McLaughlin, Jharrel Jerome Director: Ricky Staub Rating: R Runtime: 121 minutes Watch on Netflix Adapted from Władysław Szpilman's 1946 memoir of the same name, The Pianist stars Adrian Brody as a fictionalized Władysław. Taking place in 1939, our story begins with Władysław as a radio station pianist. When Warsaw descends into the clutches of Nazi occupation, Władysław and his family are forced into the Warsaw Ghetto, a dense, body-plagued dumping ground for displaced Polish Jews. After being separated from his kin during an execution camp roundup, the young pianist must struggle to survive the onset of World War II, hiding, fighting, and fearing for his life. Winning Oscars for Best Director, Best Adapted Screenplay, and Best Actor (Adrian Brody), as well as the Palme d'Or at the 2002 Cannes Film Festival, The Pianist is a visceral and authentic depiction of Poland's fall to the Nazis, as seen through the eyes of one fine artist. Rotten Tomatoes: 95% Stars: Adrian Brody, Thomas Kretschmann, Frank Finlay Director: Roman Polanski Rating: R Runtime: 148 minutes Watch on Netflix When Angel (Miguel Herrán) leaves the slums of Madrid behind, he becomes smitten with the lovely Estrella (Carolina Yuste). As the youth struggles to prove himself in a newfound life of crime, an unrelenting detective will stop at nothing to put Angel behind bars. A gritty, well-executed drama featuring impressive performances from the main ensemble, Sky High may not get the attention of other Netflix fodder, but it's a film that definitely deserves to be noticed. Rotten Tomatoes: 95% Stars: Miguel Herrán, Luis Tosar, Carolina Yuste Director: Daniel Calparsoro Rating: TV-MA Runtime: 121 minutes Watch on Netflix Powered by an Oscar-winning adapted screenplay and an all-star cast, Martin Scorsese's The Departed is one of the best gangster films in recent memory. Frank Costello (Jack Nicholson) runs South Boston with an iron fist, with a hand in everything from the protection racket to the drug trade. To get eyes on the ring, the Boston Police Department sends Billy Costigan (Leonardo DiCaprio), a Southie kid, undercover to infiltrate the organization. As Billy rises up Costello's ranks, Costello's own mole in the BPD, Colin Sullivan (Matt Damon) reports on the department's activities. When both organizations learn they have a mole in their midst, Billy and Colin become engaged in a game of cat and mouse to save their own lives. Rotten Tomatoes: 90% Stars: Leonardo DiCaprio, Matt Damon, Jack Nicholson Director: Martin Scorsese Rating: R Runtime: 152 minutes Watch on Netflix Hotshot car dealer Charlie Babbitt (Tom Cruise) discovers his estranged father has died and returns home to Cincinnati expecting to inherit his father's entire estate. When he arrives, however, he learns that he has an autistic older brother named Raymond (Dustin Hoffman) and that his father's fortune is being left to the mental institution where Raymond lives. Believing he can rewrite the will and get his hands on the money, Charlie checks Raymond out of the facility to live with him to Los Angeles. On a cross-country road trip, Charlie finds a deep connection to Raymond that he never expected to arise. Rotten Tomatoes: 89% Stars: Tom Cruise, Dustin Hoffman, Valeria Golino Director: Barry Levinson Rating: R Runtime: 133 minutes Watch on Netflix Noah Baumbach's Marriage Story was one of an astonishing number of Netflix Originals to win Academy Awards in 2019. On the surface, it's an ordinary movie about an ordinary situation: Man and wife struggle through a divorce. But the depths through which Baumbach explores his characters and gut-wrenching performances from Scarlett Johansson and Adam Driver make it hard to look away as these two people who clearly still love each other come to the unavoidable conclusion that they just can't stay married. Rotten Tomatoes: 94% Stars: Scarlett Johansson, Adam Driver, Laura Dern Director: Noah Baumbach Rating: R Runtime: 136 minutes Watch on Netflix Headlined by tour de force performances from two legendary actors, The Two Popes centers on the transition from Pope Benedict and Pope Francis. A quiet movie that takes place behind the Vatican walls, the two popes could not be more different, but they're bound by a devotion to the Catholic Church and a shared desire to leave the world a better place. Regardless of your feelings on the Catholic Church, The Two Popes is an entertaining, heartwarming movie about finding common ground through difference. Something we could all learn a little about these days. Rotten Tomatoes: 89% Stars: Jonathan Pryce, Anthony Hopkins Director: Fernando Meirelles Rating: PG-13 Runtime: 126 minutes Watch on Netflix The Bennett family is enjoying a Christmas vacation in Thailand in 2004 when they're unexpectedly caught in the catastrophic 2004 Indian Ocean tsunami. As the tidal wave destroys the resort, Maria (Naomi Watts), Henry (Ewan McGregor), Lucas (Tom Holland), Thomas (Samuel Joslin), and Simon (Oaklee Pendergast) are separated. When Maria and Lucas awaken later, they're hurt and can't find their children anywhere. Meanwhile, Henry, Thomas, and Simon must wade through the chaos and wreckage to reunite with their family. Rotten Tomatoes: 81% Stars: Naomi Watts, Ewan McGregor, Tom Holland Director: Juan Antonio Bayona Rating: PG-13 Runtime: 114 minutes Watch on Netflix Daniel Day-Lewis is as electrifying as ever in Paul Thomas Anderson's grim depiction of the American oil rush in early 20th-century California. Day-Lewis plays Daniel Plainview, an aspiring oil baron who will do anything to make a quick buck. So when Paul Sunday (Paul Dano) arrives on his farm and claims there's oil on the Sunday property, the two men make an arrangement. Daniel journeys to the town of Little Boston with his son in tow and angle to purchase the Sunday Ranch for drilling. But Sunday hasn't been exactly contrite. There Will Be Blood descends into a hellscape of business clashing with faith and the supernatural, all powered by Day-Lewis's Oscar-winning performance. Rotten Tomatoes: 92% Stars: Daniel Day-Lewis, Paul Dano, Kevin J. O' Connor Director: Paul Thomas Anderson Rating: R Runtime: 158 minutes Watch on Netflix Uncut Gems is a drama for those with extremely high stress-tolerance. The Safdie Brothers' drama about a gambling-addicted jeweler is a nonstop adrenaline rush. Adam Sandler plays Howard Ratner, a high-end New York City jeweler who is constantly looking out for his next big windfall. So when NBA All-Star Kevin Garnett takes an interest in Howard's most recent high-value acquisition, Ratner makes a bet on his good fortune. When his bets on Garnett start paying off, Ratner takes his winnings and makes increasingly high-stakes, irresponsible bets that could net him a retirement fund. Unfortunately, he's in too deep for some people in his life to wait for that payoff. Rotten Tomatoes: 92% Stars: Adam Sandler, LaKeith Stanfield, Kevin Garnett Director: Josh Safdie, Benny Safdie Rating: R Runtime: 135 minutes Watch on Netflix David Fincher and Aaron Sorkin's fast-paced chronicle of the origin of Facebook was one of the most highly-anticipated films of 2010, and it delivered. Jesse Eisenberg stars as Mark Zuckerberg, a clever, supremely ambitious Harvard student with a flimsy grasp of ethical behavior. The high-octane film follows Zuckerberg's singular drive and tunnel vision that helped push Facebook from obscurity to the world's most revolutionary social phenomenon in just a few short years. And how that tunnel vision alienated the many people who helped him build the company and built a culture of deception and backstabbing at the nascent giant. Rotten Tomatoes: 96% Stars: Jesse Eisenberg, Andrew Garfield, Armie Hammer, Justin Timberlake Director: David Fincher Rating: PG-13 Runtime: 126 minutes Watch on Netflix One of the first Netflix Original Films to be nominated for an Academy Award for Best Picture, Martin Scorsese's The Irishman is one of his most ambitious films to date. Scorsese helped establish the gangster genre with films like Goodfellas and Casino, but The Irishman is notably more subdued than those seminal films. The story follows Frank Sheeran (Robert De Niro), an employee of legendary union leader and mob boss Jimmy Hoffa (Al Pacino), as he rises from bodyguard to confidante. But as Hoffa becomes more trouble than he's worth, the other mafia bosses feel it may be time to move on from him, and Sheeran's the key to it all. Rotten Tomatoes: 96% Stars: Robert De Niro, Al Pacino, Joe Pesci Director: Martin Scorsese Rating: R Runtime: 209 minutes Watch on Netflix The late Stephen Hawking is often considered the smartest man who ever lived. In The Theory of Everything, you see just how the famed physicist rose to that distinction. Following a young Hawking as he learns that he has amyotrophic lateral sclerosis, or ALS, through his tutelage at Cambridge University, The Theory of Everything holds at its center Hawking's relationship with his wife, Jane (Felicity Jones). Despite the ravages of his disease, Hawking begins an ambitious study of time (which his doctor says he doesn't have much of). As he and Jane defy the odds to break new ground in medicine and science, their mutual support empowers them to achieve more than either could alone. Rotten Tomatoes: 80% Stars: Eddie Redmayne, Felicity Jones, Emily Watson Director: James Marsh Rating: PG-13 Runtime: 123 minutes Watch on Netflix There are plenty of films about journalism, most of which are highly romanticized, but Spotlight is one of the few that gets it right. Based on the Boston Globe's Pulitzer Prize-winning investigation into child sexual abuse in the Catholic Church, the film follows the principal members of the Globe's Spotlight team as they delve into allegations against various priests in Boston. The team in question is a group of distinct personalities played by an all-star cast, including Michael Keaton, Mark Ruffalo, and Rachel McAdams. There is no flashy direction nor pyrotechnics here; director Tom McCarthy keeps things simple, focusing on the grim work of the investigators as they move forward inch by inch, connecting the various tiny pieces they need to craft their story. Rotten Tomatoes: 97% Stars: Michael Keaton, Rachel McAdams, Mark Ruffalo Director: Tom McCarthy Rating: R Runtime: 128 minutes Watch on Netflix

Walking down the street, you have options for privacy. You can pull up the hood of your jacket, hide behind dark glasses, even wear a mask. Once you go online, though, you don't have the same choices. Clawing back personal data is impossible once it's loose on the internet, and revealing more than you should is painfully easy. You may think that there's no problem, that you have nothing to hide. But you risk abuse of your private data by advertisers, hackers, identity thieves, and others. Just as there are various ways to ensure your privacy on the street, there are many different approaches to online privacy, from VPNs to email encryptors to monitors that warn if dark web denizens are selling…you! We've rounded up a collection of utilities that cover a broad spectrum of privacy protection techniques so that you can choose one or more to enhance your own privacy. The Email Nightmare, Part 1 Like the internet itself, email was invented by optimists and academics who never dreamed that anyone would misuse it. Read someone else's mail? How rude! Fill up inboxes with unwanted junk mail? They had no idea what was coming. Encrypting your email is one obvious way to protect the privacy of your messages. It's a significant and effective technique, one that merits its own, separate roundup, The Best Email Encryption. See that article for a deeper dive into these snoop-fighters. Here's a brief summary. Preveil, Private-Mail, ProtonMail, and StartMail let you lock down your communications using a technique called public-key cryptography. All but Preveil use a protocol called PGP (Pretty Good Privacy) to generate a pair of keys, one public, one private. To send me a secure message, you encrypt it with my public key, and I decrypt it with my private key. Simple! Using Preveil is even simpler, though. A high-tech system involving what the company calls wrapped keys means you never deal with a key, public or private. It does also mean you can't connect with users of other PGP-based services, but few consumers know how to set that up. This public key technology also lets me send you a message that's digitally signed, guaranteeing it came from me, with no tampering. I simply encrypt the message with my private key. The fact that you can decrypt it using my public key means it's totally legit. ProtonMail and StartMail automate the key exchange process with other users of the same service, while Private-Mail requires that you perform the exchange yourself. With any of these, you can exchange secure messages with anybody who provides a public key. Of course, not everyone has embraced public key cryptography for their email. With Tutanota, StartMail, and ProtonMail, you can send encrypted messages to non-users, though you don't get the same level of open-source security. The service encrypts the message using a simple password, and you transmit the password via some avenue other than email, perhaps a secure messaging app. Virtru offers email encryption for free, but only if you use Gmail, and only in Chrome. Like Preveil, it handles key management internally, though it doesn't use public-key cryptography. You send an encrypted message, and the recipient clicks a button to read it—without either of you entering a password. SecureMyEmail is likewise free provided that you use it to protect a single Gmail, Yahoo, or Microsoft account. ProtonMail offers a free tier, but with some limitations. Given that these tools have their own roundup, we've removed them from this article's product lineup. The Email Nightmare, Part 2 With the contents of your email conversations encrypted, no hacker can sniff out just what you're saying. However, your email address itself is exposed any time you send a message, buy a product online, or sign up for any kind of internet-based service. That might not sound problematic, but your email address is typically your user ID for many sites. A hacker who finds your email and guesses your weak password now owns the account. And, of course, having your email address floating promiscuously around the web just invites spam. But how can you communicate without giving a merchant or service your email? The solution lies in a simple technology called a Disposable Email Address, or DEA. The DEA service provides and manages these addresses, ensuring that mail sent to them lands in your inbox, and that your replies seem to come from the DEA. If you're done dealing with a particular merchant, or if one of your DEAs starts receiving spam, you just destroy it. Burner Mail, Abine Blur, and ManyMe are among the services offering DEA management. ManyMe is unusual in a couple of ways. First, it's free, which is uncommon. Second, unlike most such services it doesn't make you register a new FlyBy email (as it calls them) before using it. Say someone at a cocktail party asks for your email. You can make up a FlyBy address on the spot, without giving your actual email away. Abine Blur takes the concept of masking your actual identity online to the next level. Besides masking your email address, it offers masked credit card numbers, different for each transaction. You load the masked card with exactly the amount of the transaction, so a sleazy merchant can't overcharge you or use the card again. It even lets you chat on the phone without giving your actual number. It's worth noting that Private-Mail and StartMail also offer a modicum of DEA management. StartMail lets you manage up to 10 permanent DEAs, and an unlimited number of DEAs set to expire within two weeks or less. Private-Mail offers five alternate email identities, without full DEA management. Tutanota's email aliases are even more limited. Throw the Trackers Off the Scent As they say, if you're not paying, then you are the product. You can surf the internet endlessly without paying a fee to visit specific sites, but those sites still work hard to monetize your visits. Advertising trackers plant cookies on your system, taking note when a tracker from an ad on a different website encounters that same cookie. Through this and other tracking methods, they form a profile of your online activity, a profile that others are willing to pay for. Some years ago, the Internet's Powers That Be, recognizing that many users prefer not to be tracked, ginned up a simple Do Not Track message to be sent by the browser. This DNT system never became a standard, but all the top browsers adopted it anyway. It had no effect, because websites were and are free to ignore the header. In place of the ineffectual DNT header, many security companies started devising active systems to identify and block ad trackers and other trackers. You'll find this feature as a bonus in many security suites and some privacy-specific products. Abine Blur, IDX Privacy, Ghostery Midnight, and ShieldApps Cyber Privacy Suite offer active DNT. Unlike most such implementations, Midnight deters tracker requests in any internet-aware application. The trackers, in turn, invented a different technique for identifying individuals across different websites, relying on the ridiculous amount of information supplied to each site by your browser. This ranges from your IP address and browser version down to minutiae like the fonts installed on your system. There's so much information that trackers can create a fingerprint that's almost sure to identify you, and only you. So, what can you do? Make a liar out of your browser, that's what. TrackOff mixes up the data sent from your browser so it's different for each website. Cyber Privacy Suite also scrambles your fingerprint. Important info still reaches the site, but not in a consistent way that could be fingerprinted. Steganos Privacy Suite once included a component to foil fingerprinting, but the latest edition has dropped that feature, along with its active Do Not Track component. Using a Virtual Private Network, or VPN, disguises your IP address but leaves plenty of data unchanged for the fingerprinters. Even so, keeping your internet traffic encrypted and having your IP address hidden are valuable ways to protect your privacy. In addition to their other privacy components, IDX Privacy, Ghostery Midnight, and Cyber Privacy Suite include VPN protection. Passwords Protect Privacy Passwords are terrible, but we don't yet have a universal replacement. For security, you must use a different non-guessable strong password for every secure site. The only way anybody can accomplish that feat is by relying on a password manager. Unless you use a different strong password for every website, a data breach on one site could expose dozens of your other accounts. In a perfect world, you already have an effective password manager in place, and you've taken the opportunity to fix any weak or duplicate passwords. On the chance you aren't already equipped, some privacy products have taken to including password management as a bonus feature. Abine Blur, for one, offers a complete, if basic, password manager. It even rates your passwords, giving extra credit for those logins that also use a masked email address. You can get Steganos Password Manager as a separate program or as part of Steganos Privacy Suite. Either way, it's not a standout. You're probably better off with a top-notch free password manager. Cyber Privacy Suite seeks passwords stored insecurely in your browsers and moves them to encrypted storage, but doesn't do any password management beyond that protective step. IDX Privacy doesn't help you manage passwords in general, but it does offer a tool to identify passwords you shouldn't be using. Enter a password in its Password Detective tool to check if that password has been compromised. Spoiler: if it's a simple password it almost certainly has. Don't worry; IDX Privacy transmits a hash of the password for its database check, not the password itself. Public Exposure The first sign that your privacy is in danger may be the appearance of your private data on the dark web. Hackers who breach online data troves are quick to put what they've found on the market. The free Safe Me mobile app scans the dark web and reports any exposures of your email address, along with breached passwords and other personal data. As you work through the report, updating compromised passwords, you raise your privacy score. Configuring your device's security properly also raises the score, as does working through dozens of short security awareness courses. Where Safe Me specifically seeks data associated with your email address, IDX Privacy collects a variety of other personal information that it then seeks on the dark web. For each exposure, it offers advice on just what you can do to minimize bad effects on your security and privacy. Bitdefender Digital Identity Protection also scans the seamy side of the web for your private information, but it goes deeper with its searching than IDX Privacy. It uses connections between found data to come up with data that might relate to you. As you review these possible exposures and either verify or discard them, it fine-tunes its dark web search. Many Other Modes Just as your private data can be exposed in many ways, software companies find a variety of ways to protect it. One unusual service comes from Abine DeleteMe. Rather than create disposable email addresses, this service attempts to clean up your existing email and other personal data. It searches dozens of websites that legally aggregate public information. Wherever it finds you, it sends an opt-out request to remove your data. This process can't be fully automated, so DeleteMe is relatively expensive. If a malefactor steals your laptop or otherwise gains access to your PC, your private data could still be safe, provided you've encrypted it. We've covered numerous products solely devoted to encrypting files, folders, or whole drives. Some privacy products broaden their protection by including encryption. Steganos Privacy Suite, for example, includes the Steganos Safe encryption tool, also available as a standalone product. Private-Mail goes beyond the usual features of encrypted email by giving you an online area to store encrypted files. You can encrypt files using PGP or using a simple password, and you can even share your encrypted files with others. ProtonMail's ProtonDrive also lets you share encrypted files, though officially this feature is still in beta. With Preveil, storing essential files in your encrypted cloud is a snap. You just treat that cloud like any other folder. Sharing with other Preveil users is also easy. Virtru doesn't offer cloud storage, but it gives you unusual control over your messages and attachments. You can set messages to expire, disable secure forwarding, and add a watermark to some kinds of attachments. You can also convert attachments into a protected form that only the recipient can view, just like a Virtru message. In addition to all of its identity and privacy protection features, IDX Privacy promises recovery if identity theft happens to you, including remuneration for associated costs. We've determined that we just can't test identity theft remediation, but it's nice to know that if a thief slips past the protective layers, you'll have help with recovery. One unusual feature in Bitdefender Digital Identity Protection is detection of social media impersonators. This tool doesn't ask for your social logins or require you to install a special app. Rather, it scours dozens of social media sites looking for profiles that are either yours or pretending to be you. Once you claim your actual accounts, any that remain must be impersonators. Protect the Protectors When you set up an encrypted email system or a disposable email address manager, your account password is a potential weakness. If you use an easily guessed password, or if a stranger shoulder-surfs your login, you could lose control of your privacy protection. That's where two-factor authentication comes in. The concept is simple. With two-factor authentication, logging requires at least two of the following: something you know (such as a password); something you have (such as an authentication app); or something you are (such as a fingerprint). Quite a few of the privacy tools examined here offer a two-factor option, specifically Abine Blur, Bitdefender Digital Identity Protection, Burner Mail, IDX Privacy, Private-Mail, StartMail, Steganos Privacy Suite, and Tutanota. All these products work with Google Authenticator or another Time-based One-Time Password generator. To get started, you use your authenticator mobile app to snap a QR code provided by the privacy program. Enter the code generated by the app and you're done. Now, your password alone doesn't grant access to the privacy program. A password thief won't be able to enter the code from your authenticator app, and hence won't get in. Tutanota also supports using a Yubikey or other U2F (Universal 2nd Factor) authentication key. Preveil also provides a degree of multifactor authentication by the very nature of its encryption. Connecting to your encrypted mail is easy and automatic provided that you have access both to the email account and to a trusted device. An evildoer who cracks your email account still won't gain access to your encrypted mail and files. And if you lose a trusted device, you can cancel your trust. As for Virtru, it doesn't require a password and doesn't offer multifactor authentication. You prove your identity by logging into your Gmail account. That being the case, you'd do well to protect that Gmail account using two-factor authentication. These aren't the only programs for protecting your privacy, and this isn't an exhaustive list of privacy-cloaking techniques. However, all these programs do their best to keep you safe from advertisers, spies, and creeps online.

If you want to sample virtual reality (VR) without spending loads of cash, a VR headset built for smartphones is the best option. They're affordable, equipped with a slot to cradle your phone, and support many VR apps and games. Our current pick for the best VR headset for the iPhone is the family-friendly Merge VR. We also list five additional options that may be a better starting point for your mobile VR journey. Before you embark, be sure to pay attention to device compatibility. Some models only support specific iPhone sizes, while others may require a sensor not included in your phone. To determine if a specific headset supports your device, try VR Test Ninja. Finally, many headsets listed below rely on Google Cardboard-based apps, ditching proprietary VR-specific app shops. The good news here is that you won't spend gobs of money to feed your VR appetite. Merge VR is our top choice for iPhone-based VR experiences. It's easy to use and offers clever features that support many different VR experiences, especially for families and kids. The materials consist of a flexible-but-durable foam substance that is both lightweight and resistant to bumps and drops. This friendly design approach influences the Merge's compatibility, with a generous phone slot that holds most iOS and Android smartphones. You can adjust the lens-eye distance by sliding two spring-based buttons mounted on top. These same two buttons replace hand controls so you can interact with the experience by pressing down on these buttons. This allows you to hold the headset like binoculars and enjoy dual-controller experiences that so many phone apps require. Curious about Merge VR 's compatible apps? There's no app-based store. Instead, Merge provides a dedicated website, Merge Miniverse, that lists all compatible apps made available on Apple's App Store. Categories include classroom-friendly education apps, short games, YouTube 360 videos, and other options. Most are free or only a couple of bucks, so your risks are fairly low-cost. Miniverse is a strong system that becomes even more involved when you sign up for the newsletter. VR Wear's family-friendly headset fits screen sizes up to 6.5 inches, so it's compatible with even the largest iPhones. Each lens can be adjusted in four different ways, including focus and interpupillary distance to get just the right fit for the 105-degree field of vision. We like to have plenty of adjustment options like this, because they are a great way to find settings that reduce dizziness and motion sickness. The thoughtful VR Wear headset design also makes a hole for an earbud cable to fit through, a separate vent so the goggles don't fog up, and a well-padded eye rest (which may be too big for particularly young users). But our favorite feature is probably the two faceplate stickers that this bundle comes with, allowing you to customize the face of the headset to suit your personality. It's cute! Bnext's headset offers a comfortable foam face brace that makes it one of the easiest headsets for kids or adults to wear and adjust as needed. It supports screen resolutions from HD to 4k, including 3D. The headset also lets you quickly adjust focal distance and object distance to help find the right setting that lets you enjoy videos without getting nauseous or confused. It's known as one of the better iPhone headsets for all types of VR experiences, including 360-degree turns and 180-degree turns for exploration and gaming. One other thing to carefully note: The Bnext VR Headset only supports screen sizes up to 6.3 inches, which is a bit smaller than the largest iPhone models available today. Make sure that your iPhone is small enough to fit in the headset before you buy! Moving up to a more premium offering, the fifth version of Destek's VR headset for mobile includes a Joy-Con-like one-handed Bluetooth controller. It ups the field of view from the previous model's 103 degrees to a wider 110 degrees. It also increases the supported phone size along with a wider pupillary distance. You can now remove the spongy face mask for cleaning too. Desktek boasts that the lenses have anti-blue light and anti-reflective coatings. They're also aspheric, meaning they have a non-spherical surface to minimize distortion. Complementing these lenses is a pupil distance button so you can tune the headset to match your eyes. Even more, this headset supports most glasses. The Destek V5 VR Headset includes an adjustable head strap to hold it in place, a plastic chassis, and a cradle for your phone. You'll find slots on each side supporting headphones and to dissipate heat. It weighs a mere 11.3 ounces and supports 5.5 to 6.5-inch phones. It doesn't offer a proprietary apps store but instead relies on experiences available on the App Store. Simply scan the QR on the lip to customize the experience. There's a lot that makes this headset worth buying. You can see up to 120 degrees, a very respectable field of view for one of these headsets. The included headphones also help enhance your sound experience without the need for additional accessories. Not only that, but the VR Empire VR Headset also uses a filter to limit blue light from your iPhone, which means your eyes can be much better protected for longer play. You can use this headset even if you have the largest standard iPhone model available since it can fit up to 6.5-inch screens and 6.3-inch lengths. If you are truly interested in exploring VR, check out the VR Empire VR Headset. This versatile headset from Atlasonix will fit any phones up to a 6.2-inch screen, and allows users to adjust both focal distance and OD for field of view, with thorough instructions that help teach how everything works together. The frame and foam inset are both very durable while offering thorough eye protection, a strong choice for weathering the bumps and drops that active VR users can sometimes encounter. It works well with the latest iPhone models, and — depending on the type – can accommodate many users with glasses. However, the Atlasonix headset is overall a simple device, and works best for newcomers. There are no extra features like controllers or earphones, just the high-quality headpiece at a reasonable cost.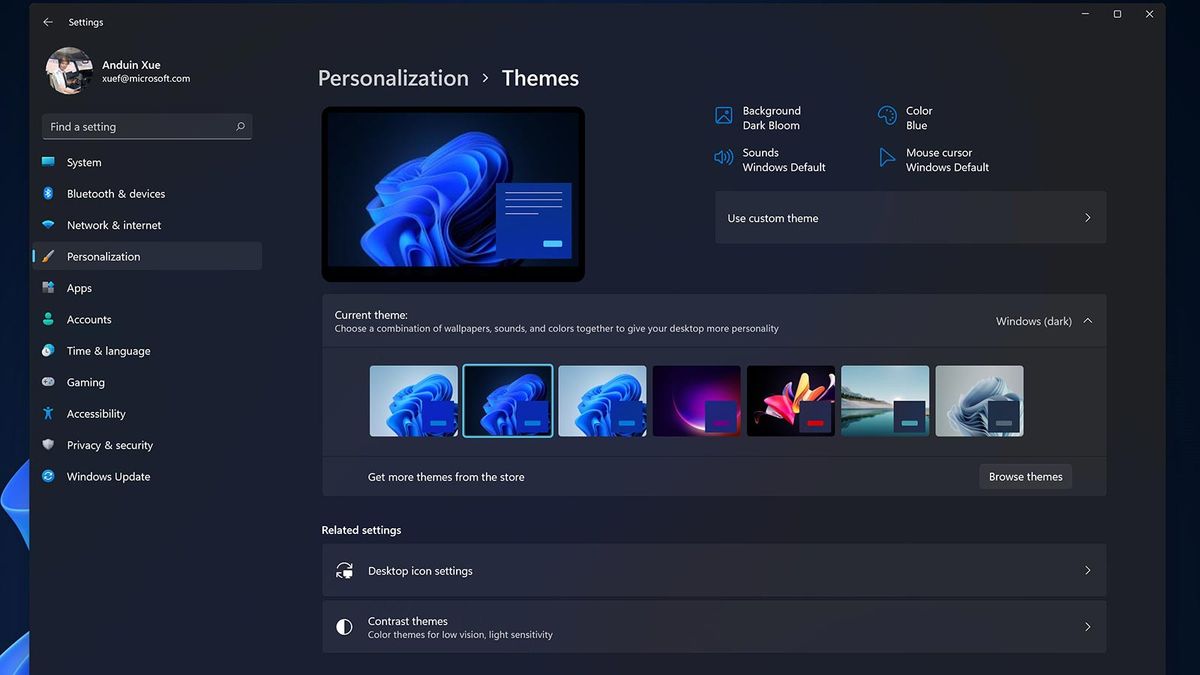 Commercial SKUs of Windows 11 will have Dark Mode enabled by default, a major shift that cements the eye-saving theme as the preferred option for users the world over. Microsoft announced the shift during its Inspire event last week. "Since we're spending so much more time staring at bright screens, not just for endless email, but also countless meetings plus keeping up with our personal lives, to give your eyes a rest, we're going to ship all of the Windows 11 commercial SKUs in that IT favorite, beautiful dark mode, by default." Users who prefer the current default Light Mode can turn that on in the Personalization Menu for Windows 11 much the same way Dark Mode is activated now. Windows 11 Dark Mode is a UI Theme that uses dark backgrounds and bright text and other UI elements rather than bright backgrounds and dark text. This greatly reduces eye strain from staring at screens for extended periods of time and so is becoming more popular with a lot of different apps and sites like Facebook, Twitter, and others. As Windows Central points out, Microsoft itself has rolled out Dark Mode to several of its major apps in addition to its Windows 10 operating system. Originally, back in the old CRT computer monitor days, "Dark Mode" was the default for computer terminals and other displays that utilized a command line interface, but with the widespread introduction of the graphical user interface in Apple Macintosh computers in the 1980s, the bright white "desktop" became the default theme, something that carries on to today's PCs and mobile devices.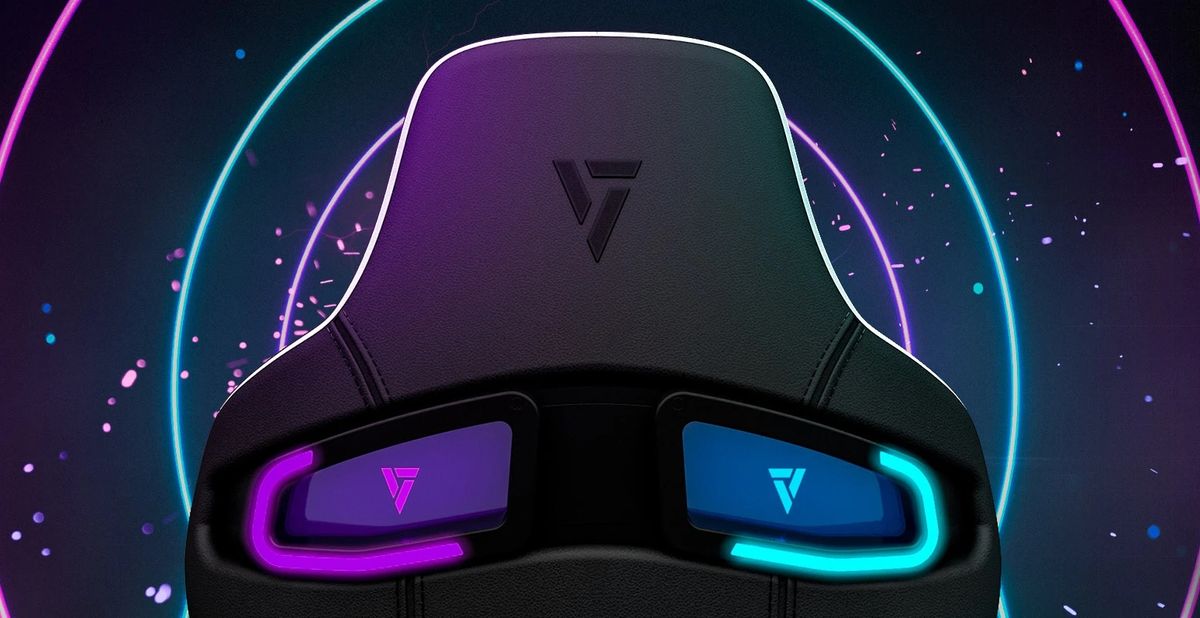 Gaming chair manufacturer Vertagear apologized today after sharing a sexist meme on Twitter. The image, which shows a "Male" streamer's feed primarily focused on the game and a "Female" streamer's feed primarily focused on the streamer, advances the sexist narrative that women who stream games are doing so only to earn attention, and not because they're interested in the games they play. The message was removed after quickly drawing criticism as misogynistic. Hey if any streamers are giving this sexist company free advertising by sitting in their chairs might wanna remove the Vertagear logo. pic.twitter.com/QnkjJCiavj July 19, 2021 See more "Discrimination and bias are the opposite of what we want to create," Vertagear says, "and they completely jeopardize the values we stand for. Unfortunately, we were slow to see the mistakes being made and have hurt many people with a recent Tweet that we made. We take full responsibility for the pain that it has caused to members of our community. We will make things right and set ourselves as a better example for others." The tweet followed other recent offensive messages about women, which still remain on the company's Twitter account at time of publication. A similar meme, posted on June 28, portrays women and men's attitudes to gaming as different, with the caption "Has a gamer PC. Uses it only for Facebook," beside the image of a woman. A new guideline and further measures have been put in place to avoid a repeat of the offensive tweet, Vertagear says. "While we still hope to keep things entertaining for our fans, we'll try our best to be more sensitive to the type of content that can cause pain and agony to different groups of people," Vertagear said in its statement . "Every aspect of the way we generate content in the future will be reviewed." The apology from the company falls short of outrightly decrying sexist behaviour against women in gaming, however. Already a common issue online, you would expect gaming companies to steer clear of such inappropriate imagery and the much larger, dangerous, and inaccurate concepts they represent. After all, what sort of message does this send to Vertagear's customers that identify as women? We are neither pic.twitter.com/NNaX6Vfa5q June 29, 2021 See more These events sadly act as another reminder that offensive, rightfully outdated concepts are not only still in the general gaming consciousness, but seen by some as an opportunity to earn likes and shares. Either Vertagear doesn't understand its role in propagating these ideas with low effort, unassuming memes or didn't care until it got caught.

For a tiny Bluetooth speaker, the $50 Tribit StormBox Micro has plenty to offer. It's fully waterproof, has a built-in tear-resistant strap, and can work as a speakerphone. It also sounds quite good for its size, with reasonably rich low-mids and lows paired with crisp, clear vocals. There's little to complain about here, but there's also little that separates the StormBox Micro from other affordable portable speakers like the $60 Sony SRS-XB13 and the $40 JBL Go 3. Small and Rugged Available in black or orange, the StormBox Micro measures 3.9 by 3.9 by 1.4 inches (HWD) and weighs 9.1 ounces, with a rounded square shape. Its exterior is fabric with matte silicone; the fabric grille covers an upward-facing 9-watt mono driver and holds a set of minimal controls. A central multifunction button covers playback, track navigation, call management, and voice assistants depending on how many taps or longer presses you give it, and plus/minus buttons adjust volume. The bottom panel houses rubber feet, along with a strap for attaching the speaker to whatever can fit through its tight grip, like bike handles or hooks. This panel also houses a perforated grille for the passive bass radiator, which seems to push out a fair amount of air when the volume levels are high. The IP67 rating here means the speaker is fully waterproof, and can be submerged up to around three feet for 30 minutes. Neither Bluetooth signal nor sound work well underwater, but the point is the speaker can get wet or dirty (it's also dustproof) and then rinsed off under a faucet, and you don't have to worry about it. The StormBox Micro is compatible with Bluetooth 5.0 and supports the SBC codec, but not AAC or AptX. Two speakers can be connected to work as a stereo pair, or to play the same mono stream out of both in Party Mode. Tribit estimates the StormBox Micro's battery life to be roughly eight hours, but your results will vary with your volume levels. The included USB-C-to-USB-A charging cable connects to the USB-C port on the side panel. Not for Bass Lovers On tracks with intense sub-bass content, like The Knife's "Silent Shout," the StormBox Micro manages to mostly avoid any distortion. It flirts with crackle at top volumes and the enclosure seems to vibrate a bit, but to be fair, this is a difficult track for small speakers to reproduce. At more moderate volumes, the deep bass on this track doesn't sound very full, but also doesn't distort. See How We Test Speakers See How We Test Speakers Bill Callahan's "Drover," a track with far less deep bass in the mix, gives us a better sense of the StormBox Micro's general sound signature. Callahan's baritone vocals get an extra helping of low-mid richness, and the drums sound relatively full and robust at moderate volume. Higher volumes can make the driver sound like its teetering on the edge of distortion even on this track, though. This isn't the issue with everything we played; tracks off the latest Haim record and a live recording of Thom Yorke and Jonny Greenwood's new band, The Smile, pack some laudable bass richness and depth that was cleanly delivered. In all cases, the highs are crisp and bright. On Jay-Z and Kanye West's "No Church in the Wild," the kick drum loop receives plenty of high-mid presence, allowing its attack to retain its punchiness, though the sub-bass synth hits are more implied than delivered. Again, we wouldn't expect a speaker this size to deliver real bass thunder, but it can still muster a sense of richness in the lows and low-mids. The vocals on this track are delivered with solid clarity. You'll need to spend more money if you're looking for a powerful speaker with deep bass, but the StormBox Micro packs a reasonable punch, gets fairly loud, and generally delivers a clean sound signature for its size and price. Orchestral tracks, like the opening scene from John Adams' The Gospel According to the Other Mary, sound relatively rich and full through the StormBox Micro. The mids take on a more profound role than they usually do, with the higher-register brass, stings, and vocals delivered with slightly less brightness than usual. The speaker doesn't sound muddy, though, and it does a solid job of conveying a full-sounding mix through only one driver. The speakerphone mic offers decent intelligibility. Using the Voice Memos app on an iPhone, we could understand every word we recorded, with typical Bluetooth distortion. Callers should be able to understand you with a decent signal. Solid Outdoor-Friendly Sound for the Price For $50, there's little to complain about the StormBox Micro. The built-in strap and waterproof, dustproof build mean you can take it anywhere, and sonic performance is solid for a speaker this size, even if it doesn't necessarily stand out. In this price range, we're fans of the recently reviewed $60 Sony SRS-XB13 and the $40 JBL Go 3. For $100, the Anker Soundcore Motion Boom is a more powerful option with an outdoor-friendly build. We're happy to add the Tribit StormBox Micro to this list of solid, outdoor-friendly speakers, though. It's a worthy option alongside the others just mentioned, even if it doesn't necessarily outperform any of them.

Where can you go to find furniture, bedding, kitchenware, home decor, delectable Swedish meatballs, and melt-in-your-mouth cinnamon rolls? Yes, you can hop in the car and score a number of these items on a multi-store errand run, but there's only one emporium that houses everything mentioned under one roof (particularly the meatballs and cinnamon treats), and that's Ikea. A go-to shopping center with a focus on modern yet minimalist design, Ikea features massive showrooms, bountiful inventory, and plenty of consumer tech as well. On par with Best Buy, Target, and other major brick-and-mortar competition, Ikea's shelves are stocked with several smart home products. Looking to add smart lighting to your home? Considering automated blinds? Ikea has got you covered, and so do we. Hoping to make your next Ikea excursion one filled with gadgets for you and yours, we've put together this roundup to highlight the best smart home products you can buy at Ikea right now. Did you know that Ikea's entire lineup of smart home products is all part of one smart ecosystem? Similar to Philips Hue and Samsung SmartThings, Ikea's many lighting products, electric blinds, and smart plugs require a web-connected hub to allow you to control and manage all of these devices using the Ikea app or a smart home assistant (Alexa, Google Assistant, HomeKit). That's what the Ikea Trådfri is for. Available as part of a smart home starter kit for $70 (Trådfri, three smart bulbs, and a remote control) or as a stand-alone Trådfri for $35, setup is as simple as connecting the hub to your router, downloading the Ikea Home smart app (available for iOS and Android devices), and following the on-screen steps to get the gateway activated. During initial setup, you can also choose which (if any) voice assistant you would like to control your Ikea gadgets with. Similar to the Philips Hue app, the Trådfri hub and Ikea's Home smart app allow you to break your smart lights up into multiple control zones, allowing you to adjust brightness, color, and power for groups of bulbs or individually. If you've picked up Ikea smart bulbs or a smart switch and already own an Echo speaker, Hue, or SmartThings hub, it's not necessary to purchase the Trådfri hub, as similar to the aforementioned brands, Ikea's gateway is powered by Zigbee. As long as your home is running one Zigbee hub, your Ikea smart tech should nicely shake hands with your existing controller. Ikea's web-connected lighting options include everything from individual LED bulbs and light strips to cabinet lights, door panels, and the kits and accessories to control all of this hardware. If you're starting from nothing, we recommend going with the previously mentioned Trådfri Gateway starter kit, as the bundle comes with two E12 small-base LED bulbs, one E26 large bulb, and a remote control for power and dimming. This will also set you up for zone controls that you can create and manage through the Ikea Home smart app or with your preferred voice assistant. Want to add some color to your living space? The Trådfri LED E12 450 lumen is a multi-hue bulb that allows you to choose between nine colors and various warm and cool tones using the Home app or Trådfri remote. Best of all, LED power means you can expect up to 25,000 hours of operation from many of these Trådfri bulbs. Whether you're looking for something basic or require a more advanced smart-light system based on mood, colors, and dimmers, Ikea has all your lumens needs in mind. Smart blinds are a savvy investment for several reasons. Automated shades can help lower your energy bill, deter thieves, and allow you to regulate exactly how much sunlight you're letting into your home, all from your smartphone or remote. When it comes to smart blinds, Ikea offers two options: Fyrtur blackout blinds and Kadrilji rollout blinds (not available in the U. S.). Like competitive smart blind manufacturers, Ikea's lineup is motorized thanks to a built-in battery pack. Once linked to your Trådfri gateway or other compatible smart hub, you can raise and lower your blinds with the Home smart app or voice assistant. You can also create customized automation routines for your blinds to follow. Imagine waking up every morning and saying, "Alexa, I'm awake," followed by the action of your blinds opening and the news of the day playing on your bedside smart speaker. Ikea's smart blinds are available in a number of sizes and configurations, so be sure to take exact window measurements before purchasing. Want to be able to automate your dehumidifier, desk fan, and coffee maker? While more and more appliances are adding smart capabilities, not every brand is on the Alexa wagon just yet. That's where smart plugs come into play, and our friends at Ikea have another Trådfri offering that fits the bill. These individual smart plugs are available for $10 individually and through several Ikea smart home bundles. Once connected and paired to your Trådfri gateway or other hub, you'll be able to control up to 10 different smart plugs at once with physical on/off toggling and timers. Do keep in mind that in order to interface the plugs with your Ikea smart ecosystem, you'll also need to purchase a Trådfri remote, motion sensor, or dimmer. We're no strangers to Sonos at Digital Trends. Long hailed as one the premiere wireless music speakers, Sonos allows you to pair and stream tunes from a myriad of top music platforms, Internet radio stations, and directly from your device, all through the Sonos app. Partnering with Ikea in 2019, both companies combined elements of design and top-notch audio engineering to bring us the Symfonisk family of bookshelf speakers, smart lamps, and picture frames. Our focus today is on the table lamp. Available in black and white finishes, the base of the lamp is covered in a fabric mesh to allow sound to travel out from the internal drivers. In true Sonos fashion, users can expect well-balanced midrange, delicate high frequencies, and rich bass underneath. Controllable through the Sonos app, you can stream music and podcasts from all your favorite platforms and stations with ease, just as you would with a regular Sonos speaker. If you're using Apple hardware, the Symfonisk is also Airplay 2-compatible, allowing you to wirelessly send tunes from your mobile device directly to the speaker. While the Symfonisk doesn't feature onboard support of Alexa or Google Assistant, you can still control the speaker with Alexa through a Sonos One or Beam.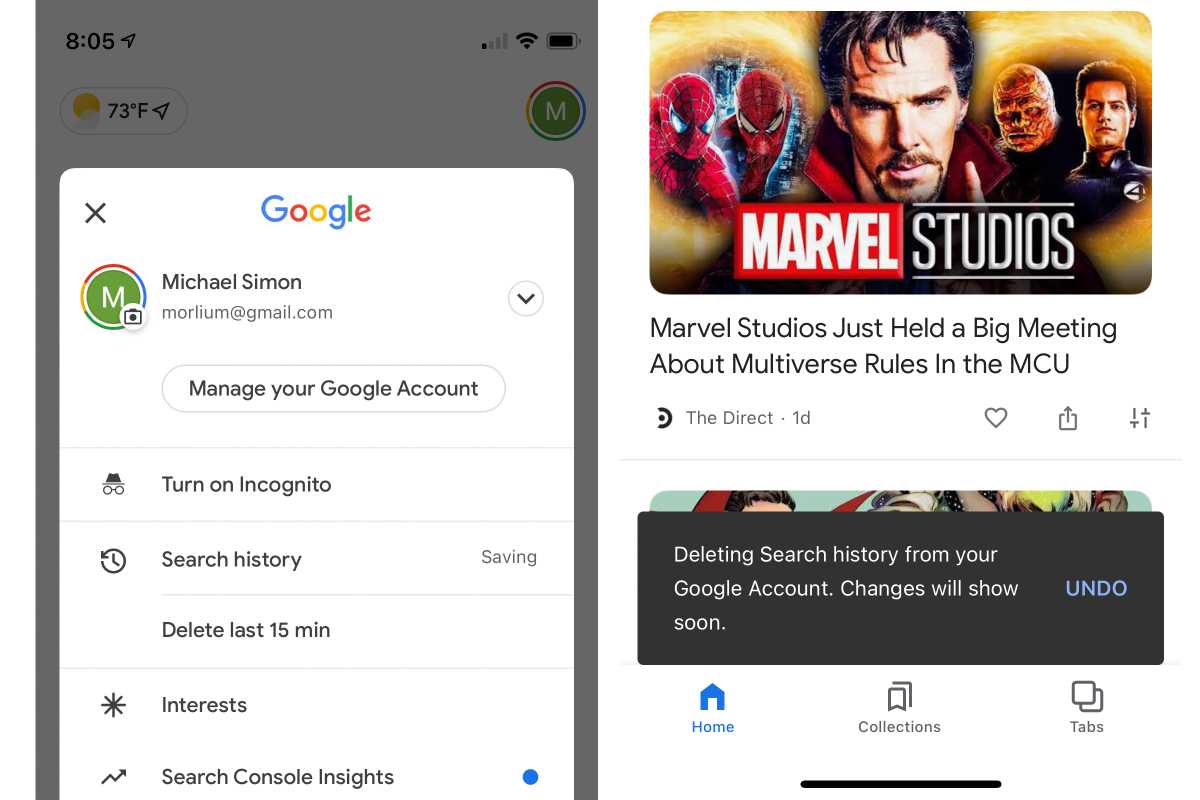 We won't ask why you would want to quickly delete the last 15 minutes of browsing history on your iPhone, but Google is giving you a quicky way to do it. All you need is the Google app. Even if you're not using the app to browse, your Safari, Chrome, or Firefox search results will be synced (provided you're signed into your Google account and already syncing your web activity). So after your browsing sessions, you only need to visit the app and follow these steps to quicky delete it: IDG Changes won't be immediate and could take a few minutes to show depending on the browser you're using and how fast everything syncs. This will only delete your searches, however, and won't scrub sites that you visited. For that, you'll need to go into your browser's search history and delete individual results. You can also opt to automatically delete all of your web activity after three months,18 months, or 36 months. To do that, tap the Search history button in your account, then Auto-delete, and finally, choose options your want in the Auto-delete activity older than drop-down menu. And as always, you should use Incognito or Private mode if you want to keep all of your browsing history hidden. Note: When you purchase something after clicking links in our articles, we may earn a small commission. Read our affiliate link policy for more details.

Marvel's Sorcerer Supreme, Doctor Strange, will cast his spell on moviegoers once again. In Doctor Strange in the Multiverse of Madness, Benedict Cumberbatch will again don the Cloak of Levitation for a new adventure that will take the Master of the Mystic Arts to the weirdest corners of the Marvel Cinematic Universe (MCU) — and, quite possibly, beyond. Although Cumberbatch will be back for the sequel, there will be a new face behind the camera after the unexpected departure of director Scott Derrickson. The new director is Sam Raimi. With the film scheduled to hit theaters on March 25, 2022, h ere's everything that we know about Doctor Strange in the Multiverse of Madness so far. We've known the second Doctor Strange title for a long time, but recent Kevin Feige comments are driving speculation that an earlier Marvel release will set the stage for this movie. Casting rumors swirling around Spider-Man 3 suggest that multiple characters from both of Sony's earlier Spider-Man franchises will appear in the upcoming MCU Spider-Man movie, due out at the end of 2021 (about three months before Doctor Strange in the Multiverse of Madness). When asked to confirm those casting rumors, Feige said "the biggest clue is the title of the second Doctor Strange movie. That's the biggest clue of where the Multiverse of Madness is taking us and how we're exploring that." That certainly seems to suggest that Spider-Man 3 will open the multiverse, directly leading to Doctor Strange's involvement. In an interview with Watch Time India, Cumberbatch revealed that Doctor Strange in the Multiverse of Madness would begin filming in "late October or early November" of 2020. In an interview with Conde Nast Traveller, Elizabeth Olsen said she's scheduled to start filming in December 2020. That should keep it right on schedule for its March 2022 release date. So far, things have been fairly quiet on the Doctor Strange in the Multiverse of Madness casting front. Cumberbatch is, of course, back as the Doctor himself, and so is Benedict Wong as his ally Wong. Elizabeth Olsen will also appear in the film — believed to be related to the Disney+ show WandaVision — as Wanda Maximoff aka Scarlet Witch. Bruce Campbell, of Evil Dead fame, will also make a cameo in an unspecified role. Finally, Chiwetel Ejiofor confirmed to Screen Rant that he would return as Baron Mordo, a friend of Strange's at Kamar-Taj who, in the comics, eventually becomes one of his most fearsome enemies. It seems possible that Mordo will be this film's primary antagonist, as Backstage and other sites have revealed the following synopsis for the film: "After the events of Avengers: Endgame, Dr. Stephen Strange continues his research on the Time Stone. But an old friend-turned-enemy puts an end to his plans and causes Strange to unleash unspeakable evil." As the coronavirus pandemic delayed major film releases and put many productions on hold, Variety reported in March that Doctor Strange in the Multiverse of Madness was "still on track to begin filming in June." However, as Disney was forced to move several films, Doctor Strange in the Multiverse of Madness was bumped from its May 7, 2021, release date. Now, it will come out March 25, 2022, following the release of Black Widow, The Eternals, Shang-Chi and the Legend of the Ten Rings, the third Spider-Man solo movie, and Thor: Love and Thunder. To the surprise of, well, just about everyone, filmmaker Scott Derrickson let it be known on January 9, 2020, that he would not be directing Doctor Strange in the Multiverse of Madness. The announcement was made via Twitter, with Derrickson citing "creative differences" with the studio. Derrickson wrote and directed 2016's Doctor Strange, which made over $600 million at the global box office and was the biggest debut take for a Marvel character at the time (in 2018, Doctor Strange lost that title to Black Panther). Derrickson will stay on as an executive producer on the film. Raimi had been in talks to replace Derrickson, and on April 14, Raimi confirmed in an interview with ComingSoon.net that he is involved with the project. Raimi dropped the news while speaking about the trilogy of Spider-Man films he directed in the early 2000s, starring Tobey Maguire. In Spider-Man 2, as J. Jonah Jameson is rapidly brainstorming a new name for supervillain Dr. Otto Octavius, a staffer proposes "Doctor Strange," to which Jameson replies, "That's already taken." "I loved Doctor Strange as a kid, but he was always after Spider-Man and Batman for me — he was probably at number five for me of great comic book characters," Raimi said. "He was so original, but when we had that moment in Spider-Man 2, I had no idea that we would ever be making a Doctor Strange movie, so it was really funny to me that coincidentally that line was in the movie. I gotta say, I wish we had the foresight to know that I was going to be involved in the project." At Disney's 2020 Investor Day in December, Marvel Studios confirmed that Raimi is indeed directing. This time around, Doctor Strange won't be a solo act. Marvel hasn't officially said whether or not Benedict Wong will return as Stephen Strange's assistant or whether Rachel McAdams will reprise her role as Christine Palmer, Strange's love interest, although both seem likely. However, we do know that Doctor Strange in the Multiverse of Madness will have one big co-star: Elizabeth Olsen will appear in the movie as her Avengers character, the Scarlet Witch. In fact, Wanda Maximoff is slated to play a big part in Doctor Strange's next adventure, which will spin directly out of the events of the Scarlet Witch's upcoming Disney+ series, WandaVision. What that means isn't clear. Disney and Marvel haven't said much about WandaVision other than that it will have both Olsen and Paul Bettany as the Vision as co-leads. Even that tidbit raises more questions than answers, though: The Vision died in Avengers: Infinity War. How he will return remains a mystery. At the very least, however, this news confirms that the impending MCU series on Disney+ will have a direct impact on the feature films, instead of being shunted off to the side like Agents of S. H. I. E. L. D. and Netflix's Defenders lineup. While Spider-Man: Far From Home teased an MCU multiverse but didn't actually deliver, take another look at the Doctor Strange sequel's title. At Disney's Investor Day, the studio confirmed that the next Doctor Strange movie would tie in with both WandaVision and the still-untitled Spider-Man 3. Given the rampant speculation about the introduction of a multiverse, the reported involvement of past Spider-Men Tobey Maguire and Andrew Garfield, and Sony's Spider-Man director Sam Raimi now confirmed to be involved with this project… there's just a little too much smoke not to think there's a multiverse fire, right? Although he's no longer in the director's chair, Derrickson indicated during Comic-Con 2019 that Doctor Strange in the Multiverse of Madness will be "the first scary MCU movie," and that it will embrace "the Gothic and the horror" that made Derrickson fall in love with Doctor Strange in the first place. Whether that changes in the wake of his departure from the project is unknown at this point, but horror fans are likely hoping Marvel finds another horror-friendly filmmaker to take over the movie. In a Q&A with the New York Film Academy in July, star Elizabeth Olsen said, "It's a very scary movie. It's like old Sam Raimi. They're trying to create the scariest Marvel movie."

AMD's FidelityFX Super Resolution (FSR) is here, promising up to a 2.5x performance increase in supported games across Nvidia and AMD graphics cards. At launch, there are seven games that support the feature, but nearly a dozen more are planned. AMD has partnered with over 40 development studios, too, which means we'll see the list grow over the coming months. In the meantime, we rounded up every game that supports AMD Super Resolution. FSR is a spatial upscaling feature that increases performance in supported games. It does this by rendering the game at a lower internal resolution (like 1080p) and then passing it through an upscaling algorithm to achieve a higher resolution (like 1440p). After some image clean-up trickery, it presents an image that looks close to native resolution without the performance penalty. Although the list of games that support FSR is small now, it should grow significantly over the next year. AMD has been clear that the current version of FSR is only the first one, and the company will continue to develop and expand it as time goes on. Godfall is a great showcase for FSR. It's one of the best-looking games on PC, especially with ray tracing turned on. You'll need a hefty rig to run it natively, though. The recommend system specs call for an Nvidia GTX 1080 Ti and 8th-gen Intel i7 processor, and that's just for running the game at 1080p above 60 frames per second (fps). If you want to run it at 4K with all of the sliders turned up, you'll need FSR. Anno 1800 seemed like a strange choice for FSR, but we found that it's a perfect complement to AMD's upscaling tech in our Super Resolution review. Although the game is usually limited by the CPU — it doesn't benefit as much from FSR's more extreme modes — FSR still boosts frame rates without sacrificing image quality. Anno 1800 doesn't have a lot of fine detail when you're zoomed out, so FSR can get away with a lot without killing the experience. The Riftbreaker isn't officially out yet, but it already supports FSR in the demo. It's a base-building survival game in the style of Satisfactory or Oxygen Not Included, but with a dash of action. The player-controlled Mr. Riggs wields a sword and gun to take on any aliens that threaten the base, so between sessions of quiet base-building, you'll be holding out against hordes of enemies. The Riftbreaker is scheduled to launch in 2021. Terminator: Resistance is an FPS game that takes place in the "Future War" talked about in The Terminator and Terminator 2. You take control of a solider of the Resistance years after Judgment Day with one simple goal: To survive. Although Terminator: Resistance is mostly a linear shooter, it features multiple dialogue options and different endings, giving players some control over the game world and how the story plays out. Kingshunt isn't out yet, but the limited playtest supports FSR. It's an online third-person action game where two teams of five hack and slash each other to bits. Outside of the modern, melee-focused combat, players can use abilities to build structures near their base. Kingshunt combines third-person slashing with tower defense, and it's currently set to launch in 2021. Evil Genius 2: World Domination puts you in control of the bad guy. You control the titular evil genius with the goal of building your evil lair and setting your plan for world domination into motion. The game isn't too demanding, so it's not the best showcase of FSR on midrange to high-end hardware. If you're just skirting the recommended system specs, FSR can boost your performance without too much of a visual downgrade. 22 Racing Series isn't out yet, but it's on AMD's list of supported games. It's described as a "real-time strategy racing" game, and the core of the game involves racing around a 360-degree track with real physics simulations. The "real-time strategy" bit comes from the fact that you can activate track abilities and make midrace upgrades to your vehicle, which should keep each race feeling unique. Necromunda: Hired Gun is the latest game set in the Warhammer 40K universe. You are a hired gun in the hive world of Necromunda, tasked with tacking down criminals and mutants to earn money and upgrade your arsenal. Outside of just shooting, you can use your grappling hook to quickly zip around environments and let loose the killer jaws of your cyber mastiff. Necromuna: Hired Gun is available on PC now with support for FSR. Arcadegeddon is a cooperative multiplayer shooter that's currently in early access. The game takes place in the virtual battleground of an arcade machine that Gilly, an owner of a local arcade, created to save his business from an evil corporation. The corporation has hacked the cabinet, and it's your job to find and eradicate the virus. Either solo or with up to three friends, you can explore multiple biomes to uncover loot, play mini-games, and take on multiple bosses. Although the game is in early access, it still has support for FSR. Resident Evil Village continues the story of Resident Evil 7, putting players in control of Ethan Winters as he investigates a mysterious village in Europe. Like the best Resident Evil games, Village sends you through labyrinthian maps looking for ammo and key items, all while trying to dodge zombies that want to eat your face. Village is available on PC now, and FSR support arrived in July. Edge of Eternity is a modern take on the classic JRPG formula. Like the best JRPGs, you control a party of characters with unique abilities through an epic fantasy world. The game went through a long early access period, but the 1.0 build released in June. The game is now receiving the FSR treatment, with an update bringing the feature in July. Far Cry 6 is the latest entry in Ubisoft's long-running FPS franchise. The game is set on the fictional island of Yara, which is like a "a tropical paradise frozen in time." You take up control of a former Yaran solider caught up in revolution. "El Presidente" Antón Castillo, the island's fascist dictator, is your target, and Far Cry 6 will send you crafting, gathering, and shooting to take him down. The game is set to release on October 7,2021. Dota 2 is one of the largest esports games in the world, and as such, it doesn't have very demanding system requirements. You can run the game even if you have a graphics card that says "ATI" and not "AMD." FSR support isn't about increasing performance on midrange or even low-end hardware, but about optimizing the game to run on systems with minimal graphics power at higher resolutions and frame rates. Unless there are FSR plans for a game from 1993, this Myst is the remake that's scheduled to launch later in 2021. It's developed by Cyan Worlds, which made the original, and it features entirely new art, sound, textures, and everything in between. It's a proper remake, not a remaster. In addition, players will be able to take on the game entirely in VR or change up the game with optional puzzle randomization. It doesn't have a launch date yet, but the developer said it's coming in the second half of the year. Forspoken is the latest from Final Fantasy XV developer Luminous Productions, and that's about all we know about it right now. The limited gameplay shown paints a picture of fast, fluid terrain traversal in a vibrant world. The game will feature ray tracing and large-scale procedural world generation, making FSR support a necessity. Forspoken is scheduled to launch in 2022. Asterigos is a game, we think. It's listed as a game with FSR support coming soon on AMD's website, but we couldn't dig up any information about it online. We couldn't find as much as a trailer announcing the game, let alone a listing or a screenshot. Regardless, whenever the game arrives, it will feature FSR support. Baldur's Gate 3 continues the legacy of Baldur's Gate that was started on PCs in 1998. Developed by Divinity: Original Sin 2 developer Larian Studios, Baldur's Gate 3 marries the rich world of Dungeons and Dragons with the rewarding gameplay of Original Sin 2. Baldur's Gate 3 is currently in an early access period. We imagine FSR will come late in the development process, but AMD and Larian haven't announced anything yet. Farming Simulator 22 is next entry in the wildly popular Farming Simulator series from Giants Software. If you've played the previous games, you know what's in store for this one. Short of updated visuals and more items, it's all about tending to your farm. This release is a little special, though, as it's the first game in the series that's developed and published by Giants Software. The game is due out on November 22,2021. Vampire: The Masquerade – Bloodhunt is a spinoff battle royale based on the cult-classic Vampire: The Masquerade. Set in shadowy city streets, the game throws you into the ring with other players to duke it out for the winner's circle. In addition to weapons you find, you'll need to use your supernatural abilities to make it out of a round unscathed. Developer Sharkmob is currently working on the game and hasn't set a release date yet. A closed alpha is scheduled for July 2, 2021.

Sony's PS5 console is a big improvement over its predecessor, though there are still some technical bugs that need ironing out. The PS5 stuck on closing the game or app screen glitch is one such issue, essentially making the console unusable. Trying to wait it out usually won't resolve the problem, but is there a quick and easy solution? Here's the lowdown on a fix for the PlayStation 5 frozen when closing a game or app bug. Here's what to do if a PS5 system gets stuck on the "closing the game or app" notification screen: Unfortunately, there's no way around the fact that solving the PS5 "closing the game or app" bug risks corrupting local data. Players will often get a notification about not shutting the console down correctly, offering them the chance to rebuild the PlayStation 5 database. Be sure to accept, as this should set any potential problems straight. Should it fail to do so, PlayStation Plus (PS+) subscribers are able to recover their save date from the cloud. If the issue persists, then be sure to contact PlayStation Support. Although the PS5 stuck on "closing the game or app" screen error can affect anyone now and then, it shouldn't be a regular occurrence. In recent news, the Steam Deck is an all-new handheld gaming PC. It'll run Steam OS out of the box, though users are able to install Windows in order to access popular games like Fortnite, Roblox, and Minecraft. Getting hold of one anytime soon could be a challenge, though — paid pre-order reservations are currently facing delays.

The Legend of Zelda: Skyward Sword HD soared into storefronts last week on Friday, July 16. So, it might be too early for a sale, but GameStop doesn't think so. If you've been feeling FOMO about Skyward Sword discourse, you can join the high-flying fun now for $10 off at GameStop. For context, Skyward Sword costs $59.99 at full price. The discounted version at GameStop costs $49.94. It might not be a crazy 50% off deal, but it's worth considering for a game that basically just released last weekend. It's also worth considering the $10 off a $75 purchase deal that GameStop offers if you have more than one item you want. Watch on YouTube The Legend of Zelda: Skyward Sword takes place at the beginning of The Legend of Zelda timeline and fleshes out the series' history. Legend has it that the Goddess Hylia sealed away a dark force beneath the surface and reincarnated as a mortal to live with the people of Skyloft among the clouds. Knight-in-training Link sets off to attend the Wing Ceremony with his childhood friend, Princess Zelda. However, while all this is happening, a dark legend is brewing under the sky. Skyward Sword is controversially known as one of the weakest Zelda games–a reputation aggravated by awkward motion controls. It still rates highly among critics but doesn't reach the same standards as The Legend of Zelda: Breath of the Wild. VG247's Skyward Sword HD review respects the traces of Breath of the Wild in the gameplay and honors the HD version as an improvement on the original. However, it doesn't change that Skyward Sword lacks the cohesion to be a knockout game of its own. For more swoon-worthy steals, follow our friends at Jelly Deals on Twitter or browse the website for more gaming and tech-related deals.

The Polaroid Go ($99.99) is the smallest instant camera on the market. It fits in your palm of your hand, snaps shots with point-and-click simplicity, and has a clever mirrored viewfinder to frame selfies. That's all good, but the film itself nets tiny prints with dull colors. Images taken by the Polaroid Go simply don't have a lot of impact, and the film is expensive. If you want an easy-to-use instant camera for square snapshots, get the $119.95 Fujifilm SQ1 instead. Points for Cuteness The Go's design is a throwback, one that plays on nostalgia for Polaroid cameras from the '70s. It's finished in white plastic with a few splashes of color. The company's rainbow stripe logo is positioned above the lens, and the shutter release, Polaroid Go logo, and wrist strap are bright red. (Photo: Jim Fisher) The camera is palm-size, at about 2.4 by 3.3 by 5.9 inches (HWD). It's made for one-hand use, with the shutter at the top right. There's a second button nearby, used to turn the flash on or off, and the power button is on the rear, next to the LED film counter display. (Photo: Jim Fisher) The lens covers about the same angle of view as a 35mm prime. It's good for single and two-person selfies. Optics are plastic, typical for affordable instant cameras. Details in prints are a little soft, but the photos are pretty small to begin with. The lens flares when shooting into the sun, so avoid backlit scenes. (Photo: Jim Fisher) An internal, rechargeable battery provides power. It charges via micro USB and Polaroid promises it can handle 15 packs of film between charges. I only had two packs to try, so I wasn't able to run down the battery to verify the claim. Polaroid Go Film The Go uses a new, eponymous film format. It's a cartridge format, with eight shots in each container. Polaroid prices it at $19.99 for two packs, about $1.25 per photo. If you use the Go with any frequency, it won't be long before you've spent more on film than the camera. Film isn't included, either, something to remember if you decide to buy one. (Photo: Jim Fisher) Prints are small, about two inches wide, including the border. The color film takes some time to develop and has to be shielded from light during the early stages of the process. Because of this, the Go includes an opaque film to cover pictures after they eject from the camera. You'll want to stow them in a camera bag or jacket pocket as they develop. It's not the only issue with the film. Polaroid warns against color shifts toward green on cold days and red on hot ones. (Photo: Jim Fisher) Our test shots were a mixed bag. My first pack of film turned out poorly—images were underexposed, colors were dull, and my outdoor selfies looked like they were snapped inside a dim room (for the record, I shot them outdoors on a gray June afternoon). The second pack turned out a lot better. I used it on a summer morning at a nearby national park and netted shots with much brighter, vibrant colors. Accuracy wasn't perfect—the film shows my eyeglasses as having Walter Sobchak yellow lenses, which they don't. (Photo: Jim Fisher) But even with vibrant results, the pictures themselves are just small. Fujifilm's Instax Square format has proven to be more reliable and consistent over the years, and has a larger, more impactful size (2.4 inches). It costs a little less too, at about $0.90 per image for color. It's a better instant film, and there's even a black-and-white option available, though at a higher $1.49/image cost. (Photo: Jim Fisher) You Can Pass on the Go The Polaroid Go is a cute, tiny instant camera. It's the smallest you'll find with a pure analog process. Once the novelty factor wears off, however, you're left with undersized prints that require more care in handling and cost more to make than the Fujifilm's competing Instax Square format. (Photo: Jim Fisher) The Fujifilm Instax Square SQ1 remains our Editors' Choice winner for affordable, square format instant cameras. It's not as svelte as the Go, but it's available in a few fun colors and lets you switch to black-and-white film if the artistic spirit catches you.

Netflix is the streaming service king of stand-up comedy; there is simply no denying the strength of their library at this point. Bo Burnham: Inside may have forever changed the genre last month, bringing a much different element to the screen, ranging from the hilarious to the zany to the heartbreaking to the depressing. The lengthy project ran the gamut of emotions. Now, Netflix will have all eyes on comedians to see how they continue to incorporate stand-up specials that push boundaries and move the genre into new territory. Not sure how you can keep up? Fortunately, we regularly update this list of the best stand-up you can stream on Netflix right now. Nate Bargatze has become a staple of the Netflix stand-up lineup and returns once more with 2021's The Greatest Average American. Shot during the COVID-19 pandemic, Bargatze is back with insights about life under lockdown, from Zoom frustrations to the challenges many marriages and families have dealt with over the past year. Bargatze's insights are funny but can also be quite poignant, such as when he touches on the aging of his parents. The special never gets too bogged down in emotions, however, with Bargatze seemingly well aware of how much the common American needs a laugh right about now. He's happy to supply them in ample doses. Watch on Netflix Michael Che's star continues to rise on Saturday Night Live, but like much of the show's cast, he's cut his teeth on the stand-up circuit. In Michael Che Matters, Che addresses a number of subjects, many echoing the matter broadcast during his Weekend Updates segments. In November 2016, Che inevitably talked about Donald Trump, but he also talked about gun control, homophobia, and racism, giving takes that still feel relevant five years later. The best part is Che's delivery, which is never meant to shock the audience. Instead, it's all about getting on his relatively calm wavelength, allowing the comedy and insights to land at a much more level decibel. Watch on Netflix It's tough to find anything to which you can compare Bo Burnham: Inside. Burnham recorded the special in his home during the COVID-19 pandemic — without a crew or an audience — over the course of a year. Along with hilarious sketches about things like reaction videos and video game streaming, Inside is filled with Burnham's original songs. At first, songs of pure comedy like FaceTime with My Mom (Tonight) are interspersed with more biting satires like How the World Works, but as the year and special progresses — and Burnham goes from slightly shaggy to full-on mountain-man — things get increasingly darker, until the comedian will sing something like "it'll be over soon," and you're not sure if he's talking about the pandemic, the world, or both. Watch on Netflix Agustín Aristarán is not a household name in the United States, but he may be by the end of the month. The Argentinian comic brings an earnest energy to his performance in Soy Rada: Serendipity. In addition to telling jokes, he also performs magic as well as music — a true renaissance man. The trailer released by Netflix shows that the performance took place in front of an empty auditorium, so be prepared for a laugh track. Additionally, the comic performs in Spanish, another test to see if jokes can be easily translated over subtitles. Watch on Netflix Pete Davidson has drawn more scrutiny and interest than any other Saturday Night Live cast member in recent memory. In Alive from New York, Davidson dishes on some of the hot gossip around his life, beginning the stand-up set by explaining his public feud with disgraced comedian Louis C. K. Part jokes, part real-life introspection, Davidson's special doesn't shy away from the controversies he's been swept up in. The comedian stirs the pot around jokes he made on SNL about figures such as Congressman Dan Crenshaw and pop superstar Ariana Grande, with whom Davidson formerly shared a much-publicized relationship. It's relatively brief at 49 minutes, suggesting Davidson is only scratching the surface as a comic. Watch on Netflix John Mulaney is now accepted as one of the greatest stand-up comics of a generation. Before then, however, he was just New in Town — well, not really. Mulaney's first true stand-up special was filmed in 2012, when he was still perfecting his idiosyncratic style. This special doesn't quite hit the same highs as future specials (also on this list), but there are still jokes that hold up perfectly upon each rewatch, even a decade after the special first aired. Two particular gems in this special involve Ice-T's memorable turn on Law & Order: SVU as well as a pitch-perfect delivery about a homeless person Mulaney once ran into on the streets of New York City. Watch on Netflix While it wasn't very easy for anyone,2020 hit stand-up comedy particularly hard. How do you do stand-up when there's nowhere to stand up? Thankfully, enough comics either got their specials in under the wire or found creative ways to make the thing work that Netflix had enough material to put together Best of Stand-Up 2020. The special includes clips from some of the funniest stand-up artists on Netflix during this singular year. Among other things, it's a great way to sample the stand-up acts and see which ones make you laugh the hardest. Some of the specials clipped include Jerry Seinfeld's 23 Hours to Kill, Eric Andre's wild Legalize Everything, Taylor Tomlinson's Quarter-Life Crisis, Kevin Hart's surprisingly contemplative Zero F**ks Given, and a whole lot more. Watch on Netflix In his second special for Netflix, Brian Regan utilizes his trademark style of comedy (i.e., keeping it clean) to discuss issues ranging from the serious — like aging (hello gray hair!) and OCD — to the asinine (raisins). Regan has a long-standing association with the legendary comedian Jerry Seinfeld, so if you like Seinfeld, you'll probably like Regan. On the Rocks is also among recent Netflix specials with a new, pandemic-driven format of stand-up, as it was filmed outside, with a socially distanced crowd laughing with masks firmly on their faces. Watch on Netflix According to Rhys Nicholson's act, the only way he'll attend a house party is if someone there will be so "wrong" that they'll make him feel better about himself. Thankfully, he doesn't hold to similar rules for stand-up specials. He delivers his thoughts on the dangers of hallucinogens, his struggles with mental health, and society's mishandling of controversial gender issues with his signature brand of hilarious self-deprecating cynicism. Watch on Netflix Hart's COVID-era special recorded in his own home with the comedian performing in his pajamas has a pretty misleading title. The title Zero F**ks Given braces you for an hour of no-holds-barred ranting, but that isn't what you get. While Hart is no less free with obscenities than usual, Zero F**ks is an impressively funny and surprisingly introspective comedy special. Much of it revolves around Hart coming to terms not only with the pitfalls of fame, but with how it's changed him. He explores his own ups and downs and as a celebrity with hilarious stories about being filmed in fast-food parking lots, his short and fruitless boxing career, and having pizza with Jerry Seinfeld. Watch on Netflix Anyone who told you that stand-up comedy and action films have nothing in common clearly never watched Kevin Hart at work. Hart is as physically active onstage as anyone you'll find, and the first 15 minutes of his 2016 performance sees him pissing Don Cheadle off during a game of poker, fighting evil henchmen with Halle Berry, and cleaning blood off himself before jettisoning from under the Lincoln Financial Field stage in Philadelphia. Once he starts, it's an avalanche of humorous tidbits about his son being afraid of a glow-in-the-dark Batman, a scary experience while viewing The Conjuring, and what exactly a "preemie week" is. Watch on Netflix If you're not from Iceland, then Ari Eldjárn has a few things to teach you. Through the comic's wit and observation, you learn about the crushing sense of inadequacy under which Eldjárn's fellow Icelanders apparently suffer, not only in comparison to the larger countries of the world, but even among the other Nordic nations. You'll be tickled to learn of the national pride Iceland took in grounding the rest of Europe's planes with a volcano, the pride they take in their handball, and Marvel fans won't want to miss Eldjárn's take on Hollywood's version of the thunder god, Thor. Watch on Netflix Donald Glover is a man of many talents. He's an actor, made famous by Dan Harmon's Community, a Grammy-winning rapper known as Childish Gambino, a stand-up comedian, and, most importantly, a weirdo. In this classic performance in New York, audiences get a glimpse of the man just before his ascendance to musical superstardom. With his unique brand of storytelling, Glover shares his love of Cocoa Puffs and Toys "R" Us and reminds us all that he really is just a weirdo at heart. Watch on Netflix If the image didn't do it for you, Bert Kreischer: The Machine is as goofy and absurdist as you'd expect. Kreischer dives into unbelievable stories, including everything from a run-in with a grizzly bear to his experience in Russia, where he earned the nickname "The Machine." Bert's lived his life as a man-child but just so happens to also be a husband and father — a contradiction that defines his life. An uproarious, relatable hour of comedy, The Machine is equal parts hilarious and endearing. Watch on Netflix Everybody's favorite podcasting middle-aged cynic, Marc Maron, takes his trademark bleak attitude toward everything to Netflix in this suitably titled special. Maron discusses vitamin hustlers, evangelicals, grown male nerd children, and many more harbingers of the end times as he weaves his way toward a truly climactic secret apocalyptic fantasy. Watch on Netflix Hannah Gadsby's second Netflix special follows in the success of her first special Nanette and takes the Australian comic to whole new heights. Gadsby ponders the intricacies of popularity and identity and takes a deep dive into the strangeness and wonder of everyone's favorite place: The dog park. Watch on Netflix Widely regarded as one of the most groundbreaking, unique, and powerful stand-up specials in recent years, Australian comic Hannah Gadsby's Nanette deconstructs the very nature of stand-up comedy and the human experience. Originally planned as Gadsby's final stand-up show (although the comedian ended up launching Douglas in 2019 after Nanette's wild success), Nanette is as hysterically funny as it is emotionally raw. The special debuted on Netflix in June 2018 to critical acclaim (it currently holds a 100-percent "Fresh" rating on review aggregator Rotten Tomatoes) and almost immediately inspired countless think pieces celebrating Gadsby's surprisingly layered exploration of LGBTQ issues, gender, mental health, and even art history. The brilliance of Nanette is best understood when you go into it without knowing too much about how the special unfolds, so we'll leave it at that and hope to see you on the other side. Watch on Netflix Hannibal Buress was already relatively famous when the Bill Cosby scandal broke. When it came out that Buress had already called Cosby out for sweeping his sexual assault allegations under the rug in a previous comedy special, his popularity exploded. In Comedy Camisado, Buress addresses the fallout from his Cosby routine in his customarily sly, dry way. He also delves into zipper etiquette and the legacy of steroids — important topics for everyone to consider. Watch on Netflix Eric Andre is well-known for pushing the envelope in ways both provocative and inane. When he takes the stage in New Orleans in this comedy special, Andre brings his textbook energy and shamelessness to new heights. Tackling everything from flawed fast-food icons to the bizarre choice of the Cops theme song, Andre takes a more political note, striking at commercialism and a broken society in Legalize Everything. Watch on Netflix In her first stand-up special since her wild and crazy hit show Lady Dynamite, Maria Bamford fully accelerates into awkwardness in Old Baby. This unconventional special moves through a series of strange Los Angeles performance venues, taking an unusually self-referential approach as Bamford examines the relationship between herself and her various audiences. From dog park philosophers and mismatched in-laws to audience abandonment issues and therapy songs, Old Baby is as weird — and weirdly fun — as only Maria Bamford can provide. Watch on Netflix In his third Netflix special, Tom Segura truly hits his stride. He gets this streaming thing and he understands he's merely a cog in the machine. Segura brings a formidable stage presence, treating this special like he's speaking to an underground club, not the entirety of the internet. There's an authenticity that makes his jokes about fatherhood, PC culture, and the like hit home with a bit more poignancy because it truly feels like you're the only one in the room. Watch on Netflix Bill Burr has never been called "subtle," and it's extremely clear why in this Netflix special filmed in front of a full house at the Royal Albert Hall in London. In this raucous, scathing special, Burr complains about Michelle Obama's book tour, takes on male feminists, explores his hang-ups on taking baths, and explains why his personality may very well destroy his marriage. Watch on Netflix This black-and-white Netflix exclusive is a microcosm of Bill Burr's comedy: Simple, honest, and straight to the point. Burr dispenses with the preshow theatrics that dot many contemporary comedy specials and gets right down to business. In this case, "business" is 80 minutes of Burr saying whatever he wants, and it's hilarious. Despite the title, Bill really doesn't care how you feel about, well, pretty much anything. He's uniformly unafraid of broaching topics like how local weather affects interracial relationships (his wife is Black), and his borderline-arrogant attitude works to drive the show forward. Burr is simultaneously approachable and intimidating, with a fast-paced New England accent that perfectly underlines his comedic style. Watch on Netflix Bo Burnham started his comedic career as a teenager recording songs on YouTube. His 2016 special Make Happy, however, is considerably more grown-up. Burnham appears to finally be feeling the burnout of being young and famous, ripping on the entertainment industry and preposterous shows like Lip Sync Battle, and taking a good hard look at his own work. Despite his boyish charm and punny one-liners, Burnham takes on a darker tone with this special without sacrificing the funny. Watch on Netflix Mike Epps is a comedy legend, with more than two decades of performing under his belt, and yet Only One Mike is just his second Netflix special. Regardless, he makes his return to Netflix count in Only One Mike, filmed at Constitution Hall in Washington, D. C. Epps is as inappropriate and raunchy as ever as he reflects on the gifts and curses of raising four daughters, battling childhood dyslexia, and much, much more. Watch on Netflix Taylor Tomlinson follows up her Netflix debut on The Comedy Lineup Part 1 with her first dedicated Netflix special just two years later. At 25, Tomlinson has already accomplished much more than many other comedians, and she's learned many, many lessons in that quarter decade. Most notably that the 20s are far from "the best years of your life" like everybody keeps telling her they are. One of comedy's newest stars, Tomlinson talks about working on herself, realistic relationship goals, and all those other millennial buzz-topics with a caustic wit that shows her to be one of the great voices of reason in comedy. Watch on Netflix Tiffany Haddish has become such a full-fledged movie star at this point that it's easy to forget that she cut her teeth in stand-up for more than a decade before hitting the big time. In her first Netflix comedy special, which, again, is crazy considering how long she's been doing this, she shows why her star took off so suddenly once she finally got the recognition she deserved. Exploring the eccentricities of being a Black Jewish woman and her uncomfortable relationship with fame, Haddish is delightful, relatable, and, of course, hilarious in this long-overdue special. Watch on Netflix Peretti is best known for her portrayal of Gina Linetti, the precinct's cynical civilian administrator on Brooklyn Nine-Nine, but writing is her true bread-and-butter. She's worked on a number of comedy shows, including Saturday Night Live and Parks and Recreation, and it's these experiences that she uses to create One of the Greats. It's intentionally overwritten, painstakingly self-reflective, and made to be a comedy about comedy. Peretti takes a strangely meta-approach to comedy and it works for her. It'll work best for you after you've watched a more traditional comedy special first. Watch on Netflix Iliza Shlesinger has long been a Netflix stand-up stalwart, with five specials ( Freezing Hot, War Paint, Confirmed Kills, and Iliza Unveiled are the others) but Elder Millennial is her masterpiece. Taking aim at her own generation as well as every other one, Elder Millennial feels strangely like listening to your grandmother on her annual Thanksgiving tirade. Yet Shlesinger is infinitely more charming than your grandmother — no offense. Nailing everything from dating, sex, and the double standards and hypocrisy that pervade our society's every interaction and government's operation, Shlesinger walks a tightrope of wisdom and purposeful naivete. She's an elder millennial with much to learn but she also knows how to tell it how she sees it. Watch on Netflix Chappelle's long-awaited return to stand-up specials did not disappoint in the slightest. With his characteristically caustic wit and self-referential humor, Chappelle struts into the special like Tom Cruise in Top Gun, an action hero who returned to glory after a self-imposed hiatus. The guy left on top, he's returning on top. Of course, times have changed since the final episode of Chappelle's Show aired in 2006, and Chappelle's famous impressions of people of different races and unfiltered opinions on race relations in the U. S. (the Jussie Smollett incident, for one) haven't aged well for all. That's likely why critics widely panned the special. Audiences and die-hard Chappelle fans, however, loved it because Chappelle has refused to change with the times, even if that means living a few steps over the line. If you like Chappelle, you'll love Sticks & Stones. Watch on Netflix Nearly 17 years after taking the comedy world by storm with his legendary special, Killin' Them Softly, Dave Chappelle returned to the stage with two hour-long stand-up performances released exclusively through Netflix. The specials, which constitute Chappelle's first televised comedy work in more than a decade, prove that one of America's funniest and most iconic laugh miners still has "it." In The Age of Spin, recorded at the Hollywood Palladium, Chappelle details his four encounters with O. J. Simpson and riffs on the Bill Cosby scandal. Deep in the Heart of Texas, on the other hand, sees the unpredictable comic tackling more controversial topics, like gender identity and racial tensions, as only he can. Across both specials, the message is clear: Chappelle doesn't care what you think, and he won't neuter himself for the sake of political correctness. Watch on Netflix Capitalizing on American hysteria over… well, everything, and Americans' exceptionalist attitude toward … well, everything, Chieng has some good-natured fun with cultural differences between people. Chieng is a Daily Show correspondent who was born in Malaysia, was raised in Manchester, New Hampshire, and Singapore, and attended the University of Melbourne. He has been around, seen the world, and actively engaged with it, and it shows in his stand-up. Watch on Netflix U. K. viewers know Simon Amstell best as host of Popworld and Never Mind the Buzzcocks, creator of Grandma's House, and writer and director of the feature films Carnage and Benjamin. Chances are, though, that you've never heard of him. Well, consider Set Free your introduction. As many critics have noted, Set Free is basically a public therapy session, as Amstell uses his time on stage to work through a number of personal issues, including his relationship with his family, social anxiety, body image issues, and other mental health problems (yes, therapy itself is one of Amstell's targets, too). If you don't think that self-reflection can be funny, give Set Free a try. Amstell fans might have heard some of the material before, but to the rest of us, it's new — and very, very good. Watch on Netflix By her own admission, Whitney Cummings has evolved. "Generalizing about men and women paid for my house," Cummings notes, referring to her two sitcoms,2 Broke Girls, which she produced, and her short-lived starring vehicle Whitney. That was the old Cummings. While Can I Touch It? tackles similar material, it does so with more nuance and self-reflection than Cummings' past work. Not that the comedian has lost her ability to shock, of course. The part of Can I Touch It? that everyone will be talking about comes in its second half, when Cummings brings out a custom-built sex robot that looks exactly like her before launching into an extended bit about how man-on-robot relations might pave the way for the next feminist revolution. Is it uncomfortable? That depends on how you feel about sleeping with an automaton. Is it raunchy, funny, and weird? You bet. Watch on Netflix Fortune Feimster is a Southern, lesbian, full-bodied woman, which is to say she is fairly unique in stand-up comedy. In her Netflix special debut, she shows off why she's such a rare talent with an original perspective. Though she sometimes ventures into well-traveled stand-up topics, Feimster does it with unabashed brashness and unapologetic fury — a tour de force you don't often see on stand-up stages. She's a laugh-out-loud talent with a lot to say and the charisma to make you take notice. Watch on Netflix In January 2018, an anonymous woman accused Ansari of sexual misconduct in a scathing article on Babe.net. Right Now, directed by Spike Jonze, is Ansari's response. The comedian opens Right Now by expressing his shame and regret over the incident (although, notably, he never quite apologizes), then spends the rest of the special interrogating the effect of "wokeness'" on pop culture — and Ansari himself. Right Now is at its best when Ansari turns the spotlight inward, dissecting some of his older bits — an ode to R. Kelly, for example, that has aged spectacularly poorly — and re-examining his past behavior. No, it isn't laugh-out-loud funny. It shouldn't be. Compared to Ansari's other specials, Right Now is surprisingly honest and raises some interesting questions. Given the context, that's enough. Watch on Netflix Anthony Jeselnik is still a bad, bad man — or, at least the character he plays is — but Fire in the Maternity Ward is the Comedy Central star's cleanest, most accessible special yet. That's not to say that it's tame. Jeselnik still wrings laughs out of topics like white supremacy, abortion, and dropping babies. And yet, the cartoonish racism and misogyny that defined Jeselnik's earlier work are gone, making it easier to appreciate Jeselnik's craft — and his craft deserves appreciation. Unlike other off-color comedians, Jeselnik is a disciplined and patient performer. He takes his time, which makes his punchlines' inevitable twists all the worse. Going into Fire in the Maternity Ward, many fans worried that the current political climate might dull Jeselnik's edge. They shouldn't have. Jeselnik might be a sociopath, but he's a funny one, and Fire in the Maternity Ward proves that the comedian is still at the top of his game. Watch on Netflix John Leguizamo premiered his one-man stage show Latin History for Morons in 2017, and the performance went on to earn a Tony Award for its exploration of the influence and importance of Latin Americans throughout U. S. history. Netflix brought the show to subscribers in November 2018, offering a chance for everyone who couldn't make it to Broadway (or afford tickets) to experience the fascinating, kinetic history lesson taught by Leguizamo across 90 minutes of energetic explanation — complete with chalkboard and assorted props. While it's not traditional stand-up comedy, the show's one-man format and nonstop humor make it stand out from the crowd as both educational and entertaining. Watch on Netflix The first stand-up special from former The Daily Show correspondent Hasan Minhaj, Homecoming King, won a Peabody Award in 2018 for its brilliantly crafted, tremendously funny exploration of the immigrant experience in the U. S. and Minhaj's experiences growing up in an Indian-American Muslim family. That Minhaj is able to do so without resorting to the most expected, well-worn topics is what makes the special so unique, and the heartwarming — and occasionally heartbreaking — stories he shares about his life are the sort that often find as much common ground in the human experience as that of the immigrant experience. Watch on Netflix So, what is the deal with airplane food? Netflix threw a reported $100 million at Jerry Seinfeld for streaming rights to his Comedians in Cars Getting Coffee series and two stand-up specials, and the comedian's first effort is a return to his comedy roots. Jerry Before Seinfeld explores the comedian's early stand-up career before he became an icon with his titular sitcom in the 1990s. The special is part documentary, part stand-up, and all hilarious confirmation that Seinfeld's brand of humor is timeless. If you're a die-hard Seinfeld fan who can stand laughing for nearly an hour, Jerry Before Seinfeld needs to be in your Instant Queue. Watch on Netflix If you're unfamiliar with Tig Notaro, get familiar, because she's both a wickedly funny comedian and an inspiration to cancer patients everywhere. In 2012, following a breast cancer diagnosis, Notaro took to the stage to air her grievances in a legendary set at L. A's Largo club. Later, even though Louis C. K. sold copies of that Largo performance to raise money for Notaro, she used her series One Mississippi as a platform to call upon women to make their voices heard, prompting investigations that submarined C. K.'s career. In Happy to Be Here, as the title implies, Notaro is more jovial than ever, happily joking about her gender identity and performing bits of goofy physical comedy without any hint of hesitation. It's both hilarious and heartwarming, and if you like comedy, you should see it. Watch on Netflix Rarely (if ever) will you see a stand-up special targeted toward such a niche subject or group of people. Fred Armisen — he of Saturday Night Live and Portlandia fame — doesn't care. As the drummer and bandleader for Seth Meyers' late-night house band (and, formerly, Chicago punk outfit Trenchmouth), Armisen is uniquely equipped to write drumming-related jokes, which he does with expertise and aplomb. The special is also definitely funny for the drumming impaired, thanks to Armisen's incredible physical comedy abilities and his generally hilarious vibe, but most of the jokes will land better for those who hit stuff with sticks for a living. Watch on Netflix The first of two comedy specials Rock will produce for Netflix as part of a very lucrative deal, Tamborine combines the kind of social awareness we've come to expect from contemporary stand-up performances with some more intimate, sensitive material. The first half of the program sees Rock skewering the "All Lives Matter" movement and commenting on the experience of being Black in contemporary America; he hits mostly familiar notes, but with the same verve and vocal affectations that shot him to stardom in the first place. Later, he considers his personal shortcomings, exploring the many reasons behind his marriage's failure, including admissions of a borderline porn addiction and a tendency toward arrogance. It's an uneven show (directed by Bo Burnham), but if you like Rock's comedy, it should hit home. Watch on Netflix Jen Kirkman is newly 40 and fired all the way up in this 2015 Netflix special. She dives into some sharp, hilarious truths about turning 40, divorce, kids, sex, and more in an endlessly entertaining show. Forty may be just another milestone, but it certainly comes with some perspective. Watch on Netflix While Sarah Silverman hasn't completely abandoned the shock-value jokes that put her on the map — and let's be real, she probably never will — A Speck of Dust sees the now 40-something comedian slowing her roll a bit, mixing some charm and sincerity into the acid vat. Silverman's newest offering touches on a litany of personal subjects, including the death of a beloved pet, and imbues some of her routines with a biting sense of self-awareness that effectively serves new material while deconstructing the old. If you're here for the gross-out punchlines, they're still around, but it no longer feels like the focus of her comedy, and we appreciate it. Watch on Netflix While Jim Gaffigan's first stand-up specials, Beyond the Pale and King Baby, focused more on his eating habits, Mr. Universe sees the affable comic switching gears to talk more about … uh … his eating habits. Gaffigan, who was once named "The King of Clean" by the Wall Street Journal for his family-friendly subject matter, returns to the stage with more than an hour of jokes that fit seamlessly into his wheelhouse. Mr. Universe does achieve more balance than his previous shows, however, with Gaffigan leaning less on his famous "voice" (a soft falsetto he uses to criticize his own material as it's performed) and showcasing material that's more diverse than ever. The show closes with a riotous bit wherein Gaffigan speaks to an American Express representative over the phone, while continually breaking the fourth wall. Watch on Netflix If you're sensitive about coarse language, you might want to skip this one. Australian comedian Jim Jefferies is no stranger to offensive comedy: He was even once assaulted onstage by an angry fan. The attack didn't deter Jefferies, though, it simply propelled him to new levels of popularity and vulgarity. Bare, Jefferies' sixth stand-up special, features some of his finest and most deplorable work to date. His liberal use of certain volatile expletives lends a certain edge to his comedy, as does his subject matter. Bare runs the gamut from typical stand-up material (relationships and sex) to outlandish jokes centered around Paralympic pariah Oscar Pistorius, who was famously convicted of murdering his girlfriend. You might not agree with Jefferies or even like him, but you have to respect his chops. Watch on Netflix Following the overwhelming success of his first two specials, New in Town and The Comeback Kid, former SNL writer John Mulaney hit the big-time, as evidenced by the sellout crowd packing New York's iconic Radio City Music Hall for his third taped performance (the second made specifically for Netflix). This time around, age has begun to catch up to Mulaney, who laments his body's transformation into the "gross" period of life while acknowledging that he still kinda looks like a giant child. Thanks in part to some other comedic ventures that registered as both successes ( Big Mouth) and failures (his short-lived sitcom Mulaney), the comic is sharper than ever here, mixing swaths of new subject matter in with his trademark self-deprecation. Watch on Netflix Let's get this out of the way: Todd Glass' style of comedy is not for everyone. The oddball comic's first Netflix special opens on his tour bus, as Glass addresses his "band," encouraging them to treat the tiny Lyric Theater as if it were a … slightly less tiny theater. Glass' show is half super-scripted, Bo Burnham-style performance art and half car-crash ad-libbing. He's unafraid to go on ridiculous tangents and improvise wildly, involving the crowd in ways that few comedians even attempt. Glass' subject matter ranges from the extremely mundane (a woman's candy-eating habits on a plane flight) to the extremely personal (his struggles with sexual identity and his heart attack), but it's all infused with the same unbridled energy that makes him a joy to watch perform. Watch on Netflix Pryor's no-holds-barred, profanity-laced comedic style influenced an entire generation of actors and stand-up comedians, as did the legendary stand-up film Live in Concert. Pryor's physical, high-energy brand of comedy brings his jokes to life, as the troubled comic all but jumps off the screen. Live in Concert plays far better on a screen than it does through a set of speakers, as Pryor's hyper-dramatized facial expressions truly bring his jokes to life. His manic mimicry is at its best when he's joking about his own life, from snorting cocaine in front of grandma to stepping in the ring with Muhammad Ali. Forty years later, Pryor's classic set holds up. Watch on Netflix As you might have guessed by reading this far, women are depressingly underrepresented both in stand-up comedy as a whole and in Netflix's library. Reprising her extremely-pregnant role from Baby Cobra, the 2016 Netflix special which shot her to stardom, Wong riffs on the difficulties of pregnancy and parenting with no regard for the stomachs of her audience. "Motherhood is a wack-ass job," she tells us while primed to pump out kid No.2 at any second. She's similarly uninterested in riding the fence of political correctness, addressing questions of race and gender with brutal honesty befitting her high-octane style. Her comedy isn't for everyone, but it's undeniably powerful. Watch on Netflix This might be cheating, but we couldn't in good conscience leave The Standups off our list. Rather than a single special from one comedian, this is an episodic show: two six-episode seasons are available to stream: that showcases a new comic for 30 minutes a stretch. Some are better than others, but they're all worth watching, and they require a significantly shorter time commitment than the majority of our picks here. In particular, the episodes with Kyle Kinane and Aparna Nancherla are highlights of season 2, while Dan Soder stands out in the first season. Watch on Netflix While he may, in his own words, "look like a Muppet getting his Ph. D.," don't let Hari Kondabolu's non-threatening outward appearance fool you. Kondabolu has a unique and sometimes intense voice, especially when things get topical and he starts comparing American presidents to Mortal Komba t characters. As passionate as he is about subjects like race and sexism, he strikes a surprisingly easy balance with lighter material like how much funnier his mother is than him and his dreams of hosting a mango podcast. Warn Your Relatives is an hour of laughter both playful and political, and if nothing else is worth watching for his hilarious anecdote about getting heckled by fellow comedian Tracy Morgan. Watch on Netflix Daniel Sloss has two specials on Netflix listed as episodes under Live Shows — Dark and Jigsaw. Both shows are hilarious triumphs. It's practically trite at this point to say a comic's humor is "no holds barred," but when it comes to Sloss, it's true not only in terms of his choice of language, but with some particularly sensitive subject matter like religion and the loss of loved ones. Sloss goes to uncomfortable places most comics won't tread, delivering emotional gut-punches in the middle of bits gleefully laden with obscenities. He's at times devilishly crude and other times so poignant he seems to be walking a line between a stand-up special and a one-man show. It would be worthless to recommend one special over another, because if you watch one you're sure to watch the other. Watch on Netflix Tom Papa's got something to say, and it's the name of his 2020 special, You're Doing Great. With his sharp observational humor, Papa looks at the anxieties of adult life in the 21st century — from the disproportionate joy of buying a new tube of toothpaste to the absurdity of TV makeovers. You're Doing Great not only keeps you laughing the whole way through, but Papa gives it a surprisingly affecting message about turning off the voice that tells you that you're never good enough and appreciating what you have. And he never misses an opportunity to poke fun at Staten Island. Watch on Netflix Annihilation was Patton Oswalt's first stand-up special after the unexpected death of his first wife — true-crime writer Michelle McNamara — in 2016. He talks about the aftermath, particularly being faced with the sudden reality of raising his daughter alone, with poise and humor. But while he may get you to tear up a time or two, the special is more than therapy. While a good chunk of the second half deals with his loss, there's still plenty of tear-jerk-free humor covering robocalls, bad haunted houses, and the best street fight Patton Oswalt ever saw. Watch on Netflix Demetri Martin brings his signature deadpan delivery to the stage in 2018's The Overthinker. Martin seems a little looser than in earlier stand-ups, and unlike in his first Netflix special — 2016's Live (At the Time) — his large white pad returns with his hilarious satirical cartoons, including his design for a p-shirt (as opposed to a t-shirt) and a graph tracking how well his jokes do. And as usual, we get about four minutes of guitar accompanying a stream of classic one-liners like "Nearly half of all Americans are torsos" and "Experts believe there's about 25% more camouflage than we realize." Watch on Netflix

Visual Studio 2022 Preview 2 has been released with a focus on "personal and team productivity, modern development, and constant innovation." The preview is of the full desktop IDE, as opposed to Microsoft's similarly-named Visual Studio Code. Writing about the new release in a blog post, Justin Johnson, Senior Program Manager on the Visual Studio Release team, said: "At Microsoft, our mission is to empower every person and every organization on the planet to achieve more. Here on the Visual Studio team, we're committed to that mission for developers." My first reaction to this high-minded ambition was wondering if anyone on the Windows 10 or 11 teams had heard of this, and whether they'd got confused and added in a couple of 'not' clauses by accident. Back to Visual Studio, and reading on, I discovered that this empowerment to achieve more consists of.... a new font and updated icons!! The new font, Cascadia Code, was included in the first preview. The updated icons have made it into this release. So you should all be well empowered to go and solve that convoluted problem that was causing your apps to crash, right? Back in the real world, Preview 2 comes with the latest version of the C++ build tools, which are binary compatible with other 14x tools. There's also more support for cross-platform capabilities, with new CMake integration and seamless targeting for WSL2. For. NET developers, Visual Studio 2022 also supports. NET MAUI and Blazor. One actual improvement is a live preview option for XAML and web apps. The idea is to cut out the need to run your app to see the effect of changes that you've made. Instead, developers can make changes to an application in the editor and see the difference in real time. There's also a new debug option called Force Run, a debug command that runs your application to a specific point, ignoring any other breakpoint or exception. Preview 2 of Visual Studio 2022 is available for download now. To be informed about new articles on I Programmer, sign up for our weekly newsletter, subscribe to the RSS feed and follow us on Twitter, Facebook or Linkedin. or email your comment to: comments@i-programmer.info

When it comes to anime, Hulu has the winning hand over the vast majority of its streaming rivals. It's easy to see why, given Hulu's powerhouse lineup. Among the many shows currently available, Hulu has lined up many of the classic series that helped make anime a breakout success in the United States. That alone would have been desirable. But Hulu hasn't rested on its laurels, and it continues to add new hit anime series from Japan almost as soon as they become available. If you love anime, that's a nearly unbeatable combination. For newcomers and veterans alike, you can start your deep dive into Japanese animation with our list of the best anime that you can stream on Hulu right now. New to the world of anime? Thankfully, we also have a guide to the best anime on Netflix if you're in need of more suggestions. If you're an old-school Toonami viewer, you probably know Inuyasha very well. Based on the popular manga series, Inuyasha introduces viewers to Kagome, a high school student in the present who has no time for myths and legends. At least not until Kagome finds herself stuck in Japan's distant past alongside the half-demon warrior Inuyasha. Much to Kagome's surprise, she finds that she has some measure of control over Inuyasha when he gets out of hand. But both of them are surprised when their quest to reclaim a shattered gem stirs romantic feelings in both of their hearts. Created by: Katsuyuki Sumisawa Cast: Kappei Tamaguchi, Satsuki Yukino, Noriko Hidaka Number of seasons: 7 Watch on Hulu In Bleach, young Ichigo Kurosaki's life has been touched by the supernatural for years. However, his ordinary existence comes to an end when the Soul Reaper, Rukia, transfers the vast majority of her powers to him. Now reborn as a Soul Reaper himself, Ichigo dedicates himself to protecting both the living and the dead from evil spirits. Of course, he can't do it alone, especially when Rukia finds herself hunted by the Soul Society because of the way that she relinquished her abilities. Fortunately, Ichigo soon discovers he has new allies who can help carry his burden. Created by: Masashi Sogo Cast: Masakazu Morita, Fumiko Orikasa, Yuki Matsuoka, Kentarō Itō, Noriaki Sugiyama Number of seasons: 6 Watch on Hulu There are demons and monsters among us, but they're not all bad in Devil's Line. For example, Yūki Anzai is a half-vampire/half-human hybrid who uses his powers to protect humanity as part of Division 5 of the Tokyo Police Department. But when he rescues a young woman, Tsukasa Taira, their mutual attraction sorely tempts Anzai to put the bite on her. It's hard to control his darker urges when he has those feelings in his heart, but Tsukasa stands by Anzai even in the face of adversity. Yet that's far from their only problem as demonic attacks escalate around them. Created by: Kenji Konuta, Ayumu Hisao Cast: Yoshitsugu Matsuoka, Yui Ishikawa, Mamoru Miyano, Ryouhei Kimura, Akira Ishida Number of seasons: 1 Watch on Hulu Imagine if The Walking Dead took place in Japan, and the primary survivors were students and teachers from a high school. That's essentially the premise of High School of the Dead. The series follows Fujimi High School student Takashi Komuro at a moment when he and his childhood friend, Rei Miyamoto, have a very strained relationship. When the zombie apocalypse breaks out, Takashi and Rei are thrust back together alongside some of their fellow students and instructors. Who can they really trust in this dark new world? Everyone will have to make moral compromises to survive, even Takashi and Rei. Created by: Yōsuke Kuroda Cast: Junichi Suwabe, Eri Kitamura, Nobuyuki Hiyama, Hitomi Harada, Miyuki Sawashiro Number of seasons: 1 Watch on Hulu Demon Slayer: Kimetsu no Yaiba is so huge right now that the anime movie that came out in 2020 recently beat the Mortal Kombat reboot and topped the U. S. box office. The anime series of the same name is also incredibly popular all over the world. It takes place in Japan's distant history, as a teenager named Tanjiro loses his family to a demon attack. Tanjiro's younger sister, Nezuko, is the only survivor, but unfortunately, she is transformed into a demon by the experience. To avenge his family and save his sister's soul, Tanjiro undertakes a quest to become a demon slayer. Created by: Ufotable Cast: Natsuki Hanae, Akari Kit0, Hiro Shimono, Yoshitsugu Matsuoka Number of seasons: 1 Watch on Hulu In the future, boxing has been spruced up a bit for the next generation. In Megalobox, the sweet science now includes fighters who battle with exoskeletons that enhance their strength. But that's not enough for Junk Dog, aka Joe. He's an underground fighter in scripted matches who wants to break into the real Megalobox competitions. After getting a chance to fight the Megalobox champion, Yuri, Joe is forced to start at the bottom and work his way back up to earn the right for a rematch. It's not an easy road, even with technological enhancements. That's why it's going to take heart and determination for Joe to make his way to the top. Created by: Katsuhiko Manabe, Kensaku Kojima Cast: Kaiji Tang, Jason Marnocha, Erica Mendez, Lex Lang Number of seasons: 2 Watch on Hulu What would you do to escape your darkest sins and find redemption? For the lead character of Rurouni Kenshin, it meant leaving behind his life as an assassin and becoming a wanderer. Kenshin Himura is seemingly only remarkable by the scar on his face, but his fighting skills reveal the past that he has tried so hard to forget. With the encouragement of Kaoru Kamiya, Kenshin reinvents himself as a defender of the people who strives to move beyond his formerly wicked ways. But there's always someone threatening his newfound peace, and Kenshin never walks away from a fight that matters. Created by: Aniplex Cast: Mayo Suzukaze, Miki Fujitani, Miina Tominaga, Yuuji Ueda Number of seasons: 3 Watch on Hulu At the start of Yu Hakusho, the leading character, Yusuke, is anything but a hero. Instead, he's a teenage narcissist who seemingly only cares for himself. And yet Yusuke surprises everyone, including himself, by sacrificing his life to prevent a young boy from being killed by an oncoming car. The powers that be in the afterlife are suitably impressed, and they allow Yusuke to come back to life as a Spirit Detective. Even Yusuke's former rival, Kuwabara, becomes a part of his new life as they are drawn into the ongoing battle between monsters, demons, and humans for control of reality. Created by: Studio Pierrot Cast: Nozomu Sasaki, Shigeru Chiba, Megumi Ogata, Nobuyuki Hiyama, Sanae Miyu Number of seasons: 4 Watch on Hulu Technically, Fullmetal Alchemist: Brotherhood is not a reboot of the 2003 Fullmetal Alchemist series. Instead, it's simply a more faithful adaptation of Hiromu Arakawa's original manga. In an alternate steampunk universe, Edward and his brother, Alphonse Elric, pay a heavy price when they try to resurrect their mother with alchemy. Edward loses an arm and a leg, while Al's spirit is stuck in a suit of armor. Instead of giving up, Edward becomes a Fullmetal Alchemist and teams up with his brother on a quest to restore their bodies before facing a conspiracy that has links to their long-missing father. Created by: Hiroshi Ōnogi Cast: Romi Park, Rie Kugimiya, Megumi Takamoto, Shin-ichiro Miki Number of seasons: 1 Watch on Hulu Afro Samurai wasn't created for Samuel L. Jackson, but the versatile actor was drawn to the adaptation of Takashi Okazaki's manga series. Jackson also voiced Afro, a lone warrior in a feudal future. When Afro was a child, a man called Justice killed Afro's father and claimed the Number One Headband, an object said to bestow godlike powers on its wearer. As an adult, Afro alienates his childhood friend, Jinno, and claims the Number Two Headband so he can challenge his father's murderer. However, the holder of the Number Two Headband constantly has to defend his trophy, and Afro has several battles to fight before he can come face to face with Justice. Created by: Yasuyuki Mutō, Tomohiro Yamashita Cast: Samuel L. Jackson, Kelly Hu, Ron Perlman, Phil LaMarr Number of seasons: 1 Watch on Hulu To answer the question posed by the title, yes, it probably is. But Is It Wrong to Try to Pick Up Girls in a Dungeon? wouldn't be as much fun if it didn't riff on its silly title. In this show, a 14-year-old boy, Bell Cranel, craves adventure and hopes to find a girlfriend by saving her from a monster. Instead, Bell's life is saved by Aiz Wallenstein, a young woman whose fighting skills far exceed his own. After Bell falls hard for Aiz, he experiences a rapid increase in his abilities and gains a comically large group of female admirers… including the goddess Hestia. Created by: Hideki Shirane Cast: Yoshitsugu Matsuoka, Inori Minase, Saori Oonishi, Maaya Uchida, Haruka Tomatsu Number of seasons: 3 Watch on Hulu In the future of Overlord, an immersive virtual game is about to be permanently taken offline. However, Momonga, a player who has dedicated over a decade of his life to the game, refuses to log off as the servers go dark. Much to Momonga's surprise, the game lives on even after it is shut down. But he remains trapped in his avatar form, while the nonplayer characters develop personalities and desires of their own. As the last true human in the game, Momonga wields incredible power. Regardless, Momonga's intentions are sometimes misinterpreted by his new subjects as he sets out to learn more about his new home. Created by: Yukie Sugawara Cast: Satoshi Hino, Yumi Hara, Sumire Uesaka, Kenta Myake, Ami Koshimizu Number of seasons: 3 Watch on Hulu Fire Force 's opening is literally explosive. When a man bursts into flames in a train car — transformed into what have become known as infernals, living and walking infernos — Tokyo's Special Fire Force 8 isn't far behind. The elite team is composed of pyrokinetics with the power to control flame with their minds, and they're the only defense Tokyo has against this new rash of disastrous fires. We soon learn this fiery phenomenon isn't a one-time deal. People are being turned into infernals all over the place. Fire Force follows the attempts of Special Fire Force 8 to find out what's behind the secret of the infernals while also dealing with tensions sparked by the arrival of the new team member Shinra (Gakuto Kajiwara). Created by: Atsushi Ōkubo Cast: Gakuto Kajiwara, Kazuya Nakai, Christopher Wehkamp Number of seasons: 2 Watch on Hulu In The Promised Neverland, an orphaned girl named Emma lives with her friends, Norman and Ray, as well as many other orphans in Grace Field House. While awaiting adoption, their lives are blissfully carefree under the guidance of "Mom." At least until Emma discovers the truth: Grace Field House isn't an orphanage, it's a farm … and the kids are the cattle! To escape their grim fate, Emma has to lead the children to safety even if it means venturing into an outside world even more dangerous than the one they want to leave behind. Created by: Toshiya Ono, Kaiu Shirai Cast: Sumire Morohoshi, Mariya Ise, Shinei Ueki Number of seasons: 2 Watch on Hulu It wouldn't be inaccurate to say that Our Last Crusade or the Rise of a New World has some elements of Romeo and Juliet in it … mixed in with some amazing fantasy. In this alternate world, the Heavenly Empire uses advanced technology in its seemingly endless war with the magicians of the Nebulis Sovereignty. Two warriors on each side, Iska and Aliceliese, meet each other in battle before realizing they share a common goal: To end the war. They may also share their hearts with each other, if they can move past their differences. Created by: Kento Shimoyama Cast: Sora Amamiya, Yûsuke Kobayashi, Kellen Goff Number of seasons: 1 Watch on Hulu Akudama Drive is kind of like The Suicide Squad meets cyberpunk. A young woman is dragged into the dangerous world of a group of criminals called the Akudama simply because she is in the wrong place at the wrong time. To save herself, she takes on the persona of Swindler and joins the Akudama as they take on a high stakes heist that puts all of their lives on the line. The rewards are high, but Swindler and her new teammates soon realize that their lives are expendable, and their chances for survival are rapidly dwindling. Created by: Pierrot, Too Kyo Games Cast: Tomoyo Kurosawa, Yūichirō Umehara, Kenka-ya Number of seasons: 1 Watch on Hulu As the name implies, Cop Craft mixes the genres of police procedural with fantasy and magic. In the backstory of the series, Earth was linked to a world where elves, fairies, and all kinds of magical beings lived. Now that the two realms are linked, Detective Sergeant Kai Matoba is partnered with a young girl, Tilarna Exedilica, who is a knight charged with finding a kidnapped fairy. Essentially, the series is a buddy comedy that teaches Kai to be more tolerant toward the magical creatures, while Tilarna has "fish out of water" culture shock moments as she adjusts to life on Earth. Created by: Shoji Gatoh, Range Murata Cast: Kenjiro Tsuda, Mayu Yoshioka, Fumiko Orikasa Number of seasons: 1 Watch on Hulu How big is One Piece? The animated adaptation of Eiichiro Oda's manga series began in 1999 … and it's still going with more than 900 episodes produced to date. Not even The Simpsons can match that episode total! The show follows the ongoing tales of Monkey D. Luffy and his Straw Hat Pirates as they go from one thrilling adventure to the next. The search is on for the "One Piece," the world's ultimate treasure that could allow whoever finds it to become the new Pirate King. Monkey's elastic body gives him an edge, but the Straw Hat Pirates have a lot of competition in the search for this prize. Created by: Junki Takegami Cast: Mayumi Tanaka, Kazuya Nakai, Akemi Okamura Number of seasons: 11 Watch on Hulu It's hard not to be reminded of Buffy the Vampire Slayer when watching Corpse Princess. There are some similarities between Yoshiichi Akahito's manga-turned-anime series and Joss Whedon's magnum opus. But Corpse Princess largely goes its own way as it chronicles the story of Makina Hoshimura, a teenage girl raised after her death to become an undead warrior. To earn her way into Heaven and avenge her family, Makina has to hunt down and destroy other undead people and monsters. And unlike Buffy Summers, Makina doesn't shy away from bringing big guns to a knife fight … or any other kind of battle. Created by: Shō Aikawa Cast: Nana Akiyama, Tatsuya Hasome, Keiji Fujiwara Number of seasons: 2 Watch on Hulu Marvel and DC have a stranglehold over superheroes in comic-book stores and movie theaters. However, there's a generation of manga and anime fans who have a superhero epic of their own: My Hero Academia. The anime is based on Kōhei Horikoshi's wildly popular manga series about a high school that serves as a training ground for the next generation of heroes. The anime series follows Izuku Midoriya, a teenager born without a power or quirk of his own. But a chance encounter with the world's greatest superhero gives Izuku the chance to become a hero in his own right. The supporting cast is also a rich assortment of eclectic heroes with wild and inventive powers. Hulu has all four seasons, and there's no better way to catch up on the series before the fifth arrives. Created by: Kōhei Horikoshi Cast: Daiki Yamashita, Justin Briner, Nobuhiko Okamoto Number of seasons: 4 Watch on Hulu It took two attempts for the JoJo's Bizarre Adventure manga to break out as an anime, but the wildly successful revival series has become a genuine hit. The current show chronicles the adventures of the Joestar family from the 19th century to the present. Each generation has its "JoJo," with Jonathan Joestar being the first. Jonathan's conflict with the seemingly immortal vampire, Dio, spans decades. And it falls to Jonathan's grandson, Jotaro Kujo, to finish the fight alongside a band of misfits who wield superpowers called "Stands." Created by: Hirohiko Araki Cast: Matthew Mercer, Daisuke Ono, Fuminori Komatsu Number of seasons: 4 Watch on Hulu Netflix may have the upcoming live-action series, but Hulu has the original Cowboy Bebop. More than two decades after its initial debut, Cowboy Bebop remains a fan favorite thanks to its stylish mix of sci-fi, westerns, and noir. In the future, an unlikely group of bounty hunters makes their way among the interstellar colonies. However, the past is often present for Spike, Jet, Faye, Ed, and Ein. Cowboy Bebop only ran for 26 episodes, but the series' fascinating journey and memorable ending still resonate to this day. Created by: Hajime Yatate Cast: Kôichi Yamadera, Unshô Ishizuka, Megumi Hayashibara, Steve Blum Number of seasons: 1 Watch on Hulu Meet Saitama, the most powerful superhero in the world. Despite his slight physique, Saitama can defeat any foe as long as he can land a single punch. But that's a big problem for the star of One-Punch Man. Saitama craves a challenge that he can never truly find, which leads to some very funny moments. The superheroes of this world simply can't compare to Saitama, and they have a hard time believing that he is truly as humble as he appears. One-Punch Man is one of a kind, and it's easily among the most memorable series of the past decade. Created by: One Cast: Makoto Furukawa, Kaito Ishikawa, Max Mittelman Number of seasons: 2 It's fitting that one of the biggest anime series in the world is all about evil giants and the people who fight them. Attack on Titan takes place in a dark future where the remnants of humanity are hunted by Titans, giant human-like creatures who devour anyone unfortunate enough to get in their way. Even the large walls surrounding the cities can't keep the giants from their prey for long, however. A teenager named Eren Yeager discovers that the hard way, and he becomes a Titan himself during his quest for revenge. Created by: Hajime Isayama Cast: Marina Inoue, Yûki Kaji, Yui Ishikawa Number of seasons: 4 Watch on Hulu Horror and sci-fi collide in Tokyo Ghoul, as a young man named Ken Kaneki finds his life irrevocably changed by a bad date. His date, a ghoul, nearly devours him in the first episode, leaving him to become a human-ghoul hybrid who has to learn how to reconcile his new life while maintaining his ties to his normal friends. Along the way, he may even become a hero as well. Created by: Sui Ishida, Pierrot Cast: Natsuki Hanae, Sora Amamiya, Austin Tindle, Brina Palencia Number of seasons: 3 Watch on Hulu There are four different Naruto -related anime series on Hulu, but the best one is Naruto Shippuden. It's the first sequel series, and it takes place more than two years after the original show as Naruto Uzumaki returns to his village for the next stage of his quest to become the Hokage (leader) of his village, Konohagakure. But first, Naruto will need to reconnect with his friends and rededicate himself to his training before facing his destiny. Created by: Masashi Kishimoto Cast: Junko Takeuchi, Maile Flanagan, Kate Higgins Number of seasons: 9 Watch on Hulu Akira isn't just one of the greatest anime films ever made, it's also a landmark cyberpunk story that remains highly influential three decades after its release. Based on the manga of the same name, Akira follows Shōtarō Kaneda as he tries to save his friend, Tetsuo Shima, from his uncontrollable telekinetic powers. Years before, Tokyo was destroyed by another powerful telekinetic named Akira. However, Akira may be able to change the fate of both Tetsuo and Neo-Tokyo, if Kaneda can uncover hidden secrets and survive his friend's wrath. Created by: Katsuhiro Ôtomo (manga), Izô Hashimoto (screenplay) Cast: Jimmy Flinders, Stanley Gurd Jr., Deanna Morris (English dub cast) Runtime: 124 minutes Watch on Hulu Although Ergo Proxy lasted only a single season, it made quite an impression thanks to its stunning visuals and its occasionally confounding philosophical stories. It takes place in a future where humans and androids live side by side in peace, until a virus gives the androids self-awareness and a desire to kill. Inspector Re-L Mayer soon discovers that another species called Proxy may hold the secrets that will decide the fate of humanity and androids alike. Created by: Dai Sato, Manglobe Cast: Kôji Yusa, Akiko Yajima, Liam O'Brien, Rachel Hirschfeld Number of seasons: 1 Watch on Hulu Ranma Saotome is a perfectly normal martial artist and teenage boy … except when he's a girl. That's the curse at the heart of Ranma 1/2, one of the first anime series to break out in the U. S. Before the events of the show, Ranma and his father, Genma, fell into a cursed spring. Subsequently, they transform into a girl and a panda, respectively, any time they are exposed to cold water. Naturally, that complicates Ranma's betrothal to Akane, a fellow martial artist. But it also ensures a lot of laughs in this comedy series. Created by: Rumiko Takahashi Cast: Kappei Yamaguchi, Megumi Hayashibara, Noriko Hidaka Number of seasons: 7 Watch on Hulu Fans of Joss Whedon's TV series, Firefly, may notice several familiar elements in the space western, Outlaw Star. However, the anime and the manga that inspired it pre-date Firefly by a few years. Within this series, Gene Starwind and the motley crew of the Outlaw Star take on odd jobs to keep their ship in working order. They also search the cosmos for a galactic treasure as Gene develops romantic feelings for Melfina, an advanced bio-android. Only 26 episodes were produced, but that also allowed Outlaw Star to reach a satisfying conclusion. Created by: Hajime Yatate, Takehiko Itō Cast: Ayako Kawasumi, Bob Buchholz, Bridget Hoffman Number of seasons: 1 Watch on Hulu Space Dandy is a weird show, but in a good way! The series follows a guy named Dandy, or as the show calls him, "a dandy guy in space." He travels the universe with a robot named QT and the cat-like being known as Meow. This is a sci-fi comedy with only the loosest possible interpretation of continuity between each episode. That's why Dandy and his friends can meet darkly hilarious ends and return in the next episode completely healed and intact. Trust us, it's a blast. Created by: Bones Cast: Jun'ichi Suwabe, Uki Satake, Hiroyuki Yoshino, Ian Sinclair, Joel McDonald Number of seasons: 1 Watch on Hulu Imagine holding the power of life and death in your hands. It's not a hypothetical situation in Death Note, a series in which high-school student Light Yagami comes into possession of the Death Note, a book that allows Light to kill anyone whose name is written in it. Light quickly develops a God complex as he takes credit for killing "bad people" while using his alter ego, Kira. That leads to a delicious game of cat and mouse between Light and the enigmatic investigator known as L. But when the Death Note is in play, very few will make it out alive. Created by: Tsugumi Ohba, Takeshi Obata Cast: Mamoru Miyano, Brad Swaile, Vincent Tong Number of seasons: 1 Watch on Hulu Do you want some fantasy mixed in with your space mecha adventures? Heroic Age blends elements of Greek mythology with a futuristic universe where humanity has been forced to scatter for its own survival. Dangerous alien races (or "tribes") want to exterminate the remaining humans. But Princess Dhianeila and the starship Argonaut may have found humanity's savior: A young man named Age. When pressed into battle, Age can transform into a mech-like giant called Bellcross. However, bringing the intergalactic conflict to a close is easier said than done. Age and Dhianeila face several trials together before their story reaches its natural conclusion. Created by: Tow Ubukata Cast: Hiroshi Yazaki, Yui Ishikawa, Takashi Kondô Number of seasons: 1 Watch on Hulu In the Trigun anime, Vash the Stampede may be the deadliest man in the galaxy, and the best gunslinger as well. He also happens to be an upbeat pacifist who just can't seem to stop leaving chaos and destruction in his wake. This series struck a chord with American viewers for its deft blend of action and comedy, while Vash's story revealed hidden chapters of his past. Regardless of what he may or may not have done before the series, Vash is a fan-favorite anime icon, and his adventures in Trigun have made this series an enduring hit. Created by: Yasuhiro Nightow Cast: Masaya Onosaka, Hiromi Tsuru, Johnny Yong Bosch, Dorothy Elias-Fahn Number of seasons: 1 Watch on Hulu Samurai Champloo is a wild mixture of comedy and martial arts action that utilizes real events from Japanese history while integrating them with modern culture and even hip-hop music. That's a combination that doesn't make much sense, but somehow, it just works. The trio at the heart of the show are a young woman named Fuu, and her two reluctant companions: Mugen and Jin. After saving the two warriors from execution, Fuu recruits them for her personal mission to track down an enigmatic samurai who is very important to her. Created by: Manglobef Cast: Kazuya Nakai, Ginpei Sato, Steve Blum, Kirk Thornton Number of seasons: 1 Watch on Hulu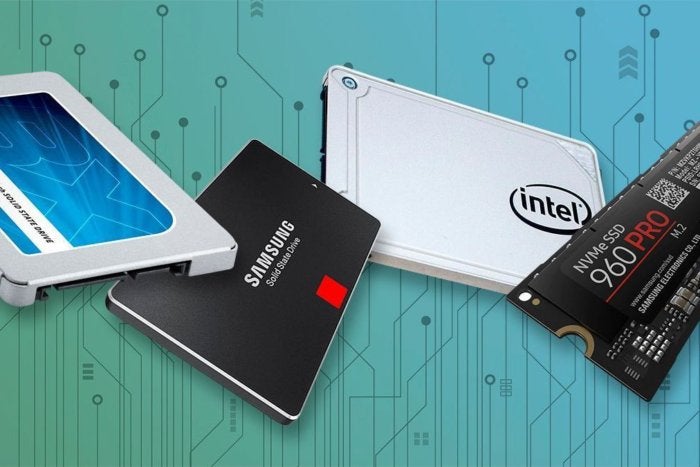 Our quick-hit recommendations: Many SSDs come in a 2.5-inch form factor and connect to your PC via the same SATA port used by a traditional hard drive. But out on the bleeding-edge of NVMe (Non-Volatile Memory Express) drives, you'll find tiny "gumstick" SSDs that fit in an M.2 connection on a modern motherboard, SSDs that sit on a PCIe adapter and slot into your motherboard like a graphics card or sound card, futuristic 3D Xpoint drives, and more. Picking the perfect SSD isn't as simple as it used to be. That's the purpose of this guide. We've tested numerous drives to find the best SSDs for any use case, and offer our top picks below. In addition to that we give you useful information on what to look for in an SSD so you can be a more knowledgable shopper. Quick note: This roundup only covers internal solid-state drives. Check out PCWorld's guide to the best external drives if you're looking for a portable storage solution. In real world copies, this first SSD from SK Hynix, proved the fastest SATA drive we've ever tested. The price is right, and the company is actually one of the largest semiconductor purveyors in the world so don't let the name throw you. All the technology is in-house. A very good drive. Samsung's mainstream EVO series of SSDs has sat atop our recommended list ever since 2014, and the new Samsung 870 EVO is still a great option for people who want a rock-solid blend of speed, price, compatibility, and the reliability of Samsung's 5-year warranty and superb Magician management software. But most people would be better off buying the SK Hynix Gold S31. Not only is the Gold S31 among the fastest SATA SSDs we've ever tested, landing within spitting distance of the best-in-class 870 EVO, but the price for this drive is spectacular. At $44 for a 250GB drive, $48 for a 500GB drive, or $85 for 1TB, the Gold S31 costs much less than Samsung's line, which charges $95 for a 500GB model. "When all was said and done in those real-world 48GB copies, the Gold S31 proved the fastest drive we've ever tested for sustained read and write operations," our review proclaimed at the time. Enough said. Well, maybe not. Let's talk a bit about the brand itself, since SK Hynix isn't exactly a household name. Despite that, it's one of the largest semiconductor manufacturers on the planet. The company has been developing NAND and controller technology since the get-go, and while it's been the SSD manufacturer for numerous large computer vendors, it generally hasn't taken a place for itself on the shelves. Now it has, and the results are sterling. In real world copies, this first SSD from SK Hynix, proved the fastest SATA drive we've ever tested. The price is right, and the company is actually one of the largest semiconductor purveyors in the world so don't let the name throw you. All the technology is in-house. A very good drive. The best budget SSD is also the best SSD for most people, as the SK Hynix Gold S31 discussed previously delivers fantastic performance at extremely affordable prices. If you aren't interested in that drive for whatever reason, though, you have more options. Now that traditional multi-level cell (MLC) and triple-level cell (TLC) solid-state drives are plummeting in price, manufacturers have rolled out new-look quad-level cell (QLC) drives that push SSD prices even lower. The new technology lets drive makers stuff SSDs with hard drive-like levels of capacity while simultaneously coming close to the juicy SSD speeds we all love so much—most of the time. The first round of QLC drives, including the still-superb Samsung 860 QVO, saw its write speeds plunge to hard drive-like levels when you transfer dozens of gigabytes of data in one go. If you want to add a bunch of storage to your computer at even lower price, also consider Crucial's BX500, a fantastic SSD available in several flavors: The 2TB capacity we tested (currently $195 on Amazon),1TB ( $100 on Amazon),480GB ( $55 on Amazon), and 240GB ( $35 on Amazon). "The BX500 is subjectively as fast as anything out there until it runs out of cache," we said in our review. "That's likely to be a rare occurrence for the average user. Power users should skip it, but for everyone else it's a good deal." But what if you've got a newer motherboard that supports the faster, newfangled NVMe M.2 drives? Keep reading! The SK Hynix Gold P31 offers top-tier performance for a surprisingly affordable price. This one comes highly recommended. If performance is paramount, the Samsung 970 Pro or Seagate FireCuda 510 are the fastest NVMe SSDs you can buy—but most people should buy the SK Hynix Gold P31. Yes, SK Hynix is on a roll, dominating our budget, NVMe, and best overall SSD categories. The Gold P31 is the first NVMe SSD to feature 128-bit TLC NAND, and it pushes SK Hynix's drive beyond other options, which use 96 NAND layers. The model we tested absolutely aced our CrystalDiskMark 6 and AS SSD synthetic benchmarks, nearly hitting the blistering 3.5GBps read and write speeds claimed in the press release. It also held its own against SSDs that cost much more in our real-world 48GB and 450GB file transfer tests. "The SK Hynix Gold P31 performs like a top-tier drive, but it's priced just slightly higher than bargain drives," we stated, and well, that says it all. You can get a 500GB model for $75 or a 1TB model for $135 on Amazon. The Crucial P5 is another great, affordable NVMe SSD that performs on par with much costlier options, and would likely be our top pick if the SK Hynix Gold P31 didn't exist. The Gold P31 is both slightly faster and slightly cheaper, however, so go for that first. Crucial's drive is a killer alternative though. If you want just a wee bit more performance, the Addlink S70 NVMe SSD is another stellar option, earning our Editors' Choice award. We slightly prefer its performance to the WD drive's, but Addlink's SSDs now cost more than its rival's after receiving price increases, and the WD Blue SN550's performance is more than enough for everyday computer users. Addlink isn't as well-known as WD, but also offers a 5-year warranty on its drive. The PNY XLR8 CS 3030 is another good option, offering fast performance at a good price. It gets bogged down during especially long writes, however, though it should be excellent for everyday use. If you don't mind spending up for faster, Samsung 970 Pro-level performance, the Kingston KC2500 also runs with the big dogs, but at a more affordable price. "While it didn't reach the top step of the podium in any one test, the KC2500 was always within easy hailing distance of the leader," we said in our review. "It's available at about the same price as the competition and should be at the top of your short list when you're shopping for a high-performance NVMe SSD." The Samsung 980 Pro is the NVMe SSD you want--if you're rocking PCIe 4 (Ryzen-exclusive as of this writing). For more common PCIe 3-equipped systems, it's still a great drive, but not significantly better than the lower-priced competition. Most NVMe SSDs use the standard PCIe 3.0 interface, but even faster PCIe 4.0 drives exist now—at least on systems that support the bleeding-edge technology. Currently, only AMD's Ryzen 3000 processors support PCIe 4.0, and even then only when they're inserted in a X570 or B550 motherboard. If you meet that criteria, though, PCIe 4.0 SSDs leave even the fastest PCIe 3.0 NVMe SSDs in the dust. Corsair, Gigabyte, and Sabrent rolled out the first PCIe 4.0 SSDs available, with all offering similar performance from 1TB models at around $200. Our favorite PCIe 4.0 drive costs slightly more, though. All that performance comes at a premium, though. You'll pay $70 for 250GB, $120 for 500GB, or $200 for 1TB of capacity. There's also a massive 2TB option for $300. Alternatively, the WD Black SN850 is a hair behind the Samsung 980 Pro's performance, but "by a rather slim margin," for roughly the same price. "If you're looking for the ultimate in single SSD PCIe4 storage performance, you won't go wrong with either," we said in our review. "Your choice." It also earned our Editors' Choice award. If you want an SSD with fast PCIe 4.0 speeds, but don't want to spend up for Samsung's best-in-class performance, consider the XPG Gammix S50 Lite . "The XPG Gammix S50 Lite is the first PCIe 4 SSD we've tested that doesn't carry a hefty next-gen surcharge," we said in our review. "In the real world, you'd be hard-pressed to tell the difference between a system running it, and one running the far more expensive Samsung 980 Pro. Very long transfers aside, it's a very good deal." The Gammix S50 Lite costs $140 for 1TB or $260 for 2TB. Be aware of what NVMe drives deliver before you buy in. Standard SATA SSDs already supercharge boot times and loading times for PCs, and for a whole lot cheaper. You'll get the most use from NVMe drives, be it in a M.2 form factor like the Samsung 980 Pro or a PCIe drive, if you routinely transfer data, especially in large amounts. If you don't do that, NVMe drives aren't worth the price premium. If you decide to buy an NVMe SSD, make sure your PC can handle it. This is a relatively new technology, so you'll only be able to find M.2 connections motherboards from the past few years. Think AMD Ryzen and mainstream Intel chips from the Skylake era onward, for the most part. NVMe SSDs that were mounted on PCIe adapters were popular in the technology's early years, before M.2 adoption spread, but they're rarer now. Make sure you're actually able to use an NVMe SSD before you buy one, and be aware that you'll need 4 PCIe lanes available in order to use it to its full potential. The Samsung 960 Pro NVMe SSD in an M.2 slot. To get the most out of an NVMe drive, you want to run your operating system on it, so you must have a system that recognizes the drive and can boot from it. PCs purchased during the past year or two should have no problem booting from an NVMe drive, but support for that can be iffy in older motherboards. Do a Google search for your motherboard and see if it supports booting from NVMe. You may need to install a BIOS update for your board. If your hardware can't boot from an NVMe SSD, your machine should still be able to use it as a secondary drive. Capacity and price are important, of course, and a long warranty can alleviate fears of premature data death. Most SSD manufacturers offer a three-year warranty, and some nicer models are guaranteed for five years. But unlike the olden days of SSDs, modern drives won't wear out with normal consumer usage, as Tech Report tested and proved years ago with a grueling endurance test. The biggest thing to watch out for is the technology used to connect the SSD to your PC. We go into deeper details and buying advice in our guide on which SSD you should buy. Speed matters, of course, but as we said most modern SSDs saturate the SATA III interface. Not all of them, though. Do you need an SSD? "Need" is a strong word, but we heartily recommend that everyone upgrade to an SSD. Solid-state drive speeds blow even the fastest mechanical hard drives out of the water. Simply swapping the hard drive in your old laptop or desktop out for an SSD can make it feel like a whole new system —and a blazing fast one at that. Buying an SSD is easily the best upgrade you can make for a computer. If you'd like to know more about our best SSD picks as well as other options, the links below point you toward all the SSDs we've recently reviewed. We'll keep evaluating new ones on a regular basis, so be sure to check back to see what other drives we've put through their paces. And once more, if you're looking for portable storage, check out PCWorld's roundup of the best external drives.

In a world that has HBO Max, why is anyone still sticking with the original HBO? It's true that HBO Max does offer more movies and original programming than the first incarnation of Home Box Office. But HBO still occupies several different premium channels on cable, as well as easy access to on-demand programming through set boxes. HBO even has its own streaming service that is separate from HBO Max. The key difference between HBO and HBO Max is selection. There are some films that you can only watch on HBO, and vice versa. To make things easier for old-school HBO subscribers, these are the best movies that you can watch or stream on HBO right now. There is only one person on-screen for the vast majority of All Is Lost, and we never learn his name. Robert Redford plays the sailor who discovers that his ship has been badly damaged in a collision. As he tries to repair the ship, the man is thrust into an escalating series of complications that threaten his survival. He battles the elements as well as his own overpowering despair while the odds seem insurmountable. It's an incredibly gripping story even though there is barely a word spoken in the entire film. Trust us, you won't be bothered by the relative silence. Rotten Tomatoes: 94% Genre: Drama Stars: Robert Redford Director: J. C. Chandor Rating: PG-13 Runtime: 105 minutes Watch on HBO Denzel Washington moved into the director's chair for Antowne Fisher, but the script was written by the real Fisher as a biography that explored his troubled life. Derek Luke portrays Antwone in the film, and he suffers from terrible psychological issues stemming from being abandoned by his mother and abused by his foster family. Enlisting in the Navy does little to curb Antowne's fiery temper, so he is ordered to see Dr. Jerome Davenport (Washington) for treatment. However, this is an inner battle that Antowne must ultimately face alone, even with the emotional support of his girlfriend, Petty Officer Second Class Cheryl Smolley (Joy Bryant). Rotten Tomatoes: 79% Genre: Drama Stars: Derek Luke, Denzel Washington, Joy Bryant, Salli Richardson, Leonard Earl Howze Director: Denzel Washington Rating: PG-13 Runtime: 120 minutes Watch on HBO According to a character in this film, "beautiful girls represent hope and promise." But it's not quite that simple in Beautiful Girls. When Willie Conway (Timothy Hutton) and his friends return to their hometown for a high school reunion, their respective relationship dramas come to the forefront. While Willie has a girlfriend named Tracy (Annabeth Gish), he also forms a bond with Marty (Natalie Portman), a girl who is way too young for him. Willie and his buddies have a lot of growing up to do because their collective romantic entanglements threaten to disrupt everything good about their lives. And if they aren't careful, they will lose the women that they truly love. Rotten Tomatoes: 79% Genre: Drama, Romance Stars: Matt Dillon, Noah Emmerich, Annabeth Gish, Lauren Holly, Timothy Hutton, Rosie O'Donnell Director: Ted Demme Rating: R Runtime: 112 minutes Watch on HBO Can a young boy embrace his passion for ballet? It may seem less controversial now, but in 2000, the premise of Billy Elliot challenged gender norms. Young Billy (Jamie Bell) is pushed into learning how to box by his father, Jackie Elliot (Gary Lewis). However, Billy discovers his passion for dance when he encounters Sandra Wilkinson (Julie Walters) and her ballet class. Billy faces several obstacles in his path, including the vocal opposition of his father. The truly moving part of the story is the way that Billy overcomes these problems and chooses his own destiny. Rotten Tomatoes: 85% Genre: Drama Stars: Julie Walters, Gary Lewis, Jamie Bell, Jamie Draven, Adam Cooper Director: Stephen Daldry Rating: R Runtime: 110 minutes Watch on HBO Director James L. Brooks deftly mixed romance, drama, and comedy in Broadcast News. Holly Hunter leads the cast as Jane Craig, a gifted and ambitious news producer. Albert Brooks co-stars as Aaron Altman, a reporter who carries a torch for Jane and has on-air ambitions of his own. When sportscaster Tom Grunick (William Hurt) joins the outlet, it creates professional and romantic tension between Jane and Aaron. And although Tom represents everything she dislikes about news as entertainment, her attraction for him is impossible to ignore. And in the newsroom, no relationship is sacred. Rotten Tomatoes: 98% Genre: Comedy, Drama, Romance Stars: William Hurt, Albert Brooks, Holly Hunter, Robert Prosky, Lois Chiles Director: James L. Brooks Rating: R Runtime: 133 minutes Watch on HBO The inspirational story of how Nia Vardalos wrote and starred in My Big Fat Greek Wedding could make a pretty good movie just by itself. But even two decades after its initial release, the film holds up as a charming romantic comedy. Vardalos plays Fotoula "Toula" Portokalos, a 30-year-old woman who works at her family's Greek restaurant. After attracting the attention of Ian Miller (John Corbett), Toula is inspired to reinvent herself and pursue her own career and love life. While Toula and Ian decide to get married, the involvement of her Greek family puts some unexpected tension on the wedding plans. Rotten Tomatoes: 76% Genre: Comedy, Romance Stars: Nia Vardalos, John Corbett, Lainie Kazan, Michael Constantine, Gia Carides Director: Joel Zwick Rating: PG Runtime: 95 minutes Watch on HBO Billy Bob Thorton took on the defining role of his career when he wrote, directed, and starred in Sling Blade. Within the film, Thornton plays Karl Childers, a developmentally disabled man who has spent most of his life in an institution. Karl infamously killed his mother and her lover with a sling blade, in part due to his misinterpretation of their affair. Regardless, Karl finds a new life outside of the institution and befriends a young boy named Frank Wheatley (Lucas Black). Karl even becomes a father figure to Frank and feels a strong connection with him. That's why Karl will do anything to protect Frank, even if it costs him everything that he has. Rotten Tomatoes: 96% Genre: Drama Stars: Billy Bob Thornton, Dwight Yoakam, J. T. Walsh, John Ritter, Lucas Black Director: Billy Bob Thornton Rating: R Runtime: 135 minutes Watch on HBO Pop quiz, hotshot. What high-concept action film made Keanu Reeves and Sandra Bullock into big-time Hollywood stars? Why, it's Speed, of course. A madman named Howard Payne (Dennis Hopper) issues a ransom demand with a threat that a bomb will soon explode on a bus. Officer Jack Traven (Reeves) manages to get on the bus, but it falls to passenger Annie Porter (Bullock) to keep the bus going over 50 mph or else the bomb will immediately explode. This may sound silly, but it's a really terrific action flick. The romantic tension between Jack and Annie is also delicious, even in life-or-death situations. Rotten Tomatoes: 94% Genre: Action Stars: Keanu Reeves, Dennis Hopper, Sandra Bullock, Joe Morton, Jeff Daniels Director: Jan de Bont Rating: R Runtime: 116 minutes Watch on HBO Jack Nicholson as the devil? Talk about perfect casting! In The Witches of Eastwick, Nicholson plays the demonic Daryl Van Horne, a mysterious man who goes out of his way to seduce three friends: Alexandra Medford (Cher), Jane Spofford (Susan Sarandon), and Sukie Ridgemont (Michelle Pfeiffer). The three women don't initially realize that they are witches, but they soon come into their power after their encounters with Daryl. However, the price of Daryl's favor is far too high for any of the women to accept. Fortunately, they still have each other in the battle of their lives. Rotten Tomatoes: 76% Genre: Horror, Fantasy, Comedy Stars: Jack Nicholson, Cher, Susan Sarandon, Michelle Pfeiffer, Veronica Cartwright Director: George Miller Rating: R Runtime: 118 minutes Watch on HBO The real Howard Hughes has been gone for nearly five decades, but he left behind an eclectic legacy as a pilot, an aviation magnate, an engineer, and even a film director. Martin Scorsese's The Aviator examines two decades in Howard's life, with Leonardo DiCaprio in the title role. Howard's whirlwind affair with Katharine Hepburn (Cate Blanchett) is chronicled, as is his intimate connection with Ava Gardner (Kate Beckinsale). The film doesn't shy away from depicting Howard's severe obsessive-compulsive disorder, which threatens to destroy his empire and his relationships. For better or worse, Howard's real life was complex and messy. That's also why his story makes for a very compelling film. Rotten Tomatoes: 86% Genre: Drama Stars: Leonardo DiCaprio, Cate Blanchett, Kate Beckinsale, John C. Reilly, Alec Baldwin, Alan Alda Director: Martin Scorsese Rating: PG-13 Runtime: 170 minutes Watch on HBO Backdraft is a special effects marvel, thanks to its masterful depiction of the beautiful and destructive nature of fire. Kurt Russell and William Baldwin star as Stephen "Bull" McCaffrey and his brother, Brian. Bull is the senior firefighter, and he is often at odds with his younger brother. But as a series of deadly fires rock Chicago, Brian and his mentor, Captain Donald "Shadow" Rimgale (Robert De Niro), suspect arson as the cause. More specifically, they come to believe that only a firefighter would have the skill to create the targeted blazes. Brian even briefly suspects that his brother is to blame before the truth surprises them all. Rotten Tomatoes: 74% Genre: Action, Thriller Stars: Kurt Russell, William Baldwin, Jennifer Jason Leigh, Rebecca De Mornay, Donald Sutherland, Robert De Niro Director: Ron Howard Rating: R Runtime: 137 minutes Watch on HBO Back to the Future isn't the only film that has successfully mixed time travel, sci-fi, and comedy. Bill & Ted's Excellent Adventure unexpectedly launched a franchise when it introduced fans to Bill S. Preston, Esq. (Alex Winter), and Ted "Theodore" Logan (Keanu Reeves). Together, they are Wyld Stallyns, and they're also in big trouble if they don't pass their history presentation. Rufus (George Carlin), a time traveler from the future, arrives in 1988 and gives the duo a phone booth time machine because they have a destiny to fulfill. Naturally, the guys use their new toy to create chaos in time. And they also put together a dream team of historical figures. Rotten Tomatoes: 81% Genre: Comedy, Sci-fi Stars: Keanu Reeves, Alex Winter, George Carlin, Robert V. Barron, Terry Camilleri, Clifford David Director: Stephen Herek Rating: PG Runtime: 90 minutes Watch on HBO Ridley Scott's Blade Runner wasn't a huge hit, but it was an incredibly influential sci-fi film. Denis Villeneuve's sequel, Blade Runner 2049, appears to be on the same trajectory. This visually stunning follow-up takes place a few decades after the original movie, as a Blade Runner known as K (Ryan Gosling) discovers evidence that replicants can biologically reproduce. Because of gaps in his own history, K comes to believe that he is the replicant child in question. To get answers, K takes it upon himself to track down Rick Deckard (Harrison Ford), the titular Blade Runner from the original film. However, a corrupt executive, Niander Wallace (Jared Leto), wants to catch Rick first and use his knowledge to exploit the replicant secrets for his own gain. Rotten Tomatoes: 88% Genre: Sci-fi, Action Stars: Ryan Gosling, Harrison Ford, Ana de Armas, Jared Leto, Sylvia Hoeks, Robin Wright Director: Denis Villeneuve Rating: R Runtime: 163 minutes Watch on HBO Chasing Amy remains director Kevin Smith's best film to date, thanks to its frank depiction of sex, romance, and the ensuing emotional blowback. Ben Affleck stars as comic book illustrator Holden McNeil, a young man who becomes instantly infatuated with Alyssa Jones (Joey Lauren Adams). Despite his initial surprise that Alyssa is a lesbian, Holden's feelings for her continue unabated. When Alyssa begins to reciprocate those feelings, Holden's friend and partner, Banky Edwards (Jason Lee), is openly threatened by their burgeoning romance. Regardless, Holden proves to be his own worst enemy when his insecurity threatens his emotional bonds to both Alyssa and Banky. Rotten Tomatoes: 87% Genre: Comedy, Romance, Drama Stars: Ben Affleck, Joey Lauren Adams, Jason Lee, Dwight Ewell, Jason Mewes Director: Kevin Smith Rating: R Runtime: 113 minutes Watch on HBO Clueless is one of the seminal comedies of the '90s and the film that solidified Alicia Silverstone as a star. Within the film, Silverstone plays Cher Horowitz, a teenager among the most popular girls in her school. Cher has a somewhat contentious relationship with her step-brother, Josh Lucas (Paul Rudd). According to Josh, Cher has no purpose in her life. To rectify that, Cher commits to performing good deeds and takes an unpopular girl, Tai Frasier (Brittany Murphy), under her wing. But when Tai competes with her for the affections of the same guy, Cher is once again forced to reassess her life. Rotten Tomatoes: 81% Genre: Comedy Stars: Alicia Silverstone, Stacey Dash, Brittany Murphy, Paul Rudd, Wallace Shawn Director: Amy Heckerling Rating: PG-13 Runtime: 97 minutes Watch on HBO The Hurricane is inspired by the true story of boxer Rubin "The Hurricane" Carter (Denzel Washington). In 1966, Rubin was on the verge of greater stardom when he was wrongfully convicted of a triple homicide. When the film flashes forward to the '80s, young Lesra Martin (Vicellous Reon Shannon) is inspired by Rubin's autobiography to free him from prison. Lesra rallies support for Rubin, and the fight for his freedom returns to the courtroom. The quest for justice takes its toll on both Rubin and Lesra, but their struggle is not in vain. Rotten Tomatoes: 83% Genre: Drama Stars: Denzel Washington, John Hannah, Deborah Kara Unger, Liev Schreiber, Vicellous Reon Shannon, David Paymer Director: Norman Jewison Rating: R Runtime: 146 minutes Watch on HBO Despite its strange title, Kajillionaire is not about a ridiculously wealthy family. Instead, it's about a family of grifters and con artists. Evan Rachel Wood stars as Old Dolio, the daughter of Robert (Richard Jenkins) and Theresa Dyne (Debra Winger). The problem is that Old Dollo's parents don't treat her like their child. Instead, she's simply their convenient accomplice. While trying to run a con, Robert and Theresa recruit Melanie Whitacre (Gina Rodriguez) into their schemes and begin treating her as their daughter. Much to Old Dollo's surprise, Melanie is the only one who offers her any emotional support. This leads Old Dollo to openly question whether her parents care for her at all. Rotten Tomatoes: 90% Genre: Comedy, Drama Stars: Evan Rachel Wood, Debra Winger, Gina Rodriguez, Richard Jenkins Director: Miranda July Rating: R Runtime: 106 minutes Watch on HBO Nobody believed in Rocky Balboa like Sylvester Stallone. In the mid-'70s, Sylvester wrote, directed, and starred in Rocky. Carl Weathers co-starred as Apollo Creed, a world champion boxer. When Apollo needs an opponent for an exhibition match, Rocky gets the shot of a lifetime. Simultaneously, Rocky pursues a very charming romance with Adriana "Adrian" Pennino (Talia Shire). As the day of the big fight approaches, not even Rocky believes that he can win. However, that doesn't stop Rocky from using everything he has to go the distance. This film was 1976's Academy Award winner for Best Picture and also the start of a franchise that continues to this day. Rotten Tomatoes: 92% Genre: Drama Stars: Sylvester Stallone, Talia Shire, Burt Young, Carl Weathers, Burgess Meredith Director: Sylvester Stallone Rating: PG Runtime: 120 minutes Watch on HBO If you've ever wondered why Eddie Murphy became a box office draw, then you should check out Beverly Hills Cop. Murphy's wildly entertaining turn as Detroit police detective Axel Foley kicked off a franchise with a blockbuster hit. When Axel's friend, Mikey Tandino (James Russo), is killed, he disobeys orders and pursues the killers to Beverly Hills. Detectives Billy Rosewood (Judge Reinhold) and John Taggart (John Ashton) are assigned to keep Axel out of trouble… and they spectacularly fail to do so. Axel simply won't back down from any authority, and he always finds a way to make it funny. Rotten Tomatoes: 83% Genre: Comedy, Action Stars: Eddie Murphy, Judge Reinhold, John Ashton, Lisa Eilbacher, Ronny Cox Director: Martin Brest Rating: R Runtime: 105 minutes Watch on HBO The English Patient made audiences swoon in 1996, thanks to its epic romance set against the backdrop of World War II. Ralph Fiennes stars as Almásy, a badly-burned man facing the end of his life in the war's final days. While a nurse named Hana (Juliette Binoche) cares for him, Almásy puts together the pieces of his past. That includes Almásy's torrid affair with Katharine Clifton (Kristin Scott Thomas), a married woman. Hana has a tentative romance of her own with Kip (Naveen Andrews), a soldier in the British army. Willem Dafoe also stars in the movie as a Canadian intelligence officer named Caravaggio, a man who holds a dangerous grudge against Almásy. Rotten Tomatoes: 85% Genre: Drama, Romance Stars: Ralph Fiennes, Juliette Binoche, Willem Dafoe, Kristin Scott Thomas, Naveen Andrews Director: Anthony Minghella Rating: R Runtime: 162 minutes Watch on HBO Spike Lee cast NBA superstar Ray Allen in his film He Got Game. That gave a lot of credibility to Allen's role as Jesus Shuttlesworth, the top basketball prospect in the nation. Jesus is so highly coveted that the governor temporarily paroles his father, Jacob "Jake" Shuttlesworth (Denzel Washington). If Jake can get his son to commit to the governor's alma mater, then he can go free. However, the lingering hostility between Jesus and Jake means that the son isn't exactly eager to do his father any favors. Not even a one-on-one basketball game can settle their issues. Instead, the father and son will have to look within for resolution and reconciliation. Rotten Tomatoes: 81% Genre: Drama Stars: Denzel Washington, Ray Allen, Milla Jovovich, John Turturro, Rosario Dawson Director: Spike Lee Rating: R Runtime: 136 minutes Watch on HBO For his third feature film, Insomnia, Christopher Nolan turned to a stellar cast for this psychological thriller. Al Pacino stars as Will Dormer, a police detective plagued by guilt and insomnia while on a special case in Alaska. After Will's partner, Detective Hap Eckhart (Martin Donovan), threatens to testify against him to Internal Affairs, Will shoots Hap while in pursuit of a killer, Walter Finch (Robin Williams). Walter takes the opportunity to blackmail Will into helping him escape the charges, while a young detective, Ellie Burr (Hilary Swank), gets closer to the truth. Rotten Tomatoes: 92% Genre: Thriller Stars: Al Pacino, Robin Williams, Hilary Swank, Maura Tierney, Martin Donovan Director: Christopher Nolan Rating: R Runtime: 119 minutes Watch on HBO Ang Lee's adaptation of Life of Pi is a visual masterpiece and a modern fairy tale as well. Piscine Molitor "Pi" Patel (Suraj Sharma) shares the story of his life, from his younger years to a horrific accident at sea when he was a teenager (Irrfan Khan). Young Pi is trapped on a lifeboat with an intimidating Bengal tiger named Richard Parker. While Richard Parker could easily kill Pi, the teenager finds a way for both of them to co-exist as they fight the elements for their lives. Rotten Tomatoes: 87% Genre: Drama Stars: Suraj Sharma, Irrfan Khan, Rafe Spall, Tabu, Adil Hussain Director: Ang Lee Rating: PG Runtime: 120 minutes Watch on HBO Ben Affleck's career comeback was firmly secured with Argo. He directed the film and starred as CIA extraction expert Tony Mendez. It's based on a real story that took place after the Iranian Revolution in 1979. With six U. S. Embassy employees trapped in the Canadian Embassy in Tehran, Tony comes up with a novel idea to extract them. He and his colleagues develop a fake sci-fi movie and pretend to be Canadian filmmakers in a ruse to smuggle out the Americans as part of the crew. Certain embellishments were made for the big screen, but it's still very entertaining. Rotten Tomatoes: 96% Genre: Drama, Thriller Stars: Ben Affleck, Bryan Cranston, Alan Arkin, John Goodman Director: Ben Affleck Rating: PG-13 Runtime: 120 minutes Watch on HBO There aren't many critically acclaimed movies with talking pigs, but Babe is a charmer. Plus, this is the movie that revitalized James Cromwell's career. In the film, Cromwell plays a farmer named Arthur Hoggett, who adds a young pig named Babe (voiced by Christine Cavanaugh) to his farm. Eager to earn his keep, Babe develops a knack for sheepherding with the full cooperation of the sheep. But Babe's faith in Arthur's affection is shaken when he learns that humans eat pigs. Rotten Tomatoes: 97% Genre: Comedy, Family Stars: James Cromwell, Christine Cavanaugh, Magda Szubanski Director: Chris Noonan Rating: G Runtime: 92 minutes Watch on HBO Pitch Perfect may be one of the most unlikely franchises of the last two decades, but it won over audiences with its initial installment. Anna Kendrick stars as Beca Mitchell, a young first-year student at Barden University. Beca's singing ability quickly draws the attention of the Barden Bellas, the university's female a cappella group. However, Beca butts heads with the Bellas' leader, Aubrey Posen (Anna Camp), which jeopardizes the group's national championship hopes. Rotten Tomatoes: 80% Genre: Musical, Comedy Stars: Anna Kendrick, Skylar Astin, Rebel Wilson, Adam DeVine, Anna Camp, Brittany Snow Director: Jason Moore Rating: PG-13 Runtime: 112 minutes Watch on HBO Christopher Nolan's Dunkirk is based on a true World War II story. In the aftermath of the Battle of France, thousands of British soldiers were stranded on Dunkirk as German troops advanced. The film follows the rescue effort by sea and by air. But back in Dunkirk itself, soldiers Tommy (Fionn Whitehead) and Alex (Harry Styles) find danger at every turn. The first few rescue attempts are disastrous, and even the rescuers are in danger. Not everyone is going to come home from this mission. Rotten Tomatoes: 92% Genre: Drama Stars: Fionn Whitehead, Tom Glynn-Carney, Jack Lowden, Harry Styles Director: Christopher Nolan Rating: PG-13 Runtime: 106 minutes Watch on HBO Steven Spielberg's Lincoln biopic takes a look at the last few months of President Abraham Lincoln's life. Daniel Day-Lewis gives an outstanding performance as Lincoln, and the story follows the president as he tries to bring the Union back together while maintaining the emancipation of the former slaves. It's not an easy task for Lincoln, thanks to the politics of his era. But the portrait that emerges is not a mythical figure from history. Instead, Lincoln is shown as a man who tried to do right by his family and his country. Rotten Tomatoes: 89% Genre: Drama Stars: Daniel Day-Lewis, Sally Field, David Strathairn, Joseph Gordon-Levitt Director: Steven Spielberg Rating: PG-13 Runtime: 150 minutes Watch on HBO It's hard to go wrong with an Elmore Leonard novel as the source material, and Get Shorty keeps that tradition alive. John Travolta stars as Chili Palmer, a Miami mobster who gets seduced by an even bigger scam: the dream of making it big in Hollywood. While collecting a debt from producer Harry Zimm (Gene Hackman), Chili pitches his own story in the hopes of getting it made into a film. And while pursuing Martin Weir (Danny DeVito) to star in the movie, Chili finds himself drawn to Martin's ex-wife, Karen (Rene Russo). Rotten Tomatoes: 88% Genre: Comedy Stars: John Travolta, Gene Hackman, Rene Russo, Danny DeVito Director: Barry Sonnenfeld Rating: R Runtime: 105 minutes Watch on HBO John le Carré's Cold War thriller novel, Tinker Tailor Soldier Spy, was brilliantly adapted by director Tomas Alfredson. Gary Oldman stars as George Smiley, a British intelligence officer in the early '70s. After a botched operation sends George into early retirement, an apparent Soviet mole inside MI6 changes the game. George is recruited to help expose the spy from outside the agency, as he re-enters a world of danger and intrigue. Rotten Tomatoes: 83% Genre: Drama, Thriller Stars: Gary Oldman, Kathy Burke, Benedict Cumberbatch, Colin Firth Director: Tomas Alfredson Rating: R Runtime: 127 minutes Watch on HBO Jacob's Ladder is an unusually challenging horror film that keeps its viewers guessing about what is real and what's not. Tim Robbins plays Jacob Singer, a Vietnam veteran haunted by his near-death experience during the war, as well as the death of his son. Years after coming home from Vietnam, Jacob begins experiencing horrific hallucinations. Jacob soon suspects that he and his fellow soldiers may have been subjected to experimental drugs. But the truth is far more disturbing than Jacob suspects. Rotten Tomatoes: 73% Genre: Horror, Thriller Stars: Tim Robbins, Elizabeth Peña, Matt Craven, Danny Aiello Director: Adrian Lyne Rating: R Runtime: 113 minutes Watch on HBO Quentin Tarantino's revenge epic Kill Bill was famously split into two movies. But soon, you'll be able to watch both films back-to-back on HBO Max. Of the two, we're partial to Kill Bill Vol.1, which introduces the Bride (Uma Thurman). After her ex-boyfriend, Bill (David Carradine), orders a hit on her during her wedding, the Bride awakens from a coma to avenge her loss. The Bride's first two targets are Vernita Green (Vivica A. Fox) and O-Ren Ishii (Lucy Liu), and both battles were stylish and instantly iconic. It's one of Tarantino's best, even after nearly two decades since its release. Rotten Tomatoes: 85% Genre: Action, Martial Arts Stars: Uma Thurman, Lucy Liu, Vivica A. Fox, David Carradine Director: Quentin Tarantino Rating: R Runtime: 111 minutes Watch on HBO Independence Day is not necessarily great cinema, but it excels as a popcorn action flick that took theaters by storm in 1996. Arguably, it was the film that made Will Smith a movie star, thanks to his turn as ace fighter pilot Captain Steven Hiller. But the real stars of this movie are the aliens themselves and the destruction that they leave in their wake. This is a disaster film dialed up to 11, and we still get goosebumps from President Thomas J. Whitmore (Bill Pullman) as he delivers a speech for the ages. Rotten Tomatoes: 67% Genre: Sci-fi, Action Stars: Will Smith, Bill Pullman, Jeff Goldblum Director: Roland Emmerich Rating: PG-13 Runtime: 145 minutes Watch on HBO Pop quiz: What are your top five favorite John Cusack movies? Chances are good that High Fidelity is on that list. That's fitting because Cusack's Rob Gordon loves making top five lists all throughout the movie. Poor Rob also loves Laura (Iben Hjejle), but not as much as he loves music. With his relationship on the rocks, Rob tries to figure out how he can improve himself. Regardless, the real joy in the movie comes during the moments when Rob just can't help embracing his inner music geek. The man's got good taste! Rotten Tomatoes: 91% Genre: Comedy, Romance, Drama Stars: John Cusack, Iben Hjejle, Jack Black, Tim Robbins Director: Stephen Frears Rating: R Runtime: 113 minutes After the success of 7 Days in Hell, a mockumentary about a legendary tennis match between two fictional idiots, the Andy Samberg-led team earned a second go-round via HBO. The result? Tour de Pharmacy, a story that spoofs the Tour de France by focusing on competitors' use of performance-enhancing substances in the early 1980s. Samberg returns to play Nigerian rider Marty Hass, while Orlando Bloom, Freddie Highmore, Daveed Diggs, and John Cena appear as the other made-up competitors. Tour de Pharmacy is filled with classic slapstick comedy, and the concept is bolstered by the inclusion of several veteran actors — we won't spoil the hilarious surprises here — who play the "modern-day" versions of the film's protagonists. Lance Armstrong's cameo doesn't hurt, either. Rotten Tomatoes: 89% Genre: Comedy, Sports Stars: Andy Samberg, Orlando Bloom, Freddie Highmore Director: Jake Szymanski Rating: Not Rated Runtime: 50 minutes Watch on HBO Clerks was the film that famously launched the career of writer and director Kevin Smith, who also co-stars in the movie as Silent Bob alongside Jason Mewes' Jay. While Jay and Silent Bob became staples of Smith's later films, Clerks belongs to Brian O'Halloran's Dante Hicks and Jeff Anderson's Randal Graves. Dante and Randal's banter showed off Smith's gift for dialogue, but it also allowed them to be more than just Smith's pop culture sounding board. The duo justifiably have contempt for their dead-end jobs, but they don't necessarily appreciate the good things they do have. It's a hard lesson for Dante to learn, but he does get the point in the end. Rotten Tomatoes: 88% Genre: Comedy Stars: Brian O'Halloran, Jeff Anderson, Jason Mewes Director: Kevin Smith Rating: R Runtime: 92 minutes Watch on HBO One of the most acclaimed and discussed films from the past year,2019's Joker isn't for the faint of heart. There are moments that would disturb even the most hardened sensibilities within people. That being said, Joaquin Phoenix's interpretation of the iconic villain is impossible to look away from, as there's something surprisingly human about Arthur Fleck's descent into madness and as he becomes the Joker. Fleck's inability to control his laughter creates a maniacal character rooted in deep sadness, one who can't get out of his own way despite often having good intentions. There's a reason Joker ascended the usual bias against comic book films, earning 11 Oscar nominations and a Best Actor win for Phoenix. Rotten Tomatoes: 68% Genre: Drama, crime Stars: Joaquin Phoenix, Robert De Niro Director: Todd Phillips Rating: R Runtime: 122 minutes Watch on HBO Introduced to the role in 2016's critical bomb, but commercial home run, Suicide Squad, Margot Robbie gets another turn as fan-favorite Harley Quinn in Birds of Prey. Told from Harley's smart but certifiable point of view, Birds of Prey shows us how Harley goes from being the spurned lover of Gotham's Clown Prince of Crime, to forgetting her "puddin'" and becoming her own gun-toting, butt-kicking self. Along the way, she gathers a team of former cops, killers, and super-powered singers to help her face down the endless criminal hordes of Roman Sionis (Ewan McGregor), aka Black Mask. McGregor is perfect as the brutal Sionis, who's just as twisted as Harley or her ex-boyfriend, and Mary Elizabeth Winstead is another standout as the lethal vigilante Huntress. Rotten Tomatoes: 78% Genre: Action Stars: Margot Robbie, Ewan McGregor, Rosie Perez, Mary Elizabeth Winstead Director: Cathy Yan Rating: R Runtime: 109 minutes Watch on HBO

A new library aims to unify all the previous approaches of accessing GraphQL from Spring. The Spring GraphQL project, which has reached its initial milestone towards a 1.0 release, integrates GraphQL, Java and Spring and was developed as a collaboration between both teams. Until now the way you accessed GraphQL from Spring was through the standard GraphQL Java Spring project which at the minimum would expose a /graphql endpoint (something that as well as the transport agnostic, was missing from the original GraphQL Java library) in order to accept the GraphQL payloads over HTTP; or the newest counterpart, that of the Netflix DGS Framework (Domain Graph Service). However adding Spring support to GraphQL Java was an afterthought and not first class citizenship. Thus as of this July, there's another option that aims to completely replace the venerable GraphQL Java Spring library (which is itself based on GraphQL Java) and integrate Spring from the beginning. At the minimum this new library provides out of the box: Other than that it improves on the sectors of Security,Exception Handling,Testing and Metrics. Since GraphQL provides a schema language, it once more brings up the Schema First vs Code First debate. The team behind Spring GraphQL is certainly not shy admitting that they're pro-schema. It's a notion that I also share generally, but especially when doing Hibernate-related work, as I describe in The Insider's Guide to the Java Web Developer Nanodegree: I thought that the process of creating entities, mapping PK's and relationships in code would be too cumbersome. I preferred to start the other way around; be given a database schema to generate the entities and their relationships, especially since MySQL is used as it provides a very nice Workbench where you can design your ERD. In fact, after completing this course, I'll be looking to go database first and start from the schema to generate the code. Fortunately there are dedicated tools for that too: Hibernate tools for reverse engineering. The same concept applies here too, and in this case the analogous of Hibernate tools can be the Neftlix DGS Code Generation plugin which generates data types and queries from your schema. Talking about DGS, the framework, where does it fit in the larger picture? In Netflix's GraphQL for Spring Boot I mention that the DGS framework is also built on top of graphql-java and in essence it offers a layer of abstraction over the library's low-level details. So what's the difference between DGS and Spring GraphQL? The answer lies in that the spring-graphql user facing API is fairly low-level, and the user mostly uses the graphql-java API. The DGS framework in contrast offers a user-friendly, declarative programming model. Saying that there's already a plan to fuse them in Prototyping spring-graphql integration. As it currently stands the Spring GraphQL project is in a milestone phase towards a 1.0 release, but there are already two sample projects which showcase its use: Spring PetClinic Sample Application using spring-graphql and spring-graphql-demo The Insider's Guide to the Java Web Developer Nanodegree - 4. To be informed about new articles on I Programmer, sign up for our weekly newsletter, subscribe to the RSS feed and follow us on Twitter, Facebook or Linkedin. or email your comment to: comments@i-programmer.info

Update: The initial tweet by FiveM might not be trustworthy. Their Twitter Profile might have been hacked and we're waiting for further confirmation to see what exactly is going on. So far, there's no official response either. The official Twitter profile of FiveM has been hacked. The Twitter profile has been restored and the crude tweets have been deleted. Previous Writing: The Creators of FiveM have recently tweeted that the notorious multiplayer modding framework for GTA might face discontinuation very soon. Without further explanation, "FiveM is likely to be discontinued shortly", as per the most recent tweet by Cfx.re/FiveM. It is somewhat weird to see the initial tweet without a thorough explanation, which could be an indicator of a potentially hacked Twitter account. For those unfamiliar, FiveM is a modification for Grand Theft Auto V enabling you to play multiplayer on customized dedicated servers, powered by Cfx.re. Some of the most notorious whitelist servers such as NoPixel, run on the third-party multiplayer modding system, FiveM. If this occurs, what would continue the legacy of such servers? Shortly after the discontinuation announcement, the creator has posted something weird, pointing to a Russia