Announcement
DC5n United States IT in english 324 articles, created at 2021-07-20 00:07 articles set mostly positive rate 4.9
(8.76/9)

1

0.7

Nvidia is 'laying the foundation' for ARM-based gaming PCs in the future

Nvidia showed off a demo at GDC of Wolfenstein: Youngblood running with RTX features. For the first time ever, though, they were running on an ARM-based system. 2021-07-19 16:47 3KB www.digitaltrends.com

(5.99/9)

2

0.6

How to join a WhatsApp call after it's already started

WhatsApp has launched a "joinable calls" feature that makes it simple to hop onto a call after it's already started. Here's how to use it. 2021-07-19 16:45 1KB thenextweb.com

(5.47/9)

3

0.4

Nintendo Switch OLED pre-order: here's where to find stock in the UK, US, and AU

We're rounding up everything you need to know about the Nintendo Switch OLED price and how to pre-order. 2021-07-19 15:15 7KB www.techradar.com

(5.22/9)

4

0.5

iPhone 13 to Come WIth Always-On Display Similar to the Apple Watch

Apple is now speculated to add Always-On functionality in its upcoming iPhone 13 models which are expected to arrive later this year. 2021-07-19 15:42 2KB wccftech.com

(4.35/9)

5

0.1

Samsung Galaxy Z Fold 3 vs Galaxy Z Fold 2: What's the rumoured difference?

Here's how the Samsung Galaxy Z Fold 3 is expected to compare to the Z Fold 2, based on the speculation. 2021-07-19 16:30 6KB www.pocket-lint.com

(4.10/9)

6

0.2

iPad Air 4 Drops to Its Lowest Price yet of $499 on Amazon [$100 off for Two Colors]

Apple's iPad Air 4 is available at its lowest price yet on Amazon at $499 for two finishes, resulting in a $100 discount 2021-07-19 15:44 2KB wccftech.com

(3.13/9)

7

0.8

Samsung's New 'The Wall' MicroLED TV Is Thinner, Scales Up to 1,000 Inches

The 2021 version uses a new AI chip, offers 120Hz refresh rates, and has a wireless docking connection. 2021-07-19 11:38 2KB uk.pcmag.com

(3.12/9)

8

0.7

iPhone SE 3 could be the upgrade we've been hoping for in 2022

While most of the iPhone faithful are probably focused on the iPhone 13 announcements Apple has coming up in the fall, today a new report is looking beyond that 2021-07-19 14:21 2KB www.slashgear.com

(3.11/9)

9

0.9

Biden administration blames China for Microsoft hacking as DOJ indicts Chinese nationals in cyberattacks

National Security Adviser Jake Sullivan describes the cyber hack that exposed tens of thousands of servers running Microsoft's Exchange email program as "significant." "We … 2021-07-19 16:33 971Bytes eu.usatoday.com

(3.09/9)

10

0.3

Android TV update adds new ways to cut through content overload

Android TV is getting an update, with Google adding new watchlist, recommendation, and other changes to make it easier to find new content to watch. The new 2021-07-19 16:00 2KB www.slashgear.com

(3.08/9)

11

0.7

Best Samsung Galaxy S21, S21 Plus and S21 Ultra cases 2021

The Galaxy S21 comes in three sizes and the case you pick may be partially determined by the S21 model you have. The flagship S21 Ultra , … 2021-07-19 15:00 1KB www.cnet.com

(3.07/9)

12

0.9

Robinhood aims for $35B valuation in upcoming IPO

Popular investing app Robinhood is seeking a market valuation of up to $35 billion in its upcoming initial public offering. In an updated filing with … 2021-07-19 14:42 1KB www.cnet.com

(3.05/9)

13

0.1

Fire TV streaming devices get even better as OS update rolls out to more models

Amazon's Fire TV Experience will be rolling out to a multitude of new devices, including Fire TV sticks, soundbars and TVs. 2021-07-19 16:25 2KB www.techradar.com

(3.05/9)

14

0.5

iPhone spyware: It's a dirty job, but NSO's gonna do it

Israeli 'surveillance as a service' company NSO Group sells a nasty iMessage hack used to spy on journalists, activists and politicians using iPhones and iPads, according to Amnesty International. 2021-07-19 15:59 6KB www.computerworld.com

(2.99/9)

15

0.3

Best cheap Powerbeats Pro deals for July 2021

Some of the hottest earphones available right now are the Powerbeats Pro from Beats by Dre, and we've hunted down the very best Powerbeats deals for you. 2021-07-19 17:00 4KB www.digitaltrends.com

(2.26/9)

16

0.5

Best Buy stores to have RTX 3080, Nvidia GPUs in stock tomorrow – here's when

The RTX 3080 is the hardest to find GPU, but the restock date for the graphics card may happen within the next 24 hours. 2021-07-19 16:50 3KB www.techradar.com

(2.13/9)

17

0.3

The Batman: Cast, release date, and everything else we know about the movie

The Caped Crusader returns in The Batman, with Robert Pattinson in the title role and Matt Reeves as writer and director. Here's everything we know so far. 2021-07-19 16:35 18KB www.digitaltrends.com

(2.12/9)

18

0.7

F1 2021 PS5 vs XSX vs PC Comparison Shows Near Perfect Performance

Following the game's release, a new F1 2021 PS5 vs Xbox Series and PC comparison video has surfaced online. 2021-07-19 14:41 2KB wccftech.com

(2.10/9)

19

0.8

Poco X3 GT launch date set for July 28, said to be rebranded Redmi Note 10 Pro 5G

Poco X3 GT is set to launch in Malaysia on July 28. The company has not yet revealed any specifications, however, recent reports suggest it is a rebranded Redmi Note 10 Pro 5G that was launched in China earlier. 2021-07-19 13:22 2KB www.indiatoday.in

(2.09/9)

20

0.1

Five iPhone 13 release day feature tips: The best or bust?

Today we're taking a peek at the latest batch of iPhone 13 leaks and likely features to compare to what's already likely in your pocket - or in your hand right 2021-07-19 16:07 3KB www.slashgear.com

(2.09/9)

21

0.7

Samsung's 2021 The Wall Is Now Available Worldwide

The Wall's colossal screen measures in at over 1,000 inches, creating an expansive canvas for showcasing content 2021-07-19 12:08 4KB news.samsung.com

(2.08/9)

22

0.7

China accused of cyber-attack on Microsoft Exchange servers

The UK and the EU have accused China in connection with a major cyber-attack on Microsoft servers. 2021-07-19 12:15 3KB www.bbc.co.uk

(2.06/9)

23

0.5

MacBook Pro 2021: No Touch Bar, return of MagSafe, a mini-LED display, and more

This year will be a huge one for the MacBook Pro, which could see the return of better port selection and a brand-new chassis design. 2021-07-19 16:43 14KB www.digitaltrends.com

(2.06/9)

24

0.8

Japan sets new Internet speed world record with data transfers at 319Tbps

A team of engineers from Japan has achieved the fastest data transfers ever using specialised optical fibre cables. It now claims that the technology can be implemented on the existing fibre optics, thus increasing the speed of everyday internet at our homes. 2021-07-19 13:37 2KB www.indiatoday.in

(2.05/9)

25

0.2

OnePlus Nord 2 Leaks in Crimson Red Colorway

For those waiting for the OnePlus Nord 2, the Crimson Red looks to be one of the most exciting and the prettiest colorways we might get to see. 2021-07-19 16:38 1KB wccftech.com

(2.05/9)

26

0.2

Blue Origin brings space tourism to tiny Texas town

For years, the official letterhead for the small town of Van Horn, tucked neatly among the foothills of the Guadalupe Mountains, read simply: "Farming, ranching, … 2021-07-19 16:28 5KB abcnews.go.com

(2.04/9)

27

0.4

Tencent acquires SUMO Group for $1.3 Billion

SUMO Group is a British holding company known best for its subsidiary SUMO Digital. In a surprise announcement, it has now been revealed that Tencent, the Chinese multinational technology conglomerate, has acquired it, and its subsidiaries, in a deal that is north of a Billion Dollars. As Reported by Reuters, Tencent is buying SUMO in … 2021-07-19 20:38 2KB www.kitguru.net

(2.04/9)

28

0.8

Sony Xperia 1 III review

The Sony Xperia 1 III is an expensive smartphone, but it's the company's best of the last few years. 2021-07-19 16:29 13KB www.techradar.com

(2.04/9)

29

1.0

DirectStorage Developer Preview Out Now on PC, Supports Windows 10 Too

The first developer preview for DirectStorage API is now available on PC. Interestingly, Microsoft said it will now support Windows 10, too. 2021-07-19 15:44 1KB wccftech.com

(2.04/9)

30

1.0

ZTE Axon 30 design revealed, launch date confirmed - Android Authority

ZTE just went ahead and confirmed some aspects of the design for the ZTE Axon 30. It also announced the launch date. 2021-07-19 15:30 1KB www.androidauthority.com

(2.04/9)

31

0.3

Zoom bets billions on hybrid working in Five9 deal

The firm announces a $14.7bn (£10.7bn) deal to buy Five9, a cloud-based call centre operator. 2021-07-19 15:21 3KB www.bbc.co.uk

(2.03/9)

32

0.2

Cheap AirPod Alternatives: The Best True Wireless Earbuds Under $100

You don't need to spend a ton of money to get a decent pair of true wireless earphones. We've tested plenty of models that deliver quality audio and useful extra features for as low as $25. 2021-07-19 17:01 6KB uk.pcmag.com

(2.03/9)

33

0.7

CNN unveils CNN+ streaming service, slated for 2022

CNN+ will offer live and on-demand programming that's distinct from CNN's linear TV networks. How much will it cost? Good question. 2021-07-19 14:53 1KB www.techhive.com

(2.03/9)

34

0.1

Microsoft's next-gen storage tech won't be locked to Windows 11 after all

Relax, gamers. Microsoft's ultra-fast DirectStorage technology will be coming to Windows 10, despite an Xbox exec saying otherwise. 2021-07-19 14:13 3KB www.pcworld.com

(2.02/9)

35

0.3

Unsustainable Arctic shipping risks accelerating damage to the Arctic environment

The economic and environmental pros and cons of melting Arctic ice creating shorter shipping routes through the polar region are weighed up in ground-breaking research from experts in energy and transport. They conclude that policy makers must properly assess the environmental trade-offs and costs in addition to the commercial benefits and opportunities in Arctic shipping. The authors also want to see more incentives to drive technological developments that will accelerate the uptake of green fuels and technologies. 2021-07-19 14:30 4KB www.sciencedaily.com

(1.57/9)

36

1.1

Best Android Phones

We're a little bit past the midway point of 2021, and we've seen a lot of great phones come and go. The year is far from over, and we're expecting some pretty big announcements before the calendar turns the page into 2022. But for now, we've rounded up our top 10 best Android phones that you can get today! 1. Samsung Galaxy S21 Ultra If you're looking for the best all-around phone, with little-to-no compromises, nothing beats the Galaxy S21 Ultra. Samsung came out swinging for the fences with this device, as it's the first non-Galaxy Note phone to feature S Pen support. And in true "Ultra" fashion, the camera system here is absolutely incredible, even allowing to capture shots of the moon and have them come out looking crystal-clear. Key Features: The best camera system available S Pen support A beautiful 6.7-inch display with 120Hz refresh rate Samsung Galaxy S21 Ultra 2. OnePlus 9 Pro Ignoring the future update woes, the OnePlus 9 Pro is a strong contender for the #1 spot on this list. The phone offers the best camera system ever for a OnePlus phone, ultra-fast 65W wired AND 50W wireless charging, along with the latest specs. If it weren't for a few minor complaints in the camera department, this might have been the year for OnePlus to overtake Samsung. Key Features: OxygenOS is still arguably the best non-Pixel software interface Warp Charge 65T is a game-changer The best cameras ever included in a OnePlus phone OnePlus 9 Pro 3. Samsung Galaxy S21 Compact flagship phones aren't really a thing, for the most part, which makes the regular Galaxy S21 an easy choice here. The phone's 6.2-inch display is small enough for you to not feel like you need to perform finger gymnastics just to reach the top of the phone. Although battery life could be a bit better, you can't argue with the fantastic pairing of the Snapdragon 888 with a 120Hz display and a fantastic triple camera setup. Key Features: Flagship specs at a lower price Smaller design is more comfortable for most The 120Hz display is a dream Samsung Galaxy S21 4. Google Pixel 4a The Pixel 4a continues Google's latest push to get the Pixel into the hands of as many people as possible. After seeing the success of the Pixel 3a and 3a XL, the Pixel 4a was the next logical solution. While you won't get 5G support, it's hard to argue with getting the latest updates as soon as Google makes them available. Plus, it's priced under $350, making it a fantastic value. Key Features: The best image processing software Stock Android is still amazing OLED display is better than you would expect at this price Google Pixel 4a 5. Samsung Galaxy A52 Mid-range phones are all the rage nowadays, and that includes the Samsung Galaxy A52. This phone is the successor to the Galaxy A51 from last year, which was the second-most popular phone in the world, behind the iPhone 11. Although you won't find the best specs across the board, it features a gorgeous display, a quad-camera setup, and all-day battery life. Key Features: Offers an incredible balance for the money Samsung has upped its game in the software department Main cameras are much better than expected Samsung Galaxy A52 6. ASUS ZenFone 8 If you're the type of person who thinks even the Galaxy S21 is too large, then the ASUS ZenFone 8 is for you. The phone offers flagship specs thanks to the Snapdragon 888 and up to 16GB of RAM, to go along with a 5.9-inch OLED display. But this display is also equipped with a refresh rate of up to 120Hz and is even IP68 water and dust resistant. Key Features: A lightweight and pocketable powerhouse Fantastic build quality and durability Built-in DAC for audio nerds ASUS ZenFone 8 7. Moto G Power (2021) Motorola may not be a player in the flagship market anymore, but with phones like the Moto G Power, it doesn't need to be. The Moto G Power (2021) offers a massive 5,000mAh battery, along with a near-stock Android software experience. The cameras aren't going to wow, but you do have a triple 48MP camera setup on the back. Key Features: All-day battery life (and then some) Sleek design considering the price Can be found for under $200 Moto G Power (2021) 8. ZTE Axon 30 Ultra The Axon 30 Ultra kind of took us off guard, as you would expect this phone to be priced around $1,000 given its specs and design. But that's not the case, as the phone starts at just $749 with the Snapdragon 888, 8GB of RAM, and a 144Hz display. It also might just be the cheapest phone on the market to feature an 8MP periscope camera to go along with the triple 64MP camera sensors. Key Features: Flagship-level build quality with tiny bezels Ultra-fast 65W charging included Camera system is top-notch and features an 8MP periscope camera ZTE Axon 30 Ultra 9. Samsung Galaxy Z Fold 2 It wouldn't be a "best Android phones" list without including the best folding phone. While the Huawei Mate X2 may boast a better camera system, the Galaxy Z Fold 2 makes up for it by offering an all-around fantastic experience without crossing that $2,000 threshold. Even today, the phone is extremely fast, and the display still holds up much better than we were expecting when it was released. Key Features: The best folding smartphone available today Battery life is better than you would expect The perfect "couch" phone Samsung Galaxy Z Fold 2 10. ASUS ROG Phone 5 Mobile gaming has never been more popular, and as long as that trend continues, we expect to see new ROG phones from ASUS. The ROG Phone 5 is the latest in the bunch and offers a fantastic experience for those who spend hours playing games on their phone. There's a massive 6,000mAH battery capable of handling 65W fast-charging, along with built-in fans to keep your phone from overheating. Key Features: The dream phone for mobile gamers Enormous 6,000mAh battery with a 65W charger Built-in fans to keep the phone cool ASUS ROG Phone 5 2021-07-19 16:00 6KB phandroid.com

(1.32/9)

37

0.1

Samsung Galaxy S20 FE 5G is a criminally underrated Android flagship killer

The Galaxy S20 FE 5G at Rs 47,999 is one of the best smartphones you can buy today for less than Rs 50,000. The S20 FE 5G was launched in early 2021. 2021-07-19 16:52 2KB www.bgr.in

(1.18/9)

38

0.7

The best back to school sales 2021: deals from Walmart, Apple, Best Buy and more

We're rounding up the best back to school sales, including deals from Walmart, Apple, and Best Buy on laptops, clothes, tablets, and more. 2021-07-19 15:20 1KB www.techradar.com

(1.14/9)

39

0.6

Save $59 on AirPods Pro, $70 on AirPods Max

The bad news: You missed the AirPods Max drop to their lowest price ever last weekend ($449 at Adorama). The good news: At $480, they're … 2021-07-19 13:15 1KB www.cnet.com

(1.11/9)

40

0.2

New sunspot catalogue to improve space weather predictions

Scientists from the University of Graz, Kanzelhöhe Observatory, Skoltech, and the World Data Center SILSO at the Royal Observatory of Belgium, have presented the Catalog of Hemispheric sunspot Numbers. It will enable more accurate predictions of the solar cycle and space weather, which can affect human-made infrastructure both on Earth and in orbit. The study came out in the Astronomy & Astrophysics journal, and the catalog is available from SILSO—the World Data Center for the production, preservation, and dissemination of the international sunspot number. 2021-07-19 12:56 7KB phys.org

(1.07/9)

41

0.7

Apple Adds New Products to Online Store, Including Linksys Velop Wi-Fi 6 Mesh Routers With HomeKit Support

Apple recently added several new products and accessories to its online store, including the Linksys Velop AX4200 mesh Wi-Fi 6 system, with one node... 2021-07-19 16:26 1KB www.macrumors.com

(1.07/9)

42

1.3

Grab The Samsung Galaxy Buds Live For $129

Amazon currently has the Samsung Galaxy Buds Live on sale for just $129.99. That's a pretty good price for the Galaxy Buds Live, considering these are 2021-07-19 14:00 2KB www.androidheadlines.com

(1.05/9)

43

0.7

Dish, AT&T team up on 5G with new $5 billion network sharing deal

Dish's wireless ambitions took another step towards some fruition on Monday, with the satellite provider announcing a new network sharing deal with AT&T. … 2021-07-19 16:17 2KB www.cnet.com

(1.05/9)

44

0.4

Razorpay acquires TERA Finlabs in push for startup, MSME loans

Razorpay Capital along with TERA Finlab's technology capabilities will be able to service the credit needs of more than 10,000 startups and MSMEs in India by next year, according to a statement. 2021-07-19 13:52 3KB www.gadgetsnow.com

(1.03/9)

45

0.9

Best home theater systems of 2021

There are plenty of options available if you want to upgrade the sound on your TV, but you must first decide if you'd like … 2021-07-19 16:30 1KB www.cnet.com

(1.03/9)

46

0.6

Best iPhone in 2021: Which Apple iPhone model is right for you?

Looking for a new iPhone? There are plenty of models out there. That's why we've put together this guide. Here are the best iPhone models. 2021-07-19 16:19 7KB bgr.com

(1.03/9)

47

0.6

Deals: Anker 35% off Gold Box sale, OnePlus Nord N10 5G drops to $280, more

Anker Gold Box sale is now taking 35% off a selection of Android essentials alongside the OnePlus Nord N10 5G Smartphone at $280. 2021-07-19 16:01 2KB 9to5google.com

(1.03/9)

48

0.2

Warning: DO NOT Use Hydrogen Peroxide to Clean Your Apple Product

Apple's recently updated support document says that users should avoid using Hydrogen Peroxide to clean their Apple devices. 2021-07-19 15:30 1KB wccftech.com

(1.03/9)

49

0.3

Psychonauts 2 Isn't Getting a Native PS5 Version, XSX Will Offer 4K and 120fps Modes

Psychonauts 2 is still remaining multiplatform despite Microsoft buying Double Fine, but PlayStation is getting the short end of the stick. 2021-07-19 15:27 1KB wccftech.com

(1.03/9)

50

0.2

Elon Musk Brutally Mocks Jeff Bezos for Spaceship That Can't Reach Orbit

SpaceX CEO Elon Musk isn't buying Blue Origin's promises of delivering those who can afford it to "space." 2021-07-19 18:34 3KB futurism.com

(1.02/9)

51

1.0

The Upcoming Foldable Pixel Will Have 120Hz Display

Over the past few months, we've been hearing bits and pieces about the upcoming foldable Google Pixel. And today we're getting some good news about it. 2021-07-19 16:31 2KB www.androidheadlines.com

(1.02/9)

52

0.3

Helicopters are coming to Microsoft Flight Simulator, but there's bad news

As the name suggests, Microsoft Flight Simulator is all about flying, but thus far, that's been limited to flying in planes. While there's a wide range of 2021-07-19 16:30 2KB www.slashgear.com

(1.02/9)

53

0.2

The mathematics of repulsion for new graphene catalysts

Scientists at Tohoku University and colleagues in Japan have developed a mathematical model that helps predict the tiny changes in carbon-based materials that could yield interesting properties. 2021-07-19 14:31 3KB www.sciencedaily.com

(1.02/9)

54

0.5

Score Under Armor Project Rock True Wireless earbuds for $90 today

There's a huge difference between earbuds that are comfortable on a work call, and earbuds that are comfortable at the gym. Have you ever … 2021-07-19 14:03 1KB www.cnet.com

(1.02/9)

55

0.7

Apple MacBook Pro 16, Dell XPS 15 just got a massive price cut

Save plenty of cash on these fantastic high-end laptop deals from Dell and Amazon. 2021-07-19 13:33 2KB www.digitaltrends.com

(1.02/9)

56

0.6

The CW

A few recent CW series, but little else 2021-07-19 12:51 11KB uk.pcmag.com

(1.01/9)

57

0.5

Android 12 Beta 3: Hands-on with yet more new features [Video]

Android 12 Beta 3 means the stable release is near, but it comes pre-packed with even more features that you can get to grips with right now. 2021-07-19 16:28 7KB 9to5google.com

(1.01/9)

58

0.6

XCOM Legends Soft Launched by 2K Games on Android

2K has decided to soft launch an unannounced XCOM mobile game out of nowhere. For those wondering, XCOM Legends is now available in early access but limited regions. 2K has confirmed this to Eurogamer earlier this evening. For those interested, the game is listed on the Google Play Store, and you can head over and […] 2021-07-19 16:05 1KB wccftech.com

(1.01/9)

59

0.5

COVID Risks at the Tokyo Olympics Aren't Being Managed, Experts Say

Scientific American is the essential guide to the most awe-inspiring advances in science and technology, explaining how they change our understanding of the world and shape our lives. Current prevention measures may not be enough to prevent an outbreak 2021-07-19 16:00 11KB www.scientificamerican.com

(1.01/9)

60

0.3

2023 Chevy Corvette Z06 reveal coming this fall -- and it screams

The C8-generation, mid-engined Corvette remains a tough car to find amid short supply . But, if you haven't gotten your hands on one … 2021-07-19 15:35 2KB www.cnet.com

(1.01/9)

61

0.4

Android and iOS Activations are Now Evenly Split in the U. S.

Activation of both iOS and Android are now evenly split into the United States. At the moment, there is little sign of movement towards either platform being the dominating one over the past two years. This is based on the data that was sourced by the Consumer Research Intelligence Partners (CIRP), According to CIRM, iOS […] 2021-07-19 15:23 2KB wccftech.com

(1.01/9)

62

0.8

Bats in Tel Aviv enjoy a rich variety of food

A new Tel Aviv University study found that, like humans, bats living in Tel Aviv enjoy the wide variety and abundance of food that the city has to offer, in contrast to rural bats living in Beit Guvrin, who are content eating only one type of food. The study was led by research student Katya Egert-Berg, under the guidance of Prof. Yossi Yovel, head of Tel Aviv University's Sagol School of Neuroscience and a faculty member of the School of Zoology in the George S. Wise Faculty of Life Sciences and the Steinhardt Museum of Natural History, as well as a recipient of the 2021 Kadar Family Award for Outstanding Research. The study was published in the journal BMC Biology. 2021-07-19 15:21 4KB phys.org

(1.01/9)

63

0.3

Cosmic rays help supernovae explosions pack a bigger punch

The final stage of cataclysmic explosions of dying massive stars, called supernovae, could pack an up to six times bigger punch on the surrounding interstellar gas with the help of cosmic rays, according to a new study led by researchers at the University of Oxford. The work will be presented by Ph.D. student Francisco Rodríguez Montero today (19 July) at the virtual National Astronomy Meeting (NAM 2021). 2021-07-19 15:19 3KB phys.org

(1.01/9)

64

0.4

Mechanisms to separately regulate synaptic vesicle release and recycling

Chemical synapses transmit information within the nervous system. When a presynaptic cell is electrically excited, synaptic vesicles fuse with the presynaptic membrane causing messenger substances within the vesicles to be released into the synaptic cleft. These then bind to receptors in the postsynaptic cell where they trigger an electrical signal once again. The temporal and spatial sequence of the incoming signals determines how information is processed and transmitted in the brain. In order to sustain their function in the long term, chemical synapses need to recycle synaptic vesicles to make them available for renewed signal transmission. Professor Carsten Duch and Professor Martin Heine and their respective research groups at Johannes Gutenberg University Mainz (JGU) are investigating how the release and recycling of synaptic vesicles are coordinated. 2021-07-19 15:18 7KB phys.org

(1.01/9)

65

0.5

A novel approach for developing new antibiotics

Researchers at Children's Hospital of Philadelphia (CHOP) have developed a novel method for producing new antibiotics to combat resistant bacteria. Through an approach that would target bacteria with an antibiotic that is masked by a prodrug, which the bacteria would themselves remove, the researchers identified a method that would allow for development of new, effective antibiotics that could overcome issues of resistance. The findings were published today in eLife. 2021-07-19 15:16 4KB phys.org

(1.01/9)

66

0.5

Sideloading Android apps in Windows 11 might be easier thanks to Amazon

You might still be able to sideload Android Apps in Windows 11 thanks to changes in the Amazon Appstore which will support the new Android App Bundle format. 2021-07-19 15:06 2KB www.digitaltrends.com

(1.01/9)

67

0.4

Bose's QuietComfort 45 leaks online courtesy of the FCC

Bose's QuietComfort 35 line of over-the-ear headphones have long been a favorite of reviewers, but it's been years since the company … 2021-07-19 15:06 1KB www.cnet.com

(1.01/9)

68

0.0

Remote sensing techniques help treat and manage hollow forests: Oak tree decline detected by advanced remote sensing techniques

New research shows that modelling hyperspectral- and thermal-based plant traits can help in the early detection of Phytophthora-induced symptoms in oak decline. 2021-07-19 15:05 2KB www.sciencedaily.com

(1.01/9)

69

0.2

Dark heart of the nearest radio galaxy

Astronomers have imaged the heart of the nearby radio galaxy Centaurus A in unprecedented detail. 2021-07-19 15:05 3KB www.sciencedaily.com

(1.01/9)

70

0.3

At last: Separated and freshly bound

The carbon-hydrogen bonds in alkanes -- particularly those at the ends of the molecules, where each carbon has three hydrogen atoms bound to it -- are very hard to 'crack' if you want to replace the hydrogen atoms with other atoms. Methane (CH(4)) and ethane (CH(3)CH(3)) are made up, exclusively, of such tightly bound hydrogen atoms. A team of researchers has now described how they break these bonds while forming new carbon-nitrogen bonds (amidation). 2021-07-19 15:05 3KB www.sciencedaily.com

(1.01/9)

71

0.7

Scientists create a 3D printed soft robotic hand that can play Nintendo's Super Mario Bros

Marking a major innovation in the world of robotics, scientists have managed to 3D print a soft robotic hand that is controlled by a single pressure control instead of multiple control lines. 2021-07-19 15:02 3KB www.indiatoday.in

(1.01/9)

72

0.2

Skyward Sword HD improves quality of life, but that was never the problem

The Legend of Zelda: Skyward Sword HD fixes some annoyances, but can't fix the real problems. 2021-07-19 14:57 7KB www.digitaltrends.com

(1.01/9)

73

0.1

Here's What Valve Is Doing To Avoid Thumbstick Drift On Steam Deck

The design team behind Valve's upcoming Steam Deck is confident that controller drift will not be an issue on the handheld gaming PC. 2021-07-19 14:48 2KB hothardware.com

(1.01/9)

74

0.6

Audi's 2022 RS3 Compact Sedan Hulks Out With 401HP Turbo Five-Cylinder Punch

The RS3 is based on Audi's latest 2022 A3 sedan, which uses the latest evolution of the VW Group MLB chassis architecture. 2021-07-19 14:34 2KB hothardware.com

(1.01/9)

75

0.2

Novel coronavirus discovered in British bats

A coronavirus related to the virus that causes Covid-19 in humans has been found in UK horseshoe bats. However, there is no evidence that this novel virus has been transmitted to humans, or that it could in future, unless it mutates. 2021-07-19 14:31 5KB www.sciencedaily.com

(1.01/9)

76

0.2

Deconstructing the infectious machinery of SARS-CoV-2: Scientists collaborate to model the complex protein responsible for SARS-CoV-2 replication, revealing its potential weak spots for drug development

Scientists have published a comprehensive study that -- alongside other recent, complementary studies of coronavirus proteins and genetics -- represents the first step toward developing treatments for COVID-19. 2021-07-19 14:30 7KB www.sciencedaily.com

(1.01/9)

77

0.4

Researchers disclose vulnerability in Windows Hello facial recognition

A new research report shows that hackers can get around Windows Hello by using a certain type of hardware and eventually gain access to your PC. 2021-07-19 14:15 2KB www.digitaltrends.com

(1.01/9)

78

0.3

Apple's MagSafe Battery Pack Starts Arriving for Customers - Here's How Thick the New Accessory Is

Apple's MagSafe Battery Pack starts arriving for customers, and fresh pictures show how thick the accessory is when attached 2021-07-19 14:14 2KB wccftech.com

(1.01/9)

79

0.6

Govt Implements Amendments To PPN Phase 1 and 2: Includes Cycling and Longer Opening Hours

Deputy Prime Minister Ismail Sabri Yaakob has announced several amendments for Phase 1 and 2 of the National Recovery Plan (PPN). These changes in the policy are being implemented due to the increasing rate of vaccinated individuals among the general population.ADVERTISEMENT One of the main changes is the addition of cycling and non-contact individual sports […] 2021-07-19 13:59 2KB www.lowyat.net

(1.01/9)

80

0.6

Intel 12th Gen Alder Lake QS CPUs Already For Sale In China For $1,200

There is already pent up demand for Intel's Alder Lake CPUs, with Core i9-12900K QS chips fetching north of a grand. 2021-07-19 13:32 2KB hothardware.com

(1.01/9)

81

0.9

How to Enable and Use Live Captions for Voice Tweets

Twitter has announced captions for voice tweets. You can read them on the Twitter web only. here's how you can enable live captions 2021-07-19 13:12 2KB gadgetstouse.com

(1.01/9)

82

0.4

Samsung is Working on Fixing WhatsApp Dual Messenger Issue: Report

Samsung is working on a fix for an issue with WhatsApp in the Dual Messenger space because of which users were unable to view or send media through the parallel app. Samsung has acknowledged the issue and said it will be fixed in a future update. Till then the South Korean tech giant has given a short-term solution. 2021-07-19 12:29 2KB gadgets.ndtv.com

(0.99/9)

83

1.0

Ihre Daten. Ihr Umfeld.

Yahoo ist Teil von Verizon Media . Durch Klicken auf " Alle akzeptieren " stimmen Sie zu, dass Verizon Media und unsere Partner Informationen durch die Nutzung von Cookies … 2021-07-19 16:55 1KB consent.yahoo.com

(0.95/9)

84

0.7

The best Walmart TV deals for July 2021: 4K TVs, QLED TVs, and OLED TVs

Looking for Walmart TV deals? We tracked down sales on must-have 4K TVs, QLED TVs, and OLED TVs from household names like LG and Samsung. 2021-07-19 15:51 2KB www.digitaltrends.com

(0.61/9)

85

1.0

The Pegasus leak: What you need to know right now

Find latest and upcoming tech gadgets online on Tech2 Gadgets. Get technology news, gadgets reviews & ratings. Popular … 2021-07-19 16:56 878Bytes www.firstpost.com

(0.14/9)

86

0.8

See why TikTok is obsessed with this $20 mirror LED clock from Amazon

If you purchase an independently reviewed product or service through a link on our website, we may receive an affiliate commission. Are you a longtime BGR Deals reader? If so, then you definitely know that we've been digging up some seriously awesome gadgets and gizmos on TikTok lately. TikTok is good for more than just … 2021-07-19 16:52 2KB bgr.com

(0.11/9)

87

0.9

Upserve POS point of sale system

In our Upserve POS evaluation, we explore the pros and cons of using this popular POS service provider for your business. 2021-07-19 16:19 6KB www.techradar.com

(0.10/9)

88

0.8

The best documentaries on Netflix right now

Believe it or not, Netflix has one of the greatest documentary libraries on the planet. We've scoured it for you to find the best options streaming now! 2021-07-19 16:27 27KB www.digitaltrends.com

(0.06/9)

89

0.8

Grab the Sennheiser CX 400BT wireless earbuds at one of the lowest prices ever

Right now, you can grab a pair of Sennheiser CX 400BT wireless earbuds at half the usual price in the US and UK. 2021-07-19 15:50 2KB www.techradar.com

(0.06/9)

90

1.7

Nokia XR20 Set To Have a Rugged Waterproof Design Nokia XR20 Set To Have a Rugged Waterproof Design

In recent news, Nokia is set to release a new phone, called the Nokia XR20, which is said to be rugged yet waterproof. This phone is set to launch by the end of the month. 2021-07-19 15:18 888Bytes www.techjuice.pk

(0.03/9)

91

0.7

A new theoretical model of tacit knowledge transfer

In today's fast-paced industries, withholding valuable information or knowledge at the wrong time can lead to corporate disaster. For this reason, it is imperative for sales and marketing professionals to take advantage of communication opportunities and increase their understanding of each other's goals to exchange tacit knowledge, or industry knowledge gained from years of field experience. 2021-07-19 12:53 6KB phys.org

(0.02/9)

92

0.6

HostPapa boosts SMB reliability with UptimeMate acquisition

Website monitoring services, often out of reach to SMBs, will now be available through HostPapa. 2021-07-19 16:51 2KB www.techradar.com

(0.02/9)

93

0.5

Learn Personal Finance Beginners Bundle Is Up For An Amazing Discount Offer For A few Days - Avail Now

Learn Personal Finance Beginners Bundle is going to help you become a better manager of your own money matters. So, avail offer right away. 2021-07-19 16:42 2KB wccftech.com

(0.02/9)

94

0.6

Qnap launches Chinese-made NAS drive for SMBs

Taiwan's Qnap uses domestically-made Chinese processor in new NAS solution. 2021-07-19 16:30 2KB www.techradar.com

(0.02/9)

95

0.2

Big tech and medical campus in Campbell lands buyer

A veteran real estate company has bought a big Campbell tech and medical office park for more than $100 million. 2021-07-19 16:13 2KB www.siliconvalley.com

(0.02/9)

96

0.0

Study shows why second dose of COVID-19 vaccine shouldn't be skipped

The second dose of a COVID-19 vaccine induces a powerful boost to a part of the immune system that provides broad antiviral protection, according to a new study. 2021-07-19 16:02 8KB www.sciencedaily.com

(0.02/9)

97

0.6

You Can Buy The Roborock E4 For Just $209

Today, you can pick up the Roborock E4 robot vacuum from Amazon for just $209. That is not it's all-time lowest price, but given the package you're 2021-07-19 14:30 886Bytes www.androidheadlines.com

(0.02/9)

98

0.2

Consumers to drive the next wave of payments technology

The pandemic has created increased appetite for the adoption of new payment methods. 2021-07-19 14:12 4KB www.techradar.com

(0.02/9)

99

0.4

Why a culture of poor password hygiene continues to thrive

Passwords are key to unlocking access to sensitive data, yet poor password hygiene still exists. 2021-07-19 14:09 4KB www.techradar.com

(0.02/9)

100

0.4

Fujifilm GFX50S MK II release date, price, rumors and specs

The Fujifilm GFX50S MK II is expected to be the company's next medium format camera, so how will it differ from the rest of the GFX series? 2021-07-19 14:00 6KB www.techradar.com

(0.02/9)

101

0.1

Fortnite skins July 2021: all the skins coming to Fortnite and how to get them

Here are the latest leaks and official reveals for the Fortnite skins you can expect to see in the Battle Royale soon. 2021-07-19 13:47 6KB www.techradar.com

(0.02/9)

102

0.1

F1 live stream: how to watch every 2021 Grand Prix online from anywhere

We've already seen incredible racing this year - discover how to catch every Grand Prix online with an F1 live stream, anywhere in the world. 2021-07-19 13:47 4KB www.techradar.com

(0.02/9)

103

0.6

Current mortgage rates for July 19, 2021: Rates fall

A handful of principal mortgage rates trended lower today. 15-year fixed and 30-year fixed mortgage rates both trended lower. At the same time, … 2021-07-19 13:00 4KB www.cnet.com

(0.02/9)

104

0.7

WhatsApp wants to make sure you never lose your favorite chats

Android users will soon be able to encrypt their WhatsApp backups on Google Drive. 2021-07-19 12:43 1KB www.techradar.com

(0.02/9)

105

0.3

Reliance acquires majority stake in local search engine Just Dial

Reliance Retail has acquired a stake of 40.95% for Rs. 3,497 crores in the country's leading local search engine platform Just Dial. 2021-07-19 12:18 2KB www.techradar.com

(0.02/9)

106

0.7

Can Opera finally sing on Google's Chromebooks and Windows 11?

Interview: Opera reveals its plans for the browser going forward. 2021-07-19 11:30 4KB www.techradar.com

(0.02/9)

107

0.2

Will mask wearing continue after COVID?

Mask mandates are in place in Victoria and New South Wales as these states continue to see COVID cases in the community. And public health experts have argued face masks will continue to be an important measure in our fight against the virus for some time to come. 2021-07-19 11:12 5KB phys.org

(0.02/9)

108

0.6

Best external hard drives of 2021

Give your files a safe home with our pick of the best external hard drives, rated for value, size and portability. 2021-07-19 11:09 8KB www.techradar.com

109

0.7

You can currently sign up for a free Kindle Unlimited subscription

Amazon is offering a free 30-day trial for its Kindle Unlimited subscription, which includes access to magazines, books, audiobooks, and more. 2021-07-19 17:01 2KB www.digitaltrends.com

110

0.8

SmartThings Energy: Convenient Home Energy Management for More Sustainable Living

SmartThings Energy, a new service within Samsung Electronics' Internet of Things (IoT) app, allows users to take control of their energy consumption by 2021-07-19 12:08 5KB news.samsung.com

111

0.6

Our top picks for 5G phones

The super-fast data speeds of 5G aren't just limited to the wealthy -- we're now seeing the service become available on much more … 2021-07-19 17:00 1KB www.cnet.com

112

0.2

Another Print Spooler Vulnerability Becomes The Latest Windows 10 Security Nuisance

What is concerning about this is that there is no "practical solution to this problem," and an exploit is available online on Twitter. 2021-07-19 16:55 2KB hothardware.com

113

0.1

Google needs to figure out supply before the Pixel 6

Google hasn't been especially good at managing the supply of its Pixel phones, but the Pixel 6 presents a good chance for the company to make a change. 2021-07-19 16:52 4KB www.digitaltrends.com

114

0.7

DXRacer Master review

Serious support matched with serious appearance and pricing. 2021-07-19 16:51 9KB www.techradar.com

115

0.3

The best wireless car charger and mount for 2021

A  wireless charging pad  for your  iPhone  or  Android phone  might be a staple in your office or home, but it can also be a … 2021-07-19 16:39 1KB www.cnet.com

116

0.8

GlobalFoundries To Spend Billions: Doubling Fab 8, Creating New Fab in NY

Today at a private GlobalFoundies event, CEO Tom Caulfield accompanied by Senate Majority Leader Chuck Schumer, announced that the company is set on expansion. At … 2021-07-19 16:36 4KB www.anandtech.com

117

0.7

MSI MPG QUIETUDE 100S PC Chassis Compared To Fractal Design R6, Silent Operation With High-Performance Fans

MSI has compared its upcoming MPG QUIETUDE 100S Silent PC Chassis to Fractal Design's R6 in a head to head battle of thermals & noise. 2021-07-19 16:34 3KB wccftech.com

118

0.3

Viking 'piggy bank' hoard discovered on Isle of Man

The 'piggy bank' contained an early version of Bitcoin. 2021-07-19 16:32 5KB www.livescience.com

119

97.7

'Facebook isn't killing people' — Biden walks back attack over vaccine lies

Biden said he hopes Facebook will do more to fight misinformation about coronavirus vaccines being spread on its platform "instead of taking it personally." 2021-07-19 16:31 3KB www.cnbc.com

120

0.1

How to Remove Archived Box From Top of WhatsApp Chat Screen

the Archived box appears at the top of the chat screen. If this annoys you, here's how you can remove archived box from the top of the WhatsApp chat screen. 2021-07-19 16:29 2KB gadgetstouse.com

121

0.1

Apex Legends "Emergence" Season Delivers New Character "Seer" and More in August

Get early details on Apex Legends: Emergence, including new character Seer, ranked Arenas, map updates, and more! 2021-07-19 16:29 1KB wccftech.com

122

0.6

Can't afford the Dell XPS 13? Try these laptop deals instead

Do you want to buy a new laptop, but the Dell XPS 13 is outside your budget? Here are some cheaper alternatives that are on sale from Amazon, Dell, and Staples. 2021-07-19 16:28 4KB www.digitaltrends.com

123

0.4

Google rolling out Material You redesign of Wear OS Play Store, watch app installs from phones

Google today officially announced this Material You redesign of the Wear OS Play Store. This revamp started rolling out earlier this... 2021-07-19 16:25 2KB 9to5google.com

124

0.6

Hulu with Live TV explained: what is it and what channels can you watch?

Tune into your favorite channels with Hulu with Live TV. Here's everything you need to know about Hulu's live plan. 2021-07-19 16:24 3KB www.techradar.com

125

0.3

Best steam cleaners and mops 2021: Cleaners for deep grime

Cleaning is something we all have to do - or, at least, we're hoping that's the case. 2021-07-19 16:22 4KB www.pocket-lint.com

126

1.2

Positive online civility trends reversed one year into the pandemic, new Microsoft study shows

Teenagers and adults in 18 countries said perceptions of online civility have deteriorated one year into the global pandemic, new Microsoft research shows. 2021-07-19 16:22 754Bytes blogs.microsoft.com

127

0.1

Royal Navy tests drones above and below waves

A broad exercise saw the navy test scouts, resupply, and underwater reconnaissance drones. 2021-07-19 16:21 2KB www.bbc.co.uk

128

0.5

Best free, public DNS servers in 2021: Boost your internet speed with these services

Connect online using the best free and public DNS servers, and you could have a faster and safer surfing experience than through your ISP. 2021-07-19 16:20 8KB www.techradar.com

129

0.7

How to check blood oxygen on Apple Watch

Here's how to setup blood oxygen monitoring and how to check your SpO2 levels on Apple Watch. 2021-07-19 16:20 3KB www.pocket-lint.com

130

0.7

Marvel might have just answered our biggest question about 'Loki'

Marvel has partially answered our biggest Loki timeline question: How does the show fit chronologically with the rest of the MCU? 2021-07-19 16:17 5KB bgr.com

131

0.1

Olympic Organizers: Actually Those Cardboard Beds Can Withstand Vigorous Sex

Rumors spread online that cardboard beds provided to Olympic athletes in Tokyo were designed as a way to discourage sex. Officials are calling it fake news. 2021-07-19 19:37 3KB futurism.com

132

0.9

Travel Troubleshooter: My refund is a no-show for this Show of the Month Club trip

Mary Roberts has been waiting nine months for a refund for her canceled train trip with Show of the Month Club. How much longer should she hold on? 2021-07-19 16:15 2KB www.siliconvalley.com

133

0.7

What is Windows Hello? Microsoft's user friendly security system explained

If you've got yourself a Windows 10 machine and are finding yourself left wondering what Windows Hello is or how to set it up, then you've come to the 2021-07-19 16:15 6KB www.pocket-lint.com

134

0.2

PG&E says its equipment may be linked to Northern California Dixie Fire

Pacific Gas & Electric equipment may have been involved in the start of the big Dixie Fire burning in the Sierra Nevada, the nation's largest utility reported to California regulators. 2021-07-19 16:13 5KB www.siliconvalley.com

135

0.3

Tail without a comet: the dusty remains of Comet ATLAS

A serendipitous flythrough of the tail of a disintegrated comet has offered scientists a unique opportunity to study these remarkable structures. 2021-07-19 16:03 2KB www.sciencedaily.com

136

0.2

New metric for designing safer streets

A new study shows how biometric data can be used to find potentially challenging and dangerous areas of urban infrastructure. By analyzing eye-tracking data from cyclists navigating Philadelphia's streets, researchers found that these individual-based metrics can provide a more proactive approach for designing safer roadways for bicyclists and pedestrians. 2021-07-19 16:02 6KB www.sciencedaily.com

137

0.6

Adding podcasts to WordPress sites just got a lot easier

Automattic continues acquisition spree with deal to buy podcast app Pocket Casts. 2021-07-19 16:01 2KB www.techradar.com

138

0.3

PAC Coin's David Gokhshtein Slams 'Crypto Haters'; Says Kids Should be Encouraged to Buy Coins

David Gokhshtein has come out in support of the crypto market after Dogecoin co-founder Jackson Palmer criticized it. 2021-07-19 16:01 3KB www.ibtimes.sg

139

0.3

Exclusive Last Stop trailer shows off a Freaky Friday storyline

Annapurna Interactive's latest trailer for their upcoming game Last Stop shows a Freaky Friday-esque storyline. 2021-07-19 16:00 2KB www.digitaltrends.com

140

1.0

Top 8 Best Google Assistant Speakers – Updated July 2021

Looking for the best Google Assistant Speaker that you can buy in 2020? Well look no further. Here we list the best speakers that you can buy right now. 2021-07-19 16:00 11KB www.androidheadlines.com

141

0.1

How To Recover Deleted Files From Android Devices Without Root

Did you know that you can easily recover data from your Android device even after it's been deleted? And without having to root that device? Well, you 2021-07-19 16:00 3KB www.androidheadlines.com

142

0.7

The best coolers of 2021

Having a decent and dependable cooler becomes an essential tool during the summer, when you're probably planning  barbecues ,  backyard get-togethers  or even … 2021-07-19 16:00 14KB www.cnet.com

143

0.0

Space Has Better Internet than Antarctica, But that Might Change

Scientific American is the essential guide to the most awe-inspiring advances in science and technology, explaining how they change our understanding of the world and shape our lives. A proposed fiber optic cable could make it easier for scientists to transmit crucial climate data 2021-07-19 16:00 12KB www.scientificamerican.com

144

0.7

ELSA Releases Project Cars 3 x ERAZOR RTX 3060 Ti LHR Collaboration

Wccftech ELSA Releases Project Cars 3 x ERAZOR RTX 3060 Ti LHR Collaboration elsa, erazor rtx 3060 ti, project cars 3, inno3d twin x2 2021-07-19 15:58 2KB wccftech.com

145

1.8

New toolkit aims to help teams create responsible human-AI experiences

Microsoft has released the Human-AI eXperience (HAX) Toolkit to help teams implement best practices when creating AI technologies that interact with people. 2021-07-19 15:56 690Bytes blogs.microsoft.com

146

0.7

Marvel has 'no real plan' for Young Avengers film – so will it happen?

Marvel Studios has "no real plan" to make a Young Avengers MCU movie, according to one WandaVision star – but is it a possibility? 2021-07-19 15:55 4KB www.techradar.com

147

0.0

How to quickly run diagnostics on your Chromebook

Is your Chromebook acting up? Jack Wallen introduces you to the ChromeOS Diagnostic tool, with which you can run hardware tests on your Chromebook. 2021-07-19 15:51 722Bytes www.techrepublic.com

148

0.8

13 of the largest machines and vehicles you've ever seen

Mankind is pretty good at creating mammoth machines to do our bidding and to make our lives easier. Supersized machines that take the skies, seas and 2021-07-19 15:51 8KB www.pocket-lint.com

149

0.5

Best PC speakers for 2021

One of the things usually missing when you buy a computer -- whether it's a laptop or desktop -- is good sound. Yeah, laptops are equipped … 2021-07-19 15:50 2KB www.cnet.com

150

1.0

Uber expands grocery delivery by partnering with Albertsons, Safeway and more

Uber is expanding its grocery delivery services to more than 400 cities across the country, the ride-sharing company said Monday. Areas in San Francisco, New York City … 2021-07-19 15:49 1KB www.cnet.com

151

0.6

Latest Google Chrome Update Patches Another Zero-Day Exploit

Google has rolled out a new security update to its Chrome browser, introducing fixes for a zero-day exploit and several other "high-risk" security flaws. 2021-07-19 15:47 2KB www.androidheadlines.com

152

0.1

Doctors Say They Found a Protein Linking All Cancers

Scientists were able to lump every kind of cancer out there into two categories based on whether they express a single protein. 2021-07-19 19:37 2KB futurism.com

153

0.6

Pay What You Want for this 2021 Superstar Web Development & Design Bundle

150+ hours of content on web development, graphic design, HTML, JavaScript and more! Explore the server-side of web design and development by unlocking this full bundle for (currently) under $10! 2021-07-19 15:45 1KB www.neowin.net

154

0.3

Bird rescue operation in Long Beach seeks to save elegant terns

It's been a tough year for elegant terns in Southern California. 2021-07-19 15:40 5KB phys.org

155

0.8

Cigarette butts are poisoning shoreline animals. This beach rover may help clean all that up

Visit the post for more. 2021-07-19 15:38 6KB news.microsoft.com

156

3.0

How to remove duplicate Excel records before running a mail merge with Word

If your source data is in Excel and has duplicates, run Power Query to remove those duplicates before running a Word mail merge. 2021-07-19 15:38 767Bytes www.techrepublic.com

157

0.6

Warehouse Containing 3,800 PS4 Consoles Was Farming FIFA Ultimate Team Cards

Initial reports incorrectly concluded the consoles were being used to mine cryptocurrency. 2021-07-19 15:34 2KB uk.pcmag.com

158

1.3

The best Christmas movies on Hulu right now

Christmas in spring? Why not! Hulu knows some people love Christmas all year long. Here are our choices for the best Christmas flicks available now on Hulu. 2021-07-19 15:33 8KB www.digitaltrends.com

159

0.1

Russia Successfully Tests Zircon Hypersonic Missile as Putin Eyes Futuristic Weapons

The 3M22 Zircon or the SS-N-33 is a maneuvering anti-ship hypersonic cruise missile. It successfully hit a target directly at a range of over 350km. 2021-07-19 15:33 3KB www.ibtimes.sg

160

0.6

Galaxy Watch 3 update starts rolling out with improved blood oxygen tracking, 'voice guidance'

A new update is rolling out to the Samsung Galaxy Watch 3 that works on improving "voice guidance" and blood oxygen tracking, too. 2021-07-19 15:32 1KB 9to5google.com

161

0.0

SAP uses Scalpel to carve shape of post-Brexit UK ambitions

Multinational software peddler decides Maidenhead just doesn't have the je ne sais quoi it needs 2021-07-19 19:37 2KB www.theregister.com

162

0.3

Honda has realized its EV transition plan may not be good enough

Honda is preparing to accelerate its EV roadmap, considering pulling forward the launch of new electric models after talk in Europe about much stricter 2021-07-19 15:28 4KB www.slashgear.com

163

0.7

Huawei event announced with full P50 reveal likely

While summertime can be something of a slow period for new phone reveals, it seems that isn't the case this year. Huawei has announced a new reveal event for 2021-07-19 15:27 2KB www.slashgear.com

164

0.5

Scientists develop novel 3D robotic motion phantom that can reproduce human lung motion

A group of Indian scientists have developed a novel and cheap 3D robotic motion phantom that can reproduce human lung motion during breathing which can be used to check if the radiation is being correctly focussed on a moving target, the Department of Science and Technology (DST) said on Monday. 2021-07-19 15:24 4KB www.gadgetsnow.com

165

0.5

Why red hot chili peppers are growing on the International Space Station

The newest sort of tasty experimentally-grown food to hit the International Space Station are chile (or chili) peppers. Red and green chili peppers, sent to the 2021-07-19 15:19 2KB www.slashgear.com

166

0.6

Nokia wins first 5G radio contract in China, Ericsson loses ground

Nokia on Monday won its first 5G radio contract in China, securing a share in one of China Mobile's three new 5G contracts, while Nordic rival Ericsson lost market share after getting caught up in a political spat. 2021-07-19 15:18 2KB www.gadgetsnow.com

167

0.1

Toyota scraps Tokyo Olympics ads in Japan, despite being banner sponsor

Toyota will not air any ads during the 2020 Tokyo Olympics , set to kick off this week, despite being the games' headline sponsor. Reuters reported Monday … 2021-07-19 15:18 2KB www.cnet.com

168

0.7

Newly-introduced butterfly could become widespread in Canada

This summer, if you see a butterfly with wings that are blue on top with orange spots underneath, you may have crossed paths with a male European Common Blue (or Polyommatus icarus), a newly introduced species in Canada. 2021-07-19 15:15 4KB phys.org

169

0.8

To die or not to die in response to stress: A decision regulated by MK2 protein levels

Living organisms are often exposed to stress stimuli generated either by external or internal factors, and they need to respond accordingly. At a cellular level, stress usually triggers the activation of survival pathways that contribute to the recovery of cell homeostasis. However, when stress is too high, a process of cell death is initiated that eliminates the damaged cell. 2021-07-19 15:12 3KB phys.org

170

0.9

Roborock's Auto-Empty Dustbin Ships On August 14

After much anticipation, we finally know when you can get your hands on the Roborock Auto-Empty Dustbin, and you can actually pre-order it now. Pre-orders 2021-07-19 15:11 2KB www.androidheadlines.com

171

0.4

How financial hardship affects voter turnout

Many studies have shown that poverty hampers political participation. For the first time, Max Schaub has examined the influence of acute financial hardship on political participation—situations, often lasting only a few days, in which money is so tight that it no longer covers the bare necessities. These situations are experienced primarily by people living below the poverty line. In Germany, that includes about 16 percent of the population—the unemployed, retired persons with small pensions, and single parents—social groups whose monthly budget is often spent down to the last euro. Unexpected circumstances will immediately plunge them into financial difficulties. 2021-07-19 15:10 4KB phys.org

172

0.2

Inadequate protection for women and girls seeking refuge in Germany

Germany is not meeting its legal obligations to protect refugee women and girls from discrimination. This is the conclusion of a "shadow report" by the University of Göttingen, the association Pro Asyl and the refugee councils of Bavaria, Hesse, Lower Saxony and Saxony-Anhalt. Shadow reports are a useful tool to present important information in parallel with official government reports. Based on current research results and a survey of 65 women's counseling centers, psychosocial counseling centers and institutions working with refugees from all 16 federal states, the study finds that Germany does not adequately protect refugee women and girls and does not meet the requirements of the Istanbul Convention. 2021-07-19 15:10 3KB phys.org

173

1.2

Yellowstone rattled by swarm of more than 140 earthquakes in past day, geologists say

A swarm of more than 141 earthquakes is rattling Yellowstone National Park, geologists said. 2021-07-19 15:10 2KB phys.org

174

1.2

The current drought is worldwide. Here's how different places are fighting it

The world is facing unprecedented levels of drought. 2021-07-19 15:10 7KB phys.org

175

1.2

Colorado parks officials monitoring birds for lethal 'mysterious disease'

Colorado Parks and Wildlife officials are monitoring the state's bird population after a "mysterious disease" has killed many in the mid-Atlantic region. 2021-07-19 15:09 2KB phys.org

176

0.3

SD Times news digest: Julia Computing Series A, Windows Terminal preview 1.10 released, Kdan Mobile raises $16 million in Series B funding

Software Development News Julia Computing Series A, Windows Terminal preview 1.10 released, Kdan Mobile raises $16 million in Series B funding. 2021-07-19 15:09 3KB sdtimes.com

177

0.4

Scientists uncover drivers of phenotypic innovation and diversification in gymnosperms

Determining the major drivers of species diversification and phenotypic innovation across the Tree of Life is one of the grand challeges in evolutionary biology. 2021-07-19 15:06 3KB phys.org

178

0.6

Researcher's work with flies could be birth control boon: New testing technique could quickly find new ways to suppress ovulation with few side effects.

When it comes to making eggs, female flies and female humans are surprisingly similar. And that could be a boon for women seeking better birth control methods, a researcher reports. 2021-07-19 15:05 3KB www.sciencedaily.com

179

0.1

Novel techniques extract more accurate data from images degraded by environmental factors

A team of researchers has developed novel approaches using computer vision and deep learning to resolve the problem of low-level vision in videos caused by rain and night-time conditions, as well as improve the accuracy of 3D human pose estimation in videos. 2021-07-19 15:05 4KB www.sciencedaily.com

180

0.4

The era of single-spin color centers in silicon carbide is approaching

Prof. Li Chuanfeng, Prof. Xu Jinshi and their colleagues from Prof. Guo Guangcan's group at the University of Science and Technology of China (USTC) of the Chinese Academy of Sciences (CAS), realized the high-contrast readout and coherent manipulation of a single silicon carbide divacancy color center electron spin at room temperature for the first time. They were working in cooperation with Prof. Adam Gali, from the Wigner Research Centre for Physics in Hungary. This work was published in National Science Review on July 5, 2021. 2021-07-19 15:05 4KB phys.org

181

0.1

For concussion patients, CTs offer window into recovery: Study matches brain imaging with prognosis, showing lingering impairment for some

CT scans for patients with concussion provide critical information about their risk for long-term impairment and potential to make a complete recovery - findings that underscore the need for physician follow-up. 2021-07-19 15:05 6KB www.sciencedaily.com

182

0.1

Scientists adopt deep learning for multi-object tracking: Their novel framework achieves state-of-the-art performance without sacrificing efficiency in public surveillance tasks

Researchers have adapted deep learning techniques in a multi-object tracking framework, overcoming short-term occlusion and achieving remarkable performance without sacrificing computational speed. 2021-07-19 15:05 4KB www.sciencedaily.com

183

0.3

High respiratory efforts in COVID-19 patients could result in self-inflicted lung injury, study shows

Some COVID-19 patients who experience acute respiratory failure respond by significantly increasing their respiratory effort -- breathing faster and more deeply. There is concern among some doctors that this level of respiratory effort can lead to further damage to these patients' lungs. Working with intensive care clinicians, engineering researchers have used computational modeling to provide new evidence that high respiratory efforts in COVID-19 patients can produce pressures and strains inside the lung that can result in injury. 2021-07-19 15:05 3KB www.sciencedaily.com

184

0.1

A small molecule induces readthrough of cystic fibrosis CFTR nonsense mutations

An experimental drug suggests that a 'path is clearly achievable' to treat currently untreatable cases of cystic fibrosis disease caused by nonsense mutations. This includes about 11 percent of cystic fibrosis patients, as well as patients with other genetic diseases. 2021-07-19 15:05 7KB www.sciencedaily.com

185

0.1

Firefighters found to have persistent lung damage from Fort McMurray wildfire

Firefighters at the center of the battle against the massive Fort McMurray, Alberta wildfire in 2016 have persistent lung damage, according to new findings by a occupational health research team. The firefighters had more than double the risk of developing asthma compared with the general population. They also exhibited a number of changes in lung function tests supportive of an effect on the lungs, including greater lung hyperreactivity and increased thickening of the bronchial wall. 2021-07-19 15:05 5KB www.sciencedaily.com

186

0.6

Best travel tripod 2021: the 12 finest lightweight tripods for your camera

Lightweight, strong and compact, we rank the best travel tripods you can buy right now. 2021-07-19 15:04 13KB www.techradar.com

187

0.5

Why is the eastern monarch butterfly disappearing?

Michigan State University ecologists led an international research partnership of professional and volunteer scientists to reveal new insights into what's driving the already-dwindling population of eastern monarch butterflies even lower. 2021-07-19 15:00 8KB phys.org

188

0.3

Nvidia's latest 471.41 driver makes Red Dead Redemption 2 DLSS ready, and more

Nvidia has launched today its newest GeForce Game Ready driver in the form of the 471.41 WHQL-certified display driver. The new software adds support for DLSS in RDR 2, Chernobylite, and more. 2021-07-19 15:00 2KB www.neowin.net

189

0.9

Andreessen Horowitz taps 30-year-old partner Arianna Simpson to help run world's largest crypto fund

Andreessen Horowitz is adding another partner to help deploy its $2.2 billion cryptocurrency fund. 2021-07-19 15:00 4KB www.cnbc.com

190

0.8

Best smart cooking thermometers 2021: Connected temperature probes to help you achieve meat perfection

Cooking is a precise art - you might be forgiven for thinking that it's all instincts and genius. 2021-07-19 14:59 4KB www.pocket-lint.com

191

0.7

29 awesome Lego-themed Instagram accounts worth following

We've been combing through Instagram to find photographers with a passion for Lego who add new life and interest to the awesome mini toys. 2021-07-19 14:55 9KB www.pocket-lint.com

192

0.3

How to cancel your ESPN+ subscription

If you're thinking about canceling ESPN+, our guide will make it easy no matter what platform you signed up on. Here's exactly what to do. 2021-07-19 14:54 4KB www.digitaltrends.com

193

0.3

Psychonauts 2 proves that mental health awareness can be funny

Psychonauts 2 leans further into mental health awareness than its predecessor, resulting in a sequel that's as witty as it is poignant. 2021-07-19 14:52 6KB www.techradar.com

194

0.5

How automation helps to reduce time to market for IoT projects

An automation mindset can keep projects on track with a secure, seamless, and scalable model 2021-07-19 14:47 3KB www.cio.com

195

0.8

Google is 'examining' a Scottish route on Google Maps that's been called 'potentially fatal'

Google is examining a Scottish mountain route that is often suggested within Google Maps and has been deemed "potentially fatal." 2021-07-19 14:46 3KB 9to5google.com

196

0.1

Ghost Of Tsushima Director's Cut PlayStation 5 File Size Revealed

According to an official listing by Sony, Ghost Of Tsushima: Director's Cut will require a minimum of 60 GB of free storage space 2021-07-19 14:46 1KB wccftech.com

197

0.3

After debuting on Pixel, Digital Wellbeing's 'Heads Up' shows up on other Android phones

After debuting on Google Pixel phones earlier this year, it seems that the "Heads Up" feature of Digital Wellbeing is expanding elsewhere. 2021-07-19 14:45 1KB 9to5google.com

198

0.3

M1 iPad Pro's mini-LED Close-up Images Show Insanely Small Diodes

How small are the M1 iPad Pro's mini-LEDs? This close-up answers that question while also showing a bean for comparison 2021-07-19 14:42 2KB wccftech.com

199

0.4

Irish gymnast, Rhys McClenaghan debunks "anti-sex" rumour about the Tokyo Olympics cardboard bed

Jul 19, 2021 — Irish gymnast, Rhys McClenaghan debunks "anti-sex" rumour about the Tokyo Olympics cardboard bed 2021-07-19 14:39 1KB www.nylon.com.sg

200

0.3

Apple Yanks Fakespot from the App Store, an App Used to Identify Fake Reviews on Amazon

The infamous Fakespot app has been removed from the iOS App Store. The app was famous for identifying fake reviews on Amazon. 2021-07-19 14:35 2KB wccftech.com

201

0.2

How to Track and Manage Your Paid Subscriptions

Now that seemingly every company has its own streaming platform, it's a good time to get a handle on your subscription services. These apps can monitor what you're spending and help you trim the fat. 2021-07-19 14:32 6KB uk.pcmag.com

202

0.7

Championing chrononutrition with protein, the morning elixir for muscle growth

Proteins are essential for body growth and muscle building. However, protein metabolism varies depending on the body's internal biological clock. Therefore, it is important to know how distribution of protein intake over the day affects muscles. Researchers have now found that consumption of proteins at breakfast increases muscle size and function in mice and humans, shedding light on the concept of 'Chrononutrition' that deals with the timing of diets to ensure organ health. 2021-07-19 14:31 4KB www.sciencedaily.com

203

0.6

Repairing hearts with deadly spider venom: Study

A potentially life-saving treatment for heart attack victims has been discovered from a very unlikely source - the venom of one of the world's deadliest spiders. A drug candidate developed from a molecule found in the venom of the Fraser Island (K'gari) funnel web spider can prevent damage caused by a heart attack and extend the life of donor hearts used for organ transplants. 2021-07-19 14:31 4KB www.sciencedaily.com

204

0.2

Why identical mutations cause different types of cancer

Why do alterations of certain genes cause cancer only in specific organs of the human body? Scientists have now demonstrated that cells originating from different organs are differentially susceptible to activating mutations in cancer drivers. 2021-07-19 14:30 4KB www.sciencedaily.com

205

0.4

New alpine moth solves 180-year-old mystery

Butterflies and moths are among the most diverse animal groups. Scientists have found as many as 5,000 species from the Alps alone. Having been a place of intensive research for 250 years, it is considered a sensation if a new species is discovered from the mountain range these days. 2021-07-19 14:30 3KB www.sciencedaily.com

206

0.3

Cyberpunk 2077 Free DLC May Include New Weapons, New Game Plus Mode and More

According to recently datamined information, Cyberpunk 2077 free DLC will include new customization options, new weapons and more 2021-07-19 14:30 1KB wccftech.com

207

0.1

Mathematical models and computer simulations are the new frontiers in COVID-19 drug trials

Researchers are using computer models to simulate COVID-19 infections on a cellular level which allows for virtual trials of drugs and vaccines, opening the possibility of pre-assessment for drug and vaccine efficacy against the virus. 2021-07-19 14:30 3KB www.sciencedaily.com

208

0.2

[Tested] Best Earphone Under Rs 2500 in 2021 – an Audiophile's Perspective

Wireless audio products are all the rage but they cannot beat wired gear when it comes to sound. Here are the best earphones under Rs 2,500. 2021-07-19 14:30 14KB www.mysmartprice.com

209

0.8

Best king mattresses: Nectar, Helix, Intellibed and more

If you're sharing your bed with someone else (or your pets), a king  mattress  is a no-brainer. A king is beneficial for helping … 2021-07-19 14:30 1KB www.cnet.com

210

0.6

What is 5G, how fast is it and how can I get it?

5G will be up to 400 times faster than 4G, for the utmost in connectivity speeds. But how does 5G work, how fast is it, how can you get it and when? 2021-07-19 14:25 11KB www.pocket-lint.com

211

0.3

This robot trash can is a lot cooler now that it's half the price

One of the worst places you can have your hands full is right in front of the trash can. There's a good chance what … 2021-07-19 14:25 1KB www.cnet.com

212

0.0

Robots Collide, Causing Fire at Online-Only Grocer in UK

Ocado had to cancel orders and shut down the facility for a few days. 2021-07-19 14:23 2KB uk.pcmag.com

213

0.3

What Is Clubhouse? The Invite-Only Chat App Explained

This invite-only, audio-based app is like listening in on someone else's phone call, legally. Here's what you need to know about Clubhouse for iPhone and Android, including how Elon Musk figures into its popularity. 2021-07-19 14:21 15KB uk.pcmag.com

214

0.2

Latest WhatsApp APK 2.21.15.8 Beta Released with Compression Toggle

New WhatsApp APK (version 2.21.15.8) beta is now available for download. It lets you set the compression level of images. 2021-07-19 14:19 2KB wccftech.com

215

0.0

Kingston's new FURY line-up of memory now available

With Kingston having sold its HyperX brand to HP back in February, the component manufacturer has since rebranded its lineup of "high-performance memory" to 'FURY'. New memory under the FURY brand has now officially been released, offering plenty of options to choose from to suit all kinds of gaming rigs. Kingston has announced that it … 2021-07-19 17:35 3KB www.kitguru.net

216

0.0

Glorious Downward-Trending GeForce RTX 30 And Radeon RX 6000 GPU Pricing Hits A Snag

Graphics card prices had begun to drop several weeks ago, but have stalled out and are still selling for way above MSRP. 2021-07-19 14:16 2KB hothardware.com

217

0.1

Federal judge rules DACA is illegal, blocks new applicants

Federal Judge Andrew Hanen of Texas ruled Friday that Deferred Action for Childhood Arrivals , the program enacted by former President Barack Obama that protects some … 2021-07-19 14:16 2KB www.cnet.com

218

0.1

Alfa Romeo Tonale confirmed as a plug-in hybrid, but will space-age interior be tamed?

The Tonale's exterior looks like it'll follow its concept namesake, but the inside is still a mystery. 2021-07-19 14:15 2KB www.techradar.com

219

1.1

Researchers develop a pneumatic computer memory 'chip' that plays the piano

Soft robots currently require electronic hardware to operate. These components increase the costs, size, and power demands of soft-robotic devices. So UCR engineers have developed a pneumatic... 2021-07-19 14:14 2KB www.techspot.com

220

0.4

Systems approach is key to food security in Africa

A report by the Malabo Montpellier Panel calls on policymakers to rethink African food systems to reduce hunger, malnutrition and poverty. 2021-07-19 14:12 7KB phys.org

221

0.0

Test of Lord Kelvin's isotropic helicoid ideas fail to prove theory correct

A small team of researchers from Wesleyan University, Aix Marseille University and Gothenburg University has attempted to test Lord Kelvin's isotropic helicoid theory by building several test objects and dropping them in a tub of water. In their paper published in the journal Physical Review Letters, the group describes how they constructed their objects, how they tested them and what they observed. 2021-07-19 14:09 3KB phys.org

222

0.0

COVID-19 made unequal access to food worse, study suggests

When COVID-19 hit, affluent Columbus, Ohio, residents responded by taking significantly fewer trips to large grocery and big-box stores, apparently ordering more online and stocking up when they did go out to shop. 2021-07-19 14:06 4KB phys.org

223

0.4

Ownership of the beach depends on state law and tide lines

As Americans flock to beaches this summer, their toes are sinking into some of the most hotly contested real estate in the United States. 2021-07-19 14:04 8KB phys.org

224

0.7

[Tested] Best Battery Life Phones Under Rs 40,000: Mi 11X, OnePlus 9R and More

Which phone to choose with best battery life? Checkout our battery test of Mi 11X, OnePlus 9R, Mi 11X Pro, iQOO 7, iQOO 7 Legend and Vivo X60. 2021-07-19 14:01 6KB www.mysmartprice.com

225

0.7

Climate change sees Swiss Alps add over 1,000 lakes: study

Climate change has dramatically altered the Swiss Alp landscape—at a quicker pace than expected—as melting glaciers have created more than 1,000 new lakes across in the mountains, a study published Monday showed. 2021-07-19 14:01 3KB phys.org

226

0.1

Tahoe real estate soars, even as pandemic eases

Despite the gradual reopening of businesses and offices, Bay Area families continue to bid up Lake Tahoe properties into record prices. 2021-07-19 14:00 6KB www.siliconvalley.com

227

0.5

The best pillows in 2021

We ideally spend about one-third of our lifetime in a state of rest, and it's important to optimize your bedroom space for comfort … 2021-07-19 14:00 2KB www.cnet.com

228

1.1

Germany vows to improve flood warning system as toll passes 165

The German government on Monday pledged to improve the country's under-fire warning systems as emergency services continued to search for victims of the worst flooding in living memory, with at least 165 people confirmed dead. 2021-07-19 14:00 5KB phys.org

229

0.5

The Idea That Trees Talk to Cooperate Is Misleading

Scientific American is the essential guide to the most awe-inspiring advances in science and technology, explaining how they change our understanding of the world and shape our lives. It's a romantic notion, but pretending they're like humans could actually harm the cause of conservation 2021-07-19 14:00 5KB www.scientificamerican.com

230

0.3

7 early smartphone problems that have been solved without you knowing it

From HDR to device authentication and more, there are loads of early smartphone problems that have quietly been addressed. 2021-07-19 14:00 4KB www.androidauthority.com

231

0.2

Flu Has Disappeared for More Than a Year

Scientific American is the essential guide to the most awe-inspiring advances in science and technology, explaining how they change our understanding of the world and shape our lives. Mask wearing, social distancing and other steps to stop COVID-19 have also curtailed influenza 2021-07-19 14:00 2KB www.scientificamerican.com

232

0.7

Ethiopia hits second-year target for filling Nile mega-dam

Ethiopia said Monday it had attained its second-year target for filling a mega-dam on the Blue Nile River that has stoked tensions with downstream countries Egypt and Sudan. 2021-07-19 13:59 4KB phys.org

233

0.5

Fall Guys heads to the jungle tomorrow for Season 5

Fall Guys' fifth season will add multiple new costumes, rounds, and events when it launches tomorrow. 2021-07-19 13:58 2KB www.digitaltrends.com

234

0.3

Best Wi-Fi router 2021: Budget, mid-range and wireless mesh systems for your home network

You can have the fastest internet in the world, but you'll still need a decent router. Find the best for all budgets in this buyer's guide. 2021-07-19 13:54 5KB www.pocket-lint.com

235

0.7

How chemistry undergraduates benefit from graduate student diversity

Diversity among graduate student teaching assistants (TAs) may be among the most essential factors in retaining underrepresented minority undergraduate students in science, technology, engineering, and mathematics (STEM) courses, according to statistical evidence from a new study set to publish in the August issue of the Economics of Education Review. 2021-07-19 13:53 7KB phys.org

236

1.0

Google Duo Is Getting a Floating 'New Call' Button With Redesigned UI

Google Duo will soon get a home screen redesign where it gets a 'New Call' floating action button (FAB) in blue colour. Through the new FAB, users will be able to complete almost all actions of the video calling app. This is the first update for the app in almost a year. 2021-07-19 13:52 2KB gadgets.ndtv.com

237

0.5

Bioweapons research is banned by an international treaty but nobody is checking for violations

Scientists are making dramatic progress with techniques for "gene splicing"—modifying the genetic makeup of organisms. 2021-07-19 13:52 9KB phys.org

238

0.4

2022 VW Passat bids farewell to US as Volkswagen axes the sedan

Volkswagen's Passat is saying farewell to the US, with the automaker confirming that the 2022 VW Passat will be the venerable sedan's last gasp in America. It's 2021-07-19 13:51 3KB www.slashgear.com

239

0.5

Tesla 'Full Self-Driving' subscription launches, but some owners are peeved

This weekend, Tesla rolled out a long-awaited, more accessible option for those wanting to toy around with the company's " Full Self-Driving " beta: … 2021-07-19 13:50 2KB www.cnet.com

240

0.8

All Voxi SIM only deals and phone contracts now come with free 5G

VOXI by Vodafone has announced that it will now offer 5G speeds for all its current and new customers. 2021-07-19 13:43 2KB www.techradar.com

241

0.7

Should you buy a mesh Wi-Fi system?

Is creating a monster mesh a good idea to get the best wireless coverage? 2021-07-19 13:43 7KB www.techradar.com

242

0.4

Antibody Levels Remain Robust Nine Months After Covid Infection, New Study Finds

The team found that 98.8 per cent of people infected in February/March showed detectable levels of antibodies in November. 2021-07-19 13:42 3KB www.ibtimes.sg

243

0.1

Monday deal: This colorful set of Cuisinart kitchen knives is just $13

Sometimes it takes slicing through a tomato with a genuinely sharp knife to realize how dire your kitchen blade situation has become. If you're … 2021-07-19 13:37 1KB www.cnet.com

244

0.7

Roborock's brand new H7 Cordless Vacuum is available now

This updated vacuum is perfect for quick cleaning. 2021-07-19 13:36 2KB www.pocket-lint.com

245

0.9

Venice Film Festival 2021: Spanish Film Madres Paralelas Becomes Official Curtain Raiser

The 78th annual international film festival will kick-start with the Oscar-winning Spanish director Pedro Almodovar's film Madres Paralelas. 2021-07-19 13:34 3KB www.ibtimes.sg

246

0.0

360 S10 Robot Vacuum Review-The New King for Pet Owners

360 Smart Life is a company that you may not be familiar with, as it's not as popular in the robot vacuum space as some other companies. But it is 2021-07-19 13:32 670Bytes www.androidheadlines.com

247

0.9

Best smart thermostat of 2021

A  smart thermostat  does more than manage the heating and cooling system inside your home. These app-enabled smart home devices  make it possible to … 2021-07-19 13:30 4KB www.cnet.com

248

0.6

Government launches consultation on plans for UK digital identity market

The Department for Digital, Culture, Media and Sport (DCMS) wants to gather the views of interested parties on proposals to "make digital identities as trusted and secure as official documents". 2021-07-19 13:30 4KB www.computerweekly.com

249

0.5

Upgrade your summer cooking with 56% off on this smoker today

You've almost certainly had something prepared in a smoker before. It's great stuff, but did you know you can do it at home … 2021-07-19 13:29 1KB www.cnet.com

250

0.1

Who is IRYS? Meet New Virtual YouTuber of Hololive

The virtual YouTuber or VTuber currently has more than 500 000 subscribers, who are desperately waiting for her next live program. 2021-07-19 13:24 2KB www.ibtimes.sg

251

0.2

In the fight against ransomware, Microsoft must do more

The rash of ransomware attacks that have plagued companies in recent months highlights the need for Microsoft to do more to help users avoid being hit — and recover quickly if they are. 2021-07-19 13:24 7KB www.computerworld.com

252

0.4

Grab The Bose Soundlink Revolve Bluetooth Speaker For $179

In a pretty rare sale, the Bose Soundlink Revolve is now down to just $179. That's going to save you $20 off of its regular price. This is a rare sale 2021-07-19 13:20 2KB www.androidheadlines.com

253

0.5

This HP dual monitor bundle is the single best deal you can shop today

You can buy two HP monitors for less right now as part of this HP Dual Monitor bundle deal. 2021-07-19 13:14 2KB www.digitaltrends.com

254

0.7

How to livestream on YouTube with OBS

Open Broadcaster Software is a free and open-source tool for recording and streaming video footage from your screen and webcam to broadcast to fans everywhere. 2021-07-19 13:11 5KB www.digitaltrends.com

255

0.0

Chinese astronomers investigate X-ray bursts of SGR J1935+2154

By analyzing the data from NASA's Fermi spacecraft, astronomers from the Hebei Normal University and Nanjing University in China, have investigated X-ray bursting activity of a soft gamma-ray repeater (SGR) known as SGR J1935+2154. Results of the study, published July 9 on arXiv.org, deliver more hints about the properties of X-ray bursts from this source. 2021-07-19 13:10 3KB phys.org

256

0.2

How to take a screenshot on an iPhone X

Since Apple ditched Touch ID on the iPhone X, ordinary tasks are slightly different on newer models. Here's how to take a screenshot on an iPhone X or newer. 2021-07-19 13:08 5KB www.digitaltrends.com

257

0.2

Climate change is forcing conservationists to be more ambitious

As climate change brings record droughts and floods, extended fire seasons continue to make headlines, and the role of humans in this terrible situation is now undisputed, institutional change has been slow and unsteady. In particular, conservationists have been wary of pointing to climate change as the biggest threat to biodiversity, given the many other threats that exist. 2021-07-19 13:03 6KB phys.org

258

0.8

Singapore Businessman Faces Trial For Transferring S$1,000 to Syria-Based Islamic State Militants

The funds were purportedly intended for facilitating terrorist acts in Syria, according to the Ministry of Home Affairs. 2021-07-19 13:03 3KB www.ibtimes.sg

259

0.2

Using spyware against journalists "completely unacceptable": EU's von der Leyen

Using spyware against journalists is totally unacceptable, the European Commission chief said on Monday after reports that Israeli spyware was used to hack the smartphones of journalists, government officials and rights activists worldwide. 2021-07-19 13:02 1KB www.gadgetsnow.com

260

0.8

Fasthosts ecommerce website builder review

Fasthosts now offers an ecommerce website builder platform to get your online store up and running immediately. 2021-07-19 13:02 5KB www.techradar.com

261

0.0

Klipsch's first Dolby Atmos soundbar brings 1,200 watts of power

Klipsch may be a relative latecomer to the Dolby Atmos soundbar club, but it appears to be making up for lost time with two very potent new models. 2021-07-19 13:00 4KB www.digitaltrends.com

262

0.4

Poll: How much do you spend on mobile gaming per month?

Mobile gaming is big business but how much money are you actually spending on mobile games each month? That's what we want to know today. 2021-07-19 13:00 1KB www.androidauthority.com

263

0.1

If data center NetOps and DevOps are going to play nice, they need a digital sandbox

Nokia's digital twin emulates your network and test environment using a fabric of containers 2021-07-19 16:42 9KB www.theregister.com

264

0.7

Best gas grills of 2021: Weber, Char-Broil and more

Whether you're considering an upgrade to your outdoor cooking setup or are new to grilling altogether, it can be difficult to figure out how … 2021-07-19 13:00 6KB www.cnet.com

265

0.3

Concrete Buildings Could Be Turned into Rechargeable Batteries

Scientific American is the essential guide to the most awe-inspiring advances in science and technology, explaining how they change our understanding of the world and shape our lives. But for now, a square meter of the building material holds roughly the energy of two AA batteries 2021-07-19 13:00 4KB www.scientificamerican.com

266

1.0

The Ford F-150 Lightning is a really big deal

The Tesla Model S was a big bang, but the Ford F-150 Lightning electric pickup truck is an even bigger bang . Here's how I … 2021-07-19 13:00 2KB www.cnet.com

267

0.7

Ancient meteorite could reveal the origins of life on Earth

A 4.6-billion-year-old meteorite found in the laying in the imprint of a horseshoe is likely a remnant of cosmic debris left over from the birth of the solar system and could answer questions about how life began on Earth. 2021-07-19 12:59 5KB phys.org

268

0.4

Rescuing the Integral spacecraft: No thrust? No problem

A year ago tomorrow, a failure on the Integral spacecraft meant it fired its thrusters for likely the last time. In the days since, the spacecraft in Earth orbit has continued to shed light on the violent gamma ray universe, and it should soon be working even more efficiently than before, as mission control teams implement an ingenious new way to control the 18-year-old spacecraft. 2021-07-19 12:57 6KB phys.org

269

0.2

Shiba Inu Investors Scammed on the Pretext of Providing Assistance, Some Lose Entire Wallet

Fraudsters designed a fake website that is similar to 'Shiba Swap' and scammed investors off their money. 2021-07-19 12:57 3KB www.ibtimes.sg

270

0.4

New method allows unambiguous identification of wolf hybrids in Europe's forests

Together with a European team, Senckenberg scientists have presented a new method in the scientific journal BMC Genomics that allows the reliable identification of wolf-dog hybrids on the basis of environmental samples such as feces, hair, or saliva residue. The method has a much higher resolution than conventional methods and is expected to serve as a standard procedure in the future, allowing for comparable detection of hybridization rates across Europe. 2021-07-19 12:55 5KB phys.org

271

0.5

Stakeholders and African rhino conservation: A case study

"Rhinos are a charismatic symbol of Africa's thriving wildlife," so says a team writing in the International Journal of Teaching and Case Studies, "but their future is threatened." 2021-07-19 12:55 2KB phys.org

272

0.3

When did humans start experimenting with alcohol and drugs?

Humans constantly alter the world. We fire fields, turn forests into farms, and breed plants and animals. But humans don't just reshape our external world—we engineer our internal worlds, and reshape our minds. 2021-07-19 12:55 7KB phys.org

273

0.1

Did Lewis Hamilton Cheat to Win British Grand Prix? World Champion Racially Abused Online

Verstappen called the celebrations disrespectful and unsportsmanlike behavior. 2021-07-19 12:54 4KB www.ibtimes.sg

274

0.3

Satellites map floods in western Europe

Record rainfall has caused swollen rivers to burst their banks and wash away homes and other buildings in western Europe—leading to more than 90 casualties and over 1000 people missing. Data from the Copernicus Sentinel-1 mission are being used to map flooded areas to help relief efforts. 2021-07-19 12:53 2KB phys.org

275

0.2

'Cool flames' ignited in space

A discovery has been made in Earth's orbit—steady spherical cool diffusion flames. Measurements in these flames could help improve the engines of the future. 2021-07-19 12:52 3KB phys.org

276

0.4

Arginine methylation in global control of RNA splicing and translation

Thousands of proteins undergo arginine N-methylation, a widespread post-translational modification catalyzed by several protein arginine methyltransferases (PRMTs) that covalently link methyl groups to arginine side chains. Nine PRMTs, PRMT1 to PRMT9, have been identified in the human genome, which are further classified into three types according to the final methylarginine products. Arginine methylation plays key roles in various cellular processes. 2021-07-19 12:52 3KB phys.org

277

0.6

Designing less addictive opioids through chemistry

What if there was a way for pain patients to get all the pain-relieving power of opioids with none of the addicting side effects? 2021-07-19 12:51 6KB phys.org

278

1.0

[Update: Stable Android 11 Realme UI 2.0] Realme X2 Update Tracker

Here is the list of updates that Realme X2 has received so far. This tracker will be regularly updated with every build released. 2021-07-19 12:48 1KB www.thegoandroid.com

279

0.7

Understanding the physics in new metals

Researchers from the Paul Scherrer Institute PSI and the Brookhaven National Laboratory (BNL), working in an international team, have developed a new method for complex X-ray studies that will aid in better understanding so-called correlated metals. These materials could prove useful for practical applications in areas such as superconductivity, data processing, and quantum computers. Today the researchers present their work in the journal Physical Review X. 2021-07-19 12:44 7KB phys.org

280

0.7

Samsung To Offer Galaxy M12 For RM 499 During Super Brand Day

This phone has just been released in Malaysia two months ago but that doesn't stop Samsung from offering a significant discount for the Galaxy M12 at its upcoming Super Brand Day at Shopee Mall which will take place on 21 and 22 July.ADVERTISEMENT However, the deal on Galaxy M12 will be available slightly earlier at […] 2021-07-19 12:42 1KB www.lowyat.net

281

0.2

How to Add or Remove All Apps List in Start Menu on Windows 10

You can customize your Start menu and add or remove all apps list on your Windows 10 computers. Just follow this simple tutorial. 2021-07-19 16:29 3KB wccftech.com

282

0.6

Early warning system gridlock blamed amid shocking loss of life in European flooding

It was close to midnight when I received a phone call from my sister telling me that our parent's house was under water. Neither she nor they really knew what to do next. They were in a state of shock amid an ongoing emergency. 2021-07-19 12:41 5KB phys.org

283

0.4

Our universe might be a giant three-dimensional donut, really.

Astrophysicists say our universe might be shaped like a three-dimensional donut, meaning you could point a spaceship in one direction and eventually return to where you started. 2021-07-19 12:33 7KB www.livescience.com

284

0.7

Your data. Your experience.

Engadget is part of Verizon Media . By clicking " Accept all " you agree that Verizon Media and our partners will store and/or access information on … 2021-07-19 16:42 1KB consent.yahoo.com

285

0.0

Realme Band 2 image renders,360-degree video leaked

Apart from the Realme Pad, Realme may be introducing a new wearable device. It's more of a health and fitness tracker more than a smartwatch. It's a follow-up to the original Realme Band. It now comes with a different design. The device boasts a 1.4-inch screen. There is no final and official announcement yet but […] 2021-07-19 12:30 1KB androidcommunity.com

286

0.8

Chemists turn to shellfish for inspiration to create better adhesives

Adhesives are something used in a myriad of things we use in our daily lives that you might not think of. Adhesives and various glues are used to hold 2021-07-19 12:27 2KB www.slashgear.com

287

0.3

A beefy Linux 5.14-rc2 and light at the end of the tunnel for Paragon's NTFS driver

Torvalds: 'At some point somebody just needs to actually submit it' 2021-07-19 15:40 2KB www.theregister.com

288

0.4

Best Android app deals of the day: This War of Mine, DISTRAINT 2, Reventure, more

It is now time for all of this afternoon's best Android game and app deals including This War of Mine, DISTRAINT 2, Reventure, and more. 2021-07-19 12:10 1KB 9to5toys.com

289

0.2

Report claims TSMC plans to build a new US factory

The chip shortage has impacted manufacturing operations all around the world. Industries that have been particularly impacted include US-based technology and 2021-07-19 12:07 2KB www.slashgear.com

290

0.7

Silicon Power Portable USB 3.2 Gen 2 Enclosure PD60 for M.2 NVMe or SATA SSD

Silicon Power Computer & Communications Inc. is releasing an enclosure that will give your SSD ability to not only achieve these gains but also take it wherever you go. 2021-07-19 12:02 1KB www.storagenewsletter.com

291

0.6

Seagate Selects Genetec Security Center to Secure Global Campuses and Regional Offices

Genetec Inc. announced that Seagate Technology Holdings plc has deployed its Security Center to secure their global campuses and regional offices. At the heart of this large-scale global deployment is the Genetec unified security platform which includes Security Center, Omnicast IP video management system (VMS) to manage more than 1,150 cameras, Synergis IP access control […] 2021-07-19 12:02 3KB www.storagenewsletter.com

292

0.7

IBM Storage Networking b-type Gen7 Directors From Brocade/Broadcom

IBM Storage Networking b-type Gen7 directors offer additional blade features Technology is evolving at an incredible pace, and businesses are demanding more from their IT resources and infrastructure. Rapid adoption of flash storage and the rise of NVMe-based storage unleash advancements in application design that drive new levels of performance and capacity requirements, such as […] 2021-07-19 12:02 3KB www.storagenewsletter.com

293

0.5

MinIO Hybrid Cloud Object Storage Available Through Red Hat Marketplace and Ecosystem Catalog

MinIO OpenShift Operator helps alleviate the burden of provisioning and managing object storage for Kubernetes workloads 2021-07-19 12:01 3KB www.storagenewsletter.com

294

2.4

How to Stay Under 15GB of Free Storage From Google?

To read this article from Wired, click on: How to Stay Under Your 15 GB of Free Storage From Google If you're smart about how you use your space in the cloud, you don't have to pay extra. 2021-07-19 12:01 742Bytes www.storagenewsletter.com

295

0.8

Commvault Partners With SoftwareONE

Commvault announced the launch of a partnership with SoftwareONE, a provider of end-to-end software and cloud technology solutions. 2021-07-19 12:01 4KB www.storagenewsletter.com

296

0.9

Civo Opts for StorageOS Cloud Native Storage to Support Managed Kubernetes Services

Civo opts for StorageOS cloud native storage to support lightning-fast managed Kubernetes development and deployment service. 2021-07-19 12:01 4KB www.storagenewsletter.com

297

0.5

EFD Digital Chooses Quantum Subscription-Based Software Platform

EFD Digital chooses Quantum StorNext subscription based software platform to power its new post-production studio. 2021-07-19 12:00 3KB www.storagenewsletter.com

298

0.6

Sponsored: Magical and magnificent

This legacy Piedmont estate is one of a kind with stately living and dining rooms, period details, a gorgeous updated kitchen with eat-in nook, a tiled balcony with backyard views, a jewel-tone off… 2021-07-19 12:00 1KB www.siliconvalley.com

299

0.6

Ashton Kutcher has a simple fix for social media rage-outs

Let's face it, social media can be a hot mess. You don't have to look hard to find a hotbed of insults and … 2021-07-19 12:00 6KB www.cnet.com

300

0.3

10 Things to Know Before You Buy Refurbished Electronics

Buying a refurbished device can help you save money, but don't go into it blind. These tips will help you get a deal and avoid being ripped off when buying refurbished laptops, TVs, phones, and other electronics. 2021-07-19 12:00 9KB uk.pcmag.com

301

0.1

Seeking a Competitive Edge vs. Chasing Savings in the Cloud - InformationWeek

Results from an Accenture survey point to risk of missing out on strategic advantages if organizations focus strictly on cost-savings from the cloud. 2021-07-19 12:00 6KB www.informationweek.com

302

0.3

Realme GT Master Edition's top model to be GT Master Explorer Edition, come with Snapdragon 870

Realme will launch the GT Master Edition in China on July 21. 2021-07-19 11:52 3KB www.indiatoday.in

303

0.0

How cells control mitochondria

Errors in the metabolic processes of mitochondria are responsible for a variety of diseases such as Parkinson's and Alzheimer's. Scientists needed to find out just how the necessary building blocks are imported into the complex biochemical apparatus of these cell areas. The TOM complex (translocase of the outer mitochondrial membrane) is considered the gateway to the mitochondrion, the proverbial powerhouse of the cell. The working group headed by Professor Chris Meisinger at the Institute of Biochemistry and Molecular Biology at the University of Freiburg has now demonstrated—in human cells—how signaling molecules control this gate. A signaling protein called DYRK1A modifies the molecular machinery of TOM and makes it more permeable for enzymes that are important for the cell metabolism. The group has thus discovered the first signaling protein that directly influences this import process in humans. Their work has been published in the journal Nature Communications. 2021-07-19 11:51 3KB phys.org

304

0.3

Long-term satellite analysis shows rainy season wetter now than ever

Researchers from Tokyo Metropolitan University have analyzed long-term precipitation radar data from satellites and found significantly enhanced rainfall over the most recent decade during the annual Meiyu-Baiu rainy season in East Asia. The data spans 23 years and gives unprecedented insight into how rainfall patterns have changed. They showed that the increased rainfall was driven by the decadal increased transport of moisture from the tropics and frequent occurrence of the upper tropospheric trough over the front. 2021-07-19 11:51 4KB phys.org

305

0.1

Half of U. S. tidal marsh areas vulnerable to rising seas

Sea level is rising worldwide, thanks in large part to climate change. Rising seas threaten coastal communities and ecosystems, including marshes that lie at the interface between salt water and freshwater. Tidal marsh ecosystems feature distinct plants and play key ecological roles, such as serving as nurseries for fish. It is known that some tidal marshes can avoid destruction by migrating inland or through formation of new soil that raises their elevation, but a better understanding of how they are affected by rising seas could inform efforts to plan for and mitigate the effects. 2021-07-19 11:51 3KB phys.org

306

0.1

GTA Mods Taken Down by Take-Two Interactive After Issuing DMCA Notices

Rockstar's parent company, Take-Two Interactive, takes down several mods for past GTA games, some as old as 15 years- and fans are not happy. 2021-07-19 11:50 2KB www.mysmartprice.com

307

0.7

Mobile Internet Download Speeds Grew 47 Percent in India in a Year: Ookla

Mobile and fixed broadband Internet speeds in India continue to grow according to Ookla's Speedtest Global Index for June, with the average mobile download speed hitting 17.84Mbps and fixed broadband download speed reaching the mark of 58.17Mbps. 2021-07-19 11:50 3KB gadgets.ndtv.com

308

0.6

ESO astronomers share galaxy images that look like fireworks

A team of astronomers from the European Southern Observatory (ESO) have released some new observations of galaxies that look like colorful explosions of 2021-07-19 11:49 2KB www.slashgear.com

309

0.8

Microsoft Teams is set for a rather fluid makeover

Microsoft Teams becoming a "canvas" to encourage more in-depth collaboration. 2021-07-19 11:46 2KB www.techradar.com

310

0.5

37 best cakes for geeks: Delicious delights for your eyes and your stomach

What human being doesn't love a good cake? We've collected a gallery of geeky cakes for you to salivate over. 2021-07-19 11:45 9KB www.pocket-lint.com

311

0.2

Call of Duty Mobile Season 6: Zombies, Slums, and new weapons teased

Information about Season 6 is starting to trickle out. 2021-07-19 11:38 17KB www.pocket-lint.com

312

0.6

Ola Receives Over 1 Lakh Pre-Booking for Its Electric Scooter in 24 Hours

Ola Electric Mobility has received more than 1 lakh pre-bookings for its electric scooter within 24 hours of the reservations opening on July 15. The scooters will be manufactured at Ola's two-wheeler factory in Tamil Nadu. Customers can reserve the scooter by making a refundable deposit of Rs. 499. The company has said that those who reserve will get priority delivery. 2021-07-19 11:32 3KB gadgets.ndtv.com

313

0.7

LG's Éclair soundbar could be a bite-sized solution for compact home theaters

the lg qp5 éclair soundbar has now launched, and it could be one to consider if you want to maintain a small home theater space. 2021-07-19 11:32 2KB www.techradar.com

314

0.5

Cassandra 4.0 release held back after Apple engineer discovers last-minute bug

Bid to build the most stable iteration of the columnar database has its price 2021-07-19 16:45 2KB www.theregister.com

315

0.3

Skate 4 won't be at EA Play, but 'a little something' is on the way

Developer Full Circle has confirmed that Skate 4 won't appear at EA Play Live. 2021-07-19 11:28 2KB www.techradar.com

316

0.5

Airtel asks DoT to roll out guidelines for new 5G devices to support all spectrum bands

Airtel also noted that the new 5G devices should support dynamic spectrum sharing while the dual SIM handsets should have 2G, 4G and 5G support on both slots. 2021-07-19 11:27 3KB www.indiatoday.in

317

0.1

Google may bring new Search and Downloads sections to YouTube Music

Google's YouTube Music app has seen many changes in the past, Google is trying too hard to make it work. YouTube Music was not able to grab as many users 2021-07-19 11:22 2KB www.thegoandroid.com

318

0.5

Why the outdoors should be an integral part of every early learning and child-care program

Bilateral negotiations are underway to move the historic federal commitment to a Canada-wide early learning and child-care system from vision to reality. Expanding access for all young children in Canada will require creating and licensing more physical spaces where children learn and are cared for. But what kinds of spaces will these be? 2021-07-19 11:20 8KB phys.org

319

0.7

Comparis warns customers of attacks following data breach

With sensitive data in the wild, Comparis customers have started receiving fraudulent calls. 2021-07-19 11:14 2KB www.techradar.com

320

0.0

Hubble reveals a 'rediscovered' star cluster

This image shows the globular cluster NGC 6380, which lies around 35,000 light-years from Earth, in the constellation Scorpio (the Scorpion). Globular clusters are spherical groups of stars held together by gravity; they often contain some of the oldest stars in their galaxies. The very bright star at the top of the image is HD 159073, which is only around 4,000 light-years from Earth, making it a much nearer neighbor than NGC 6380. This image was taken with Hubble's Wide Field Camera 3, which, as its name suggests, has a wide field of view, meaning that it can image relatively large areas of the sky in enormous detail. 2021-07-19 11:12 2KB phys.org

321

0.8

Bonding's next top model: Projecting bond properties with machine learning

Designing materials that have the necessary properties to fulfill specific functions is a challenge faced by researchers working in areas from catalysis to solar cells. To speed up development processes, modeling approaches can be used to predict information to guide refinements. Researchers from The University of Tokyo Institute of Industrial Science have developed a machine learning model to determine characteristics of bonded and adsorbed materials based on parameters of the individual components. Their findings are published in Applied Physics Express. 2021-07-19 11:11 3KB phys.org

322

0.6

New method found for moving tiny artificial swimmers

Princeton researchers have debuted a novel way of generating and potentially controlling locomotion in tiny objects called artificial swimmers. These swimmers have sparked considerable interest for their potential applications in medicine, industry and other sectors. 2021-07-19 11:10 7KB phys.org

323

0.1

The tallest mountains on a neutron star are only millimeters high

Here on Earth, mountains get extremely tall, thousands and thousands of feet high. However, new models of neutron stars show that the tallest mountains on these 2021-07-19 11:09 2KB www.slashgear.com

324

0.5

Zalman CNPS10X Performa Black Cooler Review

Zalman is back in the mid-range cooler space - but how good is the CNPS10X Performa Black? 2021-07-19 14:23 4KB www.kitguru.net
Articles
DC5n United States IT in english 324 articles, created at 2021-07-20 00:07
AT GDC 2021, Nvidia unveiled the first-ever demo of RTX features running on an ARM-based system. ARM is mostly known for designing the chips inside many smartphones and tablets, far away from high-performance gaming PCs. Nvidia's demo shows that ARM could be at the heart of future gaming desktops, however, and it's making software development kits (SDKs) supporting RTX features on ARM and Linux available today. The demo (above) shows off Wolfenstein: Youngblood and The Bistro demo running on an ARM-based system with ray tracing and Deep Learning Super Sampling (DLSS) enabled. The test machine was outfitted with an RTX 3060 and MediaTek Kompanio 1200, which is an eight-core CPU using four big ARM Cortex-A78 cores and four little ARM Cortex-A55 cores. This hybrid design (known as big. LITTLE) is what makes ARM processors tick. The big cores handle intensive tasks, while the little cores handle simpler tasks in the background. Intel's upcoming Alder Lake processors are set to use a similar design, which optimizes performance by delegating work based on how demanding it is. "MediaTek and NVIDIA are laying the foundation for a new category of Arm-based high-performance PCs," PC Tseng, general manager of MediaTek's Intelligent Multimedia Business unit, said. That foundation begins with a bundle of SDKs that developers can now use on ARM and Linux: Only three of the tools are available to developers now — RTXDI, NRD, and RTXMU. The two most exciting SDKs, DLSS and RTXGI, are "coming soon." This is the first time that x86-based Windows systems have been seriously threatened for gaming. In the future, it's possible we could see ARM devices like Chromebooks and tablets accelerated by Nvidia graphics to provide a full desktop gaming experience. In the demos, the RTX 3060 is pulling most of the weight when it comes to rendering. The demos don't speak to the power of ARM processors as much as they speak to the possibility of even running demanding games on such a platform. Nvidia announced its partnership with MediaTek in April, saying that its goal was "to create a reference system and SDK for Chrome OS and Linux PCs." The SDKs released today show that the partnership paid off. The advancements are due in part to Nvidia's ongoing acquisition of ARM. The company put up $40 billion to acquire one of the world's largest chip designers, though it has encountered several hurdles during the acquisition process. The deal is at the behest of U. S., European, and Chinese regulatory authorities, who are surely scrutinizing such a large deal closely. It was originally set to close in March 2022, though the companies could decide to extend the deadline to September 2022. Regardless, it looks like a new class of gaming PCs is on the horizon. And if ARM designs are at the center of them, that's good news for PC gamers.

Nvidia brings ray tracing and DLSS to ARM-powered PCs – are cheaper gaming laptops coming?
techradar.com
Nvidia shows off RTX ray tracing, high-end gaming tech running on Arm
cnet.com
Arm is now RTX ready, Nvidia demos Real-Time Ray Tracing, DLSS running on Arm system
neowin.net
NVIDIA Shows Off RTX On ARM Using A MediaTek Chromebook CPU Paired With RTX 3060
lowyat.net
Nvidia Demos RTX Graphics Running on ARM-Based CPU
uk.pcmag.com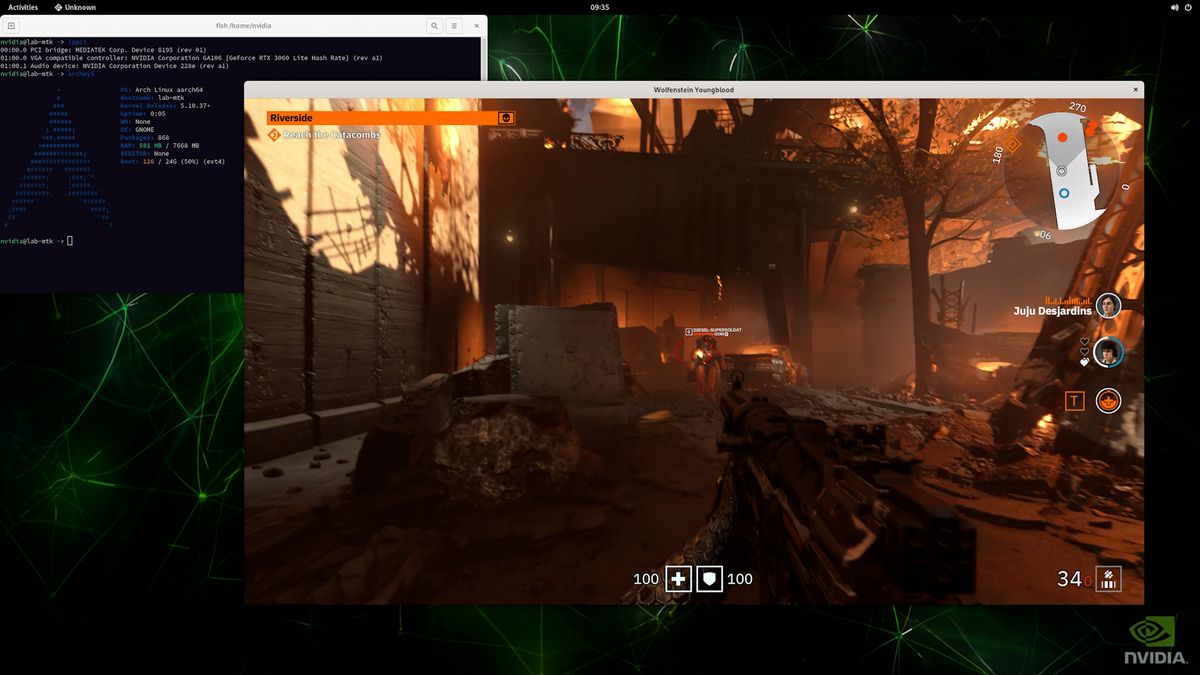 Nvidia brings ray tracing and DLSS to ARM-powered PCs – are cheaper gaming laptops coming?
techradar.com
AMD FidelityFX Super Resolution: Can It Make Games Run Faster on Any GPU?
gadgets.ndtv.com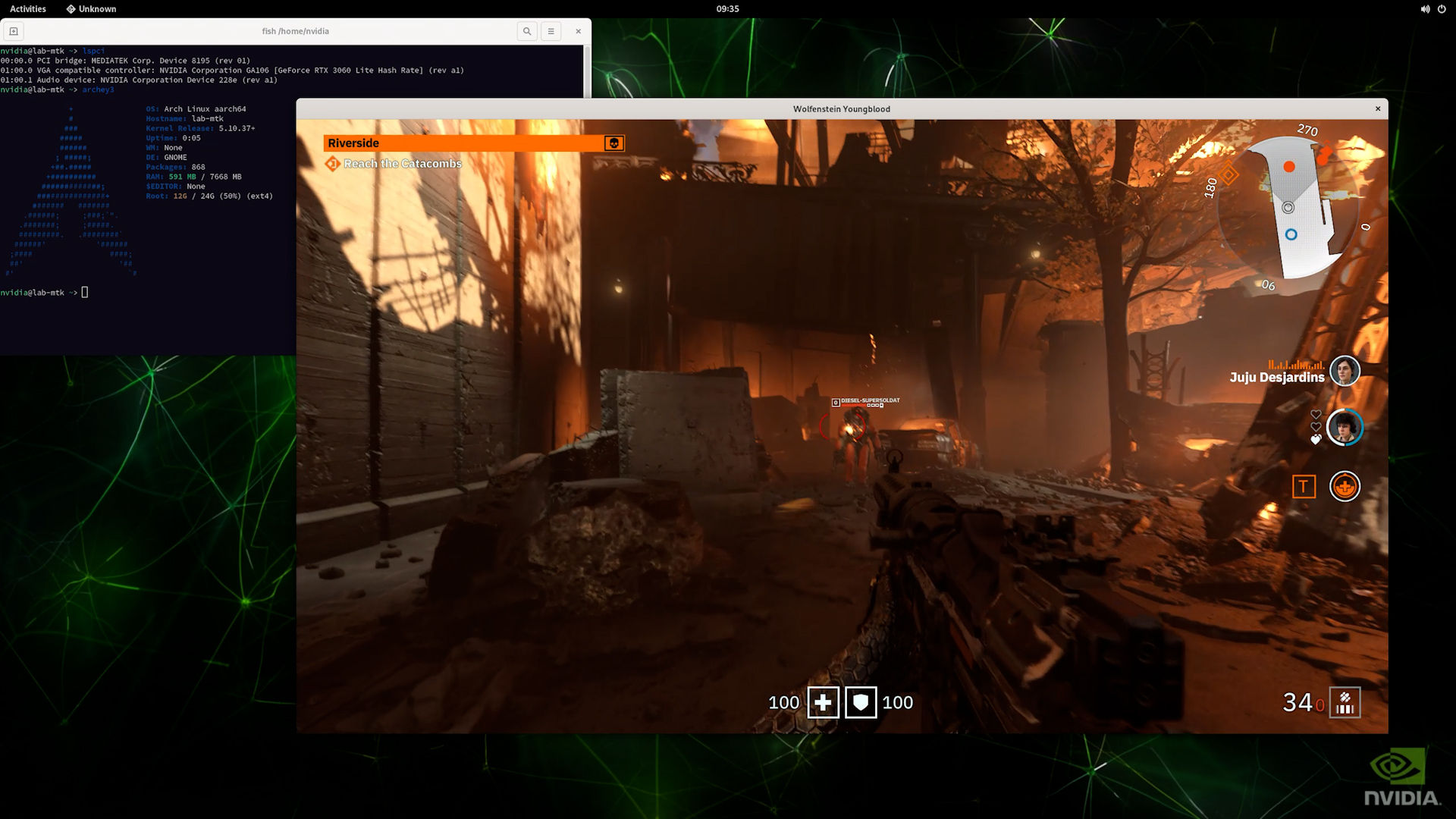 Nvidia Showcases DLSS and Ray Tracing on ARM Platform, Can Chromebooks Finally Game?
mysmartprice.com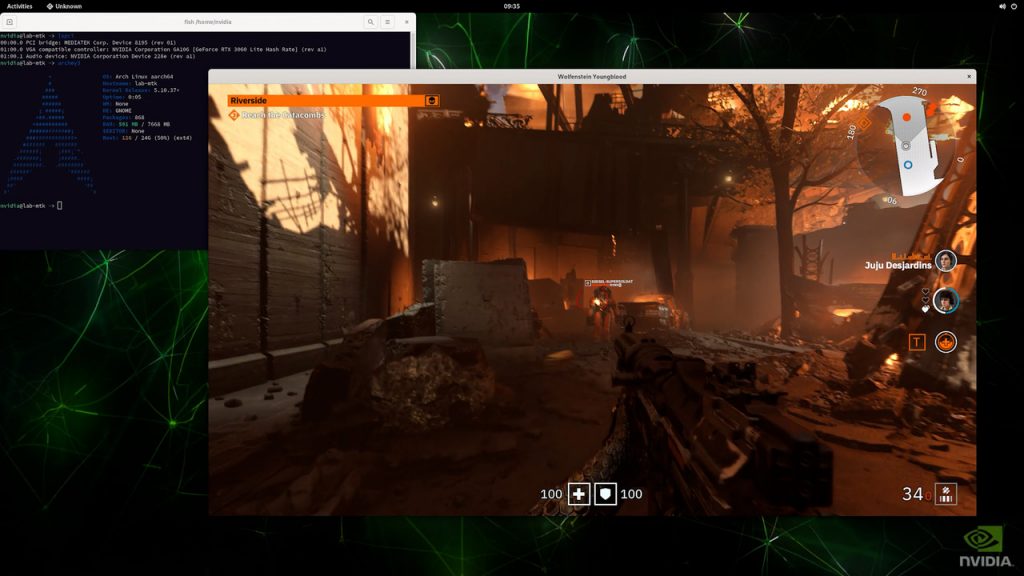 RTX support is coming to ARM-based devices
kitguru.net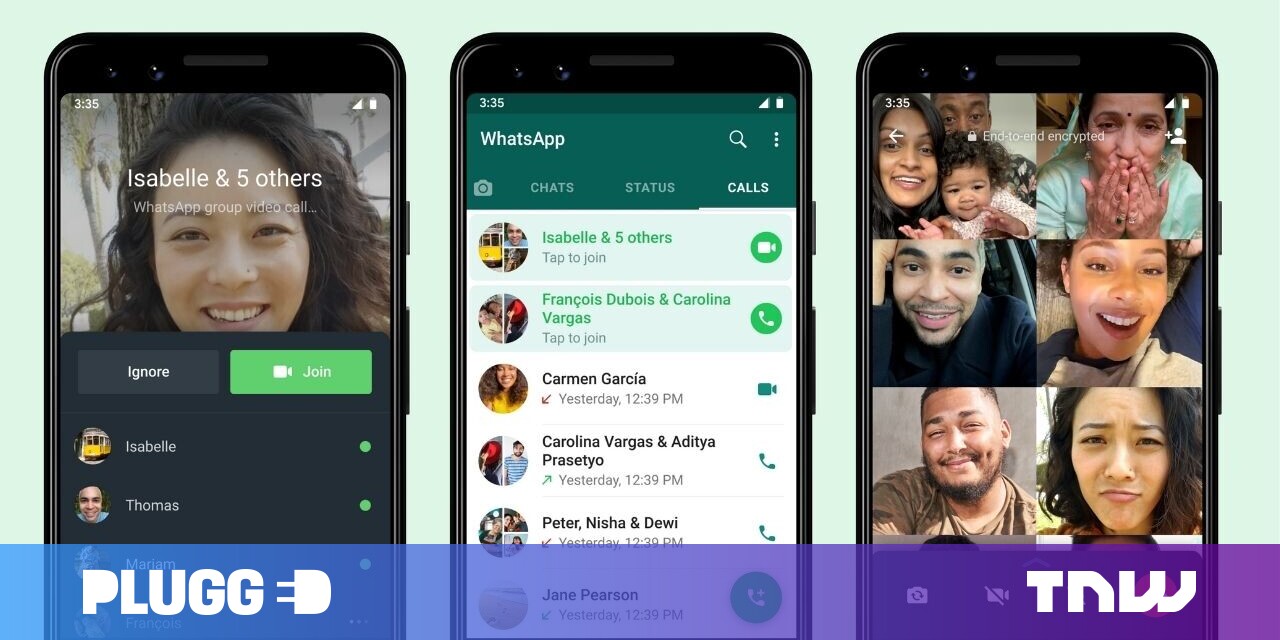 The latest tech news Your sardonic source for consumer tech stories Human-centric AI news and analysis Driving the future of sustainable mobility No-nonsense stories about startup growth Inside money, markets, and Big Tech Help build the bank of the future Coding for Public Service Small country, big ideas WhatsApp has launched a new feature that makes it easy to hop onto a call after it's already started. The "joinable calls" feature should be handy for the perennially tardy. WhatsApp says it also brings the spontaneity and ease of in-person chats to group calls: The joinable calls will remain end-to-end encrypted. WhatsApp has also integrated a call info screen, which shows who's currently on the call and who hasn't shown up yet. The feature is now rolling out to users globally. Here's how to use it: That's it! You're now free to join a call fashionably late, with the reassurance that you won't be barred from entering. Did you know we have a newsletter all about consumer tech? It's called Plugged In – and you can subscribe to it right here.

WhatsApp Now Lets You Join a Ongoing Group Call After It Began
gadgets.ndtv.com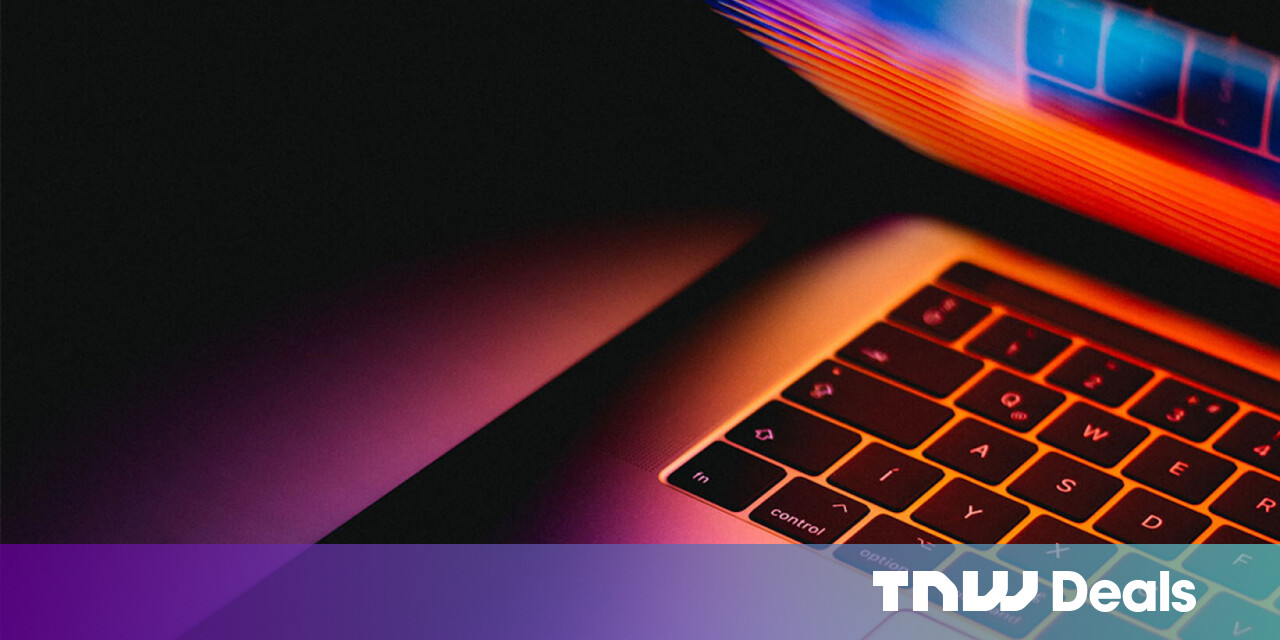 Earn a handful of CompTIA certifications as a true cybersecurity professional
thenextweb.com
How my portable projector almost made football come home
thenextweb.com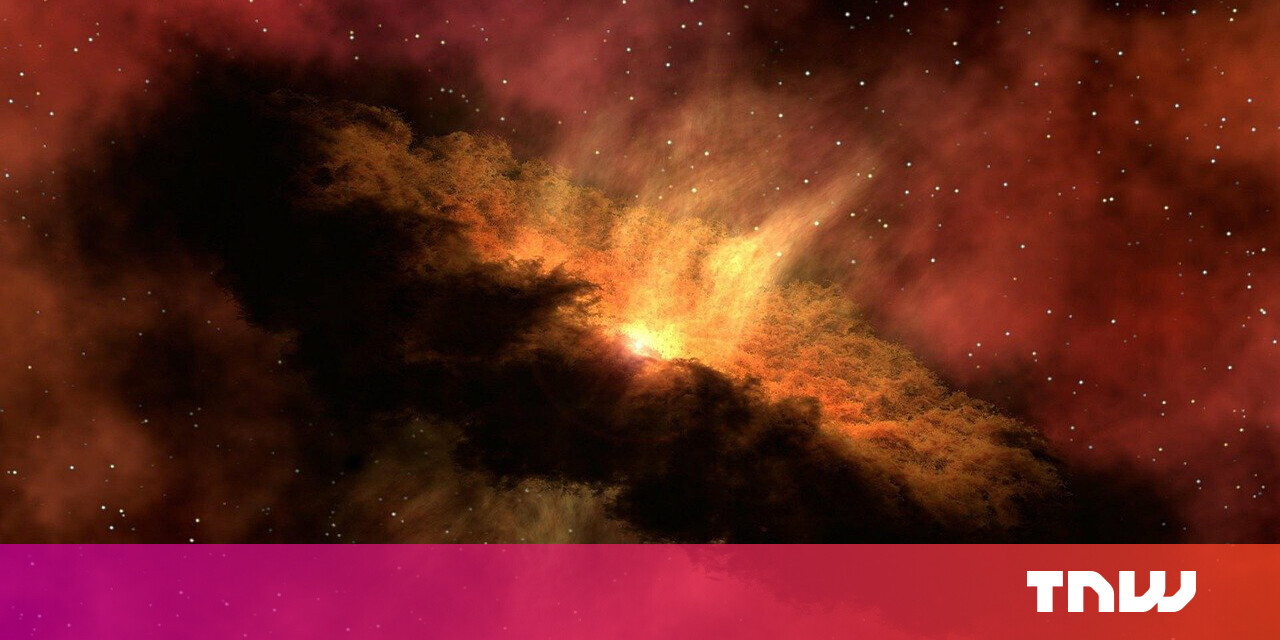 Scientists want to 'listen' to the Big Bang so they can unravel its mysteries
thenextweb.com
Samsung may try a new tactic to sell foldables: Make 'em cheaper
thenextweb.com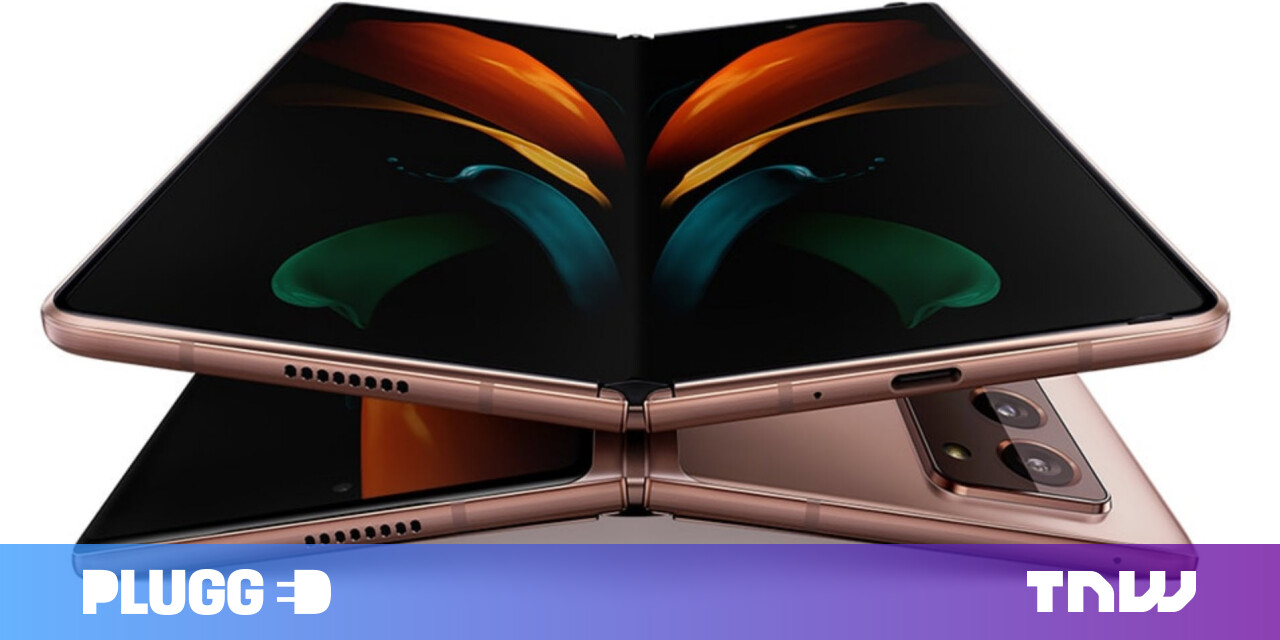 Samsung may try a new tactic to sell foldables: Make 'em cheaper
thenextweb.com
Tesla's new FSD monthly subscription sounds cheap, but it isn't
thenextweb.com
WhatsApp adds Joinable calls, a way to hop on group calls after they started
cnet.com
How to join a WhatsApp call after it's already started
thenextweb.com
Join WhatsApp Video Calls After They've Started
uk.pcmag.com
WhatsApp users can now join or leave ongoing group calls anytime
business-standard.com
WhatsApp will finally make joining a group call easier for us
bgr.in
Zoom drops $14.7B on Five9 to boost post-pandemic business
thenextweb.com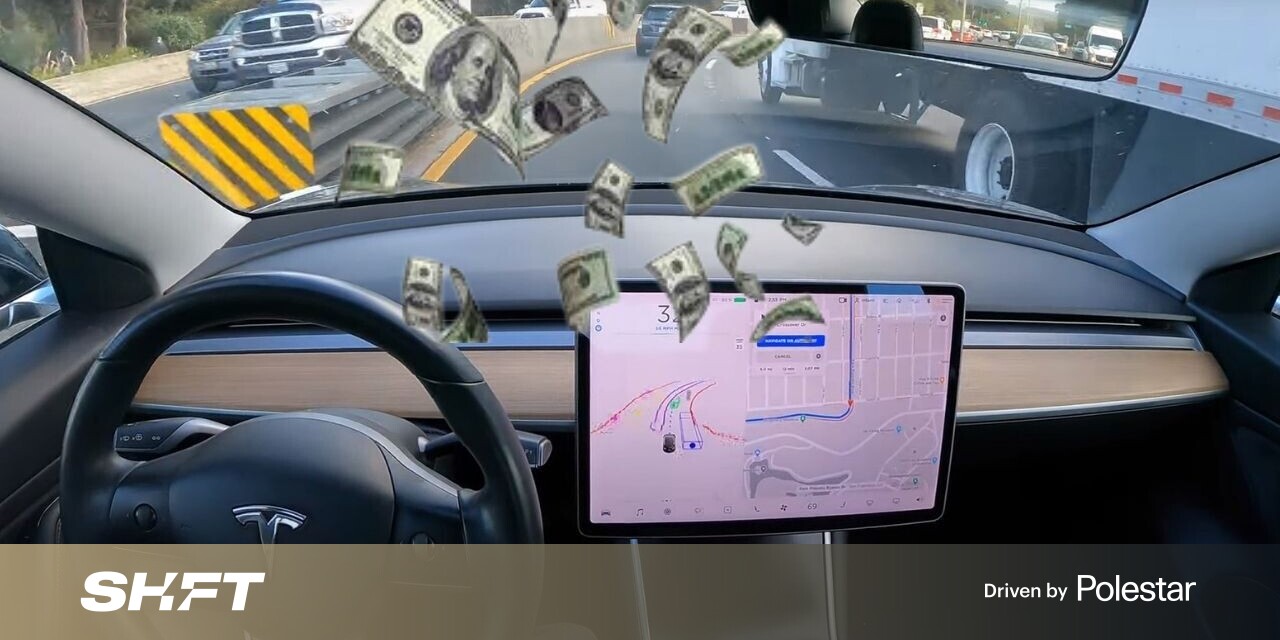 Tesla's new FSD monthly subscription sounds cheap, but it isn't
thenextweb.com
You an Unreal fan or a Unity diehard? Either way, this game creation package can make you an expert
thenextweb.com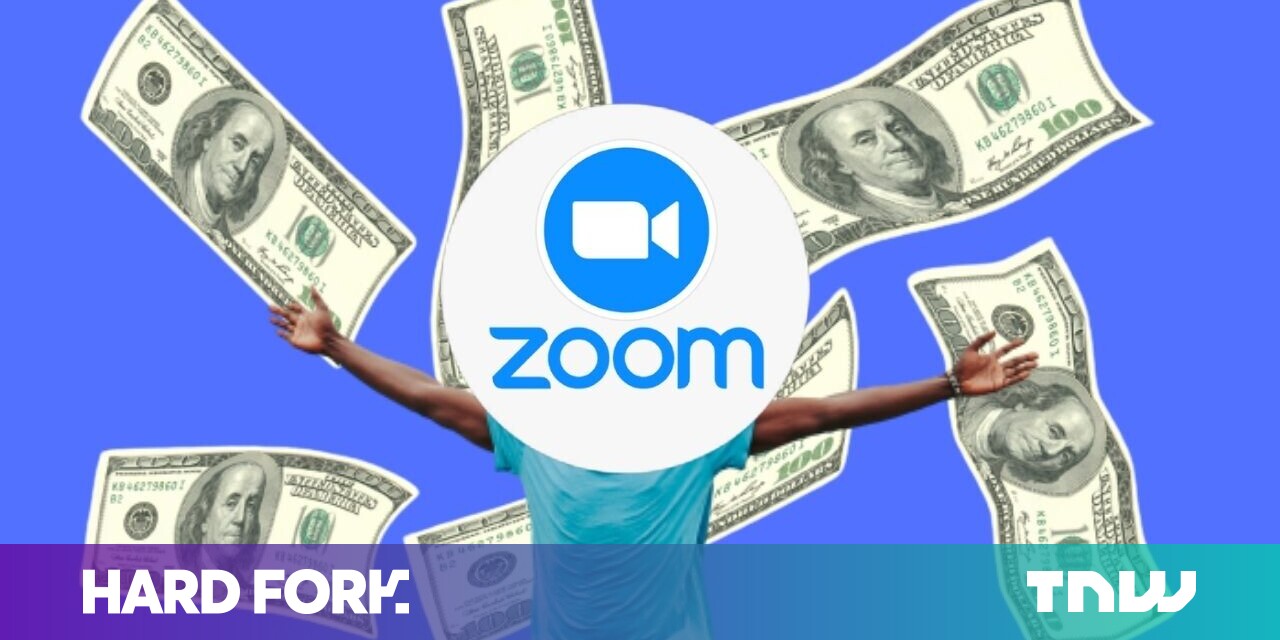 Zoom drops $14.7B on Five9 to boost post-pandemic business
thenextweb.com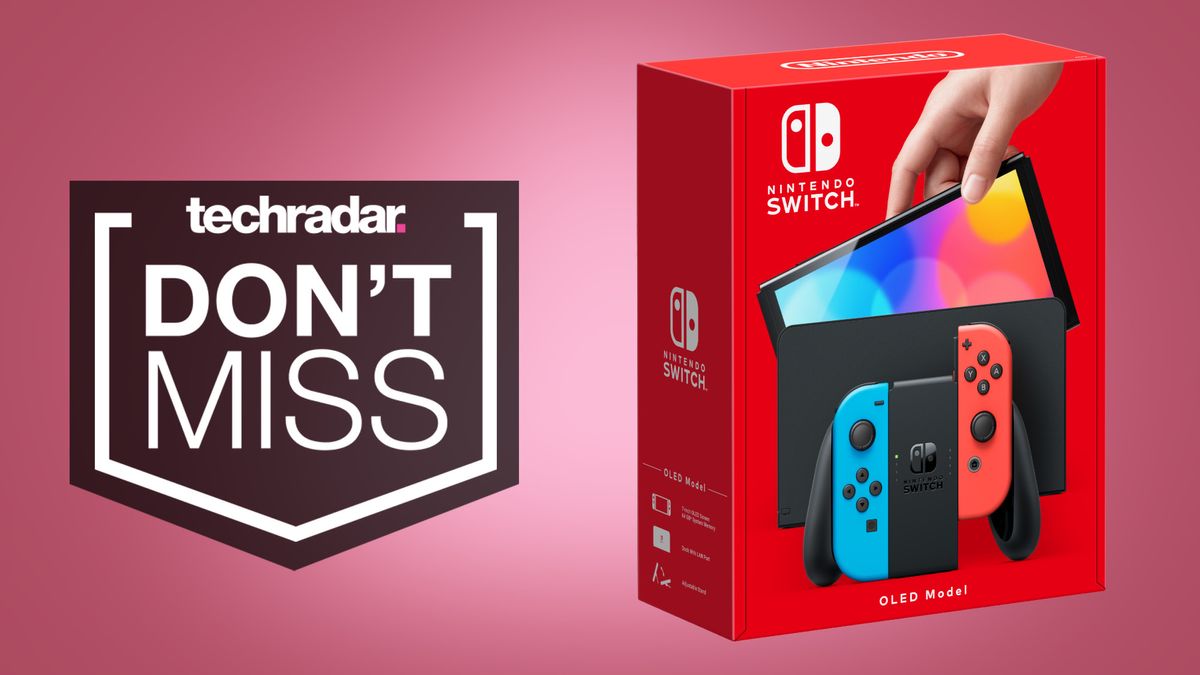 Looking for Nintendo Switch OLED pre-orders? You're not alone, ever since their surprise launch late last week we've seen multiple retailers in both the US and UK sell out in literally minutes of posting their pages. No worries though, because we're on hand to tell you where, and how, to secure your Nintendo Switch OLED pre-order well ahead of this new console's launch in October. If you're visiting from the US then the bad news is, as of writing, there aren't any retailers with immediate Nintendo Switch OLED pre-order stock. That said, we have included a ton of top tips just below to help get you prepped and we'll also be updating this page as soon as more stock drops - so definitely bookmark. You can also follow TechRadar's own Matt Swider on Twitter for super-speedy stock alerts. If you're joining us from the UK or Australia then we've got better news - Nintendo Switch OLED preorders are live and available at a number of retailers...for now. If you're in the UK especially though you'll definitely want to get a move on as Amazon, Currys, and GAME have already completely sold out. At $349.99 / £309.99 / AU$539, the new Nintendo Switch OLED price is $50 / £40 / AU$60 more expensive than the original model, but packs a larger OLED display, a new kickstand, and a LAN supporting dock. The Nintendo Switch OLED model will release on October 8,2021. You'll find all the latest updates on Nintendo Switch OLED pre-orders just below, with a range of retailers already stacking the shelves. Just here we've got a quick run down of the best retailers to score a Nintendo Switch OLED pre-orders in the US, alongside a live update of the current stock level situation. A big initial wave of Nintendo Switch OLED pre-orders went live on Thursday 15th July at Walmart, Best Buy, and Target, while Amazon followed suit the day after. We saw the initial batch sell out pretty quickly, but sporadic stock continued to appear all the way up until Saturday 17th. If you want to be one of the first to find out when Nintendo Switch OLED pre-orders go live, click on this screenshot example of a Matt Swider Nintendo Switch OLED tweet. When he has a tweet with a siren, that means it's in stock and a link will be included. Make sure you follow and turn on notifications. Just here we've got a quick run down of the best retailers to score a Nintendo Switch OLED pre-orders in the UK, alongside a live update of the current stock level situation. UK Nintendo Switch OLED pre-orders landed a little earlier than their US counterparts with Game and Smyths Toys being the first out the gates. We saw Amazon, Currys, Argos, and Very follow suit, although nearly all pre-orders from that initial wave have sold out now as of writing. Argos and Very are the last holdouts, so we definitely wouldn't hang around that much longer if you're looking to snag a console in the UK. Visiting from Aus? Here are the best retailers to pick up your Nintendo Switch OLED pre-order from, alongside a current live update of stock levels at each one. With the exception of Amazon AU, Australian retailers still have plenty of Nintendo Switch OLED pre-orders to grab - excellent news if you haven't put your order in yet. EB Games and JB Hi-Fi have the new Nintendo console listed for AU$539, with both retailers offering it in the two available colour options – White and Neon. Additionally, EB Games is also offering the new Nintendo Switch OLED at the reduced price of AU$299 when you trade-in your current Nintendo Switch console (excludes Nintendo Switch Lite). It's worth noting that pre-orders of the Nintendo Switch OLED are "strictly one per customer" at each of the retailers listed above. There's a very good reason to pre-order the Nintendo Switch OLED today (or whenever you can find stock), and that's because it's likely to be in high demand well after release. We've seen the ongoing chip shortage affect other consoles in 2021, which is why we constantly have to run PS5 restock news stories – it's still in demand several months later. And if you think the Switch OLED model is a minor Nintendo Switch upgrade (you're not alone) and it won't be sold out (that's wrong), then you have to realize that before all of these shortages came to a head and when the original Nintendo Switch seemed long in the tooth, the four-year-old Nintendo console was still selling out every Christmas. That's four Christmases in a row. In other words, if you want to buy a Nintendo Switch OLED, do it now. There's going to be unprecedented demand for it in 2021 and yet a finite supply of consoles. Plus, the Nintendo Switch OLED price is $349, hardly a barrier to entry for a gift in 2021. The people who aren't going to be able to buy this console on October 8 through December 31 are the people who hesitate on the pre-order, according to our expert opinion. Cue the Nintendo Switch OLED restock chaos that will soon ensue. Presuming your visiting from the US or UK, then it's pretty hard to narrow it right down to exact dates. For example, we didn't even have a solid time or date for the initial wave of orders, so things are quite up in the air. So far, most retailers haven't taken down their product listings, which is actually a good sign that they might be trying to secure more stock for pre-order. Fair warning, if demand stays high, even if we get multiple restocks it's likely retailers will resort to various anti-scalping and anti-botting techniques to make sure actual customers get their consoles. While these steps are necessary, you could see things like email queues, raffle draws, or even local pick-up only sales - which is a favorite over at GameStop and Target in particular. The Nintendo Switch OLED price is $349.99 / £309.99 / AU$539, $50 more than the MSRP of the original Nintendo Switch model. Previously rumored 4K docked upscaling, Nvidia graphics, and an enhanced CPU were putting estimates at $399 / £379 - a tidy $100 / £100 price increase on the previous model that made a lot of sense. Without these additional features, a $50 / £50 / AU$60 increase is still good going for an OLED display (provided the battery has also been enhanced to keep up and extend over the original launch model), even if we were expecting to see a little more under the hood for our cash here. The original Nintendo Switch launched at $299 / £279 / AU$469 and just managed to undercut the PS4 and Xbox One's prices at the time. Nintendo had reportedly asked its developers to make upcoming games 4K-ready, adding to rumors that a new console would offer UHD resolution. The announcement itself didn't make any note of this 4K upscaling, but besides that, if this information does prove to be correct, it's worth noting that we're unlikely to see a major price split in the catalog. As with the New Nintendo 3DS, Nintendo has in the past restricted the list of compatible titles on its new generations. Thankfully, it doesn't look like this will be the case here. Not only would Nintendo be facing pressure from a backward-compatible market in Microsoft and Sony, but developers are (if the rumors prove correct) already working to make sure their current games will run on the new console. However, there are more costs associated with a game running at higher specs, and while backward compatible titles may not rise in price, we could see a slight inflation on later releases. After a new console right now? You'll find all the latest Nintendo Switch and Switch Lite prices just below.

Nintendo Switch Pro specs, release date, rumours and features
pocket-lint.com
Nintendo confirms no Switch Pro for foreseeable future
pocket-lint.com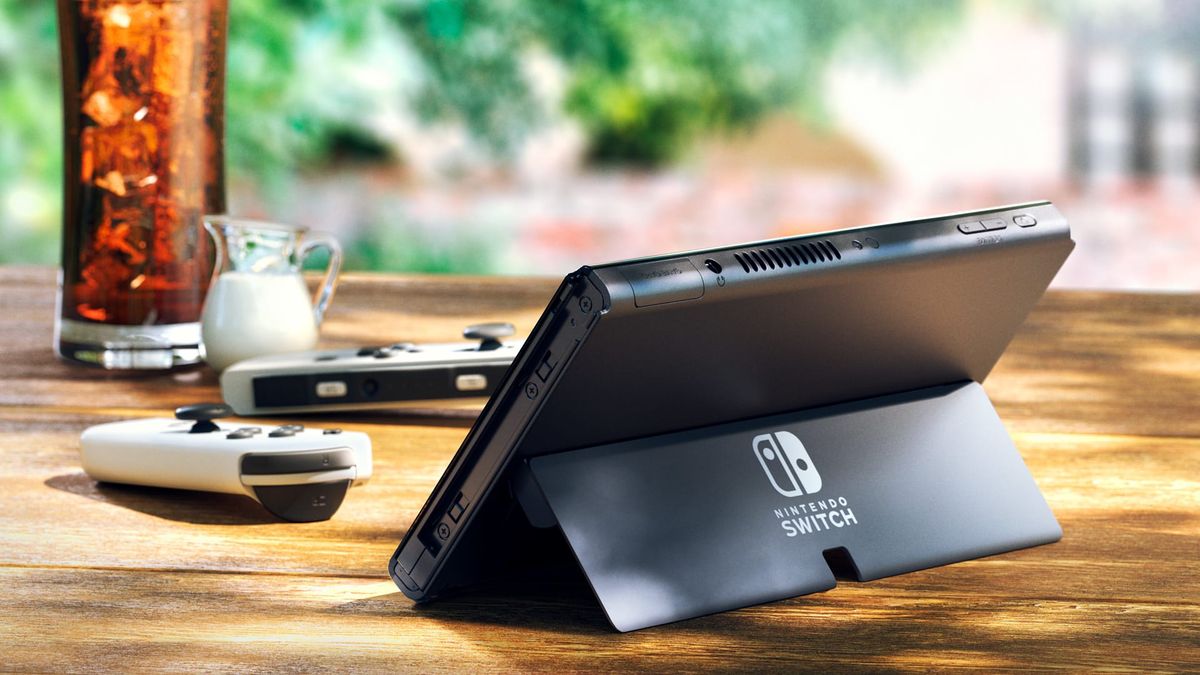 Nintendo rules out releasing a Nintendo Switch Pro, at least for now
techradar.com
Ditching your Switch for a Steam Deck? Here are 7 alternatives to Nintendo games
digitaltrends.com
Nintendo Denies Reaping More Profit From New Switch Model And Shoots Down Pro Variant Rumour
lowyat.net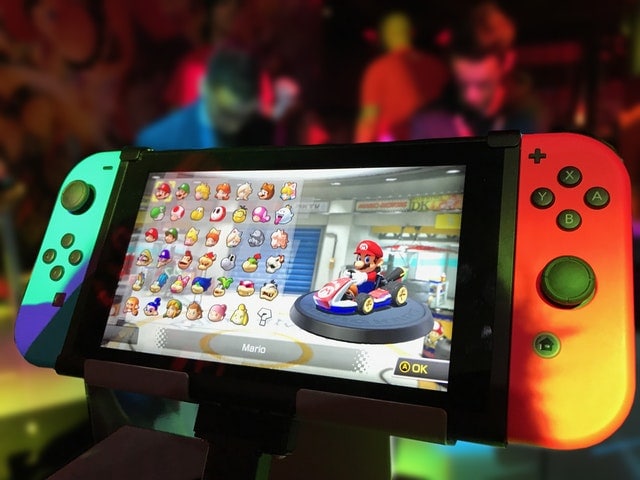 Racing wheels for Nintendo Switch
firstpost.com
Best upcoming Nintendo Switch games to look forward to in 2021
pocket-lint.com
Nintendo denies profit margin increase for OLED Switch
slashgear.com
Apple is expected to announce its upcoming flagship iPhone 13 models in September. While the basic external design is speculated to remain the same, the company has planned its share of improvements for this year's big upgrade. The iPhone 13's display will be the next big step for Apple this year. We are expecting the device to come with a higher refresh rate panel. Now, it is being claimed that the iPhone 13 series will feature an Always-On display similar to that of the Apple Watch. Always-On display on an iPhone has been in the news for a long time and the company never saw for to incorporate it even on the latest models. Now, Mark Gurman from Bloomberg shares in the Power On newsletter that the upcoming iPhone 13 models are expected to ship with an Apple Watch-like Always-On display. Henceforth, we can presume that the iPhone 13 model majorly revolves around the display. MacBook Pro Models to Launch in September to November Timeframe Other speculations include a higher 120Hz refresh rate ProMotion display which will be bolstered by a bigger battery. In addition, the notch is finally said to be getting smaller. To be fair, it is about time that Apple has decided to implement it. The notch has remained the same size since its debut with the iPhone X. Other than this, the camera module at the back is getting bigger on the 'Pro' models and the camera sensors will be positioned diagonally on the standard iPhone 13 models. The addition of the Always-On display on the iPhone 13 series will definitely be a welcome addition. While the Always-On mode is pretty common on Android smartphones, it is about time Apple will embark on the bandwagon. However, we are excited to see how Apple has adopted the Always-On feature on its iPhone 13 lineup. While the Always-On display does consume the battery while the device sits idle, the LTPO display will make sure that the battery consumption remains low. ' We will share more details on the feature as soon as we have further information on the subject. Share your valuable insights with us in the comments.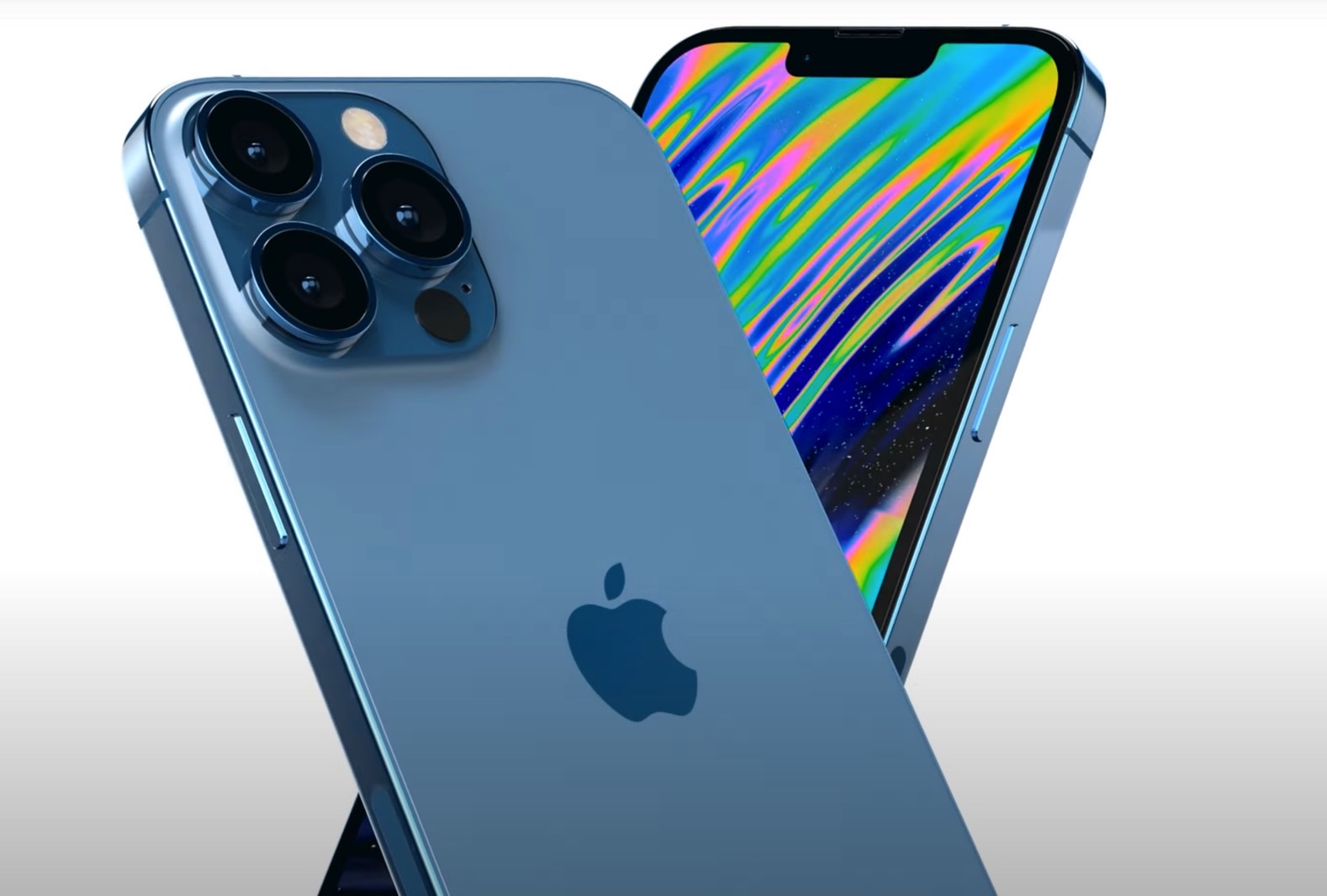 Two exciting new iPhone 13 features just leaked
bgr.com
Apple iPhone 13: Everything we know so far
digitaltrends.com
iPhone 13 Series Tipped to Feature Apple Watch-Like Always-On Display
gadgets.ndtv.com
New iPhones series may have always-on displays like Apple's Watch
business-standard.com
The next iPhone could have an always-on display like rival Android flagships
digitaltrends.com
iPhone 13 series could feature an Always-on mode
pocketnow.com
Why you can trust Pocket-lint (Pocket-lint) - Samsung is expected to reveal the Galaxy Z Fold 3 alongside the Galaxy Z Flip 3 and a few other devices during Unpacked on 11 August 2021. Though Samsung itself hasn't confirmed any specifications of the Galaxy Z Fold 3, there have been an abundance of rumours, helping reveal what we can expect from the third generation - or fourth if you count the fixed version of the original - of the device. Here is how the Samsung Galaxy Z Fold 3 is expected to compare to the Galaxy Z Fold 2, based on the speculation. Design Galaxy Z Fold 2: 159.2 x 128.2 x 6.9 (folded),159.2 x 68.0 x 13.8-16.8 (unfolded),282g Galaxy Z Fold 3: TBC Based on the rumours, and renders, it looks like the Galaxy Z Fold 2 and Galaxy Z Fold 3 will share similar design traits, but the Z Fold 3 will make a couple of refinements, including a more streamlined rear camera housing. The vertically-folding, bookstyle design is set to continue for the Z Fold 3 with a large display on the front, unfolding to a larger internal display, though there has been some talk of the Z Fold 3 adding waterproofing, as well as a tougher frame. Other reports have also suggested the Galaxy Z Fold 3 may offer an under-display front camera on the main display, which would see a more seamless design than the Galaxy Z Fold 2's centralised punch hole camera. Display Galaxy Z Fold 2: 6.23-inch cover display,7.6-inch main display,120Hz, HDR10+ Galaxy Z Fold 3: 6.23-inch cover display,7.56-inch LTPO main display,120Hz, HDR10+, S Pen The Samsung Galaxy Z Fold 2 comes with a 6.23-inch external display on the front, that offers a resolution of 2260 x 816, and a 7.6-inch display when unfolded that has a resolution of 2208 x 1768 pixels. The foldable dynamic AMOLED display has HDR10+ certification and it offers a 120Hz refresh rate. The cover display on the outside of the device is AMOLED, but it has a standard 60Hz refresh rate. The Galaxy Z Fold 3 is rumoured to be coming with a 6.23-inch screen on the outside, offering a 2268 x 832 pixel resolution, while the inside display is claimed to be 7.56-inches with a resolution of 2208 x 1768 pixels, making it the same as its predecessor. A 120Hz refresh rate is expected on the main display again, as well as HDR10+ support and it's claimed to be a LTPO display. Where the two devices might differ however is the top of the main display. As mentioned, some rumours have suggested the main folding display might have an under-display camera compared to the punch hole camera on the Z Fold 2. There is still expected to be a punch hole camera on the front display of the Z Fold 3, like the Z Fold 2. It's also said the Z Fold 3 will offer support for the S Pen, like the Galaxy S21 Ultra. Hardware and specs Galaxy Z Fold 2: Snapdragon 865,12GB RAM,256/512GB storage,4500mAh Galaxy Z Fold 3: Snapdragon 888,12GB RAM,256/512GB storage,4380mAh? The Samsung Galaxy Z Fold 2 runs on the Qualcomm Snapdragon 865 platform, with 12GB of RAM and a choice of 256GB or 512GB of storage. The device is 5G capable and there's a 4500mAh battery under the hood, which supports 25W fast charging,11W wireless charging and 4.5W reverse wireless charging. Rumours have been thin on the ground in terms of what hardware the Galaxy Z Fold 3 will offer, but we would expect to see the Qualcomm Snapdragon 888 or the 888 Plus, supported again by at least 12GB of RAM and 256GB storage. It is expected that the Z Fold 3 will be 5G capable again, though rumours have claimed the battery capacity will be a bit smaller than its predecessor. It's said it could be 4380mAh, which is the same as the original Fold. We'd expect support for fast charging, wireless charging and reverse wireless charging though. Cameras Galaxy Z Fold 2: Triple rear (12MP+12MP+12MP), two 10MP front Galaxy Z Fold 3: Triple rear (12MP+12MP+12MP),10MP front,16MP UPC The Samsung Galaxy Z Fold 2 has a triple camera on the rear, made up of a 12-megapixel (f/1.8) main camera,12-megapixel telephoto sensor (f/2.4), and 12-megapixel (f/2.2) ultra-wide camera. On the front, there is a 10-megapixel punch hole front camera, and a 10-megapixel punch hole camera sits at the top of the main display too. According to rumours, the Z Fold 3 will come with a triple rear camera made up of 12-megapixel main camera,12-megapixel telephoto sensor, and 12-megapixel ultra-wide camera too. There are claims Samsung will offer Phase Detection Autofocus on all three lenses however, meaning we should get fast, accurate focusing. There's said to be a single 10-megapixel punch hole front camera on the cover display, along with a 16-megapixel under-display camera on the main display, the latter of which would make up the main difference between the Z Fold 2 and Z Fold 3. Conclusion Based on the speculation, the Samsung Galaxy Z Fold 3 will offer some design refinements compared to its predecessor, largely in terms of the camera housing on the rear. It should also offer a hardware upgrade in terms of processor, some camera improvements to the rear cameras, as well as possibly the addition of an under-display camera on the main display. Battery capacity could reduce compared to the Z Fold 2 and the display specifications appear to be remaining the same, except for the idea that the Z Fold 3 will support the S Pen. Motorola's new Moto G9 Plus is a stunner of a phone - find out why, right here By Pocket-lint Promotion · 19 July 2021 For now, nothing is official, but you can follow all the Z Fold 3 rumours in depth in our separate rumour round up. Writing by Britta O'Boyle. Originally published on 15 July 2021.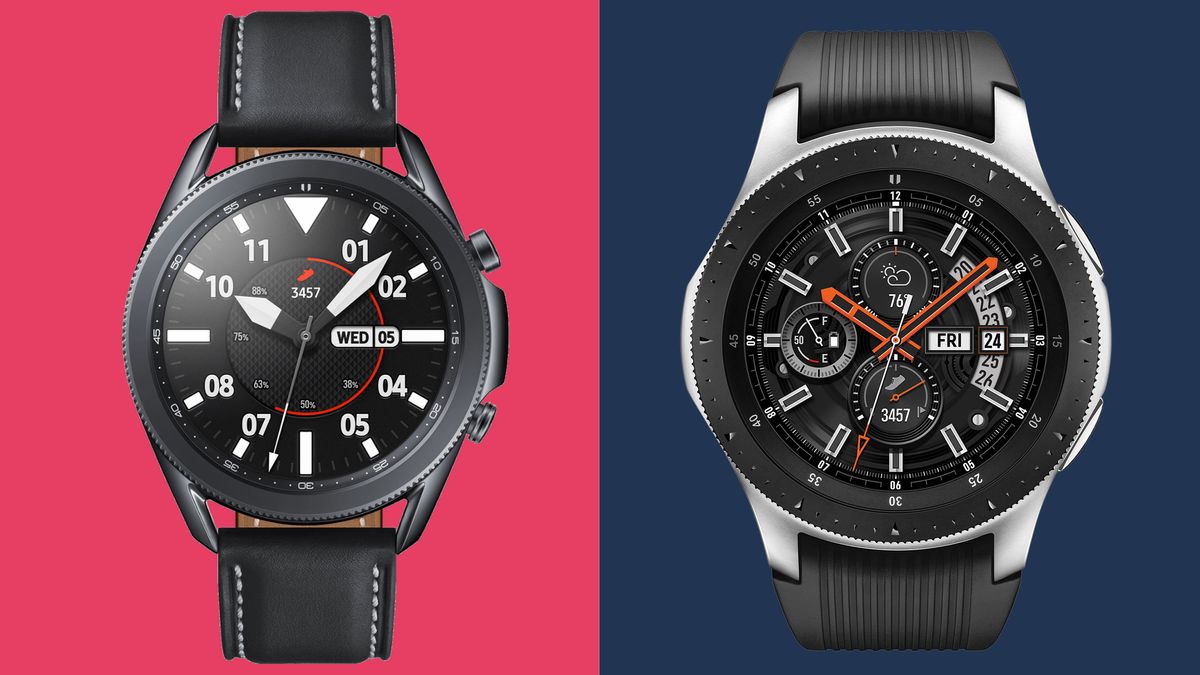 Samsung Galaxy Watch 3 vs Samsung Galaxy Watch: which smartwatch is for you?
techradar.com
Samsung Galaxy Z Flip 3: Release date, features, rumours, and news
pocket-lint.com
Major leak claims Samsung 120Hz LTPO display will drive most 2021 foldable phones
pocket-lint.com
Samsung to launch Galaxy Z Fold 3, Galaxy Watch 4, more on August 11, website confirms [U]
9to5google.com
Samsung Galaxy Z Fold 3 release date, rumours, features and news
pocket-lint.com
Samsung Unpacked Event Invitation leaks again
pocketnow.com
Galaxy Z Fold 3 could be Samsung's most durable foldable phone yet
phandroid.com
Apple's iPad Air 4 is cheaper than it has ever been, so if you are looking for a non-Pro version of Apple's tablet lineup, this is the one you should be eyeing. On Amazon, the Green and Space Gray version of the iPad Air 4 has been discounted by $100 for the 64GB storage model, bringing that price down to $499 only. The same discount is also applied on the Wi-Fi + Cellular variant, but it will cost you $629 for the 64GB model. Luckily for you, all color models with this configuration get that hefty discount. The iPad Air 4 is no stranger to performance because it features a 6-core CPU and 4-core GPU present in the A14 Bionic that annihilates the competition. In fact, there are some instances where the A14 Bionic beats the A12Z Bionic running in the 2020 iPad Pro, showing you just how capable it is. Thanks to the full-screen design, the iPad Air 4 features a side-mounted fingerprint that's very accurate and quick, and its single 12MP rear camera can shoot at 4K,60FPS HDR video, while the front-mounted 7MP can capture up to 1080p 60FPS footage. The inclusion of the A14 Bionic chip means you can use this tablet as your main computer by attaching Bluetooth-enabled accessories such as a keyboard and mouse. You can seamlessly fire up creative applications, simple word documents, or spreadsheets, and everything is going to be a breeze. With iOS 15, which is slated to arrive later this year, you can get more out of the iPad Air 4 than you have before and since the premium tablet launch last year, you will have support for future updates for many years to come.

Amazon slashes price of Apple iPad 10.2 — but not for long
digitaltrends.com
Best Apple iPad deals: iPad Air hits lowest price ever with $99 discount
cnet.com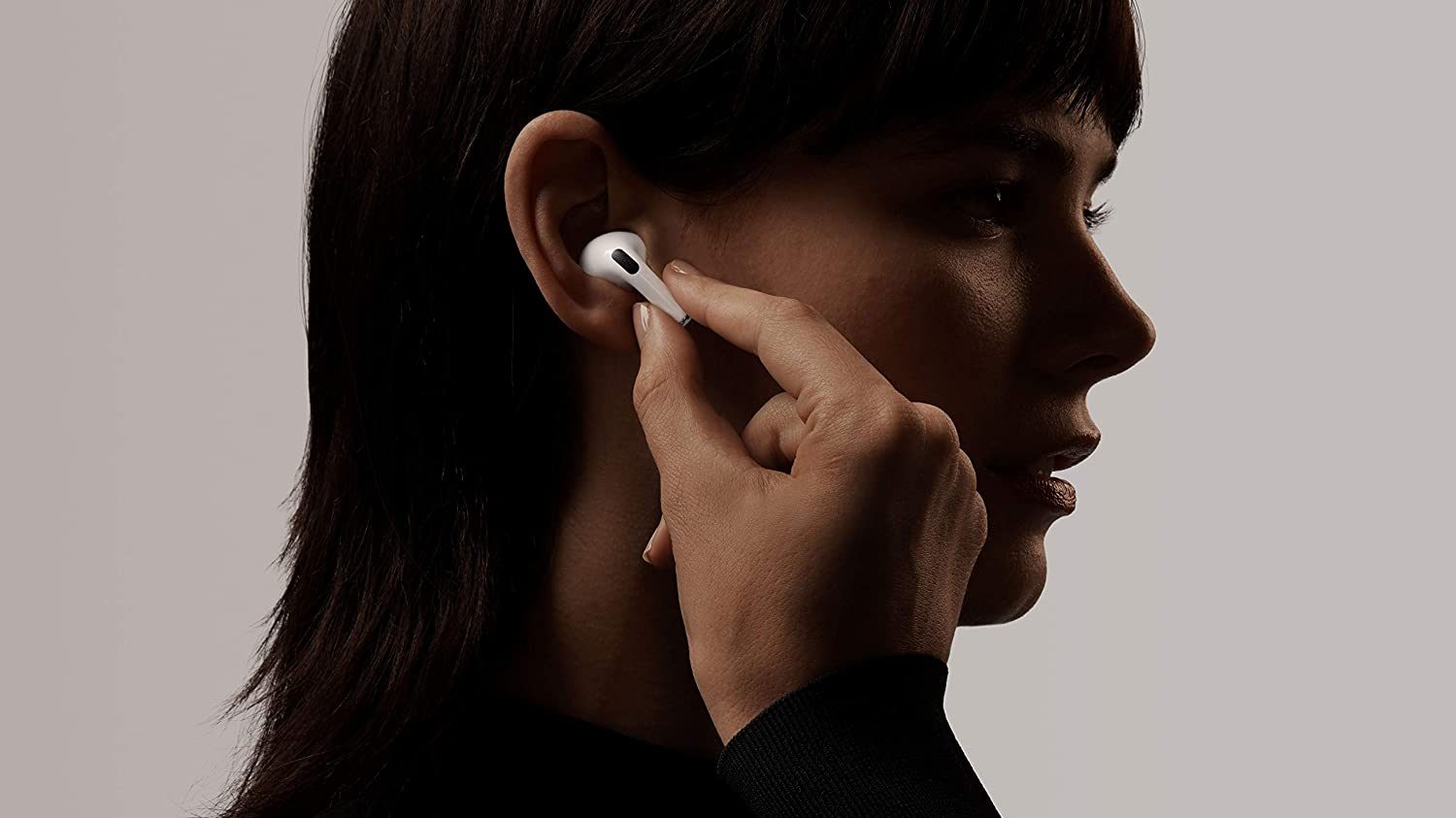 Surprise sale slashes AirPods Pro to Amazon's lowest price of 2021
bgr.com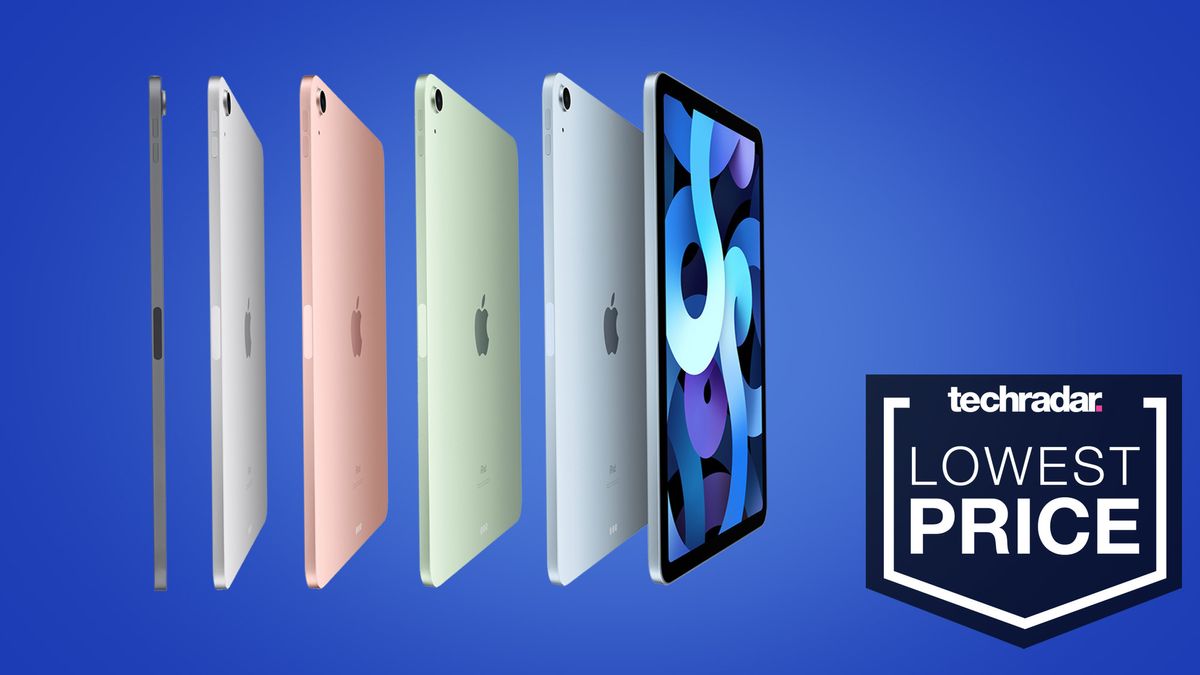 iPad Air 4 drops to a new record-low price in Amazon's latest iPad deals
techradar.com
Samsung has unveiled an updated version of its modular " The Wall " display today, offering a thinner TV with improved AI, a 120Hz refresh rate, and better image quality. And as the image above shows, you can create a 1,000-inch version of this TV if you have the space. The Wall was first introduced by Samsung at CES 2018 where a 146-inch version was on display. By using MicroLED technology, Samsung was able to create panels that can be slotted together to form ever larger TVs without constraining customers to just one size—you can always upgrade later by adding more panels. For the 2021 model, Samsung introduced a new wireless docking connection which allows the depth to be cut in half compared to last year's model. The new design also allows The Wall to be setup in "concave, convex, ceiling, hanging, inclined and L-type" positions. The typical setup allows for a 16:9 8K resolution, but Samsung supports up to a 16K resolution with 15,360-by-2,160 pixels if you have the money and space for it. There's not that many places a 1,000-inch TV works, but even at a 10th of that size the new model is sure to grab the attention of movie buffs and gamers. Samsung used a new Micro AI processor which "instantly analyzes and optimizes every frame of the video to deliver the best picture quality possible." It does this using 16 neural network models trained for upscaling and deep learning, which works at up to 8K and promises to deliver less noise and enhanced contrast. Other features of note include a 120Hz refresh rate,1,600 nits of brightness, Micro HDR, Micro Motion, picture-in-picture for up to four 4K sources, and Ultra Chroma technology to create "RGB colors twice as pure." Each LED is also 40% smaller than in the previous model, which means better blacks and "enhanced color uniformity." Samsung says the new model is already available in select markets, but for now it seems you can only inquire about buying one. Hopefully that changes, especially for consumers who only need enough panels for a huge TV at home.

Samsung's latest The Wall TV measures over 1,000 inches diagonally
techspot.com
Samsung's 2021 The Wall is 1,000 inches of modular 8K Micro LED TV
slashgear.com
Samsung has just released the latest iteration of The Wall, its giant screen offering
neowin.net
While most of the iPhone faithful are probably focused on the iPhone 13 announcements Apple has coming up in the fall, today a new report is looking beyond that and talking about what we can expect from Apple in the first half of next year. According to that report, Apple will look to launch the iPhone SE 3 in the first half of 2022, and it could have some fairly big upgrades in tow. That's according to DigiTimes (as reported by MacRumors), which reports that the big upgrade for the iPhone SE 3 could come in the form of an A14 Bionic SoC, which is the same chip found in the iPhone 12 series. The iPhone SE 2 – which launched in April 2020 – uses an A13 Bionic SoC, the same one found in the iPhone 11 series. DigiTimes also reports that the iPhone SE 3 will support 5G, which would be another significant upgrade over the LTE-only iPhone SE 2. If you were worried that Apple would introduce some kind of dramatic redesign in the iPhone SE 3, it seems you can take a sigh of relief. DigiTimes' report says that the Touch ID equipped home button will be sticking around for the iPhone SE 3, and it seems like we can expect the same 4.7-inch display. Previous rumors have claimed that Apple will up the screen size and serve up a larger display with a hole punch cutout for the front camera in a 2023 upgrade for the iPhone SE, but for now, at least, the home button and Touch ID are staying. As MacRumors points out, DigiTimes' report lines up with what Apple analyst Ming-Chi Kuo has predicted for the iPhone SE 3 as well. So at the very least, it looks like we can expect an upgraded processor and 5G capabilities, so those who want a smaller 5G device will get it with the iPhone SE 3, assuming these rumors pan out. We'll just have to wait and see what Apple ultimately announces. With Apple expected to launch the iPhone SE 3 in the first half of 2022, that announcement is still probably some time off, but we'll stick a pin in this for now and see if these rumors about an upgrade iPhone SE 3 come true early next year.

New iPhone SE 3 leak reasserts that it will be released in the first half of 2022
bgr.in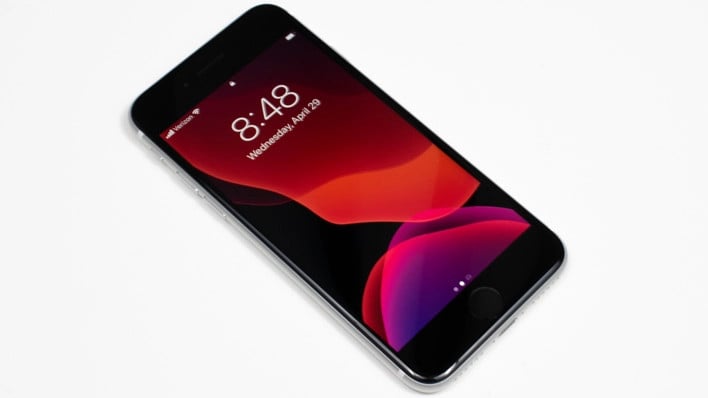 Apple's iPhone SE 3 Rumored To Make Early 2022 Splash With 5G Support And Faster CPU
hothardware.com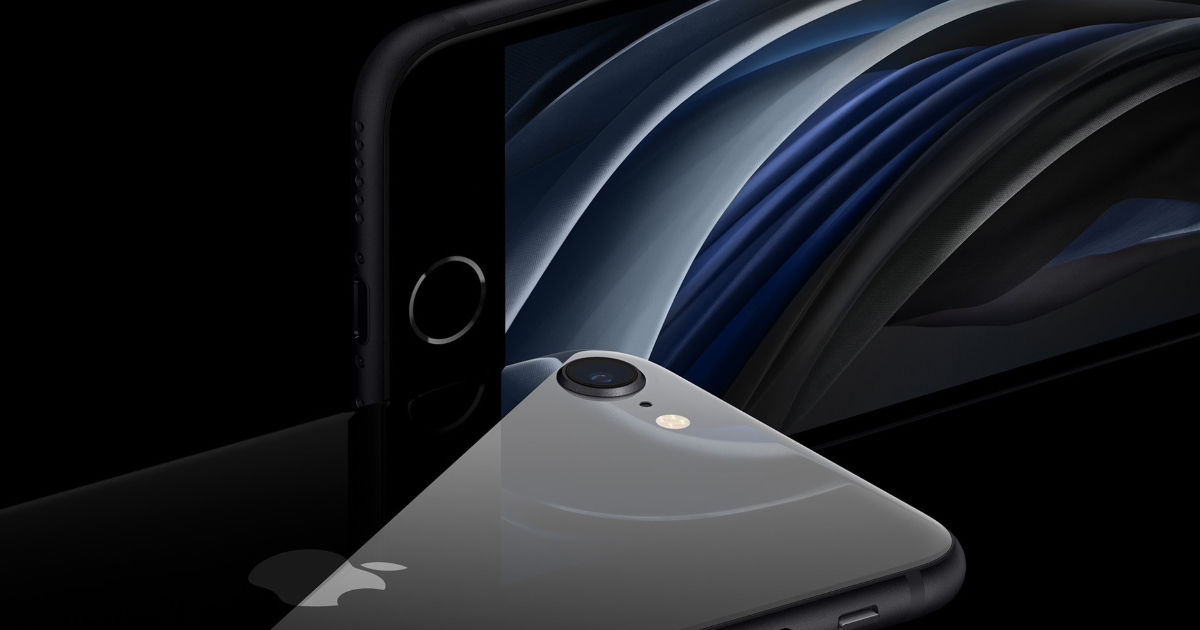 iPhone SE 3 With Apple A14 Bionic SoC Tipped to Launch in First Half of 2022
mysmartprice.com
National Security Adviser Jake Sullivan describes the cyber hack that exposed tens of thousands of servers running Microsoft's Exchange email program as "significant." "We are still trying to determine the scope and scale," Sullivan says. (March 12)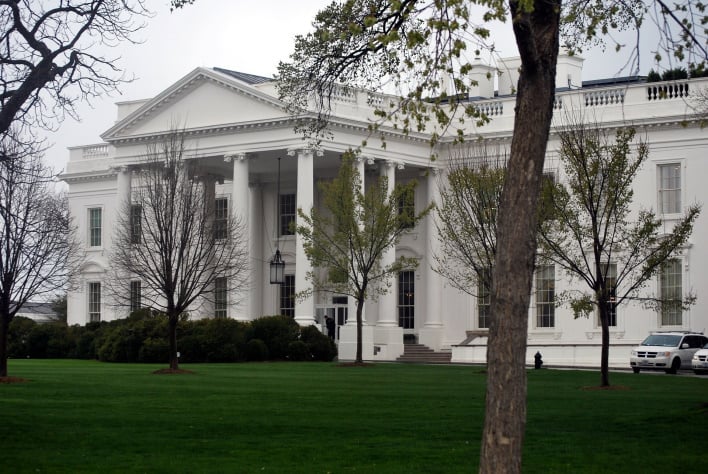 Biden Administration And U. S. Allies Accuse China Of Spearheading Microsoft Exchange Hack
hothardware.com
US, Allies Blame China for Microsoft Exchange Server Cyberattacks
uk.pcmag.com
Biden administration blames China for Microsoft server hack
cnet.com
Android TV is getting an update, with Google adding new watchlist, recommendation, and other changes to make it easier to find new content to watch. The new features are rolling out this week, and aim to cut through the choice overload of streaming and live platforms. That is, of course, something we've heard just about every set-top box maker and streaming dongle promise. If Google can get it right, though, the implications could be bigger than for any rivals, given that we're seeing availability of Android TV powered devices grow. For the new Android TV watchlist, there's easier functionality to add content there. Long-pressing on a movie or TV show from the Discover tab will bring up an "Add to Watchlist" option. Alternative, there's now a "Watchlist" button added to the details page. The watchlist shows up as a new row in the Discover tab, and it's synchronized across other devices you're logged into with the same Google account. That way, if you add a movie to it from your phone that your friends recommend, it'll appear on the watchlist on your TV when you're home later on. Similarly, you can add from Google Search and the Google TV mobile app. For recommendations, meanwhile, there's also room there to improve what Android TV suggests. First you'll need to turn it on, which you can do from the Discover tab. A new "Improve your recommendations" card is being added; or, you can find the setting by going to Settings > Device Preferences > Home Screen > Content Preferences. After that, you'll get new "Less like this" and "More like this" options, which you can select for each presented title. Once the algorithm has learned what sort of content you prefer, you should – Google says – start getting more tailored suggestions. Finally, there are new detail pages, with more information than currently offered. Trailers can be found on the pages too, and will auto-play. However you can turn that off by heading to Settings > Device Preferences > Home Screen and turning off "Enable video previews". The new Android TV features will begin rolling out to compatible devices this week.

New features hit Android TV including new Watchlist, discovery tuning
androidauthority.com
Android TV homescreen update adds watchlist, recommendation features from Google TV
9to5google.com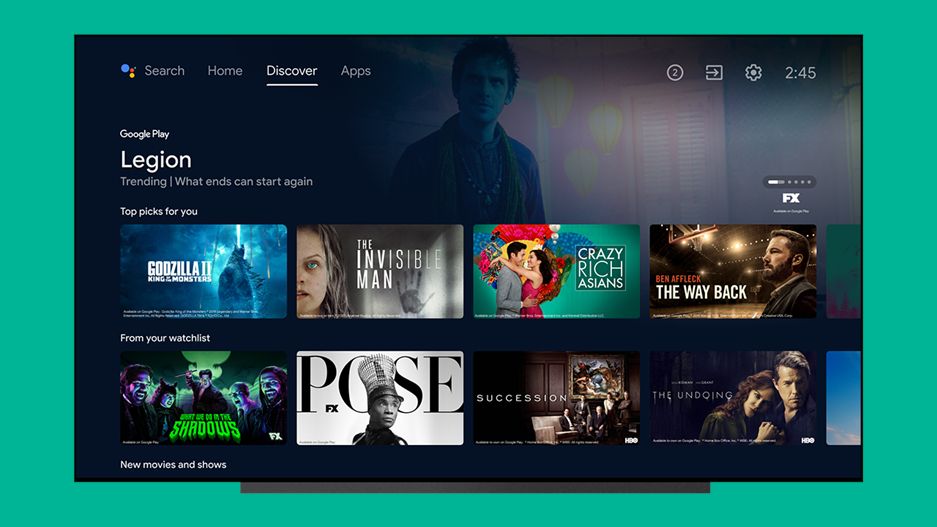 Your Android TV will soon have the best features of Chromecast with Google TV
techradar.com
The Galaxy S21 comes in three sizes and the case you pick may be partially determined by the S21 model you have. The flagship S21 Ultra, which has a 6.8-inch screen, is the heaviest of the bunch and isn't a phone you necessarily want to hold in your hand all the time, which is why I like using a case with an integrated kickstand, so I can prop it up. The same might be said for the smaller S21 Plus (6.7-inch screen) and the standard S21 (6.2 inches), neither of which are compact. But everybody has their own opinions about phone cases and everyone has different needs, which is why my picks for the best Samsung Galaxy S21 series cases come in a variety of styles, from slimmer models to more rugged cases to folio wallet cases. Note that some of the recommendations for these Galaxy S21 series cases are based on my experience using nearly identical models with preceding Galaxy smartphones, as well as iPhones. Where multiple products are shown, the price listed is the starting price for the line. Make sure that you're buying the case that matches the specific model of your S21 (Ultra, Plus or standard). I regularly update this roundup with new picks as more candidates arrive.

Samsung July 2021 security update is rolling out now to these Galaxy devices
9to5google.com
Save $200 On The Samsung Galaxy Note 20 Ultra
androidheadlines.com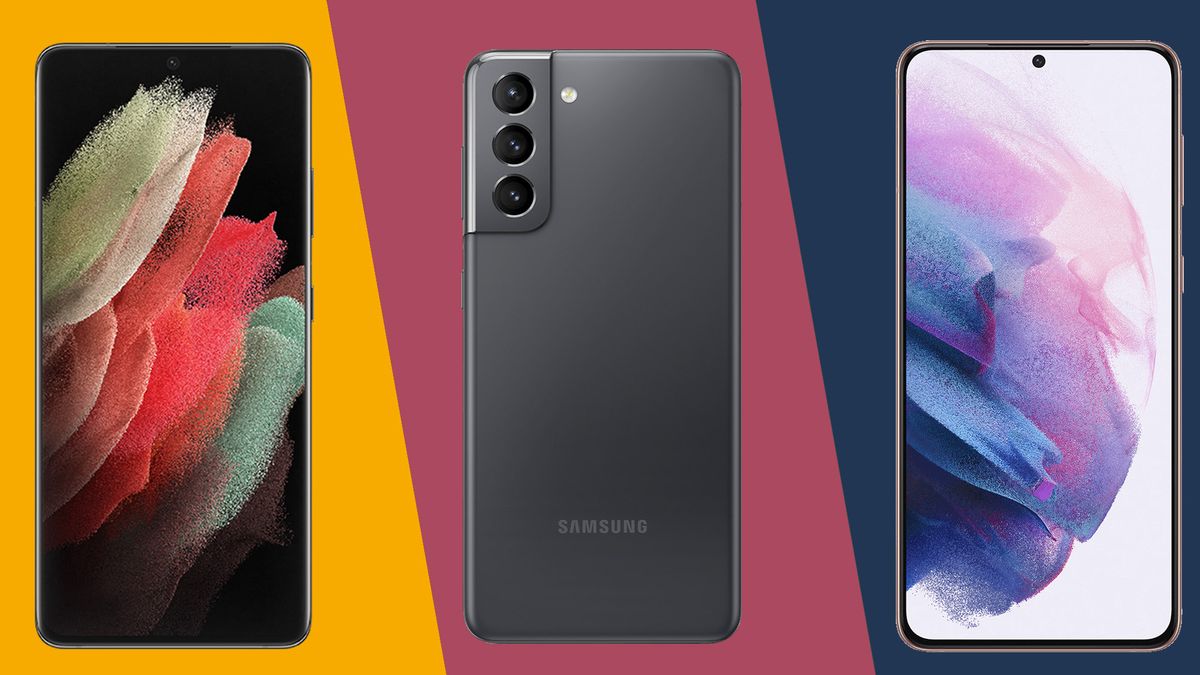 Samsung Galaxy S21 Ultra vs Galaxy S21 Plus vs Galaxy S21: which is for you?
techradar.com
Popular investing app Robinhood is seeking a market valuation of up to $35 billion in its upcoming initial public offering. In an updated filing with the US Securities and Exchange Commission on Monday, Robinhood said it plans to offer 55 million shares at a range of $38 to $42. The company could raise as much as $2.3 billion. Robinhood publicly filed for its IPO earlier this month. In its filing, the company revealed that it was profitable last year, generating net income of $7.45 million on net revenue of $959 million in 2020. Robinhood also said it has about 22.5 million funded accounts on its platform as of June 30. Robinhood has set itself up to be one of the most anticipated stock market listings of the year, even as the company faces continued scrutiny. Last month, Robinhood agreed to pay about $70 million after financial regulators accused the company of showing false and misleading information to customers. The Financial Industry Regulatory Authority also said the app suffered a number of outages from 2018 through 2021 that caused customer losses, most prominently during the GameStop stock surge. It's also became the target of lawmakers, leading to a congressional hearing. Robinhood plans to trade under the symbol HOOD on the Nasdaq. The company is expected to make its public debut by the end of next week, according to CNBC.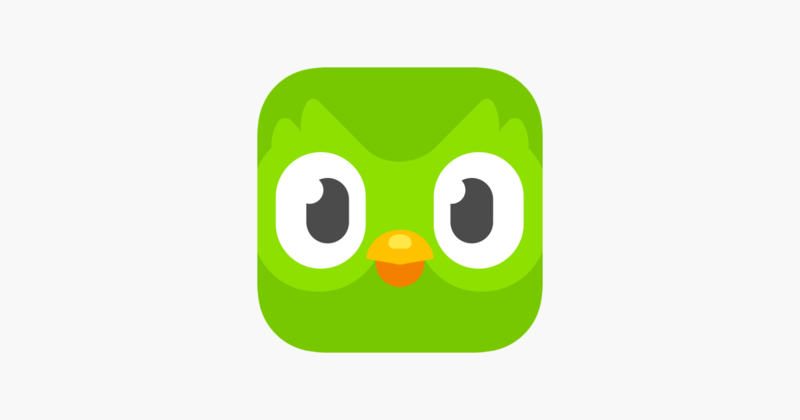 MVAS/Apps: Language-learning app Duolingo eyes over $3 billion valuation in US IPO
gadgetsnow.com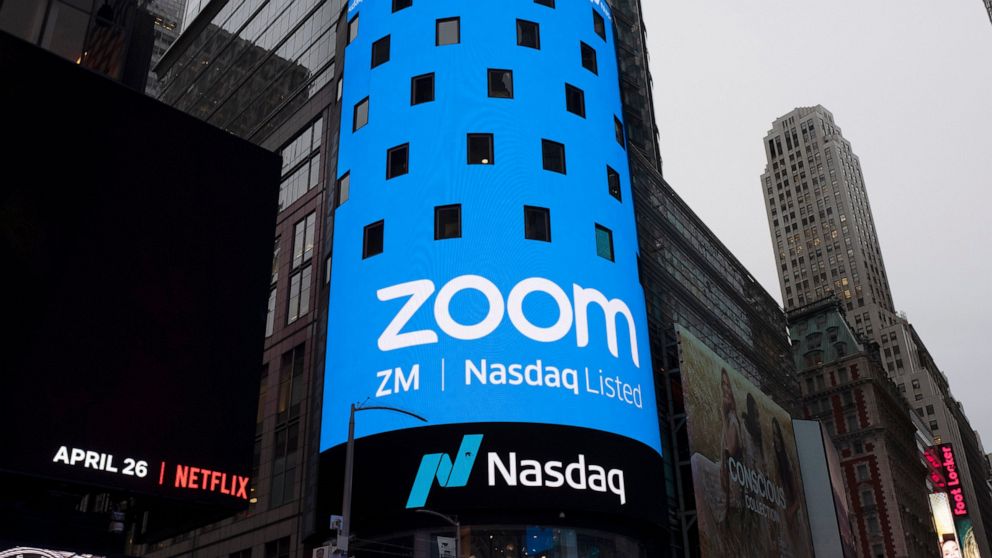 Zoom buying Five9 in $14.7B all-stock transaction
abcnews.go.com
Robinhood is seeking a market valuation as high as $35 billion in upcoming IPO
cnbc.com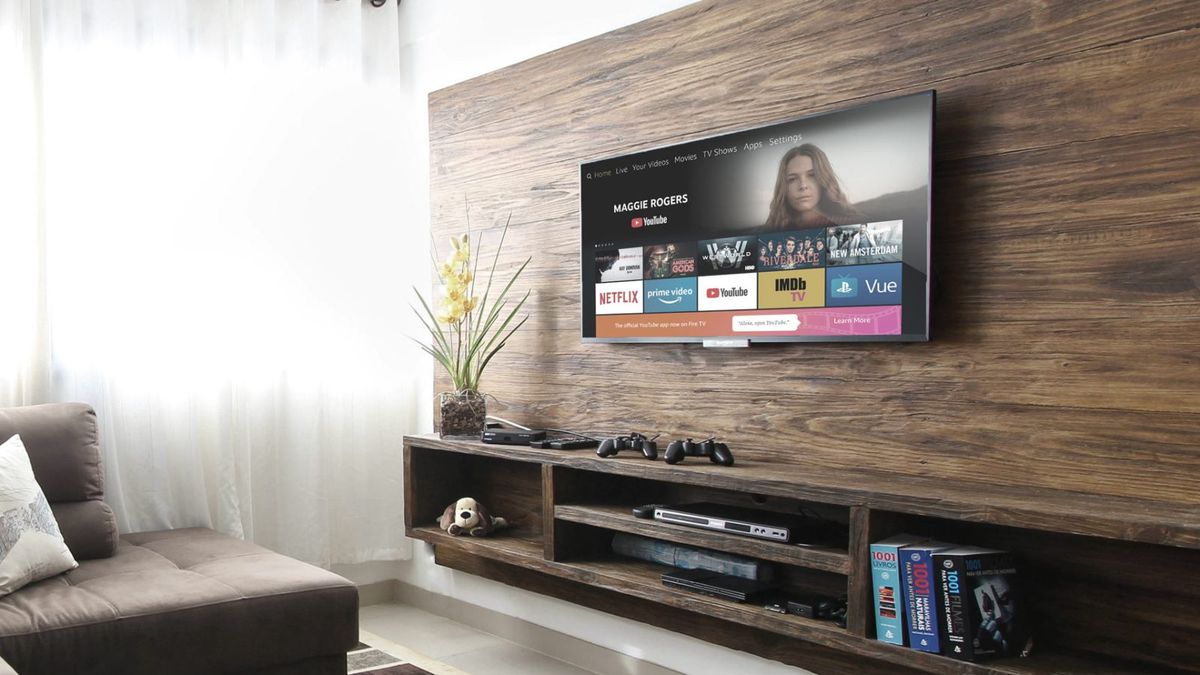 Amazon's latest and much-improved Fire TV platform – the Fire TV Experience – will be rolling out to a litany of new devices, including the second-gen Fire TV Stick, as well as many Fire TV smart TVs and Fire TV soundbars soon. This follows the addition of Fire TV Experience on devices like the Fire TV Stick 4K and Fire TV Cube earlier in 2021. In a press release, Amazon stated that the Fire TV Experience update will be rolling out to new devices "over the coming weeks," so if you own any of those devices listed above, keep an eye on your updates throughout the rest of July and August 2021. The all-new Fire TV experience is, as Amazon claims, its biggest update yet. It features new user profiles, simplified menus and the ability to pin your favorite apps for much quicker access to the movies and shows you visit time and again. Also, the new App Peeks feature lets users preview content within popular apps, without having to access them first. Alongside the new Fire TV experience comes the addition of Amazon Kids to the second-generation Fire TV Stick, allowing users of the older device to access the app if they haven't or can't afford to upgrade to a newer stick. Any and all updates to the Amazon Fire user interface experience are welcome, as FireOS has never really been able to shake its similarities to that of Android. This is understandable, though, considering FireOS itself is a modified Android operating system. As such, any quality-of-life upgrades or notable differences being added will certainly help Fire TV devices better stand out from the crowd. We also appreciate the decision to roll out Fire TV updates to even more devices than ever before. This just makes the service far more accessible, no matter which device a user owns. Catering to second-gen Fire TV Stick owners is a huge plus, and we hope Amazon will continue to support the older model for future updates too.

Samsung July 2021 security update is rolling out now to these Galaxy devices
9to5google.com
Grab This 43" Toshiba 4K Fire TV For Only $269 Today!
androidheadlines.com
New Fire TV experience begins rolling out to older Amazon Fire TV devices and TVs
pocket-lint.com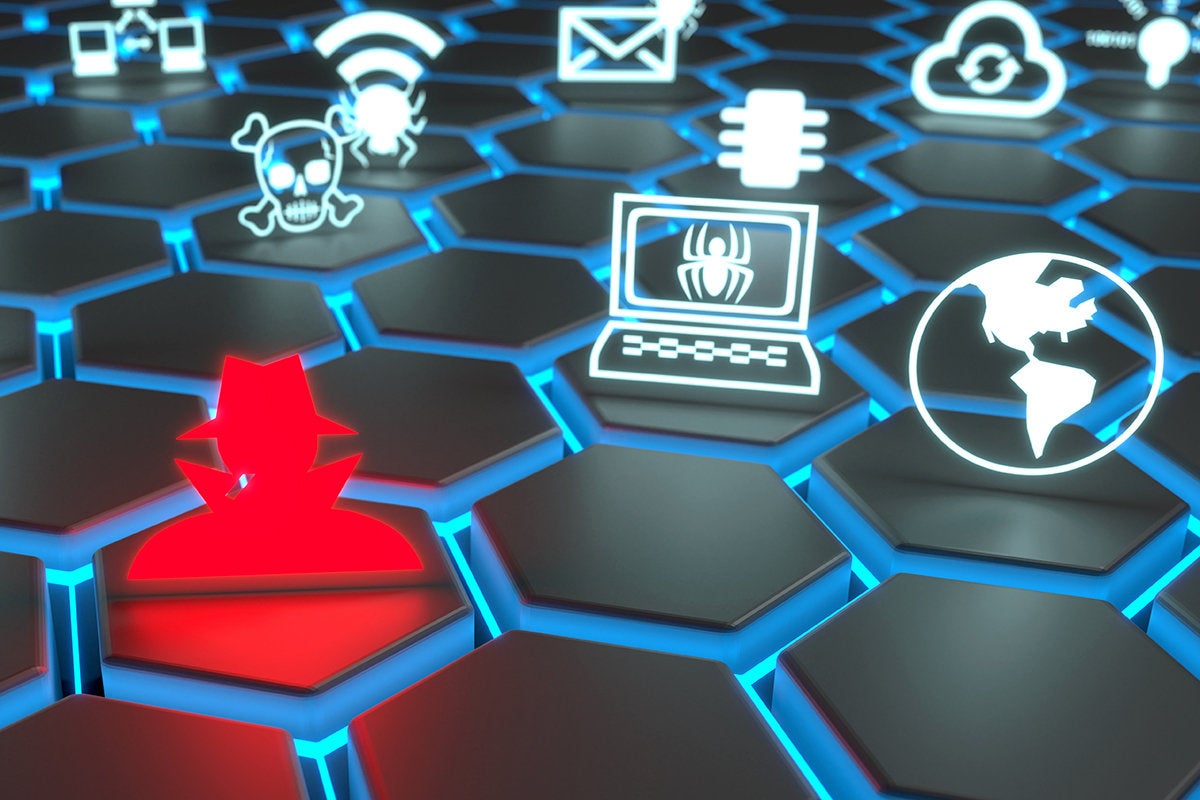 Amnesty International has revealed that NSO Group, an Israeli 'surveillance as a service' company, has created and sold a nasty iMessage attack that can be used to spy on journalists, activists, and political representatives using their iPhones. What makes this latest attack particularly dangerous is its exploitation of zero-click vulnerabilities, meaning targets don't even need to read or open the iMessage carrying the hack. Amnesty says all iPhones and iOS updates are vulnerable to the exploit, which gives attackers "complete access to the device's messages, emails, media, microphone, camera, calls and contacts." "Apple prides itself on its security and privacy features, but NSO Group has ripped these apart," Danna Ingleton, deputy director of Amnesty Tech, said in a statement. "Our forensic analysis has uncovered irrefutable evidence that through iMessage zero-click attacks, NSO's spyware has successfully infected iPhone 11 and iPhone 12 models. Thousands of iPhones have potentially been compromised. Bill Marczak, a research fellow at academic research lab Citizen Lab, has found evidence to suggest NSO Group continues to develop its spyware product. He calls this a "MAJOR blinking red five-alarm-fire problem with iMessage security." You can read Amnesty's full technical details concerning its investigation into the exploit here. The report also claims to have found evidence that Pegasus was used by Saudi operatives to target family members of murdered Saudi journalist Jamal Khashoggi. NSO Group denies this, though it is unclear how it would know this for certain, given it also claims to have no access to the data of its customer's targets. It says its own internal investigation confirmed its tech wasn't used against Khashoggi. I suppose it comes down to how deeply you trust a private company that sells surveillance as a service. Amnesty doesn't think much of the rebuttal. "NSO claims its spyware is undetectable and only used for legitimate criminal investigations," said Etienne Maynier, a technologist at Amnesty International's Security Lab. "We have now provided irrefutable evidence of this ludicrous falsehood." "The number of journalists identified as targets vividly illustrates how Pegasus is used as a tool to intimidate critical media," said Agnès Callamard, secretary general of Amnesty International. "It is about controlling public narrative, resisting scrutiny, and suppressing any dissenting voice." As you might expect, Apple has responded to the news. Security engineering chief Ivan Krstić said in a statement: "Attacks like the ones described are highly sophisticated, cost millions of dollars to develop, often have a short shelf life, and are used to target specific individuals." All of this is true, of course. Apple continues to improve security across all its platforms and its position on privacy is crystal clear — it wants privacy baked in across its ecosystem. Apple CEO Tim Cook warned in 2018: "We see vividly—painfully—how technology can harm rather than help. Platforms and algorithms that promised to improve our lives can actually magnify our worst human tendencies. Rogue actors and even governments have taken advantage of user trust to deepen divisions, incite violence, and even undermine our shared sense of what is true and what is false." Despite Apple's work, the latest revelations show that well-financed state actors of various stripes can find ways through its walls. But as fresh attacks are identified the company seems to do a reasonable job of blocking them. Meanwhile, repressive governments in a multitude of hues continue to try to force tech firms to create security back doors in their products. There are clear arguments against this: human rights and democratic dialogue will erode while significant financial, ransomware, and infrastructure attacks would be enabled as information on those designed-in vulnerabilities inevitably spreads. NSO Group is an interesting illustration of this. The company invests in identifying vulnerabilities that it should, as a responsible entity, disclose. Instead, it uses these to undermine platform security, then sells those tools to international clients at a profit with what seems to be minimal oversight. I see this as a triumph for surveillance capitalism. The company argues that it only deals with "legitimate" government agencies and "firmly denies" Amnesty's recent claims. However, in the wake of the Snowden revelations and the socially corrosive impact of abuse of social media in the form of Cambridge Analytica and others, alongside the rapid expansion of the entire 'surveillance as an unregulated private service' industry, one can't help but wonder what constitutes a "legitimate" government agency? And what happens when government's change? Amnesty International's Callamard instead says: "The Pegasus Project lays bare how NSO's spyware is a weapon of choice for repressive governments seeking to silence journalists, attack activists and crush dissent, placing countless lives in peril." In statements that should be a chilling echo for privacy advocates, she adds: "These revelations must act as a catalyst for change. The surveillance industry must no longer be afforded a laissez-faire approach from governments with a vested interest in using this technology to commit human rights violations." Apple seems to agree. Apple's Craig Federighi, senior vice president for software engineering, has said: "Never before has the right to privacy — the right to keep personal data under your own control — been under assault like it is today. As external threats to privacy continue to evolve, our work to counter them must, too." My take? Tools such as those sold at a profit by NSO will enable more criminal and terrorist activity than they prevent. The battle to secure the internet and to protect users and their privacy has never seemed so critical, particularly as wider society handles the twin threats of pandemic and climate change.

Spyware Used to Snoop on Smartphones of Journalists, Activists, Report Says
uk.pcmag.com
Giant hack investigation 🔓
androidauthority.com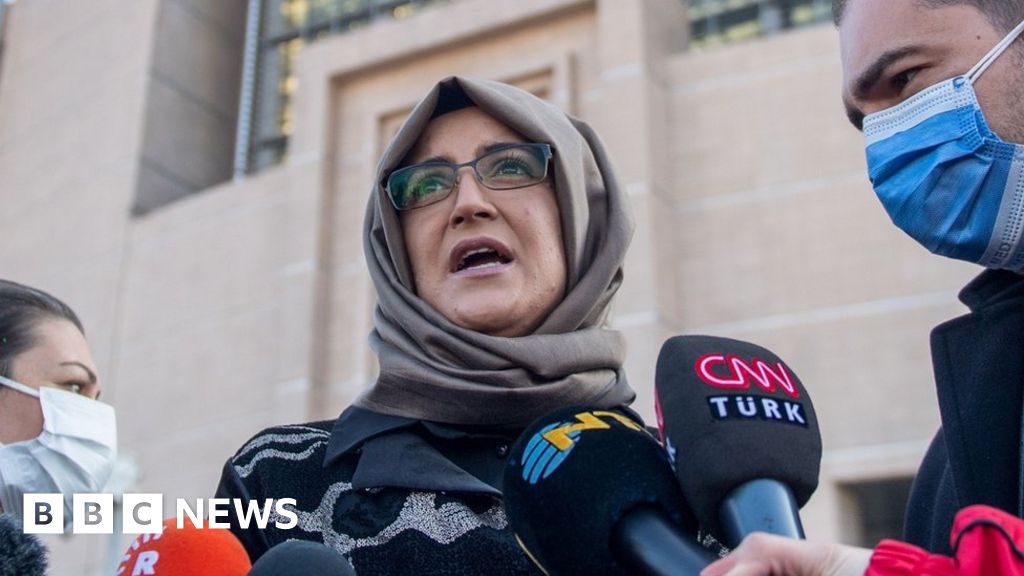 Pegasus: Who are the alleged victims of spyware targeting?
bbc.co.uk
If you're after the hottest headphones on the market today, then there's no brand which is trendier than Beats by Dre. Beats headphones are known for their distinctive looks and equally distinctive sound profile, and one of the most popular styles of headphone on offer from Beats are the Powerbeats Pro. The Powerbeats Pro make a great partner to an iPhone or other Apple device, though they can work equally well with other operating systems too. If you've shopped around for Powerbeats Pro, however, you'll know that they can be expensive and it's tough to find cheap Powerbeats Pro deals. So our team is here for you, and we've hunted through a variety of online retailers to find you the very best prices on Powerbeats Pro sales. Check out our list below to score yourself some cheap headphone deals and save a bit of cash on these top earbuds. The crème de la crème of the Powerbeats lineup is the Powerbeats Pro. These earphones are some of the most popular choices to use with Apple devices thanks to their easy pairing and great sound. In our review of the Powerbeats Pro we praised their battery life, great sound, solid construction, and stylish design. Talking about the battery, the earbuds themselves will last for 8-9 hours of playback, and the case gives another astonishing 24 hours of charge. The case is chunky — notably larger than cases for alternative buds like the Apple AirPods — but when it carries so much extra battery, we can't be mad about that. The buds offer great audio as well, with Beats' signature thumping bass which is ideal for those who enjoy a bit of boost to the bottom range. The buds are slickly designed and comfortable, with a slim housing and impressively light weight so they'll sit comfortably in your ears. To help with this, the earhooks allow your buds to stay firmly in place even if you're moving around, which makes these ideal for working out as well as for commuting or use when out and about or at home. And they come with four pairs of eartips so you can find the perfect fit for you. The reason these are favorites among Apple users isn't only the easy pairing with Apple devices — there's also integration with Siri, which you can launch by simply saying, "Hey Siri." And they have great call quality once they are paired, making these buds a solid all-round choice for users of all kinds. If you want the Powerbeats experience but you haven't the cash for the Powerbeats Pro, then often you'll find deals on the more affordable Powerbeats 3. These sporty headphones have a similar styling and bass-heavy sound, but unlike the true wireless Pros, these are wireless headphones with a cord between the two ear pieces. You'll find similar ear hooks to keep them in place though, making these also a great choice for working out. The Powerbeats 3 have a pretty impressive battery life of 12 hours, however, the carrying case they come in doesn't act as a charging case so you'll need to plug your headphones in to recharge them in between uses. The sound quality on the Powerbeats 3s just isn't as good as what you'll get from Powerbeats Pros, though you will get a lot of the same thumping bass if that's what you're after. The Powerbeats 3 do offer upsides, though, like a rock-solid connection which is more stable than the occasionally finicky Pros. In our comparison of the Powerbeats 3s and the Powerbeats Pros, we had to say that the Pros came out firmly on top. But if you're hoping to score a cheap Powerbeats Pro deal, you might want to consider the more affordable Powerbeats 3s. Finally, one more option to consider when you're looking for Powerbeats Pro deals is the Powerbeats 4. These updates to the Powerbeats 3 impress with their secure fit and water and sweat resistance, making them a popular choice for sports. In our review of the Powerbeats 4 we praised the improved battery life of an impressive 15 hours and the excellent wireless range, making these easy to use even when your device is in another room. The design is updated, too, though the similar shape and style remains, and you'll find the heavy bass that you expect from Beats. This model was actually launched at a cheaper base price than the Powerbeats 3s, making them a great value choice, so if you see a deal on them you may wish to snap them up.

July Sale 2021 – Get Windows 10 Pro Key Cheap for $8 And More!
wccftech.com
Best cheap LG TV deals for July 2021
digitaltrends.com
Best cheap OLED TV deals for July 2021: LG and Sony
digitaltrends.com
Best cheap QLED TV deals for July 2021: Samsung and Vizio
digitaltrends.com
Best cheap Roku deals for July 2021
digitaltrends.com
Best cheap iPad deals and sales for July 2021
digitaltrends.com
Best cheap Sony TV deals for July 2021
digitaltrends.com
Best cheap projector deals for July 2021
digitaltrends.com
Best cheap 4K TV deals for July 2021
digitaltrends.com
Best cheap vacuum cleaner deals for July 2021
digitaltrends.com
Best Deals on Amazon (July 2021)
bgr.com
Best cheap AirPods deals for July 2021: AirPods and AirPods Pro
digitaltrends.com
Best cheap Sonos deals for July 2021
digitaltrends.com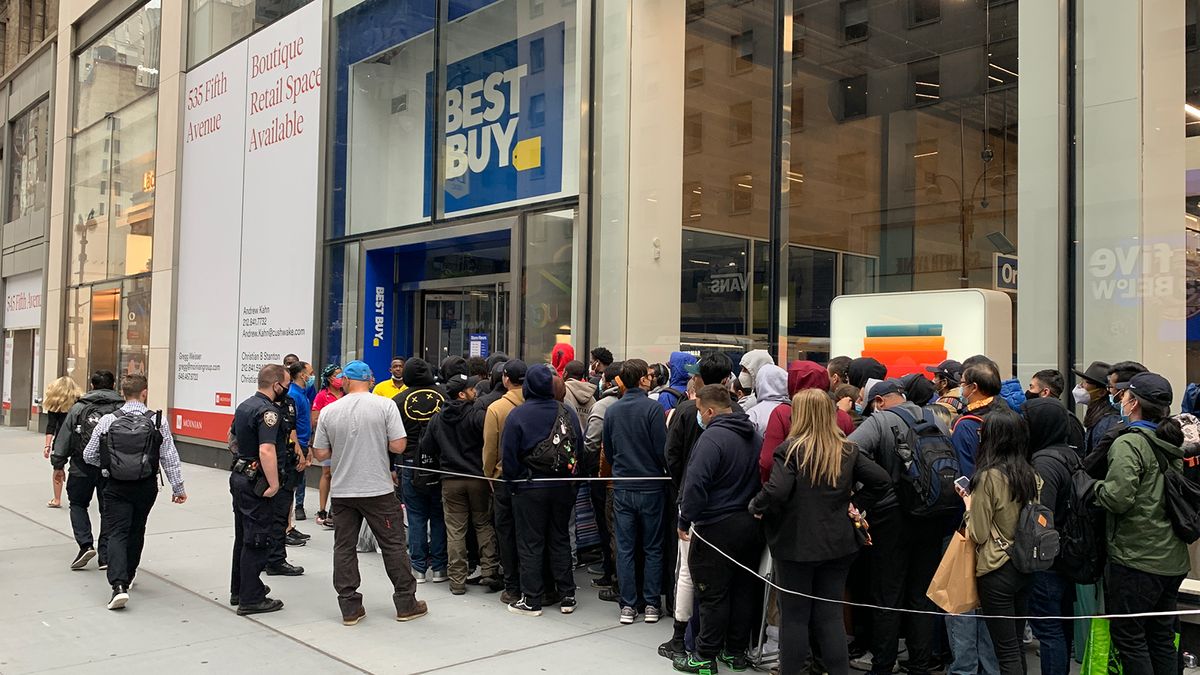 Get ready to wait in line at Best Buy stores if you're eager to buy an Nvidia RTX 3080 or other 30-series graphics card tomorrow. Best Buy will hold another in-store GPU restock at select locations in the US, and you should expect a massive crowd. ► When? Where? Follow our GPU restock Twitter tracker Matt Swider for notifications and live updates. It's the fastest way to get real-time updates on graphics cards. This isn't the first time we've seen Best Buy restock impossible-to-buy RTX graphics cards this summer in the US. Although in-store purchases are rare for all PS5 restock and Xbox Series X restock opportunities, we did see Best Buy launch the RTX 3080 Ti with in-store purchases last month on June 3, and we were there to cover it in person. Someone waited up to 20 hours in line at a Best Buy in New York City last time (but most were there for 6 or 12 hours in advance), and the same may happen tomorrow, as graphics cards like the Nvidia GeForce RTX 3080 Founder's Edition may be up for grabs, not just a single newly launching GPU that received mix reviews. ► All of our RTX 3080 stock tracker alerts really do work: The RTX 3080 and other Nvidia GPUs will be in stock at 8am local time tomorrow, Tuesday, July 20, but you should show up in advance of that time. Best Buy employees in blue shirts will begin handing out tickets at 7:30am local time in limited quantities. Again, you should show up in advance of that time, too. According to Best Buy, it'll limit one Nvidia RTX graphics card per customer, but that won't stop people from lining up tonight, July 19. We suggest showing up at least two hours in advance of the 7:30 ticket time, depending on the popularity of your Best Buy store. Not every Best Buy store location in the US will have the RTX graphics cards in stock tomorrow, June 18. While Best Buy won't say which 30-series graphics will be in stock at each retail store, it is putting out an official Best Buy press release with the list of stores that will have inventory and you can see it in the image below. We'll be covering the Nvidia RTX GPU in-store restock at Best Buy tomorrow with live reporting from the line and keep tracking where else you can find graphics cards in stock throughout the week. Best Buy is only one location in the US that will have the GPUs in stock this week, and while it won't be online other sources to check include Antonline and the Newegg Shuffle, which we're constantly tracking through our Twitter restock account.

Best Buy to Sell RTX 3000 Graphics Cards in Select Stores Tomorrow, July 20
uk.pcmag.com
Nvidia enables RTX ray tracing on Arm, DLSS is coming soon
techspot.com
Best Buy stores to have RTX 3080, Nvidia GPUs in stock tomorrow – here's when
techradar.com
Nvidia Demos RTX Graphics Running on ARM-Based CPU
uk.pcmag.com
DC Comics' Dark Knight has a long history in movies and television, and now he's poised to return to the big screen in The Batman, the upcoming feature directed and written by Dawn of the Planet of the Apes filmmaker Matt Reeves. The film has a new release date, and we have our first peek at Batman's new look, his new Batmobile, and other much-anticipated elements. The Batman will be the character's first solo feature since the conclusion of Christopher Nolan's acclaimed Dark Knight trilogy and is scheduled to hit theaters in March 2022. Robert Pattinson takes over the role of the Dark Knight, and a number of other well-known faces will play some of Gotham's most prominent citizens. Here's everything we know about The Batman so far: Through set photos released on Twitter, we get a glimpse of the grim Gotham in which this Batman story takes place. We see urban decay, partially demolished buildings, and what may be the exterior of the Batcave. Twitter was abuzz in October with footage of Robert Pattinson and Zoë Kravitz (or their stunt doubles) cruising through Liverpool, England. Batman also made it up Liver Building. Just Jared has a collection of new images from The Batman set, giving us a new look at some of the film's important characters. Zoë Kravitz' Selina Kyle looks dressed to impress while Colin Farrell is practically unrecognizable as Oswald Cobblepot. The expected release date for The Batman has been uncertain or frequently pushed back for most of the project's development, but Warner Bros. Pictures initially set June 25, 2021, as the official premiere date for The Batman. That date was later pushed back to October 1,2021, after production was suspended due to the coronavirus pandemic, and then was delayed again to March 4, 2022. The most recent shifts in release date were caused by the coronavirus pandemic after production of The Batman was halted in March. The film had been shooting in the U. K. for seven weeks before shutting down. Matt Reeves indicated that filming was one-quarter completed when it went on hiatus. Matt Reeves surprised fans at DC FanDome in August with an unannounced release of The Batman 's first trailer (see above). Unsurprisingly, this appears to be an extremely dark and gritty take on the Caped Crusader story. The trailer begins with Edward Nashton aka The Riddler (Paul Dano) duct-taping a corpse that we soon learn is popular mayor Don Mitchell. He leaves behind a coded greeting card that kicks off a new investigation by James Gordon (Jeffrey Wright) and The Batman (Robert Pattinson) that certainly looks like it gets graphic in a hurry. There's a dingier, more noir-esque look to this trailer, which is right in line with what Reeves teased this movie would look like. After Warner Bros. Pictures announced plans for a virtual panel dedicated to The Batman to be held during its DC FanDome event — an online comic convention of sorts occurring August 22-23 — director Matt Reeves offered a preview of the studio's presentation by revealing the official logo for the film. Reeves' update on Twitter included two images: The logo for The Batman and a piece of promotional art for the film created by Jim Lee, the legendary artist and current publisher and chief creative officer for DC Comics. Like the Aquaman and Wonder Woman solo movies, The Batman is expected to focus on DC Comics' famous Dark Knight while unfolding within — but perhaps less directly connected to — the studio's DC Comics cinematic universe. Reeves has described the story he's developing as "noir-driven" with Batman "investigating a particular case that takes us out into the world of Gotham." "It's more Batman in his detective mode than we've seen in the films," Reeves told The Hollywood Reporter in January. "The comics have a history of that. He's supposed to be the world's greatest detective, and that's not necessarily been a part of what the movies have been. I'd love this to be one where when we go on that journey of tracking down the criminals and trying to solve a crime." Rumors that the film would adapt the popular Batman: Year One story penned by Frank Miller were debunked by Reeves, who said he wouldn't be telling an origin story for the character. In an April conversation with The New York Times, Reeves gave a touch more background on the film, describing it as "incredibly personal" and "using the metaphors" of the DC Universe. "You never know whether the people in charge of those I. P.s are going to be open to your vision. But if they weren't, I wouldn't have done Batman," he said. "I was like, look, there have been some great Batman films and I don't want to just make a Batman film. I want to do something that has some emotional stakes. My ambition is for it to be incredibly personal using the metaphors of that world." In August, co-writer Mattson Tomlin went further into the ethos of The Batman with Den of Geek, saying that the film will explore the "soul" of Bruce Wayne. "I think that Matt Reeves as a filmmaker, if you look at any of his work, whether or not it's Let Me In or Cloverfield or the Planet of the Apes movies, he's always coming from a point of emotion, it's never the big action thing," Tomlin said. "It's always, what is this character's soul? I think that really looking at Batman as somebody who has gone through this trauma, and then everything that he's doing is then a reaction to that, rather than shy away from that, I think this film leans into that in some very fun and surprising ways. I think that's all I can say without getting yelled at." In a July interview with Collider, The Batman cinematographer Greig Fraser offered some clues about how far the film will go in embracing The Dark Knight's, well… darker side. "It's a good question and it's a question we ask ourselves," he said of the visual tone for the film. "There's darkness in the character for sure and we need to create a mood, which is obvious — it's a Batman film. I don't think it's going to be oppressively dark in terms of visually, because that's not what we're trying to (do). We're not trying to have a competition about who can go the darkest of the darkest of the darkest. We're trying to create intrigue. I love the way some of the comics look. You can see relatively quite clearly in those graphic novels." For those who wondered whether the success of Joker could inspire The Batman to go even grimmer and darker than the much-maligned Batman v Superman: Dawn of Justice, this will likely come as welcome news. Exactly which comics inspired Fraser's visual approach to the film remain a mystery, however. According to an unconfirmed report from The Direct, director Matt Reeves might be planning to introduce a new Joker into his Batman trilogy. The plan, according to the widely circulated rumor, is to tease the new Joker in 2021's The Batman and introduce him outright in the second and third movies as one of multiple villains. After Robert Pattinson stoked the flames on a crossover theory with Todd Phillips' 2019 Joker, fans speculated that the upcoming Batman trilogy may incorporate Joaquin Phoenix as the Clown Prince of Crime. However, the report indicates that Reeves will introduce a new version of the character rather than enlist Phoenix to reprise his role. Still, a link between the films is possible given that both are independent of the DCEU. The character Batman has been around since 1939, enduring countless adaptations, reimaginings, and visions of the Caped Crusader's mythos. According to The Batman 's Commissioner Gordon, Jeffrey Wright, though, this upcoming film will bring that mythos into a new modern era. "My take is — the way I explain what we're doing is, like with any film, we're working together to create a mood, to create an idea, a setting, a tone," Wright told the Hollywood Reporter . "This is the next evolution since 1939 when these stories began." What that means, exactly, isn't fully clear considering Matt Reeves' take is expected to feature many classic characters, from Catwoman to The Penguin, and maintain the same origin story. However, as The Batman is something of a reboot for Warner Bros. after its brief stint with Ben Affleck as Batman in DC's Expanded Universe, Wright could be simply referring to finding a new, independent place in the superhero's history. Wright indicated that one way in which this Batman is distinct from others is in his ride. "I read the script for the Batmobile and I was like, 'Yeah, that's it,'" he said. "[Bruce Wayne] created the most badass muscle car you could imagine, but it's grounded in Gotham. It's grounded in Americana." Finding the balance between honoring a classic character, etching out a unique space in that character's canon, and propelling Warner Bros.' still-developing superhero universe will be a significant task. If Wright's interview is any indication, this depiction of a grittier, more grounded Gotham may be the window to the past that will propel DC into the future. After a September 2019 report in Variety indicated that Jonah Hill was in talks for a "secret role" in The Batman, the two-time Oscar nominee backed out of the project a month later. No reason was given for Hill's exit, but the report indicated that he was in talks to play either Riddler or Penguin in the film. Reeves eventually found his replacement, though, with Colin Farrell (below) eventually confirmed to play Oswald Cobblepot, aka The Penguin. On an episode of YouTube series Stars in the House, actor Rob McClure revealed that Farrell will use prosthetic attachments for a more comic-accurate depiction of The Penguin. Don't expect a big role for Farrell to play in the film, though, as the actor himself indicated to GMA News that he doesn't have "much to do" in the movie. "I had only started it, and I can't wait to get back," said Farrell. "The creation of it, the aesthetic of the character, has been fun, and I really am so excited to get back and explore it. And I haven't got that much to do. I have a certain amount in the film. I am not all over it by any means. But there are a couple of some tasty scenes I have in it, and my creation and I can't wait to get back." On the Happy Sad Confused podcast, he clarified: "I'm only in it for five or six scenes, so I can't wait to see the film because it won't be ruined by my presence. Really, it's a freebie to me. I'll get a little bit uncomfortable for the fucking 9 minutes I have, and then the rest of it, I cannot wait to see how he [Reeves] brought this world to life." Director Matt Reeves revealed the first look at the new Batmobile in March 2020 via a series of photos posted on Twitter. The version of the iconic Batmobile making its debut in The Batman looks to be a more grounded spin on the car than previous films have offered, looking more like a souped-up muscle car than the military transport or futuristic jet car of past films. In February, a stunt actor was seen donning the new Batsuit during filming in Glasgow, Scotland. Director Matt Reeves has stated that this upcoming take on the Caped Crusader would be more "noir" and, if the suit is any indication, things are getting a little dark around here. The stunt actor is seen in the new suit — which includes goggles in the mask's eyeholes — and riding what appears to be the new Batcycle. Video from the set suggests that this Batcycle will be significantly trimmed down from Christian Bale's monstrous machine in the Dark Knight trilogy. The photos also showed Pattison's Batsuit will have gauntlets, replete with darts of some sort to incapacitate his enemies. Likewise, the classic utility belt is present, although it's difficult to make out the individual gadgets. Matt Reeves shared the first look at Pattinson as Batman in a brief video (see above) uploaded to Vimeo on February 13. The footage features Pattinson in costume bathed in infrared light, his face hidden by the Batman's cowl. The clip is accompanied by a score created by the film's composer, Michael Giacchino. Warner Bros. Pictures released the official cast list for The Batman in January 2020, confirming the characters that will be played by each of the film's supporting cast members. As initially reported by The Wrap, Andy Serkis will play Bruce Wayne's butler and confidant Alfred Pennyworth. Although Serkis is best known for his performance-capture work — including a memorable portrayal of the ape revolutionary Caesar in the most recent Planet of the Apes trilogy — he has delivered some celebrated on-camera performances in recent years, including a memorable supporting role in Marvel Studios' Black Panther. Reeves directed Serkis in the final two Planet of the Apes films. Colin Farrell's Oswald "The Penguin" Cobblepot won't be the only member of Batman's notorious rogues' gallery to appear in the film. Joining him will be Paul Dano (below), star of Little Miss Sunshine, There Will Be Blood, and Escape at Dannemora. Dano will portray Edward Nashton, the brilliant villain known as The Riddler. In October 2019, X-Men: First Class and Fantastic Beasts: The Crimes of Grindelwald actress Zoë Kravitz was cast as Selina Kyle in The Batman. As fans of The Dark Knight know all too well, Selina is the civilian alter ego of Catwoman, the notorious Gotham burglar who has been an ally, enemy, and romantic partner of Batman over the years. Robert Pattinson's Batman will also have a key ally in the film. Westworld actor Jeffrey Wright will play Gotham Police Department's James Gordon in The Batman. Wright takes over the role from J. K. Simmons, who played Gordon in the Ben Affleck-led Justice League. Joining the aforementioned cast members will be Peter Sarsgaard ( Shattered Glass, The Magnificent Seven) as Gotham District Attorney Gil Colson, John Turturro as mob boss Carmine Falcone, Barry Keoghan as GCPD detective Stanley Markel, and Jayme Lawson as Gotham City mayoral candidate Bella Reál. This will be Sarsgaard's second turn in a film based on a DC Comics hero after portraying Hector Hammond, the villain of 2011's Green Lantern. In an interview with The Observer, described his take on Colson as "very intense," a description that seems in line with everything we've heard about this movie. "My part is very intense," Sarsgaard said. "On a big show like that my main concern was that I would have to do it 150 times — this intense scene and then that intense scene. My character is at nine out of ten for a lot of it. That was going through my head a lot, like 'How do I maintain this?'" At this point, it's unknown if Joe Manganiello will appear as the mercenary Deathstroke in the film, having been confirmed as the film's villain back in 2016 when Ben Affleck was still attached as director and star of the film. Manganiello's Deathstroke appeared in a post-credits scene during Justice League in which he was seen meeting with Lex Luthor (Jesse Eisenberg) to discuss forming a "league" of villains. Reeves indicated in January 2019 that the movie will feature Batman's rogues' gallery in one form or another, so there's a possibility Manganiello could play a surprise role in the film. It was a long and tumultuous development and pre-production period, but cameras officially began rolling on The Batman on January 27, 2020. Director Matt Reeves commemorated the occasion by posting a photo of the film's clapboard on Twitter. After more than a year of uncertainty in the casting department, Deadline reported in May 2019 that Twilight franchise star Pattinson had entered negotiations to play Bruce Wayne and his vigilante alter ego. The deal will reportedly encompass a trilogy of films featuring Pattinson as Batman. Earlier that month, Variety reported Pattinson was the leading contender for the role, but a subsequent report published by Deadline indicated that the deal with Pattinson wasn't finalized and that Mad Max: Fury Road actor and X-Men franchise star Nicholas Hoult was also in the mix. Hoult plays blue-furred scientist Hank McCoy in the X-Men films. Despite portraying Batman in each of the films in which the character has appeared so far in the DC Extended Universe franchise, Ben Affleck won't play Bruce Wayne (or his alter ego) in The Batman. First announced in 2014, the project that would eventually become The Batman initially had Affleck attached to direct, produce, co-write, and star in the film, sharing script duties with longtime DC Comics author and DC Films co-chairman Geoff Johns. All seemed well and good with the project until the first reactions to Batman V. Superman: Dawn of Justice (in which Affleck made his debut as Batman) began trickling in. Affleck's experience with the notoriously ill-received Batman V. Superman (which resulted in the interview that spawned the "Sad Affleck" meme) appeared to sour his relationship with the solo feature, and he announced his exit from the director's chair in January 2017. Matt Reeves was named the new director of the film a month later. The troubles weren't over for The Batman, though, as a report was published a week later indicating that Affleck could be on his way out as Bruce Wayne and the studio was looking for a way to "usher out Affleck's Batman gracefully." That report was published on the second day of 2017's San Diego Comic-Con, prompting Affleck to address it during Warner Bros. Pictures' movie panel two days later. "Let me be very clear: I am the luckiest guy in the world," said Affleck when asked about the report during the show's Justice League panel (via CNN). "Batman is the coolest part in any universe — DC, Marvel. It's incredible.… I'm so thrilled to do it." "I know there was a misconception that because I didn't direct it that I wasn't enthusiastic about it, [but] it's f—ing amazing," he continued. "And I still can't believe I've done two films and have this great history with this studio." After a long period of uncertainty regarding his attachment to the film, Affleck finally made it official in late January 2019 by confirming a report that the studio was looking to cast a new actor in the film's lead role.

Ted Lasso season 2: Release date, cast, trailers, and rumours
pocket-lint.com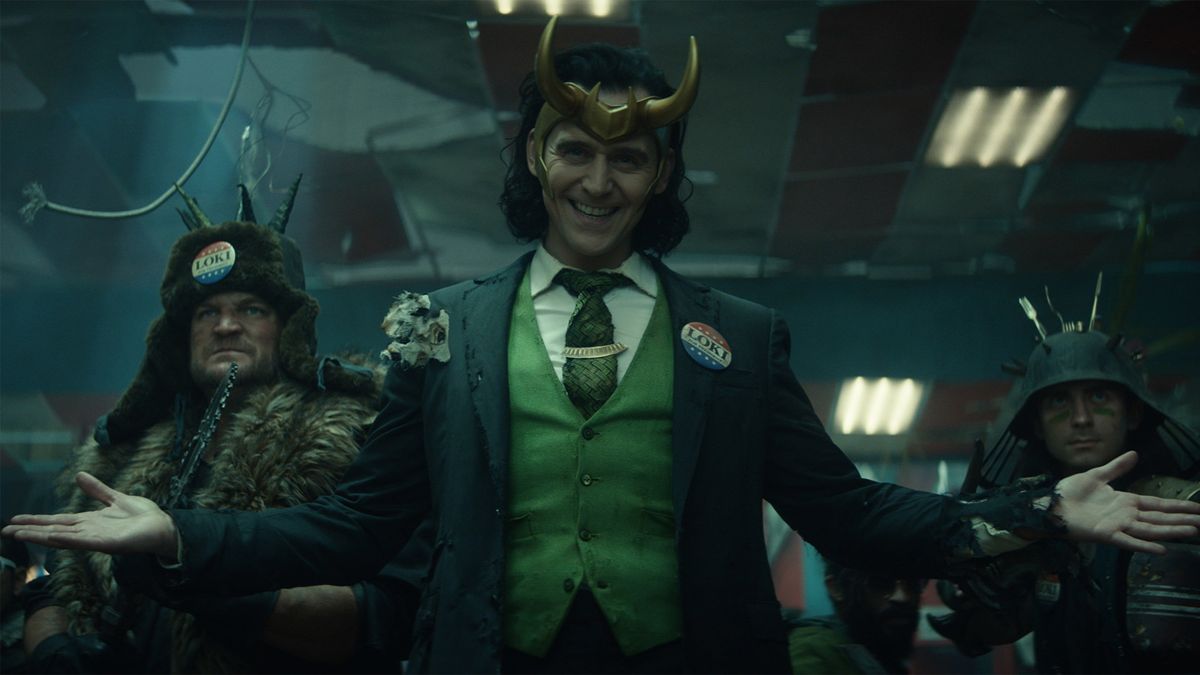 Loki season 2: release date, cast, plot, trailer and more
techradar.com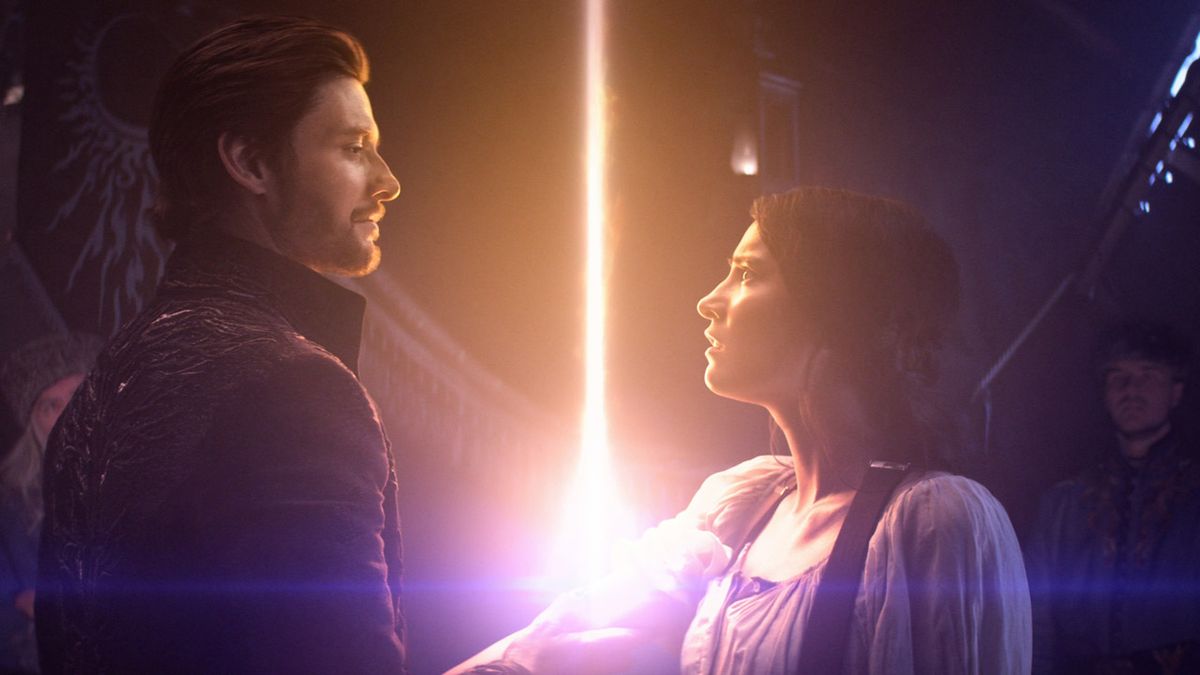 Shadow and Bone season 2: release date, plot, cast and more
techradar.com
Following the game's release, a new F1 2021 PS5 vs Xbox Series and PC comparison video has surfaced online. Codemasters' latest F1 installment was released globally last week on consoles (past- and next-gen) and PC, and we now have a visual and FPS comparison video, comparing the game running on PS5, Xbox Series X| S, and PC. F1 2021 PC Performance Boosted up to 65% at 4K Resolution by NVIDIA DLSS Courtesy of YouTube channel 'ElAnalistaDeBits', the video shows that F1 2021 runs in either 4K@60FPS or 1440p@120FPS on both PS5 and Xbox Series X, depending on the chosen visual mode (and display capabilities). As for the resolution and framerate on Xbox Series S – the game runs at 1080p@60FPS. In the video, the PC version runs at maximum settings with an NVIDIA RTX 3080 GPU (with DLSS). Performance is near identical on all platforms, although some minor FPS drops were experienced on PlayStation 5 in 1440p/120FPS mode. Based on this comparison video, albeit minor, the Xbox Series X appears to have an advantage over PS5 when it comes to loading times. The textures, anisotropic filtering, and drawing distance are the same on all platforms, and this can also be said about the quality of Ray Traced reflections on PC, Xbox Series X, and PC. It should be noted, however, that, on the next-gen consoles, Ray Tracing is only applied in photo mode. As far as Ray Traced shadows – the PC version clearly beats the console versions of F1 2021. Check out the new comparison video down below: Our very own Chris Wray reviewed (and previewed) the latest F1 installment on PC. We've included a short part of this review down below as well.

PS5 and Xbox Series X games with 120fps support
techradar.com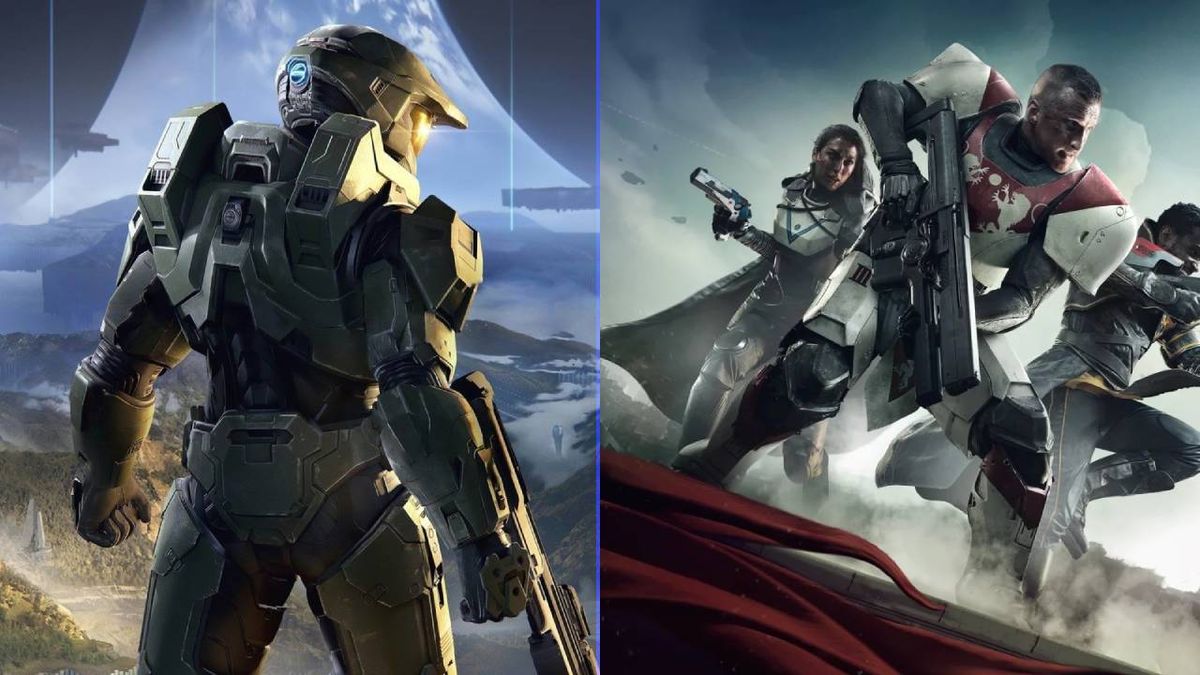 PS5 and Xbox Series X games with 120fps support
techradar.com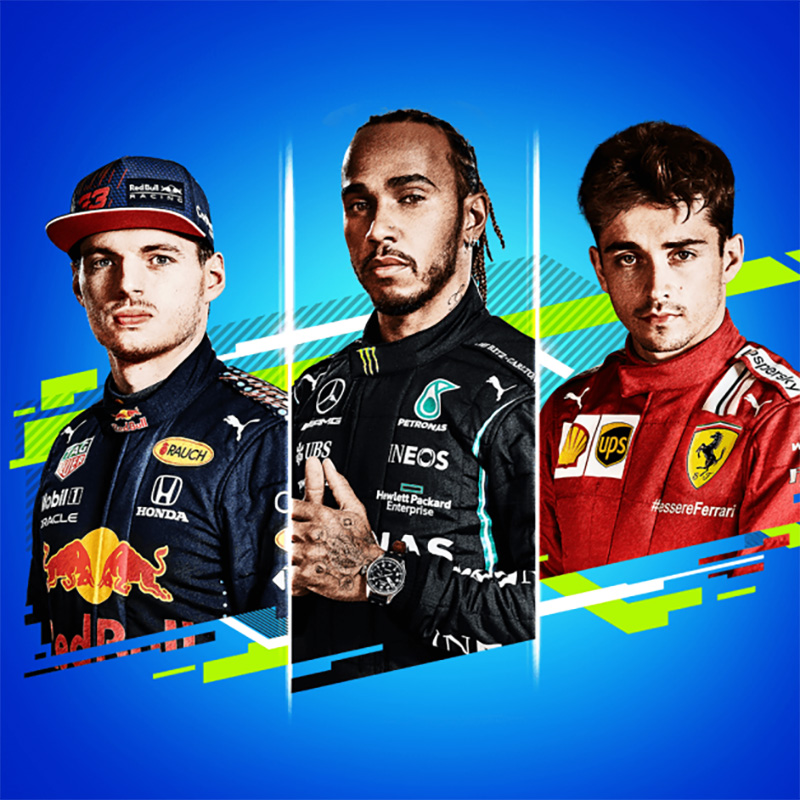 F1 2021 Performance At 1080p,1440p, Ultrawide & 4K
techgage.com
Poco is organising an event on July 28 in Malaysia to launch its latest mid-range smartphone, the Poco F3 GT, in the country. However, Poco is yet to reveal the specifications and features of the upcoming Poco X3 GT. Recent developments suggest that the device is a rebadged Redmi Note 10 Pro 5G, which was launched in China earlier this year. If true, the Poco X3 GT will feature a 6.6-inch IPS LCD Full HD+ display with 2400×1080p resolution. The screen will have 450 nits of brightness and a 120 Hz refresh rate. Also, the display will sport a 20:9 aspect ratio, HDR10+,120Hz refresh rate. It will run on Android 11 with MIUI 12. It will be powered by a 5000 mAh battery with support for 67 W fast charging. It is speculated to feature a MediaTek Dimensity 1100 SoC, the same processor as Redmi Note 10 Pro 5G. The smartphone is expected to sport an 8 GB LPDD4x RAM, and 256 GB UFS 3.1-based internal storage. It will have a triple rear camera setup with a 64-megapixel primary main camera, an 8-megapixel ultrawide sensor, and a 2-megapixel macro camera. The front hole-punch selfie camera will be a 16 megapixel. In China, the 5G phone has a starting price of CNY1699 (approx. Rs.20,000). So, it will be interesting to how much Poco will price the X3 GT in India. Recently, Poco launched its Poco M3 4 GB RAM variant in India silently. The 4 GB option is available alongside the existing 6 GB RAM Poco M3 that comes in 64GB and 128GB storage versions. The Poco M3 features a 6.53-inch Full HD+ display and a Qualcomm Snapdragon 662 SoC processor under the hood and is powered by a large 6000mAh battery. The Poco M3 has a triple rear camera setup which that consists of a primary 48-megapixel camera with an f/1.8 aperture, a 2-megapixel macro camera, and a 2-megapixel depth sensor. On the front, it features an 8-megapixel selfie camera. The Poco M3 costs Rs.10,499 for the 4GB RAM and 64 GB internal memory. While the Poco M3 6 GB RAM + 64 GB internal memory and 6 GB RAM + 128 GB variant costs Rs.11,499 and Rs.12,499, respectively.

Poco F3 GT price in India could be lower than the OnePlus Nord 2
techradar.com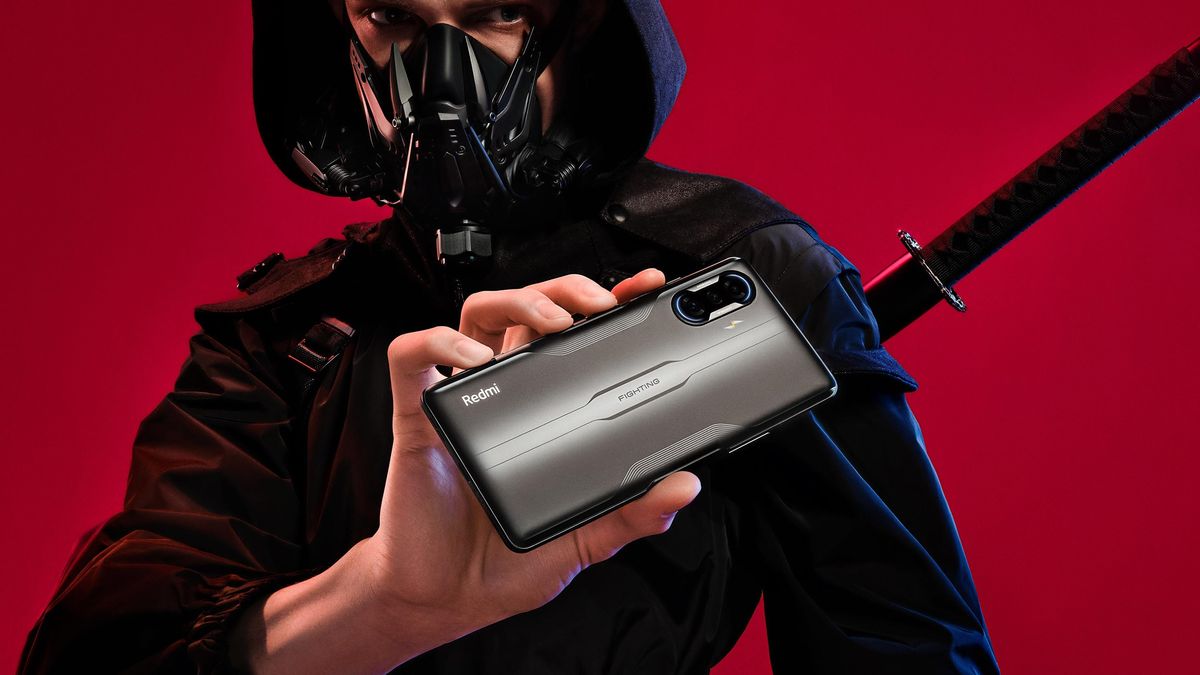 Poco F3 GT price in India could be lower than the OnePlus Nord 2
techradar.com
Poco X3 GT launch to follow Poco F3 GT Indian launch event, confirms company
bgr.in
Today we're taking a peek at the latest batch of iPhone 13 leaks and likely features to compare to what's already likely in your pocket – or in your hand right now. If you JUST purchased an iPhone 12 or iPhone 12 Pro this year, you might want to turn away and pretend the iPhone 13 doesn't exist, as it'll be JUST different enough that you'll wish you'd waited. If you purchased an iPhone 11 last year, or the year before that, the time to upgrade to an iPhone 13 might be at hand for you at the end of this year. The most recent rumor as of publish time for this report focuses on an always-on display for iPhone 13. This feature has been in play for the Apple Watch for a while – now a constantly aware display could be the star for the iPhone 13, too. Imagine such a feature on a flat panel, always watching, always waiting. At the same time, it's now more unlikely than ever that the iPhone 13 and iPhone 13 Pro will skip the in-display fingerprint reader. No Touch ID for the masses, once again – not until Apple gets the tech so perfect that it's basically impossible to screw up. Apple also appears to be pushing that notch up just a tiny bit, each year, until – we must assume – it'll eventually disappear entirely. This would make the iPhone into nothing more than a display that you hold in your hand, wouldn't it? Given the release of the iPhone 12 MagSafe Battery Pack, it's safe to assume MagSafe is here to stay. The iPhone 13 and iPhone 13 Pro will very, very likely be released with MagSafe magnet/charging hardware and software support, right out the gate. It's also possible that this release could point to reverse wireless charging for the iPhone 13 itself. The iPhone 13 Pro and Pro Max will get the most obvious camera upgrades of the bunch. That's almost always true – make sure the biggest and the best are most obviously worth the most cash. With the iPhone 13 Pro, a new ultra-wide camera would be a significant upgrade worth the wait. Given the component rumors from China, it would appear that the iPhone 13 Pro will once again work with advanced 3D sensors – but even BETTER 3D sensors than before – imagine that! We've seen several reports on the color options for iPhone 13 over the past few months. It seems clear that Apple will follow with tradition for the iPhone 13 Pro lineup, delivering a relatively limited set of classic tones. Given the colors reported so far, it would seem that the iPhone 13 Pro will be largely metallic in tone: black, silver, rose gold, and sunset gold. The iPhone 13, on the other hand, could very well be delivered with a wider variety of colors than any base iPhone released before. Look to the iMac for inspiration with yellow, pink, and orange (new to the iPhone), as well as blue, green, red, silver, and purple. It's likely the iPhone 13 event will take place in mid-September 2021. The iPhone 13 and iPhone 13 Pro release date will likely be in late September,2021, or early October,2021. It's unlikely Apple will make any major adjustments to the price setup they have in place now, bumping the iPhone 12 and iPhone 12 Pro down in price until models are sold out and certain models take the place of devices currently priced at mid-tier price points to cover the whole market. It's also rumored that there'll be a new iPhone SE 3 ready to roll in the year 2022. So if you're looking for that old-school feel in a compact device that's priced accordingly, keep your fingers crossed. And don't forget the lower priced giant iPhone tipped for 2022, too.

iPhone 13 Series Tipped to Feature Apple Watch-Like Always-On Display
gadgets.ndtv.com
iPhone 13 series could feature an Always-on mode
pocketnow.com
The Wall's colossal screen measures in at over 1,000 inches, creating an expansive canvas for showcasing content Samsung Electronics today launched the 2021 model of its boundary-pushing modular display The Wall (Model Name: IWA) globally. With the new AI processing technology, upgraded 120Hz frame rates, and versatile installation options,this year's The Wall once again reimagines display technology to give businesses boundless flexibility to showcase content. "Samsung is dedicated to creating the most innovative displays for those at the forefront of video creation and brand experiences," said Hyesung Ha, Senior Vice President of Visual Display Business at Samsung Electronics. "The 2021 The Wall is our most immersive and versatile display yet, giving businesses complete control to create their dream environments." A new Micro AI Processor instantly analyzes and optimizes every frame of the video to deliver the best picture quality possible. By using up to 16 different neural network models, each trained in AI upscaling and deep learning technology, the Micro AI Processor can optimize picture quality up to 8K resolution, enhancing contrast and removing noise. The Wall's Black Seal Technology blankets the screen with perfect uniformity, creating a seamless canvas for purer black levels with enhanced depth delivering unparalleled contrast and immaculate detail. With 1,600 nits peak brightness, The Wall provides clear images that stand out even in bright room environments. Ultra Chroma technology produces narrower wavelengths that create RGB colors twice as pure 1 and more accurate than conventional LEDs. Each LED is now up to 40% smaller,2 increasing the pure black space between pixels for enhanced color uniformity and higher picture contrast. This year's model is easier to install thanks to new wireless docking connections and a bezel-less design, resulting in a cabinet depth half as deep as before.3 With modular technology, The 2021 The Wall can be installed in a variety of positions, including concave, convex, ceiling, hanging, inclined and L-type. In addition, users only need to adjust once per cabinet with Factory Seam Adjustment, eliminating module-by-module adjustment and saving time. The 2021 model offers its most detailed picture yet with the industry's first 8K resolution with a 120Hz refresh rate and Simple 8K playback. The Wall can be configured horizontally for up to 16K resolution with a 15,360 x 2,160-pixel arrangement.4 Its massive screen measures in at over 1,000 inches, creating a completely expansive canvas for showcasing content. The Wall comes built with Micro HDR and Micro Motion features, featuring 20-bit processing to deliver a consistent picture quality that is suitable across commercial environments for a smooth viewing experience regardless of location. The screen also includes four picture-by-picture screens (PBP), allowing for four different content sources, all of which can be displayed simultaneously in 4K resolution. The 4-PBP function can be used for business purposes where multi-screens are needed. All of The Wall's features are delivered with safety top of mind. TÜV Rheinland awarded its Eye Comfort Certification for minimized blue light emission, while its EMC Class B certification minimizes electromagnetic waves for safe installation in homes. Samsung's 2021 The Wall is available in select markets around the globe starting today. For more information, please visit: https://displaysolutions.samsung.com/the-wall . 1 Figure is based on internal testing standards against Samsung's conventional LED Signage. 2 Compared to 2020 model. 3 Compared to 2020 model. 4 For a regular design,16:9 ratio,8K resolution (7,680 x 4,320) is supported.

Samsung's 2021 The Wall is 1,000 inches of modular 8K Micro LED TV
slashgear.com
Samsung has just released the latest iteration of The Wall, its giant screen offering
neowin.net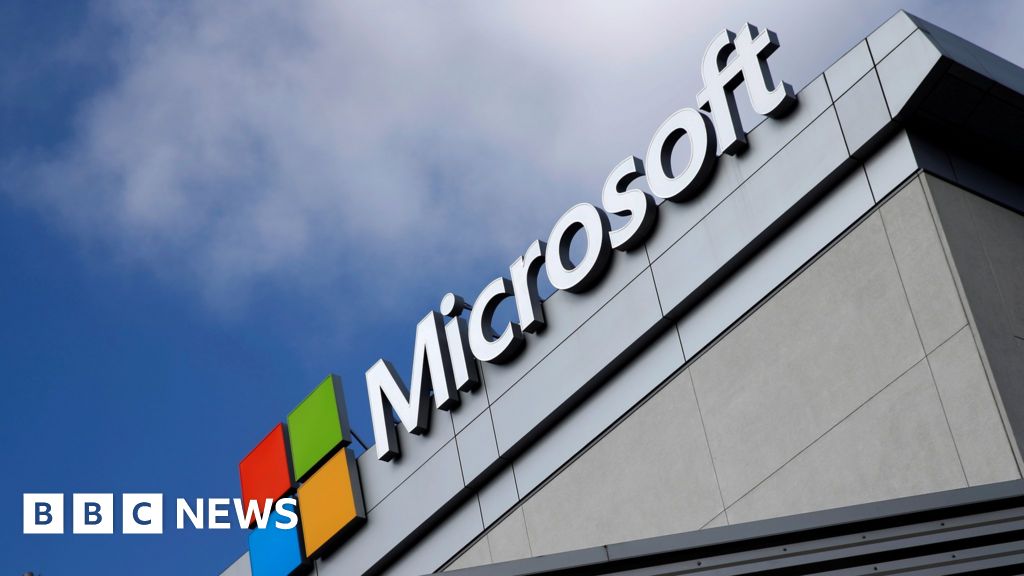 The UK and EU have accused China of carrying out a major cyber attack earlier this year. The attack targeted Microsoft Exchange servers, affecting over a quarter of a million servers around the world. The EU was the first to put out a statement saying the attack came from "the territory of China", while the UK said Chinese state-backed actors were responsible. The US is expected to follow suit. The countries have also said the Chinese Ministry of State Security was responsible for other espionage activity. The US and UK has frequently called out cyber-campaigns from nation-states, but to be joined by the EU in calling out Beijing signals the gravity with which this case has been taken. Western intelligence officials say the behaviour by China was markedly more serious than anything they have seen before. In the UK, the National Cyber Security Centre (NCSC) issued tailored advice to over 70 affected organisations to deal with the attack. The hackers exploited a vulnerability which allowed web shells to be placed on systems which could act as back doors, allowing further exploitation. This was then exploited by other hacking groups, leaving systems vulnerable to criminals and ransomware attacks as well as espionage. "The cyber-attack on Microsoft Exchange Servers by Chinese state-backed groups was a reckless but familiar pattern of behaviour," Foreign Secretary Dominic Raab said. "The Chinese government must end this systematic cyber-sabotage and can expect to be held to account if it does not." The UK Foreign Office said the attack was highly likely to enable large-scale espionage, including acquiring personally identifiable information and intellectual property. It said the Chinese government had "ignored repeated calls to end its reckless campaign, instead allowing its state-backed actors to increase the scale of their attacks and act recklessly when caught". Microsoft announced details of the hack back in March and said a group called Hafnium, linked to China, was responsible. China denied those accusations. The EU statement came in a declaration by the high representative for foreign affairs and security policy. "The compromise and exploitation of the Microsoft Exchange servers undermined the security and integrity of thousands of computers and networks worldwide, including in the [EU] member states and EU institutions. It allowed access to a significant number of hackers that have continued to exploit the compromise to date. "This irresponsible and harmful behaviour resulted in security risks and significant economic loss for our government institutions and private companies, and has shown significant spill-over and systemic effects for our security, economy and society at large." The EU statement also said it had seen other Chinese behaviour that caused concern. "We have also detected malicious cyber activities with significant effects that targeted government institutions and political organisations in the EU and member states, as well as key European industries." It, like the UK, linked these activities to two groups also based in China (known as APT 40 and APT 31) which are accused of espionage and intellectual property theft. The UK and the EU have accused China in connection with a major cyber-attack on Microsoft servers. Have you been getting these songs wrong? What happens to your body in extreme heat? © 2021 BBC. The BBC is not responsible for the content of external sites. Read about our approach to external linking.

US, Allies Blame China for Microsoft Exchange Server Cyberattacks
uk.pcmag.com
Biden administration blames China for Microsoft server hack
cnet.com
The MacBook Pro has gained a renewed lease on life since Apple outfitted it with the superb M1 chip in 2020. It seems to have an exciting future ahead of it, and with plenty of interesting rumors doing the rounds, there is a lot of debate as to what the next version of Apple's Pro laptops might contain. There has been a recent flurry of information, with respected Apple analyst Ming-Chi Kuo and prominent reporter Mark Gurman both shedding light on an all-new 14-inch version, as well as sharing updates to the current MacBook Pro 16. We have broken down their thoughts, as well as other rumors from the industry, to summarize what you can expect from the 2021 MacBook Pro models. Here is everything you need to know, from the price and design to battery life and more. When Apple last redesigned its professional laptop range with the MacBook Pro 16 in 2019, it kept the price exactly the same as that of the previous MacBook Pro 15 despite introducing a raft of new features and an overhauled design. The company did the same thing when it outfitted the MacBook Pro 13 with the brand-new M1 chip despite the massive uptick in performance that the upgrade offered. We expect the same will be true of the new 14-inch and 16-inch MacBook Pro models due out this year. Apple seems to be happy with its current MacBook Pro pricing structure, and we do not expect that to change any time soon. Ultimately, that could mean more bang for your buck. So, when might you be able to get your hands on one of these new models? There were claims that Apple would unveil revamped MacBook Pro models (both 14-inch and 16-inch) at its Worldwide Developers Conference (WWDC) on June 7. In late May and early June, reports from leaker Jon Prosser and industry analysts Wedbush stated Apple was planning to launch the new MacBook Pro models at WWDC. However, those proved incorrect, and we were left with no MacBook Pros at WWDC. That does not mean we will have a long wait on our hands, though. Ming-Chi Kuo expects the devices to be released in the third quarter of 2021 (July 1 to September 30). Mark Gurman has offered a similar timeline, although there is a little uncertainty surrounding it. He has previously said the MacBook Pros should make an appearance "around the middle of the year," but in a July newsletter, he claimed that the devices would launch sometime between September and November. That could mean they are still on for a summer launch — summer officially lasts until September 21, after all — or it could mean they have been delayed until the fall. Gurman offered an interesting tidbit around the release date in his newsletter, explaining that "these new MacBooks were supposed to launch earlier, but complications around the new mini-LED display have held up production." The idea of a delay was backed up by an earlier report from Nikkei Asia published in March, which claimed that Apple had pushed back the production of two MacBook Pro models from May or June until later in the year. If true, this would delay the release date, perhaps to the more traditional October or November window that usually sees major MacBook launches. In recent years, Apple has started to revert many of its products back to the square-edge design last seen in the iPhone SE in 2016 — first the iPad Pro and then the iPhone 12 range. According to reports, the MacBook Pro will soon join them. Kuo believes the MacBook Pro 2021's design will feature squared-off sides on both the top and bottom sections, rather than the slightly curved back found on the current MacBook Pro models. This may only be a minor change, as the bottom half of the existing MacBook Pro could already be thought of as "squared-off." Mark Gurman agrees that any design changes will be minor, but he nonetheless believes that there will be some outward changes compared to the current models. Aside from that, you may be wondering if the MacBook Pro 16's thermal architecture will make the leap across to the MacBook Pro 14. Given the superb thermal efficiency of the M1 chip in the current MacBook Pro 13 and MacBook Air, you might think this is unnecessary — the new MacBook Air, after all, does not even need a fan, such is its chip's ability to keep cool under pressure. That said, the current MacBook Pro 16 comes with discrete, powerful graphics cards that need more vigorous cooling. If Apple is going to match that power with its own system-on-a-chip with a beefy built-in GPU, it might need an equally brutish cooling system to keep everything under control. With that in mind, we would not rule out the thermal system being retained in the MacBook Pro 16. The Magic Keyboard is almost certain to remain in place — no return to the ill-fated butterfly keyboard — but there is one longtime MacBook stalwart that may finally be ditched: The Touch Bar. Ever since debuting in 2016, this touch-sensitive strip has been divisive, and it seems Apple may have finally lost patience with it rather than trying to fix it. Kuo claims the next MacBook Pro will definitely go without the Touch Bar; Gurman initially had only said that Apple has been testing Touch Bar-free models, but has recently clarified that the Touch Bar is definitely on the way out. Both analysts seem to indicate there is not much future for Apple's OLED bar. Given how little it lived up to its potential, that may not be a bad thing. Ever since the 2016 redesign that ushered in the Touch Bar and the butterfly keyboard, Apple has stuck resolutely to USB-C in its laptops — to the exclusion of all other port options. That may soon change. Multiple reports have suggested that Apple is going to loosen the USB-C stranglehold and allow a smidgen more port variety in the 2021 MacBook Pro. Kuo is touting an increase in the "types of I/O" available and, tantalizingly, suggests that "most users may not need to purchase additional dongles." Specifically, he believes the HDMI port is going to make a comeback. Gurman believes that the SD card slot is making a return for the first time since it was removed in 2016, which will certainly please photographers and videographers who otherwise would need an adapter or the cloud to transfer their work to their Mac. The increase in port variety means an apparent return for a much-loved MacBook feature that was first ditched with the 12-inch MacBook in 2015: MagSafe. This handy tech magnetically attaches the charging cable to your Mac, meaning it quickly snaps loose if the cable gets yanked, preventing your expensive laptop from falling to the ground and getting smashed. According to industry rumors, Apple is going to reintroduce MagSafe in the 2021 MacBook Pro and have it work using a pill-shaped port, much like its old incarnation. Given how popular MagSafe was — and how much we have missed it since it was ditched — this is a welcome change of heart from Apple. Interestingly, in April, a huge leak revealed exactly what Apple is planning for the ports — and it turns out Kuo and Gurman were right. According to 9to5Mac, hacking group REvil apparently managed to steal technical specifications from Apple supplier Quanta, and among the documents — which are now being used to blackmail Quanta — is a drawing showing the port arrangement on an upcoming MacBook Pro model. It depicts an HDMI port, USB-C slot, and SD card reader all on the same side of the device. Also among the documents was a list of ports and connectors that included MagSafe alongside HDMI and the SD card slot. The MacBooks in these files use the code names J314 and J316, which according to Gurman refer to the upcoming 14-inch and 16-inch MacBook Pro models. Apple made a real splash when it released the first version of its own Apple Silicon processors, the M1, in the latest round of Macs. In our testing, they proved to be blazing fast, with the 24-inch iMac offering the best performance of the lot. There is good news on that front, as the 2021 MacBook Pro models are expected to have the next generation of this chip (perhaps called the M2 or M1X). We already know from previous reporting that Apple is working on processors with upwards of 32 CPU cores, although that chip in particular is almost certainly reserved for the Mac Pro. Nonetheless, expect the 2021 MacBook Pro models to come with more cores and more performance — the M1 was just the beginning. A report from Bloomberg in December 2020 claimed the next generation of Apple Silicon chips could feature 16 high-performance cores and four high-efficiency cores. If those chips do not quite meet the deadline, chips with 12 or eight high-performance cores could be used instead, according to Gurman. It now looks like the latter option is what we will see in the next MacBook Pro models, as a new report from Gurman issued in May 2021 asserted that the next-generation Apple Silicon chips coming to the MacBook Pro would feature eight high-performance cores and two high-efficiency cores, for a total of 10. These chips will be offered in 16 or 32 graphics core variants. Unlike the current MacBook line-up — where every Mac uses the same M1 chip — we might see a split here, with the MacBook Pro 16 getting the more powerful chip with 32 graphics cores. That would certainly match the positioning of its current incarnation, which offers high-end Intel Core i9 processors and discrete graphics cards that are unavailable in any other MacBook. On the other hand, Apple might decide that its current strategy of offering the same chip across various Mac models is the right one, and make this new chip available in both the MacBook Pro 14 and the MacBook Pro 16. As for the future, Nikkei Asia reports the 2022 iPad Pro could come with a 3-nanometer chip, which would be an improvement over the M1 the current iPad Pro uses. Seeing as the Mac also uses the M1, this could mean future MacBooks will move to 3-nanometer chips as well, possibly in 2022 or 2023. However, Nikkei Asia predicts the iPad Pro will be the first Apple device to use a 3-nanometer chip, meaning the Mac might have to wait until after 2022. Either way, keep an eye out for more news on this front. The processor also means good things for battery life. When we reviewed the M1 MacBook Pro, we got 21 hours of battery life in our video playback test and 16 hours during light web browsing. That is around three times the battery life of the 2020 Intel MacBook Pro. You can expect similar feats from the 2021 MacBook Pro thanks to the incredibly efficient ARM-based chip it will be using. In fact, the MacBook Pro 16 might even exceed that, given its larger chassis might permit space for a correspondingly larger battery. Among all the MacBook Pro rumors, those concerning its display have remained some of the most interesting. Kuo has maintained for some time that Apple is working on outfitting its pro laptop with a mini-LED display. This tech crams thousands of small-scale LEDs into the screen, offering superb contrast and dynamic range without the burn-in issues that OLED displays can suffer from. Other reports previously left this mini-LED possibility open, seemingly without confirming whether Apple will use it, but some clarity has recently emerged. Gurman, for example, at first hedged his bets, saying the 2021 MacBook Pro models will have "brighter, higher-contrast panels." In a July newsletter, though, he explicitly said the MacBook Pro would get a mini-LED screen and that "complications" surrounding it had pushed back the device's launch date. Now that Apple has brought out its first mini-LED display in the iPad Pro, where it was dubbed the Liquid Retina XDR display, we feel like it is only a matter of time until Apple transfers this across to its MacBook line. Elsewhere, it is highly likely that Apple will slim down the bezels on the 13-inch MacBook Pro, allowing for a larger 14-inch panel to fit in the same-sized chassis. This is the same approach the company took when it replaced the MacBook Pro 15 with a 16-inch model without increasing its footprint. This change will result in a more modern-looking laptop and more screen space for your work. Nestled within those thinner bezels is likely to be an improved webcam. When Apple launched the 24-inch iMac, it finally boosted the webcam from a measly 720p to a much more 2021-appropriate 1080p. It always felt likely that the rest of the Mac lineup would follow suit, and leaker Dylandkt on Twitter has now suggested that will be exactly the case. The leaker claims the upcoming MacBook Pro will get an updated 1080p webcam, with all other Macs getting a similar treatment. That means the MacBook Air should see changes here, too. Despite the extensive rumors over what might be included in the 2021 MacBook Pro, there are still a few other features that we would love to see make an appearance. These are not guaranteed but would certainly have a hugely positive impact should Apple give them the green light. Aside from more port variety, we would like to see more ports, period. It is still possible to buy a MacBook Pro with only two ports — in fact, the four-port MacBook Pro models are limited to Intel processors, and if you want the much better M1 chips, you must accept half the number of USB-C slots. When you are paying $1,299 or more for a laptop, that is not good enough. Apple only included two ports on the entry-level version of its new 24-inch iMac, though, so we are not getting our hopes up here. The second feature we would love to see is Face ID. This secure tech already works wonders on the iPhone and iPad, and it would be a welcome addition to the Mac. Imagine sitting down in front of your laptop and it automatically unlocks without you having to do anything — that is what Face ID could offer, and we know Apple is at least considering it. However, the industry has been noticeably quiet on this of late, and neither Kuo nor Gurman mention it in their latest reports, so we think it is sadly unlikely to be a feature in the 2021 MacBook Pro models. Whether that is due to delays caused by COVID-19 or Apple's unwillingness to add it to the Mac, we cannot say.

Redesigned MacBook Pro Models to Launch in September to November Timeframe
wccftech.com
Next-generation MacBook Pro to launch between September and November
pocketnow.com
As remote work becomes the new norm for many across the globe, high internet speeds are the need of the hour. Working on this, a team of engineers in Japan has now achieved the fastest data transfer ever, with their record-breaking internet speed. The wonderous feat has been achieved by engineers from Japan's National Institute of Information and Communication Technology (NICT) and has now been published as a research paper at the International Conference on Optical Fiber Communication held virtually from June 6-11. As mentioned in the research, the NICT team recorded a 319 terabits per second (Tb/s) speed for data transfer over a distance of approximately 3,000 kilometres. To put the new speed into perspective, know that the old record for the fastest data transfer was held at 178 Tb/s. The new technology beats the old internet speeds by using 4-core optical fibre of standard outer diameter of 0.125 mm to transfer data using light instead of normal copper cables. For this, the team used a 552-channel laser that operates at various wavelengths. An experimental set-up of a recirculating transmission loop that employed two kinds of rare-earth-doped fibre amplifiers. The specialised amplifiers helped boost the range and speed of the internet. The team recorded the fastest data transfer ever without any performance drops across the 3000 kilometres distance. Interestingly, the engineers claim that the regular optical fibre cables employed for Wi-Fi at our homes could also support this technology, though some modifications might be required. NICT noted that the new results from the record-breaking internet speed test would help build new communication systems that can support the new "bandwidth-hungry services." The team also said that it would further work to increase the transmission capacity of "low-core-count multi-core fibres and other novel SDM fibres." This means that future data transfers could be even faster than the new record. In addition to the enhanced speed, NICT will also work to extend the transmission range "to trans-oceanic distances."

Japanese researchers achieve 319Tbps fibre record
techradar.com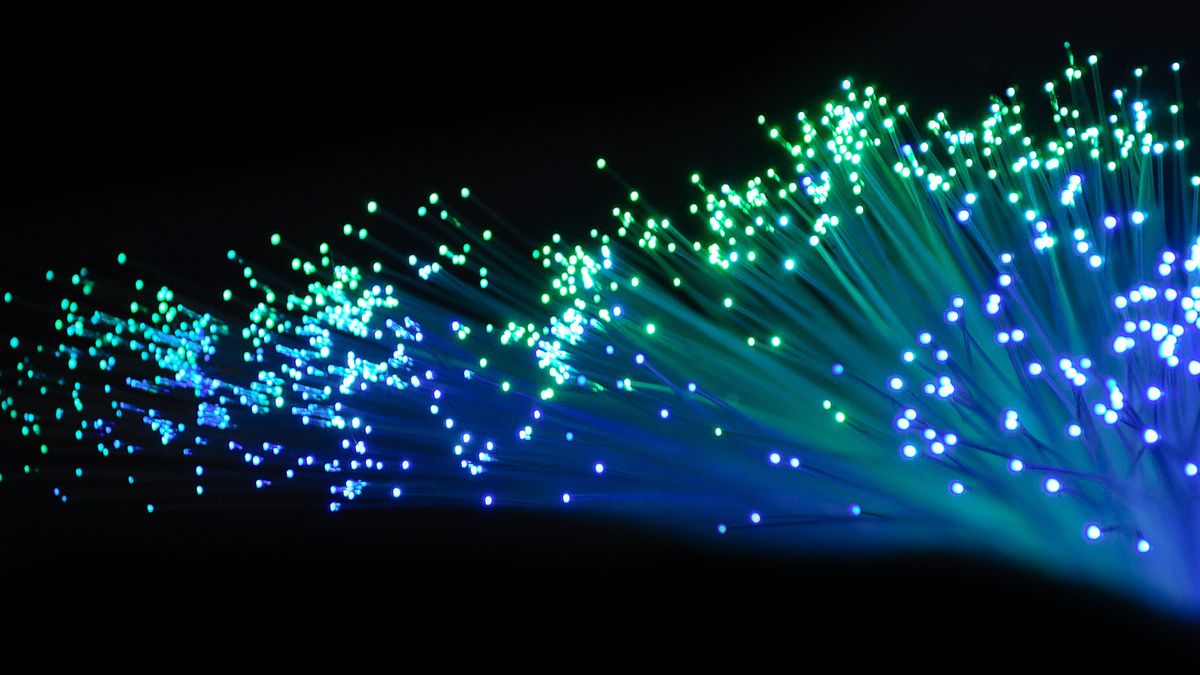 Japanese researchers achieve 319Tbps fibre record
techradar.com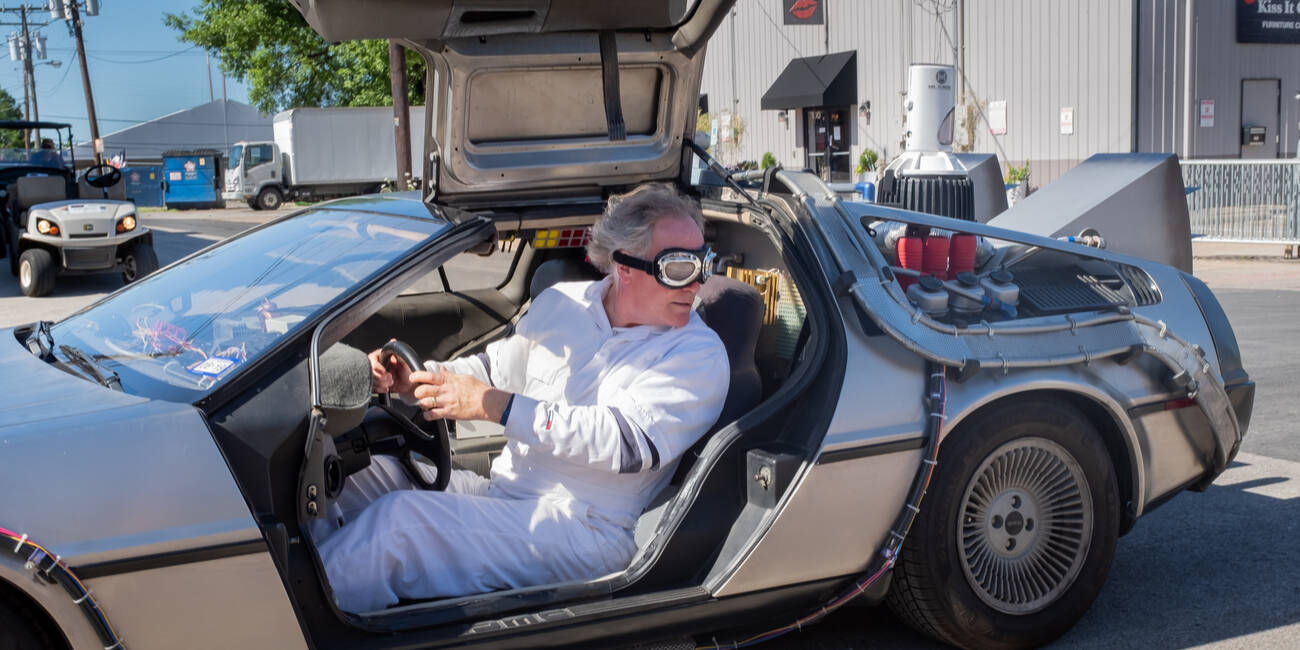 319 terabits – great Scott! Boffins in Japan speed along information superhighway at new world record
theregister.com
OnePlus is all set to launch the OnePlus Nord 2, and the device is only a few days away. This will be the original successor to the original OnePlus Nord that was released a year ago, and this time, we are looking at somewhat better specs and a better camera. OnePlus has a history of experimenting with finishes and colorways, and this time, we are looking at a fresh coat of paint in the form of Crimson Red, and honestly, this is a color I can get behind. The leak is coming from Evan Blass, who shared the Crimson Red OnePlus Nord 2 on his Twitter profile, and it shows the phone from the front and the back. At this point, we already know what the phone looks like, but this official press render is something to gawk at. OnePlus Buds Pro Will Bring Fast Charging, Adaptive Noise Cancellation and More For those wondering, OnePlus Nord 2 will offer mid to high-end specs, and while we are still unsure about the price, the specs make it a compelling option. For starters, you are getting a MediaTek Dimensity 1200 chipset,8/12GB RAM, and 128/256GB RAM, along with an impressive set of cameras. The main camera is the Sony IMX766, the same one that we have seen in the original OnePlus 9, and that is an impressive camera, at least on paper. The phone is set to go official on July 22nd, later this year. For those looking forward to it, the OnePlus Nord 2 will launch alongside the OnePlus Buds Pro. No information on pricing and availability is available at the time of writing, but this information will be revealed on the launch day.

OnePlus Nord 2 leaks in red colorway - Android Authority
androidauthority.com

Deal: Get OnePlus Nord CE 5G for $316 (Coupon)
gizmochina.com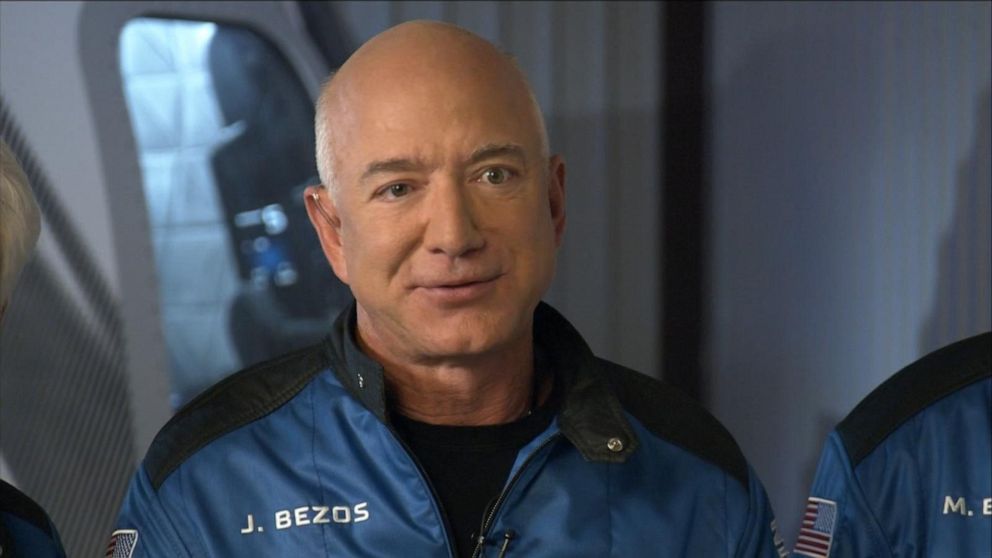 For years, the official letterhead for the small town of Van Horn, tucked neatly among the foothills of the Guadalupe Mountains, read simply: "Farming, ranching, mining." And while there is still some farming and ranching in this far West Texas community, and a talc mine still operates near the edge of town, there's another booming business in its midst: space tourism. The sprawling spaceport of Blue Origin, the company founded by business magnate Jeff Bezos in 2000, is located about 25 miles outside of the town of about 1,800 residents on what was once desolate desert ranchland. On Tuesday, the company plans to launch four people on a 10-minute trip into space, including Bezos, his brother, Mark, female aviation pioneer Wally Funk, and Oliver Daemen, an 18-year-old Dutchman and last-minute fill-in for the winner of a $28 million charity auction who had a scheduling conflict. Funk, at age 82, and Daemen will become the oldest and youngest people in space. "That's the big buzz in this little town," said Valentina Muro as she rang up a customer at the Broadway Café along Van Horn's main strip. "It's kind of put Van Horn on the map a little more than it was." The town, which sprouted up in the late 1800s during the construction of the Texas and Pacific Railway, now is mostly an overnight stop for travelers along Interstate 10, which runs parallel to the town's main road, dotted with hotels, restaurants, truck stops and convenience stores. "Our biggest driving force is the tourism dollar," said Van Horn Mayor Becky Brewster. The town's proximity to Big Bend National Park, the Guadalupe Mountains, an ancient barrier reef that includes the four highest peaks in Texas, and New Mexico's Carlsbad Caverns also makes it an ideal pit stop for tourists. "We often plug ourselves as the crossroads of the Texas Mountain Trail," Brewster said. "We're right here in the center and this can be your hub for all your adventures in far West Texas." As for the impact that Blue Origin's operations have had on the town, the reaction among locals is mixed. While employees and contractors have been working at the facility since about 2005, Brewster said it's just been in the last five years or so that workers for Blue Origin have started integrating themselves into the community. "When they were in the development stages, Blue Origin was so secretive about what was going on, their people couldn't really socialize because they couldn't talk about their work and things like that," Brewster said. "And it was like, here are the Blue Origin people and here are the Van Horn people. But that's starting to change for the better." One of the roadblocks to connecting locals and the scientists and engineers who work at Blue Origin is one that plagues many rural American communities — a lack of available housing. A local developer constructed about a dozen two-bedroom homes and a small apartment complex, and all of those were quickly rented out for Blue Origin employees. Of the roughly 250 employees and contractors that work at the facility, Brewster said only about 40% live in Van Horn. Krissy Lerdal, whose husband is an engineer for the company, said he lived in a local hotel for more than four years before finally relocating his family to Van Horn from New Mexico. "When we looked to buy here, there were five houses on the market, none of which passed inspection, and so we had to bring in a modular home," Lerdal said. "It's not my dream home, but housing is lacking." Still, in the three-and-a-half years that she has lived here, Lerdal said she has worked hard to integrate herself into the community. Her children attend the local school system, and she joined the Women's Service League, which raises money for scholarships. She also has a seat on the city's zoning board. "I know the people who are living here and bought homes here have been trying hard to be involved," she said. "It's hard when most of the community is all related. We're the outsiders and we don't want to step on toes, but we want to be involved, and it's a hard line to walk. "I'm glad that I feel like I'm part of the community, but some people don't feel that way." Linda McDonald, a longtime Van Horn resident and the district clerk for the seat of Culberson County, said that while she's amazed at the prospect of people being launched into space from practically her back yard, she bristles at the suggestion that Blue Origin put Van Horn on the map. "We are already on the map," she told a group of about 100 graduates of Van Horn High School during a recent pep rally and reunion that was part of the town's annual jubilee. "You have helped put us on the map, and we should be proud of that."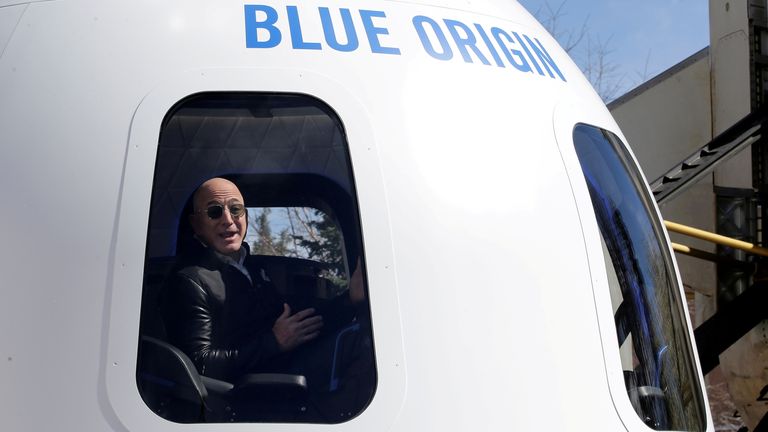 Jeff Bezos: Amazon founder 'excited not nervous' about flight to edge of space
news.sky.com
How to watch Jeff Bezos go to space with Blue Origin for 11 minutes
pocket-lint.com
SUMO Group is a British holding company known best for its subsidiary SUMO Digital. In a surprise announcement, it has now been revealed that Tencent, the Chinese multinational technology conglomerate, has acquired it, and its subsidiaries, in a deal that is north of a Billion Dollars. As Reported by Reuters, Tencent is buying SUMO in a deal that is said to be worth $1.27 Billion Dollars, adding more developers to the Chinese holding company's ever-increasing list of studios. Tencent owns 100% of Riot Games,40% of Epic Games, and varying levels of investment in more than a dozen other gaming companies. SUMO Digital is known for lending its services to many other well- established IPs, with the studio having previously developed Crackdown 3, Sackboy: A Big Adventure, Team Sonic Racing, and most recently Hood: Outlaws & Legends. Commenting on the acquisition, non-executive chairman of SUMO, Ian Livingstone, said "The Board of Sumo firmly believes the business will benefit from Tencent's broad videogaming eco-system, proven industry expertise and its strategic resources," with the company's founder Carl Cavers adding that "the opportunity to work with Tencent is one we just couldn't miss." With SUMO now being owned by Tencent, it will be interesting to see what properties the company works on next. KitGuru says: What do you think of this acquisition? Is this good or bad for SUMO in the long run? What is your favourite SUMO Digital game? Let us know down below. Become a Patron!

Tencent Acquires British Game Dev Sumo Digital For US$1.27 Billion
lowyat.net
Tencent agrees to acquire British developer Sumo Digital for $1.27 billion
techspot.com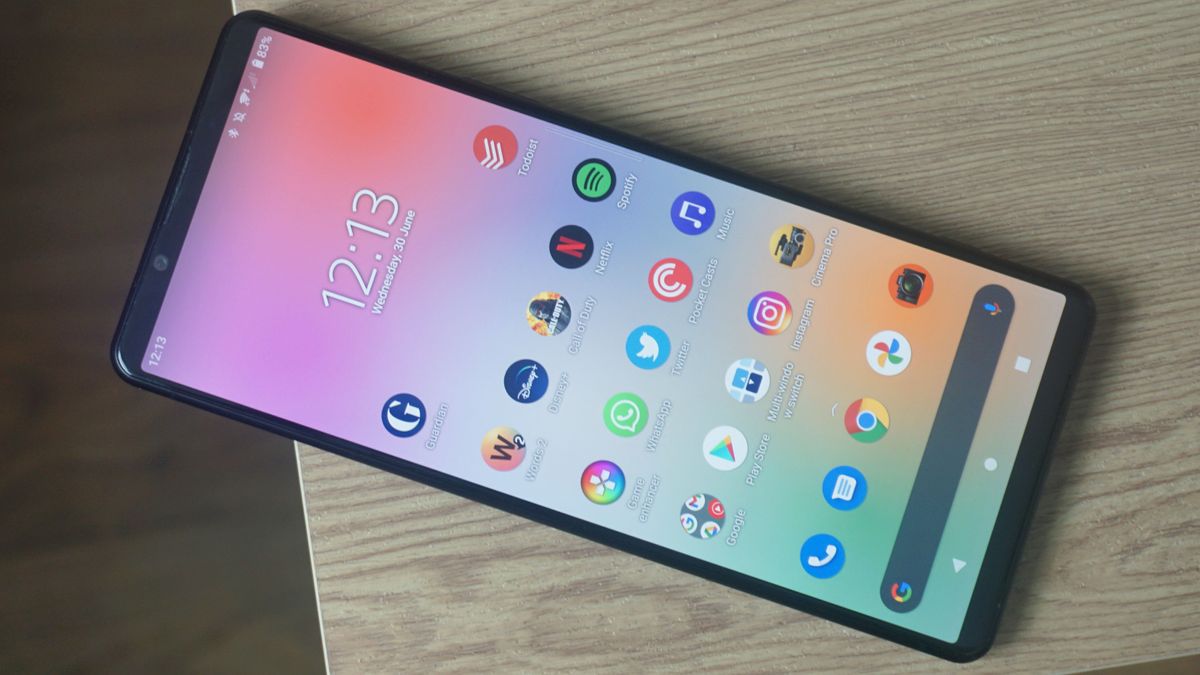 The Sony Xperia 1 III is the best smartphone the company has made for years, offering a top-tier smartphone display, great battery life and a versatile camera that's easier to use than those on previous Sony handsets. It isn't the right phone for everyone – there are some unique elements to Sony's approach to handsets that means it may not be for you – but if you like Sony smartphones, or you're willing to try something a bit different, this could be for you. Sony is making a song and dance about how this is the world's first 4K 120Hz smartphone – although that claim isn't quite as impressive as it sounds, as Sony is currently the only brand making 4K phones. That 120Hz upgrade makes this screen better than ever though, with super-smooth scrolling the icing on the ultra-high resolution cake. The 21:9 aspect ratio won't be for everyone – it's designed that way to offer a 'big screen' experience when watching video – and this has a big impact on the design of the handset, and will make it difficult for people with smaller hands to hold. That said, this is the best screen we've seen from Sony for some time, and it's one of the best on any phone released in 2021 so far. The camera has been upgraded over the Xperia 1 II – the new features aren't game-changing, but the company has included a variable telephoto camera and a few tweaks to the main shooter that make this a stronger handset for photography than previous Sony phones. In fact, we found this to be the easiest camera to use on a Sony phone for some time. The automatic mode works well, and if you're willing to play around with the settings you'll find even more is possible via the in-depth shooting app. Inside the phone are a Qualcomm Snapdragon 888 chipset and 12GB of RAM, which we found delivered impressive performance throughout our testing, and you've got the option of 256GB or 512GB of storage. That's plenty of power, and more than enough storage space for the average user. Sony has also improved the battery life here, by increasing the size of the cell, as well as by implementing a few new optimizations enabled by the new chipset. We found that the phone was able to last a full day even with intensive usage, and there are also new wireless charging features, such as reverse charging. There's no denying that the price of the Xperia 1 III is high, and the 21:9 aspect ratio design will put some off, too. But if those aren't issues for you, and you want a highly capable smartphone with a superb screen, the Xperia 1 III may be the perfect phone for you. The Sony Xperia 1 III was revealed on April 14, 2021, and the official release date is set for August 19. That's a long gap between being announced and it being on sale. The starting price of the phone is $1,299.99 in the US and £1,199 (around AU$2,200) in the UK, which is slightly more than the launch cost of the Xperia 1 II. And while the phone has gone up for pre-order in the US and UK, there's no word on whether it'll arrive in Australia. Sony doesn't traditionally sell its phones in Australia, so we're not expecting it to arrive there. The design of Sony Xperia 1 III isn't significantly different to that of recent Sony flagship phones, so if you've seen previous handsets from the company you can expect a similar affair here. The same long-and-narrow design returns here, with a 6.5-inch 21:9 aspect ratio display. This aspect ratio means the phone is longer than a lot of rival flagships like the Samsung Galaxy S21 Ultra and the Xiaomi Mi 11. The main difference between this phone and 2020's Sony Xperia 1 II is that it's slightly thicker – that's to fit in a larger battery, which we'll cover below. It doesn't feel too thick though, and it feels reassuringly premium. The handset weighs 186g, and that increases by a few grams if you opt for the Xperia 1 III in its mmWave 5G variant (that's the one on sale in the US). It has a glass rear with a brushed finish that makes it easy to grip, although its sheer size, at 165 x 71 x 8.2mm in a 21:9 aspect ratio, makes it an awkward handset for those with smaller hands to grasp comfortably – if you're one of these people we'd recommend getting a case for the phone, as you may find it's easily dropped The volume rocker and power button are on the right edge of the phone, and the fingerprint scanner is built into the power button, so you're not getting an in-screen sensor, as you do a lot of other phones around this price. Below the power button is a Google Assistant button, which we didn't find we used much during our testing time. This sits flush with the handset, so it's unlikely to be something you'll find yourself hitting by accident. There's also a dedicated camera shutter button at the bottom of this edge, positioned so that it's easy to hit when you're holding the phone in landscape mode; Sony has even embossed it on the Xperia 1 III so it's easier to work out which button you're hitting. The bottom edge houses the USB-C port and the SIM tray is on the left edge, while on the top edge is the 3.5mm headphone jack – this will be a major selling point for some, as it's a feature that's not available on a lot of top-end phones. There are also front-facing stereo speakers on the Xperia 1 III, something that has always been a highlight of Sony's top-end phones. For this generation, they're 30% louder and it makes a noticeable difference; if you're after a phone with great speakers, this is a serious contender. Sony is selling the Xperia 1 III with the tagline of it being the world's first smartphone with a 4K 120Hz display. As we've mentioned, this isn't a huge surprise, as Sony is the only company offering 4K displays on a smartphone right now, but that doesn't mean the experience isn't fantastic. A 4K resolution is often wasted on a smartphone screen due to the limited size – and particularly with a 6.5-inch screen it can sometimes be difficult to see the difference between a QHD resolution and 4K, but it's noticeable when watching 4K movies and videos. That 120Hz refresh rate, meanwhile, is a game-changer – previous 4K Sony smartphones haven't offered anything above 60Hz.120Hz means the image on your screen refreshes at 120 times per second, which means the on-screen image will look smoother when you're playing games or watching movies, or even just scrolling your Instagram feed. There are two image quality modes on the Xperia 1 III: Standard mode (which is on by default), or a Creator mode, which is designed to offer faithful color reproduction and a variety of other image-processing enhancements to make content look as close as possible to how its creators intended. We found ourselves using this mode more regularly, and it didn't seem to have a detrimental effect on the battery life of the handset. Colors weren't as vibrant when navigating the phone's user interface, but they looked more true to life in video. If you're looking for a phone on which to watch films, videos or TV shows, the Xperia 1 III is a great option. The 21:9 aspect ratio also offers something unique for mobile gaming, as it allows you to see more of the playing environment than on other handsets. Sony has tweaked the camera experience on its flagship smartphone for 2021 rather than overhauling it, and that isn't a bad thing. The camera isn't the absolute best on the market in its auto mode, but we found that it captured images that are comparable with those from most top-end phones in 2021. Heading up the camera array is a 12MP f/1.7 aperture 24mm wide-angle shooter, which acts as the main camera. There's also a 12MP f/2.2 16mm ultra-wide for when you need to get more people, or more of a scene, into the frame. The unique element of the Xperia 1 III's camera setup is an adaptive telephoto camera, which comprises a 12MP sensor and two lenses – a f/2.3 70mm telephoto lens, and a f/.2.8 105mm lens for even greater reach. Why would you want an adaptive camera? Sony says this is faster than switching between two separate telephoto cameras, and in our testing we found using the camera to be a smooth experience that can offer great image quality and more flexible use than on other phones. The 70mm lens is designed to zoom in to 2.9x, while the 105mm lens offers 4.4x zoom; beyond that there's digital zoom up to 12.5x. The zoom won't offer the same quality of Samsung's telephoto zoom on products like the Galaxy S21 Ultra, but it does offer a good experience alongside the main camera. If you're looking specifically for a telephoto shooter you're better off going for a flagship phone from Samsung, but it's a nice perk to have on the Xperia 1 III, and you'll find it helpful when you want to capture long-range shots. Here's an example of what the Xperia 1 III telephoto cameras can do: The big photography feature of the Xperia 1 III that Sony is talking up is the company's fast autofocus Dual PDAF technology. We found this to work fantastically in our testing, with the camera able to track objects such as animals or humans to ensure it's less likely to blur when you hit the shutter button. It's especially useful when you're taking photos of pets or other animals who can't be relied on to keep still while you snap their portrait, and the autofocus meant we were consistently getting a great image. Images contain impressive levels of detail, and colors feel true to life. The colors may not be exactly to your taste – for example, Samsung and iPhone cameras both produce a slightly more vibrant image – but if you want colors that look as close as possible to what you see in real life, you won't go far wrong with the Xperia 1 III. The front camera is exactly the same as the one on the Xperia 1 II, which we found produced good-quality selfies. This camera is housed in the bezel at the top of the phone, and it's an 8MP f/2.0 camera that's good enough for the odd shot for social media, as well as for video calls. The Xperia 1 III is equipped to offer flagship performance, with the top-end Qualcomm Snapdragon 888 running the show, teamed with 12GB of RAM. You can pick up the handset with either 256GB or 512GB of storage, but unlike in previous generations you'll get 12GB of RAM with both – and if you need more storage on top of that, you can expand on it via the microSD slot. In everyday use we found that the Xperia 1 III delivered top-tier smartphone performance – it's able to run any game you'll find on the Google Play Store, and we found that apps loaded as quickly as you'd expect for a top-end phone. We didn't encounter any stuttering, and the Android 11 software onboard worked smoothly. Sony lays its own user interface over the top of Android – we like the look it brings, and it also offers a few extras that you don't get with stock Android. The phone will launch with Android 11 software onboard, and the company has suggested it'll be upgrading to Android 12 and Android 13 (or whatever that iteration is called) in future. The Xperia 1 III scored an average of 3233 in our Geekbench 5 testing, which is a touch below what we'd expect from a top-end phone in 2021. For example, the Samsung Galaxy S21 scored 3367 (that's the version running the Exynos 2100 chipset), and the OnePlus 9 Pro beat that with 3630. That may look subpar on paper, but in real-world use we didn't notice any performance shortfalls compared to the OnePlus 9 Pro. 5G is a big focus for the Xperia 1 III, and this is the first time Sony has offered the next-gen internet technology on its US flagship phone. The variant of this phone in the US is compatible with mmWave technology. In our limited testing (pandemic restrictions have limited our travel options), we found 5G connectivity to work well, with the strength and reliability of the signal being comparable with other handsets of this type. Sony has included a larger battery here than in the Xperia 1 II, and it makes a noticeable difference, with the phone lasting for at least an hour longer than during our testing time with the last-gen phone. It's a 4,500mAh cell, compared to a 4,000mAh one in the Xperia 1 II. That doesn't seem like a huge difference on paper, but combined with the power-usage optimizations enabled by the Snapdragon 888 we found it to make a noticeable difference. We often found the Xperia 1 III would have plenty of charge left at the end of a full working day, and we always had around 10% or so left in the tank at around 11pm. Sony has also improved its fast-charging here, so you'll get a 30W charger with the phone. While many other manufacturers have dropped the charger from the box, Sony has decided to continue including one. What does 30W charging mean in practical terms? In theory it means that if your phone is at zero it'll get you to 50% charged in just 30 minutes, and having used the charger in the box we found this to be accurate. Wireless charging is also an option here, although we've yet to learn the exact stats for that. Sony has also included reverse wireless charging for the first time here, which we found worked well – this allows you to charge devices such as headphones, smartwatches or other phones from your phone's battery. This is particularly helpful, for example, if your headphones have died and you want to give them a quick boost. As with other brands' reverse-charging tech, the charging speeds aren't particularly impressive, but it's useful in a push. First reviewed: July 2021

Sony Xperia 1 III software upgrade schedule confirmed - Android Authority
androidauthority.com
Sony Xperia 1 III's update roadmap is going to make a lot of customers angry
phandroid.com
Microsoft had promised that the DirectStorage API, first debuted with the Xbox Series S| X consoles, would launch in a developer preview for PC this Summer. That promise was maintained last Friday when the first preview kit was delivered to those game developers who had subscribed to the NDA developer preview program. Interestingly, though, Microsoft walked back on its former decision to make DirectStorage only available on Windows 11. Program Manager Hassan Uraizee explained: Windows 11 Will Be Required to Run DirectStorage on PC It may be a while before any games can take advantage of the IO API, but Metro developer 4A Games reckons it will be very beneficial to PC gaming as a whole.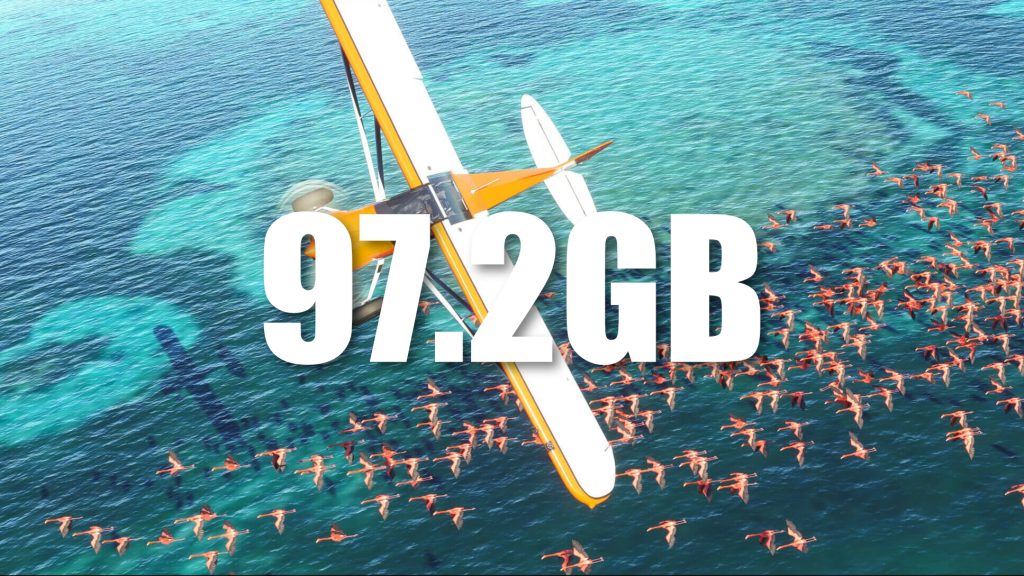 Flight Simulator takes up almost 100GB on Xbox
kitguru.net
Windows 11's DirectStorage tech is being enabled in Windows 10
techspot.com
ZTE phones have never been the most popular around. You gotta admit, though, that the company has made some big strides recently by offering innovative phones with decent specs and prices. Case in point, the ZTE Axon 30 is right around the corner. The company just showed off some official imagery of the phone on Weibo (via Playful Droid). It also formally announced the launch date of the device, which is July 27, 2021. Interestingly, the Axon 30 will have a rear camera module that is very similar to what we've seen on the Huawei P50 series. There are two large circles with one holding multiple sensors. If you're wondering where the selfie camera is on the Axon 30, it's actually under the display. There's no cutout, notch, or pop-up mechanism. We saw this last year on the Axon 20, although this is second-generation technology on the ZTE Axon 30. We can only hope that the selfie camera is less visible and takes better shots this time around. Elsewhere, the images show there could be at least four colorways for the latest Axon. The imagery shows black, blue, gold, and a white colorway with nifty rainbow stripes. ZTE hasn't confirmed the internal specs of the phone yet. However, we have intel to suggest it would land with the Snapdragon 870 chipset, up to 12GB of RAM, up to 512GB of internal storage, and a 4,100mAh battery. We'll need to wait until July 27 before we can confirm those, though.

ZTE Axon 30 5G set to launch in China on July 27 with a familiar-looking camera system
phandroid.com
ZTE Axon 30 is officially arriving on July 27
pocketnow.com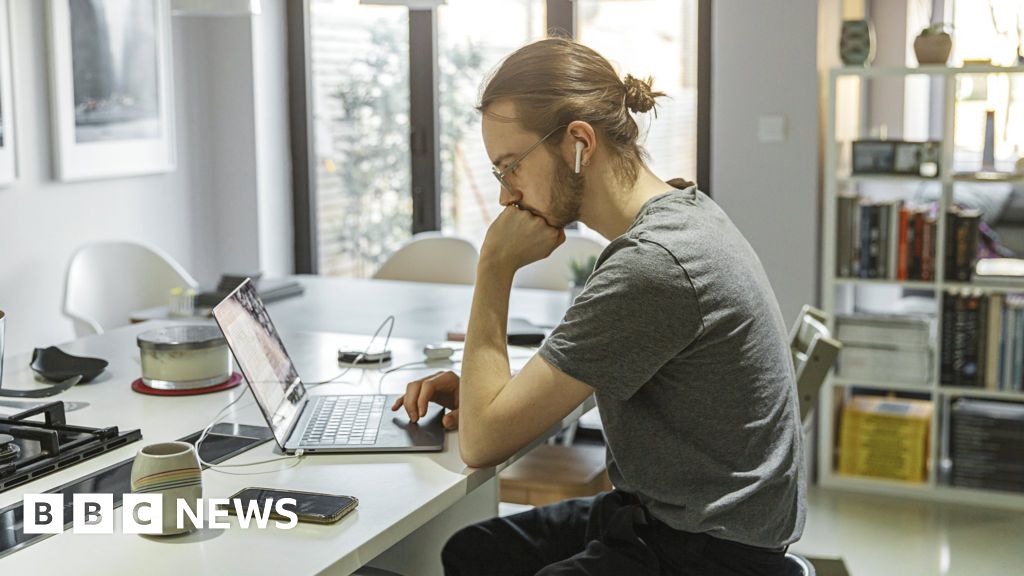 Video conferencing firm Zoom has struck a multibillion dollar deal to buy a cloud-based call centre operator in a bet on the future of hybrid working. The firm announced the $14.7bn (£10.7bn) acquisition of Five9 in a blog post on Sunday. Zoom boss Eric Yuan said the deal would allow its customers to "reimagine the way they do business". It marks the firm's biggest takeover, and comes even though staff are beginning to return to the office. Investors have been watching for clues as to how the firm would fare as social distancing restrictions lift and more people are vaccinated. The pandemic, which prompted an abrupt shift to remote work for many businesses around the world, transformed Zoom into a household name practically overnight. Zoom has said it does not expect growth to continue at the pace it enjoyed last year, but so far business remains strong. The company expects sales to rise more than 40% this year, reaching more than $3.7bn (£2.66bn). In the last three months of 2020, sales were up 370% compared to the same period in 2019, hitting $882.5m, it said in March. The firm, which charges businesses for its remote meeting software in addition to more limited free use for the general public, said the acquisition of Five9 marked a shift in strategy. It is now prioritising its cloud-calling product Zoom Phone and conference-hosting product Zoom Rooms. "This acquisition is... positioning us to accelerate Zoom's growth and play an even stronger role in driving the digital future, bringing companies and their customers closer together," its founder Eric Yuan said. Five9's call centre software is used by more than 2,000 clients such as Under Armour, Lululemon and Olympus, and the deal is expected to be completed in the first half of 2022 having been approved by the boards of both companies. "This is a high-priced deal which appears to attempt to build out the Zoom Phone offering," said Neil Campling, an analyst at Mirabaud Securities. But he added: "Paying such a high price for a non-differentiated offering smacks of attempts to move into adjacent markets as Zoom fatigue sets in." A question mark has been raised over the future of hybrid working, although other tech firms such as Google and Microsoft have invested in their video-conferencing offer during the pandemic. But others such as global workspace provider IWG have said that they expect working from home some of the time will become the norm - especially as firms will be looking to save money and be more environmentally-friendly by using less office space. The UK, US and EU have accused China of carrying out an attack on Microsoft Exchange email servers. Have you been getting these songs wrong? What happens to your body in extreme heat? © 2021 BBC. The BBC is not responsible for the content of external sites. Read about our approach to external linking.

Zoom buys San Ramon-based Five9 in $14.7 billion deal to prepare for a post-pandemic world
siliconvalley.com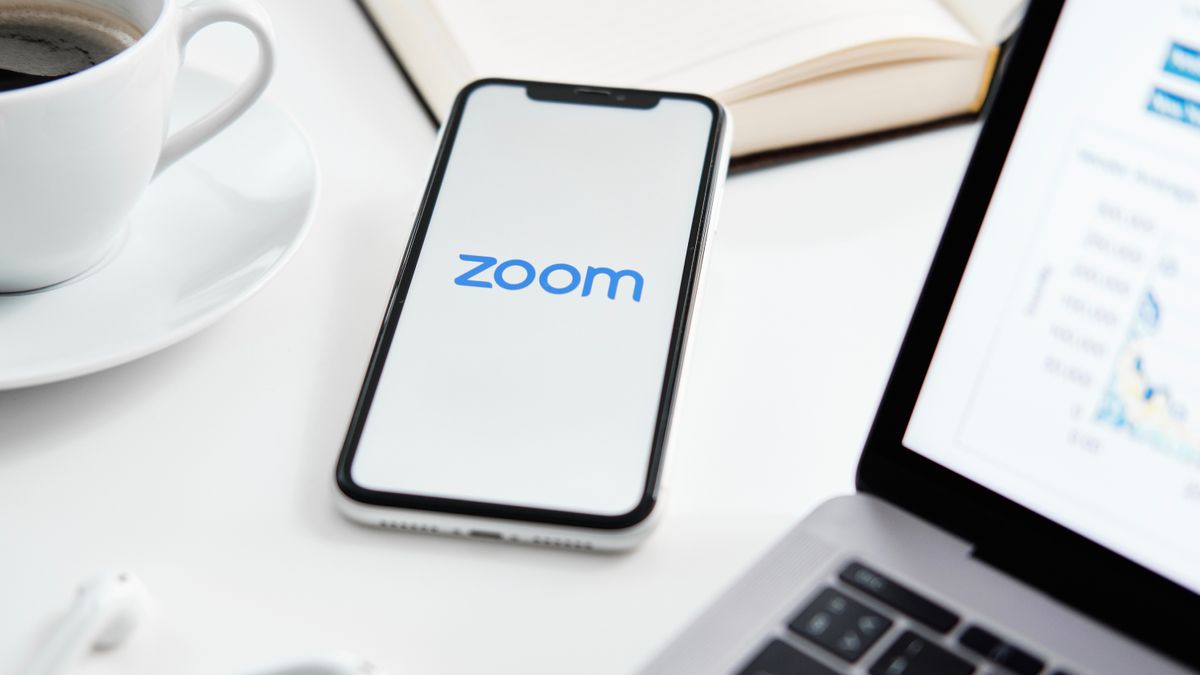 Zoom snaps up cloud call center firm Five9
techradar.com
Apple's AirPods are arguably the most popular true wireless earphones on the market, but it's not because they're cheap. The AirPods Pro sell for $249, while the standard AirPods start at $159 and go up to $199 when you add wireless charging (let's not even get started on the AirPods Max, which are $549 over-ear headphones). If you want a pair of AirPods and can afford them, go for it (though we highly recommend the more expensive Pro model). But keep in mind that it's possible to save a significant amount of money if you're willing to buy another brand. All of the earphones on this list cost under $100. One pair costs just $25. Are any going to have the same wow factor as the AirPods, which seamlessly integrate with your iPhone? Not really, but there are some winners here that can do other things far better. From exercise-focused models with higher water-resistance ratings, to audiophile-friendly pairs with better audio performance, you don't need to have a pair of AirPods in order to enjoy a high-quality true wireless experience. Economical Earbuds for Exercise Are you going to be sweating a lot or moving around vigorously while using your earphones? The good news is that nearly all true wireless models deliver a very secure fit. The bad news is that not all of them are quite as resistant to water as they might claim to be. If you're looking for a pair of water-resistant (or fully waterproof) earphones, a high IP (ingress protection) rating is critical—look for IPX6-IPX8 if you're going to be wearing them in the rain or need to wash them off under a faucet with reasonable water pressure. Now, the rating can have any number in place of the X and the above criteria still holds true—an IP56 rating has the same liquids protection as an IPX6-rated product. For a deeper dive on this, see our guide to IP ratings. As mentioned, in-ear fit is another factor to consider. If you find yourself needing to swap out eartips and earfins often to find the perfect fit, you'll want to focus on a pair that provides a generous array of fit options. More often than not, exercise-focused in-ears ship with eartips that have fins for added stability, or with separate fins and tips that can be mixed and matched in a variety of sizes. For models geared specifically toward exercise, see our list of the best true wireless earbuds for running. Affordable Earbuds for Audiophiles For the best audio performance, you want a pair of earphones that supports the AptX and AAC codecs. Otherwise, on some phones, you'll find the earphones defaulting to SBC when they don't support the mobile device's native codec. That said, SBC doesn't sound terrible, and most users probably won't notice a difference. See How We Test Headphones See How We Test Headphones Until every audio manufacturer gets on board with the codec support—and it does cost manufacturers more to deliver AAC/AptX support—judging the drivers' audio performance is still the best way to gauge which in-ears sound the best. Interestingly, many of the best-sounding pairs we've reviewed so far actually lack either AAC or AptX support. If noise cancellation is important to you, you'll be happy to know that we're finally starting to see some solid true wireless models for under $150. Of course, the best noise cancellation is going to cost you far north of $200, but there are still some pairs we consider good enough to make the cut for this list. For more, see our picks for the best noise-cancelling true wireless earphones. And if all of this is totally above your head, your best bet is to either try out the earphones yourself if possible, or go by the sonic evaluation in our reviews. Every review tells you specifically how the earphones sound on various tracks that range from sub-bass-loaded electronic music to transparently recorded classical compositions. More Bang for Your Buck Most true wireless models work with a companion app that helps connect the earphones to your phone. Plenty of apps beef up their appearance by offering the same controls you already have on the earphones themselves. This can add some convenience, but it doesn't add a layer of control. Some apps offer the ability to make tweaks to certain settings, like assigning your phone's voice assistant to a shortcut button, or adjusting auto-play/pause when the earphones are placed in your ears or taken out. Aside from potentially crucial firmware updates, one of the best things an app can do is enhance the listening experience with user-controllable EQ. Not all apps have EQ, but allowing you to tweak the bass or treble to your taste is a huge plus—and apps that have customizable presets are becoming more and more common. A few manufacturers don't use a companion app at all, including Apple. Though you can argue that this makes the overall experience easier and more streamlined, we like the added control an app provides. We include a rundown of companion apps and how they work in each of our reviews. Caring for Cheap Earbuds Even if you don't spend a ton of money on your earphones, you should still take good care of them. To that end, check out our easy tips to extend the life of your headphones, as well as our story on the ways you're using your headphones wrong. And if you're still looking for the perfect pair of earphones and are willing to increase your budget, check out our picks for the best true wireless earbuds overall.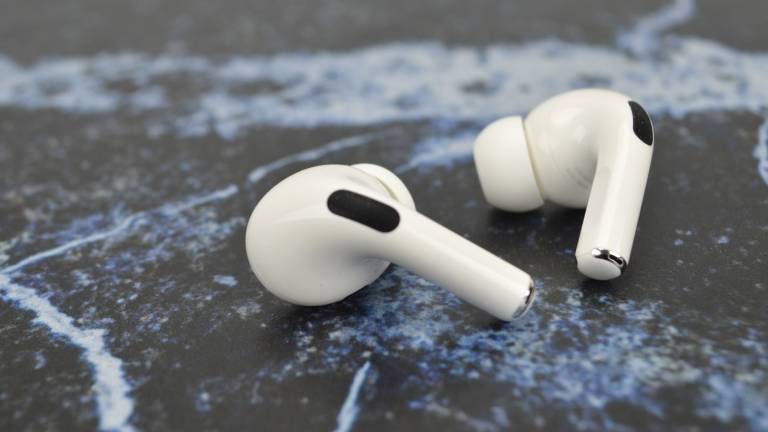 Apple AirPods Pro headphones review: The best buds for Apple fans
bgr.com
The Skullcandy Indy Evo True Wireless Earbuds are 38% off today on Amazon
neowin.net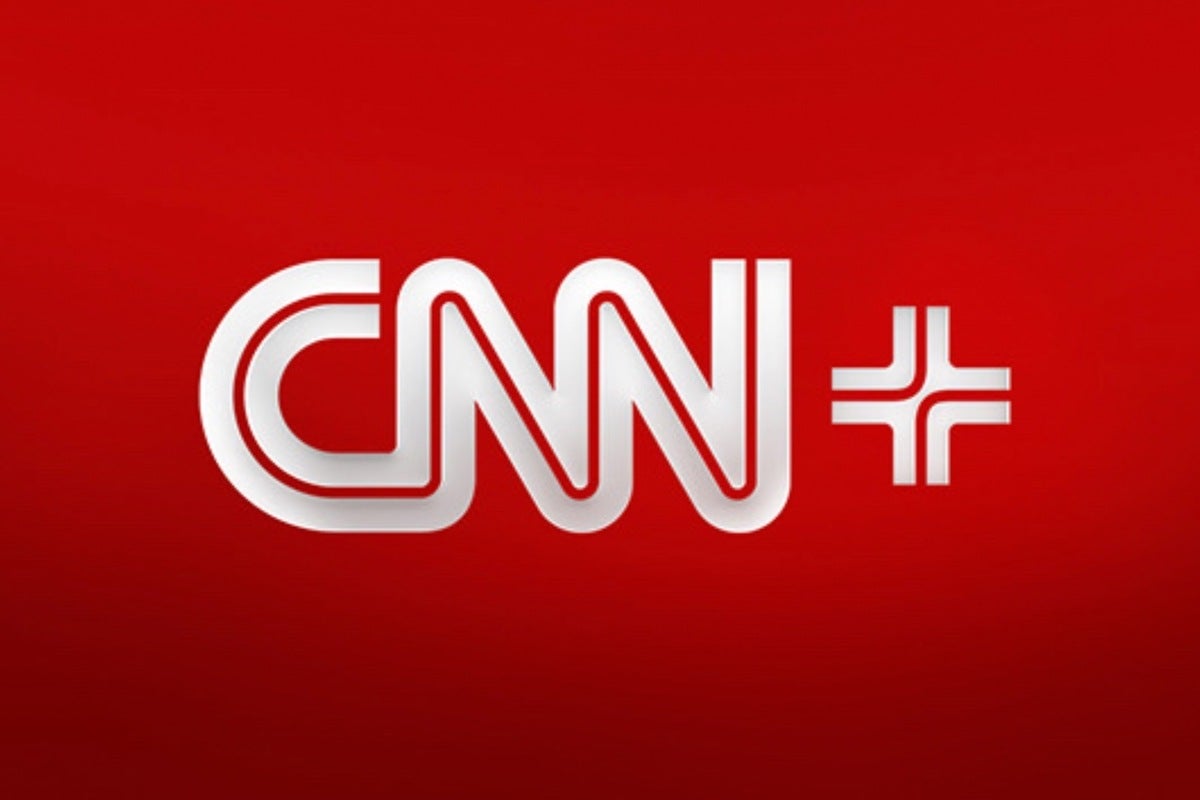 CNN's long-rumored CNN+ streaming service finally became official Monday, with the storied cable news network announcing that the new, standalone service is slated to launch in the first quarter of next year. CNN didn't reveal many specifics in Monday's announcement; for example, it didn't announce any new programming that would kick off the service, nor did it say how much it would charge for a subscription. That said, CNN confirmed that CNN+ will offer "original, live, on demand and interactive programming" that is "separate and distinct" from CNN's existing cable channels—in other words, don't expect a simulcast of CNN's flagship cable networks. Besides new and upcoming on-demand shows, CNN+ will be serving up between eight and 12 hours of live programming, including "topical deep dives" and "several new faces." CNN is calling CNN+ an "additive" service that "complements" existing CNN networks and will cater to "CNN superfans." As such, the current CNN app isn't going away. Instead, the app will eventually offer CNN+ content as well as live feeds of CNN, CNN International, HLN, and CNN en Español. Those live feeds, however, will only be available for cable and pay TV subscribers. The launch of CNN+ has been rumored for months, but the chatter began picking up steam in recent weeks, particularly after AT&T CEO John Stanley spilled the beans in mid-June. AT&T currently owns CNN parent WarnerMedia, although AT&T recently announced plans to spin WarnerMedia off into a new company.

CNN+ Was Just Announced & Who Knows Why It Needs To Exist
androidheadlines.com
CNN Plus to launch early 2022 (but won't stream live channels)
cnet.com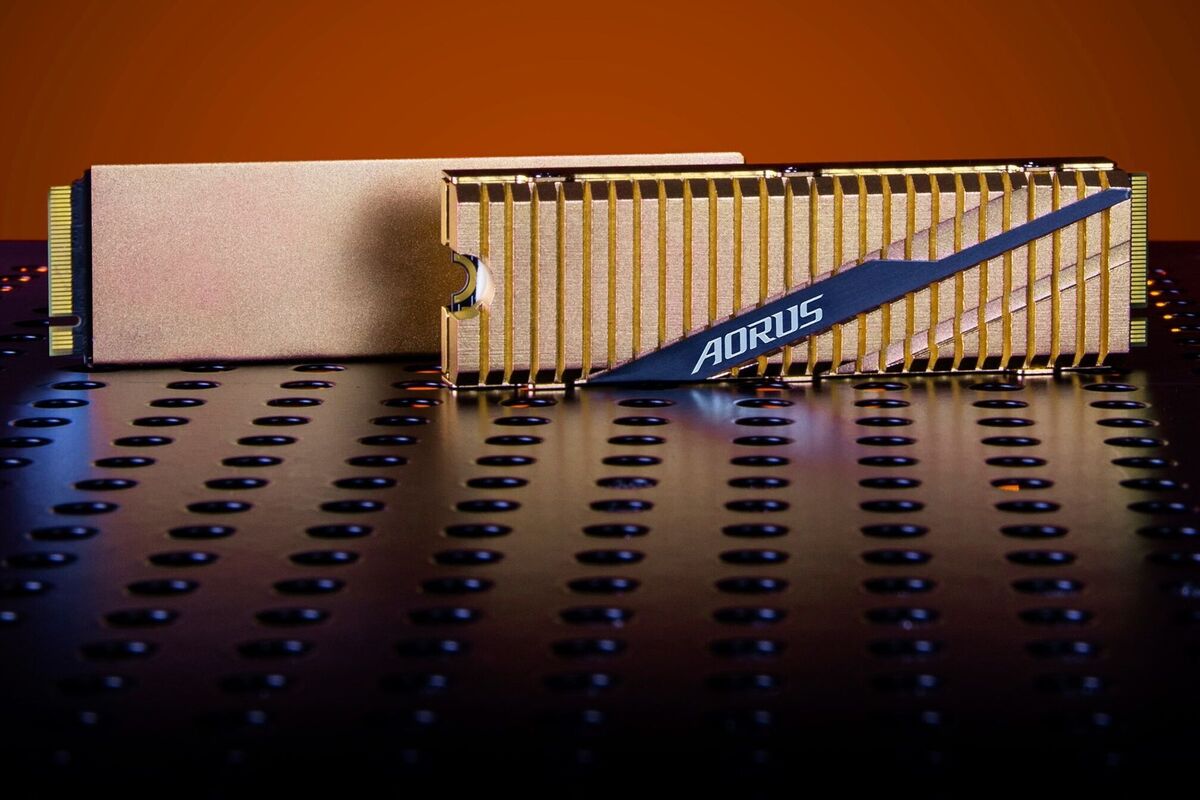 Put down your pitchforks, fellow gaming geeks. Windows DirectStorage—the next-gen storage technology that powers the Xbox Series X's blazing Velocity Storage system —will be coming to Windows 10 as well as Windows 11, Microsoft confirmed this weekend. That means the super-fast storage tech of tomorrow won't be used as a stick to force gamers to Microsoft's upcoming operating system, as many feared and Microsoft itself firmly implied. DirectStorage (and Nvidia's RTX IO) lets NVMe SSDs send data directly to the lightning-quick dedicated VRAM on your graphics card, bypassing the usual route through the CPU and general system memory. It essentially cuts out the pokey processor middle-man while also freeing up your CPU to do other work, and if the initial results from Xbox Series X games are any indication, DirectStorage could be a game-changer when it lands on Windows. Microsoft aims to kill game-loading times on the PC as well as ugly texture pop-in. Initially—and understandably—gamers had been worried that Microsoft would restrict DirectStorage to the Windows 11 OS coming out this holiday season. In an Xbox Wire post detailing Windows 11, Microsoft's Sarah Bond flat-out stated that DirectStorage "will only be available with Windows 11." PC enthusiasts are already in a tizzy over Windows 11's paltry list of supported CPUs, which kicks many recent processors (including first-gen AMD Ryzen and 7th-gen Intel Core families) to the curb. Microsoft also forced gamers to upgrade to Windows 10 to get the benefits of DirectX 12 last upgrade cycle, though it eventually released DX12 for Windows 7 years later. Gulp. Mix those concerns with the awesome potential of DirectStorage and you can see why folks were anxious—needlessly, as it turns out. "Microsoft is committed to ensuring that when game developers adopt a new API, they can reach as many gamers as possible," Hassan Uraizee explains in a blog post announcing the DirectStorage developer preview (and reported by PC Gamer). "As such, games built against the DirectStorage SDK will be compatible with Windows 10, version 1909 and up." So you can let out that long-held breath, friends. Along with hardware-based ray tracing, DirectStorage is one of the most exciting new gaming features introduced in many, many years. Bringing it to Windows 10 should appease PC gamers who are being chucked overboard by Windows 11's firm CPU requirements—and, as Uraizee says, ensure a much wider potential audience for developers embracing DirectStorage, giving the technology much higher odds of establishing a foothold in the real world.

Windows 11's DirectStorage tech is being enabled in Windows 10
techspot.com
Microsoft Windows 11
uk.pcmag.com
They conclude that policy makers must properly assess the environmental trade-offs and costs in addition to the commercial benefits and opportunities in Arctic shipping. The authors also want to see more incentives to drive technological developments that will accelerate the uptake of green fuels and technologies. The Arctic is the fastest-warming region on the planet. Shorter Arctic shipping routes, which mean less fuel used are already used by a handful of ships, when areas of the Arctic ice melt during the summer. But the period when these routes are navigable is predicted to extend with increases in global warming and, if warming fails to remain within the 1.5? C/2? C limit set out in the Paris agreement, permanent Arctic ice may be a thing of the past. The research, published in Transportation Research Part A: Policy and Practice, looked at the financial competitiveness of Arctic shipping, considering the impact of emissions from these vessels on the environment. They looked at two policy scenarios, one being business-as-usual, where there is no policy on emissions, and the other operating under an Arctic specific zero-emissions policy, where ships which could run using energy from renewable sources were considered. When environmental costs are ignored, fossil fuel based residual fuel oil is cheaper than alternative fuels. However, when the environmental impacts of accelerating climate change and the adverse effects of ship emissions on human health are considered, residual fuel ships are no longer feasible because of their contribution to greenhouse gas and air pollutant emissions. The experts conclude that, in the second scenario, green ammonia fuel cell ships are the most commercially viable and that policies which facilitate the introduction of such zero carbon fuels and zero emission technologies should be encouraged. Green ammonia is an example of a fuel that can be emissions free in both its production and use, given a green electric infrastructure. Lead author Joseph Lambert (UCL Energy Institute) said: "Significant change is under way in the Arctic region due to global warming and from a shipping perspective we should prepare for what this means through assessing all the opportunities, risks and trade-offs that aren't exclusively financial. These routes may become more financially competitive as global warming increases and Arctic ice retreats, but more factors must be considered. It is critical that the Arctic ice maintains its permanency -- in order to stay within global warming targets and to protect the region's ecology." Co-author Dr Tristan Smith (UCL Energy Institute), who supervised the research, said: "This is a novel work that shows the economic costs alongside the environmental costs for the Arctic route, as well as showing how certain technology choices, that could be incentivised through policy, could significantly reduce the environmental costs that would otherwise arise from Arctic shipping. The paper shows a clear justification for governments to intervene now to prevent a melting Arctic's enabling of a reduction in shipping costs because of further acceleration of the degradation of this crucial ecosystem." The researchers say impacts that need to be explored include the effects of ecological damage, and how policy can be structured to address the environmental concerns.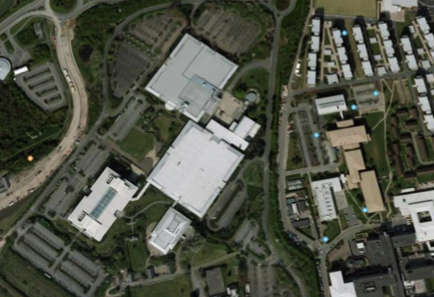 History (1996): Bristol, UK in Charge of All HP Tape Activity
storagenewsletter.com
Unsustainable Arctic shipping risks accelerating damage to the Arctic environment
phys.org
This website uses cookies to improve your experience while you navigate through the website. Out of these cookies, the cookies that are categorized as necessary are stored on your browser as they are essential for the working of basic functionalities of the website. We also use third-party cookies that help us analyze and understand how you use this website. These cookies will be stored in your browser only with your consent. You also have the option to opt-out of these cookies. But opting out of some of these cookies may have an effect on your browsing experience.

The Kospet Optimus 2 comes with a feature we've never seen on a smartwatch
phandroid.com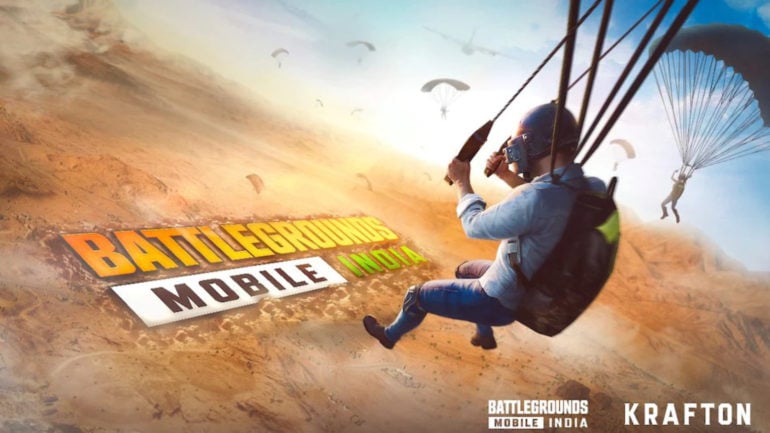 Battlegrounds Mobile India release for Apple iOS may be a while away: Report
gizmochina.com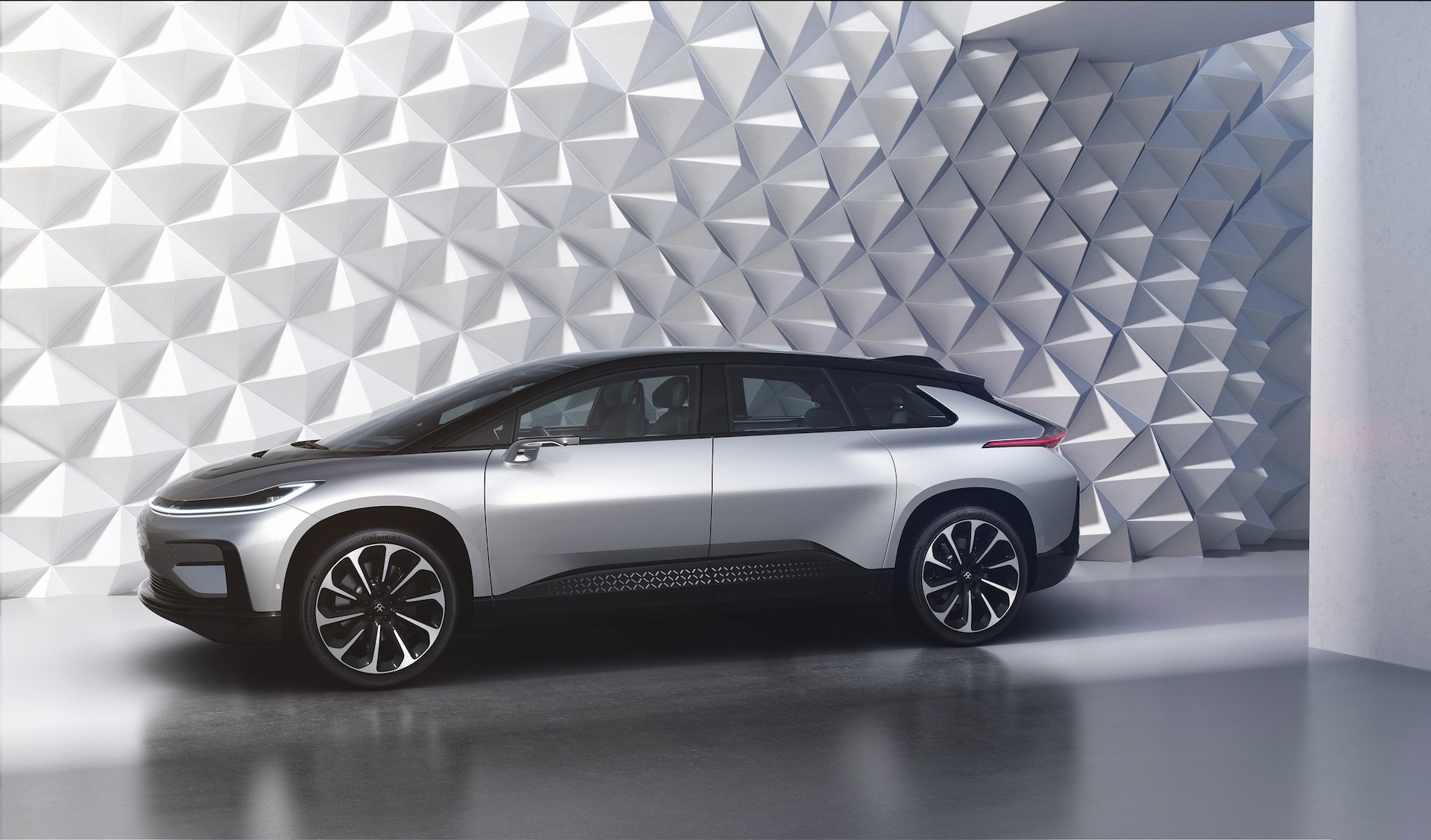 Faraday Future FF 91 Pre Orders are live, launch set for first half of 2022
gizmochina.com
Aukey PowerZeus 500 review: put your power bank to shame
phandroid.com
New leak reveals the Galaxy Buds 2 aren't all that different from the Buds Pro
phandroid.com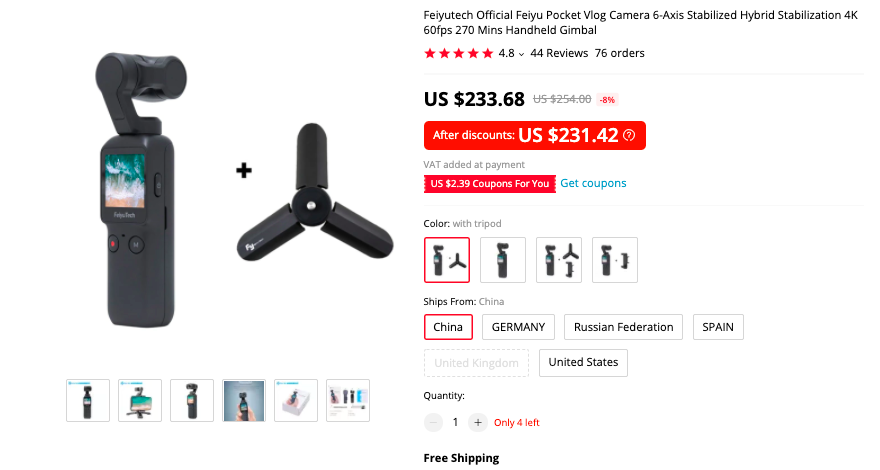 Deal: Get Feiyu Pocket Vlog Camera with Tripod for $231 (Retail Price $250)
gizmochina.com
How to print from your Android phone
phandroid.com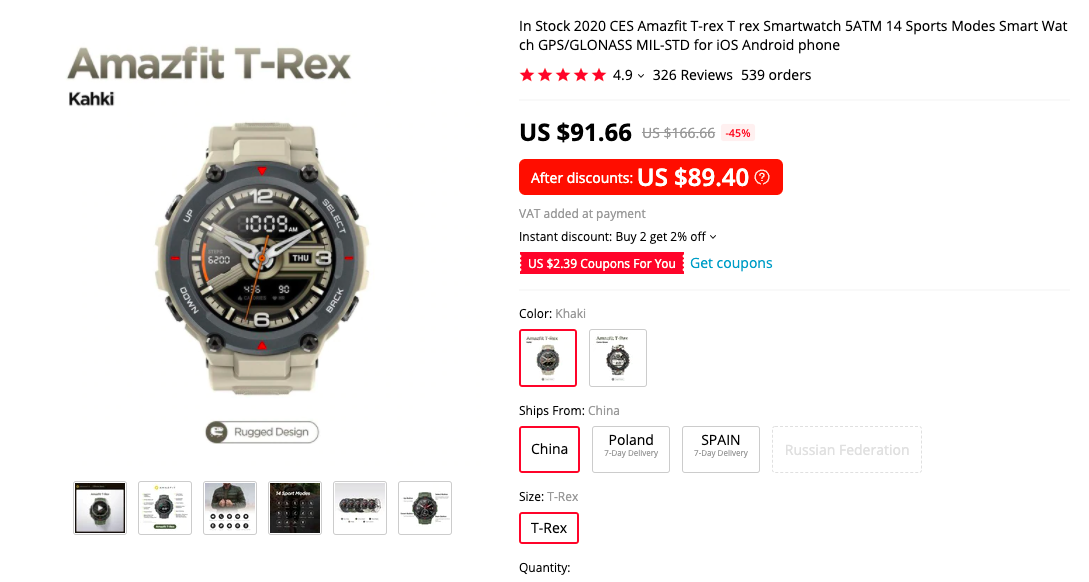 Deal: Get Amazfit T-Rex Smartwatch for $89 (Original Price $130)
gizmochina.com
Samsung Galaxy S20 FE 5G is a criminally underrated flagship killer Oppo Reno 6 Pro vs OnePlus 9R after review comparison Affordable 5G smartphones: Is it wise to buy them now or choose 4G alternatives? My Netflix account was hacked, I'm concerned and you must be too Is OnePlus 9R the fair maiden of the OnePlus land? Vivo TWS Neo Review Logitech G502 Lightspeed Gaming Mouse Review Asus ROG Phone 3 First Impressions OnePlus Nord First Impressions Asus TUF A15 (FA566) Gaming Laptop Review New iPhone SE 3 leak reasserts that it will be released in the first half of 2022 WhatsApp will finally make joining a group call easier for us Samsung accidentally reveals Galaxy Z Flip 3 launch date, then removes it Poco X3 GT launch to follow Poco F3 GT Indian launch event Oppo Reno 6 Pro to go on sale from July 20: All you need to know about it Samsung Galaxy S20 FE 5G is a criminally underrated flagship killer Realme Pad: Everything you need to know Top 5 Minecraft Mobile Seeds: Where to find them Top 5G phones under Rs 15,000 in India in July 2021 Pegasus spyware affected many Indians: What is it, how to protect your phone from it Opinions Mobiles Top Products Top Products Top Products Poco F3 GT की कीमत का हुआ खुलासा,23 जुलाई को लॉन्च होगा यह धांसू गेमिंग स्मार्टफोन Free Fire में Jai's Farewell Party में फ्री में मिलेगा Jai कैरेक्टर, Gloo Wall स्किन और ढेरों इनाम Battlegrounds Mobile India Series 2021 में भूलकर भी न करें ये 10 गलतियां Redmi 9 Power और Redmi 9A हुए महंगे, जानें अब कितने में बिकेंगे ये स्मार्टफोन Realme GT Explorer Master Edition की कीमत हुई लीक, लॉन्च से पहले जानें खास स्पेसिफिकेशन्स Features Reviews News Mobiles News

New iPhone SE 3 leak reasserts that it will be released in the first half of 2022
bgr.in
Samsung accidentally reveals Galaxy Z Flip 3 launch date, quickly removes it
bgr.in
Top 5 Minecraft Mobile seeds to build a world and where to find them
bgr.in
Master the Art of Cinematic Video Storytelling With the New OPPO Reno6 Pro 5G
gadgets.ndtv.com
Oppo Reno 6 Pro to go on sale from July 20: All you need to know about it
bgr.in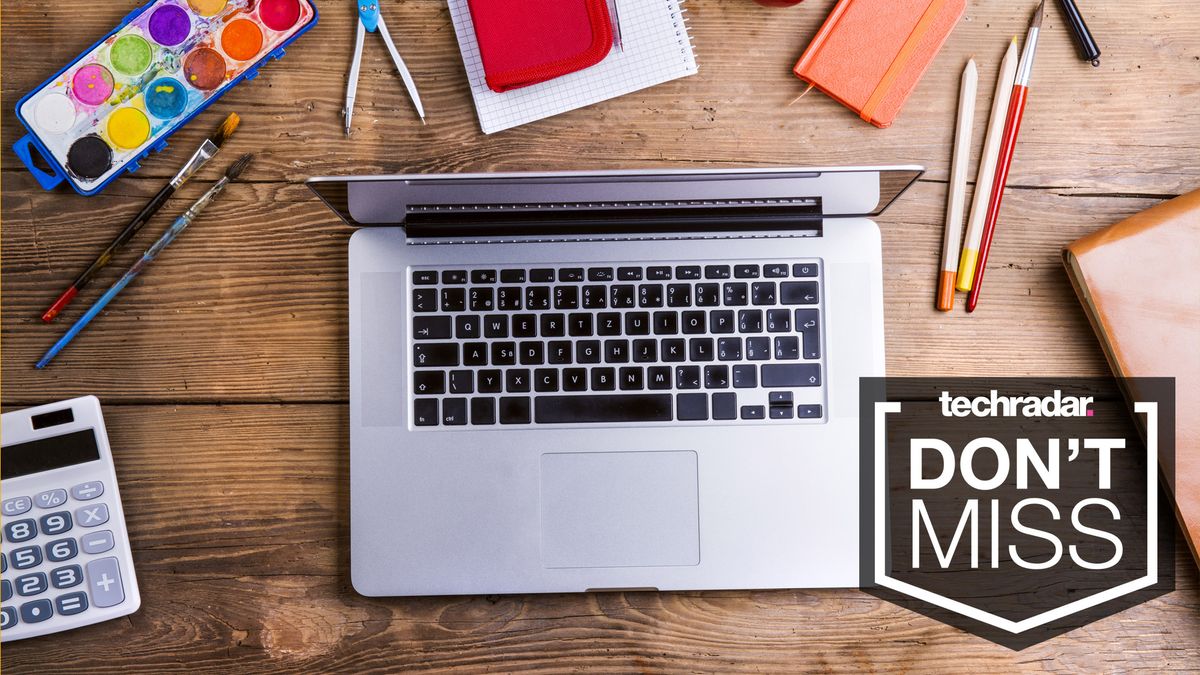 The 2021 back to school sale season is in full swing, and we're rounding up all the best deals in one place from retailers like Walmart, Apple, Best Buy, Amazon, and more. Our back to school sales guide includes everything from laptops, tablets, and headphones to backpacks, clothing, appliances, and so much more. While it might feel like August is eons away, most retailers have kicked off their official back to school sales, so you can get prepared in advance for the new year. Retailers like Walmart, Target, and Amazon are all running back to school sales with discounts for all ages, including tech supplies, clothing, dorm-room essentials, and more. You'll also find deals exclusively for students with verification of the school you're attending. For example, Apple is currently handing out free AirPods for college students that purchase an eligible Mac or iPad, and students can save up to $300 on select Windows laptops at Best Buy. Below, you'll find links to all the best back to school sales, followed by the standout deals including Chromebooks, iPads, coffee makers, AirPods, and more. Make sure to bookmark this page, as we'll be continuously updating it with all the latest offers leading up to the new school year event. See more bargains with our roundup of the best Labor Day sales and see more of the best cheap laptop deals and the best cheap tablets deals.

The best back to school sales 2021: deals from Walmart, Apple, Best Buy and more
techradar.com
Best cheap iPad deals and sales for July 2021
digitaltrends.com
The bad news: You missed the AirPods Max drop to their lowest price ever last weekend ($449 at Adorama). The good news: At $480, they're still $70 off their Apple Store price. The same goes for the AirPods Pro and standard AirPods, both of which are hovering at nice discounts, albeit above their best prices ever (see our handy chart below). Note that all of these headphones are compatible with Apple's new spatial audio features, but none of them will deliver the maximum quality of Apple's upcoming lossless audio format, which is too rich for the current Bluetooth wireless standard to handle. We update this story frequently to reflect current pricing.

Best cheap AirPods deals for July 2021: AirPods and AirPods Pro
digitaltrends.com
July 19,2021 Scientists from the University of Graz, Kanzelhöhe Observatory, Skoltech, and the World Data Center SILSO at the Royal Observatory of Belgium, have presented the Catalog of Hemispheric sunspot Numbers. It will enable more accurate predictions of the solar cycle and space weather, which can affect human-made infrastructure both on Earth and in orbit. The study came out in the Astronomy & Astrophysics journal, and the catalog is available from SILSO—the World Data Center for the production, preservation, and dissemination of the international sunspot number. Our sun is a big boiling ball of gas, most of which is so hot that electrons are ripped off from atoms, creating a circulating mix of charged particles, called plasma. These moving charges endow the sun with an enormous magnetic field, which bundles up as it rises from the solar interior and creates dark areas known as sunspots on the surface. Sunspots are the primary sources of solar flares and coronal mass ejections, or CMEs. These are huge magnetic clouds of plasma released from the sun at great speeds. When directed toward the Earth, they cause powerful magnetic disturbances that can damage the equipment on satellites, incapacitate telecommunications, and even cause blackouts in a city—with devastating effects on the economy. The appearance and disappearance of sunspots varies according to a roughly 11-year cycle. It begins with almost no sunspots. As it progresses, more and more spots emerge on the middle latitudes and migrate to the solar equator. Since the sun's equator rotates faster than the poles, its magnetic field becomes entangled and strengthened in bundles over the course of the cycle. Eventually, the field line bundles become strong enough to get pushed out through the photosphere as loops that trap and eject plasma as CMEs. Monitoring sunspots is therefore crucial for predicting dangerous space weather events and their effects on air travelers, astronauts, and the equipment and infrastructure—both on Earth, in orbit, and on long-term space missions. Initially observed by Galileo in the 17th century, sunspots are now monitored daily by about 80 observatories across the world. The World Data Center SILSO at the Royal Observatory of Belgium is the global hub for all sunspot data. Systematic data on the total count of sunspots is available starting from the 18th century. However, recent models suggest that solar activity is better understood as an interplay between the activities in the northern and the southern hemispheres considered separately. Such data is much more scarce, with the most important solar activity index—the International sunspot Number—only recording sunspot counts by hemisphere since 1992. The authors of the recent study in Astronomy & Astrophysics came up with a method to greatly extend the available data by reconstructing historical hemispheric sunspot numbers. As a result, they released a continuous catalog of daily and monthly data of the northern and southern hemispheric sunspot numbers going back to 1874. The team showed its high correspondence to the existing hemispheric data and demonstrated that solar cycle predictions are indeed more accurate when the evolution of sunspot numbers is considered separately for the two hemispheres. "Our sun is an intriguing star, and its physics is both simple and complicated. We have learned from our study that we can obtain a better understanding of the long-term evolution of the sun's activity by simply treating first the two hemispheres separately and only afterwards summing both contributions up to obtain the overall activity. The newly reconstructed data on hemispheric sunspot numbers will be available to the scientific community, and we believe they can provide an important basis to develop new, more accurate prediction schemes of solar activity," said Astrid Veronig, the lead author of the study, professor at the University of Graz, and head of the Kanzelhöhe Observatory for Solar and Environmental Research. Skoltech graduate student and study co-author Shantanu Jain highlighted the practical utility of the new catalog: "We believe that this new catalog will be essential to accurately predict space weather since we now have continuous hemispheric data for a longer period to make meaningful solar cycle predictions. If we were to face extreme solar eruptions in today's age of technological dependency, it could easily knock out our power grids, satellite communications, the internet, and cause economic losses of up to trillions of dollars. An accurate prediction of space weather can help prepare ourselves and avoid such a scenario." "For permanent technical infrastructures, for long-term issues like ozone depletion or climate, and in view of future long-duration manned space missions to the Moon or Mars, there is a growing need for mid- and long-term forecasts of the trend of solar activity over the next few months or years. As part of an emerging discipline called 'space climate," such long-term predictions of the strength of the solar cycle can only rest on a detailed knowledge of the actual evolution of many past solar cycles. Our new extended data series is one of the key steps in the growing efforts to revisit and fully exploit legacy data collections using the modern tools of the 21st century," study co-author and the head of the World Data Center SILSO Frédéric Clette commented. "Currently, we still do not fully understand how the solar dynamo works and how the solar magnetic field is generated during the 11-year solar cycle. All the planets of our solar system orbit around the sun in a so-called ecliptic plane. It means that observatories on Earth or instruments on board any Earth-orbiting satellite which make images of the sun never really see what happens on the solar poles. However, in February 2020 a groundbreaking space mission—the Solar Orbiter—was launched to fly very close to the sun. It will perform gravitational maneuvers to reach out of the ecliptic and glimpse at the poles for the first time in history. The first polar pass is expected to take place in March 2025 with the spacecraft reaching an inclination of 17 degrees above the ecliptic plane and increasing to 33 degrees in July 2029. We think that the newly developed product of hemispheric sunspot numbers together with the unprecedented observations and fundamentally new knowledge from the Solar Orbiter will help us to advance solar cycle studies and space weather predictions. And whatever storms may rage, we wish everyone good weather in space," said Tatiana Podladchikova, a co-author of the paper and assistant professor at the Skoltech Space Center. 28 minutes ago 0 Jul 16,2021 11 Jul 15,2021 0 Jul 15,2021 9 Jul 14,2021 16 28 minutes ago 53 minutes ago 1 hour ago 1 hour ago 2 hours ago 2 hours ago 5 hours ago Jun 01,2020 May 20, 2021 Dec 04,2020 Oct 30,2020 Apr 08,2019 Jun 07,2021 5 hours ago Jul 16,2021 Jul 15,2021 Jul 14,2021 Jul 14,2021 Jul 14,2021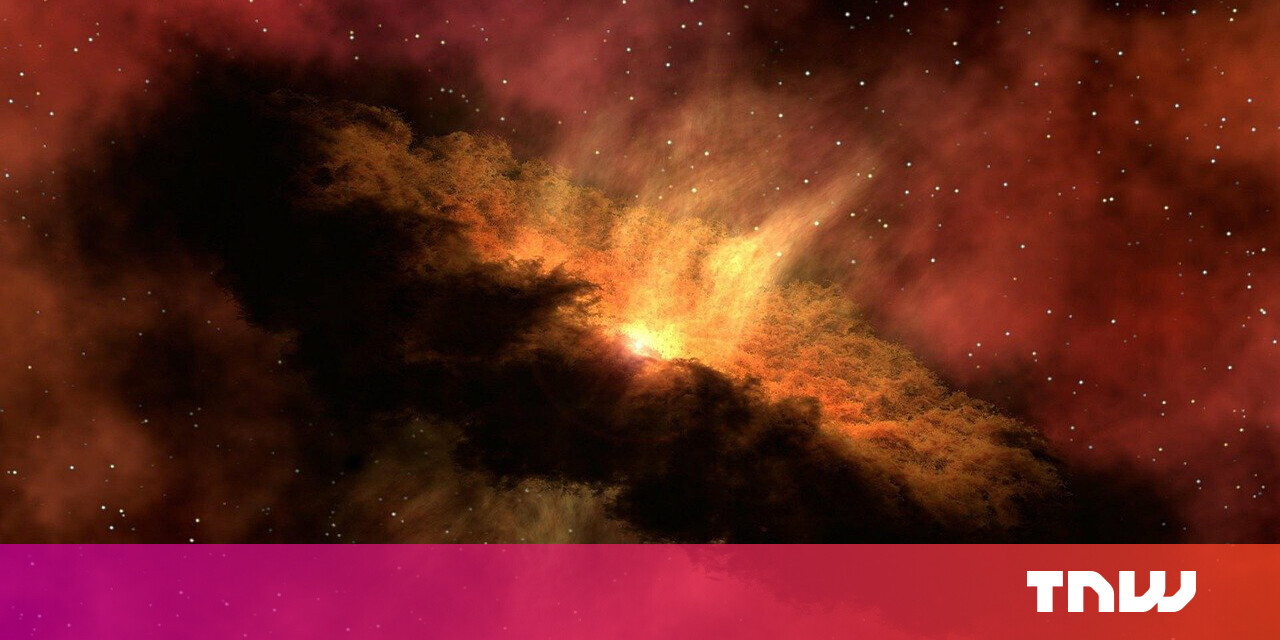 Scientists want to 'listen' to the Big Bang so they can unravel its mysteries
thenextweb.com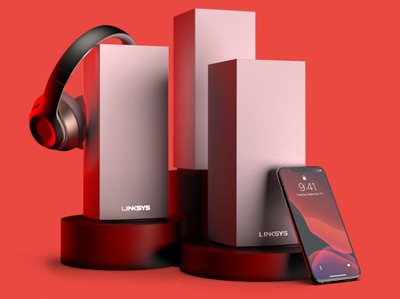 Apple recently added several new products and accessories to its online store, including the Linksys Velop AX4200 mesh Wi-Fi 6 system, with one node priced at $249.95, a two-pack priced at $399.95, and a three-pack priced at $499.95. Mesh technology offers whole home Wi-Fi coverage that is easily expandable by adding additional nodes, with Wi-Fi 6 offering faster speeds with lower latency compared to Wi-Fi 5, which was previously known as 802.11ac. HomeKit support, which rolled out with a software update last week, allows the AX4200 nodes to be managed through the Home app on iPhone, iPad, and Mac, complete with improved network security options. Apple is also now selling Logitech's trackpad/keyboard case for the fourth-generation iPad Air, with key features including Smart Connector pairing, an adjustable kickstand, auto-adjusting backlit keys, and a cutout for charging the second-generation Apple Pencil without removing the case. The keyboard is available in gray for $199.95. Other accessories added to Apple's online store include various protective cases and sleeves for the MacBook Air, MacBook Pro, iPad Pro, and AirPods Pro, as well as Belkin's wall-mounted Wemo Stage Scene Controller that allows you to control smart lights, shades, thermostats, door locks and other HomeKit-enabled accessories.

It's now easier to find the GPU you want, but it's not all good news
techradar.com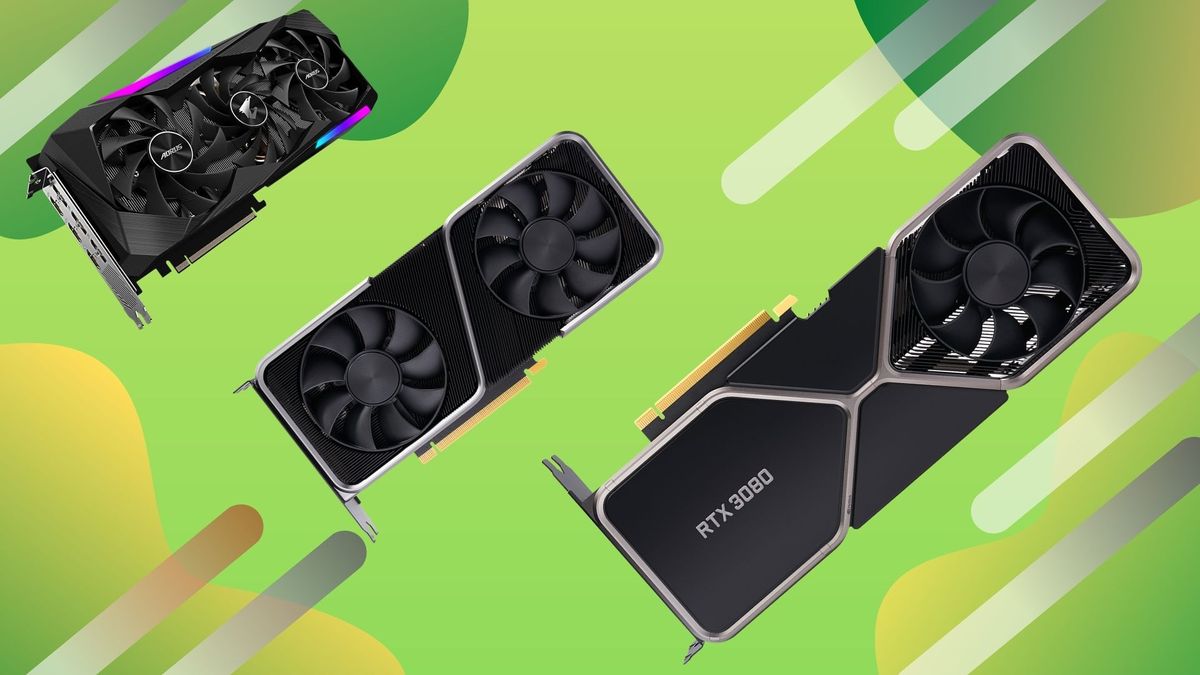 It's now easier to find the GPU you want, but it's not all good news
techradar.com
currently has the Samsung on sale for just $129.99. That's a pretty good price for the Galaxy Buds Live, considering these are normally priced at $179. This isn't quite the lowest price ever, but it is pretty close. And still a decent price for these. The Samsung Galaxy Buds Live will work with non-Samsung smartphones as well, so you don't need to have a Galaxy S21 to use these. You can use them with a Pixel 5, OnePlus 9 Pro and others. Upgrade your sound and style with Samsung Galaxy Buds Live. Designed with the largest Galaxy Buds speaker, improved bass and an open fit, playlists sound more like live music than ever before. When you need to block out background noise for a phone call or important task, initiate Active Noise Cancellation with a touch. Making it easy to go from listening to music, to talking to someone you walk by. Galaxy Buds Live are easy on the eyes, light on the ears and have long-lasting battery life. Features including Active Noise Canceling are enabled through a Bluetooth connection or the Galaxy Wearable app on Android, available through Google Play Store, and the Galaxy Buds app on iOS devices, available through the App Store. Actual battery life may vary and depend on usage conditions such as function settings, playback file type, and Bluetooth signal strength. Hear every sound come alive.12mm speakers with sound by AKG work together with Galaxy Buds Live's ergonomic design to deliver spacious sound, while the large driver and bass duct help emit deep bass with air flow that lets sound flow seamlessly. You can pick up the Galaxy Buds Live from this Amazon sale today This sale is not going to last long, so you'll want to grab these before they are gone.

Galaxy Z Fold 3 could be Samsung's most durable foldable phone yet
phandroid.com
Dish's wireless ambitions took another step towards some fruition on Monday, with the satellite provider announcing a new network sharing deal with AT&T. The deal, which runs 10 years, will see Dish pay AT&T "at least $5 billion" according to an 8K filed by the company. Under the agreement, Dish will be able to have its customers use AT&T's 5G network with AT&T gaining the ability to deploy some of Dish's wireless spectrum "to support DISH customers on the AT&T network." It also allows the wireless carrier the option "to request to use portions of Dish's spectrum in different markets for an agreed upon period of time." Dish currently operates three mobile brands -- Boost Mobile, Ting and Republic Wireless -- and has teased that it plans to launch a new brand as it begins to turn on its own 5G network later this year. The new brand, "and all future Dish brands" will be able to utilize AT&T's network, according to the document. The satellite provider has spent years and billions of dollars acquiring valuable wireless spectrum, the airwaves necessary for running a mobile network. As part of T-Mobile's merger with Sprint last year, Dish acquired the divested Boost Mobile brand from Sprint as well as an additional 800MHz spectrum as part of a Department of Justice brokered deal. Read more: How Dish Network saved the T-Mobile Sprint merger Dish also gained the ability to use T-Mobile's network for seven years while it built out its own 5G network. The company is in the process of building out that service now, with Las Vegas set to become Dish's first 5G city at some point in the third quarter. Stephen Stokols, executive vice president of Boost Mobile, told CNET in May that "multiple" additional 5G cities will come online in the fourth quarter of 2021 though he did not say where exactly those cities will be. With the new AT&T deal, Dish will still be able to use T-Mobile's network while adding an additional provider for when that government-brokered deal expires. Over time AT&T will become the main roaming network for Dish users, who will also be able to utilize AT&T's network "even within the markets where Dish is deploying its own 5G network."

Dish and AT&T sign wireless network deal worth at least $5 billion
cnbc.com
Dish and AT&T's new wireless partnership potentially foreshadows DirecTV deal
cnbc.com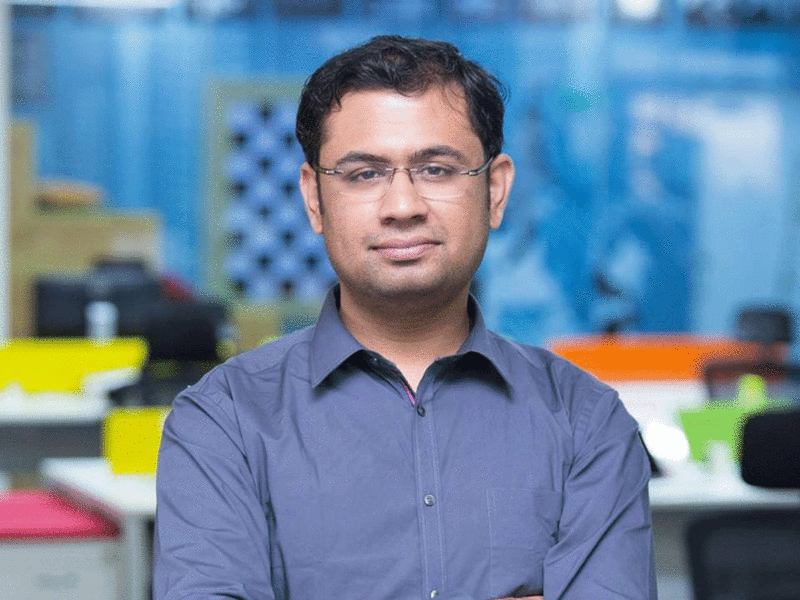 According to Razorpay's co-founder and CEO Harshil Mathur, Indian banks are wary of providing business loans to startups and new SMEs due to the risks attached to their new revenue models. New Delhi: startup has acquired, a Bengaluru-based startup that provides technology, risk and capital solutions to enable embedded financing solutions for businesses. The company, however, did not disclose the financial details of the transaction. "This acquisition of TERA Finlabs is aligned with Razorpay's strategy of financially supporting as many MSMEs as possible by building core competencies in capital solutions, credit underwriting, and data-driven risk management capabilities," according to a statement released. "TERA will provide its entire technology stack, risk management capabilities, and onboarding solutions to create and enable a credit line for Razorpay's merchant network." along with TERA Finlab's technology capabilities will be able to service the credit needs of over 10,000 businesses in India by next year, the statement said. The unicorn had forayed into the business-to-business (B2B) SME lending space with the launch of Razorpay Capital in 2019. TERA Finlabs, an Indian subsidiary of UK-based digital lender GAIN Credit, is Razorpay's third acquisition in less than three years. Razorpay had acquired Thirdwatch—an AI-driven company that helps reduce return-to-origin fraud losses in e-commerce—in 2018, and Opfin—a payroll management software company—in 2019. According to Razorpay's co-founder and chief executive, Indian banks are wary of providing business loans to startups and new small and medium enterprises (SMEs) due to the risks attached to their new revenue models. "Through our lending platform, Razorpay Capital, we have been striving to solve these cash flow challenges, making it easier for businesses to get finance and grow," he said. "And progressing in that journey, an acquisition such as this fits perfectly with our vision of developing tailormade affordable credit solutions for the underbanked small businesses across industries so that they can digitally transform and disrupt." The team at TERA Finlabs comes with exceptional domain knowledge in credit underwriting and risk management, Mathur said, adding that Razorpay sees immense value in TERA Finlabs core lending infrastructure capabilities. "MSMEs were an underserved market for a long time. However, in the last 16 months, they have started to show rapid growth with their adoption of digital," Pradeep Rathnam, co-founder and chief executive of TERA Finlabs, said. "And this has created an opportunity for significant disruptions in the lending sector—Embedded Credit is one such innovation that I'm certain will transform this space." Razorpay, which is backed by investors like GIC, Tiger Global, Sequoia Capital India and Mastercard Inc., has been witnessing 40-45% sequential growth. It has achieved $40 billion TPV (Total Payment Volume) and currently powers payments for more than 8 million businesses. It aims to reach 200 million customers by 2021.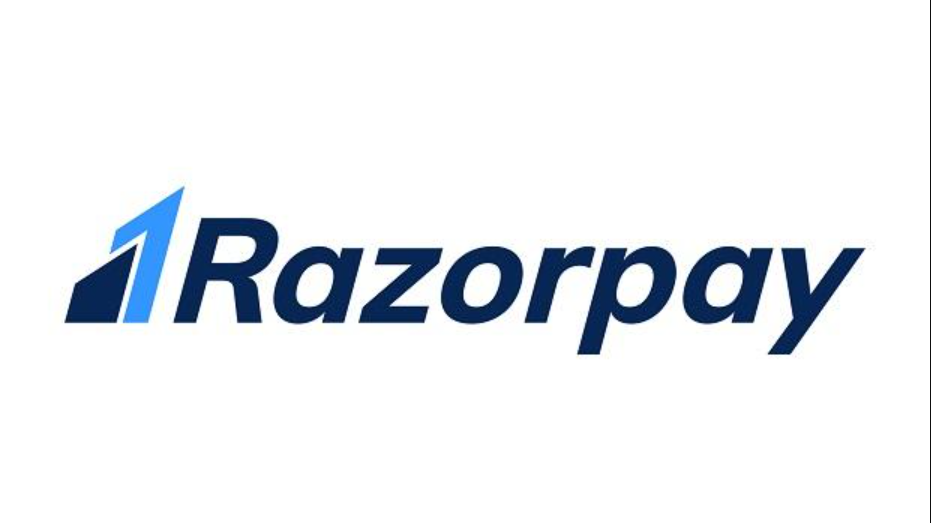 Razorpay buys lending startup TERA Finlabs
techradar.com
Razorpay buys lending startup TERA Finlabs
techradar.com
There are plenty of options available if you want to upgrade the sound on your TV, but you must first decide if you'd like to buy a soundbar or a home theater system. If you want the best performance possible, nothing beats an AV receiver and a multispeaker Dolby Atmos setup, and if you're looking for something simple and affordable, a soundbar is the answer. Soundbars are compact and they offer a lot performance in an affordable package. You can even get ones with advanced features like Atmos and Wi-Fi streaming. The one thing that it isn't usually possible is the ability to upgrade them -- though some soundbars pair with optional separate subwoofers and rear speakers. If you want to mix and match speakers, then an AV receiver is for you. Receivers offer a lot in a fairly chunky box, and unlike soundbars they have numerous HDMI inputs to accommodate a lot of different sources. The ability to mix and match speakers and systems as you see fit can also be an engaging hobby. If you decide to go the home theater route, you don't necessarily need a surround-sound system, not initially at least. I ran a Marantz receiver and a pair of Bowers and Wilkins stand-mount speakers stereo-only for about five years and didn't feel I was missing out. Whichever route you choose -- soundbars or AV systems -- there should be something here for you. These are the best currently available home theater systems.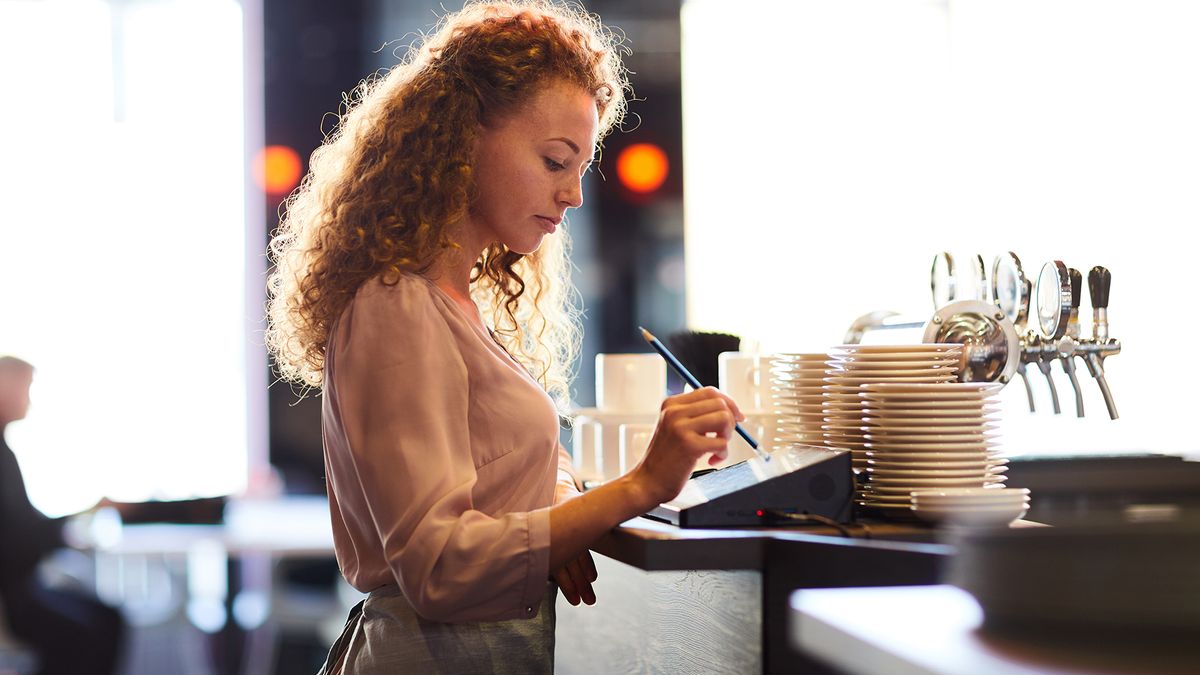 The best POS system for your business in 2021
techradar.com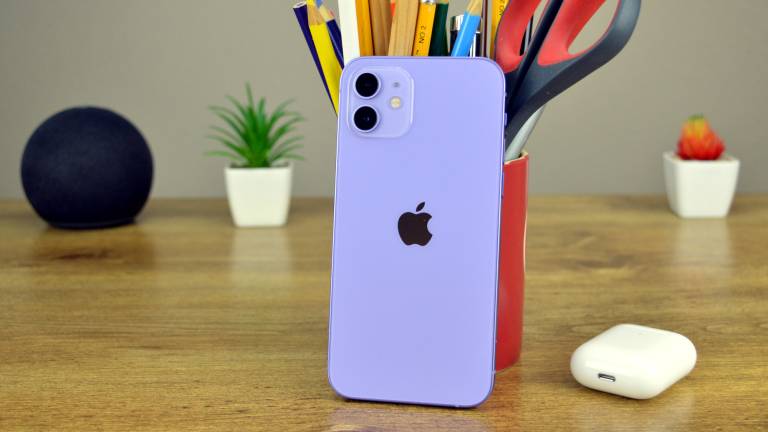 The original iPhone completely changed the tech world, and since then, each new release has had a major impact on the industry as a whole. There are plenty of reasons people swear by them — whether it be their tight integration with the Apple ecosystem, their easy-to-use interface, or their own great features. But within the Apple ecosystem, it can still be hard to find the best iPhone for your needs. These days, there is more than just one model. For starters, Apple released a hefty four devices in the iPhone 12 series — but it also still offers some previous-generation models and some more budget-minded models. That's why we've put together this guide. Here's everything you need to know about choosing the best iPhone for you. Pros: Awesome new design, excellent performance, great camera, upgraded display Cons: Base model only has 64GB of storage, no telephoto camera For the vast majority of users, the iPhone 12 is the phone to buy. It offers 95% of the features on offer by the 12 Pro, but at a lower price. Perhaps the headline change to the series for the iPhone 12 is its all-new design. The phone looks kind of like a blend of the iPhone 11 and iPhone 5, and it looks great. The flat edges help make it a little more grippable too. In 2021, Apple brought a number of Pro features down to non-Pro models. The phone now offers an OLED display with the same resolution as the iPhone 12 Pro — so the display experience is pretty much identical, save for the fact that it doesn't get quite as bright. The phone is also a serious performer. Like the Pro models, the iPhone 12 has Apple's new A14 Bionic processor, which should easily be able to handle anything you can throw at it. That's coupled with options for 64,128, or 256GB of storage. Last but not least is an upgrade to the camera. The device still has a dual-camera system, with one 12-megapixel main camera and one 12-megapixel ultrawide camera. You won't get a telephoto camera, like you would on a Pro model, but the camera quality is still excellent — and easily beats most other devices in this price range. The phone has a slightly wider aperture than the iPhone 11, making for better low-light photos, and more detail in all photos. Read our full review Pros: Awesome camera, great battery life, excellent performance, great design Cons: Super chunky, expensive Really want all the latest and greatest features and don't mind a huge phone? The iPhone 12 Pro Max is for you. Sure, it's expensive, but it has an awesome camera, a solid amount of storage, and a great battery life. Like the other models, the 12 Pro Max gets a new flat-edged design with Apple's A14 Bionic processor. Unlike the standard iPhone 12 and 12 Mini, the 12 Pro Max offers a nice glossy stainless steel rail around the edge, and a frosted glass back. It's a nice look. There are some other differences to note too. The iPhone 12 Pro Max has a larger body, and as a result, Apple was able to fit a larger battery into it. The phone should easily get you through a full day of heavy use, and well into the next day. The camera on the phone is easily better than any other iPhone ever made. The device is the first to feature Apple's new sensor-shift technology, which makes for more stable video. It also has a larger sensor than the other models, making for even better night shots and less noise. And, it offers 2.5x zoom, instead of the 2x zoom offered by the iPhone 12 Pro. So what's the downside? Well, the price. The device starts at $1,099, which isn't cheap. Not only that, but if you want the better camera, you're going to have to deal with a larger phone — and not everyone likes phones this big. Pros: Compact body, excellent performance, cheaper than other iPhone 12 models Cons: Battery life isn't amazing, base model only has 64GB of storage Phones have been getting bigger and bigger, but the iPhone 12 series finally marked the return of a compact model with the iPhone 12 mini. The 12 mini is basically an iPhone 12, in a smaller body. That means that you'll get the same camera quality, the same design, the same processing power, and so on. Given the smaller body, there are some tweaked features. The display, for example, sits in at 5.4 inches, while the battery is smaller than other models, and thus the battery life is a little lower. Perhaps even better than the fact that the device is so compact is the fact that it's relatively inexpensive. The device comes in at $699, which is cheaper than any other model in the series. Pros: Inexpensive, excellent performance, Touch ID is still great Cons: Aging design, camera is only fine If you simply want to get Apple's iOS at the cheapest price possible, then the iPhone SE is the way to go. The iPhone SE is worse than the iPhone 12 in pretty much every way, but it's by no means a bad phone — and still excellent value. The phone has the design of the iPhone 8, meaning that it has a larger forehead and chin, and a Touch ID sensor at the bottom of the front. While it does look a little dated, it still has a classic design that many love. The phone doesn't offer the latest and greatest performance, but it's still an excellent-performing phone. You'll get an Apple A13 Bionic processor, along with either 64,128, or 256GB of storage. On the back of the phone, there's a 12-megapixel camera, and it can take relatively good photos, especially for a phone in this price range. Pros: Modern design, excellent performance, good camera Cons: No 5G, base model only has 64GB of storage Just because you don't want to spend $700+, that doesn't mean you can't get a relatively modern device. Apple is still selling the iPhone 11, and it comes in at an impressive $600. The phone offers an edge-to-edge design with a notch for Face ID at the top. The display sits in at 6.1 inches, and while it's not an OLED display, it still looks great. Under the hood, the phone features an Apple A13 Bionic processor, which means that it should be powerful enough to handle anything you can throw at it, whether it be mobile gaming, productivity, or anything else. On the back of the phone, you'll get a dual-camera system. That includes one 12-megapixel main camera and one 12-megapixel ultrawide camera. It doesn't have the larger aperture on offer by the newer models, but it still takes excellent photos in almost all situations, including low light. Like the iPhone 12, you won't get a dedicated telephoto camera here. There is another major feature missing compared to the iPhone 12, and that's support for 5G.5G isn't exactly game-changing yet, so most won't care for at least another year or so — but as carriers continue to build out their 5G networks, you may miss it. Generally speaking though, the iPhone 11 should last you for years to come. It may be a year old, but Apple is known for supporting devices for years, and most won't notice a huge difference in the experience between the iPhone 11 and iPhone 12.

Apple iPhone 13: Everything we know so far
digitaltrends.com
Amazon is taking up to 35% off a selection of Anker chargers, power banks, and other accessories starting at $12. Our top pick is the Anker PowerCore III Elite 25600 PD Power Bank for $110. Normally fetching $160, today's offer amounts to 30% in savings while marking only the second notable discount of the year and matching the 2021 low set back in April. PowerCore III Elite arrives as a capable portable power bank for your everyday carry complete with more than enough juice to refuel all of the gear in your Apple kit. Alongside its 25600mAh battery, there's a 60W USB-C output and pair of 2.4A USB-A slots for topping off your phone or earbuds. Amazon currently offers the new unlocked OnePlus Nord N10 5G 128GB Android Smartphone for $280. As only the second notable price cut to date, you're looking at $20 in savings, a match of the all-time low, and a rare chance to save on the budget-friendly smartphone. Featuring 6.49-inch 90Hz display, the new OnePlus Nord N10 5G offers a budget-friendly focus with a Snapdragon 690 SoC to power the experience. There's 128GB of storage here alongside a 48MP quad-camera setup, as well as a rear fingerprint scanner to complete the package. Get a closer look in our hands-on review. Amazon currently offers the Skullcandy Dime True Wireless Earbuds for $20 in a variety of colors. Normally fetching $25, you're looking at one of the very first discounts on the brand's latest earbuds, delivering 20% in savings alongside a new all-time low. Skullcandy Dime may arrive at an impressively affordable price point further accentuated by today's deal, there's plenty of value here. Alongside 12-hour battery life, these pack IPX4 water resistant for tagging along on workouts. Plus, there's a compact charging case that won't take up too much space in your bag. We recently took a hands-on look in a Tested with 9to5Toys review and found them to quite capable offerings for dedicated workout buds or just an affordable way to get in the true wireless game. Razer Barracuda X Review: Multi-platform wireless with Razer's latest tech [Video] Review: Adding Govee Glide Wall Light to my studio setup [Video] Hands-on: Xbox reveals three Space Jam: A New Legacy – The Game themed controllers [Video] Check out 9to5Google on YouTube for more news:


Deal: Get OnePlus Nord CE 5G for $316 (Coupon)
gizmochina.com
Apple's recently updated support document says that users should avoid using Hydrogen Peroxide to clean their Apple devices. The list of products include the iPhone, iPad, Apple Watch, Mac, AirPods, HomePod and pretty much everything which Apple makes. However, Apple says that it is OK to clean your Apple device using a 75% ethyl alcohol wipe. Anything more concentrated beyond the 75% mark will prove harmful for the device. MacBook Pro Models to Launch in September to November Timeframe But the company goes on further to state that the 75% ethyl alcohol wipe must not be used on porous surfaces of the device, including the speaker, microphone holes and more. According to Apple: Keep in mind that Apple has been pretty strict about which liquids or wipes can be used to clean an iPhone, iPad or any other device. It was only during the pandemic Apple made changes to how we can sanitize our wares. Basically it went on to state that it is fine to use disinfectants to clean your device during these trying times. But again, there is a limit to how far you can take this, and Hydrogen Peroxide is clearly off the list. So please, avoid it at all costs.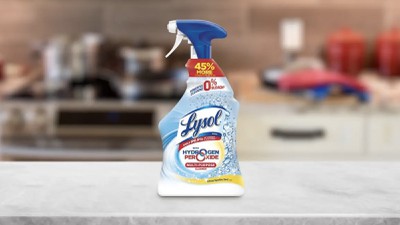 Apple Warns Against Using Hydrogen Peroxide Disinfectants on Products
macrumors.com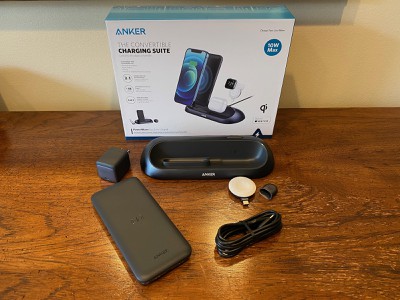 Review: Anker's PowerWave Go 3-in-1 Stand Charges Your Apple Devices at Home and on the Go
macrumors.com
Double Fine has been part of Xbox Game Studios for a while now, but their next game, Psychonauts 2, will still be available on PlayStation consoles as the game was announced before the Microsoft acquisition. That said, while PlayStation owners will be able to play Psychonauts 2 in some form, it seems they're getting the short end of the stick. According to Australian gaming site WellPlayed, Psychonauts 2 is not getting a native PS5 version – it will only be playable via backward compatibility. The PS4 Pro version of the game is also a bit disappointing, as it only runs at 1440p and 30fps (the Xbox One X version pushes a full 4K at 30fps). So yes, while the PS5 version does get a boost to 60fps via backward compatibility, it will only be 1440p. Oh, and it won't have HDR either. You can get a full rundown of how Psychonauts 2 will perform across all platforms below, but first, check out the game's latest story trailer! Intel Rumored To Release Alder Lake-S and Alder Lake-P vPRO Models Q1 2022 Xbox One Xbox One X Xbox Series S Xbox Series X Ratchet & Clank: Rift Apart #1, Xbox Series X/S Top in Dollar Sales in June Says NPD PS4 Pro PS5 PC Psychonauts 2 will arrive on PC, Xbox One, Xbox Series X/S, PS4, and PS5 via backward compatibility on August 25. What do you think PlayStation owners? Still buying the game or are you put off by the second-class treatment?

Psychonauts 2 (for Xbox Series X)
uk.pcmag.com
Amazon founder and Blue Origin CEO Jeff Bezos is getting ready to strap in to a seat on board his space company' New Shepard rocket and fly to an altitude of 62 miles later this week — hitting the internationally agreed upon edge of space, although nowhere near the lowest stable orbit. But not everybody agrees that's really space. SpaceX CEO and noted loudmouth Elon Musk, for instance, isn't buying it — a longstanding squabble that won't be letting up any time soon. Musk spent the weekend relishing memes that poked fun at Bezos' flight plan. One meme in particular elicited a reaction from Musk: a four panel "Star Wars"-themed meme about Bezos "going to space," but not "orbital." "Haha," Musk replied. The jab isn't exactly unwarranted. Blue Origin may be taking Bezos for a ride of his lifetime to the Kármán line, the boundary between Earth's atmosphere and space. But 62 miles is a far cry from altitudes where orbiting the Earth becomes feasible inside a spacecraft. In simple terms, Blue Origin's New Shepard is embarking on a suborbital, not orbital, mission. That stands in contrast to SpaceX, which is now regularly sending astronauts and cargo all the way up to the International Space Station. Musk has a track record of hurling potshots at the competition. In 2019, Musk mocked Blue Origin's proposed Blue Moon moon lander, calling it "Blue Balls" in a crude Photoshop. "Oh stop teasing, Jeff," Musk wrote in the caption at the time. In April, Musk also mocked Bezos for not being able to "get it up (to orbit) lol." At the time, NASA chose SpaceX, and SpaceX alone, for a highly-coveted contract to build a lunar lander capable of touching down the first astronauts on the Moon since the Apollo missions. Both Blue Origin and fellow competitor Dynetics have since protested the decision and the contract has been put on hold. It's clear that SpaceX has a massive lead on the competition. The space tourism industry is only getting warmed up, with several companies offering their — albeit extremely expensive — services to fly the ultra-rich to the edge of space. Whether this competition calls for mockery and derisive jokes is certainly up for debate. But for now at least, Musk has earned the right to scoff at his imitators. READ MORE: Elon Musk laughs at a meme about Jeff Bezos' upcoming space flight, making fun of him for only touching the edge of space [ Insider] More on Bezos: Gazillionaire Gives Away $28 Million Ticket to Space Because of "Scheduling Conflict" As a Futurism reader, we invite you join the Singularity Global Community, our parent company's forum to discuss futuristic science & technology with like-minded people from all over the world. It's free to join, sign up now!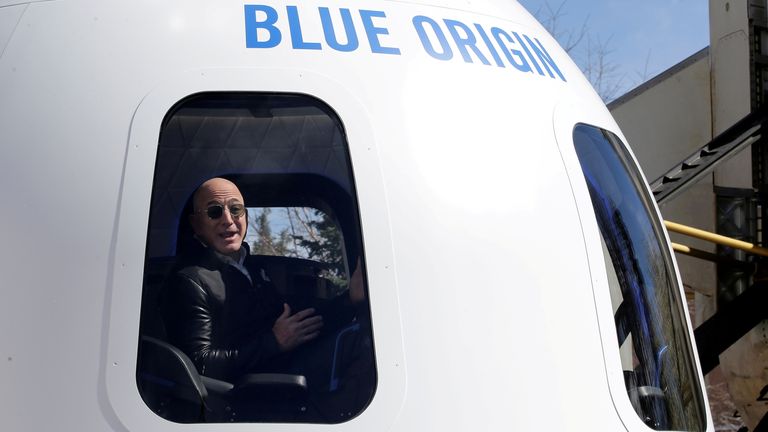 Jeff Bezos: Amazon founder 'excited not nervous' about flight to edge of space
news.sky.com
Over the past few months, we've been hearing bits and pieces about the upcoming foldable Google Pixel. And today we're getting some good news about it. According to, who has a pretty good track record in the industry, the will sport a 7.57-inch 120Hz display. In fact, all of the remaining foldables coming in 2021 will use a 120Hz display. That includes the Galaxy Z Flip 3, Z Fold 3, as well as options from OPPO, Vivo and Xiaomi. Young works at DSCC, which is the Display Supply Chain Consultants, so this information comes from the supply chain and not necessarily the manufacturers themselves. But generally, he has been spot on in the past. So there's good reason to believe him here. Besides the fact that 120Hz is the superior option, it's because Samsung has been focusing on the foldable displays as of late, over the cameras on its smartphones. And Samsung is the main one supplying these foldable displays to its competitors. In fact Ice Universe stated that Samsung will have the strongest folding screen technology in the second half of the year. With the worst spec camera, as it is apparently the same as the Galaxy Z Fold 2. And this is also because it is not planning to do a Galaxy Note 21 Ultra this year. It won't be long before we start to see these devices. As Samsung is likely to announce the Galaxy Z Flip 3 and Galaxy Z Fold 3 next month. Google will likely tease its foldable with the launch in late September or early October. And the Chinese companies (OPPO, vivo and Xiaomi) could launch theirs at anytime. Foldables are really starting to take over, and we can't wait for that to happen. As they do open a whole bunch of new ways to use your phone, and ditch your tablets.

Google Pixel Foldable tipped for 120Hz display as Samsung prioritizes screen over camera on Fold 3
9to5google.com
As the name suggests, Microsoft Flight Simulator is all about flying, but thus far, that's been limited to flying in planes. While there's a wide range of planes available in Microsoft Flight Simulator, from small single-engine planes like the Cessna 172 to massive passenger airliners like the Boeing 747-8, we're still limited to flying planes at the end of the day. Thankfully, it appears that's all changing next year, as Asobo Studio has confirmed that helicopters are coming to the game. This was revealed without much fanfare in a recent developer update published on the Flight Simulator website. Much of that developer update is centered around a new partnership with Orbis International that will allow Microsoft Flight Simulator players to tour the Orbis Flying Eye Hospital in-game. That promotion will be going live on July 27th as a free download for all Flight Simulator players, so keep an eye out for that. Below that announcement, Asobo Studio posted the Development Roadmap as of June 2021, which takes us through September. That, however, was accompanied by a feedback snapshot for Microsoft Flight Simulator, showing all of the user suggestions that have been collected from the Flight Simulator forums. First on the list with a whopping 1,506 votes from the player base is a suggestion titled "Helicopters are a Must." That feedback snapshot reveals that helicopters are indeed planned for Microsoft Flight Simulator, but the bad news is that they won't be arriving until 2022. Since the feature is only in the planning stages, it'll probably be quite some time before we hear more about them, but it's nice to know that they're coming regardless. Some other incoming features revealed by the "Top Wishes" list include multiple screen functionality (planned for 2021-22), replay functionality (2021), and even the addition of AI-controlled trains – but those won't be arriving until 2023. We'll keep an ear to the ground for more on helicopters in Microsoft Flight Simulator, but otherwise, look out for the game's launch on Xbox Series X| S on July 27th.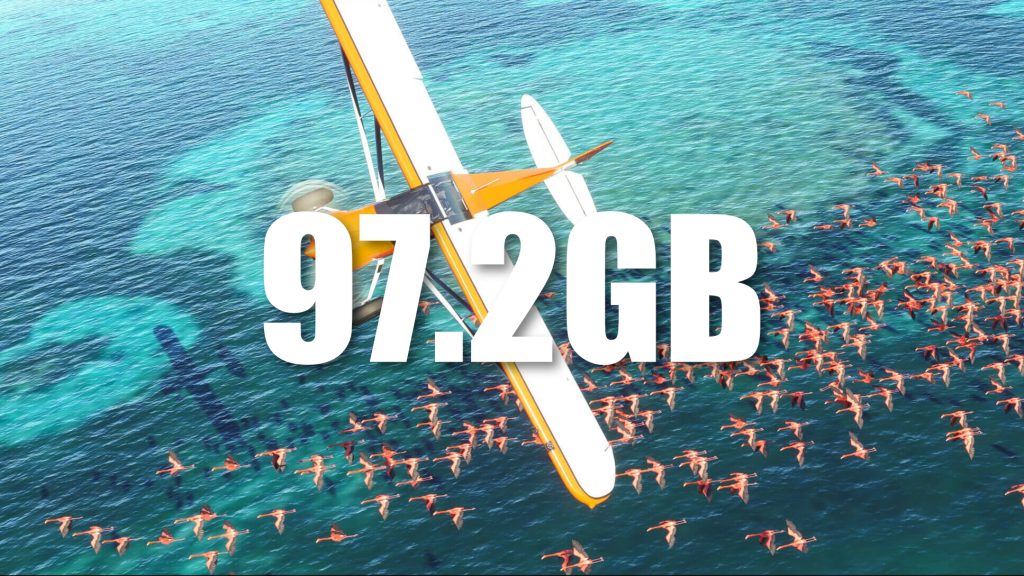 Flight Simulator takes up almost 100GB on Xbox
kitguru.net
Scientists at Tohoku University and colleagues in Japan have developed a mathematical model that abstracts the key effects of changes to the geometries of carbon material and predicts its unique properties. The details were published in the journal Carbon. Scientists generally use mathematical models to predict the properties that might emerge when a material is changed in certain ways. Changing the geometry of three-dimensional (3D) graphene, which is made of networks of carbon atoms, by adding chemicals or introducing topological defects, can improve its catalytic properties, for example. But it has been difficult for scientists to understand why this happens exactly. The new mathematical model, called standard realization with repulsive interaction (SRRI), reveals the relationship between these changes and the properties that arise from them. It does this using less computational power than the typical model employed for this purpose, called density functional theory (DFT), but it is less accurate. With the SRRI model, the scientists have refined another existing model by showing the attractive and repulsive forces that exist between adjacent atoms in carbon-based materials. The SRRI model also takes into account two types of curvature in such materials: local curvatures and mean curvature. The researchers, led by Tohoku University mathematician Motoko Kotani, used their model to predict the catalytic properties that would arise when local curvatures and dopants were introduced into 3D graphene. Their results were similar to those produced by the DFT model. "The accuracy of the SRRI model showed a qualitative agreement with DFT calculations, and is able to screen through potential materials roughly one billion times faster than DFT," says Kotani. The team next fabricated the material and determined its properties using scanning electrochemical cell microscopy. This method can show a direct link between the material's geometry and its catalytic activity. It revealed that the catalytically active sites are on the local curvatures. "Our mathematical model can be used as an effective pre-screening tool for exploring new 2D and 3D carbon materials for unique properties before applying DFT modelling," says Kotani. "This shows the importance of mathematics in accelerating material design." The team next plans to use their model to look for links between the design of a material and its mechanical and electron transport properties.

A new repulsion model for graphene catalysts
phys.org
There's a huge difference between earbuds that are comfortable on a work call, and earbuds that are comfortable at the gym. Have you ever tried running with AirPods? It's not a great experience, and that's before we get into what happens with sweat getting into your earbuds. Of the many true wireless earbuds promising a sweat-proof exterior with the right comfort to survive a few hours at the gym, the Under Armor Project Rock earbuds stand out with the trademark black and gold. And today, you can get them for more than half off. In addition to the snug fit in your ear thanks to the little wing which tuck in to hold in place, the Project Rock earbuds boast 5 hours of battery life in a single use and 20 hours of battery life when used in the included gold carrying case. Having an IPX7 rating against water and dust means you'd need to basically drop them in a swimming pool to damage them with water. They'll keep going as long as you do, and at this price there's a good reason to have them nearby.

The Skullcandy Indy Evo True Wireless Earbuds are 38% off today on Amazon
neowin.net
Looking for a high-end laptop and don't want to spend a fortune? We've got some amazing deals lined up for you courtesy of Amazon and Dell, respectively. Right now, you can save a massive $300 on the Apple MacBook Pro 16-inch at Amazon or a similarly huge $350 on the Dell XPS 15 at Dell if you'd prefer to go the Windows route. Whatever your operating system needs, both laptops will serve you well so if you want to invest in a great high-end laptop, now is your chance. Both offer exceptional screens on the move as well as high-end specs for video editing or even some light gaming while out and about. Be quick though as we're expecting stock to be limited on both deals. With $350 off the Dell XPS 15 just got even more appealing. Coming from one of the best laptop brands out there, you're sure of great performance. The laptop comes with a 9th-generation Intel Core i7 processor,8GB of memory,512GB of SSD storage, plus it has a gorgeous 15.6-inch 4K UHD OLED screen which means everything you see looks fantastic. Weighing only 4 pounds and offering a virtually borderless display, it looks great, too, and matches a laptop closer to the size of a 14-inch device so it's ideally suited for portable use. Everything about it has been designed to be a little sleeker and more portable than before, right down to its webcam being smaller yet more effective than previous models. The Apple MacBook Pro 16-inch has been one of the best 16-inch MacBooks for many years thanks to its high-end specs. With a 9th-generation Intel Core i7 processor,16GB of memory, plus 512GB of SSD storage, the MacBook Pro 16-inch also has an AMD Radeon Pro 5300M graphics card plus a gorgeous 16-inch Retina display. Other features include a Touch Bar, Touch ID support, and a six-speaker system with force-canceling woofers. The laptop is lightweight and stylish looking, too. If you're looking to embrace the macOS lifestyle while on the move and you don't want to miss out on a sizeable screen, this is the option to go for.

Redesigned MacBook Pro 14-inch and 16-inch With M1X Apple Silicon Tipped to Launch in September-November
mysmartprice.com
The CW is just one of the many major television networks with a dedicated video streaming service. The CW is free and doesn't require you to sign in with a cable account—or any other account for that matter. Its library includes full seasons of shows such as Batwoman, Nancy Drew, Riverdale, and Walker, and other current titles. Our biggest issues with The CW, however, are that it crashed in our testing, it doesn't offer every episode of the network's best shows, nor does it let you download videos for offline viewing on mobile devices. Editors' Choice pick Peacock also has a free tier, yet it has a larger library of network shows and movies and more polished apps. The CW vs. CW Seed There are two CW services: The CW and CW Seed. The CW is a free service that lets you stream recent episodes of CW shows that are still in production, complete seasons of older series, and miscellaneous content like recently aired award shows. CW Seed is also free, and it includes complete seasons of popular shows such as Schitt's Creek, Everybody Hates Chris, and Rush Hour. The app's From the UK section lists top titles from across the pond, including Gavin & Stacey (featuring a young James Corden) and House of Cards (UK). CW Seed has a lot more content than The CW, with 56 series including the likes of Pushing Daisies and 90210, though it's still a smaller library than most of its competitors. The decision to divide a tiny library between two apps is baffling. Hopefully, CW combines these into one app so all of the network's series are in one place. Currently, The CW encourages viewers to also download the CW Seed app and switch between the two to watch shows, which is not ideal. What Can You Watch on The CW? The CW's app is a good way to catch up on episodes from the latest or current seasons of shows that are airing on The CW Network. You get access to 38 series, various series extras like interviews and previews, along with a few documentaries and award shows. The CW is home to television series across an array of genres, from comic books to high school dramas to horror. Another service featuring network series is Editors' Choice Peacock, which has a free tier offering over 13,000 hours of programming. Kanopy is also free, and its collection of over 30,000 films from an array of genres including dramas, comedies, and documentaries is considerably more robust than The CW's. The app features episodes from recent series like The Flash, Kung Fu, and Batwoman. There are also dramas like Dynasty, a reboot of the popular 80's soap opera, and Riverdale, a series based on the Archie Comics. The current season and latest episodes are only available for these shows, however. If you want to watch the first four seasons of Riverdale, for example, you have to turn to Netflix. There are older, binge-worthy shows with complete seasons on the app, too. For example, you can watch both seasons of Tell Me A Story, a modern take on classic fairy tales. Select episodes from series such as Black Lightning and Nancy Drew also appear. The service includes a few documentaries and specials too, such as 2040, which explores the future if climate change was solved, and a couple of Penn & Teller magic and comedy specials. How Much Does The CW Cost? The CW is free to access and doesn't ask you for a cable login. The CW doesn't even let you create a user account. Although the app touts this as a feature, I consider this a drawback. Sometimes accounts are useful for creating personalized streaming recommendations, setting up account preferences, enabling parental controls, or just picking up a show where you left off on a different device. Other free video streaming services don't require you to set up an account either, such as PBS Video. Kanopy and Peacock, our top choices for the free category do require viewers to create accounts, however. The app inserts unskippable ads at the start of its programming and several times during each episode. In testing, I typically had to sit through one ad at the start of a show and then at least three ads lasting 15 to 60 seconds during every commercial break. While watching the 63-minute pilot episode of Superman & Lois, I encountered seven commercial breaks. Streamers may be used to commercials on services based on terrestrial networks, but they're also used to having the option—absent in The CW—of paying to get rid of them. The CW is not available on the web (you can watch all of the shows on The CW website though), but it is available on mobile platforms (Android, Amazon Fire, and iOS), media streaming devices (Android TV, Apple TV, Chromecast, Fire TV, Roku, and Xbox One). I tested the service on an Apple TV, two iPhones, and a Samsung Galaxy A71 5G. The CW Interface for Apple TV I downloaded The CW on my Apple TV for testing. The app has a black gradient background and features bright thumbnails for each series as well as larger images for featured shows. Each show has a landing page for its episodes and Extras, which are usually short interviews with the actors or previews for new episodes. I had to disable my network's ad blocker to watch episodes and Extras. If you want to pick up where you left off watching a show, go to the Recent tab at the top of the home screen. There are also dedicated Search and Shows tabs. The app is pretty light on features beyond serving up recent CW programming. The CW needs to add some simple community features like Netflix's Rate This option. Another feature is integration with social media. This choice allows viewers to tweet and hashtag about the shows they're watching on the app in real-time. The CW on Mobile I downloaded The CW on my iPhone XS running iOS 14.6. When I first installed the app, it asked for access to Bluetooth settings (to enable Chromecast features) and required me to agree to both the terms of use and the privacy policy agreements. The mobile app has a dark background with vivid thumbnails and looks good on my phone's small screen. Although I didn't experience any problems on my XS, when I downloaded The CW on my iPhone 12 mini, I encountered some significant issues. The app crashed almost immediately when I tried to watch a video. I uninstalled the app and reinstalled it—and ran into the same problem again. Streaming on-demand video is easy from the mobile app. As I mentioned, you don't even get the option to sign up for an account. You just download the app and start watching. The home screen shows a large marquee of new shows. Below that is a list of current shows in the CW lineup and different show sections such as Binge Every Episode, Coming Soon, and Also on The CW. There are four tabs at the bottom of the home screen: Shows, Continue, Settings, and CW Seed app. The Shows tab acts as a home button and takes you back to the main menu of shows. The Continue tab lets you pick up shows where you left off watching them on that device. This is another limitation of not letting users create an account; the service can't tell if you've been streaming shows on other devices because there's nothing to link that activity. PBS Video lets you watch a show on the television and then pick it back up on your phone. In the Settings section, you can see what's airing on The CW's television network and watch previews for new episodes. The CW Seed tab takes you to that app's App Store page. Once you choose a video to watch on the app, you tap the thumbnail, and the app takes you to the playback screen. Closed captioning is auto-enabled for every video, but you can turn that option off by tapping the CC button on the right side of the playback window. You can cast from your phone to a Chromecast and make each video full screen. Unlike Amazon's Prime Video app, The CW doesn't let you download shows to watch offline. I also downloaded The CW on my Samsung A71 5G running Android 11. I didn't experience any issues with this version of the app. The layout looked good. The app functioned fine and played videos without any issues. One difference: Some of the content, such as Whose Line Is It Anyway, was restricted on the Android app. When I tried to access the videos I got a message directing me to download the CW Seed app. That's annoying. I tested the app's streaming performance over a Gigabit Ethernet connection and a Wi-Fi connection (450Mbps download) on mobile. On my Android phone, I watched the pilot episode of Kung Fu without any problems. Accessibility and Parental Controls You can toggle the closed captioning settings on and off from the playback screen, but there is no option to change the language, font size, font family, font color, or opacity of the text. The service doesn't support audio descriptions like Apple TV+. When enabled, this accessibility feature provides an audible narration of on-screen events that are not discernible from the dialog alone. The CW does not have any parental control functions. Many of its currently airing shows have a TV-14 rating, so parents might not want to let little ones use the app at all. Because you can't create user accounts, you can't, for example, restrict kids to watching PG-rated shows, such as The Flash or Superman & Lois. Disney+ includes plenty of kid-friendly shows and movies, and it lets you create specific profiles for younger viewers. The CW and VPN A VPN can help you stay safe online, but some video streaming services block VPN traffic to enforce regional streaming rights. To test whether The CW works with a VPN, I connected my Samsung A71 5G to a ProtonVPN server based in the United States. While my phone was connected to the VPN, I could play the pre-roll ads before each video, but I got server errors when it came time for the actual video to play. You may be able to find a VPN service that works with the video streaming services you use for a short while, but that relationship may not last. Video streaming services have to protect their rights holders, which means they work constantly to detect and restrict VPN traffic. You Get What You Don't Pay for The CW lets you stream its most popular series for free. When it works, the app is a good way to keep up with episodes you've missed or binge-watch new shows. Drawbacks include a mobile app that crashed in our testing, frequent unskippable ads, and the inability to download shows for offline viewing. Note, too, that some of best of CW's content lives in the separate CW Seed app, which is irritating. Even though it's free, we found The CW to be just too frustrating to recommend. Among the free apps, Kanopy is an Editors' Choice pick because of its massive library of on-demand movies. Peacock is another Editors' Choice winner. It's a good example of a network app with a free tier that still manages to have a big selection of shows and movies, a better assortment of features, and a generally much higher level of polish. Netflix also continues to be our Editors' Choice winner for on-demand video streaming because of its exceptional library of originals and movies.

CNN+ Was Just Announced & Who Knows Why It Needs To Exist
androidheadlines.com
Android 12 Beta 3 signifies a milestone as the stable OS builds inch ever closer to a full launch later this year. We've already done a deeper dive into the "top" new features and functions, but we've unpacked a few more that you might have missed but should definitely still know. It feels like with each Beta release, certain gripes and complaints are being addressed as soon as Google is able, and with Android 12 Beta, it feels no different. Sure, there are some neat new additions, but most of the tweaks are focused upon refining the already enhanced experience that we all know and love. Subscribe to 9to5Google on YouTube for more videos Let's start right where it will all begin for Pixel 6 owners later this year. Android 12 Beta 3 is introducing a brand new themed device setup screen and experience. We very rarely see changes to the setup walkthrough, but with Material You theming at the very core of Android 12, a lick of paint at the initial launch screen is warranted. Many of you out there won't see this screen for quite some time, especially as restoring a phone or setting up is not something you'll do unless you pick up a new device or encounter a problem that requires a full reset. Google has put further emphasis on teaching navigation gestures with a lengthy tutorial on how to use the gestures. This part isn't fully new but seems a bit more in-depth now than it was in previous releases. With Android 12 Beta comes an update to version 2.8 of the Sounds app, bringing with it some new and updated ringtones. Some of the original defaults appear to have been tweaked to better fit with some of the other Google sound tweaks seen on other devices in recent months. "Bright Morning" is the current "Default alarm sound" and comes in at 12 seconds. It's still available, but Google has added "Fresh Start" to the collection. It shares the same structure and can best be seen as a softer evolution. This refinement is also much longer, at 31 seconds. The current default "Popcorn" notification tone has also been updated, with "Eureka" being a little softer and less sharp than the original. There should also be an updated "Phone ringtone" called "Your New Adventure" to replace "The Big Adventure." Unfortunately, it fails to download, but this is the clearest example of the lineage between the old and new sounds. When watching content using the Picture-in-picture mode, you'll notice rounded corners on the video player first and foremost. Those rounded corners were added in a previous beta, but dismissing the video from your homescreen has a new effect. Dragging the floating player downwards sees the "X" icon become more prominent and slides in from the bottom of your display. Sliding any playing content into this section, and the video will be enveloped with a haptic vibration confirming that it will be dismissed before sliding out. In practice, this is a really nice animation change that makes it clear to new users just what is going on. Unfortunately, the "X" icon isn't yet affected by the Material You theming settings, but we're hoping that too might get a lick of paint. That said, the blue icon is obvious on most backgrounds from your Pixel Launcher homescreen. Following the first beta, Android 12 users immediately complained about how the ripple effect looked like a graphical bug. Google responded and promised updates, with Beta 3 today delivering a more subtle sparkle. In Android 12 Beta 3, the ripple effect is still available but not as visible or irritating as it was before. The individual dots/sparkles are smaller and, therefore, less noticeable. Taps and activations now feel less like a bug because the artefacting has been reduced substantially. The result is much smoother and less distracting but still helpful when tapping menus and on-device toggles. The Settings app has been toned down with the color stripped in favor of a mono approach. Menu subsections still retain the Material You theming, but the main list view appears in a greyscale color palate rather than with colorful icons to denote each section. Also, with the Settings sections, all of the toggles have been updated to be consistent. The App Info page has also had a slight refinement, with rounded corners added to each of the buttons. None of these changes affect the functionality but help tie together aspects of the full OS redesign — for better or worse. The fingerprint scanner animation when unlocking your device in Android 12 Beta 3 has gained an update to fit in with many of the other new animations in the latest build. This new "wave" animation effectively copies other lock screen animations added back with Android 12 Beta 2. The Always-on display activates and powers on from the corresponding position in your display top where the fingerprint scanner is placed at the rear of your device — provided you have a Pixel with a fingerprint scanner, that is. This also replicates the Face Unlock animation added in the last beta for Pixel 4 devices. Tapping the fingerprint scanner — to initiate an unlock — will see the screen activate in a small circular wave until your entire homescreen is revealed. It's a smooth transition that fits with the rest of the tweaks that have been made within the Android 12 Beta updates thus far. When plugging in a charger, there is a wave ripple animation from the bottom of the screen towards the charge port. In another one of those pesky limited phased rollout, Gboard now supports Material You theming for some lucky users out there. The change is likely to be made available to everyone at some point in the coming months ahead of the stable Android 12 release, so it is a notable change nonetheless. The Google keyboard redesign will vary ever so slightly depending on whether you have "Key borders" enabled. If disabled, the '?123' key and spacebar are placed in pill-shaped buttons and adopt a rather dull hue based on your system color settings. While the return key is similarly shaped, but — along with the 'expand' key in the top suggestions strip — is much brighter and vibrant in color. If key borders are enabled, the 'return' and 'expand' buttons are the brightest keys and are placed in circular icons. '123?' is also a circle and quite dark. However, there is a third level of key theming that slots in between the other two shades for caps lock, comma, period, and backspace. Lastly, the background is themed, while all other keys are lighter/white. In combination with our first deep dive, that should be every single feature that we've found in Android 12 Beta 3 thus far. Sure, there might be some hidden options that we have yet to find, but for the most part, this is quite the overhaul. What is your favorite new feature or features? Let us know down in the comments section below! Check out 9to5Google on YouTube for more news: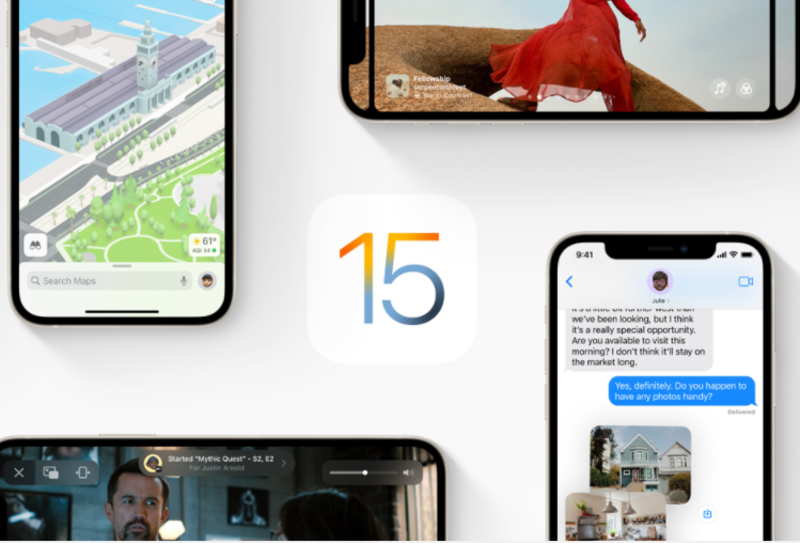 Apple iOS 15 guide: How to change text size for each app in iPhone and iPad
gadgetsnow.com
2K has decided to soft launch an unannounced XCOM mobile game out of nowhere. For those wondering, XCOM Legends is now available in early access but limited regions.2K has confirmed this to Eurogamer earlier this evening. For those interested, the game is listed on the Google Play Store, and you can head over and try it out if you want to. The company behind the game is Iridium Starfish, a company based in California. According to the records, it is linked to Take-Two Interactive Software, the parent company of 2K. This is what a 2K spokesperson had to say to Eurogamer. Android and iOS Activations are Now Evenly Split in the U. S. For those wondering, XCOM Legends is a turn-based RPG; you get access to a campaign mode in which you will have to battle waves of enemies. You can also recruit new heroes to fight in PvP battles against the players that are controlling aliens. You will also get to progress so you can unlock competitive PvP modes. The game also brings new daily challenges, along with unique hero-specific "War Stories". Here are some official snippets about what the game is all about. Most players have already noticed that XCOM Legends is now out in the wild; if you want to check out the gameplay video, you can do so in the video below.

XCOM Legends mobile spin-off launched by 2K
digitaltrends.com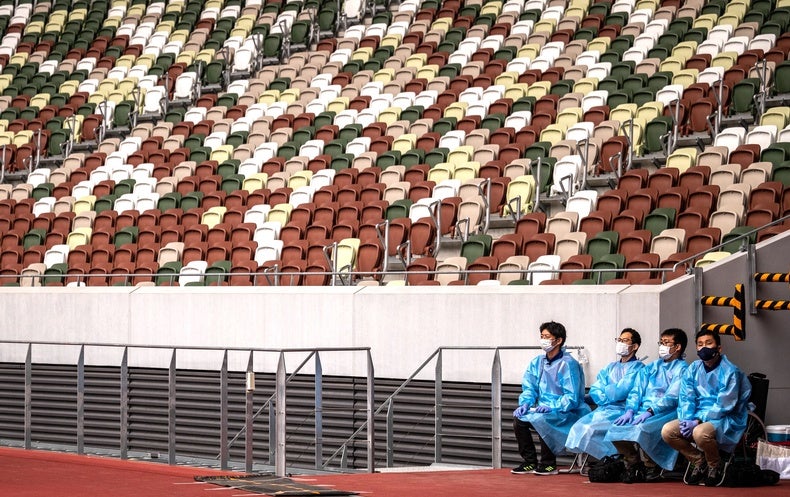 When officials postponed the Summer Olympic Games in Tokyo until 2021 last year, the announcement came amid similar decisions from professional sports leagues and regional and national stay-at-home orders. At the time, International Olympic Committee (IOC) organizers hoped that the extra year would buy the world time to get a handle on SARS-CoV-2, the novel coronavirus that causes COVID-19, which had then recently been characterized as a pandemic by the World Health Organization. The Olympic Games are set to go on later this month, with mitigation efforts such as physical barriers, social-distancing guidelines and viral testing in place to prevent cases from becoming clusters of infection. But as vaccination remains unevenly distributed worldwide—only about 17 percent of Japan's population is fully vaccinated—and the more transmissible Delta variant spreads, experts warn that those measures may not be enough. Already, several athletes have tested positive for COVID-19 after arriving in Japan, raising concerns of a possible outbreak. "It's a perfect opening scene for a thrilling movie where everyone gets sick with Delta all over the world, and they trace it to the Olympics," says Peter Chin-Hong, an infectious disease specialist at the University of California, San Francisco. "The Olympics are not only just a local potential superspreading event in a poorly vaccinated country but [could perhaps become] a global superspreading event." Brian McCloskey, chair of an independent expert panel advising the IOC on COVID-19 countermeasures, says that while individual cases are inevitable, the goal of the regulations is to prevent transmission chains and clusters from forming. But experts interviewed point to risks for viral transmission tied to individual sports and arenas, life in the Olympic Village and seeded infections from the broader community. Altogether, they indicate that without stricter mitigation measures than the ones introduced by the IOC, clusters of infection are likely to propagate. As it stands, all Olympic athletes must abide by the same guidelines laid out in the official playbook for the games. If flying internationally this month, they must be tested twice in the 96 hours before their flight with an approved polymerase chain reaction (PCR) or antigen test. (Those flying earlier than July 1 were only required to take one test within 72 hours of their departure.) Upon arrival, they will be given a rapid saliva-based antigen test that is processed as they go through immigration and claim their baggage. A positive or inconclusive result will need to be confirmed with a PCR test at the Olympic Village. If athletes test negative, they will be allowed to continue to their accommodations. Daily, they are required to complete a health check using an app and to give saliva samples for an antigen test, followed by a PCR test on the same sample if results are unclear or positive. When it comes to transmitting a respiratory virus that spreads through fluids, droplets and aerosols, not every sport is created equal. In the New England Journal of Medicine, Michael Osterholm, director of the Center for Infectious Disease Research and Policy at the University of Minnesota, co-authored a perspective, first published online in May, that called for a tiered risk-management approach. He and his co-authors wrote that the IOC should have designated different sports as having high, moderate or low COVID transmission risk. According to the paper's authors, outdoor events that naturally space out competitors—such as sailing, archery and equestrian competitions—can be considered low risk. Moderate risk events include those that are held outdoors but in which close contact is unavoidable, including rugby, field hockey and soccer. Indoor sporting events that involve close contact, such as boxing and wrestling, are high risk. As a rule of thumb, any indoor sports event is riskier than one held outdoors. Annie Sparrow, an assistant professor of population health science and policy at the Icahn School of Medicine at Mount Sinai and a co-author of the NEJM perspective, says there are sports that fall into gray areas, too: swimming, for example, could be considered low risk for individual events but moderate risk for relays. Water polo, which requires close contact, would be a high-risk sport. These risk assessments could have informed changes in the way certain competitions will be held. For instance, the transmission risks of aquatic events would be lower if they were planned to take place in outdoor pools, Sparrow says. Simply making these designations is not enough, however, Osterholm says. Organizers should have required more precautions for athletes competing in riskier events. These might include more accurate testing using only PCR assays rather than antigen-based ones or greater restrictions on socializing with anyone other than teammates and coaches. Olympic organizers recently barred spectators from most events after Japan declared another state of emergency in Tokyo over a spike in new COVID cases and fears about the Delta variant. In the absence of these measures, a one-size-fits-all policy is worrisome, says Joseph Fauver, an associate research scientist at the Yale School of Public Health, who worked on testing strategies for the National Basketball Association (NBA) and National Football League (NFL). "The risk of transmission brought on by team sports that practice together is inherently different from something like doing archery outside," he says. McCloskey says the policies were designed not to rely on players' vaccination status, which varies by country because of access and wealth disparities. He adds that organizers do plan to allow for a sliding scale when it comes to isolation and quarantine. Some athletes who test positive or are identified as a close contact of a case may undergo an "adaptive quarantine" in which they isolate themselves from teammates and staff but are still permitted to train, he says, depending on the nature of the test result and contact. With regard to whether some high-risk, indoor contact sports events might be canceled, IOC adviser McCloskey says the evidence of transmission events from professional contact sports leagues is weak. "The reality is there's not a lot of evidence from around the world that COVID has been spread on the field of play in competitions," he says. Osterholm strongly disagrees. In Minnesota, for example, a 2021 peak in case numbers in April was partially fueled by high school and grade school sporting events. Another recent case report identified a gymnastics facility in Oklahoma as the root of an outbreak fueled by the Delta variant. Declaring that sports present a low risk of transmission also ignores the risks outside of the competitions themselves, Osterholm says. "What's been missing is an understanding that the Olympics are much more than just an athletic event," he says. In response, McCloskey says that the evidence cited only shows an association between sports activity and transmission and not proof that transmission occurred during play. He adds that the guidebook has been designed "to consider the risk holistically across all the activities the participants engage in, both on and off the field of play." The official Olympic guidebook contains recommendations for social interactions in the Olympic and Paralympic villages and measures in place to impede viral transmission. These include requirements that players and staff wear a mask unless they are sleeping, eating, drinking, training or competing; that both avoid physical contact, such as handshakes and hugs; and that athletes only go to locations listed in a preapproved "Activity Plan." According to experts, some of these measures are more effective than others. Interventions such as reducing tables' capacity from six people to four in dining areas and placing splash guards and plexiglass barriers around the Olympic and Paralympic villages are "retro," Chin-Hong says. "It's like we went back in a time machine" to before it was known that the virus spreads through aerosol transmission, he says. Osterholm likens aerosol transmission to smelling cigarette smoke: If someone is smoking in an enclosed room, others will be able to smell the smoke even if they are behind plexiglass barriers or if the smoker has already left the room. The IOC has not adequately addressed aerosol transmission in its plans for ventilation, he says—recommendations to open windows will likely not be heeded during Japan's hot summers. Additionally, IOC guidelines recommend wearing "non-fabric masks where possible" instead of requiring N95 respirators, which are much better at protecting people from aerosols than other kinds of masks. All attendees are allowed to remove their mask when speaking to Paralympians or others who rely on lipreading—with the suggestion that they stay two meters from the athletes. According to predictions from the IOC, more than 85 percent of athletes and officials in the Olympic and Paralympic villages—and more than 70 percent of media staff in attendance—will be fully vaccinated. These percentages, however, do not extend to support staff, including groundskeepers, food preparation workers or cleaners. Unlike the NBA when it restarted its 2019–2020 season last year, the Olympics have not been placed in a so-called bubble, Fauver says. "It's crucial that support staff are just as involved as the athletes in testing routinely, in abiding by distancing and masking—because these folks are just as likely to get infected as anyone else is," he says. The NBA and NFL also performed real-time genomic sequencing, Sparrow says: public health experts were able to trace the spread of the virus from person to person and to pinpoint specific high-risk interactions and environments. But the IOC opted not to include this technique in its testing program. The IOC maintains that the mitigation measures in the official guidebook will be enough. "At the moment, we believe the measures that we have in place are sufficient to help us reduce the risk, irrespective of the emergence of the new variants," McCloskey says. When cases inevitably occur, though, the spread will affect populations from undervaccinated countries disproportionately. Chin-Hong says this unequal spread is ironic, considering the backdrop of the Olympic Games. "When you think about the Olympics, it's supposed to be a level ground—you can come from any country and then rise to the top," he says. "In the face of a pandemic, it actually makes a bigger statement about the 'haves' and the 'have-nots.'"

How To Watch The 2020 Tokyo Olympics In 2021
androidheadlines.com
The C8-generation, mid-engined Corvette remains a tough car to find amid short supply. But, if you haven't gotten your hands on one yet, you may want to wait. On Monday, Chevrolet provided the first teaser for the 2023 Corvette Z06. If the soundtrack hits a little different to your ears, that's because this almost certainly rocks a dual-overhead cam, flat-plane crank V8 engine. And it sounds delightful. Chevy didn't have much to say about the car just yet, but noted two years ago this week it introduced the latest Corvette with its engine in the middle. Naturally, it seemed like a good time to let the world know a little bit about the new Corvette Z06. The brand said "the story will continue with the reveal of the all-new 2023 Corvette Z06, the supercar that will put the world on notice." "Supercar" is a bold word, Chevy, so we'll have to see what engineers have up their sleeve for the 'Vette. Although the brand hasn't confirmed what will power this car, all signs point to a flat-plane crank V8. Hell, even the teaser video's title is called "Crank it up." And, If you recall, the latest C8 R race car rocks a DOHC 5.5-liter unit, limited to 500 horsepower and 480 pound-feet of torque due to motorsport rules. The Z06 won't have to adhere to any regulations, so it's easy to imagine much higher power figures. In fact, rumors peg the power plant to spin out 650 hp 600 lb-ft of torque. We could even see a turbocharger augment things further; the race car runs a naturally aspirated engine. Or perhaps such a configuration is yet to come from a range-topping Corvette Zora. Automakers love a good tease, so expect more hints surrounding the car to come as we approach a reveal this fall. In the meantime, check out the teaser video above.

2023 Corvette Z06 teaser gives Chevrolet's supercar a reveal date
slashgear.com
Activation of both iOS and Android are now evenly split into the United States. At the moment, there is little sign of movement towards either platform being the dominating one over the past two years. This is based on the data that was sourced by the Consumer Research Intelligence Partners (CIRP), According to CIRM, iOS and Android each had 50 percent of new smartphone activations in the year ending this quarter. iOS' share of new smartphone activations reached from 2017 to 2020, but it has not remained at its peak level for the second consecutive year. Latest WhatsApp Beta Lets You Send Images with Very Less Compression Applied You can check out the graph shared by CIRP below. CIRP partner and co-founder Josh Lowitz has talked about how the finding is important because, for several years, Android smartphones had a higher edge, with over 60 percent of customers opting for an Android phone in most of the quarters. However, in the past couple of years, iOS has been closing the gap and is now equal to Android in the market share. Both Android and iOS users have had a high level of loyalty when looking at historical data. Android loyalty, however, has varied very slightly, staying in the narrow range of 90 to 93 percent in the past four years. On the other end, iOS loyalty has gradually increased over the past 4 years. Going from 86 percent in early 2018 to an impressive 93 percent in the most recent quarter that ended in June, earlier this year. Android 12 is Getting Around 1,000 New Emojis Loyalty and the tendency to switch platforms could explain the change in the share of new smartphone activations where iOS has gained loyalty in the market with a limited amount of switching happening. This is what Mike Levin explained. The latest data that CIRP published was based on a survey of 500 U. S. subjects that activated a new or used smartphone in the period from April to June this year. Considering how small the sample size is, there is a margin of error to these numbers. Still, the data provides a reliable insight into the activations and loyalty over time as it has been using the same survey for every quarter. You can read the full press release here.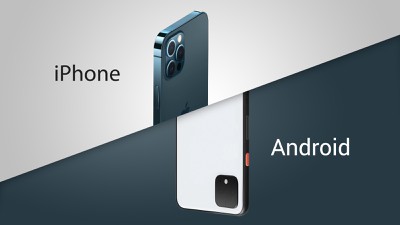 iOS and Android Activations Now Split Evenly in the U. S., Research Shows
macrumors.com
July 19,2021 A new Tel Aviv University study found that, like humans, bats living in Tel Aviv enjoy the wide variety and abundance of food that the city has to offer, in contrast to rural bats living in Beit Guvrin, who are content eating only one type of food. The study was led by research student Katya Egert-Berg, under the guidance of Prof. Yossi Yovel, head of Tel Aviv University's Sagol School of Neuroscience and a faculty member of the School of Zoology in the George S. Wise Faculty of Life Sciences and the Steinhardt Museum of Natural History, as well as a recipient of the 2021 Kadar Family Award for Outstanding Research. The study was published in the journal BMC Biology. The researchers explain that despite the intensification of urbanization processes, which tend to lead animals to leave the city, there are animals that are able to thrive in an urban domain. One such example is the fruit bat. These bats, like humans, live in a variety of environments, including the city and the countryside; there are even some that forage in the city and then go home to roost in the country. The urban environment is fundamentally different from the rural environment in terms of the diversity and accessibility of food. Although the city has a larger variety of trees per area, there are many challenges that bats have to face, such as buildings and humans. In rural areas, on the other hand, most of the trees are concentrated in orchards without barriers, but have less diversity—the trees are mostly of one type. Because of the fundamental environmental differences between the city and the country with regards to the distribution and variety of fruit trees, the nature of the bats' movement when foraging in these areas differs as well. In this new study, the researchers compared the nature of the movement of rural bats and city bats as they foraged for food. They used tiny GPS devices to track the bats, to see if the way they moved while searching for food was affected by their living environment, or the environment in which they were foraging. They found that fruit bats foraging in the city are much more exploratory, enjoy the abundance of the urban environment, visit a variety of fruit trees every night, and feed from a wide a variety of trees. In contrast, the rural bats focus on only one or two fruit trees each night. Moreover, the researchers found that among the rural bats who roost in the countryside, there were many who left their rural homes every night in search of food in the city, and then flew back to the country after their meal. During their stay in the city, such bats share the same flight patterns as those of the bats that live in the city around the clock. The study's findings led the researchers to assess that even bats that live in rural environments their entire lives will be able to orient themselves in an urban, industrialized environment. They explain that there are animal species that are flexible—for them, the ability to adapt to a new and unfamiliar environment such as an urban settlement is an acquired skill. Such species, of which the fruit bats are an example, will in many cases be able to adapt to life in urban areas. Prof. Yovel says that "how animals cope with urbanization is one of the most central and important questions in ecological research today. Understanding the ways in which animals adapt to urban areas can help us in our conservation efforts. The urban environment is characterized by much fragmentation, and we currently have little understanding of how animals, especially small animals, like the bats, move and fly in such areas." 1 hour ago 0 2 hours ago 0 Jul 16,2021 13 Jul 15,2021 0 Jul 15,2021 9 12 minutes ago 12 minutes ago 14 minutes ago 15 minutes ago 18 minutes ago 25 minutes ago 31 minutes ago Jun 01,2021 May 04, 2021 Oct 09,2019 Dec 20,2019 Apr 05,2021 Jun 27,2019 6 hours ago 7 hours ago Jul 17,2021 Jul 16,2021 Jul 15,2021 Jul 15,2021

Bats in Tel Aviv enjoy the rich variety and abundance of food the city has to offer
sciencedaily.com
July 19,2021 The final stage of cataclysmic explosions of dying massive stars, called supernovae, could pack an up to six times bigger punch on the surrounding interstellar gas with the help of cosmic rays, according to a new study led by researchers at the University of Oxford. The work will be presented by Ph. D. student Francisco Rodríguez Montero today (19 July) at the virtual National Astronomy Meeting (NAM 2021). When supernovae explode, they emit light and billions of particles into space. While the light can freely reach us, particles become trapped in spiral loops by magnetic shockwaves generated during the explosions. Crossing back and forth through shock fronts, these particles are accelerated almost to the speed of light and, on escaping the supernovae, are thought to be the source of the mysterious form of radiation known as cosmic rays. Due to their immense speed, cosmic rays experience strong relativistic effects, effectively losing less energy than regular matter and allowing them to travel great distances through a galaxy. Along the way, they affect the energy and structure of interstellar gas in their path and may play a crucial role in shutting down the formation of new stars in dense pockets of gas. However, to date, the influence of cosmic rays in galaxy evolution has not been well understood. In the first high-resolution numerical study of its kind, the team ran simulations of the evolution of the shockwaves emanating from supernovae explosions over several million years. They found that cosmic rays can play a critical role in the final stages of a supernova's evolution and its ability to inject energy into the galactic gas that surrounds it. Rodríguez Montero explains that "initially, the addition of cosmic rays does not appear to change how the explosion evolves. Nevertheless, when the supernova reaches the stage in which it cannot gain more momentum from the conversion of the supernova's thermal energy to kinetic energy, we found that cosmic rays can give an extra push to the gas, allowing for the final momentum imparted to be up to 4-6 times higher than previously predicted." The results suggest that gas outflows driven from the interstellar medium into the surrounding tenuous gas, or circumgalactic medium, will be dramatically more massive than previously estimated. Contrary to state-of-the-art theoretical arguments, the simulations also suggest that the extra push provided by cosmic rays is more significant when massive stars explode in low-density environments. This could facilitate the creation of super-bubbles powered by successive generations of supernovae, sweeping gas from the interstellar medium and venting it out of galactic discs. Rodríguez Montero adds that their "results are a first look at the extraordinary new insights that cosmic rays will provide to our understanding of the complex nature of galaxy formation." 1 hour ago 0 2 hours ago 0 Jul 16,2021 13 Jul 15,2021 0 Jul 15,2021 9 12 minutes ago 14 minutes ago 15 minutes ago 18 minutes ago 25 minutes ago 31 minutes ago 31 minutes ago Jun 18,2021 May 25, 2021 Jun 01,2020 May 27, 2021 Mar 11,2021 Jun 19,2021 2 hours ago 7 hours ago Jul 16,2021 Jul 15,2021 Jul 14,2021 Jul 14,2021

Cosmic rays help supernovae explosions pack a bigger punch
sciencedaily.com
July 19,2021 Chemical synapses transmit information within the nervous system. When a presynaptic cell is electrically excited, synaptic vesicles fuse with the presynaptic membrane causing messenger substances within the vesicles to be released into the synaptic cleft. These then bind to receptors in the postsynaptic cell where they trigger an electrical signal once again. The temporal and spatial sequence of the incoming signals determines how information is processed and transmitted in the brain. In order to sustain their function in the long term, chemical synapses need to recycle synaptic vesicles to make them available for renewed signal transmission. Professor Carsten Duch and Professor Martin Heine and their respective research groups at Johannes Gutenberg University Mainz (JGU) are investigating how the release and recycling of synaptic vesicles are coordinated. "Exocytosis and endocytosis rates at chemical synapses need to be coordinated to achieve reliable signal transmission in the brain," the biologists explained. Together with Dr. Ulrich Thomas, group leader at the Leibniz Institute for Neurobiology in Magdeburg, Duch and Heine have revealed in a PNAS paper how spatiotemporally separated presynaptic calcium signals independently regulate exocytosis and endocytosis of synaptic vesicles, i.e., their release and recycling. Co-existence of different types of voltage-gated calcium channels at the presynapse At chemical synapses, incoming electrical impulses are converted into chemical signals and relayed on to the next cell. The process entails calcium ions first flowing through voltage-dependent membrane channels into the presynapse, i.e., the upstream nerve cell that transmits the signal to the postsynaptic cell. This calcium influx is tightly constrained in both time and space and results in exocytosis of synaptic vesicles from a specialized vesicle reservoir. Presynaptic calcium signals also regulate synaptic vesicle recycling, but here the temporal and spatial requirements are different. One unresolved question is how presynaptic electrical activity can lead to calcium signals with different temporal and spatial profiles in the presynaptic terminal. By combining genetic modifications and electrophysiological and optophysiological measurements at the neuromuscular synapse of the Drosophila melanogaster genetic model organism, the research team was able to demonstrate that the presynapse harbors two different types of voltage-gated calcium channels, Ca v 2 and Ca v 1. These, however, were found to be spatially segregated. Both types of channel open when electrical signals arrive, but only Ca v 2 channels, which are inside active zones of the presynapse, are required for exocytosis of synaptic vesicles. Ca v 1 channels are situated outside active zones and augment endocytosis of synaptic vesicles via activity-dependent calcium influx. Thus, knockdown of Ca v 2 by means of genetic manipulation prevents synaptic transmission, whereas knockdown of Ca v 1 decreases the rate of synaptic vesicle endocytosis, thereby enhancing synaptic depression during sustained activity. This is how calcium signals mediated by two different populations of largely independent voltage-gated calcium channels regulate two essential functions of the presynapse in response to neuronal activity, namely the release and recycling of synaptic vesicles. Functional separation of Ca v 1 and Ca v 2 by means of a calcium pump A key question was how calcium signals through different channels could be functionally separated at the nanometer scale of the presynaptic terminal, because calcium after all is a highly diffusible intracellular messenger.. According to the researchers, different vital functions of calcium signals through Ca v 1 and Ca v 2 channels are separated by a membrane-anchored calcium buffer. Ca v 2 channels are found within presynaptic active zones at distances of 70 to 140 nanometers from readily releasable synaptic vesicles. This distinct localization of Ca v 2 results in the emergence of temporally and spatially tightly regulated calcium signals within so-called nano-domains during presynaptic electrical activity, and these are essential for temporally precise synaptic transmission. Ca v 1 localizes around active zones, in theory allowing calcium influx simultaneously through both types of channels to result in mixed signals with no measurable delay. However, mixed signals of this type are prevented by the plasma membrane calcium pump (PMCA). PMCA is located outside active zones and isolates them from the dynamic regulation of endocytosis achieved by Ca v 1-mediated calcium influx. Because Ca v 1, Ca v 2, and PMCA have been identified also at central synapses in the brains of mammals, these proteins may represent a conserved functional triad for separate activity-dependent regulation of exocytosis and endocytosis of synaptic vesicles. Calcium channels and the regulation of essential synaptic functions In the future, Duch's and Heine's research groups will continue to explore the interactions of calcium channels and their associated molecules at the presynapse. Calcium signals in the presynaptic terminal regulate other essential synaptic functions beyond exocytosis and endocytosis. These include the regulation of synaptic vesicle movements between distinct specialized reservoirs as well as the control of fixed synaptic transmission strengths, which are restored by compensatory mechanisms after perturbation. This homeostatic synaptic plasticity is essential for reliably processing information in the brain. As part of a project within Collaborative Research Center 1080 on Molecular and Cellular Mechanisms in Neural Homeostasis, Duch's and Heine's groups are investigating how spatiotemporally separated presynaptic calcium signals independently control exocytosis and endocytosis, the transport of vesicles between different reservoirs, and synaptic homeostasis. "Calcium signals are extremely well suited to precisely adapt a variety of vital synaptic functions to differing neuronal activities, but we are only just starting to work out the mechanisms that independently regulate these functions," Duch and Heine commented on their neurobiology research. 1 hour ago 0 2 hours ago 0 Jul 16,2021 13 Jul 15,2021 0 Jul 15,2021 9 12 minutes ago 14 minutes ago 15 minutes ago 18 minutes ago 25 minutes ago 31 minutes ago 31 minutes ago Jun 14,2017 Apr 27,2020 Dec 17,2018 Dec 18,2014 Feb 18,2015 Mar 30,2021 1 hour ago 3 hours ago Jul 16,2021 Jul 16,2021 Jul 16,2021 Jul 15,2021

Mechanisms to separately regulate synaptic vesicle release and recycling
sciencedaily.com
July 19,2021 Researchers at Children's Hospital of Philadelphia (CHOP) have developed a novel method for producing new antibiotics to combat resistant bacteria. Through an approach that would target bacteria with an antibiotic that is masked by a prodrug, which the bacteria would themselves remove, the researchers identified a method that would allow for development of new, effective antibiotics that could overcome issues of resistance. The findings were published today in eLife. "We've created a sort of 'Trojan Horse' that would allow antibiotics to reach desired tissues undisturbed, until the bacteria itself activates the drug, effectively releasing an 'army' of antibiotics," said senior author Audrey R. Odom John, MD, Ph. D., Chief of the Division of Pediatric Infectious Diseases at CHOP. "Using structure-guided design, we have developed a new way to design better antibiotics. Given the growing concern over antimicrobial resistance, we think this is an important step forward." Antimicrobial resistance poses a serious threat to public health, with some estimates suggesting that antimicrobial-resistant infections will cause as many as 10 million deaths per year by 2050. To combat this public health threat, scientists will need to develop new, chemically distinct antibiotics that can circumvent antimicrobial resistance, but most attempts to do so have either failed in animal or human models or have been unable to get sufficient levels of treatment to the desired tissues. To tackle this problem, the researchers took a new approach that relied on exploiting bacterial metabolism, processes that are essential for bacteria to thrive. Drugs that inhibit these processes could eradicate the bacteria, but the chemical group that would inhibit those enzymes has a negative charge, which prevents the drugs from entering cells, creating a challenge. One way to overcome that challenge is to chemically mask the undesirable negative charge with another chemical group. This strategy, known as prodrugging, adds a sort of shield—the 'Trojan Horse'—that masks the negative charge, allows the drug to enter the cell, and then is removed during absorption to allow the original antibiotic to be taken up. However, the prodrug must also be resistant to host enzymes; otherwise, the prodrug mask will be removed too early, and the drug will never reach the desired tissue. Focusing on Staphylococcus aureus, since methicillin-resistant S. aureus (MRSA) has been labeled a serious threat by the Centers for Disease Control and Prevention, the researchers looked for bacterial enzymes that interacted with specific targets that would not interact with host enzymes. Doing so, they were able to characterize two enzymes—GloB and FrmB—that each have defined substrate specificities—that is, highly specific molecules with which they will interact—and, importantly, those specificities are different than those of human enzymes. Thus, these enzymes could remove prodrug additions, activating the antibiotic, without the prodrugs first being degraded by the host. Having determined GloB and FrmB were suitable bacterial enzyme targets, the researchers characterized the three-dimensional structures of GloB and FrmB, which confirmed their active sites and will enable ongoing structure-guided design of FrmB- and GloB-targeted prodrugs. "This work paves the way for structure-guided development of S. aureus-specific prodrugs and establishes a pipeline for the identification of additional microbial prodrug activating enzymes," John said. "We anticipate that these approaches will both guide the development of novel antimicrobials and lead to a more robust arsenal of anti-infective compounds with targeted specificity for the microbe over the human host." 1 hour ago 0 2 hours ago 0 Jul 16,2021 13 Jul 15,2021 0 Jul 15,2021 9 14 minutes ago 14 minutes ago 17 minutes ago 20 minutes ago 27 minutes ago 33 minutes ago 33 minutes ago Oct 09,2020 Mar 08,2021 Mar 04,2021 Jul 24,2020 Nov 30,2018 Jun 08,2018 1 hour ago 3 hours ago Jul 16,2021 Jul 16,2021 Jul 16,2021 Jul 15,2021

Novel approach for developing new antibiotics
sciencedaily.com
Amazon is making changes to the Amazon Appstore that might end up benefiting the ability to sideload Android apps in Windows 11. The store now will support the Android App Bundle, which is the new Android app standard that Google has been pushing developers to get on board with. Previously, Google had announced it was shifting developers away from the APK file format — which Microsoft had confirmed could be used to sideload Android apps on Windows 11. This would have complicated the ability to run apps that aren't officially available in Amazon's Appstore, but Amazon's news offers hope that this won't be the case. Amazon says that in addition to the APK format, the company is working with developers to support the Android App Bundle format for different app submissions. It doesn't appear to be something that will happen right away, however. The company noted that updates on this will be shared later this year, as it wants to make app submissions as simple and as "friction-less" as possible for developers. Unlike Google, however, Amazon isn't mandating the Android App Bundle format. Developers can still keep using APKs and submitting in the same way as before. This should mean that Windows 11 users will still see a wide range of apps available for download as well as sideload. "Amazon Appstore is actively working to support the new format, which will provide benefits such as smaller app size downloads for customers and on-demand downloads for features and assets. These changes benefit customers by helping them download specific aspects of an app in real-time as needed," said Amazon. Microsoft has yet to ship a version of Windows 11 with the Amazon App Store or support for Android apps. The company has already pushed out three versions of Windows 11 since the initial release for beta testing. These Windows 11 builds tweaked the Start Menu, app previews in the Taskbar, and even introduced a new Widget. If you're eager to try out Android apps in Windows 11, you can sign up to become a Windows Insider and then enroll your device in the program. This will let you beta test Windows 11 ahead of the general release this holiday season.

Just in time for Windows 11, Amazon AppStore will support app bundles
androidauthority.com
Bose's QuietComfort 35 line of over-the-ear headphones have long been a favorite of reviewers, but it's been years since the company gave the headphones a proper successor. According to a new reveal from the Federal Communications Commission, however, it now appears that an updated model is seemingly just around the corner. As spotted by WinFuture, the new headphones feature a similar design as the previous model. The FCC's unit does appear to come in white and looks to have USB-C suggesting at least some changes. The QC 35 line features micro-USB for charging and comes in either black or silver. Bose first released the QC 35 back in 2016, with CNET editor David Carnoy calling it the "best overall active noise-canceling wireless headphone to date." In 2017 the company released a QuietComfort 35 II model that added an Action button to the left ear cup for summoning voice assistants like the Google Assistant. With the FCC looking at the device a general release seems to be on the horizon, but when exactly Bose might launch the headphones remains unclear. The company did not immediately respond to a CNET request for comment.

The Bose QuietComfort 45 headphones are likely to be coming soon
phandroid.com
The research published in Remote Sensing of Environment examined holm oak decline, which in its early stages causes changes to the tree's physiological condition that is not readily visible. It is only later, when the tree is more advanced in its decline, that outward changes to its leaf pigment and canopy structure become apparent. The researchers used an integrated approach of hyperspectral and thermal imaging, a 3-D radiative transfer model and field surveys of more than 1100 trees with varying severity of disease, which enabled them to successfully predict of holm oak decline at an early stage. The research, which was in collaboration with the University of Cordoba, the Spanish National Research Council and the University of Melbourne, concluded that this integrated approach is vital to the large-scale monitoring of forest decline. Lead author of the research, Alberto Hornero of the Department of Geography said: "It is essential to monitor trees for harmful forest diseases before the symptoms become visible. When the trees start to dry out or lose their leaves, it is simply too late to start treating and managing these hollow forests. Our research has shown that having a range of tools like advanced airborne imagery and satellite data observations will help us understand and monitor the physiological state of our oak trees and could potentially apply to many other forest diseases worldwide."

Remote sensing techniques help treat and manage hollow forests
phys.org
At radio wavelengths, Centaurus A emerges as one of the largest and brightest objects in the night sky. After it was identified as one of the first known extragalactic radio sources in 1949, Centaurus A has been studied extensively across the entire electromagnetic spectrum by a variety of radio, infrared, optical, X-ray, and gamma-ray observatories. At the center of Centaurus A lies a black hole with the mass of 55 million suns, which is right between the mass scales of the Messier 87 black hole (six and a half billion suns) and the one in the center of our own galaxy (about four million suns). In a new paper in Nature Astronomy, data from the 2017 EHT observations have been analyzed to image Centaurus A in unprecedented detail. "This allows us for the first time to see and study an extragalactic radio jet on scales smaller than the distance light travels in one day. We see up close and personally how a monstrously gigantic jet launched by a supermassive black hole is being born," says astronomer Michael Janssen. Compared to all previous high-resolution observations, the jet launched in Centaurus A is imaged at a tenfold higher frequency and sixteen times sharper resolution. With the resolving power of the EHT, we can now link the vast scales of the source, which are as big as 16 times the angular diameter of the Moon on the sky, to their origin near the black hole in a region of merely the width of an apple on the Moon when projected on the sky. That is a magnification factor of one billion. Understanding jets Supermassive black holes residing in the center of galaxies like Centaurus A are feeding off gas and dust that is attracted by their enormous gravitational pull. This process releases massive amounts of energy and the galaxy is said to become 'active'. Most matter lying close to the edge of the black hole falls in. However, some of the surrounding particles escape moments before capture and are blown far out into space: Jets -- one of the most mysterious and energetic features of galaxies -- are born. Astronomers have relied on different models of how matter behaves near the black hole to better understand this process. But they still do not know exactly how jets are launched from its central region and how they can extend over scales that are larger than their host galaxies without dispersing out. The EHT aims to resolve this mystery. The new image shows that the jet launched by Centaurus A is brighter at the edges compared to the center. This phenomenon is known from other jets, but has never been seen so pronouncedly before. "Now we are able to rule out theoretical jet models that are unable to reproduce this edge-brightening. It's a striking feature that will help us better understand jets produced by black holes," says Matthias Kadler, TANAMI leader and professor for astrophysics at the University of Würzburg in Germany.

EHT pinpoints dark heart of the nearest radio galaxy
phys.org
If it were possible to easily break the C-H bonds in hydrocarbons, it would be possible to synthesize complex organic molecules, such as pharmaceuticals, much more conveniently and directly from petroleum. This strategy could also provide more pathways for recycling plastic waste. The formation of carbon-nitrogen bonds is of particular interest because these play an important role in natural products. For example, amide bonds link individual amino acids into proteins. Although there has been some success in the functionalization of heavy hydrocarbons, even at the end positions, the particularly strong C-H bonds of light alkanes, especially methane, can hardly be split at all. The use of these primary components of natural gas as synthetic building blocks is especially desirable, as it would allow for the use of this often wasted side-product of oil extraction. A team led by Ana Caballero and Pedro J. Pérez (Universidad de Huelva, Spain), as well as John F. Hartwig (University of California, Berkeley, USA) has now successfully coupled amides (nitrogen-containing organic compounds) to light alkanes with loss of a hydrogen atom. The products of these dehydrogenative amidations are known as N-alkyl amides. The starting point for this approach was the amidation of C-H bonds in heavy alkanes with a copper-based catalyst and di-tert-butyl peroxide as an oxidizing agent, as developed several years ago by the Hartwig group. Variation of the catalyst led to success. If the copper has phenanthroline-type ligands (an aromatic, nitrogen-containing system of three six-membered rings), it is possible to produce high yields in the reaction of ethane with benzamide -- as well as a number of other amides -- using benzene as a solvent. The reaction also worked when supercritical carbon dioxide -- a more environmentally friendly option -- was used as a solvent. The reaction with ethane is an unusual C-N bond formation with a non-activated primary C-H bond. Propane, n-butane, and iso-butane gave similar results. In the light alkanes, reactivity correlates significantly more strongly with the dissociation energy of the C-H bonds than in higher alkanes. And methane? Even the toughest candidate -- amidation of methane has never previously been observed -- could be coupled to the amide. Isotopic experiments were used to prove that methane reacts to form N-methylbenzamide.

Breaking the C–H bonds in hydrocarbons to synthesize complex organic molecules
phys.org
As a breakthrough in the field of robotics, researchers from the University of Maryland have created a soft robotic hand that was able to play a game of Nintendo's Super Mario Bros. The robot was able to complete the first level of the game in under 90 seconds. Published in the journal Science Advances, the new research shows promising innovations in the field of soft robotics. Soft robotics is a part of robotics that focuses on creating flexible, inflatable robots which are powered using water or air instead of electricity. Since these are safer than their electric counterparts and are more adaptable, soft robots have sparked interest for applications like prosthetics and biomedical devices. The challenge, however, remains to be controlling the fluids that make these soft robots bend and move. The new research brings about a key breakthrough in this area. It managed to 3D print a fully assembled soft robotic hand, complete with integrated fluidic circuits, in a single step. This means that instead of an individual control line for each finger of the hand, it managed to control the entire hand through a single pressure input. To demonstrate the working of the new system, the team designed an integrated fluidic circuit for the soft robotic hand. The single pressure control on the circuit then used varying pressures to activate different fingers on the soft robotic hand. For example, applying a low pressure made the first finger to press the Nintendo controller. This, in turn, was the key assigned to making Mario walk in the game. Similarly, high pressure made Mario jump. A preset program then came into action to combine all these pressures and make the robotic hand move autonomously. The program automatically switched between off, low, medium, and high pressures. The result - the robotic hand pressed the corresponding buttons on the controller and completed the first level of Super Mario Bros. in less than 90 seconds. The team of scientists involved with the research decided to test their creation on Super Mario Bros for a couple of reasons. Other than the obvious fun factor, they maintained that the game's timing and level make-up are established. In addition, anything going wrong at a single point in time would immediately result in a game over. An autonomous soft robotic hand thus had to work perfectly to ace the game. The research shows a unique method of building and integrating fluidic circuits to robots that takes less than a day. The team is now exploring the use of this technique for biomedical applications like rehabilitation devices, surgical tools, and customizable prosthetics.

A new non-invasive technique for parchment diagnosis
phys.org
The Legend of Zelda: Skyward Sword has a complicated legacy. When it launched in 2011, the game immediately received rave reviews hailing it as a masterpiece. Consensus on the game slowly became more divisive over the ensuing decade, thanks in no small part to The Legend of Zelda: Breath of the Wild — a game which retroactively made Skyward Sword's flaws feel more apparent. With the newly released Skyward Sword HD remaster, Nintendo had a chance to regain the narrative. The new Switch upgrade fixes some common complaints about the original game by cutting down on tutorials and giving players the option to use button controls, which was absent in the motion-only Wii version. As a result of those tweaks, Skyward Sword HD is unquestionably the definitive way to experience the Zelda adventure in 2021. Even with those improvements, there are limits to just how much a remaster like this can fix. While the quality of life is improved in Skyward Sword HD, the remaster shows that the Wii game's problems were always much deeper than pet peeves. For players who remember every minute detail of the original game, Skyward Sword HD 's improvements are apparent right off the bat. The reduced tutorials make the opening hours of the game move a little faster. Fi doesn't pop up every few minutes to give obvious tips, dialogue can be fast-forwarded, and players won't have to read a description every time they pick up an item. Every little pain point has been ironed out to make the game move more quickly. But if I'm being honest, none of those problems have stuck in my mind for the past decade. When I think of the original Skyward Sword, I don't bemoan its slow tutorials or un-skippable cutscenes. Those are little details that likely bugged me in the moment, but I've long since forgotten them. Had I not known Nintendo was tweaking those aspects, there's a good chance I wouldn't have noticed anything had changed. The point of quality of life upgrades is to make a game feel natural, after all. Instead, it's Skyward Sword 's broader annoyances that come to mind. For example, I vividly remember dousing — an overused mechanic that required players to point the Wiimote at the TV to find the next objective. Dousing quickly becomes a repetitive annoyance as early parts of the game task Link with hunting down key fragments or woodland creatures by following their trail. As soon as it popped up in the HD remaster, I instantly remembered why I had such a sour opinion on the game in 2011. Dousing is a pain, but it's a symptom of a more fundamental design philosophy that runs through Skyward Sword. The game was originally launched on Nintendo Wii during an era where Nintendo was eager to serve players of all stripes. The company found itself streamlining mechanics in all of its biggest series to make them more accessible to its newfound casual audience. That idea didn't quite mesh with the classic Zelda formula. The series has always thrived on exploration, but Skyward Sword largely fails to deliver that strength. It's disappointingly linear thanks in no small part to features like dousing that literally light the path forward. That's especially apparent in the game's earliest dungeons too, which may as well be laid out like a railroad apartment (though a few later dungeons are series highlights). Annoyances like the overzealous tutorials were part of that wider problem. Details like that rarely exist in a vacuum; they're representative of a game's core design. A remaster can reduce textboxes or speed up dialogue, but it's much harder to undo the larger, structural decisions that trickle down. A fresh coat of paint doesn't turn a lemon into a Ferrari. The limitations of remaster tweaking become more apparent when dissecting Skyward Sword HD 's new control options. In the original Wii game, players had to use motion controls. The HD version adds standard button controls, which is a welcome change. Wii motion controls were never perfect and that always made Skyward Sword a frustrating experience. Now players can shape sword shots with the right joy-con stick, making gameplay more precise. But dropping new button controls into a game that was explicitly designed around motion presents problems. Camera control is an immediate casualty of the change. Since sword slashes are mapped to the right stick by necessity, the camera is moved by holding down the left bumper and then moving the right stick. That means players can't attack and swivel the camera at the same time. It's near impossible to dash and move the camera too, making it a clumsy solution. The pain points run even deeper, though. Physicality guides the original game's combat. Many of the game's enemies are a sort of puzzle where players need to swing their swords in the correct direction to hit an exposed weak point. If a Moblin raises a shield on its left side, that signals that players need to slash from the right side. Most enemies, including bosses, are built around enemies telegraphing their weak points. Swinging a controller to attack is a longer process than simply tapping a button. As such, enemies tend to hold their position a few seconds longer than one might expect before attacking. It makes a lot of sense when trying to use an imprecise Wiimote, but it doesn't translate as well to button controls. Enemies will stand stationary for an awkwardly long time, giving players an absurdly long window to attack. I'm able to slash a Moblin three or four times while it stands on the defense, ending some encounters in mere seconds. It's especially notable in boss fights. The third dungeon's Moldarch battle becomes comically easy as I'm able to slash down its weak points in a few thumb flicks, ending the fight without a whiff of challenge or danger. With motion controls enabled, it's a trickier fight that requires quick thinking; with buttons, it's as easy as slicing up a deku baba. Remasters can modernize the experience of playing an old game, but they can't upend fundamental design decisions. Skyward Sword is never going to feel like a different game unless Nintendo builds a full remake from the ground up. Quality of life changes just eliminate pesky distractions and allow us to see a game's heart more clearly. Strip away all of Fi's exhausting tips and you're still looking at a Wii game that was overeager to use motion controls and hold players' hands every step of the way. There are still plenty of good reasons to revisit Skyward Sword in 2021. It's a fascinating historical document in retrospect, as it contains sparks of creativity that would go on to become defining features in Breath of the Wild. It's a valuable trip down memory lane for Zelda fans; just don't expect it to change your tune. The Legend of Zelda: Skyward Sword HD is available now on Nintendo Switch.

The Legend of Zelda: Skyward Sword HD Tops UK Sales Charts
wccftech.com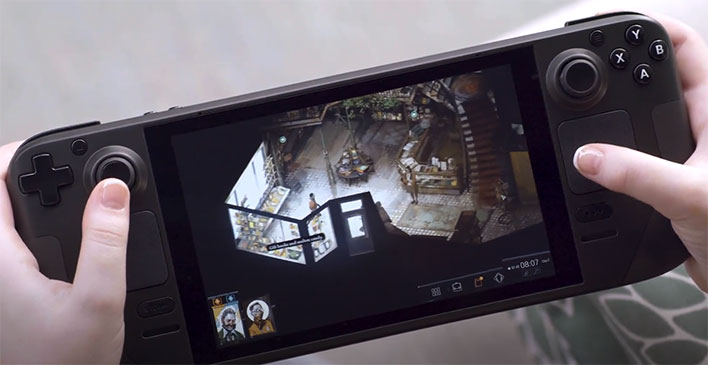 The design team behind Valve's upcoming Steam Deck is confident that controller drift will not be an issue on the handheld gaming PC. We will have to wait and see if that is truly the case, but we are crossing our fingers that drifting will not rear its ugly head, as it can be a major point of frustration among gamers. We have already seen this with Nintendo's Joy-Con controllers for its Switch consoles. Joy-Con drift issues have led to class-action lawsuit against Nintendo, an apology from the company, and various hacks and mods aimed at solving the problem. More recently, a modder discovered that a fix could be as simply as sliding a piece of paper or cardboard around 1mm thick inside the Joy-Cons. Even though they are very different beasts, the Steam Deck has drawn inevitable comparisons between it and the Switch, because of the physical form factor—they are both handheld systems with controllers on both sides. Both also utilize thumbsticks, so it is fair to wonder if drifting will be a problem. In an interview with IGN, Steam Deck hardware engineer Yazan Aldehayyat said he and his team have "done a tone of testing on reliability on all fronts," including "all inputs and different environment factors and all that kind of stuff." He is confident the Steam Deck will "perform really well" and that customers "will be super happy with it." Reiterating the point, Steam Deck designer John Ikeda noted that a lot of thought went into the part selection, including the controllers and how they function. "We purposely picked something that we knew the performance of, right? We didn't want to take a risk on that, right? As I'm sure our customers don't want us to take a risk on that either," Ikeda said. Users can choose between three models—one with 64GB of eMMC storage ($399),256GB of faster NVMe storage ($529), and 512GB of NVMe storage ($649). The two higher priced models both come with a carrying case. Interestingly, even though the two higher priced models sport and NVMe SSD, Valve opted for the M.2 2230 form factor and said they are "not intended for user replacement." Instead, Valve envisions people using the microSD card slot for added storage, if and when they need it.

Steam Deck Won't Suffer from Stick Drift Issues, According to Valve
wccftech.com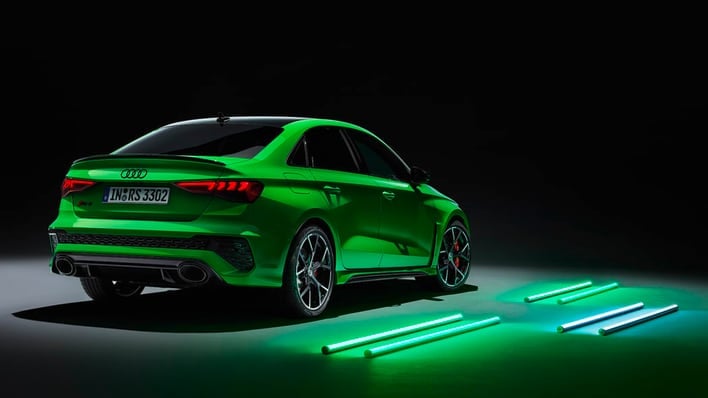 The RS3 is based on Audi's latest 2022 A3 sedan, which uses the latest evolution of the VW Group MQB chassis architecture. While lesser A3 models are available in FWD guise, the RS3 only comes with all-wheel drive or Quattro in Audi speak. In this case, the Quattro system features torque vectoring on the rear axle to put power to the pavement better and enhance handling. And speaking of power, the new RS3 doesn't disappoint. The pint-sized 4-door features a 2.5-liter 5-cylinder engine, which was also used in its predecessor. However, its latest state of tune produces 401 horsepower and 369 lb-ft of torque (up 7 horsepower and 15 lb-ft, respectively). That power channels to all four wheels via a 7-speed dual-clutch transmission. Unfortunately, a manual transmission isn't available with the RS3 for those that prefer to row their own gears. Put it all together, and Audi says that the RS3 can dash from 0 to 60 mph in just 3.8 seconds. However, Germans are typically very conservative regarding performance numbers, so we wouldn't be surprised to see that time fall into the low 3-second range under third-party instrumented testing. Exterior-wise, the RS3 looks short, squat, and muscular, almost bulldog-like in its stance. A large, blacked-out grille dominates the front, and additional black trim can be found on the side view mirrors, side skirts, side window trim, and rear diffuser. The swollen fender accommodates standard 19-inch wheels on the vehicle, which you can see painted in a Hulk-friendly green. One interesting feature are the Matrix LED lights upfront. When approaching or leaving the vehicle, they will spell out R-S-3 in sequence. In addition, a checkered flag pattern appears when the car is in motion. It's no doubt a superfluous design touch, but it's still cool. Inside, the RS3 is all business with a 12.3-inch instrument cluster and a 10.1-inch touch screen for infotainment. Sports seats grip the driver and front passenger, while you'll find carbon-fiber trim, a flat-bottom steering wheel, contrast stitching for the seats, and available Nappa leather. At this time, pricing hasn't been announced for the U. S. market, but the current-generation RS3 starts at $56,200.

2022 Audi RS3 debuts with more power and track-ready styling
slashgear.com
However, there is no evidence that this novel virus has been transmitted to humans, or that it could in future, unless it mutates. UEA researchers collected faecal samples from more than 50 lesser horseshoe bats in Somerset, Gloucestershire and Wales and sent them for viral analysis at Public Health England. Genome sequencing found a novel coronavirus in one of the bat samples, which the team have named 'RhGB01'. It is the first time that a sarbecovirus (SARS-related coronavirus) has been found in a lesser horseshoe bat and the first to be discovered in the UK. The research team say that these bats will almost certainly have harboured the virus for a very long time. And it has been found now, because this is the first time that they have been tested. Importantly, this novel virus is unlikely to pose a direct risk to humans, unless it mutates. A mutation could happen if a human infected with Covid-19 passes it to an infected bat, so anyone coming into contact with bats or their droppings, for example those engaged in caving or bat protection, should wear appropriate PPE. Prof Diana Bell, an expert in emerging zoonotic diseases from UEA's School of Biological Sciences, said: "Horseshoe bats are found across Europe, Africa, Asia and Australia and the bats we tested lie at the western extreme of their range. "Similar viruses have been found in other horseshoe bat species in China, South East Asia and Eastern Europe. "Our research extends both the geographic and species ranges of these types of viruses and suggests their more widespread presence across more than 90 species of horseshoe bats. "These bats will almost certainly have harboured this virus for a very long time -- probably many thousands of years. We didn't know about it before because this is the first time that such tests have been carried out in UK bats. "We already know that there are different coronaviruses in many other mammal species too," she said. "This is a case of 'seek and you will find'. "Research into the origins of SARS-CoV-2, the virus that causes Covid-19 in humans, has focussed on horseshoe bats -- but there are some 1,400 other bat species and they comprise 20 per cent of known mammals. "Our findings highlight the need for robust genotype testing for these types of viruses in bat populations around the world. And it raises an important question about what other animals carry these types of viruses." Prof Andrew Cunningham, from the Zoological Society of London, said: "Our findings highlight that the natural distribution of sarbecoviruses and opportunities for recombination through intermediate host co-infection have been underestimated. "This UK virus is not a threat to humans because the receptor binding domain (RBD) -- the part of the virus that attaches to host cells to infect them -- is not compatible with being able to infect human cells. "But the problem is that any bat harbouring a SARS-like coronavirus can act as a melting pot for virus mutation. So if a bat with the RhGB01 infection we found were to become infected with SARS-CoV-2, there is a risk that these viruses would hybridise and a new virus emerge with the RBD of SARS-CoV-2, and so be able to infect people. "Preventing transmission of SARS-CoV-2 from humans to bats, and hence reducing opportunities for virus mutation, is critical with the current global mass vaccination campaign against this virus." Prof Bell added: "The main risks would be for example a bat rehabilitator looking after a rescued animal and infecting it with SARS-CoV2 -- which would provide an opportunity for genetic recombination if it is already carrying another sarbecovirus. "Anyone coming into contact with bats or their droppings, such as bat rescuers or cavers, should wear appropriate PPE -- in order to reduce the risk of a mutation occurring. "We need to apply stringent regulations globally for anyone handling bats and other wild animals," she added. The new virus falls within the subgroup of coronaviruses called sarbecoviruses which contains both SARS-CoV-2 (responsible for the current pandemic) and SARS-CoV (responsible for the initial 2003 SARS outbreak in humans). Further analysis compared the virus with those found in other horseshoe bat species in China, South East Asia and Europe and showed that its closest relative was discovered in a Blasius's bat from Bulgaria in 2008. The UK discovery was made by undergraduate ecology student Ivana Murphy, from UEA's School of Biological Sciences, who collected bat droppings as part of her final year research dissertation. Jack Crook conducted the genetic analyses in partnership with other researchers at PHE. A total of 53 bats were captured, and their faeces collected in sterile bags. The research was conducted under strict Health and Safety protocols. Full PPE was worn and Ivana was regularly tested for Covid-19 to avoid any chance of cross contamination. The bats were released immediately after their droppings had been collected. Ivana said: "More than anything, I'm worried that people may suddenly start fearing and persecuting bats, which is the last thing I would want and would be unnecessary. As like all wildlife, if left alone they do not pose any threat."

Novel coronavirus discovered in British bats
phys.org
Nearly a year and a half later, those three scientists and their many collaborators across three national laboratories have published a comprehensive study in Biophysical Journal that -- alongside other recent, complementary studies of coronavirus proteins and genetics -- represents the first step toward developing treatments for that viral infection, now seared into the global consciousness as COVID-19. Their foundational work focused on the protein-based machine that enables the SARS-CoV-2 virus to hijack our own cells' molecular machinery in order to replicate inside our bodies. From structure to function to solutions "It has been remarked that all organisms are just a means for DNA to make copies of itself, and nowhere is this truer than in the case of a virus," said Greg Hura, a staff scientist at Lawrence Berkeley National Laboratory (Berkeley Lab) and one of the study's lead authors. "A virus's singular task is to make copies of its genetic material -- unfortunately, at our expense." Viruses and mammals, including humans, have been stuck in this battle for millions of years, he added, and over that time the viruses have evolved many tricks to get their genes copied inside us, while our bodies have evolved counter defenses. And although viruses often perform a long list of other activities, their ability to harm us with an infection really does come down to whether or not they can replicate their genetic material (either RNA or DNA, depending on the species) to make more viral particles, and use our cells to translate their genetic code into proteins. The protein-based machine responsible for RNA replication and translation in coronaviruses -- and many other viruses -- is called the RNA transcription complex (RTC), and it is a truly formidable piece of biological weaponry. To successfully duplicate viral RNA for new virus particles and produce the new particles' many proteins, the RTC must: distinguish between viral and host RNA, recognize and pair RNA bases instead of highly similar DNA bases that are also abundant in human cells, convert their RNA into mRNA (to dupe human ribosomes into translating viral proteins), interface with copy error-checking molecules, and transcribe specific sections of viral RNA to amplify certain proteins over others depending on need -- while at all times trying to evade the host immune system that will recognize it as a foreign protein. As astounding as this sounds, any newly evolved virus that is successful "must have machines that are incredibly sophisticated to overcome mechanisms we have evolved," explained Hura, who heads the Structural Biology department in Berkeley Lab's Molecular Biophysics and Integrated Bioimaging Division. He and the other study leads -- Andrzej Joachimiak of Argonne National Laboratory and Hugh M. O'Neill at Oak Ridge National Laboratory -- specialize in revealing the atomic structure of proteins in order to understand how they work at the molecular level. So, the trio knew from the moment they first discussed COVID-19 at the dinner table that studying the RTC would be particularly challenging because multitasking protein machines like the RTC aren't static or rigid, as molecular diagrams or ball-and-stick models might suggest. They're flexible and have associated molecules, called nonstructural and accessory proteins (Nsps), that exist in a multitude of rapidly rearranging forms depending on the task at hand -- akin to how a gear shifter on a bike quickly adapts the vehicle to changing terrain. Each of these Nsp arrangements give insights into the protein's different activities, and they also expose different parts of the overall RTC surface, which can be examined to find places where potential drug molecules could bind and inhibit the entire machine. So, following their serendipitous convergence in Washington, the trio hatched a plan to pool their knowledge and national lab resources in order to document the structure of as many RTC arrangements as possible, and identify how these forms interact with other viral and human molecules. Science during shutdowns The investigation hinged on combining data collected from many advanced imaging techniques, as no approach by itself can generate complete, atomic-level blueprints of infectious proteins in their natural states. They combined small-angle X-ray scattering (SAXS), X-ray crystallography, and small-angle neutron scattering (SANS) performed at Berkeley Lab's Advanced Light Source, Argonne's Advanced Photon Source, and Oak Ridge's High Flux Isotope Reactor and Spallation Neutron Source, respectively, on samples of biosynthetically produced RTC. Despite the extraordinary hurdles of conducting science during shelter-in-place conditions, the collaboration was able to work continuously for more than 15 months, thanks to funding for research and facility operations support from the Department of Energy's Office of Science National Virtual Biotechnology Laboratory (NVBL). During that time, the scientists collected detailed data on the RTC's key accessory proteins and their interactions with RNA. All of their findings were uploaded into the open-access Protein Data Bank prior to the journal article's publication. Of the many structural findings that will help with drug design, one notable discovery is that assembly of the RTC subunits is incredibly precise. Drawing on a mechanical metaphor once more, the scientists compare the assembly process to putting together a spring-based machine. You can't put a spring in place when the rest of the machine is already in position, you must compress and place the spring at a specific step of assembly or the whole device is dysfunctional. Similarly, the RTC Nsps can't move into place in any random or chaotic order; they must follow a specific order of operations. They also identified how one of the Nsps specifically recognizes the RNA molecules it acts upon, and how it cuts long strands of copied RNA into their correct lengths. "Having the vaccines is certainly huge. However, why are we satisfied with just this one avenue of defense?" said Hura. Added Joachimiak: "This was a survey study, and it has identified many directions we and others should pursue very deeply; to tackle this virus we will need multiple ways of blocking its proliferation." "Combining information from different structural techniques and computation will be key to achieving this goal," said O'Neill. Due to the similarity of RTC proteins across viral strains, the team believe that any drugs developed to block RTC activity could work for multiple viral infections in addition to all COVID-19 variants. Reflecting back to the beginning of their research journey, the scientists marvel at the lucky timing of it all. When we started to talk, said Hura, "we had no idea that this epidemic would soon become a pandemic that would change a generation." This study was supported by the DOE Office of Science through the NVBL, a consortium of DOE national laboratories focused on the response to COVID-19, with funding provided by the Coronavirus CARES Act; and by the National Institutes of Health. The Advanced Light Source, Advanced Photon Source, High Flux Isotope Reactor, and Spallation Neutron Source are DOE Office of Science user facilities.

Deconstructing the infectious machinery of SARS-CoV-2
phys.org
Researchers at the security firm CyberArk Labs have discovered a vulnerability in Microsoft's Windows Hello facial recognition system in Windows 10 and Windows 11. Calling it a "design flaw," the researchers say that hackers can get around Windows Hello by using a certain type of hardware to eventually gain access to your PC. Though it isn't exactly something that is easily accomplished (and Microsoft says it has mitigated the vulnerability), there's a very specific set of conditions that can lead to the bypassing. In all cases, hackers would need to capture an IR image of the victim's face, have physical access to the victim's PC, and also use a custom USB device that can impersonate a camera. CyberArk Labs describe the six-part process on its website, with a video showing the proof-of-concept. Per the firm, this is all possible because Windows Hello will only process IR camera frames when trying to authenticate a user. "One would need to implement a USB camera that supports RGB and IR cameras. This USB device then only needs to send genuine IR frames of the victim to bypass the login phase, while the RGB frames can contain anything," said CyberArk's Omer Tsarfati. There currently is no evidence that this vulnerability has been actively used, but CyberArk Labs warns that someone with the right skills can use this to target journalists and others with sensitive content on their devices. It is also important to note that the research was done on Windows Hello for Business and not the consumer version of Windows Hello. There is still, though, the chance that this vulnerability could apply to other security systems where a third-party USB camera is used as a biometric sensor. CyberArk labs submitted this vulnerability to Microsoft back on March 23, 2021. Microsoft acknowledged this issue a day later. Microsoft has since assigned a CVE for the issue, sharing mitigation via a security update on July 13. According to Microsoft, this patch mitigated the issue and Windows Hello Enhanced Sign-in Security can protect against such attacks. CyberArk, though, points out that the mitigation depends on having devices with specific cameras, and the "inherent to system design, implicit trust of input from peripheral devices remains." An investigation is still ongoing.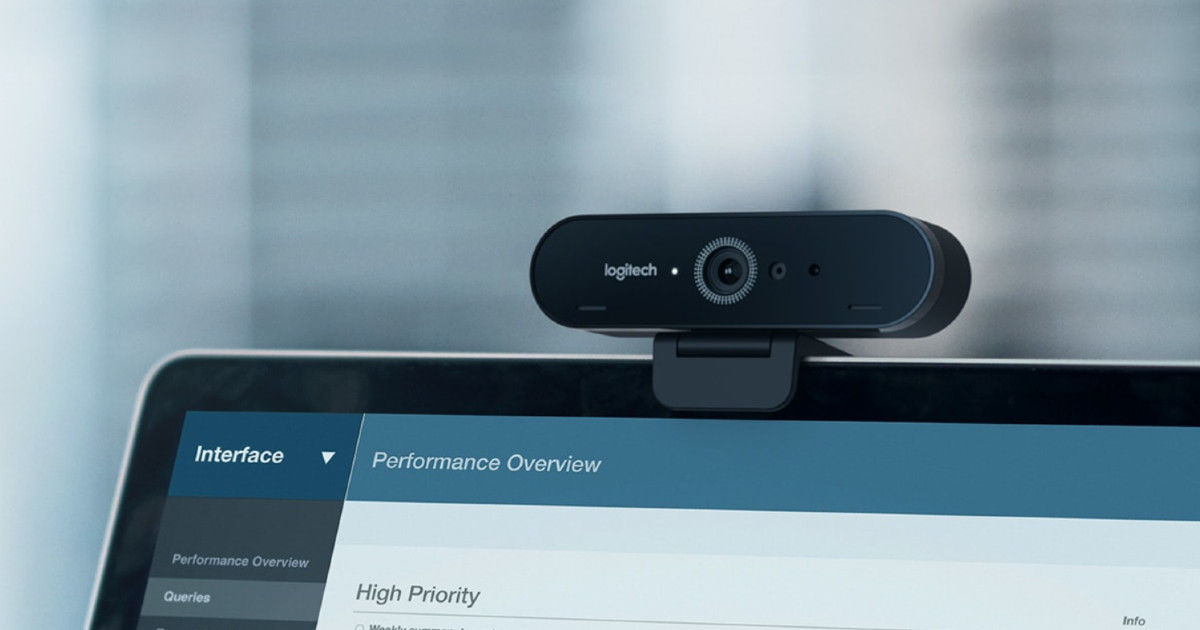 Windows Hello Hack: Your Work PC Can be Unlocked Even Without You Around
mysmartprice.com
Apple introduced its MagSafe Battery Pack for $99, with the charging accessory compatible with the entire iPhone 12 lineup. If you were concerned about its overall size and thickness, one customer has received his, has posted images of the product, and provided his initial thoughts. According to Reddit user stevnrussell, the MagSafe Battery Pack has a decent build quality while also stating that the magnet is strong. Since it only comes in white, stevnrussell mentions that its color would go nicely with a silicone case in the exact same finish as the images that he has posted below. He also posted on what he thinks about the MagSafe Battery Pack. iPhone SE 3 Release Date Set for H1 2022, Will Pack A14 Bionic and 5G He mentions that attaching the accessory to the iPhone 12 Pro adds some weight to it, but since the MagSafe Battery Pack has rounded corners, it is comfortable to grip. In terms of thickness, the portable battery pack is barely thicker than the iPhone 12 Pro with the silicone case attached, so it is not like customers will experience unnecessary bulk added to their smartphone while it is in use. However, given the capacity of the MagSafe Battery Pack, we recommend the accessory is used when your iPhone enters dangerously low charging territory. Given the size of the product, it is not meant to fully charge a smartphone. According to Apple, the battery pack is able to wirelessly charge the iPhone at up to 5W on the go or at up to 15W when the battery pack is connected to a 20W or higher power adapter with a Lightning to USB-C cable. If you wish to learn more about the MagSafe Battery Pack below, we have posted additional coverage below, so make sure you check those out before embarking on your purchase. News Source: Reddit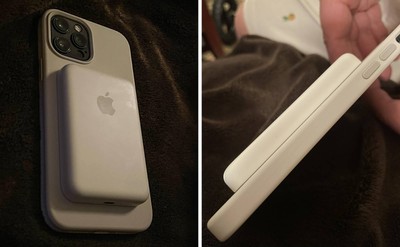 Photos of Apple's New MagSafe Battery Pack Provide First Look at Thickness
macrumors.com
Deputy Prime Minister Ismail Sabri Yaakob has announced several amendments for Phase 1 and 2 of the National Recovery Plan (PPN). These changes in the policy are being implemented due to the increasing rate of vaccinated individuals among the general population. One of the main changes is the addition of cycling and non-contact individual sports for those who reside in the PPN Phase 1 states and were previously limited to jogging as well as exercises. However, they still have to socially distance themselves between 2 to 3 meters and these activities can only be done within their housing areas. Daily and public markets can also now operate from 6:00 AM to 4:00 PM which is an increase of two hours as compared to the original SOP. The increment has also been provided to controlled fresh markets who can now extend their operating times to 2:00 PM instead of 12:00 PM previously. DPM Ismail also said that mining and quarry operations are now being allowed once again although workers' capacity is capped to 60%. This policy also applies to accounting services while the logistic sector alongside airports and ports have received the green light to increase their operation time to 24 hours. The government has also decided to make some changes to the public sector operating within PPN Phase 1 area by increasing the office attendance rate from 20% to 40%. For PPN Phase 2 areas, the amendment list is rather short as it only involved two things including outdoor filming activities which have now been allowed again in those areas Additionally, businesses that are allowed to operate in PPN Phase 2 areas can now stay open from 6:00 AM to 10:00 PM including speciality stores that are located within petrol stations. As always, you can refer to MKN's website right here for the complete SOP document for each phase of PPN. (Source: MINDEF / Twitter. Image: Engin_Arkyut / Pixabay.)

COVID vaccinations lag, outbreaks spread in Bay Area homeless shelters
siliconvalley.com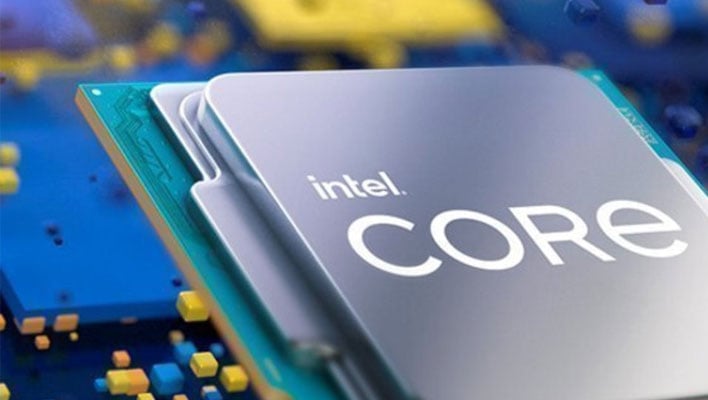 Apparently there is already pent up demand for Intel's upcoming Alder Lake CPUs that are slated to launch by the end of the year. As such, later revision engineering samples (known as qualification samples, or QS chips) are fetching big bucks—up to around $1,200 for the flagship of the bunch, the Core i9-12900K. It is interesting to see these QS chips sell for so much money. Alder Lake is a major new architecture that brings with it a new platform ( 600 series chipset), a new socket (LGA 1700), and support for DDR5 memory and PCI Express 5.0. That means interested buyers will need access to a new motherboard and a limited selection of DDR5 memory to actually use the QS chips. Buyers are not fazed by this, as they are paying big bucks for pre-release hardware... According to YuuKi-AnS, a well known leaker, Core i9-12900K processors are commanding more than a grand in China. Prices are going up, too. Initially, they reported that Intel's flagship QS chip based on Alder Lake was selling for between 6,900 and 7,500 Chinese Yuan, which converts to around $1,060 to $1,150 in US currency. Then in a follow-up Twitter post, YuuKi-AnS claimed the Core i9-12900K was going for 8,100 CNY, or around $1,250 in US currency, in China. They also added that those chips are "sold out, need to wait until next week" to have a shot at buying one again. To put that into perspective, Intel's current generation Core i9-11900K processor based on Rocket Lake sells for $550, or about half as much as what late-run Core i9-12900K QS CPUs are selling for. Granted, there is a much larger supply of Rocket Lake CPUs than unreleased Alder Lake chips, but it is interesting all the same. There is also the cost of a compatible motherboard to consider. Apparently B660 boards are pulling in premium dollars as well, having sold out at 7,400 CNY, or around $1,140 in US currency. So just for the CPU and motherboard, users are looking at almost $2,400. Alder Lake is intriguing because it represents a shift to a heterogeneous architecture on the desktop. As for the Core i9-12900K specifically, it combines eight high performance Golden Cove cores with Hyper Threading support, with eight lower power Gracemont cores, for a 16-core/24 thread configuration. Leaked benchmarks look promising, though we'll reserve judgement for when Alder Lake actually ships and we've had a chance to test it out ourselves.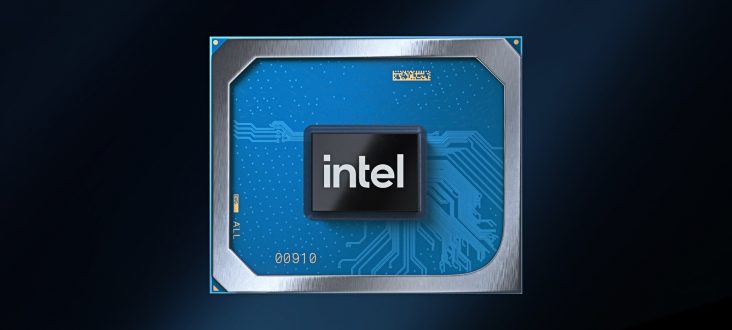 Alder Lake vPro to release in Q1 2022 according to leaked roadmap
kitguru.net
A few days back, Twitter started rolling out a new feature " Voice Tweet " for users so that can tweet using just their voice. The feature is as of now available only on iOS, but it'll soon come to Android as well. Now, Twitter has announced captions for voice tweets. You can read these captions on the Twitter web only. So, here's how you can enable live captions for voice tweets. Also, read| How to Enable Live Captions For Any Video or Audio in Google Chrome From now on, Twitter users will be able to enable live captions automatically for their voice tweets. Captions will be available in several languages including English, Hindi, Japanese, Spanish, Arabic, Indonesian, Korean, Italian, and French, etc. Here's how you can use live captions on voice tweets: 1. When you go to a voice tweet, you will now see a new CC button on the right-hand corner of the tweet. 2. Simply click that "CC" button to launch captions. 3. Since captions are automatically generated when the voice tweet is recorded s they will start appearing on the screen. You should note that you can see those captions on the Twitter web as of now. Also, only new voice tweets will be able to get this feature and you can see captions for previously recorded voice tweets. Voice Tweets are a great way to express feelings on the micro-blogging platform that limits users to 280 characters only for text Tweets. Now adding captions to voice tweets is another step to make this feature more accessible for users. This will help users in listening to the tweet when they cannot turn on the voice for some reason. So this was all about using Live captions for voice Tweets. Tell us in the comments, if you find this feature useful. For more such tips and tricks, stay tuned!

Tech tips: Twitter starts rolling out captions with voice tweets, here is how it works
indiatoday.in
Samsung users running two WhatsApp accounts on their Galaxy smartphones using the Dual Messenger feature have been reportedly facing several issues. Samsung is now said to be working on a fix. Dual Messenger allows users to run two different accounts of apps such as Snapchat and WhatsApp, etc. on a Galaxy smartphone. Many users have been reporting issues with opening and sending media on the parallel version of WhatsApp on their phones. Samsung has reportedly said it will release a fix with a future update soon. A report by SamMobile quotes Samsung as saying that it is working on fixing an issue where users are unable to open media received on WhatsApp registered using its Dual Messenger. Users are also unable to send saved media. The issue is said to be persistent with WhatsApp version 2.21.10.16 (or later). Till an update arrives, users have been reportedly advised by Samsung to forward the media received on their Dual Messenger WhatsApp to their primary WhatsApp and open it from there. For sending media, users are advised to send files via the Gallery or My Files app and sharing them by selecting the Dual Messenger WhatsApp. You can activate Samsung's Dual Messenger by going to Settings > Advanced features > Dual Messenger. Follow these steps to activate two WhatsApp accounts on your Samsung phone. In other Samsung-related news, the South Korean tech giant is gearing up to launch the Galaxy A22 5G smartphone in India. The upcoming smartphone is expected to come in two RAM + storage configurations — 6GB + 128GB and 8GB + 128GB. Does WhatsApp's new privacy policy spell the end for your privacy? We discussed this on Orbital, the Gadgets 360 podcast. Orbital is available on Apple Podcasts, Google Podcasts, Spotify, and wherever you get your podcasts.

WhatsApp backup encryption rolls out to beta testers on Android
bgr.com
Yahoo ist Teil von Verizon Media. Durch Klicken auf " Alle akzeptieren " stimmen Sie zu, dass Verizon Media und unsere Partner Informationen durch die Nutzung von Cookies und ähnlichen Technologien auf Ihrem Gerät speichern und/oder darauf zugreifen und Ihre personenbezogenen Daten verarbeiten, um personalisierte Werbung und Inhalte anzuzeigen, für die Messungen von Werbung und Inhalten, für Informationen zu Zielgruppen und zur Produktentwicklung. Sie können ' Einstellungen verwalten ' auswählen, um weitere Informationen zu erhalten und Ihre Auswahl zu verwalten. Sie können Ihre Auswahl jederzeit ändern, indem Sie Ihre Datenschutzeinstellungen aufrufen. Weitere Informationen darüber, wie wir Ihre Daten nutzen, finden Sie in unserer Datenschutzerklärung und unserer Cookie-Richtlinie. Klicken Sie hier, um weitere Informationen zu unseren Partnern zu erhalten.

Ihre Daten. Ihr Umfeld.
consent.yahoo.com
Ihre Daten. Ihr Umfeld.
consent.yahoo.com
Ihre Daten. Ihr Umfeld.
consent.yahoo.com
Ihre Daten. Ihr Umfeld.
consent.yahoo.com
Ihre Daten. Ihr Umfeld.
consent.yahoo.com
Ihre Daten. Ihr Umfeld.
consent.yahoo.com
Ihre Daten. Ihr Umfeld.
consent.yahoo.com
Ihre Daten. Ihr Umfeld.
consent.yahoo.com
Ihre Daten. Ihr Umfeld.
consent.yahoo.com
Ihre Daten. Ihr Umfeld.
consent.yahoo.com
Ihre Daten. Ihr Umfeld.
consent.yahoo.com
Ihre Daten. Ihr Umfeld.
consent.yahoo.com
Ihre Daten. Ihr Umfeld.
consent.yahoo.com
Ihre Daten. Ihr Umfeld.
consent.yahoo.com
Ihre Daten. Ihr Umfeld.
consent.yahoo.com
Ihre Daten. Ihr Umfeld.
consent.yahoo.com
Ihre Daten. Ihr Umfeld.
consent.yahoo.com
Ihre Daten. Ihr Umfeld.
consent.yahoo.com
Ihre Daten. Ihr Umfeld.
consent.yahoo.com
Ihre Daten. Ihr Umfeld.
consent.yahoo.com
Ihre Daten. Ihr Umfeld.
consent.yahoo.com
Ihre Daten. Ihr Umfeld.
consent.yahoo.com
Ihre Daten. Ihr Umfeld.
consent.yahoo.com
Ihre Daten. Ihr Umfeld.
consent.yahoo.com
Ihre Daten. Ihr Umfeld.
consent.yahoo.com
Ihre Daten. Ihr Umfeld.
consent.yahoo.com
Ihre Daten. Ihr Umfeld.
consent.yahoo.com
Ihre Daten. Ihr Umfeld.
consent.yahoo.com
Ihre Daten. Ihr Umfeld.
consent.yahoo.com
Ihre Daten. Ihr Umfeld.
consent.yahoo.com
When you're searching for a new TV, one store you can't overlook is Walmart. Walmart is known for stocking practically everything, and that includes an excellent range of TVs. From massive, high-end displays to be the center of any home theater to smaller, modestly priced options for a space room, there's a wide range of TVs and you'll often find good deals to save you some cash. With so many options to choose from, though, it can be tough to know what the best deals are. That's why we're here to help, by choosing the cream of the crop of Walmart TV deals and sharing them below. You can find some great bargains like our current top pick, this 50-inch TCL 4K TV for just $450, which is a great price for a smart 4K TV. With Google Assistant integrated, it has all the smart features you could want as well as that all-important 4K resolution. Absolutely not. Walmart isn't to blame, though. That would be the manufacturers who churn out subpar slop. Remember: If it's too good to be true, it probably is. But by shopping through Digital Trends, you can rest assured that you're taking home a product that's worthy of a place at the center of your entertainment setup. Our experts vetted each and every deal and only included the crème de la crème at each price point. This means all you need to do is decide on a screen size then choose the most expensive television that fits the bill (but still falls into your budget) from the list above. Something else worth considering is picture quality. If you're a convenience viewer looking for a television to watch the latest must-see Netflix Original after work and the occasional movie on a weekend, a regular LED TV will do the trick. After something a bit more high-end? Consider an OLED TV or a QLED TV. Don't feel pressured into making a purchase if you don't see something above that doesn't tickle your fancy, either: We've also rounded up all the best 4K TV deals, OLED TV deals, and QLED TV deals the leading retailers have to offer. There's no harm in shopping around a bit.

This 70-inch 4K TV is so cheap it could be a mistake
digitaltrends.com
Best cheap LG TV deals for July 2021
digitaltrends.com
Best cheap OLED TV deals for July 2021: LG and Sony
digitaltrends.com
Best cheap QLED TV deals for July 2021: Samsung and Vizio
digitaltrends.com
Best cheap Sony TV deals for July 2021
digitaltrends.com
Best cheap 4K TV deals for July 2021
digitaltrends.com
Can't afford a Sony 4K TV? Try these 4K TV deals instead
digitaltrends.com
Find latest and upcoming tech gadgets online on Tech2 Gadgets. Get technology news, gadgets reviews & ratings. Popular gadgets including laptop, tablet and mobile specifications, features, prices, comparison.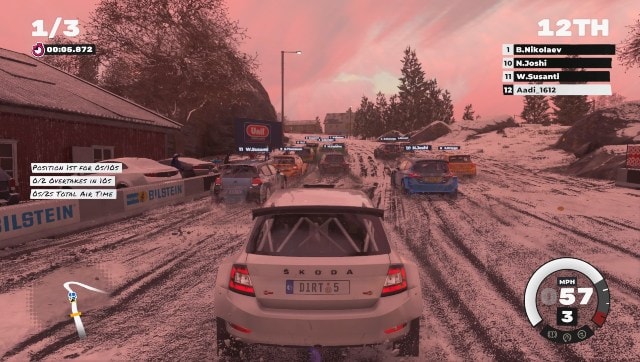 Best racing games for Xbox One
firstpost.com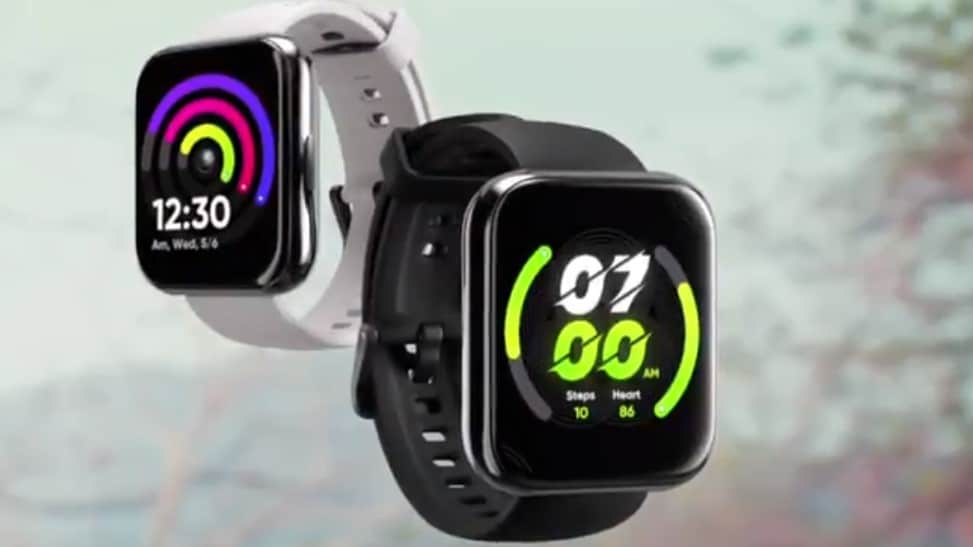 Realme Watch 2, Watch 2 Pro and other Realme products to be launched on 23 July
firstpost.com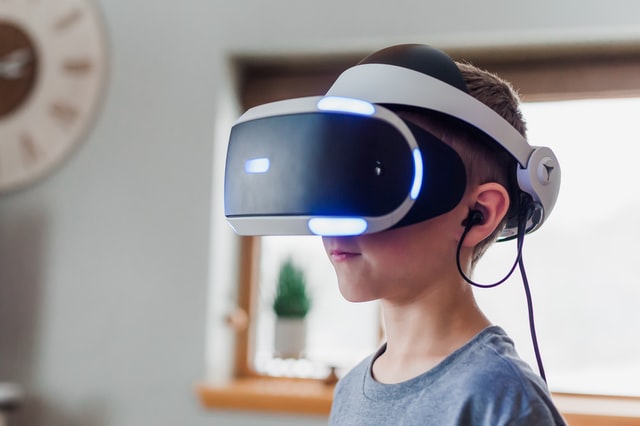 Best cases for VR headsets
firstpost.com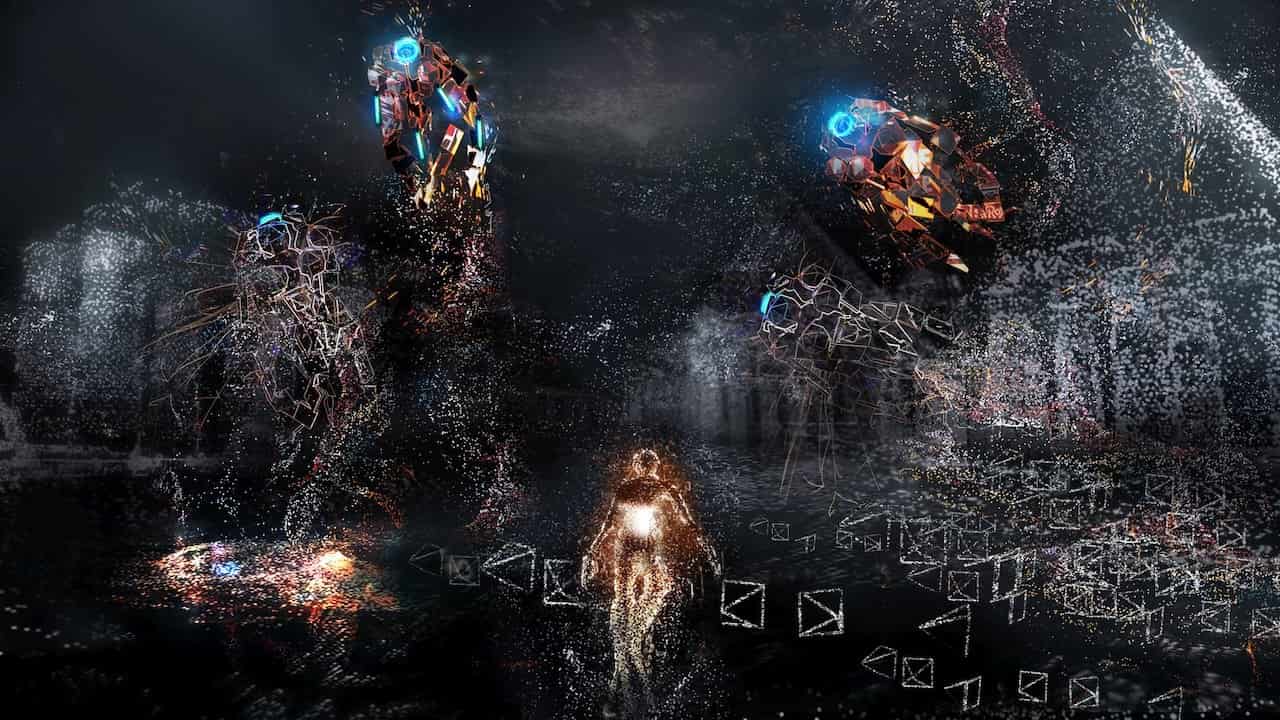 Best action games for Xbox One that give you a solid playing experience
firstpost.com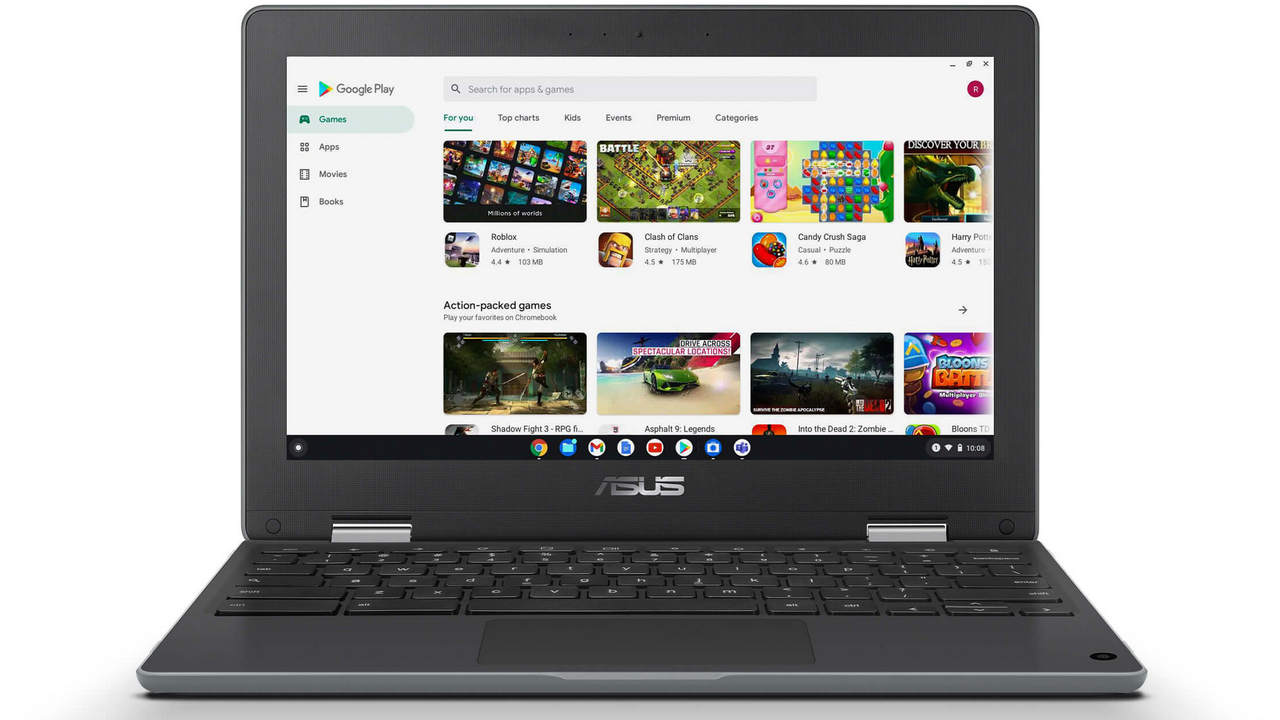 Asus launches Chromebooks in India at a starting price of Rs 17,999: All you need to know
firstpost.com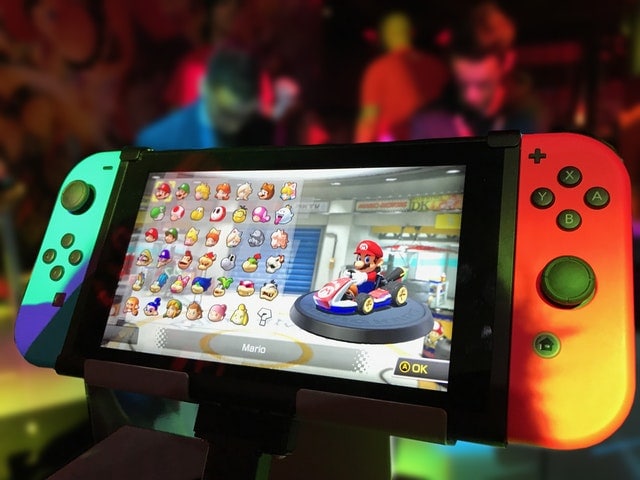 Racing wheels for Nintendo Switch
firstpost.com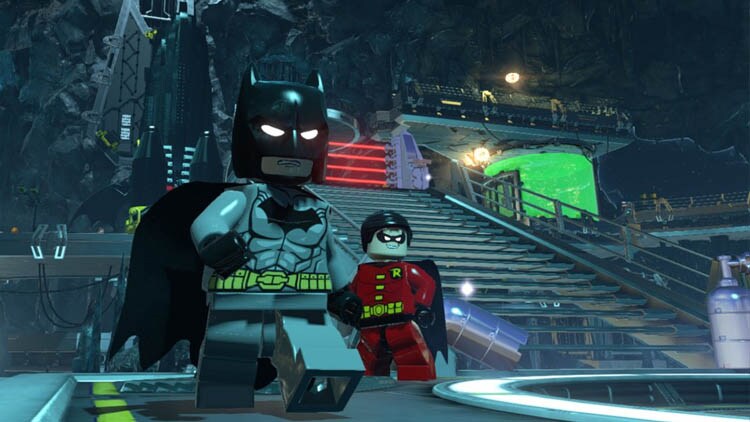 Best action games for PSP
firstpost.com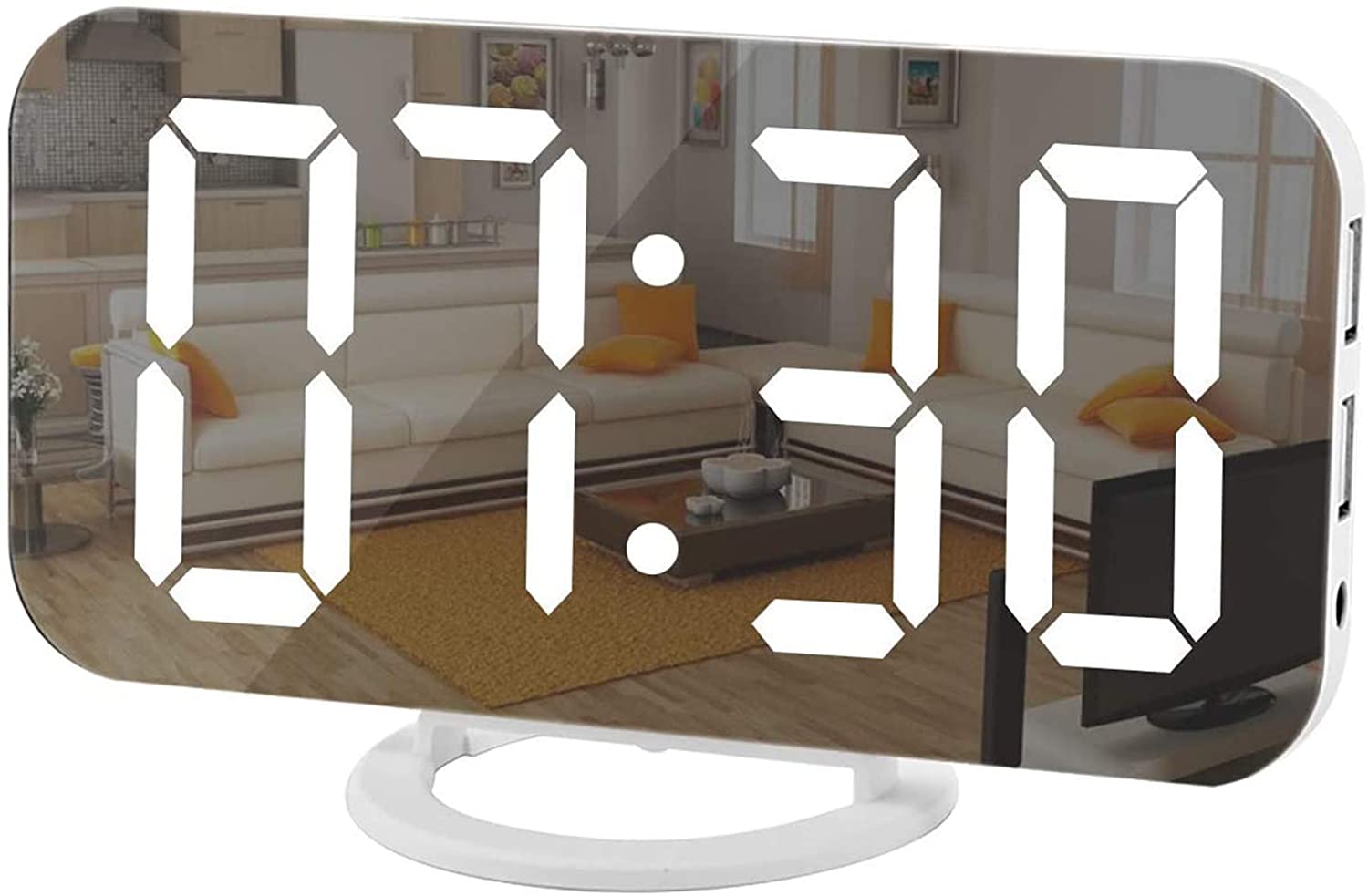 If you purchase an independently reviewed product or service through a link on our website, we may receive an affiliate commission. Are you a longtime BGR Deals reader? If so, then you definitely know that we've been digging up some seriously awesome gadgets and gizmos on TikTok lately. TikTok is good for more than just watching what all your friends and your favorite creators are up to. It's also home to so many great Amazon finds. And our readers have been loving them just as much as we have. Examples of recent finds include the $31 galaxy star projector that went mega-viral on TikTok, the incredible $24 Amazon find that can fix practically anything, and the classy $21 rainfall showerhead that turns any bathroom in your home into a spa in under one minute. Now, TikTokers have a new obsession from Amazon. And to be perfectly honest, we're kind of obsessed with it too. It's called the Szelam Mirror LED Alarm Clock and TikToks that feature this cool little gadget have now been viewed tens of millions of times! Yes, of course, we know what you're thinking… "it's just an alarm clock, so who cares?" Well, not all alarm clocks are created equal. The nifty little Szelam Mirror LED Alarm Clock pulls triple duty. First, it's obviously an alarm. That means it'll help wake you up in the morning or any other time you need to wake up. It's also portable so you can easily take it with you anywhere. Second, it's a cool-looking clock with a nice big digital display and three levels of brightness so you can set it however you'd like. And third, it's a mirror that comes in handy far more often than you might think. Check it out in this viral TikTok: The Szelam Mirror LED Alarm Clock might just be the best alarm clock we've ever tried. It also has two USB ports on the side so you can charge your gadgets while you sleep and you don't have to worry about eating up more than one power outlet. It retails for just $21 and that's already a steal, but a limited-time coupon on the Amazon page drops the price to $17.81. Check out the key takeaways: See more of the best deals online in our Deals channel! Follow @BGRDeals on Twitter to keep up with the latest and greatest deals we find around the web. Prices subject to change without notice and any coupons mentioned above may be available in limited supply.

Today's best deals: $10 true wireless earbuds, $20 Alexa gadget, $22 waterproof speaker, $190 AirPods Pro, $29 4K Roku, more
bgr.com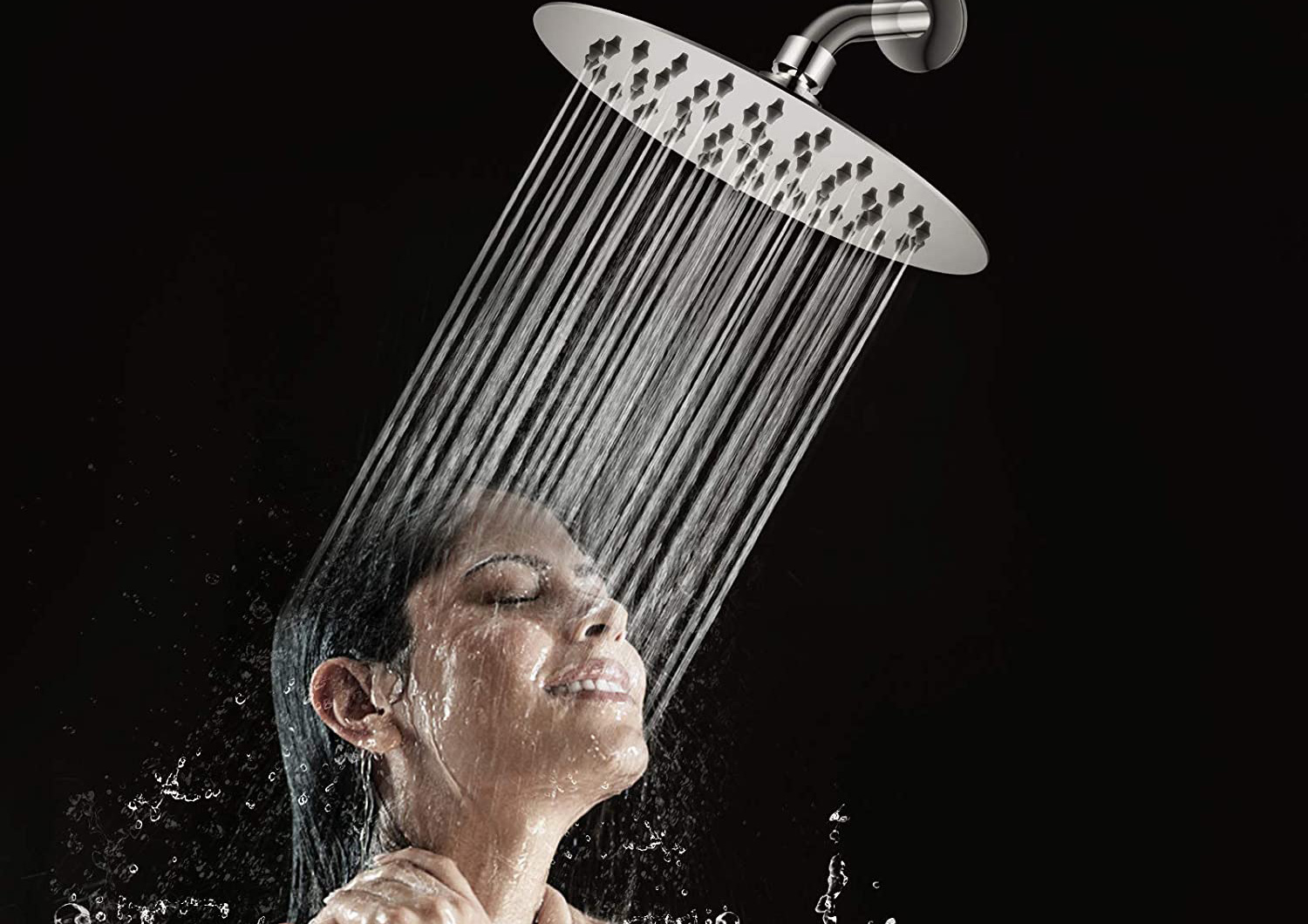 Amazon has a luxurious bathroom upgrade that went mega-viral on TikTok for only $14
bgr.com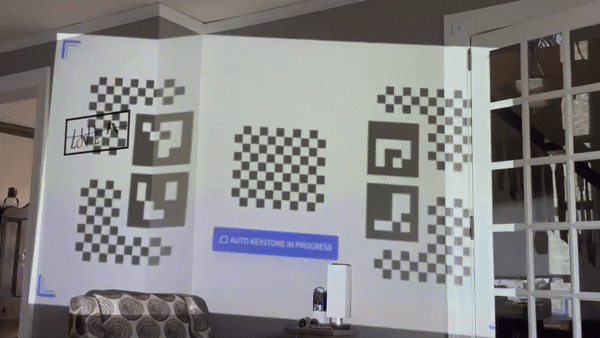 XGIMI's insane new 4K projector is finally available at Amazon, and it's $150 off!
bgr.com
Once you try this $35 Amazon find, you might never cook again without it
bgr.com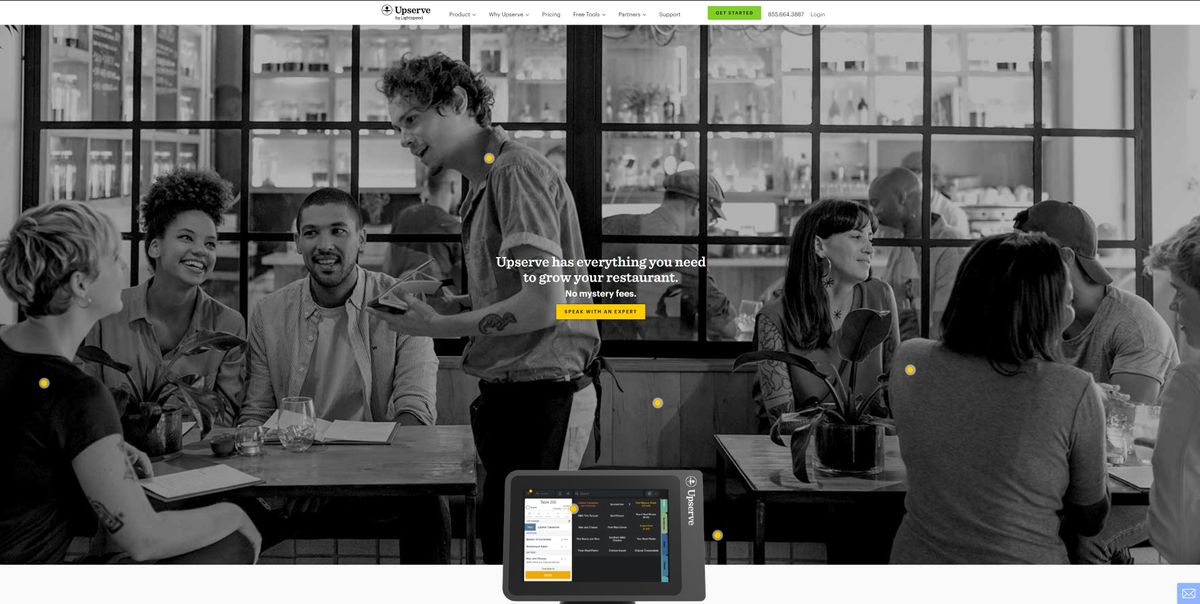 Finding the right point of sale system for your business will help streamline day-to-day operations and make your workflow more efficient. There are numerous options on the market, and many of them, such as Upserve, are tailored for specific industries. Upserve POS is designed for those in the restaurant and hospitality industries. In the rest of our Upserve evaluation, we explore the main features and everything else that makes this a leading choice that's often talked about alongside the best POS systems on the market. By the way, if you're looking for a POS system for a restaurant, try our guide to choosing a POS system for a restaurant and bar. Article continues below... To use Upserve, you will have to pay a monthly subscription fee and a one-off hardware fee. The cheapest Core subscription costs $59 per month and includes full Upserve Payment integrations, offline mode, training mode, transaction search tools, and various other features. With this plan, each POS terminal costs $60. Upgrading to a Pro plan ($199 per month) reduces the POS hardware price to $50 per terminal. It also adds various features, including menu optimization, server performance metrics, a free Upserve Online Ordering add-on, one-click ordering, and more. And finally, the Pro Plus plan ($359 per month) is designed for enterprise-level clients and includes POS terminals at $40 each. It also comes with a selection of custom reporting tools, a data API so you can integrate Upserve with your own platform, and dedicated account management. At the time of writing, financing options were available for both hardware and software purchases. And what's more, there are numerous add-ons that you can purchase to add specific functionality to the software. To get started with Upserve POS, you will have to sign up for a monthly plan and purchase at least one hardware terminal. In most cases, you will also benefit from professional installation and training to help you get up and running as fast as possible. One of the best things about Upserve POS is its powerful ordering and order management software. The program runs on various mobile devices, allowing your staff to quickly take, manage, and modify orders where required. You can also accept payments directly from the table, access a range of great statistics, and use historical information to improve your business's long-term performance. On top of this, the POS interface is extremely attractive, featuring an intuitive design and everything your staff will need to go about their daily jobs. You can even keep track of inventory, note meals which are unavailable or almost out of stock, and send receipts directly to customers when required. Upserve POS is backed by a suite of advanced features targeted directly at restaurants and other hospitality-based business owners and managers. One of our favorite things about the Upserve POS system is its great range of flexible payment options. There are numerous tools available to help you split checks, calculate tips, and accept various payment types from members of the same group. Another great tool is Upserve's in-depth training mode. Rather than you spending numerous man-hours teaching new employees how to use the system, this provides a hands-on experience, allowing them to learn without risking mistakes that could compromise your real system. Drive informed business decisions by taking advantage of Upserve's powerful restaurant analytics. You will have access to a great range of statistics and analytics tools, allowing you to base business changes on actual facts. In the modern world, nearly everything is connected to and run on the internet. But what happens when your internet connection goes down? Upserve POS provides an answer to this through its powerful offline mode. With this, you can continue to accept payments, print receipts, and take orders, which will be synced with the system when you go back online. All reports suggest that Upserve's support and ongoing customer care are both excellent. The Knowledge Center contains a suite of articles and how-to guides detailing various actions and setup procedures. There are also various webinars for more in-depth training, and live chat support is available 24/7 via the company website. Additionally, online reports suggest that the Upserve team does a great job of looking after customers post-sales. For example, it receives a decent 4.4/5 star rating from 246 reviews on Capterra, which is higher than many of its competitors get. Many of these focus on the excellent 24/7 live support, which should instill a high level of confidence in prospective users. Upserve is a great option for small businesses in the hospitality industry, but there are plenty of alternatives out there worth considering. For example, Lightspeed POS provides a feature-rich system that is targeted at restaurants, retail, and e-commerce businesses. Prices start from $59 per month, which is similar to Upserve, but you will benefit from a wide range of advanced tools that can be personalized for your business. Epos Now is another popular hospitality-specific POS service provider. Its prices start at $39 per month or $750 for a one-off software license, and it also comes with great loyalty and customer relationship management (CRM) features. Overall, Upserve provides excellent POS solutions for restaurants and other hospitality-based businesses of all shapes and sizes. Its prices are similar to those of other industry leaders, it boasts an impressive range of advanced features, and its customer service is reportedly second to none. At the end of the day, we'd highly recommend reaching out to the Upserve team and having a chat, especially if you're looking for a reliable, feature-rich POS solution that's tailored to your business. If you're looking for a POS system for a restaurant, try our guide to choosing a POS system for a restaurant and bar, or check out our TouchBistro review or Lightspeed review.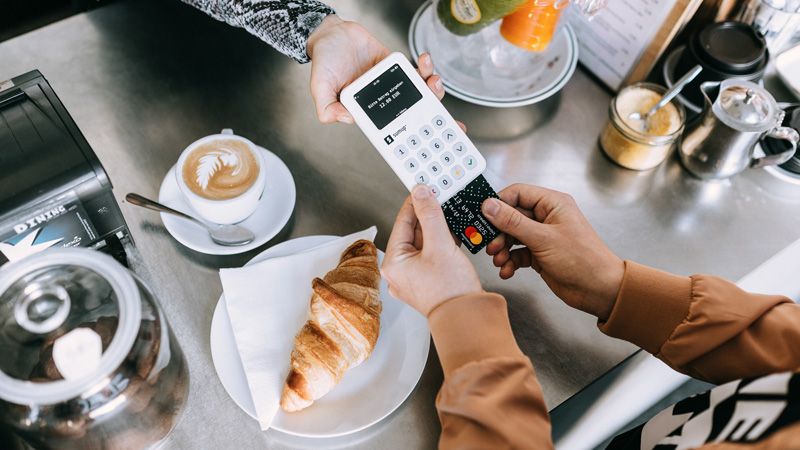 SumUp point of sale (POS) review
techradar.com
Upserve POS point of sale system
techradar.com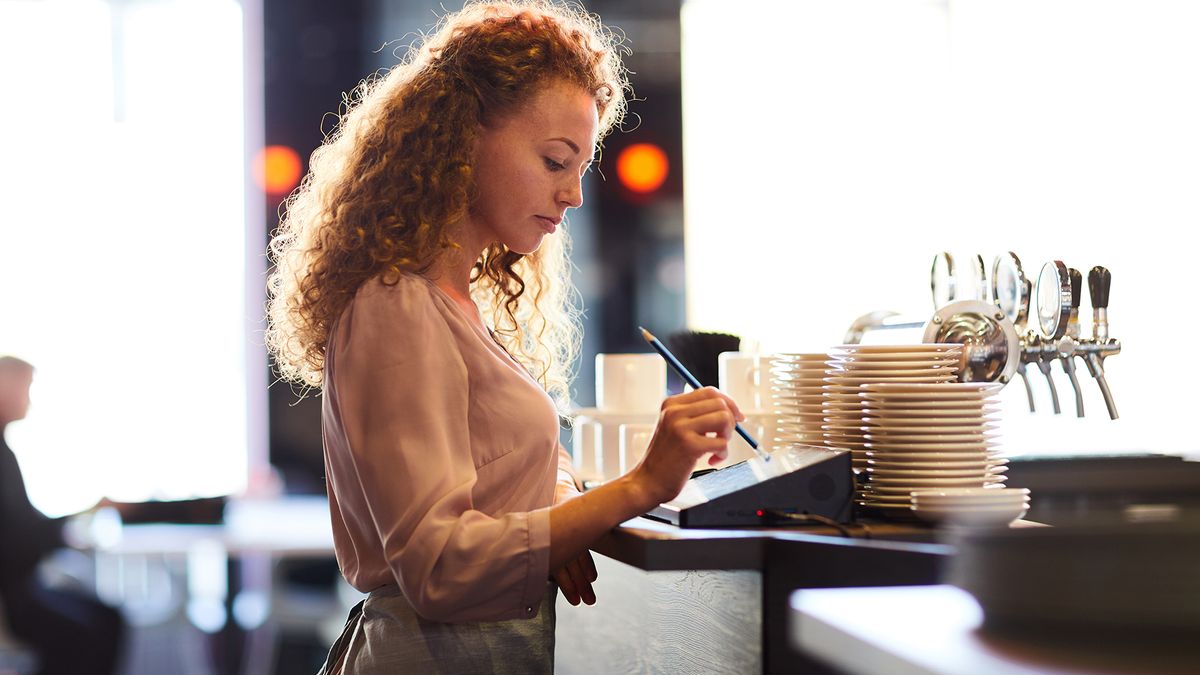 The best POS system for your business in 2021
techradar.com
Under the radar of its award-winning original content and massive TV and film library, Netflix has amassed one of the greatest documentary collections available anywhere. From original oddities to Academy Award winners for best documentary, Netflix offers an incredible library covering the planet, the cosmos, history, and everything in between. If you're sick of binging the same old stuff and want to learn something new, take a look at the best documentaries currently streaming on Netflix. We've also rounded up the best documentaries on Amazon Prime Video and the best documentaries on Hulu if Netflix doesn't have what you're looking for. There are dog people and there are cat people. But while you see all kinds of movies about dogs saving people, being loyal partners, or just being totally lovable — cats tend not to get the same treatment. However, to some people, cats are just as loyal and essential allies. And no, they're not just crazy people as we've been led to believe. In Cat People, you'll meet some of the most interesting "cat people" in the world in a quest to undo the negative stereotypes associated with being a cat person while revealing the true power of the bonds people make with these independent pets. Rotten Tomatoes: N/A Stars: Cat People Director: Sandi Tan Rating: TV-PG Seasons: 1 Watch on Netflix This heartfelt nature documentary takes you to a picturesque South African town where the coolest kids on the block are an eclectic group of endangered penguins. Narrated by comedian Patton Oswalt, the series takes a humorous look into the lives of the penguins as they try to find mates, raise families, and mix with the local humans. Rotten Tomatoes: N/A Stars: Penguins, Patton Oswalt Director: Colin Barnicle Rating: TV-MA Seasons: 1 Watch on Netflix Black holes are paradoxes, replete with complexity and yet surprising simplicity. To astrophysicists, they seem to represent the boundaries of knowledge itself. This documentary follows two scientific collaborations, one led by Stephen Hawking striving to show that black holes do not annihilate the past, and another group working in the world's highest-altitude observatories to capture the first imagery of black holes. In this scientific search to demystify black holes, the documentary takes audiences to the pinnacle of human discovery. Rotten Tomatoes: 100% Stars: Stephen Hawking Director: Peter Galison Rating: TV-PG Runtime: 99 minutes Watch on Netflix On the night before Boston's St. Patrick's Day parade in 1990, two men dressed as cops conned their way into the Isabella Stewart Gardner Museum. After subduing the guards, they spent nearly an hour and a half walking around the museum, slashing millions of dollars' worth of art out of their frames. The notorious crime is history's largest art heist and remains unsolved to this day. In this investigative series, filmmaker Colin Barnicle examines some of the most likely subjects and connects with amateur sleuths and professional art thieves alike to help demystify the case. Rotten Tomatoes: 86% Stars: N/A Director: Colin Barnicle Rating: TV-MA Seasons: 1 Watch on Netflix A robbery gone wrong in Erie, Pennsylvania, in 2003 resulted in a terrifying public murder that captured the nation's attention. Soon, a collection of Midwestern hoarders, outcasts, and lawbreakers became engaged in a game of cat and mouse with the FBI. Eventually, Marjorie Diehl-Armstrong was arrested and pinned as the mastermind of the heist. But 15 years later, Evil Genius proves there's much more to the conspiracy and murders than ever imagined. Rotten Tomatoes: 80% Stars: N/A Director: Trey Borzillieri Rating: TV-MA Seasons: 1 Watch on Netflix Nature has much to teach us, and that is abundantly evident in 2020's My Octopus Teacher, winner of the Oscar for best documentary. Burned-out filmmaker James Reed retreats to the southwest tip of Cape Town, South Africa, to recharge and go diving in the beautiful underwater kelp forests he visited when he was growing up. While he's escaping the stressors of the real world and diving in the chilly waters, he strikes up a surprising companionship with an unusually docile octopus in a kelp forest. Following this almost supernatural lead, the filmmaker delves further into the mysteries and wonders of the ocean. Rotten Tomatoes: 100% Stars: James Reed, Craig Foster Director: James Reed Rating: TV-PG Runtime: 85 minutes Watch on Netflix For decades, college counselor Rick Singer ran a "side-door" hustle designed to get the children of extremely wealthy families into top American universities. Unlike a "back-door" donation of an entire building, Singer's side doors paid college coaches and athletic directors to pass off wealthy applicants as athletic admissions and supplied students with fake scores and credentials, all for the tidy price of a few hundred thousand dollars. Through reenactments based on wiretapped phone conversations and court documents, this compelling documentary sheds light on just how corrupt America's university system is and how wealth really does buy access. Rotten Tomatoes: 89% Stars: Matthew Modine Director: Chris Smith Rating: R Runtime: 110 minutes Watch on Netflix Bikram is a household name these days as the yoga craze has officially gone mainstream. But many don't know the story of the hot yoga founder, Bikram Choudhury. Based on the 30 for 30 podcast miniseries, director Eva Orner takes a deep dive into the rise and fall of Choudhury, who was considered near-divine by many of his followers before disturbing revelations came to light about his predatory impulses. Rotten Tomatoes: 96% Stars: Bikram Choudhury Director: Eva Orner Rating: TV-MA Runtime: 86 minutes Watch on Netflix This limited series about one of California's most notorious and terrifying serial killers has earned criticism for being too overtly graphic and sensationalizing both the violence and the pursuit of the murderer dubbed the Night Stalker. It's not for the faint of heart. That said, for genuine true crime fans, Night Stalker is pulse-pounding and thrilling as it doggedly investigates the peripatetic, seemingly-random series of murders and sexual assaults that plagued Los Angeles County in the summer of 1985. On the hunt are LA County Sheriff's Department detective Gil Carrillo and homicide investigator Frank Salerno. The series is told through first-person interviews, gripping archival footage, and original photography, painting a supremely grim (yet undeniably exciting) picture of one of LA's most iconic horror stories. Rotten Tomatoes: 71% Stars: Richard Ramirez Directors: Tiller Russell, Tim Walsh, Eli Holzman, Aaron Saidman Rating: TV-MA Seasons: 1 Watch on Netflix We've all wondered what happens after you die, but nobody can really say for certain what the afterlife looks like — or if it even exists at all. This series, however, aims to investigate that question as much as possible. Based on Leslie Kean's book of the same name, the series uses innovative new research and personal stories of near-death experiences, reincarnation, and paranormal phenomena to investigate the subject. Rotten Tomatoes: 60% Director: Ricki Stern Rating: TV-MA Seasons: 1 Watch on Netflix The life of Pelé, arguably the greatest player to ever compete on a soccer field, has been documented numerous times. Among the highlights are a 2004 documentary, Pelé Forever, and Pelé: Birth of a Legend, a 2016 biopic about the star. Next comes the eponymous Pelé, which will include black-and-white archival footage of the star from an early age, as well as interviews with him and some of his former teammates. It will have a particular focus on the 12-year period from 1958 to 1970, when the Brazilian took the sporting world by storm. Rotten Tomatoes: 81% Stars: Pelé Directors: Ben Nicholas, David Tryhorn Rating: NA Runtime: 108 minutes Watch on Netflix The healing process after a trauma can be an ongoing process that takes some a whole lifetime. Some women have found strength and healing through the unconventional practice of pole dancing. Once seen as the activity of circus performers or exotic dancers, the women in Strip Down, Rise Up use pole dancing as a way of unlocking issues and reclaiming power taken from them by those who inflicted trauma. Rotten Tomatoes: NA Stars: Sheila Kelley, Amy Bond, Jenyne Butterfly Director: Michèle Ohayon Rating: NA Runtime: 111 minutes Watch on Netflix In 2018, the festival destination of the year was Fyre Fest. Organized by Ja Rule and Billy McFarland, the festival boasted to be the most exclusive and exciting event of the decade, hosted on a private island with a litany of extraordinary amenities for big spenders and a performance lineup headlined by Blink-182. Fyre Fest, immortalized by its solid orange square logo, was so hyped it gained its own mystique that took the world by storm practically overnight. For those who actually attended and became stranded on the little Caribbean island where it was held, Fyre Fest became a nightmarish hellscape. This is the history of one of the largest social frauds in history. Rotten Tomatoes: 92% Stars: Billy McFarland, Ja Rule Director: Chris Smith Rating: NR Runtime: 97 minutes Watch on Netflix One of the more shocking documentaries of 2020, The Social Dilemma shines a light on something most of us already suspect: Big tech and social media are potentially extremely dangerous. Blending drama and documentary, The Social Dilemma is driven by tech experts who have created many of the systems that drive our current social networking-obsessed age. But they're not promoting their work, they're sounding the alarm of what it can do. Rotten Tomatoes: 88% Stars: Randy Fernando, Tristan Harris, Jeff Seibert Director: Jeff Orloski Rating: PG-13 Runtime: 94 minutes Watch on Netflix American Murder is a true-crime documentary that reconstructs the disappearance of Shanann Watts and her two young children, beginning with the initial 9-1-1 call and culminating with the infamous trial of Chris Watts, the husband and father. Told through archival footage, text messages, and interviews with friends, family, and legal experts, American Murder is a cutting chronicle of the Watts family and those near to them — their struggles, their horrors, and their pain. Rotten Tomatoes: 85% Stars: Chris Watts, Shanann Watts Director: Jenny Popplewell Rating: TV-MA Runtime: 82 minutes Watch on Netflix Did you know that Curb Your Enthusiasm 's Larry David technically helped an innocent man get out of prison? In Long Shot, Los Angeles' Juan Catalan is incarcerated for a murder he did not commit. This short, talking-head documentary presents viewpoints from Catalan's family, legal team, Larry David himself, and other pertinent experts. But the doc really picks up steam when Catalan's defense goes to needle-in-a-haystack measures to prove his alibi on the day of the reported murders. Rotten Tomatoes: 82% Stars: Larry David, Juan Catalan Director: Jacob LaMendola Rating: TV-14 Runtime: 39 minutes Watch on Netflix Chris Lemons and his crewmates were veteran deep-sea divers carrying out a routine repair,100 meters below the surface in the North Sea. What started as a normal day on the job quickly became everyone's worst nightmare as Chris' umbilical cord (the harness securing him to the repair vessel) severed, trapping Chris at the bottom of the ocean with a quickly-depleting air supply. Told through archival footage of the day's events, as well as filmed interactions with the vessel crew, Last Breath is a pulse-pounding look at the ocean blue and an endearing display of humanity, as told by a group of men that were just doing their jobs. Rotten Tomatoes: 92% Stars: Chris Lemons, Duncan Allcock, Stuart Anderson Director: Richard Da Costa Rating: TV-MA Runtime: 85 minutes Watch on Netflix In 2018, former First Lady Michelle Obama wrote a book called Becoming about her life's journey. In 2020, director Nadia Hallgren released a documentary with the same name that followed Obama during her book tour. Michelle Obama also provides some perspective on her years in the White House alongside her husband, former President Barack Obama. Michelle Obama's story, however, is compelling enough on its own, especially given how she relates the challenges she's faced and overcome. Rotten Tomatoes: 93% Stars: Michelle Obama, Gayle King, Barack Obama Director: Nadia Hallgren Rating: PG Runtime: 89 minutes Watch on Netflix Before his demise, James Baldwin planned to tell the story of his experiences in the civil rights movement in Remember This House. Baldwin was a contemporary of Martin Luther King Jr., Malcolm X, and Medgar Evers, and he offered his own perspective on history in his unfinished book. Documentary filmmaker Raoul Peck's I Am Not Your Negro recruited Samuel L. Jackson to narrate Baldwin's thoughts on the most important movement of his lifetime. It's an ongoing battle that has never truly ended, and it's only become more timely. Rotten Tomatoes: 99% Stars: Samuel L. Jackson (narrator) Director: Raoul Peck Rating: PG-13 Runtime: 93 minutes Watch on Netflix For more than two decades, Larry Nassar was a doctor for the USA Gymnastics national team. Nassar betrayed the trust placed in him, however, by sexually assaulting the young female gymnasts in his care. Bonni Cohen and Jon Shenk's Athlete A follows the journalists from The Indianapolis Star who broke the story that helped send Nassar to jail. More importantly, the film also provides the victims with another opportunity to share their stories about the abuse they endured and the challenges they faced when they dared to break their silence. Their harrowing tales can be difficult to hear, but it's necessary viewing. Rotten Tomatoes: 100% Stars: Maggie Nichols, Jerry Moran, Jen Sey Directors: Bonni Cohen, Jon Shenk Rating: PG-13 Runtime: 103 minutes Watch on Netflix The story of race in America is a long, bloody, systemically inequitable one. And that systemic inequality seems hellbent on perpetuating itself, as illustrated in Ava DuVernay's Oscar-nominated 13th. This doc tells the story of post-slavery America by drawing attention to the 13th Amendment, which — on its surface — appears to abolish slavery. There's a loophole, however, that permits slavery as punishment for a crime. DuVernay argues, through meticulous statistical research and archival evidence, that the criminal justice system and mass incarceration have become a modern, more insidious means of perpetuating racial inequality and bolstering racial biases, both culturally and systemically. In today's turbulent political environment,13th should be mandatory viewing for all Americans. Rotten Tomatoes: 97% Stars: Michelle Alexander, Bryan Stevenson, Van Jones Director: Ava DuVernay Rating: TV-MA Runtime: 100 minutes Watch on Netflix Although they only cover less than 2% of the ocean floor, coral reefs are essential to marine ecosystems, providing support for nearly 25% of ocean species. It's disturbing, then, to see the vibrant reefs of the world turn bone-white and die. Director Jeff Orlowski's latest documentary, Chasing Coral, follows a team of researchers as they try to document the slow death of the world's reefs. The documentary is informative, laying out for viewers why coral reefs are important in maintaining healthy oceans, and how increasing ocean temperatures are destroying them. Chasing Coral provides a human element, too. The researchers involved display a great passion for their work, and their zeal may be more persuasive than any facts or figures. Rotten Tomatoes: 100% Stars: Andrew Ackerman, Pim Bongaerts, Neal Cantin Director: Jeff Orlowski Rating: TV-PG Runtime: 89 minutes Watch on Netflix 2020 will forever be known as the year of the coronavirus and the year of Joe Exotic, Tiger King. Eric Goode and Rebecca Chaiklin's docuseries on the big cat trade in the United States became a bona fide meme and take factory. It's a documentary for the internet age, somehow consistently re-upping itself with the weirdness and insanity of its characters and stories episode after episode. Joe Exotic is an openly gay, polygamous, country-singing, gun-toting, mullet-sporting redneck who owns and operates a private big cat zoo in Oklahoma. His story is, somehow, even stranger. Rotten Tomatoes: 86% Stars: Joe Exotic, John Reinke Directors: Rebecca Chaiklin, Carole Baskin Rating: TV-MA Seasons: 1 Watch on Netflix Amanda Knox is a controversial figure — and a well-known one at that. In 2007, the foreign-language student and her boyfriend were wrongly convicted of murdering her fellow flatmate while in Italy, resulting in an eight-year legal battle that saw rampant misogyny, shaky forensic evidence, and shoddy journalism placed at the forefront. In the aptly titled Amanda Knox, directors Brian McGinn and Rod Blackhurst don't so much recount the events as much as they examine the web of incompetence pervading the sexualized tabloid narrative, thus creating a riveting procedural that's chock-full of enlightening interviews with Knox and those closest to her. Rotten Tomatoes: 82% Stars: Amanda Knox, Meredith Kercher, Raffaele Sollecito Directors: Rod Blackhurst, Brian McGinn Rating: TV-MA Runtime: 93 minutes Watch on Netflix In this Netflix Original, filmmakers Kief Davidson and Richard Ladkani tell the story of elephant poaching and the inner workings of the ongoing ivory trade — from the inside out. The film paints a dire picture of the economies, both political and financial, that have emerged as a result of ivory's value in regions where legal loopholes allow the black-market commodity to move unfettered. From Africa to China to Italy, the film looks to expose the brutality of the ivory trade and help support those looking to make it extinct. It exists in the same vein as heartbreaking documentaries such as Blackfish and The Cove, and as such, it often feels more like a loudspeaker for animal-rights activists than a work of pure journalism. Rotten Tomatoes: 81% Stars: Prince William, Andrea Crosta, Ian Stevenson Directors: Kief Davidson, Richard Ladkani Rating: TV-14 Runtime: 112 minutes Watch on Netflix Ever seen the excellent 2002 documentary Spellbound? Well, The Short Game is kind of like that, though it focuses on eight entrants in the 2012 U. S. Kids Golf World Championship and their overzealous parents, instead of a national spelling bee in Washington, D. C. Director Josh Greenbaum's inspiring film follows the young athletes — five of whom are boys and three of whom are girls — beginning six months before the competition, profiling their athletic drive and personal interests in equal measure. Some of the athletes hog more of the spotlight than others, such as tennis superstar Anna Kournikova's younger brother, but they all wind up participating in a competition that spurs both laughter and tears for the children and their parents. Rotten Tomatoes: 84% Stars: Jack Nicklaus, Gary Player, Annika Sörenstam Director: Josh Greenbaum Rating: PG Runtime: 99 minutes Watch on Netflix Bryan Fogel's first documentary, Icarus, began as an attempt to document the effects of doping, with Fogel taking drugs to compete in a bicycle race. In an act of journalistic serendipity, Fogel meets a Russian doctor, Grigory Rodchenkov, who leads Fogel to a far bigger story: a Russian, state-sponsored doping program that could cast doubt on the validity of international sports. The story behind Icarus is interesting enough to recommend it, and it is essentially a real-life political thriller. Rotten Tomatoes: 94% Stars: Bryan Fogel, Mark Monroe Director: Bryan Fogel Rating: TV-MA Runtime: 120 minutes Watch on Netflix Winner of the 2020 Best Documentary Oscar, American Factory will not make you feel good about the state of American institutions. This look into a defunct General Motors plant in Dayton, Ohio, is the first release from Higher Ground, a production company founded by President Barack Obama and First Lady Michelle Obama. But before that, it was made by Participant Media, who screened it at the 2019 Sundance Film Festival, where it also won Best Documentary. The doc depicts the Dayton plant receiving new life when a Chinese billionaire invests in it as a new American glass-making facility for his company, Fuyao. The skilled labor force subsequently struggles as human skill is sacrificed for a few pennies' worth of savings. American Factory shows the plight of the skilled labor force, both American and Chinese, as they fall victim to the rich and powerful. It's a good, hard look at the American Dream and whether it still exists. Rotten Tomatoes: 96% Stars: Junming 'Jimmy' Wang, Robert Allen, Sherrod Brown Directors: Steven Bognar, Julia Reichert Rating: TV-14 Runtime: 110 minutes Watch on Netflix Earth is a living, breathing sphere of air and water, filled with the tallest mountains and the largest oceans. Our Planet is a special collaboration between Silverback Films, Netflix, and the World Wildlife Fund. Taking place over four years, Our Planet takes viewers on a breathtaking journey from the deepest seas to the driest deserts to the thickest jungles. Our Planet not only showcases the majestic wildlife of our world but also highlights the challenges faced, as well as how humans can learn to coexist with the natural world. Our Planet is narrated by David Attenborough ( Blue Planet) for English-speaking audiences, and it's also narrated by Salma Hayek for Latin America and Penelope Cruz for Spanish audiences. Rotten Tomatoes: 93% Star: David Attenborough Rating: TV-G Seasons: 1 Watch on Netflix Night On Earth is a revolutionary new nature documentary, utilizing state-of-the-art cinematography to view the natural world at night. Even in the pitch blackness of the night, Night On Earth illuminates the land as if the sun were out, showcasing nocturnal creatures and their behaviors under the cover of darkness. This cutting-edge filmmaking unearths an entirely new world that's rarely seen by humans — but that can now be seen with every detail. Narrated by Samira Wiley ( A Handmaid's Tale), Night On Earth is a mesmerizing experience, bringing to light the world of the dark. Rotten Tomatoes: 83% Star: Samira Wiley Rating: TV-PG Seasons: 1 Watch on Netflix Birders offers a thought-provoking view of bird-watching from opposite sides of the border between the United States and Mexico. Bird-watchers from Mexico observe birds crossing into the U. S., and watchers in the U. S. see the return. Man-made obstacles pose a threat to the birds and their habitats, which cause untold destruction to their populations and ecosystems. This short documentary showcases a world without borders and members of two countries working together to protect the habitat of these magnificent birds. Rotten Tomatoes: NA Stars: Esteban Berrones, Chris Birchfield, Mark Conway Director: Otilia Portillo Padua Rating: TV-G Runtime: 37 minutes Director and writer Werner Herzog created a feature-length documentary that focuses on one of the most powerful and destructive forces on our planet: Volcanoes. Volcanoes wield great power, and they're able to decimate any land — but also create new land as their thunderous force completely changes the land around them. Herzog sends viewers deep into the magma-filled heart of volcanoes, as their destructive forces breed creation and civilizations praise their raw power. With breathtaking filmmaking, Into the Inferno showcases the pure power of volcanoes and how they have impacted our world. Rotten Tomatoes: 92% Stars: Werner Herzog, Clive Oppenheimer, Katia Krafft Director: Werner Herzog Rating: TV-PG Runtime: 104 minutes Watch on Netflix Utilizing home video footage, Team Foxcatcher recounts the downward spiral of John du Pont and the tragic murder of Olympic wrestler Dave Schultz with authenticity and depth. Team Foxcatcher sees exclusive interviews with du Pont and the families impacted by this tragedy. Directed by Jon Greenhalgh, Team Foxcatcher received an Emmy Award for Outstanding Historical Documentary. The tragedy was the central focus of this dark and dramatic film. Rotten Tomatoes: 100% Stars: Dan Chaid, John du Pont, Dave Schultz Director: Jon Greenhalgh Rating: TV-MA Runtime: 91 minutes Watch on Netflix It's a good time to catch up on history, and World War II in Colour captures the biggest moments of World War II. Newly revealed and restored footage showcases the realities of World War II from the attack on Pearl Harbor to the Battle of Midway to the siege of Stalingrad to the bombing of Hiroshima. Unlike other World War II documentaries, these moments are restored in color, giving clarity to these momentous moments in military history. With commentary from researchers and historians, World War II in Colour is an excellent series for those wishing to learn more about World War II. Rotten Tomatoes: NA Stars: Robert Powell, Swaylee Loughnane, Mamoru Shigemitsu Rating: TV-MA Seasons: 1 There were many aircraft that flew over the skies of World War II, but the Spitfire is revered as one of history's greatest. Spitfire: The Plane that Saved the World is a feature-length documentary film about the Supermarine Spitfire, the legendary combat aircraft flown by the Royal Air Force through hundreds of combat engagements, including The Battle of Britain. Through restored archival footage, historians, researchers, and combat veterans, Spitfire: The Plane that Saved the World is a critically acclaimed documentary that tells the story of heroism, bravery, sacrifice, and love. Rotten Tomatoes: 94% Stars: John Ackroyd, Charles Dance, Mary Ellis Directors: David Fairhead, Ant Palmer Rating: TV-14 Runtime: 94 minutes Watch on Netflix Where do you go when the world is not enough? The Universe lives up to its title by expanding the focus beyond Earth as it explores the cosmos in a unique way. The series invites experts in multiple fields to share their knowledge while using CGI graphics to illustrate universal objects and concepts. Nine seasons were produced, but Netflix only has a selection of episodes from the second season that focus on the really fun stuff. That means alien planets, dark matter, the moon, supernovas, space travel, and more. Rotten Tomatoes: NA% Stars: Various Rating: TV-14 Seasons: 9 Watch on Netflix Ten years ago, Luka Magnotta posted a video of himself killing two kittens on camera. A few outraged viewers launched their own online manhunt, as chronicled in Don't F**k With Cats. Several internet sleuths closely examined the video hoping to find clues about Magnotta's identity and where he could be found. Meanwhile, Magnotta went on to kill an international student, and he proved to be even more dangerous than previously believed. Exposing Magnotta was only the beginning — the real trick was catching him. Rotten Tomatoes: 67% Stars: Deanna Thompson, John Green, Claudette Hamlin Director: Mark Lewis Rating: TV-MA Seasons: 1 Watch on Netflix Do the words "Cambridge Analytica" mean anything to you? It's the name of the company that illegally lifted personal information from Facebook users during the 2016 election. More surprisingly, Cambridge Analytica was working for U. S. Sen. Ted Cruz, Republican of Texas, as well as the Brexit campaign in the United Kingdom. The Great Hack examines this story by talking to the people who were chasing the story and other individuals who were involved in the scandal. The scary thing is that the past may be prologue for companies that are stealing information from public Facebook pages. It may be a long time before the full extent of the damage is revealed. Rotten Tomatoes: 87% Stars: Brittany Kaiser, David Carroll, Paul-Olivier Dehaye Directors: Karim Amer, Jehane Noujaim Rating: TV-MA Runtime: 114 minutes Watch on Netflix Related topics: Netflix| Hulu| Amazon Prime| More streaming services

The best Netflix original series you can stream right now
digitaltrends.com
The best Amazon Original movies
digitaltrends.com
The best Amazon original series available now
digitaltrends.com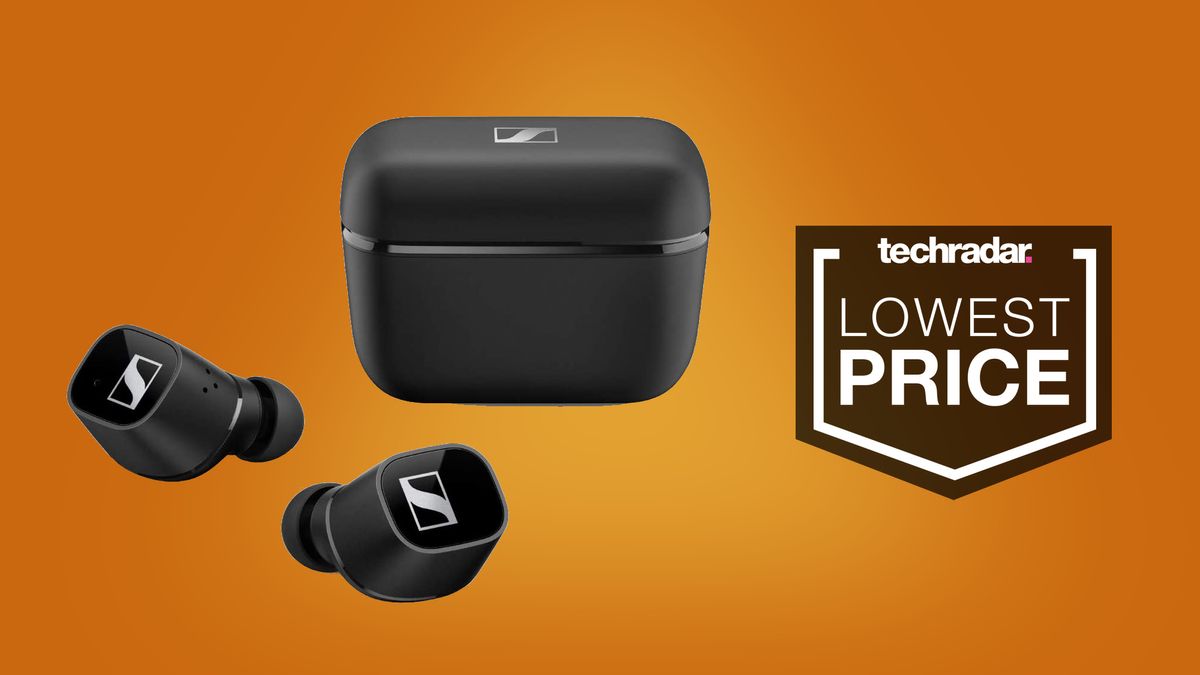 After a new pair of wireless earbuds? Then we can't recommend this incredible deal on the Sennheiser CX 400BT enough. These great sounding earbuds are half off right now at Amazon, in both the US and UK. You can nab a pair of black CX 400BT wireless earbuds right now for $99 (saving $100.95) in the US and £96 (down from £169) in the UK. You can also buy the white version the of CX 400BT for $99.95 in the US and just £80 in the UK. The reason we're seeing such a big discount right now is because the CX 400BT are getting close to a year old, having also been succeeded by the Sennheiser CX true wireless buds. That said, the CX 400BT are still an excellent pair, especially at such a heavy discount. Not in the US or UK? Scroll down for deals in your region. We can safely say that the Sennheiser CX 400BT were among the best wireless earbuds to release in 2020, and they're still a great pair to own today, especially if you're after a seriously good pair at a hugely discounted price. The CX 400BT boast detailed sound, unmuddied sound, as well as a comfortable fit and solid touch control. However, a couple of downsides exist in the less-than-premium build quality and so-so battery life. Adding to those issues, the CX 400BT doesn't feature the active noise-cancelling. If that's an important feature to you, then you might be better off looking at a similarly priced pair of earbuds, like the Sony WF-1000XM3, which are just as excellent despite their age. No matter where you live, you'll find all the lowest prices for the Sennheiser CX 400BT from around the web right here, with offers available in your region.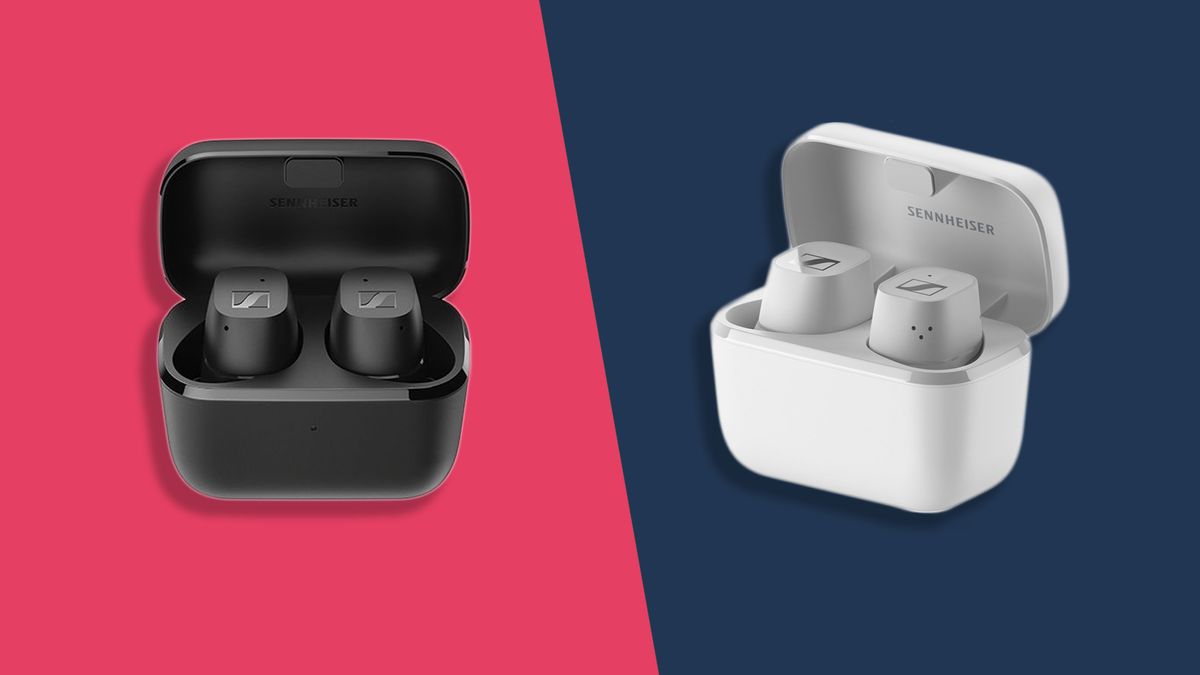 Sennheiser CX True Wireless vs Sennheiser CX 400BT: what's new with the wireless earbuds?
techradar.com
Sennheiser CX True Wireless vs Sennheiser CX 400BT: what's new with the wireless earbuds?
techradar.com
X Technology Startups Mobile Apple Huawei Samsung QMobile Xiaomi HTC LG Infinix Nokia Sony Oppo Vivo Alcatel Rivo OnePlus Google Essential Elephone Investment Online Earning Writers Fatima Rizwan Ahsan Zafeer Usman Aslam Talha Ikram Taha Abdullah Shaheryar Ehsan Hamza Zakir Hamnah Khalid All Rights Reserved

President Dr. Arif Alvi Is Optimistic Regarding Pakistan's Future On Tech Revolution President Dr. Arif Alvi Is Optimistic Regarding Pakistan's Future On Tech Revolution
techjuice.pk
WhatsApp Is Working On Encrypted Cloud Backups WhatsApp Is Working On Encrypted Cloud Backups
techjuice.pk
July 19,2021 In today's fast-paced industries, withholding valuable information or knowledge at the wrong time can lead to corporate disaster. For this reason, it is imperative for sales and marketing professionals to take advantage of communication opportunities and increase their understanding of each other's goals to exchange tacit knowledge, or industry knowledge gained from years of field experience. The University of Alabama at Birmingham's Michael Wittmann, Ph. D., professor, and John Hansen, Ph. D., associate professor, in the Collat School of Business Department of Marketing, Industrial Distribution and Economics are co-authors of the study, "A process model of tacit knowledge transfer between sales and marketing." They collaborated with Dennis Arnett, Ph. D., professor of marketing strategy at Texas Tech University and the lead author of the study. In this survey study of sales professionals' experience with marketing departments at more than 200 businesses, the researchers explain how communication quality, mutual understanding and support from upper management can either facilitate the sharing of tacit knowledge or hinder it. Though both deal with customers, salespeople and marketers approach client-related decisions from uniqueperspectives of the marketplace, Wittmann says. Salespeople communicate one-on-one, but marketers are often isolated from individual clients and tend to focus on large demographics of customers. Thus, tacit knowledge is difficult to translate and transfer from one department to another, often due to a lack of mutual understanding for each other's goals. Consistent with additional extant research and the commitment trust theory of relationship marketing—that trust and commitment are two factors that spur a relationship's outcomes—the researchers have theorized a model for tacit knowledge transfer: Socialization efforts enhance inter-functional communication quality and co-worker trust, reduce inter-functional conflict, and develop a mutual understanding between sales and marketing functions of business. Top management's support can also indirectly affect this transfer. Wittmann, Hansen and Arnett used a marketing agency to assemble a panel of 215 health salespersons to survey the effects of each factor from their process model. The participants' responses to each survey element were assessed on a seven-point scale, with one meaning strongly disagree and seven meaning strongly agree. The authors used a three-question scale within each of the seven areas, like socialization efforts and co-worker trust, to assess each participant's experiences at their place of employment. Results from the surveys supported the majority of their hypotheses—eight of them—while two of the findings surprised Wittmann, Hansen and Arnett. After analyzing the survey responses, the professors concluded socialization efforts are positively related to inter-functional communication quality, which they hypothesized would also enhance co-worker trust. They also found that co-worker trust was negatively related to inter-functional conflict. In other words, if employees had much conflict, they would have less trust in their peers. However, two hypotheses were not supported. Instead of socialization efforts decreasing inter-functional conflict and increasing co-worker trust between marketers and salespersons, the efforts lead to an increase of conflict and decrease of trust. The study's authors say the quality of communication is the most important factor in building relationships. If communication quality is an issue at many of the businesses surveyed, one might expect these results. As communication has shifted to virtual methods, management should consider incorporating inter-functional socialization opportunities to bridge the gaps in understanding between their teams. "The results from our 2021 study imply that the quality of communication is the most important," Wittmann said. "Whether it is via Zoom or in-person meetings, managers should have meaningful socialization opportunities where marketers and salespeople receive value, to encourage cooperation." One option managers should consider for improving communication quality, trust and understanding between departments is the development of training programs. These programs could allow employees to move between the departments or an integrative team between the two functions. From the surveys, the professors found that top management support is positively related to the development of a mutual understanding. "Our results suggest that, when sales and marketing professionals are able to reach a mutual understanding, more knowledge can be generated," Hansen said. "For example, if the marketing team brought in several salespeople and demonstrated how they utilize various tools to generate and qualify leads, the salespeople might be better able to help marketing fine-tune their tools to better address their needs." The professors say, since this study was done solely on sales professionals, an idea for a future experiment would be to do a similar survey study to take into account responses of marketing professionals. Wittmann says both marketing and sales professionals must sharpen the saw on a regular basis to ensure that the efforts to strengthen understanding and knowledge transfer are effective. 28 minutes ago 0 Jul 16,2021 11 Jul 15,2021 0 Jul 15,2021 9 Jul 14,2021 16 28 minutes ago 54 minutes ago 1 hour ago 1 hour ago 2 hours ago 2 hours ago 5 hours ago Jul 14,2021 Sep 20,2019 Mar 03,2021 May 25,2021 Nov 12,2015 Jan 26,2021 Jul 16,2021 Jul 15,2021 Jul 14,2021 Jul 14,2021 Jul 12,2021 Jul 07,2021

A new repulsion model for graphene catalysts
phys.org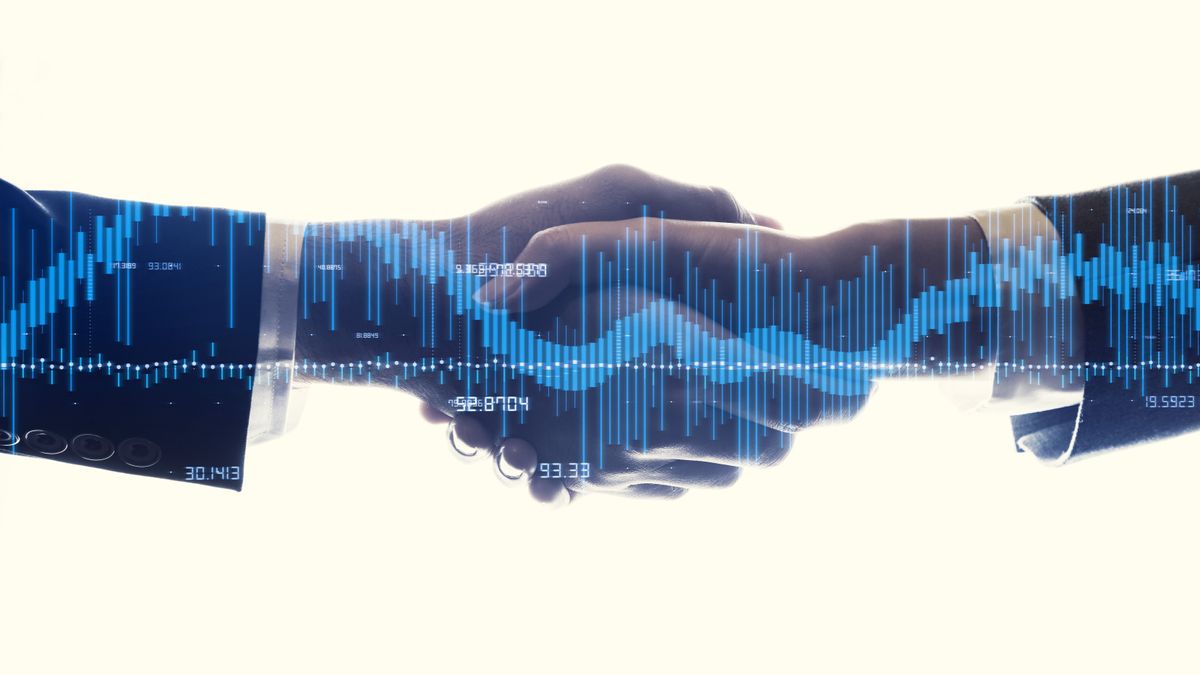 Web hosting and cloud service provider HostPapa has expanded its range of enterprise offerings with the acquisition of website monitoring service, UptimeMate. HostPapa has a large customer base, including many SMBs, that will be now able to benefit from the monitoring services offered by UptimeMate. Launched in 2019 and based in the Netherlands, UptimeMate provides website monitoring software-as-a-service directly to website owners that may not necessarily have a level of technical knowledge. UptimeMate also helps web administrators and agencies proactively monitor their sites, including identifying broken links, invalid SSL certificates, poor website performance (including speed and mobile compatibility), HTTPS errors, as well as downtime. Canadain firm HostPapa has been providing web hosting and cloud services for small businesses around the world since 2006. "We are thrilled to add the UptimeMate technology stack to our growing list of solutions to help webmasters and agencies achieve the ultimate website performance experience for their small business or agency," said Jamie Opalchuk, HostPapa Founder & CEO. "We will offer UptimeMate as a standalone service for webmasters to monitor websites, regardless of where they are hosted. We'll also be bundling the key features of UptimeMate into our growing portfolio of managed services, including PapaCare+. We want webmasters to know what's happening with the performance of their websites at all times." Peter Steenbergen, Co-Founder of UptimeMate, noted the acquisition is set to bring a new wave of energy to the projects HostPapa and UptimeMate are working on together. "We are pleased to have found the right partner in HostPapa to bring our product to the next level and provide continuity to our customers," added UptimeMate Co-Founder Frank Spin. "We see a bright future ahead for our technology under the HostPapa umbrella and want to thank Jamie and the HostPapa team for this opportunity."

HostPapa boosts SMB reliability with UptimeMate acquisition
techradar.com
If you are struggling with managing your financial matters and want to become an expert at it, look no further because we have the perfect discount offer. Wccftech is offering an amazing deal on the Learn Personal Finance Beginners Bundle. The offer will expire in a few days, so avail it right away. The bundle is massive and contains 6 courses. Each course will help you manage your finance matter on tax, capital, currencies, and more. Here are highlights of what the Learn Personal Finance Beginners Bundle has in store for you: iPad Air 4 Drops to Its Lowest Price yet of $499 on Amazon [$100 off for Two Colors] Money in Excel: Income Tax Sch. C & Personal Financials Create Financial Reports & Complement Traditional Accounting Software like QBO Personal Capital: Free Financial Planner Application Use Financial Planning Tool & Know How it Compares and/or Complements Other Accounting & Financial Tools. QuickBooks Online Multiples Currencies Record Transactions Using Multiple Currencies from a Certified Public Accountant (CPA) Project Finance Ninja Course Build Project Finance Models From Scratch & Discover Their Economic Feasibility Google Sheets for Excel Users Organize Your Information Into Neat Spreadsheets in Both Google Sheets & Excel Intro to Cryptocurrency & Bitcoin Bundle Is Up For A Massive Discount Offer For A Few Hours – Avail Now 360 Financial Modeling & Valuation Course Learn Industry Best Practices & Common Pitfalls in Financial Modeling Original Price Learn Personal Finance Beginners Bundle: $1,200 Wccftech Discount Price Learn Personal Finance Beginners Bundle: $29.99

Intro to Cryptocurrency & Bitcoin Bundle Is Up For A Massive Discount Offer For A Few Hours - Avail Now
wccftech.com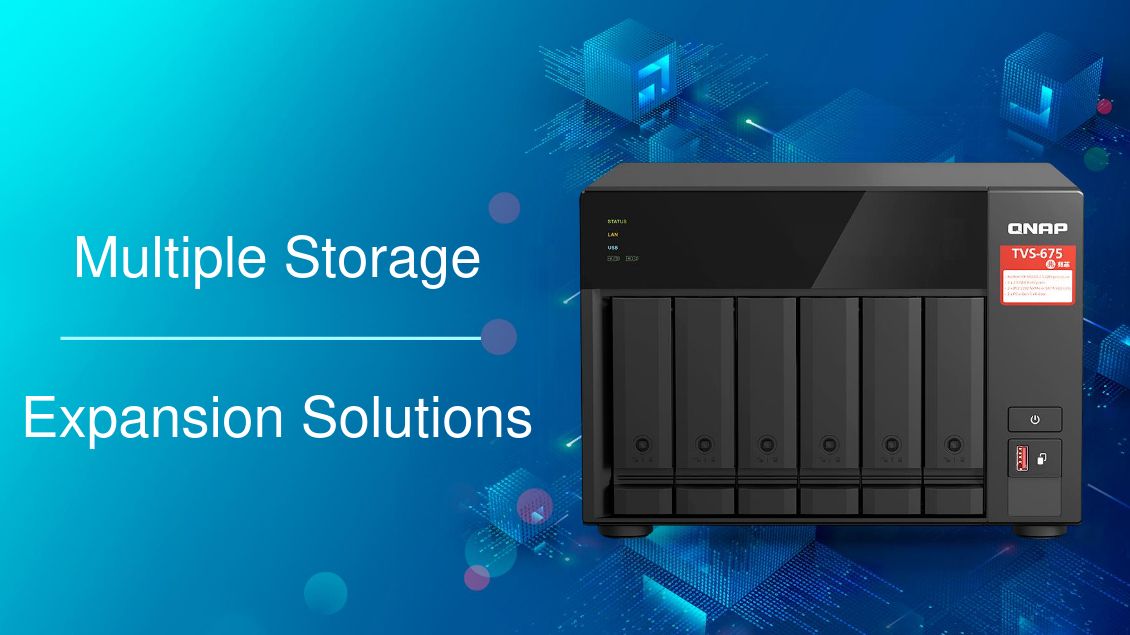 Taiwan-based QNAP has launched its first NAS device powered by an eight-core 2.50 GHz Chinese-made KaiXian KX-U6580 processor designed by Zhaoxin. Zhaoxin is a joint venture between Via Technologies and the Shanghai Municipal Government. Tom's Hardware believes the TVS-675 NAS is perhaps the first commercial device that'll be available in the US and Europe that's powered with the KaiXian CPU, which was developed primarily for the Chinese market. This is a departure to Qnap using either Intel Celeron or Arm-based systems-on-a-chip ( SoC) in their entry level NAS devices designed for small businesses, shares Tom's. Although it wasn't satisfied with the performance of the KaiXian KX-6000-series x86 processor, Tom's reasons that the processor would perhaps work well in the TVS-675 since NAS devices don't put too much demands on the underlying hardware. The TVS-675 has six hot-swappable 3.5-inch bays for high-capacity SATA hard disk drives ( HDD), along with two M.2-2280 slots for Solid State Drives ( SSD) supporting a PCIe 3.0 x1 or SATA interface. The device also has two PCIe 3.0 x4 slots for SSDs or network cards, together with two 2.5 GbE ports, two USB 3.2 Gen 1 Type-A connectors, two USB 3.2 Gen 2 Type-A ports, and one HDMI 2.0 output. The drive ships with 8GB DDR RAM, but its two SO-DIMM slots can be used to crank this up to 64GB in total. The Qnap TVS-675 is offered with either the Qnap's QTS operating system (OS) or its ZFS-based enterprise-grade QuTS OS. The device supports all the capabilities you can expect from an entry-level NAS, but Qnap hasn't yet shared any pricing information.

Qnap launches Chinese-made NAS drive for SMBs
techradar.com
CAMPBELL — A big technology and medical office park in Campbell has been bought by a veteran real estate company in a deal that indicates it sold for less than its prior price. Kennedy Wilson, a worldwide real estate investment company, has bought Vasona Technology Park, a seven-building complex near the corner of Winchester Boulevard and East Hacienda Avenue in Campbell that totals 314,300 square feet. Beverly Hills-based Kennedy Wilson, acting through an affiliate, paid $103.4 million for Vasona Technology Park, according to public documents filed on July 16 with the Santa Clara County Recorder's Office. The seller was Santa Monica-based Vista Investment Group, which bought the office campus in 2018 for $113.3 million, county records show. This appears to be a rare case of a decline in property values for a complex in Silicon Valley. Silicon Valley has remained a hotbed for commercial real estate investors despite the economic uncertainties that the coronavirus has unleashed. Vasona Technology Park boasts some high-profile tenants that appear to be an enticement for investors. Related Articles Housing tower gets boost from downtown San Jose property deals "Exquisite" Silicon Valley campus lands big-time buyers Investors buy "exquisite" Silicon Valley tech complex for $357.6 million 'We're really far apart there': A's president says team can't accept city's terms for building waterfront ballpark COVID boomtown: Silicon Valley company values soar, fueled by tech Among the well-known tenants: ChargePoint, which provides a network of charging stations for electric vehicles, has its corporate headquarters in the office complex; and Kaiser Permanente, which has a big medical office center in the tech hub. Also in the office park are Imperative Care, a biotech company; and Creganna Medical, a medical supply firm. The complex's new owner, Kennedy Wilson, has ownership interests primarily in commercial properties such as offices and apartment buildings, according to the company's website.

Housing tower project gets boost from downtown San Jose property deals
siliconvalley.com
The finding strongly supports the view that the second shot should not be skipped. "Despite their outstanding efficacy, little is known about how exactly RNA vaccines work," said Bali Pulendran, PhD, professor of pathology and of microbiology and immunology. "So we probed the immune response induced by one of them in exquisite detail." The study, published July 12 in Nature, was designed to find out exactly what effects the vaccine, marketed by Pfizer Inc., has on the numerous components of the immune response. The researchers analyzed blood samples from individuals inoculated with the vaccine. They counted antibodies, measured levels of immune-signaling proteins and characterized the expression of every single gene in the genome of 242,479 separate immune cells' type and status. "The world's attention has recently been fixed on COVID-19 vaccines, particularly on the new RNA vaccines," said Pulendran, the Violetta L. Horton Professor II. He shares senior authorship of the study with Kari Nadeau, MD, PhD, the Naddisy Foundation Professor of Pediatric Food, Allergy, Immunology, and Asthma and professor of pediatrics, and Purvesh Khatri, PhD, associate professor of biomedical informatics and of biomedical data science. The study's lead authors are Prabhu Arunachalam, PhD, a senior research scientist in Pulendran's lab; medical student Madeleine Scott, PhD, a former graduate student in Khatri's lab; and Thomas Hagan, PhD, a former postdoctoral scholar in Pulendran's Stanford lab and now an assistant professor at the Yerkes National Primate Research Center in Atlanta. Uncharted territory "This is the first time RNA vaccines have ever been given to humans, and we have no clue as to how they do what they do: offer 95% protection against COVID-19," said Pulendran. Traditionally, the chief immunological basis for approval of new vaccines has been their ability to induce neutralizing antibodies: individualized proteins, created by immune cells called B cells, that can tack themselves to a virus and block it from infecting cells. "Antibodies are easy to measure," Pulendran said. "But the immune system is much more complicated than that. Antibodies alone don't come close to fully reflecting its complexity and potential range of protection." Pulendran and his colleagues assessed goings-on among all the immune cell types influenced by the vaccine: their numbers, their activation levels, the genes they express and the proteins and metabolites they manufacture and secrete upon inoculation. One key immune-system component examined by Pulendran and his colleagues was T cells: search-and-destroy immune cells that don't attach themselves to viral particles as antibodies do but rather probe the body's tissues for cells bearing telltale signs of viral infections. On finding them, they tear those cells up. In addition, the innate immune system, an assortment of first-responder cells, is now understood to be of immense importance. It's the body's sixth sense, Pulendran said, whose constituent cells are the first to become aware of a pathogen's presence. Although they're not good at distinguishing among separate pathogens, they secrete "starting gun" signaling proteins that launch the response of the adaptive immune system -- the B and T cells that attack specific viral or bacterial species or strains. During the week or so it takes for the adaptive immune system to rev up, innate immune cells perform the mission-critical task of holding incipient infections at bay by gobbling up -- or firing noxious substances, albeit somewhat indiscriminately, at -- whatever looks like a pathogen to them. A different type of vaccine The Pfizer vaccine, like the one made by Moderna Inc., works quite differently from the classic vaccines composed of live or dead pathogens, individual proteins or carbohydrates that train the immune system to zero in on a particular microbe and wipe it out. The Pfizer and Moderna vaccines instead contain genetic recipes for manufacturing the spike protein that SARS-CoV-2, the virus that causes COVID-19, uses to latch on to cells it infects. In December 2020, Stanford Medicine began inoculating people with the Pfizer vaccine. This spurred Pulendran's desire to assemble a complete report card on the immune response to it. The team selected 56 healthy volunteers and drew blood samples from them at multiple time points preceding and following the first and second shots. The researchers found that the first shot increases SARS-CoV-2-specific antibody levels, as expected, but not nearly as much as the second shot does. The second shot also does things the first shot doesn't do, or barely does. "The second shot has powerful beneficial effects that far exceed those of the first shot," Pulendran said. "It stimulated a manifold increase in antibody levels, a terrific T-cell response that was absent after the first shot alone, and a strikingly enhanced innate immune response." Unexpectedly, Pulendran said, the vaccine -- particularly the second dose -- caused the massive mobilization of a newly discovered group of first-responder cells that are normally scarce and quiescent. First identified in a recent vaccine study led by Pulendran, these cells -- a small subset of generally abundant cells called monocytes that express high levels of antiviral genes -- barely budge in response to an actual COVID-19 infection. But the Pfizer vaccine induced them. This special group of monocytes, which are part of the innate museum, constituted only 0.01% of all circulating blood cells prior to vaccination. But after the second Pfizer-vaccine shot, their numbers expanded 100-fold to account for a full 1% of all blood cells. In addition, their disposition became less inflammatory but more intensely antiviral. They seem uniquely capable of providing broad protection against diverse viral infections, Pulendran said. "The extraordinary increase in the frequency of these cells, just a day following booster immunization, is surprising," Pulendran said. "It's possible that these cells may be able to mount a holding action against not only SARS-CoV-2 but against other viruses as well." Pulendran is a member of the Institute for Immunity Transplantation & Infection and Stanford Bio-X and a faculty fellow of Stanford ChEM-H. Other Stanford study co-authors are basic life science research scientist Chunfeng Li, PhD; research scientists Natalia Sigal, PhD, Sangeeta Kowli, PhD, and Sheena Gupta, PhD; postdoctoral scholars Yupeng Feng, PhD, Florian Wimmers, PhD, Vamsee Mallajosyula, PhD, and Fei Gao, PhD; graduate student Lilit Grigoryan; life science research professionals Sofia Maysel-Auslender, Meera Trisal and Allan Feng; former life science research professional Shaurya Dhingra; undergraduate student Sarah Chang; clinical research assistant Mihir Shah; clinical and laboratory research assistant Allie Lee; Sharon Chinthrajah, MD, associate professor of medicine; Sayantani Sindher, MD, clinical associate professor of medicine; Holden Maecker, PhD, professor of microbiology and immunology and director of Stanford's Human Immune Monitoring Center; Scott Boyd, PhD, associate professor of pathology; Mark Davis, PhD, professor of microbiology and director of Stanford's Institute for Immunity, Transplantation and Infection; and PJ Utz, MD, professor of medicine. Researchers at Billerica, Massachusetts-based Quanterix and Emory University also participated in the study. The work was funded by the National Institutes of Health (grants U19AI090023, U19AI057266, U24AI120134, P51OD011132, S10OD026799, R01AI123197-04, U01AI150741-01S1 and AI057229), Open Philanthropy, the Sean Parker Cancer Institute, the Soffer Endowment, the Violetta Horton Endowment, Stanford University, the Henry Gustav Floren Trust, the Parker Foundation, the Cooperative Centers on Human Immunology and the Crown Foundation. Stanford's Institute for Immunity, Transplantation and Infection also supported the work.

COVID-19 antibodies persist at least nine months after infection, study shows
sciencedaily.com
Today, you the from Amazon for just $209. That is not it's all-time lowest price, but given the package you're getting here with the E4, that is still a really good deal. You could do a whole lot worse with $209 on a robot vacuum. You can pick up the Roborock E4 robot vacuum from Amazon today But this price is not going to last long, so you'll want to grab it before it is gone.

You Can Save Up To 35% On Anker Charging Accessories – Today Only!
androidheadlines.com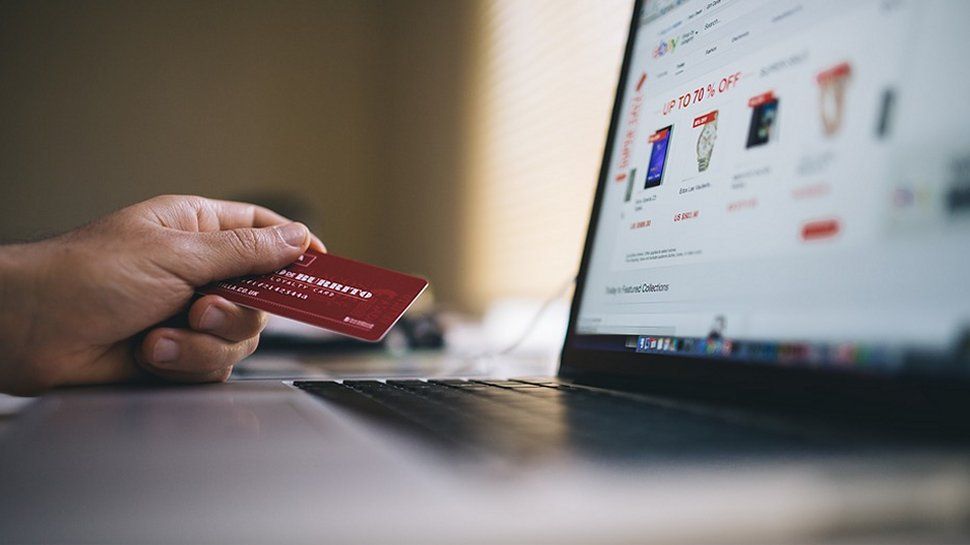 The events of the last year have not only accelerated the shift to online as social distancing measures and lockdowns have limited access to physical stores, but it's also created increased appetite for the adoption of new payment methods. All around the world people are shopping differently and paying differently. International research we commissioned in March this year among 8,000 consumers found that 86% said their payment habits have changed over the last 12 months, and 59% had tried a new payment method. It seems that choice has never been more important. And, the early signs are that our new habits will endure. Consumers are discovering more convenient ways of buying and paying, and, as in other aspects of their lives that have changed due to the pandemic, they will adopt new behaviors into the long-term if they make their lives easier. Payments providers have played a big part in helping merchants react quickly and shift to online methods of operation to fulfil immediate consumer needs over the last 12 months, but there's more that can be done. Technology is in an advanced place, but as always, it's the uptake that will define how impactful that tech will be. A lot of it isn't being used, or isn't being used in the right way yet. Take 3DS2 (3D Secure 2). While its ability to improve online payments security and reduce fraud is obvious, merchants' concerns around it increasing checkout drop-off is affecting the speed of migration. In reality, it has great potential to be used to optimize the user's checkout experience and improve the mobile payments process. The wider challenge for payments providers over the next 12 months is helping merchants transition from the first step of establishing online payments as part of building their ecommerce presence to machine learning and artificial intelligence use cases around customer and credit management. The big areas to look at this year include: It's no surprise that 5G is proving to be more evolution than revolution. But when we talk about using new technologies to support changing consumer habits, there is little doubt that 5G is going to be central to making this happen. For example, being able to use data in real-time, at the exact point of purchase or consumption, to make checkout interactions more engaging through incentives. The improved connectivity and speed that 5G brings will also remove barriers to businesses and help them reach new customers as well as enable individuals to set up businesses in more remote areas. More significantly, and fundamentally, it will give people access to services they couldn't reach before. The payments ecosystem will play a pivotal role in accelerating inclusivity and driving worldwide mobile transactions with the right payments solutions. This will be truly transformational in emerging markets. As always, fraud isn't far from the agenda – both for businesses and for consumers. While people are, as we've seen, embracing new buying and payment methods, they still have concerns which online retailers must understand and act on if they're to secure consumer confidence and maximize the growth opportunity that the acceleration to digital represents. As consumers continue to move online, they're also now more conscious – and concerned – about fraud. And it's in this area too that we will see positive changes as 5G enables merchants to build advanced security and speed into transactions. Maintaining consumer confidence and trust is ultimately the priority as we transition to a more advanced use of technology. Moving data more fluidly end-to-end is one thing, but doing right by that data at all stages of its journey, while providing full transparency to the consumer, is another. There's vast opportunity in connecting the data and consumer insights from payments providers, fintechs, retailers, merchants and banks. By doing this, and combining these digital identities, new levels of personalization are possible. But to maintain consumer trust, recommendations and incentives based on this information need to be appropriate, delivered at the right time and worthwhile. It's then that it really improves the consumer experience. Combine it with a frictionless and personalized checkout and it becomes a significant competitive advantage, which has never been more important during these unprecedented times.

Consumers to drive the next wave of payments technology
techradar.com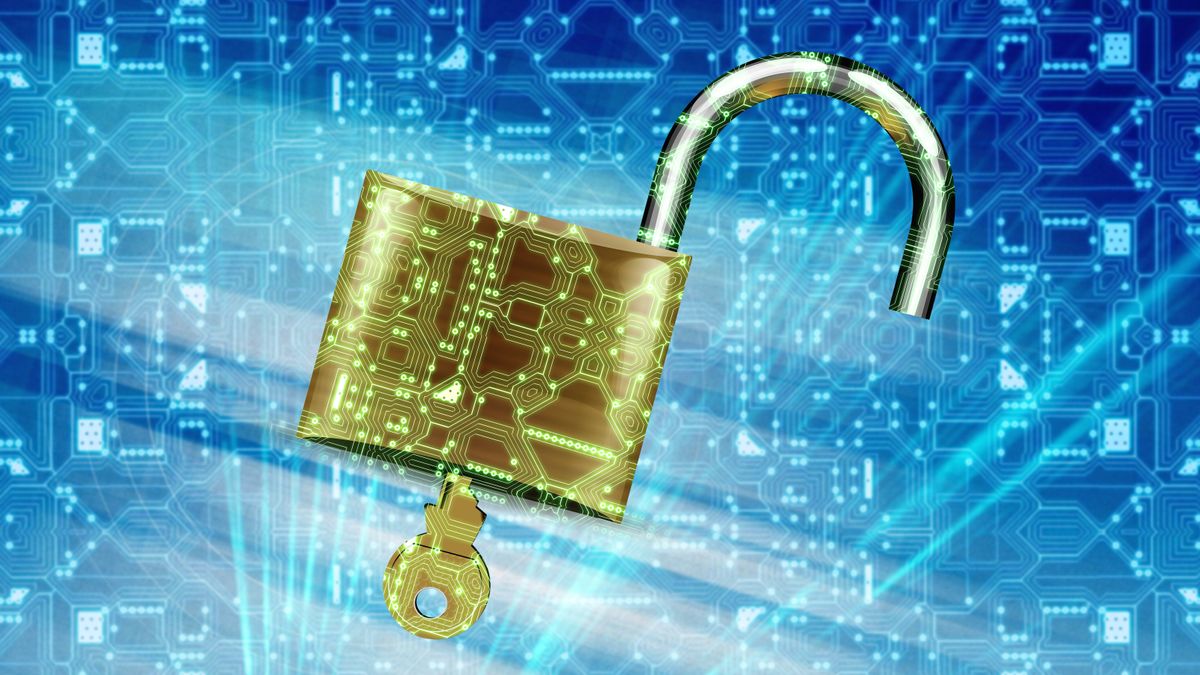 Passwords remain the number one form of authentication, even though they can leave an organization vulnerable to attacks if appropriate cybersecurity measures are not in place. They've been around since the Internet was invented and are not likely to go away for years to come, despite the proliferation of 'passwordless' conversations generating some buzz. Currently, there are billions of passwords available on the Dark Web, aggregated through various attack methods from brute force to malware to phishing then used in password spraying and credential stuffing attacks. Such attacks are successful due to the fact that 65% of users reuse passwords, according to a 2019 Google study. So, it's really not a surprise that stolen or compromised credentials are one of the leading root causes of malicious attacks. In fact, according to IBM's 2020 Cost of a Data Breach report, one in five companies that suffered a malicious data breach was infiltrated due to stolen or compromised credentials. Passwords are oftentimes the sole key to unlock access to various applications, resources and sensitive data, yet we still see poor password hygiene leading to some pretty major data breaches. So, what does poor password hygiene mean? Essentially, these are the mistakes that leave the door wide open for attackers. And given that security is not top of mind for users, the onus falls on IT to ensure that they are enforcing password security with solutions that prevent users from: Even large organizations get this wrong. For context, several ma