Announcement
DC5n United States software in english 351 articles, created at 2021-07-08 02:32 articles set mostly positive rate 5.8
(10.86/11)

1

0.3

Ubisoft announces Assassin's Creed Infinity, a live service AC game

Ubisoft wants you to play Assassin's Creed forever (and ever, and ever, and...) in its latest live service game, codenamed Assassin's Creed Infinity. 2021-07-07 20:11 5KB www.thumbsticks.com

(8.99/11)

2

0.4

Microsoft says when it comes to Windows 11 "there's much more to come"

When the first Windows 11 ISO leaked the OS was a somewhat disappointing update to Windows 10, being largely unchanged from Windows 10 except for the new start menu. When the first Windows 11 Insider Build was released however the OS received a major visual update, with an improved notification centre, a reskinned Settings, a […] 2021-07-07 22:36 1KB mspoweruser.com

(7.41/11)

3

0.8

Windows 7 users can upgrade to Windows 11 but might need to perform a clean install

According to a FAQ document published by Lenovo, Windows 7 users will not be able to upgrade to Windows 11 directly and will need to do a fresh install if they plan to make a jump to Windows 11. 2021-07-07 20:04 2KB www.neowin.net

(6.18/11)

4

0.1

Microsoft's patch for PrintNightmare vulnerability can be bypassed completely

Security researchers are reporting that Microsoft's fix for the PrintNightmare vulnerability that rolled out to most Windows versions is ineffective, and can let attackers completely bypass it. 2021-07-07 21:26 2KB www.neowin.net

(5.99/11)

5

1.0

Nintendo, stop trying to get me to play my Switch outside

Nintendo announced the rumored new Nintendo Switch OLED Model. While their commercial shows people playing the Switch outside, I don't think I'll ever want to play it outside. 2021-07-07 20:38 3KB www.polygon.com

(5.99/11)

6

0.4

Spec analysis: Switch OLED model - new display, old tech

A missed opportunity to improve docked play. After months of pent-up expectation surrounding the 'Switch Pro' and hopes of a new, improved machine, Nintendo finally … 2021-07-07 16:47 11KB www.eurogamer.net

(4.99/11)

7

0.7

Samsung Galaxy Z Flip is getting the July security patch

Samsung is in the process of rolling out the latest security patch to its Galaxy smartphones. The latest premium Galaxy phone to get the July security patch is the company's first clamshell foldable phone, Galaxy Z Flip. The Galaxy Z Flip 3 is now getting the July 2021 security patch alongside a fix for Android […] 2021-07-07 17:24 1KB mspoweruser.com

(4.23/11)

8

0.7

Red Dead Online: Blood Money arrives July 13th

Red Dead Online is getting more content that'll have you after diamonds, rubies and emeralds at the behest of a notorious underboss Guido Martelli. 2021-07-07 16:49 1KB mspoweruser.com

(4.12/11)

9

0.3

OnePlus says Nord 2 5G phone is on the way, MediaTek powered

When OnePlus revealed the original Nord phone last year, it signaled that it wanted to get serious about the mid-range segment (again). The $460 OnePlus Nord looked... 2021-07-07 20:35 2KB www.techspot.com

(3.99/11)

10

0.3

Best cheap HP laptop deals for July 2021

HP still makes some of the best PCs on the market. If it's time for a new one, then check out this roundup of the best cheap HP laptop deals available now. 2021-07-07 21:53 9KB www.digitaltrends.com

(3.17/11)

11

0.8

Codemasters CEO and CFO step down following EA acquisition

Dirt dev Codemasters is losing its executive leadership following its acquisition by EA earlier this year. 2021-07-07 19:26 2KB www.gamasutra.com

(3.13/11)

12

0.6

The best Xbox Series X games for 2021

The Xbox Series X is here, kicking off the next generation of consoles with memorable games. Here are the ones to check out. 2021-07-07 18:08 11KB www.digitaltrends.com

(3.13/11)

13

0.2

Loki's weirdest Easter egg is the biggest video game in urban legend history

What's Polybius? Only one of the biggest video game urban legends, all about an arcade game that could take control of your mind. Disney Plus' Loki folks the legend of Polybius in with the Marvel Cinematic Universe and the Time Variance Authority. 2021-07-07 18:00 2KB www.polygon.com

(3.13/11)

14

0.4

Xbox Game Pass Will Help Contraband "Grow" But Not For Cash, Says Avalanche CEO

Contraband will be published by Xbox Game Studios and will hence land on Xbox Game Pass on day one. 2021-07-07 16:30 2KB segmentnext.com

(3.09/11)

15

0.6

Newegg has a new PC assembly service for custom builds

If you need help building your own PC, Newegg has launched an assembly service that will ship you a pre-built PC with your chosen parts. 2021-07-07 21:25 2KB www.xda-developers.com

(3.09/11)

16

0.1

Former President Sues Facebook, Twitter, and YouTube In Desperate Plea for Platform

On Wednesday, Donald Trump, once again, demanded the right to post. 2021-07-07 17:42 5KB gizmodo.com

(3.08/11)

17

0.1

Update your Windows PC now to fix this critical PrintNightmare security flaw

A serious security flaw known as Print Nightmare is impacting Windows, and Microsoft has issued a fix for it. Here's how you can update to stay safe. 2021-07-07 20:34 4KB www.digitaltrends.com

(3.07/11)

18

0.2

Monster Hunter Stories 2: Wings of Ruin Review| Turn-based for what

Find out how Monster Hunter makes the jump to turn-based on PC and Nintendo Switch in our Monster Hunter Stories 2: Wings of Ruin review.Watch on YouTubeMonster Hunter Stories 2 Review: StoryAs a spin-off set in the Monster Hunter universe, Stories 2 caters to both new and experienced riders and hunters alike.You play as a … 2021-07-07 15:01 8KB www.vg247.com

(2.99/11)

19

0.0

See the Samsung Galaxy S21 FE from all directions in leaked 3D render

While we do not know when the Samsung Galaxy S21 FE will be coming to market, this has not stopped the leaks from flowing. Today reliable leaker Evan Blass posted 3D renders in a number of colours for the upcoming handset. The device (models SM-G990U and SM-G99U1) has already been approved by the FCC. Earlier […] 2021-07-07 16:49 1KB mspoweruser.com

(2.50/11)

20

0.5

The best VPN for the iPhone or iPad in 2021

If you're not using a VPN to protect your iPhone or iPad, then you could be putting yourself at risk. Here, we take a look at the best VPNs for the iPhone. 2021-07-07 15:25 8KB www.digitaltrends.com

(2.18/11)

21

0.8

XDA Basics: How to check my Windows 11 version and edition

Not sure what version of Windows 11 you have? Here's how to check your Windows 11 version and how to get the latest updates. 2021-07-07 22:00 4KB www.xda-developers.com

(2.10/11)

22

0.5

New Lord of the Rings: Gollum trailer narrows down release window

A new trailer for The Lord of the Rings: Gollum has confirmed it'll be arriving in late 2022. 2021-07-07 16:29 2KB www.techradar.com

(2.08/11)

23

0.4

Red Dead Redemption 2 gets Nvidia DLSS support to make it run better on your PC

DLSS comes to another big-name game, after it was recently introduced to Doom Eternal. 2021-07-07 16:26 2KB www.techradar.com

(2.08/11)

24

0.7

OnePlus Nord 2 is real, company confirms in a surprise announcement

OnePlus has just confirmed that the Nord 2 is real, and we know its chipset too. 2021-07-07 11:23 2KB www.techradar.com

(2.07/11)

25

0.4

Loki episode 5 recap: so many Lokis

A giant cloud monster, timey-wimey stuff and loads of Lokis in Loki episode 5. 2021-07-07 13:57 6KB www.techradar.com

(2.06/11)

26

0.6

Microsoft might announce Cloud PC on July 15

A new report suggests that Microsoft might announce its new Cloud PC virtual OS offering built on Windows Virtual Desktop (now Azure Virtual Desktop) during its Ignite conference on July 15. 2021-07-07 14:52 2KB www.neowin.net

(2.05/11)

27

1.0

Black Widow post-credits scene explained: What happens in the ending?

There's a Black Widow post-credits scene, and here's everything that happens in it - and how it sets up future Marvel movies or Disney Plus shows! 2021-07-07 22:04 3KB www.gamerevolution.com

(2.04/11)

28

1.0

DICE LA gets a new name, is now Ripple Effect

DICE LA is getting a rebrand and its new name is Ripple Effect Studios. The new moniker solidifies its transition from a support studio to a developer working on its own original IPs. 2021-07-07 20:48 2KB www.gamerevolution.com

(2.04/11)

29

0.8

Intel is discontinuing the Lakefield chips that were supposed to go in the Surface Neo

Intel has started its process of discontinuing its Lakefield processors, which were once headed for Microsoft's Surface Neo. 2021-07-07 18:18 2KB www.xda-developers.com

(2.04/11)

30

0.5

Biden Drafting Executive Order to Promote 'Right to Repair'

The Biden administration has also directed the US Department of Agriculture to develop new rules that'll grant farmers the 'right to repair their own equipment how they like.' 2021-07-07 16:05 2KB uk.pcmag.com

(2.04/11)

31

0.6

Kaspersky's random password generator isn't actually random at all

Researchers reveal flaws in Kaspersky Password Manager that could theoretically be used to crack accounts. 2021-07-07 14:03 2KB www.techradar.com

(2.03/11)

32

0.1

Google Pixel Buds A-Series review

Google's latest Pixel Buds cut out touch controls but offer better bass response at a fraction of the cost of the Google Pixel Buds 2. 2021-07-07 22:43 7KB www.techradar.com

(2.03/11)

33

0.6

The Kaseya ransomware attack: Everything we know so far

Updated: The latest major software supply chain hack has impacted more than 1,500 companies. Here is everything we know so far. 2021-07-07 13:14 2KB www.zdnet.com

(2.03/11)

34

0.8

IBM CodeFlare simplifies the move to hybrid cloud

Enterprises are relying on data more than ever before, but that can come at a cost in terms of the time spent on building and managing the infrastructure to handle it. 2021-07-07 13:00 2KB betanews.com

(2.02/11)

35

0.3

TikTok Testing Cameo-Like Shoutouts Feature

TikTok users will have the ability to pay their favorite creators for personalized messages. 2021-07-07 20:38 2KB uk.pcmag.com

(1.52/11)

36

0.0

Google Pixel Watch release date, price, news and leaks

Rumors suggest Google is working on its own flagship smartwatch to show off Wear OS – here's what we know so far. 2021-07-07 18:53 12KB www.techradar.com

(1.27/11)

37

0.1

Succession season 3: release date, trailer, story and everything we know

Here's everything we know about the latest season of HBO's addictive family drama, Succession. 2021-07-07 08:42 10KB www.techradar.com

(1.25/11)

38

0.8

Microsoft Store's Back-to-School deals are now live

Microsoft Store's Back-to-School sale is back. In this limited time sale, you can get great discounts on Surface devices, Windows laptops, PC accessories and more. In addition to the discounts on the products, for a limited time, you can save 20-30% on Microsoft Complete, Microsoft Store's hardware warranty plan, when purchasing select Surface devices. Microsoft […] 2021-07-07 18:24 1KB mspoweruser.com

(1.21/11)

39

0.1

The best TV shows on UK Disney Plus this month

The Disney+ TV show library has expanded massively with Star, and new Marvel show Loki is one of the best yet. 2021-07-07 13:11 1KB www.techadvisor.com

(1.13/11)

40

0.6

God of War: Ragnarok PS5 release date, trailer, news and rumors

Here's everything we know so far about God of War: Ragnarok. 2021-07-07 17:33 8KB www.techradar.com

(1.05/11)

41

0.4

Windows 10's KB5004945 update should be installed immediately – here's how

Microsoft has released an important security update for Windows 10. The loophole this patch closes is already being exploited, so install it as soon as possible 2021-07-07 14:40 2KB www.techadvisor.com

(1.05/11)

42

0.6

Microsoft Teams Tests Together Mode for 2 People

Until now, Together mode had a five-participant minimum. 2021-07-07 12:56 2KB uk.pcmag.com

(1.05/11)

43

0.4

Here's what you can expect from Windows 10 21H2

We may not have an exact release date for Windows 10 21H2 -- and interest may be focused on Windows 11 at the moment -- but details about what we can expect from the update are starting to creep out. 2021-07-07 08:50 2KB betanews.com

(1.04/11)

44

0.8

Best business laptops 2021: top devices for working from home, SMB and more

These are the best business laptops available, for any use case. 2021-07-07 19:03 9KB www.techradar.com

(1.04/11)

45

0.3

Ceneva F158G business laptop review

Does Windows 10 Pro, a fingerprint reader and a numeric keypad make a good business laptop? 2021-07-07 17:58 5KB www.techradar.com

(1.04/11)

46

76.6

Loki can survive Infinity War death, TV show reveals

Loki episode 5 reveals how the unlikely hero can survive being killed by Thanos in Avengers: Infinity War. Here's how he can do it with a projection learned from Classic Loki. 2021-07-07 09:55 2KB www.gamerevolution.com

(1.04/11)

47

0.0

Loki Episode 5 Review and Ending Explained: 'Best in the series, though still has problems plaguing the show'

Loki episode 5 review and ending explained for the Disney Plus show. Did the latest Loki episode reveal the villain, and is it Kang after all? 2021-07-07 09:48 5KB www.gamerevolution.com

(1.04/11)

48

0.6

Best MacBook: Which Mac laptop should you buy?

You're planning on buying a new Mac laptop. So you head over to your local Apple store, or you peruse the pages of Apple's website, … 2021-07-07 08:00 6KB www.macworld.com

(1.03/11)

49

0.7

Fortnite Chapter 2 Season 7 Week 5 Challenges Guide

With another week, comes more challenges; join us as we show you how to complete Fortnite Season 7 Week 5 Challenges for more experience! 2021-07-07 18:17 3KB segmentnext.com

(1.03/11)

50

0.2

20 of the best movies on Amazon Prime Video right now

Amazon Prime Video's movie selection has tons of great films, so if you need a good movie to watch, it's a strong Netflix alternative. Here are some of the best movies on Amazon in 2021, including The Man Who Fell to Earth, Drug War, The Elephant Man, Perfume: The Story of a Murderer, Timecrimes, and more. 2021-07-07 17:04 16KB www.polygon.com

(1.03/11)

51

0.4

The 512GB MacBook Air is down to the lowest price we've ever seen

Amazon is selling the 512GB MacBook Air for $1,100, knocking $150 off the price. 2021-07-07 16:43 1KB www.macworld.com

(1.03/11)

52

0.6

The Best Sports Streaming Services for 2021

From the NBA playoffs to the Tour de France, you don't need a cable subscription to watch live sports. The best sports streaming services make it easy to catch all the prime-time games and general sports coverage you could want. 2021-07-07 13:30 8KB uk.pcmag.com

(1.02/11)

53

0.4

Should Kaseya pay REvil ransom? Experts are torn

REvil has lowered its demand to $50 million, but some believe Kaseya and other affected companies still should not pay. 2021-07-07 19:14 9KB www.zdnet.com

(1.02/11)

54

0.5

Call of Duty: Warzone stats tracker app back online after successful talks with Activision

Peace offering. A popular third-party Call of Duty: Warzone stats tracker app is back online after its creators held successful talks with Activision. Warzone Tracker … 2021-07-07 13:51 4KB www.eurogamer.net

(1.02/11)

55

0.4

Razer Opus X Review: Compelling ANC Headphones for under $100

Is the Razer Opus X worth your hard-earned $99? Maybe, depending on what exactly you want from a pair of headphones. Read our review! 2021-07-07 13:30 6KB www.xda-developers.com

(1.02/11)

56

0.2

AI gives development tools a boost

GitHub Copilot, DeepDev, IntelliCode, and other code-focused applications of machine learning can help us deliver better code, faster. 2021-07-07 10:00 8KB www.infoworld.com

(1.02/11)

57

0.4

Loki episode 5 Frog Thor and Thanoscopter are big nods to the comics

Loki episode 5 has a number of fun Easter eggs hidden in the void area. These include Frog Thor from T365 and the Thanos Helicopter. 2021-07-07 07:49 2KB www.gamerevolution.com

(1.01/11)

58

0.5

Melinda French Gates will resign in two years if she and Bill Gates can't work together at foundation

If you recall, when the divorce announcement was made in May, both parties said they would continue to work together at the Bill & Melinda Gates Foundation.... 2021-07-07 21:08 2KB www.techspot.com

(1.01/11)

59

0.8

Clover Dating App

Live a lucky love life 2021-07-07 20:53 6KB uk.pcmag.com

(1.01/11)

60

0.8

Need more RAM? How to upgrade the RAM in the Acer Nitro 5

Acer's Nitro 5 is a great starting point, but it doesn't have a lot of memory. Here's how to upgrade the RAM on the Acer Nitro 5. 2021-07-07 20:30 3KB www.xda-developers.com

(1.01/11)

61

0.7

Best gaming laptops: Know what to look for and which models rate highest

Which gaming laptop should you buy? From size, to performance, to budget, to features, this buyer's guide will help you find the right gaming laptop for your needs. 2021-07-07 20:27 4KB www.pcworld.com

(1.01/11)

62

0.8

Quantum computing-as-a-service is going mainstream

Oxford Quantum Circuits has launched the UK's first QCaaS platform. 2021-07-07 20:01 2KB www.techradar.com

(1.01/11)

63

0.2

This modded Sega Dreamcast is actually a stealth, AMD-powered gaming PC

A modder managed to cram a gaming PC inside a Sega Dreamcast shell, and the results are impressive. 2021-07-07 20:00 2KB www.digitaltrends.com

(1.01/11)

64

0.7

The Best Apple Watch Bands

Swap the standard Apple Watch band for one that matches your lifestyle. These picks are functional, stylish, and (mostly) affordable. 2021-07-07 19:21 1KB uk.pcmag.com

(1.01/11)

65

0.2

iPhone users take note: this nasty Wi-Fi bug can make your life miserable

While Apple is busy convincing people that iPhones are the safest bet when it comes to the protection of users' privacy and security, a recently-discovered nasty Wi-Fi bug suggests that iPhones and iPads are still quite vulnerable to hacking. As reported by ZDNet, Software engineer Carl Schou has discovered a Wi-Fi bug, exploiting which a hacker can […] 2021-07-07 18:41 1KB mspoweruser.com

(1.01/11)

66

0.6

How to pre-order The Legend of Zelda: Skyward Sword HD

The re-release of The Legend of Zelda: Skyward Sword is nearly upon us. Here's how you can pre-order Skyward Sword HD and which retailers are offering bonuses. 2021-07-07 18:37 4KB www.digitaltrends.com

(1.01/11)

67

0.6

Doom Eternal's next-gen patch tested on PS5 and Xbox Series consoles

Ray tracing, 120Hz support - and even more impressive visuals. Released at the tail-end of last week, Doom Eternal's upgrade for PC and next generation … 2021-07-07 18:21 8KB www.eurogamer.net

(1.01/11)

68

0.1

RoboCop: Rogue City coming in 2023

A brand new RoboCop game has been unveiled during the Nacon Direct event, and it's coming to us from the creators of Terminator: Resistance. 2021-07-07 17:54 1KB mspoweruser.com

(1.01/11)

69

0.1

Blade Runner anime nabs all-star voice cast, first look coming at Comic-Con

Blade Runner: Black Lotus, the upcoming anime from Crunchyroll and Adult Swim, will have a first look panel at Comic-Con 2021. The show has also cast stars like Brian Cox, Stephen Root, and Jessica Henwick for its English-language voice cast. 2021-07-07 17:52 2KB www.polygon.com

(1.01/11)

70

0.1

Nvidia might be working on the RTX 3080 Super, but there's a catch

A new rumor suggests that Nvidia is working on the RTX 3080 Super and RTX 3070 Super for laptops, but they might not release for a while. 2021-07-07 17:29 2KB www.digitaltrends.com

(1.01/11)

71

0.2

The Best Password Managers for 2021

If you use weak passwords (or the same one everywhere), you are only making it easier for someone to compromise all your accounts. Start using one of our top-rated password managers to help create a unique and strong password for every website. 2021-07-07 17:22 10KB uk.pcmag.com

(1.01/11)

72

1.4

You can now visit the Crema offices in Temtem

Additionally, the latest update adds competitive tournaments to the game. 2021-07-07 16:07 789Bytes www.gamereactor.eu

(1.01/11)

73

0.3

Rebekah Koffler: Russia's Cyberattacks on the U. S. Reveal Biden's Failings

Putin is taking advantage of Biden's non-reaction 2021-07-07 15:38 2KB news.softpedia.com

(1.01/11)

74

0.8

President Biden says REvil ransomware attack caused minimal damage to US businesses

A ransomware attack took place last Friday targeting Kaseya's VSA cloud-based system management platform, which is used for remote monitoring and IT management. The Miami-based company said... 2021-07-07 15:22 2KB www.techspot.com

(1.01/11)

75

0.8

Thor: Love and Thunder — everything we know about the Marvel phase 4 movie

Thor: Ragnarok director Taika Waititi returns to helm Thor: Love and Thunder, now slated for February 2022. Here's everything we know about the MCU movie. 2021-07-07 14:50 11KB www.digitaltrends.com

(1.01/11)

76

0.2

A New World of Warcraft Board Game Sees Pandemic Spread to Azeroth

World of Warcraft: Wrath of the Lich King gives a tabletop spin on the Corrupted Blood plague. 2021-07-07 14:45 3KB gizmodo.com

(1.01/11)

77

0.1

OnePlus 9 Pro gets delisted from Geekbench for benchmark manipulation

The OnePlus 9 and 9 Pro may undercut flagship competitors in pricing, but it seems that the devices aren't offering owners the full-fledged performance of their powerful... 2021-07-07 14:12 2KB www.techspot.com

(1.01/11)

78

0.6

Test Drive Unlimited Solar Crown set in Hong Kong island. All of it.

During yesterdays Nacon's Direct event, Test Drive Unlimited Solar Crown revealed its diverse location to race around in, Hong Kong Island. 2021-07-07 13:21 1KB mspoweruser.com

(1.01/11)

79

0.5

Nvidia unveils the UK's fastest supercomputer

Nvidia Cambridge-1 should bring a significant boost to the UK's healthcare industry. 2021-07-07 13:19 2KB www.techradar.com

(1.01/11)

80

0.3

iPhone 13: Case leak reveals massive camera array on Pro Max model

It feels like just yesterday when we were peeling the protective film from the  iPhone 12 , but the launch of the next model is just … 2021-07-07 13:15 9KB www.macworld.com

(1.01/11)

81

0.8

Our Machinery launches hackable lightweight game engine

Our Machinery has launched its game engine, dubbed The Machinery. It is targeted at developers who prefer a plugin-based model. 2021-07-07 13:00 4KB venturebeat.com

(1.01/11)

82

0.3

ICO to probe Hancock over private email use

Former health secretary faces an investigation by the UK's data protection watchdog over his use of private email to conduct government business 2021-07-07 12:00 4KB www.computerweekly.com

(1.01/11)

83

0.8

Social robots on the rise in the Netherlands

The acceptance of robots being used in everyday life is making significant strides, but this is just the beginning. 2021-07-07 11:45 3KB www.computerweekly.com

(1.01/11)

84

0.1

Pentagon cancels major JEDI cloud contract

Pentagon scraps $10 billion contract and begin anew after prolonged legal battle. 2021-07-07 10:46 2KB www.techradar.com

(0.99/11)

85

0.8

Full-Text Search Fundamentals in RavenDB

In this tutorial about the full-text search functionality in RavenDB you will learn how it works, how to use it, and what bonus features are available. 2021-07-07 20:26 5KB dzone.com

(0.76/11)

86

0.4

Best Chinese phone 2021

Chinese phones offer incredible value for money. Here are the best Chinese phones you can buy in the UK in 2021. 2021-07-07 10:36 2KB www.techadvisor.com

(0.12/11)

87

0.3

How to watch Poirier vs McGregor 3: when is UFC 264, live stream online, time, card and more

Trilogy finale in Las Vegas sees The Notorious face The Diamond. Discover when is UFC 264 and how to watch a Poirier vs McGregor 3 live stream this Saturday. 2021-07-07 14:16 5KB www.techradar.com

(0.11/11)

88

0.5

How to watch Table Tennis at Olympics 2020: key dates, free live stream and more

Can anybody stop China's domination on the ping pong table? Discover how to watch table tennis at this year's Olympics, with free live stream options explained. 2021-07-07 16:45 4KB www.techradar.com

(0.11/11)

89

0.5

British Lions vs Cell C Sharks live stream: how to watch today's rugby from anywhere

Three debutants to appear for tourists in Johannesburg today. Read on find out how to live stream British Lions vs Cell C Sharks online and watch no matter where you are. 2021-07-07 14:11 2KB www.techradar.com

(0.09/11)

90

0.5

How to watch Love Island in 2021 online: stream UK and USA versions at home and abroad

Couple up with summer's best reality TV dating show and find out all you need to know to watch Love Island and get your fix. 2021-07-07 21:50 3KB www.techradar.com

(0.06/11)

91

0.6

Transform 2021: Retail's key topics

Join retail leaders at the industry's premier AI digital event, Transform 2021, hosted July 12-16. Transform gathers thought and action leaders from established enterprise brands and retail businesses for highly informative sessions, focused roundtables, and unbeatable networking opportunities. 2021-07-07 20:51 15KB venturebeat.com

(0.06/11)

92

0.2

Cheap AirPod Alternatives: The Best True Wireless Earbuds Under $100

You don't need to spend a ton of money to get a decent pair of true wireless earphones. We've tested plenty of models that deliver quality audio and useful extra features for as low as $25. 2021-07-07 17:26 6KB uk.pcmag.com

(0.06/11)

93

1.3

Applying Lean Tools and Techniques to Scrum

This article focuses on challenges that Scrum is facing and how Lean can be a complementary approach. The topic of waste, a central theme that Lean focuses on, shows us that Scrum can be improved. 2021-07-07 12:00 1KB www.infoq.com

(0.06/11)

94

0.8

10 awesome hidden features in your Android smartphone

There's no doubt that Android is the most widely used mobile operating system around the globe. It is also the most customisable mobile OS out there and the flexibility it offers is unparalleled by any other OS out there, including iOS. If you think you have explored your Android phone to the fullest, then take a look at these 10 tips and tricks that will make you see your phone in a different light. 2021-07-07 11:13 1KB www.techradar.com

(0.05/11)

95

1.0

New Windows Office Insider Build 14228.20044(Current Channel) lets you add Flipgrid videos to your presentations and more

Microsoft has released Office Insider Preview Build 14228.20044 for Insiders on Windows in the Current Channel. The new Office build adds multiple new features, including the ability to proof selected portions of documents in Word, a Navigation pen to get insight into your workbook, the ability to add Flipgrid videos or shorts to your presentations, […] 2021-07-07 14:47 1KB mspoweruser.com

(0.03/11)

96

0.5

The Best Noise-Cancelling Headphones for 2021

Noise cancellation removes unwanted sounds. The best noise-cancelling headphones let you block out the world around you to enjoy your music...or the sweet sound of silence. 2021-07-07 17:26 8KB uk.pcmag.com

(0.03/11)

97

0.5

WellSaid raises $10M to generate synthetic voices

WellSaid, a company developing technology to create synthetic voices, has raised $10 million in venture capital. 2021-07-07 16:00 5KB venturebeat.com

(0.03/11)

98

0.7

Sony WF-1000XM4 vs Bose QuietComfort Earbuds: which noise-cancelling earbuds are right for you?

Choosing between these fantastic wireless earbuds is no mean feat – luckily, we're here to help. 2021-07-07 14:29 8KB www.techradar.com

(0.03/11)

99

0.6

Database optimization startup Silk raises $55M

Silk, which develops technologies to optimize databases in real time, has raised $55 million in venture capital. 2021-07-07 14:05 3KB venturebeat.com

(0.03/11)

100

0.6

Concept Envisions Tabs in Windows 11 File Explorer

Microsoft still not bringing tabs to its file manager 2021-07-07 12:38 2KB news.softpedia.com

(0.02/11)

101

0.2

Elon Musk's Proposed Fort Lauderdale Tunnel Is a Huge Flood Risk

City officials accepted a Boring Company proposal to build an underground transit tunnel. For climate and geological reasons, that's a bad idea. 2021-07-07 21:00 4KB gizmodo.com

(0.02/11)

102

0.2

Mad Max-inspired board game Thunder Road is coming back

Thunder Road, the hit children's game inspired by Mad Max, is getting a reboot. Restoration Games will launch a Kickstarter for Thunder Road: Vendetta in October. 2021-07-07 20:57 2KB www.polygon.com

(0.02/11)

103

0.8

Qlik Adds Natural Language Engine API to its Business Intelligence Suite

​Qlik, a business analytics platform provider, has announced the release of a new Natural Language (NL) Engine API that is intended to help developers leverage conversational analytics without the need for specific NL experience. This new offering joins existing Qlik Sense analytics offerings. 2021-07-07 20:43 1KB www.programmableweb.com

(0.02/11)

104

0.5

Pay What You Want for this Complete 2021 Internet Side Business Bundle

Earn passive income online! This skill success bundle gives you 35 hours of content on selling products on amazon, creating e books, freelancing and more, while paying what you want for it. 2021-07-07 17:45 1KB www.neowin.net

(0.02/11)

105

0.5

Please welcome Imogen Mellor as your host for GDC 2021

Game journalist and streamer Imogen Mellor will be your host for the 35th annual Game Developers Conference. 2021-07-07 17:28 2KB www.gamasutra.com

(0.02/11)

106

0.7

The Best Office Suites for 2021

Microsoft 365 is not your only choice for word processing, spreadsheet, and presentation software. Whether you want local or cloud-based apps, our roundup of the best office suites helps you choose the one for your needs. 2021-07-07 15:50 7KB uk.pcmag.com

(0.02/11)

107

0.3

Sea of Thieves may finally tell Belle's story

The Sea of Thieves Belle character was introduced in old footage of the game and is a fan favorite, and hasn't yet appeared - but that may be about to change. 2021-07-07 14:16 2KB www.gamerevolution.com

(0.02/11)

108

0.4

Mint Mobile vs Tello: which is the better prepaid carrier, and for who?

Both Mint Mobile and Tello are great choices when it comes to prepaid cell phone plans - which one's best for you, however? 2021-07-07 14:12 5KB www.techradar.com

(0.02/11)

109

0.7

Download: MIUI 12 stable update rolling out to several Xiaomi, Redmi and POCO devices

MIUI 12 stable builds have begun rolling out to several Xiaomi, Redmi, and POCO devices. Head on over for Recovery ROM and Fastboot ROM download links! 2021-07-07 13:50 4KB www.xda-developers.com

(0.02/11)

110

0.2

Audacity fork maintainer quits over harassment allegations after 4chan losers took issue with 'Tenacity' name

Pseudonymous engineer claims people were coming to his house 2021-07-07 11:45 4KB www.theregister.com

(0.02/11)

111

0.5

Caller-ID app Truecaller now supports quick-switch Dual-SIMs on smartphones

Dual-SIM phones are much in demand now. Be it any price, one thing is certain that most of the brands selling their phones these days offer dual-SIM support. This basically helps user in engaging with dual-side of his/her life seamlessly. But that hasn't really been the case for applications which are yet to acclimatize to those demands and trends. In country like India, dual-SIM phone's usage is pegged to constitute of over 40% of smartphone users out of the billions that exist. Also, with data costs and network being constant issue, switching two-and-fro between SIMs can be a nightmare of sorts.This is where Truecaller is coming to your fore by becoming proficient in this 'dual' era. So, next time your dual-SIM isn't able to read down all your phone's contacts and identify them, you know where to go.The popular caller-ID app has been updated with slew of features that offers contact details of caller across multiple SIMs seamlessly. "On many Android devices on the market, you would have to go to your settings, find the right menu item, then switch the default SIM cards for calls or SMS, and then go back to the dialer to make the call or place a text. With Truedialer, you are simply one-click away from being able to switch SIM cards and make calls, saving time and money, with added convenience," as stated by the app company itself.The new features are bundled along with the updated version of the Truecaller app, available across platforms; Android, iOS, Windows Phone and BlackBerry as well. It may not sound like a big deal but ask any serious dual-SIM user and he'll give you the answer. 2021-07-07 11:13 3KB www.techradar.com

(0.02/11)

112

0.6

YouTube's algorithm is still recommending videos that you wish you hadn't seen, say researchers

Mozilla led a 10-month investigation to try and uncover the workings of YouTube's recommendation algorithm - and found it is time for the platform to provide full transparency. 2021-07-07 11:08 6KB www.zdnet.com

(0.02/11)

113

0.6

Salesforce - why we're truly hybrid working now

Zora Bahrololoumi reveals how Salesforce is adapting to the new hybrid world. 2021-07-07 10:28 2KB www.techradar.com

(0.02/11)

114

0.0

Airtel Xstream Fiber launches 'Secure Internet' for Rs 99/month - How to use it

Bharti Airtel has come up with a new service in India called 'Secure Internet' to protect its customers' online safety by tracking and blocking malware and malicious websites. 2021-07-07 02:47 2KB www.techradar.com

115

0.2

The Umbrella Academy Gets an Appropriately Nerdy Tribute Song

A bunch of nerdcore rap artists teamed up to play the Hargreeves from Netflix's hit show. 2021-07-07 22:30 2KB gizmodo.com

116

0.1

iPadOS 15 hands-on: Inching forward and playing catchup

While the lack of earth-shattering features may disappoint some, the changes iPadOS 15 offers are delightfully forward-looking. 2021-07-07 22:18 11KB www.digitaltrends.com

117

0.1

Not like TV: Unisys on convincing the masses biometrics isn't about surveillance

The police aren't conducting mass surveillance on you and biometrics is just a useful tool in the identity management lifecycle, Unisys' director of identity and biometrics would argue. 2021-07-07 22:08 7KB www.zdnet.com

118

0.1

Tucker FOIAs the NSA

The pompadoured talk show host with a face made of Play-Doh has decided to kick things up a notch in his feud with America's surveillance Goliath. 2021-07-07 22:00 3KB gizmodo.com

119

0.2

Chime's Banking App Locked Up Customer's Money for Months During the Pandemic

The company racked up more than 900 complaints over the past year over sudden account closures. 2021-07-07 21:49 5KB gizmodo.com

120

0.3

White House urges mayors to meet with state cybersecurity officials on ransomware

Deputy National Security Advisor Anne Neuberger spoke about cybersecurity risks during the US Conference of Mayors. 2021-07-07 21:34 3KB www.zdnet.com

121

0.2

Dota 2's The International 10 tournament has been moved to a new country

After more than a year of delays Valve has moved Dota 2's The International 10 tournament from Stockholm, Sweden to the Arena Nationala in Bucharest, Romania. 2021's International will be held from Oct. 7 until Oct. 17, with a prize pool of $40 million. 2021-07-07 21:33 2KB www.polygon.com

122

0.9

You Can Now Submit a Job Resume Through TikTok

The pilot program is offering jobs from companies and organizations including Abercrombie & Fitch Co., Chipotle, the Detroit Pistons, Shopify, and the WWE. 2021-07-07 21:31 2KB uk.pcmag.com

123

0.3

The X-Men Better Watch Out for Murd Blurdock, Space Lawyer

The X-Men might have gotten themselves into a class-action lawsuit with the creation of their new planet. 2021-07-07 21:30 5KB gizmodo.com

124

0.4

FBI Seized 'Fully Constructed' Lego Set of Capitol Building From Arrested Rioter

Robert Morss faces charges including assaulting, resisting or impeding police, obstructing an official proceeding, civil disorder, and stealing U.S. property. 2021-07-07 21:30 3KB gizmodo.com

125

0.0

Armorblox and Intermedia team up to protect email from cyberattacks with AI

Cybersecurity company Armorblox and email provider Intermedia partnered to help enterprises combat the rise in cyberattacks with AI. 2021-07-07 21:20 5KB venturebeat.com

126

0.0

FitBit Data Points to Lingering Physical Changes for Some Covid-19 Sufferers

On average, it took 79 days for the elevated resting heart rate of people with covid-19 symptoms to drop back to normal, the study found. 2021-07-07 21:20 5KB gizmodo.com

127

0.5

PowerWash Simulator adds a challenge mode for hardcore gamers

PowerWash Simulator's newest patch improves many quality of life issues, but also adds a new Challenge Mode. Players can see how quickly they can clean, as well as how little water they can use. There are new things to clean too, including a helicopter and a treehouse. 2021-07-07 21:19 1KB www.polygon.com

128

0.3

37 U. S. state and district attorneys general sue Google for alleged antitrust violations

Google has once again come under the cross-hairs of anti-trust investigators, this time in the USA. Reuters report that a large number, reportedly 37, U.S. state attorneys general have filed an antitrust lawsuit in federal court against Alphabet Inc's Google. The charge related to the case, which has been filed in U.S. District Court for the […] 2021-07-07 21:18 1KB mspoweruser.com

129

0.6

Save $350 on a Galaxy S20 with Samsung's Certified Re-Newed program

You can save a lot of money on devices in the Samsung Galaxy S20 series through the company's certified re-newed program - read more here! 2021-07-07 21:15 1KB www.xda-developers.com

130

0.7

CSIRO to open Earth observation satellite NovaSAR-1 to Australian researchers

Applications to use Australia's share of the NovaSAR-1 will be awarded based on scientific merit and reviewed by an independent committee. 2021-07-07 21:01 4KB www.zdnet.com

131

0.6

You don't need to love whiskey or vinyl to want this Jack Daniel's Hi-Fi console

Whiskey maker Jack Daniel's and high-end audio brand Wrensilva have designed a handmade Hi-Fi console that will be auctioned to support musicians. 2021-07-07 20:57 2KB www.digitaltrends.com

132

0.3

Coromon (for PC)

Pokémon on PC 2021-07-07 20:54 6KB uk.pcmag.com

133

0.8

Intel Core i7 vs. Core i9: What's the Difference?

Looking to upgrade your PC or buy a laptop, but not sure which family of Intel powerhouse CPU is right for you? Here's your essential breakdown. 2021-07-07 20:51 15KB uk.pcmag.com

134

0.6

Sun Gets Ahead of Itself, Shoots Off Huge Solar Flare on July 3rd

The X-class flare was an intense one, but it won't meddle with anything on Earth. 2021-07-07 20:50 2KB gizmodo.com

135

0.9

World of Warcraft's newest plot twist is straight out of a soap opera

World of Warcraft's newest Shadowlands raid, the Sanctum of Domination, includes a fight with Sylvanas Windrunner. Once we defeat her, we lose to the Jailer, and as a result he ends up putting part of her soul back into her. We don't know what this means, but it probably has something to do with soul magic and necromancy. 2021-07-07 20:48 3KB www.polygon.com

136

0.3

Amazon Lumberyard is dead, long live the permissively licensed Open 3D Engine

Company donates the whole shooting match to the newly formed foundation, joins as founding member 2021-07-07 20:43 4KB www.theregister.com

137

0.8

The best laptops: Premium laptops, budget laptops,2-in-1s, and more

Independent, testing-based reviews of laptops from all the top brands. We pick the best budget, premium, and gaming PCs, and compare AMD vs. Intel. 2021-07-07 20:30 5KB www.pcworld.com

138

0.4

Mobile Suit Gundam Hathaway Shines Brightest Away From Its Mecha Stars

Hathaway takes fans back to Gundam's revered Universal Century—and sets the stage for some interesting reflections on its political landscape. 2021-07-07 20:30 10KB gizmodo.com

139

0.4

Daily API RoundUp: Black History Facts, AbuseIPDB, ScrapeUp, Mindstamp

Seven APIs have been added to the ProgrammableWeb directory in categories including Data Mining, SEO, Security, and Coupons. Highlights include an API for retrieving data about Black history and an API for determining optimal cycling routes. Here's a rundown of the latest additions. 2021-07-07 20:23 4KB www.programmableweb.com

140

0.7

It's An ROG Round Up! Three Z590 Motherboards In Fierce Competition

It's An ROG Round Up! Three Z590 Motherboards In Fierce Competition If you are shopping for a new motherboard for that fancy Alder Lake CPU you just picked 2021-07-07 20:20 1KB pcper.com

141

0.6

Google Home app prepares to let you control Quiet Time and Quick Responses for Nest Hello doorbells

You'll soon be able to control the Quiet Time and set Quick Responses for your Nest Hello Video Doorbell through the Google Home app. 2021-07-07 20:16 2KB www.xda-developers.com

142

0.7

Leveraging OKRs for alignment and growth

In June, WorkBoard's Sameera Moinpour, VP Strategic Services, led a session for M12 portfolio companies on OKR methodology and the opportunity for startups to leverage the approach to maximize growth. 2021-07-07 20:10 1KB m12.vc

143

0.7

Bitdefender Premium VPN

A big name in antivirus lets its VPN go solo 2021-07-07 20:07 17KB uk.pcmag.com

144

0.5

8 Ways You're Using Your Headphones Wrong

Do your headphones or earphones keep breaking? Or are they just not working as well as they should be? Follow these tips to end the painful cycle of buying a replacement pair every year. 2021-07-07 20:01 13KB uk.pcmag.com

145

0.5

Frostpunk's three expansions finally coming to PlayStation and Xbox at the end of July

Arriving alongside a Complete Edition for consoles. It's been a long old wait, but fans of 11 Bit Studios' celebrated post-apocalyptic city builder Frostpunk … 2021-07-07 19:53 3KB www.eurogamer.net

146

0.7

20i review

20i's excellent custom control panel and wealth of features make this UK-based web host easy to recommend. 2021-07-07 19:30 10KB www.techradar.com

147

0.0

SDCC Faces Changes, Challenges in 2021 and Beyond

io9 spoke to SDCC's spokesperson about this year's At Home convention, November's in-person event, and more. 2021-07-07 19:30 9KB gizmodo.com

148

0.8

The Father of Mario is Hooked on Pokemon Go

Pokemon GO is without any doubt, the most popular and most developed AR game on the market at the moment. There are more than 100 million active users 2021-07-07 19:14 1KB www.futuregamereleases.com

149

0.3

Minecraft is now 19+ in South Korea

Due to South Korea's "Cinderella law" Minecraft has been turned into a 19+ game due to needing an Xbox Live account, The Korea Herald reports.  While Minecraft continues to be recommended for ages 12 and up elsewhere, South Korean gamers are now unable to play Mojangs ever-popular building survival game, due to needing an Xbox […] 2021-07-07 19:14 2KB mspoweruser.com

150

0.4

What is Anon Inu Token? Anonymous crypto price and how to buy

The Anon Inu token has been revealed, with crypto investors wondering about its price and how to buy the BSC. Here's a guide on the Anonymous cryptocurrency. 2021-07-07 19:10 2KB www.gamerevolution.com

151

1.0

The best smart locks for 2021

A good smart lock should have a combination of security, aesthetics, and convenience. We pick our favorite smart locks of the year, and what we love about them. 2021-07-07 19:00 19KB www.digitaltrends.com

152

0.5

What's up with Voldo?

Soulcalibur's Voldo is a beloved weirdo who has appeared in every installment of the fighting game so far. But what's his deal? Join us for a deep dive into Voldo's historical origins. 2021-07-07 19:00 1KB www.polygon.com

153

0.1

Microsoft defends intrusive dialog in Visual Studio Code that asks if you really trust the code you've been working on

'All the subtlety of a GDPR cookie banner and the charm of Clippy' 2021-07-07 18:55 4KB www.theregister.com

154

0.6

Destiny 2 Compass Rose| God Rolls, stats, and farming

Want to add the Compass Rose to your weapon rotation? Our Destiny 2 Compass Rose guide tells you how to get it and what the best god rolls are! 2021-07-07 18:50 2KB www.vg247.com

155

0.6

The best city-building games on PC

The best city-building games represent hundreds of hours of gameplay, from designing a modern metropolis to surviving the fallout of a volcanic winter. 2021-07-07 18:48 10KB www.digitaltrends.com

156

1.2

Intel Officials Warned of Hate Groups Using Ashli Babbitt to Incite Terrorism Days After Capitol Siege

Police were warned as early as Jan. 15 about violent groups using Babbitt in calls for violence. 2021-07-07 18:40 11KB gizmodo.com

157

0.6

The story of Karateka's decades-old Easter egg

Jordan Mechner is arguably best known for creating Prince of Persia, but before starting work on the 1989 classic, he cut his teeth on a martial arts... 2021-07-07 18:39 2KB www.techspot.com

158

0.0

Luca may not be a gay narrative, but it's absolutely a queer one

Pixar director Enrico Casarosa drew heavily from familiar coming-out stories and other "gay narrative" tropes for his animated movie Luca. (It's all there, from conversion therapy to passing privilege.) But he's still denying any gay content, shutting down queer viewers who see themselves in the film. The debate mirrors other cases, from Star Wars' Luke Skywalker to Anthony Mackie's comments on The Falcon and the Winter Soldier, where LBGTQ+ viewers interpret stories through their own lenses, and the creators try to deny them. Here's why freedom of interpretation matters. 2021-07-07 18:37 1KB www.polygon.com

159

0.2

The Boys Launches a Fake News Show Starring a Tucker Carlson Lookalike

Amazon Prime Video's "Vought News Network" digital series will get fans updated for season three. 2021-07-07 18:30 2KB gizmodo.com

160

0.0

One Day, Black Holes Will Be All That's Left of This Star Cluster

Palomar 5 is being gravitationally stripped away, with only its most massive residents left behind. 2021-07-07 18:20 3KB gizmodo.com

161

0.4

TIE Fighter: Total Conversion Looks Gorgeous

TIE Fighter: Total Conversion Looks Gorgeous TIE Fighter stands out among Star Wars space sim games as having one of the more interesting single player 2021-07-07 18:17 1KB pcper.com

162

0.4

AI Job Interview Software Can't Even Tell If You're Speaking English, Tests Find

The MIT Technology Review found two AI hiring tools gave good marks to an applicant who read a German-language Wikipedia page instead of answering questions. 2021-07-07 18:10 6KB gizmodo.com

163

0.4

July 2021 Android security update is now rolling out to Pixel phones

Google has published the Android Security Bulletin for July 2021, and they've also started rolling out the security update to Pixel phones. 2021-07-07 18:04 2KB www.xda-developers.com

164

0.7

Windows 11 video: First official beta hands-on

Microsoft's Windows 11 is here, and we're testing the first official build. Here's a video tour of its best features so far. 2021-07-07 18:04 2KB www.pcworld.com

165

0.4

Dozens of Android Cryptocurrency Mining Apps Turn Out to Be Scams

According to Lookout, 25 of the programs were available on the Google Play Store, ranging in price from $10.99 to $20.99. Google has since taken them down. 2021-07-07 18:02 3KB uk.pcmag.com

166

0.4

How to Fix Apartments

The apartments of 2030 will have to address the climate, housing, and public health crises we face. Here are six ways to do just that. 2021-07-07 18:00 17KB gizmodo.com

167

0.2

Is Chivalry 2 cross-platform?

Chivalry 2 features 64-player lobbies engaged in medieval war. Are you playing with others on your console, or does Chivalry 2 have cross-platform support? 2021-07-07 17:59 3KB www.digitaltrends.com

168

0.6

Facebook to Help Build a Fiber Network in the Democratic Republic of Congo

Facebook will provide funding and network planning, but Liquid will own, build, and operate the fiber network. 2021-07-07 17:57 2KB uk.pcmag.com

169

0.4

Crowfall Tips for Surviving in the Eternal Kingdom

Crowfall is a complex MMORPG with a lot of moving parts. We'll be showing you the way with these Crowfall Tips for Beginners 2021-07-07 17:56 5KB segmentnext.com

170

0.4

Wadjet Eye's acclaimed urban fantasy adventure Unavowed is now available on Switch

And there's 10% off until next week. Switch owners with a taste for cracking yarns, urban fantasy, and a smattering of demonic possession have a … 2021-07-07 17:53 2KB www.eurogamer.net

171

0.9

Big data, big city transformations: Transport and well-being

As the world changes, so do our priorities. We are now needing to place human needs before technical needs when designing urban areas for the future. Sustainability is at the heart of these considerations as we look to include green spaces, utilize big data effectively, and introduce efficient travel. Technology is central to these ideas, particularly for the use of big data in smart cities. 2021-07-07 17:51 6KB betanews.com

172

0.1

Secure web gateways are essential for the remote workforce

Originally designed to shield against malicious websites or unacceptable content, secure web gateways (SWGs) have evolved to become essential to enterprise security, especially for remote workforces. This is especially true since early 2020, when COVID-19 created millions of remote workers almost overnight. 2021-07-07 17:42 5KB betanews.com

173

0.6

pfSense CE 2.5.2 Released, With Some Challenges For Early WireGuard Adopters

pfSense CE 2.5.2 Released, With Some Challenges For Early WireGuard Adopters pfSense Community Edition is the open source branch freely available for use, as 2021-07-07 17:40 1KB pcper.com

174

0.1

Fish Can Get Addicted to Methamphetamine

New research shows how methamphetamine—a drug often found in waterways—alters the behavior of brown trout. 2021-07-07 17:40 4KB gizmodo.com

175

0.4

StarTech.com launches USB-C to HDMI cable adapter with HDR10 support

Many laptops don't have HDMI outputs anymore, instead only offering USB-C ports. So this means you can't connect the computer to your TV or monitor, right? Wrong! Many USB-C ports (not all) will also output video, allowing you to connect to HDMI by using an adapter or dongle. 2021-07-07 17:39 2KB betanews.com

176

0.6

Pokemon Go Android Users to Receive a Special Sponsored Gift

Trainers, Google Play is now the official sponsor of Pokemon Go Fest 2021 and Android users will receive special Sponsored Gifts, three months of YouTube 2021-07-07 17:38 2KB www.futuregamereleases.com

177

0.0

After years on a weird island, the X-Men are finally superheroes again

The first new X-Men team of the Krakoan era are Jean Grey, Cyclops, Wolverine, Rogue, Polaris, Sunfire, and Synch! And with X-Men #1 ,they're bringing superhero style back to the very high-concept Krakoan era of Marvel Comics' X-Men line. 2021-07-07 17:32 1KB www.polygon.com

178

1.0

Should you buy a Chromebook? Absolutely, here's why you should switch!

In this article we look at the benefits of switching to Chromebook over a PC or Mac. We discuss price, apps, and battery life. 2021-07-07 17:30 5KB www.xda-developers.com

179

0.3

In the TikTok vs. YouTube Battle, Short-Form Wins in the US and UK

TikTok surpasses YouTube for average time spent per user in the US and the UK, App Annie says. 2021-07-07 17:25 2KB uk.pcmag.com

180

0.1

Is your business being targeted by cryptojackers?

Thanks in no small part to Tesla CEO Elon Musk, Bitcoin, Dogecoin and other cryptocurrencies have become much more widely known, but not necessarily understood. 2021-07-07 17:12 7KB betanews.com

181

0.5

The best meal-planning apps for 2021

Deciding what food to make can be a chore at the end of a long day. The best meal-planning apps save time in prep, grocery shopping, weight loss, and more. 2021-07-07 17:12 12KB www.digitaltrends.com

182

0.2

Michael Flynn's Family Claims They Weren't Reciting a Qanon Oath, Just Doing Some Family Bonding

So they say, in a new court filing in their $75 million defamation suit against CNN. 2021-07-07 17:08 4KB gizmodo.com

183

0.0

Vampire: The Masquerade - Swansong has been pushed back to February 2022

A new trailer has been released confirming the delayed date. 2021-07-07 17:04 742Bytes www.gamereactor.eu

184

0.4

The Journey Beyond Fear: How to transform pressure into passion

In The Journey Beyond Fear, entrepreneur and renowned business strategist John Hagel III shares insights and tools you need to know to successfully overcome uncertainties and fear. 2021-07-07 17:01 9KB www.zdnet.com

185

0.7

Users can now sell unused domain names for cash with GoDaddy

GoDaddy's new List for Sale service takes the hassle out of selling unused domain names and it's completely free to use. 2021-07-07 17:00 2KB www.techradar.com

186

0.8

HPE acquires Ampool to bolster its Ezmeral software business

HPE said Ampool will help accelerate Ezmeral's analytics runtime for interactive SQL workloads and bolster its ability to handle data-intensive workloads. 2021-07-07 16:58 2KB www.zdnet.com

187

0.9

Best Chromebooks 2021: the top Chromebooks for kids, students and more

We've searched far and wide for the best Chromebook you can buy, always up to date and thoroughly tested. Here are our top picks of the best Chromebooks in 2021. 2021-07-07 16:54 10KB www.techradar.com

188

0.1

Rep. Katie Porter Calls for Investigation Into FDA Approval of Controversial Alzheimer's Drug

"Patients should have confidence that their treatment plans are based on science, not cozy relationships between Big Pharma and FDA officials," Porter said. 2021-07-07 16:50 6KB gizmodo.com

189

0.6

Best portable monitor 2021: Work from anywhere

With millions now working outside of the office, portable monitors have quickly become a necessity. 2021-07-07 16:44 1KB www.zdnet.com

190

1.3

1 Billion Sea Creatures Cooked to Death in Pacific Northwest Heat Wave

"A mussel on the shore in some ways is like a toddler left in a car on a hot day." 2021-07-07 16:40 4KB gizmodo.com

191

0.5

4 tactics mobile app makers can steal from game companies

Games succeed where many other mobile apps fail -- getting installs. Don't whine about it -- just learn from their tactics instead. 2021-07-07 16:37 5KB venturebeat.com

192

0.7

Free Teams event shares the latest tips for your classroom

The pandemic has forever changed the ways technology is used for learning and education. As some educators, IT professionals, and school leaders prepare to return to in-person learning, they will increasingly consider how to incorporate the technology-enhanced learning innovations students have grown accustomed to during remote and hybrid learning. 2021-07-07 16:37 2KB educationblog.microsoft.com

193

0.9

Open-source growth and venture capital investment: Data, databases, challenges, and opportunities

Open-source software used to be poorly understood by commercial forces, and it's often approached in a biased way. A new generation of investment funds goes to show that things are changing. 2021-07-07 16:31 8KB www.zdnet.com

194

0.5

Using mundane objects to evoke heartfelt memories in

When you find an object you have not seen for a long time, you start to figure out why you had that object. That moment felt very human to me. 2021-07-07 16:26 6KB www.gamasutra.com

195

0.5

This Is Who's Buying Your Social Media Data

Social networking sites and messenger services are free—but they're profiting off of you and your data. 2021-07-07 16:21 2KB uk.pcmag.com

196

0.7

Get a Mario Golf: Super Rush theme for Tetris 99

If you earn 100 event points by July 13 you can permanently unlock this theme. 2021-07-07 16:20 1KB www.gamereactor.eu

197

0.7

Hulu - how to sign up, app devices, shows, Live TV explained

We'll detail everything you need to know about Hulu here, including how to sign up, what you can look forward to watching, and how much you'll pay for a subscription. 2021-07-07 16:13 11KB www.techradar.com

198

0.8

The Facebook Portal smart display is on sale with a massive $110 price cut

The first generation Portal smart display is on sale for just $69 thanks to this massive $110 price cut from Facebook. 2021-07-07 16:11 1KB www.techradar.com

199

0.2

An Ancient Hypernova Filled This Star With Unusual Elements

An explosion in the early universe gave way to a star that is loaded with heavy elements. 2021-07-07 16:11 4KB gizmodo.com

200

0.5

Mass Effect Legendary Edition mod puts the butt shots back into the game

A fan posted a mod of Mass Effect Legendary Edition on Nexus Mods that puts close-up shots of Miranda's butt back into the game. This was the same modder who once edited the butt scenes out of BioWare and EA's game. 2021-07-07 16:10 2KB www.polygon.com

201

0.5

Law Firm Gets Court Order Asking Hackers Not to Publish Stolen Data

Will the law firm be able to convince cybercriminals not to publish the stolen data based on this paper? 2021-07-07 16:09 2KB news.softpedia.com

202

0.6

An Ode to Optimization Videogames

A subgenre of strategy games, optimization/logistics games have attracted fans to a different kind of gameplay and thinking that I wanted to talk abou 2021-07-07 16:09 11KB gamasutra.com

203

0.9

Bridging the gap between 'smart' and 'products'

Software Development News One of the most common challenges to successful smart product development and launch is the disconnect between developers and manufacturers. 2021-07-07 16:01 5KB sdtimes.com

204

0.6

Forza Horizon 5's Realistic Skies Were Achieved With 75TB Of Real-World Photos

Forza Horizon 5 will feature ultra-realistic skies to fulfill its promise of "ever-evolving open world landscapes." 2021-07-07 16:00 2KB segmentnext.com

205

0.9

Blankos Block Party will auction of Deadmau5 limited edition NFT collectibles

Mythical Games said that it will auction off collectibles from musical artist Deadmau5 inside its Blankos Block Party NFT-based game today. 2021-07-07 16:00 3KB venturebeat.com

206

0.5

Zoho Commerce review

Zoho can help you set up your online store quickly and easily but does it provide budding online entrepreneurs with everything they need? 2021-07-07 16:00 6KB www.techradar.com

207

0.0

Superplastic and Christie's will auction NFTs for virtual celebrities Janky & Guggimon

Superplastic has teamed up with the auction house Christie's to auction off nonfungible tokens (NFTs) based on the virtual celebrities Janky & Guggimon. 2021-07-07 16:00 7KB venturebeat.com

208

0.8

Google Nest Mini (2nd Gen) review: Even faster, even smarter

We tested the Nest Mini to see how it stacks up against the rest of the pint-sized smart speaker pack. Here's our full review of the Nest Mini 2nd Generation. 2021-07-07 16:00 8KB www.digitaltrends.com

209

0.2

Finally, text-to-speech that doesn't suck

Big backing for company that makes machines sound human. 2021-07-07 16:00 3KB www.zdnet.com

210

0.6

What to do if you receive a FaceTime link

If you use Windows, Android, or Linux, you may in the future receive a FaceTime invite from an Apple-wielding colleague. 2021-07-07 15:58 3KB www.computerworld.com

211

0.6

The best electric toothbrushes 2021: get the best possible clean

Get a deeper clean and improve your technique with the best electric toothbrush for your budget. 2021-07-07 15:57 7KB www.techradar.com

212

0.6

Dell gaming laptops slashed by hundreds of dollars today

Whether you're looking for a new gaming laptop or desktop, you might want to check out Dell's crazy deals going on today! 2021-07-07 15:55 2KB www.digitaltrends.com

213

0.2

Warframe Ambassador Rifle: How to get and what the best Ambassador Rifle builds are

Looking to get your hands on the new Warframe Ambassador Rifle? Our Ambassador Rifle guide has everything you need to know and the best builds. 2021-07-07 15:54 2KB www.vg247.com

214

0.5

American Express boosts Digital Receipts tool with new Amazon partnership

Amex is expanding its Digital Receipts feature to help consumers identify their card purchases more easily. 2021-07-07 15:50 2KB www.techradar.com

215

0.3

Among Us reveal swanky Collector's Editions

Arriving later this year, Among Us has unveiled a line of Collector's Editions. with boxed copies of the game, a plush toy, and posters. 2021-07-07 15:49 1KB mspoweruser.com

216

0.1

Universal and Dreamworks' Movies Fly to Peacock After Theater Releases

As the streaming wars rage on, Universal and Peacock and teaming up to take on the competition. 2021-07-07 15:45 4KB gizmodo.com

217

0.5

Warframe Waverider quest: How to do Frontline Clutch and get Yareli parts

Wondering how to get Yareli in Warframe? Our Warframe Waverider quest guide has the best way to complete each challenge to get the Yareli blueprint. 2021-07-07 15:40 4KB www.vg247.com

218

0.6

Everything we know about Final Fantasy VII Remake Part 2

The Final Fantasy VII Remake saga has only just begun, and we know we'll be getting a second entry. Here's what we know about Final Fantasy VII Remake Part 2. 2021-07-07 15:37 9KB www.digitaltrends.com

219

0.0

An Inspector Gadget-Like Robotic Arm Is Headed to the International Space Station

Capable of moving like an inchworm, the "smart spacewalker" will launch to the ISS on July 15. 2021-07-07 15:33 4KB gizmodo.com

220

0.7

New Ryuk ransomware strain targets web servers

Ryuk learns new tricks to embarrass its victims by putting the ransom note on their public portals. 2021-07-07 15:32 2KB www.techradar.com

221

0.4

Konami dumps France and Barcelona star Antoine Griezmann after racism allegations

"Discrimination of any kind is unacceptable." Konami has cancelled its contract with Antoine Griezmann after a video in which the France and Barcelona star appears … 2021-07-07 15:18 3KB www.eurogamer.net

222

0.6

Disney Plus' new TV series Monsters At Work ups the stakes for Monsters, Inc.

Monsters at Work balances a large cast of old and new characters from Pixar's 2001 movie Monsters, Inc., as well as different styles of humor. It tentatively works, but it'll be crucial to see where the show goes after the two episodes. Mike (Billy Crystal), Sulley (John Goodman), and Celia (Jennifer Tilly) return, alongside new characters voiced by Henry Winkler, Ben Feldman, Mindy Kaling, and Lucas Neff. New episodes drop on Wednesdays. 2021-07-07 15:15 1KB www.polygon.com

223

0.7

Lemnis Gate is hosting a PC beta July 22-26

It\'s set to feature four maps and two game modes. 2021-07-07 15:11 601Bytes www.gamereactor.eu

224

0.0

5 easy tasks that supercharge your security

Protect your PC and your online accounts with these 5 simple tasks that supercharge your security. 2021-07-07 15:10 5KB www.pcworld.com

225

0.5

Among Us gets a physical release packs with crewmate plush and more extras

Among Us has a physical release on the way that includes all DLCs, pets, a crewmate plush, access cards, and more goodies. 2021-07-07 15:06 1KB www.digitaltrends.com

226

0.1

F1 2021 Braking Point Preview – I'm no Lewis Hamilton but I can try to be

This is a game that I never thought I'd be interested in at all but here I am completely obsessed with Formula 1 racing at the moment. I give context as to why in the video below but long story short: a Netflix show is to blame. Watch on YouTubeF1 2021 is the latest installment … 2021-07-07 15:01 1KB www.vg247.com

227

0.8

SD Times news digest: BMC announces new mainframe security updates, Emerson launches Plantweb Optics Data Lake, Melissa named data quality leader

Software Development News BMC announces new mainframe security updates, Emerson launches Plantweb Optics Data Lake, Melissa named data quality leader 2021-07-07 14:50 4KB sdtimes.com

228

0.4

Tencent Will Use Facial Recognition in China to Prevent Late Night Gaming Sessions

Minors are only allowed to play games for 90 minutes per day and not after 10pm in China. 2021-07-07 14:48 2KB uk.pcmag.com

229

0.4

Nokia offers cloud-based eSIM and iSIM management for IoT

Nokia promises easier SIM management and service provision. 2021-07-07 14:48 2KB www.techradar.com

230

0.4

Huawei supports the ICT and business requirements of Digital DEWA

Huawei's OptiXtrans DC908 upgrades the Data Center Interconnect network of Infrax, achieving lower costs, simplified O&M, fast after-sales service response, and future-proof scalability. 2021-07-07 14:47 3KB www.computerworld.com

231

0.5

Philips Sonicare 9900 Prestige review

A super sleek toothbrush built with travel in mind, but the lack of controls on the handle mean relying on the mobile app. 2021-07-07 14:46 7KB www.techradar.com

232

0.1

Cheat-Maker Uses Machine Learning To Enable Aimbots/Wallhacks On Consoles

There are some new aimbots and wallhacks in the wild which can apparently work on consoles, including PlayStation 5 and Xbox Series X. 2021-07-07 14:46 2KB segmentnext.com

233

0.1

Insider data breaches can cost companies as much as 20 percent of revenue

Data breaches from insiders can cost as much as 20 percent of annual revenue according to a new study from insider risk management company Code42. 2021-07-07 14:45 2KB betanews.com

234

0.3

Cyberpunk 2077 discounted up to 50 percent at GameStop

Now that Cyberpunk 2077 has introduced game-changing patches, it might finally be time to pick up this infamous yet critically acclaimed title. GameStop is currently running a promotion for PlayStation 4 and Xbox One versions. The PlayStation 4 version costs $24.99 and the Xbox One version costs $18.99, which are significantly reduced from the full $39.99 … 2021-07-07 14:40 2KB www.vg247.com

235

1.0

Destiny 2: The Witch Queen expansion to be shown off August 24

Bungie is about ready to talk about Destiny 2's next expansion.Bungie has announced today that Destiny 2's next major expansion, The Witch Queen, will be officially revealed on Tuesday, August 24.The developer revealed the news in an unceremonious Tweet a few minutes ago, featuring the expansion's logo and… not much else. Times for the event … 2021-07-07 14:37 1KB www.vg247.com

236

0.0

The Best Antivirus Protection for 2021

Antivirus software is critical for every PC. Without it, you risk losing your personal information, your files, and even the cash from your bank account. We've tested more than 40 utilities to help you pick the best antivirus protection for your computers. 2021-07-07 14:33 9KB uk.pcmag.com

237

0.7

17 ecommerce marketing tips to follow in 2021

Driving traffic to your an online store can be difficult without the right ecommerce marketing tactics. 2021-07-07 14:30 13KB www.techradar.com

238

4.5

League of Legends' newest champion can bring allies back from the dead

Akshan is League of Legends' newest champion for the Sentinels of Light event, and he can bring allies back from the dead. Akshan's abilities and Ultimate center around his gun and grappling hook, as well as his ability to revive teammates. 2021-07-07 14:30 3KB www.polygon.com

239

0.0

Fortnite Rule Book 31: What is regulation 3.1?

What is Fortnite rule book 31? Here's the need-to-know info on Fortnite rule 31 and what it means for competitive event players. 2021-07-07 14:24 2KB www.gamerevolution.com

240

0.6

Splendid Spoon Meal Delivery Service

Tasty meals for busy people 2021-07-07 14:24 9KB uk.pcmag.com

241

0.2

Valorant Patch 3.01 fixes a couple of bugs

Riot Games has released a brand new patch for its competitive shooter, Valorant. Valorant patch 3.01 is here to smash a couple of bugs and issues, both in 2021-07-07 14:22 1KB www.futuregamereleases.com

242

0.6

Samsung may be about to make folding smartphones a little more affordable

Samsung may be working on a Galaxy Z Flip 3 Lite alongside the Galaxy Z Flip 3 5G and Galaxy Z Fold 3 this summer. 2021-07-07 14:17 2KB www.digitaltrends.com

243

0.6

Vinland Saga season 2 is on the way, and it already has a trailer

Vinland Saga is back for a second season as the Viking explorer Thorfinn searches for meaning in his life after the events of the first season. Wit Studio has already released a trailer for the second season which will stream on Amazon. 2021-07-07 14:09 1KB www.polygon.com

244

0.7

The Trade Desk unveils 'Solimar' release to improve advertisers' goal setting

New platform will expose some features that had been buried, but also allow for greater tracking of multiple objectives in an ad campaign. 2021-07-07 14:05 4KB www.zdnet.com

245

1.5

How to watch The Walking Dead in the UK

Hit zombie drama The Walking Dead returns to our TVs next month - here's how you can watch season 11 in the UK and abroad 2021-07-07 14:03 926Bytes www.techadvisor.com

246

0.8

Hello Kitty fans will get 5 HTML5 games from Azerion and Sanrio

Hello Kitty fans will get five HTML5 games as part of a new partnership between game developer Azerion and Sanrio. 2021-07-07 14:00 2KB venturebeat.com

247

2.0

Fiido launches X, a big upgrade on the D11 folding electric bike

This latest folding bike from Chinese manufacturer Fiido looks to be its best yet. 2021-07-07 14:00 745Bytes www.techadvisor.com

248

0.5

Watch Dogs Legion season pass not working fix

The new Watch Dogs Legion DLC pack is here - but some players are finding it doesn't appear for them in the in-game store. Read on to find out how to fix the Watch Dogs Legion season pass not working. 2021-07-07 13:55 2KB www.gamerevolution.com

249

0.3

How to buy Tiger King Coin and Cub tokens

Here's how to buy Tiger King Coin ($TKING) online to get in on the ground floor and maximize potential profits. Tiger Cub tokens ($TCUB) are part of the same ecosystem, so learn how to get those too. 2021-07-07 13:54 2KB www.gamerevolution.com

250

0.2

Hyperconvergence vs. disaggregation: Two trends face off [Status Report]

A technology that was supposed to bring everything together, is coming apart. And a technology that separates service classes from each other, is coming together. Or is that just what they want you to believe? 2021-07-07 13:48 17KB www.zdnet.com

251

2.8

Q&A: Developing the visually striking

There's depth in the Death Trash world, says creator Stephan Hövelbrinks. It's just consumed in a different way. 2021-07-07 13:47 15KB www.gamasutra.com

252

0.4

Beware the low-cost proxy

Selecting the wrong proxy provider can be disastrous for businesses. 2021-07-07 13:43 6KB www.techradar.com

253

2.3

We review the new ANC equipped Apollo Air+ wireless earbuds from Tronsmart

Tronsmart's new ANC equipped Apollo+ have an affordable price, taking on the likes of Anker and Huawei at budget noise cancelling wireless earbuds 2021-07-07 13:42 759Bytes www.techadvisor.com

254

0.7

New tool helps businesses to find the right security applications

Security teams need to be able to understand their company's software assets and properly test them. This means the team needs to be familiar with the threats to its technology and choose the services and solutions that work best for its unique circumstances. 2021-07-07 13:36 2KB betanews.com

255

0.8

Skedulo secures $75M to manage and analyze the deskless workforce

Skedulo, a workforce management and scheduling platform for "deskless" personnel, has raised $75 million in a series C round of funding. 2021-07-07 13:32 5KB venturebeat.com

256

0.4

DoD terminates its $10 billion JEDI contract, leaving Microsoft and Amazon empty-handed

If the contract had panned out, Microsoft would have assisted the DoD in the development of cloud computing technology. More specifically, the defense organization wanted to replace... 2021-07-07 13:32 3KB www.techspot.com

257

0.7

Harena Data creates 5 businesses that support amateur esports

Harena Data has a complex business with five different ways to support amateur esports and sports, from analytics to merch. 2021-07-07 13:30 8KB venturebeat.com

258

0.6

Promising trends in the serverless infrastructure market

The serverless infrastructure, which enables cloud-native application development without the need to manage servers, is growing. According to market research, it is set to grow into a $21.9 billion market by 2025 from $7.9 billion in 2020. This growth affects several sub-markets including API management, app design and consulting, analytics, monitoring, automation, integration, and security. 2021-07-07 13:26 8KB betanews.com

259

0.4

Machine learning tool sorts the nuances of quantum data

An interdisciplinary team of Cornell and Harvard University researchers developed a machine learning tool to parse quantum matter and make crucial distinctions in the data, an approach that will help scientists unravel the ... 2021-07-07 13:20 6KB techxplore.com

260

0.3

Upcoming phones 2021: the top 8 new phones we're most excited to see next

2021 looks set to be a big year for smartphones, with lots of exciting handsets like the iPhone 13, OnePlus 9 and more. 2021-07-07 13:19 7KB www.techradar.com

261

0.4

For some parents, Amazon has created a monster called Alexa

What happens when your child's name suddenly becomes associated with being a modern-day lackey? Ugly things, it seems. 2021-07-07 13:18 3KB www.zdnet.com

262

0.3

Deciding where and when to locate electric vehicle charging stations along interstate highways

Researchers at Oak Ridge National Laboratory have developed a nationwide modeling tool to help infrastructure planners decide where and when to locate electric vehicle charging stations along interstate highways. The goal ... 2021-07-07 13:14 2KB techxplore.com

263

1.7

Raspberry Pi Compute Module 4 review: A building block for new devices Review

Who knows what Generation Pi will build? There's one thing we can guess, though: they'll be starting with devices like the Compute Module 4. 2021-07-07 13:05 812Bytes www.zdnet.com

264

0.4

This phone with built-in mini-drone may be the craziest idea ever

There is a famous saying which says the future is here already, it is just not evenly distributed yet. Vivo is certainly living a few years further in the future than the rest of us, going by a recent patent by the company for a mini-drone integrated directly into a smartphone that can fly off […] 2021-07-07 13:04 1KB mspoweruser.com

265

0.8

Dataminr acquires event tracker WatchKeeper to augment real-time alerts

Dataminr has acquired U.K.-based startup WatchKeeper, a geovisualization platform, for an undisclosed sum. 2021-07-07 13:03 6KB venturebeat.com

266

0.2

Razer Blade 14 review: The usurper has arrived

The Razer Blade 14 is a huge success, combining an amazingly thin chassis with incredible gaming performance. 2021-07-07 13:00 13KB www.digitaltrends.com

267

0.4

Best docking stations for MacBook Pro in 2021: Belkin, Brydge, CalDigit, and more

There are numerous docking station options available for the MacBook Pro allowing you to transform your setup with ease. Check them out! 2021-07-07 13:00 2KB www.xda-developers.com

268

0.8

Meet Adidas' solar-powered, sustainably built sports headphones

We take an in in-depth look at Adidas's forthcoming, sustainably produced RPT-02 SOL headphones, which will use solar power to deliver an eternal playtime. 2021-07-07 13:00 8KB www.digitaltrends.com

269

0.1

In project management, size does matter

Software Development News There is a fundamental flaw in how we build systems, and the project manager is caught in a real-life Catch-22 situation in trying to solve the problem. 2021-07-07 13:00 9KB sdtimes.com

270

1.1

Fauna adds geo-isolation to globally distributed database cloud

While globally distributed databases are no longer rare, few of them offer a key capability for addressing data residency laws. Fauna is adding region groups that allow organizations to keep within a region or node. 2021-07-07 13:00 6KB www.zdnet.com

271

0.7

How to Manage Your Google Privacy Settings

Dig into Google's account dashboard to see what the company knows about you. 2021-07-07 13:00 14KB uk.pcmag.com

272

0.1

Most businesses now have a ransomware payout policy

Just a fifth of organizations say they would never pay a ransom demand, no matter what. 2021-07-07 12:54 2KB www.techradar.com

273

0.4

How to Connect Your Android Phone to Your TV

You can stream your Android phone or tablet screen to a TV through screen mirroring, Google Cast, a third-party app, or linking it with a cable. 2021-07-07 12:48 5KB uk.pcmag.com

274

0.6

U. S. is considering right-to-repair rules that target smartphone makers

President Joe Biden is gearing up to direct the US Federal Trade Commission to draft new "right to repair" rules. Read on . 2021-07-07 12:47 2KB www.xda-developers.com

275

0.8

Samsung estimates profits hit a three-year high last quarter, likely helped by Apple

Samsung on Tuesday predicted operating profits of 12.5 trillion won ($11 billion) for the three months ending June 30, beating analysts' expectations of around 11.3 trillion won.... 2021-07-07 12:45 2KB www.techspot.com

276

0.7

Amazon is practically handing out beautiful 4K TVs with this deal

Take the opportunity to upgrade your home theater setup with Amazon's offer for the 50-inch Sony X85J 4K TV, which brings its price down to $848 from $1,000. 2021-07-07 12:42 2KB www.digitaltrends.com

277

0.1

FaZe Clan, Vitality, NiP, and BIG have made it to the Group Stage at IEM Cologne 2021

The Group Stage is set to commence tomorrow. 2021-07-07 12:32 1KB www.gamereactor.eu

278

1.0

Guardians of the Galaxy has twice the dialogue of Deus Ex

The game made for one of the most exciting reveals during this year\'s E3. 2021-07-07 12:32 923Bytes www.gamereactor.eu

279

0.5

Audacity's new privacy policy renews concerns over data collection

Audacity's new privacy policy has renewed user concerns over data collection. The company has now released a statement clarifying the changes. 2021-07-07 12:30 3KB www.xda-developers.com

280

0.8

Pokemon Go Fifth Anniversary: Collection challenge, Research, and their rewards

Pokemon Go continues to celebrate its 5th anniversary, this time with a new collection challenge and a bunch of limited time field research missions.The new fifth anniversary collection and field research pair nicely with other celebratory elements of the game for this milestone including the return of jump-start research and the debut of a new … 2021-07-07 12:24 4KB www.vg247.com

281

0.1

US government given permission to appeal UK's decision to not extradite Julian Assange

The High Court has given permission for the US government to appeal against a decision not to extradite Wikileaks founder Julian Assange. The US government will be able to appeal whether the assurances given by the US sufficiently mitigate the risk that Assange would be at risk of suicide if extradited to face charges in the US. The US will also be able to question whether the judge applied the Extradition Act correctly and whether the judge gave sufficient advance notice to the US of the decision, according to a spokesman for Assange. 2021-07-07 12:15 4KB www.computerweekly.com

282

1.0

The best full fibre (FTTP) broadband deals July 2021

A look at the best full fibre broadband deals currently available in the UK from BT, EE, Sky, Hyperoptic, Virgin Media and more. 2021-07-07 12:01 2KB www.eurogamer.net

283

0.3

Anyline nabs $20M to automate mobile data capture for enterprises

Anyline, a company that builds mobile data capture and scanning technologies for multiple industries, has raised $20 million. 2021-07-07 12:00 3KB venturebeat.com

284

0.4

Choetech seems to be the latest tech brand delisted on Amazon

Following Aukey, Mpow, and RavPower, Amazon has now delisted the Chinese accessory maker Choetech from the platform. 2021-07-07 12:00 2KB www.xda-developers.com

285

0.3

SideCopy cybercriminals use new custom Trojans in attacks against India's military

SideCopy imitates Sidewinder, poaching the same infection chains to deliver different malicious tools. 2021-07-07 12:00 3KB www.zdnet.com

286

0.5

Osso VR raises $27M to train surgeons via simulations

Osso VR has raised $27 million to train doctors and other medical professionals using virtual reality surgery simulations. 2021-07-07 12:00 3KB venturebeat.com

287

0.9

13 Ways to Tweak Your Windows 10 Taskbar

The Windows 10 Taskbar provides quick and easy access to your favorite apps, but it also offers several handy settings you can customize to improve how it works. 2021-07-07 12:00 6KB uk.pcmag.com

288

0.7

Lenovo's Titanium 2-in-1 Is Perfect for Post-Pandemic Work Travel

What the X1 Titanium Yoga sacrifices in performance, it more than makes up for with an outstanding build and flexible 2-in-1 design. 2021-07-07 12:00 8KB gizmodo.com

289

0.6

Oculus Quest 2 review

Oculus Quest 2 is the best that mobile VR has ever been – and gives wired alternatives a run for their money too. 2021-07-07 11:48 20KB www.techradar.com

290

0.1

Batgirl movie may be recasting JK Simmons as Commissioner Gordon

According to a new report, Warner Bros may be recasting Commissioner Gordon in the Batgirl film. But is this Batgirl movie JK Simmons recast official? 2021-07-07 11:44 2KB www.gamerevolution.com

291

0.3

Pokemon Go: Does anyone even care anymore?

Months after Pokemon Go was launched in U.S.A, Niantic finally launched the game in India through a tie-up with Reliance Jio a few days ago. The biggest problem with this move is that no one really cares anymore.Those who were excited by the game and enamoured by it's A.R. capabilities downloaded the game months ago when it was actually released. Niantic completely missed the boat on the smartphone game's launch in India. 2021-07-07 11:13 3KB www.techradar.com

292

0.8

Animal Crossing next in line for a Monopoly edition

Fortnite and Sea of Thieves have already received the Monopoly treatment. 2021-07-07 11:09 960Bytes www.gamereactor.eu

293

0.9

Digital alchemy: turning data into gold

In the rapidly advancing digital era, business leaders recognize the importance and key value of data, yet few have found effective ways of monetizing such data. 2021-07-07 11:01 4KB www.techradar.com

294

0.2

Universal Films to Make TV Debut on NBC's Peacock From 2022

HBO will lose exclusive access to Universal's film catalog. 2021-07-07 11:01 2KB uk.pcmag.com

295

0.7

Logitech's legendary G502 Hero gaming mouse is at its lowest price yet on Amazon

Often touted as one of the best gaming mice on the market, this Logitech G502 Hero deal is the cheapest we've ever seen. 2021-07-07 11:00 2KB www.techradar.com

296

0.1

Researchers Find Smart Devices Ripe for Hacker Attacks

Thousands of hacker attacks were launched on a network of smart home devices designed by researchers to assess the risk the gadgets pose to consumers. During the initial week the "honeypot" network was online, 1,017 unique scans or hacking attempts were directed at the devices on the net, which included smart TVs, printers, wireless security cameras and Wi-Fi kettles. 2021-07-07 11:00 6KB www.technewsworld.com

297

0.1

Best online learning platforms of 2021

We feature the best online learning platforms, to make it simple and easy for educators and trainers to manage course materials online. 2021-07-07 10:59 10KB www.techradar.com

298

13.8

Latest Humble Choice bundle features Yakuza 3, Dirt 5, Paradise Killer and more

Another month has been and gone so it's just for a new Humble Choice bundle. The headline games this month? Yakuza 3, Dirt 5, The Surge 2 … 2021-07-07 10:53 2KB www.eurogamer.net

299

0.1

Ubisoft pulls Might and Magic 10 - Legacy from sale after DRM server shutdown backlash

UPDATE: Ubisoft says single-player block an "unexpected issue". UPDATE 7TH JULY 2021: Ubisoft is "currently investigating all available options" after delisting Might & Magic 10: Legacy. … 2021-07-07 10:51 3KB www.eurogamer.net

300

0.3

New Apple TV hopes and dreams: everything we're still waiting for

The new Apple TV didn't change much – here's what we're still wishing for. 2021-07-07 10:49 5KB www.techradar.com

301

0.9

Best VoIP providers 2021

Look no further for the best VoIP providers available today. Our guide makes it easy to find the best business phone solution for your business. 2021-07-07 10:46 30KB www.techradar.com

302

0.6

iPhone 13: Everything there is to know about the next iPhone

The iPhone 13 series is expected later this year with 120Hz displays, a smaller notch, and even the return of Touch ID - and now we've seen iOS 15 too. 2021-07-07 10:35 769Bytes www.techadvisor.com

303

0.3

Common iPhone mistakes that are draining your battery

Stop doing these things! 2021-07-07 10:32 3KB www.zdnet.com

304

0.4

Seagate Backup Plus Hub (8TB) review: Massive, fast external hard drive

The Seagate Backup Plus Hub is faster than smaller 2.5-inch drives, and the only route to double-digit terabytes at an affordable price point. 2021-07-07 10:30 682Bytes www.pcworld.com

305

0.5

Graphics card prices fall sharply for second month in a row

German site 3DCenter in June reported that the average price of RTX 3000-series cards in Germany had fallen from three times above MSRP to just under double,... 2021-07-07 10:18 2KB www.techspot.com

306

0.3

How to watch F1 races: British Grand Prix Start Time

Here's how you can watch Formula 1 races on TV and online in the UK, the British Grand Prix start time and when sprint qualifying is on. 2021-07-07 10:16 9KB www.techadvisor.com

307

0.5

Flexify brings virtualisation layer to multi-cloud storage

Cloud storage virtualisation provider allows application access via S3 API calls to a single destination while capacity can be in numerous clouds with migration between them 2021-07-07 10:15 3KB www.computerweekly.com

308

1.2

iOS 15: How to use FaceTime links to call Android or Windows users

With iOS 15, you can finally FaceTime with non-Apple users. It's not an awesome experience, but it works. 2021-07-07 10:15 3KB www.macworld.com

309

0.7

Suspected hacker Dr HeX arrested over cybercrime, bank fraud impacting thousands

Moroccan police tracked down the alleged criminal following an Interpol investigation. 2021-07-07 10:06 3KB www.zdnet.com

310

0.0

How to use the Python for loop

The for loop construction in Python easily iterates over a collection of items. Here's what you need to know to use it well. 2021-07-07 10:00 3KB www.infoworld.com

311

0.4

How the next phase of Apple's silicon transition will deliver mind-blowing speed

Apple's silicon transition is set to kick into high gear with the M1X and M2 processors on the way along with a Mac Pro chip that could be the fastest processor ever made. 2021-07-07 10:00 6KB www.macworld.com

312

0.4

Are USB-C cables all the same? We compare $9 and $19 Amazon Basics models

Why are USB-C cables so expensive? Should you buy a cheap USB-C cable, or a more expen 2021-07-07 09:58 5KB www.pcworld.com

313

0.6

Best juicer 2021: ranking the top juicing machines we've tested

These are the best juicers we've tested 2021-07-07 09:46 4KB www.techradar.com

314

0.0

Asustor Drivestor 2 Pro AS3302T review

The Asustor Drivestor 2 Pro AS3302T is a NAS drive built for those home and small business users who are embracing better than 1Gbit LANs 2021-07-07 09:41 958Bytes www.techadvisor.com

315

0.4

Early access Oculus Quest games could soon have in-app purchases

A new statement from Oculus reveals that early access games will soon get DLC capabilities through App Lab. 2021-07-07 09:40 2KB www.techradar.com

316

0.5

iOS 15: How to set up and use Notification Summary

This awesome new feature can keep your iPhone from nagging you all day, but you have to set it up first. 2021-07-07 09:30 4KB www.macworld.com

317

0.8

Roblox signs deal with Sony Music

Game platform Roblox has partnered with Sony Music Entertainment to allow for that label's artists to appear on the service. As announced on its website, t... 2021-07-07 09:26 2KB www.pcgamesinsider.biz

318

1.2

We're playing Encased on today's GR Live

It\'s the second game under Koch Media\'s new Prime Matter label. 2021-07-07 09:24 661Bytes www.gamereactor.eu

319

0.1

Former Bank of England CIO joins Co-op Group as CTO

Rob Elsey joins the Co-op Group at a time when the organisation is undergoing major digital transformation. 2021-07-07 09:24 3KB www.computerweekly.com

320

0.3

Bad news for AMD as PC gamers switch back to Intel

The latest Steam Hardware Survey appears to show PC gamers moving back to Intel, which could be bad new for AMD. 2021-07-07 09:21 3KB www.techradar.com

321

0.1

Why testing is vital to keep organizations secure [Q&A]

Everyone knows that businesses systems are a target for a range of attackers. But it's easy to become complacent about security and finding vulnerabilities can be difficult. 2021-07-07 09:14 7KB betanews.com

322

0.5

Red Magic Watch review

The Red Magic Watch looks good, especially its UI, but its issues are both frustrating and hilarious. 2021-07-07 09:13 13KB www.techradar.com

323

1.0

Job ads point to Ubisoft opening Sydney studio

It would appear that French publishing giant Ubisoft is setting up shop in Sydney, Australia. As reported by ScreenHub, the company is seemingly hiring for... 2021-07-07 09:13 1KB www.pcgamesinsider.biz

324

0.4

Loki USS Eldridge ship appearance 'explains' the Philadelphia Experiment

Here is what the Loki USS Eldridge ship appearance means in episode 5. It attempts to 'explain' the Philadelphia Experiment. 2021-07-07 09:10 2KB www.gamerevolution.com

325

0.4

Apex Legends hackers "achieved nothing of value" and forced devs to work overtime, says Respawn

Respawn devs have spoken out and snapped back at Apex Legends hackers, saying their efforts over the weekend "achieved nothing of value". 2021-07-07 09:08 2KB www.vg247.com

326

0.7

Samsung The Frame TV lets you geek out with iconic artwork from Xbox games

Halo, Skyrim, and BioShock come to Samsung The Frame TV, with iconic artwork from the past 20 years of Xbox games now available to download for the screen. 2021-07-07 09:05 2KB www.techradar.com

327

0.7

Session will come to more platforms when it officially launches

Including PS5 and Xbox Series. 2021-07-07 09:03 1KB www.gamereactor.eu

328

0.3

How to check for Active Directory Certificate Services misconfigurations

Recently discovered Microsoft Windows AD CS configuration errors could give attackers account and domain control. Here's how to audit AD CS for vulnerable configurations. 2021-07-07 09:00 1KB www.csoonline.com

329

0.6

What is personally identifiable information (PII)? How to protect it under GDPR

The EU's General Data Protection Regulation requires companies to protect the privacy of their EU customers. That means keeping personally identifiable information (PII) safe. Here's what you need to know. 2021-07-07 09:00 3KB www.csoonline.com

330

0.5

The next 5G gaming phone could come from a company you wouldn't expect

Renders of Oppo's first ever gaming phone have been found on a certification website. 2021-07-07 08:39 2KB www.techradar.com

331

0.8

AMD's take on the past year and their plans for enterprise IT

Roger Benson, senior director at AMD discusses the past year, what he has learned and his plans for 2021. 2021-07-07 08:24 8KB www.techradar.com

332

0.5

How to watch the Euro 2020 semi-finals

Italy are the first team to make it to the Euro 2020 final, but who will join them? Here's how to watch England vs Denmark live and for free. 2021-07-07 08:20 8KB www.techadvisor.com

333

0.2

Battlegrounds Mobile India now has 10 million downloads on Google Play Store

After a low-key launch Battlegrounds Mobile India now has 10 million downloads on Google Play Store and is among the 'Top Free Game' list. 2021-07-07 08:15 2KB www.techradar.com

334

0.5

How the UK Cyber Security Council plans to professionalise security

As chair of the board of the new UK Cyber Security Council, Claudia Natanson is in a superb position to develop professional standards in security and she means to make the most of the opportunity to fundamentally reimagine what a security job actually is. 2021-07-07 08:07 2KB www.computerweekly.com

335

0.8

Warpips is a real-time tactics delight

Advanced wars. Warpips belongs to a class of games that I buy because they remind me of Advance Wars - visually at least. In truth, Warpips is … 2021-07-07 08:05 3KB www.eurogamer.net

336

0.6

Bluetti AC200P AC power generator review

A true powerhouse with some great features but is it worth the price though? 2021-07-07 08:00 8KB www.techradar.com

337

0.8

GameSir's new phone grip has a fan to reduce heat while gaming

The new GameSir F8 Pro Snowgon features an active cooling system to help keep your smartphone temperatures under check during gaming sessions. 2021-07-07 07:45 2KB www.xda-developers.com

338

0.6

Xiaomi's upcoming tablets could come with a Magic Keyboard-like accessory

Xiaomi's upcoming tablet range could come with an Apple Magic Keyboard-like accessory. Read on to learn more. 2021-07-07 07:40 2KB www.xda-developers.com

339

0.6

Xiaomi's new Mi Mix Alpha design concept looks amazing

Xiaomi is well known for releasing high-concept devices to show just how technically advanced the company is, such as the Mi Mix Alpha last year. LetsGoDigital has uncovered another new design patent which gives us a peek into the company's next spectacular device. Beijing Xiaomi Mobile Software filed a design patent with China National Intellectual […] 2021-07-07 07:17 1KB mspoweruser.com

340

0.7

Oracle Fusion cloud applications pathways tend towards pragmatic

Oracle's full suite of cloud applications can be a pragmatic step-by-step journey for customers. 2021-07-07 07:00 2KB www.computerweekly.com

341

0.3

Victoria to trial 'smart' bike light tech to up road safety for cyclists

The state is using the tech to capture road safety data from cyclists over a 12-month trial. Melbourne also has hubs to charge your phone for free. 2021-07-07 06:35 3KB www.zdnet.com

342

0.3

SpaceX's Crew Dragon spacecraft to get the best bathroom ever

SpaceX will use a newly designed Crew Dragon capsule for its first-ever all-civilian space mission in September. And it'll include one very special bathroom. 2021-07-07 06:15 3KB www.digitaltrends.com

343

0.8

OPPO's new phone looks like a gaming-oriented Reno 5

OPPO's upcoming gaming phone looks like a Reno 5 with a gamer-y back panel. Check out the post for more images. 2021-07-07 06:04 1KB www.xda-developers.com

344

0.6

Clara Shih, CEO, Salesforce Service Cloud on the shape of post-pandemic service work

Salesforce Service Cloud CEO Clara Shih has returned to the supplier after a period as a founder CEO and sees the future of contact centre and field service with relatively fresh eyes. 2021-07-07 05:30 10KB www.computerweekly.com

345

0.4

Netflix is turning Zack Snyder's reworked Star Wars pitch into a movie

Inspired by Kurosawa and Star Wars, Zack Snyder's sci-fi epic Rebel Moon is coming to Netflix. 2021-07-07 05:18 3KB www.techradar.com

346

0.0

Security Think Tank: As offices reopen, address patching and 'build drift'

With Covid-19 restrictions easing, offices are welcoming back remote workers this summer, bringing with them their notebooks and mobiles, and creating an endpoint management headache for CISOs. What do security teams need to account for to protect their returning office workers? 2021-07-07 04:45 3KB www.computerweekly.com

347

0.6

Rocket Lab shows off Rosie, its rocket-building robot

Rocket Lab's Rosie robot helps the launch company produce its workhorse Electron rocket at a far quicker rate than before. 2021-07-07 04:00 2KB www.digitaltrends.com

348

0.0

NCS looks beyond government, Singapore for 'transformation' growth

Marking its 40th anniversary this year, the Singtel-subsidiary wants a "strategic reset" to become a pan-Asia digital and technology services player, with focus on Australia and Greater China, and grow beyond its stronghold in the local public sector into the enterprise space. 2021-07-07 04:00 7KB www.zdnet.com

349

0.3

Forrester finds companies confounded by data deluge

A Dell-commissioned study by analyst firm Forrester finds organisations overwhelmed overwhelmed by mounds of data. 2021-07-07 03:45 3KB www.computerweekly.com

350

0.0

China reportedly warns local tech companies of increased cybersecurity oversight

In China, rules for companies listing overseas will be revised and publicly-traded firms will receive greater scrutiny regarding how they handle data, according to Bloomberg. 2021-07-07 03:06 3KB www.zdnet.com

351

0.0

You're wrong about the environmental impact of video streaming - here's why

Video streaming has been given a bad name when it comes to climate change, but is it really as bad as you think? 2021-07-07 03:03 9KB www.techradar.com
Articles
DC5n United States software in english 351 articles, created at 2021-07-08 02:32
Ubisoft wants you to play Assassin's Creed forever (and ever, and ever, and ever, and…) in its latest live service game, codenamed Assassin's Creed Infinity. Published on By Ubisoft wants you to play Assassin's Creed forever (and ever, and ever, and ever, and…) in its latest live service game, codenamed Assassin's Creed Infinity. Live service titles are the hottest thing in gaming at the moment. (At least, in business model and revenue terms. The fans don't always love them, but that's another story.) With franchises like Fortnite, Call of Duty: Warzone, Destiny, and Apex Legends raking it in with a constant flow of content, it really comes as no surprise when the latest take on the model arrives. Something that has turned heads, and not for the best of reasons, is the newly-announced Assassin's Creed Infinity – the franchise's first foray into live service. You'd be right in being a little confused, as for the past 14 years Assassin's Creed has remained as a primarily single-player franchise. However, the latest announcement, first brought to light by a Bloomberg report, revealed that Ubisoft is currently in the early stages of development for a new installment that will allegedly feature "multiple settings with room to expand to others". The report claimed that the shift to a live service model had been influenced by the success of Fortnite and GTA Online. Ubisoft then released a statement of its own, acknowledging the existence of Assassin's Creed Infinity, a project that will "guide, grow, evolve, and define the overall future of Assassin's Creed," apparently. Ubisoft also announced that both Ubisoft Montreal and Quebec will work on the title, as it dons a more collaborative approach to development. This bold move for the franchise may induce an eye-roll or two, particularly after the relative flop of its latest live service title, Ghost Recon Wildlands. But remember: Ubisoft previously stated its intentions to shift attention to " high-end free-to-play " games. While surprising considering the nature of the Assassin's Creed franchise, with games like The Division and Rainbow Six Siege under Ubisoft's belt, not to mention the profit potential in the mode, this move was an eventuality. Assassin's Creed Infinity is still some way away, as it remains in the early stages of development. However, transitioning a single-player experience to a constantly evolving service will be both of the dullest and most interesting attempts at the model in years. Follow Thumbsticks on Twitter and Facebook for more announcements. We hope you found it useful, or informative, or thought provoking, or maybe even a little entertaining. Perhaps it was a guide that helped you through a tight spot, or we even saved you some money? Lovely stuff! If you'd like to say "thanks" you could always buy the team a cup of coffee. The most passionate casual gamer about, Aaron is a filmmaking graduate, Premiere Pro aficionado, and film and gaming journalist hailing from the windy realms of Scotland. He loves to split his time between writing articles, hosting his film podcast, producing some top-notch video content and building up a backlog of games he'll probably never complete. Ubisoft pencils in 'final' release date for Riders Republic Avatar: Frontiers of Pandora, and everything else announced at Ubisoft Forward E3 2021 Rainbow Six Extraction to get full reveal at Ubisoft Forward When is the Ubisoft E3 2021 press conference? Ubisoft increases support for Google Stadia Ubisoft finally admits one of its games is political Ubisoft wants you to play Assassin's Creed forever (and ever, and ever, and ever, and...) in its latest live service... Our big guide to the difference between the Nintendo Switch OLED Model and the original Nintendo Switch. In case you missed it, here's a quick roundup of this week's new Xbox digital game sales and promotions. It might not be the beefed-up Nintendo Switch Pro people were expecting, but the Nintendo Switch OLED Model does feature... How much will it cost to play the Director's Cut of Ghost of Tsushima? Well, it varies, but it costs... Bandai Namco has released the opening movie from Tales of Arise, animated by the renowned anime studio, Ufotable. Sony has revealed a tip-top lineup of video games joining PlayStation Now in July 2021. Next week's lineup of new PlayStation Store releases includes the PS5 edition of A Plague Tale: Innocence plus expansions for Watch...

Assassin's Creed Infinity will be a massive live service title
digitaltrends.com
Assassin's Creed takes a calculated risk with its new live-service direction
venturebeat.com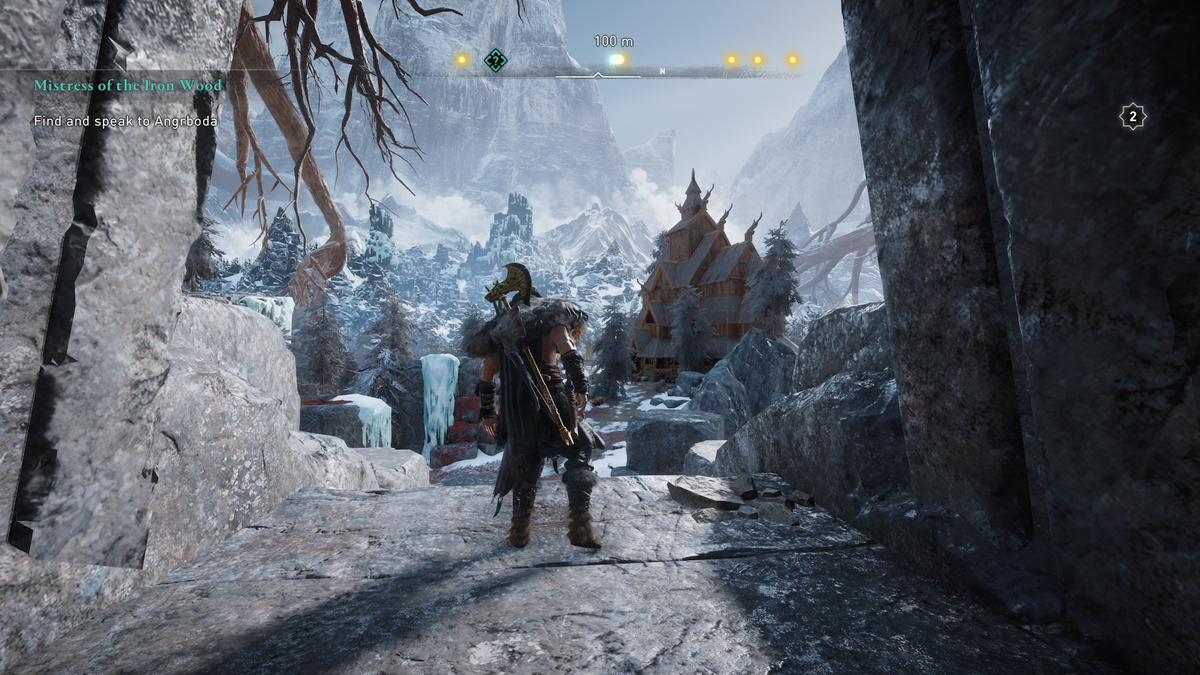 Assassin's Creed Infinity reportedly embraces live service model – but some gamers fear the worst
techradar.com
becomes a cross-studio project, starting with
gamasutra.com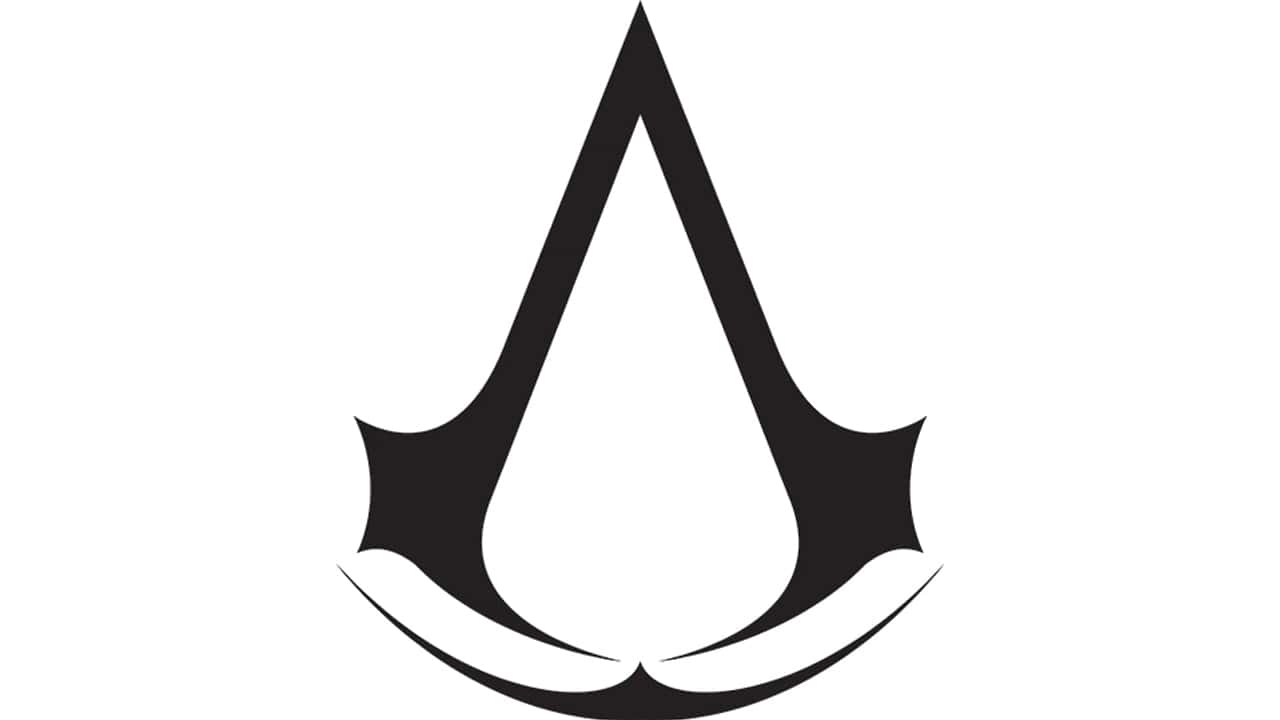 Ubisoft confirms that Assassin's Creed Infinity is real
mspoweruser.com
Assassin's Creed Infinity is a live service platform connecting future games
eurogamer.net
Ubisoft reportedly takes a 'leap of faith' with online-only Assassin's Creed game
techspot.com
Report: Assassin's Creed Infinity will be like Fortnite and GTA V
gamereactor.eu
Ubisoft turning to live services with Assassin's Creed Infinity could be a galaxy brain move
gamerevolution.com
will become a cross-studio project, starting with
gamasutra.com
becomes a cross-studio project, starting with
gamasutra.com
Assassin's Creed Infinity is an evolving live service game with multiple historical settings – report
vg247.com
will become a cross-studio project, starting with
gamasutra.com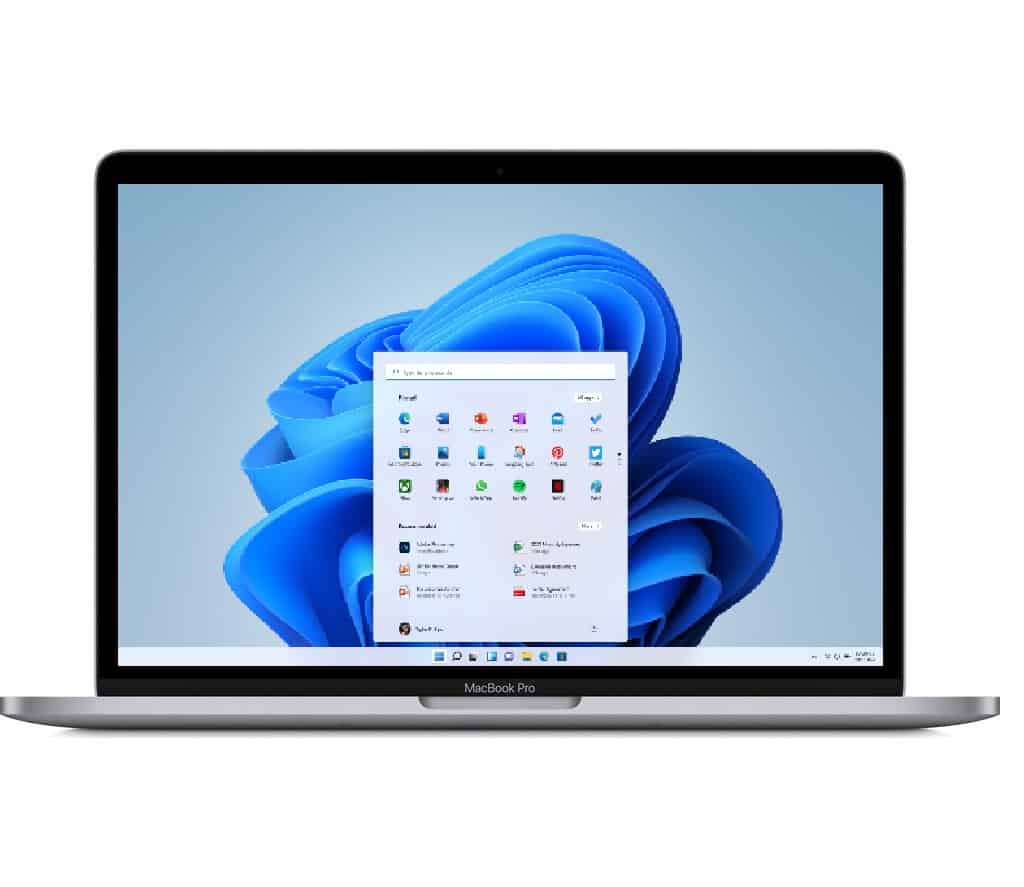 When the first Windows 11 ISO leaked the OS was a somewhat disappointing update to Windows 10, being largely unchanged from Windows 10 except for the new start menu. When the first Windows 11 Insider Build was released however the OS received a major visual update, with an improved notification centre, a reskinned Settings, a new Microsoft Store, more rounded corners, a new file explorer and more. The OS is still a bit rough around the edges however, but the good news is that a lot of development work is still to take place. Today the Windows Dev Twitter account confirmed that there was "much more to come" when it came to Windows 11 features, saying: According to the tweet, we should see these coming improvements in Insider builds well before its public release, so we should soon have a good idea of what Microsoft has in mind. Which features do our readers think Microsoft need to add? Let us know below.

Windows 11 release date, features and everything you need to know
techradar.com
How to tell if your PC is Windows 11 compatible with WhyNotWin11
gamerevolution.com
Windows 11 vs. MacOS Monterey: Which is the better upgrade?
digitaltrends.com
Windows 11: Everything you must know about Microsoft's latest software
techxplore.com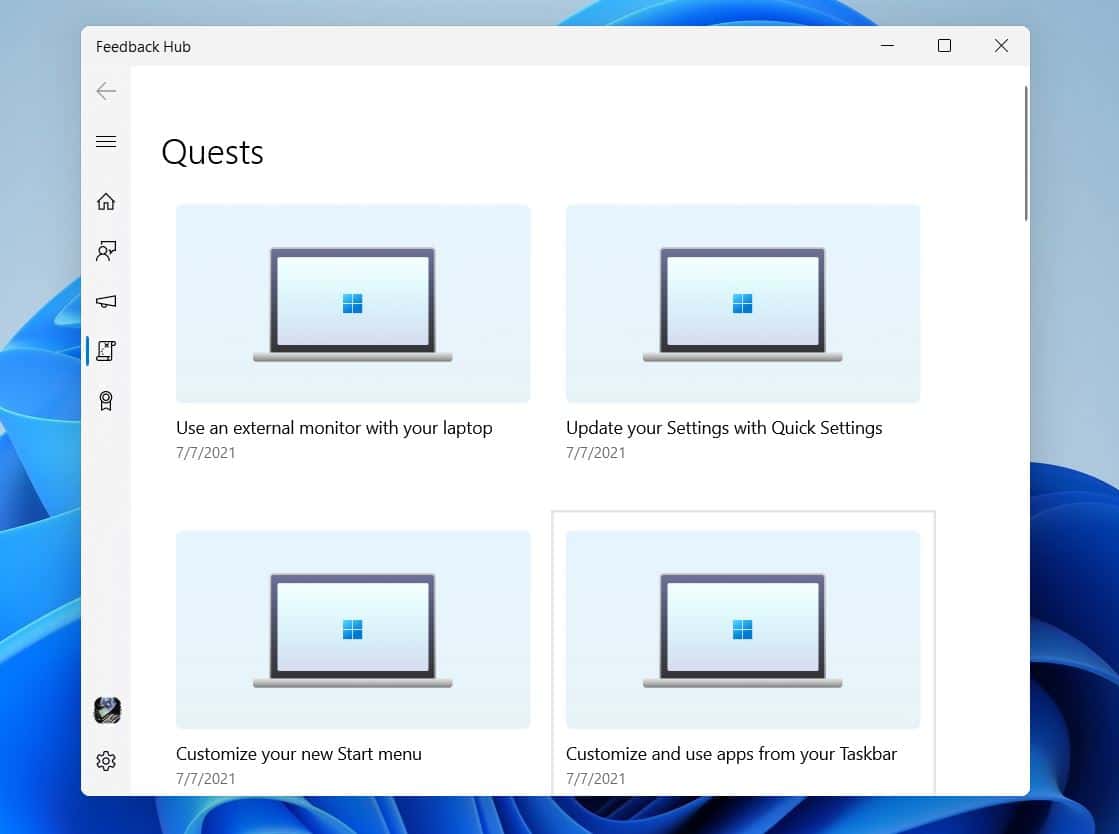 Participate in Microsoft's Windows 11 Bug Bash and earn an achievement badge
mspoweruser.com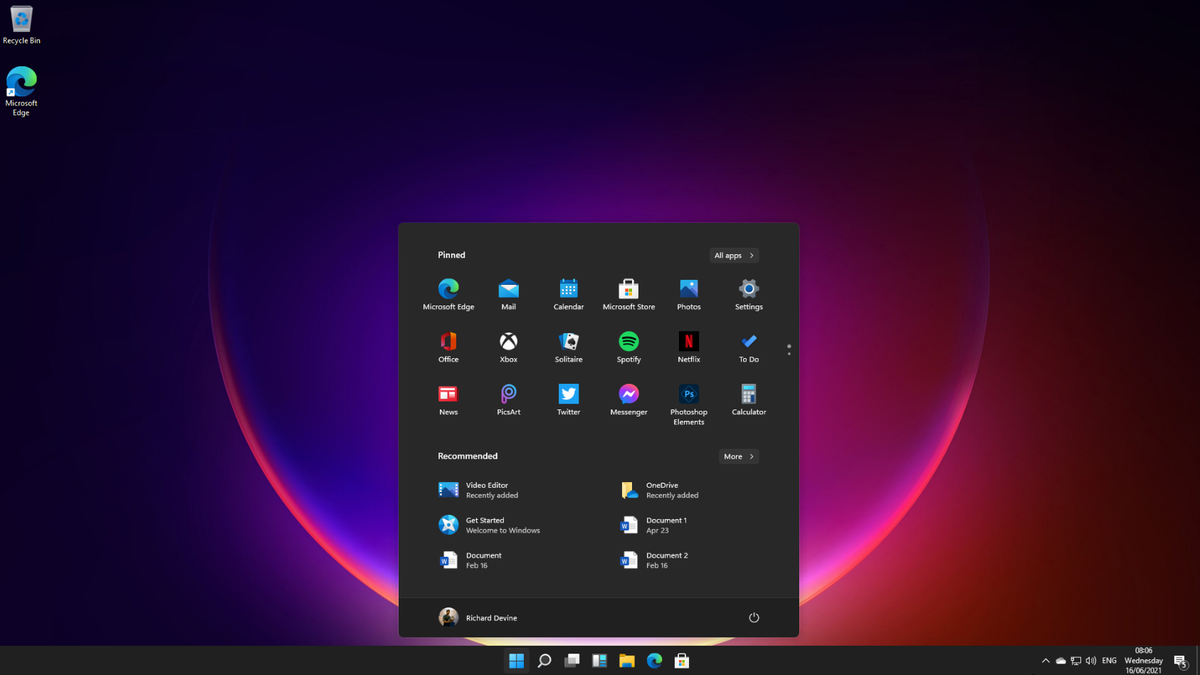 Windows 11 release date, features and everything you need to know
techradar.com
Where Did the Task Manager Go in Windows 11?
news.softpedia.com
New Microsoft Office UI Ready for Windows 11 Now Available for Testing
news.softpedia.com
Can My PC Run Windows 11?
uk.pcmag.com
Microsoft Office redesign for Windows is rolling out now to Insiders
xda-developers.com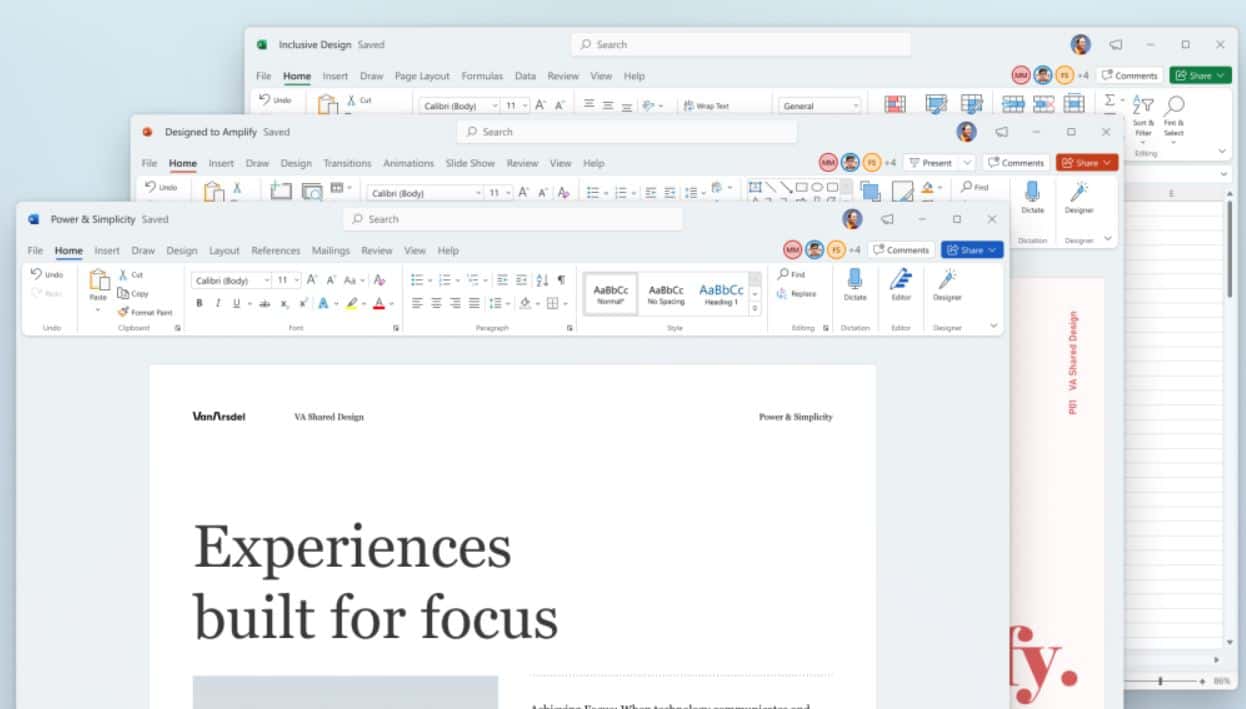 Microsoft is rolling out the visual refresh of Office apps for Windows 11 and Windows 10 devices
mspoweruser.com
Will my PC run Windows 11?
techadvisor.com
Microsoft to Release a New Version of Windows 11 Every Year
news.softpedia.com
Windows 11: Everything you need to know
techadvisor.com
Last month, Microsoft officially announced Windows 11, which will be offered as a free upgrade to Windows 10 users. Along with the launch, Microsoft also increased the Windows 11 system requirements that include Secure Boot and TPM. Though the Redmond company is providing a free upgrade path for Windows 10 users, it did not clarify if Windows 7 and 8.1 users have a similar option. Luckily, manufacturers and vendors seem to have stepped in to fill the information gap by publishing hardware compatibility lists and guides on how to enable TPM. Now, Lenovo has published a FAQ page (spotted by MakeUseOf) on Windows 11 that covers basic questions including the upgrade path for Windows 7 users. According to the company, Windows 7 users with eligible hardware can upgrade to Windows 11 but will have to do a clean installation. This means that there might not be a way to jump directly to Windows 11 by downloading the update from Windows Update, for those wondering. While Microsoft is offering Windows 11 as a free upgrade to Windows 10 users, the new update will also support license keys from Windows 7,8,8.1, and Windows 10. So, if you have a Windows 7 PC with compatible hardware and are planning to update, then you should keep your Windows 7 license key handy. Alternatively, Microsoft still has not closed the Windows 7 to Windows 10 upgrade path so you could potentially upgrade to Windows 10 for free and then move to Windows 11 once it is rolled out to the public. This will not require a clean install.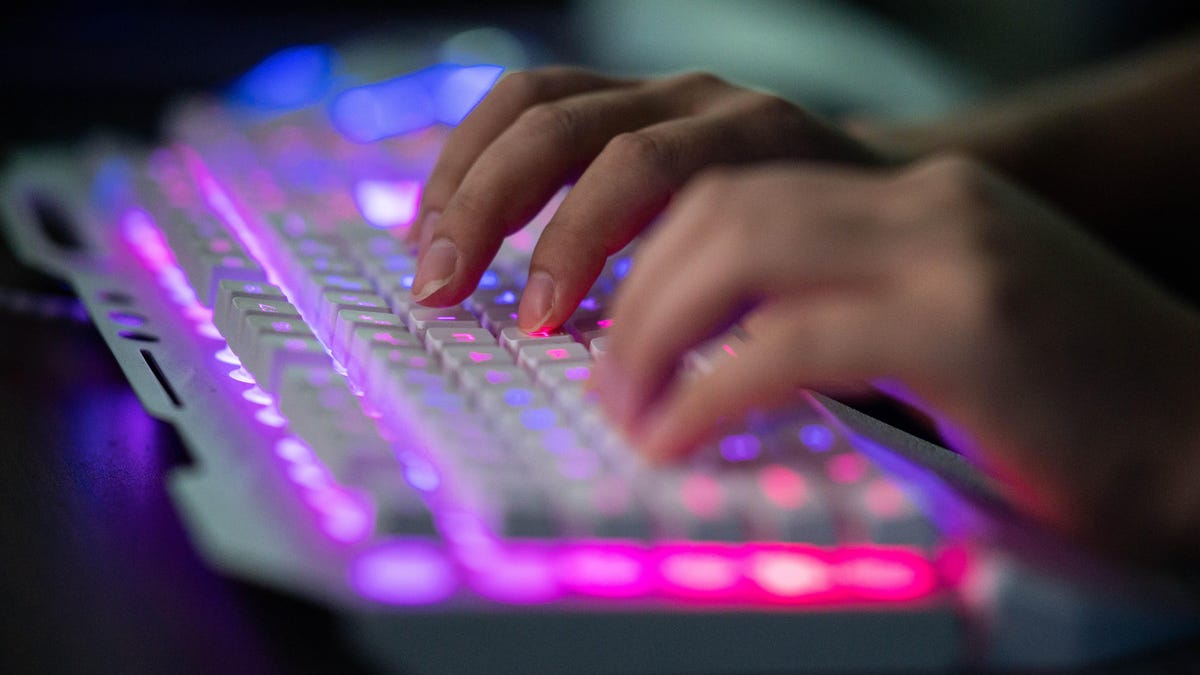 PrintNightmare: Windows Users Need to Install This Emergency Patch Right Now
gizmodo.com
Windows 11 vs. MacOS Monterey: Which is the better upgrade?
digitaltrends.com
What devices can you install the Windows 11 ARM download on?
gamerevolution.com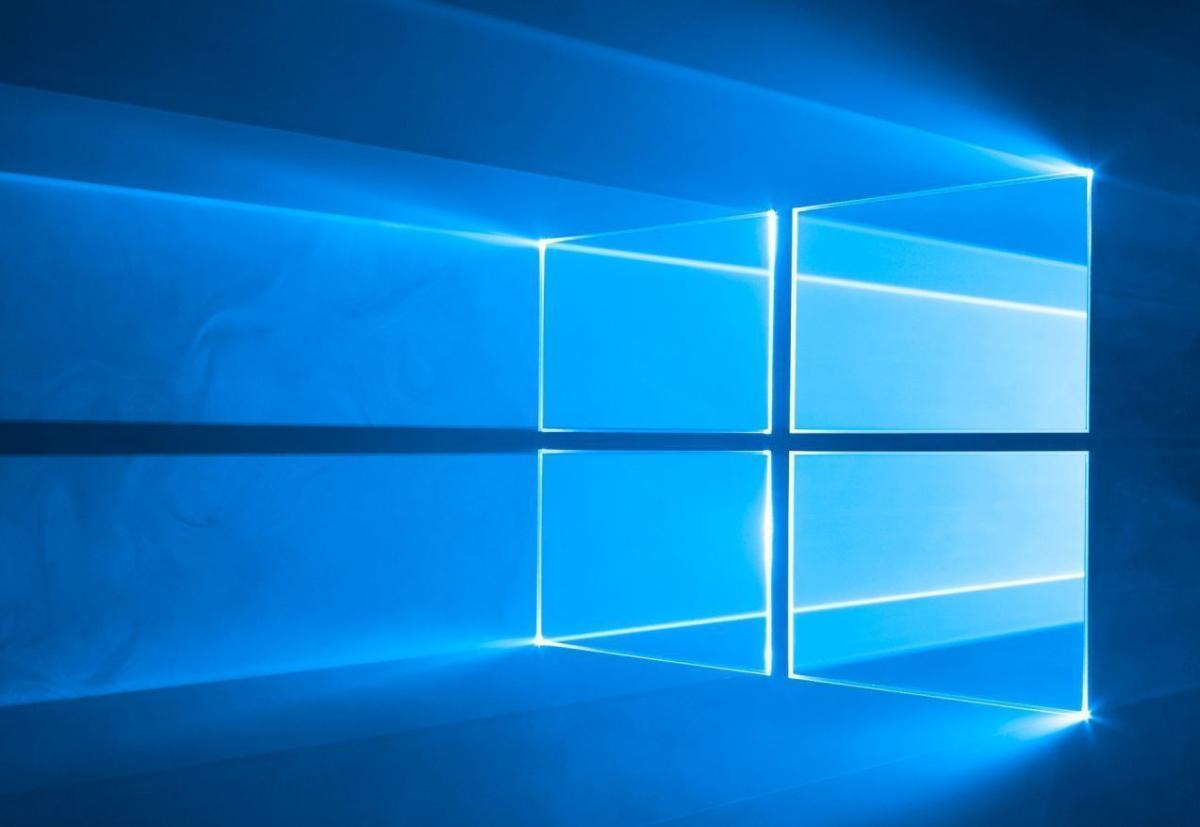 Windows 10: A guide to the updates
computerworld.com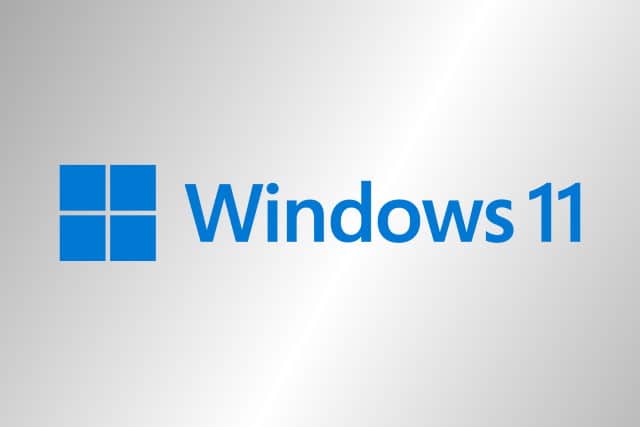 An upgrade from Windows 7 to Windows 11 will have to be a clean install
betanews.com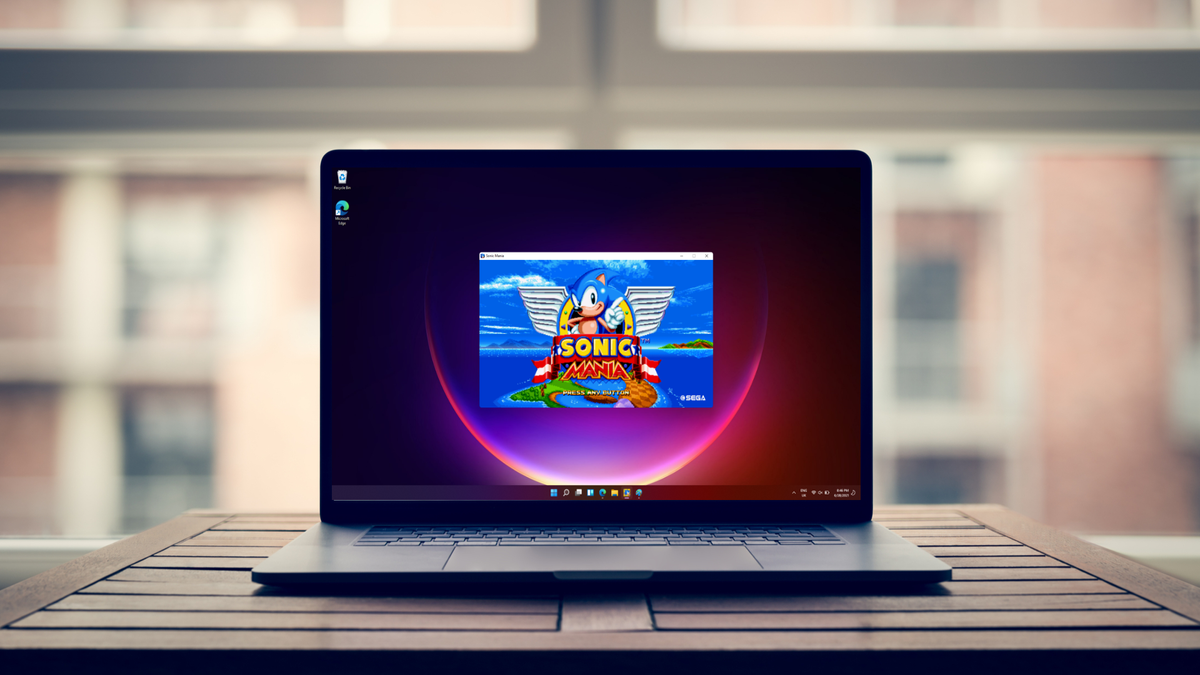 You can upgrade to Windows 11 for free from Windows 7, but it'll be a bit of a pain
techradar.com
Windows 11 Users Want to Be Able to Move the Taskbar to the Top of the Screen
news.softpedia.com
You can upgrade to Windows 11 for free from Windows 7, but it'll be a bit of a pain
techradar.com
Microsoft began rolling out a mandatory security patch for most supported Windows versions yesterday to fix the PrintNightmare vulnerability – a critical issue present in the Windows Print Spooler service tracked under CVE-2021-34527 that when exploited could allow for both remote code execution (RCE) and local privilege escalation (LPE). While yesterday's update fixed the RCE exploit, the changelog did not mention any fixes for the LPE component. Now, security researchers have begun reporting that the patch released yesterday can be bypassed, as it does not fix the problem with the Point and Print policy in Windows – which the firm initially said was not directly related –, which can still be used to perform RCE and LPE. Researchers and experts tweeted proof of concepts ( spotted by BleepingComputer) running on fully patched systems, showing off how the patch could be completely bypassed to perform LPE. This was corroborated by another researcher from CERT, Will Dormann. Considering that the zero-day vulnerability and its possible exploits have been widely shared in the wild, systems that have the Print Spooler service running might be at active risk of being compromised, especially those in enterprise setups that use the functions to remotely install printer drivers and updates. For now, though, the original workarounds of disabling the Print Spooler service or blocking inbound remote printing through Group Policy might be the best option to mitigate potential threats. While the changes do impact printing functionality, it is a faster fix and negates the need for admins to provision ineffective patches for their organization's systems. You can follow these steps to disable the Print Spooler service through PowerShell: Alternatively, you can inbound remote printing through Group Policy via group policy using the following steps: Currently, there is no word from Microsoft about the researchers' findings, but it will not be surprising to know that the firm is already working on a patch for addressing the issues. It might help to also keep an eye out for updates on the MSRC page tracking the vulnerability.

Install immediately: Microsoft delivers emergency patch for PrintNightmare security bug
zdnet.com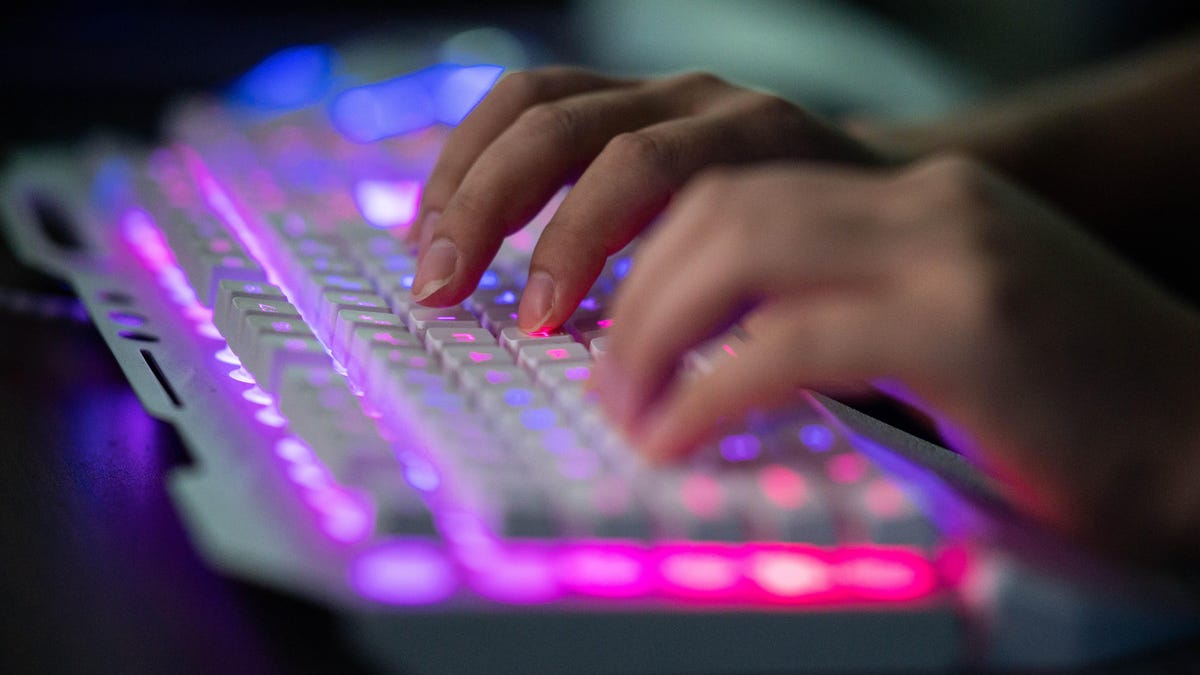 PrintNightmare: Windows Users Need to Install This Emergency Patch Right Now
gizmodo.com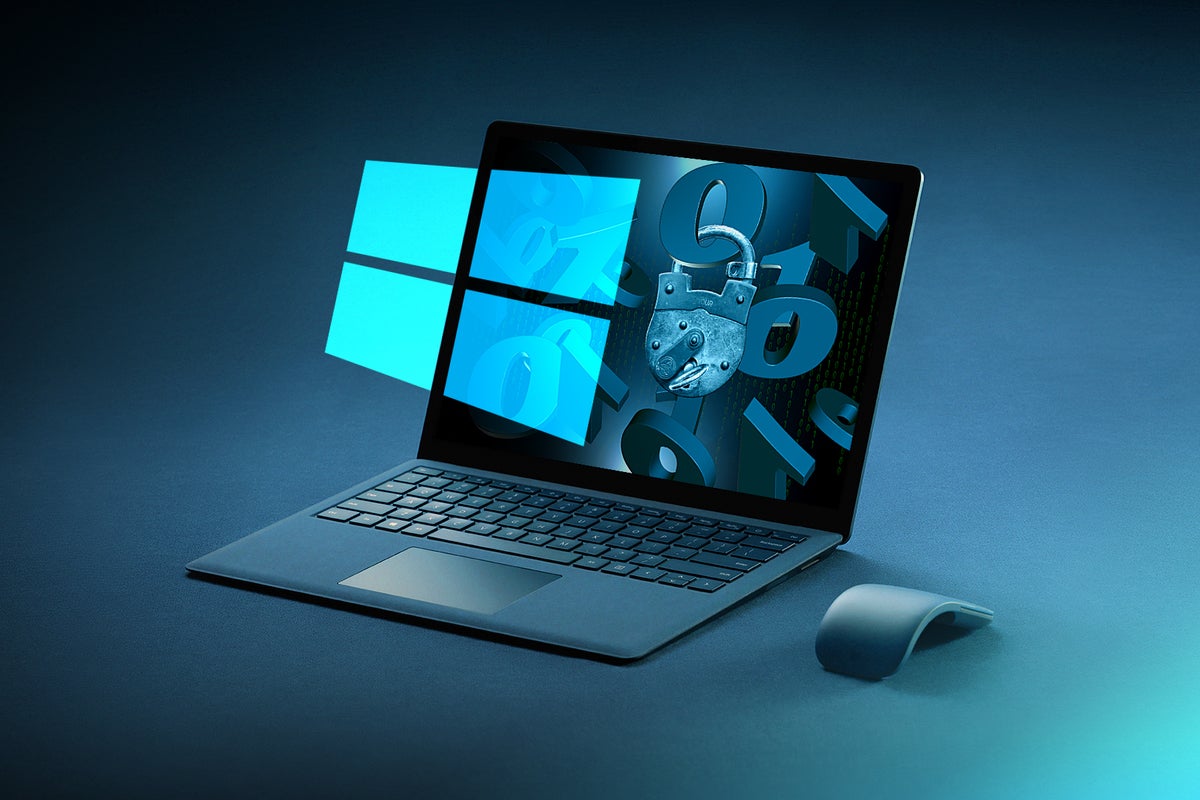 PrintNightmare vulnerability explained: Exploits, patches, and workarounds
csoonline.com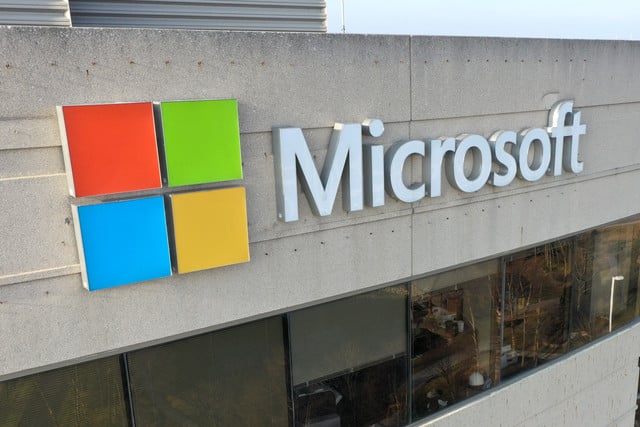 Microsoft issues emergency patches for critical PrintNightmare security flaw
betanews.com
Critical vulnerability in Windows Print Spooler service leaves PCs open to RCE (Patch now available)
techspot.com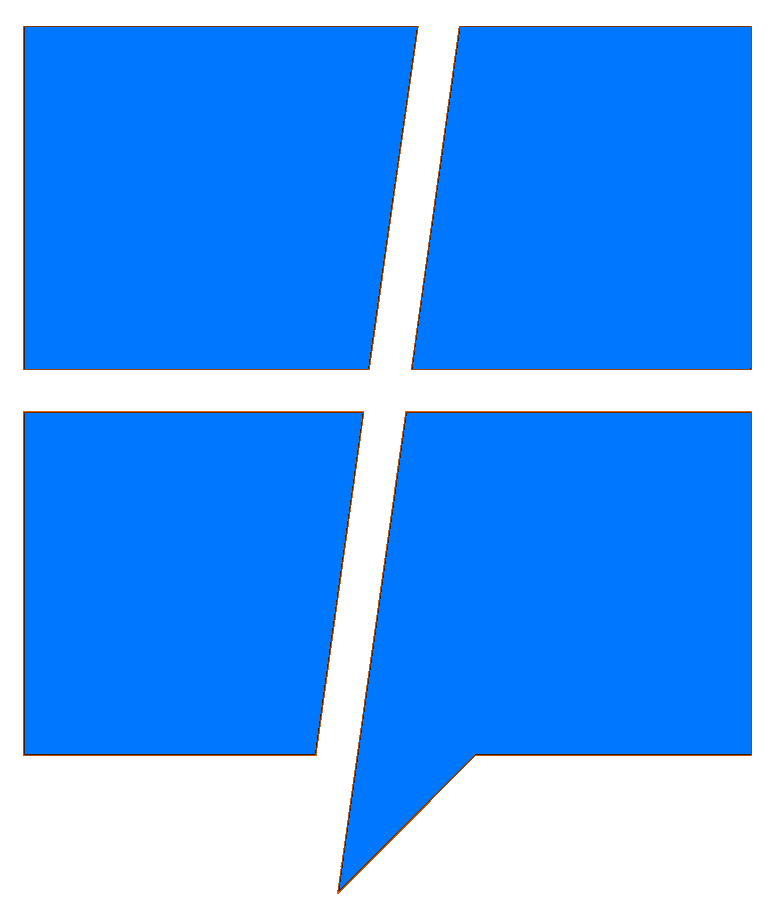 Microsoft's Out-of-Band fix for PrintNightmare already by-passed by hackers
mspoweruser.com
Nintendo's making a new Nintendo Switch, one with a bigger OLED screen. They gave it a trailer on Tuesday, showing beautiful people taking the console outside and playing it on the go. Who does this? The advertisement looks like every other promo we've seen for the Switch since it launched in 2017. It's filled with a diverse cast of smiling faces all enjoying the console while upbeat music plays. As a good trailer should, it emphasizes the features that are unique to the Nintendo Switch and make it worth spending $349.99 MSRP. Basically, it's portable. In the new trailer, people take it outside and bring the console along with them wherever they go in their interesting daily lives. At one point, we see a young red-headed individual playing the new Nintendo Switch while lounging on a pool chair outside. They look focused and enthralled by the contents of the game. Later on, we see a family playing chess on a table outside using the Switch. While watching, I was shocked that once again, Nintendo was pushing this idea that the Nintendo Switch is enjoyable to play outdoors. For a visual supplement, here's a gallery of people "enjoying" the Nintendo Switch outside. Don't get me wrong, bringing the Switch around is good and dandy — I, for one, love taking mine on road trips and while flying. However, I don't think the Nintendo Switch will ever feel good to play outside in a park. Its screen is not bright enough to play outside, and even if you crank up the brightness, and can see the screen, it'll burn through your battery life. If you're OK with, say, playing a bright game out under the sunshine, well then there's still the anxiety of bringing an expensive, somewhat fickle $299.99 console outside. Let's face it, the Nintendo Switch can't be battered around like a Game Boy Advance could. The console gets hot if it's directly in the sun! Also, I'm just generally worried about it getting stolen if I take it around town. Look, it's not that I expect advertising to be accurate or realistic. I get that much of the role of marketing is to generate hype, regardless of the feasibility of scenarios. Still, after seeing this video, and after four years since the console launched, I just couldn't help but feel that Nintendo should stop pushing the idea. Nintendo has been advertising the Switch as an "outdoors console" since its first hype trailer in 2017. In that, we see a person take it out to play it at a park at sunrise. We see their friends play it on a basketball court (at night, interestingly). In 2019, the trailer for the Nintendo Switch Lite pushed the play-it-outside idea even further with an entire group of cool kids playing their Switches at a bright and sunny skate park. And in theory, that's great! Maybe there are outdoorsy, well adjusted people that take their Nintendo Switch out to the end of the Santa Monica Pier or the bottom of the Grand Canyon. That's not me. I'm more than content with playing it handheld while snuggled up in my bed.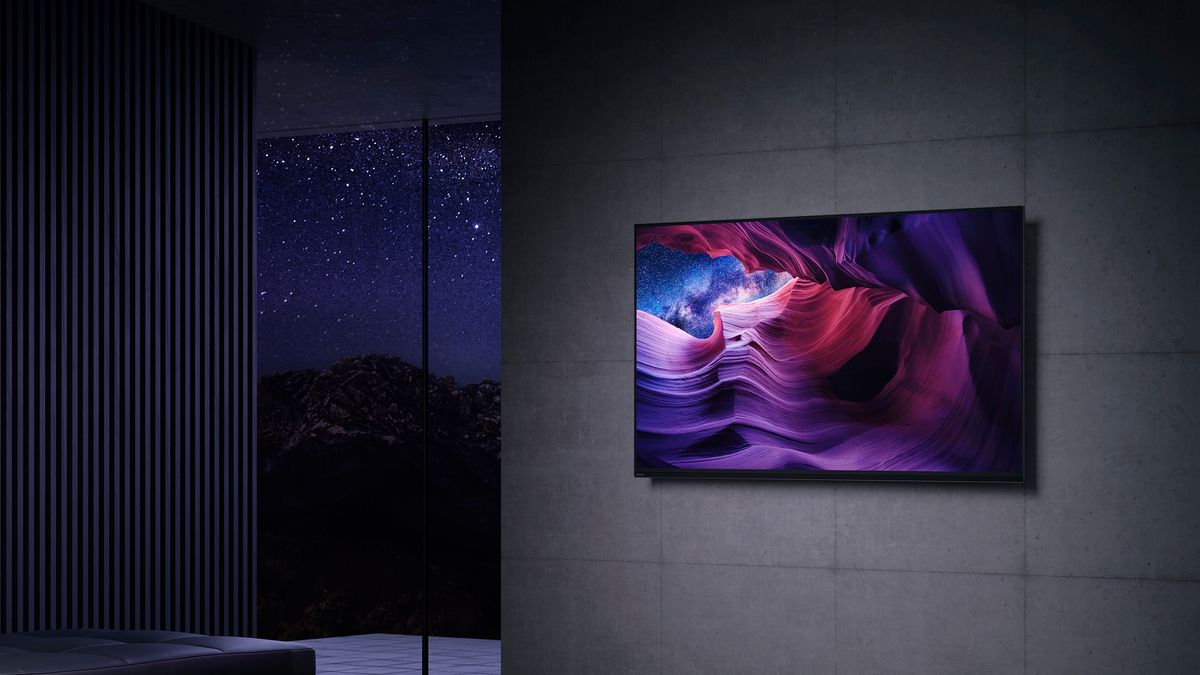 Best OLED TV 2021: 7 unmissable TVs from LG, Sony and more
techradar.com
Nintendo Says the OLED Switch Uses Same Tegra X1 Processor, RAM
uk.pcmag.com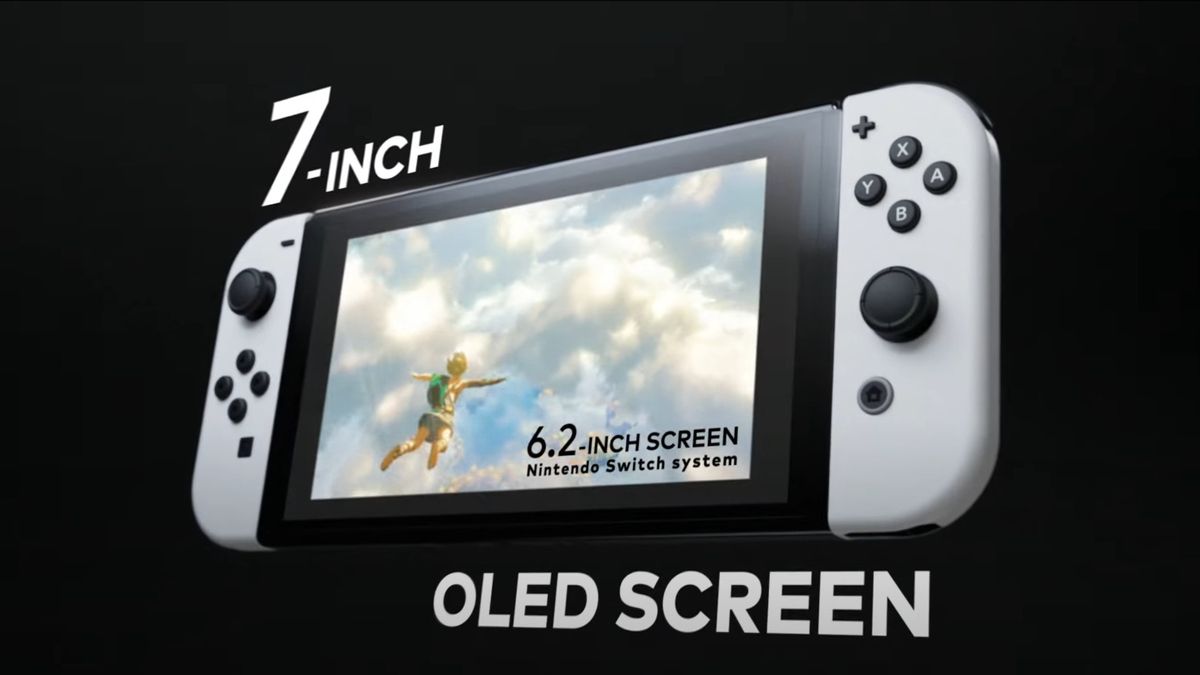 The Switch OLED doesn't need 4K, and Nintendo did well to ignore it
techradar.com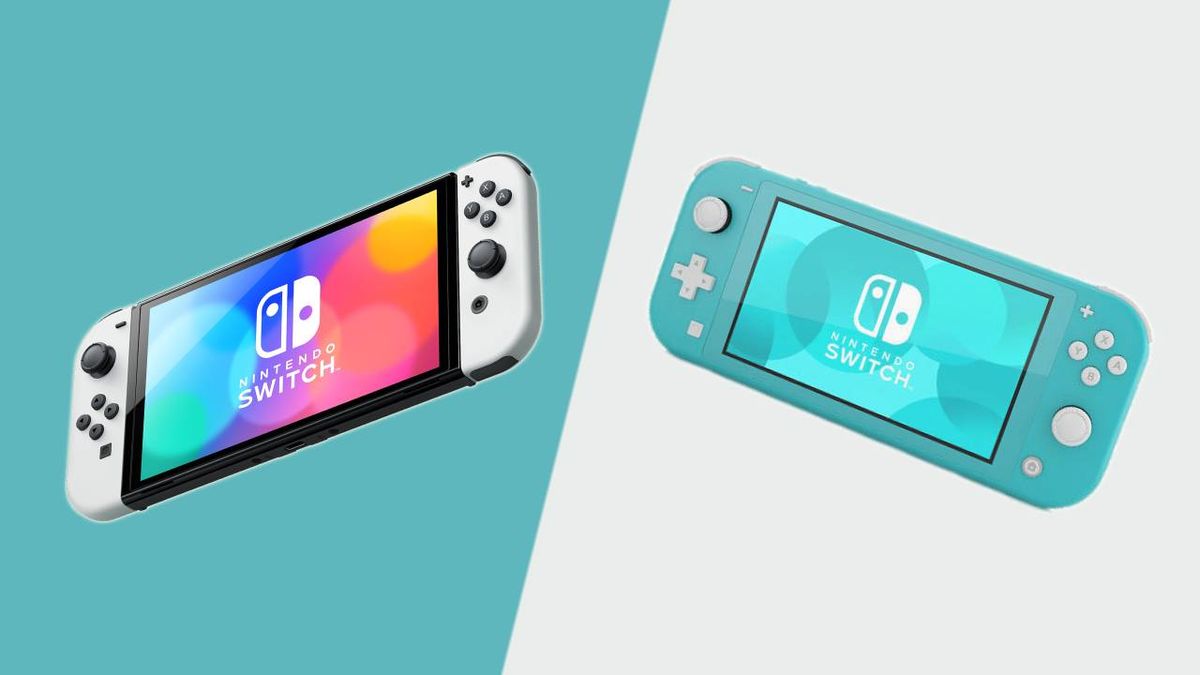 Nintendo Switch OLED vs Nintendo Switch Lite: which Switch is right for you?
techradar.com
Nintendo Switch vs. Switch OLED: Is it worth the upgrade?
gamerevolution.com
Nintendo Will Sell OLED Switch Dock Separately
uk.pcmag.com
Nintendo Switch OLED costs £309 in UK
eurogamer.net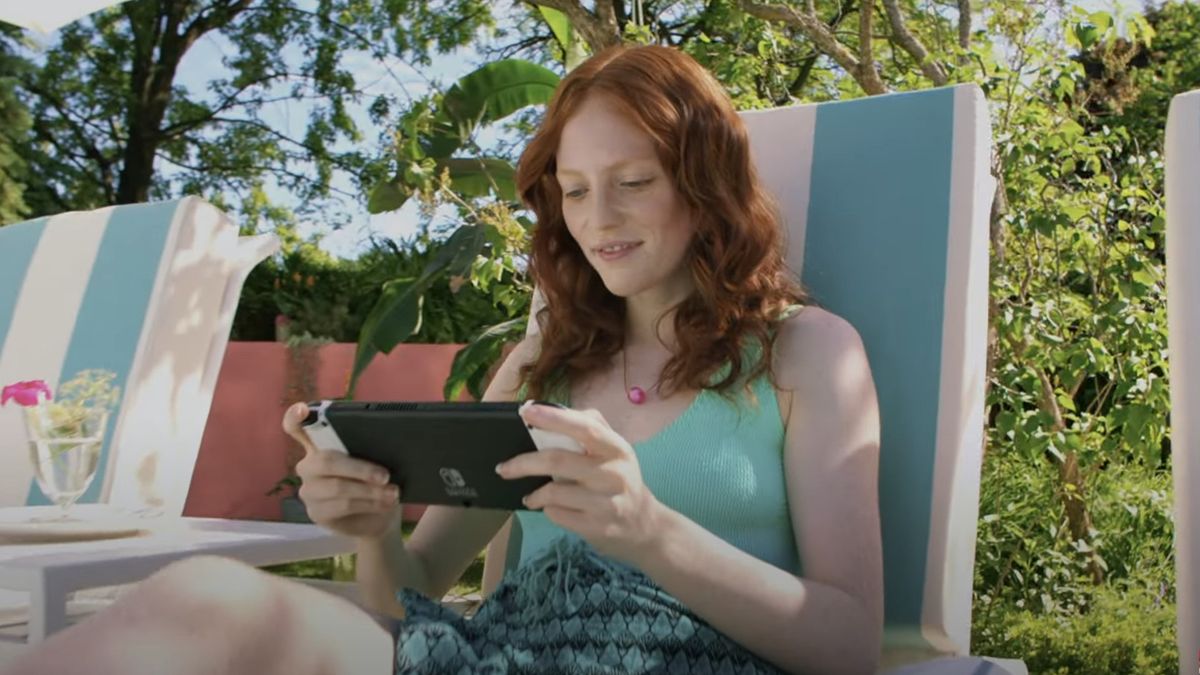 Nintendo Switch Pro could still happen, according to analyst
techradar.com
Where to pre-order the Nintendo Switch OLED
vg247.com
A missed opportunity to improve docked play. After months of pent-up expectation surrounding the 'Switch Pro' and hopes of a new, improved machine, Nintendo finally revealed its new OLED model yesterday and it is effectively a product refresh with a higher quality screen, more storage and a revised dock. No promises are being made about any actual enhancements to the performance of the machine because there are none. The same 16nm+ version of the Tegra X1 found in current Switches also beats at the heart of the OLED model, so the end result is a machine that improves the quality of the handheld experience but does not address what is arguably the Switch's biggest drawback - the quality of docked play. All of which raises the question of how the Switch Pro hype train kicked off in the first place, since reputable outlets with good sources seemed to indicate that an upgraded model with a new Nvidia processor was a done deal. At Digital Foundry, we pegged the new unit as being a product refresh a few months back (see the very first DF Direct for commentary) especially as the Atmosphere custom firmware team had revealed the existence of a revised Switch with a new screen but the same core spec back in January. Apparently, the machine - internally codenamed 'Aula' - first appeared in the Switch firmware with update 10.0.0, which went public in April 2020. The only real explanation I can suggest is that development of the OLED and the actual next-gen Switch got confused at some point, birthing the Switch Pro rumour. In terms of how the new Switch evolves, Nintendo's strategy is to add to the existing family of consoles. For now at least, the original model remains, as does the handheld-only 'non-Switchable' Lite. The OLED model gains a higher grade, physically larger 7-inch screen, improved audio and a multi-position kickstand, along with a light sensor on top - presumably to help with auto-brightness adjustment. Overall dimensions are much the same, but the unit is very, very slightly wider and a touch weightier. Switch OLED is confirmed to work with older docks but gets a more refined rendition with an onboard LAN port. This new dock is available for purchase separately and also works with older Switch models but there is a drawback to it - you lose the internal USB port, while the two external USB 2.0 sockets remain. John Linneman and Rich Leadbetter share their initial reactions to the Switch OLED model reveal. In essence then, Switch OLED doubles down on the handheld experience that was already the strongest part of the package. The OLED screen should provide a bigger, much higher quality picture. We can confirm that there is no HDR functionality but in its comms with developers, Nintendo says that "OLED screen colours are more vivid". We can't judge the quality of the improved audio until we hear it, but Nintendo talks about "an improved sound pressure level" for the new model. The new kickstand - reminiscent of Microsoft Surface - certainly addresses a key problem from the original model, which had a stand so flimsy, it couldn't really be relied upon for stability on anything other than a rock-steady surface. However, nothing in Nintendo's marketing materials describes anything other than standard Switch performance. The size of the battery remains the same at 4310mAh, battery life is described in terms that are identical to the existing standard Switch - 4.5 hours to nine hours, depending on the application. The Verge has a statement from Nintendo clarifying that "Nintendo Switch (OLED model) does not have a new CPU, or more RAM, from previous Nintendo Switch models." The new machine does have more storage - 64GB of NAND compared to the original's 32GB, but beyond that, we now have complete confirmation that the internals are essentially unchanged. The same 16nm+ rendition of the Tegra X1 - codenamed 'Mariko' - is retained for the new model. In the current environment of severe semiconductor shortages, sticking with the existing silicon on what is now a relatively old production process should ensure that Nintendo can provide adequate volumes of the new machines in a world where its competitors are struggling, and make a decent profit on them too. In theory, the new Switch could be overclocked to improve the fluidity of performance-challenged games - something we can test with homebrew mods to older systems. So, for Nintendo and indeed game developers, the Switch OLED model is very much business as usual, to the point where the platform holder is telling game makers that no new development kits are essential for making games and there are no new technical requirements that require changing standard Switch iconography in-game to accommodate the new model. On top of that, games running on Switch OLED have no idea they are running on anything other than a standard unit - Nintendo's developer documents reveal that there is no way for their games to query the system, to figure out whether they are running on Switch OLED or not. With that said, the firm does recognise the need for developers to test their games on the new screen. With that in mind, a new ADEV development model is being made available to co-exist alongside the existing SDEV and EDEV versions. For reasons undisclosed by the Nintendo, this machine ships with 8GB of onboard memory compared to the 6GB in the other development models and the 4GB of all retail units. With the Switch approaching four-and-a-half years in the market, it now seems almost certain that Nintendo will not deploy a mid-generation refresh in the mould of the DSi or the New 3DS and its offshoot models. With prior handhelds, the platform holder introduced new specs and the ability for developers to tap into extra horsepower, even if developer take-up for the extra power ended up being rather slight. That does not seem to be the case for its most modern machine. There has been disappointment that Switch OLED isn't Switch Pro - or features any performance advantages at all - and that is a shame because the longer this generation continues, the more obvious the machine's challenges as a docked home console become. In one way, Nintendo's hybrid is a celebration of what's possible with a mobile chipset, one that is significantly under-clocked compared to its reference specs. We've seen feats on the 1.02GHz CPU that are extraordinary, while the GPU is relatively slow but is based on a relatively modern architecture, opening the door to many of the 'impossible ports' we've seen. Working in concert, games like Doom Eternal and The Witcher 3 have appeared running reasonably well on what is a six-year-old model chipset. However, while the machine holds up for handheld play, the docked situation looks fairly grim - with many games, sub-1080p, sub-720p and even lower resolutions just don't hold up on today's gigantic flat panels. There was much discussion of some kind of 4K upscaling for the new Switch, but it hasn't come to pass. Wired LAN port aside, there are no improvements for docked users whatsoever - and that is undoubtedly a missed opportunity. What does RT Lego Builders Journey have to do with Switch? Well, we also cover the latest enhancements to DLSS too - which could be relevant to a future Switch. With a new Nvidia chip ruled out, could the existing model have provided any form of improved performance for docked users? Absolutely, but not to a genuinely game-changing degree. Overclocking (or indeed underclocking) the Switch has been a component of the homebrew scene for years now, with system hacks able to boost CPU from its standard 1.02GHz to the full spec 1785MHz, while the docked clock of 768MHz can easily be boosted to 921MHz. On paper it's a 75 percent boost to CPU performance and a 20 percent uplift for the GPU. The 'Mariko' Tegra X1 graphics core can even run at 1.267GHz - a sizeable 65 percent improvement to the Switch spec. However, despite the presence of extra venting on the new dock, it seems unlikely that Nintendo will open up full performance to developers. In theory it is possible, but there's certainly nothing in the SDK to make it happen for game makers. And in truth, based on our overclocking tests, you gain extra stability and a cleaner picture on games that support dynamic resolution scaling, so while there is an improvement, it's not enough to comprehensively solve the docked play problem. Of course, the truth is that only a fundamental redesign of the Switch itself can address this - something that does not really make business sense to Nintendo in the here and now, and would only cause headaches to developers in supporting a third performance profile. Any kind of smart upscaling solution capable of making truly low resolution images into something acceptable on a living room display requires new silicon, and while Nvidia DLSS has been mooted as a solution, this technology requires tensor cores baked into the hardware - and these are not present in Tegra X1. DLSS cannot work as a standalone 'add-in' chip in its current iteration, and neither can it be liberally applied to any game - it needs to be plumbed into the game engine. And both factors, combined with Nvidia's recent improvements to DLSS, make the technology a better fit for an actual Switch successor based on more recent GeForce architecture. The potential is certainly mouth-watering. DLSS performance mode runs internally at a quarter of output resolution: 720p becomes 1440p,1080p becomes 4K. The results aren't perfect, but would certainly work well on a TV viewed at range in living room conditions. DLSS ultra performance mode can actually scale 720p to 4K. Yes, there's a quality hit, but it works. DLSS or a technology similar to it is the missing piece of the puzzle for making docked play from a mobile chipset viable, but the reality is that this is next generation stuff. So, is this the actual Switch Pro that has been talked about for months now? Would it still be a Switch Pro - or should we start referring to it as Switch 2 or Super Switch instead? Will you support the Digital Foundry team? Digital Foundry specialises in technical analysis of gaming hardware and software, using state-of-the-art capture systems and bespoke software to show you how well games and hardware run, visualising precisely what they're capable of. In order to show you what 4K gaming actually looks like we needed to build our own platform to supply high quality 4K video for offline viewing. So we did. Our videos are multi-gigabyte files and we've chosen a high quality provider to ensure fast downloads. However, that bandwidth isn't free and so we charge a small monthly subscription fee of €5. We think it's a small price to pay for unlimited access to top-tier quality encodes of our content. Thank you. Find out more about the benefits of our Patreon

Is the Nvidia Custom Tegra Processor new for Nintendo Switch OLED Edition?
gamerevolution.com
What's the difference between the Nintendo Switch OLED Model and the original Nintendo Switch?
thumbsticks.com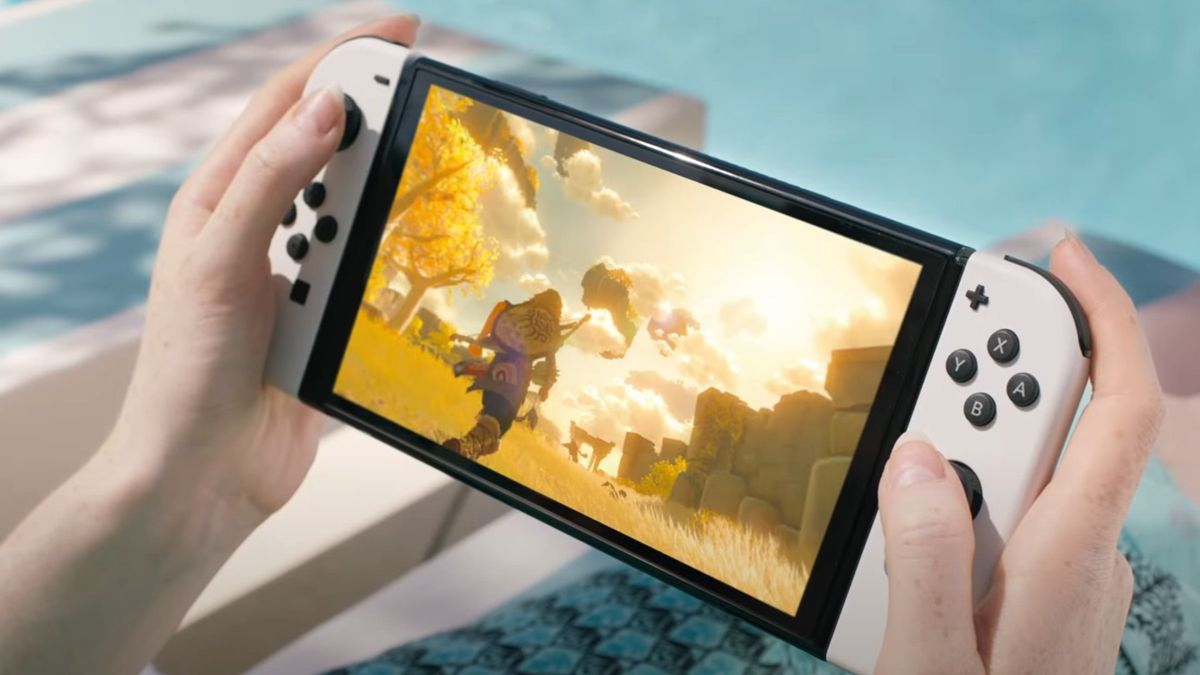 Hate the Nintendo Switch OLED? 'Stick with the current Switch' then, says Nintendo
techradar.com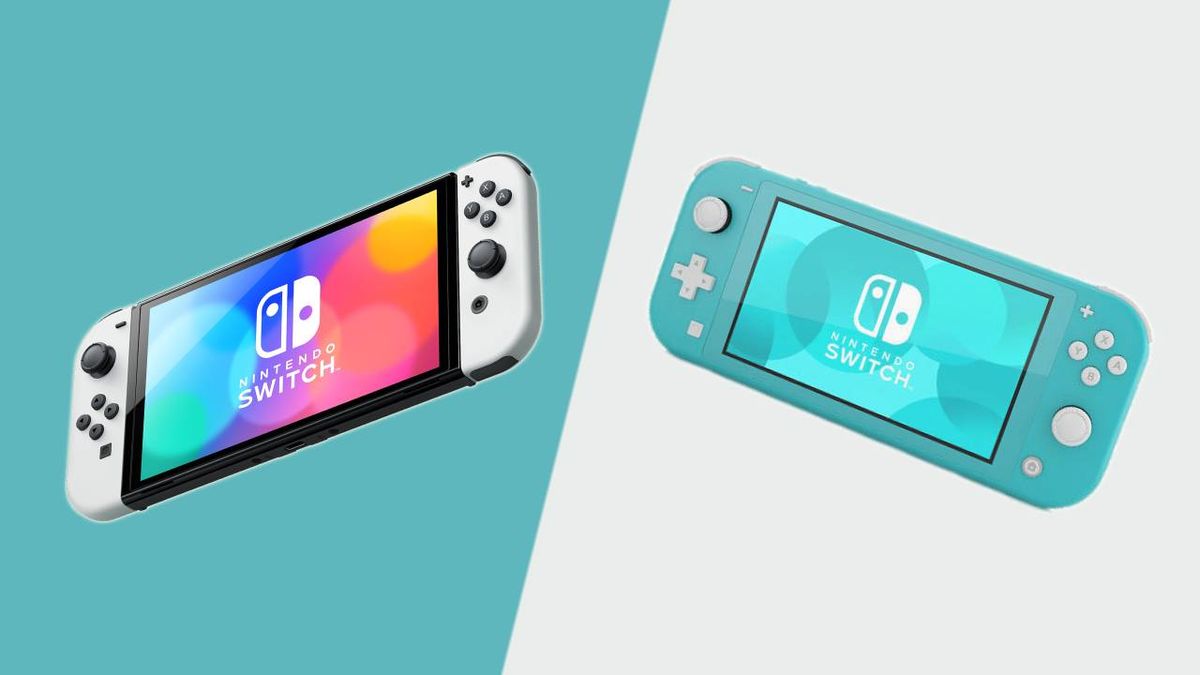 Nintendo Switch OLED vs Nintendo Switch Lite: which Switch is right for you?
techradar.com
Nintendo says not to upgrade to the new Switch OLED model if you don't care about the screen
techspot.com
Nintendo Switch vs. Switch OLED: Is it worth the upgrade?
gamerevolution.com
Nintendo Switch OLED costs £309 in UK
eurogamer.net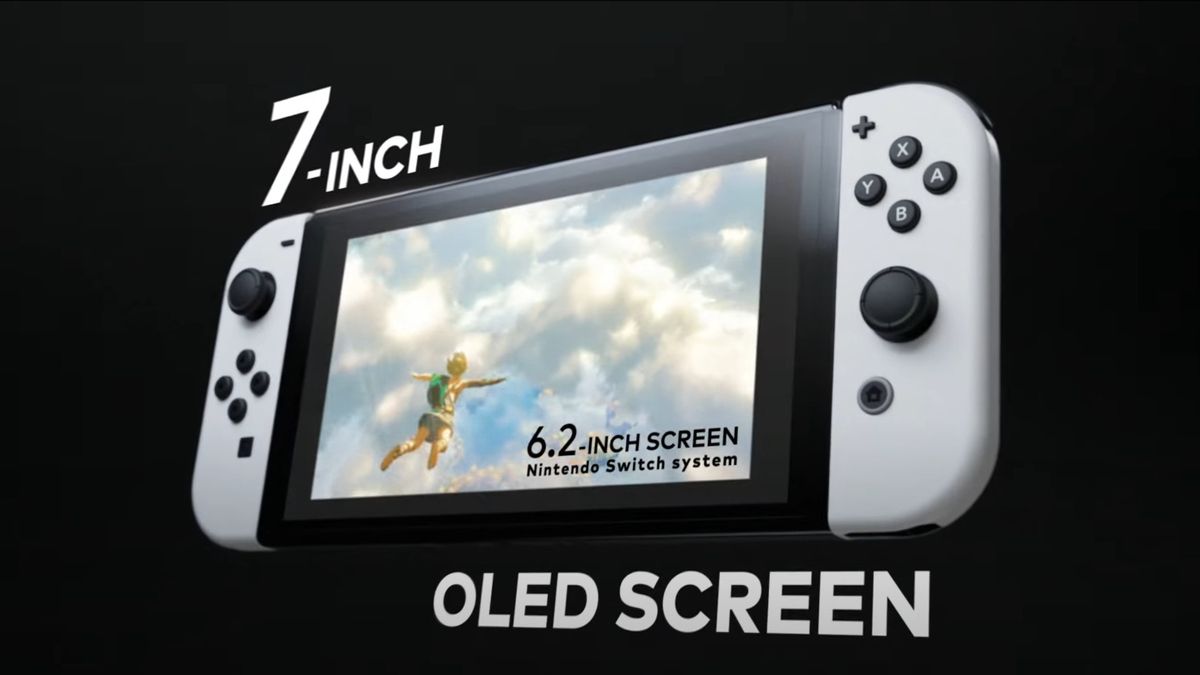 The Switch OLED doesn't need 4K, and Nintendo did well to ignore it
techradar.com
Switch OLED Model Has No Performance Gains, Says Nintendo Marketing Manager
segmentnext.com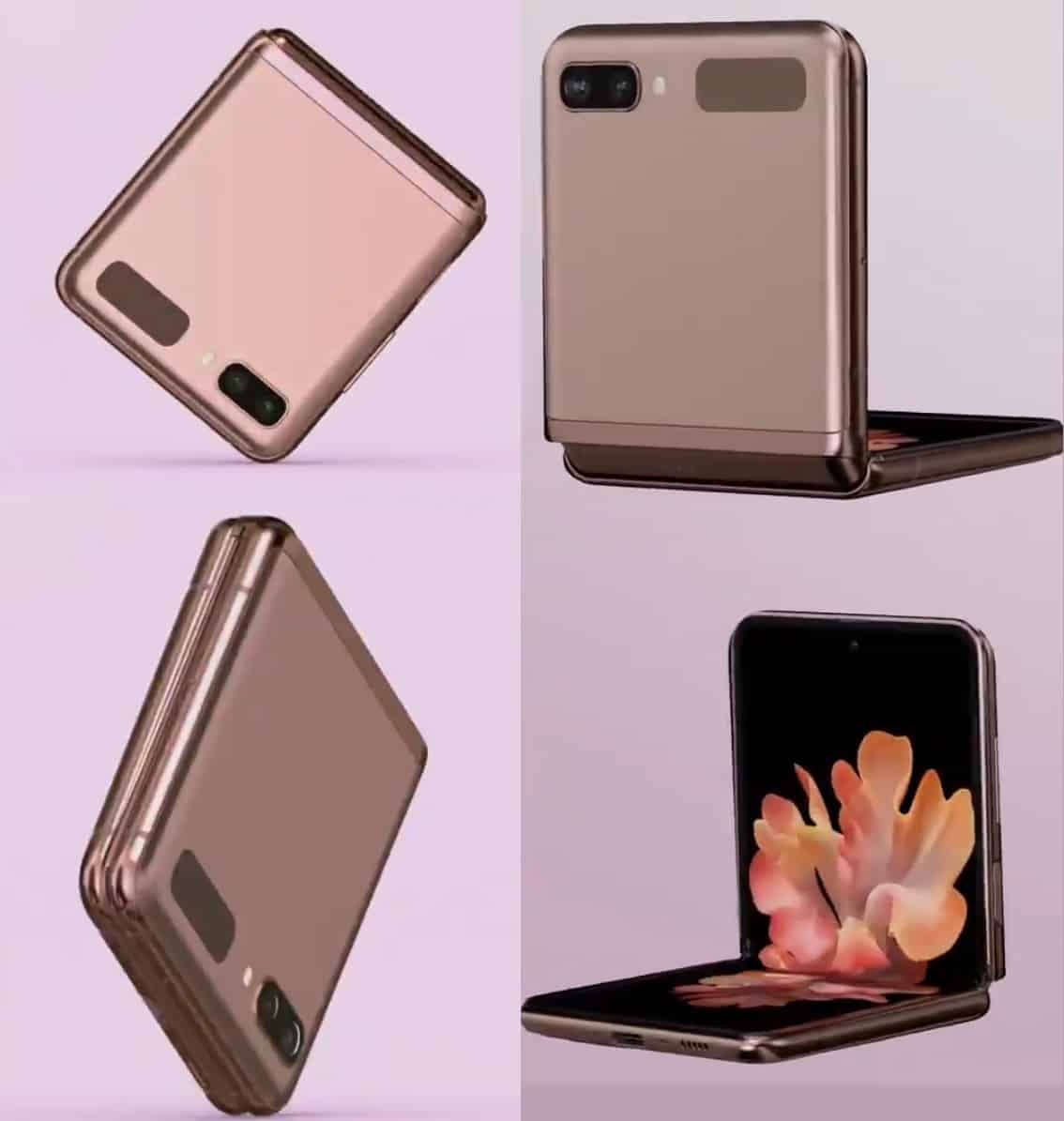 Samsung is in the process of rolling out the latest security patch to its Galaxy smartphones. The latest premium Galaxy phone to get the July security patch is the company's first clamshell foldable phone, Galaxy Z Flip. The Galaxy Z Flip 3 is now getting the July 2021 security patch alongside a fix for Android Auto-related bugs through a firmware update. The update carries a firmware version number F707BXXU3DUF4 and is now rolling out to all Galaxy Z Flip users in Germany. We also expect the update to become available for users in other parts of the world in the coming days. The July security patch is already available for premium Galaxy smartphones like Galaxy Note10, S20. And the company will push the security patch to more flagship Galaxy phones in the coming days. Meanwhile, Galaxy Z Flip users can check the update manually by navigating to Settings> Software update. via SamMobile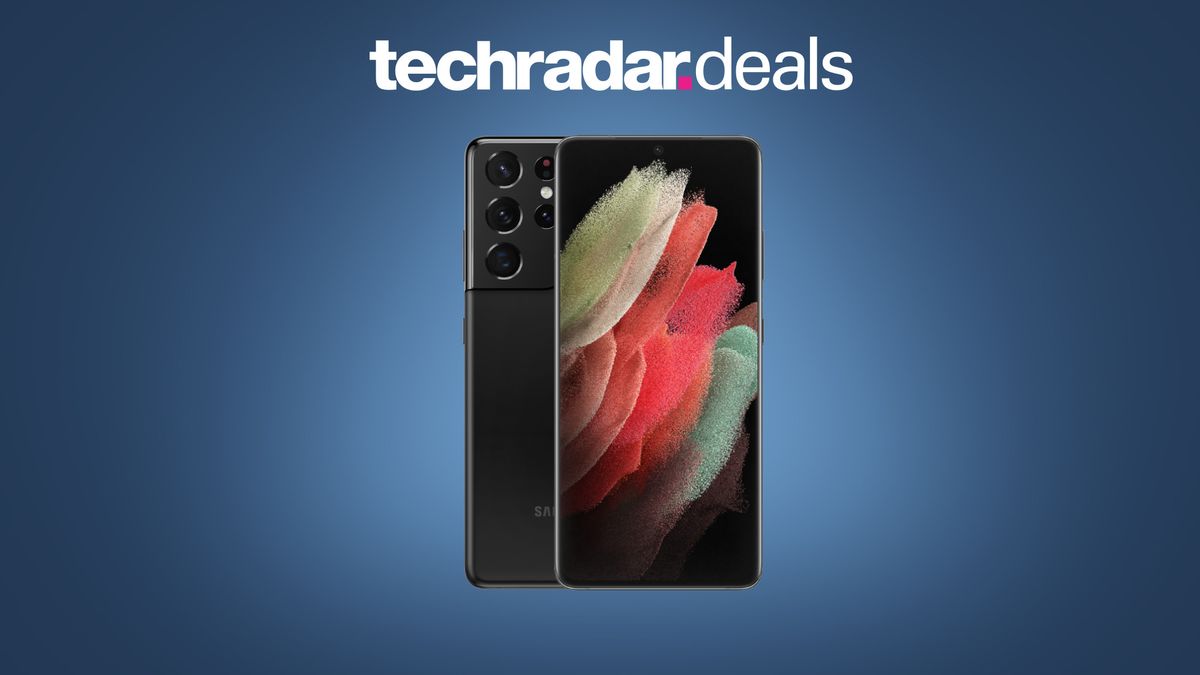 The best Samsung Galaxy S21 Ultra deals for July 2021
techradar.com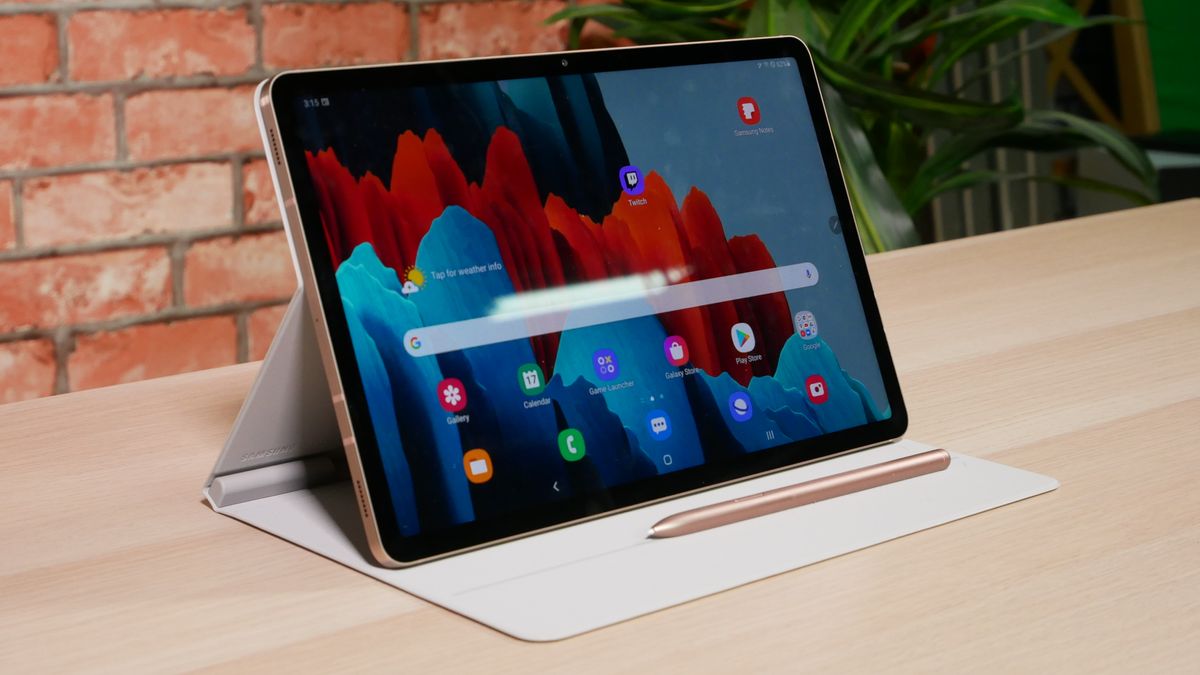 Samsung Galaxy Tab S8: what we want to see
techradar.com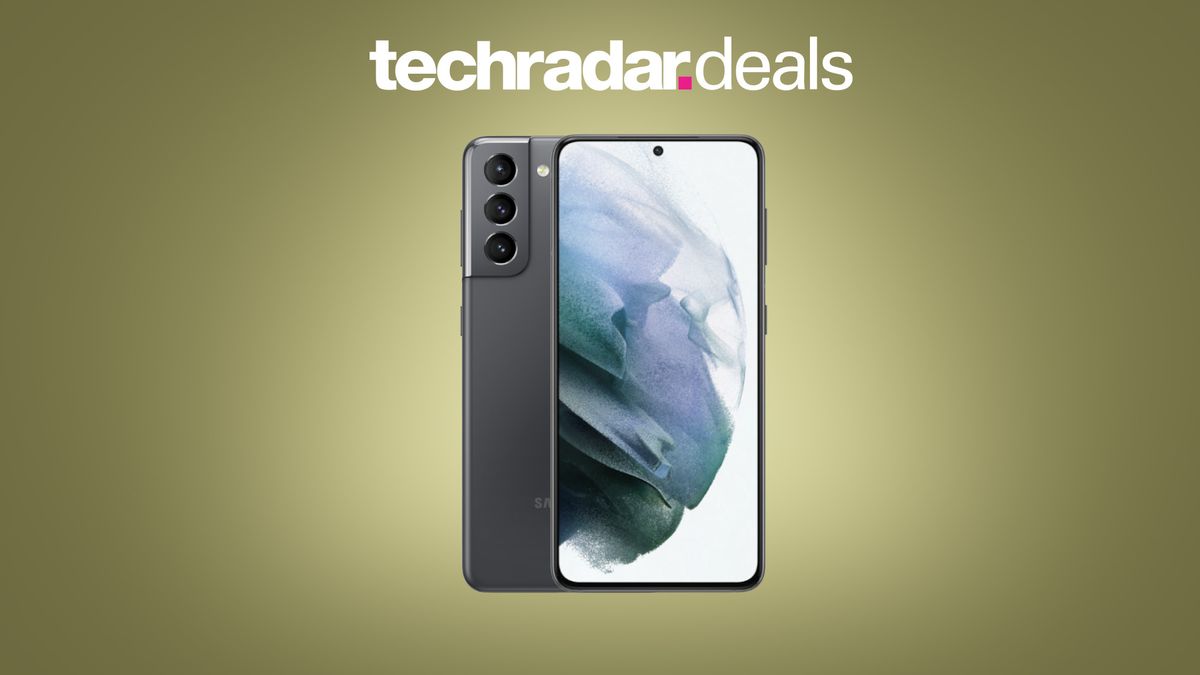 The best Samsung Galaxy S21 deals for July 2021
techradar.com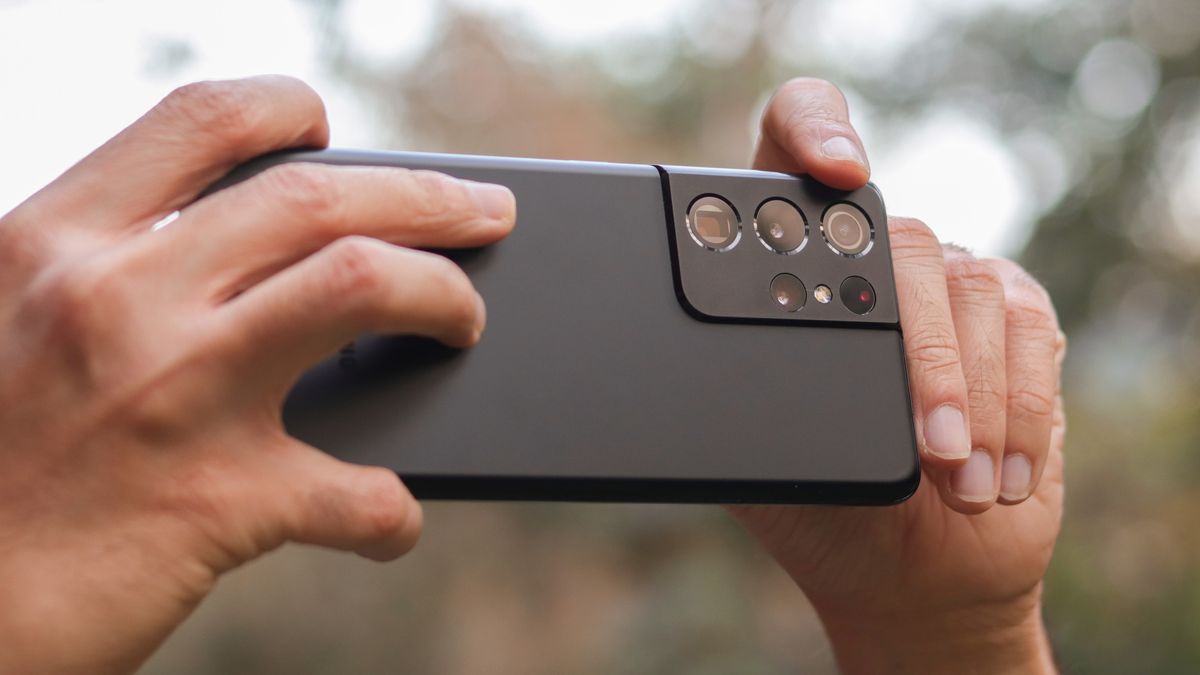 Samsung Galaxy S22 Ultra probably won't have a 200MP camera after all
techradar.com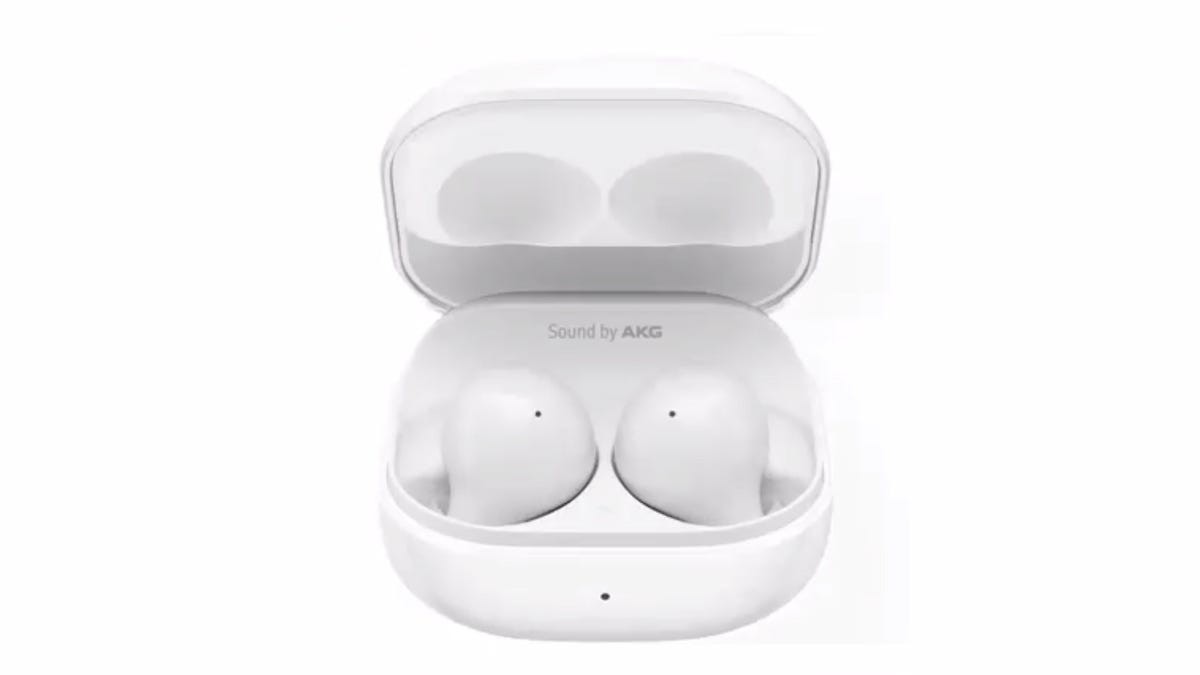 New Leaks Just Gave Us the Best Look at Samsung's Galaxy Buds 2 Yet
gizmodo.com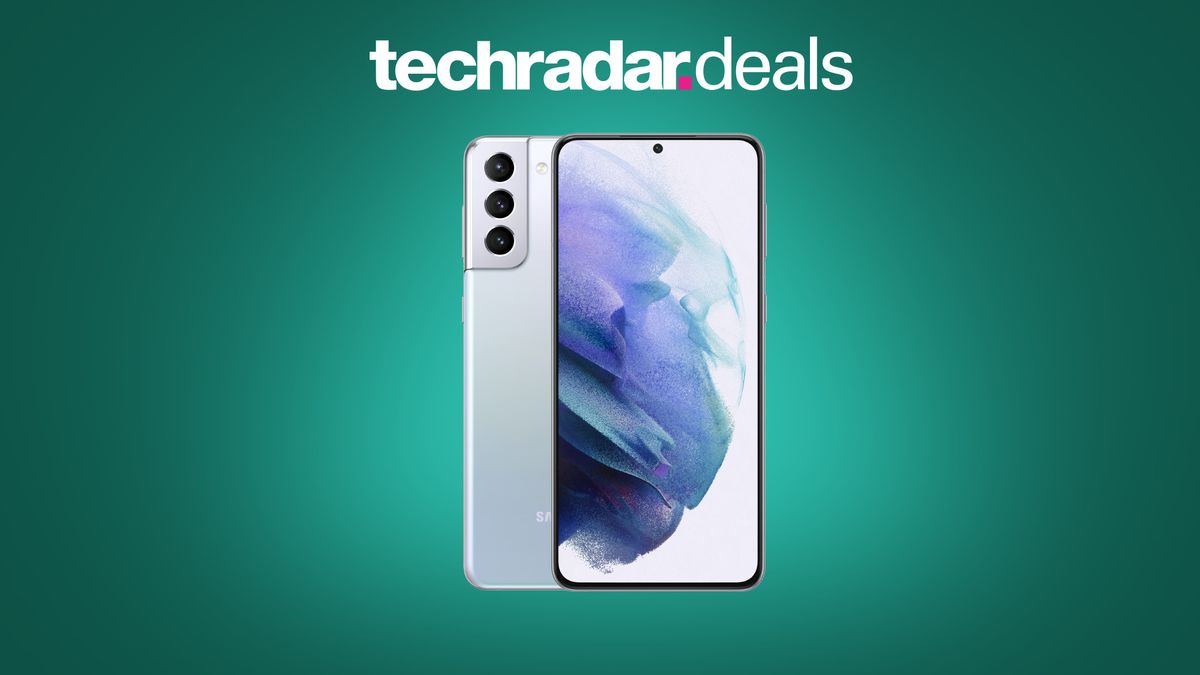 The best Samsung Galaxy S21 Plus deals for July 2021
techradar.com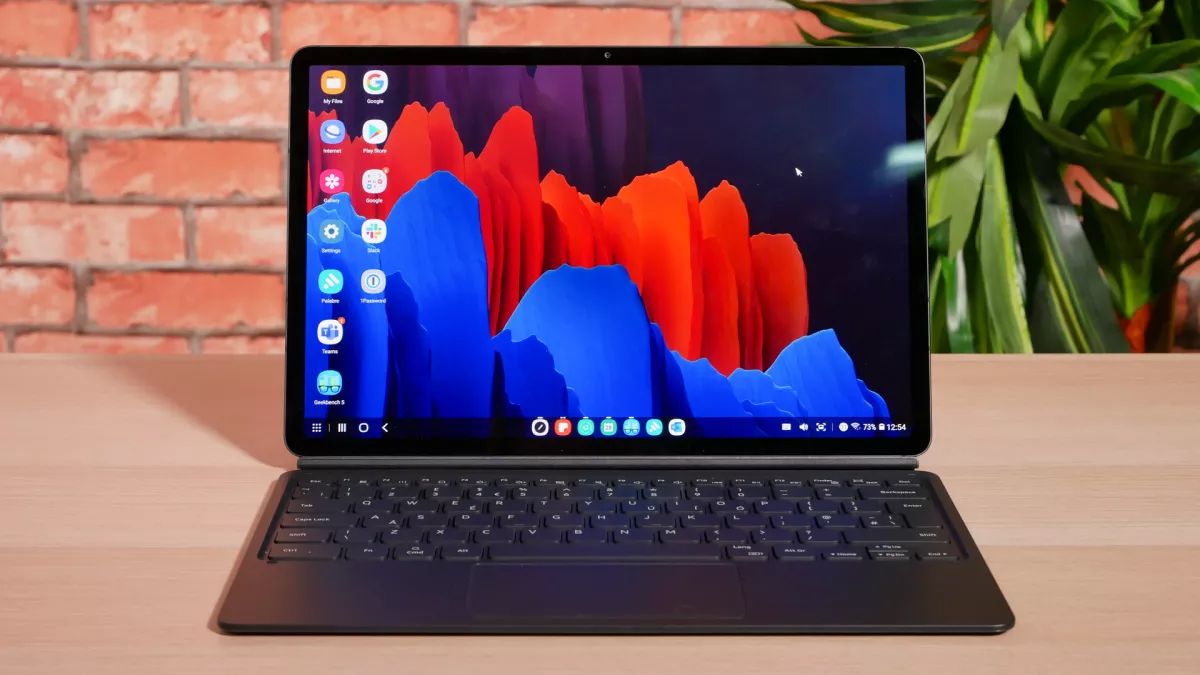 Samsung Galaxy Tab S8 might not land until next year
techradar.com
Samsung Galaxy Chromebook 2 Review: Addition by subtraction
xda-developers.com
Samsung Galaxy Buds 2: Everything we know so far
techadvisor.com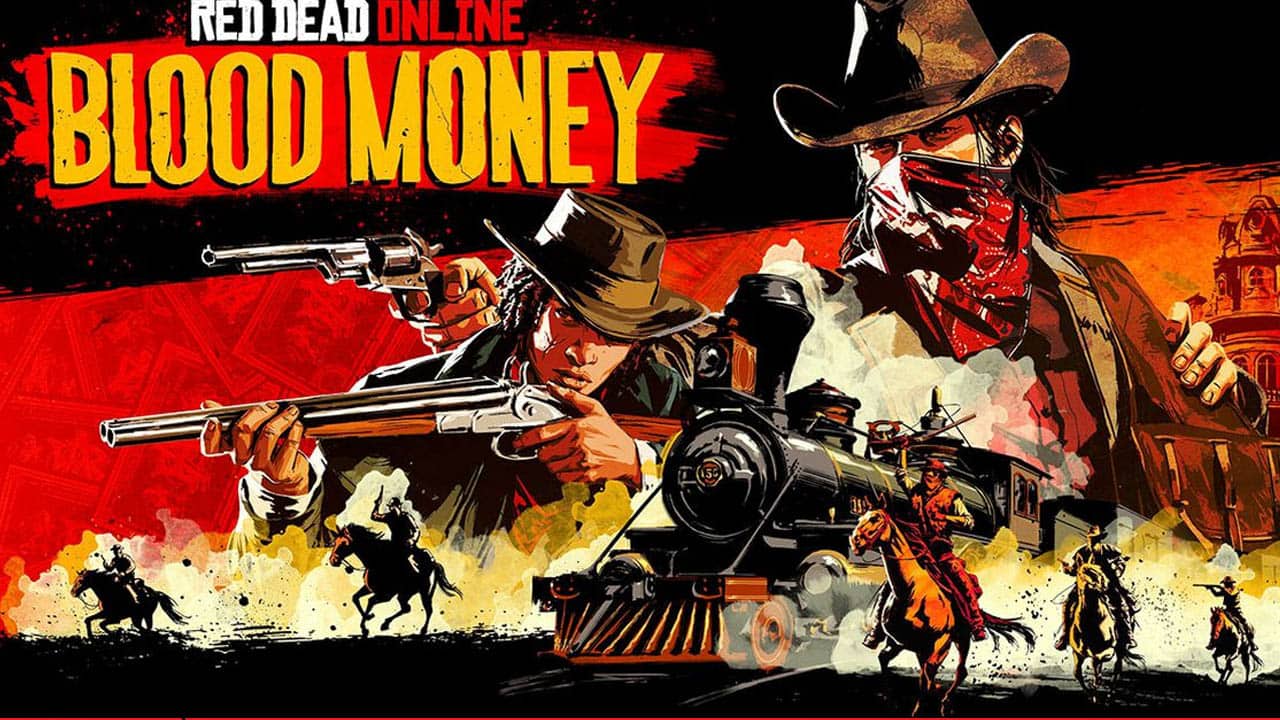 Red Dead Online is getting more content that'll have you after diamonds, rubies and emeralds at the behest of a notorious underboss Guido Martelli. If you can believe it, throughout the Blood Money update you'll be committing crimes, ranging from cloak-and-dagger coach holdups to multi-stage robberies — including kidnapping, brutal debt collections, and more. Crimes are actually a new type of work in Red Dead Online: Blood Money despite being set in a country that made jaywalking illegal, but these crimes won't land you with a citation, instead they lead to "Capitale" and the titular blood money, With enough Capitale Guido Martelli will reveal Opportunities which are a "scheme to stifle a rising Lemoyne senator who is disrupting Bronte operations throughout the region," Rockstar reveal in a newswire post. Each opportunity will have various approaches where you can listen to nearby conversations for more information and look out for important targets to uncover new paths through the opportunity. There are going to be three of these opportunities available in time, but only one of which will be available on July 13th when Red Dead Online: Blood Money launches. While the crimes and opportunities added via Blood Money won't require any upfront Gold Bars, the Quick Draw Club's four upcoming passes will do. Each membership entitles you to "rewards, bonuses, and items to help live life on the fringe of the law — starting with Dutch's outfit, The Redcliff," with extra bonuses if you choose to buy each consecutive pass.

Red Dead Online PC players can now enter some of the banks
eurogamer.net
Red Dead Online's new Blood Money update will not be paywalled
digitaltrends.com
Red Dead Online: Blood Money summer update arrives July 13 with plenty of PvE content
vg247.com
Red Dead Online's Blood Money update means it's crime time
polygon.com
Rockstar details Red Dead Online's Blood Money update with new trailer
eurogamer.net
Something to look forward to: With the Nord series, OnePlus has made a much-needed return to its roots of offering mid-range features at a budget price. Although there are no official numbers to quantify its success, the original Nord is getting a successor in the form of the Nord 2 5G, possibly as soon as this month. When OnePlus revealed the original Nord phone last year, it signaled that it wanted to get serious about the mid-range segment (again). The $460 OnePlus Nord looked good on paper, even if a little boring and generic from a design perspective, as well as quite fragile in most common durability tests. Despite being restricted to Europe and India distribution at first, it eventually arrived to the US this past January as part of a wave of wallet-friendly Nord models starting at just $180. Today, the company confirmed rumors that a successor to the Nord is on the way. The OnePlus Nord 2 5G is official, although the company didn't give away all the details about upcoming new device. OnePlus says the Nord 2 will be powered by the MediaTek Dimensity 1200 SoC, so we're looking at a departure from Qualcomm's mobile platform in favor of a solution from the new largest phone chipset vendor by volume. That said, OnePlus won't be using the standard Dimensity 1200 chipset. The company worked with MediaTek to add AI-focused enhancements that are supposed to offer improved mobile photography, better gaming performance, and even some display enhancements. The resulting chipset is called the Dimensity 1200-AI, but we'll have to wait until the Nord 2 5G lands to learn more about how this variant differs from the original. The rumor mill says the new Nord 2 5G will also come with a high refresh rate display capable of 90 Hz, or even as high as 168 Hz. The Dimensity 1200-AI will be paired with up to 12 GB of RAM, and the battery could see a small bump in capacity to 4,500 mAh. There's even a possibility the main rear shooter will be equipped with Sony's 50-megapixel IMX766 sensor, same as the OnePlus 9 Pro. There's no official release date yet, but according to one tipster it could happen by the end of this month. If you're excited for the Nord 2 5G, it's worth pointing out that OnePlus could be getting close to revealing its very first Android tablet as well.

OnePlus Nord 2: Everything you need to know
techadvisor.com
OnePlus confirms the Nord 2 will be powered by a MediaTek Dimensity 1200 AI SoC
neowin.net
OnePlus Nord 2 will use a customized version of MediaTek's flagship chip
digitaltrends.com
OnePlus Nord 2 confirmed to feature MediaTek's flagship chipset
xda-developers.com
The PC market is competitive and increasingly crowded, but few brands can claim to have the pedigree that HP does. Formerly known as Hewlett-Packard, HP has been there almost from the beginning and is about as old as the consumer PC market itself. In fact, HP was one of the leaders during the home computing revolution that brought these machines into the homes of millions around the globe — but age hasn't slowed the brand down one bit. Today, HP is still dropping some of the best laptops that money can buy, and no search for a new computer is complete without perusing its offerings. But let us save you some time: Below, we've already smoked out the six best HP laptop deals available this month on everything from cheap workstations to cutting-edge 2-in-1s. Read on: In the world of cheap laptops, you could almost say that 2020 was the year of HP. It's not hard to see why there are so many great cheap laptops featuring the HP logo flying off the shelves with so many more people studying and working from home. This highly affordable HP workhorse combines the speed of a modern AMD Ryzen 3 processor with a 14-inch HD screen that's the perfect size for all-day use if those smaller 11- and 13-inch displays are leaving you feeling boxed in. That CPU works with 4GB of RAM, a nice fast 128GB SSD, and a generous battery life that make it an ideal everyday companion for work, entertainment, and web browsing on the go. If you're interested in settling into the sweet spot of 14-inch laptop without paying for bells and whistles you don't really need, then you can grab this super-cheap HP laptop for just $329 right now. If you like inexpensive laptops but are willing to trade things like 2-in-1 functionality for a sized-up display, this high-value HP 17 Laptop is perfect. This Windows 10 computer comes with a 17.3-inch HD+ screen, an AMD Ryzen 5 processor, a nice quick-loading 256GB SSD, and a boosted 12GB of DDR4 RAM — a considerable upgrade over the 4GB-8GB you usually find on cheap PCs. The fact that it's one of the better 17-inch laptops (a woefully underserved market) out there right now is just icing on the cake. This cheap HP laptop is perfect for remote work, light gaming, and pretty much all other basic computing needs, and rings in at just $520, making it one of the best plus-sized machines you're going to find for the money. When it comes to affordable workhorse computers, HP makes some of the best. This Pavilion x360 2-in-1 is one such cheap HP laptop, but one that punches well above its weight with its Core i5 CPU,8GB RAM, and a nice fast 256GB SSD. Straightforward specs to be sure, but very good ones for working, studying, web browsing, and general daily use, with the added versatility of its 15.6-inch Full HD display also being a fold-flat touchscreen and its built-in audio engineered by Bang & Olufsen. This cheap HP laptop deal rings in at $600 after a nice $150 discount — not a bad price at all for a modern 2-in-1 with specs like these. Many cheap laptops you'll see are last-gen models with pretty bare-bones specifications, a situation made worse by dated hardware. That can be a problem with some PCs, but not this one: The HP 15 Laptop is about the cheapest notebook you can find with hardware like this that's still suitable (not to mention large enough) for working on comfortably, and it comes with some very nice specs that are not usually seen at this price point. For starters, it's packing an AMD Ryzen 7 processor, and instead of the usual 4GB-8GB of RAM you see on cheap laptops, this HP laptop gives you the full 16GB. You also get a nice snappy 256GB SSD. This is a solid cheap HP laptop for work, entertainment, general everyday use, and even a little light gaming, and you can grab it on sale right now for an affordable $615. HP is most well-known for its work-focused laptops for students and professionals, but it makes some pretty solid gaming PCs as well. The 15-inch HP Pavilion is a solid example of what modern gaming laptops have to offer, and this one delivers plenty of juice for gaming with its Core i5 CPU, Nvidia GeForce GTX 1650 graphics card (a very solid modern GPU for 1080p gaming), and 8GB RAM. On top of that, you also get a 256GB SSD for your games and other software, and the 15.6-inch 1080p IPS display is perfect for both gaming and all-day use. You can grab this fast HP laptop for just $719 (well below the $1,000 mark), making it one of the best gaming laptop deals to be had for less than a grand right now. No roundup of HP laptop deals and 2-in-1s would be complete without one of our all-time favorite 2-in-1s, the HP Spectre x360 13. This mighty little convertible represents the pinnacle of modern Windows ultrabook design, boasting a beautiful 13.3-inch 4K IPS touchscreen display, a gorgeous gem-cut look, rugged build quality, and generous all-day battery life. These premium laptops can get pricey, though, but this 4K 2-in-1 is an solid value at a price that fits within our budget — and with a 10th-gen Intel Core i5 CPU,8GB RAM, and a 256GB SSD, it'll last you for years to come. It's one of the few professional-grade ultrabooks you'll find for around a grand, too, with ongoing HP laptop deals bringing this unit in right at $958 — right below our budget limit. Not bad for a Ultra HD convertible that normally goes for $1,400-plus. HP's lineup of computers is extensive, and its laptops alone offer enough variety to make your head spin. Despite being a decades-old brand, though, it has definitely kept up with the times: Today, HP makes everything from modern Chromebooks to sleek 2-in-1 ultrabooks to beefy gaming machines, and no matter your needs or budget, chances are good that there's an HP laptop deal waiting for you. Laptops can more or less be broken down into three categories: Traditional laptops,2-in-1s, and gaming laptops, all of which can be found in most price brackets. After deciding which you want and determining how much you're willing to spend (something you probably already have a good idea of), it's time to start looking at what features you want — as well as what to expect from a cheap HP laptop that's within your chosen price range. These features include things like screen size and resolution, hard drive type (SSD or HDD) and capacity, and hardware (such as how much RAM you need, or whether you want a discrete graphics card that can handle gaming). More features and better hardware come with a higher price tag, of course, but if you know what you want ahead of time and set realistic expectations, you'll end up happy with your purchase. To make things easier, here are a few things to keep in mind: Bluetooth is a wireless standard that is ubiquitous nowadays. Your phone almost certainly has Bluetooth capability, and virtually all modern tablets and laptops, including HP laptops, pack this connectivity. Bluetooth allows you to pair your computer or another device to peripherals such as wireless headphones or speakers (to name the two most popular examples), but if you're picky about being on the latest standard, then you'll want to look closely at the specs of the PC you've got your eye on to make sure it's not outdated — something you run the risk of if you're looking at the cheapest of the cheap HP laptop deals out there. Any Windows laptop can run games, but that doesn't mean that any computer can run any game. For playing modern games at good settings, you need a laptop with a dedicated (or "discrete") graphics card. These GPUs act almost like a second CPU for your PC, but one that is fully dedicated to handling resource-heavy graphical tasks. That usually means gaming, but also applies to jobs like video rendering. You'll also want a good modern CPU, ideally a ninth- or 10th-generation Intel Core processor or one of the newer AMD Ryzen processors. Many HP laptops (and even many other cheap gaming laptops you can find today) come loaded with this sort of hardware and HP also makes a number of PCs dedicated to gaming in its Pavilion and Omen lines, so you've got a few options if you're looking for a beefier machine for both work and play. Microsoft Word, being a component of the Microsoft Office suite, is paid software, and HP laptops do not include this for free. However, many do come with an Office trial, and you may even be able to get Microsoft Office for free through your school or workplace (and if not, consider looking around for a good Microsoft Office deal to save some money). If all you need is a basic word processor, Windows still includes the classic WordPad text editor, and you can also check out the free Microsoft Office alternatives. Electronics and water typically don't mix very well, and laptops (from HP or any brand) are no different. Although you can often rescue a laptop from a spill on the keyboard, no consumer-grade PC is fully waterproof or even what you would consider water-resistant. Even Apple MacBooks, despite some persistent rumors, are not waterproof. If you're concerned about that, however, then you may want to invest in a waterproof cover or bag that can keep your HP laptop safe. The vast majority of modern computers come with ports for an HDMI cable, which is the current standard for A/V connectivity (DisplayPort is also popular, although more commonly used for desktops rather than laptops). HDMI is a connection that transmits high-definition audio and video signals along a single cable, and pretty much all HP laptops feature an HDMI port which allows you to connect your computer to an external display if you want to. Looking for more great stuff? Find tech discounts and much more on our curated deals page.

Best cheap Instant Pot deals for July 2021
digitaltrends.com
Best cheap grill deals for July 2021
digitaltrends.com
Best cheap Nespresso deals for July 2021
digitaltrends.com
Best cheap Peloton alternatives for July 2021
digitaltrends.com
Best cheap smartphone deals for July 2021
digitaltrends.com
Best cheap Ninja Foodi deals for July 2021
digitaltrends.com
Best cheap juicer deals for July 2021
digitaltrends.com
Best cheap oven deals for July 2021
digitaltrends.com
Best UK Tablet & iPad Deals for July 2021
techadvisor.com
Best UK Budget Phone Deals for July 2021
techadvisor.com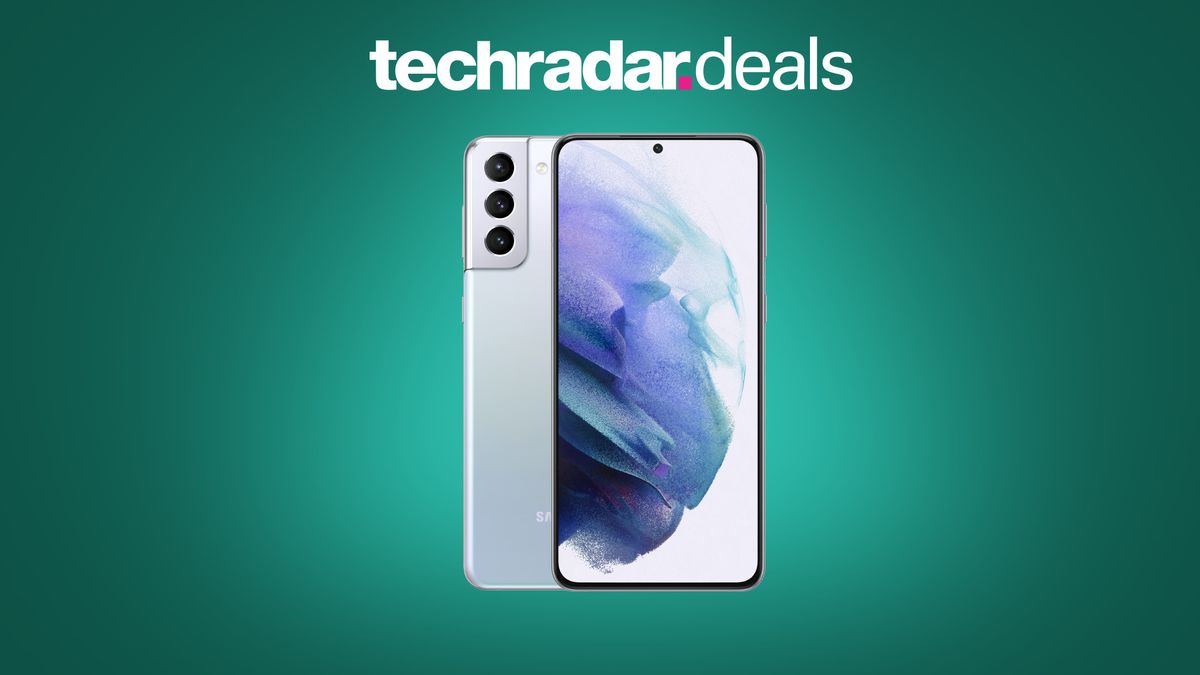 The best Samsung Galaxy S21 Plus deals for July 2021
techradar.com
Best UK Mid-range Phone Deals for July 2021
techadvisor.com
Best cheap microwave deals for July 2021
digitaltrends.com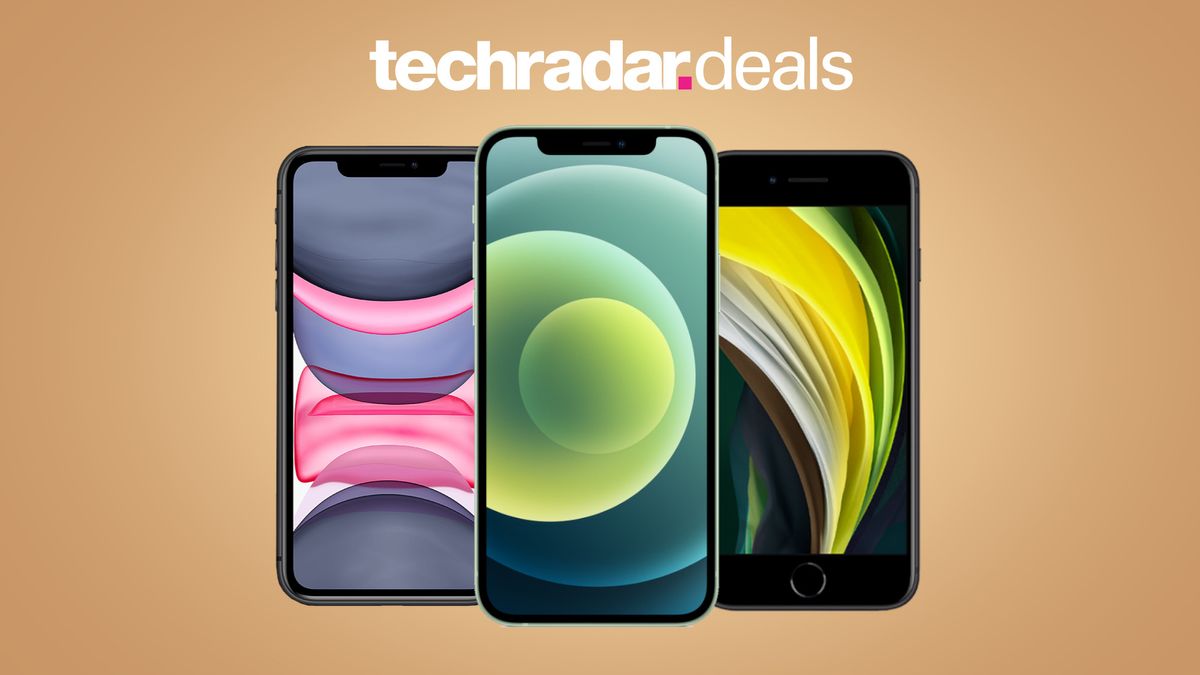 The best iPhone deals and prices for July 2021
techradar.com
Best cheap air purifier deals for July 2021
digitaltrends.com
Best cheap Keurig deals for July 2021
digitaltrends.com
Best Microsoft Surface Deals UK for July 2021
techadvisor.com
Best cheap blender deals for July 2021
digitaltrends.com
Best cheap tablet deals for July 2021
digitaltrends.com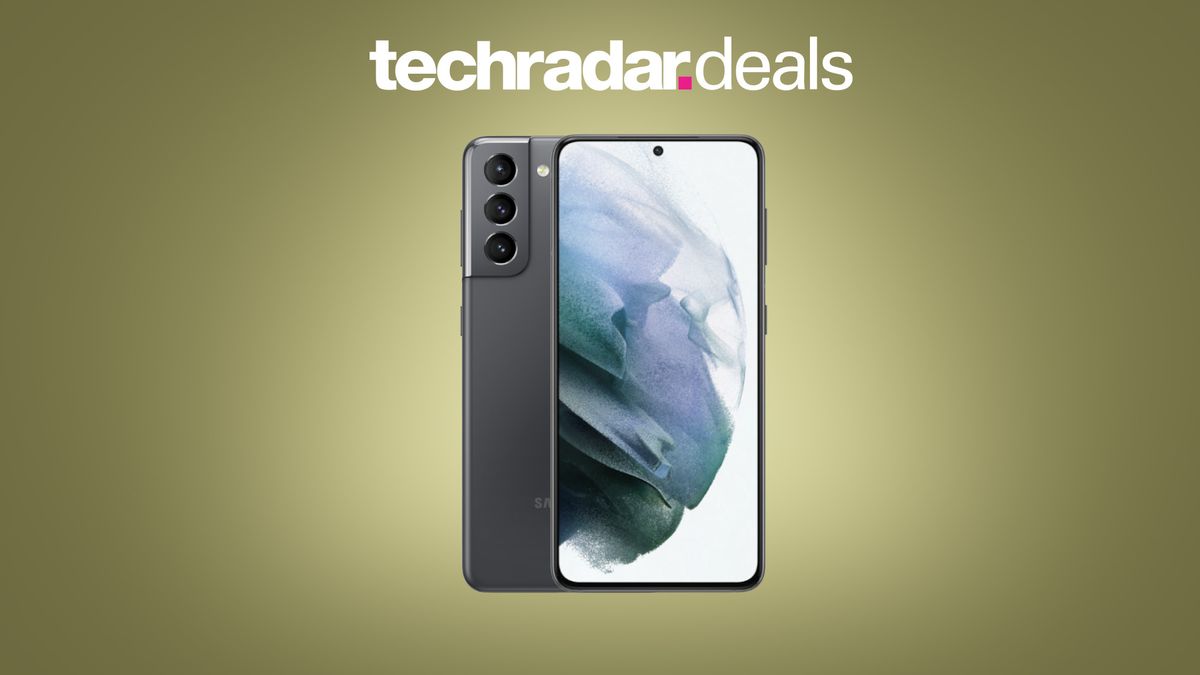 The best Samsung Galaxy S21 deals for July 2021
techradar.com
Best cheap dishwasher deals for July 2021
digitaltrends.com
Best cheap coffee maker deals for July 2021: Keurig, Ninja, Breville, and more
digitaltrends.com
Best cheap refrigerator deals for July 2021
digitaltrends.com
Best cheap washer and dryer deals for July 2021
digitaltrends.com
These are the best business laptops to buy in July 2021
xda-developers.com
Best UK Smartwatch Deals for July 2021
techadvisor.com
Best cheap KitchenAid appliance deals for July 2021
digitaltrends.com
Best cheap air fryer deals for July 2021: Instant Pot, Ninja, and Dash
digitaltrends.com
Codemasters CEO Frank Sagnier and CFO Rashid Varachia will both depart the Dirt developer at the end of July as a result of the studio's $1.2 billion acquisition by EA earlier this year. A statement given to GamesIndustry notes that the executive departures may have happened ahead of schedule, but have "always been part of the plan" for Codemasters' induction into the EA Sports brand. In his own statement shared to LinkedIn, Sagnier, who joined as CEO in 2014, notes that he felt the time was right to step down and that he remains "very confident Codemasters will reach new heights" as part of EA Sports. Varachia, meanwhile, joined Codemasters in 2012 and, as noted in EA's parting statement, played a key part in Codemasters' success over the years by "driving key acquisitions, listing on the stock market back in 2018, and leading the due diligence and integration of Codemasters into EA." "We are incredibly thankful to Frank and Rashid for everything they have done for Codemasters and Electronic Arts, and we all wish them the very best," continues that statement from EA. "We know the culture they have created and their innovative spirit will very much live on at the studio through their outstanding leadership team."

Codemasters CEO and CFO depart months after EA acquisition
pcgamesinsider.biz
Codemasters leadership resign four months after EA's acquisition
vg247.com
Codemasters bosses exit developer following EA buyout
eurogamer.net
Codemasters CEO and CFO step down following EA acquisition
gamasutra.com
After an uneven console cycle with the Xbox One, Microsoft's latest consoles are aimed at getting the ship back on course. The Xbox Series X is a next-generation powerhouse that rivals gaming PCs, while the Xbox Series S is an affordable stopgap for those who are curious about trying new games. There's no shortage of games to play on either console thanks to Xbox Game Pass, which gives players immediate access to a library of titles old and new. That built-in catalog is an extra value on top of all the new games available on the system that take advantage of its impressive technical specs. When it comes to first-party exclusives, the Series X is still growing. Halo Infinite is the biggest exclusive currently in the works, but there's not a lot else lined up for 2021. That'll likely change soon as Microsoft's recent Bethesda acquisition will bring exclusives in the near future, but the console's strength lies in third-party support. With the Series X and Series S out in the world, we've combed through the current batch of new Xbox games to put together a running list of titles that new console owners shouldn't miss. It Takes Two might be the best multiplayer game of its kind. The two-player adventure game is a labor of love by Hazelight Studios and director Josef Fares. Rather than pitting players against each other, it's a pure co-op game in which players solve puzzles and platform together. Each level features entirely new mechanics that keep things fresh throughout the 12-hour adventure. It's a game that was designed from the ground up with multiplayer in mind and that shows. Good co-op games are hard to come by. While there are tons of multiplayer games out there, few ask players to work together to progress through an authored story. It Takes Two is a rare example of a game that cares about multiplayer mechanics as much as it cares about narrative. The story is a romantic comedy about a couple on the verge of divorce who are turned into tiny dolls. They must work together to both get back to normal and repair their relationship. It's a clever narrative framework that pairs perfectly with a genre that's built on good communication and cooperation between players. It's a multiplayer game that'll save your friendships, not destroy them. Read our full It Takes Two review Over the past few years, IO Interactive has been knocking it out of the park with its Hitman series. The stealth action game got a huge boost of adrenaline in 2016 with the first game in a sort of rebooted trilogy called World of Assassination. Hitman introduced an ingenious puzzle element to the long-running series, allowing players to find creative and outrageous ways to take out targets. The series has only stayed consistent since, and now Hitman 3 offers a perfect capper to the trilogy. Hitman 3 doesn't shake the formula up in many ways, instead opting to double down on what's made the previous games so enjoyable. The levels are better than ever, offering sprawling sandboxes filled with challenges and surprises. The game's murder mystery Dartmoor level is especially noteworthy, bringing a classic whodunnit movie setup to the game. Hitman 3 essentially acts as a house for all three games as players can import progress and levels from Hitman and Hitman 2, making it a must-own "complete edition" of the series. Read our full Hitman 3 review Control was a massive fan favorite when it originally launched in 2019. Remedy Entertainment's off-kilter action game offered some mind-bending telekinesis and a bizarre story straight out of Twin Peaks. The game even landed a coveted Game of the Year nomination at the 2019 Game Awards. Now, next-gen console owners can get an Ultimate Edition of the game, which contains all of its DLC in one package. Control: Ultimate Edition frankly makes the game even better. While the original Control suffered from some tech hiccups and an unstable framerate, the next-gen version runs much more smoothly. New tech means that the game looks better than ever too thanks to ray-tracing. For players who missed out the first time around, the next-gen version is a perfect excuse to jump back into one of the more inventive AAA games to launch in the past few years. No one would blame you if you mistook Scarlet Nexus for a PlatinumGames project. The action RPG features the kind of fast, complex combat that you'd expect from something like Bayonetta or Vanquish. The game's futuristic police force setting also makes it feel like a long lost cousin to Astral Chain. The game actually comes from developer Bandai Namco, which has delivered a stylish hidden gem with a wild, twisting narrative and the intense fights to match. The main hook of Scarlet Nexus is that players can use telekinesis to hurl objects at enemies, not unlike Control. That goes hand in hand with fast-paced slashing, which allows players to rack up some astonishing combos. The complexity doesn't stop there. Players can bring along allies, each of which has a different elemental power that augments the standard move set. One ally may add electric powers to your move set, while another can temporarily slow down time. The joy of Scarlet Nexus is seeing how all of those little abilities can come together and interact to create a ballet of colorful action. Read our full Scarlet Nexus review In another year and under different circumstances, Outriders may have flown under the radar. The third-person shooter from Bulletstorm developer People Can Fly was a new IP that could have had trouble standing out amidst a sea of high-profile shooters. When 2021's launch schedule slowed down due to mass delays, Outriders quickly became one of spring's most exciting games. It helped that it launched on Xbox Game Pass too, giving Xbox Series X owners something to do. It's not just good because there was nothing else to play, though. Outriders is a legitimate blast. It's a high-octane action game where players control a superpowered hero who can shoot and launch space magic at once. There are tons of ways to tweak and build characters thanks to multiple character classes and a deep perk system that augments every piece of gear. Three-player co-op also turns it into one of the better multiplayer experiences available on Series X right now. As far as new IPs go, it's a franchise with a bright future ahead of it. Read our full Outriders review After all these decades, Tetris is still a perfect puzzle game. Clearing four rows of blocks with one straight tetromino piece is still the most satisfying experience in gaming. While several games have found clever ways to play with the formula (see Tetris 99 or Puyo Tetris), Tetris Effect is hands down the most gorgeous way to experience the game. Originally released on PlayStation 4 with an excellent VR mode, the Xbox version brings the game's trippy visuals to the Series X. Players essentially play through rounds filled with aesthetically pleasing visuals and music, making it the perfect chillout game. The Xbox version features new multiplayer options (hence the Connected moniker), bringing co-op and competitive play to the game. While it lacks the VR component that made the original release a hit, it's still a pleasing puzzler filled with good vibes. The next generation of consoles started out as big as possible thanks to Assassin's Creed Valhalla. The Series X| S launch title is an open-world behemoth that amps up everything the Assassin's Creed franchise has to offer with a Viking twist. With a main story that'll keep players occupied for over 60 hours and a seemingly endless list of activities to complete, it's the kind of game that can be played for months on end. There's a lot to enjoy in Assassin's Creed Valhalla due to its wealth of systems. Whether it's building a settlement, discovering organic quests throughout the world, or crafting the ultimate raiding machine, the game offers a lot for players to sink their teeth into. Not every mechanic totally hits its mark, but few really miss either. The result is a sprawling epic built for the kind of players who just want to lose themselves in a game world. Read our full Assassin's Creed Valhalla review Sega's Yakuza series has been on the rise for quite some time. The niche franchise gained steady popularity in recent years just in time for Yakuza: Like a Dragon to usher in next-generation consoles. What once was a weird oddity is now an ace in the hole for Microsoft thanks to high critical praise that made it one of the next generation's most-talked-about launch games. Unlike previous Yakuza games, Like a Dragon trades in beat-'em-up action for turn-based combat. Players put together a party of four characters who brawl together in battle and can use the environment to their advantage. While that core concept is a departure for the franchise, it still retains its signature wackiness with unpredictable missions and side-quests. For players who have never played a Yakuza game before, Like a Dragon is a perfect jumping-off point that starts a fresh chapter for the franchise. The Gears of War franchise has always been known for its fast-paced action and larger-than-life gunplay. So it might be surprising to hear that Gears Tactics, a spinoff of the popular shooter series, is a turn-based strategy game where players methodically plot out attacks. Surprisingly, the genre flip isn't as drastic as it might sound. This is still very much a Gears of War game, complete with cover-based shooting, oversized weapons, and hordes of aliens. Compared to other strategy games, Gears Tactics is much heavier on action. Enemies spawn frequently and players can do much more in one turn than just move and fire one shot. For those who love the Gears universe, it's a fresh take on the franchise that reimagines the pace of a strategy game. Read our full Gears Tactics review Ubisoft has become synonymous with "open-world games" over the past decade. Franchises like Assassin's Creed continually set the bar higher and higher for the genre with gigantic worlds chock-full of content. While there is no shortage of options to choose from when it comes to Ubisoft's vast catalog, Immortals Fenyx Rising shouldn't be overlooked. While its name isn't as well-known as some of the studio's more established games, the new IP could be the company's most exciting new franchise in years. Immortals Fenyx Rising is Assassin's Creed meets The Legend of Zelda: Breath of the Wild. Building on Zelda's free-roaming mobility, the game is all about offering players more fluid and rewarding exploration. That means that the game is less about following a checklist of map activities and more about seeking out and discovering the world's secrets. It's a vibrant, funny game that playfully uses Greek mythology to create an entertaining open-world experience that gives Breath of the Wild fans something new to try. Read our full Immortals Fenyx Rising review

UFC 4, Bloodroots and more confirmed for Xbox Game Pass
gamereactor.eu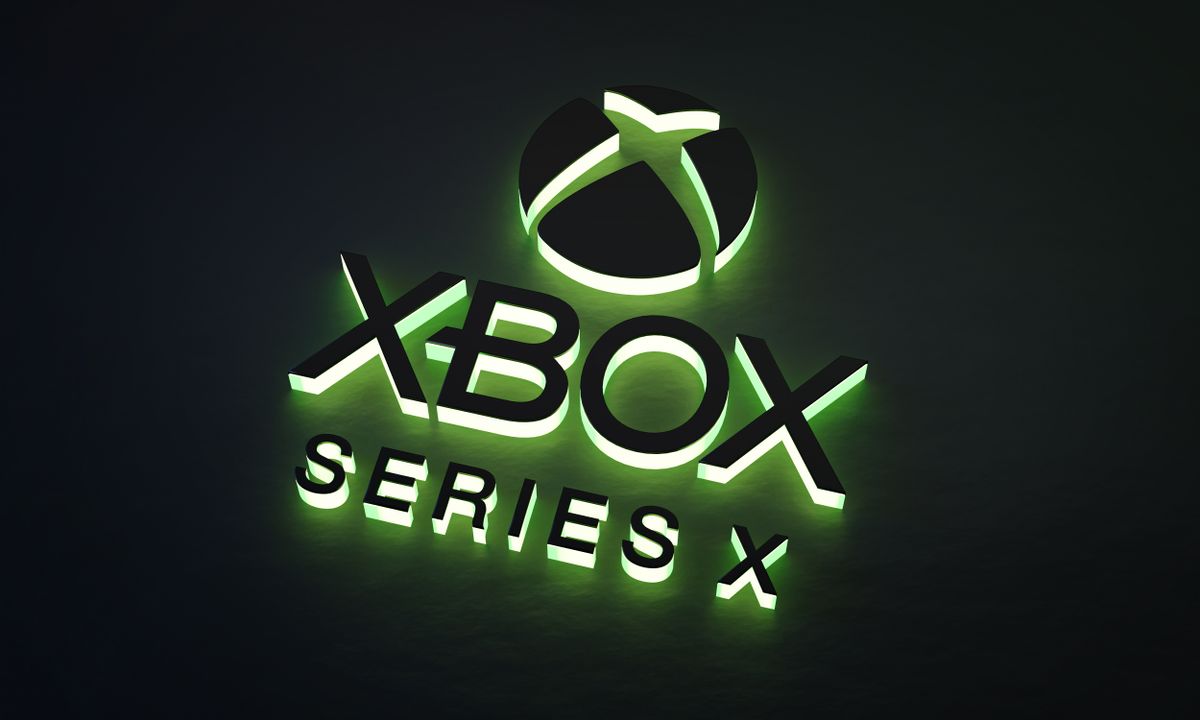 Xbox Series X games might look even better soon thanks to AI upscaling
techradar.com
Xbox Game Pass Will Get New Games in July 2021
futuregamereleases.com
Fans are noticing a ton of Marvel Comics Easter eggs in the latest episode of Loki, from license plates that spell significant names to full-on character cameos. But there's one more reference in Loki 's fifth episode, "Journey Into Mystery," and it has nothing to do with Marvel Comics. And while we've known about it since the first footage of Loki was revealed, now we can take a guess at how it fits into the wider Marvel Cinematic Universe. [ Ed. note: This post contain spoilers for Loki through episode 5.] In episode five, we are introduced to the strange bunker/hideout of four pruned Lokis, banished to the end of time for crimes against the Time Variance Authority. Inside a converted bowling alley is a motley collection of pruned objects from across history, including, of all things, a Polybius arcade cabinet. Polybius is the stuff of urban legend. The myth of Polybius involves an arcade machine that was supposedly test marketed in Portland, Oregon in the early '80s. Players quickly became addicted to the game, the story goes, but suffered from psychoactive side effects. Adding to Polybius ' mystery are tales of man-in-black-style government agents monitoring the machines and collecting data about players' behavior. Polybius has been cheekily referenced by The Simpsons and was eventually made into a real-life video game by Jeff Minter, developer of trippy fare like Tempest 2000 and Space Giraffe. The Polybius cabinet appears in more than one shot of the episode of Loki, as if some set dresser really didn't want it to be missed in the edit. Perhaps the presence of the game is the entire reason this bowling alley was pruned — man-in-black-style government agents certainly sounds a lot like the TVA. In a way, the use of a Polybius cabinet in the background is not unlike Loki 's early flashback that reveals that Loki is the mysterious criminal, D. B. Cooper. It ties a real mystery/urban legend to the events of the Marvel Cinematic Universe, hinting at a supernatural explanation. The episode doesn't go out of its way to explain how it fits into our own timeline, but simply leaves it there for those in the know to pick up on — just like the best Easter eggs. Prices taken at time of publishing. Sign up for a month- or year-long subscription to catch Marvel's six-part MCU series

Loki episode 6 spoilers tease the finale's final battle
gamerevolution.com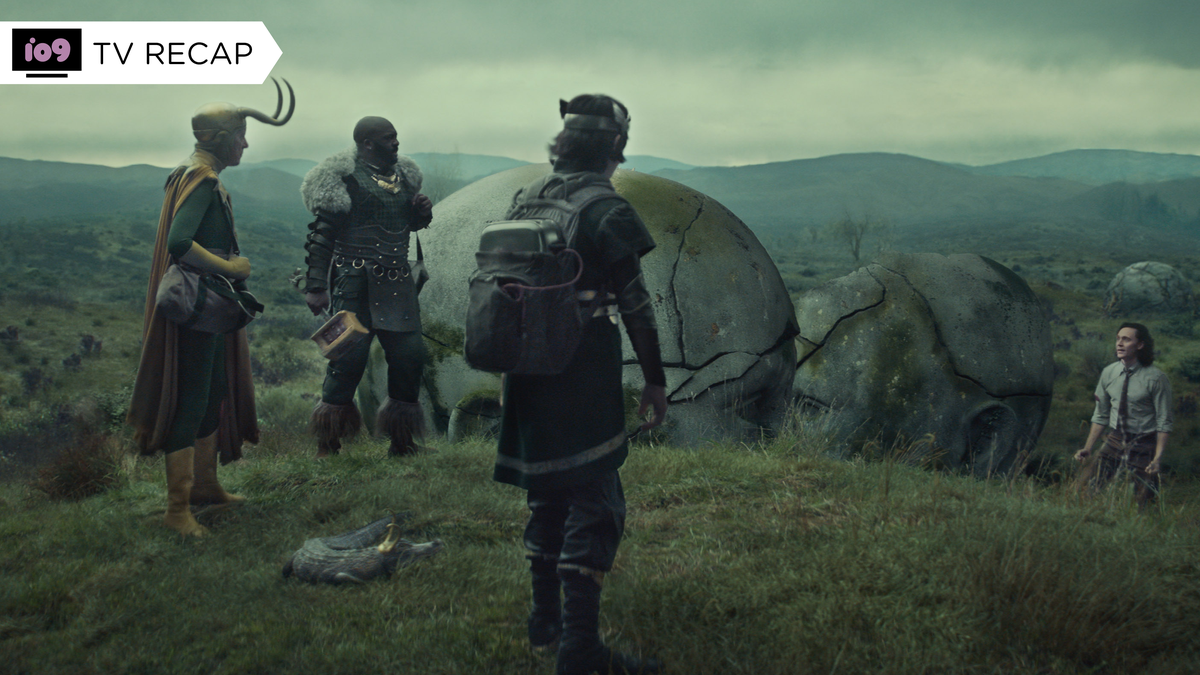 On Loki, Friendship Really Is Magic
gizmodo.com
Loki now has more Lokis than it has episodes
polygon.com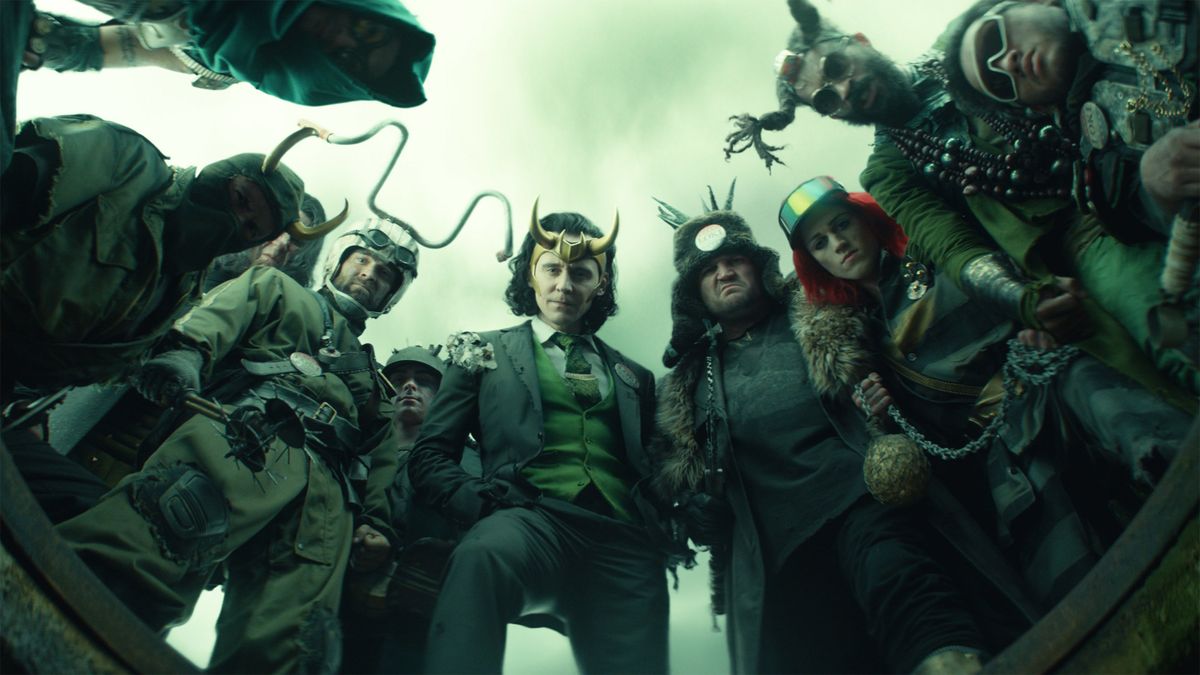 Loki episode 6: will [spoiler] be revealed as the show's true villain?
techradar.com
Contraband will be published by Xbox Game Studios and will hence land on Xbox Game Pass on day one. However, the decision to approach Microsoft for the use of its subscription-based service was not entirely motivated by cash. Speaking with GamesIndustry in a recent interview, developer Avalanche Studios' CEO Pim Holfve stated that Xbox Game Pass will help Contraband reach a high player-base, which is important because the game features co-op play where players must pull off heists in an open world inspired by the 1970s. A growing player-base will in turn help with revenue but money was never the main reason behind having Contraband on Xbox Game Pass. Avalanche Studios wants to use the platform to "entertain" a massive community of smugglers. "Our main key objective is growing our userbase… even if it's not ours directly — in this case, it's going to be Xbox's," said Holfve. "But we know that if we grow the userbase, we know that the money and revenue will come. The main motivator for us as a company is not cash, it's entertainment — we're entertaining vast numbers of people." Holfve also noted that Contraband was never a concept which Avalanche Studios could pitch to any other publisher. There were other options out there but it "made a lot of sense to work with Xbox on this because of the grandness of the project." Contraband was announced by Microsoft during its Xbox & Bethesda Games Showcase at E3 2021 last month. It remains without a release window and according to Holfve, will release "some time in the future" for Xbox Series X and Xbox Series S as well as PC. Confirming a release date would be too soon at this time since Avalanche Studios has not even shown its new co-op heist game. The only thing confirmed is that the developer will be "pushing boundaries" on Xbox consoles with its updated Apex Engine, which powered the Just Cause franchise.

UFC 4, Bloodroots and more confirmed for Xbox Game Pass
gamereactor.eu
Game Pass made Xbox "way more important" to Contraband dev Avalanche
vg247.com
Xbox Game Pass Will Get New Games in July 2021
futuregamereleases.com
Newegg has launched a new PC assembly service for custom PC enthusiasts, the retailer announced today. The new service is meant for those who build a PC using the company's PC builder website. Building your own PC can definitely be a bit tricky, especially for first-timers. You need to make sure all the components you're choosing are compatible, for one thing. Then there's also the assembly process itself once you've picked out all the parts. It can be easy to break something if you're not sure what you're doing. There are a few websites that help you pick out compatible parts, and some companies also sell pre-built PCs, such as the case of Origin. These let you customize a few options, but it's not completely free-range. With Newegg's new service, you can choose any component you want (as long as it's compatible), and mix and match it at will. And now, you can have that custom PC assembled for you and shipped pre-built, too. Of course, the Newegg PC assembly service comes at an extra cost of $99.99. A big advantage Newegg is touting over other build-to-order sellers is that it has millions of parts available at all times. After all, Newegg sells all these components individually, too, so it has a large network of manufacturing and supply partners. That should make it easier to find any parts you want, and you also don't have to wait as long for the PC to be built. For now, Newegg is launching the PC assembly service in a limited beta stage to gather feedback and insight from its customers. It's a fairly basic PC builder right now, so you can choose the parts you want and build it. In the future, the company says it's going to add more customization options and "perks", such as engravings. However, it didn't say a lot more about what those perks are.

Microsoft could launch a cloud PC service next week
digitaltrends.com
Newegg Offers $99 Service to Assemble Your Purchased PC Parts Into a Desktop
uk.pcmag.com
Newegg launches PC building service for an additional $99
techspot.com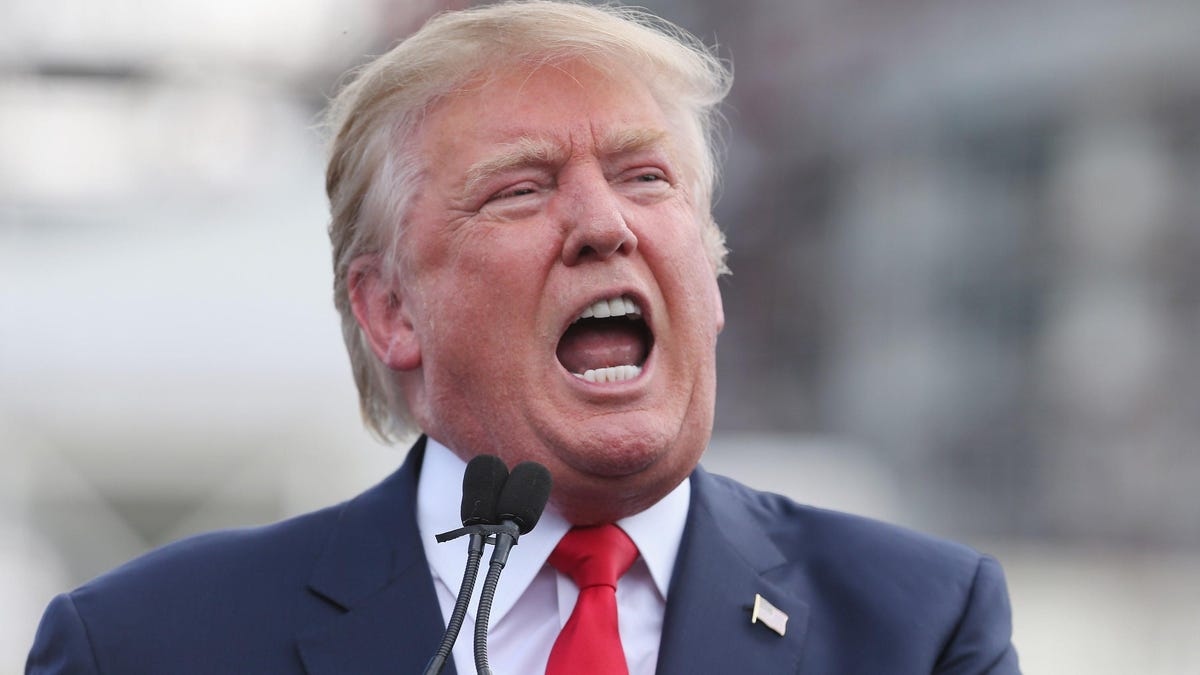 After getting "canceled" by them earlier this year, Donald Trump has announced a trifecta of class action lawsuits against Twitter, Google, and Facebook, thus generously giving Americans the opportunity to join our former POTUS in his valiant mission for personal revenge. The lawsuits (embedded below), which were filed in federal court in Florida on Wednesday and list both the companies and their respective CEOs as defendants, are being supported by the America First Policy Institute, a political nonprofit culled together several months ago by former members of the Trump administration. Trump himself announced the suits in a " press conference " held at his golf club in Bedminster, New Jersey, on Wednesday. The club was suspiciously styled to look just like the White House. "We're asking the US district court for the southern district of Florida to order an immediate halt to social media companies' illegal, shameful censorship of the American people," Trump said, standing at a podium, behind which was what looked like a fabricated Pennsylvania Avenue soundstage. Indeed, the suits, while having a somewhat convoluted legal argument, essentially argue that Trump and other conservative organizations had their First Amendment rights trampled by the likes of Big Tech when Big Tech exercised its First Amendment rights to boot undesirables. "We're demanding an end to the shadow banning, a stop to the silencing, a stop to the blacklisting, banishing, and canceling that you know so well. Our case will prove this censorship is unlawful. It's unconstitutional, and it's completely un-American. We all know that. We know that very, very well," Trump said today. In a press release, AFPI similarly framed the legal filings as a defense of Americans' freedom of speech, adding that it applauded Trump and "other brave patriots representing Americans who have had their First Amendment rights violated by Defendants Facebook, Inc., Mark Zuckerberg, Twitter, Inc., Jack Dorsey, Google LLC, and Sundar Pichai." Yet while the suits claim to be a defense of Americans against a censorious tech oligarchy and its Democratic party enablers, they are, in reality, merely a reflection of the fact that Trump was personally ejected from these platforms in January—largely due to the perception that he had used them to incite a violent insurrection that left five people dead and has resulted in hundreds of federal charges. Dorsey sacked Trump's account permanently two days after the lethal tumult at the nation's capitol. Less than a week later, Google, too, silenced the former President, shutting down his YouTube channel "due to the risk of incitement to violence." In June, Facebook's Oversight Board made the softer decision to suspend Trump from its platform for the next two years—essentially giving the Donald just enough time to recoup and plan his social media strategy for a White House run in 2024. At today's press conference, Trump's team used that decision to claim that Facebook's suspension was wrong. As President, Trump's routine grift was to goad his followers into believing that whatever ego tantrum he was currently exorcising was, somehow, actually about their needs and rights. In other words, whatever attacks the media or other officials happened to be making against him was, through the magic of optics, consistently spun into an attack on Republican voters and America writ large. These lawsuits appear to be more of the same. These lawsuits, which seem destined to go nowhere, are deeply funny for a lot of reasons—the least of which is that it's incredibly hilarious to watch a man who can't string a coherent sentence together launch a campaign in defense of free speech. If you want to join Trump's crusade against the corporations that wounded his ego, you can "join the lawsuit by going to takeonbigtech.com," as one of Trump's counsel directed his followers to do today. More likely, Trump would rather you just make a direct donation to one of his slush funds political organizations. You can read all three suits, in full, embedded below:

Trump to Sue Facebook, Google, Twitter Over Social Media Bans
uk.pcmag.com
Donald Trump is suing Facebook, Google, Twitter, and their CEOs
neowin.net
Trump announces anti-censorship lawsuit against Facebook, Twitter
techxplore.com
You might have heard the news about " PrintNightmare," a vulnerability in the Windows Print Spool service that could leave hackers in control of your PC under certain conditions. After raising concern about the issue last week, Microsoft has now officially issued a patch that resolves the issue and urges all Windows users to install it as soon as possible. We'll spare you the technical aspects of the patch, but it is quite an easy patch to install. However, not everyone might know how to get the patch today to ensure that your PC stays safe when sending documents from your PC to your printer through the Windows Print Spool service. We've got you covered with a quick guide on how to fix the PrintNightmare issue on Windows 10 right now. To get started, you'll need to visit the Start Menu, and then click on the Settings icon on the left side of your screen. From there, you'll be taken to the Windows 10 settings app, where you need to click Update & Security followed by Check for Updates. Windows 10 will then begin checking for updates. If you're on the latest version of Windows, which covers the May 2021 Update (21H1) to the May 2020 Update (20H1), you'll need to make sure you see KB5004945 listed in Windows Update to fix PrintNightmare. This is the automatic patch for Windows 10 Home, Pro, and other versions of Windows 10 that addresses the issue. Let Windows 10 download the update and install it in the background. After a few minutes, you will be prompted to restart your computer with Restart Now button. Once you restart, things will be fixed. If you're on an older version of Windows 10, (Windows 10 November 2019 Update, aka 19H2), then you'll be seeing KB5004946 as the patch. For all other versions of Windows 10 (Windows 10 April 2018 Update, aka version 1803), you should be seeing KB5004949 as the patch in Windows Update. In all cases, your PC will install right away and will require a quick restart. In the rare event that you're not seeing the patches we mentioned above, then you can manually download by visiting the Microsoft Update Catalog. Just be sure to search for the appropriate KB version we mentioned above. We also mentioned and linked to these KB versions for you below for your convenience, where available. Again, KB5004945 applies to all of the most recent versions of Windows 10, while KB5004946 for the Windows 10 November 2019 Update. Lastly, there's KB5004949 for the Windows 10 April 2018 Update or version 1803. Once you click the download button next to these updates on the catalog, then you'll be prompted with a pop-up window. Click on the MSU file that you see linked and allow it to download to your PC. Once downloaded, you can click on the file (directly from the browser window) and have Windows run and install it. You'll see that it will search for the update, then install it. Your PC will then restart. If you're on an older version of Windows, (Windows 8.1 or Windows 7 through extended support), then the KB versions will be different for you. You'll need to visit Windows Update and check for updates the same way as you usually would. On Windows 8.1, you'll see the patch labeled as KB5004954. Meanwhile, on Windows 7, you'll see it as KB5004953. Again, in the rare instance that you're not seeing these KB updates to patch PrintNightmare, you can visit the links we just dropped above to manually download and install. However, since Microsoft is calling all of these KB patches to address PrintNightmare an out-of-band update (meaning it's not on the regular schedule), then these updates will install automatically and should be showing up on your PC without any action on your end.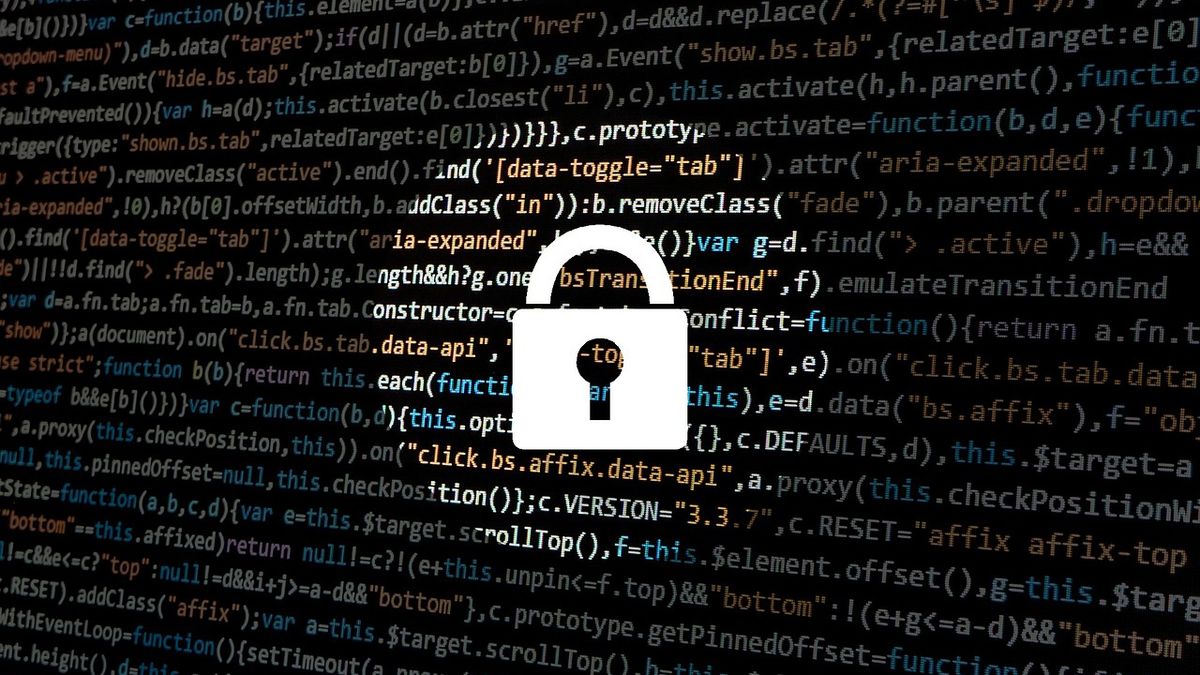 Update this critical Windows printer system now, or face attack
techradar.com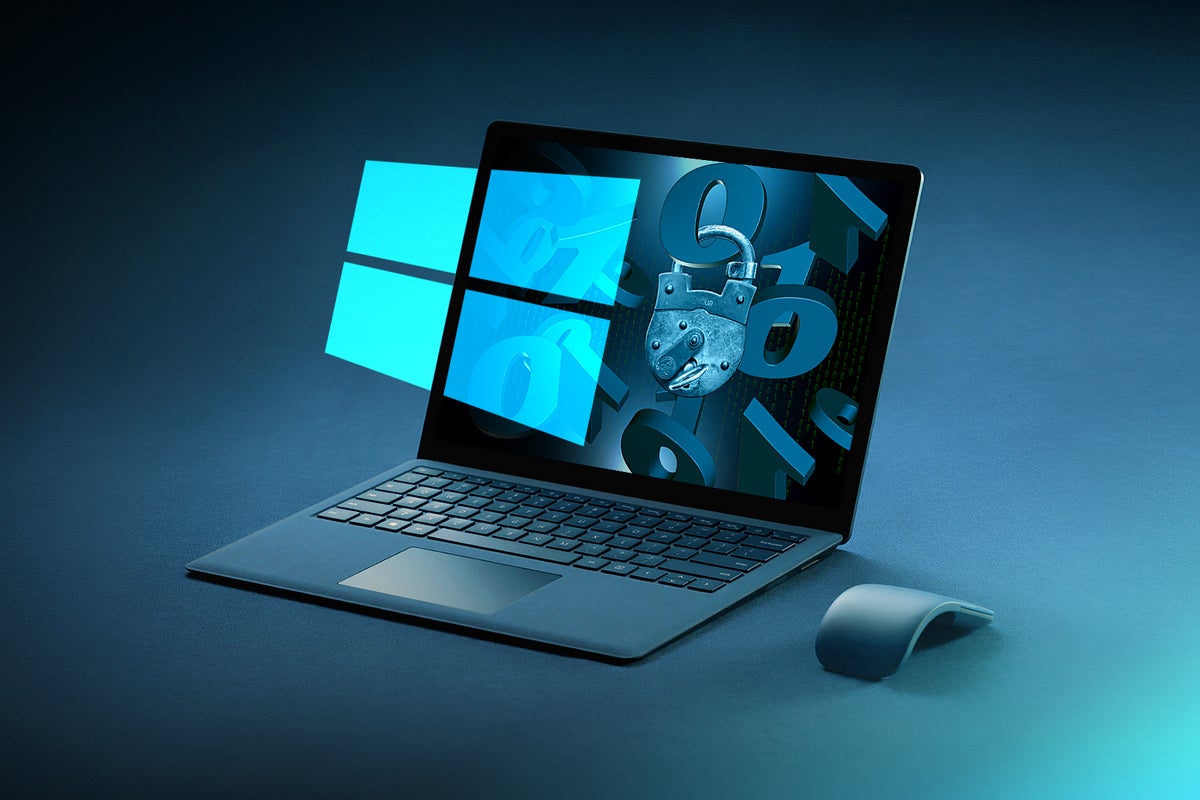 The PrintNightmare exploit is so scary, even Windows 7 just got an emergency fix
pcworld.com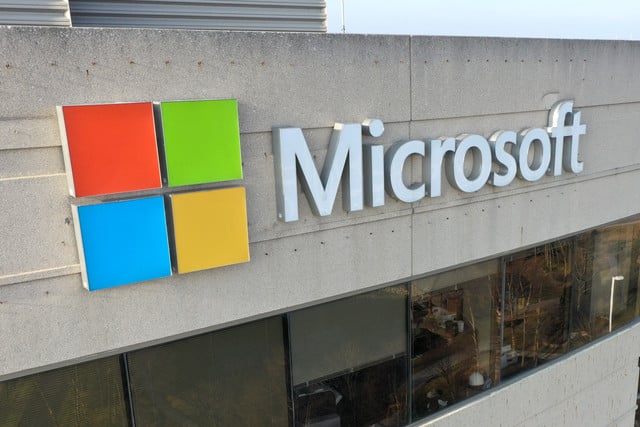 Microsoft issues emergency patches for critical PrintNightmare security flaw
betanews.com
Find out how Monster Hunter makes the jump to turn-based on PC and Nintendo Switch in our Monster Hunter Stories 2: Wings of Ruin review. Watch on YouTube As a spin-off set in the Monster Hunter universe, Stories 2 caters to both new and experienced riders and hunters alike. You play as a young rider, grandchild to a legendary hero, and begin a quest to hatch a rare and powerful egg that comes under your protection. It's up to you to prove your worth, showing many traits your grandfather possessed and developing your kinship with "monsties" at a rapid pace – can you stop any doubt people may have about your talents? This is a great set up to what is a grand adventure, mixed in with combat that's accessible on the surface, but can get deep for those who would like to, which makes for an engaging and chunky RPG that lasts a lot closer to 40+ hours playing casually than the 25 or so I thought it would going in. At first glance, Monster Hunter Stories 2's combat seems simple and easy to compare to a certain other monster-collecting RPG series. You and your team of up to six monsties face off against the wider roster of Monster Hunter monsters in turn-based fashion where you'll take advantage of three attack types in rock-paper-scissors style match ups. Of the three attack types, Speed beats Power, Power beats Technical, and Technical completes the cycle by beating Speed. As you fight and land attacks your kinship gauge will fill. You spend this kinship by using your weapon and Monties skills or if you let it fill up you'll be given the option to ride your monster and let loose a devastating kinship attack. Your weapons and monsties also have strengths and weaknesses. For example the nine weapon categories fall into three different weapon types – Slash, pierce and blunt – and there is no one weapon that beats all. You'll be constantly switching to focus different monster body parts and then there's the element of your weapon and monsties you'd be wise to take note of as well. While having a different combat style to the mainline Monster Hunter games is sure to be controversial, a lot of the same principles apply here and I loved the feeling of familiarity coupled with new combat features. There are dual attacks, dual kinship attacks, quick time events to strategically employ, while monsters consistently swapping their attack types means there is a lot going on in battle to keep you on your toes. One issue is that the combat does start off fairly easy – a little too easy – and I don't think I actually even healed during a battle for the first 7-10hrs. But I got my swift comeuppance when I stumbled across a monster in the wild that one shot my whole team almost immediately. Up to that point, I thought the game was going to limp along in easy mode, but that moment made me want to continue playing even more, knowing that there was an actual challenge waiting for me gave me an incentive to get stronger. So how do you get stronger? In the traditional Monster hunter way of course, by slaying monsters. After every battle you're given a rank based on the kinds of special conditions you've completed, like breaking body parts or using particularly flashy moves. The higher the rank, the more materials you'll be rewarded with to pour into crafting weapons and armour. Unlike the mainline series, armour is streamlined into one whole set. With only a few skills to take into consideration rather than the heavy customisation of Monster Hunter Rise or World. These limited options can feel a bit lacking, and feel like you're just progressing up one linear path without much experimentation. However, it's understandable since there's such a reduced focus on skills in general. Crafting your build isn't the final word in your overall power because you're not the only one who needs to get stronger – your monsties are your pride and joy and do a lot of the heavy lifting. With over 81 to choose from there is no shortage of variety once you get past the stodgy early game, but you'll quickly find your favorites. You get monsties by entering dens and collecting the eggs from their nests with the best eggs being found within the rarer golden dens. Eggs are graded by their smell and weight – assessed by your cat compadre Navirou – with heavier and better smelling eggs possessing the best genes and stats, all the way up to the most sought after rainbow genes. It's a complex system, and a trip to the stables will be required once you're ready to hatch your eggs to see what stats, skills and genes your monstie has rolled with. Whenever RNG is involved you get the same loot-box-like hit of dopamine when you snag what you actually need, but it does feel like a lot of grinding involved to unlock a monsties true potential. Despite that, the stables is where a lot of players will find a great amount of fun, and spend an even greater amount of time customising their monstie party. Using the Rite of Channeling you're able to create the monstie you want to suit your needs in battle by manipulating its gene chart by selecting a monstie you want to inherit the gene and a monstie to pull the gene from. This wrinkle makes the gene system a lot simpler to understand and rewards players who hunt for loads of eggs and dive deeper into the bingo bonus system – where you match genes of the same colour or attack type on the grid to strengthen monster pals – even further. The in-game explanations aren't the best, and if this looks confusing don't worry, I was around 20hrs in when I started fiddling around with the Rite of Channeling properly and if I'm honest I probably could have gone a little further without using it. If you just want to experience the story, all of the small details can be left to the min-maxers and won't get in the way of your enjoyment. Something that might mar your time in Monster Hunter Stories 2 however is the less than spectacular Switch performance. On PC it runs silky smooth as expected, with a certain location even rivalling that of Monster Hunter World, and if you're someone who needs to play at higher frame rates and resolution – PC is the way to go. But games like this are very well suited to the portable console, so much so that I wouldn't blame you for overlooking performance in favour of accessibility. The choice of presenting the narrative in-engine is a brave one, and you could argue that this is a more ambitious Monster Hunter game on Switch than Monster Hunter Rise because of it. But even though the human characters in cutscenes in Stories 2 feel a lot less static than we've seen in the last few Monster Hunter games, the Switch struggles to animate the movement and chugs pretty hard throughout a lot of the game. As well, there are so many more environments here than in Rise, that it seems like they just couldn't have the same level of detail. Many of the textures are muddier than a Barroth's wallowing pit, so a lot of the unique areas still feel very samey, and backtracking through them is a massive drag and easily the worst part of the game – but thank God for fast travel. Outside of the main quests, there's so much more to do. If you'd rather relax and do some side content there is no shortage of it, Bounty Boards make a return and NPCs have some more narrative driven quests. If you'd like to partner up with a friend to hunt some eggs that's also a possibility in Co-op, or you can prove who the best rider is in PVP. As you reach the end game, nearly all of the game's systems are expanded upon and completing the whole story can take anywhere from 30+ hours and the side content and endgame can take you all the way up towards the hundreds of hours. Monster Hunter Stories 2 is a win, with so many quality of life changes from its predecessor on 3DS. It's welcoming and accessible, familiar yet new, complex but not too confusing, and has plenty of surprises waiting for players and I can see myself playing it way beyond this review. Monster Hunter Stories 2: Wings of Ruin soars onto Switch and PC on July 9. Tested on PC and Switch, code provided by publisher.

Monster Hunter Stories 2: Wings of Ruin review: A less intimidating hunt
digitaltrends.com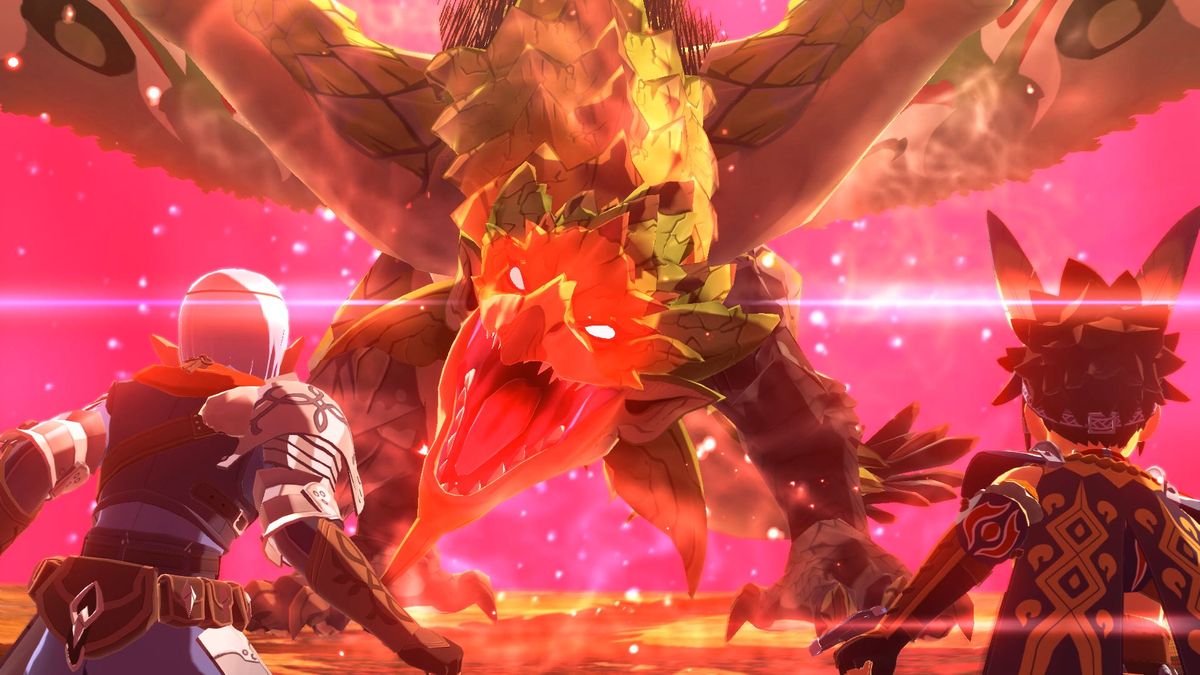 Monster Hunter Stories 2 is delightfully different – and ideal for series newcomers
techradar.com
Monster Hunter Stories 2 review - charming blend of hunting and RPG mechanics
eurogamer.net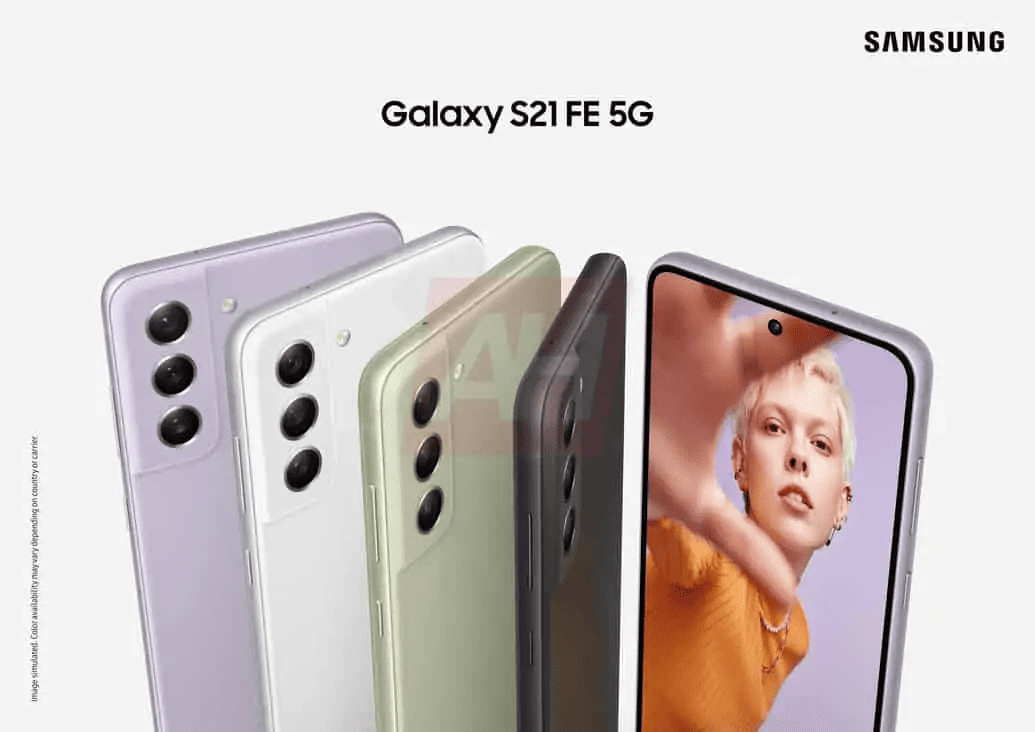 While we do not know when the Samsung Galaxy S21 FE will be coming to market, this has not stopped the leaks from flowing. Today reliable leaker Evan Blass posted 3D renders in a number of colours for the upcoming handset. The device (models SM-G990U and SM-G99U1) has already been approved by the FCC. Earlier rumours suggest the device will be powered by the Qualcomm Snapdragon 888 chipset and 6GB or 8GB of RAM, with 128 GB and 256 GB of storage. It will support 4G LTE bands,5G, Bluetooth 5.0 and NFC. It is also expected to have a 6.4 inch AMOLED screen, and 32 MP punch-hole selfie camera. It reportedly has an in-display fingerprint reader and is 155.7×74.5×7.9mm in size, with an IP68 rating. The handset will support two chargers, the EP-TA800(25W) and EP-TA845 (45W) which will charge a 45,000 mAh battery. Unfortunately, users will have to decide at purchase time, as the box is expected to include neither. The Samsung Galaxy S21 FE is expected to be available in Black, White, Purple and Green, though when this will be is still unknown, with the latest rumours suggesting Samsung will not launch it at its upcoming Unpacked event on the 21st August.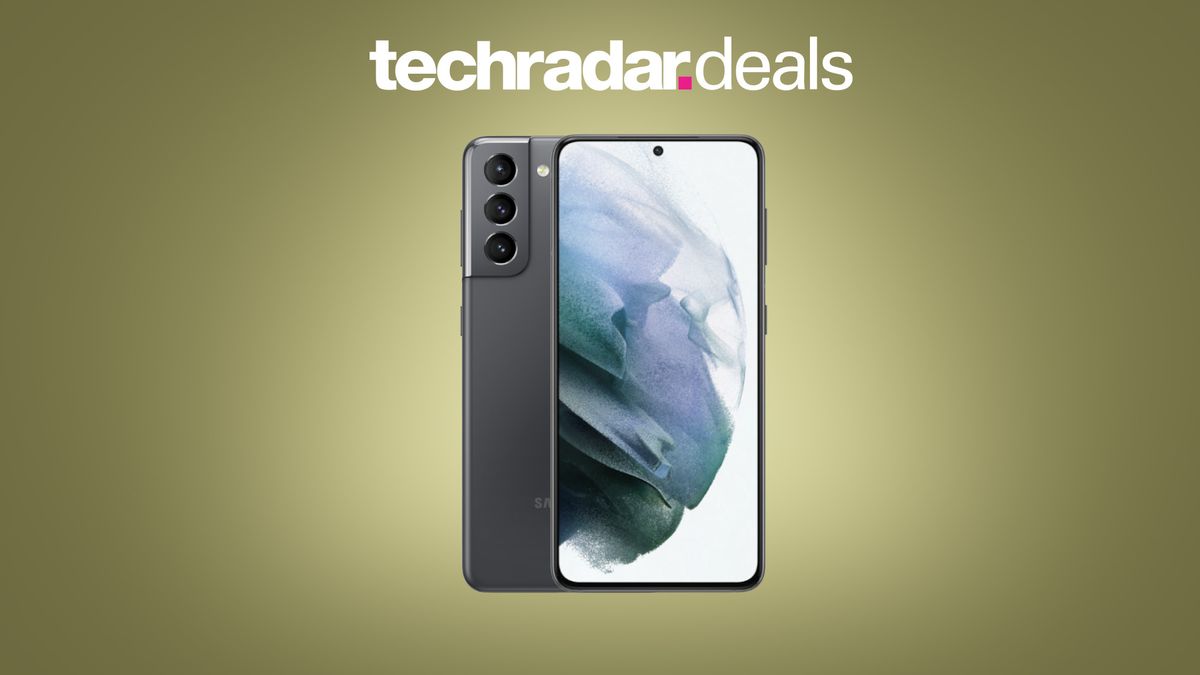 The best Samsung Galaxy S21 deals for July 2021
techradar.com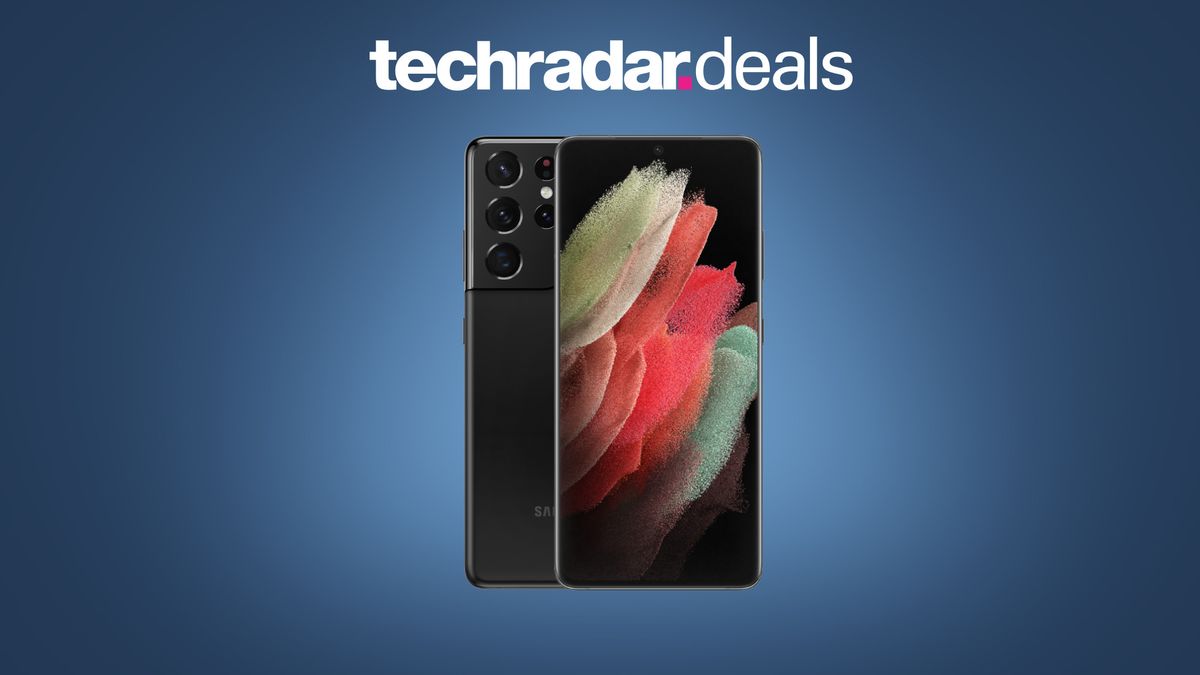 The best Samsung Galaxy S21 Ultra deals for July 2021
techradar.com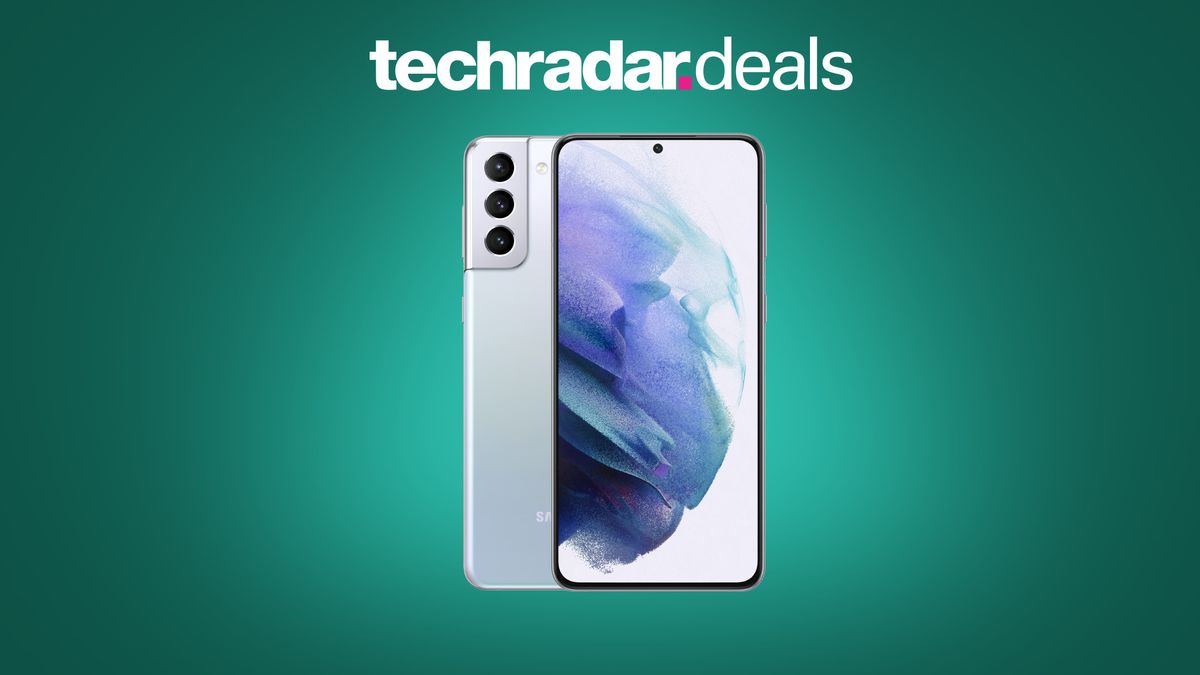 The best Samsung Galaxy S21 Plus deals for July 2021
techradar.com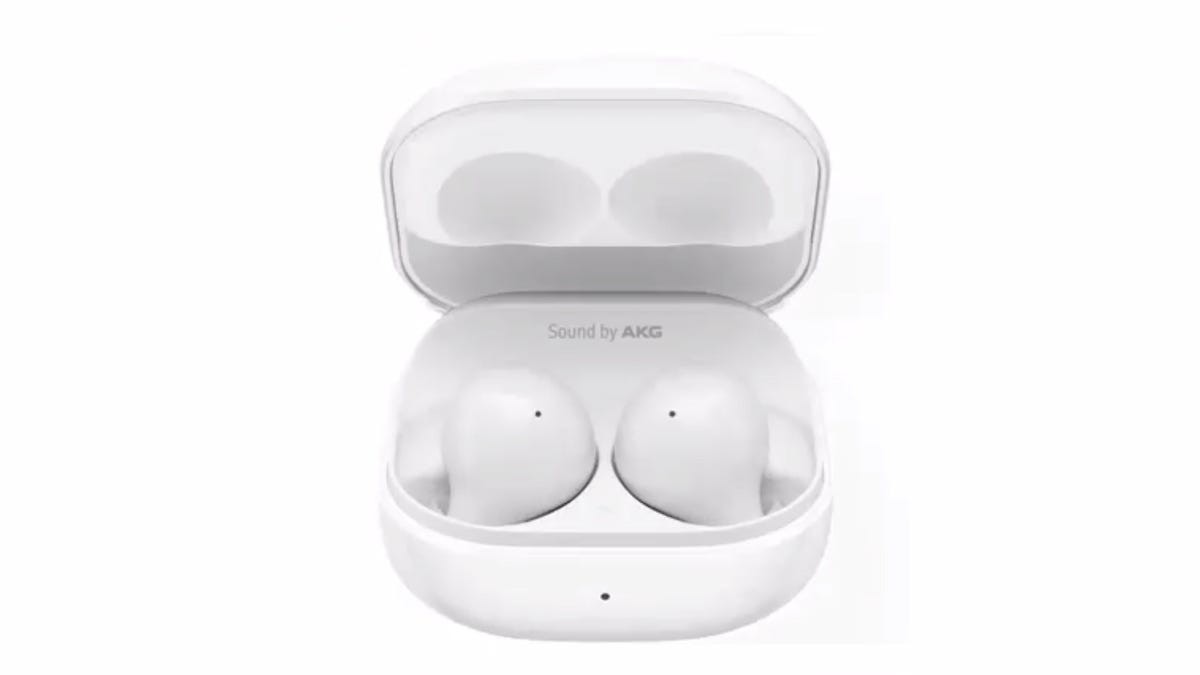 New Leaks Just Gave Us the Best Look at Samsung's Galaxy Buds 2 Yet
gizmodo.com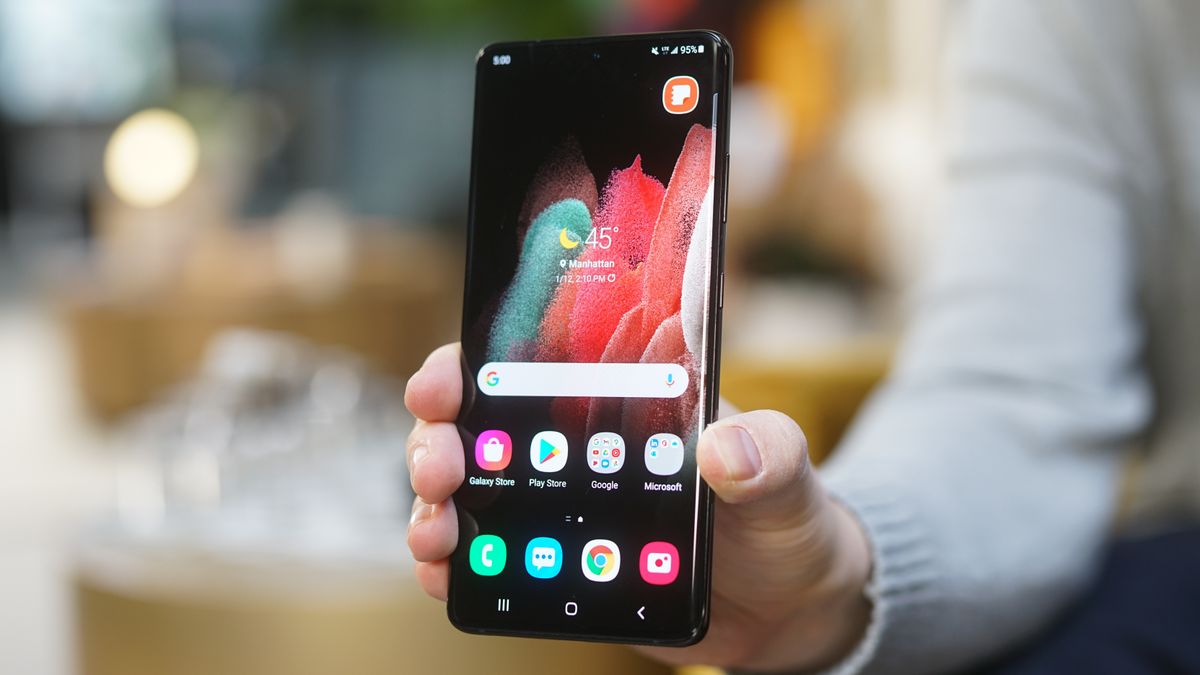 Samsung Galaxy S22 release date, price, news and leaks
techradar.com
Your phone stores tons of private information about you and what you do online. Many of the apps you use can and do access to your data, and can sell it at will. How can you protect yourself? A virtual private network (VPN) makes it easy to shield your browsing data and other private information. When you set up a VPN app for iPhone, it creates a VPN configuration profile installed in your iPhone's settings. After installation, you can enable or disable the VPN session directly from the app or manually select which VPN server country to connect to. While Apple concentrates heavily on protecting user privacy and will be including a VPN in iOS 15, but at the moment it can only do so much. It cannot control criminals snooping on unencrypted web traffic, apps that leak user data, rogue Wi-Fi networks, or carriers that sell your data. Only a VPN can protect your data from snoopers and mask your true location. It hides your online activity in a secure tunnel that outsiders can't penetrate, but you must choose wisely since you're trusting your VPN provider with all your online activities. Do some research to make sure the company behind the VPN isn't selling your data or bandwidth to third parties. If the service is free, you have to wonder whether you're the product. Here, we'll tackle what you need to know about VPNs and take a closer look at the best and most secure options to protect your private information. If you're looking for additional ways to keep your data private, check out our encryption explainer to find out what it is and why it works. Keep in mind that you may need to install the OpenVPN Connect client and follow a guide in order to take advantage of the OpenVPN protocol on iOS. All the apps below work with IPSec or another protocol by default. Surfshark VPN takes the astronomical time element out of managing your privacy and security. The app secures your online identity with a no-log policy, hides your IP address, encrypts all traffic, shields your true location, and makes sure public Wi-Fi is safe, all in a speedy and powerful package. It can connect to 3,200 servers in more than 65 countries to send your confidential files, protect against DDoS or doxxing, conduct online banking, or anything you need to do online. It costs $11 per month or $48 per year. App Store CyberGhost is a solid VPN service that offers decent speeds. You can select from more than 7,000 servers in 90 countries, connect up to seven devices simultaneously, and get secure access to streaming services. It's also available for Android, Windows, and MacOS. The service supports PPTP, L2TP/IPSec, and OpenVPN protocols and offers up to 256-bit encryption. CyberGhost has a decent privacy policy and doesn't log your activity or store personal data. CyberGhost VPN is a subscription plan that costs $10 per month or $50 per year, but is free for a seven-day trial. App Store The Private Internet Access (PIA) anonymous VPN service is a popular option on iOS. Speeds are generally fast, and the service supports 256-bit encryption and OpenVPN. It's also based in the United States and promises not to log traffic and VPN usage. While the desktop clients offer all sorts of configuration options, the iOS app is very straightforward. You log in, pick a destination from a list, and away you go. Speed information is an obvious omission, and it does sometimes disconnect you. There's no free trial for PIA, but the service does offer a seven-day, money-back guarantee. It costs $7 per month or $40 for the year. App Store With ExpressVPN, you can connect to more than 3,000 servers in 94 countries worldwide. You'll also find support for 256-bit encryption and OpenVPN. There's no logging policy, so the service won't track your online activities. The app shows locations in a list or on a map, and you can tap to connect. There are more than 160 regions to choose from, with the option to set your favorite for later. Express VPN also offers Windows, MacOS, Android, Linux, and router apps with support for devices running Apple TV, Fire TV, and Android TV. Subscriptions run $13 a month, $60 for six months, or $100 for the year. You can connect five different devices simultaneously. App Store NordVPN has had an interesting couple of years. Having confirmed in 2019 that one of its 5,000+ servers had been breached in 2018, it has since made security improvements that have helped it regain trust and re-earn a place on this list (as well as our best VPNs list). It now employs double 2048-bit SSL encryption, making your connection highly secure, while also offering servers in around 60 nations worldwide. Other notable features include unlimited data, high connection speeds, custom DNS addresses, two kill switches, and the ability to use six devices with a single account. It's easy to use and set up, making it one of the best VPNs for the iPhone. The newest versions feature multi-factor authentication to boost your account's security. Dark web alerts now come in the language of your app. App Store With 700 servers placed in over 60 different countries, you shouldn't run into any issues with connecting to IPVanish. It guarantees zero-logging while still effectively offering substantial support for OpenVPN and 256-bit encryption. Further, it admits P2P traffic, which is usually blocked by some other services. You'll discover that the iOS app is relatively user-friendly. You can quickly and easily scan through using your current location and the most popular countries. It has a broad array of premium subscriptions — $10 per month, $27 for three months, or $75 each year. It offers infinite bandwidth, and you can have a maximum of 10 concurrent connections on various devices. IPVanish The short answer is yes. Using a VPN keeps your online data and identity secure and protects against hackers, snoops, and thieves by encrypting your data, masking your iPhone's IP address and anonymizing your internet use by re-routing traffic through the VPN's servers. It lets you use unsecured public Wi-Fi hot spots or browse via Wi-Fi at home without worrying about your data getting exposed. With cybercrime increasing, a VPN is almost a must-have for some people. Internet use is perilous, and most of that contact is through your mobile phone. So having a VPN on your phone has multi-pronged advantages, particularly if you are a traveler or must use public Wi-Fi. VPNs not only protect you from criminals, they also prevent your own trusted carrier from monetizing your data and invading your privacy. In the U. S., carriers like Verizon, AT&T, and T-Mobile can track your online activity to create profiles it can sell for advertising. The U. S. Federal Communications Commission levied $200 million in fines against Verizon, AT&T, Sprint, and T-Mobile for their sale of user location data without consent. An iPhone-based VPN hides your internet activity from your mobile carrier, in the same way that it hides your online activity from your ISP. Having a VPN on your Apple mobile device confers many advantages. It can help improve your gaming experience, bypass workplace and campus firewalls, bypass geographical restrictions, remotely connect to your workplace or home network, and even circumvent censorship statutes in some countries. Using a VPN with iPhone gaming ensures your connection is optimal. Hiding your gameplay prevents your ISP from throttling your connection and chopping your bandwidth, a serious impediment to a gaming experience. A VPN can help you get around browsing, search, or time restrictions imposed by network administrators of all types and institutions from school to work. And while we do not encourage it, we acknowledge that VPNs can help you dodge geographical restrictions — rules that do not allow viewing of certain content because of your location. Since VPNs hide your location, you could be anywhere. Do you have any more questions about VPNs? Here's everything you wanted to know about VPNs but were afraid to ask.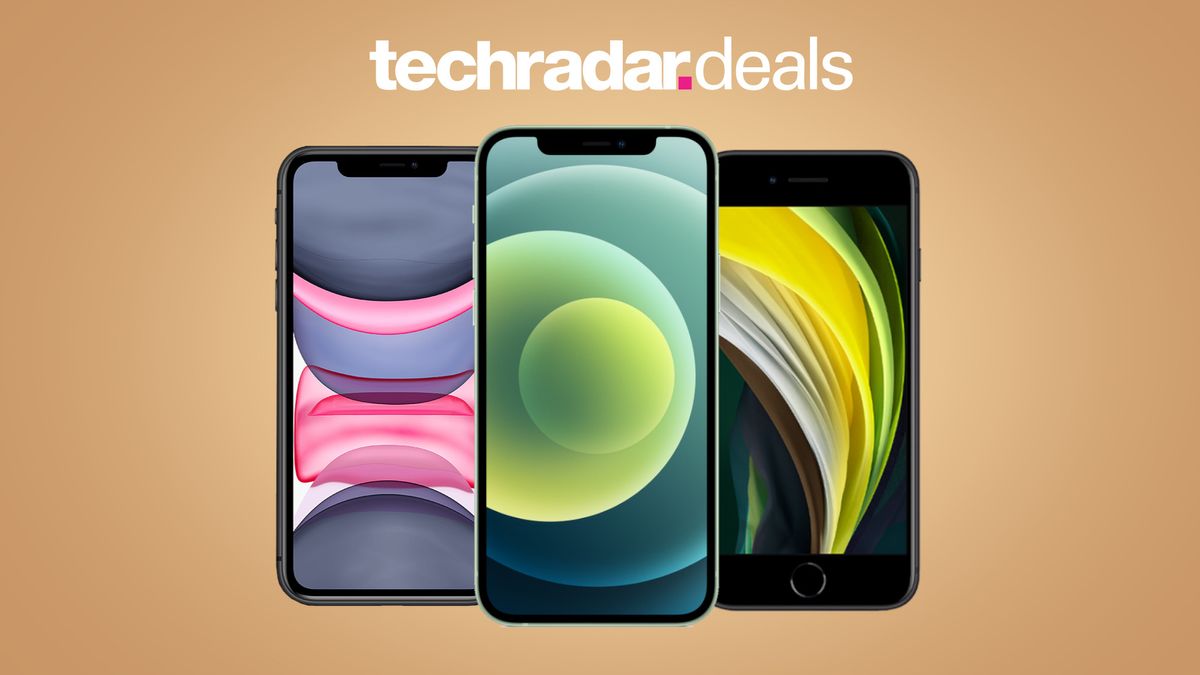 The best iPhone deals and prices for July 2021
techradar.com
Best UK Tablet & iPad Deals for July 2021
techadvisor.com
Windows 11 is going to be the next major version of Windows, and it's coming this holiday season. It's an interesting launch because Windows 10 was supposed to be the last major version of Windows, and it got feature updates twice a year. That means there are multiple versions of Windows 10 out there, and Windows 11 is going to be the same. Just like Windows 10, it will get feature updates over time that change the version number. However, those big updates will only come once a year now. If you want to know what version of Windows 11 you have, here's how to check. Finding out what version of Windows 11 you have is fairly easy. All you need to do is open the Settings app, which will launch into the System section by default. Scroll down to find the About option and click it. You'll see all the information about Windows 11 under Windows specifications, including the edition, version, and build number. These are all things you may want to remember. First off, the Windows 11 edition dictates some features you may or may not have access to. Windows 11 Home is the base edition, and it includes most things a regular user will need. Windows 11 Pro adds features like BitLocker encryption and Hyper-V virtualization. There are a few editions of Windows 11 with different feature sets, but these two are the most common. The version number refers to when your current Windows version/feature update was released. New Windows 11 updates should arrive in the second half of each year. The initial release is version 21H2, which refers to the year 2021 and the fact that the update released in the second half of the year. As new updates come out, you'll likely see versions 22H2,23H2, and so on. Finally, the build number is a bit more specific in helping determine what updates you have installed. Even though feature updates will only come once a year, you'll get cumulative updates every month. These are focused on security and stability, but they can also enable smaller features. When you get a cumulative update, it will change the minor build number. So, for Windows 11 version 21H2, you'll see build 22000.xx, for example, with xx increasing with every cumulative update. Another thing you'll find on this page is the Windows Feature Experience Pack you've installed. Microsoft hasn't talked a whole lot about this, but they're supposed to enable new features without having to update all of Windows. We've seen a few of them released for Windows Insiders in the past, but we still don't know clearly the scope of what they can include. Still, this might be important to know for troubleshooting or when getting support regarding a problem. Another way to check your current Windows 11 version is the winver command. This is the most easily recognizable way to check your Windows version, since it applies to almost every Windows version. Doing this is really simple: All you need to do is open the Start menu and type winver, then press Enter. This will bring up a window that displays your version of Windows in a similar way. The downside to this is that it isn't been updated to include the Feature Experience Pack version you have. However, everything else is there, and it's a little faster to get to. If you notice you're not running the latest version of Windows 11, you can always check for updates to get the latest bits. To do that, open the Windows Update section of the Settings app, and click Check for updates, which will search for any available updates. Feature updates are optional, so they won't be downloaded automatically, but they'll show up under your update list. You can choose to download and install them whenever you're ready. You may also be able to download and install the latest updates in the Update Assistant tool from Microsoft. Currently, it's only available for Windows 10, but a Windows 11 version should also be released once the operating system is available. That's all you need to know about checking and updating your Windows 11 version. Knowing this information can be important for troubleshooting any problems you might be having. It can also help explain why you can't find a specific feature you've heard about. If you're looking for a PC that will be supported by Windows 11 when it releases, all the best laptops we recommend are going to work just fine. We also have a list of the best Microsoft Surface PCs, all of which will also support Windows 11.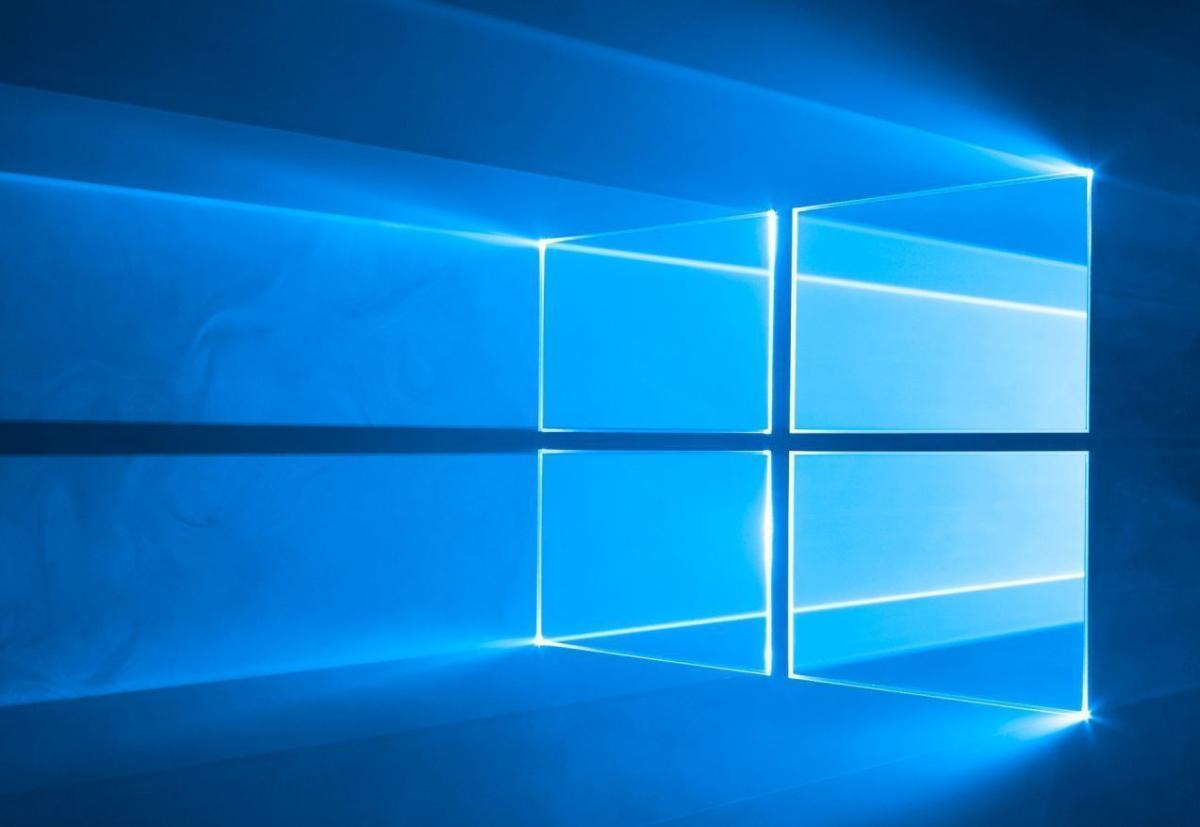 Windows 10: A guide to the updates
computerworld.com
XDA Basics: How do I use Windows 11? A guide to the new OS
xda-developers.com
Microsoft to Release a New Version of Windows 11 Every Year
news.softpedia.com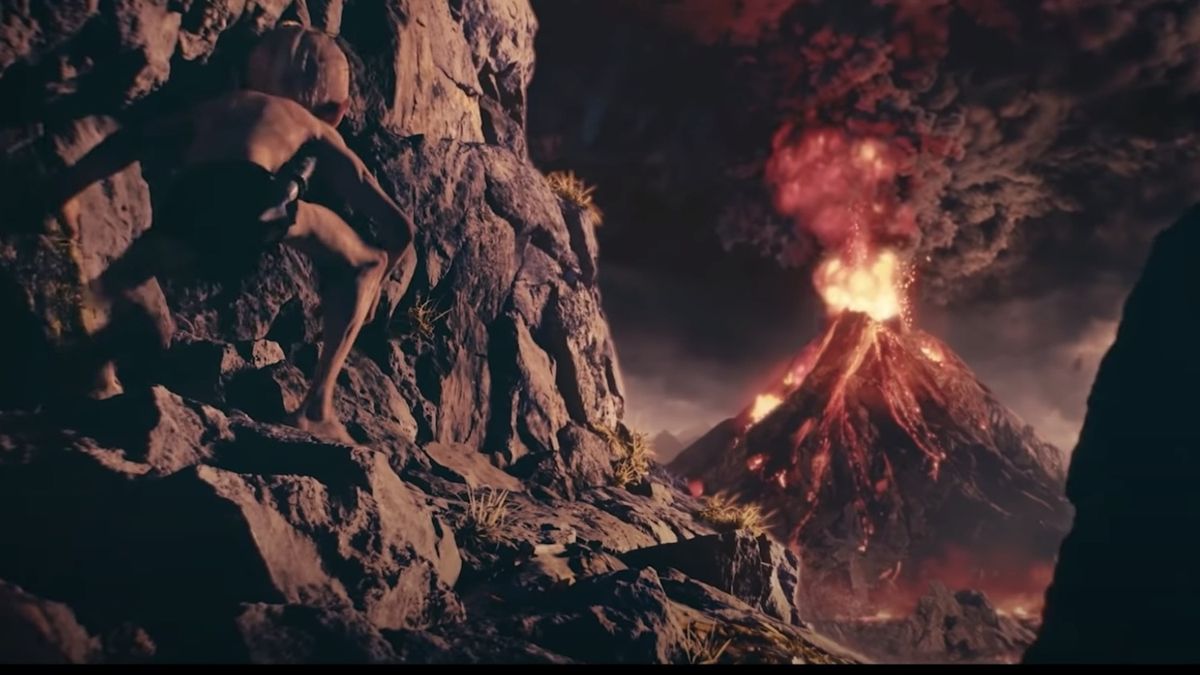 The Lord of the Rings: Gollum developer, Daedalic Entertainment, has released a brand new trailer for the game and narrowed down its 2022 release window to "Fall 2022". Revealed as part of publisher Nacon's livestreamed conference, Nacon Connect, the trailer offers some brief glimpses at pre-alpha gameplay footage while producer Harald Riegler gives an overview of what players can expect and what Daedalic Entertainment is aiming to do with the game. You can watch the trailer for yourself below and get a look at some of the game's environments, as well as character models for Gandalf, Lieutenant of Barad-dûr, aka Mouth of Sauron, and Thranduil. Riegler says that the team at Daedalic have been "highly faithful to the descriptions in the books" by J. R. R Tolkien in creating the characters. You have to go digging into the video description for that narrowed-down release date where it's stated that The Lord of the Rings: Gollum will arrive "in Fall 2022 on PC, PlayStation 5, PlayStation 4, Xbox Series X| S, Xbox One and Nintendo Switch." The Lord of the Rings: Gollum was first announced back in 2019 and it originally had a 2021 release date. In January 2021, this release date was pushed to 2022 and now we know it'll be late 2022. Our last look at the game came in March of this year, when the first gameplay footage made its debut. As described by Riegler in this new interview trailer, Gollum is "a cinematic stealth action adventure" which "mixes stealth and parkour gameplay", so as Gollum you'll have to "sneak, creep and trick [your] way" through Mordor. Players can also expect to have to make decisions through the game, taking into account the different desires of Gollum and Sméagol and which side of his personality you'd rather indulge. According to Riegler, "Gollum has pretty much travelled everywhere, he's also pretty much met everyone and by looking at events from his angle, players will experience Middle Earth through the eyes and twisted mind of one of the most iconic characters of all time." The Lord of the Rings: Gollum is now expected to launch in late 2022 on PlayStation 4, PlayStation 5, Nintendo Switch, Xbox One, Xbox Series X /S, and PC but Riegler advises fans to keep an eye on the game's social media channels for future updates.

Microsoft to Release a New Version of Windows 11 Every Year
news.softpedia.com
Here's Gandalf in The Lord of the Rings: Gollum
eurogamer.net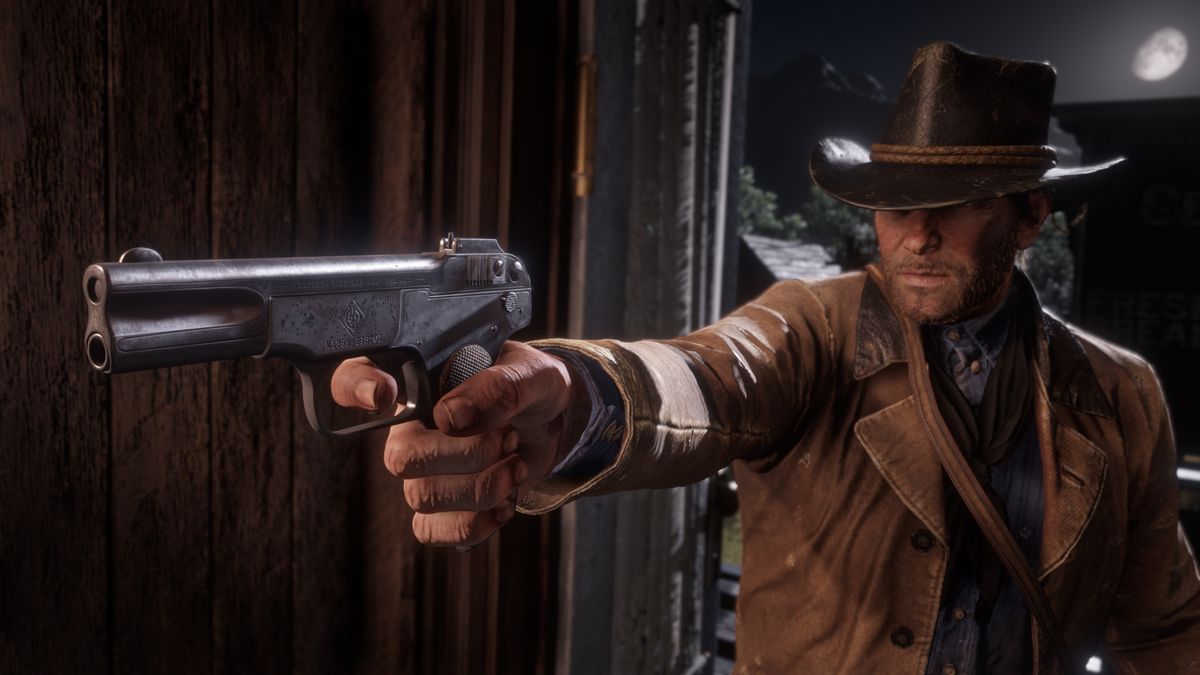 Red Dead Redemption 2 and the multiplayer spin Red Dead Online will very soon get support for Nvidia DLSS. Rockstar announced that Red Dead Online is set to get a big update for the summer by the name of 'Blood Money' which arrives on July 13 and will also pack DLSS functionality. That means the single-player and online games will benefit from smoother frame rates thanks to Nvidia's clever AI-powered upscaling chops – although naturally you'll need an RTX graphics card. DLSS is slowly coming to more big-name games on the PC and lately that includes Rainbow Six Siege, Call of Duty: Warzone and Doom Eternal. It's very much a case of the more, the merrier, because DLSS really does shift things up a gear in performance terms with supported titles. The Blood Money update for Red Dead Online introduces 'crimes', a fresh type of work that can be tackled solo or with a group, and includes the ability to carry out multistage robberies among other nefarious deeds. Free Roam mode will also open up the possibility of pillaging camps and homesteads. Further bits and pieces coming with the July 13 update include 'Quick Draw Club' passes, of which there will be four. Rockstar notes: "Purchasing each membership entitles you to rewards, bonuses, and items to help live life on the fringe of the law – starting with Dutch's outfit, The Redcliff. With each consecutive pass you purchase, you'll earn additional perks and rewards for continuing the journey." Those who buy the full complement of four passes will get a neat freebie, namely the incoming Halloween Pass 2.

Red Dead Online PC players can now enter some of the banks
eurogamer.net
Call of Duty: Warzone and Cold War: Why can't I hear someone in my party?
gamerevolution.com
There's an easy way to make some Nvidia DLSS games run better
techradar.com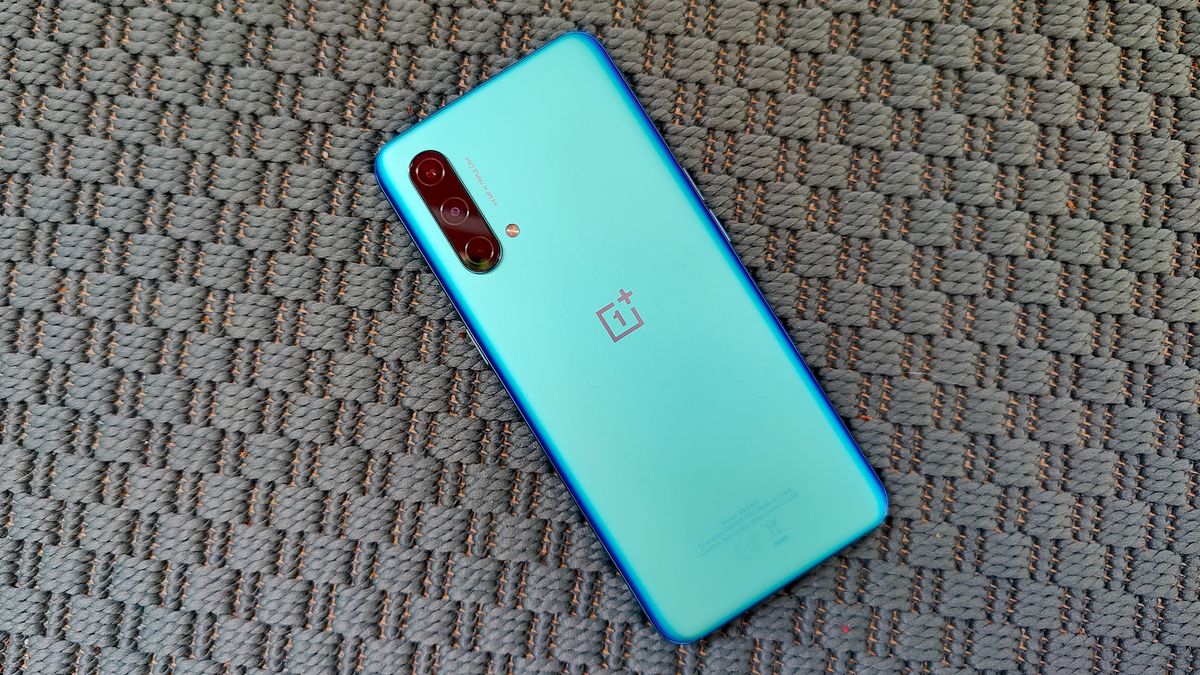 OnePlus has a pretty peculiar way of preparing for phone launches as it'll typically confirm new features in a drip-feed over the weeks before the actual launch. It's doing this for the OnePlus Nord 2... which is somewhat of a surprise as we weren't expecting that phone so soon. In a press release, OnePlus has confirmed the name 'Nord 2 5G', though the announcement itself is actually about the phone's chipset - the MediaTek Dimensity 1200-AI. OnePlus claims this is the first MediaTek chipset in one of its phones, which is correct, but it also says it's a chip that's exclusive to OnePlus. That's technically true, but a version called the Dimensity 1200 (without the AI) is already in use in various Realme, Oppo and Xiaomi phones. The unique element here is a host of AI features, including one that OnePlus calls AI Photo Enhancement that will automatically adjust color and contrast depending on the scenario. OnePlus says this will work with 22 different scenarios, but we don't yet know what they are. Other improvements include an AI Color Boost technology that can introduce high dynamic range even when it's not available, as well as an AI Resolution Boost feature that will enhance video resolution in certain apps (but OnePlus has yet to tell us what they are). The chipset isn't the big news here - what's important is that this is the first time the OnePlus Nord 2 has been confirmed by the company. We weren't expecting that to happen in a release about a chipset, but that's OnePlus for you. We've been hearing about this phone since the original OnePlus Nord launched in mid-2020, which is why this is such a surprise - we'd heard so many rumors of potential launches that we'd become desensitized to them. There's no solid launch or release date right now, but judging by OnePlus' typical patterns, we'd expect a new piece of information to be announced every week or fortnight for a month or so, before a launch event perhaps in August some time. By that time, we'll likely know a lot about the phone, as OnePlus often provides loads of juicy bits of information through its forums and press releases in these tease-seasons. We'll report every new thing we hear about the OnePlus Nord 2, so stay tuned for that in the coming weeks.

OnePlus confirms the Nord 2 will be powered by a MediaTek Dimensity 1200 AI SoC
neowin.net
OnePlus Nord 2 confirmed to feature MediaTek's flagship chipset
xda-developers.com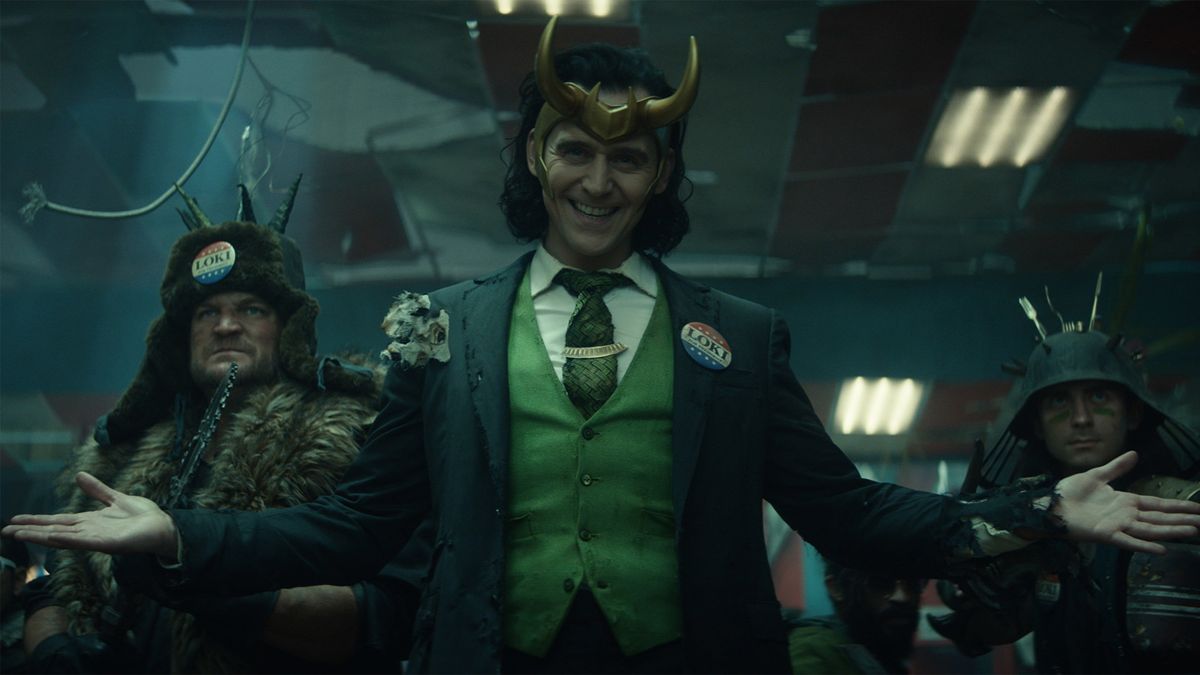 Spoilers for the first five episodes of Loki follow. When James Cameron made his classic sequel to Alien, the clever use of a plural in the title told us exactly what we were getting – xenomorphs and lots of them. There's a strong argument that this week's trip to the MCU should have gone down a similar path, because Lokis is now a much more appropriate name for the show than Loki. As Agent Mobius so eloquently puts it, "You throw a rock out here and you hit a Loki." Though recent Rick and Morty outing ' Mortiplicity ' probably surpasses it, there can't be many TV episodes that feature so many characters who share the same name. With the Tom Hiddleston Loki we've been following from episode 1 (not technically the original model, but let's call him Loki Prime), Classic Loki, Kid Loki, Boastful Loki and even a cheeky alligator, this is an episode in need of a collective noun – a Mischief, perhaps? – for a group of Lokis. In fact, so many of them crop up in 'Journey into Mystery' that you can see why Sylvie chooses to go under a different name – it makes life so much easier. That this doesn't become incredibly confusing is a massive credit to Loki's writing team and its director, Kate Herron, who emphasize the fun over some potentially complex temporal mechanics. The so-called Void that exists at the end of the universe is a convenient but intriguing construct that pulls all of space and time together, providing an excuse for multiple Lokis to come face-to-face as they keep themselves hidden from a "living tempest that destroys matter and energy" known as the Alioth. The principal quartet of new Lokis are brilliant additions to the show, each of them exaggerating a facet of Loki Prime's personality. The traitorous Boastful Loki claims to have vanquished both Captain America and Iron Man before claiming all six Infinity Stones, while Kid Loki managed what Loki Prime never could, and killed their brother, Thor. And then there's Alligator Loki, a reptile removed from time for eating the wrong cat, who emerges as an unlikely star, despite the fact he utters not a single word – the decision to keep him silent pays off superbly, making him even more of an enigma. Best of all, though, is Richard E. Grant's Classic Loki. Although he's forced to wear the sort of ridiculous outfit that looks much better on a comic-book page than it does on screen, Grant gives the older incarnation of the character a surprising amount of gravitas. It turns out his own encounter with Thanos played out with considerably less bravado than Loki Prime's did in Infinity War, but his subsequent life of solitude brought out a wiser, more thoughtful version of the Asgardian. His self-sacrifice to give Sylvie time to enchant the Alioth is arguably the episode's big moment – if you're going to provide a distraction for a giant cloud monster, conjuring up a full-scale model of Asgard is a spectacular way to do it. After those guys hit the mark so spectacularly, bringing in a mob of rogue Lokis feels like overkill, cameos that exist more for the benefit of a few gags than progressing the story. Their underground scrap is played brilliantly for laughs – give Alligator Loki a hand – but the episode would lose little if it wasn't there. In fact, the sequence's biggest contribution to Marvel may just be the Vote Loki Variant, a peripheral character whose appearance in trailers and marketing made us believe he was going to be significant to the plot. Ultimately, however, the only Lokis who really matter are Loki Prime and Sylvie, and the episode does plenty to progress their story arcs. Having got all the information she could from Renslayer and Miss Minutes – the latter's evolution from cartoon star to fully-functioning member of the TVA has been one of the highlights of the series – Sylvie's decision to self-prune comes as something of a shock. But getting her to the Void is pivotal to the story, particularly in the scenes she shares with Loki Prime. While they have some major differences of opinion – Sylvie's plan to enchant the Alioth seems much more practical than Loki Prime's gung-ho "kill the monster!" approach – their mutual attraction is undeniable, especially in a nice moment when Loki Prime uses magic to wrap his blanket around Sylvie. As lovely as these scenes are, however, you can't help feeling Loki Prime's redemption has been a little too quick and easy. At the start of the series premiere, after all, he was fresh from unleashing an army of invading aliens on New York in the first Avengers movie – that he's now playing hero and hugging Mobius feels somewhat implausible, even in a show about an agency that monitors space and time. Speaking of the Time Variance Authority, the show's biggest questions now concern the identity of the mysterious figure pulling the strings. Is Renslayer feigning ignorance about her employers, or is she as in the dark as everyone else? Will the ever-quotable Mobius be able to fix anything when he makes it back to his old place of work? And what will Loki Prime and Sylvie find when they visit the house "behind the curtain". Next week's season finale has a lot of work to do if it's going to deliver the satisfactory answers a wonderfully inventive show deserves… Verdict: Another fun episode that goes big on exposition without ever forgetting its primary function is to entertain. The quartet of Special Guest Lokis all play their part – an Alligator Loki spin-off, anyone? – but 'Journey into Mystery' never forgets this is primarily Loki Prime and Sylvie's story. Their romance may be improbable, but somehow it's working. It's also a relief to see that Mobius survived his trip to the end of the universe, even if his new-found love for Lokis is similarly unlikely. Aside from Loki Prime's accelerated journey from villain-to-all-out-hero, the episode's one slight misstep is that – like the penultimate instalment of The Falcon and the Winter Soldier – it feels like a story in need of a bigger cliffhanger. We can't have been the only ones waiting for a mid-credits sting that never appeared… The season finale of Loki debuts on Disney Plus on Wednesday 14 July.

Loki now has more Lokis than it has episodes
polygon.com
Does Loki episode 5 have a post-credits scene?
gamerevolution.com
Microsoft has been rumored to be working on Cloud PC, a virtualized OS service built on Windows Virtual Desktop (now called Azure Virtual Desktop – or AVD), for a while now. The offering is said to allow businesses to run Windows and Microsoft 365 services via the cloud on PCs and thin clients which can be "delivered from Azure and managed by Microsoft". However, unlike AVD that is billed based on consumption, Cloud PC can be acquired at a flat per-user price, as per a job listing spotted last year. While the service was rumored to be announced in spring this year, that did not happen. Now, a new report from ZDNet's Mary Jo Foley suggests that the firm might be readying a launch for the offering during its upcoming virtual Inspire conference. A session titled "What's Next in End-User Computing" scheduled for July 15 hints at the "newest Microsoft cloud solution for enabling hybrid work", likely hinting to Cloud PC. Additionally, Foley adds that according to people in the know, the speaker listed for the session, Scott Manchester, has been working on Cloud PC, which is internally codenamed 'Deschutes'. In addition to Foley's report, screenshots and hints of the impending launch have also been making the rounds on Twitter. The folks over at Aggiornamenti Lumia shared a possible screenshot of the sizzle reel for the offering, on Twitter, adding that they expected an announcement during the Windows 11 event last month. These hints provide further credence to the theory that the launch is expected to happen sooner rather than later. Lastly, Foley says that Cloud PC is already in private testing with some organizations and that the offering might be sold with different subscription options, depending on the resources required for the customer. It will be interesting to see how the new service shapes up and what the specifics are.

Microsoft could launch a cloud PC service next week
digitaltrends.com
Microsoft Cloud PC reportedly being announced next week
xda-developers.com
As usual with Marvel movies there is a Black Widow post-credits scene, and it of course provides teases towards future MCU projects. Expect full Black Widow spoilers from this point out! Is the Black Widow end credit scene set before or after Natasha's death in Avenger's Endgame? Who is the Black Widow Valentina character? How does the Black Widow ending set up the Hawkeye Disney Plus show or the Shang-Chi movie? Let's explain it all. Unlike most Marvel movies there is no mid-credits scene in Black Widow, but there is a post-credits scene set after the events of Avengers: Endgame and Natasha's death on Vormir. The scene shows Yelena Belova (Florence Pugh) visiting Natasha's grave in a place similar to where her biological mother is supposed to be buried. Yelena is approached by a woman who she calls "Valentina" — this is Contessa Valentina Allegra de Fontaine (Julia Louis-Dreyfus), as previously seen in episodes 5 and 6 of The Falcon And The Winter Soldier Disney+ series — although Black Widow was supposed to come out first. Like John Walker/US Agent from the show, Yelena now appears to be in Valentina's employ. Given that in Marvel comics she is best known as Madame Hydra, this might not be a good thing, especially when the audience discovers why she has visited Valentina. Perhaps the biggest surprise of Black Widow's end-credits scene is that it doesn't directly set up future Marvel movies, but the main MCU project that it teases is actually the Hawkeye Disney+ TV series — which is due to start in late 2021, at some point after the end of the Loki TV show, which concludes next week. Valentina talks to Yelena about her next target, presumably for assassination, and asks Yelena if she wants to take out the man who killed Natasha. The Contessa then shows her a picture of Clint Barton/Hawkeye (Jeremy Renner). Since Yelena isn't aware of the history between Clint and Natasha, presumably when she appears in Hawkeye's show she'll be trying to kill him. The next Marvel movie of 2021 is Shang-Chi and the Legend of the Ten Rings, which releases just two months from now on September 3. While the most direct reference in the post-credits scene is to Hawkeye, there is a subtle hint that Yelena — and possibly Valentina — may have a connection to Shang-Chi's villain The Mandarin and the Ten Rings organization. At one point Yelena reaches towards Natasha's grave and the audience can see she has rings on all of her fingers, making ten in total. The shot is brief but it lingers for just a second longer than necessary, to make sure everyone spots it. Given that the Ten Rings is a global organization that has been around for centuries, and was established in the first MCU movie Iron Man, it would make sense that both Yelena and Valentina were working for it and its leader The Mandarin. Fans will have to wait until September to find out.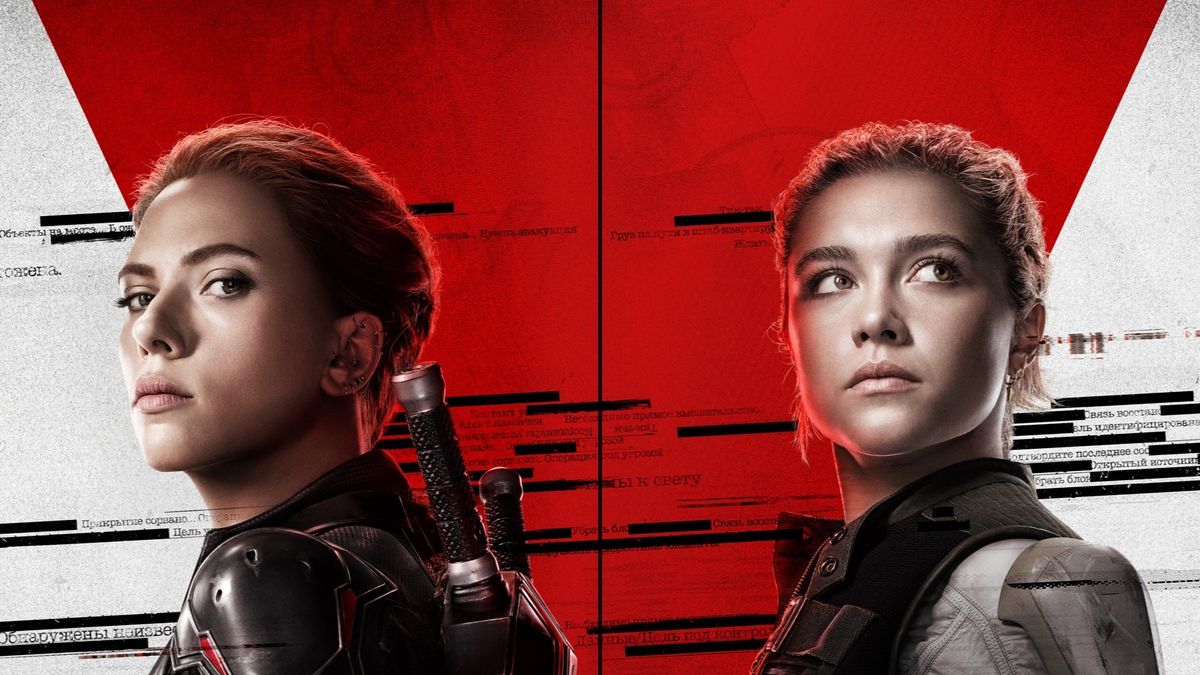 What time is Black Widow released on Disney Plus this week?
techradar.com
Does Black Widow have a post-credits scene?
techadvisor.com
DICE LA 's transition from a support studio to a full-fledged developer is complete, and to celebrate, its new name has been unveiled. DICE LA is now Ripple Effect Studios. The studio has been expanding since Respawn Entertainment co-founder Vince Zampella took over as head of DICE LA last year. Zampella will continue heading the studio group as general manager, while Christian Grass will be GM of Ripple Effect Studios. According to IGN, the name change from DICE LA to Ripple Effect is to distinguish the studio from the DICE name. It signifies that it's no longer just a support studio and will be working on its own original titles. However, this isn't the first rebrand the studio has seen. It can trace its roots back to DreamWorks Interactive, a collaboration between DreamWorks and Microsoft that was in business from 1995-2000. In 2000, Electronic Arts purchased DreamWorks Interactive and renamed it EA Los Angeles. This studio would continue until 2010 when it was again renamed, this time to Danger Close Games, and assigned to work on the Medal of Honor series. Unfortunately, the reboot series didn't meet expectations, and Danger Close folded, and its core staff was reassigned to form DICE LA. Fortunately, this name change comes as a result of the studio's successes. Ripple Effect is currently working on a yet-to-be-revealed mode for the upcoming Battlefield 2042 and an unannounced original title. As part of the new moniker, Ripple Effect Studios will be growing out its social media presence and sharing its unique culture with the world. Zampella stated: "We want to give it a new image. We want people to say, 'This is a destination you can go and make new content." Perhaps we'll get a chance to see some of what Ripple Effect is cooking up during EA Play 2021 on July 22, 2021.

DICE LA rebrands as Ripple Effect Studios
gamasutra.com
DICE LA becomes Ripple Effect Studios as it works on Battlefield 2042 and a new project
venturebeat.com
Two years ago, Intel's Lakefield processors were something of a big deal. They were Intel's first attempt at replicating the big. LITTLE architecture that we see on ARM chips. Of course, Intel isn't one to admit that it makes little anything, so Intel's Hybrid Technology was called big-bigger. Now, Intel Lakefield is being discontinued, or at least beginning Intel's long process of being discontinued. It also wasn't very good. The processors, which only came in Core i3 and Core i5 variants, had five cores. There was a single big core, which was along the lines of a Y-series chip, and then there were four little cores, which were along the lines of Atom processors. Intel's Lakefield CPUs only shipped in a handful of products, like the Lenovo ThinkPad X1 Fold and the Samsung Galaxy Book S. They were made for new form factors, like the foldable screen on the ThinkPad X1 Fold. But also, they were for dual-screen devices like Microsoft's Surface Neo, a product where it's looking more and more like it won't see the light of day. The Surface Neo was set to run Windows 10X, Microsoft's dual-screen operating system that was actually announced alongside the Neo. But eventually, Windows 10X was repurposed for single-screen devices, citing wanting to meet people where they're at, even though you'd have to buy a new device anyway. Microsoft said it was pushing back its dual-screen device plans until they made sense. It shipped the Surface Duo anyway. Some thought that with Windows 11 on the way, the Surface Neo might make a return. It hasn't, and if it does, it's going to need a different CPU. But even if this didn't happen and the Surface Neo shipped later this year, it would be shipping with old hardware. Of course, the Surface Duo shipped with last-gen hardware, and by now, it's two generations old. It would just seem like Intel would have a replacement in the pipeline. Perhaps, plans between Microsoft and Intel to create dual-screen and foldable devices have simply been scrapped. There are other alternatives, of course, such as using ARM processors. Intel also isn't simply throwing its Hybrid Technology in the trash. It's already said that its next-gen 'Alder Lake' processors are going to use it to some degree. Presumably, the firm has learned some lessons and will do a better job of it. The last product discontinuance shipment date for Intel's Lakefield chips is set to be April 29, 2022.

Intel is discontinuing 10th-gen Core, Lakefield, Celeron, and Pentium laptop processors
techspot.com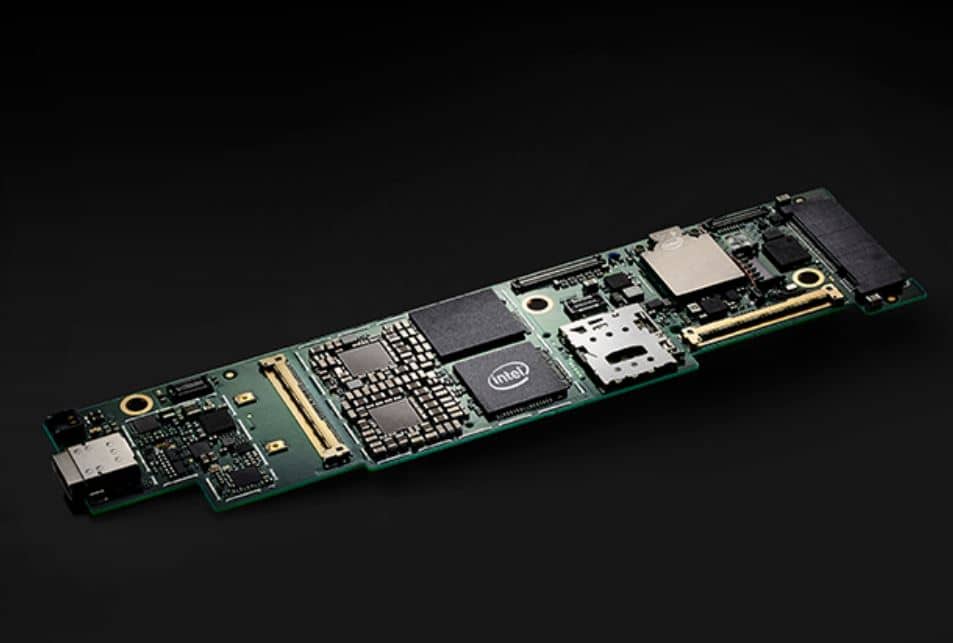 Intel discontinues Lakefield processors which featured 3D packaging technology
mspoweruser.com
(Photo by Armin Weigel/picture alliance via Getty Images) The Right to Repair movement is getting an important new ally: The Biden administration. On Tuesday, the White House Press Secretary Jen Psaki revealed President Biden is preparing an executive order on "competition." At the same time, the Biden administration has directed the US Department of Agriculture to develop new rules that'll grant farmers the "right to repair their own equipment how they like." According to Bloomberg, the upcoming executive order will also direct the Federal Trade Commission to craft new rules to stop manufacturers, including phone makers, from imposing onerous repair restrictions on their products. The news represents a significant win for Right to Repair advocates. For years now, the movement has been calling on electronics vendors, including Apple, to make their products easier to fix, citing the benefits to consumers and to the environment. However, many consumers must instead go through official repair services from the tech companies, which can cost more. Farmers have been among the biggest supporters in the Right to Repair movement, and point to company John Deere as a major offender for blocking access to the software and tools needed to fix their tractors. Those tractors can cost $800,000, but John Deere has argued the farmers don't own the software onboard, citing intellectual property laws. According to Bloomberg, the scope of Biden's upcoming executive order will be up to the FTC to decide. In May, the commission itself signaled it's already mulling a crackdown on repair restrictions across the industry. In a 56-page report sent to Congress, the FTC found "scant evidence to support manufacturers' justifications for repair restrictions." Last month, US Rep. Joe Morelle (D-NY) introduced federal right-to-repair legislation.

Right to repair moves forward as President Biden prepares to sign executive order
zdnet.com
President Joe Biden will reportedly order the FTC to create 'right to repair' policies
neowin.net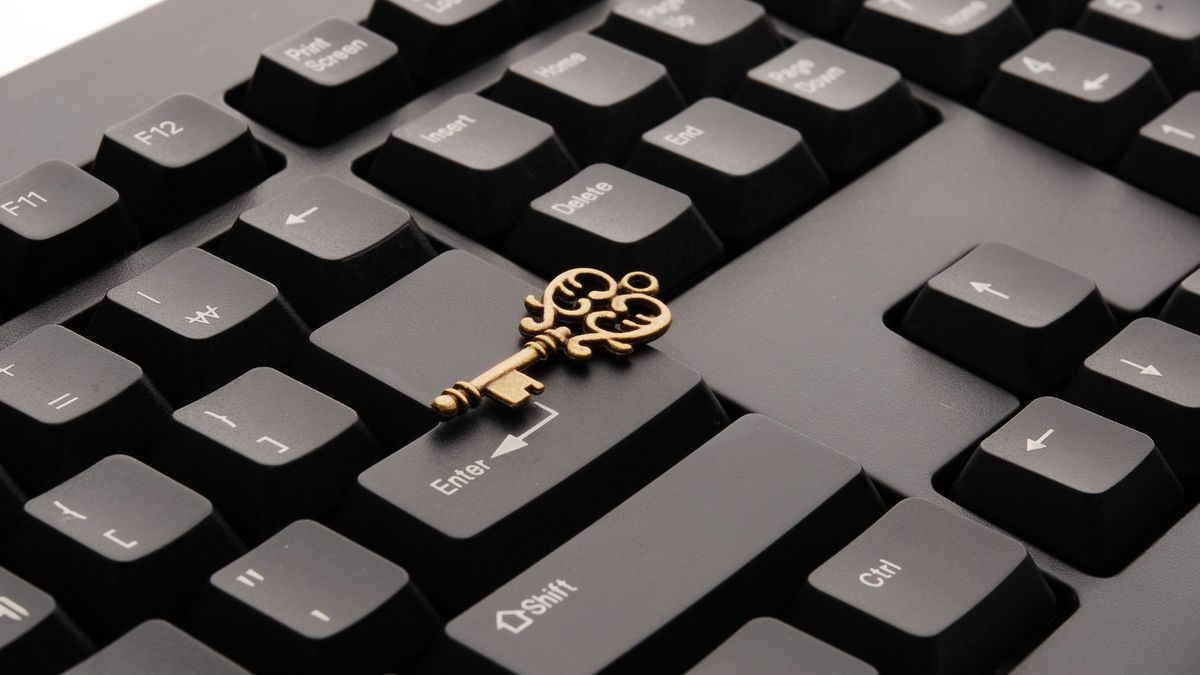 Cybersecurity researchers have found a weakness in the Kaspersky Password Manager platform which created cryptographically weak passwords that could be brute forced. Ledger Donjon, the security research team at Ledger, claims it took Kaspersky almost two years to patch the vulnerability, which was first flagged in 2019. "The password generator included in Kaspersky Password Manager (KPM) had several problems. The most critical one is that it used a PRNG not suited for cryptographic purposes. Its single source of entropy was the current time. All the passwords it created could be bruteforced in seconds," wrote Ledger Donjon's head of security research, Jean-Baptiste Bédrune. In his unraveling of the flaw, tracked as CVE-2020-27020, Bédrune says that the method KPM used to generate its passwords was complex enough to stand against standard password crackers, but at the same time was weak enough to fall prey to dedicated tools. Bédrune faults KPMs use of the current system time as the random seed value, which despite the one-second animation of rapidly shifting random characters to obscure the moment the actual password is generated, only made the problem harder to spot. This lack of randomness meant passwords could be brute-forced in a matter of minutes, and perhaps even in seconds if the exact creation time is known. "Moreover, passwords from leaked databases containing hashed passwords, passwords for encrypted archives, TrueCrypt/Veracrypt volumes, etc. can be also easily retrieved if they had been generated using Kaspersky Password Manager," writes Bédrune who demonstrated the vulnerability using a proof-of-concept. Kaspersky has now fixed the vulnerability in all their apps, and all KPM users are advised to update to the latest version without delay.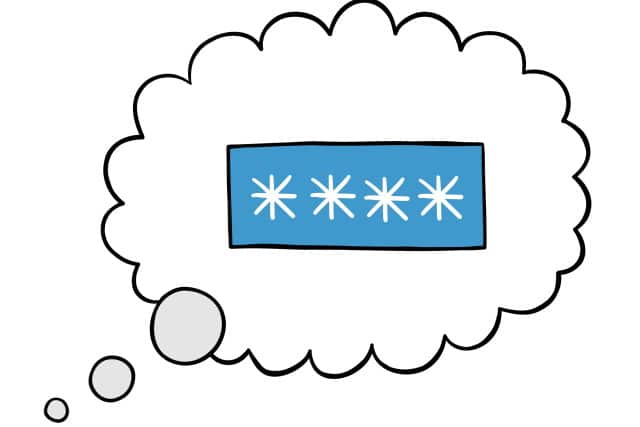 Kaspersky Password Manager was generating incredibly easily cracked passwords
betanews.com
Kaspersky Password Manager caught out making easily bruteforced passwords
zdnet.com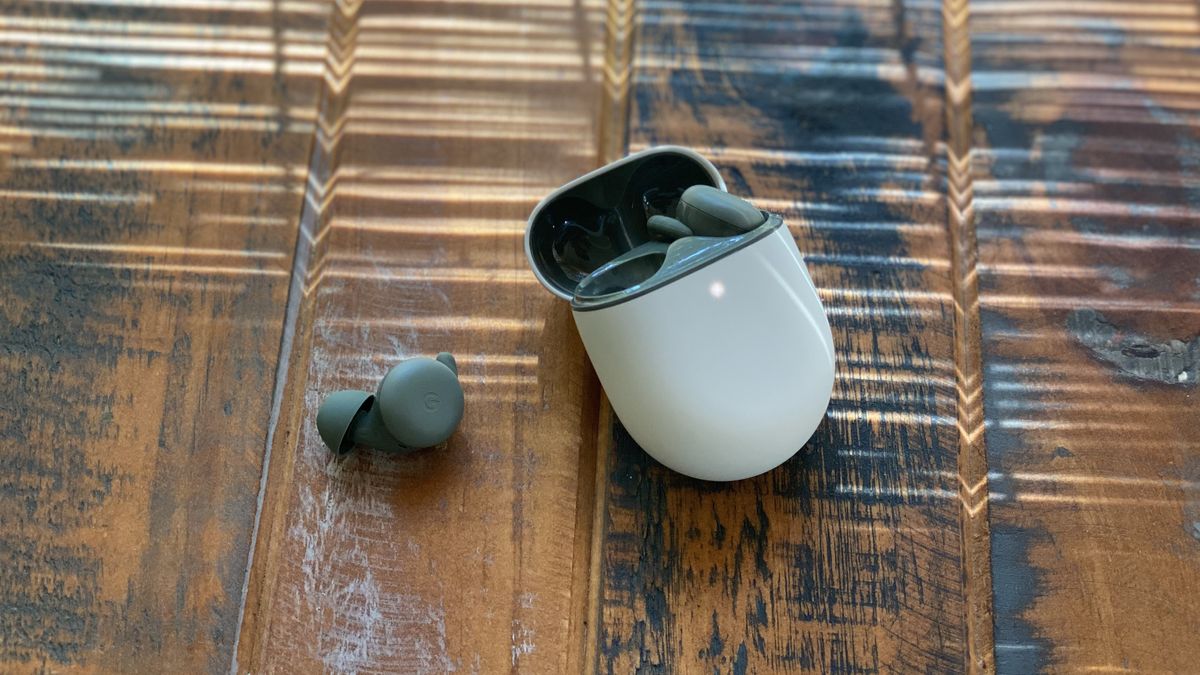 The Google Pixel Buds A-Series are a pleasant surprise. They pack nearly all the same features as the Google Pixel Buds 2 that we saw in 2020, but at a lower price and with a few improvements that Google derived from reviewers' feedback. The result is a pair of true wireless earbuds that have better sound and a longer battery life, which feels more fitting of their lower price compared to the competition. Now, to get to the lower price Google chopped out a few features like wireless charging and the touch-sensitive swipe controls on the buds that could raise or lower the volume. Admittedly, losing the latter is a minor inconvenience, but with Google Assistant built in, all you need to do is ask Google to do it for you. In the end, however, their fatiguing sound quality and tough-to-find fit remain the biggest issues here. No matter what features Google's cut and despite their cheaper price, we just can't rate them higher than the Pixel Buds 2 because they largely have the same flaws. That said, while we wouldn't recommend them more than some other similarly-priced true wireless earbuds like the Lypertek Tevi (which is even a little cheaper), for a specific kind of user, the Pixel Buds A-Series are a decent alternative if you want a name-brand pair of earbuds at a reasonable price. The Google Pixel Buds A-Series are available to buy now for $99 / £99.99 (about AU$130), making them far cheaper than the previous Pixel Buds 2 that cost $179 / £179 / AU$279. In terms of the competition, the Pixel Buds A-Series are one of the cheaper name-brand true wireless earbuds out there. Yes, there are a number of good off-brand names out there that match – and even beat – the Pixel Buds A-Series in terms of value, but you won't find many Apple, Beats or Bose true wireless earbuds at this price point. If you want a slightly better alternative, we'd recommend the Amazon Echo Buds (2nd Gen.) or the Sony WF-SP800N that now can routinely be found for around the same price as the Google Pixel Buds A-Series. If you're just looking at the exterior of the Google Pixel Buds Series-A, you won't see a huge difference compared to their predecessors: these are still completely wireless earbuds that have an almost space-age aesthetic to them. The case itself is super smooth and egg-shaped, and it fits perfectly in your hand or pocket. The buds, meanwhile, are incredibly small and stay in your ears with the help of a little nub-like protrusion that rests inside the outer ear. How comfortable you find the nub will depend on your ears, but thanks to the addition of a new stabilizer fin we did find that they stayed in our ears a bit better than the Pixel Buds 2 we reviewed last year. That said, they are still a bit uncomfortable to wear for extended periods of time. To stay in your ears, they need a certain amount of tension or pushback against the outer ear. And rather than use something like foam eartips – like we've seen on the Sony WF-1000XM4 – the Google Pixel Buds A-Series use generic silicone tips that aren't as comfortable. Besides the new stabilizer toward the back of the earbuds, the new Pixel Buds also have a vent in them that helps relieve pressure build-up inside the ear. It's a minor change, but one that you will find helpful – especially if you're sensitive to pressure. To control the earbuds, all you have to do is tap on the side. One tap plays and pauses music; two taps will skip to the next song; and three taps will rewind. You can also press and hold to summon Google Assistant if you're paired with an Android device. Unfortunately there's no way to raise or lower the volume using touch gestures on the Pixel Buds Series-A, but having Google Assistant on-board mostly works to circumvent this issue. The larger problem with the earbuds is the lack of noise reduction or outright active noise cancellation technology. You can find that in the similarly priced Amazon Echo Buds (2nd Gen) that were released earlier this year as well as on the new Sony WF-1000XM4, which are some of the best true wireless earbuds on the market. Google does offer ambient noise reduction when you're on a phone call – but you'll still hear a lot of ambient noise on your end when you're listening to music or watching a movie. The A-Series have pretty much all the features that we saw from the Google Pixel Buds 2 – i.e. hands-free access to Google Assistant, real-time translation, and an IPX4 water-resistance rating that makes them sweat-resistant. Admittedly, we weren't expecting much of a difference in performance considering that the design of earbuds haven't really changed that much. We were wrong. Thanks to some new tuning, the Google Pixel Buds Series-A have much better bass response, which makes them a real step up in terms of sound quality from the Google Pixel Buds 2. Listening to various genres of music you'll hear the bass come through loud and clear – especially if you're a fan of EDM, rap or hip-hop. The EDM classic Ghosts N Stuff by Deadmau5 sounds rightfully bassy with the Google Pixel Buds Series-A, and while the mids and highs never quite shimmer, the low-end is a definite step up from the previous model. Turning to rock and pop, you'll hear more of the same – Dreams by Fleetwood Mac has a distinctive emphasis on the bass and a good mid-range performance with Stevie Nicks' voice, but there's a lack of detail in the highs. Thankfully, they have a larger-than-expected soundstage that helps them give a fuller presentation to a lot of your favorite songs. Overall, the sound quality is much, much better than before, but there's still some room to grow. They can still be a bit fatiguing to listen to for long periods of time – and we only liked listening to them in short bursts for that reason – but we didn't have nearly as much to critique with these as we had with the Google Pixel Buds 2. While the Buds don't feature any sort of active noise cancellation, they do have one trick up their sleeve that many other earbuds don't – and that's the ability to raise the volume based on how much ambient noise is in the background. For example, if you're on a crowded bus, the earbuds will hear all that background noise and then increase the volume of the music. In practice it won't be as good as blocking out the noise, but it is a neat feature that will prevent you from reaching into your pocket to adjust the volume every time you go from a crowded area into a place with less ambient noise. In terms of battery life, the Google Pixel Buds A-Series offer a bit of an improvement. According to Google, you're looking at five hours of listening time and up to two-and-a-half hours of talk time, as opposed to the three hours of listening time that we got from the Google Pixel Buds 2. We'll still need to put them through a few recharge cycles ourselves to see how this number holds up, but it is very promising. Inside the case you'll get another 19 hours of battery life for a total of 24 hours and the earbuds support fast charging, so that 15 minutes in the charging case can deliver up to three hours of listening time.

Anker Soundcore Life P3
uk.pcmag.com
Google Pixel Buds, Samsung Galaxy Buds get massive price cuts at Staples
digitaltrends.com
Kaseya, an IT solutions developer for MSPs and enterprise clients, announced that it had become the victim of a cyberattack on July 2, over the American Independence Day weekend. It appears that attackers have carried out a supply chain ransomware attack by leveraging a vulnerability in Kaseya's VSA software against multiple managed service providers (MSP) – and their customers. According to Kaseya CEO Fred Voccola, less than 0.1% of the company's customers were embroiled in the breach -- but as their clientele includes MSPs, this means that smaller businesses have also been caught up in the incident. Present estimates suggest that 800 to 1500 small to medium-sized companies may have experienced a ransomware compromise through their MSP. The attack is reminiscent of the SolarWinds security fiasco, in which attackers managed to compromise the vendor's software to push a malicious update to thousands of customers. However, we are yet to find out just how widespread Kaseya's ransomware incident will prove to be. Here is everything we know so far. ZDNet will update this primer as we learn more. Kaseya CEO Fred Voccola said that the attack, "for the very small number of people who have been breached, it totally sucks." "We are two days after this event," Voccola commented. "We have about 150 people that have probably slept a grand total of four hours in the last two days, literally, and that'll continue until everything is as perfect as can be." Less than 0.1% of the company's customers experienced a breach. "Unfortunately, this happened, and it happens," the executive added. "Doesn't make it okay. It just means it's the way the world we live in is today."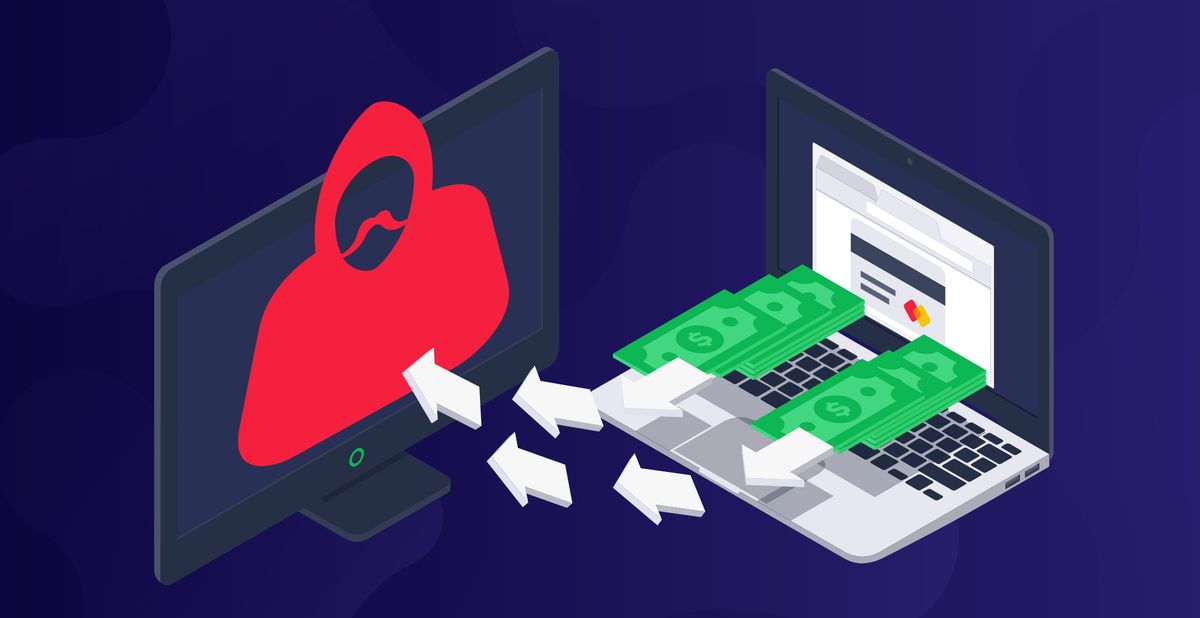 Criminals target Kaseya victims with fake Microsoft update
techradar.com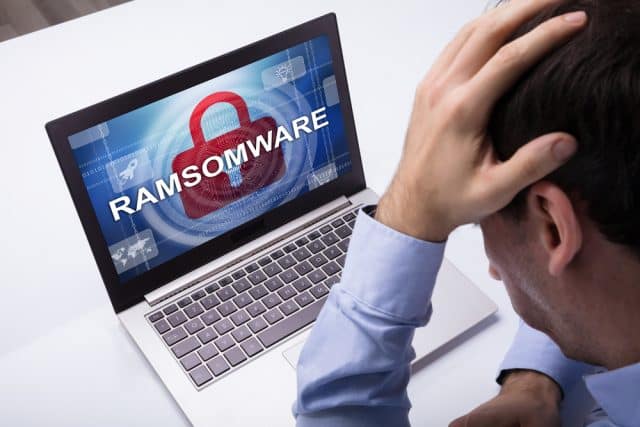 How to mitigate ransomware attacks
betanews.com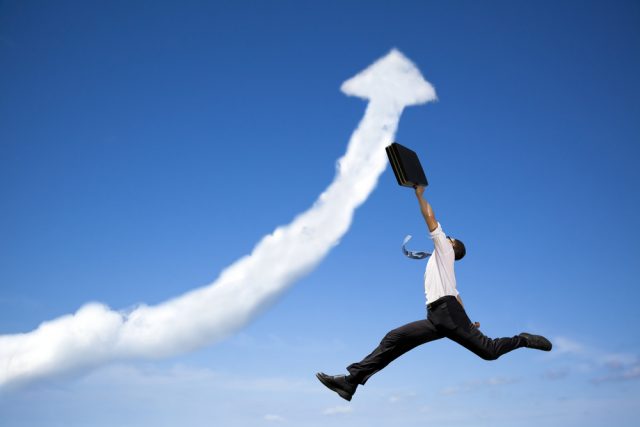 Enterprises are relying on data more than ever before, but that can come at a cost in terms of the time spent on building and managing the infrastructure to handle it. In order to streamline the integration and efficient scaling of these big data and AI workflows into hybrid cloud environments, IBM Research is launching CodeFlare. CodeFlare is Built using Ray, an open-source technology from UC Berkeley. It automates and speeds up the training, processing and scaling of ML models, enabling developers to focus more on data insights and less on system configuration. CodeFlare is open source and available through the IBM GitHub repository. IBM is releasing CodeFlare's open-source code along with examples that run on IBM Cloud and Red Hat Operate First. To create a machine learning model, researchers and developers first have to train and optimize the model. This can involve data cleaning, feature extraction, and model optimization. CodeFlare simplifies this process using a Python-based interface for what's called a pipeline -- making it simpler to integrate, parallelize and share data. It aims to unify pipeline workflows across multiple platforms without needing data scientists to learn a new workflow language. CodeFlare pipelines will run on IBM's new serverless platform IBM Cloud Code Engine, and Red Hat OpenShift. It also aims to make it easier to integrate and bridge with other cloud-native systems by providing adapters to handle event-triggers (such as the arrival of a new file), plus load and partition data from a range of sources, such as cloud object storage, data lakes, and distributed filesystems. You can find out more about CloudFlare on the IBM Research blog. Image credit: tomwang / depositphotos.com

IBM's CodeFlare automates AI model development
venturebeat.com
IBM Research unveils framework for scaling AI workflows across the hybrid cloud
zdnet.com
(Image: Getty) As it gets harder and harder to tell the difference between the major social media platforms, TikTok is now testing a Shoutouts feature to compete with Cameo. According to screenshots posted by Fabian Ouwehand, the Cameo-like Shoutouts will allow TikTok users to request and pay for personalized videos from their favorite creators. As it stands, the feature is only available to creators in Turkey and Dubai, according to BuzzFeed News. The creator then has three days to either accept an assigned Shoutout or decline, then a further week to create the clip and send it to the user's inbox. Eligibility requirements are unclear. Shoutouts can be bought using TikTok's in-app currency, TikTok coins, according to SocialMediaToday, which likened TikTok coins to Facebook Stars and YouTube's Super Chat. Cameo, which dates back to 2016, also allows you to request videos from celebrities and social media personalities. Prices can range from a few hundred bucks to thousands of dollars depending on the star power of the celeb in question. As Entertainment Weekly reports, Cameo saw a huge boom during the pandemic, as performers who would otherwise be in clubs, on the stage, or on set were stuck inside with little to do and dwindling sources of income. On TikTok, Shoutouts could offer a similar revenue stream to well-known and aspiring influencers who might already be creating the bulk of their content in their homes or neighborhoods. Analytics firm App Annie predicts TikTok could have more than 1.2 billion average monthly active users by year's end; that's a lot of possible Shoutouts.

TikTok is testing a Cameo-like feature that lets users buy personalized videos from creators
techspot.com
TikTok might soon let you pay creators for custom videos
xda-developers.com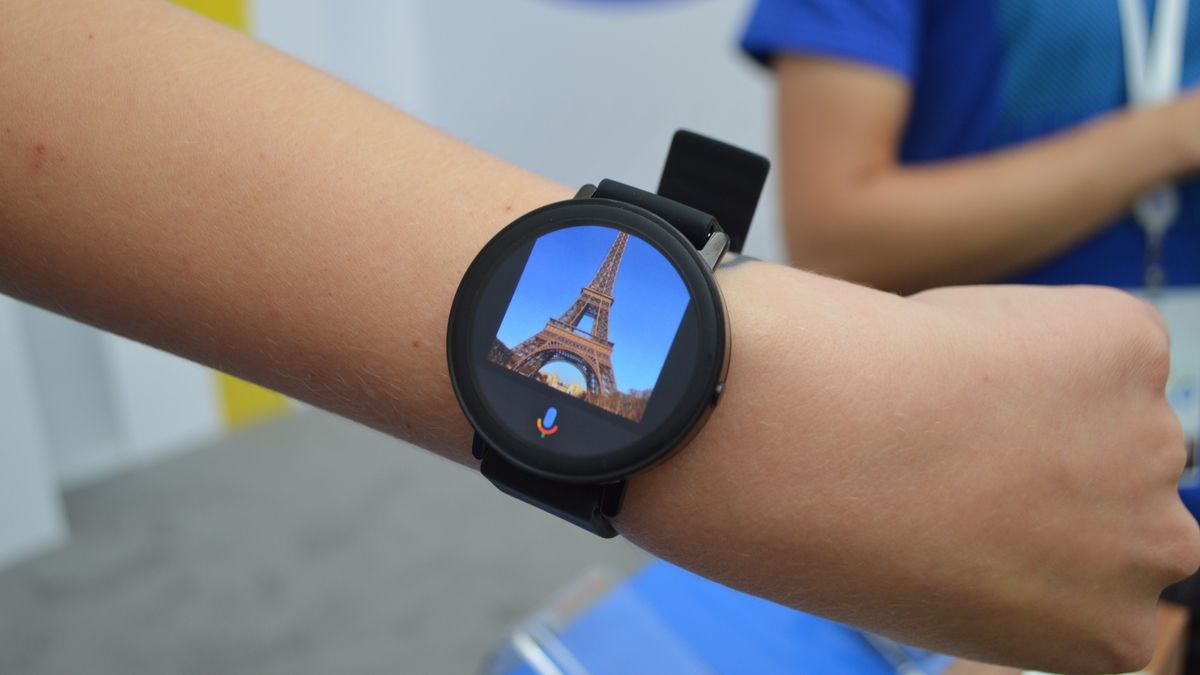 The Google Pixel Watch could finally launch this year based on the latest leaks – but if so, it'll land later on given it wasn't revealed at Google IO 2021. Given all we've heard about a Google Watch, we can surmise that it's been in development, but the big question is when it will arrive. Just like how Pixel phones are a showcase for Android, the Google Pixel Watch is expected to be an example of the full potential of Wear OS – and given the wearable operating system's big update shown off at Google IO, we figured the watch wasn't far behind. However it now looks as though the Google Watch might land alongside the Pixel 6 in October instead. It's hard to be too hopeful though when multiple rumored launch windows have come and gone. One leak even suggested the Google Watch would be announced alongside the Google Pixel 4, but that didn't happen. An early report in mid-2018 from reliable Twitter leaker @Evleaks says he had information from a trusted source that a Google Watch was in development. His source said it would be announced alongside the Pixel 3 and Pixel 3 XL, but that – perhaps obviously – didn't happen either. But a recent leak in April 2021 shows a supposed image of the smartwatch (whether real or render is unclear), suggesting it could be getting ready to release, and Google itself has confirmed that it's working on a premium Fitbit running Wear OS – which might end up being the Pixel Watch. Below we're going to break down everything we know so far about the new watch, including our thoughts on whether it will ever actually happen. Then, further down, we've put together a list of the features we'd like from the first flagship Google Watch. An exact release date for the rumored Google Pixel Watch isn't clear – just predictions based on leaks. If it's to land in 2021 our best guess would be at the Google Pixel 6 launch towards the end of the year, and indeed that's been rumored. More specifically, all of these devices could land in October. Of course, Google Watch launch rumors have wrongly predicted its release before – a tweet from noted leaker Evleaks claiming a "reliable source" said it would be announced alongside the Google Pixel 3 and Pixel 3 XL back in 2018, then a rumor claimed the Goole Watch would land on October 15 2019 at the Pixel 4 launch – but of course, neither happened, and we're still waiting. It's possible that the Pixel Watch could benefit from Google's acquisition of Fitbit, which could see the latter company's wearable skills put towards Google smartwatch hardware, but that deal was only finalized in January 2021. A smartwatch based on Fitbit's tech is probably unlikely to land in the near future – though Google has announced that a premium Fitbit running Wear OS is in the works. Better still, at Google IO 2021 the company announced that Wear OS is integrating features from Samsung's Tizen OS, which could suggest what's coming in the Google Watch. We've also heard that Google has reportedly ordered processors from Samsung (according to ETNews) which would be capable of detecting body movements. There's no guarantee that these are for a smartwatch (they could be for a Pixel phone) but a wearable would be an obvious fit. That, then, is strong evidence that some form of Pixel Watch is in the works. However, a codename has also been spotted for a device called medaka. A medaka is a tiny fish (Google always uses codenames of sea creatures for its products) and the device is said to not sport a notch so some have taken this to mean it's the Pixel Watch. That's a fairly old leak too though. But in April 2021, leaker Jon Prosser released rendered images based on info he'd received, including a potential October 2021 release date, which fits the usual release window for flagship Pixel phones. Prosser also suggested that the watch could be coming in October, supposedly around the usual release window for flagship Google Pixel phones, but that the timeline was fungible. As for price, we don't currently have any idea how much this watch will cost. Considering the Pixel range is usually high-end products with generally flagship level prices, we'd expect that but we don't currently have any evidence supporting it. In terms of spec, there isn't much known about the Google Pixel Watch, though one source suggests it will use a 5nm chipset - likely the same one as the Samsung Galaxy Watch Active 4 is rumored to have. You can expect a 5nm chipset to be much more powerful than the ones we've seen in current Wear OS watches. We've also seen a Google patent, which details a gesture control system that would allow a smartwatch to detect movements you make with your arm, wrist or fingers. For example, you could make a fist to launch Google Assistant and open the fist to dismiss it. These gestures would be done on the arm or hand that the watch is worn on. However, patents aren't always used, so there's no guarantee we'll see this. There could also be a big focus on fitness, both because Google is buying Fitbit, and because Google sent out a survey asking people about features they'd like to see in Wear OS, and those features included things like SPO2 (oxygenation) tracking, sleep apnea detection, sleep analysis, heartbeat alerts, recovery time monitoring, stress tracking, pairing for medical devices and gym equipment, rep detection, and calorie tracking. Of course, it's unlikely they would all be added, but some may well be, and it shows that Google is thinking about health and fitness. As for specs, the Pixel Watch is likely to run Qualcomm's latest Snapdragon Wear 3100 chipset that will mean improvements to battery life and more power for running your favorite apps on your wrist. That said, with any luck it will use something even newer, as the 3100 is getting on a bit now and a successor is overdue. One rumored feature was something codenamed 'Blackghost'. It was thought to be a power management integrated circuit built into the chipset itself that will allow the watch to listen out for voice commands at all times without draining the battery. That isn't a feature on the Snapdragon Wear 3100, but it may be Google has found a way to make it an exclusive feature for the Pixel Watch when it launches - or that the watch will indeed use a newer chipset. If so, expect to be able to ask Google Assistant questions without either draining your smartwatch after a few hours or having to press a button beforehand. Another report - this time from WinFuture - has suggested there may actually be three versions of the Pixel Watch in development. The website has heard word of devices with code names Ling, Triton and Sardine all in development at Google HQ. Exactly what the differences for the devices would be are currently unclear. It may mean we'll see three variants of the Pixel Watch. That same report also suggested at least one version of the watch will come with 1GB of RAM. This report could mean there will be one watch in the range with LTE or another that's designed to be more focused on fitness, but so far we've yet to hear any rumors of what those different versions will be. This report is also quite old now, so it may no longer be relevant. Rumors died down for over a year until April 2020, when a leak suggested the Pixel Watch could have a feature typically reserved for analog timepieces: a physical crown, according to a new image from leaker Jon Prosser. Prosser followed up with a batch of rendered images based on info provided by a source which show potentially the first full looks at the Pixel Watch's supposed design. Here's the full video of Prosser's reveal: Per the renders, the Pixel Watch looks like a circular smartwatch with a bezel-less display, no buttons, and a single physical crown on the right side. The renders also recreate the suggested interface, including a watch face with radial time markers, giving it an analog timepiece look. The apps look very simple, suggesting Google could be going for a more elegant minimalist design. Below we've put together a list of the things we want to see from the Google Pixel Watch. Before the switch to Wear OS, Android Wear 2.0 put a big focus on how the design had been reworked to play well with rotating bezels and crowns, but then we haven't seen many watches embrace that. Why not use it for the Google Pixel Watch? Those features may be far in Google's rear view mirror as the Wear OS updates take precedent, but we'd love to see an innovative way of interacting with the watch such as a rotating crown or bezel. If Google really wants to put the Pixel Watch on the map, adding an in-display fingerprint scanner would go a long way to doing that. Currently Wear OS watches (and the Apple Watch) allow you to secure them with a PIN code – but that's not the most secure form of protection available. With an in-display fingerprint scanner, the secure biometric technology would fit seamlessly into the wearable without disrupting the visual appeal of the watch. It would also allow you to approve purchases over the current contactless limit (assuming the Pixel Watch comes with NFC). There are a couple of potential negatives here though. Firstly, the addition of this fledgling technology could increase the thickness of the watch – and no one wants an overly chunky wearable – but secondly it'll also likely push the price tag way up. If Google can overcome these two things though, you can sign us up for a Pixel Watch right now. We're used to smartwatches coming with a level of dust and water resistance, but few carry an IP certification high enough to ensure their survival when we cannonball into the local pool. A fully swim-proof Google Pixel Watch would not only allow you to keep the wearable on in the bath, but also allow you to track workouts in the pool without fear of malfunction. This is a simple one, but we want the Google Pixel Watch to last as long as it can. Imagine a fully fledged smartwatch that doesn't need charging after two days of intensive usage. Wear OS is integrating a useful enhanced battery saver mode that should give you a lot more time with your smartwatch, but it'll limit the amount of features you can use when it's on. Clearly Google wants to improve how long your watch will last from one charge, but we'd love to see a big battery inside the watch and well optimized software that offers the best battery for a smartwatch on the market right now. Another simple one here, but quite a few Wear OS watches don't come with NFC built in so you aren't able to use Google Pay features on your wrist. That's a frustration for a lot of people, so we're hoping Google will include an NFC chip inside the watch. That'll especially be useful when you're out for a run and you need to buy a bottle of water, but you've left your wallet at home. While we're on the topic of running, we want the Pixel Watch to compete with the fitness prowess of the Apple Watch 3 as well as top-end specialist watches like the Garmin Forerunner 935. Imagine if Google can include all of the latest tracking tech including accurate GPS, LTE so we can listen to music on the go as well as a top of the range heart rate tracker. We want to be able to strap the Google Pixel Watch to our wrist and head out for any type of exercise and know we'll be tracked accurately and get as much fitness stats as we possibly can. This one is a given, but we want to see a watch that you're not embarrassed to wear on your wrist. Not every Wear OS watch is a gorgeous creation, so we wish Google will be able to offer a slimmer option than most other manufacturers that uses high-end materials and feels like a proper timepiece you're excited to wear. If you're going to be spending a fair amount of money on a new watch, you'll want it to look great on your wrist so this is one of the most important things we want to see on the new wearable. Main image: Misfit Vapor running new Wear OS Image Credit: TechRadar

The Boys season 3 news, rumours, cast and release date
techadvisor.com
The Last of Us series news, rumours, casting and release date
techadvisor.com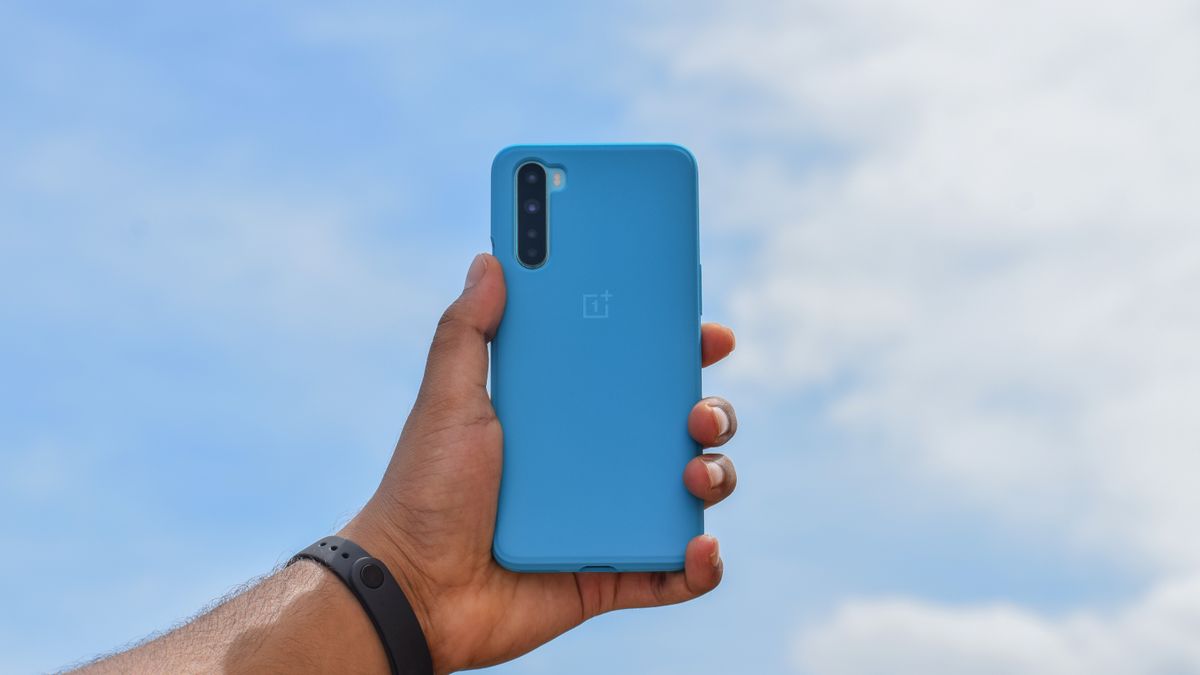 OnePlus Nord 2 release date, price, news and leaks
techradar.com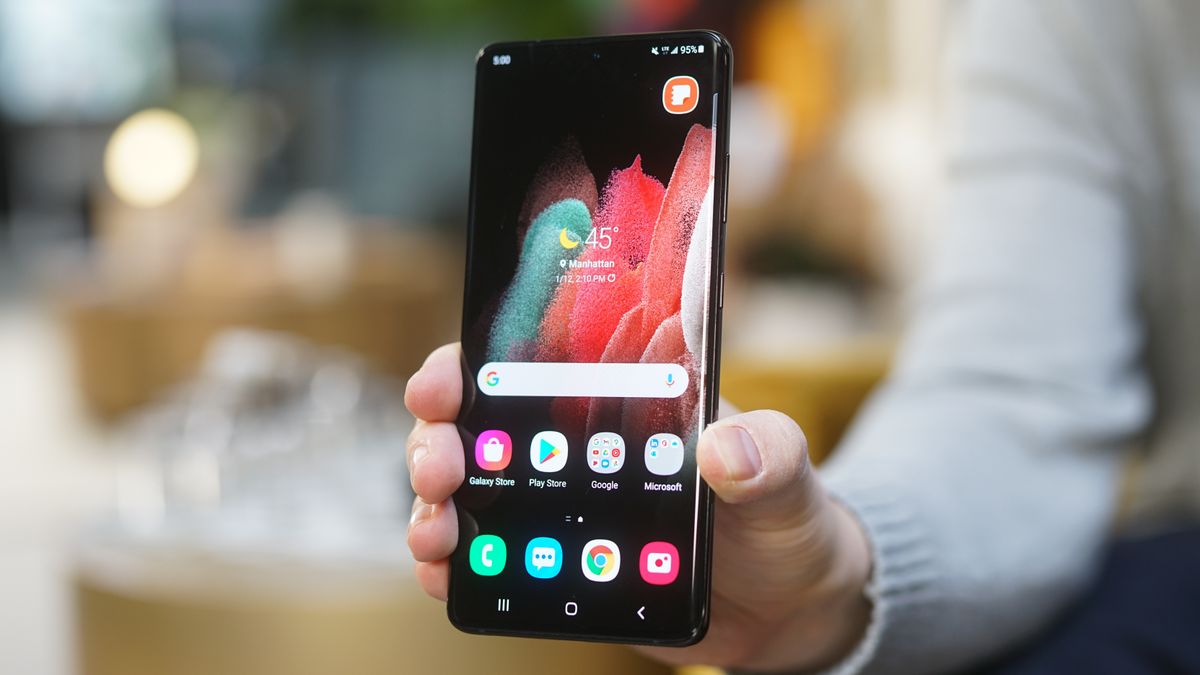 Samsung Galaxy S22 release date, price, news and leaks
techradar.com
Monsters at Work news, trailers, rumours, cast and release date
techadvisor.com
The Witcher: Blood Origins release date, cast, plot and news
techadvisor.com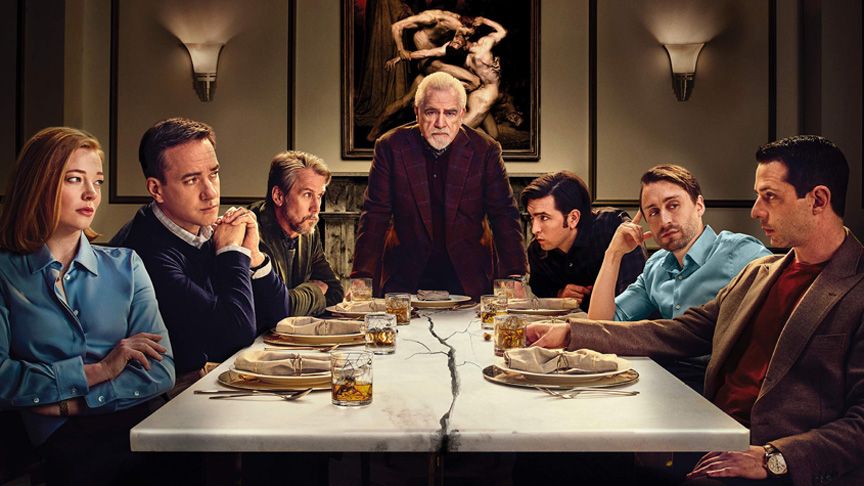 Season 3 of Succession, HBO's award-winning family drama, is officially on the way – but as with most new series on the horizon, the Covid-19 pandemic put a pin in our hopes for its imminent return to our screens. One of the most addictive shows around, Jesse Armstrong's series follows the clashes, twisted affections and downfalls of the rich and influential Roy family, and is loosely inspired by the main players in the Murdoch media empire. An exceptional second season followed a promising first outing to put the unpredictable drama – which, at times, treads the line of a comedy – on the pop culture map, and we're eager to see where Succession takes us next. Succession season 3 was made official all the way back in 2019, and with filming well underway, we've now got a better idea of its cast, plot and arrival time. We've even got a teaser trailer, too. Below, we'll take you through Succession season 3's expected release date, story, cast and everything else you need to know. Naturally, spoilers for the first two seasons follow, so proceed with caution. While we don't know the precise Succession season 3 release date yet, we have a ballpark figure – the last few months of 2021. Both the previous seasons landed in the summers of 2018 and 2019, and considering that season 3 was commissioned by HBO only two episodes into season 2, a summer 2020 launch made sense – before the arrival of Covid-19, that is. Amid the pandemic-induced chaos, WarnerMedia Entertainment shut down production on all its series, including Succession and Barry, which ruled out season 3's expected 2020 release date. Writing for the new season did continue, though, and cast members have since hinted at a 2021 return following confirmation that filming got back underway in February. Most recently, in a May interview with British GQ, Nicholas Braun (who plays Cousin Greg) revealed he is "currently spending most of his days filming" – so we know the wheels are moving when it comes to the show's production. Helpfully, Succession fans have taken to Twitter (see the thread below from user @waystarceo), to outline any updates to filming of the latest season. Given that Succession was included on HBO Max's 2021 release slate, too, we anticipate seeing Brian Cox (Logan Roy) swear his way through a series of swanky new locations by the end of the year. Speaking to Deadline, HBO chief content officer Casey Bloys said that in a "normal world" he would hope for Succession season 3 to premiere in the fourth quarter of 2021. "But that would be [dependent on whether we] get hit with any Covid delays," he added, "so it's hard to predict right now." Bloys has since re-affirmed those hopes, claiming that Succession is scheduled to arrive some time during the last few months of this year (that's Fall, for our American readers). Luckily, we do know which cast members will be returning – and who'll be joining them – for Succession season 3. According to The Hollywood Reporter, most of the show's actors successfully nabbed a pay bump to $300K-350K per episode before filming began, which gives us a good idea of who'll be reprising their roles in the new season. Brian Cox, Jeremy Strong, Sarah Snook, Kieran Culkin and Alan Ruck are among those who negotiated a pay rise, so expect all the Roy family mainstays to make a return for the new episodes. Matthew Macfayden and Nicholas Braun are also mentioned in the article, so we anticipate seeing Tom Wambsgans and Cousin Greg again, too (with the latter confirming his involvement in an aforementioned GQ interview). As for new names joining the show, it's been confirmed that Oscar winner Adrien Brody (The Pianist, The Grand Budapest Hotel) will play Josh Aaronson, a billionaire activist investor who becomes pivotal in the battle for the ownership of Waystar. Big Little Lies' Alexander Skarsgård will also make his Succession debut, with sources describing his character as "a successful, confrontational tech founder and CEO." Emmy-nominated actor Hope Davis has signed on for a multi-episode arc, too, playing Sandy Furness, daughter of Sandi Furness (yes, that's not a typo) – Logan Roy's long-time rival. In other words, expect plenty more dialogue-duelling conversations and boardroom bust-ups. According to HBO, season 3 of Succession will, again, find Kendall and Logan going head-to-head in a Shakespearian battle. "Ambushed by his rebellious son Kendall at the end of Season 2, Logan Roy begins Season 3 in a perilous position," an official statement reads. "Scrambling to secure familial, political, and financial alliances, tensions rise as a bitter corporate battle threatens to turn into a family civil war." We still haven't fully recovered from the twist that concluded season 2, to be honest. As Kendall Roy (Jeremy Strong) was due to take the fall for the sexual harassment allegations and subsequent cover up attempt plaguing Waystar Royco, he ignored his prepared press statement and blamed his father, Logan. He refused to be the 'blood-sacrifice' for the firm and finally stood up for himself, and fans have been debating what that could mean for Succession season 3. In the first teaser trailer for season 3, that trouble relationship shows no sign of improving. Check it out below. The narrative twists and turns make Succession almost impossible to predict. How will Logan react to his son's betrayal? Will he be able to maintain his grip on the firm? His final, inscrutable smirk seemed to suggest a kind of pained pride – he seemed impressed by his son's bravery despite being humiliated on national television. We know, however, that Logan has proof of Kendall's involvement in the accidental death of a waiter in season 1's trip to the UK, so it's likely that dark secret will eventually see the light of day. Kieran Culkin's Roman Roy could be vital in this new run of episodes, too. A popular Succession theory maintains that each series focuses on one particular member of the Roy family: season 1 was Kendall, Shiv was season 2. Could Roman be the focal point of Succession season 3? Culkin light-heartedly claimed it as "my theory" in a chat with Entertainment Weekly. Even the main cast can have little idea of where the plot is going. Take the unlikely 'thing' going on between Roman and Gerri (J. Smith-Cameron), for instance. "I'm not sure where the writers land on that question," Smith-Cameron told Entertainment Weekly. "I think they were kind of floating this idea, but it's the nature of television writing, and definitely our show, that there is a sort of fluid feeling of sticking your toe in the water of a certain storyline, and then deciding as you go along." Could future series transcend American borders? While scriptwriter Lucy Prebble told Deadline back in 2019 that the writing team don't "want it to be too on the nose about what is happening now in the world," there are "talks about going more international than we've gone before, which is to do with the relationship between the media industry and international countries." Perhaps the question of who truly holds power will go beyond just the Roy inner circle in Succession's future. That said, since this interview was conducted pre-pandemic, it's possible that plans around the show have subsequently changed, at least in terms of where the action in new episodes will take place. Speaking of which: how will the pandemic play into Succession season 3? Sarah Snook, who plays Shiv on the series, told Variety that if Jesse Armstrong (the show's creator) chose to include the pandemic as part of season 3's storyline, "he wants to be delicate about it and classy." "I think it's a thing that everybody's aware of, and audiences are really intuitive these days," she said. "Even just seeing a mask in the background of something or hand sanitiser, those things that have become part of our daily lives, those things maybe, but nothing that is so overt that is going to really tackle it head on, because that's not the show." Nicholas Braun was equally cryptic about the pandemic's role in the new season. In his chat with GQ, he suggested that whether or not the show addresses Covid, it will "stand out from the previous series, if only aesthetically." He also confirmed that the cast and crew have been grounded in New York, meaning that gallivanting to yachts in Europe or estates in Scotland is not an option. It doesn't seem like the pandemic will play a major role in Succession's main plot, then, but it might be used to explain some less-than-cosy board meetings and socially-distanced gatherings, at least. It's fairly clear we shouldn't expect much globe-trotting, either. Still, we have seen reports suggesting filming for certain episodes is taking place in Italy (which is corroborated by what we see briefly in the above teaser trailer, too). The show's costumer, Midge Denton, recently shared images which hint at a European setting for the season finale – so maybe there will be some travelling, after all. Succession's premise shouldn't be as enticing as it is: who cares about the problems of rich people as they scheme to get even richer? It shouldn't work, but Jesse Armstrong's unpredictable HBO knockout got its claws in us early and left us desperate for more. After that season 2 finale, there are plenty of threads to be tied up, and if the improvement between seasons is anything like as noticeable as last time, we're in for a real treat. We've also got an indication of when Succession will end, too. According to the show's executive producer, Georgia Pritchett, Succession is unlikely to go beyond five seasons. "I think the maximum would be five seasons, but possibly more like four," she told the Times, "at this point [Armstrong] is saying only one more." Before that, though, we'll update this page each time we learn more details about the plot, cast and release date of Succession season 3. Here's hoping we won't have to wait too long for it to arrive.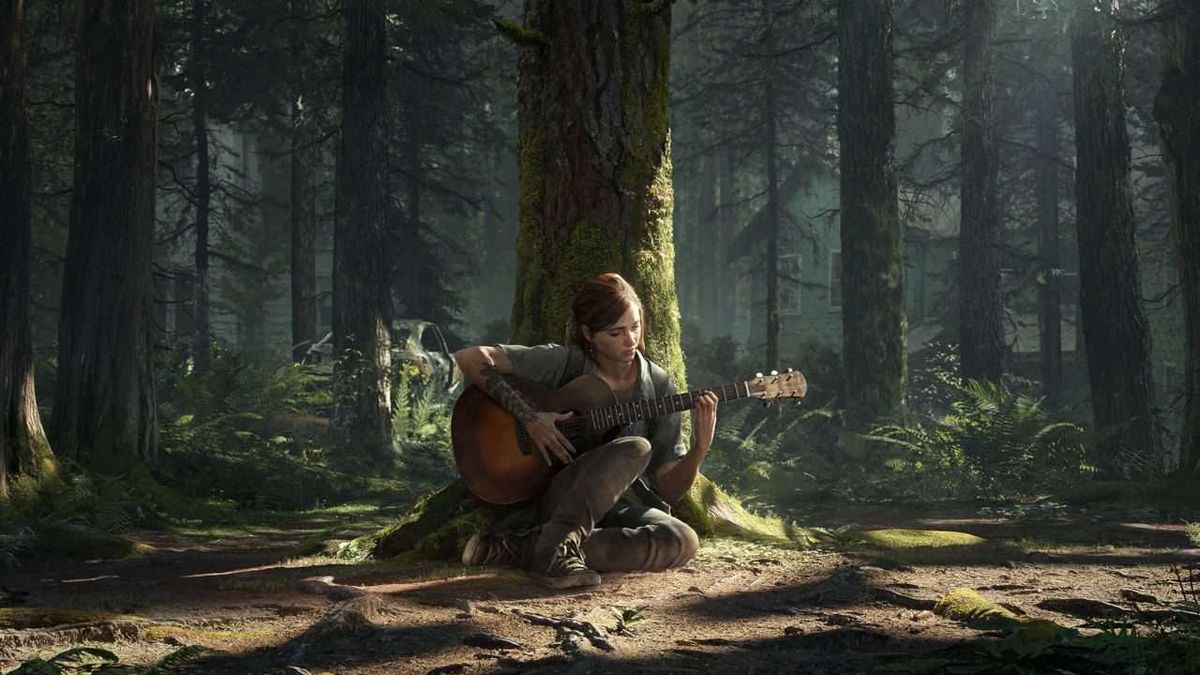 The Last of Us TV show: release date, cast, story and everything we know
techradar.com
The Boys season 3 news, rumours, cast and release date
techadvisor.com
Monsters at Work news, trailers, rumours, cast and release date
techadvisor.com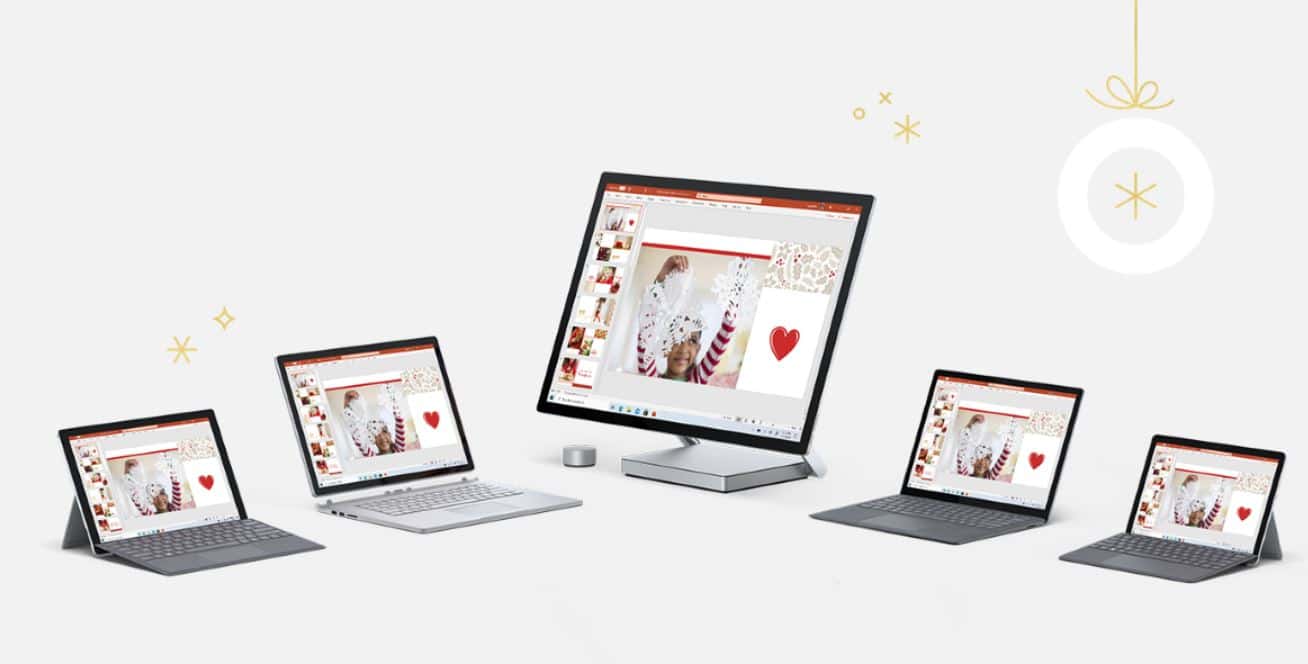 Microsoft Store's Back-to-School sale is back. In this limited time sale, you can get great discounts on Surface devices, Windows laptops, PC accessories and more. In addition to the discounts on the products, for a limited time, you can save 20-30% on Microsoft Complete, Microsoft Store's hardware warranty plan, when purchasing select Surface devices. Microsoft Store's top back-to-school deals include: You can find the deals here at Microsoft Store.

Best Microsoft Surface Deals UK for July 2021
techadvisor.com
Disney Plus has a phenomenal selection of TV shows, from exclusive originals like Star Wars: The Mandalorian and WandaVision to classic animated series including Duck Tales and Gargoyles. That's not even mentioning decades of Marvel cartoons, all the Star Wars animated series, loads of the best shows from the Disney Channel, a few Pixar spin-offs, and somehow even more besides, with a library that's grown even bigger with the inclusion of Star, opening up a huge collection of shows from Hulu, FX, Fox, and more. It's especially good for kids - no surprise there - but there's plenty for big kids too. Luckily for you we've watched hours of the stuff, and here are the shows you shouldn't miss - we're keeping it updated every month too, with Marvel series WandaVision, Falcon and the Winter Soldier, and Loki among the latest additions. If you'd prefer a film, then take a look at our picks of the best movies on Disney+. Or if you want to see what else is on the way, take a look at the best shows coming to Disney+ UK. We've also rounded up the best TV shows on Amazon Prime, Netflix, and Now TV.

The best films on Disney Plus UK this month
techadvisor.com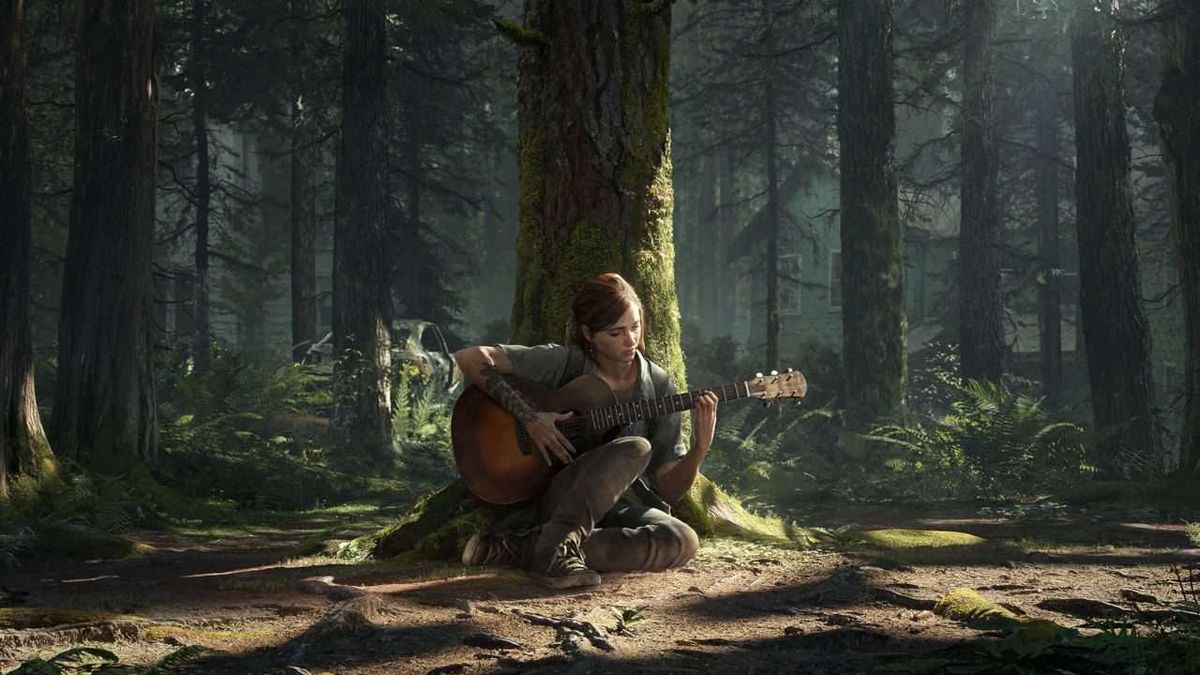 The Last of Us TV show: release date, cast, story and everything we know
techradar.com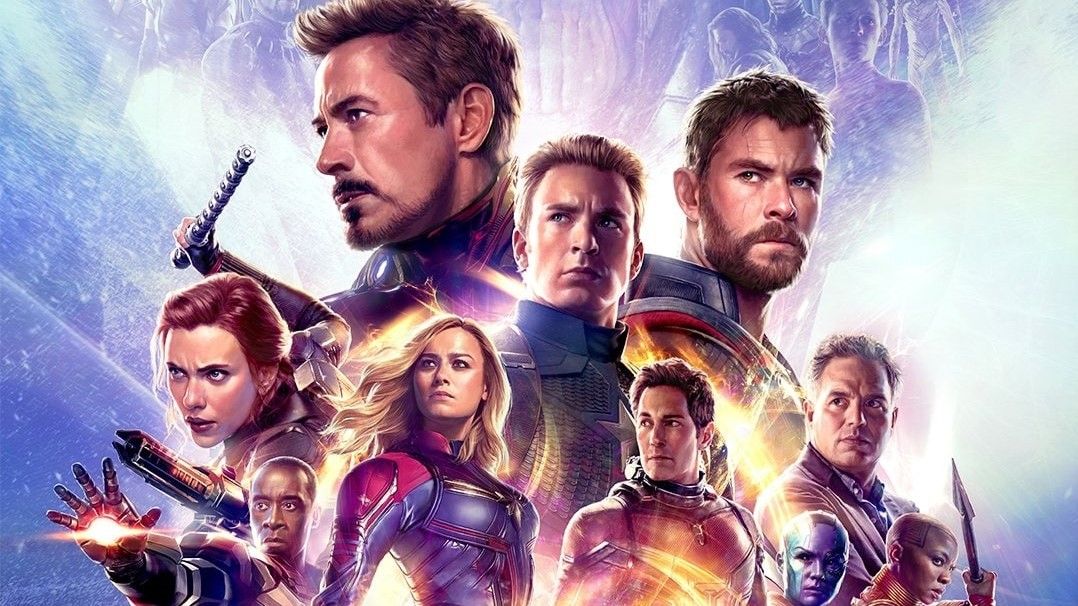 How to watch the Marvel movies in order
techradar.com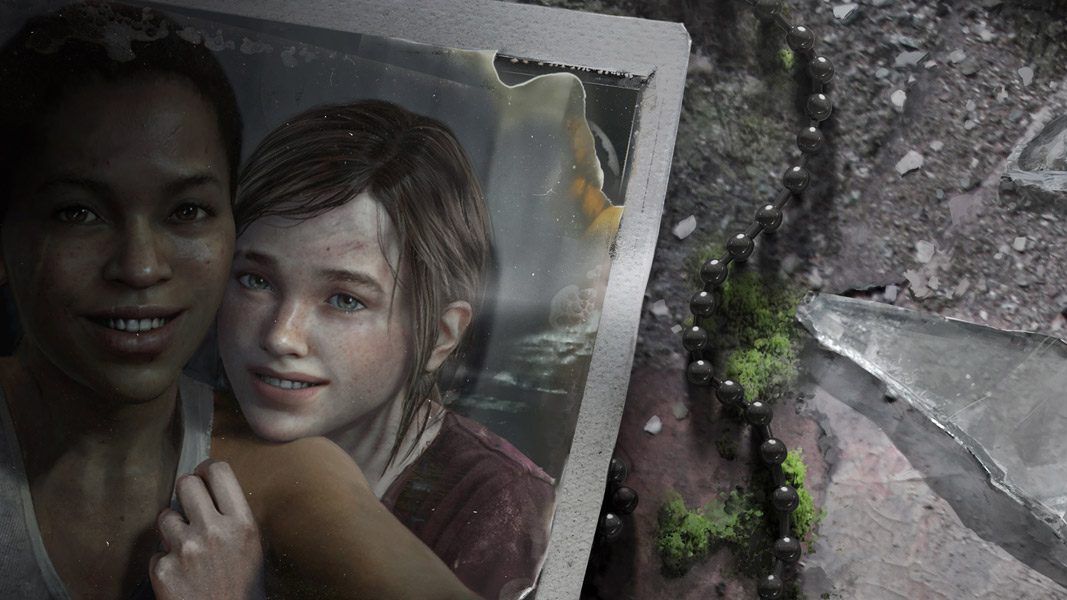 The Last of Us TV show will have 10 episodes – but how many seasons?
techradar.com
The best films on Amazon Prime UK this month
techadvisor.com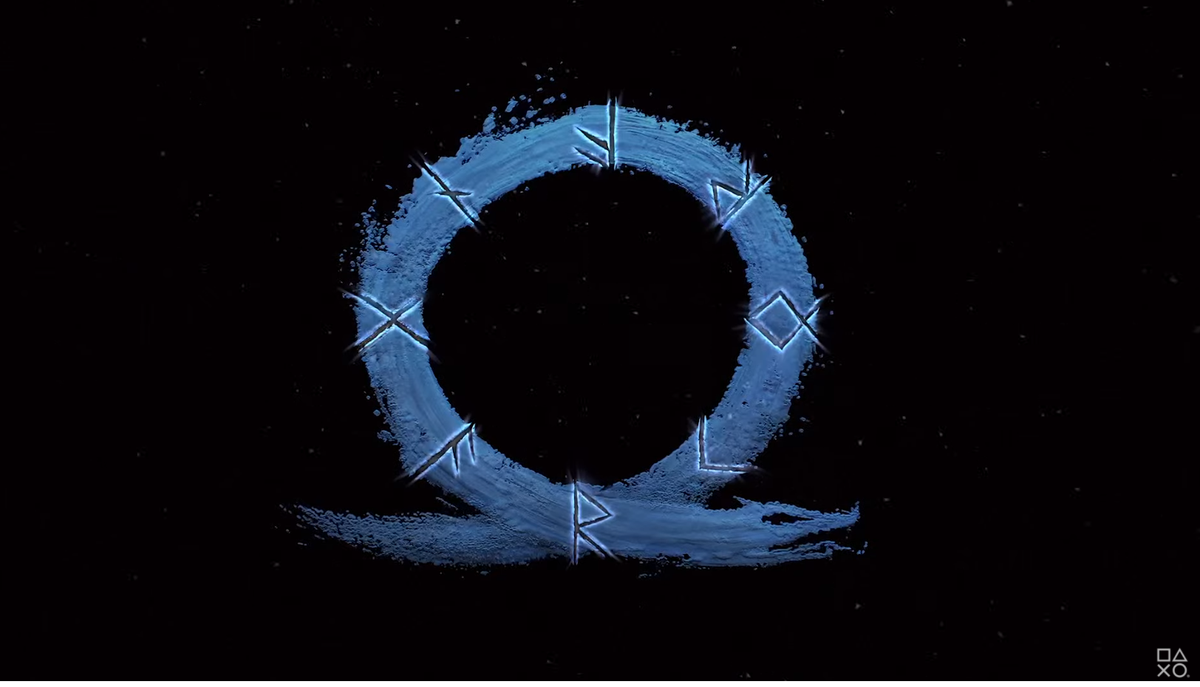 God of War: Ragnarok is coming, and you can expect it to land on PS5 and PS4 in 2022. Sony dropped a teaser for the God of War sequel at the end of its PlayStation 5 showcase in September 2020, confirming what we all hoped for: a return of Kratos and his son. Since this announcement, things have been very quiet around God of War: Ragnarok and firm details on the long-awaited sequel are light, with a delay from 2021 until 2022 confirmed by Sony in June 2021. While we have a bit longer to wait, and details on the God of War sequel remain thin on the ground, at the very least, we know that it is coming, and it could be called Ragnarok – the name for a cataclysmic series of events in Norse mythology, which is fitting for a game where you're almost certainly going to be wreaking havoc and killing Norse gods. (Yes, it's also the name of a Marvel movie – and the name of a Netflix series. It's a cool word, ok?) So, with that out of the way, we've gathered together all the news and rumors surrounding God of War: Ragnarok for your consideration right here – and be sure to check out our run down of all the other new PS5 games on the way, too. [Update: Sony has announced plans for a July State of Play but don't expect to see any God of War news during it. Read on to find out more.] God of War: Ragnarok is due to release in 2022 on PS5 and PS4, following a delay from its initial 2021 release window. There was already speculation that Ragnarok could be delayed, given that Sony hadn't mentioned the sequel in its plans for 2021 since the game's announcement. Sony Santa Monica Studio confirmed the delay in June 2021, releasing a statement on Twitter. It's unclear when in 2022 we can expect God of War: Ragnarok, but we're hoping Sony gives us an update sometime later this year. The God of War: Ragnarok trailer dropped right at the end of Sony's live stream event in September,2020, and shows off a brief logo and the words "Raganarok is coming". It's the only trailer we've seen for the game to date. Check it out below: Not in July's State of Play but what about August? Sony has announced its next State of Play will take place on July 8 but you shouldn't expect to see God of War: Ragnarok during it. Sony announced the livestream on a PlayStation blog post, confirming that it'll last 30 minutes with a focus on Deathloop but was very clear that it "will not include updates on the next God of War, Horizon Forbidden West or the next generation of PlayStation VR." A small ray of hope comes at the close of the post as, while God of War and other titles won't be a part of the livestream, it says "Stay tuned throughout the summer though, as we'll have more updates soon." Sony sat out E3 2021, meaning we had no chance of learning more about God of War: Ragnarok during the show, but it's perhaps not entirely surprising that the game won't be present during the July State of Play, given its delay until 2022 was only announced in early June 2021. This news comes after recent rumors that God of War: Ragnarok would be a part of Sony's next State of Play, with Nick Baker (via Screenrant), the co-founder of XboxEra.com and co-host of the XboxEra Podcast, tweeting that he was told Sony will show off some God of War: Ragnarok gameplay footage as part of an upcoming PlayStation State Of Play livestream. With this stream's focus on third-party and indie releases alongside Sony saying to "stay tuned throughout the rest of the summer", perhaps there's a chance we could still see God of War: Ragnarok get its own first-party focused State of Play stream before the season is out. A new rumor from Redditor QuimSix (via Wccftech) certainly seems to point towards this. According to this leaker, PlayStation is planning a first-part focused stream for August, during which we'll finally learn more about the God of War sequel. This should, of course, be taken with a grain of salt. At the moment, Sony hasn't confirmed any plans for an August follow-up to its July State of Play. It'll launch 'when its done', says creative director Following the absence of an update on God of War: Ragnarok during PlayStation's February 2021 State of Play, Santa Monica Studios Creative Director, Cory Barlog, appears to have posted a tweet in response to those asking for an update on the game. Reading "When it's done it's done", Barlog's tweet doesn't directly mention God of War: Ragnarok but it seems likely that's what he's referring to. The game still has a fairly wide release window of 2021, but there have been rumors that it might be looking at a delay and this tweet doesn't exactly clear them up. But, as Barlog says, "Trust that it's what's best for everyone." Coming to PS4 too PlayStation Studios boss Herman Hulst seems to have confirmed that God of War will be coming to PS4. In a PlayStation Blog post, when asked about how PS4 factors into PlayStation Studios' vision, Hulst said: "Where it makes sense to develop a title for both PS4 and PS5 — for Horizon Forbidden West, the next God of War, GT7 — we'll continue looking at that. And if PS4 owners want to play that game, then they can. If they want to go on and play the PS5 version, that game will be there for them." Previously God of War: Ragnarok was only confirmed to release on PS5. PS5 Showcase God of War: Ragnarok was briefly teased at the end of the PS5 Showcase event on September 16 2020, where Sony also announced the price and release date of the next-gen PS5 console. Cory Barlog also changed his Twitter header to a redacted latinate script – and his Twitter avatar to a picture of ice. It suggests we're moving further north, and into colder climes... Job Listings As spotted by GamesRadar, SIE Santa Monica Studio posted job listings last year for a number of roles across its programming, art, design, and tech art teams – with one listing clearly citing the God of War reboot. Applicants for Senior Combat Designer "Must have knowledge of God of War (2018) and be able to speak in depth about the combat systems, mechanics and enemies". A listing for Facial Blend Shape Character Artist also specifically mentions "next-gen videogame platform experience" for the role: something that should whittle down prospective applicants to relatively few animators, given that the next generation of consoles have yet to launch. The waters were muddied slightly with a Senior Gameplay Animator posting, which asks for someone "to help us push the boundaries of action and combat movement and set the bar for gameplay feel on the PS4 ". God of War PS4 theme Back in April 2019, a new dynamic theme appeared on PS4 to celebrate the anniversary of the God of War reboot. The theme showed Kratos and Atreus rowing, however the theme contained a secret message (discovered by eagle-eyed God of War fans on Reddit). The boat the pair are rowing in has runes etched on its side which translate (in English) to "Ragnarok is coming" – which we now know to be a pretty official slogan for the game. No God of War DLC God of War director Corey Barlog had said there were originally plans for DLC for the 2018 reboot, but said they were halted for being "too ambitious". That means the studio can invest resources into an entirely new game as opposed to post-launch content. God of War (2018) PS5 update To make the wait for God of War: Ragnarok a little easier, Sony Santa Monica have released a God of War PS5 update that boosts the game's resolution to a checkerboard 4K resolution while maintaining a 60fps target. Hopefully this means that Ragnarok will continue the pleasing trend of more PS5 games hitting 60fps, even if it means compromising or dropping the resolution slightly to achieve it. [Warning: spoilers for the ending of God of War ahead.] Exploring that ending further At the end of God of War, we found out that Kratos' wife (and Atreus' mother) Faye was actually a Giant called Laufey. That means Atreus is half God and half Giant and, what's more, he has a different name altogether: Loki. You know Loki, the trickster of Norse mythology. Hopefully God of War: Ragnarok will explore this further and we'll find out more about Faye's secret past, as well as why she kept it all a secret in the first place. We're also hoping Atreus will embrace the shape-shifting abilities that Loki is notorious for instead of simply standing on the sidelines firing arrows at enemies. Atreus isn't a boy anymore The God of War sequel may continue on directly from the events of the previous game, however we think it would be more interesting to see how a teenage Atreus and grumpy dad Kratos fair on an adventure.

Monsters at Work news, trailers, rumours, cast and release date
techadvisor.com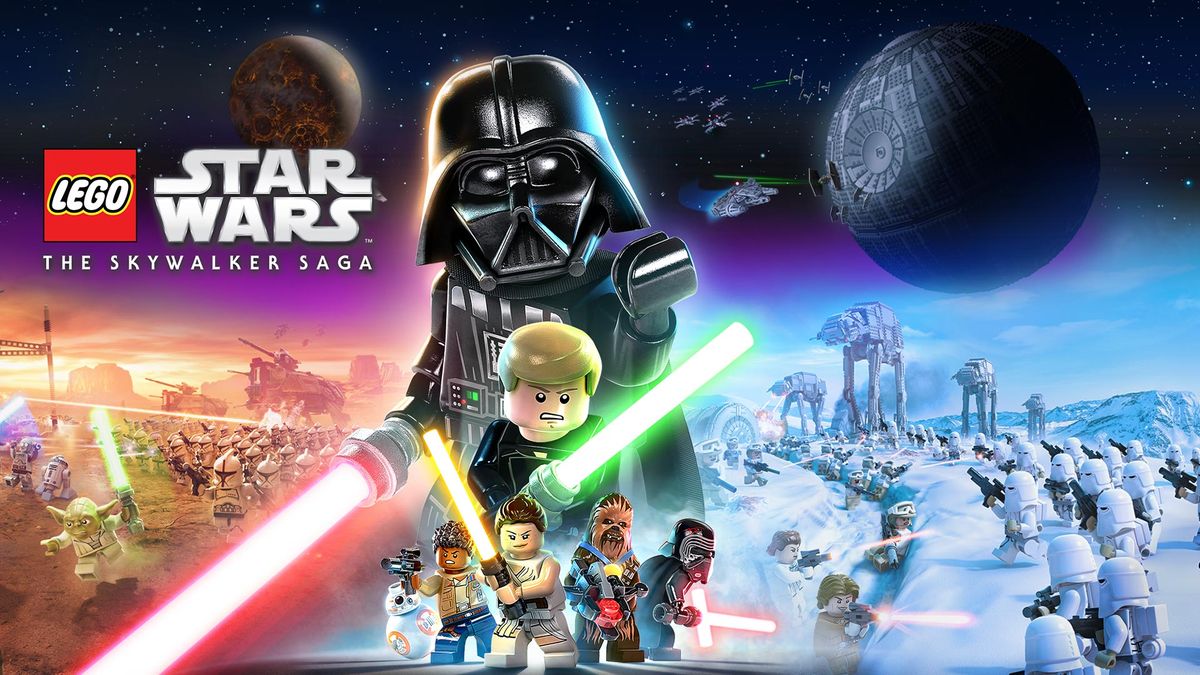 Lego Star Wars: The Skywalker Saga release date, trailers, news and gameplay
techradar.com
Windows 11 is Microsoft's main software focus right now, but it simply cannot ignore major security vulnerabilities in Windows 10. The latest of these, known as 'PrintNightmare', uses the printer spooler to gain remote access to Windows 10 PCs. The local rights acquired can then be used to wreak havoc on the target device, installing programs, editing or deleting data and even creating new accounts. Often, this can take place without the user's knowledge. Microsoft has now patched the issue with the KB5004945 emergency update, but not before 'PrintNightmare' affected plenty of devices. With that in mind, Windows 10 users are being encouraged to install the update as soon as possible. It's automatically available to all PCs running version 2004 (May 2020 update) or later. To install the security patch, follow the same steps as you would for any other Windows 10 update: The KB5004945 patch might appear limited to recent versions of Windows 10, but Microsoft isn't leaving users running older versions exposed. A separate update, known as KB5004946, is automatically installed on version 1909 (November 2019) devices, despite it no longer being officially supported. However, that's not all. Plenty of earlier iterations of Windows 10 and major releases of Windows will get their own version of the 'PrintNightmare' patch, reflecting the severity of the issue. As BleepingComputer reported, the full list is as follows: Microsoft also makes its security updates available via the Microsoft Update Catalog. Just enter the appropriate KB number in the search field – for most people here, this will be KB5004945. A version of this article was originally published in German on our sister site, PC-Welt.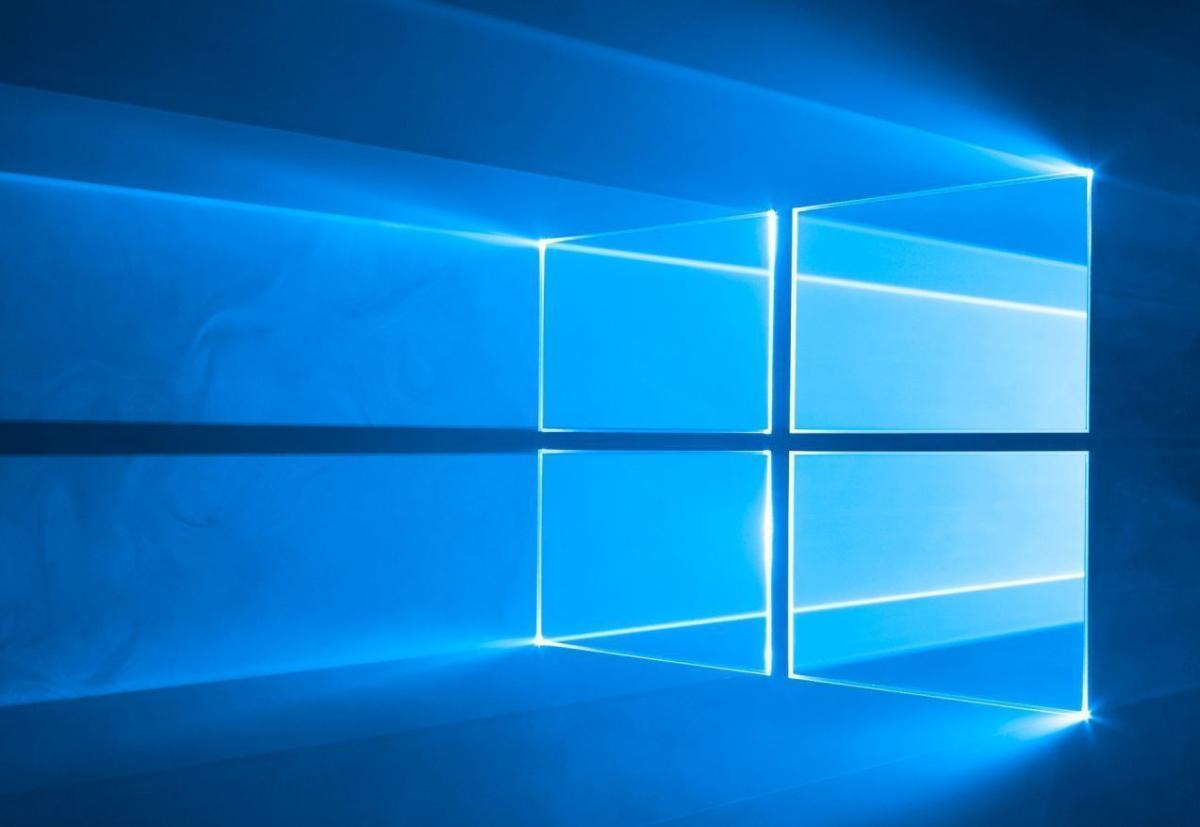 Windows 10: A guide to the updates
computerworld.com
(Photo: Microsoft/YouTube) Microsoft Teams is testing support for smaller gatherings in Together mode, which uses artificial intelligence to place meeting participants into virtual environments. First spotted by Microsoft MVP Amanda Sterner, the change is ideal for removing background distractions from a team meeting or now a one-on-one conference call. The feature, as Sterner noted, appears limited to folks using Teams developer preview and previously had a five-participant minimum. Eligible users can enable the preview by navigating to your profile > About > Developer preview > Switch to developer preview, but the ability to turn previews on or off is controlled by your organization. There's no word on when or if it will roll out to everyone and Microsoft did not immediately respond to PCMag's request for comment. During the height of last year's lockdowns, Microsoft introduced new AI technology that digitally places participants into a shared space—a boardroom, coffee shop, classroom, or even a sports stadium—in an attempt to make everyone feel like they're in the same place at the same time. At launch, the function required at least four participants from one organization, and could accommodate up to 49 users, whose face and shoulders appear in the virtual space. Simply tap the three-dot menu and choose "Together mode," then let the AI do the rest. Pro basketball viewers may recognize the feature, piloted last year by the NBA, which outfitted game courts with 17-foot-tall LED screens on three sides of the arena, serving as virtual stands for 300-plus cheering fans joining from the comfort of their homes. While folks watched live from Teams, players benefited from the same energy and support as an in-person event.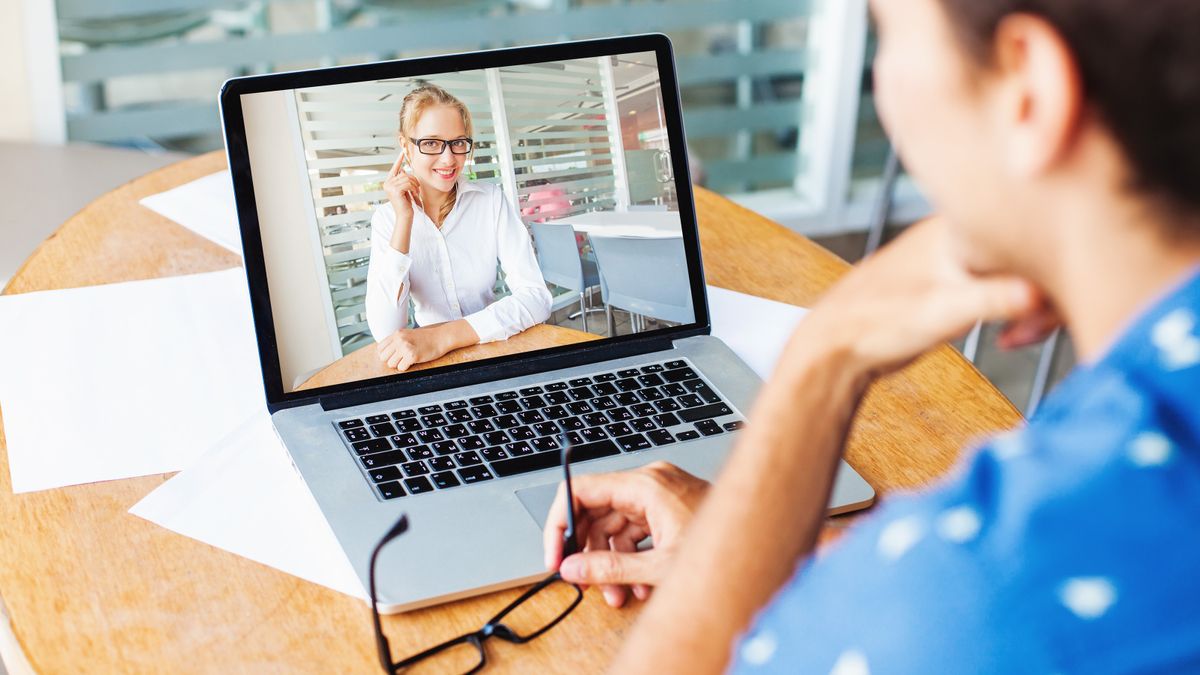 Microsoft Teams calls are about to get a little more intimate
techradar.com
Microsoft Teams calls are about to get a little more intimate
techradar.com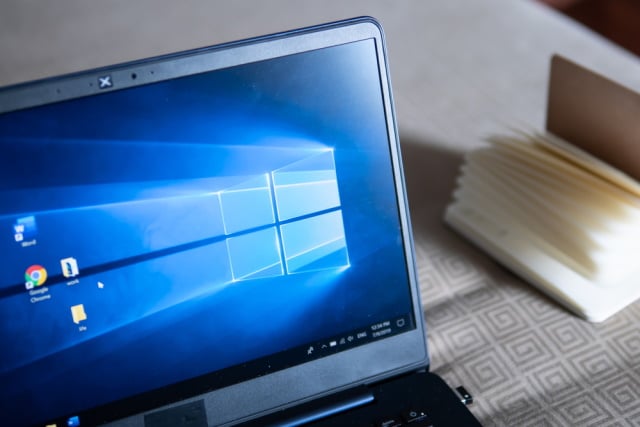 We may not have an exact release date for Windows 10 21H2 -- and interest may be focused on Windows 11 at the moment -- but details about what we can expect from the update are starting to creep out. When the Windows 10 October 2021 Update rolls out in a few months' time, it introduces a number of new features that will be of interest to anyone who is sticking with Windows 10 rather than jumping to Windows 11 -- whether through choice or necessity. Information about just what there is to look forward to has been spotted on Microsoft's own support pages. See also: A series of references to the upcoming features of Windows 10 21H2 were shared by Windows Latest. As we have come to expect from the second annual feature update for Windows 10, the focus here is really on enterprise users; there's little for the average consumer to get overly excited about, although a focus on security is something that will be welcomed. First of all, it will be possible to use an external Windows Hello compatible camera when a laptop is closed or docked. Microsoft says: "starting with Windows 10, version 21H2 an external Windows Hello compatible camera can be used if a device already supports an internal Windows Hello camera". The company adds: "When both cameras are present, the external camera will be used for face authentication". Another security feature -- and one that nods to Windows 11's system requirements -- sees the arrival of TPM attestation support for Intel TPM Tiger Lake platforms, as revealed in this Windows Autopilot documentation. A third new addition is revealed on GitHub, namely that it will be easier to make Features on Demand and language packs available when you're using WSUS or Configuration Manager. So, as expected, nothing overly exciting, but there is sure to be more to explore as Insider builds are released. Image credit: Wachiwit / Shutterstock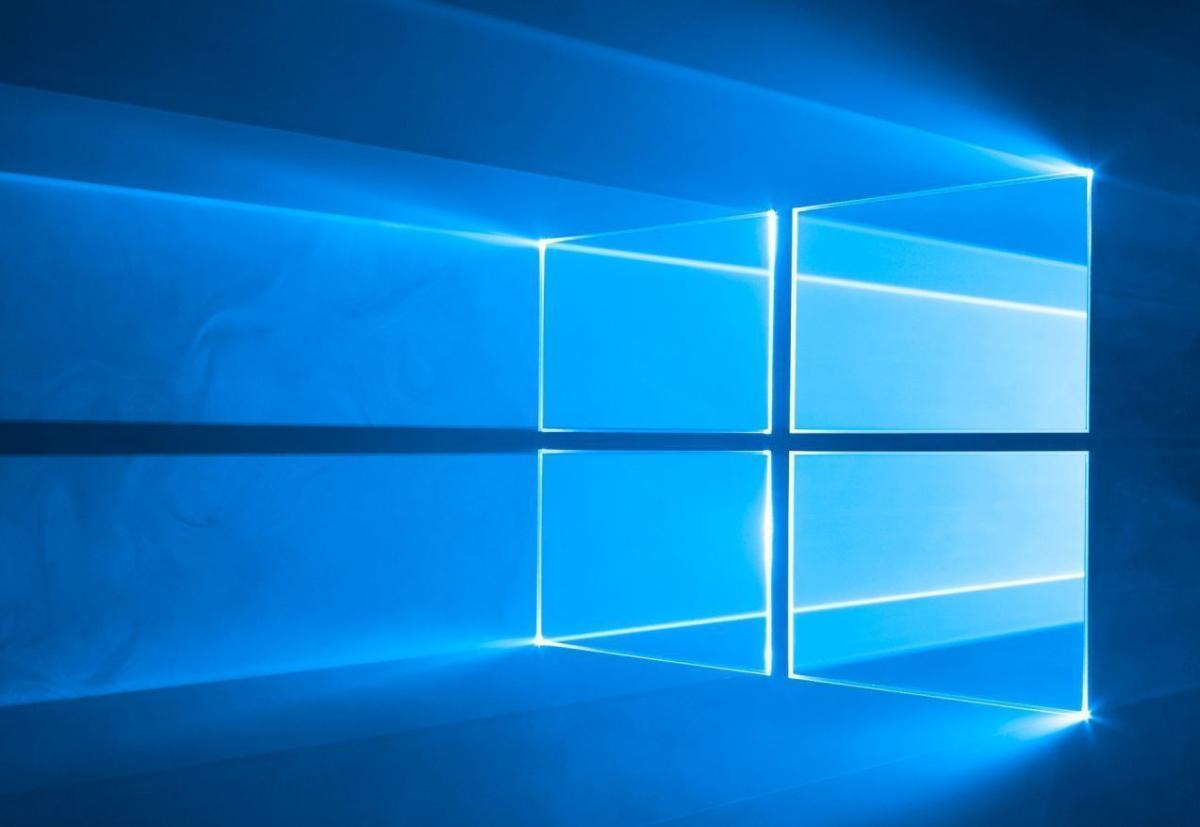 Windows 10: A guide to the updates
computerworld.com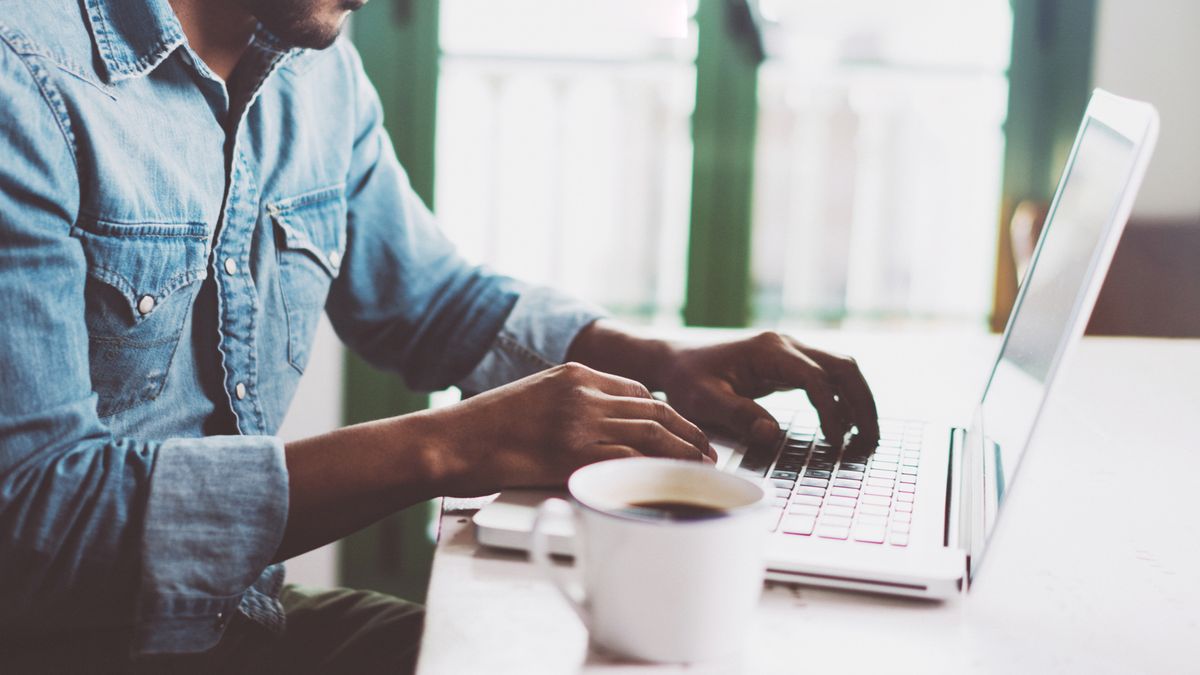 This new work from home trend is reviving the best business laptops in a massive way. Don't get us wrong; business laptops have always been around. However, innovations in portable computing has somewhat forced them in the shadows, as general consumers set their sights on sleeker Ultrabooks and more affordable laptops. Now, with more and more professionals working from home, the best business laptops have found their place in the sun again. These powerful, versatile and robust machines are the perfect solutions for professionals no longer tied to their office desks – much like they have been for those who often traveled for business. As added perks, many of them are thinner, more lightweight and longer-lasting than ever. Whether you're looking for one with long battery life and perhaps a rugged build, or you want the thin and light option, we found the best business laptops of 2021 for you. From the most common Windows laptops to a Linux laptop and a more economical Chromebook, here are our top picks. For more options, check out our best mobile workstation and best thin client guides where you'll find something for your small startup or your home office-based one-man team. If you're looking for something with a bit more oomph, one of the best business desktop PCs or even a workstation might be a better fit. Alternatively, check out our best tablets for business guide as well. While you're at it, consider which accessories you may need, such as l aptop bags, docking stations, and portable chargers to keep the battery going. Also, make sure you check out our best laptop 2021 roundup for top choices no matter what kind of device you're after. Combining staggering power in a stylish thin and light chassis, this laptop doesn't hold back when it comes to internals and features that improve your computing experience overall, making this one of the best business laptops around. Among those amazing features are a gorgeous bright display with 500 nits of brightness, an extremely comfortable keyboard, impressive speakers, and a terrific trackpad. We're not saying that this laptop is perfect, but our coveted 5 out of 5 rating should speak for itself. Read the full review: Dell XPS 15 If you don't want a Windows laptop and you want only the best Mac laptop you can get, then the MacBook Pro 16" is truly the best laptop from Apple you can choose. Aside from its large and beautiful 16" screen, the technical specifications make this probably the most powerful laptop on this list, and should provide many years of excellent use. There's a choice of 6-core or 8-core processor, and for RAM the base model comes with 16 GB with the option to expand to 64 GB. There's also a choice of graphics cards available, allowing this laptop to handle even the most demanding applications. All in all this is a beautiful and powerful machine, but as you'd expect, it comes with the biggest price tag of all of the laptops featured here. If you want only the best, then the MacBook Pro 16" should probably be at the top of your list. Previous versions of the Lenovo ThinkPad X1 Carbon have been the absolute best-in-class when it comes to business laptops, and this year's model is no exception, with Lenovo delivering a thinner and smaller design with practically no trade-offs. If you're looking for one of the best Lenovo laptops with business grade capabilities, you've got an ace here. Despite its small size, the ThinkPad X1 Carbon comes with pretty much every feature you need in a productivity machine, making it the best business laptop money can buy. Thanks to a battery life of up to 15.5 hours, and a rapid charging feature that brings the battery back up to 80 percent capacity in only an hours, the X1 Carbon is an ultrabook that lets you keep on working while you're on the move. Huawei may not be the first name you think of when looking to buy a new business laptop - whereas Dell and Lenovo are two names you'd more likely associate with notebooks for work, but the Chinese company has proved to be an excellent laptop manufacturer with its new MateBook X Pro. It has a beautiful design that will get appreciative looks in the boardroom, it's light enough to carry around with you, and it has powerful components and excellent battery life. It's also one of the cheaper ultrabooks on the market. Read the full review: Huawei MateBook X Pro If the Dell XPS 15 is a little large or expensive for your needs, then the Dell XPS 13 makes for an excellent second. This ultraportable laptop – as Dell puts it – punches above its weight with Windows 10 Pro across the entire range as well as rather attractive pricing. This award winning laptop (it won best laptop of the year from us and many others) manages to pack a 13.3-inch display into the chassis of an average 11.6-inch model. It was also refreshed in 2019 with even better components, for a much improved business laptop experience. The laptop can be upgraded to 16GB of RAM and a 1TB M2 SSD drive. Battery life is exceptional as well with almost 22 hours of continual use when using productivity applications. Dell has once again given the Dell XPS 13 a boost when it comes to components, and the webcam is now placed above the screen for better video calls, which helps make the Dell XPS 13 once again one of the best business laptops money can buy. Read the full review: Dell XPS 13 The MacBook Pro (13-inch,2020)'s entry-level model may miss out on some of the lineup's new toys. However, going for the higher-end configurations will get you new (and powerful) Intel processors and improved RAM speeds for better performance, all packed in the 13-inch incredibly svelte body. Apple rounds it all out with that incredible Magic Keyboard from the new 16-inch, finally getting rid of that problematic keyboard. Even if you don't go for the 10th-generation Intel Core configurations, you might still appreciate the fact that all models come with more storage capacity for the same price as their predecessors. Read the full review: MacBook Pro (13-inch,2020) Even its limited ports and small trackpad cannot hold the Lenovo ThinkPad X1 Nano back. One of the best business laptops we've ever tested, this portable is not only the lightest laptop we've ever tested, but also surprisingly powerful considering how sleek it is. That makes it the most ideal choice for professionals who are always on the go. Excellent features abound as well, with the likes of a crisp 2K 16:10 touchscreen, a physical webcam shutter and advanced biometrics of the fingerprint scanner adding to its value and making it worth its steep price. At least if portability and performance are your top priorities. Read the full review: Lenovo ThinkPad X1 Nano Apple's thinnest and lightest MacBook came back with a vengeance in 2020. Not only did it fix a lot of the complaints with its predecessors – namely, that problematic keyboard, replaced by a drastically improved keyboard. But it also came with new and more powerful internal components, even more storage space options, and a lower price of entry. There are a couple of things we'd do better, like the muted screen and the average battery life. However, all things considered, this model of the MacBook Air is better than anything we've seen from the line to date, and among the best business laptops for Apple fans who want to travel light. Read the full review: MacBook Air (2020) The Surface Book 2 (13.5-inch) is another entry from Microsoft in our best business laptop list, and it's worthy of its spot, as Microsoft has crafted one of the most powerful 2-in-1 laptops in the world. The Surface Book 2 has some powerful enough components to handle most day-to-day tasks, and even some light gaming and video editing if you go for a model with a dedicated graphics card. If you want a bigger screen, then there is also a 15-inch version of the Surface Book 2, which comes with more powerful components. Read the full review: Microsoft Surface Book 2 (13.5-inch) Google continues its tradition of making the best Chromebook in the world. This is a Chromebook that proves that these devices can be just as stylish and powerful as traditional laptops, and the Pixelbook Go brings a lot of the original Pixelbook's premium features to a more affordable device. It also features a fantastic battery life and a brilliant keyboard that makes typing on a pleasure. This is among the best business laptops for professionals looking to save some cash. Read the full review: Google Pixelbook Go Newcomer Ceneva has created an affordable business laptop that includes a backlit keyboard, a fingerprint reader and ships with Windows 10 Pro. The Ceneva F158G also features a CNC-machined body with a brushed metal finish and weighs just over 1.5kg which makes it quite portable. The fingerprint reader is built in to the huge touchpad and the keyboard includes a numeric keypad for working with spreadsheets. The Ceneva F158G also features a large 15.6 inch FHD screen with a 5mm border and a 90 percent screen-to-body ratio. This is because the webcam is built into the bottom bezel but some may find its placement off-putting while video conferencing due to the angle. Read the full review: Ceneva F158G Michelle Rae Uy also contributed to this article. Check out our laptop buying guide video below.

These are the best business laptops to buy in July 2021
xda-developers.com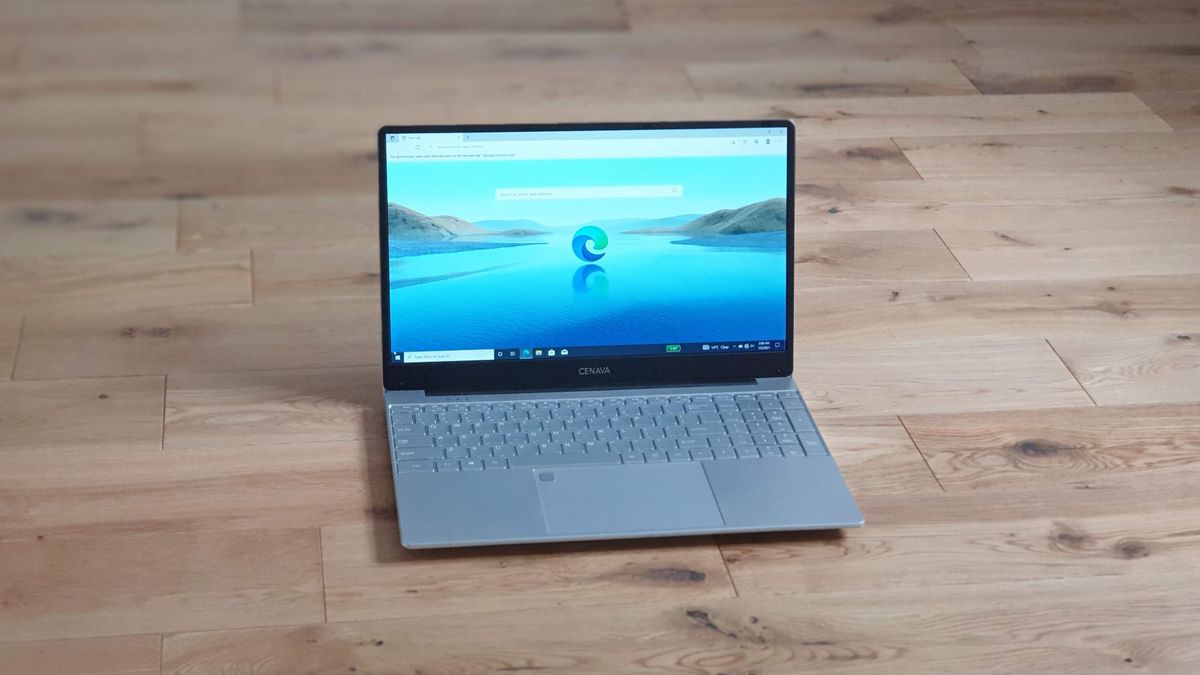 Business laptops can be surprisingly affordable but very often the entry level models will lack the sort of bells and whistles mainstream notebooks come with: Windows 10 Pro, a fingerprint scanner and plenty of memory and storage are desirable features that sadly don't necessarily feature on the specification list. Newcomer Ceneva is aiming to change this with the F158G, an affordable 15.6-inch business laptop with an appealing price tag and a few tricks up its virtual sleeve. The Ceneva F158G costs $340 at Chinese online retailer Banggood at the time of writing with the coupon code BGCEN072. As always, terms and conditions apply and you may have to pay additional fees for shipping, handling and local taxes. Given the surprising inclusion of Windows 10 Pro in the feature list, we were expecting some corners to be cut and low and behold, we got a laptop that - Ceneva claims - has a CNC-machined body with a brushed metal finish. It looks like aluminum rather than the more expensive magnesium alloy. That explains why this 15.6-inch laptop weighs just over 1.5Kg, making it comfortably portable. Ceneva didn't try anything to cut down on its overall dimensions. At 360 x 238 x 18mm, it has plenty of real estate with a proper dedicated keypad, a huge touchpad (138 x 92mm) with an embedded fingerprint reader. Ceneva prides itself on its large screen with a 5mm border and a 90% screen-to-body ratio. It does have a thick bezel at the bottom but that's partly because the webcam is located there, more precisely, near the bottom left corner, just above the hinge. There's no card reader or Type-C connector, which is a bit of a letdown. On the left side is a full size USB 3.0 port, a barrel-type power connector and a micro HDMI port. On the opposite edge is an audio connector and another full size USB 3.0 connector Note that other than a sticker found underneath, there's no mention of Ceneva anywhere, not even on the cover. Another worthy feature is that there's two flaps underneath the F158G, one that allows you to access the SSD and one that allows you to plug in a 2.5-inch SATA drive ( SSD or HDD). The only real weakness of the F158G is the Intel Celeron J4125 processor that powers it. It remains a decent CPU, roughly equivalent to a Core i5-6200U from 2015, that is to say it is still pretty capable. Alongside it is an integrated graphics unit, the HD Graphics 600, which is one of the better entry level GPUs. The rest of the hardware consists of a single 8GB LPDDR4 memory module, a 512GB SATA SSD (LS M300), a rare Realtek 8821CU chip which provides Wi-Fi 5 and Bluetooth 4.0, a small 65W charger (19V,3.42A) and a 29.6Whr battery which is one of the smallest ones we've seen on a laptop of this size. The location of the webcam is not ideal and gives you the dreaded, rather unflattering up-your-nostril view. Not ideal during conference calls to be perfectly honest. The keyboard is another problematic aspect of the F158G. While we applaud the fact that it has backlit, we're puzzled by the decision to opt for a white font colour on a grey background. This makes it hard to read under normal lighting conditions. The keyboard also has some flex which may infuriate some touch typers. In use, both the keyboard and the touchpad performed as expected: average for both with shallow travel but good feedback. The touchpad was accurate but noisy and without physical left and right buttons. General performance was on par with similarly configured laptops based on the J4125 except for the graphics subsystem which mysteriously underperformed compared to the likes of the Chuwi GemiBook Pro. Storage benchmarks were more than decent for a SATA model which is a positive. Another plus is the absence of roaring fans when the device was under load. The screen, a matte full HD IPS model, delivered an honest albeit underwhelming performance. Pictures appeared slightly washed out, bland, not helped by its inability to dial up the brightness when needed. The biggest disappointment though has to be the very poor battery life, a bit more than three hours. That's not a problem per se when you're working mostly from home but if you use it on a long commute that will be an issue. A combination of a small battery and a large screen explains the poor show of the F158G. You can, technically, update from Windows 10 Home to Windows 10 Pro almost as soon as you reach the desktop the first time but it will be an expensive endeavour. One thing we did find out is that laptops that are bundled with Microsoft's business operating system don't come cheap. HP's cheapest one, the 255 G8, costs more than $550 - a near-60% premium with a worse display and less onboard storage. Dell does marginally better with the Inspiron 15 3000 ($479) but it does suffer from the same drawbacks as its HP rival. Lenovo's V14 sits nicely between the two with specifications that surpass the F158G (faster CPU, more RAM) but also a $499 price tag. Last but not least, the Toshiba Dynabook Tecra A50-F is the cheapest of the lot ( $460 at Newegg) but has the weakest processor as well. All laptops come with at least 8GB of RAM. There's a lot to like about the F158G if you're happy to turn a blind eye on after sales support. You won't find better value for money if you are looking for a Windows 10 Pro business laptop with some serious expansion capabilities and biometric security features. As long as you're aware of its limitations like the poor battery life, average peripherals, so-so monitor and lightweight processor performance, then the F158G will more than fit the bill.

These are the best business laptops to buy in July 2021
xda-developers.com
Loki died a tragic death at the beginning of Avengers: Infinity War. Thanos broke his neck to kill him at the very start of the movie. It was a brutal moment that Loki fans will never forget. Thankfully, for those who want to see Loki back in the MCU films, episode 5 of the TV show has pitched the possibility of him surviving against Thanos. Loki can return after dying in Avengers: Infinity War by it being revealed that Thanos killed a projection. In episode 5 of the TV show, Classic Loki says that he survived the fight against Thanos by casting a projection of himself "so real, even the Mad Titan believed it." While Classic Loki says this, Tom Hiddleston's Loki looks thoughtful. The Loki variants also undermine the usefulness of Loki's dagger, though acknowledge that they look cool. This could encourage Loki to put less of a focus on his physical weapons and lean on his magic more. Later on in episode 5, Classic Loki showcases an enormous amount of projection magic, rendering a version of Asgard to distract Alioth. Loki points out how powerful Classic Loki is, to which Sylvie says: "I think we're stronger than we realize." With the knowledge that he is more powerful than he believes and the knowledge that Classic Loki survived against Thanos by using magic, there's now a chance that he can survive Infinity War and appear in future MCU films and TV shows. Infinity War would play out the same, with Thanos and the audience having believed that Loki had died. Instead, he would have escaped Thanos and retreated. Loki episode 5 also "explains" the mysterious USS Eldridge ship experiment. This is yet another real-life mystery that the Loki TV show has "solved." Eager to learn what's going to happen in the Loki finale? Here's a breakdown of the episode 6 spoilers, including a look at the house beyond The Void. Loki episode 5 featured a number of Easter eggs. Arguably the best among them were Frog Thor and the Thanos Helicopter. Here's a recap of the surprises.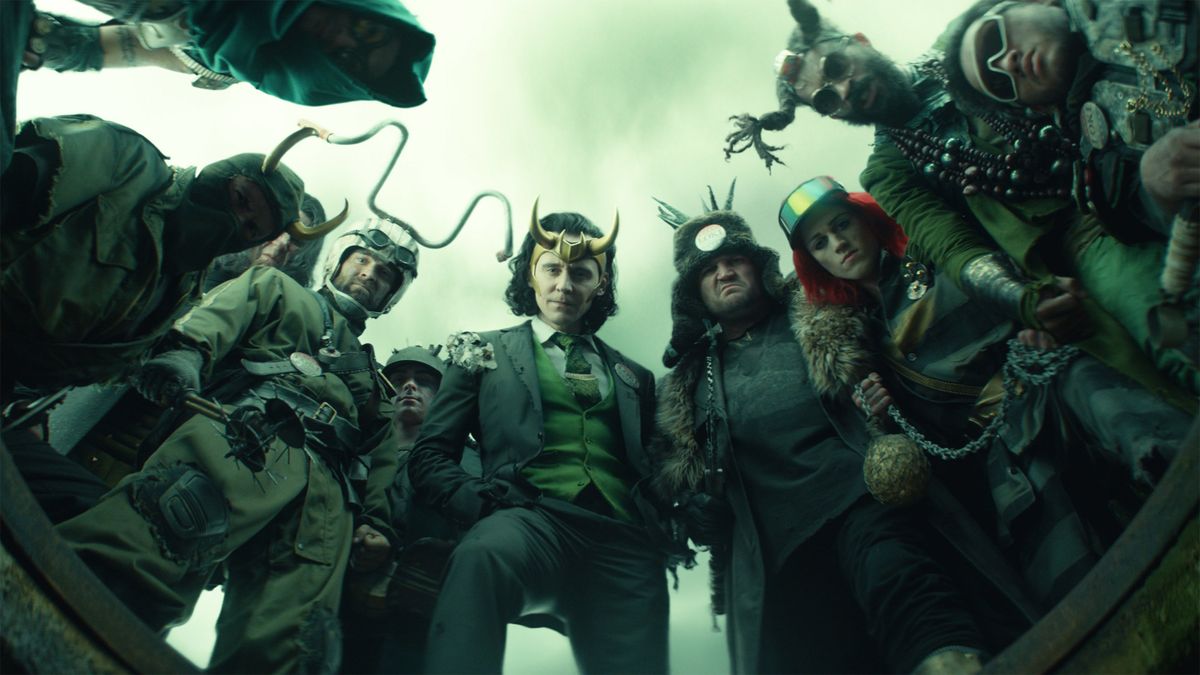 Loki episode 6: will [spoiler] be revealed as the show's true villain?
techradar.com
Loki episode 5, the penultimate episode before its finale next week, sees the God of Mischief becoming acquainted with other variants of himself while Sylvie continues her quest to bring down the TVA and the mysterious entity that created it. With the great threat still having yet to be established, new characters to be introduced, and even more TVA lore to sift through, there was a lot for this episode to sift through. So did it manage to achieve it? Loki episode 5 can't be accused of the slow pacing earlier episodes in the show have suffered from. This short six-episode series has had tons of exposition to get through, from establishing various timelines to transforming the once-villainous Loki into a believable protagonist. At its worst moments, Loki has felt as though it's reading out a Marvel Wiki entry to the viewer, with it trying to adequately explain the confusing multiverses that will serve as the backdrop for MCU's Phase 4. However, while episode 5 still had plenty more to establish, it did a much better job of tying that in with its action and character development. The awkward Loki cosplayers shown at the end of episode 4 are predictably revealed to be other variants, sent to The Void at the end of time as a result of their own Nexus events. The standout among this quartet of oddballs is future Loki, portrayed by Richard E. Grant, who further proves he should be given every available opportunity to chew the scenery in any film or TV series. Grant's typically over-the-top performance manages to overshadow the inherent ridiculousness of his outfit, and it's a shame we apparently won't get to see more of this Loki in the future. Alligator Loki also deserves a reappearance, and the implication that he may not be a Loki at all but an alligator that is instead lying about being Loki was the series' first belly laugh. Trust (and the lack thereof) has been a major theme in Loki thus far, with there having been plenty of back-stabbing between the title character, the TVA, and Sylvie. This is exemplified by the best scene in the episode, in which another Tom Hiddleston Loki (who seemingly won the US election in his timeline, given the campaign badges adorning his jacket), looks to take the throne of child Loki before being backstabbed by everyone in the vicinity. This series has sometimes stretched the boundaries of belief when it comes to characters trusting one another, so this comical play on just how untrustworthy Loki is was welcome. Loki and Sylvie's relationship has also been hit and miss. While Hiddleston is always affable and Sophia Di Martin is a charming addition to the MCU who's seemingly destined to become a fan favorite, the exposition dumps suffered by previous episodes haven't given us a whole lot of time to convince us of their fledgling relationship. Episode 5 continues to pitch Loki as a wide-eyed, lovelorn puppy despite the many atrocities he only recently committed, so viewers are once again left to think of this Loki as the one who sacrificed himself in Infinity War, not the one who murdered swathes of innocent civilians in New York. This is further highlighted by his relationship with the returning Mobius, who he refers to as a "friend" despite the pair never really doing anything particularly friendly with one another. Perhaps Loki just finds it as difficult to not love Owen Wilson as the rest of us. Loki and Sylvie's relationship strengthens in episode 5's ending, as they get closer to uncovering the origins of the TVA hidden behind the imposing smoke beast Alioth, which is revealed to be hiding whatever is situated beyond The Void. Marvel fans are always hungry for developments that have a larger impact on the MCU, and there's a real sense here that whatever is discovered in Loki's finale will have long-standing ramifications for the cinematic universe. Thus far, this has helped elevate Loki beyond WandaVision and The Falcon and the Winter Soldier, which both get their title characters to a point that was expected by their fans but felt somewhat underwhelming in the grander scheme of things. Unless there's a last-minute bait-and-switch similar to WandaVision's deflating finale, Loki looks set to offer up a brand new villain not just for this series, but for the entire MCU. Considering that the fortress hidden beyond The Void is apparently at the very end of time, it seems highly likely that Loki isn't going to pull a fast one on us a la Pietro/Ralph Bohner, and that whatever's inside that fortress is going to be a major threat. Loki episode 5 concludes with Loki and Sylvie set to pass beyond The Void after enchanting Alioth, thus revealing who's behind the creation of the TVA. The odds are in favor of Kang, who has ties to Alioth, the multiverse, the timelines, and is a huge threat that the MCU has yet to tackle. While Marvel is known for subverting expectations, sometimes the audience doesn't need to be shocked for the sake of being shocked, so I really hope the fan theories about the leader of the TVA being Miss Minutes remain just that — theories. Loki episode 5 is the best in the series so far, though still has the problems that have been plaguing Disney Plus' latest MCU show. With its big bad villain still having yet to be revealed, I hope that the rug isn't once again pulled out from under us following WandaVision and that there's a suitable payoff to what is likely set to be another one-off MCU series.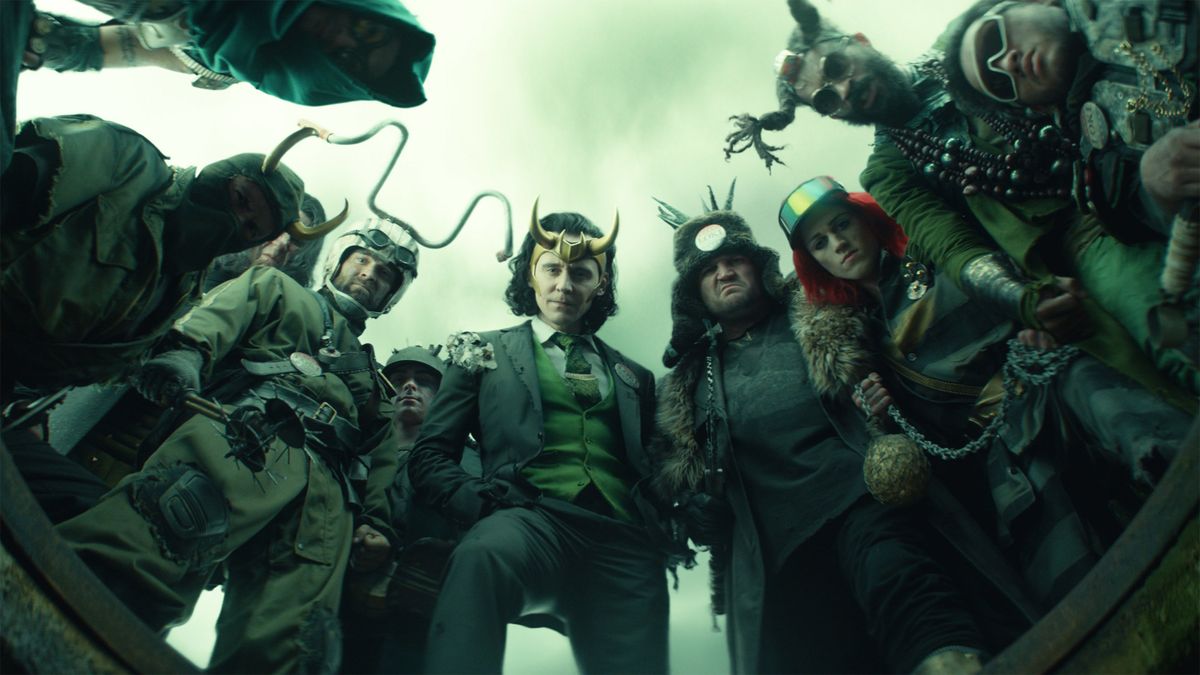 Loki episode 6: will [spoiler] be revealed as the show's true villain?
techradar.com
You're planning on buying a new Mac laptop. So you head over to your local Apple store, or you peruse the pages of Apple's website, and you find yourself with money to spend but no idea on which MacBook to buy. Don't worry! That's why we're here. In this guide, we'll go over Apple's current MacBook lineup, point out their differences and similarities, and provide you with the information you need to pick the right MacBook for you. Longtime Mac users may remember when the MacBook Air made its debut years ago as Apple's entry into the ultra-portable laptop market. But times have changed, and starting in 2015, the MacBook was repositioned as Apple's affordable laptop. What are the prices for the MacBook Air? With a $999 model, the MacBook Air is Apple's most affordable laptop. If you decide to customize the features set, the price will change. What are the $999 MacBook Air specifications? What is it good for? The MacBook Air can easily handle typical tasks, like internet access, writing, spreadsheets, presentations, and other productivity-related jobs. It also has enough processing punch for using Apple Photos to edit and manage your pictures or to create short YouTube videos in iMovie. It has the power to handle high-end work with pro apps, but because of its design, it may need to throttle down its CPU speed in order to maintain a proper temperature. Save some money and buy refurbished: Apple's Refurbished and Clearance online store has a few MacBook Air models for sale. While not brand new, these gently-used laptops have been refurbished to Apple's strict guidelines and are like new. Learn more about Apple's Refurbished and Clearance online store. You can buy brand-new laptops by clicking on the View button in the product. Macworld's buying advice: The MacBook Air is a capable laptop for your everyday work as well as pro tasks at an affordable price. Okay, we know, we just got done talking about how the MacBook Air was originally released as Apple's lightweight solution, and how it was repositioned as the company's affordable laptop. Here's the thing: it's also Apple's smallest laptop, able to fit in most backpacks, briefcases, satchels, and bags. And it's a tad lighter than the 13-inch MacBook Pro while being about the same size. How big is it? Here are the specifics of the MacBook Air compared to the 13-inch MacBook Pro. Why pick the MacBook Pro instead: If you want more processing power, go with the 13-inch MacBook Pro. The $1,299 and $1,499 13-inch MacBook Pro have the same 8-core Apple M1 System on a Chip, but its design lends it to better handle the heat generated while doing more intensive tasks that are often performed in pro apps. Save some money and buy refurbished: Apple's Refurbished and Clearance online store has a few MacBook Air models for sale. While not brand new, these gently-used laptops have been refurbished to Apple's strict guidelines and are like new. Learn more about Apple's Refurbished and Clearance online store. Macworld's buying advice: If you're road warrior and size and weight are a priority, the MacBook Air will be a nice travel partner. The MacBook Pro is Apple's top-of-the-line laptop. If you want a laptop that can handle any task you throw at it—and you don't have a constraining budget—the MacBook Pro is the laptop you want. How many models can I choose from? Apple offers six standard configuration laptops: four 13-inch models, and two 16-inch versions. Each model is available in Silver or Space Gray. What are the prices for the MacBook Pro? The 13-inch models go for $1,299, $1,499, $1,799, and $1,999. The 15-inch models are $2,399 and $2,799. What are the MacBook Pro specifications? Here are the specifics on each model. We'll start with the 13-inch laptops and then list the 16-inch ones. There are four 13-inch models: Apple has two 16-inch MacBook Pros: What is it good for? If you have a heavy workload, the MacBook Pro has the power to handle it, no sweat. Video production, graphics and animation, serious data crunching—you name it, the MacBook Pro is built for it. The MacBook Pro isn't as powerful as a desktop computer, but it is strong enough to serve as your only computer. All this processing prowess comes at a price—the MacBook Pro is Apple's priciest laptop. And it's also its heaviest, with the 16-inch models pushing just past 4 pounds. That may not sound like a lot, but imagine yourself on the road, meeting with people, working remotely. The weight wears on you as the day goes on. Save some money and buy refurbished: Apple's Refurbished and Clearance online store has a few MacBook Pro models for sale. While not brand new, these gently-used laptops have been refurbished to Apple's strict guidelines and are like new. Plus, you can save some money. The inventory fluctuates a lot, however, and it's possible that you wil only find older models. Learn more about Apple's Refurbished and Clearance online store. Macworld's buying advice: Picking a MacBook Pro is a little complicated, not just because of the size differences, but the differences between the features offered within each size category. The 16-inch $2,799 MacBook Pro is the laptop with all the bells and whistles. It's the one for the most demanding users, who will like the hefty discrete graphics card. Because the new MacBook Pros rely on Thunderbolt 3, you're going to need to stock up of adapters to connect items like an external display, hard drive, and more. We have a MacBook Pro Thunderbolt 3 adapter guide to help you find the ones you need. As for the 13-inch MacBook Pro, the $1,299 and $1,499 models use the Apple M1 System on a Chip and offer tremendous processing power when using native software. You can check this list to see if the software you use has native versions available, or you can also check with the developer. Eventually, all of Apple's Macs will ditch Intel processors and use Apple silicon. The $1,799 and $1,999 models still use Intel processors that have plenty of power. Why should you choose the $1,299 or $1,499 13-inch MacBook Pro over the MacBook Air? The MacBook Pro's screen is a little brighter, it supports the wide color P3 color gamut, and the Pro has better speakers. If these features don't seem necessary for you, consider the MacBook Air. Note: When you purchase something after clicking links in our articles, we may earn a small commission. Read our affiliate link policy for more details.

These are the best business laptops to buy in July 2021
xda-developers.com
Legendary quests will release on July 7th, and the epic quests will release on July 8th. If you are looking for a guide to plan your strategies for the challenges, here is a complete Fortnite Chapter 2 Season 7 Week 5 Challenges guide for this week's challenges. So, the legendary and epic quests for this week are listed below to help you level up the battle pass and get ready for the upcoming Superman skin. As always, Legendary quest is added to the game first and the Epic quest follows a day later. You have to complete the quest steps in order for them to count and grant XP. The legendary quests for Week 5 of FN Chapter 2 Season 7 are The epic quests are Firstly, coming to the legendary quests we will guide you on how to complete each of them. You just need to go to any of the locations of the payphone and take orders from Slone. Simply interact with the payphones to get the orders. One can easily find payphones at bus stops. The image below shows the exact locations of the payphones. Go to the location marked in the image below and interact with a radio to complete the quest. All the CB Radios are available at different spots in Believer Beach so interact with whichever one you can find. After reaching Holly Hatchery or as it was previously known in the game as Holly Hedges, you just need to place two gifts to complete this quest. You just need to deploy alien nanite one time. So, one can throw just one alien and complete the challenge. Alien Nanites are pretty difficult to find but they are part of the floor loot and also available on the Abductors (unavailable at the moment) or the Mothership. Zyg and Choppy were added to the game as boss NPC but then were disabled. As for now, Zyg and Choppy will appear right at Hydro-16. You can even kill him for a cool ray-gun while you're at it. First, go to a UFO. Following are the locations of UFOs. After reaching a UFO, enter the Mothership. Here, you have to find an alien and get infected. Let the alien latch on to your head to get infected. Another way can be that you find an animal infected by the alien or alien hatchlings in their green pods on the ground and then get infected by that alien. Now, go to Believer Beach and talk to Sunny. Time to jump onto the lesser rewarding, but important all-the-same; this week's epic quest. You can either land at any satellite station or the top of a house at Corny Complex. The better place is the top of the house, as here one can easily destroy three pieces of computer equipment. One has to damage 250 IO guards to complete this quest. The better place to complete this quest will be Corny Complex, as there are many IO guards there. So, just go to Corny Complex and damage the guards. Look on the map for purple named POI and land there. Now, get the weapons and shoot down UFOs that the Kymera Aliens are using. To complete the challenge, players need to eliminate two aliens. To get the alien weapons, you can go to Mothership or just land at the purple named POI that is marked on the map. Now, eliminate Kymera alien to complete the challenge. As there is a choice, you can also deal damage with IO weapons that can be found in the IO chests. You need to loot 2 supply drops that can be easily completed in Team Rumble. First, check whether it counts on aliens using the UFO, otherwise one need to find a real player on the UFO. Now, damage it while the player is inside. The best place is at the top of the house at Corny Complex. You can easily find an IO chest there. Here is an image showing the exact location of the IO chest.

Fortnite Season 7 Week 5 Alien Artifact Locations Guide
segmentnext.com
Destiny 2: Season of the Splicer seasonal and weekly challenges (week 9)
digitaltrends.com
We've all been there: Flipping through Amazon Prime Video's movie offerings, but stuck wondering Uh, what's good? The commercial giant's streaming service has quietly collected a giant archive of films, and since 2006, has released a number of acclaimed films under the Amazon Studios banner, like Kenneth Lonergan's Manchester By the Sea, Jim Jarmusch's Paterson, and Luca Guadagnino's Suspiria remake. Prime Video is a great service, but there's a ton of content to sift through. Don't worry, we're here to help. We've looked through the service and cherry-picked 10 of our favorite films currently on the platform to try out. Nicolas Roeg's The Man Who Fell to Earth, David Lynch's The Elephant Man, and Johnnie To's blistering crime thriller Drug War — we've got you covered with the good stuff. Without further ado, here are the top 10 best films to stream on Prime Video right now. John Landis' shaggy horror comedy stars David Naughton and Griffin Dunne as David and Jack, two college students whose chance encounter with a lycanthrope changes one of their lives, and ends the other. In visitations from beyond the grave, Jack begs David to off himself so he won't attack other people, but David may have a thing going with the woman who nurses him back to health. This oddball ticking-clock movie is bolstered by prosthetic effects by the legendary Rick Baker, which are every bit as agonizing and mesmerizing as they were in 1981. —Matt Patches This may be the Coen brothers' meanest film, and it feels more uncomfortably topical in 2021 than ever before. When a draft of a memoir by a disgruntled former CIA analyst (John Malkovich) accidentally falls into the hands of two gym employees (Frances McDormand and Brad Pitt), chaos ensues, involving spies, Russians, and utter cluelessness on the part of the government. Stressful though the increasingly deadly hijinks are, the film is worth watching at least for Pitt's perfectly pitched comic performance. — TE Last year, it was announced that a sequel to Chicken Run, the 2000 stop-motion animated comedy directed by Peter Lord and Nick Park, was slated to release on Netflix in the near future. Starring the voices of Julia Sawalha, Mel Gibson, Tony Haygarth, Miranda Richardson, and more, the original film follows a band of chickens who attempt to escape from their Yorkshire farm after the arrival of a dashing American rooster named Rocky. Releasing to critical acclaim, Chicken Run remains the highest-grossing stop-motion-animated film ever released, and an irrefutable classic of the medium. —TE Though Johnnie To might go unrecognized by a majority of Western filmgoers, he's one of the most prolific Hong Kong directors of his generations, renowned for his tense action crime thrillers and gangster dramas. Drug War, To's first feature produced in mainland China, is as excellent an introduction to his work as any. It's a tightly wound cat-and-mouse game focusing on Zhang Lei (Sun Honglei), a relentless police captain trying to topple an illicit drug cartel, and Timmy Choi (Louis Koo), a mid-level drug smuggler who agrees to cooperate with police in order to escape the death penalty for his offenses. If you're looking for a taut, pulse-pounding crime film with blistering action and dark twists, Drug War is a must-see. —TE Set in Victorian London, David Lynch's The Elephant Man taps into the real-life story of Joseph "John" Merrick (John Hurt), a severely disfigured man who works as a sideshow oddity before being taken in by Frederick Treves (Anthony Hopkins), a physician with a particular fascination and sympathy for Merrick's condition. Though initially thought mute, Merrick is revealed to be an especially kind and intelligent sophisticate who quickly becomes popular among the city's upper class, all while hounded by his former owner Bytes (Freddie Jones). Lynch, who had only directed Eraserhead until that point, was chosen by producer Mel Brooks to direct the film; he took the young director under his wing and gave him the support to further his career. The Elephant Man was nominated for eight Academy Awards, and though it didn't win any, it's celebrated as a pivotal work in Lynch's oeuvre. —TE David Fincher's Fight Club embodied the zeitgeist of turn-of-the-century modernity back when it released in 1999, with The New York Times going so far as to dub it the " defining cult movie of our time " on the 10th anniversary of the film's release. Edward Norton stars as a disgruntled automobile recall specialist who, dissatisfied with the course of his life and career, develops a case of chronic insomnia. After he crosses paths with a charismatic soap salesman named Tyler Durden (Brad Pitt), the two strike up a fast friendship which eventually inspires them to create an underground fight club in order to channel their pent-up aggression. The fight club takes on a life of its own, escalating into a nationwide phenomenon that threatens to upend not only the main character's life, but the future of American society as we know it. By now you probably know the twist; after all, the film has been a nigh-ubiquitous touchstone of popular culture for over two decades now. But just in case you haven't, you absolutely must see it without spoilers. —TE David Fincher's take on Stieg Larsson's massive international bestseller feels a lot colder and more aggressive than the earlier Scandinavian co-production starring Noomi Rapace in the lead role as uncompromising punk hacker Lisbeth Salander. This 2011 version, with Rooney Mara as Lisbeth and Daniel Craig as crusading journalist Mikael Blomkvist, is more obviously reaching for blockbuster status, which it didn't quite achieve — it was a minor box-office disappointment, coming just after Larsson-mania peaked. It's worth watching, though, to see exactly what took the world by storm in 2005, when the book version of Dragon Tattoo first came out: a grim and exploitative thriller-procedural, with Mikael and Lisbeth separately pursuing a series of horrific predatory men, and bringing them to grotesque forms of justice. — Tasha Robinson No one has made or may ever make a better Hellboy movie than Guillermo del Toro. Based on Mike Mignola's cult success comic series, Ron Perlman stars as the eponymous paranormal investigator from Hell, who defends humanity from the forces of darkness. With several notable performances, including John Hurt as Hellboy's adoptive father Trevor "Broom" Bruttenholm, and frequent del Toro collaborator Doug Jones as the amphibious Abe Sapien, Hellboy stands apart from other superhero action movies of its ilk as a film that's emotionally effective as well as gorgeous. —TE Even though this movie shares a name with Isaac Asimov's 1950 short-story anthology, Alex Proyas' 2004 sci-fi action film I, Robot was only named as such late in its production — it's actually based on an original short story by screenwriter Jeff Vintar. Will Smith stars as Del Spooner, a technophobic homicide detective in a version of 2035 populated with mass-produced synthetic androids. When Spooner is brought in to investigate the murder of Alfred Lanning, a renowned robotics scientist, his immediate impulse is to accuse Sonny— Lanning's unique personal model android. As the case unfolds, however, detective Spooner discovers a multifaceted conspiracy whose endgame could radically reshape the course of human and robot-kind's existence. —TE Director Robert Eggers and his brother Max conceived of The Lighthouse as a ghost movie, but it plays more like an abstract vampire film. In the two-hander, Robert Pattinson and Willem Dafoe play the attendants of a lighthouse on a diminutive island off the coast of New England in the 1890s. The two men — both named Thomas — have no companionship but each other and the light of the lighthouse. The Fresnel lens that casts light across the sea becomes a point of fixation, an immortal beacon that saps the men of their very will. Eggers and his film are part of the recent push of critically lauded horror films. If you enjoy The Lighthouse, you should also try Eggers' debut, The Witch. —Chris Plante Jonathan Demme's 2004 remake of John Frankenheimer's 1962 The Manchurian Candidate is a profoundly unsettling movie. The film updates the original's Korean War backdrop to the Gulf War, as veteran Bennet Marco is plagued by frightening dreams concerning his deployment alongside Sergeant First Class Raymond Shaw (Liev Schreiber), now a New York Congressman and vice presidential hopeful. As Marco works to uncover the truth behind his disturbing visions, he inadvertently stumbles upon a vast, insidious conspiracy of mind-boggling scope, and its potential orchestrators — the mysterious Manchurian corporation and their inscrutable benefactors. Throw this one on if you're primed and ready to be freaked the fuck out. —TE David Bowie embodies the role of Thomas Jerome Newton, an extraterrestrial who disguises himself as a human in order to save his dying planet in Nicolas Roeg's The Man Who Fell to Earth. Based on Walter Tevis' 1963 novel, the film has been championed as a cult classic in the years since its release, due to its surreal imagery, esoteric plot with analogies to the ravages of fame and human excess, and Bowie's inimitable performance as a wayward alien who descends into a spiral of alcoholism and self-destruction. It's a beautiful, bewildering film that will stick with you long after it's over, as only the best films do. —TE Millennium Actress is the second of four features produced by late Japanese director Satoshi Kon, and arguably his greatest work. A love letter to cinema, the film is a magical-realist odyssey experienced from the perspective of Chiyoko Fujiwara, an actress reflecting on her career at the behest of a passionate documentarian working to create a tribute to her life. From references to 1954's Godzilla and Kurosawa's 1957 classic Throne of Blood to achingly beautiful and surreal sequences of Chiyoko and co. jumping back and forth through time as she recollects over her past, Millennium Actress is an anime classic, and one of the most beautiful and unique animated films ever produced. —TE One of the few non-Marvel projects Tom Hiddleston's made time for since rising to fame in the Thor series, Jim Jarmusch's vampire flick is another movie that defines cool. Adam (Hiddleston) and Eve (Tilda Swinton) are two bloodsucking ex-lovers who reconnect after years apart. Adam is in Detroit. Eve is Tangier, Morocco. As they draw closer together, Jarmusch sinks his teeth into every form of culture, from lavish clothes to pristine soundtrack curation. It's style as substance, through the worldview of two supernatural beings who've been around for centuries. Don't expect too much plot — this is all about luxuriating in the picture, and sucking down every ounce of blood Jarmusch has drawn from his obsessions. — MP Alan J. Pakula's The Parallax View, the second in the director's "Paranoia Trilogy" of films bookended by 1971's Klute and 1976's All the President's Men, is celebrated as one of the best conspiracy films ever made. It's a noir-inflected thriller that taps directly into the political and social anxieties of mid-'70s America in the wake of the assassinations of John F. Kennedy, Robert Kennedy, and Dr. Martin Luther King Jr. The film stars Warren Beatty as Lee Carter, a charismatic but troubled television journalist who witnesses the assassination of a popular presidential candidate while atop the Seattle Space Needle. Three years later, a rash of mysterious deaths among those who witnessed the assassination prompts Carter to look closer at the connections, leading him to uncover the assassin's ties to an intensely clandestine organization known as the Parallax Corporation. —TE Based on Patrick Suskind's novel of the same name, Perfume: The Story of a Murderer stars Ben Whishaw as Jean-Baptiste Grenouille, a "gifted and abominable" monster in 18th-century Paris — an era and place with no lack of gifted and abominable monsters. An orphan with heightened olfactory senses, Jean-Baptiste is taken under the wing of France's finest perfumers as an apprentice. As he grows, however, so do his ambitions, and he develops a dark, violent obsession with craft the perfect perfume distilled from the essence and beauty of the women he covets and resents. An extravagant, macabre historical horror fantasy, Perfume: The Story of a Murderer is a feast for the senses. —TE Kiyoshi Kurosawa's 2001 Japanese horror classic Pulse is absolutely terrifying. Set near the turn of the century, Kurosawa's film follows a group of Japanese teenagers who, in the wake of their friend's inexplicable suicide, begin to experience strange visions and unsettling encounters linked to a mysterious floppy disk their friend was investigating. Pulse is widely championed as one of the definitive works in the canon of Japanese horror, with several critics and fans citing it as the definitive internet horror film of the 21st century. Be sure to have all the lights off for this one… and something to cover your eyes when you get too freaked out. You will. —TE Unfortunately for all other movies, cinema doesn't get better than Stop Making Sense. Take it from me, a man who has never listened to a single Talking Heads album from front to back, when I say that Jonathan Demme's 1984 concert film is one of the most electrifying, unique, and essential cinematic experiences of the late 20th century. Where else are you going to see David Byrne noodle-dancing in a gigantic oversized suit before belting out infectiously euphoric rock anthems guaranteed to get you out of your seat? Eat your heart out, James Murphy. —TE Sam Mendes' 2012 turn at the venerable spy action franchise is a scintillating, melancholic turn for the series, probing at the interiority of James Bond's history and allegiances in a way that no previous installment (save for maybe On Her Majesty's Secret Service) has done before. Skyfall follows Daniel Craig as he reprises his role as everyone's favorite MI6 operative, going toe-to-toe with former agent Raoul Silva (Javier Bardem) as he mounts a globe-spanning plot to bring the organization to its knees and enact vengeance on Bond's handler M (Judi Dench) for abandoning him years ago. — TE Nacho Vigalondo's time-travel thriller follows the story of Hector (Karra Elejalde), a middle-aged man who moves to a secluded home in the country with his wife Clara. After spying a naked woman in the woods and venturing into the forest after her, Hector discovers not only her corpse, but a mysterious man cloaked in pink bandages who stabs him in the arm. Attempting to flee, Hector runs into a strange scientific facility which houses the extraordinary source of all this trouble: a time machine. If you're looking for more wibbly-wobbly timey-wimey weirdness in the vein of 2004's Primer or 2014 Predestination, Timecrimes is well worth a watch. —TE Set in the 1950s, The Vast of Night focuses on two teenagers investigating a mysterious radio frequency. Over the course of one night, switchboard operator Fay (Sierra McCormick) and radio DJ Everett (Jake Horowitz) go on a supernatural scavenger hunt, investigating everything from reels of tape to anonymous phone calls as they attempt to uncover the frequency's source. From our review, It's an intimate movie, interrupted only by an impressively showy one-shot that sends a camera hurtling through the town, establishing the contrast between its open, silent spaces and the busy huddle of the big high-school basketball game. And while cinephiles make this point so often that it's become tedious even if it's true, it's a film designed for a dark room with no interruptions. It's designed to cast a delicate spell over the audience, but the audience has to participate to make the trick work. Amazon Prime Video

The best films on Amazon Prime UK this month
techadvisor.com
Apple's M1 MacBook Air is one of the best values you can get in a laptop at its regular price, but today it's a downright steal. Amazon is selling the 512GB MacBook Air for $1,100, good for $150 off the MSRP, and the best price we've ever seen. The MacBook Air has the same M1 chip as the 13-inch MacBook Pro and 24-inch iMac, so you're getting tons pf power and performance in a small package. The smallest of Apple's laptops, it's got a 13-inch retina display, Magic Keyboard,512GB hard drive, whisper-quiet fanless operation, and a pair of Thunderbolt ports. Since this is the step-up model, you're getting the full8-core GPU too, so the only things you're giving up compared to the $1,499 MacBook Pro is the Touch Bar and a fan. You're going to be hard-pressed to find a better value in a laptop for $1,100, so go grab one before the price shoots back up. Note: When you purchase something after clicking links in our articles, we may earn a small commission. Read our affiliate link policy for more details.

New MacBook Pro: All you need to know about the 14in and 16in redesign
techadvisor.com
New MacBook Air release date, pricing, design and spec rumours
techadvisor.com
Live sports coverage is a huge draw for cable subscribers, but you can get the same content, if not more, from a dedicated streaming service. Although some on-demand video streaming services include occasional sports commentary shows, the best options for sports fanatics are the cable-replacement services that offer game streams from local, national, and international networks. What Channels Do I Need to Watch Sports? The first thing to consider when choosing a sports streaming service is which one has the channels you need to watch the sports you care about. For instance, if you want to watch the Tour de France, all you need to do is subscribe to one of Peacock's Premium plans. Coverage of the cycling event runs through July 18. NFL fans still have the easiest job. All NFL games air on local broadcast affiliates (CBS, FOX, or NBC), ESPN, or Prime Video, which means you don't have to deal with regional sports networks (RSNs) to watch every game available to you. However, the games that air on your local broadcast affiliates will almost always feature local teams; if you are a fan of an out-of-market team, the NFL's Game Pass and DirecTV's Sunday Ticket are your best options. Other sports programming such as PGA Tour events (CBS, Golf Channel, or NBC) and NASCAR races (FOX, FS1, NBC, or NBC Sports Network) also air on national channels. Some MLB, NBA, and NHL games air on national channels, too; for example, you can watch NBA games on ABC, TNT, or ESPN. That said, many of the games from these leagues air on RSNs owned by Sinclair (Bally Sports, previously known as FOX Sports), Comcast (NBC Sports), or AT&T (SportsNet). Currently, AT&T TV is the only service we've reviewed that includes RSNs from each of these owners, though fuboTV, Hulu + Live TV, and YouTube TV all offer NBC Sports RSNs. Which RSNs you need to watch sports in your market depends on your location. Check out each RSN's listing page to see which teams they cover. Baseball, basketball, and hockey fans should respectively check out our roundups of the best MLB streaming services, the best NBA streaming services, and the best NHL streaming services for all the details on streaming these sports without cable. League-Specific and International Sports Many individual sports leagues offer dedicated streaming services. NBA League Pass, NFL Game Pass, NFL Sunday Ticket, NHL. TV, and MLB. TV are the best-known examples. If you only care about watching a specific team or sport, you don't need to pay for an entire cable replacement service. Many of these services restrict your viewing of games until after they air in their entirety on regular channels or to out-of-market games, however, so most aren't ideal for sports fans who want to watch their local team's drama unfold live. Many of the services we reviewed offer major sports channels for international markets, such as BEIN, ESPN Deportes, Fox Deportes, and Univision Deportes, but some require you to subscribe to extra packages for more regional and international sports content. Dazn, on the other hand, is better for users in international markets (such as Germany, Switzerland, Japan, and Italy) who want to watch mainstream US sports. However, for US subscribers, it offers a mix of Boxing, MMA, and MLB content. Live Sports vs. Sports Content Presumably, most sports fans want to watch both live sports and sports-related programs. However, we restricted this roundup to those services that regularly stream live sports events. After all, there's no point in cutting the cord if you can't watch your favorite teams live. Sports commentary and shows about sports certainly add value, but they don't alone qualify a service as a sports streaming service. For those reasons, HBO Max does not make the list, despite its historical association with boxing and current high-quality sports shows, such as Real Sports with Bryant Gumbel, Hard Knocks, and Ballers. That could change, however, as the service may stream live NHL games as soon as next year. Starz also does not qualify, as it requires you to pay extra to watch its live streaming MMA content. Amazon Prime Video, on the other hand, streams Thursday Night Football games during the regular season and select MLB games in the New York region, so it makes the cut. Just as with cable broadcasts, streaming services are subject to coverage blackouts, so it's a good idea to find a service with both RSNs and local broadcast affiliates, in case one outbids the other for broadcast rights. More Than Sports While the focus of this roundup is on sports content, these services do not exist in a bubble. Monthly subscription costs can add up, and there's a good chance that not everyone in your household wants to watch sports exclusively. Many of these options cost upwards of $60 per month, depending on the package you choose, while add-ons can easily push that monthly price even higher. Therefore, you should consider whether the service offers value for anyone else in your household. Most of the best sports streaming services are also some of the best for general audiences, with good lineups of news and entertainment programming. That said, some video streaming services, such as ESPN+ and Dazn, primarily focus on sports content. Amazon Prime Video, Paramount+, and Peacock, which are primarily on-demand services, offer large libraries of shows and movies to stream in addition to their live sports content. Hulu + Live TV also gives users access to a vast library of TV series and films. Streaming Extras and Limitations Sometimes sports coverage, and particularly international sports coverage, doesn't air at a convenient time. If you can't watch the game for whatever reason, finding a service with good DVR functionality is worthwhile. Many video streaming services offer a specified number of hours you can record (some offer unlimited recording), which you can keep in storage for a set amount of time or until you stop paying for your subscription. However, no service we reviewed currently allows you to take those recordings offline, as some on-demand video streaming services allow. What if two programs are airing at the same time and neither person wants to watch a recorded version later? If you make sure that the video streaming service you pick supports simultaneous streaming, then this won't be a problem. Most services in the category support at least two simultaneous streams, but many services offer add-ons that increase that limit for an extra monthly fee. One disadvantage of streaming services is that the picture quality may not always be as consistent as that of cable. The upper streaming resolution is dependent on the broadcast itself, so you may occasionally find games or channels that are limited to 720p. To get smooth 1080p streaming, you also need to make sure that your internet connection reaches a service's minimum bandwidth requirement. Hulu + Live TV, Paramount+, and YouTube TV are among the services we tested that support 1080p/60fps streams on select platforms. Streaming at 4K resolution requires even more bandwidth (as well as a compatible device) and few services even support that resolution. FuboTV and YouTube TV are exception: Both broadcast some live events in 4K, though the latter requires you to pay an extra monthly fee for that capability. Alternatives to Sports Streaming Services Not all sports events require a subscription to watch them online. Major sports events such as the Super Bowl or The Masters are typically free to stream online. You can also purchase a TV antenna to get free over-the-air local channels, though the number and quality of said channels may vary wildly based on your location. Yes, there are illegal options too. For example, there's likely a sketchy subreddit (if it hasn't already been shut down) or sports streaming site with several dozen hosted links for whatever sport and event you want to watch. We do not condone the use of these sites. You won't find esports on any of these services, but many game companies broadcast major events for free online. Twitch is your best bet for video game live streaming.

The best films on Disney Plus UK this month
techadvisor.com
About 1,500 small to medium-sized companies and 50 MSPs are still struggling to deal with the fallout from the massive ransomware attack launched by REvil last week. Dozens of small law offices and dental clinics are dealing with ransomware infections while 800 Coop supermarket chain stores in Sweden had to temporarily close after they were unable to open their cash registers. Kaseya has not said if it is considering paying the ransom but ZDNet reported that the company missed a July 6 deadline they set for relaunching SaaS servers. It planned subsequent configuration changes to improve security, including an on-premise patch. Also: This major ransomware attack was foiled at the last minute. Here's how According to a statement from Kaseya, "an issue was discovered that has blocked the release" of the VSA SaaS rollout. "The R&D and operations teams worked through the night and will continue to work until we have unblocked the release," Kaseya said in a statement, adding that it is working "around the clock to resolve this issue and restore service." Operators with REvil initially demanded $70 million for decryption keys but CNBC reported that private negotiators are saying the group is willing to lower their demands to $50 million, despite no changes to the figure on the leak site. "It's just a business. We absolutely do not care about you and your deals, except getting benefits. If we do not do our work and liabilities -- nobody will not cooperate with us," the ransomware group said in a message on its site. "Its not in our interests. If you will not cooperate with our service -- for us, its does not matter. But you will lose your time and data, cause just we have the private key. In practice -- time is much more valuable than money." In two of the most recent high profile ransomware attacks on Colonial Pipeline and meat processor JBS, both companies paid millions in ransoms to get their data and systems back online with varying success. Colonial Pipeline paid almost $5 million to DarkSide operators while JBS paid $11 million in Bitcoin to REvil, the same group behind the Kaseya attack. While the official government answer is for companies to never pay ransoms, Rep. Eric Swalwell told ZDNet that situations like this are why he believes "Congress, in partnership with the White House and law enforcement, needs to take a coordinated approach to consider questions like this." "We can't wait any longer. Every light on the dashboard is flashing. Ransomware attacks are increasing in frequency and threatening to shut down entire sectors of the US economy," Swalwell said. "These attacks threaten both the economy and national security. Businesses are outmatched, and criminal organizations are holding them hostage. Ransomware is a threat to any person, business or organization that relies on computers." Many cybersecurity experts urged Kaseya not to pay the ransom for a variety of reasons. Some said there was no evidence the decryption keys would work while others said payment would only validate the gang's decision to launch such a widespread attack. Mat Gangwer, vice president of Sophos Managed Threat Response, explained that he was not aware of any examples of REvil's decryptor not working and said there was no incentive for them to provide one that was unusable. "REvil has been quite proud of what they put together and wouldn't want to jeopardize that here," he said. Bryson Bort, CEO of SCYTHE, said the kind of ransom REvil was demanding was unprecedented. Bort said he thought it was "not on Kaseya to pay the $70 million" and that they would need to "collect money from affected parties for a combined payment." "This has never been done before that I'm aware of. No one knows what that process would even look like -- they individually contribute to the same wallet and just trust?" Bort asked. Also: Best enterprise identity access management software Ross McKerchar, Sophos vice president and CISO, said that regardless of whether the decryption keys are provided, the recovery effort will still be significant. "Impacted organizations use MSPs, to begin with, because they have limited IT resourcing, and these MSPs will be inundated with requests for assistance, restoring backups, and more, and the very tool MSPs use to access customer environments to remediate issues in this particular situation is offline," McKerchar explained. John McClurg, CISO of BlackBerry, told ZDNet there is no golden rule when it comes to dealing with ransomware attacks. While paying ransoms is publicly discouraged, there are many instances where there may be no other way to recover. The financial impact of downed systems, reputational damage and the potential for permanent data loss can be catastrophic for many companies, McClurg said. David White, president of Axio, said Kaseya should instead reimburse individual companies for all the associated impacts connected to the attack, including any ransom payments individual companies may make. He argued that this would benefit the people who were hurt rather than the people behind the attack. According to White, it may also cost far less than the $70 million or $50 million ransom considering some companies may recover on their own. White added that in the recent case of JBS, the decryption keys worked after it paid a ransom but he cited analysis from Coveware that showed REvil sometimes demands a second payment and sometimes releases data that they promised to destroy. CYE CEO Reuven Aronashvili also noted that by paying ransoms, companies get put onto "blacklists" by ransomware gangs that know which companies will be willing to pay up in the event of an attack. Aronashvili also disputed White's assessment of the cost of recovering, explaining that $70 million is "definitely lower than the accumulated costs of the different organizations." But even with that, he suggested Kaseya not pay the ransom. Allan Liska, a ransomware expert and member of the computer security incident response team at Recorded Future, explained that any ransom paid to REvil will probably be used to buy another exploit for a zero day. But he said that while Kaseya is feeling the heat for this fiasco, more pressure may be on REvil members, as evidenced by their willingness to drop their ransom demand from $70 million to $50 million. "This is a big mess for them that they don't want. They still have a limited staff and we already know that REvil is behind on processing negotiations and publishing to their extortion sites. They're just publishing data to their extortion sites from attacks that happened in the beginning of June," Liska said. "They're already overwhelmed with the number of attacks they have. Imagine having 1,500 victims going to your chat services trying to figure out what the ransom is and all this other stuff. It's a mess for them. And you've now got the attention of all these different world governments." The brazenness of the attack has not gone unnoticed by world leaders, who will now devote significant resources to bringing the group down, Liska said, adding that due to hubris, the people behind REvil will want this to go away as quickly as possible but can't simply hand out decryption keys. REvil operators also have to contend with the fact that some MSPs may begin to help clients recover, damaging the group's ability to profit from the attack. "So they're going to get horribly bad press and they're going to make very little money. This started off as a very sophisticated operation. You have a zero day vulnerability with a zero day exploit being pushed through MSPs to push down. And then after that, it all looks like a cracker jack operation," Liska said. "It all looks like it's amateur hour, so they may need to do something else to save a little bit of face because while the front part of it looks very effective, the aftermath looks like a complete disaster for them." For Kaseya, Liska said paying the ransom would only compound the problems they face. In his experience, the decryptor given out to REvil victims has been lackluster and difficult to use. "So on top of whatever the ransom cost is, they'd have to pay Mandiant to write a real decryptor that they could distribute to the MSPs who could then distribute it to their clients. A lot of the clients that are hit hardest by this are lawyer shops that maybe have a staff of 10 or 15. They don't have the infrastructure to be able to recover from something like this so they're counting on their MSP to do it," he said. "But at the same time, you'd be giving a lot of money to a bad actor who has shown that they will use that money to do even worse things." None of the MSPs have paid any ransoms but Liska said he has heard reports from other researchers who said some of the end victims have paid. But, overall, Liska told ZDNet he believes most people would understand if Kaseya decided against paying the ransom even if it would help a lot of people. Unlike other attacks, victims may be down for about a week or more, Liska added. "A lot of it is going to depend on how much access the MSPs have to backups and other things that can help with the restore," Liska said. "It does look like Kaseya is ready to push out the patch in the next couple of days and if that happens then, all of the MSPs are going to be able to bring their VSA back online and really start assessing what the damage is."


Opportunists seen targeting Kaseya REvil victims
computerweekly.com
Peace offering. A popular third-party Call of Duty: Warzone stats tracker app is back online after its creators held successful talks with Activision. Warzone Tracker was one of a number of overlay apps on the Overwolf network that were disabled earlier this year following an update to the battle royale. This update, issued in response to an Activision API terms of service breach by a separate app on the Overwolf framework, had the knock-on effect of blocking Overwolf entirely, preventing its use while the PC version of Warzone was in use. Eurogamer News Cast: who won E3 2021? Uri Marchand, CEO and co-founder of Overwolf, told Eurogamer he held talks with representatives from both Activision and Raven in a bid to understand the nature of the issue. Overwolf then made a change that means the Warzone Tracker app and Warzone itself are no longer integrated technically, and thus the app acts like any other piece of software on a PC. Warzone Tracker displays the kill/death ratio and number of kills on a squad basis in real-time during a match, which means players can get a sense of what they're up against in the pre-game lobby. Squad averages are based on the available career stats of each squad member, but Warzone Tracker does not display individual player K/D ratios. Marchand denied the app could be used for boosting, to dodge queues or cheat Warzone's controversial skill-based matchmaking system. "No," he said, "it's not offering something like that at all." Players had hoped Warzone Tracker would help them spot potential cheaters in a pre-game lobby (Warzone has faced an uphill battle against Warzone cheaters ever since the game came out), but according to Asaf Livne, head of growth and business development at Tracker Network, this is not the intention of the app. "Our app never showed you, 'ah, this player is a cheater or might be a cheater.' The app is only providing raw data about top players in the match with some basic stats about the history of the player, but nothing more," Livne told Eurogamer. "It's all raw data and we are not pinpointing the users to assume anything about the players in the match." The goal of Warzone Tracker, Livne said, is to provide immediate post-game analysis for "personal performance review between matches", and letting you track the stats of your teammates and opponents in your current match in real-time. This agreement does not mean third-party developers can develop "anything they want", Overwolf inisisted. "We've discussed strict guidelines for app creation, and we'd like to emphasise that any app that may involve boosting, queue dodging, matchmaking interference or GDPR breaches will not be allowed." Warzone - as well as Infinity Ward's Modern Warfare and Treyarch's Black Ops Cold War - have all come under fire for the impact of SBMM, which has sparked a "reverse-boosting" craze - that is, deliberately dying in order to negatively impact your K/D and, in turn, end up in lower-skilled lobbies. In March, SBMMWarzone.com shut down after lawyers representing Activision sent a cease and desist. In a letter, which Eurogamer verified, the lawyers claimed SBMM Warzone violated Activision's API terms of use, infringed Activision's copyright, violated the Computer Fraud and Abuse Act, and exposed SBMM Warzone's creators to fines under GDPR. As for the future of Warzone Tracker, Livne said Tracker Network is working on adding new features such as top teammates stats.

Call of Duty: Warzone and Cold War: Why can't I hear someone in my party?
gamerevolution.com
Razer is no stranger to audio products, as the company sells many different pairs of headphones, true wireless earbuds, speakers, and headsets. The Opus headphones from last year were the first Razer over-ear headphones with Active Noise Cancellation (ANC), and they offered good sound quality and a price that undercut some of the competition. While there's no follow-up model to the original Opus quite yet, Razer did announce a cheaper version last month — the Opus X. The Razer Opus X maintains the same Active Noise Cancelling technology and overall design as the regular Opus headphones, but is it worth your hard-earned $99? Maybe, but it depends on what exactly you're looking for from a pair of headphones. About this review: I received the Razer Opus X for review from Razer on June 21st. Razer did not have any inputs on this review. The Opus X looks like your average pair of over-ear Bluetooth headphones. There's an adjustable headstrap, ear cups that can swivel and tilt for better comfort, and leather coverings on the cups. Nothing out of the ordinary, but nothing to complain about either. All the controls are positioned on the bottom of the right ear cup. There are buttons for volume up and down, with the pause button between them. Further down is the power button, which also toggles between noise-canceling modes (ANC on, ANC off, or ambient sound passthrough). The control layout is similar to most other ANC headphones, but the buttons here are easier to access than the controls on some other headphones I've used, like the Sony WH-CH710N. The buttons are clicky, and the raised dot on the pause button helps you find the right one to press. The right ear cup also has the USB Type-C port, which is used for charging. Razer says the headphones can last up to 30 hours with Active Noise Cancellation enabled, or up to 40 hours with ANC off. The numbers seem to be accurate in my testing — I haven't had to charge these headphones very often. There's one connector missing — a 3.5mm audio input jack! There's no option for wired audio on the Razer Opus X, making these headphones less helpful for games (where any latency is noticeable), and blocking them from working with devices that lack Bluetooth support (like the Nintendo Switch). Razer says this was done to bring the Opus headphones down to their $99.99 MSRP, and even though I don't use wired audio much anymore, it's still an annoying omission. My other complaint with the Opus X is with the ear cups. The narrow design of the ear cups will likely be fine for most people, but with my larger ears, they end up pushing my ears inward. For this reason, I can't wear the Opus X for more than two hours or so before my head starts to hurt. I had the same issue with the Sennheiser HD 450BT (and Sony WH-CH710N, to a lesser extent), so I know this isn't an issue limited to Razer's headphones. Again, most people will likely be comfortable with the Opus X, but larger-eared people should look for other options. Razer is selling these headphones in three colors: Mercury White, Quartz Pink, and Razer Green. I (obviously) received the green color, which seems to have a slightly more muted tone in real life than in Razer's own photos. Green is my favorite color, so I definitely love how these Opus headphones look — I just wish they were more comfortable for my head shape. I'm definitely happy with the sound quality on the Razer Opus X. I'm not hardcore into audio, but I'm able to compare it to other options in this price range (such as the Sony WH-CH710N). Music on the Opus X with the default equalizer sounds great, with clear vocals and instruments. I didn't notice any over-the-top boosting on the bass, which is a problem on many audio products from 'gamer' brands. The Active Noise Cancellation works well too, but I haven't had a chance to fly on a plane with the Opus X — the ultimate test for any ANC headphones. The Razer Audio app, available for iOS and Android, allows you to choose from five equalizer options. You can pick from Amplified (which doesn't sound much different), Enhanced Bass, Enhanced Clarity, and Vocal. Sadly, you can't customize your own equalizer settings. Only Razer's own presets are available. The app also has software toggles for ANC or Game Mode, though it's usually easier to use the buttons for that — press (not hold down) on the power button for ANC, and hold down on the pause/play button for 5 seconds to toggle Game Mode. Importantly, these headphones only support the AAC and SBC audio codecs, and not the Qualcomm aptX audio protocol. AptX can sometimes deliver improved sound quality and lower latency (on Android devices with Qualcomm chipsets, anyway), but I've personally never noticed much of a difference when switching between AAC and aptX on headphones that support both codecs. Some people definitely care about aptX support though, and if you're in that camp, the Opus X might not be for you. Razer's Opus X is an impressive pair of headphones for $99, with decent build quality, tactile controls, ANC, and great sound quality. The ear cups are a bit too small for my ears personally, but that won't be an issue for everyone. My main complaint here is the lack of 3.5mm audio support, which is present on most other Bluetooth headphones. I suspect that won't bother most potential buyers, but there are many situations where wired audio is still the best (or only) option. This isn't strictly a gaming product, but having an option for wired audio would at least make this a solid pair of headphones for gaming on a PC (where Bluetooth usually doesn't work well) or the Nintendo Switch. Wired audio is also great on longer trips, where you don't want to worry about recharging your headphones. If you're looking for a pair of ANC headphones that won't break the bank, the Razer Opus X is worth a try. Especially that green color.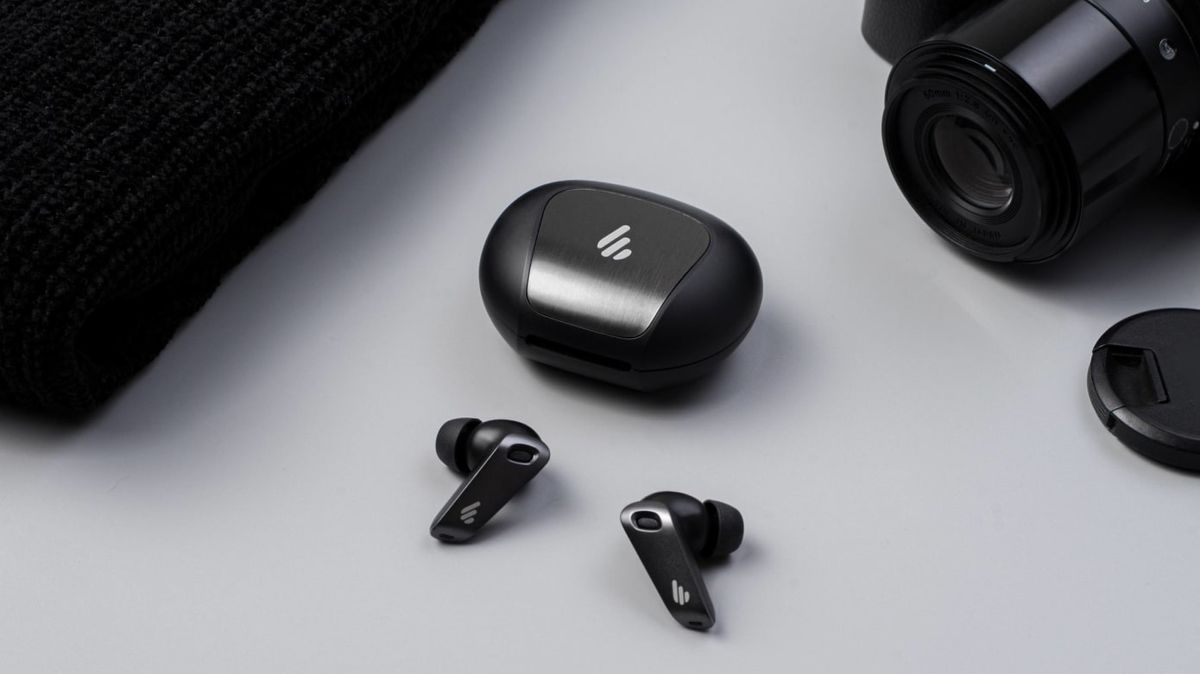 Edifier launches hi-res wireless earbuds with noise cancellation to rival the Sony WF-1000XM4
techradar.com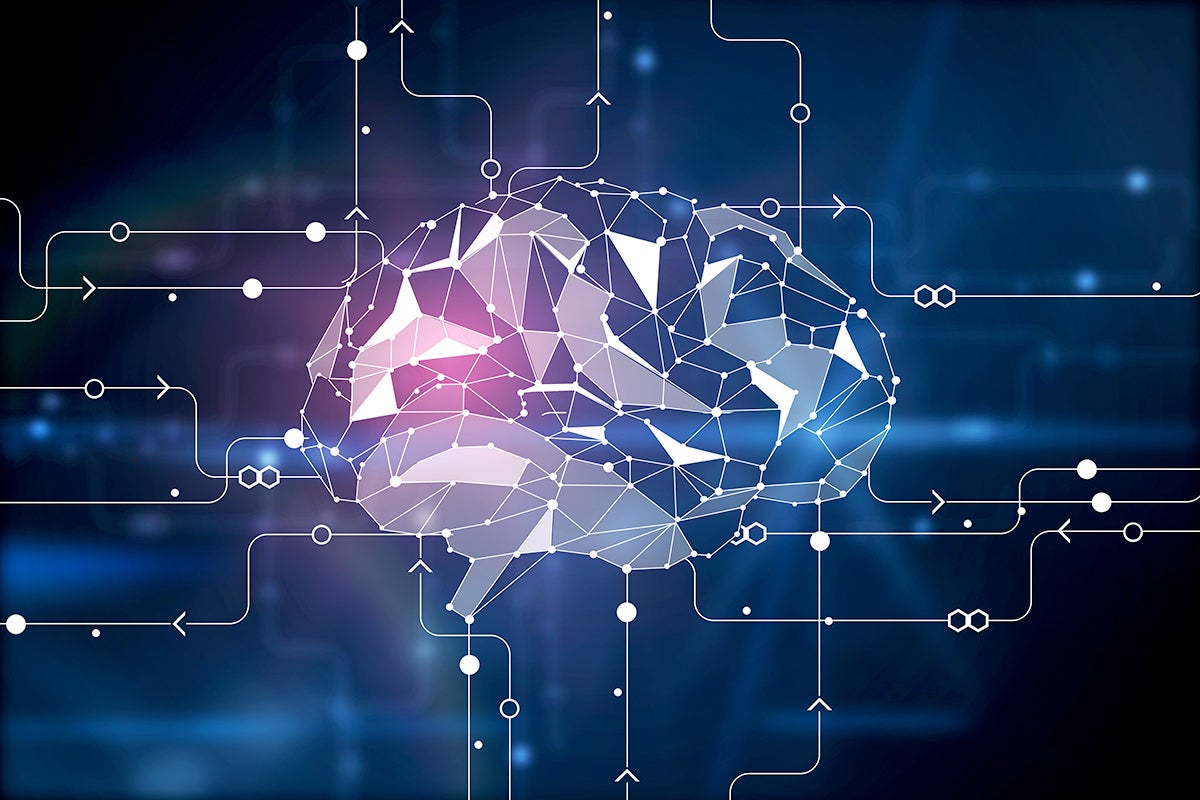 The sudden acceleration in digital transformation caused by the COVID-19 pandemic revealed how unprepared most businesses were. One of the biggest problems they still face is the "app gap," the lack of applications that end users need to do their jobs effectively. Low-code and no-code tools go some of the way to filling the gap, with UI builders and robotic process automation, but there's still a lot to do. One option is to use machine learning to improve developer productivity. We're already using basic rules-based tools to provide code completion and help expose methods, so why not go further and build on a massive data set of public code to share how common design patterns are applied, what algorithms are used in what contexts, and how developers take advantage of public APIs? That's what GitHub has done, working with OpenAI's Codex machine learning model (a code-focused language model like the familiar GPT-3) to build and train a service that works with your code editor to suggest next steps as you work. Calling it Copilot, GitHub describes it as an "AI pair programmer." That's an interesting way of looking at it, suggesting that Copilot is a collaborative tool rather than a prescriptive one. Copilot has been trained on the millions of lines of code in public repositories. Installed as a Visual Studio Code extension, Copilot works within the context of your current editor window, providing suggestions based on what you type and feeding back details on what you use. Your private code isn't used to train the service with new code samples. The only signals are the code you're using. You shouldn't expect the code Copilot produces to be correct. For one thing, it's still early days for this type of application, with little training beyond the initial data set. As more and more people use Copilot, and it draws on how they use its suggestions for reinforcement learning, its suggestions should improve. However, you're still going to need to make decisions about the snippets you use and how you use them. You also need to be careful with the code that Copilot generates for security reasons. It's impossible for GitHub to audit all of the code it's using to train Copilot. Even with tools like Dependabot and the CodeQL security scanner, there's a lot of poor-quality code out there exhibiting bad patterns and common bugs. Despite the risks, there are some interesting ideas in Copilot: how it takes your comments and turns them into code, or how it suggests the tests that can be used as part of a continuous integration/continuous deployment ( CI/CD) process. Building AI into the dev and test parts of a CI/CD devops model makes a lot of sense, as it can help reduce the load on developers, letting them focus on code. But again, you still need to be sure that those tests are appropriate and that they provide the right level of code coverage. You're not limited to one solution at a time, as you can page through results in your editor, seeing what works best for you before you accept it. GitHub Copilot is currently in preview with a waitlist here. Microsoft is working on its own set of machine learning models to support application developers. Its prototype DeepDev service isn't yet publicly available, but some documentation is visible. From what's been published, it looks as though DeepDev uses similar techniques to GitHub's Copilot, though possibly with a broader set of models. Like Copilot, DeepDev has been trained on a mix of open source code and more general documentation, with a focus on understanding and working with source code. Some of its models are more general purpose, requiring additional training based on your source code libraries, while others are designed to handle specific common tasks. You need an appropriate API key to access DeepDev, which includes a playground where you can experiment with the tools before building them into your own code. DeepDev appears to be a way of extending your own tools with Microsoft's machine learning models, allowing you to build those models into a CI/CD pipeline to generate tests as code is checked in. Coding assisted by artificial intelligence is an interesting development that should make for better development tools. Technologies such as Visual Studio's IntelliSense and IntelliCode already work to make development more efficient using code completion and real-time compilation tools to debug code as you write it. IntelliCode has been using GitHub public repositories to build code completion models, using GitHub star ratings as an indicator of code quality. Context is key for any machine learning coding tool. If you're using a set of APIs, the tool needs to respond to how you're using those APIs, not to how everyone else uses them. Similarly, the tool needs to provide appropriate overloads for a method based on the code you've written. Having a sufficiently large set of training data and a responsive model is essential. What's needed is a tool that helps you deliver what you want to deliver more quickly, not a way of repeating the same errors in a thousand other projects. IntelliCode is perhaps the most mature of the AI assistants and the least obtrusive. It feels much like an extension of the already familiar IntelliSense. You're not limited to using it with Visual Studio; it's available as a Visual Studio Code extension, too, so you can use it as part of your choice of day-to-day development environments. Alongside the standard release, Microsoft offers an Insider build that lets you experiment with upcoming features. One useful tool in the current Insider release is API examples for Python, displaying sample calls for recognized APIs. You'll find them grouped by popularity in a separate editor window, so you can copy and paste into your code or simply use them as a guide to how you use the API, working with Visual Studio Code's built-in REPL to find the calls that give you the responses you need. Other Insider tools include a way of producing date/time formats for common JavaScript libraries by giving examples of how you want to see them displayed. Programming by example like this is another useful way of adding AI assistance to your development process. Microsoft Research's PROSE ( Program Synthesis using Examples) is already in use in Excel and in many Azure and Power Platform tools, as well as in SQL Server. Visual Studio uses it as part of IntelliCode's refactoring tools, looking for patterns in your code and suggesting where they can be reused. It's also a useful way of extracting data and transforming it consistently, generating code that takes an input and delivers it in the expected output format. AI-assisted development tools can best be thought of as a pair programmer built into your editor. It's not machines generating code for you (though it can be if you want). Instead, treat it as advice that can speed up your development process, reducing bugs and automating repetitive tasks. Having your editor suggest tests helps you adopt test-driven development, and where it can generate regular expressions and transformations based on expected outputs, it simplifies string and data manipulations. If we're to get over that app gap, we need to deliver code faster and more consistently. Adding machine learning to the development process lets you pick the brains of thousands of other developers, without breaking your flow or theirs. Tools such as Stack Overflow help by providing examples of how other developers solved the same or similar problems. These new AI-based tools take things a step further, parsing and understanding all of those millions of lines of undocumented code out there and finding helpful snippets as you need them, without having to search for them. All you need to do is sit down and code and look for suggestions as they come up.

IBM's CodeFlare automates AI model development
venturebeat.com
Loki episode 5 features both Frog Thor (Throg) and the Thanos Helicopter (Thanoscopter). While this may sound absolutely bonkers to anyone unfamiliar with the show, the various timelines allow for all sorts of wild and wacky creations, including the alligator version of Loki. Well, episode 5 of the latest MCU Disney+ show pushed the craziness even further with nods to some of the more… imaginative storylines. While Loki and his variants explore the Void area, a number of Easter eggs are hidden across the environment. The Thanos Helicopter can be seen in a wide shot and Frog Thor is spotted in a jar buried underground. Eagle-eyed viewers will no doubt be searching through the episode frame-by-frame for references to comics, TV shows, and movies of the past. Thankfully, the Thanoscopter is easily spotted with its big black writing of "THANOS" on the side of the bright yellow helicopter. Frog Thor is also easily spotted. He even makes grunts as he attempts to leap free from his underground prison. Nearby, there's a version of Thor's Hammer also buried deep beneath the surface. The Void is a place where Loki's are built to survive. Everything else seems to be wiped out without much of a fight. On the bright side, Frog Thor might be buried underground, but at least he's alive! In video games news, the new Nintendo Switch (OLED Edition) was surprise-announced by Nintendo yesterday. It boasts a fancy new screen that helps shrink the big bezels of the existing original and Lite versions. Will Wolverine be making an appearance in Doctor Strange 2? Wolverine actor Hugh Jackman has posted some teases to Instagram, sparking many fan theories and speculation. There's been a lot of talk about GTA 6 recently. Here's everything we know about Rockstar's return to Vice City.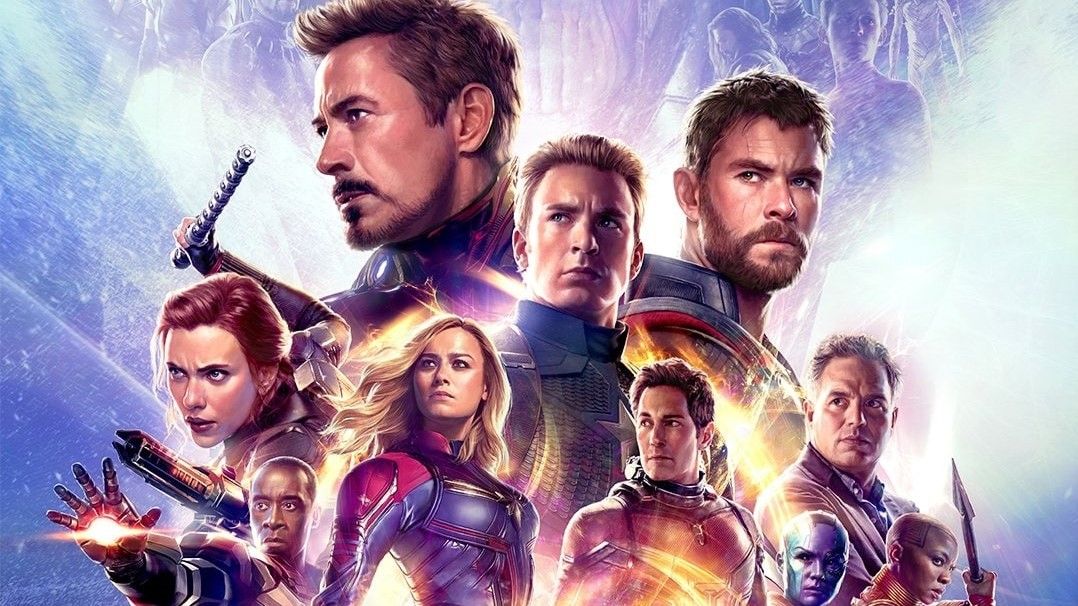 How to watch the Marvel movies in order
techradar.com
In brief: When it was announced earlier this month that Bill and Melinda French Gates were seeking a divorce after 27 years of marriage, some wondered what would become of the foundation the two had formed in 2000. Now, we've got some answers. If you recall, when the divorce announcement was made in May, both parties said they would continue to work together at the Bill & Melinda Gates Foundation. In a statement issued earlier today, CEO Mark Suzman said they have agreed to an additional step: if after two years, either party decides they cannot continue to work together as co-chairs, French Gates will resign as co-chair and trustee. It is unclear how or why the parties involved decided on a two-year window. The two co-chairs also announced that they have committed an additional $15 billion in resources to the foundation in order to continue its global fight against poverty, inequality and disease, and will expand the number of trustees overseeing the foundation's decision-making. Since its inception, the Bill & Melinda Gates Foundation has contributed more than $55 billion to its cause. "Our vision for the foundation has grown over time, but it has always been focused on addressing inequity and expanding opportunity for the world's poorest people," said Bill Gates. "These new resources and the evolution of the foundation's governance will sustain this ambitious mission and vital work for years to come." The Gates aren't the only high-profile tech couple to split in recent memory. Back in 2019, Jeff and MacKenzie Scott announced they would split after 25 years of marriage. Scott walked away with roughly a quarter of their joint Amazon stock and has been giving it away ever since. Image credit Marc Smith, Flickr

Bill and Melinda Gates take 2-year trial period at their foundation to assess partnership post-divorce
geekwire.com
The line between social media networks and dating apps is already blurrier than we'd like to admit. After all, social media platforms are about interacting with people, and it just takes one bold DM to turn a platonic interaction into a romantic one. By cleverly adopting many community features you'd find on sites like Facebook, Reddit, and Twitch, Clover leans into how social media already appeals to the lovesick. It's a dating app, so it's okay to be thirsty on main. Getting Started With Clover Despite taking many cues from social media, Clover (free, with premium options) is its own separate service with its own separate account. It's not Facebook Dating. You can use your Facebook or Snapchat account to sign up, but you can also use your email credentials or Apple/Google accounts depending on the mobile operating system you use. Clover is available on Android and iOS devices. I primarily tested on an iPhone 12 mini. Clover lacks a web version. The sign up process asks you basic questions about yourself, and what you want in a partner. What kind of relationship are you looking for? Do you smoke? What's your location and age range? Flesh out your profile by tagging interests, such as animals, fashion, and working out. You need to submit at least one photo of yourself before you can interact with other people. The glossy photos and slick interface immediately give the app a high-quality feel, similar to Hinge. Some of the stock photography is a bit objectifying, particularly when it comes to different body types. Also, splitting age categories into "18-23," "24-29," and "30+" should tell you who Clover sees as its target audience. An early question asks how adventurous you are in bed. If there's one place where you shouldn't hold back, though, it's on a dating app. Profiles and Interface Initially, Clover's atmosphere felt better suited for quick hookups, like our Editors' Choice pick Tinder, rather than lasting relationships, like our other Editors' Choice pick Match. Although you swipe many pretty faces, the app offers ways to know your potential partner more intimately. Profiles display whether or not the person is looking for a fling or serious relationship. Tapping an interest in a person's bio also pulls up a list of other users who share those interests, so you can more effectively browse. You can also play a game of 20 questions and compare your answers with other people's responses. These are more casual questions, closer to OkCupid's prompts than eharmony's analytical questionnaire. Are you messy or organized? Are you predictable or spontaneous? Do you prefer Mac or PC? When you decide to send that first message, you can opt for one of Clover's pre-written icebreakers like "You're super fashionable!" or "Hey baby, your place AND mine???" If someone is being a jerk, you can always block and report them. If someone just isn't right for you, recommend them to a friend. Arguably the trickiest aspect of online dating (especially in a COVID-19 world) is transitioning from online to real-life. Fortunately, Clover offers some of the best built-in tools we've seen for helping users plan actual dates. Users can say whether or not they are interested in a date. You can also directly request a date. There's an entire tab for browsing available dates, monitoring pending dates, and planning confirmed dates. Chatting and planning dates aren't the only ways for interacting with Clover users, though. You can also join Mixers, community groups that are basically little forums where members post messages. Naturally, most of these forums are romance-themed. Socially Awkward Singles. Girls That Want Nice Guys. But others are dedicated to certain interests. Maybe you'll find the love of your life in the Wine community or among the Walking Dead fans. Giving users different ways to approach communication makes Clover's overall ecosystem that much more alluring. Premium Extras and Social Distancing Clover is technically free, but to get the most out of it you'll want the premium subscription and all the extra features it includes. Most notably, free users can't leverage the video chat functionality that's perfect for safe and socially distanced virtual dating while the COVID-19 pandemic still rages throughout the world. Clover's video chat capability puts it ahead of many other dating apps. Other premium features include unlimited instant chatting and date requests, the ability to include photos and other multimedia content in your messages, advanced filtering and sorting options, free weekly profile boosts, ad removal, and the ability to see who likes you. A Clover subscription costs $19.99 for one week, $74.99 for three months, and $119.99 for a year. That's an expensive start, but the price quickly becomes more reasonable the longer you commit. You also get a week-long free trial. Alongside video chatting, premium Clover users can also view and broadcast themselves similar to Instagram Live or a video game live streaming service. You can follow users and watch their streams, or stream yourself. You may see one of your own matches going live, but this part of Clover feels somewhat separate from the typical dating features. Only POF offers something similar. As with most live streaming services, these webcam streams can occasionally feel a little scummy. Clover insists users refrain from harassing and overly sexual comments, but Bumble is still the app of choice for female empowerment. As a streamer, you can earn gems from fans that you can then cash out for real money. That's pretty cool, but it also leaves the impression that some folks are on here more for boosting their trendy influencer cred than going out on dates. That's social media for you. Still, this is yet another novel way Clover lets users interact. Four Leaf, Four Stars Whether you want to schedule real dates, hang in online communities, or watch video broadcasts, Clover is the robust dating app for you. Its speedy, modern look and feel make it comparable to our hookup Editors' Choice pick Tinder. However, based on the amount of success stories in the Clover blog, perhaps it can also compete with Match, our Editors' Choice pick for long-lasting love. Whichever way you use it, Clover's variety of social media-esque online dating features has something for everyone.

Trump's Gettr Social Platform Hacked Twice
news.softpedia.com
The Acer Nitro 5 is a very popular laptop, and there's a good reason for it. While it's not a mind-blowing machine compared to more expensive laptops, the Nitro 5 stands out as a great budget gaming laptop. It's one of the most affordable gaming laptops out there, and it has great specs to boot. However, it does start with just 8GB of RAM. That's good enough for day-to-day use, but if you're trying to play modern games, it won't be the best experience. Luckily, you can upgrade the RAM in the Acer Nitro 5 fairly easily, and we're going to tell you how. One thing to note is there are a couple of different designs for the Acer Nitro 5. Older models had a dedicated door you could use to access just the RAM slots, which made things a little easier. For the latest models, you have to remove the entire back cover, but the process is still relatively easy. The first thing you need to do before trying to do any work inside your PC is to make sure it's turned off completely. It may seem obvious for some people, but you absolutely don't want to risk touching electrical components when they're running. You could very easily break your PC or even hurt yourself. Also, unplug the laptop from the power adapter. Another thing you may want to do is ground yourself to avoid any electrical discharges from damaging your components. You can touch a metal structure before starting to discharge yourself, but wearing an anti-static wristband is also a good idea if you want to be extra careful. Also, avoid working on rugs or other fabric, and keep pets away from the working environment. In terms of tools, you'll only need a Philips screwdriver and a spudger to help pry open the base. And of course, the RAM stick you want to use. You'll need a SODIMM RAM stick that matches the speed of what's already inside your Nitro 5. It's always best to check what's inside your model before making a purchase, but Crucial offers a model that's certified for compatibility with some models of the Nitro 5. If you have a newer Acer Nitro 5, there's no easy access door for components like the RAM as there used to be. That means you have to remove the entire base cover to upgrade the RAM, but otherwise, it's not a complicated process. Close the lid on the laptop and flip it over to get started. Older models of the Nitro 5 have an easy-access upgrade panel that doesn't require you to remove the whole base cover. This makes the upgrade process a little easier. Flip the laptop over to see the base with the exhaust vents at the top and follow these steps: That's about all you need to do to upgrade the RAM on the Acer Nitro 5. It's a pretty painless process, as long as you're careful and you get the right RAM. If you want to be absolutely sure you're getting the right RAM, open up the laptop to see what's already inside before buying anything. And of course, always make sure you're grounded to avoid any electricity discharges. If you're looking to buy a gaming laptop that's easily upgradeable, the Acer Nitro 5 is a solid choice, since the RAM slots are pretty easy to get to. You can buy the latest model from the link below. There are also other options from Acer if you're looking for more premium offerings.

Ryzen 7 5800X vs. Core i7-11700K vs. Ryzen 7 2700X
techspot.com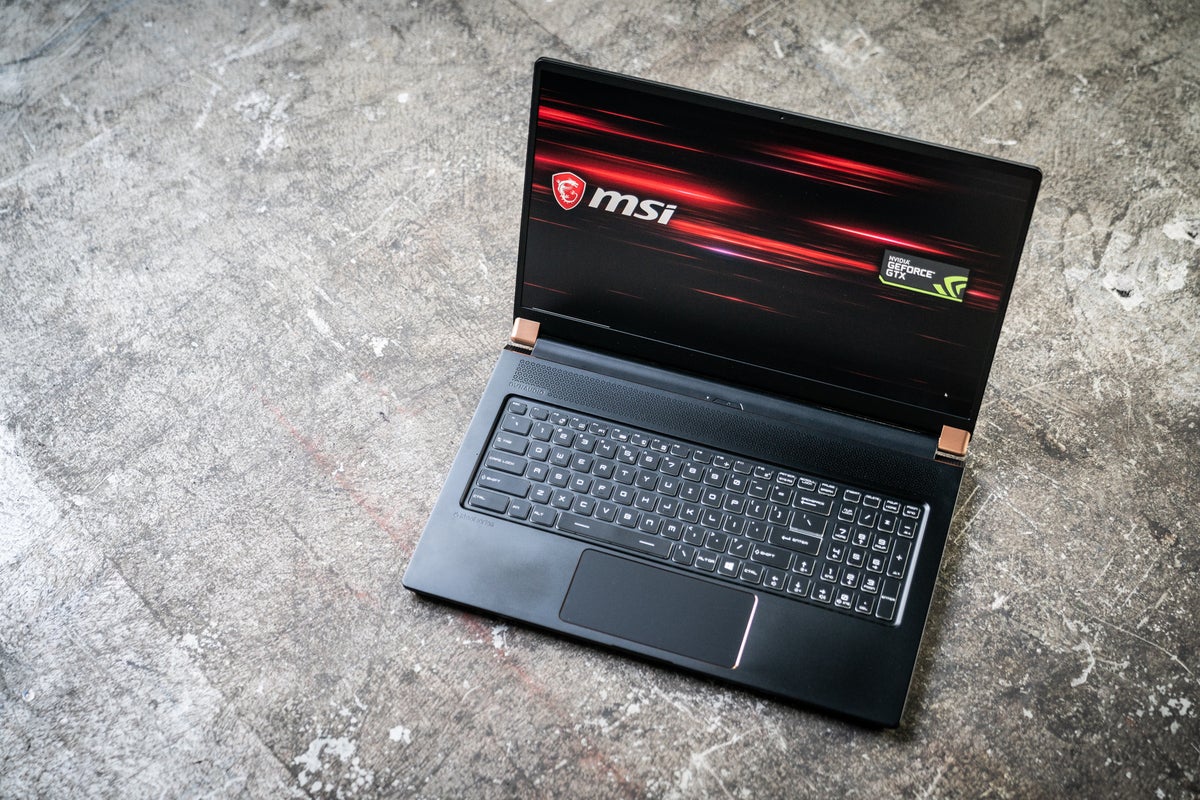 There are great laptops available now (as pandemic-fueled sales remain strong), and you can see our tested favorites below. But if you yearn for the latest and greatest, check out our news and reviews of laptops with AMD's Ryzen 5000 and Intel's Tiger Lake CPUs, and Nvidia RTX 30-series mobile GPUs. (Psst: We also have a list of the first laptops available with RTX 30-series .) Here are the latest news and reviews, along with our top picks below. Our quick-hit recommendations:· Here are the latest stories: Watch The Full Nerd weekly podcast for PC enthusiasts! The Asus ROG Strix G15 Advantage Edition gets all A's: AMD Ryzen 9 5900HX, AMD Radeon RX 6800M, and AMD 'Advantage,' meaning it's the first machine to meet AMD guidelines designed to make mid-range gaming laptops better. And yes, it's made by Asus, too. If you're on the hunt for an affordable yet stupidly fast laptop on a medium budget, just stop reading and buy the Asus ROG Strix G15 Advantage Edition right now because of its stunning price-to-performance ratio. Read our full review. [ $1,650 as tested at Best Buy] The Acer Nitro 5 surpases what we expect of rock-bottom budget laptops. Its display is a bit dim, and its GTX 1650 graphics is only going to feel slower as time goes by. However its performance is solid overall, and its battery life is a nearly unheard-of (for gaming laptops) five hours. If you're looking for solid budget value, or if you plan to buy cheap and upgrade more often (a reasonable plan in the ever-advancing world of gaming), this is a respectable entry-level machine. Read our full review. [ $830 as tested via Bestbuy.com] The Pavilion Gaming Laptop punches well above its weight in the entry-level range. It's every bit as sturdy and refined as its high-end counterparts, and it even has surprisingly respectable battery life. The Pavilion Haming Laptop has sacrificed a few things to hit that budget level, namely a dismal display and no mouse buttons. Still, with models starting as cheap as $800 on HP.com, you can configure this overall solid machine to fit your budget. Gigabyte's Aorus 17G gaming laptop, with its high-end parts and sharp-angled design, looks like it should be loud, but it's not. It's amazingly quiet, actually. We've heard ultraportable laptops produce more noise under a load than the Aorus 17G does while gaming. It may spoil your fun a bit to know that Gigabyte achieved this feat by taking the RTX 3080 mobile GPU down a notch in performance. If you always want the ultimate gaming machine, you'll invest in a good pair of gaming headphones and put up with a shrieking hair dryer shaped like a laptop. But if you wished gaming laptops weren't so loud, the Aorus 17G grants your wish with a modest tradeoff. Read our full review. HP's Omen 17 gaming laptops have a reputation with us that can be summarized in four words: solid performance. Surprisingly affordable. The ROG Zephyrus G14 debuts with AMD's stellar Ryzen 9 4900HS CPU, and we can safely say: Just give Asus your money. This laptop packs a stupid amount of performance into a stupidly small and stupidly light (3.5-pound) frame. You're talking about a weight class that typically gives you lower-power CPUs and GPUs. Yet the G14 can hang in CPU performance with laptops that weight 10 pounds. Obviously the star of the show is the Ryzen 9 4900HS CPU, which we review in detail separately. But the Asus ROG Zephyrus G14 as a whole package is nearly as impressive. Read our full review. Alienware's Area-51m flagship gaming laptop is big, thick, and fast, a return to form that should reassure people who got worried when the company unveiled the thin-and-light Alienware m15 last year. The new Area-51m very well might be the first gaming laptop to bring the Holy Grail of features to consumers: Upgradable graphics and an upgradable CPU. Read our full review of Alienware's Area-51m. The Alienware 17 R5 is a slickly designed gaming laptop that leverages Intel's first Core i9 mobile chip and an overclocked GeForce GTX 1080 to deliver desktop-class power. It's heavy and expensive though.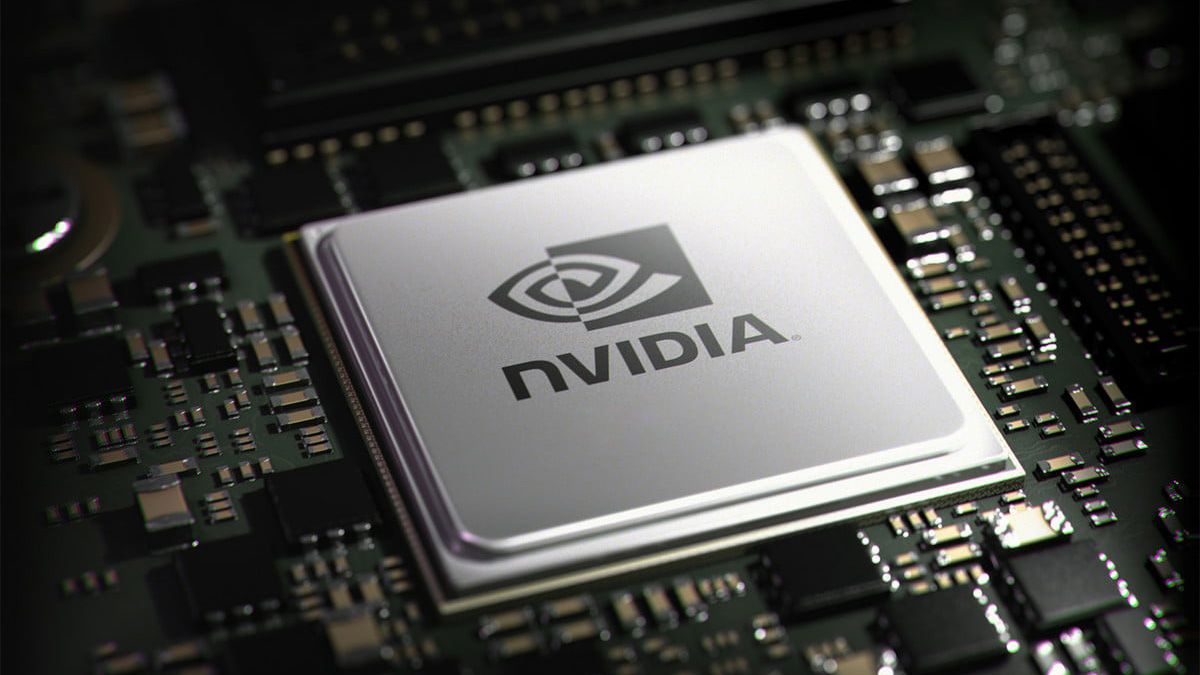 Nvidia's more powerful laptop GPUs could be inbound – but may not arrive as soon as you'd like
techradar.com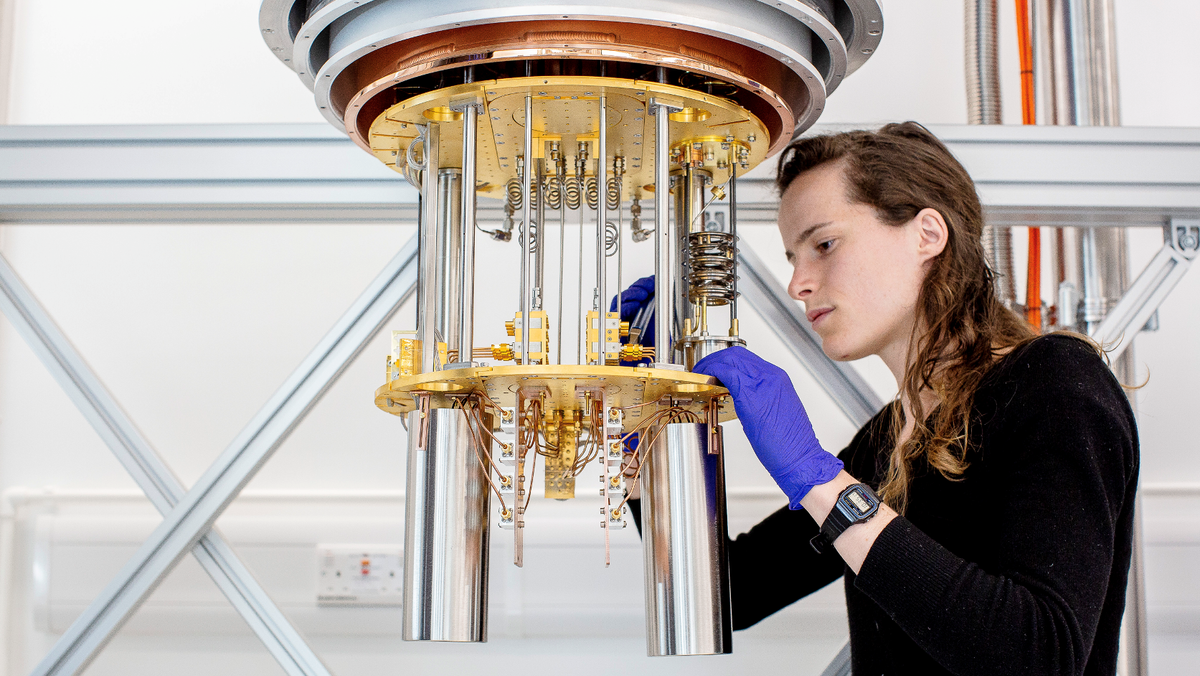 After unveiling the UK's most advanced superconducting quantum computer back in 2018, Oxford Quantum Circuits (OQC) has announced that it is launching the country's first Quantum Computing-as-a-Service (QCaaS) platform. The startup's new QCaaS platform will likely help boost the UK's ambitions to be a global quantum superpower while will also making it easier for businesses to explore the increasing commercial and technical benefits of quantum computing. As OQC tries to become a pioneer of the QCaaS market, this will also be the first time that the company's proprietary technology is available to the enterprise via its private cloud. CEO of OQC Dr. Ilana Wisby provided further insight in a press release on how the launch of the company's QCaaS platform will make quantum computing available to more industries and businesses, saying: "The launch of our QCaaS platform is not only a remarkable achievement in the history of Oxford Quantum Circuits, but is a significant milestone in unlocking the potential of quantum computing both in the UK and globally. We know quantum computing has the power to be revolutionary but for decades this power and potential has been relatively untested and unverified in the real world. By making our QCaaS platform more widely available to strategic partners and customers, we are offering the world's leading enterprises the chance to demonstrate just how far-reaching quantum will be within their industries." Through its QCaaS platform, OQC will take its proprietary quantum technology to market through a private cloud where strategic partners and customers will be able to further experiment with quantum in an effort to tackle some of the world's most intractable problems. The company's partner Cambridge Quantum will be given first access to its private cloud in order to demonstrate its Iron Bridge cybersecurity platform which will use quantum computers to generate unhackable cryptographic keys. To do this Cambridge Quantum will use one of OQC's systems named "Sophia" which is hosted at its state-of-the-art lab in the UK. For those unfamiliar with OQC, the company names its systems after women in STEM and its Sophia quantum computer is named after the British physician Sofia Jex-Blake who led the campaign to secure women's access to a university education. Organizations interested in taking advantage of the technical and commercial benefits of quantum computing can sign up here as OQC is now accepting registrations to its beta list.

This quantum computer with a 3D chip is heading into the cloud
zdnet.com
In the world of stealth gaming PCs, it doesn't get much better than cramming a rig into a retro console. Along those lines, a modder managed to cram a Ryzen 4650G APU,2TB of storage,16GB of RAM, and a dual-band Wi-Fi chip into a Sega Dreamcast shell to create the perfect stealth mini PC for retro fans. Temujin123 showed off their work on the ComputerBase forums, including a video documenting the process of hollowing out the Dreamcast shell and adding the new components in. Step one was the disc drive, which the modder replaced with a Matshita DVD drive wired up to a magnetic switch. The switch triggers the drive to spin when the lid is closed and stop spinning when it's open. Thankfully, that looked like the most complicated part. Temujin123 fashioned a mounting plate with standoffs out of sheet metal to mount the mainboard. Instead of an off-the-shelf motherboard, they used an ASRock X300M bare-bones kit. The tiny board comes with the essential connections for a build like this but nixes PCIe connectivity for builds that don't need a graphics card. Critically, the board includes connections for M.2 SSDs and Wi-Fi cards, allowing Temujin123 to install a 1TB Samsung 970 Evo,960GB Corsair Force MP510, and a dual-band Intel Wi-Fi chip directly on the board. They also managed to fit a 120GB Samsung 830 SATA SSD, which sits below the mainboard. To keep everything cool, Temujin123 chose the Noctua NH-L9a CPU cooler, which is only 37mm thick. Still, the cooler juts slightly out of the bottom of the Dreamcast shell. Temujin123 installed the mainboard upside down to draw cool air in through the bottom, with warm air being exhausted out the side. After a coat of paint and a few USB ports in place of the controller jacks, the Dreamcast gaming PC was finished. As for performance, the Ryzen 4650G can run recent AAA games between 30 frames per second (fps) and 60 fps at 720p with Medium settings. Although the aging Vega graphics cores inside the chip can't stand up to a discrete GPU, they still provide enough power for indie titles and games that are a few years old. It's not a high-end gaming PC, but it's hard to argue with that kind of performance inside a Sega Dreamcast. Temujin123 says they are planning a "Dreamcast Two" for AMD's upcoming but still unannounced Ryzen 6000 APUs. These APUs reportedly feature new RDNA 2 graphics cores, which should greatly improve performance.

Cheating on consoles might become a real issue
gamereactor.eu
Does your Apple Watch make your heart go pitter-patter? If it's the Series 6, the smartwatch will be sure to let you know. But no matter which Apple Watch you have, switching up the bands on it can make your heart race. The three Apple Watch models that are currently being sold are Series 6, the lighter in features SE, and the Series 3. While the Series 4 and 5 are discontinued, you'll find plenty of bands for them since they share their 40mm and 44mm sizes with the Series 6.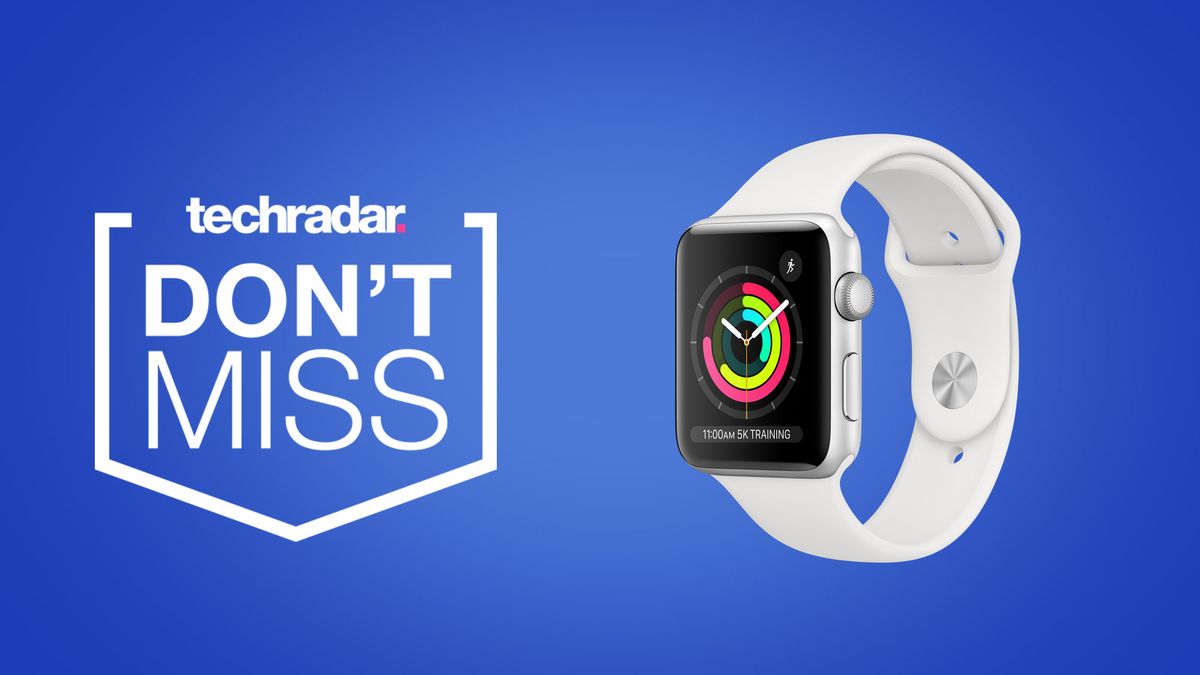 Cheap Apple Watch deal: the Apple Watch SE is on sale for just $249 at Amazon
techradar.com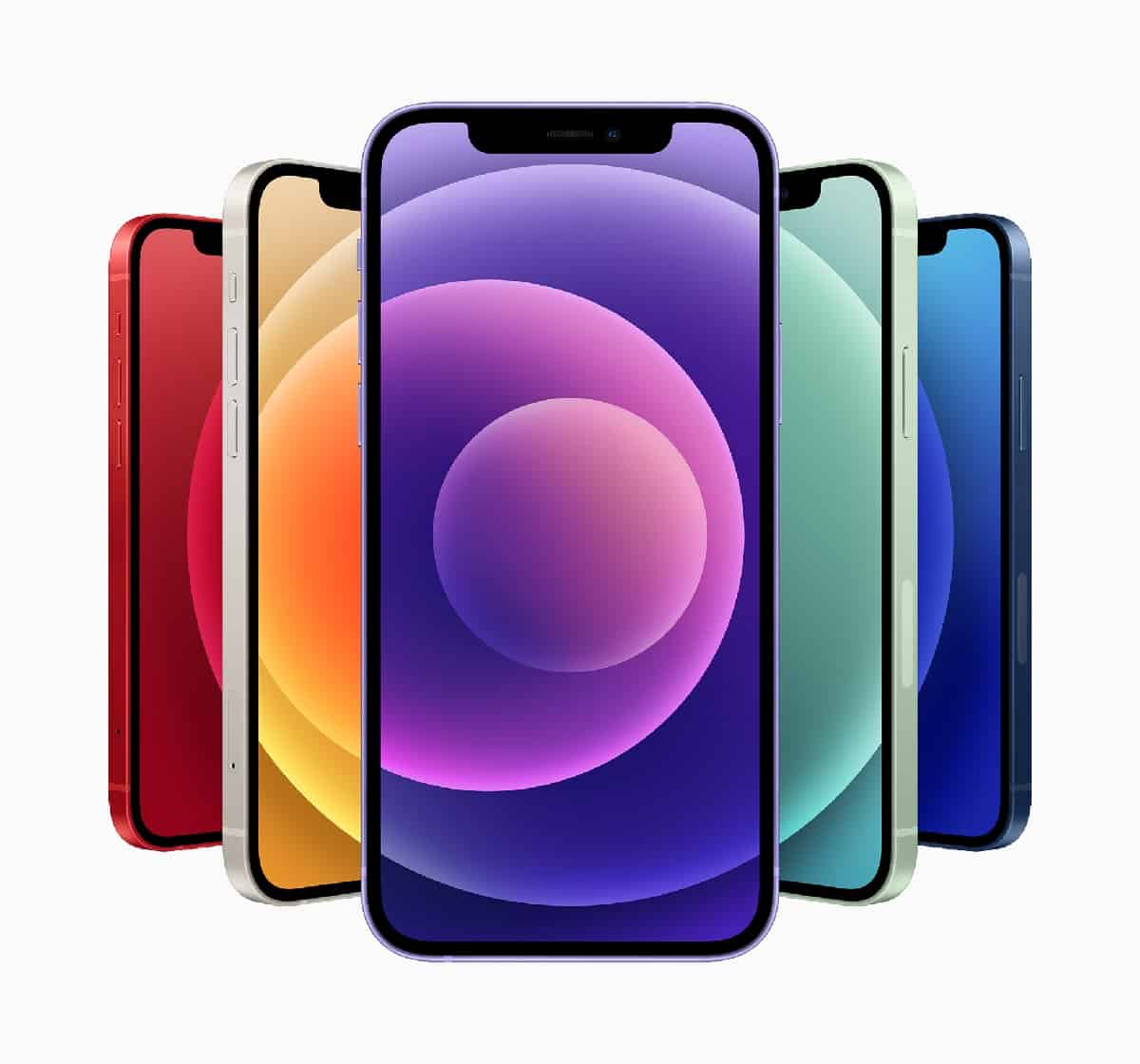 While Apple is busy convincing people that iPhones are the safest bet when it comes to the protection of users' privacy and security, a recently-discovered nasty Wi-Fi bug suggests that iPhones and iPads are still quite vulnerable to hacking. As reported by ZDNet, Software engineer Carl Schou has discovered a Wi-Fi bug, exploiting which a hacker can permanently disable the ability of your iPhones and iPads to connect to a Wi-Fi hotspot. According to the software engineer, a specific network name — %secretclub%power — can cause this problem, and there is no easy way to fix the issue, unfortunately. The software engineer, however, managed to restore his iPhone to normal by removing the malicious network name from his iPhones. It isn't as easy as it sounds, as Schou had to go back to a backup and manually edit the file in order to remove the network name — quite a task for an average user! And now, there is some good news. You can make your iPhones or iPads immune to this attack. All you'll have to do is go to Settings > Wi-Fi and set the Auto-Join Hotspots to Ask to Join or Never on your iPhone and iPad. Now, your iPhones and iPads can no longer automatically connect to a Wi-Fi hotspot that requires no password to join, meaning attackers won't be able to trick you into joining the malicious network. Do this now to protect your iPhones and iPads!

This serious Wi-Fi bug can break your iPhone, but here's how to protect yourself
zdnet.com
The release of The Legend of Zelda: Skyward Sword HD is just around the corner. This high-definition re-release take s gamers back to the very beginning of the Legend of Zelda story, to a world in the clouds where a boy and a girl find themselves front and center in a battle between a goddess and an ancient evil. Gamers can expect crisp visuals with a boosted resolution and frame rate, updated controls, and a myriad of small quality-of-life improvements to make this the best Skyward Sword experience possible. If you're looking to get your hands on Skyward Sword the day it's released, you should probably pre-order. Here's everything we know about pre-ordering The Legend of Zelda: Skyward Sword HD, including which retailers are offering pre-order bonuses. Skyward Sword HD will release on July 16, exclusively for the Nintendo Switch, for $59.99. There will be both physical and digital copies of the game but no special or collector's editions. Physical copies of the game can be picked up or delivered on the release date. Digital versions can typically be preloaded and unlocked on launch day. Ordering digital is convenient, as there is no cartridge to keep track of, but it does take up more of the storage space on your Nintendo Switch. You may want to consider purchasing a micro SD card to beef up your storage for the occasion. Some retailers will include small pre-order bonuses for buying from them. Here are the ones we've found: Amazon has both physical and digital copies available. The digital copy comes in the form of a code to input into Nintendo eShop, giving you access to the game the minute it comes out. There are no announced pre-order bonuses at Amazon. Gamestop offers physical and digital versions as well. Digital codes will be sent when payment is processed, allowing players to download Skyward Sword HD now and start playing on July 16. GameStop also offers a free poster for pre-ordering, which can be picked up at the store with proof of purchase while supplies last. Best Buy is only offering physical copies of the game and including Zelda decals as a pre-order bonus. Walmart, like Best Buy, carries just the physical version of Skyward Sword HD. Pre-orders with them will include Zelda socks and a keychain. Players can, of course, always buy directly from the Nintendo eShop. This is an all-digital marketplace, and there are no pre-order bonuses, but it is easy to buy directly from your Nintendo Switch or online. Nintendo is celebrating the release of Skyward Sword HD with some Zelda-themed accessories. First is the limited-edition pair of Joy-Cons. These detachable controllers are themed to match the game. The right Joy-Con is colored to mimic the Master Sword held in Link's right hand, and the shield in his left hand is mirrored on the colors of the left Joy-Con. Inventory is pretty constrained, but you can potentially order these here: Nintendo has also released a brand new Zelda and Loftwing amiibo. This figurine is not just for show. Normally, the only way to return to the sky from ground level is by locating one of the save points scattered across the world. This amiibo, however, allows you to instantly travel to the sky from any point on the ground, even inside of dungeons, and return anytime you want. That is a significant quality-of-life upgrade, and it requires this specific amiibo. Amiibo are often in high demand and sell out quickly. Your best bet for tracking down a Zelda and Loftwing amiibo is to check daily up to and including the July 16 release of Skyward Sword HD at the following retailers:

The Legend of Zelda: Skyward Sword HD merch available with pre-orders
vg247.com
Ray tracing,120Hz support - and even more impressive visuals. Released at the tail-end of last week, Doom Eternal's upgrade for PC and next generation consoles is an important release - it's our first chance to see how the tech masterminds at id Software are choosing to approach the new features of the latest hardware. Ray tracing, in the form of accurate, real-time reflections, is key to the upgrade, but in putting the new consoles through their paces, a trio of modes are available - and we've tested all of them on PS5, Xbox Series X and Series S. We'll go into the specifics shortly, but putting this latest update into context, it's just part of a series of patches and upgrades that have served to further evolve a game that was already brilliant at launch. Two additional DLC packs have provided excellent extra content - rare for a single-player game - along with extra features and tweaks. id isn't done either, as it looks like a horde mode is also arriving for the game at some point too. Doom Eternal. Eight game modes in total are tested across three different consoles. It's very, very impressive. But returning to the next-gen upgrades, we've already looked in-depth at the PC version of the game with a particular focus on the real-time reflections id software has added to the game's aesthetic, dramatically improving upon the standard cube maps and screen-space reflections the game has had since launch. There's a dramatic level of scalability in the implementation - which goes far beyond the 'baked in' presets - and that's accessible via the command line. On PlayStation 5 and Series X, the same RT features are in place and they are effectively on par with the PC's medium RT quality level, with reflections rendered at one third the current resolution. Elsewhere, expect settings broadly on par with the PC version at ultra, but for some reason, anisotropic filtering seems to be disabled on all consoles, diminishing image quality on textures observed from oblique angles. Dynamic resolution scaling is also in effect, with a top ceiling of 3200x1800, while drops to around 70 percent on both axes are observed, with the absolute minimum set to 50 percent. There's the sense that something is missing here, that the image isn't quite as sharp as it could be and that applies to both consoles. In terms of pixel counts, Series X does seem to resolve higher numbers in stress points compared to PlayStation 5. Meanwhile, Xbox Series S has no RT support at all. Bearing in mind how scalable the game is across the board, its absence is disappointing. Next up, there's the 120Hz mode, which works best on HDMI 2.1 displays, allowing for the game's full resolution to successfully resolve at full frame-rate. This looks to offer something akin to the last-gen Doom Eternal experience at twice the performance level. Xbox Series X operates at a dynamic 1800p, while PlayStation 5 tops out at 1584p - and it is visibly blurrier. Finally, Series S aims to deliver 120 frames per second at a maximum of 1080p, though drops to 70 percent on both axes is possible, which is a touch higher than 720p. Here's the Digital Foundry deep dive into the PC version of the new upgrade. Finally, id delivers a balanced mode, which retains the ultra settings but turns off ray tracing, deploying the freed up GPU resources on increased resolution: 4K on PS5 and Xbox Series X, and 1440p on Series S. There's little we can say about this mode except to note that while DRS is present, it's mostly as a fallback measure. To our eyes, the game simply rolls out at a locked 60 frames from start to finish and of all the modes available, this provides the sharpest image. We've not talked about performance yet because fundamentally, the story is rather uninteresting - in a good way! In almost all scenarios, Doom Eternal hits its 60fps and 120fps targets. We've seen some titles struggle with high frame-rate modes but in a world where a £150 Core i5 can run Doom Eternal on PC at upwards of 300fps, a mere 120fps seems like a walk in the park for the CPUs in the new consoles. Meanwhile, the excellent GPU scalability found in idTech 7 takes care of everything else, giving you a rock-solid lock to 60fps or 120fps in all relevant modes on all consoles. The only noticeable exception is checkpoint stutter - where the game momentarily pauses for a split-second to auto-save your progress. Now, we can't test the entire game, of course, but we did give the first half of the game a decent workout on all three consoles in all available modes. The only actual drop we could find was in the Arc Complex and making the game dip from its frame-rate target involves being in a certain area, looking in one specific direction and firing a bunch of rockets. In this very select series of conditions, all three consoles were affected, with Series S affected most and Series X affected least. However, this is very much the exception that proves the rule - this game is super-fast and smooth overall and it's beautifully optimised. Yes, Doom Eternal scales up to the latest and greatest - but it runs on Switch too. Check out this developer interview to find out how. It's also interesting to note that Xbox Series consoles use the hardware-based tier two VRS feature of the RDNA2 hardware, which is not present on PlayStation 5. VRS stands for variable rate shading, adjusting the precision of pixel shading based on factors such as contrast and motion. Pre-launch there was plenty of discussion about whether PS5 had the feature or not and the truth is, it doesn't have any hardware-based VRS support at all. However, developers can tap into the MSAA anti-aliasing hardware and exploit it to deliver something very similar to a tier one VRS solution. Metro Exodus does this on PlayStation 5, while Call of Duty Warzone does something similar on all consoles. In combination with Series X's extra GPU grunt, the use of variable rate shading may explain why the Microsoft console achieves higher resolutions overall. Ultimately though, this is an excellent upgrade for all three consoles - the cherry on top for what is one of my favourite games of last year. Criticisms are few and far between - the only negative aspect for me was the next-gen upgrade procedure on PlayStation 5. Initially it did not work. And when it did work, I discovered that none of my saves from PlayStation 4 could be transferred across. Meanwhile, everything just worked on the Series machines, I could pick up where I left off with no problem. Like it or not, cross-gen is a part of the experience and things do need to be smoother and more seamless on PS5. Other than that though, there's little to take issue with. A brilliant game just got better. It looks and plays beautifully on the new wave of console hardware. Will you support the Digital Foundry team? Digital Foundry specialises in technical analysis of gaming hardware and software, using state-of-the-art capture systems and bespoke software to show you how well games and hardware run, visualising precisely what they're capable of. In order to show you what 4K gaming actually looks like we needed to build our own platform to supply high quality 4K video for offline viewing. So we did. Our videos are multi-gigabyte files and we've chosen a high quality provider to ensure fast downloads. However, that bandwidth isn't free and so we charge a small monthly subscription fee of €5. We think it's a small price to pay for unlimited access to top-tier quality encodes of our content. Thank you. Find out more about the benefits of our Patreon

The King of Fighters XV is coming for PC, PS5 and Xbox Series S/X
gamereactor.eu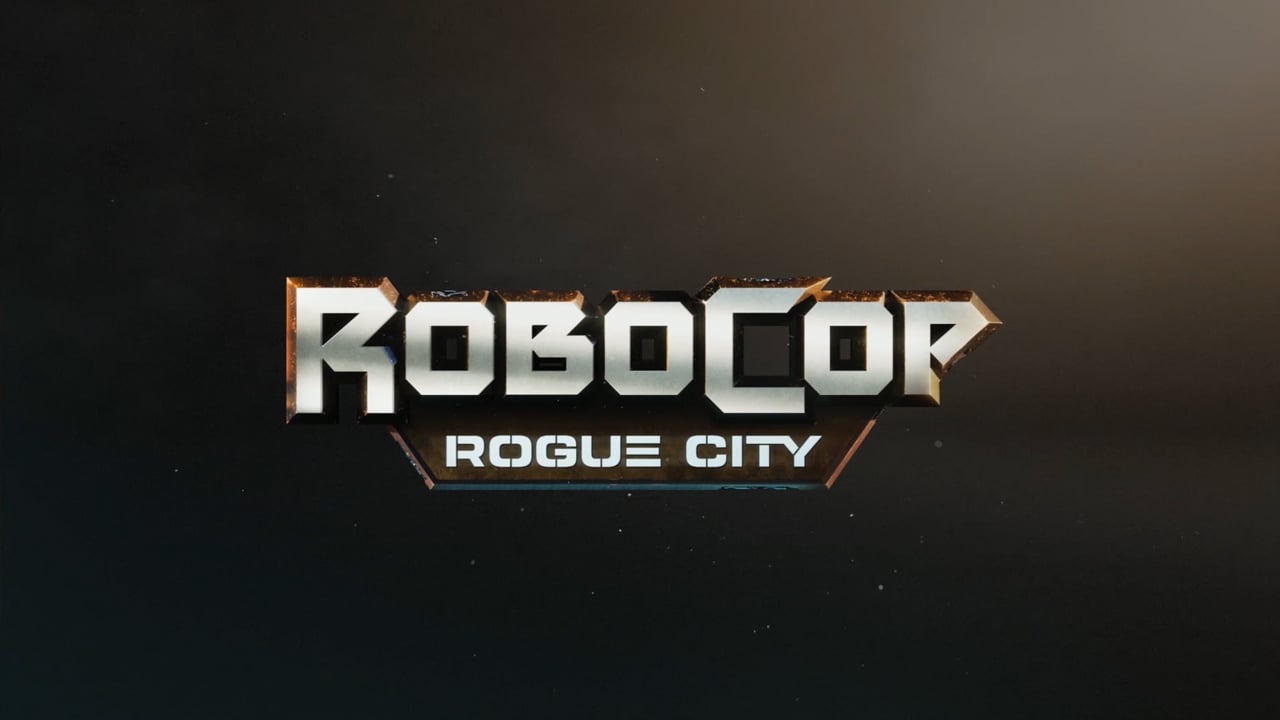 A brand new RoboCop game has been unveiled during the Nacon Direct event, and it's coming to us from the creators of Terminator: Resistance. It's been 18 long years since the last terminator game all the way back in 2003, and we've still got two more years to wait before RoboCop: Rogue City launches in 2023 to make it an even 20 years of waiting. The brief teaser trailer doesn't show us all too much to get excited about beyond the game's existence, unfortunately, as after a brief glimpse of old Detroit, it's just a slow pan over the credits and a sneaky peek of the titular robotic copper's leg holster at the end of the teaser. Thankfully, an accompanying press release for the trailer lets us know that Teyon and MGM will be working together to create "an authentic RoboCop game experience that is faithful to the franchise's DNA, while immersing gamers in an original story that enables them to play as none other than RoboCop himself." The trailer's description also provides a little more information, while sounding like it's straight out of the '80s, saying that in the game you'll "become the iconic hero whose part man, part machine, all cop as you attempt to bring justice to the dangerous, crime-ridden streets of Old Detroit in RoboCop: Rogue City." RoboCop: Rogue City is set to arrive on unannounced consoles and PC sometime in 2023, with more details hopefully arriving sometime in the future.

Robocop: Rogue City coming 2023 from the Terminator: Resistance devs
vg247.com
Crunchyroll and Adult Swim revealed the cast for their upcoming anime Blade Runner: Black Lotus on Wednesday, and announced a first-look panel at Comic-Con@Home 2021 later this month. The announcement about the still-mysterious series includes character descriptions, along with the names of each character's English- and Japanese-language voice actors. On the English-language side,Game of Thrones and Iron Fist actor Jessica Henwick will play the lead character, a replicant named Elle with a secret past. Meanwhile, the series will also include Brian Cox ( Succession), Wes Bentley ( The Hunger Games), Stephen Root ( Office Space), and many other recognizable names. Here's a look at the full cast and character list from Crunchyroll and Adult Swim: The series will run 13 episodes and will be directed by Shinji Aramaki ( Appleseed) and Kenji Kamiyama ( Ghost in the Shell: Stand Alone Complex). The series will be animated by Sola Digital Arts ( Ultraman 2019). Meanwhile, legendary director Shinichiro Watanabe, who has directed series like Cowboy Bebop, Samurai Champloo, and Carole & Tuesday, will serve as a creative producer on the series. Blade Runner: Black Lotus ' Comic-Con panel will be held on Friday, July 23 at 8 p.m. ET. The panel will include a first look at the series as well as a panel that will include both the series' co-directors, star Jessica Henwick, executive producer Joseph Chou, voice director Wes Gleason, and senior vice-president and creative director for Adult Swim, Jason DeMarco, who will moderate the panel. Blade Runner: Black Lotus will air on Adult Swim and Crunchyroll sometime later this year.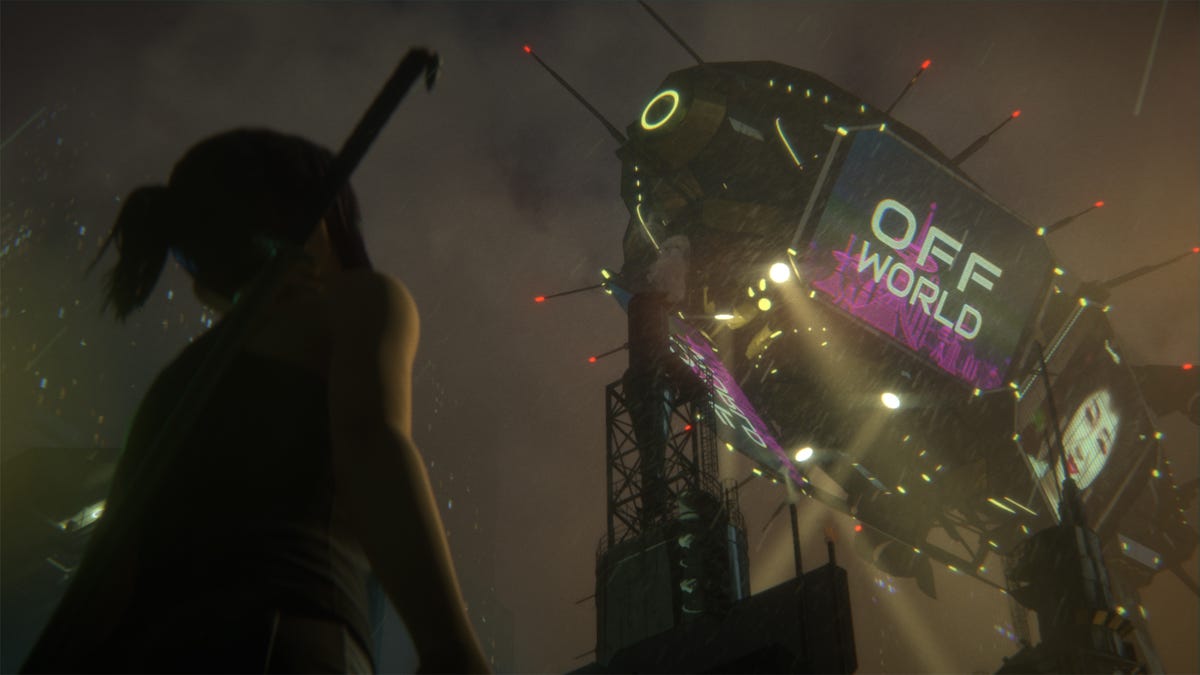 Blade Runner: Black Lotus' Cast Has Been Revealed
gizmodo.com
A new rumor suggests Nvidia might be working on the RTX 3080 Super and RTX 3070 Super for laptops. The rumor falls in line with a leaked roadmap from Lenovo last month, which listed the upcoming ThinkPad X1 Extreme Gen 4 sporting either an RTX 3080 Super or RTX 3070 Super. We may know the names of the cards, but that's about it. The rumor comes from Videocardz, who spotted a tweet from Greymon55 saying that the range is set to launch next year. The Twitter account was only set up this month, but it has already caught the attention of some well-known leakers. The tweet alone doesn't say much, but the Lenovo leak lends it some creditability. The original leak shows that you can configure the X1 Extreme Gen 4 with an Nvidia GTX 1650 Ti, RTX 3060, RTX 3070 Super, or RTX 3080 Super. Meanwhile, Lenovo's X1 Extreme Gen 4 product page lists the RTX 3080, RTX 3070, RTX 3060, or RTX 3050 Ti as graphics options in the upcoming machine. The RTX 3080 Super and RTX 3070 Super will allegedly come with 16GB and 8GB of GDDR6 memory, respectively. That's the only spec we know about, but these Super variants, if they exist, will likely come with more CUDA cores. The RTX 2080 Super mobile, for example, came with 128 more CUDA cores than the RTX 2080 mobile. The cards will likely use the same Ampere architecture, but they could come with a redesigned GPU core. Looking at last-gen's launch cadence, it's possible that Nvidia could announce Super variants in late 2021 or early 2022. The RTX 2080 mobile released in January 2019, and the RTX 2080 Super followed in April 2020. Similarly, the RTX 3080 mobile was announced in January 2021, putting the RTX 3080 Super mobile on track for an early 2022 release. Nvidia hasn't announced or hinted at anything at this point, though, and it's still too soon to say these cards are coming.Last year, Nvidia was apparently working on a 20GB version of the RTX 3080 Ti and a 16GB version of the RTX 3070 Ti, both of which never made it to market. The cards were reportedly canceled to make way for the RTX 3080 Ti and RTX 3070 Ti that are available today. If previous launches are anything to go by, Nvidia is likely working on an update to its mobile RTX 30-series range. However, it's possible that the design will be reworked, rebranded, or completely scrapped before next year rolls around.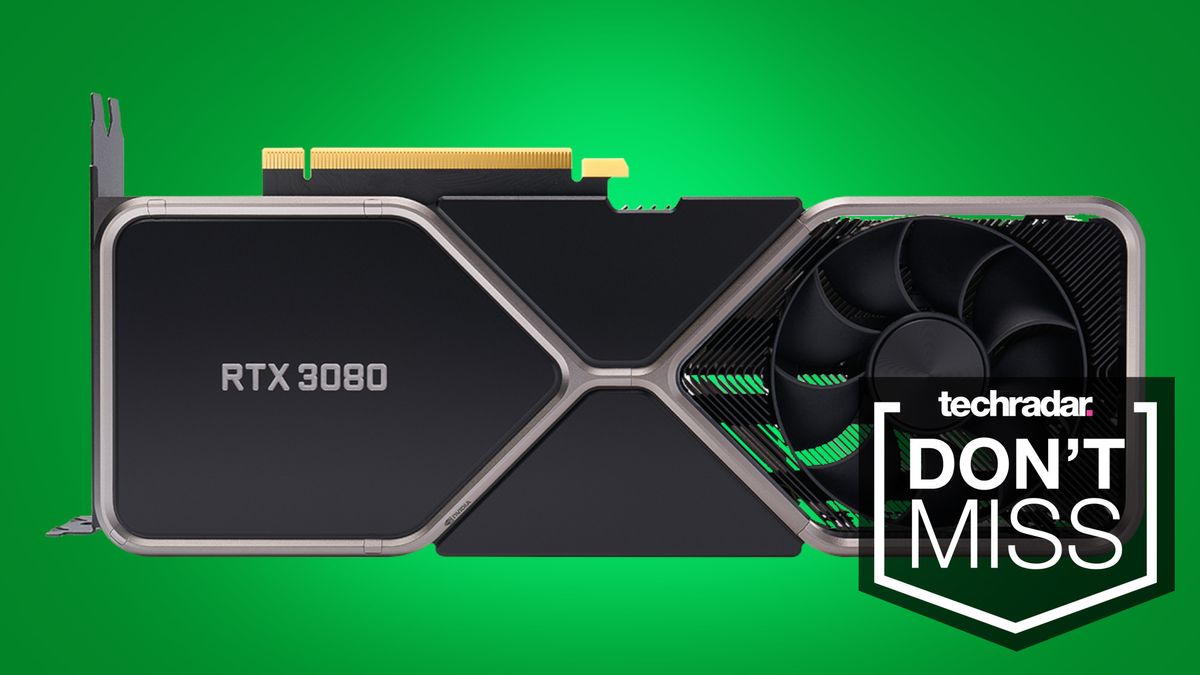 The RTX 3080 may be back in stock at Best Buy soon – here's how to track it
techradar.com
Nearly every website you visit insists you create a user account and think up a password, from dating apps to hyper-secure banking sites. The human memory can't keep up with dozens and dozens of these. Some folks get the bright idea to use the simplest possible passwords, things that are easy to remember, like "123456789" or "password." Others memorize one superbly random password and use it for everything. Either path is likely to make you the latest victim of identity theft. Don't be like them—use a password manager. And use all of a password manager's features correctly correctly. With a password manager, you don't have to remember that strong, unique password for every website. The password manager stores them for you and even helps you generate new, random ones. That's great, because, for many people, forgetting a password is a cause for panic. We've tested and analyzed dozens, so you can pick the password manager that best fits your needs. Not happy with your initial choice? Don't worry. Most services allow you to export your saved data or import from other products, easing the process of switching password managers. All of the products in this roundup cost money (though you can use some of them for free if you accept certain limitations). If you don't want to spend money and don't want limitations, don't worry. We've rounded up the best free password managers in a separate article. Most of the free tools lack the most advanced features, but they get the job done. We don't include any password managers in that roundup that either restrict the number of passwords you can save or inhibit cross-device syncing. In light of LastPass's upcoming syncing restrictions for free users, we have removed it from that roundup. If you are considering leaving LastPass because of this change, check out our top LastPass alternatives. Secure Your Passwords on Every Platform When you sign up for a password manager, one of the first things you need to do is create a master password for your account. Your master password is used to encrypt the contents of your password vault, so you should make it something difficult for anyone else to guess or find out. However, it can't be so random that you forget it; your master password is likely unrecoverable if you do. Read our tips on creating secure, complicated passwords for guidance. As an additional precaution, you should set up two-factor authentication to secure your password manager account, be it biometric, SMS-based, or via time-based one-time passwords (TOTPs) stored in an authenticator app. The best password managers support authentication via U2F- or OTP-based hardware keys such as from YubiKey and Titan Security. Before you commit to any password manager, you need to make sure it supports each device platform you use and doesn't prevent you from syncing your passwords across all of your devices. Although support for Windows and macOS platforms is a given, several password managers now offer native Linux apps, too. The best password managers have browser extensions for every popular browser that can operate independently of a desktop app. Full support for mobile platforms is a requirement for any modern password manager as most people frequently use their mobile devices to access secure sites and apps. Most experiences and features translate to mobile platforms without issue, but no one wants to enter a password like @2a&AY8mePu8HU@H on their smartphone's tiny keyboard. Fortunately, password manager apps typically let you authenticate using your fingerprint or face and directly fill in-app credentials with the tap of a button. The Password Basics Most people primarily use a password manager to manage website credentials. In practice, when you log in to a secure site, the service offers to save your credentials. When you return to that site, it offers to fill in those credentials. If you've saved multiple logins for the same site, the password manager lists all those options. Most also offer a browser toolbar menu of saved logins, so you can go straight to a saved site and log in automatically. Some products detect password-change events and offer to update the existing record. Some record your credentials when you create a new account for a secure website. For maximum convenience, you should avoid password managers that don't automatically capture passwords. Getting all of your existing passwords into a password manager is a good first step. Next, you need to identify the weak and duplicate passwords and replace them with tough ones. Many password managers flag weak, duplicate, or compromised passwords and help you improve them. Others go as far as to check whether you have set up two-factor authentication for those services in your vault that support it and whether your personal information appears in any data breaches. When you create a new secure account or update a weak password, don't strain your brain trying to come up with something strong and unique. Let your password manager take care of that. You don't have to remember it, after all. Make sure your generated passwords are at least 20 characters long and include all of the major character types (uppercase, lowercase, numbers, and symbols); all too many products default to a shorter length. Fill Forms Automatically Since most password managers can autofill stored credentials, it's just a small step for them to automatically fill in personal data on web forms—first and last name, email address, phone number, bank cards, passport numbers, and so on. You'll even find products that use realistic images of credit cards with the correct color and bank logo to store your payment options. Storing payment and identity details in an encrypted vault is a much safer way than saving them to a website or browser. Most of the top-rated products include a web form-filling component. The breadth and flexibility of their data collections vary, as does their accuracy when matching web form fields with their stored items. Even if they miss a field or two, the ones they do fill are ones you don't have to type. Think about how many sites you go to that want all the same information; this feature is a huge time-saver. Each password manager handles form filling differently. Some immediately fill fields automatically, but others wait for your input. Advanced Password-Management Features Given that all these products take care of basic password management tasks, how do any of them stand out from the pack? One handy advanced feature is the ability to capture and fill credentials for desktop applications, not just websites. It's uncommon for modern password mangers to not be able to fill credentials for mobile apps, however. Another is a secure browser, designed to protect sensitive transactions and invoked automatically when you visit a financial site. The ability to automate the password change process seems to be less and less common these days. Some password managers never offered this feature to maintain zero-knowledge policies. Most password managers include a built-in mechanism for securely sharing passwords with other users, but some go a step further with advanced permissions. For instance, a few password managers allow you to share a login without making the password visible, revoke sharing, or make the recipient an owner of the item. On a grimmer note, what happens to your secure accounts after you've died? A growing number of products include some provision for a digital legacy, a method to transfer your logins to a trusted individual in the event of your death or incapacity. Logging in with your secure username and password to a website that doesn't use a secure HTTPS connection is a big no-no. Some password managers even warn you about insecure login pages. Even when you do use HTTPS, sniffers and snoops can still learn some things about your activity, such as the simple fact that you're logging in to the secure site, and the IP address from which you're connecting. Running your secure connections through a virtual private network, or VPN, adds a layer of protection. Dashlane includes a simple built-in VPN. RememBear and NordPass respectively come from the same companies behind Editors' Choice VPNs, TunnelBear VPN and NordVPN. Secure storage is an increasingly common feature among password managers, too. The storage allocation won't replace the need for a dedicated cloud storage and syncing service, but in many cases, it's enough for storing important documents in an encrypted state. What's Not Here As mentioned earlier, you also won't find any only-free password managers here; those products are in a separate roundup. The password managers that offer both excellent paid and free tiers appear in both roundups. A password manager isn't the only thing you need to secure your digital life. We already mentioned the importance of using a VPN and two-factor authentication, but you should also use a security suite. It never hurts to verify that all your security software works, either. The Top Password Management Software Although a password manager needs to offer advanced features, it should remain easy to use and avoid needless complexity. Users who get annoyed or baffled by a password manager may well abandon it and go back to using sticky notes to store and share passwords or, worse, applying the same password everywhere. Our Editors' Choice winners for the category are Dashlane, Keeper Password Manager & Digital Vault, and LastPass. Slick and polished Dashlane boasts a ton of features. Keeper offers a full set of advanced capabilities, a sleek and elegant user interface, and support for every popular platform and browser. LastPass Premium excels because of its ease of use and competitive security tools, despite the upcoming changes to the free version of LastPass. You won't go wrong choosing any one of these products. Products that do not earn an Editors' Choice award still have their merits, however, and you may even prefer one of them.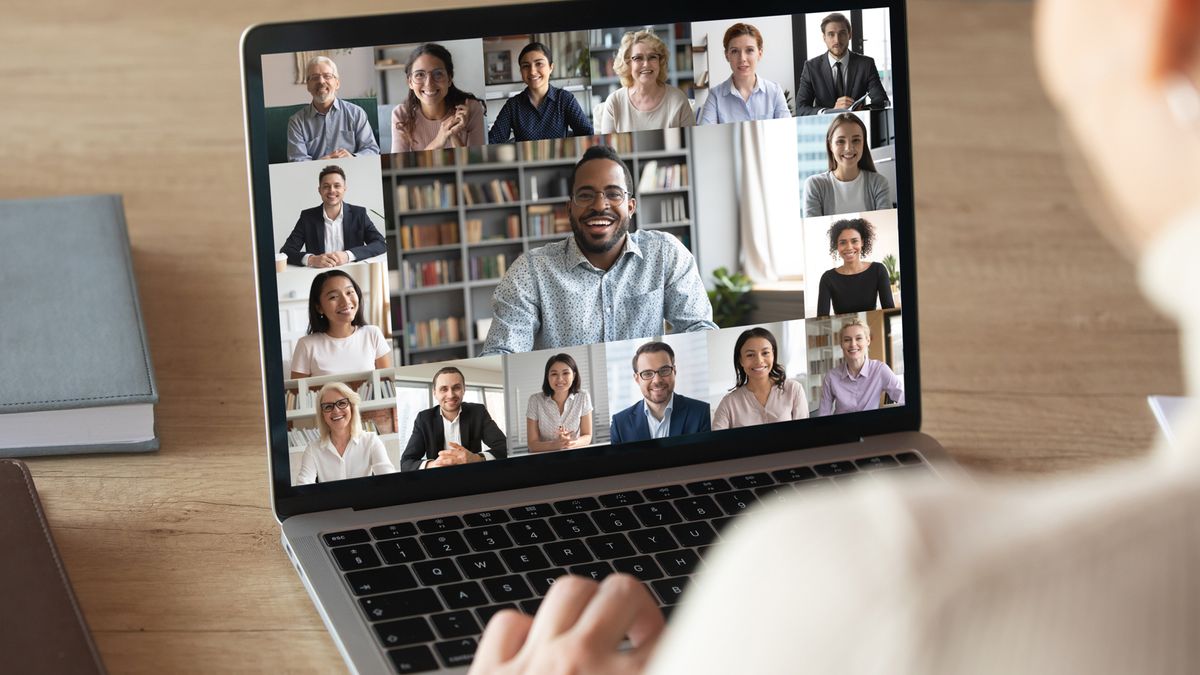 Best talent management software of 2021
techradar.com
Additionally, the latest update adds competitive tournaments to the game. It also pushes the level cap up to 72. The new update adds Cipanku Island, Mythical Temtem, and the ability to teleport. The creature catching RPG comes to the PS5 ahead of its launch on Switch and Xbox Series. The update is live now and free for all users. The wait is almost over for part two of the Summer Update.

Xbox Series S xScreen funded in 20 minutes, Series X could be next
gamerevolution.com
It seems that Biden Administration's foreign policy contains unachievable objectives, according Rebekah Koffler, a former Defense Intelligence Agency officer cited by Fox News. Biden's naive approach involves pleading with Russia's leader, Vladimir Putin, to cooperate in combating Russian cybercrime. By insisting on an overly controlled situation and demanding that Russian hackers refrain from using cyberattacks on a regular basis, Joe Biden and his team of advisors are sending a weak message to a Russian president who is not interested in stability and sees cyberattacks as useful weapons. Despite President Biden's silly attitude that led him to pass a list of "do not attack" vital infrastructure targets to Putin during a meeting in June, Russia was undeterred in continuing its cyber warfare campaign. Putin believes that Russia's so-called low grade cyber warfare, that he says aims to destabilize the United States, will not compel the United States to react with military force. The asymmetric doctrine that Russia has adopted, according to which the battle would be waged below the level of a kinetic conflict, consists of many components. Putin showed that he ignored Biden's requests by engaging in a catastrophic assault on the United States some weeks after Biden had asked him to stop cyber attacks on the country. In Putin's mind, the summit was a spectacle, an opportunity for him to publicly embarrass the U. S. while also validating his self-portrayal as a world leader who could stand toe-to-toe with the U. S. The Russian journalists who followed the meeting described how Biden's advisors had ridiculed the team by stating that the U. S. is more frightened of a cyberattack than a nuclear one. As Putin devotes a great deal of time and effort to project the image of a strong leader, Biden's approach, that seems sluggish and weak, allows the Russian leader to behave in this manner.

Ransomware: US warns Russia to take action after latest attacks
zdnet.com
What just happened? President Joe Biden says damage suffered by US businesses in the Kaseya ransomware attack appears minimal, though agencies are still gathering information on the incident carried out by the Russia-based REvil group last week. A ransomware attack took place last Friday targeting Kaseya's VSA cloud-based system management platform, which is used for remote monitoring and IT management. The Miami-based company said fewer than 1,500 businesses worldwide appeared to have been impacted. It is expected to release a patch today. Kaseya said that the attack never posed a threat to critical US infrastructure. It comes three weeks after Biden warned President Vladimir Putin that Russia needs to do more when it comes to stopping hackers within the country attacking the US. Also read: The Evolution of Ransomware: How Did We Get Here? On Saturday, Biden said, "The initial thinking was it was not the Russian government but we're not sure yet." If that proves to be the case, "I told Putin we would respond." At the same time that the ransomware attack took place over the weekend, a Republican National Committee third-party provider, Synnex Corp, was breached, but an investigation by Microsoft determined that no RNC data had been accessed. Bloomberg writes that the notorious Cozy Bear group linked with the Russian government was behind the incident. White House spokeswoman Jen Psaki on Tuesday said, "If the Russian government cannot or will not take action against criminal actors residing in Russia, we will take action, or reserve the right to take action, on our own." Psaki added (via Reuters) that Biden would meet with officials from the Justice Department, State Department, the Department of Homeland Security, and the intelligence community today to discuss ransomware and US efforts to counter it. REvil earlier this week said it is willing to negotiate for a universal decryption key that will unlock all the encrypted files, with the starting price set at $70 million in BTC. It had previously asked for $5 million from MSPs (managed service providers) for the tool and a $44,999 ransom from their customers. The attack affected business in at least 17 countries. The majority of the 800 Coop supermarkets in Sweden had to shut due to their cash registers not working, and it knocked more than 100 New Zealand kindergartens offline.

Kaseya delays patch fixing zero-day attack as issues hit SaaS rollout
venturebeat.com
Marvel Studios' God of Thunder will do what no Marvel Cinematic Universe character has yet done and return for a fourth installment of his solo series when Thor: Love and Thunder hits theaters on February 11. Written and directed by Taika Waititi, the filmmaker who wrote and helmed Thor: Ragnarok, Thor: Love and Thunder will bring back Chris Hemsworth as Thor, along with a host of other familiar faces from the MCU. Here's everything we know about Thor: Love and Thunder so far. A T-shirt circulating on social media shows Thor and Valkyrie in new armor, as well as the first look at Jane Foster in her Mighty Thor get-up. In an Instagram post, Chris Hemsworth revealed that the filming of Thor: Love and Thunder has officially wrapped. It's right on schedule for that February 11, 2022 release date. It stands to reason that a film with Gorr the God Butcher as the primary villain would have more than just one god (Thor) to butcher. Sure enough, during a recent interview with the Australian radio station Joy 94.9, Russell Crowe revealed he's playing Zeus in Thor: Love and Thunder. Marvel's version of the Olympian pantheon, as you might expect, isn't exactly like Greek mythology. In the comics, Olympians are extradimensional beings that hail from Olympus, an adjacent dimension to Earth. There has been a lot of buzz about the multiverse in the next phase of the MCU and this continues to add gas to that fire. New set footage from The Daily Mail, reveals Natalie Portman and Tessa Thompson in action — including video of Natalie Portman's stunt double being lifted into the air while convulsing as she appears to inherit Thor's powers, a development that has been teased for some time. The Daily Mail alleged a while back that Matt Damon had joined the cast of Thor: Love and Thunder in an undisclosed role, although he did portray an Asgardian actor in Thor: Ragnarok. Turns out, according to new set footage, Fake Loki did indeed survive Ragnarok and so did his pal Fake Thor, played by Luke Hemsworth. Melissa McCarthy will portray Hela in the Asgardian production. With production fully underway, the first photos from the set leaked in early February 2020, revealing some eyebrow-raising new costumes for Chris Pratt's Star-Lord and Chris Hemsworth's Thor. On January 20, 2021, Chris Hemsworth confirmed on his Instagram that production is underway in Australia. At Disney's 2020 Investor Day, the studio confirmed previous reports that Christian Bale has joined the cast. And they told us who he's playing: Gorr the God Butcher. Who is Gorr? Growing up on a nameless barren planet, Gorr lost his faith in gods after his family died, becoming an outcast from his tribe. When he discovered the existence of gods, he vowed to kill them all, including Thor, Odinson. Gorr is empowered by All-Black the Necrosword, a mystical weapon that allows its users to fly at extreme speeds and fight with extreme strength. In the comics, the sword is the catalyst that sends Gorr on a massive celestial killing spree and pitting him against Thor. Thor and Gorr meet numerous times throughout the comics, often with time travel and Gorr's army of berserkers involved. Still no word on how exactly Gorr will be weaved into the Marvel Cinematic Universe. Given that Thor spent so much time with the Guardians of the Galaxy in Avengers: Infinity War, it was fair to wonder if we may see another crossover in Thor: Love and Thunder. And while we can't speak for the whole gang, The Hollywood Reporter confirmed in November that at least Star-Lord would return in the upcoming film. Then, in a December Instagram post, Pom Klementieff revealed she's in Sydney shooting Thor: Love and Thunder, reprising her role as Mantis. Last we saw them, Thor and the Guardians were leaving Earth together in Avengers: Endgame so it's possible Thor: Love and Thunder is just picking up where Endgame left off. Only time will tell. Chris Hemsworth says Thor: Love and Thunder will begin filming in January 2021. As the coronavirus forced movie theaters to shut down, Disney delayed several films, forcing the MCU into a release date shuffle. Ultimately, that led to Doctor Strange in the Multiverse of Madness being bumped to March 2022, putting it in theaters after Thor: Love and Thunder, which eventually received a new release date of February 11, 2022. The film will follow a slew of new heroes starring in their own movies: Black Widow, The Eternals, and Shang-Chi and the Legend of the Ten Rings. It now precedes Doctor Strange in the Multiverse of Madness, Black Panther 2, and Captain Marvel 2. Taika Waititi hosted a live watch-along event for Thor: Ragnarok on Thursday (aka "Thor's day") via Instagram, and along with featuring virtual visits from Ragnarok actors Tessa Thompson and Mark Ruffalo, the session also included some interesting details shared by the filmmaker. Although Waititi would neither confirm nor deny the presence of rumored cast member Christian Bale or the potential return of Tom Hiddleston as Loki, he did indicate that one character definitely won't be appearing in the film, contrary to recent rumors: The cosmic hero known as Silver Surfer. Waititi described Thor: Love and Thunder as "like 10-year-olds told us what should be in a movie and we said yes to every single thing." The event eventually transformed into an impromptu question-and-answer session with Waititi, and the filmmaker pranked viewers with what is certainly a joke script from Thor: Love and Thunder. The script revealed the return of Tony Stark — with "Science" being the only explanation for his resurrection — and had him utter the line, "Wazzuuuuurrp!" The fake script also indicated that Thanos was back, and the team would be renamed "The Avengererers" in Thor: Love and Thunder. Although this fake script was good fun, speaking with the BBC, Waititi did describe the actual script for Thor: Love & Thunder as "insane" and "romantic. "I think it's going to be really good," he said. "We've finished, we've been writing the script off and on for over a year and I'm just, actually this week, doing another pass on it. It is so insane and also very romantic. I'm into romances now. I just want to make a romance. I want to make something that I've never done or never cared for. I would like to attack something like that." So while Stark probably isn't coming back from the dead to fall in love with Thor, some other crazy romance may be in store. In early January, an unconfirmed report indicated that Batman himself, Christian Bale, was the leading contender to play an important, unidentified role in Thor: Love and Thunder. That report was later confirmed by Marvel actress Tessa Thompson, who indicated Bale was indeed in talks to play the villain in Thor: Love and Thunder. And finally, during Disney's massive Investor Day 2020 content news dump, Bale was confirmed to be playing Gorr the God Butcher. In one of the biggest announcements to come out of Marvel's panel at San Diego Comic-Con, the studio revealed that actress Natalie Portman will not only reprise her role as Jane Foster in Love and Thunder but will also become a new, female Thor. Portman made a surprise appearance onstage during the event to announce her return to the role — a character she hasn't portrayed in a featured role since 2013's Thor: The Dark World. How Portman's new God of Thunder will be integrated into the MCU remains a mystery, one that's already generating quite a bit of buzz. Speaking with Serena Williams on Instagram Live in July, Portman expressed her excitement to reprise the role. "She's actually The Mighty Thor. The comics had the female Thor when Jane becomes Thor, and she's The Mighty Thor," she said. "We haven't started [filming]. More time to get jacked. Which I have not. I've got the carbo-loading down, but not the exercise part! Obviously, everything is weird because of pandemic time, who knows what's happening. It will be exciting and I'm interested to see if I can gain muscle." While Portman is back, she'll likely be the only major cast member from the two early Thor films. Speaking with ET, Kat Dennings, who played Darcy in the first two films, said she has not been asked to return for Thor: Love and Thunder. "I don't think I'm in it," she said. "I feel like I would have heard by now." Although Hemsworth is expected to reprise his role as Thor, he won't be the only prominent Asgardian featured in the film. Tessa Thompson, who made her debut as Valkyrie in Thor: Ragnarok (see above) and reprised the role in Avengers: Endgame, will also return to play a key role in Love and Thunder. Additionally, Jaimie Alexander has also confirmed via Instagram that she will reprise her role as Asgardian warrior Sif. The film will reportedly feature Valkyrie's search for a partner to rule Asgard beside her, after having been given the throne in Endgame. Valkyrie will become the first official LGBTQIA+ character in the MCU. For Marvel fans, Waititi's return as director is welcome news. Thor: Ragnarok, Thor's third solo adventure, charmed audiences with its unique mix of humor and action and its colorful, Jack Kirby-inspired production design. Thor: Ragnarok earned $854 million at the global box office, and helped pave the way for Avengers: Infinity War and Avengers: Endgame, in which the beer-guzzling, pot-bellied "Bro Thor" quickly became a fan favorite. Waititi's Thor encore comes with at least one casualty. Warner Bros.' live-action take on Akira, Katsuhiro Otomo's seminal manga and anime film, has been put on hold. Previously, Waititi was expected to direct the adaptation, but delays stemming from script problems pushed Akira 's production date too close to Love and Thunder, forcing Waititi to leave the project. Love and Thunder isn't the only big project on Waititi's plate, either. The small-screen adaptation of Waititi's What We Do in the Shadows, which Waititi both produces and occasionally directs, has already been renewed for a second season. Waititi will also be directing an episode of the Disney+ Star Wars spinoff The Mandalorian and will play one of its supporting characters, the assassin droid IG-11. We last saw Thor at the conclusion of Avengers: Endgame, when the thunder god headed into space alongside the Guardians of the Galaxy, his shiny new ax in hand. Right now, it's not clear if the highly anticipated "Asgardians of the Galaxy" team-up will continue, or if Thor and the Guardians will go their separate ways for their respective sequels. Reports so far suggest that Thor: Love and Thunder might actually shift its focus to the characters around Hemsworth's Thor, with Jane Foster (Natalie Portman) inheriting the "Mighty Thor" mantle and Valkyrie (Tessa Thompson) serving as the ruler of Asgard. Still, as one of the few founding Avengers still standing, Thor is poised to play a major role in the Marvel Cinematic Universe's fourth phase. With Tony Stark and Black Widow gone, the Hulk injured, and both Captain America and Hawkeye retired, it's up to Thor to bridge the gap between the members of the old-school MCU and newcomers like the Eternals and Shang-Chi.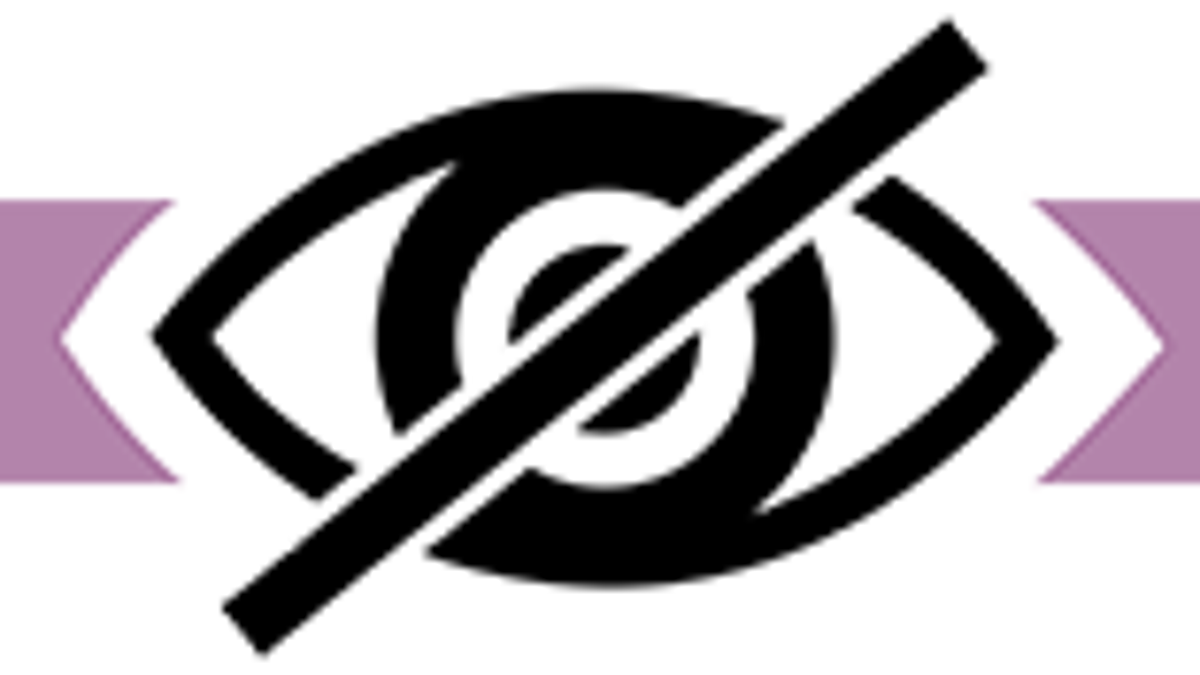 Thor's Jamie Alexander Confirms Sif's Return for Love and Thunder
gizmodo.com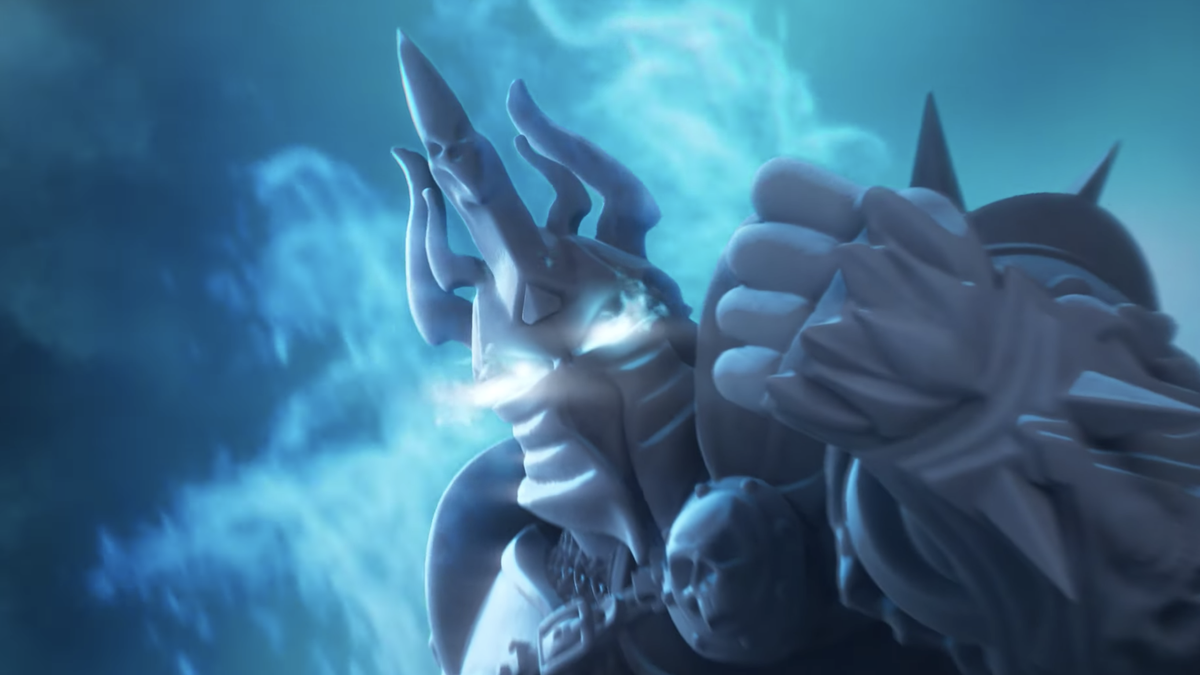 Dear Alliance and Horde: I hope you're vaccinated. Z-Man Games and Blizzard Entertainment have unveiled a new Pandemic tabletop game based on the Wrath of the Lich King expansion from World of Warcraft. There may be no escaping the Corrupted Blood plague this time. Z-Man Games released a teaser trailer to officially announce World of Warcraft: Wrath of the Lich King, a cooperative board game where players team up against the Lich King's undead invasion. It's the first officially licensed release in the Pandemic System category, which are games that use the Pandemic engine but aren't necessarily set in the world of the Pandemic and Pandemic Legacy series. Previous releases have included a Lovecraftian game called Pandemic: Reign of Cthulhu, and the historical tale Pandemic: Fall of Rome. The teaser, which you can watch below, is slight on details but gives a taste of what fans can expect with the gameplay and miniatures. World of Warcraft: Wrath of the Lich King was a massively popular expansion from 2008, all about the Lich King and his army of zombified Scourge trying to take over Azeroth. The expansion started off with a bang, or should I say a bug—as it resulted in the infamous Corrupted Blood plague that forced thousands of players to battle for their very lives... lest they contract the disease and join the Lich King's undead army. The digital plague was such a good representation of how diseases spread that it was used and referenced in scientific models for tracking pandemics. It also recently returned to World of Warcraft in the Shadowlands ' pre-expansion event, "Death's Rising." However, as my colleague James Whitbrook put it, the whole thing took on a more uncomfortable tone during an actual global pandemic. That's been an ongoing challenge for Z-Man Games. Pandemic is, by far, their most popular franchise but the company paused all releases for Pandemic and Pandemic System games last March during the height of the covid-19 pandemic "out of respect for those affected by the current situation." They've only recently started advertising new releases again, including Pandemic: Hot Spot—Europe. This one looks to be the biggest announcement in a while, so it makes sense that it would be for a fake plague from a popular video game franchise. But just because it's not real doesn't make experiencing it any easier. Z-Man Games is expected to release more information about World of Warcraft: Wrath of the Lich King in the coming weeks, including the price and expected release date. Wondering where our RSS feed went? You can pick the new up one here.

World of Warcraft: Wrath of the Lich King will be adapted into a Pandemic board game
polygon.com
What just happened? OnePlus' flagship phones, the 9 and 9 Pro launched to favorable reviews earlier this year, however, AnandTech's deep dive into the latter's performance revealed that the phone was throttling performance in popular apps in an apparent effort to boost efficiency and battery life. That's led to Geekbench delisting both the standard 9 and 9 Pro models from its benchmark database. The OnePlus 9 and 9 Pro may undercut flagship competitors in pricing, but it seems that the devices aren't offering owners the full-fledged performance of their powerful Snapdragon 888 SoCs. In performance testing of the OnePlus 9 Pro, AnandTech discovered the phone to be aggressively throttling performance in dozens of popular apps including all of Google's apps, Microsoft Office, mainstream web browsers, social media apps, and even OnePlus' own first-party apps. Essentially, OnePlus' throttling mechanisms prevent workloads from utilizing the SD888's high-performance Cortex X-1 core, as it shifts them to lower-powered cores while running at reduced clock speeds. Weirdly, this behavior was only observed when running popular Play Store apps, and found to be absent in case of alternative/less well-known apps. It's disappointing to see OnePlus handsets making performance decisions based on application identifiers rather than application behavior. We view this as a form of benchmark manipulation. We've delisted the OnePlus 9 and OnePlus 9 Pro from our Android Benchmark chart. https://t.co/G40wmWeg7o Geekbench (@geekbench) July 6, 2021 Geekbench has also taken note of this development and subsequently delisted the OnePlus 9 and 9 Pro from its Android benchmark list, terming it as 'a form of benchmark manipulation.' The only OnePlus 9 model currently listed is the SD870-powered 'R' version. Although OnePlus hasn't responded to the controversy, it appears that the company employed these performance-limiting measures to ensure better battery life and efficiency. It's a compromise one would expect on a mid-range/budget device, but certainly seems out of place in a 2021 flagship phone.

The OnePlus 9 seems to be throttling its performance in many popular apps
xda-developers.com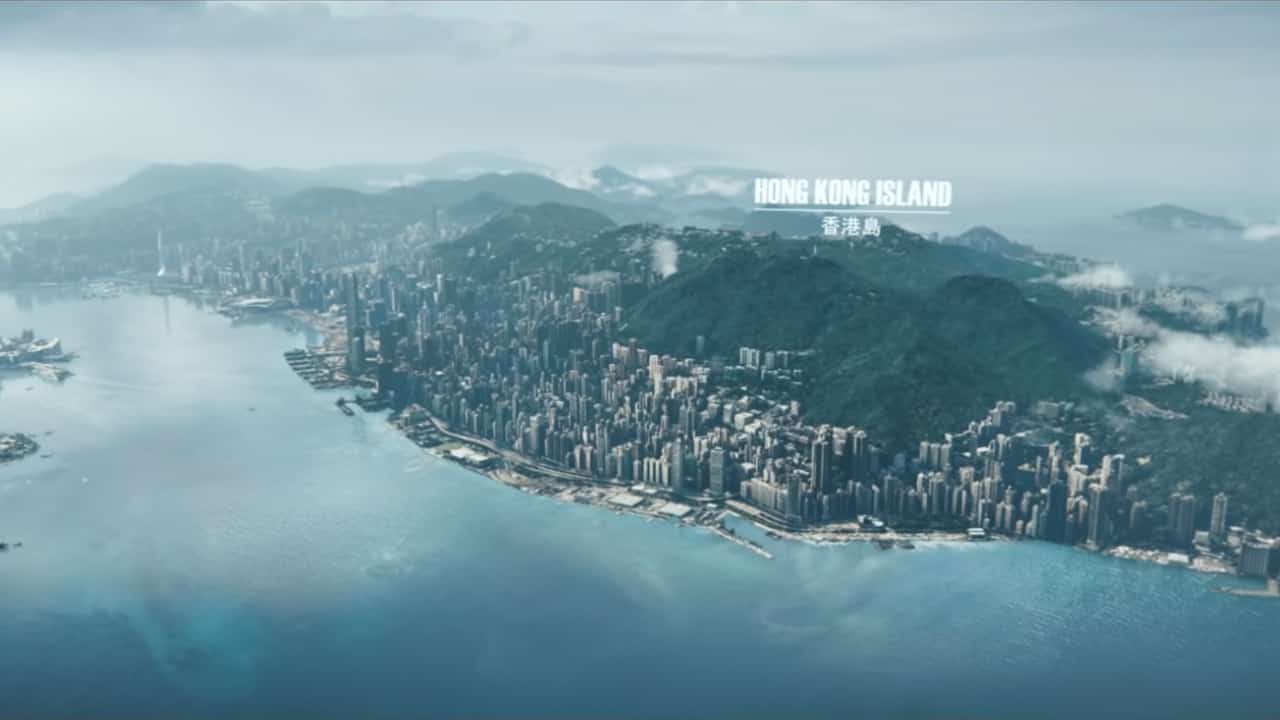 During yesterday's Nacon Direct event, we got another look at Test Drive Unlimited Solar Crown and its new diverse location to race around in, Hong Kong Island. Unlike other racing games which only give us a slice of a country with the climate and topography crammed into the playable area, Test Drive Unlimited Solar Crown appears to give you the entirety of Hong Kong Island to explore, race around, and gamble in. Throughout the new swanky CG trailer, we saw a variety of exotic cars as well as a bounty of different locations. With muddy sand dunes, shipping yards, and the bustling city streets of Hong Kong, Test Drive Unlimited Solar Crown's map looks as diverse as it is staggeringly huge. Test Drive Unlimited Solar Crown is set to launch on September 22nd,2022 as a cross-generation game for Xbox One, Xbox Series X| S, PlayStation 4 and 5, as well as PC, and even the Nintendo Switch. While releasing on the Nintendo Switch may seem like an odd choice for an expansive racing game, the Test Drive Unlimited series does have a history of launching onto handheld consoles, with the original Test Drive Unlimited launching on the PlayStation Portable shortly after the PlayStation 2 launch, so it's not entirely surprising to see it crop up.

Test Drive Unlimited Solar Crown release date confirmed
gamereactor.eu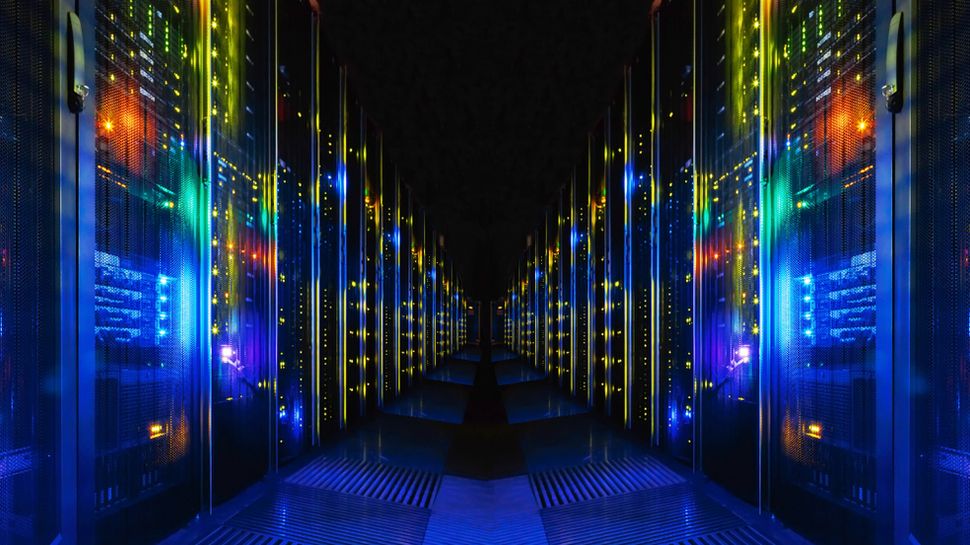 Nvidia has launched its Cambridge-1 supercomputer, reportedly the most powerful supercomputer in the UK, in a bid to bolster the country's world-leading life sciences industry. The supercomputer represents $100 million worth of investment by Nvidia, and has been made available to external researchers in the UK healthcare industry. "Cambridge-1 will empower world-leading researchers in business and academia with the ability to perform their life's work on the UK's most powerful supercomputer, unlocking clues to disease and treatments at a scale and speed previously impossible in the UK," said Jensen Huang, founder and CEO of Nvidia. An NVIDIA DGX SuperPOD supercomputing cluster, the Cambridge-1 ranks at number 41 on the Top 500 supercomputers list and is fully powered by renewable energy. Nvidia claims it has poured all its artificial intelligence ( AI) and simulation expertise into the supercomputer, and hopes it will enable healthcare researchers in their efforts to fight Covid-19. The company leans on a report by Frontier Economics that says Cambridge-1 has the potential to create an estimated value of £600 million (about $825 million) over the next decade. "This is an Nvidia industrial supercomputer owned and operated by Nvidia, and it's the first one that we're opening up to public use," said Kimberly Powell, vice president of healthcare at Nvidia speaking to VentureBeat. Nvidia complimented the supercomputers' launch by announcing a handful of healthcare projects with various research institutes and companies, such as AstraZeneca, GSK, Guy's and St Thomas' NHS Foundation Trust, King's College London and Oxford Nanopore Technologies.

This powerful new supercomputer is taking on some of healthcare's hardest problems
zdnet.com
It feels like just yesterday when we were peeling the protective film from the iPhone 12, but the launch of the next model is just around the corner. While we're not sure of the name—we're calling it the iPhone 13 here but it could be the iPhone 12s—we've already heard a lot about what the next iPhone will bring. Stay tuned to this article as we'll update it with the newest and most credible reports as we hear them. Just remember, nobody knows for sure until Apple says so! A post on Weibo that reportedly shows an iPhone 12 Pro Max in an iPhone 13 Pro Max case illustrates how much bigger the camera array will be. The Economic Daily news reports that Apple has decided to use "13" as the name of the next iPhone. Max Weinbach on the EverythingApplePro YouTube channel reports that the MagSafe magnet will be stronger, the wireless charging coil will be larger, and reverse wireless charging could finally make an appearance. DanRui on Twitter has posted dummy models of the iPhone 13 that seem to confirm the new camera layout. Well-known and often accurate analyst Ming-Chi Kuo reports that the ultra-wide camera will get autofocus while confirming the rumor that the Pro models will get a new six-element lens. The new iPhone in 2021 is expected to stick to the same overall size and shape as the iPhone 12 models, including flat edges. The rumors suggest that this year's model is being considered an "iPhone 12S" of sorts, though it may or may not carry that name. The most notable cosmetic change on the outside is rumored to be a larger camera bump and a shift in the positioning of the camera, as seen in these dummies posted by Sonny Dickson on Twitter. iPhone 13 and 13 Pro dummies. All 4 sizes still in the running. Camera module placement changed on the regular 13s. Pro Max looks slightly larger pic.twitter.com/RqxNiOfBnb One rumor from Indian site MySmartPrice previously suggested that the two-camera variants (the non-Pro models) will have the lenses arranged diagonally in the camera bump, rather than vertically, so these dummies seem accurate. Because of the larger camera bump, and the fact that the phone body is rumored to be ever-so-slightly thicker, you shouldn't expect iPhone 12 cases to work on iPhone 13. Based on Jon Prosser's leaked CAD drawings for the iPhone 13 (below) as well as a case leak posted on Weibo, the camera array will be bigger and the phone will be slightly thicker as well. Color options are unknown at this time, but Max Weinbach says the iPhone 13 Pro and 13 Pro Max will be getting a new matte black option that is darker than this year's graphite color that replaced space gray. Jon Prosser has leaked CAD drawings for the iPhone 13, which mainly confirm what we already suspected about the upcoming handset. While the iPhone 12 mini has not sold as well as some hoped, current rumors suggest that there will still be a 5.4-inch iPhone 13 mini. Thus, we're told to expect four models just like the iPhone 12: a 5.4-inch iPhone 13 mini,6.1-inch iPhone 13,6.1-inch iPhone 13 Pro, and 6.7-inch iPhone 13 Pro Max. The display cutout (aka "notch") for the TrueDepth and other sensors has been with us since the iPhone X, and it may change its size for the first time with the 2021 iPhone. Apple is expected to move the speaker up to the top edge of the display area, clearing room for the camera and other sensors to move closer together, which will make the notch smaller. More recently, DigiTimes reported that Apple had "decided to scale down the die size by 40-50% for VCSEL chips used in 3D face ID sensors for new iPhone and iPad devices to be rolled out later in 2021," a move that will cut costs and reduce the amount of space necessary to house the True Depth camera. The smaller notch will allow for a little more room in the status bar, though we don't yet know how Apple will fill it. We might get one additional indicator icon on each side of the notch. While a smaller notch probably won't dramatically change the iPhone 13, it will probably be the most notable visual change to the new model. According to Ming-Chi Kuo ( via MacRumors), the ‌iPhone 13,13 mini, and 13 Pro‌ will have the same f/1.6,7-element wide-angle lens as the iPhone 12, while the 13 Pro Max will get a 7-element lens with a slightly improved f/1.5 aperture. Wedbush analyst Daniel Ives claims that the entire iPhone 13 lineup may get the LiDAR sensor, while other analysts believe it will still be limited to Pro models. It is expected that the ultra wide camera on all iPhone 13 models will be improved from a 5-element f/2.4 lens to a 6-element f/1.8 lens. There is disagreement among analysts about whether this improvement will come to all models or just Pro models. Additionally, Kuo says all models will get autofocus on the ultra-wide lens rather than the fixed focus on the iPhone 12 so you'll be able to lock in on nearby objects. Max Weinbach via EverythingApplePro also says portrait mode will be coming to videos, an extension of what's already coming in the FaceTime app in iOS 15. Leaked models show the placement of the cameras to be changing on the non-Pro models, which could signal a shift as well. While the cameras are placed vertically in the iPhone 12, they will reportedly use a diagonal placement for the iPhone 13, mirroring the layout on the Pro models. That means Apple could also change the position of the cameras as its implements changes to the ultra wide lens, which looks to be getting a major upgrade in the iPhone 13 and iPhone 13 mini. Sensor-shift stabilization, currently only on the iPhone 12 Pro Max, is rumored to make its way across the entire iPhone 13 lineup. A recent report from DigiTimes seemingly confirmed that rumor, though we don't know to which cameras it will apply. Sensor-shift stabilization, which steadies the sensor rather than the camera lens for improved blur reduction, is currently limited to the wide lens of the iPhone 12 Pro Max. After years of the iPad Pro being the only Apple device to feature a refresh rate higher than 60Hz, we may finally get 120Hz ProMotion in this years' new iPhones. The 120Hz ProMotion display is likely to be limited to the iPhone 13 Pro models, and it will still be an OLED display. Max Weinbach of the EverythingApplePro YouTube channel reports that the next iPhone could have an always-on lock screen. You will see the clock and battery life indicator, and notifications will appear, though we don't know what other information (if any) will be featured. To conserve battery life, Apple could use an LPTO (low-temperature Polycrystalline oxide) OLED display like the one in the Apple Watch. As is true every year, we expect the next iPhone to feature an all-new Apple-designed processor. This one is likely to be called the A15, and it will probably be produced by TSMC on an enhanced 5nm process. Expect some small-but-significant improvements to CPU and GPU performance, along with a faster Neural Engine, image processor, and enhanced energy efficiency. Several leakers and analysts say that this will be the first year that Apple will produce an iPhone with an 1TB storage option. However, a recent report from TrendForce counters that claim, saying Apple is sticking with 512GB at the upper end. When it comes to wireless technology, the whole lineup will almost certainly once again feature 5G, this time using the Qualcomm Snapdragon X60 modem. Some rumors suggest the battery will be a little larger this year, likely to help offset increased power use from the ProMotion display or always-on lock screen. Twitter leaker L0vetodream who has a very reliable track record, has tweeted possible capacities for the iPhone 12, and they are much bigger than their predecessors. According to the account, the iPhone 13 Pro Max will have a 4,352mAh battery, while the iPhone 13 and iPhone 13 Pro have 3,095mAh batteries, and the iPhone 12 mini's battery clocks in at 2,406mAh. That compares to 3,687mAh (iPhone 12 Pro Max),2,815mAh (iPhone 12/12Pro), and 2,227mAh (iPhone 12 mini). However, larger batteries doesn't necessarily mean the phone will last longer. Apple might need the extra juice to power the always-on display. Apple introduced iOS 15 at WWDC, and it brings several enhancements to the iPhone, including new FaceTime features, a robust sharing platform, better notification management, and a lot more. All of these features will be available on the iPhone 13 when it ships in the fall, along with others that are exclusive to the new hardware, including the rumored always-on display. The iPhone 13 lineup is expected to be announced at an event in September. Recently Wedbush analyst Dan Ives told investors that he thinks an announcement will happen during the third week of September, which would be about a month earlier than last yar, but in line with Apple's usual release schedule. Preorders typically start a few days after the event, and at least some models of the phones are usually released two or three weeks later. We haven't heard any rumors about the price yet, but we assume it will be in line with the iPhone 12. Note: When you purchase something after clicking links in our articles, we may earn a small commission. Read our affiliate link policy for more details.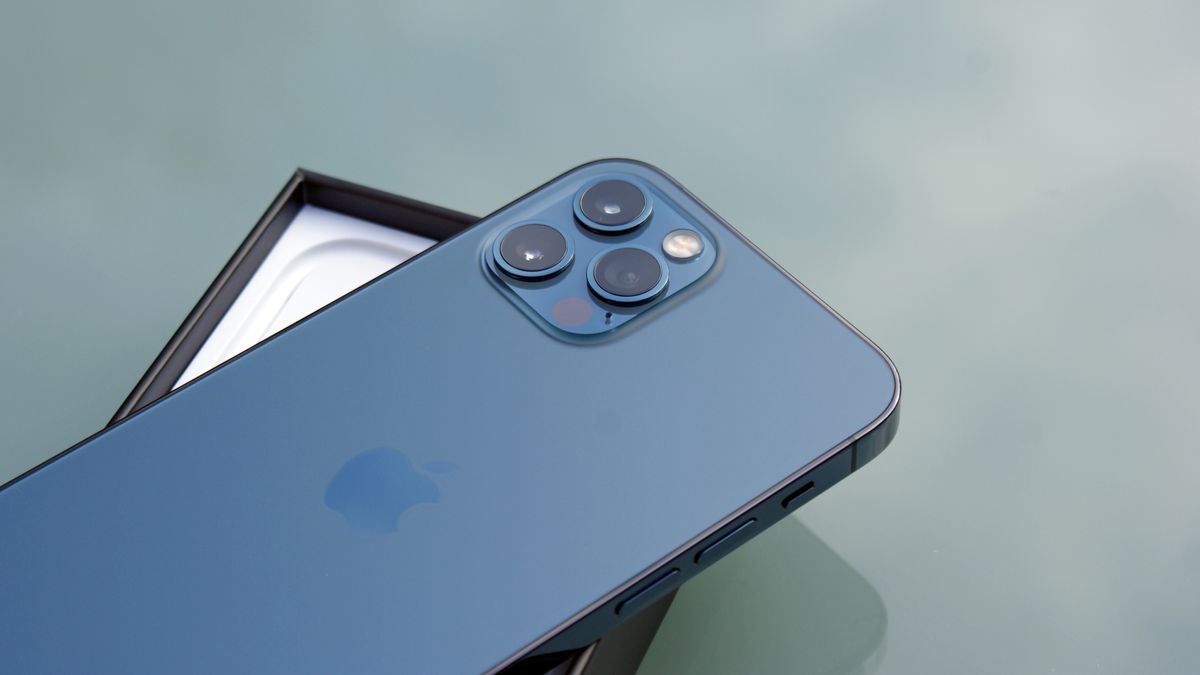 iPhone 13 Pro looks to have a much bigger camera than the iPhone 12 Pro
techradar.com
Our Machinery has launched its game engine, dubbed The Machinery. It is targeted at developers who prefer a plugin-based model and the ability to customize their game creations. The Seattle-based company managed to create this new game engine — which assembles all of the assets necessary to create a game and enables them to run together in real time — with a team of 10 people. The announcements comes a day after Amazon said it is contributing its Lumberyard game engine to open source and renamed it the Open 3D Engine. The Linux Foundation will form the Open 3D Foundation to accelerate collaboration with game developers to enhance the triple-A game engine and will oversee the project. But Tricia Gray, CEO of Our Machinery, said in an interview with GamesBeat that her company's engine will provide developers with more freedom of choice in the market on a technical level, and she welcomes the presence of the open source Open 3D Engine. The Machinery is live today and available to purchase based on a subscription model, said Gray, a 25-year game marketing veteran. She worked in a variety of roles in game engine marketing at Amazon, Unity, and Epic Games. Then she left and started working with her cofounders Niklas Gray and Tobias Persson in 2017. Before that, Persson and Niklas Gray met in the 1990s when they were in high school. They moved into various tech work, with Persson getting involved in the demoscene (Nordic hacking community) and Gray focusing on physics and cryptology. They worked together at the game studio Grin, working on the engine team there for six years. They then went off on their own and created the Bitsquid game engine, which Autodesk acquired and renamed Stingray. Persson and Niklas Gray worked on the engine for several years in the believe they could create something that game programmers would appreciate. It was an engine with plugins, making it modular and more efficient in its coding, Niklas Gray said in an interview with GamesBeat. It is "hackable," or customizable to whatever game programmers want it to handle, and it loads in seconds. It is written in the C programming language, which is simpler than C++. The company fleshed out its team of 10 people in 2020, and it received $700,000 in funding. Tricia Gray said the engine is aimed at developers who want to create compelling games, interactive experiences, and high-end virtual worlds that can run at high speeds. Developers can write their own plugins and build completely new applications on top of the application programming interface (API). "We also built it for real-time collaboration, where multiple people can work on it at the same time in a game project," Tricia Gray said. The engine costs $50 per year for professional independent developers and $450 per year for industry professionals. Both pricing options come with the full suite of features, technical support, and source access. The Early Adopters Program is available until January 1, 2022. A free version without source code will also be available for those working at companies that see less than $100,000 a year in revenues. The investors in Our Machinery include game studios Arrowhead Game Studios; Fatshark founders Martin Wahlund and Rikard Blomberg; and Avalanche Studios founders Linus and Viktor Blomberg. The Avalanche Studios founders said in a statement they feel strongly about the engine's capabilities. They said they will use The Machinery as their engine of choice when they open a new game studio later this year. Johan Pilestedt, CEO of Arrowhead, said in a statement that he is familiar with the Our Machinery team and has confidence in their abilities. He said his team was drawn to the engine's features and the flexibility it provides while focusing on reducing the iteration time for developers as they refine their games. While primarily designed to be a game engine, The Machinery can easily be adapted for other purposes, such as architecture and movie previsualization.

Amazon has made its Lumberyard engine open source
pcgamesinsider.biz
Former health secretary Matt Hancock, who resigned in June after breaking social distancing laws amid a storm of criticism for his handling of the Covid-19 pandemic, now faces an Information Commissioner's Office (ICO) investigation into the inappropriate use of private correspondence channels at the Department of Health and Social Care (DHSC). This comes after the government admitted that Hancock and health minister James Bethell used personal email accounts to conduct DHSC business. Government ministers are supposed to only use official channels to communicate so that they can be properly recorded and scrutinised, but there is no official prohibition on the use of private email on a discretionary or occasional basis, as long as information is handled transparently and in accordance with the Official Secrets Act, Freedom of Information Act (FoIA), Data Protection Act (DPA) and Public Records Act. Writing on the ICO's website, information commissioner Elizabeth Denham said that the role of transparency as fundamental to democracy had been thrown into sharp relief by the events of the past year and a half. "Government decisions about public health and civil liberties, about where we can travel and who we can see, about vaccines and testing, about supporting and reshaping economies – all these decisions are made on behalf of society by those in power. The effects of decisions taken during this time will be with us for years to come," she said. "It is through transparency and explaining these decisions that people can understand and trust them. And it is through documenting these decisions that lessons can be learned to inform future decisions – something emphasised by the international transparency community last year. "That is why the suggestion of ministers and senior officials using private correspondence channels, such as private email accounts, to conduct sensitive official business is a concerning one. It concerns the public to feel there may be a loss of transparency about decisions affecting them and their loved ones. And as the regulator of data protection and freedom of information laws, it concerns me," said Denham. Denham said it was all too easy for information left in private email or messaging accounts to be forgotten, overlooked, deleted, or otherwise made unavailable if it was ever to be needed in future, frustrating the freedom of information process, and putting at risk the preservation of official records of decisions taken by government ministers – such as Hancock's alleged handing of PPE contracts to businesses with which he had a personal connection. She added that she was also worried that emails containing personal details might not be properly secured in people's personal email accounts. "That is why my office has launched a formal investigation into the use of private correspondence channels at the Department for Health and Social Care, and has served information notices on the department and others to preserve evidence relevant to my inquiry," said Denham. "That investigation will establish if private correspondence channels have been used, and if their use led to breaches of freedom of information or data protection law. We will publish the results of that investigation in due course." The ICO could take a number of actions following the investigation, ranging from issuing recommendations for best practice and enforcement notices, up to the option of criminal prosecution if it determines information has been deliberately destroyed, altered or concealed after being requested under the FoIA. The ICO's specific guidance on managing official information held in private email accounts can be read here.

UK Information Commissioner launches probe into private email use at Department of Health
zdnet.com

Dutch futurologist Mike van Rijswijk of The Innovation Playground was one of the first to see the opportunities and possibilities of robots in the Netherlands, and while he believes strides have been made in the acceptance of robots by humans, he said it is just the beginning of a new era. Van Rijswijk loves robots, ever since he had them as toys in his childhood and saw them on television in shows like The Jetsons. "I don't care much for cars, but I can get very excited by robots," he laughed. "At a certain point, you actually see robotic systems being developed and all kinds of startups springing up in this area. I realised that if robots could become self-learning, they have great potential." Van Rijswijk brought the humanoid robot NAO – developed by France's Aldebaran Robotics – to the Netherlands in 2015 to investigate the opportunities and possibilities for robots in the country. "Few people were open to the use of robots, especially in healthcare. I think there were only two or three administrators with whom you could discuss the subject at all." One of those directors was Greet Prins, then chairman of the board of directors of the Philadelphia Zorg Foundation, which provides care for the disabled in the Netherlands. "I was already fascinated by the robot, Alice, that had been developed by the Free University of Amsterdam in 2015, to support, among other things, the care of the elderly," she wrote in the preface of the book People become robots, robots become people, which Mike van Rijswijk recently published. After a demonstration of NAO by Van Rijswijk, Prins decided to purchase a robot for the care organisation. "Especially in that initial period, we had to break through a lot of resistance from people," he said . "That was a real struggle, because many people saw robots as a piece of plastic with a printed circuit board. And people still tend to look at robots in that way, although fortunately this has been diminishing in recent years." There is now a great deal of knowledge about robots in the Netherlands, but it is not always shared openly, said Van Rijswijk. "Much of the knowledge is held by university institutions, little is published about it, so the ordinary Dutch people don't get it." The TU in Delft, for example, has already gone a long way in developing robotic hands with incorporated tendons. This is important for fine motor skills and will ensure an even broader applicability of robots in the future, he predicted. "Robotisation is of course very broad, because it has been used in logistics for years, and think of the industrial robots that assemble cars, for example, or cooking robots." Van Rijswijk hopes that these kinds of robots will help in the acceptance of the more humanoid robots such as those used in healthcare, for example.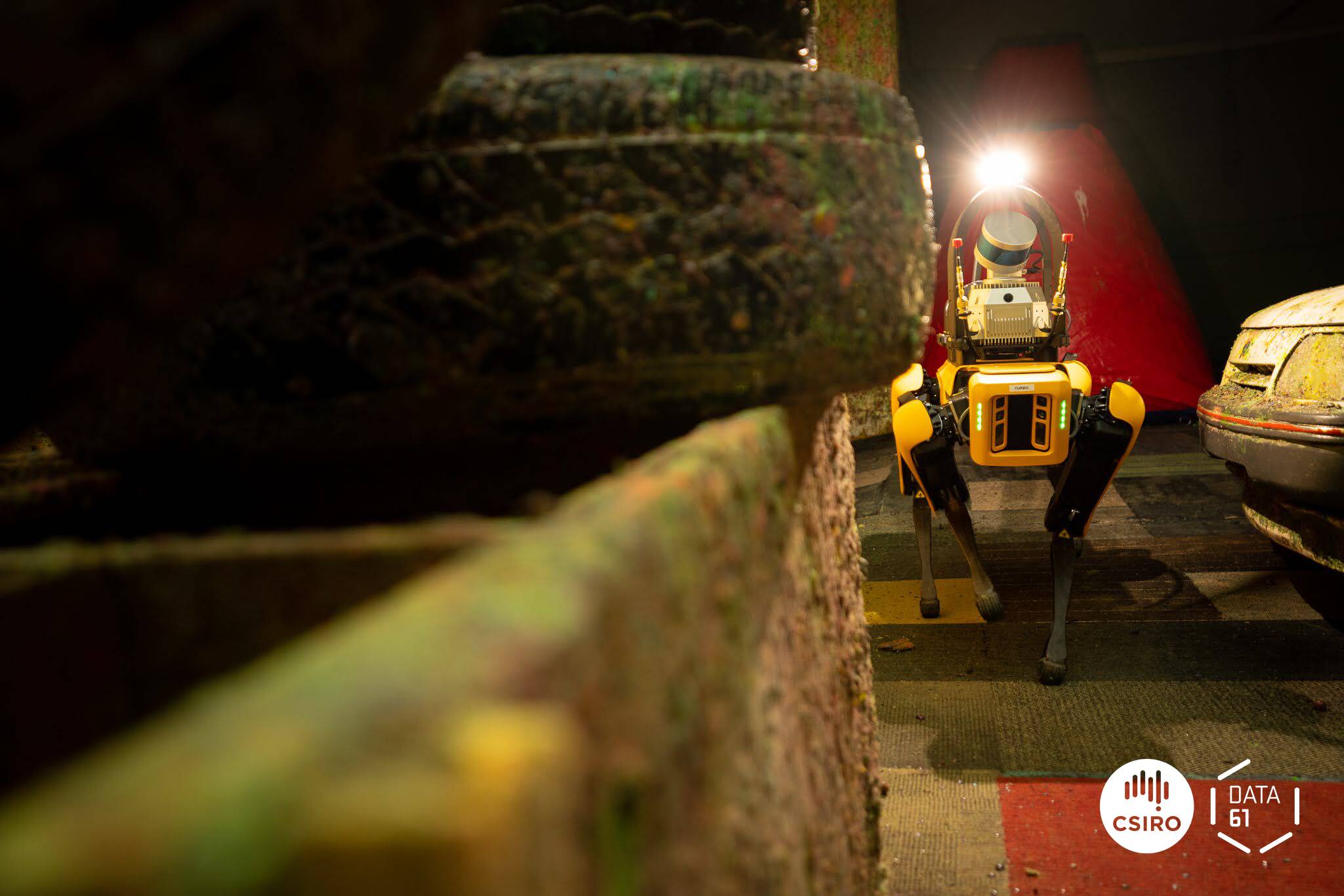 Robots still suck. It's all they can do to stand up – never mind rise up
theregister.com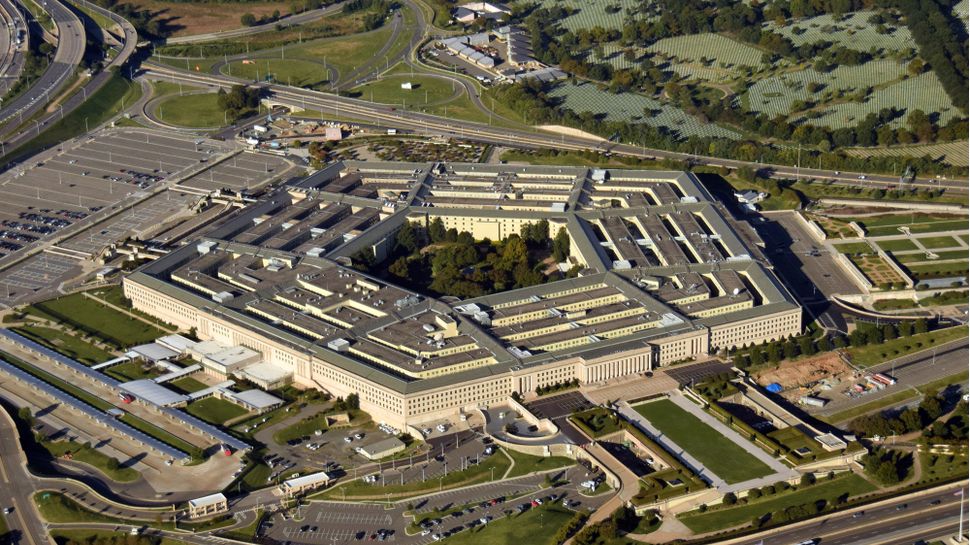 The Pentagon has scrapped its multi-billion dollar cloud computing Joint Enterprise Defense Infrastructure ( JEDI) contract after months of legal wrangling. The $10 billion project was designed to migrate the Pentagon's computing infrastructure to the cloud. It was awarded to Microsoft in 2019, but no work ever began after Amazon secured an injunction to prevent Microsoft from beginning work on JEDI. On behalf of its AWS arm, Amazon took both Microsoft and the Department of Defense to court alleging favoritism towards the tech giant by former President Donald Trump. Earlier this year, a memo revealed that the Pentagon was frustrated with all the legal wrangling around the project, and hinted at the cancellation of the entire JEDI contract if the lawsuit showed no sign of resolution. "With the shifting technology environment, it has become clear that the Jedi Cloud contract, which has long been delayed, no longer meets the requirements to fill the DoD's capability gaps," the DoD said in a statement. Following the cancelation announcement, Microsoft issued a blog post affirming its commitment to the DoD, adding that the decision was not a vindication of Amazon's allegations. "Their [DoD] decision today doesn't change the fact that not once, but twice, after careful review by professional procurement staff, the DoD decided that Microsoft and our technology best met their needs," wrote Toni Townes-Whitley, President, U. S. Regulated Industries at Microsoft. She further stressed that although Microsoft couldn't work directly with the DoD on JEDI, the "investments we've continued to make in support of the contract requirements" will help ensure that Microsoft will emerge as a stronger competitor for any future contracts. Townes-Whitley also called on policy makers to use the stalled JEDI project as a case study to work on reforming the protest process. "The 20 months since DoD selected Microsoft as its JEDI partner highlights issues that warrant the attention of policymakers: when one company can delay, for years, critical technology upgrades for those who defend our nation, the protest process needs reform," wrote Townes-Whitley. Via BBC


US Department of Defense cancels controversial $10bn JEDI contract
computerweekly.com
Join the DZone community and get the full member experience. RavenDB is a NoSQL database system with full-text search capabilities out of the box. While most databases offer some kind of search functionality, the issues of speed and relevancy are often treated as an afterthought, if they're addressed at all. In RavenDB, speed and relevancy are on par with top-tier search engines, querying is highly customizable, and there's extensive support for extra features like wildcards and suggestions. In this article, I'll go through how RavenDB conducts full-text searches, how to adjust the process to suit your needs, and some of the extra features that are available. Full-text search should be lightning-fast, even on large text fields. We achieve this using indexing; a process in which we create data structures called indexes designed to facilitate our full-text queries. Indexes in databases are similar to the ones you find in the back of books. They make the books a bit longer, but they tell you exactly where topics are mentioned and save you from having to search through the entire text. Likewise, a database index requires some extra storage space, but makes queries much, much faster. The more text there is to search, the greater the relative speed and efficiency of using the index In RavenDB indexing is performed in the background whenever data is added or changed. This allows the server to respond to queries quickly, even after large-scale changes. Read more about deploying indexes in RavenDB. There are various types of indexes; the kind RavenDB uses is called an "inverted index". To create an inverted index, a text field is split into smaller sections called tokens or terms. Each unique token, with references to its occurrences, is stored in the index. An inverted index stores all the terms in alphabetical order grouped by the field they appear in. This dictionary or vocabulary of words shows how many times and where each term appears in the original text. The process of splitting the field into tokens is called tokenization, and how tokenization should be performed is determined by the analyzer used. An analyzer is an object that determines where to split the text to create tokens. Given the text "Email me, sample@example.com" one analyzer might split the text at whitespace and produce tokens like so: [Email] [me,] [sample@example.com] While another might split it on all non-alpha characters and produce these tokens: [Email] [me] [sample] [example] [com] Analyzers can also perform a process called filtering in which various filters remove or alter the tokens in different ways. Alterations may include normalizing characters to all lower case, or to versions without diacritics. Punctuation, and stopwords like "the" and "is" are often removed, as are other unhelpful tokens that might impact the quality of the search. RavenDB uses Lucene to power its indexing and full-text search. Lucene is described on its website as a "Java library providing powerful indexing and search features, as well as spell checking, hit highlighting and advanced analysis/tokenization capabilities." Lucene powers search for many large companies such as LinkedIn and Twitter. It's very fast, efficient, and packed with features. It's also constantly being updated/improved. Lucene's StandardAnalyzer is perfect for a general search, but many other analyzers are available. You can even create your own if you need something unique. An important feature of Lucene is that it automatically scores documents on their relevancy to the user's query and ranks them accordingly in the search results. It's extremely fast and requires no input or complex understanding from the user, though modifications are possible. RavenDB by default indexes using LowerCaseKeywordAnalyzer, which is a custom analyzer that sets the entire field as a single token, then converts all upper case characters to lower case. Obviously, this isn't useful for full-text search, so for that, we need to tell RavenDB to use a different analyzer. Selecting an analyzer in the management studio is as simple as editing the index definition and entering the fully qualified name of the analyzer class in the Analyzer field. To add an analyzer using code is also straightforward. For a field called Content we would use: Indexes. Add(x => x. Content, FieldIndexing. Search); which makes the Content field searchable by applying Lucene's StandardAnalyzer. If we wanted to add a specific analyzer, such as SimpleAnalyzer, we would use the line: Analyzers. Add(x => x. Content, "SimpleAnalyzer"); Anyone who's used a search engine should be familiar with the useful additional functions that can complement full-text search. The ability to detect and correct typos or suggest similar terms. The use of prefixes or wildcards. The ability to preview snippets of text with keywords highlighted. These powers and many more are available in RavenDB, and you can read about how to apply them here. In all, with the help of Lucene, RavenDB offers powerful and fast full-text search capabilities, a simple setup, and extensive customization options. Google eat your heart out. For more detailed information on functionality or implementation, you can check the RavenDB documentation or read up on Lucene. Happy searching. Opinions expressed by DZone contributors are their own.

WebSockets Tutorial: Creating a Real-Time WebSocket Server
dzone.com
Microservices With JHipster
dzone.com
The Exponential Cost of Fixing Bugs
dzone.com
Your Database Needs Unit Tests, and No Excuses
dzone.com
Value Stream Mapping the DevOps Void
dzone.com
Cloud Adoption - Example adoption architecture
dzone.com
Cloud Data Warehouse Comparison: Redshift vs BigQuery vs Azure vs Snowflake for Real-Time Workloads
dzone.com
Snowflake vs. Redshift: Which Cloud Data Warehouse Is Right for You?
dzone.com
The Great Migration: Peculiar Complexities of Monolith to Microservices Migration
dzone.com
Moving From Oracle ATG to Microservices-Based Commerce
dzone.com
Java TimerTask to Setup Hard Timeout for HTTP Calls
dzone.com
The Organization Behind Chaos Engineering
dzone.com
Selenium IDE for Chrome
dzone.com
How To Execute Javascript Commands in Cypress
dzone.com
Ping – Unix/Linux Command, Beginners Introduction With Examples
dzone.com
Uptime Is For Amateurs
dzone.com
Value Pipeline: Are We Focusing on the Right Priorities in Our Agile Transformation?
dzone.com
A Guide To Spring Boot Log4J2 Configuration With Examples
dzone.com
Setting Up Swagger 2 With a Spring REST API [Video]
dzone.com
What Should Dev Teams Measure First?
dzone.com
The Floating Point Precision Error
dzone.com
Set Up Websites With Fedora, NGINX, and Certbot at DigitalOcean
dzone.com
Buying from China often gets a bad rap: we've all got stories of times we've bought something online and received something entirely different in its place or, worse, the item doesn't arrive at all. But don't tar Chinese tech with the same brush: Chinese phones now top all our major smartphone charts. While Huawei without Google services is no longer the attractive proposition it once was in the UK, many other Chinese brands have stepped up to fill its place. From Xiaomi to OnePlus, Oppo, Realme, Vivo and others, these phones typically offer incredible value for money, with the premium build quality and feature set you'd expect from the top Android phones, but at a price point much lower. Below we've assembled some of the best Chinese phones you can buy in the UK today. If these prices are above your budget, also check out some of the best budget Chinese phones. Today it's easier than ever to get hold of Chinese phones in the UK, with many of the big names now officially retailing here. This means you no longer need to rely on Chinese stockists such as GearBest and Geekbuying to import Chinese phones - though you will very often still find cheaper prices when you do. (Do keep in mind that when importing phones from China to the UK you are liable for import duty at 20% of the value on the shipping paperwork.) Oppo is listed at Carphone Warehouse, while Xiaomi and OnePlus phones are often offered on contract by the UK's major mobile operators, but often when buying a Chinese phone you will need to get a SIM-free model and then pair it with a SIM-only plan. This is more cost-effective in the long run, but does mean you have to pay the full price of the phone up front. Lower down the smartphone food chain there are countless other Chinese brands you'll likely not have heard of, for example UMIDIGI and Bluboo, Ulefone and Elefone, Oukitel and Meizu. On paper the specifications of their phones impress, but you'll often find corners are cut in the specifications to keep down prices - they might swap in lower-power MediaTek processors and large but lower-resolution displays, for example, while NFC, wireless charging and waterproofing are rare. On the plus side, Chinese phones pretty much always support dual-SIM (dual-standby), and often will provide this in addition to expandable storage. As they strive to mimic the market leaders, design and build quality of Chinese phones tend to be very high.

Best Xiaomi Phones 2021
techadvisor.com
Best UK Budget Phone Deals for July 2021
techadvisor.com
Best Budget Chinese Phones 2021
techadvisor.com
Best dual-SIM phone 2021
techadvisor.com
Best UK Mid-range Phone Deals for July 2021
techadvisor.com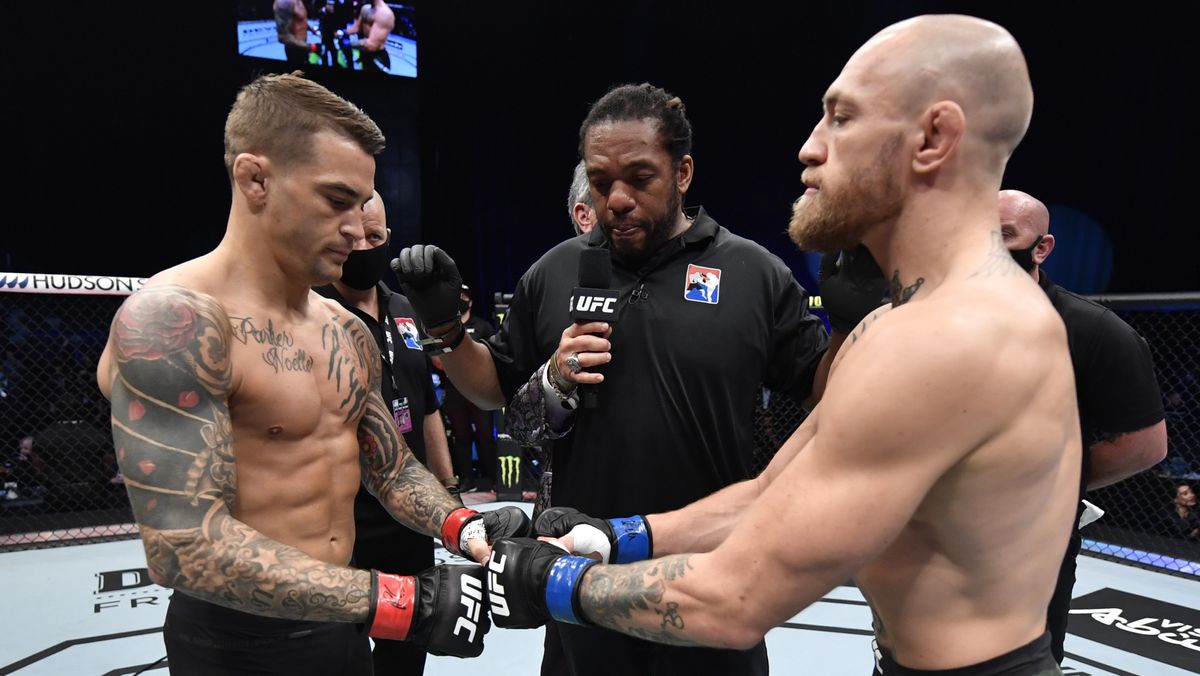 The Octagon is set to host what looks set to be UFC biggest fight of the year (again!) as Dustin Poirier and Conor McGregor prepare to settle their rivalry with a deciding trilogy fight in Las Vegas. Read on to discover how to find a UFC live stream and watch Poirier vs McGregor 3 - plus when is UFC 264 and details of the rest of the card online with ESPN+ having exclusive coverage in the US. The pair first locked horns at UFC 178 back in 2014, with infamous Irish star McGregor walking away victorious with a TKO in under two minutes. After a seven-year gap, the pair met once more at UFC 257 back in January, with Poirier this time turning out the victor. That leaves the pair tied at one win each going into this blockbuster deciding bout. That's the main event, but the card's notional co-main event sees a welterweight head-to-head between Stephen "Wonderboy" Thompson faces #2 ranked Gilbert Burns. Both are looking to be considered for a title