Announcement
DC5n United States events in english 23 articles, created at 2021-07-08 06:35 articles set mostly negative rate -6.5
(48.99/49)

1

1.4

Haitian President Jovenel Moïse Assassinated In Overnight Attack On His Residence

Moïse had been under fire for ruling Haiti by decree for more than two years while the country failed to hold elections. 2021-07-07 11:46 1KB www.forbes.com

(24.99/49)

2

1.1

Search for Florida condo collapse victims turns to recovery effort

"We've truly exhausted every option available to us in the search and rescue mission," said Mayor Daniella Levine Cava of Miami-Dade County. 2021-07-07 23:11 2KB www.cbsnews.com

(23.99/49)

3

0.8

Elsa Weakens to a Tropical Storm: National Hurricane Center

Elsa weakened to a tropical storm as of early Wednesday and is projected to hit Florida 's northern Gulf Coast later in the morning, according … 2021-07-07 08:03 2KB www.theepochtimes.com

(12.99/49)

4

0.2

Trump Said Hitler 'Did a Lot of Good Things', New Book Claims

The former US president faced several scandals during his trip to commemorate the 100th anniversary of the end of the First World War with other European heads of... 2021-07-07 19:23 2KB sputniknews.com

(11.99/49)

5

1.0

Teen who recorded George Floyd's arrest loses uncle in police crash

Darnella Frazier said in a Facebook post that Leneal Lamont Frazier died early Tuesday after his vehicle was struck by the squad car that police said was pursuing another driver linked to several r… 2021-07-07 15:08 3KB www.twincities.com

(8.59/49)

6

1.6

Woman killed by grizzly bear while camping in Montana

A woman has died after she was attacked by a grizzly bear while camping in Montana, officials said. The woman, whose identity has not been … 2021-07-07 19:22 1KB nypost.com

(2.04/49)

7

4.8

Marriage advice from Jimmy Carter on his 75th wedding anniversary

Former President Jimmy Carter and his wife, Rosalynn, are celebrating 75 years of marriage. They are the longest married presidential couple in U.S. history. 2021-07-07 23:17 925Bytes www.cbsnews.com

(2.04/49)

8

3.0

Declaring a gun emergency Gov Cuomo's 2A hypocrisy is showing

Gov Cuomo has signed an executive order declaring a "first-in-the-nation" disaster emergency on gun violence. It is just another 2A assault. 2021-07-07 16:50 6KB www.commdiginews.com

(1.03/49)

9

2.8

Teenage driver killed in Co Kerry crash

One teenage boy has been killed and another seriously injured in a car crash in Co Kerry. 2021-07-07 06:38 1KB www.independent.ie

(1.02/49)

10

0.5

Religion and the Capitol Attack

What we know about those arrested for the 6 January insurrection. 2021-07-07 11:18 9KB www.outsidethebeltway.com

(1.01/49)

11

1.0

Eric Johnson pays tribute to Jessica Simpson on 7th wedding anniversary

Jessica Simpson and Eric Johnson celebrated their anniversary by giving fans a new look into their wedding. 2021-07-07 14:00 2KB pagesix.com

(1.01/49)

12

0.4

Taliban Attack a Provincial Capital in Afghanistan's North, Freeing Prisoners

Continuing their offensive, the Taliban forces seemed poised to overrun the city, though Afghan airstrikes slowed the assault. 2021-07-07 12:20 5KB www.nytimes.com

13

2.0

Correction: Building Collapse-Family Funeral story

SURFSIDE, Fla. -- In a story July 7, 2021, about a funeral for a family of four that died in the Florida condo collapse, The Associated Press … 2021-07-07 23:30 970Bytes abcnews.go.com

14

0.9

7 Shows Like 'How to Get Away with Murder'

Shonda Rhimes's hit Scandal ran on ABC during many of the same years as How to Get Away with Murder , and the two still work … 2021-07-07 23:20 4KB decider.com

15

0.4

How Fashion Designer Don C Applies Pressure To Produce Greatness

"I'll keep sipping on Moët to celebrate my wins." 2021-07-07 21:00 5KB www.forbes.com

16

0.5

Port Huron Twp. man who died in motorcycle crash active with the YMCA

Randy \ 2021-07-07 20:00 3KB eu.thetimesherald.com

17

1.0

Woman dies in wrong-way crash on 91 Freeway in Anaheim

A 22-year-old woman was killed after she drove her pickup westbound in the eastbound lanes of the 91 and crashed head-on into a Honda Civic, the CHP said. 2021-07-07 19:44 1KB www.latimes.com

18

0.7

Mid-Michigan man saves 2 sons from house fire but girl dies

Before emergency crews arrived, a 33-year-old man and his two sons, ages 8 and 6, managed to escape the burning structure. 2021-07-07 18:57 1KB eu.detroitnews.com

19

1.9

Fatah, Hamas need unity for the sake of a Palestinian state - opinion

Saudi Arabia tried to broker a deal to resolve the crisis between Fatah and Hamas but failed. Hamas has now tilted toward the Islamic Republic … 2021-07-07 17:39 715Bytes www.jpost.com

20

0.1

Your Setbacks Don't Define You. Four Steps To Rebound Faster.

When our plans derail or disappointment strikes, our brains naturally go into rumination, replaying the events and raking ourselves over the coals. But there is another way. 2021-07-07 15:57 5KB www.forbes.com

21

0.5

The Surprise Key To Winning

Every organization I've led—from TD Ameritrade to football at Coastal Carolina University—succeeded or failed based on the self-awareness of its team and their willingness to take responsibility for successes and failures. 2021-07-07 13:47 6KB www.forbes.com

22

0.2

Attack The Root Cause Of Cyber Threats, One Employee At A Time

In the fight against cyber threats, the best defense is a good offense. 2021-07-07 11:10 6KB www.forbes.com

23

0.0

More Red-State Trouble

On Covid, the U.S. looks increasingly like two different countries. 2021-07-07 10:31 9KB www.nytimes.com
Articles
DC5n United States events in english 23 articles, created at 2021-07-08 06:35
Haitian President Jovenel Moïse was assassinated in an attack on his home early Wednesday morning, the country's prime minister announced, in an incident that threatens to stoke further violence in the increasingly unstable Caribbean nation which faces growing economic and social woes. This is a developing story.

President Of Haiti Assassinated In Attack At Home, Official Says
dailycaller.com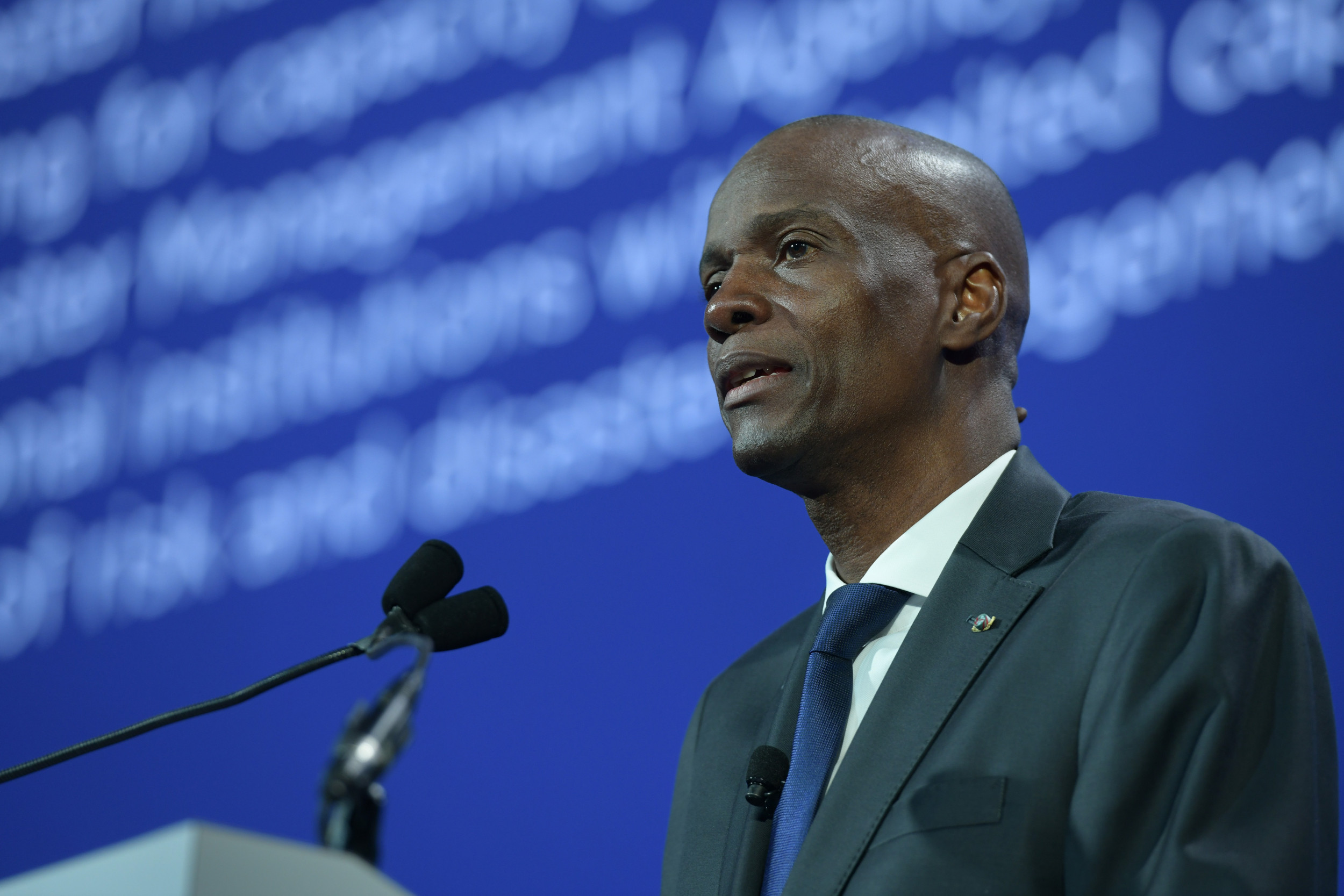 Dominican Republic Closes Border After Haiti President's Murder As Spain Calls For 'Unity'
newsweek.com
Official: Haiti President Jovenel Moïse assassinated at home
wtop.com
Haitian President Jovenel Moïse killed in attack at home
nydailynews.com
Haiti President Jovenel Moïse assassinated at home
usatoday.com
Haitian President Assassinated In 'Hateful, Inhumane, And Barbaric Act,' Official Says
dailywire.com
Haitian President Jovenel Moïse assassinated in his home
cbsnews.com
Haitian President Jovenel Moise assassinated - report
jpost.com
Haiti President Jovenel Moise assassinated at home
business-standard.com
Haiti President Jovenel Moïse assassinated at home; Biden calls it 'very worrisome'
usatoday.com
Gunmen Who Killed Haitian President Claimed to Be From US Drug Enforcement Administration
sputniknews.com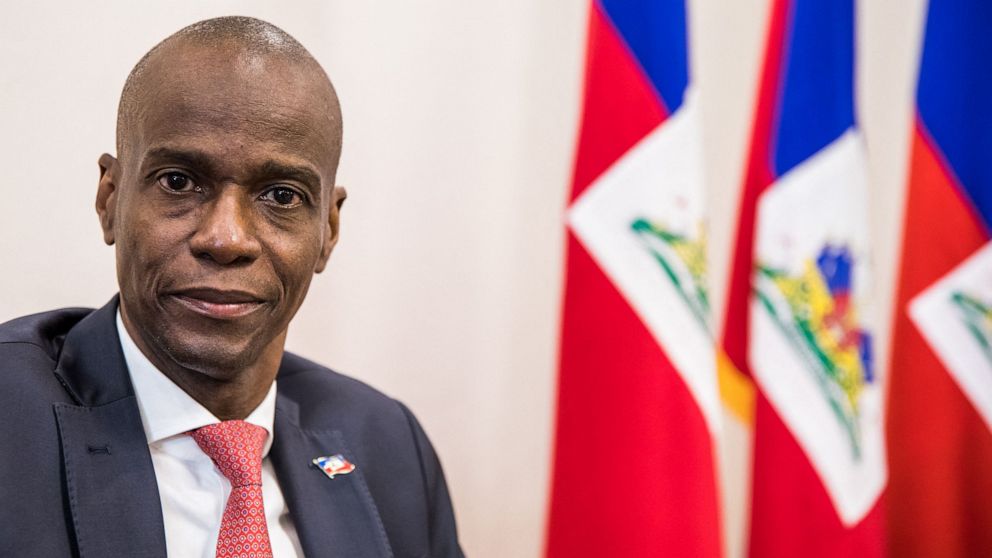 Haitian President Jovenel Moise killed in attack at his home, country now in state of emergency
abcnews.go.com
Haiti in upheaval: President Moïse assassinated at home
ocregister.com
Haiti in upheaval: President Moïse assassinated at home
twincities.com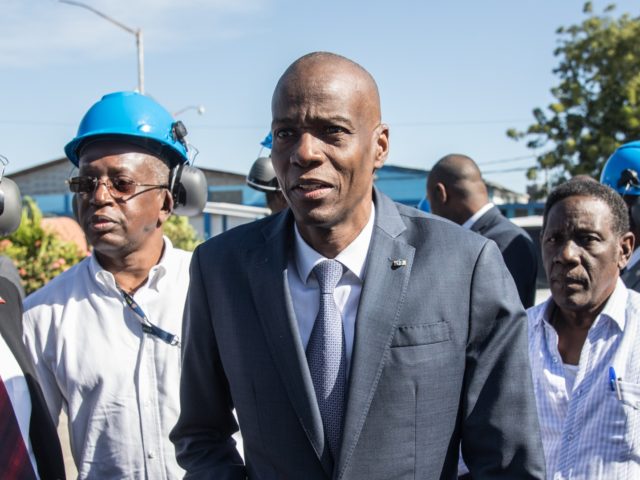 Assassins Kill President of Haiti in Midnight Home Invasion
breitbart.com
Haiti's President Moïse Was Killed By Foreigners 'Who Spoke Spanish', Preliminary Assessment Shows
sputniknews.com
Jovenel Moïse, Haiti's embattled president, killed at 53
wtop.com
Haiti President Jovenel Moïse assassinated at home; Biden calls it 'very worrisome'
usatoday.com
France condemns assassination of Haiti's President Jovenel Moise
bignewsnetwork.com
President of Haiti Jovenel Moise assassinated, wife shot
bignewsnetwork.com
Live Updates: Haiti's President Is Assassinated
nytimes.com
U. S. Closes Embassy Following Assassination Of Haitian President
dailywire.com
Haiti President Moïse assassinated at home, wife hospitalized
chicago.suntimes.com
Haiti President Jovenel Moise assassinated - interim PM
bignewsnetwork.com
Haitian president assassinated in attack at his home
cbsnews.com
Official: Haiti President Jovenel Moïse assassinated at home
bostonherald.com
Haitian President Jovenel Moise was assassinated overnight in his home
roundnews.com
Biden condemns assassination of Haitian President Jovenel Moise
cnbc.com
Haitian President Jovenel Moise assassinated
bignewsnetwork.com
Official: Haiti President Jovenel Moise assassinated at home
siasat.com
The search of the collapsed condo building in Surfside, Florida, has switched from a rescue effort to a recovery operation. At least 54 people have been confirmed dead and 86 are still missing nearly two weeks after the building collapsed in the middle of the night, said Mayor Daniella Levine Cava of Miami-Dade County. "We've truly exhausted every option available to us in the search and rescue mission," Cava said Wednesday, adding that the families of the victims were told of the "extremely difficult decision" earlier in the day. "To share this news with the families, this evening, who are still missing their loved ones was devastating." The death toll in the Surfside condo collapse jumped dramatically Wednesday with from the rubble. As crews discover more victims, officials said they've seen no signs that any of those recovered could have survived the initial collapse. "The possibility of someone still alive is near zero. They are probably right, but in the end God is still in charge," said Surfside Mayor Charles Burkett. "A miracle is still possible." Cava said the transition would be marked with a moment of silence. She also applauded the search and rescue crews who have risked their own lives to sift through the mound of rubble. Among the missing is the father of. Sixteen-year-old Deven Gonzales was among the first to be rescued after the collapse. She suffered fractured ribs and a broken leg. Relatives said she's taking her first steps with the help of a walker. When Gonzalez was rescued, she told firefighters she had to compete in a major tournament soon. She expressed similar concern to her volleyball coach Amy Morgan. "She apologized for missing practice that same day it happened. That's who she is. It's like that determined," Morgan said. Gonzalez's mother, Angela, was also rescued but her father, Edgar, has not been found. "Edgar is such an amazing person, and I feel so bad for her because she's not going to have her dad at these, you know, amazing years that he should be there," Morgan said.

Death toll in Florida building collapse jumps to 46
nypost.com
Search of collapsed condo to shift from rescue effort to recovery operation as hope dwindles of finding survivors
wtop.com
'Unfortunately, We Are Not Seeing Anything Positive': Day 14 Of Surfside Condo Collapse Search
miami.cbslocal.com
Crews find 10 more victims in debris of collapsed South Florida condo
upi.com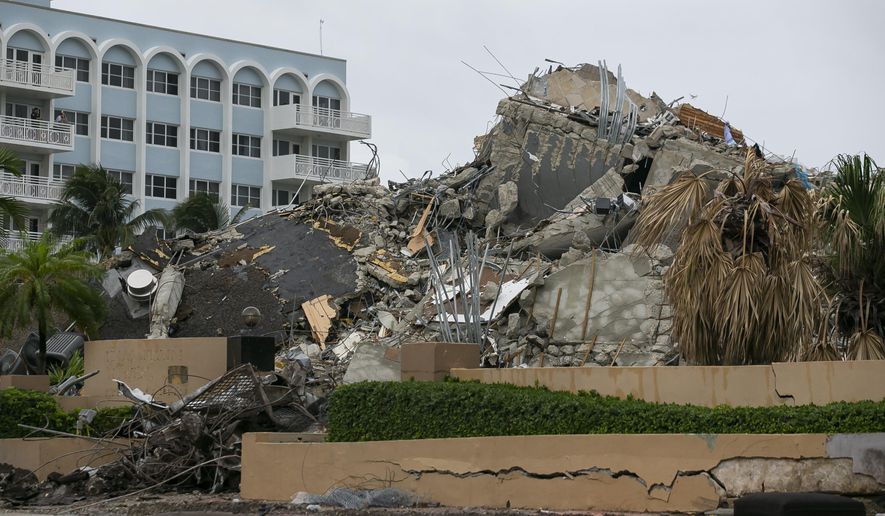 8 more dead pulled from rubble of collapsed Florida condo
washingtontimes.com
Search of collapsed Miami building shifts from rescue to recovery
independent.ie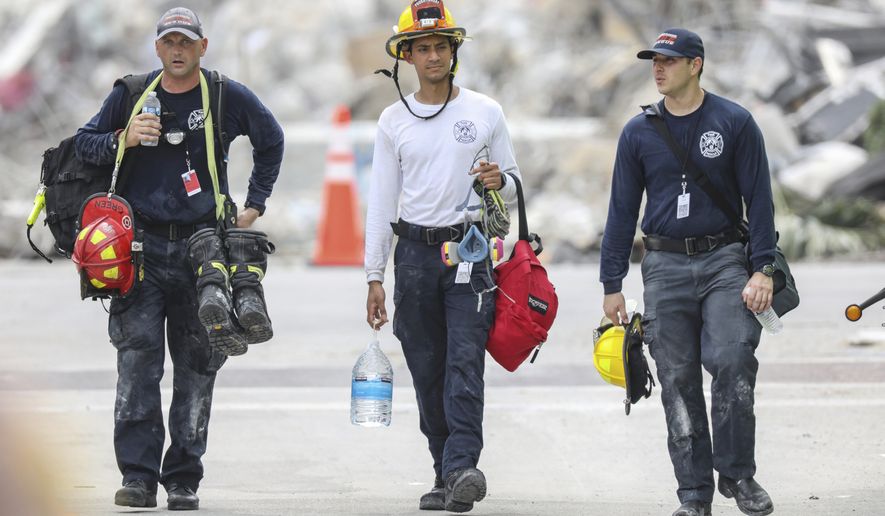 Work at site of collapsed condo shifts from rescue to recovery operation
washingtontimes.com
14 days after Florida condo collapse, no signs of survivors
ocregister.com
Search of collapsed condo shifts from rescue to recovery
twincities.com
8 more dead pulled from rubble of collapsed Florida condo
lasvegassun.com
Death toll rises again in Florida condo collapse
usatoday.com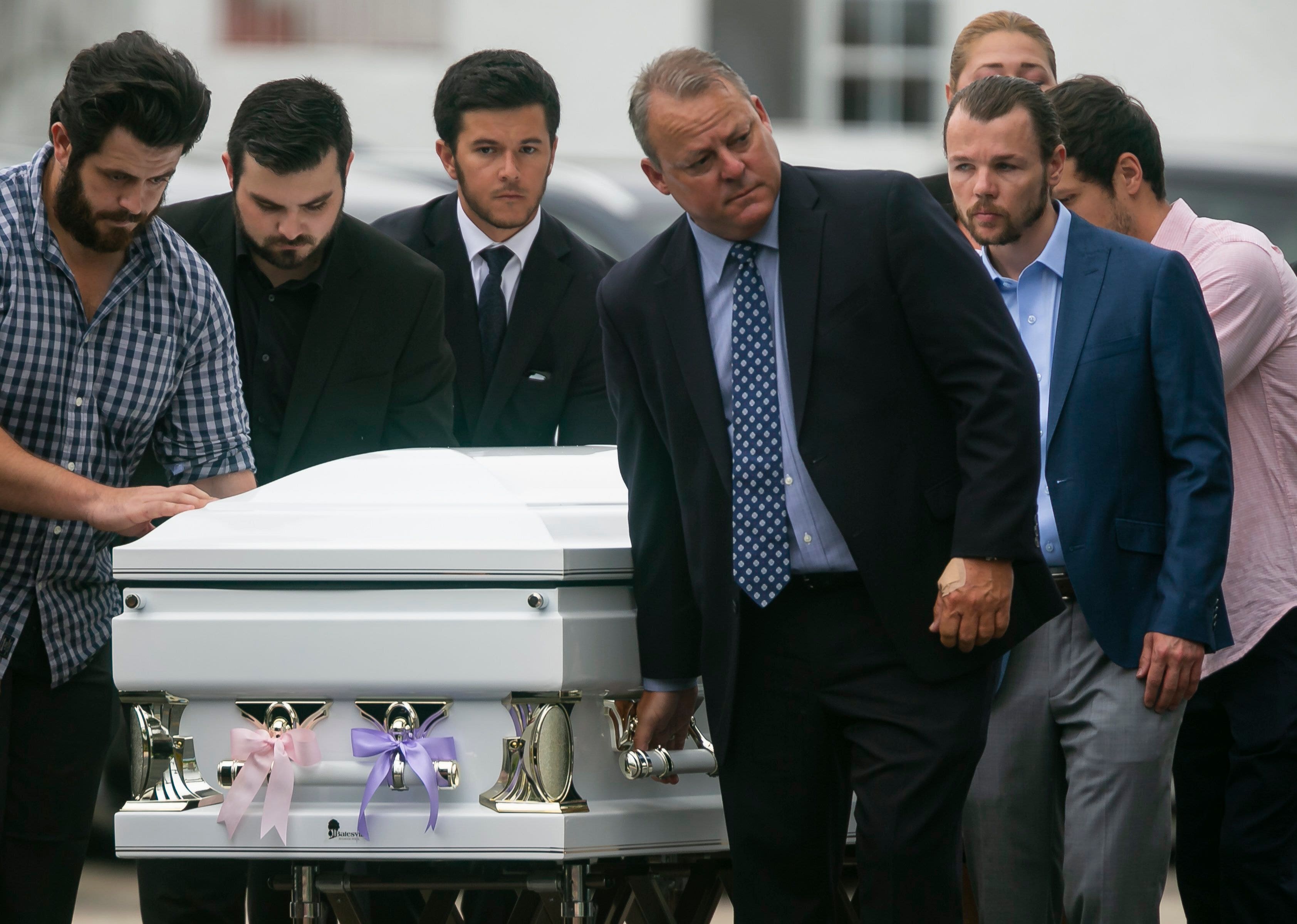 Sisters in Florida condo collapse buried in same coffin
foxnews.com
Death toll rises to 46 in Florida condo collapse
cbsnews.com
Search of collapsed condo shifts from rescue to recovery
myfox8.com
8 more bodies pulled from rubble of collapsed Florida condo building
myfox8.com
Search of collapsed condo shifts from rescue to recovery
ocregister.com
Search of collapsed condo shifts from rescue to recovery
chicago.suntimes.com
10 more victims found in Florida condo rubble; death toll 46
ocregister.com
Florida building collapse work shifts to recovery operation
nypost.com
Young sisters killed in Florida building collapse buried in same casket
nydailynews.com
Young sisters killed in Florida condo collapse buried in same casket
nypost.com
Close up photos of Surfside condo collapse show new details of search and rescue efforts
usatoday.com
Officials Say They Are Ending The Search For Survivors In The Surfside Condo Collapse
npr.org
10 more victims found in Florida condo rubble; death toll 46
chicago.suntimes.com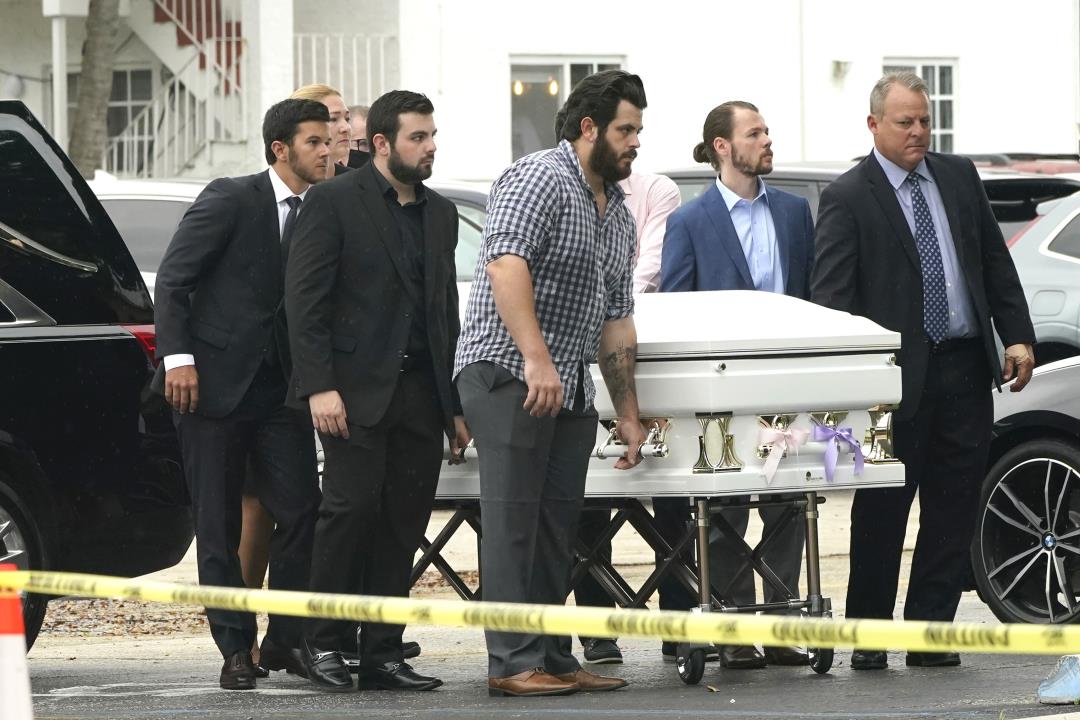 Sisters Killed in Condo Collapse Placed in Same Coffin
newser.com
Search of collapsed condo to shift from rescue effort to recovery operation as hope dwindles of finding survivors
abcnews.go.com
Remains of 10 more victims recovered at Florida condo collapse site
cbsnews.com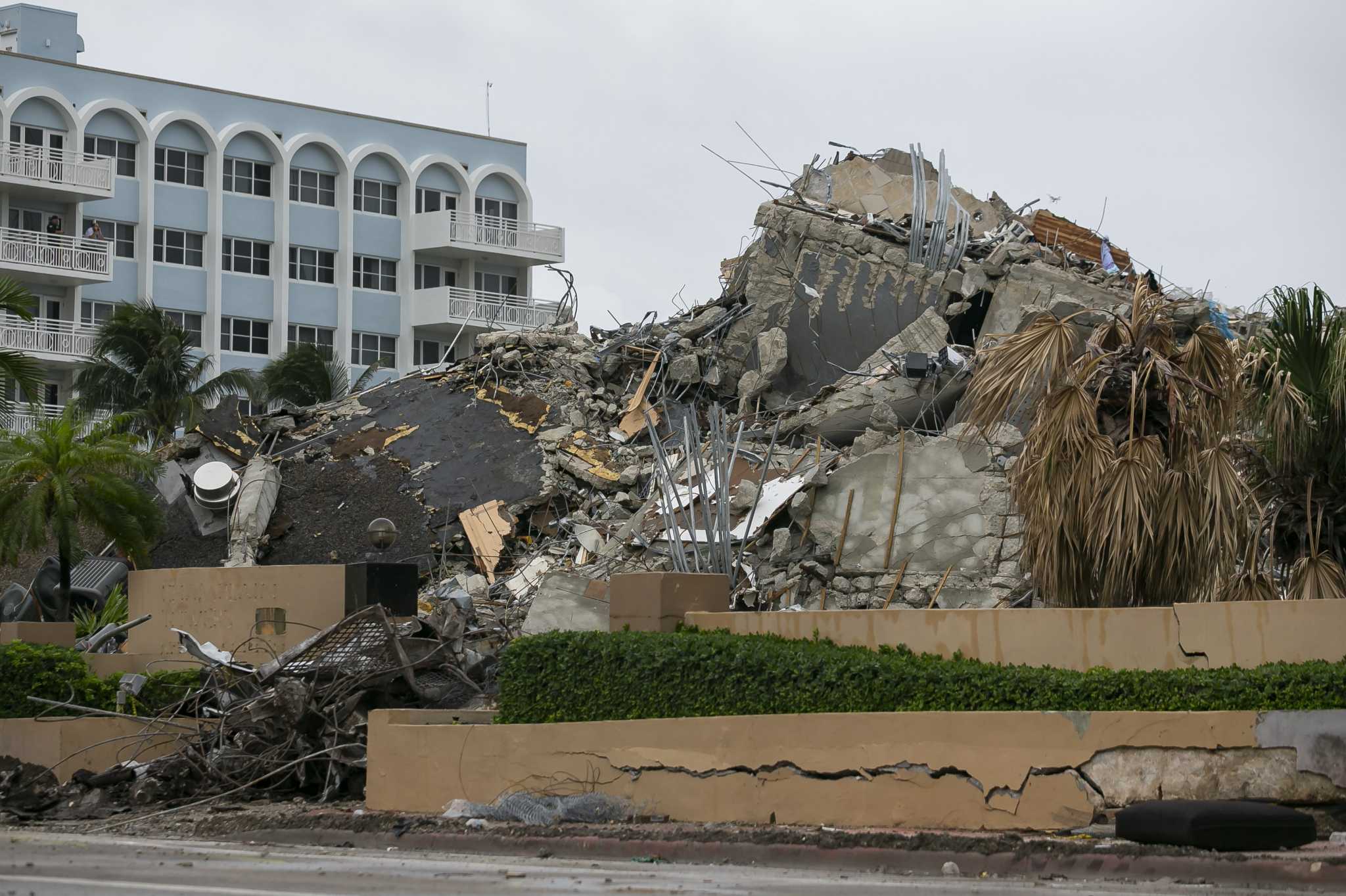 10 more victims found in Florida condo rubble; death toll 46
chron.com
Search of collapsed condo shifts to recovery operation
usatoday.com
'Zero chance' of finding survivors in collapsed Florida building -officials
newsinfo.inquirer.net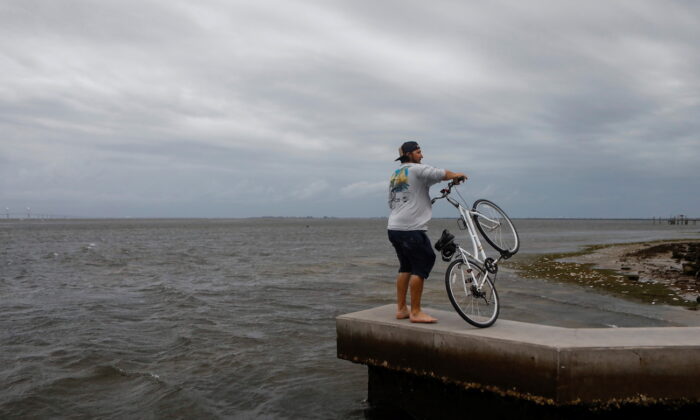 Elsa weakened to a tropical storm as of early Wednesday and is projected to hit Florida 's northern Gulf Coast later in the morning, according to the National Hurricane Center (NHC). The weather service said in its 2 a.m. EDT advisory that heavy rains and gusty winds continue to spread inland across southwest and west-central Florida. As of the time of the advisory, tropical storm Elsa was 60 miles (95 kilometers) west of Tampa, with maximum sustained winds of 70 mph (115 km/h), and was moving north at 14 mph (22 km/h), according to the NHC. "Elsa is forecast to make landfall along the north Florida Gulf coast by late Wednesday morning and then move across the southeastern United States through Thursday," the NHC said. Florida Gov. Ron DeSantis previously said that forecasts called for Elsa to come ashore sometime between 8 a.m. and 9 a.m. A hurricane warning is in effect for a long stretch of coastline, from Egmont Key at the mouth of Tampa Bay to the Steinhatchee River. A storm surge warning is in effect for the west coast of Florida from Bonita Beach to the Aucilla River, including Tampa Bay. There were no immediate reports of damage or injuries in the Tampa Bay area. The NHC said that a few tornadoes were possible overnight across the western and central Florida Peninsula, and that a tornado threat continues across north Florida, southeast Georgia, and eastern South Carolina. The threat is expected to shift to the eastern Carolinas and far southeast Virginia on Thursday. Elsa had previously strengthened to a Category 1 hurricane late on Tuesday. It had also on July 2 briefly strengthened to a Category 1 hurricane before weakening back to a tropical storm on July 3, when it battered several Caribbean island nations east of Cuba, killing at least three people—two in the Dominican Republic and one in St. Lucia.

Elsa weakens to a tropical storm as it takes aim at Florida
eu.detroitnews.com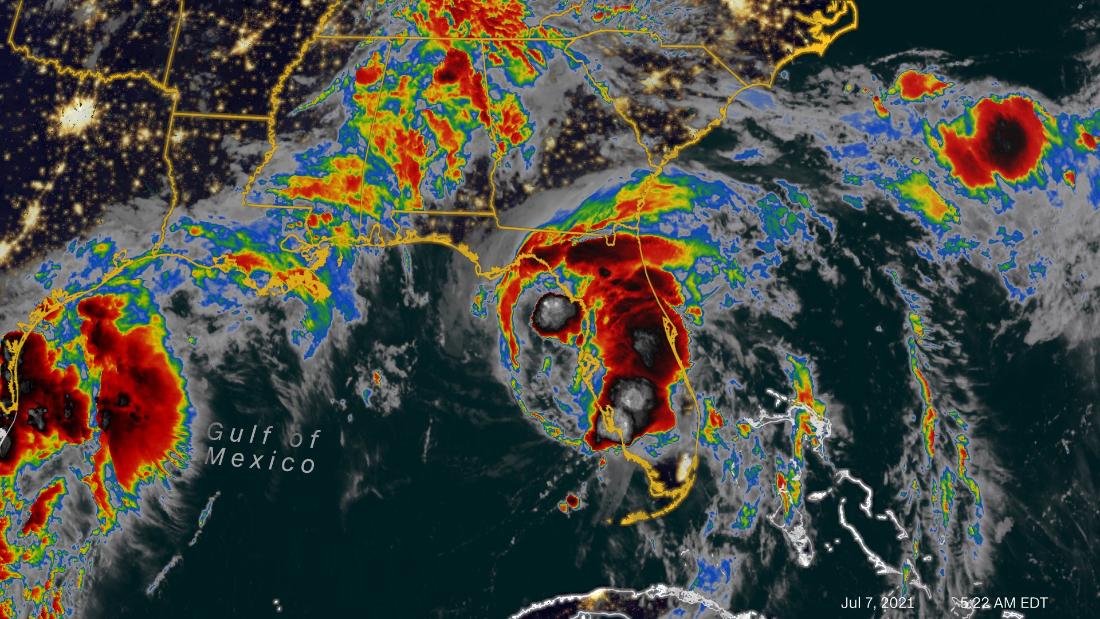 Tropical Storm Elsa will make landfall "in the next few hours," governor says
edition.cnn.com
Elsa weakens to a tropical storm as it takes aim at Florida
usatoday.com
Elsa turns streets into rivers
usatoday.com
Twitter users capture profoundness and hilarity online with Tropical Storm Elsa
orlandosentinel.com
Tropical Storm Watch for parts of Massachusetts ahead of Elsa's track north
bostonherald.com
Tropical Storm Elsa weakens, spares Florida of major damage
wtop.com
Hurricane Elsa now Category 1 storm as it lashes Florida
abc7news.com
Tracking Tropical Storm Elsa as it lashes Florida with rain and high winds
cbsnews.com
When will Tropical Storm Elsa hit Orlando?
orlandosentinel.com
Elsa weakens to a tropical storm as heavy rains and winds continue to spread across southwest and west-central Florida
wtop.com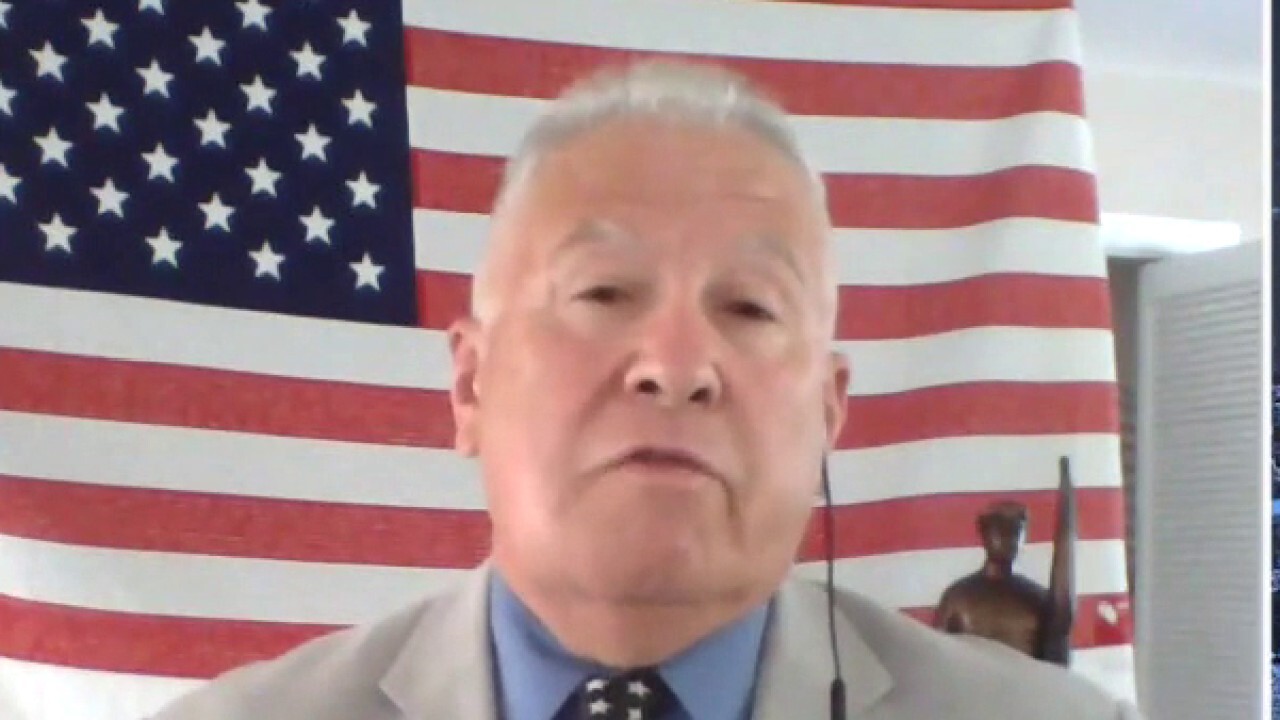 'Your World' on Tropical Storm Elsa, unemployment
foxnews.com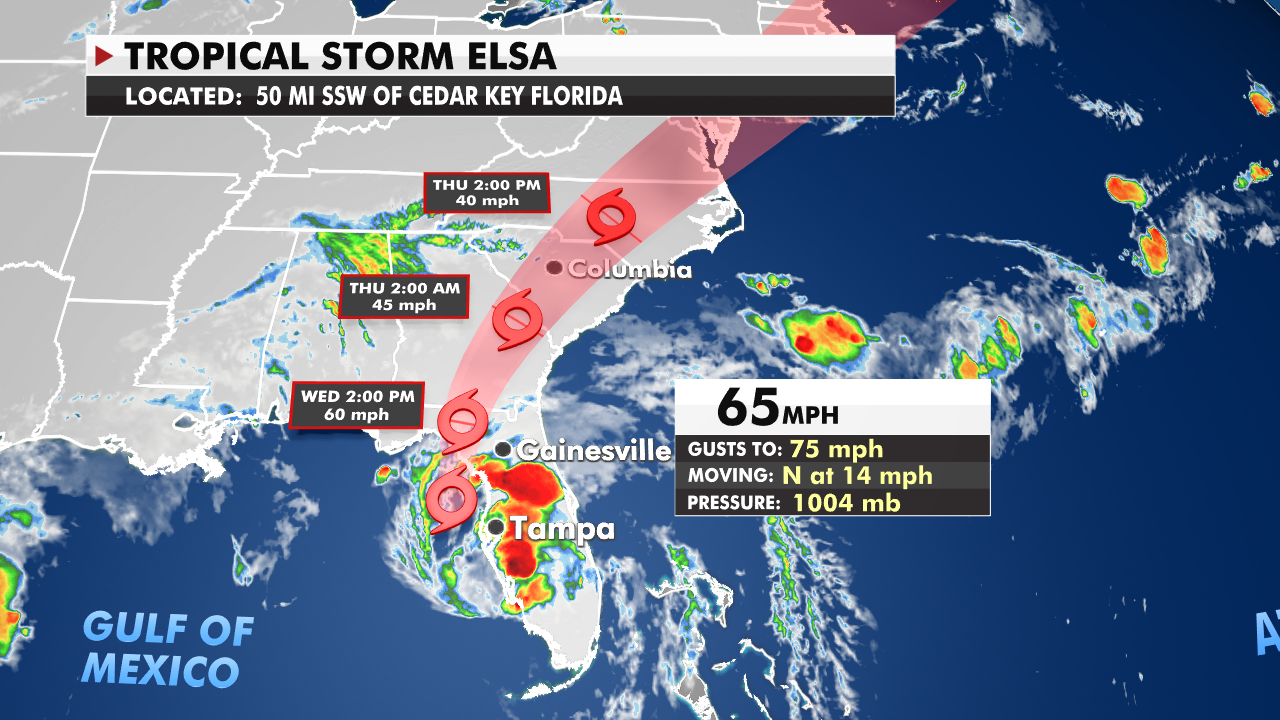 Tropical Storm Elsa weakens, heat persists in West
foxnews.com
Elsa near landfall in Florida, tropical storm watch extended west in NC
wral.com
Tropical Storm Elsa nears landfall along Florida's west coast
nydailynews.com
Tropical Storm Elsa Weakens Before Expected Landfall in Florida
nytimes.com
Elsa aims for Florida, weakens to a tropical storm
usatoday.com
Tropical Storm Elsa makes landfall, begins to weaken as storm moves inland over northern Florida
eu.naplesnews.com
Tropical Storm Elsa to batter Florida with heavy rain, winds, flooding
nypost.com
Tropical Storm Elsa leaves thousands without power in Florida
nypost.com
Tropical Storm Elsa weakens before Florida impact; slight chance of 3rd hurricane formation, Orlando remains under Tornado Watch
orlandosentinel.com
Northwest Florida braces for arrival of Tropical Storm Elsa
upi.com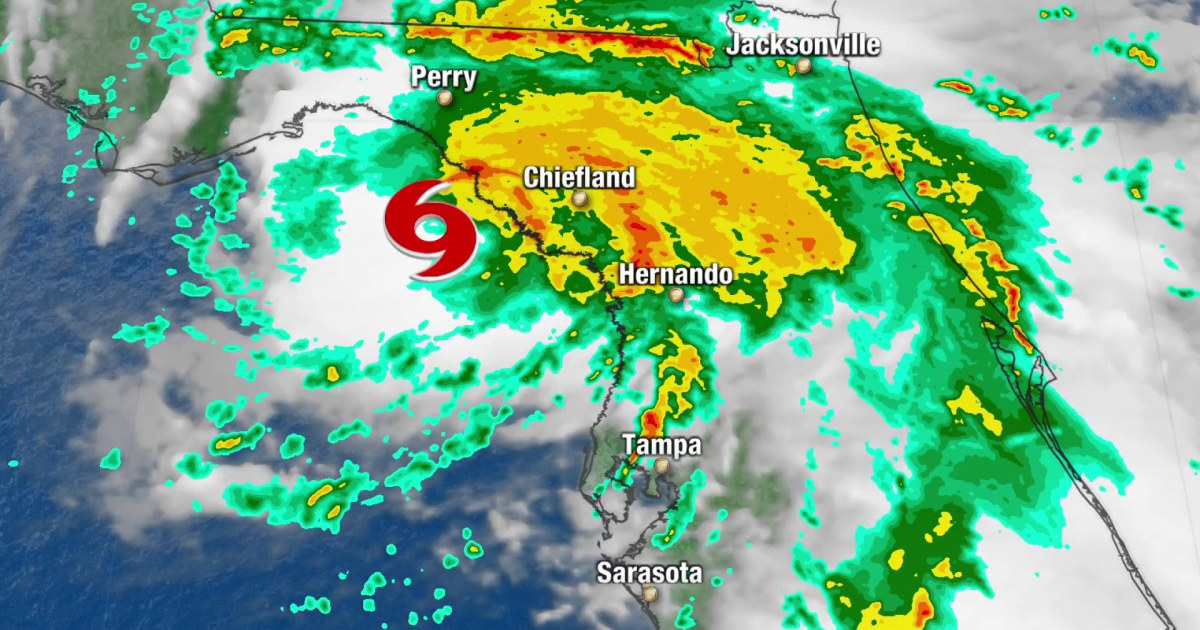 Community under flood watch as Tropical Storm Elsa sweeps up western Florida
msnbc.com
Elsa weakens to tropical storm as it lashes Florida's Gulf Coast
cbsnews.com
Tropical Storm Elsa Makes Landfall in Florida
nytimes.com
Tropical Storm Elsa Made Landfall On Florida's Northern Gulf Coast
miami.cbslocal.com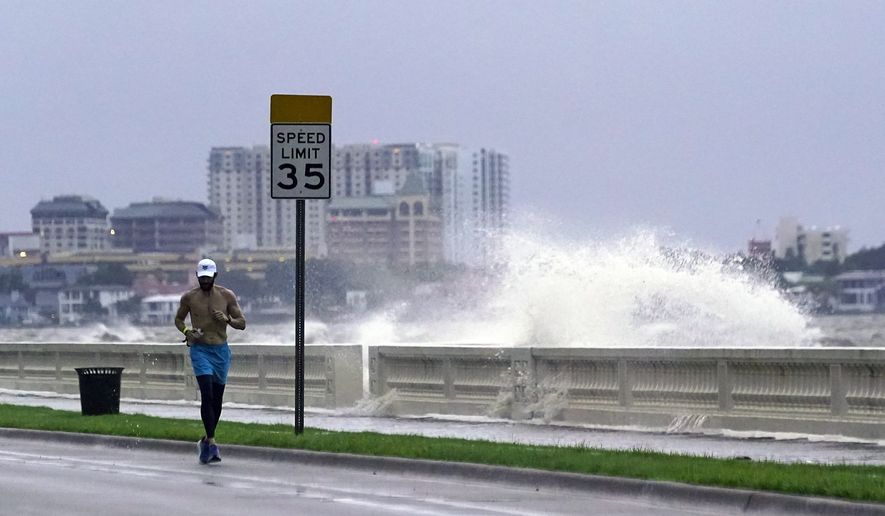 Tropical Storm Elsa weakens, expected to move across Southeast, mid-Atlantic
washingtontimes.com
Elsa weakens to a tropical storm as heavy rains and winds continue to spread across southwest and west-central Florida
abcnews.go.com
Tropical Storm Elsa's Heavy Rains Spreading Over Florida Peninsula
miami.cbslocal.com
Tropical Storm Elsa weakens as it passes over northern Florida
newsinfo.inquirer.net
As former US President Donald Trump was preparing for the First World War centenary, his chief of staff, John Kelly, was reportedly giving him a quick briefing on the history of the global armed conflict and how it was connected to the onset of the Second World War. But as Kelly was describing the atrocities committed by the Nazi regime, Trump made a stunning comment that Hitler "did a lot of good things", author of the new book, "Frankly, We Did Win This Election", Michael Bender claims, citing unnamed sources. According to Bender, Trump's chief of staff was "stunned" by the former president's comment. He purportedly told the president that he "was wrong", but Trump allegedly argued that under Hitler Germany experienced quick economic recovery after years of stagnation caused by the defeat in the First World War. Kelly tried to prove to him that this didn't matter, the book claims. The author of the book says that Trump was "undeterred" in his convictions and adds that Kelly had to overcome POTUS' alleged "stunning disregard for history". At the same time, Bender, who interviewed Trump after his presidential term ended, noted that the ex-president himself denies ever making such remarks about Hitler. Trump's visit to France in 2018 for the commemorative events was mired in scandals. Not only did the former president take part in the commemoration along with other European leaders amid strained relations between them and then US administration, but he also chose to skip a visit to a cemetery where American soldiers were buried. Unconfirmed reports claimed that Trump called the US soldiers who died in the conflict in Europe "losers" and "suckers", but the White House strongly rejected these allegations.

Donald Trump praised Adolf Hitler while on 2018 European trip, new book alleges
eu.usatoday.com
Donald Trump praised Adolf Hitler while on 2018 European trip, new book alleges
usatoday.com
A New Book Claims That Trump Told His Then-Chief Of Staff That Hitler 'Did A Lot Of Good Things'
uproxx.com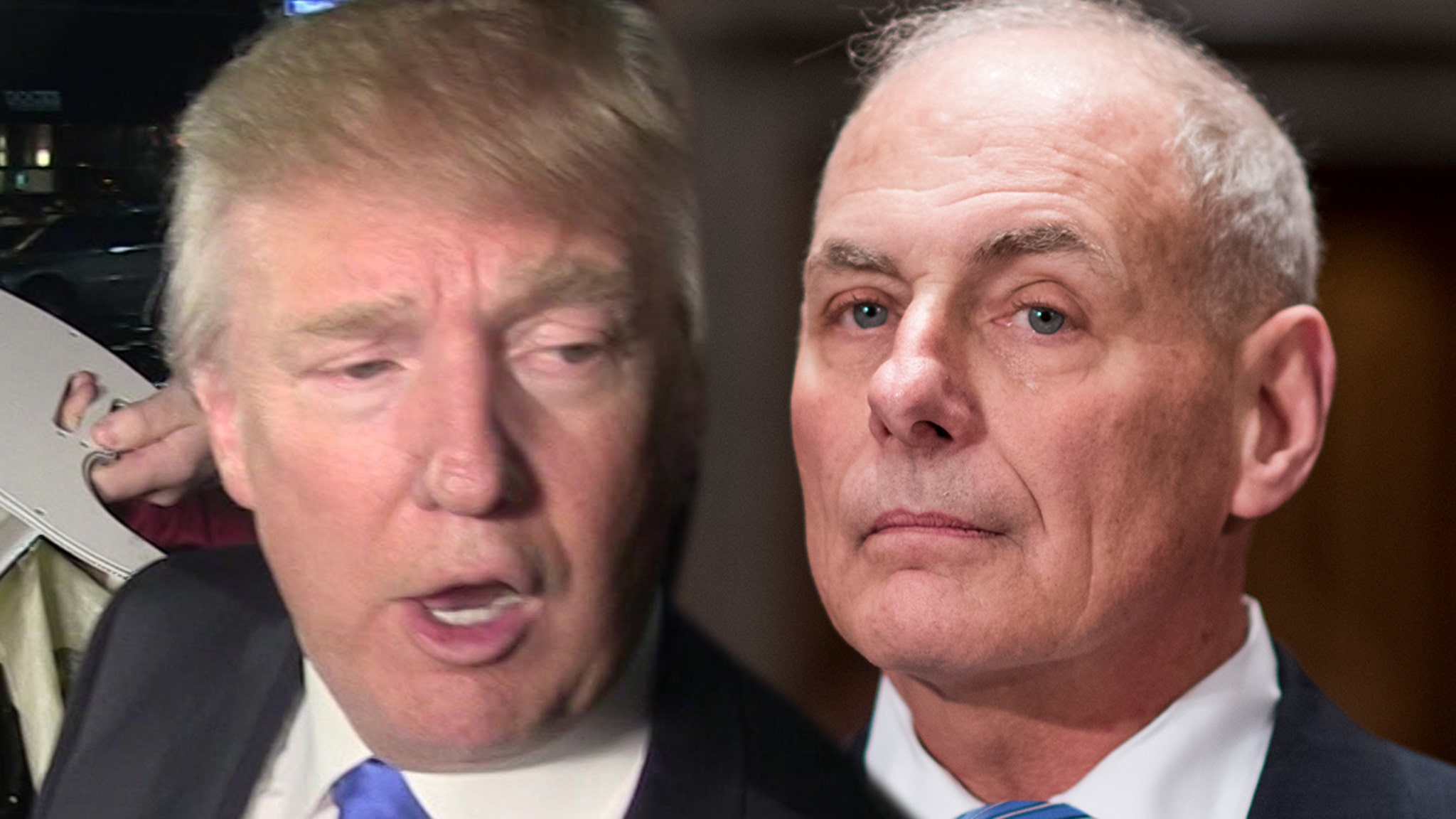 Donald Trump Reportedly Said Hitler 'Did A Lot of Good Things'
tmz.com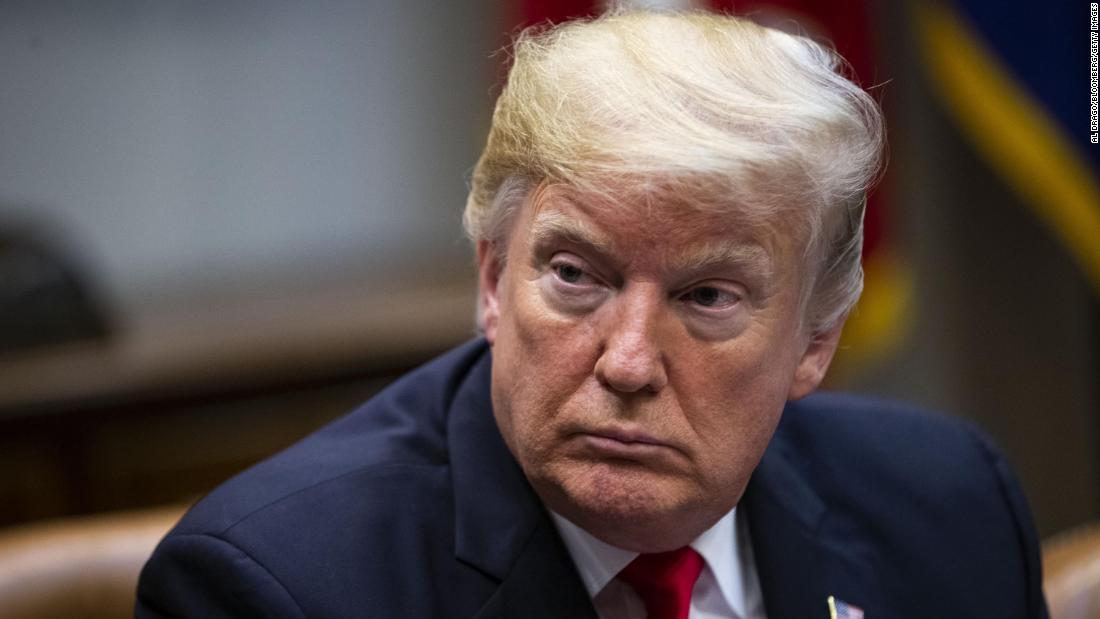 Trump allegedly praised Hitler as doing 'a lot of good things' new book claims
edition.cnn.com
Trump told John Kelly that Hitler 'did a lot of good things,' book claims
thehill.com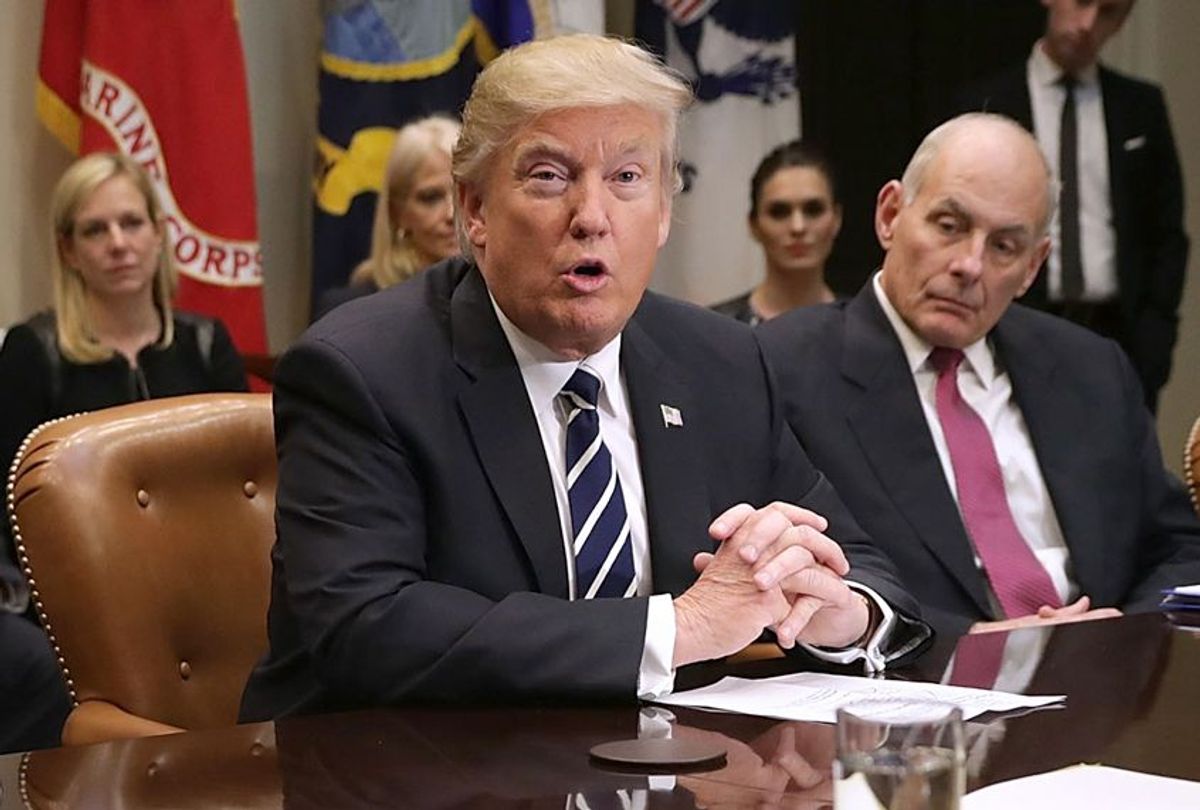 Trump "stunned" former White House chief of staff John Kelly by praising Hitler, new book claims
salon.com
Trump said 'Hitler did a lot of good things,' horrifying his then-chief of staff John Kelly, book says
businessinsider.com
New Book Details How Trump Wanted to Use Pandemic to Cancel 2020 Election
truthout.org
Trump praised Hitler to chief of staff John Kelly during Europe trip, new book claims
cnbc.com
10 Things in Politics: Trump alums are the new GOP establishment
businessinsider.com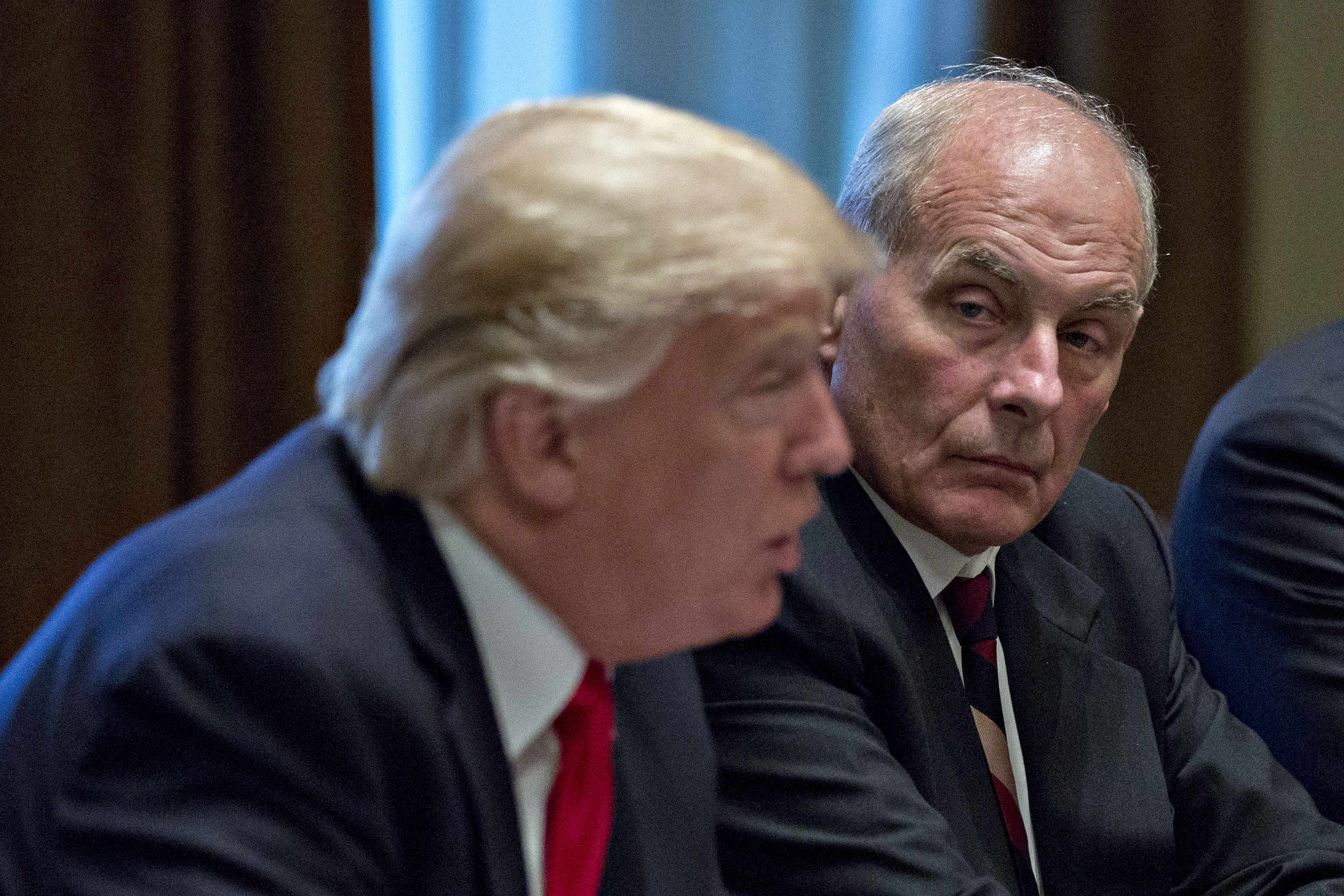 Donald Trump Told John Kelly That Hitler 'Did a Lot of Good Things'—Book
newsweek.com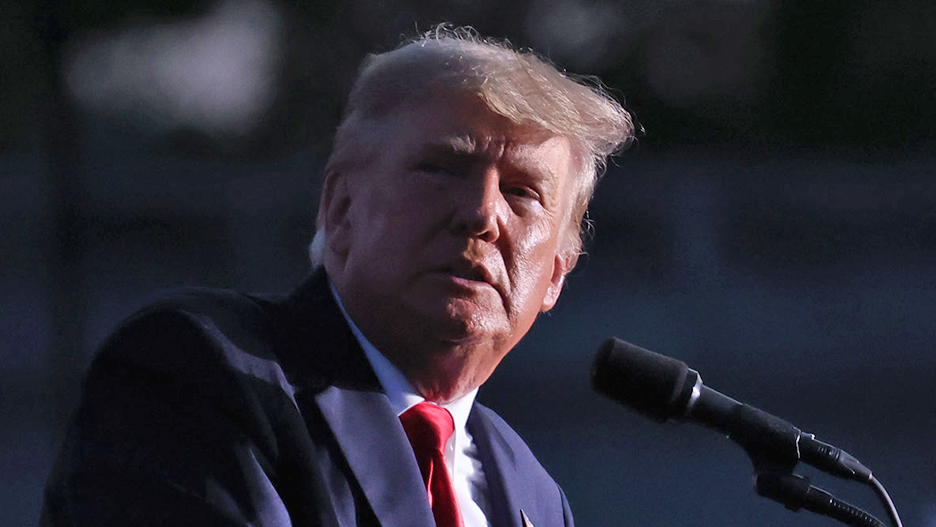 Trump Told John Kelly That Hitler 'Did a Lot of Good Things' (Report)
thewrap.com
The teenager who recorded the last moments of George Floyd's life in a video that helped launch a global protest movement against racial injustice said her uncle has died in a crash involving a Minneapolis police car. Darnella Frazier said in a Facebook post that Leneal Lamont Frazier died early Tuesday after his vehicle was struck by the squad car that police said was pursuing another driver linked to several robberies. Frazier was not involved in the pursuit and his niece questioned why police were conducting a high-speed chase on a residential road. "Another black man lost his life in the hands of the police!" Frazier wrote. "Minneapolis police has cost my whole family a big loss… today has been a day full of heartbreak and sadness." According to police, the squad car and two other vehicles collided about 12:30 a.m. after the suspect fled from a traffic stop. The driver of one of the other vehicles was taken to North Memorial Health in Robbinsdale, where he later died. The officer involved in the crash was treated at a hospital. As of Wednesday morning, police and the medical examiner's office hadn't released the name of the man who died. The officer was pursuing a driver who was in a vehicle linked to a carjacking and to robberies at a number of businesses, said Minneapolis police spokesman John Elder. The suspect remained at large, Elder said. Darnell Frazier was 17 when she recorded the arrest of Floyd, a 46-year-old Black man, on May 25, 2020. Former Minneapolis police officer, Derek Chauvin, who held his knee to Floyd's neck as Floyd was handcuffed and face down on the street, was convicted and sentenced to 22 1/2 years in prison. The three other former officers who were at the scene are due to stand trial in March. All four also face federal civil rights charges. Frazier testified at Chauvin's trial that she was walking to a corner grocery store to get snacks with her then-9-year-old cousin when she saw a man being pinned to the pavement, "terrified, scared, begging for his life," so she pulled out her cellphone and began recording. She was given a special citation by the Pulitzer Prizes last month for her recording. Related Articles Man killed by police in Olivia MN died of multiple gunshots Police investigating fatal shooting in St. Paul's Dayton's Bluff Authorities still looking for Wis. homicide suspect after vehicles found in St. Paul Motorist killed in crash with squad car during Minneapolis police chase A break in the case of three dead babies found in Mississippi River?

Teen who recorded Floyd's arrest loses uncle in police crash
wtop.com
Bystander Killed in Police Crash Is Uncle of Teen Who Filmed George Floyd's Death
nytimes.com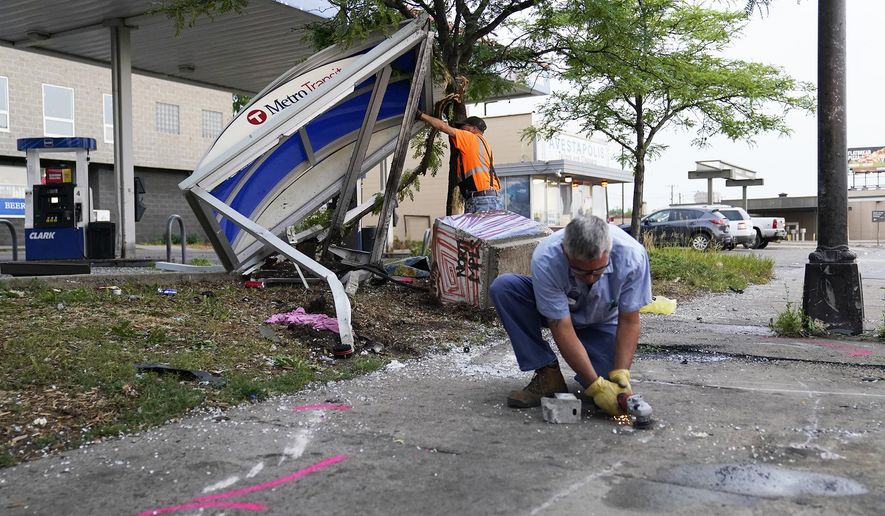 Teen who recorded Floyd's arrest loses uncle in police crash
washingtontimes.com
Uncle of Darnella Frazier, teen who filmed George Floyd's murder, killed in Minneapolis police car crash
cbsnews.com
Uncle of Darnella Frazier, teen who filmed George Floyd's murder, killed in crash with Minneapolis police
usatoday.com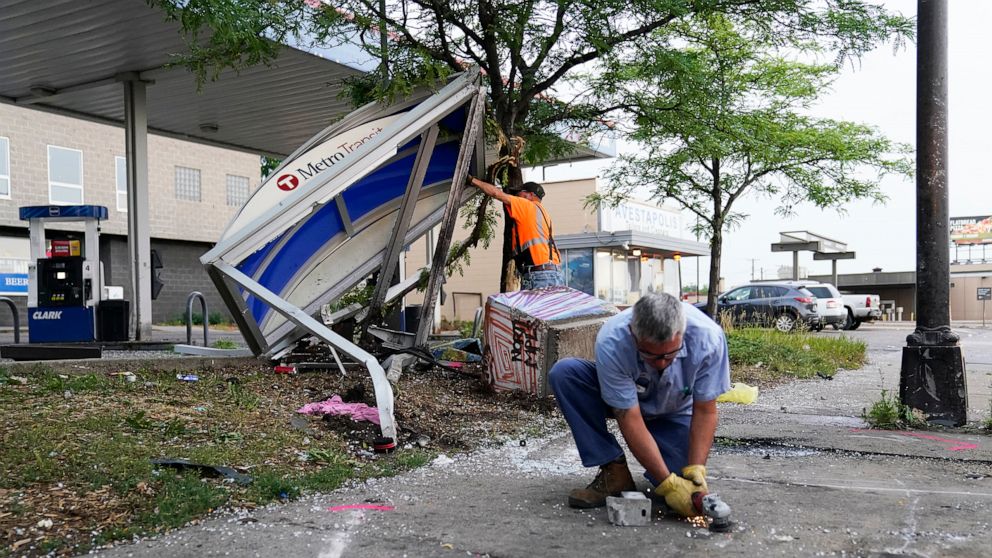 Teen who recorded Floyd's arrest loses uncle in police crash
abcnews.go.com
Darnella Frazier, teen who recorded George Floyd's murder, says uncle killed by Minneapolis police car chasing suspect
nydailynews.com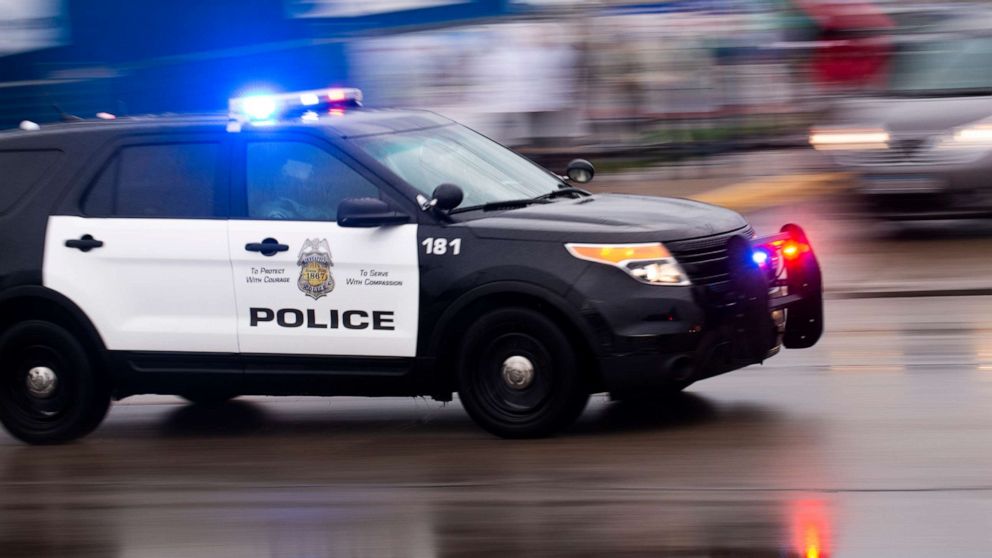 Teen who filmed George Floyd's death says uncle killed in car crash with Minneapolis police
abcnews.go.com
Teen who filmed George Floyd murder says uncle killed in collision with police
thehill.com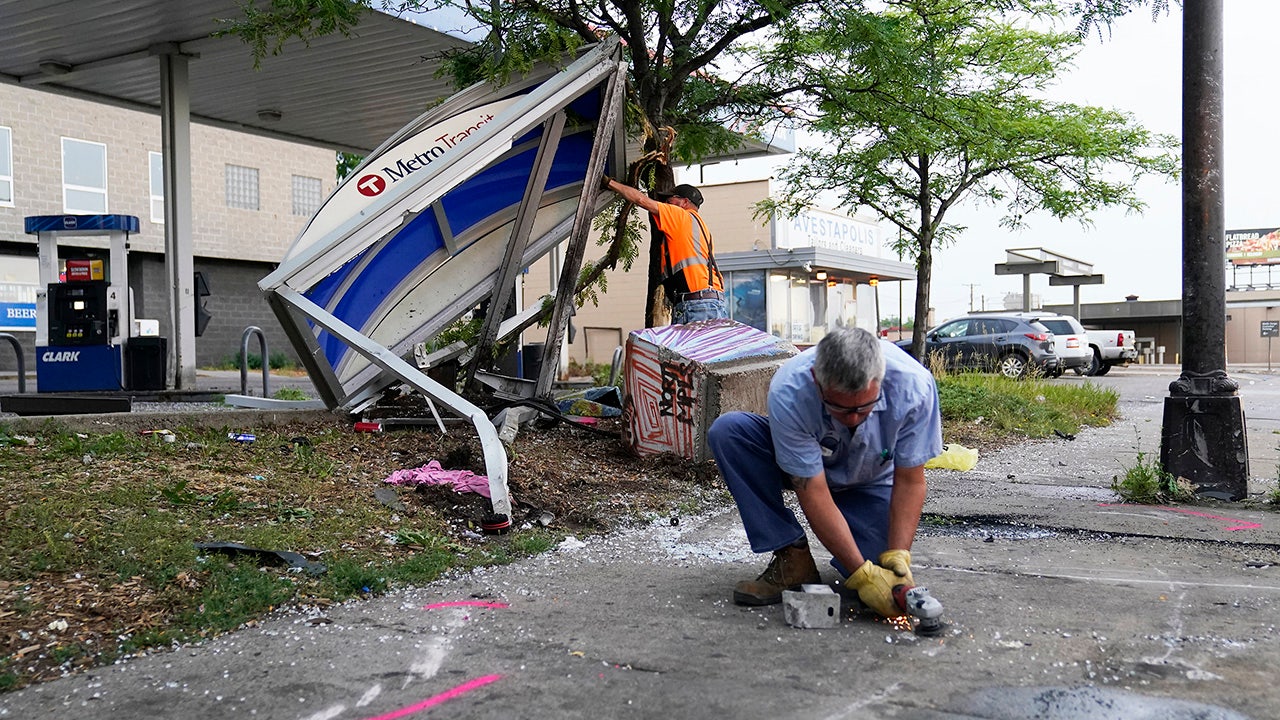 Teen who recorded George Floyd video says uncle killed in crash during police pursuit
foxnews.com
First George Floyd, now her uncle: Darnella Frazier grieves another Black man killed by police
usatoday.com
Darnella Frazier, Teen Who Filmed George Floyd Murder, Says Uncle Killed By Minneapolis Police
forbes.com
Teen who recorded Floyd's arrest loses uncle in police crash
wral.com
A woman has died after she was attacked by a grizzly bear while camping in Montana, officials said. The woman, whose identity has not been released, was pulled from her tent and killed by the bear early Tuesday in the small community of Ovando, NBC Montana reported. She had been on a bike trip with others, who were staying overnight in a separate tent, the outlet reported. When another member of her group heard noises, he ran out and sprayed the bear, but was unable to save the woman, the outlet said. The Montana Department of Fish, Wildlife and Parks said a bear had been spotted by a business in Ovando on surveillance video Monday night, and a bear in the area had also gotten into a chicken coop. "Grizzly bears are common in the Blackfoot Valley where Ovando is located," the agency said. The agency said biologists, conflict specialists and game wardens are searching for the bear responsible for the fatal attack.

Montana officials searching for bear in fatal attack
usatoday.com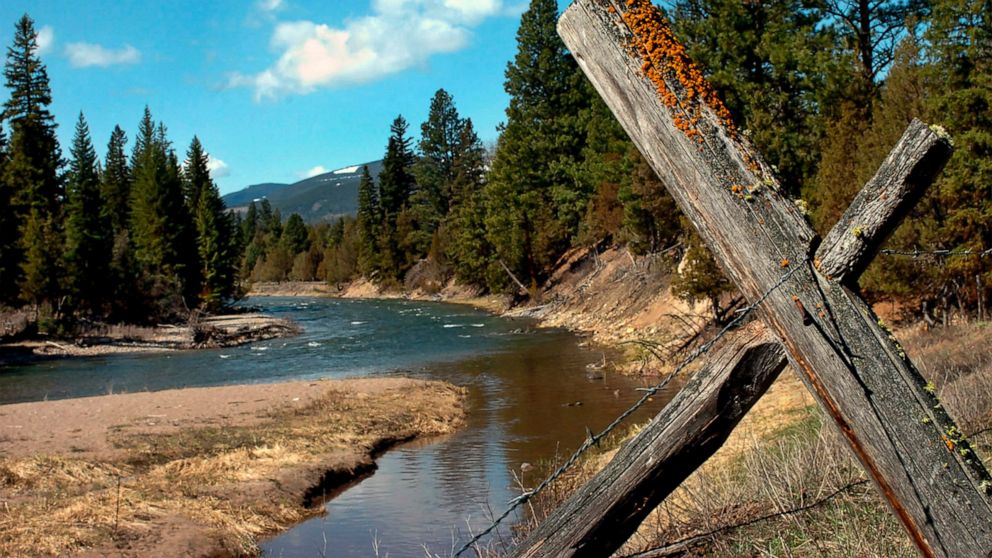 Officials hunt grizzly that killed camper in Montana town
abcnews.go.com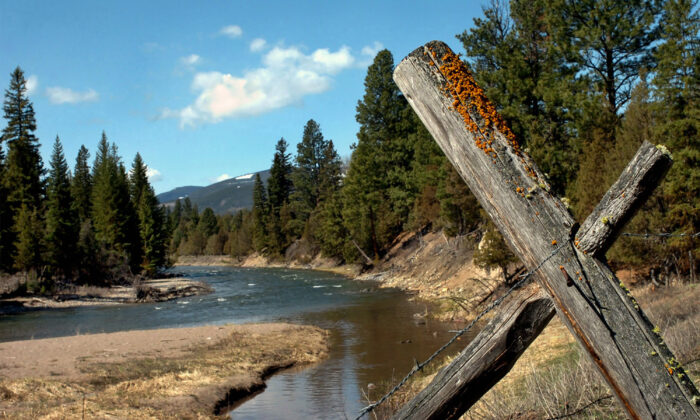 Grizzly Bear Kills Bicyclist Camping in Western Montana
theepochtimes.com
Bear pulls woman out of her tent, kills her in Montana
wtop.com
Woman killed by grizzly bear in Montana
upi.com
Grizzly bear attacks and kills bicyclist camping in Montana
cbsnews.com
Woman Is Killed in Montana Bear Attack
nytimes.com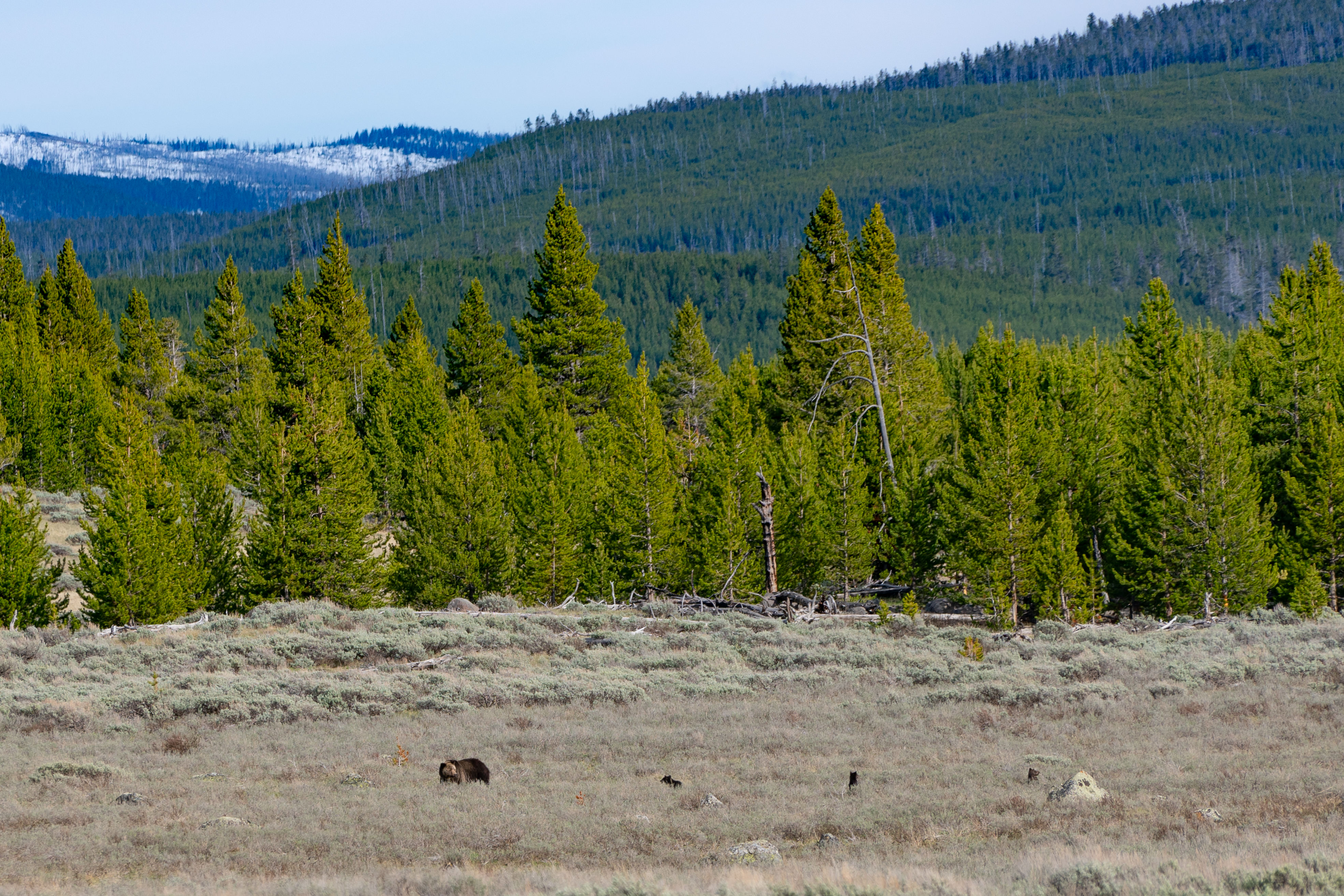 Grizzly Bear That Killed Woman in Montana Will Be Killed If Found: Wildlife Spokesman
newsweek.com
Former President Jimmy Carter and his wife, Rosalynn, are celebrating 75 years of marriage. They are the longest married presidential couple in U. S. history.

Jimmy and Rosalynn Carter celebrate 75 years of marriage
usatoday.com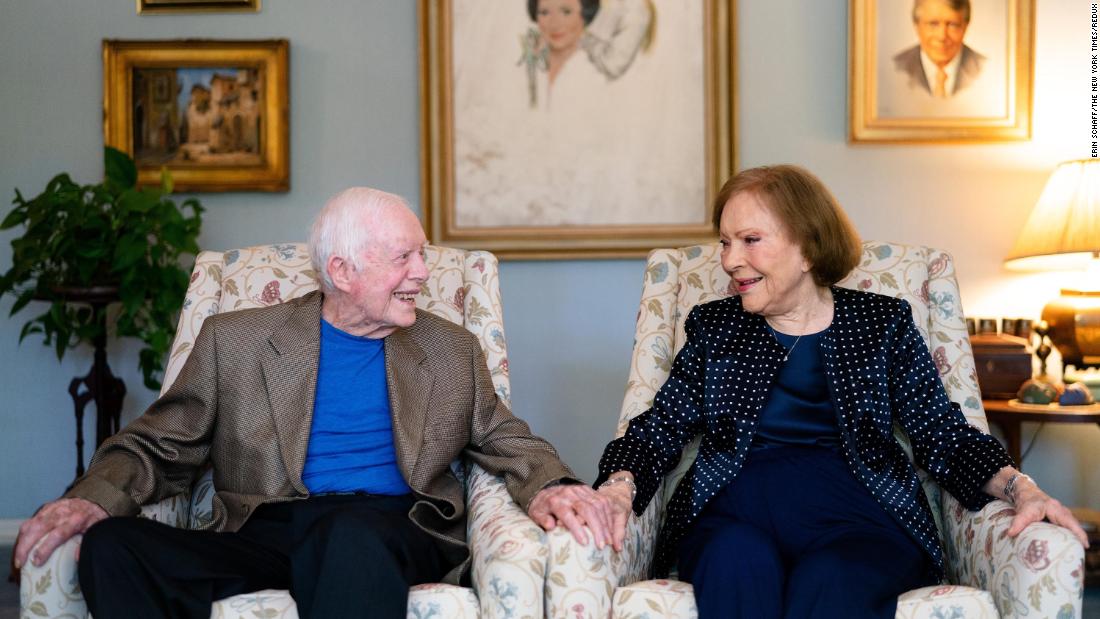 Jimmy and Rosalynn Carter celebrate 75 years of marriage
edition.cnn.com
NBC You Tube video screen shot NEW YORK: Democrat Governor Andrew Cuomo has signed an executive order (E. O.) declaring a "first-in-the-nation" disaster emergency on gun violence. His new E. O. is clearly un-Constitutional and proof that he has a hypocrisy problem. The New York Governor signed the 2020 E. O. to hold nursing homes harmless in the predictable deaths of residents from exposure to COVID-19 patients. Putting those COVID-19 patients into nursing homes resulting in the deaths of tens of thousands of New York's elderly. ( New York COVID-19 Fatality Data: Nursing Homes & Adult Care Facilities) Cuomo did not give them a choice as to whether to accept COVID patients. Instead, Cuomo signed legislation last month quietly shielding hospital and nursing home executives from the threat of lawsuits stemming from the coronavirus outbreak. The provision, inserted into an annual budget bill by Cuomo's aides, created one of the nation's most explicit immunity protections for healthcare industry officials, according to legal experts. When questioned why he would do this, many point to the fact that during his race he received a one million dollar donation from the healthcare industry into a Democratic committee backing his campaign thus creating one of the nation's most explicit immunity protections for healthcare industry officials. Why? Healthcare organizations received federal funding for treating COVID patients. Now Governor Cuomo signed an executive order to allow gun dealers and manufacturers to be sued for gun violence deaths. The hypocrisy between not being able to sue someone who directly contributes to the death of our sick and elderly, but being able to sue dealers and manufacturers for the illegal use of a product that they manufacture or sell is evident. Four months ago Cuomo was accused of underreporting COVID-19 deaths and Steve Scaliese, R-LA called on the FBI and DOJ to investigate Cuomo. In response to critics, Cuomo has also gone on to blame the Trump Administration for the large death toll in New York. Despite that well-known fact that President Trump met and exceeded their needs by sending the Army Medical Ship Hope, which was left basically unused. Or his mobilizing the Army Medical Corp. to create hospital-ready environments at the Javitz Center and a MASH unit in Central Park. Using any of these Federal Government provided units would have given Trump a "win" and kept those nursing home donors from received federal funds for Covid patients. Florida Governor Ron DeSantis has accused the main stream media of largely ignoring Cuomo's COVID-19 nursing home blunders to protect his future political career. Many believe Cuomo is positioning himself for a future run for the Presidency. In his presser at John Jay College of Criminal Justice Cuomo outlined several steps that New York State will take to quell bloodshed by gun violence including new social programs for at-risk youth and closing of a loophole that allows people with outstanding warrants from purchasing guns. Ironically, Governor Cuomo began his press conference touting New York's response to the novel coronavirus pandemic stating 51 people had died over the Fourth of July weekend and only 13 had suffered COVID-19-related deaths. Cuomo – never one to miss a good political sound bite opportunity to this day… Cuomo became kind of a television celebrity in the main stream media seemingly offering COVID-19 press conferences parallel to those of the White House. He was capitalizing on the high death rate of New York State. Cuomo will make more money available for programs to benefit gun violence prevention. He termed gun violence a "public health emergency" and will eventually create an "Office of Gun Violence Prevention" within New York's Department of Public Health. Cuomo falsely claimed, Cuomo went on to say, It will include intervention and employment programs for inner city at-risk youth. Some $57 million will be invested in creating 21,000 jobs for youth over the summer through local, city and state agencies. Other parts of Cuomo's E. O. will require law enforcement agencies to share incident-based data so authorities can better articulate efforts to patrol "hot spots" by creating a "gun trafficking interdiction unit" within the New York State Police. Ortt correctly said the uptick in New York gun violence has a direct link to the passage of Cuomo's state bail reform laws. Such bills have been termed "catch and release" bills after a sport fishing term. Ortt specifically charged, His first bill would open the door for anyone to take legal action against a gun manufacturer using the argument that the product creates a "public nuisance". Cuomo holds that products made by gun manufacturers can be considered public nuisances "even if the gun manufacturer did not purposely cause harm to the public." Supporters of the Second Amendment hold that such laws are un-Constitutional and un-American and must be shot down by the Supreme Court stating, The second bill Cuomo signed will prohibit any person who has an outstanding warrant for "a felony or serious offense" from purchasing a firearm. Presumably, gun dealers will have to have a way to see this information in a background check to follow it. Mark Schwendau is a Christian conservative patriot and retired technology professor (CAD-CAM and web development) who prides himself on his critical thinking ability. Schwendau has had a long sideline of newspaper editorial writing where he used the byline, "- bringing little known facts to people who simply want to know the truth." Mark is on alternative free speech social media platforms after lifetime bans from Facebook and Twitter and shadow bans from Instagram and Fox News commenting. His website is www. IDrawIWrite. Tech Follow Mark on: MeWe LinkedIn Gab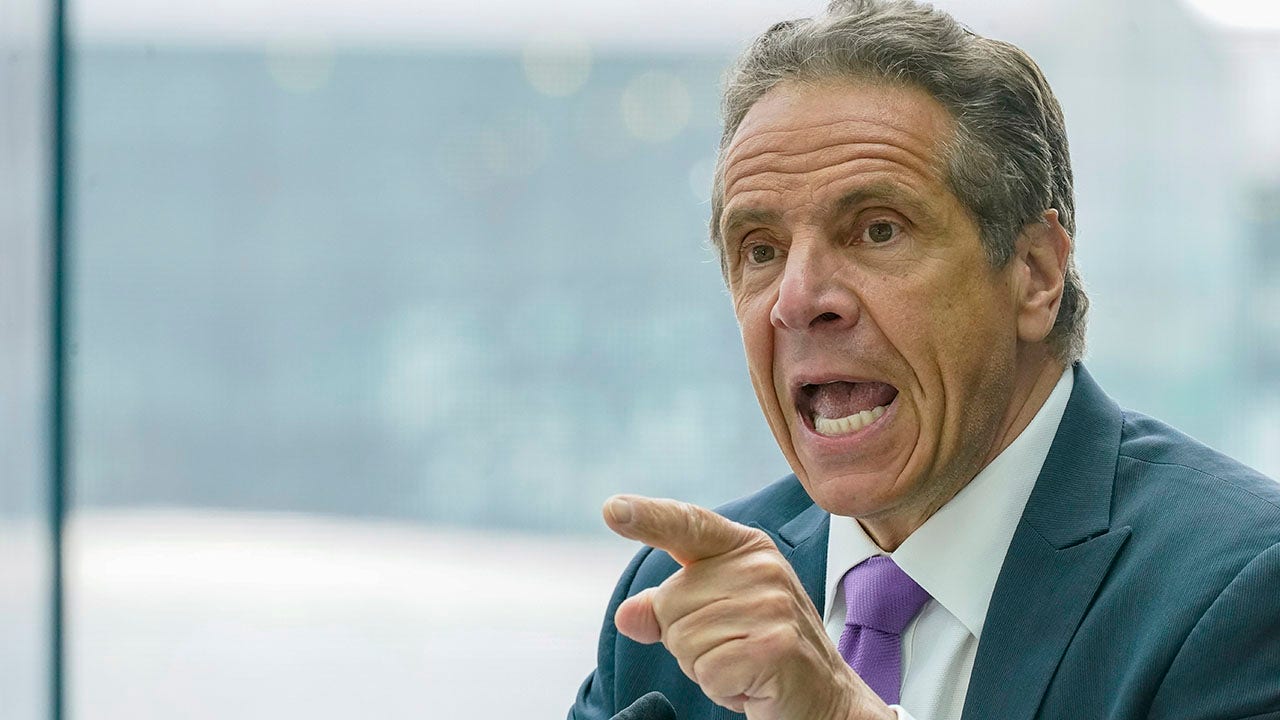 Cuomo critics slam gun violence emergency as executive power grab
foxnews.com
Kenney not ready to declare gun violence emergency for Philadelphia
billypenn.com
One teenage boy has been killed and another seriously injured in a car crash in Co Kerry. T he young driver of the vehicle was pronounced dead at the scene. Gardai are investigating the incident, which happened on the Ross Road in Killarney at around 1.10am on Wednesday. The passenger in the car, which was the only vehicle involved, was taken to Kerry University Hospital to be treated for serious injuries. The scene remained closed on Wednesday morning to allow for a technical examination. Gardai are appealing for anyone with information to contact them at Killarney on 064 6671160 or the garda confidential line on 1800 666 111. The incident has been referred to the Garda Siochana Ombudsman Commission (GSOC) as the car was "subject to interaction with gardai prior to the collision". Gardai said no further information is available at this time.

Amazon driver killed in crash that closed northbound I-85 in Durham County
wral.com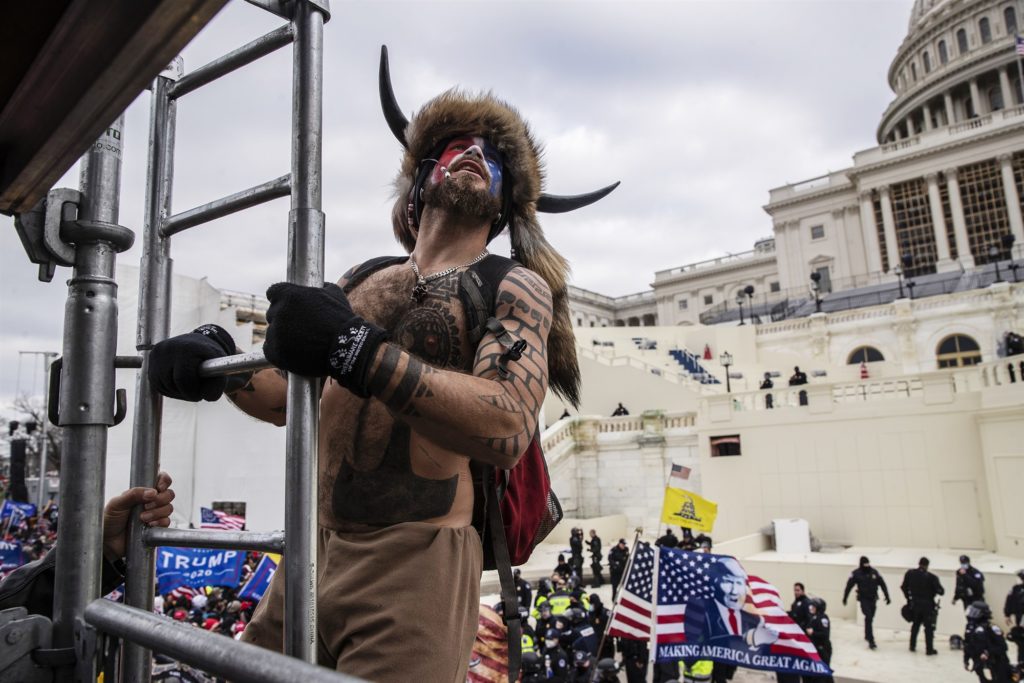 Michelle Boorstein, WaPo religion reporter, provides a fascinating if anecdotal picture in her report " A horn-wearing 'shaman.' A cowboy evangelist. For some, the Capitol attack was a kind of Christian revolt." Late last month, one of the accused Jan.6 Capitol insurrectionists told a D. C. judge that she didn't recognize his authority and was making a "divine special appearance." Another one of the accused streams a solo religious service each week that he calls "Good Morning Sunday Morning." A third runs a 65,000-subscriber YouTube channel where she shares Bible verses and calls herself a "healer of deep inner wounds." Pauline Bauer, Stephen Baker and Jenna Ryan were among the thousands who descended on the Capitol in protest of what they falsely called a stolen election, including some who saw themselves engaged in a spiritual war. For many, their religious beliefs were not tied to any specific church or denomination — leaders of major denominations and megachurches, and even President Donald Trump's faith advisers, were absent that day. For such people, their faith is individualistic, largely free of structures, rules or the approval of clergy. Many forces contributed to the attack on the Capitol, including Trump's false claims of electoral victory and American anger with institutions. But part of the mix, say experts on American religion, is the fact that the country is in a period when institutional religion is breaking apart, becoming more individualized and more disconnected from denominations, theological credentials and oversight. That has created room for what Yale University sociologist Phil Gorski calls a religious "melee, a free for all." "There have been these periods of breakdowns and ferment and reinvention in the past, and every indication is we're in the middle of one of those now," he said. "Such moments are periods of opportunity and creativity but also of danger and violence." Some scholars see this era as a spiritually fertile period, like the ones that produced Pentecostalism or Mormonism. Others worry about religious illiteracy and the lack of supervision over everything from theological pronouncements to financial practices. Even before Jan.6, some sociologists said the fastest-growing group of American Christians are those associated with independent "prophets" who largely operate outside denominationalism. Less than half of Americans told Gallup in March that they belonged to a congregation, the first time that has happened since Gallup started asking in the 1930s. Many Christians at the Capitol on Jan.6 were part of more conventional, affiliated faith, including pastors, Catholic priests and bused-in church groups. But what researchers studying Jan.6 find remarkable are the leaderless, idiosyncratic expressions of religion that day. Among them are those of Bauer, who wrote to a judge last month that she's a "free living soul" and an "ambassador of Christ," and of Jake Chansley, the "QAnon Shaman" who prayed to Christ at a dais in the Senate and calls himself a "multidimensional being." "Those who are unmoored to a local church body are subject to the danger of allowing politics or business or sports or any other matter to become an inordinate focus of their lives. This problem is compounded by the effort to 'bless' such actions with a religious patina," Adam W. Greenway, president of Southwestern Baptist, one of the seminaries of the Southern Baptist Convention, told The Washington Post of the trend of DIY Christianity. "Pastors help their members keep matters in perspective and avoid Lone Ranger Christianity in which they are unaccountable to fellow believers." Some have found in recent years a growing overlap between White Americans who put a high value on individualism and libertarianism and those who embrace Christian nationalism, a cultural belief that America is defined by Christian identity, heritage and social order and that the government needs to protect it. They are now looking at the way Trump's presidency united disparate groups — largely White— under the umbrella of Christian nationalism. But Christian nationalists are not necessarily religious by conventional metrics, such as going to church, being part of a religious organization or scripture reading. Several studies in recent years have found differences between Christian nationalists who are religious and those who are less so. Americans who have Christian-nationalist beliefs who do not attend church are more likely to have voted for and support Trump, compared with those who attend more regularly, said Paul Froese, a sociologist at Baylor University who published a paper on the topic in January. For such people, Froese's paper says, affirming a kind of "mythical or even sacred" Christian nationalism can become a key part of their religious observance, one that comes from sources outside traditional church. "You have people who have these idiosyncratic relationships with God — you're sort of taking off on your own," Froese told The Post. "You can say, 'God told me whatever.'" Robert Pape, a University of Chicago political scientist who studies political violence, said his research on the Jan.6 insurrectionists suggests what he has seen with other extremist movements: Where religion plays a role, it's not due to deep indoctrination or education. Such individuals "tend to have a thin knowledge and understanding of their religion," Pape said. "Recruits tend to be making individual decisions about the ideologies they want to follow and even what it means. It's very much at the level of the individual." What's not evident from this report is how many of the 500-odd people charged with crimes in relation to the 6 January Capitol attack were Christian Identity folks. Was it a predominant characteristic of the group? Or a mere handful? My strong guess is that it's the latter and that Boorstein is straining to view the attack through a religious lens. Indeed, the cited report by Samuel Stroope, Paul Froese, Heather M. Rackin, and Jack Delehanty is an analysis of Trump voters in the 2016 election and has no mention of the Capitol attacks; indeed, it was likely submitted to the peer review process long before that incident. The abstract: Prior research found that Christian nationalism was strongly associated with voting for Trump in the 2016 U. S. presidential election. However, the effects of Christian nationalism may depend on voters' religiosity. Using national data, we assess whether the association between Christian nationalism and Trump support differed for churchgoers and nonchurchgoers and find that Christian nationalism is not significantly associated with Trump support among churchgoing voters. Instead, Christian nationalism is only significantly associated with Trump support among unchurched voters. These results suggest that while religious sentiments remain key correlates of political attitudes and behavior in the United States, these ties may have less to do with embeddedness in traditional religious organizations and more to do with the ways people use religious narratives in everyday life to construct and defend symbolic boundaries. At a time when fewer Americans attend religious services, religious narratives about Christian nationhood may have their strongest political effects when, and perhaps because, they are detached from religious institutions. The Pape report, by contrast, focused on the Capitol attack but hardly says anything at all about religion. It is almost entirely about white fears of a Great Replacement by Blacks and non-white Hispanics. Additionally, his team found that the early group of those arrested are quite different from those arrested in other rightwing violence: they were much less likely to be associated with a known militia or gang, they were much more likely to be from a county that voted for Biden, they were older, and they were relatively well off socioeconomically. Turning to the larger society, Pape's team found that, while 74 million Americans (29%) believe the election was stolen, "only" 10 million (4%) believe violence is justified to rectify the situation. What separated that 4% from the rest? Far and away the biggest drivers were a belief in the Great Replacement and the consumption of more than 7 hours of social media on a daily basis. Indeed, the latter by a factor of 632%. Conversely, they were only modestly more likely to be Christian but, surprisingly considerably less likely to believe the End Times were near. The bottom line, then, is that, while there seems to be good reason to believe that there is less adherence to traditional religious denominations and an increase in those looking for something to replace that, there's not much evidence that this has much at all to do with the riots. The only actual study cited of the rioters, in fact, found that it was a mobilization by then-President Trump of people who spent a lot of time on social media who believed in a Great Replacement.

Hunt for Capitol attackers still on 6 months after Jan.6
myfox8.com
Eric Johnson celebrated a "fiercely empowered" Jessica Simpson on their seventh wedding anniversary. The former NFL player,41, shared a handful of photos of their lavish affair with a sweet message to commemorate his special day with the 40-year-old singer. "Jessica, I love you," he captioned a carousel of photos Tuesday. "7 years into marriage and you still make me laugh just as hard as day one. I had fun yesterday celebrating us. Our kids bring us so much joy and they could not be luckier to have such a fiercely empowered, unique, beautiful mama. I love you, babe!!! Happy Anniversary! E." The couple tied the knot on July 5, 2014. Simpson's mom Tina commented, "Happy Anniversary @jessicasimpson @ericjohnsonalrighhhht So thankful for the beautiful union of two of the most amazing, gorgeous, kind, empowering people who created the same beauty in 3 glorious children who light up my life everyday! I love you two! 💕" The "Dukes of Hazzard" actress celebrated their sixth anniversary last year with a heartfelt post, calling Johnson her "perfect soulmate." Simpson and Johnson began dating in early 2010 and became engaged in November of that year. Their wedding plans were put off as they had children Maxwell, now 9, and Ace, now 8, shortly after they originally planned to say "I do." The couple later welcomed their third child, Birdie, who is now 2. This is the "With You" singer was previously married to Nick Lachey from 2002 to 2006. She detailed their wedding and split in her 2020 memoir, "Open Book."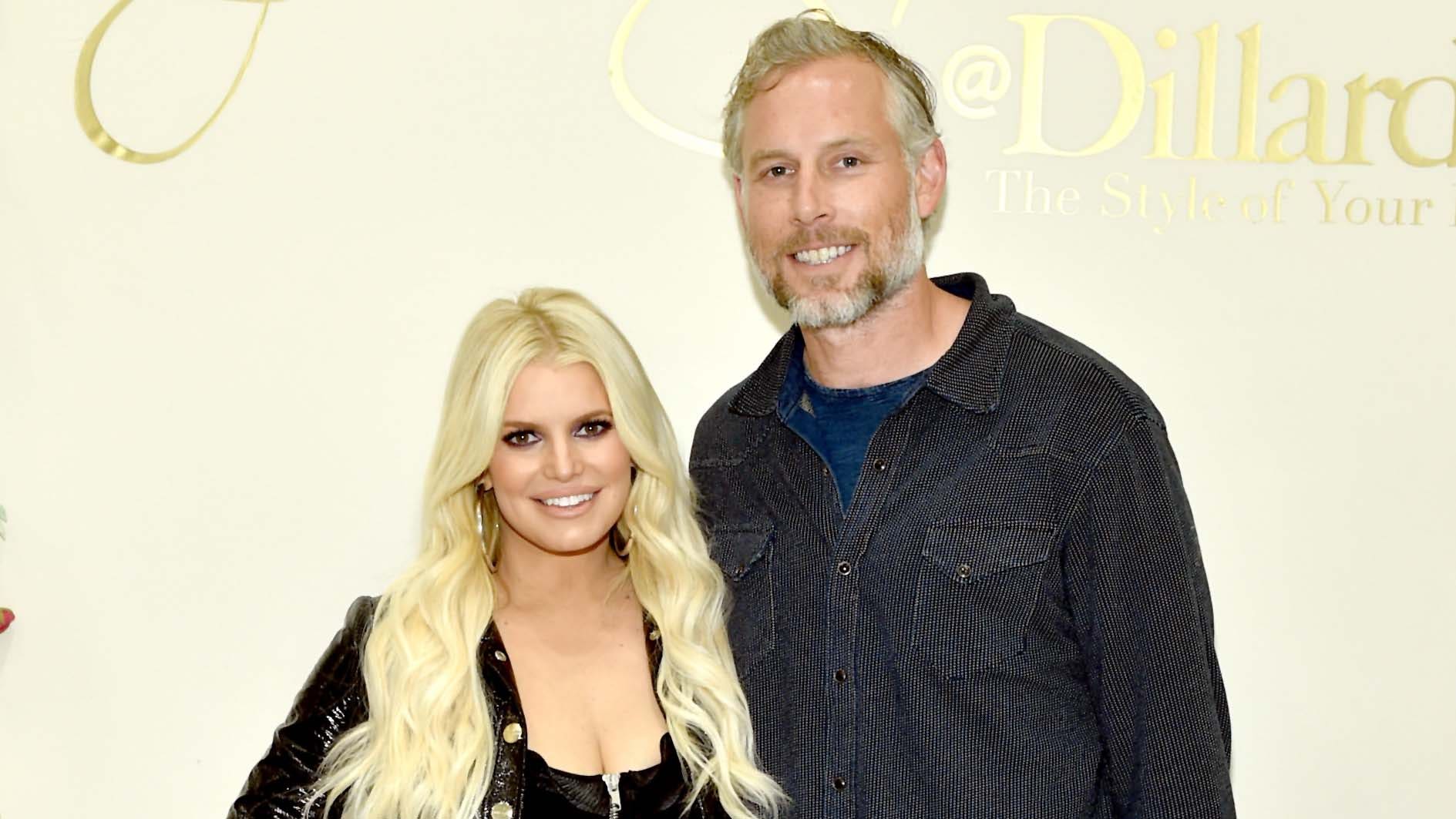 Eric Johnson pays tribute to Jessica Simpson on seventh wedding anniversary
foxnews.com
The Taliban pushed their way into a provincial capital in Afghanistan's northwest on Wednesday, freeing prisoners there and threatening to overrun the city itself. Details were murky from the city, Qala-i-Naw, the capital of Badghis Province, where fighting was widespread. Videos posted on social media showed some residents welcoming Taliban fighters on motorbikes as they entered. "The entire city is under control of the Taliban," said Abdul Rahim Rahin, a member of Parliament from Badghis, though his statement could not be immediately confirmed. Reports from the city in the afternoon said that airstrikes by the Afghan Air Force had helped push back the Taliban fighters. Despite dire reports from the ground, a statement from the Ministry of Defense on Wednesday afternoon said the Taliban were "fleeing" and that "in the next few hours, all parts of the city will be cleared." The assault on Qala-i-Naw is the latest in the Taliban's recent offensive, which began in earnest as U. S. and international forces began withdrawing from the country in May. In the span of just over two months, the Taliban have managed to seize at least 150 of Afghanistan's roughly 400 districts. Other provincial capitals in the country's north — long known as an anti-Taliban stronghold — are also under siege, with insurgent fighters on the periphery of at least three other important cities. The Taliban's recent victories have put the Afghan government in an increasingly difficult position. Hundreds of Afghan troops have surrendered in past months, forfeiting significant amounts of weapons and equipment to the already well-supplied insurgent group. Last week more than a thousand Afghan troops fled into neighboring Tajikistan to escape the Taliban advance. What American forces remain in Afghanistan have provided some assistance, with fleeting air support that now originates from outside the country. Caught in the middle of this brutal new chapter of the war are civilians, dozens of whom have been wounded and killed along with tens of thousands who have been displaced. Mohammad Yosouf Farahmand, a doctor in the provincial hospital, said that at least one civilian had been killed during the recent fighting and more than a dozen had been wounded. On Tuesday, the Taliban broke into the Badghis provincial jail and freed those inside, said Mirwais, a police officer in Qala-i-Naw who like many Afghans goes by one name. Dozens of inmates have escaped. Taliban attacks on provincial capitals are prohibited under the deal on troop withdrawal that the United States signed with the insurgent group last year. The Taliban seem to have adhered to that during their current offensive, as they have sought to avoid civilian casualties and bad publicity. But in some cases, local Taliban commanders have taken advantage of their gains and attacked some cities. The battle unfolding in Qala-i-Naw, a city of about 50,000 people, has increasingly looked like a direct assault, with the remaining government forces pinned down. It is unclear, however, if the Taliban will try and hold the city outright. "The city will fall to the Taliban if air support does not arrive," Abdul-Rahim Khan, a police commander in a nearby district, said in an interview as the fighting progressed. On Tuesday, Taliban fighters ambushed a large convoy of Afghan security forces on their way to Qala-i-Naw, killing dozens. Though the exact number of casualties is unclear, Mr. Khan said more than 60 troops were killed and that more than a dozen others had been taken prisoner. Afghan air and commando forces, the backbone of the government's defense, are already stretched thin by fighting elsewhere in the country, a key part of the Taliban's strategy to exhaust them. It is not just the Taliban's military prowess that has precipitated the collapse of the government forces. Low morale and local feuds between militia leaders and government officials have also contributed. The Afghan government has retaken some territory, though its gains pale in comparison to the Taliban's. Its emerging military strategy seems to consist of consolidating what forces remain around key cities and population centers. Hamdullah Mohib, Afghanistan's national security adviser, told reporters on Tuesday that the government "has a plan" to retake the districts, and that some outposts were "relocated" because of a lack of supplies. Some regional groups, skeptical that the Afghan security forces can hold out much longer, have begun to muster their own militias to defend their home turf, in a painful echo of the country's devastating civil war in the 1990s. Increasingly absent in the fight are U. S. and international forces. On Tuesday, the U. S. military said that the withdrawal process was more than 90 percent complete, as part of President Biden's directive to end the American military mission in Afghanistan by Sept.11. Last week, U. S. forces left Bagram Air Base, once the largest U. S. base in the country, in the middle of the night. The abrupt departure, with little coordination, led to looting on the base until Afghan security forces arrived. A Pentagon spokesman attributed the miscommunication to operational security concerns.

Taliban Reportedly Frees 'Dozens' Of Prisoners In Attack Against Badghis' Capital
dailycaller.com
SURFSIDE, Fla. -- In a story July 7, 2021, about a funeral for a family of four that died in the Florida condo collapse, The Associated Press erroneously reported the age of daughter Lucia Guara based on initial incorrect information from police. Lucia Guara is 11 years old, not 10. The AP also used the incorrect last name for her mother. It is Rodriguez, not Guara.

Shonda Rhimes's hit Scandal ran on ABC during many of the same years as How to Get Away with Murder, and the two still work perfectly together. The series is roughly based on George H. W. Bush administration press aide Judy Smith, who served on the series as a co-executive producer. Kerry Washington stars as Olivia Pope, who runs a crisis management firm while she assists at the White House. After serving as a media consultant to the president, Olivia is ready to branch out into her own life, but she can't seem to clean up the darkness that surrounds her political past. Where to watch Scandal American Crime Story is Ryan Murphy's glitzy anthology true-crime series, which so far includes The Assassination of Gianni Versace and The People v. O. J. Simpson. New stories are set to be released soon, including Impeachment, which will follow Bill Clinton's impeachment after his affair with Monica Lewinsky. If you're looking for more glamorized, high-stakes crime, both series of American Crime Story are your best bet. The series following O. J. Simpson stars Sterling K. Brown, Cuba Gooding Jr., Sarah Paulson, David Schwimmer, and John Travolta, with Gianna Versace's chapter featuring Darren Criss, Ricky Martin, and Penélope Cruz. Where to watch American Crime Story Yes, that's Duchess Meghan Markle in Suits. Along with being a killer crime drama, Suits boasts one of Markle's biggest roles in her TV career. In fact, it was her last before she married Prince Harry. The series follows another super important lawyer, Harvey Specter (Gabriel Macht), who teams up with a brilliant college dropout to solve a high-profile case involving a drug deal gone wrong. Looking for more tense law cases and fancy clothes? Suits is your best bet. Where to watch Suits Dominic West truly understood the assignment of The Affair, because the actor actually went on to have an affair of his own after starring in the series. The steamy saga unfurls as two affairs begin, rupturing marriages, friendships, and family. There's some mystery afoot when deaths start to rack up and everything starts to truly spiral out of control. Can these families come together to work out their differences, or will the affairs crack through all of the solid ground? Where to watch The Affair Jason Bateman helms Ozark, another drama series filled with thrilling twists and turns that'll leave you breathless. After a money-laundering scheme flies off the rails, Marty Byrde (Bateman) must relocate his entire family from Chicago to an eerie summer resort community in the Ozarks. Seems like a fun summer vacay — until dire circumstances pop up left and right, leaving the family drained and ready to escape. If you loved the dangerous antics of Annalise Keating, you're sure to enjoy the chaos of Marty Byrde just as well. Stream Ozark on Netflix Little Fires Everywhere was Hulu's hit drama last year, based on the mystery book of the same name. The series combines elements of How to Get Away with Murder with Big Little Lies, drawing gossipy drama into murder cases and unsolved mysteries. Two families intertwine in Shaker Heights, Ohio in the 1990s — one from wealth, and one that's lived their entire lives on the road together. The mini-series follows what happens when certain parties from both families become obsessed with one another, spiraling their respective lives out of control. Stream Little Fires Everywhere on Hulu A shocking crime tears a small town apart in Defending Jacob, which stars Chris Evans as an assistant district attorney who must decide between upholding the law and supporting his young son. When the 14-year-old is accused of murder, the family must try to piece their lives back together while the entire town turns against them. If you were a huge fan of the dark mystery cases of How to Get Away with Murder, you'll enjoy the prestige drama Defending Jacob just as much. Stream Defending Jacob on Apple TV+

As they saying goes, "pressure makes diamonds." This would explain how these four influencers and icons have become some of the greats and rarest gems in their fields. Moët & Chandon, the Official Champagne of the NBA, launched its Greatness Under Pressure campaign highlighted 10-time NBA All-Star Carmelo Anthony, four-time WNBA champion Sue Bird, legendary jeweler Jason of Beverly Hills and fashion designer Don C as community builders and pressure applicators. According to the press release sent to For(bes) The Culture, each spotlighted luminary "was selected for their unique representation of Greatness Under Pressure, not only highlighting the crowning moments, but celebrating the journey, including all of the obstacles and accomplishments achieved along the way." As a returning Moët & Chandon partner, longtime fan and designer, Don Crawley, known in the industry as Don C, is most notable for being the founder of streetwear and sports apparel brand Just Don. By staying true to his passion and creativity, Moët & Chandon recognized Don C 's demonstrated perseverance and dedication from the brand's 2019 Nectar of the Culture campaign. He exclusively told For(bes) The Culture that he has admired the Moët & Chandon brand and though he has partnered with them in the past, something about the Greatness Under Pressure campaign felt right. "I knew I had to join this campaign because I'm all about the journey and even though I feel I'm still striving to achieve my greatness, the beauty is in the road you take to get there. You set a goal, then you go for it and make sure you are putting your best foot forward at all times," Don C explained to For(bes) The Culture. "With this campaign, Moët and the NBA are really encouraging people to find those moments to celebrate along the way without focusing on waiting until that 'big moment' to do it because life is a series of big and small moments that all deserve a toast. I find a lot of inspiration in seeing other examples of greatness and that's a big part of the campaign, too—the importance of the community that helps you achieve." For(bes) The Culture caught up with Don C about the Greatness Under Pressure campaign, his partnership with Moët & Chandon and the paralleling relationship between fashion and sports. For(bes) The Culture: How do you exemplify what it means to execute greatness under pressure, and what's a recent example? Don C: I make sure that, in whatever I do, I'm always putting my best foot forward. At the beginning of my career as a designer, I worked really hard to earn recognition and to get people to believe in my creative ideas since I came from a music and finance background. While working alongside Kanye and Jay-Z, I was able to share my designs and see them take off from there. I think the important thing for me is staying dedicated and true to myself throughout the journey. I get a thrill from the pressure that comes with making your dreams a reality and love the space of connecting with the people who enjoy my art. For(bes) The Culture: When did your partnership with Moët & Chandon begin, and how has it evolved since then? Don C: The first time I worked with Moët & Chandon for the Nectar of Culture Campaign back in 2020 and I've been an excited partner of the brand ever since. When they reached out for this campaign, it was obvious that I had to join in because it flows with who I am. Leaning into those obstacles to overcome and shine brighter is what drives me and so Greatness Under Pressure is really amazing. Moët and the NBA are both two brands at the top of their industries, that have faced pressure in their journey to the top and, even more, they are such a big part of the culture and of celebrations so it's really exciting to see them team up officially. I can't wait to see where our partnership might go in the future, but for now I'll keep sipping on Moët to celebrate my wins. For(bes) The Culture: How have you seen the relationship between fashion and sports grow over the years, and how have you been part of this evolving relationship? Don C: Back in the day, in the NBA, you might see one or two guys—maybe Walt Frazier or fast forward to Allen Iverson—rocking a fit when they head into the game, but now everybody is showing off. I would say the NBA is the most fashionable sports league and the players value their style on and off the court. There used to be this stigma that if you were an athlete you weren't fashionable, but I always liked both and I love being able to create something that sits where the two intersect. Working with brands like Moët and the NBA that bring to life my passion and celebrate style and sports have been amazing experiences for me. To view the full Greatness Under Pressure campaign, watch the video above.

Family and friends of Randy "RJ" Trice Jr., who died in a motorcycle crash Saturday night, described him as positive person and loving father who inspired and mentored others through the YMCA of the Blue Water Area. "The world was a better place because he lived in it", said Josh Chapman, YMCA president/CEO and friend of Trice. Randy Trice Sr. said his son had a bright, infectious smile. He enjoyed working out, volunteering with the YMCA and motorcycles. "Wherever he went he brightened up the room," Trice Sr. said. Chapman and Trice Sr. said Trice Jr. was at the YMCA his whole life. He attended youth programs growing up and was employed in a variety of roles with the YMCA for several years. Chapman said Trice volunteered with youth programs and did painting and maintenance work on the YMCA after he left for other employment. "The Y was intertwined with RJ and RJ was intertwined with the Y his whole life," Chapman said. Trice Jr. had a one-year-old daughter with his fiancee, Shelby Marshall. Marshall said their daughter, Teagan, was his entire world. His love for Teagan will always be evident through Marshall, their family and the community, she said. "(Trice Jr.) has exceeded everything I had hoped our daughter would have in her father. He made us girls his top priority at all times, always making sure we were taken care of and never letting us forget how much we meant to him or how much he loves us," Marshall said. Loved ones described Trice Jr. as a loving, selfless, caring person who had an impact on whoever he came into contact with. Trice Sr. said his son worked for Edward Industries Painting Company. Quade Krosche, a close friend of Trice Jr., said he met Trice through their time playing for the Port Huron High School football team. He played with Trice in a semi-professional football league in Sarnia, Canada until the COVID-19 pandemic closed the international border. Krosche said Trice was a mentor and inspiration to many kids and adults, including him. He said he enjoyed their one-on-one talks of how to live a more positive life. Trice was riding one of two motorcycles that were observed traveling west on Keewahdin Road at a high rate of speed about 8:30 p.m. Saturday. A deputy parked behind PetSmart began pursuing the motorcycles in an attempt to make a traffic stop, the St. Clair County Sheriff Department said. The bikes continued west past State Road. Trice's motorcycle struck the back of a vehicle that was slowing to turn into a business in the 4100 block of Keewahdin Road. He was ejected and pronounced dead at the scene, the sheriff department said. Contact Laura Fitzgerald at (810) 941-7072 or at lfitzgeral@gannett.com.

One person died and two others were injured in a wrong-way crash early Thursday morning on the 91 Freeway in Anaheim. The California Highway Patrol received calls about the crash, west of Harbor Boulevard, at around 1:16 a.m. Witnesses said a 2000 Dodge pickup truck had entered the freeway going westbound in the eastbound lanes before crashing head-on into a 2015 Honda Civic, according to the CHP. Both the driver and passenger of the Honda Civic — William Yousef Hattar,23, and Kara Trisha Giacone,18 — sustained major injuries and were taken to UC Irvine Medical Center. The 22-year-old woman driving the wrong-way pickup truck was pronounced dead at the scene. She has not been identified by authorities. Video from OnScene. TV showed Anaheim firefighters using electric tools to pry open the driver's side of the pickup truck. Other firefighters attended to a patient lying on the ground. A third vehicle, a 2019 Mercedes-Benz sedan, was also stopped at the scene and appeared to be damaged, but its role in the crash is not yet known, CHP Officer Mitch Smith said. The two people in the Mercedes were not injured, but the passenger was arrested for reasons unrelated to the crash.

Linwood — A mid-Michigan man rescued two sons but could not save his 5-year-old daughter from a house fire, authorities said. Firefighters responding to the blaze in Linwood around 11 p.m. Tuesday found the single-story home engulfed in flames and the girl's body inside, Bay County Sheriff Troy Cunningham said. Before emergency crews arrived, a 33-year-old man and his two sons, ages 8 and 6, managed to escape the burning structure, Cunningham said. A third child was not able to get out and was located deceased inside by firefighters," Cunningham said. She was identified as Aaliyah Booker. The father was taken to a Flint hospital for treatment of burns. The two other children were treated and released. A Michigan State Police fire investigator was investigating to determine a cause of the fire.

Saudi Arabia tried to broker a deal to resolve the crisis between Fatah and Hamas but failed. Hamas has now tilted toward the Islamic Republic of Iran.

Remember when you missed out on your dream job or the person of your dreams decided you weren't theirs? Or you made a bad investment… of money, time, energy? It happens to the best of us. When our plans derail or disappointment strikes, our brains naturally go into rumination mode, replaying the events and raking ourselves over the coals. It can leave us in a self destructive loop of self-recrimination or regret or both. All very normal human tendencies. But just because your innate negativity bias - that makes you velcro for bad and teflon for good - doesn't mean you are powerless to help yourself process such events in empowering ways that can be a positive impact on your future. Here are four ways to do just that. 1. Take 100% responsibility Sometimes life throws curve balls your way that you could never see coming and which are totally outside your control. In which case you have to adopt the attitude that while you cannot always choose what happens to you, you can always choose your response. On other occasions there may be things you did (or failed to do!) that contributed to your situation. Perhaps you got overly attached to a particular outcome and tried to force an outcome that was never meant to be. Or maybe something you did set off a chain of events that culminated in your current predicament. Perhaps you trusted someone you shouldn't have. Or neglected to manage expectations or fulfill commitments. Or maybe you cowered from having a difficult conversation and the issue only got worse until it all unravelled on you. It happens regularly. In which case, you need to take full ownership of your part in the circumstances you now find yourself in, regardless of whether your actions were intentional or not. What do you need to do to clean up your part? Having the courage to apologize and to do what you can to make amends and restore your integrity will lighten your psychological load to move forward, faster. 2. Consult your 'future self' Remember back in high school when you missed out on the A-Team or lead role and you felt like it was the end of the world? And now you can see that it was merely a small blimp along the long path of your whole life. In the same one, one day, many moons from now you will be able to look back at this time and see this event through a much larger lens. However you don't have to wait for all those moons to pass to lighten the emotional load of the present moment. Rather simply close your eyes and imagine yourself stepping into the shoes of your future self,20 years from now, looking back and viewing this event with a broadened vantage point. What gift has it held for you to learn and grow and think anew about the best path forward? I can assure you, it's there. 3. Be kind to yourself in your fallen moments and embrace yourself as the 'human becoming' that you are So maybe you messed up and made a 'miss-step' that in hindsight, you wouldn't have done. People do that. Like daily. But beating yourself up for not having handled a situation perfectly (is there such a thing?) doesn't set you up to handle future situations better. It just keeps you stuck and feeling small and stupid and disempowered. The truth is, if you were perfect, you wouldn't be. Rather, you are human, you're figuring it out, and you're learning as you go. Like the other 7.9 billion people on this planet. So cut yourself some slack and give yourself permission to be the work in progress 'human becoming' that you are. As self-compassion researcher Kristin Neff has found, self-compassion is a stronger predictor of resilience than self-esteem. Be kind to yourself in your fallen moments. 4. Skip the blame and contain your failures When plans go awry or the rug gets pulled out from beneath us, it's easy to get pulled into what shoulda-woulda-coulda happened. To lay all blame on someone else (always a highly appealing option) or to over-personalize it and drown ourselves in a vat of shame. Or a bit of both. Whether your finger pointing is outward or inward, either way it will act like a psychological ball and chain, keeping you stuck and hampering you from moving forward toward better outcomes and new possibilities. In order to move forward you must learn to 'contain your failures' and not allow your setbacks or struggles to become your identity. After all, life doesn't happen to you, it happens for you. Whether you learn the lessons and move on is totally up to you. However hard the blow, give yourself space to do the inner work required not to be defined by your experience in life but to master your experience of life. After all, your ability to change the world around you is directly proportional to your willingness to change the world within you. None of us are immune to setbacks but each of us can rise above them and emerge from them better versions of ourselves - wiser, braver, humble than before. Margie Warrell, PhD, is a keynote speaker and bestselling author who helps people lead braver lives with greater impact. Her latest book is You've Got This! The Life Changing Power of Trusting Yourself.

Every organization I've led—from TD Ameritrade to football at Coastal Carolina University—succeeded or failed based on the self-awareness of its team and their willingness to take responsibility for successes and failures. When we won, it was always because every single person not only understood their position and what they had to do, but they actually did it and took responsibility for it, from the top to the bottom of the organization. When we lost, it was invariably because we didn't have that level of self-awareness. This principle works in every industry and has guided my career for more than 40 years. In college football, you have a team of 125 players and another 25 people on the coaching staff. That's 150 people who all have to work together to win. Each one of them has their own job, from the quarterback to the locker room attendant. As a coach, I would tell every one of them the same thing: "I don't necessarily need you to be number one. I need you to maximize your potential. That's your job." What that means is that if you're capable of being number one—as a coach or a player or anything else—then you need to be number one. If you're only able to be number five, make sure you're number five. What was never okay with me was being 10-2 when you had the potential to be 12-0. It's not okay if all the analysts say you're going to earn $1.25 per share and you only make $1.15. By the same token, if the world is blowing up and the best you can do is $0.90 per share, make sure you hit that; understand what your potential is and reach it. And if you don't, take responsibility for it. You can only maximize your potential if you're aware of what it is to begin with. Self-awareness is the single biggest factor in football or in business. This isn't theoretical. Here are two examples from my life that illustrate what I mean. In 2013, Coastal Carolina University—where I was head coach—was the no.11, and we were slated to play no.4 Montana in Washington-Grizzly Stadium in the second round of the NCAA Division I championship. It was freezing there. The game is now considered to be the coldest NCAA football game ever at -5 degrees with a 10 mph wind. No one expected CCU, a school from South Carolina, to compete well under those conditions. A lot of our players had never even seen snow, much less experienced those kinds of temperatures. My coaching staff and players didn't think they could win either. The problem was, though, that we were capable of beating Montana. I knew that, the coaches knew that, and the players knew that, but because of the conditions, no one thought we could reach our potential. When the coaching staff gathered to plan for the game, the mood in the room was dire. Everyone expected to lose already! They gave all the reasons why: it would be too cold, the players weren't used to it, Montana was acclimated already. My coaches and team had the self-awareness to realize that there was a problem, but they weren't prepared to overcome it despite the conditions. Rather than rolling over, we tried to solve the problems we could. We made thermoses of chicken soup, we came up with a warming protocol to keep players from losing body heat when they were on the bench, and we made it part of practice. We did it again and again. By the time we hit the field, we were ready. If we didn't win, it would only be because we didn't reach our potential. It would be our fault, not the weather's. Montana came out in short sleeves. They hadn't practiced a warming protocol. We won the game 42-35 because of self-awareness (we knew the cold would be a problem) and deciding to reach our potential anyway (by problem-solving, taking responsibility and practicing). In 2005, Ameritrade bought TD Waterhouse for $3.3 billion in cash and stock. I was the CEO of Ameritrade at the time and knew that merging the two companies would be a major task. A big merger is not just a change on paper, it means evolving corporate cultures, changing processes, creating new benefits packages. Everyone has to be at their best. The senior management team thought we were doing a great job and that we could save millions of dollars on synergies and with a new benefits package. This sounded great, of course. Who doesn't want to save millions? But I asked them, "are people okay with it?" They said of course they were. Every month, I met with our Advisory Board, people from all levels of the firm—not just management—who could tell me about what was working and what wasn't. Typically I would talk about the numbers, tell a joke or two, and then we'd have a Q&A. This time, there was anger, and I heard something very different than what my executive team had told me. People were upset about the benefits package. Some employees could lose their parental benefits. Low level employees worried they couldn't afford the new plan. It was a disaster. My executives hadn't realized they were only perceiving numbers and not the impact the new package would have on our entire team. Worse still, I hadn't had the self-awareness to realize there was a problem. It was as much my fault as theirs. We risked losing good employees. In these situations,90 percent of the time, executives just say "sorry, but the train has left the station." But I knew that wouldn't help us maximize our potential. Instead, I said that what we had done was wrong and took personal responsibility for it. We went back to the drawing board. The next month we had a new plan, and the Advisory Board praised it. It made a difference that we had chosen to take responsibility for what had gone wrong. Only by making the effort to be aware of the problem and by taking personal responsibility for it were we able to reach our full potential. Life is full of setbacks and problems that have to be solved, whether that means creating a new benefits package or playing in the cold in Montana. The real challenge is practicing self-awareness and making it a regular part of your winning formula. I am convinced that the world can be a better place if every person makes the effort to do this and maximize their potential. Everyone has their own versions of these stories. Share yours with me on Twitter @CoachJoeMoglia.

Chief Creative Officer at The Game Agency and The Training Arcade - exciting, engaging and educating audiences. Forced to work from home without in-person access to information, minimal human interaction and limited IT support, "disrupted employees" have no choice but to utilize unprotected home networks and personal devices often shared by family members. Burdened by new layers of stress caused by the pandemic and greater pressure to get the job done, they are unaware of the cybersecurity risk of searching, downloading and sharing content including company intellectual property. The distractions that come from a work-from-home environment can also derail important habits critical to cybersecurity — using strong passwords, maintaining digital hygiene, patching computers and updating mobile software. While more than 70% of companies surveyed by Malwarebytes scored themselves high for their readiness to transition employees to work from home, nearly half admitted to not providing cybersecurity training about potential threats. And yet, study after study shows that the overwhelming majority of cyber breaches share one variable in common: human error. Whether failing to install software security updates, not knowing the risks of public Wi-Fi networks or giving up sensitive information to phishing emails, no amount of sophisticated anti-malware, spam filters or detection software can protect against human error. The risk can be costly. According to the IBM Security's 2020 " Cost of a Data Breach Report," having a remote workforce was found to increase the average total cost of a data breach by $137,000, for a total global average cost of $3.86 million in 2020. At the same time, ransomware hacking groups are getting more aggressive and greedier. The average demand for a digital extortion payment shot up in the first quarter of this year to $220,298, up 43% from the previous quarter as reported in the Coveware "Quarterly Ransomware Report." Compounding the threat is the steady rise in the number of ransomware attacks that included a threat to publish stolen data — 77% in the first quarter of this year, which is up 10% compared to the last quarter of 2020. Chief information security officers (CISOs), once perceived as on-call crisis managers, are now responsible for building resilient organizations armed with the right technology solutions, employee compliance and organizational policies and practices that will level the playing field against attackers. These ultimate protectors of people, assets, infrastructure and technology are also leading the transformation of the post-pandemic workplace that will continue to be a mix of on-site and remote digital workers. In the fight against cyber threats, the best defense is a good offense. Leaders of the most protected companies recognize that simple quick fixes to minimize human error are not enough, nor are stand-alone, well-crafted policies based on trust. The real impact comes from creating and maintaining a culture of well-informed, self-regulating and motivated employees at every level of the organization who are empowered to serve their role as warriors in the fight against cyberattacks every day. The foundation of effective employee cybersecurity training should meet three key criteria: 1. Build and maintain a cybersecurity knowledge base. Terms such as spam, phishing, malware, ransomware and social engineering should become part of company vernacular. Keep employees in the know about how this issue is evolving both within your organization and around the world. 2. Teach cause and effect. Employees should fully understand the financial, operational and reputational cost of these threats to the organization. Sharpen decision-making skills and establish a clear link between their behavior and outcome. 3. Provide an ongoing "safe place" for making mistakes. Training should be interactive and immersive so as to provide a safe environment for employees to test their knowledge without fearing the consequence of a mistake. Better they get tricked into downloading malware in a safe scenario-based training exercise as opposed to in real life. I've seen many companies building upon the foundation of cybersecurity training with games, simulations and interactive videos: • Microsoft's "Security Adventure" challenges employees to work together to investigate a cyberattack on their company. • IBM's "Cybersecurity Ops: Terminal" put employees in multiple roles such as an IT analyst, a general manager and a chief information security officer. In all cases, employees must troubleshoot suspicious situations. • PWC's "Game of Threats" simulates the speed and complexity of a real-world cyber breach and teaches employees the steps they can take to protect their company. To ensure optimal success, companies are best served to focus on objectives of memorization, judgment and strategy. The pandemic may have caused an increase in cyber threats and disrupted the workplace, but in doing so it accelerated the all-important development of long-term cybersecurity strategies while raising awareness of the prevalence of human error. Investing in employee cybersecurity training and preparedness can no longer be a nice-to-have. The sooner employees become armed and dangerous fighters in the war on cybersecurity, the sooner we'll see a permanent shift in who holds the power. Forbes Human Resources Council is an invitation-only organization for HR executives across all industries. Do I qualify?

The spread of the Delta variant in relatively unvaccinated parts of the U. S. is getting worse. Nationwide, the number of new Covid-19 cases is holding steady. But that steadiness hides two dueling realities, in two different Americas. In many urban and suburban communities, Covid continues to plummet. The rate of new daily cases has fallen below three per 100,000 residents in large cities like Atlanta, Boston, Chicago, Detroit, Houston, Minneapolis, New York, Philadelphia, San Francisco and Washington. As a point of comparison, the national rate of new daily cases peaked last winter above 75 per 100,000 people. But in less populated areas — which tend to be more politically conservative and skeptical of vaccines — the virus is now surging, largely from the contagious Delta variant. The states with the worst outbreaks are Arkansas and Missouri (each with more than 16 new daily cases per 100,000 people) followed by Florida (10), Nevada (10), Wyoming (nine) and Utah (eight). If these outbreaks were concentrated among younger people, it would be less worrisome, because Covid, including the Delta variant, is overwhelmingly mild for children and young adults. Yet even many middle-aged and older adults are not vaccinated in parts of the U. S. They are catching the virus as a result, and some are dying. There is a clear relationship between a state's Covid death rate over the past week and its overall vaccination rate: ( You can look up any state's data here.) Preventable deaths The biggest tragedy is that this situation is avoidable. Highly effective vaccines are available to virtually any American adult who wants one — a privilege that residents of many other countries do not have. Hundreds of U. S. clinics, including in rural communities, offer immediate, walk-in shots. Still, only 54 percent of adults in rural areas have received at least one vaccine shot, according to the most recent Kaiser Family Foundation poll, compared with 72 percent of urban residents. Kaiser found that vaccination rates were also below average for Americans under 50; Black Americans; Republicans; and people without a college degree. "It is the unvaccinated people who are dying," Dr. Thomas Dobbs, Mississippi's state health officer, said, according to the television station WLBT. "The unvaccinated people who are going to the hospital. The unvaccinated people who are getting diagnosed, for the most part." Tricia Jones, a 45-year-old mother of two in Grain Valley, a small city in western Missouri, did not get the vaccine because she was concerned about the side effects. Her mother, Deborah Carmichael, had felt sick after getting a shot, and Jones decided to wait. This spring, Jones caught the virus. She was hospitalized May 13 and died June 9. Now, as Sherae Honeycutt of Fox4 in Kansas City writes: Marc Johnson, a University of Missouri immunologist, told The Missouri Independent that he expected the state's outbreak to continue worsening for much of July. In some communities, the Delta variant has only recently arrived, suggesting a coming surge. Despite the rise in caseloads and deaths, many Republican politicians have declined to offer a full-throated call for vaccination. Instead, state legislators in Missouri have warned hospitals not to require employees to get vaccinated. And Gov. Mike Parson has sent mixed messages. "You're gonna have to take responsibility, to take the vaccine, if you so choose to," Parson said last week . "But you know, I think it's important to understand that there's risk involved." A few Republican governors have taken a different approach. "We're in a race against this Delta variant," Gov. Asa Hutchinson of Arkansas said on Sunday. "The solution is the vaccinations." Gov. Jim Justice of West Virginia was blunter: Anybody who is not vaccinated, he said, has entered "the death lottery." For more: To reach unvaccinated Americans, President Biden said the government would set up clinics at workplaces and urge employers to offer paid time off. New York Mayor's Race Eric Adams, the Brooklyn borough president and a former police officer, beat Kathryn Garcia in New York City's Democratic mayoral primary, according to The Associated Press. Adams — whose anti-crime message resonated with working-class voters — is a heavy favorite to win the general election and become the city's second Black mayor. Adams led the primary count since election night, though his lead shrank with each new ranked-choice tally. He is now ahead of Garcia by 1 percentage point. Politics Montana's new restrictions on ballot collection and registration will probably make voting harder for Native Americans. Gov. Andrew Cuomo of New York declared surging gun violence a statewide emergency and allocated $76 million to create jobs for at-risk youth. The Pentagon canceled a $10 billion cloud-computing contract with Microsoft, after Amazon accused the Trump administration of interfering with the bidding process. The Russian hackers behind the SolarWinds attack seem to have breached a contractor for the Republican National Convention, investigators say. Sports The sprinter Sha'Carri Richardson, who failed a drug test for marijuana, will miss the Tokyo Olympics after officials did not choose her for the U. S. relay team. Rachel Nichols will not cover the N. B. A. finals on ABC. Nichols, who is white, has made disparaging comments about a Black colleague. ( Here's the background .) Italy beat Spain to reach the final of the Euro 2020 soccer tournament. England plays Denmark today for the other spot. Other Big Stories The average price of a gallon of gas in the U. S. has risen nearly $1 in the past year. Oil production, which slowed during the pandemic, has failed to keep pace with demand. The death toll in last month's Florida building collapse remains unclear — it's probably between 100 and 150 — because the authorities are unsure how many residents were there at the time. Tropical Storm Elsa will make landfall today on the Gulf Coast of northern Florida, forecasters say. Last month was the hottest June on record in North America, more than 2 degrees hotter than the recent average. Nikole Hannah-Jones, a Times Magazine writer, will join Howard University's faculty, rejecting an offer from the University of North Carolina after a dispute over her tenure status. Opinions To fight economic inequality, crack down on tax havens, Gabriel Zucman and Gus Wezerek argue. China won't bury us, Bret Stephens writes. Book worm: Step inside Manhattan's newest library, a "glowing shrine" to the written word. Dive in: It's never too late to learn how to swim. Staying active: Do we need to walk 10,000 steps a day? A Times classic: Ask these 13 questions before you get married. Lives Lived: The director Richard Donner made Christopher Reeve's Superman fly, Mel Gibson's deranged detective lethal and the young stars of "The Goonies" adorable. Donner died at 91. A hit-making duo taps into 'newstalgia' Jimmy Jam and Terry Lewis have been shaping pop music for nearly 40 years. A sampling of songs they've written or produced: "Nasty" by Janet Jackson, "Human" by the Human League, "Monkey" by George Michael and "U Remind Me" by Usher. The pair are responsible for hits "strong enough to snatch a body and render it a Gyratron," Wesley Morris writes in The Times. Often clad in matching suits, fedoras and shades, Jam and Lewis first met as middle schoolers. "They get along better than a married couple," Jackson said. Now, they're releasing their first album under their names, "Jam & Lewis Volume One," which features Mariah Carey, Toni Braxton, Mary J. Blige, Boyz II Men and more. Jam describes the album as "newstalgia" — a blend of old-school and contemporary sounds. "It's that feeling that you get when you hear something that's new," he said, "that's exciting, but it takes you back to a place that's very comfortable and very reassuring." Read the rest of the story (and listen to a playlist of their hits) . — Sanam Yar, a Morning writer What to Cook Make mayo-marinated chicken with chimichurri (we promise it won't taste like mayo). Serve it with a side of grilled corn with jalapeño-feta butter. Virtual Travel See an annual pilgrimage to gather peyote in the Mexican desert. What to Read In Carolyn Ferrell's "Dear Miss Metropolitan," three young girls are kidnapped and kept in a decaying house for a decade. What to Listen to These five minutes of music will make you love symphonies. Now Time to Play The pangram from yesterday's Spelling Bee was ennoblement. Here is today's puzzle — or you can play online. Here's today's Mini Crossword, and a clue: Surfer's hangout (five letters). If you're in the mood to play more, find all our games here. Thanks for spending part of your morning with The Times. See you tomorrow. — David Clarification: Yesterday's newsletter said that Stephen Breyer was the Democratic-appointed Supreme Court justice who most often sided with businesses over workers or consumers. In recent terms, he has voted similarly on those issues to Elena Kagan and Sonia Sotomayor. P. S. President Ronald Reagan named Sandra Day O'Connor as his choice to become the country's first female justice 40 years ago today. Here's today's print front page. " The Daily " is about a divisive new treatment for Alzheimer's. Lalena Fisher, Claire Moses, Ian Prasad Philbrick, Tom Wright-Piersanti and Sanam Yar contributed to The Morning. You can reach the team at themorning@nytimes.com .



Total 23 articles.
Version: 9.55.35971-219432. Input files: 1, items detected: 6646, scanned: 6646, accumulated: 23, inserted: 23, exclude filters: 0, include filters: 0, empty media: 432, filtered media: 484, duplicated media: 139, not matched limits: 667, passed http check: 0, not passed http check: 0, http check errors: 0, skipped: {total: 6622, by unique value: 0, by limits: 1556, by similarity: 100, by unicity: 624, by dates: 1035, by classifier: 4469, by blacklist: 678, by mandatory tag: 0, from input files: 0}, bad dates: 0, similar from same domain: 1795, unique Ids: 10223, unchangeble patterns: 660, words comparisons: 89676148/10563358, python: 2.7.13 (default, Sep 26 2018, 18:42:22) [GCC 6.3.0 20170516], dynamic containers: {u'nlpu.stemWordsBackHash': -1, u'nlpu.languagesMap': -1, u'nlpu.languagesCache': -1, u'bcla.similarCache': -1, u'bcla.tagsClassificationPopWordsData': -1, u'nlpu.stopWordsCache': -1, u'nlpu.stemWordsBackHashFreqs': -1, u'bcla.autoWeightedWords': -1, u'nlpu.stopWords': -1, u'bcla.tagsSimilarityPopWordsData': -1, u'nlpu.synonimsReplacedCache': -1, u'nlpu.stemWordsBackHashFreqsStemmed': -1, u'bcla.synonyms': -1, u'nlpu.posHash': -1, u'bcla.notSimilarCache': -1, u'nlpu.stopwordsCustom': -1}; the same images URLs found 5344 times; total 0 languages detected: {}; {u'text': {u'chars': 9176869, u'bytes': 37724492, u'words': 1470297, u'sentences': 105064}}
Created at 2021-07-08 06:35