Announcement
DC5n United States cinema in english 15 articles, created at 2021-07-08 06:49 articles set mostly positive rate 3.3
(28.99/29)

1

0.7

Robert Downey Sr., 'maverick filmmaker' and actor's father, dies at 85

He made such movies as "Putney Swope" and "Greaser's Palace," as well as acted in "Boogie Nights" and "Magnolia." 2021-07-07 22:05 2KB www.ocregister.com

(9.99/29)

2

1.4

Tributes Paid to Dilip Kumar, Bollywood Legend, Following His Death

Beloved screen star Dilip Kumar passed away in Mumbai, India, on July 6, aged 98. 2021-07-07 11:49 4KB www.newsweek.com

(9.79/29)

3

0.9

Suzzanne Douglas, actress who starred in 'The Parent 'Hood,' dies at 64

The performer also appeared in such films as "Whitney," "How Stella Got Her Groove Back" "School of Rock" and "The Inkwell." 2021-07-07 22:32 2KB www.ocregister.com

(6.30/29)

4

0.5

Celebrities At The 2021 Cannes Film Festival

See Bella Hadid, Spike Lee, Jessica Chastain, Adam Driver, Helen Mirren and more red carpet fashion at the 74th Cannes Film Festival. 2021-07-07 21:15 4KB www.forbes.com

(3.17/29)

5

0.6

'Waitress' to return to Broadway with Sara Bareilles as star

Sara Bareilles will reprise the role of Jenna in her musical "Waitress," which opens on Broadway in September. 2021-07-07 13:54 1KB www.upi.com

(2.04/29)

6

1.0

Academy Museum tickets will go on sale in August, offer free admission for visitors under 17

Get ready for a behind-the-scenes look at movie magic! The Academy Museum of Motion Pictures in Los Angeles will open September 30. 2021-07-07 17:51 2KB abc7chicago.com

(2.04/29)

7

0.5

Disney, With Benefit Concert, Makes an Early Return to Broadway

Disney stage alumni will give four performances at the New Amsterdam Theater, two months before the curtains rise on "The Lion King" and "Aladdin" in New York. 2021-07-07 12:00 4KB www.nytimes.com

(1.01/29)

8

0.8

'Resort to Love' trailer shows Christina Milian reconnect with an ex

"Resort to Love," a romantic comedy starring Christina Milian, Jay Pharoah and Sinqua Walls, will premiere July 29 on Netflix. 2021-07-07 16:04 1KB www.upi.com

(0.99/29)

9

0.1

TRENDING ON TOWNHALL MEDIA

Perhaps not as intentional as we thought? 2021-07-07 14:41 3KB hotair.com

10

0.4

How Fashion Designer Don C Applies Pressure To Produce Greatness

"I'll keep sipping on Moët to celebrate my wins." 2021-07-07 21:00 5KB www.forbes.com

11

0.7

How To Become A Celebrity Makeup Artist

We have all the tips on how to become a celebrity makeup artist! 2021-07-07 15:30 6KB hollywoodlife.com

12

0.6

Jennifer Aniston, Kate Hudson And Julia Roberts Have Officially Taken Over Netflix

For most of 2021, genre movies and animated flicks have dominated the Netflix platform. 2021-07-07 15:01 4KB www.forbes.com

13

1.2

Michelle Williams to play Henry VIII's sixth wife in 'Firebrand'

"Dawson's Creek" actress Michelle Williams will portray Katharine Parr in "Firebrand," a psychological horror film directed by Karim Aïnouz. 2021-07-07 13:00 2KB www.upi.com

14

0.6

Lala Kent Opens Up About Filming With Her Baby on Vanderpump Rules

The 'Vanderpump Rules' star opens up about filming Season 9. 2021-07-07 11:53 3KB heavy.com

15

0.1

Manchin and Sinema Won't Change Their Minds

We're not in a conversion story. We're in a horror film. 2021-07-07 11:44 11KB slate.com
Articles
DC5n United States cinema in english 15 articles, created at 2021-07-08 06:49
Robert Downey Sr., the accomplished countercultural filmmaker, actor and father of superstar Robert Downey Jr., has died. He was 85. He made such movies as "Putney Swope" and "Greaser's Palace," as well as acting in "Boogie Nights" and "Magnolia"Downey Jr. wrote on Instagram that his father died late Tuesday in his sleep at home in New York. He had Parkinson's disease for more than five years. "He was a true maverick filmmaker, and remained remarkably optimistic throughout," Downey Jr. wrote. "According to my stepmom's calculations, they were happily married for just over 2000 years." Downey was a Hollywood journeyman who made a name for himself with radical, anti-establishment films, like the low-budget Madison Avenue advertising industry satire "Putney Swope" and the Western Jesus parable "Greaser's Palace" starring Allan Arbus. His son, Robert Downey Jr., daughter Allyson Downey and first wife Elsie Downey also appeared in "Greaser's Palace." He also acted in films, playing Thomas Bateman in "To Live and Die in L. A.", the studio manager in "Boogie Nights" and the show director in "Magnolia." Born in New York City in 1936 as Robert Elias Jr., he later changed his surname to Downey — his stepfather's name — in order to enlist in the army early. After the army, he got into filmmaking by chance while living in New York with his sister. Related Articles Suzzanne Douglas, actress who starred in 'The Parent 'Hood,' dies at 64 Donald Rumsfeld, former secretary of defense, dies at 88 Stuart Damon, who played Dr. Alan Quartermaine on 'General Hospital,' dies at 84 Obituary: Dr. Bill Porter, neurosurgeon and community leader, helped save Long Beach Symphony Mark Peel, California cuisine icon behind LA's dining renaissance, dies at 66 The last film he directed was the 2005 documentary "Rittenhouse Square," about a small Philadelphia park. The elder Downey is also survived by his wife, bestselling author Rosemary Rogers.

Countercultural filmmaker Robert Downey Sr. dies at 85
lasvegassun.com
Robert Downey Sr, 'Putney Swope' Director and Robert Downey Jr's Dad, Dies at 85
thewrap.com
Acclaimed Actor, Indie Filmmaker Robert Downey Sr. Dies Aged 85
sputniknews.com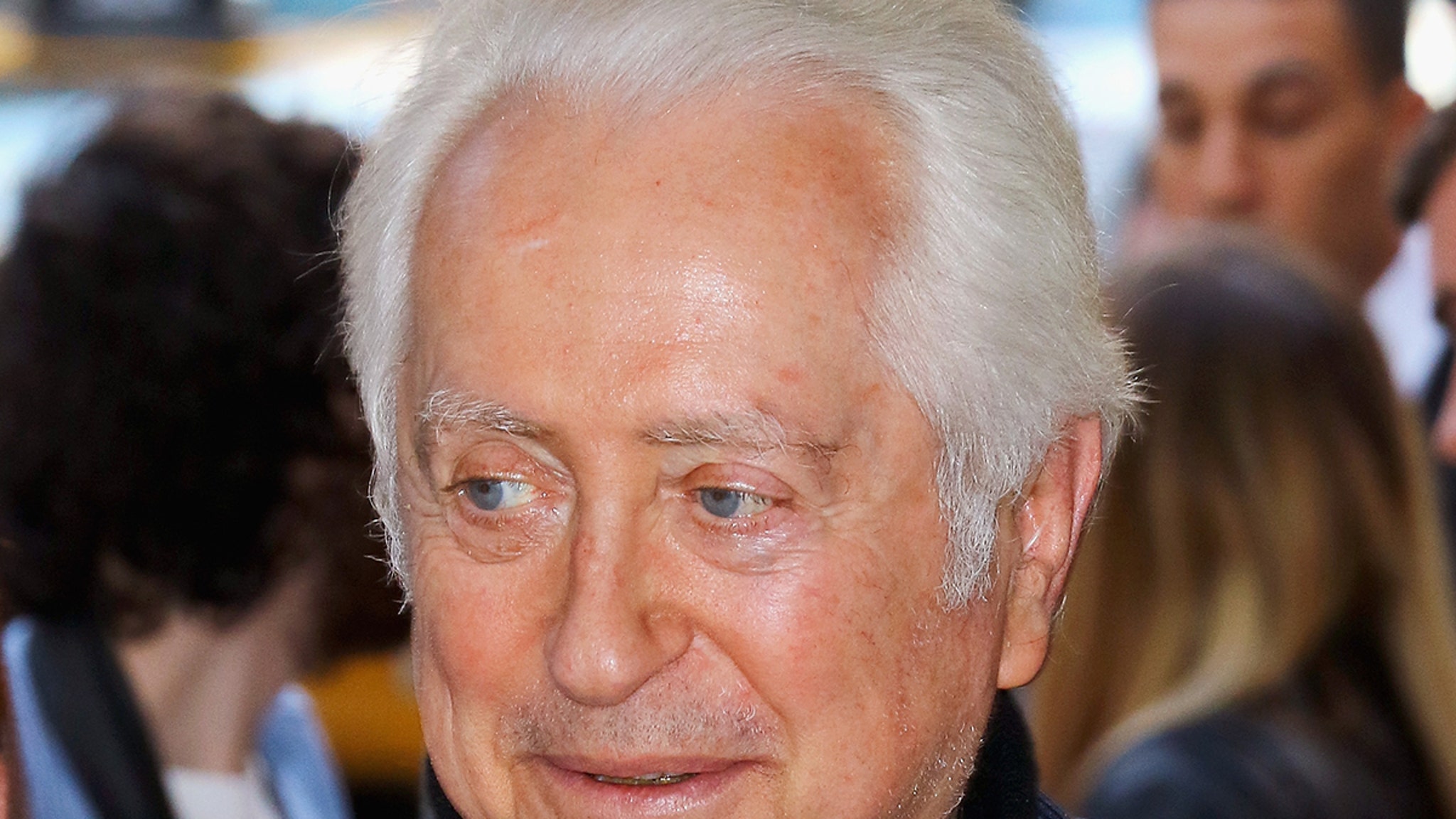 Robert Downey Jr.'s Dad, Robert Sr. Dead at 85
tmz.com
Robert Downey Sr. Dead At 85: 5 Things To Know About Marvel Star's Father & Famous Director
hollywoodlife.com
Robert Downey Sr., Father Of Robert Downey Jr., Dead At 85
dailycaller.com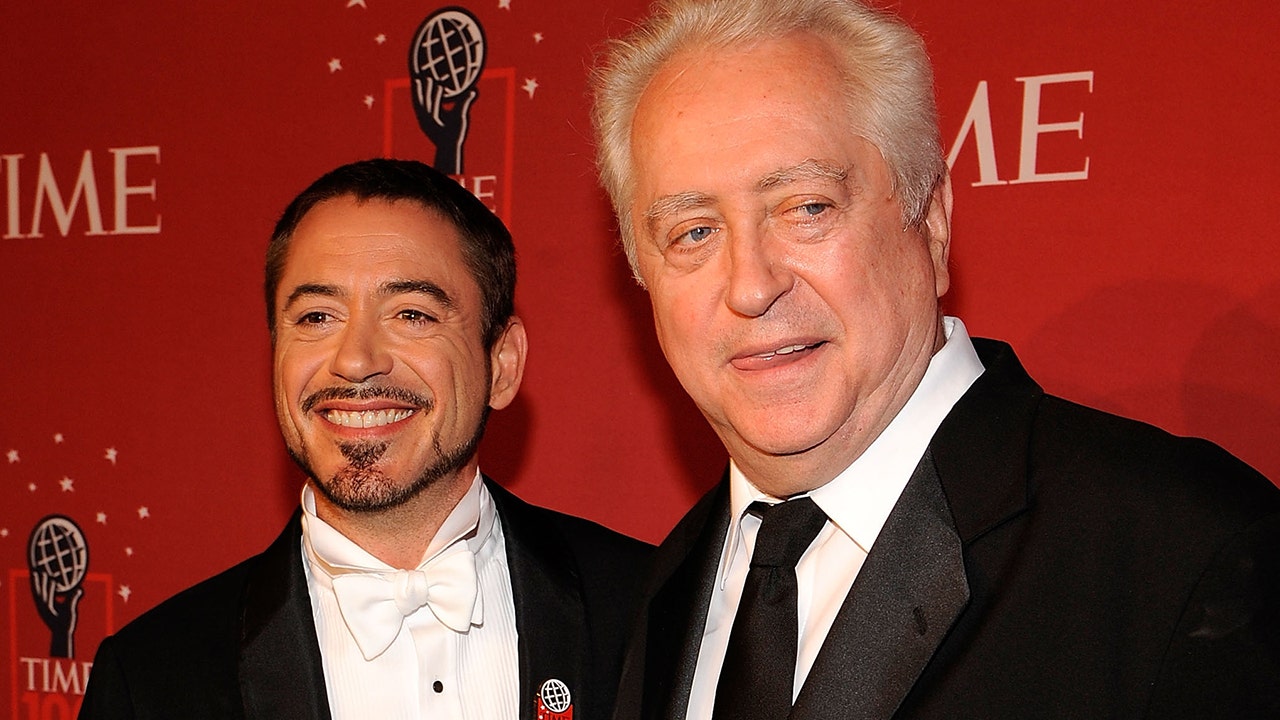 Robert Downey Sr., filmmaker and actor known for 'Putney Swope,' dead at 85
foxnews.com
Robert Downey Sr., filmmaker, actor and father of Robert Downey Jr., dies at 85
myfox8.com
Robert Downey Jr. Wrote A Heartfelt Tribute To His Late Father, Counterculture Filmmaker Robert Downey Sr.
uproxx.com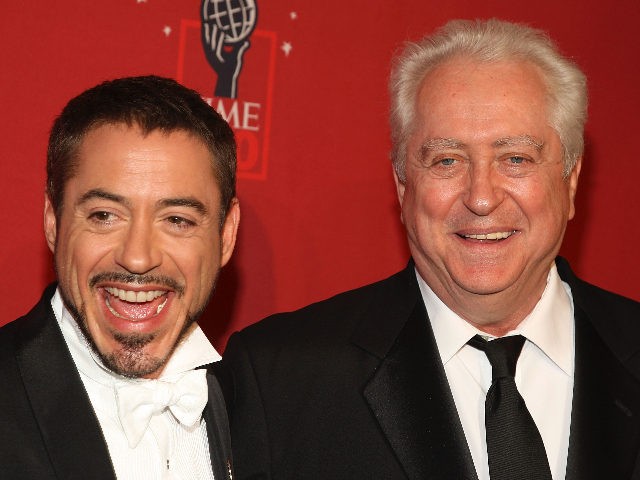 Robert Downey Sr., Actor, Director, and Father of Robert Downey Jr., Dies at 85
breitbart.com
Robert Downey Sr. dies at age 85, son Downey Jr. posts tribute
upi.com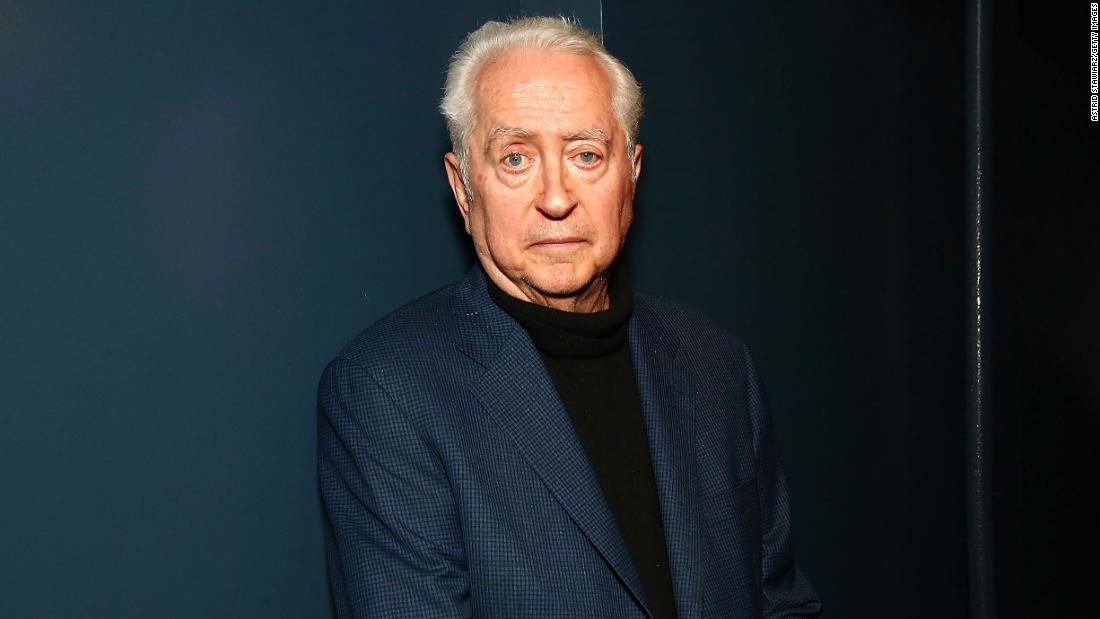 Robert Downey Sr., director and father of Robert Downey Jr., has died
edition.cnn.com
Robert Downey Sr., filmmaker and father of Robert Downey Jr., dies at age 85
usatoday.com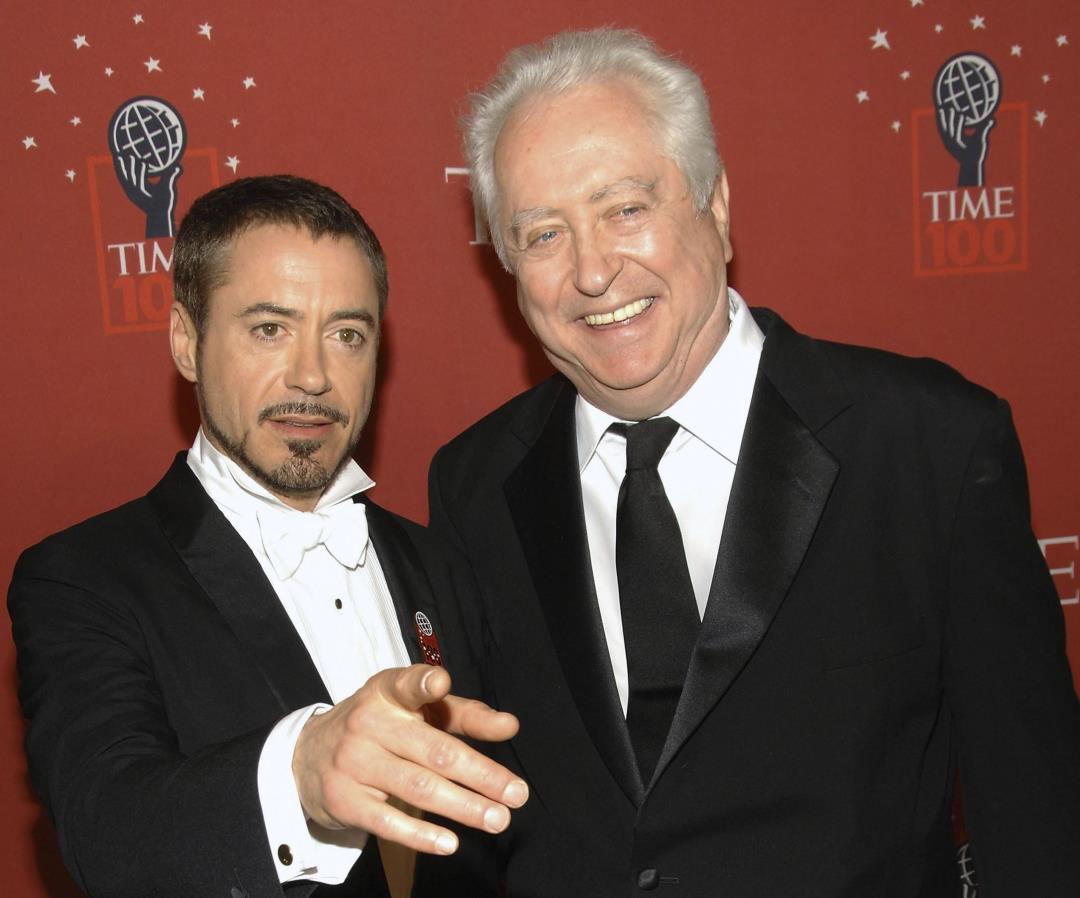 Robert Downey Sr. Dies
newser.com
Robert Downey Sr. Dead at 85 After Parkinson's Battle: Read Robert Downey Jr.'s Tribute to His Father
usmagazine.com
Countercultural filmmaker, actor Robert Downey Sr. dies at 85
abc7news.com
Robert Downey Sr., Filmmaker and Provocateur, Is Dead at 85
nytimes.com
Filmmaker Robert Downey Sr. Dies at 85
theepochtimes.com
Robert Downey Sr.,"Putney Swope" filmmaker, has died at 85
cbsnews.com
Robert Downey Sr., accomplished filmmaker and actor, dead at 85
pressherald.com
Robert Downey Sr., actor and filmmaker dad of Robert Jr., dead at 85
nypost.com
Countercultural filmmaker Robert Downey Sr. dies at 85
wtop.com
Countercultural filmmaker Robert Downey Sr. dies at 85
eu.detroitnews.com
Filmmaker Robert Downey Sr., father of Robert Downey Jr., dies at age 85
chicago.suntimes.com
Robert Downey Sr., Father of Robert Downey Jr. and 'Boogie Nights' Actor, Dead at 85
decider.com
Robert Downey Jr and Others Remember His Father as a Movie Maverick and Pioneer
thewrap.com
EXCLUSIVE: Robert Downey Sr., accomplished filmmaker and actor and dad of Robert Downey Jr., dead at 85
nydailynews.com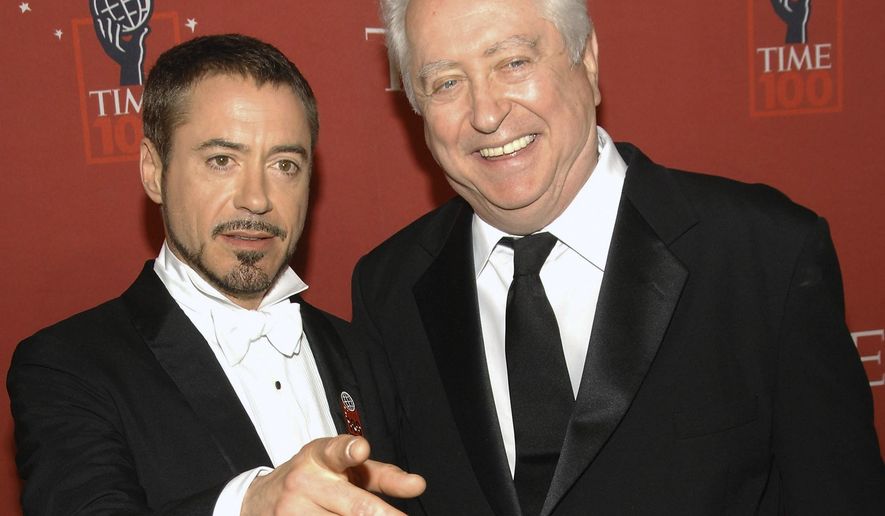 Countercultural filmmaker Robert Downey Sr. dies at 85
washingtontimes.com
Robert Downey Sr., Filmmaker and Father of Robert Downey Jr., Dead at 85
etonline.com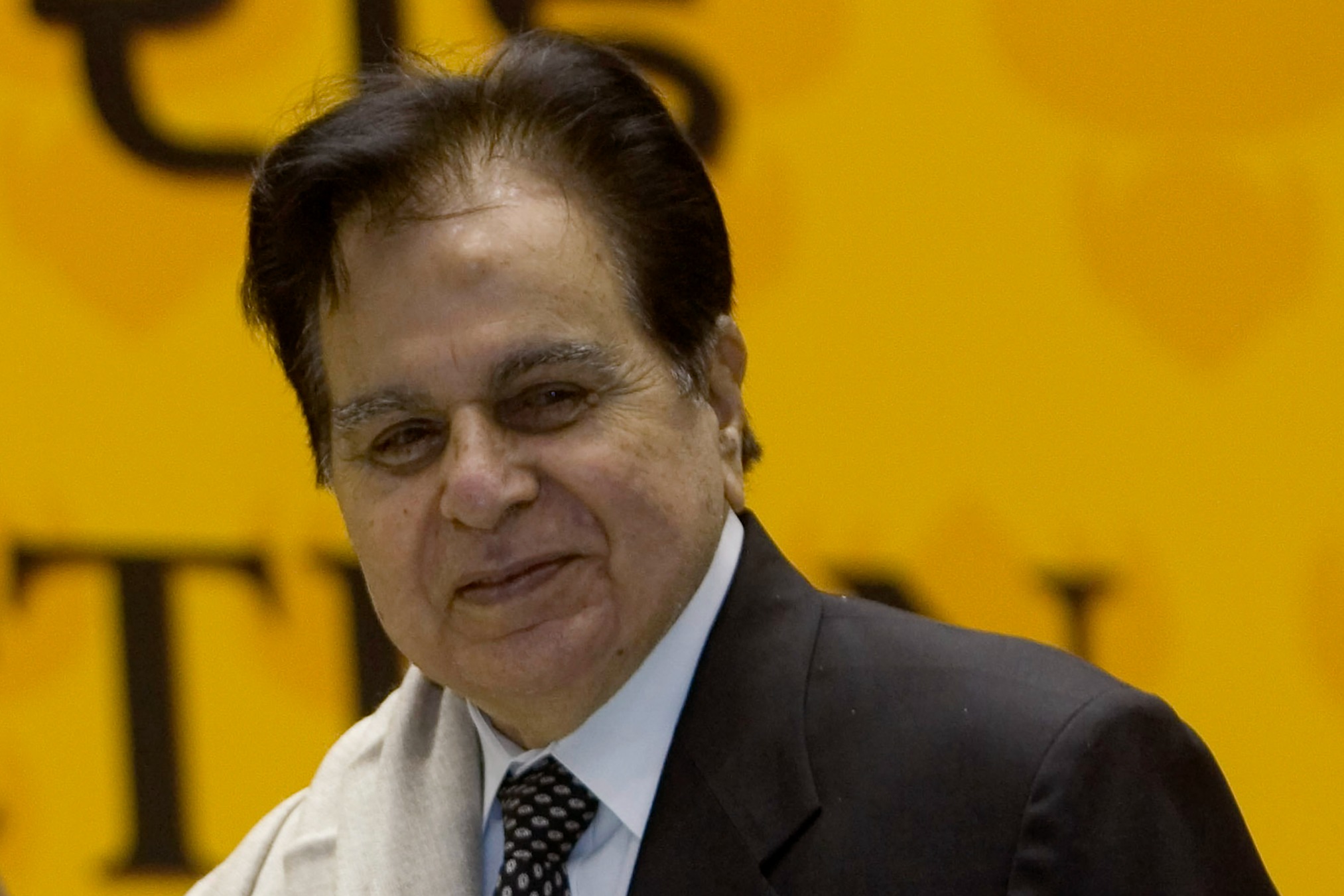 Bollywood legend Dilip Kumar, one of India's earliest and most famous movie stars, has died at the age of 98. According to the BBC, the celebrated screen star had battled ill health in the months leading up to his death, and was admitted into a hospital in Mumbai, India, on June 30, after complaining of breathlessness. Born Mohammed Yusuf Khan on December 11 in 1922 in Peshawar, a city in Pakistan which was then a part of British-ruled India, Kumar starred in almost 60 films over the course of a career spanning more than 50 years. And in the hours that followed Kumar's death on Wednesday, a host of high-profile figures—including politicians, sportsmen and actors—paid tribute to the star on social media. Narendra Modi, the prime minister of India, wrote on Twitter: "Dilip Kumar Ji will be remembered as a cinematic legend. He was blessed with unparalleled brilliance, due to which audiences across generations were enthralled. His passing away is a loss to our cultural world. Condolences to his family, friends and innumerable admirers. RIP." Imran Khan, prime minister of Pakistan, tweeted: "Saddened to learn of Dilip Kumar's passing. I can never forget his generosity in giving his time to help raise funds for SKMTH [hospital] when project launched. This is the most difficult time—to raise first 10 percent of the funds & his appearance in Pak & London helped raise huge amounts." The cricketer-turned-politician added: "Apart from this, for my generation Dilip Kumar was the greatest and most versatile actor." "An institution has gone .. whenever the history of Indian Cinema will be written, it shall always be 'before Dilip Kumar, and after Dilip Kumar,'" tweeted Amitabh Bachchan, himself a celebrated screen icon. "My duas for peace of his soul and the strength to the family to bear this loss ..[palms up emoji] Deeply saddened .. [pray emoji]." Indian actor Mahesh Babu shared a black-and-white picture of the late star, as he tweeted: "A timeless legend.. His towering brilliance will continue to be an inspiration to actors all around the world. A huge loss for Indian cinema... Rest in peace #DilipKumar Sir. You will be terribly missed." "Farewell to the legendary thespian," said fellow film star Mammootty. "I've been graced by your love and affection every time I've met you. Your kindness and words made one feel like your own. Farewell to my all time favourite actor. There's nobody like you. Before you or after you." Actor Allu Arjun joined the tributes, as he wrote: "Legendary Dilip Kumar garu no more. May his soul rest in peace. His contribution to Indian Cinema is unparalleled. An inspiration to actors across generations and generations to come. Dilip Saab will always be cherished, celebrated & missed." "Today, an icon who was loved by generations passes away. Rest in peace Dilip ji. My condolences to the family," said Indian cricket star Virat Kohli. Yusuf Pathan, also a cricket player, wrote in his tribute: "End of an era in the Indian film industry. A legendary figure left this world today. My father and I are a big fan and always admired Dilip saab's work. Sending condolences to his family and friends." "A purist par excellence," said Pakistani-born singer and actor Ali Zafar. "A man who will continue to inspire generations to come. A human being so sophisticated and refined that chapters could be written on the cadence of each line he spoke. End of an era that will nonetheless remain timeless. #DilipKumar #RestInPeace." Indian politician Priya Dutt shared a snapshot of herself with the beloved late star, as she wrote: "#Dilipkumar was family, a pillar of strength, a legend in his field and an amazing human being. I have lost another father today. May his soul rest In peace." Meanwhile, film producer Boney Kapoor said: "#Legend #Institution but most importantly role model for actors across seven decades, #DilipKumar Saab passing away is a big loss. Condolences to Sairaji & family. #RIP." It is enough for us that we have our families to share our happiness and our small dismays with," he added.

10 Dilip Kumar films that defined an era of stellar performances in Bollywood
siasat.com
Dilip Kumar, Bollywood's great 'Tragedy King,' dies at 98
lasvegassun.com
Dilip Kumar, Bollywood star and the great 'Tragedy King,' dies at 98
chicago.suntimes.com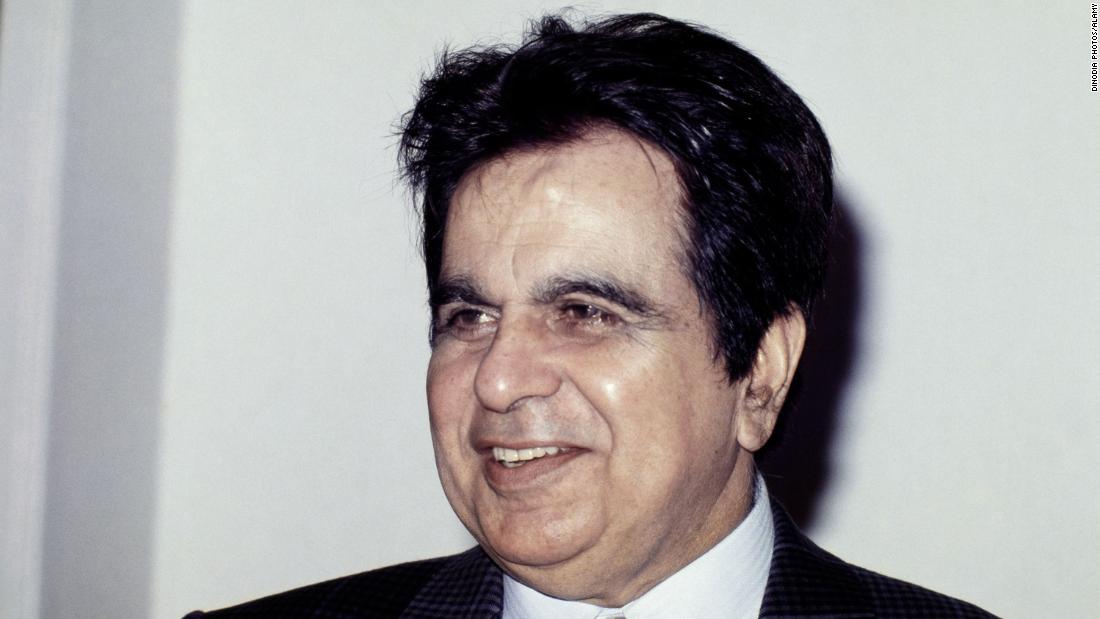 Dilip Kumar, legendary Bollywood star, dies at 98
edition.cnn.com
Bollywood Icon Dilip Kumar Has Died
npr.org
Watch: Charcoal portrait of Dilip Kumar pays tribute with legendary scene from 'Mughal-E-Azam'
scroll.in
Dilip Kumar, Bollywood's great 'Tragedy King,' dies at 98
nydailynews.com
Dilip Kumar: The sole supernova in Galaxy Bollywood
business-standard.com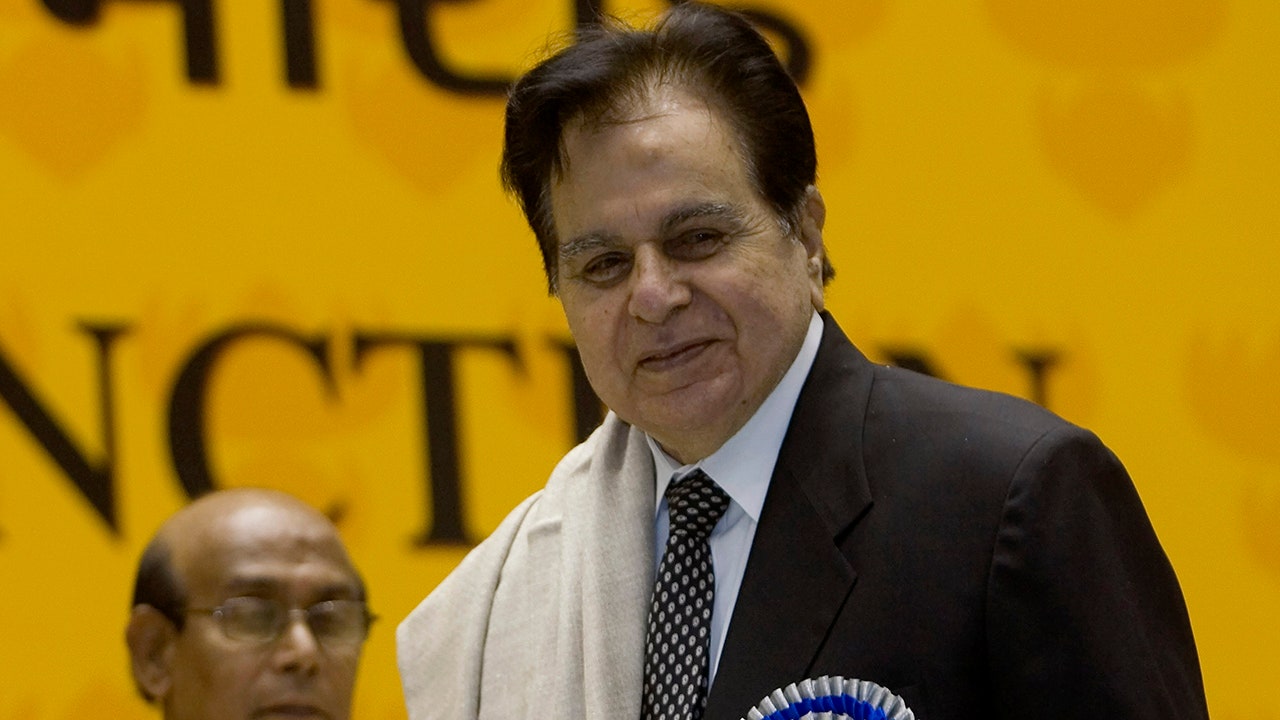 Dilip Kumar, Bollywood's great 'Tragedy King,' dies at 98
foxnews.com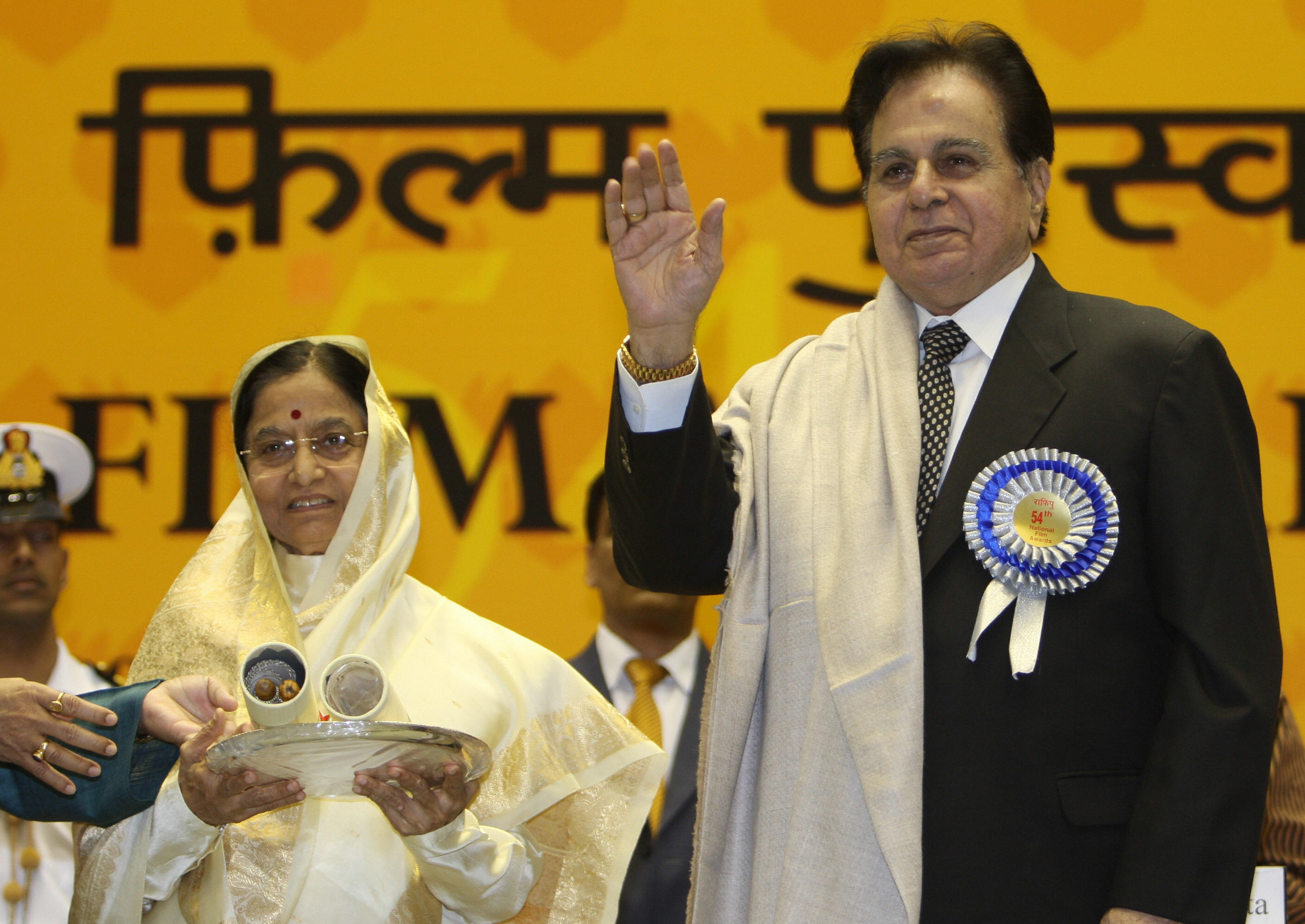 Who Was Dilip Kumar? Bollywood Actor Passes Away at 98
newsweek.com
Suzzanne Douglas, an accomplished stage and screen actress who starred "Tap" and the television series "The Parent 'Hood," has died, her representative told CNN in a statement on Wednesday. She was 64. "The industry has lost a truly talented artist with the passing of Suzzanne Douglas," her publicist Penny Vizcarra said. "She touched everyone who knew her and was lovely in every sense of the word. The family appreciates your support and asks for their privacy during this difficult time. No cause of death was shared. Douglas, a Chicago native, had an enviable list of credits that included films like "Whitney," "How Stella Got Her Groove Back" "School of Rock," and "The Inkwell." On television — in addition to her most well known role on "The Parent 'Hood" — she'd appeared in shows like "Bones," "The Good Wife" and "NYPD Blue." "Suzzanne Douglas was a quiet, elegant force as we made WHEN THEY SEE US," director Ava DuVernay wrote on Twitter . "A gentlewoman. A gem of a lady. A confident, caring actor who breathed life into the words and made them shimmer. I'm grateful that our paths in this life crossed. May she journey on in peace and love." Her "The Inkwell" co-star Jada Pinkett Smith remembered Douglas as "an elegant, gentle warm spirit." "My deepest condolences to her family and loved ones. May she rest in love," she wrote. Related Articles Robert Downey Sr., 'maverick filmmaker' and actor's father, dies at 85 Donald Rumsfeld, former secretary of defense, dies at 88 Stuart Damon, who played Dr. Alan Quartermaine on 'General Hospital,' dies at 84 Obituary: Dr. Bill Porter, neurosurgeon and community leader, helped save Long Beach Symphony Mark Peel, California cuisine icon behind LA's dining renaissance, dies at 66 A well-regarded Broadway and theater performer, Douglas had credits that included "The Threepenny Opera," which she performed opposite Sting, "The Tap Dance Kid" and "Wit," according to her official biography. "I'm so happy I got to tell you how much I loved your work," Oscar winner Viola Davis added on social media . "RIP Beautiful, talented, dancing, Queen."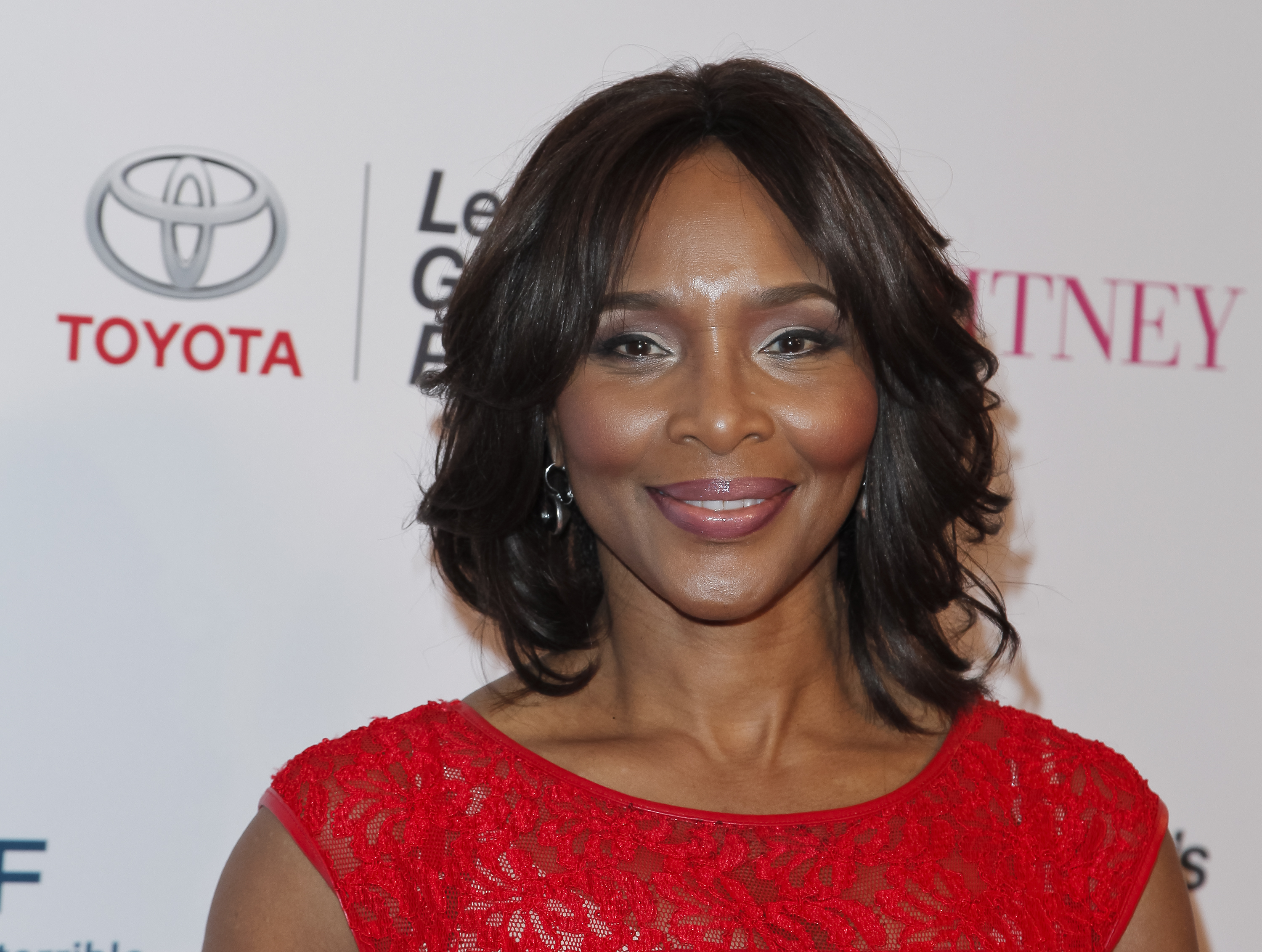 Ava DuVernay Leads Tributes for Actress Suzzanne Douglas After She Dies Aged 64
newsweek.com
Suzzanne Douglas, 'The Parent 'Hood' Star, Dies at 64
variety.com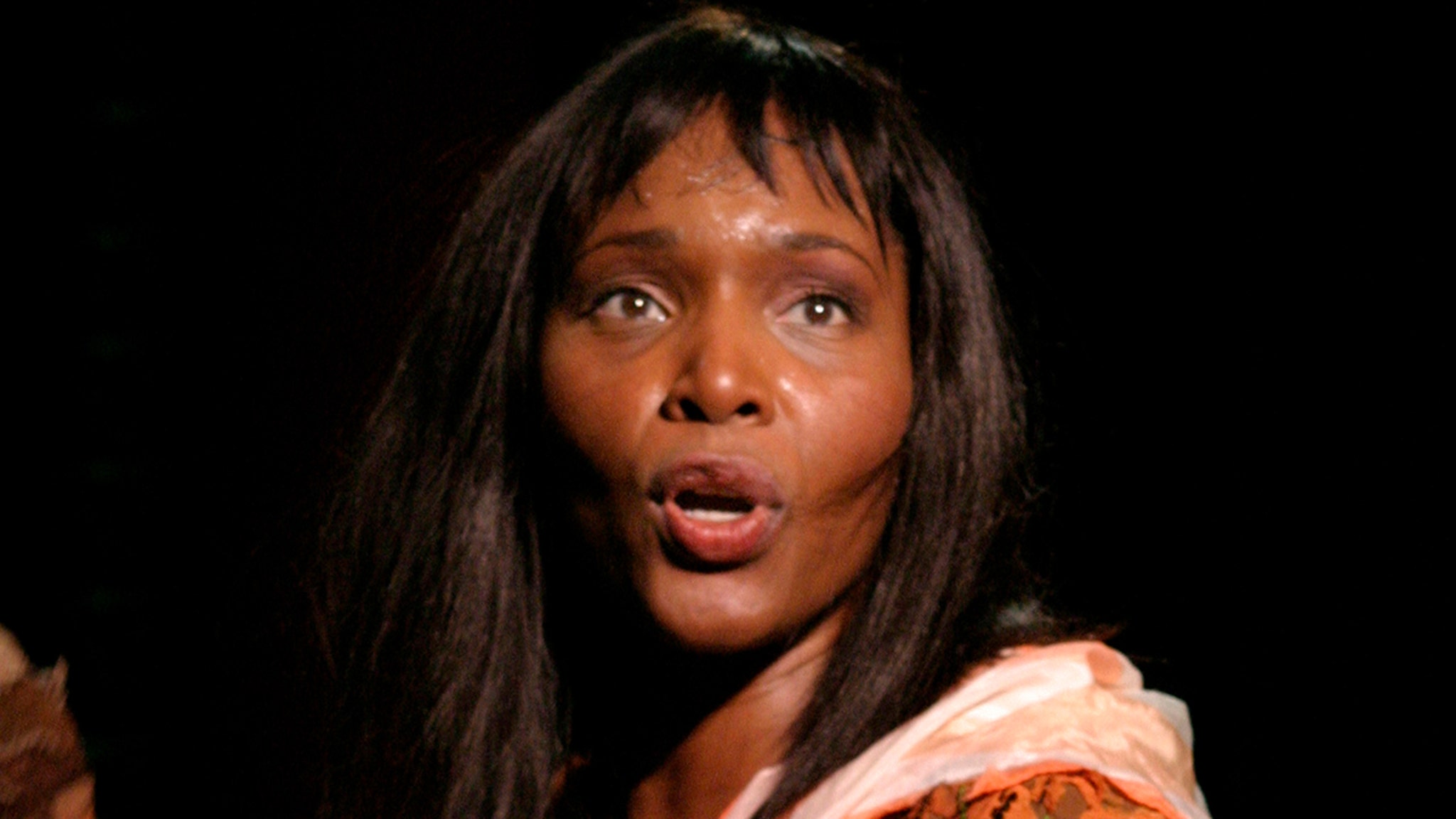 Veteran Actress Suzzanne Douglas Dead at 64
tmz.com
Actress Suzzanne Douglas, Chicago native on 'The Parent 'Hood, dies at 64
chicago.suntimes.com
Suzzanne Douglas, veteran star of stage and screen, dead at 64
nypost.com
Actress Suzzanne Douglas, of 'When they See Us,' 'How Stella Got Her Groove Back,' dies at 64
nydailynews.com
Suzzanne Douglas, 'The Parent 'Hood' Actress, Dies at 64
thewrap.com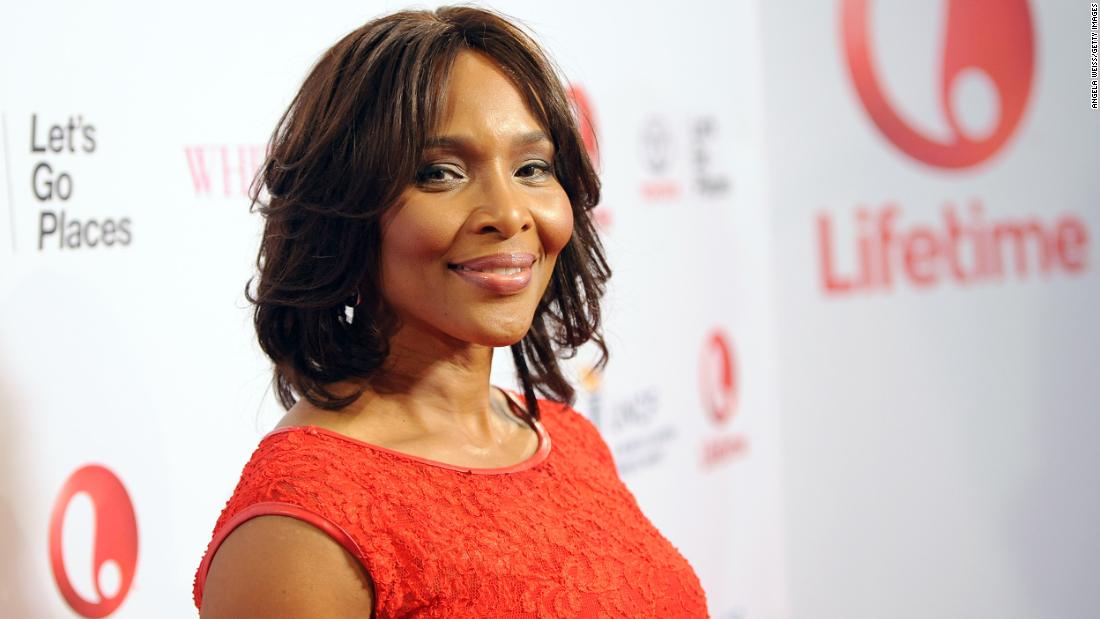 Suzzanne Douglas, 'The Parent 'Hood' star, dead at 64
edition.cnn.com
Suzzanne Douglas, 'Parent 'Hood' Star, Dead at 64
decider.com
After hitting the pause button in 2020, the Cannes Film Festival rolled out the red carpet once more—and the A-list celebrities brought their fashion A-game. While actresses and supermodels typically attract the paparazzi, it was director Spike Lee who owned the night with a hot pink custom-made suit by Virgil Abloh for Louis Vuitton, with matching sunglasses and a pair of custom Air Jordans. Lee, who has been coming to the festival since 1986, when he debuted Do the Right Thing, is also making history as the first Black president of the Cannes jury. The world's most famous film festival also has five women on its nine-member jury—Maggie Gyllenhaal, French actress Melanie Laurent, directors Mati Diop and Jessica Hausner, and musician Mylène Farmer—after years of criticism about female directors being woefully underrepresented in the major award categories. But of the 24 films in contention for the top prize, the Palme d'Or, only four were directed by women. Among the films vying for the Palme d'Or is the musical Annette, directed by Leos Carex and starring Adam Driver as a stand-up comic married to a famous soprano, played by Marion Cotillard. Annette was selected for the opening night of the festival. Other films of note in the Palme d'Or competition are Wes Anderson's The French Dispatch with a cast all-star cast that includes Benicio del Toro, Frances McDormand, Tilda Swinton, Jeffrey Wright, Elisabeth Moss, Liev Schreiber, and Timothée Chalamet. And of course no Wes Anderson film would be complete without three of his favorite actors—Bill Murray, Owen Wilson and Jason Schwartzman. Also in competition is Flag Day, directed by and starring Sean Penn (along with his daughter, Dylan Penn, Josh Brolin and Miles Teller); Mia Hansen-Løve's Bergman Island (starring Tim Roth and Mia Wasikowska); and Three Floors by Cannes favorite, Italian director Nanni Moretti. At Cannes' opening ceremony—before the premiere of Annette —the red carpet was once again filled with high fashion, dazzling jewelry and some shameless posing. Supermodel Bella Hadid made a dramatic entrance—and exit—in a vintage black-and-white gown by Jean-Paul Gaultier and jewels from Chopard's Haute Joaillerie Collection. Other runway regulars at the opening ceremony included Candice Swanepoel, who wore a sheer Etro jumpsuit with some serious Cher vibes from the '70s, Eva Herzigova in Alberta Ferretti, and former French first lady Carla Bruni in a pale blue gown by Celine. Jessica Chastain looked elegant on the red carpet in a lace Dior gown with ruby-and-diamond jewels by Chopard. Chastain, who has been attending Cannes since 2012 and served on the jury four years ago, has a strong connection to the festival. In 2017, she told reporters, "I was born as an actress at Cannes." Keeping cool in white were actress Jodie Foster (in a Givenchy dress with silver accents) and Maggie Gyllenhaal, who wore silk dress by Hedi Slimane for Celine. Bringing a splash of color to the red carpet (and a tidal wave of camera charisma) was Dame Helen Mirren in a vibrant yellow dress by Dolce & Gabbana and matching gold pumps. And it wouldn't be the Cannes Film Festival if there weren't some playful peek-a-boo on the red carpet, including model Didi Stone Olomide's white corset and flowing gown, which is equal parts modesty and majesty.

With fluent French, Jodie Foster at home again in Cannes
wtop.com
Glamorous Jewelry Kicks Off The 2021 Cannes Film Festival
forbes.com
Celebrity Deaths in 2021: Stars We've Lost
usmagazine.com
The Cannes Film Festival Is Back, Lavish and Maskless (Despite the Rules)
nytimes.com
Moments from the 2021 Cannes Film Festival - Photos
upi.com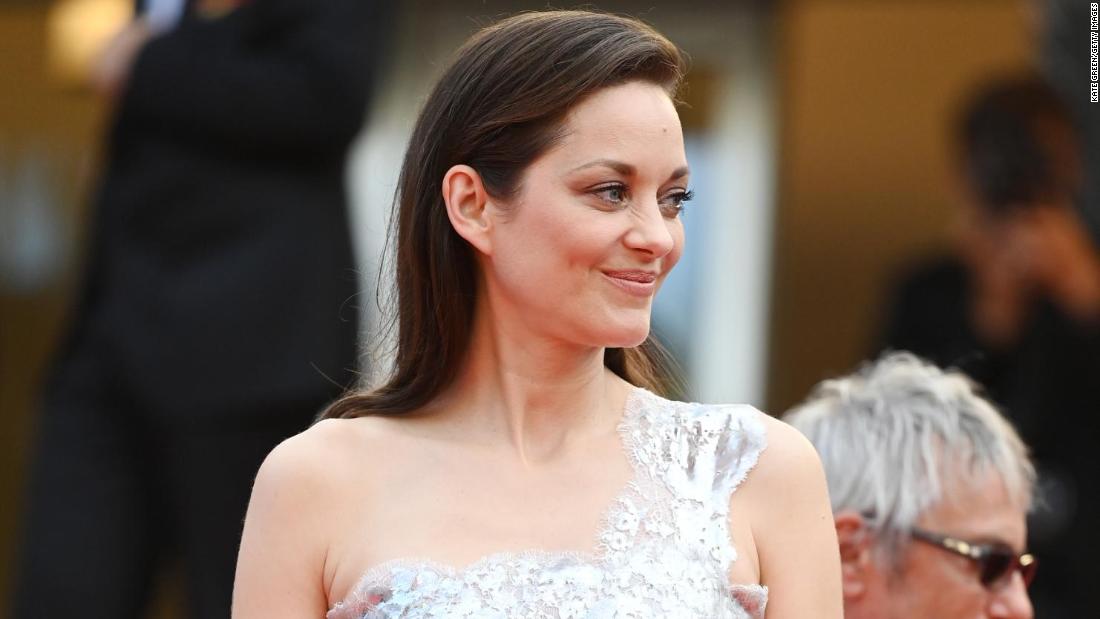 Cannes Film Festival 2021: Lavish looks from the red carpet
edition.cnn.com
Spike Lee, 'Annette' kick off 74th Cannes Film Festival
lasvegassun.com
July 7 (UPI) -- Waitress will return to Broadway in the fall. Producers announced Wednesday that the Sara Bareilles musical will have a limited engagement on Broadway that opens in September. The musical will open Sept.2 at Ethel Barrymore Theatre in New York and run through Jan.9. Bareilles will reprise the role of Jenna Hunterson from Sept.2 through Oct.17. Waitress features music and lyrics by Bareilles and a book by Jessie Nelson. The musical is based on the 2007 film of the same name starring Keri Russell as Jenna, a waitress and baker in a loveless marriage who enters a baking contest. "I couldn't miss the opportunity to be there when Broadway welcomes audiences back into theaters that have been sitting dark for over a year," Bareilles said in a statement . "It is a gift to get to revisit the beautiful story of Waitress, centered around hope, resilience and the support of our chosen family." "Broadway is grit and grace, magic and mayhem, and I can't wait to feel the electricity that pulses through all of us as the curtains rise once again," she added. Waitress first debuted on Broadway in 2016.

Sara Bareilles to lead return of 'Waitress' to Broadway
wtop.com
'Waitress' Is Returning to Broadway. So Is Sara Bareilles.
nytimes.com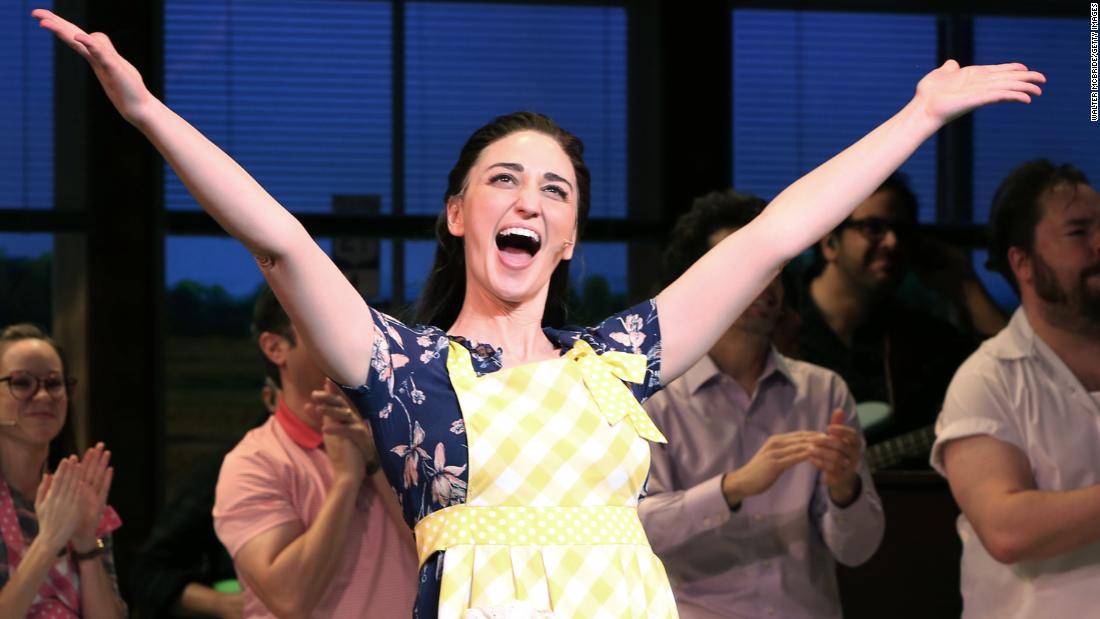 'Waitress' will return to Broadway with Sara Bareilles as lead
edition.cnn.com
'Waitress' Is Returning to Broadway. So Is Sara Bareilles.
nytimes.com
LOS ANGELES -- Calling all movie lovers! Your chance to go behind the scenes of movie magic is finally here. The Academy Museum of Motion Pictures announced Wednesday that tickets will go on sale August 5, 2021 at 12 p.m. ET| 9 a.m. PT on the museum's website and new app, launching August 3. The museum, which will be the largest instution in the United States devoted to exploring the art and science of movies and filmmaking, will officially open its doors in Los Angeles on September 30,2021. Visitors will be able to purchase general admission tickets to see the museum's exhibitions: Stories of Cinema, Hayao Miyazaki, The Path to Cinema: Highlights from the Richard Balzer Collection and Backdrop: An Invisible Art. General admission tickets will be $25 for adults, $19 for seniors (age 62+) and $15 for students. Visitors under 17 years old, as well as California residents with an EBT card, will get in for free. Movie lovers can also attend The Oscars Experience -- an immersive simulation where guests can feel like they're walking onto the stage at the iconic Dolby Theatre in Hollywood and accepting an Academy Award. A separate $15 ticket (in addition to the general admission ticket) is required for The Oscars Experience."I know everyone involved in developing and opening the Academy Museum shares in my tremendous excitement at finally being able to invite the community in to explore our exhibitions and programs," said Bill Kramer, director and president of the Academy Museum of Motion Pictures. The Academy Museum will be open seven days a week. From Sunday - Thursday, the museum will be open from 10 a.m. PT - 6 p.m. PT and on Fridays and Saturdays it will be open from 10 a.m. PT - 8 p.m. PT. Tickets will only be available through advance online reservations, but visitors will still be able to access the Walt Disney Piazza and the Academy Museum Grand Lobby -- which houses the Spielberg Family Gallery, Academy Museum Store and Fanny's restaurant and café -- without a ticket.6067 Wilshire Blvd. Los Angeles, CA 90036(323)-930-3000

Academy Museum Announces Advance Ticket Sales, App and Free Admission for Children
variety.com
Academy Museum of Motion Pictures Tickets to Go on Sale in August
thewrap.com
For the first time in what certainly feels like forever, classics from the Disney songbook will once again — and sooner than expected — ring out from a Broadway stage. The New Amsterdam Theater, usually home to " Aladdin," will briefly welcome audiences back for four concerts benefiting the Actors Fund in late July, with a handful of Disney stage alumni performing numbers from " The Lion King," " Frozen," " Beauty and the Beast," "Aladdin" and others. The concert series, "Live at the New Am," is somewhat of a soft reopening for Disney's theatrical division in New York, albeit without the more elaborate production elements and massive companies that its stage adaptations typically entail. "The Lion King" and "Aladdin," along with nearly a dozen other Broadway shows, start back up in September . "We have a concert unit, and we have a theater that's sitting there waiting to be opened, and so it made sense to 'what if,'" Thomas Schumacher, the president of Disney Theatrical Productions, said in a Zoom interview from London's Lyceum Theater. ("The Lion King" is set to begin performances there later this summer, as is "Frozen" down the street.) As of Wednesday, Covid-19 protocols for "Live at the New Am" were still in flux: Disney hasn't yet settled whether masks will be required. Audience members will need to show proof that they are fully vaccinated; attendees under 12 are exempt but must be with a vaccinated adult. (A couple of blocks away, " Springsteen on Broadway " has similar vaccination requirements but no mask mandate.) The Disney concert isn't so much a test run of Covid-19 protocols ahead of the September reopenings, Schumacher said, since the latest guidance will continue to evolve. Logistically, after 16 months without an audience, it's primarily a chance to get the theater's entire ecosystem back up and running. "It's very difficult to imagine, just on a practical level, bringing the entire company of 'Aladdin' — orchestra, cast, crew, everybody, ushers — all back in the theater and bang, just starting back in with the show," Schumacher said. "We need the theater to get back up to speed before it starts." It's a process that involves reopening the box office, getting ticket-takers and other front-of-house staff back to work and examining the traffic patterns of how patrons move through the building. Not to mention one of the more underrated needs: "To hear laughter and applause and joy in the space is valuable — gives everyone confidence," Schumacher added. "People need confidence to come back." For the past decade or so, Disney has staged retrospective concerts of its Broadway hits around the world, from Japan to Orlando, Fla., and even alongside a full orchestra at Royal Albert Hall, in London. Michael James Scott, the most recent (and the next) Genie in Broadway's "Aladdin," has performed in several: "I'm telling you, it's like 11 o'clock number after 11 o'clock number." Scott is joined in this iteration by Ashley Brown, the original Mary Poppins on Broadway; Kissy Simmons, who has played Nala in "The Lion King" on Broadway; and Josh Strickland, Disney's original Tarzan on Broadway. There will be three evening performances of "Live at the New Am," from July 22-24 at 7:30 p.m., and a 2 p.m. matinee on July 25. "It's a much more intimate feel," Scott added in a phone interview, "but yet still all of that amazing music that people love."

Disney on Broadway announces 4-show benefit for The Actors Fund
abc7chicago.com
Disney on Broadway announces 4-show benefit for The Actors Fund
abc7news.com
July 7 (UPI) -- Netflix is giving a glimpse of the new film Resort to Love. The streaming service shared a trailer for the movie Wednesday featuring Christina Milian as Erica, an aspiring pop star. The preview shows Erica take a gig at a Mauritius resort, only to realize she's been booked to sing at her ex-fiancé Jason's (Jay Pharoah) wedding to his new love, Beverly. Erica reconnects with her ex but also forms a connection with Jason's brother Caleb (Sinqua Wells). "In this warm and funny romantic story that explores the bonds of love and family, the question soon becomes will Erica sing at Beverly's wedding - or her own?" an official synopsis reads. Resort to Love is written by Tabi McCartney and Dana Schmalenberg and directed by Steven Tsuchida. The film is produced by Alicia Keys, Maggie Malina and Jeremy Kipp Walker. Netflix also shared a poster for the film with the tagline "Paradise is about to get complicated." Milian previously starred in the Netflix romantic comedy Falling Inn Love. She will replace late actress Naya Rivera as Collette in the Step Up series, which will move to Starz for its third season.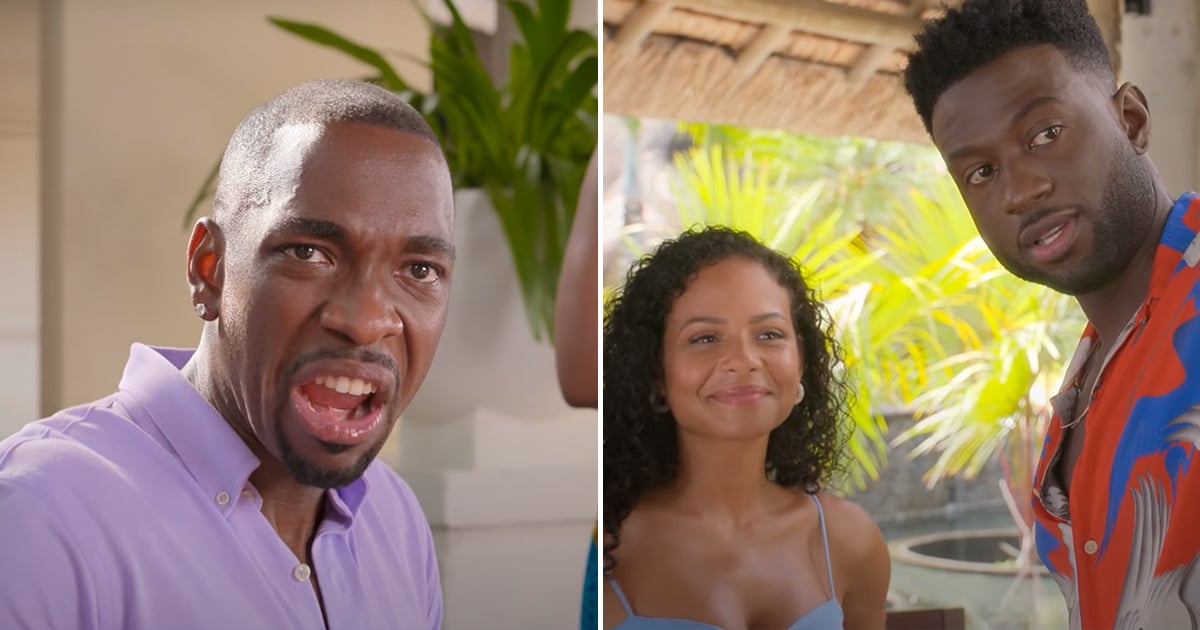 If You Thought Your Vacation Was Bad, Wait Until You See Christina Milian's in Resort to Love
popsugar.com
Stories of Twitter (along with other social media giants) clamping down on user accounts that paint the Chinese Communist Party in a negative light are as common as dirt these days. Many reports detailing the close financial ties between China and these companies have emerged, suggesting that there may be something beyond "fairness" or "abuse" at play here. But is that really the case? I find myself wondering after reading a recent report of a New Zealand foreign policy expert who wound up having her account "flagged." Anne-Marie Brady, a professor at the University of Canterbury, is an authority on the Chinese regime and the way it projects its influence around the world. During the country's recent celebration of the centennial of the CCP's rule, Brady sent out some tweets poking fun at Chinese President Xi Jinping. A short time later, she learned that some of those tweets had been tagged with the usual "unavailable" flag, with a link to Twitter's policies regarding questionable content. After complaints were raised by some journalists, Brady's account was restored, but Twitter insisted that it "values free speech" and the suspension had been prompted by "unusual activity" on the account. So was this intentional censorship of anti-CCP content or some automated algorithm flub? Edward Lucas, a journalist for the Times of Britain and one of the people defending Brady, thinks he knows how it happened. (Associated Press) This actually makes a lot of sense. If Twitter receives a "significant" number of complaints about an account, that account can be automatically flagged and/or suspended until someone looks into it. Twitter confirmed that this happens and they sometimes need to contact the user to confirm the activity. (How fast you might be contacted, if at all, probably depends on how many followers you have or how many blue checks raise a stink over the suspension.) The CCP seems to have its own army of bot accounts that will flood Twitter with complaints if they notice someone discussing the party or Xi Jinping unfavorably. This is basically just gangstalking and using Twitter's algorithms for the gang's own purposes. It's not all that different from the army of liberal users on Twitter that try to engage in "ratioing" conservatives they disagree with if the conservative says anything about a liberal media personality. The difference here is that instead of trying to flood the person's mentions column, they instead flood Twitter's complaint system, triggering the ban hammer. So what were the offensive things that Ms. Brady tweeted to incur the wrath of the CCP? Really? That's what brought on the mob? I tweet five things meaner than that before breakfast every day. While not definitive, I decided to run a brief experiment to test this theory. After learning of Brady's story, I tweeted the following about Xi Jinping and even made sure to include his name as a hashtag. I checked with other users and kept an eye on the tweet until the evening it was never flagged. Now, part of the reason for that may be that I don't have a sufficiently large army of followers to draw attention to it, but if this were some sort of automated filter that Twitter slipped in under the covers it should have caught that one, right? So while I still don't trust Twitter's dedication to free speech as far as I could throw one of their server farms, I'm leaning toward believing that this really is just a case of CCP gangstalking.

TRENDING ON TOWNHALL MEDIA
hotair.com
TRENDING ON TOWNHALL MEDIA
hotair.com
TRENDING ON TOWNHALL MEDIA
hotair.com
TRENDING ON TOWNHALL MEDIA
hotair.com
TRENDING ON TOWNHALL MEDIA
hotair.com
TRENDING ON TOWNHALL MEDIA
hotair.com
TRENDING ON TOWNHALL MEDIA
hotair.com
TRENDING ON TOWNHALL MEDIA
hotair.com
TRENDING ON TOWNHALL MEDIA
hotair.com
TRENDING ON TOWNHALL MEDIA
hotair.com
TRENDING ON TOWNHALL MEDIA
hotair.com
TRENDING ON TOWNHALL MEDIA
hotair.com
TRENDING ON TOWNHALL MEDIA
hotair.com
TRENDING ON TOWNHALL MEDIA
hotair.com
TRENDING ON TOWNHALL MEDIA
hotair.com
TRENDING ON TOWNHALL MEDIA
hotair.com
As they saying goes, "pressure makes diamonds." This would explain how these four influencers and icons have become some of the greats and rarest gems in their fields. Moët & Chandon, the Official Champagne of the NBA, launched its Greatness Under Pressure campaign highlighted 10-time NBA All-Star Carmelo Anthony, four-time WNBA champion Sue Bird, legendary jeweler Jason of Beverly Hills and fashion designer Don C as community builders and pressure applicators. According to the press release sent to For(bes) The Culture, each spotlighted luminary "was selected for their unique representation of Greatness Under Pressure, not only highlighting the crowning moments, but celebrating the journey, including all of the obstacles and accomplishments achieved along the way." As a returning Moët & Chandon partner, longtime fan and designer, Don Crawley, known in the industry as Don C, is most notable for being the founder of streetwear and sports apparel brand Just Don. By staying true to his passion and creativity, Moët & Chandon recognized Don C 's demonstrated perseverance and dedication from the brand's 2019 Nectar of the Culture campaign. He exclusively told For(bes) The Culture that he has admired the Moët & Chandon brand and though he has partnered with them in the past, something about the Greatness Under Pressure campaign felt right. "I knew I had to join this campaign because I'm all about the journey and even though I feel I'm still striving to achieve my greatness, the beauty is in the road you take to get there. You set a goal, then you go for it and make sure you are putting your best foot forward at all times," Don C explained to For(bes) The Culture. "With this campaign, Moët and the NBA are really encouraging people to find those moments to celebrate along the way without focusing on waiting until that 'big moment' to do it because life is a series of big and small moments that all deserve a toast. I find a lot of inspiration in seeing other examples of greatness and that's a big part of the campaign, too—the importance of the community that helps you achieve." For(bes) The Culture caught up with Don C about the Greatness Under Pressure campaign, his partnership with Moët & Chandon and the paralleling relationship between fashion and sports. For(bes) The Culture: How do you exemplify what it means to execute greatness under pressure, and what's a recent example? Don C: I make sure that, in whatever I do, I'm always putting my best foot forward. At the beginning of my career as a designer, I worked really hard to earn recognition and to get people to believe in my creative ideas since I came from a music and finance background. While working alongside Kanye and Jay-Z, I was able to share my designs and see them take off from there. I think the important thing for me is staying dedicated and true to myself throughout the journey. I get a thrill from the pressure that comes with making your dreams a reality and love the space of connecting with the people who enjoy my art. For(bes) The Culture: When did your partnership with Moët & Chandon begin, and how has it evolved since then? Don C: The first time I worked with Moët & Chandon for the Nectar of Culture Campaign back in 2020 and I've been an excited partner of the brand ever since. When they reached out for this campaign, it was obvious that I had to join in because it flows with who I am. Leaning into those obstacles to overcome and shine brighter is what drives me and so Greatness Under Pressure is really amazing. Moët and the NBA are both two brands at the top of their industries, that have faced pressure in their journey to the top and, even more, they are such a big part of the culture and of celebrations so it's really exciting to see them team up officially. I can't wait to see where our partnership might go in the future, but for now I'll keep sipping on Moët to celebrate my wins. For(bes) The Culture: How have you seen the relationship between fashion and sports grow over the years, and how have you been part of this evolving relationship? Don C: Back in the day, in the NBA, you might see one or two guys—maybe Walt Frazier or fast forward to Allen Iverson—rocking a fit when they head into the game, but now everybody is showing off. I would say the NBA is the most fashionable sports league and the players value their style on and off the court. There used to be this stigma that if you were an athlete you weren't fashionable, but I always liked both and I love being able to create something that sits where the two intersect. Working with brands like Moët and the NBA that bring to life my passion and celebrate style and sports have been amazing experiences for me. To view the full Greatness Under Pressure campaign, watch the video above.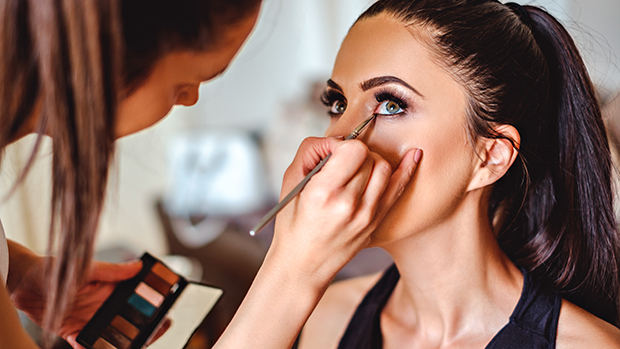 When it comes to picking your career, it's important to do something you love. If makeup is something you love and you want to pursue becoming a celebrity makeup artist but you don't know where to begin, have no fear. We have all the tips and advice you need to help jumpstart your career in the beauty world. From doing your research to taking classes, being patient, and working hard every day – we pulled together a bunch of tips to help you start your career. What better way to get advice on becoming a celeb makeup artist, than hearing from one directly. Fortunately, Gregory Arlt, Director of Makeup Artistry for MAC Cosmetics & Celebrity Makeup Artist, told HollywoodLife EXCLUSIVELY, "I think there are a couple of routes to working with celebrities. For me, it was a word-of-mouth situation where a fashion publicist aligned me with some of her clients who told their celebrity friends, and it took off from there. Another great way is to start assisting a makeup artist with a celebrity clientele. You can learn set etiquette (or as I call it, 'setiquette'), how to behave around very private people, and perhaps find yourself in your own word-of-mouth scenario. The makeup artist you're assisting may recommend to their agency to put you on the assistant's list which can open you up to working with a variety of artists to work with and learn from. Often enough agents book assistants on their own jobs which can lead to bigger opportunities. Figure out exactly what types of people you want to work with and put intention behind it. Lastly, use social media as a tool. Hashtags can lead people to your work and give you exposure." These days, there are a ton of ways to learn your craft. Whether it's Instagram, TikTok, or YouTube, there are so many videos that are available online for free that can help you learn different skillsets. Plus, if you want to learn even more, there are classes available virtually or in-person at different beauty schools and demos. Just because you know some skills and are good at what you do, doesn't mean you shouldn't learn everything you need to know. You may like the style of makeup that you create but if you get a client that likes something totally different, it's important that you can achieve the look they want. It's important that you are never too proud to work for free. One of the main ways to get your business rolling is to get your name out there. So, if an opportunity presents itself and you won't be paid for it, make sure you take it, even though it may seem diminishing that you will not be paid for your work. Even if you start off doing your friends and family's makeup for free, you can have them tell other people which will get your name out there. Make sure you do your research and that you're always prepared. Find out what brands work with celebrities and hustle to work with the brands. Another way to prepare is by finding out where some celeb makeup artists will be and if they're doing any meet-ups or in-person classes. By attending these events and learning from them, you will get a leg-up in the business. Also, never be afraid to reach out to people via email or social media and never give up. Sending a simple direct message to a makeup artist can get your name out there and it's important not to be discouraged if they don't answer. Keep trying because you never know if someone might answer. This is perhaps the most important tip if you want to be a professional makeup artist. Chances are, you probably won't become famous overnight, but if you keep working at it, you just might make it big. Nothing easy comes for free so keep working to achieve your goals and even when times seem tough, never give up and keep working towards your goal. You won't immediately start out as a celeb makeup artist but there are different routes you can take to get there. Always make sure you're hustling every day even if it means taking different jobs that will make you comfortable in the field. Vincent Oquendo, make-up artist to Karlie Kloss, Ashley Graham, and more told Vogue, "I started out in a freelance position at the Stila make-up counter at Saks Fifth Avenue, New York. I bounced between several counters including Dior, Stila, and Yves Saint Laurent, before landing a resident make-up artist position at Bobbi Brown, where I stayed for several years." It's important to be accomodating, always ask permission and respect privacy. When you're just starting out, instead of thinking you know what's best, take a back seat, watch, and learn. Vincent Oquendo, shared with Vogue how he was lucky enough to assist celeb makeup artist, Pat McGrath, when he was just starting out. "I got the opportunity to assist Pat McGrath for the first Fashion's Night Out runway show in NYC. I had been stalking her agents at Streeters for around two to three years prior with no response. Eventually, I managed to become friends with a few senior members of Pat's team, one of whom was Renee Garnes, and she recommended me. I don't remember much about that day but what I do recall is that I worked very hard. I left my ego at the door." Whether it be through social media or attending events, building brand relationships is essential when it comes to becoming a pro. There are different ways you can go about this and one way is by doing makeup tutorials using certain brands to gain exposure. If you tag the brands on social media, it allows the brand to find you and decide if they want to work with you. From there, they can send you different products and even create partnerships that allow you to open doors in your career. No matter what you do to get to the top, it's important to remember these key takeaways – be patient and work hard every day. Basically, every celebrity makeup artist will tell you that it's a long, hard road ahead but the end makes everything worth it. Look at Mario Dedivanovic, Kim Kardashian's longtime makeup artist. He started off working at a Sephora for years before he made it big. Now, he's highly sought after by celebs and even has his own cosmetics line, Makeup by Mario. Never give up even when it seems hard, because you can make it big if you work hard and dedicate your life to the career.

For most of 2021, genre movies and animated flicks have dominated the Netflix platform. Awake, Wish Dragon, The Ice Road, Dog Gone Trouble, Fear Street Part 1: 1994, The Mitchells vs. The Machines —these are the kinds of films that have led the Top 10 charts for the past several weeks. It's also been quite some time since a new release wasn't the most popular movie on Netflix. But today that all changed. Because the most popular movie on the world's most popular streaming service is a movie that...you probably haven't even heard of. A movie that stars big names like Jennifer Aniston, Kate Hudson, Julia Roberts, and Jason Sudeikis. A movie that happened to be the final film from one of Hollywood's most successful directors. And that movie is Mother's Day, which was released back in 2016 to little fanfare. The romantic comedy only pulled in $32.5 million at the domestic box office, and $48.8 million worldwide. It was actually the final project from Garry Marshall—a director who's directed mega-hits like Pretty Woman (which pulled in $432.6 million at the international box office) and Runaway Bride ($310.1 million). But here Mother's Day is, celebrating its first day atop the Top 10 charts on Netflix. The film stars centers are four different parties whose problems come to a head on Mother's Day: Sandy (played by Jennifer Aniston), an overworked single mother whose ex-husband is marrying a younger woman; Jesse (Kate Hudson), who hides her family from her parents; Bradley (Jason Sudeikis), a widower who raises his two daughters alone; and Miranda (Julia Roberts), who is too consumed by her career to start a family. It was a slow and steady climb for the romance, which made its Netflix debut on July 1, when the film immediately premiered on the Top 10. While the movie started out in the #6 position, Mother's Day rose two spots the next day, then one more spot the next, and then reached second place on July 5. Then today, Marshall's final film topped Fear Street Part 1: 1994 and reached that coveted #1 spot. It's been several weeks since a non-animated film that wasn't released in the past two years reached the top spot on the charts. The Anthony Mackie thriller Synchronic did it in April, and before that it was Parker and Training Day in March. But for an older drama to pull this kind of feat off? That's a different story. I just cycled back through every single movie that's reached the #1 position on Netflix since the Top 10 charts premiered in February 2020 and did not find a single romantic comedy that was at least five years old in the first place spot. This also marks the first time since June 8 that a project that wasn't produced by Netflix was the #1 movie.2 Hearts enjoyed that four-day reign atop the charts, and we might be able to expect something similar from Mother's Day. The first film in the Fear Street series clearly isn't charting like Netflix would have hoped, so Aniston, Hudson, Sudeikis, and Roberts might have enough star power to extend Mother's Day reign a little longer.

July 7 (UPI) -- Michelle Williams will play King Henry VIII 's sixth and final wife in the new movie Firebrand. Variety reported Wednesday that Williams,40, will portray Katharine Parr in the upcoming psychological horror film. The Hollywood Reporter confirmed Williams' casting. Firebrand is directed by Karim Aïnouz and marks the director's English-language debut. Aïnouz's most recent film, Mariner of the Mountains, will have a special screening at the Cannes Film Festival this month. Firebrand is written by Henrietta and Jessica Ashworth ( Killing Eve) and produced by Gabrielle Tana ( The Dig). "I could not be more excited to be bringing the undiscovered story of Katharine Parr to the screen, a ferociously brilliant woman who I am inspired by deeply and has been largely invisible, or certainly underrepresented in English history," Aïnouz said. "Much is known about Henry VIII's tyrannical reign, and those who perished and suffered at his hands, but my focus here is on a woman who not only managed to survive, but also, to thrive." "This is a reimagining of a 'period' film, a psychological horror film set in the Tudor court; a story of intrigue, agency and survival. Having Michelle Williams portray this remarkable woman, an actress of immeasurable talent and passion, is a dream come true," he added. Williams is known for the films Brokeback Mountain, My Week with Marilyn, Manchester by the Sea and The Greatest Showman. She played Jen Lindley on Dawson's Creek.

Getty Lala Kent of Vanderpump Rules. Lala Kent opened up about filming " Vanderpump Rules" with her baby. The new mom, who welcomed her first child, Ocean Kent Emmett, with her fiance Randall Emmett in March, previously said she was "excited" to introduce her daughter to the world in front of Bravo's cameras. "I'm excited about all of it! I'm excited to show off my baby and just interact with people," Kent said on " Watch What Happens Live" in May. She even teased the possibility of her baby's birth being shown on TV. "I would not be opposed to having a film crew there during the birth. For me, it's something you'll have forever, you know? Bring them in," Kent told US Weekly earlier this year. But in a more recent interview, the Give Them Lala Beauty founder hinted there may not be that many baby-centric scenes on the upcoming season of the Bravo reality show. A post shared by Summer Moon Honey (@summermoon) After "Vanderpump Rules" cast members Kent and Scheana Shay welcomed babies earlier this year around the same time that their former co-stars Stassi Schroeder and Brittany Cartwright became first-time moms, many fans expected the new season of the show would focus on the cast members' birth stories and the Vanderpump babies. Some viewers were even complaining about it on social media. But a kiddie-themed season may not be in the cards for "Vanderpump Rules" after all. On a recent episode of " The Morning Toast" podcast, Kent revealed that strict filming guidelines are in place for newborn babies and that there may be little camera time for her daughter Ocean and Shay's daughter, Summer Moon Davies. "In the state of California you can only film a baby of my baby's age and Scheana's baby's age for 20 minutes, and then they've got to go bye-bye," Kent explained on the podcast. "And they have to have a teacher and also a nurse on location. So if those people aren't available, the babies can't make an appearance at all." Kent admitted that she doesn't know how much of the two new babies will be seen on the upcoming season of "Vanderpump Rules." A post shared by Give Them Lala (@lalakent) In past seasons of "Vanderpump Rules," Kent was one of the most volatile cast members on the show, often getting into fights with her co-stars while drinking. She has since quit alcohol and is representing her young family while on camera. Just ahead of her baby's birth, Kent told Entertainment Tonight that things will be different for her this season. "I don't get to think just about what's good for Lala and how she would react to certain things, you know?" she said. "I'm going to be a mother.… I have my own child looking up to me…. It's a different zone now." She added she would not want her daughter to witness some of the behaviors she displayed in the past. "I don't want her to have a mom that's popping off left and right," Kent said. "There's a lot of things that are going to change. Now, I'm not saying I won't clap back, because that's just in my DNA but, yeah, I think I'm going to be much more delicate. I hope." READ NEXT: Stassi Schroeder Update After Vanderpump Rules Exit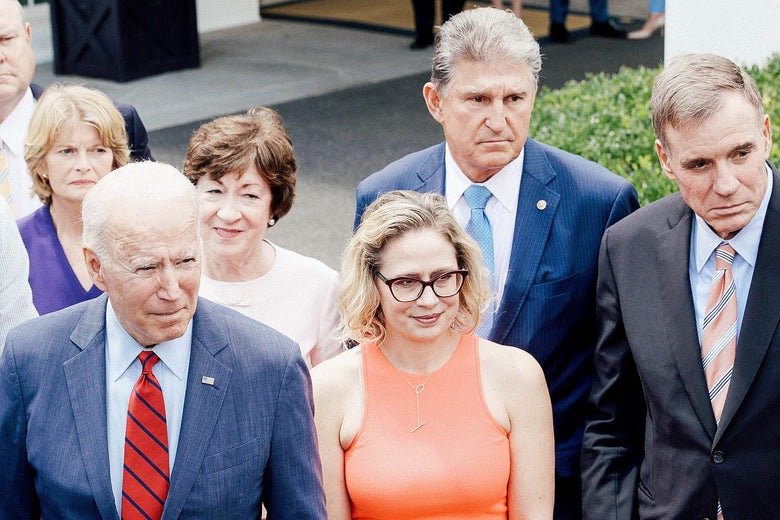 Most us have encountered the old trope where a girl starts down a staircase, usually in the dark, unsure of what she'll find. It's an old strain of horror that relied on suspense. It had other elements too: If there were monsters, for instance, they were generally understood as things to be avoided. Characters went to some trouble to flee, and audiences rooted for them, knowing they were trying their best. But genres change. Horror these days is different: It consists of (for example) watching people—specifically, Democratic politicians—march knowingly, slowly, and fully informed of what awaits them and their voters, into civic annihilation. There's no mystery here. No suspense. It is clear what will happen if the filibuster isn't abolished: Voting rights legislation will not be passed. Republicans have not been subtle about their opposition—instead, they've introduced more than 300 bills to make it hard or even impossible for the Americans they do not believe deserve representation to vote. A certain kind of Democrat likes to respond to this kind of threat by saying constituents just need to turn out. But if we learned anything in this last election, it's that mustering ever greater numbers won't be enough: Joe Biden won by an unprecedented 7 million votes, and many Republicans still refuse to admit he won the presidential election. It's this last bit—Republicans still indulging election conspiracy theories as possibly legitimate and then some —that should really be the dead giveaway that there isn't a whisper of bipartisan possibility here. Republican politicians, and I give them credit for this, could not have been clearer. They've switched on every light in the old basement and painted signs that say, "Here is what we plan to do to you, hello!" They're playing the trumpet in hi-vis vests at the bottom of the stairs. Joe Manchin and Kyrsten Sinema are marching down that staircase anyway. And we're not just watching; they're dragging us down there with them. Let this be a comfort: They are nattily dressed. Horror shouldn't be boring either, but it is boring, dreadfully so, to watch yet another instance of Democrats failing to meet the moment, particularly since the moments that matter are running out. It's the repetitive strain, I think, compounded by the fact that impotence is no longer an excuse. Democrats could actually legislate now. Instead of securing the right to vote, Manchin and Sinema are hellbent on preserving that beloved American principle: the filibuster. You know, the filibuster. The thing Americans gather every Fourth of July to revere. That cherished organ of democracy. That procedural fillip that's gotten a million headlines and which, despite unrelenting media coverage, most Americans couldn't competently explain if you held one of our millions of guns to our heads—as demonstrated by recent poll results on Senate procedure showing that a majority of Americans said they'd prefer both a 51-vote simple majority and to preserve the filibuster (the filibuster… prevents a 51-vote simple majority). Americans do not care about the filibuster itself. It is in this specific sense a placeholder, the latest issue to organize Republican solidarity and Democratic moderation around. As Ryan Cooper said on Twitter: If it had been abolished two months ago, the public would have moved on to fresh outrages by now. A specific political grievance, no matter how grave, can only remain front of mind for so long. Consider Republicans' decision to pack the Supreme Court with a supermajority; the outrage it provoked was justified and immense, but it has also been basically metabolized. Democratic voters are no longer treating it like the dire generations-long transformation of the American political landscape that it plainly is. Maybe they can't. People aren't built to live in a state of constant panic. Some might even take comfort in the fact that the court this term was "moderate" (in the sense that it didn't blow everything up; it wasn't actually moderate at all) as if Supreme Court justices—some of the canniest operators on the planet—might not be thinking strategically about how to reassure a rattled public until a Republican majority is safely secured. And even those optimists ought to be shaken by Thursday's Supreme Court ruling on the Voting Rights Act, an ostensibly "moderate" decision by Justice Samuel Alito that, to quote my colleague Mark Joseph Stern, "dismantled what remains of the Voting Rights Act, all but ensuring that every voter suppression law passed in the wake of the 2020 election will survive judicial scrutiny." "Democracy is on the line," President Joe Biden said in a statement responding to the decision, also noting that the present struggle "is no longer just about a fight over who gets to vote and making it easier for eligible voters to vote. It is about who gets to count the vote and whether your vote counts at all." House leaders have addressed this catastrophic decision by saying they're working on "an updated John R. Lewis Voting Rights Advancement Act." This is cold comfort. Unless the filibuster is abolished, it will die in the Senate. One might expect politicians to be better political scorekeepers, given their jobs. And yet the Democratic senators who pledge their troth to bipartisanship are acting like blank slates; they barely seem to remember Jan.6 happened, let alone the Republican takeover of the Supreme Court. And that's what the Manchin-Sinema posture is, in the end: an unconvincing exercise in denial. To defend the filibuster is to insist that politics have not changed despite the reality that Republicans—several of whom have made common cause with the Jan.6 extremists who attacked the Capitol while refusing to honor its defenders, the Capitol Police—are escalating hostilities not despite losing an election but because they lost it. They are not trying to win the moderates they lost back; they are radicalizing further and trying to entrench minoritarian rule. If you're interested in the health of a democracy, that's a code red. The Manchin-Sinema response on this front has been unilateral disarmament in the name of—of all things—moderation. Manchin has argued that a bipartisan approach is the only way to restore "faith" in American elections, by which he means responding to extremism with compromise. It's not hard to predict how that movie ends. Manchin and Sinema, unlike the poor girl on the stairs, aren't just perfectly informed about what's down there; they're also armed with the power to stop it. The twist, such as it is, is that they've decided not to use it. And so the horror film contains a comedy of sorts within it in which we, the spectators, become the punchline. Unaware we're the joke, we wishfully treat these two as "undecided" even though they've both made their decisions clear: They value the filibuster, by which they mean bipartisanship, even when bipartisanship means compromising with an increasingly extreme GOP that is presently hellbent on disenfranchisement. They value this more, it would seem, than voting rights, the ability to legislate, or the future of American democracy. It's an understandable impulse in its way. It might even be politically smart for their specific constituents: Plenty of not-particularly-political Americans exhausted by Trump's viciousness and lack of principle long for a return to some kind of shared vision for a country they once regarded as at least nominally functional or institutionally intact. The filibuster is after all a rule, and preserving rules feels right to a lot of people who found the norm-shredding lawlessness of the Trump administration truly alarming. For moderates clinging to the view that the truth—or the correct course of action—lies "somewhere in the middle" between equally dishonest sides, bipartisanship isn't a bad code word. It gestures, however feebly, at a longing for normalcy and good faith and cooperation; it sounds reasonable, moderate, practical. It is not. You can't go "back to normal" after Trump revealed what Republicans would go along with. Pretending it didn't happen—or that it's better now that Trump is gone—might feel reasonable precisely because it isn't. This is how a state bleeds out. The damage is not in the past. Republicans are not stopping. But neither, curiously, is the mentality that insists, despite ample evidence to the contrary, that Republicans will suddenly snap out of it and become responsible political partners. Respect for the opposition seems to be operating more like a core value than an empirical analysis. Michael Hobbes suggested on Twitter that the problem is that pretending Republicans can be reasoned with is key to a certain kind of Democrat's sense of self; they "understand on an intellectual level that Republicans will never compromise and Democrats simply have to win elections—but they don't want to believe it. It changes how they see themselves. So they act like it's not true." Ah well. We're stuck in the theater, and hope is the fetid air we breathe. Maybe the infamous infrastructure bill will sate Manchin and Sinema's craving for bipartisanship and free them up for desperately needed action, partisan or not. Maybe this will turn out to have been a conversion story all along, some of us think, starring a West Virginia man and an Arizona woman, instead of the horror flick we're all trapped in. Dutifully and because we have no other choice, we read the tea leaves. Ooh, Manchin signaled he'll support reconciliation for the infrastructure bill even if it only has Democratic support! Does this mean he's softened his stance on bipartisanship? Breaking: Manchin will vote in favor of debating a bill on voting rights that he himself helped negotiate. Gasps in the crowd! (It will not pass—because of the filibuster.) What Manchin says behind closed doors matters more than what he says to the public, and what he's said in both settings is that he wants to save the filibuster. He was very explicit in a frank chat with wealthy pro-filibuster donors that was leaked to the Intercept: He said his best shot at defending the filibuster from the "far left"—which he wants to do—was getting some Republicans to get on board for the Jan.6 commission. None joined. And yet, despite some teasing here and there, he has not changed his stance. Look, it would be great if this rotten, boring, high-stakes film switched genres. It would be amazing if it became the Manchin and Sinema Redemption Story: How They Changed Their Minds and Saved Democracy. But we're tired of watching the movie we're also in. The suspense is killing us, except that it is also boring us—so much that many of us are tuning out. What else is there to do here, stuck on the steps.



Total 15 articles.
Version: 9.55.35971-219432. Input files: 1, items detected: 6646, scanned: 6646, accumulated: 15, inserted: 15, exclude filters: 0, include filters: 0, empty media: 432, filtered media: 484, duplicated media: 139, not matched limits: 667, passed http check: 0, not passed http check: 0, http check errors: 0, skipped: {total: 6631, by unique value: 0, by limits: 1585, by similarity: 63, by unicity: 624, by dates: 1064, by classifier: 4487, by blacklist: 678, by mandatory tag: 0, from input files: 0}, bad dates: 0, similar from same domain: 1790, unique Ids: 10157, unchangeble patterns: 660, words comparisons: 88479933/10432486, python: 2.7.13 (default, Sep 26 2018, 18:42:22) [GCC 6.3.0 20170516], dynamic containers: {u'nlpu.stemWordsBackHash': -1, u'nlpu.languagesMap': -1, u'nlpu.languagesCache': -1, u'bcla.similarCache': -1, u'bcla.tagsClassificationPopWordsData': -1, u'nlpu.stopWordsCache': -1, u'nlpu.stemWordsBackHashFreqs': -1, u'bcla.autoWeightedWords': -1, u'nlpu.stopWords': -1, u'bcla.tagsSimilarityPopWordsData': -1, u'nlpu.synonimsReplacedCache': -1, u'nlpu.stemWordsBackHashFreqsStemmed': -1, u'bcla.synonyms': -1, u'nlpu.posHash': -1, u'bcla.notSimilarCache': -1, u'nlpu.stopwordsCustom': -1}; the same images URLs found 5344 times; total 0 languages detected: {}; {u'text': {u'chars': 9128195, u'bytes': 37524232, u'words': 1462004, u'sentences': 104414}}
Created at 2021-07-08 06:49