Announcement
DC5n United States IT in english 205 articles, created at 2021-07-08 18:02 articles set mostly positive rate 5.6
(9.94/10)

1

0.5

Motorola Edge 20 Pro, Moto Edge 20 spotted on TENAA, expected to launch in India soon

The Motorola Edge 20 Pro, which has been spotted on various sites with different code names, was spotted on China's regulatory authority TENAA website. 2021-07-08 10:59 2KB www.indiatoday.in

(7.82/10)

2

0.8

OnePlus Nord 2 5G Officially Confirmed to Launch in India on July 22nd, Will Offer Significant Improvements Over the OnePlus Nord

OnePlus has officially confirmed the launch date of OnePlus Nord 2. It will feature an AMOLED display, Mediatek Dimensity 1200 and more 2021-07-08 10:45 2KB www.mysmartprice.com

(6.34/10)

3

0.2

OnePlus Reveals Why It's Throttling Your Apps

OnePlus has been accused of throttling apps quite recently, and the company has just admitted that the accusations are true. The company does believe to 2021-07-08 09:45 2KB www.androidheadlines.com

(5.72/10)

4

0.7

Samsung May Soon Offer New Colors For The Galaxy S21 Series

It seems like Samsung may soon offer new colors for the Galaxy S21 series. The Galaxy S21 Ultra launched in the Navy Blue variant recently, though that 2021-07-08 10:43 2KB www.androidheadlines.com

(5.55/10)

5

0.7

OnePlus Announces Loyalty Programme Ahead of OnePlus Nord 2 5G Debut

OnePlus has announced the Nord Ambassador Program to attract its potential customers and enthusiasts ahead of the OnePlus Nord 2 5G launch. 2021-07-08 08:17 3KB gadgets.ndtv.com

(5.20/10)

6

0.0

Google Sued by 36 U. S. States for Anticompetitive, Power Abuse Tactics

An antitrust lawsuit has been filed against Google for using anticompetitive behavior and power abuse tactics when it comes to the Play Store 2021-07-08 10:57 2KB wccftech.com

(4.23/10)

7

0.8

What is FPS Boost? Games list and Xbox Series X/S feature explained

FPS Boost enables some Xbox One games to run with improved frame rates on Series X and S. Here's how it works and the supported games list. 2021-07-08 11:00 6KB www.pocket-lint.com

(3.12/10)

8

0.7

Vivo S10, Vivo S10 Pro Launch Set for July 15 in China

Vivo S10 and Vivo S10 Pro will be launched on July 15 in China. The information was found on an official poster for the smartphone that features the release date, brand ambassador, and an 108-megapixel primary sensor on the back. The smartphones may be offered in a Gradient Blue finish. 2021-07-08 06:23 3KB gadgets.ndtv.com

(3.09/10)

9

0.5

OLED is having a moment – and not just with Nintendo Switch

The premium panel technology is surging in use across smartphones, laptops, TVs, and more. 2021-07-08 10:18 2KB www.techradar.com

(3.09/10)

10

0.7

New MacBook Pro could kill off Touch Bar, rumors suggest

Apple might do away with one of the MacBook Pro's most divisive features. 2021-07-08 09:44 3KB www.techradar.com

(3.07/10)

11

0.4

Twitter Appoints India Interim Compliance Officer, Seeks 8 Weeks for Hiring

Twitter India has appointed an interim chief compliance officer and will soon designate two other executives for the time being to comply with the country's new IT rules, it said in a court filing on Thursday. 2021-07-08 08:42 2KB gadgets.ndtv.com

(2.34/10)

12

0.8

itel launches 4K Android TV range in India starting at Rs 32,999

Read more about itel launches 4K Android TV range in India starting at Rs 32,999 on Business Standard. itel unveiled two new 4K Android TVs under its G series -- G4334IE (43-inch) and G5534IE (55-inch) at Rs 32,999 and Rs 46,999, respectively 2021-07-08 08:46 3KB www.business-standard.com

(2.20/10)

13

0.5

GTA 5 Expanded and Enhanced Edition Not Likely to be Featured in Thursday's PlayStation State of Play

GTA 5 Expanded and Enhanced Edition comes out in November, 2021 - and it still probably won't be featured in the upcoming State of Play. 2021-07-08 08:40 2KB www.mysmartprice.com

(2.19/10)

14

1.1

Hisense 70-inch UHD Smart TV with Dolby Vision,65-inch Tornado TV with 102W JBL Six Speaker System Launched in India: Price, Specifications

The Hisense 70-inch UHD Smart TV is launched for Rs 91,990 and will go on sale via leading e-commerce websites and retail stores. 2021-07-08 10:36 2KB www.mysmartprice.com

(2.16/10)

15

0.3

Xiaomi Mi Mix 4 tipped to have completely invisible under display camera and rear display

Xiaomi is working on Mi Mix 4 and is expected to launch the phone with a completely invisible under display camera. 2021-07-08 05:58 2KB www.indiatoday.in

(2.15/10)

16

0.7

Nokia C01 Plus may be the next entry-level HMD phone to launch in India

HMD just recently launched the Nokia G20 smartphone in India and now it is planning ahead. 2021-07-08 09:38 3KB www.indiatoday.in

(2.12/10)

17

0.6

The next round of Sony PS5 India restock pre-orders go live on July 12

The next round of Sony PlayStation 5 pre-orders in India is set to go live on July 12 at 12 noon on Amazon India, Flipkart, Vijay Sales, and Sony's own ShopAtSC. 2021-07-08 08:28 2KB www.techradar.com

(2.10/10)

18

0.5

Apple expected to release its first OLED iPad in 2023, says report

Read more about Apple expected to release its first OLED iPad in 2023, says report on Business Standard. Apple is expected to release its first OLED iPad in 2023, the Display Supply Chain Consultants (DSCC) said in its newest quarterly OLED Shipment Report. 2021-07-08 08:59 2KB www.business-standard.com

(2.09/10)

19

0.9

Samsung Galaxy A22 5G, More New Phones to Get 2 Years of OS Updates: Report

Samsung has reportedly announced that its newly launched Galaxy A22, Galaxy A22 5G, Galaxy F22, and Galaxy M32 smartphones will get two years of OS updates and quarterly security updates. Another report states that Galaxy A10s is receiving its second OS update in the form of Andoird 11-based One UI 3.1. The update is bundled with the June 2021 security patch and is rolling out in Malaysia and Thailand. 2021-07-08 08:45 3KB gadgets.ndtv.com

(1.99/10)

20

0.1

This affordable smartwatch can monitor your heart rate, stress, SpO2 in one tap

BoAt Watch Xtend smartwatch has been launched with an introductory price of Rs 2,999. It comes in four colour options including Olive Green, Sandy Cream, Pitch Black and Deep Blue. The smartwatch will be available via Amazon and BoAt websites. 2021-07-08 10:44 2KB www.bgr.in

(1.34/10)

21

0.7

Amazon sets up its first Digital Kendra in India: We explain what it is

The Digital Kendra will bring benefits of ecommerce closer to MSMEs and help them reach customers in India and globally. 2021-07-08 07:44 3KB www.techradar.com

(1.25/10)

22

0.5

Windows 11 release date, features and everything you need to know

Here's the details for Windows 11, from widgets, to TPM, to a whole new look. 2021-07-08 10:54 8KB www.techradar.com

(1.11/10)

23

0.4

Poco M3 Pro 5G review: Affordable upsides and downsides

This Poco is like a Redmi Note 10 with MediaTek innards, bringing an affordable asking price and features far more appealing than the basic M3 model. 2021-07-08 09:00 9KB www.pocket-lint.com

(1.08/10)

24

0.8

Realme's Dizo launches Star 300, Star 500 feature phones: Price, features

Read more about Realme's Dizo launches Star 300, Star 500 feature phones: Price, features on Business Standard. Both the feature phones are now available on Flipkart and select retail stores in India 2021-07-08 09:49 2KB www.business-standard.com

(1.07/10)

25

0.3

Those who work in India will have to abide by rules: Vaishnav on Twitter

Read more about Those who work in India will have to abide by rules: Vaishnav on Twitter on Business Standard. The comment was on Twitter's standoff with the central government over new IT rules. 2021-07-08 10:46 2KB www.business-standard.com

(1.05/10)

26

0.7

Latest Chrome OS v91.0.4472.147 update is causing performance issues

Google released the latest Chrome OS update - Chrome OS 91.0.4472.147 last week. Despite being a stable update, the users are reporting performance issues 2021-07-08 10:10 1KB www.thegoandroid.com

(1.05/10)

27

0.7

Huawei hits the highway as Volkswagen signs to put 4G in 30 million vehicles

A sport of patent revenue comes in handy when faced with US sanctions and 5G bans 2021-07-08 11:04 3KB www.theregister.com

(1.05/10)

28

1.2

Huawei inks largest 4G automative deal with Volkswagen supplier

Read more about Huawei inks largest 4G automative deal with Volkswagen supplier on Business Standard. Chinese conglomerate Huawei has reached a patent license agreement with a supplier of Volkswagen Group 2021-07-08 06:27 2KB www.business-standard.com

(1.03/10)

29

0.1

When will my phone get Android 11?

Will your phone get Android 11 and when will the update happen? 2021-07-08 09:06 13KB www.pocket-lint.com

(1.03/10)

30

0.5

TikTok Lets Users Apply for Jobs With Video Resumes

TikTok launched a pilot programme that lets users upload video resumes for US-based jobs ranging from a WWE Superstar to a senior data engineer at Shopify or a creative producer at TikTok itself. 2021-07-08 05:03 1KB gadgets.ndtv.com

(1.02/10)

31

0.3

Mandatory Microsoft accounts for Windows 11 Home might be a good thing

Windows 11 Home will require a Microsoft account to install, a move that rankles users who prefer to use a local account. But maybe it's actually a good idea. 2021-07-08 10:00 1KB www.pcworld.com

(1.02/10)

32

0.2

Noise Flair neckband review: Premium design, great battery

At Rs 1799, Noise Flair comes with a design to die for, touch controls— which is a first on a neckband, along with excellent battery life. So, should you consider the Noise Flair? Let us find out in the review. 2021-07-08 09:01 7KB www.indiatoday.in

(1.01/10)

33

0.6

TP-Link RE605X WiFi 6 Range Extender review

The TP-Link RE605X WiFi 6 Range Extender fast and easy to use option for boosting your home Wi-Fi. 2021-07-08 10:49 4KB www.techradar.com

(1.01/10)

34

0.7

Amazon Prime Day sale announced, starts July 26

Amazon has announced the fifth iteration of its annual Prime Day sale for 2021, and promises deals across product categories including smartphones, during the event. 2021-07-08 10:47 2KB www.indiatoday.in

(1.01/10)

35

0.5

Yandex Robots to Make Grubhub Deliveries on College Campuses

The autonomous rovers will perform last-mile drop offs in areas not easily accessible by car. 2021-07-08 10:30 1KB uk.pcmag.com

(1.01/10)

36

0.5

Cyberpunk 2077 Might Soon Receive its Biggest Update Yet for All Platforms

According to the latest promotional material spotted by fans of Cyberpunk 2077 - the game might soon receive its biggest update to date. 2021-07-08 10:19 2KB www.mysmartprice.com

(1.01/10)

37

3.2

Nanoleaf Elements review: These handsome light panels look great powered on or off

Nanoleaf's gorgeous Elements smart light panels have a "wood-look" finish, along with a steep price tag. 2021-07-08 10:00 619Bytes www.techhive.com

(1.01/10)

38

0.4

Vi customers can now find and book their vaccine slots through Vi app, here is how

Vi has integrated the CoWin App's slot finder on the Vi App for its customers. Vi users can search for available vaccine slots and set notification alerts through the Vi app. 2021-07-08 09:21 3KB www.indiatoday.in

(1.01/10)

39

0.1

iPhone 13 Pro case on an iPhone 12 Pro shows a huge size difference in camera module

We knew about the bigger sized camera modules due to appear on the iPhone 13 series later this year. A new image claims to depict the size difference, with an iPhone 12 Pro placed in an iPhone 13 Pro case. 2021-07-08 09:06 2KB www.indiatoday.in

(1.01/10)

40

0.1

WeChat deletes dozens of LGBT accounts run by university students without warning

It has been reported that China's WhatsApp alternative backed by Tencent group had initially blocked LGBT accounts run by students and later deleted them permanently from the platform 2021-07-08 08:37 2KB www.indiatoday.in

(1.01/10)

41

0.2

trump: Donald Trump has sued Facebook, Twitter and YouTube

Former President Donald Trump has filed suit against three of the country's biggest tech companies, claiming he and other conservatives have been wrongfully censored. 2021-07-08 07:59 6KB www.gadgetsnow.com

(1.01/10)

42

0.5

PrintNightmare haunts Microsoft as patch may miss mark

Microsoft dropped an out-of-band patch to fix PrintNightmare, but there are concerns it may not be totally effective. This does not mean it shouldn't be applied. 2021-07-08 07:00 4KB www.computerweekly.com

(1.01/10)

43

1.0

Colorful's first laptop is an RTX 3060-powered machine inspired by Chinese mythology

Known chiefly for its graphics cards, motherboards, and storage solutions, Colorful is adding gaming laptops to its repertoire with the X15-AT, a 15.6-inch gaming laptop. It comes... 2021-07-08 06:10 2KB www.techspot.com

(0.56/10)

44

1.0

Ihre Daten. Ihr Umfeld.

Yahoo ist Teil von Verizon Media . Durch Klicken auf " Alle akzeptieren " stimmen Sie zu, dass Verizon Media und unsere Partner Informationen durch die Nutzung von Cookies … 2021-07-08 10:00 1KB consent.yahoo.com

(0.36/10)

45

0.4

Apple Watch 7 release date, price, news and leaks

We want the Apple Watch 7 to have new features, a new shape, and more. 2021-07-08 10:48 10KB www.techradar.com

(0.26/10)

46

0.8

Here's how slim the new Samsung One Connect box actually is

Samsung's nifty One Connect box is back for 2021, and we're hoping to see it become more standardized than its predecessor. 2021-07-08 08:17 3KB www.techradar.com

(0.17/10)

47

1.4

Benelli 502C twin-cylinder cruiser to be launched in India late-July, bookings open

Find latest and upcoming tech gadgets online on Tech2 Gadgets. Get technology news, gadgets reviews & ratings. Popular … 2021-07-08 08:57 1KB www.firstpost.com

(0.08/10)

48

0.3

At last, a plausible explanation for the Milky Way's heavy elements

The discovery of an ancient star SMSS J2003-1142 in the Milky Way's halo is providing the first evidence for another source for heavy elements. 2021-07-08 10:09 5KB thenextweb.com

(0.07/10)

49

1.2

Verizon Moto G Play 2021 gets June 2021 Security Patch Update

Verizon just announced a software update for Moto G Play 2021. The update resolves the known bugs, improves device performance, and houses the latest June 2021-07-08 09:53 1KB www.thegoandroid.com

(0.04/10)

50

0.2

BGMI Launch Party Today: How to Watch Live Stream, Event Time, Teams, Points Distribution and Results

Battlegrounds Mobile India has announced its very first tournament known as Launch Party. The professional tournament from the company includes 18 teams 2021-07-08 06:19 3KB www.mysmartprice.com

(0.02/10)

51

0.7

Barty vs Kerber live stream: how to watch Wimbledon semi-final tennis free and from anywhere

World number 1 takes on former champ in the 2021 Wimbledon semi-finals. See how to watch online and get a Barty vs Kerber live stream - with free options explained in full. 2021-07-08 10:57 3KB www.techradar.com

(0.02/10)

52

0.4

The best free iPhone games of 2021

The best free games for every iPhone, from the iPhone 12 Pro to the iPhone SE. 2021-07-08 10:54 1KB www.techradar.com

(0.02/10)

53

0.2

Kaseya ransomware attack was apparently coded to avoid Russia

Analysis reveals all-too-common strategy of malware avoiding its country of origin. 2021-07-08 10:42 2KB www.techradar.com

(0.02/10)

54

0.7

Best turntables 2021: the best record players for any budget

Looking for a the best turntable? Here's our roundup of the finest record players you can buy in 2021. 2021-07-08 10:36 12KB www.techradar.com

(0.02/10)

55

0.8

Gmail sign in page just made one small, but signficant change

Google Workspace branding is now front and centre on Gmail sign in. 2021-07-08 10:06 2KB www.techradar.com

(0.02/10)

56

0.6

The Blade Runner anime has an amazing cast, and sounds true to the movie

The cast has been unveiled for Blade Runner: Black Lotus, an anime set in the same universe as the movies. 2021-07-08 10:01 3KB www.techradar.com

(0.02/10)

57

0.4

Almost all experts say multi-cloud needs a serious security upgrade

Most businesses don't doubt the benefits of a multi-cloud environment, but are concerned about its security implications. 2021-07-08 09:58 2KB www.techradar.com

(0.02/10)

58

0.6

Get wired-camera quality without any wires: why you'll love the brilliant EZVIZ BC1 battery cam kit

Wire-free, hassle-free and incredibly long-lasting: the smart home camera you can fit and forget. 2021-07-08 09:57 4KB www.techradar.com

(0.02/10)

59

1.6

PM Imran Khan Set To Launch Pakistan's First Environment Friendly E-Bike Today PM Imran Khan Set To Launch Pakistan's First Environment Friendly E-Bike Today

In recent news, Prime Minister Office announced via Twitter that PM Imran Khan will be launching Pakistan's first-ever locally produced E-bike today. The E-bike had been approved via the Pakistan Electric Vehicles Policy 2020-2025 last year. 2021-07-08 09:22 1KB www.techjuice.pk

(0.02/10)

60

0.5

PS5 restock: Game has PS5 stock right now

The latest PS5 restock at Game features a selection of bundles as well as standalone options for both the PS5 disc version and PS5 Digital Edition. 2021-07-08 08:58 2KB www.techradar.com

(0.02/10)

61

1.2

The best smart locks: ranking the smart security gadgets we've tested that integrate with your smart home

It's time to lock it down with the best smart locks we've tested 2021-07-08 08:40 3KB www.techradar.com

62

0.1

Global underpopulation is an emerging crisis

"Population problem" has always been synonymous with overpopulation, but the trendlines in many societies suggest the problem will soon be too few people, thanks … 2021-07-08 11:00 2KB www.cnet.com

63

0.3

Ways to Cultivate a Cyber-Aware Culture - InformationWeek

Cyber attacks are growing exponentially and becoming more sophisticated, so companies need to increase employees' level of cyber-risk awareness. 2021-07-08 11:00 4KB www.informationweek.com

64

0.9

Even Jump Ropes Are Getting Smart

Track your workouts, calorie burn, jump count, speed, and pace using the Hyrope and Hygear app. 2021-07-08 11:00 1KB uk.pcmag.com

65

0.2

Cats and dogs get COVID-19 from their owners at extremely high rates

About two-thirds of pet cats and more than 40% of pet dogs in the study caught COVID-19 after their owners had the disease. 2021-07-08 11:00 4KB www.livescience.com

66

0.4

Best cargo e-bike 2021

One of my favorite ways to get around New York City is by bicycle. But there are times you may have additional passengers or a … 2021-07-08 11:00 1KB www.cnet.com

67

0.2

2022 Ram 1500 Laramie G/T and Rebel G/T offers a custom touch

Ram is expanding its lineup with the new 2022 1500 Laramie G/T and Rebel G/T. Building upon the Ram 1500 Laramie and 1500 Rebel trims, the latest G/T is home to 2021-07-08 10:51 3KB www.slashgear.com

68

0.7

Google tests Continous Search Navigation feature on Chrome for Android

Google is testing a new feature on Chrome. The feature, called Continous Search Navigation, presents search results in a horizontal bar. 2021-07-08 10:48 2KB www.androidauthority.com

69

0.5

Businesses now need a vaccine to cure hybrid working

Sherif Choudhry explores how businesses can make the most of technology in a hybrid working model. 2021-07-08 10:45 6KB www.techradar.com

70

0.3

Many IT decision-makers guilty of keeping cyberattacks secret

"Weight of responsibility" has made many IT leaders hesitant to share data breach info. 2021-07-08 10:45 2KB www.techradar.com

71

0.4

The best Android launchers for enhanced efficiency

Save time and make your Android home screen work better with the help of these eclectic tools. 2021-07-08 10:40 9KB www.computerworld.com

72

0.0

5 interesting films and series on Indian OTT platforms this week

These are the new releases on Zee5, Disney+ Hotstar, Aha and other OTT platforms in India. 2021-07-08 10:35 4KB www.techradar.com

73

0.8

Baldur's Gate 3 May Be Getting NVIDIA DLSS Support in the Future

Larian Studios' Baldur's Gate 3 may be getting NVIDIA DLSS support on the future, as hinted by a recent beta branch on Steam 2021-07-08 10:30 1KB wccftech.com

74

0.6

MIT microscopy technique improves deep-tissue imaging

Scientists at MIT have developed a new microscopy technique that can make finer images of deeper tissue more quickly. The new technique offers the opportunity 2021-07-08 10:29 2KB www.slashgear.com

75

0.2

Is Boris Becker Cancelled? Commentator Faces Flak for Making 'Sexist' Comment on Wimbledon Player's Fiancee

Becker has drawn criticism after making "sexist" remarks on Marton Fucsovics' fiancée Anett Boszormenyi during the Hungarian tennis player's match against Novak Djokovic on Wednesday. 2021-07-08 10:29 3KB www.ibtimes.sg

76

0.8

TM Offers Free Smartphone Through unifi Mobile Device Bundle

Aside from the new smart TV and laptop bundle, TM has also unveiled another new device package under unifi Mobile. However, this particular device bundle is only available for existing unifi Home and unifi Lite (Streamyx) customers. ADVERTISEMENT There are also other requirements that customers need to fulfil to be eligible for the new bundle plan:  18 years old and above  Not blacklisted by any mobile operator  Subscribed […] 2021-07-08 10:24 2KB www.lowyat.net

77

0.1

China tries to quell investor fears about internet companies

China's government tried Thursday to quell investor fears about tighter controls on internet companies that caused share prices to plunge, saying Beijing supports their growth. … 2021-07-08 10:19 2KB abcnews.go.com

78

0.6

Pokémon Brilliant Diamond & Shining Pearl get surprise graphical boost

When Pokémon Brilliant Diamond and Shining Pearl were first announced, many fans were left disappointed by the initial reveal trailer due to the remake of the DS classic looking in many ways worse than the original game. In the months since, it seems studio ILCA has heard this feedback, as a new look at the … 2021-07-08 14:12 2KB www.kitguru.net

79

0.1

Amazon boots another tech brand to the curb seemingly over fake reviews

Anyone who frequently shops on Amazon knows a wide range of companies place little cards into the package promising a gift card, sometimes worth more than the 2021-07-08 10:11 2KB www.slashgear.com

80

0.3

St. Louis Native Caden Turner Might Be The Artist We Didn't Know We Needed

Caden Turner said I was absolutely blown away by the way Frank Sinatra sang. So, one day, I just decided to start singing. It's as simple as that 2021-07-08 10:08 3KB www.ibtimes.sg

81

0.1

Galaxy quest: Yet another sub-£500 phone comes to trouble mobile big dogs in the form of Realme GT 5G

Big brand flagship performance, midrange price, 3.5mm earphone port 2021-07-08 14:13 5KB www.theregister.com

82

0.3

Gustavo Geraldes; Road to Entrepreneurialism

Gustavo Geraldes said I always think – if all these great entrepreneurs have one thing in common which is studying/reading, it is important to model this behavior in an attempt to model their success 2021-07-08 10:01 3KB www.ibtimes.sg

83

0.5

Clearco gets the SoftBank stamp of approval in new $215M round – TechCrunch

Toronto-based Clearco, a fintech capital provider for online companies, has raised $215 million in a round led by SoftBank Vision Fund II. The financing event closed just weeks after Clearco completed its most recent financing, a $100 million round that quintupled its valuation to $2 billion. Clearbanc rebrands its way into a unicorn While the […] 2021-07-08 10:00 4KB techcrunch.com

84

0.5

How to use split screen on your Chromebook

Ready for a multitasking session on your Chromebook? Here's how to use split screen on your Chromebook so you can view two sites or apps at the same time. 2021-07-08 10:00 3KB www.digitaltrends.com

85

0.7

The Parking Garage of the Future

Entrepreneurs envision a "mobility hub" that can save you a spot, help with dinner reservations and offer a place to plug in an E.V. Yes, apps are involved. 2021-07-08 10:00 6KB www.nytimes.com

86

0.4

Crock-Pot Express review

A low-cost multi-cooker that offers similar quality and functionality to higher priced models 2021-07-08 10:00 5KB www.techradar.com

87

0.2

Getting started with time series analysis

Time series analysis involves identifying attributes of your time series data, such as trend and seasonality, by measuring statistical properties. 2021-07-08 10:00 4KB www.infoworld.com

88

1.0

Get a look at CodeSandbox

A brief tour of the easy-to-use, shareable, online integrated development environment catching on with front-end JavaScript and Node.js developers. 2021-07-08 10:00 7KB www.infoworld.com

89

0.8

YouTube DIYer creates 'breathing' PC case

Another approach for capably cooling your PC's powerful components. 2021-07-08 10:00 2KB bit-tech.net

90

0.8

Developers react to GitHub Copilot

The Microsoft subsidiary has been working with OpenAI to build an AI tool that helps developers write code by making automated suggestions. Here's what the early users make of it. 2021-07-08 10:00 6KB www.infoworld.com

91

0.8

How to use R with BigQuery

See how to use R to query data in Google BigQuery with the bigrquery and dplyr R packages. 2021-07-08 10:00 10KB www.infoworld.com

92

0.1

Under display cameras (UPCs): What are they and which phones have them?

In an effort to make screens truly edge to edge, some companies are hiding cameras in inventive ways 2021-07-08 09:58 4KB www.pocket-lint.com

93

0.8

Samsung announces the adoption of OpenChain ISO/IEC international standard

To control supply chains, Samsung has followed in the footsteps of companies following the OpenChain standard in the field of telecommunications, cloud computing, automotive, and consumer electronics. 2021-07-08 09:58 2KB www.neowin.net

94

0.8

Amazon Mega Monsoon sale: Get up to 33% discount on these fully-automatic washing machines from LG, Whirlpool, Samsung and others

If you have been planning to buy a washing machine, this may be the right time. As with Monsoons set to hit most parts of the country in the coming days, it makes sense to ensure that your clothes get dried quickly. Amazon is running a Mega Monsoon sale that offers appliances including refrigerators and washing machines at discount. Here are some offers available on fully-automatic washing machines 2021-07-08 09:56 3KB www.gadgetsnow.com

95

0.6

Zomato to Start Delivering Groceries (Again) Through Its App

Zomato on Thursday announced its plans to launch an online grocery delivery service on its app soon. The announcement comes just ahead of the company's IPO that is scheduled for July 14. 2021-07-08 09:54 4KB gadgets.ndtv.com

96

0.2

Astronomers identify a new type of star explosion called a magneto-rotational hypernova

An international team of astronomers has discovered the first evidence of the destruction of a collapsed and rapidly spinning star in a phenomenon they have 2021-07-08 09:53 2KB www.slashgear.com

97

0.1

Tokyo Olympics to be held under state of emergency

The delayed  2020 Olympics will go ahead, but not the way Japanese officials first imagined. Tokyo was officially placed under a state of emergency for … 2021-07-08 09:51 2KB www.cnet.com

98

0.7

One of the world's best e-bikes gets a huge price cut for its first anniversary

The sleek and powerful Cowboy 3 is now one of the most affordable electric bikes in its class. 2021-07-08 09:42 2KB www.techradar.com

99

0.4

3 Easy Ways to Reduce iPhone Photo and Video Size

There is an uploading limitation so you cannot upload the original image? Here, I am going to tell you three ways to reduce iPhone photo size. 2021-07-08 09:38 3KB gadgetstouse.com

100

0.7

Your data. Your experience.

Engadget is part of Verizon Media . By clicking " Accept all " you agree that Verizon Media and our partners will store and/or access information on … 2021-07-08 14:22 1KB consent.yahoo.com

101

0.2

McDonald's Giving Experimental mRNA Vaccine to Children In Return for Free Meal? Here is the Truth

The fast food chain has partnered with the California Department of Public Health to have pop-up clinics at more than 70 locations in the state. 2021-07-08 09:33 3KB www.ibtimes.sg

102

0.1

E-commerce spending continues to surge in the wake of pandemic

Consumers love Amazon, but they also want it to pay more taxes. 2021-07-08 09:31 3KB www.techradar.com

103

0.4

'Underwear Clad' Man Jumps Rooftops in Boyle Heights and Sets Church Cross on Fire

Man appeared to be agitated and running away from the police chopper's spotlight. 2021-07-08 09:29 3KB www.ibtimes.sg

104

0.2

Garena Free Fire adds new Kingfisher assault rifle to the game

Garena Free Fire has added the Kingfisher assault rifle to the game. The new weapon comes with a 2x scope already attached and accepts muzzle, scope, foregrip, and stock attachments. The weapon will be available in Clash Squad and Battle Royale modes. 2021-07-08 09:16 3KB www.digit.in

105

0.2

Dell bigwig: Expect another 6 months of supply woes. Oh, hello Windows 11

It's partly for a good reason, though: vaccines 2021-07-08 13:07 4KB www.theregister.com

106

0.7

Quick – the Samsung Galaxy Buds Pro have hit their lowest ever price

There are great deals on the Samsung Galaxy Buds Pro in the US and the UK. 2021-07-08 09:15 2KB www.techradar.com

107

0.3

Best Free Plagiarism Checking Sites for Teachers

Explore the best free plagiarism checkers for students and teachers 2021-07-08 09:14 3KB www.techlearning.com

108

0.6

New PS5 System Software Update 21.01-03.21.00 Released

Sony has just rolled out a new PlayStation 5 firmware update, PS5 system software update 21.01-03.21.00, and we've got the release notes. 2021-07-08 09:12 2KB wccftech.com

109

0.2

Guest at Cannes Festival Flashes Boobs as She Walks Red Carpet on Her Way to the Premiere of 'Annette'

The unnamed could be seen posing up a storm for photographers after she raised her hand to waive when her bare breast got exposed. 2021-07-08 09:04 2KB www.ibtimes.sg

110

0.7

Incredible images from the depths of the Universe courtesy of the Hubble Space Telescope

Some of the best images captured by the Hubble Space Telescope show a Universe full of wonder and magnificence. We've collected the most incredible 2021-07-08 09:02 16KB www.pocket-lint.com

111

0.3

This Gigantic 3D Cat In A Tokyo Billboard Looks Super Real

The cat is so realistic that every movement in its body is based on a real one. 2021-07-08 09:00 2KB gadgets.ndtv.com

112

0.3

Mark Zuckerberg and Sheryl Sandberg's Partnership Did Not Survive Trump

The company they built is wildly successful. But her Washington wisdom didn't hold up, and neither did their close working relationship. 2021-07-08 09:00 30KB www.nytimes.com

113

0.3

Climate changed the size of our bodies and, to some extent, our brains

An interdisciplinary team of researchers, led by the Universities of Cambridge and Tübingen, has gathered measurements of body and brain size for over 300 fossils from the genus Homo found across the globe. By combining this data with a reconstruction of the world's regional climates over the last million years, they have pinpointed the specific climate experienced by each fossil when it was a living human. 2021-07-08 09:00 4KB phys.org

114

0.3

5 tips for creating an IT culture where women thrive

Advice for women in tech from women in tech. 2021-07-08 09:00 2KB www.cio.com

115

0.4

6 best practices for good data governance

Data governance is becoming a key strategic initiative. Here's how to ensure critical data assets are reliable, secure, and available for your business. 2021-07-08 09:00 1KB www.cio.com

116

1.4

Wealthy nations ease restrictions as COVID-19 deaths cross 4 million mark: WHO

As richer countries focus on getting back to normality, encouraging tourism, many outbreaks are hitting the poorer nations. a big protest in liestal against the … 2021-07-08 08:59 4KB www.firstpost.com

117

0.1

MSI & Toco Collaborate To Launch Godzilla Themed GeForce RTX 3070 SUPRIM SE Graphics Card

MSI has officially unleashed its GeForce RTX 3070 SUPRIM SE GODZILLA Limited Edition graphics card for its Japanese audience. 2021-07-08 08:57 2KB wccftech.com

118

0.3

Intel Is Discontinuing Its Stacked Lakefield Chips One Year After Launching Them

Intel's Lakefield processors were first announced in January 2019 and the company started shipping them in June last year. 2021-07-08 08:51 2KB www.mysmartprice.com

119

0.8

You Can Now RSVP via Google Calendar for Attending Meetings Virtually

Google Calendar will now offer multiple options to RSVP for a meeting. A dropdown menu allows users to select one of three answers -- "Yes", "Yes, in a meeting room", and "Yes, joining virtually". It will be available to all Google Workspace customers as well as G Suite Basic and Business customers. 2021-07-08 08:50 2KB gadgets.ndtv.com

120

0.7

Destiny 2 showcase for The Witch Queen expansion coming up

Bungie has scheduled in a big event to show off Destiny 2's next big expansion. 2021-07-08 08:46 1KB www.pocket-lint.com

121

0.1

Microsoft Urges Windows Users To Update OS Immediately After Discovery Of Critical Vulnerability

Microsoft is urging folks using a Windows PC to immediately update their OS after a critical vulnerability was discovered. The vulnerability has been designated as "PrintNightmare" and according to the company , the flaw is designed to compromise the Windows Print Spooler service.ADVERTISEMENT Microsoft says that if your systems are not updated, the vulnerability could […] 2021-07-08 08:40 1KB www.lowyat.net

122

0.2

AMD Radeon RX 6600 XT Rumored To Launch in August With NVIDIA 1080 Ti Performance & $399 US Pricing

Alleged pricing and performance numbers of the AMD Radeon RX 6600 XT graphics card have been reported by various leakers. 2021-07-08 08:39 3KB wccftech.com

123

0.7

Google Home app update offers more control for Nest Hello video doorbell

A Google Home app update sees Quiet Time and Quick Responses features added for the Nest Hello video doorbell. Here's how to find and set them. 2021-07-08 08:37 2KB www.pocket-lint.com

124

0.6

Microsoft is working on a new AI upscaling technology to rival DLSS

According to two recent job listings, it looks like Microsoft is indeed working on a new AI upscaling technology. Expected to rival Nvidia's DLSS and AMD FidelityFX Super Resolution, Microsoft's AI upscaling technology looks to be based on the DirectX/DirectML API, meaning it should work on both PCs and Xbox consoles. 2021-07-08 12:07 2KB www.kitguru.net

125

0.6

Redmi Official hints at an upcoming Xiaomi tablet, could be the Mi Pad 5

Earlier today (8th July 2021), a Redmi officially shared a post on Weibo, a Chinese microblogging website, using an unknown Xiaomi product. While a few Weibo users speculated that it might be a new smartphone, but the official claimed that this is not the case. The official in question is Wang Teng, the Product Director … 2021-07-08 08:27 1KB www.gizmochina.com

126

0.4

Cybersecurity Experts Explain How You Can Protect Yourself From Ransomware Attacks

The Institute of Security and Technology, a non-profit organisation, recently hosted an Ask Me Anything (AMA) session on Reddit where users could raise any questions related to ransomware and cybercrime. The queries raised during the AMA were answered by a group of cybersecurity experts. Gadgets 360 look into the key takeaways from the AMA, including questions about if and how organisations and individuals can keep their systems safe from an attack. 2021-07-08 08:25 7KB gadgets.ndtv.com

127

0.2

What's on the UFC 264 Fight Card? Poirier vs McGregor 3 and more

It's shaping up to be a huge night for the UFC, but there are loads of fights to watch - check out the full listings here. 2021-07-08 08:21 3KB www.pocket-lint.com

128

0.6

How to download music, playlists and podcasts to Spotify on Apple Watch

Before recently, the only way to download music to the watch was via Apple's own Music app 2021-07-08 08:21 3KB www.pocket-lint.com

129

0.7

4 Best Sites to Find Professional Photos for Your Website

If you happen to be on the lookout for professional photos, this article tells the best sites to find professional photos and images for your website 2021-07-08 08:19 4KB gadgetstouse.com

130

0.1

Viewsonic X-100 4K+ projector review: Standalone entertainment powerhouse

Read more about Viewsonic X-100 4K+ projector review: Standalone entertainment powerhouse on Business Standard. The ViewSonic X100-4K+ delivers an immersive visual and audio experience for a true cinema-like experience at home 2021-07-08 08:15 4KB www.business-standard.com

131

0.8

Today's Free Gran Turismo Sport Update 1.66 Adds Toyota GR 86

A free Gran Turismo Sport update 1.66 adding the popular Toyota GR 86 is being released on PlayStation 4 today. 2021-07-08 08:13 1KB wccftech.com

132

0.0

China says measures applied to Ant Group to be imposed on other payment firms

China's central bank said on Thursday that anti-monopoly measures applied to e-commerce giant Alibaba's financial technology affiliate Ant Group will also be imposed on other payment service companies. 2021-07-08 08:02 2KB www.gadgetsnow.com

133

0.1

Samsung Reportedly Using Copyright Strikes Against Leaks

These days, it's close to impossible for phone makers to release a product without it leaking first. Samsung is, to no one's surprise, one of those brands. But it looks like the South Korean tech giant is taking pretty strong measures against this.ADVERTISEMENT Max Jambor of German site All About Samsung tweeted that the phone […] 2021-07-08 08:00 2KB www.lowyat.net

134

0.3

Ethiopia's controversial mega-dam

Ethiopia's construction of a massive dam on a tributary of the Nile River, which the UN Security Council meets about on Thursday, is raising regional tensions notably with Egypt, which depends on the Nile for 97 percent of its water supply. 2021-07-08 08:00 3KB phys.org

135

1.0

Survey: Two issues would make you leave your current smartphone brand

We asked readers in a recent poll what it would take for them to leave their current smartphone brand for another. Here's what they told us. 2021-07-08 07:59 5KB www.androidauthority.com

136

0.6

Zomato Prices Rs.9,375-Crore IPO at Rs.72–Rs.76 per Share

Zomato said it would price its Rs. 9,375-crore IPO at Rs. 72–Rs. 76 per share, with the IPO set to open for subscription from July 14 to 16. 2021-07-08 07:58 2KB gadgets.ndtv.com

137

0.7

HONOR Earbuds 2 Lite is available now from as low as RM269

The HONOR Earbuds 2 Lite is a new affordable pair of wireless earbuds that you can get from as low as RM269 (RRP RM299) during its first online sale starting 2021-07-08 07:57 1KB klgadgetguy.com

138

0.6

Here is how Brazilian criminals are accessing bank accounts using stolen iPhones

Brazilian criminals are capable of accessing bank accounts using data from stolen iPhones. They don't use any modern ways or advanced tools from Cellebrite, just SIM cards to access devices' data. 2021-07-08 07:56 2KB www.neowin.net

139

0.6

Apple to Open Apple Developer Academy in Saudi Arabia, First in the MENA Region

Apple plans to open its first Apple Developer Academy headquarters for the Middle East and North African region (MENA) in Riyadh, the capital city of... 2021-07-08 07:51 2KB www.macrumors.com

140

0.1

UK pandemic hammered minorities, self-employed: study

Ethnic minorities, the self-employed and low-income families in Britain suffered greater deprivation levels during the coronavirus pandemic despite "surprisingly positive" living standards figures, a report published on Thursday found. 2021-07-08 07:50 3KB phys.org

141

0.2

California nixing algae that crowds out food for sea animals

For the first time, scientists say they have seen a species of bright green algae growing in the waters off California—and they are hoping it's the last. 2021-07-08 07:50 4KB phys.org

142

0.0

Twitter executives reveal why some users are not getting verification badges despite fulfilling criteria

Twitter verification team has revealed some of the common reasons behind verification forms getting rejected despite fulfilling the criteria. 2021-07-08 07:49 4KB www.indiatoday.in

143

0.5

Chinese rogue elephant herd's breakaway male sent home

A lone elephant who broke away from a herd marching through southern China has been captured and returned to a nature reserve, officials said, in the latest twist for a journey that has caused chaos but captivated Chinese social media. 2021-07-08 07:45 2KB phys.org

144

0.2

DOTA 2's International is now taking place at Romania's largest stadium

Valve had been working with Sweden since 2019 to ensure the tenth DOTA 2 International tournament could be held in the country during 2020. Those plans were... 2021-07-08 07:41 2KB www.techspot.com

145

0.6

Logitech MK470 Slim Wireless Keyboard and Mouse Combo with 'Whisper Quiet' Scissor Switches Launched at Rs 4,995

The Logitech MK470 Slim offers a wireless USB receiver, and claims to offer "silent" mouse clicks and an "ultra quiet" typing experience. 2021-07-08 07:40 2KB www.mysmartprice.com

146

0.0

Study: Northwest heat wave impossible without climate change

The deadly heat wave that roasted the Pacific Northwest and western Canada was virtually impossible without human-caused climate change that added a few extra degrees to the record-smashing temperatures, a new quick scientific analysis found. 2021-07-08 07:40 5KB phys.org

147

0.3

Pokemon Go is still relevant in 2021 and has made over $5 billion revenue in five years

In 2016, almost every second person I knew was busy catching Pokemon. Five years later, I hardly know of anyone who still has this game on their smartphone and yet it is making millions of dollars. 2021-07-08 07:39 4KB www.indiatoday.in

148

0.6

Massive Explosion Heard after Fire Erupts on Anchored Ship in Dubai Port [VIDEO]

According to local media reports, buildings as far as 25 kilometers were shaken by the explosion, which many initially thought to be a blast. 2021-07-08 07:37 3KB www.ibtimes.sg

149

0.1

Summer swelter trend: West gets hotter days, East hot nights

As outlandish as the killer heat wave that struck the Pacific Northwest was, it fits into a decades-long pattern of uneven summer warming across the United States. 2021-07-08 07:37 5KB phys.org

150

0.6

Drought, heat, fire force fishing ban on Colorado River

Colorado wildlife officials on Wednesday urged anglers to avoid fishing along a stretch of the Colorado River because low flows during a historic drought in the U.S. West, critically warm water temperatures and sediment runoff from wildfire burn scars are all starving trout of oxygen. 2021-07-08 07:36 4KB phys.org

151

0.4

More EVs could reduce CO2 emissions in Hawaii by 93% in less than 30 years

By 2050, faster adoption of electric vehicles (EVs) and faster generation of renewable energy will result in 99% less fossil fuel consumed and 93% less CO2 emissions from passenger and freight vehicles on Oʻahu. That's under the most ambitious scenario in an article published in World Electric Vehicle Journal, by University of Hawaii at Mānoa School of Ocean and Earth Science and Technology (SOEST) faculty member Katherine McKenzie. 2021-07-08 07:36 4KB phys.org

152

0.2

Xiaomi raises $1.2 billion in debt as Beijing targets the tech sector

Xiaomi, the world's third-largest smartphone maker, has continued to expand globally and is looking at breaking into new areas like electric vehicles. 2021-07-08 07:33 2KB www.cnbc.com

153

0.5

Biological fireworks show 300 million years in the making

Five years ago, researchers at Northwestern University made international headlines when they discovered that human eggs, when fertilized by sperm, release billions of zinc ions, dubbed "zinc sparks." 2021-07-08 07:32 6KB phys.org

154

1.2

G. SKILL Trident Z Royal Review – 4000MHz C17

This is a high-quality memory kit from G.SKILL - here's Luke's full analysis 2021-07-08 11:05 3KB www.kitguru.net

155

0.1

Wage inequality negatively impacts customer satisfaction and does not improve long-term firm performance

Researchers from University of Mannheim published a new paper in the Journal of Marketing that examines the effect of wage inequality on customer satisfaction and firm performance. 2021-07-08 07:30 6KB phys.org

156

1.1

Gopal's inventions have been key to encryption

Intel's Vinodh Gopal became the company's Innovator of the Year in 2019. He holds 270 US patents, out of which 93 are deemed important to the industry and Intel. The key to success, he says, is just being able to bring your passion into the field every day. 2021-07-08 07:28 3KB www.gadgetsnow.com

157

0.2

Resident Evil Village Shipped Over 4.5 Million Units Globally

CAPCOM's Resident Evil Village continues to sell well. Today, the publisher announced that the game already shipped over 4.5 million units. 2021-07-08 07:27 1KB wccftech.com

158

0.0

Open-source software to help cities plant in pursuit of clean air

Software to help towns and cities use street-planting to reduce citizens' exposure to air pollution has been developed by researchers at the University of Birmingham. 2021-07-08 07:27 3KB phys.org

159

0.4

Belgian boffins dump Starlink dish terminal's firmware, gain root access and a few ideas

Extra-terrestrial service probed 2021-07-08 11:05 2KB www.theregister.com

160

0.1

Grand Theft Auto 6 release reportedly not happening anytime soon, maybe in 2025

Rockstar Games is reportedly still working on Grand Theft Auto 6. 2021-07-08 07:26 3KB www.indiatoday.in

161

0.4

Reading the rocks: Geologist finds clues to ancient climate patterns in chert

A million years ago, dry seasons became more frequent and forests retreated before the encroaching savanna. Meanwhile, clustered around a nearby lake, our ancient ancestors fashioned stone tools. 2021-07-08 07:25 4KB phys.org

162

0.1

Has the COVID-19 pandemic lessened bullying at school?

Students reported far higher rates of bullying at school before the COVID-19 pandemic than during the pandemic across all forms of bullying—general, physical, verbal, and social—except for cyber bullying, where differences in rates were less pronounced. The findings come from a study published in Aggressive Behavior. 2021-07-08 07:21 2KB phys.org

163

0.6

How can counselors address social justice amid climate change?

We're currently living in what many scientists are calling the Anthropocene, the period during which human activity has been the dominant influence on climate and the environment. An article published in the Journal of Multicultural Counseling and Development discusses how counselors can promote environmental justice during this time. 2021-07-08 07:20 2KB phys.org

164

0.3

Kaseya apologises for extended downtime after ransom attack

CEO of Kaseya apologises after pushing back the restoration of the firm's VSA service following a REvil ransomware attack. 2021-07-08 07:20 4KB www.computerweekly.com

165

0.4

How experiencing diverse emotions impacts students

Experiencing a variety of positive emotions—or emodiversity—may benefit high school students, according to a study published in the British Journal of Educational Psychology. 2021-07-08 07:16 1KB phys.org

166

0.6

Improving transparency of integrated assessment models related to climate change

Integrated Assessment Models (IAMs) connect trends in future socio-economic and technological development with impacts on the environment, such as global climate change. Critics have taken issue with the transparency of IAM methods and assumptions as well as the transparency of assessments of IAMs by the Intergovernmental Panel on Climate Change (IPCC), the United Nations body for assessing the science related to climate change. 2021-07-08 07:15 2KB phys.org

167

0.4

Snapdragon 895 SoC Benchmark Scores Leaked, Suggests Significant Improvement Over the Snapdragon 888 SoC

The Snapdragon 895 is now tipped to have returned initial Geekbench scores that are up to 20 percent higher than the SD888. 2021-07-08 07:14 2KB www.mysmartprice.com

168

0.7

France Upholds Right to Blasphemy; Convicts 11 for Cyberbullying Teen Mila Over Anti-Islam Videos

18-year-old Mila started receiving death and rape threats following the release of her first video on Instagram! 2021-07-08 07:14 3KB www.ibtimes.sg

169

0.2

'Water Hose Karen' Sprays Water on Black Woman; 'Harasses us Every Single f***ng day' Says Victim's Kin

Video reveals Trump Supporting racist woman's lawn chairs placed facing the black woman's home 2021-07-08 07:07 3KB www.ibtimes.sg

170

0.0

Ulefone Power Armor 13 Coming With Gigantic 13,200mAh Battery

The Ulefone Power Armor 13 handset is on its way, and it will feature a gigantic 13,200mAh battery pack. There are not many phones out there with battery 2021-07-08 07:04 2KB www.androidheadlines.com

171

0.6

Love Island USA Season 3 Premiere: Meet 12 Sexy Singles Searching For Love in CBS Reality Show

Love Island USA Season 3 hits screens on July 7, at 9:00 P.M. ET on CBS and Paramount+. 2021-07-08 07:04 4KB www.ibtimes.sg

172

0.4

BSNL mobile postpaid plans starting at Rs 199 now give streaming benefits, check details

BSNL mobile postpaid plans priced at Rs 199, Rs 399, Rs 525, Rs 798, Rs 999 and Rs 1525 are now giving Eros Now benefit at no additional cost. 2021-07-08 07:04 2KB www.indiatoday.in

173

1.1

High-performance Polestar 2 prototype is an EV we can totally get behind

Remember that hotted-up Polestar 2 the company's CEO, Thomas Ingenlath, was driving around in April? Turns out that wasn't just a one-off. … 2021-07-08 07:00 2KB www.cnet.com

174

0.2

Why identity is the central problem for the future of the internet

As debate rages over who has the right to control user identities online, is the concept of decentralised identity about to have its day? 2021-07-08 07:00 2KB www.computerweekly.com

175

0.5

Who is the Woman Without Clothes in the Pic on Britney Spears Instagram Page? 'Missing Tattoos'Spark Row

Britney Spears has two tattoos; a small fairy at the base of her spine and the Kabbalah symbol at the nape of her neck. 2021-07-08 06:58 3KB www.ibtimes.sg

176

0.7

Apple TV+ Posts New 'Ted Lasso' Video Ahead of July 23 Premiere

Ahead of a July 23 premiere, Apple TV+ has posted a new "Ted Lasso" video on its official YouTube channel called "The Lasso Way." ... 2021-07-08 06:50 1KB www.macrumors.com

177

0.3

International financial body submits roadmap for mitigating climate-related risks to G20

The FSB, created in the wake of the 2008 financial crisis, said global climate-related risks are 'far-reaching' and require a coordinated response. The … 2021-07-08 06:43 3KB www.firstpost.com

178

0.1

Universal Orlando Sued After 'Despicable Me' Character Caught Making White Power Symbol in Two Separate Photo-Ops

Two families have filed the lawsuit against Universal Orlando over the incidents which took place in early 2019. 2021-07-08 06:41 4KB www.ibtimes.sg

179

0.0

'Didn't Expect It To Be So Hard': Elon Musk on Fully Self-Driving Cars

FSD v9 Beta is expected to incorporate Tesla Vision, a new computer vision system from Tesla that relies entirely on cameras without readings from the radar sensor. When a Tesla fan asked Elon Musk when full-self drive is coming, the Tesla CEO candidly admitted that he didn't think it would be so hard. 2021-07-08 06:26 3KB gadgets.ndtv.com

180

0.4

Public urged to help cancer researchers by playing online game

The game is designed to train a computer algorithm to recognise oral cancers in medical images. 2021-07-08 06:25 1KB news.sky.com

181

0.4

SHOCKING: 2 McDonald's Employees Arrested after Mom Finds Drugs in Child's Happy Meal Box

The drugs had fallen out of one of the employees Michael Sevey's shirt pocket which he had bought from another employee Mariah Grant. 2021-07-08 06:19 3KB www.ibtimes.sg

182

0.4

Best smartphones below RM2,000 in 2021

Great smartphones are a dime a dozen, and we've arrived at a point in time, you don't have to fork out hefty amounts on a really good device. 2021-07-08 06:18 4KB klgadgetguy.com

183

0.3

Is the 'Marriage' and Commitment the Reasons Behind Super Junior's Heechul-Twice Momo's Break Up?

Super Junior's Heechul and Twice's Momo have broken up a year after confirming that they were in a relationship. 2021-07-08 06:15 3KB www.ibtimes.sg

184

0.5

Smart Foam Material Gives Robotic Hand the Ability to Self-Repair

Singapore researchers have developed a smart foam material that allows robots to sense nearby objects and repairs itself when damaged, just like human skin. 2021-07-08 06:11 2KB gadgets.ndtv.com

185

0.6

DJI Pocket 2 Arrives In New Sunset White Colour; Available Now, Starting At RM1549

DJI has recently introduced a new colour variation for its Pocket 2 gimbal-equipped portable camera. Joining the black colour scheme that was originally launched in November last year is the brand new Sunset White option, which is now available for purchase in Malaysia. 2021-07-08 06:10 2KB www.lowyat.net

186

0.3

This app can apparently test your phone's water resistance

Loads of phones have water resistance, but how do you know whether your protection is intact? Well, one app promises to help you test this. 2021-07-08 06:10 2KB www.androidauthority.com

187

0.2

Visa Says Spending on Crypto-Linked Cards Topped $1 Billion in H1 2021

Visa said its customers spent more than $1 billion (roughly Rs. 7,480 crores) on its crypto-linked cards in the first half of this year, as the payments processor takes steps to make crypto transactions smoother. 2021-07-08 05:57 2KB gadgets.ndtv.com

188

0.6

Crossbeats Orbit smartwatch with Bluetooth calling feature launched for Rs 4,499

Crossbeats Orbit smartwatch comes with a 1.3-inch LCD display, heart rate monitor, BP monitor, SpO2 sensor, and up to 10 days of battery life. 2021-07-08 05:54 2KB www.techradar.com

189

0.2

COD Mobile Weapon and Loot Issues Continue to Persist After Months of Player Complaints

COD Mobile has been unbelievably successful overall but the game still seems to suffer from a litany of issues to do with weapons and loot. 2021-07-08 05:51 2KB www.mysmartprice.com

190

0.7

Huawei Malaysia Launches MateView 4K Monitor With A Starting Price of RM 2,888

Aside from the MateView GT, Huawei has also launched the standard variant of the MateView monitor in Malaysia. As you can see, it looked totally different from its gaming counterpart and naturally, has a different purpose as well. ADVERTISEMENT At a glance, the 3:2 aspect ratio monitor seemed to be aimed at content creators or professionals. […] 2021-07-08 05:50 2KB www.lowyat.net

191

0.3

Moderna has begun human trials for an mRNA vaccine that targets multiple influenza strains

The company intends to recruit 180 adults in the United States for the Phase 1/2 portion of the trial to evaluate the safety and … 2021-07-08 05:46 2KB www.firstpost.com

192

0.1

Domestic SaaS space has potential to become $1 trn opportunity by 2030: Rpt

Read more about Domestic SaaS space has potential to become $1 trn opportunity by 2030: Rpt on Business Standard. The report - Shaping India's SaaS Landscape - highlights that there are nearly 1,000 funded SaaS companies in India, of which 10 have unicorn status 2021-07-08 05:39 3KB www.business-standard.com

193

0.3

How to copy and paste text from photos on iPhones

Called Live Text, the feature will be available to iPhone users with iOS 15 through which copying text from photos becomes easier and more informative. 2021-07-08 05:37 1KB www.gadgetsnow.com

194

0.5

Reno6 Pro 5G, Reno6 5G Will Offer Industry First Features and OPPO's Exclusive Reno Glow Design: Tasleem Arif, VP, OPPO India

It is a no-brainer that a smartphone's design plays a huge role when it comes to purchasing. We have seen smartphone makers experimenting with all kinds of finishes and materials to ensure that their products look stylish from all angles. One such brand that tries to take smartphone designs to the next level is OPPO. […] 2021-07-08 05:30 12KB www.mysmartprice.com

195

0.1

Space station crew member finds a surprising use for binder clips

Astronauts aboard the International Space Station have discovered a somewhat surprising use for the humble binder clip. 2021-07-08 05:30 2KB www.digitaltrends.com

196

0.6

Premium Content/CW Middle East

One of the lessons the Covid-19 pandemic has taught governments across the world is that education providers can still teach when their premises are … 2021-07-08 05:30 1019Bytes www.computerweekly.com

197

0.5

UK to review sale of chip manufacturer to Chinese-owned firm

Boris Johnson told MPs that he had asked his national security adviser to look into the acquisition of south Wales-based Newport Wafer Fab by Dutch-based Nexperia - a company in which China's Wingtech has a controlling stake. 2021-07-08 05:28 3KB news.sky.com

198

0.2

Robinhood IPO Faces Threat of Retail Snub on Reddit

Robinhood, which helped enable the "meme stock" frenzy earlier this year and later attracted flak for its handling of the trading mania, is facing pushback on social media forums against its initial public offering. 2021-07-08 05:26 2KB gadgets.ndtv.com

199

0.3

Wait a second, does the 2-year phone upgrade plan still make sense? I think not

We all know the drill. As Apple's annual fall event draws close, many of us start to check in on our previous two-year … 2021-07-08 05:22 10KB www.cnet.com

200

0.3

Apple Watch, Fitbit smartwatch and other wearables can detect long term effects of Covid-19

A new study has revealed that wearables can now help in detecting the long term effects of covid-19. 2021-07-08 05:20 3KB www.indiatoday.in

201

0.5

Airtel vs Jio vs Vi prepaid plans with 1.5GB and 2GB per day plans with 56,84 days validity

Vi is giving the most data benefits as it offers double data, that is, 4GB daily data with plans, while Jio comes with a discount of Rs 50 with its daily prepaid plans. 2021-07-08 05:15 1KB www.indiatoday.in

202

0.3

Modded 4K Minecraft looks very different

As reported by Kotaku, YouTube channel hodilton posted a video showing off what Minecraft (download the latest version here) looks like after being upgraded through the magic... 2021-07-08 05:15 2KB www.techspot.com

203

0.3

Over 100 black holes have been hiding in the Milky Way all this time

Of all the things to find hidden in your own cosmic backyard, you probably wouldn't expect a black hole. Something of that size and … 2021-07-08 05:13 3KB www.cnet.com

204

0.0

Who is Vincent Fusca? QAnon Conspiracy Theory Claims Pittsburgh Man is JFK Jr. in Disguise and Will Become Trump's VP This Year

QAnon supporters believe a Pittsburgh man named Vincent Fusca is actually JFK Jr. in disguise and has and has altered his appearance with veneers and plastic surgery in order to pass through society undetected. 2021-07-08 05:07 3KB www.ibtimes.sg

205

0.5

Realme Narzo 30 5G Review: Realme 8 5G packed in a blue box!

Chandrakant Isi Jul 08, 2021 10:31:12 IST I usually start a review by discussing where the gadget stands in the company's line-up. … 2021-07-08 05:01 8KB www.firstpost.com
Articles
DC5n United States IT in english 205 articles, created at 2021-07-08 18:02
Motorola is expected to launch a new series of smartphones in the global market and that could also be launched in India. The Motorola Edge 20 Pro, which has been spotted on various sites with different code names, was spotted on China's regulatory authority TENAA website. The listing has also revealed some key specifications of the upcoming Motorola device. It was previously reported that Motorola is set to launch the Moto Edge 20 series which consists of four smartphones in July. Motorola Edge 20 Pro is expected to come with a 4230 mAh battery and three RAM configurations. Apart from this, Motorola could also drop three other smartphones that have been codenamed Moto Edge Berlin, Kyoto and Star are all set to launch by the end of July, tipster Evan Blass had predicted. The Moto Edge 20 series is being touted as the successor to the Motorola Edge Plus last year. So let us take a look at what the TENAA listing reveals about the specifications of the much-awaited Motorola phone. Noted tipster Mukul Sharma had shared the alleged TENAA listing of the Motorola Edge 20 Pro. Along with the specifications, he had also shared the first look of the smartphone. As per the listing, the smartphone will feature a 4,230mAh battery and come with three RAM configurations including 6GB+128GB,8GB+256GB and 12GB+512GB. The smartphone runs on Android 11 out of the box. Motorola Edge 20 Pro is expected to weigh 190 grams. Previously, a report had listed that the smartphone is expected to feature a 6.67-inch display with a resolution of 2,400x1,080 pixels with a high refresh rate of 120Hz. The Motorola Edge 20 Pro is expected to be powered by Snapdragon 870 SoC paired with up to 12GB RAM. In the camera department, the Moto Edge 20 Pro is rumored to feature a 108-megapixel camera sensor with a 32-megapixel camera on the front for selfies. As per the TENAA listing, the Motorola Edge 20 is expected to house a 3,760mAh battery. It may arrive with three RAM configurations including 6GB+128GB,8GB+256GB and 12GB+512GB variants. The Motorola Edge 20 Pro is expected to weigh around 165grams and measure at 163.5×76.2×7.1. The phone could feature a sleek design.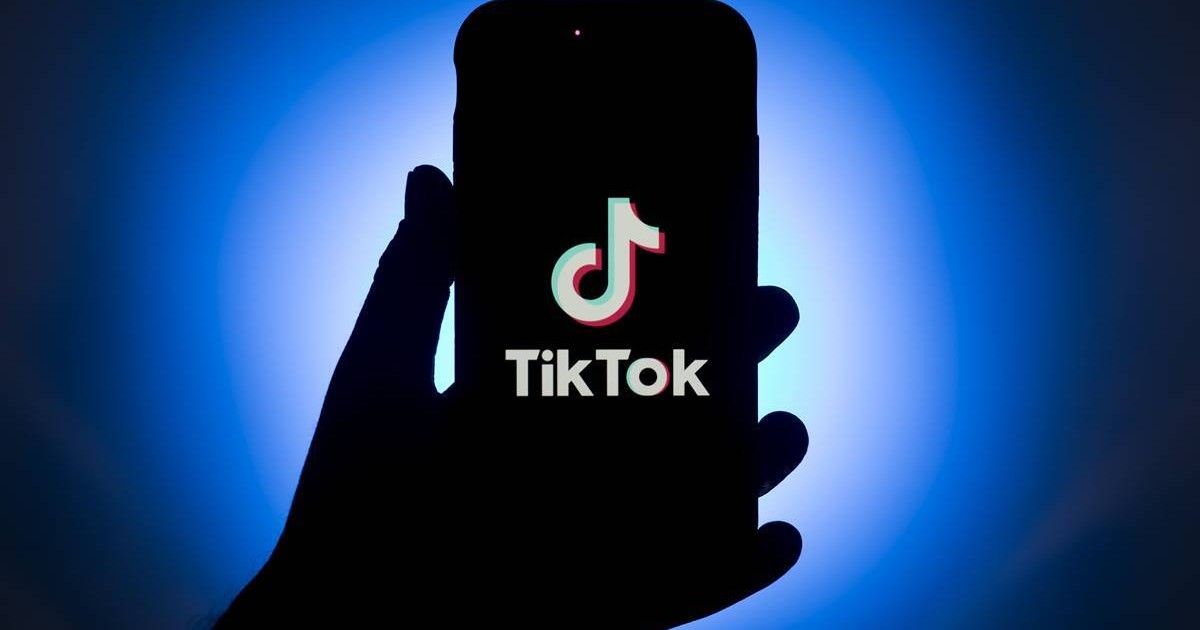 TikTok Will Allows Users to Find Jobs With Its Video Resume Programme, Here's How it Works
mysmartprice.com
Moto Edge 20 and Edge 20 Pro appear on Chinese certification site, launching soon?
pocket-lint.com
Motorola Edge 20 and Edge 20 Pro show up for certification
pocketnow.com
Vivo V21 Pro, Y72 5G prices leak ahead of India launch
bgr.in
Oppo May Be Working on Reno 5-Like Gaming Smartphone
gadgets.ndtv.com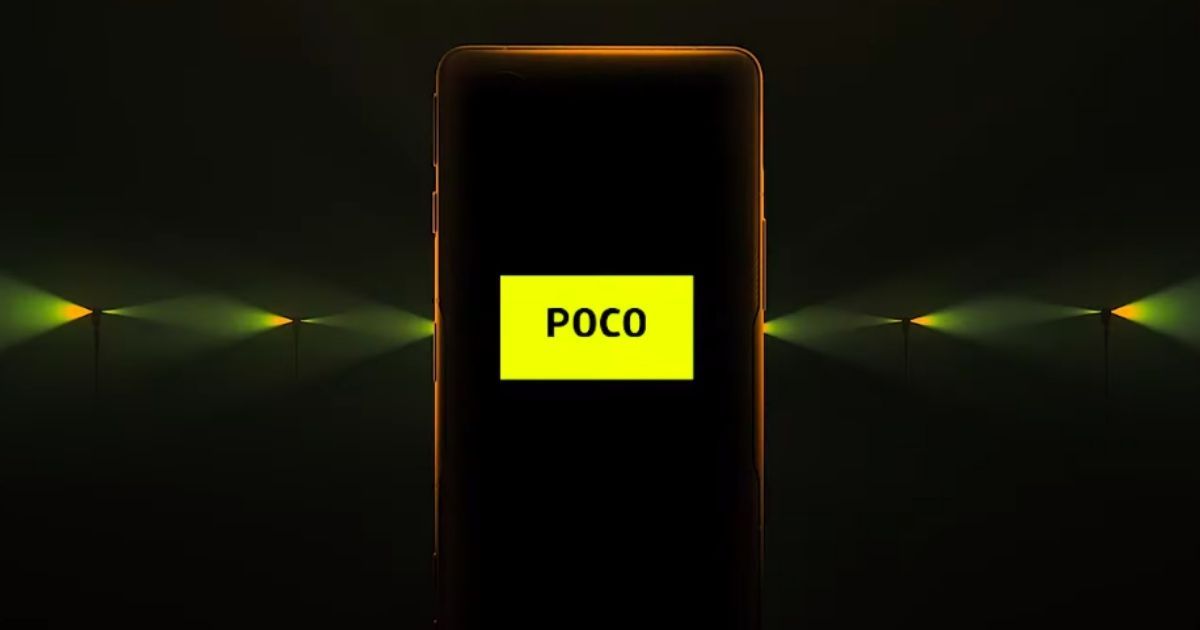 POCO F3 GT India Launch Officially Teased Once Again, Here's When it Might Launch
mysmartprice.com
Moto G Stylus 5G 2021 available on AT&T, Cricket Wireless
androidcommunity.com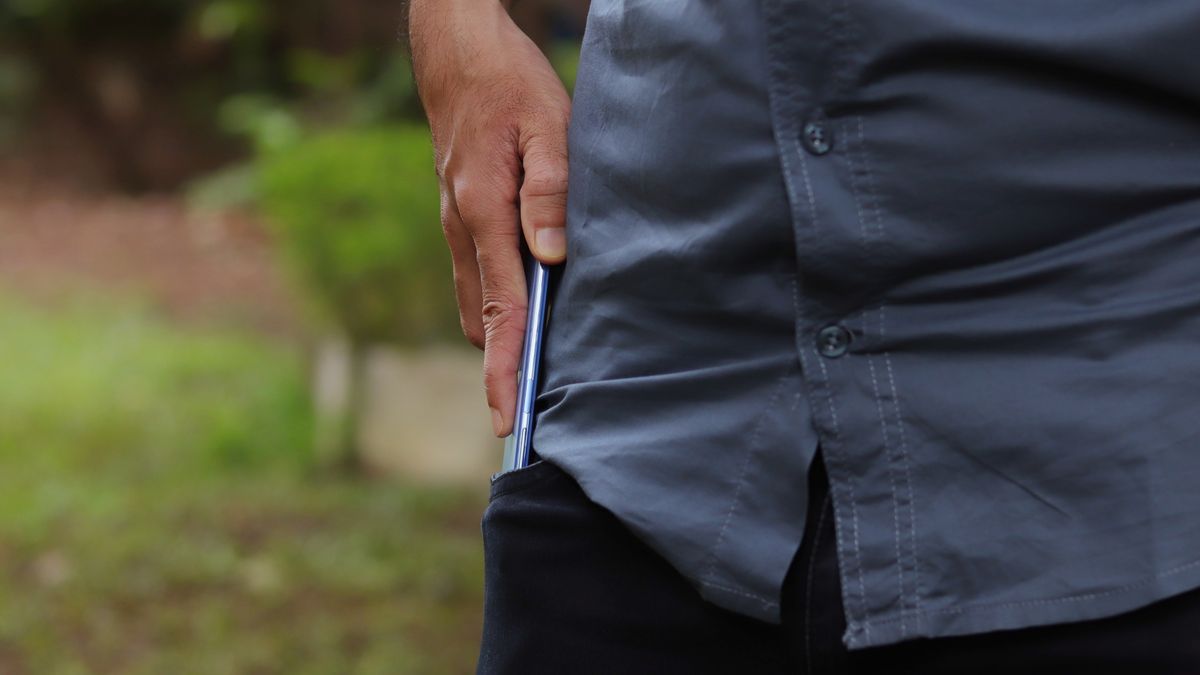 Moto Edge 20 could be a Mi 11 Lite rival with stock Android
techradar.com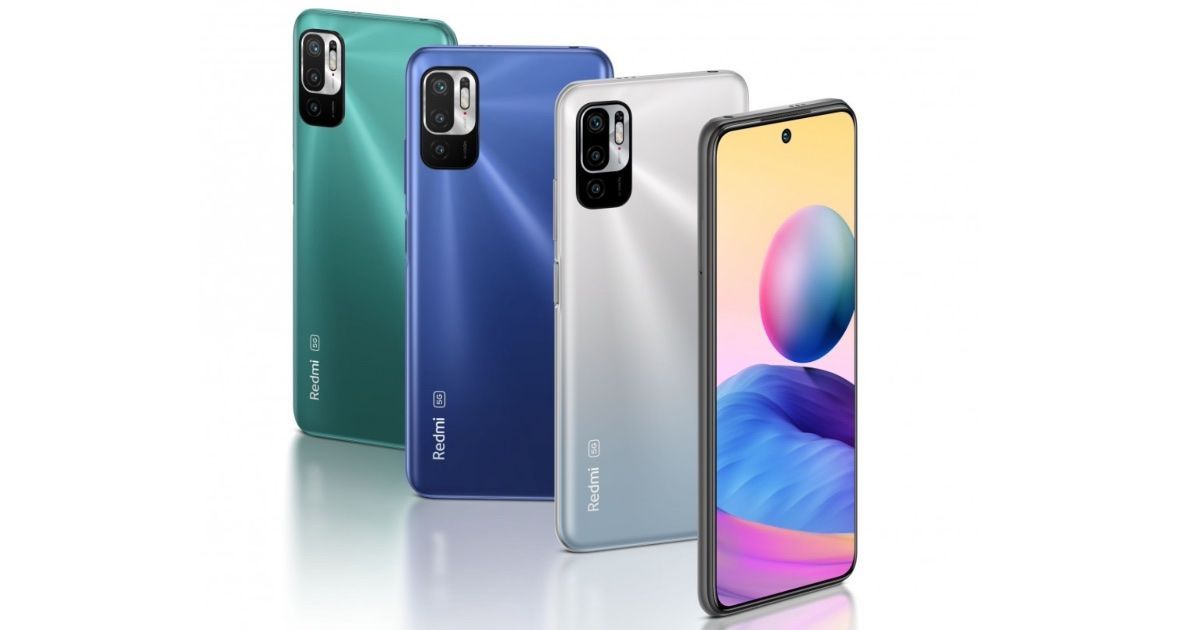 Redmi Note 10T 5G Latest Teaser Reveals Punch-Hole Design, Triple Rear Cameras
mysmartprice.com
Motorola Moto Edge 20 Pro Specifications Tipped
gadgets.ndtv.com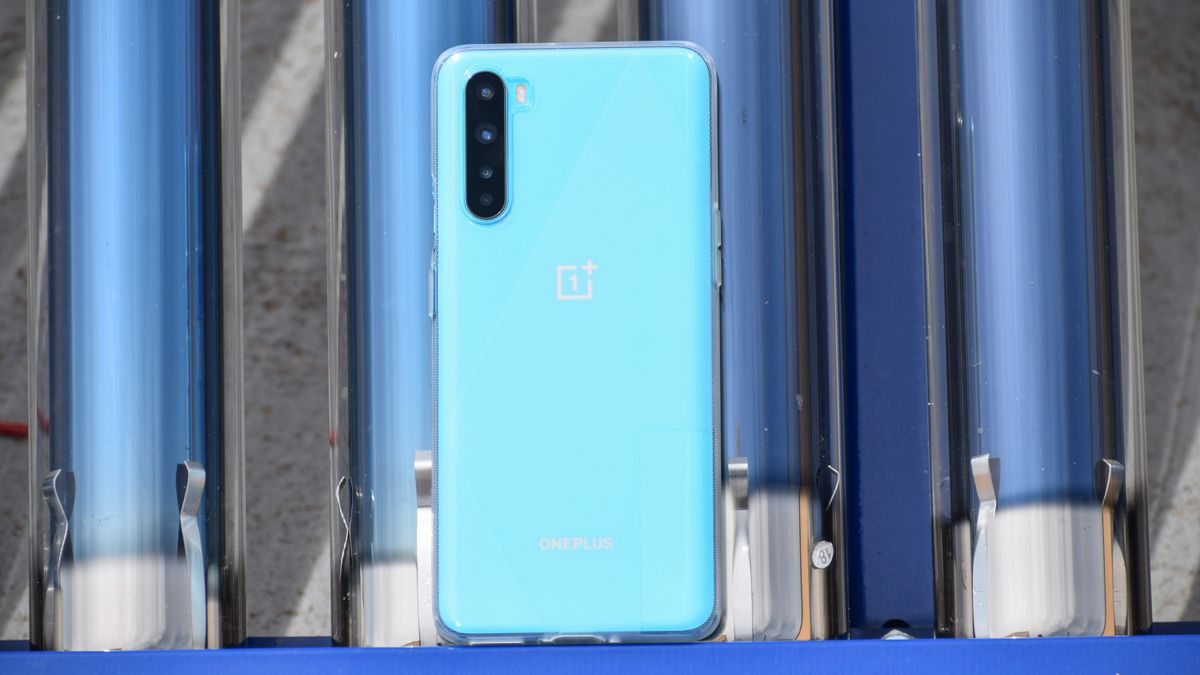 OnePlus Nord 2 launch date briefly mentioned on the official website
techradar.com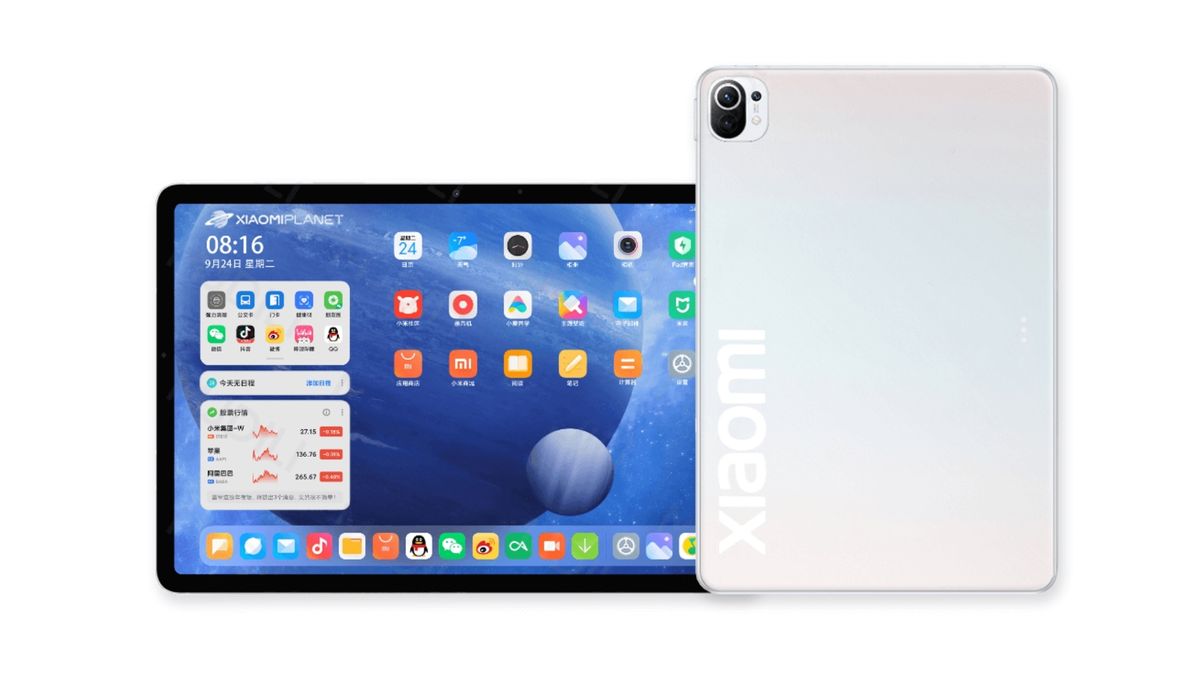 Upcoming Mi Pad's keyboard accessory leaked ahead of the launch
techradar.com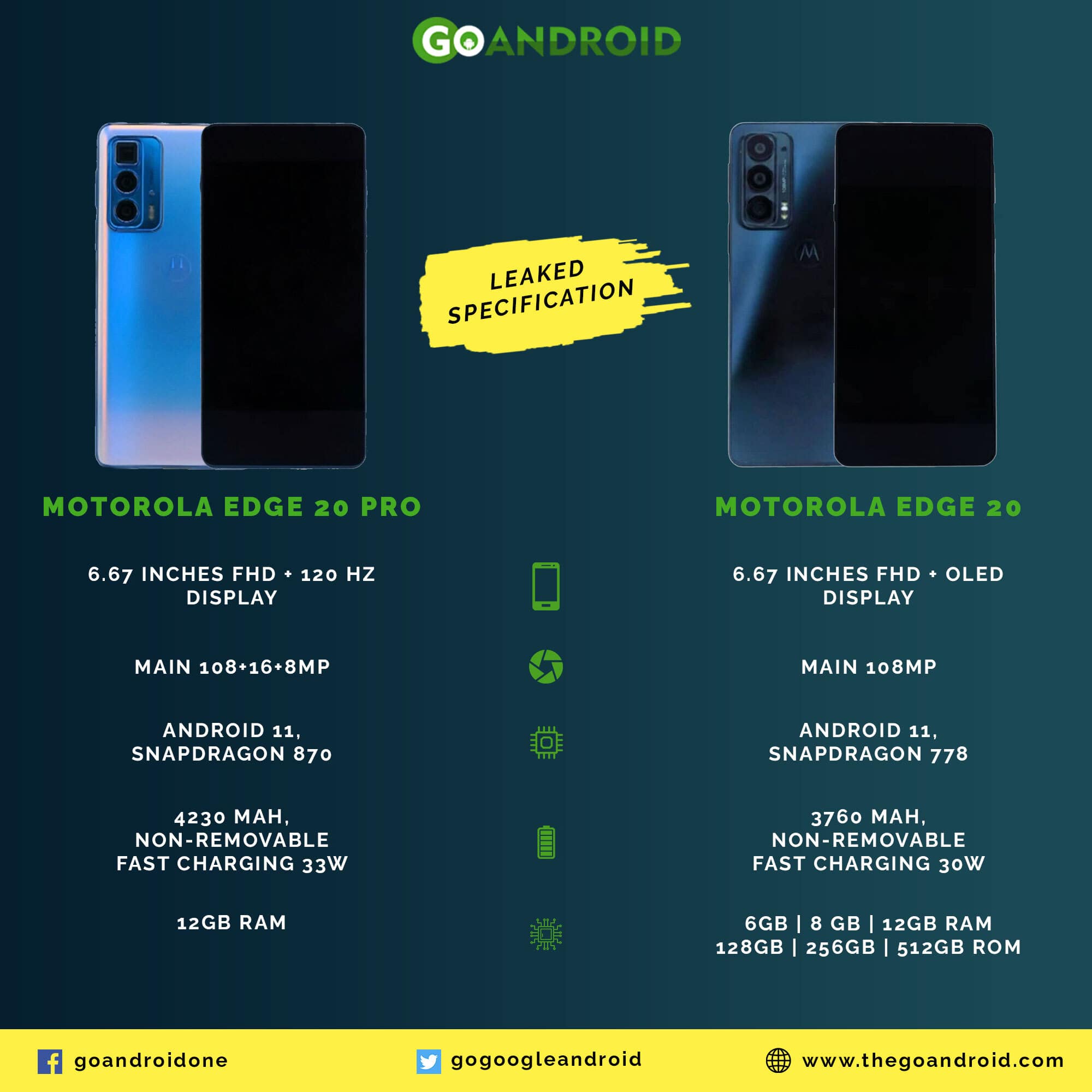 Motorola Edge 20 Series receive TENAA Certification with model numbers and key specs
thegoandroid.com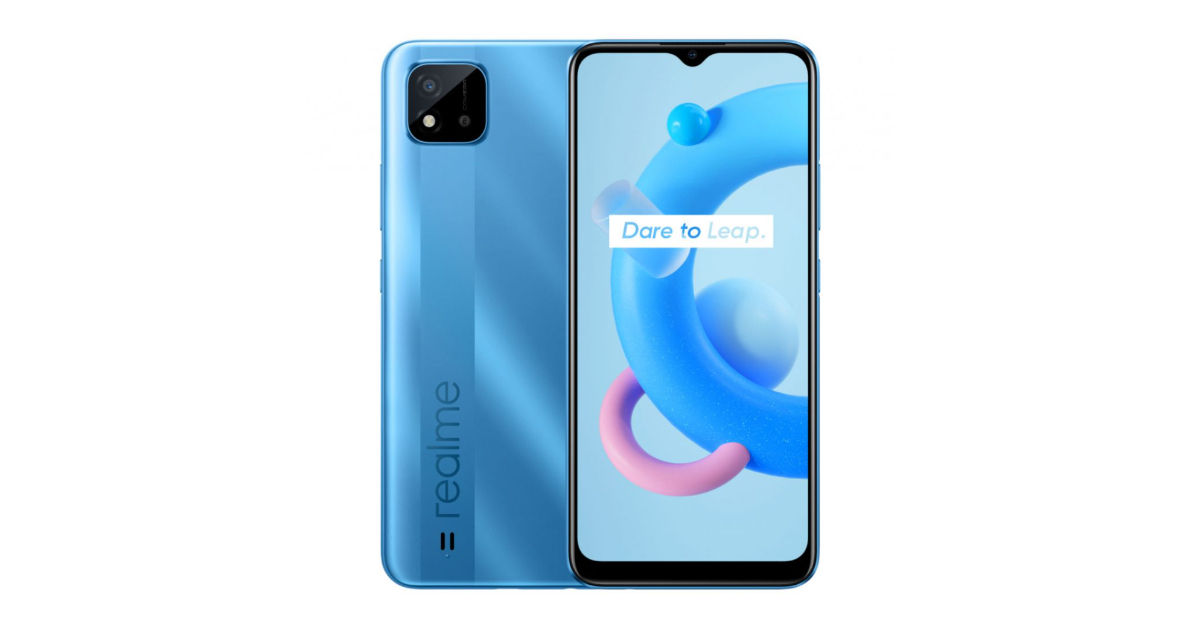 Realme C Series to Get 5G Support As Early as This Year, Will That be the 5G Phone Under Rs 10,000?
mysmartprice.com
Moto Edge 20 could be a Mi 11 Lite rival with stock Android
techradar.com
POCO F3 GT officially teased once again, India launch expected soon
91mobiles.com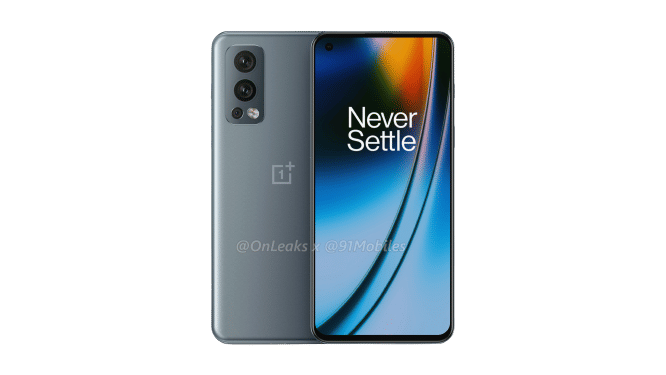 OnePlus is working towards the next-generation smartphone, the OnePlus Nord 2, which it teased just yesterday. Now, the company has officially confirmed that it will be launching the said smartphone on July 22nd. The brand, in a community forum, revealed that it will launch the new smartphone later this month. The Nord 2 will be an upgrade to the previous OnePlus Nord and will offer a significant improvement from it. This will be OnePlus first smartphone to be powered by a Mediatek chipset. The Nord 2 is confirmed to come with Mediatek Dimensity 1200. It may also feature a 50MP triple camera setup,6.43-inch AMOLED screen, and more. Let's take a look at the OnePlus Nord 2 launch date, specs, and other details. OnePlus is set to launch the upcoming version of the Nord. The brand has confirmed that the OnePlus Nord 2 will be launching on July 22nd in India and Europe in a community post. The phone's teaser page is live on Amazon which indicates that the phone will be exclusive to Amazon in India. OnePlus confirmed that it is working closely with Mediatek to enhance the user experience and performance on the next generation of Nord. The OnePlus Nord 2 will feature a 6.43-inch FHD + AMOLED display with a single hole-punch cutout. The display will support a 90Hz refresh rate and have an in-display fingerprint scanner. It was also listed on the AI Benchmark website with 8GB of RAM. Looking at the teaser, it seems that OnePlus is retaining the alert slider on the Nord 2. OnePlus has confirmed that the Nord 2 will feature a Dimensity 1200 AI SoC under the hood which will be a new AI-focused Dimensity 1200. The device is expected to have a triple-camera setup. It will have a 50MP Sony IMX766 sensor, an 8MP ultra-wide-angle lens, and another 2MP sensor. For selfies, the Nord 2 will feature a 32MP shooter inside a punch-hole notch. It will have a 4,500mAh battery with 30W fast charging support. The Nord 2 will boot on Oxygen OS 11 based on Android 11 out of the box. Some recent reports suggest that the Nord 2 price in India is expected to be around Rs 30,000. What do you think its price would be? Do let us know in the comments below. Thanks for reading till the end of this article. For more such informative and exclusive tech content, head over to our Facebook page

OnePlus Nord 2 5G Set to Launch in India on July 22, Amazon Reveals
gadgets.ndtv.com
OnePlus Nord 2 5G launch date, design, specs and everything we know so far
indiatoday.in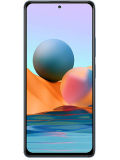 OnePlus Nord 2 5G will launch in India on July 22nd, will be a "comprehensive upgrade" from original Nord
91mobiles.com
OnePlus Confirms Nord 2 5G With Custom Mediatek Chip, May Launch On 22 July (UPDATED)
lowyat.net
Redmi Note 10T 5G India launch confirmed by Xiaomi
bgr.in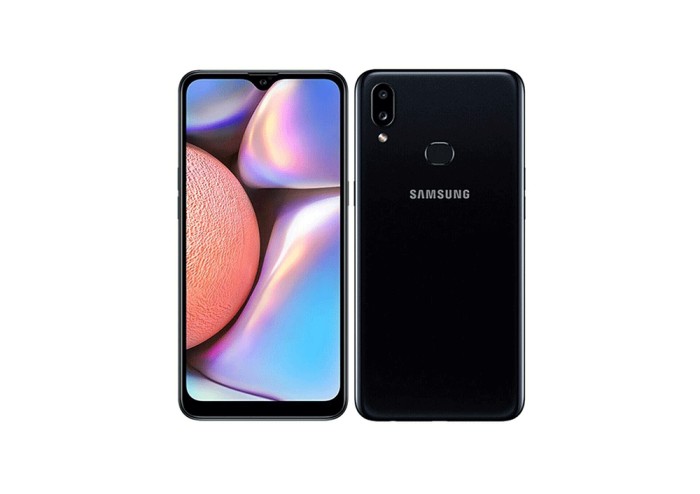 Samsung Galaxy A10s is receiving an Android 11 update
thegoandroid.com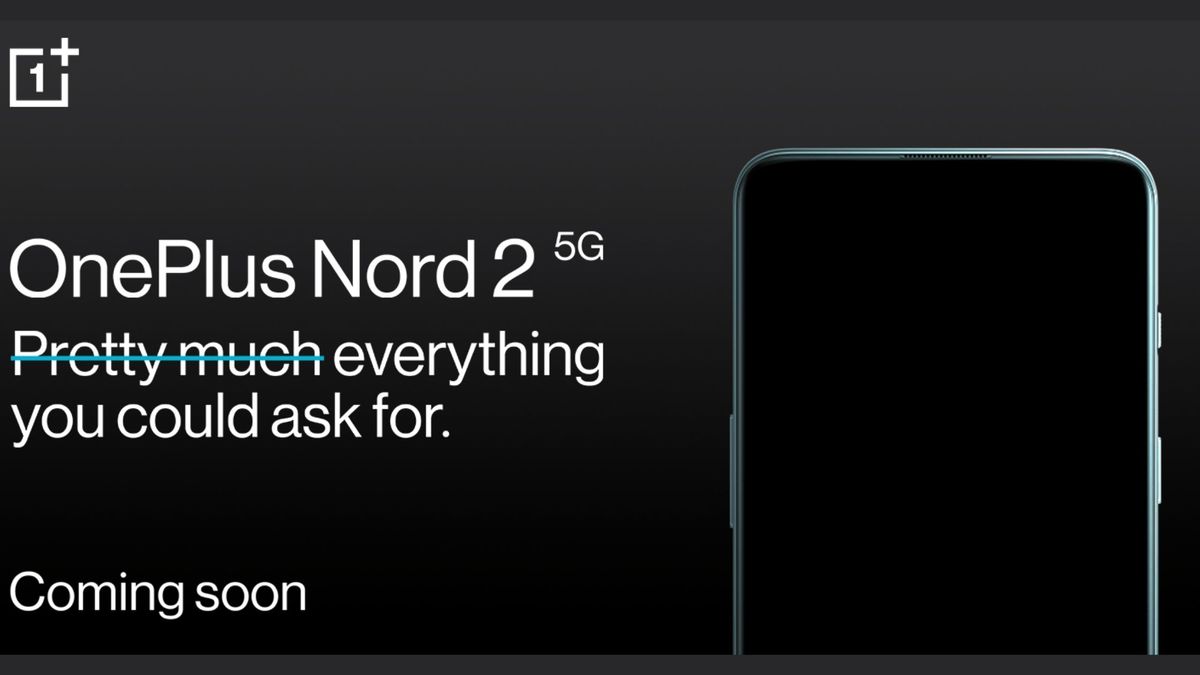 OnePlus Nord 2 Amazon availability confirmed for India
techradar.com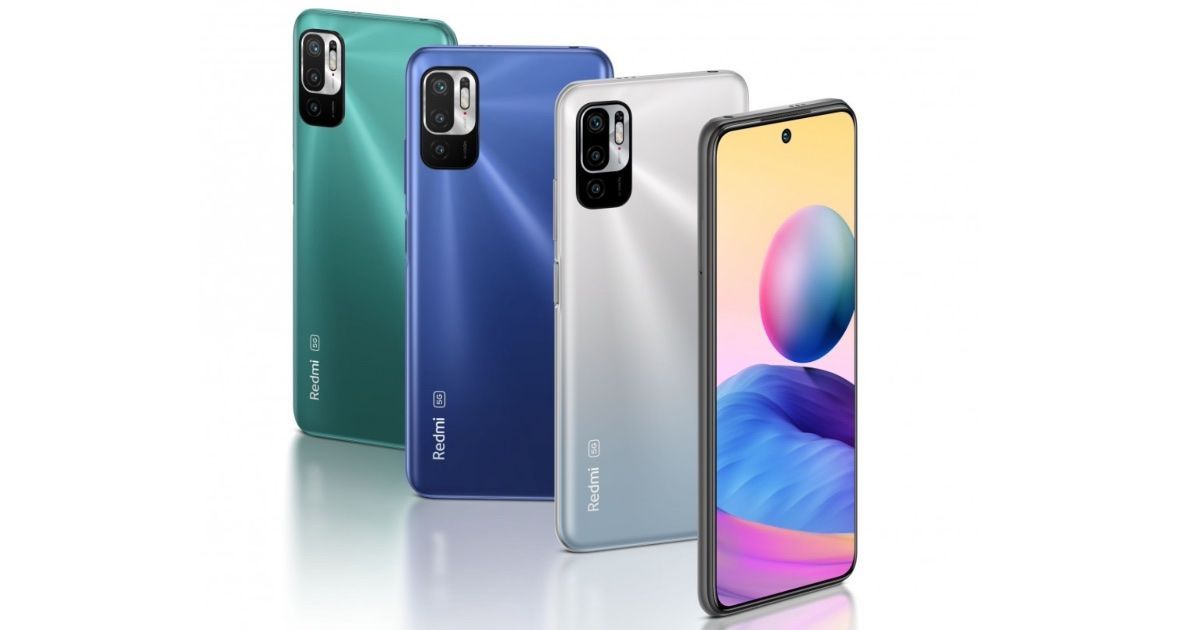 Redmi Note 10T 5G Latest Teaser Reveals Punch-Hole Design, Triple Rear Cameras
mysmartprice.com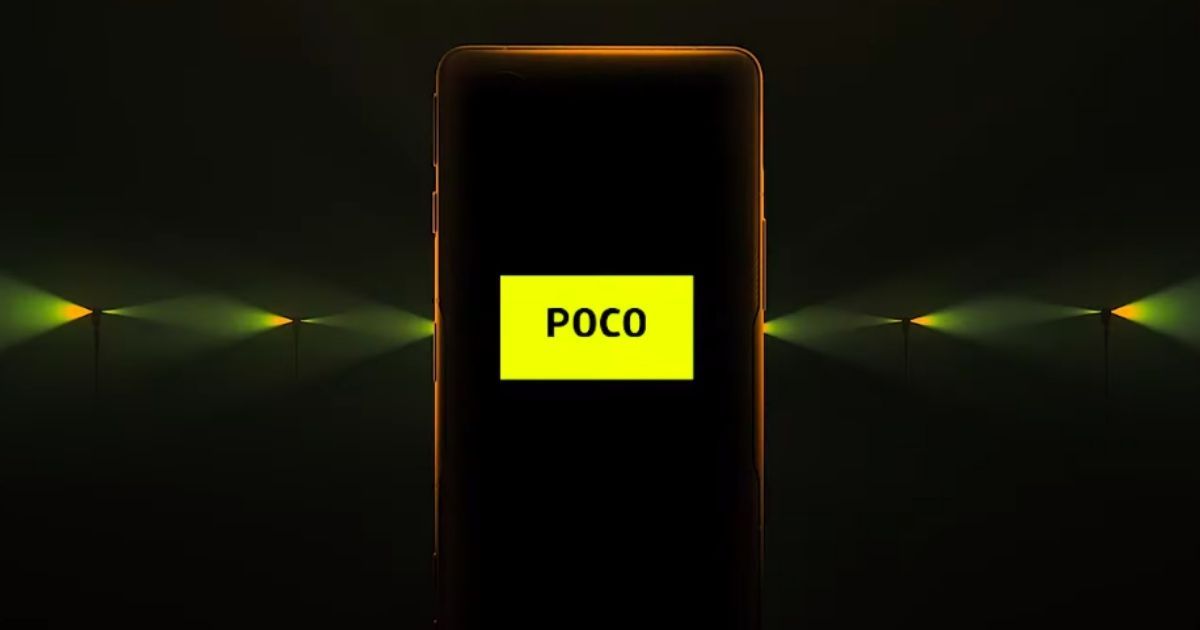 POCO F3 GT India Launch Officially Teased Once Again, Here's When it Might Launch
mysmartprice.com
has been accused of throttling apps quite recently, and the company has just admitted that the accusations are true. The company does believe to have a good reason why it's doing that. The OnePlus 9 Pro was tested, and found that OnePlus is throttling apps. The company responded by saying it's doing so to achieve better performance, and thus benefit users. OnePlus says that it received some user feedback following the and launch. Users requested better battery life, heat management, and ultimately… performance. The company says that its R&D team worked hard to optimize the OnePlus 9 series performance when using many of the popular apps, including Chrome. It says that the phone matches the app's processor requirements with the most appropriate power. OnePlus says that this "helps provide a smooth experience while reducing power consumption". This may impact the phone's performance in some benchmarking apps, but that's a small price to pay if it means better performance for users, says OnePlus. That is a valid explanation from OnePlus, though the findings are still surprising. Many of you may be bothered by this still, as the list of throttled apps is quite long. The apps affected are Chrome, Firefox, Instagram, Facebook, Twitter, Zoom, WhatsApp, TikTok, Amazon, Dropbox, Google's native apps, and more. The OnePlus 9 Pro actually handled some of these apps quite aggressively, like Chrome, for example. Chrome on the OnePlus 9 Pro "shows up as a low-end budget device in terms of speed", says Anandtech. It's actually ranked below the Pixel 5. As already said, this may bother you, though, on the other hand, if you haven't noticed the difference in performance… why should it bother you? If it means better performance of the device, better battery life, and power consumption, perhaps it's worth it? The opinions will differ, of course, to each their own.

OnePlus performance throttling is barking at the wrong tree
slashgear.com
OnePlus Releases Statement Over OnePlus 9 Pro Performance Throttling Accusations
lowyat.net
OnePlus responds to app throttling accusation
androidcommunity.com
OnePlus Says App Throttling Done to Reduce Power Consumption
gadgets.ndtv.com
OnePlus: Yes, we throttle some popular apps but not to manipulate benchmarks
neowin.net
OnePlus has a lame-ass reason for secretly throttling top apps on latest flagships
thenextweb.com
It seems like may soon offer new colors for the Galaxy S21 series. The Galaxy S21 Ultra launched in the Navy Blue variant recently, though that variant is exclusive to Best Buy in the US. According to a new report, though, other countries may get new Galaxy S21 series color options soon. This information comes from, a South Korea-based publication. These new color options will allegedly arrive after the company's Unpacked event. That event is rumored to occur on August 11, and chances are it will, considering how many reports point in that direction. We don't know what will those colors be, but it is suggested that all three Galaxy S21 handsets may get new color options. In fact, the memory and storage options may differ from the current variants, it is stated. This could mean that the Galaxy S21 and S21+ will get a RAM boost, or perhaps we'll only see a storage bump across the board. We'll have to wait and see, but the good news is, such changes allegedly won't be exclusive to Korea. It has been approximately six months since the Galaxy S21 series got announced. Samsung does tend to offer new variants of its flagships halfway through the release cycle, just to freshen things up. So, this report does come at the right time. The Galaxy S22 series will arrive in January 2022, at the earliest, so the Galaxy S21 smartphones are still the creme of the crop for Samsung. A Galaxy Note-branded phone is not coming this year either, which makes the Galaxy S21 series that much more appealing. The Galaxy Z Fold 3 and Z Flip 3 will launch on August 11, but those are foldable devices. The Galaxy S21 FE is rumored to arrive in October, and that's not exactly around the corner. Besides, even when those devices launch, the Galaxy S21 series will still be appealing to consumers, and Samsung knows that.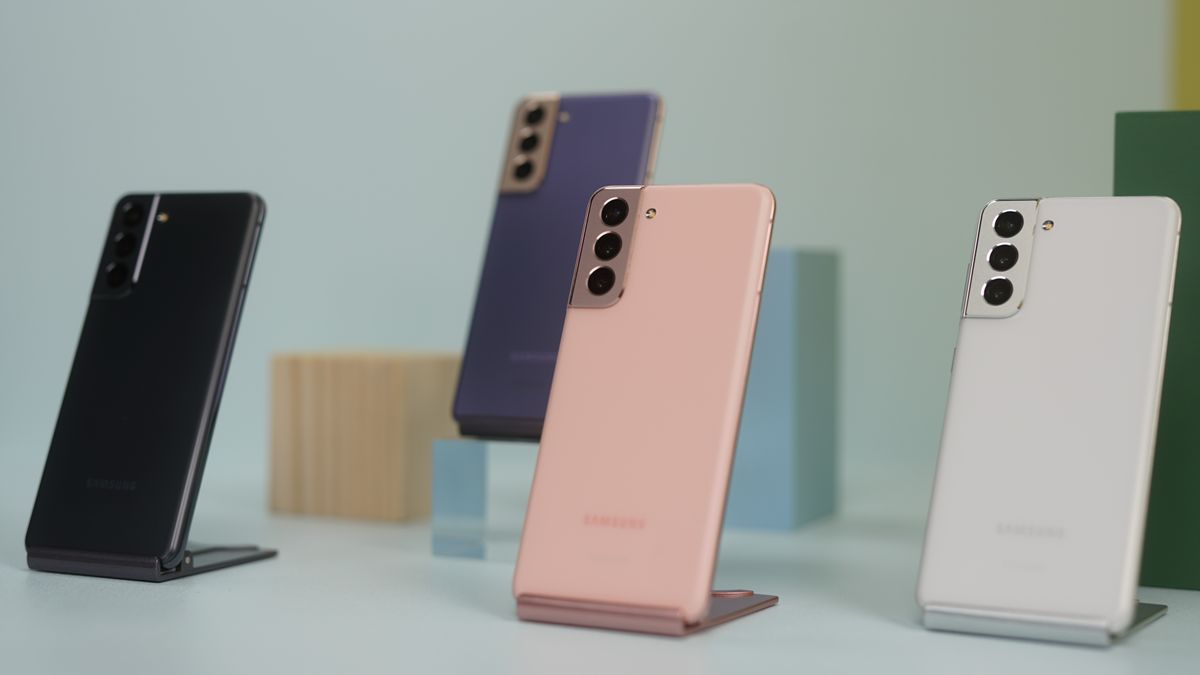 Samsung Galaxy S21 could get some new color options very soon
techradar.com
Samsung Galaxy S21 could get some new color options very soon
techradar.com
Samsung Galaxy S21 FE 5G major specs revealed via TENAA
thegoandroid.com
Take another look at the upcoming Samsung Galaxy S21 FE in these new renders
pocketnow.com
Samsung Galaxy S21 FE pics and specs shown in TENAA listing
pocket-lint.com
Samsung Galaxy S21 FE Alleged 360-Degree Renders Show Four Colour Options
gadgets.ndtv.com
Samsung Galaxy S21 FE release date, specs, rumours, features and news
pocket-lint.com
Feast Your Eyes On These 360-Degree Galaxy S21 FE Renders
androidheadlines.com
OnePlus Nord 2 5G launch is expected soon and before that, OnePlus has announced the Nord Ambassador Program to attract its potential customers and enthusiasts and bring them together in a community. The Chinese company promised to offer benefits including access to OnePlus Nord devices for free to the Nord Ambassador Program participants. OnePlus is essentially aiming to make Nord fans by hosting the new programme — an approach that's similar to how competitors including Xiaomi have used their loyal customers and enthusiasts to promote products. OnePlus said in a forum post that it would offer information about its upcoming products, exclusive content, and access to events through the Nord Ambassador Program. The company also claimed that it would give new OnePlus Nord devices for free every time they debut. "Over the course of the next few days and weeks, we'll be selecting a handful of you as Nord Ambassadors who will become a part of the Nord Team and run the conversation here on Nord subforums and represent us globally as core community members," the company said. Exact details about how people would be able to participate in the Nord Ambassador Program are yet to be revealed. However, OnePlus is likely to start taking applications for the new initiative sometime around the launch of OnePlus Nord 2 5G, that is rumoured for July 24. The new announcement from OnePlus comes just after it confirmed OnePlus Nord 2 5G as its next-generation smartphone in the Nord series. While confirming the phone, the company mentioned that it will be powered by the MediaTek Dimensity 1200-AI SoC. OnePlus said that it worked with MediaTek to enhance the artificial intelligence (AI) features of the existing Dimensity 1200 chip and bring them through the tweaked Dimensity 1200-AI SoC that will power the Nord 2. The new model will notably be the company's first phone to have a MediaTek SoC as it has so far provided Qualcomm chips on its smartphones. Is OnePlus 9R old wine in a new bottle — or something more? We discussed this on Orbital, the Gadgets 360 podcast. Later (starting at 23:00), we talk about the new OnePlus Watch. Orbital is available on Apple Podcasts, Google Podcasts, Spotify, and wherever you get your podcasts.

OnePlus Nord 2 5G Set to Launch in India on July 22, Amazon Reveals
gadgets.ndtv.com
OnePlus Nord 2 5G launch date, design, specs and everything we know so far
indiatoday.in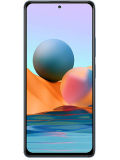 OnePlus Nord 2 5G will launch in India on July 22nd, will be a "comprehensive upgrade" from original Nord
91mobiles.com
OnePlus Confirms Nord 2 5G With Custom Mediatek Chip, May Launch On 22 July (UPDATED)
lowyat.net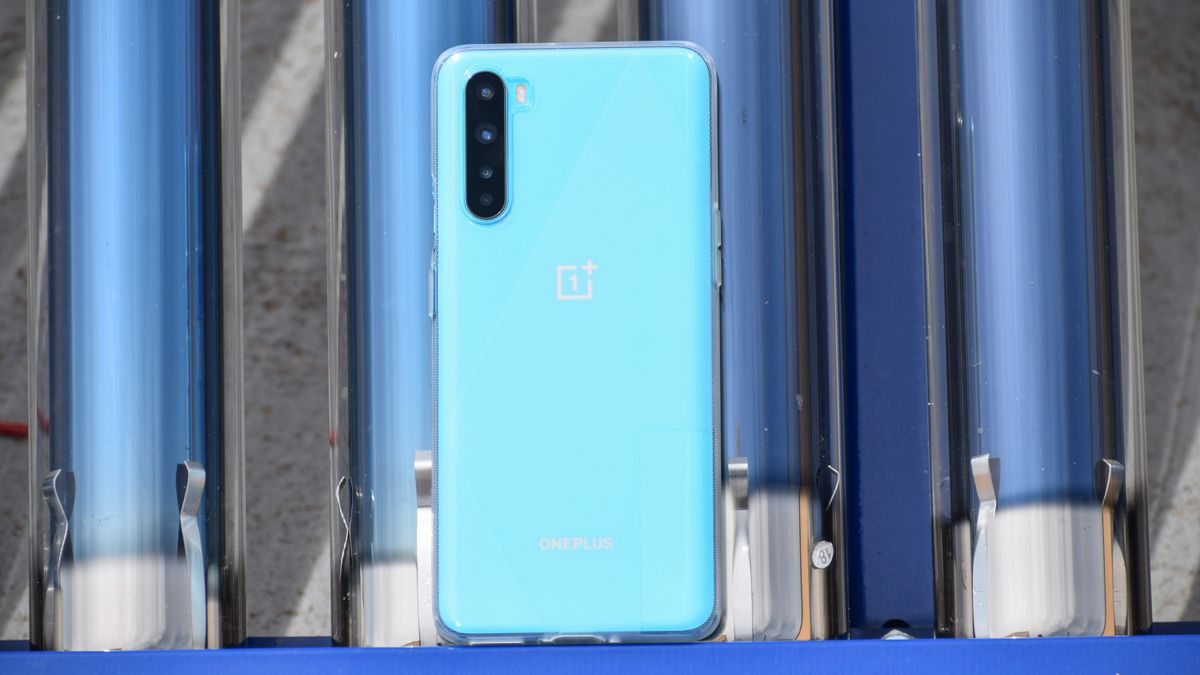 OnePlus Nord 2 launch date briefly mentioned on the official website
techradar.com
OnePlus Nord CE 5G available at a discounted price on Amazon today: Check deal here
bgr.in
An antitrust lawsuit has been filed against Google by a coalition of attorney generals from 36 U. S. states over the company's abuse of power and anticompetitive behavior surrounding the Play Store. The states allege Google's plan to milk more money from app developers over app sales. Previously, the more prominent apps could circumvent Google's additional fee requirement, but under the advertising giant's new policy, Google Play app developers will now have to pay a 30 percent commission fee on sales generated through their apps. The entire lawsuit can be viewed here, with additional details mentioning that developers can no longer use independent payment systems to generate revenue. New Facebook Sponsored 'Study' Suggests Apple Discourages Third-Party App Installs on iPhone While Google already had this billing system in place, it was not forced onto app developers, meaning that avoiding it was a possibility. The company later published a blog post stating how it believes that the antitrust lawsuit is filed against a system that encourages openness and choice. The antitrust lawsuit now puts Google in the same position as Apple, who has also required developers to use in-app purchases instead of alternative methods. Google has followed in Apple's footsteps, though, lowering its fee to 15 percent for smaller developers, but it can be said that the decision was the result of mounting pressure. Also, unlike Apple, Play Store apps can be downloaded from other sources, not just the App Store like Apple has limited users to. This is not the first time Google has been slammed with such a lawsuit. Previously, the U. S. Justice Department and 14 states sued the company over its dominance in the mobile search market, followed by 38 more states for the same grievance. News Source: Bloomberg

Google sued in several states over anti-competitive practices
androidcommunity.com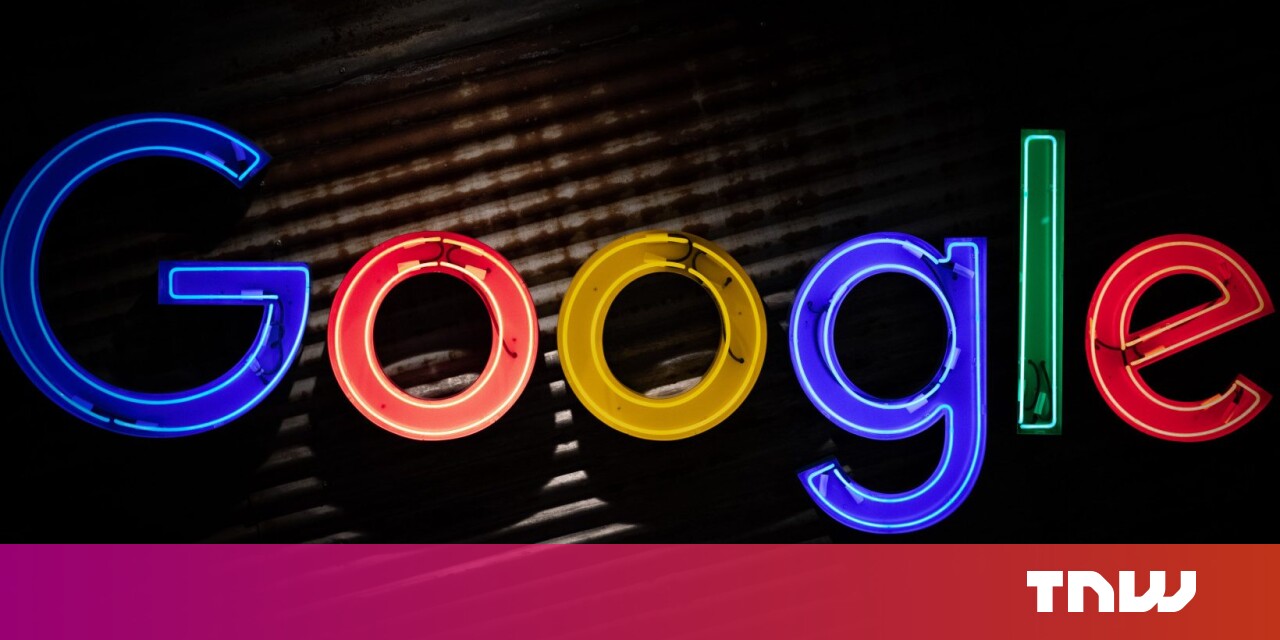 Why 37 US states are taking Google to court over its Play Store monopoly
thenextweb.com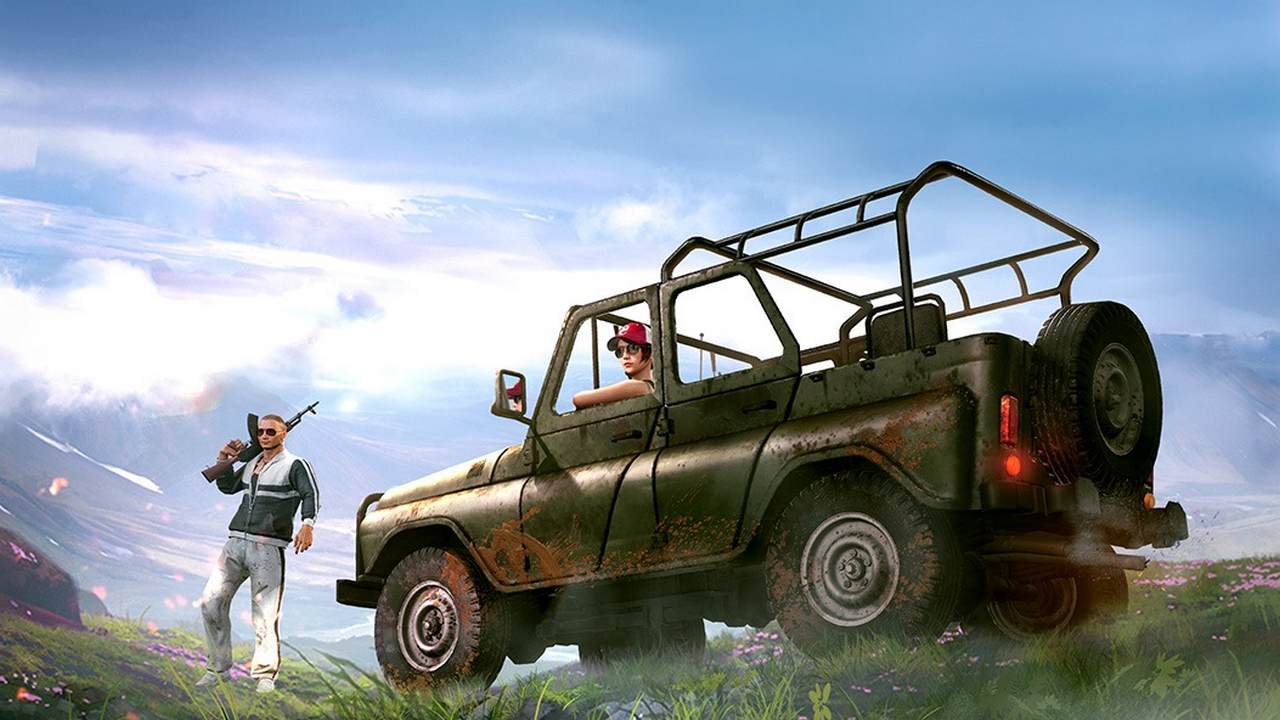 Battlegrounds Mobile India surpasses 1 crore downloads on Google Play store
firstpost.com
Google says new antitrust lawsuit targeting the Play Store is meritless as Android allows sideloading
techspot.com
It's official: Google sued by 36 states over Play Store dominance
androidauthority.com
Why 37 US states are taking Google to court over its Play Store monopoly
thenextweb.com
Why you can trust Pocket-lint (Pocket-lint) - Before Microsoft released the Xbox Series X and Series S consoles, it detailed a few handy features they would add to backward compatible games. Auto HDR is one - which adds a HDR effect on older legacy games, such as Xbox 360 titles. Quick Resume is another - it enables a clutch of games to stay in a paused state and start instantly as soon as you select them. But, perhaps the most impressive is FPS Boost. It enables some Xbox One games to run with improved frame rates on the latest consoles, automatically and without any further developer support. It might also be applied to Xbox 360 and original Xbox games in future. Here then is an explanation of what it does, the compatible games, and how to get it. How Xbox One backward compatibility works: The definitive Xbox 360 and Xbox games list and more What is Xbox FPS Boost? FPS Boost is a clever technology that doubles, even quadruples the frame rate of existing Xbox One games for play on the Xbox Series X/S. It is applied at system level by the Xbox itself, so doesn't require a developer to change or remaster its game. This is different to game rereleases, remasters, or games "optimised for Xbox Series X/S". It is also only applicable on certain games announced as compatible. Many of the titles announced so far are now capable of running at a locked 60 frames per second - while they were originally locked at 30fps. Some even get a boost up to 120fps. Top Nintendo Switch games 2021: Best Switch games every gamer must own By Rik Henderson · 8 July 2021 You will need a TV capable of 60Hz or 120Hz respectively, but you won't have to do anything in the settings of your Xbox to benefit. It's worth noting that games could run at a reduced resolution when FPS Boost is active. However, you can manually switch FPS Boost (and Auto HDR) on or off in the compatibility options on the game management screen for each respective title. To do so, head to the game in your game library, hit the options button, scroll down to "manage game and add-ons", click on it and you should see "compatibility options" on the next page (on the left-hand side). Click on that and you can use the tick box for FPS Boost if the game supports it. Some titles where resolution is affected will not switch FPS Boost on automatically. Xbox You can also see if a game you are running has FPS Boost (and Auto HDR) enabled by tapping the Xbox Button on your controller while playing and a guide overlay indicator will appear in the upper right-hand corner telling you if the features are enabled or not. What Xbox games have FPS Boost? At present, almost 100 games are FPS Boost enabled. Xbox hopes to increase that number regularly. You can see which games work with FPS Boost below. All games offer up to 60fps unless specified. Xbox Series X/S FPS Boost games list (as at 8 July 2021) Alien Isolation * Anthem - no FPS Boost on Series S * Assassin's Creed III Remastered Assassin's Creed Rogue Remastered Assassin's Creed The Ezio Collection Assassin's Creed Unity Battle Chasers: Nightwar (120fps) * Battlefield 1 (120fps) - no FPS Boost on Series S * Battlefield 4 (120fps) * Battlefield V (120fps) - no FPS Boost on Series S * Battlefield Hardline (120fps) * Beholder Complete Edition * Dark Souls 3 Dead Island Definitive Edition - no FPS Boost on Series S Dead Island: Riptide Definitive Edition - no FPS Boost on Series S Deus Ex Mankind Divided Dirt 4 (120fps) - no FPS Boost on Xbox Series S Dishonored: Definitive Edition * Dishonored: Death of the Outsider * Don't Starve: Giant Edition (120fps) * Dragon Age: Inquisition * Dungeon Defenders II Techland / WB Games Dying Light - no FPS Boost on Series S Fallout 4 * Fallout 76 * Far Cry 4 Far Cry 5 Far Cry New Dawn Far Cry Primal Gears of War 4 * Golf with your Friends (120fps) * Halo Wars 2 * Halo: Spartan Assault (120fps) * Hollow Knight: Voidheart Edition (120fps) * Homefront: The Revolution Hyperscape (120fps) Island Saver (120fps) Lego Batman 3: Beyond Gotham Lego Jurassic World Lego Marvel Superheroes (120fps on Series X) Lego Marvel Super Heroes 2 Lego Marvel's Avengers (120fps on Series X) Lego Star Wars: The Force Awakens Lego The Hobbit (120fps on Series X) Lego The Incredibles Lego World - no FPS Boost on Series S Life is Strange Life is Strange 2 - no FPS Boost on Series S Lords of the Fallen Warner Bros Mad Max (120fps on Series X) Metro 2033 Redux (120fps) Metro Last Light Redux (120fps) Mirror's Edge Catalyst (120fps) - no FPS Boost on Series S * Monster Energy Supercross 3 MotoGP 20 - only on Series S * Moving Out (120fps) My Friend Pedro (120fps) My Time at Portia * New Super Lucky's Tale (120fps) * Overcooked 2 (120fps) * Paladins (120fps) Plants vs Zombies: Battle for Neighborville (120fps) * Plants vs Zombies: Garden Warfare (120fps) * Plants vs Zombies: Garden Warfare 2 (120fps) * Power Rangers: Battle for the Grid (120fps) * Prey * Sea of Solitude * Shadow of the Tomb Raider: Definitive Edition Shadow Warrior 2 - no FPS Boost on Series S * Sleeping Dogs: Definitive Edition Smite (120fps) Rebellion Sniper Elite 4 * Star Wars: Battlefront (120fps) * Star Wars: Battlefront II (120fps) - no FPS Boost on Series S * Steep - only on Series S * Super Lucky's Tale (120fps) * Superhot (120fps) The Elder Scrolls V: Skyrim Special Edition * The Evil Within 2 * The Gardens Between (120fps) - 60fps on Series S * The Lego Movie Videogame (120fps) The Lego Movie Videogame 2 Titanfalll (120fps) - no FPS Boost on Series S * Titanfalll 2 (120fps) * Tom Clancy's The Division Tomb Raider: Definitive Edition Totally Reliable Delivery Service (120fps) * Two Point Hospital * UFC 4 * Unravel 2 (120fps) * Unruly Heroes (120fps) * Untitled Goose Game (120fps) * Wasteland 3 * Watch Dogs 2 Watch_Dogs Yakuza 6: The Song of Life * These games are available as part of Xbox Game Pass so you can try them out immediately if you are a member. Writing by Rik Henderson. Originally published on 18 February 2021.

Dark Souls 3 Now Runs at 60 FPS on Xbox Series X
wccftech.com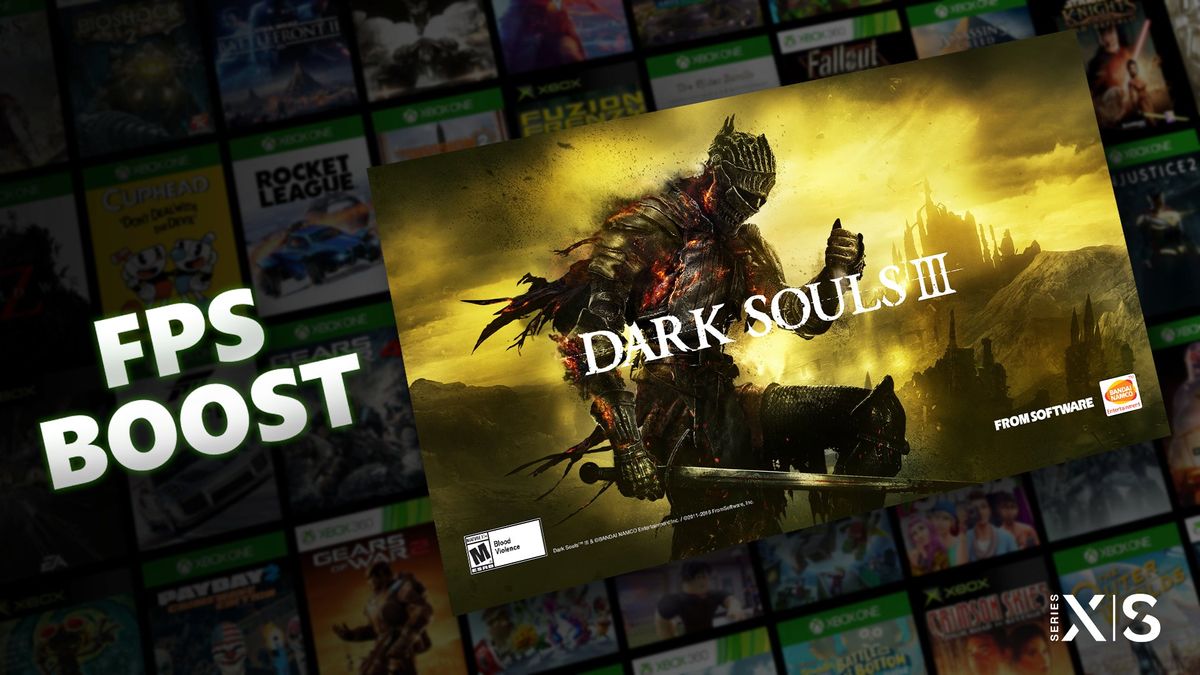 Dark Souls 3 now runs at 60fps on Xbox Series X, but it's still held back by Xbox One
techradar.com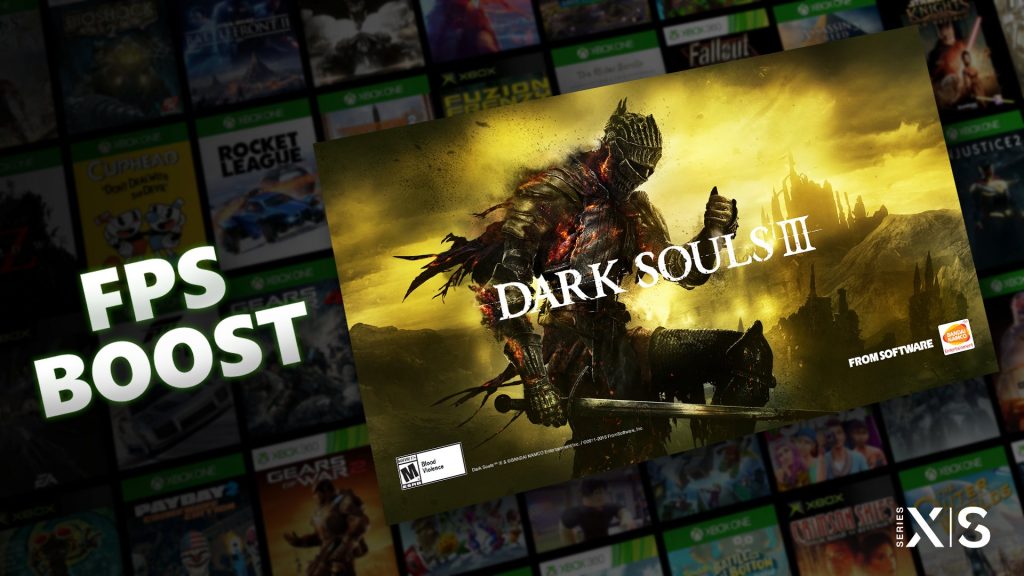 Dark Souls 3 gets FPS Boost on Xbox
kitguru.net
FPS Boost comes to Dark Souls III enabling 60FPS on Xbox Series X| S
neowin.net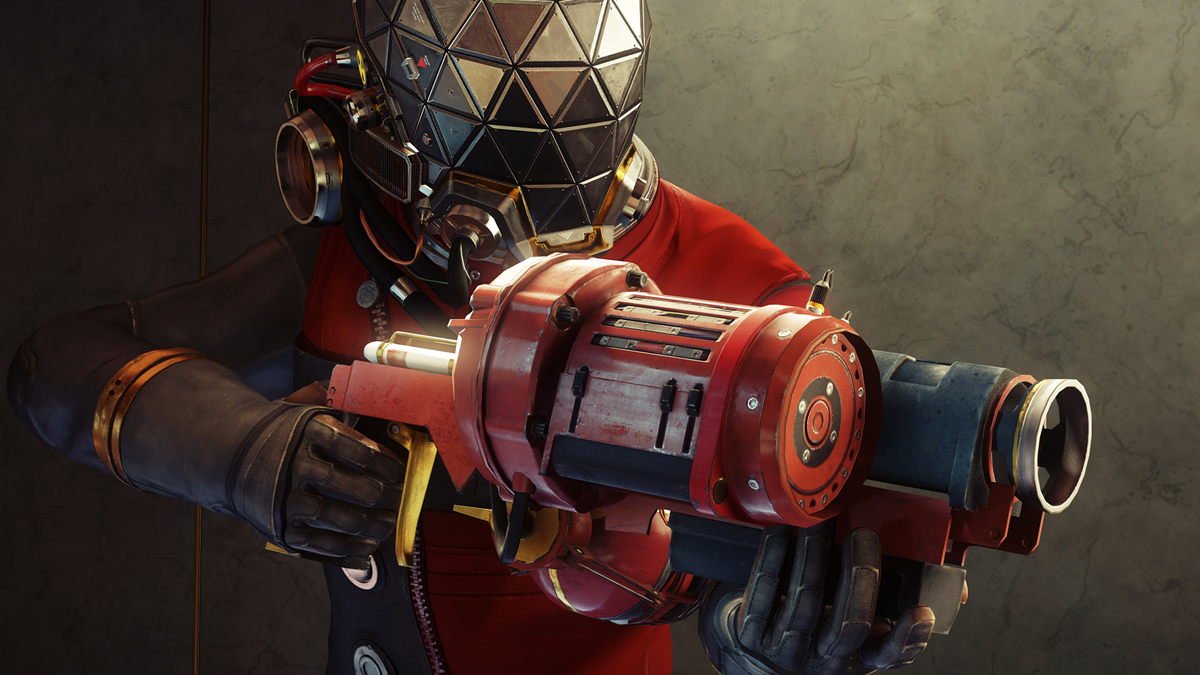 List of Xbox FPS Boost games on Xbox Series X and Xbox Series S
techradar.com
Vivo S10 and Vivo S10 Pro will be launched on July 15 in China. The information regarding the launch of the smartphones was found on an official poster from Vivo that mentions the date of the release, the brand ambassador, and the fact that Vivo will be releasing another smartphone in the Vivo S10 series — Vivo S10 Pro. This is the first-ever mention of Vivo S10 Pro as previous reports only mentioned the Vivo S10. Another report states that some offline posters for Vivo S10 were spotted in China showcasing more of the smartphone's design. The official poster for the Vivo S10 series was shared by Gizmochina. The poster shows the brand ambassador — Blackpink K-pop group's Lisa — showcasing the phone in its Gradient Blue finish. The finish is similar to what was found on its predecessor — Vivo S9 series. There's some text written in Chinese that says that the smartphone in the poster is the Vivo S10 Pro. Along with the colour of the smartphone, the poster also confirms that the triple rear camera setup is headlined by a 108-megapixel primary sensor. Vivo S10 series' launch poster shows Gradient Blue finish for the smartphones Photo Credit: Gizmochina Some offline posters for Vivo S10 have been doing rounds, courtesy Gizmochina, and these posters show the Gradient Blue finish for the smartphone. Alongside, the posters also confirm that the smartphone would get a notch to house the selfie camera and boasts a triple rear camera setup. Some banners seen in China also display that Vivo S10's rear cameras will have a 108-megapixel sensor, a 44-megapixel selfie camera, and may be powered by a MediaTek Dimensity 1100 SoC. Vivo S10 is expected to feature 8GB + 4GB Virtual RAM and 12GB + 4GB Virtual RAM configurations. It is also expected to come with NFC support, Android 11, UFS 3.1 storage, and support for 44W fast charging. Earlier this month, Vivo S10 was also spotted on Geekbench benchmarking website. The Geekbench listing is for a Vivo V2121A smartphone, that is speculated to be the Vivo S10. The smartphone scored 647 points in the single-core and 2,398 points in the multi-core tests. The listing also confirms that the smartphone could have the Dimensity 1100 SoC paired with 12GB of RAM.

Vivo V21 Pro, Y72 5G prices leak ahead of India launch
bgr.in
Vivo S10 Pro with 108-megapixel camera to launch on July 15
indiatoday.in
Moto Edge 20 and Edge 20 Pro appear on Chinese certification site, launching soon?
pocket-lint.com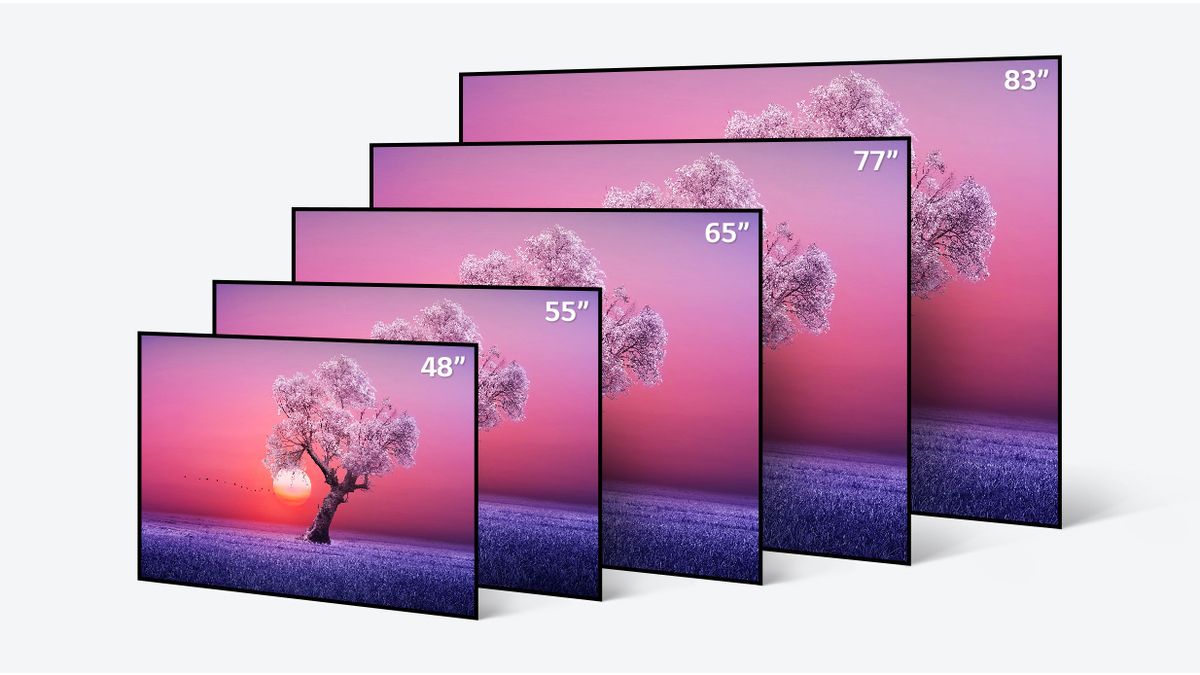 Long live the OLED panel. That's the sentiment expressed by analysts at DSCC, who have forecast a massive uptick in the usage of OLED panels in a host of consumer devices this year. DSCC's quarterly report raises the global revenue forecast in 2021 to $42.5 billion (around £30 billion / AU$57 billion), up 9% from its previous forecast. The company cites a host of factors for this increase, including "increased OLED smartphone volumes" as well as more OLED panels being used in laptops. Samsung alone is expected to rake in $1bn in OLED panel revenue before 2021 is out. These numbers only get bigger in the coming years, too. DSCC predicts a 43% increase between 2021 and 2025, with only more smartphones, tablets and laptops set to use the panel technology going forward. Monitors are expected to see the biggest uptick, though, with a 238% increase expected between now and 2025 as Samsung Display and LG Display target the OLED monitor market more aggressively. That's not to mention the newly-announced Nintendo Switch OLED, a gaming console with an inlaid 7-inch OLED screen replacing the LCD display of prior models, which could up-end prediction models in the years ahead. So why has OLED captured the imaginations of manufacturers and consumers around the world? Despite the thrall that LCD screens still have across much of the market – being generally cheaper and easier to produce – OLED panels are becoming more accessible, with ramped-up production lines allowing for lower manufacturing costs per unit. LG Display finally opened a new factory last year in Guangzhou, China, which should help it to almost double OLED TV output in 2021. OLED panels also make for far slimmer devices on the whole, given OLED pixels can emit their own light and don't require an additional backlight behind the panel to make images visible. For a world of luxury smartphones that need to fit into the average pocket or handbag, or smartwatches that need to fit comfortably on the wrist, slim design is crucial – and there are certainly aesthetic and space-saving benefits for laptops, monitors and TVs in the home. OLED panels may now be reaching a point of saturation, though. While growth is ongoing, it's also slowing, with DSCC forecasting a lower year-on-year growth for the next two or three years, with a hesitant uptick expected by 2025. But, of course, if OLED demand starts to stall, it'll likely only be because Mini LED and Micro LED challengers are starting to take hold.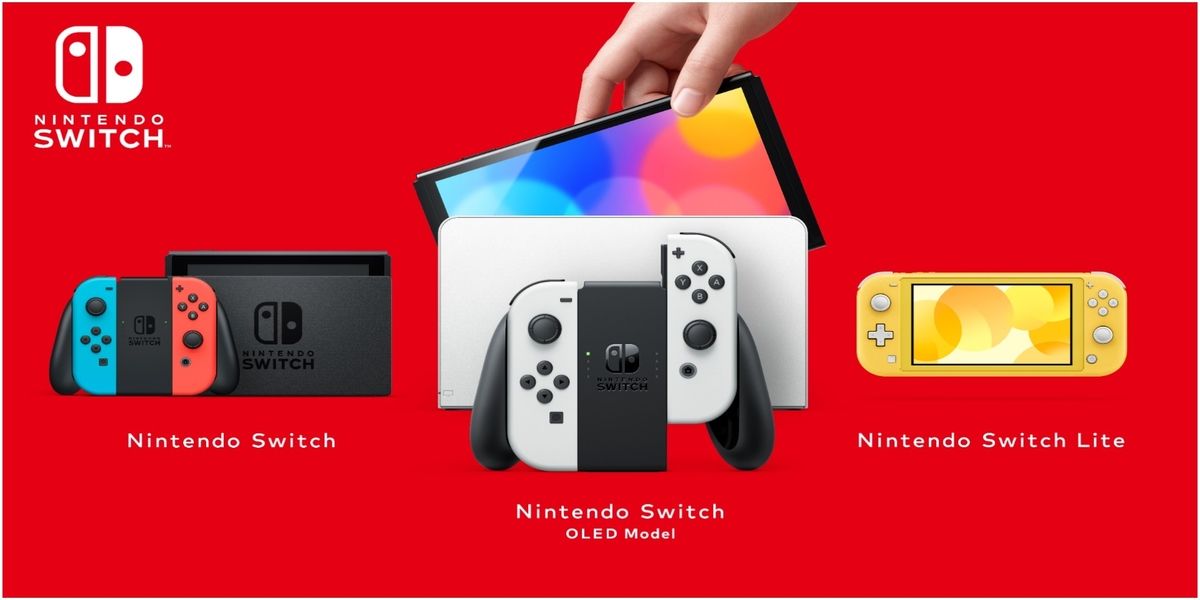 Nintendo Switch OLED Model to Reportedly be Priced Similar to the Original Switch in India
mysmartprice.com
Nintendo Switch OLED price in India may be around Rs 35,000, same as original Switch cost
indiatoday.in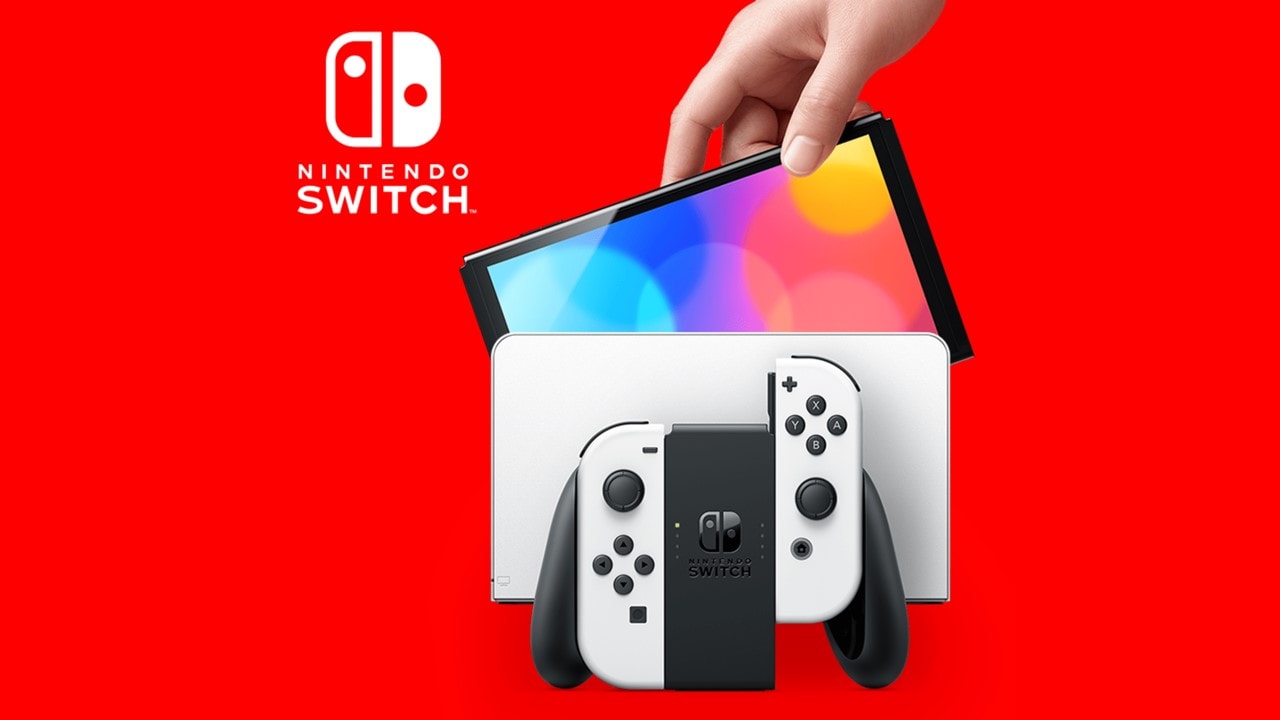 New Nintendo Switch OLED gaming console with an adjustable stand announced
firstpost.com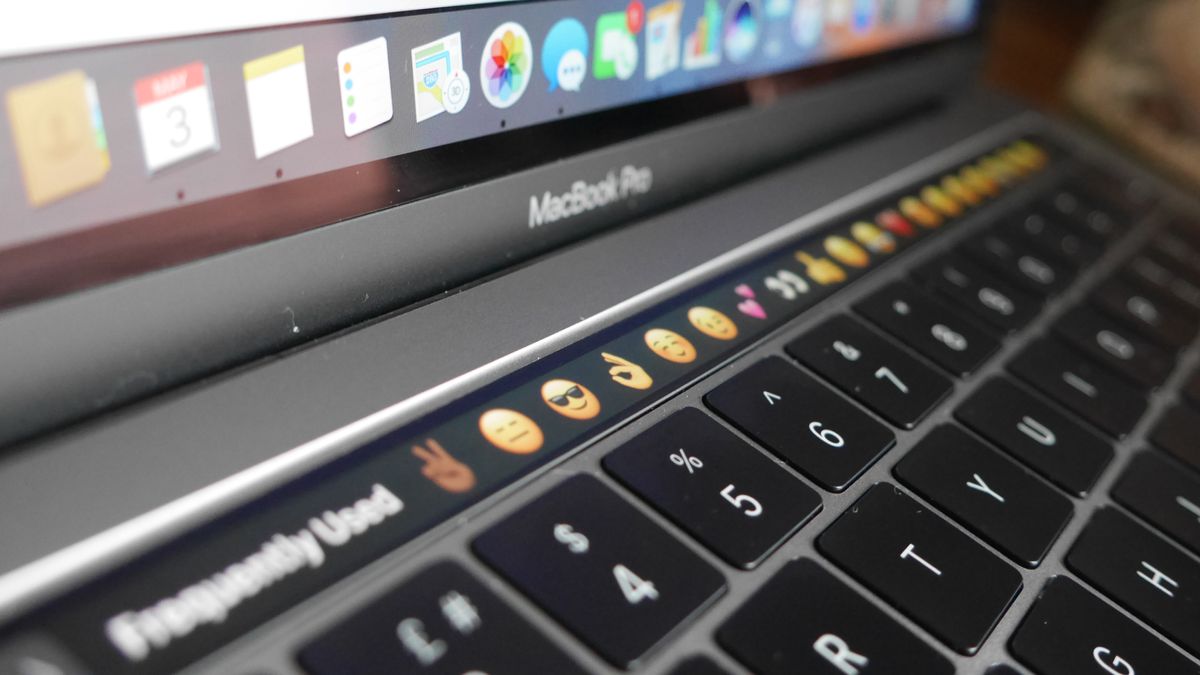 Apple's revamped MacBook Pro models which are expected to arrive at some point in 2021 could be bereft of the Touch Bar, going by fresh speculation which backs up what we've already heard from several sources earlier this year. This comes from Display Supply Chain Consultants (DSCC), as spotted by 9 to 5 Mac, with the analyst firm believing that the Touch Bar – the slim touchscreen strip that offers context-sensitive actions and shortcuts with supported apps – could be ditched by Apple, and replaced instead with a traditional row of function keys on top of the keyboard. DSCC observes: "Touch Bars continue to be the #3 application with a 18% unit share and 1.2% revenue share in Q1'21. We expect Touch Bars to be exceeded by tablets when Apple starts the adoption of the 10.9" AMOLED iPad. Further, our sources suggest that Apple may cancel the Touch Bar in the future." Note the use of the word 'may', so there certainly seems room for doubt here – but as we said at the outset, there are several trusted Apple sources who have already indicated that the Touch Bar is on the chopping block. That includes Ming-Chi Kuo, one of the most respected Apple leakers in terms of accuracy, and Bloomberg's Mark Gurman, another heavyweight rumor peddler who has asserted in the past that Apple has been testing certain models of the redesigned MacBook Pro without a Touch Bar, due to the fact that some users don't find it all that useful. So it could be the case that we have some MacBook Pro models with the bar, and some without, although mixing and matching like that could cause its own problems, perhaps discouraging developers from further supporting the Touch Bar (if not every MacBook Pro owner is going to be able to make use of the functionality therein). Or, as this latest nugget suggests, the Touch Bar could simply be dropped altogether. This would be an admission of defeat by Apple, of sorts, but aside from how popular or useful the Touch Bar may or may not be perceived to be, there could be other reasons behind potentially dropping the strip – perhaps bound up with touchscreen-related component shortages. Of course, removing the Touch Bar would also free up budget in terms of the cost of materials for the MacBook Pro, money which could perhaps be better spent elsewhere (indeed, maybe that purported Mini-LED screen is hoovering up huge chunks of the budget). Time will tell, as ever, but the fact that this rumor is persisting throughout this year seems to point to an abandonment – or semi-ditching, with certain models as Gurman has suggested – is certainly a possibility. The Touch Bar has always been a rather divisive feature, with some MacBook owners swearing by it, and others swearing at it, the latter preferring physical buttons (with less potential to develop faults, in theory) and their tactile feel instead.

Upcoming MacBook Pro Will Reportedly Drop the Touch Bar And Bring Back Traditional Function Keys
mysmartprice.com
Apple is preparing to ditch the Touch Bar for the upcoming MacBook Pro, analysts suggest
pocket-lint.com
New 2021 MacBook Pro rumoured to come without Touch Bar
klgadgetguy.com
Twitter India has appointed an interim chief compliance officer and will soon designate two other executives for the time being to comply with the country's new IT rules, the social media giant said in a court filing on Thursday. Twitter has posted job openings for all three positions, will try to make an offer of employment within 8 weeks, the company said in the filing seen by Reuters. The Delhi High Court earlier this week had directed Twitter to inform it by July 8 as to when it will appoint a resident grievance officer in compliance with the new IT Rules after the microblogging platform submitted that it was in the process of doing so. Justice Rekha Palli took exception to the fact the court was not informed that the earlier appointment of the resident grievance officer (RGO) was only on interim basis and that he has already resigned. The court had pointed out that only an interim RGO was appointed by Twitter and a wrong impression was given to the court on May 31, as it was not informed that the officer was on interim basis. "If he went away on June 21, the least Twitter could do was to appoint another officer in these 15 days since you knew that this matter was coming up for hearing on July 6. We are considered with the compliance. How long does your process take? If Twitter thinks it can take as long it wants in my country, I will not allow that," the judge said.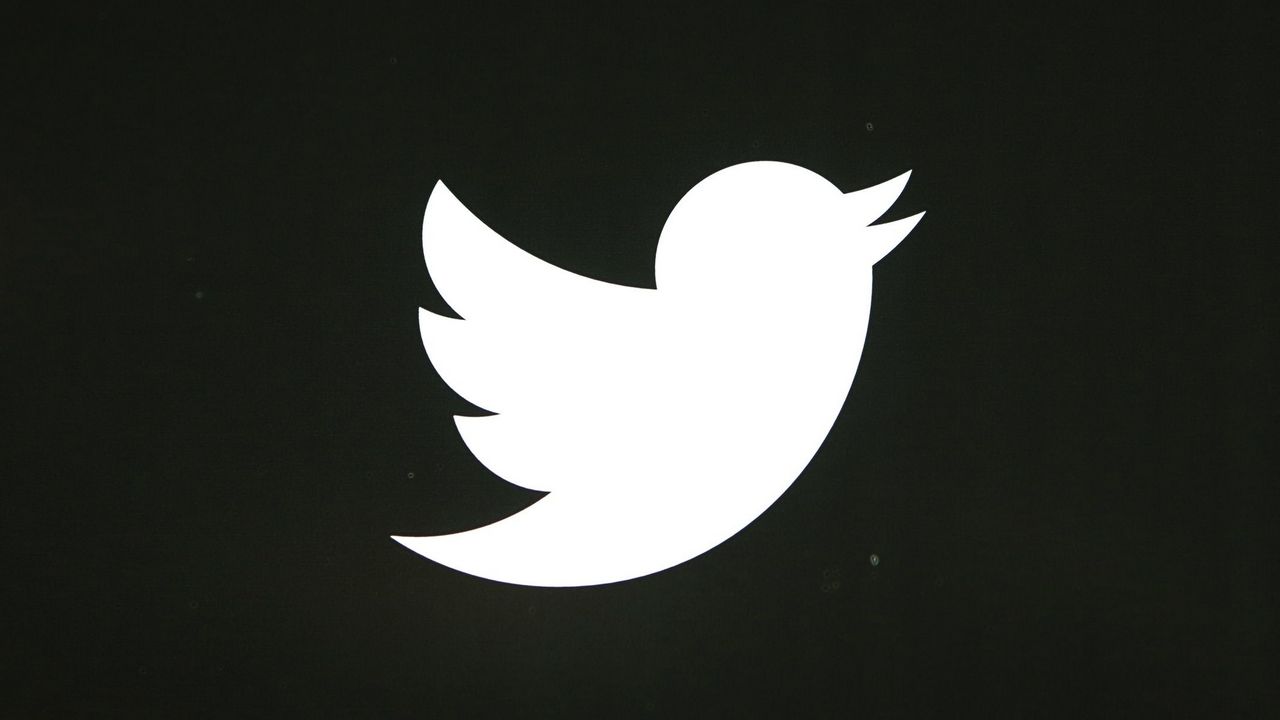 Twitter tells Delhi High Court it will take 8 weeks to appoint a grievance redressal officer
firstpost.com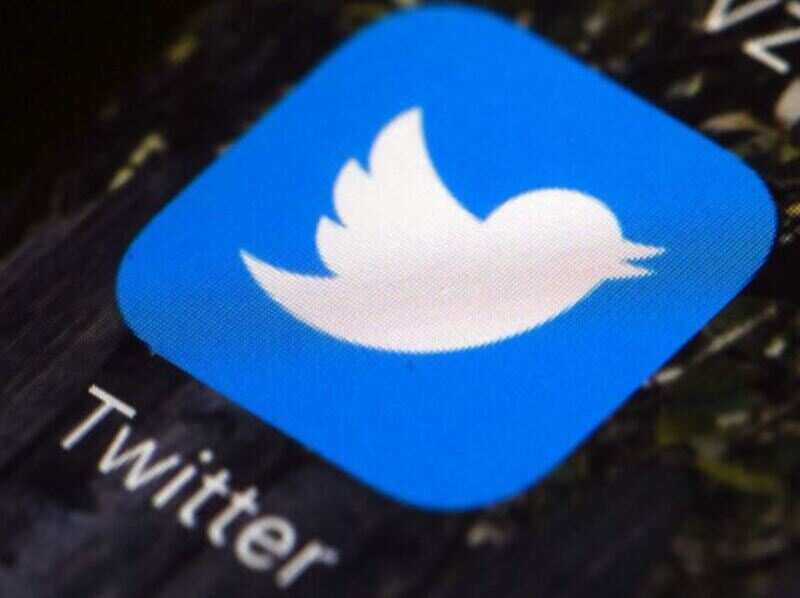 Twitter: Twitter appoints India compliance executive, to hire two more to comply with new IT rules
gadgetsnow.com
Twitter appoints India interim compliance exec, to fill other jobs soon
business-standard.com
After witnessing massive success with the previous television launches, itel on Thursday unveiled two new 4K Android TVs under its G series -- G4334IE (43-inch) and G5534IE (55-inch) -- in India at Rs 32,999 and Rs 46,999, respectively. The new television models are designed to elevate the home entertainment experience with a bigger, brighter and better viewing experience. Aligned with its brand philosophy 'itel Hai. Life Sahi Hai', the new G Series 4K additions are equipped with superior features that will make everyday entertainment better for consumers. The new range offers a better viewing experience with 4K UHD resolution, Ultra Bright Display (upto 400nits bright), frameless design, A+ grade panel and ultra-slim body bringing a cinematic experience in the comfort of home. "Considering the evolving trends, we are pleased to expand our TV portfolio with the launch of 4K Android TVs under our G-Series range that comes equipped with a better resolution for brighter viewing and Dolby Audio for a better listening experience," Arijeet Talapatra, CEO, TRANSSION India, said in a statement. "We are confident that the new lineup of televisions will enjoy similar success in our target markets as we have witnessed with our previous television launches," he added. Both the TVs also pack the latest Android 10 operating system (OS), Google Assistant, Chromecast built-in and more storage. A powerful chipset from MediaTek supported by ARM Cortex A53 CPU and Mali G52 GPU ensures glitch-free picture clarity. They feature 2GB RAM and 8GB of built-in storage. Designed for a cinematic audio experience, it is packed with Dolby Audio and two 12W speakers. On the connectivity front, it comes with built-in Wi-Fi, HDMI, USB ports and Bluetooth 5.0 support to enable a connected smart home experience as well. The TV portfolio is Made in India and is targeted towards consumers who want to upgrade to a superior and better Android TV. "The pandemic situation has underpinned the significance of a technologically advanced television that fulfills all the entertainment needs while people stay indoors. OTT aficionados also look forward to upgrading their televisions for a bigger and better viewing experience," Talapatra said. Since last year, itel has been progressing by expanding its product portfolio from mobile phones to smart accessories and then to home entertainment. With the launch of the new range of 4K TVs, itel now caters to different demands of consumers and is committed to making their home entertainment experience better. The brand has a huge consumer base of over seven crore customers in India.

Blaupunkt launches range of smart LED TVs in partnership with India's SPPL
business-standard.com
Itel G-Series 4K Android TV Models Launched in India
gadgets.ndtv.com
Blaupunkt CyberSound Series Smart Android TV Range Launched in India
gadgets.ndtv.com
Blaupunkt launches four Made in India Android smart TVs, price starts at Rs 14,999
indiatoday.in
Daiwa D50U1WOS 4K TV Running LG's webOS, ThinQ AI Features Launched in India
gadgets.ndtv.com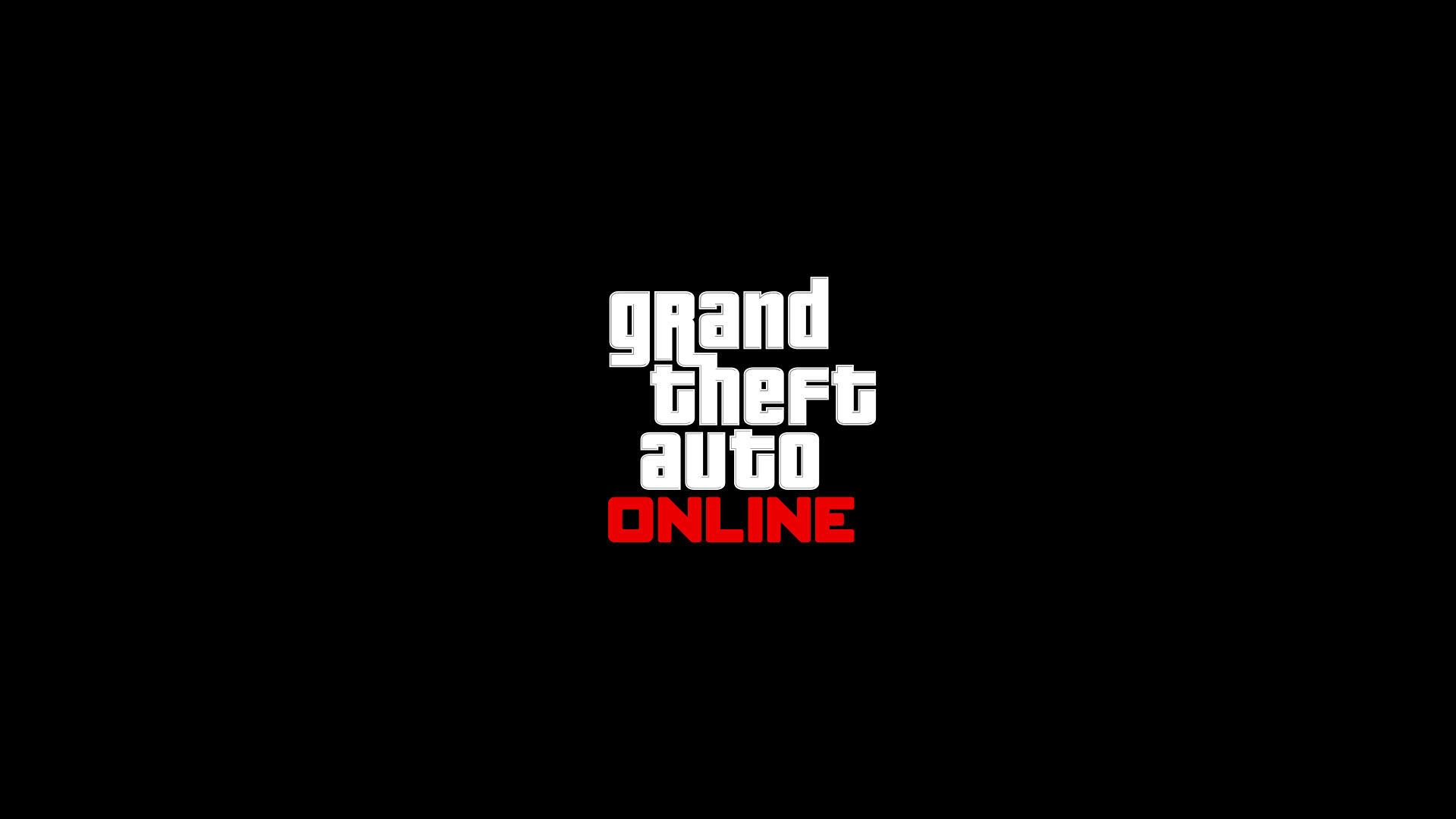 It is safe to say at this point that GTA fans might be getting a bit impatient with regards to information about the newest "Expanded and Enhanced" Edition – the less said about Grand Theft Auto VI, the better. Rockstar Games has been rather stringent when it comes to information – seeing as the next-gen version of GTA 5 was unveiled last year and fans haven't gotten much since. Save for a release date in November 11,2021, fans have literally no idea what sort of expansion and enhancements Rockstar has in store. One of the more popular theories on the internet was that Rockstar elected to reserve more details for the upcoming State of Play. According to leaker u/QuimSix, the Expanded and Enhanced Edition will not be featured in this edition of State of Play – but rather in August. Also Read: GTA 6 Release Date: New Info Suggests Game May Be Pushed to 2025 The reports of it being showcased in July's State of Play also came from QuimSix, but according to them, the July State of Play wasn't exactly the event that they had been told it would be. This is, of course, quite disappointing for GTA fans, but it bears reminding that Rockstar did not come forth with any announcements for a July showcase. Rockstar Games have been nothing short of excellent this past decade with regards to the quality of their output and not the volume. The publisher, in a bid to maintain a level of consistency unlike any other, seems to have made a decision to prioritize polish and quality over the volume of output. While that can be a little frustrating at times, it is a rare thing for publisher to consistently deliver excellence in the way that Rockstar has. GTA 5 Expanded and Enhanced Edition is slated for release in November 11,2021 – and Grand Theft Auto Online is due a summer update in the next couple of months. Thanks for reading till the end of this article. For more such informative and exclusive tech content, head over to our Facebook page

Sony State of Play July 2021: how to watch the PlayStation livestream
techradar.com
Sony PlayStation State of Play: Where to watch live event, Deathloop details, and more
bgr.in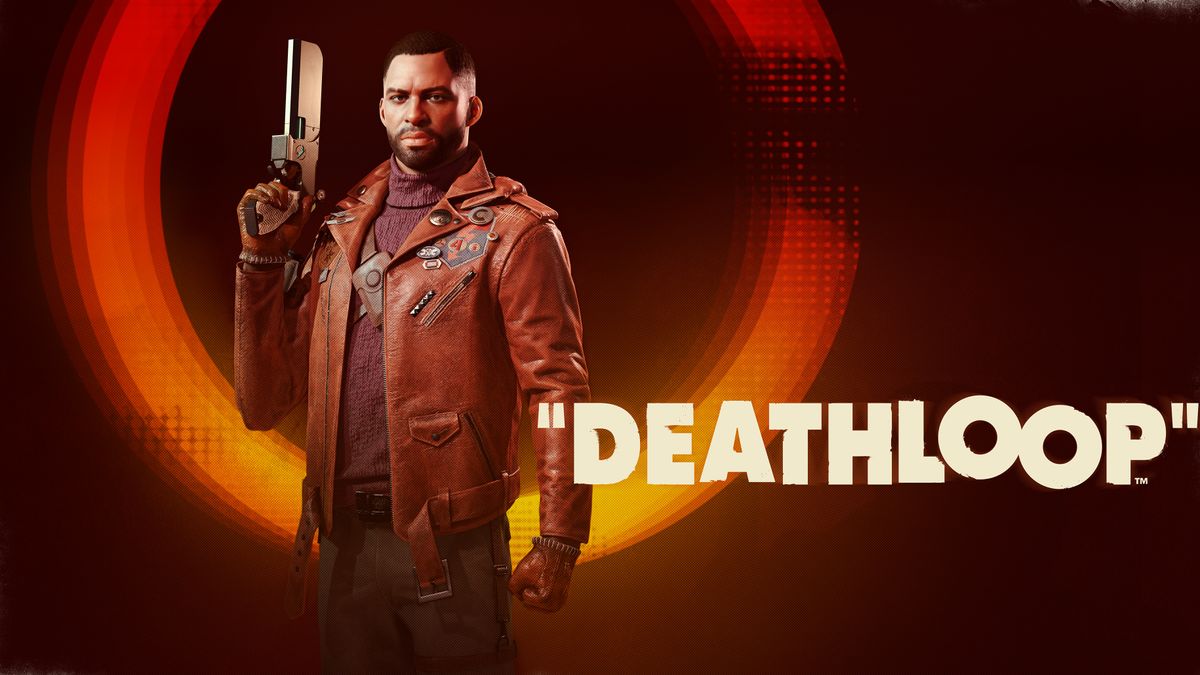 Sony State of Play July 2021: how to watch the PlayStation livestream
techradar.com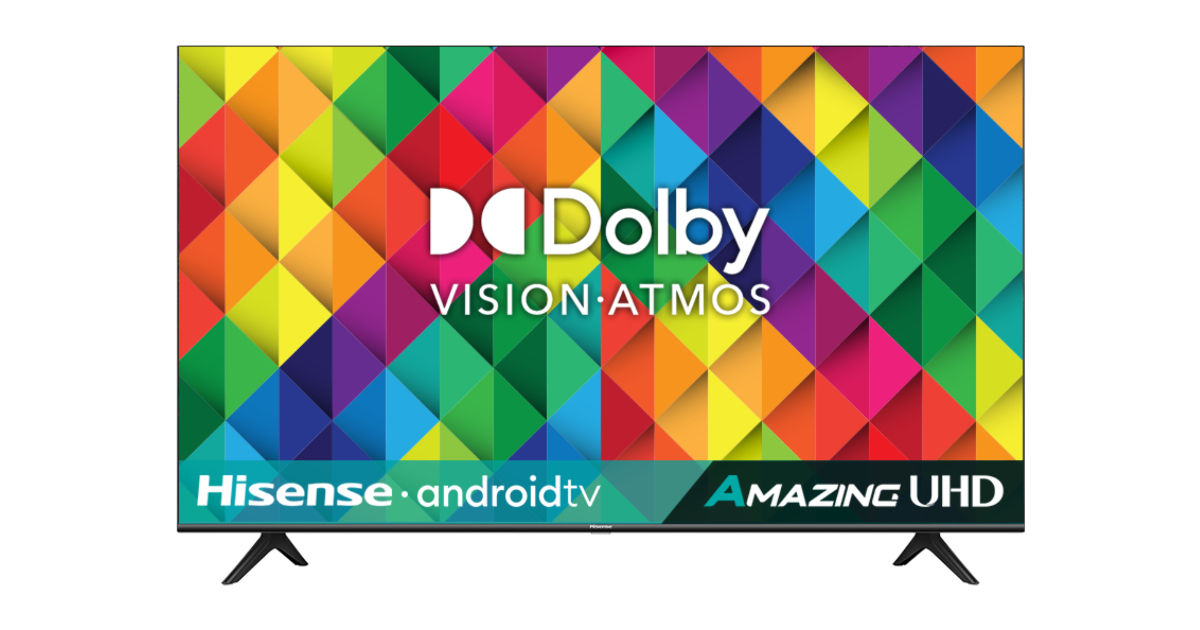 HiSense has launched new premium smart TVs in India. The Hisense 70" UHD TV is the company's premium offering claimed to offer an immersive and dynamic viewing experience. It comes with support for Dolby Vision and Dolby Atmos. The 70-inch smart TV also features support for HDR and Ultra Dimming technology. Alongside, the company has also unveiled a bigger 65-inch version of the Tornado series smart TVs in India. It comes with a 102W sound with a six-speaker setup from JBL. The TV comes with support for Dolby Vision HDR as well. Let's take a look at the Hisense 70-inch UHD Smart TV,65-inch Tornado TV price in India, specs, and other details. The Hisense 70-inch UHD Smart TV comes to India with an introductory price of Rs 91,990. It will be available for purchase via leading e-commerce websites and retail stores. The 65-inch Tornado TV has been launched in India for Rs 71,990. The smart TV is scheduled to go on sale by the end of July. The 70-inch UHD Smart TV has a near bezel-less design. The UHD display comes with support for Ultra Dimming Technology that claims to enhance the overall viewing experience. HiSense also states that users can upscale normal HD content into ultra HD 4K-like picture quality using the UHD AI Upscaler. The smart TV comes with two bottom-firing speakers, giving a combined output of 36W. It also comes with support for Dolby Vision and Dolby Atmos. The 70-inch model comes with a built-in Chromecast and Google Assistant. Users can also access over 5000 apps and games from the Google Play Store. The TV runs Android TV 9.0. HiSense has also launched a 65-inch variant of the Tornado TV. The company previously offered a 55-inch variant of the Tornado series TV in India. The display supports Dolby Vision HDR and is claimed to offer expanded contrast & ultra-vivid colours. It also comes with a built-in Chromecast and Google Assistant. The TV boasts 102 W powerful sound and a six-speaker system by JBL. Thanks for reading till the end of this article. For more such informative and exclusive tech content, head over to our Facebook page

Itel G-Series 4K Android TV Models Launched in India
gadgets.ndtv.com
Blaupunkt launches four Made in India Android smart TVs, price starts at Rs 14,999
indiatoday.in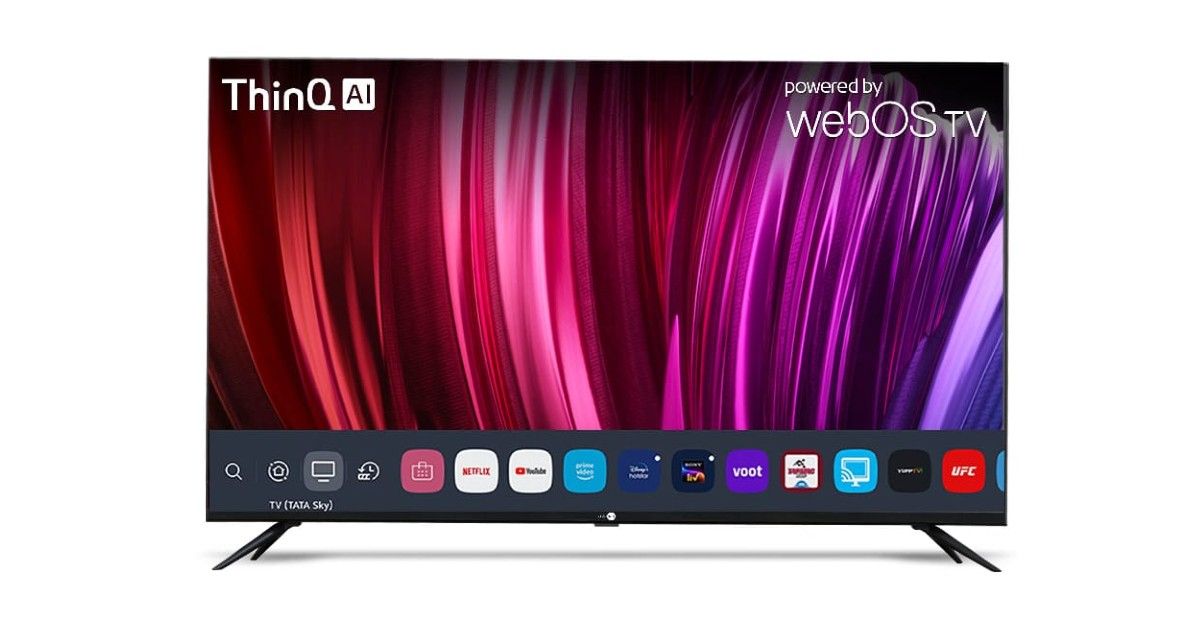 Daiwa 50-inch UHD Smart TV with webOS, LG's ThinQ AI Voice Assistant Launched in India: Price, Specifications
mysmartprice.com
If all reports come true and things go as planned, Xiaomi may have a very impressive portfolio of premium smartphones over the next few months. The smartphone maker is already working on a flagship Mi 12 which is tipped to launch before the end of this year. Now, we are hearing that it will also be launching a phone which will come with an under display cameras (or as some call them, under panel cameras, UPC). The smartphone maker has been working on this tech for a few years but yet to commercially launch a phone like this. There were reports suggesting that the Mi 10 Ultra could be the first phone to feature this tech but that didn't happen. Even on the Mi 11 Ultra, Xiaomi used a secondary display on the rear panel but, didn't use the under display camera again. However, the Mi Mix 4 is getting ready for launch and it will feature a truly hidden under display camera, according to tipster Ice Universe. This means that the front camera on the upcoming Xiaomi phone will be truly hidden when it is not in use. Interestingly though, it will limit the screen resolution to 1080p+. This means that you may not get a QHD+ panel on Mi Mix 4. The panle will be supplied by Huaxing Optoelectronics. The smartphone is also tipped to use a more standard dual-curve display to save on costs. It is already rumored to be pricier than the Mi 11 Ultra. This means that the Mi Mix 4 may cost around CNY 6,000, if not more. However, even the Mi 11 Ultra was launched for a higher price in the European market. The Mi Mix 4 is also tipped to feature a secondary display at the back. This could be similar to what we had seen on the Mi 11 Ultra. Xiaomi may unveil the Mi Mix 4 alongside MIUI 13 in August. The phone is expected to support UWB, feature a Snapdragon 888 chipset and a 4,500 mAh battery with 120W wired and 80W wireless charging. Xiaomi is also tipped to be working on a flagship smartphone which is likely to be powered by an unannounced Qualcomm Snapdragon 895 SoC and is expected to feature a 200-megapixel main camera sensor.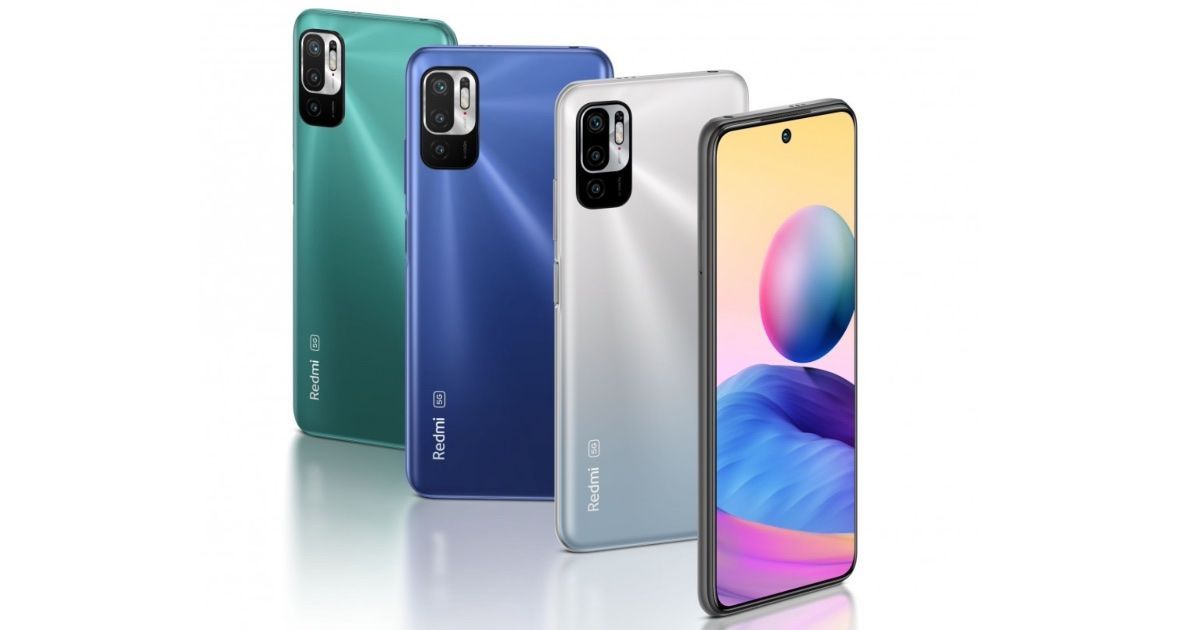 Redmi Note 10T 5G Latest Teaser Reveals Punch-Hole Design, Triple Rear Cameras
mysmartprice.com
Mi Mix 4 Rumoured to Have Completely Invisible Under-Display Camera
gadgets.ndtv.com
Nokia G20 will become available to buy in India from July 14, but it will soon be joined by an entry-level phone that HMD is planning to launch next. A Nokia phone has received certification from the Bureau of Indian Standards (BIS), and is likely headed for a launch soon. Although not explicitly mentioned in the listing, HMD could be planning to bring the Nokia C01 Plus, which debuted globally about a month back. According to the BIS listing, HMD is getting the Nokia TA-1396 phone manufactured by Wingtech Mobile Communications, which is a facility in Andhra Pradesh. This phone has already picked up certificates from Bluetooth SIG and Wi-Fi Alliance besides some variants of the Nokia C01 Plus. It has Wi-Fi 2.4GHz, which kind of hints at a low-budget phone. The model that the BIS website has in its database does not match with an existing phone, but, according to LoveNokia, this model belongs to the Nokia C01 Plus, and it will be available with 2GB of RAM and 16GB of internal storage. The original Nokia C01 Plus comes with Android 11 (Go edition) despite having 2GB of RAM, which is why it is likely this may be HMD's Android Go phone for India. The rest of the specifications of the Nokia C01 Plus for India could be 5.45-inch HD+ display, an octa-core Unisoc processor, a removable 3000mAh battery, a 5-megapixel camera on the back and the front with LED flash, and support for a microSD card. HMD also promises at least two years of quarterly security patches for the Nokia C01 Plus and this variant is expected to come with that promise. Nokia C01 Plus is available in Vietnam for VND 1,890,000, which translates to roughly Rs 6,130. This means that HMD is looking to introduce an entry-level phone in India and that this Nokia C01 Plus may cost around Rs 6,000 in India, if not less. This is going to be the price of the base variant of the Nokia C01 Plus, and higher storage versions are likely. Meanwhile, HMD is gearing up for the first sale of the Nokia G20. The company launched the phone earlier this week after Amazon accidentally revealed the price and pre-booking date for the phone in place of just teasing it. The Nokia G20 comes with a 6.5-inch HD+ display with a 20:9 aspect ratio, a MediaTek Helio G35 processor coupled with 4GB of RAM,64GB and 128GB storage options, a 48-megapixel triple-camera system on the back, an 8-megapixel camera on the front, and a 5050mAh battery inside with 10W charging. The Nokia G20 costs Rs 12,999.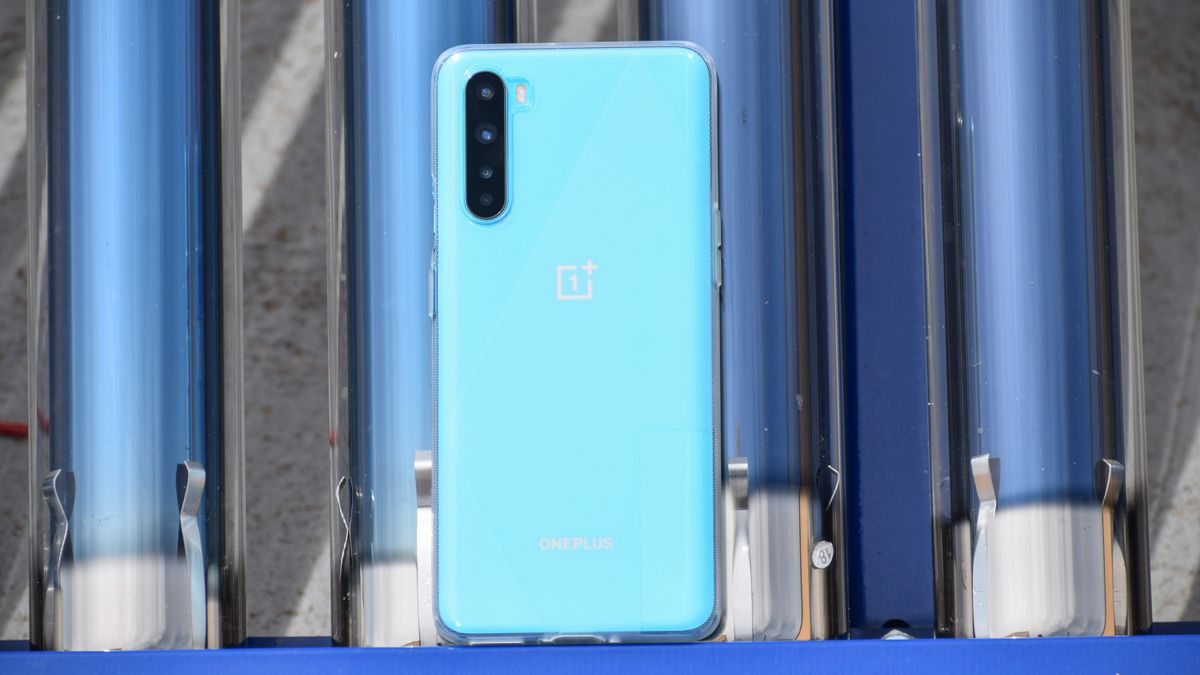 OnePlus Nord 2 launch date briefly mentioned on the official website
techradar.com
POCO F3 GT officially teased once again, India launch expected soon
91mobiles.com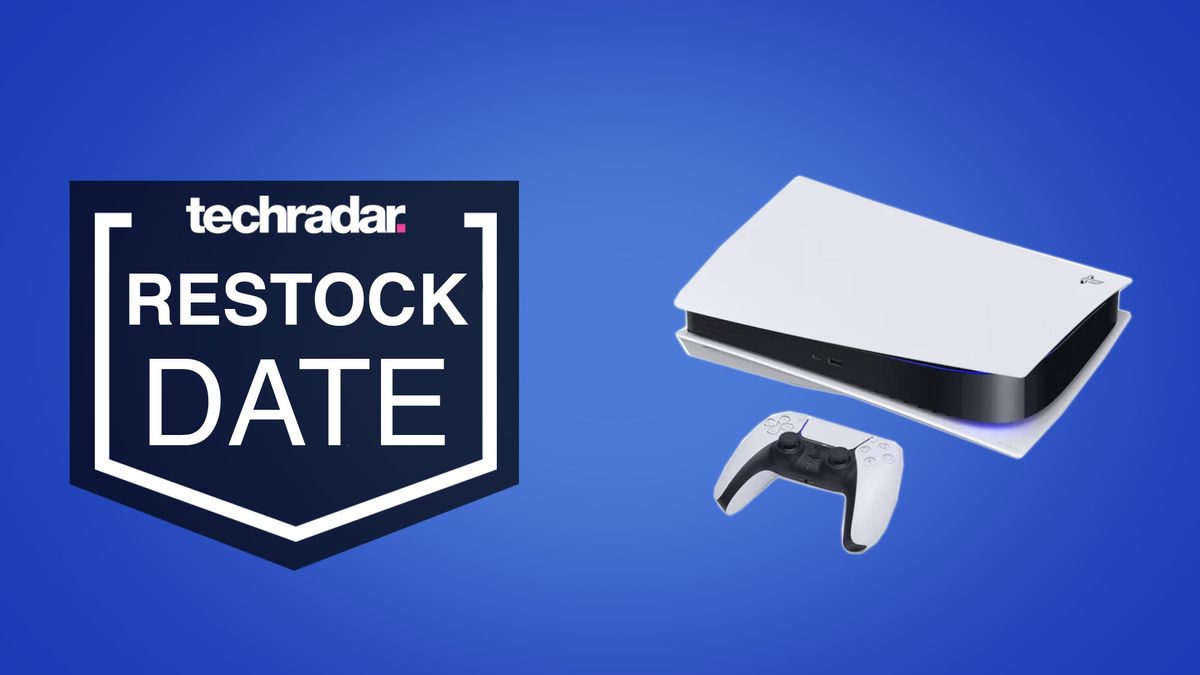 The next round of restock pre-order for the Sony PlayStation 5 in India has been set for July 12. The restock orders will be available for pre-order on the day at 12 noon as has been the case with past pre-orders. According to a report by IGN India, the new restock date has been confirmed by multiple retailers and the listings are set to go live soon. Though there is no clarity if the new coloured PS5 controllers or the Pulse 3D headset would be made available in India during this round of pre-orders. The sale is expected to go live on Amazon India, Flipkart, Vijay Sales, Sony's own ShopAtSC, and other retailers. With the lack of initial rounds of pre-orders, Sony seems to be making up with frequent rounds of restocks in India now. It has also helped the matter that the Sony PS5 has sold out in moments every time it has been made available for pre-order. This is a clear indication to Sony about the demand for its new console in India. One of the issues that the customers have been facing is the frequent cancellation of orders from retailers like Reliance Digital, Flipkart. This was probably due to overbooking on the part of the retailers compared to the stocks provided to them by Sony. This is something that the company needs to address. With the new stocks coming in Sony will also need to address another issue with the retailers which is that of forced bundles on customers. Some retailers have in the past tried to take advantage of the PS5's demand to force more purchases on customers. The Sony PS5 has been priced in India at Rs 49,990 for the disk edition while the Digital Edition has been priced at Rs 39,990. The DualSense Controller which is the most sold accessory for the PS5 has been priced at Rs 5,990 in India.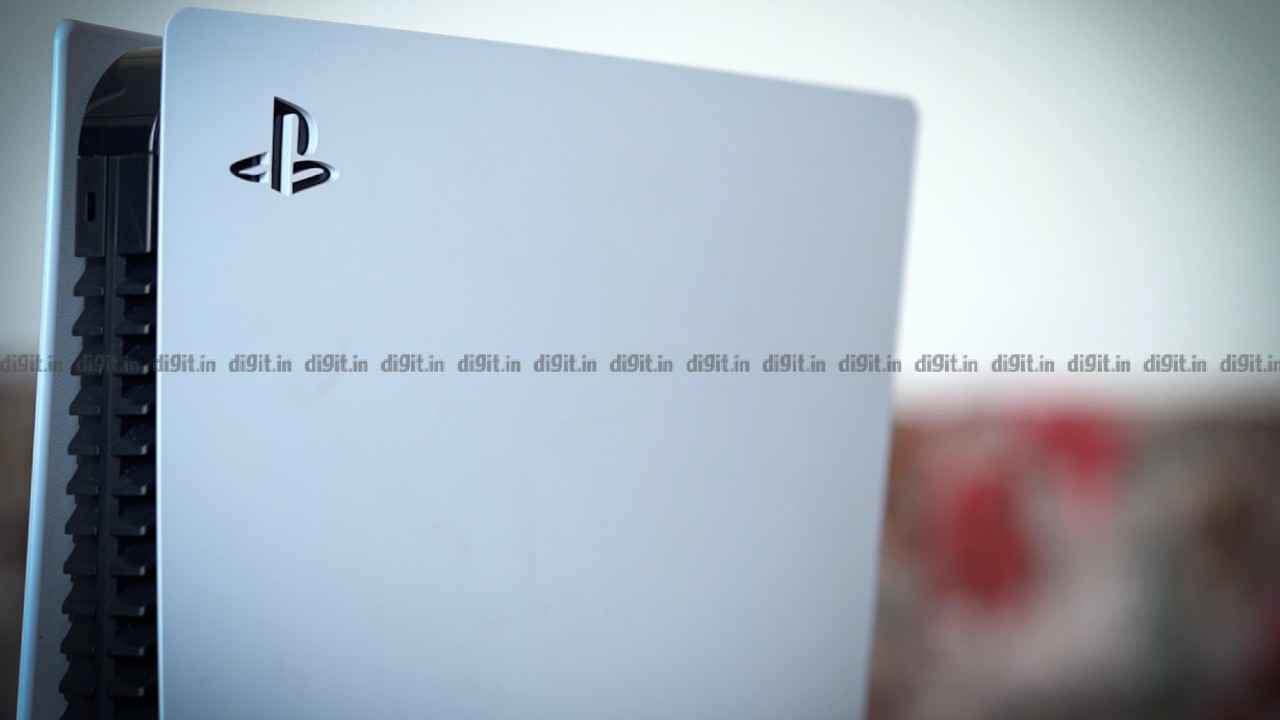 PS5 restock in India to go live on July 12 at 12 PM IST according to new report
digit.in
PS5, PS5 Digital Edition to Go on Pre-Bookings Again in India on July 12
gadgets.ndtv.com
The next round of Sony PS5 India restock pre-orders go live on July 12
techradar.com
is expected to release its first OLED in 2023, the Display Supply Chain Consultants (DSCC) said in its newest quarterly OLED Shipment Report. will enter the market with a 10.9-inch AMOLED ?, which prior sources have suggested could be an Air. There have been multiple reports about Apple's work on an OLED ?iPad?, and the sheer number of rumors all but confirm that the technology is in development, reports MacRumors. Right now, OLED displays are limited to Apple's iPhone lineup, the Watch and the MacBook Pro Touch Bar, but Apple has been working to bring OLED to Macs and loads, the report said. The Elec recently said that Apple will release a 10.8-inch ?iPad? with an OLED display in 2022 and back in March, Apple analyst Ming-Chi Kuo said that Apple is expected to start using OLED next year. DigiTimes has also predicted a 2022 release for an OLED ?iPad?, as have sites like ETNews, which rely on supply chain data. Kuo also said that Apple's first OLED ?iPad? would be an ?iPad Air? rather than an iPad Pro, with Apple continuing to use mini-LED technology for the ?iPad Pro? lineup. Several reports about the OLED ?iPad? haven't specified that the device will be an ?iPad Air?, but that's the general expectation as Kuo often has reliable insight into Apple's plans. OLED technology is expensive, which is a factor that has thus far limited it to smaller devices like iPhones and Apple Watches. When adopted in the ?iPad?, it will bring improved brightness, higher contrast, deeper blacks, and wider viewing angles, the report said. The DSCC report also suggests that Apple will "cancel the Touch Bar" in the future, which is in line with MacBook Pro rumours. The new MacBook Pro models expected in 2021 will do away with the OLED Touch Bar, with Apple instead returning to a standard function row of keys.

First OLED iPad might not arrive until 2023
techradar.com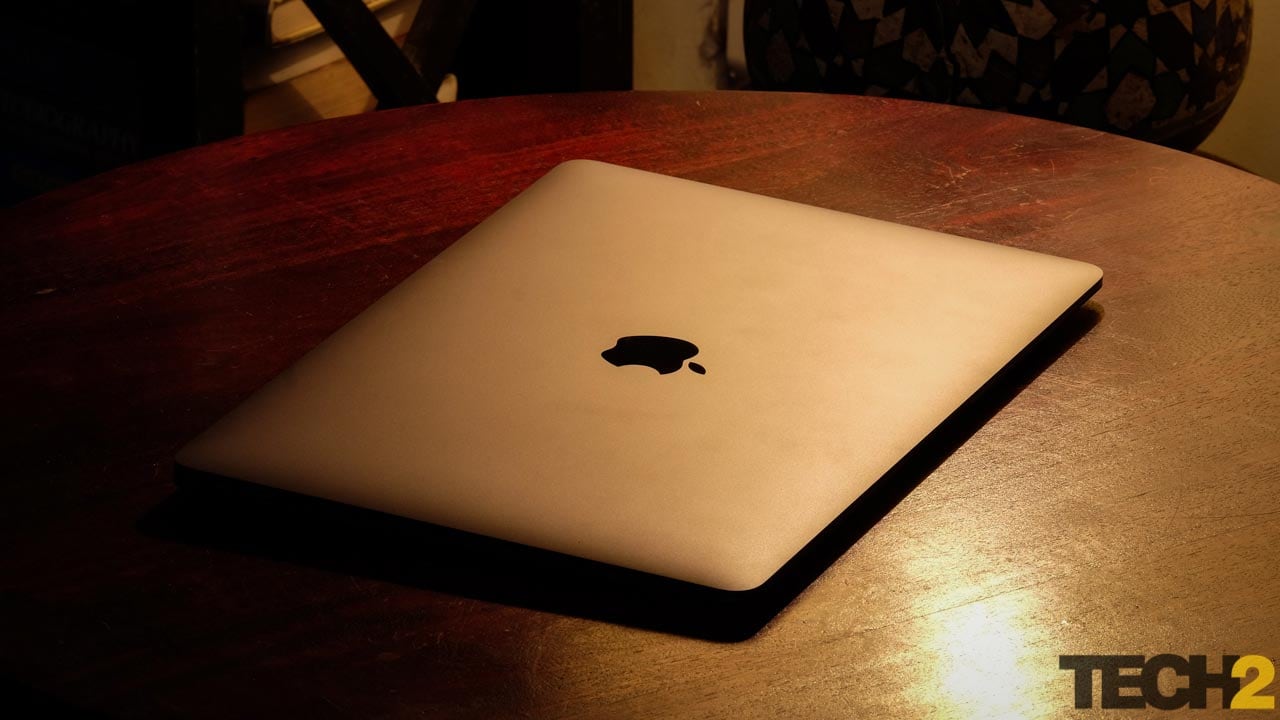 Apple's next MacBook Air with M2 chip is expected to launch in 2022: Report
firstpost.com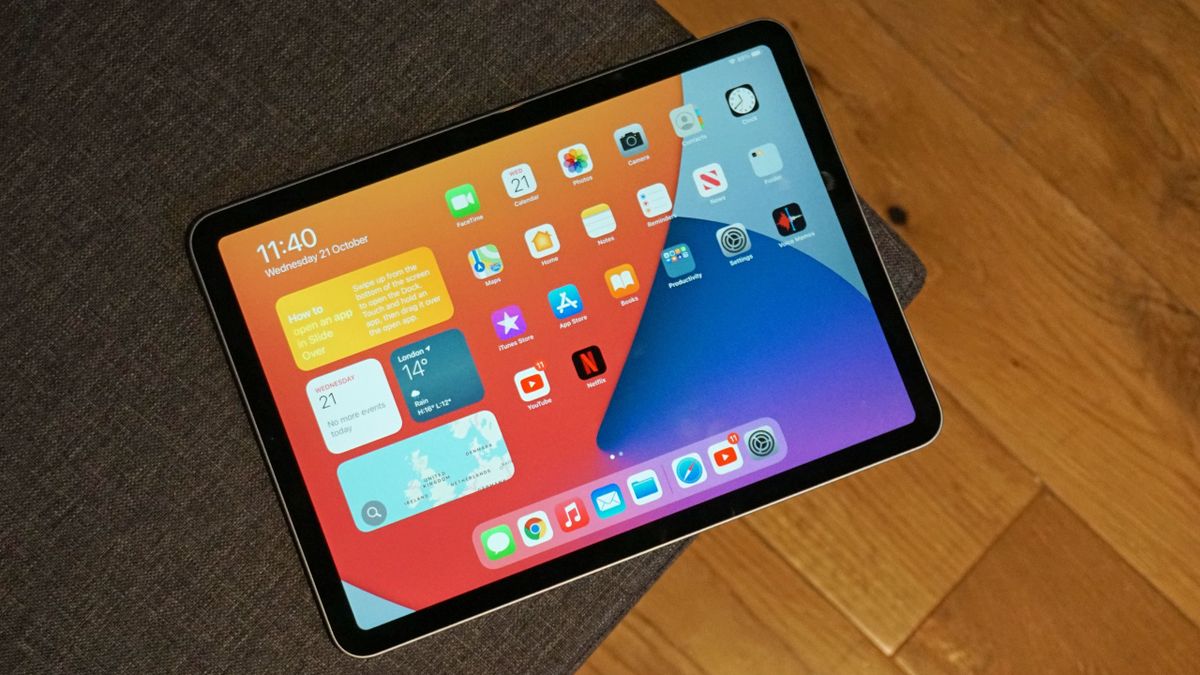 First OLED iPad might not arrive until 2023
techradar.com
Apple's next MacBook Air with M2 chipset is expected to launch in 2022: Report
firstpost.com
Samsung has reportedly announced that it will provide two years of software updates and three years of security patch updates for Galaxy A22, Galaxy A22 5G, Galaxy F22, and Galaxy M32. These four mid-range smartphones, that have recently been launched, will get their security updates quarterly. However, Samsung flagship smartphones will reportedly get three years of software updates and four years of security patch updates. In another report, Samsung is also reportedly updating the Galaxy A10s to Android 11-based One UI 3.1. Bundled with the update is the June 2021 Android security patch. This marks the smartphone's second major OS update. SamMobile reports that Galaxy A22, Galaxy A22 5G, Galaxy F22, and Galaxy M32 (Review) are eligible for two years of Android OS update and three years of security patch updates. Samsung has listed these devices on its website along with a few dozen smartphones and tablets that are eligible for quarterly security updates. These four smartphones have been launched in the past month. Flagship smartphones from Samsung are now eligible for three major OS updates and will get security updates for four years. However, Samsung isn't the only brand to offer this. SamMobile reports that OnePlus has also announced a similar scheme for its flagship smartphones after the launch of OnePlus 8. Keeping in line with Samsung providing two years of OS updates for its mid-range smartphones, Galaxy A10s gets its One UI 3.1 update, based on Android 11. SamMobile reports that the smartphone is currently receiving the update in Malaysia and Vietnam and can be expected in other regions soon. The update brings the usual Android 11 goodies such as a refreshed UI, improved stock apps, improved permissions settings, redesigned Device care menu, improved privacy settings, and more. The firmware version for the update is A107FXXU8CUG1 and is bundled with the June 2021 Android security patch. However, there is no information on how big the update will be for the Galaxy A10s. Users are still advised to update the smartphone while it is connected to a strong Wi-Fi connection and is put on charge. Samsung will roll out the update automatically over-the-air but to manually check for the update, head to Settings > Software update > Download and install. Is Samsung Galaxy F62 the best phone under Rs.25,000? We discussed this on Orbital, the Gadgets 360 podcast. Orbital is available on Apple Podcasts, Google Podcasts, Spotify, and wherever you get your podcasts.

Samsung Galaxy M42 review: A well-rounded 5G phone with cheaper alternatives
firstpost.com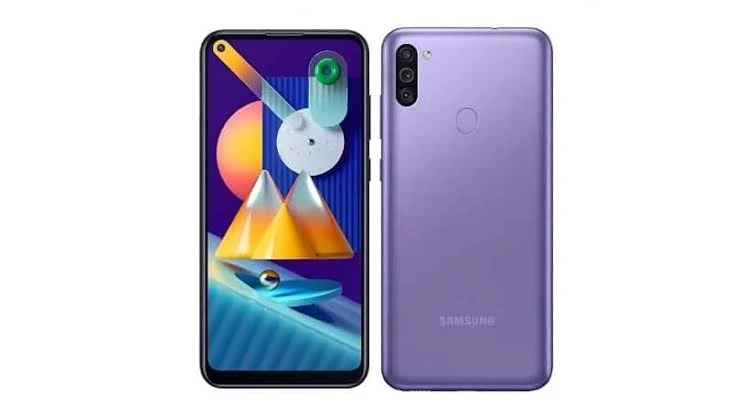 [Update: July 2021 Security Patch] Samsung Galaxy M11 Update Tracker
thegoandroid.com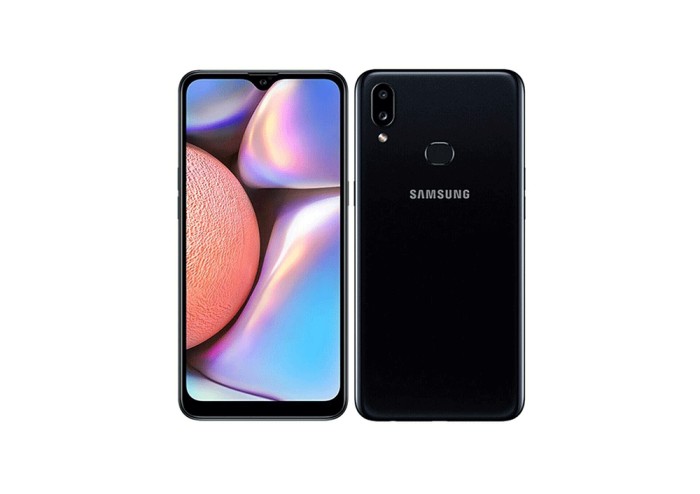 Samsung Galaxy A10s is receiving an Android 11 update
thegoandroid.com
Affordable 5G smartphones: Is it wise to buy them now or choose 4G alternatives? My Netflix account was hacked, I'm concerned and you must be too Is OnePlus 9R the fair maiden of the OnePlus land? WhatsApp banned my mom's account: Here's what happened 108MP camera on Redmi Note 10, Realme 8 series? Don t expect the best Vivo TWS Neo Review Logitech G502 Lightspeed Gaming Mouse Review Asus ROG Phone 3 First Impressions OnePlus Nord First Impressions Asus TUF A15 (FA566) Gaming Laptop Review Assassin s Creed Infinity may have a long service plan like GTA Online COVID-19 vaccine slot finder: Vodafone-Idea users can book Covid vaccine slot via Vi app Redmi Note 10T 5G India launch confirmed by Xiaomi Poco F3 GT India launch officially teased, to launch soon iPhone 13 Pro Max could feature a much bigger camera module than iPhone 12 Pro Max Pokemon Go turns 5: 5 interesting facts that you might not know about the game Dimensity 1200-AI on OnePlus Nord 2: Better than vanilla MediaTek version? Intel exec reveals mobile gamers want to shift to PCs; pandemic accelerated the process Samsung Galaxy F22 budget phone India launch tomorrow: Top specs, price in India, and more Xiaomi Mi 11 Lite vs OnePlus Nord CE: After-review comparison, which one to buy? Wearables News Deals Wearables Redmi Note 10T 5G फोन की भारत में लॉन्चिंग कंफर्म, दिया गया 48MP का प्राइमरी कैमरा Battlegrounds Mobile India और COD Mobile में हैं 5 बड़े अंतर, जानें पूरी डिटेल Call of Duty: Mobile latest Redeem Code से फ्री में मिलेगा Forbidden Weapon, जानें कैसे करें रिडीम Battlegrounds Mobile India शुरू कर रहा है भारत में Esports टूर्नामेंट, देखिए टीजर Free Fire Redeem Code of 8 July: इन कोड का उपयोग करके पाएं शानदार रिवार्ड News Features Hands On Hands On News Mobiles News Mobiles

OnePlus Nord 2 Amazon quiz answers reveal new details
bgr.in
Sony PlayStation State of Play: Where to watch live event, Deathloop details, and more
bgr.in
Pokemon Go turns 5: 5 interesting facts that you might not know about the game
bgr.in
Aadhaar card update: How to add or update phone number in Aadhaar card online
bgr.in
OnePlus accepts it throttled popular app performance on OnePlus 9,9 Pro
bgr.in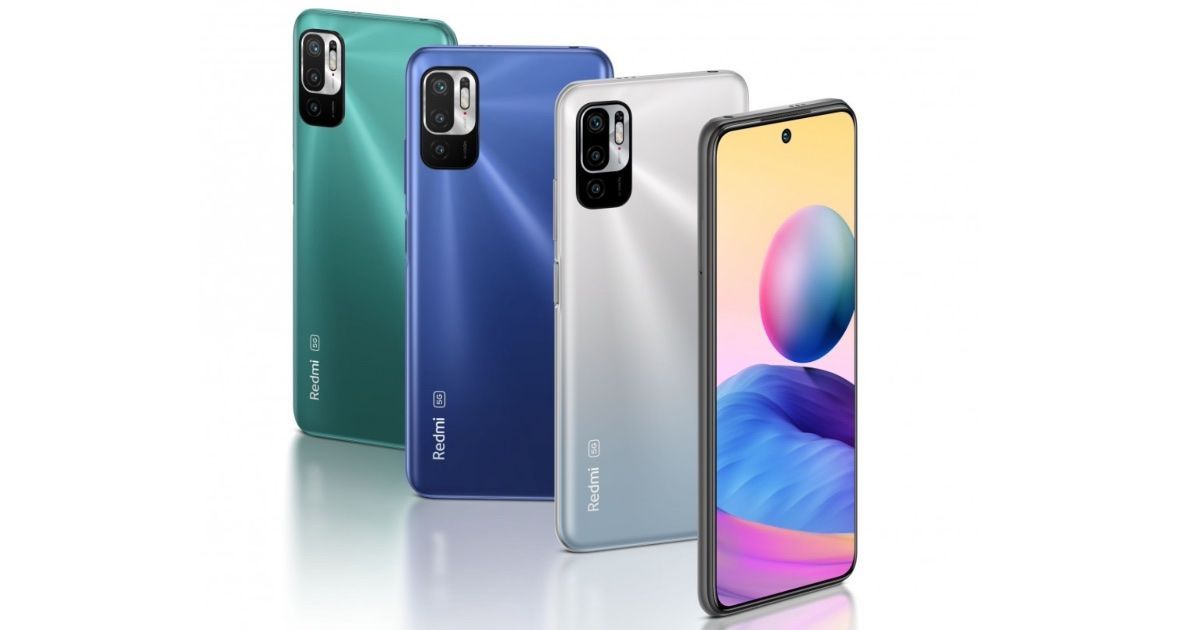 Redmi Note 10T 5G Latest Teaser Reveals Punch-Hole Design, Triple Rear Cameras
mysmartprice.com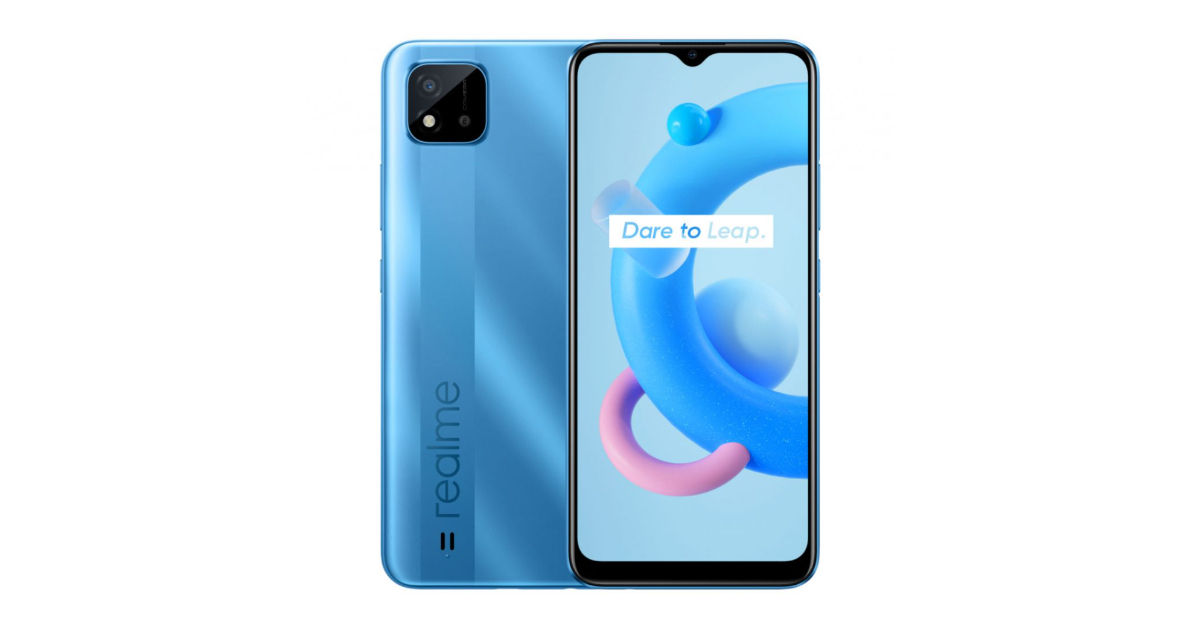 Realme C Series to Get 5G Support As Early as This Year, Will That be the 5G Phone Under Rs 10,000?
mysmartprice.com
National Video Game Day: 90s video games from Road Rash to Mario that will take you back to your childhood
bgr.in
Poco F3 GT officially confirmed to arrive in India, company releases teaser
bgr.in
Assassin's Creed Infinity is in works, may have a long service plan like GTA Online
bgr.in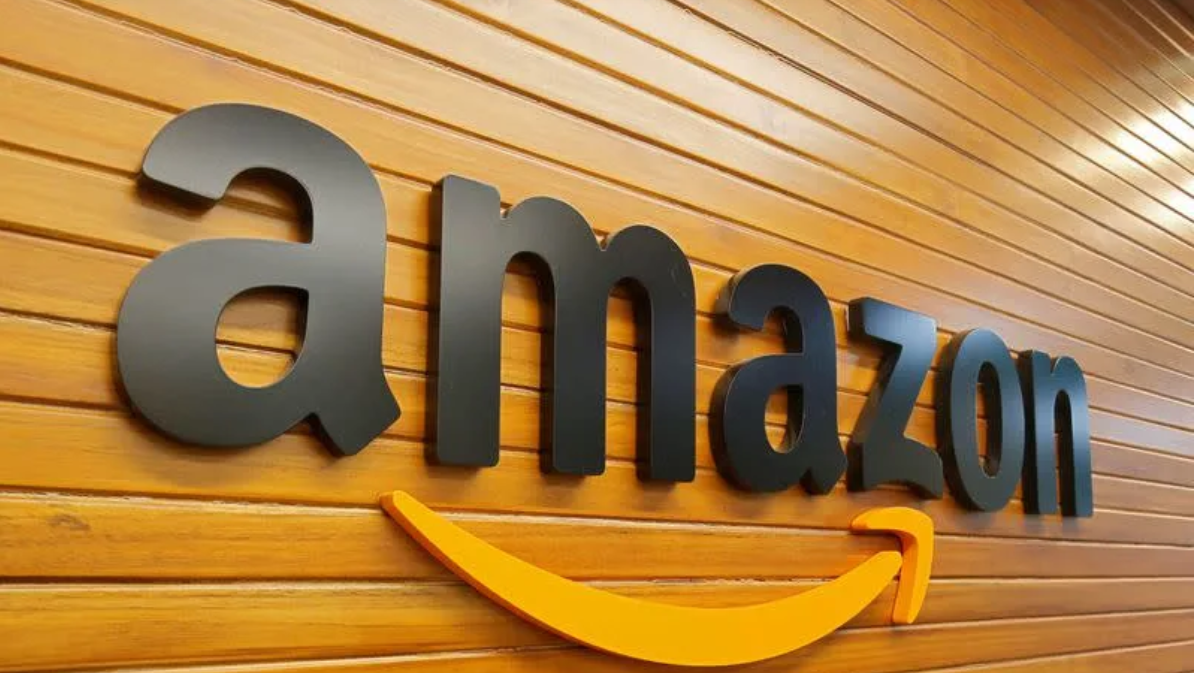 In a bid to provide a resource centre on ecommerce for micro small and medium enterprises (MSMEs), Amazon India today announced the launch of its first Digital Kendra. It has been set up in the city of Surat, Gujarat, and the Digital Kendra will provide the MSMEs the opportunity to learn about benefits of ecommerce and avail a range of services pertaining to it. Chief Minister of Gujarat Vijay Rupani inaugurated the first Amazon Digital Kendra in a virtual event along with Amit Agarwal, Senior VP and Country Head, Amazon India and Manish Tiwary, VP, Amazon India. Amazon India has chosen Surat for its first Digital Kendra because it is one of the most important MSME clusters and thousands of MSMEs are located in and around the city. Also, Amazon India has more than 100,000 sellers in Gujarat. Digital Kendra is a brick and mortar resource centre, where MSMEs can learn about the benefits of ecommerce and kick start their journey towards being digital entrepreneurs. Vijay Rupani said Amazon India's initiative will help equip MSMEs with the right knowledge, skills and support to benefit from technology adoption and ecommerce. Amit Agarwal said "This is an earnest endeavor to bring the right tools, support and services infrastructure closer to where MSMEs are based and help them benefit from ecommerce." Amazon will engage with local partners to set up and manage the Digital Kendras. It will provide local partners additional revenue streams while playing an integral role in creating greater awareness and understanding of e-commerce, understanding the exports markets, and offer MSMEs the tools to grow their business. MSMEs can visit the Amazon Digital Kendra, which will be an one-stop centre for availing third party services including training on benefits of ecommerce, GST and taxation support, shipping and logistics support, cataloging assistance, digital marketing services amongst others, the company said. It will also provide opportunity for MSMEs to avail onboarding services if they are interested in registering as sellers on Amazon.in or engaging with other Amazon programs. Based on the response to the new Digital Kendra, Amazon India will look to open more such centres in other parts of the country. Last year at the inaugural Smbhav Summit, Amazon had announced three important commitments - to digitally enable 10 million MSMEs, enable ecommerce exports worth $10 billion and create 1 million additional jobs in India between 2020 and 2025. The company said it is on track to fulfil these commitments. It claimed that it has already digitized 2.5 million MSMEs, enabled cumulative exports worth $1 billion and helped create nearly 1 million jobs in India till date including 300,000 direct and indirect jobs since January 2020.

Amazon sets up its first Digital Kendra in India: We explain what it is
techradar.com
OnePlus Nord 2 5G Set to Launch in India on July 22, Amazon Reveals
gadgets.ndtv.com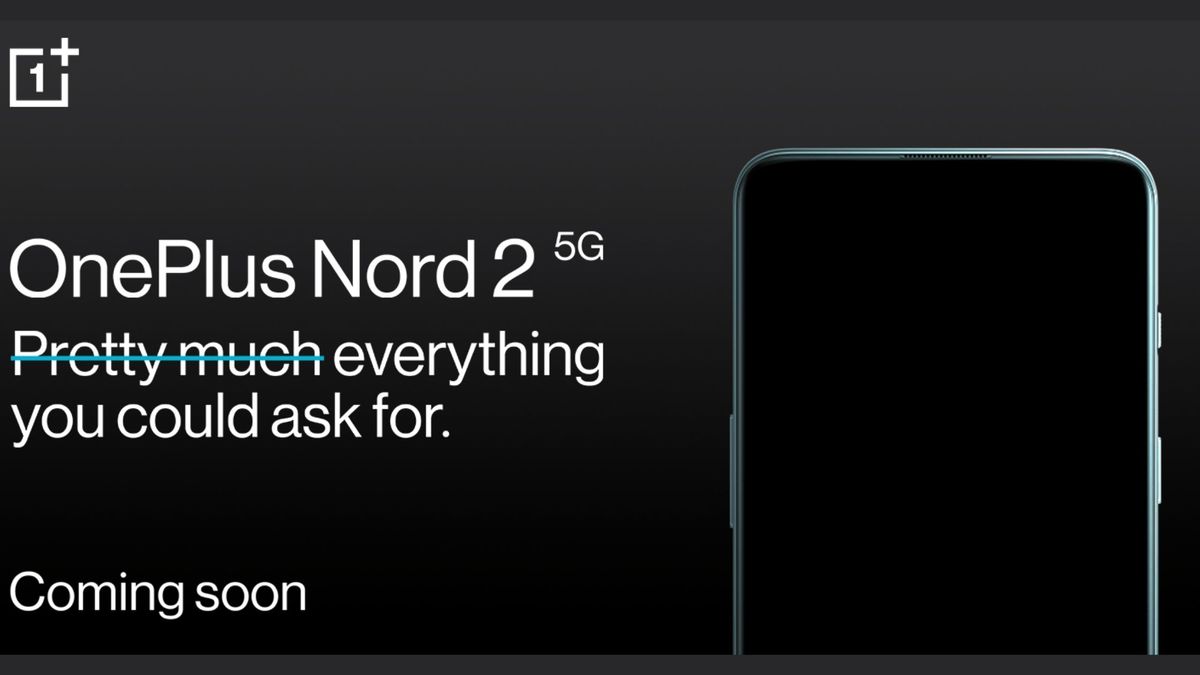 OnePlus Nord 2 Amazon availability confirmed for India
techradar.com
PS5, PS5 Digital Edition to Go on Pre-Bookings Again in India on July 12
gadgets.ndtv.com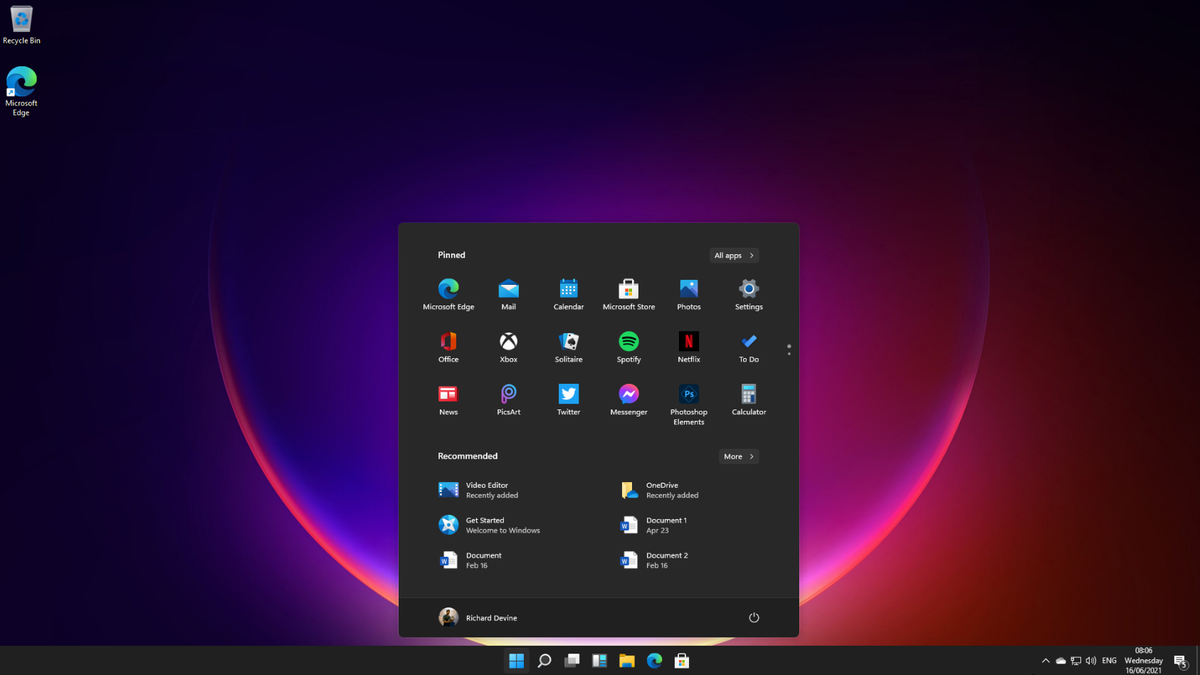 Windows 11 is finally official, with a new look and much more after being unveiled at Microsoft's big event on June 24. Showcasing the Fluent design language and more, the new upgrade can also be tried out on the Insider channels, ready to download and use on machines that meet the minimum requirements. There is also a huge redesign of the Microsoft Store, allowing Android apps from the Amazon App Store to be used, so you can download TikTok and other apps if you wish. Plenty of discoveries are still being made with the recent Insider build and from what Microsoft are confirming with other vendors and users, but we're making sure that we're updating this page with everything that's been confirmed so far. There's still some confusion as to the system requirements of what Windows 11 needs for your PC, mainly due to a component called TPM, but it looks as though Microsoft are looking into this. While we wait for more confirmation from the company, here's everything we know about the release date, the new features, and more for Windows 11. Microsoft says Windows 11 will be out " this holiday season " – so likely sometime between late November and Christmas. There is also going to be a yearly update of the new operating system, similar to Apple's efforts with macOS. While Microsoft released a tool that allowed you to see if your desktop PC or laptop will be able to run Windows 11, it was confirmed to be buggy, giving erroneous results for machines that would have no problem in running the update. However, another tool has been released which gives you much clearer detail for how eligible for PC is. It looks as though Microsoft are hinting at a release for Windows 11 in October. Countless screenshots have the date of October 20, alongside messages that state how many are looking forward to "turning it up to 11 in October!" Now that Microsoft have released the test build, named 22000.51 for Windows Insiders on the developer or beta channel, we have a handy guide in how to download it. Before you do though, the best point of call would be to make sure that your PC is enrolled for Microsoft's Insider Program first, as long as it meets the requirements. But do be aware, we advise to only run it on a PC that's not your main machine, as there are plenty of small issues for now. In the meantime, vendors such as Lenovo have released some guidance to other users who have machines running Windows 7 and above, that it may be a free upgrade, but with a caveat. There's even an option to downgrade to Windows 10 if you are experiencing issues with Windows 11. This is available in the current Insider builds, but you can only do it within 10 days of upgrading your machine, otherwise a clean install has to be done in order to go to Windows 10. There's been a lot of discussion as to which devices are eligible for Windows 11. Regardless of the TPM requirement, others are simply wondering if they need to look to upgrade their PC or laptop soon. For now, Microsoft have published the requirements for the update, but they are subject to change as we near release and the company take feedback on board. Windows 11 will be a free update for existing Windows users – you'll need to be online to download, install and activate Home versions, and you'll need to have a Microsoft account when installing it on or upgrading your PC or tablet. So far Microsoft have released the hardware requirements for Windows 11, but there's confusion over TPM (Trusted Platform Module) and whether the company are pushing hard over the minimum threshold for which devices are eligible to be updated to the new version. While we've got a handy explainer for you that goes into TPM, hardware vendors can still offer new machines with Windows 11 that won't need this requirement, albeit with good reason to. There are improvements across the board in Windows 11, with Microsoft promising that updates will be 40% smaller, and touting Windows 11 as "the most secure release yet". The taskbar is optimized for touch as well as mouse peripherals, and is now renamed the dock. New multitasking features are also on offer thanks to a feature called Snap Layouts, which enables you to arrange multiple windows across the screen, not just side by side, but in columns, sections and more. Another feature is Snap Groups, where you can go back to previously snapped windows from the dock, so for example you can go to your email app, Edge browser windows or anything else without having to snap them back to the previous view again. There's also improved multi-monitor support, so when you reconnect an external monitor, Windows 11 remembers the previous positions of the windows that were on that monitor. There's even an estimated installation time for Windows Update, so you can see whether you need to hold off from updating your PC until later in the day. Teams is also integrated to the dock, so you can easily join in with meetings and family calls. This looks like the first inkling of Skype disappearing from Windows, especially with the Skype sounds being heard in the demo when a call was incoming. The Microsoft Store is finally seeing a redesign, with better-curated content, and a better options for managing your purchased shows, such as mirroring them to your television. Apps such as Disney+, Adobe Creative Cloud, Pinterest and more are already in this redesigned store for Windows 11, ready to go. WPA, EWP and Win32 apps are now all in the Microsoft Store, ready to go. If a developer has a commerce engine, they can keep 100% of the revenue brought from the Microsoft Store. Android apps are also ready for Windows 11, discoverable from the Microsoft Store, via the Amazon App Store, so you can download TikTok and more, ready to use on your PC or tablet. We suspect that the reason why Amazon are allowing their version of the store instead of Google, may be to do with the. APK filename being replaced from August. The new store opens up possibilities for other applications to arrive in Windows 11, even Apple's iMessage, which could follow iTunes and Safari. One of the biggest changes users will notice is that the Start menu has been moved to the center of the screen – and it's now "cloud powered", so it dynamically changes depending on the time of day, and the content you're working with. Light Mode and Dark Mode are official, with rounded corners and a unified design across the operating system, with colorful wallpapers to choose from as well. There are also some windows that look Aero-esque from Windows Vista, showing you bite-sized information. Windows Widgets are back in Windows 11, accessible via the dock, with Microsoft touting AI-powered dynamic features that enable widgets, as with the Start menu, to change depending on the apps you're using and the time of day. On the touchscreen, you can slide from the left on the desktop to have widgets appear. There are plenty to choose from, such as the weather, Bing maps, news, and more. These will be available for third-parties as well, so you may see as many widgets available to pick as there are on Apple's iOS and iPadOS operating systems. Gaming will be a much bigger focus in Windows 11, with the sluggish and frustrating-to-use Windows 10 Xbox app replaced by a new Game Pass app that enables you to buy, manage and remove games, making it easier for you to access and download games, from Doom Eternal to – soon – Halo Infinite. HDR will also be supported on compatible machines, offering improved lighting and contrast for gaming and viewing media. Direct Storage is also here, with the main game assets able to be downloaded and installed, enabling you to play your games even faster than before. Tablet mode has been one of Windows' weaker points ever since Windows 8, and the new tablet features that Microsoft showed off for Windows 11 could be key to the operating system's fortunes, especially with future Surface products in the pipeline from Microsoft – to have a new, numbered operating system for its upcoming tablets could be a big selling point for new users. At the event, Microsoft touted bigger touch targets and easier ways to move windows around, and better rotate optimizations, for example in how windows are rearranged, so you don't lose track of the applications you were using. Gestures used with the trackpad of the Surface models are also coming to the touchscreen, bringing in some familiarity here. Haptics is also coming to Windows 11 when you use a stylus for better feedback when drawing or sketching. The touch keyboard has also been redesigned, with a smaller keyboard just for your thumb, and emojis ready to be used. Microsoft says dictation will also be improved, alongside voice commands, with 'delete that' options and more.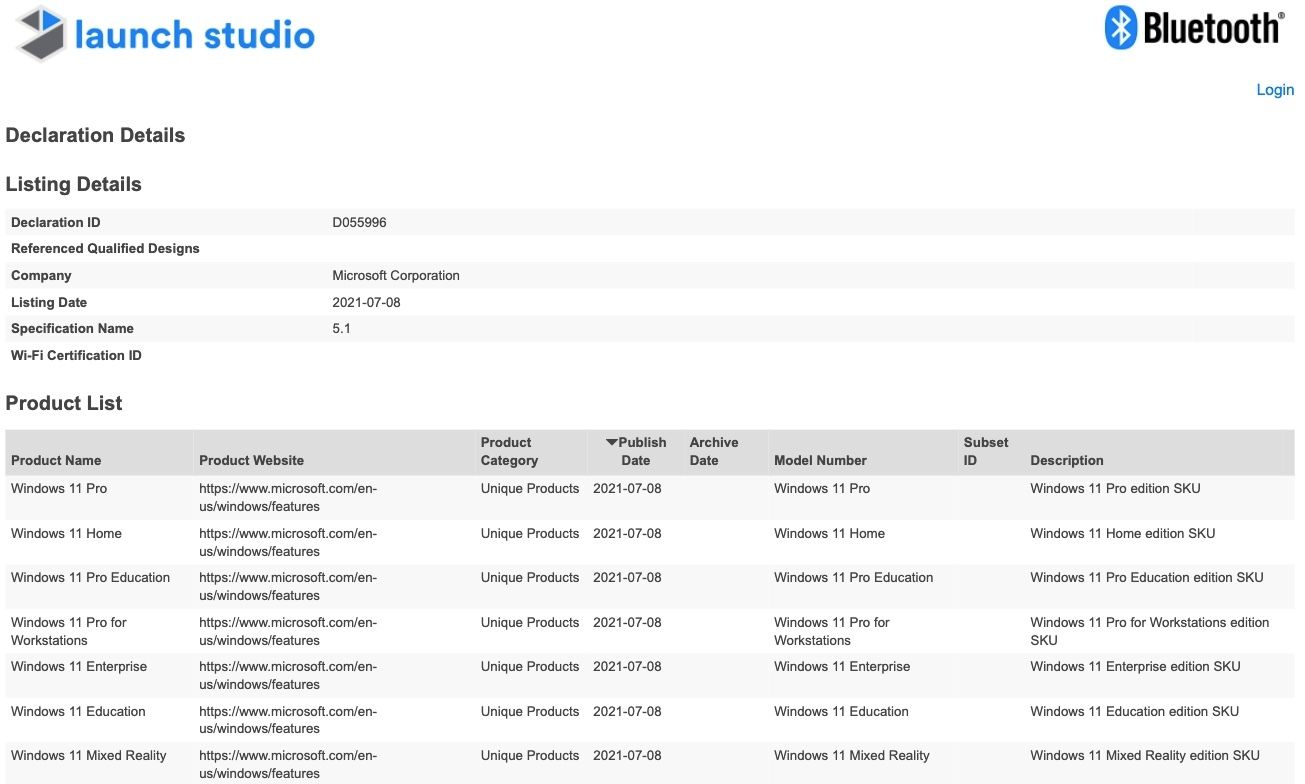 Windows 11 Versions Spotted on Bluetooth SIG, Here's the Complete List
mysmartprice.com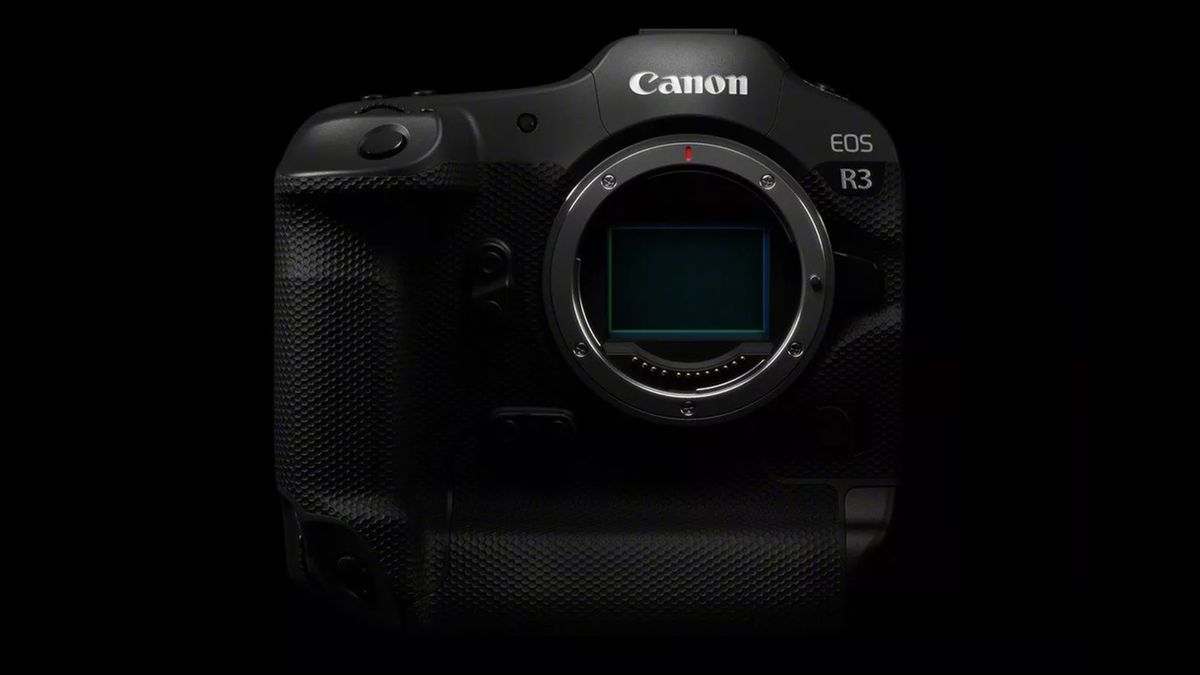 Canon EOS R3 release date, price, features and rumors
techradar.com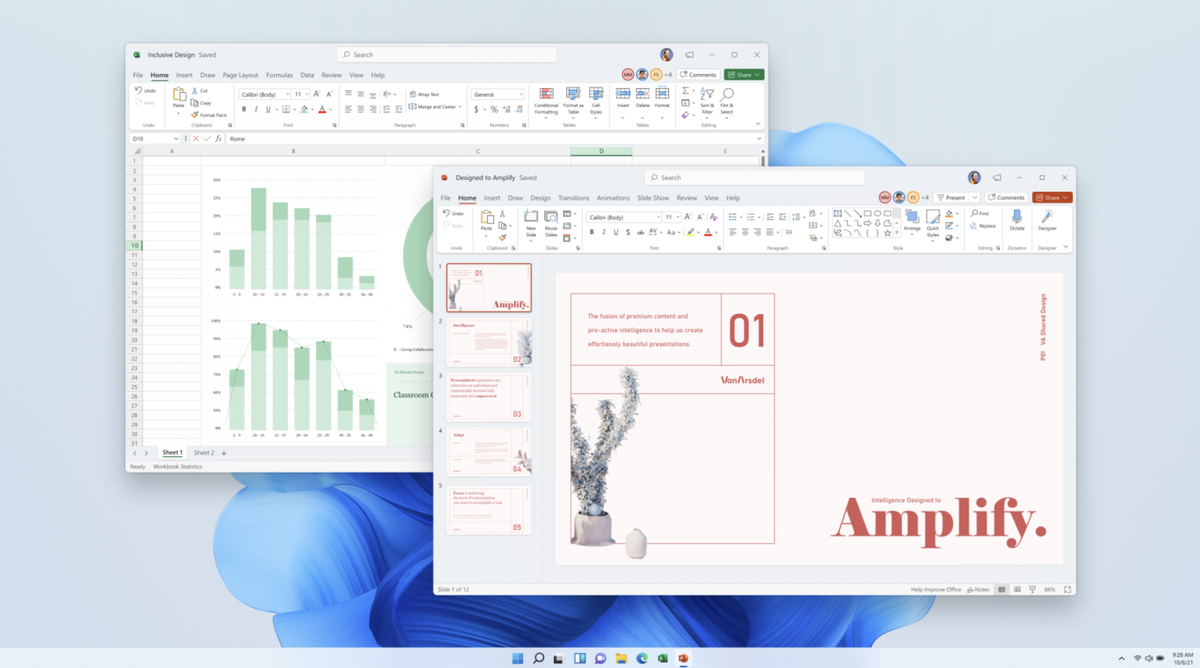 Redesigned Microsoft Office for Windows is now available for Insiders
techradar.com
Canon EOS R3 release date, price, features and rumors
techradar.com
You can downgrade from Windows 11 to 10, but be quick
techradar.com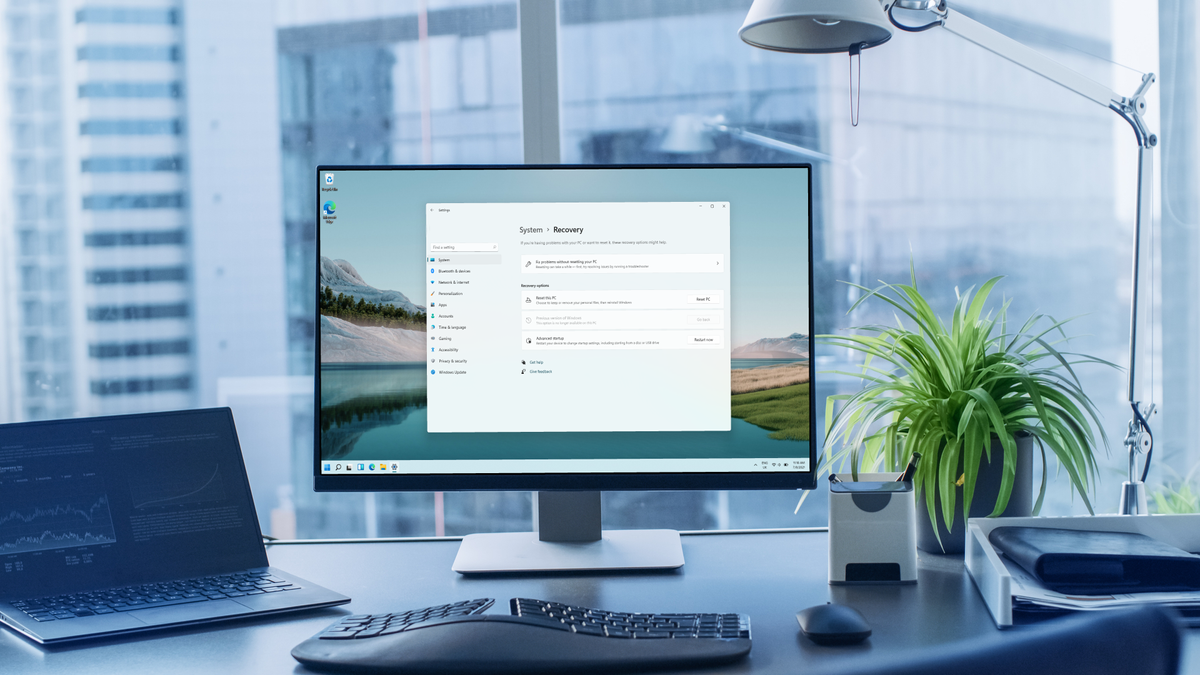 You can downgrade from Windows 11 to 10, but be quick
techradar.com
Why you can trust Pocket-lint (Pocket-lint) - There seems to be a trend for plonking the word 'Pro' onto the end of an existing device, selling it as the uprated model in a series, adding some enhanced features. In the case of the Poco M3 Pro that's very good news indeed - because the standard M3, released early 2021, was barely fit for purpose. The M3 Pro is a totally different beast, thankfully, with a different design and far more functional internals to make for a device that, while not as far-reaching as the 'Pro' name may suggest by any means, is a solid entry at the affordable end of the market. But with so much else also occupying this space - including the Redmi Note 10 Pro - can the Poco truly compete? Design & Display 6.5-inch LCD,1080 x 2400 resolution,20:9 aspect ratio,90Hz refresh rate Dimensions: 162 x 75 x 8.9mm / Weight: 190g Finishes: Poco Yellow, Power Black, Cool Blue Fingerprint scanner in power button There's an increasing habit for affordable phone makers to get a bit shouty with their branding. The worst culprit is Realme ( its 8 Pro is so heavily brandished with logos and slogans that it's like walking into a 90s high street teen fashion store). Pocket-lint Poco isn't doing a great deal better, though, by lobbing giant logos all over its recent devices. The M3 Pro, as you can tell from the capitalised and over-size Poco logo on its rear is, indeed, a Poco phone. Why, therefore, it also appends that with "designed by Poco" beneath we cannot fathom - as if the capitalised large Poco logo wasn't enough? The rear of the M3 Pro is also a bit too shiny, attracting fingerprints across the majority of its rear, only semi-shielding its camera section from such high gloss. The standard M3 featured a textured plastic rear, which while not high-end was at least less smeary with the whole fingerprint situation. We'd contently pop this phone into a case more suited to our tastes and that would then sit flush with the slightly protruding camera unit to make for a neater finish, albeit a thick one - the phone is 9mm, so rather chunky as these things come. Flip over to the screen and it's a 6.5-inch LCD panel, not OLED like you'll find in some competitors, with up to a 90Hz refresh rate (it's either 60Hz or 90Hz, you pick in the settings) for some uptick in smoothness throughout software and apps. For similar money you can buy 120Hz panels now, though, which is what the Redmi Note 10 Pro offers. So the Poco is not a leader in its class, and the auto-brightness seems keen to keep everything looking dim, but crank the brightness slider up a little and this screen is perfectly decent. The punch-hole camera isn't too distracting (unlike some competitors which have more shiny, reflective ones). And the degree of colour considering it's an LCD panel does a fair job too - although it's not especially accurate, as photos taken on the phone look more muted than you'll see once viewed off the device. Pocket-lint For signing-in there's a fingerprint scanner positioned in the power button, which is relatively responsive. Sometimes there's a bit of to-and-fro between it and software/apps, though, with our banking app often requiring a double sign-in for it to actually work (something that we've not experienced with Monzo bank on any other phone before now). Motorola's new Moto G9 Plus is a stunner of a phone - find out why, right here By Pocket-lint Promotion · 8 July 2021 Performance & Battery MediaTek Dimensity 700 5G (MT6833) 128GB storage,6GB RAM MIUI 12 (over Android 11) 5,000mAh battery 18W charging The 'Pro' part of the M3 Pro is largely related to the processor difference over the standard model. With MediaTek's Dimensity 700 chip on board - the competitor for Qualcomm's Snapdragon 700 series - the performance is up to par based on our use. Pocket-lint We've not had issues with lag or touch-responsiveness, as with did with the non-Pro model in the past. Even the M3 Pro's ability to run games can't be doubted. And in this arrangement we've never felt it overheat to any discernable degree. That's the core hardware aspect of the device, but the software - which is MIUI 12, as provided by Xiaomi - does have the ocassional irritation. Xiaomi's software - which also features on Redmi handsets - seems to arrive in different states with different issues per brand, making it the most inconsistent Android software we can name. Pocket-lint In the case of the M3 Pro we've not had notification issues like with some Xiaomi phones, instead there's some instability with certain apps. On reapeat we would get crash notifications for Photos, for example, with a report card popping up. While playing South Park: Phone Destroyer a 'file not found' pop-up would appear - something we've never seen in years of playing the game. These aren't total device breakers, though, as it seems to be generally related to apps running in the background, so it's likely down to software permissions timing out and causing these blips. Because that's all they are: minor irritations. Otherwise, the M3 Pro's software runs well. As with any MIUI setup there's tinkering to be done to get the vibration response in different modes (even Silent still vibrates by default) and battery saver settings all running as you wish, but once you've put your mark on it it's smooth sailing. We do wish the system dark mode wasn't quite as brash though. Pocket-lint Battery life, given the large-capacty 5,000mAh cell on board, also steams along for a decent innings. We've been getting a full day's use with around half the battery remaining after 16 hours, so you could feasibly not charge overnight and get two full days of moderate use. When it does come to recharging the 18W charging speed isn't nearly as speedy as some, but it does the job. Cameras Triple rear camera unit: Main (26mm): 48-megapixels, f/1.8 aperture,0.8µm pixel size Macro: 2MP, f/2.4 Depth: 2MP, f/2.4 Selfie camera: 8MP, f/2.0 When it comes to cameras the M3 Pro claims to have a triple rear camera. Well, forget about that - the macro and depth sensor you'll probably never use, as they have little purpose other than to lay claim to making up the triple camera really. Pocket-lint Fortunately, however, the main camera here is actually pretty decent. We would rather just have this main camera and a super-wide one - which, as you can see from the specs, the latter is entirely absent - rather than all the extras taking up space on the back. Still, the main snapper - a 48-megapixel offering - does a good job of delivering punchy, sharp-looking images in a variety of conditions. Focus is quick, adjusting exposure easy enough, and while the extra settings - you can slide between Photo, Portrait, Pro, etcetera - aren't massively useful, it does add additional options to your shooting potential. The main camera can even shoot pretty close-up to a subject, negating the need for an additional low-resolution macro camera's existence really. Pocket-lint : Main cameraMain camera There's also HDR (high dynamic range) and AI (artificial intelligence) options to auto-adjust exposure peaks and troughs and to boost a given image based on what the camera believes the subject is, which can go some way to enhancing the result (or sometimes go a bit haywire, but that's all part of the fun). Overall, then, the cameras selection is somewhat amiss given the lack of any ultra-wide lens, but look past the macro and depth unnecessaries and the main sensor will reward you well enough. Verdict While there's no doubt the Poco M3 Pro is overselling itself by featuring the word 'pro' in its name, it's a vastly better device than the standard Poco M3. And, actually, it's a perfectly decent affordable phone with reliable MediaTek innards and long-lasting battery life. Its problems aren't especially considerable - some software blips, a somewhat outlandish design, and a lack of wide-angle camera - but it's more the competition that piles on the pressure. After all, you can buy a Redmi Note 10 Pro with better screen (OLED at 120Hz) and better cameras (it has a wide-angle), and less shouty design principles, all for around the same price. If Poco is more up your street then, well, look to spend a touch more and get the superior Poco F3 instead. Also consider Pocket-lint Redmi Note 10 Pro Around the same price point, but with a better display and better cameras, plus a more considered and less boisterous design, there's no beating this Redmi. Read our review squirrel_widget_5704422 Pocket-lint Poco F3 No, it doesn't say 'pro' in the name, but the F3 is the superior Poco phone in, well, every regard. If you're into the brand then it's a more sensible choice - for only a little extra cash. Read our review squirrel_widget_5715468 Writing by Mike Lowe. Originally published on 8 July 2021.

Aadhaar card update: How to add or update phone number in Aadhaar card online
bgr.in
Realme's Dizo on Thursday launched the Star 300 and Star 500 feature phone in India. Priced at Rs 1,299 the Dizo Star 300 is now available on Flipkart and select offline stores in black, blue and red colours. The DIZO Star 500 is priced at Rs 1,799 and is now available on Flipkart and select offline stores in black, green and silver colours. Both the come with 365 days replacement warranty from the date of purchase. The Dizo Star 300 is powered by a 2,550 mAh battery, which the company claims to deliver up to 18 days of standby time and 21+ hours of call time. The phone has 32MB storage for users to store up to 1000 phone numbers and 200 messages. The phone supports storage expansion through microSD card (up to 64GB). The phone supports eight languages, including English, Hindi and regional languages such as Tamil, Gujarati, Telugu, Punjabi, Bengali and Kannada. It boasts in-built FM Radio, MP3 player, games and torch. Besides, it has calendar, alarm, tasks and calculator. The phone sports a 1.77-inch screen and a distinct backlit keypad for typing. The Dizo Star 500 is a premium model in the duo of launched by Dizo. It boasts an ornamental lamp belt at the top that doubles up as a flashlight. Further, there is an Ice Silver line pattern design on the phone that is reflective in nature. The phone sports a 2.8-inch screen. It is powered by a 1,900 mAh battery, which the company claims to deliver up to 17 hours of talk time and 13 days of standby time. The Dizo Star 500 supports five languages - English, Hindi, Tamil, Gujarati and Telugu. It has Bluetooth, alarm, sound recorder, calendar, calculator, and files. It is equipped with 32MB memory to store up to 1000 phone numbers and 200 messages. It has the MP3 Playback, FM Radio, Games and 0.3MP Camera.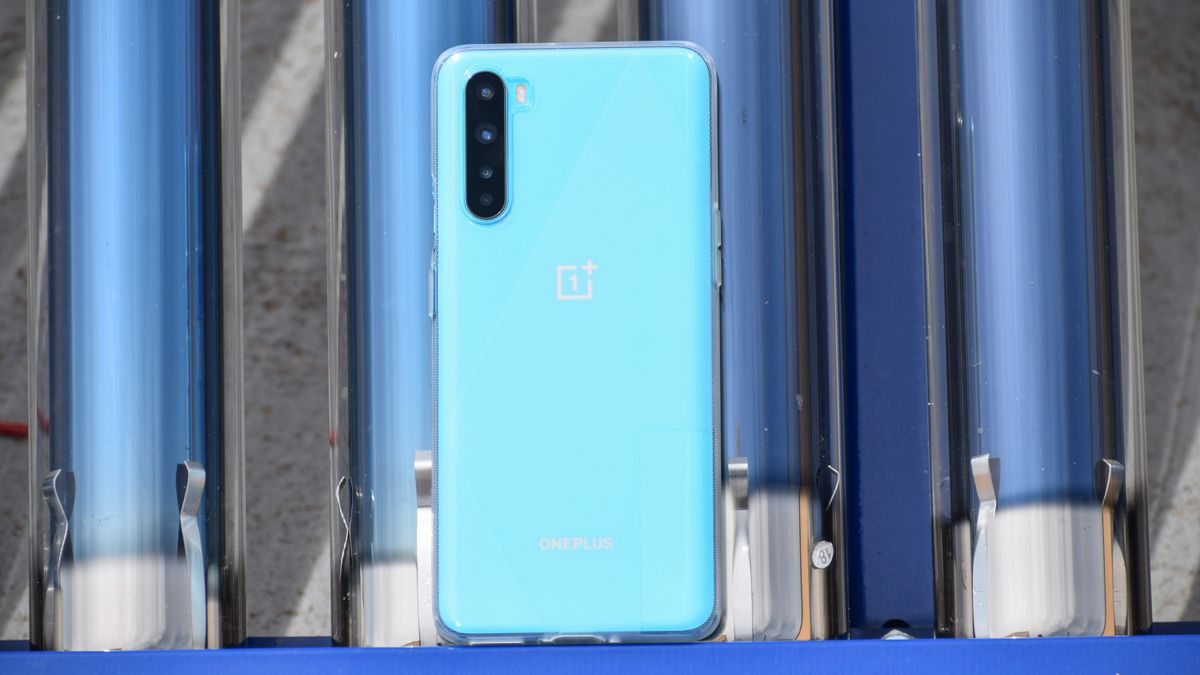 OnePlus Nord 2 launch date briefly mentioned on the official website
techradar.com
All those who live and work in India will have to abide by the rules of the country, newly sworn-in Information and Technology Minister Ashwini Vaishnav said on Thursday on Twitter's standoff with the central government over new IT rules. Vaishnav was talking to reporters after meeting BJP general secretary (Organisation) B L Santhosh at the party office here. On a question that was not adhering to IT rules, he said whosoever lives and works in India will have to abide by the rules of the country. Vaishnav, the MP from Odisha, on Wednesday took oath as the Cabinet Minister and was given the charge of Railways along with the Information and Technology Ministry. He said was thankful to Prime Minister Narendra Modi for giving him the responsibility. He said his focus will be on improving the life of the last man standing in the queue. In past, Vaishnav, while speaking in the Rajya Sabha, had raised the issue of cyber bullying of Karnataka-based Rashmi Samant's resignation from the position of Oxford Student Union President in the United Kingdom and described it as a serious case of racism. US-based company has been in the eye of a storm over its alleged failure to comply with the new IT rules in India, which mandates, among other requirements, the appointment of three key personnel -- chief compliance officer, nodal officer and grievance officer by social media platforms with over 50 lakh users. All the three personnel have to be residents in India. While the rules came into effect on May 26, is yet to adhere to the social media guidelines, despite repeated reminders from the government.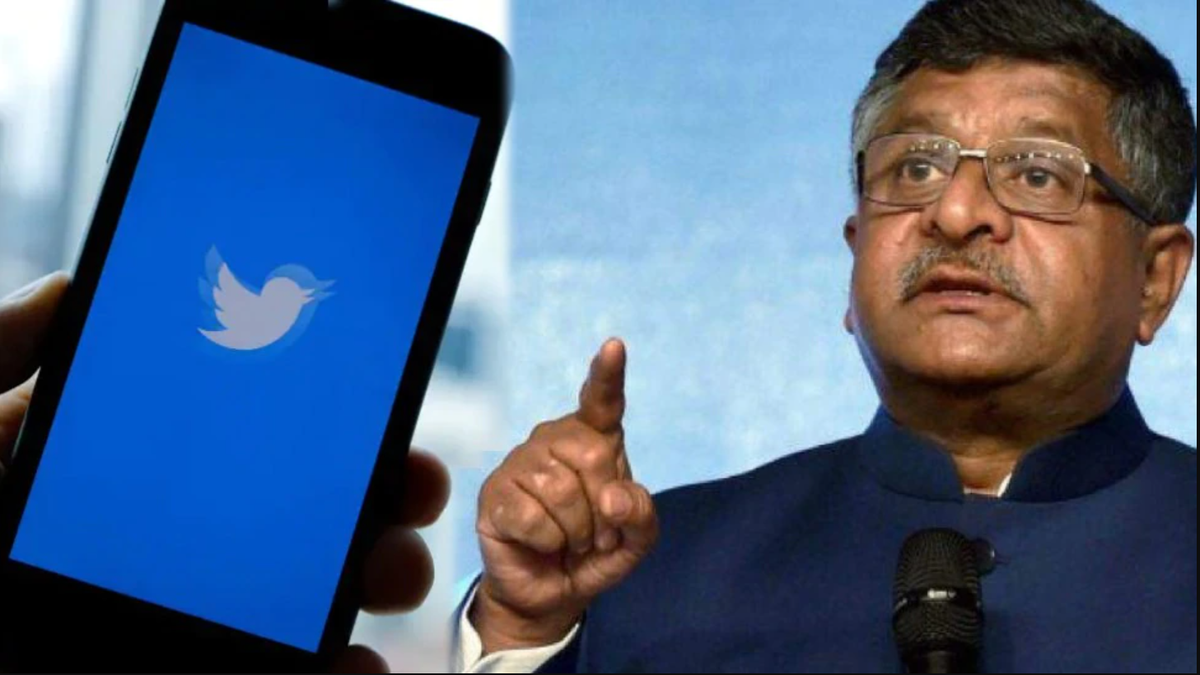 India has a new IT Minister - Wonder whether Twitter had a role in it?
techradar.com
India has a new IT Minister - Wonder whether Twitter had a role in it?
techradar.com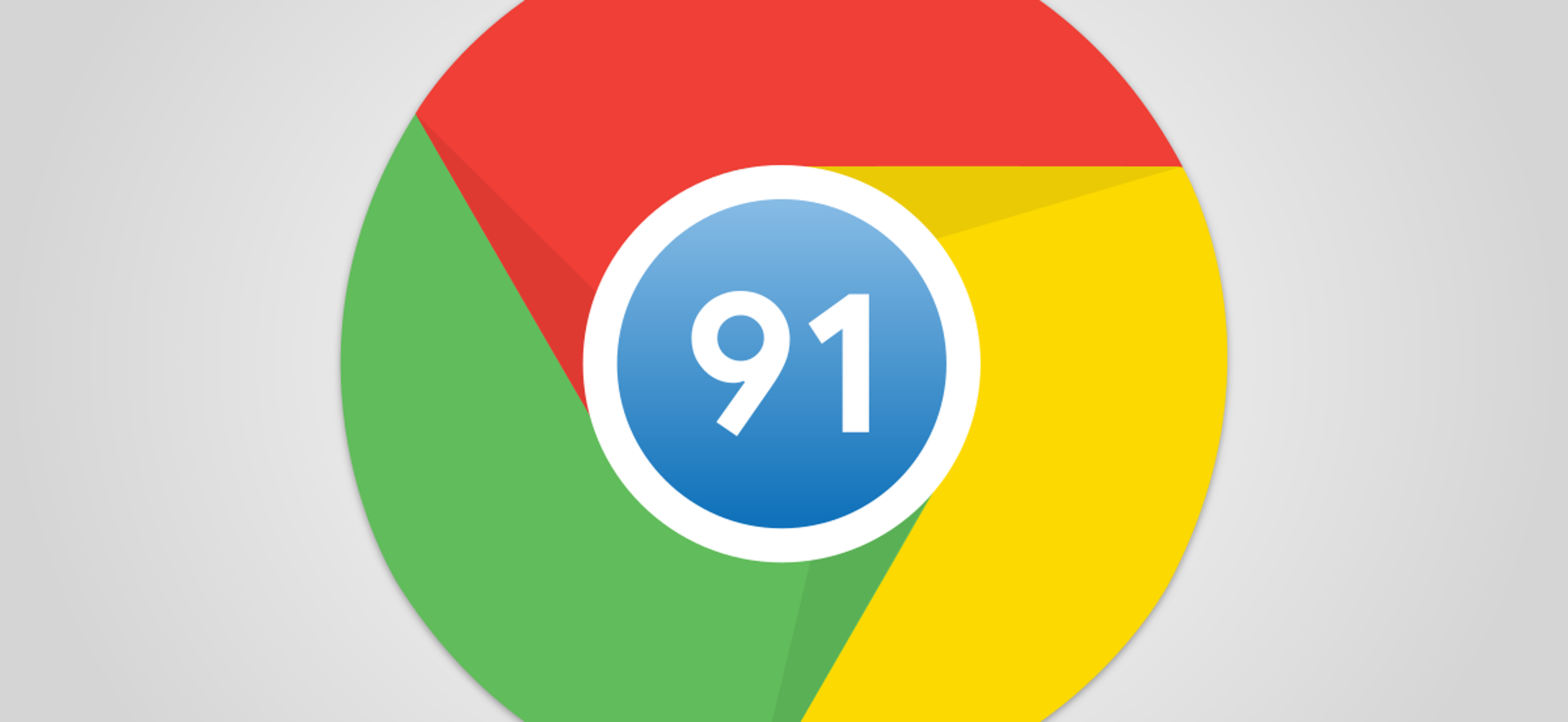 Google released the latest Chrome OS update – Chrome OS 91.0.4472.147 last week. Despite being a stable update, the users are reporting performance issues after updating. It is causing issues in basic tasks like typing and opening apps. Troubleshooting is also not helping to solve the problem. Many users reported the issue and also mentioned that the issue still exists after performing power wash and other troubleshooting steps. The issue was first reported on Reddit, it also provided the real problem causing the performance drop. The issue is related to CPU usage, overworking of the CPU is causing a drop in performance. On checking the Diagnostics app, it was seen that the clock speed is dropped to 0.80GHz and CPU usage often reaches up to 100%. However, not every device is having the issue, devices with hatch and grunt boards are having this issue. It was noticeable immediately after updating the Chrome OS. The problem makes the Chromebook almost unable to use. If you are facing this issue, you can report it to the Chromium bugs tracker. You can also press alt+shift+i on your Chromebook to send feedback to the Chrome OS team. Switching to the Beta channel may also help you temporarily. Those who have not updated to the latest Chrome OS should hold back for a little while for Google to fix the issue.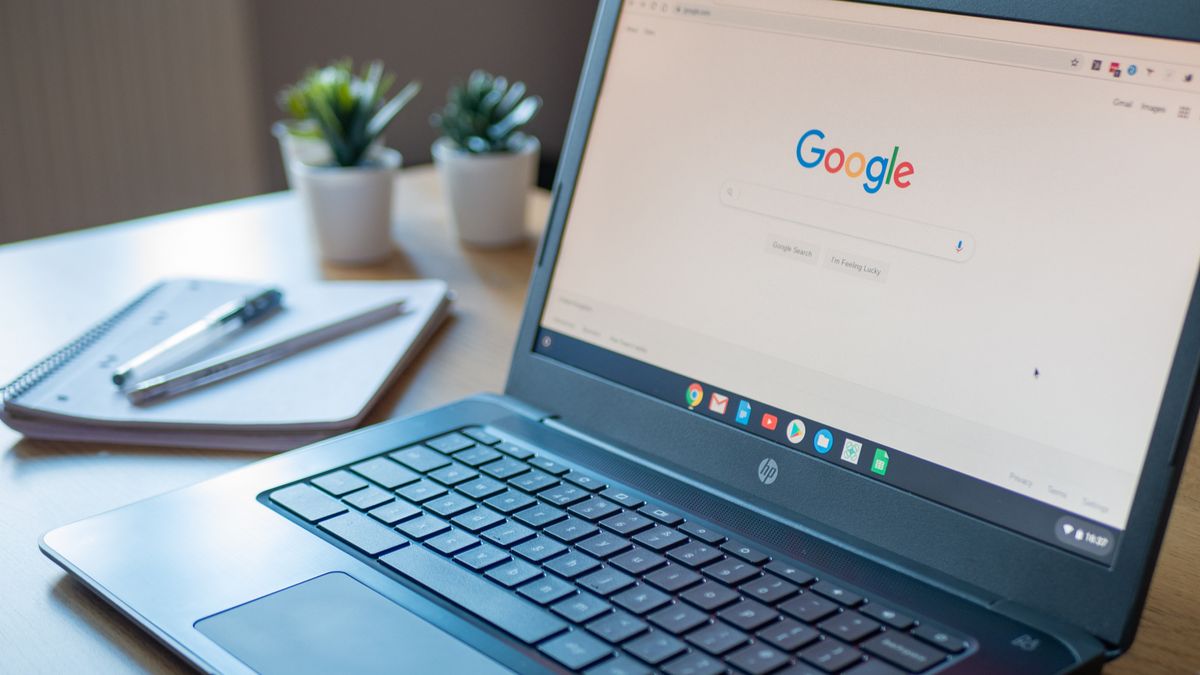 Chromebook running slow? Google's update may be to blame
techradar.com
Chromebook running slow? Google's update may be to blame
techradar.com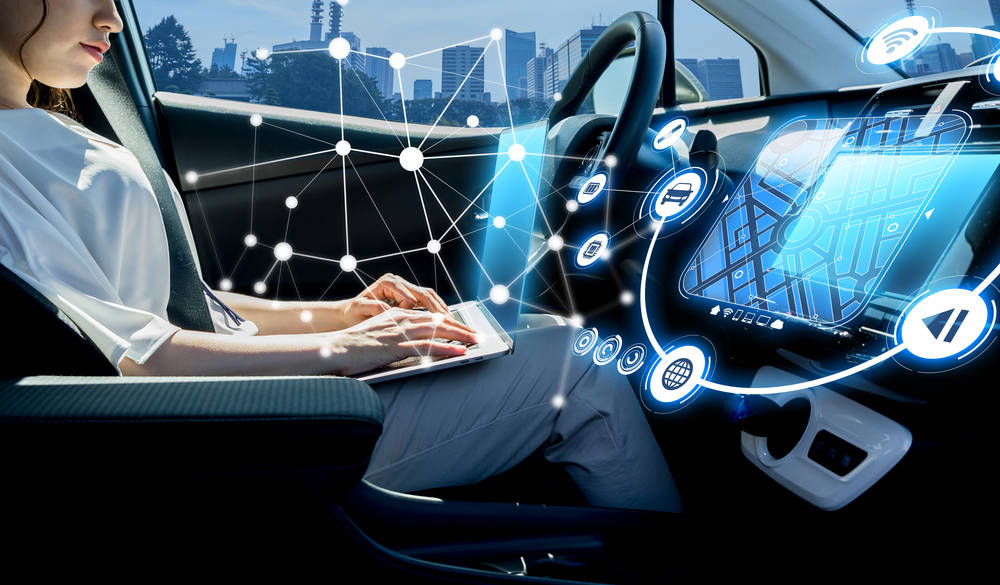 Huawei has announced that its wireless tech is going into 30 million Volkswagen vehicles, thanks to a deal with an unnamed supplier. The agreement is Huawei's largest automotive licensing deal to date. According to Huawei's canned statement issued Wednesday, the agreement includes a licence of Huawei's 4G standard essential patents, covering Volkswagen vehicles equipped with wireless tech. Huawei's chief legal officer, Song Liuping, pointed out the Chinese tech company holds most of the patents used in wireless tech — a situation that could be a saving grace for a company severely constrained by US sanctions. "As an innovative company, we own a leading patent portfolio for wireless technologies, which creates great value for the automotive industry. We are pleased that key players from the automotive industry recognize that value. We believe this licence will benefit worldwide consumers with our advanced technology," said Song. Volkswagen confirmed the deal, but avoided names and specifics. The German automaker's statement read: While neither Volkswagen nor Huawei have named the anonymous supplier, South China Morning Post has pointed its finger at Luxembourg-based Rolling Wireless, a leading supplier of automobile 4G and 5G network access devices. Wireless tech has become a vital technology for tech-heavy modern day automobiles as they add features like smart door locks, infotainment systems, driver assistance and positioning. Volkswagen announced in February that it would create a "new automotive cloud" on Microsoft Azure. Its focus will be on driver services including media, connection with home and office, and predictive maintenance. Huawei's decision to support 4G – alongside Volkswagen's choice to implement it – reiterates the view that automobiles lag behind other tech in design cycles and technology. It demonstrates that the car industry is in a position to connect consumers, without technologies like edge computing and vehicle-to-everything equipment that require faster 5G being yet mainstream. Technologies requiring 5G for automobiles are on the horizon, but it's a distant horizon. For instance, Hyundai and Singapore's dominant telecommunications company Singtel announced a venture last March to build 5G-connected smart factories, but its reality remains in the future. Huawei's 2020 financials revealed it relied on domestic buying power in the face of US-led sanctions and a global pandemic. A 3.8 per cent hike in overall sales for the year was due to growth in China alone, as declines were confirmed in all other regions. Smartphone market share for the Chinese tech manufacturer fell to four per cent in Q1 2021, from 18 per cent in Q1 2020. ®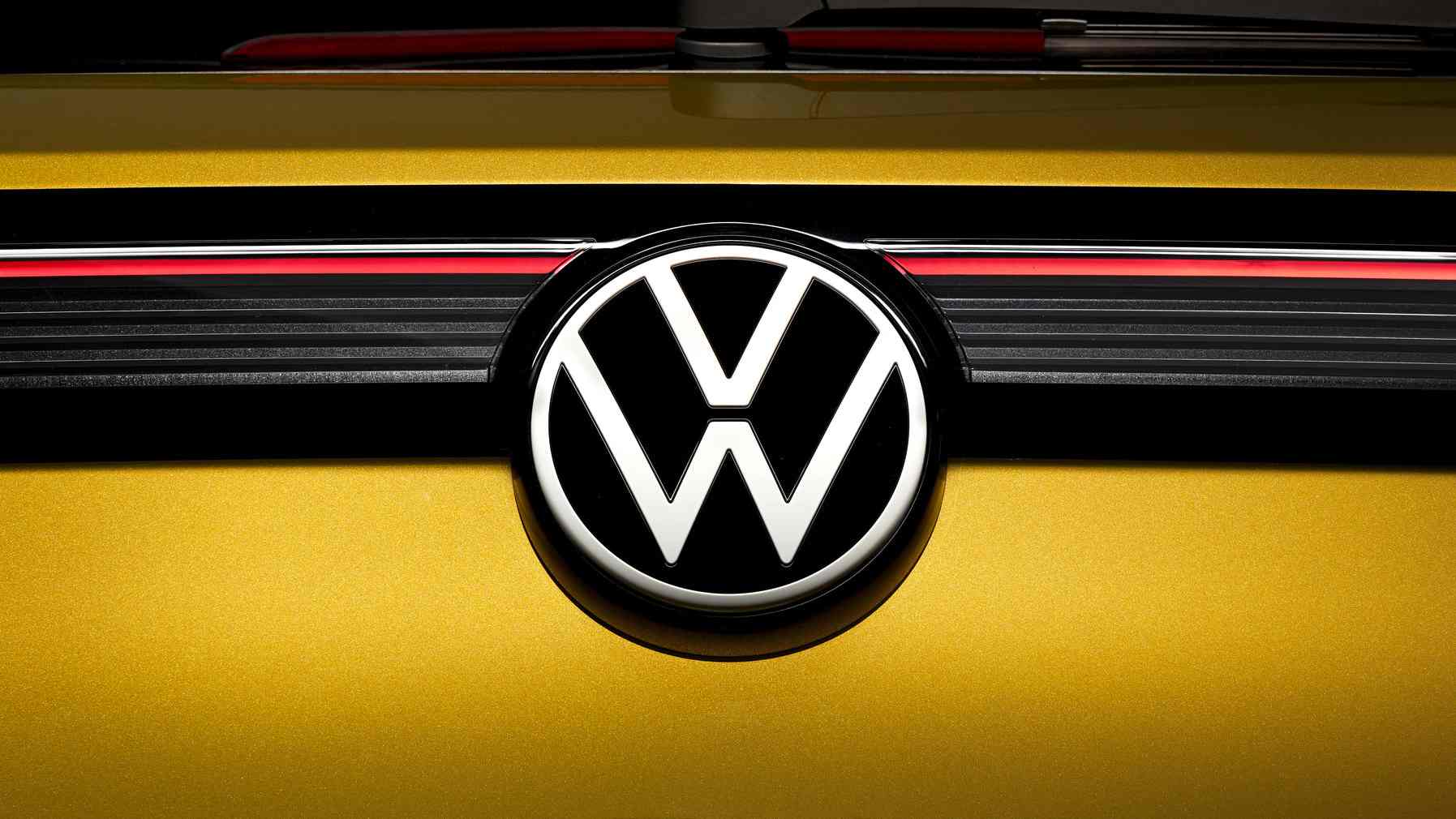 Volkswagen Group vehicles with wireless connectivity to feature Huawei's 4G technologies
firstpost.com
Chinese conglomerate has reached a patent license agreement with a supplier of Group. According to reports, it was Luxembourg-based Rolling Wireless. expects more than 30 million vehicles to be licensed under its based on existing license agreements. The deal covers 4G connectivity in the vehicles. The agreement includes a license under Huawei's 4G standard essential (SEPs), which covers vehicles equipped with wireless connectivity. This agreement marks Huawei's largest licensing deal in the automotive industry, the company said on a statement late on Wednesday. "As an innovative company, we own a leading patent portfolio for wireless technologies, which creates great value for the automotive industry. We believe this license will benefit worldwide consumers with our advanced technology," said Song Liuping, Chief Legal Officer of Over the past 20 years, Huawei has entered into more than 100 patent license agreements with major global companies across Europe, the US, Japan, and South Korea. After facing US sanctions, the company has said it needs to diversify in order to reverse a revenue decline. In April, the company reported first quarter sales were down 16.5 per cent, largely because Huawei sold off its Honor smartphone brand.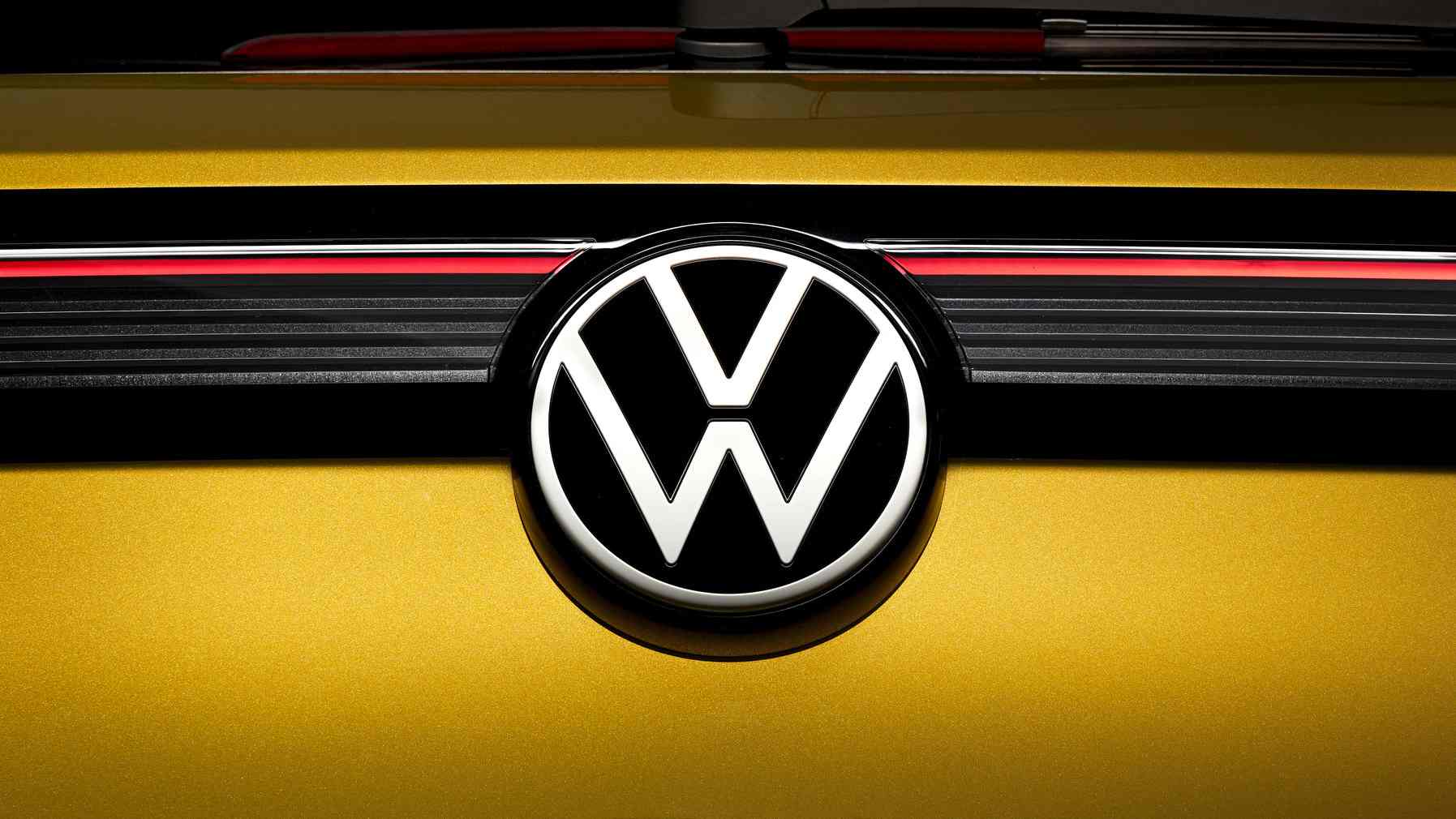 Volkswagen Group vehicles with wireless connectivity to feature Huawei's 4G technologies
firstpost.com
Why you can trust Pocket-lint (Pocket-lint) - The latest version of Android is Android 11. Having dropped the sweet names for something that's more simplistic (it was going to be Red Velvet Cake), Google released Android 11 on 8 September, following a period in beta. You can take a look at what the Android 11 update brings right here. To find out when, specifically, you will get the update and be able to try all the new features yourself, keep reading. Android 11 for Pixel devices The Android 11 public beta started on 11 June, but was released to the public on 8 September, which is when the update is made available to Pixel devices. Note that the original Pixel has been excluded from this list, so that's reached the end of its life. The following devices can now be updated to Android 11 from 8 September: Pixel 2 Pixel 2 XL Pixel 3 Pixel 3 XL Pixel 3a Pixel 3a XL Pixel 4 Pixel 4 XL Pixel 4a The Pixel 5 and the Pixel 4a 5G are expected to launch with Android 11 out of the box later in the year. Android 11 for other Android devices Now that Google has pushed the final version of Android 11, the race is on for manufacturers to get that on their devices as soon as they can. Some companies have confirmed updates are coming, some - like Xiaomi, Oppo, OnePlus and Realme - were on the beta programme and Google has said they will have Android 11 on select devices from day 1. The Android update process can take a long time. Manufacturers target flagship devices first and the roll-out across all devices is expected to take many months, if not years. Here's everything we know about updates to Android 11, and we're keeping track of new information as it becomes known. If a brand isn't onthe list, it's because that brand has not said anything about updates so far. Asus Android 11 update Asus isn't the fastest when it comes to updates, but there has been some progress. Zenfone 6 - from 29 December 2020 Zenfone 7 - from April 2021 Zenfone 7 Pro - from April 2021 ROG Phone 2 - beta 20 January 2021 LG Android 11 update LG has been quiet on the update front, but did confirm the Android 11 beta for the LG Velvet. We've now seen a further timeline from LG Germany and a commitment to update devices despite the company shutting down its smartphone business. LG Velvet 5G - from 30 January 2021 (Korea), April 2021 (Germany) LG Velvet 4G - from 17 June 2021 LG V60 - from 26 February 2021 LG G8X - Q2 2021 LG G8S - Q3 2021 LG Wing - Q4 2021 LG K52 - Q4 2021 LG K42 - Q4 2021 Microsoft Android 11 update Microsoft has confirmed that it will be updating the Surface Duo to Android 11 in summer 2021. Surface Duo - Summer 2021 Motorola Android 11 update Motorola has published an extensive list of devices that will be getting the update to Android 11. There's no definite timeline, but on 21 December 2020, Motorola said that these devices would be updated in "the coming months." Motorola Razr 5G - from 15 April 2021 Motorola Razr 2019 Motorola Edge Motorola Edge+ Motorola One 5G - from 27 April 2021 Motorola One Action - from 3 May 2021 Motorola One Fusion Motorola One Fusion+ Motorola One Hyper - from 1 April 2021 Motorola One Vision Moto G 5G Moto G 5G Plus Moto G Fast - from 5 May 2021 Moto G Power - from 14 May 2021 Moto G Pro - from 21 January 2021 Moto G Stylus - from 27 April 2021 Moto G9 Moto G9 Play Moto G9 Plus Moto G9 Power Moto G8 - from 15 March 2021 Moto G8 Power - from 15 March 2021 Lenovo K12 Note Nokia Android 11 update Nokia's record with updates was good, but seems to have slipped for Android 11. We're very excited to announce our #Android11 upgrade roadmap! We've released over 1000 updates in the past 3 years as part of our Pure, Secure and Up-To-Date pledge, keeping your device safe and protected with the latest Android releases. Here's to the next 1000! pic.twitter.com/GJ7RsDImfq — Nokia Mobile (@NokiaMobile) October 8,2020 Nokia's two OS version promise should mean that anything launched on Android 9 Pie should be eligible for Android 11. The company confirmed the following revised timeline in May 2021: Nokia 8.3 5G - from 02 February 2021 Nokia 3.2 - from 6 April 2021 Nokia 5.3 - Q2 2021 Nokia 5.4 - Q2 2021 Nokia 8.1 - from 9 April 2021 Nokia 2.2 - from 12 April 2021 Nokia 2.3 - from 7 April 2021 Nokia 4.2 - from 9 April 2021 Nokia 1.3 - Q2 2021 Nokia 1 Plus - Q2 2021 Nokia 1.4 - Q2 2021 Nokia 2.4 - from 26 April 2021 Nokia 3.4 - Q2 2021 Nokia 7.2 - Q3 2021 Nokia 6.2 - Q3 2021 Nokia 9 PureView - Q3 2021 OnePlus Android 11 update OnePlus has been good with updates and there was an Android 11 dev preview available on the OnePlus 8, so it's no surprise that OnePlus pushed its open beta on 8 September too. OxygenOS 11 will include a UI update, always-on display and an improved dark mode, along with Android 11 features and that roll-out has started. OnePlus has confirmed delays to the OnePlus 7 models, but has confirmed Nord models will be getting the update. The OnePlus 8T launched with Android 11. These are the devices we expect to get the update include: OnePlus Nord - from 1 March 2021 OnePlus 8 Pro - from 10 October 2020 OnePlus 8 - from 10 October 2020 OnePlus 7T Pro - from 23 March 2021 OnePlus 7T - from 23 March 2021 OnePlus 7 Pro - from 23 March 2021 OnePlus 7 - from 23 March 2021 OnePlus 6T - August 2021 OnePlus 6 - August 2021 OnePlus N10 OnePlus N100 Oppo Android 11 update Oppo has also been working closely with Google and has a ColorOS 11 beta running on a number of devices. The company officially launched ColorOS 11 on 14 September, the new software that's based on Android 11. The following timeline has been confirmed: Oppo Find X2 - from 3 November 2020 Oppo Find X2 Pro - from 3 November 2020 Oppo Find X2 Pro Automobili Lamborghini - from 3 November 2020 Oppo Reno 3 - from 21 April 2021 Oppo Reno 3 Pro - 12 December Oppo Reno 4 Pro 5G - from 6 February 2021 Oppo Reno 4 5G - from 16 December Oppo Reno 4 Pro 4G - from 10 February 2021 Oppo Reno 4 4G - from 5 March 2021 Oppo Reno 4 Z 5G - beta from 11 December Oppo Reno 4 Lite - final December 2020 Oppo Reno 10x Zoom Oppo Reno 2 - from 21 April 2021 Oppo Reno 2 F Oppo Reno 2 Z - from 14 April 2021 Oppo Reno Oppo Reno Z Oppo F17 Pro - From 12 November in India Oppo F11 - beta from 19 December Oppo F11 Pro (inc. Marvel edition) - beta from 14 December Oppo F15 - from 16 March 2021 Oppo A9 - beta from 23 December Oppo A92 - beta from 4 December Oppo A72 - final from 16 December Oppo A53 - from 27 April 2021 Oppo A52 - beta from 10 December Oppo A91 - from 9 April 2021 Oppo A5 2020 - from 14 April 2021 Oppo A9 2020 - from 14 April 2021 Realme Android 11 update Realme is likely to follow a similar path to Oppo, with a closed beta for testing already rolling out. The update will come with Realme UI 2.0 and the company has confirmed which devices will get that software updates: Realme X50 Pro - from 4 December 2020 Realme 7 Pro - November 2020 Realme Narzo 20 - November 2020 Realme X2 Pro - December 2020 Realme 7 - December 2020 Realme 6 Pro - December 2020 Realme Narzo 20 Pro - from 6 March 2021 Realme X3 - from 26 May 2021 Realme X3 Superzoom - from 26 May 2021 Realme X2 - January 2021 Realme 6 - January 2021 Realme C12 - January 2021 Realme C15 - January 2021 Realme 6i - February 2021 Realme Narzo 10 - February 2021 Realme Narzo 10A - March 2021 Realme C3 - March 2021 Realme X - Q2 2021 Realme XT - Q2 2021 Realme 5 Pro - Q2 2021 Realme 3 Pro - Q2 2021 Realme Narzo 20A - Q2 2021 Redmi Android 11 update Redmi is part of the Xiaomi family, so where Xiaomi goes, Redmi follows - but in more affordable style. Redmi had a couple of devices that included in the beta testing and likely to get the full treatment quickly in the future. Redmi K30 Pro - 9 September 2020 Redmi K30 Pro Zoom - 14 November 2020 Redmi K30 - 20 October 2020 in China Redmi K30 5G - 21 November 2020 Redmi K30 Racing Edition Redmi K30i 5G Redmi 10X Pro Redmi 10X 5G Redmi 10X 4G Redmi Note 9 - from 18 November 2020 Redmi Note 9 Pro Max - 18 November 2020 in India Redmi Note 9 Pro - 18 November 2020 in India Redmi Note 9s - 18 November 2020 Redmi 9 Redmi 9C Redmi 9A Redmi Note 8 - 22 February 2021 in China Redmi K20 Pro Redmi K20 - 20 October 2020 in China Samsung Android 11 update Samsung doesn't feel the need to update rapidly and in the past has been slow - but it does have a huge number of phones, many of which would, technically, be eligible, because Samsung offers 2 years of updates, while Samsung has also committed to 3 years of updates on some devices. The first device to get Android 11 is confirmed to be the Samsung Galaxy S20 series, which Samsung says will arrive "later this year", i.e., in 2020 and it will come as part of One UI 3.0. Some devices have been detailed on a timeline for Egypt (via TizenHelp), we suspect it will be a similar global picture. All the following devices quality for updates: Galaxy S20 Ultra 5G - from 3 December 2020 Galaxy S20 Ultra - from 3 December 2020 Galaxy S20+ 5G - from 3 December 2020 Galaxy S20+ - from 3 December 2020 Galaxy S20 5G - from 3 December 2020 Galaxy S20 - from 3 December 2020 Galaxy S20 FE - from 24 December 2020 Galaxy S10 5G - from 6 January 2021 Galaxy S10+ - from 6 January 2021 Galaxy S10 - from January 2021 Galaxy S10e Galaxy S10 Lite - January 2021 Galaxy Z Fold 2 5G - from 11 January 2021 Galaxy Z Fold 2 - from 11 January 2021 Galaxy Z Flip 5G - from 31 December 2020 Galaxy Z Flip - from 31 December 2020 Galaxy Fold 5G - February 2021 Galaxy Fold - February 2021 Galaxy Note 20 Ultra 5G - from 29 December 2020 Galaxy Note 20 Ultra - from 29 December 2020 Galaxy Note 20 5G - from 29 December 2020 Galaxy Note 20 - from 29 December 2020 Galaxy Note 10+ 5G - from 30 December 2020 Galaxy Note 10+ - from 30 December 2020 Galaxy Note 10 5G - from 30 December 2020 Galaxy Note 10 - from 30 December 2020 Galaxy Note 10 Lite - March 2021 Galaxy A Quantum Galaxy A90 5G Galaxy A80 - May 2021 Galaxy A71 5G - from 9 February 2021 Galaxy A71 - May 2021 Galaxy A70 - from 25 March 2021 Galaxy A51 5G - from 21 June 2021 Galaxy A51 - from 4 February 2021 Galaxy A50 - from 23 June 2021 Galaxy A41 Galaxy A31 Galaxy A30s - from 11 June 2021 Galaxy A30 - from 17 May 2021 Galaxy A21s - May 2021 Galaxy A21 - May 2021 Galaxy A20s - from 6 July 2021 Galaxy A20 - from 11 June 2021 Galaxy A12 - from 10 May 2021 Galaxy A11 - June 2021 Galaxy A10s - from 8 July 2021 Galaxy A10 - July 2021 Galaxy A01 - June 2021 Galaxy Tab S7+ 5G - from 19 January 2021 Galaxy Tab S7+ - from 19 January 2021 Galaxy Tab S7 5G - from 19 January 2021 Galaxy Tab S7 - from 19 January 2021 Galaxy Tab S6 5G - from 2 March 2021 Galaxy Tab S6 - from 2 March 2021 Galaxy Tab S6 Lite - from 2 March 2021 Galaxy Tab S5e - July 2021 Galaxy Tab A 10.1 - from 5 July 2021 Galaxy Tab Active Pro - July 2021 Sony Xperia Android 11 update Sony has confirmed something of an Android 11 schedule for its devices, according to a report on Xperia Blog: The best mobile phone deals for the Samsung S21, iPhone 12, Google Pixel 4a / 5, OnePlus 8T and more By Rob Kerr · 8 July 2021 Xperia 1 II - from 22 December 2020 Xperia 5 II - from end of January 2021 Xperia 10 II - 27 January 2021 Xperia 1 - from 15 January 2021 Xperia 5 - from 15 January 2021 Vivo Android 11 update Vivo has put forward a timeline for the Android 11 FunTouch OS beta, giving an idea of when we might be able to see updates on its devices. Vivo X50 Pro - from mid-December 2020 Vivo X50 - 15 February 2021 (beta) in India Vivo V19 - 9 February 2021 (beta) in India Vivo V17 Pro - from end March 2021 Vivo V17 - from end March 2021 Vivo V15 Pro - from end March 2021 Vivo V15 - from end June 2021 Vivo S1 Pro - from end April 2021 Vivo S1 - from end March 2021 Vivo Z1x - from end April 2021 Vivo Z1Pro - from end April 2021 Xiaomi Android 11 update Xiaomi looks as though it's trying to fill Huawei's shoes globally and it was part of the Android 11 beta. Xiaomi pushed Android 11 in beta forms quickly, but has now started the roll-out of stable MIUI 12 with Android 11 - and has announced MIUI 12.5 which will power phones in 2021, starting with the Mi 11. There will be a beta for MIUI 12.5 for some recent devices. MIUI 12 Stable Update based on Android 11 is coming for Mi 10, Mi 10 Pro and POCO F2 Pro pic.twitter.com/Pym4flNXVW — MIUI (@miuirom) December 4,2020 Mi 10T - from 4 February 2021 Mi 10T Pro -from 4 February 2021 Mi 10 - from 4 December Mi 10 Pro - from 4 December Mi 10i - from 18 May 2021 Poco F2 Pro - from 4 December Poco X2 - from 22 January 2021 Poco X3 NFC - from 9 March 2021 Mi 10 Youth Edition (Lite Zoom) Mi CC 9 Pro - 22 February 2021 Mi Note 10 - from 18 January 2021 Mi Note 10 Pro - from 21 February 2021 Mi Note 10 Lite - from 18 January 2021 Mi 10 Lite 5G Mi 9 Mi 9 Pro 5G Mi 9 SE Mi CC 9 Mi 9 Lite Mi CC 9 Meitu Edition Mi A3 Mi 9T Pro Mi 9T - from 28 May 2021 Writing by Chris Hall. Originally published on 11 June 2020.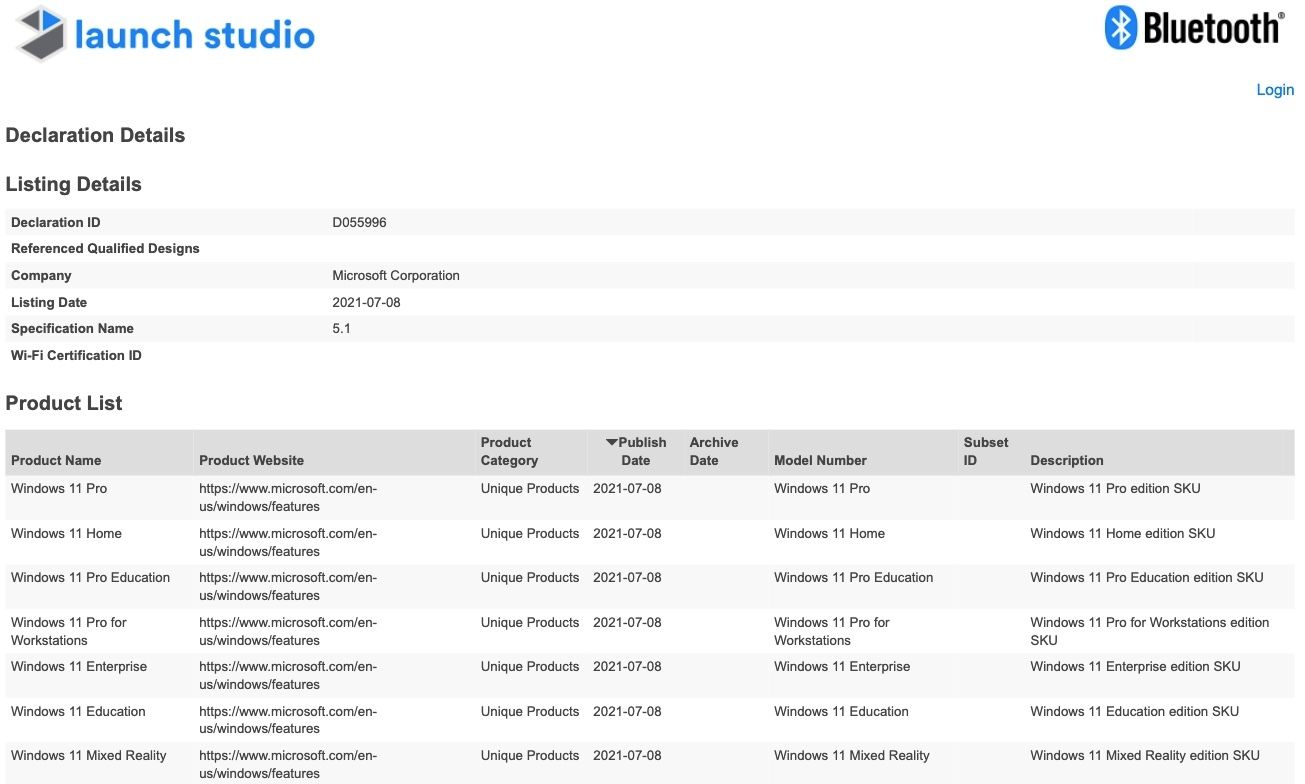 Windows 11 Versions Spotted on Bluetooth SIG, Here's the Complete List
mysmartprice.com
Short-video sharing app TikTok on Wednesday launched a pilot programme that lets users upload video resumes for US-based jobs ranging from a WWE Superstar to a senior data engineer at Shopify or a creative producer at TikTok itself. Under the " TikTok Resumes" programme, companies including Chipotle Mexican Grill and Target will accept video resumes for openings from July 7 through July 31. Used widely by Gen Z and millennials, the platform will let users apply for entry level jobs to experienced positions with videos bearing the hashtag #TikTokResumes, the company said in a blog post. The United States has been facing a shortage of willing workers as labour demand returns after the pandemic, fueled by rapid vaccinations against the coronavirus. Known for trend-setting dance videos, TikTok has seen a rise in career and job-related content under hashtags like #CareerTok. Companies including dating app Bumble and Facebook let users network and search for jobs, but Microsoft's LinkedIn remains the go-to social media site for professionals. © Thomson Reuters 2021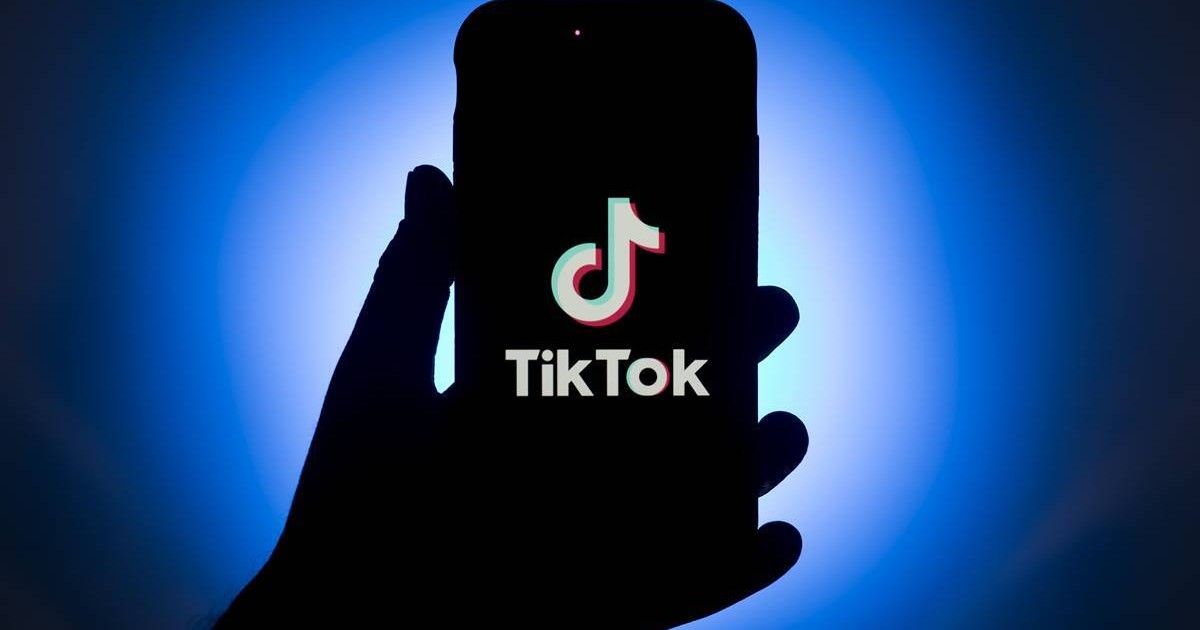 TikTok Will Allows Users to Find Jobs With Its Video Resume Programme, Here's How it Works
mysmartprice.com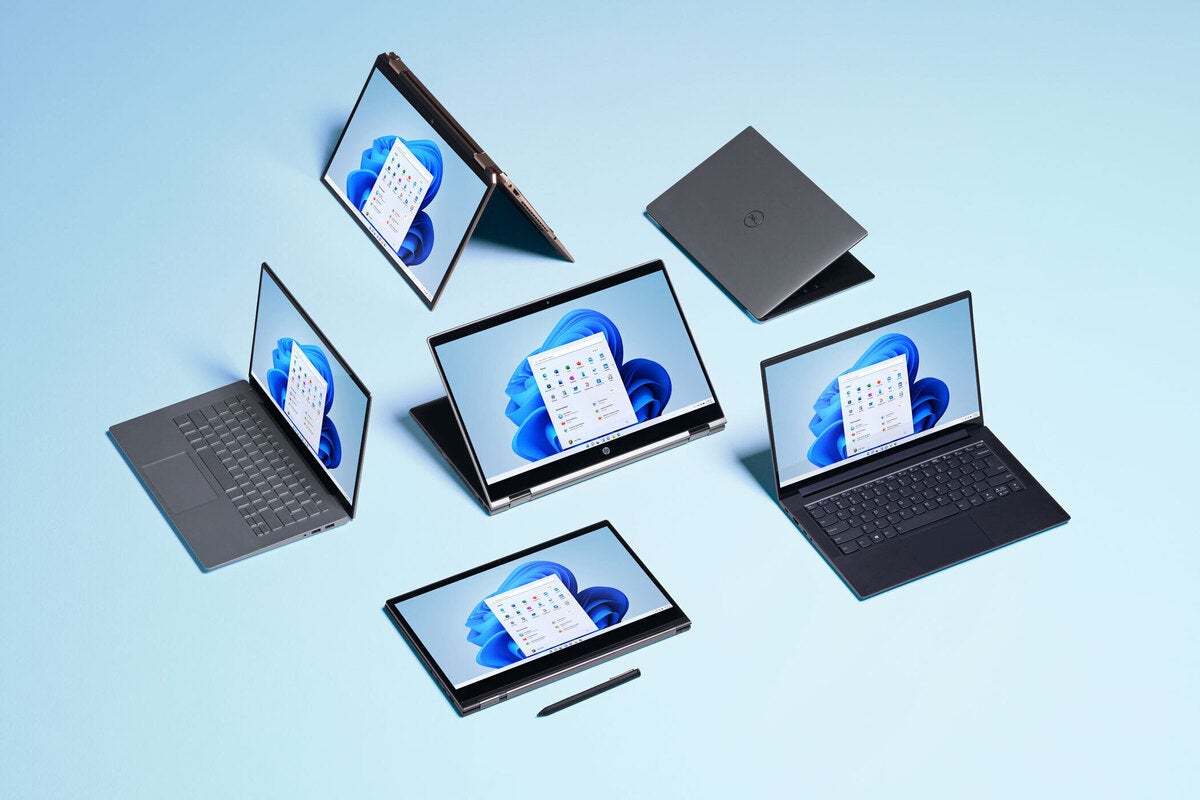 If you opted not to store your BitLocker key in an Microsoft account, and you lost the key—you're out of luck. If you think your PC will never get of your control, think again. I recently found an abandoned gaming PC someone had tossed on the road. Besides pulling the graphics card out of the box, I also saved the 128GB SSD and 1TB hard drive. And yes, there was no BitLocker, so it was easy to access the resume, personal files, games saves and business files the person had left there, assuming unplugging the SATA cable was enough to prevent access. I erased the data before redeploying the drives and graphics card to a needy person. If this person had BitLocker forced on by default, the data would have been out of my grasp.

Microsoft's new Office UI for redesigned Windows 11 available for testers
business-standard.com
Noise has launched a new neckband in the market called the Noise Flair. While the TWS earbuds market is full of choices, the neckband segment is slowly picking up pace. Brands like Realme, OnePlus, Xiaomi and even Boat had launched a couple of neckbands in the past, but Flair is the first for Noise. The neckband features a great design and comes with many firsts. Neckbands seem far more comfortable and reliable. At least you don't live with the fear of losing them, and they don't keep falling off from your ear, but there is a certain section of people that want to stay from anything that has wires. Well, if you detest wires of any kind, you would probably not like the Flair, too, but if you are someone like me, who fears losing the TWS earbuds every time I step out, the neckband is the right pick for you. At Rs 1799, Noise Flair comes with a design to die for, touch controls— which is a first on a neckband, along with excellent battery life. So, should you consider the Noise Flair? Let us find out in the review. From the time I was handed over the box of Noise Flair neckband, I was quite in love with its design. I have come across many neckbands in the past, but none seemed as chic and premium as this one. The brands don't seem to pay much heed to the design of the neckbands because all tend to look the same but let me tell you, and Noise has worked on Flair's design. A great combination of colours has also added to the beauty of the neckband. There are six colour options available, and I received the grey and gold colour for review, and it looks great. The Noise Flair features in-ear type earbuds, which come with silicone covers to ensure a snug fit. The earbuds have magnets on both ends, so whenever you hang them around your neck, they will get stuck to each other. Now, this is common in almost every neckband you will come across, what is unique about the Noise Flair is that it does not come with physical buttons. Meaning, there is no power button to turn on and off the device, you can connect the device to your phone simply by separating the earbuds and then it will be turned off when you stick back the earbuds. This is both new and a little disappointing at times. While there is no hassle of turning on and off the button when you are done listening to music, you may sometimes forget to stick back the earbuds. And when you do this, the device remains switched on, leading to battery loss. Sometimes the earbuds get disconnected on their own if it is casually thrown around. So yes, while I appreciate the newness Noise has added to the Flair, I wish an additional small button could have been added to switch off the device. Moving on, the neckband is made up of high-quality silicone, which is meant to provide a comfortable fit. Even when I had worn the neckband for hours, I didn't feel the weight around my neck, nor did my skin feel itchy. So, Noise has used clearly good quality products. Apart from that, Noise has also provided ear hooks in different sizes along with ear tips. So, you will get the option of changing the size of ear hooks, which ensures great fit, and ear tips as per your convenience. Overall, Noise has done an impressive job on the design front. There are a few hiccups, but that can be ignored. A great design alone doesn't suffice, an audio device should have equally good sound quality. In the end, it is the audio quality that makes an audio device sellable. However, it is also extremely subjective as different people have different tastes in music, and they pick whatever plays their favourite genre best. Nonetheless, I will talk about the areas where Noise could have improved and the areas that had completely blown my mind. Noise Flair is armed with 10mm drivers with bass-heavy output. It is also pretty loud, so even when the volume is below 50 per cent, you would feel like it is around 80 per cent. So, it might get a little uncomfortable if you listen to music at high volumes. It also distorts at maximum volume. The sound gets squeaky, and you may not find it very pleasant to keep listening to the music at such high levels. Moreso, it is always recommended to keep the volume below 80 per cent to save your eardrums from getting damaged. The sound quality is good, but sometimes the bass overpowers the trebles and the vocals. I was impressed by the mids and lows, the acoustic songs sound balanced too. I listened to soft Bollywood music and was impressed with the balanced sound output. But in party music or EDM's, the sound got messy. However, the microphone worked great during phone calls. No amount of latency was found while playing games and watching movies on Netflix. As I mentioned before, the Noise Flair is the first neckband to come with touch controls. It is both a bane and a boon at the same time. While you might enjoy having controls at a very accessible position, the touch panels react to every material that it gets in contact with. For instance, while listening to music, my T-shirt often came in contact with the touch panel, and the music stopped. Even when it came in contact with water, the music stopped, and in some cases, the song got changed before I could realise what had happened. It would have been nicer if the touch panel responded only to skin touch, but it seems to get distracted by everything. Moving on to my most favourite bit about the neckband-its battery. The neckband does come with a mammoth battery. It is even better than some mid-range TWS earbuds I have tested of late. On a single charge, I could easily use the neckband for over a week. It always took me a while to recall when I had last refilled the juice. Also, the charging process is really fast. In almost an hour, you can get the device fully charged, which is one of the best bits in the earbuds. I have always preferred having a neckband as you have very low chances of misplacing them, and what better than a neckband that looks great has a terrific battery and sound quality that is just about right. At Rs 1799, Noise Flair sounds like a perfect deal that should catch your fancy. However, there are a few hiccups that the device comes with annoying touch controls is one of them. You will also have to deal with the absence of a physical power button. The sound gets pretty loud, too, with heavy bass output, but if you are a basshead, this should not be a problem for you.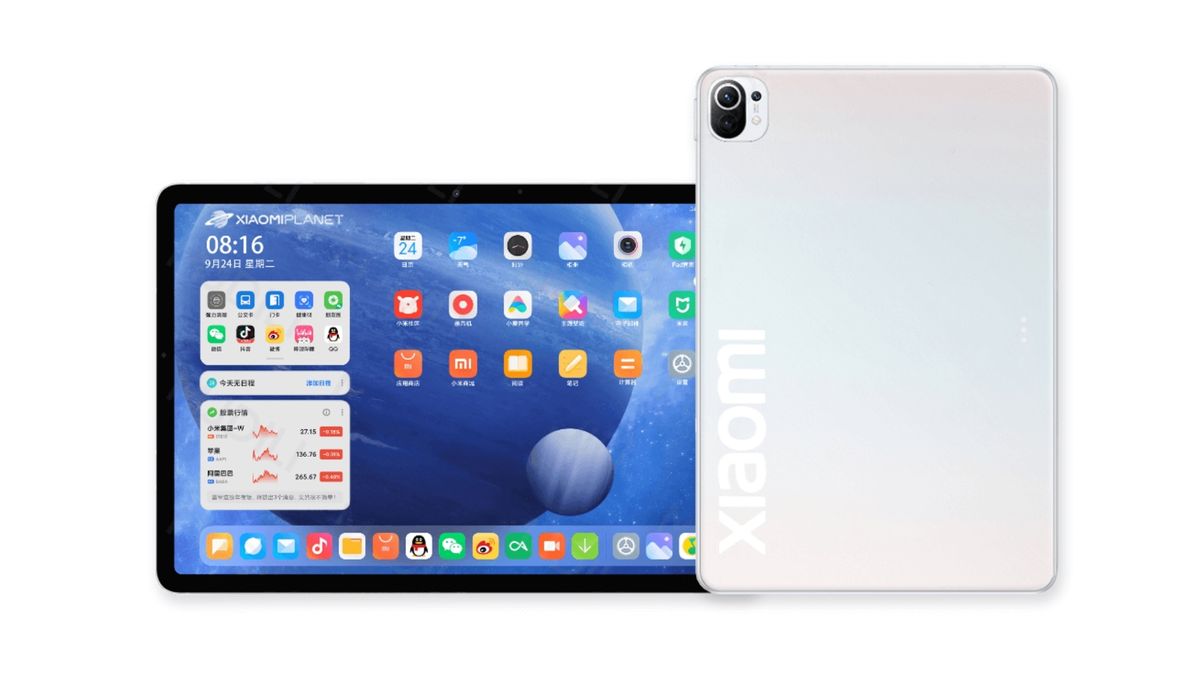 Upcoming Mi Pad's keyboard accessory leaked ahead of the launch
techradar.com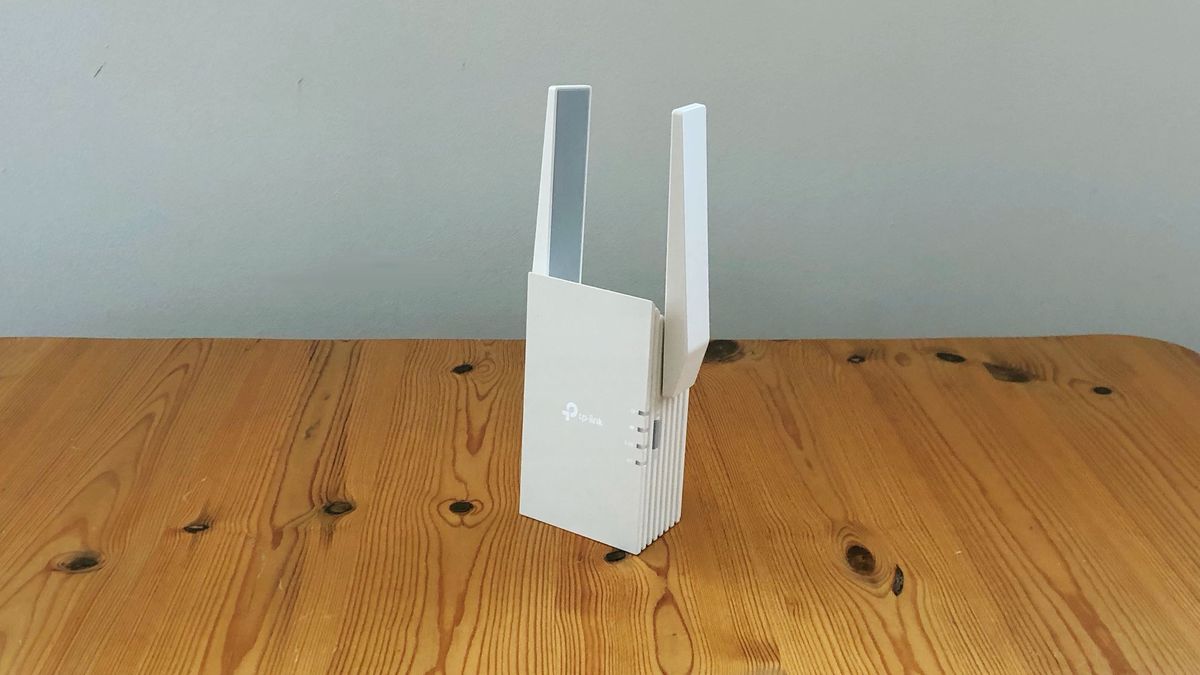 Sales of mesh Wi-Fi systems have soared in the last year or so, as our increasing reliance on home Wi-Fi for both work and entertainment has put more and more pressure on our home networks. A mesh system is a great way of extending your wi-fi network across your whole home - including upstairs bedrooms, or your new working-from-home office out in the garden shed. But, if you only have one or two rooms where the Wi-Fi needs a boost, then you might be able to save money and fix the Wi-Fi with a more affordable range extender instead. We liked TP-Link's RE650 extender, which was affordable and easy to set up, and the company has now introduced the new RE605X, which is one of the first range extenders we've seen to step up to Wi-Fi 6 (aka 802.11ax), with dual-band Wi-Fi running at 1800Mbps. That doesn't mean that you also need a Wi-Fi 6 router in order to use the RE605X, as TP-Link's web site goes out of its way to point out that it offers "ultimate compatibility", with any router using either Wi-Fi 6 or the older Wi-Fi 5 that most of us are still using (formerly known as 802.11ac). It's affordably priced too, costing just £79.99 (around $110, AU$150), which is no more expensive than many rival Wi-Fi 5 extenders. And, if you're on a tight budget, there's also a less expensive model called the RE505X, which provides dual-band Wi-Fi 6 running only slightly slower at 1500Mbps, for a very competitive £59.99 (around $80, AU$110). Unlike the smoothly-curved design of the RE650, the white plastic body of the new RE605X is resolutely rectangular, with sharp corners all around and two large antennae that thrust almost six inches up into the air in order to provide good reach for your new Wi-Fi signal. It's designed to plug straight into a mains power socket, and there's a small row of status lights on the front of the unit that can help you to find a good spot for the RE605X by showing the signal strength for both the 2.4GHz and 5.0GHz frequency bands. The only other visible feature is a single Gigabit Ethernet port on the side of the unit, which can provide a wired connection for a laptop or other devices. However, you can also use the RE605X in 'acess point mode', using that Ethernet port to connect it to an existing wired network, which can then be extended with the Wi-Fi signal from the RE605X. Some range extenders can be a little tricky to set up at first but, as we discovered with the RE650, TP-Link's Tether app for iOS and Android does a good job of keeping things simple. You need to start with the RE605X plugged into a power socket close to your main router, and the Tether app can then automatically detect the new Wi-Fi signal from the range extender and connect your smartphone or tablet directly to the extender. The app then guides you through the process of linking the RE605X to your existing Wi-Fi network, and gives you the option of entering new names and passwords, or sticking with your existing network details. It's admirably simple and straightforward for new users, but the range extender also provides a web browser interface for more experienced users who want more control over their new network settings. We were also pleased to find that the RE605X made a noticeable improvement to the rather poor wi-fi performance in our back office. Using the Ookla benchmark app, our normal router only managed a speed of 34Mbps on the 2.4GHz band and 85.0Mbps on the 5.0GHz band. But, with the RE605X plugged into a power socket in the nearby hallway, those speeds jumped right up to 100Mbs on both 2.4GHz and 5.0GHz, which is the maximum speed supported by our office broadband. Steam downloads benefitted too, jumping from 3.5MB/s to 11MB/s on the 2.4GHz band, while the 5.0GHz band increased from 10MB/s to 12.5MB/s, which matches the performance of many more expensive routers that we have tested. Not everyone will need a range extender that supports Wi-Fi 6, so you could still save some money by opting for an older extender that only has Wi-Fi 5. But, at this price, you wouldn't save much anyway, and the ease of use and strong performance of the RE605X make it a really good option for homes that need to boost the Wi-Fi in just one or two rooms.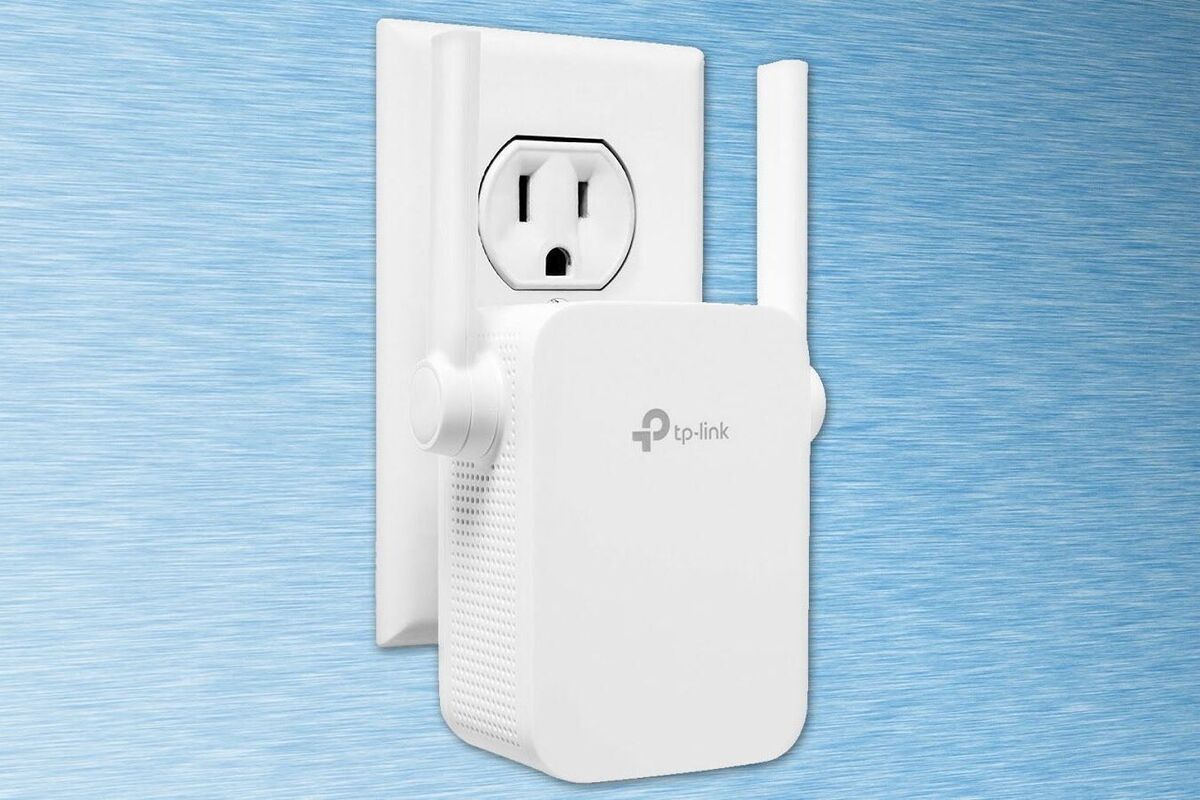 How to set up a Wi-Fi extender
pcworld.com
Amazon has announced the dates for its this year's Prime Day sale. The annual event by the e-commerce major will be held in India on July 26 and 27 for its fifth iteration this year. The two-day sale will start from midnight on July 26, and will offer deals on several categories, including smartphones, TVs and other consumer electronics. For Prime Day, Amazon is promising "the year's best deals" on its in-house products including Echo, Fire TV and Kindles devices. In addition, it will offer up to 50 per cent off on the latest smart speakers, smart displays and Fire TV products. Amazon also mentions a "first time ever" deal on the newly launched Echo Show 10 and Fire TV Cube during the Prime Day sale. Other than this, the e-commerce major promises "thousands of deals" across products like TVs, laptops, smartphones, appliances and Amazon Devices. Shoppers can also avail a 10 per cent instant discount with HDFC Bank debit and credit cards as well as EMI Transactions. Amazon will offer unlimited 5 per cent reward points to Prime members using the Amazon Pay ICICI Bank credit card for their Prime Day purchases. Those using Amazon Pay for the purchases can also avail a cashback of Rs 1,000. Interested buyers can further sweeten the Prime Day deals starting from today. From July 8, 5:00 pm till July 24, 23:59 pm, members who shop from Amazon can avail 10 per cent cashback up to Rs 150 on their Prime Day purchases. The lead up to Prime Day will also kick-start from today, with the India premiere of The Prime Day Show. The three-part special will feature artists Billie Eilish, H. E. R. and Kid Cudi for a musical experience. In addition, Amazon will hold the world premiere of movies including Toofan (Hindi), Malik (Malayalam), Ikkat (Kannada), and Sarpatta Parambarai (Tamil) for Prime members on Prime Day. There will also be 8 new titles, which have exclusively been created for Prime Day on Prime Reading.

Amazon Prime Day Sale Dates Announced: All You Need to Know
gadgets.ndtv.com
Step away from the ramen: Yandex and Grubhub are teaming up to bring robot food delivery to US college campuses. Dozens of autonomous rovers will perform last-mile drop offs to select universities this fall, navigating sidewalks, pedestrian areas, and crosswalks in areas not easily accessible by car. "Together with Yandex, we're changing the way college students experience food delivery," Brian Madigan, VP of corporate and campus partners at Grubhub, said in a statement, citing cost-effective and scalable capabilities in an effort to " adapt to students' unique dining needs ." Hungry students can place an online order, wait for the bot to arrive, and open a hatch in the rover via the Grubhub app. Grab your food, close the door, and wave as the android rolls away to its next location. Built with the same self-driving technology as Yandex's autonomous vehicles, the bots—operating commercially in Russia since late 2020—run day and night, in "moderate" snowfall and rain, and on regulated and unregulated crosswalks. Yandex rovers have also been delivering orders from local restaurants in Ann Arbor, Mich., for the last three months. Grubhub campus dining offers contact-free delivery, and students enrolled at participating schools may claim a gratis Grubhub+ membership. The Just Eat-owned food ordering platform partnered with Lyft last year to provide unlimited free restaurant drop offs to Lyft Pink members.

US College Students Will Now Get Food Delivered by Robots
gadgets.ndtv.com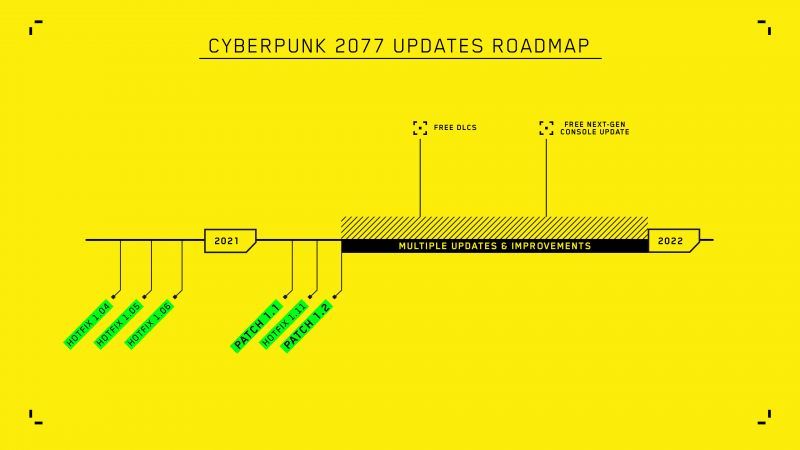 CD Projekt Red have had their hands full with Cyberpunk 2077 for a long time now, and only now does it look like that the game might be nearing optimal levels of performance. Only recently, CD Projekt Red's Adam Kicinski commented on how the game is almost at a level that the studio can be proud of. The studio has been incredibly hard at work trying to bring the game up to a satisfactory level, especially on last-gen consoles. So far, Cyberpunk 2077 has received a series of hotfixes and patches – but according to the latest promotional material from CDPR – the next update is about to be the most significant one to date. CDPR has indulged in any more information regarding the future of Cyberpunk 2077 in terms of updates, save for a roadmap for 2021. Also Read: Cyberpunk 2077 Returns To The PlayStation Store After Patch 1.23 Redditors and other crafty fans were able to spot the newest ad on Instagram. The new marketing material seemed to hint at "more to come", which is consistent with previous marketing material from CD Projekt Red. Cyberpunk 2077 is available on last-gen (Xbox One, PS4) as well as on current-gen consoles (PS5, Xbox Series X) through backwards compatibility. While the latter seems to have a much easier time with the game – it isn't quite at the level of being deemed "optimal". Fans are hoping that the upcoming update for the game might fix most of the issues with the game. The game was recently put back up on the Sony PlayStation Store after months upon months of absence. The restoration came with a slight word of caution from Sony that advised players to either play the game on a PS4 Pro or a PS5 and not the base PS4. CD Projekt Red have detailed a roadmap for the game that ambitiously also contains Free DLC – which is quite interesting, to say the least. Thanks for reading till the end of this article. For more such informative and exclusive tech content, head over to our Facebook page

Biggest Cyberpunk 2077 Update to Date Will Arrive Soon, CDPR Teases
wccftech.com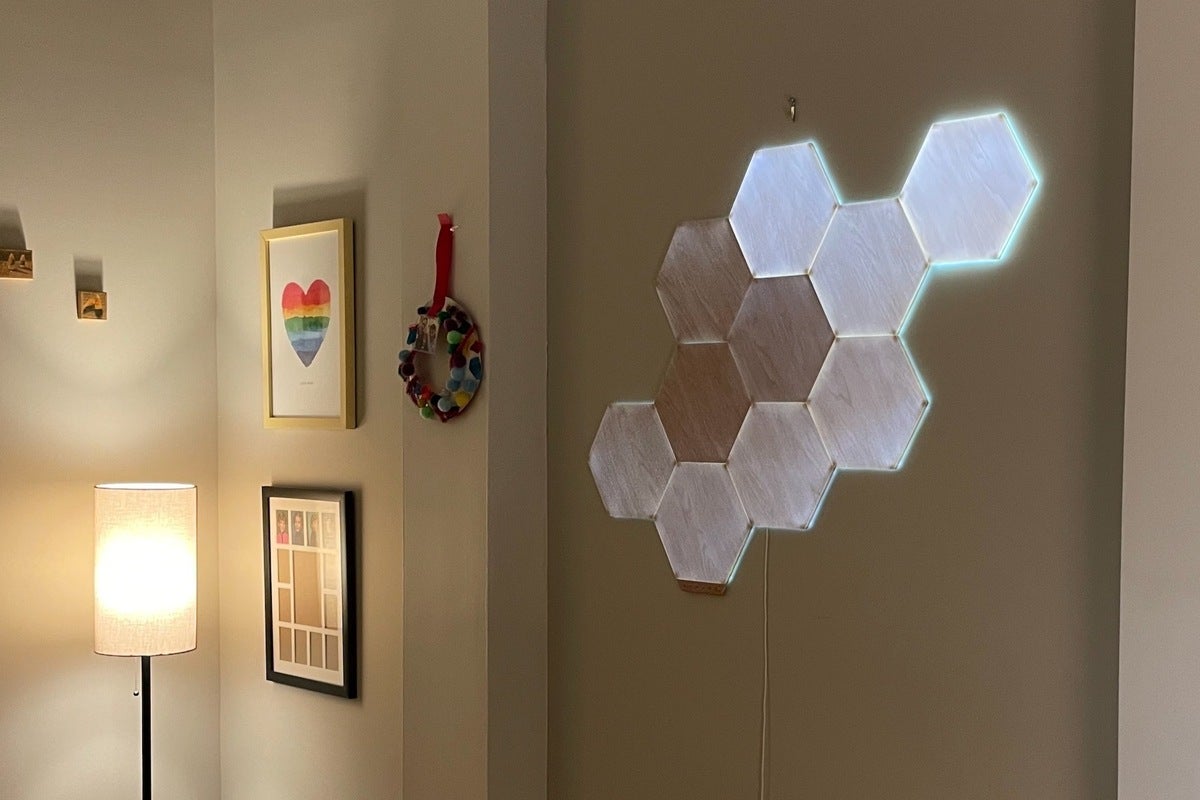 Nanoleaf's handsome Elements panels make for a great addition to a living or dining room, whether they're pulsing with animated light shows or turned off.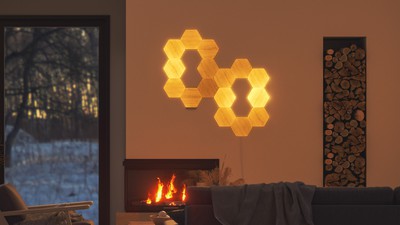 Nanoleaf Adds Thread Border Router Support to Shapes and Elements Light Panels
macrumors.com
It can be a task when it comes to finding and booking slots for the Covid 19 vaccine. The CoWin portal which was launched by the government in May for the convenience of users, unofficially came to be known as the fastest finger first platform, as users who consistently kept an eye for empty slots could secure appointments for their vaccines while the others struggled to find any during the second wave of the pandemic. Many websites and apps came to the rescue of citizens assisting them to find slots for their vaccines. Vodafone Idea, now Vi, has integrated the CoWin App's slot finder on the Vi App for its customers. Vi users can search for available vaccine slots and set notification alerts through the Vi app. They can also filter their search depending on their age group, proximity and vaccine typee. The telco notes that customers registered through the Vi App will also be notified as and when the vaccine slots are available in the user's area. This service is available to Vi prepaid and postpaid customers. -- Open Vi app -- Click on Get Yourself Vaccinated Today option -- Search for vaccine slots or set notification alerts. -- Users will be directed to the CoWIn portal to complete the process. Various apps have integrated the CoWin app to help users book their vaccine. Apps like Fintech platform PayTm and Indian fitness startup Healthify Me have launched Covid 19 slot bookings. Last month, Paytm announced the launch of a vaccine slot booking service on its platform. With this, the fintech major will allow its users to book appointments for Covid-19 vaccination through its app. Users can book their vaccine slot under Covid-19 Vaccine Slot Finder option in the Paytm app. Earlier, the option only lets users find vaccine slots in their nearby vaccination centres. It now has a third step that mentions the appointment booking capability. The app will display centres and slots for both the prevalent vaccine types - Covaxin and Covishield. HealthifyMe, the popular fitness startup has registered itself as an Application Service Provider (ASP) with CoWIN. It has also integrated with the under45.in team which was known to help users find slots during the second wave. Earlier this year, HealthifyMe launched VaccinateMe.in in 10 languages. Users can download the app and look for slots in the Vaccinate Me section in the bottom right corner to look for slots using their PIN code and district option. Users can log in using their OTP and select the person for whom the slot is being booked.

COVID-19 vaccine slot finder: Vodafone-Idea users can book Covid vaccine slot via Vi app
bgr.in
The camera upgrade on the iPhone 13 (or iPhone 12s) series is one of the most awaited features of the upcoming iPhone lineup. Camera improvements aside, it has been hinted as bigger in size than the one seen on the iPhone 12 series. A new image shows exactly how much. The image shows an iPhone 12 Pro inside a cover allegedly made for the iPhone 13 Pro. One look, and you can clearly see the huge margin that the cover leaves for the bigger camera module on the upcoming iteration of the iPhone. It has been speculated time and again that the camera module on the iPhone 13 series has been increased in size. On the Pro models, this is likely to bring an improvement over the fixed-focus lens used at present. To increase the versatility of the cameras, Apple will be bringing better ultra-wide capabilities, complete with autofocus, on the iPhone 13 Pro and Pro Max. Other than this, all the iPhone models have been suggested to come with sensor-shift stabilization this time. The camera system hence is a bit more complicated and larger in size. The new image shared on Weibo, as spotted by MacRumors, is probably our best look at this size difference for now. If the claims of Weibo user ''UnclePanPan'' are true, the iPhone 13 Pro indeed has a much larger camera module than its iPhone 12 counterpart. Note that the image was first shared with the claim that the device in the frame was the iPhone 12 Pro Max, and the protective case was meant for iPhone 13 Pro Max. Twitter user DuanRui points out that the image, in fact, depicts the Pro and not the Pro Max models. MacRumors spots another Weibo account that allegedly shows a case designed for the iPhone 13 Pro Max. The report states that the size increase in the camera module is less than what is seen on the Pro models. Some might say that the recent image shows too big of a difference for the camera module size increase. That might be true, as many such protective cases introduced before the phone's launch do not depict the actual dimensions and are instead, based on assumptions. So take the image with a pinch of salt, if you will.

iPhone 13 Pro Max could feature a much bigger camera module than iPhone 12 Pro Max
bgr.in
China's messaging app WeChat has deleted LGBT accounts run by university students from its platform. It has been reported that China's WhatsApp alternative backed by Tencent group had initially blocked LGBT accounts run by students and later deleted them permanently from the platform. Some of the LGBT groups had tens of thousands of followers and was considered a safe space for the LGBT youth. A Reuters report revealed that several users were not able to access their WeChat accounts. Whenever they tried to access the accounts, they were met with an error message that said that their account has been blocked and deactivated. "Many of us suffered at the same time. They censored us without any warning. All of us have been wiped out," one of the account managers whose account was blocked told the news agency. However, WeChat in its defense said that the accounts were blocked because they "had violated regulations on the management of accounts offering public information service on the Chinese Internet". Such homophobic behaviour is not uncommon in China. The social media giants of the country routinely banns content that it considers politically or culturally sensitive. Till 2001, homosexuality was considered a mental disorder in China. However, it is now legal in China, but same-sex marriage is yet to be legalised in the country. Weibo, which is China's Twitter alternative, had reportedly censored lesbian content time and again. Another online community platform Zhihu has in the past blocked topics related to gender and identity. A woman who had accused her former employer of sexual harassment was suspended from Weibo for a year for allegedly violating "Weibo complaint regulations", the Guardian reports. "Authorities have been tightening the space available for LGBT advocacy and civil society generally. This is another turning of the screw," said Darius Longarino, a senior fellow at Yale Law School's Paul Tsai's China Center, who researchers on LGBT rights in China "A degree of official indifference had allowed [China's] LGBT advocacy to thrive in a grey space, but that space is now being squeezed down," he added. WeChat and Tencent are yet to provide a concrete reason behind the removal of LGBT accounts.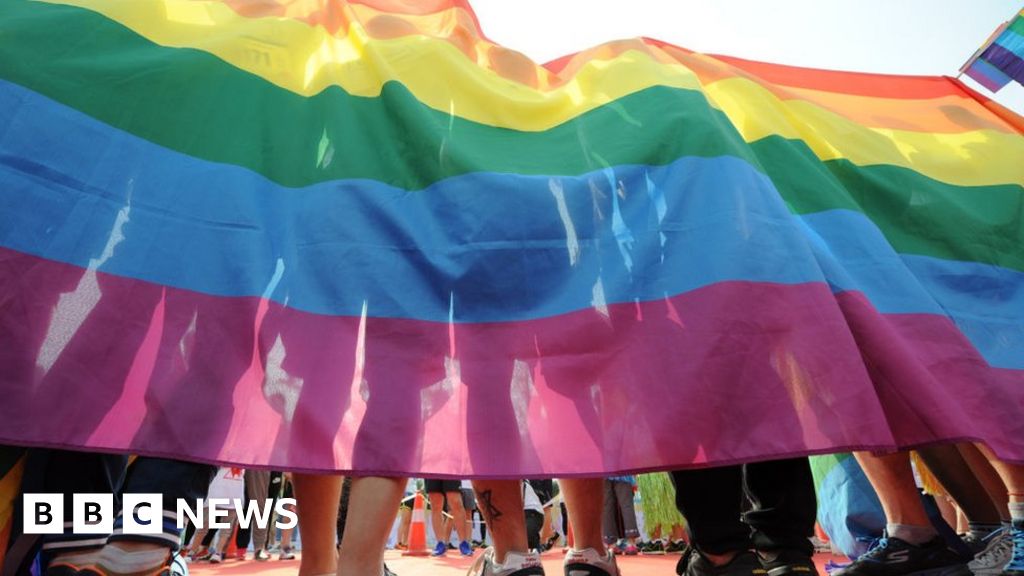 China divided as WeChat deletes LGBT accounts from platform
bbc.co.uk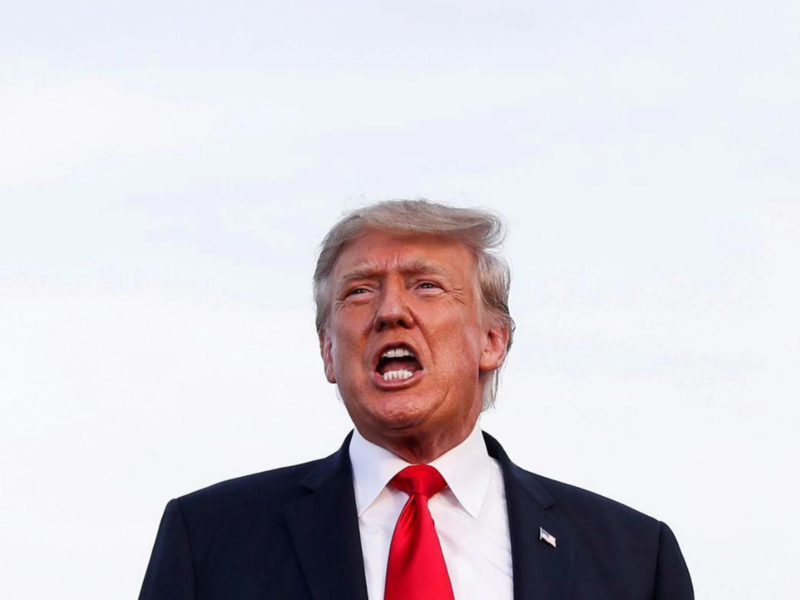 Former President has filed suit against three of the country's biggest tech companies, claiming he and other conservatives have been wrongfully censored. But legal experts say the suits are likely doomed to fail, given existing precedent and legal protections. announced the action against, and Google's, along with the companies' Mark Zuckerberg, Jack Dorsey and Sundar Pichai, at a press conference Wednesday in New Jersey, where he demanded that his accounts be reinstated. Trump has been suspended from the platforms since January, when his followers violently stormed the Capitol building, trying to block Congress from certifying Joe Biden's presidential win. The companies cited concerns that Trump would incite further violence and have kept him locked out. All three declined comment Wednesday. "We're asking the for the Southern District of Florida to order an immediate halt to social media companies' illegal, shameful censorship of the American people," Trump said of the filings. "We're going to hold big tech very accountable." Twitter, Facebook and Google are all private companies, and users must agree to their terms of service to use their products. Under Section 230 of the 1996 Communications Decency Act, social media platforms are allowed to moderate their services by removing posts that, for instance, are obscene or violate the services' own standards, so long as they are acting in "good faith." The law also generally exempts internet companies from liability for the material that users post. But Trump and some other politicians have long argued that Twitter, Facebook and other social media platforms have abused that protection and should lose their immunity - or at least have it curtailed. While conservatives often claim the sites are biased against them, several recent studies have found that isn't the case. Indeed, posts by conservative commentators like Ben Shapiro, Franklin Graham, Dan Bongino and Dinesh D'Souza are routinely among the most widely shared on Facebook. The suit against Facebook and CEO Zuckerberg says Facebook acted unconstitutionally when it removed Trump from the platform. Suits against Twitter and YouTube make similar claims. All three ask the court to award unspecified damages, declare Section 230 unconstitutional and restore Trump's accounts, along with those of several other plaintiffs who joined the suits and have also had posts or accounts removed. Trump's lawsuits, however, are likely doomed to fail, said Eric Goldman, a law professor at Santa Clara University in California who has studied more than 60 similar, failed lawsuits that sought to take on internet companies for terminating or suspending users' accounts. "They've argued everything under the sun, including First Amendment, and they get nowhere," Goldman said. "Maybe he's got a trick up his sleeve that will give him a leg up on the dozens of lawsuits before him. I doubt it." "Trump's suit is DOA," echoed Paul Barrett, the deputy director of the Center for Business and Human Rights at New York University's Stern School of Business. Barrett said Trump was fundamentally misunderstanding the Constitution. "The First Amendment applies to government censorship or speech regulation. It does not stop private sector corporations from regulating content on their platforms," he said by email. "In fact, Facebook and Twitter themselves have a First Amendment free speech right to determine what speech their platforms project and amplify -- and that right includes excluding speakers who incite violence, as Trump did in connection with the January 6 Capitol insurrection." Goldman said he suspected Trump's legal team knows it is not going to win in court, and suggested Trump was pursuing the suits to garner attention. Indeed, Trump's political action committee was already raising money off the announcement by early Wednesday afternoon. As president, Trump last year signed an executive order challenging Section 230 that was seen as largely symbolic. "It was always about sending a message to their base that they're fighting on their behalf against the evil Silicon Valley tech giants," Goldman said. Trump's move comes a week after a federal judge blocked a new Florida law signed by a Trump ally, Republican Gov. Ron DeSantis, that sought to punish large social media companies like Facebook and Twitter for removing content or banning politicians. The law would have allowed the state to fine the companies $250,000 a day for removing the accounts of statewide political candidates and $25,000 a day for removing the accounts of those running for local office. But U. S. District Judge Robert Hinkle on June 30 granted a preliminary injunction stopping the new law from being enforced. The judge said that tech industry groups challenging the law were likely to prevail on their claim that it violated the First Amendment if the case went to trial. Matt Schruers, the president of the Computer & Communications Industry Association, a tech industry trade group that includes Facebook, Twitter and Google, said internet companies have a right to enforce their terms of service. "Frivolous class action litigation will not change the fact that users - even U. S. Presidents - have to abide by the rules they agreed to," he said in a statement. Since departing the, Trump has continued to repeat lies about the 2020 election, baselessly claiming that he won, even though state and local election officials, his own attorney general and numerous judges, including some he appointed, have said there is no evidence of the mass voter fraud he alleges.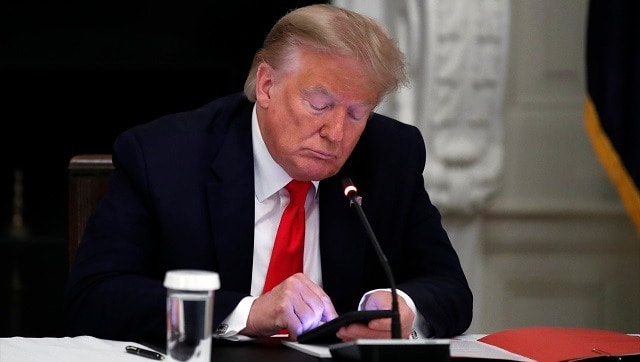 Former US President Donald Trump sues Facebook, Twitter and Google for censoring him
firstpost.com
Microsoft released a rare out-of-band patch on 7 July to fix the so-called PrintNightmare vulnerability, but appears to have failed to address some fundamental aspects of the Windows Print Spooler bug, meaning even fully patched systems may still be at risk, according to researchers. The background to the somewhat confusing saga is thus: Microsoft had first patched CVE-2021-1675, as a relatively low-priority local privilege escalation vulnerability in June's Patch Tuesday drop, but it came to prominence last week when two Chinese researchers, concerned that rivals were getting the jump on their research, released a proof of concept (PoC) exploit for what they believed was CVE-2021-1675. It was not; in fact, the researchers had exposed a far more dangerous RCE zero-day, CVE-2021-34527, for which no patch was available. Almost immediately after the patch dropped, security pros said they had found that while the patch addressed the RCE component of PrintNightmare quite nicely, it failed to cover users against LPE in some specific situations – meaning an attacker already on the network could still wreak havoc if they wanted. In effect, the patch seems to be incomplete. Huntress's John Hammond said that to date, the firm had not seen a patch scenario that encompassed preventing LPE, preventing RCE, and most crucially for users, allowed them to print normally. Moreover, the patch does not yet address various Microsoft systems, namely Windows 10 version 1607, Windows Server 2012 and Windows Server 2016. Microsoft said this was an intentional choice. In a blog post, Redmond said: "Some packages are not quite ready for release. We feel that it is important to provide security updates as quickly as possible for systems we can confidently protect today." Regardless of the effectiveness of the patch, users are still best advised to download and apply it, even though this may be somewhat disruptive to security team schedules around the July Patch Tuesday drop, which will happen on 13 July. Tenable staff research engineer Satnam Narang said PrintNightmare warranted immediate attention because of the ubiquity of Windows Print Spooler, and the prospect attackers could exploit the flaw to take over a domain controller. "While we do not know with certainty why Microsoft chose to publish this as an out-of-band patch, we suspect the availability of a number of proof-of-concept exploit scripts along with reports of in-the-wild exploitation contributed to this decision," he said. " We expect it will only be a matter of time before it is more broadly incorporated into attacker toolkits. "PrintNightmare will remain a valuable exploit for cyber criminals as long as there are unpatched systems out there, and as we know, unpatched vulnerabilities have a long shelf life for attackers. "Now that Microsoft has released patches, organisations are strongly encouraged to apply the patches as soon as possible, especially as attackers incorporate readily available PoC exploit scripts into their toolkits," Narang told Computer Weekly in emailed comments. Tim Mackey, principal security strategist at the Synopsys CyRC (Cybersecurity Research Centre), agreed: "Whenever there is a new security disclosure, it should be assumed that knowledge of how to exploit the weaknesses in the disclosure is known. "It should also be understood that once information is published online that it will be cloned or copied by someone else. PoCs of exploitable security issues are commonly posted after the security disclosure and associated patches are made public. "Publication is a normal process because those details might allow other security researchers to identify other paths to exploitation that might also need patching. For users, the best thing they can do to avoid falling victim is to patch their Windows systems promptly," he said.

Researcher demonstrates bypassing Microsoft's latest patch for PrintNightmare exploit
techspot.com
What just happened? Chinese manufacturer Colorful has been making headlines recently with some interesting projects and products. Joining the latter list is the Colorful X15-AT, an RTX 3060-powered gaming laptop with a design inspired by ancient Chinese mythology. Known chiefly for its graphics cards, motherboards, and storage solutions, Colorful is adding gaming laptops to its repertoire with the X15-AT, a 15.6-inch gaming laptop. It comes with some impressive specs for the price, including a 144Hz display with 100% sRGB coverage,300 nits peak brightness, and an 86% screen-to-body ratio. No mention of the resolution, but it's presumably Full HD. Internally, the laptop features an 11th-gen Intel Core i7-11800H with 8 cores/16 threads and a 4.6GHz boost clock. It also has 16GB of DDR4 3200MHz memory that can be upgraded to 64GB and a 512GB NVMe SSD rated with up to 2,400MB/s speeds. Elsewhere, there's a Thunderbolt 4 port with up to 40Gbps transfer speeds, a card reader, an anti-skid RGB backlit keyboard with 1.8mm travel and a full Numpad, and a trackpad that Colorful says is 30% larger than what most rivals offer. It also uses the company's new Storm Blade 3.0 cooling setup that comes with dual turbo fans,10nm Superfins, and a high-performance heatsink with five heat pipes. The CNC-milled aluminum chassis, which is 23.9mm (0.94 inches) thick and weighs 1.93kg (4.2 pounds), features a design inspired by Leizhenzi—a powerful thunder god from ancient Chinese mythology. The Colorful X15-AT gaming laptop has an MSRP of $1,199 and is coming to partner resellers in APAC in July 2021. Other regions will follow. That's quite competitively priced for a thin and light RTX 3060 laptop with all those features, assuming you can find one for the MSRP. Last month saw Colorful launch a limited edition—only 1,000 are being made—iGame GeForce RTX 3090 Kudan for $4,999. It also unveiled the world's first GPU museum alongside Nvidia.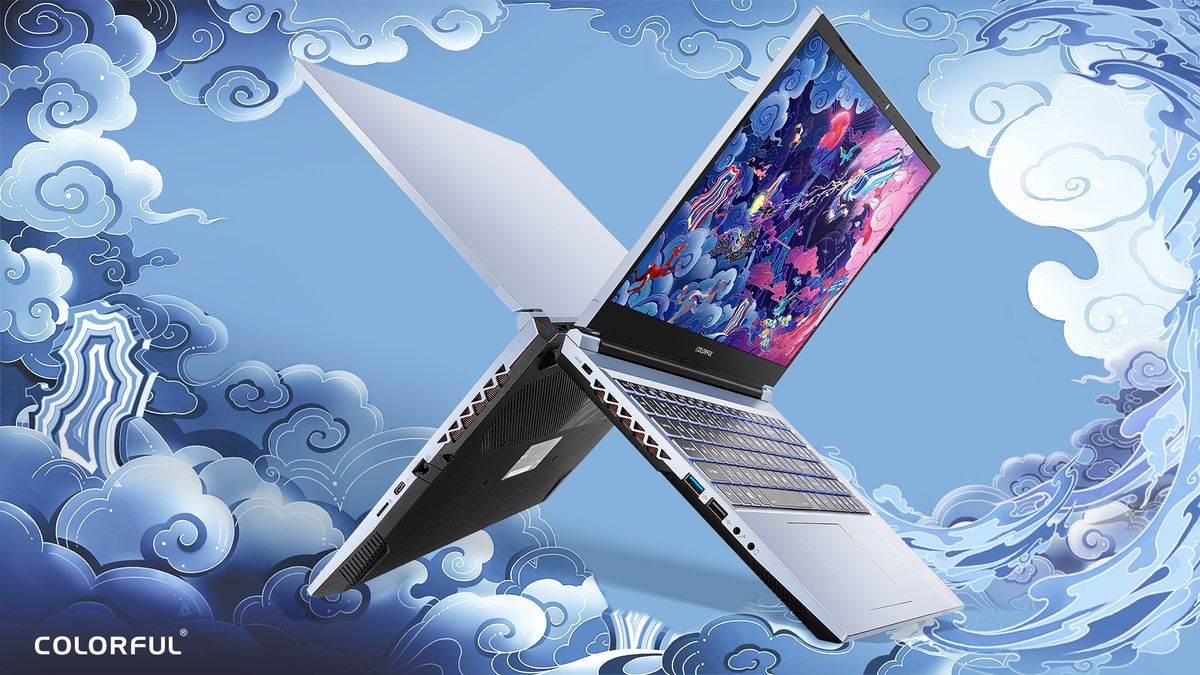 Colorful launches RTX 3060 gaming laptop inspired by Chinese mythology
global.techradar.com
Yahoo ist Teil von Verizon Media. Durch Klicken auf " Alle akzeptieren " stimmen Sie zu, dass Verizon Media und unsere Partner Informationen durch die Nutzung von Cookies und ähnlichen Technologien auf Ihrem Gerät speichern und/oder darauf zugreifen und Ihre personenbezogenen Daten verarbeiten, um personalisierte Werbung und Inhalte anzuzeigen, für die Messungen von Werbung und Inhalten, für Informationen zu Zielgruppen und zur Produktentwicklung. Sie können ' Einstellungen verwalten ' auswählen, um weitere Informationen zu erhalten und Ihre Auswahl zu verwalten. Sie können Ihre Auswahl jederzeit ändern, indem Sie Ihre Datenschutzeinstellungen aufrufen. Weitere Informationen darüber, wie wir Ihre Daten nutzen, finden Sie in unserer Datenschutzerklärung und unserer Cookie-Richtlinie. Klicken Sie hier, um weitere Informationen zu unseren Partnern zu erhalten.

Ihre Daten. Ihr Umfeld.
consent.yahoo.com
Ihre Daten. Ihr Umfeld.
consent.yahoo.com
Ihre Daten. Ihr Umfeld.
consent.yahoo.com
Ihre Daten. Ihr Umfeld.
consent.yahoo.com
Ihre Daten. Ihr Umfeld.
consent.yahoo.com
Ihre Daten. Ihr Umfeld.
consent.yahoo.com
Ihre Daten. Ihr Umfeld.
consent.yahoo.com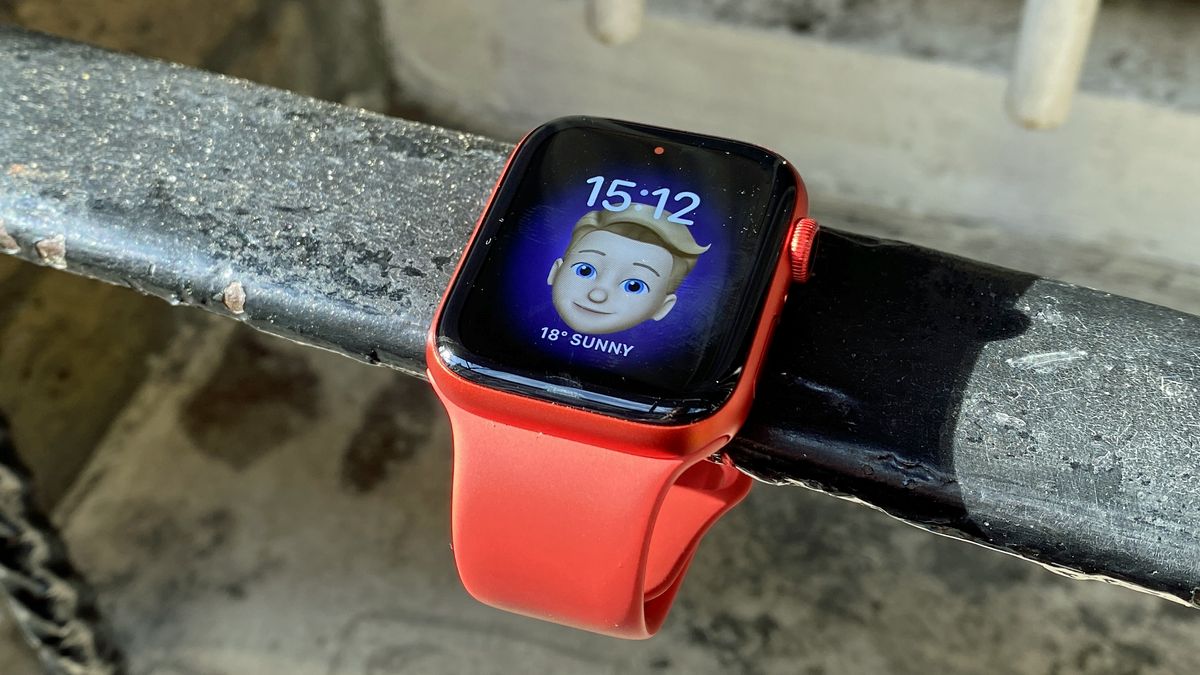 As the Apple Watch 6 was the last smartwatch from the tech giant, it makes sense that the next will probably be the Apple Watch 7 - that is, after all, how numbers work, though it could well be joined by the affordable Apple Watch SE 2. While the Apple Watch 7 probably won't land for a while, its operating system ( watchOS 8) has been unveiled at WWDC 2021, so we now have a good idea of the software at least. Software aside, we don't know anything solid about the Apple Watch 7 just yet, but we've heard some rumors, pointing to a wearable with a new design, a glucometer, new swim tracking features, and more - though some of these features might not arrive until the Apple Watch 8, if at all. Below we've included full details of all the leaks and rumors so far, including information on the likely Apple Watch 7 release date and price. We've also come up with a wish list of the new Apple Watch 7 features and changes we want to see, based both on previous Apple wearable features we've liked or disliked, and what the competition is doing now. The only real release date rumors so far come from Ming-Chi Kuo (an analyst with a good track record for Apple information), who's suggested that we'll see a new Apple Watch model in the second half of 2021, according to 9to5Mac. This isn't at all surprising though, since for years now Apple has been launching new Apple Watches in September. Even with all the disruption the pandemic caused in 2020 that remained true, so we'd fully expect to see the Apple Watch 7 in September 2021 – probably around the middle of the month. As for what it will cost, there's no news there, but Apple has been fairly consistent with pricing too. The Apple Watch 6 starts at $399 / £379 / AU$599, and while there has been some fluctuation in pricing across the last few models, they're all in the same ballpark, so we'd expect the Apple Watch 7 will cost around that much too. There aren't many Apple Watch 7 leaks yet but we have heard a few things. For one, we've seen unofficial renders showing the possible design of the wearable, complete with flat edges, rather than the rounded ones of the Apple Watch 6. These renders, which you can see below, are apparently based on leaked photos of the Apple Watch 7, and other than those edges they look similar to the current model. The source also claims that the wearable will come in black, silver, red, blue and green shades. Ming-Chi Kuo meanwhile predicted (in a research note seen by MacRumors) that the "new Apple Watch shipment's momentum in 2021 will benefit from innovative health management functions and improved form factor design." So from that it sounds like the Apple Watch 7 might have both new health features and a new design. And it could be a big design change, as this followed a slightly earlier research note (seen by 9to5Mac) in which Kuo said there would be a "significant form factor design change." Though he said that this would arrive on Apple Watch models in the second half of 2021 "at the earliest", so it's possible that we won't see this until a later model, especially as the renders above don't look massively different to the Apple Watch 6. Might Kuo be referring to a more rugged version of the Apple smartwatch? One is apparently in the pipeline, ready to take on more extreme environments than the standard Apple Watch. As for the display, there have been various whispers that Apple is looking to switch from OLED screens on its devices to micro-LED ones. Some but not all of these reports mention the Apple Watch as a possible candidate. Micro-LED has the potential to both improve image quality and reduce battery consumption, so it would be a desirable change. However, a DigiTimes report suggests this change is still years away. Finally, in the territory of patents, it seems Apple is exploring ways of applying a matte black finish to the anodized metal of its smartphones and watches, so it's possible this will be a new color offered by the Apple Watch 7. We know the Apple Watch 7 will run watchOS 8, and that's now been announced, so we know what to expect there. Highlights include a new Mindfulness app (which will incorporate the Breathe app), the addition of Tai Chi and Pilates to the Workout app, the ability to track respiratory rate while you sleep, and a redesigned Photos app. Tim Cook himself meanwhile said during an appearance on the Outside podcast that "there's a ton of innovation left to go in there" and "We are in the early innings… think about the amount of sensors in your car. And arguably, your body is much more important than your car." So while that's all very vague, the mention of the body suggests a continued focus on health and fitness features on future Apple Watches. We've also heard rumors of new swim tracking features - though what form they would take and whether they would be exclusive to the rumored rugged model (that the same report is mostly talking about) is unclear. One new health feature meanwhile could be a glucometer, used to measure blood sugar levels. A report suggests the Apple Watch 7 could be one of several 2021 smartwatches to get this feature. It'd be useful for diabetics in particular, who need to keep a constant eye on their blood sugar, but other people with various other conditions could find it useful too. That said, a newer report suggests that we won't see this until the Apple Watch 8 in 2022, so don't count on tracking your blood sugar with an Apple Watch this year. Indeed, sources elsewhere have said that none of the significant new features we've heard rumored will arrive until the Apple Watch 8 or later, with the Apple Watch 7 apparently just getting a new chipset, smaller bezels, and improved ultra-wideband functionality (which can help with locating items and for using digital keys). One big upgrade we might get with the Apple Watch 7 though is a bigger battery, as reportedly its chipset will be smaller, leaving room for a larger battery. Given that battery life is one of our biggest issues with the Apple Watch range, we hope this is true and that it has a real impact. Beyond all that, we're in the territory of patents, and based on those the Apple Watch 7 strap could be in for a big change, as a patent details a strap with a battery embedded within it, which can therefore increase the battery life of the Apple Watch. However, ideas in patents often don't get used, so don't count on seeing this. We've also seen a patent showing the possibility of a Touch ID fingerprint scanner being added to a future Apple Watch. In fact, multiple patents have now talked about this, with another describing a Touch ID scanner built into the home button. Another patent detailed in that same link talks about an under-display camera that's invisible when it's not in use. Another patent outlines how Apple could use the smartwatch battery as the haptic engine, giving vibrating feedback when the screen is touched. That would mean the standard haptic engine could be removed, the battery itself could be bigger, and... we could maybe get some more battery life? Other patents we've seen include one that would allow you to blow on your watch to interact with it (for example to answer a call), which could be useful if your hands are full, and one which would allow you to get more accurate heart rhythm readings using a sensor in the crown. Again though, we wouldn't hold our breath about seeing any of these patents become reality. The one we'd say is most likely though is the Touch ID scanner, as that shouldn't be too hard for Apple to incorporate, has appeared in multiple patents, and could be quite useful. There are a number of things we'd really like Apple to do with the Apple Watch 7, including the following. So far no Apple Watch model has had brilliant battery life – they're not terrible but they're at best average, which is disappointing for such a premium device, especially with sleep tracking now being offered, since you can't both use that and leave your watch to charge overnight. So for the Apple Watch 7 we want Apple to make big strides with the battery life, so that we're only charging it every few days – or even less. The Apple Watch 6 is a great smartwatch but it wasn't the most exciting of updates, and that's largely because it doesn't have much of a headline feature, so for the Apple Watch 7 we want to see something new and exciting offered. Exactly what that would be, we're not sure. But that's okay, as it will be even more exciting if it's a complete surprise. We're sure Apple can cook something up if it really tries. Sleep tracking on the Apple Watch 6 is basic to say the least. When using the official feature (as opposed to a third-party app) there's no information on how long you spent in each type of sleep (light, deep and REM), nor any information on how your sleep affected your stress levels (and vice versa) or on how your bedtime affected the quality of your sleep. These are improvements that could probably be made through a software update, but whether through new hardware or just new software, we want sleep tracking to be a lot better on the Apple Watch 7, as currently it's really not a rival for other sleep tracking apps and devices. The Apple Watch 6 is great as a basic fitness tracker, but for more serious athletes it might feel lacking, as for example you can't set up interval training, and in our review we found that its GPS isn't as accurate as some other devices, especially over long distances. So we want both improvements to GPS, and more training options – perhaps something approaching a 'pro' fitness mode. This is in the realms of things that almost certainly won't happen, but we'd love for Apple to offer the Apple Watch 7 in both circular and square varieties. While the Apple Watch range undeniably looks good, plenty of people would just prefer a circle on their wrists, and rival devices like the Samsung Galaxy Watch 3 have shown how good this can look and how well it can work. Apple already provides plenty of options when it comes to colors and straps, so why not offer a choice of shape too?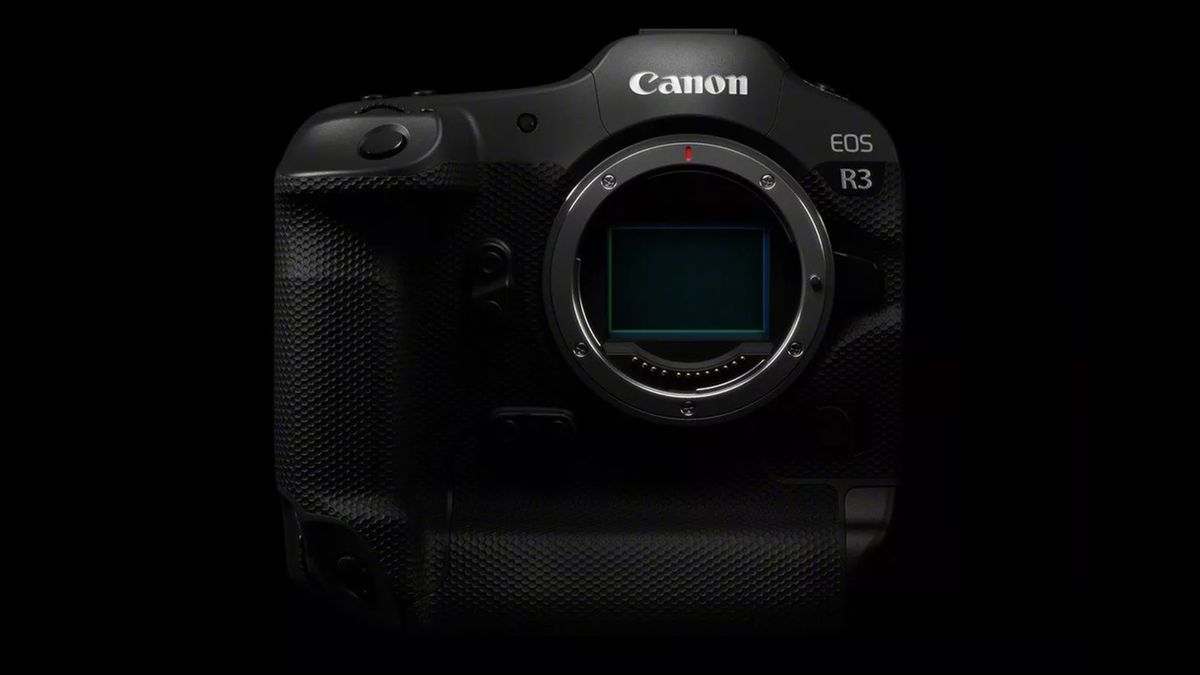 Canon EOS R3 release date, price, features and rumors
techradar.com
Huawei P50 release date, price, news and rumors
techradar.com
Deathloop release date, trailers, gameplay and news
techradar.com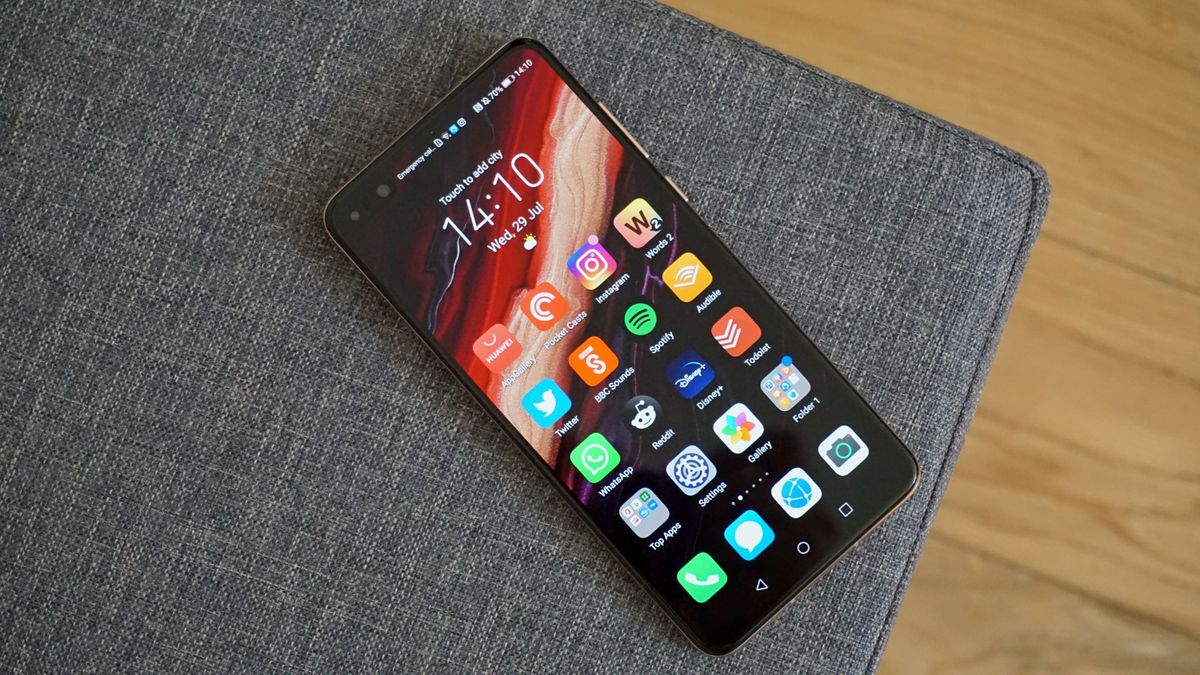 Huawei P50 release date, price, news and rumors
techradar.com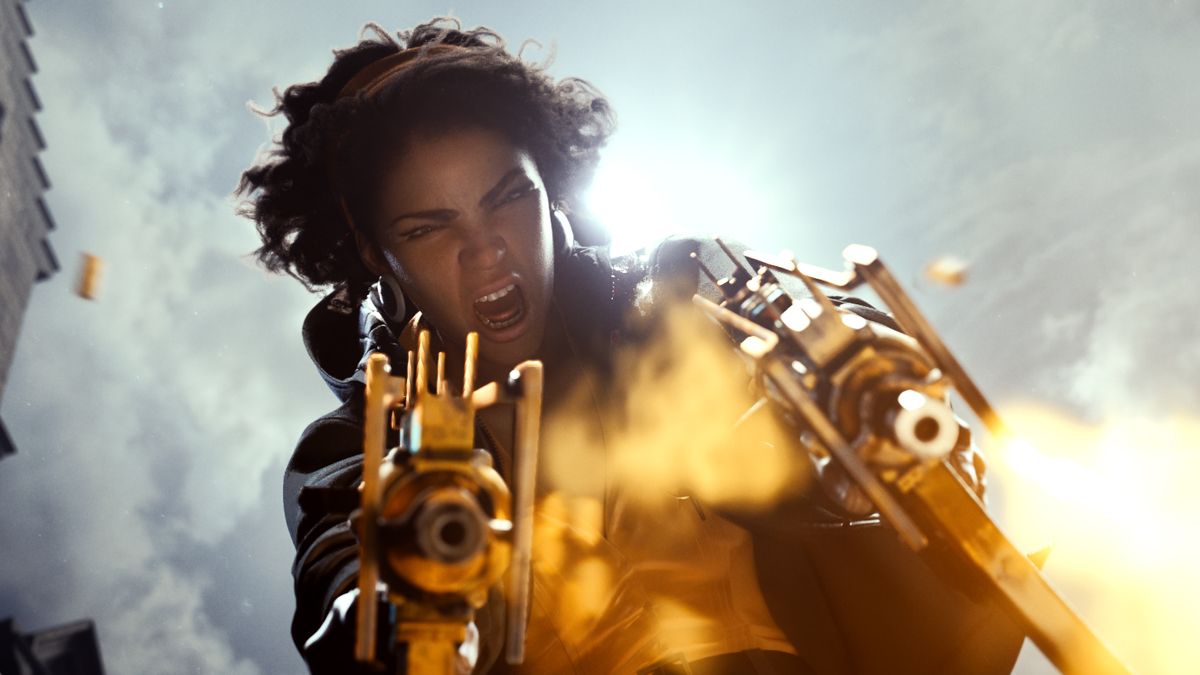 Deathloop release date, trailers, gameplay and news
techradar.com
Canon EOS R3 release date, price, features and rumors
techradar.com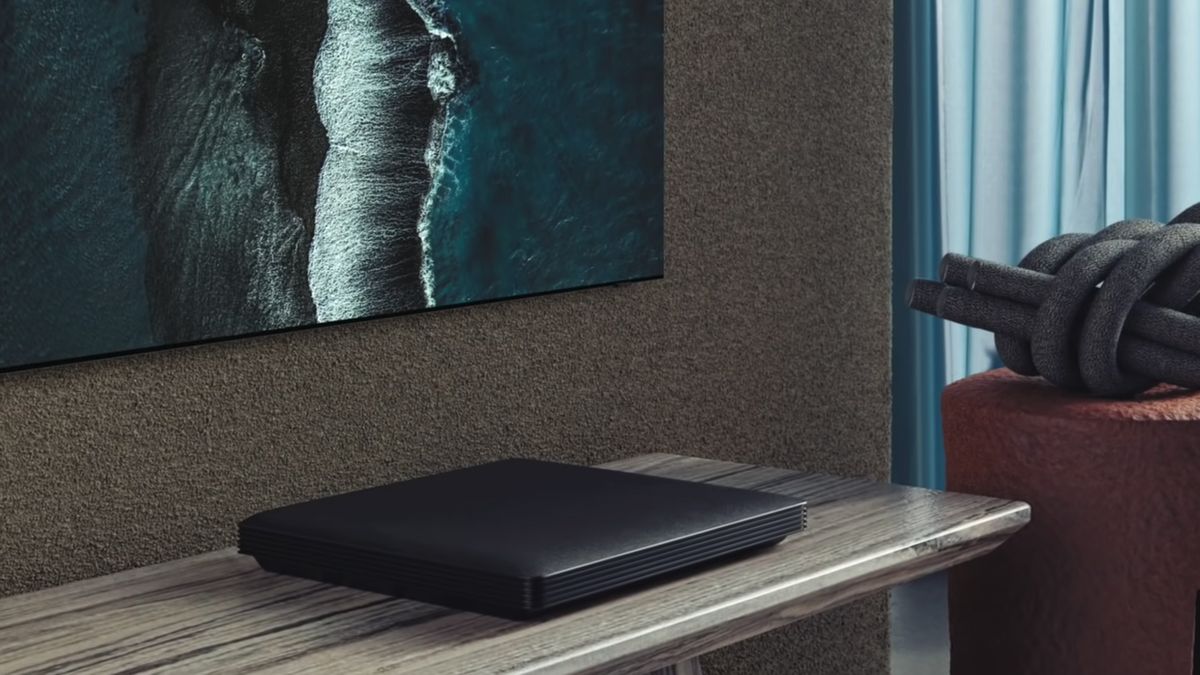 The Samsung One Connect Box has long been one of the best parts of Samsung's TV range, offering a neat cabling solution to help hide away wires and keep HDMI inputs out of view. We heard as far back as January 2021 that a new, slimmed-down model was coming – the Slim One Connect Box, as it's known – and we finally have official measurements from Samsung to help us compare with the original. We're told the new model measures in at just 41.2 x 330 x 295 mm – with 330mm being the longest edge, along which the ports and inputs are housed. By comparison, the 2019/2020 model measures at 390 x 130 x 70mm for 4K TVs, with slightly larger 394 x 177 x 80mm dimensions for 8K TVs. That's a big shake-up of the previous One Connect Box's shape, then, opting for a much more square profile and almost halving the model's height (from 70mm to 41.2mm). This is pretty apparent from any promo images of the box, showing a flattened shape and curved edges – like a smooth pebble – at a size that can be attached to the TV stand of one of Samsung's high-end QLED TVs, rather than taking up space on the counter. (We've also reviewed a couple of models with the new box, such as the QN95A and QN900A QLEDs). The great benefit of the One Connect box is that it minimizes the impact of cabling multiple devices together, drawing wires and connections away from the screen you have to stare at, and ensuring the mess is both out of sight and out of mind. The existing model makes use of a single, translucent cable that somehow carries power from the mains as well as signals from anything plugged into your HDMI ports and the like. A more compact shape really doubles down on this, reducing the amount of space needed for the box – no small feat given a whole TV's worth of connections will be packed in. In a world of massive next-gen gaming consoles too (cough, PS5, cough), being able to save some room in your media cabinet is more urgent than ever. With HDMI 2.1 specification and eARC (enhanced audio return channel) support, the Samsung One Connect box is able to compete with the built-in inputs of any premium TV, so it's a shame that it continues to be available for only a handful of premium models. Samsung usually only bundles it in with flagship 8K and 4K screens each year, and it's yet to be available to buy as a standalone accessory. In mid-2020 we even wrote a piece on why so few Samsung TVs were able to ship with the box, with Samsung telling us that the "quite expensive" hardware meant the company was reluctant to manufacture en masse or expect customers to pay the additional cost. For those who have it, it should be an even more discrete cabling solution. Now if only we could get it on the rest of the Samsung range...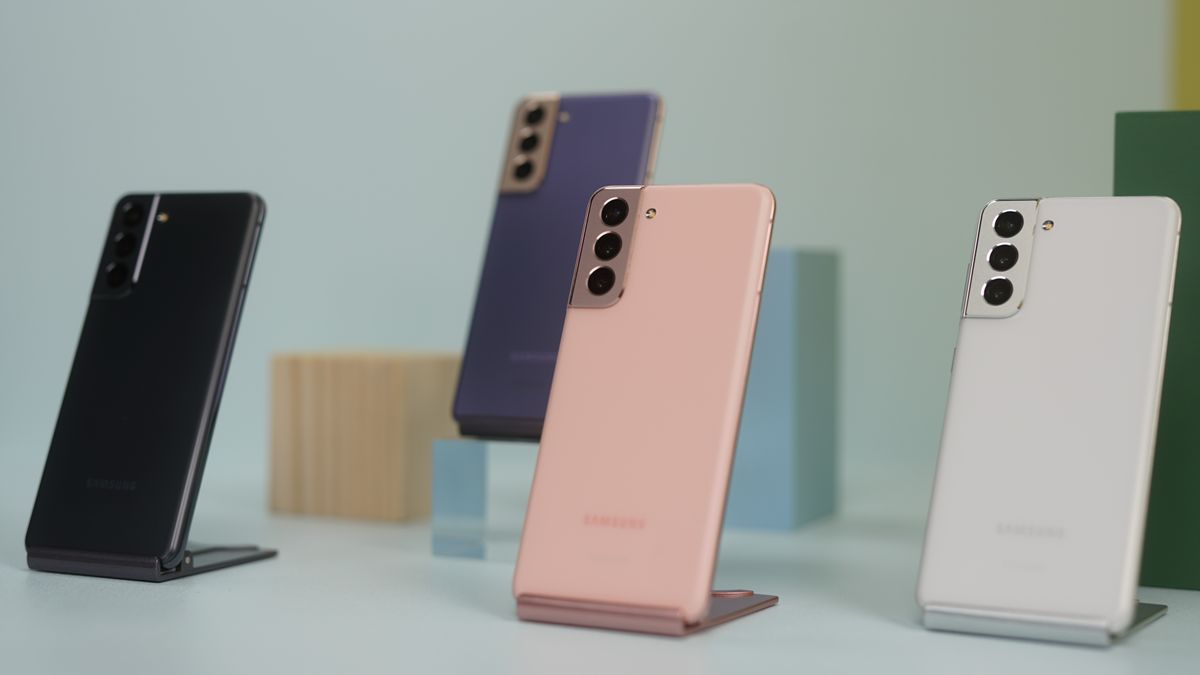 Samsung Galaxy S21 could get some new color options very soon
techradar.com
Samsung Galaxy S21 could get some new color options very soon
techradar.com
Here's how slim the new Samsung One Connect box actually is
techradar.com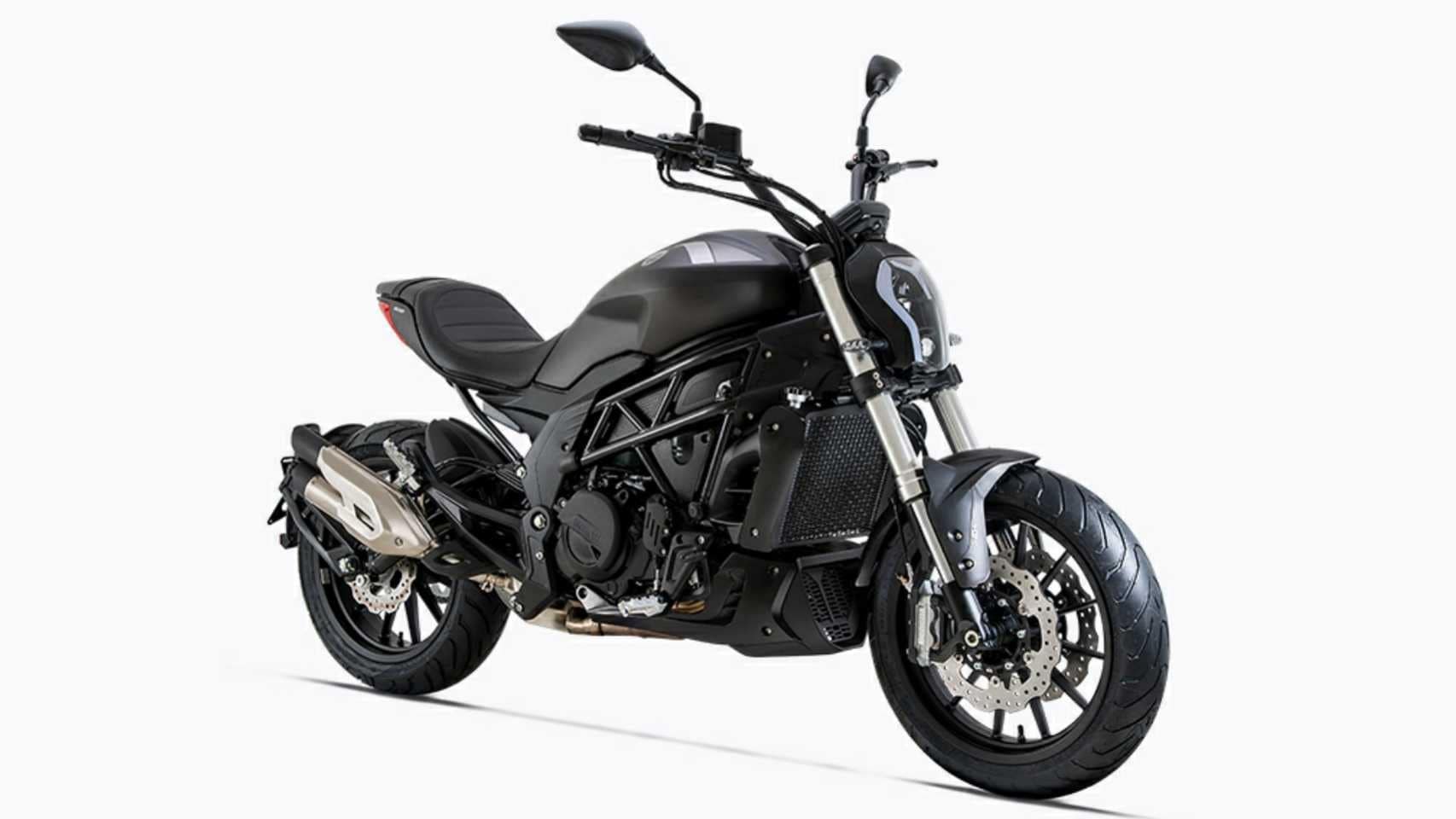 Find latest and upcoming tech gadgets online on Tech2 Gadgets. Get technology news, gadgets reviews & ratings. Popular gadgets including laptop, tablet and mobile specifications, features, prices, comparison.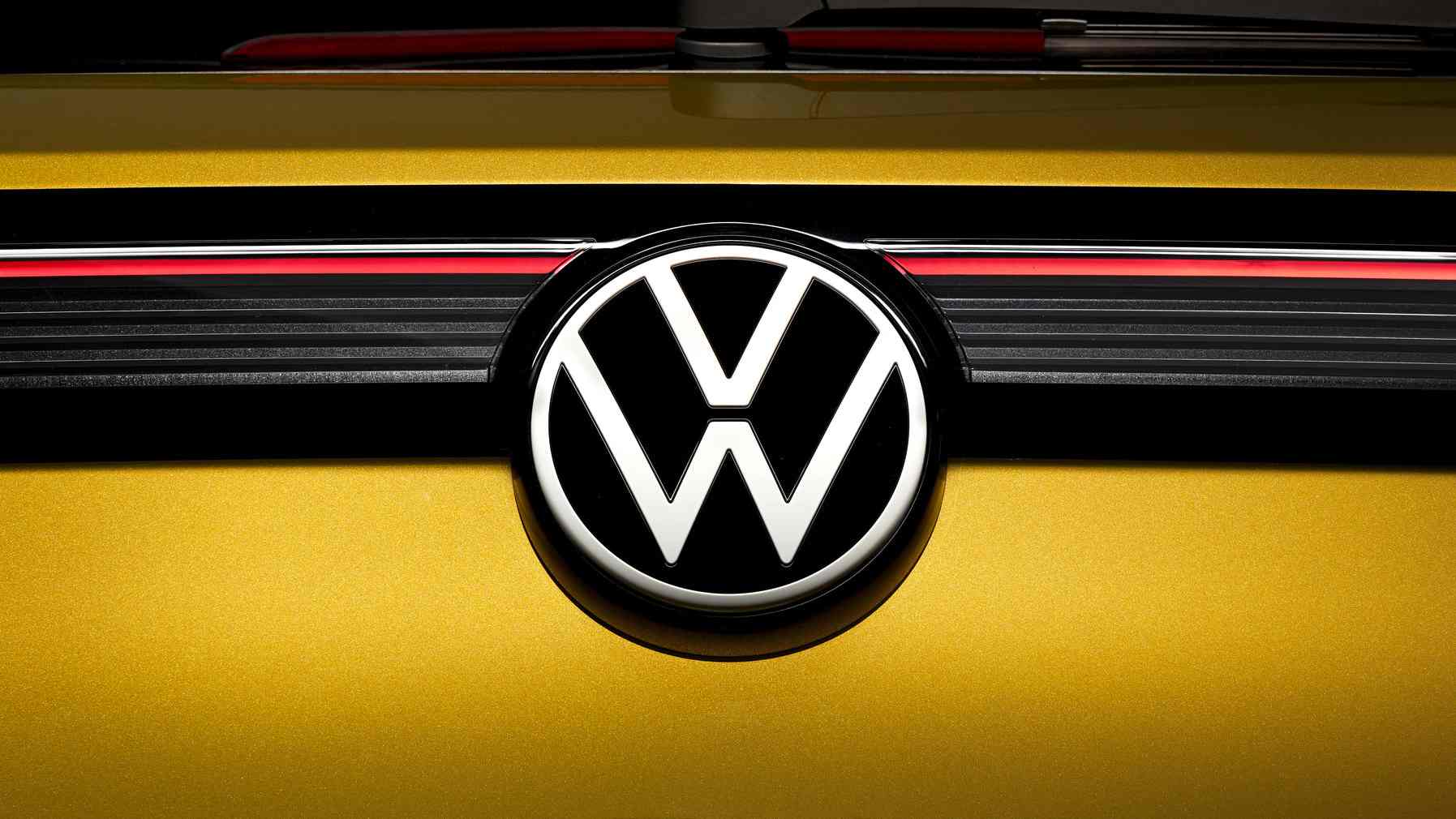 Volkswagen Group vehicles with wireless connectivity to feature Huawei's 4G technologies
firstpost.com
Dozens of states sue Google over claims that its mobile app store abuses its market power
firstpost.com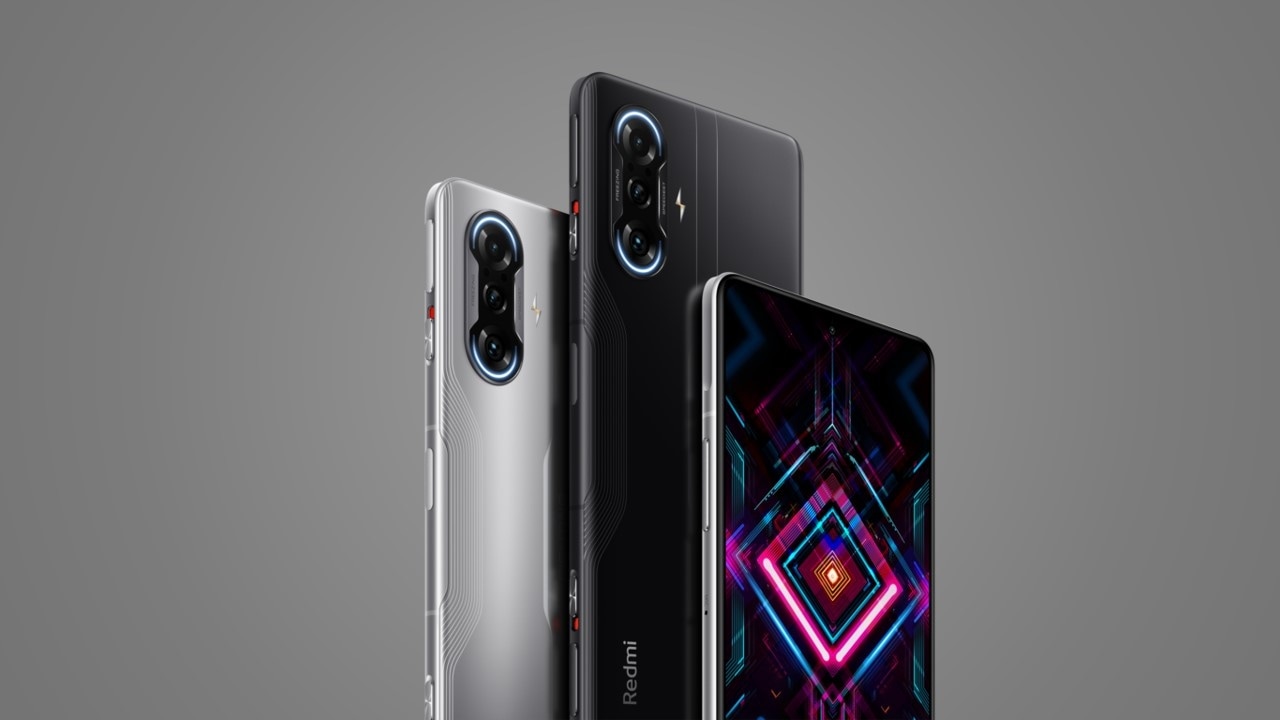 Poco F3 GT India launch teased for Q3 2021; expected to arrive in August
firstpost.com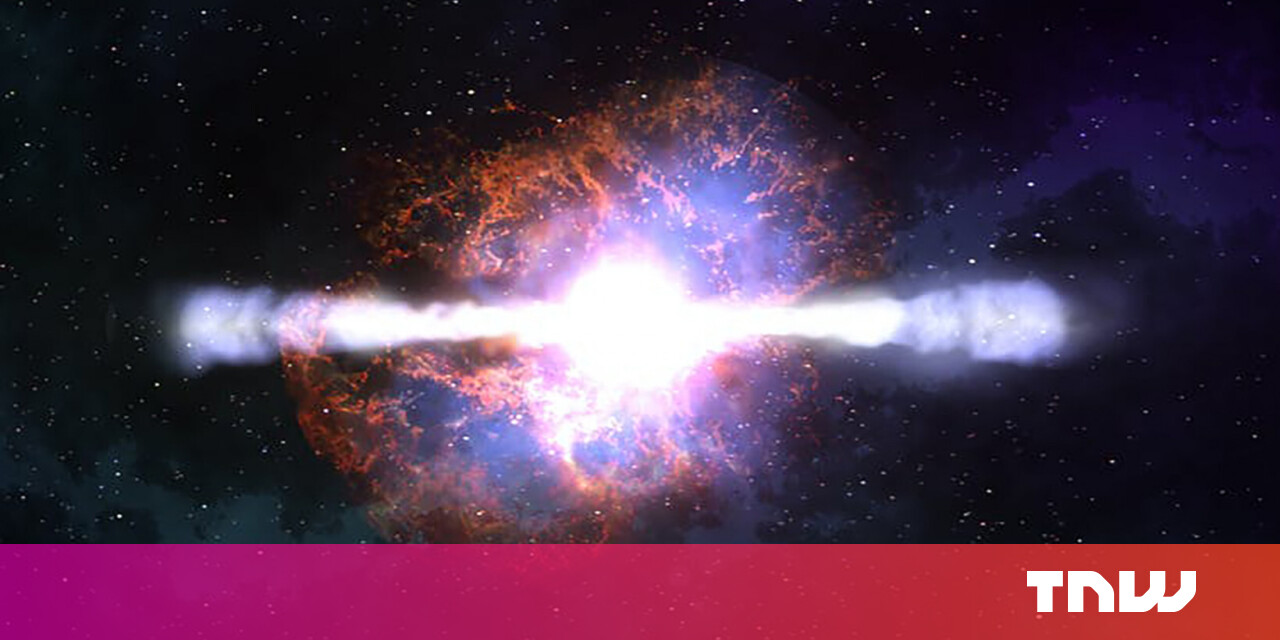 The latest tech news Your sardonic source for consumer tech stories Human-centric AI news and analysis Driving the future of sustainable mobility No-nonsense stories about startup growth Inside money, markets, and Big Tech Help build the bank of the future Coding for Public Service Small country, big ideas Until recently it was thought neutron star mergers were the only way heavy elements (heavier than Zinc) could be produced. These mergers involve the mashup of the remnants of two massive stars in a binary system. But we know heavy elements were first produced not long after the Big Bang when the universe was really young. Back then, not enough time had passed for neutron star mergers to have even occurred. Thus, another source was needed to explain the presence of early heavy elements in the Milky Way. The discovery of an ancient star SMSS J2003-1142 in the Milky Way's halo — which is the roughly spherical region that surrounds the galaxy — is providing the first evidence for another source for heavy elements, including uranium and possibly gold. In our research published today in Nature, we show the heavy elements detected in SMSS J2003-1142 were likely produced, not by a neutron star merger, but through the collapse and explosion of a rapidly spinning star with a strong magnetic field and a mass about 25 times that of the Sun. We call this explosion event a "magnetorotational hypernova". It was recently confirmed that neutron star mergers are indeed one source of the heavy elements in our galaxy. As the name suggests, this is when two neutron stars in a binary system merge together in an energetic event called a "kilonova". This process produces heavy elements. However, existing models of the chemical evolution of our galaxy indicate that neutron star mergers alone could not have produced the specific patterns of elements we see in multiple ancient stars, including SMSS J2003-1142. SMSS J2003-1142 was first observed in 2016 from Australia, and then again in September 2019 using a telescope at the European Southern Observatory in Chile. From these observations, we studied the star's chemical composition. Our analysis revealed an iron content roughly 3,000 times lower than the Sun's. In other words, SMSS J2003-1142 is chemically primitive. The elements we observed in it were likely produced by a single parent star, just after the Big Bang. The chemical composition of SMSS J2003-1142 can reveal the nature and properties of its parent star. Particularly important are its unusually high amounts of nitrogen, zinc, and heavy elements including europium and uranium. The high nitrogen levels in SMSS J2003-1142 indicate the parent star had rapid rotation, while high zinc levels indicate the energy of the explosion was about ten times that of a "normal" supernova — which means it would have been a hypernova. Also, large amounts of uranium would have required the presence of lots of neutrons. The heavy elements we can observe in SMSS J2003-1142 today are all evidence that this star was produced as a result of an early magnetorotational hypernova explosion. And our work has therefore provided the first evidence that magnetorotational hypernova events are a source of heavy elements in our galaxy (alongside neutron star mergers). But how do we know it wasn't just neutron star mergers that led to the particular elements we find in SMSS J2003-1142? There are a few reasons for this. In our hypothesis, a single parent star would have made all the elements observed in SMSS J2003-1142. On the other hand, it would have taken much, much longer for the same elements to have been made only through neutron star mergers. But this time wouldn't have even existed this early in the galaxy's formation when these elements were made. Also, neutron star mergers make only heavy elements, so additional sources such as regular supernova would had to have occurred to explain other heavy elements, such as calcium, observed in SMSS J2003-1142. This scenario, while possible, is more complicated and therefore less likely. The magnetorotational hypernovae model not only provides a better fit to the data, it can also explain the composition of SMSS J2003-1142 through a single event. It could be neutron star mergers, together with magnetorotational supernovae, could in unison explain how all the heavy elements in the Milky Way were created. Article by David Yong, Academic, Research School of Astronomy and Astrophysics, Australian National University and Gary Da Costa, Emeritus Professor of Astronomy, Australian National University This article is republished from The Conversation under a Creative Commons license. Read the original article.

OnePlus has a lame-ass reason for secretly throttling top apps on latest flagships
thenextweb.com
Verizon just announced a software update for Moto G Play 2021. The update resolves the known bugs, improves device performance, and houses the latest June 2021 security patch. It comes with firmware version QZAS30. Q4-39-87-6-4. The update does not include any major changes other than stability improvements. Verizon Moto G Play 2021 carries some exceptional features and the latest update will refine those. The OTA update is rolling out in a staggered manner which means you will receive it within the next few days. You can also update it via computer by downloading the Software Upgrade / Repair Assistant tool on your computer. Connect your device via USB and run the Software Upgrade / Repair Assistant, it will check for the software updates and initiate the software update process. After the installation, give some time for the apps on your device to settle down. Moto G Play 2021 comes with a Snapdragon 460 SoC,3GB RAM, and 32GB internal storage. The smartphone houses a dual rear camera of 13MP and 2MP. On the front, there's a 5MP selfie camera. A 6.5-inch display with 720 x 1600 pixels is present. It is a value-for-money smartphone considering the regular security updates and the optimal hardware. Verizon is actively bringing new security updates for the smartphones for past few months.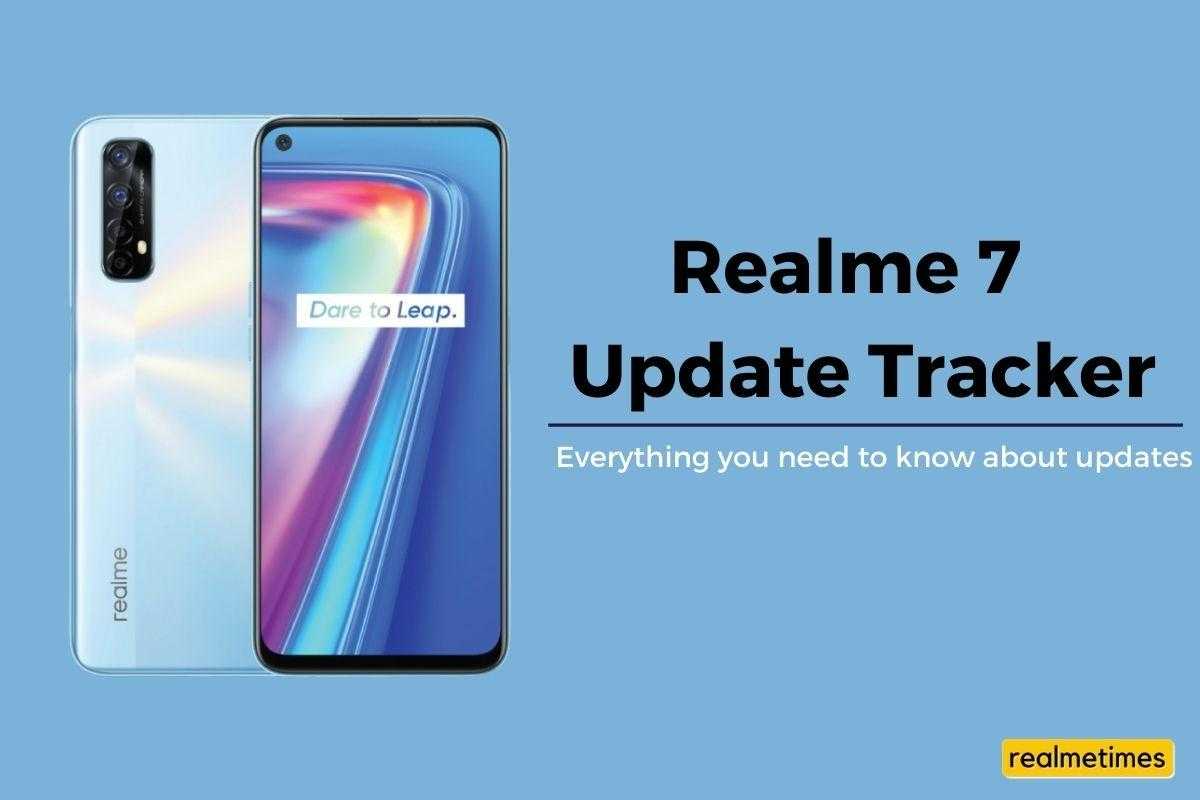 [Update: June 2021 Security Patch] Realme 7 and 7 Pro Update Tracker
thegoandroid.com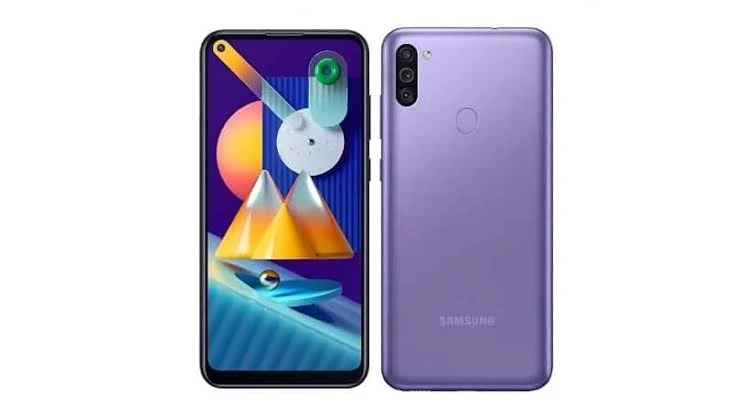 [Update: July 2021 Security Patch] Samsung Galaxy M11 Update Tracker
thegoandroid.com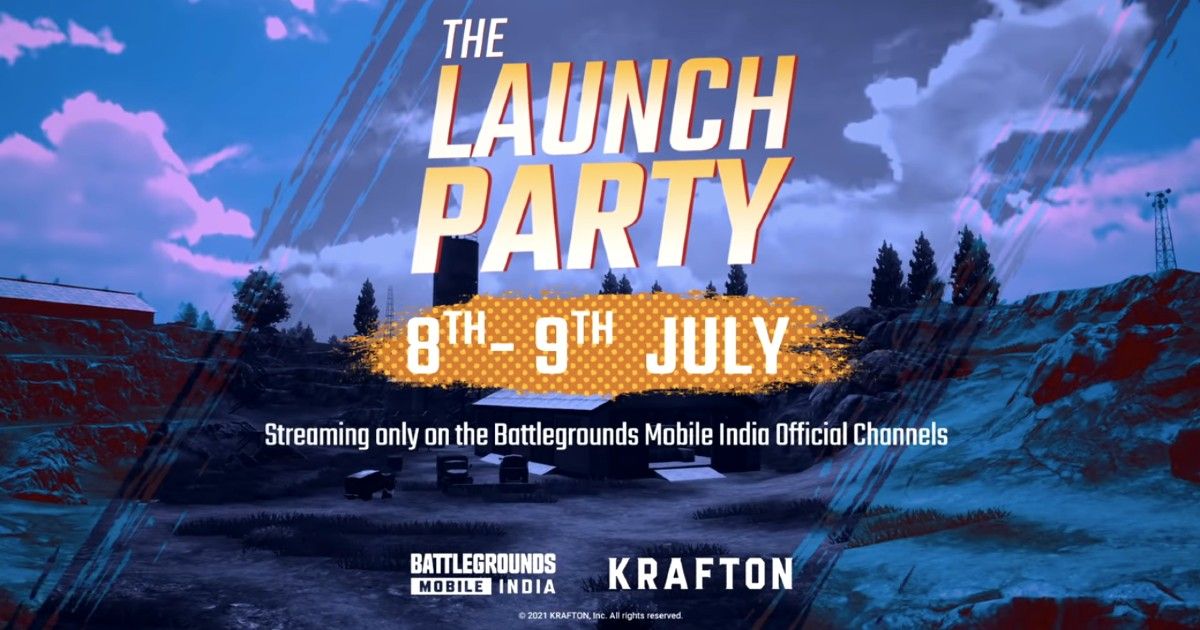 Battlegrounds Mobile India has announced its very first tournament known as Launch Party. The professional tournament from the company includes 18 teams including the likes of Team Mortal, Team Dynamo, Team Kronton, and more. The tournament will kickstart from today i.e. July 8 and will end on July 9th. This celebration tournament officially marks the official return of the famous battle royale game PUBG Mobile in a new avatar. That being said, where can you watch the event live? What is the pool prize? How many matches will be played during the tournament? All these questions might have baffled you, but no more. In this article, we are going to tell you each and every detail regarding the Battlegrounds Mobile India Launch Party tournament. So, without further ado, let's get started. Also Read: Battlegrounds Mobile India (BGMI) APK Download: Final Version Link, How to Install on Android Phone The Battlegrounds Mobile India Launch Party tournament will be a two-day tournament featuring 18 pro teams. The tournament will kickstart at 2:00 PM today i.e July 8 and will last till July 9th. During the tournament, there will be 8 matches that will be played including two fun matches featuring pan fights. Also Read: Battlegrounds Mobile India (BGMI): How to Transfer PUBG Mobile Game Data to BGMI via Facebook, Twitter, Google The BGMI Launch Party tournament will be live-streamed on the game's official Facebook and YouTube platforms. The live streaming will start at 2:00 PM IST. Interestingly, the company has also revealed that the tournament will be streamed with both Hindi and English commentary. The Hindi commentary will be handled by Ocean Sharma and Thug (Animesh Agarwal), while the English commentators for the matches will be Experiment (Angad Singh Chahal), Icybaby12 (Terence Yong), Fyxs (Amrit Gourav). Also Read: BGMI Names (July 2021): 50+ Best Stylish Design Nicknames for Battlegrounds Mobile India, How to Change The tournament will consist of 18 pro teams that will fight against each other to get a massive prize pool. Here's the list of teams that will be competing in the BGMI launch party: Also Read: BGMI Sensitivity Settings: Best Camera, ADS, and Gyroscope Settings for Battlegrounds Mobile India Krafton has revealed that there will be a pool price of Rs 6 lakh for the BGMI Launch Party tournament. The winning team will get a total of Rs 3,30,000, while the first runner-up will get Rs 1,50,000. Lastly, the third runner-up will get Rs 1,00,000. That being said, prices for other positions are yet to be announced by the company. Also Read: Battlegrounds Mobile India (BGMI): How to Change ID Name, Appearance, Avatar Picture, Title and More As we mentioned before, the tournament will consist of 8 matches that will be played on Erangel, Miramar, and Vikendi maps. Here's the point distribution of the tournament. You can check the results in real-time on Liquipedia. The website will be updating all the results in real-time when the tournament kickstarts. Thanks for reading till the end of this article. For more such informative and exclusive tech content, head over to our Facebook page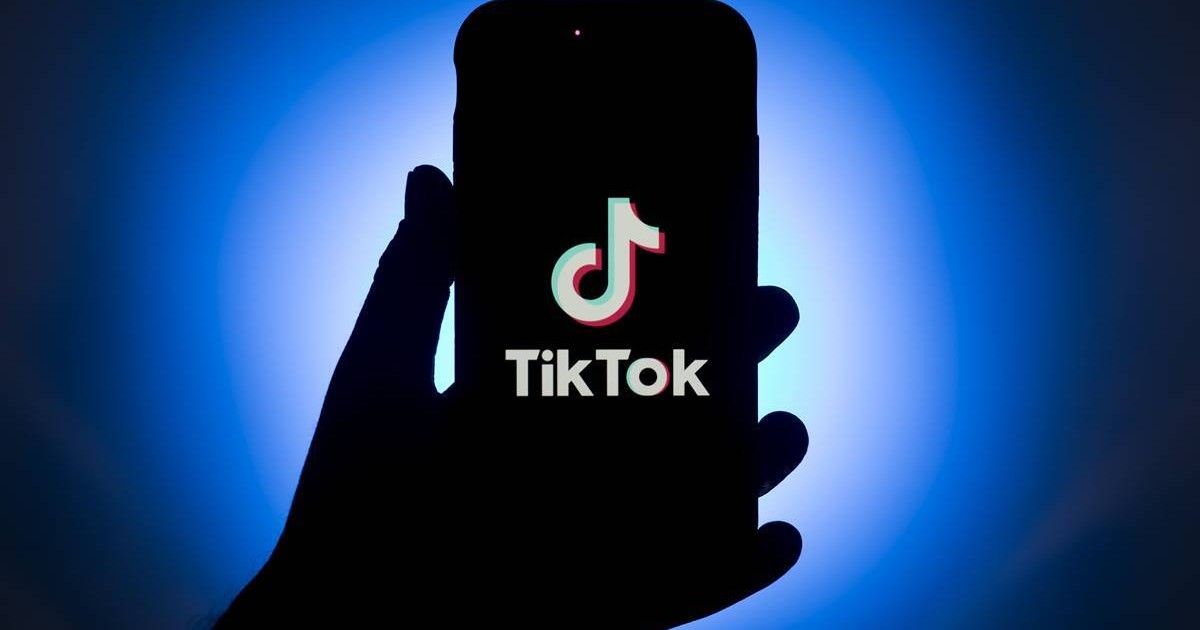 TikTok Will Allows Users to Find Jobs With Its Video Resume Programme, Here's How it Works
mysmartprice.com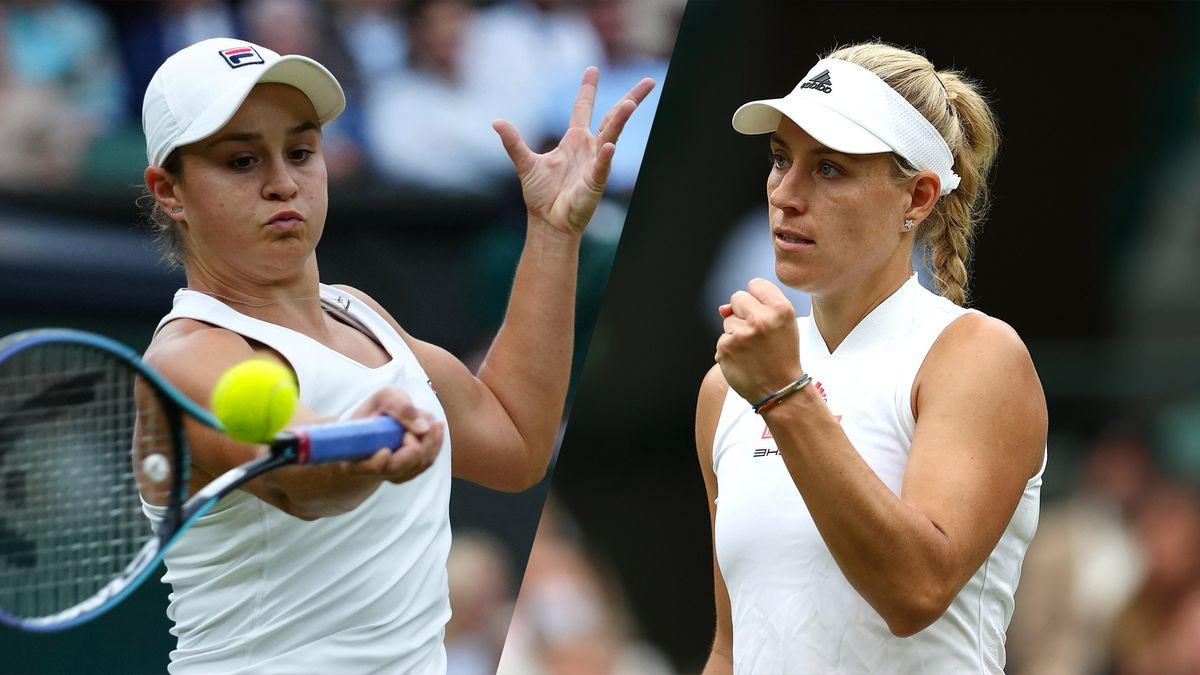 A match-up fit for a classic Wimbledon final, Ashleigh Barty and Angelique Kerber are meeting for a tantalising semi-final today at the 2021 championship. They've both had fantastic tournaments, but only one can proceed to Saturday's final. Read on as we explain how to watch Wimbledon tennis online and get a Barty vs Kerber live stream wherever you are right now - including ways to see today's match absolutely FREE. It's now been over 50 years since an Australian has won the women's singles title at SW19, but nobody has been better placed than Ashleigh Barty this year. After a fairly sluggish start to the fortnight, she has come good at the right time. Barty hasn't dropped a set since the first round, vanquishing newly crowned French Open champion Barbora Krejčíková along the way. Is it time for the 25-year old to finally add to her Grand Slam tally? Across the net is a former champion in her own right, as Angelique Kerber tasted glory here after a famous win against Serena Williams in the final three years ago. Her passage this time around hasn't been quite as smooth as Barty's, with her three-and-a-half hour marathon sticking in the memory. But overcoming the impressive Coco Gauff in the last 16 before coasting past Karolína Muchová in the quarters should mean Kerber is brimming with confidence. It's the first match on Centre Court today, so we'll be ready for a prompt 1.30pm BST start at SW19 today. Watch all the drama unfold as it happens by following our Barty vs Kerber live stream guide to watch Wimbledon 2021 tennis online today. If you're abroad during Wimbledon, you'll likely find you're unable to access your domestic tennis coverage like you would at home. This isn't necessarily cause for alarm, but rather the result of geo-blocking - best understood as digital borders that restrict certain services and content to certain parts of the world. Fortunately, there's a convenient way around this in the form of a VPN. This is a nifty bit of software that lets you swerve around these digital borders, thereby allowing you to globe trot and still access your preferred Barty vs Kerber live stream. It's a completely legal workaround, very affordable, and super easy to use - allow us to explain more. Use a VPN to live stream Wimbledon tennis from anywhere Using a VPN is as easy as one-two-three... 1. Download and install a VPN - as we say, our top choice is ExpressVPN 2. Connect to the appropriate server location - open the VPN app, hit 'choose location' and select the appropriate location 3. Go to the broadcaster's live stream - so if you're from the UK, just head to BBC iPlayer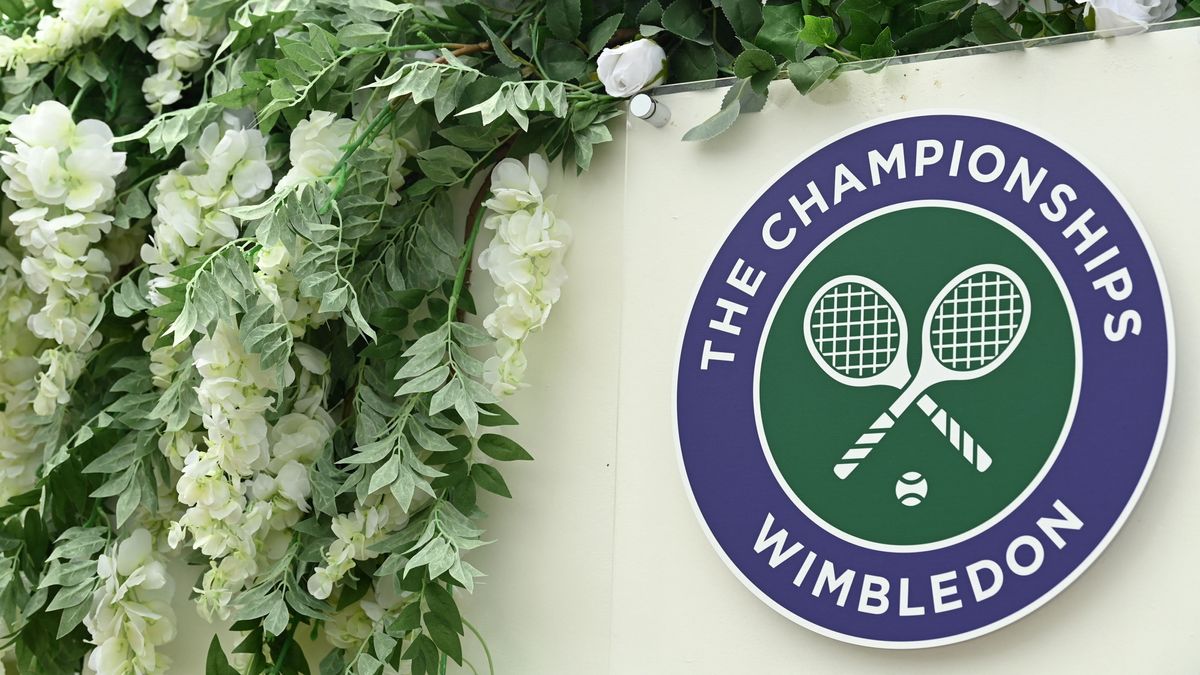 How to live stream Wimbledon 2021: watch semi-finals free online, schedule and order of play
techradar.com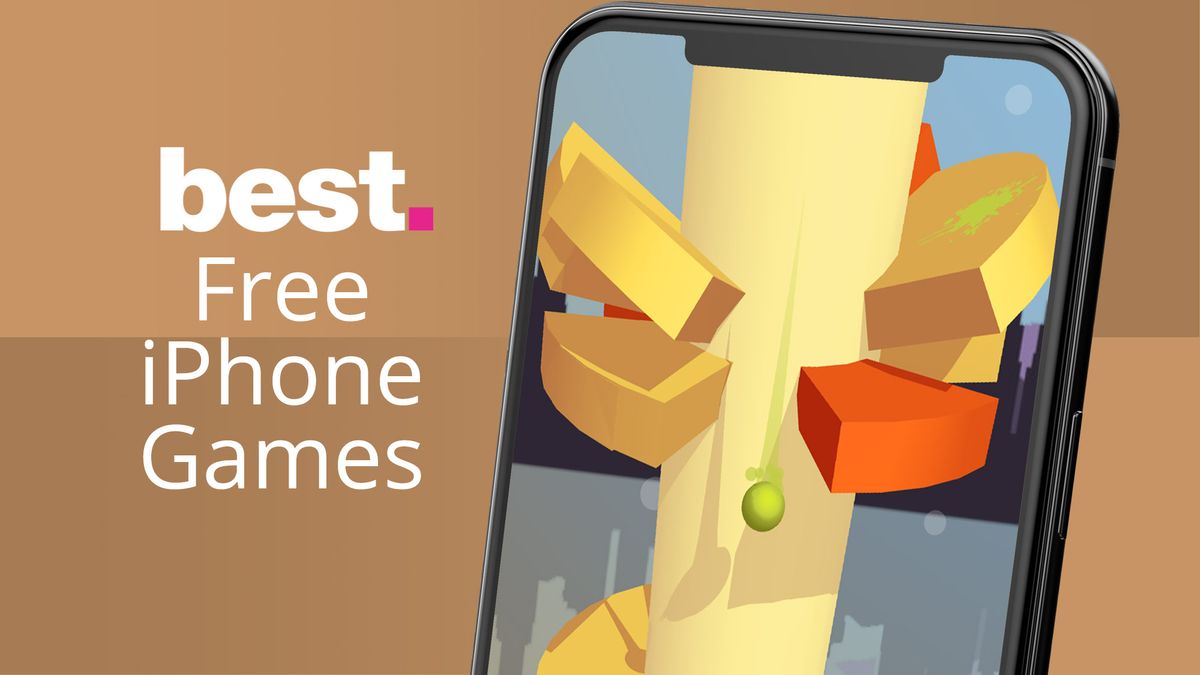 Free iPhone games have a reputation for being rubbish and full of IAP. But whether you've got an iPhone 12 Pro Max, an iPhone SE (2020), or any other model, loads of superb free titles await your twitchy gaming thumbs – if you know where to look. To save you the effort of finding them, we've compiled the best here, split into handy categories. So if you fancy an arcade blast, a brain-bending puzzle, or a thrilling racer – for free – read on. Plus, check back every month for our latest favorite free iPhone game, which you'll find below. 10™ is a rare puzzle game that offers something new. The game begins as a set of numbered discs surrounding a three-by-three field. Tap one and it shoots across until it can't go any further. Matching discs link up (horizontally, vertically and diagonally) and vanish when the group's size equals the numbers on the discs. Make enough matches and the field expands – and the numbers you contend with get larger. At first,10™ baffles. You play at the field's edges and success appears to be dependent on luck. Although the latter concern never entirely goes away, you soon realize that with careful placement, you can fashion 'floating' structures at the field's center to wrap discs around, gradually working your way to the point where you can chain the hallowed ten 10s. This one needs time, then – but is rewarding once it clicks.

The best free iPhone games of 2021
techradar.com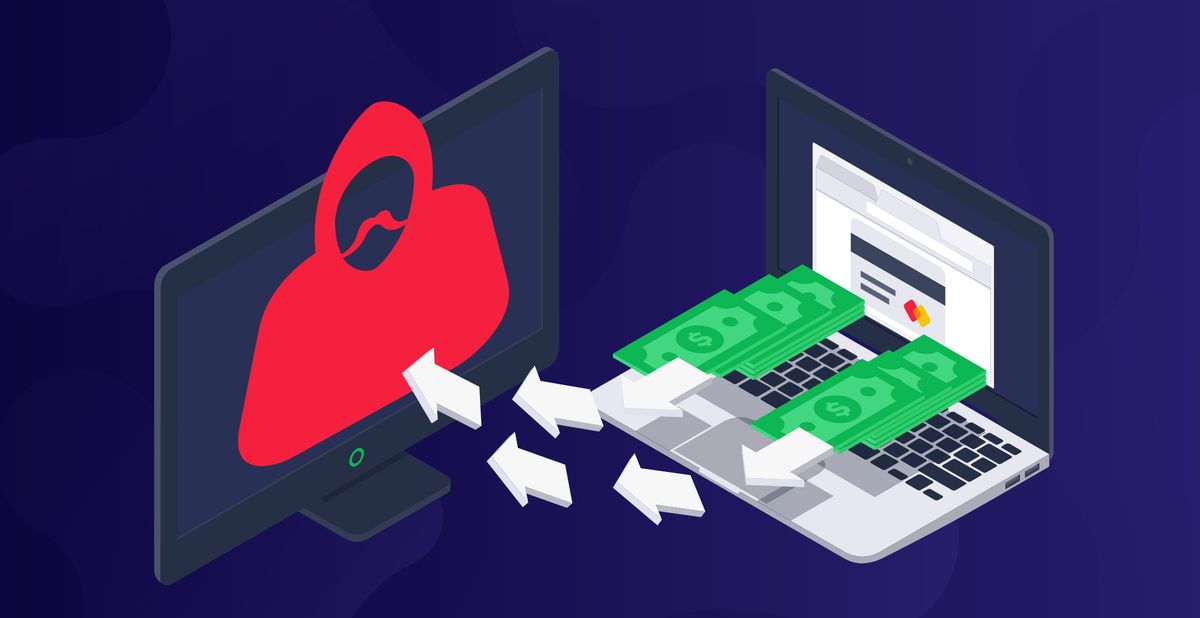 Cybersecurity researchers have discovered that the malware that delivered the REvil ransomware on thousands of computers managed by Kaseya VSA, was designed to avoid infecting computers in countries which are the principal members of the Commonwealth of Independent States (CIS). Initially suspected to be a supply chain attack, the campaign in fact exploited a zero-day vulnerability in Kaseya's VSA software to compromise several managed service providers (MSP) and deliver ransomware to their downstream customers. In their analysis of the malware security researchers at Trustwave note the ransomware avoids systems in countries of the former USSR region. Security experts have previously suggested that installing a Cyrillic keyboard might be enough to convince a malware that you are Russian and off limits. In response to the attack, Kaseya pulled the plug on VSA's software-as-a-service offering, and asked all of its customers to take their on-premise VSA servers offline as well. Reporting on the developers, The Register notes that one of the exploited vulnerabilities in VSA was initially reported to Kaseya back in April, 2021. It was part of seven VSA bugs that were unearthed by Dutch Institute for Vulnerability Disclosure (DIVD) and reported privately to Kaseya. Patches for four of these were released in April and May, while the remaining three were scheduled for delivery in an upcoming release. But before one of those unpatched bugs, tracked as CVE-2021-30116, could be fixed it was exploited by REvil to deploy ransomware on computers around the world, except of course Russia, and the other CIS countries. ZDNet reports that the White House has warned Russia to take action against the threat actors, or else the US might have to take matters in its own hands. "As the President made clear to President Putin when they met, if the Russian government cannot or will not take action against criminal actors residing in Russia, we will take action or reserve the right to take action on our own," said White House press secretary Jen Psaki.

Kaseya ransomware attack was apparently coded to avoid Russia
techradar.com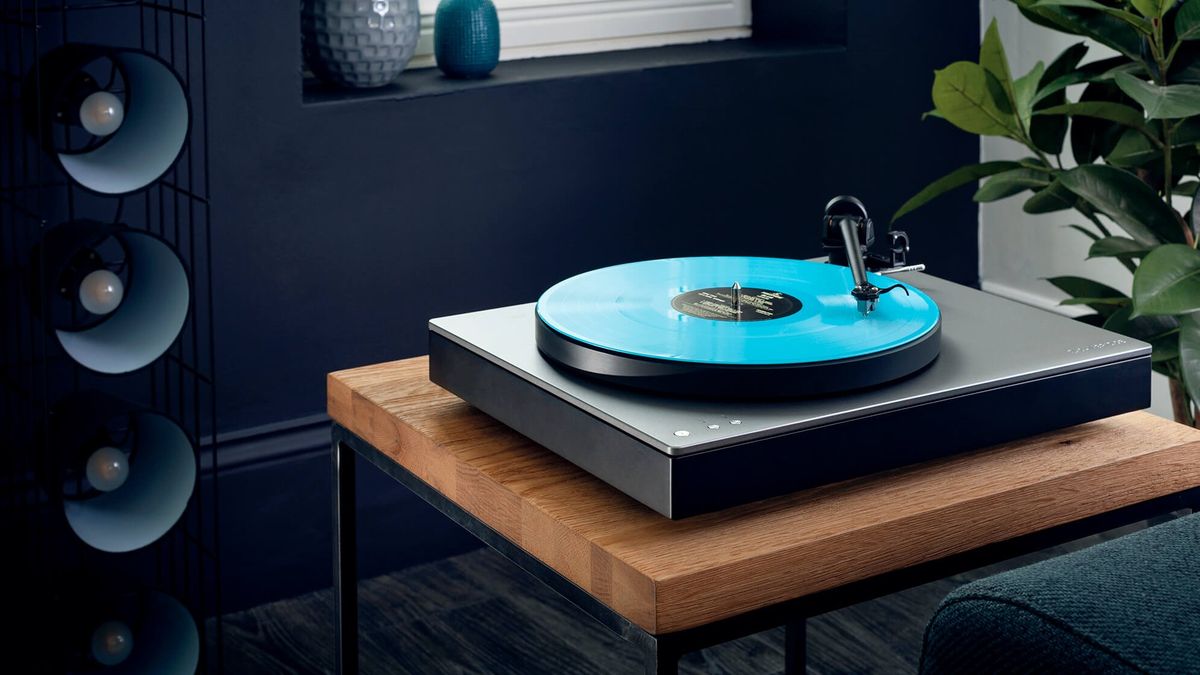 The best turntables of 2021 are different to the clunky old record player that you might currently have up in your attic gathering dust. We've spent years reviewing the newest and best record players that you can buy right now – and we're happy to report these are all incredibly versatile and modern devices, coming in a range of styles to suit all homes and budgets. So, whether you prefer the classic, retro look of record players from the past or your tastes are thoroughly modern, there's something here to suit you. Many of these turntables also come packed with new features that you'd never find on old record players, such as Bluetooth connectivity and USB ports that allow you to record your vinyl to your computer. So, if you're a music lover and can't get enough of the warm sound of vinyl, investing in one of the top turntables from this list is a no-brainer – they're a must-have for your at-home audio setup. If you're new to the world of record collecting, be sure to check out our guide on how to set up a turntable, which will get you up and running (or spinning, if you prefer) with your new record player in no time. Dust off your record collection and get ready to listen to your favorite tunes with the very best turntables of 2021. Navigating the market for the best record players can confusing. But there are some key details you need to consider when choosing the best record player for your listening needs and budget. On of the most vital components to look for when you're shopping for the best record player for you, is how well damped it is. Damping is essentially the method by which manufacturers combat vibrations – whether internal or external. They do this through the use of different motor configurations, and through the use of various components. Belt-driven turntables are going to be a lot quieter and offer higher fidelity than their direct drive brethren, as direct drive turntables have a motor that is directly connected to the platter. However, there are some great direct drive turntables out there, so don't write them off quite yet. If you're just starting out, you probably don't need to be fooling around with a complex turntable with an adjustable vertical tracking angle, anti-skate and azimuth. You may even want a turntable that connects to your speaker wirelessly over Bluetooth. Do you want to rip your vinyl to your digital library? If so, look for a turntable with a USB output and reliable software to get the job done. Budget and style are important considerations, too. Turntables can cost anything from $50 / £50 to well over $2,000 / £2,000, it's a good idea to have a price in mind before you start your search. Think about how your new record player will fit into your home, as well. Do you have the space for an external amplifier? If not, look for a turntable with a built-in preamp. Want to be entertained in the inimitable vinyl manner, and be sure you're not missing a scrap of information at the same time? You'll want to turn your ears in Pro-Ject's direction, then. Pro-Ject introduced its first Debut record player at the end of the last century, and it's been refined, upgraded, and become increasingly expensive ever since. This Debut Carbon Evo is the most refined and upgraded model so far – and it's also the most expensive. But don't let that put you off. This is undoubtably one of the best turntables you can buy today, offering a detailed and revealing listen, with the ability to focus on the minutiae even as it describes the complete picture very convincingly. Read more: Pro-Ject Debut Carbon Evo review At first glance, the AT-LP120XBT-USB looks the part – it owes more than a little to the legendary Technics SL1200/SL1210 where aesthetics are concerned. But as well as all the DJ bits and bobs (like pitch control and super-responsive direct drive motor), this Audio-Technica turntable has an integrated, switchable phono stage, a USB output and wireless aptX Bluetooth connectivity. All of which makes it a fair bit more adaptable than your average record player. It's very nearly a plug'n'play arrangement, making it perfect for beginners. All you need to do when it first comes out of the box is put the aluminum platter on, fix the cartridge to the tonearm and the hinges to the dust-cover, and you're good to go. Read more: Audio-Technica AT-LP120XBT-USB review The Fluance RT81 is an excellent starter turntable. It's simple to set up and use for newbies but you can switch out the cartridge to squeeze out more performance later on. Newbies also won't have to worry about getting a separate phono preamp, as one is built in. However, you can turn it off if you want to use a better external preamp. The only downside is that Fluance's advertised "auto-off" feature simply turns off the platter, preventing excessive needle wear but you'll still have to return the arm to its resting place yourself. You'll also have to manually queue records, which isn't a deal breaker by any means but is something to consider for those looking for a fully automatic record player. The Denon DP-300F is a great choice for those looking for a fully automated record listening experience. Read more: Fluance RT81 review The Denon DP-300F is a gorgeous turntable that sounds just as good as it looks. The included DSN-85 cartridge isn't the most accurate but it nevertheless manages to make your music sound airy and reasonably detailed, especially for it's price. You'll need to spend a lot more cash to hear more detail. While the DP-300F lacks the USB outputs of some of the best turntables listed here, it's still a great starting turntable for anyone who doesn't want to manually queue their albums or have a habit of falling asleep while listening to music. The Denon's automatic start/stop feature means your needle won't be worn down at the end of the record as the arm immediately returns when an album is done. Build quality is decent for an all-plastic record player, but its buttons feel cheap – a minor problem but shouldn't be a deal-breaker for you. If the Audio-Technica AT-LP120-USB doesn't fit your aesthetic, consider the Denon DP-300F instead. Read more: Denon DP-300F review With a budget-friendly price, easy assembly, and the convenience of wireless playback, the AT-LP60XBT could make a fantastic first turntable for any fledgling vinyl enthusiast. While the plinth does feel somewhat insubstantial, and the sound might not be detailed enough for some, it's brilliant price more than makes up for that – and the inclusion of Bluetooth connectivity makes the AT-LP6XBT record player feel like very good value for money. Audio-Technica is known for producing high quality cartridges, and the one used on this record player is no exception; the ATN3600L conical stylus fits perfectly into the grooves of the record and reveals details in songs you may have never noticed before – in short, it makes your music an absolute joy to listen to. Read more: Audio-Technica AT-LP60XBT turntable review The Pro-Ject Debut Carbon is still one of the best entry-level hi-fi turntables you can buy, even though it has been usurped by the record player at the top of this list. While vinyl newcomers may cringe at the price, the Debut Carbon is really an incredible bargain. For the money, you get an very well made deck that's damped properly for fantastic sound quality. The carbon fiber tonearm is lightweight and stiff, and is usually reserved for turntables costing much more. The Pro-Ject Debut Carbon is for the budding enthusiast that's committed to the record collecting hobby and because of that commitment, it doesn't feature niceties like an auto-returning tonearm, buttons for changing speed or an included phono preamp. Newbies may be turned off by the manual changing of the belt position to change speeds and the lack of an included preamp. However, if you want to extract more detail and resolution from your records than the cheaper options on this list, or if you want to get started on the path of being a true vinyl collector, the Debut Carbon is probably your best bet. Like the Pro-Ject Debut III, but want a subtler look? Check out the Crosley C10, which features a chic wooden-look plinth combined with a Pro-Ject tonearm. Read more: Pro-Ject Debut Carbon review There's a lot of debate whether the Rega Planar 1 or the Pro-Ject Debut Carbon is the best entry-level hi-fi turntable. It's a close match and there are no clear winners, each providing an excellent starting place for audiophiles on a budget. While the Rega may lack the fancy carbon tone arm of the Pro-Ject, the Planar 1 still sounds excellent and is well damped with its phenolic resin platter. And for newbies, the Rega Planar 1 is still easy to setup, though you'll have to provide your own phono preamp. Ultimately, the Rega Planar 1 record player just sounds so good that it's hard to fault it too much. Vocals are revealing and you can hear the texture from instruments like the violin. The included Rega Carbon cartridge isn't anything special but manages to be a great match for the turntable. It's a tough choice between the Planar 1 and the Debut Carbon but you can't go wrong with either. The Marantz TT-15S1 costs a serious bit of change, but you're actually getting a killer bargain. The Clearaudio Virtuoso included with the turntable is $1000 when purchased separately. Additionally, you get a killer tonearm and gorgeous turntable at a price that's definitely an investment, but not unreasonable. So what does the Marantz TT-15S1 get you over the competition? Attention to detail. Just about every part of the record player has been poured over to be the best it can be for the price. The fit and finish are excellent and it's a pleasure to handle the high-quality components. This is a record player that'll leave you admiring its visual and audible qualities. Newbies should not get this turntable as it requires more knowledge to set up properly than the entry-level turntables on this list. But if you're ready to take your record collecting and listening to the next level, the Marantz TT-15S1 is the perfect place to start. Read more: Marantz TT-15S1 review If the Clearaudio Concept and Marantz TT-15S1 seem familiar, that's because the Marantz was built by Clearaudio to Marantz's specifications. This means everything about the excellent build quality of the Marantz carries over to the Clearaudio Concept (i.e. this is a turntable that is as gorgeous as it sounds). One small but notable difference between the Marantz and the Clearaudio turntables is the ability to play 78 rpm records. While most people will never come across 78s, it's nice to know that the Clearaudio Concept is capable of playing them. The Concept also has a handy speed dial on the plinth, meaning you don't have to swap the belt position manually. As for negatives, the Clearaudio Concept has no notable flaws. Yes, it's expensive but you're still getting a bargain in this price range. The included Clearaudio Concept moving-coil cartridge costs $1,000 by itself. Yep! Read more: Clearaudio Concept review $1,700 / £1,500 (around AU$2,750) for a record player is expensive no matter the brand, and it's Cambridge's most expensive-ever turntable by a mile. But it's uniquely specified, and intends to deliver all the many and various advantages of the vinyl format with very few of the compromises. The fact it's able to stream wirelessly to a 24bit/48kHz aptX HD standard makes it number one in a field of one. No other record player from any better-established brand in this sort of market – Rega, for instance, or Clearaudio – is able to come close to this level of convenience. Cambridge Audio doesn't just make record players, either. Did you know the Cambridge Audio Melomania 1 are on our round up of the best true wireless earbuds of 2021? Read more: Cambridge Audio Alva TT review Meet the budget-friendly Technics SL-1500C that will only set you back £899 / $999 / AU$2499. It's still not the most affordable turntable on the market, but it's first the reborn Technics has so far delivered really remind listeners of what they loved about the brand in the first place. Sound-staging is impressive, with recordings given plenty of elbow-room for individual instruments to make their presence felt. There's depth and height to the Technics' stage, as well as width, but despite all this breathing-room there's no lack of unity to the sound the SL-1500C record player delivers. Read more: Technics SL-1500C Turntable review

Best turntables 2021: the best record players for any budget
techradar.com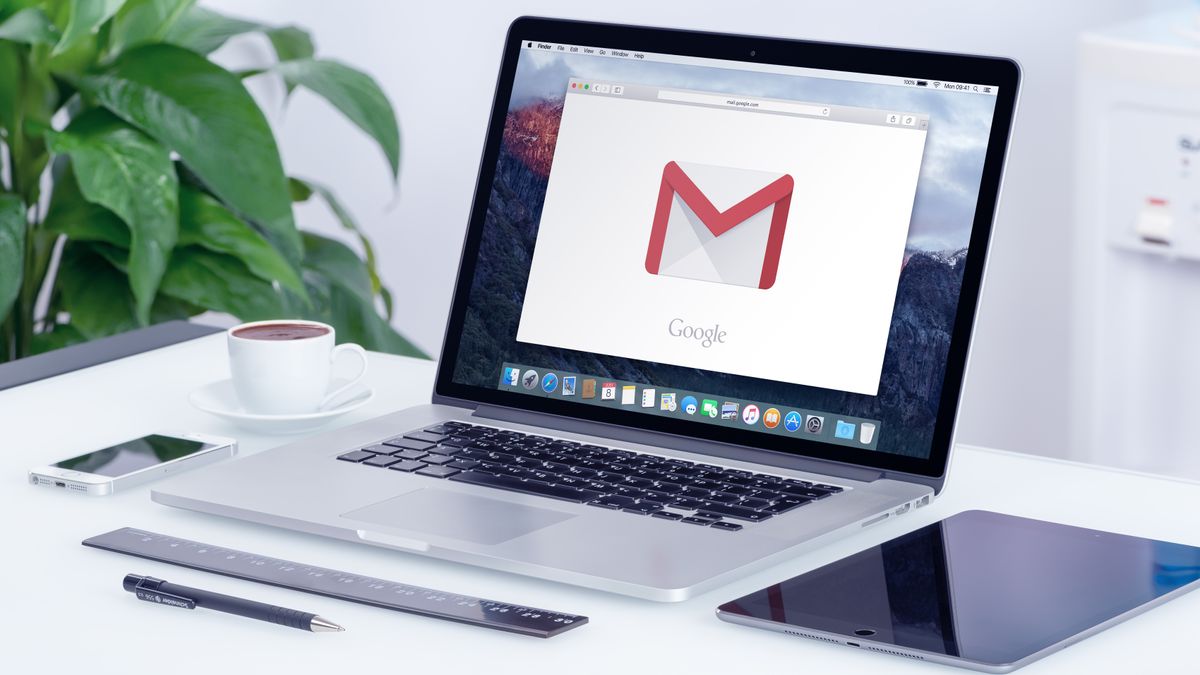 Gmail users may spot a slight difference in how their signing in process is displayed after Google made a minor but potentially very important change to the login page. The company's email service now displays Google Workspace branding when processing a user's login, rather than the Gmail view previously seen. As spotted by 9to5Google, the new splash appears on both personal and paid enterprise Gmail accounts - and also on the Gmail for iOS client following a recent app update. The change is part of the continued transition to Google Workspace across the company's web-based services and tools as it looks to move users to one unified platform. Formerly known as G Suite, Google Workspace brings together all the company's most popular offerings, including Docs, Sheets, Meet, Drive and of course Gmail, into one place. The company said its impetus behind the decision was to create a more "deeply integrated user experience", by improving the interoperability of its various productivity software for a more fluid feel. Competing directly with the likes of Microsoft 365, Google Workspace has also attempted to place itself firmly at the heart of the new hybrid working world, aiming to offer users a more flexible way to collaborate and be productive together. The company also recently remvoed some of the limits on unpaid accounts, meaning that anyone with a Google account will now have access to the full Google Workspace experience as part of its 'Google Workspace to Everyone' drive. Unlike Microsoft 365, which requires a subscription, Workspace is now available to anyone with a Google account which means that friends, family or groups of any kind can stay connected, work together and share helpful information from a single place. And to make working online simpler, Google also recently revealed a new "smart canvas" approach, which should mean the various apps and services tie together much more seamlessly, hopefully meaning users aren't constantly hunting around for key parts of information. Via 9to5Google

Gmail sign in page just made one small, but signficant change
techradar.com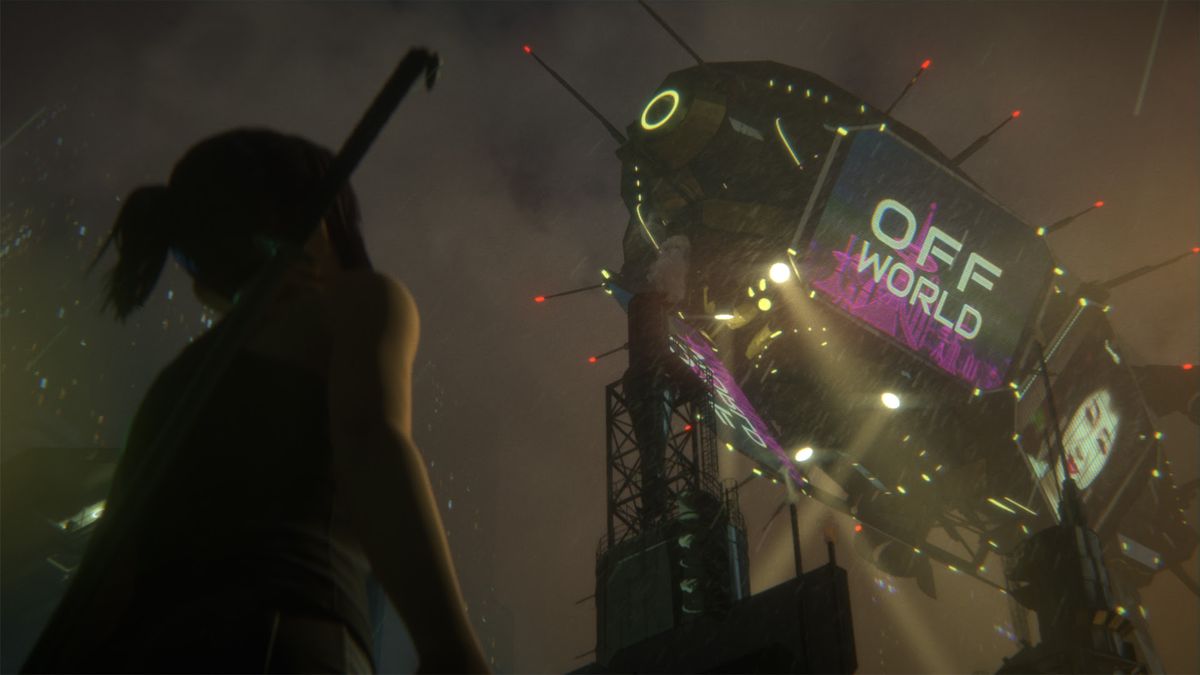 Crunchyroll has unveiled a star-studded cast for Blade Runner: Black Lotus, a CG anime series based on the movies and set in 2032 – 17 years before the events of Blade Runner 2049. The show will feature Succession 's Brian Cox, Josh Duhamel and The Handmaid's Tale 's Samira Wiley, among others. Not a lot has been said about the story of the show, which takes place after the Blade Runner Black Out 2022 short movie that was released to tie in with Blade Runner 2049, but the cast details give a fair amount away. The show sounds like it features a similar mix of noir and sci-fi, with shady journalists, black market dealers, cops and replicants. It'll comprise 13 episodes in total – so it's a massive undertaking. The series has no release date yet, but it was unveiled last year, so hopefully it won't be too long a wait. A first look at the series – which presumably means a trailer – will be released at the Comic Con@Home 2021. The show's lead is Elle, a female replicant built for a secret reason that she's unaware of – she's played by Jessica Henwick (Game of Thrones, Iron Fist) for English-language audiences. Brian Cox plays Niander Wallace Sr, CEO of the Wallace Corporation, which is the main manufacturer of replicants in the era of Blade Runner 2049. That's the father of Jared Leto's character in the movie – who here is voiced by Wes Bentley. So it sounds like a fairly major part of the series' canon. Samira Wiley plays an LAPD officer called Alan Davis, while Josh Duhamel plays a particularly dangerous replicant called Marlowe. Adult Swim will air the show in the US via its Toonami block, while Crunchyroll will stream it globally. Blade Runner: Black Lotus has all the ingredients for a good story set in the universe on paper – hopefully it looks as nice in motion as it does in the screenshot above. While the 1982 Blade Runner movie is arguably sacred ground, there are actually a few additional stories set in that same universe before you even get to Black Lotus. Back in 1997, an acclaimed game based on the movie was released on PC, and featured a concurrently-running storyline with returning actors Sean Young, William Sanderson, James Hong, Joe Turkel and Brion James. Then, of course, Denis Villeneuve made Blade Runner 2049 in 2017 – which disappointed at the box office, but was critically acclaimed for how it reprised themes from the world. Short film Blade Runner 2022: Black Out is another. Two other short movies tied in to 2049, directed by Ridley Scott's son Luke – 2036: Nexus Dawn and 2048: Nowhere To Run. Sure, it's nothing compared to the bloated morass of Star Wars projects, but it clearly shows they're keen to build on the universe glimpsed in the movies.

The Blade Runner anime has an amazing cast, and sounds true to the movie
techradar.com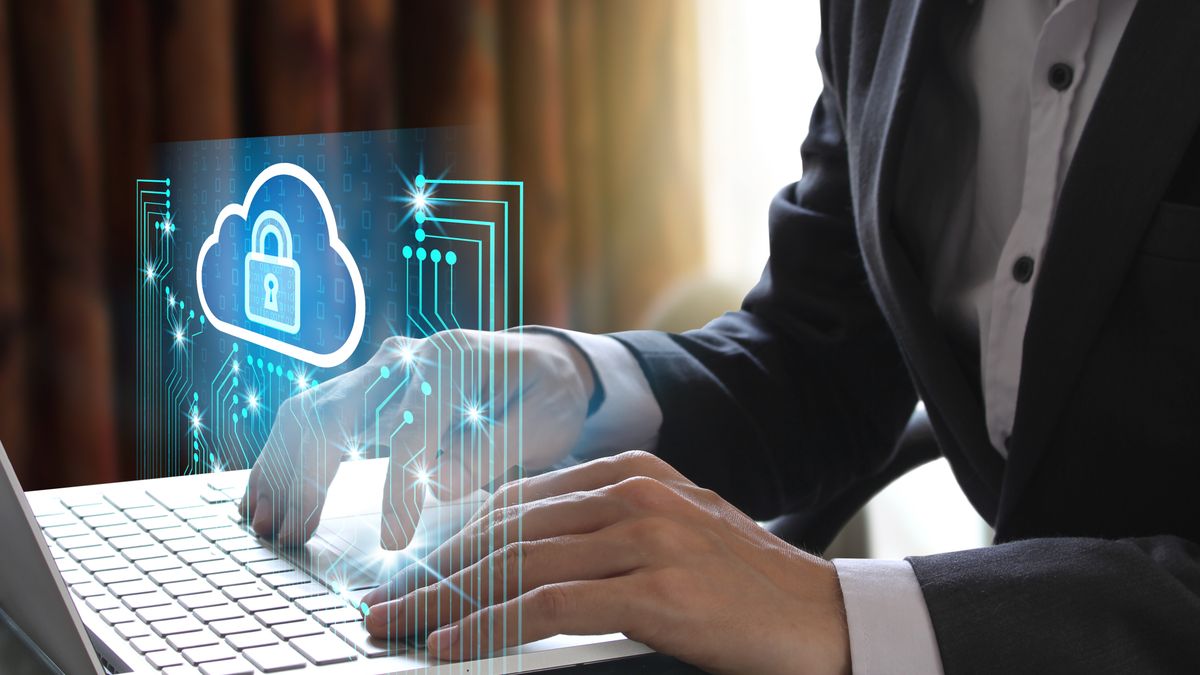 The move towards a multi- cloud computing environment, while beneficial, also poses a great security threat to businesses, a new survey has claimed. A study by Tripwire covered security professionals responsible for the security of the public cloud infrastructure within their organization. A majority of the respondents (73%) currently operate in a multi-cloud environment, but virtually all (98%) of the security professionals responsible for these environments report that relying on multiple cloud providers also creates additional security challenges. "Given the growing complexity of systems and threats that come with moving to a cloud environment and security policies that are unique to each provider, it makes sense that organizations are finding it increasingly difficult to secure the perimeter," said Tim Erlin, vice president of product management and strategy at Tripwire. With the survey, Tripwire hoped to evaluate the cloud security practices across enterprise environments in 2021. It discovered that while a majority (59%) have configuration standards for their public cloud and many (78%) use best-practice security frameworks, only a small subset (38%) applies them consistently across their cloud environment. Shared responsibility was another aspect that was highlighted in the survey. Many of the respondents expressed that the shared responsibility models for security between cloud service providers and their customers isn't always clear. In fact, three-quarters of the respondents admitted to relying on third-party tools or expertise to secure their cloud environment. The respondents were also unanimous (98%) in their demand for seeing specific security improvements from their cloud providers, including communicating security issues faster and following consistent security frameworks.

Almost all experts say multi-cloud needs a serious security upgrade
techradar.com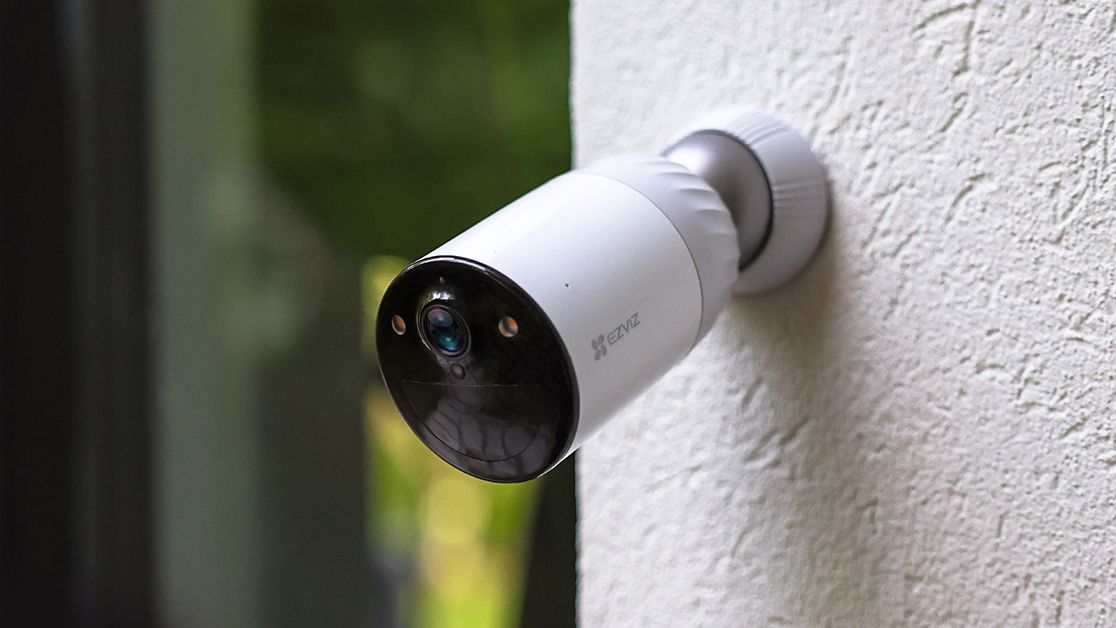 If you're looking for a home security camera you can just fit and forget, you're going to love the EZVIZ BC1 battery cam kit*. The kit includes a base station and two HD, EZVIZ BC1 cameras. With HD video, night vision, active defence technology and a battery that lasts up to 365 days between charges, the cameras are easy to install, easy to use and the perfect way to protect your property indoors and out. With some security cameras you need to choose between convenience and quality: many wire-free cameras don't deliver the same sharp video as wired ones do. But that's not the case here. The BC1 camera has pin-sharp HD video no matter where you position your camera thanks to the included camera hub, which delivers superb signal quality and range. The BC1 camera gives you all the powerful features of a wired camera without any of the downsides. Because it's wire-free it doesn't need to be near a power socket and there's no need to drill holes or run unsightly cables. You don't even need to fit a bracket, because the BC1 camera is magnetic: just put it on any magnetic surface and it'll stay there. No screws, no glue, no need for an installer. Once it's connected to the included base station the BC1 camera just gets on with the job, protecting your home, shop or office. And unlike rival wire-free security cameras it doesn't need recharged every few weeks or months: its big battery lasts for a whole year between charges. The BC1 camera has been designed to bring a next-level security experience to every home. That's why, in addition to its superb 1080p HD camera, the BC1 camera also has colour night vision. That's really useful because it enables you to see details that traditional night vision might miss: the colour of a car or jacket, for example, or the fur of a fox passing through the garden. Thanks to its two intensely bright built-in spotlights the BC1 camera can illuminate potential intruders so you can see them in exceptional clarity. The BC1 camera also includes an infra-red motion sensor that you can program to alert you in multiple ways when it detects a person: by sending an alert to your phone, by flashing the spotlights, by sounding a piercing intruder alarm or all three. And because it can tell the difference between people and animals you don't need to worry about false alarms from the neighbourhood cats. Because it's wire-free and battery powered the BC1 camera can go anywhere: there's no need to find a power socket or run cables down the walls. And you don't need to worry about the weather either. The BC1 camera is IP66-rated to withstand wind, rain and snow. The BC1's base station can connect up to four wire-free BC1 cameras, enabling you to protect anything from a studio flat to a large house or office. You can store video on your EZVIZ hub using microSD cards, or you can subscribe to EZVIZ CloudPlay for safe, secure, unlimited cloud storage. A favourite thing about the EZVIZ BC1 camera is its incredible battery life: the 12,900mAh battery is one of the largest and longest-lasting batteries in the industry. Where other wire-free cameras' batteries need recharged every few months and sometimes every few weeks, your BC1 camera can last for a year on a single charge. EZVIZ is no stranger to smart home security, as it's been making innovative and award-winning security products since 2013 to help you protect what, and who, you love. In addition to the superb BC1 camera, its range also includes innovative cameras such as the 360-degree C8C, and EZVIZ is laser-focused on delivering products to create a safe, convenient and smart life for everyone. The BC1 camera is a great example of that: it's an affordable smart camera that's more convenient and practical than its rivals, a camera you can fit and forget. This is what better looks like. * other bundle formats are available including add-on single units.

Get wired-camera quality without any wires: why you'll love the brilliant EZVIZ BC1 battery cam kit
techradar.com
X Technology Startups Mobile Apple Huawei Samsung QMobile Xiaomi HTC LG Infinix Nokia Sony Oppo Vivo Alcatel Rivo OnePlus Google Essential Elephone Investment Online Earning Writers Fatima Rizwan Ahsan Zafeer Usman Aslam Talha Ikram Taha Abdullah Shaheryar Ehsan Hamza Zakir Hamnah Khalid All Rights Reserved

Samsung Aiming To Build A Local Assembly Plant In Pakistan Samsung Aiming To Build A Local Assembly Plant In Pakistan
techjuice.pk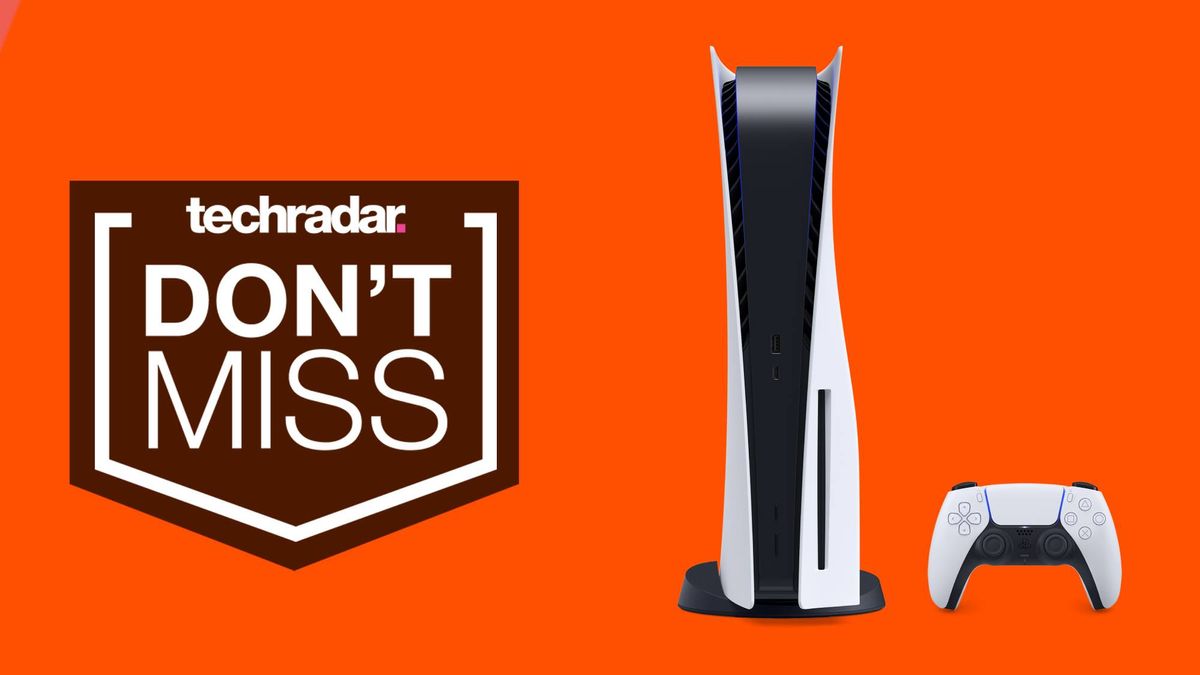 It's been a few weeks, but the latest PS5 restock is now live at Game, who has been one of the more reliable retailer in the UK for PS5 stock drops. Game is selling both the PS5 and PS5 Digital Edition separately, but a number of bundles are also on offer, some of which include the excellent Ratchet and Clank: Rift Apart or an extra DualSense Controller. Even though the PS5 is available to purchase on its own for £449.99 and the PS5 Digital Edition is £359.99, we strongly suggest opting for a bundle. Bundles tend to stay in stock longer, as demand isn't as high due to the inflated price. While the idea of getting a cap and a T-shirt with your PS5 may seem pointless, it's honestly your best bet if you really want PS5. In the US? Check out our US PS5 restock tracker As usual, Game's website has a queuing system in place and you'll need to complete one of those annoying "I'm not a robot" tests before you can join the queue. Wait times will vary depending on how early you got in the queue, and there's no guarantee that stock will be available once your wait time is up. However, it's worth being diligent and sticking it out until the end as we have seen people have success, despite having to wait a while. It's important to note that these orders are pre-orders, with the console expected to ship on July 21. Those who opt for Priority Insured delivery can get the console a little earlier. The PS5 continues to be one of the most popular products of 2021, and retailers are struggling to provide enough stock to eager consumers who are desperate to own Sony's next-gen console. Sony has admitted that supply may continue to be restricted into 2022 due to high demand and the ongoing global semiconductor shortage, so we expect stock to remain constrained throughout the year. If you do miss out on Game's latest PS5 restock or simply want to know where to buy PS5 quickly, you'll find all the links to buy PS5 at various retailers below, including the PS5 Digital Edition. Keep checking these links as you never know when more consoles will hit the shelves. It's likely that more PS5 consoles will appear throughout 2021, so we'd recommend not paying over the odds to scalpers as Sony is committed to delivering 10 million PS5s this year. That means sooner or later, supply will comfortably meet demand.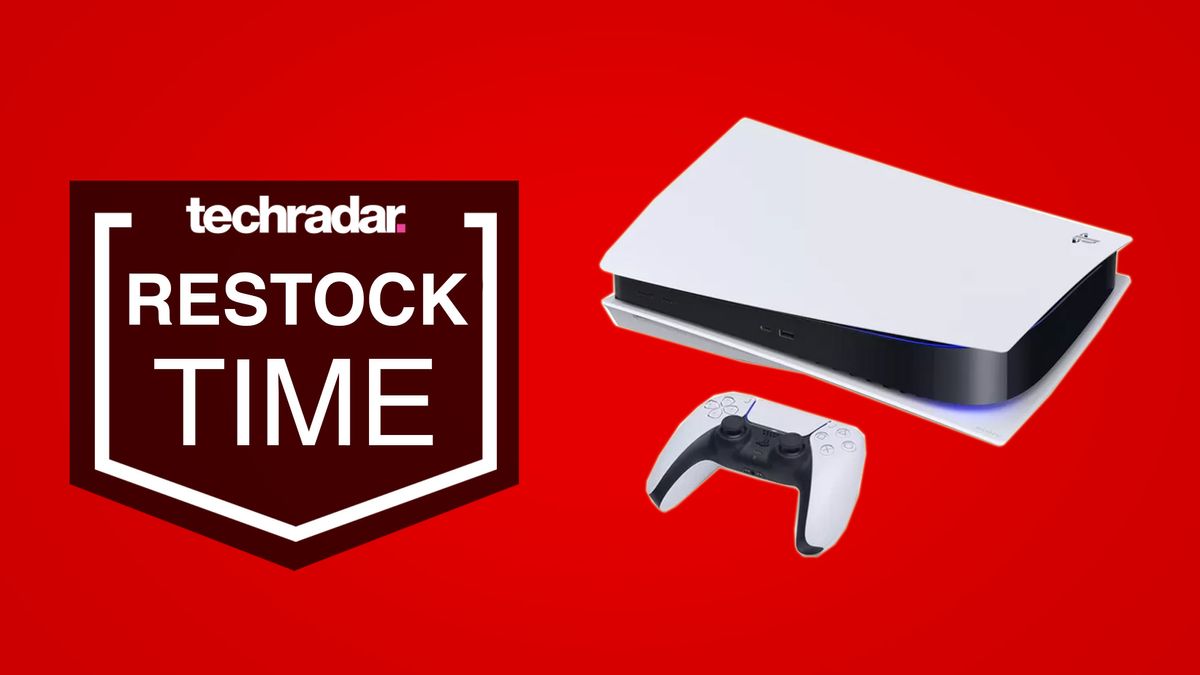 PS5 restock: Target is readying consoles – here's the likely time if it's today
techradar.com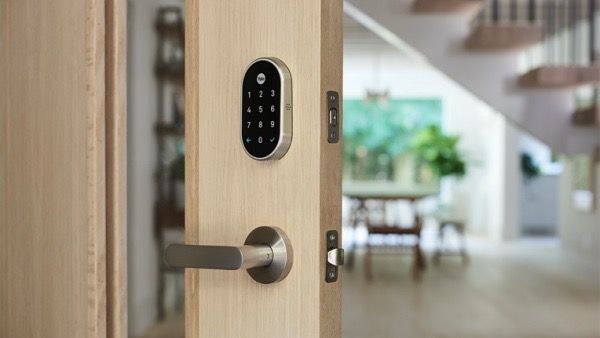 The best smart locks mean you no longer need a key to enter your home, you can use your smartphone to unlock or lock your front door instead. It certainly makes forgetting your house keys far less of a nightmare. The best smart locks are more than just smart security gadgets that keep your home and you safe - they can also add a stylish touch to your doors too. Whether you want a smart lock that conceals its smart under a traditional-looking exterior or a more high-tech design with a touch screen that makes keys obsolete, there's plenty of choice when it comes to the best smart locks you can buy. The key to finding the best smart lock for you is to identify just how much smart home integration you want. Do you want a smart lock that's compatible with Amazon Alexa, Google Assistant, and Apple HomeKit, so you can ask a voice assistant to check the front door is locked before you head off to bed for the night? Alternatively, are you seeking to create a fully automated home, with a smart lock that works alongside the best home security cameras and the best video doorbells to ensure that you don't even need to reach for your smartphone when you arrive home as the front door will be unlocked automatically? So which of the best smart locks should you pick? We've put some of the most popular smart locks to the test to discover just which are the best smart locks you can buy right now. UPDATE: Apple recently announced that iOS 15, the next version of the iPhone operating system which is due to be released in late 2021, will offer a digital keys feature. If you have a HomeKit compatible smart lock, you'll be able to store a digital key in the Wallet app and unlock your front door with just a tap. You'll even be able to share these digital keys with other Apple IDs in the same way you might lend them a physical key when they're checking in on the dog, or moving the post if you're on holiday. Smart locks are keyless devices that connect to your home Wi-Fi and can be opened by your smartphone, some also come with a keypad so a code can be entered to unlock it too. Most smart locks work with voice assistants such as Alexa or Google Assistant so you can use your voice to unlock them too. Some smart locks replace your existing lock completely, so you'll need to be confident with DIY if you want to install them yourself, while others simply fit over the existing lock and require far less DIY. Many of the best smart locks can be used with smart home hubs, such as the best smart speakers and smart displays, to create home automations. For example, you can secure your smart lock and arm your home security cameras with one command, or at a certain time if you're leaving the house, or perhaps going to bed. It's worth noting that not all smart locks will work with all voice assistants and smart home hubs, so if you already have an established smart home, check a device is compatible before you buy. Like any internet-connected device, there is a risk that smart locks could be hacked. However some good security practices will help minimize the risk. If there's a default password on the smart lock, always change it and opt for a unique password, avoiding duplicating passwords from other accounts, and using a mix of upper and lower case letters, numbers and special characters. Ensure it doesn't contain personally identifiable information either. Make sure you home Wi-Fi also has a strong secure password and the firmware for smart lock is up-to-date and smart locks

The best smart locks: ranking the smart security gadgets we've tested that integrate with your smart home
techradar.com
"Population problem" has always been synonymous with overpopulation, but the trendlines in many societies suggest the problem will soon be too few people, thanks to access to birth control, greater availability of education, increased affluence and women entering the workforce. Now what? "It's important to think about population decline not as necessarily good or bad. What it is a big shift," says Damien Cave, the Sydney bureau chief for the New York Times and author of a fascinating story on the problem of global population decline. "It depends on how we manage it. There are benefits, but there are also significant challenges in terms of how economies work and how societies work." Cave points to the fact that many entitlement programs are based on young people paying a career's worth of taxes to fund the programs for retirees. Those political outcomes might change if older people become a larger share of the voting populace. Countries including Hungary, China, Japan, and Sweden are at the leading edge of this lower fertility trend. "It started 40 to 50 years ago in some of the richest countries in East Asia and Europe," says Cave. Even countries associated with high birth rates, like India and Mexico, have seen those trend lines at least flatten. The US is somewhat immune to thanks to its historically robust flow of immigration, which offsets lower birth rates. But no matter the country, Cave says turning the tide won't be easy. "The challenges of having children have become greater. Data show that people would like to have more children but it's seen as too expensive and too difficult." The question is, will a society decide that funding programs to support births is in its interest when weighed against the better-known issues that arise from population growth? Damien Cave shared a wealth of insights into the new population bomb with CNET's Brian Cooley. Hear their entire conversation in the video above. Now What is a video interview series with industry leaders, celebrities and influencers that covers trends impacting businesses and consumers amid the "new normal." There will always be change in our world, and we'll be here to discuss how to navigate it all.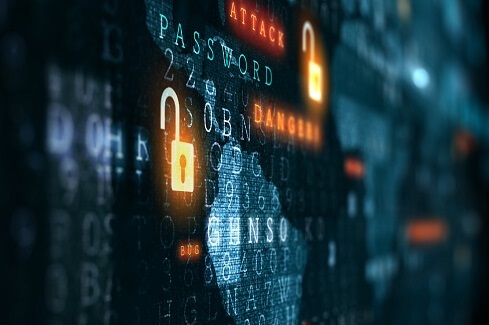 Educating employees about cyber security best practices helps organizations better protect their data and integrity. If protecting your business from cyber threats was as easy as following policies, it would be already solved. Unfortunately, it's not. Here are two reasons why. The first reason is cyber risk. A cyber attack can be devastating, causing a lot of harm to your business and profit. In 2020 alone, data breaches cost businesses an average of $3.86 million. In any system, human beings are the weakest link. And the second reason is culture. Nowadays, employee behaviors pose a risk -- such as leaving passwords on sticky notes under keyboards or writing them down on paper near an unlocked device. According to a joint study by Stanford University and security firm Tessian, nine out of 10 data breaches happen as the result of employees' negligence. And that's a costly affair. However, you can turn employees into one of the most effective security control assets. Use a Top-Down Approach to Cyber-Risk Awareness Everyone's vulnerable to phishing scams, from the receptionist to the CEO. No one is exempt. If you think you're immune because you have a better grasp on security than everyone else, well, that's not how it works. Security must be everyone's job. The best way to secure a business is to start at the top. A cyber aware culture involves cooperation between departments and ongoing education for all employees, irrespective of how high they are up at the hierarchy. Whether you're filling out a security awareness questionnaire or writing your organization's next policy document, focusing on the following three elements will help you stay true to your cyber aware culture. The Roadmap for Building a Cyber-Aware Culture When we talk of a cyber-aware culture, enterprises need to understand that there's more to it than technology. It's about people, processes, culture, and engagement. Security leaders need to take a holistic approach to cyber risk management. For example, getting everyone on board is key to protecting your organization's information and assets. By working together, you can make cyber security a part of your everyday culture. The only way to steer clear of cyber fines and compromised customers is by involving employees. Empower your people so they become part of the solution instead of a liability. Also, evaluate your current state. What is the current state of security awareness in your company? Have you received any feedback from your employees? Have you created any documentation, policies, or processes, and if so, how well did they work? Are there high-risk behaviors you want to change? Are there threats prevalent or impactful to your industry (e.g., ransomware)? Create a strategy for moving from where you are now to where you want your cyber resiliency to be. What Not to Do Don't wait. Take steps now to prevent a cyberattack. The earlier you cultivate a cyber aware culture, the easier it will be to implement security protocols. Learning should never stop. One-time annual training sessions are not enough to keep employees on top of their game. There is no one-size-fits-all solution. Engage employees in training, awareness and behavioral changes tailored to their role. Don't limit yourself to just one-way to communication. Create a multi-channel strategy and reach your corporate audience wherever they are, including multimedia, mobile messaging, and in-person communication tools. Conclusion Building a strong security culture takes time. Whether you're establishing new practices, reviewing old ones or simply revising mnemonics for passwords, it's important to do things right the first time. As a leader, your approach to change sets the pace of progress. The time you take to make things clear and precise will go a long way in building safe practices and minimizing vulnerabilities. With the right attitude, you'll get there eventually. Just remember to start small and be patient. Rakesh Soni is CEO of LoginRadius, a leading provider of cloud-based digital identity solutions. The LoginRadius Identity Platform serves over 3,000 businesses and secures one billion digital identities worldwide. LoginRadius has been named as an industry leader in the customer identity and access management space by Gartner, Forrester, KuppingerCole, and Computer Weekly.

Fitness trackers are now commonplace and the equipment we use to stay fit is becoming increasingly smart. The latest fitness equipment to get the smart treatment may surprise you, though. It's the jump rope. Hygear describes itself as a smart fitness company and already offers the Gear 1 smart home gym, but as Engadget reports, it just launched a smart jump rope called the Hyrope. It's exactly what you think it is: a jump rope with the ability to track your workouts and fitness goals via an app. The Hyrope offers interactive and personalized workouts with real-time feedback via the app. It's possible to set personal goals for upper body, lower body, and core strength, see workout statistics including jump count, speed, pace, and calorie burn, and stay motivated using a range of challenges and achievements. Hygear is promising to add new classes and programs "led by experts" every month. If jump rope is your thing, the Hyrope is now available for pre-sale costing $39 with free delivery, where as normally it costs $84. In the box you'll find two handles,3 meters of PVC-covered steel rope, two anti-slip rope locks, two rope tip covers, and a couple of AAA batteries. The cost includes access to the Hygear app for one year of membership. After that, the monthly membership costs $17, and according to the Hygear website it will renew automatically after your first year ends.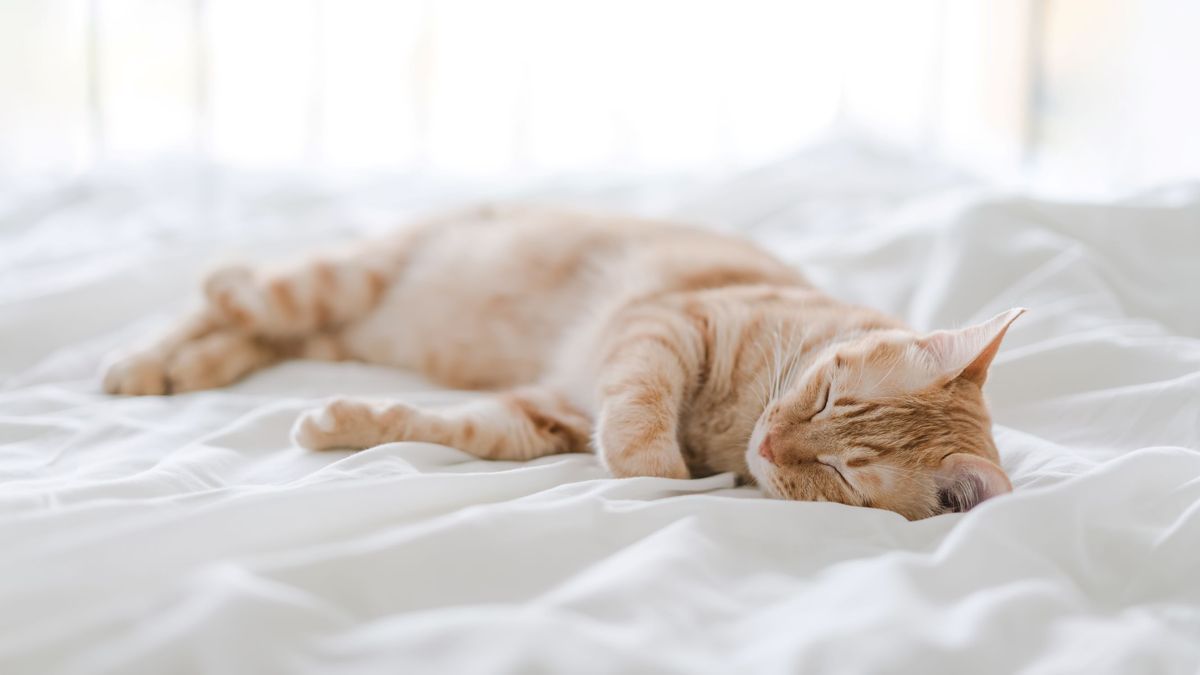 Pet cats and dogs often catch COVID-19 from their owners, a new study suggests. The study researchers found that, among the pets of people who had recovered from COVID-19, about two-thirds of cats and more than 40% of dogs had antibodies against the coronavirus that causes COVID-19, meaning the pets had been infected with the virus in the past. In particular, cats that slept in their owners' beds had a high risk of catching the disease. Although researchers have previously documented a few cases of pets catching COVID-19 from their owners, they didn't know exactly how common this human-to-pet transmission was. "If someone has COVID-19, there is a surprisingly high chance they will pass it on to their pet," study co-author Dr. Dorothee Bienzle, a professor of veterinary pathology at the University of Guelph in Ontario, Canada, said in a statement. The authors recommend that people with COVID-19 keep their distance from their pets, and "keep [pets] out of your bedroom," Bienzle said. Related: 6 secrets to unlocking your cat's personality The study will be presented this week at this year's virtual European Congress of Clinical Microbiology & Infectious Diseases (ECCMID 2021) and has not yet been published in a peer-reviewed journal. For the study, the researchers tested 48 cats and 54 dogs, from 77 households, for antibodies against the novel coronavirus. (Owners in all of the 77 households had previously tested positive for COVID-19.) Owners were also asked about their interactions with their pets, including whether they kissed their pets or allowed the pets to sleep on their bed. The researchers also tested 75 dogs and cats housed in animal shelters, and 75 stray cats that were seen at a low-cost veterinary clinic, for antibodies against the novel coronavirus. They found that 67% of the pet cats (32 out of 48 cats) tested positive for COVID-19 antibodies, as did 43% of the pet dogs (23 out of 54 dogs). In contrast, only 9% of the cats and dogs in the animal shelters, and 3% of stray cats, tested positive for COVID-19 antibodies. This finding suggests that COVID-19 is most likely spreading from people to pets, rather than the other way around, given that strays and shelter animals likely have less contact with humans than pets do. Fortunately, most pets that had coronavirus antibodies were asymptomatic or had mild symptoms. About 20% of the 54 pet dogs showed symptoms around the time their owners got sick, including reduced energy levels, loss of appetite and cough; but these symptoms cleared up quickly, the researchers said. About 27% of the 48 pet cats had symptoms, including runny nose and difficulty breathing. Three of the feline cases, or 6%, were severe. Dogs that had close contact with their owners or slept on their owner's beds were no more likely to catch COVID-19 than dogs that didn't have this type of contact. However, cats that spent more time with their owners or slept on their owner's bed were more likely to catch COVID-19, as compared with the perhaps more aloof cats. RELATED CONTENT 14 coronavirus myths busted by science — Why cats and dogs may need their own COVID-19 vaccines — 11 ways your beloved pet may make you sick Cats appear to be more susceptible to COVID-19 than dogs. This may be because the virus binds more easily to the receptors on the surface of cats' cells compared with dogs' cells, the authors said. In addition, cats may be more likely to sleep near their owners' faces compared with dogs, they said. No data suggests that pets can pass COVID-19 back to people, and the risk of this happening is low, according to the Centers for Disease Control and Prevention (CDC). But since the possibility of pet-to-human transmission can't be ruled out, it's all the more reason to isolate pets from people sick with COVID-19, the authors said. Pets that test positive for COVID-19 should also be kept away from other people and pets, according to the CDC. Originally published on Live Science.

One of my favorite ways to get around New York City is by bicycle. But there are times you may have additional passengers or a need to pick up something large or heavy that just won't fit on a traditional bicycle or e-bike. That's where these bikes come in. Cargo e-bikes are longer with heavier frames than the average electric bikes. Their sturdy frames incorporate storage boxes or platforms that can be used to strap packages to, or carry your kids or the family dog while you pedal. Thanks to tech improvements in motors and batteries, cargo bikes are able to haul more and travel greater distances on a single charge. The category is growing, too, so while this list is short at the moment, you can expect to see more options soon. Also read: These are the best e-bikes for 2020 Read more: The best budget smartwatches under $100 Read more: Best kid's electric ride-on toys for 2020

Ram is expanding its lineup with the new 2022 1500 Laramie G/T and Rebel G/T. Building upon the Ram 1500 Laramie and 1500 Rebel trims, the latest G/T is home to an array of custom factory mods and some nifty race-bred features. "Ram has a strong history of performance trucks and the Laramie G/T and Rebel G/T models add to that while expanding the light-duty lineup with the segment's best combination of performance, capability, luxury, and technology," said Mike Koval Jr., Ram Brand Chief Executive Officer – Stellantis. The 2022 Ram 1500 Laramie G/T and 1500 Rebel G/T are exclusively available in a crew cab configuration. You also need to choose the burly 5.7-liter Hemi V8 engine with the e-Torque mild-hybrid assist system. Of course, you need the V8 to make the most of Ram's custom G/T mods, some of which you can only find in the Mopar parts bin and range-topping Ram TRX. All Ram 1500 G/T models get bespoke G/T decals and a sports performance hood. Also standard are Mopar performance mods like a factory-installed cold-end exhaust and a cold-air intake that enables better engine breathing while reducing backpressure. The 5.7-liter V8 makes 395 horsepower and 410 pound-feet of torque. Meanwhile, the eTorque mild-hybrid adds 16 horsepower and 130 pound-feet of torque. The Hemi's eTorque mild-hybrid system sits on top of the V8 engine. It draws power from a 48-volt,0.4 kW lithium-ion battery mounted behind the rear seat and a DC to DC converter. The hybrid also powers the vehicle's 12-volt electrical system and the start-stop system to save fuel. We all know V8 engines are gas-guzzlers to the core, but the Hemi eTroque achieves 19 mpg in the combined cycle, two mpg more than a Hemi V8 without e-Torque. Other goodies include paddle shifters for the standard eight-speed automatic gearbox, a console-mounted performance shifter, and metal pedals. Additionally, the cabin receives a custom G/T interior package that includes G/T-emblazoned bucket seats with high bolsters and a set of all-weather floor liners. There's more! Also standard in the 2022 Ram 1500 Laramie G/T and Rebel G/T is the Performance Pages app from the standard 8.4-inch Uconnect infotainment touchscreen. It means 1500 G/T buyers can monitor real-time performance data and lap times. "Ram 1500 G/T buyers will enjoy this combination of performance and luxury that the newest additions to our versatile lineup offer," added Koval Jr. The 2022 Ram 1500 Laramie G/T and 2500 Rebel G/T will go on sale in the third quarter of 2021. The base prices start at $55,480 for the Laramie G/T and $55,375 for Rebel G/T ($1,695 destination fee not included).

Google is testing a new experimental feature called Continous Search Navigation to give users a new way to browse first-page search results. Spotted by 9to5Google, the feature takes the form of a bar on Chrome positioned just below the address bar. When you search for something and click on a result, the additional results on the search page will appear on the horizontal stripe. Tapping on a new result takes you to that page. Even after tapping on a result, the bar remains a fixture below the address bar. Scrolling down the page also hides the bar along with the address bar too. Only eight results are listed, but these results appeared on the first page of the search result. See also: 20 Chrome tips and tricks you should know about It seems to be a pretty helpful design tweak from Google. The bar decreases the steps and time required to jot through the first page of search results of a specific topic. When glossing through particular topics, it should make comparing and switching between multiple sources simpler, too. For site owners, it could also pose a problem, though. Although many readers don't venture beyond the first-page search results on Google, this feature seemingly pins users to this page by default. It'll further stress the need for sites to feature on Google's first page in its current form. It's an experimental feature, so we expect to see tweaks before an official release. Perhaps Google will let users choose how many sites to list, potentially making browsing multiple Google search pages more seamless.9to5Google also suggests the bar will be toggleable in the future and let users return to the original search page. These features weren't available in our tests. How to enable Continuous Search Navigation on Chrome If you have Google Chrome version 91.0.4472.120 on Android, you can give the feature a try. Tap on it and select Enabled. Notably, this isn't confined to the latest version of Android, either. I was able to switch on the feature on a Huawei P30 Pro running Android 10. So you should be able to give it a try on older versions of Android, provided you have the current version of Chrome installed. It's unclear when Google Chrome's stable builds will pack the feature. If you do give it a try, let us know what you think.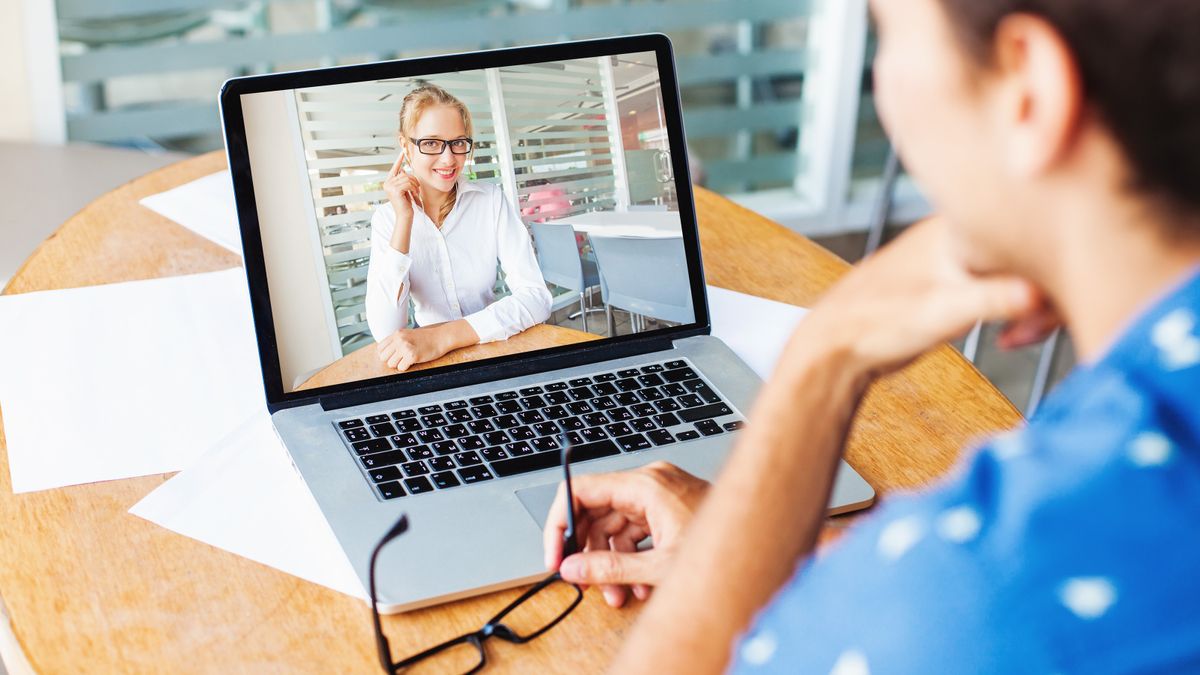 Now that the vaccine is starting to take hold and restrictions are being gently lifted, the majority of businesses returning to the office are adopting a hybrid working model. Numerous household names have declared support for more flexible working patterns, with many pledging to reduce their office space. Big tech companies such as Facebook and Twitter have allowed employees to work from the location of their choice. While telecommunications company, BT, has reduced office footprint from 300 to 30 offices. What is clear is the way industries and businesses operate has changed indefinitely - and some organizations would claim for the better - as a result of changing working models. Though, juggling a hybrid workforce will present a new set of challenges and preserving the benefits of remote working as offices reopen - without institutionalizing the downside of virtual models - is the question facing many business leaders. However, a number of different technologies around automation, data and many other areas are there to support the transition to hybrid working. When looking at the technologies which will enable remote working, many businesses are turning to automation to lighten employees' workloads. However, automation has long been accused of affecting industries, eliminating jobs, and – yet – is also responsible for creating tremendous value, earning a dual reputation as both a villain and savior. Despite these concerns, many organizations have asserted that automation has boosted productivity and efficiency over the coronavirus pandemic. But many individuals still feel increasingly uneasy over a changing work environment. Over 40% of those surveyed are anxious about automation potentially impacting their role and 43% shared concerns over being monitored by their employers when working remotely. However, the notion that machines will take over most facets of work as a result of automation is misplaced. A 2020 report by The World Economic Forum forecasted that global AI jobs would see an upsurge, with new vacancies per 10,000 jumping from 78 to 123 by 2022. Automation is not shrinking the human workforce; it is allowing us to do more with the same number of people by not automating jobs, but by instead automating certain skills. When viewed from this angle, automation presents opportunities to process more mundane and time-consuming duties. This will be essential when moving into a hybrid working model. As the technology removes the burden of people having to complete manual tasks, employees when in the office can be empowered to dedicate more time to customer service or employee development through training. Business should embrace automation as a technology, to boost productivity and allow human resources to be spent elsewhere. However, organization have a duty to lead the way with strong change management programs and investing in upskilling and reskilling. Underpinning automation is the successful implementation of an effective data strategy. Data informs automation and has the ability to measure almost anything - as a result, countless businesses have been relentless in their pursuit of a data-driven approach. Data has also been integral to organizations' successful pivot to fully remote working. In unprecedented times data offered clarity by giving leaders crucial insight, highlighting customer gaps that needed closing and directed IT in delivering solutions that greatly improved employee experience and maintained productivity. In a 2020 IDC report, many companies emphasized the significant role investment in data management and analytics played in driving revenue, customer satisfaction, loyalty and even employee retention. With digital adoption taking a quantum leap at organizational and industry levels, the role data occupies has no doubt increased. Having said that, data falls short in capturing the nuances of human behavior or the underlying dynamics that cause a situation to unfold in a certain way. By bringing behavioral analysis alongside a traditional data-driven approach can enable businesses to understand the motivations of customers and the nuances of their behavior. With the correct behavioral analytics tool, employees can gain the actionable insight needed to answer difficult questions. Alongside a traditional data-driven approach, data can be leveraged in ways that are vastly different to only one method. Knowing the intricacies of customers motivations and behavior, displays an understanding that can lead to the formation of stronger affinity consumers have, with the organization being interacted with. We have seen a radical shift in the way we live our day-to-day life – particularly how we interact with each other and customers online – and organizations must react by implementing technologies that can cope with such changes. Those businesses that are combining behavioral analysis with a traditional data-driven approach, better understand the nuances of customer behavior and in turn, improve winning margins and forge stronger customer relationships. Transcending this data-driven viewpoint can help develop a more sophisticated understanding of people's needs within a given market. As many companies move to a hybrid working model, unaddressed needs will appear from this unprecedented situation. With the right technology in place, decision-makers can help develop innovative technology offerings that are easy to use. Businesses must make these kinds of investments in digital infrastructure to get the most value out of a flexible working model and employees. The challenges that organizations will be presented with are real, but so are the opportunities to supercharge productivity and develop a new level of customer intimacy.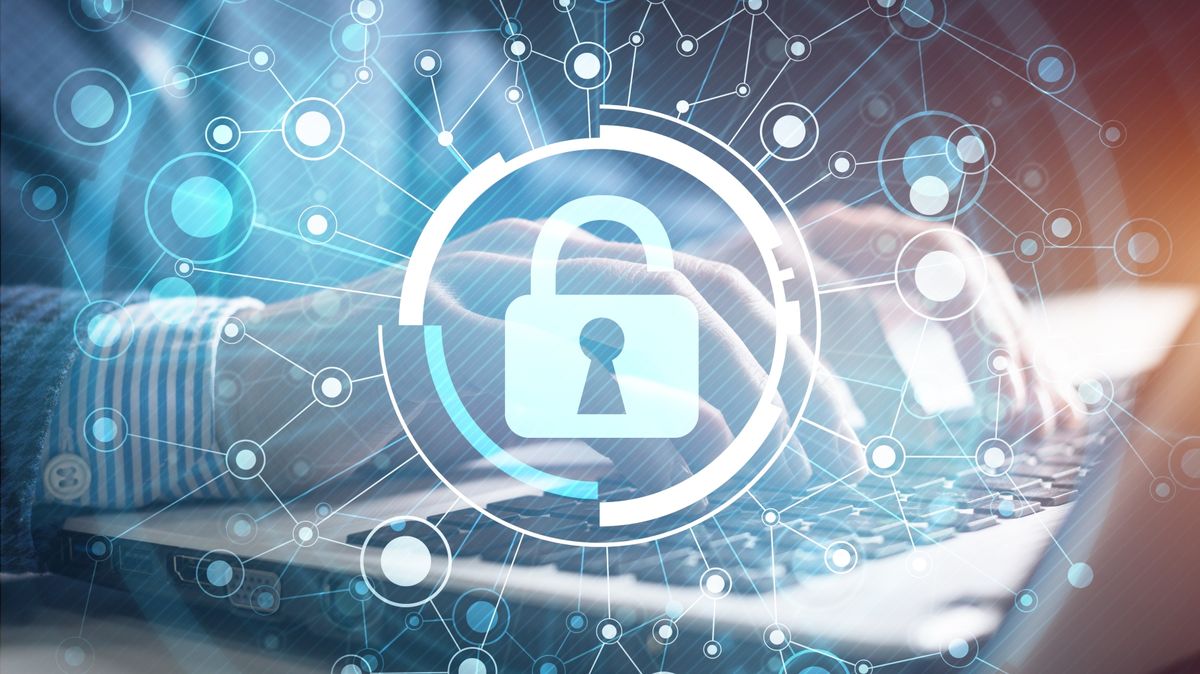 Many business leaders are failing to disclose if their business has been affected by a cyberattack or data breach, a new report has found. Research by password manager firm Keeper Security found that more than a third (36%) senior IT leaders kept a cyberattack to themselves, mostly due to the "weight of responsibility". Even though the General Data Protection Regulation (GDPR) demands businesses to disclose, as quickly as possible, when they suffer a data breach or cyberattack, many business leaders still decide to sit on this information. Most organizations are aware of the problem, but many aren't doing much to address it. Some have even relaxed their cybersecurity policies to allow their employees to work remotely, signaling that for many - security has taken a back seat during the lockdown. More than nine in ten (92%) of businesses in the UK suffered a cyberattack in the last 12 months, the report found. As a result, over three-quarters (78%) don't feel prepared to deal with such a threat, while a third (31%) expect Chief Technology Officers (CTO) to carry this burden alone. CTOs, on the other hand, often make the problem worse, as 32% admitted to using weak credentials. They often use words such as "password" or "admin" for passwords. It is then perhaps unsurprising that Keeper Security found how 58% of IT professionals feel employees at their organizations do not understand the full consequences of poor cyber-hygiene. Even though the UK effectively abandoned the EU after Brexit, GDPR still plays a major role. Organizations that manage data from EU-based citizens still need to be compliant, and the UK's own data protection policies are synchronized with those of the EU, as well. SMBs that fail to protect their sensitive data could be forced to pay a fine, and would be looking at a ruined brand reputation and brand loyalty. Multiple studies have shown that customers would gladly abandon the company that gets breached and often worry about how the data they share with companies is being used. All these things can have a major negative effect on the bottom line.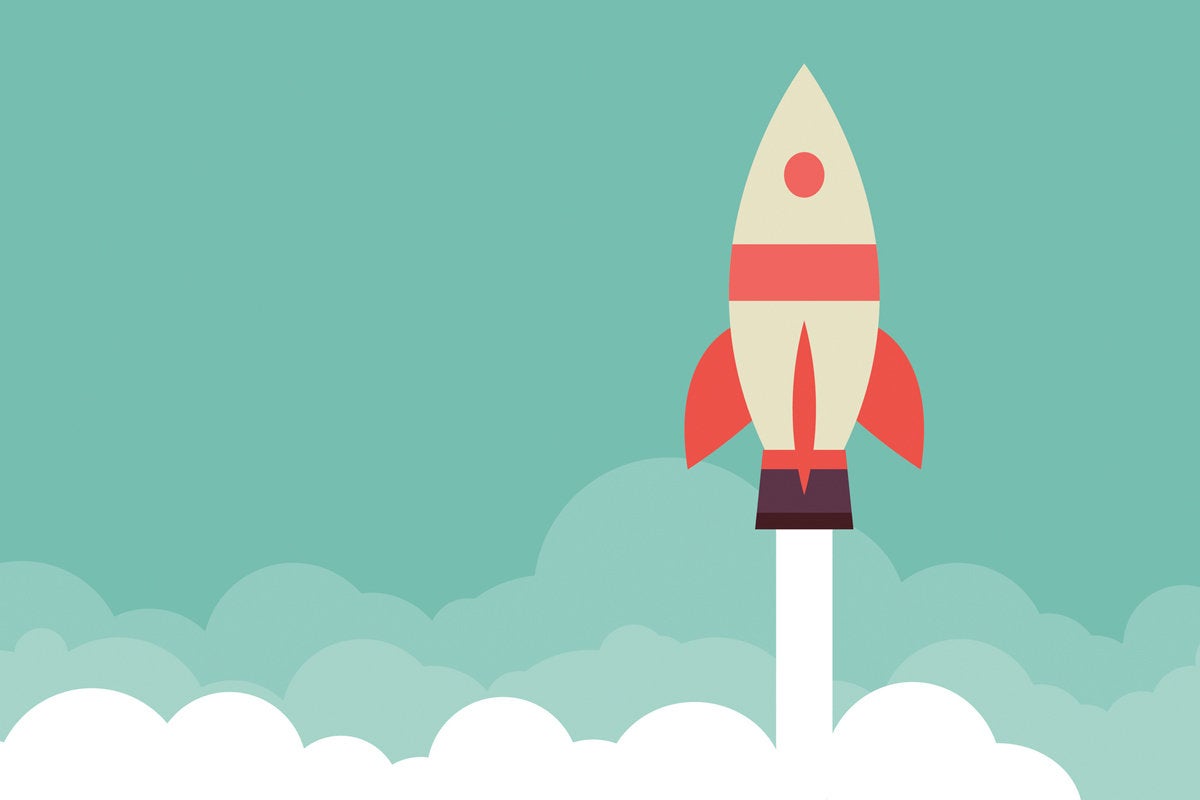 The Google Play Store has plenty of commendable launcher options to consider, and figuring out which makes the most sense for you ultimately comes down to deciding what exactly you want to accomplish and what style of interaction you prefer. After spending time with all the top contenders, these are the Android launchers I'd recommend for serious professionals — broken down by what type of experience they offer and in what areas they excel. Google's Pixel phones are known for their standout software — and while Google itself no longer offers its home screen framework to non-Pixel owners, a team of third-party developers has stepped in to fill that void. The Lawnchair launcher (say it out loud to get the joke) emulates the Pixel Launcher's clean, simple, and visually pleasing foundation — but it doesn't stop there: The app takes things a step further and offers all sorts of powerful possibilities the Pixel Launcher does not, including options to customize and control practically every facet of the home screen experience. And if you do decide you want to take advantage of its more advanced options, you can do things like create a tabbed app drawer to separate your work and personal apps and implement an enhanced search system that'll let you look through your contacts, calendar, and apps as well as search the web from a single streamlined spot. Lawnchair brings a clean and simple Pixel-like interface to any home screen with lots of interesting extras — like the custom tabbed app drawer seen at right. Lawnchair is completely free to use — and while you may notice that the app hasn't been updated in some time (as of this writing), it still works admirably and without any issues. And a new major update is in the works and expected to be released soon. Sometimes, the simplest solutions can be the most effective. That's the idea behind Niagara Launcher, which works to strip away all the extraneous elements of an Android home screen and leave you only with fast and fuss-free tools to get where you need to go. From the simple vertical app menu (at left) to the supercharged folders (at right), Niagara's home screen is all about simplicity and easy access to the items you need. The top of the home screen, meanwhile, features a classy built-in info widget that can show you the current weather along with upcoming event info and even your phone's current battery level. Tapping it pulls up a pop-up agenda panel with an even broader view of your agenda. When you want to find an app that isn't on your home screen, you simply slide your finger up or down along the edge of your screen to move through Niagara's scrolling app list and jump to whatever it is you need. In a nice ergonomic twist, you can swipe or tap the list from the left or the right side of your screen, even, making it convenient to access no matter how you hold your phone. Niagara has lots of other thoughtful efficiency-oriented features, including an option to show active notifications alongside an app's icon on your home screen — even going as far as to let you interact with notifications and respond to messages or dismiss pending alerts right from that same area — along with a smart search system that's easily accessible with a single swipe upward anywhere on your home screen. Niagara Launcher is free with an optional $6-a-year or $15 lifetime Pro upgrade that unlocks some of its more advanced options, including the built-in calendar and weather widgets. If you like the idea of effortless organization but prefer a more traditional grid-based home screen arrangement, Smart Launcher 5 is an interesting option to consider. Smart Launcher works to organize and optimize your home screen setup for you — continually — without any real thought or effort required on your part. But it does so within a more familiar-looking Android home screen environment. Looks aside, this setup most certainly isn't conventional. Rather than giving you a completely open canvas for whatever placement of shortcuts and widgets you want, for instance, Smart Launcher keeps your icons neatly arranged into locked-down rows on its main screen. Swiping up on that area reveals a dynamically categorized app drawer of sorts, which separates all of your apps into automatically sorted categories like "Internet," "Communication," and "Media." Smart Launcher features a self-organizing home screen (at left) and a category-based system for browsing all of your apps (at right). Smart Launcher 5 is free with an optional $2.50-a-year, $7-a-month, or $17 lifetime Pro upgrade for a variety of advanced features. Android is typically a Google-centric affair, but little by little, Microsoft has been creating its own sub-ecosystem right within the platform's walls — and the centerpiece to that setup is the aptly named Microsoft Launcher. Microsoft Launcher puts Bing front and center and adds plenty of other Microsoft-centric touches to your home screen environment. Microsoft-specific elements aside, the Microsoft Launcher is also just a nicely crafted take on the Android home screen interface, with a pleasant mix of tidy-looking simplicity and more advanced organizational options. The app is completely free to use. For all of its Microsoft focus, the actual Microsoft Launcher has nothing to do with the company's now-abandoned Windows Phone effort and the content-packed organizational system that platform established. For that, you'll want to turn to Square Home, which picks up where Windows Phone left off and brings its distinctive tile-centric setup into the realm of Android. Even if you didn't use Windows Phone, you might find Square Home to be a refreshing change that enhances your workflow. The launcher puts a series of customizable tiles on your home screen, each representing an app shortcut, a widget, or some other sort of action. You can even treat a tile as a three-dimensional cube and store related shortcuts on each side — say, Google Drive on the front, then Docs, Sheets, and other productivity apps on the inner sides — and then swipe the cube in any direction to access the associated items. Square Home has tons of options, including some that let you control exactly how your tiles appear — everything from the number of columns for the tiles to the size of icons and text within them and the color and style of backgrounds used for different blocks. It also allows you to create some potentially useful custom shortcuts beyond just the usual gestures. You can set certain actions to occur when your phone is set flat with its screen facing either up or down, for instance, or even when you shake your phone. Square Home transforms your home screen into a Windows-Phone-like environment, with plenty of advanced shortcuts and time-saving options. Square Home is free with an optional $5 key for advanced features, options, and tile effects. Feel like you're spending too much time on your phone? Before Launcher is all about giving you a minimalist, no-frills home screen for distraction-free productivity — a setup its creators claim can help you open your phone a whopping 40% less than you do now. From the plain-text primary home screen to the built-in notification filtering system, less really is more with the understated Before Launcher. Before has some simple options for customizing the appearance of your home screen, but it's all pretty barebones and basic by design. The launcher also offers an optional $6 Pro upgrade that adds in a handful of more advanced features, including a custom folder and label system for apps and the ability to hide apps entirely out of view. From minimalism to maximalism, the last launcher in our list is a longtime Android power-user favorite that provides you with every option under the sun. Nova Launcher starts you off with a simple blank slate and lets you set things up in any way you want, down to the tiniest of details. It's no exaggeration: Once you add whatever series of shortcuts, folders, and widgets you like to your home screen panels, you can peruse Nova's settings to find intricate customizations for almost anything imaginable — ranging from the precise size of the font used for app names to the amount of padding between items, the level of transparency of the app drawer background, and even the style and speed of every animation and transition you see. Beyond just the customization stuff, Nova has some seriously powerful possibilities for optimizing your home screen to any set of specifications. You can create a custom dark theme that makes various areas of your home screen easier on the eyes as soon as the sun goes down, you can create a variety of custom gestures for quickly accessing any apps or actions you need, and you can add in helpful shortcuts like one-tap commands for tasks like uninstalling or restarting apps on demand. Nova Launcher's extensive series of options gives you an extraordinary amount of freedom to make your home screen look and work exactly how you want. Nova Launcher is free with an optional $5 upgrade for certain advanced features.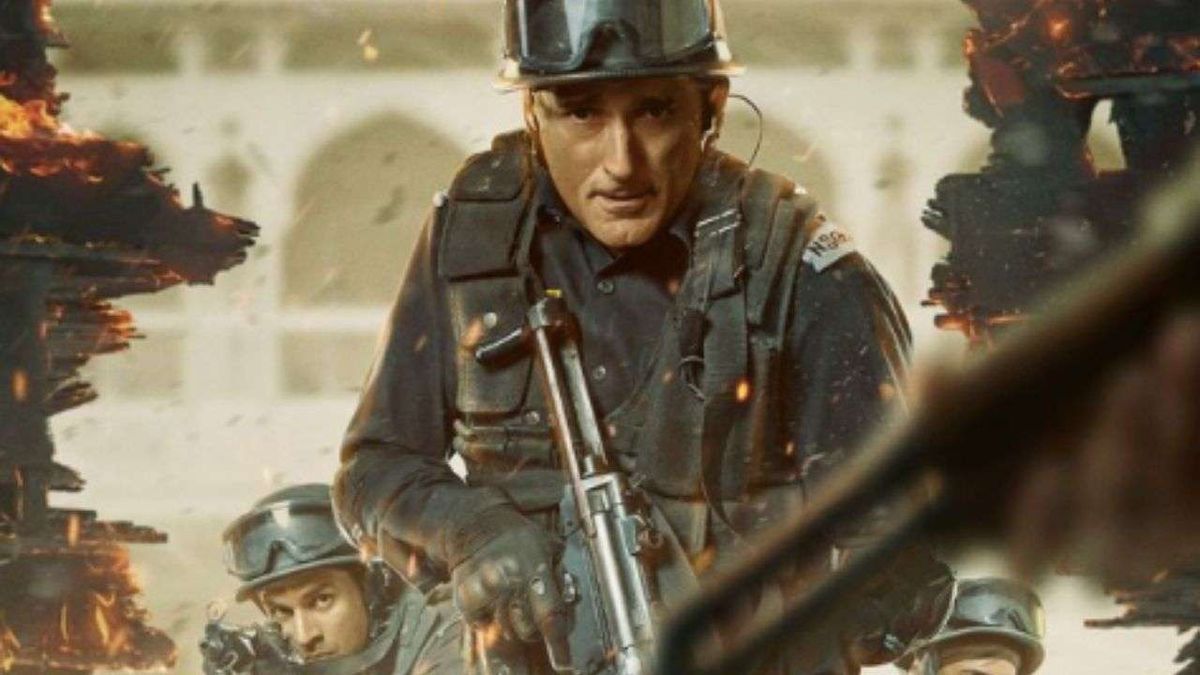 Next week we have two big biggies, Malik and Toofaan, ready to stream first on OTT. But that doesn't mean we don't have interesting new releases on streaming sites this week. We have Akshaye Khanna making his maiden entry into the web series world with the gritty action thriller State of Siege: Temple Attack. For the rest, as part of weekly recommendations on Indian OTT platforms, we have four interesting mix of films. The film list inevitably has a Malayalam movie. It is Chathur Mukham. Then there are the Telugu movies Oka Chinna Viramam and Crrush. The list rounded off with the Hindi movie Collar Bomb. And among the OTT platforms, it is Zee5 that is on the forefront as it boasts of 3 of the 5 releases this week. Synopsis: State of Siege: Temple Attack is a follow up to State of Siege: 26/11, a miniseries that revolved around the 2008 Mumbai attacks. This one is based on the 2002 terrorist attack on Akshardham Temple in Gujarat. Akshaye Khanna, who makes his debut in a web series, plays a commando of the NSG that had to take charge to quell the minatory terrorists. The Akshardham temple attack and the response to it is a kind of case study for the NSG. Brigadier Raj Seetapathy, the NSG commando in-charge of the rescue mission, which was called Operation Thunderbolt, says the operation is an exemplar of clock-work achievement. To get the specifics right and realistic, Lt. Col (retd.) Sundeep Sen, the second in command at the NSG during the 26/11 Mumbai attacks, was roped in as a consultant on both the State of Siege projects. Synopsis: This last year release in theatres is a simple but solid thriller. And it is commendable that it was made on a shoestring budget. It is a story of a businessman who goes to any length to protect his loved ones. When his pregnant wife is in trouble because of his business, he reaches to another duo for help. The film keeps the viewers engaged with a blend of emotions, thrills and drama. Though the performance by the inexperienced cast can be said to be a bit raw, the film is overall engrossing with quick twists and turns. Synopsis: The story is centred on a celebrated cop who has a haunted past. His life is turned upside down when he is forced to follow the commands of a suicide bomber who threatens to blow up a school. Jimmy Shergill plays the policeman who is made to run. He has said, in the film's promo statement, "Collar Bomb is a really special project for me as it's a highly captivating thriller series about an unimaginable hostage situation. While I have portrayed the role of a police officer before, the role of SHO Manoj is much more intense, complex, and dark, thereby allowing me to play around with a range of complex emotions." Synopsis: This is an interesting film that fell prey to the Covid-19's second surge in India. It was released in theatres in April. Though it got good response from the public Chathur Mukham was pulled out from the theatres owing to rising cases of Corona. The film is a cautionary tale on the over dependence on technology, gizmos and social media platforms. When one becomes hooked on to it, it can change from being a friend to fiendish foe. The movie is billed as South India's first techno-horror film. With an English title, 'The Fourth Face', the movie is selected to the 25th Bucheon International Fantastic Film Festival (BIFAN) in South Korea, one of the premier festivals for fantasy and horror. It is showcased in the World Fantastic Red sections of the festival, according to a communique from the film's makers. Synopsis: We will start with the disclaimer that when we watched the trailer of the intriguingly spelled Crrush, we were not impressed. We were actually disappointed as some of the scenes looked a bit vulgar and cheap. But when a film that is billed as adult comedy and involves boys in their post-teen ages, the film is bound to be a bit risqué. It comes with the territory of a story that involves hormone-crazed youngsters have their first flush of encounters with the opposite sex. Some of the jokes were decidedly bawdy. But, but, as we said, it is par for the course in such attempts. There is not a big story or plot, and the movie is not for every one. It is meant for the audience like the pimply-faced guys in the movie. Not a family watch certainly. It should be a hectic week as the Wimbledon, Euro 2020 and Copa America ring to a close. To go with that we have these films and web series. Happy viewing.

Baldur's Gate 3 could be getting NVIDIA DLSS support in the future, judging from some new information found on Steam Database. According to the reliable website, as spotted by Reddit user makisekurisudesu, a new branch has been added a few hours ago that hints at testing for NVIDIA DLSS support. No official announcement has been made on the matter, so it may take some time for DLSS to be implemented. Edge of Eternity Tech Q&A – Midgar CEO on AMD FSR vs NVIDIA DLSS, PS5 vs XSX and More Baldur's Gate 3 is currently available as an Early Access title on Steam, but the full release is not happening this year, according to Larian CEO Swen Vincke, as there is still a lot of work to be done. A few months back, the Druid class has been added to the Early Access version, and it was one of the hardest classes to get right, according to the Larian CEO. Baldur's Gate 3 is now available on Steam as an Early Access title. The final release has yet to be dated.

Scientists at MIT have developed a new microscopy technique that can make finer images of deeper tissue more quickly. The new technique offers the opportunity to obtain high-resolution images of blood vessels and neurons within the brain. Often, to create high-resolution 3D images of tissues such as brain tissue, scientists use two-photon microscopy. That technique involves aiming a high-intensity laser at the specimen to induce fluorescence excitation. The problem is that scanning deep within the brain using that technique can be difficult because light scatters off tissue as it goes deeper, resulting in blurry images. Two-photon imaging is also very time-consuming, requiring exciting individual pixels one at a time. Researchers from MIT and Harvard University developed a modified version of two-photon imaging to image deeper within tissue while performing the imaging much more quickly than the current method. The team believes their new imaging could allow scientists to obtain high-resolution images of blood vessels and individual neurons in the brain more quickly. The team modified the laser beam coming into the tissue, allowing them to go deeper and perform finer imaging than past techniques. MIT wanted to develop a method allowing the imaging of a large tissue sample at one time while maintaining the high-resolution offered by point-by-point scanning. The researchers came up with a way to manipulate light that shines onto the sample. Their breakthrough uses a form of wide-field microscopy that shines a plane of light onto the tissue, but the amplitude of the light is modified, allowing the researchers to turn each pixel on or off at different times. Some pixels are lit while nearby pixels remain dark, creating a predesigned pattern that can be detected in the light scattered by the tissue. After obtaining raw images, each pixel is reconstructed using a computer algorithm created by the researchers. The technique allowed imaging about 200 microns deep into slices of muscle and kidney tissue. It was also able to image about 300 microns into the brains of mice. That is twice as deep as possible without using the patterned excitation and computer algorithm for reconstructing the images. The technique is also able to generate images between 100 to 1,000 times faster than conventional two-photon microscopy.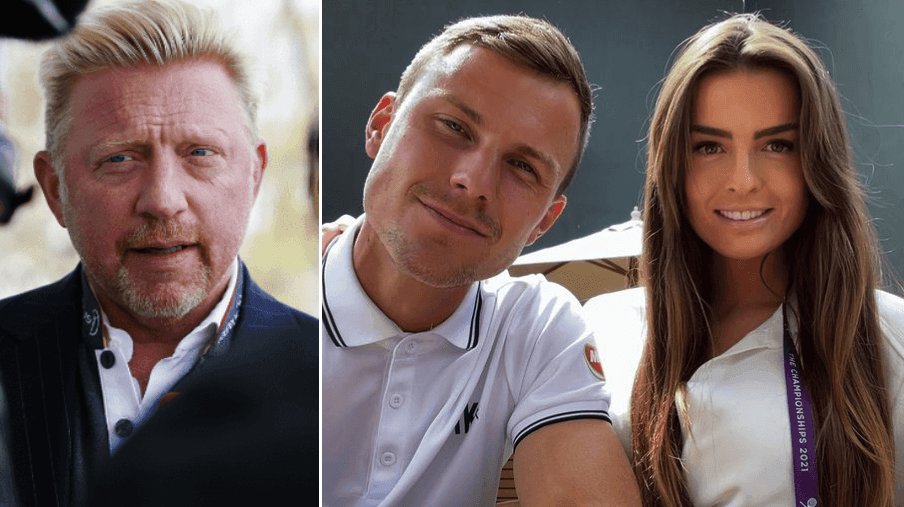 Wimbledon commentator Boris Becker is facing criticism for making "sexist" comments about Hungarian tennis player Marton Fucsovics' fiancée during his match against Novak Djokovic in the Wimbledon quarterfinals. On Wednesday, during the game, fellow commentator John Inverdale veered away from the topic of on-court play to talk about Fucsovics' fiancée, Anett Boszormenyi, after she appeared on screen. "That's Fucsovics's fiancée. Her name is Anett Boszormenyi. That's quite a good name for the partner of a tennis player, it's always good to have a partner called Anett," he joked. In response to Inverdale, Becker, who was working BBC's Wimbledon coverage, said, "They do say they have the most beautiful women in Hungary. I wouldn't know that, but she's certainly very pretty." Inverdale seemed to ignore Becker's comment, adding: "I'd like to thank my Christmas cracker from 1978 for that joke." A women's sport charity was first to take offense to Becker and Inverdale's remarks. "The charity Women in Sport has worked for decades to change sporting culture including to end the objectification of women," an agency representative told Fox News. "When two men are comfortable talking about women in this way, never mind on live TV, it shows there is still more to do. We need everyone to understand how this impacts on women and girls, how it makes them feel. Shouldn't we be inspiring the next generation of girls to play sport rather than talking about what women look like?," the rep added. Many fans were also offended by the comments and felt that both Inverdale and Becker did not focus on the match enough. "Boris Becker and John Inverdale talking about Hungarian women being the best looking women in world during Novak Djokovic v Marton Fucsovics isn't really the analysis I was expecting on Wimbledon Centre Court," wrote one Twitter user. "Boris crossed the line. Why he is even on the BBC I do not know," commented another, while a third user opined, "Unbelievable sexist drivel from Becker. Appalling and not relevant to analysis during a tennis match." The BBC backed up Becker when asked about his statements with a spokesperson stating, "Boris Becker made a light-hearted comment that was not intended to cause offense."

Aside from the new smart TV and laptop bundle, TM has also unveiled another new device package under unifi Mobile. However, this particular device bundle is only available for existing unifi Home and unifi Lite (Streamyx) customers. There are also other requirements that customers need to fulfil to be eligible for the new bundle plan: Even if you have fulfilled all the criteria above, customers still have to wait for TM to either e-mail or call them before they can sign up for the bundle. That being said, customers already able to register their interest in the bundle plan at unifi's website. In general, the unifi Mobile device bundle is an unifi Mobile 99 postpaid plan that has been paired together with a free smartphone. Under this bundle plan, customers are being provided with unlimited data, calls, and text as well as 20GB of monthly LTE hotspot quota which is 10GB more than the standard plan. Do note that the unlimited data only applies to LTE data but then again, this particular caveat may no longer be relevant as the government has decided to shut down the 3G network by the end of this year. As for the free smartphone, invited customers can choose to get their hands on either Samsung Galaxy A02 or vivo Y12s and each device will be accompanied by a screen protection plan from Bolttech that is valid for 1 year. Instead of its usual RM 99 price tag, the unifi Mobile device bundle can be obtained for RM 79 per month and will also be accompanied by free 6-month access to Viu. While customers will not be asked for any upfront payment, the bundle does come with a 24-month contract. Once they successfully signed up for the bundle plan, unifi will then send over the smartphone and SIM card directly to the customers' home within 7 working days. For more information, just head on to unifi's official website right here but don't forget to thoroughly read and understand this FAQ [pdf] and TnC [pdf] documents before committing to the unifi Mobile 99 phone bundle. (Source: TM.)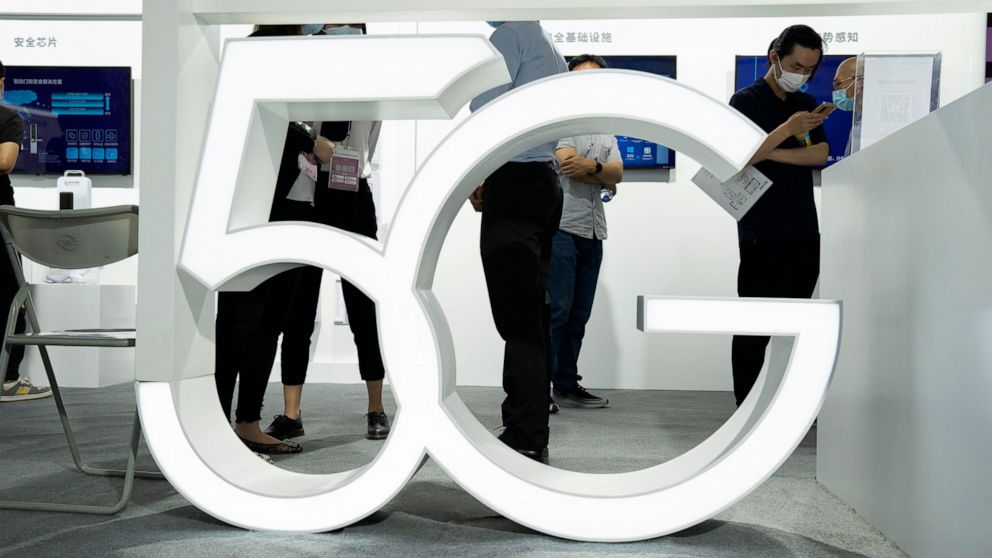 China's government tried Thursday to quell investor fears about tighter controls on internet companies that caused share prices to plunge, saying Beijing supports their growth. Regulators are reviewing data security "in accordance with the law, with the aim of preventing national security risks," said a foreign ministry spokesman, Wang Wenbin. Chinese internet stocks tumbled in New York and Hong Kong after ride-hailing service Didi was ordered to stop signing up new users while it overhauled its handling of customer information. Others have been penalized for anti-monopoly and other violations, prompting concern the ruling Communist Party is trying to rein in companies that pervade Chinese life. "China's policy of opening-up and supporting the development of internet platforms remains unchanged," Wang told reporters. He said Beijing "will continue to encourage relevant enterprises to develop global markets and strengthen international exchanges and cooperation." Chinese leaders encourage internet use for business and education but are tightening control as industry giants including Alibaba and Tencent expand into finance, health care and other sensitive areas. Alibaba Group shares in Hong Kong fell 4.1% and Tencent Holdings Ltd. sank 3.7% on Thursday. On Wednesday, Didi Global Inc. fell 4.6% in New York, where the company made its stock market debut last month.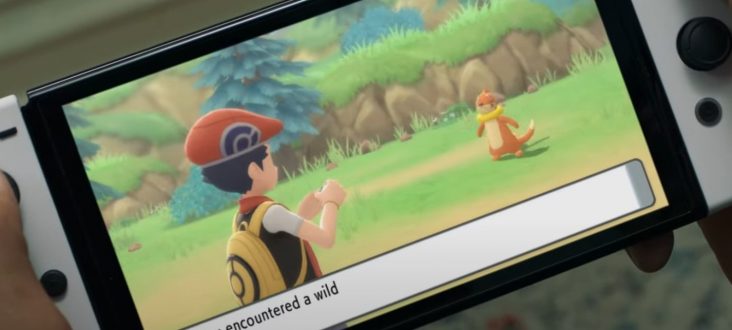 When Pokémon Brilliant Diamond and Shining Pearl were first announced, many fans were left disappointed by the initial reveal trailer due to the remake of the DS classic looking in many ways worse than the original game. In the months since, it seems studio ILCA has heard this feedback, as a new look at the game shows notable graphical improvements. In the recent announcement trailer for the Nintendo Switch (OLED model), the console manufacturer showed off a glimpse of Pokémon Brilliant Diamond and Shining Pearl running on the machine. Thanks to this clip being very similar to the game's initial reveal trailer, the differences in graphical fidelity was quickly noted by eagle eyed fans ( including ResetEra's 'mandiller'). In comparison to the initial reveal trailer, it seems that ILCA have been working hard on improving the perceived visual depth of the game. As can be seen in the screenshots below, the updated look offers not only a greater variety of foliage colour, creating a sense of depth, but the player character's backpack and hat in particular appears much more life-like in its textures and lighting. With the Switch, Nintendo has remade many different 2D and pixel art games into 3D. While some, such as Link's Awakening used modern techniques including depth of field and tilt shift in order to produce an impressive looking game, the initial reveal trailer for Pokémon Brilliant Diamond and Shining Pearl – which offer a similar camera perspective – seemingly failed to utilise any of these techniques, leading some to believe that the game looks even worse than the DS original. While not a massive change, these newly added touch ups to the latest build of the upcoming remake seems to suggest that the final game will look much better than the initial reveal suggested – something which is quite uncommon in the games industry. KitGuru says: What do you think of the improvement? Is it noticeable? How do you think pixel-art games should be remade for modern hardware? Let us know down below. Become a Patron!

Anyone who frequently shops on Amazon knows a wide range of companies place little cards into the package promising a gift card, sometimes worth more than the product itself, for users who leave five-star reviews. To say it's disconcerting to purchase a product based on a horde of high reviews and then find out they're being paid for would be an understatement. As a result, Amazon has been stomping out brands, many of them from China, that are paying for reviews relentlessly, and another major company has now been delisted. The latest tech company to get the boot from Amazon is called Choetech. The company is a Chinese tech accessory brand, and it appears that Choetech has been completely delisted from the platform. While the exact reason the company has been removed is unknown, it has likely been caught in the crackdown on paid reviews. Other major tech firms, including Aukey, Ravpower and Mpow, were removed from Amazon in the last few months. Amazon has very strict guidelines for product reviews prohibiting sellers from posting reviews of their products, paying for reviews, or offering money and gift cards to incentivize users to post positive reviews. Amazon has always been clear about its zero-tolerance policy for violations of those guidelines. Amazon's guidelines state that companies caught running afoul of those guidelines will see their products immediately and permanently removed from the platform. Removing products from the store offered by companies paying for fake reviews is a clear win for consumers. It's good to see Amazon cracking down hard on companies that aren't playing by the rules. I frequently shop from Amazon, and the number of products that come with cards offering gift certificates for 5-star reviews on Amazon is staggering. The fake reviews certainly influence my purchase decisions.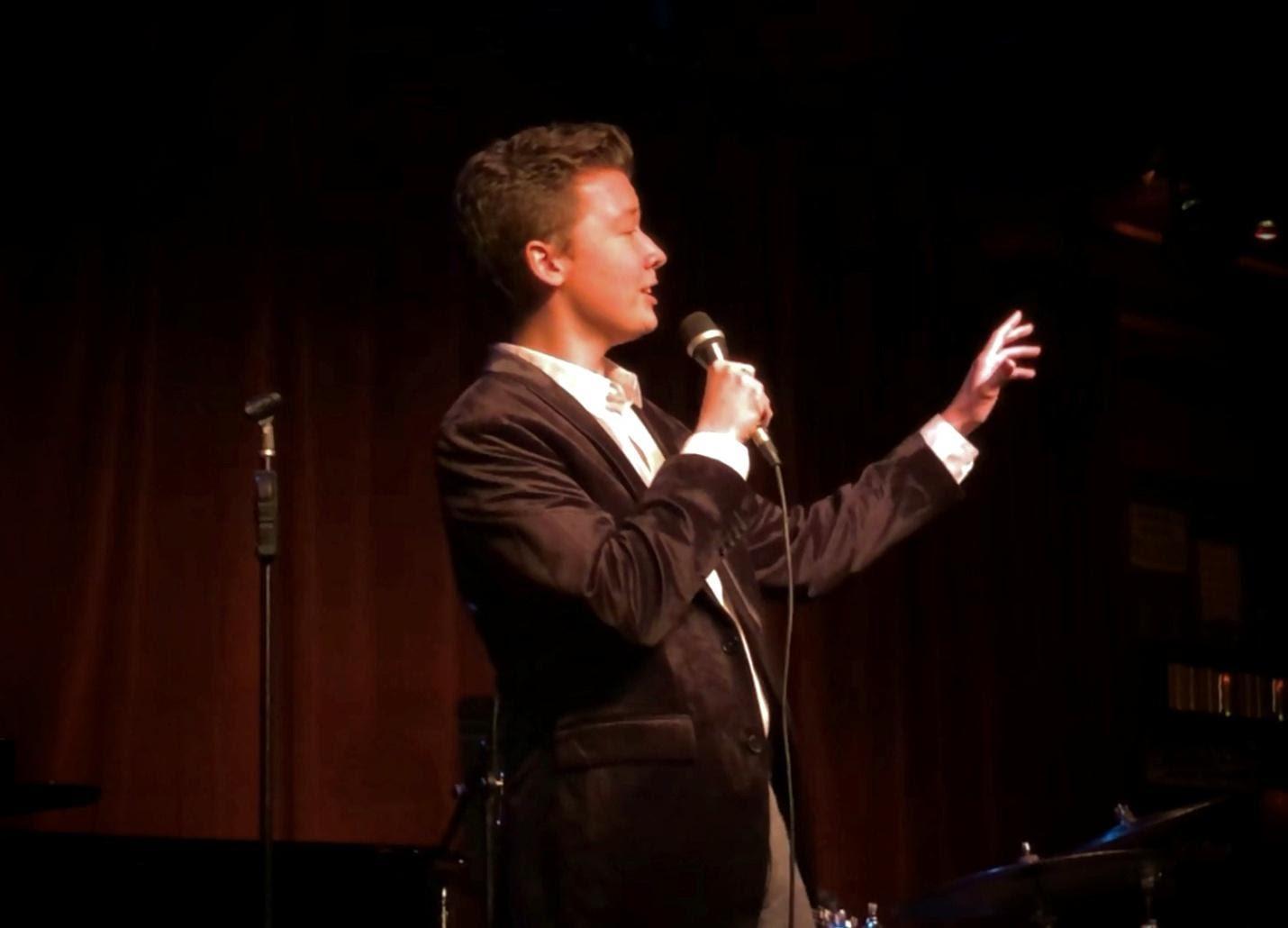 When someone thinks of The Jazz Standards and The Great American Songbook, they think of an ancient, outdated relic of abygone era of music. But 20-year-old St. Louis native Caden Turner, who just moved to New York following his viral success on social media, proves that such thoughts are unfounded. Before I say anything more, you should know that jazz is not my cup of tea. But when every family member and friend you know from New York tells you to go Birdland Jazz Club...well, you go. And so I did, with my proverbial bar set to the floor, expecting to fall asleep on the table and go back home wondering why I wasted a whole night on another failed attempt to enjoy my grandfather's music. However, it wouldn't be an exaggeration to say that my expectations this time around were blown out of the water. The reason is simple: Caden Turner. From his captivating stage presence to his remarkably subtle yet charming voice, Turner is the full package set to revive America's long lost love of song. Although he still has a ways to go before he can think of matching legendary singers such as Frank Sinatra and Tony Bennett, he has a certain spark that is utterly unseen in the vast majority of today's young talent. After arriving home from this young idol's stunning performance, I got ahold of him through social media in the hopes of answering some nagging questions. When did you first discover the jazz standards? My dad was the first person to introduce me to Frank Sinatra, Bobby Darin, and all those other cool cats. I've always considered myself an old soul. My go-to music is anything post-1990, but when I first heard the glorious sound that is jazz, I knew I was hooked. What inspired you to start singing a now-forgotten style of music? I started collecting vinyl records when I was 17. The first jazz record I bought was Frank Sinatra's "Songs for Swingin' Lovers!" Really, I was absolutely blown away by the way he sang. So, one day, I just decided to start singing. It's as simple as that. Have you ever taken any vocal lessons? I didn't take singing seriously until 2018 when I entered into a teen talent show back home in St. Louis. I have taken vocal performance classes with other teen broadway and jazz singers, but I've never been coached privately. Where do you plan on taking your talent? At the moment, I've been really committed to creating a studio album. There's no release date for it yet, but the project has been a passion of mine ever since I first started singing.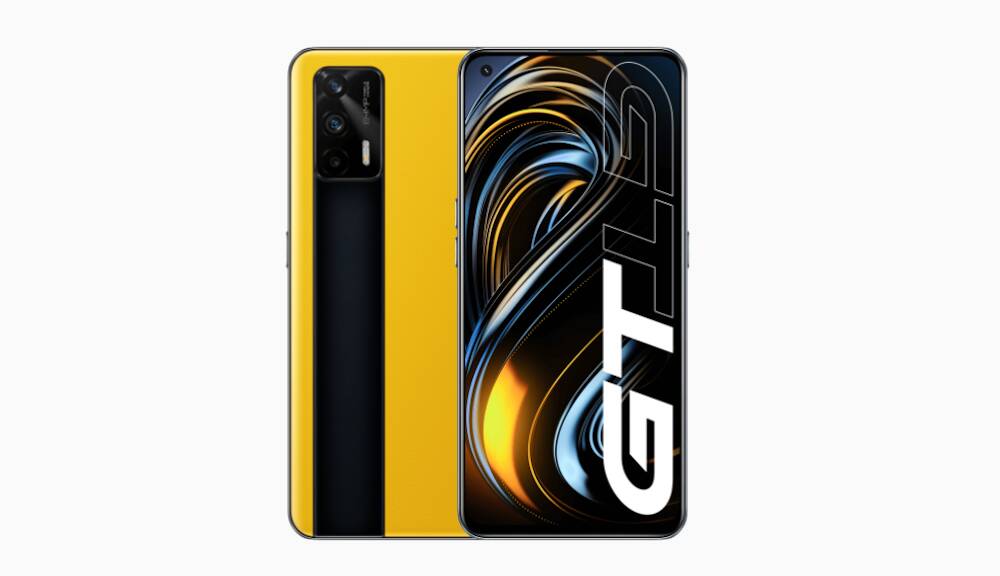 Review Over the past five years or so, a trend has emerged in the Android space where devices priced towards the middle of the pack have specs that can compete with the most aspirational blowers. The Realme GT, which launched across Europe earlier this month, is a perfect example of this phenomenon. First, the price. The base model, with a respectable 8GB of LPDDR5 RAM and 128GB of UFS 3.1 storage, retails at €449 (approx £385, though it hasn't been released in the UK yet). This is the model we reviewed. Bumping up the RAM to a ludicrous (and arguably pointless) 12GB, with 256GB storage thrown in to boot, will set you back €599. And glancing at the specs list, one would struggle to identify many areas where Realme has meaningfully cut corners. The 5G-enabled device uses Qualcomm's Snapdragon 888 platform, which appeared on the US and Korean versions of the Samsung Galaxy S21 series, as well as the ASUS ROG Phone 5 series. This means the user gets a fluid experience, with apps opening instantaneously, and zero perceptible lag as they go about their daily life. Multitasking feels satisfying, and high-intensity games like Call of Duty: Mobile and PUBG Mobile glide along. We found it hard to fault the 6.43-inch display either, which used a gorgeous Super AMOLED panel with a 2400 x 1080 resolution, a pixel density of 409ppi, and support for HDR10+. This came into its own running the Netflix app, with colours appearing highly realistic, and none of the washed-out blacks you'd expect from the cheaper LED panel. This can run at a brisk refresh rate of 120Hz, although you will want to crank that down to 90Hz to conserve battery life. Another nice touch is the inclusion of OTG reverse charging, which allows you to use the phone to charge other devices. Even though reverse wireless charging is common enough, the wired equivalent is comparatively rare. Speaking of obscure features, the Realme GT also comes with a 3.5mm headphone port, allowing the user to use whatever wired cans they have on hand. Since the introduction of the iPhone 7, wired audio has become an endangered species so we were gratified to find it here. The Reg was also impressed by the built-in dual Dolby ATMOS stereo speakers, which delivered a rich and loud sound. Users will appreciate this while watching videos, but also when taking calls using the speakerphone, and it proved loud enough to drown out the din from workmen drilling into the road nearby. Then there's optics. We admittedly didn't have very high expectations here, particularly considering Realme doesn't have a pedigree when it comes to cameras. (This may be set to change: rumours sparked by a post to Sina Weibo by Realme VP Xu Qi Chase are that the next flagship will see a partnership with Kodak.) The photos it captured were good enough for social media, however, they lacked the rich quality delivered by Samsung's flagship Galaxy series, as well as Huawei's Mate and P-series devices. On the rear end, the primary sensor is a Sony 64MP affair, which uses pixel binning to produce 16MP photos by default. Again, these were fine, although succumbed to the same flaws found when using a sensor with an ultra-high megapixel count. There is a perceptible lack of detail, especially when zooming in on elements in the picture, and things feel a little bit artificial and staid. Shooting in the default 64MP mode avoids some of these problems, albeit at the cost of storage space. This is only a viable option during the day, however, as the tiny pixels on the sensor struggle to absorb light after the sun goes down, producing dim shots. Another drawback is the lack of a telephoto lens, which forces the user to use digital zooming for long-distance photography. Then again, given the price, I wouldn't reasonably expect to see the inclusion of optical zoom. At least the 8MP ultrawide camera is decent, capturing shots with sufficient levels of detail. There is also a 2MP camera with a fixed 4cm focus. This is a bit fiddly to use, and I wasn't mad keen on the images it produced, but this is less of a problem considering that it is the camera users are least likely to use during the normal run of things. The Realme GT ships with Android 11 and the Realme UI 2.0 software. Skins are a bit divisive, and Realme UI 2.0 has plenty of detractors as well as fans. This reviewer falls into the latter category, and I appreciated its relatively clean design, although wasn't hugely enthused about the non-stock software that came bundled. We also appreciated the overall aesthetic of the device. Realme provided The Register a unit with the "Racing Blue" backplate, which produces a dynamic reflective effect when exposed to light. Still, given the likelihood that users will shove this in a case immediately after opening the box, their enjoyment of this will be short-lived. Realme also won points for having a relatively flat camera bump. It's such a first-world problem, but it can be very irritating having a phone where the camera module protrudes massively. It's a small thing, but we appreciated it. The Realme GT is a viable alternative to other more mainstream phones, for example the OnePlus 9 series or the Samsung Galaxy S20FE. It's fast, and comes with a good processor and oodles of RAM. The screen is big and rich, and is accompanied by some of the better speakers we've found within the price category. Although the camera isn't the best, it's not bad either, and is probably good enough for most people. Battery life is outstanding, and users can easily go 36 hours between charges, while the inclusion of 65W fast charging eliminates any battery anxiety. ®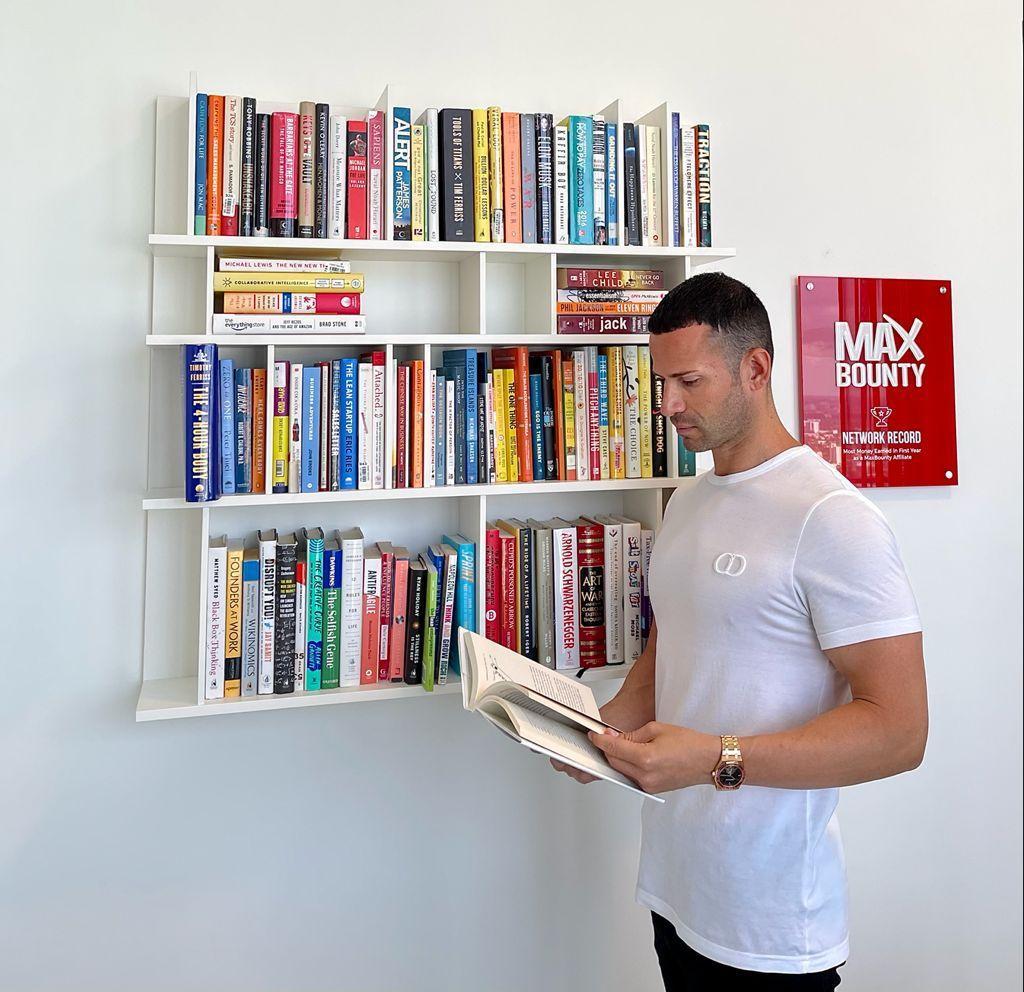 Entrepreneurial master, and founder of Home Sales Club, Gustavo Geraldes understands that his busy work schedule can often interfere with his personal life. He has made deep commitments to balancing his work and personal life in an attempt to maintain sanity by engaging in many physical outdoor activities. Despite working hard to maintain a work life balance, he has also set many goals for himself. One of the many goals that he has set for himself is to become America's leading iBuyer as well as be a household name for selling properties. He then wants to focus on developing other components of the business by being able to keep most of the control within the company by having full oversight of transactions from front to back and eliminating the need for third party services. By removing the need for third party processing, it enables Home Sales Club to leverage their flexibility and data and provide additional services to their clients. By building a prop tech ecosystem, Home Sales Club will be able to deliver a wide range of valuable services to homeowners across the nation. During this journey, one pivotal moment for Gustavo was his deep desire for personal evolution. He says he lives by the motto "Go to bed a bit smarter than you woke up each day". In order for him to achieve this, he began reading books that encouraged personal growth. Two books that had a significant impact on his lifestyle were "The Happiness Hypothesis" and "The Monk Who Sold His Ferrari." These two books offered a new perspective on life that he realized is not all about the dollar figures but rather focuses on being grateful for the achievements that have already been made in an effort to continue achieving. These two books were the start of a positive change in his life. Additionally, Gustavo has had many people in his life that he looked up to in business that aided in his entrepreneurial growth. Though he doesn't have one specific figure that he looks to, he expresses that there are many different individuals who have characteristics he idolized. Two leaders that he has paid close attention to are Patrick and John Collision who are the founders of Stripe. He expresses that although he does not operate in the same work space, he finds it very interesting to hear them speak and watch the ways in which they dissect questions and their careful responses. He says that similarly to other uniquely gifted entrepreneurs such as Elon Musk, the ways they process information and in turn are able to simplify many of the world's greatest challenges is astonishing. He then shares that many other entrepreneurs set aside time in their days and weeks in order to better themselves and continue their education and this has had a great influence on him. His takeaway is that it is important to maintain a strategic mindset about one's business but that also balance is necessary to have success. What this allows is the ability to think about the future of the industry and find innovative technology or methods that can give your business the cutting edge above all others. He says "I always think – if all these great entrepreneurs have one thing in common which is studying/reading, it is important to model this behavior in an attempt to model their success".

Toronto-based Clearco, a fintech capital provider for online companies, has raised $215 million in a round led by SoftBank Vision Fund II. The financing event closed just weeks after Clearco completed its most recent financing, a $100 million round that quintupled its valuation to $2 billion. While the trend of rapid-fire, follow-on financing for startups is well-known these days, SoftBank's involvement is notable for a meta reason: a Japanese Conglomerate that was once known for flashy nine-figure VC checks is putting millions of dollars into a company built on somewhat the opposite ethos: alternative financing that allows founders to avoid venture capital altogether. And while co-founders Michele Romanow and Andrew D'Souza admit that the two companies are on opposite sides of the spectrum, they also think the existing between the two entities led to a closed deal. "Their business was to rethink the way venture capital is done," D'Souza said. "They saw what we were doing on the other end of the spectrum, which was to use technology to thousands of entrepreneurs, and that's really what resonated." Two years ago, Clearco, formerly Clearbanc, launched "the 20-minute term sheet", a platform that allowed e-commerce companies to raise non-dilutive marketing growth capital between $10,000 to $10 million based on its revenue and ad spend. The founders then flexed rapid capital deployment based on data — and, to date, Clearco has put more than $2.5 billion in over 5,500 companies. In the past few year, Cleaco's messaging has changed. Per D'Souza, fast, affordable and "unbiased" capital is still a big reason why people come to the company, but they are now focused on the "technical challenge on how to provide personalized advice and the support you get from an engaged investor, board member, advisor, but at the scale of thousands and millions." The product map has followed this energy. In the last year, Clearco launched ClearRunway to help SaaS founders secure non-dilutive capital repaid through revenue-share agreements, a valuation tool, inventory buybacks, and ClearAngel, an alternative financing platform for founders with minimal revenue. Today's money will be used to help Clearco grow to new geographies beyond Europe, Canada and the United States. Part of its international strategy will include M&A, as copycats emerge in emerging markets. While Clearco has grown from the anti-VC tool to a founder and capital services platform, its opinionated international energy may be what makes it a good deal for SoftBank. "We believe that we can back a million founders around the world if we can take this alternative financing model in every country," Romanow said. "Masa has a different model, which was to put $100 million dollar in 100 companies," she added, referring to Masayoshi Son, the billionaire at the helm of SoftBank. She noted how Son didn't speak for the first eight minutes of Clearco's pitch (which ultimately was the result of him paying attention, not questioning Clearco's utility). Despite SoftBank's previously garish personality, the group's investment strategy may be changing. Per Nikkei Asia, SoftBank Vision Fund II has an average check size of $152 million, far lower than Vision Fund I's average check size of $931 million. Still, the publication reports that the conglomerate has begun cranking up its investment cadence to one new deal a day. With the Clearco investment, its clear that it thinks that rewriting venture capital will include adding optionality to it, as well.

Splitting your screen into two separate windows is a handy method of task management that fits well with busy Chromebooks. Splitting your screen is excellent for doing research, looking up tutorials, consulting multiple sources, comparing images or video, and much more. Fortunately, Chromebook makes this split option very easy to do or undo at a moment's notice. Here's how to split your screen on a Chromebook. For more on Chromebooks, you should check out our guide on the best Chromebooks you can buy and our look back at the history of Chrome OS. For this example, let's start with a humble browser tab. Open your window as you normally would, and then look at the upper-right corner to see your options for window management. Look for the small Window icon — it's typically the two-window "minimize" icon at this stage since the window is filling your entire screen, but it will change to a single-window "maximize" button when made smaller. For the purposes of splitting your screen, it doesn't matter which version of the icon is there. Now, click the Minimize button and hold. With the cursor held down, drag the window toward one side of your screen or the other. You should activate a lock-on function that will snap the window toward one side or the other of your screen, with a temporary divider line appearing to indicate you are splitting your screen. Release and the window will be locked onto the side you dragged it to, but otherwise, everything should remain the same. If holding down and dragging is annoying (such as while using a trackpad), try only holding down for a second and releasing. Chrome OS should then show two Left/Right Arrows around the icon that you can click to lock the window over to one side. It's a little slower but could be easier in some situations. With your first window in place, it's time to tackle the other side. Open up another browser tab that you want to access, and once it's ready, again click and hold on the Minimize/Maximize button in the upper-right corner. Drag this window to the opposite side of your first window, and it too should automatically snap into place, allowing you to release your cursor hold. Now the two windows will be active on the screen at the same time, allowing you to move freely between them. One key point to remember is that the minimize/maximize button should be available on all your Chrome apps, so you're not stuck only splitting browser windows — you can also split a variety of apps and browser/app combinations as you need to. When you've finished with split-screen mode, click the Maximize button. This should return both windows to their expanded state and remove the locked-split screen. You can use the same trick to return to the split-screen whenever you want. This whole process generally works better with a mouse than a trackpad, as dragging and dropping objects with the latter may be a bit more challenging. With a little practice, you'll quickly get used to it and start splitting windows without a second thought. To make the process even easier, you can try mastering some keyboard shortcuts. Or, check out our guide on how to split your screen on Windows 10. There are also keyboard shortcuts for splitting your screen on Chromebook, and this can make the process even faster if you plan on splitting your windows frequently and would prefer a shortcut to do it. The shortcuts involved the Alt key and the bracket keys. Click on your window, and then press Alt + [ at the same time to lock the window to the left side, or Alt +] to lock the window on the right side.

Consider all the uses that most drivers usually associate with a parking garage: 1. Parking. That's about it. Consider also, however, if one could deploy a smartphone or another device not only to find the garage on a maps app but also to ensure that on this rainy night a space is vacant and can be reserved. This is a good thing, because next to the blocklong parking facility is a concert hall, where Billie Eilish will be performing in an hour. Need a ticket for the show? The garage's app can help with that, too. A dinner reservation? Sure. Just a parking garage? Inventive entrepreneurs conceive of it as a "mobility hub" or "silo," fashioned with whole lot of advanced software and hardware technology around a mantra that goes something like this: "Seamless, frictionless, touchless." It's a concept that has evolved in the past year because of the pandemic, and it's likely to keep evolving. The owners of FlashParking, a company in Austin, Texas, that provides software and hardware for garages, see the future of driving — and, not coincidentally, parking — as a digitally centered platform that, in a very broad (and rather utopian) sense, could relieve congestion, pollution, anxiety and a few other things. Among their ideas is to move vehicles that do a lot of cruising around or idling — like those on Uber shifts and Amazon, FedEx and UPS trucks — into a restful parking spot in a "silo" equipped with a restroom and a food truck. "You only got to run in and deliver two packages?" asked Flash's marketing executive, Neil Golson. "I got a spot for 15 minutes, and here's a special price. That's the evolution we're enabling: Get people off the street and into the lot." Flash's chief executive, Dan Sharplin, called parking today "an accidental experience." "You're driving in town to do something, and then looking for parking," he said. "But our view is there will be very few accidental drivers in the future. And that these parking assets" — garages — "can be converted into a dynamic hub of a broad network and connected in a digital fashion through consumer-facing apps. It only works if you reach the consumer where he lives today: on his phone." Mr. Sharplin's organization, which he describes as SaaS — software as a service — needs partners. In fact, Flash doesn't own the garages or the thousands of other parking locations across the country that it supplies, he said. "But," Mr. Golson added, "we do own the infrastructure: the hardware that makes the gates go up and down, the scooters, the E. V. charging stations." And there are other partners in the mix: the automakers. Flash is working with more than a dozen of them to integrate parking apps, Mr. Golson said. "But they're not necessarily the ones creating the tech," he added. "We want to be at the table as the parking adviser, alongside Google and Amazon and Uber." Many garages that SP Plus, a Chicago-based company, manages across the country employ hands-free systems at the gates and mobile payments "to create a touchless experience," said Jeff Eckerling, the company's chief growth officer. Overall, the company oversees "upwards of two million" parking spaces in several thousand locations, including more than 70 airports, he said. Despite the touchless technology, stay-at-home restrictions that were mandated more than a year ago because of the coronavirus wreaked havoc on the parking garage business. An empty parking spot is like a subway car without riders, a baseball stadium without fans. "Our whole industry was hit very hard, from hotels to airports to event venues," Mr. Eckerling said. Not surprisingly, he said, New York City was among the first cities where parking recovered. "If you go back four months, we were almost at pre-Covid levels," he added. "So many workers had been taking mass transit, but it takes only a small number going back to the office and driving that creates a real win for our business." The history of the parking garage in the United States isn't particularly romantic. Most reports date the earliest public garages to the early 1930s, around the time that car ownership began to expand. Car "jockeys" handled the affair, and cars were often placed on platforms and shuttled to available spaces. By the '50s, a building boom had filled downtowns with garages, giving people more convenient access to shopping and businesses. The mid-20th century also brought the introduction of multistory garages with ramps and "do-it-yourself" parking. Some pieces of the Flash vision were in effect recently in Hoboken, N. J., where the company has teamed up with LAZ Parking at one of its garages. High-tech cameras at the two entrances are programmed to read license plates to identify cars whose drivers may have prepaid online, or have a monthly residential contract, or want only an hourly ticket. (No need to pull one from a machine; just wave at a screen and the ticket is dispensed.) If the plate is obscured, the camera can recognize the car by a "signature": a mark or a dent or a sticker. Part of the lower floor held some rental vehicles, since Avis maintains an operation in the garage. (Many garages work with the car-sharing company Zipcar and similar services to store vehicles and electric scooters.) And a fairly large open space on the ground floor was "parked" with a few dozen stationary bikes, part of a Soul Cycle franchise assembled like a pop-up inside the garage. One of the keys to a garage's economic success is turnover. "Managing inventory is critical here," said Omar Perera, the general manager of the eight-story Hoboken garage and its 1,440 spots. "And because the data is in the cloud, I can manage it from my iPhone in my house." Mr. Perera periodically adjusts pricing, depending on supply and demand, he said. There were no scooters or food trucks. And there weren't charging stations for electric vehicles yet, although Mr. Perera assured me that they were coming. After one apparently desperate E. V. owner tried to charge his car by plugging into a conventional AC outlet on an upstairs floor, the outlets in the building were blocked. The garage of the future is still a work in progress.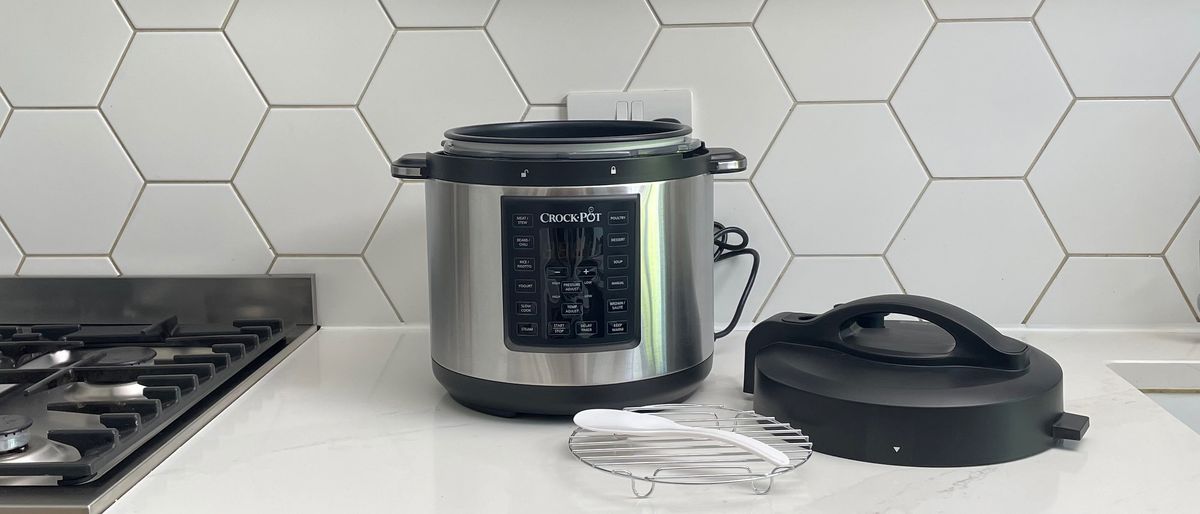 Crock-Pot are known for their slow cookers, which they've been producing since the 1970's, and in 2017 it launched its first multi-cooker in a bid to rival some of the best Instant Pots on the market. The Crock-Pot Express is an affordable multi-cooker that gives Instant Pot and rivals such as Breville a run for its money when it comes to offering a range of cooking methods in one easy-to-use appliance. The Crock-Pot Express has a fairly streamlined design and while it's not a pretty appliance, it's more subtle than some of its competitors. The 6-quart/ 5.6-liter cooking capacity is big enough for the average family and it comes with very few accessories, just a small rack, and a spoon, so there's not too much to store. It can slow cook, steam, sauté and pressure cook, and there are a range of presets for cooking different dishes including chilli, stews and yogurt. Alternatively, there's the ability to manually adjust the temperature and cooking duration to ensure meals are cooked to your liking. On top of that, a delay timer and a keep warm function mean you can have food ready for a time that suits you. All the functions we tried worked well and made meals to the same standard as the more expensive multi-cookers we've reviewed. While it doesn't come with a fat recipe book loaded with recipe inspiration, we still think the price makes it a great entry-level multi-cooker or a sensible choice for those on a budget. The Crock-Pot Express is priced at $76/ £75/ AU$149 and is available Worldwide through Amazon. In the US it's known as the Crockpot Express Easy Release, and it also offers simmer and boil functions. This is an inexpensive multi-cooker compared to other models, but it doesn't lack any features you'd see on its more expensive competitors. While the list price is lower than many of its competitors, the Crockpot Express doesn't look like a budget model, it has a neat stainless-steel exterior and a flat touch control panel. At 13.4 x 13.2x 14.8 inches/ 34 x 34 x 38cm (h x w x d) it's a pretty standard size, but other than a small rack and spoon it doesn't come with any additional accessories, so there's not lots of extra stuff to store. The 6-quart/ 5.6-liter cooking pot has a non-stick coating and although it's dishwasher safe Crock-Pot recommends hand washing to protect the coating, the lid and all of its parts also have to be hand washed. The functions available include pressure cook, steam, slow cook, brown/sauté, and as we've already mentioned the US model has additional simmer and boil functions. The interface is clearly laid out and simple to use, there's a keep warm function and a delay timer as well as easily adjustable time, temperature and pressure settings. There are also a range of preset pressure programs for common foods, which give you an idea of settings while you're getting to know the cooker. The small booklet has some recipes to get you started but you'll need to be willing to experiment with times and settings for other meals. To cook brown basmati rice we used the preset rice function which pressure cooks and followed the rice to water ratios as advised in the instruction manual, increasing the cooking duration to 15 minutes to take into account brown rice takes longer to cook than white rice. The preheat took seven minutes and the natural pressure release took a further 10 minutes, taking the total cook time up to 32 minutes, which is longer than when you cook it on the hob. But the rice was perfectly cooked, not sticky or wet and we didn't suffer with grains sticking to the bottom of the cooking bowl either. We did find it was fiddly to slide the bowl in and out of the cooker t - unless you're precise in lifting directly upwards, it can get stuck. The steam function is easy to use and there's a handy chart in the instruction manual detailing duration for various vegetables. We set it to two minutes for our broccoli florets and with the nine minutes it took to preheat plus the two-minute steam release, that's a 13 minute total cook time. Disappointingly, some broccoli florets slipped through the bars of the steam rack into the water below, boiling rather than steaming - we'd have preferred a steam basket, which is included with some multi-cookers. The broccoli pieces that remained on the rack were a little overdone for our tastes, but the duration can be adjusted as you get to know the cooker. And what suits you. The pressure release is the loudest part of the process at 81dB. Slow cooking is what Crock-Pot is known for and it didn't disappoint, we made a moist but tender beef chili on this setting - the sauté function was useful for browning the beef before cooking and reduced the amount of dishwashing afterwards. During both slow cooking and pressure cooking the handles and controls stayed cool and even when pressure cooking the lid only got to a warm 117 degrees F/ 47 degrees C, the sides got a little hotter 131 degrees F/ 55 degrees C but not as hot as other multi-cookers. The saute function took four minutes 30 seconds to preheat and was effective at browning chicken legs which we used in a pressure cooker Thai red curry recipe. The pressure cooker took seven minutes to preheat, which when added to our 20 minute cook time and two minutes for pressure release, is a total start to finish time of 29 minutes, which is respectable for a perfectly cooked Thai curry with chicken that's tender and falling off the bone. First reviewed: June 2021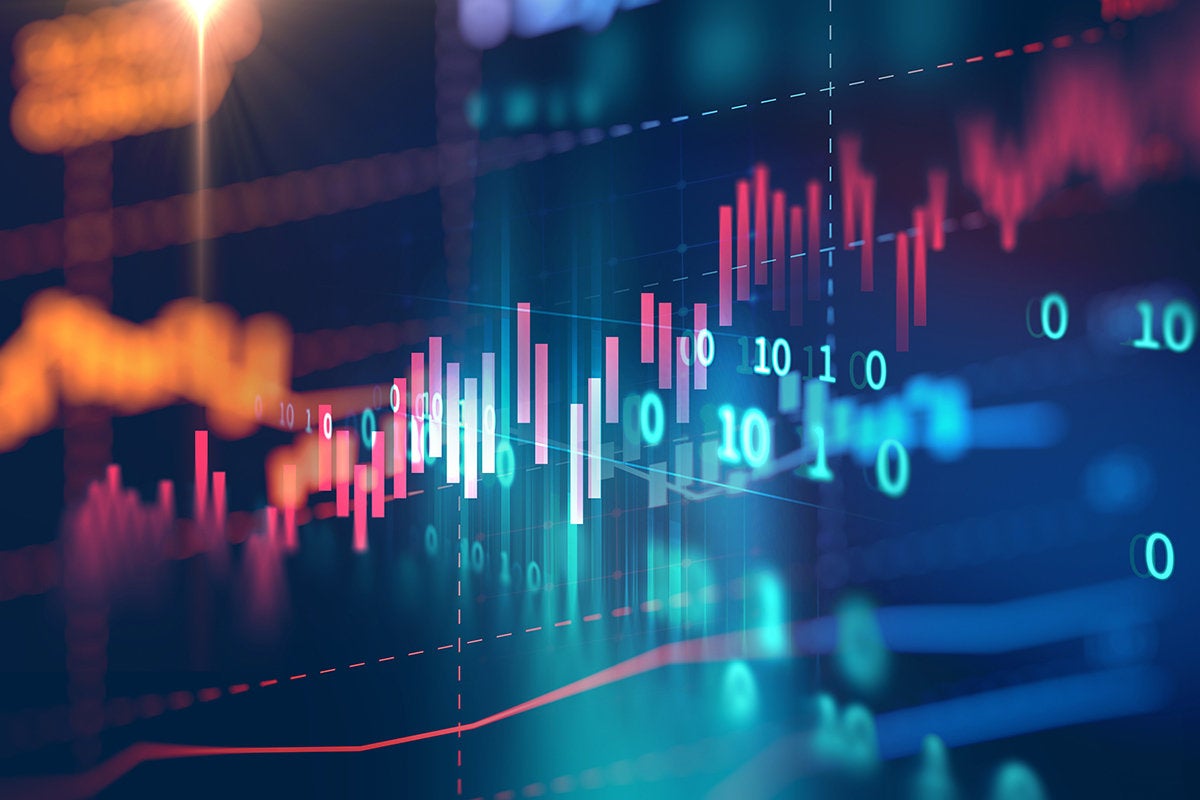 From stock market analysis to economic forecasting, earthquake prediction, and industrial process and quality control, time series analysis has countless applications that enterprises of all kinds rely on to detect trends, develop forecasts, and improve outcomes. In the past year, using time series modeling to manage responses to the pandemic has definitely been one of the most urgent applications of time series analysis. Time series analysis involves identifying attributes of your time series data, such as trend and seasonality, by measuring statistical properties such as covariance and autocorrelation. Once the attributes of observed time series data are identified, they can be interpreted, integrated with other data, and used for anomaly detection, forecasting, and other machine learning tasks. Programming languages used for time series analysis and data science include Python, R, Java, Flux, and others. Learning how time series pertains to data science is a great place to start whether you're interested in becoming a data scientist or simply need to perform time series forecasting or anomaly detection for your use case. As the Internet of Things (IoT) plays a larger role in all of our lives and as industrial IoT technologies increasingly depend on time series analysis to achieve operational efficiencies and enable predictive maintenance, the ability to scalably ingest, store, and analyze time series data has become a necessity within data infrastructures. To ingest and manage time series data, a purpose-built time series platform with built-in UI and analytics capabilities can go a long way in preparing an organization to handle time series data and run data modeling and online machine learning workloads. An effective purpose-built time series database should enable users to automatically retire old data, easily downsample data to lower-resolution data, and transform time series on a schedule in preparation for future analysis. Another necessity, since time series analysis is based on data plotted against time, is to visualize the data—often in real time—to observe any patterns that might occur over time. An effective purpose-built UI should facilitate cross-collaboration with teams working on time series in different time zones, efficiently render visualizations that represent millions of time series points, and easily enable users to take corrective action in response to their time series data. Time series data can be understood through three components or characteristics: In a time series, the independent variable is often time itself, which is used to develop forecasts. To get to that point, you have to understand whether the time series is "stationary" or whether there is seasonality. A time series is stationary if it has a constant mean and variance regardless of changes in the independent variable of time itself. Covariance is frequently used as a measure of the stationarity of a series. Autocorrelation is frequently used to identify seasonality within a time series. Autocorrelation measures the similarity of observations between a time series and a delayed or lagged copy of that time series. The first step in performing time series forecasting is to learn about various algorithms and methods that exist to help you achieve your goal. Always research the underlying statistical assumptions of the algorithm you choose, and verify whether or not your data violates those assumptions. Classical time series forecasting models fall into three broad categories: The attributes of your time series data, as well as your use case, help you determine which time series forecasting model to use. Various time series analysis methods serve various purposes. For example: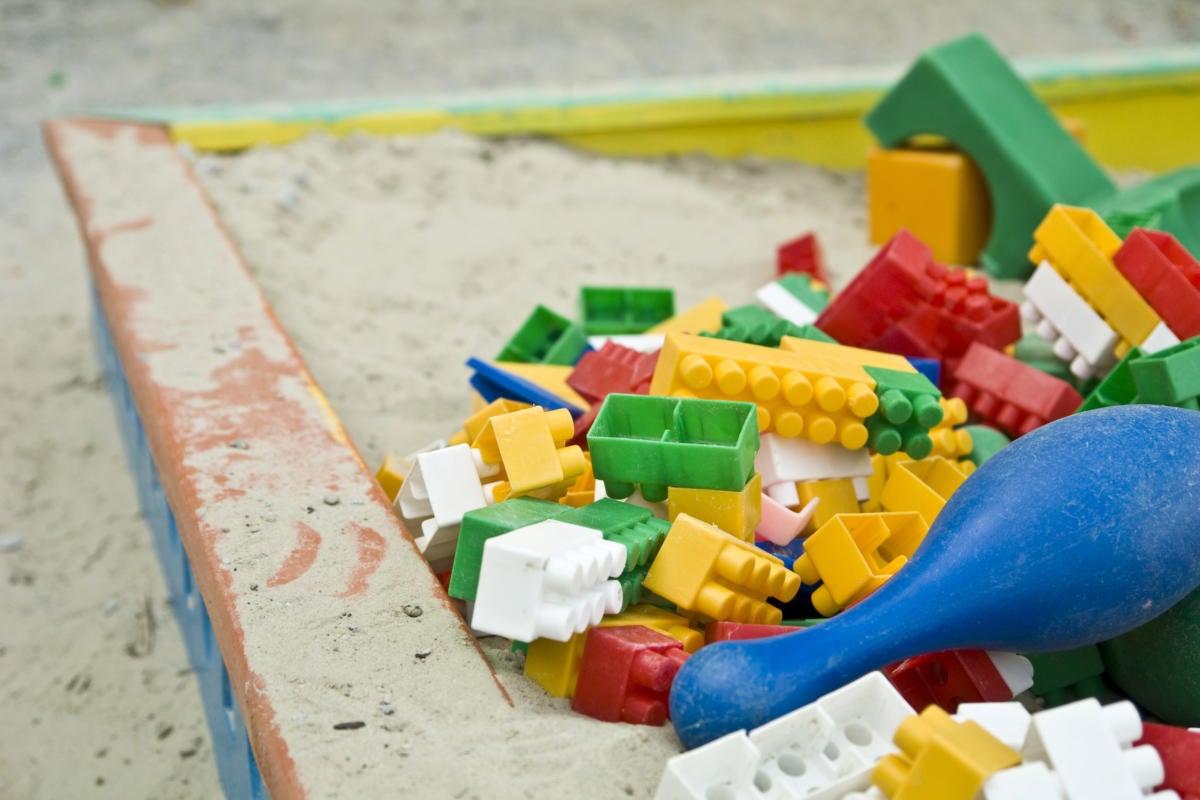 The integrated development environment (IDE) remains the centerpiece of developer tools. Online IDEs have ridden the wave of cloud-based tools, growing in power over the last few years. CodeSandbox is one of the more popular options in that space, and its usage has been increasing recently. CodeSandbox is gaining popularity in social coding for its ease of use, simplified technology support, and reasonable cost structure — including free public sandboxes. In addition, CodeSandbox is an open source project. Read on for an introduction to CodeSandbox and its capabilities. You'll understand why it's becoming so popular. CodeSandbox is best known as an environment for quickly spinning up and sharing front-end JavaScript apps. That sounds similar to CodePen and JSFiddle, but in fact CodeSandbox is a more ambitious project, with full-stack support almost comparable to a full-fledged online IDE like Cloud9 — albeit only for JavaScript. CodeSandbox makes it very easy to share projects. For example, here is a link to simple static HTML sample. If you click this, your browser will open up the IDE sandbox, with a simple HTML greeting from InfoWorld, along with the InfoWorld logo — similar to Figure 1. Notice that the system has generated a unique name for the project ("stoic-shaw-c9u57"). This is the persistent name for the project and is used for sharing and embedding. CodeSandbox has good embedding capabilities, including automatic support at Medium and simple iframing. Now let's fix the InfoWorld logo's size styling by forking the project and adding a stylesheet. Click the Fork button in the top right. This will create a new unique URL for your project, with the same codebase. Make sure you are on the file explorer (the second icon down on the left-hand menu bar). In the Files pane header, click the Add Directory icon. Create a /css directory, then use the Add File button on the new directory to add an index.css file. You can now add a CSS rule like Listing 1 to the css/index.css file, and import it into index.html as seen in Listing 2. You can see these changes live here. The previous simple excercise should give you a sense of CodeSandbox's capabilities, but also introduce you to a chief way that you get access to code on the platform: via URL shares. The next primary way is via creating a new project using Templates. Let's get a look at that next. In the top-right, click the Create Sanbox button. This will get you a dialog similar to Figure 2. You can see that the dialog is offering you templates to use. You can find even more community-created templates (as in thousands more) by selecting Explore Templates. And you can import templates from GitHub with the Import Project option, which you'll see in a moment. For now, just use the Create Sandbox option, and type "Svelte" in the search box. This will offer up the official Svelte template from CodeSandbox. Select this template. Notice that the layout of the CodeSandbox IDE is flexible. Most panes can be resized, the text editors support split-view, and a variety of layout options are available under the View menu. You can use these options to customize the layout to your tastes. Note that the Svelte template gives us a full-fledged Svelte app, with Rollup configured as the build tool. If you open the package.json file, you'll see everything you'd expect. CodeSandbox also detects your dependencies, and you can manage them from the dependency pane just below the file browser. Note that the system is smart enough to also detect the external dependency, bootstrap.css, along with those from the package.json file. While we have this project open, I want to you to see that many of the commands follow Visual Studio Code conventions. For example, Ctrl-Shift-p will open the command palette, while Ctrl-p will launch the file finder. If you press Ctrl-p and start typing "App," App.svelte will appear for quick-open. Now let's get an understanding of Sandbox environments. These determine how CodeSandbox hosts your project. In your new Svelte app, if you select Sandbox Info at the top of the left-hand menu, you'll see that it says "environment: static." This means the sandbox is running as a simple front-end application like JSFiddle. CodeSandbox supports running Node-based apps as well. When running Node.js apps, CodeSandbox uses a Docker container with the official Node.js image. In addition to allowing access to the Node.js runtime and the scripts in the package.json, the Node.js environment allows for access to a command line terminal. To see this in action, create a new sandbox using the official Node.js template, as seen in Figure 3. Notice the environment now says "Node." The package.json and index.js files are what you'd expect for a simple HTTP module with a "Hello world" response. There is also a "server config" (the icon that looks like a server stack) that allows you to change things like the port. You can now use an interactive terminal. On the bottom right, you'll see that a read-only output terminal named "yarn start" is running. Next to that, you can click the plus icon to get a command line. In there, you can type ls to see the directory listing. Notice that the app is running in /bin/bash/sandbox. Now click the GitHub icon on the left-hand menu, then click Sign In. Enter your GitHub credentials. You now have the ability to export this sandbox to a new repo, or to import from an existing repo to a new sandbox. This integration makes CodeSandbox pretty handy for sharing and modifying small applications that are in version control. To use private GitHub repos, you'll need a pro account, which at the time of writing costs $9 per month. In addition to the methods you've already seen — using a template and importing from GitHub — CodeSandbox offers a command line tool that will import a project from your local system. You can obtain the tool here. And you can add a browser extension that will allow you to import directly from GitHub. Another handy feature is the ability to export your project to a Zip file. That allows you to use CodeSandbox for rapid prototyping and then export the prototype to your traditional IDE when your app outgrows it. You can find this feature under File -> Export. CodeSandbox has integrated support for tests for client-side apps. If your project is built with a supported technology stack, tests should work out-of-the-box with a button click. Server-side sandboxes will not auto-detect tests, but they can be run as normal (via NPM script). You can access the automated test tab next to the browser preview tab. Another important feature to be aware of is integration with deployment platforms. On the left, the rocket icon when clicked will expose the available deployment options. For instance, the Node.js template can be deployed to Vercel. Deployment integrations make for a smooth delivery pipeline for simple scenarios. Last but not least, the bottom-most button on the left-hand menu will activate Live mode, wherein the IDE is shareable and simultaneously editable. Live mode provides you with a link for sharing the sandbox and a variety of options like the ability to control who can edit. Live collaboration mode is an interesting approach to working on ideas with other remotely deployed developers. Although CodeSandbox can't match the features and polyglot support of IDEs like Eclipse, VS Code, or even AWS Cloud9, it boasts a number of interesting features for quickly prototyping, sharing, and collaborating on smaller projects and ideas. It will be interesting to watch how CodeSandbox evolves and builds upon its existing popularity and capabilities.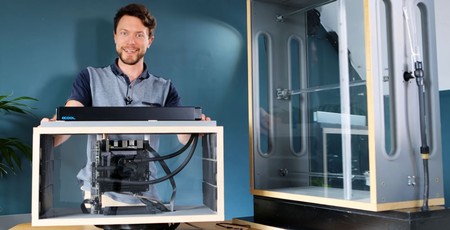 Hardware developers and engineers have aimed their expertise at PC systems cooling from a wide range of angles. Out of all the attempts made so far by far the most popular techniques are air cooling with fans, water cooling, thermoelectric cooling, immersion cooling, and let's not forget passive cooling tech - which is used alongside all the previous techniques in production model cooling devices, but can be scaled up to work alone. Recently, one of the most popular TechTubers focussed his attention on PC cooling, using a variation on air cooling with come LCS technology thrown in. DIY Perks had built a large air bellows box in a previous episode, but has revealed the actual intention was to use this contraption as a 'bolt on' cooler for a PC build. The air bellows section relies on a box with a central barrier which moves from side to side. It features some Perspex construction, so you can see inside, but is mostly structural MDF. The video starts by introducing this contraption and how DIY Perks refined the central membrane movement mechanism to be powerful, yet smooth and quiet. About a quarter the way through the video, the YouTuber introduces the PC components and an add-on chassis construction that will be used to measure the effectiveness of the bellow-powered cooler. These are indeed powerful and potentially hot components; the AMD Ryzen 5950X, an Nvidia GeForce RTX 3080, as well as lashings of RAM and storage. Meanwhile, the GPU cooling shroud is replaced by a water block, and the CPU has a pump / reservoir strapped to it. Both these high-wattage components are connected to the LCS. However, please note the large LCS radiator won't have fans – instead it will be 'fed' be the bellows breathing through it. How did the system perform? DIY Perks ran a few CPU and GPU stressing benchmarks to try and whip up some heat. During the tests, the CPU appeared to hit 60°C maximum, and the GPU reached a plateau at 62°C. These cooling results impressed the YouTuber, as previously the air shifted by the bellows system was measured to be roughly equivalent to four case fans. Overall it was felt the project delivered a pleasingly organic 'breathing' PC which was amply cooled – though some refinements will definitely be worked on to make it even quieter and smoother running.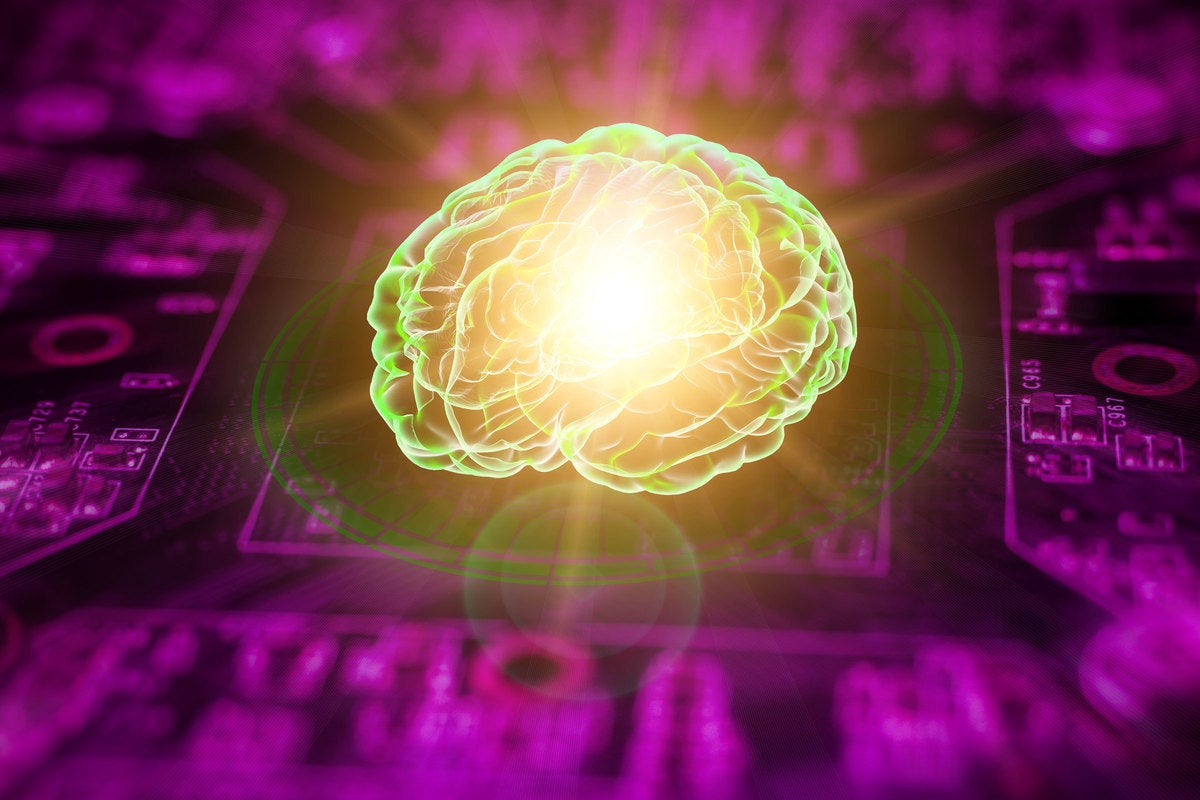 Microsoft subsidiary GitHub announced the new AI-powered Copilot service as a private beta for developers on June 29, 2021, with the "AI pair programmer" embedded in Microsoft's massively popular Visual Studio Code editor as an extension for beta users. As developers write their code, Copilot will step in to make suggestions, much like the autocomplete feature in email applications like Gmail, but for code written in Python, JavaScript, TypeScript, Ruby, Go, and other programming languages. Copilot was built in collaboration with OpenAI, the artificial intelligence lab founded by Elon Musk, Sam Altman, and others and that Microsoft invested $1 billion in last year. OpenAI adapted its GPT-3 language-prediction model for computer code for this project in a model it calls Codex. Teaching neural networks to write code is not a new endeavor, with startups like TabNine and Kite working on similar projects. But the heft of Microsoft and OpenAI means Copilot is a strong entrant to the market from Day 1. Philip John Basile, senior front-end developer at cybersecurity company Dragos, has dabbled with these other AI coding assistants, but told InfoWorld that Copilot is already "just on another level." The announcement certainly made a splash, generating 1,200 comments on Hacker News in just two days and driving hundreds of early users to show off its hits and misses on social media. In terms of the developer experience today, a few early users—many of whom are GitHub Stars or Microsoft MVPs—have been showing off the capabilities on social media and in livestreams. Here's what they have to say. Cassidy Williams, director of developer experience at PaaS company Netlify, said that Copilot "is going to be incredibly useful for things like smaller utilities that I have to often rewrite across various projects. The fact that I could use it to do certain capitalization patterns, or write certain pattern-matching functions for me that I would normally have to either just hunker down and write or look up how to do for the 100th time," she told InfoWorld. "Instead of autocomplete, it gives me ideas for full-fledged functions, random code items, and can even pull together some written paragraphs for when I blog," Dragos's Basile said, based on his early experiences with the tool. "I think it really works extremely well as a very smart autocompletion tool," prolific open source maintainer and software development consultant Alexey Golub told InfoWorld. "It can infer the context from your code and finish whatever line you were typing accurately most of the time. It also helps in other scenarios outside of coding too, like writing blog posts, talk abstracts, comments, or documentation. Sometimes, the right word might just barely escape you, but then Copilot suggests it for you." Colby Fayock, a developer advocate at test automation company Applitools, stayed up all night playing with the tool once he was given early access. "I was surprised at how well it was able to provide answers for a lot of the input I tried," he told InfoWorld. "The first thing that came to mind was that this would be most useful for generating common utility functions like sorting by date that one might use in different projects. Typically, that might be a common Google search for a Stack Overflow answer, but now I can just write the function and have that answer given to me right in Visual Studio Code." Vinit Shahdeo, a software engineer at collaboration platform Postman, said "Copilot is definitely going to increase the developer's efficiency by reducing development time and suggesting better alternatives for the code." Although Copilot looks like a very useful productivity booster, it still has a long way to go to replace actual chunks of human developer work. "For more complex projects, I don't think it can just write my code for me," Netlify's Williams said. "There were some nuances as I played with it where I could tell it was doing something fairly generic when I wanted something else. But, if it means I can get the tedious code out of the way so I can get my business logic done right, I'm all for it." Dragos's Basile said, "When you are working with it, it will give you 10 items that could be the right fit. Some of them are just flat-out terrible while others are perfect. You really need to sift through the sand to find the diamond." Similarly, technical blogger Ray Villalobos often struggled to get a useful result, so he resorted to retyping comments until Copilot offered something useful. While Applitools's Fayock was pleased with the tool, he didn't feel as much joy when writing in React. "I tried some examples like generating a user profile, and part of the issue is creating a React component that is useful requires more than just some React, but also styles to go along with it," he said — which Copilot does not support. "It also seems to struggle when trying to generate something that would ultimately require a library to import." So the AI isn't coming for your developer jobs just yet. Furthermore, Postman's Shahdeo is wary of newcomers to the industry becoming reliant on tools like Copilot, "as this might block their learning path if they get into the habit of autocomplete." "I'm not sure a computer will ever be as good as a person, but it does give you a good starting point and sometimes the code it returns makes you think about how to approach as solution," blogger Villalobos said. Although Copilot shows initial promise, even GitHub is cautious about its enterprise applicability at this early stage. GitHub notes in its FAQ that the code Copilot suggests "may not always work, or even make sense. While we are working hard to make GitHub Copilot better, code suggested by GitHub Copilot should be carefully tested, reviewed, and vetted, like any other code. As the developer, you are always in charge." "I think it can already be used at enterprise level," Golub said. "Worst case, it will just not do anything (if its suggestions are not relevant then you can just ignore them); best case, it will save you time and be more productive."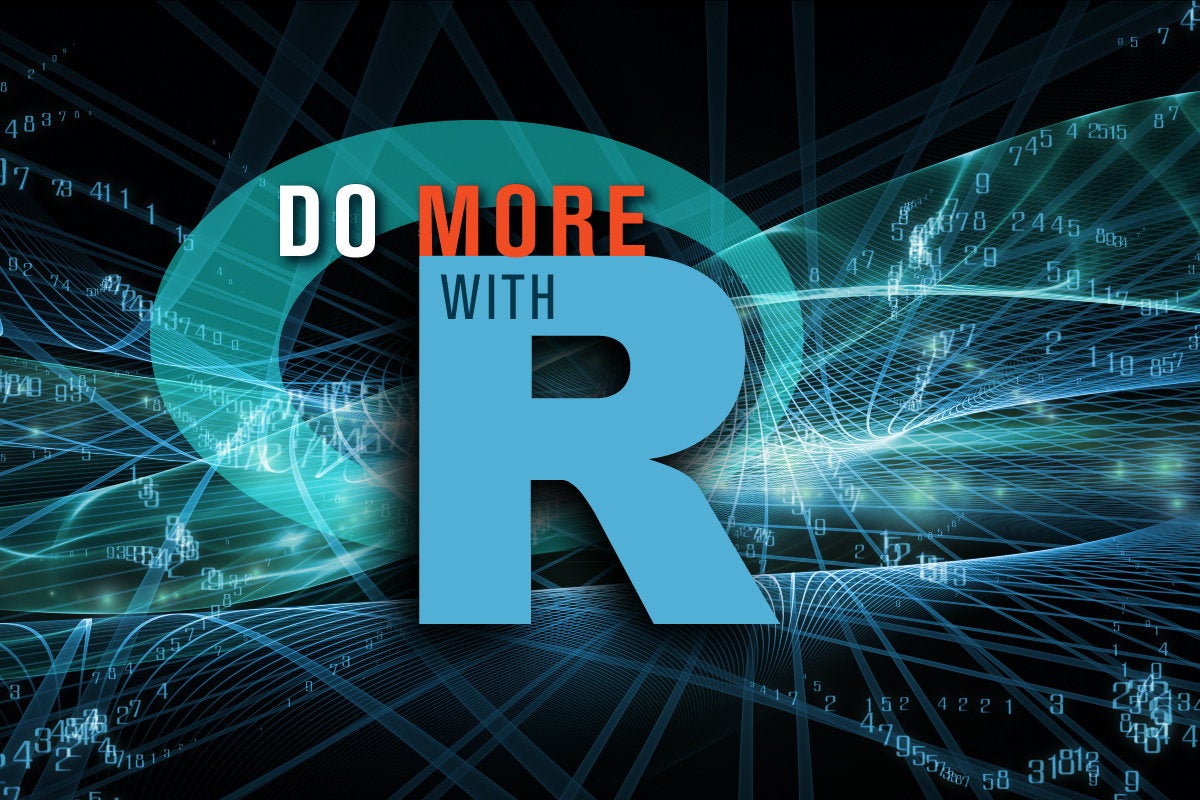 Do you want to analyze data that resides in Google BigQuery as part of an R workflow? Thanks to the bigrquery R package, it's a pretty seamless experience — once you know a couple of small tweaks needed to run dplyr functions on such data. First, though, you'll need a Google Cloud account. Note that you'll need your own Google Cloud account even if the data is in someone else's account and you don't plan on storing your own data. Click the New Project option in order to create a new project. You should see the option to create a new project at the left side of Google Cloud's top navigation bar. Click on the dropdown menu to the right of "Google Cloud Platform" (it might say "select project" if you don't have any projects already). Give your project a name. If you have billing enabled already in your Google account you'll be required to select a billing account; if you don't, that probably won't appear as an option. Then click "Create." If you don't like the default project ID assigned to your project, you can edit it before clicking the Create button. If you don't like the project ID that is automatically generated for your project, you can edit it, assuming you don't pick something that is already taken. Once you finish your new project setup, you'll see a general Google Cloud dashboard that may seem a bit overwhelming. What are all these things and where is BigQuery? You probably don't need to worry about most of the other services, but you do want to be able to easily find BigQuery in the midst of them all. The initial Google Cloud home screen can be a bit overwhelming if you are looking to use just one service. (I've since deleted this project.) One way is to "pin" BigQuery to the top of your left navigation menu. (If you don't see a left nav, click the three-line "hamburger" at the very top left to open it.) Scroll all of the way down, find BigQuery, hover your mouse over it until you see a pin icon, and click the pin. Scroll down to the bottom of the left navigation in the main Google Cloud home screen to find the BigQuery service. You can "pin" it by mousing over until you see the pin icon and then clicking on it. Now BigQuery will always show up at the top of your Google Cloud Console left navigation menu. Scroll back up and you'll see BigQuery. Click on it, and you'll get to the BigQuery console with the name of your project and no data inside. If the Editor tab isn't immediately visible, click on the "Compose New Query" button at the top right. Now what? People often start learning BigQuery by playing with an available public data set. You can pin other users' public data projects to your own project, including a suite of data sets collected by Google. If you go to this URL in the same BigQuery browser tab you've been working in, the Google public data project should automatically pin itself to your project. Thanks to JohannesNE on GitHub for this tip: You can pin any data set you can access by using the URL structure shown below. If this doesn't work, check to make sure you're in the right Google account. If you've logged into more than one Google account in a browser, you may have been sent to a different account than you expected. Clicking on a table in the BigQuery web interface lets you see its schema, along with a tab for previewing data. Click on the table name to see its schema. There is also a "Preview" tab that lets you view some actual data. There are other, less point-and-click ways to see your data structure. But first.... You get 1 TB of data queries free each month; each additional TB of data processed for analysis costs $5. If you're running SQL queries directly on the data, Google advises never running a SELECT * command, which goes through all available columns. Instead, SELECT only the specific columns you need to cut down on the data that needs to be processed. This not only keeps your costs down; it also makes your queries run faster. I do the same with my R dplyr queries, and make sure to select only the columns I need. If you're wondering how you can possibly know how much data your query will use before it runs, there's an easy answer. In the BigQuery cloud editor, you can type a query without running it and then see how much data it will process, as shown in the screenshot below. Using the BigQuery SQL editor in the web interface, you can find your table under its data set and project. Typing in a query without running it shows how much data it will process. Remember to use `projectname.datasetname.tablename` in your query Even if you don't know SQL, you can do a simple SQL column selection to get an idea of the cost in R, since any additional filtering or aggregating doesn't decrease the amount of data analyzed. So, if your query is running over three columns named columnA, columnB, and columnC in table-id, and table-id is in dataset-id that's part of project-id, you can simply type the following into the query editor: Don't run the query, just type it and then look at the line at the top right to see how much data will be used. Whatever else your R code will be doing with that data shouldn't matter for the query cost. In the screenshot above, you can see that I've selected three columns from the schedules table, which is part of the baseball data set, which is part of the bigquery-public-data project. There are other things you can do to limit costs. For more tips, see Google's "Controlling costs in BigQuery" page. No, you don't need a credit card to start using BigQuery. But without billing enabled, your account is a BigQuery "sandbox" and not all queries will work. I strongly suggest adding a billing source to your account even if you're highly unlikely to exceed your quota of free BigQuery analysis. Now — finally! — let's look at how to tap into BigQuery with R. I'll be using the bigrquery package in this tutorial, but there are other options you may want to consider, including the obdc package or RStudio's professional drivers and one of its enterprise products. To query BigQuery data with R and bigrquery, you first need to set up a connection to a data set using this syntax: The first argument is the bigquery() function from the bigrquery package, telling dbConnect that you want to connect to a BigQuery data source. The other arguments outline the project ID, data set name, and billing project ID. (Connection objects can be called pretty much anything, but by convention they're often named con.) The code below loads the bigrquery and dplyr libraries and then creates a connection to the schedules table in the baseball data set. For example, to list all available tables in the baseball data set, I'd run this code: If you use the base R str() command to examine skeds' structure, you'll see a list, not a data frame: Fortunately, dplyr functions such as glimpse() often work pretty seamlessly with this type of object (class tbl_BigQueryConnection). Running glimpse(skeds) will return mostly what you expect — except it doesn't know how many rows are in the data. That tells me glimpse() may not be parsing through the whole data set — and means there's a good chance it's not running up query charges but is instead querying metadata. When I checked my BigQuery web interface after running that command, there indeed was no query charge. You can run dplyr commands on table objects almost the same way as you do on conventional data frames. But you'll probably want one addition: piping results from your usual dplyr workflow into the collect() function. The code below uses dplyr to see what years and home teams are in the skeds table object and saves the results to a tibble (special type of data frame used by the tidyverse suite of packages). Pricing note: I checked the above query using a SQL statement seeking the same info: When I did, the BigQuery web editor showed that only 21.1 KiB of data were processed, not more than 10 MB. Why was I billed so much more? Queries have a 10 MB minimum (and are rounded up to the next MB). Aside: If you want to store results of an R query in a temporary BigQuery table instead of a local data frame, you could add compute(name = "my_temp_table") to the end of your pipe instead of collect(). However, you'd need to be working in a project where you have permission to create tables, and Google's public data project is definitely not that. If you run the same code without collect(), such as You can run the saved query by using the object name alone in a script: You can see the SQL being generated by your dplyr statements with show_query() at the end of your chained pipes: You can cut and paste this SQL into the BigQuery web interface to see how much data you'll use. Just remember to change the plain table name such as `schedules` to the syntax `project.dataset.tablename`; in this case, `bigquery-public-data.baseball.schedules`. If you run the same exact query a second time in your R session, you won't be billed again for data analysis because BigQuery will use cached results. If you're comfortable writing SQL queries, you can also run SQL commands within R if you want to pull data from BigQuery as part of a larger R workflow. For example, let's say you want to run this SQL command: You can do so within R by using the DBI package's dbGetQuery() function. Here is the code: Note that I was billed again for the query because BigQuery does not consider one query in R and another in SQL to be exactly the same, even if they're seeking the same data. If I run that SQL query again, I won't be billed. After the one-time initial setup, it's as easy to analyze BigQuery data in R as it is to run dplyr code on a local data frame. Just keep your query costs in mind. If you're running a dozen or so queries on a 10 GB data set, you won't come close to hitting your 1 TB free monthly quota. But if you're working on larger data sets daily, it's worth looking at ways to streamline your code.

Why you can trust Pocket-lint (Pocket-lint) - For years, smartphone manufacturers have tried numerous ways to create a truly edge-to-edge display. The ultimate aim is to have a smartphone with a screen that reaches to all four edges of the frame, with no interruption. The only issue has been the need for a selfie camera. That inevitably has be put somewhere, and we've seen any number of inventive methods that aim to try to hide it, make it less of an obstruction, or at least, reduce its visual impact. There have been pop-up camera mechanisms, tiny dewdrop notches, flip cameras, and punch-hole cameras put on the front of phones. But there is one new technology aimed at hiding it completely: the under-display camera. Also known as USC (under-screen camera) or UPC (under-panel camera). What is an under display camera? Thankfully, the clue is very clearly in the description. The UPC/USC or under display camera is a camera that's hidden behind the display panel of the smartphone. How does an under display camera work? In basic terms, it's similar to in-display optical fingerprint sensors. A small portion of the display panel is transparent, and lets light through to a camera that's sat behind the display. Or to be more technically accurate, a small portion near the top of the screen is actually a second, tiny transparent display. If you're wondering why they can't do what they do with optical fingerprint sensors and just make a transparent portion of the main screen yet, it's because standard OLED panels aren't yet able to let enough light through to the other side to create a decent coloured image. So for now, companies like ZTE and Xiaomi have resorted to using a secondary, much smaller "invisible" display within a display. And, if they used this display as the entire panel, that would have dire consequences for the fidelity of the image on the display. So they put it in a part of the screen where - most of the time - the quality of the image doesn't matter: in the status bar. While the eventual aim is surely to have it implemented in a way that makes it completely invisible, early iterations haven't quite managed it. It's mostly invisible on darker days, but once you shine light on the area of the display hiding the camera, you can clearly see the area that's allowing light through. As technology develops, we expect this to improve. Which phones have it? The first phone to have the under-screen camera was the ZTE Axon 20 5G. So far it's also the only commercially available product with the under-display camera. Vivo's Apex 2020 concept phone has it, but that's a concept phone and hasn't been made available to buy for consumers. Best smartphones 2021 rated: The top mobile phones available to buy today By Chris Hall · 8 July 2021 Both Xiaomi and Oppo have also demoed the technology, but again, are yet to release it in a final phone for retail. It's rumoured to make it to the Samsung Galaxy Z Fold 3 as well, but that's just speculation for now. Why isn't it on more phones? The simple answer for that - at time of first writing this piece - is the technology is imperfect. There's a reason it's only been implemented in a mid-range device from ZTE. As mentioned already, part of the reason is that it's not possible (yet) to completely hide that secondary transparent screen. The other problem is to do with image quality from the camera that's behind it. By adding a layer of material that's not completely clear in front of a camera, it makes it harder to get a really good photo. After all, cameras require light to take pictures, but crucially, also need that light to come through to the sensor without any disturbance to the signal in order produce sharp and accurate results. This is an extreme over-simplification, but it's almost like covering the camera with a really thin layer of tracing paper and asking it to take as good a picture as if you hadn't. It just can't be done. Or hasn't been so far. The aim undoubtedly is to make the transparent display portion more transparent, but also develop better AI/algorithms to correct the issues that arise from filtering light through the screen. Writing by Cam Bunton. Editing by Britta O'Boyle. Originally published on 8 July 2021.

Samsung Electronics has announced that it has adopted the first international standard for open source compliance, OpenChain ISO (International Organization for Standardization) / IEC (International Electrotechnical Commission) 5230:2020. The advanced R&D hub of the tech giant, Samsung Research has been carrying out a range of actions for secure and structured employment of open source with professional establishments and frameworks since 2012. General Manager of OpenChain, Shane Coughlan stated that: In 2016, the OpenChain Project started as an initiative of a non-profit organization, Linux Foundation, with the goal of forming a competent and compatible open source compliance framework. In 2020, the same project was adopted as an ISO/IEC international standard. The purpose of this project is to assess the open source compliance potentiality of each company and then authorize them if they satisfy the criteria. Executive Vice President and Head of R&D Strategy Team, Seungbeom Choi stated that: Samsung has also set up a framework to determine open source licenses and adhere to specifications at the level of development from software planning to administration and authentication, along with forming a global integrated open source policy with global research associations.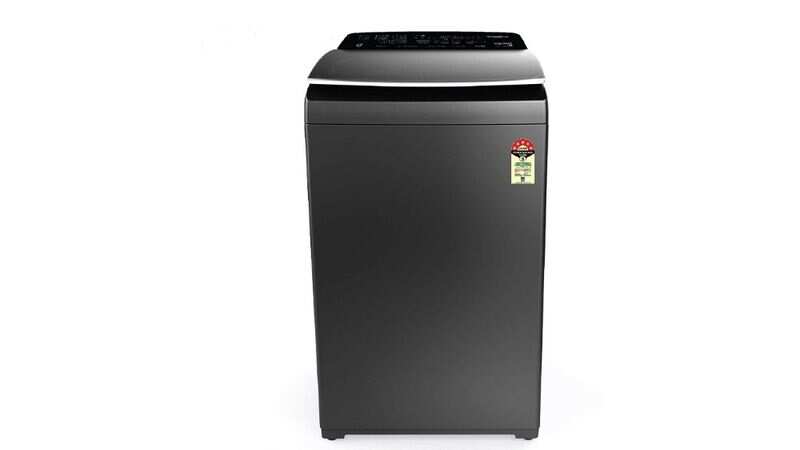 If you have been planning to buy a washing machine, this may be the right time. As with Monsoons set to hit most parts of the country in the coming days, it makes sense to ensure that your clothes get dried quickly. Amazon is running a Mega Monsoon sale that offers appliances including refrigerators and washing machines at discount. Here are some offers available on fully-automatic washing machines 1 6 Whirlpool 9.5 kg Fully-Automatic Top Loading Washing Machine: Available at Rs 25,990 (24% discount) Thefully-automatic washing machine from Whirlpool is available at 24% discount. Priced at Rs 34,250, you can get the washing machine at Rs 25,990. The Whirlpool washing machine comes with in-built heater technology and auto tub clean feature. RELATED mega monsoonlg whirlpoolAmazonSamsungMonsoons 2 6 Samsung 8 Kg Wi-Fi Enabled Inverter Fully-Automatic Front Loading Washing Machine: Available at Rs 37,290 (19% discount) The fully-automatic smart washing machine from Samsung is available on Amazon at Rs 37,290 after the flat discount of Rs 8,700. The Samsung washing machine offers 22 washing programs and Eco Drum Clean functionality.3 6 LG 9 Kg 5 Star Inverter Wi-Fi Fully-Automatic Front Loading Washing Machine: Available at Rs 38,990 (24% discount) This WiFi-enabled washing machine from LG is available at a flat discount of Rs 12,000. Listed on Amazon at Rs 50,990, you can get the washing machine at Rs 38,990 after discount. The smart washing machine offers 14 basic washing programs and comes with a 5-star rating.4 6 Bosch 7 kg 5 Star Inverter Touch Control Fully Automatic Front Loading Washing Machine: Available at Rs 31,990 (20% discount) The front load washing machine from Bosch can be purchased at 20% discount from Amazon. Listed at Rs 39,799, the e-tailer is selling the washing machine at Rs 31,990. It offers 15 wash cycles, including Allergy Care.5 6 Panasonic 7 Kg 5 Star Fully-Automatic Top Loading Washing Machine: Available at Rs 16,490 (20% discount) Priced at Rs 20,500, you can purchase the fully automatic washing machine at Rs 16,490 after 20% discount. The fully-automatic washing machine comes with one-touch wash functionality.

Zomato is planning to launch an online grocery delivery service on its app soon, the company revealed in a press briefing on Thursday. The new attempt by the Gurugram-based restaurant aggregator will be its second after it shut down its initial grocery delivery model that was introduced during the national lockdown last year. Zomato made the fresh announcement to venture into online grocery delivery just ahead of the launch of its initial public offering (IPO) that is scheduled to go live on July 14. Zomato is aiming to raise Rs.9,375 crores through a fresh issue of its equity shares that will be priced between Rs.72 and Rs.76 apiece. During a virtual conference call, Zomato said that it was planning to launch its grocery delivery service "from an experimental point of view." The service will be available directly through the Zomato app. Zomato initially stepped into the grocery delivery market in April last year by kicking off its service in over 80 cities shortly after the government introduced the national lockdown. However, that service was shut down just months after its launch. "Last year, when we did grocery, it was a need of the hour for our customers," said Zomato co-founder Gaurav Gupta. "People were not using food delivery and needed grocery in their home to be able to cook all the food at home. And we, because of our network, enabled that quickly to serve our customers… Now, we'll be coming back to see, as an attempt of experimenting to see how we can build this hyper local part of the business." It is currently unclear whether Zomato will partner with local kirana retailers to offer grocery deliveries through its platform or go for virtual convenience stores (also known as dark stores). The latter is a model that Swiggy embraced for its native hyperlocal grocery delivery platform called Instamart. Earlier this month, Zomato sought to acquire a minority stake of about 10 percent in online grocery delivery platform Grofers. It also announced a $100 million (roughly Rs.747 crores) stake in Grofers during the conference call. Zomato CFO Akshant Goyal, however, clarified that the investment in Grofers was separate from the plans to launch its native grocery delivery service. Zomato's comeback into grocery deliveries could give a tough fight to arch-rival Swiggy as it has been offering grocery deliveries through Instamart since August. However, companies including Amazon and Flipkart are also working hard on bolstering their grocery delivery models to expand their e-commerce footprint in the country. At the same time, Grofers and Tata Group-backed BigBasket are trying to scale their businesses to stay strong in the competition. BigBasket also recently received an investment of Rs.9,500 crores from Tata Digital. In addition to existing players, Reliance Industries is establishing its JioMart as the next big contender in the market of online grocery deliveries in the country. The conglomerate already has backing of tech giants including Google and Facebook to take on the competition. Grocery deliveries have attracted major companies as the COVID-19 pandemic forced Indian consumers to start looking for online alternatives of their nearby offline stores. A report by consulting firm RedSeer estimated that the overall online grocery market in India is expected to have a gross merchandise value (GMV) of $24 billion (roughly Rs.1,79,400 crores) by 2025. The share of food and grocery in the Indian e-commerce retail market reached seven percent last year.

An international team of astronomers has discovered the first evidence of the destruction of a collapsed and rapidly spinning star in a phenomenon they have called a magneto-rotational hypernova. This is a new type of explosion that was previously unknown and is said to have occurred only about a billion years after the Big Bang. Researchers believe the new type of explosion is the most likely explanation for the presence of unusually high amounts of some elements detected in another extremely ancient and primitive Milky Way star. The star is known as SMSS J200322.54-114203.3, and it contains more elements such as zinc, uranium, europium, and potentially gold and other stars of the same age. Researchers say that neutron star mergers, which is the accepted source of the material needed to forge those types of metals, aren't enough to explain the presence of those elements. Astronomers calculated that only the violent collapse of a very early star, amplified by rapid rotation and the presence of a strong magnetic field, could account for the additional neutrons required. Researcher Dr. Simon Murphy says the chemical fingerprint of a star can tell scientists a lot about its age and the environment where it was born. He says the lack of heavy elements in the star's atmosphere tells us the star is extremely old, but it is oddly abundant in heavy elements like zinc, uranium, and europium. Murphy says the fingerprint is a sign that the star was created from gas enriched by the explosion of a very massive, highly-magnetized, and fast rotating star. Murphy believes the explosion was more powerful than a supernova, which the team has called a magneto-rotational hypernova. He notes that this is the first time astronomers have seen the chemical fingerprint of a hypernova explosion. He hopes the discovery will prompt new theoretical work to understand that type of powerful explosion. The star in question has an iron-to-hydrogen ratio about 3000 times lower than the sun, which is very rare. Astronomers call that an extremely metal-poor star. While having less metal than expected, it contains a much larger than expected amount of heavier elements making it even rarer.

The delayed 2020 Olympics will go ahead, but not the way Japanese officials first imagined. Tokyo was officially placed under a state of emergency for a third time on Thursday, Nikkei reports, as Japan's government attempts to host the international games while stopping the spread of COVID-19. The state of emergency means restaurants will be barred from serving alcohol, and have to close by 8 p.m. More importantly for the Olympics, it's speculated that spectators will be barred from attending the games. No announcement on attendance capacity has been made, but officials from the Tokyo metropolitan government and the International Olympic Committee will soon meet to make a determination, according to Nikkei. "New cases in the greater Tokyo metropolitan area have been rising since June," Prime Minister Yoshihide Suga was reported as saying in the Japan Times . "Stronger measures have become necessary in those areas, but could be lifted early if we see evidence of the positive impact of the vaccine rollout." Tokyo's COVID-19 cases peaked with the new year, with over 2,392 new cases on Jan.8. Numbers have fallen since, but they've been rising since the middle of June. Tokyo recorded 337 new COVID-19 cases on June 15, but July has seen new cases fluctuate between 500 and 920. It's the third state of emergency the city has endured since the pandemic's onset, following similar precautions in April and January. Around 15% of Japan's 126 million citizens have been fully vaccinated against COVID-19. After being postponed more than a year due to the coronavirus pandemic, the Olympics are scheduled to begin July 23 in Tokyo. They'll run through to Aug.8. Though many experts cautioned against holding the games, Japan's government has pressed on -- albeit with increasing restrictions as the games approached. Officials last month said local fans would be allowed to physically attend the games, but with venues limited to 50% capacity or up to 10,000 spectators max. In March, officials banned overseas spectators from the Olympics. The IOC didn't immediately respond to CNET's request for comment.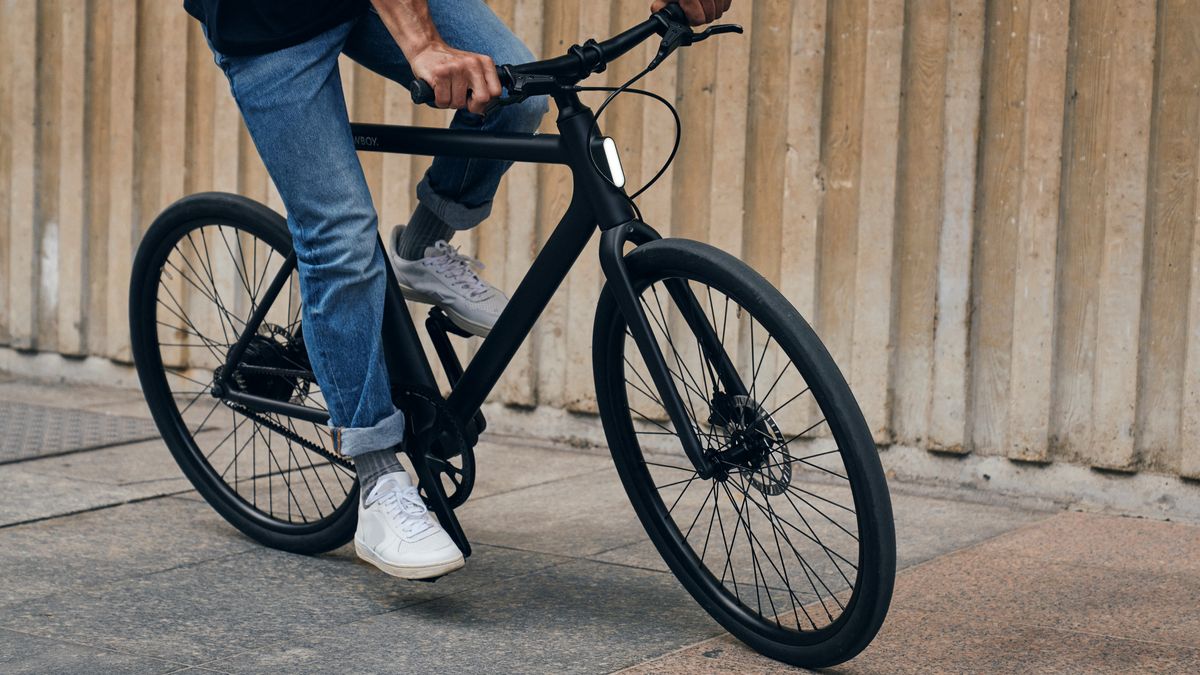 One of the best electric bikes around has just received a big price cut for its first anniversary. The Cowboy 3 launched last year at €2,290 / £1,990 (about $2,700 / AU$3,600), but is now available to order for just €1,990 / £1,690 (about $2,500 / AU$3,200) direct from Cowboy. That price includes mudguards and home delivery, and makes the Cowboy 3 one of the most affordable e-bikes of its type. When we reviewed the Cowboy 3 last year, we were particularly impressed by its fuss-free design, with fully internal cabling and an easily cleaned carbon belt drive, which lasts substantially longer than a chain and doesn't need oiling or tensioning. There are no gears or power settings; instead, the bike's motor 240W motor kicks in automatically when you push off, and adjusts its output in response to the pressure being applied to the pedals. It'll provide a little assistance when you're cruising on the flat, but much more on steep climbs to help take the sweat out of hills. We found the ride extremely smooth, and even a year later, the motor remains one of the quietest of any e-bike we've tested. The Cowboy 3 is the predecessor of the Cowboy 4, which recently took the number one spot in our roundup of the best e-bikes of 2021. Whereas the first three Cowboy models were only available with a step-over frame, the Cowboy 4 introduced a new step-through option that makes the bike more accessible for anyone who wants to be able to hop off quickly when riding in the city, commuters riding in their work clothes, and those with limited mobility. The Cowboy 4 is available to pre-order now, and both the step-over and step-through models are priced at €2,290 / £1,990 (about $2,700 / AU$3,600). While you can certainly find cheaper electric bikes, we advise always looking for one from an established brand that offers a warranty, carries replacement parts, and can advise on where to take it for servicing. Cowboy also offers a range of optional subscription services, including theft insurance, which gives you notifications if your bike is stolen and provides real-time tracking to help you get it back. There's also a mobile servicing plan for riders in Europe, which lets you call out an engineer to repair your bike and get it back on the road as soon as possible.

If you have been using a new iPhone and have a memory issue with it, you should check which files are taking up the most storage. In most cases, there are photos that take up more space than other files because of the size of photos. Also, on some websites, there is an uploading limitation so you cannot upload the original image. So, how can your pictures' size? Here, I am going to tell you three such ways to reduce iPhone photo size. Also, read| 3 Apps To Rotate, Crop, and Trim Videos on Android or iPhone for Free Apple doesn't offer an in-built way to reduce the photo file size on the iPhones. Moreover, you can't even see the size of the photo from the Photos app. So here are some workarounds to reduce photos size on the iPhone. The most common reason why pictures are big in size is the image and video formats. Apple has introduced a new High-Efficiency Image Container (HEIC) file format as an alternative to PNG or JPEG. HEIC format offers high-quality images but still keeps the size smaller. Follow these steps to change the image and video capture format: 1. Open Settings on your iPhone and scroll down to the Camera. 2. Tap on the Camera and select Formats. 3. There, under Camera Capture select High Efficiency from the menu. That's it. Your iPhone will now use HEIC file format to click pictures and videos. This will save space by reducing photo file size. You should note that these pictures will still be of some MBs in size. If you want to reduce it even more, you can use a third-party app. Talking about the third-party apps, there is an app named Image Size app that allows you to resize an image on iPhone. This app can reduce the file to whatever size you like in just a few taps. All you need to do is resize photos using any of the four measurement units: pixels, mm, cm, and inch. Follow the steps below: 1. Download and install the Image Size app on your iPhone. Download Image Size 2. Open the app and allow it to access the photos or the whole library. 3. Select the Photo that you want to resize. 4. Now, choose Pixels from the menu and enter your desired Width and Height. That's it. The photo will be resized instantly in that new size and you can u se the bottom buttons to Save, Share Email, or Print it. The app shows the before and after file size of the image. You might know that social media websites and apps reduce file sizes when you upload a picture on their platforms. So, you can apply this method to both photos and videos to reduce the file size on your iPhone. You can send those pictures to yourself on WhatsApp or Telegram and then redownload them on your phone in reduced size. In order to chat with yourself on WhatsApp, you can make a group with yourself and one friend, or using the Wa.me link or use your phone's contact app. Read our detailed article on "2 Ways to Chat with Yourself on WhatsApp". So these three were the best ways to reduce photos and videos size on your iPhone. For more such iPhone tips and tricks, stay tuned!

Engadget is part of Verizon Media. By clicking " Accept all " you agree that Verizon Media and our partners will store and/or access information on your device through the use of cookies and similar technologies and process your personal data, to display personalised ads and content, for ad and content measurement, audience insights and product development. You can select ' Manage settings ' for more information and to manage your choices. You can change your choices at any time by visiting Your Privacy Controls. Find out more about how we use your information in our Privacy Policy and Cookie Policy. Click here to find out more about our partners.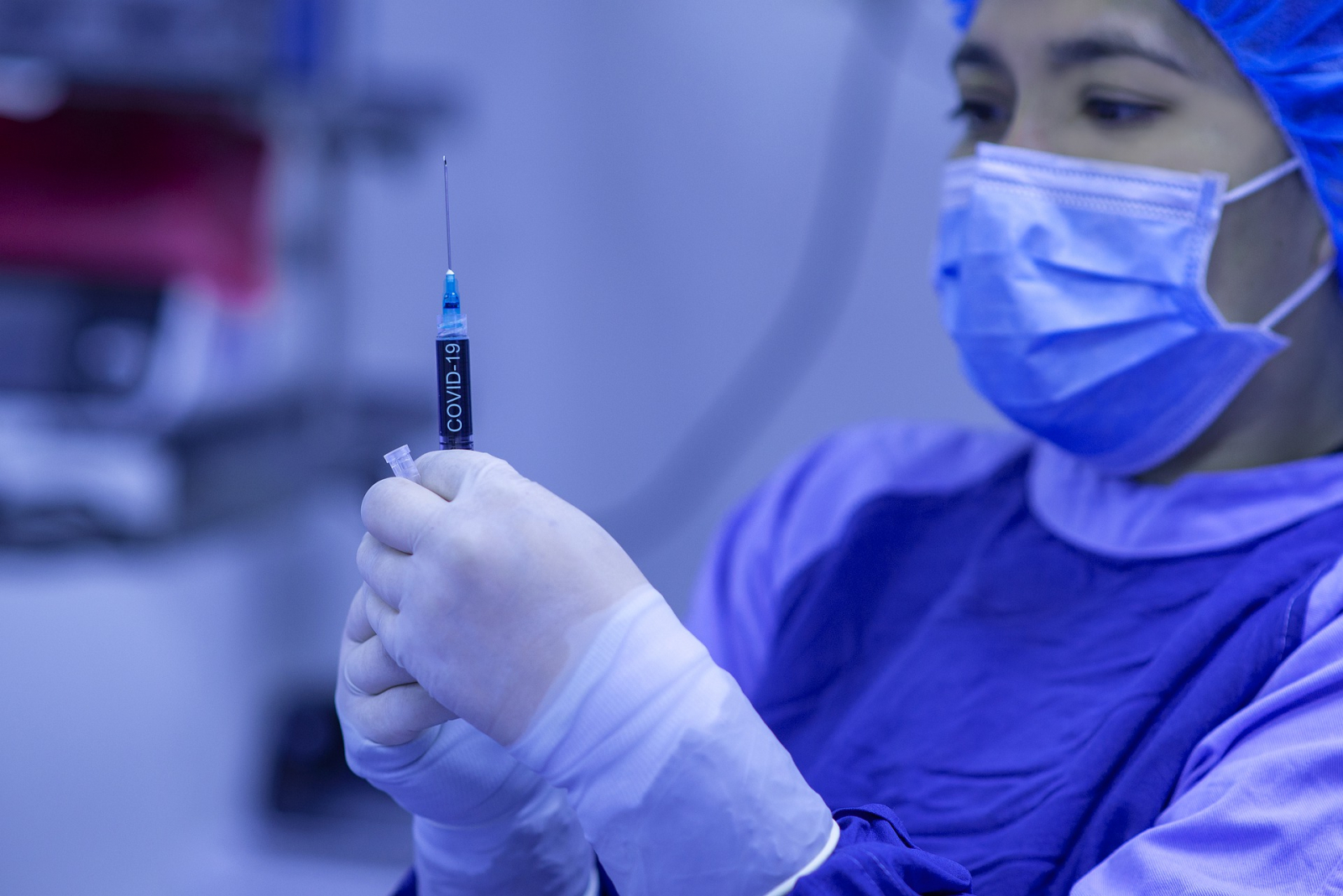 A viral claim suggesting that McDonald's is giving experimental mRNA vaccines to children is fake. The hoax started soon after McDonald's partnered with the California Department of Public Health to have pop-up clinics at more than 70 locations in the state. As per the tie-up those receiving the COVID-19 vaccine at the pop-up clinics will be receiving a coupon for one menu item free of charge. The drive started at multiple outlets from June 21, this year. The post carrying the video is titled 'Mc Donald's is giving out experimental MRNA inoculations to children'. The video shows a clip of people getting vaccinated inside a Mc Donald's outlet. It also shows a 13-year-old Joshua who is seen rolling up his sleeve and saying, "It was convenient you get free food. I got a combo meal." However, nowhere in the video is it stated that the vaccine being administered at the outlet is in experimental stage. The social media users were soon to react to the viral claim. "I find it extremely bazaar that, McDonalds is giving children experimental mRNA vaccines with their meals. You really couldn't make it up...this will make an interesting entry in future Public Health textbooks!" wrote a Twitter user. "This is so TRUE!! My husband is currently doing a job for the ceo of Mc D and they gave them a stack of the same exact coupons shown in the video for a freee meal!!! I'm so shocked and disgusted!!!" wrote an Instagram user. "Just because you get free food doesn't mean to poison your body," commented a user as another added, "People are idiots if they're injecting their children with anything and now mcdonald's the purveyor of non food poison is involved." Debunking the claim being made in the viral post, Reuters reported that McDonald's is not giving experimental vaccines to children or adults. Claiming that the hoax appears to use the word "experimental" merely to cast doubt over the safety of the vaccines, the outlet reported that the COVID-19 vaccines being administered in the US have undergone safety testing before being given to the public use. McDonald's involvement with the COVID-19 vaccine drive started after it relayed COVID-19 information on its billboard in Times Square. In order to create more awareness about the vaccine, the fast food chain has also included text on its McCafe cups and McDelivery seal stickers advising customers to visit "vaccines.gov" (www.vaccines.gov/), which provides information on COVID-19 and how to find a vaccine nearby.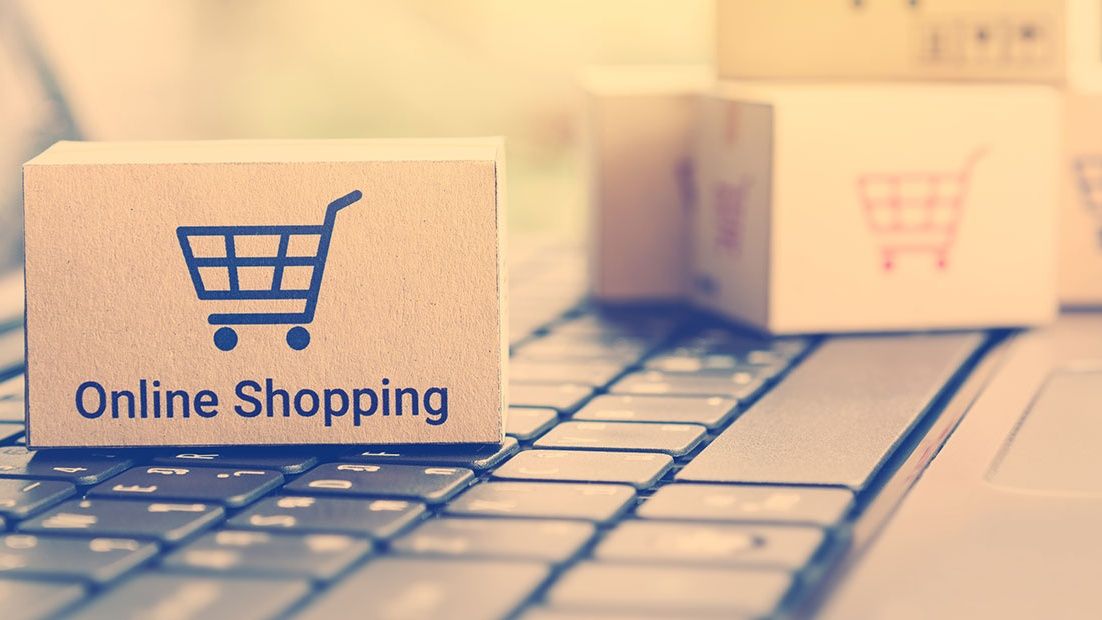 New research has revealed that over half of future global e-commerce spend is expected to be online in the wake of the coronavirus pandemic, accounting for 51% of retail sales around the world. The report from consultancy firm Wunderman Thompson Commerce, surveying 28000 consumers, found that over a quarter, or 27% of consumer spending in the UK is also solely through e-commerce giant Amazon. At the same time, the research highlighted how consumers around the globe would like Amazon and other online outlets to pay more taxes, with 56% wanting the company to make a larger contribution. Despite public unease about the amount of tax large e-commerce organisations pay consumers have developed an insatiable desire to shop online. The survey found that 72% of global shoppers reckoned that online shopping was vital during 2020, particularly during lockdown periods. The appeal continues to grow too, with 73% stating that e-commerce would be more important to them for the rest of 2021. However, somewhat surprisingly, two thirds of shoppers around the world reported that they would still favour shopping with brands that have both an online presence and physical, bricks and mortar stores. The study also highlights the growing need for businesses to digitize their operations faster in order to evolve with the demand for e-commerce features. A good example is the success of marketplaces operated by the likes of Amazon, Alibaba, JD.com, Mercado Libre and eBay, which now account for 42% of all online spend globally. And, far from making consumers nervous about the potential limitations of sticking with one retailer for buying goods,64% of people questioned felt enthusiastic about spending their money via the marketplace options of a single retailer. The presence of Covid-19 remains a strong reason for putting many consumers off shopping in physical stores, with 41% reporting they're concerned about the prospect of setting foot in a shop. However, the percentage has dropped from the 48% who said the same thing last year. Along with coronavirus fears, consumers also want a more joined-up shopping experience, and expect a seamless journey across both digital and physical channels. Retailers clearly have work to do, with 73% stating that business owners need to get better at delivering the products, service and overall experience that they're after. Outlets are therefore faced with beefing up all of their sales channels, including social commerce, which is increasingly becoming a vital part of the e-commerce landscape. The research itself reveals that 44% of global consumers have already bought something via a social platform, while 56% plan to do more of it in the future. "2021 and beyond will usher in an era of more diverse online offerings, with marketplaces, direct-to-consumer brand sites and social commerce all having a key role to play," said Hugh Fletcher, Global Head of Consultancy and Innovation at Wunderman Thompson Commerce. "Businesses must ensure that this more complex online landscape complements their overall retail offering which needs to span digital and physical."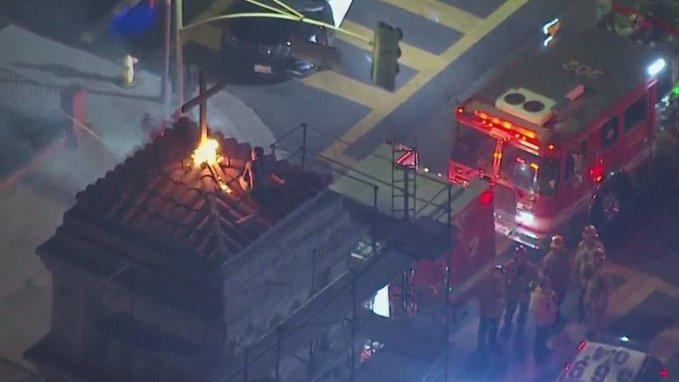 An unidentified man jumped rooftops to set fire to a cross on top of a church in Boyle Heights. The underwear clad man was detained by the police outside a residential building. The video of the incident, which lasted several minutes, has gone viral on the social media, with many questioning the mental state of the man. Quoting The Los Angeles Fire Department's Margaret Stewart, CBS Los Angeles reported that the LAFD responded to reports of a possible jumper who appeared "to be trying to light the building on fire" at St. Mary's Catholic Church in the 400 block of South Chicago Street at around 8:25 p.m. Wearing underwear and one sock, the unidentified man was caught on several videos jumping from one roof to another. The man was spotted on top of a bell tower as he tried to start a fire. After lighting the cross on fire, he appeared to kick statue trying to knock it over. At around 9:25 p.m., the man jumped from the church to an adjacent building and ran across its roof before jumping to another roof. He then grabbed a wire, which many believed was an electricity line, before climbing on to another structure. The outlet reported that the LAPD stated that the man appeared to be agitated when the spotlight by the police chopper was shown on him. He also appeared to be running away from the light. It was only after the semi-naked man entered an evacuated building that he was detained by the cops. The outlet also reported that the man, who was taken to the local hospital by the cops, appeared to be alert and uninjured. The social media was abuzz with the videos of the underwear clad man jumping from rooftops to rooftops. "Update just found out it's some fucken man jumping between rooftops like just a normal night in boyle heights???" wrote a Twitter user. Another user who shared the video on Reddit dubbed the assailant as 'Boyle Heights Ultimate Ninja Warrior'. "Boyle heights is adjacent to skid row in dtla, likely where this man walked from, had a schizophrenic event & started a fire then jumped on building rooftops. LA News makes it a sideshow while casting dispersion on one of the oldest working class neighborhoods in LA," wrote another Twitter user. "#BOYLE #HEIGHTS naked man YES it was an ELECTRIC HOUSE POWER LINE 240 VOLTS AC They are installed to handle that weight. That is why he did not fall this dude has some serious coo cooo problems," read another tweet.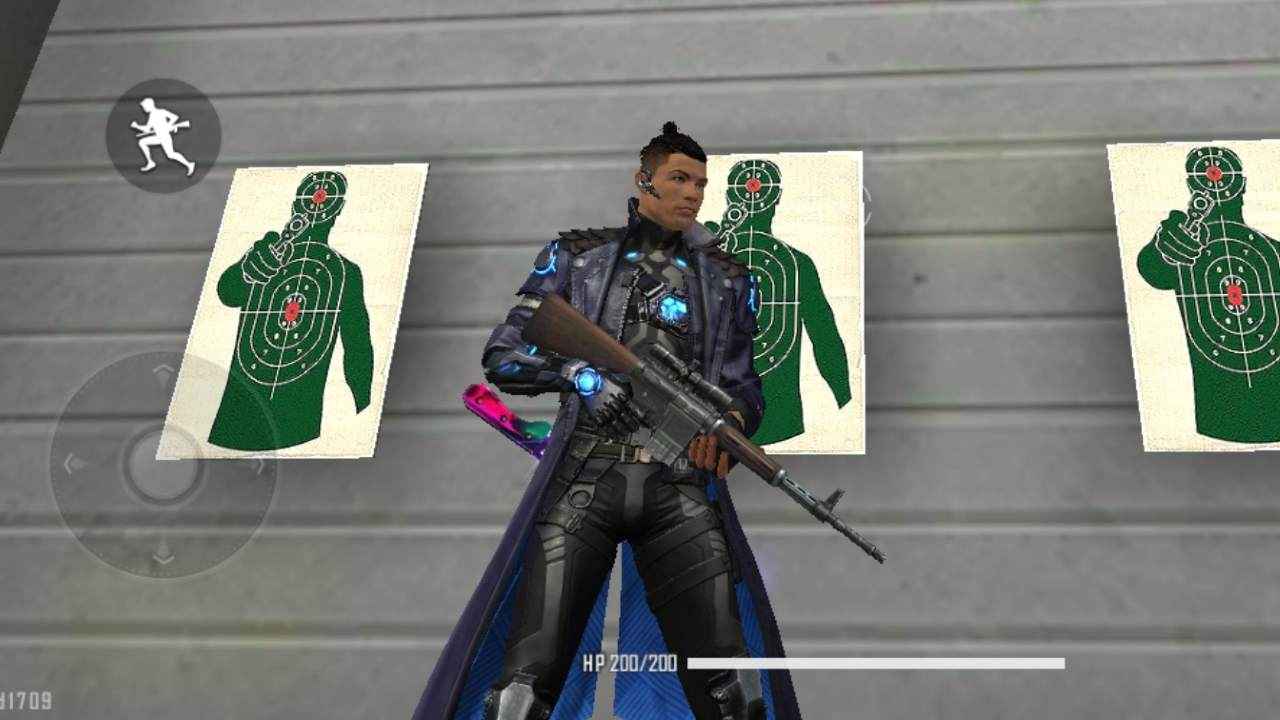 Garena Free Fire has added a brand new weapon to its ever-expanding armoury. This time around, the developers have added a new Assault Rifle called the Kingfisher. As a weapon in the class, it offers a good mix of damage, range, and fire rate. The Kingfisher will be available in Clash Squad and BR modes. The Kingfisher assault rifle comes pre-attached with a 2x scope, but that can be replaced with another scope if need be. It also accepts muzzle, stock and foregrip. This makes it very similar to the AUG assault rifle that also comes with a 2x scope pre-attached and accepts the same attachments. However, there are some differences between the two weapons. The AUG offers a higher damage output as compared to the Kingfisher, but the latter makes up for it by offering a higher fire rate and more controlled recoil. It should also be noted that the Kingfisher only has a 20 round magazine with no magazine attachments. So players will have to reload more often. Due to its qualities, the Kingfisher can be a very good pickup for those who have just landed. Its more forgiving recoil and multiple attachments will also make it a popular option for players till mid-game. At that point, players should start looking for more powerful options that better suit their gameplay style. In related news, Garena recently announced that it was temporarily halting matchmaking for the Pet Rumble mode from July 10 onwards. The devs say that this is to iron out some bugs and other issues in the mode. However, players will still be able to play the mode with their friends via Pet Rumble room cards. From July 7 to July 11, players can earn free room cards by getting kills in BR rank. You can learn more about that here. Email Shrey Pacheco Follow Us About Me: Writer, gamer, and hater of public transport. Read More Pet Rumble mode in Garena Free Fire will be temporarily closed from July 10 Garena Free Fire x Street Fighter crossover event gives players the chance to dress up as Chun Li and Ryu Garena Free Fire Pro League 2021 Summer: Here are the 18 teams that will compete PS5 restock in India to go live on July 12 at 12 PM IST according to new report Nintendo announces new Switch OLED model; Here's what's new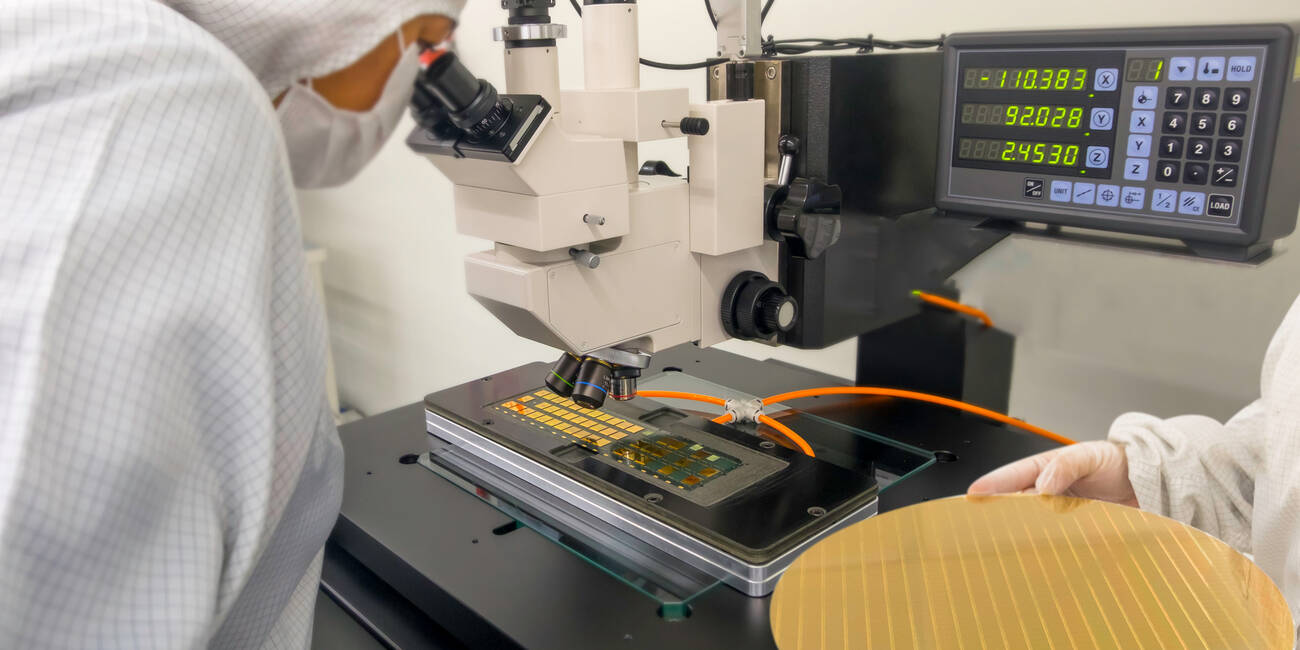 Semicondcutor supply chain problems are set to continue for at least another six months, according to Dell UK senior vice president and GM, Dayne Turbitt, who pointed to a surprising culprit amid surging demand. "The silicon," he said, "has been consumed by all the vials for the vaccine," as he responded to a question from The Register concerning hardware supply constraints. He also mentioned IC manufacturing challenges caused by water shortages in Taiwan, but the demand for vaccine vials was a reason we'd not heard echoed by other hardware vendors or analysts. Back in November 2020, the first sign that countries were ordering COVID-19 vaccine supplies on a large scale also came from Dell - via vice chairman and chief operating officer Jeff Clarke. Clarke warned financial analysts at the time that there were "going to be challenges in the freight network towards the very end of the year as airplanes get filled up with vaccines and are all competing for a limited amount of space." Steve Brazier, president and CEO of analyst firm Canalys, told The Register today: "The processor supply issue has eased, but the global shortages of semiconductors has not. So even if you have the processor, you may not have the displays, memory, ICs to build your product. The shortages have rattled up the supply chain and left all PC makers facing surging demand from consumers – and now enterprises – amidst challenging inventory levels. In May this year, analysts said global PC shipments would swell 18 per cent to 357 million units in 2021. That demand doesn't appear to be slackening off any time soon. "Most people," said Turbitt, "are still completing their Windows 10 rollout." The pandemic also triggered "this massive surge of 'get me a laptop or get me anything that's mobile, so I can work from home'," which played well for vendors like Dell. The shift in revenue balance toward laptops from desktops is well documented - 75 per cent of PCs sold were portables last year. Turbitt said the shift to hybrid working, requiring both improved peripherals (such as webcams and monitors) at home and an update to computers in the office, would keep the tills ringing for some time. It is also nearly 18 months since many workers last used kit in the pre-pandemic workplace, meaning another potential upgrade wave as older hardware gets swapped out. "You'll be coming back into a collection of kit that's now two years old," said Turbitt, "And most corporations run their assets between a three and a five year lifespan so some of those assets will now be seven years old. "So there will probably be a wave of refresh that we're expecting that will take place based on how we work, but also the age of the equipment." According to Dell, there are about 700 million PCs out there that are older than four years. And then there is Windows 11, with some hardware compatibility requirements that will have put smiles on the faces of many vendors. As El Reg explained at the end of June, when Windows 11 was announced, Microsoft detailed stringent requirements for the OS. It stated TPM 2.0 support is required, meaning a minimum eighth generation Intel chipset, for example. The new operating system Windows won't land until nearer to the end of this year. "I think the Windows 11 rhetoric will pick up," said Turbitt, "Microsoft just announced it; most people look at it, fiddle with it, break it, find the bugs and then plan their upgrades, which I see being something more of a 2022 answer." Canalys' Brazier told us: "The Win 11 announcement came as a surprise to most enterprise customers, and not in a good way. Customers have to revaluate their client device plans now. "Do they delay purchases until Win 11 is released and tested (i.e. one year from launch), do they stay with Win 10, or is now the time to consider Chrome or iOS (both of which are doing well)?" Other hardware vendors were more bullish. Marco Andresen, Global COO of Lenovo, told El Reg that he hoped it would drive demand, "especially in the consumer space initially." The hardware restrictions announced by Microsoft could also stimulate demand from enterprises that thought they could take a breather after the Windows 10 refresh cycle. Thank heavens for Microsoft, eh? ®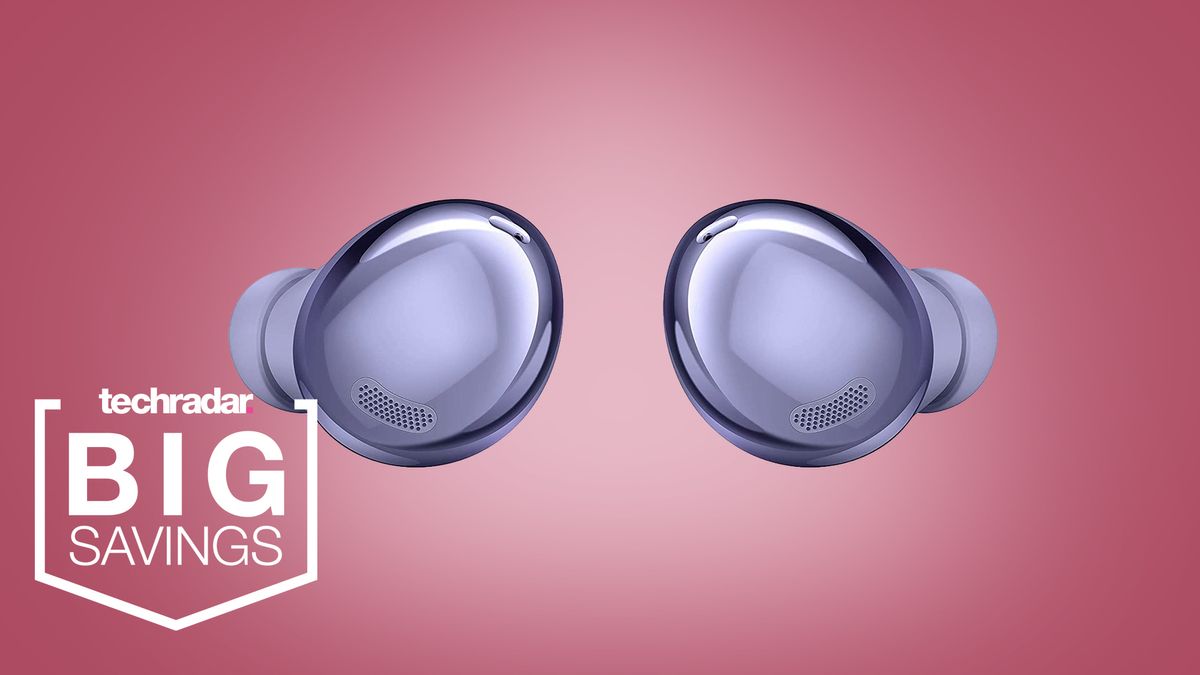 The Samsung Galaxy Buds Pro are among the best wireless earbuds you can buy today – and they've been reduced to their lowest price in both the US and the UK. In the US, Amazon has slashed the price of the Galaxy Buds Pro from $199.99 to $149.99, a return to the lowest price we've seen for these excellent true wireless earbuds. Meanwhile UK buyers can get the Galaxy Buds Pro for just £139.99, a huge reduction compared to their £219 RRP. ( Not in the US or UK? Scroll down for Samsung Galaxy Buds deals in your region). The best way to describe the Samsung Galaxy Buds Pro? They're pretty much the equivalent of the Apple AirPods Pro for the Samsung Galaxy S21 series of phones. However, that doesn't quite encapsulate everything these true wireless earbuds can do. Yes, both the AirPods Pro and Galaxy Buds Pro earbuds offer active noise cancellation. Yes, they both have some form of spatial audio support that can make TV shows and movies more immersive. And, they both have five hours of battery life before they need to be recharged. However, the Samsung Galaxy Buds Pro go far beyond these standout features for folks who own a Samsung phone and tablet – if that's you, these earbuds could be the missing puzzle piece that ties all your Samsung products together. An IPX7 water-resistance rating means you can use these buds while working out or in the rain without the fear that a splash of water will break them. In terms of audio performance, they aren't the best-sounding wireless earbuds on the market, but they do sport a balanced sound that makes for an enjoyable listen. Not in the US or UK? We've rounded up the best Samsung Galaxy Buds Pro prices in your region below: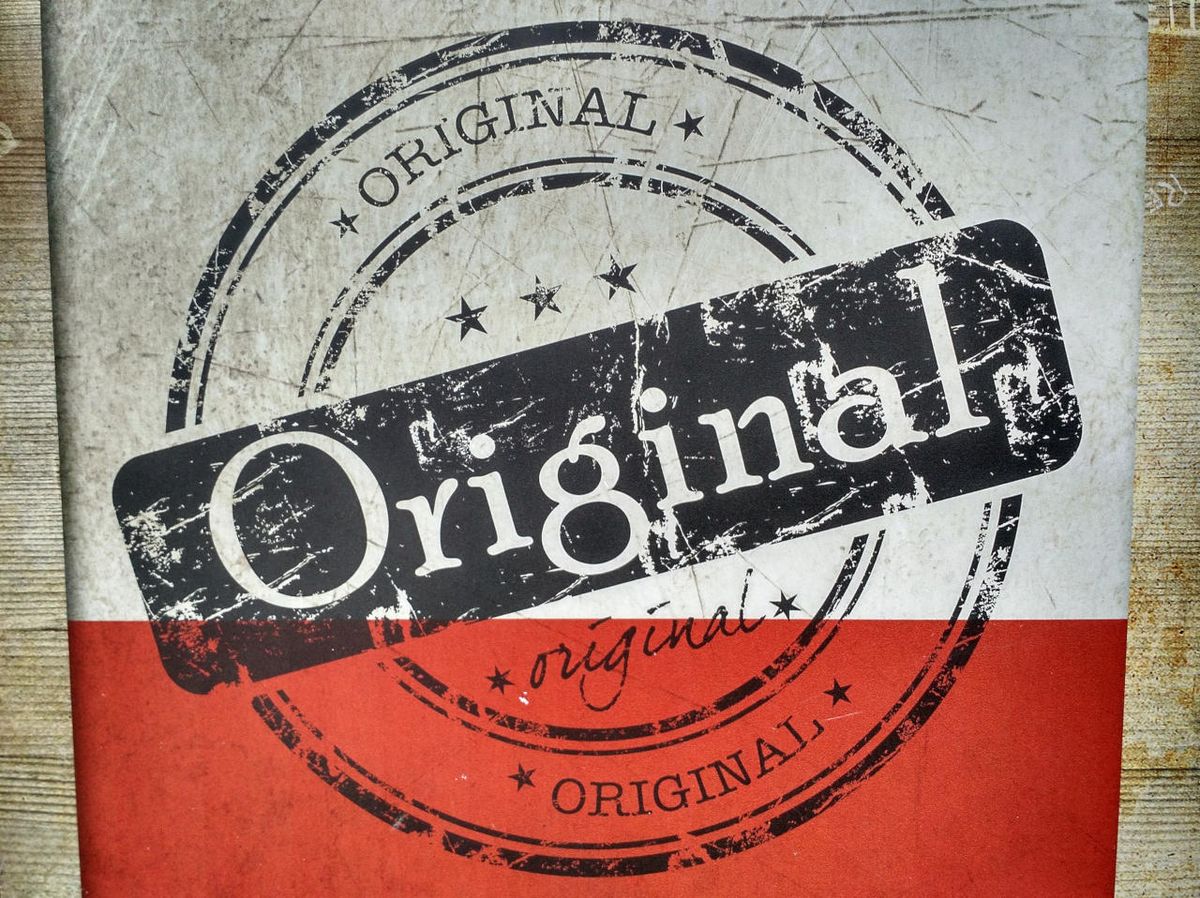 Plagiarism is not a new problem. The word, derived from the Latin plagiarius ("kidnapper"), dates back to 17th century English. Much earlier than that, in the first century, the Roman poet Martial used plagiarius to castigate another poet whom he accused of appropriating his words. In our modern world, however, the ability of students to access and copy others' work is greater than ever before. While there are a number of in-depth and effective paid solutions for educators to verify their students' originality, there are only a few free solutions that are worth trying. Below we have compiled the best free online plagiarism checkers for educators. Check Plagiarism In this easy-to-use free plagiarism checking site, simply paste text or upload files to search for plagiarism. To generate a detailed report, including exact matches and sources, create a free account, which allows up to 200 free plagiarism queries, as well as grammar and SEO checks. Paid accounts offer more features and unlimited checks. Dupli Checker Users can check for plagiarism without an account, but only once daily. To do more, create a free account. Dupli Checker is easy to use and allows downloading of Word or PDF plagiarism reports. And it provides a suite of free imaginative and fun text and image tools, including the reverse text generator, favicon generator, and MD5 generator. Google For Education Originality Reports Educators with a Google Workspace for Education Fundamentals account are able to activate "originality reports" for up to five assignments at no cost; students are also able to make use of this service, once activated. Originality reports are created via Google searches for similar content in web pages and books. Unlimited originality reports are available to teachers with paid Google Education licenses. PapersOwl Primarily an essay-writing site, PapersOwl offers a free plagiarism checking tool. Paste in essays or web site content, or upload files;.pdf, .doc, .docx, .txt, .rtf, and .odt files are supported. While it's true that the site supports students cheating by paying for essays, at least the plagiarism checker is legit free. Plagiarism detector Educators can check for plagiarism without creating an account and download free pdf reports. The site supports multiple languages and offers unlimited free checks. Premium accounts available. Plagium A fairly simple site in which users paste text of up to 1,000 characters and receive free Quick Search results. Easy to use and no account is required. Click on your results to see the matching text conveniently highlighted and presented side by side. Flexible paid plans range from $1 to $100, and offer deeper searching and analysis. QueText With a clean, well-designed interface, it's a pleasure to use Quetext. After the first free search, you'll need to create a free account. Unlike many other plagiarism sites, Quetext makes it easy to compare the free and pro offerings -- free accounts allow 2,500 words monthly, while the paid Pro account allows 100,000 words, plus deeper search capability. Small SEO Tools Teachers can check for plagiarism without creating an account, although there's a 100-word limit for each search. Accepted file types include:.tex, .txt, .doc, .docx, .odt, .pdf, and .rtf. This platform offers an array of useful text tools, from word counter to text-to-speech generator to image-to-text generator. One of the most unusual is the English-to-English translation tool, which helps users convert American English to British English and vice-versa. Could come in handy if a friend says, "I'm knackered, in need of a loo and skint to boot."

Sony has just rolled out a new PlayStation 5 firmware update, PS5 system software update 21.01-03.21.00. As with most PlayStation firmware updates nowadays, the release notes for this update only mention improved system performance. If enabled, the new system update will automatically be downloaded to the console. The new firmware version can also be downloaded manually via the PS5's system settings ( Settings > System > System Software > System Software Update). PS5 System Software Beta Program Announced, Next Big Update Drops "Later This Year" We're pretty sure that the update does more than that, but these 'under-the-hood changes haven't been shared just yet. For the sake of completeness, we've included the release notes for this new system software update down below: Sony will likely be updating its official PS5 system update page shortly with the release notes as well. The current PS5 firmware version is 21.01-03.20.00. The system update was released last month and packed improvements to system performance alongside various fixes. The PlayStation 5 is available globally now. Sony released the next-gen console back in November of last year. As reported back in April of this year, since the console's launch, more than 7.8 million units have been sold up to March 31, 2021. As also reported,3.3 million units were shipped during the first 3 months of 2021. We r eviewed Sony's next-gen console upon launch and praised its next-gen features, including the impressive all-new DualSense controller. Here's what our very own Kai Powell had to say about Sony's console.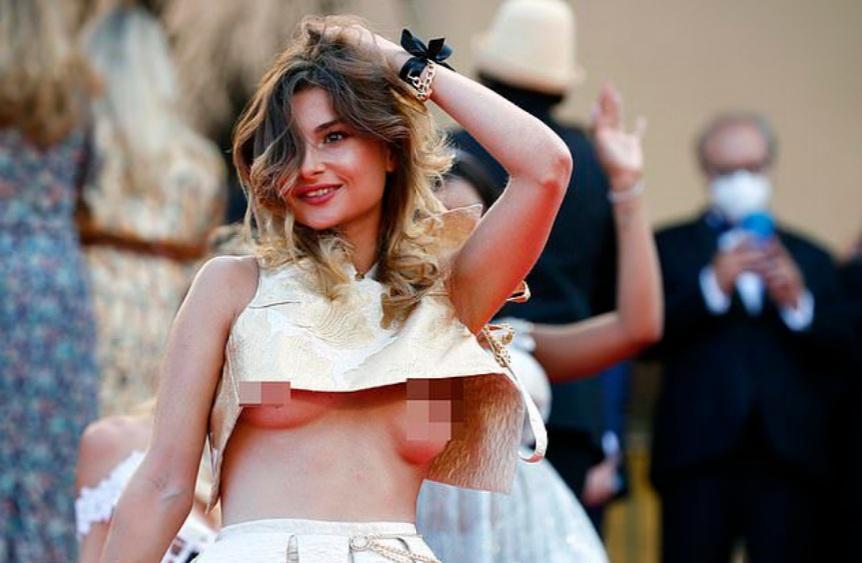 A guest at Cannes Film Festival stole the show on the inaugural day after she flashed her boobs in a very risqué crop top as she stepped out on the red carpet for the premiere of Annette. The name of the guest is still unknown but she her photos have gone viral, where she is seen flashing her bare breasts as other watch her in shock. The guest was prepared to pose for the photographers who were waiting on the aisle. However, what she didn't realize was that it wound end up in wardrobe malfunction. As she walked down and placed her left arm behind her head to get the perfect shot, her crop top rose, resulting in her breasts being on full display. That gave the photographs the right opportunity to capture the moment. Interestingly, the guest who looked stunning in the photos was unmoved even after flashing her bare breasts. The woman, who wore her brown hair down in loose waves, accessorized with a white handbag and matching nails. However, even then the photographers were more interested in the unknown guest who gave them enough for the rest of the day. No doubt, the boob flashing incident was unintentional but many were shocked given that the Cannes Festival is regarded as one of the most prestigious annual movie events across the world.

Why you can trust Pocket-lint (Pocket-lint) - Some of the best images captured by the Hubble Space Telescope show a Universe full of wonder and magnificence. We've collected some of the most incredible views, to show you just how breath-taking space can be. Just be prepared to feel a little insignificant. Breath-taking images from the International Space Station Incredible images of space like you've never seen before NASA/ESA/STScl AG Carinae - the celebrity star To celebrate the 31st anniversary of the Hubble Space Telescope, NASA and the European Space Agency published this image of AG Carinae. The so-called celebrity star is said to be one of the brightest stars in our galaxy. This brilliant shining mass isn't just special for its sheer brightness though, it's also said to be 70 times bigger than our own sun and the glow surrounding it is due to outer layers being blown into space some 10,000 years ago. Read more about it here. ESA/Hubble Antennae Galaxies reloaded The Antennae Galaxies have been photographed by the Hubble Space Telescope several times over the last few decades. This image is the most recent and the most impressive. The galaxies shown in this image are locked in a constant battle - clashing with each other for several hundred million years. This space battle is so violent that stars have been ripped from both galaxies and form a streaming arc which bridges the two. Signs of this cosmic chaos can be seen in the various colours surrounding the galaxies. ESA/Hubble The Horsehead Nebula This image shows part of the constellation of Orion. It was captured during the Hubble Space Telescope's 23rd year in use. The magnificent view shows incredible waves of dust and gas creating what looks like a giant space seahorse. ESA/Hubble Mystic Mountain This incredible image looks more like fantasy than reality, but the brilliantly colourful view speaks of friction and cosmic chaos. A spiralling pillar of gas and dust can be seen being engulfed by the brilliant light of nearby stars. This view is of a stellar nursery known as the Carina Nebula which is a mere 7,500 light-years away from Earth. Radiation and cosmic winds from nearby new-born stars are what cause the pillar-like formations that can be seen here. Jets of gas, swirls and wisps of dust and more can be seen as new stars are born and grow. The colours are caused by the glow of the different gases - with oxygen in blue, hydrogen and nitrogen in green and sulphur in red. An astounding view, we're sure you'll agree. ESA/Hubble The Pillars of Creation This image captured by the Hubble Space Telescope shows a vision of the Eagle Nebula - a cluster of stars in the constellation Serpens. This view is unbelievably over 6,500 light years from Earth and shows a number of star-forming gas and dust regions stretching off into pillar-like formations. This nebula was originally discovered by Swiss astronomer Jean-Philippe Loys de Chéseaux in 1745 but is perhaps most well-known thanks to this image from the Hubble Space Telescope. ESA/Hubble Cosmic dust bunnies This image shows dust lanes and star clusters of this giant galaxy. These so-called dust bunnies are thought to be evidence that this mass is actually the result of the merging to two separate galaxies. ESA/Hubble Most detailed image of the Crab Nebula This incredible image from the Hubble Space Telescope shows one of the most detailed views of the Crab Nebula ever seen. The image is actually stitched together from 24 individual images captured by the telescope and we think you'll agree, the results are spectacular. ESA/Hubble A galactic crash This image shows a scattered and warped region of space - the result of a clash between two galaxies. Powerful cosmic forces carve out the shapes now seen here in a galaxy known simply as NGC 4490. ESA/Hubble Centaurus A Who knew space dust could be so astounding? This image of Centaurus A was taken with Hubble's most advanced instrument, the Wide Field Camera 3. It shows incredible never-before-seen detail of the dusty parts of the galaxy. Centaurus A is one of the closest radio galaxies to Earth giving off luminous radio emissions thanks to electromagnetic radiation in the region. These radio emissions make the areas easier to observe and study. The centre of Centaurus A contains a supermassive black hole which emits X-ray and radio wavelengths from the area. It is thought that Centaurus A was once a large elliptical galaxy that collided with a smaller galaxy in the region and merged to create the view we see now. ESA/Hubble Globular cluster 47 Tucanae 47 Tucanae is, after Omega Centauri, the brightest globular cluster in the night sky. As you can see from this image 47 Tucanae hosts tens of thousands of stars. Scientists examining the area have noted how dying white dwarf stars have migrated from the central region to the very outskirts. A process that was known to happen, but had not seen before in great detail until the study of this area began in earnest. ESA/Hubble/Nasa The tangled remnants of a supernova At the end of 2018, the Hubble Space Telescope captured this image of a tangled web SNR 0454-67.2. The image shows the remnants of a supernova - a tangled mess in space caused by the end of a massive star in the region. The resulting explosion apparently sent a great swathe of material out into surrounding space. ESA/Hubble/Nasa Galactic goulash An image created using data from NASA's Chandra X-ray Observatory reveals the cosmic outcome of mixing two galaxies together over millions of years. This area of space is located 140 million light years from Earth where two galaxies have collided and caused some interesting phenomena. Regions of this area of space seemingly show stars forming at an unusually rapid rate. The various colours show emissions of hot gas in the area which is believed to represent the formation of new stars. ESA/Hubble/Nasa Giant Red Spider Nebula In 2017, Hubble captured this image of the Red Spider Nebula which plays host to one of the hottest stars known to man. This star generates large stellar winds which can be seen reaching out as far as 62.4 billion miles. These stellar waves are caused by supersonic shocks, that occur when the gas in the area is compressed, heated and then rapidly expands. The result is magnificent waves of radiation that can be easily seen in this fantastic image. ESA/Hubble Auroras on Jupiter This stunning view shows incredible light shows happening in Jupiter's atmosphere. These auroras are the result of high-energy particles entering the planet's atmosphere. These particles then collide with atoms of gas and create a visible reaction which has also been observed by NASA's Juno Spacecraft. ESA/Hubble Star birth in the extreme This incredible view of the Carina Nebula shows an amazing inferno and area of activity where new stars are being born. Scorching ultraviolet radiation and outflowing winds from stars within this area of space create the colourful cosmic painting before your eyes. Again, these colours represent the different gases flowing within the regions - sulfur, hydrogen and oxygen swirling wonderfully as nature creates new cosmic life. ESA/Hubble The Orion Nebula This brilliantly colourful view of the Orion Nebula shows a section of the Nebula where thousands of stars are forming. Incredibly, over 3,000 stars of differing sizes appear in the region captured by this single image. The Orion Nebula is 1,500 light-years from Earth and is the closest star-forming region to our planet. Like other photos on this list, this image is actually made up from 520 different photos captured by the Hubble Space Telescope. ESA/Hubble Hubble mosaic of the majestic Sombrero Galaxy The Sombrero Galaxy is thought to be one of the universe's most beautiful and photogenic galaxies. It's also named due to its likeness to the famous Mexican hat. A brilliant and brightly lit galaxy with a bulbous core surrounded by masses of gas. The galaxy is so bright it can be easily seen through small telescopes from Earth but is just beyond the limit of the naked eye. ESA/Hubble Crab on LCD The Crab Nebula shown in bright and beautiful neon colours. This fantastic image was created by combining data from different telescopes capturing the entire electromagnetic spectrum, from radio waves to X-rays. This Nebula is sited 6,500 light-years from Earth and is the result of a supernova explosion observed by astronomers in 1054. At the centre of the Crab Nebula sits a super-dense neutron star, known as a pulsar. This pulsar spins once every 33 milliseconds and as it spins it shoots out beams of radio waves and incredible visible light shows. Fast-moving winds from the pulsar fly off energising gas and dust in the nearby area. ESA/Hubble The bubble nebula The Bubble Nebula is located 8,000 light-years away from Earth and was originally discovered by German-born British astronomer Frederick William Herschel in 1787. The bubble is actually the result of winds from a nearby star and it is the heat from the star that causes it to glow. ESA/Hubble The Ring Nebula From our perspective on Earth, Messier 57 (also known as "The Ring Nebula") has an elliptical shape with a rough, shaggy edge. The Hubble Space Telescope shows a slightly different view though - one likened more to a distorted doughnut. This view is formed by gases being expelled from a giant red star that's in the process of evolving into a white dwarf. ESA/Hubble The whirling disc of NGC 4526 This beautiful view of galaxy NGC 4526 seems to show a peaceful galaxy glowing brilliantly in the depths of space. This serene view shows a galaxy that has hosted two known supernova explosions in the last few decades alone. It also has a supermassive black hole at its core with an incredible mass of 450 million Suns. A rapidly rotating disc of gas spectacularly reaches out from the galaxy's heart and spans seven per cent of its entire radius. This disc spins at a staggering 250,000 metres per second. As remarkable as it is beautiful. What is the Pocket-lint daily and how do you get it for free? By Stuart Miles · 8 July 2021 ESA/Hubble The Carina Nebula Yet another image of the Carina Nebula shows the beauty of the gas and dust pillar in the region. This pillar is an astounding three light-years-long and can be seen bathed in the glowing light of massive nearby stars. ESA/Hubble The Lagoon Nebula At an incredible 55 light-years wide and 20 light-years tall, the Lagoon Nebula is as impressive as it is beautiful. This Nebula is 4,000 light-years away from Earth and was originally discovered in 1654. Since then, it has been photographed and analysed by astronomers all over the world. ESA/Hubble The Veil Nebula This image from the Hubble Space Telescope shows a small area of the Veil Nebula, also known as the Witch's Broom Nebula. This view shows heated and ionized gas and cosmic dust of the region. It is also the aftermath of a supernova that exploded in the region somewhere between 3,000 to 6,000 BC. ESA/Hubble/Nasa Tapestry of Blazing Starbirth This one is a colourful view of one of the most turbulent regions of star-forming space. "This image is one of the most photogenic examples of the many turbulent stellar nurseries the NASA/ESA Hubble Space Telescope has observed during its 30-year lifetime. The portrait features the giant nebula NGC 2014 and its neighbour NGC 2020 which together form part of a vast star-forming region in the Large Magellanic Cloud, a satellite galaxy of the Milky Way, approximately 163 000 light-years away." ESA/Hubble/Nasa Westerlund 2 In 2015, this image was released in order to celebrate the Hubble Space Telescope's 25th anniversary of being in orbit. It shows Westerlund 2, a superstar cluster in Milkyway that's thought to be around 2 million years old. It is said to have some of the hottest stars known to man. It's certainly beautiful. ESA/Hubble/Nasa A rose made of galaxies This weirdly floral vision of space was captured and released in 2011 and shows two galaxies interacting with each other. The smaller one is said to have moved through the larger one resulting in this colourful view. NASA, ESA, A. Simon (Goddard Space Flight Center), and M. H. Wong (University of California, Berkeley) A portrait of Saturn This Hubble image comes from June 2019 when Saturn was observed in its closest approach to our home planet. At a mere 1.36 billion kilometres away, it's a magnificent thing. NASA, ESA and the Hubble SM4 ERO Team A butterfly emerges This is a planetary nebula known as NGC 6302 (or, unsurprisingly, the butterfly nebula). It looks pretty but it's actually a very turbulent area of space. The wings of the butterfly are actually areas of gas that's as hot as 20,000 degrees Celsius. This is the result of a star at the centre of the mass that's said to have once been five times the size of our sun but died and expelled its gases as a result. The butterflies wings are said to be those gases and are also thought to be travelling at over 950 000 kilometres per hour. Incredibly the star responsible for all this died over,2,200 years ago. NASA, ESA, Hubble Heritage Team The Bubble Nebula 8,000 light years away from Earth is the Bubble Nebula, AKA NGC 7635. The bubble that's visible here is actually caused by space winds from a nearby star. The Bubble Nebula was originally discovered way back in 1787 by Britisih astronomer William Herschel. ESA/Hubble & NASA The Twin Jet Nebula This beautiful view shows the Twin Jet Nebula, a magnificent nebular formed by two stars. It's said that the Twin Jet Nebula is continually increasing and the event happened over 1,200 years ago. NASA, Holland Ford (JHU), the ACS Science Team and ESA The Cone Nebula This is not a vision of hades, but instead, it's the Cone Nebula. As you'd expect though, it's another turbulent area of space with stars forming in that region. The visible pillar is seven light-years long. Interestingly, this image was actually crafted using three different images - one taken in blue, another in near-infrared and the final one with hydrogen-alpha filters. The end result is certainly magnificent. NASA, ESA, Andrew Fruchter (STScI), and the ERO team (STScI + ST-ECF) The glowing remains of a dying star Nothing much to see here, just the glowing remains of a dying star. Not something you see every day. ESA/Hubble & NASA, B. Nisini Tantrums of a Baby Star This intriguing image is the result of a protostar which when born had violently propelled matter outwards - shooting outflows of matter over an incredible 10 light-years. ESA/Hubble & NASA, A. Filippenko, R. Jansen Feeling Edgy This interesting view shows a spiral galaxy similar to our own but seen side-on from our angle here on Earth. International Gemini Observatory/NOIRLab/NSF/AURA/NASA/ESA, M. H. Wong and I. de Pater (UC Berkeley) et al. Jupiter as seen in infrared, visible and ultraviolet This image is actually a mix of photos from the International Gemini Observatory and the Hubble Telescope. The NOIRLab team worked on producing images that show Jupiter in infrared, visible and ultraviolet. These views highlight interesting atmospheric details of the biggest planet in our solar system. Atmospheric activity such as lightning storms can be seen in the shots alongside highlights created by Jupiter's chemical make-up. NASA, ESA, S. Beckwith (STScI), and the Hubble Heritage Team (STScI/AURA) Visible light Whirlpool Galaxy The Hubble Telescope has captured some interesting images of the Whirlpool Galaxy. This one shows visible light in the area and highlights an incredible looking area of space. NASA, ESA, M. Regan and B. Whitmore (STScI), and R. Chandar (University of Toledo) Near-infrared view of Whirlpool Galaxy This near-infrared image of the same Whirlpool Galaxy shows a very different view. With its skeletal dust structure clearly visible like an angry firey hell,. Writing by Adrian Willings. Originally published on 19 July 2018.

An enormous 3D calico cat has emerged on a giant-sized billboard in Tokyo, Japan. The special curved LED screen featuring the feline at one of the city's busiest railway stations in the Shinjuku district is 1,664-square-foot in size. Videos shared by users on Twitter show the cat walking, meowing or even taking a nap, depending on the hours of the day. One Twitter user shared a video taken in the afternoon. The original tweet, which was in Japanese, when translated, reads, "This is a video taken locally around 3:30pm today. The crowd is unexpectedly noisy, so I have to adjust the volume of my voice. Be careful of the volume during playback!" In the video, the cat takes a step forward, meows, and then appears to stand tall before taking the step back. It also gives an impression as though it's been tasked with watching over the city. In a subsequent tweet, the user informed everyone that at the Cross Shinjuku Building, the rooftop will be signage, the ground floor will be an event space, and the basement will be a cafe. On July 5, another Twitter user shared a video, which was shot at night. "A cat in Shinjuku looks sleepy at night", read the caption to the 14-second clip in which the feline rests her head on her paws, yawns, closes her eyes, and goes to sleep. The cat is so realistic that every movement in her body is based on a real one. The company, which designed it, has also started live-streaming the billboard on YouTube. If you log in at the right time, then you'll be able to catch the cat in action, although it "sleeps" at night, during which time the billboard is empty for around six hours a day. The video changes throughout the day. The display is scheduled to officially launch on July 12, and it's currently running test broadcasts.

Sheryl Sandberg knew she'd be asked about the attacks on the Capitol. For the past week, the country had been reeling from the violence in Washington, and with each passing day, reporters were uncovering more of the footprint left behind by the rioters on social media. Speaking to the cameras rolling in her sun-filled Menlo Park, Calif., garden, Ms. Sandberg confronted this question, one she'd prepared for: Could Facebook have acted sooner to help prevent this? Ms. Sandberg noted that the company had taken down many pages supporting the Proud Boys, a far-right militia, and "Stop the Steal" groups organized around the false claim that President Donald J. Trump had won the 2020 election. Enforcement was never perfect, she added, so some inflammatory posts remained up. But, she added, the blame primarily lay elsewhere. "I think these events were largely organized on platforms that don't have our abilities to stop hate, don't have our standards, and don't have our transparency," she said. That comment was picked up by news outlets across the world. Outraged members of Congress and researchers who studied right-wing groups accused Facebook of abdicating responsibility. Those within Ms. Sandberg's inner circle told her what she wanted to hear: Her words were being taken out of context, journalists were unfairly piling on, it wasn't her fault. But in other parts of the company, executives whispered to each other that Ms. Sandberg had, once again, slipped up. She was deflecting blame cast on her, or Facebook, they said. Days later, indictments began to roll in for the rioters who had taken part in the attacks. In one indictment, lawyers revealed how, in the weeks leading up to the Jan.6 attacks, Thomas Caldwell and members of his militia group, the Oath Keepers, had openly discussed over Facebook the hotel rooms, airfare and other logistics around their trip to Washington. On the day itself, people freely celebrated with posts on Facebook and Instagram. Minutes after Mr. Trump ended his speech with a call to his supporters to "Walk down Pennsylvania Avenue" toward the Capitol building, where hundreds of members of Congress sat, people within the crowd used their phones to livestream clashes with police and the storming of the barricades outside the building. Many, including Mr. Caldwell, were getting messages on Facebook Messenger from allies watching their advance from afar. "All members are in the tunnel under" the Capitol read the message Mr. Caldwell received as he neared the building. Referring to members of Congress, the message added, "Seal them in. Turn on Gas." Moments later, Mr. Caldwell posted a quick update on Facebook that read, "Inside." The indictments made it clear just how large a part Facebook had played, both in spreading misinformation about election fraud to fuel anger among the Jan.6 protesters, and in aiding the extremist militia's communication ahead of the riots. For months, Facebook would be a footnote to a day that challenged the heart of American democracy. And Ms. Sandberg's words attempting to place the blame elsewhere would continue to haunt her. In the years since Mr. Trump won the 2016 election, Facebook has struggled with the role it played in his rise and in the growth of populist leaders across the world. The same tools that allowed Facebook's business to more than double during those years — such as the News Feed that prioritized engagement and the Facebook groups that pushed like-minded people together — had been used to spread misinformation. To achieve its record-setting growth, the company had continued building on its core technology, making business decisions based on how many hours of the day people spent on Facebook and how many times a day they returned. Facebook's algorithms didn't measure if the magnetic force pulling them back to Facebook was the habit of wishing a friend happy birthday, or a rabbit hole of conspiracies and misinformation. Facebook's problems were features, not bugs, and were the natural outgrowth of a 13-year partnership between Mark Zuckerberg, Facebook's chief executive and one of its founders, and his erudite business partner, Ms. Sandberg, its chief operating officer. He was the technology visionary and she understood how to generate revenue from the attention of Facebook's now 2.8 billion users. They worked in concert to create the world's biggest exchange of ideas and communication. This account, adapted from a forthcoming book on Facebook, is drawn from more than 400 interviews, including those with former and current employees of all levels of the company. The interviews paint a portrait of the Trump presidency as a trying period for the company and for its top leaders. The Trump era tested a central relationship at Facebook — between Ms. Sandberg and Mr. Zuckerberg — and she became increasingly isolated. Her role as the C. E. O.'s second-in-command was less certain with his elevation of several other executives, and with her diminishing influence in Washington. The view from inside the upper echelons of the company was clear: It felt as though Facebook was no longer led by a No.1 and No.2, but a No.1 and many. The pair continued their twice-weekly meetings, but Mr. Zuckerberg took over more of the areas once under her purview. He made the final call on issues surrounding Mr. Trump's spread of hate speech and dangerous misinformation, decisions Ms. Sandberg often lobbied against or told allies she felt uncomfortable with. Mr. Zuckerberg oversaw efforts in Washington to fend off regulations and had forged a friendly relationship with Mr. Trump. Ms. Sandberg surrounded herself with a "kitchen cabinet" of outside political advisers and a team of public relations officials who were often at odds with others in the company. A spokeswoman for Facebook dismissed this characterization. "The fault lines that the authors depict between Mark and Sheryl and the people who work with them do not exist," said Dani Lever, the spokeswoman. "All of Mark's direct reports work closely with Sheryl and hers with Mark. Sheryl's role at the company has not changed." It is true that the core of the partnership hasn't formally changed. Mr. Zuckerberg controls the direction of the company and Ms. Sandberg the ad business, which continues to soar unabated. Both executives declined to comment for this story, perhaps letting the company's performance speak for itself. Facebook's market valuation is now over $1 trillion. The Beginning of an Unusual Pairing A Christmas party is not an ideal place to avoid small talk, but Mr. Zuckerberg had arrived at the holiday gathering determined to try. It was December 2007, and Facebook was still a private company with just several hundred employees. Despite his aversion to party chat, he allowed himself to be introduced to Sheryl Sandberg. From the moment they met, both have said, they sensed the potential to transform the company into the global power it is today. As guests milled around them, he described his goal of turning every person in the country with an internet connection into a Facebook user. It might have sounded like a fantasy to others, but Ms. Sandberg was intrigued and threw out ideas about what it would take to build a business to keep up with that kind of growth. "It was actually smart. It was substantive," Mr. Zuckerberg later recalled. Ms. Sandberg would go on to tell Dan Rose, a former vice president at Facebook, that she felt she had been "put on this planet to scale organizations." After the Christmas party, Mr. Zuckerberg and Ms. Sandberg continued their conversations over late dinners at Ms. Sandberg's favorite neighborhood restaurant, Flea Street, and her pristine Atherton home. (Mr. Zuckerberg still lived in a Palo Alto apartment with only a futon on the floor). Ms. Sandberg walked Mr. Zuckerberg through how she had helped expand Google's ad business, turning search queries into data that gave advertisers rich insights about users, contributing to the company's spectacular cash flow. In some ways, they were opposites. Ms. Sandberg was a master manager and delegator. Her calendar at Google was scheduled to the minute. Meetings rarely ran long and typically culminated in action items. At 38, she was 15 years older than Mr. Zuckerberg, was in bed by 9:30 p.m. and up every morning by 6 for a hard cardio workout. He was a night owl, coding way past midnight and up in time to straggle into the office late in the morning. Mr. Rose recalled being pulled into meetings at 11 p.m., the middle of Mr. Zuckerberg's workday. Mr. Zuckerberg recognized that Ms. Sandberg excelled at, even enjoyed, all the parts of running a company that he found unfulfilling. And she would bring to Facebook an asset that her new boss knew he needed: experience in Washington, D. C. Mr. Zuckerberg wasn't interested in politics and didn't keep up with the news. The year before, while Mr. Zuckerberg was visiting Donald Graham, then the chairman of The Washington Post, a reporter handed the young C. E. O. a book on politics that the reporter had written. Mr. Zuckerberg said to Mr. Graham, "I'm never going to have time to read this." "I teased him because there were very few things where you'll find unanimity about, and one of those things is that reading books is a good way to learn. There is no dissent on that point," Mr. Graham said. "Mark eventually came to agree with me on that, and like everything he did, he picked it up very quickly and became a tremendous reader." In the lead-up to his talks with Ms. Sandberg, Mr. Zuckerberg experienced a brush with controversy that stoked concerns about potential regulations. Government officials were beginning to question if free platforms like Facebook were harming users with the data they collected. In December 2007, the Federal Trade Commission issued self-regulatory principles for behavioral advertising to protect data privacy. Mr. Zuckerberg needed help navigating Washington. "Mark understood that some of the biggest challenges Facebook was going to face in the future were going to revolve around issues of privacy and regulatory concerns," Mr. Rose said. Ms. Sandberg, he noted, "obviously had deep experience there, and this was very important to Mark." To Ms. Sandberg, the move to Facebook, a company led by an awkward 23-year-old college dropout, wasn't as counterintuitive as it might have appeared. She was a vice president at Google, but she had hit a ceiling: There were several vice presidents at her level, and they were all competing for promotions. Eric Schmidt, then the chief executive, wasn't looking for a No.2. Men who weren't performing as well as she was were getting recognized and receiving higher titles, former Google colleagues maintained. "Despite leading a bigger, more profitable, faster-growing business than the men who were her peers, she was not given the title president, but they were," recalled Kim Scott, a leader in the ad sales division. Ms. Sandberg was looking for something new. She said yes to Facebook. Mr. Zuckerberg brought in Ms. Sandberg to deal with growing unease about the company in Washington. She professionalized the ragtag office there, which had been opened by a recent college graduate whose primary job was to help lawmakers set up their Facebook accounts. She represented Facebook as a member of President Barack Obama's Council on Jobs and Competitiveness, along with other executives and labor union leaders. After one meeting of the council, she accompanied Mr. Obama on Air Force One to Facebook's headquarters, where the president held a public town hall to discuss the economy. But soon, there were cracks in the facade. In October 2010, she met with the F. T. C. chairman, Jonathan Leibowitz, to try to quell a privacy investigation. In his office, a relaxed and confident Ms. Sandberg began the meeting with a claim that Facebook had given users more control over their data than any other internet company and that the company's biggest regret was not communicating clearly how its privacy policy worked. The F. T. C. officials immediately challenged her, according to people who attended the meeting. Mr. Leibowitz noted that, on a personal level, he had watched his middle-school-age daughter struggle with the privacy settings on Facebook, which had automatically made it easier for strangers to find users like her. "I'm seeing it at home," he said. "That's so great," Ms. Sandberg responded. She went on to describe the social network as "empowering" for young users. Mr. Leibowitz hadn't meant it as good news — and emphasized to her that the F. T. C. was deeply concerned about privacy. Ms. Lever, the Facebook spokeswoman, described the meeting as "substantive," with a detailed explanation of the company's privacy policies. She added that the characterization of tension in the room "misrepresents what actually happened." But to the people who were there, Ms. Sandberg seemed to be hearing only what she wanted to hear. An Oval Office Offering The executives made their way through the lobby of Trump Tower, past reporters shouting questions they ignored, into the gold elevators and up to meet with the president-elect. "Everybody in this room has to like me " President-elect Trump said to the group he had gathered there in December 2016. It included Ms. Sandberg and the chief executives of Apple, Amazon, Google and Microsoft. But Ms. Sandberg had made her preferences very clear: She did not like him. In fact, she was still in shock and mourning for Hillary Clinton's defeat. She was a reliable and prominent Democratic bundler. She had served as chief of staff to Treasury Secretary Lawrence Summers during the Clinton administration and her name had been floated for Treasury secretary in a potential Hillary Clinton administration. Now she was waylaid from her path back into politics, after eight years of stratospheric success as a feminist icon and business leader. Moreover, her Democratic connections were of limited use in the newly elected administration. She called on Joel Kaplan, the company's top Republican and vice president of global policy, whom she hired in May 2011. (Mr. Kaplan, who accompanied Ms. Sandberg to Trump Tower, stayed one day longer to interview with the Trump transition team for the position of director of the Office of Management and Budget. Facebook said he withdrew his candidacy before the meeting, but took the interview anyway.) Mr. Kaplan, a former deputy chief of staff for President George W. Bush, had warned Ms. Sandberg and Mr. Zuckerberg that they had to repair relations with Republicans who resented their support for Democrats. Ms. Sandberg attended the Trump Tower meeting, seated two chairs to the right of the president-elect and between Vice President Mike Pence and Larry Page, one of Google's founders, but barely spoke. The president-elect, who had sparred with many of the companies whose leaders he now addressed, and who would go on to complicate Facebook's policies on speech in ways company leaders did not yet comprehend, appeared to be in good spirits that day. "You'll call my people, you'll call me. It doesn't make any difference," Mr. Trump said. "We have no formal chain of command over here." Facebook did call him. But it was Mr. Zuckerberg who became the emissary to Washington. In the months and years after the 2016 election, Facebook confronted a number of challenges connected to the Trump presidency. The company investigated and dealt with fallout from the scope of Russian interference with the election on its platform. A Facebook spokeswoman noted that it was natural for Mr. Zuckerberg to take on a larger role in policy on speech and misinformation. Other tech leaders were also increasingly engaged on those issues. "These areas demanded more time, attention and focus, which both Mark and Sheryl have given them," said Ms. Lever. At the same time, Mr. Zuckerberg and Ms. Sandberg continued to drift further apart. He was critical of her handling of public relations related to election interference and another scandal in March 2018, when it was revealed that Cambridge Analytica, a political consulting firm working for Mr. Trump, had used data harvested from Facebook users to target voters. Both were breaches that technically stemmed from his side of the business — products — but she was in charge of dealing with the public's anger over the episodes. One of her primary roles had been to charm Washington on Facebook's behalf, and protect and burnish its image. Neither project was going particularly well. On the afternoon of Sept.19,2019, Mr. Zuckerberg slipped into the Oval Office for a meeting unrecorded in public schedules for the president. Mr. Trump leaned forward, resting his elbows on the ornately carved 19th-century Resolute desk. As he boasted about the performance of the economy under his administration, a jumbo glass of Diet Coke collected condensation on a coaster in front of him. Mr. Zuckerberg sat on the other side of the desk, in a straight-back wooden chair wedged between Mr. Kaplan and Jared Kushner, Mr. Trump's son-in-law and senior adviser. Dan Scavino, the president's director of social media, sat at the end of the row. Mr. Zuckerberg had come with a gift. He told Mr. Trump that a team had run the numbers using proprietary internal data, and the president had the highest engagement of any politician on Facebook, according to people familiar with the discussion. Mr. Trump's personal account, with 28 million followers at that time, was a blowout success. The former reality show star was visibly pleased. Later in the day, Mr. Trump disclosed the meeting on Facebook and Twitter, posting a photo of the two men shaking hands, a wide smile on the C. E. O.'s face. "Nice meeting with Mark Zuckerberg of @Facebook in the Oval Office today," read the caption. Mr. Zuckerberg's introduction to Mr. Trump's White House had come through Mr. Kaplan and Peter Thiel, an early investor in Facebook and the tech industry's most vocal supporter of the president. Mr. Zuckerberg had first gotten to know Mr. Kushner, who graduated from Harvard the year Mr. Zuckerberg began. Before his Oval Office meeting, Mr. Zuckerberg scheduled an appointment with Mr. Kushner, who had led digital media strategy for the Trump campaign. He wanted to deliver a compliment about the campaign, and told Mr. Kushner: "You were very good on Facebook." Not Sandberg's Washington Anymore Ms. Sandberg greeted House Speaker Nancy Pelosi with a smile. The speaker responded coolly, but she did invite Ms. Sandberg to join her on the couches in the guest seating area. It was May 8, 2019, and the appointment with the speaker capped two days of difficult meetings with lawmakers about efforts to prevent disinformation during the 2020 elections. It was a trying period for Ms. Sandberg. Her work responsibilities were crushing: Friends said she was feeling tremendous pressure, and some guilt, for the cascade of scandals confronting the company. The tense mood in the speaker's office was in stark contrast to the one during a visit Ms. Sandberg made to Ms. Pelosi in July 2015. They took a photo together, with both women smiling, and later Ms. Pelosi posted it to Facebook, heaping praise on Ms. Sandberg's advocacy for women in the work force. Now, four years later, Ms. Sandberg sought to regain some of that favor as she described efforts to take down fake foreign accounts, the hiring of thousands of content moderators and the use of artificial intelligence and other technologies to quickly track and take down disinformation. She assured Ms. Pelosi that Facebook would not fight regulations. She pointed to Mr. Zuckerberg's opinion essay in The Washington Post in April, which called for privacy rules, laws requiring financial disclosures in online election ads, and rules that enabled Facebook users to take their data off the social network and use it on rival sites. The two talked for nearly an hour. Ms. Sandberg admitted that Facebook had problems, and the company appeared to be at least trying to fix them. Ms. Pelosi was still on guard, but the efforts appeared to be a step forward. Finally. They seem to be getting it, Ms. Pelosi said. Two weeks later, a video featuring the speaker was widely shared on Facebook. Someone had manipulated the video, making it seem as if Ms. Pelosi was slurring her words. On a Facebook page called Politics Watchdog, the video attracted two million views and was shared tens of thousands of times. From there, it was shared to hundreds of private Facebook groups, many of them highly partisan pages. Within 24 hours, Mr. Trump's personal lawyer and a former mayor of New York City, Rudy Giuliani, had tweeted the link, along with the message, "What's wrong with Nancy Pelosi? Her speech pattern is bizarre." The private Facebook groups Mr. Zuckerberg had championed two months earlier as part of a pivot to privacy were the ones now spreading the video. Within the confines of the small groups, Facebook users not only joked with one another about how to edit the video but also shared tips on how to ensure that it would reach the maximum number of people. YouTube quickly took down the video, but Facebook was where it was getting significant traction. The speaker's staff was livid. Her office had particularly strong ties to Facebook. Catlin O'Neill, Ms. Pelosi's former chief of staff, was one of Facebook's most senior Democratic lobbyists. Inside Facebook, executives were ignoring the Pelosi staff's calls because they were trying to formulate a response. The fact checkers and the A. I. hadn't flagged the video for false content or prevented its spread. It was easy to fool Facebook's filters and detection tools with simple workarounds, it turned out. But the doctored video of Ms. Pelosi revealed more than the failings of Facebook's technology to stop the spread of misleading viral videos. It exposed the internal confusion and disagreement over the issue of highly partisan political content. Executives, lobbyists, and communications staff spent the next day in a slow-motion debate. Ms. Sandberg said she thought there was a good argument to take the video down under rules against disinformation, but she left it at that. Mr. Kaplan and members of the policy team said it was important to appear neutral to politics and to be consistent with the company's promise of free speech. Ms. Sandberg would have been the senior woman in those discussions, as she was in any discussion at the company, and probably one of few women involved in the decision making at all. After their 2015 visit, Ms. Pelosi had expressed admiration for Ms. Sandberg's work on behalf of women, and both knew well the additional scrutiny and attacks that female leaders can face. That the video existed at all and had spread so widely, often with gendered commentary, was also a testament to that. The conversations became tortured exercises in "what-if" arguments. Mr. Zuckerberg and other members of the policy team pondered if the video could be defined as parody. If so, it could be an important contribution to political debate. Some communications employees noted that the same kind of spoof of Ms. Pelosi could have appeared on the television show "Saturday Night Live." Others on the security team pushed back and said viewers clearly knew that "S. N. L." was a comedy show and that the video of Ms. Pelosi was not watermarked as a parody. Employees involved in the discussions were frustrated, but they emphasized that a policy for just one video would also affect billions of others, so the decision could not be rushed. "It's easy to criticize the process, but there isn't a playbook for making policy decisions that make everyone happy, particularly when attempting to apply standards consistently," Ms. Lever, the spokeswoman, said this week. On Friday,48 hours after the video surfaced, Mr. Zuckerberg made the final call. He said to keep it up. Ms. Sandberg did not try to explain, or justify, the decision to Ms. Pelosi's staff. Later that year, Mr. Zuckerberg had a chance to publicly elaborate on the thinking behind that decision and others like it. On Oct.17, he appeared at Georgetown University's campus in Washington to deliver his first major public address on Facebook's responsibility as a platform for speech. He described Facebook as part of a new force that he called "the fifth estate," which provided an unfiltered and unedited voice to its 2.7 billion users. He warned against shutting down dissenting views. The cacophony of voices would, of course, be discomfiting, but debate was essential to a healthy democracy. The public would act as the fact checkers of a politician's lies. It wasn't the role of a business to make such consequential governance decisions, he said. Ms. Lever added recently that the company did not want to act unilaterally to make these choices and would welcome regulations from legislators. Immediately after the Georgetown address, civil rights leaders, academics, journalists and consumer groups panned the speech, saying political lies had the potential to foment violence. An aide to Ms. Sandberg fired off a series of angry emails about the Georgetown speech to her. She wrote back that he should forward the emails to Nick Clegg, a former British deputy prime minister who had become Facebook's vice president of global affairs and communications, and others who might influence Mr. Zuckerberg's thinking. Her inaction infuriated colleagues and some of her lieutenants — his decisions, after all, were in direct contradiction to the core values she promoted in public. There was little she could do to change Mr. Zuckerberg's mind, Ms. Sandberg confided to those close to her. Just a few days after Mr. Zuckerberg told the subdued Georgetown crowd that Facebook would not curtail political speech, Ms. Sandberg appeared at Vanity Fair's New Establishment Summit in Los Angeles, and sat for an interview with Katie Couric. The two women had once bonded over their shared experience of being widowed young; Ms. Couric had lost her husband to colon cancer at age 42. Ms. Sandberg's husband, Dave Goldberg, died in May 2015, and Ms. Couric had supported Ms. Sandberg's 2017 book about coping with that loss, "Option B," with interviews at public events. But during their nearly hourlong conversation, Ms. Couric grilled Ms. Sandberg about bullying on Instagram and Facebook. She pushed her to defend Facebook against calls to break up the company and asked skeptically if the promised privacy reforms would be effective. Several times, Ms. Sandberg conceded that the issues were difficult and that Facebook felt responsible, but she stopped short of saying that the company would take the type of decisive action demanded by civil liberty groups and academics. Toward the end of the conversation, Ms. Couric posed the question that few were bold enough to ask Ms. Sandberg directly: "Since you are so associated with Facebook, how worried are you about your personal legacy as a result of your association with this company?" Ms. Sandberg didn't skip a beat as she reverted to the message she had delivered from her first days at Facebook. "I really believe in what I said about people having voice. There are a lot of problems to fix. They are real, and I have a real responsibility to do it. I feel honored to do it," she said, with a steady voice and calm smile. She later told aides that inside, she was burning with humiliation. Good for the World or Facebook? Ms. Sandberg and Mr. Zuckerberg still meet at the start and end of each week, signaling to the company, and to the outside world, that they remain in lock step. Friends and Facebook executives speak to their personal closeness. When they first met, Mr. Zuckerberg realized that Ms. Sandberg could excel at the parts of the C. E. O. job that he found boring. In the 13 years they've been working together, Mr. Zuckerberg now understands that he cannot outsource some of those duties. At least not to another person. He is concerned about the company's position in the world, but he generally is less swayed by Ms. Sandberg's view, or anyone else's. Instead, he relies on two internal metrics, known internally as GFW, Good-for-the-World, and CAU, Cares-about-the-world. Facebook constantly polls its own users on whether they saw Facebook as one or both of those things. Both the numbers plummeted, and remained low, after the revelations about Russian election interference and data harvesting by Cambridge Analytica. For years, they failed to rise, no matter how many promises Facebook made to do better and how many new security programs the company started. Mr. Zuckerberg, who received the numbers weekly, told aides that eventually the tide would turn and people would start to see Facebook differently. Privately, executives told each other there were other numbers that mattered more. On Jan.27,2021, just weeks after the riots in Washington, Mr. Zuckerberg and Ms. Sandberg joined an earnings call with investment analysts. In yet another about-face decision on speech, Mr. Zuckerberg announced that Facebook was planning to de-emphasize political content in the News Feed because, he said, "people don't want politics and fighting to take over their experience on our service." He was still making calls on the biggest policy decisions. The announcement was also a tacit acknowledgment of Facebook's yearslong failure to control hazardous rhetoric running roughshod on the social network, particularly during the election. "We're going to continue to focus on helping millions of more people participate in healthy communities," he added. Then Ms. Sandberg shifted the focus to earnings. "This was a strong quarter for our business," she said. Revenue for the fourth quarter was up 33 percent, to $28 billion, "the fastest growth rate in over two years." Sheera Frenkel and Cecilia Kang cover technology for The New York Times. They are the authors of the forthcoming book " An Ugly Truth: Inside Facebook's Battle for Domination," from which this article is adapted.

July 8,2021 An interdisciplinary team of researchers, led by the Universities of Cambridge and Tübingen, has gathered measurements of body and brain size for over 300 fossils from the genus Homo found across the globe. By combining this data with a reconstruction of the world's regional climates over the last million years, they have pinpointed the specific climate experienced by each fossil when it was a living human. The study reveals that the average body size of humans has fluctuated significantly over the last million years, with larger bodies evolving in colder regions. Larger size is thought to act as a buffer against colder temperatures: less heat is lost from a body when its mass is large relative to its surface area. The results are published today in the journal Nature Communications. Our species, Homo sapiens, emerged around 300,000 years ago in Africa. The genus Homo has existed for much longer, and includes the Neanderthals and other extinct, related species such as Homo habilis and Homo erectus. A defining trait of the evolution of our genus is a trend of increasing body and brain size; compared to earlier species such as Homo habilis, we are 50% heavier and our brains are three times larger. But the drivers behind such changes remain highly debated. "Our study indicates that climate—particularly temperature—has been the main driver of changes in body size for the past million years," said Professor Andrea Manica, a researcher in the University of Cambridge's Department of Zoology who led the study. He added: "We can see from people living today that those in warmer climates tend to be smaller, and those living in colder climates tend to be bigger. We now know that the same climatic influences have been at work for the last million years." The researchers also looked at the effect of environmental factors on brain size in the genus Homo, but correlations were generally weak. Brain size tended to be larger when Homo was living in habitats with less vegetation, like open steppes and grasslands, but also in ecologically more stable areas. In combination with archaeological data, the results suggest that people living in these habitats hunted large animals as food—a complex task that might have driven the evolution of larger brains. "We found that different factors determine brain size and body size—they're not under the same evolutionary pressures. The environment has a much greater influence on our body size than our brain size," said Dr. Manuel Will at the University of Tubingen, Germany, first author of the study. He added: "There is an indirect environmental influence on brain size in more stable and open areas: the amount of nutrients gained from the environment had to be sufficient to allow for the maintenance and growth of our large and particularly energy-demanding brains." This research also suggests that non-environmental factors were more important for driving larger brains than climate, prime candidates being the added cognitive challenges of increasingly complex social lives, more diverse diets, and more sophisticated technology. The researchers say there is good evidence that human body and brain size continue to evolve. The human physique is still adapting to different temperatures, with on average larger-bodied people living in colder climates today. Brain size in our species appears to have been shrinking since the beginning of the Holocene (around 11,650 years ago). The increasing dependence on technology, such as an outsourcing of complex tasks to computers, may cause brains to shrink even more over the next few thousand years. "It's fun to speculate about what will happen to body and brain sizes in the future, but we should be careful not to extrapolate too much based on the last million years because so many factors can change," said Manica. 16 hours ago 0 19 hours ago 0 19 hours ago 0 Jul 06,2021 0 Jul 06,2021 1 hour ago 1 hour ago 12 hours ago 12 hours ago 12 hours ago 12 hours ago 13 hours ago Apr 08,2021 Jun 25,2021 Apr 29,2021 Apr 29,2021 Apr 09,2021 Apr 12,2021 16 hours ago 20 hours ago Jul 06,2021 Jul 06,2021 Jul 06,2021 Jul 06,2021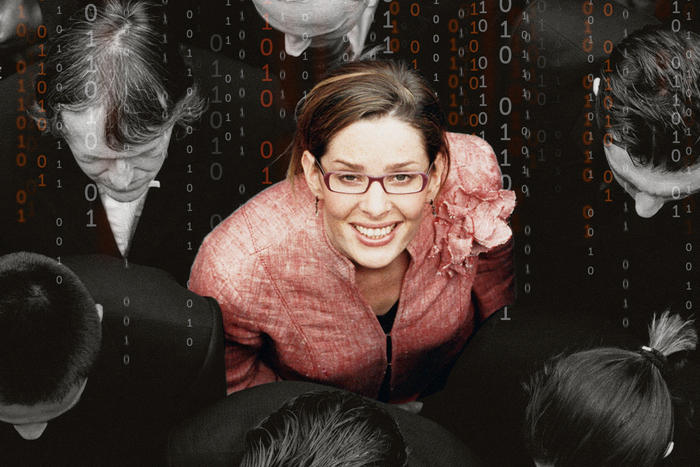 Every company is already—or is fast becoming—a technology company. From simply having a website to using a digital payment system, deploying an AI-enabled chatbot or designing a self-driving car, all organizations are engaging with technology. As capabilities grow, many companies have also had to rebalance the skills they need to operate, and the labor market hasn't been able to keep pace with this demand. As technology has advanced, diversity has retreated. Despite all the efforts to encourage girls and women to pursue careers in technology, the statistics are still alarming. Accenture analysis shows that while the total number of women in tech roles has increased over the past three decades—from 1.6M to 3.7M—the share of women in tech roles has declined. Shockingly, there was a higher percentage of women tech workers in 1984 (35%) than there is today (32%); women hold just 25% of computing roles across U. S. companies. They leave tech roles at a 45% higher rate than men. And in the largest 1,000 companies, fewer than one in five CIOs or CTOs are women. The tech industry needs women, and not just to meet the demand for talent. Diverse, inclusive workplaces are 11 times more innovative than non-diverse organizations. And better representation of women in tech will help to ensure that products and services are designed with them in mind. To illustrate why that's important, consider this: The lack of 'female' crash test dummies contributes to the fact that women are 47% more likely to be seriously injured in car crashes and 17% more likely to die. At Accenture, we believe a culture reset is needed to change the game for women in tech, with a goal of doubling the number of young women working in the industry by 2030. I connected with some of Accenture's best female tech talent, including our own CIO, to get their take on what it's like to be a woman in tech and how companies can foster a culture of inclusion where women—and everyone—can thrive. Here's what they had to say: Henrietta Ridley Mary Hamilton Gloria Samuels Emma McGuigan Philippa Spork Ashley Skyrme Mpho Zim Dr. Isi Idemudia Hisako Katayama, senior manager * Do you have examples of a culture reset program going on within your organization that is changing the game for women in tech? Reach out to me on LinkedIn.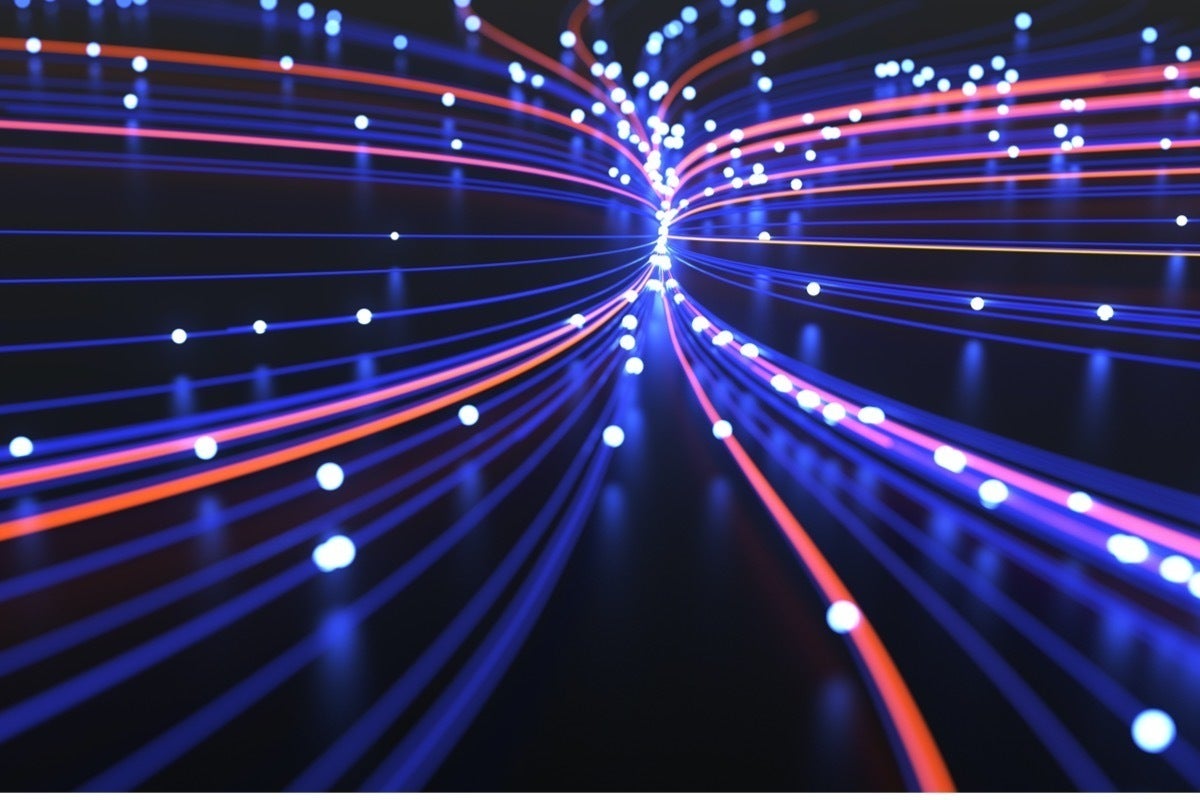 Why is good data governance so important? Consider what might result without it: data that's poor in quality, difficult to use, lacking integrity, vulnerable to cybersecurity threats, inconsistent, and not always available to business users. In other words, from a business standpoint there is almost no point in having data without data governance. As defined by the Data Governance Institute, an organization that provides best practices and guidance in the discipline, "data governance is a system of decision rights and accountabilities for information-related processes, executed according to agreed-upon models which describe who can take what actions with what information, and when, under what circumstances, using what methods." The digital transformations under way at so many organizations have rendered strong data governance even more vital for enterprises, because so much of business success depends on data being reliable, secure, and available to the right people at the right time. Not surprisingly, demand for data governance products and services is on the rise. Research firm Markets and Markets estimates that the global data governance market will grow from $2.1 billion in 2020 to $5.7 billion by 2025, at a compound annual growth rate (CAGR) of 22% during the forecast period. To continue reading this article register now Learn More Existing Users Sign In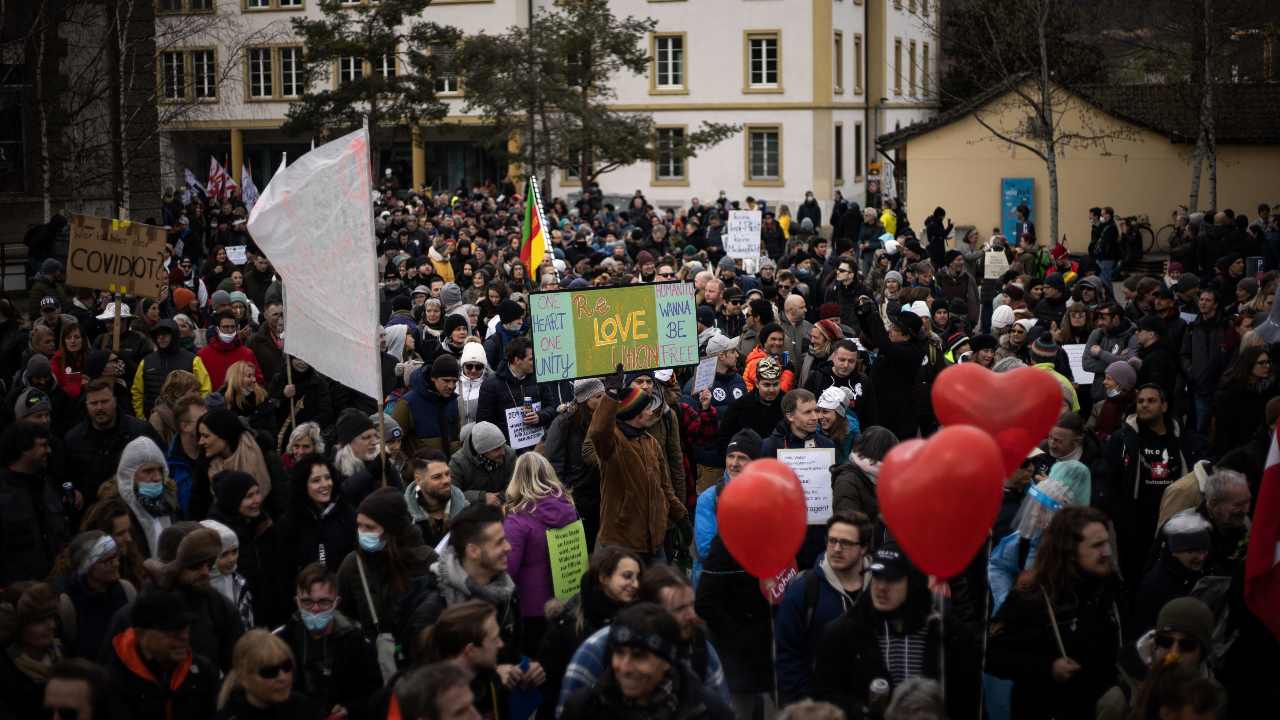 As richer countries focus on getting back to normality, encouraging tourism, many outbreaks are hitting the poorer nations. a big protest in liestal against the corona pandemic mesurments in Liestal, Schweiz in 2021. More than four million people have now died from COVID-19, the WHO said on Wednesday, as many rich nations prepare to loosen restrictions even as countries in Asia battle surging infections. Millions are facing new lockdowns across Asia and Indonesia has emerged as a global hotspot with death rates rising tenfold in a month to a record 1,040 on Wednesday. "The world is at a perilous point in this pandemic," said WHO chief Tedros Adhanom Ghebreyesus, calling the four million figure an underestimate of the true toll. Tedros castigated rich countries for hoarding vaccines and protective equipment and accused them of acting "as though the pandemic is already over" by relaxing restrictions. Indonesia -- a vast archipelago of 270 million -- has ordered people to work from home if possible and restricted opening hours of business across its territory. "I'm very scared about getting infected," said Nesan Nusmana, who lives near a cemetery on Java where ambulances were queuing to deliver the dead. "But it can't be helped. This is where I live. All I can do now is pray." New outbreaks have forced lockdowns in Vietnam's Ho Chi Minh City and Myanmar's Yangon -- home to more than 15 million people combined. Sydney's five million residents, already two weeks into a lockdown, will be staying at home for another week after 27 new cases were detected. "It's still scary that the virus is out there," said Menno De Moel,44, at a vaccination centre in Sydney where he was getting his first shot. "Hopefully this is going to be the last lockdown, but on the other hand anything that is needed, needs to be done." More than 18 months since the virus emerged in China, the world is still struggling to move on. This is particularly true of the sporting world, where many events continue to be played with no spectators, postponed or cancelled altogether. Preparations for the Tokyo Olympics, which was pushed back from last year, have been plagued by the virus. Just 16 days before the Games are due to kick off, officials scrapped the torch relay to stop crowds from gathering and are expected to announce that a state of emergency in place in Tokyo will continue during the Games. Local reports suggested this would force the event to be held behind closed doors. By contrast, England and Denmark will contest football's Euro 2020 semi-final on Wednesday in front of tens of thousands of fans. Britain is facing a surge in cases, but mass vaccinations have helped to keep hospital admissions and deaths comparatively low. The government has ordered an end to almost all restrictions in England over the coming weeks. But the World Health Organization warned that transmission of the virus would increase regardless of high vaccination rates. "I would urge extreme caution in the complete lifting of public health and social measures at this time because there are consequences for that," said WHO emergencies director Michael Ryan when asked about England's plans. As richer countries peel back their rules and regulations, many of the current outbreaks are hitting poorer nations. The WHO's Tedros renewed his plea for richer nations to share their resources. "From a moral, epidemiological or economic point of view, now is the time for the world to come together to tackle this pandemic collectively," he said. But in the rich world, people are more focused on getting back to normality, with a tentative return of mass tourism. However, illustrating the difficulties of a mixed approach to virus measures, one group of US teenagers in the United States caused outrage when they refused to wear masks on a flight to the Bahamas. "It was bad. First, they were yelling. They were cursing," witness Malik Banks told North Carolina station WSOC-TV. "They were being very obnoxious." Updated July 08, 2021 14:29:36 IST

MSI has officially unleashed its GeForce RTX 3070 SUPRIM SE GODZILLA Edition graphics card for its Japanese audience. The graphics card is a collaboration with MSI and Toco Ltd, themed around the iconic lizard MUTO. The MSI GeForce RTX 3070 SUPRIM SE Godzilla Edition graphics card is a limited edition variant that is designed exclusively for Japan. the card has gone on sale over at Amazon Japan for 117,387 JPY & which puts it roughly at around $1000 US. The card was leaked last week and now we can see more detailed pictures of it thanks to the Amazon listing. NVIDIA GeForce RTX 30 Laptop GPUs To Get SUPER Refresh In Early 2022, Alleges Rumor The GeForce RTX 3070 SUPRIM SE GODZILLA edition features the well-built & well-designed SUPRIM cooler which is MSI's top-end variant at the moment. It comes in the LHR variation which means it's rocking the new GA104 Ampere SKUs that restrict mining algorithms such as ETH and BTC. MSI has gone with a slightly more themed design, offering a red and black colored shroud and backplate. It also features a picture of our favourite lizard monster on the backplate and the box package itself. As for specifications, the GeForce RTX 3070 SUPRIM SE GODZILLA edition will offer the same out-of-box specs as the SUPRIM variant with 5888 CUDA cores clocking in at up to 1830 MHz (1840 MHz with MSI's Dragon Center Extreme Performance mode),8 GB of GDDR6 memory at 14 Gbps and a 270W TGP. The card is powered by dual 8-pin connectors and also features several RGB panels for user customization. MSI will additionally bundle the graphics card with a range of accessories such as a Godzilla-themed mousepad and a VGA support bracket which comes with every SUPRIM card. Once again, this variant is exclusively designed for Godzilla fans in Japan so don't expect availability outside of the Asian Pacific market. News Source: Momomo_US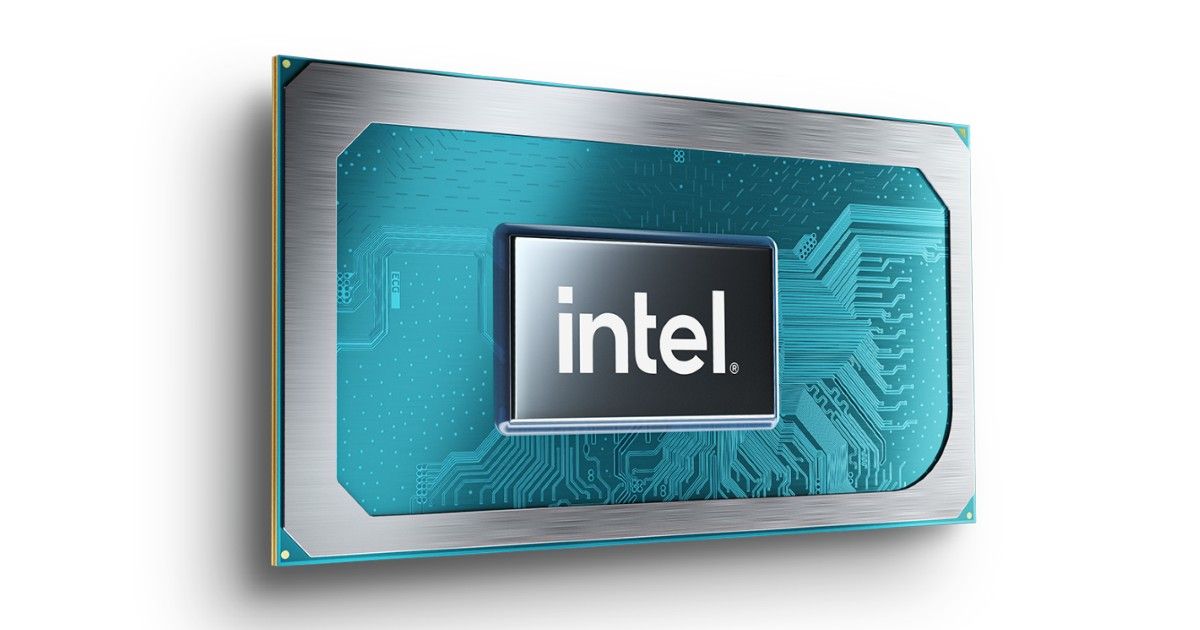 Chip maker Intel has reportedly discontinued its Lakefield processors, which were earlier expected to power devices like the Microsoft Surface Neo and other foldable devices. According to a report by AnandTech, the company has started the end of life process for the processors, meaning they lasted for just over one year on Intel's portfolio. The processors were launched in June last year, and many expected the processors to be Intel's answer to ARM chips that have quickly become the go-to chips for foldable, ultra-thin and handheld devices. Intel has been losing market share not only to ARM but also to rival AMD, who has been gaining market share in the PC space. The Lakefield chips allowed Intel to stack three layers of the processor on top of each other, making them smaller and more efficient, two signature benefits of chips powered by ARM's technologies. In June last year, Intel said the new chips will require 56% smaller package area and 47% smaller board sizes, while also providing better battery life than before. It announced two Lakefield chips at the time — the Intel Core i5-L16G7 and the Core i3-L13G3. The Core i5 variant supported 1.4GHz base frequency and could go up to 3GHz on a single core. The i3 variant, on the other hand, had a base frequency of 800 MHz and clocked up to 2.8GHz on single core speeds. They also had Intel's graphics chips integrated. As expected, discontinuation of the chips has surprised many who expected the chips to be seen on future foldable and ultra-thin devices. The Lakefield chips were first announced in January 2019 and it took Intel over a year to start shipping them, only to be discontinued a year later. However, they haven't been seen on many devices, which could mean that device makers didn't see the value in them that Intel hoped they would and why the company started wiping them off its portfolio. Microsoft has worked with Qualcomm to build the Snapdragon 8cx chips, which power Surface devices. The company recently said its new Windows 11 operating system will also support the Snapdragon chips, and there's been no mention of Intel's Lakefield chips anywhere. Thanks for reading till the end of this article. For more such informative and exclusive tech content, head over to our Facebook page

Google Calendar has started to roll out a new option in the RSVP menu that will allow users to indicate if they will be attending a meeting in-person or virtually. It will be present alongside the option that indicates that the recipient will be physically present for the meeting. Google says that this change is a part of making Google Calendar more flexible to suit the hybrid workplace model. Last month, the company rolled out an improved hand-raising feature in Google Meet, making it easier for users to view and acknowledge raised hands and minimise the ruckus during online meetings. As per a blogpost by Google, Google Calendar will now have new RSVP options under the "Yes" option. A dropdown menu will allow users to select one of three answers: "Yes", "Yes, in a meeting room", and "Yes, joining virtually". While it may not sound like a big change, it surely provides some respite for the organisers of the meeting. In this way, they'll have an idea of how to accommodate attendees both physically and virtually. Additionally, it will also allow attendees to quickly reply to a meeting rather than write an email to specify their physical or virtual presence. The new RSVP options will only be available on Google Calendar for now, but the company says it's working on bringing the same feature to calendar invitations in Gmail soon. Google also says that the join method details are not shared with contacts on other platforms such as Microsoft Outlook. The rollout of the feature is starting on July 8 for all Google Workspace customers, as well as G Suite Basic and Business customers. Last month, Google Meet got an improved hand-raising feature as a part of an update in Google Workspace. The feature provides audio notifications when the first hand is raised in a meeting, automatically lowers the hand once the person has spoken, and moves the tiles of the people with raised hands to a more visible position in the video grid.

Why you can trust Pocket-lint (Pocket-lint) - Destiny 2's calendar of content keeps rolling on, although it's been a little while since its last full-scale expansion, Beyond Light, released. Bungie has confirmed, though, that it'll soon be showing off much more about the next step. Best upcoming PS5 games: PlayStation titles to anticipate The new expansion, titled The Witch Queen, will be getting a full showcase on 24 August 2021, the developer announced in a fairly barebones Tweet. pic.twitter.com/MJatd9B1Vk — Destiny 2 (@DestinyTheGame) July 7, 2021 It might be relatively cryptic, but we already know the expansion's title thanks to Bungie's own roadmap from before Beyond Light's release, so there's not much else this can be related to. Steelseries celebrates its 20th anniversary, a legacy of glory By Pocket-lint Promotion · 8 July 2021 On top of that, a blog post from Bungie goes into a bit of detail on some in-game events and campaigns, and again reiterates that the showcase will reveal a lot more about the expansion. In terms of an actual release date, it's not scheduled to come out until early 2022, so there's still a good while before anyone's getting their hands on it. For now, though, we'll just have to wait for late August and see if any rumours surface around what we'll be enjoying as part of Destiny 2's new tranche of content. Writing by Max Freeman-Mills. Originally published on 8 July 2021.

Microsoft is urging folks using a Windows PC to immediately update their OS after a critical vulnerability was discovered. The vulnerability has been designated as "PrintNightmare" and according to the company, the flaw is designed to compromise the Windows Print Spooler service. Microsoft says that if your systems are not updated, the vulnerability could effortlessly exploit your system by installing new programs, view and delete data, and even create new accounts, all with full administrative rights. In other words, you'd be letting the threat actors go to town on your PC. Do note that this security vulnerability is dangerous across all Windows version; Windows 10 may clearly be a target, but so are PCs running on older versions of the OS, including Windows 7. Even more so, since Microsoft officially ended support for the OS last year. As for the versions of Windows Server, the company says that it will have updates ready for them soon. (Source: CNN)

Alleged pricing and performance numbers of the AMD Radeon RX 6600 XT graphics card have been reported by various leakers. As per the details, it looks like the Radeon RX 6600 XT may not come at the mainstream pricing we were hoping it would but feature performance slightly higher than older expectations. In their latest videos, Coreteks and Moore's Law is Dead talk about the expected price and launch date of the AMD Radeon RX 6600 XT graphics card. The smallest of the RDNA 2 GPUs we will get is not going to come in at a cheap price. For launch, Coreteks states that the graphics card will arrive in August which is a month away from now so we might hear an announcement either by late July or early August. AMD Radeon RX 6600M Is Spotted Inside The Lenovo Legion 5 Gaming Laptop As for pricing, the AMD Radeon RX 6600 XT is said to feature a price of $399 US at MSRP. Now, this is obviously much higher than the $299-$329 US pricing we had speculated for the card and puts it at the same level as the RTX 3060 Ti. This is the same price that AMD asked for its Radeon RX 5700 XT graphics card a few years ago and that was based on a higher-end chip than Navi 23. There is no reason mentioned as to why the pricing has seen such a large bump for mainstream variants but it looks like paying extra for the RX 6700 XT would be a better decision if the RX 6600 XT really ends up around $400 US. The performance numbers are said to be close to the Radeon RX 5700 XT and GeForce GTX 1080 Ti, give or take 5%. That sounds promising but then again, it should be expected since this is a higher-clocked RDNA 2 chip we are talking about. It will be interesting to see how efficient the Navi 23 GPU based AMD Radeon RX 6600 XT ends up to be but for now, the pricing is looking to be its weakest point. AMD RX 6600 XT Graphics Card Specifications: AMD's Xilinx Acquisition Enters Second Phase Of Chinese Regulatory Scrutiny The AMD Radeon RX 6600 XT graphics card will be powered by the Navi 23 XT GPU which is going to feature 32 Compute Units or 2048 stream processors. The card will also rock 32 MB Infinity Cache & will feature an 8 GB GDDR6 memory capacity running across a 128-bit wide bus interface. As for the Navi 23 GPU itself, it measures 237mm2 and consists of 11.06 Billion transistors. The GPU is not however the smallest chip in the RDNA 2 family as that title should belong to Navi 24. The pin speeds will be kept at 16 Gbps which will bring the total bandwidth to 256 GB/s. As per the previous rumors, the card is expected to feature 30 MH/s in the Ethereum mining, and in terms of synthetic performance, the card scores 9439 points in the 3DMark Time Spy graphics test. Custom models have been leaking for a while now so we can expect more details later this month on the AMD Radeon RX 6600 XT graphics card.

Why you can trust Pocket-lint (Pocket-lint) - Google began migrating features from the Nest app to the Google Home app quite some time ago and as the process continues, a new update to the Google Home app sees some great features appear for the Nest Hello video doorbell. The latest update - which is version 2.40.1.10 on the Google Play Store and 2.40.104 on the App Store - sees Quick Responses and Quiet Time features added to the Google Home app for the Nest Hello. Previously, those features were only offered in the Nest app, so while you could see a live stream of your video doorbell and access some settings through the Google Home app, such as turning the camera on or off and talking through the microphone, you had to open the Nest app separately to start a Quiet Time period, for example. Quiet Time on the Nest Hello allows you to mute the Hello's indoor chime and visitor announcements for 30 minutes, an hour,90 minutes, two hours or three hours. Quick Responses meanwhile, allow users to get the Hello to automatically respond with "You can leave it", "We'll be right with you" and "We can't answer the door". Best robot vacuum Prime Day deals from Roborock By Pocket-lint Promotion · 8 July 2021 Nest Hello tips and tricks Pocket-lint How to access Quiet Time and Quick Responses for Nest Hello on Google Home To find Quick Responses and Quiet Time for Nest Hello in the Google Home app, follow the steps below. Make sure your Google Home app is updated Open the Google Home app Tap on your Nest Hello video feed from the list Tap on 'More' under the live video feed Tap on Quiet Time or Quick Responses The Google Home app update is currently rolling out, so if you don't have it yet, go to your respective app store and see if the update is available to force the download. Writing by Britta O'Boyle. Originally published on 8 July 2021.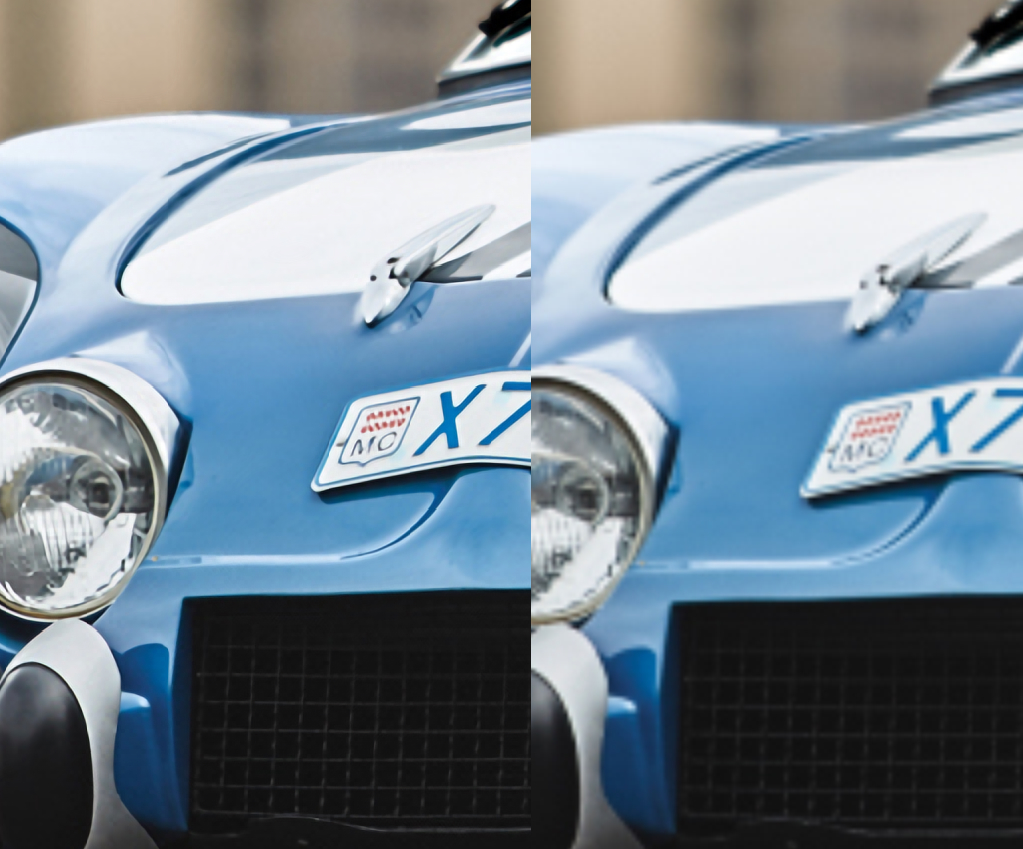 According to two recent job listings, it looks like Microsoft is indeed working on a new AI upscaling technology. Expected to rival Nvidia's DLSS and AMD FidelityFX Super Resolution, Microsoft's AI upscaling technology looks to be based on the DirectX/DirectML API, meaning it should work on both PCs and Xbox consoles. The two job openings are for Senior Software Engineer and Principal Software Engineer for Graphics, which can be found on Microsoft "Careers" page. The first job opportunity, posted on June 30th, describes the candidate as someone capable of "[implementing] software that incorporates machine learning algorithms for graphics in shipping hardware", possibly referring to Xbox Series X| S, GPUs and PCs. The other job opportunity, which was posted on June 18th, states that the chosen candidate will work with "technology related to graphics such as the DirectX API, graphics driver, Machine Learning, shader compiler, PIX tooling, or silicon feature development". The company has already shown some demonstrations of its AI Upscaler on Forza Horizon 3, showing some impressive results. If this technology is implemented at the DirectX 12/DirectML API-level, we may end up with an upscaling technology as good as DLSS, without the hardware limiting factors imposed by it. KitGuru says: As the "owner" of DirectX 12, Microsoft is one of the few companies that can make an AI upscaling technology work on almost any device. Whether that will happen or not still remains to be seen, as a project like this could take years. Become a Patron!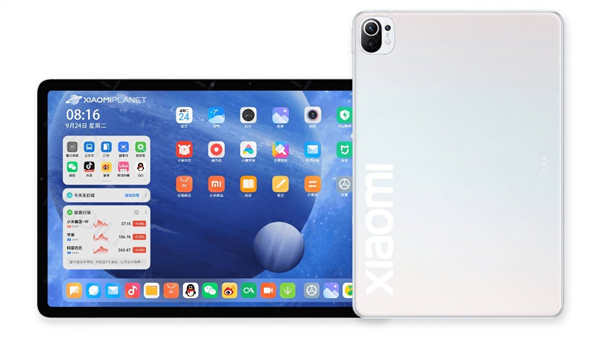 This website uses cookies to improve your experience while you navigate through the website. Out of these, the cookies that are categorized as necessary are stored on your browser as they are essential for the working of basic functionalities of the website. We also use third-party cookies that help us analyze and understand how you use this website. These cookies will be stored in your browser only with your consent. You also have the option to opt-out of these cookies. But opting out of some of these cookies may affect your browsing experience.

Is there anything that you can do to reduce the threat of a ransomware attack? And what should you do in case you're the victim of one? These were some of the questions that were answered by a group of cybersecurity experts who spoke about the topic of ransomware during a Reddit AMA. The discussion was organised by the California-based Institute of Security and Technology (IST), a non-profit organisation, and included Jen Ellis and Bob Rudis of the cybersecurity firm Rapid7, Marc Rogers of the IT services firm Okta, James Shank, of the computer security company, Team Cymru, and Allan Liska of the cybersecurity firm, Recorded Future. Over the last year, ransomware attacks around the world surged by 150 percent according to a study by Singapore-based security firm Group-IB. Ransomware attacks occur when hackers use an extortion software to lock your system and then demand a ransom for its release. Such attacks have seen an exponential rise, with the ransomware breach at the Florida IT firm Kaseya during the first week of July being the last major one. This single attack affected up to 1,500 businesses worldwide. Prior to the attack on Kaseya, a Russia-based group's ransomware attack forced the shutdown of Colonial Pipeline, the largest oil pipeline in the eastern United States. The attack crippled fuel delivery for several days in the US Southeast. This incident was followed by another on the world's largest meatpacker JBS SA. This string of attacks has prompted the US Department of Justice to elevate investigations of ransomware attacks to a similar priority as terrorism. As the ransomware threats keep mounting, IST, a non-profit organisation, recently hosted an Ask Me Anything (AMA) session on Reddit where users could raise any questions related to ransomware and cybercrime, and what people can do to make themselves or their organisations a little safer. One of the things that we need to understand first is how ransomware infects a computer. "It really depends on the type of ransomware," explained Rogers, of Okta. "In most cases it is a malicious application that takes control of your system before spreading laterally into any and all connected systems. Sometimes it can be an actual person that takes over your account and uses it to pivot into other systems to take them over also. Ultimately it ends with the same couple of things - your data gets stolen and an application, a locker, encrypts what's left behind and makes the demand for payment." "Most ransomware attackers don't need advanced tooling to accomplish their goals. The Pipeline was ransomed because of plain credential use on a VPN. Not exactly rocket science," Rudis, of Rapid7, added. Actually protecting yourself or your company can be challenging because of both high-tech ways to beat security — and the very strong chance that as humans, we all make mistakes, as Rudis pointed out. Liska, of Recorded Future, suggested employing multi-factor authentication, patching, endpoint protection and monitoring, scanning of remote infrastructure, and threat hunting for attackers. Rudis pointed out that there are many safe configurations for workstations and servers that organisations either do not know about or have been reluctant to deploy. "Just shoring up configurations on Active Directory and SMB (Server Message Block) servers alone can do wonders to help thwart attackers from being able to move laterally and encrypt or lock-out at scale,'' he said. Liska also added that there isn't a single software solution that will solve the problem of ransomware or other types of attacks. "Tackling such threats requires a holistic approach to security. Not just software, but the right policies, people, and protocols in place to quickly identify and stop threats (are needed)," he said. Rudis added to the opinion saying, "There is no path to purchasing your way into ransomware defense." But while many of these suggestions seem geared towards large organisations, individuals are also often targeted. In fact, a recent report by Daniel Benes, malware researcher at Avast, showed that gamers are increasingly being targeted by ransomware attackers. What should people do in this situation? Shank suggested three basic things anyone could do to ensure greater safety for themselves, and also for the companies they're working for: 1. Use strong passwords that are unique to each site/ service that you visit. 2. Keep good backups, and consider using more than one backup device where both devices are never plugged in at the same time. 3. Be vigilant! If something strikes you as odd, alert your corporate security team. Did you click a link and think it might be bad? Report it. Most ransomware actors take time to inventory networks after the initial compromise, so there may be time to still protect your network and your device. Time is of the essence here though. The AMA also discussed the likelihood of a state or a rogue group taking down a critical infrastructure for a long period, thus severely disrupting life. Ellis, of Rapid7, said that such a scenario doesn't feel far-fetched at all. "We've already seen infrastructure be a target in several countries, and this is only likely to increase without intervention. Even when the attacker offers up the keys as they did with the attack on the Irish healthcare authority (HSE), it can take a long time to get operations fully back up and running. HSE is saying they think full recovery will cost them $600 million (roughly Rs.4,480 crores)," Ellis said. The cybersecurity experts are also a part of the Ransomware Task Force Report by IST on combating ransomware. The report gives a comprehensive framework for actions that can be taken to fight ransomware and makes recommendations of steps that can be enforced by governments, institutions, and organisations. The major recommendations include suggestions to the governments to establish Cyber Response and Recovery Funds to support ransomware response and other cybersecurity activities, mandating that organisations report ransom payments, and increased regulation of the cryptocurrency sector. Coordinated, international diplomatic, and law enforcement efforts are also encouraged to proactively prioritise ransomware through a comprehensive, resourced strategy.

(Pocket-lint) - The big night is almost here - UFC 264 is right around the corner on ESPN+, and while you've probably heard more than a little about the headline fight, a trilogy bout between Dustin Poirier and Conor McGregor, it's far from the only big bout happening on July 17. To make sure you know what to watch out for when the stream starts on ESPN+, we've got the full listings right here, a full night of entertainment that should be as brutal and competitive as anything the UFC can muster. This is the first UFC event to have a full-capacity crowd roaring it on for months, so the atmosphere is sure to make for an even more intense viewing experience than usual, as the T-Mobile Arena in Las Vegas roars on the fighters. Main card (Starting 10 PM ET) First up, we've got the main card, which features the headline fight between Poirier and McGregor, as the two fighters seek to get the victory that would see them able to claim true dominance over each other. Their last two fights have left things tied at one win each, so there's everything to fight for. In fact, given how seismic McGregor's reputation is, the fact that his win against Poirier came all the way back in 2014 will probably be haunting him a little bit - there's no doubt he'll fighting to partly restore his reputation as one of the fiercest competitors in the world of sport. There are a host of other big fights to watch, though, so you won't be waiting around bored for the big one by any stretch. Dustin Poirier vs. Conor McGregor Gilbert Burns vs. Stephen Thompson Tai Tuivasa vs. Greg Hardy Irene Aldana vs. Yana Kunitskaya Sean O'Malley vs. Kris Moutinho Prelims (Starting 8 PM ET) There are four superb fights to check out before the main card begins, though, including some matchups that look really even from the outset, in particular that fight between Condit and Griffin, with Condit's long and storied career getting another chapter at this stage - they're both fierce fighters. Carlos Condit vs. Max Griffin Niko Price vs. Michel Pereira Ryan Hall vs. Ilia Topuria Trevin Giles vs. Dricus Du Plessis Prelims (Starting 6 PM ET) If you really want to make an evening of it, you can get started from 6PM ET, with the first fights of the night, and check out some up-and-coming names that could be making serious waves in the UFC in the not too distant future. Jennifer Maia vs. Jessica Eye Omari Akhmedov vs. Brad Tavares Zhalgas Zhumagulov vs. Jerome Rivera Hu Yaozong vs. Alen Amedovski You can watch every fight on the card with a streaming pass from ESPN+, of course, so be sure to pick yours up ahead of time to make sure you can watch the whole broadcast, for a night of great fights.

Why you can trust Pocket-lint (Pocket-lint) - Spotify previously announced it would allow you to download music to Apple Watch and the feature has started to roll out to users. There has clearly been a movement in how Apple deals with third-party music services on Apple Watch as Deezer announced downloads recently, too. Now if you're a Spotify user you no longer need your phone to listen to music offline - perfect for those of us who love the Apple Watch but use Spotify instead of Apple Music. Spotify says the feature has been "highly requested" and the equivalent provision has also been announced for Wear OS. The Spotify app on Apple Watch is rolling out to all users globally, says Spotify. You will need Apple Watch Series 3 or later, with watchOS 6.0 or later (though Spotify recommends 7.1+= or later). Before recently, the only way to download music to the watch was via Apple's own Music app either via the Apple Music streaming service or loading music onto the watch from the phone with the Watch app. You could also sync Podcasts using the Apple Podcasts app, too. As you'd expect you need a Spotfiy Premium/Duo/Family account to take advantage of the ability to download albums, playlists or podcasts to the watch. How to download Spotify music to Apple Watch To download you will need a cellular connection or Wi-Fi and a Spotify Premium account. Also make sure you are also running the latest version of Spotify on your iPhone. Spotify Find the music and podcasts you want to download on your watch. Select the playlist, album, or podcast and press the three dots (…) and choose Download to Apple Watch To check on the progress, head over to the Downloads section on the watch. Once playlists, albums, or podcasts in your library are downloaded, you'll see a little green arrow next to their names. Connect your headphones and start listening. What else can Spotify for Apple Watch do? As before, you're still able to use your Apple Watch to control playback from other devices using Spotify Connect. And the Apple Watch app can still stream music as before, too as well as work with Siri - just say "Hey, Siri" followed by your command to play your favorite songs, artists, albums, playlists, and podcasts, for example: "Hey, Siri, play my Discover Weekly playlist on Spotify." You can also "like" music, ask what's currently playing, and control things like volume, skip track, play, and pause. You do need to end Be sure to end each command with "on Spotify" so Siri doesn't try and do the command with Apple Music. Writing by Dan Grabham. Originally published on 21 May 2021.

For a lot of websites, using photos and images might be an important feature for the site. The inclusion of photos and images on a website can make the site appear more professional and transform a dull page into an exciting and eye-catching one. If you happen to be on the lookout for professional-looking photos and images that might help boost the appearance of your website, there are a lot of options to choose from throughout the internet. For example, if you have just finished creating your new website through a website builder, that website builder may also have a stock photo section for you to browse through, although this will depend on the website builder being used. So, the following article will look at four of the best sites to find professional photos and images for your website. Also, read| How To Find Free To Use Images in Google Search Adobe Stock may be one of the best sites to find professional photos for your website. The Adobe Stock website offers customers millions of stock images on hand for licensing, and there is a decent chance that their services could have the right kind of professional-looking photos for your website given the breadth of their available images. Whether your website is to show off a creative project, showcase a product or service, or perhaps even a blog about a specific hobby, the Adobe Stock website gives customers an amazing number of choices. The Adobe Stock website also offers customers ' free stock assets ', as well as a wide variety of purchasable licenses for high-quality photos, videos, audio files, and even premium images. Adobe Stock is perhaps one of the most diverse providers. Much like Adobe Stock, Getty Images is perhaps one of the most popular options for finding professional-looking photos for your website. Getty Images has a fantastic range of photos and images available for licensing, however, the prices featured on their website can be rather high, although the premium service and their high-quality images reflect this pricing. Depending on your budget, their website also allows potential customers to sign-up to specific plans, each with different packages and prices, or the chance to purchase a license for individual photos, meaning their service can potentially cater to almost any wallet size. Much like the previous websites mentioned here, Bigstock is another good site to find professional photos for your budding website. Bigstock may offer potential customers a more financially friendly price and service for their images and photos, providing flexible sign-ups and pricing fit for any budget. It also offers a free trial for one week. This can be a relatively decent provider to find professional photos for your website if you are currently running on a tight budget but still want to have access to good-quality images. The Bigstock sign-up plans helpfully list out which ones are the most popular amongst other customers, which plan is of best value, and the plan that offers the most flexibility. Shuttershock is yet another reputable provider offering potential customers a wide variety of stock photos at reasonable prices. It is a great resource for finding professional-looking images that can help give your website the boosts it has been looking for. The Shutterstock website houses millions of images, and much like other sites it also provides a helpful and sophisticated search bar that can help you find the right image for your website. You can take Shutterstock's free trial for one month and find that. Shutterstock boasts a simple and easy download feature where you can find and purchase a license and download it to store locally on your device. It can be a good place to find licensed photos and images at reasonable prices and is another site that you might find some professional photos for your website without having to commit a lot of your funds. You should keep these things in mind when looking for photos and images to use on your website: This is not a comprehensive explanation of copyright and licensing, so you should conduct your own research before making a purchase. So these were some of the best sites to find professional photos for your website. Tell us in the comments if you have any other options in mind. For more such lists, stay tuned!

The Viewsonic X-100 4K+ is a projector brimming with features usually seen on much more expensive ones. It is an LED-based projector of higher lumen range and lifespan compared to conventional lamp-based Besides, the projector has built-in speakers tuned by Harman Kardon and Aptoide apps store for standalone utility. Priced at Rs 3,85,000, the Viewsonic X-100 4K+ seems to be a good option to recreate the cinema experience at home. Is it? Let's find out: The X-100 4K+ is unlike the usual projectors; it is bulky and quite heavy (close to 7kg). But it is not a usual type, it is a tech-rich projector with standalone utility best suited for ceiling mounted set-up where neither its weight nor size hinders its functioning. The projector has a motorised lens cover on the front side, and horizontal and vertical lens shift and a zoom ring to adjust the projection size on the top. On the lower right side, there is a power adapter input port and one of the two Harman Kardon-tuned speakers – the other speaker is on the left placed next to the flap covering a keypad for projector controls. The left edge is where an array of connectivity ports are placed. The rear has two huge but silent functioning fans for heat exhaust purposes. There is pretty much every connectivity port one would need here, including the HDMI 2.0 / HDCP 2.2, USB 2.0 Type A and Type C, Audio In and Out, RJ45, Ethernet port, ports for speakers, and Wi-Fi input. The projector comes with a petite looking remote control with backlit keys and a ring on it for image focus correction, besides the usual buttons for navigation, Bluetooth, power, and zoom functions. The projector delivers an immersive cinema experience. It works great irrespective of lighting conditions. It beams clear and bright videos, and the projection size goes up to 200-inch. The projector supports high dynamic range (HDR) on supported content, and can project up to 4K resolution pictures. Aligning the projection is easy with vertical and horizontal lens shift (H: +/- 25% and V: +60%). Complementing the picture quality is the Harman Kardon speakers, which are enough for cinema-like sound delivery. The speaker's bass and clarity is impressive and the audio output seems good enough to not need any external support for holistic cinema experience. For apps, there is an Aptoid store. The store has a vast pool of apps listed yet it lacks some commonly used one. The projector supports both Amazon Alexa and Google Assistant so a lot of things can be done using the voice commands. While the performance is good, the overall user experience is pulled down by a few notches due to the projector's remote control. The IR sensor on the projector seems weak as it struggles to recognise remote at times. There are not many buttons on the projector, so just in case you misplace the remote or if the remote stops working, there is no way you will be able to operate the projector properly. The ViewSonic X100-4K+ delivers an immersive visual and audio experience for a true cinema-like experience at home. The projector's expensive price tag makes it a niche product good for those who want to recreate the cinema experience at home, or who can afford it.

A free Gran Turismo Sport update 1.66 adding the Toyota GR 86 is being released on PlayStation 4 today. The update is currently being rolled out globally. The exact release notes haven't been shared just yet. You can check out the trailer for the free new update down below: Next GT Sport Update is Arriving on December 5th; New Cars Possibly Include Firebird, F50, M3 and More Gran Turismo Sport is available globally now on PlayStation 4. PS5 players can play the racer through backward compatibility. Developed by Polyphony Digital, the game was released back in 2017. A new Gran Turismo title is currently in development at Polyphony - Gran Turismo 7 for PlayStation 5 is confirmed to run at 4K resolution and 60FPS with Ray Tracing enabled. According to the series' creator, GT7 will be more like the classic GT titles.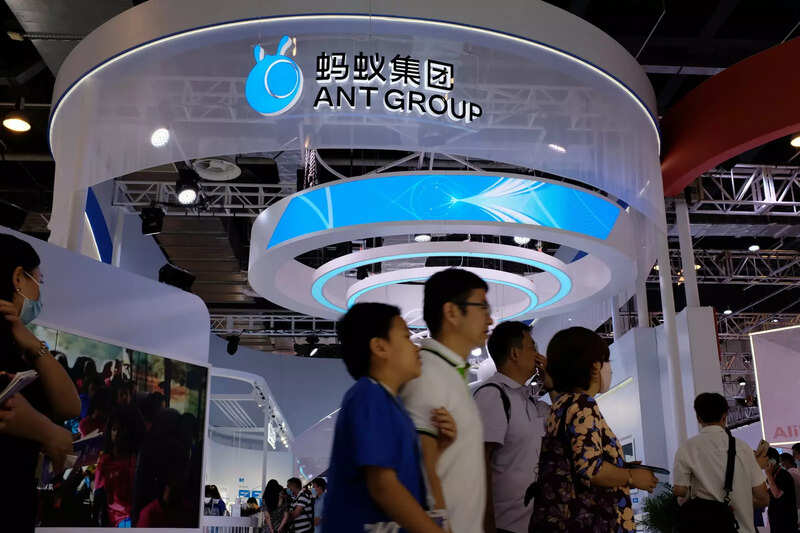 China's central bank said on Thursday that anti-monopoly measures applied to e-commerce giant Alibaba's financial technology affiliate will also be imposed on other payment service companies. China suspended the planned $37 billion listing of Ant Group in November amid growing concerns over banks using third-party technology platforms like Ant for underwriting loans amid fears of rising defaults and a deterioration in asset quality. Regulators, led by the central bank, in April imposed a sweeping restructuring on the giant, forcing it to turn itself into a financial holding firm and to cut links between its payments app, Alipay, and its other businesses. "Monopolistic behavior does not only exist in the Ant Group but also in other institutions," Fan Yifei, vice governor of the People's Bank of China (), told a media conference in Beijing. Fan said measures would be revealed soon. He did not elaborate. Fan said the speed of development of China's payment industry had been rapid over the past few years but at the same time, there were "monopoly and excessive capital expansions during (its) development". China's online payments ecosystem is dominated by Ant's Alipay and Tencent's WeChat Pay. In 2020, the PBOC has urged the top antitrust agency to look at whether to launch an investigation into Alipay and WeChat Pay, reported, prompted by the duopoly and their market influence. Tencent did not immediately reply to a Reuters request for comment.

These days, it's close to impossible for phone makers to release a product without it leaking first. Samsung is, to no one's surprise, one of those brands. But it looks like the South Korean tech giant is taking pretty strong measures against this. Max Jambor of German site All About Samsung tweeted that the phone maker has started using copyright claims against images and videos of its unreleased products. He also says that these will start disappearing within the next few days, and "that this is just the beginning". This is quickly followed by a link to a removed YouTube video, presumably by the outlet. Prominent leaker Evan Blass said separately that it's not a good idea to embed tweets about Samsung leaks. He also suggested that, while he may continue to tweet about them, he is unlikely to leave them up indefinitely. This tweet follows his posting of a 360-degree render of the Samsung Galaxy S21 FE. In a reply to a separate tweet, Jambor says that Samsung is only going after the origins of the leaks. This suggests that others that cover the leak will likely be unaffected. Overall, this does suggest that leaks regarding Samsung products will be less frequent. Though chances are this won't stop it entirely. After all, the internet never truly forgets. Even if the source of a leak is struck down, someone else will likely have it duplicated and reposted shortly after. (Source: Max Jambor [1], [2], Evan Blass via SlashGear, Android Authority)

July 8,2021 Ethiopia's construction of a massive dam on a tributary of the Nile River, which the UN Security Council meets about on Thursday, is raising regional tensions notably with Egypt, which depends on the Nile for 97 percent of its water supply. Ten countries At 6,695 kilometres (4,160 miles), the Nile is one of the world's longest rivers and a crucial supplier of water and hydropower in a largely arid region. Its drainage basin of more than three million square kilometres (1.16 million square miles) covers 10 countries: Burundi, Democratic Republic of Congo, Egypt, Ethiopia, Kenya, Rwanda, South Sudan, Tanzania and Uganda. The two main tributaries—the White Nile and the Blue Nile—converge in Khartoum before flowing north through Egypt and into the Mediterranean Sea. Around 84 billion cubic metres of water is estimated to flow along the Nile every year. Africa's biggest dam Ethiopia in 2011 launched construction of the Grand Ethiopian Renaissance Dam on the Blue Nile, roughly 30 kilometres from the border with Sudan. The $4.2-billion dam will produce more than 5,000 megawatts of electricity, making it Africa's biggest hydroelectric dam and doubling Ethiopia's electricity output. Ethiopia began the first phase of filling the reservoir for the 475-foot (145-metre) dam in mid-2020. Egyptian thirst Egypt, an arid nation of nearly 100 million people, depends on the Nile for most of its water needs, including for agriculture. Cairo claims a historic right to the river dating from a 1929 treaty between Egypt and Sudan represented by colonial power Britain, that gave Egypt veto power over construction projects along the river. A 1959 treaty boosted Egypt's allocation to around 66 percent of the river's flow, with 22 percent for Sudan. Ethiopia was not party to those treaties and does not see them as valid. In 2010 Nile basin countries, excluding Egypt and Sudan, signed another deal, the Cooperative Framework Agreement, that allows projects on the river without Cairo's agreement. Flashpoint Ethiopia, one of Africa's fastest growing economies in recent years, insists the dam will not affect the onward flow of water. But Egypt fears its supplies will be reduced during the time it takes to fill the 74-billion-cubic-metre capacity reservoir. Egypt considers the dam as a threat to its existence and Sudan has warned millions of lives will be at "great risk" if Ethiopia unilaterally fills the dam. A decade of negotiations have failed to result in a deal. Earlier this week, Egypt and Sudan said Ethiopia had started the second phase of filling the reservoir, an operation as yet not confirmed by Addis Ababa. The Security Council meeting on Thursday was requested by Tunisia on behalf of Egypt and Sudan. Tigray tensions Another source of regional tension is the conflict since November in Ethiopia's northern Tigray region, which has sent some 60,000 refugees fleeing into Sudan, a nation struggling with its own economic woes. The Sudanese and Ethiopian armies have recently remilitarised the fertile Fashaga border region where Ethiopian farmers have long cultivated land claimed by Sudan. © 2021 AFP 15 hours ago 0 18 hours ago 0 18 hours ago 0 Jul 06,2021 0 Jul 06,2021 1 30 minutes ago 37 minutes ago 11 hours ago 11 hours ago 11 hours ago 11 hours ago 12 hours ago Jul 06,2021 Apr 07,2021 Dec 29,2015 May 17, 2018 Apr 08,2021 Sep 21,2020 14 hours ago 13 hours ago 18 hours ago 18 hours ago 19 hours ago Jul 06,2021

Consumers have their favorite brands, be it cereal, cars, or clothing. But it's likely that you have a particular smartphone brand you always go back to, too. But what would it take for you to reassess this? In a recent poll, we asked readers to weigh in on what it would take for them to leave their current smartphone brand for another company's products. Are you swayed by price, customer service, or something else? Here's how you voted. What would it take for you to leave your current smartphone brand? We received nearly 5,000 votes on this poll, but two specific choices account for more than 50% of the quota. According to readers "poor, buggy software" would be the primary reason they'd switch to another smartphone brand. This answer received more than a quarter (25.4%) of the total vote. Just behind it, with 24.1% of reader's clicks, is the implementation of "a major price hike." Keeping the focus on software,15.9% of readers would reconsider their current smartphone brand if "slow software updates" became an issue. "Build quality issues" would be a reason to switch for 12.2% of respondents. Surprisingly, a "lack of innovative features" with 12% of the vote, only ranks as the fifth most critical factor for readers switching smartphone brands. This suggests firms not innovating but nailing the basics are more likely to keep their consumers happy. Read more: The best Android smartphones you can buy right now Finally, the least critical factor according to readers is a "drop in customer service quality." Understandably, this isn't a major concern when devices are in working order, but becomes an issue when claiming on a warranty or paying for repairs is required. Only 3.2% of readers see this choice as worthy of their vote. We also asked users for other factors they would consider to switch to another smartphone brand. Several readers tell us that they aren't loyal to a specific brand but rather choose new devices based on several other factors. See some of the choice comments below. Evie: I'm really curious about how many android users are loyal to one brand anyway? Joe Black: I do not care for any brand. I would simply switch if I find anything that would suit me better. fatspirit: I'd leave my current phone for any well-known branded phone with balanced features even with non-top specs but with <=6″ screen. Aris Routis: Dropping things like the S-Pen, Dex, One UI, Knox, quality service, quality build. In short what makes Samsung, well, Samsung. I would imagine, same goes for all brands. AndrewM: I will leave my S20 for any phone that's 6.1″ or smaller in size, has expandable storage, and possibly a headphone jack. Austin: I've been pretty loyal to LG over the last few years. Was sad to see that they were forced to shutdown their mobile device business. It's unfortunate when truly innovative features just become niche. Wongwatt: I don't have a "brand," I just choose the phone I like. Currently, I have a ZenFone 8 because I fancied a smaller device with light Android and loads of power. Daddy Geek: My current phone will be the last item I ever buy from Realme. Their software support is absolutely disgraceful. They seem happy to release a new device every week, but they simply don't have the numbers or talent in their development team to provide updates to existing customers. Add in a copy and paste stock reply support team and you have the worst experience I've ever had from a vendor. Chandler Burns: Software support as well as the actual quality of said software has become extremely important to me, which is why I currently rock a Google Pixel. The new Sony Xperia devices for this year (Xperia 1 III/5 III) look absolutely stellar and have the closest to a perfect hardware set that I've seen this year, but their software support is absolutely horrendous for the prices they're charging. If they guaranteed the same kind of software support Google, Samsung, and others are offering for their devices, then I'd have a good reason to switch. However, the Pixel 6/6 Pro are shaping up to be something special, so we'll see what happens. Harry: Definitely moving away from Huawei due to lack of Google apps. I wouldn't want to sideload them. EasyCare: Long software updates are getting more important to me. Many phones can actually last longer than they're supposed to. My capable Galaxy A50 is almost 2 yrs old but won't be getting the next Android 12. Samsung and Pixel are still among the best at this, but sadly still not better than iPhone. DBS: The continuous increase in size of the phones and dropping of essential features – like expandable storage and a headphone jack – is what has guaranteed that, if I change from my current phone, I will not be buying Samsung again. That's it for this poll. Thanks for your votes and comments. If you have any additional thoughts about brand loyalty, the checklist you use before buying a phone, or the results of this poll, be sure to drop them down below.

Zomato said it would price its Rs.9,375-crore IPO at Rs.72–Rs.76 per share, with the IPO set to open for subscription from July 14 to 16. The company, backed by China's Ant Group and one of India's most prominent startups, filed for its IPO in late April to cash in on a pandemic-led surge in online ordering. Being the first food delivery company to pursue a public listing in India, the IPO will be closely watched by investors and is expected to see strong demand. The chief of Oyo Hotels, another well-known Indian startup, said on Wednesday upcoming IPOs would be looked at very closely as the SoftBank -backed hospitality company was also considering going public. For IPOs in India,2021 has been a strong year with 22 companies debuting so far. A flush of money from foreign funds and mom-and-pop investors putting their money saved during the lockdown to work have driven the surge. Zomato's offer will comprise a fresh issue of shares worth up to Rs.9,000 crores and a sale by top shareholder Info Edge (India) worth up to Rs.375 crores, according to documents seen by Reuters. At the upper end of the price range, the company's market value comes up to Rs.59,623 crores. The company was launched in 2008 and competes with rivals such as Accel-backed Swiggy and Amazon. Zomato and Swiggy dominate the Indian food delivery market, which research firm RedSeer estimates is worth $4.2 billion (roughly Rs.31,400 crores), while Amazon remains a relatively new and smaller player. Zomato is scheduled to hold a virtual press briefing at 06:30 GMT (12pm IST) on its IPO. Morgan Stanley, Credit Suisse, and Citigroup are among the lead book-running managers for the IPO. © Thomson Reuters 2021

The HONOR Earbuds 2 Lite is a new affordable pair of wireless earbuds that you can get from as low as RM269 (RRP RM299) during its first online sale starting today. The earbuds' biggest draw is its 32-hour long battery life with the case – outside of the case, the earbuds still lasts an impressive 10 hours with regular music playback. HONOR claims that you just need 10 minutes to power the earbuds enough to give you 4 hours of listening time. On top of that, the device comes with ANC, a useful feature should you live in a particularly noisy household during this WFH period. On top of that, the earbuds use silicone ear tips, and sport a clean design that's reminiscent of the AirPods Pro. Pre-orders for the HONOR Earbuds 2 Lite start today – there are also a bunch of pre-order gifts worth RM85. Add that to the early-bird price of RM269, you're getting one heck of a deal! Visit HONOR's Shopee and Lazada stores to make your purchase.

Last month, Folha de S. Paulo, a Brazilian newspaper, reported that criminals were stealing iPhones in Brazil not to resell them but to gain access to bank accounts of the stolen iPhones' users. Recently, the police have been able to get to the bottom of how these criminals do that. The Sao Paulo police arrested one of those gangs and the criminals revealed how they crack the security of stolen iPhones. One of the criminals stated that he is capable of unlocking iPhone 5 to iPhone 11 models. According to Police Chief Fabiano Barbeiro, the criminals only need the iPhone SIM card to access all the data of the device. The criminals would use the SIM card of the stolen iPhone in another iPhone and search social networks such as Instagram and Facebook to find out the email address of the stolen iPhone's owner. Usually, this email address is also the one used for their Apple ID. Once the criminals have identified the email address for the Apple ID, they would reset the password of the Apple ID using the phone number of the victim. Barbeiro stated that: Following the report of Folha de S. Paulo, Apple assured that it will allow users to delete their data from stolen iPhones in a hassle-free way, but it did not state the exact measures it will implement for that to be possible. Source: 9to5Mac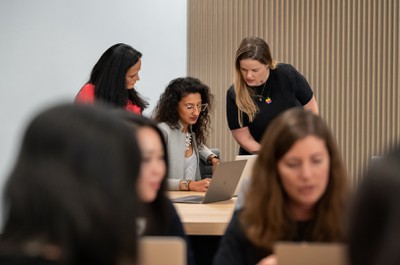 Apple plans to open its first Apple Developer Academy headquarters for the Middle East and North African region (MENA) in Riyadh, the capital city of Saudi Arabia, reports Saudi Gazette. The Apple Developer Academy is Apple's strategic program to ensure that students interested in technology receive proper training for programming across all of its platforms. Students are taught how to write and manage iOS, macOS, tvOS, and watchOS apps, and are all taught under a curriculum created by Apple. In Saudi Arabia, Apple will partner with the Saudi Federation for Cybersecurity, Programming, and Drones alongside the Tuwaiq Academy and the Princess Nourah Bint Abdulrahaman Unversity. Saudi Arabia's Minister of Education, Dr. Hamad Al-Sheikh, called Apple's expansion of the academy into the country a "key center for producing programmers and technology developers." One of the academy's key aims will be women's empowerment in the technology space and part of Saudi Arabia's "Vision 2030" plan, which aims to diversify the economy beyond reliance on oil. The chairman of the SAFCSP (Saudi Federation for Cybersecurity, Programming, and Drones), Faisal Al-Khamisi, says it is his hope that the new partnership will create more opportunities for the Saudi workforce, and the local community. In our partnership with Apple, we will work together and strive to create an economic ecosystem for business to instill skills that enhance innovation and technology, and ensure a sustainable and prosperous future for our local community and the societies of the world that will undoubtedly benefit from the technical cadres that will receive education and training at the Apple Academy. The first Apple Developer Academy launched in Brazil in 2013 and has since expanded to more countries, with Saudi Arabia being the latest as part of Apple's global outreach to students passionate about app development.

July 8,2021 Ethnic minorities, the self-employed and low-income families in Britain suffered greater deprivation levels during the coronavirus pandemic despite "surprisingly positive" living standards figures, a report published on Thursday found. The Institute for Fiscal Studies (IFS) think-tank's annual report on living standards, poverty and inequality identified these groups as the hardest-hit, even as unprecedented state support mitigated the worst effects of the crisis. The research follows other studies showing that Britain's ethnic minorities were more likely to suffer worse health and economic outcomes during the pandemic and less likely to accept vaccines. "How fast and to what extent these groups recover as the economy reopens will be a key determinant of the pandemic's legacy," said report co-author Tom Wernham. Some 15 percent of Britons from minority ethnic backgrounds were behind their household bills at the start of 2021, compared with 12 percent before the pandemic. The proportion of adults of Pakistani and Bangladeshi origin living in households where all adults were unemployed or furloughed remained 10 percentage points higher at the beginning of 2021 than pre-pandemic levels, as many of these households relied on one income earner. Household worklessness for black adults rose 2.4 percentage points, higher than the national average of 1.9, the report added. The share of self-employed workers who lost all work in the first lockdown in March 2020 and fell behind household bills is now 15 percent, up from two percent before the pandemic. Despite the government's flagship furlough scheme, which has paid millions of workers' wages since March 2020, 36 percent of self-employed workers—many of whom work in the hard-hit events, arts and culture sectors—were ineligible for the government's self-employed income support scheme. Researchers also found that more families suffering from in-work poverty fell behind on bills during Britain's first nationwide lockdown from last March, with the share jumping from nine to 21 percent. The figure receded to 10 percent in the first quarter of 2021, but 13 percent of such families expect their financial situation to deteriorate in the near future. One of the report's authors, Tom Waters, said the furlough scheme's success largely explained Britain's "surprisingly positive" deprivation and labour market statistics. But he added that people's ability to return to their old jobs or find new ones would be the key factor for living standards as support was withdrawn. The government's furlough scheme initially paid 80 percent of employees' wages to prevent mass job losses but is to be phased out by the end of September. An increase of £20 ($28,23 euros) per week to its main social security payment, Universal Credit, is also due to end at that time. © 2021 AFP 15 hours ago 0 18 hours ago 0 18 hours ago 0 Jul 06,2021 0 Jul 06,2021 1 28 minutes ago 35 minutes ago 11 hours ago 11 hours ago 11 hours ago 11 hours ago 12 hours ago Jun 17,2021 Mar 22,2021 Jul 06,2020 Apr 19,2021 Jun 24,2021 May 01,2020 17 hours ago Jun 29,2021 Jun 25,2021 Jun 14,2021 Jun 07,2021 Jun 02,2021

July 8,2021 For the first time, scientists say they have seen a species of bright green algae growing in the waters off California—and they are hoping it's the last. The invasive algae can overtake the environment and displace critical food sources for ocean animals on the Southern California coast. A team on Wednesday started removing the patch of fast-growing algae known as caulerpa prolifera from the harbor in Newport Beach, suctioning it through a tube and filtering the ocean water back out. The process will take four or five days to complete and much longer until scientists can determine the algae is gone for good. So far, it's been confined to a roughly 1,000-square-foot (90-square-meter) area not far from a small but popular beach. But tiny fibers can easily break off and take hold elsewhere. "We're at a point here where we've got a shot to get rid of it," said Robert Mooney, a biologist with Marine Taxonomic Services overseeing a large pump that a team of three divers uses to remove the algae. "We don't have the luxury of waiting to see what happens." The discovery of the species late last year and confirmation this spring spurred federal, state and local officials to act. They are eager to prevent it from spreading, noting the algae has invaded other habitats like the Suez Canal. It was crucial to act quickly, they said, because swimmers and boaters moving through the water could contribute to the algae spreading. California faced a similar problem two years ago when a related invasive algae was detected off the coast of Huntington Beach and Carlsbad. It cost $7 million to eradicate and prompted the state to ban the sale of caulerpa taxifolia and other algae. That species—known as "killer algae"—has caused widespread problems in the Mediterranean Sea. It isn't edible by many fish and invertebrates and can displace plants that are, Mooney said. "It looks like somebody took a roll of AstroTurf and laid it out across the sea floor," said Christopher Potter of California's Department of Fish and Wildlife. The invasive algae recently identified in Newport Beach is related but isn't prohibited in California. It is used in some saltwater aquariums, and scientists think it likely wound up in the harbor when someone washed out a fish tank, possibly into a storm drain. "It's more than likely the source is an aquarium release," said Keith Merkel of Merkel & Associates, biological consultant on the project. "It can spread from very small fragments if you replace water in your aquarium, cleaning gravels and using buckets to dip water out and in." For now, the source hasn't been confirmed, and the push is on to remove the algae as quickly as possible from Newport's China Cove. While native to Florida and other tropical locations, it can overtake natural habitats in California, experts said. So far, divers haven't detected the algae elsewhere in the harbor. But it will require surveys over time to be sure, and repeat removals if more is detected, Merkel said. "There's a good chance that it has spread, we just don't know where—which is the biggest fear that we have," Merkel said. © 2021 The Associated Press. All rights reserved. This material may not be published, broadcast, rewritten or redistributed without permission. 15 hours ago 0 18 hours ago 0 18 hours ago 0 Jul 06,2021 0 Jul 06,2021 1 29 minutes ago 35 minutes ago 11 hours ago 11 hours ago 11 hours ago 11 hours ago 12 hours ago Feb 03,2021 Sep 15,2020 Aug 13,2016 Dec 10,2020 Jul 03,2019 Sep 14,2020 11 hours ago 15 hours ago 18 hours ago 19 hours ago Jul 06,2021 Jul 06,2021

Twitter had rolled out its verification application a couple of months ago. The form with new guidelines and rules was re-launched after the entire verification process was halted in 2017. Twitter also shared the category-specific eligibility criteria. But soon after the process kicked off, many users, primarily journalists, had complained of not getting verification badges despite fulling all the criteria. However, the Twitter verification team has now listed the possible reasons why some verification requests were rejected. Twitter communications team hosted a Space to answer some of the most common questions related to verification. In the Space, the verification team of Twitter consisting of B Byrne, Ryan Collado and Sarah Husain were present to address the common concerns related to verification on Twitter. It has been over a month that Twitter has re-launched its verification process, but some users have still not received the verification application form on their profile. Addressing why some people have not received the form yet, Ryan Collado from Twitter's Product team said that the micro-blogging site needs to fix certain issues before resuming the roll out. "At Twitter we generally roll out new features incrementally, which allows us to get feedback, fixing issues as we go along. And ultimately optimise the experience before we roll out to everyone. Verification is no different. As of today, we've rolled out the application to roughly 50% of customers since launch, we've captured a tonne of feedback along the way and we're currently in the process of addressing several known issues, a lot of which we'll be talking about today, before resuming rollout," he said. Another common issue that has been brought to light by the media personnel on Twitter primarily is the rejection of verification requests. Many senior journalists took to Twitter to reveal that their verification requests were rejected despite fulfilling the criteria. Talking about why some people are getting rejected, Bryne from the Product team said that a lot of journalists have been getting rejected in their verification applications because of technical issues or small problems with their application, not because they're not notable. Journalists are required to link their publications to their bio but most profiles do not have that. This is one of the common reasons why some journalists are getting rejected. It is also important for a journalist to make sure that the publication they write for is verified on Twitter. If they are freelancing, they can share the links from verified publications. But if the news outlet is not notable, Twitter will not verify the journalist working for that organization. "Another common mistake we've seen is providing an email address that cannot be used to link the applicant's account to the notability evidence that they provided. So for example, you may have provided a link to your author page on the official website of a verified news organisation, which is great. But if you have provided your personal email address as the authenticity evidence, and it's not referenced on your author page, your request will be denied because ultimately we won't be able to reliably link your account to the notability evidence," Collado said. He further added that Twitter is improving the process and making it simpler to understand the process based on the feedback it is getting. Twitter verification also does not depend on follower count. Sarah Hussain from the Policy team of Twitter said that the follower count is never the reason for someone to be verified but just one of the ways. In the days to come, Twitter will tell users via email why their verification process was rejected.

July 8,2021 A lone elephant who broke away from a herd marching through southern China has been captured and returned to a nature reserve, officials said, in the latest twist for a journey that has caused chaos but captivated Chinese social media. He was part of a herd of Asian elephants that has spent months rambling across the province, travelling over 500 kilometres (310 miles) from the nature reserve in one of the longest ever animal migrations of its kind in China. Since setting off in spring last year they have pilfered shops and trampled crops worth over $1 million, and thousands of residents have been evacuated from their path. The solo 10-year old strayed from the group a month ago. On Wednesday the animal, weighing over 1.8 tonnes, was tranquilized and taken to the Xishuangbanna National Nature Reserve, the wildlife department in Yunnan province said. It did not specify how he was transported some 530 kilometres back to the reserve. After being released in the reserve, state broadcaster CCTV showed him foraging for food among lush green foliage before taking a dip in a river. Male elephants usually leave their mother's herd to live alone or in small groups with other males as they reach sexual maturity. Scientists are still baffled by what prompted the elephants to leave their home at the Xishuangbanna National Nature Reserve, on the border with Laos. But their mammoth trek has helped highlight habitat loss and conservation challenges in one of the few places in the world where wild elephant numbers are on the rise. China's wild elephant numbers have doubled to over 300 in the past three decades—but their habitats have shrunk by nearly two-thirds over the same period. © 2021 AFP 15 hours ago 0 18 hours ago 0 18 hours ago 0 Jul 06,2021 0 Jul 06,2021 1 29 minutes ago 35 minutes ago 11 hours ago 11 hours ago 11 hours ago 11 hours ago 12 hours ago Jun 15,2021 Jun 26,2021 Jun 08,2021 Jun 21,2021 May 14,2021 Jun 09,2021 11 hours ago 15 hours ago 18 hours ago 19 hours ago Jul 06,2021 Jul 06,2021

In brief: DOTA 2's The International tournament is officially taking place in Bucharest, Romania, this October, after the original Swedish venue had to be changed due to the government's refusal to classify the championship as an "elite sporting event." Valve had been working with Sweden since 2019 to ensure the tenth DOTA 2 International tournament could be held in the country during 2020. Those plans were scuppered by the pandemic, but the company was given assurances by Stockholm Live and Visit Stockholm that this year's Championships would qualify for the same exemptions as other elite sporting events. However, the Swedish Sports Federation refused to classify The International as an "elite sporting event," meaning anyone attempting to gain a visa for travel to Sweden, including players, talent, and staff, would likely be denied due to Covid-19 restrictions. Valve's appeals didn't work, and while there were some last-minute attempts to come to an agreement, the company ultimately decided to relocate. The Arena Nationala The championships are now set to take place in Romania's largest stadium: the 55,634 capacity Arena Nationala in the capital of Bucharest. Players will be battling it out for the share of a $40 million prize pool when the event begins on October 7th, with the Group Stage running through October 10th, the Main Stage events starting on October 12th, and the final match taking place on October 17th. "We are grateful for the partnership we have formed with Romania and the city of Bucharest, and very much look forward to gathering with the global Dota 2 community, both in-person and virtually, to celebrate the elite players and amazing fandom at The International," Valve said. "Prepare yourselves. At long last, the battle begins." Ticket information will arrive shortly, and you can expect some Covid-19 rules to be in place at the tournament. Masthead credit: Roman Kosolapov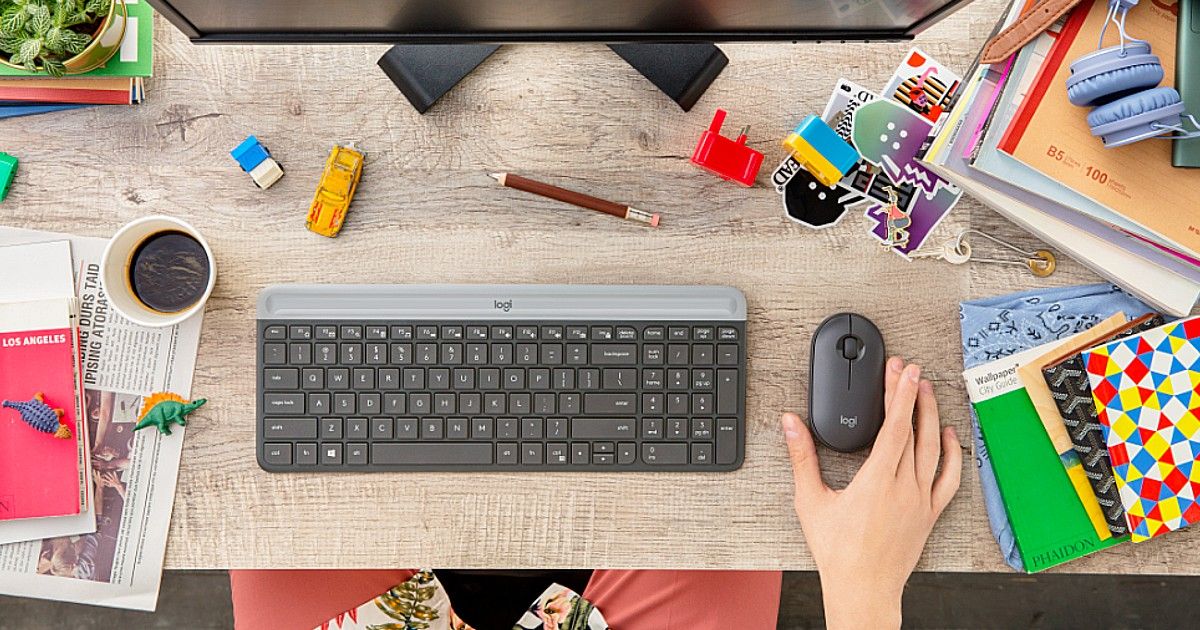 The Logitech MK470 Slim combo is here, becoming the latest mainstream wireless keyboard and mouse combo that PC users can buy in India. The combo features a wireless keyboard that Logitech markets as "ultra thin", and the keyboard also features a fairly compact design to save space – while not cramping the typing experience. The wireless mouse is also fairly compact and is likely aimed at offering mainstream PC users a light and easy pointer to use for everyday work experiences. The combo is now available for sale on Amazon India. The Logitech MK470 Slim keyboard includes a dedicated number pad despite its compact dimensions, and visually appears to offer fairly decent key travel. This should ensure that you do not feel too cramped and your hands do not feel fatigued in long typing hours. Logitech claims that the scissor switches on the membrane keyboard offers a "whisper quiet" typing experience, which is seemingly comparable to laptops. The mouse also gets the "silent" label, and according to Logitech, offers smooth and silent mouse clicks. The combo connects through a 2.4GHz wireless USB receiver, which can be plugged into a PC to enable wireless plug and play usage. The Logitech MK470 Slim combo also features an auto sleep feature, which will disable the keyboard and mouse to save battery life – which should ensure better longevity on each battery cycle before needing replacement. However, it is not clear if the standby mode can be configured manually, or is set to a specific preset only. The company claims that with average usage, the Logitech MK470 should be able to offer anywhere between 18 months (1.5 years) and 36 months (3 years) of usage time – which sounds fairly impressive for the lifespan of a wireless keyboard and mouse combo. The combo is now available on Amazon India, as mentioned above, and will be available to retail at a price of Rs 4,995. This marks it as a mid-range wireless keyboard and mouse offering for mainstream usage, not geared specifically for gaming or any specialised tasks. The mouse also does not get one of Logitech's specialised ergonomic designs. The combo will be available for users to buy in either graphite or off-white colour shades. Thanks for reading till the end of this article. For more such informative and exclusive tech content, head over to our Facebook page

July 8,2021 The deadly heat wave that roasted the Pacific Northwest and western Canada was virtually impossible without human-caused climate change that added a few extra degrees to the record-smashing temperatures, a new quick scientific analysis found. An international team of 27 scientists calculated that climate change increased chances of the extreme heat occurring by at least 150 times, but likely much more. The study, not yet peer reviewed, said that before the industrial era, the region's late June triple-digit heat was the type that would not have happened in human civilization. And even in today's warming world, it said, the heat was a once-in-a-millennium event. But that once-in-a-millennium event would likely occur every five to 10 years once the world warms another 1.4 degrees (0.8 degrees Celsius), said Wednesday's study from World Weather Attribution. That much warming could be 40 or 50 years away if carbon pollution continues at its current pace, one study author said. This type of extreme heat "would go from essentially virtually impossible to relatively commonplace," said study co-author Gabriel Vecchi, a Princeton University climate scientist. "That is a huge change." The study also found that in the Pacific Northwest and Canada climate change was responsible for about 3.6 degrees (2 degrees Celsius) of the heat shock. Those few degrees make a big difference in human health, said study co-author Kristie Ebi, a professor at the Center for Health and the Global Environment at the University of Washington. "This study is telling us climate change is killing people," said Ebi, who endured the blistering heat in Seattle. She said it will be many months before a death toll can be calculated from June's blast of heat but it's likely to be hundreds or thousands. "Heat is the No.1 weather-related killer of Americans." In Oregon alone, the state medical examiner on Wednesday reported 116 deaths related to the heat wave. The team of scientists used a well-established and credible method to search for climate change's role in extreme weather, according to the National Academy of Sciences. They logged observations of what happened and fed them into 21 computer models and ran numerous simulations. They then simulated a world without greenhouse gases from the burning of coal, oil and natural gas. The difference between the two scenarios is the climate change portion. "Without climate change this event would not have happened," said study senior author Friederike Otto, a climate scientist at the University of Oxford. What made the Northwest heat wave so remarkable is how much hotter it was than old records and what climate models had predicted. Scientists say this hints that some kind of larger climate shift could be in play—and in places that they didn't expect. "Everybody is really worried about the implications of this event," said study co-author Geert Jan van Oldenborgh, a Dutch climate scientist. "This is something that nobody saw coming, that nobody thought possible. And we feel that we do not understand heat waves as well as we thought we did. The big question for many people is: Could this also happen in a lot of places?" The World Weather Attribution team does these quick analyses, which later get published in peer-reviewed journals. In the past, they have found similar large climate change effects in many heat waves, including ones in Europe and Siberia. But sometimes the team finds climate change wasn't a factor, as they did in a Brazilian drought and a heat wave in India. Six outside scientists said the quick study made sense and probably underestimated the extent of climate change's role in the heat wave. That's because climate models used in the simulations usually underestimate how climate change alters the jet stream that parks "heat domes" over regions and causes some heat waves, said Pennsylvania State University climate scientist Michael Mann. The models also underestimate how dry soil worsens heat because there is less water to evaporate, which feeds a vicious cycle of drought, said Daniel Swain, a climate scientist at UCLA and the Nature Conservancy. The study hit home for University of Victoria climate scientist Andrew Weaver, who wasn't part of the research team. "Victoria, which is known for its mild climate, felt more like Death Valley last week," Weaver said. "I've been in a lot of hot places in the world, and this was the worst I've ever been in. "But you ain't seen nothing yet," he added. "It's going to get a lot worse." © 2021 The Associated Press. All rights reserved. This material may not be published, broadcast, rewritten or redistributed without permission. 15 hours ago 0 18 hours ago 0 18 hours ago 0 Jul 06,2021 0 Jul 06,2021 1 28 minutes ago 35 minutes ago 11 hours ago 11 hours ago 11 hours ago 11 hours ago 12 hours ago Jul 01,2021 May 31, 2021 23 minutes ago Jul 04,2021 Jun 22,2021 Jun 17,2021 14 hours ago 13 hours ago 18 hours ago 18 hours ago 19 hours ago Jul 06,2021

In 2016, almost every second person I knew was busy catching Pokemon. On their phone, at the workplace, in public transport and at weird times of the day. Five years later, I hardly know of anyone who still has this game on their smartphone. I bet anyone reading this would be in the same boat. Yet, it seems like Pokemon Go is still relevant in 2021, has managed to survive the pandemic, in fact thrived during the crisis and making buckets full of money for its developers. Pokemon Go has made more than $5 billion (around Rs 37,323 crores) in lifetime revenue in five years, according to a new report by Sensor Tower. As surprising as it may sound, Pokemon Go players spent $1.3 billion in 2020, besting its record-setting 2019 revenue by around $400 million. I say surprising because most parts of the world had restrictions in this phase which one would expect to have an impact on a game that requires players to move around for new experiences. The game remains the clear leader in the Geolocation AR category globally, picking up $641.6 million (around Rs 4,822 crores) in just the first half of 2021. This is also game's best start to a year as the revenue is up 34 percent from H1 2020 and up 130 percent from H1 2017. It puts Pokemon Go ahead of several other AR titles like Dragon Quest Walk from Square Enix and Jurassic World Alive from Ludia. The writing on the wall is clear Pokemon Go is up for another record smashing, exciting year. The question is How? Sensor Tower cites Niantic's updates to the game as one of the reasons for the game's 2020 success. The game developer has made several changes to the gameplay to fit the current times where people can't go for walks or gather in large crowds. These updates included increasing habitats and pokéstops that drop gifts at a higher frequency. The developer also offered more incense packs, which ramp up spawns, at a 99 percent discount and increased the effectiveness of incubators to hatch eggs twice as fast. Only last month the developer had announced that it will be reverting some of these changes, starting with the countries that now have fewer Covid-19 cases and will later expand it to other markets. Many of the changes seem designed to encourage Pokémon Go players to get out and about, and for restoring the game's in-person events. The fandom is expected to be at peak later this month when Niantic hosts its online Pokemon Go Fest between July 17 and July 18 with some cities even hosting in-person events on the second day. The developer is expected to generate more revenue through the music-themed event which has an admission cost of $5. This will also mark the 5 th anniversary celebrations of Pokemon Go. India accounts to third most number of downloads to the game but, players are still reluctant to spend on it. Pokemon Go has been downloaded around 632 million times, with the US contributing to 115.5 million downloads, Brazil sits at the second spot while India is at third. However, in terms of revenue, US has contributed 1.9 billion (around Rs 14,180 crores), or 36.6 percent of its lifetime player spending in the country. Japan comes in second with 32 percent share, while Germany ranks third with 5.4 percent.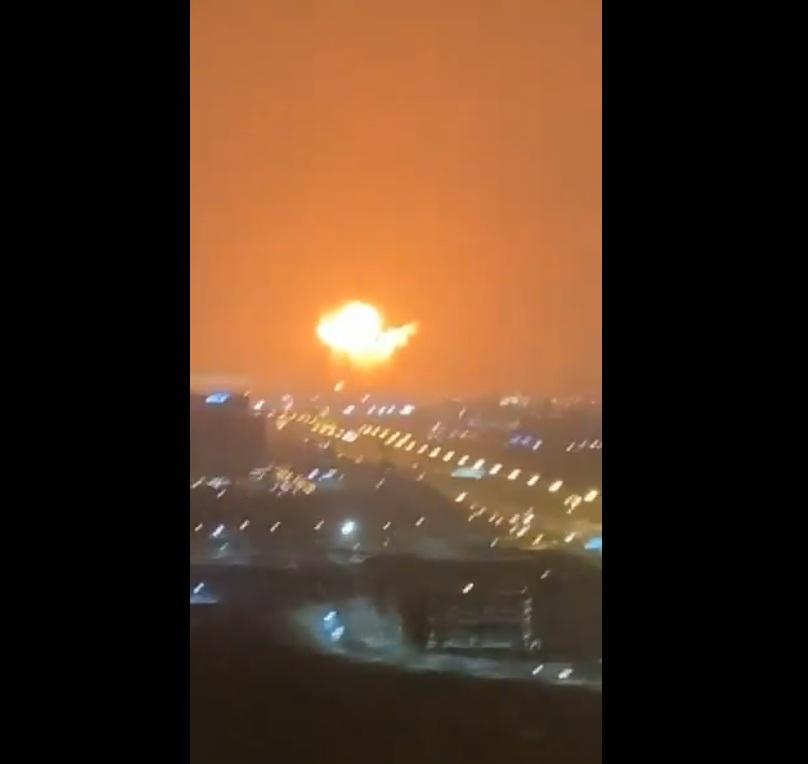 A huge explosion erupted on a ship anchored in Dubai on Wednesday, sending tremors across the commercial hub of the United Arab Emirates, local authorities said. The ship was anchored at the crucial Jebel Ali Port, the busiest in the Middle East that sits on the eastern side of the Arabian Peninsula. However, no casualties have been reported and the fire was brought under control after a long struggle, authorities said. According to local media reports, buildings as far as 25 kilometers were shaken by the explosion, which many initially thought to be a blast. The explosion that took place on Wednesday night sent up giant orange flames on a vessel at Jebel Ali Port. The explosion unleashed a shock wave through the skyscraper-studded city of Dubai, causing walls and windows to shake in neighborhoods as far as 15 miles away from the port. Residents initially thought the port city was under attack but soon realized that the blaze was coming out from an anchored commercial ship. Shocking video shows panicked residents filming the blaze from their high-rises as a fiery ball illuminated the night sky. "A fire caused by an explosion within a container on board a ship at Jebel Ali Port has been brought under control; no casualties have been reported," the Dubai Media Office (DMO) later said on Twitter. They also posted photos of firefighters trying to extinguish the huge flames. The Dubai government later issued a statement saying that emergency services had brought the blaze under control. However, it took more than two-and-a-half hours for the emergency services to get control over the fire. Authorities haven't released the name of the commercial vessel and other details of the vessel. Also, the exact cause of the fire hasn't been revealed although and investigation has been launched. Several residents complained that the windows and doors of their building were broken due to the impact of the blast. The Jebel Ali Port is located at the northern end of Dubai. It's the largest man-made deep-water harbor in the world and an important global cargo hub. It is also the lifeline for Dubai and surrounding emirates, as it serves vessels from the Indian subcontinent and other parts of Asia and Southeast Asia. The extent of damage caused to the sprawling port and surrounding cargo was not immediately clear. Port officials said they were "taking all necessary measures to ensure that the normal movement of vessels continues without any disruption". That said, the ship's crew has also been evacuated and are safe.

July 8,2021 As outlandish as the killer heat wave that struck the Pacific Northwest was, it fits into a decades-long pattern of uneven summer warming across the United States. The West is getting roasted by hotter summer days while the East Coast is getting swamped by hotter and stickier summer nights, an analysis of decades of U. S. summer weather data by The Associated Press shows. State-by-state average temperature trends from 1990 to 2020 show America's summer swelter is increasing more in some of the places that just got baked with extreme heat over the past week: California, Nevada, New Mexico, Arizona, Utah, Oregon and Colorado. The West is the fastest-warming region in the country during June, July and August, up 3 degrees on average since 1990. The Northwest has warmed nearly twice as much in the past 30 years as it has in the Southeast. That includes Portland, Oregon which set a record 116-degree high that was 3 degrees warmer than temperatures ever recorded in Oklahoma City or Dallas-Fort Worth. Although much of the primary cause of the past week's extreme heat was an unusual but natural weather condition, scientists see the fingerprint of human-caused climate change, citing altered weather patterns that park heat in different places for longer periods. "The ridiculous temperatures in the Pacific Northwest may on one hand be considered a black swan (ultra-rare) event, but on the other hand are totally consistent" with long-term trends, said meteorologist Judah Cohen of the private firm Atmospheric and Environmental Research. "So I am not going to predict when is the next time Portland will hit 116 but I believe hotter summers for the broader region are here to stay." Climate change is altering and weakening the jet stream, narrow bands of wind that circle the Earth flowing west to east. Those changes allow key weather-producing patterns of high and low pressure to stall in place. High pressure is stalling more often in the West in summer, said Pennsylvania State University climate scientist Michael Mann. High pressure brings hot and dry weather that, when stalled, can create what are known as heat domes. Low pressure brings wet weather. Another factor is higher water temperatures in the Pacific Ocean that also generate more so-called high-pressure ridges the West, said Gerald Meehl, a National Center for Atmospheric Research scientist who studies heat waves. These patterns are showing up so often that their effects can be seen in long-term data. The U. S. Northwest, western Canada and Siberia, which also just saw a stunning heat wave, are among Earth's fastest warming land areas during summer since 1990, Cohen said. The Midwest is warming slower during the summer than either coast. That's because stalled low pressure areas often drive cooler air into the Great Lakes region, said North Illinois University climate scientist Victor Gensini. Water explains the big difference between western and eastern heat trends, scientists said. "In western states where drought has been expanding and intensifying during the past decade, soil moisture has been declining. Dry soil heats up faster than moist soil during the day because all the solar energy goes into heating rather than into evaporating moisture," said Jennifer Francis, a climate scientist at the Woodwell Climate Research Center. "Dry soil also cools off faster at night." That's partly why the West, which is getting drier by the decade and is mired in a 20-year megadrought, is seeing those crazy triple digit daytime temperatures. The East is getting wetter by the decade, NOAA records show, and the East Coast is seeing its biggest warming increase at night. The overnight lows in New Jersey and Delaware have warmed 3 degrees since 1990, the biggest increases in the nation. Water vapor is a greenhouse gas, Francis explained, "So at night it traps more of the heat." Kathie Dello, North Carolina's state climatologist, attributes the trends to human-caused warming. "There's no other explanation," she said. She added that while the extreme daytime highs may be eye-popping, warmer nights can also be dangerous. "Warm nights may not sound like a problem but they are a public health risk for people who lack sufficient cooling," she said. And hiding from the heat is becoming harder and harder: "All my places to go for a quick break were absurdly hot—Oregon, North Carolina, even upstate New York? Where is left to go? Even Canada isn't safe." © 2021 The Associated Press. All rights reserved. This material may not be published, broadcast, rewritten or redistributed without permission. 15 hours ago 0 18 hours ago 0 18 hours ago 0 Jul 06,2021 0 Jul 06,2021 1 29 minutes ago 35 minutes ago 11 hours ago 11 hours ago 11 hours ago 11 hours ago 12 hours ago Jul 04,2021 Jun 16,2021 Jun 17,2021 Jun 30,2021 Jul 01,2021 Jun 28,2021 14 hours ago 13 hours ago 18 hours ago 18 hours ago 19 hours ago Jul 06,2021

July 8,2021 Colorado wildlife officials on Wednesday urged anglers to avoid fishing along a stretch of the Colorado River because low flows during a historic drought in the U. S. West, critically warm water temperatures and sediment runoff from wildfire burn scars are all starving trout of oxygen. The move along a 120-mile (193-kilometer) stretch of the river—unusual so early in the summer—is another consequence of the record heat and drought that's afflicted the American West. The voluntary fishing ban runs from the town of Kremmling in north-central Colorado to Rifle in the western part of the state. "The extreme drought on the Western Slope, plus the sediment and debris in the waterway, have created a really challenging situation for fish," said Travis Duncan, spokesman for Colorado Parks and Wildlife. River temperatures reaching and surpassing 70 degrees Fahrenheit (21 Celsius) pose a threat by depleting oxygen levels and possibly feeding algae blooms. Rainbow and brown trout in the Colorado River, which thrive in temperatures between 50 and 60 F (10 and 16 C), become lethargic and often stop feeding, Duncan said, and wildlife officials have seen evidence of the fish dying in parts of the river. "We're asking folks to voluntarily refrain from fishing," he said. "If the conditions persist, we'll need to adopt a mandatory ban." Colorado River flows at two U. S. Geological Survey monitoring stations are less than half of historic levels, state wildlife officials said. At an upstream site, a Geological Survey gauge has been measuring between 600 and 700 cubic feet per second, compared with a typical 1,500 to 2,000 cubic feet per second. Flows at a downstream gauge are about 1,250 cubic feet per second, compared with an expected 3,000 to 4,000 cubic feet per second, the state agency said. Repeated mudslides, debris runoff and sediment from burn scars left behind by destructive wildfires last year, especially in the Glenwood Canyon area, are being dumped into the river. "With the high sediment load, the fish can't find clear water," Colorado Parks and Wildlife aquatic biologist Kendall Bakich said in a statement. "They've got to sit through those conditions. And at nighttime, the temp isn't coming down enough, so there's no recovery for those fish right now. They've just got to hang on." The low flows and high temperatures are affecting catch-and-release trout fishing and fly-fishing operations like the one run by Tom Trowbridge, manager of Roaring Fork Anglers in Glenwood Springs. In South Canyon west of Glenwood Springs, river temperatures have surpassed 70 F (21 C) for the past three days, and the coolest nighttime temperature was 65 F (19 C), Trowbridge said. Luckily, his company has other river options nearby. "In these temperatures, it is hard to catch and release the fish and have them survive the experience," said Trowbridge, who's seen voluntary restrictions during daytime hours in the past. The new ban runs round the clock. Other Colorado rivers are being affected, too. Wildlife officials said they could adopt a mandatory fishing closure on parts of the Yampa River in northern Colorado, where temperatures surpassed 75 F (24 C) on Tuesday. Biologists also are monitoring the Fraser River and the upper Colorado River. In June, officials imposed voluntary fishing restrictions on the Dolores River in southwest Colorado for the first time. © 2021 The Associated Press. All rights reserved. This material may not be published, broadcast, rewritten or redistributed without permission. 15 hours ago 0 18 hours ago 0 18 hours ago 0 Jul 06,2021 0 Jul 06,2021 1 29 minutes ago 35 minutes ago 11 hours ago 11 hours ago 11 hours ago 11 hours ago 12 hours ago Jul 05,2021 Jun 25,2021 Apr 30,2018 Apr 18,2021 Sep 16,2020 Jul 09,2015 14 hours ago 13 hours ago 18 hours ago 18 hours ago 19 hours ago Jul 06,2021

July 8,2021 By 2050, faster adoption of electric vehicles (EVs) and faster generation of renewable energy will result in 99% less fossil fuel consumed and 93% less CO 2 emissions from passenger and freight vehicles on Oʻahu. That's under the most ambitious scenario in an article published in World Electric Vehicle Journal, by University of Hawaii at Mānoa School of Ocean and Earth Science and Technology (SOEST) faculty member Katherine McKenzie. McKenzie, based at the Hawaii Natural Energy Institute in SOEST, created mathematical models of four scenarios based on projections for the switch to electric passenger and freight vehicles, and renewable power generation. She quantified the impacts of fossil fuel use and CO 2 emissions on Oʻahu and found that scenarios with a slower transition to EVs result in billions more gallons of gasoline consumed, and tens of millions more tons of CO 2 emitted. As with many other remote communities still dependent on oil for both transportation and power, there remains a lack of critical analysis to determine the benefits of transitioning from internal combustion engine vehicles to plug-in electric vehicles (EVs). In 2020, average passenger EVs were found to consume the equivalent of 66 gallons of gasoline, seven times less fossil fuel than their gasoline-powered counterparts, which used 455 gallons. Average EVs also cut emissions in half, two metric tons of CO 2 versus four metric tons of CO 2. "Continuing to purchase anything powered by petroleum locks in emissions and energy insecurity for years to come, at a time when decarbonization is a climate imperative," said McKenzie. "A shift is needed to energy efficient modes of travel—such as bicycling, walking and transit, along with reducing vehicle miles traveled (by "smart" city planning and remote work for example)." These scenarios are intended as examples to assist government, regulatory, public, and commercial decision makers and other stakeholders to better understand future uncertainties, develop strategies, and inform the development of policy. "The transition to EVs offers a momentous and immediate advantage to reduce fossil fuel consumption and resulting emissions for ground transportation in Hawaii and similar regions, despite the current high dependence on oil for power generation," McKenzie added. "As renewables, especially solar and wind, replace fossil fuels for power generation, escalating benefits are achieved with electric transportation in contrast to internal combustion engine vehicles. Accelerating both EV adoption and grid renewables will have striking cumulative benefits over the years, steeply reducing both fossil fuel use and emissions." McKenzie will present results from this study at the conference "Utility Planning for Electric Vehicles on the Grid", "EVs on the Grid: Impacts, Challenges & System Stability Risks" in collaboration with Hawaiian Electric Industries, online July 13, 2021. 15 hours ago 0 18 hours ago 0 18 hours ago 0 Jul 06,2021 0 Jul 06,2021 1 32 minutes ago 38 minutes ago 11 hours ago 11 hours ago 11 hours ago 11 hours ago 13 hours ago May 10, 2021 Jul 07,2020 Jan 25,2021 Sep 03,2014 Mar 17,2021 Apr 28,2021 14 hours ago 13 hours ago 18 hours ago 18 hours ago 19 hours ago Jul 06,2021

Chinese smartphone giant Xiaomi will raise around $1.2 billion via debt issuance at a time when authorities are cracking down on China's technology giants. Xiaomi will issue $800 million worth of bonds due in 2031 with a coupon of 2.875% per year. The proceeds will be used for "general corporate purposes," according to a regulatory filing. The electronics maker will also issue $400 million of so-called green bonds with a 4.1% coupon per year. Green bonds are debt issued to raise money to support environmental projects. Xiaomi said the proceeds will go toward funding eligible projects under its "Green Finance Framework," an environmental scheme. Xiaomi, the world's third-largest smartphone maker, has continued to expand globally and is looking at breaking into new areas like electric vehicles. In March, Xiaomi said it would launch its own electric car business and invest $10 billion over the next 10 years. The money could go toward these initiatives. Xiaomi's debt issuance comes as Beijing intensifies scrutiny of the technology sector. Over the past year, the government has introduced a slew of legislation in areas from fintech to antitrust and data protection. China's Didi crackdown could have implications for Tesla, Morgan Stanley says Bank of America: Billions are about to pour into EV infrastructure — and these stocks will benefit UBS cuts Tesla price target by roughly 10%, citing growing competition Beijing's latest target is Didi. After the company went public in the U. S. last month, regulators opened a cybersecurity review into the ride-hailing giant and ordered its removal from China's app stores. Xiaomi has previously been caught in the geopolitical tensions between the U. S. and China. In January, the Trump administration designated Xiaomi as one of several "Communist Chinese military companies" or CCMC. That meant Americans would eventually not be able to hold the company's stock. Xiaomi challenged the order in court. And in March, a judge blocked the Trump-era order.

July 8,2021 Five years ago, researchers at Northwestern University made international headlines when they discovered that human eggs, when fertilized by sperm, release billions of zinc ions, dubbed "zinc sparks." Now, Northwestern has teamed up with the U. S. Department of Energy's (DOE) Argonne National Laboratory and Michigan State University (MSU) to reveal that these same sparks fly from highly specialized metal-loaded compartments at the egg surface when frog eggs are fertilized. This means that the early chemistry of conception has evolutionary roots going back at least 300 million years, to the last common ancestor between frogs and people. And the research has implications beyond this shared biology and deep-rooted history. It could also help shape future findings about how metals impact the earliest moments in human development. "This work may help inform our understanding of the interplay of dietary zinc status and human fertility," said Thomas O'Halloran, the senior author of the research paper published June 21 in the journal Nature Chemistry. O'Halloran was part of the original zinc spark discovery at Northwestern and, earlier this year, he joined Michigan State as a foundation professor of microbiolo