Announcement
DC5n United States software in english 22 articles, created at 2021-07-08 12:01 articles set mostly positive rate 4.3
(0.02/1)

1

0.6

New study shows that Apple and Google default apps dominate their platforms

A new study commissioned by Facebook has shown that Apple and Google's default apps dominate their respective platforms, read more here. 2021-07-08 07:15 2KB www.xda-developers.com

(0.02/1)

2

0.7

Redesigned Microsoft Office for Windows is now available for Insiders

The new Office update brings a simple, natural and consistent design experience. It carries the new rounded corners that we have seen in Windows 11. 2021-07-08 06:38 2KB www.techradar.com

3

0.6

Battlefield 2042's DICE LA renamed to Ripple Effect – and it's hiring for a new project

DICE LA, one of the many studios developing content for Battlefield 2042, has been renamed Ripple Effect Studios – and it's hiring for a new project. 2021-07-08 08:10 2KB www.vg247.com

4

0.6

Resident Evil Village global sales surpassed 4.5 million copies

It\'s sold 500,000 copies in just a month. 2021-07-08 08:01 845Bytes www.gamereactor.eu

5

0.8

Macworld Podcast: Our impressions of Safari, FaceTime, and other features of the Apple public betas

In this episode of the Macworld Podcast, we talk about the public betas of iOS 15, iPadOS 15, macOS Monterey, and watchOS 8 and take a look at Safari, FaceTime, and a lot more. 2021-07-08 08:00 1KB www.macworld.com

6

0.6

Here is how Brazilian criminals are accessing bank accounts using stolen iPhones

Brazilian criminals are capable of accessing bank accounts using data from stolen iPhones. They don't use any modern ways or advanced tools from Cellebrite, just SIM cards to access devices' data. 2021-07-08 07:56 2KB www.neowin.net

7

0.5

Singapore sees spikes in ransomware, botnet attacks

Number of reported ransomware attacks climbed 154% last year, while malicious C&C servers and botnet drones increased 94% in the city-state, where cybercrime cases account for almost half of total crimes. 2021-07-08 07:35 6KB www.zdnet.com

8

0.3

List of Xbox FPS Boost games on Xbox Series X and Xbox Series S

The Xbox Series X and Series S can boost framerates across several popular games. We listed them out here. 2021-07-08 07:32 2KB www.techradar.com

9

0.4

Samsung trademarks Samsung Flex Note brand-name

We know the upcoming Samsung Galaxy Z Fold 3 will be supporting Samsung's S-Pen, but without pen stowage, the pen will always be a rarely used optional accessory. A new trademark by Samsung suggests the company may be working on a more specific solution for Note fans, who will not be having a specific device […] 2021-07-08 07:05 1KB mspoweruser.com

10

0.9

Best free presentation software of 2021

We feature the best free presentation software, to make it simple and easy to create attention-grabbing presentations for free. 2021-07-08 06:53 5KB www.techradar.com

11

0.6

Sony continues PS5 domination in India with 12th July restock

Indian retailers have confirmed that the Sony PS5 will be available for pre-orders on July 12th. Check the post for more details. 2021-07-08 06:51 1KB www.xda-developers.com

12

0.4

Motorola Edge 20 series spotted on certification site ahead of launch

The upcoming Motorola Edge 20 and Edge 20 Pro have stopped by the TENNA certification website, revealing key specs and design. 2021-07-08 06:41 2KB www.xda-developers.com

13

0.4

NSW Department of Education struck by cyber attack

The state department has taken its systems offline as a precaution as it readies for the start of Term 3 next week. 2021-07-08 06:28 2KB www.zdnet.com

14

0.1

Logistics and utilities providers agree to help from ASD in the event of a cyber incident

After being hit twice by ransomware last year, Toll has said it welcomes the installation of software from the Australian government to help with thwarting cyber criminals, admitting it already let the ASD into its systems. Qantas, AGL, and Water Services Association of Australia are all happy with the looming mandate, too, providing it is done proportionately. 2021-07-08 06:21 5KB www.zdnet.com

15

0.1

PS5 restock: Target is readying consoles – here's the likely time if it's today

The PS5 restock date from Target, GameStop, Walmart and Best Buy is predicted and explained. Here's what we know. 2021-07-08 06:19 9KB www.techradar.com

16

0.1

Samsung Galaxy S21 FE appears on certification site, revealing its specs

The Samsung Galaxy S21 FE has leaked once again ahead of its launch, and its TENAA certification listing leaves little to the imagination. 2021-07-08 06:19 2KB www.xda-developers.com

17

0.5

Humble follows through with plans to increase its cut, reduce charitable share

Following a backlash when it was first announced, Humble takes another go at increasing its own cut at the expense of the charities it supports. 2021-07-08 06:06 5KB www.thumbsticks.com

18

0.4

Colorful launches RTX 3060 gaming laptop inspired by Chinese mythology

Stylish new laptop features Intel i7 processor and up to 64GB of DDR4 RAM 2021-07-08 05:55 2KB global.techradar.com

19

0.1

Space station crew member finds a surprising use for binder clips

Astronauts aboard the International Space Station have discovered a somewhat surprising use for the humble binder clip. 2021-07-08 05:30 2KB www.digitaltrends.com

20

0.1

How to watch Gossip Girl 2021 online: stream the new HBO Max Original now

Get ready for Gossip Girl 2.0, following the lives of a wealthy clique of Gen-Z adolescents. Here we explain how to watch Gossip Girl online now with a HBO Max subscription. 2021-07-08 05:01 2KB www.techradar.com

21

0.0

Tencent uses facial recognition to enforce China's curfew on gaming kids

Accounts held in grown-ups' names targeted if they stay up late 2021-07-08 03:58 2KB www.theregister.com

22

0.4

Watch the enormous 3D cat that's been turning heads in Tokyo

An amazing billboard video of an enormous 3D cat has been causing a stir in one of Tokyo's busiest entertainment districts. 2021-07-08 03:50 2KB www.digitaltrends.com
Articles
DC5n United States software in english 22 articles, created at 2021-07-08 12:01
A new study from Comscore that was shared exclusively with The Verge alleges that the majority of apps used on people's smartphones are preinstalled by either Apple or Google. The report was commissioned by Facebook, a company that hasn't been the biggest fan of Apple since it introduced new privacy features to iOS 14.5. The pre-installed apps dominated when it came to basic services like weather, photos, and clocks. The report also details how not all default apps win out on smartphones. For example, Apple Maps is nowhere to be seen, and nor is Apple Music, and Gmail comes in below Apple Mail on iOS too. The study was conducted in December last year, and data was collected from roughly 4,000 people by Comscore, gathered from the company's apps and websites. On iOS,75% of the most used apps are made by Apple, and on Android,60% of the most used apps are made by Google. Facebook is the only company to own more than one app in the top 20 on iOS, and the only company to own three apps on Android. Facebook paid for the Comscore study to show the "impact of preinstalled apps on the competitive app ecosystem," according to company spokesman Joe Osborne. Apple rejected the findings of the report. "This Facebook-financed survey from December 2020 was narrowly tailored to give the false impression that there's little competition on the App Store," an Apple spokesperson told The Verge . "In truth, third-party apps compete with Apple's apps across every category and enjoy large scale success." The spokesperson further goes on to say that the survey's methodology was "seriously flawed in a number of ways". For example, it's noted that the results seemingly contradict an earlier report by Comscore in April 2021, though that study did not factor in all preinstalled apps. The methodology has its quirks; it did not include browsers such as Apple's Safari or Google's Chrome in the rankings. It also did not consider "embedded operating system features" like Siri. Results for Android weren't gathered by specific phone manufacturers, meaning app usage isn't broken out for Samsung phones relative to the Google Pixel, for example. That's why Samsung Calculator and Samsung Email are high up the list on Android.

Google's Play Store dominance under challenge by new U. S. lawsuit
xda-developers.com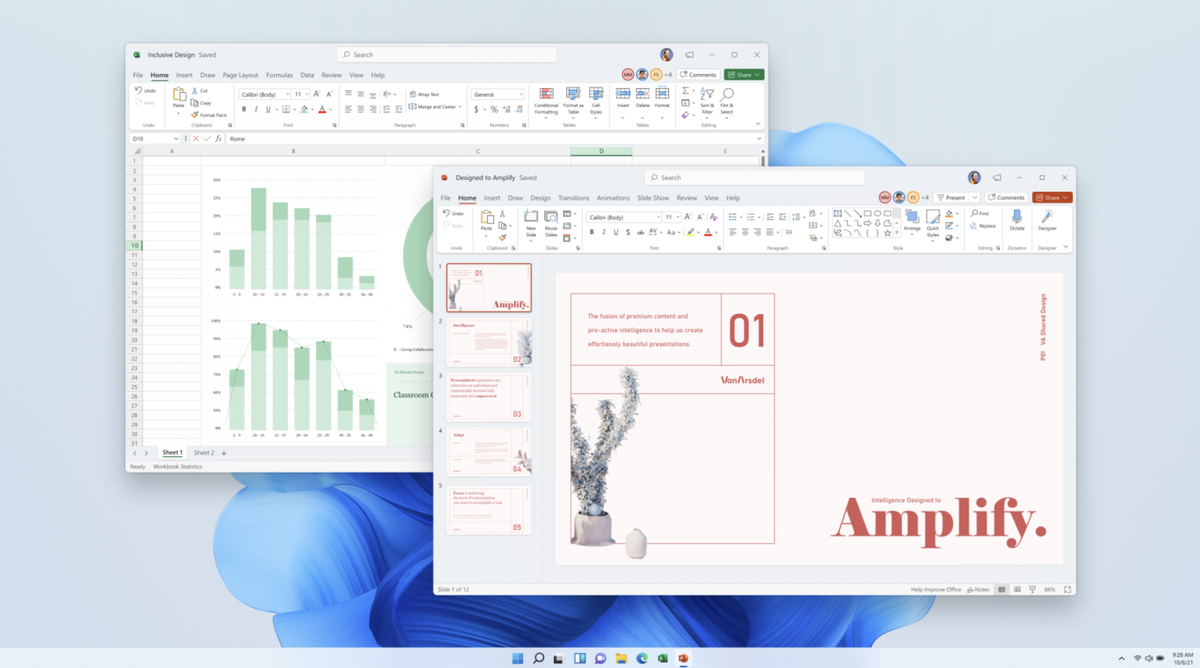 While Microsoft is trying to fix the compatibility issues on the freshly released Windows 11, the company is also l ooking to introduce a new user interface for its Office applications. Though the fresh avatar was supposed to be launched last week, the Redmond based tech company has announced that the Beta version of the updated interface is now available for insiders to download on both Windows 11 and Windows 10. According to the official blog post by Microsoft, the new Microsoft Office carries the same fluent design language that we've come across on Windows 11. The company states that it has been working on the redesign since 2017. Microsoft is promising a simple, natural and consistent design experience with all your Windows apps This MS Office update will bring the rounded corners as seen in Windows 11 to applications like Word, Excel, PowerPoint, OneNote, Outlook, Access, Project, Publisher, and Visio. Additionally, users who like customizing the look and theming on their systems will be able to set the separate theme for Windows and Office apps. This can be done by choosing the theme of your choice from the Office Account tab under the file menu. In case you want to have matching themes on both Office and Windows 11 for a consistent experience, you can select "Use system settings." While Microsoft wanted to do away with the ribbon bar in favour of a command bar, however, the ribbon bar retains its place in this update. Also, while the current update majorly has design tweaks, the company promises more tweaks in the weeks and months leading to the final release. To get the latest version of Microsoft Office, you need to be signed in the Office Insiders program. Mind you, this is different to the Windows Insider program that gave you access to Windows 11. This beta testing program is available to users who have an Office 365 subscription. Follow the below process to join the Insider program: Want to know about the latest happenings in tech? Follow TechRadar India on Twitter, Facebook and Instagram!

Redesigned Microsoft Office for Windows is now available for Insiders
techradar.com
DICE LA, one of the many studios developing content for Battlefield 2042, has been renamed Ripple Effect Studios – and it's working on something new. The new name was chosen, it seems, because "the smallest idea can change the world", according to a press release from EA. Apparently, EA believes that "true transformation in the game industry begins with small moments, like an enlightening conversation in a hallway or a prototype yielding unexpected results." The name change and new direction for DICE LA was announced last year, when Respawn co-founder Vince Zampella began overseeing the developer with the intent of turning it into something more than just a support studio. Watch on YouTube "We're so proud of our work as DICE LA and the DICE team will forever be a part of our DNA, but over the past eight years, we've developed our own culture and our own way of doing things," said Christian Grass, GM of Ripple Effect Studios. "We're excited to look towards the future, expand the team and establish our own identity." Ripple Effect is currently working on Battlefield 2042's mysterious second experience, which is being revealed later this month at EA Play Live. Alongside that, the team is also early in development on its next project, and there already are a few open positions. Given that the studio has a solid history of working on classic shooters, it's intriguing to see what it could be cooking up next. "The talent here has a great track record of producing high-quality titles, and the studio's set to make even more incredible games in the future," Zampella – who will oversee the studio alongside heading up Respawn – added. "With an amazing new campus coming to Los Angeles and remote positions available, now is a great time to consider joining us." Our first look at Battlefield 2042 gameplay came during the Xbox + Betsheda E3 2021 showcase, and it showed off 128-player multiplayer on the new Conquest. The game is out October 22 on PC, PS4, PS5, Xbox One, and Xbox Series X/S. This is just the latest of EA's recent business realignment schemes: we've heard the publisher had killed BioWare's work on Anthem Next, rumors have been flying about EA cancelling Motive's Gaia project after six years in development, and EA has acquired Codemasters prompting the CEO and CFO to leave. Anyone want to predict what the company is going to do next?

Stop it Capcom, you're doing it again. It's sold 500,000 copies in just a month. And, it isn't even a month old. A new making of video from Capcom reveals that the developers had a lot to do when returning to the office after the initial quarantine. YouTuber Hoolopee has just given the horror a glorious demake. The total shipments for the series now surpass 100 million units. The horror has already shipped 3 million units globally.

In this episode of the Macworld Podcast, we talk about the public betas of iOS 15, iPadOS 15, macOS Monterey, and watchOS 8 and take a look at Safari, FaceTime, and a lot more. This is episode 750 with Jason Cross, Roman Loyola, and Michael Simon. To learn more about the issues we talked about on the show, check out the articles below. You can subscribe to the Macworld Podcast—or leave us a review!— right in the Podcasts app. Or you can point your favorite podcast-savvy RSS reader at: http://feeds.soundcloud.com/users/58576458-macworld/tracks The Macworld Podcast is also available on Spotify. Note: When you purchase something after clicking links in our articles, we may earn a small commission. Read our affiliate link policy for more details.

Last month, Folha de S. Paulo, a Brazilian newspaper, reported that criminals were stealing iPhones in Brazil not to resell them but to gain access to bank accounts of the stolen iPhones' users. Recently, the police have been able to get to the bottom of how these criminals do that. The Sao Paulo police arrested one of those gangs and the criminals revealed how they crack the security of stolen iPhones. One of the criminals stated that he is capable of unlocking iPhone 5 to iPhone 11 models. According to Police Chief Fabiano Barbeiro, the criminals only need the iPhone SIM card to access all the data of the device. The criminals would use the SIM card of the stolen iPhone in another iPhone and search social networks such as Instagram and Facebook to find out the email address of the stolen iPhone's owner. Usually, this email address is also the one used for their Apple ID. Once the criminals have identified the email address for the Apple ID, they would reset the password of the Apple ID using the phone number of the victim. Barbeiro stated that: Following the report of Folha de S. Paulo, Apple assured that it will allow users to delete their data from stolen iPhones in a hassle-free way, but it did not state the exact measures it will implement for that to be possible. Source: 9to5Mac

The number of reported cybercrime cases accounted for almost half of total crimes in Singapore last year, where both ransomware and botnet attacks saw significant spikes. The city-state is anticipating intensifying threats from ransomware as well as malicious attacks targeting remote workers and supply chains. The Singapore Computer Emergency Response Team (SingCERT) last year handled 9,080 cases, up from 8,491 the year before and 4,977 in 2018, according to the latest Singapore Cyber Landscape report released Thursday by Cyber Security Agency of Singapore (CSA). The government agency noted that last year saw marked increases in ransomware, online scams, ad COVID-19 phishing activities. In particular, the number of reported ransomware attacks saw a significant spike of 154% in 2020, with 89 incidents, compared to 35 in 2019. These mostly affected small and midsize businesses (SMBs) in various sectors including manufacturing, retail, and healthcare. In one such incident in August 2020, an F&B business found its servers and devices infected with NetWalker, with a ransom note directing the company to a webpage on the Dark Web to view the ransom demands. None of the F&B company's data could be recovered as it also stored its backups on the affected servers and it had to rebuild its IT system from scratch. CSA attributed the increase in ransomware cases in Singapore to the global ransomware outbreak, where such attacks moved from being indiscriminate and opportunistic in nature to more targeted "Big Game Hunting". Cybercriminals also shifted towards ransomware-as-a-service and "leak and shame" tactics, the agency said. It noted that the number of malicious command-and-control (C&C) server attacks also grew 94% to 1,026 reported incidents last year. These were fuelled partly by the increase in such servers distributing the Emotet and Cobalt Strike malware, which accounted for one-third of malware in C&C servers. Some 6,600 botnet drones with Singapore IP addresses were identified daily last year, up from 2,300 in 2019. CSA revealed that Mirai and Gamarue malware variants were prevalent amongst infected botnets in 2020, with the former malware targeting primarily Internet of Things (IoT) devices. But while COVID-19 themed phishing campaigns were pervasive globally, Singapore-hosted phishing URLs dipped 1% to some 47,000 last year. Defacements affecting ".sg" website also fell 43% to 495 cases last year, with SMBs again mostly impacted by such attacks. CSA said this dip might be due to activist groups opting to target other platforms such as social media to drive awareness of their causes. In total,16,117 cybercrime cases were reported last year, accounting for 43% of all crimes in Singapore. The number also climbed from 9,349 cases in 2019. Online scams were the most common form of cybercrime in the city-state, with such cases up 62% to hit 12,251 last year, compared to 7,580 in 2019. CSA noted that the this was due to the accelerated growth of e-commerce as well as community marketplace and social media platforms, as more users in Singapore turned to online shopping amidst the global pandemic. CSA said: "Throughout 2020, global threat actors had capitalised on the anxiety and fear wrought by the pandemic, with repercussions felt by individuals and businesses. These threat actors made their presence felt, targeting areas such as e-commerce, data security, vaccine-related research and operations, as well as contact tracing operations. "Some of these trends were mirrored locally, where a surge in ransomware incidents as well as the emergence of COVID-19-related phishing activities were seen. These also coincided with the rise of work-from-home arrangements, as individuals and businesses adopted new technologies to maintain business continuity," the government agency said. It pointed to an increasingly complex security landscape, where it anticipated ransomware to evolve into "a massive and systemic threat". Such attacks were no longer confined to sporadic and isolated incidents, it warned, noting that the recent spate of high-profile ransomware attacks worldwide had affected critical service providers and major organisations, including Colonial Pipeline and JBS. These incidents indicated that cyber attacks could have real-world effects and had the potential to become national security concerns, CSA said. It urged organisations to assess their cybersecurity readiness and ensure their systems were sufficiently resilient to recover from such attacks. It also warned that cybercriminals would increasingly target remote workers, given the rise of such work arrangements amidst the COVID-19 pandemic. "Poorly configured network and software systems, which are part of the new remote work ecosystems, have widened the attack surface and exposed organisations to greater risk of cyber attacks," CSA said. Supply chains also were expected to be targeted and attacks more sophisticated, it said, pointing to the SolarWinds breach. CSA's chief executive and commissioner of cybersecurity David Koh said in the report: "Cybersecurity threats to supply chains have been around for more than a decade, but the impact of the SolarWinds attack was unprecedented. The incident is a stark reminder of the cybersecurity risks that all companies--big and small--face within their supply chains and when engaging third-party vendors, which is a near-certainty in today's highly-interconnected global economy. He added that ransomware had transformed from "a sporadic nuisance" impacting just a handful of machines to a massive threat affecting entire networks of large enterprises. "This is now a major security issue that affects critical information infrastructure (CII) sectors and nations," Koh said.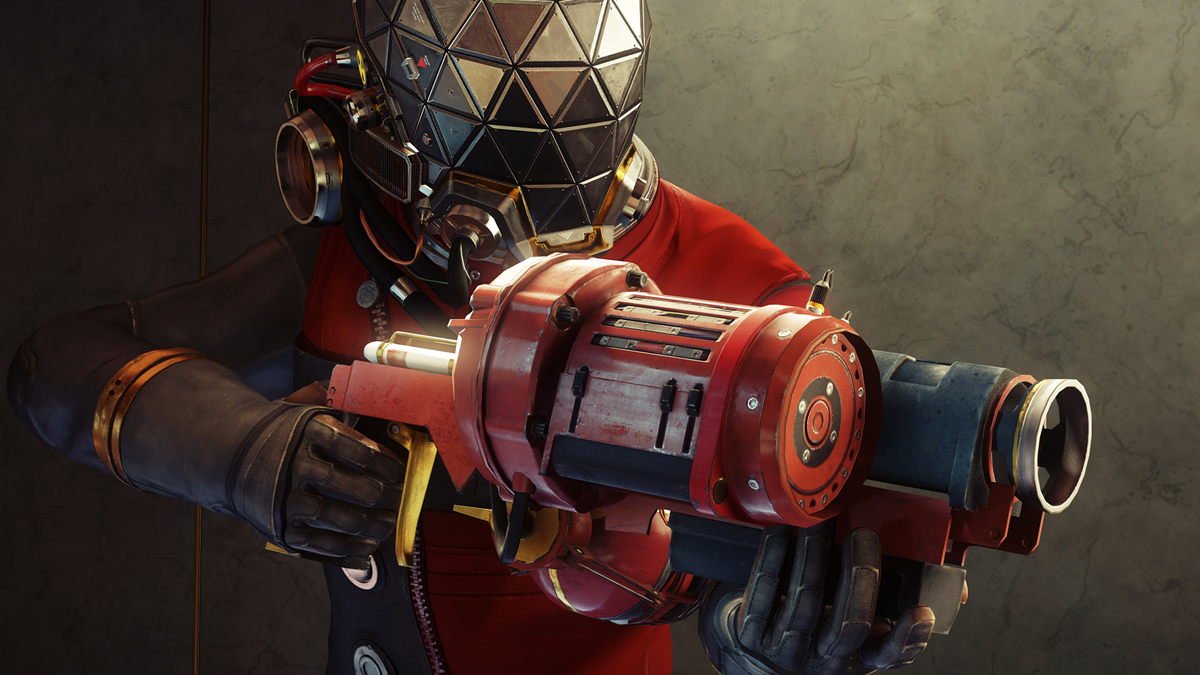 The teams at Microsoft continue to improve backwards compatibility and recently introduced a new feature called Xbox FPS Boost. This means that select games can run at double or even quadruple the original framerate (or frames per second), all without any developer input. This feature is only available on Xbox Series X and Xbox Series S, since it requires the vastly increased CPU power of these newer platforms to run the games at a higher framerate. We've assembled the full list of titles so far, as well as details on what framerate the games used to run at, how they run now and any other particulars worth noting. Xbox FPS Boost doesn't require any developer input but it is subject to certain restrictions. Some games might only be patched on one platform, since a backward compatible Xbox One X version could already be running at 60fps. Other games might be very demanding and require the settings to drop down to the Xbox One S version of a game before increasing the framerate. If you've ever wanted to revisit a game but couldn't bear to play it at 30fps, then, check out the full list of supported games below. In order to take advantage of this framerate-boosting feature, you'll just need to play the games on your Xbox Series X or Xbox Series S. It'll automatically be enabled as long as your console has the latest updates. To verify a game is running with FPS Boost, you can press the Xbox button on your controller to check for the FPS Boost and/or Auto HDR labels. Do note that in order to enjoy a game at 120 FPS on Xbox Series X or S, you'll want to make sure you have one of the best 120Hz TVs available. You'll also need to enable 120Hz on Xbox Series X and Xbox Series S.

We know the upcoming Samsung Galaxy Z Fold 3 will be supporting Samsung's S-Pen, but without pen stowage, the pen will always be a rarely used optional accessory. A new trademark by Samsung suggests the company may be working on a more specific solution for Note fans, who will not be having a specific device this year. The trademark application filed at the Korean Intellectual Property Office (KIPO) on the 6th July 2021 for the Samsung Flex Note suggests a folding Note is coming in the future. One possibility may be a device they patented earlier this year, the Z Fold Tab, which is a tri-fold tablet with S-Pen storage built-in. That device is reportedly coming to market early next year. Of course, another possibility is that Samsung will be looking to rebrand the awkward Samsung Galaxy Z Fold 3 to a shorter and more familiar name, though this seems unlikely. The trademark can be seen here. via LetsGoDigital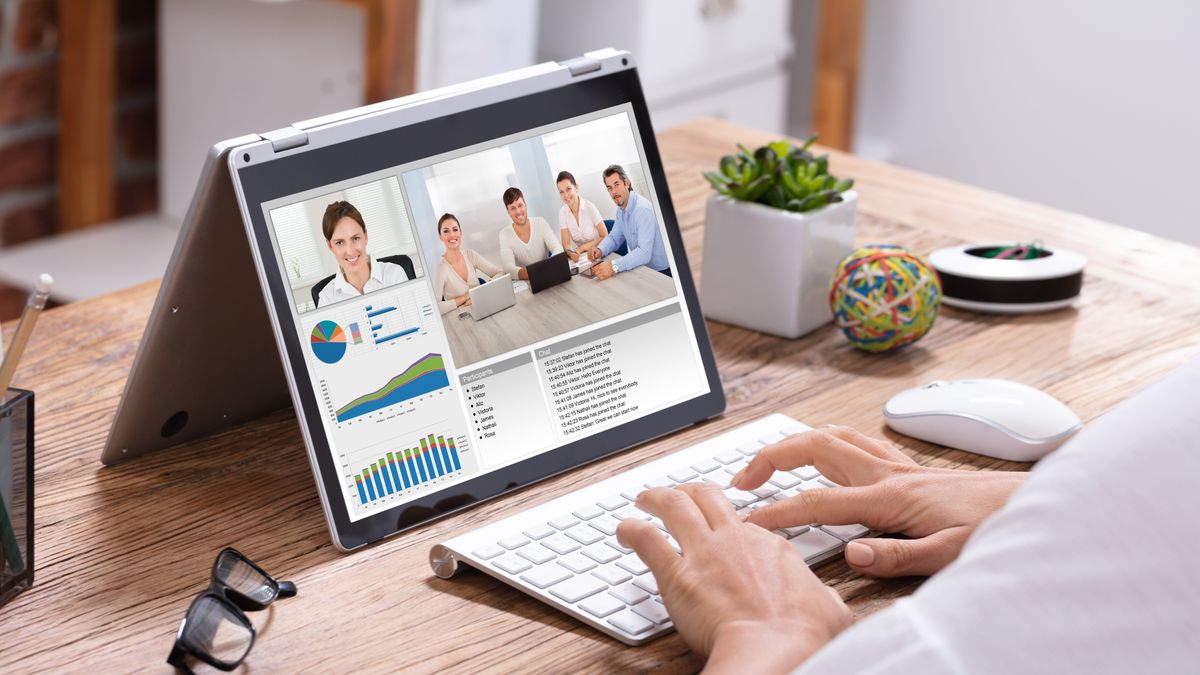 The best free presentation software makes it simple and easy to create attention-grabbing presentations for free. While PowerPoint is the market leader when it comes to presentation software, some people may be unwilling to subscribe to a Microsoft 365 subscription, especially if they don't expect to need to use it very often. However, there are plenty of great alternatives available for free that you can use. While these won't have the same level of features as PowerPoint, they still offer a very competent platform to design the presentation you need. Choosing the best free presentation software can be time consuming if you don't know what you're looking for. To help, let's take a look at five of the best free presentation software options available today. To make your presentation really shine, consider grabbing a free photo editor too, so your pictures look perfect before you add them to your slides. Prezi turns the traditional approach to presentations on its head. Instead of creating slide after slide, this presentation software gives you a single giant canvas. You can add blocks of text or images, or even create miniature slides. During your presentation, you can seamlessly fly around the canvas and zoom in to look at individual chunks of content. For how complex Prezi seems, it's impressively simple to use the platform. The only major divergence from Microsoft Powerpoint is that you need to add animated paths from one part of the canvas to another. The tools for this are fairly straightforward, especially if you've ever used an animation or video editing software. Of course, this type of presentation structure isn't always ideal. Prezi makes it hard to visualize structured data like financials, which can make it difficult to use in business applications. Some viewers also might not appreciate the fly-around animation style that's inherent to the presentation software. Canva is perfect for making speedy presentations right in your web browser. This software offers a handful of free layouts to help you get your slideshow started, and it's easy to customize the templates to fit your needs. There isn't a huge variety of content elements to add to your presentation, but Canva makes up for this with a searchable library of more than 1 million images you can use. Your Canva presentations live online, which makes it extremely easy to collaborate. You can invite colleagues to edit your slideshow (although simultaneous editing is not supported) or seamlessly share your finished presentation. However, beware that Canva can't import presentations from Microsoft Powerpoint or export finished work to a Powerpoint-editable format. LibreOffice is a free alternative to Microsoft Office, and it includes a Powerpoint equivalent called Impress with nearly all of the same functionality. The only big difference you'll find between the two slideshow creation tools is the LibreOffice lacks some modern features like built-in collaboration and integration with Microsoft OneDrive. However, Impress does have a few advantages of its own. The software can import files from Keynote, the default presentation software on Mac computers. Plus, there are hundreds of free templates that you can download for free. Even better, there's no limit on what fonts you can use with Impress, so it's easy to change the look of your presentation from what Powerpoint typically allows. On the whole, LibreOffice Impress is about as close as it gets to simply replicating Microsoft Powerpoint for free. Google Slides is part of Google Workspace (formerly G Suite), and it does a nice job of matching a number of PowerPoint's capabilities. This free presentation software supports embedding videos, creating diagrams, and adding animations to your slides. While the selection of templates is somewhat limited, you can easily import hundreds of additional templates for free or create your own. Even better, Google Slides supports the collaboration tools users have come to expect from Google. Multiple people can work on a slideshow simultaneously, and there's a built-in group chat so you can keep track of what everyone is doing. It's also nice that you can play your presentation in presenter mode, which allows you to preview how it will look to your audience and rehearse timing. The only downside to Google Slides is that bloated slideshows can experience some loading delays. Also beware that while you can move between Slides and Powerpoint, the conversion often messes with the layout of your slides. WPS Office Free is a Microsoft Office look-alike that fully support PowerPoint files without any layout issues during import. The WPS Presentation tool has all of the same capabilities of PowerPoint, including tons of animations, slide transitions, content effects, and video embedding. The selection of included presentation templates is also very impressive for a free software. One of the best things about this presentation software is that the user interface will feel incredibly familiar if you're coming from Microsoft. All of the tools are displayed in a top ribbon, with your slides shown on the left side of the screen for easy navigation. It's simple to display your presentation right from WPS Presentation, which means there's no unexpected troubleshooting when it's time to show off your work. There's not much to dislike about WPS Presentation. However, keep in mind that the software is supported by ads. Some users find the ads annoying, but they're not overly in the way.

Indian retailers today confirmed that the PlayStation 5 will be available for pre-order in the region starting July 12. Sony's latest console has been in high demand since its launch last year, and the company has been having a tough time keeping it in stock. So, if you've not been able to get your hands on a shiny new PS5 in the last few months, this may be your chance. The Sony PlayStation 5 pre-orders will go live on Amazon India, Croma, Flipkart, Vijay Sales, and Sony's store at 12MP on July 12. Vijay Sales has confirmed to us that both models of the PS5 will be available for purchase, but you'll have to act quickly as the console is expected to fly off the shelves in mere seconds. The Sony PlayStation 5 is a generational leap into the future of gaming As we've pointed out in our previous PlayStation 5 restock guide, here are a couple of things you can do beforehand to make sure you have the best chance to get your hands on a PS5: To help you save some more time, we've curated all the store links below. Make sure you bookmark this page so that you have the best chance of getting the PS5 this time around. If you already have a PlayStation 5 and you're looking to buy a second controller, follow the link below to get one right away!

Motorola is reportedly gearing up to unveil several new smartphones under the Edge series. The last couple of leaks revealed plenty about the new devices, including their codenames and specifications. Now ahead of the official launch, the phones have been spotted on TENNA, confirming many of the previously leaked details. Two new Motorola phones with model numbers X2143-1 and XT2153-1 have popped up on the TENNA certification website (via MySmartPrice). The X2143-1 is expected to be the Motorola Edge 20 code-named "Berlin" while the XT2153-1 is believed to be the Motorola Edge 20 Pro (code-named "Pstar"). TENNA listings also give us a glimpse at the design of both phones. As you can see in the images below, both phones have a near-identical design. As per TENNA, the Motorola Edge 20 will sport a 6.67-inch OLED display with 2400 x 1080 resolution. The listing mentions an octa-core processor with up to 2.4GHz frequency, which according to the previous leaks, might be the Snapdragon 778G SoC. Notably, Motorola has already confirmed to launch a phone featuring this SoC. Meanwhile, the Moto Edge 20 Pro listing reveals that the phone would feature a 6.67-inch OLED FHD+ panel, an octa-core chipset with up to 3.2GHz speed,6GB/8GB/12GB RAM, a 4,230mAh battery, and Android 11. According to Evan Blass, the new Motorola Edge 20 series is set to launch by the end of this month and will consist of three models: the Motorola Edge 20, the Edge 20 Lite, and the Edge 20 Pro. As per Evan, the regular Moto Edge 20 will be offered in three variants: 8GB + 128GB,8GB + 256GB, and 12GB + 256GB. TENNA listings lack details about cameras and other specs, but thanks to previous leaks we know quite a lot about the Motorola Edge 20 and Edge 20 Pro. Last month Evan Blass revealed that the Moto Edge 20 (code-named "Berlin") would sport a 120Hz high refresh rate display, a triple camera setup with a 108MP primary shooter, a 32MP front camera, Snapdragon 778G chipset, and Wi-Fi 6E support. The Moto Edge 20 Pro (code-named "Pstar), on the other hand, is rumored to feature the same display and camera sensors but will opt for the Snapdragon 870 chipset.

The New South Wales Department of Education has on Thursday revealed it fell victim to a cybersecurity attack. In a statement, the department said a number of its internal systems were deactivated on Wednesday as a precaution. "The timing of this creates considerable challenges for staff as we prepare for the start of Term 3," NSW Education Secretary Georgina Harrisson said. "Thankfully, our teams have been able to isolate the issues and we are working to reactivate services as soon as possible." Harrisson said the department's priority would be the safety and security of its student and staff data, which she explained was why the precautionary decision was made to take some systems offline as it investigates further. Department of Education and Cyber Security NSW teams are working to ensure normal access is restored in time for the start of Term 3, the statement continued. Most of NSW is currently in week two of a three-week lockdown in response to the COVID-19 outbreak affecting the state. "I am confident we will have the issue resolved soon and want to reassure teachers and parents that there will be no impact on students learning from home next week," Harrisson said. "Whilst we are confident all systems will be back online before day 1, Term 3, we are making information to support home learning available on our public website so that preparations for the start of term can continue." Education said it has been working closely with Cyber Security NSW to resolve the issue, and that the matter has been referred to the NSW Police and federal agencies. The department said it was inappropriate to make any further comment as the matter is under investigation. Need to disclose a breach? Read this: Notifiable Data Breaches scheme: Getting ready to disclose a data breach in Australia

Australian logistics and utilities providers have raised concerns with the speed at which consultation on the looming critical infrastructure legislation has been pursued by the government, but they have otherwise accepted the Bill, including the installation of software on their systems to help with incident response. Among other things, the Security Legislation Amendment (Critical Infrastructure) Bill 2020 would allow government to provide "assistance" to entities in response to significant cyber attacks on Australian systems. This includes the proposal for software to be installed that is touted as aiding providers in dealing with threats. The Parliamentary Joint Committee on Intelligence and Security (PJCIS) on Thursday morning heard from four large technology firms who declared they did not need assistance from the Australian Signals Directorate (ASD) nor its Australian Cyber Security Centre (ACSC) and that the installation of software would do more harm than good. But later that day it was a different story, with representatives from the nation's water, electricity, and logistics sectors accepting government assistance, within reason, however. "I'm quite open to the idea, but it needs to be, for it to be effective, it actually has to be done with us," Toll global head of information security Berin Lautenbach said. "It's very hard to walk into an organisation and just know where the critical servers are, how the network works, everything like that, we'll just roll some stuff out and everything will be good. But it's not quite the way it's going to work, it's actually got to be, 'Right, we're coming in to help, here's software, here's what it does, here's where we think it needs to go, here's how it's going to be deployed." Lautenbach continued by saying it needed to be a joint exercise between the company and ASD. "It does have to be done with care, because it is very easy to have unintended consequences when installing software in a network," he added. Last year, Toll found itself victim to ransomware on two occasions. Lautenbach said Toll has already had the ASD load software on its systems. "I don't see how you can have this kind of legislation and not have a power to walk in," he added. "If we have something critical to the nation that is out or failed or something is going wrong and the necessary actions aren't being taken, there has to be an ability to do something about that, so I think that's fair. "What I worry about is the practical reality of how that would work. And it is really hard to walk into a large network or a large company and understand the IT environment well enough to be able to quickly take action." Water Services Association of Australia similarly accepted the idea of government assistance, but added it would be open to some sort of indemnity or insurance that provides security to the organisation. "Something that provides security to the organisation that if something does go -- there are some of these unintended consequences -- that the federal government is willing to then pick up the tab and take ownership of the problem," the association's director of business excellence Greg Ryan added. His colleague Luke Sawtell said he preferred to see ASD's intervention occur "few and far between" and as a last resort. In agreement with Lautenbach and the Water Services Association was Qantas Group security officer Luke Bramah and representatives from AGL. "I think that's absolutely correct that if it were emergent need, you need the hook in the legislation, but very sparingly used," Bramah said. While those appearing before the PJCIS testified that they were consulted on the legislation, many raised concerns with the speed at which it has been pushed through and the lack of clarity around what is actually considered critical. Clean Energy Council policy officer Lucinda Tonge asked for a clearer definition of "critical electricity asset" and Ports Australia CEO Michael Gallacher wants a distinction drawn between the Bill and competing legislation affecting his industry, as some examples. "We want to see these issues resolved, we want to support this legislation, we will support it, but we want to see it work… and while there is a glaring weakness in the legislation, that has a real confusion between who's actually responsible for the delivery of port services and the response, we think we need to get it fixed, otherwise, the only people are going to take advantage of it are going to be bad people," Gallacher said. Bramah, as well as AGL, testified that the "early days" of consultation had moved "a little too fast" and Lautenbach said it was more important to get things right than out the door. "We'd just like to see the time spent on getting the rules right, work with us on that, and we will work with Home Affairs," he said. "We're a bit concerned that things will be missed."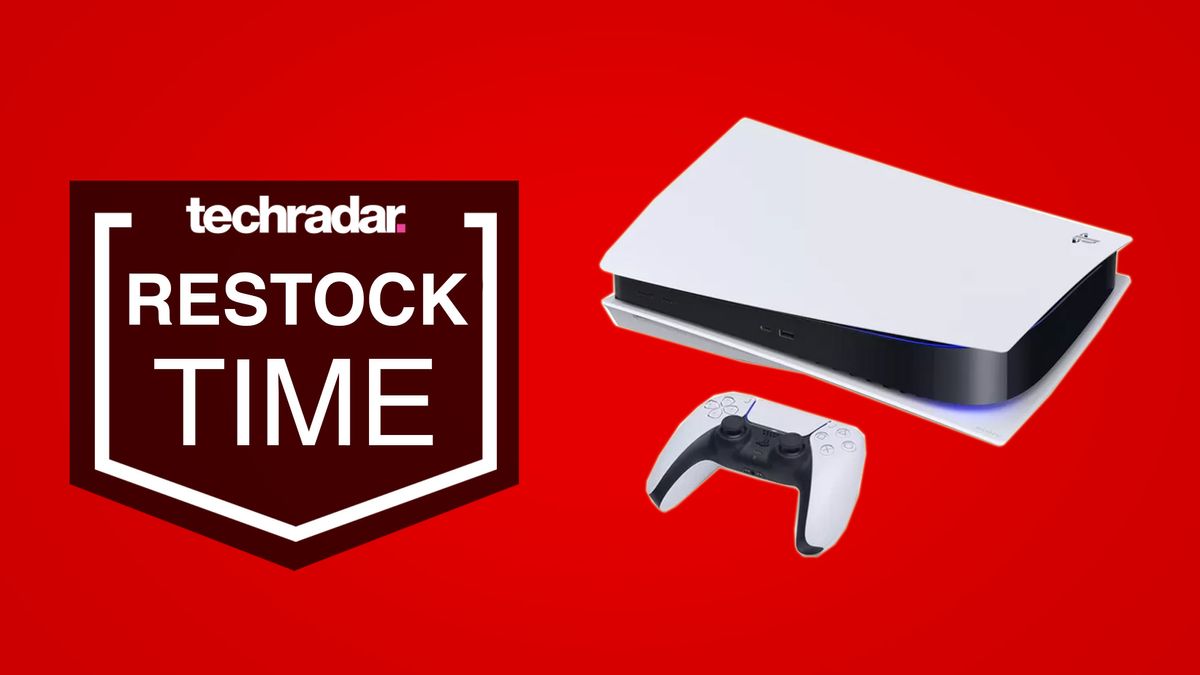 Target PS5 restock update for Thursday: We can confirm you'll see PS5 in stock soon, as Target employees have sent inventory updates to our 24/7 PS5 restock Twitter tracker Matt Swider, who will send you an alert when PS5 is in stock – if you follow his account and turn on notifications. It's always on a Wednesday or Thursday, so today, June 8, or mid-next week is the next date you'll find PS5 for sale. ► When? Follow our PS5 restock Twitter tracker Matt Swider and turn on notifications for live restock news. It's the fastest way to get PS5 restock updates. Click on this example of the last major restock date from Tuesday of last week in order to follow Matt Swider on Twitter and turn on notifications (the little bell icon). Since it's always a morning restock on a Wednesday or Thursday in 2021, that means today, July 8, or next week, July 14 or July 15, is when we'll send out an alert. There aren't a lot of Sony consoles on hand right now, so we're giving it a 50% chance of being this week. We're tracking Walmart for Thursday, while Best Buy may need another week to restock. If you're having serious trouble buying PS5, Matt will walk you through the ordering process in a PS5 restock live stream YouTube video. Here are the proven steps to buy it when there's a PS5 restock in the US. PS5 restock update for July 8: There's finally news when it comes to that awaited Target PS5 restock: it may actually happen this week or next week. Antonline had a very brief PS5 restock bundle on Tuesday morning that cost close to $800, so people have been eager to see a major PS5 restock this week. We were skeptical of a potential restock at Target last week simply because stores in the US had such little inventory, according to our growing list of employee sources and those of YouTuber Jake Randall. But sources have updated us on the fact that consoles are coming in slowly but surely. That could be a restock sometime this week – and it's always been on a Wednesday or Thursday in the morning – or next week if Target wants to wait for more inventory and do a bigger PS5 drop. We're tracking a PS5 Target restock on Twitter so you don't have to keep refreshing the page. Best Buy and GameStop just had a restock last week, so we're trying to get a read on their inventory levels for this week (which suggests that both stores could have the PS5 console in stock next week instead). The standout retailer is Walmart, which hasn't had the $399 PS5 Digital in two weeks and $499 PS5 Disc console in one month. Last week was light: the only stores in the US to have an official PS5 restock were Best Buy (on Tuesday) and GameStop (on Thursday). Furthermore, Best Buy was a bunch of leftovers from the Thursday prior. That's a good thing, believe it or not, as retailers are amassing inventory. Other PS5 stores we're tracking include Sony Direct – the Sony Direct virtual queue was limited last time around – as well as Sam's Club and Costco. We're officially three weeks without a Target PS5 restock as of today, but the good news is that console inventory is slowly starting to trickle in to the backrooms at individual stores, according to our employee and warehouse sources and those of Jake Randall. The PS5 console numbers were much too low for a restock this past week, but Target stores should begin building inventory for this week. The official restock date is hard to determine outside of these two parameters: it's always been on a Wednesday or Thursday in 2021 (so tomorrow, July 8 or next week), and it almost always happens in the early morning time: 7:40am EDT / 6:40am CDT / 5:40am MDT / 4:40am PDT. We're tracking it on both potential dates this week. Yes, that's early if you live on the West coast of the US, but since the PS5 is bought online and picked up at your local Target store, you're competing with a bunch of neighbors – and on the West Coast, much of that competition is usually fast asleep. Did that help? Be sure to like and subscribe to these PS5 restock Q&A videos that happen on a weekly basis. We take your questions and answer them live. The Antonline PS5 kicked off the short week here, with a brief restock that lasted just two minutes. What's surprising is that this PS5 bundle price is above the $499 MSRP for the PS5 Disc console because it included four games and an extra controller. The total was close to $800 and exceeds that if your state has sales tax (most states in the US do). You'd think such bundles would last longer, but shockingly no, not even in July 2021. Antonline ships fast, and unlike other retailers, it doesn't play with the add-to-cart button, meaning this is the one and only retailer in which speed matters. Getting our PS5 restock alert, like the one we just sent below, is crucial. Best Buy restock date could be late this week or next week, with Thursday and Friday being the most popular days of the week of the retailer. The electronics retailer is known to skip weeks when it's low on inventory. We give this a 40% chance of happening this week. We'll keep this updated when we have news. You'll probably see a Best Buy GPU in-stock alert from Matt Swider right before the console orders go live – that's how it worked nearly two weeks ago. Consoles also tend to stick to an every-other-week pattern although the Best Buy restock time has been all over the place and is harder to predict today. It's been anywhere from 9:38am to 6:05pm, so our tracking efforts span the entire day at Best Buy. There was a huge GameStop PS5 restock on Thursday, with Matt Swider coaching as many as 4,000 viewers during a PS5 restock live stream on YouTube (nearly 20,000 people have seen the live video tutorial since then). Just as important as the restock date is teaching you how to check out at stores like GameStop. It's much too soon to know the next GameStop restock, but it has a restock every 10 to 15 days, according to our analysis. Recently, it's been limited the first waves of PS5 stock to its PowerUp Pro members, but we'll also teach you how to get around that. So far, though, it's only been two days since the GameStop restock. More time is needed for the retailer to replenish its console inventory. The Walmart PS5 restock date is always on a Thursday – that's at least the way it's been every time in 2021, and July 8 at 3pm EDT / 12pm PDT will be the next time we check and, likely, send out a restock alert. It's been several weeks since the retailer has officially had a $499 PS5 Disc restock, though it did offer some PS5 Digitial buyers a PS5 Disc upgrade for free when it ran out of inventory. Matt Swider often gets advance notice if there's going to be a Walmart PS5 restock, citing a press release that the retailer issues to TechRadar and other members of the press when there's a massive PS5 restock. That official word comes three hours in advance, so the time to look for the tweet and news is just after 12pm EDT. We're able to send our timely PS5 restock alerts about the Sony Direct restock date one of two ways: first, it often sends out (random) Sony Direct email invites to PSN users who get into an earlier virtual queue – and often, but not always – it opens up a second queue when this finishes. We also get a 15- to 30-minute waiting room for Sony Direct before the virtual queue opens up. That means you don't have to be first in line. And we know that the queue for everyone has been happening at 5pm EDT, and Wednesdays have been popular for Sony Direct. Look for our tweet if you track a queue opening up then. Costco PS5 restock updates have been few and far between simply because the club store doesn't have as much inventory as Best Buy, Walmart, and GameStop. It packs its console inventory into bundles, which are at face value for the games and accessories, yet it still sells out in under three minutes – for a site that requires a membership. That tells you either inventory is always low or demand for PS5 is still that strong – and it may be both at the same time. Our PS5 restock alerts for Costco, like the one below, is a good reason to tracker the PlayStation 5 with us on Twitter. It can crop up at any moment. We'll continue to update this page as more PS5 restock news breaks. Millions of you now have the PS5 in hand, but millions more are looking to buy the Sony console. Between now and October 2021, it's going to be slightly easier. But by the Black Friday and Cyber Monday dates, expect a whole new audience to suddenly realize they need to buy PS5 and find stock when it's just not available in most US stores. Yes, the PS5 restock happens every week to some degree, with Target, Walmart and Best Buy, among other retailers opening up orders every week. Some restock weeks are more bountiful than others, and the most popular PS5 restock day of the week is Thursday, so today is Thursday, July 8, and we're expecting some good news. We usually see PS5 sold out surrounding US holidays. It's obvious that days off often delay shipments and warehouse activity at American retailers, so the restock events pick up a week or two after a holiday like the 4th of July.

Samsung is working on a Fan Edition variant of its flagship Galaxy S21. Over the last few months, we've seen several leaks about the device that have revealed everything from its design to its expected launch date. However, none of the leaks have confirmed any of the Galaxy S21 FE's specifications. That changes today, as the Galaxy S21 FE has now been spotted on the Chinese certification authority TENAA's website, and the listing reveals several key details. According to the certification listing (via MySmartPrice), the Galaxy S21 FE (model number SM-G9900) will measure 155.7×4.5×7.9mm and weigh 176g. The phone will pack a 6.4-inch FHD+ display with a resolution of 2340 x 1080 pixels. The listing further reveals that the device will feature an octa-core SoC clocked at 2.8GHz. However, it doesn't specify the exact model. The Galaxy S21 FE was supposed to pack Qualcomm's flagship Snapdragon 888 chip, as per previous leaks. But a recent report claimed that Samsung would offer the device with an Exynos chip due to production setbacks on Qualcomm's end. Since the core count and clock speed mentioned in the certification listing match that of the Snapdragon 888, we now have reason to believe that Samsung may offer two variants, just like it did with the Galaxy S20 FE. The certification adds that the Galaxy S21 FE will come with 8GB of RAM and 128GB or 256GB of storage. The device will feature a triple camera setup on the back, consisting of 32MP,12MP, and 8MP sensors, along with a 12MP camera on the front. The phone will pack a 4,370mAh battery that might support 25W fast charging, and it will run Android 11 out of the box. For wireless connectivity, the Samsung Galaxy S21 FE will offer 5G support,4G LTE, Bluetooth, and Wi-Fi. As far as the colorways are concerned, the TENAA listing states that the phone will be available in White and Gray variants. However, previous leaks suggest that Samsung will offer a total of four options. It's worth noting that noted leaker Evan Blass has shared detailed video renders of the Galaxy S21 FE in four colorways — white, gray, light green, and light violet. But since the TENAA listing doesn't mention two of these colorways, Samsung may limit them to select markets. Featured image: Leaked render of the Samsung Galaxy S21 FE

Following a backlash when it was first announced, Humble takes another go at increasing its own cut at the expense of the charities it supports. Published on By Following a backlash when it was first announced, Humble takes another go at increasing its own cut at the expense of the charities it supports. Do you know what I think the best meme is? Distracted boyfriend is great, the "is this?" butterfly is solid, but I reckon it's that bit from That Mitchell and Webb Look, where they're dressed in SS uniforms, and it dawns on them that might be the bad guys. "Hans," Mitchell asks, of Webb, "are we the baddies?" It's the meme of our age. The baddies, in this instance, are Humble, the charity bundle company, and its corporate overlords, IGN Entertainment, a subsidiary of Ziff Davis. It might be surprising to learn that Humble – of Humble Bundle fame, that has helped developers and publishers raise millions for charity of the years – could ever be baddies, but in this instance, they might well be. This all started a few months ago, when Humble announced that "Sliders will be replaced by toggles with defined splits that clearly show what amount of your purchase will support Humble, publishers, and charity. The "Extra to Charity" toggle will triple the split for charity to 15%." So basically, the sliders that allowed purchases to give a custom amount – or indeed 100% of the cut – to charity would be removed, and replaced with two defined options: People were… a bit upset about this, to put it mildly, so Humble aborted its plan. But like Dr Claw, the primary antagonist of Inspector Gadget, Humble and IGN Entertainment vowed to get us next time. And get us they have, as detailed in another new blog post: "In mid-July, we'll be rolling out a new iteration of sliders that creates even more opportunities to support important causes. Rolling out a new iteration of sliders that creates even more opportunities to support important causes. While splits on each bundle will vary," the blog post continues, "on average there will be a minimum amount for Humble Bundle between 15 – 30%. Sliders will clearly indicate any minimums to customers and the flexibility to adjust donations will be available in every purchase of a bundle. This change comes after ten years of having the option to lower Humble's percentage to zero." So in summary: That is somehow worse than what you proposed before, Humble? Did you think that what we really wanted was the sliders, but we were happy with you increasing your cut at the expense of the charities? You listened to feedback that you were doing something corporate and evil, and then doubled down and made it even more corporate and evil? It's like when a teacher gives you a week's detention, and every time you talk back, it goes up by a week. Or, to refer back to that Mitchell and Webb meme: Follow Thumbsticks on Twitter and Facebook for more anti-corporate snark dressed up as video game news. We hope you found this article useful, or informative, or thought provoking, or maybe even a little entertaining. Perhaps it was a guide that helped you through a tricky bit, or we even saved you some money? Lovely stuff! If you'd like to say "thanks" you could always buy the team a cup of coffee. Tom is an itinerant freelance technology writer who found a home as an Editor with Thumbsticks. Powered by coffee, RPGs, and local co-op. Something was conspicuously absent from the Xbox E3 2021 conference When should PS5 'exclusives' stop also releasing on PS4? Is Battlefield V a failure? A love letter to Resogun, the game that respects my time Can we please stop making video games based on HP Lovecraft? Video games are booming, so why is the narrative so negative? Following a backlash when it was first announced, Humble takes another go at increasing its own cut at the expense... Ubisoft wants you to play Assassin's Creed forever (and ever, and ever, and ever, and...) in its latest live service... Our big guide to the difference between the Nintendo Switch OLED Model and the original Nintendo Switch. In case you missed it, here's a quick roundup of this week's new Xbox digital game sales and promotions. It might not be the beefed-up Nintendo Switch Pro people were expecting, but the Nintendo Switch OLED Model does feature... How much will it cost to play the Director's Cut of Ghost of Tsushima? Well, it varies, but it costs... Bandai Namco has released the opening movie from Tales of Arise, animated by the renowned anime studio, Ufotable. Sony has revealed a tip-top lineup of video games joining PlayStation Now in July 2021.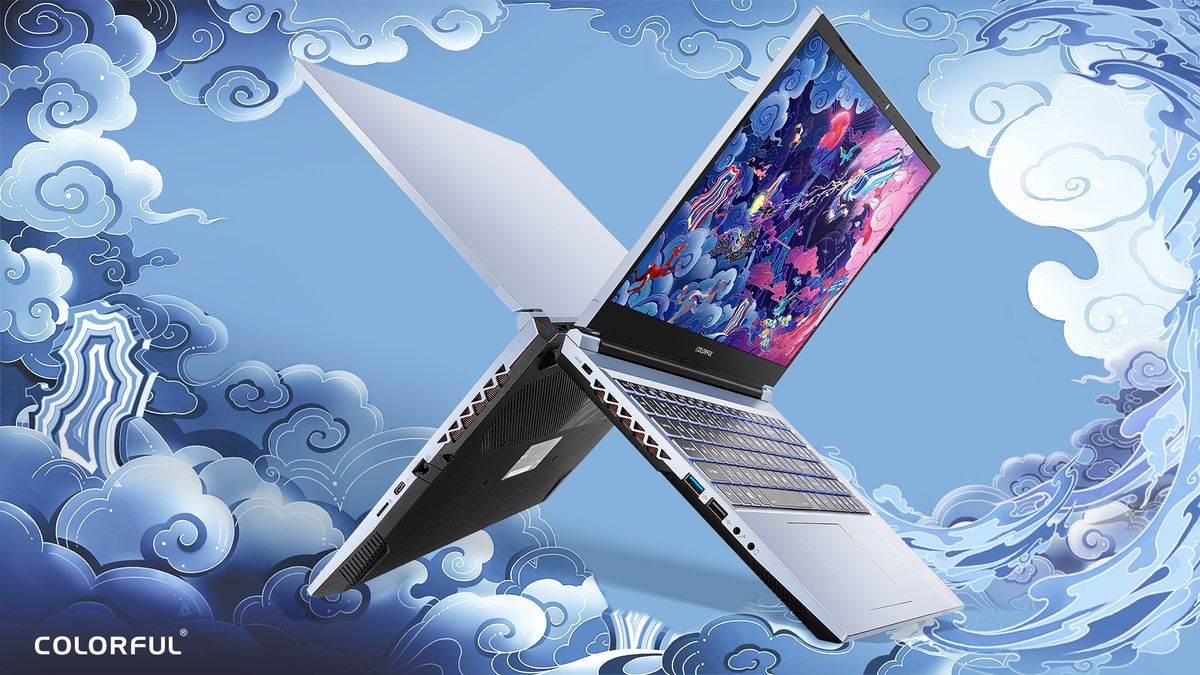 While we're mostly used to seeing motherboards and graphics cards from Colorful, the company put out a surprise announcement today with the launch of the Colorful X15-AT gaming laptop. The laptop features the latest 11th generation Intel Core processor along with Nvidia GeForce RTX 3060 GPU. It comes equipped with a 15.6" display with 144Hz refresh rate and 100% sRGB coverage, along with Thunderbolt 4 connectivity and Wi-Fi 6. It's housed in a durable CNC milled aluminum chassis measuring 23.9mm in thickness and weighing 1.93 kg. In order to keep the laptop cool during gamine sessions, Colorful equipped the X15-AT with its improved Storm Blade 3.0 cooling design that features dual turbo fans and larger cooling fins. Given the impressive specifications on offer, we're a bit confused why Colorful opted for an RTX 3060 GPU and didn't just go straight to a 3070 or 3080 model, but perhaps we'll see those variants releasing at a later date. On an artistic note, the laptop has a design inspired by Leizhenzi – a powerful thunder god from ancient Chinese mythology. For technical specs, the X15-AT runs an 11th generation Intel Core i7-11800H 8-core,16-thread processor with a boost clock of 4.6GHz. It comes with 16GB of DDR4 3200MHz memory – upgradeable up to a whopping 64GB memory in case you ever need that much on a laptop. It also packs high-speed storage with a 512GB NVMe SSD rated with up to 2400MB/s speeds, along with a Thunderbolt 4 port with up to 40Gbps transfer speed. Since this is a gaming laptop, RGB lighting comes in the form of the anti-skid RGB backlit keyboard with 15 RGB color options. The keys feature a 1.8mm travel distance with tactile feedback, and is paired with a trackpad that is 30% larger than those found on most gaming laptops. The Colorful X15-AT gaming laptop is priced at a MSRP of US$1,199, coming to partner resellers in APAC in July 2021, with other regional launches to follow.

For crew members living and working on the International Space Station (ISS), dinner time doesn't always involve squeezing sloppy foodstuffs from a small silver packet. These days they can be a little more adventurous with their culinary efforts, as demonstrated this week by current ISS crew member Oleg Novitskiy. The Russian cosmonaut shared a photo of a tortilla-based meal that he knocked together during his current stay on the orbiting outpost. While some of you may look long and hard at Novitskiy's dish and ask incredulously, "Is he really going to eat that?" others may be immediately drawn to the binder clips that also feature in the photos. Space-savvy folks will of course immediately realize that the clips are playing a vital role in preventing the lightweight tortillas from floating off in the station's microgravity conditions. For anyone wondering why the tortilla in the photo on the right hasn't floated away, we can assume that the mass of mustard and ketchup on its underside is sufficiently sticky to keep it firmly in place. Although a flyaway tortilla is unlikely to cause a catastrophic incident aboard the ISS, it would surely be an annoyance for the hungry astronaut who wants to eat it. So out come the clips. Retweeting the photo, fellow crew member Thomas Pesquet joked, "Space… the only place where we cook with binder clips." Novitskiy hasn't made any further comments about the tortilla, but we're assuming it went down a treat. The ingredients for the Russian's meal will have been sent to the ISS on spacecraft supply missions. However, in recent years astronauts have been working on cultivating various vegetables aboard the station, some of which they've been able to add to their own space meals. NASA and its counterparts are keen to experiment with growing different types of plants on the space station as this will be the main way of sustaining crews on longer missions into deep space. Researchers have also explored the idea of transforming human waste into food for long-duration missions, though it's a safe bet that astronauts would prefer anything but that.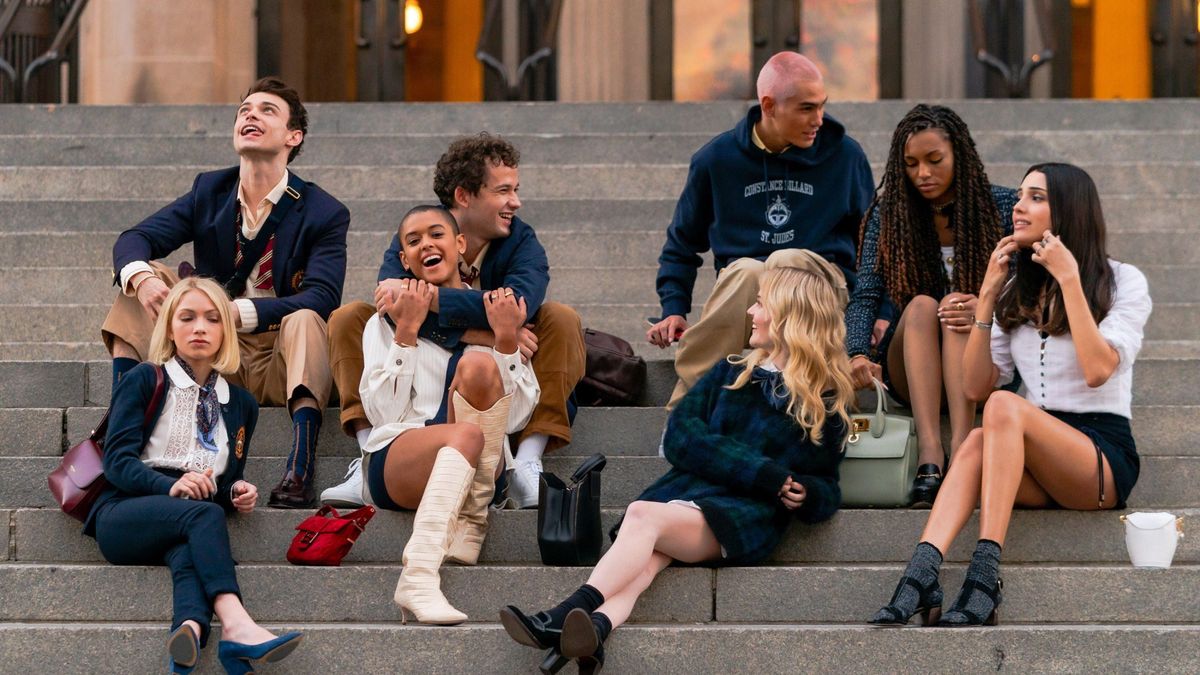 After nine years away from Constance Billard, we're being taken back to find a new group of uber-wealthy students getting trolled by – yep, you guessed it – XOXO, Gossip Girl. Actively embracing LGTBQ issues and the perspectives of POC, get ready for this Gen Z reboot of your favorite guilty pleasure. Read on as we explain how to watch Gossip Girl online now with a subscription to HBO Max. Written and developed by Joshua Safran and based on the novels of Cecily von Ziegesar, Gossip Girl 2.0 provides a fresh perspective on the same privileged universe. There's a more diverse clique of well-to-do students here, but occupying the same Upper East Side world that Serena and Blair presided over a decade ago. And they're even more susceptible to Gossip Girl's brand of scandal, who now utilizes an anonymous Insta account to air the student's dirty laundry. Of the original cast, Kristen Bell returns to voice the eponymous antagonist, while the new kids on the Met Steps include fashion-forward influencer Julien Calloway (Jordan Alexander), her philanthropic beau Otto "Obie" Bergmann IV (Eli Brown), Max Wolfe (Thomas Doherty), and Zoya Lott (Whitney Peak) – Julien's half-sister and an outsider to this tight-knit group. Also starring Zión Moreno, Emily Alyn Lind, Evan Mock and Savannah Smith, this reboot promises a pleasingly eclectic range of storylines, at least one big twist, and HBO-levels of licentiousness. Keep reading for our guide on how to watch Gossip Girl online now, and prepare to enjoy some shocking revelations with your friends.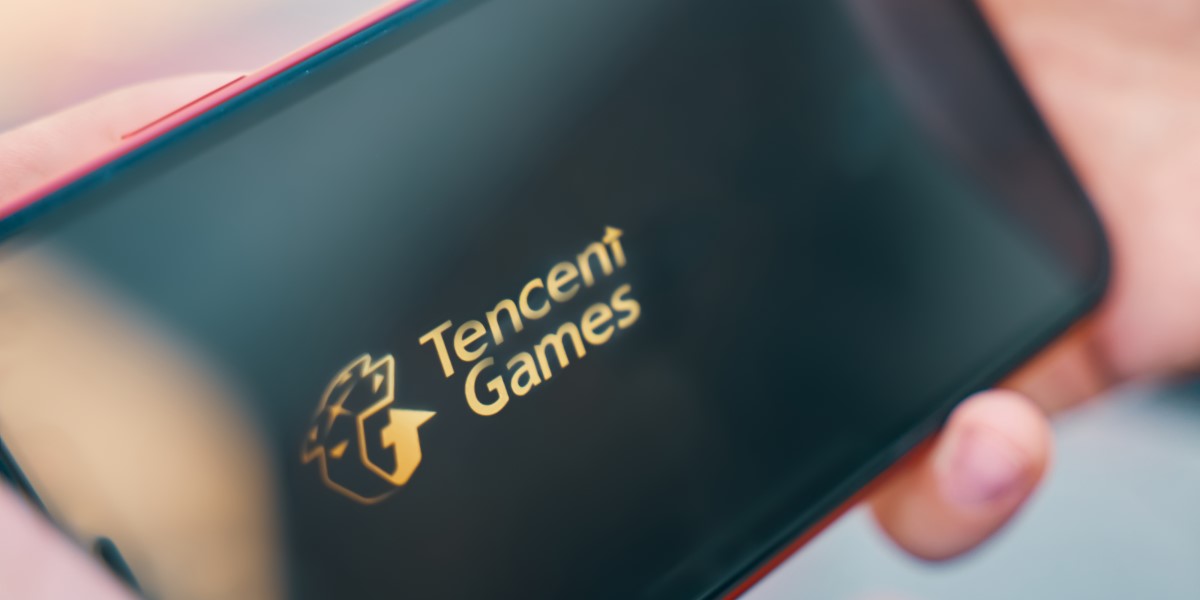 Chinese web giant Tencent has started using facial recognition tech to boot kids out of its games. As explained in a post to Chinese social media service qq.com, the new feature sees the company check accounts registered in adults' names if they are playing games between 10:00PM and 8:00AM. The company will then run a facial recognition test and, if it identifies someone who is not the account holder, they'll be booted offline. "Anyone who refuses or fails face verification will be treated as a minor," according to a machine translation of Tencent's QQ post. China limits the amount of time minors can spend gaming to 90 minutes a day and imposes a 10:00PM to 8:00AM curfew on underaged gamers – a policy motivated by worries that games are addictive, and a desire to have youth engage in more productive pursuits. Tencent's post doesn't mention the curfew, instead framing its tech as a way to make sure kids get enough sleep. The company has also suggested the feature is only needed because some kids pinch their parents' devices to keep gaming into the small hours. Tencent has also reminded customers that facial recognition is a feature it already uses for login and payments. China has an uncomfortable relationship with games. The nation banned the sale and use of gaming consoles until 2014, controls which games can be published and sold within its borders, and does not permit any content that's even remotely risqué. The review process for new games can often be very slow and the nation's gaming sector is regarded as stunted as a result. It's no accident: Beijing prefers its citizens to seek out other forms of entertainment. And Tencent, which is the nation's top gaming company, is helping that to happen. Children who want to stay up late do have one tiny chance of escaping the ban: Tencent says its cloudy facial recognition code is 99.8 per cent accurate, so one kid in 500 might slip through the net if they look prematurely aged. Staying up all night playing games can help with that. ®

An enormous cat has been causing double-takes in one of Tokyo's busiest entertainment districts. Spotted at the top of a building in Shinjuku, the 3D cat is actually a remarkably lifelike video image that's been incorporated into a digital billboard. The ad space, which is located at the top of the new Cross Shinjuku building, officially launches next week. But in recent days the operator has been testing the anamorphic illusion, which has to be viewed from a particular angle to get the full effect. It seems the idea is to use the giant cat to grab the attention of visiting crowds before serving up regular video ads and other broadcasts on the same display. Video clips of the feline have already gone viral, with many people awed by the realistic-looking creature when they first spot it moving around high above. According to online accounts of the impressive installation, the cat's behavior varies as the day goes on, so in the morning passers-by can see it emerging from a nap, while later on it takes more of an interest in the people below, audibly meowing at them. And then, at the end of the day, it curls up and goes to sleep. It's not the first time we've seen curved displays creating illusions like this.Last year, a screen launched in downtown Seoul,South Korea, that appeared to show a huge wave crashing about inside a massive glass tank. Research company Omdia said Korean tech giant Samsung has dominated the digital signage market for more than a decade, with local rival LG also taking a significant share. And with the market forecast to grow from $12.5 billion in 2020 to $15.2 billion by 2023, we can expect to see more of these displays popping up in major cities around the world in the coming years.



Total 22 articles.
Version: 9.55.35971-219432. Input files: 1, items detected: 26, scanned: 26, accumulated: 22, inserted: 22, exclude filters: 0, include filters: 0, empty media: 2, filtered media: 0, duplicated media: 1, not matched limits: 2, passed http check: 0, not passed http check: 0, http check errors: 0, skipped: {total: 4, by unique value: 0, by limits: 2, by similarity: 2, by unicity: 1, by dates: 0, by classifier: 0, by blacklist: 2, by mandatory tag: 0, from input files: 0}, bad dates: 0, similar from same domain: 2, unique Ids: 1423, unchangeble patterns: 660, words comparisons: 99663/3834, python: 2.7.13 (default, Sep 26 2018, 18:42:22) [GCC 6.3.0 20170516], dynamic containers: {u'nlpu.stemWordsBackHash': -1, u'nlpu.languagesMap': -1, u'nlpu.languagesCache': -1, u'bcla.similarCache': -1, u'bcla.tagsClassificationPopWordsData': -1, u'nlpu.stopWordsCache': -1, u'nlpu.stemWordsBackHashFreqs': -1, u'bcla.autoWeightedWords': -1, u'nlpu.stopWords': -1, u'bcla.tagsSimilarityPopWordsData': -1, u'nlpu.synonimsReplacedCache': -1, u'nlpu.stemWordsBackHashFreqsStemmed': -1, u'bcla.synonyms': -1, u'nlpu.posHash': -1, u'bcla.notSimilarCache': -1, u'nlpu.stopwordsCustom': -1}; the same images URLs found 23 times; total 0 languages detected: {}; {u'text': {u'chars': 305504, u'bytes': 1234080, u'words': 36289, u'sentences': 1677}}
Created at 2021-07-08 12:01