Announcement
DC5n United States mix in english 414 articles, created at 2021-07-08 12:04 articles set mostly positive rate 0.3
(14.99/15)

1

3.0

Four suspects killed, two held after Haiti's President assassinated

Four suspects connected to the assassination of Haiti's President Jovenel Moise were killed by police on Wednesday, and another two have been detained, Haiti's ambassador to the United States said. 2021-07-08 07:46 6KB edition.cnn.com

(13.99/15)

2

47.0

Global death toll tops 4M; WHO condemns vaccine nationalism

The global death toll to the coronavirus pandemic has topped 4 million lives lost as the World Health Organization repeats its warning against vaccine nationalism. 2021-07-08 08:15 3KB www.upi.com

(13.99/15)

3

4.2

Tampa Bay Lightning fans celebrate Stanley Cup win

Fans celebrated outside of the Amalie Arena in Tampa, Florida on Wednesday night after the Tampa Bay Lightning won their second straight Stanley Cup title, … 2021-07-08 06:57 889Bytes www.usatoday.com

(7.47/15)

4

0.1

Giuliani's law license in Washington suspended — court document

A U.S. appeals court on Wednesday suspended Rudy Giuliani, a former attorney for ex-President Donald Trump, from practicing law in Washington, D.C. … 2021-07-08 07:09 1KB newsinfo.inquirer.net

(6.21/15)

5

0.4

Search called off for survivors of Florida condo tower collapse

— South Florida officials on Wednesday called off the search for survivors of a June condominium tower collapse, saying there was no longer any … 2021-07-08 07:02 3KB newsinfo.inquirer.net

(5.99/15)

6

0.1

3 million fully vaccinated vs COVID-19 in Philippines, says Palace

Malacañang on Thursday said that some 3 million individuals in the country have been fully vaccinated against COVID-19, a figure that a government adviser acknowledged remained below government target. 2021-07-08 07:43 3KB news.abs-cbn.com

(4.40/15)

7

0.3

Badminton: Only have positive thoughts heading into Olympics, says world No 1 Kento Momota

Momota was banned from Japan's Rio Games team in 2016 for illegal gambling, and was almost forced to retire last year after a serious car crash. 2021-07-08 07:21 3KB scroll.in

(3.18/15)

8

0.6

Colorado Avalanche, Presidents' Trophy winners, sit atop betting board to win next Stanley Cup

The Colorado Avalanche, the Presidents' Trophy winners who fell in the second round of the postseason this year, sit atop the betting board to win next season's Stanley Cup, despite back-to-back titles from the Tampa Bay Lightning. 2021-07-08 04:54 4KB www.espn.com

(3.10/15)

9

0.6

Tornadoes reported in southern states as Tropical Storm Elsa heads to the Northeast

Tropical Storm Elsa pelted parts of the Southeast with suspected tornadoes as it continued on a path toward New York. 2021-07-08 07:36 3KB edition.cnn.com

(3.09/15)

10

0.5

Google Sued By 36 states, DC Over Alleged Antitrust Violations

Google on Wednesday was hit by a lawsuit from a group of state attorneys over alleged violation of antitrust laws by its Android app store. … 2021-07-08 08:07 3KB www.theepochtimes.com

(3.08/15)

11

0.4

England into Euro 2020 final after ending Denmark dream run

England and their long-suffering fans finally have the chance to add another trophy to the 1966 World Cup after they overcame Denmark 2-1 … 2021-07-08 06:40 4KB sports.inquirer.net

(3.07/15)

12

3.4

Elsa kills 1 in Florida; injures 'multiple' at Georgia naval base

Tropical Storm Elsa killed at least one person in Florida and injured several others in Georgia as the system made its way north across the southern states. 2021-07-08 07:08 3KB www.upi.com

(3.07/15)

13

1.6

Indiana police officer on FBI Task Force ambushed and killed, FBI says

FBI Task Force Officer Greg Ferency was shot outside of the FBI Indianapolis Resident Agency in Terre Haute, Indiana. 2021-07-08 04:34 1KB edition.cnn.com

(3.06/15)

14

0.2

Delta variant is 'Covid-19 on steroids,' expert says, with cases increasing in nearly half of US states

Twenty-four states have seen an uptick of at least 10% in Covid-19 cases over the past week as health experts and the federal government keep pressing for more people to get vaccinated. 2021-07-08 07:33 5KB edition.cnn.com

(2.12/15)

15

0.4

Has Federer played his last match at Wimbledon?

Whenever Roger Federer has stepped onto Centre Court over the past nine days, there has been a lingering fear that this might be the last … 2021-07-08 06:30 4KB sports.inquirer.net

(2.11/15)

16

1.8

India reports 45,892 new COVID-19 cases,817 deaths in last 24 hours

New Delhi: India reported 45,892 new COVID-19 cases in the last 24 hours, informed the Union Health Ministry on Thursday. After witnessing a steady 2021-07-08 06:14 2KB www.siasat.com

(2.09/15)

17

0.1

Palace says 'simply no way' to separate Duterte the President, Duterte the politician

Malacañang said on Thursday there was 'simply no way' to separate President Rodrigo Duterte's persona as Philippine leader from his identity as a politician, as he mulls a 2022 candidacy while the Philippines struggles to end one of Asia's worst and longest-running COVID-19 outbreaks. 2021-07-08 06:34 4KB news.abs-cbn.com

(2.06/15)

18

2.2

17-year-old fatally shot on Queens street

A 17-year-old boy was fatally shot on a Queens street on Wednesday afternoon, police said. Eduardo Hernandez was shot twice in the torso … 2021-07-08 05:31 980Bytes nypost.com

(2.05/15)

19

0.8

Indian Political Leaders Mourn Death of Six-Time State Chief of Himachal Pradesh

Having started his political career at the age of 27, Virbhadra Singh went on to serve as a member of parliament for five separate terms. Singh was popularly known as... 2021-07-08 07:08 3KB sputniknews.com

(2.04/15)

20

0.2

Shohei Ohtani, Pete Alonso Home Run Derby foes set

Los Angeles Angels two-way sensation Shohei Ohtani is the top seed for Monday night's All-Star Home Run Derby at Denver's Coors Field and … 2021-07-08 07:35 2KB nypost.com

(2.04/15)

21

0.6

Iowa man arrested on gun charges proposes to woman shortly after bonding out of jail

An Iowa man accused of bringing guns and ammunition to a Chicago hotel room over the Fourth of July weekend proposed to a woman shortly … 2021-07-08 07:20 2KB www.foxnews.com

(2.04/15)

22

1.0

Fallen revolutionary: When did South Africa's Jacob Zuma lose his way?

Read more about Fallen revolutionary: When did South Africa's Jacob Zuma lose his way? on Business Standard. As president he was accused of working with an Indian family in orchestrating "state capture" (seizing control of state organs for corrupt purposes). 2021-07-08 07:03 8KB www.business-standard.com

(2.04/15)

23

0.9

On This Day: North Korea's Kim Il Sung dies at 82

On July 8, 1994, North Korean President Kim Il Sung died at age 82. He had led the country since its founding in 1948. 2021-07-08 07:00 2KB www.upi.com

(2.04/15)

24

0.6

Michael Avenatti faces sentencing in Nike extortion scheme

Michael Avenatti, the brash California lawyer who publicly sparred with then-President Donald Trump before criminal fraud charges on two coasts disrupted his rapid ascent to fame, faces sentencing in one of those cases Thursday. 2021-07-08 06:40 4KB lasvegassun.com

(2.04/15)

25

0.0

One of China's wandering elephants is returned to reserve

A male Asian elephant that had separated from a herd that has been wandering southwest China for more than a a year has been anaesthetized … 2021-07-08 06:31 1KB abcnews.go.com

(2.04/15)

26

1.2

Israel levels West Bank home of Palestinian-American suspect

Israeli forces on Thursday demolished the family home of a Palestinian-American man accused of being involved in a deadly attack on Israelis in the West Bank … 2021-07-08 05:51 1KB abcnews.go.com

(2.04/15)

27

0.6

After COVID hiatus free samples are back in stores

With vaccinations in arms and the threat of COVID-19 easing in the U.S. free samples are back in stores after a hiatus that … 2021-07-08 05:27 759Bytes www.usatoday.com

(2.04/15)

28

0.2

Anthony Fauci Says 'Get Over This Political Statement' and Get Vaccinated as COVID Rates Spike

"Get over this political statement," Dr. Anthony Fauci said to those unvaccinated against COVID-19. "Just get over it and try and save the lives of yourself and your family." 2021-07-08 04:47 3KB www.newsweek.com

(2.03/15)

29

0.4

Aguilar's 3-run HR in 9th sends Marlins past Dodgers 9-6

MIAMI (AP) — Jesús Aguilar hit a tie-breaking three-run homer in the ninth inning and the Miami Marlins defeated the Los Angeles Dodgers 9-6 Wednesday night. 2021-07-08 04:02 3KB wtop.com

(2.02/15)

30

0.2

More states agree to settlement plan for opioid-maker Purdue

More than a dozen states have dropped their longstanding objections to OxyContin maker Purdue Pharma's reorganization plan, edging the company closer to resolving its bankruptcy case and transforming itself into a new entity that helps combat the U.S. opioid epidemic through its own profits. 2021-07-08 06:40 6KB lasvegassun.com

(2.02/15)

31

0.2

Philippine cargo ship lists in Manila Bay after collision

A Philippine cargo vessel and a Cyprus-flagged dredger collided in a Manila Bay anchorage area early Thursday, resulting in no injuries but causing the … 2021-07-08 06:29 1KB abcnews.go.com

(2.02/15)

32

0.6

All newly-appointed ministers to meet JP Nadda at BJP headquarters today

Read more about All newly-appointed ministers to meet JP Nadda at BJP headquarters today on Business Standard. All newly inducted inductees in Prime Minister Narendra Modi's council of ministers will meet BJP national president Jagat Prakash Nadda at party headquarters on Thursday, informed party officials. 2021-07-08 06:23 2KB www.business-standard.com

(1.12/15)

33

0.5

COVID-19 Delta variant may hit PH; contact tracing needs boost — NTF adviser

The highly contagious COVID-19 Delta variant may eventually enter the Philippines, thus, the government must intensify its contact tracing efforts to prevent further transmission, National Task Force … 2021-07-08 05:03 3KB newsinfo.inquirer.net

(1.08/15)

34

0.2

Chief Justice Gesmundo: 'I don't see need to abolish the Bar exam'

MANILA - Chief Justice Alexander Gesmundo is opposed to the idea of scrapping the Bar examinations, as suggested by a Cabinet member. 2021-07-08 06:06 3KB news.abs-cbn.com

(1.08/15)

35

0.5

Nurses up in arms vs DOLE's suggestion to scrap licensure exams

The Philippine Nurses Association (PNA) on Thursday opposed the suggestion to abolish the licensure examinations for nurses as a means of assessing their competencies before … 2021-07-08 04:33 3KB newsinfo.inquirer.net

(1.06/15)

36

0.1

Struggling Gleyber Torres gets big hit in return to Yankees' lineup

Gleyber Torres returned to the Yankees lineup after missing Tuesday's game with hamstring discomfort and the struggling shortstop came through with a two-run single … 2021-07-08 07:54 4KB nypost.com

(1.06/15)

37

0.7

Petrol, diesel prices continue to rise touching new highs across country

New Delhi: Petrol and diesel prices continued their upward march on Thursday also, the second successive day of rate increase 2021-07-08 06:58 3KB www.siasat.com

(1.05/15)

38

0.4

Cairn says it has won court order to freeze India state assets in Paris

Read more about Cairn says it has won court order to freeze India state assets in Paris on Business Standard. Company says French development is 'necessary preparatory step' to take over Indian's state assets, calls for 'amicable settlement'. 2021-07-08 07:31 2KB www.business-standard.com

(1.04/15)

39

0.3

London Police Arrest 20 as Fans Celebrate England's Euro Semifinal Win Over Denmark - Photos, Video

MOSCOW (Sputnik) - London's Metropolitan Police said on Thursday that law enforcement officers had made 20 arrests following England's 2-1 victory over Denmark in the... 2021-07-08 06:51 1KB sputniknews.com

(1.03/15)

40

0.1

'It's all the same': Why SF doctor says COVID-19 vaccines should be the focus, not variant types

A San Francisco doctor explains why society should be focused on COVID-19 vaccines, instead of worrying about variants. 2021-07-08 06:13 2KB abc7news.com

(1.02/15)

41

0.5

Headache? Runny nose? These are among the new top 5 Covid symptoms, study says

Symptoms associated with Covid-19 are changing with the advent of new variants. 2021-07-08 05:22 4KB www.cnbc.com

(1.02/15)

42

0.0

With Suns' stars rolling, Bucks must be better in NBA Finals

PHOENIX (AP) — At their best, the Phoenix Suns have three players who can take over a game. There's Chris Paul and Devin Booker, breaking down defenses from the… 2021-07-08 05:15 4KB wtop.com

(1.01/15)

43

0.2

South Korean Spies Suggest Kim Jong-un in Good Health Despite Heavy Weight Loss

SEOUL (Sputnik) - South Korea's National Intelligence Service (NIS) has revealed that the leader of its northern neighbour, Kim Jong-un, has no health problems despite... 2021-07-08 08:03 1KB sputniknews.com

(1.01/15)

44

0.8

Exiled Turkish journalist attacked outside home in Germany

A Turkish journalist, who is critical of President Recep Tayyip Erdogan's government and has been living in exile in Germany, was injured after being attacked … 2021-07-08 07:59 1KB abcnews.go.com

(1.01/15)

45

1.2

16-Year-Old Surrenders Himself For Times Square Shooting That Injured Marine

A 16-year-old surrendered himself to police on Wednesday after a shooting in New York's Times Square , in which a stray bullet injured a 21-year-old Marine, … 2021-07-08 07:53 3KB www.theepochtimes.com

(1.01/15)

46

0.3

Harvesting fog to solve a water crisis

In arid regions of Chile and Morocco, giant nets catch moisture from the air, turning fog into drinking water. 2021-07-08 07:18 4KB edition.cnn.com

(1.01/15)

47

0.6

'We are confused': Inconsistent travel guidelines leave passengers, LGUs puzzled

Passengers at the Parañaque Integrated Terminal Exchange (PITX) are still lining up at the antigen testing center Thursday morning amid confusing government guidelines on whether fully-vaccinated travelers are still required to present a negative COVID-19 test result in their destinations. 2021-07-08 07:07 3KB news.abs-cbn.com

(1.01/15)

48

0.8

Scottie Pippen Jr. withdraws from NBA draft, returns to Vanderbilt

NASHVILLE, Tenn. — Scotty Pippen Jr. has decided to return to Vanderbilt for his junior season after testing his options for the NBA draft. Vanderbilt … 2021-07-08 07:06 1KB nypost.com

(1.01/15)

49

0.6

The U. S. Has Strayed Far From Its Founding Ideals

Governments at the state, local, and federal levels can obstruct our pursuit of happiness and at times even jeopardize our safety. 2021-07-08 07:02 4KB reason.com

(1.01/15)

50

0.0

Here's A List Of Every Song Played On The New 'Gossip Girl' So Far

The 'Gossip Girl' Season 1 soundtrack features music by Ariana Grande, Billie Eilish, and more. See the full list, broken down by episode. 2021-07-08 07:01 3KB www.elitedaily.com

(1.01/15)

51

0.1

UK MPs Сall for Companies to Boycott Beijing Olympics Over Alleged Human Rights Abuses in Xinjiang

On Wednesday, British Prime Minister Boris Johnson signalled his reluctance to support a boycott of the 2022 Winter Olympics over purported human rights abuses in... 2021-07-08 07:01 2KB sputniknews.com

(1.01/15)

52

0.1

German Green contender acknowledges mistake in book flap

The Green party candidate to succeed German Chancellor Angela Merkel has acknowledged making a mistake in a flap over allegations that she copied from others … 2021-07-08 06:59 2KB abcnews.go.com

(1.01/15)

53

0.8

Adams' win in NYC latest in surge for moderate Democrats

The triumph of a moderate Democrat in the mayoral primary in deep blue New York City appears to accelerate a recent trend of some of the party's most fervent voters breaking away from its most progressive candidates. 2021-07-08 06:49 7KB lasvegassun.com

(1.01/15)

54

0.8

Cuba registers new record number of daily Covid-19 cases

Havana: Cuba registered a new record of daily Covid-19 infections on Wednesday, with 3,664 cases, for a total of 214,577 2021-07-08 06:43 1KB www.siasat.com

(1.01/15)

55

0.6

Multiple Rocket Attacks Target U. S. Embassy And Troops In Iraq

Two service members have been wounded in the most recent flurry of attacks against U.S. entities in the region. 2021-07-08 06:41 2KB www.forbes.com

(1.01/15)

56

0.2

Apple rejects FB report that claims default apps dominate platforms

San Francisco: Apple has rejected a new Facebook-commissioned study that claimed that Apple and Google's pre-installed apps 2021-07-08 06:36 2KB www.siasat.com

(1.01/15)

57

0.8

DepEd expands, intensifies lessons on finance in K to 12 curriculum

To improve skills on handling finances of learners and teachers, the Department of Education (DepEd) on Thursday said that it has "expanded and intensified" the … 2021-07-08 06:19 2KB newsinfo.inquirer.net

(1.01/15)

58

2.2

Watch: Loud explosion heard as fire breaks out on container ship in at Jebel Ali Port in Dubai

The fire was brought under control in 40 minutes. 2021-07-08 06:13 851Bytes scroll.in

(1.01/15)

59

0.1

Scientists condemn UK's 'dangerous and unethical' reopening plans

Calling it a "dangerous and unethical experiment," more than 4,000 scientists, doctors, nurses and other professionals signed a letter published Wednesday condemning the British government's plans to drop most pandemic control measures on Monday, July 19. 2021-07-08 06:10 3KB edition.cnn.com

(1.01/15)

60

0.2

Crackdown on Chinese tech giants is 'backfiring' on Beijing, says academic

Fears over regulatory scrutiny on Chinese tech companies have ramped up again after China cracked down on ride-hailing app Didi. 2021-07-08 06:00 5KB www.cnbc.com

(1.01/15)

61

0.0

Malaysia in political limbo as key ally pulls support for PM

Malaysia plunged into a new political crisis Thursday after the largest party in the ruling alliance announced it will withdraw support for Prime Minister Muhyiddin Yassin … 2021-07-08 05:53 4KB abcnews.go.com

(1.01/15)

62

0.3

Rupee slumps 17 paise to 74.79 against US dollar in early trade

Mumbai: The rupee depreciated 17 paise to 74.79 against the US dollar in opening trade on Thursday, following a strong dollar overseas 2021-07-08 05:45 1KB www.siasat.com

(1.01/15)

63

0.7

Raveloson, Cabral score 1st MLS goals in LA Galaxy victory

CARSON, Calif. (AP) — Rayan Raveloson and Kévin Cabral scored their first MLS goals and the LA Galaxy beat FC Dallas 3-1 on Wednesday night. 2021-07-08 05:40 1KB wtop.com

(1.01/15)

64

3.5

Three men killed as car hits truck

Three men have died in a crash after a car collided with a truck in Dublin. 2021-07-08 05:40 1KB www.independent.ie

(1.01/15)

65

0.8

Inside Paul Pelosi's $5 Million Alphabet Options Windfall

Paul Pelosi, the husband of House Speaker Nancy Pelosi, made $5 million selling Alphabet holdings this June, as Big Tech got scrutiny in Washington. Here's why it wasn't insider trading. 2021-07-08 05:28 5KB www.forbes.com

(1.01/15)

66

0.3

Runup to 2022 polls: Sotto, Lacson begin consultative meetings in Luzon

Senators Vicente Sotto III and Panfilo Lacson on Thursday began a series of consultative meetings in Luzon, about 3 months before the filing of certificates of candidacy for those vying for a post in the 2022 national elections. 2021-07-08 05:22 2KB news.abs-cbn.com

(1.01/15)

67

0.6

AP reporter tangles with State Department spokesman over Afghanistan

State Department spokesman Ned Price was briefly left tongue-tied Tuesday after another verbal sparring match with Associated Press correspondent Matt Lee. Lee, who tangled … 2021-07-08 05:05 4KB nypost.com

(1.01/15)

68

0.1

COVID-19: KTR writes to Sitharaman, seeks centre's support for MSMEs in T'gana

Hyderabad: Telangana IT and Industries Minister KT Rama Rao (KTR) on Wednesday wrote to Union Finance Minister Nirmala Sitharaman, seeking support for the 2021-07-08 04:59 2KB www.siasat.com

(1.01/15)

69

0.3

Breakout NCAA tournament star Johnny Juzang pulls out of NBA draft in favor of returning to UCLA Bruins

UCLA guard Johnny Juzang, the breakout star of the 2021 NCAA tournament, announced Wednesday night he was withdrawing from the NBA draft and returning to the Bruins. 2021-07-08 04:54 3KB www.espn.com

(1.01/15)

70

0.7

An estimated worth $1.19 billion of illegal marijuana were seized in California

Authorities in Southern California have seized more than 16 tons of marijuana in the Antelope Valley,worth an estimated $1.19 billion,during a 10 … 2021-07-08 04:39 2KB www.roundnews.com

(1.01/15)

71

0.6

Breanna Stewart, Storm hand Sparks 5th straight loss

Erica Wheeler leads short-handed L.A. with 22 points, but a 17-point, first-half deficit proves too much to overcome, especially when Stewart (27 points) takes control for the host Storm late in th… 2021-07-08 04:31 3KB www.ocregister.com

(1.01/15)

72

0.4

LAFC hands Austin FC its 1st home loss

José Cifuentes and Diego Rossi score as LAFC bests the expansion club on Wednesday night at Q2 Stadium for its second consecutive road win. 2021-07-08 04:05 1KB www.ocregister.com

(1.01/15)

73

0.1

Greenwald: NSA had 'legal obligation' to conceal Tucker Carlson's identity from intercepted communications

Investigative journalist Glenn Greenwald reacted to claims by Fox News host Tucker Carlson that the National Security Administration (NSA) wrongfully identified him through communications intended … 2021-07-08 04:05 4KB www.foxnews.com

(1.01/15)

74

0.1

Cubs knock off Phillies 8-3 to end brutal 11-game skid

Alec Mills makes case to stay around as starter as Cubs win for first time since June 24 2021-07-08 03:30 4KB chicago.suntimes.com

(1.01/15)

75

0.0

The Senate could consider a bipartisan infrastructure bill as early as July 19

With a 50-50 Senate and a very narrow margin in the House, every Democratic member of Congress has leverage in infrastructure negotiations. E.J. Dionne, opinion columnist for the Washington Post, says "In this process, everybody is Joe Manchin." 2021-07-08 03:26 1KB www.msnbc.com

(1.01/15)

76

0.1

CRT Teacher: CRT Isn't Taught In Schools

CNN, which bills itself as " the most trusted name in news ," repeatedly contradicted itself during a segment chalking up the nationwide, multiracial backlash … 2021-07-08 03:25 5KB www.dailywire.com

(0.56/15)

77

0.0

Sensex drops 254 pts; Nifty slips below 15,800

Read more about Sensex drops 254 pts; Nifty slips below 15,800 on Business Standard. The benchmark indices further extended losses and hit fresh intraday low in early afternoon trade. The Nifty slipped below 15,800 level. Auto stocks tumbled for the third consecutive day. 2021-07-08 07:00 5KB www.business-standard.com

(0.29/15)

78

0.5

Hindalco Industries Ltd Slips 1.19%

Read more about Hindalco Industries Ltd Slips 1.19% on Business Standard. Hindalco Industries Ltd has added 0.34% over last one month compared to 0.92% gain in S&P BSE Metal index and 1.52% rise in the SENSEX 2021-07-08 04:15 2KB www.business-standard.com

(0.21/15)

79

0.3

G V Films reports consolidated net loss of Rs 1.11 crore in the March 2021 quarter

Read more about G V Films reports consolidated net loss of Rs 1.11 crore in the March 2021 quarter on Business Standard. Sales decline 76.74% to Rs 0.10 crore 2021-07-08 06:29 2KB www.business-standard.com

(0.20/15)

80

0.5

Alzolay expected to start as Cubs host the Phillies

Philadelphia Phillies (41-43, fourth in the NL East) vs. Chicago Cubs (43-44, third in the NL Central) Chicago; Thursday, 8:05 p.m. EDT PITCHING PROBABLES… 2021-07-08 07:05 2KB wtop.com

(0.16/15)

81

0.2

ITBP Constable Recruitment 2021: Apply for 65 posts at itbpolice.nic.in

ITBP has invited online applications from eligible candidates for recruitment to the post of Constable (General Duty) Group C at recruitment.itbpolice.nic.in. 2021-07-08 07:19 2KB scroll.in

(0.16/15)

82

0.5

Tasty Bite surges 15%, hits record high; stock price crosses Rs 20,000-mark

Read more about Tasty Bite surges 15%, hits record high; stock price crosses Rs 20,000-mark on Business Standard. In the past three weeks, the stock has outperformed the market and rallied 40 per cent 2021-07-08 07:02 4KB www.business-standard.com

(0.12/15)

83

1.4

High-A West Glance

High-A WestWLPct.GBEverett (Seattle)3519.648—Eugene (San Francisco)3421.6181½Vancouver (Toronto)2828.5008Spokane (Colorado)2630.46410Hillsboro (Arizona)2331. 2021-07-08 05:48 891Bytes wtop.com

(0.11/15)

84

0.0

Low-A East Glance

All Times EDTCentral DivisionWLPct.GBCarolina (Milwaukee)3223.582—Down East (Texas)3124.5641Fayetteville (Houston)2332.4189Kannapolis (Chicago White Sox)1738. 2021-07-08 03:41 1KB wtop.com

(0.10/15)

85

0.3

Tennis: Roger Federer's joyous highs and heartbreaking lows at Wimbledon

The Swiss ace crashed out of Wimbledon on Wednesday, losing in the quarter-finals to Poland's Hubert Hurkacz. 2021-07-08 04:22 5KB scroll.in

(0.06/15)

86

1.0

Varun Beverages Ltd soars 2.57%, rises for third straight session

Read more about Varun Beverages Ltd soars 2.57%, rises for third straight session on Business Standard. Varun Beverages Ltd is quoting at Rs 765, up 2.57% on the day as on 12:49 IST on the NSE. The stock is up 66.63% in last one year as compared to a 45.89% gain in NIFTY and a 17.94% gain in the Nifty FMCG index. 2021-07-08 07:35 2KB www.business-standard.com

(0.06/15)

87

0.1

Macrotech Developers Q1 sales bookings surge 88% to Rs 957 cr despite Covid

Read more about Macrotech Developers Q1 sales bookings surge 88% to Rs 957 cr despite Covid on Business Standard. Realty firm Macrotech Developers on Thursday reported an 88 per cent rise in its sales bookings at Rs 957 crore for the quarter ended June on strong demand despite the second wave of Covid pandemic 2021-07-08 06:06 3KB www.business-standard.com

(0.06/15)

88

0.6

Stocks to watch: TCS, Shyam Metalics, Tata Motors, PNB Housing, HDFC

Read more about Stocks to watch: TCS, Shyam Metalics, Tata Motors, PNB Housing, HDFC on Business Standard. JK Tyre & Industries, on Wednesday, said it has widened its original equipment manufacturer (OEM) supply to Hyundai Motor India 2021-07-08 03:18 4KB www.business-standard.com

(0.04/15)

89

0.2

Demise of Dilip Kumar is end of an era in Indian filmdom

In and out of hospital for the last few months, Dilip Kumar, the thespian, who became a legend in his lifetime, has finally bidden a goodbye, orphaning 2021-07-08 07:38 9KB www.siasat.com

(0.04/15)

90

0.8

Larsen & Toubro Infotech completes acquisition of Cuelogic Technologies

Read more about Larsen & Toubro Infotech completes acquisition of Cuelogic Technologies on Business Standard. Larsen & Toubro Infotech (LTI) on Thursday said it has completed acquisition of Cuelogic Technologies, a digital engineering and outsourced product development company.In June this year, LTI said it will acquire Cuelogic Technologies for USD 8.4 2021-07-08 07:32 2KB www.business-standard.com

(0.04/15)

91

0.0

Double-A Central Glance

All Times EDTNorth DivisionWLPct.GBWichita (Minnesota)3125.554—Tulsa (L.A. Dodgers)3025.545—½Northwest Arkansas (Kansas City)2925.5371Arkansas (Seattle)2926. 2021-07-08 04:35 1KB wtop.com

(0.04/15)

92

0.1

Beric Scores Go-Ahead Goal In 72nd, Fire Top Orlando City

Robert Beric broke a tie in the 72nd minute and the Chicago Fire beat Orlando City on Wednesday night. 2021-07-08 04:07 1KB chicago.cbslocal.com

(0.03/15)

93

0.0

TaMo Group wholesales up 134% YoY in Q1 FY22

Read more about TaMo Group wholesales up 134% YoY in Q1 FY22 on Business Standard. Tata Motors said that the Group's global wholesales in Q1 FY22, including Jaguar Land Rover, were at 2,14,250 units., higher by 134%, as compared to Q1 FY21. 2021-07-08 07:02 2KB www.business-standard.com

(0.03/15)

94

0.3

Suns lose reserve forward Dario Saric to ACL injury

The Phoenix Suns' frontcourt depth suffered a blow as reserve forward Dario Saric tore his right anterior cruciate ligament (ACL) during the opening game of … 2021-07-08 06:20 1KB sports.inquirer.net

(0.02/15)

95

0.7

Your data. Your experience.

AOL is part of Verizon Media . By clicking " Accept all " you agree that Verizon Media and our partners will store and/or access information on … 2021-07-08 07:09 1KB consent.yahoo.com

(0.02/15)

96

0.5

RBI slaps monetary penalty on 14 banks

Read more about RBI slaps monetary penalty on 14 banks on Business Standard. The Reserve Bank of India (RBI) on Wednesday (7 July 2021) announced that it has imposed monetary penalty on 14 banks for flouting provisions of directions issued. 2021-07-08 06:48 3KB www.business-standard.com

(0.02/15)

97

0.5

Dolat Investments Ltd leads gainers in 'B' group

Read more about Dolat Investments Ltd leads gainers in 'B' group on Business Standard. Jay Shree Tea & Industries Ltd, Crest Ventures Ltd, Bang Overseas Ltd and Transformers & Rectifiers India Ltd are among the other gainers in the BSE's 'B' group today, 08 July 2021. 2021-07-08 06:45 3KB www.business-standard.com

(0.02/15)

98

0.8

Palace: Duterte's meeting with PDP-Laban, PRP's presscon 'newsworthy'

Malacañang on Thursday defended as "newsworthy" events the meeting of President Rodrigo Duterte with his Partido Demokratiko Pilipino – Lakas ng Bayan (PDP-Laban) party … 2021-07-08 06:24 3KB newsinfo.inquirer.net

(0.02/15)

99

0.6

Estos expertos te ayudan a combatir el miedo escénico posconfinamiento

(CNN) — "Si tienes que estar en un funeral, preferirías estar en el ataúd que leyendo el panegírico". Cuando el cómico Jerry Seinfeld pronunció ese chiste… 2021-07-08 05:27 7KB wtop.com

(0.02/15)

100

0.5

Bajaj Healthcare surges 11% on receiving DRDO nod to manufacture 2-DG

Read more about Bajaj Healthcare surges 11% on receiving DRDO nod to manufacture 2-DG on Business Standard. The company has received a licence from DRDO to manufacture and market "2-Deoxy-D-Glucose" (2-DG) as approved medication for the treatment of COVID-19 patients 2021-07-08 04:50 2KB www.business-standard.com

(0.02/15)

101

0.6

RailTel Corp gains on securing order worth Rs 23 cr

Read more about RailTel Corp gains on securing order worth Rs 23 cr on Business Standard. RailTel Corporation of India rose 1.72% to Rs 144.85 after the company received a five-year deal worth Rs 23.43 crore from Sagar Cable Network for providing multicast drop and carry with 1.5G capacity at 66 locations. 2021-07-08 03:59 2KB www.business-standard.com

102

0.2

DGCI nod for Sanofi-GSK's phase 3 trial of Covid vax in India

Mumbai:The Drugs Controller General of India (DGCI) has granted approval to Sanofi and Glaxo Smith Kline (GSK) to conduct Phase-III clinical study, to 2021-07-08 08:39 3KB www.siasat.com

103

0.6

Dubai giant wants to buy SA's Imperial in a R12.7bn cash deal

Dubai Ports World (DP World), which is owned by the Dubai government, has launched a R12.7 billion cash bid to buy out shareholders in South Africa's Imperial Logistics. 2021-07-08 08:38 2KB www.news24.com

104

0.1

Lost Dog Found 1,600 Miles Away Reunited With Family 10 Years Later

Razzle's 10-year odyssey finally entered its final chapter when he was flown back to his family in Arkansas, having made it all the way to California. 2021-07-08 08:28 3KB www.newsweek.com

105

0.5

Parents Duct-Tape Sex Offender Who Broke Into 5-Year-Old Girl's Bedroom

The confrontation outside the home was captured by a surveillance camera, showing the intruder held by the family for 15 minutes before police arrived. 2021-07-08 08:27 3KB www.newsweek.com

106

0.0

Anne Arundel Co. teen's day-trading hobby turns into business

The coronavirus pandemic fueled a spike in the number of young people trying their hand at day trading, and a Lothian, Maryland, teenager wants to help them. 2021-07-08 08:17 4KB wtop.com

107

0.5

Fitch assigns stable outlook to ReNew RG II's $525 million notes at BB

Read more about Fitch assigns stable outlook to ReNew RG II's $525 million notes at BB on Business Standard. Fitch Ratings has assigned a stable outlook to ReNew RG II's $525 million senior secured notes due in 2024 and affirmed the rating at BB. 2021-07-08 08:06 2KB www.business-standard.com

108

0.5

SPARC raises over Rs 1,110 cr; issues warrants to Dilip Shanghvi, others

Read more about SPARC raises over Rs 1,110 cr; issues warrants to Dilip Shanghvi, others on Business Standard. Sun Pharma Advanced Research Company on Thursday said it has raised over Rs 1,112 crore by way of issuing warrants to the company's promoter Dilip Shanghvi and other entities 2021-07-08 08:01 2KB www.business-standard.com

109

0.3

Boris Johnson is creating a 'trojan horse' that makes it easier for tax exiles and non-doms to fund UK elections

Good Subscriber Account active since The UK government is bringing in a new law that will make it much easier for British elections to be … 2021-07-08 08:00 4KB www.businessinsider.com

110

0.8

Child dead on Edsa after risky mischief on bus

—A child died after he was hit by the same bus he threw rocks on Edsa in Ortigas early on Thursday (July 8). The bus … 2021-07-08 07:51 1KB newsinfo.inquirer.net

111

1.4

HK leader says 'ideologies' pose security risk

Hong Kong leader Carrie Lam has said that ideologies posed national security risks to Hong Kong 2021-07-08 07:51 2KB www.bignewsnetwork.com

112

0.3

New Caledonia elects first pro-independence president

The French pacific island territory of New Caledonia has elected its first pro-independence president months ahead of a third and fi 2021-07-08 07:47 3KB www.bignewsnetwork.com

113

0.1

Proposed bill on IRA a drawback to non-agricultural LGUs, says think tank

The country's premier think tank has thumbed down the proposal for local government units (LGUs) to allocate 10 percent of their internal revenue allotment (IRA) … 2021-07-08 07:46 2KB business.inquirer.net

114

0.2

United Nations Concerned About Organ Harvesting In China

In June 2021, a group of U.N. independent experts expressed their concerns at allegations of organ harvesting carried out on minority groups including Falun Gong practitioners, Uyghurs, Tibetans, Muslims and Christians, in detention in China. 2021-07-08 07:45 4KB www.forbes.com

115

0.4

These futuristic pods could help cities solve their traffic problems

Belarus-based uSky Transport is testing a set of suspended pods to offset traffic congestion in Sharjah, UAE. 2021-07-08 07:44 4KB edition.cnn.com

116

0.6

Russian Space Agency Says There Is No Danger of Collision Between Space Debris and ISS

MOSCOW (Sputnik) -The space debris, which will pass near the International Space Station (ISS) on Thursday, does not pose a threat to the station, the Russian Space... 2021-07-08 07:44 1KB sputniknews.com

117

0.1

Keep tight watch of public, private data in vaccination cards, LGUs told

Senator Grace Poe on Thursday reminded local government units (LGUs) to ensure that a reliable system and tight record-keeping is implemented in their issuance … 2021-07-08 07:42 2KB newsinfo.inquirer.net

118

0.8

Indonesians ignore warnings in rush to buy ivermectin for COVID

Indonesians have ignored health warnings to stock up on a "miracle cure" for COVID-19 backed by leading politicians and social media influencers, as an … 2021-07-08 07:40 4KB newsinfo.inquirer.net

119

0.7

'Marrying Millions' Star Bill Hutchinson Arrested for Sexual Assault

"Marrying Millions" star Bill Hutchinson was arrested for sexual assault in Texas. 2021-07-08 07:40 1KB www.tmz.com

120

0.2

Xiaomi raises $1.2 billion in debt as Beijing targets the tech sector

Xiaomi, the world's third-largest smartphone maker, has continued to expand globally and is looking at breaking into new areas like electric vehicles. 2021-07-08 07:39 2KB www.cnbc.com

121

0.1

Global air cargo rise 9.4% compared to pre-Covid levels in May: IATA

Read more about Global air cargo rise 9.4% compared to pre-Covid levels in May: IATA on Business Standard. Global demand measured in cargo tonne kilometres was up 9.4 per cent compared to May 2019, the International Air Transport Association has said 2021-07-08 07:37 2KB www.business-standard.com

122

0.7

Tree Planting Could Boost The UK Economy By £366 Million

Planting trees and investing in other forms of natural environment could create thousands of new jobs and boost the UK economy by £366 million, according to a new report. 2021-07-08 07:36 4KB www.forbes.com

123

0.3

Special court sentences Telangana legislator to six months imprisonment in assault case

Hyderabad: A special court on Wednesday sentenced Telangana legislator and former minister in united Andhra Pradesh, Danam Nagender, to six months 2021-07-08 07:35 2KB www.siasat.com

124

0.8

The Kapil Sharma Show 3 postponed again; Cast demand huge fee?

Mumbai: One of the much loved reality shows on Indian television, The Kapil Sharma Show went off-air since January this year as the host Kapil Sharma 2021-07-08 07:34 2KB www.siasat.com

125

0.5

Teen boy missing from Englewood

Mason Rattler was last seen Monday near the 7100 block of South Normal Avenue. 2021-07-08 07:30 1013Bytes chicago.suntimes.com

126

0.2

Who Is Gossip Girl? Everything You Need To Know About The Huge Twist In The Sequel Series

Who is Gossip Girl? The big reveal was made in the first episode of the reboot. 2021-07-08 07:30 2KB hollywoodlife.com

127

0.3

Former Wild Bunch, Pathé International Top Execs Launch Maremako With 'Stalk' Remake With Drake, Ben Stiller On Board; 'French Love' (EXCLUSIVE

Muriel Sauzay, Pathe Intl.'s former head, and Agnès Mentré, Wild Bunch's former acquisition topper, have launched the outfit Maremako. 2021-07-08 07:28 4KB variety.com

128

1.0

Global Forum to Combat Antisemitism to meet in Jerusalem next week

The forum, established in 2007, has held six conferences prior to this one and is the main international platform for formulating policy recommendations aimed to … 2021-07-08 07:27 763Bytes www.jpost.com

129

0.4

Gold on back foot as dollar strengthens after Federal Reserve's minutes

Read more about Gold on back foot as dollar strengthens after Federal Reserve's minutes on Business Standard. Gold prices slipped on Thursday, weighed down by a stronger dollar after minutes from the US Federal Reserve's latest meeting highlighted inflationary pressures 2021-07-08 07:27 2KB www.business-standard.com

130

0.0

Lavish Second Temple period building found by Western Wall in Jerusalem

The researcher said that the structure, located adjacent to the Western Wall, was probably built around 20 or 30 CE, only a few decades before … 2021-07-08 07:26 1KB www.jpost.com

131

0.6

NPR Cookie Consent and Choices

NPR's sites use cookies, similar tracking and storage technologies, and information about the device you use to access our sites (together, "cookies") to enhance your … 2021-07-08 07:25 1KB choice.npr.org

132

0.2

Life insurers' new business premiums grow 4% YoY in June after dip in May

Read more about Life insurers' new business premiums grow 4% YoY in June after dip in May on Business Standard. In Q1FY22, the life insurance industry reported a 7 per cent increase (YoY) in NBP 2021-07-08 07:25 3KB www.business-standard.com

133

2.1

Lead Sinovac vaccine scientist in Indonesia dies of suspected Covid-19, media say

The lead scientist on China's Sinovac vaccine trials in Indonesia died of suspected Covid-19 on Wednesday, Indonesian media said. 2021-07-08 07:24 2KB edition.cnn.com

134

0.9

Massive Fire Breaks Out at India's Central Bureau of Investigation in Delhi - Videos

Over the last few months, the country has witnessed an unprecedented number of fire incidents at different places. In the last year alone, there have been around 100... 2021-07-08 07:24 1KB sputniknews.com

135

0.2

Opinion: To invest in America's infrastructure, lawmakers should take a page from Iowa's book

Americans for Prosperity-Iowa state director: If America's infrastructure is in need, we should address our efforts on our most pressing projects. 2021-07-08 07:23 5KB eu.desmoinesregister.com

136

0.8

19-year-old Indian student dies in road accident in UAE

Dubai: A 19-year-old Indian student died after he crashed his car into a tree in the UAE, according to a media report on Thursday. Ibad Ajmal was driving 2021-07-08 07:23 1KB www.siasat.com

137

0.1

Twitter appoints India interim compliance exec, to fill other jobs soon

Read more about Twitter appoints India interim compliance exec, to fill other jobs soon on Business Standard. Company says it will try to fill the nodal contact person's job on an interim basis within 2 weeks and would appoint an interim grievance officer on or before July 11. 2021-07-08 07:22 2KB www.business-standard.com

138

0.3

Halos P10M halaga ng shabu nasamsam sa checkpoint sa Davao City

Nadiskubre ng tropa ng Task Force Davao at Bunawan Police Station ang mahigit kalahating kilo ng hinihinalang shabu sa boundary checkpoint sa Barangay Lasang, Davao City, Miyerkoles ng umaga. 2021-07-08 07:21 1KB news.abs-cbn.com

139

0.3

Rare Magic & Larry Bird Card Hits Auction Block, Expected To Fetch $500K

A Larry Bird, Magic Johnson and "Dr. J" basketball card from 41 years ago is up on the auction block and is expected to bring in over $500k. 2021-07-08 07:20 1KB www.tmz.com

140

0.5

Nuke envoys of S. Korea, U. S. hold phone talks on peninsula issue

SEOUL July 8 Xinhua -- Nuclear envoys of South Korea and the United States held phone talks early Thursday on the Korean Peninsula issue according to Seoul 2021-07-08 07:18 1KB www.bignewsnetwork.com

141

0.5

Microsoft's new Office UI for redesigned Windows 11 available for testers

Read more about Microsoft's new Office UI for redesigned Windows 11 available for testers on Business Standard. American tech giant Microsoft started testing its new Office design today. Office Insiders can now access the new UI for testing before it's available to all Microsoft 365 users later this year 2021-07-08 07:16 2KB www.business-standard.com

142

0.1

Lesufi apologises for promoting unapproved Chinese traditional medicine for treatment of Covid-19

Gauteng Education MEC Panyaza Lesufi has apologised for his role in a viral video in which he promotes a traditional Chinese medicine product for the treatment of Covid-19. 2021-07-08 07:15 2KB www.news24.com

143

0.7

Minorities Residential Schools a role model for other states: Harish Rao

Zaheerabad: Telangana State finance minister Harish Rao on Wednesday inaugurated the minority residential school and junior college for girls in 2021-07-08 07:14 3KB www.siasat.com

144

0.8

Coldplay to make special guest appearance on 'ASAP Natin 'To' on July 11

British rock band Coldplay has made its fans ecstatic after announcing it will perform on the ABS-CBN variety show "ASAP Natin 'To" on Sunday, July 11. … 2021-07-08 07:13 1KB entertainment.inquirer.net

145

0.6

Cape Town emergency teams on standby as cold front makes landfall

According to a forecast by the South African Weather Service, disruptive rainfall is expected from midday on Thursday. Strong, damaging winds can be expected from the morning. 2021-07-08 07:12 2KB www.news24.com

146

0.5

Oops, I Did It... Or Was It Me? Britney Spears Posts Mysterious Nude Selfie From Her Bathroom

The pop star is now embroiled in a heated court drama after she publicly spoke up about her struggles under conservatorship. At the moment, her father is in charge of... 2021-07-08 07:11 1KB sputniknews.com

147

0.8

PM Modi to gift 65 new projects worth over Rs 421 crore to Varanasi

Read more about PM Modi to gift 65 new projects worth over Rs 421 crore to Varanasi on Business Standard. Prime Minister Narendra Modi is all set to gift 65 new projects worth Rs 421.54 crore to the people of Varanasi, which is his parliamentary constituency, on his next visit to the holy city 2021-07-08 07:08 3KB www.business-standard.com

148

0.2

Blackwater founder Erik Prince had plans to create a $10 billion private army in Ukraine, Time reports

Good Subscriber Account active since In 2020, Blackwater founder Erik Prince pitched plans to hire Ukrainian combat veterans and buy into the country's military-industrial … 2021-07-08 07:07 3KB www.businessinsider.com

149

0.2

Finnish Foreign Minister Warns of Afghan Refugee Crisis in Light of Taliban Advance

In recent weeks, the Taliban has seized dozens of districts across the country, ranging from rural areas to major cities, as US and NATO forces continue their pullout... 2021-07-08 07:07 2KB sputniknews.com

150

0.4

Southern Leyte curbs downgraded to modified GCQ

The governor of Southern Leyte, Damian Mercado, has downgraded the quarantine status of his province from general community quarantine (GCQ) to modified GCQ for July. … 2021-07-08 07:06 1KB newsinfo.inquirer.net

151

0.5

Con la propagación de la variante delta, los expertos están divididos sobre si realizar pruebas de covid-19 a las personas vacunadas

(CNN) — La propagación de la variante del coronavirus delta en Estados Unidos hace que muchos expertos se pregunten si debería ser el momento de realizar… 2021-07-08 07:05 7KB wtop.com

152

0.4

Study: Language barriers keep 25M in U. S. from good healthcare

Due to language barriers, 25 million Spanish speakers receive about a third less health care than other Americans, a large study of U.S. adults shows. 2021-07-08 07:05 3KB www.upi.com

153

1.4

Nearly 240 gender-based violence arrests made in just one month in KwaZulu-Natal

Nearly 240 people were arrested for gender-based violence and child abuse in just one month in KwaZulu-Natal. 2021-07-08 07:04 2KB www.news24.com

154

0.0

Filipinos deserve better leaders to fix pandemic mess, says Pangilinan

Senator Francis Pangilinan on Thursday said Filipinos "deserve better" and that the country's future leaders must be capable of addressing the "mess" brought about by the … 2021-07-08 07:04 2KB newsinfo.inquirer.net

155

0.2

Europe's SoftBank Prosus plays long game to shrink valuation gap

Read more about Europe's SoftBank Prosus plays long game to shrink valuation gap on Business Standard. Prosus, Europe's answer to SoftBank and its Vision Fund, is betting that its long-term investments can fill a yawning valuation gap 2021-07-08 07:03 6KB www.business-standard.com

156

1.0

Minor gang-raped in UP, given abortion pills

Kanpur: A minor girl was allegedly gang-raped, filmed and was later given abortion pills by two brothers in a village in Kanpur's Ghatampur, said police 2021-07-08 07:02 1KB www.siasat.com

157

0.3

Guess Who This Glasses Guy Turned Into!

Before this handsome little man in glasses was making audiences laugh with his crazy pranks and antics, he was just another cute kid posing for his school pictures in Boca Raton, Florida. Can you guess who he is? 2021-07-08 07:01 1KB www.tmz.com

158

0.0

G Engineering Ltd. launches Made in India EV Charging Station

Read more about G G Engineering Ltd. launches Made in India EV Charging Station on Business Standard. Mumbai (Maharashtra) [India], July 8 (ANI/PNN): BSE listed G G Engineering Ltd. (BSE: 540614), has announced the launch of its new product line, the EV Charging Station. With a view to expanding its product line, the company has developed an EV 2021-07-08 07:01 2KB www.business-standard.com

159

3.0

Iran has declared war on the US in Iraq through its proxies - analysis

Iran has done this before, using pro-Iranian groups in Iraq to wage an insurgency against the US after the US-led 2003 invasion of Iraq. … 2021-07-08 07:00 707Bytes www.jpost.com

160

0.2

Why Both Russians and Americans Got Nowhere in Afghanistan

If you're not going anywhere no matter what happens, or what price you're forced to pay, you can outlast superpowers. 2021-07-08 07:00 7KB www.bloomberg.com

161

0.2

Famous birthdays for July 8: Anjelica Huston, Toby Keith

Actor Anjelica Huston turns 70 and singer Toby Keith turns 60, among the famous birthdays for July 8. 2021-07-08 07:00 1KB www.upi.com

162

0.7

People Are Making Out. Everywhere.

Starved for P.DA., some are taking New York's reopening as a cue to start "swallowing each other's faces." 2021-07-08 07:00 5KB www.nytimes.com

163

0.2

'Gossip Girl' is Back and the New Cast of Upper East Siders are Taking Scandal to a New Level

The iconic series returns with a new generation of teens. 2021-07-08 07:00 4KB www.popsugar.com

164

0.9

'Resident Evil: Infinite Darkness' Ending Explained: What Is Tricell?

Tricell may not be quite as well-known as its rival corporation, Umbrella, but it does have a significant history of its own in the "Resident Evil" universe. 2021-07-08 07:00 1KB www.newsweek.com

165

0.8

Princess Latifa's attempt to escape Dubai was thwarted. Here's what we know about the FBI's role

Sheikha Latifa bint Mohammed al-Maktoum – also known as Princess Latifa – was  running away from her father , the authoritarian ruler of Dubai, when her escape was … 2021-07-08 07:00 1KB www.usatoday.com

166

0.5

Ford Puma Plug-In Hybrid To Tackle 2022 World Rally Championship

Ford will publicly debut 2022 plug-in hybrid Puma Rally1 car at Goodwood festival of speed. 2021-07-08 07:00 3KB www.forbes.com

167

0.4

Pause, rewind, play: When sailor Lawrence Lemieux sacrificed a medal to save lives at 1988 Olympics

On course to winning a medal, the Canadian deviated from his course to prevent two Singaporean sailors from drowning in the sea. 2021-07-08 07:00 4KB scroll.in

168

1.4

As agency juniors rethink career options, one indie agency is funding their startup ideas

Agencies across the industry are reimagining what work looks like. Will remote workers return? Can team cultures survive as long-distance relationships? And will agency bosses keep their promises? In the wake of the pandemic, we explore the different ways agencies are evolving to meet the needs of staff and clients in a changed world. 2021-07-08 07:00 1KB www.thedrum.com

169

0.1

Masks may be the new Brexit, but they don't have to create the same turmoil for brands

As the government mandate on mask wearing in England nears an end, it's time for brands to make their own positions clear in what's set to be a very heated debate. Tamara Littleton, chief exec of social media agency The Social Element and co-founder of crisis simulation company Polpeo, looks at the challenges ahead for brands in communicating their stance and dealing with the inevitable backlash. 2021-07-08 07:00 1KB www.thedrum.com

170

1.5

'I felt seen': meet the first #QueerAdFolk contributors

Queer Ad Folk is a project in partnership with Outvertising created to shine a light on LGBT+ talent in the advertising industry in order to help up-and-comers see people like themselves thriving. Here, its creators John Osborne and Oli Rimoldi introduce the first '#QueerAdFolk' contributors featured in the series. 2021-07-08 07:00 1KB www.thedrum.com

171

1.4

Media Innovation Round-Up: NHL glides on to Clubhouse, Allrecipes partners Snap

Marek Wrobel vigilantly tracks emerging media tech for Havas Media Group. And once a month for The Drum, in the Media Innovation Round-Up, he explores 'new and shiny' tech and its role in the ever-evolving marketing mix. 2021-07-08 07:00 1005Bytes www.thedrum.com

172

0.8

Cops tagged in rape-slay of teenaged girl in Ilocos Sur surrender

The two policemen tagged as behind the rape and murder of a 15-year-old girl in Ilocos Sur have surrendered to authorities, the Philippine National Police-Integrity Monitoring … 2021-07-08 06:59 2KB newsinfo.inquirer.net

173

1.9

U. K. Ad Leaders Reflect on How to Bring an End to Harassment

As Zoe Scaman's essay on abuse and humiliation reverberates, her peers look for a path forward As Zoe Scaman's essay on abuse and humiliation reverberates, her peers look for a path forward 2021-07-08 06:59 1KB www.adweek.com

174

0.6

EJ Obiena rises to world No.6 in pole vault ahead of Tokyo Olympics

—EJ Obiena moved to sixth place in the pole vault rankings of the World Athletics just a few weeks before the start of the 2020 Tokyo Olympics. … 2021-07-08 06:57 2KB sports.inquirer.net

175

0.6

Es casi seguro que el coronavirus proviene de un animal, no de una fuga de laboratorio, afirma grupo de expertos

(CNN) — Es casi seguro que la pandemia de coronavirus se originó en un animal, probablemente en un mercado de vida silvestre en China, y no en una fuga de… 2021-07-08 06:57 6KB wtop.com

176

1.1

HDFC AMC rises over 2% in four sessions

Read more about HDFC AMC rises over 2% in four sessions on Business Standard. HDFC Asset Management Company rose 1.19% to Rs 2,933.50, extending gains for the fourth day. 2021-07-08 06:56 2KB www.business-standard.com

177

0.5

Indian Prime Minister fires health minister and 11 others as Covid crisis lingers

Indian Prime Minister Narendra Modi dropped 12 members of his cabinet on Wednesday in a dramatic reshuffle, including the federal ministers for health and law, as he faces fierce criticism over the government's alleged mishandling of the coronavirus pandemic. 2021-07-08 06:54 6KB edition.cnn.com

178

0.5

Sensex in red after choppy start; HDFC Bank, RIL fall

Mumbai: The key Indian equity indices traded in the negative territory on Thursday morning after a choppy start to the session 2021-07-08 06:54 1KB www.siasat.com

179

0.4

Former AIADMK minister M Manikandan gets bail in rape case

The Madras High Court concluded that the relationship between him and the complainant was consensual. 2021-07-08 06:53 2KB scroll.in

180

0.0

Warren Gatland on Covid scare before handsome Sharks win: 'It was a surreal challenge'

British and Irish Lions head coach Warren Gatland praised his team's togetherness, character, and grit to overcome the chaotic Covid situation that threatened to scupper their second tour game against the Sharks at Ellis Park on Wednesday. 2021-07-08 06:52 3KB www.news24.com

181

0.8

Massachusetts woman accused of stealing truck arrested ordering at McDonald's drive-thru

A Massachusetts woman was arrested at a McDonald's on Tuesday as she ordered at the drive-thru after allegedly leading police on a dangerous chase … 2021-07-08 06:51 2KB www.foxnews.com

182

0.5

Spurt in outsourcing, digital deals to drive IT sector rebound: Crisil

Read more about Spurt in outsourcing, digital deals to drive IT sector rebound: Crisil on Business Standard. The 100 billion dollar information technology services sector will stage a strong recovery this fiscal with revenue growth of 10 to 11 per cent, according to Crisil Ratings 2021-07-08 06:49 4KB www.business-standard.com

183

0.7

Slow pace of vaccination makes public more vulnerable to new variants — Hontiveros

Senator Risa Hontiveros on Thursday expressed dismay over the slow pace of the COVID-19 vaccine rollout in the country, saying the program's supposed insufficiency … 2021-07-08 06:48 3KB newsinfo.inquirer.net

184

2.4

Israel ranks 30th in gender equality compared to 100 countries - study

Israel ranked 30th overall, with a total score of 84.55. Norway came first, followed by Finland, Iceland, the UK, and then Germany. The … 2021-07-08 06:48 762Bytes www.jpost.com

185

0.4

Yankees' Domingo German turns easy win into nail-biter

Wednesday was a painful day for Domingo German. First, he underwent an emergency root canal , then he experienced even more pain. Scratched from his start … 2021-07-08 06:48 2KB nypost.com

186

0.3

Ducon consortium emerges lowest bidder for NTPC's FGD project

Read more about Ducon consortium emerges lowest bidder for NTPC's FGD project on Business Standard. Ducon opted to bid this project in collaboration with an EPC partner in order to optimize its available resources on the maximum number of FGD packages. 2021-07-08 06:48 2KB www.business-standard.com

187

0.4

Vehicle registrations in June increase 23% on last year's low base

Read more about Vehicle registrations in June increase 23% on last year's low base on Business Standard. As compared to June 2019, total registrations dropped 29 per cent 2021-07-08 06:47 2KB www.business-standard.com

188

0.0

WATCH: Taal Volcano's latest phreatomagmatic burst

MANILA - State seismology bureau Phivolcs shared on social media a video on the latest phreatomagmatic burst on Taal Volcano's main crater on Thursday morning. 2021-07-08 06:47 2KB news.abs-cbn.com

189

0.5

Montgomery Co. considers plans for a green cemetery for natural burials

Opportunities for green burials could coming to northern Silver Spring in Maryland by year's end. 2021-07-08 06:45 2KB wtop.com

190

0.6

OPINIÓN| La mejor forma de vencer a la variante delta

Nota del editor: Kent Sepkowitz es analista médico de CNN y médico y experto en control de infecciones en el Centro Oncológico Memorial Sloan Kettering de Nueva… 2021-07-08 06:45 9KB wtop.com

191

0.5

Government Has Come Out With Draft National Strategy And Roadmap For Sustainable Tourism

Read more about Government Has Come Out With Draft National Strategy And Roadmap For Sustainable Tourism on Business Standard. Powered by Capital Market - Live News 2021-07-08 06:45 2KB www.business-standard.com

192

0.9

Afghan Forces Launch Operation to Regain Full Control of Qala-e-Naw

KABUL (Sputnik) - The Afghan military has launched a counter-operation to liberate the city of Qala-e-Naw in the northwestern province of Badghis from the Taliban... 2021-07-08 06:43 1KB sputniknews.com

193

0.0

DDA extends last date for payment of balance bid premium for e-auctions

Read more about DDA extends last date for payment of balance bid premium for e-auctions on Business Standard. DDA has extended the last date for submitting balance 75 per cent bid premium to July 31, for successful bidders in e-auction, officials said. 2021-07-08 06:41 2KB www.business-standard.com

194

0.4

Arizona's top elections official is calling for a probe of Trump and his allies over 'intense efforts to interfere' with ballot counting

Good Subscriber Account active since Arizona Secretary of State Katie Hobbs is calling for an investigation into former President Donald Trump and his allies over "intense … 2021-07-08 06:39 3KB www.businessinsider.com

195

0.1

Wimbledon: I think anything is possible, says Shapovalov ahead of semi-final against Djokovic

Denis Shapovalov reached his first Wimbledon semi-final on Wednesday after an epic five-setter against Russia's Karen Khachanov. 2021-07-08 06:34 3KB scroll.in

196

0.4

Paglalagay ng 'security mark' sa mga vaccination card hinimok ng grupo ng LGUs

Sinabi ng grupo ng mga lokal na pamahalaan na dapat lagyan ng security mark ang mga vaccination card para maiwasang mapeke ang mga ito. 2021-07-08 06:34 3KB news.abs-cbn.com

197

0.8

CRMNEXT raises $16 million from Avataar Ventures, Ascent Capital

Read more about CRMNEXT raises $16 million from Avataar Ventures, Ascent Capital on Business Standard. Startup provides enterprise solutions for banks and financial services companies, has offices in 11 countries 2021-07-08 06:33 2KB www.business-standard.com

198

0.6

British gambling firm Entain to double investment in game studios

Read more about British gambling firm Entain to double investment in game studios on Business Standard. ritish gambling firm Entain is doubling investment in its game development studios, as it steps up its focus on online betting after closing hundreds of high street betting shops 2021-07-08 06:32 2KB www.business-standard.com

199

0.1

China's central bank is 'quite worried' about global risks from some digital currencies

Meanwhile, the People's Bank of China's digital yuan now has more than 10 million users, Fan Yifei, a deputy governor at the central bank, said Thursday. 2021-07-08 06:31 4KB www.cnbc.com

200

0.4

Publicist: Bill Cosby Has Plans

Persistent Bill Cosby fans will be cheered by this update from his publicist; those who have soured on him, maybe not so much: In an interview with the Los Angeles Times on... 2021-07-08 06:30 1KB www.newser.com

201

0.1

Tuscon Officials Vote to Ignore Arizona State Gun Laws

The Republican legislator who spearheaded Arizona 's new Second Amendment Sanctuary law described Tuscon's recent passage of a resolution upholding federal regulation of firearms as … 2021-07-08 06:30 5KB www.theepochtimes.com

202

0.2

WeChat blocks several LGBT accounts in China

Beijing: Chinese tech giant Tencent's WeChat social media platform has deleted over a dozen LGBT accounts run by university students 2021-07-08 06:30 2KB www.siasat.com

203

1.6

Pandemic chaos kills 1,800 cows on ship, fuels calls for animal ban

Read more about Pandemic chaos kills 1,800 cows on ship, fuels calls for animal ban on Business Standard. Coronavirus has worsened conditions for the roughly 2 billion animals exported each year, prompting demands for reform. 2021-07-08 06:30 12KB www.business-standard.com

204

0.9

Blaupunkt launches range of smart LED TVs in partnership with India's SPPL

Read more about Blaupunkt launches range of smart LED TVs in partnership with India's SPPL on Business Standard. Blaupunkt has entered exclusive licensing contract with SPPL in which its manufacturing, branding, designing, packaging, and retailing supply chain will be handled by SPPL in India 2021-07-08 06:30 3KB www.business-standard.com

205

0.8

Colombia used 'excessive force' against protesters, says human rights report

An international human rights body has accused Colombia's security forces of applying "disproportionate and excessive force," in dealing with street protesters, more than two months since demonstrations began in Bogota, which left dozens dead. 2021-07-08 06:29 5KB edition.cnn.com

206

1.2

Huawei inks largest 4G automative deal with Volkswagen supplier

Read more about Huawei inks largest 4G automative deal with Volkswagen supplier on Business Standard. Chinese conglomerate Huawei has reached a patent license agreement with a supplier of Volkswagen Group 2021-07-08 06:27 2KB www.business-standard.com

207

0.3

Bezos Vs. Branson Space Race: Billionaire Ego Trip Or Dawn Of A New Era?

Is the July 2021 race to space between billionaires Sir Richard Branson and Jeff Bezos a publicity stunt or the dawn of a new era of space tourism? 2021-07-08 06:27 6KB www.forbes.com

208

1.2

⭐ Table for Five: Matot-Massei

Conquering the enemy within. 2021-07-08 06:27 7KB jewishjournal.com

209

0.4

B&M sees sales slip after strong trade during Covid lockdowns

Sales at B&M Bargains fell as the business faced tough comparisons with strong trade during the Covid-19 lockdowns a year ago when it remained open as a so-called "essential" retailer. 2021-07-08 06:24 2KB www.independent.ie

210

0.4

Santa Clara Co. brings vaccine to soccer fans at PayPal Park to help reach hard-hit community

Santa Clara County brought a mobile, pop-up vaccine clinic to soccer fans at PayPal Park to help reach a hard-hit community 2021-07-08 06:23 2KB abc7news.com

211

0.7

DeSantis Won't Commit to Statewide Review of Aging Florida Buildings

TALLAHASSEE, Fla.—Gov. Ron DeSantis said Wednesday that condominiums in Florida are "kind of a dime a dozen, particularly in southern Florida," but he … 2021-07-08 06:22 7KB www.theepochtimes.com

212

1.4

Armed robber steals $2k in medications from NYC pharmacy

An armed robber stole $2,000 worth of prescription medications from an East Harlem pharmacy on Wednesday afternoon, police and sources said. The suspect, wearing … 2021-07-08 06:18 1KB nypost.com

213

0.4

1Sambayan: Duterte homage to China Red party shows loyalty to Chinese 'masters'

—A coalition campaigning to field a common candidate for president to contest whoever President Rodrigo Duterte would endorse slammed Duterte's recent praise of China as … 2021-07-08 06:16 3KB newsinfo.inquirer.net

214

0.6

Isa sa mga sundalong namatay sa C-130 plane crash, nailibing na sa Zamboanga del Sur

Nailibing na nitong Miyerkoles ng madaling araw ang mga labi ni PFC Christopher Rollon, isa sa mga namatay sa C-130 plane crash sa Sulu, sa isang public cemetery sa Pitogo, Zamboanga del Sur. 2021-07-08 06:16 2KB news.abs-cbn.com

215

0.1

Norway's Telenor sells Myanmar operations to M1 Group

BANGKOK (AP) — The Norwegian telecoms company Telenor, one of the biggest carriers in Myanmar, said Thursday it has agreed to sell its entire operations in the… 2021-07-08 06:15 1KB wtop.com

216

0.1

Amid backlash, Cuomo eyes other sites for COVID workers memorial in Battery Park

Gov. Andrew Cuomo is looking for a spot in Battery Park City to erect a concrete coronavirus memorial to honor essential workers — despite fierce … 2021-07-08 06:13 3KB nypost.com

217

0.7

Finance Ministry Releases Revenue Deficit Grant Of Rs 9,871 crore To 17 States

Read more about Finance Ministry Releases Revenue Deficit Grant Of Rs 9,871 crore To 17 States on Business Standard. The Department of Expenditure, Ministry of Finance, has released the 4th monthly installment of Post Devolution Revenue Deficit (PDRD) Grant of Rs. 9,871.00 crore to the States yesterday. With the release of this installment, a total amount of Rs. 2021-07-08 06:13 2KB www.business-standard.com

218

0.6

Odisha issues notice inviting tender for e-auction of 11 mineral blocks

Read more about Odisha issues notice inviting tender for e-auction of 11 mineral blocks on Business Standard. The Odisha government has issued Notice Inviting Tender for online auction of 11 more mining blocks, including seven virgin blocks 2021-07-08 06:11 2KB www.business-standard.com

219

0.2

Negros submarine cable damaged by DPWH being repaired, says NGCP

The National Grid Corporation of the Philippines (NGCP) is working to repair its Negros high voltage submarine cable damaged during the Department of Public Workers … 2021-07-08 06:10 2KB newsinfo.inquirer.net

220

0.5

Ubisoft to reportedly replace 'Assassin's Creed' with new live-service game

Washington: Ubisoft has officially confirmed the existence of a new Assassin's Creed game codenamed 'Infinity', after a report detailed the new online 2021-07-08 06:08 2KB www.siasat.com

221

4.0

Israeli delegation wins Olympic medals in computer science competition

This year marked Israel's 25th consecutive participation in the IOI, competing every year since 1996. The delegation matched a record of four Olympic medals … 2021-07-08 06:08 771Bytes www.jpost.com

222

0.2

Twitter Roasts Patriots' Unhappy WR After Trade Demand

The Twitterverse was unkind to the Patriots' N'Keal Harry after the disappointing former first-round pick requested a trade through his agent on Tuesday. 2021-07-08 06:05 4KB heavy.com

223

0.1

US Military Urges Washington to Heed Warnings on China

WASHINGTON - A top US military intelligence official is voicing concern that key policymakers and lawmakers may not be taki 2021-07-08 06:05 5KB www.bignewsnetwork.com

224

0.2

What message is Modi sending by dropping 20% of ministers midway through his second term?

If all that changes are the faces, and not the principles or the priorities, does anyone realistically expect the reshuffle to alter governance or perceptions? 2021-07-08 06:05 5KB scroll.in

225

0.2

WH Smith snaps up former Dixons Travel stores to expand InMotion chain in UK

Retailer WH Smith has bought a raft of former Dixons Travel stores in airports as it expands its US InMotion tech and accessories business into the UK. 2021-07-08 06:04 2KB www.independent.ie

226

0.7

Indian Idol 12: Asha Bhosle says she is in love with Pawandeep Rajan [Video]

Mumbai: Legendary singer Asha Bhosle will be gracing the stage of singing reality show Indian Idol 12's upcoming episode as a special judge. She will be 2021-07-08 06:03 2KB www.siasat.com

227

3.7

In Pics: Cabinet reshuffle

New Delhi: President Ram Nath Kovind administers oath of office and secrecy to cabinet minister Anupriya Singh Patel, at a ceremony at Rashtrapati Bhavan 2021-07-08 06:03 795Bytes www.siasat.com

228

0.3

Ever Given sails out of Suez Canal more than three months after getting stuck

The ship got jammed across a section of the canal on March 18, halting shipping traffic on the key waterway. 2021-07-08 06:02 2KB scroll.in

229

0.6

Travelers are going to this US island just to get vaccinated

The US territory of Guam has a program where travelers from Taiwan can be vaccinated against Covid-19 while they vacation. 2021-07-08 06:02 2KB edition.cnn.com

230

0.1

Watch: 'I don't consider myself a bad guy' – Djokovic tackles rude question at Wimbledon presser

The world No 1 put forth a classy response when faced with an indecent question during his post-match press conference on Wednesday. 2021-07-08 06:01 4KB scroll.in

231

0.1

Is Now Really the Right Time for the U. K. to Reopen?

It's reasonable for Boris Johnson to call for an end to Covid restrictions. The devil is in the details. 2021-07-08 06:00 7KB www.bloomberg.com

232

0.8

In pictures: When Jatin Das painted Dilip Kumar and Saira Banu

The story of 'Medallion'. 2021-07-08 06:00 2KB scroll.in

233

0.2

How Can Astronomers Overcome The Damage Being Done By Satellite Mega-Constellations?

Over the coming decades, over 100,000 new satellites are expected. 2021-07-08 06:00 15KB www.forbes.com

234

0.6

New Data Reveal More Pandemic Fallout: A Historic Drop In College Persistence Rates

College persistence and retention rates experienced large declines last year, the steepest in a decade. It's another indictor of the widespread impact of the pandemic on college enrollment and completion. 2021-07-08 06:00 7KB www.forbes.com

235

0.5

HDFC sells 2.46% stake in Hindustan Oil Exploration Co

Read more about HDFC sells 2.46% stake in Hindustan Oil Exploration Co on Business Standard. Housing finance major HDFC on Wednesday said it has sold 32,53,517 shares, or 2.46% of its stake in Hindustan Oil Exploration Company (HOECL) for Rs 37.19 crore. 2021-07-08 06:00 2KB www.business-standard.com

236

0.2

Atlanta Braves Remain Optimistic During A Sub-.500 Season

The Atlanta Braves have yet to crack .500 during the 2021 season after winning three straight National League East titles. 2021-07-08 05:59 4KB www.forbes.com

237

0.6

Jammu, Srinagar airports to receive night flights soon

Srinagar: Union Home Secretary Ajay Kumar Bhalla on Wednesday chaired a high-level meeting to review the implementation 2021-07-08 05:58 3KB www.siasat.com

238

0.0

La policía de España arresta a tres por el presunto ataque homofóbico que provocó la muerte de Samuel Luiz

Madrid, España (CNN) — La policía de España arrestó a tres personas por la muerte de un asistente de enfermería en un presunto ataque homofóbico que provocó… 2021-07-08 05:56 2KB wtop.com

239

0.6

Food delivery firm Zomato prices $1.25 bn IPO at Rs 72-76 per share

Read more about Food delivery firm Zomato prices $1.25 bn IPO at Rs 72-76 per share on Business Standard. Indian food delivery firm Zomato said on Thursday it would price its $1.25 billion initial public offering at 72 to 76 rupees per share, with the IPO set to open for subscription from July 14 to 16. 2021-07-08 05:56 2KB www.business-standard.com

240

0.3

The Great Bitcoin Electricity Debate

There is a great debate underway about the electricity required to process Bitcoin transactions. In this post, I explain the importance of identifying the key issues in this debate, and of understanding the nature and extent of disagreements about how much electrical energy Bitcoin consumes. 2021-07-08 05:55 13KB www.forbes.com

241

0.2

Liverpool Fans Slam Luis Enrique For His Decision to Drop Thiago in Spain's Euro 2020 Loss to Italy

Spain lost their Euro 2020 semifinal to Italy in a penalty shootout on Tuesday. It was the second successive European Championship to see the team from the Iberian... 2021-07-08 05:53 3KB sputniknews.com

242

0.1

Holding Elections in Haiti 'Impossible' as Security Situation Fragile, NGO Director Says

WASHINGTON (Sputnik) - Marleine Bastien, the founder and executive director of the Miami-headquartered Family Action Network Movement (FANM), told Sputnik that it was... 2021-07-08 05:51 2KB sputniknews.com

243

0.5

Biden to deliver major policy speech on Afghanistan: White House

Washington: US President Joe Biden will deliver a major policy speech on Afghanistan on Thursday and an update on the drawdown 2021-07-08 05:51 4KB www.siasat.com

244

0.3

Hyderabad: Heavy rainfall likely in next 72 hours

Hyderabad: Hyderabad and other districts of Telangana State are likely to witness heavy rainfall in the next 72 hours. Issuing a yellow alert, the weather 2021-07-08 05:48 1KB www.siasat.com

245

1.1

In Maya Lin's 'Ghost Forest,' the Trees Are Talking Back

The installation in the heart of Madison Square Park is the artist's memorial to another war — the one against nature. 2021-07-08 05:48 7KB www.nytimes.com

246

0.4

Deliveroo reveals bumper sales ahead of expectations

Deliveroo has revealed bumper sales in the past three months, which are set to be higher than first thought. 2021-07-08 05:48 1KB www.independent.ie

247

0.7

Things to do in Chicago for movie fans

Wondering what movies to watch and where to see them? Here is our guide to screenings and events for cinema fans in Chicago. 2021-07-08 05:46 2KB chicago.suntimes.com

248

0.4

Trade could provide opportunity for China, U. S. to rebuild trust: media

SINGAPORE July 8 Xinhua -- Trade could provide an opportunity for China and the United States to rebuild trust and communication and to collaborate towards 2021-07-08 05:44 1KB www.bignewsnetwork.com

249

0.7

Japan air force condoles with Philippines over Sulu crash

Japan's air force on Thursday conveyed its condolences to the Philippines following the deadly crash of a troop plane in Sulu that left 52 dead in the country's worst military air accident in nearly 3 decades. 2021-07-08 05:40 3KB news.abs-cbn.com

250

0.1

Domestic SaaS space has potential to become $1 trn opportunity by 2030: Rpt

Read more about Domestic SaaS space has potential to become $1 trn opportunity by 2030: Rpt on Business Standard. The report - Shaping India's SaaS Landscape - highlights that there are nearly 1,000 funded SaaS companies in India, of which 10 have unicorn status 2021-07-08 05:39 3KB www.business-standard.com

251

1.0

Jennifer Lopez & Ben Affleck Return To LA After Bonding With Her Kids In The Hamptons: Photos

Jennifer Lopez and Ben Affleck have returned home to Los Angeles after a weekend in the Hamptons. See the photos. 2021-07-08 05:36 2KB hollywoodlife.com

252

0.1

BMW Unveils All-Electric 75mph Scooter And It's Headed For The USA In 2022

If there was ever a vehicle that is perfectly suited for electrification, it's the lowly urban motor scooter. Why other motorcycle makers haven't jumped into this segment is a mystery, but BMW is leading the charge with the cool all-electric CE 04. 2021-07-08 05:32 5KB www.forbes.com

253

0.4

Telangana: Over 83.5% prisoners vaccinated with first dose

Hyderabad: Over 83.5% prisoners have been vaccinated with the first dose of the COVID-19 vaccine by the Telangana government. As per a report by The News 2021-07-08 05:32 2KB www.siasat.com

254

0.1

3 takeaways from RSL's 'road' victory over Vancouver at Rio Tinto Stadium

The tone was set quickly by RSL as Damir Kreilach scored a chip shot just 42 seconds after the opening whistle was blown. 2021-07-08 05:32 4KB www.deseret.com

255

0.8

Volumes spurt at Computer Age Management Services Ltd counter

Read more about Volumes spurt at Computer Age Management Services Ltd counter on Business Standard. Computer Age Management Services Ltd registered volume of 2.08 lakh shares by 10:49 IST on BSE, a 8.67 fold spurt over two-week average daily volume of 23981 shares 2021-07-08 05:30 2KB www.business-standard.com

256

0.2

'Ultimate Betrayal': Trump Was Angry About Netanyahu Congratulating Biden on Election Win, Book Says

Benjamin Netanyahu was one of the last world leaders to congratulate Joe Biden after the US media called the 3 November 2020 presidential election for the Democratic... 2021-07-08 05:28 3KB sputniknews.com

257

0.4

Football rumours: Will Chelsea finally land Erling Haaland?

Erling Haaland's future is again on the table, with Chelsea linked with a huge bid for Norway's rising superstar, according to 90 Min. The Blues are said to be willing to part with up to £150million in the belief it will be an offer the so-far stubborn Borussia Dortmund simply cannot refuse. Chelsea are still keen for a striker this year despite spending some £120m to secure Timo Werner and Kai Havertz for last year's campaign. 2021-07-08 05:26 2KB www.independent.ie

258

0.4

UPLB study shows Filipino students' struggle amid shift to online learning

A recent study found that many Filipino students are still struggling in terms of learner control amid a shift to online learning due to the … 2021-07-08 05:25 3KB newsinfo.inquirer.net

259

0.4

Online portal para sa Makati vaccine certificates, ilulunsad

MAYNILA - Isang online portal ang nakatakdang ilunsad ng lungsod ng Makati ngayong linggo para mas mapadali ang pagbeberipika ng fully vaccinated na mga residente nito sa gitna na rin ng usapin tungkol sa polisiya sa paggamit ng vaccine card sa interzonal travel. 2021-07-08 05:24 3KB news.abs-cbn.com

260

0.7

Revanth Reddy applauded for instructing party workers to stop music during Azaan

Hyderabad: Revanth Reddy who took charge as the new president of Telangana Pradesh Congress Committee on Wednesday had reached the party office in a huge 2021-07-08 05:24 2KB www.siasat.com

261

0.1

Yamuna pollution: 12 CETPs fined Rs 12 cr for not meeting standards

Read more about Yamuna pollution: 12 CETPs fined Rs 12 cr for not meeting standards on Business Standard. The Delhi Pollution Control Committee has imposed a fine of over Rs 12 crore on 12 common effluent treatment plants for not meeting prescribed wastewater discharge standards repetitively 2021-07-08 05:24 2KB www.business-standard.com

262

0.4

MLS notebook: Concacaf Gold Cup will feature pair of brothers playing for two different countries

Concacaf's biennial international championship – the Gold Cup – starts Saturday with two games in the Dallas-Fort Worth metroplex. El Salvador faces Curaçao … 2021-07-08 05:21 2KB www.usatoday.com

263

0.2

'The Challenge' Star Slammed by Ex-Girlfriend in Texts: 'Go Date That B****'

A star of 'The Challenge' has just been slammed by their ex-girlfriend online, who said 'liars lie' and told them to date their costar. 2021-07-08 05:18 4KB heavy.com

264

0.1

Northeast DC animal shelter loses air conditioning during extreme heat,21 dogs relocated

A D.C. animal shelter system had to scramble to get almost two dozen dogs out of their Northeast location after the building's air conditioning system went down during a stretch of extreme heat for the D.C. region. 2021-07-08 05:18 2KB wtop.com

265

0.7

Indo-Pacific new economic centre of gravity of globalised world: Goyal

Read more about Indo-Pacific new economic centre of gravity of globalised world: Goyal on Business Standard. Piyush Goyal invited the business community to actively take part in efforts for bolstering development, trade and growth in the region 2021-07-08 05:18 4KB www.business-standard.com

266

2.0

Covid-19: Gauteng records deadliest week on record amid third wave driven by Delta variant - data

Researchers who have prepared weekly mortality reports in response to the Covid-19 local epidemic since March last year, have reported the deadliest week in Gauteng on record, with just more than 4 800 deaths from natural causes reported between 27 June and 3 July. 2021-07-08 05:17 4KB www.news24.com

267

0.5

Naya Rivera's mother opens up about the day she learned her late daughter went missing

The mother of the late actress Naya Rivera is sharing heartbreaking details about the moment she learned her daughter went missing in Lake Piru. 2021-07-08 05:16 1KB abc7chicago.com

268

0.9

Bucks run during virus that much sweeter for fans

For Milwaukee Bucks fans, the team making the NBA finals for the first time since 1974 is sweet but doing it after being apart for … 2021-07-08 05:15 791Bytes www.usatoday.com

269

0.1

Alembic Pharma gets USFDA nod for antidepressant drug

Read more about Alembic Pharma gets USFDA nod for antidepressant drug on Business Standard. The drug maker said that it has received final approval from the US Food & Drug Administration (USFDA) for its ANDA for desipramine hydrochloride tablets USP, 10 mg, 25 mg, 50 mg, 75 mg, 100 mg, and 150 mg. 2021-07-08 05:14 2KB www.business-standard.com

270

0.2

Trump supuestamente elogió a Hitler por hacer "muchas cosas buenas", afirma un nuevo libro

(CNN) — El entonces presidente Donald Trump supuestamente elogió a Adolf Hitler durante una discusión con el secretario general de la Casa Blanca, John Kelly… 2021-07-08 05:13 3KB wtop.com

271

0.6

America's White Christian Plurality Has Stopped Shrinking, A New Study Finds

Two dramatic trends that for years have defined the shifting landscape of religion in America — a shrinking white Christian majority, alongside the rise of … 2021-07-08 05:12 4KB www.npr.org

272

0.2

Naseeruddin Shah discharged from hospital, see photos

Mumbai: Veteran actor Naseeruddin Shah was on Wednesday morning discharged from hospital, where he was undergoing treatment for pneumonia that he was 2021-07-08 05:09 1KB www.siasat.com

273

0.4

California teen drowns in Lake Tahoe boating accident

A California teenager drowned after falling from a boat on Lake Tahoe over the Fourth of July holiday weekend, authorities said Wednesday.  Myles Kawashima, 17, … 2021-07-08 05:09 1KB www.foxnews.com

274

0.4

Swedish Politicians at Odds Over Whether Patriot Missile Defence System Should Be Linked to NATO

While the liberal-conservative Moderates and the Liberals believe this is the way to go to make the most of what is seen as one of Sweden's largest defence procurements... 2021-07-08 05:06 3KB sputniknews.com

275

0.3

The Reflation Trade Has Believers in Frankfurt

Just when the market appears to have lost faith, the European Central Bank arrives with a display of commitment to raise inflation. 2021-07-08 05:06 9KB www.bloomberg.com

276

0.1

Cash-rich Singapore Airlines aims for regional dominance as rivals downsize

Read more about Cash-rich Singapore Airlines aims for regional dominance as rivals downsize on Business Standard. Singapore Airlines, flush with $16 billion raised since the start of the pandemic thanks to help from a state investor, is in a position of dominance among its Southeast Asian rivals as they downsize 2021-07-08 05:06 5KB www.business-standard.com

277

0.7

With Time Running Out, Jacob Zuma Turns Himself In

No former South African president has ever served time following his term—until early Thursday, reports the BBC . With the clock ticking on the midnight deadline to arrest... 2021-07-08 05:05 1KB www.newser.com

278

0.6

People in U. S. with HIV have near-normal life expectancy, study says

Testing HIV-positive is no longer a certain death sentence, and new research shows that Americans who have HIV today have life spans similar to those of their peers without the virus. 2021-07-08 05:05 5KB www.upi.com

279

0.4

Owner of Glen Village Shopping Centre wants to develop more malls, starting with R600m investment

Akani Properties is planning to invest more than R600 million in refurbishing its shopping centres and building a new mall in the next 12 to 18 months. 2021-07-08 05:04 2KB www.news24.com

280

0.0

No room for error with new Olympic team show jumping format

The IOC spoke and international equestrian federation officials listened. So there'll be a new wrinkle to the high-profile team jumping competition at the Tokyo… 2021-07-08 05:04 5KB wtop.com

281

0.1

Taiwan vows to defends it sovereignty

Vowing to defend its sovereignty Taiwan urged China to stop military coercion and political oppression against the island 2021-07-08 05:03 2KB www.bignewsnetwork.com

282

0.4

PH, UN ink deal on travel detection of terrorists, serious criminals

The Philippines and the UN Office of Counter-Terrorism (UNOCT) on Wednesday signed a memorandum of understanding on the detection of travel of terrorists and serious criminals, emphasizing human rights laws. 2021-07-08 05:02 3KB news.abs-cbn.com

283

0.2

EA Sports Fight Night Series Could Be Close To Returning

There is a ton of talk swirling about the upcoming EA Sports announcement as a part of EA Play, and there is reason to believe it come to the delight of fans of the Fight Night series. 2021-07-08 05:01 4KB www.forbes.com

284

0.5

One of Asia's youngest recipient successfully undergoes complex bilateral lung transplant at MGM Healthcare Chennai

Read more about One of Asia's youngest recipient successfully undergoes complex bilateral lung transplant at MGM Healthcare Chennai on Business Standard. Chennai (Tamil Nadu) [India], July 8 (ANI/BusinessWire India): MGM Healthcare, a multi-specialty quaternary care hospital in the heart of Chennai, today announced that it had successfully performed a complex bilateral lung transplant on Master Nazar 2021-07-08 05:01 4KB www.business-standard.com

285

0.5

Horoscope for Thursday, July 8, 2021

Moon Alert Avoid shopping or making decisions until 9 a.m. Chicago time. The moon is in Cancer. Aries (March 21-April 19) Oh my! You want excitement in your romantic relationships to the point that... 2021-07-08 05:01 4KB chicago.suntimes.com

286

0.7

Wood goes 7 to win 8th, Giants beat Cardinals 5-2

SAN FRANCISCO (AP) — Alex Wood pitched seven strong innings of three-hit ball, and the San Francisco Giants beat the St. Louis Cardinals 5-2 on Wednesday night. 2021-07-08 05:00 3KB wtop.com

287

0.5

2021 VW Atlas Cross Sport: Classy looks, good tech and a solid performer

The 2021 VW Atlas Cross Sport: Classy looks, good tech and a solid performer with spacious interior, good styling and a comfy ride. 2021-07-08 05:00 5KB www.commdiginews.com

288

0.5

California to pay victims of forced, coerced sterilizations

California is poised to approve reparations of up to $25,000 to some of the thousands of people — some as young as 13 — … 2021-07-08 05:00 5KB nypost.com

289

0.4

A $12 Billion Listing Says Don't Write Off London Yet

A seamless debut for a cross-border payments business cheers the U.K. in the competition among equity markets. 2021-07-08 05:00 4KB www.bloomberg.com

290

0.8

Donnalyn Bartolome airs frustrations after being not paid P1M borrowed by fellow vlogger

Donnalyn Bartolome has vented her frustrations after a fellow influencer who had borrowed P1 million from her failed to pay her back on the day … 2021-07-08 04:59 2KB entertainment.inquirer.net

291

0.1

Army veteran, potential GOP Senate candidate, accuses Twitter of flagging July 4 post of his salute in uniform

An Army veteran who appears to be eyeing a Senate run in Nevada is taking aim at Twitter for flagging his Fourth of July tweet … 2021-07-08 04:57 2KB www.foxnews.com

292

0.1

IMF calls for urgent action to address worsening 'two-track' recovery

Read more about IMF calls for urgent action to address worsening 'two-track' recovery on Business Standard. As G20 finance ministers and central bank governors are set to gather later this week, the International Monetary Fund called for urgent action to address a worsening 'two-track' recovery 2021-07-08 04:56 4KB www.business-standard.com

293

0.1

Packers 330-LB Rookie Shows Off Dunking Skills in Viral Video

The Packers' newest rookie defensive lineman has some serious hops. 2021-07-08 04:53 4KB heavy.com

294

94.0

Autopsy suggests 'Bloody Sunday' victims were 'shot to be killed': forensic pathologist

Autopsy results of nine activists who were killed by police and military during simultaneous raids in Calabarzon in March suggest they were 'shot to be killed,' a forensic pathologist who conducted the examination said Thursday. 2021-07-08 04:52 3KB news.abs-cbn.com

295

48.0

IDF demolishes house of Tapuah Junction terrorist

The home of Muntasir Shalabi, the terrorist responsible for the murder of 19-year-old Yehuda Guetta, was demolished by the IDF. … 2021-07-08 04:52 656Bytes www.jpost.com

296

0.7

Greg Gutfeld: Media the most egocentric fools on the planet

According to Vice News, which apparently still exists, folks in the media are struggling with Post-Traumatic Stress Disorder caused by the January 6 breach … 2021-07-08 04:51 6KB www.foxnews.com

297

0.7

Gigi Hadid pens open letter seeking privacy for 10-month-old daughter

Los Angeles: Model Gigi Hadid has written a long open letter to the paparazzi, the press and fan accounts with an appeal to protect her 10-month-old 2021-07-08 04:50 3KB www.siasat.com

298

0.3

Barron Trump,15, Is So Much Taller Than Mom Melania In New Photos Outside Trump Tower

16-year-old Barron Trump is towering over his mother Melania! The teen and his mom were seen leaving Trump Towner in NYC. 2021-07-08 04:48 2KB hollywoodlife.com

299

0.5

Looking for a career change? Here's the field paying 10% more than pre-pandemic

A new analysis today of the Bay Area job market shows job seekers can expect higher pay and, in a few cases, even recruitment bonuses. 2021-07-08 04:45 2KB abc7news.com

300

0.1

Ireland's Days as a Tax Haven May Be Ending, but Not Without a Fight

For decades, multinationals moved to Ireland for its low taxes. A new global tax plan has put Dublin on the defensive. 2021-07-08 04:45 9KB www.nytimes.com

301

96.4

Jammu and Kashmir: Five militants killed over 24 hours in Pulwama, Kulgam districts, say police

Four of the five suspected militants died in two separate gunfights with security forces while details of where the fifth was killed are not known yet. 2021-07-08 04:44 2KB scroll.in

302

0.3

NYPD searching for perv who masturbated in front of 9-year-old girl

Police are on the hunt for a pervert who masturated in front of a 9-year-old girl in Brooklyn on Tuesday. The man committed … 2021-07-08 04:42 979Bytes nypost.com

303

0.0

Griner, Diggins-Smith help Mercury beat Aces 99-90 in OT

LAS VEGAS (AP) — Brittney Griner had a season-high 33 points and 10 rebounds, Skylar Diggins-Smith added 27 points and the Diana Taurasi-less Phoenix Mercury… 2021-07-08 04:42 2KB wtop.com

304

0.4

Rihanna Rocks $495 Mint Green Prada Hat For Sexy Date Night With A$AP Rocky In NYC

Rihanna rocked a stylish mint green Prada hat for a date night with A$AP Rocky. See the photos. 2021-07-08 04:39 2KB hollywoodlife.com

305

0.2

Walk-off hit latest sign of Jeff McNeil's Mets resurgence

Wednesday marked Jeff McNeil's 17th game back from the injured list after missing a month with a hamstring strain. The Mets second baseman believes he … 2021-07-08 04:39 2KB nypost.com

306

0.0

UN says COVID-19 recovery under threat due to exclusion of women

New data by the UNDP and the Gender Inequality Research Lab at the University of Pittsburgh found that women hold less than one in three … 2021-07-08 04:37 767Bytes www.jpost.com

307

0.4

'Las Olas Loop': Fort Lauderdale Accepts Underground Transit Project With Musk's The Boring Company

Earlier this year, Fort Lauderdale, Florida, initiated talks with Elon Musk's The Boring Co. as city officials searched for innovative alternatives to additional... 2021-07-08 04:37 2KB sputniknews.com

308

0.8

Samsung Electronics takes nearly half of smartphone memory market in Q1

Read more about Samsung Electronics takes nearly half of smartphone memory market in Q1 on Business Standard. Samsung Electronics accounted for nearly half of the global smartphone memory market in the first quarter of the year, a report showed on Thursday, as it tries to boost its presence in 5G devices 2021-07-08 04:37 2KB www.business-standard.com

309

1.8

The U. S. heads for the exit in Afghanistan: Today's Mike Thompson cartoon

America's war in Afghanistan is ending with a whimper. After 20 years, the deaths of 2,442 U.S. troops and more than … 2021-07-08 04:36 1KB www.usatoday.com

310

89.0

Chicago concealed carry holder shoots gunman who killed 1, injured 2 others, police say

A concealed carry holder shot a gunman who police say opened fire at Fourth of July partygoers in the Chicago area over the weekend, killing … 2021-07-08 04:33 1KB www.foxnews.com

311

0.3

'Newsclick' editor gets protection from arrest till August 5 in foreign funding case

The Delhi High Court directed Prabir Purkayastha to join the investigation as and when required. 2021-07-08 04:33 2KB scroll.in

312

1.5

Howdy! Adorable Golden Retriever Pup Poses in Cowboy Hat

Dogs are strong hunters and loyal guardians, but they are also sweet little pumpkins that we love to adore. Especially, when they are wearing tiny costumes and hats ... 2021-07-08 04:30 1KB sputniknews.com

313

0.2

India's inflation likely edged up to seven-month high in June: Reuters poll

Read more about India's inflation likely edged up to seven-month high in June: Reuters poll on Business Standard. India's retail inflation probably accelerated to a seven-month high in June on rising food and fuel prices, staying above RBI's comfort zone for a second straight month, a Reuters poll showed 2021-07-08 04:29 3KB www.business-standard.com

314

92.4

8 more die of COVID-19 in Quezon province

The death toll due to COVID-19 in Quezon province inched closer to 700 with eight persons added Wednesday, according to the Integrated Provincial Health Office (IPHO). … 2021-07-08 04:26 1KB newsinfo.inquirer.net

315

0.1

Wanda Sykes Jokes Olympics Should Wait Until Sha'Carri Richardson Runs Out of Weed (Video)

"Sha'Carri Richardson won't miss the Olympics, the Olympics will miss Sha'Carri Richardson," Sykes says 2021-07-08 04:24 2KB www.thewrap.com

316

0.3

Republicans erupt over professor pushing critical race theory at Air Force Academy

Stunned Republicans demanded answers Wednesday after a professor declared that she teaches critical race theory at the U.S. Air Force Academy, directly contradicting recent … 2021-07-08 04:24 4KB www.washingtontimes.com

317

0.4

Altuve, Tucker homer to lead Astros over Athletics 4-3

HOUSTON (AP) — Jose Altuve hit a three-run homer and Kyle Tucker's tiebreaking solo shot in the seventh inning lifted the Houston Astros to a 4-3 win over the… 2021-07-08 04:23 3KB wtop.com

318

0.3

Dupont's Basement brings 'funky flea market' to Dupont Underground

Dupont's Basement at the Dupont Underground is giving bargain basement shopping a whole new meaning. 2021-07-08 04:21 2KB wtop.com

319

1.7

UNICEF: 6 Million Yemeni children could have their schooling interrupted

Unpaid teachers leaving jobs could see dropout rate rise threefold. 13-year-old Kholood (C) and her two sisters, Jana and Anhar, go to school, Taizz, Yemen, Feb. … 2021-07-08 04:21 799Bytes www.jpost.com

320

1.9

"48 Hours" show schedule

True-crime. Social justice. Impact. To miss it would be a crime. 2021-07-08 04:19 25KB www.cbsnews.com

321

1.1

Modi Drops His Health Minister. Can India Get Its Shots Now?

Cabinet changes need to translate to huge vaccination progress on the ground, not just more social-media propaganda. 2021-07-08 04:17 4KB www.bloomberg.com

322

0.2

Supreme Court Bar Association urges CJI to resume physical hearing in SC

Read more about Supreme Court Bar Association urges CJI to resume physical hearing in SC on Business Standard. The Supreme Court Bar Association (SCBA) has urged the Chief Justice N V Ramana to resume physical hearing in the apex court, as the Covid-19 situation in Delhi has come to almost normal. 2021-07-08 04:16 4KB www.business-standard.com

323

0.1

Bipartisan Group of 75 House Members Calls on Biden to Reopen US-Canada Border

A bipartisan group of 75 House lawmakers urged President Joe Biden on July 6 to reopen the U.S.- Canada border and lift other pandemic-related … 2021-07-08 04:15 3KB www.theepochtimes.com

324

0.2

Robert Stock gives Mets solid outing in second career start

Robert Stock might not be the solution to the Mets starting rotation problems, but he could be the answer for now. In his first start … 2021-07-08 04:15 2KB nypost.com

325

0.1

Wimbledon women's singles semis preview: Kerber, Pliskova aim to stop top seeds Barty, Sabalenka

The stage is set for the women's Wimbledon semi-finals on Thursday with three of the contenders new to the experience. 2021-07-08 04:14 5KB scroll.in

326

0.4

Charlotte Gainsbourg confronts showbiz lineage in intimate documentary

Actress Charlotte Gainsbourg's first outing as a film director nearly fell at the first hurdle, she said, when her mother Jane Birkin, the driving force … 2021-07-08 04:14 3KB entertainment.inquirer.net

327

0.9

Suzzanne Douglas, star of 'The Parent 'Hood' and 'When They See Us,' dead at 64

Suzzanne Douglas, the actress known for her roles in "The Parent 'Hood" and "When They See Us," has died. She was 64. Douglas' agent Jamie Harris … 2021-07-08 04:13 3KB www.usatoday.com

328

0.3

Cubs Beat Phillies And End Losing Streak; Rizzo, Pederson, Hoerner Each Have 2 Hits, RBI

Anthony Rizzo, Joc Pederson and Nico Hoerner each had two hits and an RBI to help the Chicago Cubs beat the Philadelphia Phillies 8on Wednesday night, ending an 11-game losing streak. 2021-07-08 04:12 4KB chicago.cbslocal.com

329

0.5

Life's Opportunities Easily Missed

Normally, the surf can be heard faintly throughout our family's house on the coast of Georgia. This morning, the volume... Life's opportunities are like the tide: Sometimes, we take advantage of it, and other times we don't see our chance until it's gone. 2021-07-08 04:11 4KB spectator.org

330

0.8

Urmila slams BJP leader for his controversial tweet on Dilip Kumar

Arun Yadav claimed that Dilip Kumar used a Hindu name to earn money as an actor 2021-07-08 04:09 4KB www.siasat.com

331

0.0

Republicans preview months ahead filled with obstruction and extremism

House Republicans are done pretending and aren't even trying to disguise their identity as the party of extremism, conservative media stunts and obstruction. 2021-07-08 04:07 9KB edition.cnn.com

332

0.7

Including Tree Equity In The Climate Pledge: Here's How Amazon Can Help Address The Heat Island Effect

Western U.S. is facing a heat wave. Trees can counter the "urban heat island" effect, but many communities lack adequate canopy cover. Amazon could revise its Climate Pledge to require its signatories to improve tree equity in neighborhoods where their facilities are located. 2021-07-08 04:06 6KB www.forbes.com

333

0.1

California nixing algae that crowds out food for sea animals

NEWPORT BEACH, Calif. (AP) — For the first time, scientists say they have seen a species of bright green algae growing in the waters off California — and they… 2021-07-08 04:05 3KB wtop.com

334

0.1

Mark Levin's American Marxism: A Much-Needed Home Run

As usual, Mark Levin pulls no punches. His very first chapter in his new book, American Marxism — "It's Here" —... Mark Levin pulls no punches. His first chapter in his new book, "American Marxism," opens with a precise description of the challenge we face. 2021-07-08 04:05 7KB spectator.org

335

0.4

Latest hack to test Biden's vow for consequences for Russia

WASHINGTON (AP) — President Joe Biden said he would "deliver" a message to Russian President Vladimir Putin about the latest ransomware attacks targeting… 2021-07-08 04:04 7KB wtop.com

336

0.2

NYT Provides Cover to 'Porn Literacy' Instructor

The New York Times published an article Wednesday that defends sex educator Justine Ang Fonte. Fonte gained infamy after teaching... The New York Times published an article that defends sex educator Justine Ang Fonte, who taught a high school class on "porn literacy." 2021-07-08 04:03 5KB spectator.org

337

0.8

GAT-B/BET-2021: NTA announces exam date, registration begins at direct link here

National Testing Agency (NTA) has announced the schedule for the Graduate Aptitude Test- Biotechnology (GAT-B)/ Biotechnology Eligibility Test (BET) 2021. 2021-07-08 04:02 2KB scroll.in

338

0.6

New York Weather: CBS2 7/7 Nightly Forecast at 11PM

CBS2's Vanessa Murdock has your weather forecast for July 7 at 11 p.m. 2021-07-08 04:02 4KB newyork.cbslocal.com

339

0.7

Thursday Open Thread

What's on your mind? 2021-07-08 04:01 1011Bytes reason.com

340

0.1

Stop Wasting Time and Match the Left's Radicalism on Education

Do you want to know what the biggest problem the Right has? It really isn't complicated. It's pretty simple. Vision.... Do you want to know what the biggest problem the Right has? It really isn't complicated. It's pretty simple. Vision, including on education. 2021-07-08 04:01 12KB spectator.org

341

0.8

10 great Michigan beaches you need to visit

We've picked Great Lakes beaches across the state that you're likely to love, mostly wide stretches of sand with public amenities near beach towns. 2021-07-08 04:01 7KB eu.detroitnews.com

342

0.5

Jalen Rose toasts rapper and 'mixologist' E-40

If you know my guest on this week's "Renaissance Man," you probably want to have a Sluricane with him, watch some 49ers football, argue … 2021-07-08 04:00 7KB nypost.com

343

1.0

New Goa Governor P S Sreedharan Pillai to arrive in mid-July: Pramod Sawant

Read more about New Goa Governor P S Sreedharan Pillai to arrive in mid-July: Pramod Sawant on Business Standard. Newly-appointed Goa Governor P S Sreedharan Pillai will be administered the oath of office after his arrival in the state in mid-July, Chief Minister Pramod Sawant 2021-07-08 04:00 1KB www.business-standard.com

344

0.4

US De Facto Admitting Failure of Mission in Afghanistan by Withdrawing Troops, Lavrov Says

VLADIVOSTOK, Russia (Sputnik) – The withdrawal of the US troops from Afghanistan is a de facto admission of the failure of its mission in this country, Russian Foreign... 2021-07-08 03:58 2KB sputniknews.com

345

0.4

Kylie Jenner Gets Cheeky In See-Through Dress As She Wishes Her Followers A 'Bonne Soiree'

Kylie Jenner sparked quite the conversation in her latest Instagram post on July 7. See the eye-catching pic here! 2021-07-08 03:58 2KB hollywoodlife.com

346

0.3

US delivers P48.5-million worth of weapons to Philippines

The United States has turned over to the Armed Forces of the Philippines some P48.5 million worth weapons and munitions to to enhance the country's 'counterterrorism capabilities and readiness,' its embassy in Manila said Thursday. 2021-07-08 03:56 2KB news.abs-cbn.com

347

1.1

SecureKloud Technologies' US arm achieves Google Cloud Affiliate Partner Status

Read more about SecureKloud Technologies' US arm achieves Google Cloud Affiliate Partner Status on Business Standard. For the life sciences and healthcare organizations that Healthcare Triangle serves, Google Cloud Affiliate status ensures they have first-hand access to Google Cloud innovations, technologies and services. It also facilitates direct access to 2021-07-08 03:56 2KB www.business-standard.com

348

0.7

Knicks' Immanuel Quickley 'grateful' to learn from Kevin Durant

Knicks guard Immanuel Quickley's sojourn to Las Vegas to participate on the U.S. Select Team against the Olympians has already paid off. On Wednesday, Quickley … 2021-07-08 03:55 4KB nypost.com

349

0.2

Hope in a time of COVID: Cancer patient shares treatment journey amid pandemic

When the pandemic struck, a recovering cancer patient and his oncologist decided to strike back, holding onto hope that he will stay alive and thrive. … 2021-07-08 03:54 7KB lifestyle.inquirer.net

350

6.4

Connecticut to start reporting coronavirus deaths weekly not daily as positivity rates remain low

Connecticut officials will stop delivering daily updates on new coronavirus-related deaths as more people get vaccinated and infection rates stay extremely low, according to … 2021-07-08 03:54 1KB www.foxnews.com

351

0.3

Covid undoes gains India made after supercharging economy 30 years ago

Read more about Covid undoes gains India made after supercharging economy 30 years ago on Business Standard. Many Indians who had clawed their way out of poverty face grim job prospects and carry heavy debt loads. 2021-07-08 03:53 10KB www.business-standard.com

352

0.4

Kalyan Jeweller gains after strong Q1 business update

Read more about Kalyan Jeweller gains after strong Q1 business update on Business Standard. Kalyan Jewellers India rose 1.68% to Rs 78.80 after the company's revenue achievement in India for Q1 FY22 was higher by approximately 190% when compared to Q1 FY21. 2021-07-08 03:53 5KB www.business-standard.com

353

0.3

Travis Scott, Meek Mill fought at Fourth of July party in the Hamptons: report

Meek Mill and Travis Scott got into it at a ritzy July Fourth bash in the Hamptons, causing a huge scene outside the party. Sources … 2021-07-08 03:52 2KB www.foxnews.com

354

0.4

Here's how the state's beaches remain a key element of the California Dream

Our series "California Dreaming" takes a look at the state of the Golden State's beaches. 2021-07-08 03:51 2KB abc7news.com

355

1.2

Brightcom Group signs LoI to acquire Digital Marketing Services company

Read more about Brightcom Group signs LoI to acquire Digital Marketing Services company on Business Standard. Powered by Capital Market - Live News 2021-07-08 03:51 1KB www.business-standard.com

356

0.8

False implication of Narayanan delayed India's cryo tech development: CBI

Read more about False implication of Narayanan delayed India's cryo tech development: CBI on Business Standard. CBI opposed in the Kerala High Court the bail pleas by two former Kerala Police officers, who were involved in the arrest of former ISRO scientist Nambi Narayanan in a 1994 espionage case 2021-07-08 03:51 3KB www.business-standard.com

357

0.3

Covid-19 has destroyed 22 million jobs in advanced countries, says OECD

As many as 22 million jobs have been lost in advanced economies due to the Covid-19 pandemic, the Organization for Economic Cooperation and Development (OECD) said Wednesday. 2021-07-08 03:50 3KB www.cnbc.com

358

0.1

Two Michigan universities expect enrollment rebound while others still see declines

Two of Michigan's research universities expect to approach or surpass 2019 admissions as COVID-19 wanes but other colleges aren't expected to. 2021-07-08 03:50 7KB eu.detroitnews.com

359

1.5

New GOP voting laws could block Native American votes

New Republican backed legislation in several states could prevent many Native Americans from being able to vote. New York Times political reporter Maggie Astor has been covering this story and joins CBSN's Lana Zak to discuss. 2021-07-08 03:49 1KB www.cbsnews.com

360

0.8

US Market ends firmer after Fed minutes

Read more about US Market ends firmer after Fed minutes on Business Standard. The minutes of the June meeting reiterated Fed Chair Jerome Powell's view that "substantial further progress" towards the goals of maximum employment and price stability has not yet been met.The Fed has repeatedly said it plans to continue to its 2021-07-08 03:48 5KB www.business-standard.com

361

0.7

Marvel's long-awaited release of 'Black Widow' is a triumphant moment for the movie industry

A version of this article first appeared in the "Reliable Sources" newsletter. 2021-07-08 03:47 4KB edition.cnn.com

362

0.9

Zuari Global buys additional stake in Forte Furniture

Read more about Zuari Global buys additional stake in Forte Furniture on Business Standard. Zuari Global on Wednesday announced that the company has acquired 13.19% shares of Forte Furniture Products India from Indian Furniture Products (IFPL), subsidiary of the company. 2021-07-08 03:47 2KB www.business-standard.com

363

1.0

Sen. Kennedy calls for retaliatory cyberattack on Russia: 'Make it even'

President Biden should order a "serious cyberattack" on Russia in response to hackers targeting hundreds of US companies , Sen. John Kennedy (R-La.) said Wednesday … 2021-07-08 03:45 3KB nypost.com

364

0.9

Sergeant killed in C-130 plane crash supposed to retire in 2023, says wife

MANILA - One of the soldiers who perished in the C-130 transport plane that crashed in Sulu on Sunday was planning to retire in two years time, his family said Thursday. 2021-07-08 03:44 4KB news.abs-cbn.com

365

0.0

Chinese warplane enters Taiwan's air defence zone,4th incursion this month

Read more about Chinese warplane enters Taiwan's air defence zone, 4th incursion this month on Business Standard. A Chinese warplane entered Taiwan's air defence identification zone (ADIZ) on Wednesday morning, marking the fourth such intrusion this month 2021-07-08 03:44 2KB www.business-standard.com

366

0.6

JEE Main session 3 application process ends today for Paper 1 (BE/BTech); here's how to apply

The National Testing Agency (NTA) will close the online application window today for the third session of the Joint Entrance Exam (JEE) Main 2021. 2021-07-08 03:41 2KB scroll.in

367

0.1

Ashton Kutcher says China can 'create a problem' via TikTok in the South China Sea

Ashton Kutcher has a strong opinion about China 's influence via social media . The 43-year-old actor recently appeared on the American Optimist YouTube … 2021-07-08 03:41 2KB www.foxnews.com

368

0.6

Juris praised by Swing Out Sister's Andy Connell: 'She's doing a splendid job'

Juris could not help feeling giddy and having goosebumps after she was praised by pop duo Swing Out Sister's Andy Connell. "She's doing a splendid … 2021-07-08 03:40 1KB entertainment.inquirer.net

369

85.6

Bodies of brothers, ages 6 and 3, and their father identified after being found dead Monday in Algona

Brothers Logan Phelon, 6, and Seth Phelon, 3, were found by authorities Monday with their father, Christopher Phelon; all had died by gunshot wounds. 2021-07-08 03:40 1KB eu.desmoinesregister.com

370

1.1

Hyderabad: Bride-to-be dies after concrete portion of shopping complex falls on her

Hyderabad: In a tragic incident, a bride-to-be died on Tuesday night after a portion of concrete fell on her at a shopping complex in Hyderabad. This 2021-07-08 03:39 1KB www.siasat.com

371

1.2

Peacock gunned down after Craigslist ad took out hit on the bird: reports

Was it fowl play? A peacock that had been a staple in a California neighborhood for years was found shot dead — after someone posted … 2021-07-08 03:39 2KB nypost.com

372

0.4

Known for home lending dominance, Rocket Cos. looks to autos to help fuel growth

Rocket Companies\u00a0Inc. may be best known for its dominance in mortgage lending, but over the last few years it's quietly been expanding\u00a0its reach into the\u00a0business of its hometown: autos. 2021-07-08 03:39 6KB eu.detroitnews.com

373

0.7

Churches burned to the ground in Canada in 'anti-church hate crime wave'

At least 20 churches in Canada have been burned or vandalized, and Rebel News founder Ezra Levant questioned Canadian Prime Minister Justin Trudeau's response … 2021-07-08 03:39 1KB www.foxnews.com

374

3.8

AirAsia continues digital push after acquiring Go-Jek's Thai business

Malaysia-based low cost carrier AirAsia will buy Indonesian super app Go-Jek's Thailand business as it continues to strengthen its digital business. 2021-07-08 03:39 881Bytes www.thedrum.com

375

0.7

Seattle sets record with season-opening 13-game unbeaten run

SEATTLE (AP) — Kelyn Rowe and Raúl Ruidíaz scored and the Seattle Sounders ran their season-opening undefeated streak to an MLS-record 13 games… 2021-07-08 03:38 1KB wtop.com

376

0.8

Side-swiping incident on I-94 sparks road-rage shooting, state police say

A preliminary investigation found that two cars on Interstate 94 and 12 Mile \ 2021-07-08 03:36 2KB eu.detroitnews.com

377

0.0

Ibram X. Kendi: 'To Be Racist Is to Constantly, Consistently Deny… Like Donald Trump'

"To be antiracist is to admit the times which we're being racist," said Critical Race Theory activist Ibram X. Kendi during an American Federation … 2021-07-08 03:36 8KB www.breitbart.com

378

1.0

Chicago Grammar School art teacher charged with sexually abusing 2 students

An art teacher at Chicago Grammar School on the Near North Side has been charged with sexually abusing two girls for years, prosecutors said. 2021-07-08 03:36 1KB abc7chicago.com

379

0.4

Purpose At Work: How Starbucks Scales Impact By Listening To All The Stakeholders In Our Shared Future

Starbucks Corporation, the American multinational headquartered in Seattle, Washington, is the world's largest coffeehouse chain. Celebrating its 50th year in business, it boasts 400,000 associates at more than 33,000 stores in 80+ countries. 2021-07-08 03:36 19KB www.forbes.com

380

0.1

Israel entry at Cannes confronts 'censorship of the soul'

The rising star of Israeli cinema Nadav Lapid launched a blistering attack on censorship in his country with Cannes entry "Ahed's Knee" on Wednesday, telling AFP … 2021-07-08 03:32 3KB entertainment.inquirer.net

381

0.2

Where To Dance Near Zyg And Choppy In 'Fortnite'

Here's where to find and dance next to Zyg and Choppy in Fortnite for the Season 7, Week 5 challenges. 2021-07-08 03:32 2KB www.forbes.com

382

0.6

Anti-Israel Activists in NYC Marked July 4 by Burning, Spitting on American, Israeli Flags

In a clip that has garnered tens of thousands of views over the last few days, a group of anti-Israel protesters are seen gathering … 2021-07-08 03:31 7KB www.breitbart.com

383

0.5

Wanted: Teens. Metro Detroit's youngest workers in high demand for summer jobs

As businesses try to staff up with the economy reopened, they are courting teens to fill holes in staffing caused by a national labor shortage. 2021-07-08 03:30 5KB eu.detroitnews.com

384

0.6

Guerrero and Bichette carry Blue Jays past Orioles 10-2

Vladimir Guerrero Jr. had three hits and drove in two runs to increase his major league-leading RBI total to 73, Bo Bichette homered and the Toronto Blue Jays breezed past the Baltimore Orioles 10-2 Wednesday night. 2021-07-08 03:30 5KB wtop.com

385

0.2

How the pandemic has allowed governments to step up efforts to police their citizens' thoughts

Worldwide, the cult of intolerance is growing, with the powerful seeking to silence those they disagree with. 2021-07-08 03:30 10KB scroll.in

386

0.0

Chinese authorities lock down border town as Myanmar battles outbreak

Read more about Chinese authorities lock down border town as Myanmar battles outbreak on Business Standard. Chinese authorities locked down a city bordering Myanmar on Wednesday, shutting most businesses and requiring residents to stay at home as a fresh outbreak of Covid-19 expanded 2021-07-08 03:27 3KB www.business-standard.com

387

0.0

This 'pre-boot camp' project helps teach young men about the military

The boys involved in the project have often come from difficult and risky life situations but work hand-in-hand with the Division for the Advancement … 2021-07-08 03:26 760Bytes www.jpost.com

388

0.0

Brian Austin Green Reacts To Megan Fox's 'Petty' Comment On Sharna Burgess Kissing Photo

Brian Austin Green is finally reacting to Megan Fox's comment on his new PDA pic with Sharna Burgess. 2021-07-08 03:26 2KB hollywoodlife.com

389

0.1

Revolution's rally falls short in 3-2 loss to Toronto FC

Back-up keeper Brad Knighton struggled in his 2021 debut in place of Matt Turner. 2021-07-08 03:23 3KB www.bostonherald.com

390

0.3

Proceeds From Support Surfside 5K To Help Victims Of Tragedy

Victory Sports and Runner's Depot are partnering for what is being called the "Support Surfside 5K." 2021-07-08 03:22 1KB miami.cbslocal.com

391

1.9

116 Oregonians died as result of Pacific Northwest heatwave

The Oregon State Medical Examiner made the grim announcement on Wednesday that 116 people died in the state due to effects stemming from the heat wave that encompassed the Pacific Northwest last last month. 2021-07-08 03:22 1KB www.nydailynews.com

392

1.6

3 wounded,1 critically, in East Garfield Park shooting

They were on the sidewalk about 7:30 p.m. when someone opened fire in the 3500 block of West Lake Street. 2021-07-08 03:20 1KB chicago.suntimes.com

393

0.1

Investigation finds no racial bias by employee who cut biracial girl's hair, Michigan school district says

An investigation at a Michigan school determined there was no racial bias at play after a staff member cut a young bi-racial girl's hair, the school district announced on Friday. 2021-07-08 03:20 5KB edition.cnn.com

394

0.5

China fear 'Terror group' in Xinjiang amid US withdrawal

Amid the ongoing US troop withdrawal from Afghanistan China is worried about the instability to come in the country a revival of the East Turkestan Islamic Mo 2021-07-08 03:18 5KB www.bignewsnetwork.com

395

0.6

A Politicized Justice Department

The Democratic Party's No. 1 priority is to pass a voting "reform" bill that would federalize elections under rules favorable to Democratic candidates. It's … 2021-07-08 03:16 5KB townhall.com

396

0.2

What New York City Taught Us About Ranked Choice Voting and the Democratic Party

The Eric Adams victory has lessons for how candidates can win under the system. Hint: Running in tandem with others is overrated. The Eric Adams victory has lessons for how candidates can win under the system. Hint: Running in tandem with others is overrated. 2021-07-08 03:16 9KB washingtonmonthly.com

397

0.5

Samuel Alito's Boundless Contempt for Democracy

Fully unmoored from legal reasoning, the justice's voting rights ruling is cynical and un-American. 2021-07-08 03:16 11KB newrepublic.com

398

0.4

Welcome to Hard Reality, Progressives

On the menu today: On the local level in New York City, in Congress, and on the world stage, Democrats are belatedly realizing that progressive … 2021-07-08 03:16 10KB www.nationalreview.com

399

0.2

The Left's Independence Day Gift to Conservatives

On July 4 this year, liberal media declared independence from America's most treasured cultural symbols.  While media undermining of Independence... On July 4 this year, progressive media declared independence from America's most treasured cultural symbols. 2021-07-08 03:16 4KB spectator.org

400

0.2

Election fraud is the GOP's new fundamentalism

When I say "fundamentalism" here I don't mean any religious movement . Rather, I'm thinking of an intellectual style which can be found in any … 2021-07-08 03:16 6KB theweek.com

401

2.2

Bishop critical of Duterte drug war is new CBCP president

A Catholic bishop who once received death threats for speaking out against the Duterte administration's war on drugs has been elected president of the Catholic Bishops Conference of the Philippines. 2021-07-08 03:15 2KB news.abs-cbn.com

402

0.3

Veteran RB Named Steelers' Leading Cut Candidate: Analysts

The Steelers have several running backs whose jobs appear to be at risk this summer. 2021-07-08 03:15 3KB heavy.com

403

2.7

Man in critical condition after shooting on Cole Ridge Court in Winston-Salem

WINSTON-SALEM, N.C. (WGHP) — A man was taken to the hospital after a shooting in Winston-Salem on Wednesday night, according to a news release from Winston-Salem police. Officers were on Cole Road at 9:19 p.m. when they heard multiple gunshots. When officers investigated, they found a victim with multiple gunshot wounds to the upper chest […] 2021-07-08 03:15 1KB myfox8.com

404

0.6

Bengal education minister meets VCs on admission in undergraduate courses

Read more about Bengal education minister meets VCs on admission in undergraduate courses on Business Standard. West Bengal Education Minister Bratya Basu on Wednesday held a meeting with Vice Chancellors of state-run universities to decide on the modalities of admission to undergraduate courses 2021-07-08 03:15 2KB www.business-standard.com

405

0.3

When the Shiv Sena attacked Dilip Kumar for supporting Deepa Mehta's 'Fire'

The legend filed a writ petition along with the director in the Bombay High Court, earning him the Shiv Sena's wrath. 2021-07-08 03:15 6KB scroll.in

406

0.0

Border Stores In Canada Fight For A Slice Of $400 Million Tourism Fund

Many independent border duty-free retailers have fallen through the cracks of Canada's various Covid-19 financial relief packages and now seek federal support to prevent closures. 2021-07-08 03:12 5KB www.forbes.com

407

0.1

Sun Valley Scene: Jeff Bezos Shows Up, the Murdochs Don't and Shopify, Stripe Chiefs Impress

Attendance was strong for the first day of the Allen & Co. gathering, which focused on leadership and global economic trends. 2021-07-08 03:12 6KB variety.com

408

0.0

Obi Toppin's offseason sets up Year 2 jump: 'Be a sponge'

Obi Toppin didn't get much of a chance to prepare for his rookie season because of the pandemic. Drafted with the No. 8 pick in … 2021-07-08 03:11 3KB nypost.com

409

0.0

Japanese official warns Japan will defend Taiwan against China

A Japanese official has warned that if China invades Taiwan the Japanese would come to the island nation defense 2021-07-08 03:10 3KB www.bignewsnetwork.com

410

0.2

Ghaziabad district gets third oxygen plant with capacity of 333 LMP

Read more about Ghaziabad district gets third oxygen plant with capacity of 333 LMP on Business Standard. A oxygen plant with a capacity of 333 litres per minute (LMP) was inaugurated in this district of Uttar Pradesh, officials said 2021-07-08 03:09 2KB www.business-standard.com

411

0.2

Trading strategies for nickel and lead by Tradebulls Securities

Read more about Trading strategies for nickel and lead by Tradebulls Securities on Business Standard. Any breach below 1,340-1,350 would crash Nickel's prices till 1,300 2021-07-08 03:08 3KB www.business-standard.com

412

0.2

'Free Britney Spears' Lawyer Argues Singer Shouldn't Need Evaluation To End Conservatorship

'Free Britney' lawyer Lisa MacCarley says Britney Spears should not need an evaluation to end her conservatorship. 2021-07-08 03:06 4KB hollywoodlife.com

413

1.9

Jerusalem police to step up security on Mount of Olives

Majority of attacks around the cemetery have taken place on its overcrowded, narrow roads. Over the years, attacks have been so striking that many visitors … 2021-07-08 03:02 741Bytes www.jpost.com

414

0.4

Stephen Schaefer's Hollywood & Mine

Ahmir 'Questlove' Thompson's 'Summer of Soul (…Or, When the Revolution Could Not Be Televised),' a film about the 1969 Harlem Cultural festival, has gotten raves [100% Audience Score, Rotten Tomatoes].  Although a directorial feature debut, 'Summer of Soul' manages to be so much more than a sit back and enjoy the show movie.  Sure, this […] 2021-07-08 03:01 12KB www.bostonherald.com
Articles
DC5n United States mix in english 414 articles, created at 2021-07-08 12:04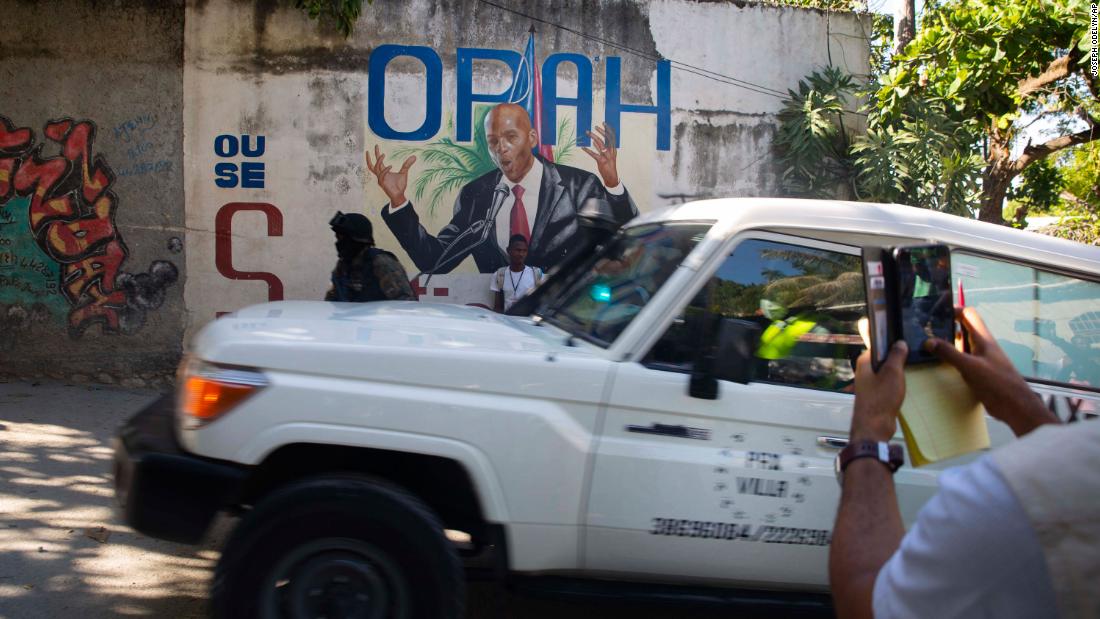 Speaking to CNN en Español on Wednesday night, Ambassador Bocchit Edmond said the suspects were foreigners and Haitian National Police were in the process of determining their nationalities. "We are trying to move forward and see how we can identify more of those who participated in this horrible act," he said. It comes after President Moise was killed during an attack on his private residence early on Wednesday. The attackers stormed Moise's home at around 1 a.m. and fatally wounded the head of state. Haiti's first lady, Martine Moise, was shot in the attack and was evacuated to a hospital in Miami for treatment, according to Edmond, who said her condition is stable but critical. Images showed the first lady on a stretcher arriving at Jackson Health System's Ryder Trauma Center in Miami. Moise's death takes place against a background of extreme violence in Haitian capital Port-au-Prince that has claimed the lives of many citizens and escalated notably in June. Acting Prime Minister Claude Joseph, who declared a state of seige in the country, described the assassination as a "heinous, inhumane and barbaric act" and pleaded with citizens to remain calm. Police have not publicly identified the suspected attackers and little is known about who carried out the assassination. Ambassador Edmond said he believed the suspects received assistance from Haitian nationals due to vehicles they used to get to the presidential residence where the President was killed. He had earlier referred to them as "mercenaries" and "well-trained killers." Video from the scene showed them speaking Spanish and they presented themselves as Drug and Enforcement Administration (DEA) Agents, he said. "I believe they are fake DEA agents," he told reporters Wednesday. "We don't know how they came in," Edmond said, adding that they did not know if the attackers were still in the country. He said if they have left, it would be via a land border with the Dominican Republic because Haiti would have detected a plane leaving and the airport has been closed since the attack. He said the airport would reopen "once we have this situation under control." The state of siege is the middle of three levels of emergency under Haitian law, alongside the lower "state of emergency" and the highest level referred to as the "state of war." Under the state of siege regime, national borders are closed and martial law temporarily is imposed, with Haiti's military and national police empowered to enforce the law. Succession unclear Moise,53, was a former banana exporter and divisive figure in Haitian politics. He spent most of the past year waging a political war with the opposition over the terms of his presidency. For now, it isn't immediately clear who will replace him. Judge Jean Wilner Morin, President of the National Association of Haitian Judges, told CNN the line of presidential succession in the country is now murky. Haiti's President of the Supreme Court would normally be next in line, but he recently died of Covid-19. For the acting Prime Minister Joseph to formally replace the President, he would have to be approved by Haiti's parliament, said Morin. But without recent elections, the parliament is effectively defunct. Throughout his presidency, Moise had repeatedly failed to hold elections at local and national levels, leaving much of the country's governing infrastructure empty. A constitutional referendum is set to be held in September, alongside the presidential and legislative elections. Municipal and local elections have been scheduled for January 16, 2022, the official electoral calendar also showed. Many in the country had disputed Moise's right to continue serving in the presidency this year. Moise's private residence is in Petion-Ville, in Haiti's capital Port-au-Prince. While the US, United Nations and Organization of American States supported his claim to a fifth year in office, critics say he should have stepped down on February 7, citing a constitutional provision that starts the clock once a president is elected, rather than when he takes office. Moise, however, claimed his five-year term should end in 2022 because he wasn't sworn in until February 2017. His inauguration was delayed over allegations of voter fraud during the 2015 election, which led to a presidential runoff that was postponed twice over what authorities called threats and "security concerns." Worsening situation Haiti's capital has been reeling from violence for weeks, with rival groups battling one another or the police for control of the streets, displacing tens of thousands of people and worsening the country's humanitarian crisis. Ex-police officer Jimmy Cherizier last week vowed before local media to carry out a "revolution" in the city. Meanwhile, the coronavirus pandemic has been worsening in Haiti. The country is one of only a handful across the world that have not yet started vaccinating against the virus. Last month, the Pan American Health Organization (PAHO) warned that the response in the country must be scaled up dramatically to cope with sharply escalating cases, hospitalizations and deaths. Haiti has reported more than 19,000 Covid-19 cases and 467 deaths, according to the Johns Hopkins University tally. At the same time, the impoverished Caribbean nation is facing a dire economic situation. Its economy had been contracting even before the pandemic and shrunk further 3.8% in 2020, with about 60% of the population now living in poverty, according to the World Bank. UNICEF, the United Nations' children's agency, said in May that severe acute childhood malnutrition is expected to more than double in Haiti this year as it deals with rising violence, Covid-19 and a lack of access to essential services.

4 suspected in assassination of Haitian president killed,2 more arrested
nydailynews.com
UN Security Council condemns assassination of Haitian president
bignewsnetwork.com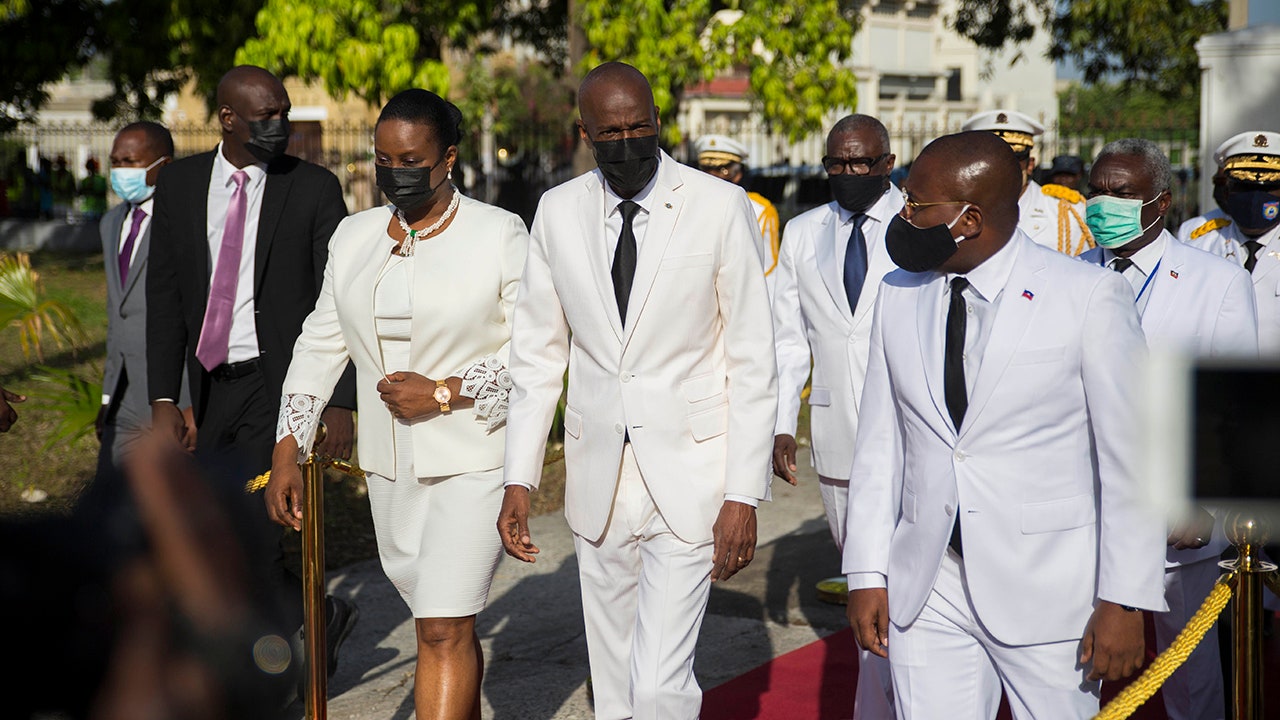 Haiti assassination has country on edge, assassins 'well trained' commandos
foxnews.com
Four of Haitian president's suspected killers dead, two arrested
bignewsnetwork.com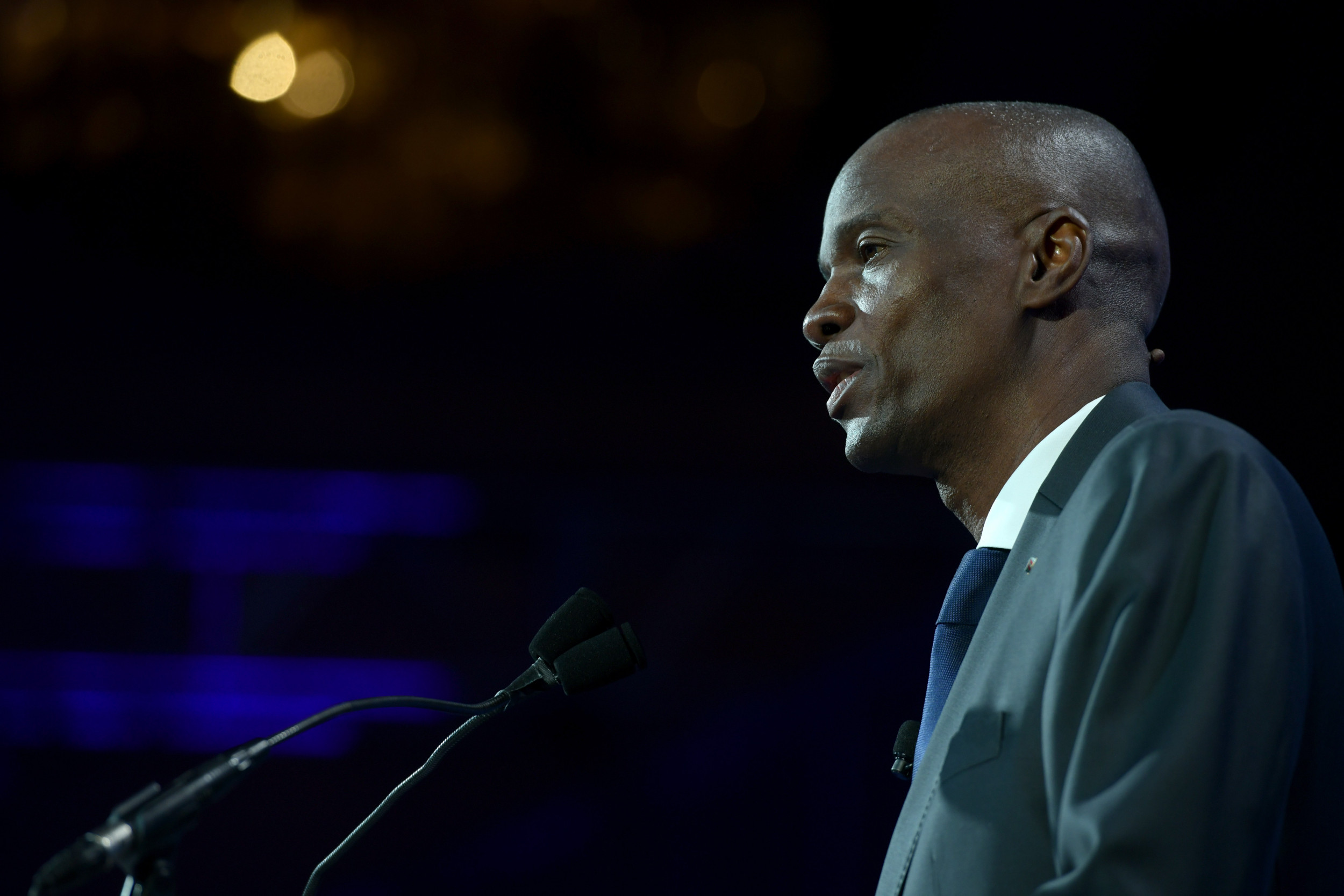 Haitian Police Killed Four Suspects, Arrested Two in Assassination of Jovenel Moïse
newsweek.com
Haiti's future uncertain after brazen slaying of president
wtop.com
EXPLAINER: Assassination threatens more chaos for Haiti
wtop.com
Haitian Police Kill Four, Arrest Two Suspected Killers Of Country's President
dailycaller.com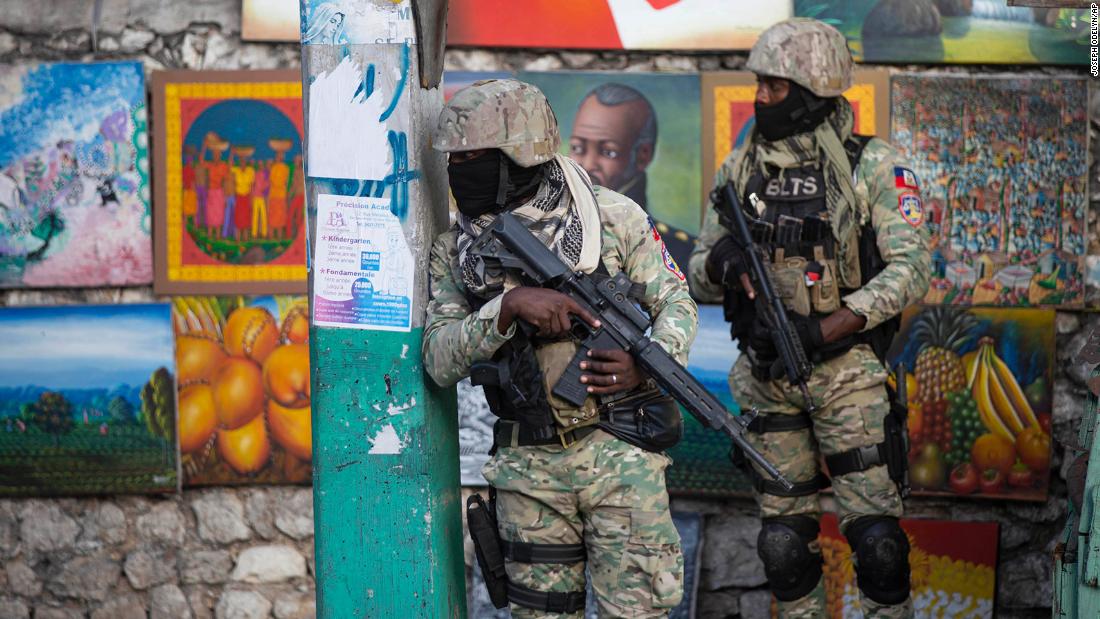 Moïse's assassination is a tragic reminder of Haiti's unraveling democracy
edition.cnn.com
Wife of assassinated Haitian president taken to Florida for treatment
thehill.com
Jovenel Moïse's assassination: Haitian security forces kill four suspects, detain two
scroll.in
4 killed as Haiti police battle gunmen who killed president
newsinfo.inquirer.net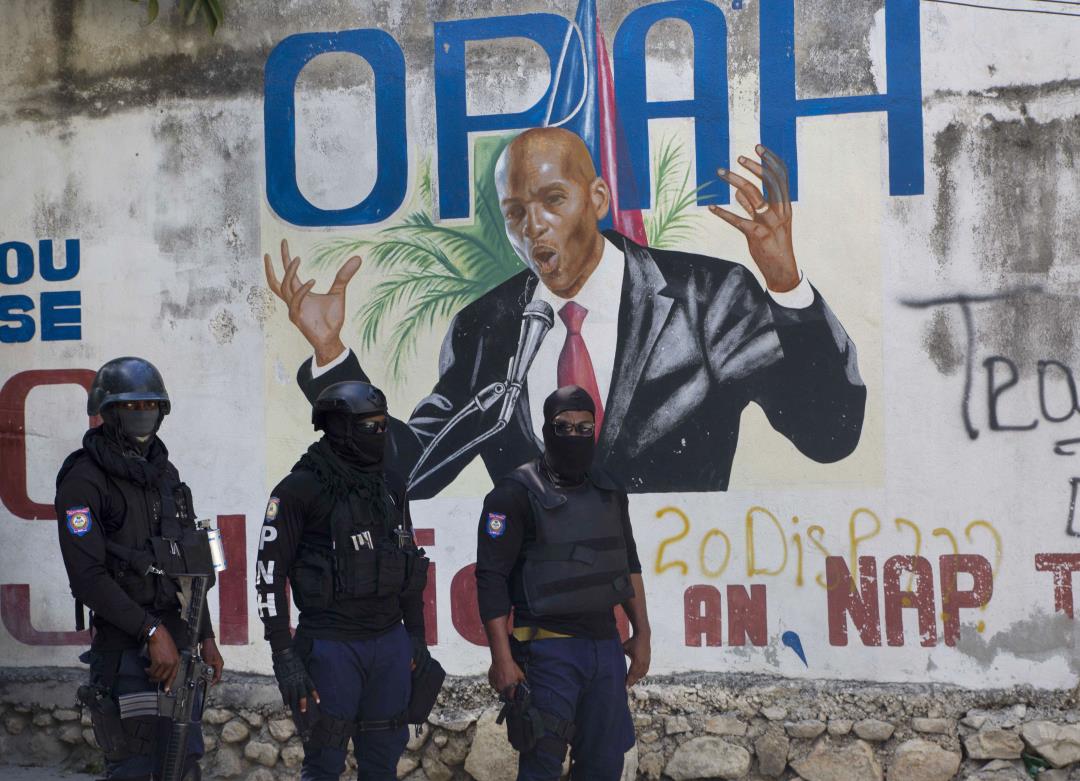 Assassins Who Killed Moise Allegedly Posed as DEA Agents
newser.com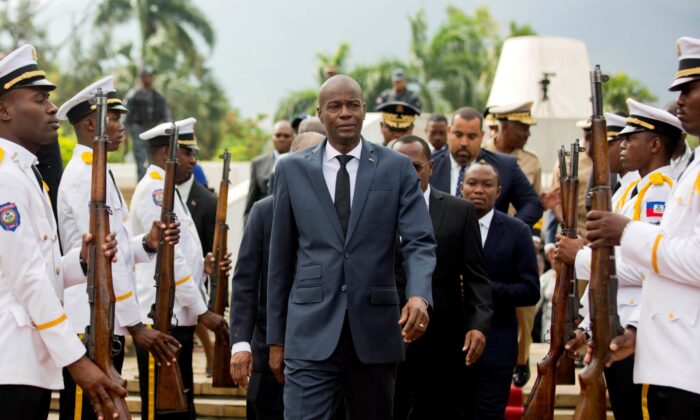 US Condemns 'Heinous' Assassination of Haitian Leader, Says It Is Ready to Help
theepochtimes.com
EXPLAINER: Assassination threatens more chaos for Haiti
abcnews.go.com
Haiti's future uncertain after brazen slaying of president
lasvegassun.com
4 suspects in the assassination of Haiti's president were killed by police in a gun battle and 2 have been arrested
businessinsider.com
July 8 (UPI) -- The global death toll to the coronavirus pandemic has topped 4 million lives lost as the World Health Organization repeats its warning against vaccine nationalism. According to a live tracker of the virus by Johns Hopkins University, as of early Thursday 4,001,791 people have died and more than 185 million have been infected during the pandemic. Nearly 40% of those deaths can be attributed to the three countries of the United States, Brazil and India. The United States leads the world in deaths with 606,218 million followed by Brazil with 528,540 and India with 405,028 million. Mexico sits fourth with 234,192. The virus first emerged late December 2019 in the central Chinese city of Wuhan before infecting the world over. Vaccines have seen daily deaths drastically drop in countries that have rolled out campaigns with the United States seeing deaths fall from a high of more than 4,400 in January to 313 on Wednesday. According to Oxford University's Our World in Data project, more than 3.29 billion doses have been administered since the first vaccine was approved for use late last year. However, rich countries have been criticized for buying up all the available doses to inoculate their entire populations while poorer countries have yet to get their vaccine campaigns started. Only 1% of people in low-income countries have received at least one dose, the project said. The World Health Organization has for months chastised rich nations over the inequitable access to vaccines, and on Wednesday the U. N. health body's chief, Tedros Adhanom Ghebreyesus, said while rich countries are now loosening COVID-19 restrictions as if "the pandemic is already over," people in poor countries continue to battle fast-infecting variants. "Vaccine nationalism, where a handful of nations have taken the lion's share, is morally indefensible and an ineffective public health strategy against a respiratory virus that is mutating quickly and becoming increasingly effective at moving from human-to-human," he said during a media briefing on the pandemic. "At this stage in the pandemic, the fact that millions of health and care workers have still not been vaccinated is abhorrent." The variants, such as the highly contagious Delta strain, is winning the race against vaccines due to the inequitable production, distribution and access to vaccines, he said. "It didn't have to be this way," Tedros said, "and it doesn't have to be this way going forward."

Global COVID deaths hit 4 million amid rush to vaccinate
lasvegassun.com
Global Covid death toll exceeds 4 million, Hopkins data show
cnbc.com

Global COVID-19 deaths hit 4 million amid rush to vaccinate
pressherald.com
Haiti's political turmoil may hamper efforts to contain the virus, the W. H. O. says.
nytimes.com
As global COVID-19 deaths top 4 million, a suicide in Peru
wral.com
Global coronavirus death toll surpasses 4 million, Johns Hopkins University says
cbsnews.com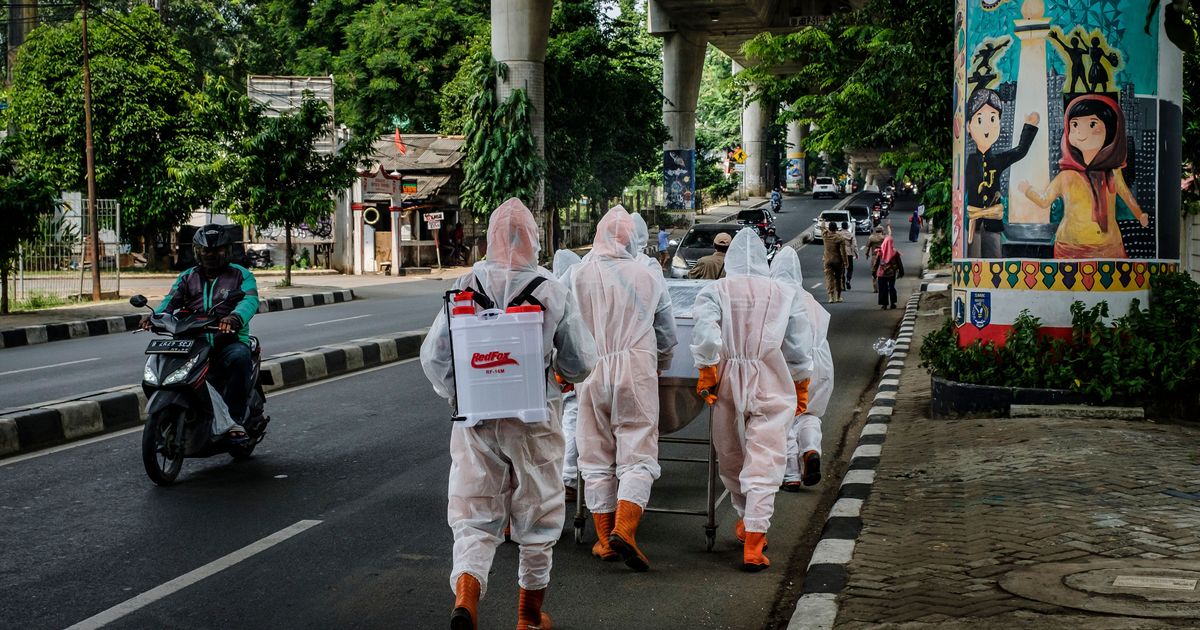 Global COVID Death Total Surpasses 4 Million
nymag.com
As global COVID-19 deaths top 4 million, a suicide in Peru
twincities.com
Global Covid-19 deaths reach 4 mn as India's numbers eclipse US, UK
business-standard.com
Global COVID-19 deaths hit 4 million amid rush to vaccinate
foxnews.com
Global COVID-19 death toll tops 4 million
nypost.com
As global COVID-19 deaths top 4 million, a suicide in Peru
wtop.com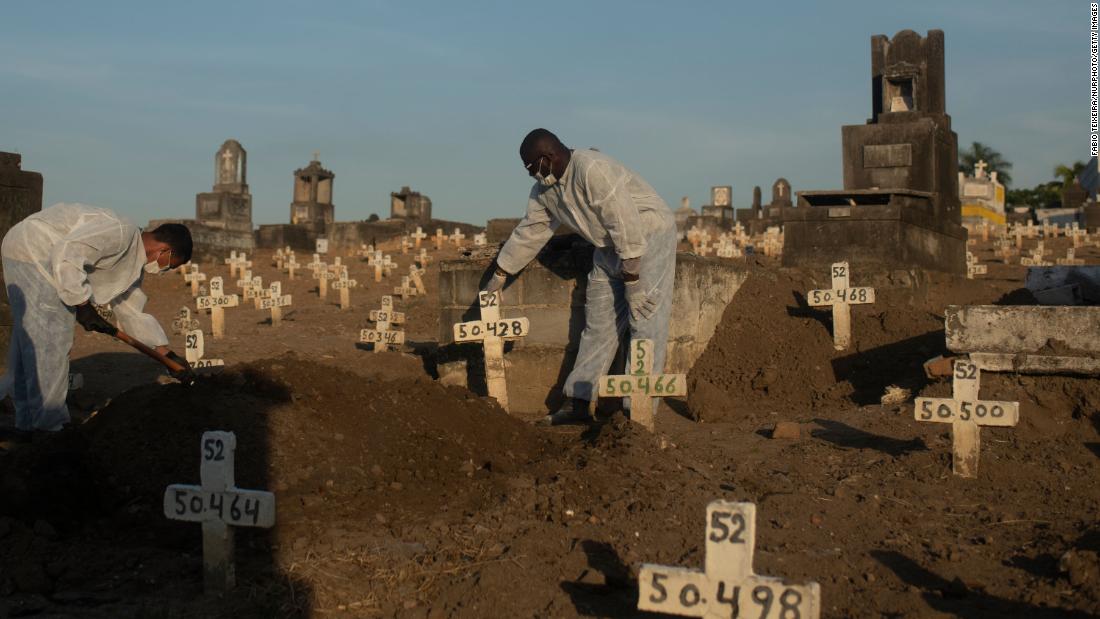 Global Covid-19 death toll surpasses 4 million
edition.cnn.com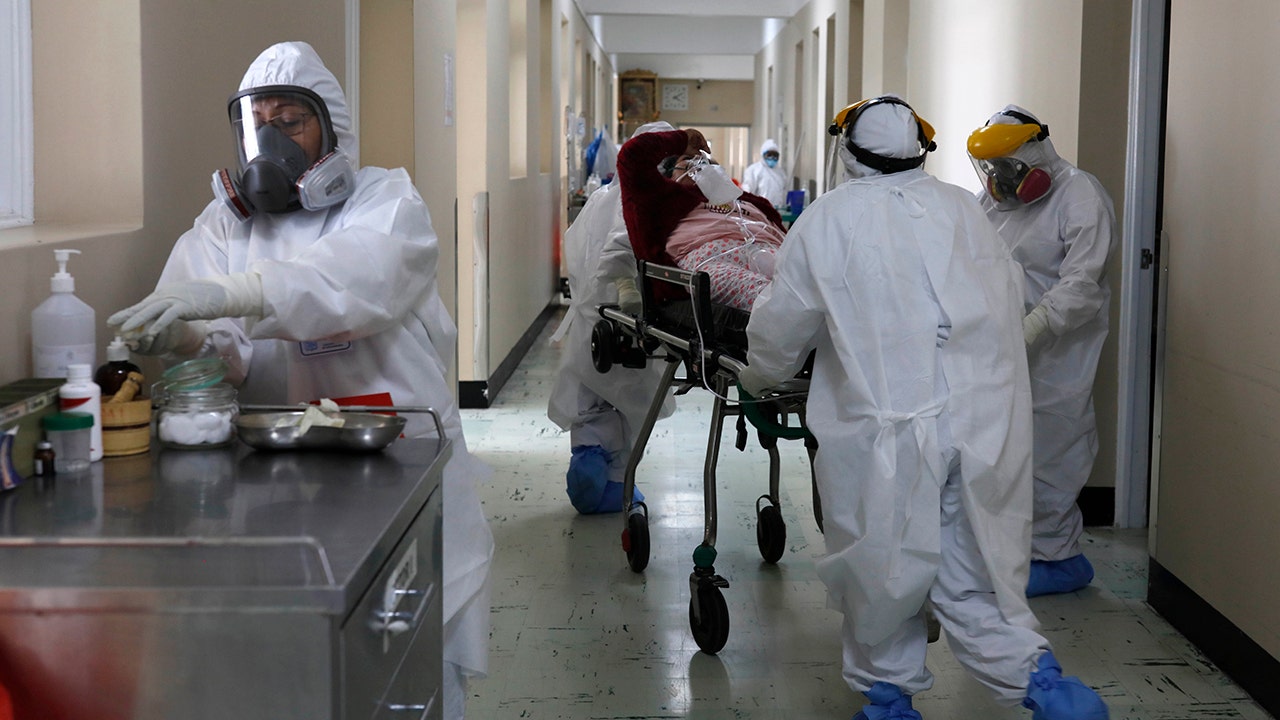 Coronavirus death toll hits 4 million worldwide as Delta variant spreads
foxnews.com
Explained: Why India is protesting EU's 'discriminatory' carbon border tax
business-standard.com
Global Covid-19 death toll surpasses 4 million
edition.cnn.com
As global COVID-19 deaths top 4 million, a suicide in Peru
twincities.com
Fans celebrated outside of the Amalie Arena in Tampa, Florida on Wednesday night after the Tampa Bay Lightning won their second straight Stanley Cup title, defeating the Montreal Canadiens 1-0 and winning the NHL finals 4 games to 1. (July 8)

Tampa Bay Lightning win Stanley Cup, defeating Montreal Canadiens 1-0 to claim back-to-back championships
cbsnews.com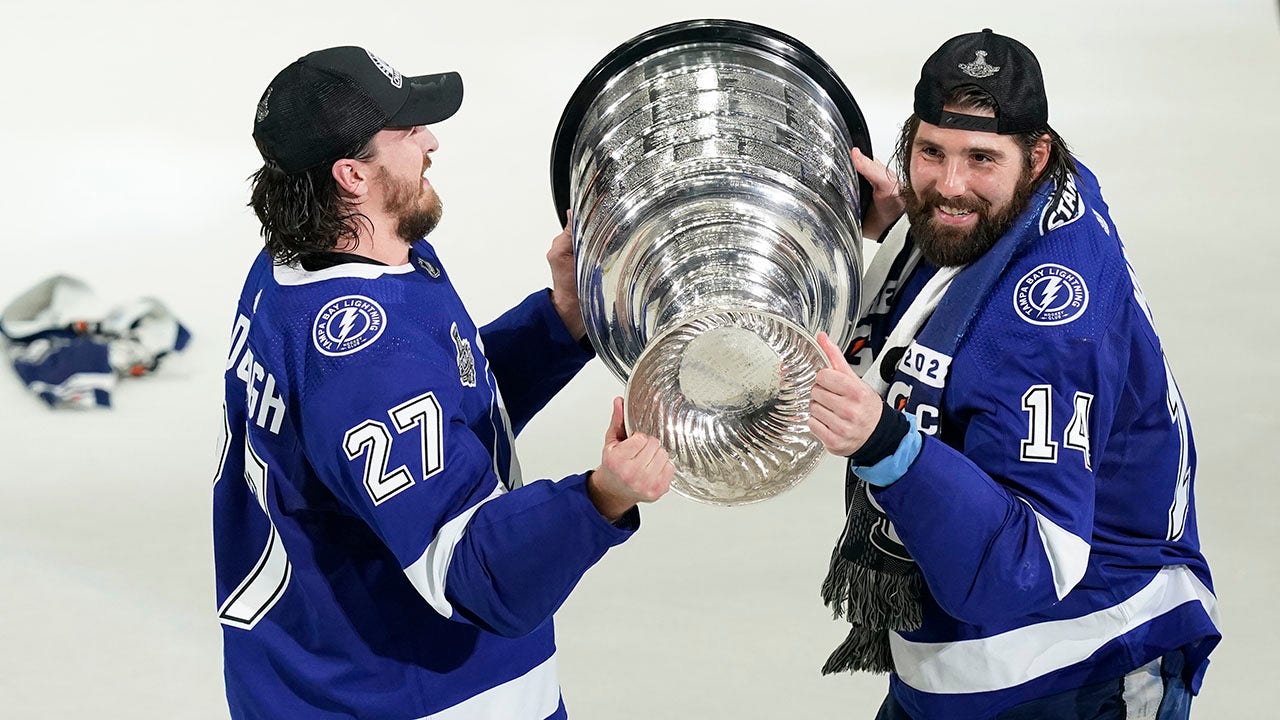 Tampa quickly crowned 'Champa Bay' after Lightning's second straight Stanley Cup title
foxnews.com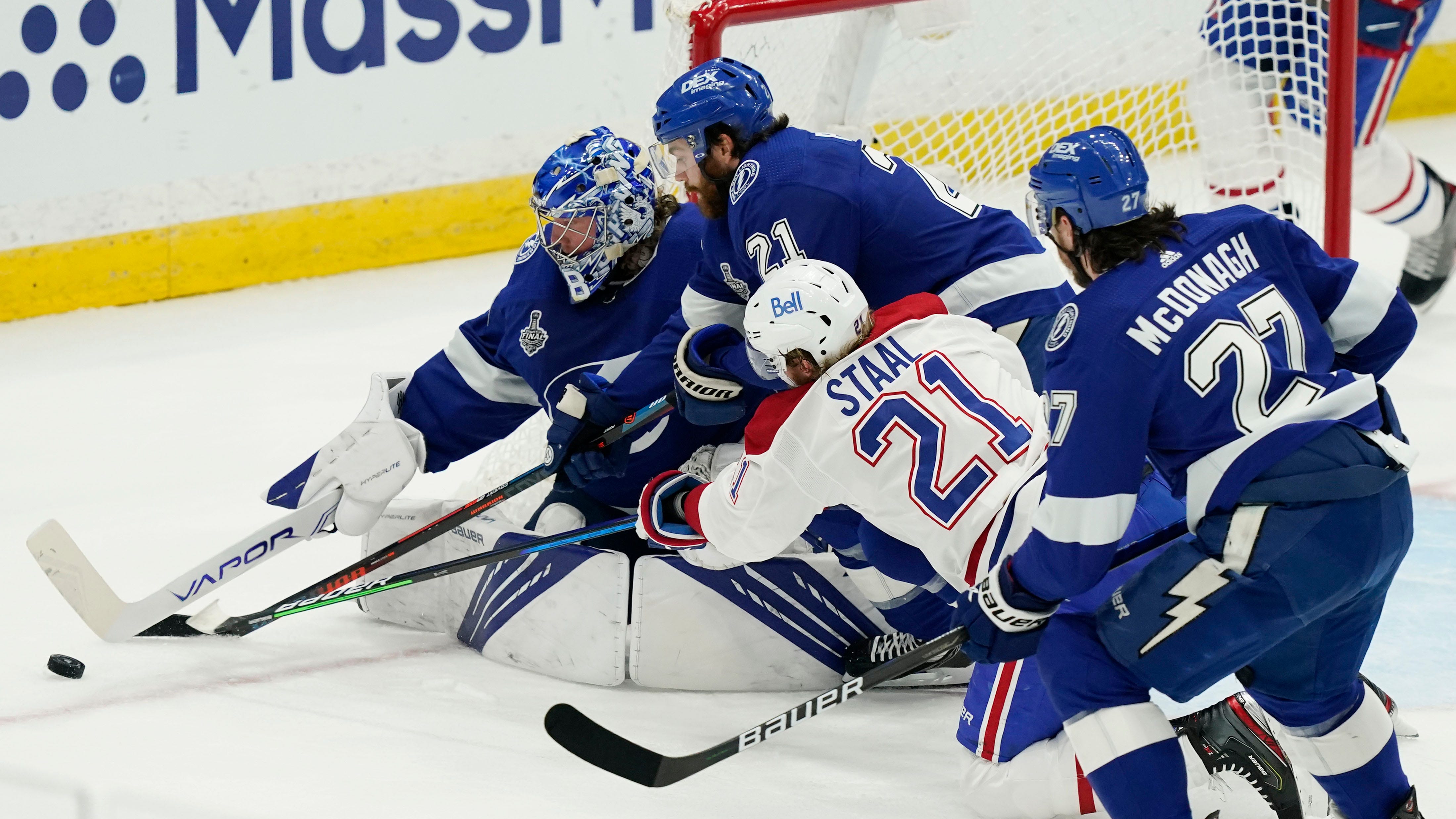 Lightning's Andrei Vasilevskiy named 2021 Conn Smythe Trophy winner
foxnews.com
Lightning strikes twice: Tampa Bay repeats as Stanley Cup champion
bostonherald.com
Tampa Bay Lightning repeat as Stanley Cup champions with Game 5 win against Montreal Canadiens
usatoday.com
Lightning strikes twice: Tampa Bay repeats as Cup champion
lasvegassun.com
Tampa Bay Lightning Beat Montreal Canadiens to Keep the Stanley Cup
nytimes.com
'Champa Bay' celebrates pro third title in less than a year
wtop.com
Lightning win 2nd straight Stanley Cup title, beat Canadiens in Game 5
abc7chicago.com
Nikita Kucherov doesn't hold back in press conference after Tampa Bay Lightning win Stanley Cup
usatoday.com
Lightning beat Canadiens in Game 5, repeat as Stanley Cup champions
upi.com
Canadiens fall short in losing Cup Final to Lightning
wtop.com
Lightning close out Canadiens, repeat as Stanley Cup champs
ocregister.com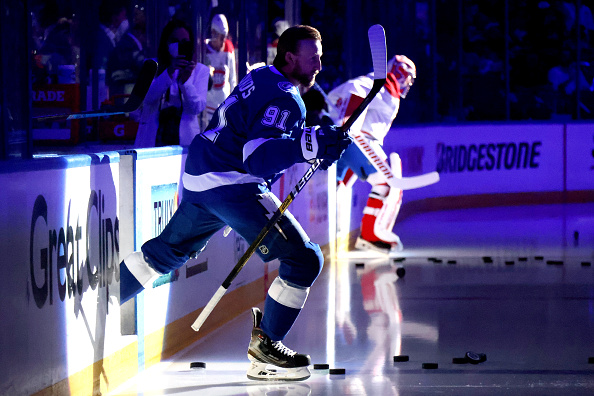 Arena Ice From Stanley Cup Finals Scraped to Make Beer For Tampa Bay Lighting Fans
newsweek.com
Emotional Brendan Gallagher says he takes nothing from 'moral victories' after Montreal Canadiens' loss in Stanley Cup Final
espn.com
Tampa Bay Lightning repeat as Stanley Cup champions with Game 5 win against Montreal Canadiens
eu.usatoday.com
Tampa Bay Lightning Win Second Straight Stanley Cup
thewrap.com
Tampa Bay Lightning close out Montreal Canadiens in Game 5 to win second straight Stanley Cup
espn.com
A U. S. appeals court on Wednesday suspended Rudy Giuliani, a former attorney for ex-President Donald Trump, from practicing law in Washington, D. C. The District of Columbia Court of Appeals issued the order citing the suspension of Giuliani's New York law license two weeks ago after a court found he had lied in arguing that the 2020 presidential election was stolen from Trump. The New York Appellate Division, citing the Jan.6 riot at the U. S. Capitol by Trump supporters, said Giuliani's eagerness to trumpet false claims threatened the public interest and could erode public confidence in the election process. After the June 24 ruling, Giuliani said he would go to court to fight the New York suspension.

Giuliani's DC law license suspended until NY case resolved
wtop.com
Rudy Giuliani's D. C. law license suspended
cbsnews.com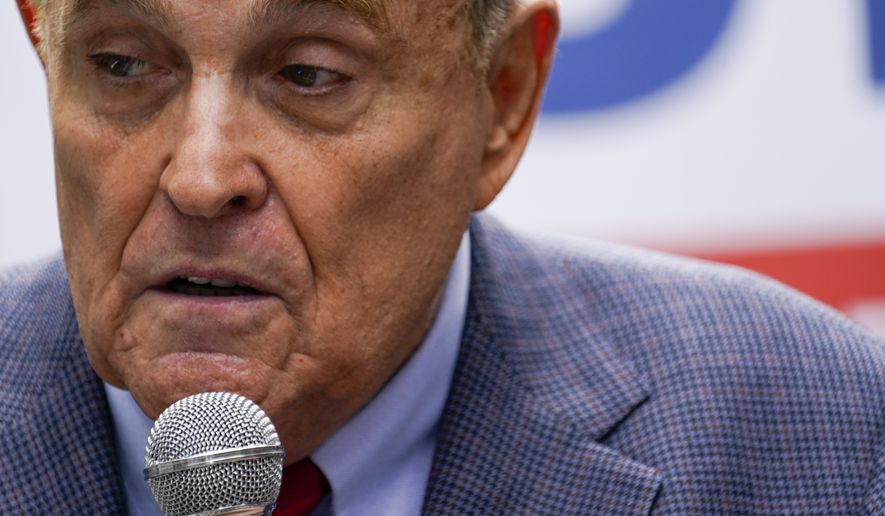 D. C. suspends Rudy Giuliani's law license until New York case is resolved
washingtontimes.com
An Appeals Court Has Suspended Rudy Giuliani's Ability To Practice Law In D. C.
npr.org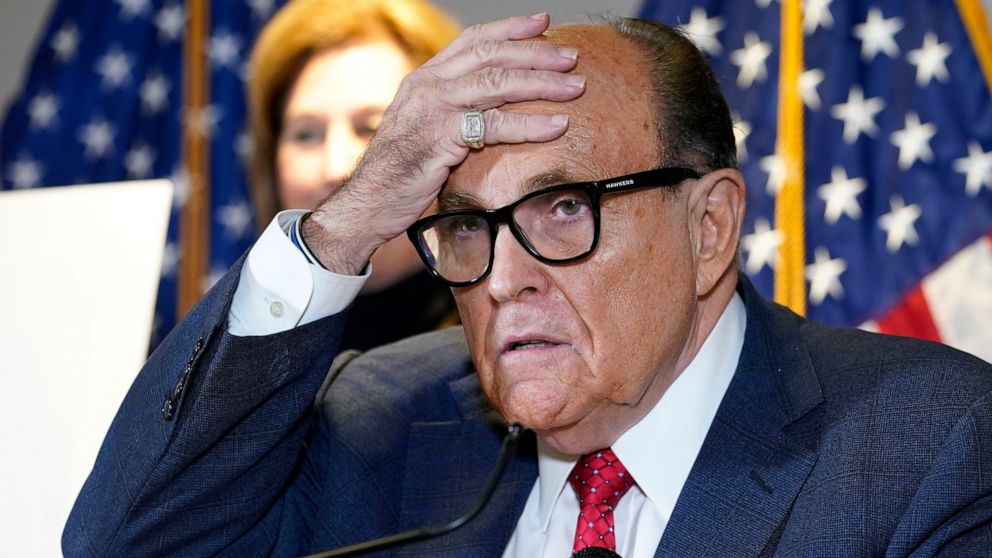 Giuliani's DC law license suspended until NY case resolved
abcnews.go.com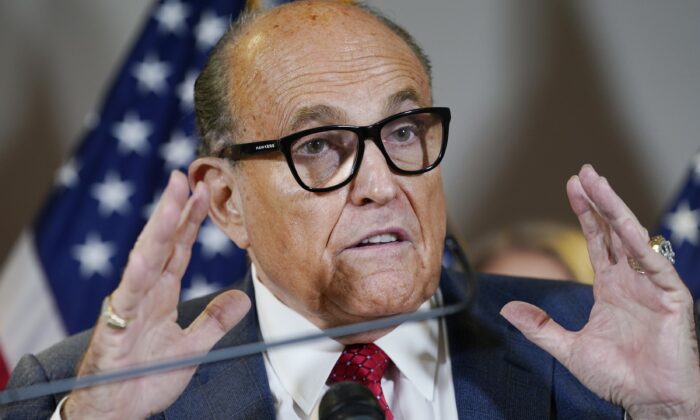 Rudy Giuliani's Law License in Washington DC Suspended
theepochtimes.com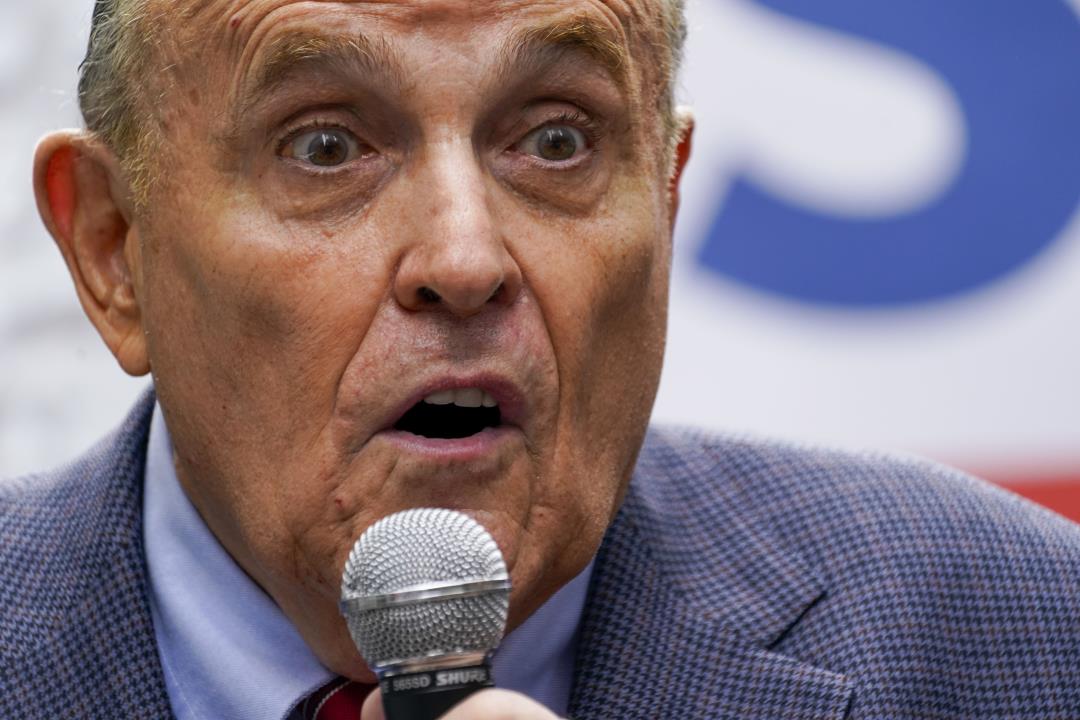 Giuliani Can't Practice Law in Washington, DC, Now
newser.com
. — South Florida officials on Wednesday called off the search for survivors of a June condominium tower collapse, saying there was no longer any hope of pulling someone alive from the ruins of the flattened building. Crews who have extracted the remains of 54 people from the mostly concrete and steel rubble of the Champlain Towers South during round-the-clock searches will transition to a recovery operation as of midnight eastern daylight time. "At this point we have truly exhausted every option in this search and rescue operation. Nothing we can do can bring back those who are lost," Miami-Dade County Mayor Daniella Levine Cava told an afternoon news conference. The remains of 18 more victims were removed from the pile of debris on Wednesday, leaving 86 people still missing of those believed to have been inside the Champlain Towers South when it abruptly caved in early on June 24. Officials say there is some possibility that some of those 86 people will be found elsewhere or have been double-counted. But during a private briefing with family members of the victims Ray Jadallah, assistant chief of Miami-Dade Fire Rescue, said there was "zero chance" that anyone else who had been in the tower that morning was still alive inside the mountain of rubble. Jadallah said rescue officials told family members that the way the 12-story building fell straight down, flattening the floors on top of each other, left almost no voids or spaces where a human being could have survived the impact. one has been pulled out alive since the first few hours after the tower fell and no signs of life have been detected since then by sophisticated equipment or trained dogs. Jadallah suggested during the news conference that few intact bodies were being extricated, describing the recoveries instead as "human remains." The pace at which crews were finding the deceased has accelerated since teams demolished a still-standing section of the building over the weekend, allowing greater access inside the ruins. Officials toppled that section with explosives over worries that Tropical Storm Elsa could knock it down as it lashed South Florida. The disaster site saw few effects of the storm on Wednesday as it battered the state's opposite coast. Investigators have not determined what caused the Champlain Towers South to fall apart without warning. Attention has been focused on a 2018 engineering report that warned of structural deficiencies. The disaster prompted officials across South Florida to study residential buildings for signs of structural weakness. Residents of a North Miami Beach condominium, Crestview Towers, were told to leave immediately last week after engineers found serious concrete and electrical problems. They have not been allowed to return as city officials try to determine if the building can be stabilized.

Tears, prayers mark end to search for Miami condo survivors
lasvegassun.com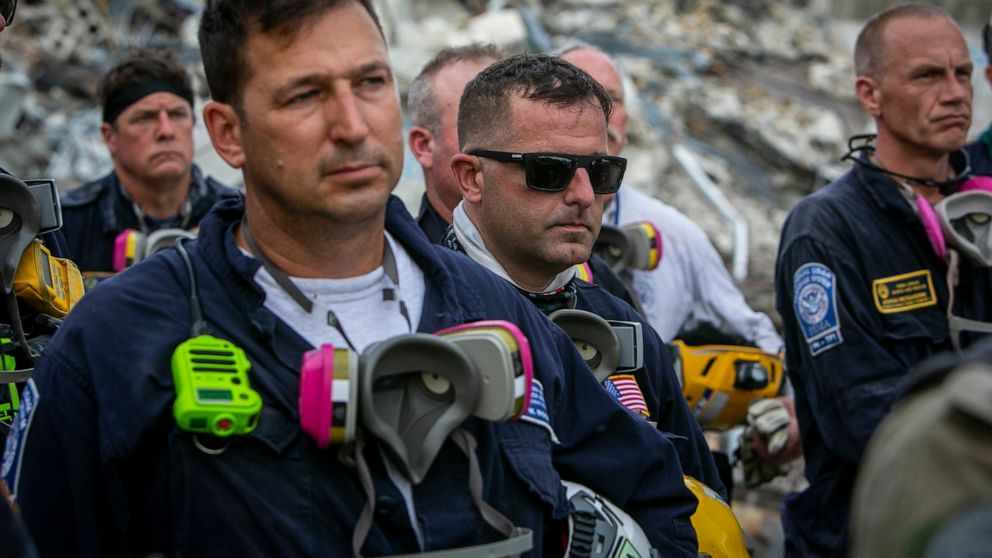 Tears, prayers mark end to search for Miami condo survivors
abcnews.go.com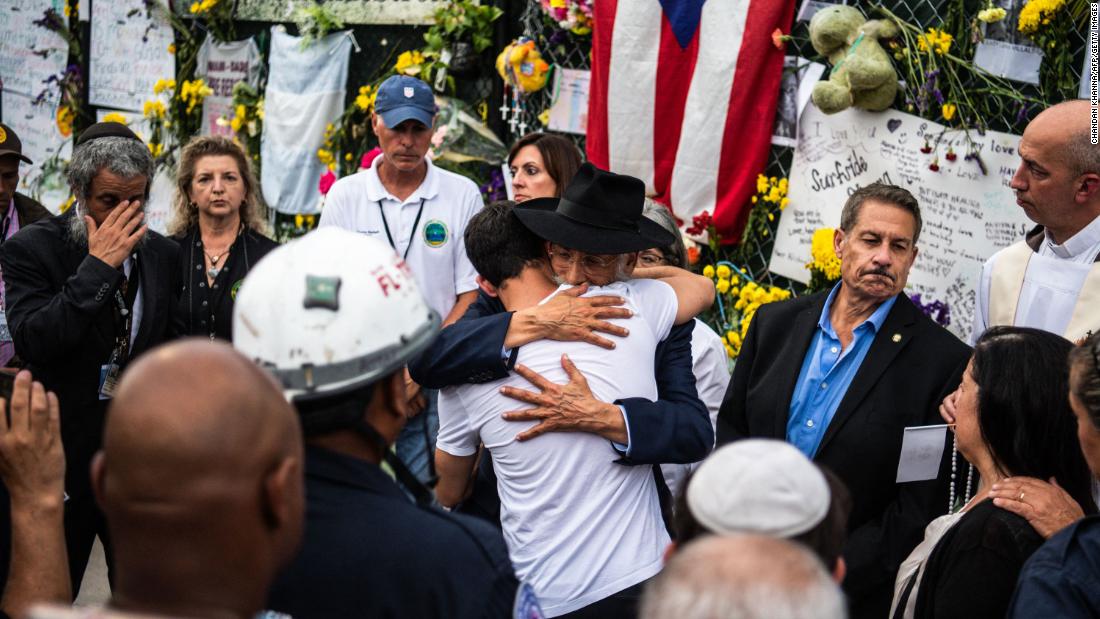 The Surfside community gathers for a memorial as search efforts turn from rescue to recovery
edition.cnn.com
Tears, prayers mark end to search for Miami condo survivors
wtop.com
Florida condo search, Biden on Afghanistan, Tropical Storm Elsa: 5 things to know Thursday
usatoday.com
Tears, prayers mark end to search for Miami condo survivors
wral.com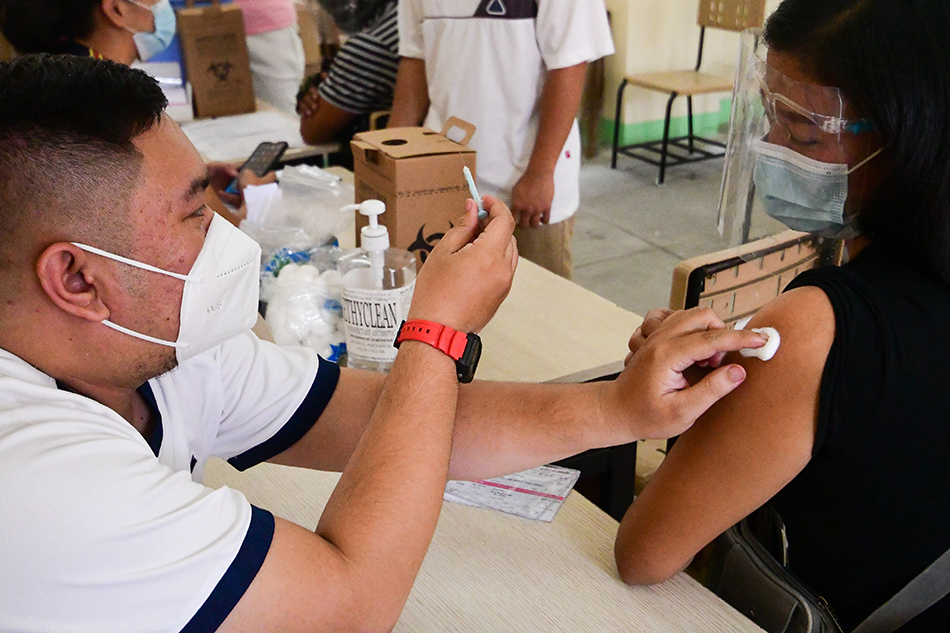 MANILA — Malacañang on Thursday said that some 3 million individuals in the country have been fully vaccinated against COVID-19, a figure that a government adviser acknowledged remained below government target. As of July 7, authorities have administered 12,489,777 doses of different COVID-19 vaccine brands. A total of 3,089,976 individuals have so far received 2 doses and are now "fully vaccinated", said Palace spokesman Harry Roque. "Conservative number pa po ito at inaasahan natin na tataas pa ang bilang 'pag dumating na ang mga numero mula sa mga lokal na pamahalaan at pribadong sektor," he said in a press briefing. (This is still a conservative number, and we expect the tally to go up when the numbers from the local governments and private sector come in.) The Philippines aims to vaccinate 58 to 70 million this year to safely reopen the economy, which last year suffered its worst postwar slump due to the coronavirus crisis. The latest number of fully vaccinated individuals in the country equate to about 4 percent of the maximum target population, noted Dr. Ted Herbosa, special adviser to the National Task Force Against COVID-19. "Mababa pa rin po 'yan," he said in a separate public briefing. About 90 percent or some 1.8 million out of 1.9 health workers, the top inoculation priority group, have been vaccinated, said Herbosa. However, only 29 percent of 9.8 million senior citizens have received at least one vaccine dose, he said. "Mataas ang hesitancy nakita namin among senior citizens. Sinasabi nila, matanda na raw sila... ibigay mo na sa bata yan," Herbosa said. (The hesitancy we saw among senior citizens is high. They say they are already old, give it to younger people.) He reminded the elderly that their age group faces a "high mortality" risk from COVID-19. "Kayo po ang talagang nangangailangan ng bakuna," he said. (You need the vaccines the most.) Herbosa said experts eye recommending the lifting of the anti-virus mask requirement once around 40 to 50 million people have been vaccinated. "Siguro magtiis muna tayo. Magsuot pa tayo ng mask, face shield, hugas ng kamay, umiwas sa matataong lugar," he said. (Perhaps we should endure for now. Let us wear masks and face shields, wash our hands frequently, and avoided crowded places.) The Philippines has the second highest COVID-19 tally in Southeast Asia, with some 1.4 million coronavirus cases.

Duque explains: Herd immunity means 70% of population 'fully vaccinated'
newsinfo.inquirer.net
Duterte names legislative assistant as adviser for political affairs
newsinfo.inquirer.net

Global COVID-19 deaths hit 4 million amid rush to vaccinate
pressherald.com
Global COVID-19 deaths hit 4 million amid rush to vaccinate
foxnews.com
Global COVID-19 death toll tops 4 million
nypost.com
Philippines reports full vaccination of over 3 million vs COVID-19
newsinfo.inquirer.net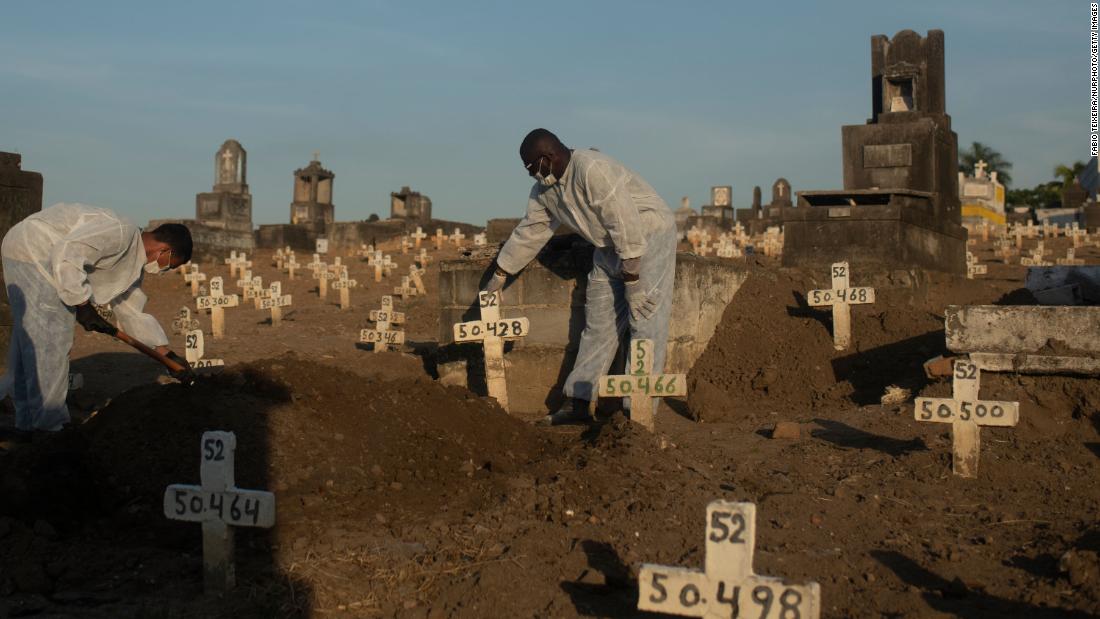 Global Covid-19 death toll surpasses 4 million
edition.cnn.com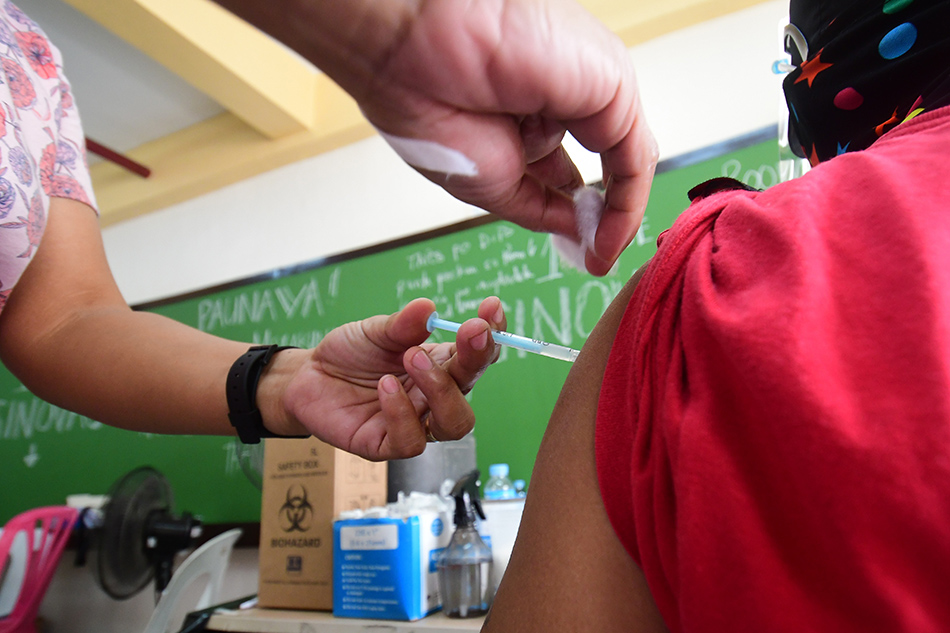 Pateros needs more doctors at COVID-19 vaccination sites
news.abs-cbn.com
Global Covid-19 death toll surpasses 4 million
edition.cnn.com
Japanese badminton star Kento Momota said on Thursday he feared he might never play at an Olympics after a catalogue of career mishaps, but is feeling "positive" about the Tokyo Games. World No 1 Momota was banned from Japan's Rio Games team in 2016 for illegal gambling, and was almost forced to retire last year after a serious car crash. But the unprecedented postponement of the Tokyo Games because of the coronavirus pandemic gave him time to recover, and he is aiming for gold when he finally makes his Olympic debut later this month. "When the Games were postponed by a year and then it was on the news that they might be cancelled, I thought a lot about how I might not be able to play at the Olympics," Momota told reporters Thursday. "But a lot of people have worked hard to put the competition on, and I've just tried to block out the noise and put everything into the things I can control." Momota added that his physical fitness has improved "little by little", and that he "feels really good" going into the tournament. "I'm not thinking negative thoughts – I'm only thinking positive thoughts," he said. Momota was unstoppable in 2019, winning a record-breaking 11 titles including the World Championships, Asia Championships and All England Open. But he said his "spirit was almost broken" after a January 2020 car crash – hours after he won the Malaysia Masters – which killed the driver of the vehicle taking him to the airport. Momota underwent surgery on a fractured eye socket after suffering double vision in training, and admitted he feared his career was over. "I think the area where I've really grown is mentally," he said. "I've had to deal with a lot of difficulties, and the fact that I've worked hard to get here gives me confidence going into the competition." Momota made his comeback at the Japanese national championships in December after almost a year out. But his hopes of returning to international competition at the Thailand Open in January were dashed when he tested positive for the virus at the airport before leaving. His only appearance has been at the All England Open in March, where he lost in the quarter-finals to Malaysia's Lee Zii Jia. "It was important for me to experience the feeling you get playing in a real match," he said. "There were no fans in the arena and it felt really lonely. I couldn't concentrate and I couldn't settle, so I've paid attention to that in practice." Momota will be looking to hold off the challenge of Denmark's Viktor Axelsen and Anders Antonsen in Tokyo, with China's defending champion Chen Long also in contention. The pandemic has forced the cancellation of tournaments around the world, but Momota is not worried about scouting his opponents. "I haven't been able to fully grasp their characteristics and play styles, but it's the same for them too," he said. "Everyone is in the same boat, so you really need to focus on playing your own game as best you can."

IOC's Bach arrives in Tokyo; greeted by state of emergency
wtop.com
Japan to declare coronavirus emergency lasting through Olympics Games
business-standard.com
Japan to declare virus emergency lasting through Olympics
lasvegassun.com
Tokyo's Covid-19 emergency pushes Japan toward no-spectator Olympics
business-standard.com
Japan to declare virus emergency lasting through Olympics
wtop.com
Fans urged to stay away from Olympic marathon over virus fears
sports.inquirer.net
The Colorado Avalanche have opened as the betting favorites to win the Stanley Cup in the 2021-22 NHL season, according to Caesars Sportsbook by William Hill. The Avalanche, who won the Presidents' Trophy for the NHL's best record this season, are +500 to win next year's Stanley Cup. The Vegas Golden Knights, who eliminated the Avalanche in the 2021 playoffs, have the second-best odds at +550. The Tampa Bay Lightning, who won their second straight Stanley Cup on Wednesday night, are +600 to make it three in a row. The Boston Bruins, Carolina Hurricanes and Toronto Maple Leafs follow at +1400. The Montreal Canadiens, who lost in the Stanley Cup Final to the Lightning, open at +2000 to win it all next season. The most interesting odds for 2021-22 belong to the Seattle Kraken. Call it the "Golden Knights Effect" after Vegas went to the Stanley Cup Final in its inaugural season. The Kraken, who don't even have a roster yet, have the same opening odds (+10000) as six other teams and have better odds to win the Cup than the Buffalo Sabres (+15000) and Detroit Red Wings (+20000). The top 14 teams all made the postseason this season, with the Edmonton Oilers, and their +2500 price, among those rounding out that group: Avalanche +500; Golden Knights +550; Lightning +600; Bruins +1400; Hurricanes +1400; Maple Leafs +1400; Canadiens +2000; New York Islanders +2000; Washington Capitals +2000; Oilers +2500; Florida Panthers +2500; Minnesota Wild +2500 and Pittsburgh Penguins +2500. The New York Rangers and Philadelphia Flyers, both at +3000, follow from there after disappointing seasons in which they did not qualify for the postseason. From there, it's a mish-mash of rebuilding clubs and other franchises that have several moves to make in the coming months: Dallas Stars +4000; St. Louis Blues +4000; Calgary Flames +5000; Nashville Predators +5000; Winnipeg Jets +5000; Vancouver Canucks +6000; Los Angeles Kings +7500; Chicago Blackhawks +8000; Anaheim Ducks +10000; Arizona Coyotes +10000; Columbus Blue Jackets +10000; New Jersey Devils +10000; Ottawa Senators +10000; Kraken +10000; San Jose Sharks +10000; Sabres +15000 and Red Wings +20000. These odds are the ones featured in New Jersey and Pennsylvania for Caesars Sportsbook by William Hill. The odds in Las Vegas may be slightly different, specifically when it comes to the Golden Knights.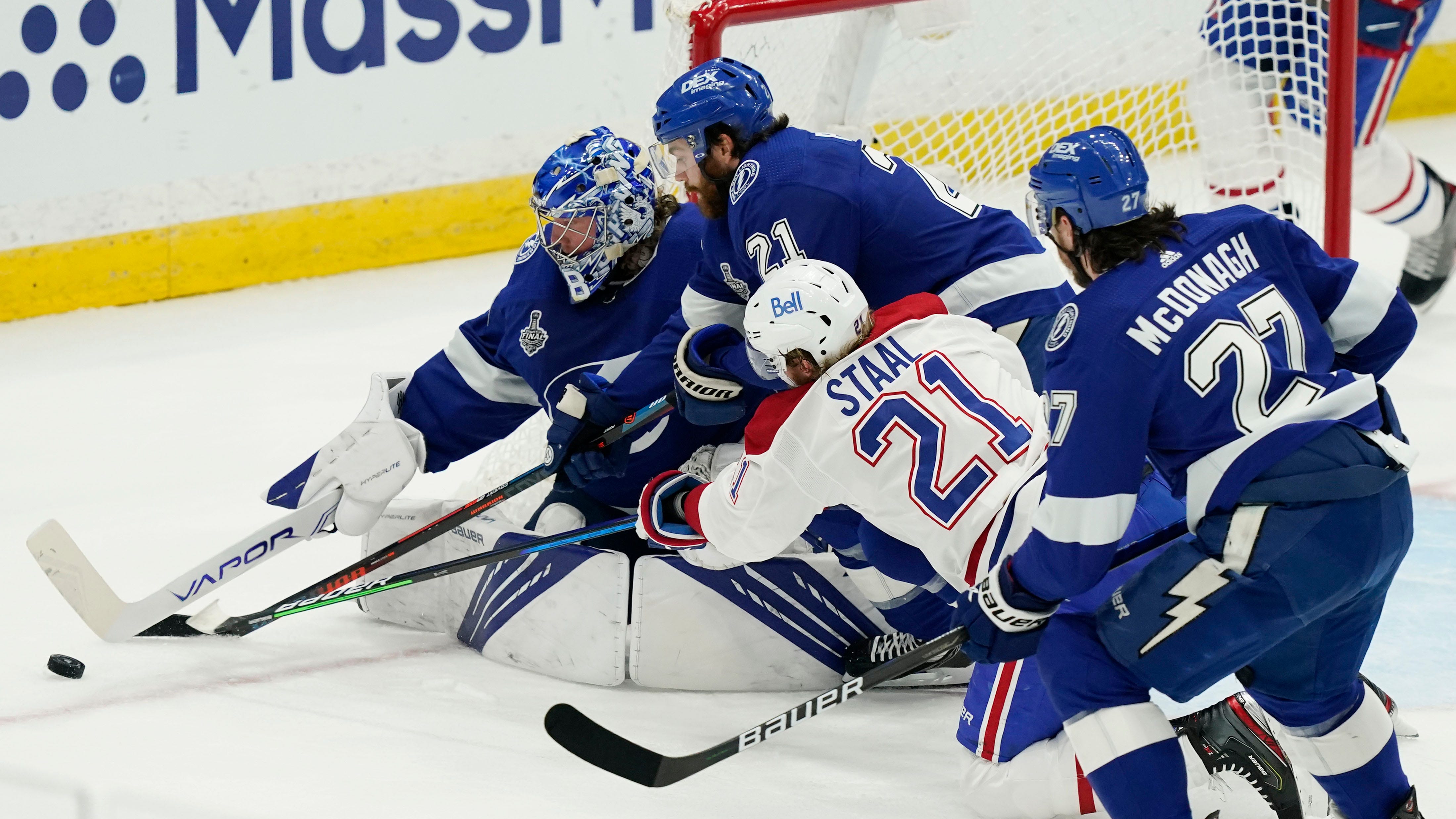 Lightning's Andrei Vasilevskiy named 2021 Conn Smythe Trophy winner
foxnews.com
Conn Smythe Trophy winners: Stanley Cup playoff MVPs
usatoday.com
'Champa Bay' celebrates pro third title in less than a year
wtop.com
Emotional Brendan Gallagher says he takes nothing from 'moral victories' after Montreal Canadiens' loss in Stanley Cup Final
espn.com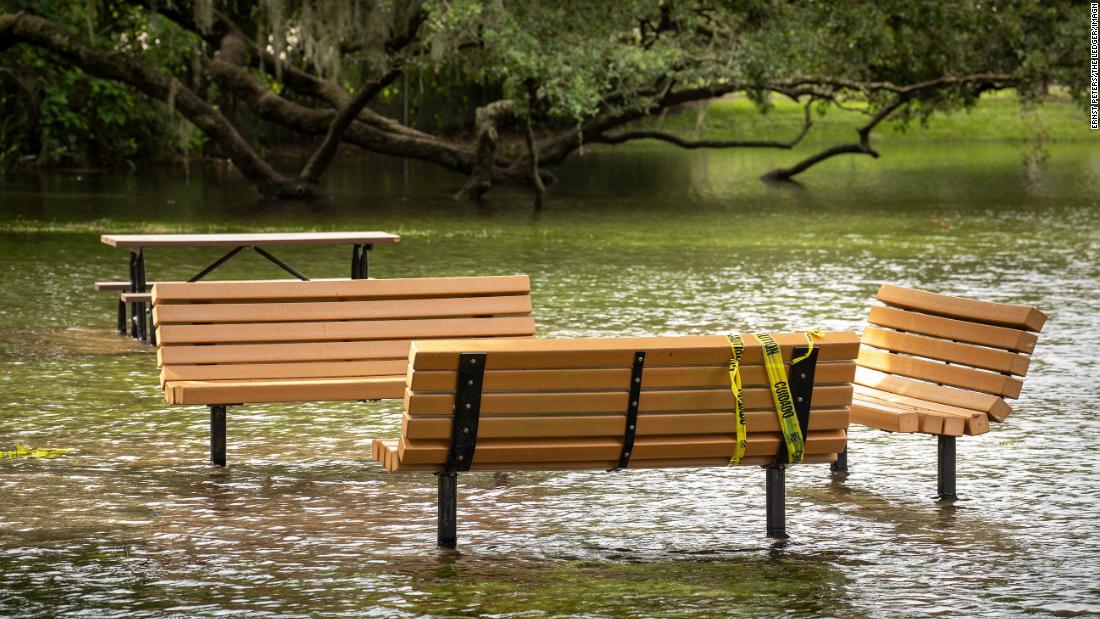 One suspected tornado touched down at Naval Submarine Base Kings Bay in Kings Bay, Georgia, Wednesday evening, resulting in reports of multiple injuries and damage. Many of the injured were transported to local medical facilities for treatment, according to the base. Other tornadoes were reported across northern Florida and southwestern Georgia Wednesday, and there's a risk for more in the overnight hours as Elsa holds steady with maximum sustained winds of 45 mph, according to the National Hurricane Center. A tornado watch for southeastern Georgia and southern South Carolina expires at 5 a.m. ET. Coastal areas of the two states are forecast to get another 3 to 5 inches of rainfall with isolated amounts up to 8 inches possible, meaning there is the threat of considerable flash flooding and urban flooding, the NHC said. Elsa is expected to maintain tropical storm strength as it moves into the Mid-Atlantic states before heading back over open water early Friday morning. A tropical storm warning is in effect from Little River Inlet, at the border between the Carolinas, to Great Egg Inlet, New Jersey. Heavy rainfall with localized amounts up to five inches is forecast from the Mid-Atlantic through New England as Elsa finally exits the region Friday evening. That track prompted tropical storm watches in Long Island, New York, and from New Haven, Connecticut, to Sagamore Beach, Massachusetts. Tropical storm watches or warnings now cover much of the Eastern Seaboard, stretching from Georgia to Massachusetts, CNN meteorologist Taylor Ward said. At least 1 storm related death in Florida Elsa's first US target was Florida -- and it unleashed havoc near the Georgia-Florida border. Winds from Elsa caused a tree to fall on two cars during an afternoon commute in Jacksonville, Florida, killing one person, according to Capt. Eric Prosswimmer with the Jacksonville Fire and Rescue Department. A possible tornado touched down in the city Wednesday evening, according to Mayor Lenny Curry. Elsa made landfall late Wednesday morning along the Gulf Coast in Taylor County, Florida, the NHC said. Roads were flooding Wednesday in the Taylor County town of Steinhatchee, CNN affiliate WCTV reported. A few dozen miles from away in Cedar Key, part of a roof's surface had been lifted from a motel, photos taken by motel guest Jonathan Riches showed. "Winds starting howling in the middle of the night, and rain starting pounding the windows," Riches told CNN, adding about the conditions: "Never seen anything like this before in my life."

Tropical Storm Elsa Is Blamed For One Death In Florida. It's Now Heading North
npr.org
Florida condo search, Biden on Afghanistan, Tropical Storm Elsa: 5 things to know Thursday
usatoday.com
Tracking Elsa: New Tropical Storm Warnings Issued For North Carolina, Mid-Atlantic States
miami.cbslocal.com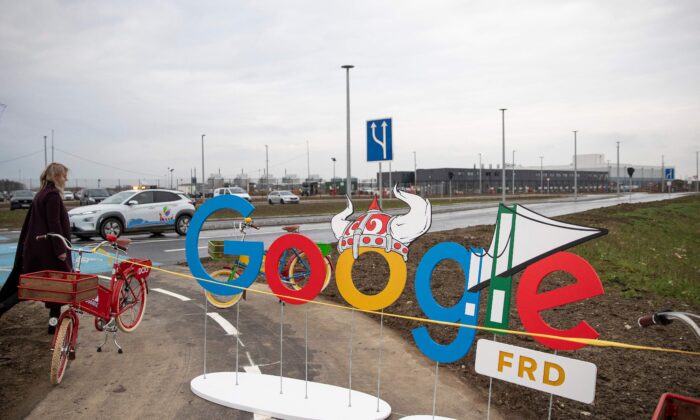 Google on Wednesday was hit by a lawsuit from a group of state attorneys over alleged violation of antitrust laws by its Android app store. Attorneys general for 36 states and the District of Columbia sued the Big Tech company in a 144-page complaint filed in a Northern California federal court. The group alleges that Google's Play store for Android apps violates antitrust laws. The complaint centers on the control Google is able to exert on its Play store, allowing it to collect commissions of up to 30 percent on digital transactions within apps installed on Android-powered smartphones. Those devices represent more than 80 percent of the worldwide smartphone market. Led by Utah, North Carolina, Tennessee, New York, Arizona, Colorado, Iowa, and Nebraska, it marks the fourth major antitrust lawsuit filed by U. S. government agencies against the company since October 2020. Other lawsuits filed against Google include a complaint filed by a bipartisan coalition of states, and one filed by the Department of Justice. It echoes allegations made against the company by mobile game maker Epic Games in August 2020. That case is awaiting trial. The complaint contends that Google has deployed various tactics and set up anticompetitive barriers to ensure it distributes more than 90 percent of the apps on Android devices—a market share that the attorneys general argue represents an illegal monopoly. It also alleges Google has been abusing that power to reap billions of dollars in profit at the expense of consumers, who wind up paying higher prices to subsidize the commissions, and the makers of apps who have less money and incentive to innovate. "Google must be held accountable for harming small businesses and consumers," Utah Attorney General Sean D. Reyes said in a statement. "It must stop using its monopolistic power and hyper-dominant market position to unlawfully leverage billions of added dollars from smaller companies, competitors, and consumers beyond what should be paid." Responding to the lawsuit, Google called the allegations "meritless." "We don't impose the same restrictions as other mobile operating systems do," Wilson White, Google's senior director of Public Policy, wrote on Wednesday. "So, it's strange that a group of state attorneys general chose to file a lawsuit attacking a system that provides more openness and choice than others." Google didn't immediately respond to a request for comment by The Epoch Times.

Google hit with antitrust lawsuit by 36 states alleging app store monopoly
usatoday.com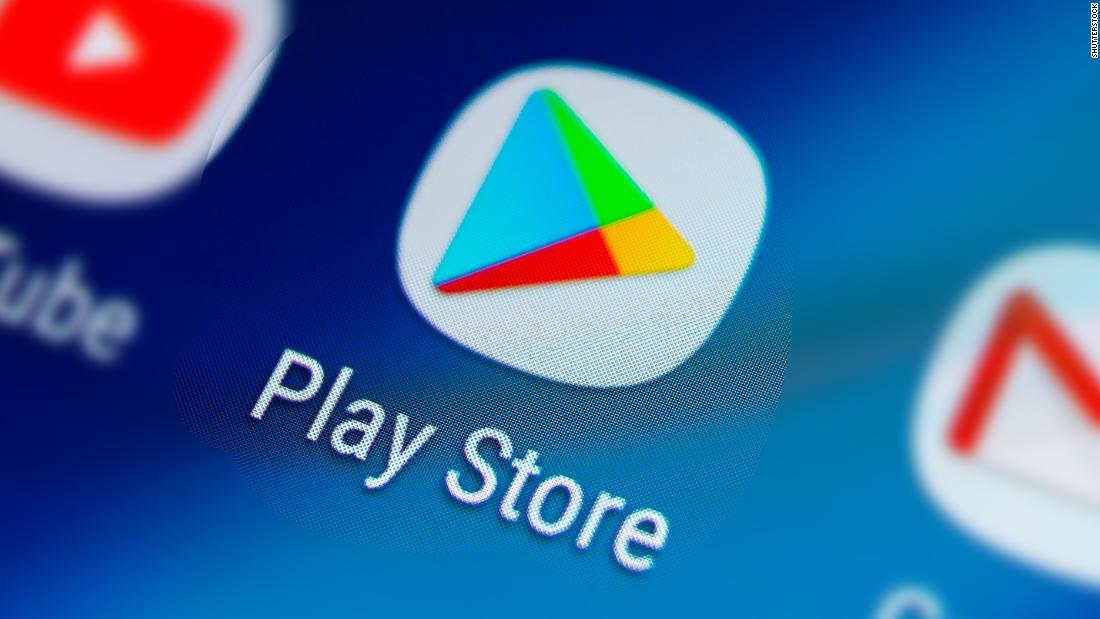 Dozens of states are suing Google over app store practices
edition.cnn.com
Dozens of states target Google's app store in antitrust lawsuit
pressherald.com
England and their long-suffering fans finally have the chance to add another trophy to the 1966 World Cup after they overcame Denmark 2-1 in extra time on Wednesday to reach the European Championship final for the first time. Harry Kane's goal, following up after his penalty had been saved, finally saw off battling Denmark to set up a Sunday showdown against Italy, also looking to shake off the '60s as they seek to win the title they last lifted in 1968. On a night to remember in front of almost 60,000 roaring fans, England fell behind to Mikkel Damsgaard's superb free kick, equalized with an own goal, dominated the game and then won it via their captain, albeit somewhat unconvincingly, in the 104th minute. "Unbelievable – what a game though," said Kane. "We dug deep and we got there when it mattered. We reacted really well – we're in a final at home, what a feeling." It was of course a particularly special night for coach Gareth Southgate, whose penalty shoot-out miss sent England out of the semi-finals of Euro 96. "We said to the players at some point we're going to have to show resilience and come back from setbacks, and we did that tonight," he said. "The most pleasing thing is that we've given our fans and our nation a fantastic night and the journey carries on for another four days. We've said we want to create memories I've said to the young ones 'it isn't always like this." It was a tough way for Denmark to end its emotional ride from the fear and distress of Christian Eriksen's opening game collapse to its first semifinal since its shock Euro 92 win, but its exhausted players left Wembley with socks rolled down but heads held high. "I am proud of this group and everyone who has been on this journey. It has been fantastic to be involved. I am hungry and empty, but I am also proud," said Pierre-Emile Hojbjerg. Having swept past Ukraine 4-0 in the quarter-finals, England knew they faced a considerable step up on Wednesday and the quality in the Danish ranks was amply illustrated after 30 minutes when Damsgaard fired a powerful, dipping 25-yard free kick over the wall and beyond the diving Jordan Pickford. England had reached the semis without conceding a goal and the crowd were stunned. The question of how England would respond to its first real setback would now be addressed. The answer was calmly and patiently, as they passed their way back into the ascendancy. Raheem Sterling was denied at point-blank range by Kasper Schmeichel before the 39th-minute equalizer, when Bukayo Saka hit the byline and fizzed over a low cross that Simon Kjaer bundled over his own line in his attempt to stop the ball reaching Sterling. Schmeichel was on hand again with an excellent diving save to palm away a Harry Maguire header and England began to turn the screw in the second half, but, despite their relentless passing and probing around the box, they struggled to carve out a clear opening and the match rolled into extra time. The extra 30 minutes became a virtual attack v defense exercise, as Schmeichel saved again from Kane and Jack Grealish and the fear of penalties began to rise among the home fans. The ever-dangerous Sterling continued to drive into the box though and was eventually brought down by Joakim Maehle for the VAR-reviewed penalty that Kane struck poorly and Schmeichel blocked, only for the captain to tuck home the rebound. England then negotiated the last 15 minutes to spark the loudest, and surely most confident rendition of "Football's Coming Home", ever to ring around Wembley. "When you've waited as long as we have to get through a semifinal, the players – considering the limited international experience some of them have – have done an incredible job," Southgate said. "We suffered in Moscow (in the 2018 World Cup semifinal defeat by Croatia) on a night like this and we've managed to put that right. It's an incredible occasion to be a part of. The fans were incredible all night. There was mayhem on the pitch and I was part of it. We've got to enjoy the fact we're in the final but there's one more massive hurdle to conquer."

Euro 2020: Harry Kane nets extra time winner as England beat Denmark to set up final against Italy
scroll.in
Euro 2020: Always felt England would reach final but knew it may be a tortuous path, says Southgate
scroll.in
Euro 2020 final: England can finally end 55 agonising years of misery
business-standard.com
'Denmark Robbed Blind!': Controversy Erupts in England's Euro 2020 Semifinal Win Over the Danes
sputniknews.com
July 8 (UPI) -- Tropical Storm Elsa killed at least one person in Florida and injured several others in Georgia as the system made its way north across the southern states. Elsa, the fifth named storm of the 2021 Atlantic hurricane season, made landfall early Wednesday along Florida's Gulf coast, thrashing communities as it moved across the state and into Georgia. Jacksonville Mayor Lenny Curry told reporters during an evening press conference that Elsa had caused damage throughout the city and one person had died due to a fallen tree. He said a possible tornado had hit Jacksonville, and that power lines were down and some people were without power. No injuries had been reported. "Now is a time to remember... weather is unpredictable. Things can happen. It looked calm this morning. It looked calm this afternoon," he said. Jay Stowe, the chief executive at JEA, told reporters that at the hight of the storm upwards of 15,000 were without power. "We'll continue to work throughout the night and into the morning to get everything back up and running," he said. Fire chief Keith Powers warned residents to stay out of the storm's debris field as there are lots of leaning trees and downed power lines. "We don't need any other injuries or fatalities from this storm that's come through tonight," he said. At least one apartment complex was damaged in the storm and authorities were on the scene to aid those impacted. About 50 miles north across the state's border in Georgia, officials at the Naval Submarine Base Kings Bay in Camden County reported "multiple injuries" due to the storm. A suspected tornado touched down on the base at about 5:50 p.m., causing damage to multiple recreational vehicles at an RV park and also to buildings and structures on the installation, it said, adding that those injured were transported to local medical facilities for treatment. "There has been no damage to any sensitive military asset or submarine," the base said in a statement. Florida Gov. Ron DeSantis, who had declared a state of emergency prior to Elsa making landfall, told reporters in a press conference Wednesday that there had been no "significant reports" of structural damage in the state. At of 6 a.m., some 26,000 customers were without power, he said. Early Thursday, fewer than 4,000 were still experiencing a power outage, according to poweroutage.us. Georgia Gov. Brian Kemp had also declared a state of emergency ahead of the storm, stating "the potential for flooding and high winds, along with isolated tornadoes is enough of a threat that everyone should make necessary preparations in anticipation of Tropical Storm Elsa's arrival." The National Hurricane Center said in its 2 a.m. EDT Thursday advisory that the storm was located about 105 miles north-northwest of Brunswick, Ga., and about 115 miles west of Charleston, S. C., and was moving north-northeast at 16 mph with sustains winds of 45 mph. The storm formed late last week in the Atlantic and had battered the Caribbean as it made its way toward the U. S. mainland, resulting in one death Saturday in Soufriere, Saint Lucia, where significant damage was caused, the Caribbean Disaster Emergency Management Agency said in a statement .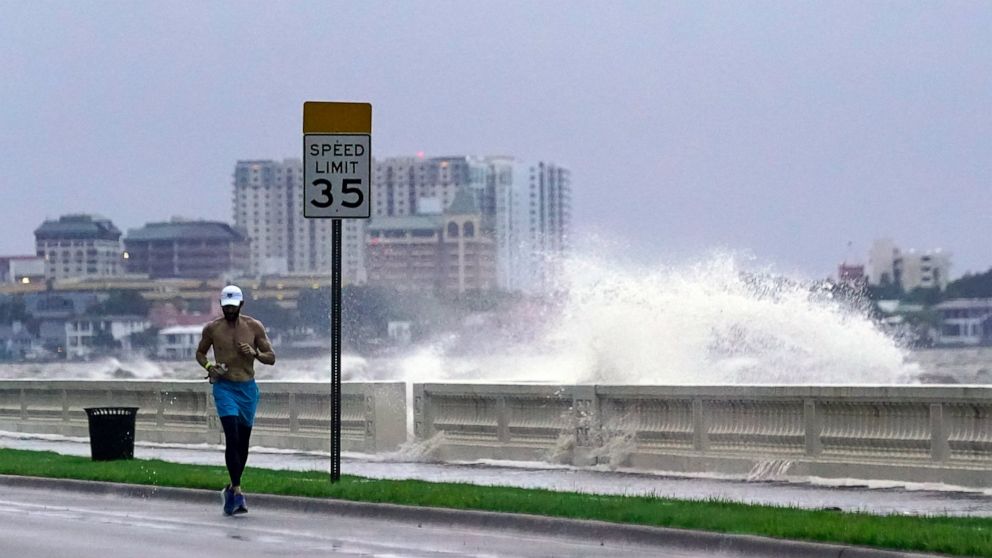 Tropical storm kills 1 in Florida, hurts 10 at Georgia base
abcnews.go.com
Remnants of Elsa brings heavy rain to DC region
wtop.com
Elsa lashes Florida with strong winds and severe flooding
cbsnews.com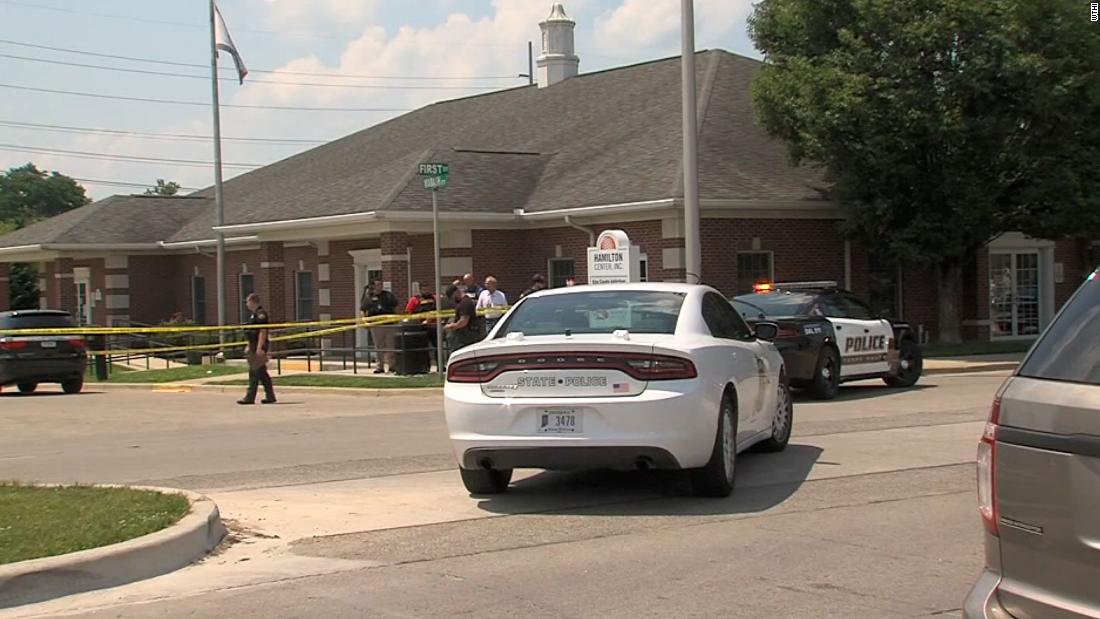 FBI Task Force Officer Greg Ferency was shot outside of the FBI Indianapolis Resident Agency in Terre Haute around 2:15 p.m. ET, according to FBI Special Agent-in-Charge Paul Keenan. An FBI agent shot and wounded the suspect, who was taken to a local hospital and is now in custody, Keenan said. The FBI did not share any motive for the shooting. Ferency was a 30-year veteran of the Terre Haute Police Department and had been a federal task force officer since 2010, Keenan said. The Terre Haute Police Department also posted about Ferency on its Facebook page. "We want to extend our deepest sympathy to TFO Ferency's family, friends and fellow officers," Keenan said. The shooting will be reviewed by the FBI's Inspection Division, which will be "thorough and objective" and will be "conducted as expeditiously as possible under the circumstances," Keenan said. The FBI Indianapolis office will hold a press conference at 10 a.m. ET Thursday to share more details of the shooting.

Indiana police officer killed in ambush outside of FBI office
nypost.com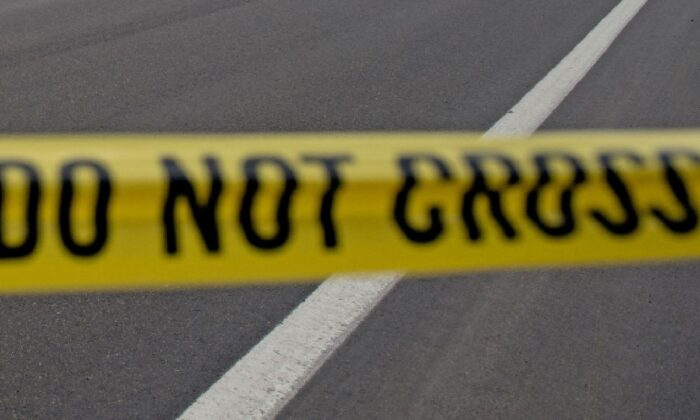 Police Officer Fatally Shot in Ambush Near Federal Building
theepochtimes.com
Indiana Detective on U. S. Task Force Is Fatally Shot, F. B. I. Says
nytimes.com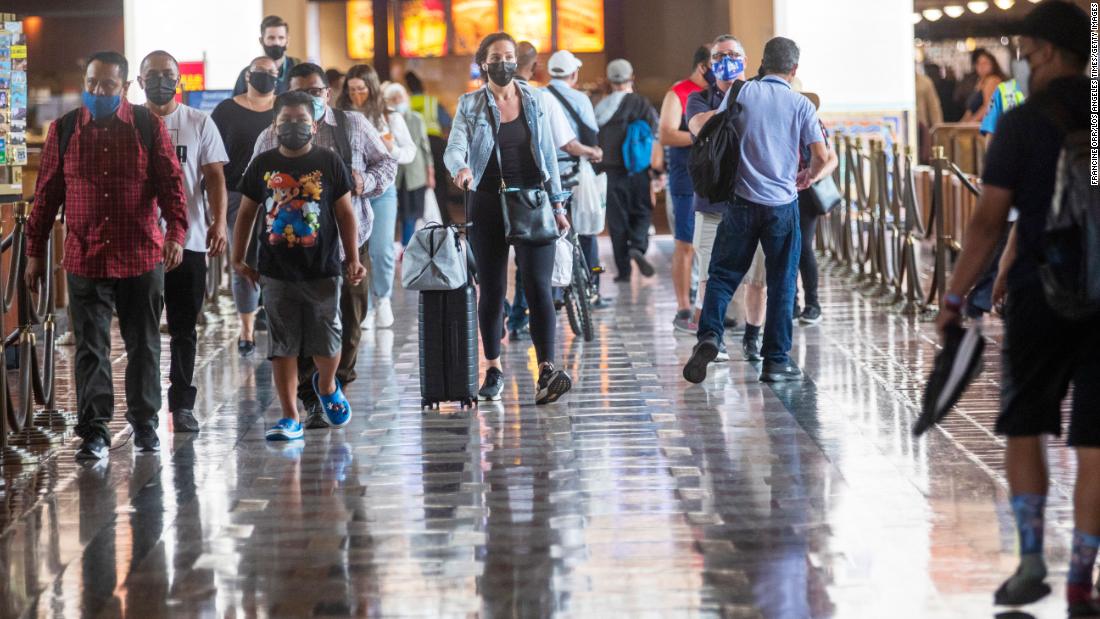 The rapid spread of the Delta variant of the coronavirus has only ratcheted up the pressure. The US Centers for Disease Control and Prevention said Tuesday that the variant, first identified in India, has accounted for more than half of all new Covid-19 infections in the country. "We should think about the Delta variant as the 2020 version of Covid-19 on steroids," Andy Slavitt, a former senior adviser to Joe Biden's Covid Response Team, told CNN on Wednesday. "It's twice as infectious. Fortunately, unlike 2020, we actually have a tool that stops the Delta variant in its tracks: It's called vaccine." For fully vaccinated people, the variant "presents very little threat to you, very unlikely that you're gonna get sick," he explained. Slavitt and other experts have said full approval for vaccines from the US Food and Drug Administration could encourage more people to get vaccinated. The current vaccines distributed in the US are authorized for emergency use only. On Tuesday, Slavitt said full approval for the Pfizer vaccine could come as early as this month. As of Wednesday, less than half of the US population is fully vaccinated. In a grim reminder of the scale of the pandemic, data from Johns Hopkins University on Wednesday showed that more than 4 million people around the world have died of Covid-19. In total, three countries account for more than a third of all global deaths. The US, which has the highest number of fatalities at 606,000, accounts for 15% of the global total, followed by Brazil and India. Fears about more variants if people don't get vaccinated But the Delta variant is not the only one worrying health experts. "I will tell you right now you want to look at who's getting sick, whether from the Delta variant or any other variant: It's people who haven't been vaccinated," Dr. Megan Ranney told CNN on Wednesday. "I don't want it to come to this, but I am hopeful that these surges will drive more people in those states with low vaccination rates to finally go out and get their shot." Ranney, who is an emergency physician at Rhode Island Hospital and an associate professor at Brown University, added that vaccinated people don't have much to worry about, but she offered an unsettling insight on the current surge of cases. "What worries me more are the variants yet to come, and every time this virus is passed from one person to another, it has a chance to mutate. And it's only a matter of time until we have a variant against which the vaccines no longer protect us," she explained. Some experts have begun asking whether it may be time to start testing vaccinated people to ensure the Delta variant does not evade the effects of vaccines. Current federal guidelines say fully vaccinated people can refrain from routine testing. Studies and experts have also said the vaccines are still highly protective. "I think now we should revisit this policy with the Delta variant and determine if the current recommendations hold up," Dr. Peter Hotez, dean of the National School of Tropical Medicine at Baylor College of Medicine, wrote in an email to CNN on Wednesday. The CDC is only reporting data on "breakthrough" infections that cause severe disease. That could mean scientists and health officials will not know how many vaccinated people have mild or asymptomatic infections -- and it will be very difficult to track whether a new variant such as Delta is causing more vaccine failure. Local efforts to vaccinate continue In a move to get more shots into arms, Maryland Gov. Larry Hogan said the state will provide $1 million in college scholarships beginning July 12 for people between 12 and 17 who get vaccinated. "I cannot imagine a better incentive than a college education," said Dr. Jay Perman, the chancellor of Maryland's university system. Two scholarships will be awarded every week for eight weeks through Labor Day, Hogan said, when four winners will be picked. Hogan said the winners will receive a Maryland 529 prepaid college trust contract, which locks in today's tuition rates for the future, or a Maryland 529 College investment plan. The incentive is an effort by the state's Department of Health and the Department of Higher Education. More than half of Marylanders between the ages of 12 and 17 are fully vaccinated, state health data shows. The announcement comes as the state said in a tweet all Covid-19 deaths in Maryland last month occurred in unvaccinated people Additionally,95% of new Covid-19 cases in the state -- as well as 93% of new hospitalizations -- occurred in people who were unvaccinated, according to Michael Ricci, communications director for the governor.

Delta strain overtakes Alpha variant to become dominant variant in US
business-standard.com
Do I need to take precautions at hotels if I'm vaccinated?
wral.com
Do I need to take precautions at hotels if I'm vaccinated?
wtop.com
Whenever Roger Federer has stepped onto Centre Court over the past nine days, there has been a lingering fear that this might be the last time Wimbledon's favourite son will be seen in action at the All England Club. On Wednesday, Hubert Hurkacz, a man who had won only four matches on grass before this fortnight, could well have made those fears a reality after he produced an inspired display to hand his childhood idol a 6-3 7-6(4) 6-0 mauling in the quarterfinals. Before Wednesday, the eight-times champion had contested 404 sets at Wimbledon since making his debut in 1999 and never before had he lost one 6-0 at the grasscourt major. If the 407th set he contested at the All England Club does turn out to be his final hurrah, it will be a sad ending to the Wimbledon career of a man John McEnroe describes as a "tennis god" whose exquisite shots have wowed and thrilled fans for over two decades. "I don't know if we will ever see the great man again here," former champion Boris Becker said, voicing the fears of many millions. A despondent Federer could not rule it out either. "I don't know. I really don't know," admitted the 39-year-old Swiss, who had been bidding to become the oldest man in the Open Era to reach the last four at Wimbledon. "I'm not used to that kind of situation…, especially not here." It had been 18 months since Federer last played five matches at the same tournament as two surgeries on his right knee kept him out of the sport for more than a year after his semi-final loss at the 2020 Australian Open. For him, the decisions he made with his 40th birthday looming in August — to go under the knife, or spend many hours in rehab, or pull out of last month's French Open after he had won his third-round match — were all because he wanted to hold up the pineapple-topped Challenge Cup for a record ninth time. The fact that the dream ended in a 0-6 nightmare must hurt, and hurt bad. "I feel horribly exhausted. I could go for a nap right now. That's how I feel," said Federer, who missed out on winning a record 21st Grand Slam title in the same arena two years ago after squandering two match points in the final against Novak Djokovic. "You put everything on the line, and when it's all over you could just go sleep because you're so exhausted mentally. The last 18 months have been long and hard." When things go wrong in the manner they did on Wednesday, the Swiss great will leave Wimbledon with more questions than answers about his future. Facing a Polish opponent who had never previously strung together more than two wins at a Grand Slam, not many had thought Federer's pursuit of a 14th Wimbledon semi-final, and 47th across all four majors, would come unstuck in the way that it did. When the Swiss survived three break points to steam ahead 3-0 and 4-1 in the second set, the fans stopped biting their nails and settled back into their seats confident it would only be a matter of time before Federer levelled at one-set-all with Hurkacz. But the dazzling Federer winners, which have flowed off his racket like liquid gold over the years, were in short supply against the Pole who was just two when the Swiss made his Wimbledon debut. Instead, there was a steady flow of shanked backhands, netted volleys and wayward forehands — not the kind of shots that had earned him 369 match wins at the majors. When he stumbled and missed making contact with the ball in what should have been an easy smash — the alarm bells started ringing louder and the chants of "Let's go Roger, let's go" also hit fever pitch. However, all the cheers and standing ovations in the world could not save Federer on Wednesday as it seemed his 39-year-old body finally said enough is enough. A Federer forehand into the tramlines handed Hurkacz the biggest win of his career. "Clearly there's still a lot of things missing in my game that maybe 10, 15,20 years ago were very simple and very normal for me to do. Nowadays they don't happen naturally anymore," Federer said. "I have a lot of ideas on the court, but sometimes I can't do what I want to do."

Roger Federer and a Wimbledon bagel: Nobody said it would be easy
scroll.in
Don't know if that was last time I'll play Wimbledon, says Federer
business-standard.com
Watch: 'I don't know, have got to regroup' – Roger Federer on whether his Wimbledon career is over
scroll.in
New Delhi: India reported 45,892 new COVID-19 cases in the last 24 hours, informed the Union Health Ministry on Thursday. After witnessing a steady decline till Tuesday, COVID-19 infections are witnessing an upward trend. India reported 43,733 new cases on Wednesday, which is 5 per cent less than today. India's active caseload of COVID-19 cases is at 4,60,704. The active cases constitute 1.5 per cent of the total cases. The country also reported 817 deaths due to COVID-19 and with that the cumulative fatalities in the country due to viral infection reached 4,05,028. Out of the people infected since the beginning of the pandemic,2,98,43,825 patients have already recovered from COVID-19 and 44,291 patients have recovered in the last 24 hours. This constitutes an overall recovery rate of 97.18 per cent, which is showing a sustained increasing trend. The weekly positivity rate also remained below 5 per cent and is currently at 2.37 per cent. Further, the daily positivity rate is at 2.42 per cent, less than 3 per cent for 17 consecutive days. As per the Indian Council of Medical Research, cumulative total samples tested up to July 7 are 42,52,25,897 including 18,93,800 samples tested yesterday. India commenced its COVID-19 vaccination drive on January 16 this year. Till date,36.48 crore vaccine doses have been administered so far under the nationwide vaccination drive. Get the news updates on WhatsApp & Telegram by subscribing to our channels. For all the latest India updates, download our app Android and iOS.

India reports 45,892 new Covid-19 cases; 817 deaths in last 24 hours
business-standard.com
DATA STORY: Net increase in active cases for the first time since May 13
business-standard.com
Coronavirus: India reports 45,892 new cases, over 800 deaths in last 24 hours
scroll.in
India Covid-19 Recovery Rate Stands At 97.18%
business-standard.com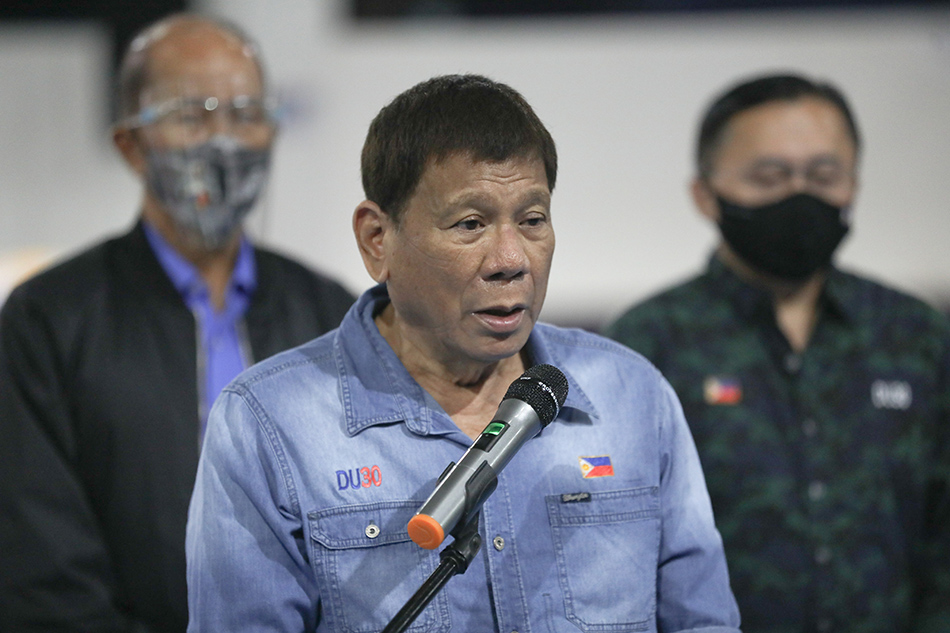 MANILA — Malacañang said on Thursday there was "simply no way" to separate President Rodrigo Duterte's persona as Philippine leader from his identity as a politician, as he mulls a 2022 candidacy while the Philippines struggles to end one of Asia's worst and longest-running COVID-19 outbreaks. Duterte, in a 2-hour meeting with his political party this week, said he was "seriously thinking" about running for vice president in 2022. Government network PTV televised the taped meeting. "Ang alam ko po, whenever it's newsworthy, it's covered kasi kung hindi po, masku-scoop naman sila. PTV is still a news agency," Duterte's spokesman Harry Roque said of the editorial choice to air the PDP-Laban meeting. (From what I know, whenever it's newsworthy, it's covered because otherwise, they would lose news scoops.) Asked if government offices are allowed to use public resources for partisan activities, he said, "Iiwan ko na po 'yang issue na 'yan, kung ano 'yong sinasabi ninyong partisan activities." (I will leave that issue, whatever you are calling partisan acitivities.) "Pero (but) the President po has always been the chairman of PDP-Laban, and there is simply no way to separate the political personality of the President from his functions," Roque said in a press briefing. "Because halal nga po siya ng taong bayan (he was elected by the people), his position is principally political," he added. Government priority during the pandemic "hasn't changed," said Roque. "It's still COVID-19," he said. "Pero (but) what do you do? COVID-19 or not, elections are coming up, so political parties have to prepare and candidates will have to file their certificates of candidacy in the first 10 days of October," argued Roque. Duterte,76, told PDP-Laban on Tuesday, "To the proposition that I run for vice president, slightly I am sold to the idea. Meaning to say, I am seriously thinking of running for vice president." This is the second time in the last week that he floated his possible candidacy. Last Thursday, he told the public that in a bid to "maintain the equilibrium sa lahat (for all), consider me as a candidate for the vice presidency at this time." Critics of the mercurial former mayor have questioned the legality of him becoming vice president, because he could reassume the top post if the president dies, resigns, or is removed from office. Opinion polls show Duterte, who is not permitted to seek re-election, remains very popular, despite a huge death toll in his notorious anti-drugs campaign and criticism of his government's pandemic response. Staying in office could also shield him from legal action, in a country where former leaders and politicians are often prosecuted, sometimes jailed. Duterte, however, admitted he would be an "inutile" vice president if the winning president, who is elected in a separate contest, was not a "friend." Duterte's daughter, Davao Mayor Sara Duterte-Carpio has topped opinion polls on possible presidential contenders. Both Dutertes have ruled that out. The President earlier stopped short of endorsing longtime aide and incumbent senator, Christopher "Bong" Go, as his preferred successor, but said Go was "ready" for the top post. Go said he was not interested. Absent during the party meeting was boxer-turned-senator Manny Pacquiao, who has been in Duterte's crosshairs over public comments on foreign policy and corruption, amid speculation the 8-division champion may seek the presidency. With a report from Reuters

Airing of PDP-Laban meeting on gov't media channels questioned
newsinfo.inquirer.net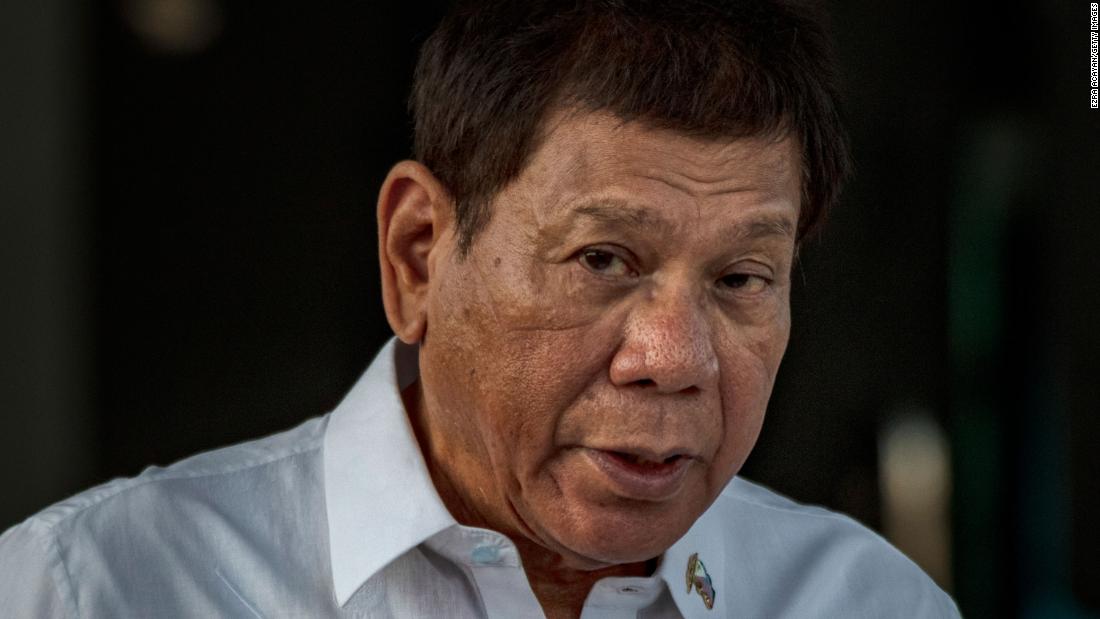 Philippine President Rodrigo Duterte 'seriously thinking' about running for vice president
edition.cnn.com
Duterte names legislative assistant as adviser for political affairs
newsinfo.inquirer.net
A 17-year-old boy was fatally shot on a Queens street on Wednesday afternoon, police said. Eduardo Hernandez was shot twice in the torso by a male suspect on 40th Road near Warren Street in Elmhurst at about 4:25 p.m., according to police and sources. The suspect fled northbound on 40th Road in a black sedan, sources said. Hernandez was taken to Elmhurst Hospital, where he was pronounced dead, police said. No arrests were made as of early Thursday.

Chief of village watchmen shot dead in Batangas
newsinfo.inquirer.net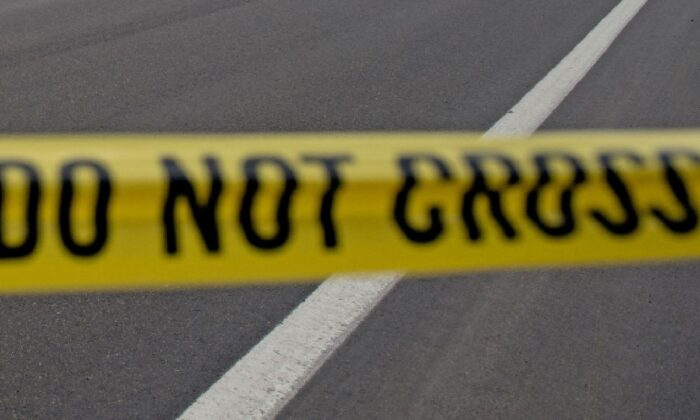 Police Officer Fatally Shot in Ambush Near Federal Building
theepochtimes.com
Veteran Congress leader and six-time state chief of the northern Indian state of Himachal Pradesh Virbhadra Singh,87, passed away in the early hours of Thursday. After suffering a heart attack on Monday, he was admitted to the Indira Gandhi Medical College and Hospital in Shimla. He had tested positive for COVID-19 twice, once on 12 April and again on 11 June. Singh's wife Pratibha Singh and the couple's son Vikramaditya Singh are also politicians. His wife is a former parliamentarian, while Vikramaditya is a member of the legislative assembly from the Shimla rural constituency. As a mark of respect for the former state chief, the Bharatiya Janata Party-led Himachal Pradesh state government has announced a three-day state mourning from 8 to 10 July. Singh also served as federal deputy minister for tourism and civil aviation, minister of state for Industries, federal minister of steel and union minister of micro, small, and medium Enterprises (MSME). Leaders from across the political spectrum expressed grief over the demise of Singh. In his message of condolences,Prime Minister Narendra Modi described him as a leader who played "a pivotal role in Himachal Pradesh". Shri Virbhadra Singh Ji had a long political career, with rich administrative and legislative experience. He played a pivotal role in Himachal Pradesh and served the people of the state. Saddened by his demise. Condolences to his family and supporters. Om Shanti. Congress parliamentarian and former party chief Rahul Gandhi described him as "a stalwart in the true sense". Shri Virbhadra Singh ji was a stalwart in the true sense. His commitment to serving the people and to the Congress party remained exemplary till the very end. My condolences to his family and friends. We will miss him. pic.twitter.com/GjXbe6zQnV Congress General Secretary Priyanka Gandhi Vadra also mourned his passing, saying: "The demise of former state chief and senior Congress leader Shri Virbhadra Singh is a huge loss for all of us. He maintained a high stature in politics and took Himachal Pradesh state to new heights. May his soul rest in peace. Humble tributes". राजनीति में विशालकाय पर्वतों सा कद रखने वाले व देवभूमि हिमाचल को नई ऊंचाइयों पर ले जाने वाले पूर्व मुख्यमंत्री एवं कांग्रेस के वरिष्ठ नेता श्री वीरभद्र सिंह जी के निधन से हम सबको एक अपूर्णीय क्षति हुई है। ईश्वर श्री वीरभद्र सिंह जी को श्रीचरणों में स्थान दें। विनम्र श्रद्धांजलि pic.twitter.com/Af6bJziqpe Senior BJP leader and federal Minister Nitin Gadkari mourned his death as well. Saddened to learn about the demise of Former Himachal Pradesh CM Virbhadra Singh Ji. He will be always remembered for his service to the nation. My heartfelt condolences to his family members and followers. Om Shanti!

Virbhadra Singh, former Himachal Pradesh chief minister, dies at 87
scroll.in
Himachal Pradesh to observe three-day mourning on demise of Virbhadra Singh
business-standard.com
Los Angeles Angels two-way sensation Shohei Ohtani is the top seed for Monday night's All-Star Home Run Derby at Denver's Coors Field and will compete in the first round against Washington Nationals outfielder Juan Soto, seeded eighth. Texas Rangers outfielder Joey Gallo is seeded second and will face Colorado Rockies shortstop Trevor Story, Major League Baseball said Wednesday. Oakland Athletics first baseman Matt Olson will go against Baltimore Orioles first baseman Trey Mancini, and Kansas City catcher Salvador Pérez will hit against New York Mets first baseman Pete Alonso, who won the last derby in 2019. Seeding was determined by home run total through Tuesday, and ties were broken with 2020 figures. In the case of Mancini, who didn't play last year,2019 totals were used to break a tie with Alonso. The field was completed Wednesday with Soto and Gallo. Alonso is trying to join Ken Griffey Jr. (1998-99) and Yoenis Céspedes (2013-14) is winning consecutive titles. The first and second rounds of the single-elimination competition will be three minutes each, and the final round will be two minutes. Each batter is allowed a 45-second timeout in each round. Each batter gets a 30-second bonus in each round, plus an additional 30 seconds if he hits at least one home run of 475 feet or more. A batter is allowed a one-minute break between regulation and bonus time. Gallo has 23 homers after going deep two more times Wednesday, with shots of 462 and 440 feet to become the first Rangers player ever with 10 homers in a 10-game span. The 27-year-old right fielder wasn't in the derby when he was an All-Star for the first time in 2019, but homered on the only pitch he saw in the game. The 22-year-old Soto, a first-time All-Star, began Wednesday with 10 home runs. He announced his participation on Instagram before the Nationals played at San Diego.

Los Angeles Angels' Shohei Ohtani is No.1 seed in MLB's Home Run Derby bracket
espn.com
Soto, Gallo fill out field for Home Run Derby at Coors Field
wtop.com
All-Star Soto hits 3-run homer, Nationals rout Padres 15-5
wtop.com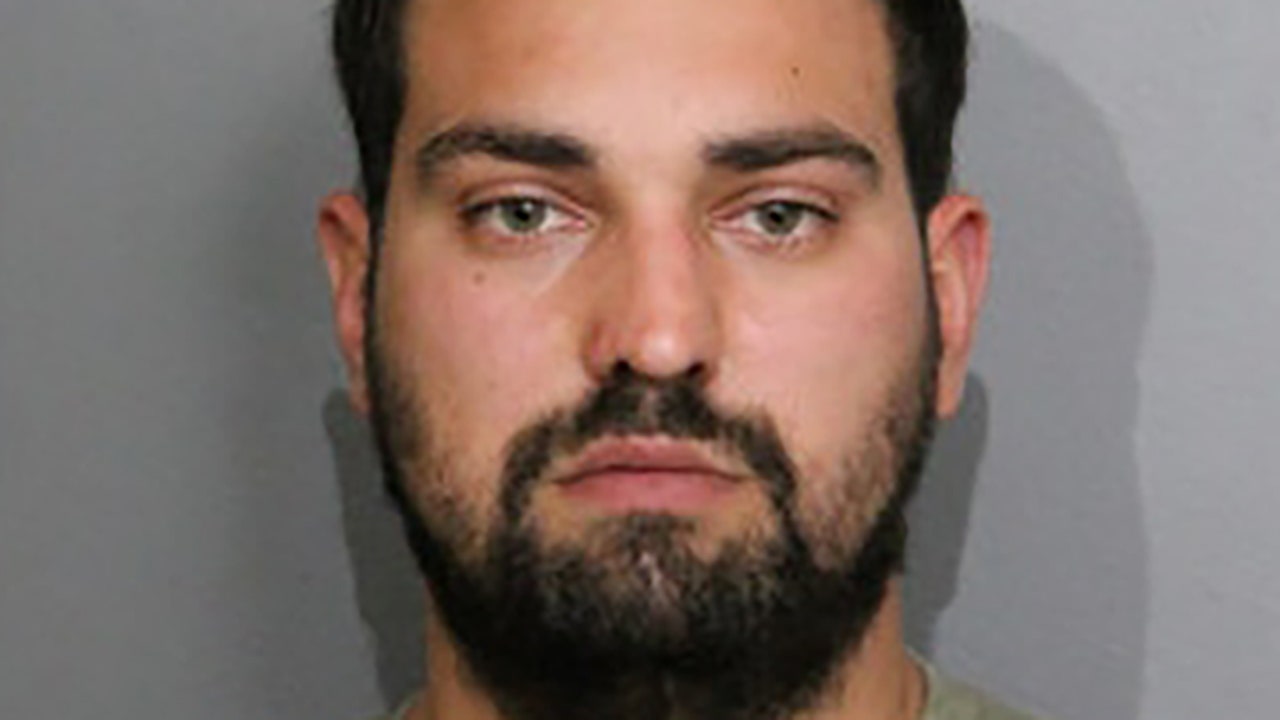 An Iowa man accused of bringing guns and ammunition to a Chicago hotel room over the Fourth of July weekend proposed to a woman shortly after bonding out of jail Wednesday, according to reports. A housekeeping employee at the W Hotel told police around 6:45 p.m. Sunday that they saw the rifle, a handgun, and five rifle magazines in a room held by the suspect, Keegan Casteel,32. The 12th-floor room had a view of the Ohio Street Beach and Navy Pier, a tourist attraction in the city. Casteel,32, of Ankeny, Iowa, was arrested and ordered held on $10,000 bail Tuesday. He walked out of jail around 5:30 p.m. Wednesday after posting the $1,000 bond required for his release from custody. But when Casteel left the jail, he walked toward a car, got down on one knee, and proposed to a woman, who apparently started to cry, FOX 32 of Chicago reported. "Care to say anything to us now? Was this part of the plan?" FOX 32's Elizabeth Matthews asked. "No," Casteel replied. Soon after, Casteel, the woman, and two kids in the backseat drove off. Casteel was arrested at the hotel Sunday allegedly in possession of the rifle and a handgun, FOX 32 reported. Police said they found the semi-automatic rifle with a round in the chamber – along with bullet magazines and a.45 caliber handgun. He was facing two felony counts of aggravated unlawful use of a loaded weapon without a FOID card. "The state describes you in possession in a hotel room of a rifle with a laser scope... overlooking Ohio Street Beach," Cook County Judge David Navarro said. "I understand through the state's proffer and your attorney that you have permission to possess the firearms in the state of Iowa. However, clearly, we're not in Iowa." The judge set his bond at $10,000 on the condition that he turn in all of his weapons and FOID cards. Castell can live in Iowa as he awaits trial, but he must appear at all of his court dates, FOX 32 reported. Casteel has two previous DUI convictions in the state, according to the station. On Tuesday, Chicago Police Superintendent David Brown didn't say if investigators had determined why Casteel had guns in the hotel room.

Man arrested for rifle at Chicago hotel makes bond, proposes
abcnews.go.com
Man arrested for rifle at Chicago hotel makes bond, proposes
wtop.com
It's the small crimes that bring you down. Al Capone went merrily on his murdering way until the FBI nailed him for tax evasion. Richard Nixon seemed immune to the consequences of lying about Vietnam, Cambodia and Chile but his lies over the silly crime of burgling the Democratic Party's headquarters did for him. So it is with South Africa's former president. He faced multiple charges of corruption, but, so far, has avoided his day in court. He was tried for rape and acquitted. As president he was accused of working with an Indian family, the Guptas, in orchestrating "state capture" (seizing control of state organs for corrupt purposes). He is refusing to cooperate with the judicial commission investigating the allegations. In the end it is his contempt of the Constitutional Court's order that he cooperate with the commission that may send him to jail for 15 months. He's appealed for a rescission of the order. A question that invariably gets asked is whether power changed him. The country's former foreign intelligence chief Moe Shaik seemed to think so, writing glowingly of the capable "struggle" version of Zuma, suggesting it was only as president that things went awry, although he noted that we will never know when "precisely lost his way". Perhaps it came rather earlier than Shaik thinks. As with so many fallen revolutionaries, the seeds of venality seem to have been sown in his younger days. It's just that political power provided the nutrients for spectacular sprouting. My first taste of Zuma came in 1989. The ANC's Operation Vula was under way. It involved building an underground insurrectionary network and I belonged to one of its regional leadership structures. We received an instruction to investigate whether Peter Mokaba, the leader of the African National Congress Youth League (ANCYL), was a spy. Our damning report was presented to Zuma and the ANC's security chief Joe Nhlanhla who informed us that Mokaba, who died in 2002, was an informer whose relationship with the security police went deeper than we'd suspected. Other ANC leaders got on board to spread this message but we were told that Oliver Tambo, who then led the exiled ANC, decided it would be better to rehabilitate Mokaba, which duly happened. Soon after that I was visited by a senior leader of the South African Communist Party, which was in an alliance with the ANC. He pleaded with me to do a journalistic hatchet job on Zuma. He said his own home in Lusaka, the capital of Zambia, was bugged by ANC intelligence and that Zuma was corrupt. I ignored the request. But it was one of several signs I'd seen that Zuma was despised within the Communist Party. Zuma had briefly been on the party's politburo but fell from favour partly because of conflicts between ANC intelligence and its armed wing Umkhonto we Sizwe. One conflict involved commander Thami Zulu, who was branded by Zuma's allies as an enemy agent, detained for 14 months by the ANC in Lusaka and died of poisoning a week after his release. Those who knew Zulu insisted he was innocent. His death contributed to the hatred for Zuma. It was by no means the only crime attributed to ANC intelligence. Zuma started life in Nkandla, KwaZulu-Natal, in 1942, the son of a policeman and a domestic worker. He received scant formal education but emerged as a lad with a sharp mind and steely resolve. At 17 he joined the ANC and three years on was arrested as part of a group of military recruits, leading to a 10-year spell on Robben Island. He went into exile in 1975. His ambition, prodigious memory and avuncular personality all helped him along and he became the ANC's chief representative in Mozambique, a member of its political and military committee and its intelligence chief in 1987. Those who backed him tended to overlook his darker side, including his sexual promiscuity. When Zuma returned to South Africa in 1990 KwaZulu-Natal was in the midst of a territorial war between the ANC and Chief Mangosuthu Buthelezi's Zulu nationalist Inkatha movement. He emerged as ANC leader there after seeing off the ANC warlord Harry Gwala, using his charm and Zulu credentials to secure the peace. But this came at a cost. The ANC drew some of Inkatha's most notorious killers into its fold and a new form of violence broke out. This time it had nothing to do with ideology. Instead, it was all about money – as so much was when Zuma was around. In 2004, when Zuma was deputy president, his financial advisor Schabir Shaik was arrested for his role in an arms deal and sentenced to 15 years' imprisonment (but released after 28 months on spurious health grounds). He was found to have solicited bribes of R500,000 a year for Zuma, who was later charged with corruption. This was followed by further charges relating to another arms deal. But procedural irregularities and allegations of political interference meant none of these went to trial. He faced legal jeopardy from a different source in 2006, tried for allegedly raping a 31-year-old Aids activist whom he knew to be HIV-positive (he said he believed a shower after sex would be adequate protection). Zuma claimed it was his duty as a Zulu man to have sex with a woman if she wore a short kanga (African wrap), and that he could not leave her "unfulfilled". He argued Zulu men have sexual primacy over women and he could therefore not be guilty. To deny her sex, that would have been tantamount to rape. Zuma was acquitted while the alleged victim was vilified, with Zuma and his supporters singing his favourite song, Lethu Mshini Wami (Bring me my machine gun) during and after the trial. The woman, later named as Fezekile Ntsukela Kuzwayo, fled into exile for safety. She returned after a decade and died in 2016. Thabo Mbeki had dumped Zuma as his deputy in 2005 and the long-time allies became enemies. The paranoid Mbeki lacked the common touch and was oddly devoid of his former gracious charm, while Zuma was the opposite: friendly and humorous. By playing on popular concerns about service provision, crime, and Aids, and being chummy with the unions, the youth and the left, he won the backing of people who should have been more wary. Zuma defeated Mbeki for the ANC leadership in 2007 and became president in 2009, remaining in office for nine years. The left hoped he'd curb his excesses, but the opposite happened. The Guptas fed his greed in return for state contracts, to the point that they offered cabinet positions to obedient hopefuls. Eventually, Zuma over-reached. He dipped into state coffers to upgrade his house in Nkandla. Then he fired two finance ministers who would not do his bidding. Cyril Ramaphosa won the ANC leadership race in December 2017. Two months later Zuma stepped down as president of the country. The Guptas promptly fled to Dubai. Zuma faces jail for contempt, the revival of the original fraud, racketeering and money laundering charges, and possibly further charges, depending on the findings of the Zondo Commission into state capture, whose subpoenas he ignored. There will be more posturing and more singing of Lethu Mshini Wami by followers who stand to lose from his demise. But at the age of 78 Zuma's long day in the sun is over. This article is republished from The Conversation under a Creative Commons license. Read the original article.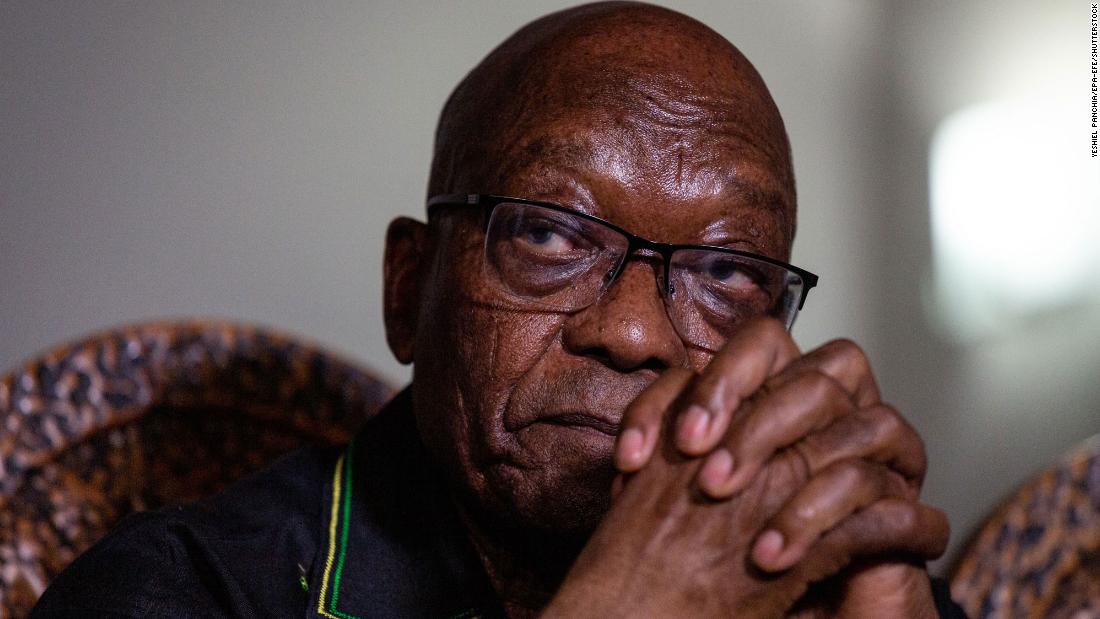 Former South African President Jacob Zuma hands himself over to police
edition.cnn.com
Former South African President Jacob Zuma surrenders to police
upi.com
July 8 (UPI) -- On this date in history: In 1776, the Declaration of Independence was read in public for the first time, to people gathered at Philadelphia's Independence Square. In 1835, the Liberty Bell cracked while being rung during the funeral of U. S. Supreme Court Chief Justice John Marshall in Philadelphia. In 1889, The Wall Street Journal was first published. In 1909, the Wright Brothers demonstrated their airplane for an enthusiastic crowd at Fort Myer, Virginia. In 1950, U. S. Army Gen. Douglas MacArthur was designated commander of U. N. forces in Korea. In 1951, Paris celebrated its 2,000th birthday. The city was founded sometime around 250 A. D. by a Gallic tribe known as the Parisii. In 1969, U. S. troops began withdrawing from Vietnam. In 1991, Yugoslav leaders signed an accord calling for an internationally observed cease-fire in Slovenia and Croatia. In 1994,North Korean President Kim Il Sung died at age 82. He had led the country since its founding in 1948. In 2009, Indonesian President Susilo Bambang Yudhoyono, benefiting from a robust economy, was easily re-elected. In 2010, a French surgeon said he had performed the first successful transplant of a complete face, giving a 35-year-old disfigured man every feature, including tear ducts. In 2011, space shuttle Atlantis began the 135th and final mission of the U. S. space shuttle program that started in 1981, a two-week voyage to the International Space Station with a cargo of supplies and spare parts. In 2014, in an escalating conflict, Israeli airstrikes pounded the Hamas-controlled Gaza Strip and rockets were fired at Israel. A statement from the military said the strikes were made to "stop the terror Israel's citizens face on a daily basis." The airstrikes began a 50-day war between the two sides, ending Aug.26,2014. In 2019, the so-called "Terminator" of the Democratic Republic of the Congo -- Bosco Ntaganda -- was found guilty of war crimes by the International Criminal Court in the Netherlands.

Today in History
wtop.com
Today in History
abcnews.go.com
NEW YORK — Michael Avenatti, the brash California lawyer who publicly sparred with then-President Donald Trump before criminal fraud charges on two coasts disrupted his rapid ascent to fame, faces sentencing in one of those cases Thursday. Over a year after a jury concluded Avenatti tried to extort millions of dollars from Nike by threatening the company with bad publicity, U. S. District Judge Paul G. Gardephe will sentence him in Manhattan. Avenatti was convicted on charges that he tried to extort up to $25 million from the Beaverton, Oregon-based sportswear giant as he represented a Los Angeles youth basketball league organizer upset Nike had ended its league sponsorship. Regardless of the outcome, Avenatti faces trials in Los Angeles later this year on fraud charges and a separate trial next year in Manhattan, where he is charged with cheating his former client — the porn star Stormy Daniels — of hundreds of thousands of dollars. Avenatti,50, represented Daniels in 2018 in lawsuits against Trump, appearing often on cable news programs to disparage the Republican as he explored running for president against Trump in 2020, boasting he'd "have no problem raising money." Daniels said a decade-earlier tryst with Trump led her to be paid $130,000 by Trump's personal lawyer in 2016 to stay silent. Trump denied the affair. Talk of those aspirations evaporated when prosecutors in Los Angeles and New York charged him with fraud in March 2019. Prosecutors in Los Angeles said he was enjoying a $200,000-a-month lifestyle while cheating clients of millions of dollars and the Internal Revenue Service of hundreds of thousands of dollars. Charges alleging he cheated Daniels of proceeds from a book deal followed weeks later. Avenatti pleaded not guilty to all charges. Prosecutors have requested a "very substantial" sentence, citing the U. S. Probation Department's recommendation of an eight-year prison term. Avenatti's lawyers said six months in prison and a year of home detention was enough punishment. On Tuesday, Gardephe rejected a request by Avenatti's lawyers to toss out his conviction in the Nike case on attempted extortion and honest services fraud charges. The judge wrote that evidence showed that Avenatti "devised an approach to Nike that was designed to enrich himself" rather than address his client's objectives. In written sentencing arguments, prosecutors said Avenatti tried to enrich himself by "weaponizing his public profile" to try to force Nike to submit to his demands. In a victim impact statement, Nike's lawyers said Avenatti did considerable harm to the company by falsely trying to link it to a scandal in which bribes were paid to the families of NBA-bound college basketball players to steer them to powerhouse programs. An employee of Adidas, a Nike competitor, was convicted in that prosecution. The lawyers said Avenatti threatened to do billions of dollars of damage to Nike and then falsely tweeted that criminal conduct at Nike reached the "highest levels." Avenatti's former client, Gary Franklin Jr., said in a statement submitted by prosecutors that Avenatti's action had "devastated me financially, professionally, and emotionally." Franklin was expected in court Thursday. In their presentence submission, Avenatti's lawyers said their client had suffered enough, citing enormous public shame and a difficult stint in jail last year that ended after lawyers said he was particularly vulnerable to the coronavirus. Although prosecutors asked Gardephe to impose a $1 million restitution order to help cover Nike's legal expenses, Avenatti's attorneys cited the lack of financial losses as a reason for leniency. "There was no financial loss to any victims so there is no restitution in this case," they wrote. "The fact that a white collar federal criminal case was brought despite this fact is itself an important mitigating factor."

Michael Avenatti faces sentencing in Nike extortion scheme
wral.com
Michael Avenatti faces sentencing in Nike extortion scheme
wtop.com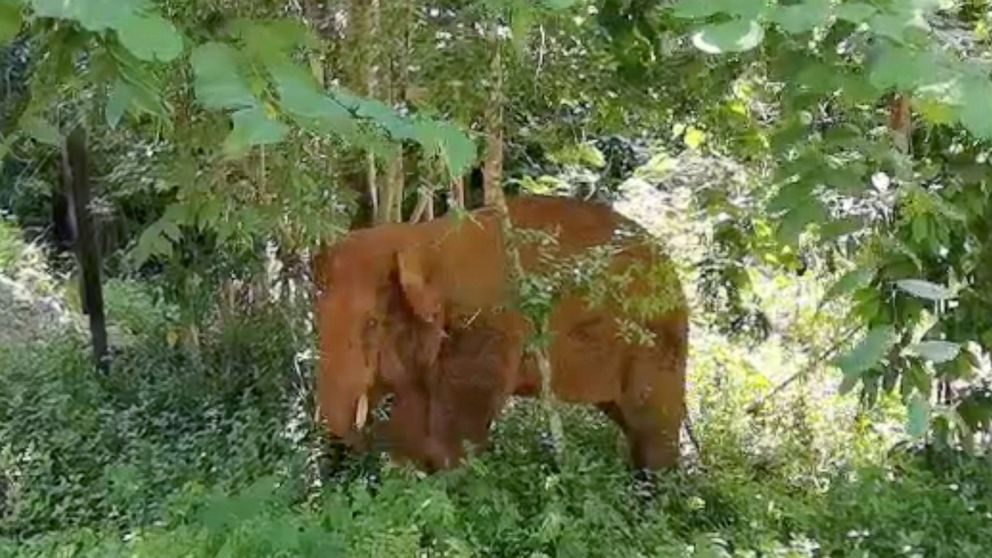 A male Asian elephant that had separated from a herd that has been wandering southwest China for more than a year has been anaesthetized and returned to its nature reserve. The lone elephant was captured in Yuxi city and sent back to the Xishuangbanna National Nature Reserve, about 280 kilometers (175 miles) away, on Wednesday, a command center monitoring the elephants said. It appeared healthy and did not have any suffer from any injuries, the Yunnan provincial government said in a social media post. The remaining 14 elephants have been moving southward recently but are still far from the reserve. The other elephant had been wandering on its own for more than a month, and had shown no intention to return to its herd, according to Yunnan Provincial Command Center for the Safety and Monitoring of North Migrating Asian Elephants. It had relied heavily on food that the command center provided or that it found in villagers' homes, and had stayed in a rural neighborhood very close to a highway and a major railroad since Monday. The elephant's frequent activities in populated areas prompted concerns of local authorities, who made the decision to send the elephant back to reduce public safety risk. More than 200 people, dozens of emergency vehicles and 20 drones have been deployed to monitor the elephants, according to the command center.

One of China's wandering elephants is returned to reserve
wtop.com
One of China's wandering elephants is returned to nature reserve
independent.ie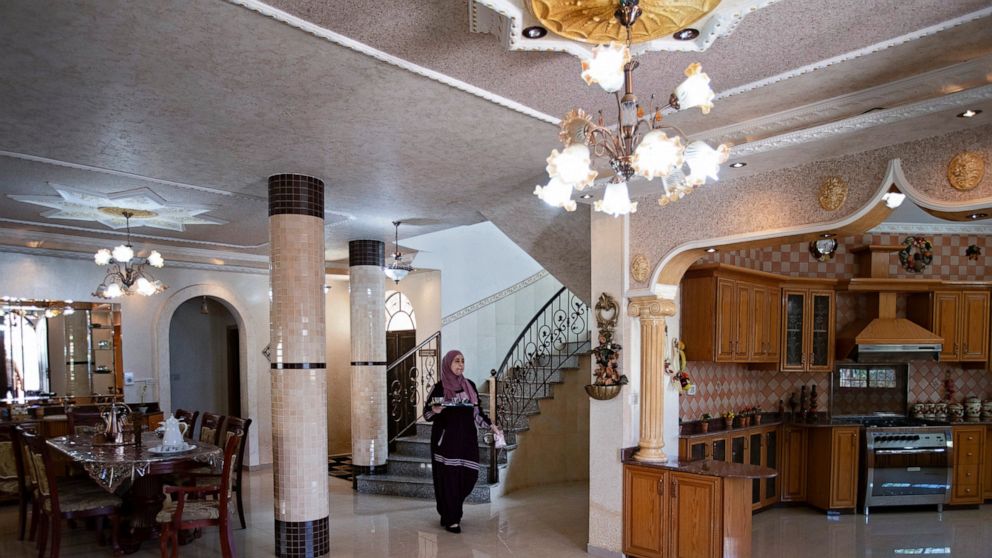 Israeli forces on Thursday demolished the family home of a Palestinian-American man accused of being involved in a deadly attack on Israelis in the West Bank in May. Associated Press video footage showed Israeli army troops leveling the two-story home of Muntasser Shalaby in the village of Turmus Ayya with controlled explosions. Israel says Shalaby carried out a May 2 drive-by shooting in the Israeli-occupied West Bank that killed Israeli student Yehuda Guetta and wounded two others. He was arrested days after the attack. His wife, Sanaa Shalaby, told the AP they were estranged for several years and that he spent most of his time in Santa Fe, New Mexico, where he had married three other women in unofficial Islamic ceremonies. The entire family has U. S. citizenship. The Israeli Supreme Court upheld the demolition order in a decision last month. The case drew attention to Israel's policy of punitive demolitions of the homes of Palestinians who attacked Israelis. Israeli officials say the demolitions deter future attacks, while rights groups view them as a form of collective punishment. The U. S. State Department has urged a halt to punitive home demolitions.

Battle Over Land: As Palestinians Keep Building in West Bank, Settlers Call it Illegal, Here's Why
sputniknews.com
Israel levels West Bank home of Palestinian-American suspect
wtop.com
With vaccinations in arms and the threat of COVID-19 easing in the U. S. free samples are back in stores after a hiatus that lasted more than a year. (July 8)

Free samples are back, but with safety in mind
wral.com
Free samples are back, but with safety in mind
wtop.com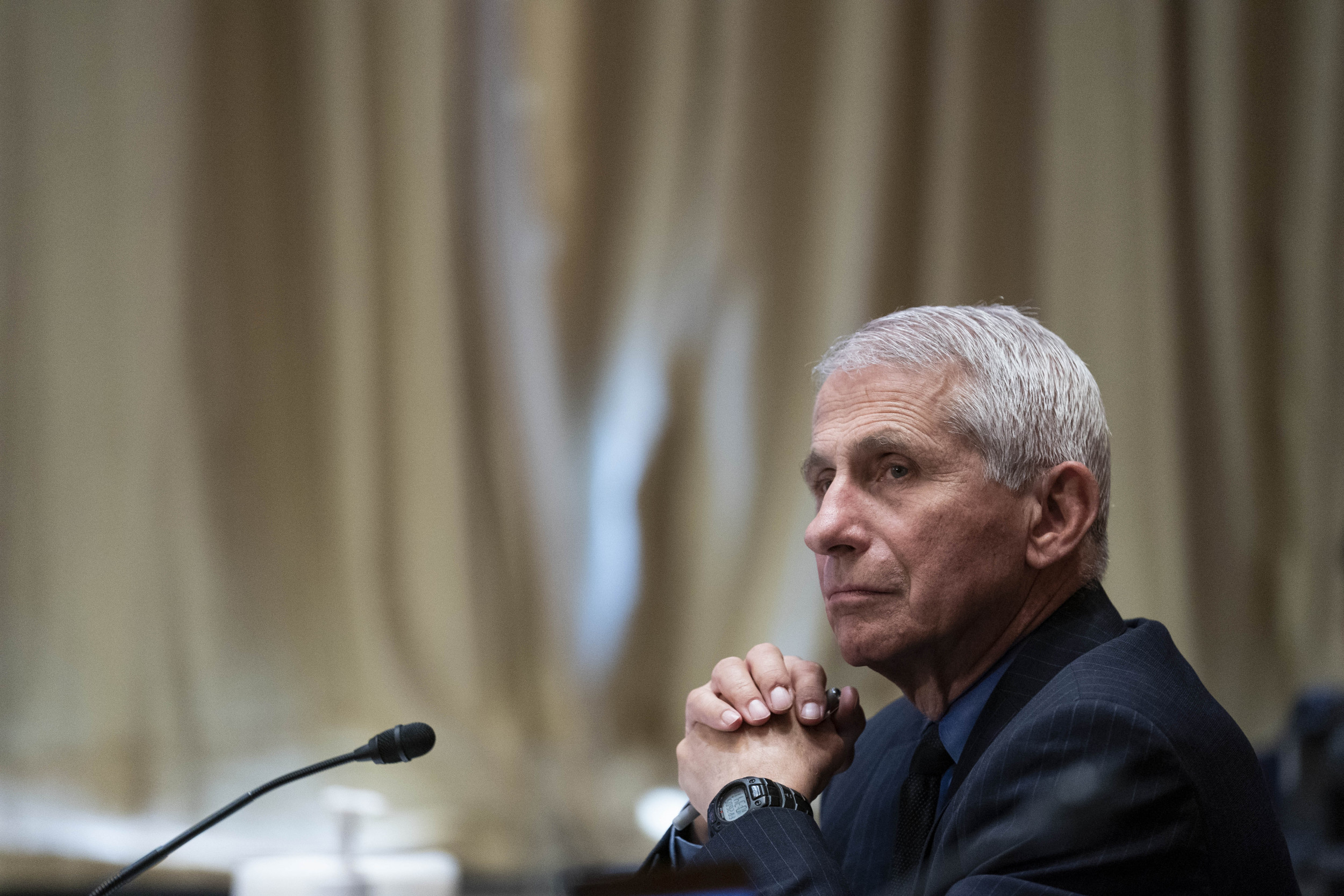 Dr. Anthony Fauci has pleaded with vaccine-hesitant Americans wanting to make a "political statement" to "get over it" by becoming vaccinated against COVID-19 as dangerous new variants fuel the ongoing pandemic. Fauci stressed that COVID-19 had "a solution" unlike some of the more "frustrating" diseases that he has work to combat. He urged those who are refusing the vaccines to change their minds for the sake of potentially saving the lives of their family members and others, if not themselves. "This is not complicated," said Fauci. "We're not asking anybody to make any political statement one way or another. We're saying try and save your life. And that of your family and that of the community... We have a vaccine that's highly, highly effective in preventing disease and certainly in preventing severe disease and hospitalization." "It's easy to get, it's free and it's readily available," he added. "So, you know, you've got to ask, what is the problem? Get over it. Get over this political statement. Just get over it and try and save the lives of yourself and your family." Biden announced a "community by community, neighborhood by neighborhood" plan to convince vaccine holdouts to become inoculated on Tuesday. The effort includes "literally knocking on doors," something that has been blasted by some prominent conservatives as intrusive government overreach. Fauci defended the plan. "You know, it's not like we're out there trying to sell encyclopedias," Fauci said. "We're out there trying to get people to save their lives—those of their loved ones, and those of the community. So, whatever it takes... We're not talking about the government knocking on your door. We're talking about people who you can relate to in the community who you trust." Biden announced the plan after falling short in his goal of having 70 percent of the adult U. S. population receive at least one dose of COVID-19 vaccine by July 4. Just over 67 percent of U. S. adults had received at least one dose, with a little over 58 percent being fully vaccinated, as of Wednesday, according to the Centers for Disease Control and Prevention. Cases and deaths from COVID-19 have fallen significantly since the height of the pandemic, although experts have warned that the trend has been reversing in areas with low vaccination rates amid the rise of the Delta variant. Politics do appear to play a role in low vaccination rates, with states Biden won in 2020 generally having the highest vaccination rates.

Dr. Fauci Tells People Hesitant About The Vaccine To 'Just Get Over It'
dailycaller.com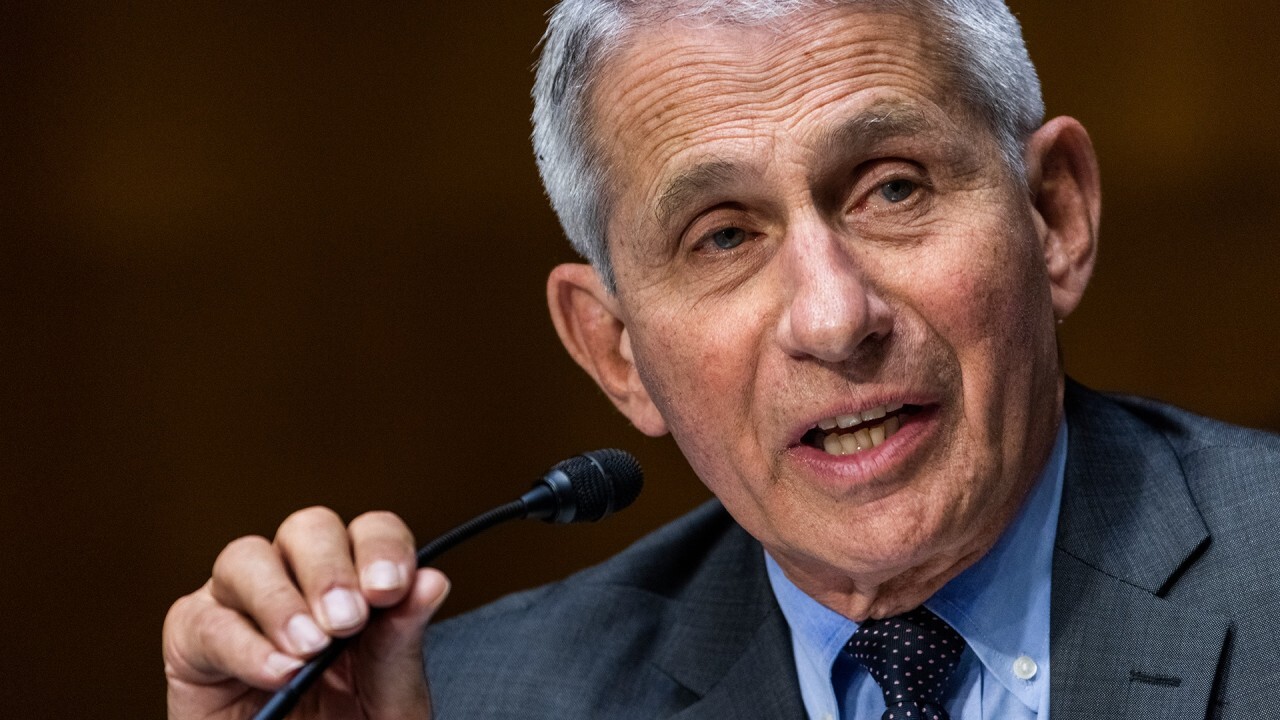 Fauci's 'get over this political statement' comment on vaccines gets panned
foxnews.com
MIAMI (AP) — Jesús Aguilar hit a tie-breaking three-run homer in the ninth inning and the Miami Marlins defeated the Los Angeles Dodgers 9-6 Wednesday night. Aguilar drove the sinker from Dodgers reliever Edwin Uceta (0-3) over the wall in left for his 14th homer of the season and first at home. In addition to losing their third straight in the four-game set against the Marlins, the Dodgers will be without three-time NL Cy Young Award winner Clayton Kershaw. The 33-year-old left-hander was placed on the 10-day injured list because of left elbow inflammation. Sandy León hit a leadoff single against Uceta and advanced to second on Jazz Chisholm's sacrifice. Starling Marte was intentionally walked, and Uceta struck out Magneuris Sierra before facing Aguilar. Zack McKinstry hit a one-out solo homer in the ninth against Miami reliever Anthony Bender (1-0) to tie it at 6-all. Bender struck out Mookie Betts and Gavin Lux after McKinstry's homer. Garrett Cooper had his first career multi-homer game for Miami with solo shots in the first and sixth. The Dodgers hit around and chased Marlins starter Ross Detwiler with a five-run third that erased a 2-0 deficit. Justin Turner's three-run homer keyed the onslaught. Los Angeles also got solo blasts from A. J. Pollock and Mookie Betts. Detwiler, one of the Marlins' left-handed relievers, was called to start in the bullpen game for both teams. He allowed five runs and six hits in 2 2/3 innings, striking out three and walking one. Cooper gave Miami an early with a solo shot off Dodgers starter Jake Reed in the first. Cooper drove Reed's slider over the center field wall for his eighth homer of the season. Sánchez hit his third homer, a solo shot off Los Angeles reliever Mitch White, in the second. Reed, who made his major league debut Tuesday, was lifted after one inning. SCORING CHANGE The play that resulted in the Marlins' first run of their 2-1 win Tuesday originally was ruled a fielding error on Dodgers shortstop Gavin Lux off a hard hit grounder by Jesús Aguilar that scored Starling Marte. After the game, the ruling was reversed and Aguilar got credited with an RBI single. TRAINER'S ROOM RHP Cody Poteet (sprained right knee) and RHP John Curtiss (neck stiffness) continue with their throwing programs. UP NEXT LHP Julio Urias (10-3,3.81) will start the series finale for the Dodgers on Thursday afternoon. The Marlins will go with RHP Sandy Alcantara (5-7,2.96). ___ More AP MLB: https://apnews.com/hub/MLB and https://twitter.com/AP_Sports Copyright © 2021 The Associated Press. All rights reserved. This material may not be published, broadcast, written or redistributed.

Dodgers lose late for third consecutive night in Miami
ocregister.com
Aguilar's 3-Run HR In 9th Sends Marlins Past Dodgers 9-6
miami.cbslocal.com
More than a dozen states have dropped their longstanding objections to OxyContin maker Purdue Pharma's reorganization plan, edging the company closer to resolving its bankruptcy case and transforming itself into a new entity that helps combat the U. S. opioid epidemic through its own profits. The agreement from multiple state attorneys general, including those who had most aggressively opposed Purdue's original settlement proposal, was disclosed late Wednesday night in a filing in U. S. Bankruptcy Court in White Plains, N. Y. It followed weeks of intense mediations that resulted in changes to Purdue's original exit plan. The new settlement terms call for Purdue to make tens of millions of internal documents public, a step several attorneys general, including those for Massachusetts and New York, had demanded as a way to hold the company accountable. Attorneys general for both states were among the 15 who agreed to the new plan, joining about half the states that had previously approved it. Nine states and the District of Columbia did not sign on. Purdue sought bankruptcy protection in 2019 as a way to settle about 3,000 lawsuits it faced from state and local governments and other entities. They claimed the company's continued marketing of its powerful prescription painkiller contributed to a crisis that has been linked to nearly 500,000 deaths in the U. S. over the last two decades. The court filing came from a mediator appointed by the bankruptcy court and shows that members of the wealthy Sackler family who own Purdue agreed to increase their cash contribution to the settlement by $50 million. They also will allow $175 million held in Sackler family charities to go toward abating the crisis. In all, Sackler family members are contributing $4.5 billion in cash and assets in the charitable funds toward the settlement. The agreement also prohibits the Sackler family from obtaining naming rights related to their charitable donations until they have paid all the money owed under the settlement and have given up all business interests related to the manufacturing or sale of opioids. Massachusetts Attorney General Maura Healey, who had been the first attorney general to sue members of the Sackler family, praised the modified deal in a statement early Thursday. She pointed to the $90 million her state would receive and the way the company could waive attorney-client privilege to release hundreds of thousands of confidential communications with lawyers about its tactics for selling opioids and other matters. "While I know this resolution does not bring back loved ones or undo the evil of what the Sacklers did, forcing them to turn over their secrets by providing all the documents, forcing them to repay billions, forcing the Sacklers out of the opioid business, and shutting down Purdue will help stop anything like this from ever happening again," Healey said. Attempts late Wednesday and early Thursday to reach representatives of the Sacklers, Purdue and other attorneys general were unsuccessful. Purdue's plan also calls for members of the Sackler family to give up ownership of the Connecticut-based company as part of a sweeping deal it says could be worth $10 billion over time. That includes the value of overdose-reversal drugs the company is planning to produce. Money from the deal is to go to government entities, which have agreed to use it to address the opioid crisis, along with individual victims and their families. The broad outlines of the plan are similar to what they were nearly two years ago when Purdue first sought bankruptcy protection. Most groups representing various creditors, including victims and local governments, had grudgingly supported the plan. But state attorneys general until now were deeply divided, with about half of them supporting the plan and half fighting against it. The attorneys general who had opposed the plan said they didn't like the idea of having to rely on profits from the continued sale of prescription painkillers to combat the opioid epidemic. They also said the deal didn't do enough to hold Sackler family members accountable or to make public documents that could help explain the company's role in the crisis. Last month, Massachusetts' Healey told The Associated Press, "The Sacklers are not offering to pay anything near what they should for the harm and devastation caused to families and communities around this country." The support from additional states comes less than two weeks before the deadline to object formally to Purdue's reorganization plan and about a month before a hearing on whether it should be accepted. With just nine states and the District of Columbia remaining opposed to the plan, it makes it more likely the federal bankruptcy judge will confirm the deal. Activists also dislike it, and two Democratic members of Congress have asked the U. S. Department of Justice to oppose it. Reps. Carolyn Maloney of New York and Mark DeSaulnier of California said the deal would wrongly grant protection from civil lawsuits to members of the Sackler family. The Justice Department has not weighed in. Last year, the company pleaded guilty to federal criminal charges that included conspiracy to defraud the United States and violating anti-kickback laws. Under the deal, the company agreed to pay $225 million to the federal government. Penalties of more than $8 billion were to be waived if the company enters into a bankruptcy settlement that works to fight the opioid crisis. In a separate civil settlement announced at the same time, Sackler family members agreed to pay the federal government $225 million, while admitting no wrongdoing. The opioid crisis includes overdoses involving prescription drugs as well as illegal ones such as heroin and fentanyl. Purdue's bankruptcy case is the highest-profile piece of complicated nationwide litigation against drugmakers, distribution companies and pharmacies. Trials against other companies in the industry are playing out in California, New York and West Virginia, and negotiations are continuing to settle many of the claims.

15 States Drop Opposition To Controversial Purdue Pharma Oxycontin Bankruptcy
npr.org
More states agree to settlement plan for opioid-maker Purdue
wtop.com
A Philippine cargo vessel and a Cyprus-flagged dredger collided in a Manila Bay anchorage area early Thursday, resulting in no injuries but causing the cargo vessel to list and lie half-submerged in the busy waters. It was not immediately clear what triggered the pre-dawn accident near Manila's Baseco shoreline, which caused the M/V Palawan Pearl to tilt and take on water and damaged the paint on the dredger's hull, coast guard officials said. The dredger, BKM 104, was in the country to undertake dredging works for a new Manila airport project, the coast guard said. The cargo vessel had 18 crewmen on board but there were no immediate details about the dredger's crew, the coast guard said. Coast guard personnel would surround the Palawan Pearl with floating booms to contain any potential oil spill, officials said. It said an investigation was underway.

Cargo vessel, dredger collide near Baseco Beach; oil spill feared
newsinfo.inquirer.net
Philippine cargo ship lists in Manila Bay after collision
wtop.com
All newly inducted inductees in Prime Minister Narendra Modi's will meet the Bharatiya Janata Party (BJP) president at party headquarters on Thursday, informed party officials. As many as 43 leaders took oath on Wednesday in the first Union Cabinet reshuffle and expansion after Prime Minister Modi returned to power for a second term in May 2019. The swearing-in ceremony, which took place at Rashtrapati Bhavan amid COVID-19 protocols, came days ahead of the monsoon session of parliament. Some of the key figures inducted into the Union cabinet include Jyotiraditya Scindia, Bhupender Yadav, Sarbananda Sonowal and Pashupati Kumar Paras. Seven women MPs took oath as union ministers in the expanded They include Anupriya Patel, Shobha Karandlaje, Darshana Vikram Jardosh, Meenakshi Lekhi, Annapurna Devi, Pratima Bhoumik and Bharati Pravin Pawar. Meanwhile, seven Ministers of State (MoS) have been promoted as Union Cabinet Ministers. These include G Kishan Reddy, Kiren Rijiju, Anurag Singh Thakur, Hardeep Singh Puri, Raj Kumar Singh, Parshottam Rupala and Mansukh Mandaviya.

Bihar: Chirag Paswan moves Delhi HC against decision to recognise Pashupati Paras as LJP leader
scroll.in
Day after Union Cabinet reshuffle, newly-appointed ministers to meet JP Nadda today
siasat.com
The highly contagious COVID-19 Delta variant may eventually enter the Philippines, thus, the government must intensify its contact tracing efforts to prevent further transmission, National Task Force against COVID-19 adviser Ted Herbosa said Thursday. "I think 'yung Delta [variant], talagang eventually baka makapasok 'yan, ang next step ay paigtingin 'yung contact tracing, yung test-trace-and-treat, ma-test na agad sila, ma-isolate sila at mapigilan at mahanap lahat sila para mahinto natin 'yung transmission nitong bagong variant na ito," he said in a televised public briefing. (I think the Delta variant would eventually enter the Philippines. The next step would be to intensify contact tracing, the test-trace-treat strategy, so infected individuals could be tested, isolated, and further transmission would be stemmed.) Currently, the Department of Health (DOH) so far has reported 19 cases of the variant, all of which were detected from returning overseas Filipinos. There is no local or community transmission of the variant in the country, so far. Herbosa pointed out that 90 countries have also reported cases of the Delta variant. While the government implements strict border control and quarantine restrictions to prevent the entry of the variant, the government should also prepare in case the Delta variant invades the country, Herbosa said. "Kailangan mag-ingat pa rin tayo. We need to keep our border control strict pero aside from that, kailangan tuluy-tuloy pa rin ang pagsuot ng face masks, face shield at 'wag masyadong magpunta sa matataong lugar, very important din na palakasin natin 'yung testing at contact tracing natin," the NTF adviser said. (We need to be careful. We need to keep our border control strict but aside from that, we need to continue wearing face masks, shields and avoid going to populous places. It is also important that we strengthen our testing and contact tracing efforts.) Currently, the government task force is preparing for a possible surge of COVID-19 cases due to the emerging variants, such as updating the inventory of available stock of personal protective equipment, oxygen supply, medicine, ventilators, quarantine facilities. The task force is also reviewing available funds of agencies needed to conduct testing for coronavirus, Herbosa said. The Philippine Genome Center is also continuously monitoring and conducting its biosurveillance of COVID-19 samples, he added.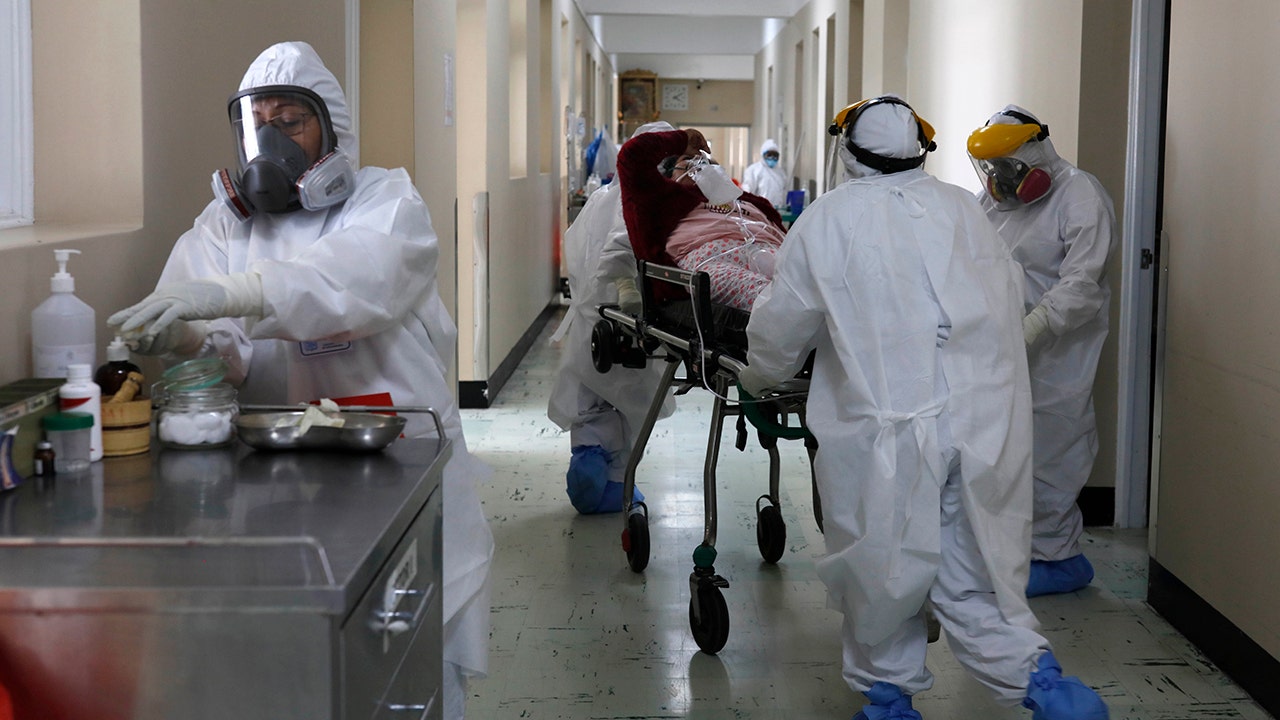 Coronavirus death toll hits 4 million worldwide as Delta variant spreads
foxnews.com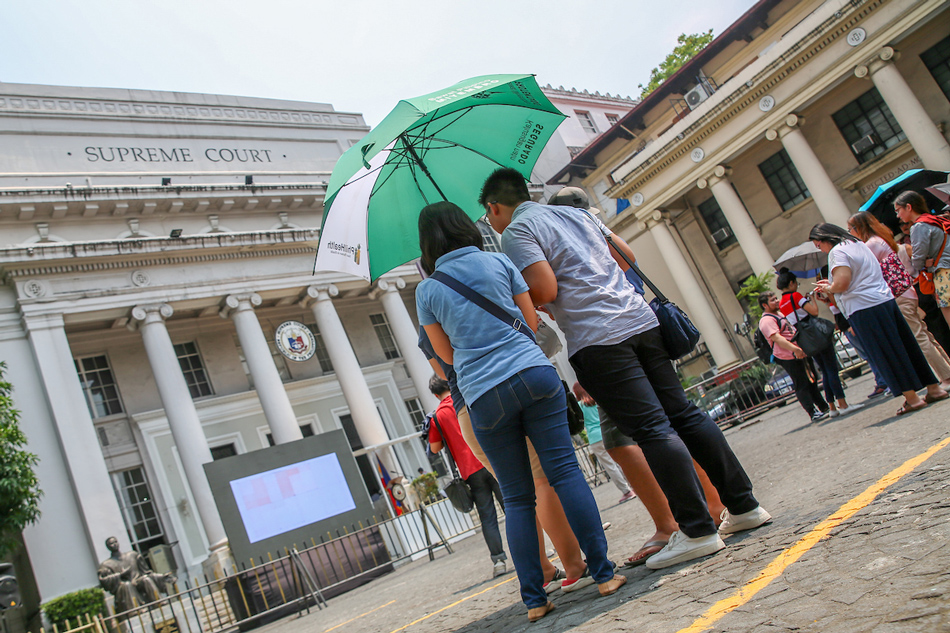 MANILA - Chief Justice Alexander Gesmundo is opposed to the idea of scrapping the Bar examinations, as suggested by a Cabinet member. "I don't see the need to abolish the Bar exam. We must continue having the Bar exam," he said in an event at the Manila Hotel on Thursday. Labor Secretary Silvestre Bello, in a media briefing Wednesday, had questioned the need for licensure exams, particularly, the Bar exams for lawyers. "Dapat alisin na 'yong mga board exam sa mga engineer, board exam sa dentistry, bar exam. Eight years ka nang nag-aaral para maging abogado, pumasa ka na sa lahat ng exam, kukuha ka pa ng Bar?" he asked. (We should remove board exam for engineers, in dentistry [and the] Bar exam. After studying 8 years to become a lawyer and passing all exams, you still have to take the Bar?) "Kagaya sa Bar, why don't we do away with Bar? Tutal 'yong estudyante may 4 years pre-law,4 years proper. Dadaan ka sa rigorous scrutiny, tapos dadaan ka pa sa Bar," he added. (... Besides the student has 4 years pre-law,4 years proper. You have to go through rigorous scrutiny, then the Bar.) The Philippine Bar Exam, a rigorous 4-day exam on 8 subjects, has been in place since 1901 and has produced topnotchers who later on became presidents, senators and key government officials. But Bello had cast doubt on whether Bar topnotchers perform well in practice. For Gesmundo however, the Bar exams are an important gauge of a person's fitness to join the legal profession. "I respect Secretary Bello's opinion but as far as I am concerned, we should maintain the Bar exams so that we can test qualifications of those who aspire to join the legal profession. The legal profession is vested with public interest. And we should see to it that only those who are fit and qualified to join the ranks of the legal profession meet the standards required of them," he said. The top magistrate pointed out that the Bar exam has been the traditional way of determining who are qualified to join the profession. "[I]t is important that we make sure that those who join the legal profession are competent, that they can, you know, perform their duties as lawyers, not only to the court but also to their clients and to society as a whole. So the qualifying exam for legal professionals should be therein continued," he said. Gesmundo also said the Rules of Court currently requires passing the Bar exams before becoming a full-fledged lawyer, referring to Rule 138 on Attorneys and Admission to the Bar. "There's a specific rule under the Rules of Court that provides the mandatory taking of Bar exams as well as its coverage so for as long as it is in the Rules of Court, we have to comply with it," he said. RELATED VIDEO

Scrap nurses' exams? Talk to Congress, Duque tells Bello
newsinfo.inquirer.net
Nurses' group opposes Bello's proposal to scrap board exams
news.abs-cbn.com
The Philippine Nurses Association (PNA) on Thursday opposed the suggestion to abolish the licensure examinations for nurses as a means of assessing their competencies before they become full-fledged health professionals. Speaking over Teleradyo, PNA President Melbert Reyes said that rather than removing the competency exams, government should instead focus on the nurses' situation amid the pandemic. Reyes claimed that licensure exams are being used as a "check and balance" mechanism of nursing schools to gauge if their education system is at par with standards. "Kailangan makita natin at ma-asses natin through board exam ang competencies kaya nga po di po siguro dapat na tanggalin or i-(scrap) yung board exam lalo na dito sa mga health professional dahil buhay po ang hinahawakan natin," Reyes said. (We need to see and assess through board exams the competencies of nurses which is why we should not remove or scrap the board exams especially for health professionals because lives are at stake.) "Yung proposal po na 'yan mahirap intindihin. We respect his opinion, baka may reason siya, but then we disagreed immediately kasi sa health professionals po kelangan po natin na i-ensure yung public na our graduates are competent enough to do their duty and responsibilities," he added. (The proposal is hard to understand. We respect his opinion, he might have a reason but then we disagreed immediately because for health professionals, we need to ensure the public that our graduates are competent enough to do their duty and responsibilities.) Labor Secretary Silvestre Bello III questioned the need for the professional tests and said that he will "probably consider" recommending the removal of the exams. The secretary later on clarified that he was not proposing to scrap the tests but only urging concerned agencies to study to do away with this requirement. "Ang sabi niya na lang pag aralan ng PRC (Professional Regulation Commission). Para po sa amin ang dapat pag aralan ay yung kalagayan ng nurses dito sa Pilipinas," Reyes said. (He said the PRC should study the proposal. For us, what we need to study is the situation of the nurses in the Philippines.) "Kung hindi man sila papasa ng board exams, gawan natin ng isang structure na kung saan pwede nating i-employ sila ng may maayos na sweldo para naman maibalik yung kanilang investment dun sa kanilang nursing course," he added. (If they are unable to pass the board exams, let us make a structure where we can still employ them with proper salaries so that their investment on their nursing course could be returned.) Only around 35 to 50 percent of board takers pass the professional exam, Reyes said. — Faith Yuen Wei Ragasa, trainee

Scrap nurses' exams? Talk to Congress, Duque tells Bello
newsinfo.inquirer.net
Nurses' group opposes Bello's proposal to scrap board exams
news.abs-cbn.com
Gleyber Torres returned to the Yankees lineup after missing Tuesday's game with hamstring discomfort and the struggling shortstop came through with a two-run single in the first inning of the Yankees' 5-4 win over the Mariners at T-Mobile Park on Wednesday night. Before the game, Aaron Boone said he would monitor Torres after he first started dealing with the cramping during Sunday's doubleheader against the Mets in The Bronx. "We do feel it's something minor,'' Boone said. Torres entered Wednesday without an extra-base hit since June 13 — a span of 16 games. He had gone 6-for-54 with 10 walks,18 strikeouts and an OPS of just.361. After his first-inning hit, Torres flied to the track in center in the second and grounded out in the fifth. With the Yankees ahead by a run and Giancarlo Stanton on second in the seventh, Torres again sent one to the track in center, where Taylor Trammell caught up to it. "He swung the bat really well,'' Boone said. Tim Locastro doubled in consecutive innings and has three runs, a walk and an RBI in his last two games as he continues to provide a spark since arriving in a trade from Arizona last week. "That's an athlete,'' Aaron Judge said of Locastro, who started in left field Wednesday, but also provides an option in center, where the Yankees have lacked depth since losing Aaron Hicks to season-ending wrist surgery. Zack Britton threw a bullpen session Tuesday and came through it well, Boone said. The next step is for the left-handed reliever to throw live batting practice against hitters before being activated. Britton was placed on the 10-day IL on June 26 with a left hamstring strain. The Yankees seemingly will be without reliever Darren O'Day for a while. He suffered what Boone termed a "significant" hamstring injury during his pregame warmups on Tuesday. Clint Frazier (vertigo) remains at home in New York and continues to go through a battery of tests. So far, the results have been "encouraging," according to Boone. Frazier was placed on the IL on Friday after complaining of dizziness. Frazier had dealt with concussion issues in past seasons. "Trying to leave no stone unturned," Boone said. "We continue to get encouraging news back, as far as a lot of the serious things [that could be the problem]. He's gone through pretty extensive testing, and we're getting good news on that." With Jordan Montgomery set to start Thursday's series finale, the Yankees still are unsure of who will start Friday against the Astros in Houston. Boone listed Nestor Cortes Jr. and Michael King as options, depending on who's used before the series. After Luke Voit's first career five-hit game on Tuesday, the first baseman singled in his first two at-bats Wednesday. Sidelined by a torn meniscus in his left knee that led to surgery in spring training and a right oblique strain that also landed him on the IL, Voit has hardly looked like the player who led the majors in home runs last season. Voit has also hit the ball to the opposite field less this year than at any other point in his career and both Boone and Voit noted for him to be successful, he can't get pull-happy. The lack of home runs has been especially noticeable. His home run/fly ball rate has gone from 34.9 percent a year to 13 percent this season, according to Fangraphs. And Voit has made less hard contact than at any point of his career.

Judge hits 20th homer as Yankees hold off Mariners 5-4
wtop.com
Yankees hold off Mariners as Chad Green picks up save
nypost.com
New Delhi: Petrol and diesel prices continued their upward march on Thursday also, the second successive day of rate increase, taking the prices to cross new highs across the country. Accordingly, the price of petrol increased by 35 paise from Rs 100.21 on Wednesday to Rs 100.56 a litre on Thursday in Delhi. Diesel prices also increased in the city but a tad lower by just 9 paise per litre to touch Rs 89.62 a litre. Across the country as well retail prices of both petrol and diesel increased for the second consecutive day but the actual rates varied depending on the level of local taxes in states. Fuel prices have been rising in the country for over two months now. On Wednesday, the increased rate took petrol prices to cross a century-mark in Delhi and Kolkata, the two metros where the rates were still below the three digit-mark. Petrol price is now over Rs 100 a litre almost all across the country. Diesel is also catching up and may soon be available over Rs 100 a litre across the country soon. Officials in oil companies attribute the consistent increase in fuel prices to the development in global oil markets where both product and crude prices have been firming up for the past couple of months on demand rise amidst slowing of pandemic. However, a closer look at the fuel retail prices in India gives a picture that it is the high level of taxes that is keeping fuel rates higher even in times when global oil prices are firm. Global crude oil price is now hovering around $75 a barrel. It was over $80 a barrel in October 2018 but even then, the petrol prices hovered around Rs 80 a litre across the county. So, even with lower oil prices now, petrol prices have hit the century and crossed it by a wider margin now in several parts of the country. The only way retail prices could be brought down in this period is by way of tax cuts by both the Centre and States, suggests experts as crude oil prices are seen rising from here on. Fuel prices are already touching new highs every other day. Starting from a price line of Rs 90.40 a litre on May 1, petrol is now priced at Rs 100.56 a litre in the national capital, rising by a sharp Rs 10.16 per litre in the last 69 days. Similarly, diesel prices in the capital also rose by Rs 8.89 per litre in the past two months to reach Rs 89.62 a litre in Capital. With the price rise, fuel rates have been revised upwards in 37 out of 69 days between May, June and July up to now to take retail rates touch new highs across the country. With global crude prices also rising on a pick up demand and depleting inventories of world's largest fuel guzzler — the US, retail prices of fuel in India are expected to firm up further in coming days. The benchmark Brent crude reached a multi-year high level of over $75 on ICE or Intercontinental Exchange. Get the news updates on WhatsApp & Telegram by subscribing to our channels. For all the latest Business updates, download our app Android and iOS.

Petrol prices rise again, here are the fuel prices in your city
business-standard.com
Fuel rates touch record high in Delhi; CNG, PNG prices also hiked in NCR
business-standard.com
Plc is closer to seizing Indian state-owned properties in Paris, part of the company's attempt to recover a $1.2 billion award it won last year. A French court froze residential real estate belonging to the Indian government, Cairn said in a statement Thursday. The order affects 20 properties valued at more than 20 million euros ($24 million), it said. "This is the necessary preparatory step to taking ownership of the properties and ensures that the proceeds of any sales would be due to Cairn," Cairn said. It added that its "strong preference remains an agreed, amicable settlement." India has not received communication from any French court, a government official told reporters, asking not to be identified citing rules on speaking with the media. The government is trying to ascertain facts and would take appropriate legal remedies whenever such a notice is received, the official said, adding that India would vigorously defend its case in the proceedings at The Hague. Cairn has previously said it has identified overseas assets owned by India's state-owned firms for potential seizure. Last month, Cairn filed a petition asking a court in New York to deem flag carrier Air India as "the alter ego of India" and responsible for the sovereign's debts.

Cairn Energy freezes 20 Indian state-owned properties in Paris: Reports
business-standard.com
Cairn Energy seizes Indian government properties in Paris after court order, reports Financial Times
scroll.in
"Following the fantastic win by England, officers were out across London patrolling and engaging with people. There were large pockets of groups who gathered predominantly in central London, and officers remained with them", the police tweeted. 20 arrests have been made by officers for a number of offences including common assault, public order and assault on police. English fans took to the streets of London late Wednesday after the national team beat Denmark at Wembley Stadium and reached the final of a major tournament for the first time in more than half a century. A few scuffles broke out after the Football Fans moved across the road from West Street to the Beach side. Police quickly on scene and ones involved detained. . #Brighton #englandvdenmark #England pic.twitter.com/4uMH7omJQD England fans clash with riot police in Piccadilly Circus london after beating Denmark 2-1 in the Euro2020 semifinal - Police get fireworks,bottles and cones thrown at them pic.twitter.com/m3mrBnQ3Gu England will face Italy in the final of the European Championship on Sunday at London's iconic stadium Wembley.

Calls for ban on fan who distracted Danish goalkeeper with laser beam
siasat.com
'Denmark Robbed Blind!': Controversy Erupts in England's Euro 2020 Semifinal Win Over the Danes
sputniknews.com
SAN FRANCISCO (KGO) -- The highly-contagious Delta variant is now the dominant strain in the U. S. From Missouri and Kentucky to Utah, much of the U. S. is in the midst of a summer COVID surge."I would have thought that we would have had a little bit more of a break, that we would have continued the down slope more into August," said UCSF epidemiologist, Dr. George Rutherford about the current surges. He says the abbreviated break between surges happening in some parts of the country is easily explained."If we had more people vaccinated in those states or if we had more naturally acquire immunity in those states, we would be seeing less transmission. The less transmission we have the fewer variants will emerge."Dr. Rutherford says every three times a coronavirus reproduces, there's a chance it will mutate into a potentially more transmissible variant that may evade immunity."What we're seeing is a predominance of variants of concern," said Pavitra Roychoudhury, who works in the University of Washington virology lab. "We're watching these frequencies over time and we're obviously concerned about anything that seems to be rising rapidly because that seems to suggest that something is more transmissible."Roychoudhury has been working on the genomic sequencing of SARS-CoV-2 since the start of the pandemic. The University published a study this week about the Epsilon variant - at one point known as the California variant - suggesting it could evade the vaccines. But, since the study began, the variant has become less prevalent."The epsilon variant a few months ago constituted almost 40% of samples at the highest levels and then it just gradually died down and it was over taken by the Alpha variant, and then more recently we've also seen the Gamma variant, and the Delta variant rising in frequency," said Roychoudhury. It's hard to know which variant will outcompete another, but Dr. Rutherford says that shouldn't matter. "If you get sick with Delta, or Epsilon or Alpha, or whatever it's all the same. You have the same chances of going into the hospital more or less, you have the same chances of having a severe case. But the trick is about not getting infected in the first place."And the way to not get infected and prevent the virus from spreading is to get vaccinated.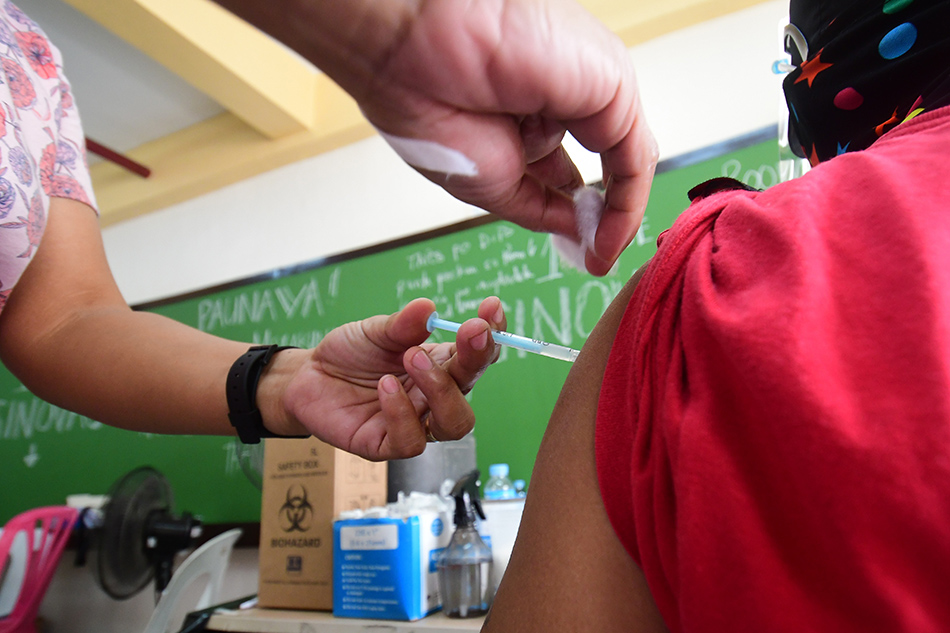 Pateros needs more doctors at COVID-19 vaccination sites
news.abs-cbn.com
When the coronavirus pandemic first emerged in early 2020, governments quickly put out information on what symptoms to look out for, little knowing then that much of the transmission was asymptomatic. The public was told to look out for a high temperature and a new continuous cough, with a loss of taste or smell, fatigue and a sore throat also named as possible symptoms (some added at different points of the pandemic). Fast forward to the present day and more symptoms are being reported and recognized. This comes as several variants of the virus — such as the alpha strain and now the highly transmissible delta variant — have gone onto replace the "original" strain of Covid-19 first discovered in China in late 2019. Now, an ongoing U. K.-based study which enables the public to enter their Covid symptoms on an app — which enables scientists to then analyze the data — says there are new coronavirus symptoms being widely reported. The Zoe Covid Symptom study has identified the current top five symptoms that have emerged in recent weeks which differ depending on if you've been vaccinated, and how many doses you've had. The symptoms highlighted below were first published in late June but still represent the top five symptoms being reported, the Zoe Covid Symptom study told CNBC Wednesday. The symptoms rankings are based on members of the public's reports in the app alone and do not take into account which variant caused the virus or demographic information. These are the top five symptoms being reported by people who are fully-vaccinated, have had one dose of a vaccine or are unvaccinated. Symptoms if fully-vaccinated? The Zoe Covid Symptom study says that, generally, it has seen similar symptoms of Covid-19 being reported overall in the app by people who had and hadn't been vaccinated. However, fewer symptoms were reported over a shorter period of time by those who had already had the shot, suggesting that they were falling less seriously ill and getting better more quickly. Here is the current ranking of Covid symptoms after two vaccinations: The study noted that "traditional" Covid symptoms such as anosmia (loss of smell), fever and shortness of breath ranked way down the list, at five,12 and 29 respectively. "A persistent cough now ranks at number 8 if you've had two vaccine doses, so is no longer the top indicator of having Covid." Six vaccinated countries have high Covid infection rates. Five of them rely on Chinese vaccines Quidel recalls Lyra Covid test due to high risk of false negative results CDC data shows delta is now the dominant Covid variant in the U. S. WHO urges extreme caution against completely lifting public health measures Covid cases surge while vaccines stagnate in Africa, as experts urge greater global contribution Symptoms after one vaccine dose? The ranking changes again after one dose of the vaccination as observed below: With the protection from only one vaccine dose, one of the original indicators of a persistent cough has made the top five symptoms, Zoe noted. Symptoms if you're unvaccinated? If you've not yet been vaccinated then the symptoms are more recognizable to the traditional ranking, Zoe said, "however we can still observe some changes from when Covid-19 first appeared over a year ago." "Loss of smell comes in at number 9 and shortness of breath comes far down the list at number 30, indicating the symptoms as recorded previously are changing with the evolving variants of the virus," the study found. Covid cases attributed to the much more contagious delta variant are surging in parts of Europe, the U. K. and the U. S., particularly among young people and the partially vaccinated and unvaccinated. While two doses of the Oxford-AstraZeneca or Pfizer-BioNTech vaccine provide protection against the delta variant, both were significantly less effective after only one shot. The latest research from Israel on Monday found a decrease in the effectiveness of the Pfizer -BioNTech vaccine in preventing infections and symptomatic illness, coinciding with the spread of delta, but said it remained highly effective in preventing serious illness.

Delta strain overtakes Alpha variant to become dominant variant in US
business-standard.com
PHOENIX (AP) — At their best, the Phoenix Suns have three players who can take over a game. There's Chris Paul and Devin Booker, breaking down defenses from the backcourt. Deandre Ayton has been a beast on the backboards and almost automatic as a shooter. When all three are rolling the way they were in Game 1 of the NBA Finals, it's easy to see why this could finally be the Suns' championship chance. "We have a real team," Paul said Wednesday, "like a team where you can't just key on one guy or two guys." The Milwaukee Bucks are supposed to have the same formula. Yet just when Giannis Antetokounmpo came back, Jrue Holiday's game went away. And if the Bucks are going to even the series Thursday night — and certainly if they have any hopes of winning it — they can't afford bad nights from those two or Khris Middleton. "I think in that perfect, ideal world, all three guys are hitting and clicking and everything is perfect," Milwaukee coach Mike Budenholzer said. "But I'm guessing if you look at any team that has three great players or three really significant players, I bet a lot of nights it's two out of three that they're going and playing well." Antetokounmpo had 20 points and 17 rebounds in his return to the lineup, and it might be hard for Milwaukee to ask for much more so soon after a left knee injury that looked like it could have knocked him out far longer. But the Bucks certainly can expect better from Holiday, who missed 10 of his 14 shots and finished with just 10 points in the Suns' 118-105 victory. And though he's long been regarded as one of the NBA's top defensive guards, he wasn't able to limit either Paul or Booker — though in fairness, maybe nobody could have Tuesday. Holiday said he knows what he needs to do offensively. "Pick my spots to be aggressive, and I think sometimes it's gotten me in trouble," Holiday said. "I think I've got to be aggressive from the beginning of the game. Sometimes it gets just a bit difficult, or it's just a bit different, again, because we have another ball handler and somebody that's great in transition and makes plays for others." Holiday averaged 26 points and 11 assists in the two victories that Antetokounmpo missed to end the Eastern Conference finals. He took at least 20 shots in both games, playing with an aggression without the two-time MVP that he hasn't always provided with him in the postseason. Budenholzer said that's the challenge of getting three players going at once. "So it's harder than people realize," he said. It wasn't any problem for the Suns. Paul had 32 points and nine assists, Booker added 27 points and six assists, and Ayton finished with 22 points and 19 rebounds. Paul in particular wore the Bucks out in the third quarter by exploiting their coverage of the pick-and-roll whenever it ended up with a big man such as Brook Lopez or Bobby Portis switching out to defend him. The crafty and creative All-Star guard could either blow by those players off the dribble, or step back away from them to launch deep jumpers. Milwaukee has faced that problem before. The Bucks never got a handle on the Brooklyn Nets until first James Harden and then Kyrie Irving were injured, or Atlanta's Trae Young until he hurt his foot in the East finals. The Bucks eventually got through those series and the Suns expect them to be better in Game 2 of this one. "We talked about it this morning," Suns coach Monty Williams said. "We have already started to prepare ourselves for the best Milwaukee effort that we're going to see in the series. We're ready for that." Antetokounmpo said he was having no problems with his hyperextended left knee. He wasn't at his best in Game 1 — and certainly was not as effective as Ayton, who hiked his field goal percentage in the postseason to an absurd 71.1% — but is looking forward to the challenge of Game 2 before the NBA Finals return to Milwaukee this weekend for the first time since 1974. "Hopefully I can feel more comfortable, more confident to go downhill, to make more plays," Antetokounmpo said. "We'll see. We'll see. I don't know how tomorrow is going to be, but hopefully I can be in a position that I can make more plays." ___ More AP NBA: https://apnews.com/NBA and https://twitter.com/AP_Sports Copyright © 2021 The Associated Press. All rights reserved. This material may not be published, broadcast, written or redistributed.

Bucks' Giannis Antetokounmpo 'feels good,' has green light for Game 2
sports.inquirer.net
Ha Tae-keung, a member of the parliamentary intelligence committee, told reporters that for the past four months, the North Korean leader had been "on a diet" but is healthy. The state-run North Korean media recently revealed that the nation's leader had lost weight because he was working for the good of the country. At the same time, multiple foreign media outlets suggested the weight loss experienced by Kim might actually be a sign of major health problems.

Kim Jong Un lost 44 pounds but has no health issues: South Korea spies
business-standard.com
A Turkish journalist, who is critical of President Recep Tayyip Erdogan's government and has been living in exile in Germany, was injured after being attacked outside his home by three men who reportedly warned him to stop writing. Erk Acarer, a columnist for Turkey's independent Birgun newspaper, said in a video posted on Twitter that the attack occurred late Wednesday in the courtyard of his home outside Berlin. He sustained some swelling on his head and was kept at a hospital for several hours for observation. Berlin police confirmed the assault, saying Acarer was attacked by several people on Wednesday evening in the Rudow district. In a video posted on Twitter, Acarer said that one of his attackers warned him in Turkish: "You will not write." Earlier, the journalist posted a photograph of himself, saying he was attacked "with fists and knives." "I know the attackers. I will never surrender to fascism," Acarer wrote. Acarer was among a group of journalists who were prosecuted for reporting on the funeral of a Turkish intelligence officer who was killed in Libya and was quietly buried. Five of the journalists were convicted for violating Turkey's intelligence laws and of disclosing secret information. The case against Acarer is continuing.

Exiled Turkish journalist attacked outside home in Germany
wtop.com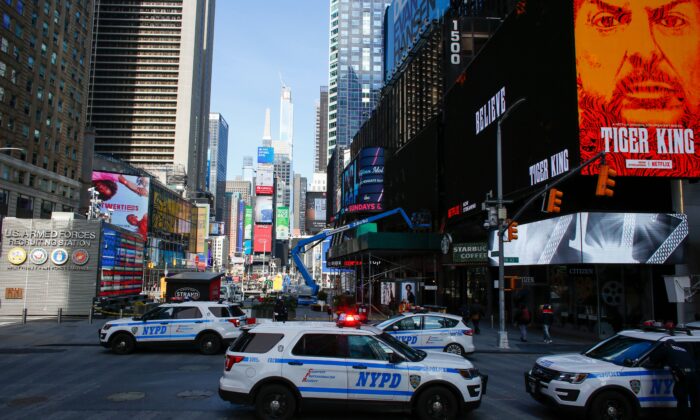 A 16-year-old surrendered himself to police on Wednesday after a shooting in New York's Times Square, in which a stray bullet injured a 21-year-old Marine, authorities said, according to local reports. The teen, accompanied by his mother, presented to the Midtown South Precinct station house where he turned himself in. He was charged with attempted murder, as well as assault, reckless endangerment, and criminal possession of a weapon, reported the New York Daily News. According to the outlet, the teen has three prior felony arrests, with one being a gun possession charge. The NYPD will not be identifying the suspect because of his age, reported Spectrum News. The shooting occurred on June 27 near the Marriott Hotel, after an argument broke out between rival breakdancers. Police said one of the men then pulled out a gun and started firing. One bullet, which had ricocheted off the ground, hit the back of innocent bystander Samuel Poulin, a newly-commissioned Marine Corps officer from upstate New York who was visiting the city with his wife and family. Video released by the New York Police Department on June 28 showed the alleged gunman. Video obtained by PIX11 showed that Poulin was able to stand up after being shot, before he was taken to hospital in an ambulance. The outlet reported, citing police sources, that Poulin's brother-in-law removed the bullet on the scene. Poulin was released from hospital later in the day, the New York Post reported, citing an unnamed NYPD official. New York City Mayor Bill de Blasio announced on June 28 that at least 50 additional police officers had been deployed in Times Square in an effort to deter further shootings. The effort includes uniformed and undercover officers. The area already had a heavy police presence. The move was in response to the June 27 shooting as well as another separate shooting that took place within the same block on May 8, when a 4-year-old girl and two other adults were hit by stray bullets to their legs. A suspect,31-year-old Farrakhan Muhammad, was arrested in Florida and extradited to New York where he faces charges of attempted murder, assault, criminal use of a firearm, and reckless endangerment. Recent data released by the NYPD for the month of June showed that the department made 361 gun-related arrests—a 99.4 percent increase compared with the same period last year. There was a decrease in shooting incidents, at 165 compared to 205 last year, representing a 19.5 percent decrease.

Teenage suspect charged in Times Square shooting that injured Marine tourist
nypost.com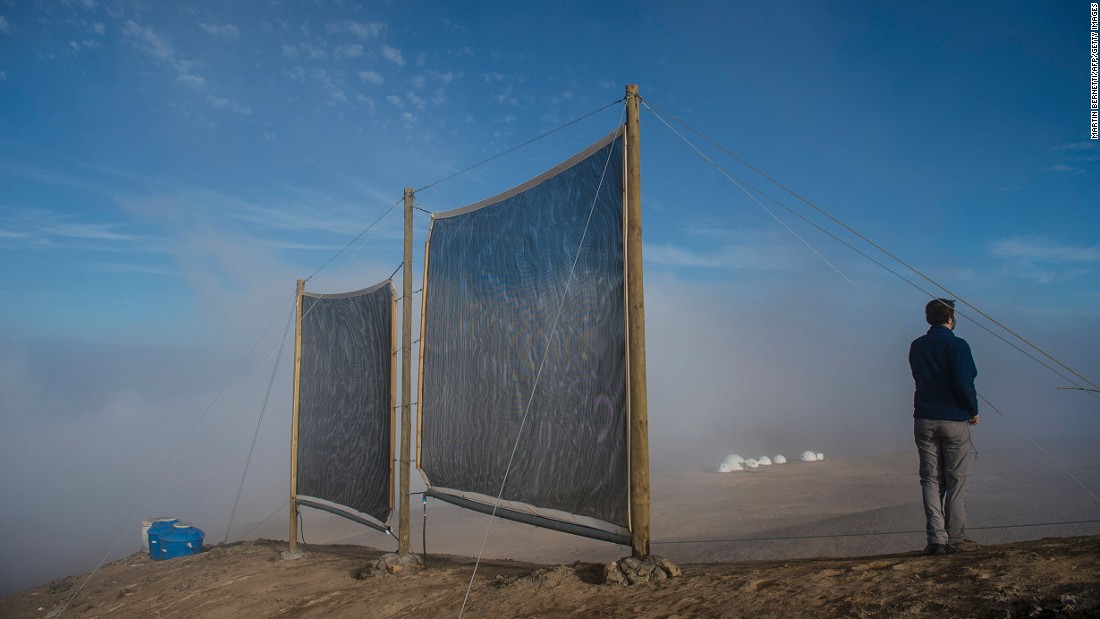 In this arid coastal region, 'fog catchers' -- large nets strung up in areas with thick fog and high winds -- are used to collect water. The technique was pioneered in Chile in the 1950s. The fog is pushed through fine mesh where it condenses, trickles down, and gets collected below. It's a cheap, effective, and clean way to source water. The nets harvest precious water for crops and animals: 140 square meters provide 840 liters of water per day, shared among 85 landowners. "Water shortage is a worldwide problem and we are not oblivious to it," says Daniel Rojas, community leader. "It rains less and less, there is a lack of vegetation, fewer crops and people are affected in every sense. But here we have a natural resource that wasn't being exploited." The 'camanchaca' is a thick coastal fog which rolls in most days. It blocks the sun, but the low visibility and wind is welcomed by the locals. The Dar Si Hmad project in Morocco is significantly bigger, and uses next generation technology. The water collected here is clean enough to drink. And there are plans to use newer nets which are more efficient, doubling the amount of water they currently collect. "They call me the fog queen," laughs Dr Jamila Bargach. She has good reason to smile. As director of the world's largest fog catching project, she picked up an award at the 2016 UN climate conference in Marrakech for the work carried out by her women-led NGO. "Our new nets have a mean average of 22 liters per square meter, which will service about 1,300 people, about 13 villages," she says. The fog catchers have changed the lives of women in the Sahara, who previously scheduled their days around the chore of fetching and carrying water for their families. "The average time is 3 hours per day to get your basic 30 liters. This is becoming even more difficult because you have to walk further with the consequences of climate change: desertification and the rising temperatures," says Dr Bargach. "So where there's fog, we can harness it for the community, store it when it's needed, and then use it later, instead of looking for very expensive and fossil-based solutions like desalinizing water, or digging more bore holes, looking for even deeper aquifers." As with any project, it needs to be economically viable. And that's one of the reasons Dar Si Hmad charges for its water. "We do charge for the water, otherwise how will we keep up with the maintenance? We have aligned the prices with government prices, and we have taken 20 percent off, because we're dealing with very poor communities. But let me tell you one thing. Even with water, the moment it becomes free, it will lose its value." In Chile the economic opportunities are a little different. Peña Blanca now boasts an award-winning ale from the Atrapaniebla brewery. Marcos Carcuro and his brother have their own nets alongside those belonging to the village. "At first they told us it was a crazy idea to brew beer from clouds", says Carcuro. "But later, seeing the results of our first prototypes, we realized that it was going to be a better product than those made with regular water." Where the weather suits, and when maintenance costs are met, fog catchers provide a lifeline in vulnerable communities across the world. From Chile to Morocco, it's a proven sustainable and scalable solution to water scarcity.

Biden's border crisis looks even worse in person
washingtonexaminer.com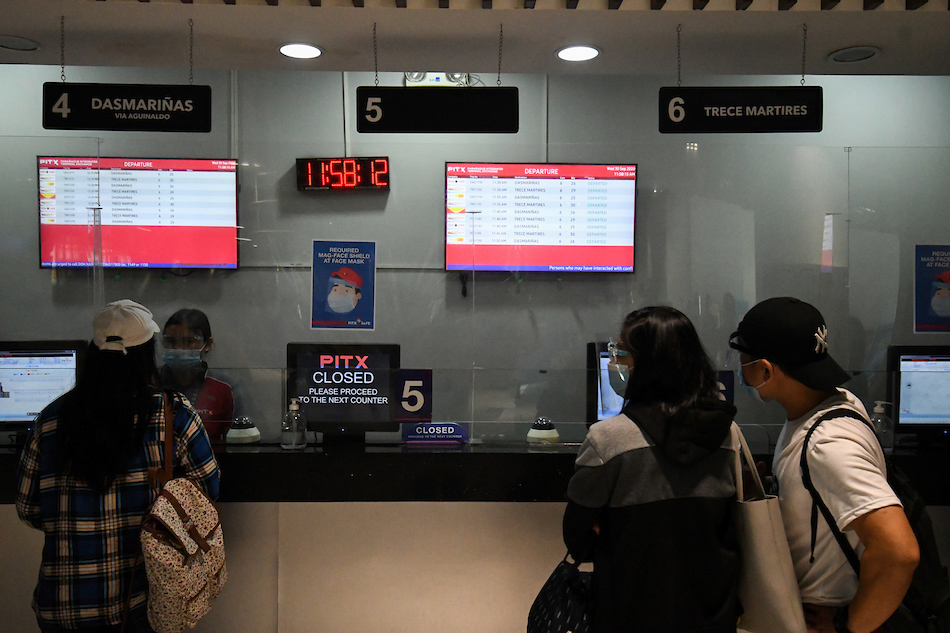 Passengers at the Parañaque Integrated Terminal Exchange (PITX) still lined up at its antigen testing center Thursday morning amid confusing government guidelines on whether fully-vaccinated travelers are still required to present a negative COVID-19 test result at their destinations. The Inter-Agency Task Force (IATF) on COVID-19 had earlier said fully-vaccinated individuals may present their vaccination cards in lieu of testing requirements, but the Department of Health (DOH) said the old policy remains as they "iron out operational concerns." "This means LGU can still require testing as a requirement to entry. Status quo po tayo," the DOH said Wednesday. A Bicol trip requires a negative COVID-19 test result, while the Batangas provincial government already waived it. Catanduanes, a small island, has received a number of complaints when they refused to follow IATF's travel protocol. Following this, they are now welcoming fully-vaccinated travelers sans a negative swab test result, as long as they present a vaccination card. Catanduanes recorded their highest daily COVID-19 cases on Wednesday. "While we do not fully agree with guidelines... We are tied to the guidelines... We are confused but 'yun nga po we are left with no choice," said Nikko Templonuevo of the Catanduanes Public Information Office. The Department of Tourism (DOT) said it recognizes the LGUs' concerns on the new policy. "We ask the help of the LGUS to ensure that only tourists with legitimate vaccination cards and Bureau of Quarantine certifications and legitimate RT-PCR results be allowed to enter the country's reopened destinations," said Tourism Secretary Bernadette Romulo Puyat in a statement. Meanwhile, Philippine National Police (PNP) chief Gen. Guillermo Eleazar directed all regional and provincial police offices to closely coordinate with LGUs to control the entry of travelers amid the uncertain policy. "Sa gitna ng patuloy na pag-uusap tungkol sa patakaran na ipapatupad sa mga kababayan nating bakunado na, inatasan ko na ang ating mga police commanders na patuloy na ipatupad kung ano ang existing protocols na ipinalabas ng IATF upang maiwasan ang kalituhan sa panig ng ating mga kababayan," said Eleazar. To be sure, Eleazar advised passengers to first clarify the travel requirements in their destinations to avoid inconvenience. The national government announced the new policy on interzonal travel of fully vaccinated people on Sunday but several local leaders were quick to raise concerns, saying they were not consulted. RELATED VIDEO:

PNP to coordinate with LGUs on travel requirements
newsinfo.inquirer.net
NASHVILLE, Tenn. — Scotty Pippen Jr. has decided to return to Vanderbilt for his junior season after testing his options for the NBA draft. Vanderbilt announced Wednesday night that Pippen will return for the upcoming season. Pippen announced in April he would test his draft status and not sign with an agent. Pippen, who started 53 of his first 54 games played, was All-Southeastern Conference and ranked second in the league scoring an average of 20.8 points a game. That set a school scoring record for sophomores and also ranked as the seventh-highest scoring season in program history. He also had the ninth-most assists per game in school history last season averaging 4.9 per game. Pippen was third in the SEC and ninth nationally making 142 free throws and second in t he SEC averaging 1.77 steals a game. He set an SEC Tournament record for most made free throws without a miss in a single tournament making all 25 over two games. Pippen will join graduate transfers Liam Robbins from Minnesota and Dayton's Rodney Chatman along with four-star recruits Gabe Dorsey and Peyton Daniels.

Scotty Pippen Jr. withdraws from draft, returning to Vandy
wtop.com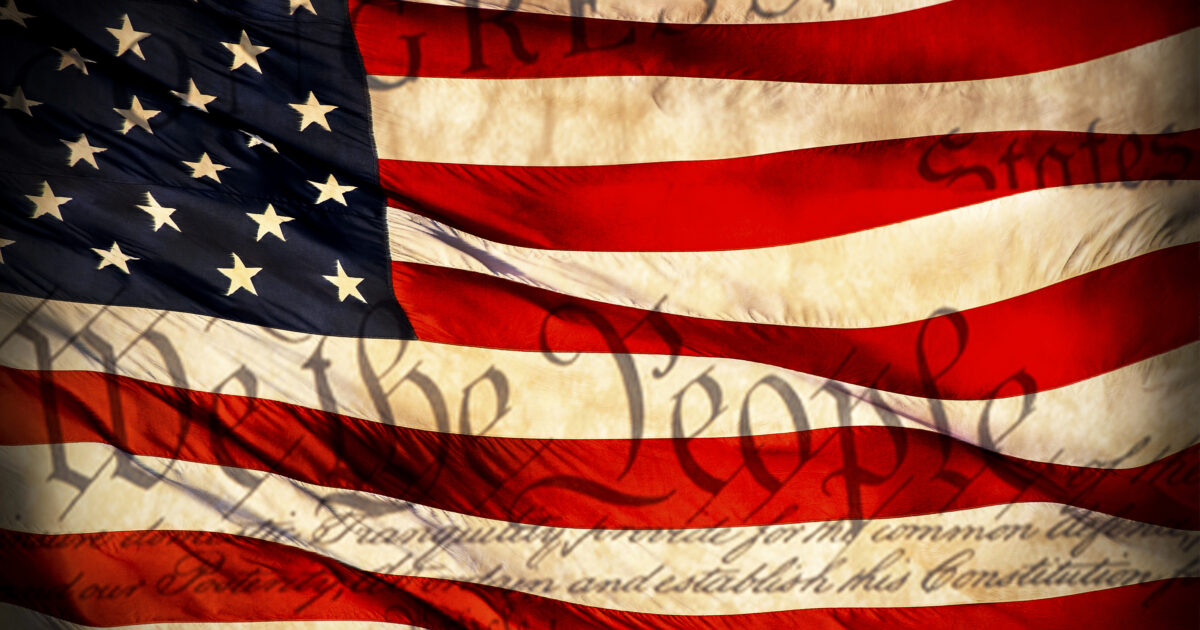 Declaring their independence from British rule 245 years ago, the American colonists held "these truths to be self-evident, that all men are created equal, that they are endowed by their Creator with certain unalienable Rights, that among these are Life, Liberty and the pursuit of Happiness." They went on to announce, "That whenever any Form of Government becomes destructive of these ends, it is the Right of the People to alter or to abolish it, and to institute new Government, laying its foundation on such principles and organizing its powers in such form, as to them shall seem most likely to effect their Safety and Happiness." During the recent holiday, I reflected on how we've strayed from the ideals expressed so eloquently by Thomas Jefferson. You don't have to be a Reagan Republican to see how governments at the state, local, and federal levels can obstruct our pursuit of happiness and at times even jeopardize our safety. Consider the COVID-19 pandemic. Despite the virus's perils, governments abused their authority through lockdown policies and onerous outdoor mask mandates. Many schools remained closed despite data that revealed safe ways to bring the kids back. And when schools did reopen, the priority wasn't education but, instead, hygiene theater. At the federal level, the pandemic response was plagued by incompetence, including the two main public health agencies, the Centers for Disease Control and Prevention (CDC) and the Food and Drug Administration (FDA). Talking to Reason, George Mason University economist Alex Tabarrok noted that the agencies' response to the pandemic is "a failure of historic proportions." The CDC, whose mission includes preparing for pandemics, failed to see this coming or at least share the information it had with the public in a timely manner. It then issued frequently changing or confusing messages about the virus and masks. Its mistakes were compounded by the FDA's refusal to adopt already available COVID tests from abroad, and it then failed to deliver a test that worked. The FDA also refused to authorize the use of home tests, arguing that they aren't as safe as the government ones. This unnecessarily slowed our ability to limit the coronavirus's spread. These repeated failures led to more deaths and left authorities with a perfect excuse to implement government lockdowns and close schools. It's too easy for critics to blame these mishaps on former President Donald Trump. These agencies have a history of failures that long predate his presidency. For instance, thanks to the FDA's hyper risk aversion and overly restrictive rules, thousands of people every year suffer and die while treatments that could have helped them sit on shelves awaiting FDA approval. The CDC is also renowned for its repeated failures—from its nonsensical war on vaping and failed nutritional recommendations to its botched responses to previous disease outbreaks. But pandemics are not the only excuses governments use to violate our rights to life, liberty, and the pursuit of happiness. Governments of all stripes pass many well-intended rules that thwart the achievement of our full economic potential. For instance, zoning and other land-use rules slow growth by restricting the construction of housing, thus increasing the cost of living in places that would offer those who could move there higher wages and better lives. One result is that people are kept in places less conducive to their own prosperity. The same can be said of restrictive immigration rules. Tariffs, farm and export subsidies, and most occupational licensing requirements increase the prices paid by consumers while making it harder for lower income and younger workers to enter the labor market and compete with protected workers. These are just a drop in the ocean of bad rules imposed on us by our governments. But no actions have been more detrimental to the ideals of the Declaration of Independence than the states enforcing slavery, "black codes," Jim Crow laws, and other discriminatory rules on minorities while the courts—including the Supreme Court—shut their eyes to the rights violations. This was compounded by the counterproductive war on drugs, with its militarization of the police and a justice system that destroys the lives of thousands of Americans every year, simply because they consume and trade a substance the government disapproves of. It's time that we rediscover the promise of the American Founding and build upon it to make America truly the land of the free. COPYRIGHT 2021 CREATORS. COM

Rediscovering the Promise of the American Founding
spectator.org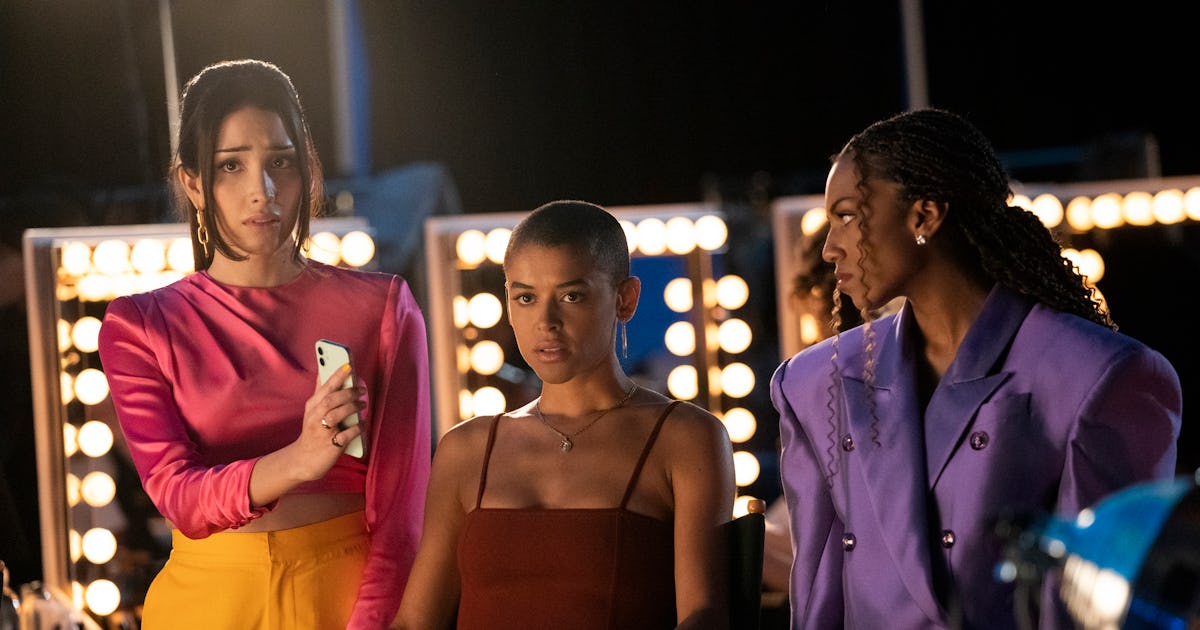 It may even rival the original show's bops. HBO Max's reimagined version of Gossip Girl contains the exact ingredients that made the original series a success: a gorgeous, instantly recognizable cast, timely cameos, and a whole lot of camp. Set in modern-day times, approximately nine years after the events of The CW's runaway hit, this new installation takes viewers straight back to Constance Billard School, the Upper East Side, rich-kids-only institution where an anonymous blogger named Gossip Girl wreaked havoc on the lives of uppity teens deeply invested in their social lives. You likely already knew that. But one refreshing revelation is that just like the OG series, the new Gossip Girl' s Season 1 soundtrack is stacked with songs you'll want to perpetually keep on rotation. Warning: Spoilers for Gossip Girl Season 1, Episode 1 follow. Like any good TV show, the songs that direct fans from one dramatic plot twist to the next say so much about the world we live in. Justin Timberlake, Rihanna, and Gym Class Heroes (throwback!) were among the artists with then-new tracks featured in Season 1 of the original show, which aired from 2007 to 2012. From the first few seconds of the reboot's start, it's evident the creators and writers intended to cast a light on just how diverse, queer, sex-positive, and politically savvy this new group of characters are. To do so, producers relied on music by Frank Ocean, Junglepussy, Rosalía, and Billie Eilish, among many more, to introduce the world to the new Gossip Girl squad: Julien Calloway, Zoya Lott, Aki Menzies, Max Wolfe, Audrey Hope, Obie Bergmann IV, Luna La, Monet De Haan, and Kate Keller. I'll save some juicy spoilers for your own viewing pleasure. However, the first quarter of Episode 1 reaches a thrilling crescendo thanks to a key song on the soundtrack. After Tavi Gevinson's Ms. Keller (yep, she plays a teacher) and a group of her disgruntled Constance colleagues decide to reinstitute the Gossip Girl idea (this time via Instagram, not a wonky website), the title credits roll to Ariana Grande's "Positions," a familiar track made perfect for the reintroduction of Kristen Bell, whose mysterious (yet soothing) voice is back to narrate the series. As though time has changed nothing, Bell delivers an inviting monologue that made me immediately want more dirt: "Hello followers, Gossip Girl here — your one and only source for the truth behind the scandalous lives of New York's elite," she says. "Been a minute. Did you miss me? I know I've missed you." It's gonna be fun to hear the sounds of Gossip Girl deliciously evolve across Season 1's 10 episodes, released weekly. Here's what we've got so far: In the words of GG herself, "watch this space" for the complete list of Season 1 songs. New episodes of Gossip Girl Season 1 drop on Thursdays on HBO Max.

HBO Max's 'Gossip Girl': Who the Heck Is Rebecca?
thewrap.com
UK lawmakers have called for boycotting the 2022 Beijing Winter Olympics due to the "genocide" of Uyghurs in China, according a report by the British parliament's Foreign Affairs Committee (FAC). Titled "Never Again: The UK's Responsibility to Act on Atrocities in Xinjiang", the 39-page report singles out a spate of measures the FAC believes Prime Minister Boris Johnson's government should take in light of China's treatment of Uyghur Muslims in the nation's westernmost region. Beijing refutes the allegations of genocide and other purported human rights violations toward Muslims in Xinjiang Province as "lies and disinformation". In terms of the 2022 Winter Olympic Games, the report calls on the UK government to discourage British businesses from sponsoring or advertising at the Olympics, a topic that is due to be discussed in the House of Commons next Thursday. The statement comes after Prime Minister Johnson made it clear on Wednesday that he would not support a boycott of the Beijing Olympics, saying that the UK "has led the world in condemning human rights abuses in Xinjiang and putting sanctions on those responsible, in holding companies to account that import goods made with forced labour in Xinjiang". China has repeatedly criticised accusations of its human rights abuse against Uyghur Muslims, insisting that the so-called re-education camps in Xinjiang are training centres, established to combat regional extremism.

UK government urged to hold China 'to account' over Uyghurs
siasat.com
The Green party candidate to succeed German Chancellor Angela Merkel has acknowledged making a mistake in a flap over allegations that she copied from others in a new book, saying that it would have been better to use a list of sources. The claims that emerged last week have created severe turbulence for Annalena Baerbock's campaign, the latest in a series of troubles to hit the environmentalist party's first bid for Germany's top job in the Sept.26 election. Last week, an Austrian media scientist, Stefan Weber, said that some formulations in Baerbock's book, titled "Now. How we will renew our country," published on June 21, were strikingly similar to extracts from other publications. A steady drip of new claims of copied passages followed. Baerbock's party called the claims an "attempt at character assassination." Baerbock herself last week rejected talk of copyright infringement, though she said that many ideas from others flowed into the work. A number of German Cabinet ministers and others have resigned over recent years following allegations of plagiarism in their doctoral theses, but Baerbock's book wasn't subject to those academic standards and didn't contain footnotes. In comments to Thursday's edition of the daily Sueddeutsche Zeitung, Baerbock said she had relied on publicly accessible sources, "but I take the criticism seriously." "In retrospect, it would certainly have been better if I had worked with a list of sources," she added. The Greens led many polls after Baerbock,40, was nominated in April. But recent surveys show Merkel's center-right Union bloc, under Armin Laschet, leading by up to 11 points. Green missteps have included a poorly presented plan to raise gasoline prices and talk of ending short-haul flights, which they don't actually aim to ban. Baerbock herself has faced intense scrutiny — she had to correct details in a resume and belatedly declared payments from her party, which she says she wasn't immediately aware had to be declared, to parliamentary authorities. Baerbock said that she and the Greens have worked hard to overcome traditional political divisions, but acknowledged that the approach is being tested in a tough campaign — "I also slipped briefly into old trenches."

German Green contender acknowledges mistake in book flap
wtop.com
NEW YORK — The triumph of a moderate Democrat in the mayoral primary in deep blue New York City appears to accelerate a recent trend of some of the party's most fervent voters breaking away from its most progressive candidates. Eric Adams, a former New York Police Department captain, this week became his party's nominee to lead the nation's largest city after making a centerpiece of his campaign his rejection of left-leaning activists' calls to defund the police. His win comes on the heels of victories by self-styled pragmatic candidates in relatively low-turnout elections — which tend to draw the most loyal base voters — in races for a U. S. House seat in New Mexico, a congressional primary in Louisiana and a gubernatorial primary in Virginia. And those successes come a year after President Joe Biden defeated more liberal opponents to capture his party's nomination on his way to winning the White House. It all raises questions as to the best candidates and approaches for Democrats trying to hold on to slim majorities in Congress next year and make inroads in Republican-dominated state legislatures. "Because there was such an intensity of a reaction on the left to (former President Donald) Trump, many in the political ecosystem mistook that for ideological intensity on the left," said Jennifer Palmieri, who served as White House communications director for President Barack Obama. "The same ideological shift on the right — Republicans moving with Trump — did not happen on the left and voters are instead being more pragmatic and less ideological." The long-simmering family feud between the progressive and moderate wings of the Democratic Party exploded into full view in the 2016's presidential primaries when Sen. Bernie Sanders of Vermont, a self-described democratic socialist, waged a surprisingly robust challenge against establishment favorite Hillary Clinton. Sanders' movement drew bigger crowds and seemingly more energy, if not ultimately more votes, than Clinton and helped define an intraparty divide. In its aftermath, liberals scored some big victories, none more seismic than Alexandria Ocasio-Cortez's 2018 primary defeat in New York of Rep. Joe Crowley, a member of the House leadership. But five months later, it was largely center-left Democrats whose wins helped flip the House of Representatives to their party in the general election. The 2020 presidential primaries were largely perceived as a battle between liberals like Sanders and Massachusetts Sen. Elizabeth Warren and a group of moderates from which Biden emerged after early missteps. The battle lines drawn during that campaign continue to shadow the Democratic Party in 2021. Trump tried vainly to paint Biden as a socialist and tie him to the effort to defund the police that took hold in some quarters of the left after a number of Black people, including George Floyd, were killed by white police officers, setting off protests that rocked some cities. Biden, long a friend of law enforcement, rejected the "defund the police" call even as he pushed for reforms, but the issue became something of a litmus test for Democratic candidates. Biden and his staff have taken pride in ignoring a lot of the dialogue on Twitter, often fueled by the most inflexible partisans from both parties, a sentiment Adams echoed on Wednesday, the day after his victory was announced. "We have reached a point where we're allowing the dialogue to get in the way of moving us in the right direction," Adams said on CNN, "and I'm hoping that what happened here in New York City, people are going to see a cross section of everyday, working class New Yorkers came together." Typically, off-year special elections and primaries feature small turnouts and, often, that is advantageous for a candidate who fires up the most dedicated — and often extreme — wings of the party. But that has not been the case in 2021. Terry McAuliffe, a moderate Democrat and Clinton ally, won the Virginia gubernatorial primary last month. More moderate Democrats — and even some Republicans in Louisiana's open primary — backed centrist candidate Troy Carter as he defeated fellow State Sen. Karen Carter Peterson, a more liberal pick. And Democratic state Rep. Melanie Stansbury easily won a special House election in New Mexico for Interior Secretary Deb Haaland's old seat. But while moderate Democrats have racked up recent victories, some triumphant candidates are not so ideologically clear cut. Adams' win is the most high-profile notch on the pragmatists' ledger. On a number of issues he positioned himself to the right of his rival Democrats, but while he offered a full-throated rejection of defunding the police, his own backstory is more nuanced. When combined with New York City voters' tendency to elect mayors with an emphasis on local issues and not ideological purity, it makes drawing national conclusions complicated. Though known as one of the most liberal cities in the nation, New Yorkers voted for non-Democrats in five straight mayoral elections from 1993-2009, choosing Rudy Giuliani twice and Michael Bloomberg three times. They cast their ballots with eyes toward crime, education and efforts to rebuild after the Sept.11 terror attacks. A rise in shootings as the city emerges from the COVID-19 pandemic helped animate the stretch run of Adams' campaign as he edged out fellow moderate Kathryn Garcia and liberal Maya Wiley. But his lifetime of speaking out against police misconduct and his blunt, working-class style make it difficult to pigeonhole him. Adams,60, made a strong connection with voters in the city's boroughs outside Manhattan, and he spoke frequently on the campaign trail of being beaten by police officers as a teenager and joining the force to reform it from within. He was a founder of a group called 100 Blacks in Law Enforcement Who Care that fought against racial profiling and advocated for the hiring of more officers of color. When Adams spoke to his supporters on primary night, "he said unequivocally 'Black lives matter,'" noted Christina Greer, a Fordham University political science professor. "So obviously that's going to touch a certain segment of the New York population. He then quickly pivots to, 'but it can't just be cops and Black people, we have to address Black on Black crime,'" Greer said. "Well, that's a message that conservative whites, conservative Blacks, of which there are many, and other groups also agree with as well." Some Democrats dismiss the notion that the primary results, particularly in New York, signal a move away from progressivism and toward the center in the party's politics. Wiley, a lawyer and activist, pointed to primary wins by progressives for such offices as city comptroller and Manhattan district attorney, and to a strong showing by women in City Council primaries. "That's what is moving forward in this city," Wiley said, "and anyone who claims otherwise is simply spinning a narrative, rather than focus on pulling us all together to say what solves our most pressing problems."

Adams' win in NYC latest in surge for moderate Democrats
wtop.com
Havana: Cuba registered a new record of daily Covid-19 infections on Wednesday, with 3,664 cases, for a total of 214,577, along with 18 more deaths to total 1,405. National director of hygiene and epidemiology of the Ministry of Public Health Francisco Duran reported that of the total number of new cases,3,622 were from community transmission, the Xinhua news agency reported. The province of Matanzas recorded 806 new infections in the last day, with the highest incidence rate on the island at 1,316 per 100,000 inhabitants. In light of the situation, the government decided to send 300 doctors and nurses from other areas to Matanzas, as well as 200 recently graduated doctors to reinforce the health system in the province. In addition, Cuba implemented new measures to curb the new surge in cases last week, including strengthening epidemiological monitoring, enacting more rigorous international health controls and continuing its national vaccination campaign. So far,6.75 million doses of vaccine candidates Soberana-02 and Abdala have been administered, with over 2.92 million Cubans receiving at least one dose. Get the news updates on WhatsApp & Telegram by subscribing to our channels. For all the latest World updates, download our app Android and iOS.

Olongapo City keeps downward trend in new COVID-19 cases
newsinfo.inquirer.net
U. S. troops and diplomats in Iraq and Syria were targeted in multiple rocket and drone attacks in the past two days, officials announced on Wednesday, signaling an escalation of hostilities just days after the U. S. Military carried out airstrikes against Iran-backed militias in the region. Late last month, following an order from President Joe Biden, U. S. forces carried out airstrikes along the Iraq-Syria border targeting facilities used by two Iranian-backed militia groups identified as Kata'ib Hezbollah and Kata'ib Sayyid al-Shuhada. The Pentagon said the targeted facilities were chosen because they had been used by the militants to carry out drone attacks against U. S. personnel and facilities in Iraq. Since the start of the year, Iranian-backed groups have targeted Iraqi bases that housed U. S. military personnel, using rockets and drones laden with explosives. This week's attacks are likely to further complicate backchannel talks between Washington and Tehran as the Biden administration attempts to revive the 2015 Iran nuclear deal which was scrapped by former President Donald Trump. The last round of the talks was adjourned on June 20 and Iran has since elected hard-line leader Ebrahim Raisi, as its next president. Series of attacks target U. S. personnel in Iraq and Syria (Reuters) U. S. Forces Carry Out Airstrikes Against Iranian-Backed Militia Groups Along Iraq-Syria Border (Forbes)

Pentagon confirms 2 US soldiers injured in rocket attack on Iraq air base
business-standard.com
San Francisco: Apple has rejected a new Facebook-commissioned study that claimed that Apple and Google's pre-installed apps dominate key categories, making it harder for third-party developers to compete. The study by US-based media measurement and analytics company Comscore and commissioned by Facebook showed that 75 per cent of the top 20 apps on iOS in the US were made by Apple, while Google made 60 per cent of the top apps on Android. However, an Apple spokesperson called the report "narrowly tailored" and "seriously flawed", reports The Verge. "This Facebook-financed survey from December 2020 was narrowly tailored to give the false impression that there's little competition on the App Store," the spokesperson was quoted as saying in the report on Wednesday. The spokesperson said the survey's methodology was "seriously flawed in a number of ways" and that the results contradicted Comscore's recent April 2021 rankings on app usage. According to the report, which included 4,000 respondents, the top four apps on both platforms were made by their respective parent companies. Pre-installed services dominate when it comes to basics like weather, photos and clocks, according to the report, suggesting these categories will be difficult for other apps to compete in. Get the news updates on WhatsApp & Telegram by subscribing to our channels. For all the latest Technology updates, download our app Android and iOS.

Apple rejects FB report that claims default apps dominate platforms
business-standard.com
To improve skills on handling finances of learners and teachers, the Department of Education (DepEd) on Thursday said that it has "expanded and intensified" the integration of financial education to the K to 12 curriculum. The DepEd issued the Financial Education Policy to "help learners and teaching and non-teaching personnel make sound financial decisions" by including financial lessons in school activities. It cited a survey from the Bangko Sentral ng Pilipinas showing that 41 percent of Filipinos can only answer one of three financial literacy questions correctly and only eight percent can answer three. "Financial Education is vital in developing a financially literate citizenry, empowering them to make wise financial decisions, take advantage of economic opportunities, and achieve financial health," Education Secretary Leonor Briones said in a statement. "Financial literate citizens can contribute more productively to inclusive growth and be more effective agents of nation-building," she added. Under the policy, teachers, leaders, teachers-in-training, and non-teaching personnel will be trained to "equip them with knowledge on financial education concepts, core messages as well as helping them to hone their own financial management skills. Meanwhile, learners will be taught financial concepts and skills on earning, saving, spending, budgeting, donating, investing, planning, consumer protection, and entrepreneurship. "Learners will also be taught how to open a savings account and help manage their resources prudently, which helps them apply these concepts in real life – which is one of the policy's key objectives," the DepEd added. The DepEd said the policy covers "all learners from public and private elementary, junior and senior high schools, learning centers for Special Education (SPEd) and Alternative Learning Systems (ALS), and Indigenous Learning Systems and Madrasah Education Program." Faith Yuen Wei Ragasa, INQUIRER trainee

DepEd intensifies financial education to improve literacy in PH
news.abs-cbn.com
This was the explosion heard across Dubai tonight. Details to follow. Praying all are safe. Via @xmufaxsam_ pic.twitter.com/pGUPYx0rUj

Watch: Huge explosion rocks Dubai's Jebel Ali Port
siasat.com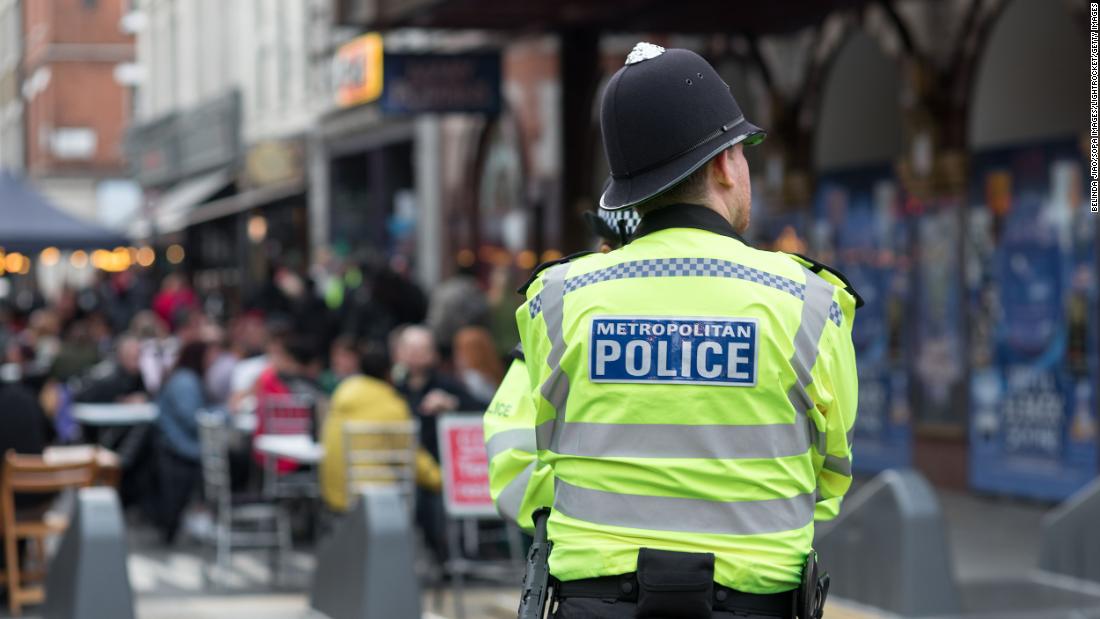 "We believe this decision is dangerous and premature," they wrote in a letter to the Lancet medical journal. "The UK Government must reconsider its current strategy and take urgent steps to protect the public, including children. We believe the government is embarking on a dangerous and unethical experiment, and we call on it to pause plans to abandon mitigations on July 19, 2021," they added. "Instead, the government should delay complete re-opening until everyone, including adolescents, have been offered vaccination and uptake is high, and until mitigation measures, especially adequate ventilation and spacing are in place in schools. Until then, public health measures must include those called for by WHO (universal mask wearing in indoor spaces, even for those vaccinated)," they wrote. The letter, originally signed by a few dozen researchers, now has more than 4,200 online signatures. "The government has made a deliberate choice to expose children to mass infection, rather than protect them in schools or vaccinate them," said Dr. Deepti Gurdasani, an epidemiologist at Queen Mary University, who organized the letter. "This is unethical and unacceptable. Our young have already suffered so much in the past year, and are now being condemned to suffer the consequences of this dangerous experiment." British Prime Minister Boris Johnson announced restrictions would be lifted earlier this month, calling the 19th "Freedom Day" and asking, "If we can't open in the next few weeks ... then when can we?" "Contrary to the statements of government scientists, there is no scientific consensus over the government's current plans to remove protective mandates on July 19. Instead, there is deep disagreement," Lancet editor Dr. Richard Horton said in a statement. "Many scientists are sincerely concerned that with sub-optimal double-vaccination numbers and rapidly rising transmission rates, we are at a very dangerous moment in the pandemic. Removing mandates on July 19 will not only accelerate virus transmission, with substantial increased levels of acute illness, hospitalization, and long COVID, but also create the conditions for the emergence of new variants that could escape vaccine protection." Dr. Eric Topol, an outspoken cardiologist and director of the Scripps Research Translational Unit in La Jolla, California, also signed the letter. "The abrupt rise in UK Delta variant cases will not only engender more long Covid, but has also already resulted in more severe illness, with hospitalizations and deaths. Taking more time to further improve vaccination rates should help reduce the toll of this superspreader strain," Topol said in a statement. The British Medical Association has also objected to the plans. According to the British government,86.4% of residents have received at least one dose of Covid-19 vaccine and 64.6% are fully vaccinated. More than 32,000 new infections were reported Wednesday, with a sharp increase in new cases reported for July.

More than 100 scientists and doctors accuse UK Government of a 'dangerous and unethical experiment' over reopening plans
independent.ie
The crackdown on technology companies by Beijing is "backfiring" on China, as U. S. lawmakers call for oversight on Chinese firms looking to list stateside, according to an academic from the Center for Strategic and International Studies. Fears over regulatory scrutiny on Chinese tech companies are growing again, after China cracked down on ride-hailing app Didi last weekend. Authorities ordered app stores to remove its Didi's app for download — days after the Chinese company launched its IPO in the U. S. Chinese regulators alleged that Didi had illegally collected users' personal data. Since then, China has opened a cybersecurity review into three more Chinese companies listed in the U. S. Beijing is treading a "delicate balance" of controlling their tech giants while having to ensure they can still list overseas, according to Jude Blanchette, Freeman Chair in China Studies at the center. "It already is backfiring in the sense that the actions that Beijing has taken especially over the weekend, these are... leading to lawmakers here in the United States accelerating their calls for additional oversight over Chinese companies listing in the United States," he told CNBC's "Squawk Box Asia" on Thursday. Republican Sen. Marco Rubio told The Financial Times in a statement Wednesday that it was "reckless and irresponsible" to allow Didi — an "unaccountable Chinese company" — to sell shares on the New York Stock Exchange. Since China's crackdown over the weekend, Didi shares in New York have tumbled almost 28%. "As a blunt reality, if the United States starts turning away IPOs here ... you know the Hong Kong market, Star market, Shanghai can't pick up the slack in terms of IPO pipeline," said Blanchette. "So Beijing's walking a delicate balance here of trying to essentially bring these companies to heel with regulatory actions, but ensuring that they can still selectively IPO overseas." Hedge fund manager Dan Niles says he's given up on Chinese stocks for now due to crackdown Cramer questions why anyone would buy a Chinese IPO ever again after Didi debacle JPMorgan picks its favorite Chinese stocks on everything from hydrogen to EV batteries Qi Wang, CEO of Hong Kong-based MegaTrust Investment, however, said this isn't necessarily a clampdown "or some kind of suppressive move." China probably "very much" wants these companies to succeed still, he told CNBC on Thursday, adding that what's happening now is really a normalization of the internet space. "To set the context, remember Chinese internet space was largely unregulated before, and the government has only been adding regulation in the last, maybe five years," he said. "We're moving from almost no regulation in internet to more regulation. Of course during this transition, the pressure may seem high because (of) the low base." In 2020,30 China-based IPOs in the U. S. raised the most capital since 2014, data from Renaissance Capital showed. As of late April, about 60 Chinese firms were still planning to go public in the U. S.this year, according to the New York Stock Exchange. Politics vs commercial interests Throughout the past 30 years of opening up the country, China has repeatedly needed to make examples of companies to drive this message across: There's a "wide degree of latitude" for enterprise and money making, but fundamentally, one has to be aware of where the political lines are, said Blanchette. "The phrase is, 'Kill the chicken to scare the monkey,'" he said. "With the companies that have come up under scrutiny recently, there is — from Beijing's perspective — a political 'sin,' that the company has transgressed." Blanchette noted that the speech Alibaba founder Jack Ma made last year was the "proximate cause that launched all of this." Ma had made a speech in Shanghai last October, blasting China's regulatory system for stifling innovation. Following that speech, he disappeared from the public eye for a period of time, and it also led to the suspension of a mega IPO of Alibaba's fintech arm, Ant Group. "While there's absolutely a regulatory case for why Beijing is bringing more scrutiny on these companies, it's inseparable from the political case," Blanchette added. Blanchette also warned that all this regulatory scrutiny "is not going away." "This is the permanent reality, I think, of a newly energized regulatory apparatus in Beijing, which sees the degree of control these tech companies have gained in the market domestically as being untenable," he said. — CNBC's Evelyn Cheng contributed to the reporting.

LinkDoc becomes first Chinese co to shelve US IPO after Beijing's crackdown
business-standard.com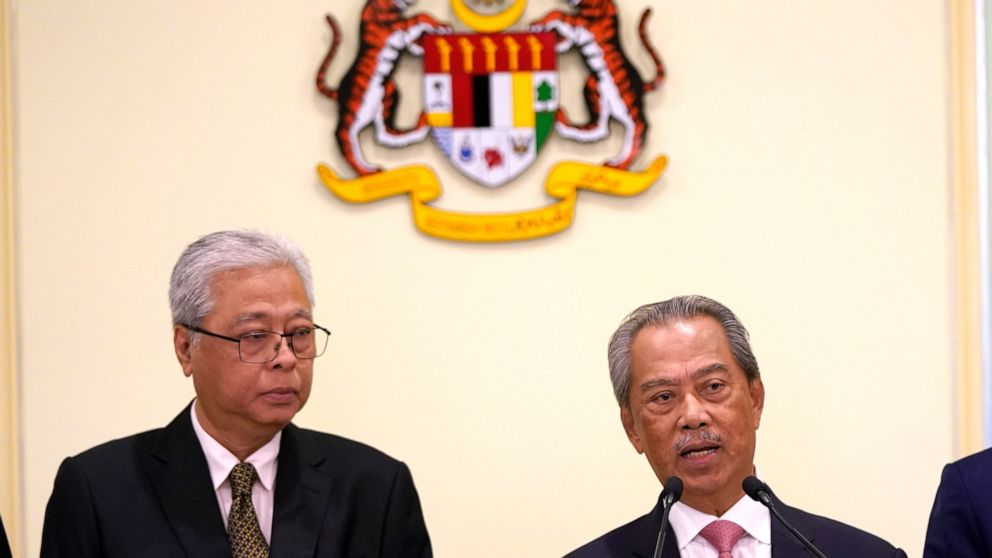 Malaysia plunged into a new political crisis Thursday after the largest party in the ruling alliance announced it will withdraw support for Prime Minister Muhyiddin Yassin and urged him to make way for a new leader. The announcement could potentially trigger the collapse of Muhyiddin's unelected government and fresh election s, although they are unlikely during a raging coronavirus pandemic. Muhyiddin and his allies did not comment immediately. Muhyiddin took power in March 2020 after initiating the downfall of the reformist government that won 2018 elections. His Bersatu party joined with the United Malays National Organization, or UMNO, which was ousted in the 2018 polls, and others to form a new government but the alliance is unstable with a razor-thin majority in Parliament. UMNO President Ahmad Zahid Hamidi said early Thursday that Muhyiddin's government has failed to rein in the coronavirus pandemic. He said its inconsistent policies and half-baked lockdown measures have deepened economic hardships. Zahid urged Muhyiddin to resign and make way for a temporary leader to take over until the pandemic eases and a general election can be held safely. "This is important to allow a government that is truly stable and has the mandate of the majority of the people to be formed," he said after a meeting of UMNO's top decision-making body. UMNO's decision came just hours after Muhyiddin named Defense Minister Ismail Sabri, who is from UMNO, as his deputy in a bid to persuade the party to stay on. Tensions have been brewing for months in the ruling alliance, with UMNO unhappy at playing second fiddle to Bersatu. Muhyiddin's office also said Foreign Minister Hishammuddin Hussein would take over Ismail's post as one of four senior ministers. Both Ismail and Hishammuddin will retain their security and diplomatic portfolios respectively. Analysts said Muhyiddin has split UMNO by appointing second-tier leaders to his Cabinet and reinforced it with the new appointments. Local media reported that Ismail led opposition to Zahid's plan to exit the ruling alliance at the UMNO meeting but hasn't made any public comments. UMNO has 38 lawmakers but only 15 are members of the party's top decision-making body, so it's uncertain if all of them, especially those in the Cabinet, will toe the party line. "There has been 17 months of political deals and things have now come to a head. There is open war in UMNO and we have a weak government trying still to stay in power," said Bridget Welsh from Malaysia's University of Nottingham and an expert in Southeast Asian politics. No coalition has a clear majority in Parliament. Opposition leader Anwar Ibrahim may try to seek support but Zahid has said UMNO will not endorse his candidacy for prime minister. UMNO earlier this year said the party will not work with Muhyiddin's alliance in the next general election. Its attempt to seek early elections has been stymied by a worsening coronavirus crisis, with the country plunged in a second national lockdown since June 1. Zahid noted that Malaysia's deaths from the pandemic had doubled to 5,768 since the lockdown began. Total confirmed coronavirus infections in Malaysia now stand near 800,000, with daily infections breaching 7,000 in the past two days. He said Muhyiddin abused a coronavirus emergency that was declared in January for his political gain. The emergency suspended Parliament, which means support for Muhyiddin's leadership cannot be tested. Muhyiddin agreed to let Parliament resume July 26, ahead of the Aug.1 expiration of the emergency, after growing pressure, including from the nation's king.

Malaysia in political limbo as key ally pulls support for PM
wtop.com
Mumbai: The rupee depreciated 17 paise to 74.79 against the US dollar in opening trade on Thursday, following a strong dollar overseas and subdued sentiment in the domestic equities. However, lower crude prices and fresh foreign fund inflows restricted the rupee's fall, forex traders said. At the interbank foreign exchange, the domestic unit opened weak at 74.75 against the dollar, then fell further to 74.79 in the morning session, registering a fall of 17 paise over its previous close. In the previous session, the rupee had settled at 74.62 against the US dollar. Meanwhile, the dollar index, which gauges the greenback's strength against a basket of six currencies, surged 0.11 per cent at 92.74. On the domestic equity market front, BSE Sensex was trading 74.49 points or 0.14 per cent lower at 52,980.27, while the broader NSE Nifty slipped 31.70 points to 15,847.95. Foreign institutional investors were net buyers in the capital market on Wednesday as they bought shares worth Rs 532.94 crore, as per exchange data. Global oil benchmark Brent crude futures fell 0.07 per cent to USD 73.38 per barrel. Get the news updates on WhatsApp & Telegram by subscribing to our channels. For all the latest Business updates, download our app Android and iOS.

Rupee slumps 17 paise to 74.79 against US dollar in opening trade
business-standard.com
CARSON, Calif. (AP) — Rayan Raveloson and Kévin Cabral scored their first MLS goals and the LA Galaxy beat FC Dallas 3-1 on Wednesday night. Raveloson headed home a corner kick by Víctor Vázquez to open the scoring in the 17th minute. The 21-year-old Cabral slipped a one-touch side-footer, off a brilliant pass by Sebastian Lletget, inside the post to make it 2-0 in the 27th. Ethan Zubak scored his first goal of the season to give the Galaxy (8-4-0) a 3-0 lead in the 51st minute. Franco Jara ran onto a perfectly played ball by Jesús Ferreira from the defending half and beat goalkeeper Jonathan Bond, who came off his line to challenge near the top of the penalty area, for Dallas (2-5-5) in the 71st. ___ More AP soccer: https://apnews.com/hub/soccer and https://twitter.com/AP_Sports Copyright © 2021 The Associated Press. All rights reserved. This material may not be published, broadcast, written or redistributed.

Galaxy gets a bounce-back win against FC Dallas
ocregister.com
Three men have died in a crash after a car collided with a truck in Dublin. T he car was travelling on the wrong side of the road when it crashed on the N7 at Rathcoole on Wednesday night. All three men in the car were killed. The driver of the truck was taken to Tallaght University Hospital to receive treatment for serious injuries. The scene remains closed to allow forensic collision investigators to conduct an examination and diversions are in place. Gardai are appealing for anyone with information to contact them at Clondalkin Garda station on 01 6667600 or the Garda confidential line on 1800 666 111. Gardai said the incident has been referred to the An Garda Siochana Ombudsman Commission (GSOC) as the car "had come to the attention of gardai" before the crash. No further information is available at this time.

Semitruck crash closes 210 Freeway by Hansen Dam
latimes.com
Did Paul Pelosi, the husband of House Speaker Nancy, profit off of insider Beltway scuttlebutt in June to make about $5 million on options contracts tied to Alphabet's stock? Late on Wednesday evening, Bloomberg News published a report titled "Pelosi's Husband Locked In $5.3 Million From Alphabet Options," which carried the subheadlines, "Action was week before House panel considered antitrust bills," and "Antitrust bills target Alphabet's Google, Apple, Amazon." The Bloomberg report followed a Fox Business News piece looking at Pelosi's June trades, which were laid out in a July 2 disclosure form. Both stories raise a connection between Pelosi's trades in Alphabet and a House Judiciary Committee's vote on a number of antitrust bills aimed at big technology titans like Alphabet, Amazon, Apple, Microsoft, and Facebook. Some of the bills, which advanced from the subcommittee in July, seek to reign in their use of market power, or even break up the companies. After politically charged investigations of Senators' stock trades in 2020 at the onset of the Coronavirus crisis, financial sleuths now comb the financial disclosure forms of congressional leaders for hints of insider trading. When asked by Bloomberg, Speaker Pelosi's spokesperson Drew Hamill said, "The speaker has no involvement or prior knowledge of these transactions." So was there anything improper about Mr. Pelosi's trades? A few critical details indicate not. In fact, the story seems to be that he made one heck of a trade. The trades in question involve 40 call options on Alphabet's stock at a strike price of $1,200, which were exercised on June 18, a few days before the House subcommittee convened. The contracts gave Pelosi the right to convert his 40 call options into 4,000 Alphabet shares at a price of $1,200. Because Alphabet was trading at about $2,550 when the options were exercised, they were substantially in the money and are now worth about $5.4 million. Left out in the Bloomberg piece is an important detail. Mr. Pelosi had to make the trade. His options were set to expire on June 18, 2021, according to the disclosure report, the day when he exercised them. In fact, Pelosi only had two choices on June 18: Sell his options, or exercise them. If he did nothing, his brokerage would likely have closed the options automatically, anyway. Thus, Pelosi's Alphabet trade was an inevitability, whether the House subcommittee was meeting, or not. Regardless, the trade is quite a windfall. Instead of some insider dope, he seems to have made a string of gutty trades that generated millions in profits. The options in question were acquired on February 27, 2020, just as global financial markets began their Coronavirus-induced plunge. On that trading day, Alphabet fell as low as $1,314 a share, where it closed. Pelosi, apparently bullish on the company's search and advertising businesses, bought slightly in the money options expiring about sixteen months later. In an option, a trader pays an initial premium to gain the right to buy 100 shares of an underlying stock at a predetermined price in a specified period of time. The premiums can be a cheap way to gain exposure to a lot of stock. In the case of Alphabet, Pelosi nailed it: His premiums may have only cost a few hundred thousand dollars. And he held his Alphabet options as long as possible, riding the company's 40%-plus gain in 2021. Other trades in the disclosure report look like big winners. He purchased 100 calls in Microsoft at a strike price of $140 expiring in March 2021 on February 20, 2020. When the market fell further, he added 150 more contracts with a $130 strike also expiring in March 2021. By expiration, Microsoft's stock had shot up to about $230, vindicating his bullishness. Pelosi seems to deploy a LEAP option strategy of building low-cost exposure to a few large-cap tech stocks using options, buying slightly in-the-money contracts expiring in 12-to-18 months. New trades Pelosi has put on like calls in semiconductor Nvidia, e-commerce giant Amazon, and iPhone-maker Apple are already making money.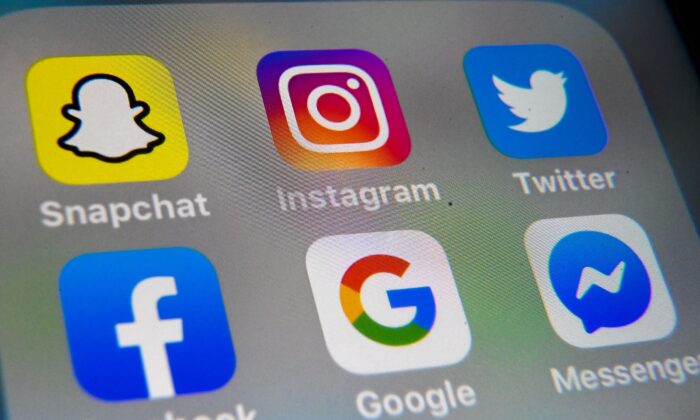 House Republicans Outline Their Antitrust Agenda for Tech Giants
theepochtimes.com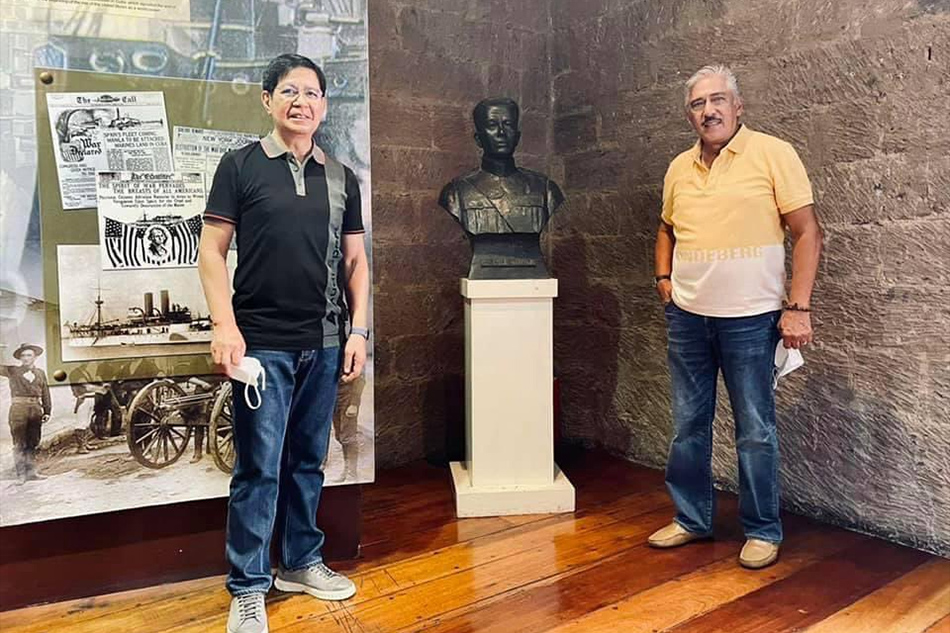 MANILA - Senate President Vicente Sotto III and Sen. Panfilo Lacson began a series of consultative meetings in Luzon on Thursday, about 3 months before the filing of certificates of candidacy for those vying for a post in the 2022 national elections. The pair's so-called "Tour of Luzon" began at the Barasoain Church in Malolos, Bulacan, according to information from Sotto's office. "Ang kanilang version ng tour of Luzon ay para kumustahin ang mga LGUs, tingnan ang kanilang kalagayan at makakuha ng mga suhestyon para sa post-COVID-19 recovery plan ng bansa," a statement from Sotto's office read. (Their version of the Tour of Luzon is meant to touch base with local government units, check their situations and get suggestions on their post-COVID-19 recovery plans for the country.) The photos, which were uploaded on Sotto's social media page, was captioned "Partners," but both senators have yet to respond to questions if the tour is part of their preparations for the 2022 elections. It remains unclear how many provinces will be covered by the "Tour of Luzon," and if there will be similar efforts in Visayas and in Mindanao. In June, Lacson said that he would either retire from politics in 2022 or run for president. Should he run for president, Lacson said he would campaign with Sotto as his vice president. "Cast in stone 'yun... In case na hindi ako tumuloy, kinakampaniya ko naman siya (Sotto) para magkaroon siya ng ka-tandem," Lacson said in an earlier press conference. (In case I don't run for office next year, I am campaigning for him so that he can be part of another tandem.) "Unqualified 'yung support ko sa kaniya kasi alam ko ang direksyon niya, alam ko ang advocacy niya," he said, noting that Sotto would push for an anti-illegal drug platform. (My support for him is unqualified because I know his direction, I know his advocacy.) For over a decade, Lacson and Sotto have been part of the Senate's so-called "macho bloc" of close friends, along with former Sen. Gringo Honasan. RELATED VIDEO:

Sotto, Lacson kick off Luzon consultative tour in Bulacan ahead of 2022 polls
newsinfo.inquirer.net
State Department spokesman Ned Price was briefly left tongue-tied Tuesday after another verbal sparring match with Associated Press correspondent Matt Lee. Lee, who tangled with Price back in February over the Biden administration's approach to the controversial Nord Stream 2 pipeline from Russia to Germany — even accusing Biden appointees of "taking credit for stuff the previous administration did" — fired the first rhetorical salvo by asking about the administration's Afghanistan policy as the final withdrawal of US forces takes place. Earlier in the briefing, Price said that when Biden took office, "there was already an existing agreement between the United States government and the Taliban. And so like it or not, on May 1st the status quo that would have been in place on April 30th was going to change. And so the administration, the president, was confronted with a situation in which on May 1st, because of an agreement that the previous administration negotiated… that American troops would potentially come under attack starting on May 1st if they remained in the country … [and] to continue to have a larger number of US military forces in harm's way was not something that the President was willing to commit to." Moments later, Lee told Price: "The argument that you guys inherited an agreement with the Taliban that the previous administration concluded and that you had no choice, I don't understand that. "This administration inherited plenty from the previous administration that it absolutely reversed," the reporter added. "Are you saying that you're not … confident in your negotiating skills that … you couldn't have renegotiated a deal with the Taliban and … are you saying that the President, in fact, didn't want to take troops out, didn't want to withdraw?" Price responded by suggesting that Lee was "confusing different things". "These are apples and oranges," the spokesman said. "Yes, we changed quite a few US policies across a number of fronts, but I think you would be hard-pressed to find an international agreement that the United States signed on to during the last administration that this administration has jettisoned, done away with." "How about the Geneva protocol on the anti-abortion stuff?" asked Lee, referring to a declaration signed by the US and 33 other countries last year that states "there is no international right to abortion." Biden removed the US from the declaration in January. Price, attempting to continue his earlier answer to Lee's question, plowed on: "This was the point that we have made on any number of steps about the importance of the durability of American foreign policies – American foreign policy across administrations." "How about the agreements with the Northern Triangle, with Mexico and the Northern Triangle [on illegal immigration]?" Lee persisted. "Those are international agreements that you guys jettisoned." "These, these are –" Lee began before saying," Matt, uh, no. I-I think –" "I mean, you just challenged me to come up with an international agreement that the previous administration signed that you guys have walked away from," Lee retorted, "and I just gave you, I think, three." "The previous administration had its own policies," said a seemingly recovered Price. "This administration has different policies across a number of fronts. But this administration also understands the importance of when the United States signs its name and gives its word in the context of a formal international agreement, especially one where the stakes are profound for … the American people, including our service members, deployed service members, that's something that we take very seriously." Video of the exchange was widely shared on Twitter, including by former acting Director of National Intelligence Ric Grenell and Rep. Dan Crenshaw (R-Texas).

AP Reporter Matt Lee Challenges State Dept Spox on Trump-Era Int'l Agreements Biden Admin Ditched
sputniknews.com
Hyderabad: Telangana IT and Industries Minister KT Rama Rao (KTR) on Wednesday wrote to Union Finance Minister Nirmala Sitharaman, seeking support for the Micro, Small and Medium Enterprises (MSMEs) in the state amid the COVID pandemic. In the letter, KTR said, while the incidence of COVID is declining sharply in the country and the chances of a modest economic recovery may be possible towards Q4 (fourth quarter) of the year, the MSME sector still requires support. He noted that looking at the seriousness of loss of business and declining revenues of the MSMEs, it will be justified if the loans availed by the MSMEs are given a moratorium till March 31, 2022, without any accrual of interest during the moratorium period. The Minister stated that this support will provide a big relief to the MSMEs and can help them get back to normalcy. He further highlighted that Hyderabad and surrounding districts are major hubs for manufacturing for the past five decades, with a predominance of MSME industries. He, however, added that due to pandemic-induced restrictions and disruptions since last year, the MSMEs have been badly affected. Though the government of Telangana did not put any restrictions on industrial activities during the recent second wave of the pandemic, KTR noted that the restrictions in surrounding states had a major impact on the functioning of the industries in Telangana. He noted that many industries in the state faced challenges in the procurement of raw materials and sending out finished products to their customers. 'Strongly' appealing to the Centre to take up supportive measures in favour of the MSMEs, the Minister also pointed out that another reason for the slowdown of industrial activities was the shortage of labour that typically comes to Telangana from other states. Get the news updates on WhatsApp & Telegram by subscribing to our channels. For all the latest Telangana updates, download our app Android and iOS.

KTR writes to Sitharaman, seeks Centre's support for MSMEs in Telangana
business-standard.com
UCLA guard Johnny Juzang, the breakout star of the 2021 NCAA tournament, announced Wednesday night he was withdrawing from the NBA draft and returning to the Bruins. "Going through the draft process has been an amazing experience. I was blessed to connect with great people, learn and grow, and get a feel for life at the next level. I want to thank everybody who has helped me in this process including my family, trainers, school, and especially my dad who helped for countless hours!" Juzang posted to Twitter. "Westwood, I can't wait to go to war! We've got a team full of warriors and there's nobody I'd rather fight beside. With Coach Cronin and our staff, I'm very excited for this season. Let's do something special!" 💙💛!!! @UCLAMBB pic.twitter.com/GGh8Ke5ZvQ Juzang helped lead UCLA on a Cinderella run in the NCAA tournament this past March, winning five games to go from First Four to Final Four. He had 23 points in the opening win over Michigan State, followed by 27 points against BYU. He was at his best in the final two games, a win over Michigan and a loss to Gonzaga. Juzang went for 28 points in the victory over the Wolverines, and his 29 points nearly led UCLA to an upset of top-seeded Gonzaga in the Final Four. In the Bruins' six NCAA tournament games, Juzang averaged 22.8 points and shot 50.9% from the field. His 137 points were the second-highest NCAA tournament total in UCLA history. On the season, the 6-foot-6 shooting guard averaged 16.0 points and 4.1 rebounds. Despite the breakout postseason, Juzang was only projected as a late second-round pick in the NBA draft. He was ranked No.53 in ESPN's latest draft rankings. Juzang, a former ESPN 100 prospect, started his career at Kentucky. He averaged 2.9 points in 28 games as a freshman in Lexington. "We are very excited Johnny will be returning to UCLA. Johnny was an important addition to our team last year," UCLA coach Mick Cronin said in a statement. "He is a great player and an excellent teammate. Obviously, we had a special run in March and Johnny, playing on a sprained ankle, was magnificent along with his teammates. We are all excited to get back to work and build on our success." His return likely cements UCLA as a preseason top-five team for the 2021-22 campaign. Cronin returns every player from the Bruins' NCAA tournament run, while also adding five-star prospect Peyton Watson, ESPN 100 guard Will McClendon and Rutgers graduate transfer Myles Johnson. Chris Smith, who missed the second half of the season, opted to leave for the NBA draft, while Cody Riley announced Wednesday he planned to return to UCLA.

Johnny Juzang, Cody Riley return to UCLA basketball after testing NBA waters
ocregister.com
Authorities in Southern California have seized more than 16 tons of marijuana in the Antelope Valley,worth an estimated $1.19 billion,during a 10 days operation which began on June 8, Los Angeles County Sheriff's Department officials said Wednesday.22 felony arrests,109 misdemeanor arrests, and 19 arrests from water theft enforcement teams were made, according authorities. Nearly 375,000 marijuana plants and 33,480 pounds of harvested marijuana were seized, along with 65 vehicles,180 animals and $28,000. Officials believe international cartels are behind the illegal large-scale marijuana farms. California legalized the recreational use of marijuana in 2018 but illegal grows of the crop have been on the rise in the state. The cartel members threaten residents and steal millions of gallons of water amid a severe drought. Los Angeles County Sheriff Alex Villanueva had a clear message to persons doing illegal operations on this matter: "We're coming for you," "This illegal activity is impacting the quality of life for residents and businesses and if left unaddressed will have long lasting and devastating affects in the region," Los Angeles County Supervisor Kathryn Barger said. Prosecutors will accomplish their duty now. The problem of illegal drugs has grown tremendously during the coronavirus pandemic.

LA County authorities make record $1B marijuana seizure
upi.com
The Sparks haven't been able to get over the proverbial hump this season, falling short in multiple comeback attempts. Wednesday night's game against the league-leading Seattle Storm proved no different. After overcoming a 17-point, first-half deficit, the short-handed Sparks got within one point of the defending WNBA champions in the final minutes before losing to them for the second time in four days,71-62, in Everett, Wash. It was the fifth consecutive loss for the Sparks, who continue to play without sisters Nneka and Chiney Ogwumike and Kristi Toliver. "We still giving teams hell," Sparks guard Erica Wheeler said. Storm superstar Breanna Stewart led all scorers with 27 and 11 rebounds, and she took over when it mattered most. She scored 12 consecutive Seattle points late in the fourth quarter, a run she capped with a 3-pointer for a 69-62 lead. Jewell Loyd added 18 points for the Storm (15-4), returning from an ankle injury that kept her out of Sunday's game between the teams in Los Angeles. Wheeler led the Sparks (6-12) with 22 points on 8-of-13 shooting, while Amanda Zahui B. had nine points and nine rebounds. Turnovers plagued both teams at times. The Sparks (17 turnovers) fell into the early double-digit hole courtesy of their own sloppy play, but Seattle had several of its season-high 19 turnovers in the second half, miscues that the Sparks converted into 18 points. Seattle led 23-9 after the first quarter and extended the margin to 17 points before halftime, but the Sparks got to the free-throw line 13 times in the second quarter to begin chipping away at the margin. Even without some of their high-profile players, the Sparks have remained a top-five defense, and they held Seattle's top-ranked offense to 37.7 shooting, including a 5-for-20 mark from 3-point range. Related Articles Short-handed Sparks try to end losing streak in Seattle Sparks stumble against Sue Bird, Storm Sparks get no relief with Seattle Storm in town Sparks can't close out WNBA-best Aces Sparks try to push through adversity amid tough stretch Rookie Arella Guirantes (six points) played some of the best minutes of her early career against one of the league's best. Guirantes matched up with Sue Bird, helping to limit the 10-time All-Star to just three points, and Sparks coach Derek Fisher praised Guirantes' effort after playing her a season-high 20 minutes. "I'm a person who likes to rise to the occasion," she said. "I'm not really afraid of moments because I put the work in." The Sparks,2-6 on the road, haven't won away from Los Angeles since May 30. That stretch coincides with the Ogwumikes going down with knee injuries. Toliver (eye) missed her fifth consecutive game. "Our record says one thing, but we're proud of what this team is becoming," Fisher said.

Stewart scores 27, Storm hand Sparks 5th straight loss
wtop.com
AUSTIN, Texas — José Cifuentes and Diego Rossi scored and Los Angeles FC beat Austin FC,2-0, on Wednesday night for the expansion club's first loss at Q2 Stadium. LAFC (5-4-3,18 points) won its second straight game on the road after not winning away from home in its previous eight tries. Austin (3-6-4,13 points) has scored just six goals in its last nine matches – with four coming against Portland on Thursday night to snap an eight-match winless run. LAFC capitalized on a failed clearance by goalkeeper Brad Stuver in the 39th minute. Kim Moon-Hwan intercepted the bad pass and his shot was denied by Stuver, but Cifuentes was there for the rebound. Rossi ran past the defense for Carlos Vela's through ball and sent it past Stuver in the 89th minute. Related Articles LAFC hopes to connect on another 3-pointer on the road Cifuentes scores, LAFC beats Salt Lake for 1st road win LAFC hopes to shake road blues at Real Salt Lake LAFC's Larry Freedman, Galaxy's Chris Klein named co-chairs of L. A. World Cup Host Committee Galaxy's 'Chicharito' Hernandez, LAFC's Carlos Vela part of MLS All-Star Skills Challenge

LAFC hands Austin FC 1st loss at Q2 Stadium
wtop.com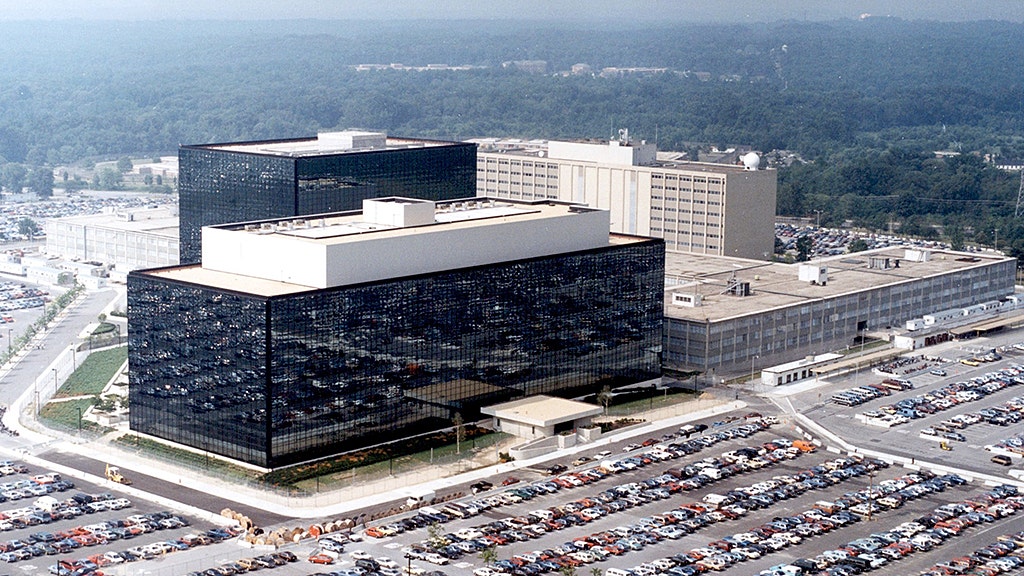 Investigative journalist Glenn Greenwald reacted to claims by Fox News host Tucker Carlson that the National Security Administration (NSA) wrongfully identified him through communications intended to set up an interview with Russian President Vladimir Putin Wednesday on " Tucker Carlson Tonight." On Wednesday, Carlson alluded to an Axios report that laid out such allegations about the NSA. Carlson explained that only he and his executive producer were in the loop about his intention to try to get an interview with the Kremlin leader earlier this year. The host noted that he is not the first U. S. journalist to seek an interview with the leader of Russia. NBC News reporter Keir Simmons was able to interview Putin in advance of the G7 conclave this year, and Fox News' own Chris Wallace – anchor of "Fox News Sunday" – received an Emmy nomination for his incisive interview with the ex-KGB agent in 2018. "If NSA captures information sent privately by the American citizen, they have to keep that citizen's identity secret unless they go through a process to 'unmask' it," Carlson told Greenwald on Wednesday. "It seems very clear they did exactly what they are not allowed to do." Greenwald replied that there are two important components to the case: The likelihood Carlson's communications had been intercepted with "legal authority" because he was communicating with either the Russian government, or a "target in the United States who [he] was using as an intermediary". "[If] they learned that way that you were communicating with the Russians about the possibility of an interview with Putin, they have the legal obligation to conceal your identity and make sure that nobody knows that you were the one that was speaking to the Russians," he said. "The intelligence that [the NSA] cares about is that the Russians were doing something, not with whom they were speaking -- so clearly there was either a failure to hide your identity as required by law, which is illegal or an attempt to unmask it after it was minimized." "They've been operating in secret and with no democratic accountability for eight or nine decades now," said Greenwald, adding that President Dwight Eisenhower, upon leaving office in 1961, warned of the pitfalls posed by the national security state. "The remedy here is for Congress -- it's Congress' responsibility to exercise oversight on how the executive branch spies on people and for so long Congress has been either afraid of the NSA and the CIA or worse, subservient to them," the journalist claimed. "It has been the Republican Party along with Democrats that has long venerated these agencies and only under Trump did they start to realize actually these agencies interfere in our politics and threaten our democracy and really pernicious ways and that they need to take that knowledge that they learned over the last five years and use it to get to the bottom of what happened here." Carlson said that the NSA's director, Gen. Paul Nakasone – a Trump nominee – would "know the answer" on these claims. Late last month, the agency responded to Carlson's first report on this matter with the following statement: "Tucker Carlson alleged that the National Security Agency has been 'monitoring our electronic communications and is planning to leak them in an attempt to take this show off the air.' This allegation is untrue. Tucker Carlson has never been an intelligence target of the Agency and the NSA has never had any plans to try to take his program off the air. NSA has a foreign intelligence mission. We target foreign powers to generate insights on foreign activities that could harm the United States. With limited exceptions (e.g. an emergency), NSA may not target a US citizen without a court order that explicitly authorizes the targeting."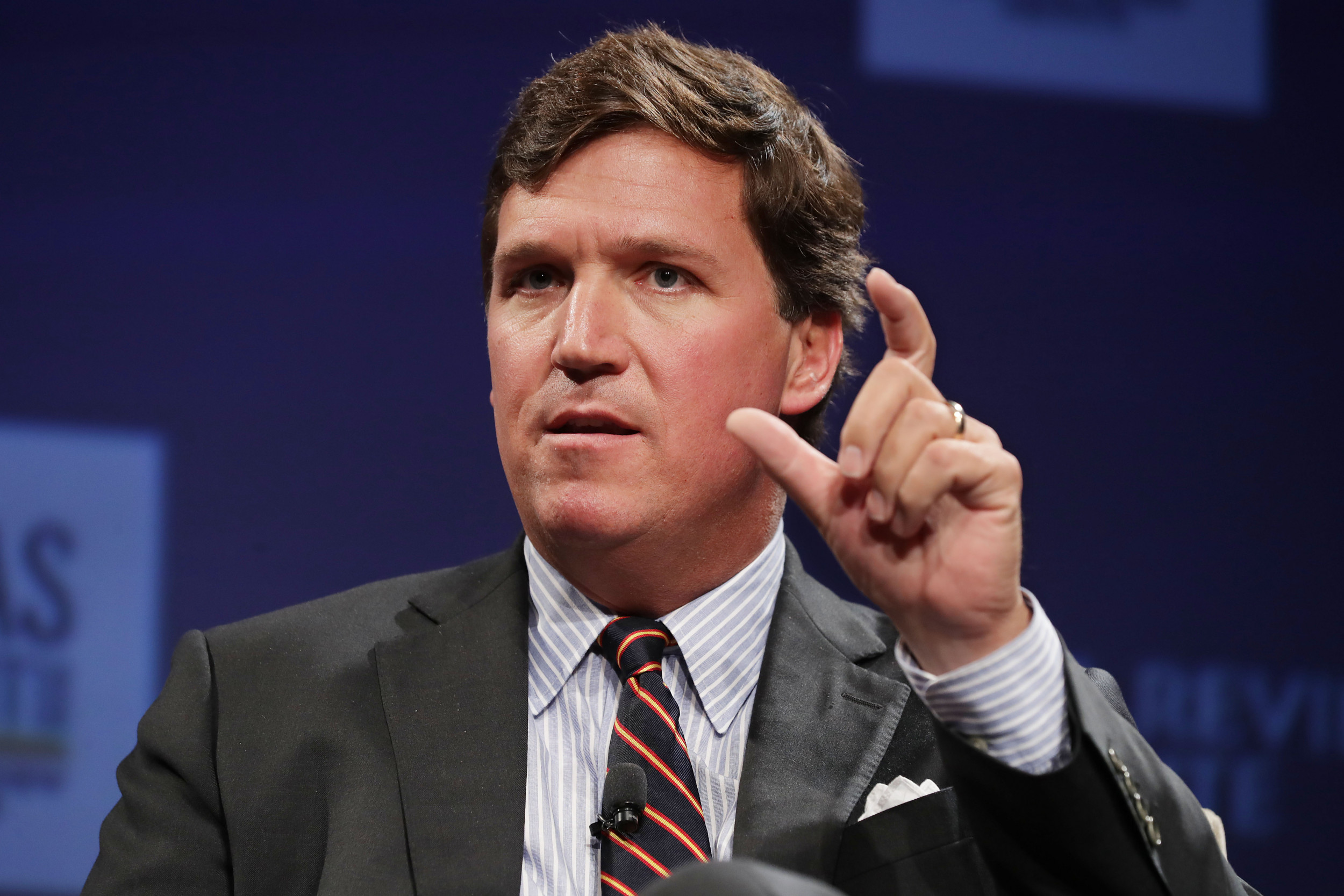 Tucker Carlson Confirms He Wanted to Interview Putin, Says NSA 'Unmasked' Him
newsweek.com
At least one member of the Cubs' bullpen likes to wear a shirt with "Failed Starter" emblazoned across the chest, but it's not likely that Alec Mills will be donning one himself. His vision for his future involves pitching every fifth day. Mills' start Wednesday against the Phillies — which helped the Cubs to an 8-3 victory that snapped a hideous 11-game losing streak — was his fifth in a row since sliding into the rotation in mid-June. He pitched five scoreless innings before allowing three runs in the sixth on Bryce Harper's RBI double and Andrew McCutchen's two-run homer. In all, Mills (4-2) went 5⅔ innings with the three runs, five hits, five strikeouts and a walk, giving the bullpen a much-needed rest after relievers were called upon to pick up 7⅔ innings in a 15-10 loss Tuesday night. Cubs starters have struggled to go deep into games this season, and the strain on the bullpen shows in a 6.75 ERA among relievers since June 21. The pen had 332 ⅓ innings entering Wednesday, the seventh-most in baseball. Mills' outing continued a recent trend for him. Against the Reds on July 2, he struck out nine in 5 ⅔ innings while allowing just two runs. On June 20, he threw five scoreless innings against the Marlins. Last September, he tossed a no-hitter against the Brewers. "He's done nothing but give us a nice start," manager David Ross said before the game. "I have a lot of confidence when he's out there. He throws strikes. He works quick." He also sees himself as a permanent member of the rotation in the future, even though he has started just six times in 18 appearances this year — consistent with the way the Cubs have used him since he joined the organization in 2018. "Multiple roles, very versatile," Ross said. "Kind of a Swiss Army knife — he fills in the bullpen, [and] even though he wants to start, he's willing to do what's best for us." With the Cubs' pitching situation in flux, Mills probably stands to play a bigger role going forward. Starter Jake Arrieta went on the injured list Wednesday with a hamstring issue, and although Trevor Williams was activated Tuesday, Ross said the plan for the near future is to use Williams in long relief because that's where the bullpen is thin. If Arrieta's hamstring keeps him out of the rotation for a while and Williams continues to be needed out of the pen, Mills might see more time as a starter. "That guy's got extreme confidence in himself, and I have a lot of confidence in him," Ross said. "He's been a huge piece in our organization and our team that you rely on, and knowing that you can fill him in a lot of spots and you kind of plug some holes." The Cubs picked up on offense where they had left off the previous night, when they scored 10 runs for the first time since May 29 against the Reds. They lit up Phillies starter Zack Wheeler — who had a 1.15 ERA in his previous six starts — for five runs in the first two innings and added two more runs in the sixth after Wheeler was pulled. A call reversal in the first inning set up the Cubs' first three runs. On a line out by Willson Contreras, Kris Bryant was originally called out at second in what would have been an inning-ending double play. Instead, he was ruled safe upon review and then scored on Jason Heyward's single. Nico Hoerner and Rafael Ortega followed with RBI singles before the inning was over. Bryant left in the fourth with tightness in his right hamstring. Anthony Rizzo's at-bat in the second was interrupted by a 12-minute rain delay, but when play resumed, he hit an RBI triple, his third three-bagger of the season, then scored on a single by Contreras.

Cubs top Phillies, Wheeler 8-3 to end 11-game slide
wtop.com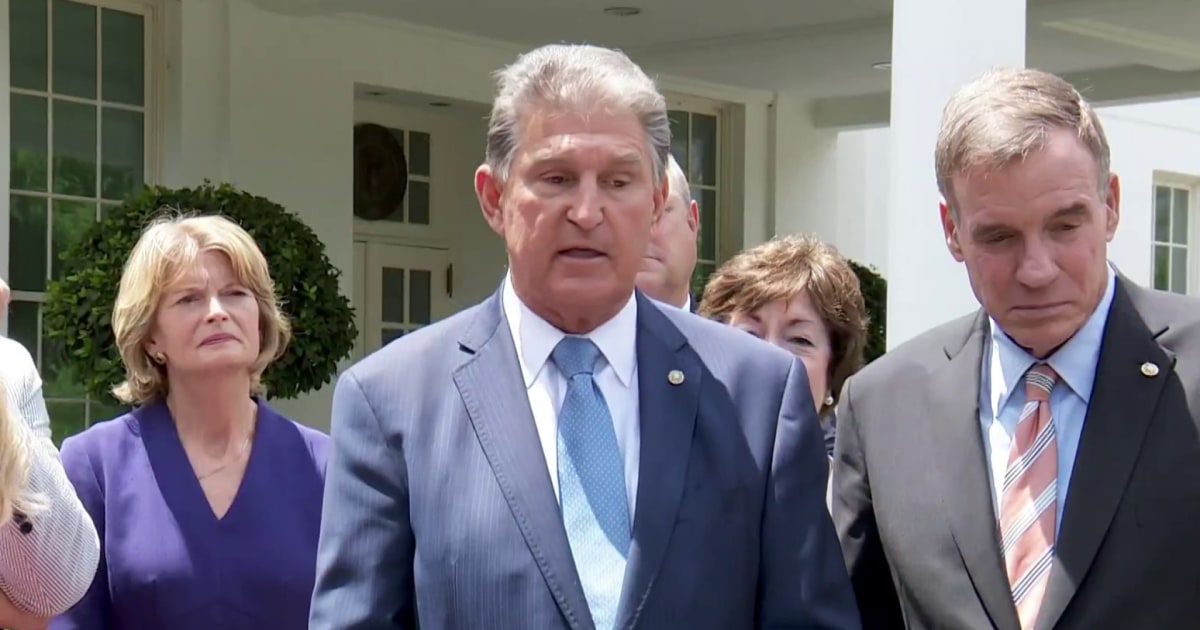 With a 50-50 Senate and a very narrow margin in the House, every Democratic member of Congress has leverage in infrastructure negotiations. E. J. Dionne, opinion columnist for the Washington Post, says "In this process, everybody is Joe Manchin." July 8, 2021

Fencing around Capitol to come down, but building still closed to visitors
business-standard.com
CNN, which bills itself as " the most trusted name in news," repeatedly contradicted itself during a segment chalking up the nationwide, multiracial backlash against Critical Race Theory to a "panic" caused by "relentless propaganda." The interview features a CRT public school teacher who insists CRT is not taught in America's public schools. "Keziah Ridgeway says she's the only teacher she knows in Philadelphia who teaches critical race theory in public high school," says the written version of a video report from CNN reporter Elle Reeve. Ridgeway, the CRT teacher, then says that CRT is not being taught in public education — and that, if it is, that's a good thing. She tells the camera that "Critical Race Theory is not being taught in schools. It is a theory. It is a lens by which to view history and the way that law and race kind of overlaps [sic] and connects in society." Ridgeway then backs down. "Can it influence the way that some teachers teach? Uh, yeah, but that's a good thing, right? Because race and racism is [sic] literally the building blocks of this country." Ridgeway shows CNN the books she uses in her class, including "Critical Race Theory: The Key Writings that Formed the Movement" — and the late socialist Howard Zinn's error-rich "A People's History of the United States." "I'm creating little free thinkers and future politicians, and lawyers, and teachers, and changemakers," says Ridgeway. "I'm teaching children to question America. And that's what makes a good patriot." The public school teacher then explicitly ties her pedagogy to shaping her students' political beliefs and future voting patterns. "Not only do they become critical thinkers, they also become voters, and that is what's scaring a lot of these people because they know that as this generation gets older, a lot of these people that are making these laws will be voted out of office." Despite a taxpayer-funded schoolteacher admitting she is proselytizing students on behalf of a far-left political agenda, Reeve portrays any concern over such teaching materials as the erroneous product of a well-funded, right-wing disinformation campaign. "Relentless propaganda from some conservatives has created a panic that white people, and especially white children, are under attack," says Reeve, the disinterested journalist. She later adds, "Anti-CRT propaganda is drawing big crowds." As parents have become aware of CRT's aims and principles, polls have shown the majority of Americans oppose teachers using them as the interpretive "lens" inside U. S. history or civics classrooms. Its advocates have responded by denying that anyone teaches CRT and accusing Republicans of pouncing on the issue. "Critical Race Theory is not taught in elementary schools, or middle schools, or high schools," said Randi Weingarten, the president of the nation's second-largest teachers union, the American Federation of Teachers. "Culture warriors are… bullying teachers and trying to stop us from teaching students accurate history." But as The Daily Wire's Chrissy Clark reported, the AFT previously tweeted its support of CRT as "an irreplaceable lens with which we can view our difficult history," alongside a photo of students studying in school. Weingarten's denial that CRT is being taught in public schools came just days after the National Education Association vowed at its annual convention to teach CRT nationwide and to investigate anyone leading a grassroots backlash. To paper over the discrepancies in her reporting, Reeve employs all the hallmarks of legacy media bias. She uses laden language. (Has she ever described environmentalists' exaggerations or myths as "propaganda"?) Every one of Reeve's questions to Ridgeway contains an invitation to explain her views, while every question posed to CRT opponents contains an accusation. While Reeve never interrupts Ridgeway, she frequently interrupts nearly every critic of CRT. And Reeve injects opinionated monologues into discussions with concerned parents, including repeating the ubiquitous canard that the U. S. Constitution once counted slaves "as three-fifths of a person." Parents nationwide have awakened to the reality that their children are being taught to consider the United States a systemically racist and unjust nation, made to look at their fellow Americans as oppressors or oppressed based on immutable characteristics, and turned into the foot soldiers of a radical political movement aimed at changing the fundamental character of the United States. The fact that CRT's principles permeate public education is so undeniable that ultimately, Reeve could not keep it out of her own report. The views expressed in this piece are the author's own and do not necessarily represent those of The Daily Wire. The Daily Wire is one of America's fastest-growing conservative media companies and counter-cultural outlets for news, opinion, and entertainment. Get inside access to The Daily Wire by becoming a member.

AFT President Claims CRT Isn't Being Taught In Schools — Her Own Union Says Otherwise
dailycaller.com
The benchmark indices further extended losses and hit fresh intraday low in early afternoon trade. The Nifty slipped below 15,800 level. Auto stocks tumbled for the third consecutive day. At 12:20 IST, the barometer index, the S&P BSE Sensex, dropped 254.25 points or 0.48% at 52,800.51. The Nifty 50 index lost 81.70 points or 0.51% at 15,797.95. In the broader market, the S&P BSE Mid-Cap index added 0.12% while the S&P BSE Small-Cap index rose 0.32%. The market breadth was positive. On the BSE,1,691 shares rose and 1,360 shares fell. A total of 152 shares were unchanged. The IT major TCS was down 0.57% ahead of its first quarter results today. Fitch Ratings, on Wednesday,7 July 2021, cut India's growth forecast to 10% for the current fiscal, from 12.8% estimated earlier, due to slowing recovery post second wave of COVID-19, and said rapid vaccination could support a sustainable revival in business and consumer confidence. In a report, the global rating agency said the challenges for banking sector posed by the coronavirus pandemic have increased due to a virulent second wave in the first quarter of the financial year ending March 2022 (FY22). "Fitch Ratings revised down India's real GDP for FY22 by 280 bp to 10%, underlining our belief that renewed restrictions have slowed recovery efforts and left banks with a moderately worse outlook for business and revenue generation in FY22," it said. Forty three ministers were sworn in to the Union Council of Ministers on Wednesday (7 July 2021) as Prime Minister Narendra Modi inducted many new faces. They include 15 Cabinet Ministers and 28 Ministers of State. BJP leaders Narayan Rane, Jyotiraditya Scindia, Sarbananda Sonowal, Dr Virendra Kumar, Ashwini Vaishnaw and Bhupendra Yadav and R C P Singh of JD(U) and Pashupati Kumar Paras of LJP were sworn in as Cabinet Ministers. Union Ministers Hardeep Singh Puri, Mansukh Mandaviya, Kiren Rijiju, Raj Kumar Singh, G Kishan Reddy, Parshottam Rupala and Anurag Thakur were also elevated to the rank of Cabinet Ministers. BJP MPs Pankaj Chaudhury, S P Singh Baghel, Rajeev Chandrasekhar, Sobha Karandlaje, Bhanu Pratap Singh Verma, Darshana Vikram Jardosh, Meenakshi Lekhi, Annapurna Devi, A Narayanaswamy and Kaushal Kishore, Ajay Bhatt, B L Verma, Ajay Kumar, Chauhan Devusinh and Anupriya Patel of Apna Dal were sworn in as the Ministers of State. Besides, BJP leaders Kapil Patil, Subhash Sarkar, Bharati Pawar, Bishweswar Tudu, Shantanu Thakur, John Barala, L Murugan and Nisith Pramanik and others also took oath as Ministers of State. This is the first Cabinet expansion of the Narendra Modi government in the second tenure. Total COVID-19 confirmed cases worldwide stood at 18,50,78,386 with 40,01,782 deaths. India reported 4,60,704 active cases of COVID-19 infection and 4,05,028 deaths while 2,98,43,825 patients have been discharged, according to the data from the Ministry of Health and Family Welfare, Government of India. India on Thursday reported 45,892 new COVID-19 cases in the last 24 hours, according to data from the health ministry. Thursday is the 30th consecutive day when India reported less than one lakh new coronavirus cases. The active cases have now come down below 5 lakh. The NSE's India VIX, a gauge of market's expectation of volatility over the near term, jumped 3.74% to 12.67. The Nifty 29 July 2021 futures were trading at 15,802, at a premium of 4.05 points as compared with the spot at 15,797.95. The Nifty option chain for 29 July 2021 expiry showed maximum Call OI of 29.3 lakh contracts at the 16,000 strike price. Maximum Put OI of 33.6 lakh contracts was seen at 15,500 strike price. The Nifty Auto index fell 0.69% to 10,479.65. The index skid 2.48% in the past three sessions. Tata Motors (down 1.86%), Bosch (down 1.14%), Maruti Suzuki India (down 0.73%), Mahindra & Mahindra (M&M) (down 0.43%) and TVS Motor Company (down 0.39%) were major losers. K P R Mill rallied 5.42% after the company said that its board will consider a stock split and Q1 results on Tuesday,27 July 2021. HDFC rose 0.38%. On Wednesday, the housing finance major said that it has sold 32,53,517 shares, or 2.46% of its stake in Hindustan Oil Exploration Company (HOECL) for Rs 37.19 crore. Post transaction, HDFC has decreased its stake in HOECL to 8.75% stake from 11.21% held earlier. The shares were sold in the secondary market through stock exchanges between 19 September 2017 and 7 July 2021 (including these dates) at the prevailing market price, it added.

Utilties stocks edge higher
business-standard.com
Barometers trade sideways with small losses
business-standard.com
Market trading on a flat note; breadth strong
business-standard.com
Real Estate shares rise
business-standard.com
Market poised for weak opening
business-standard.com
Indices hit day's low; broader market trades firm
business-standard.com
Consumer Durables shares gain
business-standard.com
Hindalco Industries Ltd has added 0.34% over last one month compared to 0.92% gain in S&P BSE Metal index and 1.52% rise in the SENSEX Hindalco Industries Ltd fell 1.19% today to trade at Rs 388.95. The S&P BSE Metal index is down 0.53% to quote at 18942.56. The index is up 0.92 % over last one month. Among the other constituents of the index, Vedanta Ltd decreased 0.97% and JSW Steel Ltd lost 0.96% on the day. The S&P BSE Metal index went up 154.8 % over last one year compared to the 46.09% surge in benchmark SENSEX. Hindalco Industries Ltd has added 0.34% over last one month compared to 0.92% gain in S&P BSE Metal index and 1.52% rise in the SENSEX. On the BSE,60609 shares were traded in the counter so far compared with average daily volumes of 5.64 lakh shares in the past one month. The stock hit a record high of Rs 428.3 on 10 May 2021. The stock hit a 52-week low of Rs 144.65 on 03 Jul 2020.

Market trading on a flat note; breadth strong
business-standard.com
KPR Mill jumps 10%, hits new high on stock split plan; up 74% in 3 months
business-standard.com
Equitas Holdings up 33% in 2 days on heavy volumes; stock nears 2-year high
business-standard.com
Brigade Enterprises Ltd Spurts 5.83%
business-standard.com
Business Standard has always strived hard to provide up-to-date information and commentary on developments that are of interest to you and have wider political and economic implications for the country and the world. Your encouragement and constant feedback on how to improve our offering have only made our resolve and commitment to these ideals stronger. Even during these difficult times arising out of Covid-19, we continue to remain committed to keeping you informed and updated with credible news, authoritative views and incisive commentary on topical issues of relevance. We, however, have a request. As we battle the economic impact of the pandemic, we need your support even more, so that we can continue to offer you more quality content. Our subscription model has seen an encouraging response from many of you, who have subscribed to our online content. More subscription to our online content can only help us achieve the goals of offering you even better and more relevant content. We believe in free, fair and credible journalism. Your support through more subscriptions can help us practise the journalism to which we are committed. Support quality journalism and subscribe to Business Standard. Digital Editor

Sun Pharma Advanced Research Company allots 6.24 cr warrants
business-standard.com
Alembic Pharmaceuticals receives USFDA approval for Desipramine Hydrochloride Tablets
business-standard.com
Firstsource Solutions allots 53,470 equity shares under ESOS
business-standard.com
Artemis Electricals standalone net profit declines 84.08% in the March 2021 quarter
business-standard.com
Philadelphia Phillies (41-43, fourth in the NL East) vs. Chicago Cubs (43-44, third in the NL Central) Chicago; Thursday,8:05 p.m. EDT PITCHING PROBABLES: Phillies: Zach Eflin (3-6,4.13 ERA,1.21 WHIP,89 strikeouts) Cubs: Adbert Alzolay (4-8,4.48 ERA,1.08 WHIP,76 strikeouts) FANDUEL SPORTSBOOK LINE: Cubs -114, Phillies -103; over/under is 8 runs BOTTOM LINE: Chicago and Philadelphia will play on Thursday. The Cubs are 27-15 in home games in 2020. Chicago's lineup has 113 home runs this season, Javier Baez leads the club with 21 homers. The Phillies are 17-27 on the road. The Philadelphia offense has compiled a.238 batting average as a team this season, Jean Segura leads the team with a mark of .324. The Cubs won the last meeting 8-3. Alec Mills earned his fourth victory and Anthony Rizzo went 2-for-4 with a triple and an RBI for Chicago. Zack Wheeler registered his fifth loss for Philadelphia. TOP PERFORMERS: Willson Contreras ranks third on the Cubs with 13 home runs and is slugging.421. Rhys Hoskins leads the Phillies with 74 hits and has 53 RBIs. LAST 10 GAMES: Cubs: 1-9,.237 batting average,6.72 ERA, outscored by 38 runs Phillies: 6-4, .241 batting average,5.76 ERA, outscored by seven runs INJURIES: Cubs: Rowan Wick: (oblique), Ryan Tepera: (calf), Kohl Stewart: (elbow), Justin Steele: (hamstring), Dillon Maples: (tricep), Jonathan Holder: (shoulder), Jake Arrieta: (hamstring), Eric Sogard: (thumb), Matt Duffy: (back), Kris Bryant: (hamstring), David Bote: (shoulder), Javier Baez: (thumb), Austin Romine: (left wrist), Jose Lobaton: (shoulder), P. J. Higgins: (forearm). Phillies: JoJo Romero: (elbow), Seranthony Dominguez: (elbow), Sam Coonrod: (forearm), Chase Anderson: (covid-19), Roman Quinn: (achilles), Matt Joyce: (back). ___ The Associated Press created this story using technology provided by Data Skrive and data from Sportradar. Copyright © 2021 The Associated Press. All rights reserved. This material may not be published, broadcast, written or redistributed.

Faria scheduled to start as Arizona hosts Colorado
wtop.com
Walker scheduled to start for New York against Pittsburgh
wtop.com
Houser expected to start for Milwaukee against Cincinnati
wtop.com
Urias scheduled to start for Los Angeles against Miami
wtop.com
Indo Tibtetan Border Police Force ( ITBP) has invited online applications from eligible candidates for recruitment to the post of Constable (General Duty) Group C (non-gazetted and non-ministerial) on temporary basis against Sports Quota. Interested candidates can apply for the vacancies on ITBP's official website at recruitment.itbpolice.nic.in on or before September 2,2021. The recruitment drive is being conducted to fill up a total of 65 vacancies in 12 sports disciplines — Wrestling, Kabaddi, Karate, Archery, Wushu, Taekwondo, Judo, Gymnastic, Sports Shooting, Ski, Boxing, Ice Hockey. Here's the direct link to the official notification. Age Limit: The applicants must have attained the age of 18 years and should not be more than the age of 23 years. Relaxation in age as per the prevalent Recruitment Rules. Educational Qualification: The candidates should have completed matriculation or its equivalent from a recognized board. Sports Qualification: Players who have participated or won medal (s) in the level of competitions mentioned in the notification will only be considered. The sportsperson who have participated or won medal(s) in any International Sports events recognized by International Olympic Association as a member of the Indian Team and players who have won medal(s) in any National Games or Championships recognized by Indian Olympic Association Sports Federation of (concerned Sport), Youth/Junior National Championship held from January 1, 2019, to September 2,2021, are eligible to apply. More details in the notice. Here's the direct link to register. Male candidates from General/OBC/EWS category are required to pay the application fee of Rs 100 whereas female applicants and candidates from SC/ST category are exempted from paying the fee. The applicants will be shortlisted on the basis of Documentation, Physical Standard Test (PST) and Detailed Medical Examination.

Kerala HC recruitment 2021: Registration begins for 55 Assistant posts, graduates eligible
scroll.in
HPPSC recruitment 2021:Last day to apply for Engineer, Computer Programmer posts
scroll.in
GETCO to conclude application process for 352 Jr Engineer posts; apply now at getcogujarat.com
scroll.in
GAIL recruitment: 220 Engineer, Manager, Officer posts on offer, here's how to apply
scroll.in
Shares of hit a record high, crossing the Rs 20,000 mark at Rs 20,800 after surging 15 per cent on the BSE in intra-day trade on Thursday. The stock of the packaged foods company surpassed its previous high of Rs 19,519, touched on July 6, 2021. In the past three weeks, the stock has outperformed the market and rallied 40 per cent, as compared to 1.2 per cent rise in the S&P BSE Sensex. Tasty Bite is a leading brand in the natural, organic and ready-to-eat food category in North America. The consumer business has a range of Ready-to-Eat Indian and Asian entrées, ready-to-cook sauces, ready-to-eat organic rices and grains. It also manufactures several products in these categories for other leading brands in North America and UK. Tasty Bite Food Service business comprises a range of customized specialty formed frozen products, sauces and gravies. The company is a trusted partner to marquee quick service restaurant (QSR) and Cloud Kitchen brands in the food service industry across India and South East Asia. During the financial year 2020-21 (FY21), the company's revenues de - grew by 11 per cent at Rs 385 crore over the previous year. The export business grew 9 per cent on account of constant demand from US and touched revenues of Rs 301 crore. Tasty Bite Food Service business has been highly impacted by the pandemic in the first half of the year leading to lower revenues. Material cost in the year decreased by 210 basis points (bps) over previous year to 60.2 per cent of revenue mainly on account of better yields driven by higher efficiencies and business mix impact. Stronger cost controls and increased efficiencies helped deliver an Ebitda (earnings before interest, taxes, depreciation, and amortization) of 18 per cent (degrowth of 1.3 per cent over the previous year). The management said the company intends to continue focusing on both the consumer as well as the food service business. While in 2020, the company witnessed an increased demand for the consumer business and decline in the food service business, over the longer term the management is confident about the growth prospects for both these verticals. An increasing number of online retailers and delivery services in America is also boosting the growth of the ready-to-eat food market. "From a long-term perspective, Covid-19 is expected to become an enabler boosting preference for QSRs especially as consumers shifted to familiar brands that focus on safety and hygiene. With supply chains also being a challenge, there was a significant shortage supply which again benefitted the larger players alone. It is pegged that the chained outlets will become the highest growing segment with an expected CAGR of 23 per cent in the food service industry over the next five years," Tasty Bite said in financial year 2020-21 (FY21) annual report. The younger demographics, increased participation of women workforce, rise in disposable income, larger focus on value meals, increased exposure travelling abroad and brand perception will lead for growth of the industry, the company said. Meanwhile, Tasty Bite has a low equity base of 2.56 million shares, with promoters holding 74.23 per cent of the shares. The remaining 25.77 per cent holdings are with individual shareholders (16.90 per cent), foreign portfolio investors (3.64 per cent) and others, the March 2021 shareholding pattern data shows.

K P R Mill hits record high on stock-split plan
business-standard.com
KPR Mill jumps 10%, hits new high on stock split plan; up 74% in 3 months
business-standard.com
Equitas Holdings up 33% in 2 days on heavy volumes; stock nears 2-year high
business-standard.com
___ Vancouver 9, Spokane 3 Tri-City 3, Hillsboro 2 Eugene 9, Everett 3 Spokane 3, Vancouver 2 Hillsboro 9, Tri-City 7 Everett 10, Eugene 2 Hillsboro at Tri-City,10:05 p.m. Spokane at Vancouver,10:05 p.m. Everett at Eugene,10:05 p.m. Hillsboro at Tri-City,10:05 p.m. Spokane at Vancouver,10:05 p.m. Everett at Eugene,10:05 p.m. Copyright © 2021 The Associated Press. All rights reserved. This material may not be published, broadcast, written or redistributed.

High-A Central Glance
wtop.com
Low-A West Glance
wtop.com
High-A East Glance
wtop.com
___ Down East 9, Fayetteville 7 Carolina 3, Lynchburg 2 Fredericksburg 7, Kannapolis 3 Salem 4, Delmarva 2 Charleston 6, Columbia 3 Augusta 3, Myrtle Beach 1 Fayetteville 10, Down East 3 Carolina 4, Lynchburg 2 Kannapolis 11, Fredericksburg 9 Delmarva 7, Salem 1 Charleston 3, Columbia 2 Myrtle Beach 7, Augusta 5 Down East at Fayetteville,6:30 p.m. Lynchburg at Carolina,7 p.m. Kannapolis at Fredericksburg,7:05 p.m. Salem at Delmarva,7:05 p.m. Charleston at Columbia,7:05 p.m. Myrtle Beach at Augusta,7:05 p.m. Down East at Fayetteville,6:30 p.m. Lynchburg at Carolina,7 p.m. Kannapolis at Fredericksburg,7:05 p.m. Salem at Delmarva,7:05 p.m. Charleston at Columbia,7:05 p.m. Myrtle Beach at Augusta,7:05 p.m. Copyright © 2021 The Associated Press. All rights reserved. This material may not be published, broadcast, written or redistributed.

Low-A West Glance
wtop.com
Low-A Southeast Glance
wtop.com
High-A East Glance
wtop.com
Roger Federer crashed out of Wimbledon on Wednesday, losing in the quarter-finals to Poland's Hubert Hurkacz. With his 40th birthday in just five weeks' time, there will be doubts over his future in a sport where he is an eight-time Wimbledon winner and 20-time Grand Slam champion. We take a look back at some of the Swiss star's joyous Wimbledon highs and heartbreaking lows since his first visit to the All England Club in 1999. Federer, just 19, faced childhood hero and seven-time Wimbledon champion Pete Sampras on Centre Court and announced himself as a superstar in the making with a 7-6 (9/7),5-7,6-4,6-7 (2/7),7-5 victory. "There are a lot of young guys coming up, but Roger is a bit extra-special," said Sampras who had been on a 31-win streak at the tournament. "It feels unbelievable, of course," said Federer who was to lose in the quarter-finals to Britain's Tim Henman. Federer came down to earth with a bump 12 months later, losing 6-3,7-6 (7/2),6-3 to Croatian qualifier Mario Ancic, ranked at 154 and dubbed 'Baby Goran' after compatriot and defending champion Goran Ivanisevic. "I didn't have any tactics, I was just enjoying," said 18-year-old Ancic, the youngest player to win a match on his Centre Court debut since Bjorn Borg in 1973. Federer won his first Grand Slam with a masterclass victory over giant Australian Mark Philippoussis,7-6 (7/5),6-2,7-6 (7/3). "I proved it to everybody and it was a big relief because there was pressure from all sides, especially from myself, to do better in Slams," said 21-year-old Federer who despite his reputation had never previously got past the last-eight of a Slam. The 1980 final between Bjorn Borg and John McEnroe was widely regarded as the greatest championship match ever played at Wimbledon. That was until 2008 when Rafael Nadal confounded critics who said his clay court supremacy would never translate to grass by beating Federer 6-4,6-4,6-7 (5/7),6-7 (8/10),9-7. It was the Spaniard's fifth major but first away from the French Open. He had two championship points in the fourth set and resisted an impressive Federer fightback to triumph in a rain-interrupted final which finished in near-darkness. "I tried everything, got a little late, but look, Rafa is a deserving champion, he just played fantastic," admitted Federer. Another final and another classic as Federer beat Andy Roddick 5-7,7-6 (8/6),7-6 (7/5),3-6,16-14 to win his sixth Wimbledon and surpass Sampras's record of 14 Grand Slam titles. The final set alone lasted 95 minutes. "It was a crazy match with an unbelievable end and my head's still spinning, but it's an unbelievable moment in my career," said Federer. Not a classic final, but Federer fought back to beat home hope Andy Murray 4-6,7-5,6-3,6-4. Murray was the first British man in the final since Bunny Austin in 1938 and was hoping to become the first home winner of a Wimbledon men's title since Fred Perry in 1936. For Federer, it was a record-equalling seventh Wimbledon title, a 17th Grand Slam crown and it allowed him to celebrate a record 286th week as world number one. "We're talking about one of the greatest athletes of all time," said Murray. Ukraine's world number 116 Sergiy Stakhovsky pulled off a shock 6-7 (5/7),7-6 (7/5),7-5,7-6 (7/5) win, condemning Federer to his worst Grand Slam loss since a first round exit at the 2003 French Open and the defending champion's earliest Wimbledon defeat since his Ancic horror show 11 years earlier. "You're playing the guy and then you're playing his legend," said Stakhovsky. "You're playing two of them. When you're beating one, you still have the other one who is pressing you." Federer was philosophical. "I wish it wasn't going to end here. But I don't think that's something fans are going to mourn." Federer had two championship points but was unable to break the spirit of Novak Djokovic who triumphed 7-6 (7/5),1-6,7-6 (7/4),4-6,13-12 (7/3) as the longest ever final was settled by an historic tie-break. The Serb claimed his fifth Wimbledon title, taking his Grand Slam tally to 16 after 4 hours and 57 minutes on a court where most spectators were firmly behind the 37-year-old Swiss. "When the crowd is chanting 'Roger' I hear 'Novak'," said the Serb. "It sounds silly, but it is like that." Federer said: "Similar to 2008 maybe, I will look back at it and think, 'well, it's not that bad after all'. "For now it hurts, and it should, like every loss does here at Wimbledon."

Roger Federer and a Wimbledon bagel: Nobody said it would be easy
scroll.in
Watch: 'I don't know, have got to regroup' – Roger Federer on whether his Wimbledon career is over
scroll.in
Varun Beverages Ltd is quoting at Rs 765, up 2.57% on the day as on 12:49 IST on the NSE. The stock is up 66.63% in last one year as compared to a 45.89% gain in NIFTY and a 17.94% gain in the Nifty FMCG index. Varun Beverages Ltd rose for a third straight session today. The stock is quoting at Rs 765, up 2.57% on the day as on 12:49 IST on the NSE. The benchmark NIFTY is down around 0.66% on the day, quoting at 15775.55. The Sensex is at 52677.9, down 0.71%. Varun Beverages Ltd has dropped around 0.27% in last one month. Meanwhile, Nifty FMCG index of which Varun Beverages Ltd is a constituent, has dropped around 1.65% in last one month and is currently quoting at 36447.05, down 0.75% on the day. The volume in the stock stood at 3.46 lakh shares today, compared to the daily average of 5.83 lakh shares in last one month. The PE of the stock is 117.65 based on TTM earnings ending March 21.

IndusInd Bank Ltd spurts 0.44%, up for fifth straight session
business-standard.com
Housing Development Finance Corporation Ltd stays supported
business-standard.com
firm on Thursday reported an 88 per cent rise in its sales bookings at Rs 957 crore for the quarter ended June on strong demand despite the second wave of COVID-19 pandemic. Macrotech Developers, which got listed on the stock exchanges after a successful launch of Rs 2,500 crore IPO, informed in a regulatory filing that it achieved a sales bookings of Rs 957 crore and collections of Rs 1,714 crore in the quarter ending June 2021. The company markets its properties under 'Lodha' brand. The company's sales bookings and collections from customers stood at Rs 509 crore and Rs 384 crore, respectively, in the year-ago period. "We had pre-sales in 1QFY22 totaling to Rs 957 crore. While April and May had very limited pre-sales on account of the 2nd COVID wave in India; June saw pre-sales of Rs 654 crore," the company said. "Subject to no further COVID related disruptions, we are on track to meet our pre-sales guidance previously communicated," Macrotech said. Macrotech Developers' sales bookings fell to Rs 5,968 crore during 2020-21 fiscal as against Rs 6,570 crore in the previous year. In an interview with PTI in May, Managing Director (MD) and Chief Executive Officer (CEO) Abhishek Lodha had given guidance of achieving sales bookings of Rs 9,000 crore in the current fiscal year. To strengthen its presence in Mumbai region and Pune, said it has entered into joint development agreements (JDAs) with two new projects in this quarter totaling 1.5 million square feet of saleable area. This is in addition to two projects announced during May. Macrotech Developers informed that it has reduced debt by Rs 3,600 crore during the first quarter. The promoters recently repaid a debt of Rs 1,596 crore owed by them to the company. "Coupled with this repayment, the IPO fund raise and continued organic free cash flow generation will aid the company in its deleveraging plans and fulfil the target of net debt reduction to Rs 10,000 crore by end of FY22," the company said in a statement separately. The company said it will continue to focus on its capital light growth strategy around affordable and mid-income housing and digital infrastructure (warehousing, data centers, industrial parks). Macrotech Developers, erstwhile Lodha Developers, has delivered more than 80 million square feet of real estate and is currently developing around 75 million square feet under its ongoing and planned portfolio. The group has more than 4,600 acres of land for development.

Macrotech Developers soars after pre-sales bookings jump 88% YoY in Q1 FY22
business-standard.com
Kalpa Commercial standalone net profit declines 70.00% in the March 2021 quarter
business-standard.com
Nifty futures on the Singapore Exchange traded 59 points lower at 15,829 around 8.35 am, indicating a weak start for the benchmark indices on Thursday. Here are the top stocks that are likely to be in focus today: Earnings Today: TCS, Gammon Infrastructure Projects, and Shyam Metalics and Energy will release their quarterly numbers on Thursday. Analysts expect to post PAT growth of 30-36 per cent and revenue growth of 19-20 per cent, on a yearly basis, led by a low base of last year, strong seasonality, digital traction and ramp-up of deals. READ HERE Tata Motors: The stock of the home-grown automaker will be in focus after Jaguar Land Rover assured the investors that it sees a strong rebound in overall volumes and cash flow in the second half of the year although the company stayed clear of giving any fresh guidance FY22. Bajaj Healthcare: The company has received license from DRDO to manufacture and market '2-Deoxy-D-Glucose' (2-DG), used in control and treatment of COVID-19. PNB Housing Finance: The company on Wednesday said its promoter Punjab National Bank has asked it to consider restructuring the proposed Rs 4,000 crore capital infusion deal led by US-based Carlyle group. After obtaining legal opinion, PNB board is of the opinion that the housing finance company should take cognisance of the SEBI letter and consider restructuring the contours of the fund-raising plan. PNB Housing board, after meeting on July 5 and 6, has decided to wait for SAT order on July 12, before further action. Zuari Global: The company has acquired 13.19 percent shares of Forte Furniture Products India from the Indian Furniture Products (IFPL) subsidiary of the company. HDFC: Housing finance major on Wednesday said it has divested 2.46 per cent of its stake in Hindustan Oil Exploration Company (HOECL) for Rs 37 crore. The shares were sold in the secondary market through stock exchanges between September 19,2017 and July 7, 2021 (including these dates) at the prevailing market price. Bank stocks: The RBI has imposed penalties on 14 lenders for contravention of various regulatory norms. The penalty imposed totals Rs 14.5 crore, with a maximum Rs 2 crore fine on Bank of Baroda. Rs 1 crore penalty has been imposed each on Bandhan Bank, Bank of Maharashtra, Central Bank of India, Credit Suisse AG, Indian Bank, IndusInd Bank, Karnataka Bank, Karur Vysya Bank, Punjab and Sind Bank, South Indian Bank, The Jammu & Kashmir Bank, and Utkarsh Small Finance Bank. The penalty imposed on the State Bank of India is Rs 50 lakh. JK Tyre: JK Tyre & Industries Ltd on Wednesday said it has widened its original equipment manufacturer (OEM) supply to Hyundai Motor India Ltd (HMIL) with the addition of the automobile maker's latest SUV Alcazar. Shree Cement: CARE reaffirmed rating of the company at A1+. KPR Mill: The company will consider the proposal for sub-division of the face value of the equity shares on July 27. RailTel Corporation of India: The company has received a work order for Rs 23 crore from Sagar Cable Network towards providing of multicast drop and carry with 1.5G capacity at 66 locations for 5 years. Kalyan Jewellers: Overall revenue for the June quarter was 55 per cent of Q1FY20, the company said. A significant portion of the revenue for Q1FY22 was booked during the month of April.

Market poised for weak opening
business-standard.com
In and out of hospital for the last few months, Dilip Kumar, the thespian, who became a legend in his lifetime, has finally bidden a goodbye, orphaning the Mumbai's filmdom and saddening millions of his fans. In a career spanning over six decades, right from 1943 till 1998, he played lead roles in 41 films, few of them escaped being hits. A dozen others where he figured were either shelved, remain unreleased or abandoned in the middle. He rode like a colossus across the silver screen for nearly four decades and won every conceivable honour reserved for the cine artistes. Dilip Kumar will be remembered for his debonair personality, radiant face, clipped English and Urdu conversation, linguistic sophistry, elegant sartorial sense, extremely suave and polished manners, and as an actor who would raise the scale and temperature of emotion demanded by the challenging scenes he would be asked to act out. A disciplined man, he considered it the producers' prerogative to demand full cooperation once the contract was signed. His staunch commitment to this principle made him show unflinching loyalty to the assignments to the fullest satisfaction of the men behind the cameras. This devotion to work made him to accept one film at a time and never more than two. He writes in his autobiography titled Dilip Kumar: The substance and the shadow: "It was Allah's will, and also loads of painstaking work and relentless pursuit of my goal, which has always been to deliver work that made the producers of my films feel proud and commercially rewarded." He was a voracious reader and maintained a library stocked with novels, plays and biographies. A reading lamp would burn on the sides of his armchair till the wee hours when he would retire for the day. His range of knowledge would often amaze people who did least expected a cine actor to draw parallels from wisdom derived from sacred Bhagvad Geeta, Bible and the Holy Quran. He was equally at ease in rapidfire delivery of dialogues in Bhojpuri dialect or conversing in Persianized Urdu, which was however not his mother tongue. Born as Yousuf Khan in Peshawar in 1922, Dilip Kumar got his screen name on suggestion from the then diva of Bombay Talkies (production company) Devika Rani who launched him first in film Jwar Bhata released in 1944. He was taken aback when the proposal came first from the actress. It took him some time to reconcile with the thought that he would have to conceal his real identity. But then fast changing scenario in India in the wake of exit of the British colonial administration convinced him of the change being sought. Coming as he did from a conservative family, he did not reveal to his parents where he went to work during the initial years. He had been offered a salary of Rs.1,250 for a month, a fabulous sum those days. It took him nearly a week to get confirmation if the amount mentioned was for a year or a month. It was soothing for him to know that his mentor Ashok Kumar was actually Kumudlal Kunjilal Ganguly. For long many years, Dilip Kumar was known as a thespian as he was assigned tragic and melancholic roles. Devdas and Mughal e Azam were two such blockbusters. But few know the real story. During his initial years of childhood "a fakir had told his grandmom ( dadi) to take extra care of the boy as he would be an extraordinary person when he grows up'. This made the dadi to apply on his forehead a line of black soot as nazar-tod (safeguard against the evil eye). "I was filled with deep sense of unworthiness and loneliness in school. I waited to get back home where I took refuge in the security of Amma's gentle, comfortable presence. I feel there was a divine purpose in the episode of Dadi blindly believing the Fakir and giving me the ugly appearance that made me the butt of unpleasant remarks in school. I was playing the early tragic roles in my career and I had to express the deep mental agony of those characters" observes Dilip Kumar in his autobiography. A serious actor, Dilip Kumar was coveted by several actresses. Kamini Kaushal (real name Uma Kashyap) was perhaps his first love. But one that got into media gossip and rumour mill was with Madhubala (real name Mumtaz Jahan Begum Dehalvi). They had a steamy affair but in the end they decided not to enter marriage. Madhu's father's designs on casting the duo as a permanent pair into his films, perhaps proved to be the nemesis and led to the break-up. Although he and Madhubala completed the Mughal e Azam and did not allow the estrangement to affect the quality of their acting, Dilip Kumar confesses that they were not even greeting each other when they arrived on the sets halfway through the film shooting which took almost nine years to complete. The bitterness stayed between them for quite some time when mediators brokered a patch-up. However Dilip Kumar attributes several of the media stories about their affair to factual inaccuracy about which the cine-writers were unmindful of. Dilip-Saira relationship came under strain (although he appreciates Saira's forbearance) when he took a second wife Asma Rehman. Though media reports ascribed it to issueless marriage with Saira, Dilip debunks the pursuit of offspring to be the cause behind it. The Nikah was solemnized in Bangalore in 1982 by Qazi Mohammed Junaidi who was peshimam in a mosque in the Cantonment area. He writes: "I would not like to devote more space to the forgotten episode and conclude by saying without the slightest hesitation that, as a human being, I was not infallible and I became a victim of a situation that was set to precipitate a deep crisis in my marriage with Saira." The marriage ended in a divorce in 1984 which was mediated by worthies such as Rajni Patel, Sharad Pawar and Mama Kapadia. Though Jwar Bhata was his first film, it was the success of Jugnu that took his fame to heavens. He single-handedly redefined histrionics in one screen portrayal after another—from Shaheed 1948, Andaz 1949, Devdas 1955, Naya Daur 1957, Gunga Jumna 1961, and Mughal-e-Azam 1960 — and from Ram Aur Shyam 1967, Gopi 1970, Kranti 1981, to Shakti 1982, Mashaal 1984and Saudagar 1991. In his illustrious career, he refined acting to an art form of exalted brilliance. Down the decades every actor of calibre has held him in high respect as the reference point in acting. He went to no school of acting but created his own method of emoting long before 'method acting' came to be known in India or abroad. His varied range of histrionics won him spontaneous admiration while he has been considered the epitome of fine acting for generations of actors who looked up to him for inspiration. His understated elegance and voice modulation have become role models for scores of actors over the years. Jaya Bachchan is on record to have said: "When Abhishek took the decision to become a film actor, I told him to watch all of Dilip Sahab's classics and learn some essential lessons from them without trying to copy him. For instance, how many actors of our cinema know how to use silence to enhance the import of dramatic or emotional moment?" Superstar Amitabh Bachchan too minces no words and says: I had always admired the actor in Dilip Sahab much before I came across Ganga Jumna. But the film became special to me after seeing Dilip Sahab's versatility as the villager from UP possessing the perfection of the dialect and its delivery. It was impossible for me to imagine at that time, being from UP, how someone not connected to the state, could deliver such a flawless performance, nuances and all, for the character." Dilip Kumar was extremely handsome, radiant, elegant, sophisticated and regal in bearing and mannerism. But fame came to him through focused hard work, diligence and capacity to emote characters as diverse as insouciant Ganga ( Ganga Jumna), reverence of Shyam ( Ram aur Shyam) and intensity of Devdas ( Devdas). He was full of gratitude for Ashok Kumar ( Ashok Bhaiyya for him) for mentoring he provided in early years on the sets. On the sets of Devdas he was troubled by the thought that the heavy measure of pain and despondency that he used to carry could mislead the more vulnerable youth to belie that alcoholism offers the best escape from the pain of losing in love. He writes: "The dialogues of Devdas are replete with a haunting sensitivity, spontaneity and meaning. They came from the pen of Rajinder Singh Bedi, one of those rare Urdu writers whose syntax was so perfect that the simple lines he wrote inspired actors to build up deep emotions in their rendering." In his demise, the Indian filmdom has lost not merely an actor, but a fine human being to which the industry always looked up to as a beacon of guidance, an artiste who showed profound commitment to social causes, a mind that constantly thought of raising the level of art to realities of life. He would remain a fount of inspiration for generations to come. M A Siraj is Bengaluru based seasoned writer and journalist. Get the news updates on WhatsApp & Telegram by subscribing to our channels. For all the latest Featured News updates, download our app Android and iOS.

Yusuf Khan was scared of Dilip Kumar
siasat.com
An era of Indian film industry ended with demise of Dilip Kumar: Chiranjeevi
siasat.com
(LTI) on Thursday said it has completed of Cuelogic Technologies, a digital engineering and outsourced product development company. In June this year, LTI said it will acquire Cuelogic Technologies for USD 8.4 million (about Rs 61.6 crore). The company completed the of 100 per cent shareholding of Cuelogic on July 7, 2021. Consequently, Cuelogic is now a wholly owned subsidiary of the company and Cuelogic Technologies Inc., US, is now a wholly owned step-down subsidiary of the company, LTI said in a regulatory filing. Cuelogic, which is the seventh by LTI since the company got listed in 2016, will be integrated with the digital practice of Larsen and Toubro Infotech, the company had earlier said in a statement. Pune-headquartered Cuelogic, which was founded in 2010, primarily focuses on developing cloud native web and mobile applications, modernisation, and runs Innovation Lab as a service for its clients in the US and India.

Larsen & Toubro Infotech completes acquisition of Cuelogic Technologies
business-standard.com
LTI concludes acquisition of Pune-Based Cuelogic
business-standard.com
___ Springfield 5, Tulsa 3 Midland 7, Corpus Christi 5 Northwest Arkansas 10, Wichita 9 San Antonio 5, Amarillo 4 Arkansas 3, Frisco 0 Springfield 6, Tulsa 4 Midland at Corpus Christi, ppd. Northwest Arkansas 8, Wichita 5 San Antonio 7, Amarillo 6 Arkansas 5, Frisco 1 Midland at Corpus Christi,7:35 p.m. Northwest Arkansas at Wichita,8:05 p.m. Tulsa at Springfield,8:05 p.m. Amarillo at San Antonio,8:05 p.m. Frisco at Arkansas,8:10 p.m. Northwest Arkansas at Wichita,8:05 p.m. Tulsa at Springfield,8:05 p.m. Amarillo at San Antonio,8:05 p.m. Midland at Corpus Christi,8:05 p.m. Frisco at Arkansas,8:10 p.m. Copyright © 2021 The Associated Press. All rights reserved. This material may not be published, broadcast, written or redistributed.

High-A Central Glance
wtop.com
Chicago Weather: Showers In Forecast Through MorningStorms have used up all the heating of the day Wednesday, and the threat diminished things cooled down in the evening. Multiple Women Who Own Pet-Related Businesses Share Similar Stories About Groping, Sexual Harassment By Illinois Agriculture Inspector Jose GuillenIllinois state inspector Jose Guillen was caught on camera groping a female doggy daycare owner in Bucktown, and he was fired after our report on the incidents ran last month. Since we broke the story, several other female business owners have come forward with similar complaints of sexual abuse during their inspections. Northwestern Oncology Patients Asked To Review Medical Bills After Information Was Potentially Exposed To HackersGoing over medical bills can be complicated, but that is exactly what patients at one Chicago area hospital have been told to do. As CBS 2's Jermont Terry reported Wednesday night, this comes after their medical information was potentially made vulnerable to hackers. Police Questioning Person Of Interest After CPD Officer And 2 ATF Agents Shot In Morgan Park; Sources Say They Were Targeted And AmbushedDetectives were questioning a "person of interest" Wednesday night, after a Chicago Police officer and two ATF agents were shot earlier in the Morgan Park neighborhood. Sources said they were targeted and ambushed.

Multiple Women Who Own Pet-Related Businesses Share Similar Stories About Groping, Sexual Harassment By Illinois Agriculture Inspector Jose Guillen
chicago.cbslocal.com
Northwestern Oncology Patients Asked To Review Medical Bills After Information Was Potentially Exposed To Hackers
chicago.cbslocal.com
Tata Motors said that the Group's global wholesales in Q1 FY22, including Jaguar Land Rover, were at 2,14,250 units., higher by 134%, as compared to Q1 FY21. Global wholesales of all Tata Motors' commercial vehicles and Tata Daewoo range in Q1 FY22 were at 52,470 units., higher by 355%, over Q1 FY21. Global wholesales of all passenger vehicles in Q1 FY22 were at 1,61,780 units., higher by 102% as compared to Q1 FY21. Global wholesales for Jaguar Land Rover were 97,141 vehicles. Jaguar wholesales for the quarter were 21,373 vehicles, while Land Rover wholesales for the quarter were 75,768 vehicles. Tata Motors, part of the Tata group, is a global automobile manufacturer of cars, utility vehicles, pick-ups, trucks and buses. On a consolidated basis, the auto major reported net loss of Rs 7,605.40 crore in Q4 FY21 lower than net loss of Rs 9,894.25 crore in Q4 FY20. Total revenue from operations during the quarter increased 41.8% YoY to Rs 88,627.90 crore. The scrip fell 1.91% to Rs 311 on the BSE.

Macrotech Developers soars after pre-sales bookings jump 88% YoY in Q1 FY22
business-standard.com
The Phoenix Suns' frontcourt depth suffered a blow as reserve forward Dario Saric tore his right anterior cruciate ligament (ACL) during the opening game of the NBA Finals and will be out indefinitely, the team said on Wednesday. The Croatian big man suffered the injury in the first quarter of Tuesday's NBA Finals opener, which Phoenix won 118-105 o ver the visiting Milwaukee Bucks to take a 1-0 lead in the best-of-seven championship. Saric, who has been the Suns' first big man off the bench for most of the season, exited the game with a notable limp following an awkward attempt to score inside on Brook Lopez during the closing minutes of the first quarter. He was soon ruled out for the rest of the game. The 27-year-old Saric has averaged 4.5 points and 2.5 rebounds in 10.5 minutes per game during the 2021 postseason. The NBA Finals resumes on Thursday in Phoenix.

Bucks' Giannis Antetokounmpo 'feels good,' has green light for Game 2
sports.inquirer.net
AOL is part of Verizon Media. By clicking " Accept all " you agree that Verizon Media and our partners will store and/or access information on your device through the use of cookies and similar technologies and process your personal data, to display personalised ads and content, for ad and content measurement, audience insights and product development. You can select ' Manage settings ' for more information and to manage your choices. You can change your choices at any time by visiting Your Privacy Controls. Find out more about how we use your information in our Privacy Policy and Cookie Policy. Click here to find out more about our partners.

Your data. Your experience.
consent.yahoo.com