Announcement
DC5n United States IT in english 97 articles, created at 2021-07-08 12:01 articles set mostly positive rate 4.7
(9.73/10)

1

0.0

Google 'Unlawfully' Preserves Play Store Monopoly, US States

US state and district attorneys general sued Google on Wednesday, alleging that it bought off competitors and used restrictive contracts to unlawfully maintain a monopoly for its app store on Android phones. 2021-07-08 04:24 6KB gadgets.ndtv.com

(6.53/10)

2

0.1

Google counters that Play Store antitrust suit is 'about boosting a handful of major app developers'

In response to the lawsuit filed by attorneys general from 36 states and Washington, D.C., Google has issued a public-facing response... 2021-07-08 02:29 3KB 9to5google.com

(3.09/10)

3

0.3

Donald Trump Sues Facebook, Twitter and Google, Claiming Censorship

Donald Trump filed lawsuits against Twitter, Facebook, and Google, as well as their chief executives, alleging they unlawfully silence conservative viewpoints. 2021-07-08 04:13 3KB gadgets.ndtv.com

(2.22/10)

4

0.0

Dimensity 1200-AI on OnePlus Nord 2: How is it different from the vanilla MediaTek version?

OnePlus will use a specialized version of the Dimensity 1200 chip on the Nord 2 5G. We take a quick look at the "AI" in the Dimensity 1200-AI chip. 2021-07-08 04:21 2KB www.bgr.in

(2.05/10)

5

1.0

OnePlus Nord Ambassador Program Announced Ahead of Nord 2 5G Launch, Here Are the Perks

Ahead of the OnePlus Nord 2 launch, OnePlus has now announced Nord Ambassador Program with several perks and benefits for Nord fans . 2021-07-08 04:35 1KB www.mysmartprice.com

(2.04/10)

6

0.1

In Black Widow, O-T Fagbenle's character is like a flirty Q from James Bond

O-T Fagbenle is best known for playing Luke on the Hulu series The Handmaid's Tale . With the fourth season of the Emmy Award-winning … 2021-07-08 04:15 3KB www.cnet.com

(2.04/10)

7

0.7

Realme to strengthen its position with more 5G phones in India

In the near future, Realme will launch sub-Rs 10,000 5G phones, more Narzo 5G devices, and the flagship Realme GT in India. 2021-07-08 04:07 2KB www.techradar.com

(1.03/10)

8

0.5

The Galaxy S21 will bring these two new features, among others

It seems that the Samsung Galaxy S21 series may get some important upgrades that would make the phone look and perform better 2021-07-08 03:53 2KB pocketnow.com

(1.03/10)

9

0.1

Moto G Stylus is coming to AT&T and Cricket Wireless

The Galaxy Note 21's absence this year might not be sorely missed with the arrival of the Galaxy Z Fold 3 and, eventually, the Galaxy S21 FE. Not everyone with 2021-07-08 01:07 2KB www.slashgear.com

(1.03/10)

10

0.1

Samsung Galaxy S21 FE render shows off the phone from every angle

This render purportedly shows off the upcoming handset in full 360º glory. 2021-07-08 00:11 2KB www.techradar.com

(1.01/10)

11

0.3

Apple rejects FB report that claims default apps dominate platforms

Read more about Apple rejects FB report that claims default apps dominate platforms on Business Standard. Apple has rejected a new Facebook-commissioned study that claimed that Apple and Google's pre-installed apps dominate key categories, making it harder for third-party developers to compete 2021-07-08 04:43 2KB www.business-standard.com

(1.01/10)

12

0.5

Assassin's Creed 'Infinity' Confirmed to Be in the Works by Ubisoft

Ubisoft has reportedly confirmed the existence of a new Assassin's Creed game codenamed Infinity, after a report detailed the new online service-based game. 2021-07-08 04:42 2KB gadgets.ndtv.com

(1.01/10)

13

0.1

OnePlus Admits to Throttling 300 Popular Apps After a Recent Update, Here's Why it Had to be Done

OnePlus, in its statement, told XDA that it limited the performance of over 300 apps. It decided to do so following user feedback. 2021-07-08 04:35 3KB www.mysmartprice.com

(1.01/10)

14

0.4

TikTok lets users apply for jobs: TikTok lets users apply for jobs with video resumes

Under the "TikTok Resumes" program, companies including Chipotle Mexican Grill and Target Corp will accept video resumes for openings from July 7 through July 31. 2021-07-08 04:21 1KB www.gadgetsnow.com

(1.01/10)

15

0.0

Galaxy Z Fold 3 under-display camera rumor just won't die

A lot has already been leaked about the Galaxy Z Fold 3, but there are still one or two pieces that remain uncertain. One of those, the Unpacked 2021 date, may 2021-07-08 04:08 2KB www.slashgear.com

(1.01/10)

16

0.3

DJI Pocket 2 Sunset White is more than just a new color option

Summer is at hand, which means a lot of outdoor activity for some people in some places around the world. That, in turn, usually means capturing those moments 2021-07-08 03:26 2KB www.slashgear.com

(1.01/10)

17

0.1

New app claims to test your phone's water resistance even without using water

A new app for Android is claimed to be capable of testing the integrity of your smartphone's waterproof sealing even without using any water. The app uses only your phone's barometric pressure sensor. 2021-07-08 01:44 2KB www.neowin.net

(0.12/10)

18

1.0

Ihre Daten. Ihr Umfeld.

Yahoo ist Teil von Verizon Media . Durch Klicken auf " Alle akzeptieren " stimmen Sie zu, dass Verizon Media und unsere Partner Informationen durch die Nutzung von Cookies … 2021-07-08 04:24 1KB consent.yahoo.com

(0.12/10)

19

0.0

Panasonic launches Leica DG Vario-Summilux 25-50mm F1.7 ASPH

Panasonic has announced the Leica DG Vario-Summilux 25-50mm F1.7 ASPH, a fast short-telephoto zoom for the Micro Four Thirds system. 2021-07-08 00:00 2KB www.dpreview.com

(0.06/10)

20

0.6

Best cheap Dell laptop deals and sales for July 2021

We've sorted through the big online retailers to bring you the best Dell laptop deals and sales available right now, from budget-friendly workhorses to 2-in-1s 2021-07-08 02:41 4KB www.digitaltrends.com

(0.06/10)

21

0.5

Vivo X70 launch time frame, display, camera capabilities leaked

Vivo is reportedly working on the Vivo X70 series. The company is likely to announce it first in China before releasing it in other markets. Tipster Digital Chat Station has shared a few details on the display and camera capabilities of the X70. The Vivo X60 that debuted earlier this year features a 6.56-inch AMOLED … 2021-07-08 02:07 1KB www.gizmochina.com

(0.04/10)

22

0.7

Samsung Galaxy M52 5G Battery Gets 3C Certification, Launch Expected Soon

The Samsung Galaxy M52 5G is expected to launch soon. Ahead of the launch, the phone is listed on the 3C certification website. 2021-07-08 04:57 2KB www.mysmartprice.com

(0.02/10)

23

0.8

XGIMI Horizon and Horizon Pro projectors out for pre-booking in India

Horizon and Horizon Pro are the two new projectors in the Indian market that are currently available for pre-booking with prices starting at Rs 120,000. 2021-07-08 01:37 2KB www.techradar.com

24

0.9

You can get COVID-19 after getting the vaccine but you won't get as sick

Find latest and upcoming tech gadgets online on Tech2 Gadgets. Get technology news, gadgets reviews & ratings. Popular … 2021-07-08 04:54 884Bytes www.firstpost.com

25

0.1

8 photos that show how new SBI OTP scam works

If you are a customer of State Bank of India then there is a new KYC scam that you need to know about. In the disguise of KYC verification, scammers are trying to collect your online banking information by sending a fake SMS with the link to a malicious website that looks exactly like the SBI online banking website, as per a report by The Research Wing of CyberPeace Foundation along with Autobot Infosec. Here's everything you need to know about the new scam targeting State Bank of India customers. 2021-07-08 04:52 4KB www.gadgetsnow.com

26

0.5

Always Have Your Vaccination Records Handy With This Bracelet

Vaccines work. It's that simple. And as the COVID-19 pandemic eases and we return to public life, there are going to be situations where you need to have your vaccine records handy, whether to solve an external issue or just for your own peace of mind. The ImmunaBand makes those records available safely and securely, […] 2021-07-08 08:51 2KB futurism.com

27

0.4

Google Workspace branding comes to Gmail on the web [Update: iOS]

On Monday, Google made Workspace available "for everyone" with free, personal accounts able to turn on the integrated Gmail experience... 2021-07-08 04:43 1KB 9to5google.com

28

1.6

Who Was Greg Ferency? Indiana Police Officer Shot Dead in Ambush Outside FBI Office

Ferency was an accomplished narcotics detective and had received specialized training and experience in methamphetamine related investigations. 2021-07-08 04:42 2KB www.ibtimes.sg

29

0.8

Samsung Electronics takes nearly half of smartphone memory market in Q1

Read more about Samsung Electronics takes nearly half of smartphone memory market in Q1 on Business Standard. Samsung Electronics accounted for nearly half of the global smartphone memory market in the first quarter of the year, a report showed on Thursday, as it tries to boost its presence in 5G devices 2021-07-08 04:37 2KB www.business-standard.com

30

1.0

Nintendo's OLED Switch isn't for you, and that's fine

"I need the TLDR," a friend texted me in June, "should I wait to buy a Nintendo Switch ?"  Wanting to secure a birthday … 2021-07-08 04:35 5KB www.cnet.com

31

0.5

Sony XB13 Portable Bluetooth Speaker Review: Bass Heavy But Not the Loudest

The Sony XB13 features an IP67 rated compact design aimed at bassheads. In this review, we examine the use cases, and the audio performance. 2021-07-08 04:30 6KB www.mysmartprice.com

32

0.8

Xiaomi Mi 10i Pilot Testers Are Getting Stable Update to MIUI 12.5, Here's What's New?

Xiaomi is now rolling out MIUI 12.5 update with June security patch for Mi 10i in India. The roll out is limited to Pilot Testers for now. 2021-07-08 04:28 2KB www.mysmartprice.com

33

0.8

TM Unveils unifi Home Fibre Smart TV and Laptop Bundle; Starts At RM 228 Per Month

TM has officially announced the new device bundle for unifi Home fibre plans. Positioned as the expansion to the existing unifi Your World campaign, customers can now choose to include either smart TV or laptop into their fibre plans. ADVERTISEMENT Available for plans with 100Mbps and above, one can obtain either a 55-inch LG UN73 Series […] 2021-07-08 04:25 2KB www.lowyat.net

34

0.7

Your data. Your experience.

Engadget is part of Verizon Media . By clicking " Accept all " you agree that Verizon Media and our partners will store and/or access information on … 2021-07-08 07:48 1KB consent.yahoo.com

35

0.1

California nixing algae that crowds out food for sea animals

NEWPORT BEACH, Calif. -- For the first time, scientists say they have seen a species of bright green algae growing in the waters off California — … 2021-07-08 04:18 3KB abcnews.go.com

36

0.1

Chinese ride-hailing firm Didi sued in US as shares slide

The lawsuits come after a crackdown by Beijing triggered a slump in its share price of more than 20%. 2021-07-08 04:18 3KB www.bbc.co.uk

37

0.8

Logitech MK470 Slim Wireless Keyboard and Mouse launched in India

The Logitech MK470 Slim Wireless Keyboard and Mouse come in a compact design and are available in graphite and off-white colour options. 2021-07-08 04:04 2KB www.techradar.com

38

0.3

UFC 264 Conor McGregor vs Dustin Poirier: Press conference, how to watch, start time

There's nothing quite like a Conor McGregor fight . This week he faces off against long time rival Dustin Poirier but, before that, comes the … 2021-07-08 04:02 3KB www.cnet.com

39

0.0

Tencent uses facial recognition to enforce China's curfew on gaming kids

Accounts held in grown-ups' names targeted if they stay up late 2021-07-08 07:48 2KB www.theregister.com

40

0.4

Watch the enormous 3D cat that's been turning heads in Tokyo

An amazing billboard video of an enormous 3D cat has been causing a stir in one of Tokyo's busiest entertainment districts. 2021-07-08 03:50 2KB www.digitaltrends.com

41

0.3

HUAWEI nova 8i launched with a 64MP quad camera and 66W fast charging

HUAWEI recently added the new HUAWEI nova 8i to its nova 8 series — this makes it the fifth phone of the lineup. 2021-07-08 03:50 1KB klgadgetguy.com

42

0.1

Cash App scams: Don't fall for these tricks

The popularity of mobile payment services like Cash App has soared during the pandemic. Unfortunately, so have Cash App scams like these. 2021-07-08 03:49 3KB bgr.com

43

0.2

Nest Hello Quiet Time and Quick Responses are coming to Google Home

Google's acquisition of Nest and eventual migration of brands and accounts unsurprisingly met with some pushback. In addition to privacy concerns, there were 2021-07-08 03:49 2KB www.slashgear.com

44

0.6

Facebook Portal's new AR masks morph you into Harry Potter characters

Facebook has announced a new Harry Potter experience for users of its Portal lineup. 2021-07-08 03:47 2KB www.pocket-lint.com

45

0.8

Leonardo Da Vinci has 14 living descendants, DNA study finds

A DNA study that aims to yield a better understanding of Leonardo Da Vinci's genius has mapped a family tree for the great Renaissance … 2021-07-08 03:40 3KB www.cnet.com

46

0.3

The James Webb Space Telescope, a project dating back to the late 1900s, may launch this very century

Europeans still hoping for Halloween lift-off 2021-07-08 06:49 3KB www.theregister.com

47

0.1

Xiaomi Mi Pad 5 launch soon: Specs, features, India price, and everything that we know so far

The Xiaomi Mi Pad 5 has been appearing in plenty of leaks recently. A fresh leak reveals a couple of accessories and design elements of the upcoming tablet. Keeping that in mind, we decided to detail everything known about the Mi Pad 5 so far. 2021-07-08 03:30 4KB www.indiatoday.in

48

0.5

BMW is making a $12,000 CE 04 electric city scooter that goes 75mph

BMW has announced its Motorrad division will begin production of the BMW CE 04 electric city scooter. 2021-07-08 03:29 1KB www.pocket-lint.com

49

0.9

Planning holiday, worried about Covid? 10 useful gadgets you can carry along

The vegetable and fruit cleaner from Cello comes really handy when you are on a road trip. You can use this portable device to clean … 2021-07-08 03:25 1KB www.gadgetsnow.com

50

1.2

Motorola One 5G UW Ace ready with Verizon Adaptive Sound

The Motorola One 5G was released almost a year ago. The UW version has been available on Verizon. A new one will be available soon called the Motorola One 5G Ace. This model is an upgraded version that will also offer the Verizon Adaptive Sound. The latter is a spatial sound system that allows consumers […] 2021-07-08 03:23 2KB androidcommunity.com

51

0.6

Emmys 2021: Date, start time, nominations and how to watch online

The TV show submissions are down this year, understandably. Still, the 73rd Emmy Awards promises a few categories with intense, genuinely compelling competition. Take the … 2021-07-08 03:06 2KB www.cnet.com

52

0.8

This might have been the most ridiculously easy Final Jeopardy clue ever

During a new episode of "Jeopardy" guest-hosted by Dr. Sanjay Gupta, some viewers think this was the easiest Final Jeopardy clue in history. 2021-07-08 03:05 3KB bgr.com

53

0.3

TikTok Resumes want to help you find work, paid customs coming soon

TikTok started out mostly as a network for sharing entertaining short videos, but it has exploded to become a new medium for getting ideas across. Despite the 2021-07-08 03:03 2KB www.slashgear.com

54

0.2

Best running shoes for men in 2021

Whether you've crossed several  marathon finish lines  or are  just starting to run , choosing the right running shoes can make or break your performance. … 2021-07-08 02:36 2KB www.cnet.com

55

0.6

'We were at an impasse': Major sticking points remain for city, A's on Howard Terminal ballpark deal

Among the disagreements between the city and A's include a non-relocation agreement and how to finance affordable housing and other benefits that city leaders and residents want. 2021-07-08 02:33 6KB www.siliconvalley.com

56

0.4

England Ends Denmark's Dream Run to Enter European Cup Final For First Time

Harry Kane's goal, following up after his penalty had been saved, finally saw off battling Denmark to set up a Sunday showdown against Italy. 2021-07-08 02:14 4KB www.ibtimes.sg

57

0.3

Samsung reportedly goes after leaks with copyright claims

Product leaks have almost become a fact of life in the tech news industry, but that wasn't always the case. Some will probably remember those ugly "anti-leak" 2021-07-08 02:09 2KB www.slashgear.com

58

0.2

POCO X3 Pro vs Realme X7 Max 5G vs iQOO 7 performance test: best gaming phone under Rs 30K?

POCO X3 Pro vs Realme X7 Max 5G vs iQOO 7. Which is the best gaming phone under Rs 30K? 2021-07-08 02:08 6KB www.91mobiles.com

59

0.4

Relive Past MMO Glories On Mobile With Ragnarok X: Next Generation

Despite first being launched back during the dawn of the new millennium, Ragnarok Online remains one of the biggest names in the MMO market. And for good reason too. Until today, it still sits among the top when it comes to video game soundtrack. Its character design is also iconic, and easily recognisable even when […] 2021-07-08 02:00 5KB www.lowyat.net

60

0.4

Massive 'Black Widow' plot leak spoils the entire post-credits scene

Black Widow will have only one post-credits scene, says a massive plot leak from markets where the movie is already playing in theaters. 2021-07-08 01:58 3KB bgr.com

61

0.2

Did Super Junior Member Heechul Break Up with Twice Singer Momo? Agencies Respond

Heechul and Momo have reportedly called it quits on Thursday due to personal reasons, and they have decided to stay connected as sunbae and hunbae. 2021-07-08 01:55 3KB www.ibtimes.sg

62

0.2

Intriguing methane readings from Saturn moon Enceladus could be sign of life

While we're busy digging around in the dry dust of Mars  and the atmosphere of Venus looking for signs of microbes, Saturnian moon Enceladus … 2021-07-08 01:48 3KB www.cnet.com

63

0.6

Best essential oil diffusers for 2021

Anyone who has felt instant calm after encountering a particular scent knows that aromatherapy is a soothing  health and wellness booster , especially if you want … 2021-07-08 01:47 4KB www.cnet.com

64

0.5

Nintendo Switch bundles, games and Apple AirPods Max are on sale today

Check out the latest deals at Amazon.com, where you will find several Nintendo Switch consoles, games and more devices on sale 2021-07-08 01:32 2KB pocketnow.com

65

0.5

AMD Radeon RX 6600M Is Spotted Inside The Lenovo Legion 5 Gaming Laptop

The Lenovo Legion 5 gaming laptop is spotted with the AMD Radeon RX 6600M graphics card as well as the Ryzen 7 5800H processors 2021-07-08 01:20 2KB wccftech.com

66

1.9

WHO Recommends Arthritis Drugs to Cut Death Risk in Covid Patients

Administering one of these drugs in addition to corticosteroids, in hospitalised patients, reduces the risk of death by 17 percent. 2021-07-08 01:15 2KB www.ibtimes.sg

67

0.8

BTS Returns to The Tonight Show Starring Jimmy Fallon Next Week; Live Stream Details, and More

RM, Suga, Jimin, Jin, V, Jungkook, and J-Hope will perform Permission To Dance and Butter during their double appearance on the American show. 2021-07-08 01:11 3KB www.ibtimes.sg

68

0.2

Canon EOS R3 could get a September announcement

Rumors suggest the Canon might set up a September announcement, while Nikon could be as late as December. 2021-07-08 01:09 2KB www.techradar.com

69

0.6

Spotify's New Offline Listening Feature For Apple Watch Now Available In Malaysia

A much requested Spotify feature has finally been made available for Apple Watch users in Malaysia. Originally announced back in late May, this newly rolled out function will allow them to download content to the wearable for offline listening. However, keep in mind that the feature is not available to all users of the streaming service, as it is presented as an exclusive feature for Premium subscribers. 2021-07-08 01:00 2KB www.lowyat.net

70

0.2

New reports confirm the next MacBook Pro to drop the controversial Touch Bar

Apple might ditch its infamous touch bar in favor of physical function keys in its upcoming MacBook Pro. 2021-07-08 00:54 2KB www.digitaltrends.com

71

0.4

Amazon's 'The Boys' gets a digital spinoff series ahead of season 3

The Boys season 3 is coming this fall, but Amazon just launched a new digital series to bridge the gap between seasons 2 and 3. 2021-07-08 00:51 2KB bgr.com

72

0.7

Adult Star Leya Falcon Reveals She Bought Shiba Inu Cryptocurrency; Wants it to 'Reach the Moon'

Several celebrities including adult stars are entering the cryptocurrency market in the hope of earning millions. 2021-07-08 00:42 3KB www.ibtimes.sg

73

0.5

IBM insiders say CEO Arvind Krishna downplayed impact of email troubles, asked for a week to sort things out

Behind the curtain: Server crashes, thumbs down on Slack, staff compared to shoemaker's kids, and more 2021-07-08 03:51 4KB www.theregister.com

74

0.9

Netflix's next Zack Snyder movie will be sci-fi fantasy Rebel Moon

Hot on the heels of his Army of the Dead, Zack Snyder is returning to Netflix with another project...though it won't involve zombies. The popular filmmaker will 2021-07-08 00:36 2KB www.slashgear.com

75

0.3

PS5 India restock update: When is next pre-order date, how to book PS5, where to buy, and more

PS5 restock India, pre-booking, sale date, and everything else you need to know. The restock will reportedly have one and a half or two times more units on offer compared to its first sale. 2021-07-08 00:30 4KB www.91mobiles.com

76

0.4

No Threat, Says Singapore After 16 Chinese Military Jets Fly Over Flight Information Region

The Chinese aircraft, in a 'tactical trail formation spanning 60 kilometers, flew through the Singapore FIR and then crossed into the Malaysian airspace. 2021-07-08 00:24 3KB www.ibtimes.sg

77

0.2

England storms into Euro 2020 final, memes say it's coming home

It's not the World Cup, but it still feels pretty good. On Wednesday, See it England beat Denmark 2-1 in the semifinal of … 2021-07-08 00:23 2KB www.cnet.com

78

0.1

Forget the truth. Americans believe aliens are out there, poll shows

Other than one  deflating balloon , most of the sightings tackled in the  Pentagon's much-awaited report on UFOs  remain unexplained. But Americans still want … 2021-07-08 00:16 2KB www.cnet.com

79

0.1

What is 'Litentry' Cryptocurrency? Is This the Right Time to Invest in the Coin?

Litentry cryptocurrency is a new coin in the market that provides solutions to existing problems in the blockchain technology. 2021-07-08 00:07 3KB www.ibtimes.sg

80

0.4

Monster Hunter Stories 2 launch guide: Platforms, file size, game length, and more

Capcom's Monster Hunter Stories 2: Wings of Ruin is imminent. We've collected all the information you need prepared to download, play, and slay on launch day. 2021-07-08 00:01 4KB www.digitaltrends.com

81

0.4

President Biden asks FTC to draft right-to-repair directive

You've probably experienced this at one time or another. Your phone or gadget breaks down and you have to bring it to the "official" or accredited companies that your OEM says should be the only ones that will repair your device. But the bad news is that it's more expensive than your neighborhood repair shop. […] 2021-07-07 23:51 2KB androidcommunity.com

82

0.8

PS Plus subscribers can now download Call of Duty: Black Ops 4 for free

PlayStation Plus subscribers can finally download Sony's free games for July 2021, the most notable title being Call of Duty: Black Ops IIII. The game, as well 2021-07-07 23:46 2KB www.slashgear.com

83

0.5

Windows 11 superguide: News, tips, reviews and more

Windows 11 is the name of Microsoft's next operating system. We've listed our Windows 11 news, hands-on, reviews, tips, FAQs and guides on this page. 2021-07-07 23:43 2KB www.pcworld.com

84

0.2

VW debuts the 2022 Golf R wagon in Europe

If there's one thing that American car enthusiasts like to do, it's collectively complain about the awesome cars that Europe and Japan get … 2021-07-07 23:42 1KB www.cnet.com

85

0.7

Loki release dates: When does episode 6 of the Marvel series hit Disney Plus?

After five episodes of the latest  Marvel  series on  Disney  Plus, the finale is almost here. Loki , starring Tom Hiddleston as everyone's favorite god … 2021-07-07 23:41 3KB www.cnet.com

86

0.3

Fast and Furious fans celebrate F9 with Vin Diesel 'I got family' memes

Porch bombs, tanker heists, torpedos and physics-defying jumps from skyscrapers -- the Fast and Furious franchise is filled with the silly and the ludicrous . Yet … 2021-07-07 23:37 1KB www.cnet.com

87

0.1

Why The Jedi Contract Failed – And How To Properly Conceive of a Massive Cloud Government Bid

In this case, a multi-vendor solution is far more palatable because it both spreads the wealth and assures redundancy across cloud vendors, should any one of the vendors fail due to physical or electronic threat. 2021-07-07 23:34 5KB www.eweek.com

88

0.4

Hogwarts Legacy: everything we know about the Harry Potter RPG

Hogwarts Legacy is the upcoming Harry Potter RPG and we've gathered all the latest news and rumors right here 2021-07-07 23:31 7KB www.techradar.com

89

0.4

Holistic cybersecurity governance yields resilient telco services in 5G world

ZTE focuses on holistic security assurance to establish trust through transparency 2021-07-08 02:41 6KB www.theregister.com

90

0.5

Theranos: Holmes' lawyer blames feds over database her company dismantled

Defense lawyer says Holmes had nothing to do with database's demise, while prosecutors point to her leadership of the startup at the time the database was dismantled. 2021-07-07 23:29 5KB www.siliconvalley.com

91

0.7

Google Search gains Legally Blonde easter egg, turning the page pink

The latest easter egg in Google Search celebrates the 2001 classic Legally Blonde ahead of the movie's 20th anniversary. 2021-07-07 23:23 1KB 9to5google.com

92

0.5

How de-cluttering grew Facebook Marketplace to 1bn users

As Covid shut charity shops thrifty second-hand traders shifted online to bag a bargain, in droves. 2021-07-07 23:05 7KB www.bbc.co.uk

93

0.3

Best external drives for backup, storage, and portability

Whether you're looking for speed, capacity, portability, or all of the above, a USB external hard disk or SSD is a necessary complement to your desktop PC setup. 2021-07-07 23:05 11KB www.pcworld.com

94

0.1

500-year-old skulls with facial modification unearthed in Gabon

Human remains dating to the 14th and 15th centuries show that people who lived in what is now Gabon modified their faces through tooth removal. 2021-07-07 23:01 5KB www.livescience.com

95

0.6

Key Takeaways from 'The Qualified Sales Leader' by John McMahon

When selling, skip the tech jargon and use plain language. Plus, align your selling process with McMahon's and sell value rather than product features. 2021-07-07 23:01 8KB www.eweek.com

96

0.1

Phone Comparisons: OnePlus 9 Pro vs Sony Xperia 1 III

Both OnePlus and Sony announced their premium offerings for 2021, and we're here to compare them. In this article, we'll compare the OnePlus 9 Pro vs Sony 2021-07-07 23:01 8KB www.androidheadlines.com

97

0.8

Google Calendar invites will let you specify physical or virtual attendance

One aim of Google Workspace is to adapt to the growing popularity of hybrid working arrangements. Google Calendar invite attendance... 2021-07-07 23:01 1KB 9to5google.com
Articles
DC5n United States IT in english 97 articles, created at 2021-07-08 12:01
Thirty-seven US state and district attorneys general sued Alphabet's Google on Wednesday, alleging that it bought off competitors and used restrictive contracts to unlawfully maintain a monopoly for its app store on Android phones. The allegations about Google's Play Store stem from an investigation involving nearly every US state that began in September 2019 and have already resulted in three other lawsuits against the company. The cases threaten to force major changes to how it generates billions of dollars in revenue across its businesses, including advertising, in-app purchases, and smart home gadgets. Google said on Wednesday the litigation was about boosting a handful of major app developers that want preferential treatment rather than about helping small businesses or consumers. It maintains that unlike Apple with its App Store on iPhone devices, Android supports competitors to the Play Store. "Android and Google Play provide openness and choice that other platforms simply don't," the company said in a blog post. The states, led by Utah, New York, North Carolina, and Tennessee, argue that Google has generated "enormous profit margins" from the Play Store by engaging in illegal tactics to preserve monopolies in selling Android apps and in-app goods. In the United States, Google Play accounts for 90 percent of Android apps downloaded, according to the lawsuit. "Google leverages its monopoly power with Android to unlawfully maintain its monopoly in the Android app distribution market," the lawsuit stated. The states pointed to agreements already targeted in other lawsuits such as those Google has with mobile carriers and smartphone makers to promote its services. But they added fresh claims after newly reviewing internal company documents. The states alleged that Google bought off developers so they would not support competing app stores, and that through numerous secret projects it intended to pay Samsung, whose rival app store posed the biggest threat, to stop competing. Samsung did not immediately respond to a request for comment. The plaintiffs, which include California and the District of Columbia, also say Google has unlawfully mandated that some apps use the company's payment tools and give Google as much as 30 percent of digital goods sales. The "extravagant commission," compared with the 3 percent other marketplaces charge, has forced app makers to raise prices and consumers to spend more, the states said. "Google Play is not fair play," Utah Attorney General Sean Reyes said in a statement. "It must stop using its monopolistic power and hyper-dominant market position to unlawfully leverage billions of added dollars from smaller companies, competitors and consumers beyond what should be paid." The states want the consumers to get their money back. They also called for civil penalties and a court-imposed monitor to ensure Google eases the process for consumers, app developers and smartphone makers to use or promote alternatives to the Play Store and the official payment system for 20 years. In addition, the states seek to stop Google's payments to Samsung and developers. The states said on Wednesday they have not ruled out taking similar action against Apple over its App Store. The filing drew praise from Meghan DiMuzio, executive director for the Coalition for App Fairness, which represents companies including Match Group and Spotify that oppose some of the Play Store rules. "Anti-competitive policies stifle innovation, inhibit consumer freedom, inflate costs, and limit transparent communication between developers and their customers," DiMuzio said. Fearing Samsung The lawsuit said that while Google does enable consumers to avoid the Play Store, it displays "generally misleading warnings and hurdles" to discourage such activity. Google does not break out Play Store's financial performance but has said the unit along with several others together generated $21.7 billion (roughly Rs.1,62,260 crores) in revenue last year, or about 12 percent of overall sales. Google's worries about Samsung grew after the South Korean company worked with video game maker Epic Games to exclusively launch Fortnite for Android devices in 2018, according to the lawsuit. Epic's bypassing of the Play Store cost Google some millions of dollars in revenue, the states said. Google "immediately launched multiple coordinated initiatives designed to block the emergence of a competing [Samsung] Galaxy Store," the lawsuit said. "Google viewed these projects as an integrated approach to eliminating the threat of more developers following Epic's lead." Last year, Epic itself sued Google and Apple separately in federal court in California over app store policies. Proposed classes of developers and consumers have joined the cases. A judge's decision in the Apple fight is expected in the coming weeks, and a hearing on Google's effort to dismiss the case against it is scheduled for July 22. The lawsuits come amid growing antitrust scrutiny of big tech companies, but regulators suffered an early blow last week when a judge dismissed a Federal Trade Commission lawsuit against Facebook. The ruling should not affect the Play Store case because it covers different circumstances, the states suing Google said. © Thomson Reuters 2021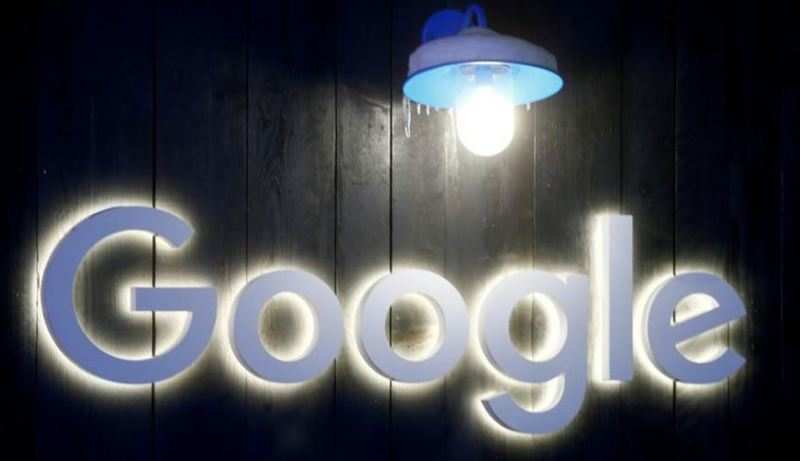 After Apple, 'app trouble' for Google,36 states in the US file lawsuit
gadgetsnow.com
Google sued by US states over alleged Google Play Store monopoly
slashgear.com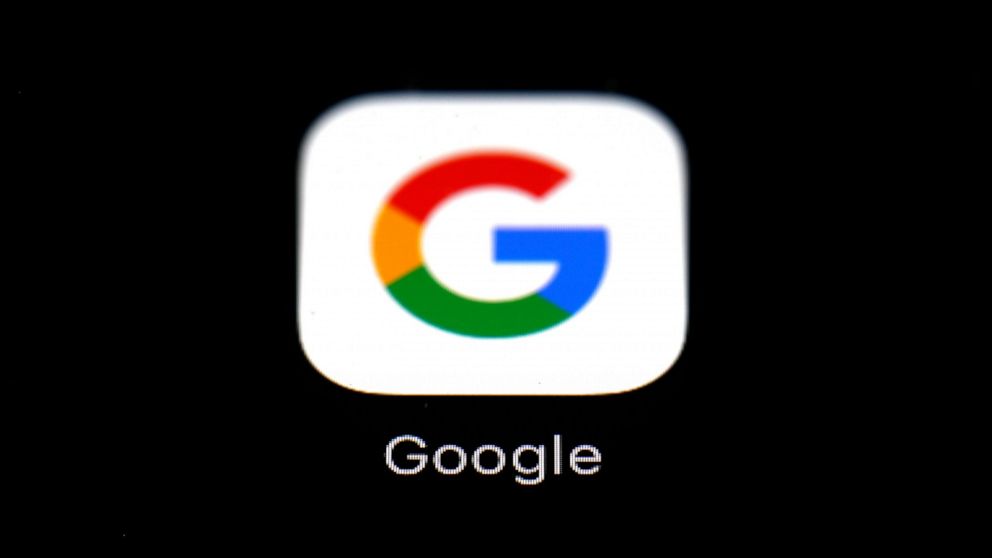 Dozens of states target Google's app store in antitrust suit
abcnews.go.com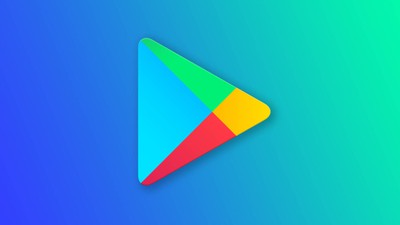 Multiple U. S. States Sue Google for Violating Antitrust Laws With Play Store Fees
macrumors.com
States bring a new antitrust suit against Google over its mobile app store
cnbc.com
Washington DC,36 US states file lawsuit against Google
indiatoday.in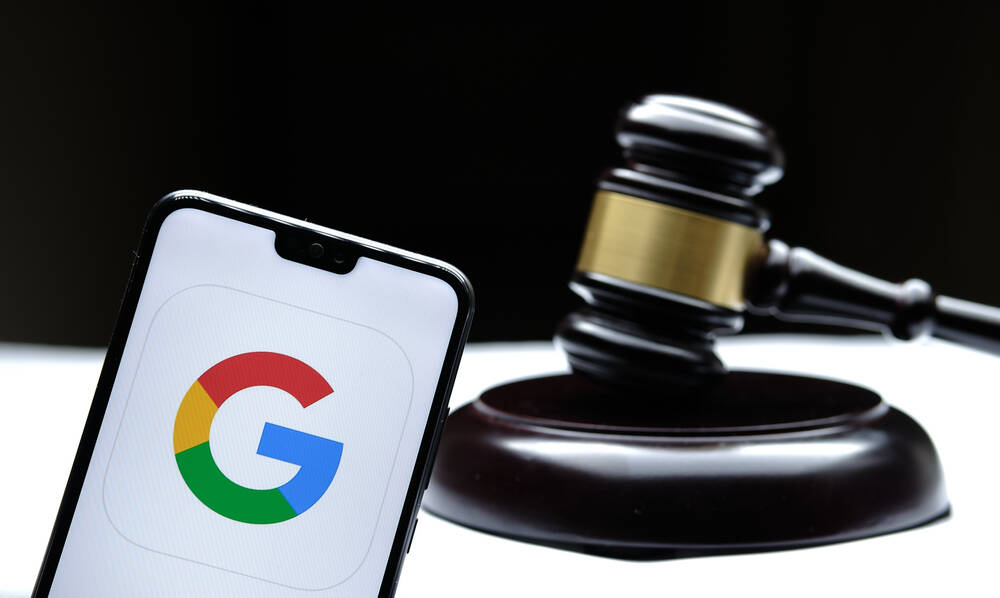 Three-dozen US states plus DC sue Google over Play Store's revenue cut, payment system, and more
theregister.com
Google hit with antitrust lawsuit by 36 states alleging app store monopoly
eu.usatoday.com
36 US states file lawsuit against Google; allege violation of antitrust law
business-standard.com
In response to the lawsuit filed by attorneys general from 36 states and Washington, D. C. over alleged Play Store antitrust practices, Google has issued a public-facing counter this evening. Google starts by arguing that the complaint "completely ignores the competition" it receives from "Apple's incredibly successful app store" in limiting the scope of the suit to Android application marketplaces. It's a fairly common argument with Google's counter to the Search lawsuit pointing out competition from specialized engines. The company unsurprisingly points to Amazon Fire tablets that don't feature the Play Store and that "most Android devices ship with two or more app stores preloaded." The accompanying image is of a Galaxy S21 with the both the Galaxy Store and Play Store side-by-side. However, Google did nothing to address or explain its attempts to fend off Samsung's app store ambitions, or that it allegedly "Bought Off Key App Developers to Stifle Competition in the Android App Distribution Market." Unfortunately, the filing redacts who this is in reference to. This evening's most substantial counter relates to how it will soon require all apps distributed through the Play Store to use Google Play Billing, which means the company gets a cut from transactions. Google makes the bold claim that this lawsuit is meant to benefit a very small number of developers, which are said to be the "largest and most profitable" on the Play Store. In fact, its closing is as follows: This lawsuit isn't about helping the little guy or protecting consumers. It's about boosting a handful of major app developers who want the benefits of Google Play without paying for it. Doing so risks raising costs for small developers, impeding their ability to innovate and compete, and making apps across the Android ecosystem less secure for consumers. Google says that only 3% of developer today sell digital content. Of that 3%, "99% will pay a reduced fee" as part of the upcoming change that sees the first $1 million only be subject to a 15% service cut. The company says today that only 0.1% of developers will be subject to the 30% rate. Another argument made by Google is how big developers don't want to pay for the services that the Play Store provides. Google said today that it "invest[s] significantly in security" and provides other developer testing tools. Interestingly, the antitrust suit tries to preempt this by suggesting that "Google could elect to charge a reasonable fee for the Google Play Store's distribution services" instead of taking a cut from transactions. Check out 9to5Google on YouTube for more news:

Google sued by 36 states, DC over alleged antitrust violations in app store
cnet.com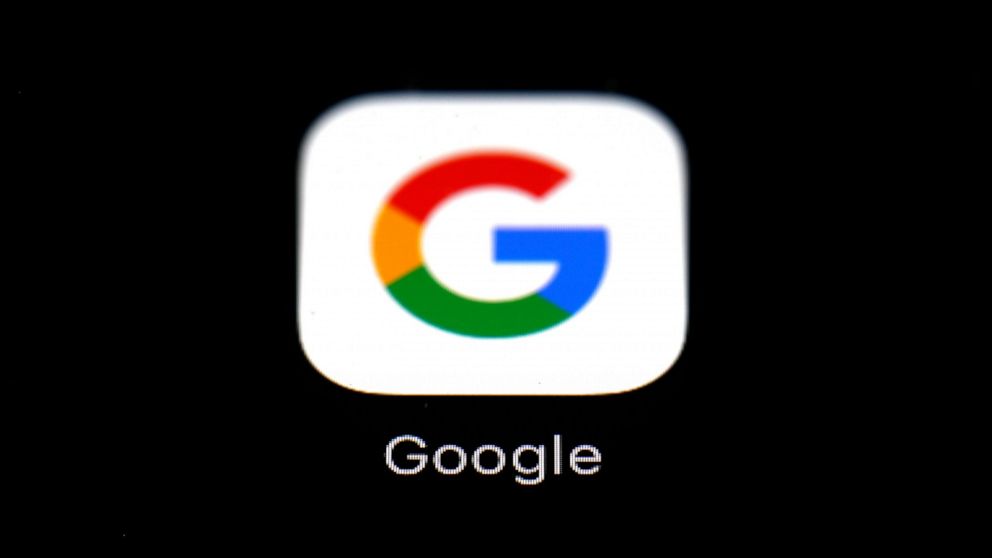 Dozens of states target Google's app store in antitrust suit
abcnews.go.com
States bring a new antitrust suit against Google over its mobile app store
cnbc.com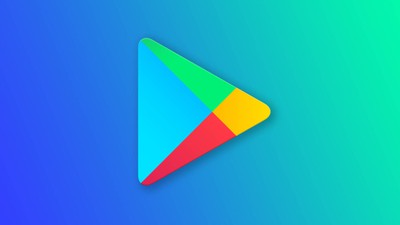 Multiple U. S. States Sue Google for Violating Antitrust Laws With Play Store Fees
macrumors.com
Google hit with antitrust lawsuit by 36 states alleging app store monopoly
eu.usatoday.com
36 US states file lawsuit against Google; allege violation of antitrust law
business-standard.com
Former US President Donald Trump on Wednesday filed lawsuits against Twitter, Facebook, and Alphabet's Google, as well as their chief executives, alleging they unlawfully silence conservative viewpoints. The lawsuits, filed in US District Court in Miami, allege the California-based social media platforms violated the right to freedom of speech guaranteed by the First Amendment of the US Constitution. Trump is seeking class action status for the lawsuits, meaning he would represent the interests of other users of Twitter, Facebook, and Google's YouTube who allege they have been unfairly silenced. He filed three lawsuits making similar allegations — one against Facebook and its CEO Mark Zuckerberg, one against Twitter and its CEO Jack Dorsey, and one against Google and its CEO Sundar Pichai. "We will achieve a historic victory for American freedom and at the same time, freedom of speech," Trump said at a news conference at his golf course in Bedminster, New Jersey. A Twitter representative declined to comment. Representatives of Facebook and Google did not immediately respond to requests for comment. Trump lost his social media megaphone this year after the companies said he violated their policies against glorifying violence. Hundreds of his supporters launched a deadly assault on the US Capitol on January 6 after a Trump speech repeating his false claims that his election defeat was the result of widespread fraud, an assertion rejected by multiple courts, state election officials and members of his own administration. The lawsuits ask a judge to invalidate Section 230 of the Communications Decency Act, a law that has been called the backbone of the internet because it provides websites with protections from liability over content posted by users. Trump and others who have attacked Section 230 say it has given big internet companies too much legal protection and allowed them to escape responsibility for their actions. "This complaint is hard to even make sense of," said Paul Gowder, a professor of law at Northwestern University. Trump sought to portray the social media companies as subject to the same First Amendment requirements as government entities when it comes to censorship, but Gowder said nothing in the lawsuits "even comes close to turning social media companies into government actors." A federal judge in Florida last week blocked a recently enacted state law that was meant to authorise the state to penalise social media companies when they ban political candidates, with the judge saying the law likely violated free speech rights. The lawsuit said the bill signed by Florida's Republican Governor Ron DeSantis in May was unconstitutional. It would have made Florida the first state to regulate how social media companies moderate online speech. © Thomson Reuters 2021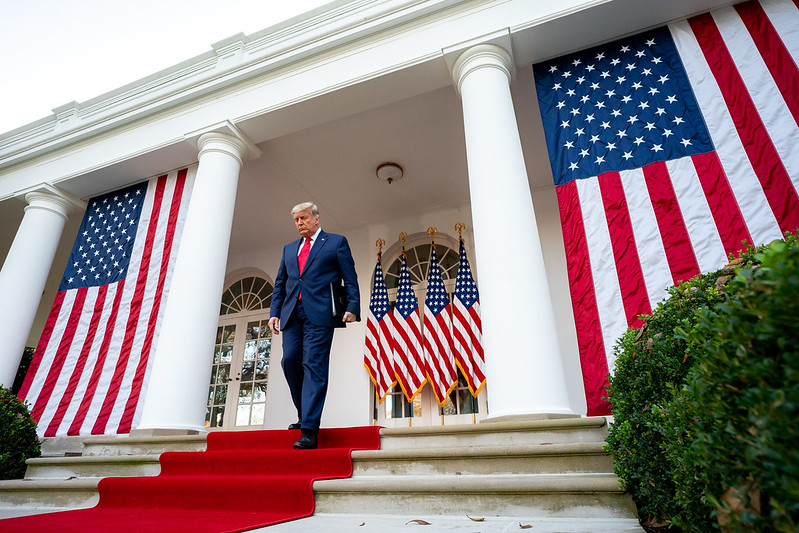 Trump Sues Facebook and Twitter; Congress GOP Dusts Up Big Tech Agenda
ibtimes.sg
Trump Suing Twitter, Facebook, and YouTube For Alleged "Censorship"
lowyat.net
Donald Trump sues Facebook, Twitter and Google for removing him from social media apps
indiatoday.in
Affordable 5G smartphones: Is it wise to buy them now or choose 4G alternatives? My Netflix account was hacked, I'm concerned and you must be too Is OnePlus 9R the fair maiden of the OnePlus land? WhatsApp banned my mom's account: Here's what happened 108MP camera on Redmi Note 10, Realme 8 series? Don t expect the best Vivo TWS Neo Review Logitech G502 Lightspeed Gaming Mouse Review Asus ROG Phone 3 First Impressions OnePlus Nord First Impressions Asus TUF A15 (FA566) Gaming Laptop Review Xiaomi Mi Mix 4 to get under-the-display camera that will be totally invisible Update your Windows PC immediately to keep it running safe, warns Microsoft Indonesian Minister urges govt to ban Fortnite in the country: Here's why Top 5 news from technology: OnePlus Nord 2 specs, Mi 11 Ultra sale and more OnePlus Nord 2 5G confirmed with MediaTek Dimensity 1200-AI SoC Dimensity 1200-AI on OnePlus Nord 2: Better than vanilla MediaTek version? Intel exec reveals mobile gamers want to shift to PCs; pandemic accelerated the process Samsung Galaxy F22 budget phone India launch tomorrow: Top specs, price in India, and more Xiaomi Mi 11 Lite vs OnePlus Nord CE: After-review comparison, which one to buy? Android update plans for 2021 flagships in India: OnePlus 9, Galaxy S21, etc Deals Features Mobiles News Mobiles Realme अब 10,000 रुपये से कम में भी लाएगी 5G फोन्स, ट्वीट कर दी जानकारी मोदी सरकार ने दिया मछली पालकों को तोहफा, लॉन्च किया Matsya Setu App Deal of the Day: Amazon और Flipkart पर Discount की भरमार, सस्ते में खरीद सकते हैं ये चीजें Vivo V21 Pro, Vivo Y72 5G की कीमत लॉन्च से पहले आई सामने, मिलेंगे ये दमदार फीचर्स Nokia XR20 और Nokia 6310 फोन के खास स्पेसिफिकेशन्स का खुलासा, Bluetooth SIG पर हुए स्पॉट News Features Hands On Hands On News Gaming News Mobiles

Update your Windows PC immediately to keep it running safe, warns Microsoft
bgr.in
Redmi Note 10 Pro Max sells at lowest-ever price on Amazon today: Grab the deal
bgr.in
OnePlus Nord 2 5G will run on MediaTek Dimensity 1200-AI SoC
androidcommunity.com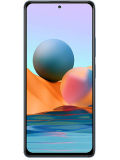 Redmi Note 10T 5G confirmed to launch in India through new teaser image
91mobiles.com
Xiaomi Mi Mix 4 to get under-the-display camera that will be totally invisible
bgr.in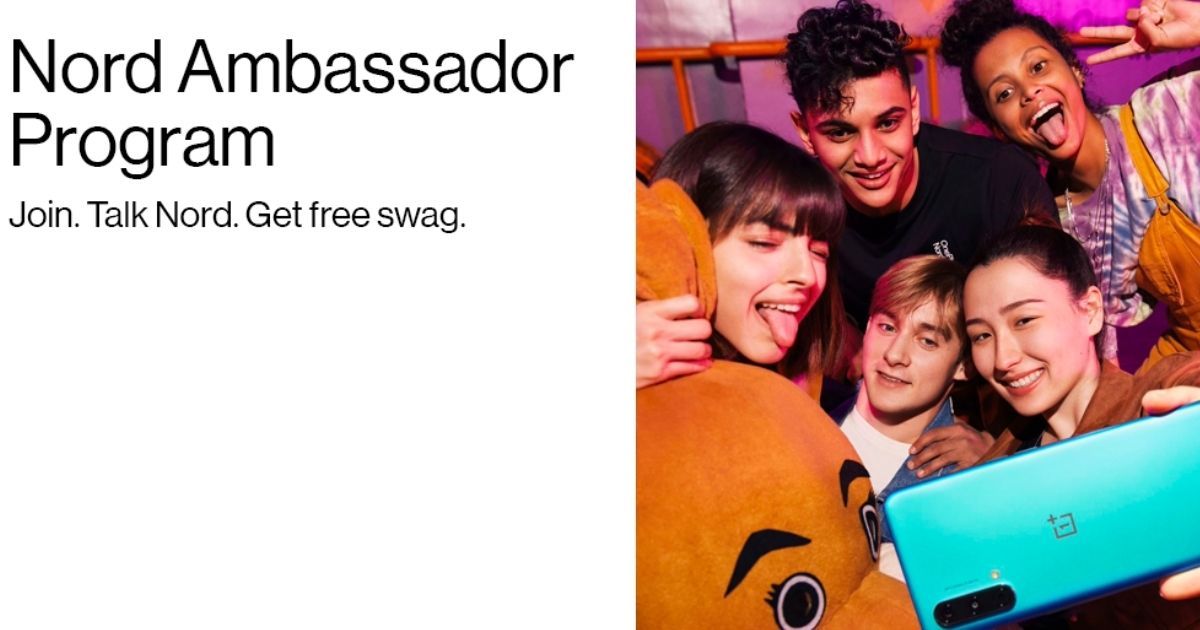 OnePlus is gearing up to launch the OnePlus Nord 2, the successor to the OG OnePlus Nord. The Nord 2 is scheduled to launch on July 22. Ahead of the Nord 2 launch, the company has now announced OnePlus Ambassador Program for the Nord fans. As a part of the program, the OnePlus Nord team will share info on upcoming stuff including Nord devices. OnePlus Nord Ambassador Program will provide fans exclusive privileges as well as access to Nord devices. Also, the fans selected under the Nord Ambassador program will get a new Nord device for free, whenever the company launches a new phone. That's not all. The selected ones will get launch invites for every launch event, as well as shoutouts through Nord social media channels. These fans also get access to exclusive content, and fun events organized by the company. OnePlus, in a community post, said, This will be the first edition of the OnePlus Nord Ambassador Program. However, the company is yet to share how can one apply to become a part of the Ambassador Program. OnePlus says that it will share more details including the application procedure in the coming days. Whenever that happens, we will update our readers. What do you think of the all-new Nord Ambassador Program? Will you apply for it? Do let us know in the comments below. Thanks for reading till the end of this article. For more such informative and exclusive tech content, head over to our Facebook page

OnePlus Nord 2 5G Amazon availability confirmed, quiz answers revealed
91mobiles.com
OnePlus Nord 2 5G will run on MediaTek Dimensity 1200-AI SoC
androidcommunity.com
O-T Fagbenle is best known for playing Luke on the Hulu series The Handmaid's Tale. With the fourth season of the Emmy Award-winning series now in the rearview mirror, it's Fagbenle's next project that might be his biggest. He stars as Rick Mason opposite Scarlett Johansson as Natasha Romanoff in the Marvel film Black Widow, which opens July 9 in theaters and is available to watch on Disney Plus with Premier Access. It's the first Marvel Cinematic Universe movie released since 2019's Spider-Man: Far from Home. For many people Black Widow will be the first film they see in an actual movie theater since the pandemic started. On CNET's I'm So Obsessed podcast, Fagbenle acknowledged the hype built up after Black Widow was delayed multiple times during the pandemic. "We've all suffered from not having communal experiences. And for us to be able to come together and enjoy a Marvel extravaganza, it's just so cool," said an excited Fagbenle. If you're wondering who Rick Mason is, Fagbenle says he's the person who's a resource for anything Romanoff needs. Mason is the sort of utility character that's become an archetype in comics, books and films. "Mason is a little bit like Q from James Bond or Alfred from Batman. He's the guy that can hook up our hero with everything they need, " said Fagbenle. "The only difference is there's a bit of flirting going on, which is curiously absent from Alfred and Q." Though Black Widow is the biggest film Fagbenle has worked on, his next role might be his biggest. He'll portray Barack Obama opposite Viola Davis as Michelle Obama in the upcoming Showtime series The First Lady, due out later this year. Aside from exhaustive research and watching numerous documentaries about Obama, Fagbenle also took an offbeat approach to learning more about the former president. "I'm trying to make a much more sophisticated take on Obama, then someone who's doing a funny impression, because it's a whole different thing. But really early on when I wanted to get some broad strokes of movement and gesture and voice, I contacted some of his impersonators," said Fagbenle. He said that's where he learned about Obama's maracas gesture. Over a Zoom video call, Fagbenle acted out the gesture, which involves pretending to hold an invisible maraca. To emphasize a point, instead of pointing a finger, Obama "shook an invisible maraca" as he talked. During our lively interview, which you can listen to with the podcast player at the beginning of this story, Fagbenle opened up about set life on The Handmaid's Tale, what he learned from working with talented and powerful actors like Davis, Johansson and Elizabeth Moss, and how VR can be used to tell stories. Black Widow is out Friday, and you can watch Seasons 1-4 of The Handmaid's Tale on Hulu. You can subscribe to I'm So Obsessed on your favorite podcast app. In each episode of CNET's I'm So Obsessed podcast, Connie Guglielmo or I catch up with an artist, actor or creator to learn about work, career and current obsessions.

Black Widow Is Out Now, but Why Is It Not on Disney+ Hotstar?
gadgets.ndtv.com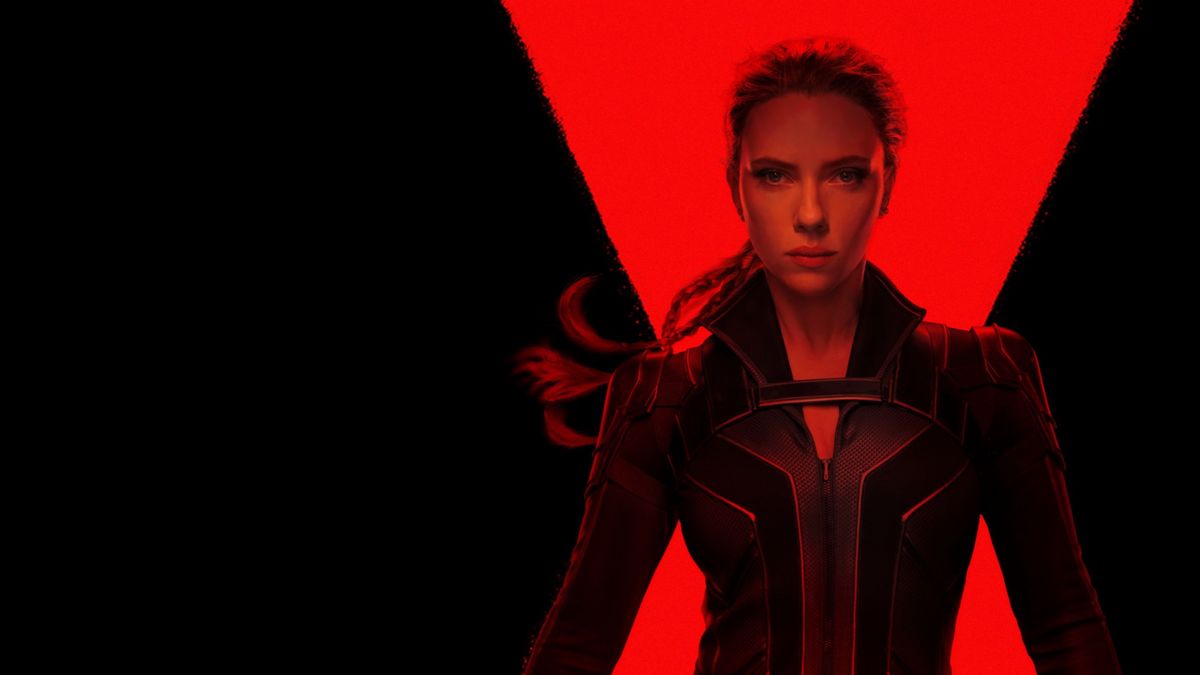 How to watch Black Widow online: stream the new Marvel movie on Disney Plus
techradar.com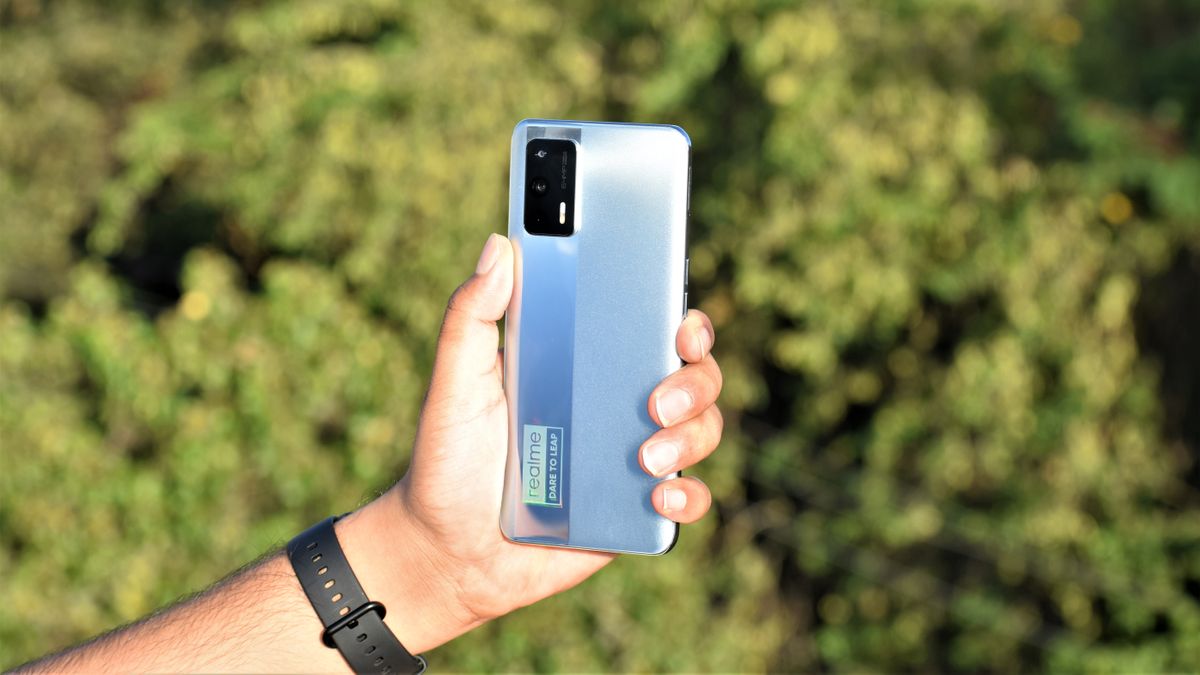 Realme, a company which aims to be India's most popular 5G smartphone brand, hosted its first 5G webinar today to reveal its upcoming plans for India. Realme's CEO, Madhav Sheth, Vikram Tiwathia from COAI, Kuldeep Malik from MediaTek India, and Tarun Pathak from Counterpoint Research were present for the webinar. Realme said the company wants to popularize 5G in India and the CEO also spoke about the future plans and revealed the Realme GT launch timeline. Currently, the Realme 8 5G is one of the cheapest phones in India starting at Rs 13,999. Moving forward, all Realme phones above Rs 15,000 mark will be coming with 5G capabilities. This isn't a surprising move as most smartphones from Realme such as the Realme Narzo 30 5G, Narzo 30 Pro, Realme X7 mid-range phones are powered by 5G chipsets from MediaTek processors. Realme has been pretty aggressive with its 5G smartphones strategy in India and the company has a couple of 5G phones under Rs 15,000 in India. Moving forward, the company is also said to bring 5G capabilities under Rs 10,000 in India 一 which will set a record when the phone launches. As of today, Realme's C series smartphones are the ones priced under Rs 10,000 in and we expect the coming generation of Realme C series or in fact, some other new series phones under Rs 10,000 to pack in 5G. This isn't the first time we're hearing about this, as in an exclusive conversation with TechRadar India, Madhav Sheth revealed that they want to pursue the title of having the cheapest 5G phones in India. Realme CEO, Madhav Sheth also confirmed that the flagship Realme GT will be launched in India in Q3 2021 which is sometime by the end of September. In a recent YouTube video, Madhav had said that the device will be launched in India just before Diwali and now, he has confirmed that the Realme GT will be launched before Diwali. Follow TechRadar India on Twitter, Facebook and Instagram!

Multiple Realme GT models to launch in India soon, more 5G Narzo phones coming
91mobiles.com
Realme phones at Rs 15,000 or higher price will have 5G, GT series coming soon to India
indiatoday.in
We have been getting tons of rumors about unreleased Samsung devices. Still, it seems that Samsung is also planning on giving some love to the latest Samsung Galaxy S21 series, as the latest rumor suggests that we may soon get new color options and better specs. The Samsung Galaxy S21 series was launched back in January, so it has been in the market for quite a while, which means that Samsung has been looking for ways to make the device remain relevant, as it has recently launched new color options for the Ultra variant. However, it seems that Best Buy's exclusive Navy Blue variant won't be the only new color option we will get. The latest information suggests that the current Galaxy S series will get new color variants sometime after the launch of the Samsung Galaxy Z Fold 3 and the Galaxy Z Flip 3. Samsung's new foldable devices are expected to launch on August 11, so this means that we won't have to wait that long to see the new colors that may come to every Samsung Galaxy S21 variant. But that's not the best part of the rumor, as it seems that the Galaxy S21 may also arrive with more memory and storage. It seems that the new Samsung Galaxy S21 variants could arrive with 12GB RAM instead of the 8GB found in the more affordable vanilla and Plus variants. Now, what's not clear is just how much more storage will be available. What we do know is that these new models may share every other spec with the current version. So you can choose to wait and see what new changes may arrive with the new Galaxy S21 variants, or you can also choose to wait a bit longer to see the launch of the Samsung Galaxy S21 FE that has been caught in several leaks over the past few weeks. Source SamMobile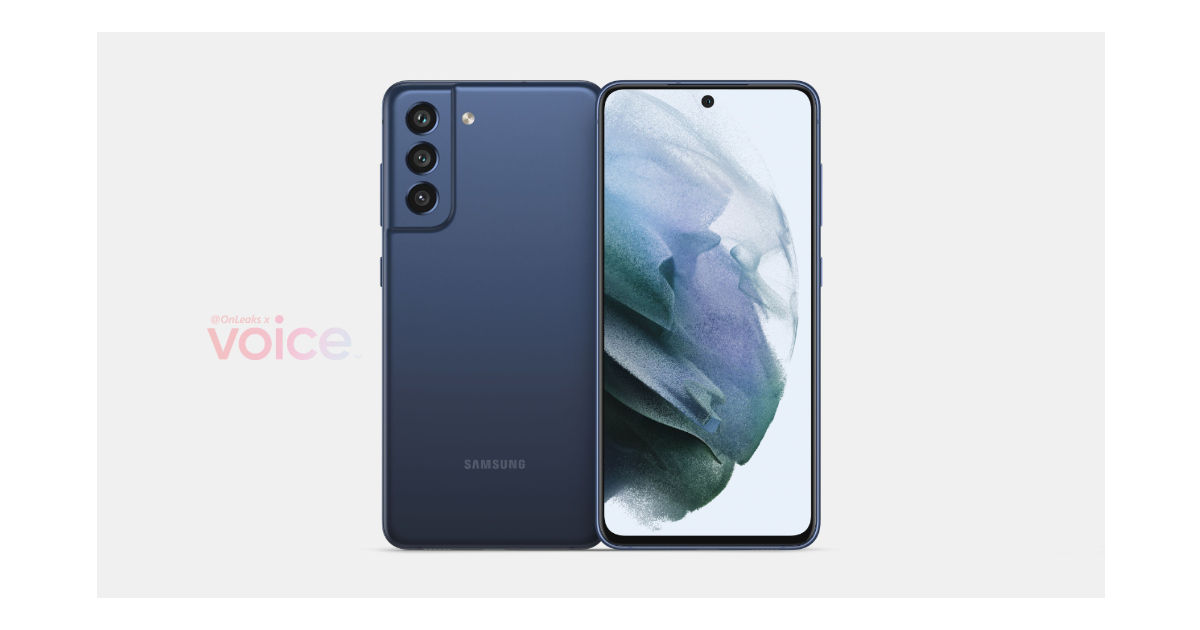 Samsung Galaxy S21 FE Full Specifications Listed on TENAA Ahead of Launch
mysmartprice.com
The Galaxy Note 21's absence this year might not be sorely missed with the arrival of the Galaxy Z Fold 3 and, eventually, the Galaxy S21 FE. Not everyone with a penchant for styluses, however, might be keen on spending thousands of bucks for one. That's where Motorola's line of stylus-toting budget phones comes in, and the Moto G Stylus 5G is the latest in that line that will grace both AT&T's and Cricket Wireless' shelves soon. Comparing the Galaxy Note and Moto G Stylus lines is like comparing apples to oranges. They're both fruits, in this case, related to each other by a small stick. That's where the similarities end there, however, and the Moto G Stylus 5G targets a very specific market with its specs and price point. Unlike its non-5G namesake, the Moto G Stylus 5G gets its network connectivity chops from a lower mid-range Snapdragon 480 chipset. That's paired with 6GB of RAM and 256GB of storage. For a phone of its tier, it is proud of its four cameras, composed of a 48MP main camera, an 8MP ultrawide shooter, a 5MP macro camera, and a 2MP depth sensor. The real selling point is, of course, that stick that you can use on the large 6.8-inch Full HD+ display. It's not exactly the same active, pressure-sensitive S Pen of Samsung, but it at least now has a trigger when you pull out the stylus from its silo. You can even take notes on the screen without unlocking the phone first. Even better is the price tag of the Moto G Stylus 5G. Starting July 16, AT&T will offer the phone for $5 a month with a 36-month plan for a limited time only. On Cricket Wireless, the phone will arrive much earlier on July 9 and will sell for $149.99 for existing customers and $99.99 for new subscribers.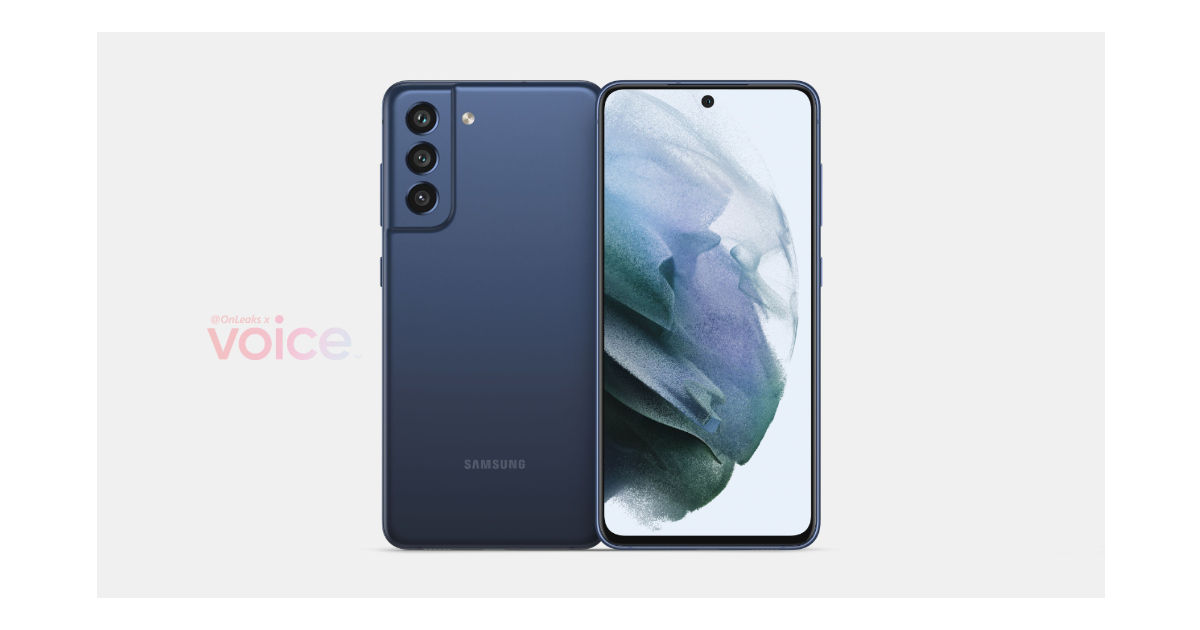 Samsung Galaxy S21 FE Full Specifications Listed on TENAA Ahead of Launch
mysmartprice.com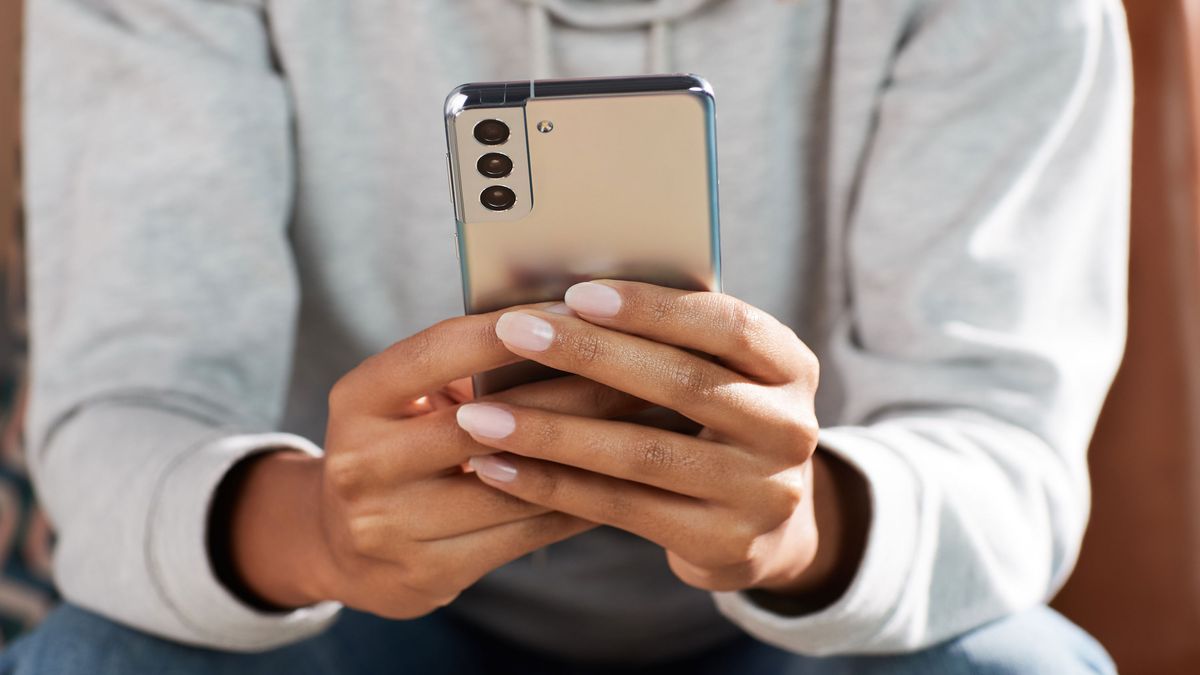 Another leaked Samsung Galaxy S21 FE (Fan Edition) render has shown off what the phone could look like via a rotating 360º view of the handset. Noted leaker Evan Blass tweeted the render, and unlike most of the content he releases – indeed, most of the leaks that anyone releases – this one shows off a rotating 3D model to give us a view of what the Samsung S21 FE could look like from every angle. The potential design matches what we've seen before, including from Blass himself in previous render leaks. Both those and the new render show a design similar to the S21, though the rear camera bump on the purported S21 FE has been integrated into the back cover instead of being a separate unit. But the new leak is certainly helpful, as a rotating render lets us see the supposed design from all angles – which, for instance, shows off just how thin the camera bump could be on the S21 FE assuming the render is accurate. Last year's Samsung Galaxy S20 FE came out in October 2020, but we've heard that the S21 FE will come out sooner this year – perhaps to fill the gap of the Samsung Galaxy Note 21, which rumor suggests has been cancelled. Given the stylus-packing Note phones typically come out in August, we'd expect the S21 FE to come out then – possibly around the upcoming Unpacked event, which could see the launch of the Samsung Galaxy Z Fold 3, Samsung Galaxy Watch 4, and Samsung Galaxy Z Flip 3, and even a cheaper Samsung Galaxy Z Flip 3 Lite. With so many devices, Samsung could delay the S21 FE launch to a later date, with another rumor suggesting that the chipset shortage has forced the company to push back its launch to late 2021. While late is better than cancelled, as another report claimed, we'll have to wait and see what comes out of the Unpacked event and whether Samsung will follow that up with a cheaper flagship F21 FE by year's end.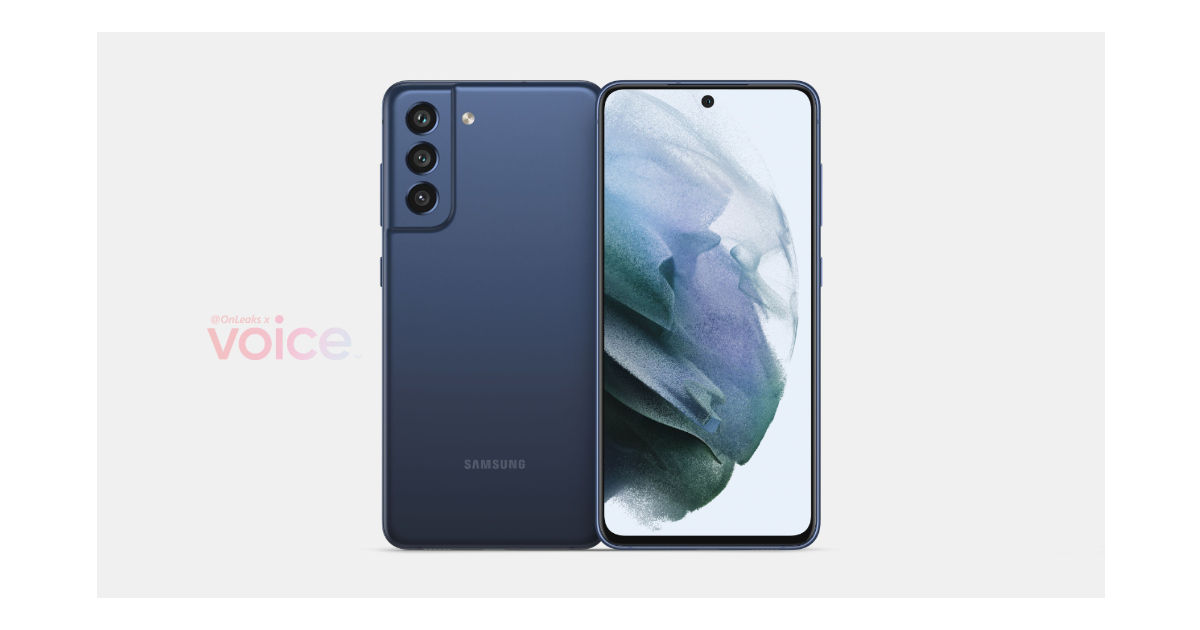 Samsung Galaxy S21 FE Full Specifications Listed on TENAA Ahead of Launch
mysmartprice.com
has rejected a new Facebook-commissioned study that claimed that and Google's pre-installed apps dominate key categories, making it harder for third-party developers to compete. The study by US-based media measurement and analytics company Comscore and commissioned by showed that 75 per cent of the top 20 apps on iOS in the US were made by Apple, while made 60 per cent of the top apps on Android. However, an spokesperson called the report "narrowly tailored" and "seriously flawed", reports The Verge. "This Facebook-financed survey from December 2020 was narrowly tailored to give the false impression that there's little competition on the App Store," the spokesperson was quoted as saying in the report on Wednesday. The spokesperson said the survey's methodology was "seriously flawed in a number of ways" and that the results contradicted Comscore's recent April 2021 rankings on app usage. According to the report, which included 4,000 respondents, the top four apps on both platforms were made by their respective parent companies. Pre-installed services dominate when it comes to basics like weather, photos and clocks, according to the report, suggesting these categories will be difficult for other apps to compete in.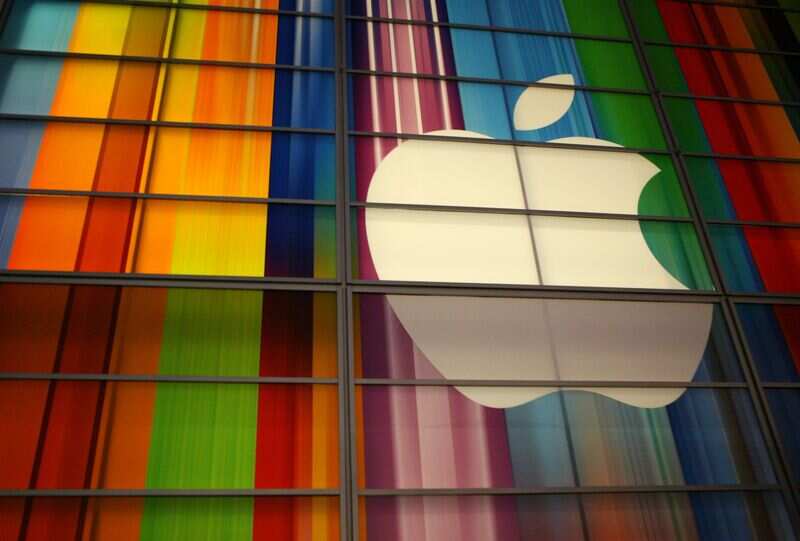 Apple trashes Facebook report, calls it "seriously flawed"
gadgetsnow.com
Ubisoft has officially confirmed the existence of a new Assassin's Creed game codenamed Infinity, after a report detailed the new online service-based game. According to The Verge, while Ubisoft's announcement doesn't shed much light on what form the new game will take, reports claim that it will be an evolving online game similar to the likes of Fortnite or GTA Online. Infinity marks what is likely to be the biggest change in the franchise's history since its debut in 2007. Until now, Ubisoft has tended to release a new standalone Assassin's Creed game once every one or two years, each focused on a single location and time period. But according to the new report, Infinity will feature multiple connected settings that may look and play differently, and this number may expand over time. The new game is reportedly years away from release. The new title also marks a shift in how Ubisoft develops Assassin's Creed games, the company said. While previous game titles have generally been led alternatively by its teams in Montreal and Quebec City, the new game is being developed under a "collaborative, cross-studio structure" between the two studios. "Rather than continuing to pass the baton from game to game, we profoundly believe this is an opportunity for one of Ubisoft's most beloved franchises to evolve in a more integrated and collaborative manner that''s less centered on studios and more focused on talent and leadership, no matter where they are within Ubisoft," the company said. The development of the title has reportedly been impacted by a recent wave of sexual misconduct allegations that emerged against senior Ubisoft employees last year. Employees are reportedly angry that managers accused of misconduct are still in senior positions within the company. As per The Verge, a spokesperson for Ubisoft told, "Any employee that had allegations and remains at Ubisoft has had their case rigorously reviewed by a third party and were either exonerated or underwent appropriate disciplinary actions."

Ubisoft May Turn Assassin's Creed Series Into A Live Service
lowyat.net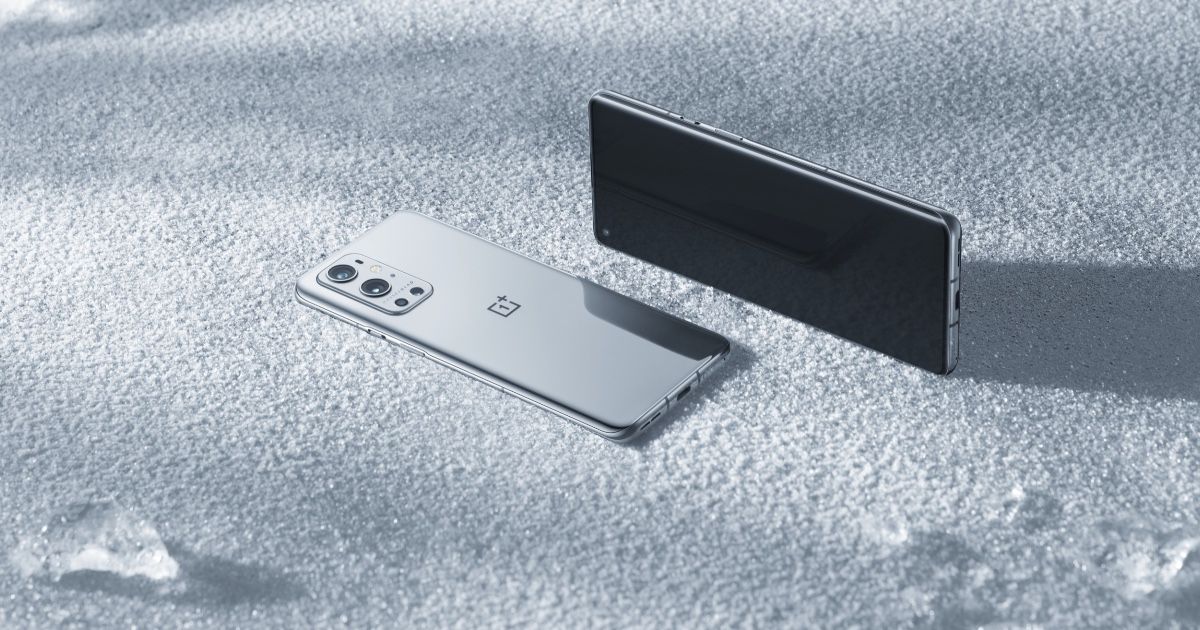 OnePlus was recently accused of throttling the performance of some popular apps on the OnePlus 9,9 Pro. The latest OnePlus flagship phones limited several apps from getting access to the Snapdragon 888 SoC's faster-performing core. However, certain benchmark apps and unpopular apps were allowed access to the core X1 CPU. This resulted in reduced performance of the popular set of apps, including the likes of Google Chrome, Twitter, Microsite Office suite, etc. it was speculated that the company did so to save the battery life on its flagship devices. OnePlus has come ahead and accepted that it did limit the performance of certain apps. OnePlus, in its statement, told XDA that it limited the performance of over 300 apps. It decided to do so following user feedback. The company said that several users complained about the flagship phones offering a poor battery life. They also shared the areas where OnePlus could make changes or improvements for better battery life and heat management. "Our top priority is always delivering a great user experience with our products, based in part on acting quickly on important user feedback. Following the launch of the OnePlus 9 and 9 Pro in March, some users told us about some areas where we could improve the devices' battery life and heat management. As a result of this feedback, our R&D team has been working over the past few months to optimise the devices' performance when using many of the most popular apps, including Chrome, by matching the app's processor requirements with the most appropriate power. This has helped to provide a smooth experience while reducing power consumption. While this may impact the devices' performance in some benchmarking apps, our focus as always is to do what we can to improve the performance of the device for our users," OnePlus said. Prior to OnePlus' acknowledgement, Geekbench said it is "disappointed" to see OnePlus handsets making performance decisions based on application identifiers rather than application behaviour. The platform also announced that it is delisting OnePlus' current flagship smartphones from its Android Benchmark chart. Geekbench will also test the other devices from the company in its performance lab to see if these handsets also manipulated performance in the same way. The Chinese smartphone OEM should have been transparent about throttling the performance on its flagship devices. It could have also given users the option to choose between full performance in exchange for poor battery life or have a balance performance experience instead – something similar to what Apple does on its iPhones after the battery health reduces below 70 per cent. Do you think OnePlus did it right by throttling the performance without informing users? Do let us know in the comments below. Thanks for reading till the end of this article. For more such informative and exclusive tech content, head over to our Facebook page

OnePlus admits OnePlus 9 phones throttle performance when using 300 popular apps
91mobiles.com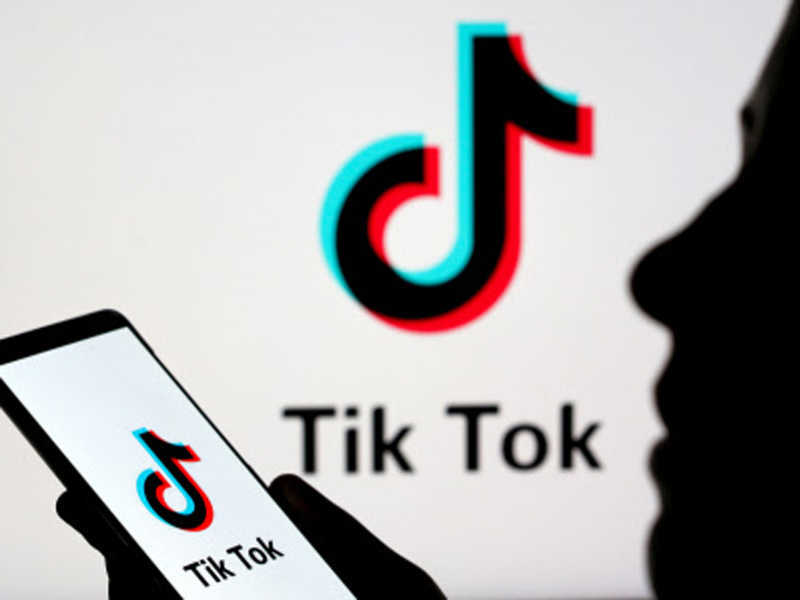 Short-video sharing app TikTok on Wednesday launched a pilot program that lets users upload for U. S.-based jobs ranging from a to a senior data engineer at Shopify or a creative producer at TikTok itself. Under the " program, companies including will accept video resumes for openings from July 7 through July 31. Used widely by Gen Z and millennials, the platform will let users apply for entry level jobs to experienced positions with videos bearing the hashtag #TikTokResumes, the company said in a blog post. The United States has been facing a shortage of willing workers as labor demand returns after the pandemic, fueled by rapid vaccinations against the coronavirus. Known for trend-setting dance videos, TikTok has seen a rise in career and job-related content under hashtags like #CareerTok. Companies including dating app Bumble Inc and let users network and search for jobs, but Microsoft Corp's LinkedIn remains the go-to social media site for professionals. (Reporting by Chavi Mehta in Bengaluru; Editing by Devika Syamnath)

TikTok Resumes makes it easy to apply for jobs via the app
digitaltrends.com
A lot has already been leaked about the Galaxy Z Fold 3, but there are still one or two pieces that remain uncertain. One of those, the Unpacked 2021 date, may have been finally settled by the alleged remarks of a Samsung executive. The other big mystery is the form that the front-facing camera will take, which may be a typical punch-hole camera or Samsung's first under-display camera or UDC. A new leak seems to lean more towards the latter, and many are not amused. Samsung has long been rumored to be developing its own UDC solution even before it yielded to the punch-hole trend. ZTE beat it to the punch with the Axon 20 5G, and that was probably for the best. Given the criticisms surrounding the first-gen UDC, Samsung may have been able to avoid making ZTE's mistakes. The company's first UDC has been rumored on and off again for the Galaxy Z Fold 3, and even the leaks are split on whether Samsung will push through or not. Ice universe's latest render of the foldable phone suggests that UDC is in, but it might not come in the same way that ZTE's implementation did. For one, the supposedly invisible area above the front-facing camera is circular rather than square. For another, it is actually more visible and noticeable than ZTE's attempts to hide that area of the screen, a design that isn't sitting well with some people on Twitter. That said, it is an unofficial render and might not reflect the actual device. The render also "confirms" some disappointing news about the Galaxy Z Fold 3's other cameras. None of the three on the back show telltale signs of a periscope-style lens, limiting the phone's telephoto capabilities. The Galaxy Z Fold 3 could follow in the footsteps of the Galaxy S21 or Galaxy S21+, both of which have only three cameras on their backs.

Further cut the price of the cheaper Samsung Galaxy Z Fold 3, Z Flip 3
pocketnow.com
Summer is at hand, which means a lot of outdoor activity for some people in some places around the world. That, in turn, usually means capturing those moments and making memories, often with a smartphone in our hands. Despite their growing power, some more active people find smartphones lacking in the stabilization department. That's where the mini-camera gimbal DJI Pocket 2 comes, and it now has a Sunset White colorway to match the season. The DJI Pocket 2 is the drone company's most recent model that combines a gimbal and a camera in a single pocket-sized device. Despite that size, the Pocket 2 boasts a 4K camera and a 3-axis gimbal. The idea is that you'd quickly whip Pocket 2 out of your pocket or bag to quickly document your activities and travels without worrying about shaky hands or complicated settings. The Pocket 2 was launched back in October last year, and you might think it is due for an upgrade. DJI, however, doesn't exactly agree. It does seem to think that some people might be interested in buying the gimbal if it came in a less somber color. And, thus, the Pocket 2 Sunset White was born. For all intents and purposes, it's technically the same DJI Pocket 2 from last year, just with a different coat of paint. That said, the company does say that there have been big enhancements like HDR video, improved tracking and autofocus, and more. Those are mostly on the software side, and DJI has pushed out firmware updates earlier this year to add those. The Pocket 2 Sunset White presumably has those updates already pre-installed. The catch is that you can't buy the DJI Pocket 2 Sunset White by itself, which wouldn't be wise anyway since existing Pocket 2 accessories are still in their original black. You will have to get a DJI Pocket 2 Sunset White Combo for $479, a package that includes everything you need to get started, including the Do-It-All Handle and straps.

DJI Pocket 2 now comes in Sunset White color - Android Authority
androidauthority.com
Most flagship smartphones such as Samsung's Galaxy S21 series have a native capability to resist water submersion up to 1.5 meters deep, thanks to their IP68 rating. This gives you the confidence that your device is deemed fit enough to withstand water, dust, and sand. However, it can be hard to prove that without actually submerging your device in water. Thanks to a new Android app called Water Resistance Tester, you can now use your phone's barometer to check the integrity of its waterproof seals. What's more interesting about it is you don't need any water to gauge your phone's water resistance capability. The barometric sensor determines the pressure level inside a device and the app measures changes to that pressure level. Using the app is pretty straightforward. You only need to let your phone sit on a surface and press your thumbs down firmly on the screen. After the test, the app will let you know whether your phone's waterproof sealing is still intact. It should be noted that you won't be able to use the app if your device doesn't have an IP rating or barometer. Likewise, you should really prevent your phone from being submerged. The developer also warned against exposing your handset to water splash if it's on the older side since the seals may no longer do their job as the phone ages. If you want to give it a try, you can download the Water Resistance Tester app through the Play Store for free. It comes with ads, but you can donate $0.99 if you want them removed. Source: Ray W ( Play Store) via Android Police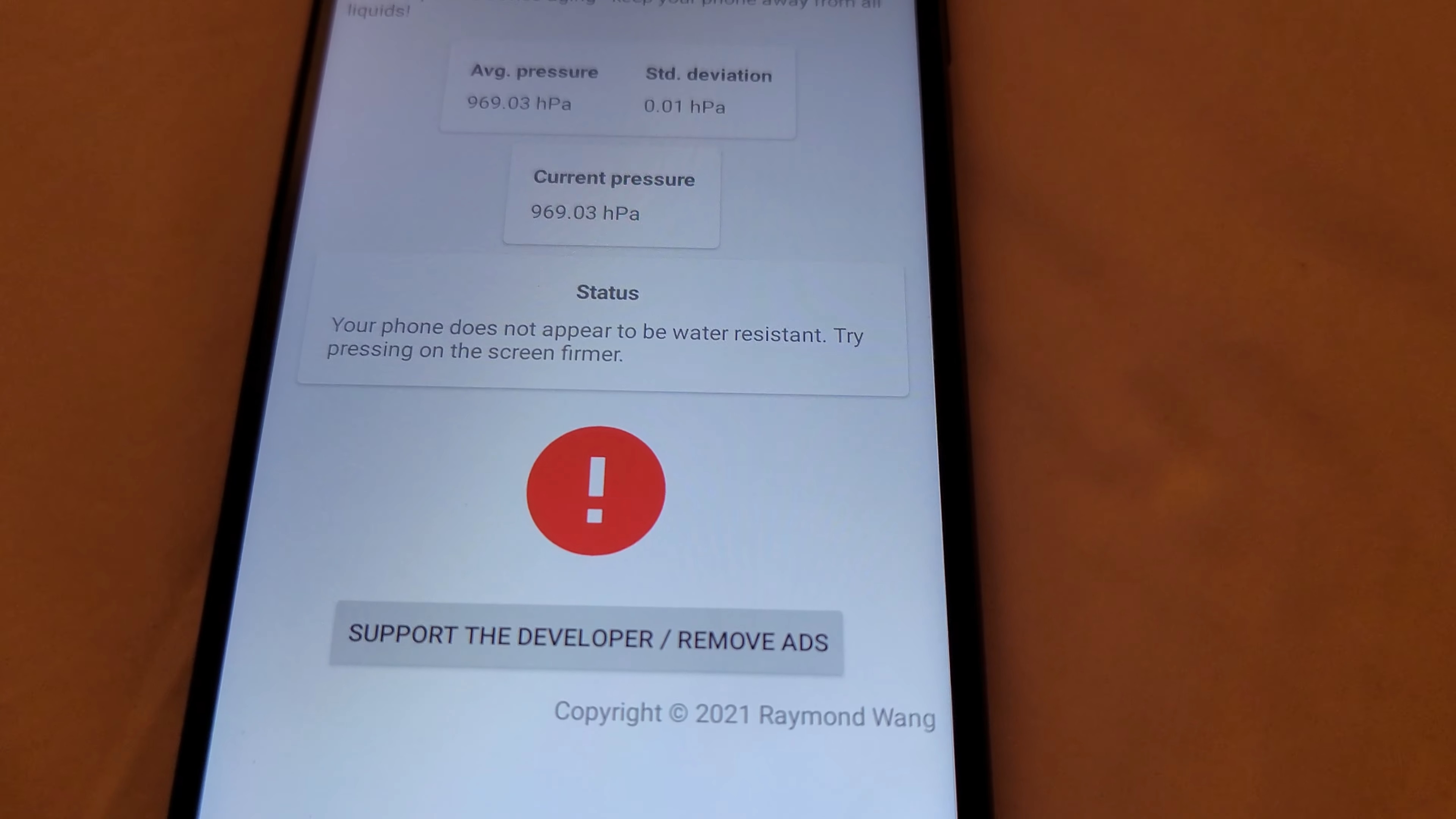 Android app says it can test your phone's water resistance without using any water
bgr.com
Yahoo ist Teil von Verizon Media. Durch Klicken auf " Alle akzeptieren " stimmen Sie zu, dass Verizon Media und unsere Partner Informationen durch die Nutzung von Cookies und ähnlichen Technologien auf Ihrem Gerät speichern und/oder darauf zugreifen und Ihre personenbezogenen Daten verarbeiten, um personalisierte Werbung und Inhalte anzuzeigen, für die Messungen von Werbung und Inhalten, für Informationen zu Zielgruppen und zur Produktentwicklung. Sie können ' Einstellungen verwalten ' auswählen, um weitere Informationen zu erhalten und Ihre Auswahl zu verwalten. Sie können Ihre Auswahl jederzeit ändern, indem Sie Ihre Datenschutzeinstellungen aufrufen. Weitere Informationen darüber, wie wir Ihre Daten nutzen, finden Sie in unserer Datenschutzerklärung und unserer Cookie-Richtlinie. Klicken Sie hier, um weitere Informationen zu unseren Partnern zu erhalten.

Ihre Daten. Ihr Umfeld.
consent.yahoo.com
Ihre Daten. Ihr Umfeld.
consent.yahoo.com
Ihre Daten. Ihr Umfeld.
consent.yahoo.com
The Vivo X60 Pro+ claims to be a smartphone for 'pro photography.' While that's up for debate, there's no question this $1,200 device offers a lot of photographic power in a (relatively) small package. We've been shooting with Nikon's stylishly retro Z fc for the past few days, so let's dig in to see what this 20MP APS-C Z-mount camera offers. Sigma's 35mm F1.4 DG DN Art is a designed-for-mirrorless reimagining of the company's very first 'Art' lens that was released all the way back in 2012 for DSLR cameras. It's got some big shoes to fill, so check out how it fares in our review. We've just completed our studio scene analysis of Sigma's diminutive fp L high-resolution mirrorless camera – take a look at how its 61 megapixel sensor performs against other mirrorless options in both Raw and JPEG, at high and low ISO values. There are so many Thunderbolt Docks on the market at the moment that it can be overwhelming to find the right one for you. We took a look at five different options to see how they might fit into your workflow. If you're looking for a high-quality camera, you don't need to spend a ton of cash, nor do you need to buy the latest and greatest new product on the market. In our latest buying guide we've selected some cameras that might be a bit older but still offer a lot of bang for the buck. What's the best camera for shooting landscapes? High resolution, weather-sealed bodies and wide dynamic range are all important. In this buying guide we've rounded-up several great cameras for shooting landscapes, and recommended the best. What's the best camera for less than $1000? The best cameras for under $1000 should have good ergonomics and controls, great image quality and be capture high-quality video. In this buying guide we've rounded up all the current interchangeable lens cameras costing under $1000 and recommended the best. Although a lot of people only upload images to Instagram from their smartphones, the app is much more than just a mobile photography platform. In this guide we've chosen a selection of cameras that make it easy to shoot compelling lifestyle images, ideal for sharing on social media. What's the best camera for travel? Good travel cameras should be small, versatile, and offer good image quality. In this buying guide we've rounded-up several great cameras for travel and recommended the best.

Hands-on with the new Panasonic Leica 25-50mm F1.7 ASPH
dpreview.com
DPReview TV: Panasonic Leica 25-50mm F1.7 review
dpreview.com
Panasonic Leica 25-50mm F1.7 ASPH sample gallery (pre-production)
dpreview.com
The Dell brand name is practically as old as the consumer PC market itself, and this iconic company was a huge part of making the home computer revolution a reality in the first place. Today, Dell is still at it, busily rolling out some of the best machines for work, gaming, and just general everyday use — so no matter what your needs and lifestyle are, there's a Dell laptop out there for you. We're here to help you find it at a price you can afford (or ideally for even less).:Below, we've put together a hand-picked list of all the best cheap Dell laptop deals and sales of the month. Read on: As one of the biggest PC makers on the planet, Dell's laptops run the gamut in terms of specs, features, designs (traditional laptops, gaming laptops,2-in-1s, etc.), and price points. If you're one of many who uses a laptop every day, then this probably isn't your first rodeo when it comes to shopping for one; even after you've set a budget, though, you might find that there are still a ton of different models left to sort through. After determining how much you want to spend, you'll need to narrow down what style of Dell laptop you want. Convertible 2-in-1s have grown popular enough that there are plenty of these to be had for cheap today, but if you want a laptop that can also do some gaming, you're going to pay more for that extra hardware. Do you want a 1080p display, or is 720p good enough? Do you need an SSD? Do you need more RAM than the standard 4GB-8GB that you usually find on cheap laptops? All of these enhancements will naturally increase the price. Decide what you need, what bells and whistles (such as touchscreens or 2-in-1 functionality) you can live without, what to expect from a laptop in your price range – and take the time to find a good Dell laptop deal – and you shouldn't end up disappointed with your purchase. Bluetooth is only growing in popularity, and pretty much all modern Dell laptops come with this connectivity. This allows you to sync your laptop wirelessly with many Bluetooth-capable devices, the most popular of which with regards to computer use are wireless headphones followed by Bluetooth speakers. However, serious bargain-hunters should be aware that many cheap Dell laptops might be older models (particularly in the under-$500 bracket), so be sure to double-check the listed specs to make sure the one you've got your eye on has Bluetooth if it's something you need. You can technically play games on just about any computer, but a particular PC's capabilities are naturally going to come down to its hardware – and plenty of Dell laptops do indeed have the horsepower necessary for gaming. Premium laptops like the XPS line, even those without discrete GPUs, have CPUs capable of handling some light gaming; there are also some solid gaming laptop deals to be found in Dell's entry- and mid-level G-series laptops as well as its high-end Alienware laptops that come packing the latest graphics cards. Microsoft Word is part of the Office suite, which is a subscription-based paid software that is typically not included with your computer. However, some Dell laptops do include a free Office 365 trial, and Windows 10 also comes with the classic WordPad program if all you need is a straightforward word processor. If your laptop doesn't include Office 365 and you don't want to pay a monthly subscription for it, then you can always try one of the many free alternatives. Broadly speaking, no laptops are truly waterproof. Certain "ruggedized" models, such as those built for the military and police, might feature some water resistance, while others may have keyboard drainage holes that prevent spills from damaging the circuitry underneath. That said, no Dell laptops – and no laptops at all, even Apple ones – are waterproof. Keep your PC away from the drink. HDMI (an acronym for "high-definition multimedia interface") has become the dominant standard for TV and computer display connectivity. That's largely owed to its convenience, as HDMI carries high-definition audio and video signals across a single cable with a single connection, negating the need for those three-pronged A/V cables of yesteryear. As with Bluetooth connectivity, pretty much all modern PCs, including cheap Dell laptops, come with HDMI ports, but (as with Bluetooth) you'll still want to double-check the listed specs to make sure. If you plan to frequently connect your laptop to an external display, then you may also want to spring for one with the latest HDMI 2.1 compatibility.

Best cheap Dell laptop deals and sales for July 2021
digitaltrends.com
Best cheap Chromebook deals for July 2021
digitaltrends.com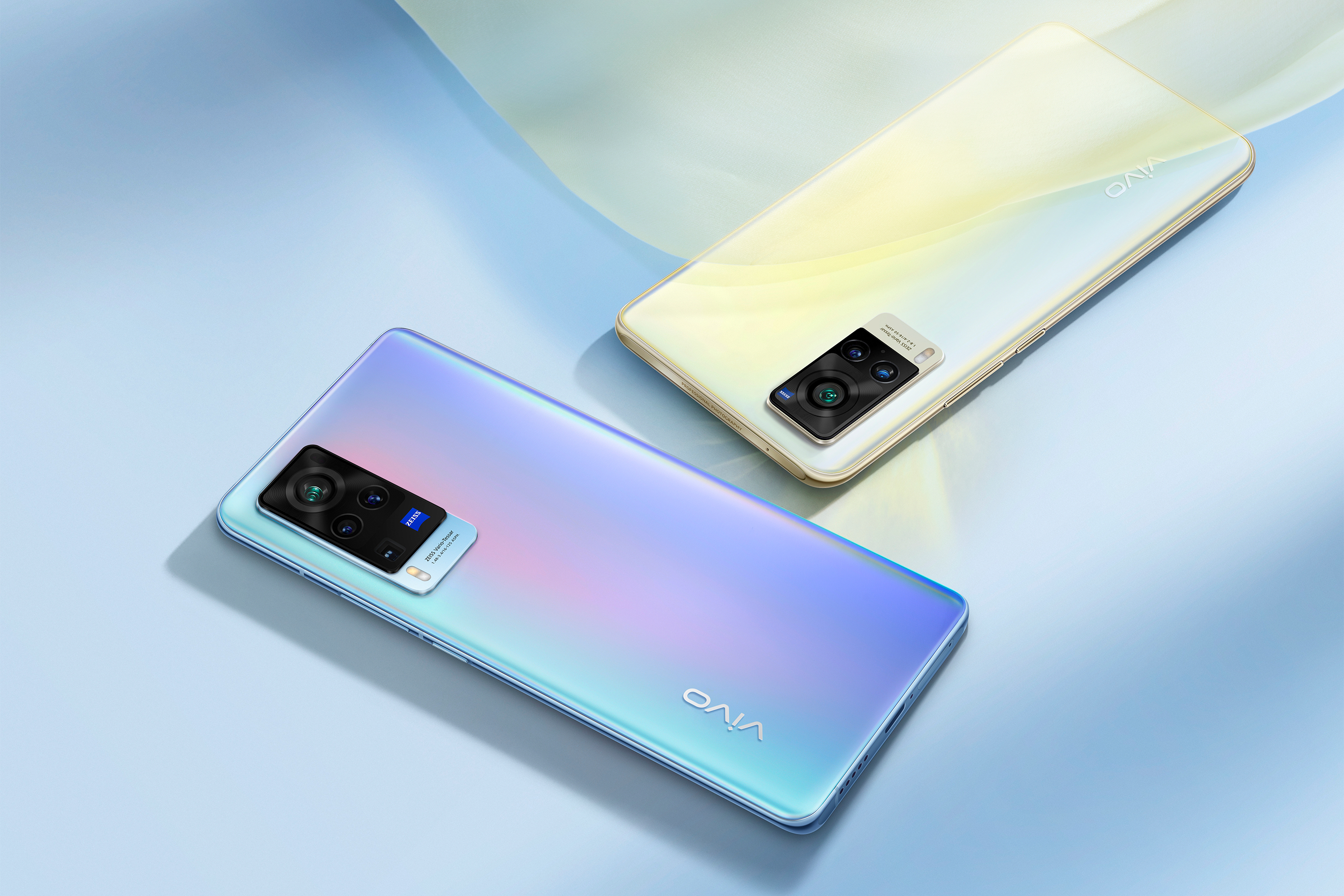 This website uses cookies to improve your experience while you navigate through the website. Out of these, the cookies that are categorized as necessary are stored on your browser as they are essential for the working of basic functionalities of the website. We also use third-party cookies that help us analyze and understand how you use this website. These cookies will be stored in your browser only with your consent. You also have the option to opt-out of these cookies. But opting out of some of these cookies may affect your browsing experience.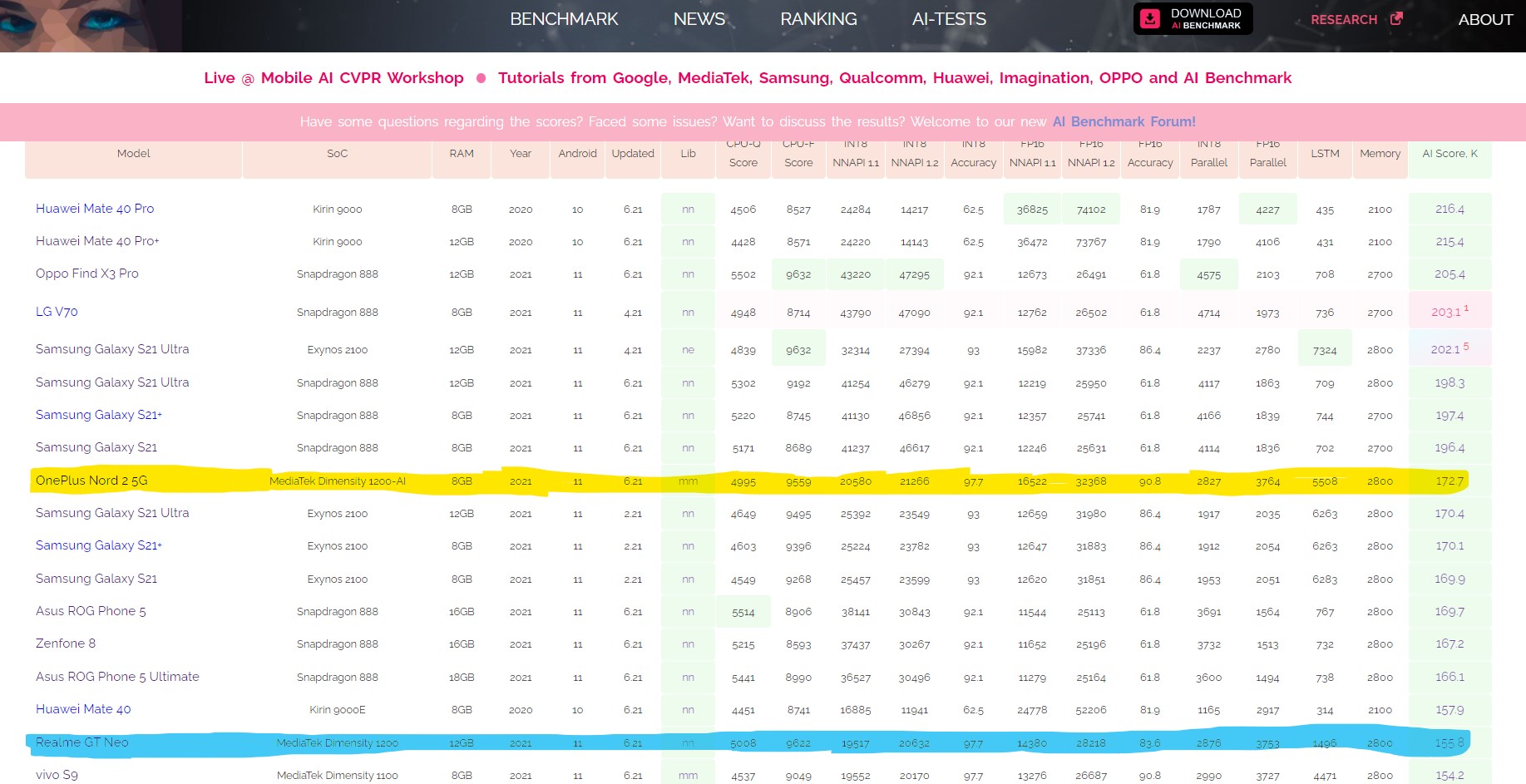 OnePlus Nord 2 (Dimensity 1200-AI) appears on AI benchmark site, scores higher than Realme GT Neo (Dimensity 1200)
gizmochina.com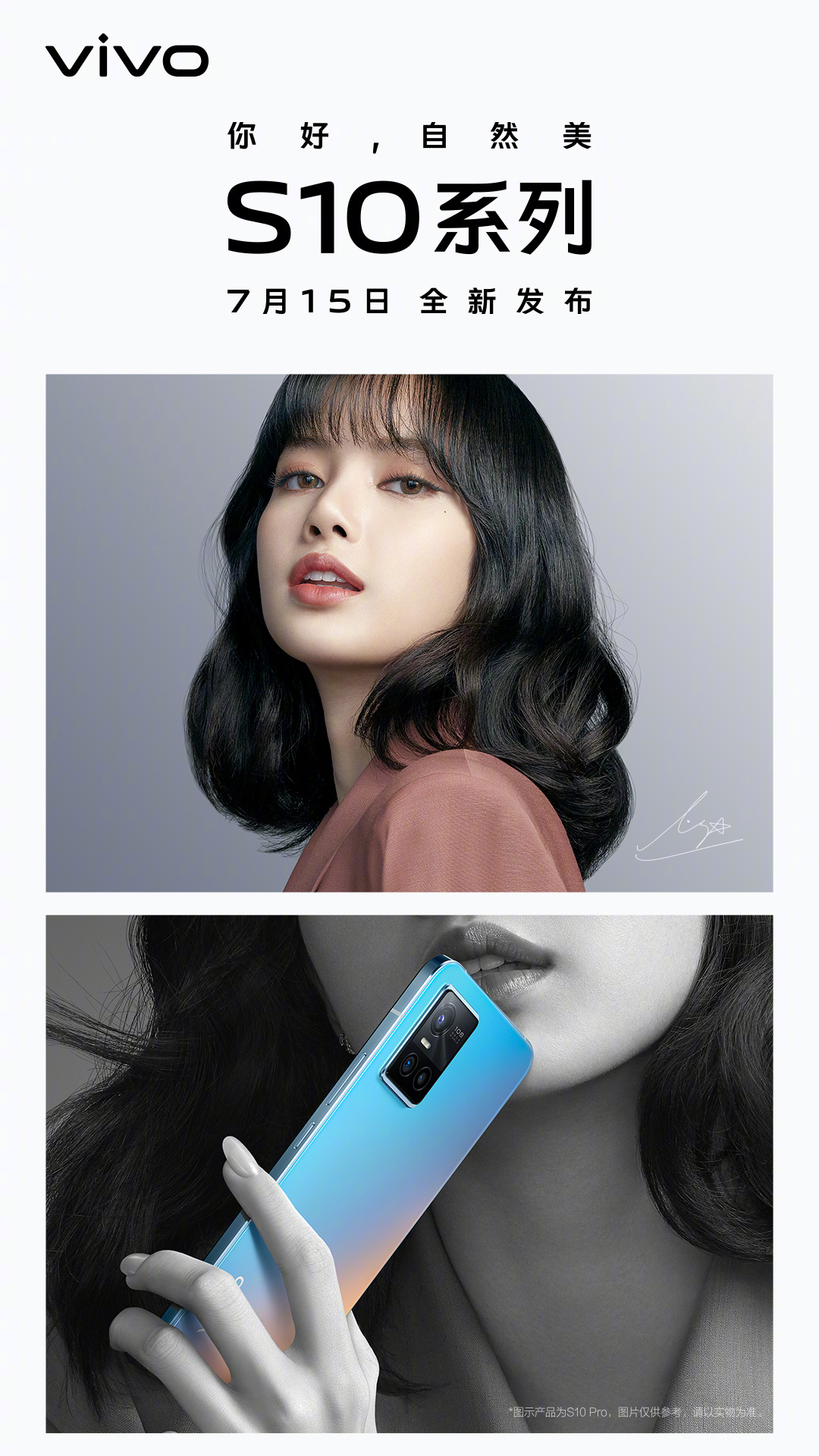 Vivo S10, S10 Pro launch date revealed,108MP triple cameras confirmed
gizmochina.com

Samsung could debut a new Galaxy M-series smartphone very soon. The company recently launched the Galaxy M32 in India under Rs 15,000. Another Galaxy M-series smartphone gearing up for a launch is the Galaxy M52 5G. Some key details of the upcoming Samsung smartphone have leaked in the past. The latest development gives us more details about the device's battery size. The Galaxy M52 5G has visited the 3C certification website. The leaked details reveal that the battery capacity is lesser than the Galaxy M51. Let's take a look at the Samsung Galaxy M52 5G specifications and other details revealed via the 3C listing. The Samsung Galaxy M52 5G is expected to launch soon. Ahead of the launch, the phone is listed on the 3C certification website. The listing reveals the battery's model number and its capacity. It has the model number EB-BM526ABY with a rated capacity of 4860 mAh. Samsung is likely to market the device with its typical capacity of 5000 mAh battery. The phone could come with 15W or 25W fast charging support out of the box. It has already visited the Geekbench website, hinting at an imminent launch. The listing revealed that the phone has the model number SM-M526BR. It was listed on the benchmark website with 6GB of RAM. Samsung could launch an 8GB RAM variant as well. The phone will draw power from a Qualcomm Snapdragon 778G SoC. It is paired with Adreno 642L GPU. The device will run Android 11 out of the box. It will also have a layer of OneUI 3.0 on top of the Android mobile operating system. It was previously speculated that the Galaxy M52 5G is a rebranded version of the Galaxy F52 5G which was introduced last month in China. However, it looks like Samsung is going to make some tweaks here and there before introducing the Galaxy M52 5G in other markets. What are your thoughts on the upcoming Samsung phone? Do let us know in the comments below. Thanks for reading till the end of this article. For more such informative and exclusive tech content, head over to our Facebook page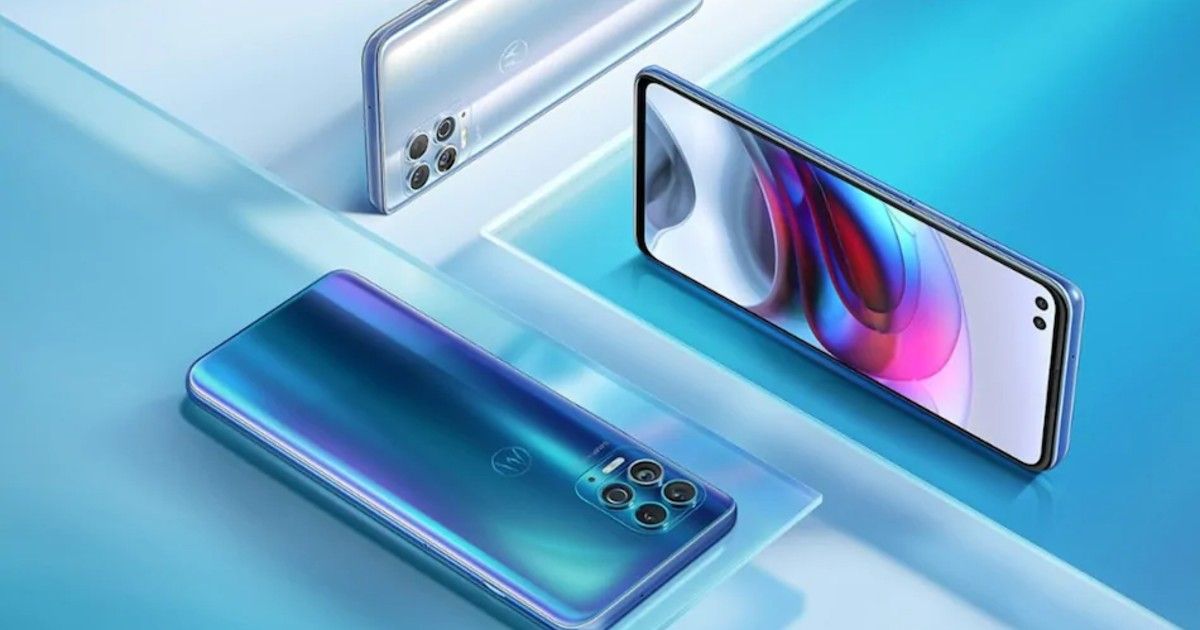 Motorola Edge 20 and Edge 20 Pro Spotted on TENAA With Full Specifications and Live Images, Launch Expected Soon
mysmartprice.com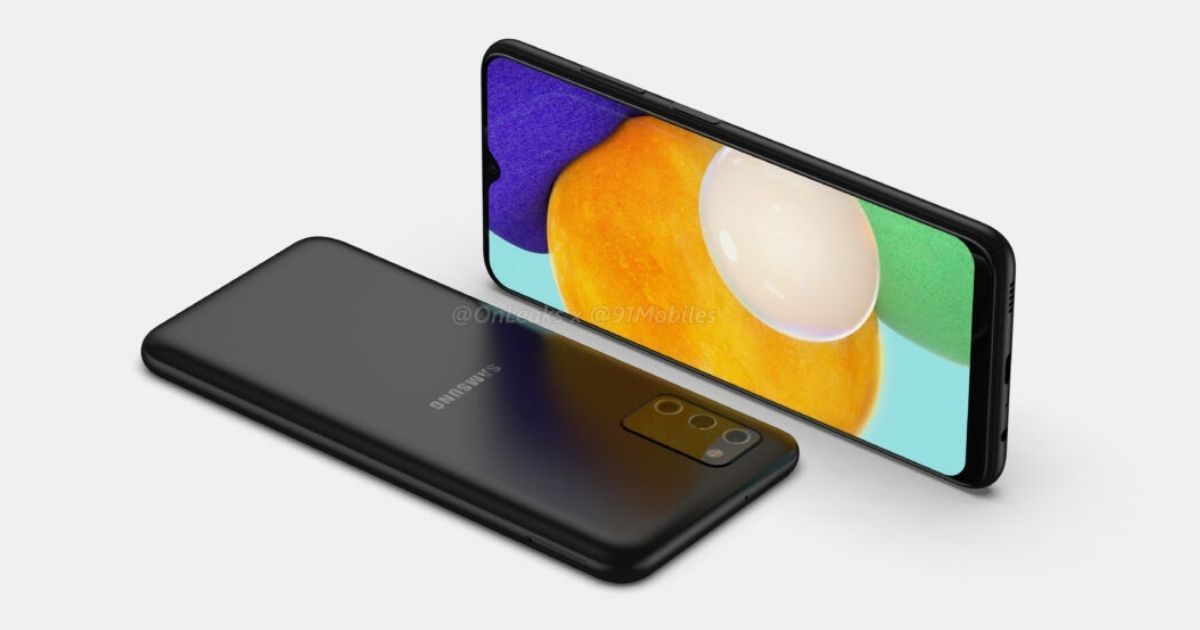 Samsung Galaxy A03s Appears on Wi-Fi Alliance Certification Running Android 11, Launch Seems Imminent
mysmartprice.com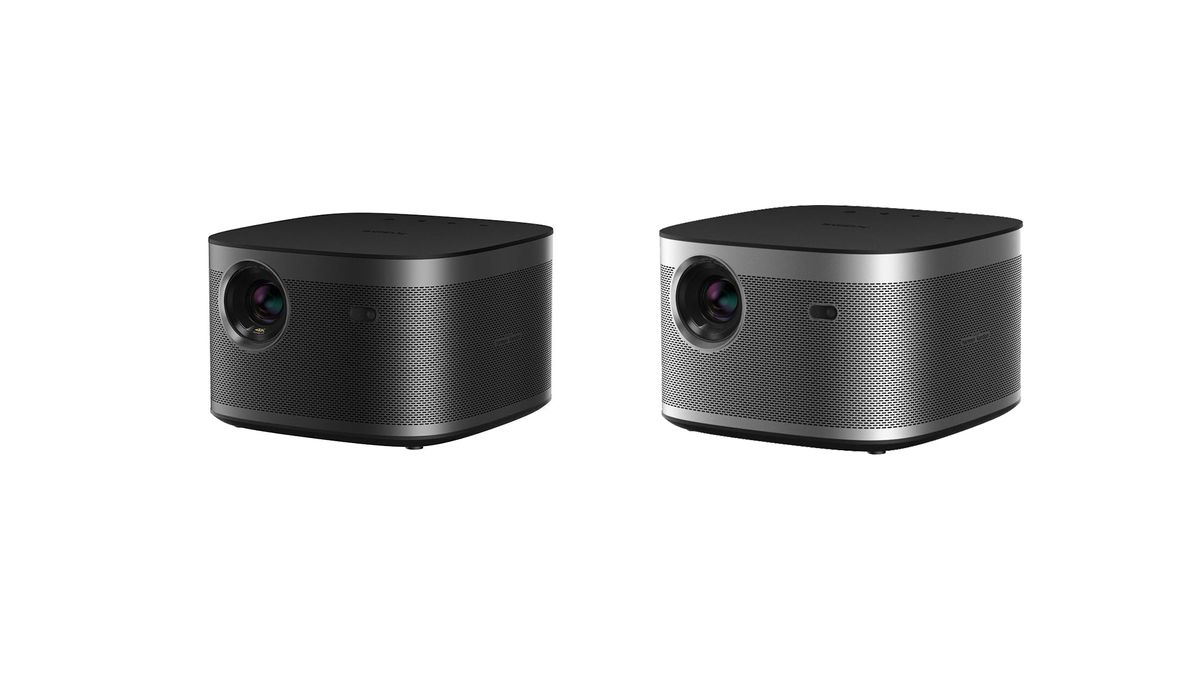 XGIMI which is a popular manufacturer for projectors in China, Hong Kong and the Middle East has expanded its line-up of projectors for India which includes Mogo, MoGo Pro, MoGo Pro+ and Halo. The two new addition to this lineup are the Horizon and Horizon Pro. XGIMI's two new futuristic and cutting edge projector under the Horizon Series called the Horizon and Horizon Pro is currently available in pre-orders and the products will be shipped by early August or mid August 2021. The Horizon is a FHD home projector with premium features. It comes with intelligent imaging features, and Hi-Fi sound from Harman Kardon. Horizon combines the most powerful imaging features from XGIMI and employs a built-in AI optical sensor. The Horizon projector supports Full HD resolution of 1920x1080 pixels. It supports an image size from 30 to 300 inches. Its in-built sound system are two 8W 45mm Harman Kardon Speakers with Dolby support. It weighs 2.9kg and has a lamp life of 25,000 hours. It comes with an Android TV 10.0 and built-in Google Assistant. It can produce a display of up to 2200 ANSI Lumens. It comes with an Intelligent Screen Adaptation of 40° Auto Keystone Correction. It has been priced at Rs 1,25,000 and will be available for limited offer early pre-bookings between July 5 to 25, bringing down the price to Rs 1,20,000 which includes a 28% GST fee. The Horizon Pro is a true 4K home projector from XGIMI and features a Hi-Fi sound from Harman Kardon. Horizon Pro can project a gigantic screen size of 300-inches with resolution up to 3840x2160p. It comes with an inbuilt sound system featuring dual 8W Harman Kardon Speakers, DTS-HD and DTS Studio Sound Dolby. It weighs 2.9kg and has a lamp life of 25,000 hours. It comes with Android TV 10.0 OS and can produce a display of 2200 ANSI Lumens. It comes with Intelligent Screen Adaptation with ±40 Degrees Auto Keystone Correction (Horizontal and Vertical). The Horizon Pro has been priced at Rs 1,87,500, Horizon Pro will be available for limited offer early pre-bookings between July 5 to 25, bringing down the price to Rs 1,77,500 which includes a 28% GST fee.

XGIMI Horizon and Horizon Pro projectors out for pre-booking in India
techradar.com
Find latest and upcoming tech gadgets online on Tech2 Gadgets. Get technology news, gadgets reviews & ratings. Popular gadgets including laptop, tablet and mobile specifications, features, prices, comparison.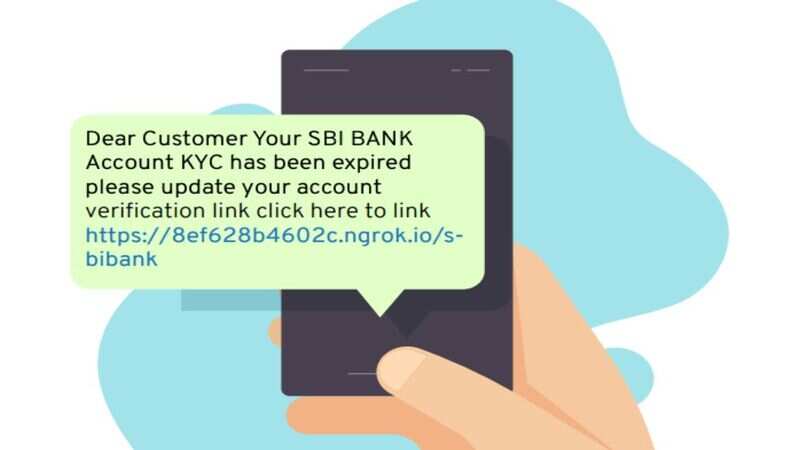 If you are a customer of State Bank of India then there is a new KYC scam that you need to know about. In the disguise of KYC verification, scammers are trying to collect your online banking information by sending a fake SMS with the link to a malicious website that looks exactly like the SBI online banking website, as per a report by The Research Wing of CyberPeace Foundation along with Autobot Infosec. Here's everything you need to know about the new scam targeting State Bank of India customers.2 8 On clicking the link, you will be directed to a website that looks like the official SBI website The moment you click the link that is there on the SMS, you will be directed to a website that looks exactly similar to the official SBI website. But there are two things to check: the URL of the official SBI website is "https://retail.onlinesbi.com/retail/login.htm" while the fake website has a different URL and it's on HTTP protocol and not HTTPS like the original one. RELATED research wing of cyberpeace foundationstate bank of indiaautobot infosecKYCSBI 3 8 If you click on 'Continue to login' button you will be asked to enter your SBI banking details On clicking the "CONTINUE TO LOGIN" button on the fake website it redirects users to page where it asked users for confidential information like Username, Password and a Captcha in order to login to the online banking, as per The Research Wing of CyberPeace Foundation along with Autobot Infosec. RELATED research wing of cyberpeace foundationstate bank of indiaautobot infosecKYCSBI 4 8 You will be asked to enter the OTP that you have got on your registered mobile number After providing details like username and password to login, you will be asked to enter the OTP that you have got on your registered mobile number. Interestingly, you can enter any random OTP to proceed. RELATED research wing of cyberpeace foundationstate bank of indiaautobot infosecKYCSBI 5 8 The fake SBI website will ask for these personal details After entering a random OTP, you will be redirected to a page which will ask users to enter some personal information like Account Holder Name, Mobile Number, Date of birth. RELATED research wing of cyberpeace foundationstate bank of indiaautobot infosecKYCSBI 6 8 You will get redirected to the same OTP page once the details have been taken After you have provided all personal details, you will get redirected to the same OTP page once again. RELATED research wing of cyberpeace foundationstate bank of indiaautobot infosecKYCSBI 7 8 What is the purpose of this scam and can you lose money immediately Scammers are collecting banking information like Username, Password, Account Holder Name, Mobile Number, Date of birth from the user. The official SBI login page is secured by OTP linked to your registered mobile number and also for every transaction or changes to your profile, an OTP verification is required. So, this will prevent you from immediate financial scams but with the personal data collected, scammers can trap you at a later date. "Getting into this type of trap could lead the users to face a massive financial loss," said The Research Wing of CyberPeace Foundation along with Autobot Infosec. RELATED research wing of cyberpeace foundationstate bank of indiaautobot infosecKYCSBI

Vaccines work. It's that simple. And as the COVID-19 pandemic eases and we return to public life, there are going to be situations where you need to have your vaccine records handy, whether to solve an external issue or just for your own peace of mind. The ImmunaBand makes those records available safely and securely, while also making them easy to bring up, and it's on sale for just $17.95. Featured on CNN, Yahoo! Finance, Fox 29, Denver7, KXAN, and The Washington Post —The ImmunaBand works with a QR code on its faceplate. All you need to access a copy of your COVID-19 vaccination records is any phone or device capable of reading the code with an app such as Google Lens or iOS's standard camera. Scan the code and it'll direct you to a secure website. Then enter your PIN and your card will be available. All records are stored in a HIPAA-compliant database, and you only provide your card once you place your order through a secure website. It's ideal for situations where you need a digital copy of your records, or if you simply want to keep your card on file at home instead of floating at the bottom of your bag or crammed into a random space in your wallet. It's also designed to make a statement. The faceplate and fittings are cast from tough, corrosion-proof stainless steel that can withstand sweat, spills, and anything else the world throws at it, while the QR code is carefully designed not to fade, peel, or wear away. The one-size-fits-all band is made of silicone in a gentle blue that catches the eye and makes a statement that's easy to clean. As the world opens back up, it's going to be a different place. It's important to be ready with what you need to travel, eat, and enjoy the planet. The Immunaband makes it happen for $17.95. Prices subject to change. Futurism fans: To create this content, a non-editorial team worked with an affiliate partner. We may collect a small commission on items purchased through this page. This post does not necessarily reflect the views or the endorsement of the Futurism.com editorial staff. As a Futurism reader, we invite you join the Singularity Global Community, our parent company's forum to discuss futuristic science & technology with like-minded people from all over the world. It's free to join, sign up now!

On Monday, Google made Workspace available " for everyone " with free, personal accounts able to turn on the integrated Gmail experience with Chat and Rooms — soon to be called Spaces. Alongside that, Google Workspace branding now appears on the Gmail web client. The "Google Workspace" logo now appears here on both personal and paid, enterprise accounts. The first part is bolder, while the second uses a thinner Google Sans. The mobile apps currently lack a splash screen, but that could change with Android 12's push. It's purely a branding change but one that comes as the company is explicitly pushing "Google Workspace for everyone." While it technically started rolling out in April, Google made official on Monday the ability to enable Chat — thus disabling classic Hangouts — and have it appear in Gmail. On mobile, this takes the form of new Chat and Rooms tabs joining Mail and Meet, while the sidebar gets longer on the web — though Google announced redesigned navigation online that's set to arrive later this summer. Google imagines regular people using its productivity apps outside of work to organize family or community events. This vision involves using Spaces to work on a shared Document and have a Chat feed appear on the left while making it easier to quickly start Meet calls. Check out 9to5Google on YouTube for more news: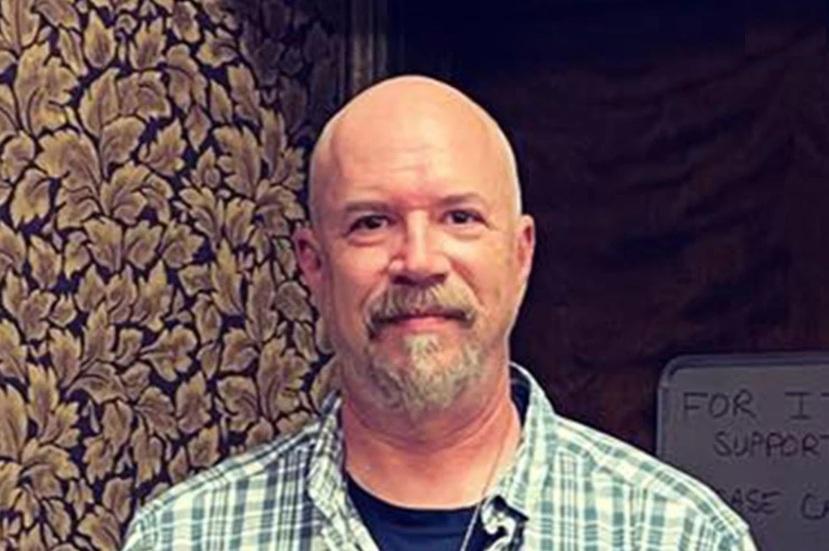 According to a FBI statement released on Wednesday night, Ferency and the shooters exchanged gunshots for quite some time. The federal agent managed to gun down the shooter but also took bullets in exchange and died in the ambush. An investigation into the incident has been launched, the FBO statement said. Sgt. Ryan Adamson tweeted that Ferency was shot dead by a group of shooters just outside the FBI building and he died almost immediately. "An FBI agent shot and wounded the suspect who is currently in custody receiving medical attention at a local hospital," a statement from the FBI read. "Detective Ferency was assigned to the FBI Taskforce on behalf of the Terre Haute Police Department. The FBI takes all shooting incidents involving our agents or task force members seriously," the statement went on. "In accordance with FBI policy, the shooting incident is under investigation by the FBI's Inspection Division." Law enforcement officials said the suspect was in surgery late Wednesday afternoon at Regional Hospital in Terre Haute. The condition of the suspect was not immediately clear but is expected to survive. Police then set up a perimeter around his truck to search it. While tracking the vehicle, police found a gold-colored Ford F-150 pickup truck outside the hospital with bullet holes in the window. They then tracked the suspect and took him in custody. However, he is still receiving treatment at the hospital. During Wednesday's shooting, another Chicago cop and two other agents with the US Bureau of Alcohol, Tobacco, Firearms and Explosives were also wounded. However, they are expected to recover from their injuries soon.

Electronics accounted for nearly half of the global smartphone memory market in the first quarter of the year, a report showed on Thursday, as it tries to boost its presence in 5G devices. The South Korean tech giant, the world's top memory chip producer, dominated the market with a 49 percent share in the January-March period, according to a report from industry tracker Strategy Analytics. was followed by its South Korean compatriot SK hynix with a 23 percent share and US chipmaker Micron Technology with a 14 percent share. The global smartphone memory market logged a total revenue of $11.4 billion in the first quarter, up from $9.4 billion a year ago, reports Yonhap news agency. In the DRAM sector, which grew 21 percent on-year, had a revenue share of 54 percent, followed by SK hynix with 25 percent and Micron with 20 percent. "The recovery in the smartphone end-market resulted in early customer orders for memory vendors who shipped high-density memory chips to some of the key smartphone models," said Jeffrey Mathews, a senior analyst at Strategy Analytics. "Samsung Memory, SK hynix and Micron all gained shares aided by the shipment of high capacity Multi Chip Package (MCP) based memory solutions." In the NAND market, which reported 18 percent on-year growth, Samsung registered a revenue share of 42 percent followed by SK hynix with 20 percent and Japan's Kioxia Corp with 19 percent.

"I need the TLDR," a friend texted me in June, "should I wait to buy a Nintendo Switch ?" Wanting to secure a birthday surprise for her boyfriend, she had done some Googling and discovered the upcoming existence of a newer, better device. I told her the new model might be called the Switch Pro, might support 4K, and might be worth waiting for. Not so. The new model doesn't support 4K and it's not called the Switch Pro. Actually, I don't know what it's called. Switch OLED? Switch with OLED? Regardless, as the name -- whatever it is -- suggests, its main improvement is the OLED display. It'll be 0.8-inches bigger than the regular Switch's 6.2-inch screen, with deeper blacks and better contrast. Other touted features include an improved kickstand and "enhanced audio." In other words, it's anything but a generational leap. These modest improvements come with a modest price hike. The Switch Deluxe launches at $350 on Oct.8, just $50 more costly than the Non OLED Switch. That seems fair, but the online reaction hasn't been kind. That's because, like me, it appears most people anticipated more. An upgraded Nintendo Switch was first reported by Bloomberg 11 months ago -- long enough for imaginations flourish and expectations to soar. And those inflated expectations are the issue here -- not the New and Slightly Improved Switch. If it was a surprise announcement, gamers would have met the new edition with a polite "fair enough." It's only against hopes of substantial hardware improvements, and existing owners wanting a decent reason to upgrade, that the reaction becomes " Nintendo ruined everything again!" Don't get me wrong. If I had it my way, Nintendo would have announced a Switch Pro with 4K resolution, a new graphics chip and better battery life. I'd also fix the ongoing drift issues with the console's Joy-Cons, and its lack of native bluetooth support -- which is absurd at this point. But with the Nintendo SWOLED, Nintendo isn't trying to get my dollar. There are millions of people who care about 4K gaming, but there are billions who play games that don't. Nintendo cares about that second group. The NintendOLED Switch makes sense for a few reasons. First, Nintendo isn't yet interested in the Switch 2 or anything resembling a next-generation console. Doug Bowser, Nintendo America's hilariously named president, told Polygon in December that we're at around the "midpoint" of the Switch's lifecycle. Since the Switch has sold more units each year -- 15 million in 2017 's financial year,17 million in 2018,20 million in 2019,26 million in 2020 -- Nintendo rightly sees that it doesn't need to do anything drastic with the console's hardware. A gentle nudge, like a bigger and clearer display, should keep the money flowing. This is the company's modus operandi. Do you remember the 3DS XL, the DS Lite, and the Game Boy Advance SP? Of course you do! They were awesome. But don't forget the 2DS, the 2DS XL, the DSi, DSi XL, the backlit Game Boy Advance SP and the Game Boy Advance Micro -- which Nintendo released almost a year after the original DS. "Extend Console Lifespan with Iterative Models" isn't catchy, but it's the name of the game. Like all of the aforementioned renovated models, the OLED Switch has two goals. It serves diehard fans, numbering in the millions, who flock to buy any new Nintendo console. Second, and more importantly, it provides an extra option to people who haven't bought a Switch yet. The console has sold over 84 million units since 2017, about 16 million shy of becoming the best-selling Nintendo home console ever. But the company isn't scraping the barrel for more buys, as there are hundreds of millions of potential sales yet to be realized, and it's these to whom Nintendo are appealing by adding to the Switch hardware range. It's a push for those who've been on the fence since 2017, or those who have rekindled their love of gaming during the pandemic. It'll also help build hype for Metroid Dread, which launches on the same day. The company's calculus appears as follows: Switch OLED + Metroid Dead x holiday sales multiplier = a Merry Christmas for Nintendo. I suspect the math will check out. Nintendo has always prized accessibility over technical prowess, which is how the Wii, DS and 3DS all became huge successes. I suspect Nintendo will eventually create a 4K-capable console when it can do so cheaply enough to sell it for under $400 -- by which time Sony and Microsoft will already be onto 8K. It's not a bad strategy. When my friend texted me for Switch advice -- something she's unlikely to do ever again -- she ultimately decided not to wait for a newer, potentially more powerful Switch. "Do you have a 4K TV? Does he care about 4K graphics?," I asked. "We do," she answered, "he doesn't."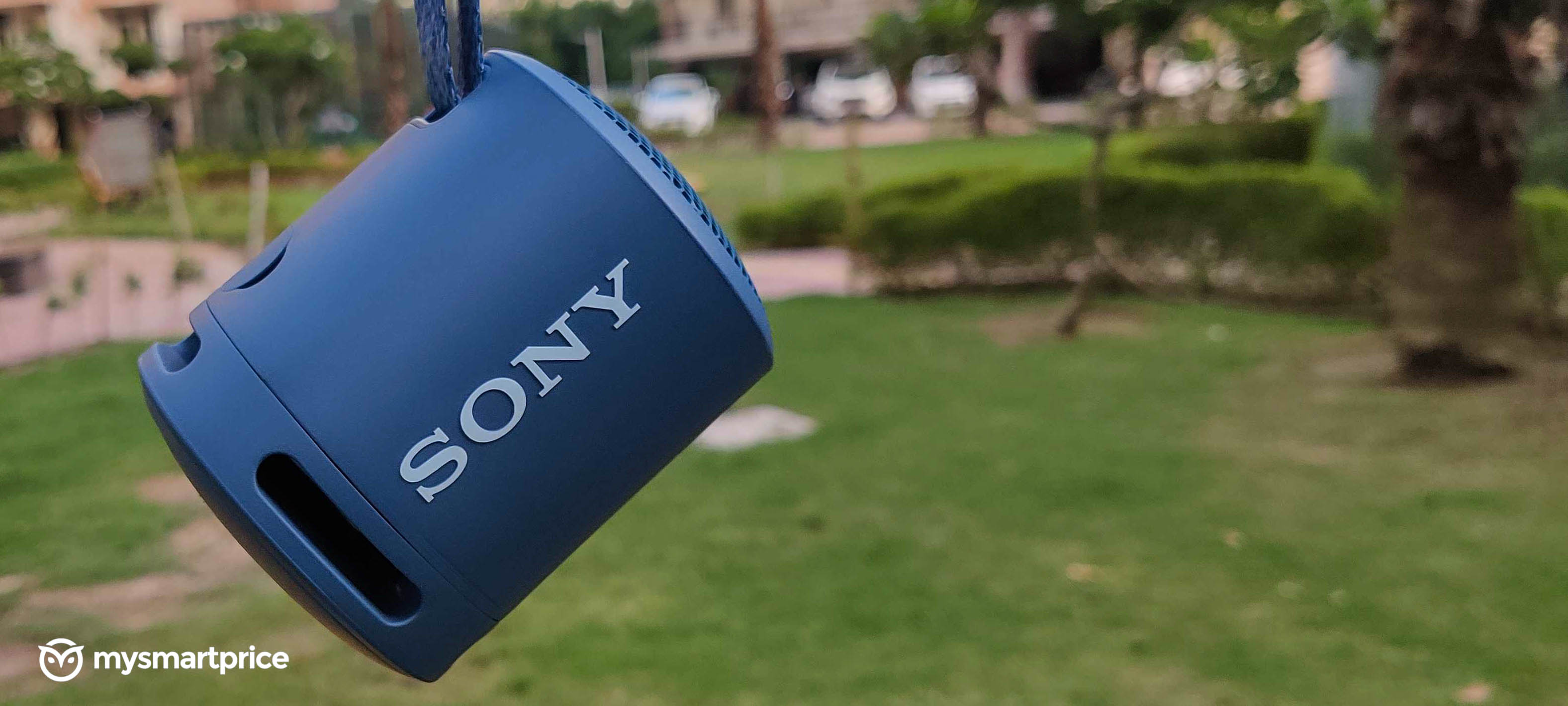 The new Sony XB13 Bluetooth speaker aims to be the default when you are heading outdoors for a picnic in a park, or a hike in the hills and packs all the bells and whistles a speaker needs to survive the wild outdoors, all the while maintaining a clean, minimalist design. But how does it sound? Here's our review — The Sony XB13 features a rubberised, cylindrical design, with a mesh covering over the driver on top. This one's rated Extra Bass by Sony and dutifully packs a tiny woofer with 360-degree opening at the bottom. The padded buttons are plastered on the body at the bottom side, and there's a handy strap attached that can be easily clipped to a backpack as you walk, playing your tunes for the world to ignore. The XB13 is compact, but won't fit in your pocket. It demands to be dangled outside, or kept on the ground for the best experience. Also, like all outdoor speakers, the XB13 is waterproof, but you'll trust this more than the others because Sony has gone out of its way to acquire an IP67 rating for the speaker. This simply means your Rs 4,999 (Rs 3,999 on Amazon and Flipkart at the time of writing) worth of investment will safe around pools, but I wouldn't recommend taking this skinny dipping or to the sea. A good use case for the speaker, even though I couldn't really test it — A good trek in the always-raining Western Ghats where you need good music to motivate you to climb the infinite steps to the top of a fort. The Sony XB13 is a simple machine. It does a decent job playing music on its own, but if you happen to find someone with the same speaker, you can daisy chain them to produce stereo sound. Two is always better than one, but don't go around buying two of these just to produce stereo sound when you can very well snag an UE Boom at that price. It supports Bluetooth 4.0 with Google Fast Pair, so after the first time, the speaker instantly connects to your smartphone. Switching between devices is a mess, however. You have to manually disconnect from one device to connect to another. Turn it back on, and it'll default to the last paired device. You can also take calls hands free with an onboard mic. It's not the best, though but works well enough for a quick chat. The first-time setup itself is smooth, but learning the key patterns was a task. It's a single tap to turn on, but long press to turn off. The Bluetooth button is used for both connecting a second speaker and to another device, and it's confusing what action does what, so there will be a couple of false starts till you get the hang of it. I spent a good ten minutes long pressing the power button wondering why it won't turn on, because well, conditioning. A wonderful thing about the XB13 is the type-C port. With even Bluetooth speakers opting for the universal port, it gets one more step closer to doing it all with one cable. The XB13 is perfectly portable, but loudest it is not. Still, for the size it's quite loud and there's a clear separation of low and high frequencies. Voices boom with bass and sometimes can be overbearing, but at the same time, kick drums are reproduced nicely along with your techno beats. The sound comes out from the top, while the bass bounces off a hard surface, and kept on a tabletop, the sound fills the room nicely. It doesn't get drowned in conversations, and can probably work for a small house party. The given circumstances didn't give me an opportunity to test that. Having said that, I played some tunes in the field while my dog was doing her business, and realised this would be a fantastic companion in the outdoors where the loud volume matched with clear sound will make your hikes livelier. Fortunately, I had the new Xiaomi Outdoor Bluetooth Speaker with me and provided the perfect opportunity to listen to both side by side. Doing so, made it apparent that the Sony XB13 is made for bassheads, while the Mi speaker optimises for the highs and mids. So the XB13 thumps and booms, but doesn't produce the high frequencies with equal precision. I'm frankly not a fan of extra bass, but listening to Flea slap his bass on Dark Necessities was a pleasure. SOAD's B. Y. O. B sounded muddied, while Cohen's Sisters of Mercy sounded much more immersive on the Mi speaker. Daft Punk's Veridis Quo revealed the Mi speakers do a better job with the piano but the beats are so much clearer on the XB13. So it basically boils to this. If you're a basshead hunting for a good outdoor speaker, this'll do. I'd still go for the UE Boom as it serves both ends of the spectrum with equal diligence, but for the size and portability, the XB13 is a good option for music with thumping beats. The XB13 has a modest battery life that'll easily let you play through the day of the hike or picnic. I certainly couldn't test it in either scenarios due to the pandemic, but I did stream two full Euro matches with music and episodes in between, and there was still more juice left. There's no battery level to tell you how much is left, but the power button starts blinking red when it's about to hit rock bottom. Once it dies though, it'll need a good 3-3.5 hours to fully charge for the next day. So if you're planning to get this for a hike, remember to keep this plugged in long enough for next day's walk. You get a cable in the box, but your smartphone's should do just fine. With a minimalist design, and weatherproofing, the XB13 scores high on portability. But not so much on loudness. It's bass heavy for sure, but it doesn't pay as much attention to the highs and mids, and music isn't just loud enough for a speaker this size. It's good for small house parties with electronic music in the background for the ambience, and for hikes in rainy conditions. Priced much, much more affordably, the Mi Outdoor Bluetooth Speaker easily outperforms this in terms of loudness and clarity, and it also packs all the features the XB13 sports, save for the thumping bass. But for me, the crown for the best portable Bluetooth speaker remains with the UE Wonderboom. At around the same price, the Wonderboom pays attention to both ends of the spectrum and is overall, sounds thrilling. Thanks for reading till the end of this article. For more such informative and exclusive tech content, head over to our Facebook page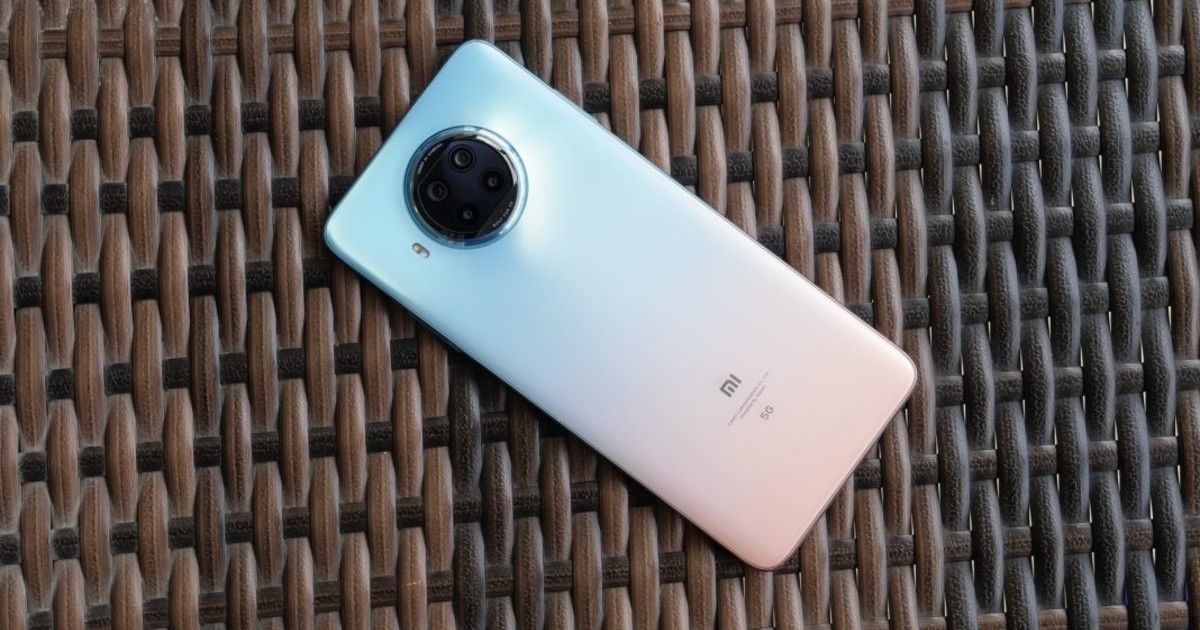 Xiaomi launched the Mi 10i 5G smartphone earlier this year in the country. The company rolled out Android 11 Stable update for the handset back in April. Now, the company has started rolling out MIUI 12.5 update, based on Android 11, for the Mi 10i in India. MIUI 12.5, announced back in February, is faster, and lighter compared to the previous version of MIUI. it also consumes 35 percent less background memory and 25 percent less power. Let us take a detailed look at the new features and changes that the update brings to Mi 10i, As reported by FoneArena, Xiaomi Mi 10i users in India are now receiving MIUI 12.5.1.0. RJSINXM update, based on Android 11. The OTA update weighs around 900MBs in size, and also brings an updated June Android security patch to the handset. Take a look at the complete changelogs below, The latest version of MIUI – MIUI 12.5 brings several changes and improvements to the devices. One major highlight of MIUI 12.5 is that the reduced system apps. The company is now allowing users to uninstall select system apps with MIUI 12.5. It also brings an upgrade in terms of computing power as it has 20-times the rendering engine than before. The company has also worked on UI animations to deliver a more seamless experience. Readers must note that the MIUI 12.5 update is available only for Pilot testers as of now, and it might take a few weeks before Xiaomi rolls out the same update for Mi 10i MIUI stable ROM users. Do you use a Xiaomi Mi 10i? If yes, did you receive the update on your unit? How has your experience been so far with MIUI 12.5? Do let us know in the comments below. Thanks for reading till the end of this article. For more such informative and exclusive tech content, head over to our Facebook page

TM has officially announced the new device bundle for unifi Home fibre plans. Positioned as the expansion to the existing unifi Your World campaign, customers can now choose to include either smart TV or laptop into their fibre plans. Available for plans with 100Mbps and above, one can obtain either a 55-inch LG UN73 Series 4K Smart TV or an Acer TravelMate P214. According to the FAQ document [pdf] on unifi's website, these devices are said to have a retail price tag of RM 2,799 each. For those who wonder about the specs of the TravelMate laptop, the FAQ document stated that the 1.67kg laptop comes with a 14-inch Full HD display alongside Intel Core i3-10110U,4GB RAM, and 256GB solid state drive. So, you are generally looking at an entry-level laptop right here. There is indeed a RM 200 advance payment that customers need to fork out within 10 days from the date of service activation although this only applies to new customers. While existing unifi customers don't have to pay this but they are still subjected to credit eligibility checks. Do note that unifi technicians that visit the customer's home to activate the service will not carry the TV or laptop with them. Instead, these devices will only be delivered to them separately within 30 working days after that happens. In terms of pricing, here is how much the new unifi Home Fibre Smart Devices bundle costs per month: As usual, the bundle does come with a 24-months contract. You can learn more about the new device bundle offering by unifi over at its website right here. (Source: TM.)

Engadget is part of Verizon Media. By clicking " Accept all " you agree that Verizon Media and our partners will store and/or access information on your device through the use of cookies and similar technologies and process your personal data, to display personalised ads and content, for ad and content measurement, audience insights and product development. You can select ' Manage settings ' for more information and to manage your choices. You can change your choices at any time by visiting Your Privacy Controls. Find out more about how we use your information in our Privacy Policy and Cookie Policy. Click here to find out more about our partners.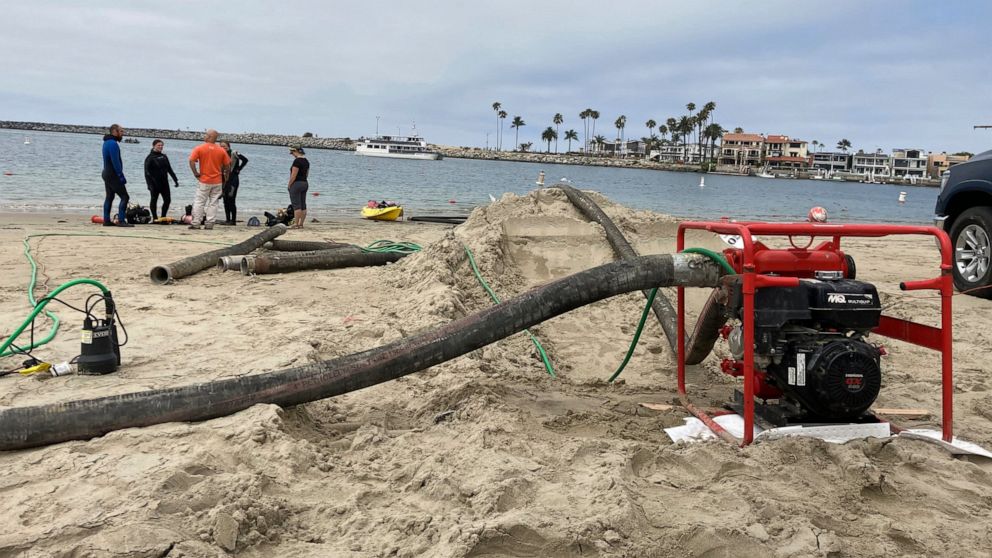 NEWPORT BEACH, Calif. -- For the first time, scientists say they have seen a species of bright green algae growing in the waters off California — and they are hoping it's the last. The invasive algae can overtake the environment and displace critical food sources for ocean animals on the Southern California coast. A team on Wednesday started removing the patch of fast-growing algae known as caulerpa prolifera from the harbor in Newport Beach, suctioning it through a tube and filtering the ocean water back out. The process will take four or five days to complete and much longer until scientists can determine the algae is gone for good. So far, it's been confined to a roughly 1,000-square-foot (90-square-meter) area not far from a small but popular beach. But tiny fibers can easily break off and take hold elsewhere. "We're at a point here where we've got a shot to get rid of it," said Robert Mooney, a biologist with Marine Taxonomic Services overseeing a large pump that a team of three divers uses to remove the algae. "We don't have the luxury of waiting to see what happens." The discovery of the species late last year and confirmation this spring spurred federal, state and local officials to act. They are eager to prevent it from spreading, noting the algae has invaded other habitats like the Suez Canal. It was crucial to act quickly, they said, because swimmers and boaters moving through the water could contribute to the algae spreading. California faced a similar problem two years ago when a related invasive algae was detected off the coast of Huntington Beach and Carlsbad. It cost $7 million to eradicate and prompted the state to ban the sale of caulerpa taxifolia and other algae. That species — known as "killer algae" — has caused widespread problems in the Mediterranean Sea. It isn't edible by many fish and invertebrates and can displace plants that are, Mooney said. "It looks like somebody took a roll of AstroTurf and laid it out across the sea floor," said Christopher Potter of California's Department of Fish and Wildlife. The invasive algae recently identified in Newport Beach is related but isn't prohibited in California. It is used in some saltwater aquariums, and scientists think it likely wound up in the harbor when someone washed out a fish tank, possibly into a storm drain. "It's more than likely the source is an aquarium release," said Keith Merkel of Merkel & Associates, biological consultant on the project. "It can spread from very small fragments if you replace water in your aquarium, cleaning gravels and using buckets to dip water out and in." For now, the source hasn't been confirmed, and the push is on to remove the algae as quickly as possible from Newport's China Cove. While native to Florida and other tropical locations, it can overtake natural habitats in California, experts said. So far, divers haven't detected the algae elsewhere in the harbor. But it will require surveys over time to be sure, and repeat removals if more is detected, Merkel said. "There's a good chance that it has spread, we just don't know where — which is the biggest fear that we have," Merkel said.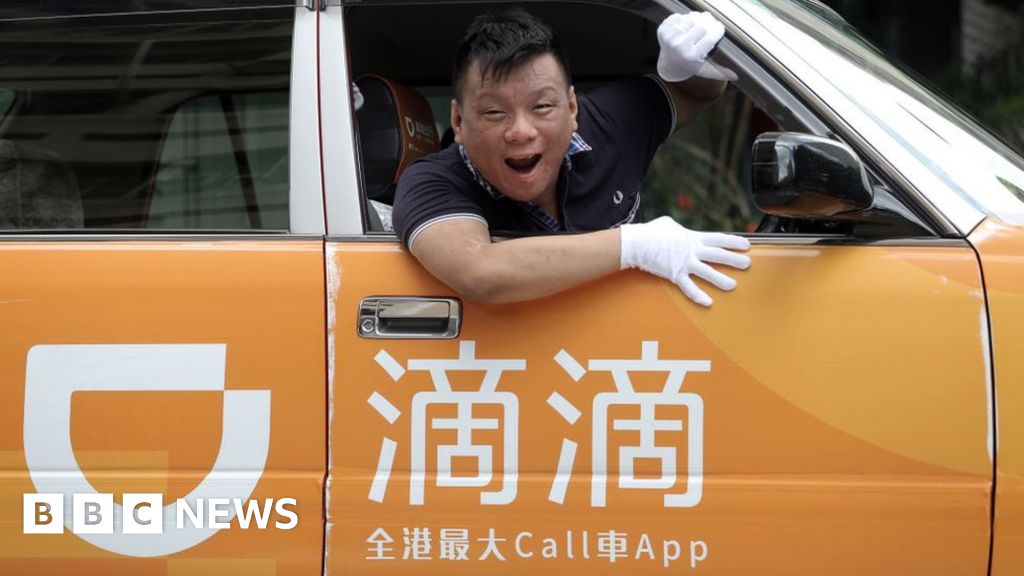 Chinese ride-hailing giant Didi Global is being sued by US shareholders after a crackdown by Beijing triggered a slump in its share price. The two lawsuits come a week after Didi's New York Stock Exchange debut. The company's US market value has fallen by more than 20% since a Chinese regulator told online stores to pull the app. Beijing's cybersecurity watchdog says the app illegally collected users' personal data. The lawsuits, which were filed in federal court in New York and Los Angeles on Tuesday, say Didi failed to disclose ongoing talks it was having with Chinese authorities about its compliance with cybersecurity laws and regulations. The complaints named Didi's chief Executive officer Will Wei Cheng and several other executives and directors. The lead underwriters for the company's share sale - Goldman Sachs, Morgan Stanley and JPMorgan Chase - were also named as defendants. China's Cyberspace Administration of China (CAC) announced on 2 July that it had begun to investigate Didi which had launched its US IPO days earlier. Two days later it ordered smartphone app stores to remove the company's app from their platforms. Didi has said it will "strive to rectify any problems", in a response on Monday. The firm, which saw its market value fall by around $15bn (£10.9bn) on Tuesday alone, had the second-biggest US initial public offering (IPO) for a Chinese company ever, as it raised $4.4bn. According to Bloomberg, which cited people familiar with the matter, Chinese regulators asked Didi to delay its share sale due to cybersecurity concerns as long as three months ago. In Didi's prospectus, which was made available ahead of the IPO, the firm warned potential investors that their ability to protect their "rights through US courts may be limited, because we are incorporated under Cayman Islands law." The document also mentioned some of the regulatory risks to its operations, but gave no indication that the CAC would start investigating the firm and ban it from accepting new users. Founded in 2012, Didi is particularly popular in China's cities. On average, more than 20 million rides are arranged in the country through the app every day. Didi, Goldman, Morgan Stanley and JPMorgan did not immediately respond to a request for comment from the BBC. Also this week, Beijing said it would step up supervision of Chinese firms listed off-shore. It set out new guidelines saying that watchdogs must improve cross-border co-operation over audits, and update rules "on data security, cross-border data flow and other confidential information management." Shares in Chinese parent companies listed in the US such as truck-hailing firm Full Truck Alliance (FTA) and job-seeking platform, Kanzhun, tumbled after the announcement. The update follows regulatory crackdowns by China on a number of tech firms, from Alibaba to food delivery service Meituan. On Monday, the CAC also said that it plans to investigate FTA. Like Didi, FTA recently made its debut on the New York Stock Exchange, raising $1.6bn (£1.1bn). Two other suspects are arrested following the killing of President Jovenel Moïse on Wednesday. Have you been getting these songs wrong? What happens to your body in extreme heat? © 2021 BBC. The BBC is not responsible for the content of external sites. Read about our approach to external linking.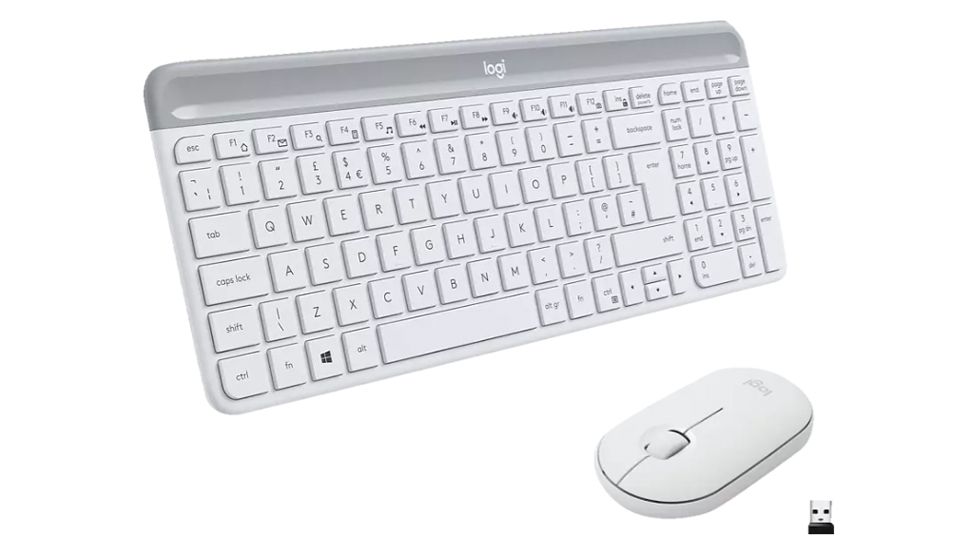 Logitech has announced the availability of its slim keyboard and compact mouse combo - Logitech MK470 in India. This combo is ideal for people who are looking for a slim and compact keyboard and mouse that doesn't add wire clutter on their desk. Both the keyboard and the mouse can be connected to the laptop or computer using the 2.4GHz dongle that is bundled with the combo. According to the company, the battery on the mouse and keyboard can last long - up to 18 months and 36 months, respectively. The price of the Logitech MK470 Slim Wireless Keyboard and Mouse combo has been set at Rs.4,995. The combo is available in two colour options - graphite and off- white and is available to purchase via Amazon India already. The Logitech Mk740 keyboard and mouse combo are designed for a comfortable computing experience. As per the company the keys on this keyboard utilize scissor switches for a quieter typing experience similarly the buttons on the mouse also deliver noise less experience. Both the keyboard and the mouse connect with the PC using a unified 2.4GHz unifying receiver that comes bundled with the kit, keeping the desk free of wire clutter. Since almost everyone is working or attending classes remotely, a combo of wireless keyboard and mouse gives users a freedom to work from a comfortable place of their choice. The bundled keyboard is compact but still has a dedicated number pad along with 12 function keys. It is powered by two AAA batteries that according to the company can last up to 36 months. The mouse comes with a 1000dpi sensor resolution and uses high precision tracking, according to the company. All three buttons including – two side buttons and the scroll wheel are mechanical. The bundled mouse is powered by a single AA battery that can last up to 18 months.

There's nothing quite like a Conor McGregor fight. This week he faces off against long time rival Dustin Poirier but, before that, comes the press conference, It'll be the third time the pair have faced off. The ledger currently stands at one a piece. McGregor defeated Poirier at Featherweight back in 2014, with a first round KO. Poirier returned the favour earlier this year at UFC 267 with a second round finish. The third contest will be the rubber match, and will almost certainly determine who fights the current UFC Lightweight champion, Charles Oliveira, next. Who wins this time? Current odds have it almost exactly 50/50. I expected McGregor to make short work of Poirier in the second fight given how conclusive the first was, but Poirier's improved defence, along with an improved chin at Lightweight, allowed him to withstand early pressure in the first round before taking over the fight. An accumulation of calf kicks, and some sharp boxing, allowed Poirier to take McGregor out in the second round. Can McGregor find an answer to those calf kicks? Will he switch his current, boxing-heavy style for a return to the light-footed karate movement of his earlier fights? Can Poirier make lightning strike twice? The UFC just released a brand new promo video to get us riled up. Make no mistake, there is extra heat on this fight. After McGregor promised a $500,000 donation to Poirier's Good Fight Foundation, Poirier took to Twitter when the donation was delayed, which started a back-and-forth feud between the two. While their second fight had a cordial and respectful lead up, the third fight will no doubt be a far more personal affair. In short: expect fireworks. The Conor McGregor vs. Dustin Poirier press conference takes place on July 8 at 5 p.m. PDT (8 p.m. EDT). A McGregor press conference is almost as heavily anticipated as the fight itself. It'll be available to watch on pretty much every possible platform: YouTube, UFC's homepage, Twitch, and TikTok. In the UK that's 1 a.m. on July 9. In Australia that's 10 a.m. on July 9. We've embedded the livestream above. Enjoy! The UFC 264 main card starts at 10 p.m EDT (7 p.m. PDT) but here are all the details from multiple timezones. The UFC now has a partnership with ESPN. That's great news for the UFC and the expansion of the sport of MMA, but bad news for consumer choice. Especially if you're one of the UFC fans who want to watch UFC in the US. In the US, if you want to know how to watch UFC 264, you'll only find the fight night on PPV through ESPN Plus. The cost structure is a bit confusing, but here are the options to watch UFC on ESPN, according to ESPN's site: You can do all of the above at the link below. MMA fans in the UK can watch UFC 264 exclusively through BT Sport. There are more options if you live in Australia. You can watch UFC 264 through Main Event on Foxtel. You can also watch on the UFC website or using its app. You can even order using your PlayStation or using the UFC app on your Xbox. Need more international viewing options? Try a VPN to change your IP address to access those US, UK or Australian options listed above. See the best VPNs currently recommended by CNET editors.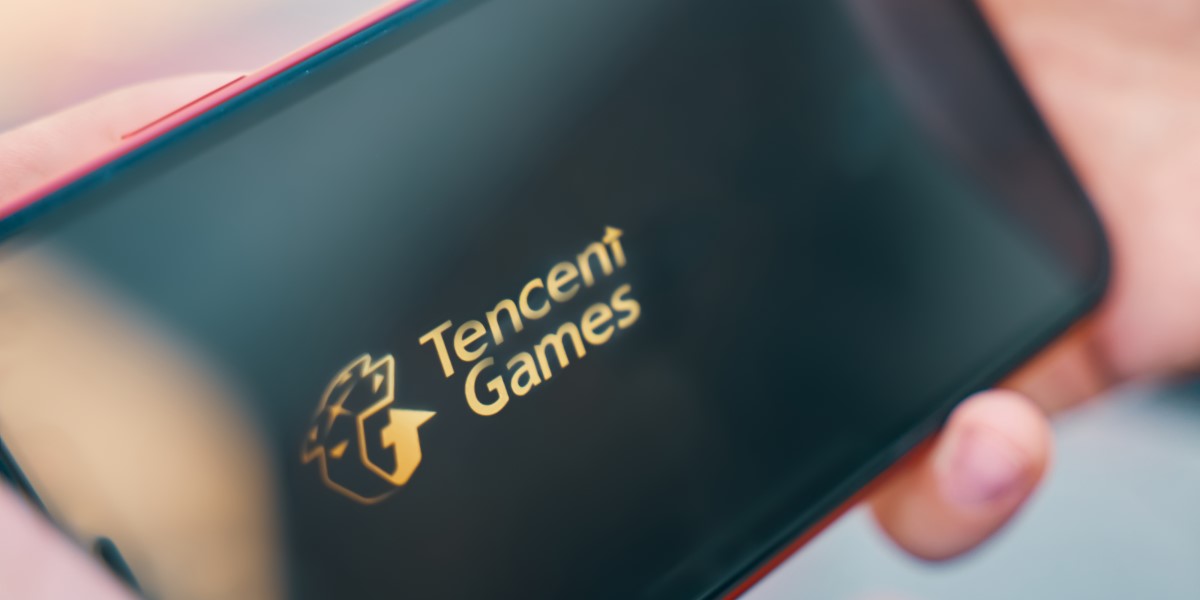 Chinese web giant Tencent has started using facial recognition tech to boot kids out of its games. As explained in a post to Chinese social media service qq.com, the new feature sees the company check accounts registered in adults' names if they are playing games between 10:00PM and 8:00AM. The company will then run a facial recognition test and, if it identifies someone who is not the account holder, they'll be booted offline. "Anyone who refuses or fails face verification will be treated as a minor," according to a machine translation of Tencent's QQ post. China limits the amount of time minors can spend gaming to 90 minutes a day and imposes a 10:00PM to 8:00AM curfew on underaged gamers – a policy motivated by worries that games are addictive, and a desire to have youth engage in more productive pursuits. Tencent's post doesn't mention the curfew, instead framing its tech as a way to make sure kids get enough sleep. The company has also suggested the feature is only needed because some kids pinch their parents' devices to keep gaming into the small hours. Tencent has also reminded customers that facial recognition is a feature it already uses for login and payments. China has an uncomfortable relationship with games. The nation banned the sale and use of gaming consoles until 2014, controls which games can be published and sold within its borders, and does not permit any content that's even remotely risqué. The review process for new games can often be very slow and the nation's gaming sector is regarded as stunted as a result. It's no accident: Beijing prefers its citizens to seek out other forms of entertainment. And Tencent, which is the nation's top gaming company, is helping that to happen. Children who want to stay up late do have one tiny chance of escaping the ban: Tencent says its cloudy facial recognition code is 99.8 per cent accurate, so one kid in 500 might slip through the net if they look prematurely aged. Staying up all night playing games can help with that. ®

An enormous cat has been causing double-takes in one of Tokyo's busiest entertainment districts. Spotted at the top of a building in Shinjuku, the 3D cat is actually a remarkably lifelike video image that's been incorporated into a digital billboard. The ad space, which is located at the top of the new Cross Shinjuku building, officially launches next week. But in recent days the operator has been testing the anamorphic illusion, which has to be viewed from a particular angle to get the full effect. It seems the idea is to use the giant cat to grab the attention of visiting crowds before serving up regular video ads and other broadcasts on the same display. Video clips of the feline have already gone viral, with many people awed by the realistic-looking creature when they first spot it moving around high above. According to online accounts of the impressive installation, the cat's behavior varies as the day goes on, so in the morning passers-by can see it emerging from a nap, while later on it takes more of an interest in the people below, audibly meowing at them. And then, at the end of the day, it curls up and goes to sleep. It's not the first time we've seen curved displays creating illusions like this.Last year, a screen launched in downtown Seoul,South Korea, that appeared to show a huge wave crashing about inside a massive glass tank. Research company Omdia said Korean tech giant Samsung has dominated the digital signage market for more than a decade, with local rival LG also taking a significant share. And with the market forecast to grow from $12.5 billion in 2020 to $15.2 billion by 2023, we can expect to see more of these displays popping up in major cities around the world in the coming years.

HUAWEI recently added the new HUAWEI nova 8i to its nova 8 series — this makes it the fifth phone of the lineup. The nova 8i has a 6.67-inch LCD display that pushes FHD+ resolution. In addition to that, it comes with a pill-shaped cutout on the upper left of the screen, even though it only has a one 16MP selfie camera. Under the hood, the nova 8i is powered by the Snapdragon 662 chipset and sports 8GB of RAM and 128GB of storage. It also has a 4,300mAh battery that supports 66W fast charging, allowing users to fully charge the phone in just 38 minutes. On the rear, the phone comes with a 64MP lens accompanied by an 8MP ultrawide camera, a 2MP macro lens and another 2MP depth sensor. These lenses are grouped together in a circular module at the center of the phone. The nova 8is is available for preorder from July 6 to July 21 at the price of RM1,299. Those who preorder it now will also get free gifts worth RM189. It is available in Starry Black, Moonlight Silver and Interstellar Blue.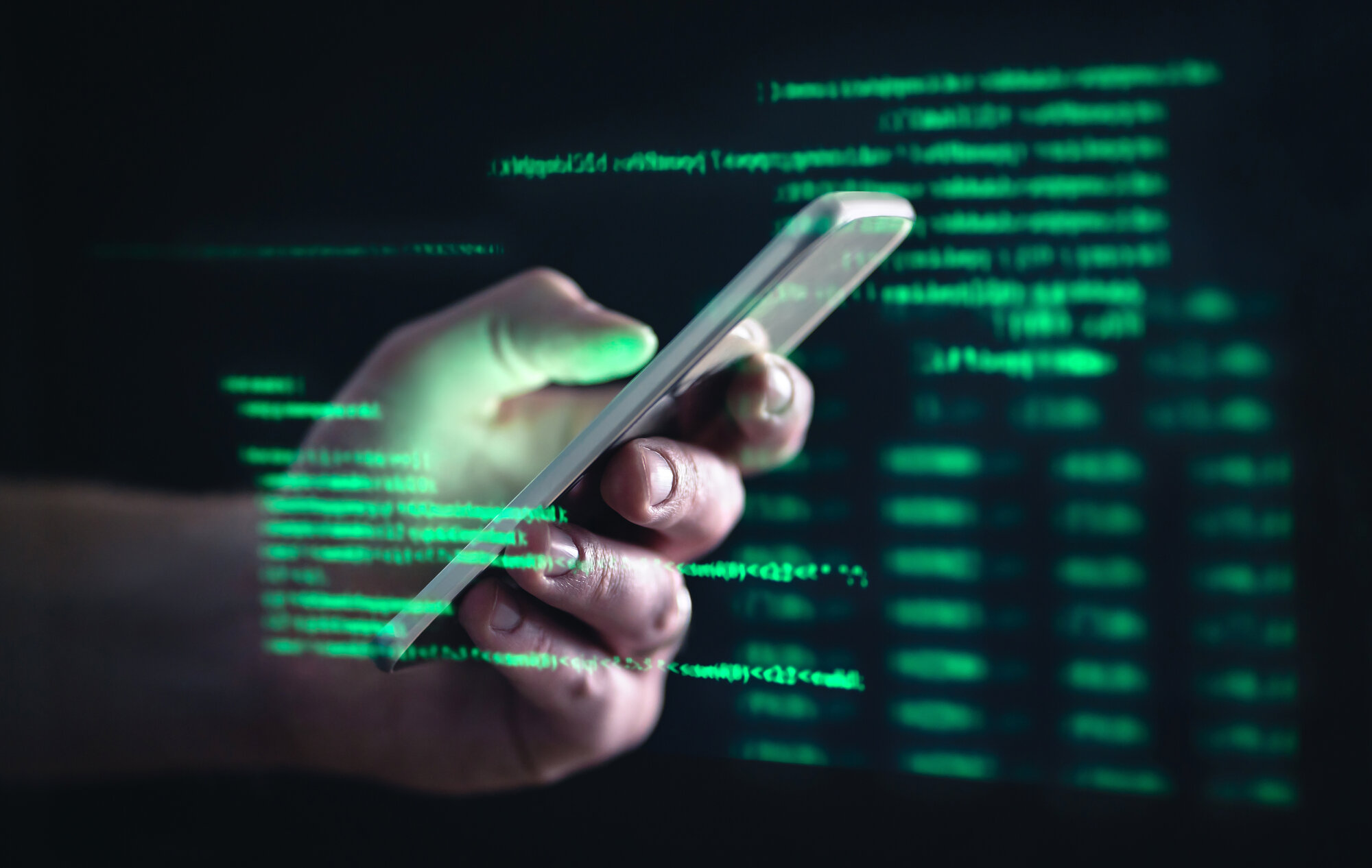 Among the many mobile apps that have surged in popularity during the coronavirus pandemic is Square Inc.'s popular Cash App, which easily facilitates the transfer of money between users. You may have seen this often on Twitter, for example. Someone is feeling particularly generous and asks people for their Cash App details so they can hand out donations to anyone who's fallen on hard times. However, this app's ease of use also means there are several Cash App scams to watch out for, too. Some of these will sound pretty obvious. Once you've stepped back for a moment to consider them objectively, that is. We should also note, right off the bat, that Cash App is an inherently safe app to use. It's neither more or less safe "than other legitimate peer-to-peer payment apps such as Venmo and Zelle," Identity Theft Resource Center president and CEO Eva Velasquez recently told Reader's Digest. There are even some excellent security tools baked into the app that watch your back, to an extent. Such as an AI-based feature that watches for potential scams. Plus text messages that users get when strange logins are detected, among other tools. Nevertheless, it's still easy to get fooled via the app, if you're not careful. These are some situations, below, to be aware of. One of the downsides to Cash App is that it doesn't offer live customer support. Not every user knows that. Which is why scammers have conned Cash App customers around the US out of thousands of dollars, claiming to be customer support. That's according to the Better Business Bureau, by the way. And here's how you can protect yourself from Cash App scams like this one, according to the service's website: "Cash Support will never ask you to provide your sign-in code, PIN, or other sensitive information like your bank account information. Cash Support will also never require you to send a payment, make a purchase, download any application for 'remote access,' or complete a 'test' transaction of any kind." It's a Friday tradition for Cash App to hold a contest every Friday that lets users win cash. Perhaps unsurprisingly, though, scores of fake "Cash App Friday" events across social media co-opt the event's official hashtag. And, thus, they fool people with scam Cash App giveaway events. Hallmarks of this scam include things like asking users to share their login details in order to win. If you participate in one of these raffles, make sure the #CashAppFriday hashtag you're following came from an official, verified app from the service. This is a classic example of a scam that, from a distance, probably sounds obvious to most people. Nevertheless, people still fall for this one. Basically, it involves people on social media asking for you to send a certain amount of money to them. And then they'll "flip" it back to you doubled, tripled or more. Here's a good rule of thumb to follow to avoid Cash App scams like this one, and to guide pretty much all your behavior on such apps: Be wary of sending money to people you don't know.

Google's acquisition of Nest and eventual migration of brands and accounts unsurprisingly met with some pushback. In addition to privacy concerns, there were some issues when moving from Nest's own platform to Google's. One pain point, in particular, revolved around features in the Nest app that haven't made their way yet to Google Home. Fortunately, it seems that Google is indeed working on resolving that problem, and an upcoming version of the Google Home app could see the arrival of two old Nest Hello features to the new app. It is understandable if not all old Nest Hello features make it to their new home in Google Home. Those features might be obsolete, unused, or even broken, and the transition is a good chance to shed off unnecessary baggage. In this particular case, however, Quiet Time and Quick Responses were sorely missed, and Nest Hello owners might rejoice in seeing their return soon. Quiet Time allows users to silence the Nest Hello doorbell's chime for a set duration of time. The time range is predefined from 30 minutes to three hours. The idea is to have no audible alarms indoors when a person is at the door, but you will still be notified of the event and the person outside will still hear the ring. Quick Responses allowed homeowners to select a predefined audio response when they receive a notification from the doorbell. Users unfortunately still can't create their own responses, but the Google Home app will apparently let you send the response from the app itself rather than from the notification. These two features are still available in the Nest app, but that means opening a separate app rather than doing everything from a single Google Home app. The addition of these features to Google's own app could offer a small but significant convenience to Nest Hello video doorbell owners. All that's left is to wait for the update to roll out to the public.

Why you can trust Pocket-lint (Pocket-lint) - Facebook has announced a new Harry Potter experience for users of its Portal lineup, as well as for Instagram and Facebook users. Facebook's video-calling devices are getting a Harry Potter and the Cursed Child crossover that lets you and up to three friends use augmented reality to play different characters from the JK Rowling fantasy series. It works in Portal-to-Portal video calls in the US and UK. Here's how Facebook described the integration: "Anyone can initiate the experience by tapping Curtain Call in the effects tray on Portal. You can then select one of three locations from the menu to visit: Hogwarts Great Hall, the Ministry of Magic, or the Edge of the Forbidden Forest. When the lights come up, each person on the call will embody a character from the show with a unique spell, which is assigned randomly. Simply nod your head or tap the screen to cast it and watch as your friends marvel at the magic." Essentially, Portal is offering AR masks that morph you into a Harry Potter character, and you can even "travel" to different locations such as Hogwarts. Interestingly, the AR masks will match your skin tone. "Callers can fully embody the characters thanks to real-time skin sampling that matches the 3D character to your unique skin tone before converting it into an AR mask for seamless integration", Facebook explained. There are also 12 masks available, each powered by Facebook's own Spark AR technology. If you don't have a Portal device, Facebook said Instagram and Facebook users can still interact with its Harry Potter AR masks through "each app's camera". Users can also share videos and pics with the masks via Stories. Writing by Maggie Tillman. Originally published on 8 July 2021.

A DNA study that aims to yield a better understanding of Leonardo Da Vinci's genius has mapped a family tree for the great Renaissance artist that stretches back nearly seven centuries and turned up 14 living descendants. The probe, lead by art historians Alessandro Vezzosi and Agnese Sabato, traced da Vinci's male lineage to his great-great-great-grandfather, Michele, who was born in 1331 and the first to bear the family name. The pair's genealogical research, published in the journal Human Evolution, stretches back 21 generations and across five family branches. The living descendants they discovered range in age from 1 to 85. The hope is that mapping the great painter, scientist, engineer and architect's genome will give art historians a greater understanding of the man and how his health contributed to his artistry. They're hoping the DNA they've uncovered will help shed some light on his extraordinary vision, left-handedness and premature aging, among other questions. The discovery is remarkable, given that da Vinci's remains have been missing since the 16th century and he had no known children. Da Vinci was born put of wedlock in 1452 near the Tuscan hill town of Vinci. His father, Piero, was a Florentine attorney and notary. And apparently, he was prolific, as da Vinci had at least 22 half-brothers. After da Vinci died in 1519, he was buried in the chapel of Saint-Florentin at the Chateau d'Amboise in Frances's Loire valley, but the chapel was destroyed during the French Revolution more than 200 years later. Bones believed to be da Vinci's were retrieved and interred in the chateau's smaller chapel, Saint-Hubert. The researchers are working with the Leonardo Da Vinci DNA Project to determine whether the remains interred at Saint-Hubert chapel are those of da Vinci. The five family branches researchers identified were traced Piero (5th generation) and half-brother Domenico (6th). Since the 15th generation, data has been collected on over 225 individuals. Similar research revealed in 2016 identified 35 living relatives of da Vinci, mostly indirect descendants, including females and Italian film director Franco Zeffirelli. "They were not people who could give us useful information on Leonardo's DNA and in particular on the Y-chromosome, which is transmitted to male descendants and remains almost unchanged for 25 generations," Vezzosi told Italian wire service ANSA. Comparing the Y chromosome of living male relatives with that of their ancestors could map an uninterrupted family line and identify da Vinci's own Y chromosome marker, the researchers explained. Da Vinci's descendants still live in the Tuscan region of his birth and include farmers, office workers, an upholsterer and an artist. While the family name was originally rooted in its place of origin, the "da." Geovanni Vinci,62, is also an artist but says he doesn't think he has "anything in common with Leonardo." "Maybe for some of my work Leonardo turned in his grave -- but for the rest I hope he is proud," he told the Evening Standard .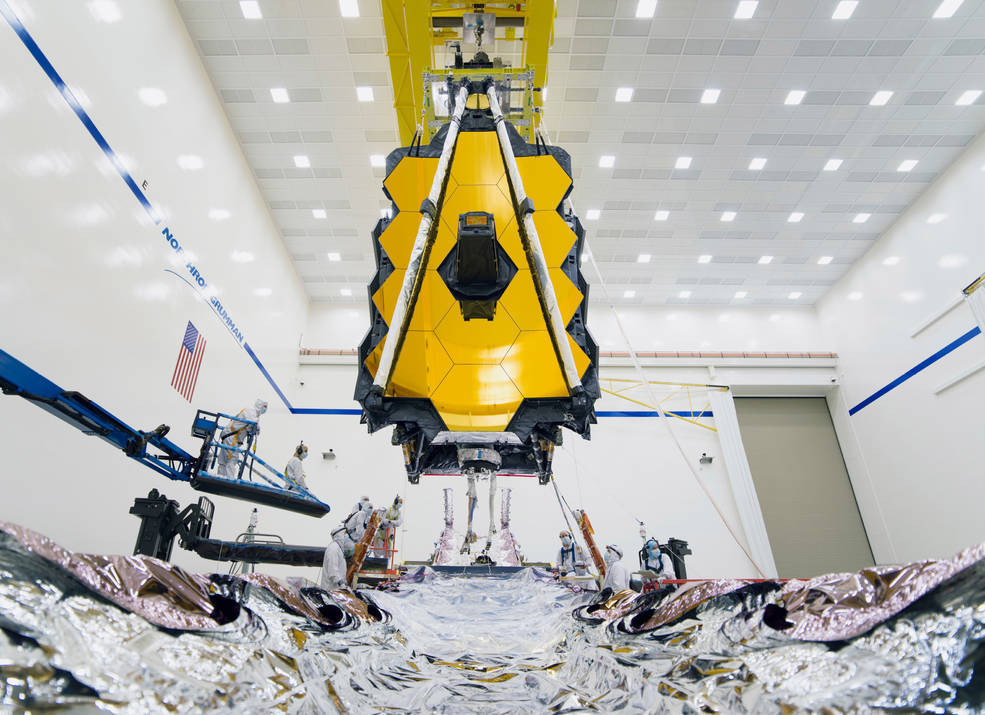 After years of delays, the James Webb Space Telescope may actually launch this year, having passed a "final mission analysis review," we're told. Work began on the space telescope, once called the Next Generation Space Telescope (NGST), in 1996 with a planned launch date of 2007. That slipped almost immediately due to budget cuts and technological problems. An influx of funding helped get it closer on track, though the project just has this darn habit of blowing past deadlines, even to this day. In the past year, the mission to launch the $10bn space observatory, the most advanced of its kind, has suffered multiple setbacks amid the COVID-19 pandemic. As the novel coronavirus spread around the world, work on the telescope was paused as scientists and engineers at NASA were sent home under shelter-in-place orders. At one point, the American space agency set a launch date of October 31 this year, though its associate administrator for the science mission directorate Thomas Zurbuchen told a hearing last month it was unlikely the project would be ready by then. There were, apparently, issues with the Ariane 5, the rocket built by Arianespace for the European Space Agency that's tasked with sending the instrument up into the heavens. Whatever those gremlins were, they've been squashed, according to the Canadian Space Agency. "The international James Webb Space Telescope mission has successfully passed the final mission analysis review for its launch on an Ariane 5 rocket from Europe's Spaceport in French Guiana," the body said in a statement this week. "This major milestone, carried out by the European Space Agency (ESA) and the Webb launch service provider Arianespace, confirms that the Ariane 5 rocket, the Webb spacecraft and the flight plan are set for launch," it added. "It also specifically provides the final confirmation that all aspects of the launch vehicle and spacecraft are fully compatible." The Canadians built the Fine Guidance Sensor and the Near-Infrared Imager and Slitless Spectrograph for the telescope to help it focus on particularly interesting objects, such as exoplanets and galaxies, and measure their light. NASA, meanwhile, constructed the overall tennis-court-sized machine and will manage its operations. It's not clear exactly when Hubble's successor will fly into space. The Europeans said they're still working toward the Halloween launch date. "Webb is an international partnership between NASA, ESA and the Canadian Space Agency (CSA). Webb's partners are working towards the launch readiness date of 31 October 2021. The precise launch date following 31 October depends on the spaceport's launch schedule and will be finalised closer to the launch readiness date," the Euro boffins said on Wednesday. ®

Xiaomi Mi Pad 5 has appeared in plenty of leaks to confirm its existence. The upcoming tablet will succeed over the Mi Pad 4 launched back in 2018. Previous leaks suggest Mi Pad 5 will feature a Snapdragon 870 SoC, a 120Hz display, and a side-mounted fingerprint scanner. The tablet has been recently spotted in multiple listings. A fresh leak says that Xiaomi Mi Pad 5 has been listed on MIIT. In another leak, CAD renders of Mi Pad 5 accessories have been revealed. Renders showcase a keyboard that will double as the tablet case. Additionally, a pen stylus can also be seen placed in cylindrical housing. Reports suggest that Xiaomi Mi Pad 5 will arrive sometime between mid to late August. Keeping the launch timeline in mind, we decided to stack everything known about this tablet so far. --Xiaomi Mi Pad 5 has been spotted on the Ministry of Industry and Information Technology (MIIT) by Digital Chat Station. He also says that there are two variants of the tablet. Out of which, the Snapdragon 870 powered 5G model has entered the network, while the lower-end version with Snapdragon 860 chipset is yet to be spotted. --The device was found listed on EEC, which reveals that the tablet will be running MIUI out of the box. Previously Xi Jieyun, Deputy Director of Xiaomi, said that the Mi Pad 5 would ship with an MIUI version optimised for tablets. --Besides this, CAD renders of Mi Pad 5 accessories have also been leaked by Digital Chat Station. The renders showcase a case that will double up as a keyboard. However, the keyboard might not get a trackpad, as it can be seen missing from the renders. --The renders also provide us with a brief idea of the design. According to the renders, Xiaomi Mi Pad 5 will feature a square camera module on the top left corner. Also, the case has a cylindrical cutout which appears to be holding a pen stylus. --A couple of months ago, a Twitter user named "TheGalox" gave us the latest look at the Xiaomi Mi Pad 5. The render showcases a similar-looking camera module to the Mi 11 and a large Xiaomi logo on the rear. --As far as the specs are concerned, the Xiaomi Mi Pad 5 will sport a 10.95-inch display from TCL Huaxing. It is tipped to have a resolution of 2560x1600 with support for a 120Hz high refresh rate and 240Hz touch sampling rate. --Further, the tablet is reported to ship in two variants. The top model is supposed to feature a Snapdragon 870 SoC, whereas the lower-end unit is expected to ship with Snapdragon 860 chipset. --The tablet is supposed to be made available in plenty for RAM and storage configurations. The base variant will get 8GB RAM and 128GB of storage. The other two variants will get 8GB/12GB of RAM and 256GB/512GB of storage, respectively. There's another top-end model, which is expected to ship with up to 16GB RAM and 1TB of onboard storage. --Finally, a post from Weibo revealed some key features of the upcoming tablet. According to the leaker, the tablet will borrow display features from the Mi MIX Fold. Meaning the Mi Pad 5 may bring support for the handheld PC mode, parallel windows, dual screen drag and drop and more. The Xiaomi Mi Pad 5 has been due for a very long time. While the brand was expected to launch a long-rumoured tablet during the Mi 11 launch event, that didn't seem to happen. Now, we have heard that the tablet will arrive somewhere between mid to late August. And we believe that could turn out to be true as Mi Pad 5 has been appearing in plenty of listings recently, hinting towards an imminent launch. Currently, there's no solid leak about the pricing of the Xiaomi Mi Pad 5. The previous-gen Mi Pad tablet was a mid-range tablet available at a starting price of $350. However, the upcoming Mi Pad 5 with the Snapdragon 870 chipset will be a premium offering. So it's pretty obvious that the pricing will see a major bump. Keeping that in mind, we can expect the tablet to ship at a starting price of $600 (Rs 45,000 roughly).

Why you can trust Pocket-lint (Pocket-lint) - BMW has announced its Motorrad division will begin production of the BMW CE 04 electric city scooter. The German automaker first unveiled the scooter as a concept last November. Now, it's pushing forward with the vehicle - by announcing it will offer an 81-mile range, thanks to an 8.9kWh battery, as well as a maximum output of 31kW (42 horsepower) and a top speed of 120 kilometers per hour (about 75mph). Other features include automatic stability control, dynamic traction control, and an anti-lock braking system. The CE 04 also packs a 10.25-inch TFT screen between the handlebars, onboard navigation, and smartphone connectivity complete with a USB-C mobile phone charging compartment and port. BMW said the CE 04 offers "directionally stable suspension with a one-piece tubular steel mainframe". It'll also feature a range of riding modes, such as ECO, Rain, and Road, all of which are for standard day-to-day use. There will be an additional Dynamic mode for "further enhanced riding pleasure". BMW The scooter itself will be available in a "Magellan Grey" metallic colour with a black/orange seat and an orange wind deflector. Plus, storage compartments will be available at the side and front, with LED lighting all around. BMW said pricing for the CE 04 will start at about $12,000. Writing by Maggie Tillman. Originally published on 8 July 2021.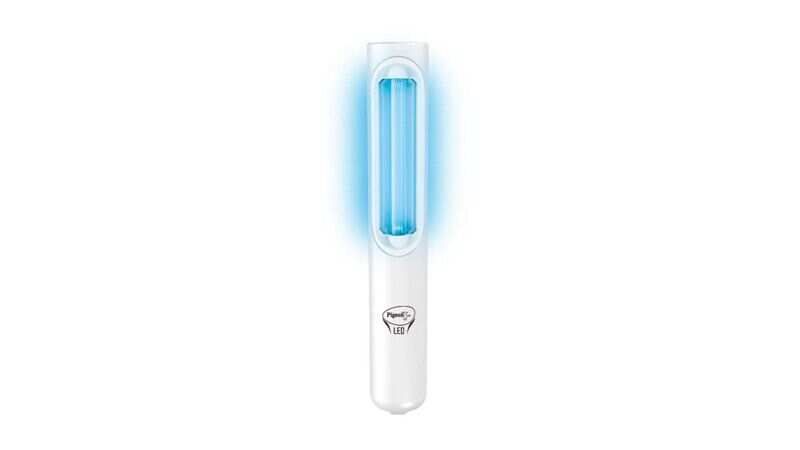 The vegetable and fruit cleaner from Cello comes really handy when you are on a road trip. You can use this portable device to clean the fruits and veggies you purchase while driving. The device comes with ozone disinfection technology and it claims to clean the overlaid pesticides and chemicals from the etables. The cleaner also promises to remove the microorganisms and residual wax present on the fruits and vegetables. The ozone outlet is placed in the center to ensure even distribution of the gas making it efficient and effective. After purifying the fruits and vegetables you just have to rinse them with plain water and then they are ready to be consumed. You can also use this cleaner to clean the meat and seafood you purchase on the way.

The Motorola One 5G was released almost a year ago. The UW version has been available on Verizon. A new one will be available soon called the Motorola One 5G Ace. This model is an upgraded version that will also offer the Verizon Adaptive Sound. The latter is a spatial sound system that allows consumers to experience movies, games, and music like never before according to Verizon. This phone features a large 6.7-inch HD screen with a 48MP camera plus ultra fast 5G connectivity from Verizon. Verizon is releasing the phone starting July 8. It will be available with access to the network's 5G Ultra Wideband, as well as, Verizon Adaptive Sound system. It's only $299.99 with a premium Unlimited plan. The combination of the Motorola One 5G UW Ace and Verizon 5G Ultra Wideband promises super fast 5G speed. In the US, Verizon's 5G can be accessed in more than 70 cities. It promises reliable streaming, uninterrupted line gaming, and video conferences. The phone features a 6.7″ Full HD+ Max Vision display,5000 mAh battery,48MP sensor with Quad Pixel technology with ultra-wide angle lens and a Macro Vision camera. It runs on a Qualcomm Snapdragon 750G 5G processor. Verizon is offering six months of free Google Play Pass if the phone is available with the "Start" or "Do More" Unlimited plan. Those on "Play More" or "Get More" Unlimited plan can enjoy up to 12 months free. The Verizon Adaptive Sound system allows a better mobile listening experience according to George Koroneos. The Motorola One 5G UW Ace will be the first ever device to include Verizon Adaptive Sound which can be enjoyed whether you are using a pair of earbuds, soundbar, or headphones. What the Verizon Adaptive Sound does is optimize the content of your device automatically. You can still adjust the audio settings manually. This special feature is expected to be ready on more devices and may be added via a software update.

The TV show submissions are down this year, understandably. Still, the 73rd Emmy Awards promises a few categories with intense, genuinely compelling competition. Take the best limited series race. Hot favorite Mare of Easttown could be vying against The Queen's Gambit and I May Destroy You. Not to mention a tiny outside shout from WandaVision. (It would be nice simply if the genre piece was nominated at all.) Those titles all look to dominate the best actress category as well, with tour de force performances from Kate Winslet, Anya Taylor-Joy, Michaela Coel and Elizabeth Olsen. The nominations are announced on July 13 and the show takes place in Los Angeles on Sept.19. (The Daytime Emmy Awards announced their winners at the end of June). Don't miss all that makes the three hours of formalities worthwhile, from the awkwardness and boring lulls to the moving (read: meme-worthy) high profile moments. The 2021 Emmys take place on Sunday, Sept 19. at 5 p.m. PT/8 p.m. ET. With live events returning, you can expect at least some in-person attendees at the Microsoft Theater in Downtown Los Angeles. Nominees will be announced on Tuesday, July 13 at 8:30 a.m. PT/11:30 a.m. ET. Ron and Jasmine Cephas Jones will present the nominations, which you can watch over on the Emmys website or YouTube. We don't know yet.Last year, Jimmy Kimmel hosted for a third time. Will he make it a fourth? Watch this space. Watching live for free is pretty easy to do, as long as you have an over-the-air antenna hooked up to your TV and get your local CBS station. Cable TV cord cutters have a number of options for watching the ceremony via a live TV streaming service (with the notable exception of Sling TV), detailed below. All the live TV streaming services above, with the exception of AT&T TV, offer free trials, allow you to cancel anytime and require a solid internet connection. Note: AT&T TV doesn't advertise a free trial but the company says that if you cancel within 14 days you won't be charged. For deep-dive details, here's our massive streaming services guide.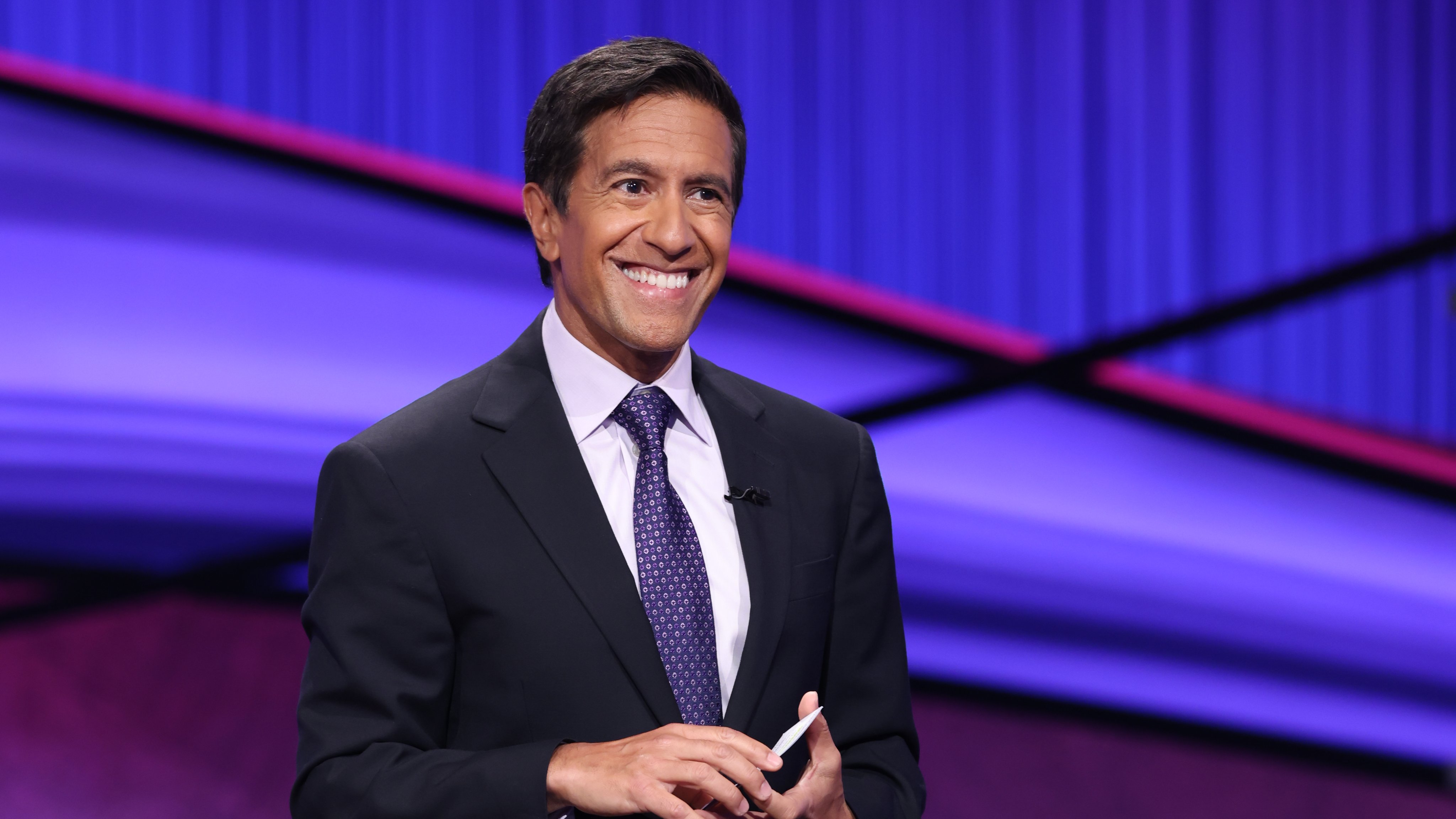 Anyone who tuned in to Tuesday's broadcast of the beloved game show Jeopardy saw a few notable differences during the trivia competition. One was that the newest interim host was CNN chief medical correspondent Dr. Sanjay Gupta, stepping into the shoes so sadly vacated upon the death of Alex Trebek. The other is that yesterday's broadcast might also have included the easiest Final Jeopardy clue in the game show's history. That's the assessment you might be left with, at any rate, after seeing how shocked fans were. Who decided to bestow this distinction on yesterday's clue, during the final portion of the game. A quick recap: You all know the drill. The Jeopardy host reveals the final category. We all ponder what it means, as things cut to a commercial break. Come back from the break, get the clue, then familiar theme music starts up as contestants scribble their answers. Yesterday's category was "Colleges & Universities." And here was the clue — "In 2019, this public university attempted to trademark the word 'The' for use on clothing and hats." If you would have said "The Ohio State University," give yourself a pat on the back for answering what the Internet quickly decided was a ridiculously easy challenge. One that, in fact, is supposed to be the hardest of the game. Viewer reaction was swift and somewhat merciless. The following is a sampling of some of the comments left on the official Jeopardy Facebook page's posts about this Final Jeopardy clue (with minor grammar errors fixed): "Anyone who watches NFL football on a regular basis knew this answer, in my opinion." "Probably one of THE easiest Final Jeopardy answers I've ever seen." "We didn't watch tonight, but good lord this is way too easy for Final Jeopardy." "What was the question? What university football team looses every year to Alabama in the Championship Game?" A reminder about Gupta's stint as guest host — the game show, remember, is still cycling through a panoply of celebrities and well-known figures while it figures out what to do about a permanent replacement for Trebek. Other guests set to fill in later this month include: Trebek died late last year at age 80 after fighting pancreatic cancer. He'd hosted Jeopardy for almost four decades, including more than 8,000 episodes. Trebek also published a memoir last year titled The Answer Is… Reflections On My Life and donated all proceeds to charity. "Even if you are learning facts that you are not going to be able to use in your daily life, it enriches you," Trebek wrote in the memoir. "The fact itself just enriches you as a human being and broadens your outlook on life and makes you a more understanding and better person."

TikTok started out mostly as a network for sharing entertaining short videos, but it has exploded to become a new medium for getting ideas across. Despite the short format, TikTok users have found creative ways to make bullet points more attractive. The network is now fully embracing that use case in order to help users and prospective employers find each other with a new TikTok Resumes platform that feels almost like LinkedIn and Tinder smashed into one. Although whimsical videos still comprise the majority of the network's library, TikTok has been used for all sorts of "serious" video content. Those range from commentary on sociopolitical events to informational material presented in a more digestible and entertaining format. TikTok is now challenging the creativity of job hunters to squeeze as much as they can about their professional qualifications in order to catch the attention of head hunters. TikTok Resumes puts a social spin on that job application process, partnering with a few companies and organizations searching for entry-level applicants. The idea of a video resume sounds simple but putting it all in a memorable presentation with constrained time limits requires a lot more than just a simple video application. Perhaps it's fortunate that TikTok is looking into expanding the video limit to three minutes. TikTok Resumes is available both in-app with the #TikTokResumes tag as well as a dedicated website for the program. It seems to be a time-limited event, however, open only for the US and from July 7 through July 31 only. The network is also testing a "Shoutout" feature in Turkey and Dubai, where users can pay creators to create and broadcast a custom video. This seems to be the company's latest attempt at monetizing the network and helping its users make a profit from their videos. It isn't clear yet, however, when this feature will expand to other markets, presuming TikTok doesn't kill it before that happens.

Whether you've crossed several marathon finish lines or are just starting to run, choosing the right running shoes can make or break your performance. The wrong running shoes can strip your toes of their toenails, but the right shoe choice can make you feel fast, light on your feet and ready to take over the world -- and that's speaking from personal experience. If you're shopping for someone other than yourself, be aware that the best running shoes are different for each person. No matter how much your gift recipient loves you, they will not wear a pair of running shoes that gives them blisters, pinches their toes or feels lumpy or lopsided. Don't worry: CNET has you covered with this guide to the best running shoes for men. Selected from my own experience wearing men's running shoes (I tend to like the styles and colors better), professional input from a running coach and thousands of online reviews, I present: the best running shoes for men in 2021. Oh, and if you or your gift recipient needs a mask for running, I have recommendations for that, too. And yes, we also have a list of the best women's running shoes. We update these lists periodically. While I haven't tried every item on this list (that would require a lot of running!), I know my way around running shoes pretty well. I've been running for about 10 years now and have worked my way through several pairs of running shoes, from cheap to luxurious. Personal experience: I called out which shoes I've tried in the past, and while my experiences informed my research, keep in mind that you probably won't have the same experience with any given shoe that did or didn't work for me. I simply offer my experiences for perspective. Professional input: I asked certified running coach Mollie Millington of PT Mollie for her input on specific types of running shoes to guide my final selections. Highly rated: Each pair of running shoes on this list was top-rated for factors like comfort, support, quality and durability -- everything you should look for in a running shoe. I perused buyer reviews on Amazon, Google and brand websites to choose the running shoes on this list. The information contained in this article is for educational and informational purposes only and is not intended as health or medical advice. Always consult a physician or other qualified health provider regarding any questions you may have about a medical condition or health objectives.

OAKLAND — With a July 20 deadline fast approaching, city leaders and the Oakland A's are at loggerheads over the terms of a proposed deal the team hopes will lead to construction of a waterfront ballpark and surrounding village at the port's Howard Terminal. During a study session Wednesday that lasted several hours, City Council members and A's President Dave Kaval often sparred about what they thought each side owed the other. Council members asked the A's to commit millions of dollars' worth of community benefits and affordable housing for them to consider agreeing to the team's "non-binding" term sheet for the $12 billion project. They also insisted the team promise to stay put for at least 45 years if the project is eventually approved. Kaval countered that the city could pay for those benefits and the affordable housing from a tax assessment district authorized to reap a hefty amount of property taxes generated by the Howard Terminal project. And as for how long the team would commit to remain rooted in Oakland, he said 20 years max. Kaval told council members the A's spent much of last year negotiating the project's economic components with city staff in an effort to reach a consensus that could be presented to them. "We were at an impasse," Kaval replied when asked by some council members why the team publicly released its terms sheet in April amid negotiations and pressed for a vote on it before the council recessed for summer. "We felt because it was going sideways for so long, we had to take it to City Council and to the community," he said. "We're happy to negotiate, but it has to be an economic negotiation that comes to a very close derivative of what we came to in January and released in April. "Are we going to be able to get to agreement, I don't know," he added. In seeking a 45-year non-relocation commitment from the A's. the city has argued that's how long it likely would take an assessment district to capture enough property tax growth to pay for the streets, sidewalks, pedestrian bridges and other infrastructure needed for the project. Though he acknowledged that non-relocation agreements have become a norm in stadium negotiations across the country, Kaval argued that in those cases a city or other public agency has subsidized a ballpark or stadium in some way. The A's, on the other hand, will finance their ballpark, thousands of homes, hotel rooms, retail space and other features of its mixed-use development, Kaval said. For that reason, it wouldn't commit to staying beyond 20 years. Affordable housing is another sticking point between the two sides. Oakland requires housing developers to either build a minimum percentage of affordable housing within their projects or pay the equivalent of in-lieu fees so the city could eventually provide affordable housing. The A's want a waiver from the city that excuses it from doing either, Kaval said. Council members made it clear he shouldn't hold his breath waiting for that to happen. "So it sounds like you're saying you want the city to waive its laws around impact fees," Councilmember Dan Kalb said. "To me, that's a shocking element of this that I have difficulty swallowing." "I'm surprised that's even being asked," Councilmember Loren Taylor added. Under the A's proposal, all community benefits as well as affordable housing should be funded entirely by property tax growth collected over 45 years by two "infrastructure financing districts." The team suggested Oakland form one district that encompasses the Howard Terminal redevelopment site and the other that encompasses the Jack London Square area and parts of West Oakland located near the development. Molly Maybrun, a city project manager handling the Howard Terminal negotiations, said Oakland's position is that the A's should create affordable housing onsite and provide funding for it offsite, as well as pay for other benefits. Most council members agreed Wednesday that the A's will have to cough up more money for community benefits than they've offered so far and that Kaval's approach left a bad taste. "To assert the city can use its own tax revenue that is ours to decide on how we will utilize our own money is to me the epitome of — I don't even know — it's absurd," said Councilmember Carroll Fife, who represents District 3, where the Howard Terminal site is located. Even if the two sides can iron out their difference in the next couple of weeks, there's another wrinkle that could gum everything up. According to city staff, unless the Alameda County Board of Supervisors votes to give up its share of property tax revenue to be collected by an assessment district, there might not be enough money to cover all of the anticipated Howard Terminal infrastructure. The supervisors last month balked at taking a position before July 20, saying they need more time to analyze the financial impacts and would not vote until September. The project also requires the approval of the State Lands Commission, San Francisco Bay Conservation and Development Commission and other agencies. And for the project to proceed, the City Council also must approve a final environmental impact report later this year or early next that some residents and activists say seems insufficient in its draft form. On July 20, the council is scheduled to discuss and consider voting on the A's non-binding term sheet. To tune into that meeting, visit oakland.legistar.com/calendar.aspx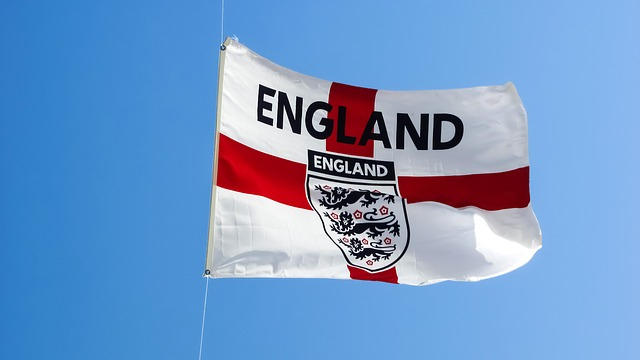 England and their long-suffering fans finally have the chance to add another trophy to the 1966 World Cup after they overcame Denmark 2-1 in extra-time on Wednesday to reach the European Championship final for the first time. Harry Kane's goal, following up after his penalty had been saved, finally saw off battling Denmark to set up a Sunday showdown against Italy, also looking to shake off the '60s as they seek to win the title they last lifted in 1968. On a night to remember in front of almost 60,000 roaring fans, England fell behind to Mikkel Damsgaard's superb free kick, equalised with an own goal, dominated the game and then won it via their captain, albeit somewhat unconvincingly, in the 104th minute. "Unbelievable - what a game though," said Kane. "We dug deep and we got there when it mattered. We reacted really well - we're in a final at home, what a feeling." It was of course a particularly special night for coach Gareth Southgate, whose penalty shoot-out miss sent England out of the semi-finals of Euro 96. "We said to the players at some point we're going to have to show resilience and come back from setbacks, and we did that tonight," he said. "The most pleasing thing is that we've given our fans and our nation a fantastic night and the journey carries on for another four days. We've said we want to create memories I've said to the young ones 'it isn't always like this'." It was a tough way for Denmark to end their emotional ride from the fear and distress of Christian Eriksen's opening game collapse to their first semi-final since their shock Euro 92 win, but their exhausted players left Wembley with socks rolled down but heads held high. "I am proud of this group and everyone who has been on this journey. It has been fantastic to be involved. I am hungry and empty, but I am also proud," said Pierre-Emile Hojbjerg. CROWD STUNNED Having swept past Ukraine 4-0 in the quarter-finals, England knew they faced a considerable step up on Wednesday and the quality in the Danish ranks was amply illustrated after 30 minutes when Damsgaard fired a powerful, dipping 25-yard free kick over the wall and beyond the diving Jordan Pickford. England had reached the semis without conceding a goal and the crowd were stunned. The question of how England would respond to their first real setbackwould now be addressed. The answer was calmly and patiently, as they passed their way back into the ascendancy. Raheem Sterling was denied at point-blank range by Kasper Schmeichel before the 39th-minute equaliser, when Bukayo Saka hit the byline and fizzed over a low cross that Simon Kjaer bundled over his own line in his attempt to stop the ball reaching Sterling. Schmeichel was on hand again with an excellent diving save to palm away a Harry Maguire header and England began to turn the screw in the second half, but, despite their relentless passing and probing around the box, they struggled to carve out a clear opening and the match rolled into extra time. The extra 30 minutes became a virtual attack v defence exercise, as Schmeichel saved again from Kane and Jack Grealish and the fear of penalties began to rise among the home fans. The ever-dangerous Sterling continued to drive into the box though and was eventually brought down by Joakim Maehle for the VAR-reviewed penalty that Kane struck poorly and Schmeichel blocked, only for the captain to tuck home the rebound. England then negotiated the last 15 minutes to spark the loudest, and surely most confident rendition of "Football's Coming Home", ever to ring around Wembley. "When you've waited as long as we have to get through a semi-final, the players - considering the limited international experience some of them have - have done an incredible job," Southgate said. "We suffered in Moscow (in the 2018 World Cup semi-final defeat by Croatia) on a night like this and we've managed to put that right. It's an incredible occasion to be a part of. The fans were incredible all night. There was mayhem on the pitch and I was part of it. We've got to enjoy the fact we're in the final but there's one more massive hurdle to conquer."

Product leaks have almost become a fact of life in the tech news industry, but that wasn't always the case. Some will probably remember those ugly "anti-leak" cases for smartphone prototypes years back, but "anonymous sources" have become bolder in recent times. It seems, however, that the biggest smartphone makers are no longer taking the status quo sitting down. Following Apple's lead, Samsung is reportedly issuing copyright strikes against leakers, forcing some to take down previously leaked content. To be fair, leaks have always been legally gray areas leaning more towards the illegal side of the landscape. Most people working in the tech industry with access to materials, information, and especially devices often sign NDAs to keep silent on internal matters. Some companies might even go as threatening theft against those who expose business secrets to the outside world. Samsung is using a slightly different strategy, however, and might be targeting only specific kinds of leaks. According to Max Jambor, a.k.a. @MaxJmb from All About Samsung, the company has started invoking copyright laws against leaked images and videos of unreleased products. In a nutshell, they are claiming that these leaks contain copyrighted material and that leakers don't have any legal right to publish them. Apple has reportedly started going after leak sources in China last month, and Samsung's actions could be the start of the Big Tech's crackdown on those sources. That said, it is also probably a legal grey area whether these leaks do contain copyrighted material, especially if they don't depict the products themselves. At the very least, aggressively going after certain leaks and not others could become an indicator of whether the leak was accurate or not. MaxJmb does clarify that the copyright strikes seem to be directed only at sites that posted the leaks, not others that covered those. They also seem to cover only official renders and assets that are leaked before a product's launch. That still leaves plenty of wiggle room for other leaks or for leaks to spread without a specific source. Given the sometimes chaotic nature of the Internet, it will be interesting to see how far Samsung's strategy will be able to go.

2021 has been a great year for mobile gamers. For one, the popular battle royale title PUBG has been relaunched under the guise of BGMI, or BattleGrounds Mobile India. What's more, the market is ripe with excellent, high-performance phones touting capable chipsets from Qualcomm and MediaTek's stables. Case in point, the POCO X3 Pro ( review), the iQOO 7 ( review), and the Realme X7 Max ( review) which make use of Qualcomm's Snapdragon 860, Snapdragon 870, and MediaTek's Dimensity 1200 SoCs respectively. Suffice it to say, the aforementioned devices are the fastest phones under Rs 30K at the moment, which begs the question – which processor offers the most bang for the buck performance for mobile gamers? To find out, we pit the three phones against each other in a series of tests. So, without any further ado, let's take a closer look at our contenders' performance. The empirical data stemming from a benchmark can be quite confusing and at times, misleading too. That being said, a lot of users rely on synthetic tests to get a number on a phone's performance. So, let's kick things off by talking about the devices' Antutu scores. Starting with the Snapdragon 870-toting iQOO 7, the phone secured 7,12,686 points, which is the highest we've seen on any sub-Rs 30K phone. That said, the Realme X7 Max's Dimensity 1200 wasn't too far behind and managed to output 6,98,414 points, which once again, is a fantastic number. The POCO X3 Pro, on the other hand, secured 5,54,461 points. Now, bear in mind that the X3 Pro is the most affordable phone of the lot and everything considered, the handset's Antutu score is still quite good. Moving on, let's take a look at the storage speeds. Now, for the uninitiated, a smartphone's read and write speeds directly impact the app loading and closing times. So, a phone with slower storage speeds will take longer to load a game or an app. Thankfully, the trio of handsets we're testing today offer UFS 3.1 storage and consequently, output blazing fast sequential read and write speeds. Interestingly, the Realme X7 Max yielded the fastest speeds, followed by the iQOO 7 and then the POCO X3 Pro. That being said, all three phones felt equally snappy during our testing. Finally, let's take a look at our contender's GeekBench scores. Here, the iQOO 7 yielded the highest single-core score by securing 998 points, though the Realme X7 Max's Dimensity 1200 SoC managed to output the best multi-core score at 3,207 points. The POCO X3 Pro, on the other hand, outputted a modest 786 points in the single-core tests, and 2,531 points in multi-core tests. So, going by the benchmarks, we can say that the Snapdragon 870 SoC toting iQOO 7 is the quickest phone of the lot, with the Realme X7 Max hot on its tail. The POCO X3 Pro is performing reasonably well too, especially when you factor in that it is almost Rs 10K cheaper than the competing offerings. However, as prefaced at the beginning of the section, benchmarks scores rarely ever tell the complete story. Here's why. Synthetic benchmarks aside, let's take a look at how these phones fare in terms of gaming. Starting with the Realme X7 Max, the smartphone managed to run BGMI at HDR graphics and the Ultra frame rate preset. You can drop the graphics settings down to HD, or Smooth in order to get the Extreme frame rate preset. Now, for the uninitiated, Ultra preset caps the game's frame rate at 40fps, whereas the Extreme preset allows gamers to play the title at 60fps. We tested the performance via GameBench and here, the Realme X7 Max managed to consistently output 40fps for the duration of a game and netted 100 percent fps stability too. I should point out that the FPS variability index (measures the average shift in FPS from one second to the next) was the lowest at 0.66 FPS as well. Coming to Call of Duty Mobile, the Realme X7 Max was able to push the graphics in the PvP mode to the 'Very High' preset and that is with anti-aliasing enabled. Correspondingly, we were able to run the game at the 'Very High' FPS preset. On the flip side, the POCO X3 Pro could run BGMI at the frame rate preset (60fps) with the graphics set to the HDR preset. What's more, we could even download the UltraHD graphics pack that comprises more realistic in-game textures on the phone. Turn the page over to Call of Duty Mobile and here, the Snapdragon 860-toting X3 Pro could run the game at Very High Graphics and Max Frame Rate presets. Ipso facto, despite scoring less than the Realme X7 Max in synthetic benchmarks, the POCO X3 Pro managed to outclass the handset in terms of gaming. Not only could we run the games at higher FPS, but we could leverage better graphics too. Clearly, MediaTek Dimensity 1200's Mali-G77 MC9 GPU can't hold a candle to its Adreno counterparts. That said, the FPS stability was a tad lower on the POCO X3 Pro at 99 percent and the FPS variable index was higher (1.26 FPS) on the phone too. Regardless, the X3 Pro was able to run the game at 56-60fps, which is still higher than what we achieved with the Realme X7 Max. Moving on, let's take a look at the iQOO 7's gaming performance. Unfortunately, we couldn't get the Gamebench utility to run on the phone. That being said, the smartphone's gaming performance didn't leave us wanting for more horsepower and the device could run BGMI at HDR graphics and Extreme frame rate preset. Moreover, much like the POCO X3 Pro, we could download the UltraHD 4K texture pack on the iQOO 7 too. It's important to see how well our contenders perform under sustained loads as well, which is why we decided to run the CPU Throttle test utility for a period of 15 minutes on all three phones. Starting with the Realme X7 Max, the smartphone throttled to 82 percent of its peak performance. So, where does that leave us? Well, while all three phones perform admirably, it's clear that the Realme X7 Max's Dimensity 1200 SoC could do with a better GPU. Therefore, if you can stretch your budget by a bit, then we'd recommend you go for the iQOO 7 as it offers the best performance of the lot. Furthermore, the device also offers a good-enough headroom over the Snapdragon 860-toting POCO X3 Pro and consequently, should stand the test of time too. On the flip side, buyers willing to spend less than Rs 20K should look no further than the POCO X3 Pro – it is the best performing handset in its price range and as is evident by this comparison, can even go toe-to-toe with pricier offerings.

Despite first being launched back during the dawn of the new millennium, Ragnarok Online remains one of the biggest names in the MMO market. And for good reason too. Until today, it still sits among the top when it comes to video game soundtrack. Its character design is also iconic, and easily recognisable even when layered with different art styles. These days though, fans of the game generally face one dilemma. On one hand, there's the ever strong yearning to experience the game all over again. But on the other, most of us are unable to delegate the kind of time which an MMO demands. To fill this gap, it's not uncommon for folks to turn to mobile games. This allows us to take games to wherever we go, rather than having to be planted in front of a PC. And that's where Ragnarok X: Next Generation comes in. It has the elements that made the online game such a beloved title, with a few modern retouches to fit not only the new decade, but also the mobile platform. Ragnarok X: Next Generation is a new mobile game published by Nuverse. It was released back on 18 June 2021, which makes it quite new. But as mentioned earlier, it has everything that makes for a Ragnarok Online experience. It's an officially licensed mobile game, so you can be assured that the things you see and hear are not only authentic, but also nostalgic. Everything you see will be immediately recognisable. This ranges from the characters and monsters to the cities and map areas. You'll immediately recognise the Novice class character as you create your avatar, as well as the Theme of Prontera that plays in the background while you do so. And once you step out of the city gates, you'll hear the all too familiar Streamside playing as you hunt your first few Porings. Speaking of the Novice class, the other classic classes from the MMO naturally also make their way to Ragnarok X: Next Generation. They are the Swordsman, Thief, Mage, Archer, Acolyte and Merchant. At the moment it appears that the second batch of Second Classes (Crusader, Rogue etc.) are not in yet. But if you're looking to play the original set of Second Classes, then you can progress all the way to Transcendent Second Classes. In addition to the many familiar elements, Ragnarok X: Next Generation gives the old formula a new coat of paint. Most evident of them all is pushing the world of Ragnarok fully into the realm of 3D. This does involve taking some liberties with the art style, but as mentioned, everything will still be immediately recognisable. Also added are many quality-of-life improvements that makes it so that you don't need MMO levels of investment into Ragnarok X: Next Generation. This includes a mount system that improves your movement speed, cutting down the time it takes to go from one location to the next. Another modern element is a weather system, something that didn't exist in the original. One thing that irreversibly changed Ragnarok Online was going free-to-play. While it was still fundamentally a game that can be played for free, things that you could pay for gave a very pay-to-win vibe. Ragnarok X: Next Generation takes a very different approach: doing away with the traditional item store entirely. In its place are the Exchange Centre and Chamber of Commerce. The latter of which serves as a generic NPC shop where you can pawn off your loot for Zeny. In a strange twist, you can also buy some of these monster loot, with a markup in price and a daily purchase limit. Speaking of currency, there are two new ones in addition to the good old Zeny: Crystals and Diamonds. The latter is the premium currency which is bought using real money. These can then be changed to Crystals, and vice versa. But the Crystals are by far the more important currency, as it is the one used for most trades between players. Some of the rare items may use Diamonds instead. So the game needs a handful of people to spend first to introduce these into the game. But once that happens they stay circulated within the game economy. All in all, Ragnarok X: Next Generation puts its own modern coat of paint over the good old Ragnarok Online formula. Despite its newer features and Quality-of-Life changes, it retains the same BGM, as well as its familiar characters, both enemies and player classes alike. And it has an interesting monetisation mechanic that doesn't immediately put free-to-play players at a disadvantage. If you want to know more about the game, you can head over to the game's official website, or the official Facebook page. To download the game, this is the link to the game on the Apple App Store and Google Play Store, respectively. This article is brought to you by Nuverse.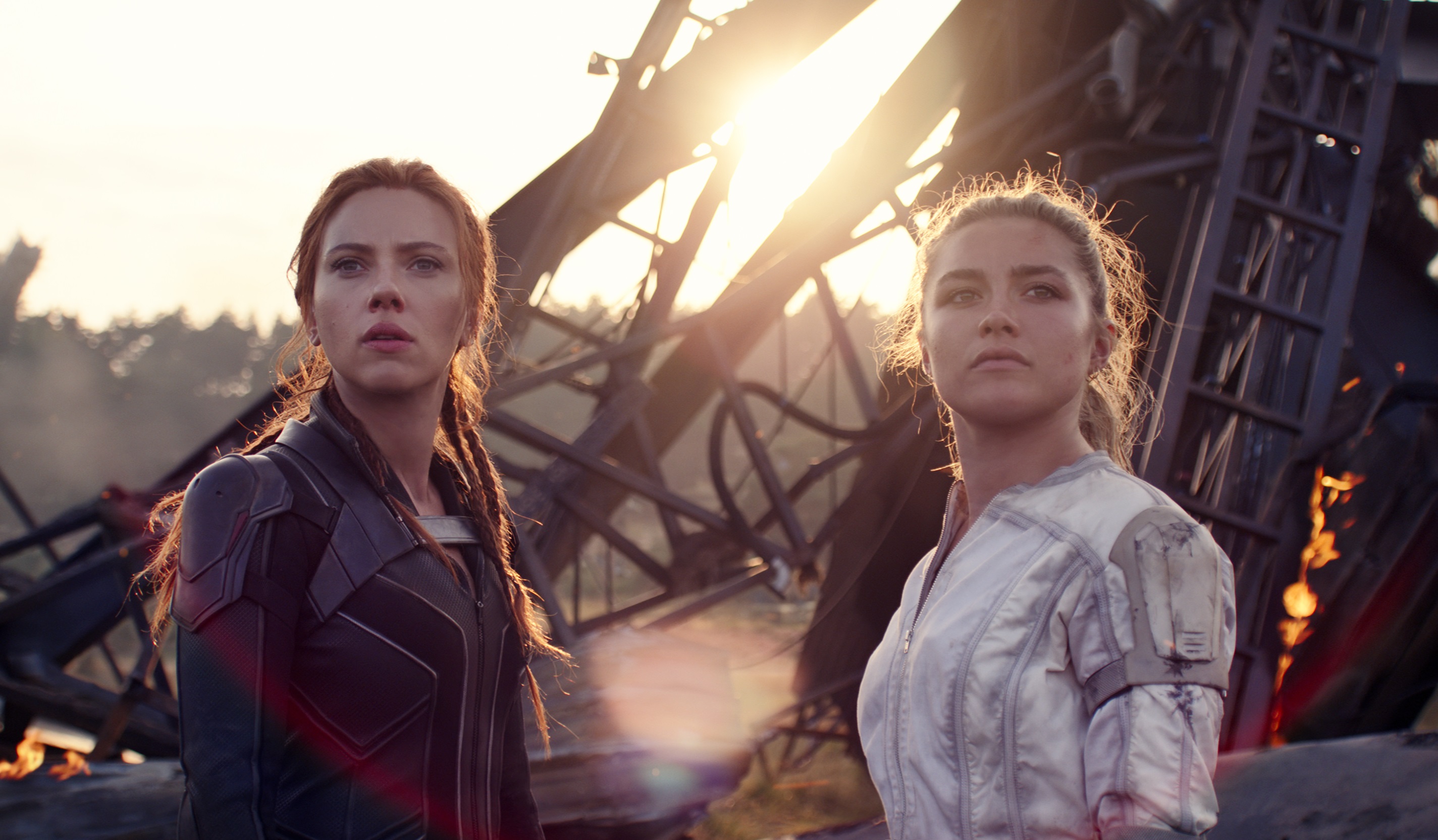 We're currently experiencing what will become a common occurrence in the MCU in the coming months. We'll get new Phase 4 content twice per week fairly frequently. A brand new movie might launch on Fridays in theaters, while the most recent MCU TV show episode will land on Disney+ on Wednesdays. This week, it's Loki episode 5 and Black Widow. The new Loki episode is already out, and it's another spectacular installment in what is easily the best MCU series so far. Black Widow is just a few days away, but the film has already premiered in some markets. A very detailed plot leak is already available online. It includes the full Black Widow post-credits scene and matches recent revelations. Mind you, massive spoilers follow below. As always with movie plot leaks, there's no way to guarantee that the new Black Widow information is genuine. But the Redditor who shared it online claims they attended one of the advance screenings in New Zealand. A Reddit mod said they could verify the user's movie ticket. Furthermore, the leak lines up with recent leaks, the Reddit mod said. A recent Black Widow review mentioned a single post-credits scene for the film, partially spoiling it for fans. We've seen plenty of such Black Widow credits leaks in the past year, but this one was different. Marvel fans who saw The Falcon and the Winter Soldier on Disney+ already knew what the reviewer said when they mentioned the cameo in the credits. It's Julia Louis-Dreyfus's Val, the Nick Fury-like character who is rounding up a new team of superheroes. The Reddit leaker confirms all that, telling us precisely what happens in that scene: If accurate, the Black Widow post-credits scene above is quite remarkable. First of all, it delivers the missing Nat burial from Endgame. It also brings Val back, although the super spy was supposed to appear in Black Widow before Falcon. It tells us that Yelena will likely be the MCU's next Black Widow now that Nat died heroically for a chance to save the planet. The most exciting detail in all of this is that Val instructs Yelena to dispose of Hawkeye. Val is the sort of character who knows everything about everyone. But does she know what happened to Natasha? Or is she actively looking to get rid of Clint? The leaker says this is the only Black Widow post-credits scene. We'll soon learn whether the information is correct. The full Reddit post is available at this link, complete with the film's entire plot. So you might want to avoid it. It's one thing to be curious about the credits scene for a movie and quite another to go through the entire plot. Black Widow launches in theaters and on Disney+ on Friday.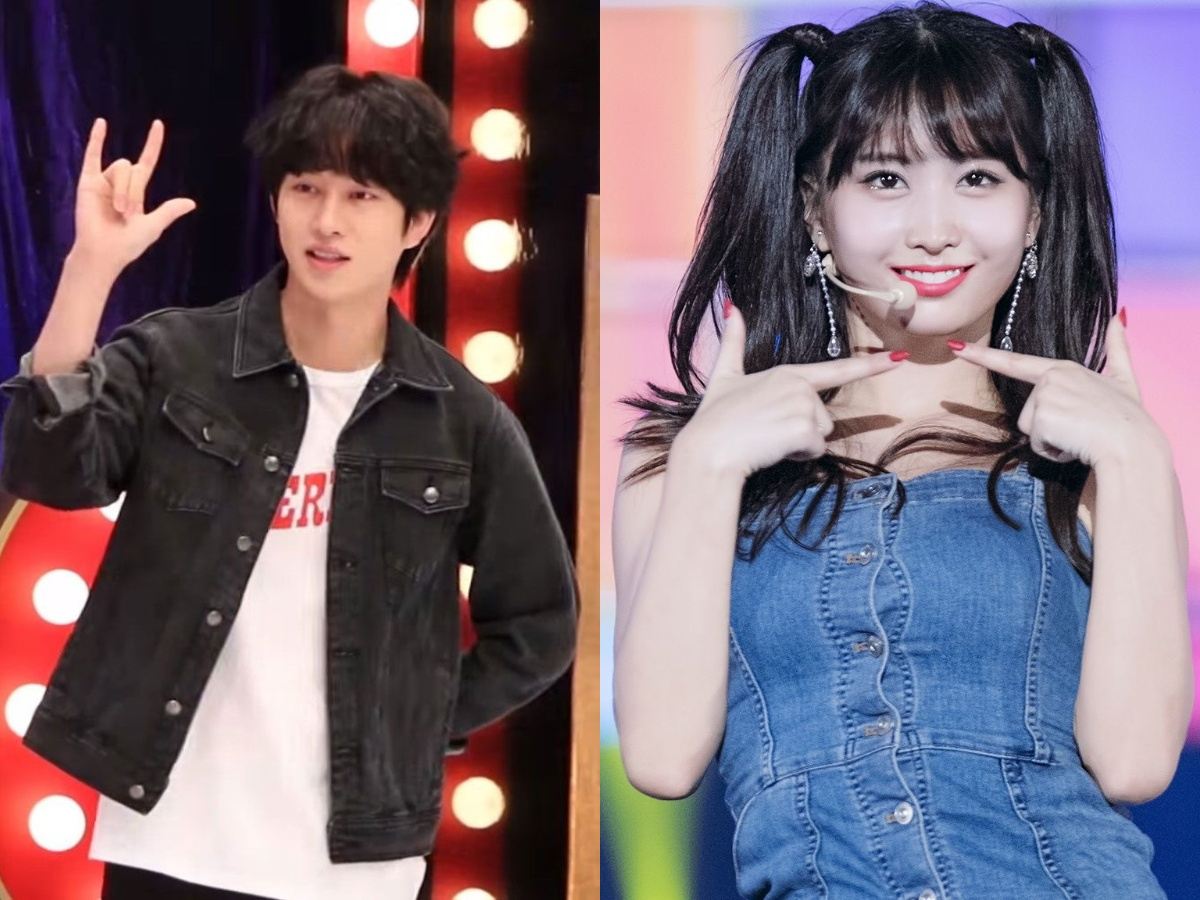 Super Junior member Heechul, whose real name is Kim Hee Chul, has broken up with Twice singer Momo on July 8. The South Korean singer and the girl group member decided to part ways due to personal reasons. The entertainment agencies of both the artists confirmed the breakup news and revealed that they decided to call it quits due to personal reasons. Momo's agency stated that the firm has confirmed the break-up news with Momo, and it is true that they have decided to partways. Meanwhile, Heechul's agency also confirmed the news with the Supior Junior member. "However, please understand that we cannot reveal more specific details regarding the issue, as it is a matter of the artist's privacy. Thank you," JYP Entertainment stated. K-pop idols have been struggling to maintain their romance due to their busy schedules. This is why they decided to call it quits now, an insider told a Korean media outlet. The insider also said the singers decided to stay connected as sunbae and hunbae in the future. "It is believed that Heechul and Momo have recently broken up. Both of them have such busy and hectic schedules that they grew apart, and they have now decided to go back to being close sunbae-hunbaes," an industry insider told Star Today. The entertainment agencies of both the singers are yet to confirm the break-up news. JYP Entertainment and Label SJ said they have seen the report and are currently checking on it. Here are Fans' Reactions About Heecchul and Momo Breakup: Immediately after the break up news of Heechul and Momo started doing the rounds online, social media platforms started getting flooded with messages from fans. Hashtag Momo is Free also started trending on Twitter. "The breakup might have been so hard for both of them, I hope everything can be better now," a tweet read. "It was really unexpected, but we respect whatever decisions they made. We will continue to support both of you," another tweet read. "Heechul was so happy with Momo he really loved her what the hell!!" an admirer of the Super Junior member stated. "Momo, our best girl, please know that we will always be here for you no matter what and keep hanging in there," a fan of the Twice singer wrote. "Why am I seeing more people celebrating the breakup of Momo and Heechul as if Momo would date them," a Twitter user wrote. "This is kinda sad not gonna lie... momo is still a human none the less we don't know if she is hurt or not....can you all grow up and stop trending she is free," another social media user tweeted. Dating rumours about Heechul and Momo have been doing the rounds from August 2019 and they confirmed their relationship in January 2020

While we're busy digging around in the dry dust of Mars and the atmosphere of Venus looking for signs of microbes, Saturnian moon Enceladus is sending out plumes that shout, "Hey, humans, I might be a great spot for life!" Microbes could be a possible reason for intriguing methane readings from the moon, a new study suggests. NASA's dearly departed Cassini spacecraft collected data on the chemical composition of water plumes that erupt from Enceladus. It found a surprisingly high amount of methane, a gas often associated with life here on Earth. Cassini also logged a relatively high concentration of molecules of dihydrogen and carbon dioxide along with the methane. "We wanted to know: Could Earthlike microbes that 'eat' the dihydrogen and produce methane explain the surprisingly large amount of methane detected by Cassini?" University of Arizona biologist Regis Ferriere said in a statement on Tuesday. Ferriere is co-author of a study on the moon's plumes published in the journal Nature Astronomy. Previous studies have shown Enceladus has the ingredients to support life. It has a subsurface ocean with a source of warmth. Scientists see possible parallels between the Enceladus plumes and hydrothermal vents on Earth's ocean floor. Ferriere and colleagues used mathematical models to figure out what processes might explain the Cassini methane data. "They conclude that Cassini's data are consistent either with microbial hydrothermal vent activity, or with processes that don't involve life forms but are different from the ones known to occur on Earth," the university said. The researchers aren't saying life exists on Enceladus, but they are saying microbes are one possible explanation for the data. Further study will be required to determine if our long-sought search for life beyond Earth could find success on the Saturnian moon. Enceladus isn't the only place in the solar system with a methane mystery. NASA is working on why its Curiosity rover detects methane near the ground on Mars while an orbiting spacecraft fails to spot the gas higher in the atmosphere. The search for signs of Mars microbes is a noble mission, and probably an easier one to accomplish than figuring out exactly what's going on with Enceladus. "Searching for such microbes, known as methanogens, at Enceladus' seafloor would require extremely challenging deep-dive missions that are not in sight for several decades," said Ferriere. Maybe put that on the calendar for a few decades in the future, NASA. Follow CNET's 2021 Space Calendar to stay up to date with all the latest space news this year. You can even add it to your own Google Calendar.

Anyone who has felt instant calm after encountering a particular scent knows that aromatherapy is a soothing health and wellness booster, especially if you want to relax your body, quiet your mind and get a good night's sleep. Refreshing your living space with a scent that makes you feel relaxed or rejuvenated is especially important these days because so many of us are still working remotely and spending a lot of our downtime at home. There are lots of ways to infuse your home with a great fragrance. A scented candle is a popular option, but our favorite method is essential oil diffusers. They're safer than candles (no fire hazard) -- just be careful to research the potential downsides of essential oils and make sure no one in your home is allergic. Further, with essential oils, you're not just stuck with one scent -- you can mix and match and create a blend that works specifically for you and your home. These picks for the best essential oil diffuser include nebulizer models and ultrasonic ones -- we'll guide you to which type will best work for you. You could choose from literally hundreds of types of aromatherapy diffusers that range in price from $10 to more than $100. Before you buy, consider these factors in selecting the best essential oil diffuser. Reservoir capacity: Diffuser water capacity can run anywhere from 100 milliliters (3.4 fluid ounces) to more than 1 liter (33.8 ounces) of water, but the average water reservoir holds around 300ml. You may want a larger water reservoir capacity if you don't want to be bothered to refill the water very often, or if you need your diffuser to run for a long time in a large space. Run time and timers: Do you want to be able to set your aromatherapy oil diffuser for one, three or five hours? Do you want a continuous-run option for aroma and fragrant mist? How long do you need it to run? These are all important questions to consider when purchasing a diffuser. Automatic shutoff: Even if you're typically not a forgetful person, choosing a diffuser with auto shutoff is a smart move. If you forget to power down your diffuser when there's little water left, it can overheat and fail. Area coverage: For small rooms, such as a bedroom, bathroom, kid's bedroom or a small yoga studio, you don't need to worry too much about the square footage your diffuser covers. If you're looking to use it in an open space or large room, however, look for diffusers with a high square footage. Lighting: Many diffusers offer ambient LED lights or double as night lights. This is very much a personal preference, so if you definitely don't want a light, make sure the aromatherapy diffuser you want to buy doesn't have one, or has one you can easily turn off. Mist settings: Do you want a continuous cool mist that runs for hours for diffusing essential oil drops or an intermittent mist? Intensity: For a stronger scent, look for nebulizing diffusers. A nebulizing diffuser is a device that vaporizes the oil drops without using heat, before pumping out the smell in a fine mist into the air. These are often more expensive than standard diffusers but can be worth it if you find standard models to be not effective enough. Humidity: Many essential oil diffusers double as a cool mist humidifier. This can be a great two-in-one option if you live in a dry climate. The information contained in this article is for educational and informational purposes only and is not intended as health or medical advice. Always consult a physician or other qualified health provider regarding any questions you may have about a medical condition or health objectives.

You can currently get several Nintendo products on sale. Head over to Amazon.com, where you will get a 10 percent discount, which translates to $50 savings, meaning that you can grab one for $429. This bundle comes with Neon Blue and Neon Red Jot-Cons,32GB internal storage, a 12-in-1 carrying case, and a 128GB SD card. Now, you can consider a second bundle, as you can also get one for $343 with $26.95 savings, and it will include a 32GB console with a 32GB memory card and an IR motion camera. And since we're talking Nintendo, we have also found several games on sale, starting Super Smash Bros. Ultimate, which's currently selling for $45 shipped, which is $15 less than its regular $60 price tag. This game is great to play against your friends, and you can also add Mario Golf: Super Rush in this category. It is now available for $50, down from $60, which translates to $10 savings. If you like solo games, you can also consider getting a copy of Legend of Zelda Link's awakening that's selling for $40 or The Legend of Zelda: Breath of the wild for $45 with $20 and $15 savings, respectively. And Kirby Star Allies is also on sale, but you will have to head over to Best Buy to get your copy for $45 with the same $15 savings. We have also found the latest Apple AirPods Max are getting a $60 discount, which means you can grab a pair for $489. Now, this will get you the Space Gray color variant, but you can also get the Sky Blue and Green variants for $490 and the Silver option for $499. And if you want a more affordable option, you can grab a pair of Apple AirPods Pro for $197 after receiving a $52 discount. The second-gen Apple AirPods are also on sale, and you can grab yours with a wireless charging case for $160 after a $39 discount. Apple AirPods Max Apple AirPods Pro Apple AirPods

We already saw that the AMD Radeon RX 6600M graphics card is inside the HP Omen 16, but in the latest leak, we see the RX 6600M in the Lenovo Legion 5. The first indication of the Lenovo Legion 5 and its all AMD internals including the Radeon RX 6600M. _rogame on Twitter was able to spot a UserBenchmark entry with the codename Lenovo 82NW. VideoCardz was able to get a specifications sheet for the Lenovo Legion 5 which matches up with the specs on the 82NW in the entry. The Legion 15 comes equipped with the AMD Ryzen 7 5800H, the Radeon RX 6600M, and 32GB of DDR4-3200 memory. The model in the entry comes equipped with the Ryzen 7 5800H, the Radeon RX 6600M, and 16GB of RAM. AMD's Xilinx Acquisition Enters Second Phase Of Chinese Regulatory Scrutiny Lenovo has used AMD processors in the past and laptops that currently offer Ryzen CPUs include the IdeaPad and some Legion laptops, but Lenovo hasn't used AMD Radeon graphics cards in its laptops. The Lenovo Legion 5 is the first laptop from Lenovo to feature all AMD components and could even be a sign that higher-end AMD Radeon GPUs may be making their way into Legion gaming laptops. When it comes to specifications, the AMD Navi 23 RDNA 2 GPU for the Radeon RX 6600M is expected to feature up to 28 CUs or 1792 stream processors. It will also come with up to 8 GB GDDR6 memory running across a 128-bit bus interface and with TGPs ranging up to 100 Watts. The AMD Navi 23 GPUs are additionally going to feature 32 MB of Infinity Cache and will be the smallest Navi chip to house the brand new cache technology. Discrete GPUs below the Navi 23 such as Navi 24 and the integrated RDNA 2 chips on Van Gogh APUs are not going to feature the tech. The AMD Radeon RX 6600M launched last month, but it hasn't been seen outside of leaks and with more leaks, it may be that it will finally find its way into consumers' hands. The competitor to the NVIDIA GeForce RTX 3060 may finally be unleashed.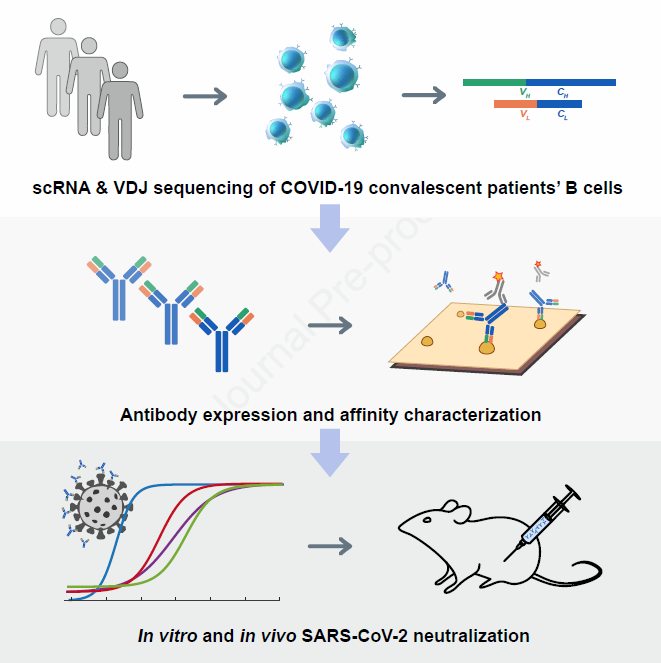 Arthritis drugs tocilizumab and sarilumab can reduce the risk of death and the need for mechanical ventilation in patients with Covid-19, finds a study. The results, based on analysis of 27 randomised trials in 28 countries involving nearly 11,000 patients, have also prompted the World Health Organisation (WHO) to recommend its use in patients with severe or critical Covid-19 along with corticosteroids. The study, published in the Journal of the American Medical Association (JAMA), showed that administering one of these drugs in addition to corticosteroids, in hospitalised patients, reduces the risk of death by 17 per cent, compared to the use of corticosteroids alone. In patients not on mechanical ventilation, the risk of mechanical ventilation or death is reduced by 21 per cent, compared to the use of corticosteroids alone. These are the first drugs found to be effective against Covid-19 since corticosteroids were recommended by WHO in September 2020. Patients severely or critically ill with Covid-19 often suffer from an overreaction of the immune system, which can be very harmful to the patient's health. Interleukin-6 blocking drugs -- tocilizumab and sarilumab -- act to suppress this overreaction. "These drugs offer hope for patients and families who are suffering from the devastating impact of severe and critical Covid-19. But IL-6 receptor blockers remain inaccessible and unaffordable for the majority of the world," WHO Director General Dr Tedros Adhanom Ghebreyesus said in a statement. "The inequitable distribution of vaccines means that people in low- and middle-income countries are most susceptible to severe forms of Covid-19. So, the greatest need for these drugs is in countries that currently have the least access. We must urgently change this." To increase access and affordability of these life-saving products, the WHO called on manufacturers to reduce prices and make supplies available to low- and middle-income countries, especially where Covid-19 is surging.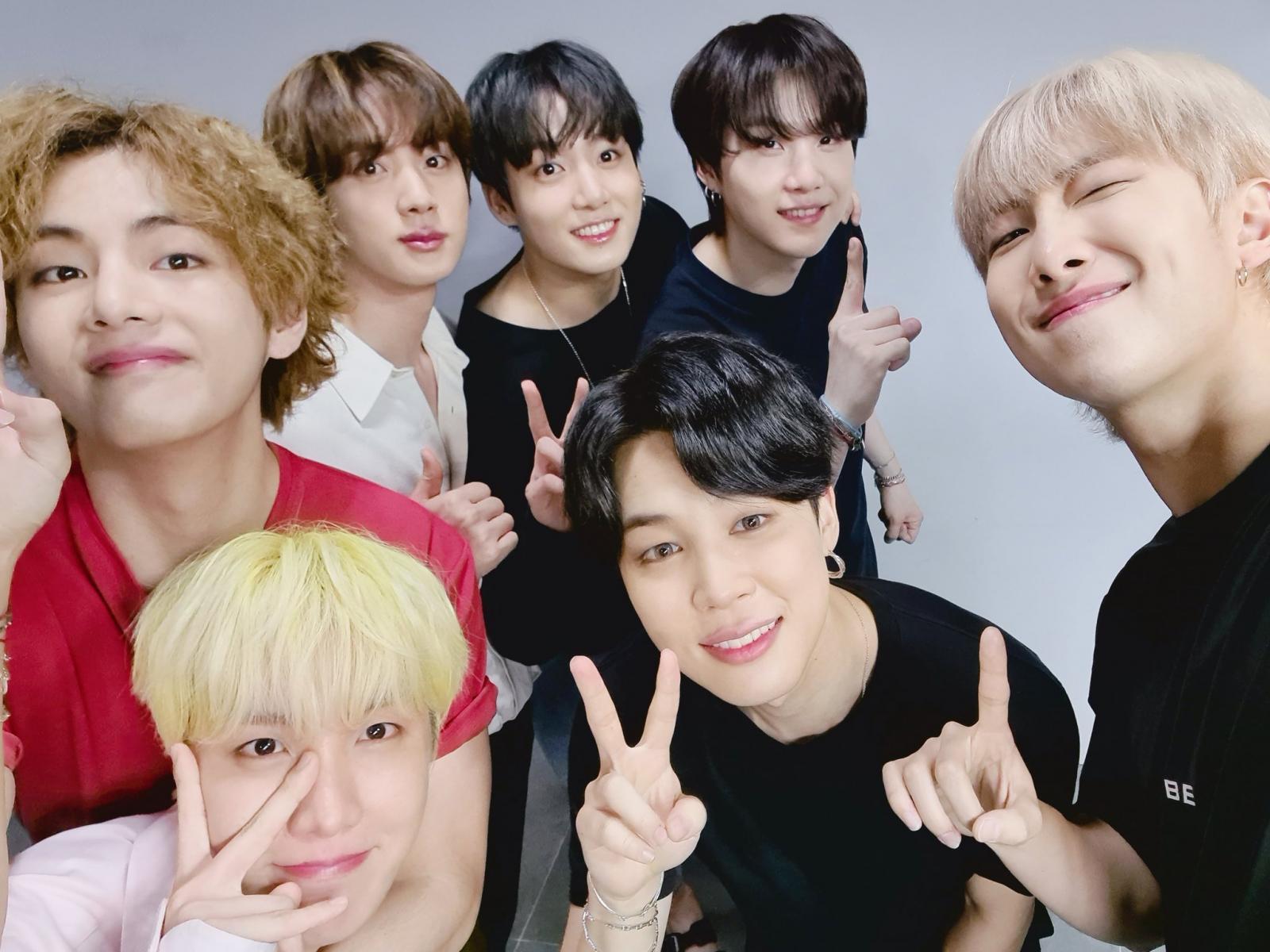 BTS members -- RM, Suga, Jimin, Jin, V, Jungkook, and J-Hope -- are returning to The Tonight Show Starring Jimmy Fallon, after eight months. The young Korean heartthrobs are preparing for a double appearance on the American talk show next week with some exciting performances. Show host Fallon shared the news with music lovers across the globe on Twitter with a teaser on July 7. According to the tweet, the South Korean boy band members are preparing for a two-day musical event next week. They will appear on the show on July 13 and 14 with special performances for their fans. On July 13, RM and the team will focus on the US television debut of their new song, Permission To Dance. After their performance, they will chat with the late-night show host about their new single and the plans for the band. The followers of this seven-member boy group can look forward to some exciting news from the band members during the show. On July 14, the K-pop idols will perform their latest hit Butter, the second English-language song. The single has been steadily taking the top position of Billboard's Hot 100 Chart for the last six weeks. NBC has revealed that the young Korean heartthrobs will discuss what's new for the band with Fallon on the first day of their appearance. Their followers worldwide are now curious to know if they will announce their concert dates on Tuesday. "@BTS_twt is back with Permission to Dance (virtually) and may announce new concert dates. I'm all sorts of excited with open mouth and tightly-closed eyes," a fan of the boy band wrote. However, a few fans, like Teonna, feel that it's not safe to organize a world tour now. "I hope they don't. It's not safe yet. Not in the US. Not in Canada. Not anywhere. The cases are spiking up again with the new strain. This is why it's safe for them to wait until next year. By then, hopefully, every country will have access to vaccines", the Twitter user stated. The American late-night show will introduce the young Korean heartthrobs as its guests on Tuesday night. Fans of this K-pop band can watch the live performances of their favorite music band on NBC for two consecutive nights -- July 13 and 14 -- from 11.35 pm EST (12.30 pm KST). Music lovers from around the world can also enjoy their performances live online here.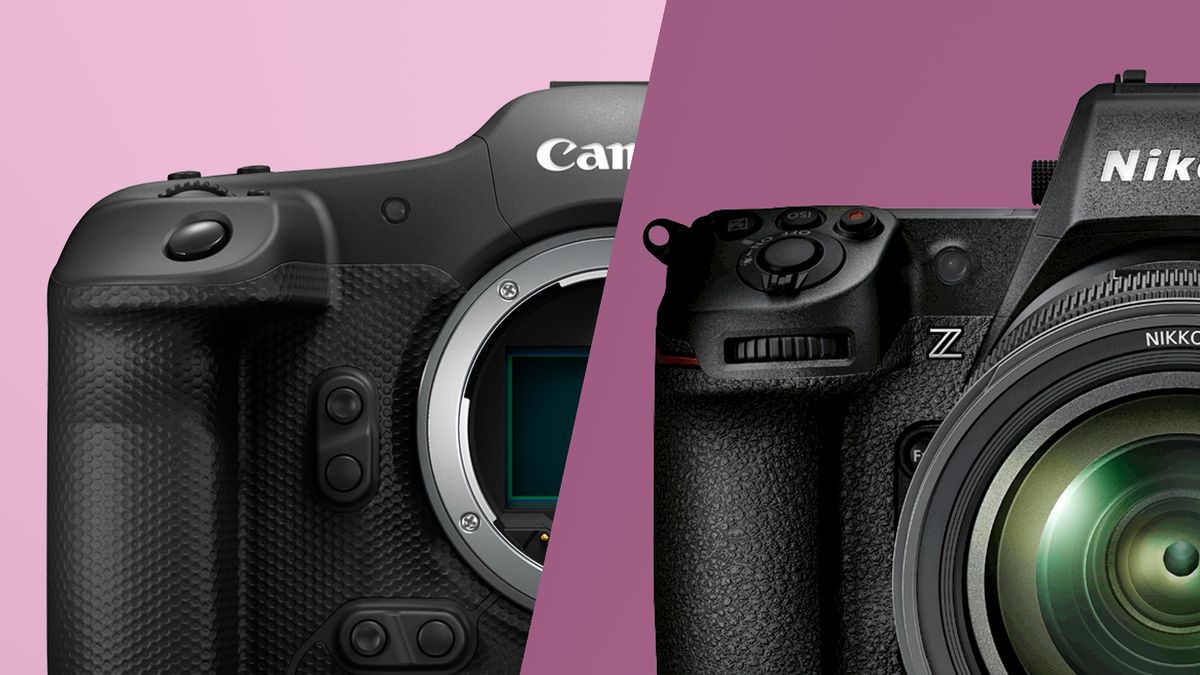 While we've been drip-fed either official specs or rumored features over the last few months about the latest sports cameras awaiting arrival, there's been fresh speculation on when they Canon EOS R3 and the Nikon Z9 will make it to retailer shelves. One recent report suggested the Canon R3 would be announced on June 29, but that's now purportedly a September launch date. According to Canon Rumors – which usually has a good track record of providing reliable information – the EOS R3 will arrive in a couple of months as per "good sources". The exact date hasn't been revealed yet, and no other features have been leaked either, but if this rumored launch date is accurate, then Canon is likely going to beat Nikon to the finishing line. As per a report from Nikon Rumors, the Z9 will officially debut only in November or December 2021. This seemingly is in line with a Nikon executive's recent revelation that "the development team is [also] struggling to reach the goal" of bringing the "flagship feeling" that users are expecting. There's a good chance that at least the Canon EOS R3 might be in the hands of some sports journalists during the 2021 Tokyo Olympics as a testing ground before an official announcement. However, given the current global shortage of crucial parts, there's no guarantee that a September announcement for the EOS R3 is final. And if Nikon feels the "pressure is considerable" to produce a camera that's "something beyond D6" and "that photographers of all genres can use", the company might decide to push the launch of its flagship to early 2022. Sony was officially set to announce its new vlogging camera on July 7, but had to abruptly postpone it – with no alternate announcement date provided – likely due to part shortages. Nikon Japan has also issued a notice that it can't keep up with the demand for the retro-chic Zfc. Comparing the availability of more mainstream cameras like Sony's vlogger and the Nikon Zfc and to sports cameras might seem superfluous, but the ongoing pandemic is definitely causing problems for several companies, affecting big product launches.

A much requested Spotify feature has finally been made available for Apple Watch users in Malaysia. Originally announced back in late May, this newly rolled out function will allow them to download content to the wearable for offline listening. However, keep in mind that the feature is not available to all users of the streaming service, as it is presented as an exclusive feature for Premium subscribers. To enjoy this new feature, users will first need to update to the latest version of Spotify (version 8.6.40) on both their iPhones and Apple wearable. Once that is done, a new "Download to Apple Watch" option will be available when tapping the three dots button on a playlist, album or podcast. Upon tapping on it, the app will automatically transfer the selected content to the device, and you can also head over to the Downloads section to keep track of its progress. Of course, you have to ensure that your iPhone is connected to the Watch in order to get things rolling. Prior to this, Spotify had introduced the ability to directly stream content from its service on Apple Watch back in November of last year. This enabled users to tune into their favourite playlists or podcasts without having to carry their phones around, especially when going out for a run or other workout activities – provided that an LTE connection is available on their Apple wearable, that is. Needless to say, the newly introduced offline listening furter adds to the convenience, while also allowing users to save up on data usage. The streaming service previously confirmed that the new feature will also arrive for Android users in the near future. As announced during the Google I/O keynote in May, Spotify noted that offline listening will be one of several new features coming to smartwatches running the relaunched version of Wear OS, including the upcoming Samsung Galaxy Watch4 series, future Fitbit models and many others. (Source: Gadgets & Wearables via 9to5Mac)

According to multiple reports, Apple might ditch its famous Touch Bar in its upcoming 2021 MacBook Pro. Many sources claim that Apple might release its next-generation MacBook Pro in the summer of 2021. Out of the multiple changes that the device is going to bring, one of them includes the absence of a Touch Bar. The DSCC ( Display Supply Chain Consultants) analysis report said the following about the future of the controversial feature: "Touch Bars continue to be the No.3 application with an 18% unit share and 1.2% revenue share in Q1'21. We expect Touch Bars to be exceeded by tablets when Apple starts the adoption of the 10.9-inch AMOLED iPad. Further, our sources suggest that Apple may cancel the Touch Bar in the future." Sources such as Ming-Chi Kuo and Bloomberg, too, attested the claim. Apparently, the Touch Bar will be completely removed and replaced by a row of physical function keys. The 13-inch M1 MacBook Pro that was released last year in the fall did leverage the Touch Bar. The company introduced the feature in 2016. However, it wasn't ever received well. People liked the feel of having physical keys to press. They also found it much more convenient to press on functions without having to look down. It has been five years since the feature was unveiled, and it appears Apple has finally listened to the complaints. According to DSSC, the Touch Bar is the third largest use of OLED displays at the moment. Rumors also suggest that the company might switch to OLED displays for iPads in the future. The new MacBook Pro will also host the upgraded silicon processor and a retouched design. The new design will feature square sides in the top and bottom halves of the device along with the flat edge design trend that we saw in the 2018 iPad Pro and in the iPhone 12 series. Apple is also expected to add more IO ports on the side and bring back MagSafe charging. Kuo reports that a MagSafe power connector is returning, but does not mention if this means the ability to charge on the left or right will be lost. Apple will hopefully be satisfying the demands of all of those who miss the 2015 MacBook Pro with the return of physical function keys.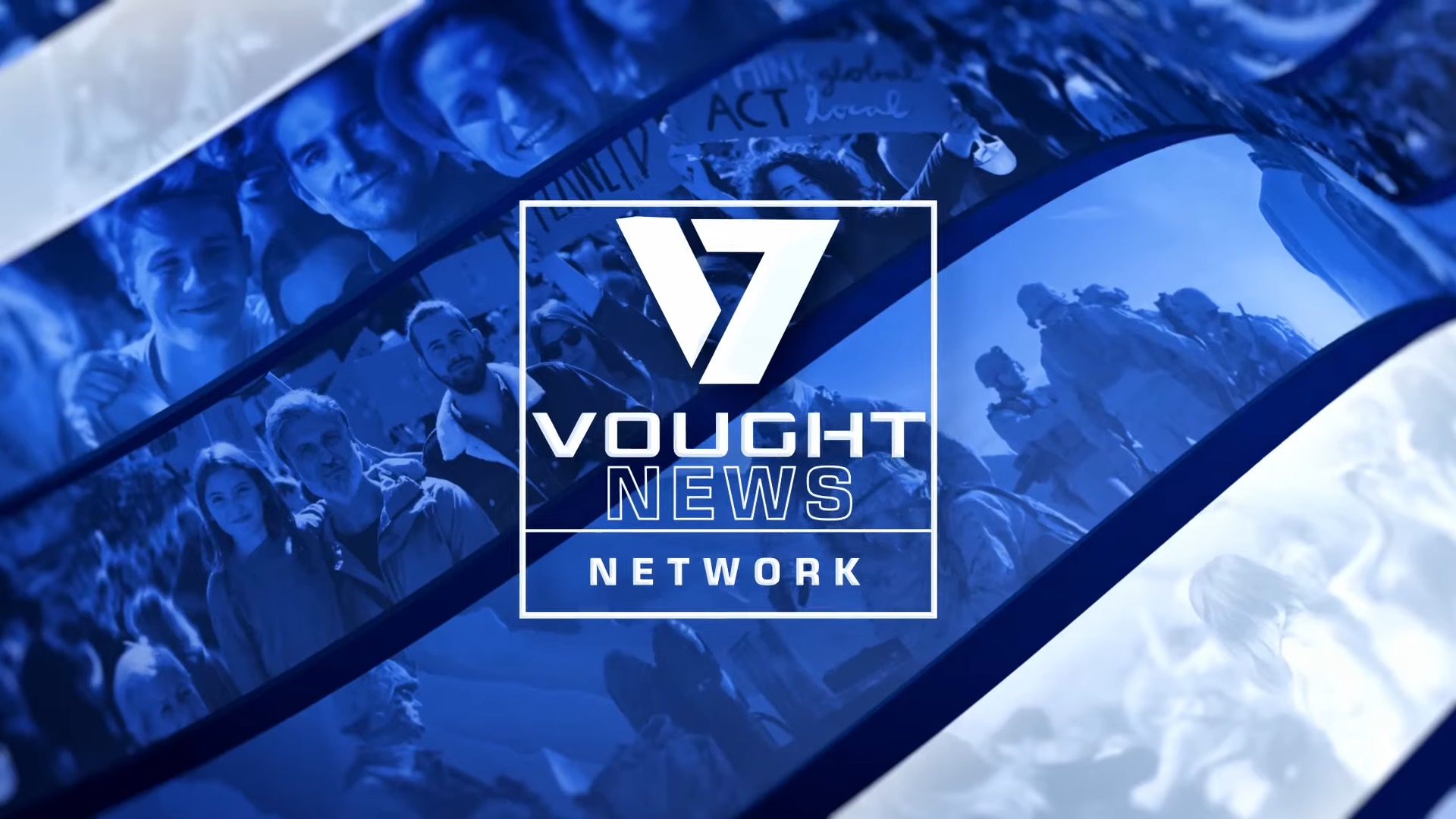 It has been about nine months since Amazon's The Boys wrapped up its second season. Season 3 drops later this year, but in the meantime, Amazon has a fun surprise for us. On Wednesday, the first episode of its new spinoff series made its debut. The series is presented in the form of news segments from the Vought News Network, which exists within the universe of the Prime Video show. If you've ever watched Fox News, VNN might look and sound familiar. "Since the very start of The Boys, we've seen Vought's propaganda arm — I mean, news channel — VNN," said The Boys showrunner Eric Kripke. "We'll be digging deeper into those fair and balanced patriots next season, so as a teaser, we're introducing 'Seven on 7' with VNN's biggest star Cameron Coleman. The episodes are in-world canon, serving up brand-new information that bridges the story gap between season 2 and 3. So enjoy the hot takes and catheter commercials, just like your parents do!" You can watch the first episode of The Boys' spinoff series below: The first 'Seven on 7' segment picks up right where season 2 ended. Homelander seemingly has not been seen in public since the fallout with Stormfront. The US government won't let supersoldiers join the Armed Forces. And Starlight's music video is still topping the charts. Of course, it wouldn't be The Boys without especially vicious satire pulled straight from the headlines. In addition to the news stories, we also get a commercial for OurSheet. It's a very clear… homage to MyPillow and founder Mike Lindell. They even bought OurSheet.us (which redirects to The Boys on Prime Video, so don't worry about being roped into buying patriotic sheets). Amazon tells Entertainment Weekly that new episodes of Vought News Network's Seven on 7 will debut on the 7th of every month. Each episode will have seven news segments and a commercial. Over time, the series will drop even more clues about The Boys season 3. This spinoff series should help to tide fans over until the new episodes arrive closer to the end of 2021.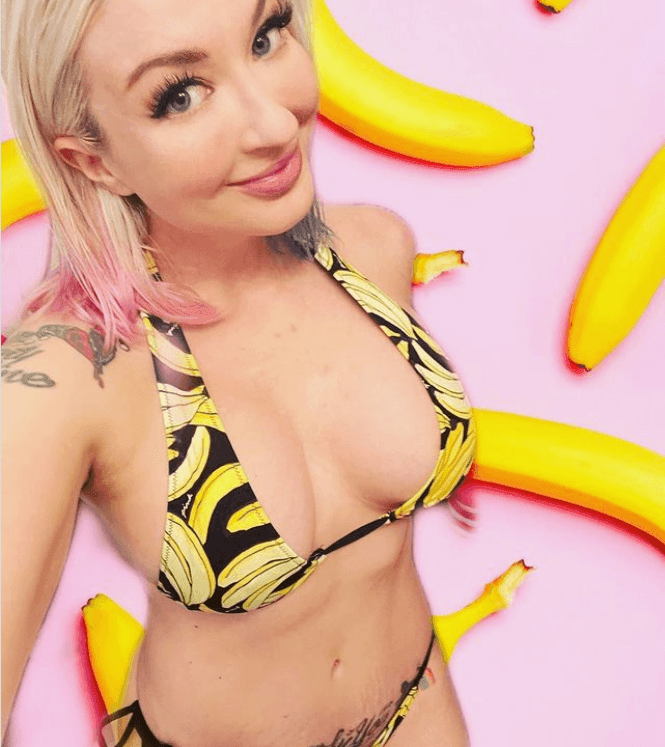 Shiba Inu cryptocurrency rose to fame in early 2021 after Tesla CEO Elon Musk tweeted his support for Dogecoin in February. SHIB since then branded itself as the 'Doge killer' and lived up to its name by cutting straight through all meme-crypto's out in the market and is now the most talked about crypto in the world, as per a survey done by ICO Analytics. The Shiba Inu community seems to be growing as each day pass, as adult star and OnlyFans entertainer Leya Falcon, who's real name is Mindy Alyssa Gagnon, revealed in a tweet that she has purchased Shiba Inu coins and also called herself the ''cool kid''. ''Ok I bought the $shib, am I a cool kid now?'' she said. The tweet was also like by British adult star Tanya Tate. However, the crypto enthusiast did not reveal how many Shiba Inu coins she added to her portfolio. Leya had previously purchased Dogecoins, Baby Doge and Rise. After SHIB launched its most awaited Shiba Swap, the leggy lass jumped in its bandwagon with the hope of sending the token to the moon. ''Doing what I can for $doge $shib $babydoge and $rise even over on IG... I should get some dog shorts though because leopard doesn't really fit the theme,'' she joked on Instagram by posing in a leopard print shorts saying she now needs a shorts with a dog theme to match the crypto frenzy. Also, just a few weeks ago, Leya shared a picture showcasing a physical replica coin of Doge and captioned it as, ''I'm a woman of my word and I stand by doge coin.'' Shiba Inu and Dogecoin has been gaining a lot of attention recently by both day-to-day investors and celebrities as both the coins revolve itself around memes and also promise its investors a rise in portfolio that lifts their holdings 'to the moon'. However, despite having rock solid fanfare and support, the coins experienced a major dip during the Bitcoin crash in May and June and is now trading in mix signals of red and green. At the time pf publishing, Dogecoin was trading at $0.23 and was up +0.74% in the days trade while Shiba Inu was trading at $0.00000868 and down -2.58%.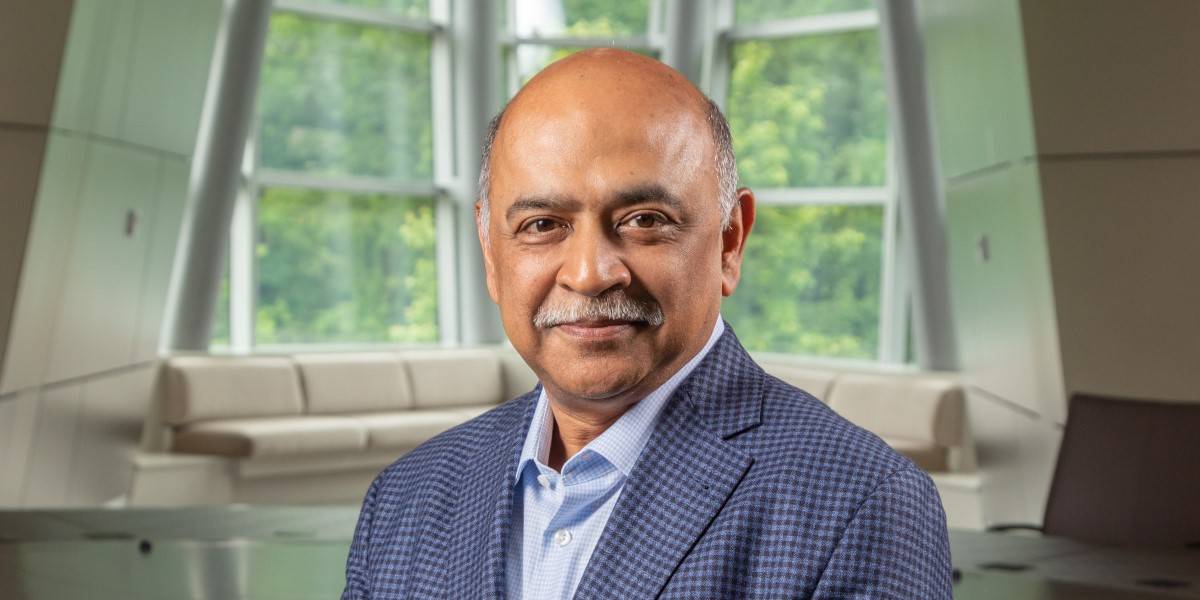 IBM CEO Arvind Krishna on Wednesday addressed the company's ongoing email woes in his monthly video message to employees. Krishna, we're told, said the email disruption only lost the company one deal worth about $10,000 and he said the situation would be fully fixed in a week. The chief exec's comments appear to address The Register 's report last week that IBM's partial email outage might have an impact on company revenue. If the figure Krishna cited is correct, the email disruption's sales impact is immaterial in terms of the Big Blue's overall finances. The possibility of brand damage, however, remains. Our first source within IBM described how Krishna likened IBM employees to "shoemaker's kids," a reference to the proverb that shoemaker's children go barefoot and a suggestion that IBM is too busy tending to its customers to provide reliable email to its employees. "I took it as 'we are too busy doing other things,'" said the individual who told The Register about the video. Krishna, we're told, spent several minutes on the subject, claiming that IBM sent 4.2 billion emails a week and that IBM employees have been experiencing only about 30 minutes per day of downtime. Our source told us that's "just not true." On Tuesday, this individual said thousands of people have been affected and described 27,000 people in the company's Slack help channel posting requests for assistance. "[Krishna] went down a list of things that should have been done better," a second IBM insider told The Register . "So I expect some people will get canned." A third IBM insider suggested it was more like 100,000 people having trouble accessing their email as of Tuesday and likened the situation to an outage affecting an entire country. This individual characterized the situation as a major embarrassment for a company that handles IT systems for a living. But nailing down a specific number of people affected is difficult because, as we understand, email will be fine for some employees on a given day and then die the next day, so not everyone is affected at the same time or the same way. While a previous source described an incident-free migration, we also heard an account of meetings set up yesterday afternoon that subsequently disappeared and emails with invitations that are visible but won't load. "My help desk person doesn't even have email," our first source said. "But with Slack we make do." This individual said Krishna in his video blamed the outage on a lack of resources, specifically people and money allocated to the email migration from HCL to IBM servers. The message was that more capacity, testing, and planning were needed. This critical situation, he said, didn't come from a single mistake – which would have been fixable right away – but from multiple cumulative decisions made over time due to a lack of resources. The Register was told that IBM ordered 15 new server clusters on Tuesday to support its email system. It's been suggested to us that this represents an attempt to spread out the server load. "They keep saying things like they moved 1,400 users from one cluster to another but then people on a 'non-impacted' cluster are still complaining," our first source said. Our third source described this as diluting the problem without fixing the broken system architecture. This individual said the situation could be attributed to one or two IBM managers making bad decisions: taking a solid, stable environment and plunging it into chaos requires a manager making bad calls. The core issue, this person said, is a terribly designed solution. When servers crash, a support request is opened with HCL, they send a patch, it gets applied, and the server crashes again. Initially, this person said, the CIO had been posting regular updates on Slack. At first, employees appreciated the effort and responded with thumbs-up emojis. Lately, it's been thumbs-down and angry face emojis. IBM, we're told, moved its email system in-house because HCL, which bought Notes in 2018, decided to shutter its email hosting service, SmartCloud Notes and IBM had no other option but to spin up its own servers. There were various reasons for closing SmartCloud Notes, our third source said, but one had to do with an IBM VP who made it extremely expensive, maintenance intensive, and free of customers. The failure of the email migration, this person said, is the result of incompetent people. "The recent email issues have had no material impact on our quarter," and IBM spokesperson told The Register . "Almost all of our mail systems are up and running and we expect any remaining issues to be resolved in the near future." ®

Hot on the heels of his Army of the Dead, Zack Snyder is returning to Netflix with another project…though it won't involve zombies. The popular filmmaker will bring his Rebel Moon science fiction/fantasy movie to the streaming service; he'll serve as a co-writer for the feature film alongside writers from some of his past hits. Rebel Moon will be co-written by Snyder, Shay Hatten of Army of the Dead, and Kurt Johnstad of 300. Zack and Deborah Snyder will produce Rebel Moon via their The Stone Quarry company alongside a few others. Snyder, as you'd expect, will serve as the movie's director. The movie will be based on Snyder's pre-Disney Star Wars project that never made it to the popular franchise, at least according to The Hollywood Reporter. The movie will revolve around "tyrannical regent" Balisarius and the armies he sends against a peaceful colony across the galaxy. The colony will send out a "young woman with a mysterious past" to find nearby warriors in an effort to fight against the armies. The story was developed more than a decade ago and, at one point, nearly became a TV series. Given Army of the Dead 's massive viewing numbers within the first few weeks of launch, it's no surprise Netflix stepped up to be Rebel Moon 's home. Rebel Moon has the potential to establish a popular franchise for Netflix, something the company reportedly hopes to do with Army of the Dead, as well. Assuming current plans proceed as anticipated, Rebel Moon production may start early next year, though it's unclear when it'll premiere.

PS5 India restock update: PS5 sales in India started off rocky but the restocks have been coming in more quickly now. After the PS5 went on pre-order on June 23rd, we hear that the next restock will be happening in July. While many e-commerce platforms like Amazon, Flipkart, ShopAtSC, Croma, and Vijay Sales have been taking PS5 pre booking, some have had to cancel orders due to overbooking. PS5 pre-orders in India barely last a few minutes, with units disappearing quickly. So, when is the next PS5 pre-order date? How to book PS5? Where to buy PS5? Read on for the answers. July 8th update: The next PS5 pre booking in India is on July 12th, Vijay Sales has confirmed. The e-commerce website will have both the Digital Edition and disk version available during the restock. June 21st update: PS5 India restock is scheduled for June 23rd, Sony's retail arm ShopAtSC announced. Potential buyers will be able to pre-book the gaming console via the leading retail outlets/ e-stores across the country. Much like the previous sales, the PS5 restock pre-order time is 12 pm. This is in line with previous reports. It's said that the upcoming PS5 restock in India will have one and a half or two times more units on offer compared to its first sale which reportedly had only around 4,000 units. Additionally, IGN India reports that Sony is readying to make PS5 DualSense Midnight Black and Cosmic Red variants available in India as early as July. Pricing of these variants has not finalised yet, but Sony is allegedly considering a Rs 500 premium for the Cosmic Red version, while the Midnight Black option could have the same price as the standard white DualSense controller, which is Rs 5,990. Sony PlayStation 5 aka PS5 is available in India across leading retail stores. You can head over to the nearby authorised Sony retail store to buy the gaming console. Additionally, you can also order Sony PS5 online via ShopAtSC that offers free home delivery from the nearest Sony Center and Amazon.in, Flipkart, Croma e-store, Vijay Sales e-store, Reliance Digital, and dedicated games store such as Games The Shop and Prepaid Gamer Card. However, it's subject to availability. If it's out of stock, the PlayStation 5 listings on the e-commerce platforms will show either 'Coming Soon' or 'Currently unavailable'. The PS5 restock in India is usually announced by Sony. The previous restock, to recall, happened on May 27th. It disappeared within seconds and the pre-ordered consoles will start shipping to customers from June 7th. Once the new batch of PS5 units are restocked in India, you can pre-order it online via Pretty much every aforementioned platform asks you to create an account to pre-book PS5 in India. We would advise you to do that in advance. Additionally, add payment details so that you can save some valuable time while oredering the PlayStation 5 when it's in stock. PS5 has been priced in India at Rs 39,990 for the Digital Edition with no disc drive, while the standard edition costs Rs 49,990. The specifications of both editions remain pretty much the same. The PS5 comes with some major improvements over its predecessor, including a custom eight-core AMD Zen 2 CPU clocked at 3.5GHz (variable frequency) and a custom GPU based on AMD's RDNA 2 architecture hardware that promises 10.28 teraflops and 36 compute units clocked at 2.23GHz. The console also comes with 16GB of GDDR6 RAM and a custom 825GB SSD. Additionally, the PlayStation 5 touts a new design, DualSense controller, and a simpler UI. That said, the PS5 standard edition gives you the ability to run Blu-ray disc games, PS4 Blu-ray disc games, regular Blu-rays, and DVDs, whereas the digital edition only supports downloading. Keep watching the space for the next PS5 India restock details. Also, check out more news about the PS5 as well as other popular products on our Facebook, Twitter, and Instagram pages and head to our YouTube channel for the latest videos.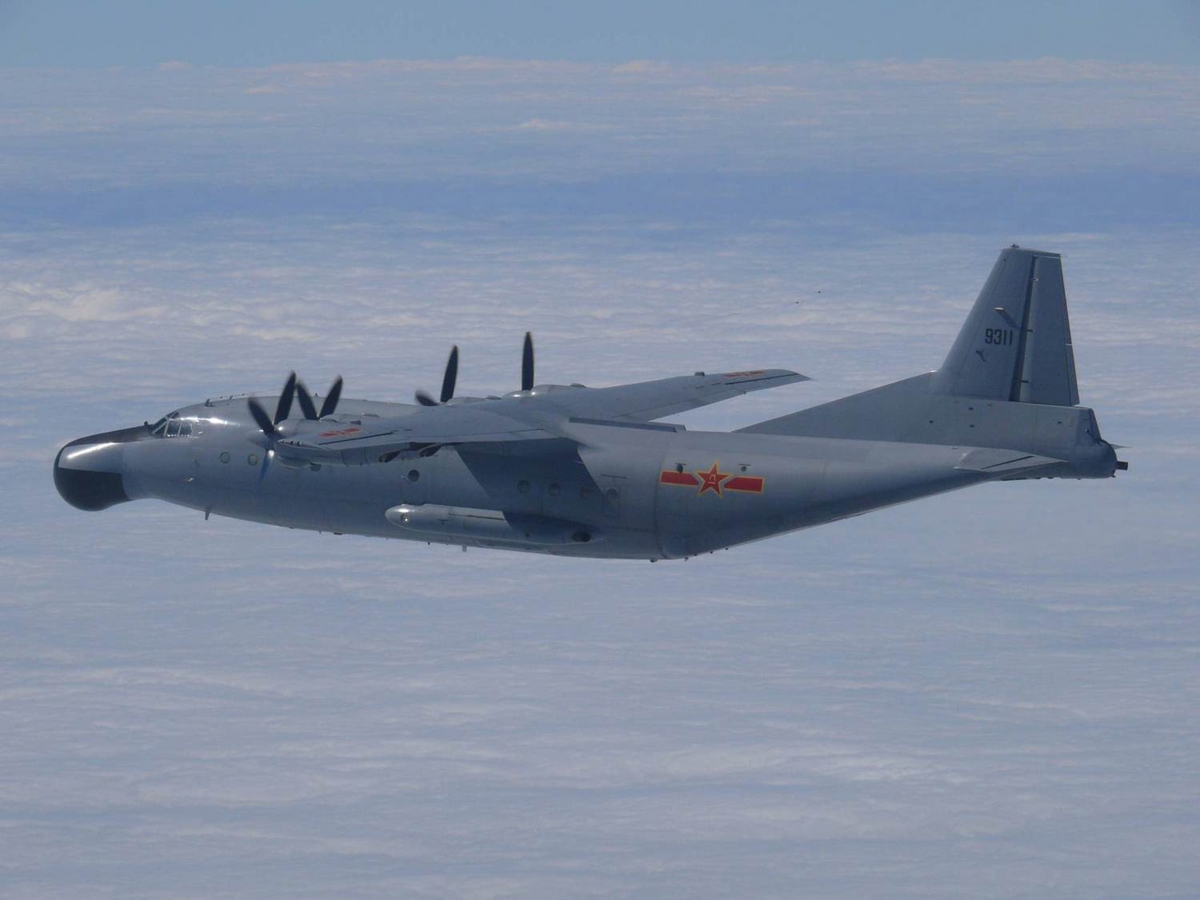 Singapore has stated that there was no threat to the country emanating from the overflight of Chinese military jets through its flight information region (FIR) a little over a month ago. The incident happened on May 31 when as many as 16 aircraft from the People's Liberation Army Air Force (PLAAF) crossed unannounced into the Singapore FIR before eventually flying over Malaysian air space over the disputed South China Sea. Singapore Defence Minister Ng Eng Hen said on Tuesday that the overflight of Chinese military jets was not deemed to be a threat to the island nation. On June 1, the Royal Malaysian Air Force (RMAF) reported that 16 aircraft from PLA aircraft conducted a large-scale transport formation exercise over the South China Sea. The jets entered the airspace of Malaysia's exclusive economic zone (EEZ), and the RMAF scrambled jets after failing to get a response from the intruding Chinese planes. The Chinese aircraft were in a 'tactical trail formation spanning 60 kilometers' the Malaysian Air Force said. The jets flew through the Singapore FIR and then crossed into the Malaysian airspace. On Tuesday, in Singapore's parliament, Dr Ng responded to question by MPs over the Chinese incursion. "Singapore is a small country with a high population density, and therefore more vulnerable to air threats. The Singapore Armed Forces accordingly maintains air defence units at high alert," Ng said. "The Republic of Singapore Air Force (RSAF) conducts 24/7 surveillance of our skies through both ground-based radars and aerial reconnaissance to detect unknown or suspicious aircraft that are close enough to pose a potential threat," he added, according to the Channel News Asia. The Singapore Air Force typically responds to an average of 350 such incidents every year, the minister said. "The specific incident referred to by the two Members in their questions were not deemed to be such a threat," he said. Ng clarified that though civilian aircraft are required to file their flight plan with the Civil Aviation Authority of Singapore (CAAS), state aircraft ate not required to do so under international law. Military aircraft come within the ambit of state aircraft. "State aircraft are also not obliged to contact the air traffic services authority, so long as they fly with due regard for the safety of the aircraft," he added. Dr Ng further clarified that the PLAAF jets did not file a flight plan with the CAAS. "Nevertheless, had the PLAAF required air traffic services, it could have established communications with CAAS... We should be clear that the RSAF has no mandate nor any role in the management of the Singapore FIR," he added.

It's not the World Cup, but it still feels pretty good. On Wednesday, See it England beat Denmark 2-1 in the semifinal of the 2020 UEFA European Football Championship, aka Euro 2020, and it's fair to say the victory kick-started a social-media wave. Many fans cited the chorus of the England tribute song, Three Lions (It's Coming Home), by English comedians David Baddiel and Frank Skinner and the band The Lightning Seeds, which marked England's hosting of Euro 1996. Ever since then, "it's coming home" has been a popular chant for hope-filled England fans. Liam Gallagher, lead singer of the band Oasis, was one of many to tweet the line after the victory. Since England now moves on to play Italy, Italian fans had a twist on the slogan, arguing that, "It's coming to Rome." It wouldn't be soccer (er, football) without controversy, and this game had some too. Raheem Sterling of England drew a penalty on a foul that, USA Today notes, "really didn't look like a foul at all." That led to the hashtag #DivingHome. There also appeared to be two balls on the pitch at the time of the controversial penalty. Whoops. Some fans pointed out that when this same thing happened later in the match, play was stopped, but that didn't happen earlier. "England invented football so they can do what they want apparently," said one Twitter user. The game was played in London, and some tweets suggested that Queen Elizabeth II was working some royal magic with VAR, aka video assistant referees. There'll be plenty more social reaction come Sunday, when England meets Italy at 9 am PT at London's Wembley Stadium.

Other than one deflating balloon, most of the sightings tackled in the Pentagon's much-awaited report on UFOs remain unexplained. But Americans still want to believe, Fox Mulder-style. A Pew Research Center survey conducted just before the release of the government report says 65% of Americans believe intelligent life exists on other planets. Pew surveyed 10,417 randomly selected US adults between June 14 and June 24. In addition to the nearly two-thirds who think there's intelligent life on other planets, more than half -- 51% -- say the UFOs reported by military personnel are likely evidence of intelligent life outside Earth. But believing in extraterrestrial life doesn't mean the people who took the poll are frightened. Most people surveyed -- 87% -- say UFOs are not a threat at all, or at best, a minor threat. Some are worried, though. One in 10 do say UFOs are a major threat to US national security. When Pew broke down the people surveyed, some trends showed up. Younger Americans are more likely to believe. Of adults under 30,76% say intelligent life exists on other planets, versus 57% of those 50 and older. Men are more likely than women to believe in extraterrestrial life, with 70% of men willing to believe versus 60 percent of women. As CNET's Jackson Ryan points out, there are definitely UFOs out there. It's their connection with alien life -- and the Hollywood version of that life -- that continues to fascinate. "Unidentified flying objects are real," he writes. "That's a fact. There's no need for further discussion. The issue is UFOs -- 'things in the sky we can't explain' -- have become synonymous with alien visitation.... As far as we can tell, there's no life in the solar system ( despite what some Mars fanatics might have you believe), and right now there's no evidence of life outside it, either."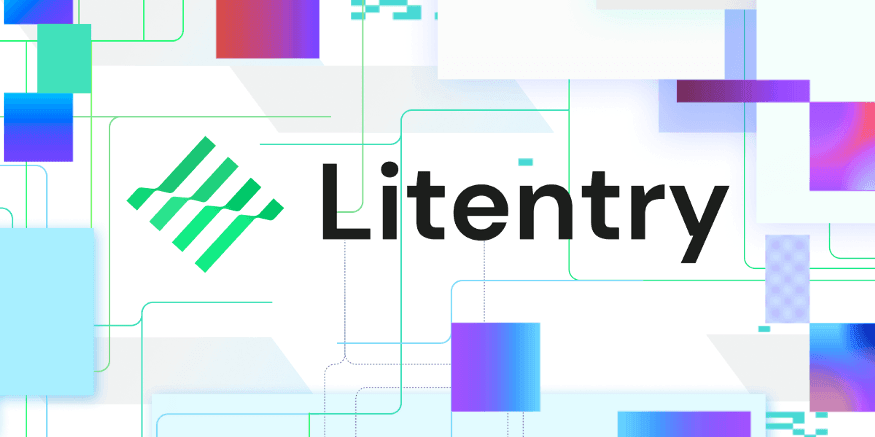 While the whole cryptocurrency market is highjacked by meaningless coins that provide no solution to the end customer nor solve issues about the real world problems, a new coin has emerged as a breath of fresh air. This is serious about providing solutions to the blockchain technology on which the crypto market runs. Litentry cryptocurrency, which runs as 'The Litentry Network' and trades as LIT in the market, was launched in January 2021 with the sole aim to provide value to end users and introduced privacy-first, decentralized identity aggregation computing services. LIT takes away the complexity of the blockchain consensus layer and undertakes the calculation of the format-agnostic DID data for multi-network identity aggregation that enables decentralized applications such as blockchain technologies to get trustless identity-related & credit-related data. Also, just a few days ago, Litentry announced their partnership with MathChain, a Polkadot smart wallet parachain based on Substrate. ''Through this cooperation, the two parties will jointly explore more possibilities in the adoption of Decentralized Identity (DID) in DeFi and cross-chain markets,'' the statement read on the website. Considering Litentry (LIT) crypto is in the market to provide solutions to existing problems, the coin could be of futuristic value and would gain attention in the long run with collaborations with smart wallet tokens and secure the decentralized market with identity aggregation and would get in to displaying a user's NFT collection among many other technologies. The LIT coin is in the market not just to trade but also provide solutions to complex problems and when the crypto hits mainstream, investors would realize its potential and pump in their money making the coin reach to new heights. However, at this point of time, LIT is relatively a novice. At the time of publishing LIT was trading at $2.72 and was down -1.52% in the days trade. LIT hit an all time high of $13.31 on February 16, 2021 and was not spared by the Bitcoin crash during May and June which dragged many new crypto coins to new lows.

One of the most anticipated games of the summer is nearly upon us! Monster Hunter Stories 2: Wings of Ruin is the latest entry in Capcom's Monster Hunter Series. We've watched all the livestreams, played through the demo, and gathered all the information you need to know in one convenient place. This is everything you need to know about Monster Hunter Stories 2: Wings of Ruin to get you prepared for launch day. This is a sequel to Monster Hunter Stories, a 2016 spinoff of the Monster Hunter series. Monster Hunter Stories 2 puts you in the shoes of Leo. Leo is a Rider, a monster tamer, and the grandson of Red, the protagonist of the first game. Leo and his friends must uncover why the Rathalos, a type of dragon, have started to disappear all over the world. The secret seems to lie with a newborn Rathalos, born with black wings, who is said to have the potential to end the world. The Monster Hunter Stories series differentiates itself from the main series in a few ways. The game is heavily story-driven, with a focus on unique characters and an overarching plot. The real-time action is replaced by a classic RPG-style turn-based system, complete with attacks, special abilities, and items. While you do fight monsters, you also raise them as your allies and battle companions. Monster Hunter Stories 2 will release on July 9, 2021. Capcom originally announced Monster Hunter Stories 2 as part of a September 2020 Nintendo Direct. The game was initially given a launch window of summer 2021, which was then narrowed down to July during a March digital event. The final July 9 release date was confirmed during an April livestream. Rejoice! Monster Hunter Stories 2 is nearly upon us. Monster Stories Hunter 2 will be available on Nintendo Switch, and on Windows PC via Steam. The initial announcement and most of the press surrounding Monster Hunter Stories 2 have been tied closely with the Nintendo Switch, so that is no surprise. At Capcom's March digital event, they revealed that a Windows PC edition of the game, sold through Steam, would release on the same day as the Nintendo Switch version. Nintendo confirmed that the Switch version of Monster Hunter Stories 2 will take up 13.5 Gb, either on the built-in system storage, or on a micro SD card (sold separately). According to the minimum requirements on Steam, users should plan to allocate 28Gb. If the original Monster Hunter Stories is any indication, then most average users should complete the game with around 50 hours of total playtime. That includes finishing the main story and a moderate amount of side quests. The exact length of an RPG can vary significantly from user to user. Some players speed through the story, skipping many of the side quests. Others tend to meander a bit more, completing all that there is before finishing the game. Seeing playtimes of less than 30 hours for speedier gamers and above 80 hours for completionists would be similar to the first Monster Hunter Stories game. There is a Monster Hunter Stories 2 demo, exclusively on the Nintendo Switch. It is free in the Nintendo eShop and allows you to play through the beginning section of the game. You can level your character up to level 11, and your progress can be imported into the full game when it is released. It is a great way to try out the game and get a feel for the mechanics before launch. Is there multiplayer in Monster Hunter Stories 2? Monster Hunter Stories 2 has both cooperative and player-versus-player multiplayer modes. Multiplayer modes are online only and require everyone has their own system and game. Capcom has not announced crossplay for the game, so it is unlikely that PC gamers and Nintendo Switch gamers will be able to play together. PVP modes allow up to four Riders and their companions to do battle. Options can be set to auto-balance characters to make fights fair, or to allow level and equipment to factor into battles. Co-op will take place in special multiplayer expeditions, where teams of human-controlled Riders hunt monsters together, for special rewards. This is also being billed as an excellent way to find monster eggs, allowing you to build up your team for use in single-player or multiplayer.

You've probably experienced this at one time or another. Your phone or gadget breaks down and you have to bring it to the "official" or accredited companies that your OEM says should be the only ones that will repair your device. But the bad news is that it's more expensive than your neighborhood repair shop. Well U. S President Joe Biden has given a task to the Federal Trade Commission to draft new rules with regards to this, particularly a right-to-repair directive. The FTC will have to draft rules and determine the size and scope of the order, according to Bloomberg. This is not just directed at the tech industry but it's probably the Apples and the Microsofts that will protest against this. It is big tech companies that have imposed limits on who can repair their broken consumer electronics and not give the user the freedom to choose independent repair companies or even do it themselves. The executive order with the right-to-repair clause is expected to be released in the next few days. But you can expect the bigger players to protest this as they have previously warned that if you open access to these devices to other players, there might be some dangerous issues like wrong installation of batteries and modifications on the devices, which might result in damaged devices and place users in imminent danger. The U. S is not the only one pushing for right-to-repair as the European Commission has also announced plans to set rules that will encompass smartphones, tablets, and laptops. Consumer rights activists have also been pushing for a rule like this and environmental activists are also saying a rule like this can curb electronic waste since consumers will not throw their broken devices anymore due to high cost of repair. Aside from the tech industry, the executive order will also be covering the agriculture and airline industry as well. We'll be hearing more about the scope of it once the official EO is released or even leaked.

PlayStation Plus subscribers can finally download Sony's free games for July 2021, the most notable title being Call of Duty: Black Ops IIII. The game, as well as two other titles, went live for downloading yesterday, July 6, and will remain available to active subscribers until early August. Once claimed, subscribers can download the games at any time for free. As any PlayStation Plus subscriber knows, Sony makes a few games available for these customers to download on a monthly basis. The games remain available for around four weeks, depending on the title, and can be claimed for free during that time. Once claimed, the games will be available to download to your console whenever you want (as long as you remain a subscriber). Sony announced its July 2021 games list at the end of June, but they weren't available to download the next day. Rather, this month's free PS Plus games went live yesterday and will remain available until August 2. The July 2021 titles are: – Call of Duty: Black Ops IIII – WWE 2K Battlegrounds – A Plague Tale: Innocence. While the first two games are PS4 titles and therefore can be downloaded for both the PlayStation 4 and PlayStation 5 consoles, the last title — A Plague Tale — is only available as a PS5 title. That means, overall, PS5 console owners get three free games this month while PS4 owners get two free games. PlayStation console owners can sign up for PS Plus now to get access to the free games. Monthly customers will pay $9.99/month for the subscription, though there's also a cheaper three-month option at $24.99 (works out to $8.33/month) and an annual option at $59.99 (works out to $5/month).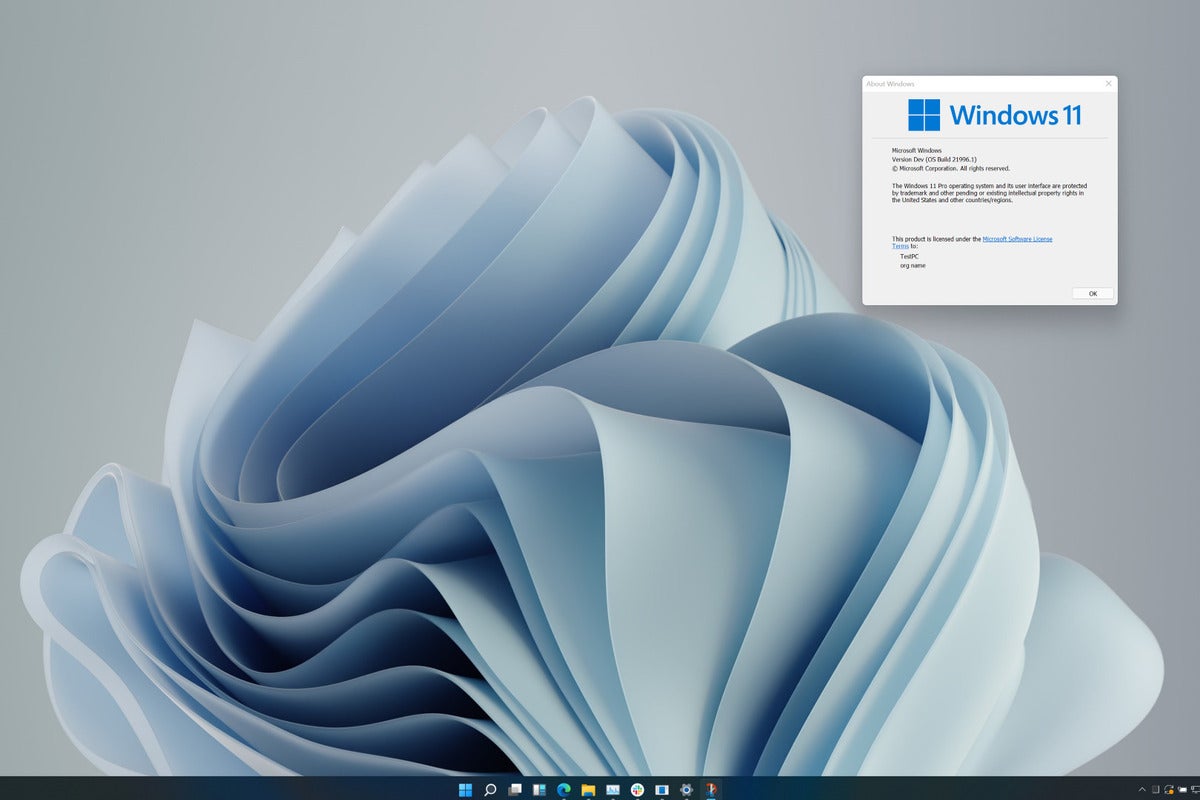 Windows 11 is real! Microsoft has announced the next generation of its operating system, and we've already received a look at some of its next-generation features. Microsoft has already unwittingly provided us with an early look at Windows 11 via an unauthorized leak of an early Windows 11 build. It's noteworthy for its streamlined Start menu and simplified taskbar, layered on top of what looks a lot like Windows 10. As Microsoft rolls out Windows 11, bookmark this page to keep up with the latest news, tips, and reviews of Windows 11. Scroll down for our hands-on and video walkthrough of Windows 11, too, as well as the unexpected new features and major hardware requirements of Windows 11, too. Microsoft announces Windows 11: Microsoft finally reveals the free upgrade to Windows 10, how much it will cost and when you can get it. Here's what Microsoft had to say about it at the launch. Windows 11 upgrades for Windows 10 devices won't happen until 2022: Why is Microsoft doing this? To give Windows 11 PCs a chance, it appears. Why you'll need a TPM to run Windows 11: Microsoft's messaging around Windows 11 hasn't been that great. This is Microsoft's attempt to explain what a TPM is necessary (and what a TPM is, too). Windows 11 FAQ: Our first Windows 11 FAQ is live. Video: Windows 11 official preview build: Check out what Windows 11 looks like in this visual tour. While we don't have a formal review of Windows 11 yet, we have been able to download the leaked build of Windows 11 and show you some of its features. Check out our hands-on and video review for more. We don't want to promise too much before Microsoft releases an official build. We'll have more tips as Windows 11 draws closer.

If there's one thing that American car enthusiasts like to do, it's collectively complain about the awesome cars that Europe and Japan get that we don't get here. A great example of this is the 2022 Volkswagen Golf R Estate, which VW announced on Wednesday. Like the 2022 Golf R we know and love and are still waiting for here in America, it packs a 315-horsepower turbocharged four-cylinder engine and VW's 4Motion all-wheel drive system. Unlike in America, it's a full-on station wagon rather than just a hatchback. It also features similarly aggressive styling compared with the standard Golf or GTI variants and a more richly appointed interior. It's also pretty dang expensive, with prices starting in Europe at the equivalent of $60,848. We're still waiting for the US-market Golf R to go on sale, but previous models started at around $40,000, so that's a pretty serious price premium. VW is opening preorders for the Golf R estate in Europe on Thursday, with no word on when they're supposed to actually reach customers.

After five episodes of the latest Marvel series on Disney Plus, the finale is almost here. Loki, starring Tom Hiddleston as everyone's favorite god of mischief, premiered on June 9, and a new episode has been keeping us entertained every Wednesday. That weekly release date was mischievously two days earlier than previously expected, claiming the Wednesday spot instead of Friday, like the other Marvel Disney Plus series. Six episodes make up Loki's first season, with runtimes of 40 to 50 minutes. A second season is already in development. Find details on how to watch the final episode down below. Here's Loki's release schedule with the release times. Read more: Marvel Cinematic Universe Phase 4: The full list of release dates The series addresses a timey-wimey issue raised in Avengers: Endgame, when an alternate version of Loki steals the Tesseract and creates a new timeline. Loki ends up in the exquisitely designed organization known as the Time Variance Authority, where the Time Keepers, including Owen Wilson's Mobius, enlist his help in sorting out the mess he's left behind. Rounding out the cast are more members of the Time Variance Authority, including Gugu Mbatha-Raw as Ravonna Renslayer and Wunmi Mosaku as Hunter B-15. Sasha Lane, Richard E. Grant, Sophia Di Martino and Erika Coleman also have roles. To watch the Loki series, you'll need a subscription to Disney Plus. This costs $8 per month, which is cheaper than Netflix, ad-free Hulu and HBO Max. A few features include no ads, mobile downloads,4K and HDR. You can get up to four streams and premiere access to new movies like Cruella, although this will cost you an extra $30 on top of the subscription fee. Disney Plus is a hub for Star Wars and Marvel, including upcoming new TV series, like Hawkeye and Ms. Marvel. If you're still tossing up whether to subscribe, check out our in-depth review here. At this point Marvel has probably given us more trailers than there are episodes. The teasers have until recently been rolling in daily, titled Tick, Chance, Team, Path and Escape. The latest include a midseason sneak peak and another tiny promo titled Style. Almost as if this was planned to perfection, Star Wars: The Bad Batch hit Disney Plus on May 4. In other words, another big franchise show has arrived to help bridge the gap between The Falcon and the Winter Soldier and Loki. Here's the full release schedule, with new episodes arriving every Friday.

Porch bombs, tanker heists, torpedos and physics-defying jumps from skyscrapers -- the Fast and Furious franchise is filled with the silly and the ludicrous. Yet the most improbable takeaway? It has us thinking about family. F9, the ninth installment, recently hit theaters and memes are zooming in, featuring Dominic Toretto's famous line from 2015's Furious 7, "I don't have friends. I got family." The family man, played by Vin Diesel, retires from living his life "one quarter mile at a time" in the latest flick to settle down with his wife and son. The memes reflect the power of family, a power which can -- as you can see below -- defy everything from Marvel's Loki to gravity itself. F9 hit theaters in the US on June 25 and has since accelerated past the $500 million mark at the worldwide box office.

The US Jedi project was critical to the future of the US Defense department, far from trivial at $10B dollars, appeared to have been bid correctly, yet it failed due to two problems. One was the perception of impropriety unacceptable in any government contract; additionally, the delays due to contract challenges have rendered the Jedi approach obsolete. While it might have appeared that the conflict was between Amazon and Microsoft, there was no evidence of either company doing anything wrong. Still, it did showcase how image is essential in contracts like this and that Microsoft needed to deploy marketing resources if they wanted to keep the deal. However, doing so, mainly if poorly done, could have created additional strategic problems for Microsoft, making the best path for all parties to re-bid the deal altogether. Amazon had a problem with the last Administration, which had little to do with the company and more to do with Jeff Bezos, who was then CEO of Amazon, holding ownership of the Washington Post. The Washington Post was an outspoken critic of the last US administration, creating an impressive animosity between that Administration and Jeff Bezos personally. This apparently led to attempts by the Administration to steer the deal away from Amazon. With Bezos stepping down from Amazon leadership and the recent change in the White House, this should have mitigated this exposure for a future attempt. Still, it creates a cautionary warning for anyone planning to sell to the government and comments at scale about that government's performance. This effort, which probably wasn't successful, still created a cloud of perceived bias and the related email chains, which could be and likely was subpoenaed. But Amazon's challenge to the deal would have created enough smoke for a judge to determine that undue influence was at least likely resulting in the re-bid anyway. In addition, Jedi appeared to be poorly thought through. It relied on a single vendor reducing redundancy in what should have been a far more redundant, multi-vendor solution. By not approaching this as a multi-vendor solution, the possible ideal mix of IBM providing both the blending of both Amazon and Microsoft into a fully redundant large scale solution, placing IBM's security-focused cloud as a critical component, didn't appear to be considered. On the face of the effort, that could have been a configuration that would seem to provide both the redundancy and security requirements more thoroughly than any one of the vendors can provide. While the IBM solution likely didn't exist when Jedi was conceived, it exists now and would seem to match better what the DOD wants than either Amazon or Microsoft alone could provide. In addition, a multi-vendor solution is far more palatable because it both spreads the wealth and assures redundancy across cloud vendors should any one of the vendors fail due to physical or electronic threat likely with any Defense-focused offering. In terms of capability, Google should match Amazon and Microsoft, but they were left off the list of acceptable vendors. This unacceptability is likely due to two reasons. First, Google, unlike the others, sells information for a living, and while it's highly doubtful they would sell DOD information given the dire consequences, the fact they do sell information makes them undesirable for anyone concerned about security. The other reason is that Google employees have been outspoken about not having Google support any military organization; Google has had employee breaches (and a data breech with Google+) in the past and that certainly didn't help. When you are approaching any cloud effort at this scale, the danger of any one cloud vendor having a catastrophic failure, particularly in a Defense Department-focused solution that will be targeted, is excessively great. While I believe a combination of IBM, Amazon, and Microsoft would best match the needs of the DOD and prevent future challenges to the effort, mainly because it isn't uncommon to see this solution at this scale, it should have always been a multi-vendor solution that was specified. The result is potentially more robust, more secure, and spreads the related revenue around so that no one area is uniquely benefited, providing better political top-cover than a single vendor solution. Jedi was problematic from the start; we'll know shortly if the DOD has learned from their mistake and uses a more prudent approach or swaps one mistake for another. The group doing the bidding this time appears to be more capable. Let's see if they actually are. Contact Us| About| Sitemap Property of TechnologyAdvice. Terms of Service| Privacy Notice| Advertise| California - Do Not Sell My Information © 2021 TechnologyAdvice. All Rights Reserved Advertiser Disclosure: Some of the products that appear on this site are from companies from which TechnologyAdvice receives compensation. This compensation may impact how and where products appear on this site including, for example, the order in which they appear. TechnologyAdvice does not include all companies or all types of products available in the marketplace.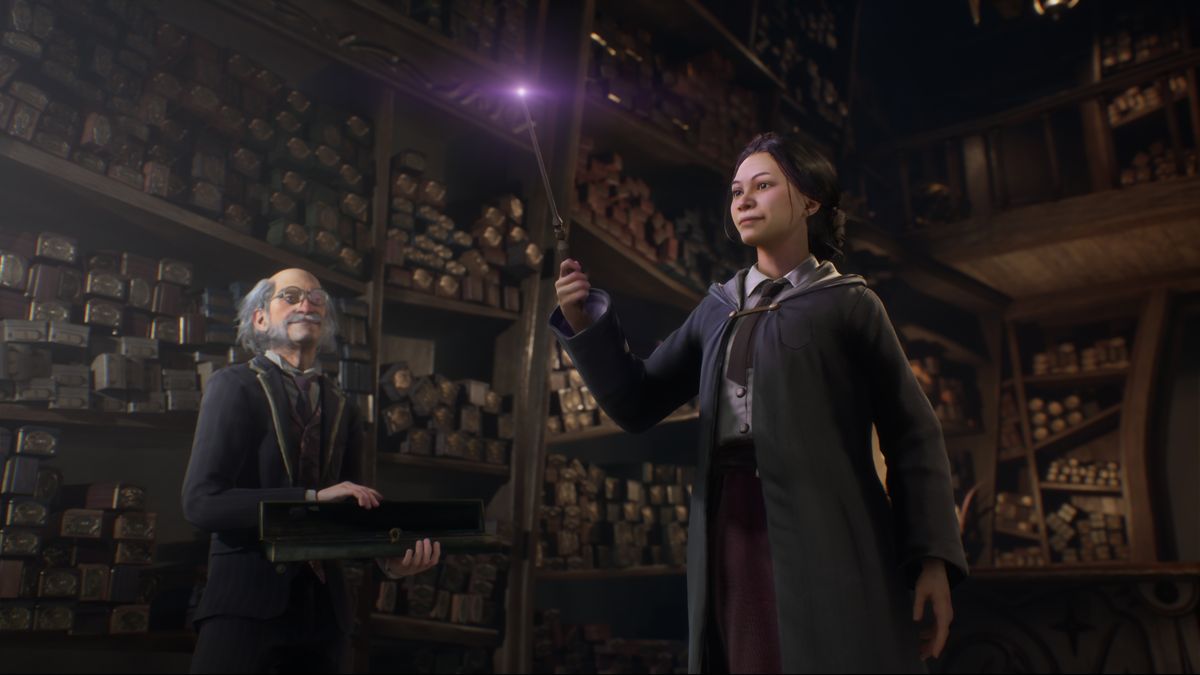 Hogwarts Legacy is an upcoming open-world adventure game set in the Harry Potter universe, confirmed to be in development by Avalanche Software after months of rumors. As its name suggests, Hogwarts Legacy is going to take players to the wizarding school Hogwarts. Rather than retread the story of the Harry Potter books and films, though, this game is set in the 1800s with its very own story and take on the world. First revealed in 2020, the game is expected to release on PS5, Xbox Series X, Xbox One, PS4 and PC, though we'll need to wait until 2022 to play it after its delay, with developers saying that the game needs more time before it'll be ready for release. It's been a while since we've seen anything from Hogwarts Legacy and, at the moment, it remains unclear when we'll learn more, given the game's absence during E3 season. Want to study up on Hogwarts Legacy and learn everything you can before its release? Here's everything we know so far about the Harry Potter RPG. When Hogwarts Legacy first leaked, Bloomberg reported that it would come to next-gen consoles in 2021. However, the start of the new year saw an official delay to 2022, as publisher Portkey Games confirmed more time was needed to get the game in tip-top shape. While the game was first announced at a PS5 event, it will be coming to the Xbox Series X/S and Xbox One, as well as PS4 and PC. It remains unclear if the PS5 version will have any kind of timed exclusivity. We only have a single trailer so far, which was shown off at Sony's September 2020 PS5 price and release date reveal. It does, though, show off some magically next-gen environments, with fantastical creatures, plenty of wand-action, and hints at a mysterious power that your avatar holds... Hogwarts Legacy is set to be an "immersive, open-world RPG" set in the wizarding world of the 1800s - specifically Hogwarts School of Witchcraft and Wizardry. According to the description of the game on its official website: "Your character is a student who holds the key to an ancient secret that threatens to tear the wizarding world apart." Having received a late acceptance letter for Hogwarts, the player discovers that they possess the ability to possess and master Ancient Magic. "Only you can decide if you will protect this secret for the good of all, or yield to the temptation of more sinister magic," the description reads. Hogwarts Legacy will see players creating and customizing their own characters, creating potions, mastering spell casting, upgrading their talents, making allies and battling Dark Wizards to "decide the fate of the wizarding world". Players can also expect to come across fantastic beasts and visit both new and familiar locations, such as including the Forbidden Forest and Hogsmeade Village. A morality system is also rumored to play a role in the game and the official FAQ certainly indicates that players will have to make decisions as they play, stating "players will also encounter missions and scenarios that will pose difficult choices and determine what they stand for." Sony's State of Play? Sony has announced a State of Play livestream for July 8 which it has confirmed will focus on Deathloop as well as other "exciting indie and third-party titles" across its 30 minute run-time. While Sony hasn't confirmed which third-party games will be present during the stream, there are some hopes that we might see something from Hogwarts Legacy. The mean reason for this is that the game was first unveiled to the world during Sony's September 2020 PS5 price and release date reveal and it's been quite a while since there was an update on its progress, so there are hopes that the next reveal will also take place during a Sony event. However, nothing has been confirmed from either Sony or Avalanche. Fortunately, we don't have long to wait to find out as the July 8 State of Play begins at 2pm PST / 5pm EST / 10pm BST and we'll update this page if the show brings any Hogwarts Legacy updates. Missing E3 2021 Though it's been a while since we've seen anything from Hogwarts Legacy, the game was absent from E3 2021. This was to be expected as Warner Bros told TechRadar that its E3 2021 showcase, which took place on June 13, would only feature Back 4 Blood. The Summer Game Fest Twitter account also highlighted that Warner Bros' presentation is to be solely for Back 4 Blood with no separate event and the game didn't appear in any form during the presentations of other publishers or Summer Game Fest. You'll choose your house It looks like there won't be any kind of elaborate sorting quiz at the start of Hogwarts Legacy. In an FAQ on the game's official website, it's stated that "players can choose their house at the start of Hogwarts Legacy." There's no details on how the choice will be made or whether houses will be able to be changed at a later point in the game but the page states that more details on this will be available at a later date. Trans-inclusive character creation Hogwarts Legacy will feature a transgender-inclusive character creator, according to a report from Bloomberg. In the report, it's said that sources "familiar with the game's development" have revealed that the game will allow players to customize their character's body type, voice and gender placement for school dormitories. The sources also say that players will be allowed to choose a masculine or feminine voice, regardless of their character's body type, and will get to choose whether they want to be a 'witch' or a 'wizard', with the latter choice placing them in the applicable dormitory and affecting they're addressed by other characters in the game. According to Bloomberg, this inclusivity is the result of a push by some members of the game's development team, following controversial comments made by J. K Rowling, the creator of the series. "As a result, some members of the Hogwarts Legacy development team have fought to make the game as inclusive as possible, pushing for the character customization and even for a transgender character to be added," the report says. "There was resistance from management at first, the people familiar with the project said, but currently the character customization is included in the game." Developed by Avalanche Software (the team behind the Disney Infinity games, NOT the Avalanche Studios behind the Mad Max and Just Cause games) is developing the game. So if you like the studio's work, you're in for a treat – and if you don't, what can we say? JK Rowling doesn't have much involvement, apparently According to the Bloomberg report, Rowling doesn't have much involvement in the game's creation and the game's official FAQ states while the game "is inspired by J. K. Rowling's Wizarding World", the author "is not directly involved in the creation of the game." Harry Potter Magic Awakened BBC reporter Lizo Mzimba tweeted about his knowledge of the project, revealing the mysterious RPG may be called Harry Potter Magic Awakened. He also hinted other Harry Potter titles could be on the way. We now know that the Harry Potter RPG is called Hogwarts Legacy.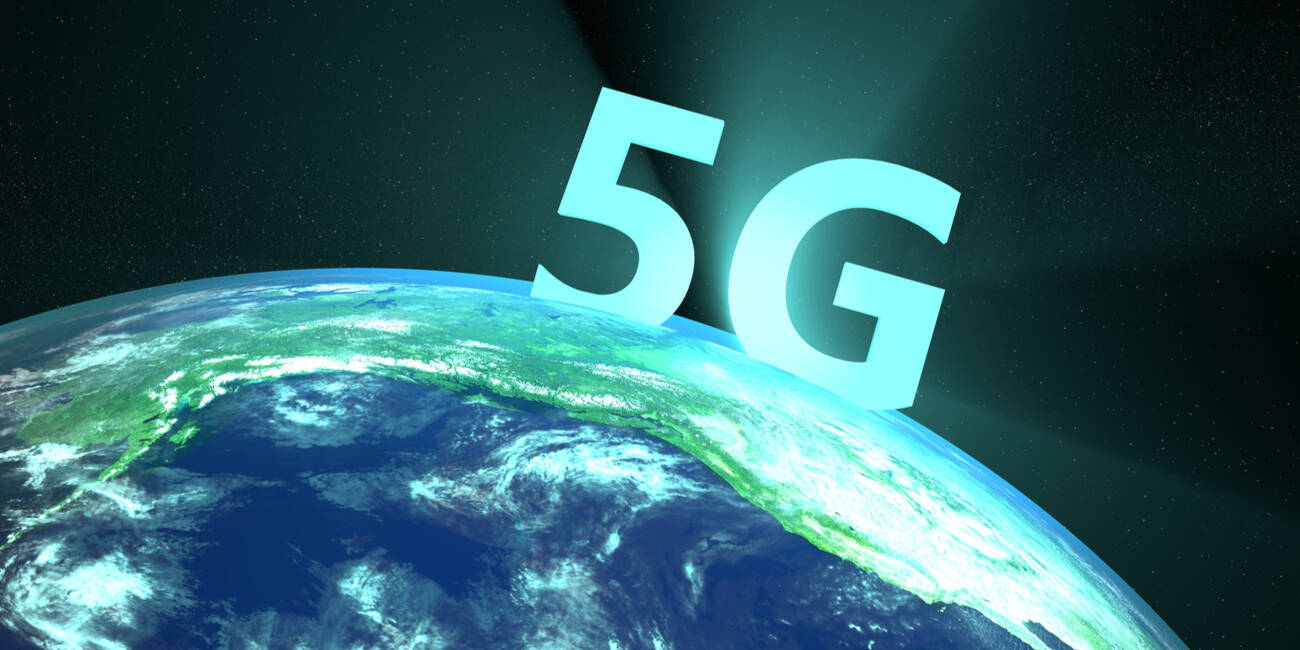 Sponsored Driven by trends toward multi-cloud and the rise of 5G and edge computing, burgeoning technologies like Internet of Things (IoT), big data and artificial intelligence are transforming the technology landscape. On the other hand, cybersecurity concerns are intensifying due to escalating cyberthreats around the world. For communications and digital service providers, a security-first approach has become mandatory for telecommunications equipment and IT systems – the two main supporting infrastructure platforms of cyberspace. This is where ZTE Corporation's holistic cybersecurity governance structure underpins its development strategy. The aim is to assist operators and service providers mitigate security risks and fend off cyberthreats. Security assurance are set by compliance with best practices and standards, constant checks to discover and mitigate threats, and complete openness for external compliance checks. To achieve this, ZTE focuses on three factors: Based on its security governance model, ZTE's approach to equipment security not only integrates security policies into every phase of a product lifecycle, but also implements its cybersecurity assurance mechanism throughout the entire lifecycle. This approach encompasses product R&D, supply chain, production, engineering services, management of security incidents, independent verification and audits. Specifically, it begins in R&D, which addresses security concerns, through product development phases that implement security by design, to the product lifecycles and key processes that ensure fail-safe defaults. Assurance of reliable networks for the entire supply chain also extends to qualifying sub-suppliers and controlling third-party components. This implies that, from the early stages of production, ZTE's products are tested against industry standards and best practices, which are used as the minimum baseline for equipment security. "A formal structure is in place that reviews test results and offers the power of veto that is used when non-conformances are identified," says Mr Antonio Relvas, Director Cybersecurity Strategy of ZTE, "A proper risk analysis is in place that can result in a tested product or release being rejected. These measures culminate in assuring that equipment delivered and installed in our clients' networks are as secure as possible and, are installed and configured with the proper secure fail-safe defaults, for example, deny all access, unless explicitly authorised." Security defects and vulnerabilities are disclosed in a transparent way, and patches are released promptly to customers and other stakeholders. ZTE's Product Security Incident Response Team identifies and analyses security incidents, tracks incident handling processes, and communicates closely with both internal and external stakeholders to disclose security vulnerabilities in a timely manner. With the advent of 5G, ZTE communications equipment is designed to secure operators' global interconnections and core-to-edge connectivity while facilitating timely incident response. Aligned with this aim, ZTE is actively involved in standards organisations and industry associations, including the 3rd Generation Partnership Project (3GPP), European Telecommunications Standards Institute (ETSI), Global TD-LTE Initiative (GTI), International Telecommunication Union (ITU), Global System for Mobile Communications Association (GSMA), Forum of Incident Response and Security Teams (FIRST), as well as CVE Numbering Authorities (CNA). Engagement in these industry ecosystems improves ZTE's technical strength in enabling operators to deliver resilient telecommunications services – i.e. security by default, security by design – for their 5G deployments. "5G is a total game changer," Mr Relvas says. "New services, architectures and technologies, as well as higher user privacy and protection requirements will bring security challenges and opportunities." Already,5G access and core networks that enable inter-vendor interconnections and interoperability through standard protocols feature security protection mechanisms. "For example, we need to consider the access authentication for third-party slicing service providers and the secure use of ICT resources amid wide adoption of cloud architecture in 5G," Mr Relvas adds. Operators needs to harden security posture in three areas: "These new "workloads" create a security concern from the network design and implementation perspectives," explains Mr Relvas. "They require operators to constantly monitor the operations while tapping on real-time industry-wide collaboration and joint responses to new threats." Countries and regions must establish a base certification to assure that both vendors' products and 5G implementations that use them are as secure as they can be. With the growing adoption of IoT and devices connected over mobile broadband, secure 5G networks is a must to support the expected surge in applications. "Some countries are demanding operators to perform risk assessment of their solution architectures including the vendors and equipment that they use in their 5G networks, from the products to the supply chain that supports the solutions," says Mr Relvas. "It is obvious that the effort, time and cost needed for an operator to perform such tasks can be eased by the support of vendors." Vendors have to test their products and ensure that the services provided are as secure as possible. "Such an assurance from the vendor will make operators' risk assessment work easier and possible in the necessary time-frame," Mr Relvas explains. "This is the case for ZTE, with the CC certification, GSMA NESAS/3GPP SCAS and the use of the cybersecurity labs if further tests are necessary." Mr Relvas also claim that ZTE is the first vendor to have the CC certifications in place for a full set of 5G RAN products and one with the most 5G products certified under GSMA NESAS. Sponsored by ZTE

A lawyer for Theranos founder Elizabeth Holmes blamed the federal government Wednesday for the loss of a database that Holmes' company dismantled four days after giving the government an encrypted copy but no way to open it. Holmes' 10-member legal team wants the judge overseeing her criminal fraud case to prevent the jury from hearing about certain customer complaints, blood-test results and government findings, on the basis that the lost company database contained critical information for her team's responses to that potential evidence. The data included "almost certainly millions" of accurate test results helpful to Holmes' case, her lawyer Amy Saharia said Wednesday during a video hearing. Federal prosecutors, however, say the information in the database would have highlighted serious problems with the company's technology. The case is currently in pre-trial proceedings in San Jose U. S. District Court. Holmes, a Stanford University dropout, is charged with a dozen felony counts in connection with her failed Palo Alto blood-testing startup. The federal government alleges Holmes, now pregnant and expecting a baby this month, bilked investors out of hundreds of millions of dollars and defrauded doctors and patients through false claims that the company's machines could conduct a full array of tests using just a few drops of blood. She and her co-accused, former company president Sunny Balwani, have denied the claims. From early in the hearing Wednesday, Saharia faced skepticism from Judge Edward Davila concerning her attempts to convince him that the government — not Theranos — was responsible for the missing data. "So the government, in essence what they were given was a non-working copy if you will of the database — they couldn't access it," Davila said. "Even if they had tried to access it in the parking lot when they received it they wouldn't have been able to access it." Saharia did not dispute that Theranos had the database dismantled, but she disagreed with Davila's use of the word "destroyed." "It's not like someone took a hammer to the server," Saharia said, adding that the Laboratory Information System database was taken down when Theranos closed shop in 2018. She argued that federal investigators knew about the database long before asking for it. "The government was fully aware that Theranos was closing and yet it waited a year and a half, until the eve of the company closing, to request the database," she said. Saharia said evidence shows people connected to Theranos "might have had" the software key to get into the database "if the government had promptly realized that they needed that key." Federal investigators' staff had recommended contacting the FBI with its "most sophisticated experts in the world," but there's no evidence of any FBI contact, she said, adding that the government also made no attempt to get the database servers, from which the data might have been retrieved. Davila asked about an email from a Theranos lawyer to someone the judge didn't name. "Didn't he just say, 'We should give them the database, they won't be able to figure it out and the people who (could) are in India?'" Davila said. The judge also suggested that Holmes, if she knew how important the data were, could have acquired a usable copy of the database for herself. "Your client had actual possession of the database before it was decommissioned," he said. Saharia, in response to Davila's mention of the lawyer's message, said "I don't think that email has nefarious intent." Holmes, at the time the database was decommissioned, was no longer CEO, as she'd already been indicted, Saharia said. "Ms. Holmes had no role in these events," she said. "There is a severe risk of prejudice to Ms. Holmes if we have to litigate these facts about who lost the data in front of the jury. God forbid they may infer that Ms. Holmes had something to do with it. The government keeps (implying) that." Prosecutor John Bostic said that while Holmes was still CEO and months before the demise of the database, the U. S. Securities and Exchange Commission had served a subpoena on Theranos "for the entire universe of lab results" from the database. Holmes was still chair of the company's board when the government was given the unusable copy of the database, he said. At no point did Theranos tell the government a key was necessary to access the copy of the database, which the government believes contained information that would have shown "serious and global problems with Theranos' accuracy and reliability," Bostic said. Davila said he would rule on the matter shortly. Holmes' trial, delayed three times because of the pandemic and procedural matters, is scheduled to start Aug.31. She faces maximum penalties of 20 years in prison and a $2.75 million fine, plus possible restitution, the Department of Justice has said

The latest easter egg in Google Search celebrates the 2001 classic Legally Blonde ahead of the movie's 20th anniversary. Legally Blonde, a classic tale of defeating stereotypes, released in theatres on July 13, 2001. In it, Reese Witherspoon takes on the role of Elle Woods, a Harvard Law School student whose personality and sense of fashion clash with the culture. The film has gone on to become a cult classic, getting a sequel in 2003 and a third movie set to release in 2022. To celebrate the movie's 20th anniversary, Google has introduced a new easter egg, found when searching for "Legally Blonde." On the search results page, you'll see the usual information card now has a hot pink handbag. On clicking the bag, Elle's chihuahua Bruiser leaps out and walks over to a personalized hot pink salon chair, which then turns on. After a few seconds, Bruiser pops back out of the chair in his signature sweater, walks off screen, and jumps back into the handbag. Hi, I'm Elle Woods, and this is Bruiser Woods, and we're both Gemini vegetarians. Once the Legally Blonde easter egg animation plays, all of the various links on the Google Search results page shift from their usual blue shade to a bright pink in tribute to Elle Woods' signature look. While this Legally Blonde gag is far from the most elaborate easter egg Google's done in recent years, it's also delightful in its simplicity. Check out 9to5Google on YouTube for more news: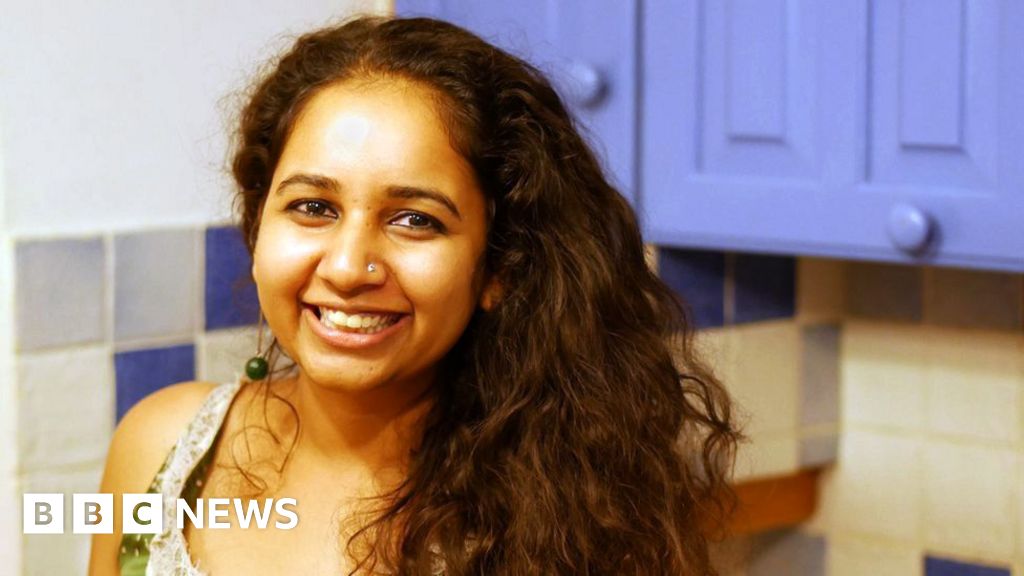 Sayantani Mitra say she now scrolls through listings on Facebook Marketplace "for hours". A 28-year-old from Oxford, prior to the pandemic she "would buy everything from charity shops, whether that's furniture, clothes, or bags and accessories". But with lockdowns closing High Streets last year, her hunt for second-hand bargains switched to listings websites and apps. Ms Mitra also now uses eBay and sites Vinted and Vesaire, which both specialise in people selling pre-owned clothing. But she says that Facebook Marketplace is her "first place to go" because it focuses on sellers who live nearby. "There's a thrill in finding something unique on there," says Ms Mitra, whose purchases over the past year have included a fridge freezer, plant stands, and a dining room table. The boss of home decoration brand Jurande, she adds: "It's convenient as I can collect from nearby. I have literally collected from around the corner." Facebook does not release standalone financial details for Marketplace, It is in fact free for non-business users to put up a simple sales listing, as the firm makes it money from users simply being on its ecosystem and seeing all the advertisements on the site. However, Marketplace's user numbers have soared during the pandemic. Facebook boss Mark Zuckerberg recently revealed that Marketplace now has more than one billion global users. This is up from a reported 800 million in 2018, for a service that was only launched in 2016. At the same time, eBay says it saw a surge in the number of people in the UK selling second-hand items last year. It found that more than two-thirds of UK users said they had started selling pre-owned goods in 2020 to earn extra cash during the pandemic. Ebay says that two second-hand fashion items were sold via its UK website and app every second in 2020. "What we saw was a lot of people in their homes surrounded by their stuff, and looking at it every day and thinking 'what don't I need?', or realising they could make a bit of money out of it," says eBay's UK head of consumer selling, Emma Grant. "Also, it was a time when people became money conscious. There's also been a surge in sustainable shopping, even beyond the people wanting to do the right thing, of finding joy in unique [second-hand] items." For some people, such as 27-year-old Lapoze McTribouy, the pandemic has helped turn a hobby of selling second-hand clothing into a career. She had been selling via pre-owned clothes website and app, Depop, on-and-off since 2013. But after being put on furlough last year, and then losing her job, she started to focus more on selling vintage clothing. "I'd wanted to take it more seriously, and take it full time," says Ms McTribouy, who lives in London. "It was the right time." She now sells about six items a week, many of which can fetch up to £150. "I live off this now," she says. "It hasn't been an easy process though. People think you make money straight away, but I'd have months where I'd have to rely on my partner. But then others were, I'm like, 'we've got extra income'." Ms McTribouy scouts charity shops, eBay and other vintage sellers for stock. "It's not just selling - you can put your creativity into whether that's the styling, or the background [you want an item of clothing to have]." Depop reportedly now has more than 30 million global users, of which 90% are under 26. A UK business, it was bought last month by US ecommerce firm Etsy for $1.62bn (£1.2bn). Etsy's chief executive Josh Silverman called Depop "the resale home for Gen-Z consumers". While selling second-hand goods online has surged over the past year, there also appears to have been a big rise in people giving away things via websites and apps since the pandemic. Olio is a UK app that allows people to give away surplus food and household items to people living near them. It reported a six-fold increase in the number of non-food items added to the app since March 2020. Tiphaine Berger, a 38-year-old IT worker from York, says she has seen this boom firsthand. "Before the pandemic there was just one other person in the area on Olio," she says. "But it really boomed in the first lockdown because charity shops were closed. That was when people started donating, and getting rid of stuff. "I use Olio because I hate waste. We de-cluttered and got ride of a lot of glasses and cups, then received plant pots, lamps, lights, picture frames, a new set of cushions." But has all this online selling and donating had a negative impact on the UK's physical charity shops? Have they seen fewer donated items? Oxfam says that, thankfully, it has not, as many people still want to help good causes. "All of our High Street shops were closed during lockdowns, and were not accepting donations," says Lorna Fallon, Oxfam's retail director. But the public has been really supportive and we have seen higher-than-average levels of donated goods since shops re-opened. "We also launched a successful, free postal donation service in March that allows supporters to donate items without visiting a shop. Our supporters know that when they donate items to an Oxfam shop they are helping people to escape poverty and survive humanitarian disasters." Mintel fashion analyst Tamara Sender says that the big increase in the buying and selling of second-hand clothing online has been led by young people who "in particular have suffered the financial consequences of the pandemic", and thus "they have become thriftier". She adds that, pleasingly, charities are now increasingly being integrated into this new online world. "Depop has opened a British Heart Foundation online shop on its marketplace," she says. "And [another second-hand clothing seller] Asos Marketplace has also added products from numerous charities to its site. New Tech Economy is a series exploring how technological innovation is set to shape the new emerging economic landscape. "As people increasingly buy second-hand fashion online, there is scope for more charity retailers to work with fashion brands to capitalise on the growing appetite for pre-loved fashion." Cancer Research UK is one of the charities on Asos Marketplace. It also has collections on Depop, eBay, and Vestiare. "Our online sales rose by 11% over the last year, and we're expecting to increase our online income by £1.5m in the next two years," says Josephine Mewett, head of retail operations at Cancer Research UK. "By donating pre-loved items and shopping with us, people are not only doing their bit for the environment, but also helping fund life-saving research to beat cancer." Two other suspects are arrested following the killing of President Jovenel Moïse on Wednesday. Have you been getting these songs wrong? What happens to your body in extreme heat? © 2021 BBC. The BBC is not responsible for the content of external sites. Read about our approach to external linking.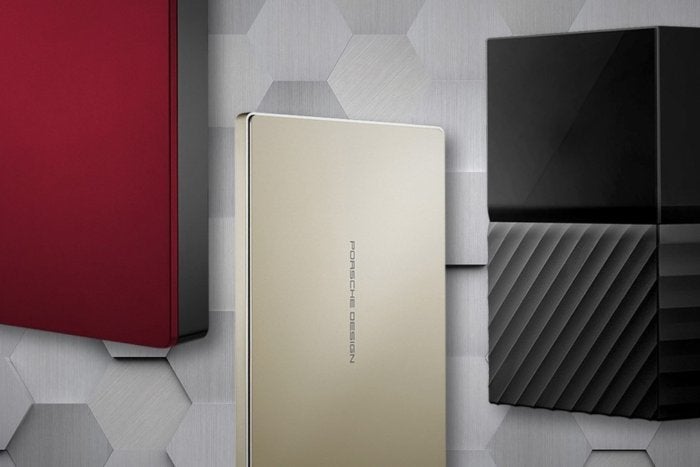 Anyone who uses a PC should have an external drive. It can back up your precious data or store your overflow, and it can transport or transfer files between computing devices. Xbox One X users, especially, would be wise to invest in an external drive to augment the console's measly 1TB hard drive (the external drive needs to be USB 3.0-compatible and will be formatted when you insert the drive). Two things are for sure: No one ever said they wanted less storage space, and no one ever said they wanted a slower drive. Our latest picks for best external performance drive ( SanDisk's Extreme Pro Portable and Samsung's T7) are blazing-fast—great news if you're transferring large amounts of data. We'll also walk you through our other top picks, and everything you need to know to select the best external drive for your needs. Our latest review explores why anyone would want to purchase a 3.5-inch external hard drive such as Seagate's Backup Plus Hub. Yes, it's a big unit, but the upsides are significant: nearly three times the capacity and faster sustained throughput than 2.5-inch models. Worth a look, we'd say. Read our full review. While we're talking about storage, learn how to monitor the health of your hard drives —the preservation of your precious data may depend on it. The Crucial X6 Portable SSD is square to be hip. Or placed in your hip pocket, at any rate. In a sea of portable SSDs whose shape makes them a literal pain when pocketed, the thin, rounded-edge X6 is a sigh of relief. It's not state-of-the-art fast, but it's fast enough for most users and extremely affordable. Read our full review of the Crucial X6 Portable SSD. Lots of storage for less than the competition, attractive styling, and good performance with small files highlight this USB 3.0 portable hard drive. An excellent bargain. Our pick for best portable external backup drive for 2021 is Western Digital's My Passport 5TB drive Remove non-product link. Why? Well, you can never have enough, can you? The extra 1TB can be invaluable in the age of 4K. Read our full review of the WD My Passport. If capacity and portability are your primary concerns, and the Backup Plus Portable fits up to 5TB in pretty much a standard 2.5-inch USB external package. It's fast with large files, but on the slow side with small ones. Regardless, it's a worthy drive that gives you more space for your movies and games. Our runner-up for this popular category is Seagate's Backup Plus Portable. Like the WD above, it's a USB 3.1 Gen 1 (5Gbps) drive—plenty enough bandwidth for the hard drive inside. Capacity tops out at 5TB, but the drive is also available in 1TB,2TB, and 4TB capacities. In our tests of the 4TB version, we found the Seagate to be slightly faster than the WD with large file transfers (think movies), but slower with small file transfers (think Office documents). It's still a worthy runner-up, though. Read our full review of Seagate's Backup Plus Portable. This is the one: SanDisk's Extreme Pro Portable SSD (1TB) is the fastest USB 3.1 Gen 2 (10Gbps) external SSD we've tested to date. Burst performance is roughly on a par with the runner-up Samsung T7, but it blows its competitor out of the water during long writes. SanDisk's drive lacks the T7's handy (and fun) fingerprint security, but it's about the same price and offers software-based password protection if security is a concern. Read our full review. Samsung's Portable SSD T7 Touch runs a close second to the SanDisk Extreme Pro Portable. Compared to its predecessor the T5 (which will still be available), it's thinner, a significantly faster reader, and it also sports a fingerprint scanner. Sure, you could get a FIPS-certified secure drive (some businesses and government require it), but those cost far more than the T7, which provides some extra security while remaining within the price range (currently $80 on Amazon for the 500GB model we tested) of a normal USB SSD. That makes it a sweet deal for the average user who still wants effective data protection. Read our full review. If you have Thunderbolt 3 or 4 on your system, you owe it to yourself to check out a portable Thunderbolt 3 drive such as Samsung's Portable SSD X5. As an NVMe SSD using PCIe over a cable (that's basically what Thunderbolt 3 is), it's stupidly fast—over 2.5GBps reading and writing. The only reason we don't universally recommend the Portable SSD X5 is the relative rarity of Thunderbolt 3/4 ports on PCs. The advent of USB4 should alleviate this, but only if vendors decide to combine it with the superset technology that is Thunderbolt 4. Or you may simply soon see USB4 drives with the same 40Gbps transfer rates. It gets complicated. See the full review of the Portable SSD X5 on our sister site Macworld. Yes, USB4 will provide the same massive throughput as Thunderbolt 3 (with more possibly to come), though without some of the latter's features, such as daisy-chaining. For most consumers, the main shopping concerns for external storage are capacity and price. However, while you might think that the lowest-cost drive provides the most value, it often doesn't. In fact, dollar for dollar, cheaper low-capacity drives are most often the worst deal. For example, we compared prices of the WD My Passport portable drive in its 1TB,2TB,4TB, and 5TB capacities. Keep in mind, this is one drive on one day (May 13,2021), and just one vendor, Amazon, but it illustrates the point. The 1TB drive may seem like the best deal, but in terms of price per gigabyte, the 4TB and 5TB drives are far better deals. You may also need the extra space eventually. As you can see in the chart above, while the $50/1TB is the most affordable initially, it's by far the worst deal in terms of cost per TB/GB. Save your pennies and get one, or two of the larger drives. Remember, if you're storing important data, you need a backup—online, or if the data is copious, on a second drive. See the discussion on backup below. The vast majority of external drives today are USB drives. Beyond that simple statement, the story gets confusing—largely because of the plethora of variations: USB 3.0, USB 3.1 Gen 1 (5Gbps, which is basically USB 3.0), USB 3.1 Gen 2 (10Gbps), and USB 3.1 Gen 2x2 (20Gbps), and now USB 3.2 and USB4. In an attempt to simplify things, the USB Forum has recently changed the nomenclature to indicate throughput speed--Superspeed USB 5Gbps, Superspeed USB 10Gbps, and Superspeed USB 20Gbps--because performance is a priority for most uses. For the sake of brevity (and sanity), we generally shorten those names to USB 10Gbps, or 10Gbps USB, for instance. No hard drive, unless combined in RAID with others, can outstrip the 5Gbps (roughly 500MBps real world after overhead) throughput of USB 3.1 Gen 1. Don't worry about Gen 2,10Gbps, or Thunderbolt with single hard drive enclosures. Where Superspeed 10Gbps/20Gbps, USB4, or Thunderbolt will definitely help is with the aforementioned RAID setups, or more likely—an SSD. The good news is that while USB 3.1 Gen 2, which is more than fast enough for most users at 10Gbps, used to be expensive, it's fairly affordable today. A SanDisk Extreme Portable SSD that is our runner-up for portable storage can be had for $90 in a 500GB capacity. Now it's Superspeed USB 20Gbps (Gen 2x2) that's the high-priced blend, with the Seagate Firecuda Gaming SSD costing $200 for the same 500GB of storage. There aren't a lot of 2x2 ports out there, but these drives will also work with USB4 at the same 20Gbps pace. Thunderbolt has always come at a premium. Our recommended portable, the Samsung Portable SSD X5, is also $200 for 500GB of capacity. A 1TB Samsung T5 on USB is only $125. To summarize: USB 5Gbps/10Gbps is cheaper and fast enough for most users and applications. The top drive uses the older, slower Mini-USB interface. The second drive features the connector that replaced it: Micro B SuperSpeed. The Orange drive features both a SuperSpeed Micro B and Thunderbolt 2 (mini DisplayPort connector). The bottom drive features USB-C or USB Type C. External drives come with a variety of ports, though they're gradually consolidating on the Type-C connector. Here's what you need to care about: Type-C is a spec for a cable and connector, not for the USB protocol itself. The USB Forum would now like it known as USB-C, which is just as confusing. It's used by USB, but otherwise tells you nothing about the level or iteration of USB involved. The mere fact that it's also used for Thunderbolt 3/4 should clue you in. The bottom line is, if you see the Lightning icon next to a Type-C port, you can attach Thunderbolt 3/4 and USB (Thunderbolt supports USB) drives. If you see a USB logo or speed, e.g.,10Gbps, it's likely only USB drives will function. If there's no logo, check the documentation. MacBooks have no logo, but their Type-C ports are Thunderbolt. Note that Apple makes a bi-directional Thunderbolt 1/2 to 3 adapter if you need to connect the one to the other. It does not transfer power, however, so you can't use it on its own with bus-powered external drives. You'll need a powered dock for that. In backup, there's a fundamental maxim appropriately named the Rule of Three. It states that you should always maintain three copies of your irreplaceable data: the original data, a backup, and a backup of the backup. Preferably, the two backups are kept in separate locations, one being offsite Keeping a copy online is great for smaller amounts of data and certainly meets the offsite criteria. However, for vast photo, audio, and/or video collections,external drives in pairs (or more), are a faster, more practical solution. Create complete backups alternately to the two drives every few months. True patrons of wisdom might even take the second drive to work, so there's no chance of losing both drives to the same local disaster. Our storage testbed is a Core i7-5820K with 64GB of RAM on an Asus X99 Deluxe board. Older Asus Thunderbolt EX 3 and ATI graphics cards is shown. Currently a Gigabyte Alpine Ridge Thunderbolt card and x2 Nvidia 710 GPU card are employed. We use our standard storage test bed to evaluate the performance of every external drive we review. It's a six-core (twelve-thread) Intel Core i7-5820K on an Asus X99 Deluxe motherboard with 64GB of Kingston DDR4 memory running Windows 10. A discrete Gigabyte Alpine Ridge Thunderbolt 3 card and Ableconn USB 3.2 2x2 20Gbps card (Asmedia 2142 controller) are used for connecting the external drives. An Asus USB 3.1/10Gbps (Asmedia 1142 controller) card was employed for some of the older drives on the chart. We run various synthetic benchmarks including Crystal Disk Mark 6/7/8, AS SSD 2, and Iometer. We also perform real-world transfer tests using a 48GB batch of small files and folders, as well as a single 48GB and 450GB files. The testbed boots from a NVMe drive, but the real-world (Windows) file transfers are performed to and from a 58GB RAM disk. If you'd like to learn more about our top picks as well as other options, you can find links below to all the external drives we've reviewed. We'll keep evaluating new ones as they become available, so be sure to check back to see what other drives we've put through their paces.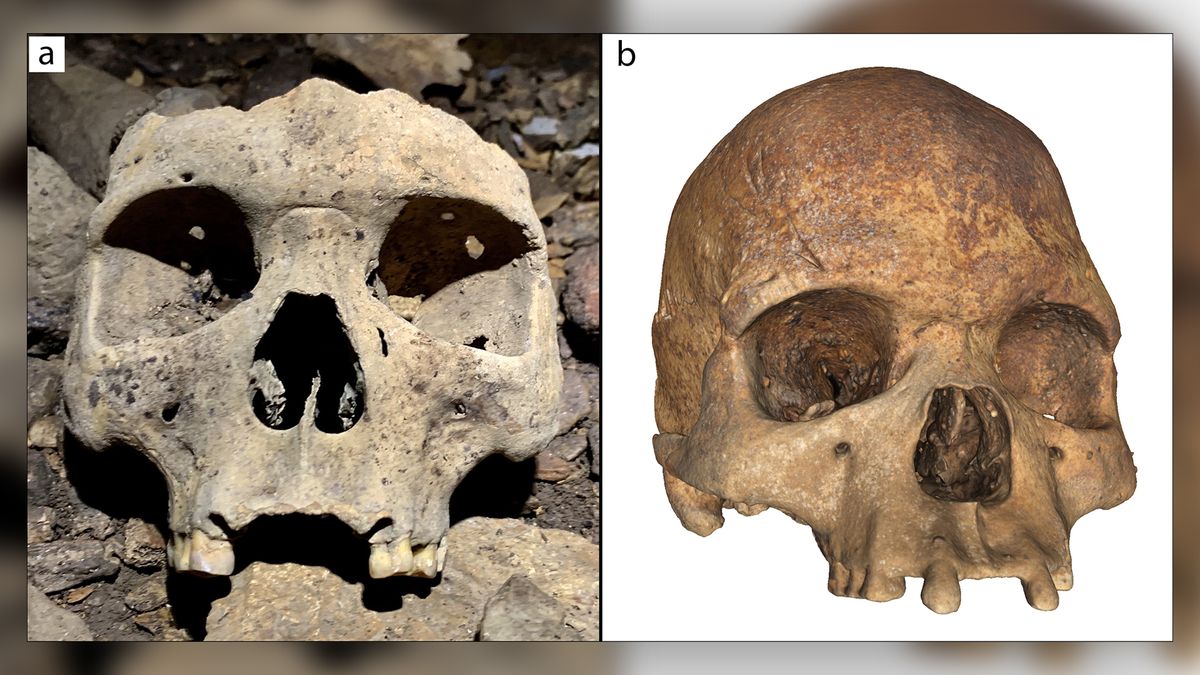 Men and women living in West Central Africa 500 years ago dramatically changed their looks by removing their front teeth, ancient skulls reveal. Archaeologists found the centuries-old altered skulls deep underground in a cave that could be reached only by rope, through a hole in the cavern's roof. The harrowing vertical drop of 82 feet (25 meters) led to thousands of bones from at least 24 adults (men and women age 15 or older) and four children that were deposited there on at least two occasions, researchers reported in a new study. Hundreds of metal artifacts — jewelry, weapons and hoes, made of local iron and imported copper — lay near the remains, hinting at the wealth and status of the people who were buried there. Related: In photos: 'Alien' skulls reveal odd, ancient tradition Richard Oslisly, an archaeologist with The French National Centre for Scientific Research (CNRS) in Paris, discovered the Iroungou cave in Gabon's Ngounié province in 1992. Oslisly first investigated the cave in 2018, and accessing the subterranean space was so difficult that archaeologists have explored its depths on only four expeditions since then, according to the study. "There are very few sites with archeological human remains for this region," lead study author and CNRS researcher Sébastien Villotte told Live Science in an email. "The fact that children, teenagers, adult males and females were buried here, with so many artifacts — more than 500! — was astonishing." Scientists photographed and laser-scanned the cave interior and burial sites so that they could reconstruct the cave and its contents in 3D. They collected samples from leg bones for radiocarbon dating — determining an object's age by comparing ratios of radioactive carbon isotopes — but left all of the human remains where they were found. The cave contained four levels, and all of them held bones dating to the 14th and 15th centuries. Though the bones were jumbled together, scientists noted that all of the skeletons were complete, "suggesting that cadavers, rather than dry bones, were either thrown from above or lowered into the cave," the study authors wrote. Near the skeletons, there were also plenty of burial objects, such as bracelets and rings; axes and knives; more than 100 marine shells; and dozens of pierced carnivore teeth. The Iroungou cave in Ngounié province, Gabon (a) and a 3D model (b) showing cave entrances, layouts and locations where archaeologists found the burials. (Image credit: C. Gerin and P. Mora /Antiquity Publications Ltd.) Deliberate removal Of the human remains, the skulls were of particular interest to the researchers, as all of the intact upper jaws were missing specific teeth: the central and lateral permanent incisors — four teeth in the very front of the mouth. All of the empty tooth sockets showed signs of healing after the extractions — known as alveolar resorption — indicating that the teeth were removed while their owners were still alive and the holes had enough time to heal before the people died. In 2016, another team of archaeologists found similarly altered skulls, also missing their front teeth, in Brazil's Lapa do Santo cave. But in the case of the Brazilian remains, which date to about 9,000 years ago, the teeth were extracted after death in burial rituals, Live Science previously reported. Dental modification is a custom that's well documented worldwide, "especially in Africa," Villotte said in the email. "Many various reasons are advocated for tooth removal by the people who practiced it," he added. Sometimes, those reasons include facial modification — extracting teeth in order to change the shape or appearance of the face. The Iroungou skulls clearly weren't modified as part of a burial rite, given that the gums had healed, Villotte said. Because the extractions in the Gabon cave were symmetrical and involved the same teeth in all of the skeletons' jaws, they were likely removed "in the context of some cultural practice" for this population, the scientists said in the study. Some of the human remains and artifacts as they were found in the cave. (Image credit: P. Mora /Antiquity Publications Ltd.) RELATED CONTENT Photos: Decapitated Romans found in ancient cemetery — 8,000-year-old heads on stakes found in mysterious underwater grave — In images: The mutilated skeletons of Lapa do Santo The extraction of so many front teeth would have affected pronunciation and changed the shape of the mouth and face in a way that was "highly visible," indicating that all such individuals belonged to a particular group, the researchers reported. Tooth alterations such as extraction, chipping and filing into points have long been performed across Africa, though the removal of the top four incisors is unusual, according to the study. Most examples of this practice are in populations from West Central Africa, "suggesting a long history and possible continuity of body-modification customs in the area," the researchers wrote. "As this site is exceptional, and as burial rites are virtually unknown for pre-colonial Gabon, one can consider this discovery as the first piece of the puzzle," Villotte said. "And it seems to be a very difficult one." The findings were published July 8 in the journal Antiquity. Originally published on Live Science.

In February, I wrote " CIOs Proclaim the Tech Sales Model is Broken." Before sharing the piece, I asked a few colleagues at my employer at the time to review it. They suggested it would be a career-limiting move to socially share the article, given that I quote CIOs' tough advice to marketers and salespeople. Yet I did publish the article in Datamation. After joining my new employer, I attended their Sales Boot Camp, and shared the article with my sales-training leaders. To my surprise, they agreed completely with the article and suggested that I read a new book, " The Qualified Sales Leader " by John McMahon. McMahon has been CRO at 5 public software companies. After reading the book, I was surprised by how closely McMahon's ideas conformed to what CIOs told me during the #CIOChat, which was the basis for the Datamation article. Given this, I want to share here McMahon's key ideas in comparison to what CIOs had to say. McMahon says that selling features and functions leads to two things: To be fair, this is often the dividing line between Series A and B companies, which sell on product features, and Series C and D companies, which sell on value, solution, and differentiators. Series C and D companies win their next rounds by appealing to a higher-level buyer. From the CIO's perspective, too many salespeople are playing a numbers game. CIOs want account executives to move beyond talking product features and function. And when account executives speak to the CIO, he or she just wants clarity, honesty, and brevity. "I tell sales folks that they get one slide about their company in the deck," says CIO David Seidl. "I do not need to know your founders, how you got there, etc. We are talking about a solution. We can talk more if we are interested! And one more thing, it wastes a lot of my staff members time when you do the long version of your presentation. If we go further, part of my risk management process is making sure you're a stable company [and] that you won't disappear on me" (emphasis added). McMahon says that effective sellers do their homework. This means effective sellers: Salespeople would be wise to avoid too much 'techno-babble', as those who favor techy speech over plain business language alienate their audience. CIOs have told me that, if a rep comes in speaking the language of technology, they will automatically push the rep down in the organization. CIOs typically have a businessperson in the room, and they have been retraining their teams to speak the language of business. Be warned! If you are 'speaking technology', do not be shocked when an opportunity or a relationship is lost. To avoid this problem, McMahon says that account executives need to slow down to go fast. They need to understand the customer's pain and environment. To earn their trust, CIOs say vendors need to listen, hear their pains, and point them in the right direction with digital assets. "I like my vendors to have a person dedicated to us," says CIO Paige Francis. "I like them to offer complementary annual/biannual tune-ups, assessing current setup/configuration/performance against best practice. If I am paying 5,6, or 7 figures for your solution, you should want to keep me." When I raised VC money, there were two common questions that VCs always asked: McMahon says that pain points cluster around topics like regulation, competition, security, business productivity, cost control, and reputation. CIOs want these to be expressed as business problems. With this knowledge, McMahon says account executives need to know: Why is a pain point important? Salespeople should also be able to connect pain points and problems to corporate initiatives. Part of doing this is understanding: How does the CIO customer do things today? And what are the expectations for desired business outcomes? To be fair, defining and quantifying a mission-critical business pain cannot be done without deliberate effort. According to McMahon, it requires questioning, listening, confirming, and more listening. McMahon says vendors should not jump the gun with Proofs of Concept, which he calls a waste of time. Sellers' POCs should be focused on the customers' problems. This means that they cannot be effective until the discovery process is complete. Proofs of Value require a detailed understanding of the customers' pain points. CIOs say the goal should be to demonstrate a realistic pathway to implementation and business value. CIOs want real POVs that truly prove functionality and usability for their internal audience. For this, sales needs to help quantify the business value and the negative consequences of not doing something. McMahon suggests that effective salespeople have several qualities. These include intelligence, persistence, heart and desire; coachability and adaptability; integrity; character; and execution experience. Empathy is vital. Effective salespeople make themselves trusted business partners that live selflessly in the customer's shoes. This requires account executives that are also authentic and curious, which is not surprising, as CIOs say they want greater transparency and honesty. A long-term vision is also important. CIOs want salespeople that focus on the longer-term relationships and not just completing their quarterly quota. It is important, they say, that salespeople express a simple understanding of what is important to me and my business. For this reason, McMahon says sales is about educating and not selling. McMahon says it is critical that marketing helps sales identify an ideal customer. This means fleshing out the customer pains and use cases, as well as the personas owning the use cases, and the companies and industries where they dwell. Not surprisingly, CIOs say they want content tailored to how the solution will benefit their organization. They stress that the content should not be focused on why your solution is better than a competitor's. "I'd like not to feel like simply visiting your website is going to get me a half dozen lead calls and emails," says CIO David Seidl "I would like to be able to read useful materials without providing my contact information. Simply wanting information is not a cause to spam me. I would like to see clear information. What the product does, differentiating features, some real examples, and a pricing model would be nice, even if it is a broad ballpark." "I try not to waste my time or my staff's time," Seidl explains. "Fielding those who visited your site with calls and emails or not letting them see what your product does and has as differentiators creates barriers and represents a time sink." Turns out, CIOs want great transparency and honesty in their marketing materials as well as in their salespeople. In reading McMahon's book, I was surprised to learn that the attitudes of CIOs aligned so well with what members of the #CIOChat were telling me. CIOs clearly want what McMahon is peddling. If I were a CRO or Marketing Leader, I would clearly want to align my selling process with McMahon's and to sell value rather than product features. The former dwells on the what; the latter translates that what into why… and conveys the true meaning of a product by connecting it to a CIO's actual challenges. The time is now to transform the sales leaders to be CXO relevant. Contact Us| About| Sitemap Property of TechnologyAdvice. Terms of Service| Privacy Notice| Advertise| California - Do Not Sell My Information © 2021 TechnologyAdvice. All Rights Reserved Advertiser Disclosure: Some of the products that appear on this site are from companies from which TechnologyAdvice receives compensation. This compensation may impact how and where products appear on this site including, for example, the order in which they appear. TechnologyAdvice does not include all companies or all types of products available in the marketplace.

Both OnePlus and Sony announced their premium offerings for 2021, and we're here to them. In this article, we'll compare the vs Sony Xperia 1 III. The OnePlus 9 Pro has been on the market for a while now, while the Sony Xperia 1 III is on its way to consumers. Needless to say, both of these smartphones are quite compelling. They do have some things in common, when it comes to specs, but for the most part, they're not that similar. These two phones differ quite a bit in the design department, while the two companies took different approaches to photography as well. Their software is also quite different, and so on. Before we begin, it is worth noting that the Xperia 1 III is the more expensive phone here. Having said that, we'll kick things off by listing their specifications, and will then move to other categories such as design, display, performance, and so on. Let's kick off the OnePlus 9 Pro vs Sony Xperia 1 III comparison, shall we. Both the OnePlus 9 Pro and Sony Xperia 1 III are made out of metal and glass. They do look considerably different, though, and they do feel different in the hand. The Xperia 1 III is considerably narrower than the OnePlus 9 Pro, while it's slightly taller at the same time. Sony's flagship is also thinner than OnePlus', and it's a bit lighter. Neither of the two phones are particularly light, though they both weigh below 200 grams. The OnePlus 9 Pro includes a curved display, and a display camera hole in the top-left corner. The Xperia 1 III has somewhat more pronounced bezels than the OnePlus 9 Pro, but it doesn't have a display camera hole, or anything of the sort. The phone also includes a flat display. A side-facing fingerprint scanner is included on the Xperia 1 III, while the OnePlus 9 Pro utilizes an optical in-display fingerprint scanner. Both devices are IP68 certified for water and dust resistance, by the way. The Xperia 1 III also has a physical camera shutter on the right, while the OnePlus 9 Pro includes an alert slider. They're both quite slippery in the hand, so using a case may be a good idea. They do feel premium in usage, that's for sure. Both phones are well built, but your preference will play a huge role here, as they're different from the outside. The OnePlus 9 Pro includes a 6.7-inch QHD+ (3216 x 1440) Fluid AMOLED 2 display. This is a curved panel, and an LTPO display at the same time. It means it has an adaptive refresh rate of up to 120Hz. The display can project up to 1 billion colors, and it does support HDR10+ content. Its peak brightness is 1,300, which is quite good. This panel is protected by Corning's Gorilla Glass 5, in case you were wondering. The Sony Xperia 1 III, on the other hand, features a 6.5-inch 4K (3840 x 1644) OLED display. This panel can also project up to 1 billion colors, and it does support HDR content. This is a 120Hz panel, though it's not an LTPO display. Sony included Corning's Gorilla Glass Victus to protect this panel, which is Corning's latest and greatest display protection. As you can see, both phones have plenty to offer in the display department. You won't be disappointed with either of these two panels, in real-life usage. They both offer vivid colors, and great viewing angles. They are both also quite bright, though the OnePlus 9 Pro offers a bit more in that regard. You won't really notice the extra sharpness on the Xperia 1 III, and the 4K resolution will kick in only when you're watching 4K content or something of the sort. Both of these displays are excellent, and will serve you well. In the performance department, they're both quite great. That is to be expected considering the hardware included here. Both of these smartphones are fueled by the Snapdragon 888, one of the two most powerful processors Qualcomm released thus far. On top of that, both phones offer more than enough RAM, and really fast storage as well. You can choose between 8GB and 12GB on the OnePlus 9 Pro, while the Xperia 1 III comes with 12GB of RAM by default. Both phones ship with Android 11, though their skins are considerably different. Sony's is closer to stock Android, that's for sure, but both perform great. They're extremely snappy when it comes to everyday tasks. Opening and closing apps is a breeze, and the same goes for multitasking. The Xperia 1 III is ideal for split screen tasks due to its tall display aspect ratio, by the way. They're also excellent multimedia consumption machines. One thing worth noting is that the Xperia 1 III does get unusually warm. That is something Sony may fix via a software update, but it's a bit odd. It doesn't get hot or anything of the sort, but it's worth noting. Now, gaming is also really good on both phones. They can run basically any game you throw at them, and they can do it in style. These are powerhouse smartphones after all. Both of these smartphones come with the same battery capacity. Both of them include a 4,500mAh battery. Do they offer similar battery life results? Well, no, not really. To be quite honest, the OnePlus 9 Pro does offer a bit more in that department. The phone was able to cross the 6-hour screen-on-time consistently for us, especially after the last couple of updates. The Xperia 1 III falls a bit under that mark, but not by much. This will all depend on your usage, of course. If you do end up playing some games, those numbers will be lower. It all depends on how you use your phone. The OnePlus 9 Pro and Sony Xperia 1 III do support fast charging. OnePlus' flagship comes with 65W fast wired charging, while it also supports 50W fast wireless charging. The Xperia 1 III offers 30W fast wired charging, and wireless charging as well, but it's considerably slower than what OnePlus has to offer. Reverse wireless charging is also in the Xperia 1 III's repertoire, though it's quite slow, of course. That's the case with all reverse wireless charging implementations in smartphones, so… it is to be expected. Both devices have four cameras on the back, and one on the front. They do use considerably different camera setups, though. The OnePlus 9 Pro camera experience is now considerably better than it was at launch. OnePlus optimized various parts of the camera experience on the device, and fixed quite a few issues with it. Sony will have to do the same, it seems. The phone's 'Basic' mode is not that great, to be quite honest. The images do end up looking a bit softer than they should, while the white balance is not great either. The same goes for dynamic range. If you delve into more detail, and don't use the 'Basic' mode, you can great some excellent-looking photos, without a doubt. The auto mode on the OnePlus 9 Pro performs really well, and the vast majority of you will likely use that exclusively. The dynamic range is good, the colors do tend to look excellent, and OnePlus fixed some white balance issues as well. The OnePlus 9 Pro also manages to capture better macro shots in auto mode, and it allows for more light to be present in dark scene modes. Therefore, it is able to acquire more details from the shadows in such images. Both of these devices have stereo speakers, but only the Xperia 1 III has a 3.5mm headphone jack. The speakers are good on both phones, though the Xperia 1 III's could be a bit louder. They're really good, but for some reason they're not as loud as we're used to. The sound coming from speakers on both phones does end up being sharp, and it's well-balanced across the spectrum. If you do end up hooking up a good pair of headphones to these devices, you'll get solid sound in return. Audiophiles are the only ones that may end up complaining here. You'll even get some bass from these two smartphones, and they do deliver what you'd expect. These are not the best audio smartphones in the market, but they're more than good enough for the vast majority of people.

One aim of the Workspace suite for Google is to adapt to the "future of work," including the growing popularity of hybrid working arrangements. As such, Google Calendar meeting invites will soon let you specify how you're attending. The "Yes" button at the bottom of an invite (on the web) will feature a new dropdown with accompanying icons for each option: Then, both the organizer and guests will be able to see how attendees are planning to attend the meeting in the event detail. This will help meeting attendees know what to expect when joining a meeting, and prepare accordingly. This dropdown is launching first in Google Calendar and later coming to Gmail invites. These attendance details will not be visible to users of Microsoft Outlook or other platforms. The capability starts rolling out tomorrow and will be fully available in the coming weeks for all Workspace customers. Google first previewed this feature last month alongside the news that Workspace is now available "for everyone" and getting a paid "Individual" tier. Check out 9to5Google on YouTube for more news:



Total 97 articles.
Version: 9.55.35971-219432. Input files: 1, items detected: 160, scanned: 160, accumulated: 97, inserted: 97, exclude filters: 0, include filters: 0, empty media: 12, filtered media: 0, duplicated media: 3, not matched limits: 14, passed http check: 0, not passed http check: 0, http check errors: 0, skipped: {total: 63, by unique value: 0, by limits: 14, by similarity: 44, by unicity: 5, by dates: 0, by classifier: 0, by blacklist: 12, by mandatory tag: 0, from input files: 0}, bad dates: 0, similar from same domain: 27, unique Ids: 1743, unchangeble patterns: 660, words comparisons: 1648845/96588, python: 2.7.13 (default, Sep 26 2018, 18:42:22) [GCC 6.3.0 20170516], dynamic containers: {u'nlpu.stemWordsBackHash': -1, u'nlpu.languagesMap': -1, u'nlpu.languagesCache': -1, u'bcla.similarCache': -1, u'bcla.tagsClassificationPopWordsData': -1, u'nlpu.stopWordsCache': -1, u'nlpu.stemWordsBackHashFreqs': -1, u'bcla.autoWeightedWords': -1, u'nlpu.stopWords': -1, u'bcla.tagsSimilarityPopWordsData': -1, u'nlpu.synonimsReplacedCache': -1, u'nlpu.stemWordsBackHashFreqsStemmed': -1, u'bcla.synonyms': -1, u'nlpu.posHash': -1, u'bcla.notSimilarCache': -1, u'nlpu.stopwordsCustom': -1}; the same images URLs found 143 times; total 0 languages detected: {}; {u'text': {u'chars': 554632, u'bytes': 2256124, u'words': 78164, u'sentences': 4367}}
Created at 2021-07-08 12:01