Announcement
DC5n United States software in english 47 articles, created at 2021-07-08 06:02 articles set mostly positive rate 3.0
(3.11/4)

1

0.2

Will I be able to downgrade to Windows 10 from Windows 11?

Windows 11 is coming and that means it's time to be anxious about upgrading. Before taking the plunge, users want to know if they'll be able to downgrade back to Windows 10. 2021-07-08 02:15 2KB www.gamerevolution.com

(3.05/4)

2

0.4

Three-dozen US states plus DC sue Google over Play Store's revenue cut, payment system, and more

Chocolate Factory rolls its eyes at 'meritless' antitrust lawsuit 2021-07-08 01:49 3KB www.theregister.com

(1.01/4)

3

0.7

TikTok Resumes makes it easy to apply for jobs via the app

TikTok has partnered with more than 30 companies in a new initiative aimed at encouraging its community to use the app to apply for jobs. 2021-07-08 02:10 2KB www.digitaltrends.com

(0.56/4)

4

0.3

How to Protect. NET Web Applications From Viruses and Zero-Day Threats

Learn how to use an API to go beyond basic anti-virus software and protect your .NET web applications from viruses, malware, and zero-day threats. 2021-07-08 00:25 2KB dzone.com

(0.06/4)

5

0.6

Best cheap Dell laptop deals and sales for July 2021

We've sorted through the big online retailers to bring you the best Dell laptop deals and sales available right now, from budget-friendly workhorses to 2-in-1s 2021-07-08 02:41 4KB www.digitaltrends.com

(0.06/4)

6

0.8

Transform 2021: Technology's key themes

Join AI and data leaders at Transform 2021, the industry's premier AI digital event, hosted July 12-16. Transform gathers thought and action leaders from today's top enterprise technology companies for highly informative sessions, focused roundtables, and unbeatable networking opportunities. 2021-07-08 00:25 11KB venturebeat.com

(0.02/4)

7

0.5

How to watch Love Island in 2021 online: stream UK and USA versions at home and abroad

Couple up with summer's best reality TV dating show and find out all you need to know to watch Love Island and get your fix. 2021-07-07 21:50 3KB www.techradar.com

8

0.1

New app claims to test your phone's water resistance even without using water

A new app for Android is claimed to be capable of testing the integrity of your smartphone's waterproof sealing even without using any water. The app uses only your phone's barometric pressure sensor. 2021-07-08 01:44 2KB www.neowin.net

9

0.2

Canon EOS R3 could get a September announcement

Rumors suggest the Canon might set up a September announcement, while Nikon could be as late as December. 2021-07-08 01:09 2KB www.techradar.com

10

0.4

Dark Souls 3 now runs at 60fps on Xbox Series X/S thanks to FPS Boost

And we've tested it. Dark Souls 3 has just received a new lease of life on Xbox Series consoles, thanks to the transformative powers of FPS Boost. … 2021-07-08 01:00 5KB www.eurogamer.net

11

0.2

New reports confirm the next MacBook Pro to drop the controversial Touch Bar

Apple might ditch its infamous touch bar in favor of physical function keys in its upcoming MacBook Pro. 2021-07-08 00:54 2KB www.digitaltrends.com

12

0.1

Stepsize: Engineers waste 1 day a week on technical debt

Technical debt causes bugs and outages, and slows down developers, but many enterprises don't have a process to manage it, Stepsize said. 2021-07-08 00:45 2KB venturebeat.com

13

0.5

IBM insiders say CEO Arvind Krishna downplayed impact of email troubles, asked for a week to sort things out

Behind the curtain: Server crashes, thumbs down on Slack, staff compared to shoemaker's kids, and more 2021-07-08 00:39 4KB www.theregister.com

14

0.8

Amazon's Lumberyard goes open source, it's now called Open 3D Engine, gets wider support

The Open 3D Foundation results from the collaboration of various developers, aiming to support open-source projects designed to improve the capabilities of 3D graphics, rendering, authoring, and... 2021-07-08 00:35 2KB www.techspot.com

15

0.1

Samsung Galaxy S21 FE render shows off the phone from every angle

This render purportedly shows off the upcoming handset in full 360º glory. 2021-07-08 00:11 2KB www.techradar.com

16

0.5

SoftBank to pay ¥178.5 billion for licensing rights of Yahoo in Japan

Yahoo Japan will no longer have to pay royalties to Verizon Media for using Yahoo's branding and licensed technologies. 2021-07-08 00:09 2KB www.zdnet.com

17

0.4

Bungie Will Host a New Destiny 2 Showcase on August 24

Destiny 2, Bungie's critically acclaimed RPG shooter, has been receiving much love recently. But it doesn't stop there, as Bungie is ready to host another 2021-07-08 00:04 1KB www.futuregamereleases.com

18

0.4

Monster Hunter Stories 2 launch guide: Platforms, file size, game length, and more

Capcom's Monster Hunter Stories 2: Wings of Ruin is imminent. We've collected all the information you need prepared to download, play, and slay on launch day. 2021-07-08 00:01 4KB www.digitaltrends.com

19

0.5

Alligator Loki: Everything We Know About Marvel's Next Breakout Star

Tom Hiddleston and the team behind Loki talk about the alligator that stole our hearts. 2021-07-08 00:00 4KB gizmodo.com

20

0.5

Huawei gets paid by Volkswagen supplier for 4G patent licences

Chinese technology giant lauds its largest patent deal from the automotive industry. 2021-07-07 23:42 2KB www.zdnet.com

21

0.2

Pandemic drives IT investments and blind optimism, survey suggests

Survey finds enterprises invested in digital transformation during the pandemic, but not nearly enough are measuring the results. 2021-07-07 23:40 4KB venturebeat.com

22

0.1

Why The Jedi Contract Failed – And How To Properly Conceive of a Massive Cloud Government Bid

In this case, a multi-vendor solution is far more palatable because it both spreads the wealth and assures redundancy across cloud vendors, should any one of the vendors fail due to physical or electronic threat. 2021-07-07 23:34 5KB www.eweek.com

23

0.4

Hogwarts Legacy: everything we know about the Harry Potter RPG

Hogwarts Legacy is the upcoming Harry Potter RPG and we've gathered all the latest news and rumors right here 2021-07-07 23:31 7KB www.techradar.com

24

0.8

These are the best pens for the HP Spectre x360: HP, Wacom, and more

Looking for a replacement pen for your PC? These are the best pens you can buy for the HP Spectre x360 from brands like HP and Wacom. 2021-07-07 23:30 2KB www.xda-developers.com

25

0.6

Legolas' dumb, perfect faces are the key to his whole character

The Lord of the Rings fans love to make Legolas' faces into meme content — but Orlando Bloom's weird expressions tell a hidden story too complicated to put into the movies. About Mirkwood Forest, elven immortality, and even his age. How old is Legolas? 2021-07-07 23:30 1KB www.polygon.com

26

0.3

Red Dead Online: Blood Money Releases on July 13 on All Platforms

Rockstar Games is ready to release the Blood Money update for Red Dead Online on July 13 on all platforms. The respective update will add a new questline 2021-07-07 23:28 2KB www.futuregamereleases.com

27

0.3

American Horror Stories' Cast (So Far) Looks Appropriately Wild

A new teaser for the FX on Hulu spin-off hints at what to expect when the series arrives July 15. 2021-07-07 23:15 3KB gizmodo.com

28

0.3

Best external drives for backup, storage, and portability

Whether you're looking for speed, capacity, portability, or all of the above, a USB external hard disk or SSD is a necessary complement to your desktop PC setup. 2021-07-07 23:05 11KB www.pcworld.com

29

0.6

Key Takeaways from 'The Qualified Sales Leader' by John McMahon

When selling, skip the tech jargon and use plain language. Plus, align your selling process with McMahon's and sell value rather than product features. 2021-07-07 23:01 8KB www.eweek.com

30

0.1

Google Pixel Buds A-Series review

Google's latest Pixel Buds cut out touch controls but offer better bass response at a fraction of the cost of the Google Pixel Buds 2. 2021-07-07 22:43 7KB www.techradar.com

31

0.2

The Umbrella Academy Gets an Appropriately Nerdy Tribute Song

A bunch of nerdcore rap artists teamed up to play the Hargreeves from Netflix's hit show. 2021-07-07 22:30 2KB gizmodo.com

32

0.1

iPadOS 15 hands-on: Inching forward and playing catchup

While the lack of earth-shattering features may disappoint some, the changes iPadOS 15 offers are delightfully forward-looking. 2021-07-07 22:18 11KB www.digitaltrends.com

33

0.1

Not like TV: Unisys on convincing the masses biometrics isn't about surveillance

The police aren't conducting mass surveillance on you and biometrics is just a useful tool in the identity management lifecycle, Unisys' director of identity and biometrics would argue. 2021-07-07 22:08 7KB www.zdnet.com

34

1.0

Black Widow post-credits scene explained: What happens in the ending?

There's a Black Widow post-credits scene, and here's everything that happens in it - and how it sets up future Marvel movies or Disney Plus shows! 2021-07-07 22:04 3KB www.gamerevolution.com

35

0.1

Tucker FOIAs the NSA

The pompadoured talk show host with a face made of Play-Doh has decided to kick things up a notch in his feud with America's surveillance Goliath. 2021-07-07 22:00 3KB gizmodo.com

36

0.2

Chime's Banking App Locked Up Customer's Money for Months During the Pandemic

The company racked up more than 900 complaints over the past year over sudden account closures. 2021-07-07 21:49 5KB gizmodo.com

37

0.3

White House urges mayors to meet with state cybersecurity officials on ransomware

Deputy National Security Advisor Anne Neuberger spoke about cybersecurity risks during the US Conference of Mayors. 2021-07-07 21:34 3KB www.zdnet.com

38

0.2

Dota 2's The International 10 tournament has been moved to a new country

After more than a year of delays Valve has moved Dota 2's The International 10 tournament from Stockholm, Sweden to the Arena Nationala in Bucharest, Romania. 2021's International will be held from Oct. 7 until Oct. 17, with a prize pool of $40 million. 2021-07-07 21:33 2KB www.polygon.com

39

0.3

The X-Men Better Watch Out for Murd Blurdock, Space Lawyer

The X-Men might have gotten themselves into a class-action lawsuit with the creation of their new planet. 2021-07-07 21:30 5KB gizmodo.com

40

0.4

FBI Seized 'Fully Constructed' Lego Set of Capitol Building From Arrested Rioter

Robert Morss faces charges including assaulting, resisting or impeding police, obstructing an official proceeding, civil disorder, and stealing U.S. property. 2021-07-07 21:30 3KB gizmodo.com

41

0.1

Microsoft's patch for PrintNightmare vulnerability can be bypassed completely

Security researchers are reporting that Microsoft's fix for the PrintNightmare vulnerability that rolled out to most Windows versions is ineffective, and can let attackers completely bypass it. 2021-07-07 21:26 2KB www.neowin.net

42

0.6

Newegg has a new PC assembly service for custom builds

If you need help building your own PC, Newegg has launched an assembly service that will ship you a pre-built PC with your chosen parts. 2021-07-07 21:25 2KB www.xda-developers.com

43

0.0

Armorblox and Intermedia team up to protect email from cyberattacks with AI

Cybersecurity company Armorblox and email provider Intermedia partnered to help enterprises combat the rise in cyberattacks with AI. 2021-07-07 21:20 5KB venturebeat.com

44

0.0

FitBit Data Points to Lingering Physical Changes for Some Covid-19 Sufferers

On average, it took 79 days for the elevated resting heart rate of people with covid-19 symptoms to drop back to normal, the study found. 2021-07-07 21:20 5KB gizmodo.com

45

0.5

PowerWash Simulator adds a challenge mode for hardcore gamers

PowerWash Simulator's newest patch improves many quality of life issues, but also adds a new Challenge Mode. Players can see how quickly they can clean, as well as how little water they can use. There are new things to clean too, including a helicopter and a treehouse. 2021-07-07 21:19 1KB www.polygon.com

46

0.6

Save $350 on a Galaxy S20 with Samsung's Certified Re-Newed program

You can save a lot of money on devices in the Samsung Galaxy S20 series through the company's certified re-newed program - read more here! 2021-07-07 21:15 1KB www.xda-developers.com

47

0.5

Melinda French Gates will resign in two years if she and Bill Gates can't work together at foundation

If you recall, when the divorce announcement was made in May, both parties said they would continue to work together at the Bill & Melinda Gates Foundation.... 2021-07-07 21:08 2KB www.techspot.com
Articles
DC5n United States software in english 47 articles, created at 2021-07-08 06:02
Installing a new version of Windows is always a nerve-wracking proposition. While recent editions of the OS have been a lot more chill about destroying our data when an install goes wrong, the memories of playing Russian Roulette with Windows upgrades and updates are too fresh not to be anxious. Many users would feel a lot better if there was a way to downgrade to Windows 10 from Windows 11. Usually, the upgrade path from one version of Windows to another is a linear one. Once the new edition is installed, that's it. However, Microsoft is leaving the door open for users to downgrade to Windows 10 if Windows 11 doesn't feel right for them (or if technical issues arise). According to an FAQ circulating amongst hardware manufacturers, this is Microsoft's stance on rolling back to Windows 10 from Windows 11: "Can I go back to Windows 10 after I upgrade1 if I don't like Windows 11? Yes. After you have installed the Windows 11 upgrade, there is a 10 day period where you can move back to Windows 10 while keeping files and data that you brought along with you. After the 10 days, you will need to back up your data and do a "clean install" to move back to Windows 10." So, users get a chance to try before they buy. However, note that this stipulation is only guaranteed for the release. Windows Insider builds may not have the same functionality. When the release build of Windows 11 goes live, users should be able to roll back to Windows 10 by following these instructions: Again, note that users must perform the above within 10 days of upgrading to Windows 11. After that, they will have to do a fresh install to get back to Windows 10.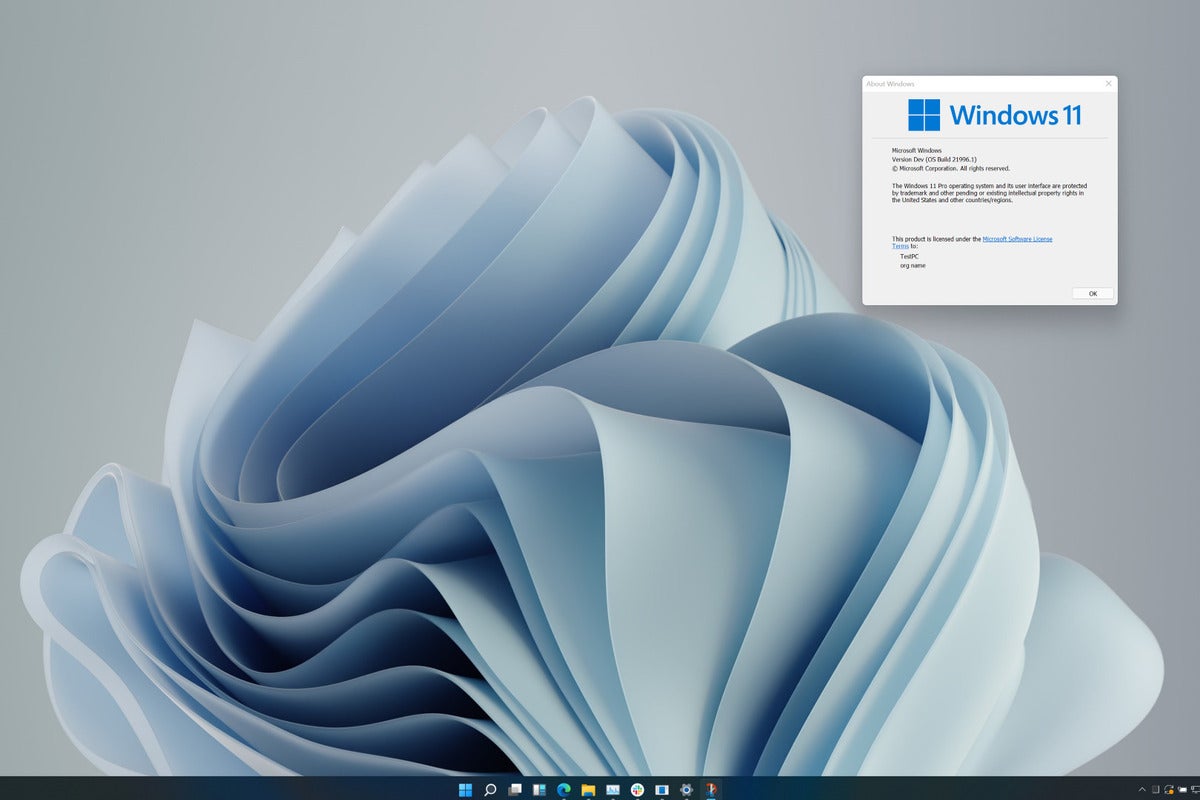 Windows 11 superguide: News, tips, reviews and more
pcworld.com
How to tell if your PC is Windows 11 compatible with WhyNotWin11
gamerevolution.com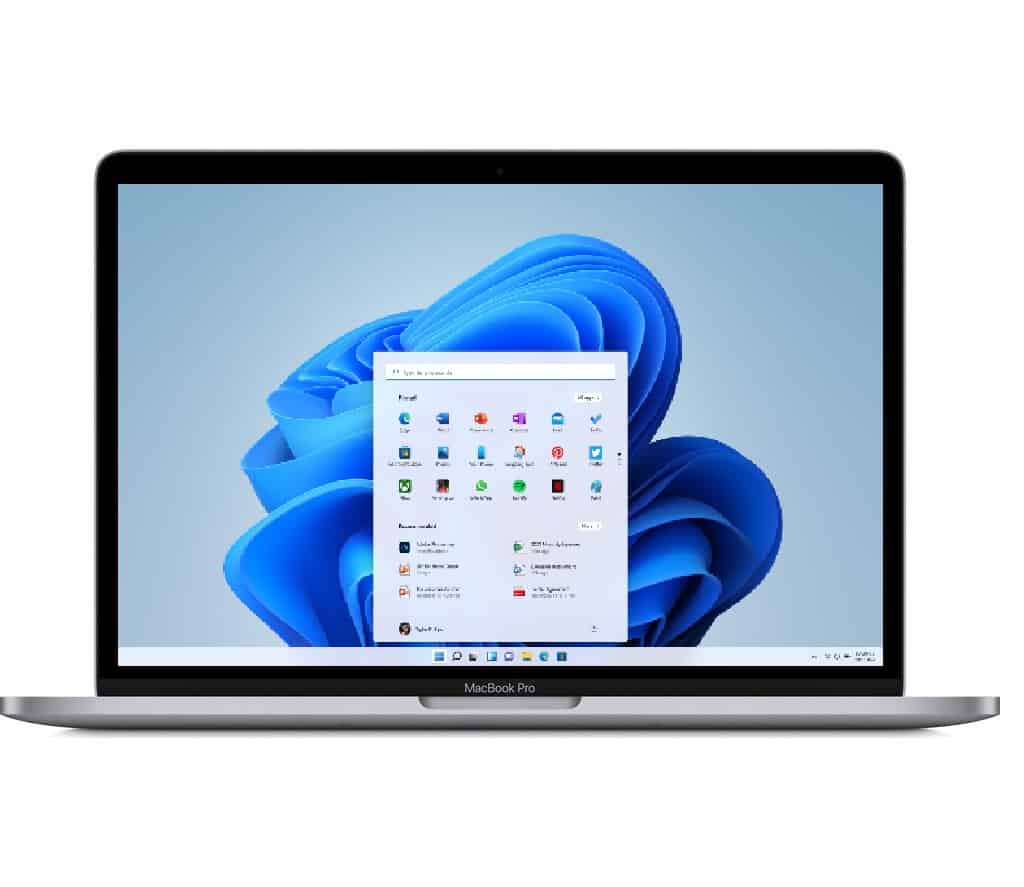 Microsoft says when it comes to Windows 11 "there's much more to come"
mspoweruser.com
XDA Basics: How to check my Windows 11 version and edition
xda-developers.com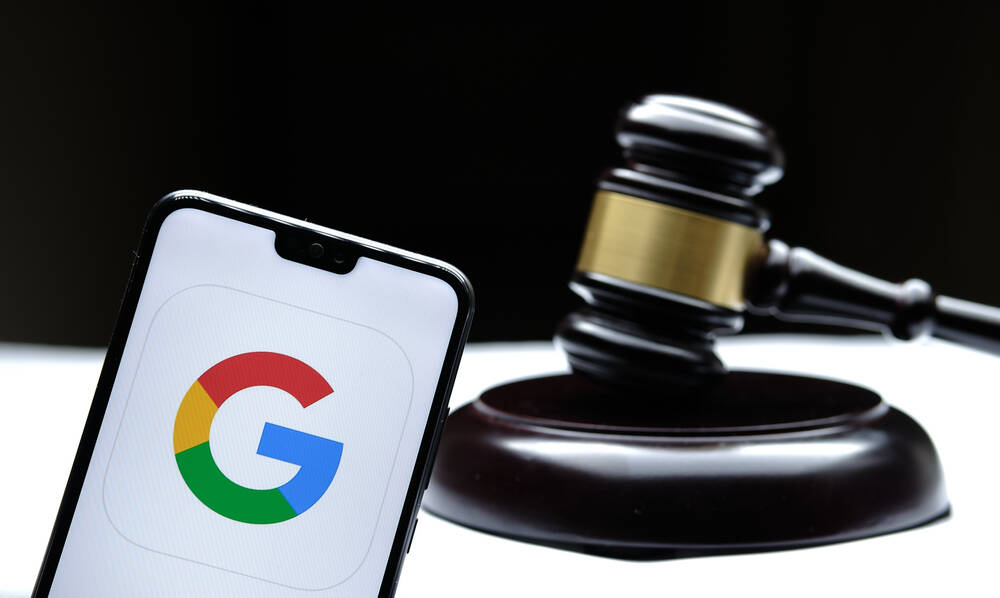 As expected, Google is facing a fresh legal assault regarding its Play Store, the 30 per cent cut it took from developers' revenues via the software souk, and other rules and restrictions. In am antitrust lawsuit [ PDF] filed in a federal district court in San Francisco on Wednesday,36 US states and commonwealths, plus Washington DC, alleged Google ran roughshod over the Sherman Act, screwing over users and software makers by abusing its monopoly on Android and the distribution of apps. The complaint is wide-ranging and extensive, from criticizing Google's commission from app and in-app purchases and that it must handle payments, to undue pressure put on phone makers, to a ban on advertising by non-Play stores on Google's web properties, like YouTube, and more. "Google's anticompetitive conduct harms consumers and app developers, both at the point of app distribution and when a consumer later purchases in-app digital products," the complaint stated, for instance. "Consumers are harmed because Google forces them to pay a supracompetitive commission of up to 30% to purchase any non-'free-to-download' app. Google's anticompetitive conduct further harms consumers by depriving them of the potential benefits of true competition in app distribution, including better features or improved data security." It went on: The lawsuit is slightly odd in that, of the two major mobile operating systems in America, Android is the only one that allows third-party app stores. Indeed, if you get a Samsung Android-powered smartphone, for instance, it comes with Sammy's own app store as well as Google Play. But, as the complaint notes, these make a tiny dent in Google's dominance in the marketplace, and phone makers are under pressure to include Play, so Google always wins. Apple's position with iOS and its walled garden wasn't mentioned. If the lawsuit is successful – a big if given recent rulings – Google could be on the hook for billions. The plaintiffs want the right to get damages for citizens as well as profits deemed illicit. And don't forget, Epic Games is suing Google as well over the Play Store's rules and restrictions. In March, Google dropped its cut of app sales from 30 to 15 per cent for the first $1m a developer makes. The move mirrored a similar decision by Apple last year, matching the same terms almost exactly. This was not enough, it seems, to hold off attorneys general. In a statement, Google's senior director of public policy Wilson White said this latest legal action is "meritless," adding: "This lawsuit isn't about helping the little guy or protecting consumers. It's about boosting a handful of major app developers who want the benefits of Google Play without paying for it." ®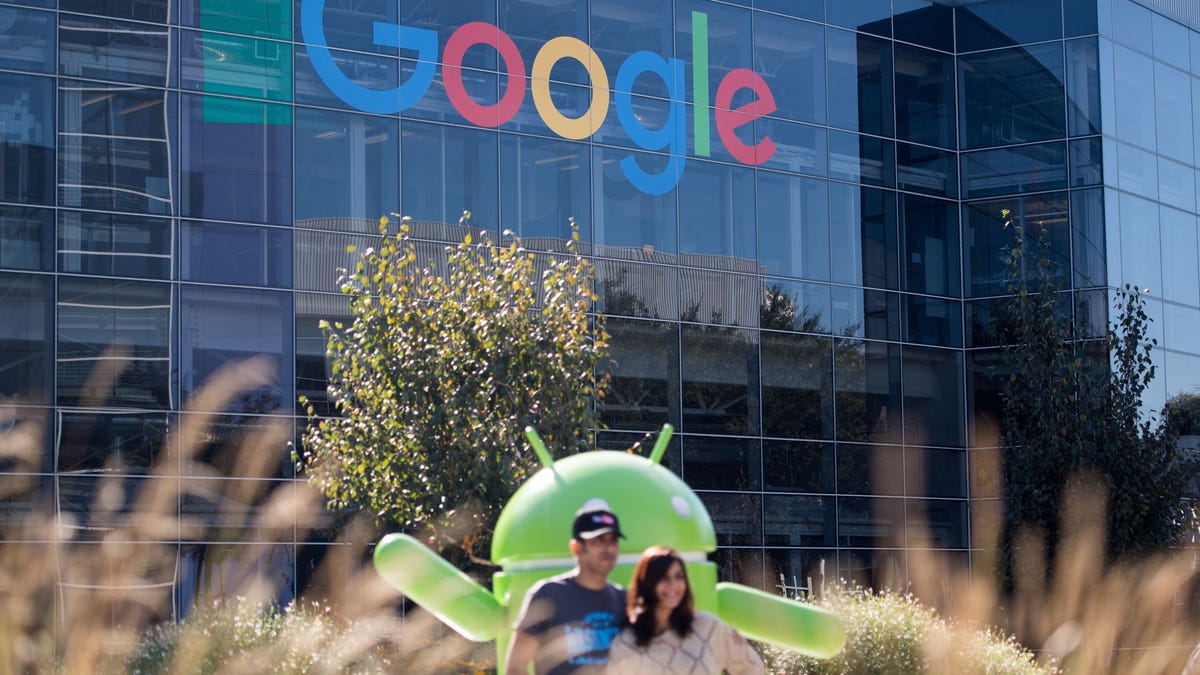 Google Hit With Antitrust Lawsuit Brought By 36 States and Washington, D. C.
gizmodo.com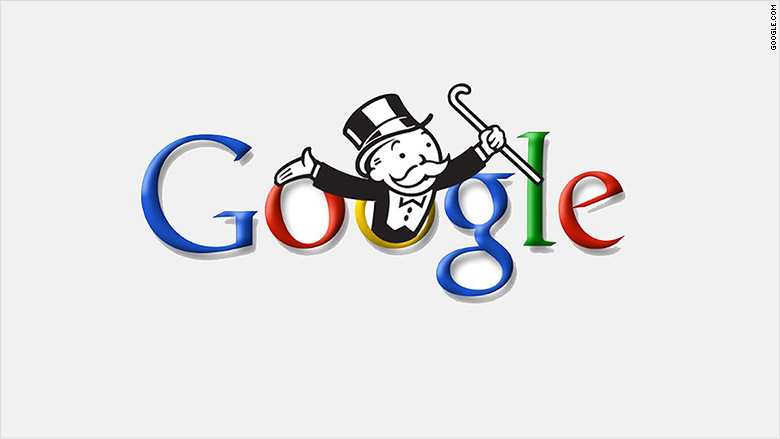 37 U. S. state and district attorneys general sue Google for alleged antitrust violations
mspoweruser.com
States bring antitrust suit against Google over Play Store
zdnet.com
TikTok has launched a new feature aimed at encouraging its community to use its app to apply for jobs. The launch of TikTok Resumes comes a couple of months after rumors about the feature first surfaced. At the moment, the company is running TikTok Resumes as a pilot program for its U. S.-based community until the end of this month, though expect it to be rolled out more widely if it performs successfully. At launch, TikTok has partnered with more than 30 companies and organizations — among them Chipotle, Target, Shopify, NASCAR, Contra, and WWE — that are offering multiple work opportunities. To use TikTok Resumes, simply head to TikTok's dedicated microsite to explore the listings to find a job of interest, create an attention-grabbing video resume, include #TikTokResumes in the caption, and then submit your video application via the "add the TikTok resume" button on the selected job listing. The microsite also includes lots of tips on how to create a great video application. Do, for example, do use TikTok's plethora of tools and effects to highlight your passion and job-related experiences, but keep down the volume of any music otherwise recruiters won't be able to hear what you're saying. As the video will be shared on the platform in the usual way, applicants are told not to include their surname, email address, or other highly personal information in their TikTok Resume video. Recruiters will ask you for such information later. A cursory look at the job listings reveal a mixed bag. NASCAR, for example, is looking for a digital coordinator to create content and manage real-time social media activities for the One Daytona entertainment center in Florida, while Shopify is hiring a data engineer, data scientist, and software engineer. Chipotle is looking for restaurant team members across the U. S., and TikTok itself is on the lookout for a creative producer to pitch, develop, and produce large-scale TikTok live events, among other tasks. Commenting on the new pilot program, Nick Tran, TikTok's global head of marketing, said, "TikTok Resumes is officially open and accepting TikTok video resumes. "We're humbled to be able to partner with some of the world's most admired and emerging brands as we pilot a new way for job seekers to showcase their experiences and skillsets in creative and authentic ways."

You Can Now Submit a Job Resume Through TikTok
uk.pcmag.com
Join the DZone community and get the full member experience. These days, cyber-attacks on APIs and web applications are becoming increasingly common; attackers are not only uploading viruses, but they are also constructing specialized threats to upload through your public website or application. Once the malicious content has been uploaded, it can filter its way into your systems, including cloud storage or databases, and can eventually get executed. While anti-virus software can provide protection against viruses and malware, this, unfortunately, leaves an opening for these custom threats. For example, scripts are one type of threat that is thriving in the current social media environment; due to their simple design, they can utilize popular sites to introduce their malignant content, which allows them to propagate at an alarming rate. If a scripting virus is woven into the code of an online video, when the video is played the script is executed and the unsuspecting user's device is now infected. In this article, we will be discussing a virus scanning solution that will provide 360-degree content protections across viruses, malware, and even zero-day threats. Zero-day threats pose one of the biggest risks due to their immunity to normal definition-based virus scanning, and their often-tailored approach to your site. To offer a defense against these and other attacks, this API solution goes beyond basic anti-virus security by performing the following actions: To get things started in C#, we will first install the. NET Framework: Now, we will scan the file in our. NET application to ensure it is safe, prior to allowing it into storage. If it is not safe, we will release the memory, log details of the threat, and warn the user. If it is safe, we will proceed with the usual processing logic. This can be achieved by adding the following code to our controller: To ensure the process runs smoothly and you have scanned for all the applicable threats, the following parameters should be met: Now the process is complete! If any of the parameters return a 'true' result, it is an indicator that the file contains malicious content and should be rejected. By fully configuring your system to protect against the ever-growing array of viruses, malware, and zero-day threats, you will be ahead of the game in ensuring the security of both your company and user information. Opinions expressed by DZone contributors are their own.

API Security Weekly: Issue #141
dzone.com
Asynchronous Development for Hybrid Remote Teams
dzone.com
Scala 3: Using Context Functions for Request Context
dzone.com
AWS Application Deployment Basics: Docker Containers
dzone.com
Spring Boot HATEOAS Example| Applying HATEOAS to a Rest API With Spring Boot
dzone.com
Top 5 Useful Commands With CockroachDB
dzone.com
Building Reliable Kafka Producers and Consumers in. NET
dzone.com
The Dell brand name is practically as old as the consumer PC market itself, and this iconic company was a huge part of making the home computer revolution a reality in the first place. Today, Dell is still at it, busily rolling out some of the best machines for work, gaming, and just general everyday use — so no matter what your needs and lifestyle are, there's a Dell laptop out there for you. We're here to help you find it at a price you can afford (or ideally for even less).:Below, we've put together a hand-picked list of all the best cheap Dell laptop deals and sales of the month. Read on: As one of the biggest PC makers on the planet, Dell's laptops run the gamut in terms of specs, features, designs (traditional laptops, gaming laptops,2-in-1s, etc.), and price points. If you're one of many who uses a laptop every day, then this probably isn't your first rodeo when it comes to shopping for one; even after you've set a budget, though, you might find that there are still a ton of different models left to sort through. After determining how much you want to spend, you'll need to narrow down what style of Dell laptop you want. Convertible 2-in-1s have grown popular enough that there are plenty of these to be had for cheap today, but if you want a laptop that can also do some gaming, you're going to pay more for that extra hardware. Do you want a 1080p display, or is 720p good enough? Do you need an SSD? Do you need more RAM than the standard 4GB-8GB that you usually find on cheap laptops? All of these enhancements will naturally increase the price. Decide what you need, what bells and whistles (such as touchscreens or 2-in-1 functionality) you can live without, what to expect from a laptop in your price range – and take the time to find a good Dell laptop deal – and you shouldn't end up disappointed with your purchase. Bluetooth is only growing in popularity, and pretty much all modern Dell laptops come with this connectivity. This allows you to sync your laptop wirelessly with many Bluetooth-capable devices, the most popular of which with regards to computer use are wireless headphones followed by Bluetooth speakers. However, serious bargain-hunters should be aware that many cheap Dell laptops might be older models (particularly in the under-$500 bracket), so be sure to double-check the listed specs to make sure the one you've got your eye on has Bluetooth if it's something you need. You can technically play games on just about any computer, but a particular PC's capabilities are naturally going to come down to its hardware – and plenty of Dell laptops do indeed have the horsepower necessary for gaming. Premium laptops like the XPS line, even those without discrete GPUs, have CPUs capable of handling some light gaming; there are also some solid gaming laptop deals to be found in Dell's entry- and mid-level G-series laptops as well as its high-end Alienware laptops that come packing the latest graphics cards. Microsoft Word is part of the Office suite, which is a subscription-based paid software that is typically not included with your computer. However, some Dell laptops do include a free Office 365 trial, and Windows 10 also comes with the classic WordPad program if all you need is a straightforward word processor. If your laptop doesn't include Office 365 and you don't want to pay a monthly subscription for it, then you can always try one of the many free alternatives. Broadly speaking, no laptops are truly waterproof. Certain "ruggedized" models, such as those built for the military and police, might feature some water resistance, while others may have keyboard drainage holes that prevent spills from damaging the circuitry underneath. That said, no Dell laptops – and no laptops at all, even Apple ones – are waterproof. Keep your PC away from the drink. HDMI (an acronym for "high-definition multimedia interface") has become the dominant standard for TV and computer display connectivity. That's largely owed to its convenience, as HDMI carries high-definition audio and video signals across a single cable with a single connection, negating the need for those three-pronged A/V cables of yesteryear. As with Bluetooth connectivity, pretty much all modern PCs, including cheap Dell laptops, come with HDMI ports, but (as with Bluetooth) you'll still want to double-check the listed specs to make sure. If you plan to frequently connect your laptop to an external display, then you may also want to spring for one with the latest HDMI 2.1 compatibility.

Best cheap HP laptop deals for July 2021
digitaltrends.com
Best cheap Chromebook deals for July 2021
digitaltrends.com
Join AI and data leaders at Transform 2021, the industry's premier AI digital event, hosted July 12-16. Transform gathers thought and action leaders from today's top enterprise technology companies for highly informative sessions, focused roundtables, and unbeatable networking opportunities. Hear from top industry experts on strategy and technology in the main application areas of AI/ML Automation Technology, RPA, data analytics, conversational AI, intelligent AI assistants, AI at the edge, IoT, computer vision, AR/VR, & robotics. Register today to join enterprise leaders at Transform 2021. Find the full agenda online, or keep reading to discover all of the key topics throughout Transform 2021. Monday, July 12, 2021 10:30am – 10:55am (America/Los Angeles) Lessons from Redfin's powerful AI-powered recommendation engines. A walkthrough of its data tech and strategy journey In a world where the first step in buying a home is to look online, Redfin has a responsibility to make this experience equitable. That begins with building a diverse technical team that develops inclusive AI algorithms for making unbiased and personalized recommendations to homebuyers, working closely with a diverse agent workforce that helps people find homes. Over the past four years, the representation of Black and Latinx technical Redfin employees has grown from 3% to 10%, and the representation of women technical employees has grown from 28% to 36%. These diverse perspectives improve Redfin's vigilance about the data it does—and does not—feed its algorithms. For example, when developing its home recommendations engine, the engineering team decided to omit demographic and socioeconomic data that can encode biases. And it's helping people discover homes and neighborhoods they may otherwise have missed: Redfin users are more likely to tour a recommended home vs. one they found on their own. Since 2016, Redfin has also increased its non-white agent workforce by 4 percentage points, from 27% to 31% today—that's more than 50% higher than the national representation of non-white real estate agents. Redfin's algorithm for matching customers to agents online disrupts how people traditionally find a realtor, which is through their personal network. Redfin's model, however, is based on an agent's capacity for new customers, geography, and agent efficiency—not who anyone knows. Redfin CTO Bridget Frey will talk about building diverse and inclusive teams; Redfin's data and AI technologies and strategy; describe the opportunity for AI to diversify American neighborhoods, and offer practical advice for those working to diversify their teams and products. Speakers: Bridget Frey, Chief Technology Officer – Redfin Matt Marshall, CEO – VentureBeat Monday, July 12, 2021 2:15pm – 2:40pm (America/Los Angeles) AI+ Synthetic data = Smarter Robots Advancement in the robotics field has been slow going due to the costs and complications of innovating on a large scale. Progress on perception and intelligence has brought the industry to the verge of real application breakthroughs. Danny Lange, Head of AI/ML at Unity, will demonstrate how synthetic data is now helping robots learn rather than be programmed and the potential this has for advancing the industry. Simulation technology is highly effective and advantageous when testing applications in situations that are dangerous, expensive, or rare. Validating applications in simulation before deploying to a robot shortens iteration time by revealing potential issues early. In this session, you will see a powerful example of a system that learns instead of being programmed, and as it learns from synthetic data, it is able to capture much more nuanced patterns than any programmer ever could. Layering technologies together is making the future vision of what is possible a reality. Discover how AI is now proving the efficiencies possible in training robots. Speakers: Danny Lange, SVP of AI and Machine Learning – Unity Hari Sivaraman, Head of AI Content Strategy – VentureBeat Tuesday, July 13, 2021 10:05am – 10:30am (America/Los Angeles) Towards Hyperautomation: How Adobe is enhancing employee and customer experiences alike by capitalizing on its data assets to inform AI & automation processes Adobe is continuing to invest in AI and automation bots as business enablers and strategic priorities – particularly in the wake of COVID-19 as many companies, including Adobe, are now defining the future "hybrid" workforce. AI and machine learning will play major roles here as CIOs help their companies and employees navigate the next wave of digital workplace transformation. Adobe SVP and CIO Cynthia Stoddard will discuss how Adobe is leveraging AI and automation bots to promote digital-first efficiencies that take the human element out of repetitive tasks – driving enhanced experiences for employees and customers alike in a hybrid workplace environment. Plus, why a data strategy and leveraging data assets are more critical than ever when executing any AI and automation strategy. Join Cynthia as she dives into the 'how' of multiple examples in AI-powered digital automation, which are helping Adobe drive towards 'hyperautomation'. Speakers: Cynthia Stoddard, CIO – Adobe Noelle Silver, Founder – Women in AI Tuesday, July 13, 2021 10:45am – 11:10am (America/Los Angeles) The Real tech Powering Real Estate: How Zillow uses AI, data, and advanced tech to revolutionize real estate "Zillow Surfing" is sweeping the internet. It led to a record 9.6 billion visits to Zillow in 2020 alone, and a hilarious, viral Saturday Night Live sketch earlier this year. People may not be as aware, however, of the advanced, complex technology that undergirds Zillow's business. Zillow Chief Analytics Officer Stan Humphries, creator of the original Zestimate algorithm, will explain how the company ingests and processes data from multiple sources to create accurate valuations for millions of U. S. homes and more. Zillow not only has product offerings that help streamline the real estate transaction process, including iBuying, home loans, and title but also leverages advances in AI and machine learning to produce valuations with a median error rate of less than 2% on currently listed homes. Humphries will describe how Zillow incorporates data from public records, listing services, brokerages, and customers, and uses AI, computer vision, and deep-learning neural networks to deliver unique analytic products that empower consumers. He will discuss how humans and machines interact in creating home valuations, with each contributing unique strengths to the overall process. He will also go through the evolution of valuation approaches from a focus largely on prediction to one now balanced by needs for interpretability and explainability. The latter focus is especially important, as Zillow now provides initial cash offers based on the Zestimate on homes in more than 23 markets. Speakers: Sage Lazzaro, Senior Reporter – VentureBeat Stan Humphries, Chief Analytics Officer – Zillow Wednesday, July 14, 2021 9:40am – 10:05am (America/Los Angeles) Nex-Gen Entertainment: Learn about Comcast's journey in implementing conversational AI for content discovery and enabling better user experiences Comcast has leveraged AI and Machine learning, paired with a powerful natural language processing platform, to dramatically increase customer engagement and satisfaction with its suite of video entertainment products, led by the X1 Platform. In particular, the company has deployed its award-winning X1 Voice Remote – powered by an internally developed NLP platform – to help viewers discover and connect to content, faster and easier. The team employs these technologies with one goal in mind: getting customers to exactly what they want to watch at the moment they want to watch it. More than 70 percent of customers use voice commands at least once a week, and those voice users spend more time watching content and engage with significantly more of the services offered within the Xfinity suite of products. Comcast Chief Technology Officer Matt Zelesko will talk about how the company continues to deepen those experiences, including the development of a new feature set, that gives customers more control than ever before over the content they record on their DVRs. As just one example, combining Comcast's AI platforms with deep metadata, Zelesko's team has developed an experience that allows customers to jump directly to the most exciting highlight from a football game they have recorded on their DVRs. Zelesko will share how the team uses state-of-the-art multimodal analysis of audio, video, and text with AI and ML techniques to pinpoint specific onscreen moments. The analysis includes traditional and AI/ML-based computer vision, signal processing, and Natural Language Processing (NLP) algorithms to detect elements such as on-screen text, emotions, objects, and topics in content that customers record on their DVRs. These detections are then fused together using additional layers of AI and ML algorithms resulting in a semantic identification of what is happening at the moment. This modular, multi-layered, approach to AI and ML has allowed Comcast to develop and deploy new customer features quickly and efficiently. More importantly, Zelesko will share how these technologies fit into a holistic approach to delivering personalized content that elevates engagement and customer satisfaction. Speakers: Hari Sivaraman, Head of AI Content Strategy – VentureBeat Matthew Zelesko, CTO – Comcast Wednesday, July 14, 2021 11:35am – 12:00pm (America/Los Angeles) What enterprise decision-makers need to know about Convo AI LLM's such as GPT3 & BERT. Speakers: Margaret Mitchell, AI Researcher Matt Marshall, CEO – VentureBeat Thursday, July 15, 2021 12:10pm – 12:40pm (America/Los Angeles) D&I in shopping; How Pinterest is building a more representative shopping experience through AI & AR Using the guiding principle of, you can't be inspired if you don't feel represented, Pinterest set out to build a more inclusive product, starting with a way to filter beauty searches and products by skin tone range. Pinterest's SVP of Technology Jeremy King will discuss the latest in building a more inclusive platform and the company's work to make the service diverse by default, and how it has resulted in the evolution of Pinterest as a place to shop. By working with a more diverse data set to build inclusive products — from skin tone ranges to AR Try on— to help in the discovery and purchasing of beauty products, Pinterest has found Pinners are more likely to buy. For example, Pinners are 5x more likely to show purchase intent on Pins with AR than standard Pins. And the user base continues to grow, with +450 million global monthly users, representing 37% year over year growth. Jeremy will dive into the company's work to diminish bias in AI, build more compassionate algorithms, and how Pinterest is using machine learning to match the best products to the best people. Speakers: Jeremy King, Head of Engineering – Pinterest Matt Marshall, CEO – VentureBeat Register today to join enterprise leaders at Transform 2021.

Transform 2021: Manufacturing's key themes
venturebeat.com
Transform 2021: Security's key themes
venturebeat.com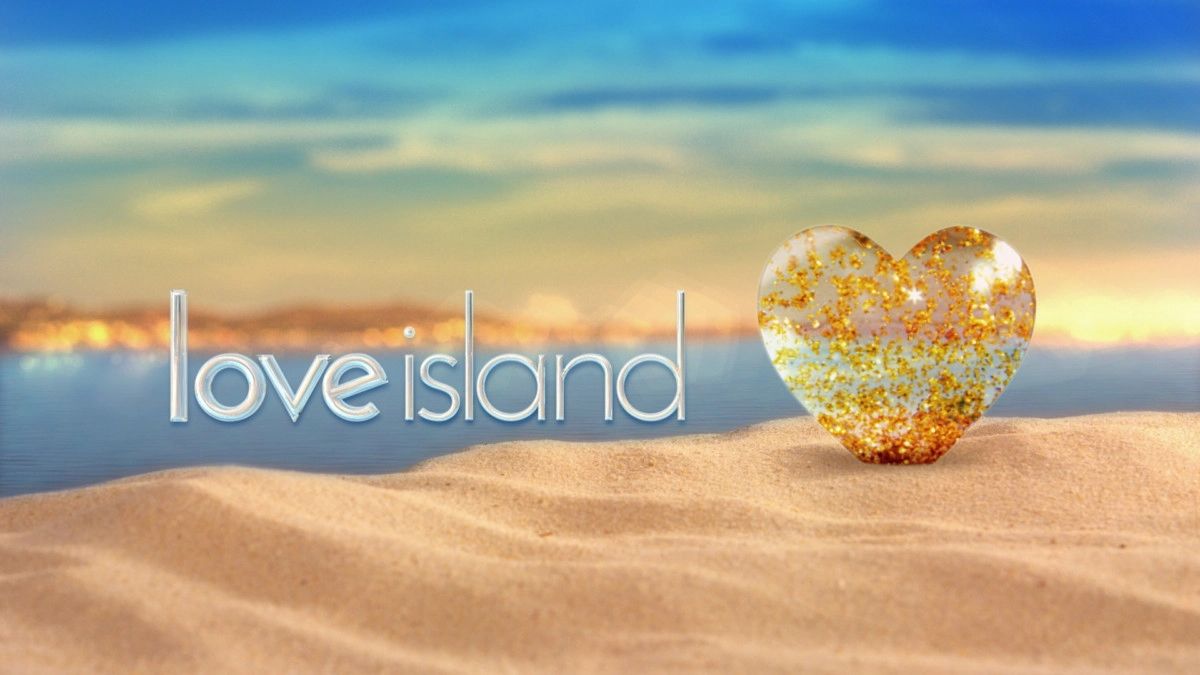 Whether you're putting your eggs all in one basket, or ready to commit to the full Love Island affair from Majorca to Hawaii, we've got all the details right here on how to watch Love Island UK and USA wherever you happen to be in the world. After 18 long months of the world collectively agreeing (sort of) to maintain social distancing and dating largely going online, this can be the only reason why both UK and US editions of Love Island decided to launch within weeks of each other. After all, there truly isn't anything more tantalising than watching attractive, evenly tanned twenty-somethings navigating flirty small talk in a bid to secure a cash prize (and find love, of course). No matter where your Love Island loyalties lie, we've got all the deets below on how to watch Love Island UK and USA in 2021. Slather on your factor 50, and make sure you don't miss a moment - even if you're abroad - with how to access your preferred broadcaster below. Love Island UK is back for it seventh series. Eleven initial islanders arrived in the villa at its usual location in sunny Majorca, Spain, though it was touch and go due to travel restrictions thanks to the panny-D. Christened a 'sanitized sex bubble' by voiceover, Iain Stirling, Love Island UK is jointly hosted by himself and partner, Laura Whitmore as these young Brits get some long overdue sun, and 'tash on' in pursuit of love. We've detailed how you can watch Love Island from the UK, but bear in mind that if you're abroad at any point during this year's summer of love, you won't be able to watch Love Island 2021 from abroad. Don't get mugged off by geo-restrictions, which prevent you from being able to access certain services and content to specific parts of the world. You can get around geo-blocks by using a VPN. It's legal, very affordable and easy to use - and it also encrypts your browsing, offering protection against cybercriminals and government snooping. Use a VPN to watch Love Island from anywhere Using a VPN is as easy as one-two-three... 1. Download and install a VPN - as we say, our top choice is ExpressVPN 2. Connect to the appropriate server location - open the VPN app, hit 'choose location' and select the appropriate location 3. Go to the broadcaster's stream - head to ITV Hub and start watching Love Island as if you were back at home Unfortunately, there currently doesn't appear to be any confirmed details on where those in Canada can watch the current season of Love Island UK. You can rest assured we will update this page if and when information becomes available. In the meantime, you can keep reading to find out how to watch the new third season of its US edition of the dating show. In its third season, Love Island USA swaps the shores of Fiji for Hawaii this year as Arielle Vandenberg returns to host, with the hilarious Matthew Hoffman back to narrate a summer of love. The initial line-up sees 16 islanders arriving in the villa, with the promise of hook ups, as well as a $100,000 cash prize for the winner(s).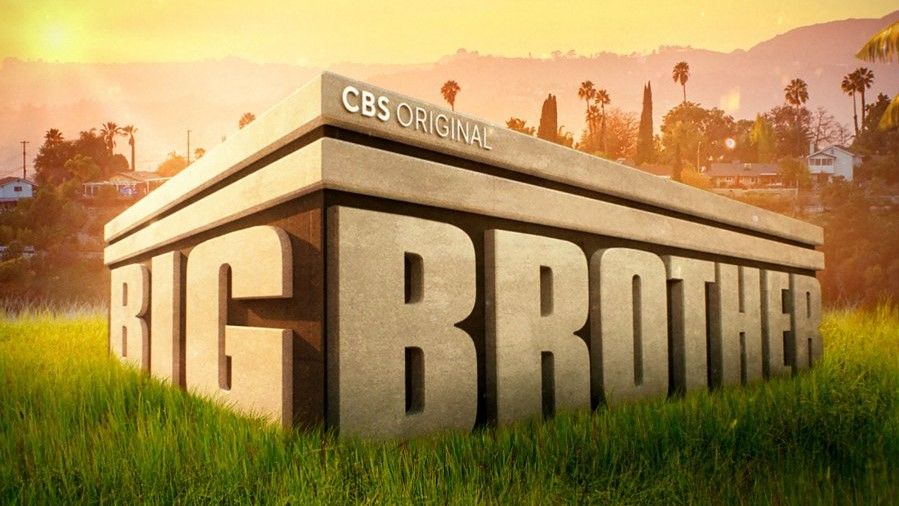 How to watch Big Brother 23 online: stream BB USA 2021 from anywhere
techradar.com
Most flagship smartphones such as Samsung's Galaxy S21 series have a native capability to resist water submersion up to 1.5 meters deep, thanks to their IP68 rating. This gives you the confidence that your device is deemed fit enough to withstand water, dust, and sand. However, it can be hard to prove that without actually submerging your device in water. Thanks to a new Android app called Water Resistance Tester, you can now use your phone's barometer to check the integrity of its waterproof seals. What's more interesting about it is you don't need any water to gauge your phone's water resistance capability. The barometric sensor determines the pressure level inside a device and the app measures changes to that pressure level. Using the app is pretty straightforward. You only need to let your phone sit on a surface and press your thumbs down firmly on the screen. After the test, the app will let you know whether your phone's waterproof sealing is still intact. It should be noted that you won't be able to use the app if your device doesn't have an IP rating or barometer. Likewise, you should really prevent your phone from being submerged. The developer also warned against exposing your handset to water splash if it's on the older side since the seals may no longer do their job as the phone ages. If you want to give it a try, you can download the Water Resistance Tester app through the Play Store for free. It comes with ads, but you can donate $0.99 if you want them removed. Source: Ray W ( Play Store) via Android Police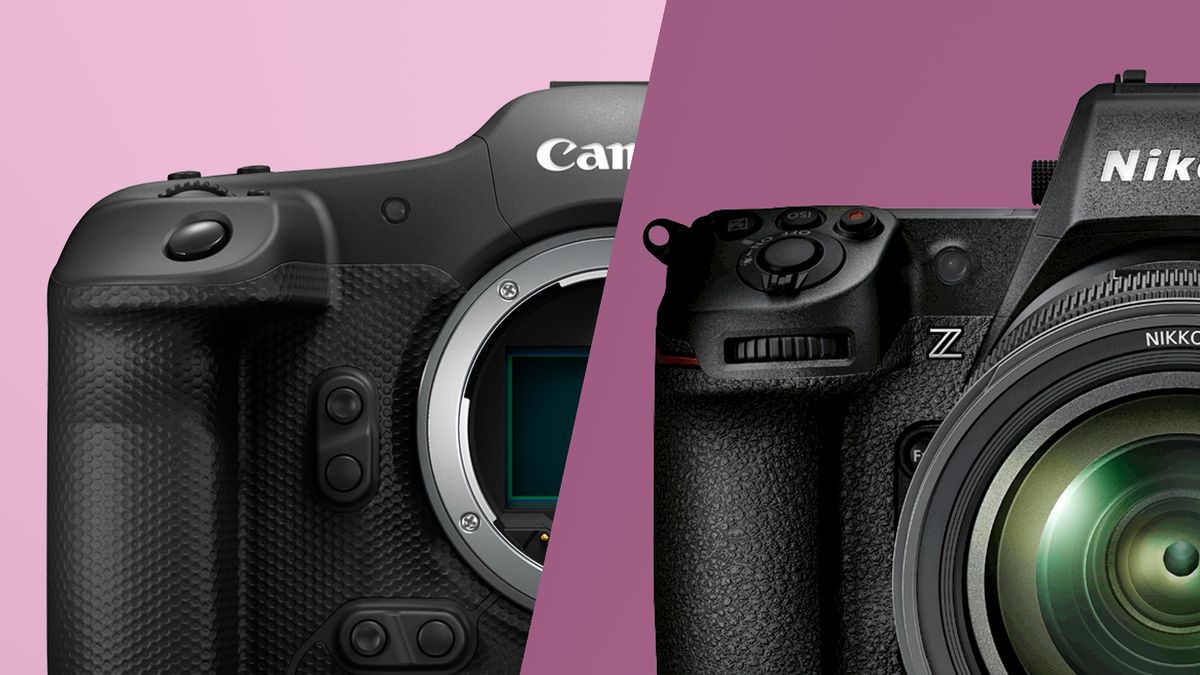 While we've been drip-fed either official specs or rumored features over the last few months about the latest sports cameras awaiting arrival, there's been fresh speculation on when they Canon EOS R3 and the Nikon Z9 will make it to retailer shelves. One recent report suggested the Canon R3 would be announced on June 29, but that's now purportedly a September launch date. According to Canon Rumors – which usually has a good track record of providing reliable information – the EOS R3 will arrive in a couple of months as per "good sources". The exact date hasn't been revealed yet, and no other features have been leaked either, but if this rumored launch date is accurate, then Canon is likely going to beat Nikon to the finishing line. As per a report from Nikon Rumors, the Z9 will officially debut only in November or December 2021. This seemingly is in line with a Nikon executive's recent revelation that "the development team is [also] struggling to reach the goal" of bringing the "flagship feeling" that users are expecting. There's a good chance that at least the Canon EOS R3 might be in the hands of some sports journalists during the 2021 Tokyo Olympics as a testing ground before an official announcement. However, given the current global shortage of crucial parts, there's no guarantee that a September announcement for the EOS R3 is final. And if Nikon feels the "pressure is considerable" to produce a camera that's "something beyond D6" and "that photographers of all genres can use", the company might decide to push the launch of its flagship to early 2022. Sony was officially set to announce its new vlogging camera on July 7, but had to abruptly postpone it – with no alternate announcement date provided – likely due to part shortages. Nikon Japan has also issued a notice that it can't keep up with the demand for the retro-chic Zfc. Comparing the availability of more mainstream cameras like Sony's vlogger and the Nikon Zfc and to sports cameras might seem superfluous, but the ongoing pandemic is definitely causing problems for several companies, affecting big product launches.

And we've tested it. Dark Souls 3 has just received a new lease of life on Xbox Series consoles, thanks to the transformative powers of FPS Boost. The From Software classic now targets 60 frames per second on the new wave of Microsoft consoles, replacing the somewhat wobbly 30fps of the Xbox One rendition of the game. We had early access to the FPS Boosted rendition of the game and it certainly does the job, delivering nigh-on flawless performance on Xbox Series consoles. This is a much-requested upgrade for Xbox Series X and S owners, bringing the game closer into line with its performance profile on PS5. Dark Souls 3 released on last-gen systems in 2016 with a firm 30fps cap, but many months later, a PlayStation 4 Pro patch removed the limit, offering frame-rates up to 60fps. Unfortunately, the value of the upgrade was questionable at the time, owing to a highly variable level of performance on Sony's enhanced machine. However, in the long run, it worked out - PlayStation 5's backwards compatibility horsepower locks the game to 1080p60. Unfortunately, From Software never went back to the Xbox One version of Dark Souls 3 to add One X support, meaning that 900p30 has been the upper limit of performance on Xbox consoles since the game's original launch. Not only that, in common with From's other 30fps console offerings, inconsistent frame-pacing added a certain degree of judder to the game, something baked into the engine that extra back-compat horsepower could not address. Today's FPS Boost upgrade overrides the frame-rate cap to give Xbox Series X and S the same, smooth experience 60fps as PS5, with no judder, hitches or stuttering. The result? From playing the opening hours of the game, it performs near-perfectly on both Xbox Series X and S. Practically every major locale, including the fire-spewing dragon on the High Walls of Lothric, is delivered at a smooth 60fps. And yes, that applies to both consoles as by and large, Xbox Series S runs identically to Series X for the vast majority of play. The only exception I could find was a single, brief drop to 53fps during an early fight with a mutating creature on the Lothric roof. Heavy alpha effects buckle Series S only momentarily, while this spot's not an issue at all on Series X. The results are excellent all round, but Series X has a very slight edge in consistency with the fringe cases. There is a catch though, and it's a big one. Both Xbox Series S and X continue to run at a lowly 900p resolution. On a full 4K display, an upscaled 900p image doesn't quite cut the mustard. Basic anti-aliasing is used to cover elements like grass, which flicker with movement due to its heavy sub-pixel detail and lack of temporal anti-aliasing. Just like prior FPS Boost titles, this is because the game inherits the settings from the base Xbox One, including the original 900p native resolution. It's especially disappointing that Xbox Series X still can't push past this 900p limit - we know the hardware can do much better, given that the same game runs just fine at 1080p60 on PlayStation 5. FPS Boost isn't enough to fix all of Dark Souls 3's problems on Xbox, but it's a still a massive improvement to the game as the 60fps upgrade works handsomely. Also, there's a tangible benefit to playing on Series X and S due to the faster loading times afforded by its faster SSD media. Fast-travelling from the initial Firelink Shrine to the High Wall of Lothric gets chopped almost in half, down to 6.7 seconds on Xbox Series X, versus the 12.3 seconds on the older Xbox One X. Not bad. We hope this isn't the end of Microsoft's upgrades to Xbox classics. Frame-rates being boosted to 60fps - and beyond - via FPSBoost ranks as a huge advantage for Microsoft's system, and one we hope to see extended to other in-need games that still run at 30fps on Xbox, such as Sonic Generations and Batman Arkham Knight to name just two. For now, Dark Souls 3 is a markedly improved experience on Series consoles, but one that is dying to be pushed further on Series X, given the power on tap. Will you support the Digital Foundry team? Digital Foundry specialises in technical analysis of gaming hardware and software, using state-of-the-art capture systems and bespoke software to show you how well games and hardware run, visualising precisely what they're capable of. In order to show you what 4K gaming actually looks like we needed to build our own platform to supply high quality 4K video for offline viewing. So we did. Our videos are multi-gigabyte files and we've chosen a high quality provider to ensure fast downloads. However, that bandwidth isn't free and so we charge a small monthly subscription fee of €5. We think it's a small price to pay for unlimited access to top-tier quality encodes of our content. Thank you. Find out more about the benefits of our Patreon

According to multiple reports, Apple might ditch its famous Touch Bar in its upcoming 2021 MacBook Pro. Many sources claim that Apple might release its next-generation MacBook Pro in the summer of 2021. Out of the multiple changes that the device is going to bring, one of them includes the absence of a Touch Bar. The DSCC ( Display Supply Chain Consultants) analysis report said the following about the future of the controversial feature: "Touch Bars continue to be the No.3 application with an 18% unit share and 1.2% revenue share in Q1'21. We expect Touch Bars to be exceeded by tablets when Apple starts the adoption of the 10.9-inch AMOLED iPad. Further, our sources suggest that Apple may cancel the Touch Bar in the future." Sources such as Ming-Chi Kuo and Bloomberg, too, attested the claim. Apparently, the Touch Bar will be completely removed and replaced by a row of physical function keys. The 13-inch M1 MacBook Pro that was released last year in the fall did leverage the Touch Bar. The company introduced the feature in 2016. However, it wasn't ever received well. People liked the feel of having physical keys to press. They also found it much more convenient to press on functions without having to look down. It has been five years since the feature was unveiled, and it appears Apple has finally listened to the complaints. According to DSSC, the Touch Bar is the third largest use of OLED displays at the moment. Rumors also suggest that the company might switch to OLED displays for iPads in the future. The new MacBook Pro will also host the upgraded silicon processor and a retouched design. The new design will feature square sides in the top and bottom halves of the device along with the flat edge design trend that we saw in the 2018 iPad Pro and in the iPhone 12 series. Apple is also expected to add more IO ports on the side and bring back MagSafe charging. Kuo reports that a MagSafe power connector is returning, but does not mention if this means the ability to charge on the left or right will be lost. Apple will hopefully be satisfying the demands of all of those who miss the 2015 MacBook Pro with the return of physical function keys.

The average engineer spends 6 hours per week — roughly one day — dealing with technical debt, according to the State of Technical Debt 2021 report from Stepsize, a developer of software development tools. The average time spent on overall maintenance work and legacy systems is 33% — of which more than 50% of the time is spent solely on technical debt. That is time the engineer is not working toward their key goals. Technical debt causes bugs and outages, and slows down the pace of development,60% of engineers said in Stepsize's report. This results in productivity loss because the engineers are spending more time dealing with issues related to technical debt and not on issues related to development. Technical debt is also bad for team morale,52% of engineers said in the Stepsize report. Most of the technical debt lives in the backend, specifically in web server endpoints, the engineers said. Company applications, websites, and general infrastructure are other parts of the codebase that accumulate a large amount of technical debt. When engineers wind up having to deal with older technologies because of unaddressed technical debt, that impacts customer experience. Developers often feel like they are forced to choose between new features and vital maintenance work that could improve their experience, and this is taking a significant toll. In some cases, technical debt may make it harder to implement new features, forcing clunky workarounds or limited functionality. Part of the problem is that many companies don't have processes in place to manage technical debt. In the survey,58% of engineers said their companies lacked such a process, and 66% said they believed their team would ship up to 100% faster if they did. To underscore just how important the engineers thought a process would be,15% said they thought they would be 200% more productive, Stepsize found. Only 2% of engineers believed that having technical debt under control would make no difference for their team velocity. The data suggests that one way to boost productivity is by paying down technical debt in the application backend and general infrastructure areas of the codebase. The survey included 200+ engineering team members including developers, engineering leads, and CTOs spanning enterprises, mid-size companies, and startups around the world. Read the full State of Technical Debt 2021 from Stepsize.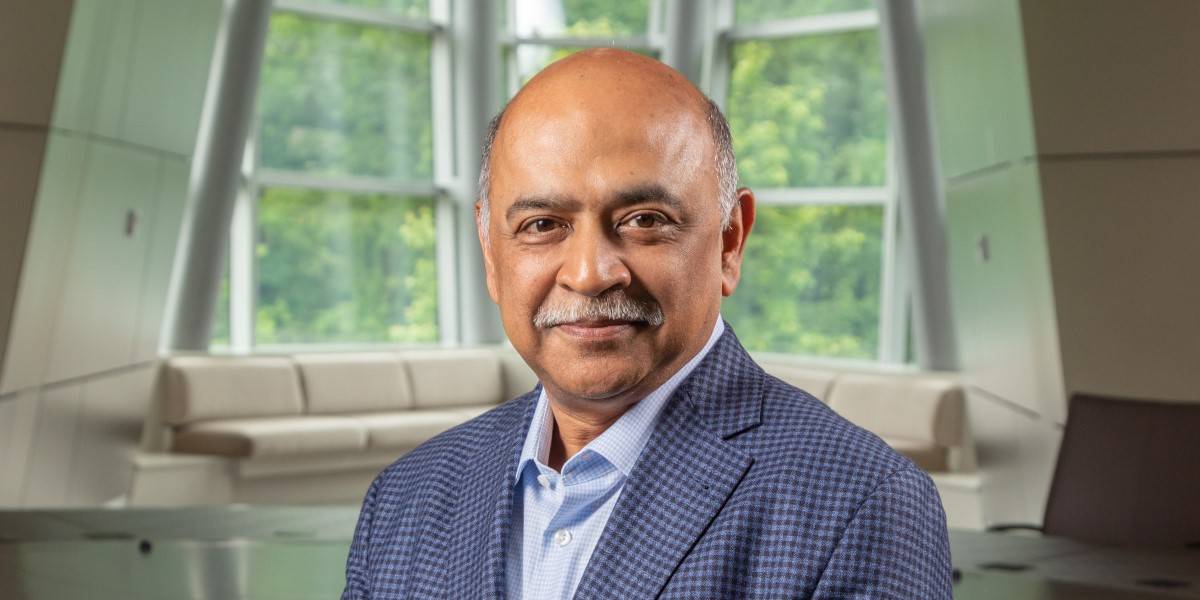 IBM CEO Arvind Krishna on Wednesday addressed the company's ongoing email woes in his monthly video message to employees. Krishna, we're told, said the email disruption only lost the company one deal worth about $10,000 and he said the situation would be fully fixed in a week. The chief exec's comments appear to address The Register 's report last week that IBM's partial email outage might have an impact on company revenue. If the figure Krishna cited is correct, the email disruption's sales impact is immaterial in terms of the Big Blue's overall finances. The possibility of brand damage, however, remains. Our first source within IBM described how Krishna likened IBM employees to "shoemaker's kids," a reference to the proverb that shoemaker's children go barefoot and a suggestion that IBM is too busy tending to its customers to provide reliable email to its employees. "I took it as 'we are too busy doing other things,'" said the individual who told The Register about the video. Krishna, we're told, spent several minutes on the subject, claiming that IBM sent 4.2 billion emails a week and that IBM employees have been experiencing only about 30 minutes per day of downtime. Our source told us that's "just not true." On Tuesday, this individual said thousands of people have been affected and described 27,000 people in the company's Slack help channel posting requests for assistance. "[Krishna] went down a list of things that should have been done better," a second IBM insider told The Register . "So I expect some people will get canned." A third IBM insider suggested it was more like 100,000 people having trouble accessing their email as of Tuesday and likened the situation to an outage affecting an entire country. This individual characterized the situation as a major embarrassment for a company that handles IT systems for a living. But nailing down a specific number of people affected is difficult because, as we understand, email will be fine for some employees on a given day and then die the next day, so not everyone is affected at the same time or the same way. While a previous source described an incident-free migration, we also heard an account of meetings set up yesterday afternoon that subsequently disappeared and emails with invitations that are visible but won't load. "My help desk person doesn't even have email," our first source said. "But with Slack we make do." This individual said Krishna in his video blamed the outage on a lack of resources, specifically people and money allocated to the email migration from HCL to IBM servers. The message was that more capacity, testing, and planning were needed. This critical situation, he said, didn't come from a single mistake – which would have been fixable right away – but from multiple cumulative decisions made over time due to a lack of resources. The Register was told that IBM ordered 15 new server clusters on Tuesday to support its email system. It's been suggested to us that this represents an attempt to spread out the server load. "They keep saying things like they moved 1,400 users from one cluster to another but then people on a 'non-impacted' cluster are still complaining," our first source said. Our third source described this as diluting the problem without fixing the broken system architecture. This individual said the situation could be attributed to one or two IBM managers making bad decisions: taking a solid, stable environment and plunging it into chaos requires a manager making bad calls. The core issue, this person said, is a terribly designed solution. When servers crash, a support request is opened with HCL, they send a patch, it gets applied, and the server crashes again. Initially, this person said, the CIO had been posting regular updates on Slack. At first, employees appreciated the effort and responded with thumbs-up emojis. Lately, it's been thumbs-down and angry face emojis. IBM, we're told, moved its email system in-house because HCL, which bought Notes in 2018, decided to shutter its email hosting service, SmartCloud Notes and IBM had no other option but to spin up its own servers. There were various reasons for closing SmartCloud Notes, our third source said, but one had to do with an IBM VP who made it extremely expensive, maintenance intensive, and free of customers. The failure of the email migration, this person said, is the result of incompetent people. "The recent email issues have had no material impact on our quarter," and IBM spokesperson told The Register . "Almost all of our mail systems are up and running and we expect any remaining issues to be resolved in the near future." ®

Recap: Amazon's Lumberyard game engine which was based on CryEngine has been available for some time, but not many games are using it. However, that might change soon as Amazon is rebranding it and opening it up. Now called the Open 3D Engine, it's become an open-source project and part of the recently formed Open 3D Foundation. The Open 3D Foundation results from the collaboration of various developers, aiming to support open-source projects designed to improve the capabilities of 3D graphics, rendering, authoring, and development. Created by the Linux Foundation, the Open 3D Foundation was formed by various members including Adobe, Red Hat, AWS, Huawei, Intel, Backtrace.io, the International Game Developers Association, Niantic, Wargaming, and many others. The new version of the Lumberyard engine, now called Open 3D Engine (O3DE), is licensed under the Apache 2.0 license. According to Amazon, O3DE is different from Lumberyard in many aspects, including "a new multi-threaded photorealistic renderer, an extensible 3D content editor, a data-driven character animation system, and a node-based visual scripting tool." Must read: 3D Game Rendering 101, The Making of Graphics Explained In O3DE, developers can create games and simulations using a variety of programming languages, including C++, LUA, and Python. For animators, technical artists, designers, and creators in general, O3DE offers a wide set of built-in tools to work with. "We're proud to offer the 3D development community an unencumbered, AAA-capable, real-time 3D engine with one of the broadest arrays of integrated 3D authoring tools in the industry," said Bill Vass, VP of Engineering at AWS. "We believe that creating a first-class, community-driven, open-source option will revolutionize real-time 3D development, as Linux did for operating systems and Apache did for the web." Despite being five years old, not many developers have adopted the CryEngine-based environment for game development. Besides Amazon's published games, which include New World, The Grand Tour Game, and the now-cancelled Crucible and Breakaway, the only high-profile developer developing games with Lumberyard is Cloud Imperium Games, the developer of Star Citizen and Squadron 42. Open 3D Engine hasn't officially released yet, but you can already download a developer preview. The full release is scheduled for late 2021.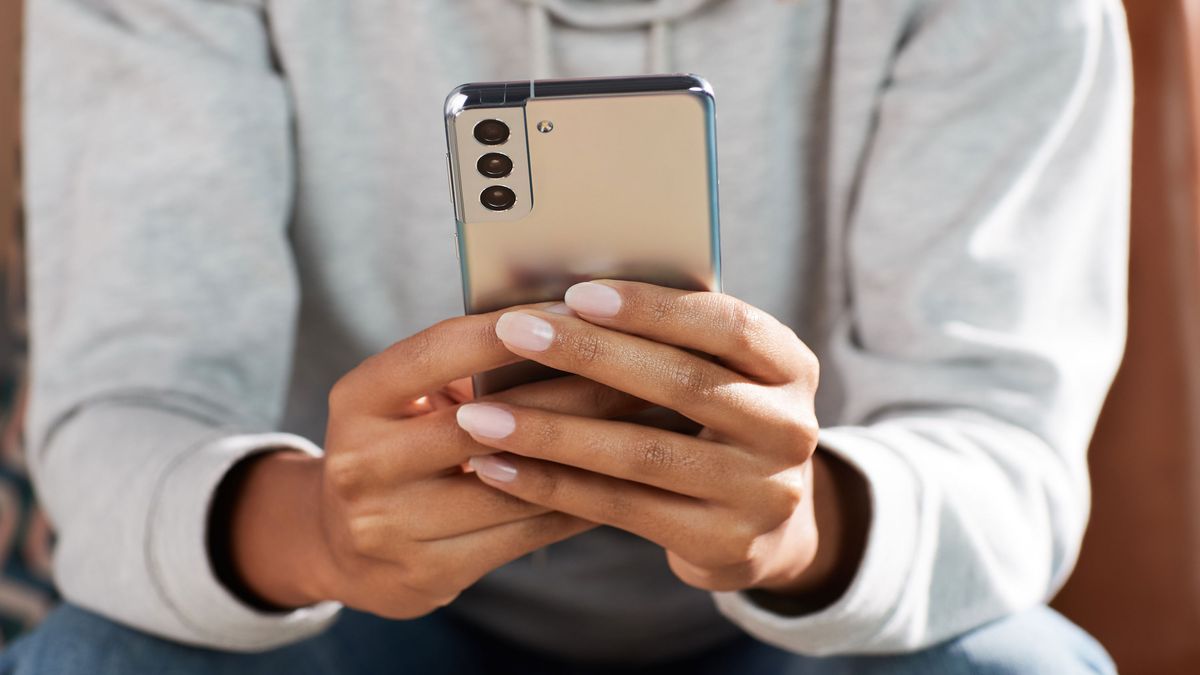 Another leaked Samsung Galaxy S21 FE (Fan Edition) render has shown off what the phone could look like via a rotating 360º view of the handset. Noted leaker Evan Blass tweeted the render, and unlike most of the content he releases – indeed, most of the leaks that anyone releases – this one shows off a rotating 3D model to give us a view of what the Samsung S21 FE could look like from every angle. The potential design matches what we've seen before, including from Blass himself in previous render leaks. Both those and the new render show a design similar to the S21, though the rear camera bump on the purported S21 FE has been integrated into the back cover instead of being a separate unit. But the new leak is certainly helpful, as a rotating render lets us see the supposed design from all angles – which, for instance, shows off just how thin the camera bump could be on the S21 FE assuming the render is accurate. Last year's Samsung Galaxy S20 FE came out in October 2020, but we've heard that the S21 FE will come out sooner this year – perhaps to fill the gap of the Samsung Galaxy Note 21, which rumor suggests has been cancelled. Given the stylus-packing Note phones typically come out in August, we'd expect the S21 FE to come out then – possibly around the upcoming Unpacked event, which could see the launch of the Samsung Galaxy Z Fold 3, Samsung Galaxy Watch 4, and Samsung Galaxy Z Flip 3, and even a cheaper Samsung Galaxy Z Flip 3 Lite. With so many devices, Samsung could delay the S21 FE launch to a later date, with another rumor suggesting that the chipset shortage has forced the company to push back its launch to late 2021. While late is better than cancelled, as another report claimed, we'll have to wait and see what comes out of the Unpacked event and whether Samsung will follow that up with a cheaper flagship F21 FE by year's end.

The SoftBank-owned Z Holdings has agreed to take the licensing rights of Yahoo in Japan from Verizon Media's hands for ¥178.5 billion. The agreement comes shortly after Verizon announced it was selling its media arm for $5 billion to private equity firm Apollo Global, which includes AOL and Yahoo. While Yahoo has struggled to stay relevant in Western markets, the brand is a core part of Z Holdings, which owns SoftBank's various internet businesses in Japan and earned pre-tax profit of ¥848 billion in the past fiscal year. Z Holdings, a joint venture between Softbank and Naver, is the parent company of internet businesses Yahoo Japan, Yahoo Shopping, ZOZO, Japan Net Bank, and messaging platform Line. Despite owning Yahoo Japan, the company had to pay ongoing royalties to Verizon Media in order to use Yahoo's brand, licensed technologies, and other licensed materials. With the ¥178.5 billion deal, Z Holdings will acquire the trademark rights related to Yahoo and Yahoo Japan in Japan, paid-up perpetual right to use existing licensed technology in Japan, as well as Yahoo branding and technology in Japan. The transaction will be finalised when the Apollo-Verizon Media is officially processed, Z Holdings said in a statement. Z Holdings added Yahoo Japan and Verizon Media would continue to retain their cooperative business and technology relationship post-transaction. For the 2020 fiscal year, SoftBank reported net profit of ¥4.99 trillion, which was a sharp turnaround from the ¥961 billion loss it recorded in 2019. The primary reason for SoftBank's turnaround was the ¥4.03 trillion profit from its Vision Fund unit, which was a ¥5.4 trillion improvement from FY2019 when the Vision Fund unit lost ¥1.4 trillion due to various investments across consumer, real estate, and transportation underperforming that year.

Destiny 2, Bungie's critically acclaimed RPG shooter, has been receiving much love recently. But it doesn't stop there, as Bungie is ready to host another Destiny 2 showcase deemed to surprise the fans. The announcement for the Destiny 2 showcase has been posted today on Destiny 2's official Twitter profile. The predictions lean towards a reveal of a new expansion, including a release date for cross-platform support, as many are eager to anticipate the feature in Destiny 2. Bungie has a lot of tricks on its sleeve, as we have witnessed multiple times before. The official announcement can be found below, as posted by Bungie. Destiny 2 is available on Xbox Series X/S, Xbox One, PC, PS4, PS5, and Google Stadia. We are all looking forward to seeing what Bungie is preparing to do.

One of the most anticipated games of the summer is nearly upon us! Monster Hunter Stories 2: Wings of Ruin is the latest entry in Capcom's Monster Hunter Series. We've watched all the livestreams, played through the demo, and gathered all the information you need to know in one convenient place. This is everything you need to know about Monster Hunter Stories 2: Wings of Ruin to get you prepared for launch day. This is a sequel to Monster Hunter Stories, a 2016 spinoff of the Monster Hunter series. Monster Hunter Stories 2 puts you in the shoes of Leo. Leo is a Rider, a monster tamer, and the grandson of Red, the protagonist of the first game. Leo and his friends must uncover why the Rathalos, a type of dragon, have started to disappear all over the world. The secret seems to lie with a newborn Rathalos, born with black wings, who is said to have the potential to end the world. The Monster Hunter Stories series differentiates itself from the main series in a few ways. The game is heavily story-driven, with a focus on unique characters and an overarching plot. The real-time action is replaced by a classic RPG-style turn-based system, complete with attacks, special abilities, and items. While you do fight monsters, you also raise them as your allies and battle companions. Monster Hunter Stories 2 will release on July 9, 2021. Capcom originally announced Monster Hunter Stories 2 as part of a September 2020 Nintendo Direct. The game was initially given a launch window of summer 2021, which was then narrowed down to July during a March digital event. The final July 9 release date was confirmed during an April livestream. Rejoice! Monster Hunter Stories 2 is nearly upon us. Monster Stories Hunter 2 will be available on Nintendo Switch, and on Windows PC via Steam. The initial announcement and most of the press surrounding Monster Hunter Stories 2 have been tied closely with the Nintendo Switch, so that is no surprise. At Capcom's March digital event, they revealed that a Windows PC edition of the game, sold through Steam, would release on the same day as the Nintendo Switch version. Nintendo confirmed that the Switch version of Monster Hunter Stories 2 will take up 13.5 Gb, either on the built-in system storage, or on a micro SD card (sold separately). According to the minimum requirements on Steam, users should plan to allocate 28Gb. If the original Monster Hunter Stories is any indication, then most average users should complete the game with around 50 hours of total playtime. That includes finishing the main story and a moderate amount of side quests. The exact length of an RPG can vary significantly from user to user. Some players speed through the story, skipping many of the side quests. Others tend to meander a bit more, completing all that there is before finishing the game. Seeing playtimes of less than 30 hours for speedier gamers and above 80 hours for completionists would be similar to the first Monster Hunter Stories game. There is a Monster Hunter Stories 2 demo, exclusively on the Nintendo Switch. It is free in the Nintendo eShop and allows you to play through the beginning section of the game. You can level your character up to level 11, and your progress can be imported into the full game when it is released. It is a great way to try out the game and get a feel for the mechanics before launch. Is there multiplayer in Monster Hunter Stories 2? Monster Hunter Stories 2 has both cooperative and player-versus-player multiplayer modes. Multiplayer modes are online only and require everyone has their own system and game. Capcom has not announced crossplay for the game, so it is unlikely that PC gamers and Nintendo Switch gamers will be able to play together. PVP modes allow up to four Riders and their companions to do battle. Options can be set to auto-balance characters to make fights fair, or to allow level and equipment to factor into battles. Co-op will take place in special multiplayer expeditions, where teams of human-controlled Riders hunt monsters together, for special rewards. This is also being billed as an excellent way to find monster eggs, allowing you to build up your team for use in single-player or multiplayer.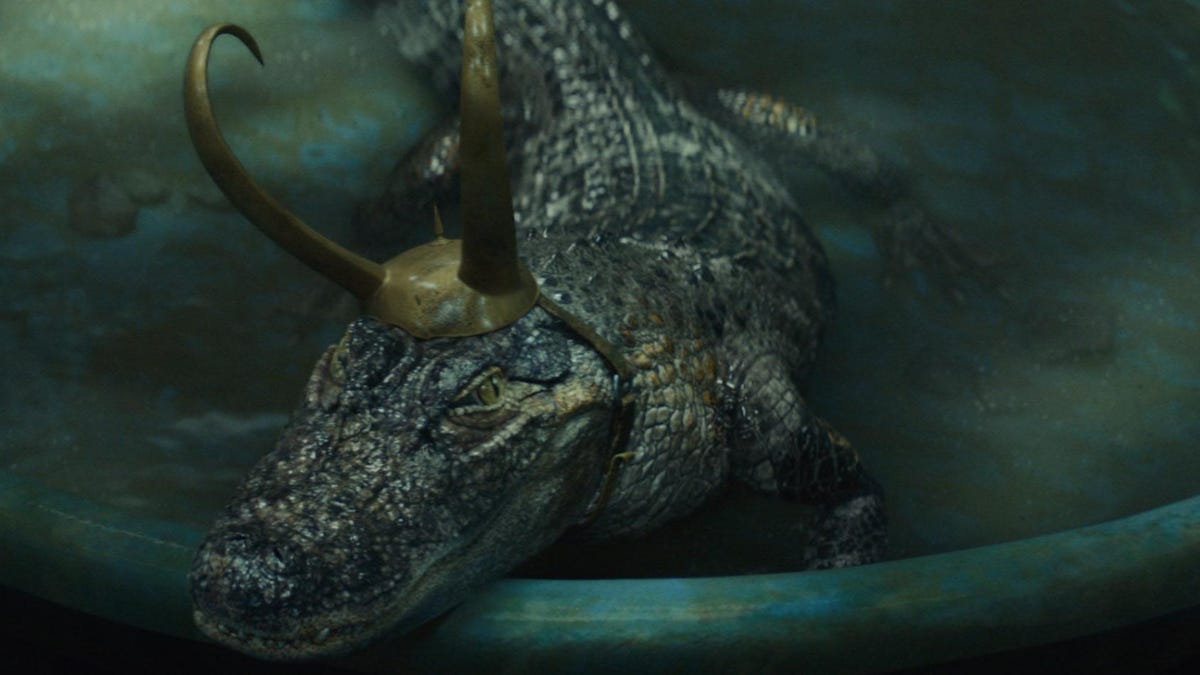 We've come to expect the unexpected on Marvel Studios' Loki. Different timelines, crazy callbacks, multiple variants, and, most recently, an alligator with horns. The character, referred to as "Alligator Loki," was introduced in the post-credits sequence of Loki 's fourth episode, "The Nexus Event," but came to the forefront in episode five, " Journey Into Mystery." With a new fan favorite now firmly established, the team behind the show spoke about the standout character, from what he looked like before to how he acted on set—and whether or not he is, in fact, a Loki. "I know, but I want people to wonder," Loki head writer Michael Waldron said to Marvel.com . "I want that to be the next great Marvel debate. Is Alligator Loki really a Loki or not?" Okay, so we won't get an answer to that question, but other questions are answered in the interview. Such as: since Alligator Loki is not inspired by any comic book, where did the idea come from? "We were talking about [how] we want to meet many different versions of Loki in this show," Waldron said. "I was just like, there should be an Alligator Loki. And it's like, well, why? Because he's green." That's a sentiment Loki actor himself, Tom Hiddleston, found very funny. "The question is, 'Is he really Loki? Or is he just green?'" Hiddleston told Marvel. "It's such a funny question that [the Lokis] all bicker about. One thing about Loki is that Loki loves to be right. And they all have a different opinion about this alligator." And though green might have been the main reason for Alligator Loki's existence, it wasn't like that on set. On set, before the character was created in CGI, he was represented by blue stuffed alligator. With googly eyes. Here's a photo. Once that was done it just came down to what, exactly, does Alligator Loki look like? And according to Loki director Kate Herron, the answer wasn't immediately obvious and multiple versions were designed. "We had some early versions when we were doing visual effects that probably were a bit too cute, in the sense of it was a bit more like a cartoony kind of alligator," Herron said. "But it just became funnier and funnier the more it looked like a real alligator that just happened to be wearing the horns. That was the sweet spot. Once we landed in that spot where it felt like a real alligator, but with a kind of slightly jaunty horns on, that's where we were like, 'Oh, there he is.'" There he is indeed. Chances are we won't see Alligator Loki in next week's finale episode—but if there are more seasons or more time spent with some of the variants, maybe he could bite some more hands off at some point. "It's so stupid, but it also makes total sense," Waldron said. "You almost have to take it seriously, like maybe he is [a Loki]? Why shouldn't there be an alligator version of Loki? For all we know, that's an alligator universe or whatever. It's just the sort of irreverent thing that, in this show, we play straight and make the audience take it seriously." Well, we seriously love the little rascal. Head over to Marvel.com for more on Alligator Loki and the other variant Lokis too. Wondering where our RSS feed went? You can pick the new up one here.

Huawei said on Wednesday it has signed a patent licensing deal with an unnamed supplier of parts to Volkswagen, although reports said it was Luxembourg-based Rolling Wireless. The deal covers 4G connectivity in the vehicles, with Huawei adding it expects 30 million vehicles will end up falling under its patent licences. The Chinese giant said it was its biggest deal with the automotive industry. "As an innovative company, we own a leading patent portfolio for wireless technologies, which creates great value for the automotive industry," Huawei chief legal officer Song Liuping said. "We are pleased that key players from the automotive industry recognise that value. We believe this license will benefit worldwide consumers with our advanced technology." Following a clampdown on Huawei from the US, the company has said it would need to diversify in order to reverse a revenue decline. In April, the company reported first quarter sales were down 16.5%, but the result was expected due to Huawei selling off its Honor brand last year. While revenue was down, margins were up thanks to a $600 million patent royalty, and "ongoing efforts to improve quality of operations and management efficiency", the company said at the time. "2021 will be another challenging year for us, but it's also the year that our future development strategy will begin to take shape," Huawei rotating chair Eric Xu said. "No matter what challenges come our way, we will continue to maintain our business resilience. Not just to survive, but do so sustainably."

A survey of 338 business leaders finds that while the pace at which IT projects are being implemented has accelerated greatly since the start of the COVID-19 pandemic, many of those investments appear to be based on blind faith as much as calculated strategy. Conducted by the Harvard Business Review (HBR) Analytics Services on behalf of Apptio, a provider of tools for analyzing technology investments, the survey finds 82% have increased investment in digital initiatives as a result of the COVID-19 pandemic. Nearly two-thirds (62%) said investing in technologies to accelerate the delivery of new business applications and/or products is a top technology spending priority for the near future. More than two-thirds (67%) said the pandemic changed their business priorities, while 80% noted there has been increased customer demand for digital products. Despite the level of importance attached to those investments, half of respondents admitted they measure the business value from technology investments either only on an ad hoc basis (31%) or not at all (20%). Nearly two-thirds of respondents (62%), nevertheless, noted the cadence for reviewing technology budgets has picked up in the past year. A full 92% of respondents said they consider information about the business value of technology to be highly important when making budget decisions, but less than two-thirds (62%) are confident they actually have that information. Overall, just under two-thirds (65%) identified improving the customer experience as their top strategic goal driving technology investments over the next 12 to 18 months, followed by automating business and manufacturing processes tied at 51% each and the development or enhancement of new digital business models (50%), and, finally, opportunities to expand their customer base or enter new markets (49%). On the plus side, over two-thirds said (67%) they are able to make timely decisions about technology spending in response to changing business or market conditions. However, more than half (55%) also admitted the information they use to make those decisions isn't as current as they would like it to be. Close to half (45%) cited the lack of systematic measurement of business value as a challenge, while a third noted IT, finance, and line-of-business leaders don't have access to the same views of technology spending (33%). Other challenges cited include spending for digital initiatives is siloed in the IT department (31%); difficulty making accurate forecasts about technology spending (30%); spending for digital initiatives siloed in specific business units or functions (30%); and limited flexibility stemming from too many fixed costs (27%). The survey makes it clear that many organizations are still struggling to align IT spending with their business goals even as IT investments become more strategic, said Apptio CEO Sunny Gupta. A big part of the issue is simply stale data, added Gupta. "The quality of a lot of the data is suspect," he said. Lack of alignment between IT and the rest of the business is, of course, a long-standing issue within most organizations. Arguably, gains have been made in the past four decades, but there is much more at stake as organizations start to realize how much more dependent they are on IT post-pandemic, noted Gupta. As a result, technology decisions are having a deeper impact on the ability of any organization to remain competitive, he added. Appreciation for the value of IT will, of course, vary by vertical industry. However, it's apparent that organizations that have invested in IT not only weathered the economic downturn better than rivals that didn't, they are also seeing a multiplier effect from those investments as the global economy recovers. It's also now only a matter of time before more executives are called to account more precisely for how spending on IT is helping the business as the economy recovers.

The US Jedi project was critical to the future of the US Defense department, far from trivial at $10B dollars, appeared to have been bid correctly, yet it failed due to two problems. One was the perception of impropriety unacceptable in any government contract; additionally, the delays due to contract challenges have rendered the Jedi approach obsolete. While it might have appeared that the conflict was between Amazon and Microsoft, there was no evidence of either company doing anything wrong. Still, it did showcase how image is essential in contracts like this and that Microsoft needed to deploy marketing resources if they wanted to keep the deal. However, doing so, mainly if poorly done, could have created additional strategic problems for Microsoft, making the best path for all parties to re-bid the deal altogether. Amazon had a problem with the last Administration, which had little to do with the company and more to do with Jeff Bezos, who was then CEO of Amazon, holding ownership of the Washington Post. The Washington Post was an outspoken critic of the last US administration, creating an impressive animosity between that Administration and Jeff Bezos personally. This apparently led to attempts by the Administration to steer the deal away from Amazon. With Bezos stepping down from Amazon leadership and the recent change in the White House, this should have mitigated this exposure for a future attempt. Still, it creates a cautionary warning for anyone planning to sell to the government and comments at scale about that government's performance. This effort, which probably wasn't successful, still created a cloud of perceived bias and the related email chains, which could be and likely was subpoenaed. But Amazon's challenge to the deal would have created enough smoke for a judge to determine that undue influence was at least likely resulting in the re-bid anyway. In addition, Jedi appeared to be poorly thought through. It relied on a single vendor reducing redundancy in what should have been a far more redundant, multi-vendor solution. By not approaching this as a multi-vendor solution, the possible ideal mix of IBM providing both the blending of both Amazon and Microsoft into a fully redundant large scale solution, placing IBM's security-focused cloud as a critical component, didn't appear to be considered. On the face of the effort, that could have been a configuration that would seem to provide both the redundancy and security requirements more thoroughly than any one of the vendors can provide. While the IBM solution likely didn't exist when Jedi was conceived, it exists now and would seem to match better what the DOD wants than either Amazon or Microsoft alone could provide. In addition, a multi-vendor solution is far more palatable because it both spreads the wealth and assures redundancy across cloud vendors should any one of the vendors fail due to physical or electronic threat likely with any Defense-focused offering. In terms of capability, Google should match Amazon and Microsoft, but they were left off the list of acceptable vendors. This unacceptability is likely due to two reasons. First, Google, unlike the others, sells information for a living, and while it's highly doubtful they would sell DOD information given the dire consequences, the fact they do sell information makes them undesirable for anyone concerned about security. The other reason is that Google employees have been outspoken about not having Google support any military organization; Google has had employee breaches (and a data breech with Google+) in the past and that certainly didn't help. When you are approaching any cloud effort at this scale, the danger of any one cloud vendor having a catastrophic failure, particularly in a Defense Department-focused solution that will be targeted, is excessively great. While I believe a combination of IBM, Amazon, and Microsoft would best match the needs of the DOD and prevent future challenges to the effort, mainly because it isn't uncommon to see this solution at this scale, it should have always been a multi-vendor solution that was specified. The result is potentially more robust, more secure, and spreads the related revenue around so that no one area is uniquely benefited, providing better political top-cover than a single vendor solution. Jedi was problematic from the start; we'll know shortly if the DOD has learned from their mistake and uses a more prudent approach or swaps one mistake for another. The group doing the bidding this time appears to be more capable. Let's see if they actually are. Contact Us| About| Sitemap Property of TechnologyAdvice. Terms of Service| Privacy Notice| Advertise| California - Do Not Sell My Information © 2021 TechnologyAdvice. All Rights Reserved Advertiser Disclosure: Some of the products that appear on this site are from companies from which TechnologyAdvice receives compensation. This compensation may impact how and where products appear on this site including, for example, the order in which they appear. TechnologyAdvice does not include all companies or all types of products available in the marketplace.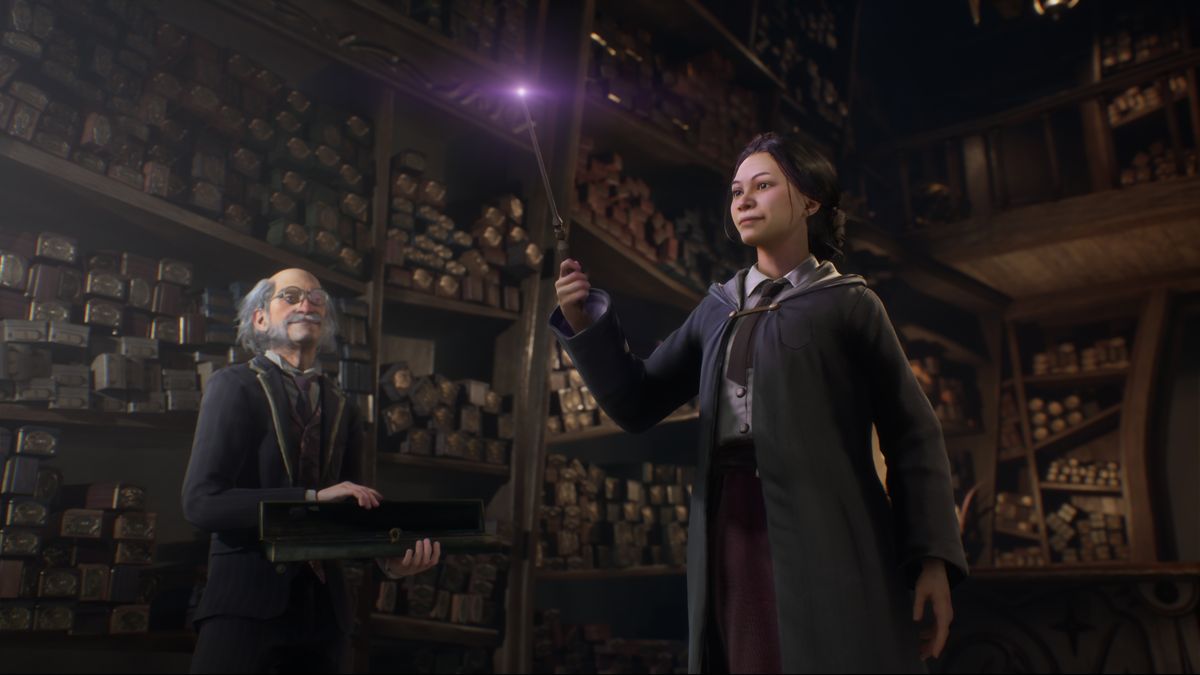 Hogwarts Legacy is an upcoming open-world adventure game set in the Harry Potter universe, confirmed to be in development by Avalanche Software after months of rumors. As its name suggests, Hogwarts Legacy is going to take players to the wizarding school Hogwarts. Rather than retread the story of the Harry Potter books and films, though, this game is set in the 1800s with its very own story and take on the world. First revealed in 2020, the game is expected to release on PS5, Xbox Series X, Xbox One, PS4 and PC, though we'll need to wait until 2022 to play it after its delay, with developers saying that the game needs more time before it'll be ready for release. It's been a while since we've seen anything from Hogwarts Legacy and, at the moment, it remains unclear when we'll learn more, given the game's absence during E3 season. Want to study up on Hogwarts Legacy and learn everything you can before its release? Here's everything we know so far about the Harry Potter RPG. When Hogwarts Legacy first leaked, Bloomberg reported that it would come to next-gen consoles in 2021. However, the start of the new year saw an official delay to 2022, as publisher Portkey Games confirmed more time was needed to get the game in tip-top shape. While the game was first announced at a PS5 event, it will be coming to the Xbox Series X/S and Xbox One, as well as PS4 and PC. It remains unclear if the PS5 version will have any kind of timed exclusivity. We only have a single trailer so far, which was shown off at Sony's September 2020 PS5 price and release date reveal. It does, though, show off some magically next-gen environments, with fantastical creatures, plenty of wand-action, and hints at a mysterious power that your avatar holds... Hogwarts Legacy is set to be an "immersive, open-world RPG" set in the wizarding world of the 1800s - specifically Hogwarts School of Witchcraft and Wizardry. According to the description of the game on its official website: "Your character is a student who holds the key to an ancient secret that threatens to tear the wizarding world apart." Having received a late acceptance letter for Hogwarts, the player discovers that they possess the ability to possess and master Ancient Magic. "Only you can decide if you will protect this secret for the good of all, or yield to the temptation of more sinister magic," the description reads. Hogwarts Legacy will see players creating and customizing their own characters, creating potions, mastering spell casting, upgrading their talents, making allies and battling Dark Wizards to "decide the fate of the wizarding world". Players can also expect to come across fantastic beasts and visit both new and familiar locations, such as including the Forbidden Forest and Hogsmeade Village. A morality system is also rumored to play a role in the game and the official FAQ certainly indicates that players will have to make decisions as they play, stating "players will also encounter missions and scenarios that will pose difficult choices and determine what they stand for." Sony's State of Play? Sony has announced a State of Play livestream for July 8 which it has confirmed will focus on Deathloop as well as other "exciting indie and third-party titles" across its 30 minute run-time. While Sony hasn't confirmed which third-party games will be present during the stream, there are some hopes that we might see something from Hogwarts Legacy. The mean reason for this is that the game was first unveiled to the world during Sony's September 2020 PS5 price and release date reveal and it's been quite a while since there was an update on its progress, so there are hopes that the next reveal will also take place during a Sony event. However, nothing has been confirmed from either Sony or Avalanche. Fortunately, we don't have long to wait to find out as the July 8 State of Play begins at 2pm PST / 5pm EST / 10pm BST and we'll update this page if the show brings any Hogwarts Legacy updates. Missing E3 2021 Though it's been a while since we've seen anything from Hogwarts Legacy, the game was absent from E3 2021. This was to be expected as Warner Bros told TechRadar that its E3 2021 showcase, which took place on June 13, would only feature Back 4 Blood. The Summer Game Fest Twitter account also highlighted that Warner Bros' presentation is to be solely for Back 4 Blood with no separate event and the game didn't appear in any form during the presentations of other publishers or Summer Game Fest. You'll choose your house It looks like there won't be any kind of elaborate sorting quiz at the start of Hogwarts Legacy. In an FAQ on the game's official website, it's stated that "players can choose their house at the start of Hogwarts Legacy." There's no details on how the choice will be made or whether houses will be able to be changed at a later point in the game but the page states that more details on this will be available at a later date. Trans-inclusive character creation Hogwarts Legacy will feature a transgender-inclusive character creator, according to a report from Bloomberg. In the report, it's said that sources "familiar with the game's development" have revealed that the game will allow players to customize their character's body type, voice and gender placement for school dormitories. The sources also say that players will be allowed to choose a masculine or feminine voice, regardless of their character's body type, and will get to choose whether they want to be a 'witch' or a 'wizard', with the latter choice placing them in the applicable dormitory and affecting they're addressed by other characters in the game. According to Bloomberg, this inclusivity is the result of a push by some members of the game's development team, following controversial comments made by J. K Rowling, the creator of the series. "As a result, some members of the Hogwarts Legacy development team have fought to make the game as inclusive as possible, pushing for the character customization and even for a transgender character to be added," the report says. "There was resistance from management at first, the people familiar with the project said, but currently the character customization is included in the game." Developed by Avalanche Software (the team behind the Disney Infinity games, NOT the Avalanche Studios behind the Mad Max and Just Cause games) is developing the game. So if you like the studio's work, you're in for a treat – and if you don't, what can we say? JK Rowling doesn't have much involvement, apparently According to the Bloomberg report, Rowling doesn't have much involvement in the game's creation and the game's official FAQ states while the game "is inspired by J. K. Rowling's Wizarding World", the author "is not directly involved in the creation of the game." Harry Potter Magic Awakened BBC reporter Lizo Mzimba tweeted about his knowledge of the project, revealing the mysterious RPG may be called Harry Potter Magic Awakened. He also hinted other Harry Potter titles could be on the way. We now know that the Harry Potter RPG is called Hogwarts Legacy.

It's no secret that the HP Spectre x360 is one of the best PCs you can buy today. It's an extremely premium laptop with a unique look and top-tier performance. Of course, HP is no stranger to making great devices, so that's not really a surprise. The Spectre x360 also comes with an active pen out of the box, which lets you draw or take notes more naturally. But what if you happen to lose it or it stops working for some reason? You'll need to buy a replacement and we're here to help. These are the best pens you can buy for the HP Spectre x360. What you need to know about the pens for the Spectre x360 — and most of HP's Windows PCs — is they use the Microsoft pen protocol. Not every type of pen will work. For example, Wacom makes great pens, but many only support Wacom's proprietary protocol. HP also makes pens for its Chromebooks, which use a different protocol too. The pens listed below should all work with the Spectre x360. These are some of the best pens you should be looking at for your HP Spectre x360, or other pen-enabled HP Windows PCs. HP has a couple of official ones, but there are a few great options from other brands, too. The Wacom Bamboo Ink Plus might be the best option if you're open to the idea of getting a different drawing device someday. Since it also supports the Wacom protocol, you can be ready in case you buy a device with it eventually. Meanwhile, the Renaisser Raphel 520BT is very compelling considering it costs just under $50 and offers the same features as something like the Surface Pen. There's an even cheaper version without Bluetooth that still has all the pressure levels and tilt support, too. It stands out as a fantastic value option among all the pens for the Spectre x360. If you haven't done it yet, you can buy the HP Spectre x360 from HP's website below. If you're looking for something a bit more affordable, you may want to look at our collection of the best budget laptops. All of the laptops we're recommending will be able to upgrade to Windows 11 when it releases, so you can buy them with peace of mind.

It's easy to find screenshots of Orlando Bloom making strange facial expressions in the Lord of the Rings trilogy. In fact, it's practically a meme. And even if you strip out all the examples that are fleeting mid-movement expressions, or that are actually from Orlando Bloom goofing around on set in behind-the-scenes footage, you still wind up with a lot of very strange expressions from our blonde elf friend.

Rockstar Games is ready to release the Blood Money update for Red Dead Online on July 13 on all platforms. The respective update will add a new questline from Angelo Bronte's closest friend, Guido Martelli. The questline will obscure the whole map, pushing players to do tasks such as robberies, enticing the criminal underworld. As a celebration of the coming update, Rockstar Games has published a new trailer, which showcases the contents of the update and other additional stuff, like the support for Nvidia DLSS on the PC version of the game. The wild west is about to become even wilder as new crimes and opportunities settle. According to the writing made by Rockstar Games: Step into the burgeoning criminal underworld of Red Dead Online: Blood Money on July 13 and prove you are willing to get your hands dirty in service to some particularly notorious and well-connected members of Saint-Denis society. There are whispers in the alleys of Lemoyne's capital that Guido Martelli — right-hand man and underboss to the infamous Angelo Bronte — needs gunslingers of a strong constitution. Martelli is seeking to recover a valuable commodity known as Capitale. Originally devised as a unique system of exchange for more sensitive business dealings away from the watchful eyes of the taxman, it's since ended up in the hands of nearly every lowlife across the five states. Now, Bronte and Martelli want it back — if you can find and return it, Martelli will reward you with access to more worthwhile criminal opportunities. Martelli is purely focused on results – entry into this world of more civilized crime requires nothing beyond a trusty sidearm and the willingness to use it, and no upfront investment is required.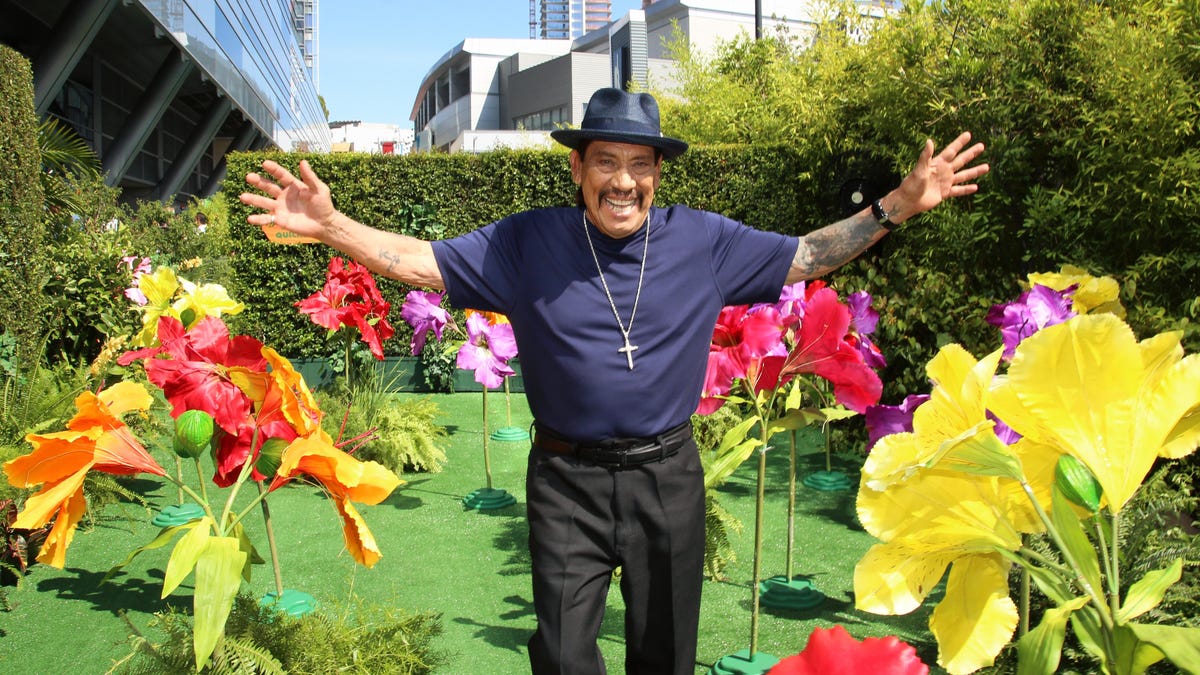 American Horror Story 's tenth season, Double Feature, arrives August 25 on FX, but there's a little(r) something coming sooner that should more than tide fans over: American Horror Stories, a spin-off series of the Ryan Murphy juggernaut. While we already knew the series, which Murphy described in May 2020 as " one hour contained episodes, " was on the horizon, the FX on Hulu show shared a trailer today confirming some of the cast, as well as some very intriguing character names. They rip by pretty fast, but the standouts are American Horror Story vets like Matt Bomer, John Carrol Lynch, Naomi Grossman, and Billie Lourd—playing characters whose names don't mean much out of context—and then Amy Grabow as former Second Lady ( and, as every kid who longed to listen to heavy metal or hip hop in the 1980s will never forget, notorious " parental advisory " crusader) Tipper Gore, as well as Danny "Machete" Trejo as... Santa. There's also some stunt casting that was already reported (Paris Jackson, daughter of Michael Jackson, and Kaia Gerber, daughter of Cindy Crawford) and a few other notable names, like Joel McHale, among a sea of up-and-comers. The Tweet's note that "this isn't even the half of it" suggests there'll be more to come, but whether or not American Horror Stories spills the beans ahead of time is something only the social media gods can answer at the moment. At any rate, the series—rumored to be composed of " standalone ghost stories "— w ill be here on July 15. Danny Trejo as Santa is unexpectedly perfect casting, kind of a Christmas in July gift to us all. Who else are you excited to see, and w ill you be watching American Horror Stories when it shimmies down the chimney next week? Wondering where our RSS feed went? You can pick the new up one here.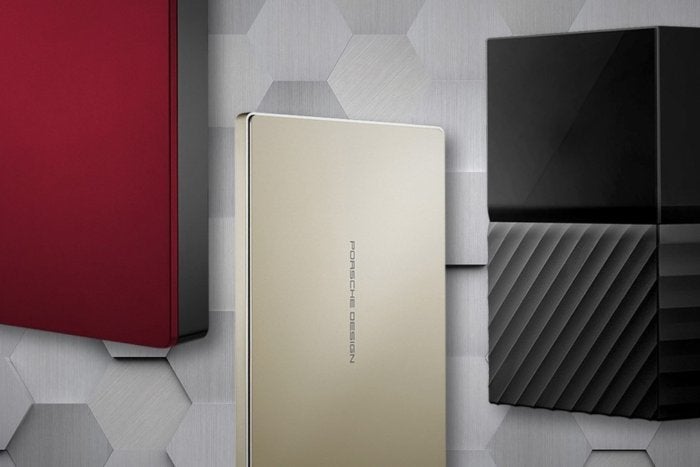 Anyone who uses a PC should have an external drive. It can back up your precious data or store your overflow, and it can transport or transfer files between computing devices. Xbox One X users, especially, would be wise to invest in an external drive to augment the console's measly 1TB hard drive (the external drive needs to be USB 3.0-compatible and will be formatted when you insert the drive). Two things are for sure: No one ever said they wanted less storage space, and no one ever said they wanted a slower drive. Our latest picks for best external performance drive ( SanDisk's Extreme Pro Portable and Samsung's T7) are blazing-fast—great news if you're transferring large amounts of data. We'll also walk you through our other top picks, and everything you need to know to select the best external drive for your needs. Our latest review explores why anyone would want to purchase a 3.5-inch external hard drive such as Seagate's Backup Plus Hub. Yes, it's a big unit, but the upsides are significant: nearly three times the capacity and faster sustained throughput than 2.5-inch models. Worth a look, we'd say. Read our full review. While we're talking about storage, learn how to monitor the health of your hard drives —the preservation of your precious data may depend on it. The Crucial X6 Portable SSD is square to be hip. Or placed in your hip pocket, at any rate. In a sea of portable SSDs whose shape makes them a literal pain when pocketed, the thin, rounded-edge X6 is a sigh of relief. It's not state-of-the-art fast, but it's fast enough for most users and extremely affordable. Read our full review of the Crucial X6 Portable SSD. Lots of storage for less than the competition, attractive styling, and good performance with small files highlight this USB 3.0 portable hard drive. An excellent bargain. Our pick for best portable external backup drive for 2021 is Western Digital's My Passport 5TB drive Remove non-product link. Why? Well, you can never have enough, can you? The extra 1TB can be invaluable in the age of 4K. Read our full review of the WD My Passport. If capacity and portability are your primary concerns, and the Backup Plus Portable fits up to 5TB in pretty much a standard 2.5-inch USB external package. It's fast with large files, but on the slow side with small ones. Regardless, it's a worthy drive that gives you more space for your movies and games. Our runner-up for this popular category is Seagate's Backup Plus Portable. Like the WD above, it's a USB 3.1 Gen 1 (5Gbps) drive—plenty enough bandwidth for the hard drive inside. Capacity tops out at 5TB, but the drive is also available in 1TB,2TB, and 4TB capacities. In our tests of the 4TB version, we found the Seagate to be slightly faster than the WD with large file transfers (think movies), but slower with small file transfers (think Office documents). It's still a worthy runner-up, though. Read our full review of Seagate's Backup Plus Portable. This is the one: SanDisk's Extreme Pro Portable SSD (1TB) is the fastest USB 3.1 Gen 2 (10Gbps) external SSD we've tested to date. Burst performance is roughly on a par with the runner-up Samsung T7, but it blows its competitor out of the water during long writes. SanDisk's drive lacks the T7's handy (and fun) fingerprint security, but it's about the same price and offers software-based password protection if security is a concern. Read our full review. Samsung's Portable SSD T7 Touch runs a close second to the SanDisk Extreme Pro Portable. Compared to its predecessor the T5 (which will still be available), it's thinner, a significantly faster reader, and it also sports a fingerprint scanner. Sure, you could get a FIPS-certified secure drive (some businesses and government require it), but those cost far more than the T7, which provides some extra security while remaining within the price range (currently $80 on Amazon for the 500GB model we tested) of a normal USB SSD. That makes it a sweet deal for the average user who still wants effective data protection. Read our full review. If you have Thunderbolt 3 or 4 on your system, you owe it to yourself to check out a portable Thunderbolt 3 drive such as Samsung's Portable SSD X5. As an NVMe SSD using PCIe over a cable (that's basically what Thunderbolt 3 is), it's stupidly fast—over 2.5GBps reading and writing. The only reason we don't universally recommend the Portable SSD X5 is the relative rarity of Thunderbolt 3/4 ports on PCs. The advent of USB4 should alleviate this, but only if vendors decide to combine it with the superset technology that is Thunderbolt 4. Or you may simply soon see USB4 drives with the same 40Gbps transfer rates. It gets complicated. See the full review of the Portable SSD X5 on our sister site Macworld. Yes, USB4 will provide the same massive throughput as Thunderbolt 3 (with more possibly to come), though without some of the latter's features, such as daisy-chaining. For most consumers, the main shopping concerns for external storage are capacity and price. However, while you might think that the lowest-cost drive provides the most value, it often doesn't. In fact, dollar for dollar, cheaper low-capacity drives are most often the worst deal. For example, we compared prices of the WD My Passport portable drive in its 1TB,2TB,4TB, and 5TB capacities. Keep in mind, this is one drive on one day (May 13,2021), and just one vendor, Amazon, but it illustrates the point. The 1TB drive may seem like the best deal, but in terms of price per gigabyte, the 4TB and 5TB drives are far better deals. You may also need the extra space eventually. As you can see in the chart above, while the $50/1TB is the most affordable initially, it's by far the worst deal in terms of cost per TB/GB. Save your pennies and get one, or two of the larger drives. Remember, if you're storing important data, you need a backup—online, or if the data is copious, on a second drive. See the discussion on backup below. The vast majority of external drives today are USB drives. Beyond that simple statement, the story gets confusing—largely because of the plethora of variations: USB 3.0, USB 3.1 Gen 1 (5Gbps, which is basically USB 3.0), USB 3.1 Gen 2 (10Gbps), and USB 3.1 Gen 2x2 (20Gbps), and now USB 3.2 and USB4. In an attempt to simplify things, the USB Forum has recently changed the nomenclature to indicate throughput speed--Superspeed USB 5Gbps, Superspeed USB 10Gbps, and Superspeed USB 20Gbps--because performance is a priority for most uses. For the sake of brevity (and sanity), we generally shorten those names to USB 10Gbps, or 10Gbps USB, for instance. No hard drive, unless combined in RAID with others, can outstrip the 5Gbps (roughly 500MBps real world after overhead) throughput of USB 3.1 Gen 1. Don't worry about Gen 2,10Gbps, or Thunderbolt with single hard drive enclosures. Where Superspeed 10Gbps/20Gbps, USB4, or Thunderbolt will definitely help is with the aforementioned RAID setups, or more likely—an SSD. The good news is that while USB 3.1 Gen 2, which is more than fast enough for most users at 10Gbps, used to be expensive, it's fairly affordable today. A SanDisk Extreme Portable SSD that is our runner-up for portable storage can be had for $90 in a 500GB capacity. Now it's Superspeed USB 20Gbps (Gen 2x2) that's the high-priced blend, with the Seagate Firecuda Gaming SSD costing $200 for the same 500GB of storage. There aren't a lot of 2x2 ports out there, but these drives will also work with USB4 at the same 20Gbps pace. Thunderbolt has always come at a premium. Our recommended portable, the Samsung Portable SSD X5, is also $200 for 500GB of capacity. A 1TB Samsung T5 on USB is only $125. To summarize: USB 5Gbps/10Gbps is cheaper and fast enough for most users and applications. The top drive uses the older, slower Mini-USB interface. The second drive features the connector that replaced it: Micro B SuperSpeed. The Orange drive features both a SuperSpeed Micro B and Thunderbolt 2 (mini DisplayPort connector). The bottom drive features USB-C or USB Type C. External drives come with a variety of ports, though they're gradually consolidating on the Type-C connector. Here's what you need to care about: Type-C is a spec for a cable and connector, not for the USB protocol itself. The USB Forum would now like it known as USB-C, which is just as confusing. It's used by USB, but otherwise tells you nothing about the level or iteration of USB involved. The mere fact that it's also used for Thunderbolt 3/4 should clue you in. The bottom line is, if you see the Lightning icon next to a Type-C port, you can attach Thunderbolt 3/4 and USB (Thunderbolt supports USB) drives. If you see a USB logo or speed, e.g.,10Gbps, it's likely only USB drives will function. If there's no logo, check the documentation. MacBooks have no logo, but their Type-C ports are Thunderbolt. Note that Apple makes a bi-directional Thunderbolt 1/2 to 3 adapter if you need to connect the one to the other. It does not transfer power, however, so you can't use it on its own with bus-powered external drives. You'll need a powered dock for that. In backup, there's a fundamental maxim appropriately named the Rule of Three. It states that you should always maintain three copies of your irreplaceable data: the original data, a backup, and a backup of the backup. Preferably, the two backups are kept in separate locations, one being offsite Keeping a copy online is great for smaller amounts of data and certainly meets the offsite criteria. However, for vast photo, audio, and/or video collections,external drives in pairs (or more), are a faster, more practical solution. Create complete backups alternately to the two drives every few months. True patrons of wisdom might even take the second drive to work, so there's no chance of losing both drives to the same local disaster. Our storage testbed is a Core i7-5820K with 64GB of RAM on an Asus X99 Deluxe board. Older Asus Thunderbolt EX 3 and ATI graphics cards is shown. Currently a Gigabyte Alpine Ridge Thunderbolt card and x2 Nvidia 710 GPU card are employed. We use our standard storage test bed to evaluate the performance of every external drive we review. It's a six-core (twelve-thread) Intel Core i7-5820K on an Asus X99 Deluxe motherboard with 64GB of Kingston DDR4 memory running Windows 10. A discrete Gigabyte Alpine Ridge Thunderbolt 3 card and Ableconn USB 3.2 2x2 20Gbps card (Asmedia 2142 controller) are used for connecting the external drives. An Asus USB 3.1/10Gbps (Asmedia 1142 controller) card was employed for some of the older drives on the chart. We run various synthetic benchmarks including Crystal Disk Mark 6/7/8, AS SSD 2, and Iometer. We also perform real-world transfer tests using a 48GB batch of small files and folders, as well as a single 48GB and 450GB files. The testbed boots from a NVMe drive, but the real-world (Windows) file transfers are performed to and from a 58GB RAM disk. If you'd like to learn more about our top picks as well as other options, you can find links below to all the external drives we've reviewed. We'll keep evaluating new ones as they become available, so be sure to check back to see what other drives we've put through their paces.

In February, I wrote " CIOs Proclaim the Tech Sales Model is Broken." Before sharing the piece, I asked a few colleagues at my employer at the time to review it. They suggested it would be a career-limiting move to socially share the article, given that I quote CIOs' tough advice to marketers and salespeople. Yet I did publish the article in Datamation. After joining my new employer, I attended their Sales Boot Camp, and shared the article with my sales-training leaders. To my surprise, they agreed completely with the article and suggested that I read a new book, " The Qualified Sales Leader " by John McMahon. McMahon has been CRO at 5 public software companies. After reading the book, I was surprised by how closely McMahon's ideas conformed to what CIOs told me during the #CIOChat, which was the basis for the Datamation article. Given this, I want to share here McMahon's key ideas in comparison to what CIOs had to say. McMahon says that selling features and functions leads to two things: To be fair, this is often the dividing line between Series A and B companies, which sell on product features, and Series C and D companies, which sell on value, solution, and differentiators. Series C and D companies win their next rounds by appealing to a higher-level buyer. From the CIO's perspective, too many salespeople are playing a numbers game. CIOs want account executives to move beyond talking product features and function. And when account executives speak to the CIO, he or she just wants clarity, honesty, and brevity. "I tell sales folks that they get one slide about their company in the deck," says CIO David Seidl. "I do not need to know your founders, how you got there, etc. We are talking about a solution. We can talk more if we are interested! And one more thing, it wastes a lot of my staff members time when you do the long version of your presentation. If we go further, part of my risk management process is making sure you're a stable company [and] that you won't disappear on me" (emphasis added). McMahon says that effective sellers do their homework. This means effective sellers: Salespeople would be wise to avoid too much 'techno-babble', as those who favor techy speech over plain business language alienate their audience. CIOs have told me that, if a rep comes in speaking the language of technology, they will automatically push the rep down in the organization. CIOs typically have a businessperson in the room, and they have been retraining their teams to speak the language of business. Be warned! If you are 'speaking technology', do not be shocked when an opportunity or a relationship is lost. To avoid this problem, McMahon says that account executives need to slow down to go fast. They need to understand the customer's pain and environment. To earn their trust, CIOs say vendors need to listen, hear their pains, and point them in the right direction with digital assets. "I like my vendors to have a person dedicated to us," says CIO Paige Francis. "I like them to offer complementary annual/biannual tune-ups, assessing current setup/configuration/performance against best practice. If I am paying 5,6, or 7 figures for your solution, you should want to keep me." When I raised VC money, there were two common questions that VCs always asked: McMahon says that pain points cluster around topics like regulation, competition, security, business productivity, cost control, and reputation. CIOs want these to be expressed as business problems. With this knowledge, McMahon says account executives need to know: Why is a pain point important? Salespeople should also be able to connect pain points and problems to corporate initiatives. Part of doing this is understanding: How does the CIO customer do things today? And what are the expectations for desired business outcomes? To be fair, defining and quantifying a mission-critical business pain cannot be done without deliberate effort. According to McMahon, it requires questioning, listening, confirming, and more listening. McMahon says vendors should not jump the gun with Proofs of Concept, which he calls a waste of time. Sellers' POCs should be focused on the customers' problems. This means that they cannot be effective until the discovery process is complete. Proofs of Value require a detailed understanding of the customers' pain points. CIOs say the goal should be to demonstrate a realistic pathway to implementation and business value. CIOs want real POVs that truly prove functionality and usability for their internal audience. For this, sales needs to help quantify the business value and the negative consequences of not doing something. McMahon suggests that effective salespeople have several qualities. These include intelligence, persistence, heart and desire; coachability and adaptability; integrity; character; and execution experience. Empathy is vital. Effective salespeople make themselves trusted business partners that live selflessly in the customer's shoes. This requires account executives that are also authentic and curious, which is not surprising, as CIOs say they want greater transparency and honesty. A long-term vision is also important. CIOs want salespeople that focus on the longer-term relationships and not just completing their quarterly quota. It is important, they say, that salespeople express a simple understanding of what is important to me and my business. For this reason, McMahon says sales is about educating and not selling. McMahon says it is critical that marketing helps sales identify an ideal customer. This means fleshing out the customer pains and use cases, as well as the personas owning the use cases, and the companies and industries where they dwell. Not surprisingly, CIOs say they want content tailored to how the solution will benefit their organization. They stress that the content should not be focused on why your solution is better than a competitor's. "I'd like not to feel like simply visiting your website is going to get me a half dozen lead calls and emails," says CIO David Seidl "I would like to be able to read useful materials without providing my contact information. Simply wanting information is not a cause to spam me. I would like to see clear information. What the product does, differentiating features, some real examples, and a pricing model would be nice, even if it is a broad ballpark." "I try not to waste my time or my staff's time," Seidl explains. "Fielding those who visited your site with calls and emails or not letting them see what your product does and has as differentiators creates barriers and represents a time sink." Turns out, CIOs want great transparency and honesty in their marketing materials as well as in their salespeople. In reading McMahon's book, I was surprised to learn that the attitudes of CIOs aligned so well with what members of the #CIOChat were telling me. CIOs clearly want what McMahon is peddling. If I were a CRO or Marketing Leader, I would clearly want to align my selling process with McMahon's and to sell value rather than product features. The former dwells on the what; the latter translates that what into why… and conveys the true meaning of a product by connecting it to a CIO's actual challenges. The time is now to transform the sales leaders to be CXO relevant. Contact Us| About| Sitemap Property of TechnologyAdvice. Terms of Service| Privacy Notice| Advertise| California - Do Not Sell My Information © 2021 TechnologyAdvice. All Rights Reserved Advertiser Disclosure: Some of the products that appear on this site are from companies from which TechnologyAdvice receives compensation. This compensation may impact how and where products appear on this site including, for example, the order in which they appear. TechnologyAdvice does not include all companies or all types of products available in the marketplace.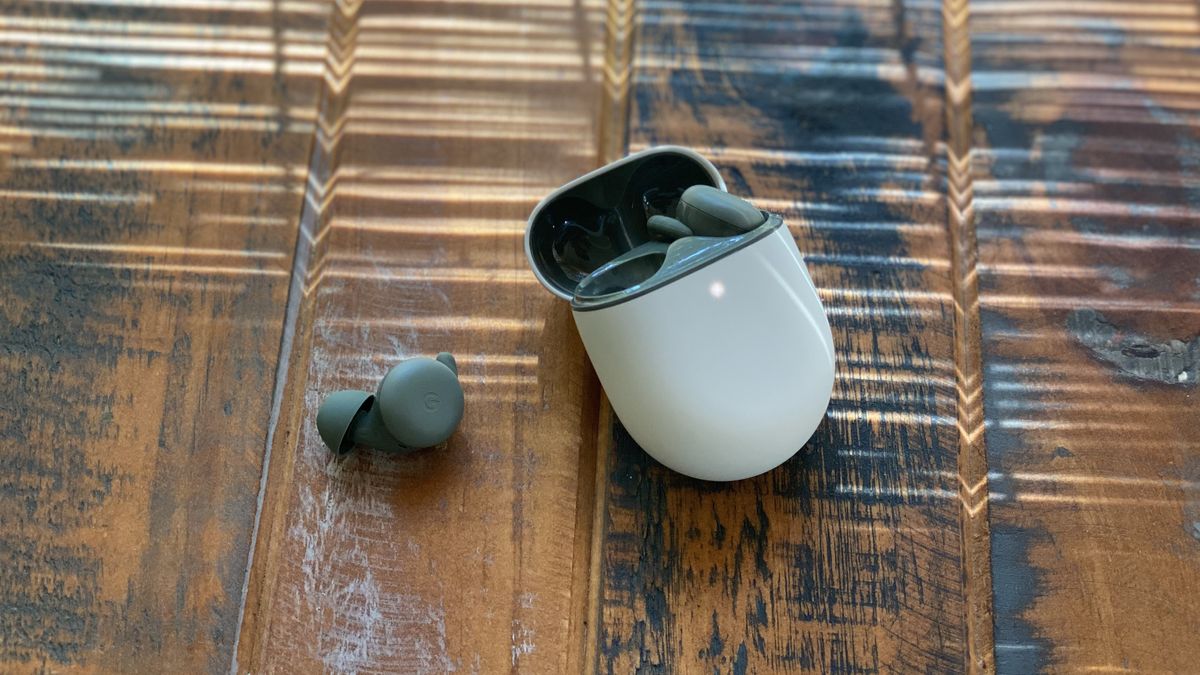 The Google Pixel Buds A-Series are a pleasant surprise. They pack nearly all the same features as the Google Pixel Buds 2 that we saw in 2020, but at a lower price and with a few improvements that Google derived from reviewers' feedback. The result is a pair of true wireless earbuds that have better sound and a longer battery life, which feels more fitting of their lower price compared to the competition. Now, to get to the lower price Google chopped out a few features like wireless charging and the touch-sensitive swipe controls on the buds that could raise or lower the volume. Admittedly, losing the latter is a minor inconvenience, but with Google Assistant built in, all you need to do is ask Google to do it for you. In the end, however, their fatiguing sound quality and tough-to-find fit remain the biggest issues here. No matter what features Google's cut and despite their cheaper price, we just can't rate them higher than the Pixel Buds 2 because they largely have the same flaws. That said, while we wouldn't recommend them more than some other similarly-priced true wireless earbuds like the Lypertek Tevi (which is even a little cheaper), for a specific kind of user, the Pixel Buds A-Series are a decent alternative if you want a name-brand pair of earbuds at a reasonable price. The Google Pixel Buds A-Series are available to buy now for $99 / £99.99 (about AU$130), making them far cheaper than the previous Pixel Buds 2 that cost $179 / £179 / AU$279. In terms of the competition, the Pixel Buds A-Series are one of the cheaper name-brand true wireless earbuds out there. Yes, there are a number of good off-brand names out there that match – and even beat – the Pixel Buds A-Series in terms of value, but you won't find many Apple, Beats or Bose true wireless earbuds at this price point. If you want a slightly better alternative, we'd recommend the Amazon Echo Buds (2nd Gen.) or the Sony WF-SP800N that now can routinely be found for around the same price as the Google Pixel Buds A-Series. If you're just looking at the exterior of the Google Pixel Buds Series-A, you won't see a huge difference compared to their predecessors: these are still completely wireless earbuds that have an almost space-age aesthetic to them. The case itself is super smooth and egg-shaped, and it fits perfectly in your hand or pocket. The buds, meanwhile, are incredibly small and stay in your ears with the help of a little nub-like protrusion that rests inside the outer ear. How comfortable you find the nub will depend on your ears, but thanks to the addition of a new stabilizer fin we did find that they stayed in our ears a bit better than the Pixel Buds 2 we reviewed last year. That said, they are still a bit uncomfortable to wear for extended periods of time. To stay in your ears, they need a certain amount of tension or pushback against the outer ear. And rather than use something like foam eartips – like we've seen on the Sony WF-1000XM4 – the Google Pixel Buds A-Series use generic silicone tips that aren't as comfortable. Besides the new stabilizer toward the back of the earbuds, the new Pixel Buds also have a vent in them that helps relieve pressure build-up inside the ear. It's a minor change, but one that you will find helpful – especially if you're sensitive to pressure. To control the earbuds, all you have to do is tap on the side. One tap plays and pauses music; two taps will skip to the next song; and three taps will rewind. You can also press and hold to summon Google Assistant if you're paired with an Android device. Unfortunately there's no way to raise or lower the volume using touch gestures on the Pixel Buds Series-A, but having Google Assistant on-board mostly works to circumvent this issue. The larger problem with the earbuds is the lack of noise reduction or outright active noise cancellation technology. You can find that in the similarly priced Amazon Echo Buds (2nd Gen) that were released earlier this year as well as on the new Sony WF-1000XM4, which are some of the best true wireless earbuds on the market. Google does offer ambient noise reduction when you're on a phone call – but you'll still hear a lot of ambient noise on your end when you're listening to music or watching a movie. The A-Series have pretty much all the features that we saw from the Google Pixel Buds 2 – i.e. hands-free access to Google Assistant, real-time translation, and an IPX4 water-resistance rating that makes them sweat-resistant. Admittedly, we weren't expecting much of a difference in performance considering that the design of earbuds haven't really changed that much. We were wrong. Thanks to some new tuning, the Google Pixel Buds Series-A have much better bass response, which makes them a real step up in terms of sound quality from the Google Pixel Buds 2. Listening to various genres of music you'll hear the bass come through loud and clear – especially if you're a fan of EDM, rap or hip-hop. The EDM classic Ghosts N Stuff by Deadmau5 sounds rightfully bassy with the Google Pixel Buds Series-A, and while the mids and highs never quite shimmer, the low-end is a definite step up from the previous model. Turning to rock and pop, you'll hear more of the same – Dreams by Fleetwood Mac has a distinctive emphasis on the bass and a good mid-range performance with Stevie Nicks' voice, but there's a lack of detail in the highs. Thankfully, they have a larger-than-expected soundstage that helps them give a fuller presentation to a lot of your favorite songs. Overall, the sound quality is much, much better than before, but there's still some room to grow. They can still be a bit fatiguing to listen to for long periods of time – and we only liked listening to them in short bursts for that reason – but we didn't have nearly as much to critique with these as we had with the Google Pixel Buds 2. While the Buds don't feature any sort of active noise cancellation, they do have one trick up their sleeve that many other earbuds don't – and that's the ability to raise the volume based on how much ambient noise is in the background. For example, if you're on a crowded bus, the earbuds will hear all that background noise and then increase the volume of the music. In practice it won't be as good as blocking out the noise, but it is a neat feature that will prevent you from reaching into your pocket to adjust the volume every time you go from a crowded area into a place with less ambient noise. In terms of battery life, the Google Pixel Buds A-Series offer a bit of an improvement. According to Google, you're looking at five hours of listening time and up to two-and-a-half hours of talk time, as opposed to the three hours of listening time that we got from the Google Pixel Buds 2. We'll still need to put them through a few recharge cycles ourselves to see how this number holds up, but it is very promising. Inside the case you'll get another 19 hours of battery life for a total of 24 hours and the earbuds support fast charging, so that 15 minutes in the charging case can deliver up to three hours of listening time.

It's time for a midweek dance party—don't forget your umbrella! A group of nerdcore rap artists have teamed up to pay Netflix's The Umbrella Academy its musical due, highlighting some of the biggest moments of the series (so far) while getting us amped up for season three. LEX the Lexicon Artist unveiled a music video for " The Umbrella Academy Cypher," where they and seven other nerdcore artists embody the Hargreeves from Netflix's superhero saga. LEX takes on the role of Vanya, played in the series by Elliot Page, alongside artists Beefy as Luther, Crossover as Diego, Prowess the Testament as Allison, Schaffer the Darklord as Klaus, Freeced as Five, Super Smack as Ben, and MC Frontalot as Reginald. You can watch the music video below, in which the artists do their thing alongside key moments from the series. I think my favorite verse is Reginald's, mostly because I love listening to a curmudgeonly old dude get annoyed at things. The Umbrella Academy's second season debuted last summer. While it was a bit of a mixed bag, largely because it stayed in the 1960s for so damn long, the season ended on that fantastic "Sparrow Academy" cliffhanger that's bound to mean big things for the future of the show. Unfortunately, even though the show was renewed for season three all the way back in January, it's going to be a little while before we see the return of the series. Star Tom Hopper, who plays Luther, previously shared that filming season three was delayed because of the novel coronavirus pandemic. Hollywood is opening back up but no word on how long it'll take to see the Hargreeves again. The first two seasons of The Umbrella Academy are available to watch on Netflix. Wondering where our RSS feed went? You can pick the new up one here.

Apple's iPadOS 15 doesn't release until the fall, but we've been testing beta versions since the iPhone maker released the first ones. Our takeaway is that Apple's upcoming software flirts with the future, without quite diving into it headfirst. Apple's new tablet software doesn't blaze into uncharted territory at breakneck speed. Instead, it both inches forward and tries to play catchup with iOS 14 and the iPad Pro's new hardware. While the lack of earth-shattering features may disappoint some, the changes it offers are delightfully forward-looking. Many people were hoping for a radical leap forward in iPadOS 15. Since the M1 chip in the 2021 iPad Pro makes the device essentially as powerful as the MacBook Pro, the tablet's software is the only obstacle preventing it from being a MacBook-like productivity powerhouse. Surely, the company would seize the moment, vaulting iPadOS into a new stratosphere of work chops by adding, say, the ability to run Mac apps. But that isn't what Apple did. As it often does, the company took a path that's subtler and more incremental. The 2021 iPad software makes multitasking easier to grasp, adds the ability to jot down Quick Notes in floating windows, implements some exciting privacy features in Mail and Safari, and adds iOS 14 features that got left behind in iPadOS 14. While iPadOS 15 doesn't add the ability to run MacOS apps, the breakthrough feature many had hoped for, Apple may eventually do that. It's possible now that new Macs run on the same Apple Silicon as the iPad Pro. But 2021 isn't going to be the year for that. Apple has been improving the iPad's multitasking steadily since the first iPad Pro arrived in 2015. While iPadOS 15 doesn't revamp what multitasking looks like, it makes the existing multi-app configuration clearer and easier to activate. Split View and Slide Over are still the centerpieces of Apple's multi-app strategy, but using them no longer requires hidden gestures that many people will never discover. Now sitting at the top-center of every app is a three-dot menu. Selecting that menu pops up three icons: Full Screen, Split View, and Slide Over. After selecting either Split View or Slide Over, the current app will scoot off to the very edge of the screen, and you'll see the Home Screen. Once you tap on an app's icon in the Home Screen, Dock, or App Library, the two apps will snap automatically into the selected configuration. If you want to change which apps are in Split View, swipe downward from the multitasking menu of the app you want to discard. You're then back at the Home Screen to choose a new secondary app. Once you're finished multitasking, you can return to the three-dot menu and tap on the Full Screen option to go back into single-app mode. We love iPadOS 15's new multitasking menu. Not only does it add a new way to summon the iPad's multi-app features, but its ever-present nature will help people learn that the iPad has those capabilities in the first place. As nifty as Apple's legacy gestures are – grab an app icon from the dock and slide it over next to your current app – many iPad users would have their devices for years without knowing they existed. The new menu makes the controls hard to miss, which should inspire curiosity and discovery. And if you prefer the old multitasking gestures, they haven't gone away. In iPadOS 15, Apple makes it easier to view multiple instances of a single app. When opening an app with multiple windows, a "shelf" will appear at the bottom of the screen to display all open instances of that application. The shelf also includes an option to create a new window for that app. If you want to switch windows, select its corresponding icon in the shelf. Or, you can close an inactive window by swiping up on it. And if you do nothing, the shelf will fade out after a few seconds. After it fades out, you can display the shelf again by tapping on the multitasking menu. Like the multitasking menu, the shelf brings the iPad's multi-app capabilities to the forefront, making them a little easier to spot and learn without requiring extensive knowledge of iPadOS. The new iPadOS 15 adds floating windows in Mail, Notes, and Messages. Holding down on an individual email, note, or message gives you the option of popping it out into a floating window. This center window is similar to Slide Over. The main difference is it hovers in the middle of the screen rather than off to one side. Unlike Quick Notes, which we'll get to in a moment, floating center windows are tethered to the app. For example, if you pop out a Mail message into a center window, it doesn't remain on your screen when you switch to Safari or the Home Screen. The center window also includes a multitasking menu, which lets you switch it into a Split View or Slide Over window or move it into a Full Screen window. It also includes a fourth icon for moving it back to the center window. If this is all starting to sound complicated, that's because iPadOS is indeed adding a lot more depth. But rather than copying the way things have been done for years on MacOS and Windows, Apple is rethinking what a productivity OS can be. It moves closer to the capabilities of a desktop OS, but without the legacy environment built on 1980s computing concepts. Again, we like how Apple has kept its years-old iPad multitasking features intact but in a way that makes it all a little more evident to people who don't spend their days scouring tech blogs and watching Apple keynotes. Apple's Notes app has always prioritized simplicity, providing blank virtual pages to input thoughts, ideas, or sketches for iCloud safekeeping. But with iPadOS 15, Apple is finally giving its note-taking service greater depth and organization. Both iPadOS 15 and MacOS Monterey are adding a new feature called Quick Notes. As an extension of the Apple Notes app, Quick Notes is a pop-up window that allows you to do things like jot down a thought or draft a message. It's available systemwide, whether you're in an app or on the Home Screen. You can summon the Quick Notes window through a gesture – swiping from the bottom-right corner of the screen with either your finger or the Apple Pencil – or through a keyboard shortcut (Globe-Q). Quick Notes is a persistent overlay window that stays active even if you leave the screen where you started. You can move it around the screen or swipe it off to the side like a Slide Over window. The floating window includes a shortcut to enter the Notes app immediately. And when you're ready to dismiss Quick Notes, tap Done at the top of the window or press Globe-Q again on the keyboard. Quick Notes lets you link to the exact place in the app that was in the foreground when you jotted the note. Say, for example, you're in the Messages app and you activate Quick Notes to help you remember a restaurant suggestion your friend made. If you choose the "add link" option, that note will include a link to your friend's Messages thread. Your Quick Notes will save automatically in their own notebook in the Notes app. And the Settings app allows you to choose whether the Quick Notes window always starts a new note or resumes the last one. We think Quick Notes is an exciting addition. It gives the iPad its first little glimpse of persistently overlaying windows while retaining the tablet's touch-first simplicity. Quick Notes could be especially convenient for creating a project that draws from information in multiple apps. Instead of ending up with a messy desktop full of scattered windows, you stash everything in the Notes app, including links that can pop you immediately back to the parts of iPadOS where you gathered your information. The Notes app also expands its organization abilities with tags. Now, typing a hashtag symbol and then a tag word will automatically file that note under a new or existing tag. Tags are a long-overdue addition that brings the Notes app closer to specialized note services such as Evernote or Bear. Notes will also create custom Smart Folders based on tags. After the 2020 release of Apple's Magic Keyboard, the iPad is associated more than ever with physical typing and cursor input. As a result, Apple is beefing up that aspect with new keyboard shortcuts in iPadOS 15. Using the Globe key as a new modifier, Apple added new shortcuts to make it quicker and easier to navigate around the iPad's software. Some of these shortcuts include: The new software makes it easy to view and learn all the available shortcuts. And holding down the Globe key in any app will pop up a menu showing which shortcuts you can use. MacOS has always included a wealth of keyboard shortcuts for power users to discover. Once you plant these in your muscle memory, they can become a second-nature way to zip around the operating system. Along with the other features we've highlighted, the new keyboard shortcuts bring a bit more depth and nuance to the tablet's productivity chops. The iPad has always let you run iPhone-only apps, only blown up for the bigger screen. But iPhone apps on the iPad were never a great experience, especially because you could only use them in portrait mode. The portrait requirement meant you couldn't do much with them while connected to Apple's Magic Keyboard or other typing accessories. In iPadOS 15, you can now run iPhone apps in landscape mode. This addition is especially handy for social apps, where you'll do plenty of typing. While we don't recommend using iPhone-only apps as a habit, this tweak removes some of the pain from the process. The new iPadOS adds several iOS features that arrive a year behind its iPhone brethren. These include the App Library and Home Screen widgets. You can read up on them in our iOS 14 coverage. The new iPad software also receives the same marquee features from iOS 15, including new FaceTime upgrades, Live Text, new Safari and Mail privacy features, and more. You can head over to our iOS 15 preview for more detail on those updates. One of the most significant new iPad features will be Universal Control. It lets you control a Mac and an iPad side-by-side – up to three devices in total – with the same cursor. Setting it up will be as simple as placing the devices near each other and moving the mouse or trackpad pointer off the edge of the first device's screen. It will even support drag-and-drop between those devices. But Universal Control isn't yet working in the iPadOS and MacOS betas. That isn't to say it's broken or buggy. No, it literally isn't there yet. Stay tuned for the final software releases for this feature that will please those who work on multiple Apple devices. Apple typically releases new software updates in the fall. The iPadOS and iOS release dates usually fall around the time of the iPhone launch event, typically mid-to-late September. You can download the public beta of iPadOS 15 today. Although our experience has only included minor bugs, you'll want to back up your data and keep in mind beta software's risks. It's best installed on a secondary device and not anything you rely on primarily.

When he was an undercover specialist surveillance photographer with the South Australia Police Force in the 1990s, David Chadwick was responsible for taking photos of suspected criminals and their associates from the backseat of a car, "just like you see in the movies", he said. He would return to the station, print his shots, then make multiple copies of the best quality image that would be distributed to police officers, among dozens of other shots, with hopes of finding out the identity of the individual talking to a known criminal. "I would zoom in, crop, print off 50 copies of that, and I would stick those in the internal dispatch system and I would send them out to every detective agency in the state and say, 'Right, we need to know who this is'," Chadwick told ZDNet. "We had collections of criminal records photos, but they were under 'name', and we have no idea who this is. "Then hopefully, at some stage in the next two, three, four, five days we get a response back saying, 'Hey that looks like John Smith'." John Smith could be an old school teacher, a neighbour, or a drug dealer, but once his name was known, Chadwick said that would become a lead and then police work would come into it. Now the director of identity and biometrics for Unisys Asia Pacific, Chadwick would argue the use of biometrics in 2021 is just a faster, and safer, way of performing this task. "What police are doing with facial recognition is exactly what they did without facial recognition," he said. "Most of the time, you don't know if this person has done anything wrong -- if they're coming out of a bank holding a sawed-off shotty and a bag of money, pretty good odds it's a bad guy, but realistically, it returns essentially 'I think that's John Smith', then police would do police work." See also: Australia's cops need reminding that chasing criminals isn't society's only need The Australian Human Rights Commission in May asked for a moratorium on the use of biometrics, including facial recognition, in "high-risk" areas, such as in policing and law enforcement, until such time that legislation is in place that guarantees the protection of, among other things, human rights. Chadwick would argue there needs to be education, not a moratorium. He said real-life use of biometrics is not at all like what you see on CSI or NCIS. "I'll hack into the DMV to find a match -- A. you've committed a criminal offence and B. you can't," he said. "It will then flash lots of images on a screen and produce one with flashing text saying 'match' underneath. Well, no, that's not how facial recognition works. "Facial recognition is incredibly good, but it's only ever a probability of a match. "Biometrics is a useful little tool in the identity management lifecycle and nothing else. It is all about identity, biometrics is just the sexy stuff." Biometrics only anchors the identity; he said it never returns a result saying, that with 100% accuracy, the person you are looking for is this one, rather it pulls a number of images, usually the top 20 matches, and in a random order. "Unless you pass in a passport quality photo taken by a surveillance operative -- I had a joke that if I ever take a perfect quality facial image, I'm burnt, I've been seen, because that means they're looking right at me -- this will be off-axis, might be a bit blurry, might be a bit grainy," he said. "You'll get a stream of 20 images and most systems will not show you the best match because if you see one image that's 99%, that's likely to bias you. "You might have two or three possible matches, but the emphasis is on possible. It's a lead generation device. Also raised by the Human Rights Commission, and many, many others, is the possibility of bias in the use of biometrics. According to Chadwick, that isn't as prominent in Australia. "Because they use machine learning it depends on the dataset that you train them on," Chadwick said. "The Australian passport dataset is wonderfully diverse… most of the training databases in America is filled with correctional datasets, which is overrepresented by people of colour." Making the distinction between facial recognition and mass surveillance, Chadwick said, is important. "Everybody's confused," he said. "You read about how terrible facial recognition is, about how people want it banned, and then they look at their phone and it unlocks and think this is wonderful, then you cross the border and you go, 'this is fantastic', without actually understanding this is also biometrics." He was pointing to the Australian government's digital identity play. The Digital Transformation Agency (DTA) has been working on Australia's digital identity system for a number of years, going live with myGovID -- developed by the Australian Taxation Office -- which is essentially just a form of proof allowing the user to access certain online services, such as the government's online portal myGov. Read more: Australia to open digital ID system to private sector with consultation on new legislation Chadwick would appreciate the DTA referring to this as a digital credential as the first step in correcting any confusion. "There's one thing government does really, really badly and that's sell itself," he said, noting there needs to be clear, simple communication from government about what it's actually doing in the space. "Even the very fact the DTA still calls it a digital identity, the first thing that goes through the average person's mind is 'oh you're creating an identity database'… It's not an identity, it's a credential." Chadwick said government needs to lift its game; communicate better and actually gain the trust of people. Industry carries some of the responsibility, too. "Industry needs to stop selling bullshit, otherwise we end up like China where everyone thinks China has the most unbelievably good facial surveillance system in the world that could pick you out of a crowd and deduct 10 social points because you spat on the ground… it's utter rubbish," he said. He said it is impossible to do accurate, many-to-many facial recognition matches in real-time. "Imagine you've got 10 million people in the city, you've got to have a database of 10 million people and you've got to be scanning this low resolution camera for a thousand faces, so you're doing a thousand faces to 10 million records, constantly. Sorry, it's rubbish. "We need to start telling an accurate and honest story … and understand some people will never believe you, the tinfoil hat wearers will never believe you." He also said there needs to be an understanding that the government is not tracking you. "Police or intelligence agencies tracking -- they may well be, but if they are, then you've got more problems because they think you're up to no good," he said. "Biometrics isn't the bad guy; biometrics is in fact a really important way to protect your identity, all this rubbish about identity, hackers getting in and changing your biometrics, oh my god, the Australian passport office has been doing this for 15 years, they've kind of got that bit figured out. "It's about trust, it's about trusting the capability, but its also about the government being able to trust you are who you say you are, so they can deliver higher value services to you."

As usual with Marvel movies there is a Black Widow post-credits scene, and it of course provides teases towards future MCU projects. Expect full Black Widow spoilers from this point out! Is the Black Widow end credit scene set before or after Natasha's death in Avenger's Endgame? Who is the Black Widow Valentina character? How does the Black Widow ending set up the Hawkeye Disney Plus show or the Shang-Chi movie? Let's explain it all. Unlike most Marvel movies there is no mid-credits scene in Black Widow, but there is a post-credits scene set after the events of Avengers: Endgame and Natasha's death on Vormir. The scene shows Yelena Belova (Florence Pugh) visiting Natasha's grave in a place similar to where her biological mother is supposed to be buried. Yelena is approached by a woman who she calls "Valentina" — this is Contessa Valentina Allegra de Fontaine (Julia Louis-Dreyfus), as previously seen in episodes 5 and 6 of The Falcon And The Winter Soldier Disney+ series — although Black Widow was supposed to come out first. Like John Walker/US Agent from the show, Yelena now appears to be in Valentina's employ. Given that in Marvel comics she is best known as Madame Hydra, this might not be a good thing, especially when the audience discovers why she has visited Valentina. Perhaps the biggest surprise of Black Widow's end-credits scene is that it doesn't directly set up future Marvel movies, but the main MCU project that it teases is actually the Hawkeye Disney+ TV series — which is due to start in late 2021, at some point after the end of the Loki TV show, which concludes next week. Valentina talks to Yelena about her next target, presumably for assassination, and asks Yelena if she wants to take out the man who killed Natasha. The Contessa then shows her a picture of Clint Barton/Hawkeye (Jeremy Renner). Since Yelena isn't aware of the history between Clint and Natasha, presumably when she appears in Hawkeye's show she'll be trying to kill him. The next Marvel movie of 2021 is Shang-Chi and the Legend of the Ten Rings, which releases just two months from now on September 3. While the most direct reference in the post-credits scene is to Hawkeye, there is a subtle hint that Yelena — and possibly Valentina — may have a connection to Shang-Chi's villain The Mandarin and the Ten Rings organization. At one point Yelena reaches towards Natasha's grave and the audience can see she has rings on all of her fingers, making ten in total. The shot is brief but it lingers for just a second longer than necessary, to make sure everyone spots it. Given that the Ten Rings is a global organization that has been around for centuries, and was established in the first MCU movie Iron Man, it would make sense that both Yelena and Valentina were working for it and its leader The Mandarin. Fans will have to wait until September to find out.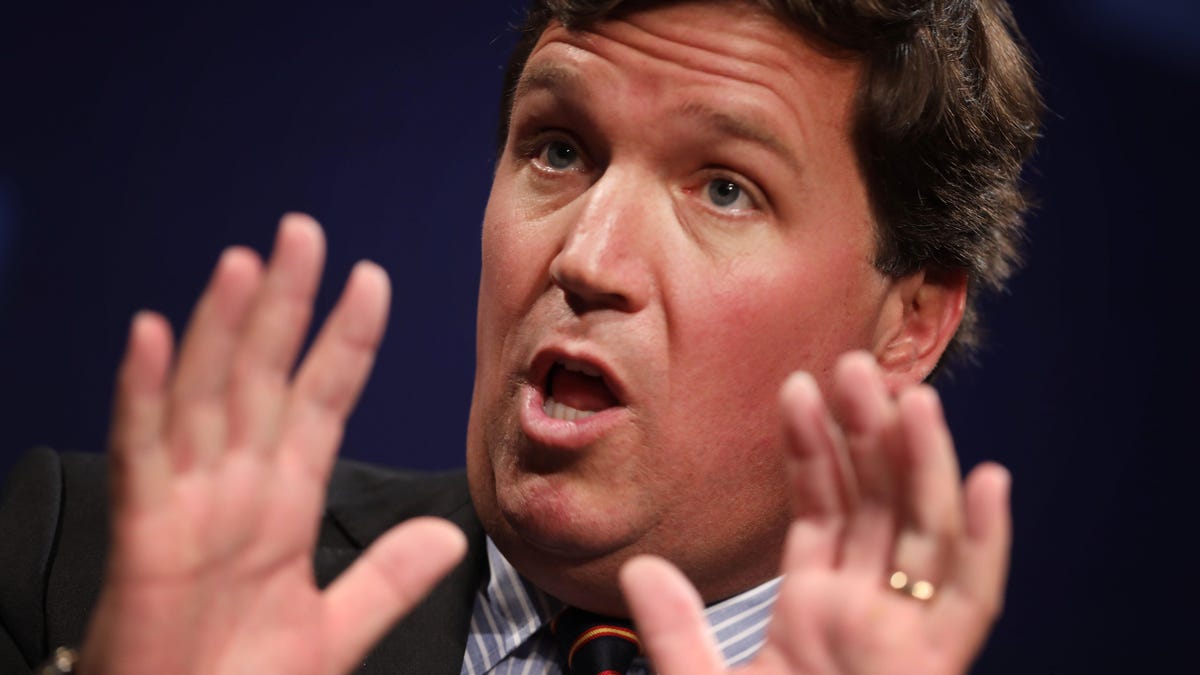 It was about two weeks ago that Tucker Carlson first claimed, without evidence, that not only was the National Security Agency spying on him and his staff but that it was plotting to "leak" his show's internal communications in an apparent effort to take it "off the air." Not long after that, the NSA took the fairly unprecedented step of issuing a public denial, alleging via Twitter that Carlson "has never been an intelligence target of the Agency and the NSA has never had any plans to try and take his program off air." The whole episode is bizarre—for many reasons. Even in today's day and age, the sight of a well-known cable news dunce publicly feuding with America's biggest, creepiest spy agency is something that you don't see very often. Now, it would appear that the news anchor and his show actually filed a Freedom of Information Act request with the spy agency, in an apparent effort to shake loose any evidence of the government's supposed snooping. Alex Pfeiffer, investigative producer for Tucker Carlson Tonight, filed the FOIA on June 28th, Buzzfeed has reported, garnering the document through its own information request. Pfeiffer's FOIA, which consists of only about two sentences worth of text, casts a very broad and vague net. "I am requesting any call records, texts, or emails the NSA has obtained from journalist Tucker Carlson's cell phone or email," reads the document. "I am requesting any memos or documents related to surveilling journalist Tucker Carlson. I am requesting any communication between NSA officials regarding journalist Tucker Carlson." The dates for document capture span from Jan.1st,2019, to June 28th,2021, the date of the FOIA's filing. On the one hand, it doesn't take a whole lot to believe that Carlson's claims could be, in one way or another, true. It's not as if the NSA has a lot of guardrails (i.e., meaningful congressional or judicial oversight, ethical scruples, etc) to dissuade it from rogue spying. On the other hand, making claims of this kind is a pretty easy way for a news network like Fox to gin up attention and viewership out of nothing. Carlson has provided no evidence that his communications have been intercepted beyond his claims about the unknown Mr. X who supposedly tipped him off. As we've written about, this whole episode actually comes at an apt time. Recent, compounding surveillance controversies have resurrected the ongoing debate about the dangers of omnipresent law enforcement spying in America. That doesn't make Tucker any less of an annoying and imperfect harbinger of said message, nor does it make him not potentially full of shit. Read the whole document below. Tucker Carlson FOIA by Washington Examiner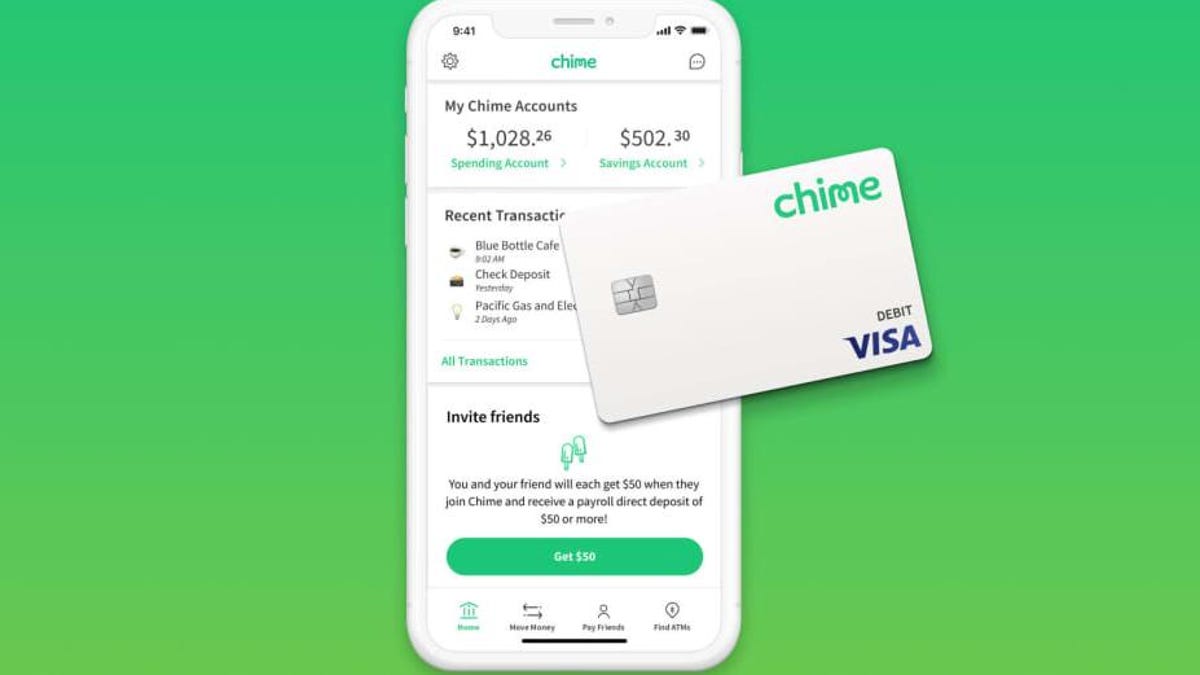 Chime is a banking app that's racked up glowing praise for its forgiving overdraft policies and easy payment options. But behind the scenes, it was also racking up hundreds of complaints from customers claiming that the company locked them out of their banking accounts, sometimes for months on end. The issue was first reported by ProPublica in an investigation that delved into the 920 complaints that Chime's customers filed with the Consumer Financial Protection Bureau (or CFPB, for short) since mid-April, 2020. For the most part, these complaints concern what banks call "forced account closures"—the term given when banks suddenly close a person's account and lock up their money in the process. Just for comparison's sake, ProPublica points out that Wells Fargo, a bank wrought with its own bad reputation, has earned only 317 complaints during this same period, per records kept in the CFPB's complaint database. The report points out that most of these CFPB reports have been closed "with explanation," a designation the Bureau sets aside in cases where Chime resolves the dispute privately with the customer in question. According to the company, the majority of complaints it's garnered are due to its attempts to crack down on bad actors trying to fraud their way into federal stimulus funds or ill-gotten unemployment insurance. Chime did not immediately respond to Gizmodo's request for comment but Chime spokesperson Gabe Madway in a public statement: "The past year has seen an extraordinary surge in activity by those seeking to illicitly obtain pandemic-related government funds and defraud US taxpayers. By some credible estimates, $400 billion worth of unemployment fraud alone may have transpired. " (The $400 billion estimate Madway referred to linked out to a poorly sourced Axios article that had been debunked previously). "We are proud of Chime's robust anti-fraud efforts, which have returned hundreds of millions of dollars to state and federal agencies during the pandemic," Madway continued. "While it's important for us to fight fraud, our top focus will always be to take care of our members. And despite our best efforts, we do make mistakes." The "mistakes were made" line probably won't be much of a comfort for the countless customers that ended up with their accounts locked and their cash sitting in Chime's systems. A handful of these customers—most of whom had thousands of dollars sitting in their accounts when they were suddenly closed—spoke with ProPublica for the piece. All noted that the company sent them the same cryptic email: "Following a recent review of your Spending Account, we regret to inform you that we have made the decision to end our relationship with you at this time." These same customers were reportedly told that a check for their remaining balance would be mailed "within 30 days," and they should be on the lookout for it. But one of these customers described spending "more than two months" emailing back and forth with the company just to get access to the money in her account. In some cases, Chime holds onto that money permanently. ProPublica's report points out that Facebook groups have sprung up under names like "Chime Thieves," or "Chime Bank has FAILED," all featuring posts describing how the company holds onto people's accounts and refuses to release their funds. Meanwhile, complaints on Chime's Better Business Bureau page layout similar stories. "I have a bank account it was suspended due to deposits on February 17, 2021. I sent in all documentation I was asked for but 4 months later I still do not have a response or a clear way of working and speaking with them," reads one post. Another describes how a customer had $6,000 frozen their account, but when Chime sent over the check that they'd promised, it was only for $130. "Chime stole my tax refund and I will not let this go until it is returned," they wrote. "Nothing in your agreement tells me what I'm missing and emailing chime gets me an automated response that says your account is closed. This is a joke." What's worse is that these customers will probably never figure out why their accounts were closed, to begin with. In their emails to customers, the company said that it can't disclose that information due to "security reasons," and then directed users to the agreement that Chime's customers sign when they open an account with the company. "Chime and/or Bank may suspend, freeze, or close your Account for any reason with or without notice," it reads. "If our monitoring of the Spending Account detects any [nefarious] activity, the Account funds will be subject to a hold pending review of the activity by the Bank and/or Chime." And sometimes, that "review" process takes months of trying to claw back your money from the institution that's supposed to pay up.

The White House is urging mayors across the US to be more proactive about cybersecurity measures and meet with state level officials to test their cybersecurity posture as attacks continue to plague both small towns and major metropolitan areas. Anne Neuberger, the deputy National Security Advisor for Cyber and Emerging Technology, spoke to a bipartisan group of mayors virtually during a US Conference of Mayors event this week, addressing the spate of ransomware attacks on dozens of cities over the last two years. Neuberger "urged mayors to immediately convene heads of state agencies to review their cybersecurity posture and continuity plans," according to a White House readout of the meeting. Multiple cities, including Tulsa, Atlanta, New Orleans, Baltimore and others, have dealt with ransomware attacks and other breaches by criminal groups in recent months. Two weeks ago, Tulsa was forced to notify city residents that some of their personal information may be on the dark web thanks to a ransomware attack in May by prolific cybercriminal group Conti. Many cities and towns do not make ransom payments public, as noted in a recent report from eSentire that found ransomware gangs like Ryuk launched attacks on "Jackson County, Georgia, which paid a $400,000 ransom; Riviera Beach, Florida, which paid $594,000; and LaPorte County, Indiana, which paid $130,000." In addition to attacks on government infrastructure, ransomware groups made hundreds of millions of dollars throughout 2020 and 2019 by attacking hospitals across the country. Neuberger said the White House is working to "disrupt ransomware infrastructure" through coordination with private cybersecurity firms and partnering with other countries to "hold countries who harbor ransom actors accountable." She did not go into detail about what specific actions are being taken against ransomware groups but said the White House is continuing to use cryptocurrency exchanges as a way to track down threat actors. They are also in the process of creating a "cohesive and consistent approach" when it comes to whether local communities should go through with ransom payments, which dozens of towns and cities have already paid. Neuberger also touted the administration's "Improving the Nation's Cybersecurity" Executive Order and said the FBI as well as CISA are ready to help cities facing ransomware attacks. She outlined efforts the federal government is making to secure critical industries like the electric sector, pipelines, water treatment plants and chemical plants. The federal government is working on a pilot program called the Cybersecurity Industrial Control Systems Initiative, which Neuberger said will "strengthen cyber resilience in the electric sector." Cybersecurity expert Chloé Messdaghi told ZDNet that legacy equipment, inadequate or even undesignated cybersecurity budgets, and challenges finding and up-skilling talent are all substantial problems across the public sector prompting the increase in ransomware attacks. "Whether public or private sector, the thing to remember is that everyone is a target. Outdated equipment, missed patches, inadequate staffing and tight budgets are a huge problem across the public sector," Messdaghi said. "Getting employees to update their systems in time is such a challenge, and the slower that cities and towns are to patch and update their systems, the more at risk they put the public they serve."

After over a year of delays, Dota 2 's upcoming tournament, The International 10 has been moved to a new venue in a new country. The event, which was originally supposed to happen in Stockholm, Sweden, will now be held in Bucharest, Romania, Valve announced on Wednesday. Valve started working with Sweden to host the 2020 tournament a year ahead of time in 2019. As the summer-set event got closer, it became clear that it would have to be put on hold due to the coronavirus pandemic, which pushed the tournament from 2020 to 2021 — something many tournaments and events like the Olympics and the European Soccer Championships faced as well. After the delay, the tournament was eventually rescheduled for August 2021. However, according to a post from Valve last month, despite several assurances over the previous year, the Swedish Sports Federation voted not to accept esports into its federation and Valve's game was denied classification as an elite sporting event, meaning that Visa applications for players outside of the European Union would not be approved. Instead, players' entry into the country would be subject to the approval of individual border agents. This called teams' abilities to field their full rosters into question and made it impossible to guarantee the tournament's integrity, so on June 21, Valve chose to delay the tournament and move it to a new location. On Wednesday, Valve announced that The International 10 — Dota 2 Championships will officially be held at the Arena Nationala in Bucharest, Romania starting on Oct.7 and concluding on Oct.17. The tournament's new venue can seat up to 55,000 fans normally, but it remains to be seen how Valve will set it up for The International — though the developer did say that ticket information will be available soon.

Immediately following the Hellfire Gala, it was impossible for humanity not to take note of what the X-Men were up to on Mars. By terraforming the whole of the frozen planet, dubbing it Arakko, and declaring it the new capital of the Sol system, the mutants put themselves on the intergalactic map and reminded everyone what a force to be reckoned with they are. Most of X-Men #1— from writer Gerry Duggan, artist Pepe Larraz, colorist Marte Gracia, and letterer Clayton Cowles— f ocuses on the new mutant flagship team settling into their new Manhattan headquarters and getting back to their earthbound superheroic roots. But as the issue comes to a close, and the X-Men put on their best smiles to convince their human neighbors that there's nothing at all about mutants or Krakoa to be suspicious of, X-Men #1 zooms out in a rather surprising way to introduce a player to this story who might end up being rather significant in the X-Men's coming days. Because there was no legal Earth precedent for the colonization of other planets within the solar system before the X-Men transformed Mars into Arakko, there's been no real move to challenge the mutants' claim to it. Through billionaire Kelvin Weng, whose still-fledgling Mars terraforming company was immediately rendered obsolete by Arakko, X-Men #1 establishes that there are other humans besides Doctor Doom who see the X-Men's expansion as a threat. Aside from the raw firepower at their disposal, one of the major things the X-Men have going for them as they introduce planet Arakko to the rest of the galaxy is that the Galactic Council has appeared to take them quite seriously. Whatever legitimate beef the rest of the Earth's governments might have with the X-Men, the Galactic Council's recognition of Arakko has the potential to make humanity's issues somewhat irrelevant in the grand scheme of things, and that dynamic is likely to factor into what's next for the mutants. For the time being, the X-Men can probably deal with whatever the humans throw their way, but the ad on X-Men #1's second-to-last page suggests that the threat the mutants might want to keep an eye on is... alien in origin. It's unclear just how thorough of a job the X-Men did in making sure that Mars was completely uninhabited before a group of omega-level mutants combined their powers to jump- start it back to live in a dazzling, but very dangerous process. Space lawyer Murd Blurdock's ad presumes that there might be at least some beings out there who were forced to flee Mars when the X-Men took over, and if he's right, this could pose a major problem. Introduced in Rocket #2 from Al Ewing, Adam Gorham, Michael Garland, and Jeff Eckleberry, Murd Blurdock's an Echomelian Daredevil analogue who, in addition to being an attorney, uses the heightened senses he gained from a freak chemical accident to secretly fight crime. Most recently, Murd appeared in Jonathan Hickman and Rod Reiss' New Mutants #2, where he unsuccessfully tried to convince the Shi'ar to authorities free the New Mutants, who'd been arrested for trespassing in Shi'ar space. For his incompetence, Murd was sanctioned, meaning that his legal practice was put up for review and potentially put in jeopardy given how he's been depicted as being a terrible lawyer. Though Murd being sanctioned ultimately fell on him, it's not hard to imagine him holding a bit of a grudge against the X-Men for getting him in hot water. What might truly make him a threat, though, is how Mars-natives and others living there might have very legitimate grievances with the mutants and the Sol system as a whole. Aside from the X-Men getting to Mars and calling dibs, all of Arakko's legitimacy so far hinges on the idea that the X-Men were acting in good faith with the express intention to not harm others. But that all falls apart somewhat if the planet's founding required the destruction of other living beings, or whatever lives they may have been carving out on Mars. Murd's ad in the space paper could very well amount to little more than a throwaway gag, but depending on what people have to say, he could also easily end up being one of the first serious issues the X-Men and their new planet have to face. X-Men #1 is in stores now. Wondering where our RSS feed went? You can pick the new up one here.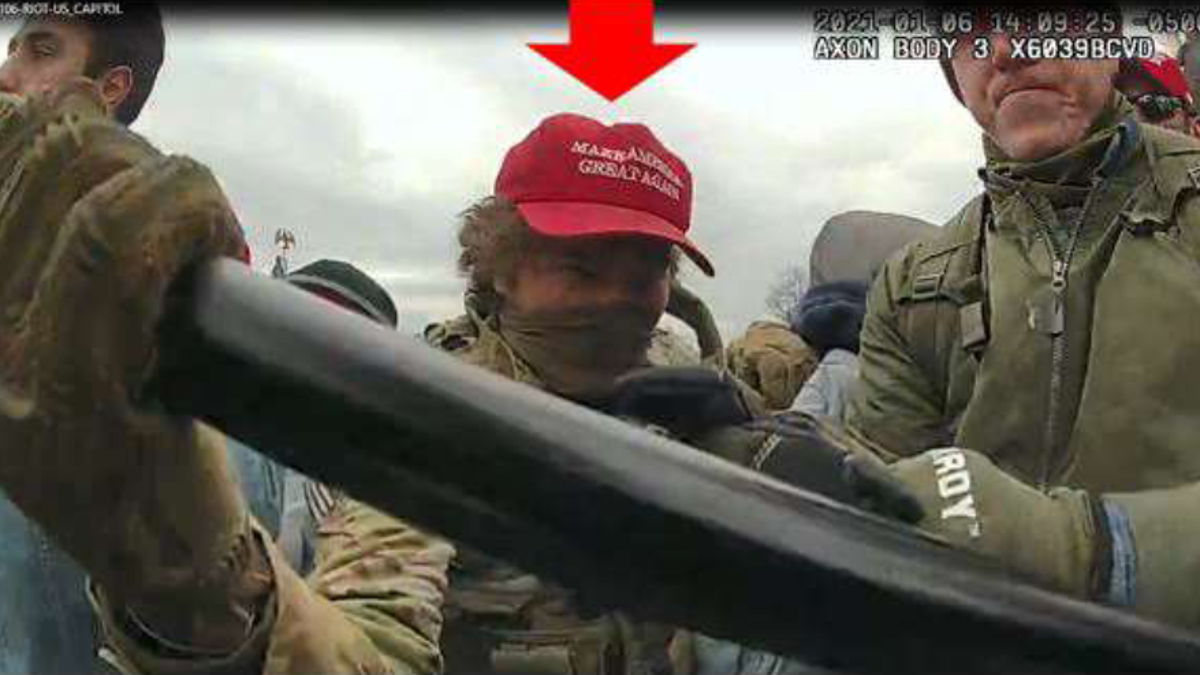 Prosecutors seized a "fully constructed" Lego set of the U. S. Capitol from a man they have charged with leading part of the failed insurrection against Congress in Washington, D. C. on January 6, as first reported by Smoking Gun. The defendant,27-year-old Robert Morss, is accused of joining the seditious, far-right mob that assaulted the Capitol building in a failed attempt to prevent legislators from certifying Joe Biden as the victor in the 2020 presidential race, somehow figuring this would allow Donald Trump to snatch a second term from the jaws of defeat. Court records show that FBI investigators seized the Lego version of the Capitol from Morss alongside clothes and equipment matching his outfit on June 6 (a " ' Don't Tread on Me' flag, a neck gaiter, a military utility bag, a black tourniquet, and military fatigues") as well as a handgun, shotgun, and rifle. The FBI also confiscated a notebook with writing titled "Step by Step to Create Hometown Militia," complete with sections on battle drills, ambushes, formations, and notes on who should bring body armor, assault rifles, and magazines. Prosecutors allege Morss, a former Army Ranger and Penn State graduate who was a substitute teacher at the Pittsburgh-area Shaler Area School District, directed other rioters amid "one of the most intense and prolonged clashes" that took place in the chaos. Morss has been held in pre-trial detainment since his arrest on June 11, and prosecutors are working to keep it that way, according to Smoking Gun. Federal charges against him include assaulting, resisting, or impeding certain officers; obstruction of an official proceeding; civil disorder; and robbery of personal property of the United States. If convicted, Morss could face a maximum sentence of decades in prison. The Department of Justice says it has charged over 535 people in connection with the Capitol assault, according to CBS News, including 55 with prior military service (including an active-duty Marine Corps major). Of those 535, at least 165 have involved charges of assaulting, resisting, or interfering with police or employees, over 50 of whom are accused of using deadly or dangerous weapons or causing serious bodily injury to a police officer. Around 40 defendants, including members of the far-right Oath Keepers and Three Percenters militias and the street-brawling neo-fascist Proud Boys organization, are facing conspiracy charges. CBS reported FBI Director Christopher Wray has said there are hundreds more ongoing investigations with more charges in store.

Microsoft began rolling out a mandatory security patch for most supported Windows versions yesterday to fix the PrintNightmare vulnerability – a critical issue present in the Windows Print Spooler service tracked under CVE-2021-34527 that when exploited could allow for both remote code execution (RCE) and local privilege escalation (LPE). While yesterday's update fixed the RCE exploit, the changelog did not mention any fixes for the LPE component. Now, security researchers have begun reporting that the patch released yesterday can be bypassed, as it does not fix the problem with the Point and Print policy in Windows – which the firm initially said was not directly related –, which can still be used to perform RCE and LPE. Researchers and experts tweeted proof of concepts ( spotted by BleepingComputer) running on fully patched systems, showing off how the patch could be completely bypassed to perform LPE. This was corroborated by another researcher from CERT, Will Dormann. Considering that the zero-day vulnerability and its possible exploits have been widely shared in the wild, systems that have the Print Spooler service running might be at active risk of being compromised, especially those in enterprise setups that use the functions to remotely install printer drivers and updates. For now, though, the original workarounds of disabling the Print Spooler service or blocking inbound remote printing through Group Policy might be the best option to mitigate potential threats. While the changes do impact printing functionality, it is a faster fix and negates the need for admins to provision ineffective patches for their organization's systems. You can follow these steps to disable the Print Spooler service through PowerShell: Alternatively, you can inbound remote printing through Group Policy via group policy using the following steps: Currently, there is no word from Microsoft about the researchers' findings, but it will not be surprising to know that the firm is already working on a patch for addressing the issues. It might help to also keep an eye out for updates on the MSRC page tracking the vulnerability.

Newegg has launched a new PC assembly service for custom PC enthusiasts, the retailer announced today. The new service is meant for those who build a PC using the company's PC builder website. Building your own PC can definitely be a bit tricky, especially for first-timers. You need to make sure all the components you're choosing are compatible, for one thing. Then there's also the assembly process itself once you've picked out all the parts. It can be easy to break something if you're not sure what you're doing. There are a few websites that help you pick out compatible parts, and some companies also sell pre-built PCs, such as the case of Origin. These let you customize a few options, but it's not completely free-range. With Newegg's new service, you can choose any component you want (as long as it's compatible), and mix and match it at will. And now, you can have that custom PC assembled for you and shipped pre-built, too. Of course, the Newegg PC assembly service comes at an extra cost of $99.99. A big advantage Newegg is touting over other build-to-order sellers is that it has millions of parts available at all times. After all, Newegg sells all these components individually, too, so it has a large network of manufacturing and supply partners. That should make it easier to find any parts you want, and you also don't have to wait as long for the PC to be built. For now, Newegg is launching the PC assembly service in a limited beta stage to gather feedback and insight from its customers. It's a fairly basic PC builder right now, so you can choose the parts you want and build it. In the future, the company says it's going to add more customization options and "perks", such as engravings. However, it didn't say a lot more about what those perks are.

Cybersecurity company Armorblox and Intermedia, a major provider of email hosting and cloud communications, announced a partnership and spinoff product to help more businesses combat the rise in cyberattacks, especially attacks using more sophisticated social engineering techniques. Launched by Intermedia, the platform is called AI Guardian and is essentially a version of Armorblox's own SaaS platform powered by Armorblox technology. Now it's fully included in Intermedia Email Protection, and the partnership is delivering the technology to Intermedia's tens of thousands of customers. The platform taps natural language understanding (NLU), connecting over APIs and analyzing thousands of signals to understand the context of communications. With this approach, Armorblox says it can detect and alert users to sophisticated email attacks that weaponize the context of communications to steal money and data. "As the frequency and sophistication of email-based attacks continue to increase and evolve, the unique capabilities of AI Guardian provide a powerful new asset to our existing defenses," Alex Smith, VP of security technology for Intermedia, told VentureBeat. "As well as creating bespoke models and providing post-delivery remediation, the NLU capabilities are a powerful tool in the AI Guardian layered defense approach. NLU allows AI Guardian to 'read the intent' of a potential threat and can be used to educate the user or to reinforce the practices of phishing awareness campaigns." Armorblox already has a partnership with Microsoft, and its product is available in the Azure Marketplace. As far as email integrations go, it supports Microsoft Office 365, Google Workspace, and Exchange. The company considers email its first step on a grander mission: connecting all communication applications (email, messaging, file-sharing, video) to better protect the human layer of business from compromise. Armorblox cofounder and CEO DJ Sampath told VentureBeat the partnership not only perfectly aligns with the company's strategy, but will also help "supercharge" the technology. "A wealth of data from tens of thousands of businesses lends the platform unprecedented visibility to new attacks and the ability to stop them every single day," he said. To build the AI model driving the technology, Armorblox analyzed six months of email archives to build communication baselines, such as which email domains a user commonly interacts with, which email addresses they typically communicate with, and what topics are frequently discussed. This makes it possible to identify anomalies, even when an email looks normal on the surface. Sampath pulled back the curtain to detail how the three layers of the model function (the term "model" is being used loosely here, as each layer is comprised of several models). The first, he says, runs across customers and enables the company to prevent targeted attack campaigns that have hit one customer from hitting another. The second layer is a custom machine learning model built for every organization the company serves, enabling it to stop attacks that target the specific organization's context, such as vendor or payment fraud. The third layer is also a custom machine learning model — this one built for every user/mailbox — enabling Armorblox to stop attacks that target specific users and their context, including impersonation and account takeover. Smith told VentureBeat this customization is one of the key ways AI Guardian is improving Intermedia's threat detection capabilities. He also mentioned the fact that it's directly integrated with the mailbox rather than a gateway, allowing retrospective remediation actions after a message has been delivered to the mailbox. He also cited the wide range of attacks the technology is built for, particularly targeted social engineering attacks that don't rely on a traditional "payload" being delivered in the message. The rate of cyberattacks is increasing, and cyber criminals are adopting more sophisticated techniques to breach and extort enterprises across industries.2020 saw a spike in phishing attacks, a trend that is projected to continue. And organizations say they're increasingly concerned about how AI can be used for impersonation. But while AI may help bolster attacks, it can also play a role in protecting enterprises. Some experts are excited about the potential role of NLU and of natural language processing (NLP), in particular. As cyber criminals move beyond malicious links to actually immerse themselves in email communications, it makes sense that subsets of AI focused on natural language will become areas of interest. "With NLU, Armorblox brings an entirely new signal to email security (language) to detect attacks that have been slipping through traditional solutions," Sampath said. "Traditional email security solutions cannot reliably stop targeted attacks because they rely on binary techniques that study headers and metadata."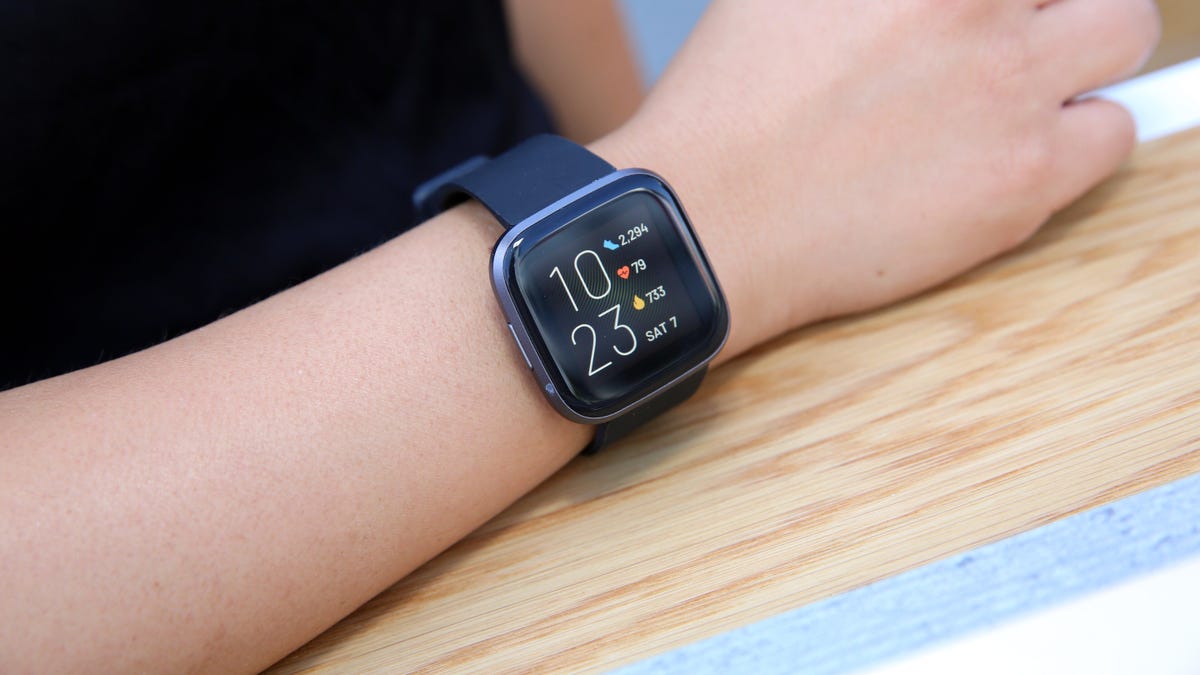 New research out today is the latest to indicate that people who catch covid-19 can experience lingering effects after recovering. The study, based on FitBit data collected from hundreds of users, found that it took around two to three months for the elevated heart rates of covid-19 survivors to return to normal following their initial diagnosis, and it took even longer for some people. Scientists have been hopeful about the potential for health monitoring wearables to become a warning system for various medical conditions, including infectious diseases like covid-19. As part of this research, a team of scientists from the Scripps Research Translational Institute in California embarked on a project in March 2020 to test whether data collected from wearables (specifically the FitBit) could predict the emergence of covid-19, dubbed the DETECT study. So far, the early data from the DETECT study and others does suggest that wearables, possibly in conjunction with self-reporting of symptoms, can be accurate at identifying covid-19. This new study, published Wednesday in JAMA Network Open, is based on data from the DETECT study, and it focuses on what happened to these users after their covid-19 diagnosis. The researchers looked at data from 875 people in the study who reported symptoms of an acute respiratory illness and were tested for covid-19; out of these,234 tested positive for the coronavirus. They also kept track of people's acute symptoms. Covid-19 patients tended to experience a short drop in their resting heart rate, relative to their baseline, after their symptoms started, followed by a sustained elevated heart rate. They also performed less physical activity (measured by their step count) and slept less than they did before their diagnosis. Compared to people with other respiratory infections, the team found, those with confirmed covid-19 took longer to return to their baseline resting heart rate and other markers of health. On average, it took 79 days for their heart rate to go back down,32 days for their level of physical activity to return, and 24 days for their sleep quantity to climb back up. But a small percentage (13.7%) of sufferers continued to experience an elevated resting heart rate for more than 133 days, or about 4.5 months. The authors say theirs is the first study to study long-term wearable data. And the "prolonged physiological impact" they found in their volunteers with confirmed covid-19 may offer important clues for the origins of long covid. One leading theory for the many disparate symptoms linked to long covid argues that they're caused by dysautonomia, or autonomic dysfunction—a breakdown in the parts of the nervous system that regulate involuntary bodily functions, including our heart rate. Yet another theory argues that chronic inflammation is at the root of many symptoms. Both of these systemic problems, either alone or combined, could also affect heart function, the authors point out. "Lots of people who get covid end up getting autonomic dysfunction and a kind of ongoing inflammation, and this may adversely affect their body's ability to regulate their pulse," lead author Jennifer Radin, an epidemiologist with Scripps, told the New York Times. No single study's findings are conclusive. But unlike some other attempts to study long covid, this one was able to look at people confirmed to have covid-19 and to compare them to people who were sick for other reasons, important for ruling out effects that could be linked to respiratory infections in general, rather than covid-19 specifically. One limitation of the study, which the authors acknowledge, is that they only monitored people's symptoms in the beginning. So it's not possible to know whether these elevated heart rates were linked to noticeable symptoms like fatigue commonly reported by long haulers, or how often and for how long these symptoms were happening. But the team did find evidence that people who had worse symptoms during their acute covid-19 illness were more likely to report elevated heart rates for longer periods of time; those with larger disturbances to their heart rate early on were also more likely to keep having an elevated heart rate for longer. The authors plan to keep studying wearable data from patients after their initial bout of covid-19, which will include more extensive tracking of long-term health problems they may be having.

PowerWash Simulator is best known for its chill vibes. It's a game where you can just watch gallons of water flood away all the dirt and grime in the world. However, some fans who would prefer a little more heat in the kitchen can try out the game's new Challenge Mode. Wednesday's patch includes Challenge Mode (Time Challenge or Water Challenge), quality-of-life fixes, and some new environments and props to clean. Challenge Mode has players tackle different scenarios. Can you clean a playground before the timer runs out? Can you be a master archer with your power washer and use as little fluid as possible? Then the Challenge Modes are for you, while Career mode remains the chill experience of earning money, purchasing soap, and cleaning filthy things. PowerWash Simulator is the only way some people will get their hands on a power washer and a house to wash, so it's worth a shot. Many of these quality-of-life changes look appealing for people who found the original game finicky. There's also an overhaul to the soap system, which is much appreciated for people who accidentally emptied their bank accounts on soap refills. PowerWash Simulator is a charmingly domestic experience, and it's nice to see some flaws ironed out post-launch.

If you're looking to be a little bit more eco-friendly and want to save money on buying a smartphone, you can now save $350 on a Samsung Galaxy S20 through Samsung's Certified Re-Newed program. The Certified Re-newed program is a rebranding of the company's previous certified pre-owned smartphones program. These new savings apply to the entire baseline Samsung Galaxy S20 series, as you can also pick up the Samsung Galaxy S20+ or the Samsung Galaxy S20 Ultra for $450 less than their respective stock retail prices. Samsung's certified re-newed program refurbishes smartphones to "like-new condition", and smartphones bought through this program are also given a one-year warranty, meaning that you can have peace of mind when buying a phone through this program. Through this program, the price of the S20 falls to $650 ($1000-$350), the price of the S20+ falls to $750 ($1200-$450), and the price of the S20 Ultra falls to $950 ($1400-$450). If you have an old phone to trade-in, then you can potentially save even more money, bringing the standard Galaxy S20 down to as low as $250 with a maximum-value trade-in. The S20+, meanwhile, can be brought as low as $350, while the S20 Ultra can go as low as $550 with a trade-in. Samsung tells us that the addition of the Galaxy S20 series to the Certified Re-Newed lineup is only the beginning and that more devices like the Galaxy Note 20 5G and the Galaxy S20 FE will be added to the program later this month.

In brief: When it was announced earlier this month that Bill and Melinda French Gates were seeking a divorce after 27 years of marriage, some wondered what would become of the foundation the two had formed in 2000. Now, we've got some answers. If you recall, when the divorce announcement was made in May, both parties said they would continue to work together at the Bill & Melinda Gates Foundation. In a statement issued earlier today, CEO Mark Suzman said they have agreed to an additional step: if after two years, either party decides they cannot continue to work together as co-chairs, French Gates will resign as co-chair and trustee. It is unclear how or why the parties involved decided on a two-year window. The two co-chairs also announced that they have committed an additional $15 billion in resources to the foundation in order to continue its global fight against poverty, inequality and disease, and will expand the number of trustees overseeing the foundation's decision-making. Since its inception, the Bill & Melinda Gates Foundation has contributed more than $55 billion to its cause. "Our vision for the foundation has grown over time, but it has always been focused on addressing inequity and expanding opportunity for the world's poorest people," said Bill Gates. "These new resources and the evolution of the foundation's governance will sustain this ambitious mission and vital work for years to come." The Gates aren't the only high-profile tech couple to split in recent memory. Back in 2019, Jeff and MacKenzie Scott announced they would split after 25 years of marriage. Scott walked away with roughly a quarter of their joint Amazon stock and has been giving it away ever since. Image credit Marc Smith, Flickr



Total 47 articles.
Version: 9.55.35971-219432. Input files: 1, items detected: 71, scanned: 71, accumulated: 47, inserted: 47, exclude filters: 0, include filters: 0, empty media: 2, filtered media: 0, duplicated media: 0, not matched limits: 1, passed http check: 0, not passed http check: 0, http check errors: 0, skipped: {total: 24, by unique value: 0, by limits: 1, by similarity: 20, by unicity: 3, by dates: 0, by classifier: 0, by blacklist: 1, by mandatory tag: 0, from input files: 0}, bad dates: 0, similar from same domain: 36, unique Ids: 1546, unchangeble patterns: 660, words comparisons: 528984/25196, python: 2.7.13 (default, Sep 26 2018, 18:42:22) [GCC 6.3.0 20170516], dynamic containers: {u'nlpu.stemWordsBackHash': -1, u'nlpu.languagesMap': -1, u'nlpu.languagesCache': -1, u'bcla.similarCache': -1, u'bcla.tagsClassificationPopWordsData': -1, u'nlpu.stopWordsCache': -1, u'nlpu.stemWordsBackHashFreqs': -1, u'bcla.autoWeightedWords': -1, u'nlpu.stopWords': -1, u'bcla.tagsSimilarityPopWordsData': -1, u'nlpu.synonimsReplacedCache': -1, u'nlpu.stemWordsBackHashFreqsStemmed': -1, u'bcla.synonyms': -1, u'nlpu.posHash': -1, u'bcla.notSimilarCache': -1, u'nlpu.stopwordsCustom': -1}; the same images URLs found 67 times; total 0 languages detected: {}; {u'text': {u'chars': 401788, u'bytes': 1628940, u'words': 52223, u'sentences': 2585}}
Created at 2021-07-08 06:02