Announcement
DC5n United States IT in english 324 articles, created at 2021-07-08 00:04 articles set mostly positive rate 5.4
(14.99/15)

1

0.5

OnePlus Nord 2 5G revealed with MediaTek inside

OnePlus revealed a new device this week called the OnePlus Nord 2 5G. This new device has a processor in it made by MediaTek - that'll be the first OnePlus 2021-07-07 16:38 3KB www.slashgear.com

(7.84/15)

2

0.0

Former President Trump Files Lawsuits Against 'Un-American' Bans From Facebook, Twitter, And Google

"Our case will prove this censorship is unlawful, it's unconstitutional and it's completely un-American," said Trump during the press conference. 2021-07-07 16:58 1KB hothardware.com

(7.61/15)

3

0.5

Nintendo Switch OLED vs Nintendo Switch Lite: which Switch is right for you?

Want to know the difference between the Nintendo Switch OLED and Nintendo Switch Lite? We compare the two consoles so you can pick the right one for you. 2021-07-07 16:41 5KB www.techradar.com

(7.41/15)

4

0.1

Assassin's Creed Infinity will be a massive live service title

Assassin's Creed Infinity is being developed as a cross-studio effort by Ubisoft Montreal and Ubisoft Quebec. 2021-07-07 14:29 2KB www.digitaltrends.com

(5.34/15)

5

0.8

Samsung Galaxy Z Flip 5G, Garmin smartwatches and more are on sale

We start today's deals with a nice selection of Samsung devices, which feature the Samsung Galaxy Z Flip, the Galaxy S21 series, and more 2021-07-07 17:00 2KB pocketnow.com

(5.21/15)

6

0.0

OnePlus 9 benchmarks deleted from Geekbench over cheating allegations

It appears OnePlus is in trouble again over benchmark cheating allegations. The OnePlus 9 benchmarks were just removed from Geekbench. 2021-07-07 15:16 2KB www.androidauthority.com

(4.36/15)

7

0.6

Samsung July 2021 security update is rolling out now to these Galaxy devices

Samsung is currently rolling out the July 2021 security update to a huge list of Android devices including Galaxy S, Note, A and more. 2021-07-07 16:29 3KB 9to5google.com

(4.11/15)

8

0.8

Microsoft Rushes Out Mandatory Windows Patches For PrintNightmare Exploit, Update ASAP

An out-of-band Windows patch addresses a pretty serious printer vulnerability, and you should install it now. 2021-07-07 14:35 2KB hothardware.com

(3.05/15)

9

0.3

Red Dead Online: Blood Money update revealed with new missions, NVIDIA DLSS

Rockstar today revealed Blood Money, a new update on the way to Red Dead Online. Blood Money will be landing next week and will add two new mission types to the 2021-07-07 16:46 2KB www.slashgear.com

(2.52/15)

10

0.7

Best cheap dishwasher deals for July 2021

Whether your dishwasher needs replacing or you're saying goodbye to hand washing, here are the best cheap dishwasher deals going on right now at the nation's favorite retailers. 2021-07-07 16:37 6KB www.digitaltrends.com

(2.28/15)

11

0.6

Feast your eyes upon BMW's new electric scooter

BMW has finally unveiled its first all-electric scooter and it's a beautiful beast. 2021-07-07 16:08 3KB thenextweb.com

(2.25/15)

12

0.2

Battlegrounds Mobile India launch party to start on Thursday, brings Rs 6 lakh prize pool

The Launch Party event will see a total of 18 teams led by ace gamers, compete in Battlegrounds Mobile India. The event will be streamed on the game's official Facebook and YouTube channel. 2021-07-07 15:15 2KB www.indiatoday.in

(2.17/15)

13

0.7

Vivo V21 Pro, Vivo Y72 5G Price in India Tipped Ahead of Expected Launch

Vivo V21 Pro and Vivo Y72 5G could launch in India within this month and pricing for the two phones have surface online. According to a report, Vivo V21 Pro will be priced at Rs. 32,990 for the base model and Vivo Y72 5G will cost Rs. 22,990. 2021-07-07 11:03 2KB gadgets.ndtv.com

(2.16/15)

14

0.1

Samsung Galaxy S21 FE shown from every angle thanks to leaked gifs

A Twitter leaker has posted a few animated gifs to show the Samsung Galaxy S21 FE from every angle, and in multiple colours. 2021-07-07 16:31 2KB www.pocket-lint.com

(2.13/15)

15

0.6

Samsung may be about to make folding smartphones a little more affordable

Samsung may be working on a Galaxy Z Flip 3 Lite alongside the Galaxy Z Flip 3 5G and Galaxy Z Fold 3 this summer. 2021-07-07 14:17 2KB www.digitaltrends.com

(2.12/15)

16

0.8

Best flip phones 2021: Dial things back with these top retro handsets

Apps, high-spec cameras and all-screen designs aren't for everybody, so turn back the clock with a top flip phone. 2021-07-07 16:34 7KB www.pocket-lint.com

(2.08/15)

17

2.7

BMW CE 04 electric scooter debuts in production form with 130-kilometre range

Find latest and upcoming tech gadgets online on Tech2 Gadgets. Get technology news, gadgets reviews & ratings. Popular … 2021-07-07 13:07 1KB www.firstpost.com

(2.05/15)

18

0.7

Microsoft Teams Is Expanding Together Mode Support: Report

Microsoft Teams is reportedly adding support that will let a meeting with more than two participants activate Together Mode. When launched in July 2020, the feature allowed meeting with participants ranging from 5 to 49 to activate the feature. The feature is currently limited to users with a Microsoft Developer preview account. 2021-07-07 13:02 3KB gadgets.ndtv.com

(2.04/15)

19

0.3

NVIDIA's Deploys Cambridge 1 As UK's Fastest Supercomputer For Health Research

Under the hood, the Cambridge-1 supercomputer is powered by 80 DGX A100 systems tied together, each featuring NVIDIA A100 GPUs, BlueField-2 DPUs, and NVIDIA HDR InfiniBand networking. 2021-07-07 16:08 2KB hothardware.com

(2.02/15)

20

0.7

NVIDIA GeForce RTX 3080 Ti Founders Edition Review: The New (And Expensive) 4K Gaming Champion

Back in September last year, NVIDIA gave PC gamers the GeForce RTX 3080, the first card in its arsenal that was truly capable of sustaining high framerates at 4K. Nearly a year later, the GPU brand launched a follow-up to it, the GeForce RTX 3080 Ti.ADVERTISEMENT Now, a little more than a month after its […] 2021-07-07 13:15 6KB www.lowyat.net

(1.99/15)

21

0.1

OnePlus Nord 2 gets listed on Amazon ahead of India launch later this month

OnePlus Nord 2 has been confirmed officially by the company earlier on Wednesday. The upcoming 5G phone has now been listed on Amazon website, which means the OnePlus Nord 2 will be available on the e-commerce website and official OnePlus website. Check details here.. 2021-07-07 15:51 2KB www.bgr.in

(1.13/15)

22

0.5

Xiaomi Redmi Note 3: Price, Specifications and everything else we know

[Update: the Xiaomi Redmi Note 3 will retail exclusively from March 9, 2PM on Amazon India. The 16GB internal storage + 2GB variant with 4,000mAh battery will cost Rs 9,999 while you will have to shell out Rs 11,999 for the 32GB + 3GB RAM variant, which comes with 4,050mAh battery.]The Xiaomi Redmi Note 3 is expected to be revealed tomorrow (Thursday, 3rd of March), possibly as an Amazon India exclusive. As we're this close towards the launch of the device, it's only  fair to get a better understanding of its hardware and features so that  we're not in for any surprises. So what can you expect from the Redmi  Note 3 as far as the hardware is concerned? Read on for more. 2021-07-07 11:13 4KB www.techradar.com

(1.11/15)

23

0.9

Nintendo Switch deals: Get Celeste or the Power-A Joy Con Grip for $5 each

It's tough to find nearly anything for $5 these days, but right now, a crisp Abe Lincoln will get you either a Switch accessory … 2021-07-07 14:24 1KB www.cnet.com

(1.10/15)

24

0.6

Donald Trump to launch class-action lawsuit against Mark Zuckerberg, Sundar Pichai, and Jack Dorsey

The former president was banned from both Facebook and Twitter after his supporters violently attacked the Capitol building. 2021-07-07 14:17 2KB news.sky.com

(1.08/15)

25

1.0

Got stuff in Samsung Cloud? Get it out soon! - Android Authority

If you've got some data stored in Samsung Cloud, it's time to start moving it out of there. Soon, the service will end and you'll lose it all. 2021-07-07 14:50 1KB www.androidauthority.com

(1.08/15)

26

0.6

Oppo F3 with dual front cameras launched in India at Rs 19,990

Chinese smartphone maker Oppo has taken the wraps off from its another selfie-centric smartphone, the Oppo F3. The company unveiled a bigger Oppo F3 Plus earlier in India, which shares a lot of similarities with the newly launched F3. The smartphone will compete against the selfie-focused smartphones like Vivo V5s and Gionee A1 in the offline market.The Oppo F3 goes on sale from May 13 in 25 cities across India. The pre-order starts from today onwards till May 12, 2017. It will be sold online exclusively on Flipkart at Rs 19,990. The price may differ in the offline market, which is still unannounced.Like its bigger sibling, the F3 also boasts of a dual-camera setup on the front. It bears one 16MP 1.3-inch sensor with f/2.0 aperture along with an 8MP 120 degree wide-angle sensor. It further has a lot of camera modes and options like Selfie Panorama, Screen flash, Pam shutter, and more. On the rear there it sports a 13MP camera.On the display front, it has a 5.5-inch full HD display with 401 PPI pixel density and 2.5D curved Gorilla Glass 5 protection. Under the hood, it runs a MediaTek MT6750T6 octa-core processor with 4GB RAM and Mali-T860 GPU for better graphics. On the storage front it offers 64GB of inbuilt storage with dedicated microSD card slot (up to 128GB).Like the other Oppo F-series phones, the F3 also has a fingerprint sensor on built-in the home button, which is claimed to unlock the smartphone in 0.2 seconds. It supports dual-SIM and runs on Oppo's in-house ColorOS 3.0 based on Android 6.0 Marshmallow. The smartphone packs a 3200mAh non-removable battery to power it up.Connectivity options include 4G VoLTE, Wi-Fi 802.11 a/b/g/ac, Bluetooth v4.0 3.5mm audio jack, GPS/A-GPS, and a micro-USB port for data syncing and charging. The smartphone measures 153.3x75.3x7.3mm, and weighs 153 grams. 2021-07-07 11:13 4KB www.techradar.com

(1.07/15)

27

0.4

Mint Mobile vs Tello: which is the better prepaid carrier, and for who?

Both Mint Mobile and Tello are great choices when it comes to prepaid cell phone plans - which one's best for you, however? 2021-07-07 14:12 5KB www.techradar.com

(1.05/15)

28

0.3

Canadiens vs Lightning live stream: how to watch NHL Stanley Cup Final 2021 online from anywhere

Can the Bolts repeat? Will the Habs break Canada's 28-year drought? Here's how to watch the Canadiens vs Lightning and live stream NHL Stanley Cup Final hockey where you are. 2021-07-07 15:13 2KB www.techradar.com

(1.05/15)

29

0.5

OnePlus Watch Cobalt Limited Edition Finally Launches Outside Of China

The OnePlus Watch Cobalt Limited Edition is finally crossing the boundaries of China. There's still no news about its availability in the US though. 2021-07-07 14:04 3KB www.androidheadlines.com

(1.03/15)

30

0.5

Taking Microsoft's Windows 11 for a Test Drive

A mobile-inspired overhaul makes Microsoft's newest operating system feel equally modern and unoriginal. 2021-07-07 13:00 6KB www.nytimes.com

(1.03/15)

31

0.4

How to Connect Your Android Phone to Your TV

You can stream your Android phone or tablet screen to a TV through screen mirroring, Google Cast, a third-party app, or linking it with a cable. 2021-07-07 12:48 5KB uk.pcmag.com

(1.03/15)

32

0.7

Amazon is practically handing out beautiful 4K TVs with this deal

Take the opportunity to upgrade your home theater setup with Amazon's offer for the 50-inch Sony X85J 4K TV, which brings its price down to $848 from $1,000. 2021-07-07 12:42 2KB www.digitaltrends.com

(1.02/15)

33

0.5

Biden Drafting Executive Order to Promote 'Right to Repair'

The Biden administration has also directed the US Department of Agriculture to develop new rules that'll grant farmers the 'right to repair their own equipment how they like.' 2021-07-07 16:05 2KB uk.pcmag.com

(1.02/15)

34

0.2

How to check Screen On time on Windows 11 computer

Microsoft is changing a lot in the latest Windows 11 operating system and is trying it make it more modern. The software is scheduled to roll out later this 2021-07-07 14:08 1KB www.mobigyaan.com

(1.02/15)

35

0.5

President Biden Orders FTC To Enact Consumer-Friendly Right-To-Repair Policies

An upcoming executive order will instruct the FTC to draft right-to-repair rules that could make ultimately it easier for consumers to fix their electronics. 2021-07-07 13:44 2KB hothardware.com

(1.02/15)

36

0.6

Windows 11 vs. MacOS Monterey: Which is the better upgrade?

Windows 11 and MacOS Monterey are the latest and greatest operating systems, so we dove a bit deeper into both to look at the differences. 2021-07-07 13:00 11KB www.digitaltrends.com

(1.02/15)

37

0.9

[Update: June 2021 Security Patch] Redmi K20 Pro Update Tracker

Here's the complete list of the updates received so far for the Xiaomi Redmi K20 Pro Smartphones. This is an Update Tracker and... 2021-07-07 12:20 1KB www.thegoandroid.com

(1.02/15)

38

0.7

These cheap iPhone SE deals from Carphone Warehouse come with free Airpods

Looking for iPhone SE deals? This is the way to go with affordable bills, strong data plans and a free pair of Airpods. 2021-07-07 11:15 2KB www.techradar.com

(1.01/15)

39

0.1

iPhone 13 rumors: Reverse wireless charging could finally happen

The latest stream of iPhone 13 news clears up the name of the highly anticipated lineup. Apple's new smartphone will be called "iPhone 13" , … 2021-07-07 16:33 15KB www.cnet.com

(1.01/15)

40

0.9

Google celebrates Legally Blonde's 20th birthday with stylish Easter egg

It's been 20 years since Legally Blonde's Elle Woods blessed audiences with her bubbly personality, solid determination and undeniable style. Ahead of the July 13 … 2021-07-07 16:26 1KB www.cnet.com

(1.01/15)

41

0.1

How wild birds learn to avoid distasteful prey by watching others

How do predators know to avoid brightly-colored toxic prey? A collaboration of researchers has put social information theory to the test in a reliable real-world system to find the answer—by copying what others do, or do not, eat. 2021-07-07 16:24 4KB phys.org

(1.01/15)

42

0.9

Tropical Storm Elsa hits land: Staying safe with NOAA and FEMA alerts

Tropical Storm Elsa has reached the Florida coast, with the National Oceanic and Atmospheric Administration (NOAA) warning of up to 65 mph winds and issuing a 2021-07-07 15:46 3KB www.slashgear.com

(1.01/15)

43

0.6

iPhone users use Apple, Android users use Google default apps

Comscore was asked to conduct a study that would find out what applications people use and how much they rely on default and third-party applications. 2021-07-07 15:30 1KB pocketnow.com

(1.01/15)

44

0.4

Destiny 2 showcase announced with The Witch Queen details on tap

Destiny 2 fans have been waiting a long time for The Witch Queen, which is the game's next expansion. The expansion was originally supposed to arrive sometime 2021-07-07 15:24 2KB www.slashgear.com

(1.01/15)

45

0.4

Pokémon GO generates $5 Billion in 5 years

While Pokémon GO may have seemed like a temporary craze which took over the zeitgeist a couple years ago, the mobile game from The Pokémon Company and Niantic has continued to bring in hundreds of millions of Dollars, with the latest figures confirming that not only has the game surpassed $5 Billion in revenue, but … 2021-07-07 18:30 2KB www.kitguru.net

(1.01/15)

46

0.8

Pixel Buds A-Series gets protective cases from Nomad and Tech21 from $19

If you want a protective case for your Pixel Buds A-Series, options from Tech21 and Nomad are happy to oblige, now for sale. 2021-07-07 15:01 2KB 9to5google.com

(1.01/15)

47

0.1

Monster Hunter Stories 2: Wings of Ruin review: A less intimidating hunt

Monster Hunter Stories 2: Wings of Ruin is a perfect Monster Hunter game for players who find the series overwhelming. 2021-07-07 15:00 9KB www.digitaltrends.com

(1.01/15)

48

0.4

Tencent Will Use Facial Recognition in China to Prevent Late Night Gaming Sessions

Minors are only allowed to play games for 90 minutes per day and not after 10pm in China. 2021-07-07 14:48 2KB uk.pcmag.com

(1.01/15)

49

0.7

Sony WF-1000XM4 vs Bose QuietComfort Earbuds: which noise-cancelling earbuds are right for you?

Choosing between these fantastic wireless earbuds is no mean feat – luckily, we're here to help. 2021-07-07 14:29 8KB www.techradar.com

(1.01/15)

50

0.6

Newegg Will Build A Dream PC From Your Carefully Curated Components With New $99 Service

Vishal Mane, Director of Engineering at Newegg, explained that "Not everyone who designs their own computer wants to build it themselves. For some it's a matter of convenience." 2021-07-07 13:35 2KB hothardware.com

(0.99/15)

51

1.0

Ihre Daten. Ihr Umfeld.

Yahoo ist Teil von Verizon Media . Durch Klicken auf " Alle akzeptieren " stimmen Sie zu, dass Verizon Media und unsere Partner Informationen durch die Nutzung von Cookies … 2021-07-07 16:31 1KB consent.yahoo.com

(0.20/15)

52

0.8

Save $30 on a sleek new air fryer you can control with your phone or even Alexa

Amazon has so many air fryer ovens, it can be tough to find the right one for you. Try this new smartphone-connected model that's $30 off. 2021-07-07 15:57 3KB bgr.com

(0.15/15)

53

1.0

How to change app icons on Android

Sure, you could use your Android phone and let the app developers decide what icons look good on your home screen. Or, you could download some new icon packs (along with widgets and a launcher), to fully customize how your home screen looks and feels every day. And if you've never tried to change app icons on Android, the process couldn't be any easier than it is today. Finding the best icons Changing your icon pack can almost make your phone feel like it's brand new again, as there are thousands of different packs to choose from. Seriously. Just search "icon pack" in the Play Store, and you'll find yourself scrolling for days and days. There are so many different options to choose from, ranging from the odd-ball icons to being able to create your own icon pack using an app. Here are some of our favorites: Icon Pack Studio - Make your own icon pack CandyCons Delta Whicons - White Icon Pack How to change app icons on Samsung phones Unfortunately, Samsung doesn't allow you to use icon packs downloaded from the Google Play Store. Instead, you'll need to head into the Galaxy Themes app, at which point you can download and install "themes" from there. Here's how to change app icons on Samsung phones: Open the Galaxy Store app. In the top right corner, tap the magnifying glass icon. Type icons in the search box. Tap Themes, under the search box. Find a theme that you want to download. Tap the Download button. Tap Apply after the icon pack has been downloaded. There's another way to browse the different app icons and themes available from Samsung, and that's from the Galaxy Themes app. Open the Galaxy Themes app. Tap Icons in the bottom toolbar. Browse and locate an icon pack that you wish to use. Once located, tap Download. Tap Apply once the icon pack finishes its download. But what if you've already downloaded a few different icon packs and want to switch back to a different one? You'll need to jump back into the Galaxy Themes app in order to do so. Open the Galaxy Themes app. Tap the hamburger menu icon in the top left corner. Tap My stuff from the sidebar. In the top toolbar, tap Icons. Select the icon pack you want to use. Tap Apply. How to change app icons on OnePlus phones Unlike Samsung devices, OnePlus allows you to change your app icons while using icon packs downloaded from the Google Play Store. Here's how to change app icons on OnePlus phones, without downloading a custom launcher: Open the Settings app. Tap Customization. Tap Icon Pack under System Customization. Scroll to see the different icon packs listed. Select an icon pack to apply. Tap the Save button in the bottom right. The cool part about using OxygenOS to apply a new icon pack is that you're provided with a preview of what it will look like. Plus, OxygenOS also makes it possible for you to change the icon for an individual app, regardless of whether you have an icon pack applied or not. Unlock your OnePlus phone. Press and hold on the icon you want to change. Tap Edit in the scrolling toolbar. Tap the icon. Select the icon pack that you wish to change the icon to. Scroll through the list until you find the icon that you want to use. Tap OK. This is a handy little feature if one of your apps doesn't automatically change its theme, or if you would prefer to use an alternate icon instead of the default option. And if you find that you prefer the original app icon over what is provided by the icon pack, then you can just Reset a single icon instead of starting from scratch. How to change app icons on Pixel phones Unfortunately, Google's stock Pixel Launcher does not allow you to apply icon packs downloaded from the Google Play Store. Instead, you will have to download and use a custom launcher like Nova Launcher or Smart Launcher 5. However, you can still customize your icons by changing the shapes of the icons, which could help freshen things up a bit. Open the Settings app. Scroll down and tap Wallpaper & style. Tap Style in the bottom toolbar. Tap the Custom button to create a custom style. Select what font, icons, and color, you want for the UI. Choose the shape of the icons that will appear on your Home Screen. Tap Next. Name your Style if you want to. Tap Apply. 2021-07-07 16:00 4KB phandroid.com

(0.14/15)

54

0.5

5 reasons Xiaomi Mi 5 is a great deal and 5 reasons it's not

After almost two years of wait, Xiaomi has finally launched its flagship smartphone in India. The Xiaomi Mi 5 comes at a price of Rs 24,999 and will be looking at giving a good  competition to conventional flagship smartphones from Apple, Samsung, LG on one hand and to new age flagship killers from Lenovo, OnePlus on the other.The phone was first showcased at the Mobile World Congress (MWC) 2016 and went on sale in China. The Xiaomi Mi 5 has been getting an outstanding response in the China market and India is the first international country to offer this smartphone. The Xiaomi Mi 5 smartphone that packs in Snapdragon 820 CPU, 3GB of RAM, a 16MP Sony sensor and a sleek design that weighs just 129g. In the China market the company is also offering a limited edition ceramic back model, which we will not be seeing in India for now.The Xiaomi Mi 5 has a metal and glass combo for the chassis, with a seamless design that does feel really nice when sliding your finger along the side - it's crafted well to avoid any sharp edges. The smartphone comes with USB Type C connector. A connector that works either way up and allows for faster data transfer - plus this phone supports Quick Charge 3.0, so you'll be able to get 90% in charge in under an hour.The front-facing camera is a 4MP affair, with pixels that are 2 microns wide - that's rather large and allows for brighter images. There is Xiaomi's Beauty Mode, which helps in touching up the pictures and putting it in Hugo Barra's words, "Make handsome men look even more handsome". We have tried this feature on some of the previous Xiaomi phones and can tell you that it is a great add on for the selfie addicts .Not to forget the first of its kind 4-axis OIS integrated into the rear camera module.Xiaomi does try to cover main aspects in this phone by offering great horsepower, a camera to write about and not to mention the battery but it is always good to weigh every pro with an equal number of cons. So we present to you five main points that make the Xiaomi Mi 5 shine out and also five points through which we feel it has missed the bus. Read out to make a smart investment. 2021-07-07 11:13 8KB www.techradar.com

(0.09/15)

55

0.1

2016 year in review: Motorola's resurgence

2014 saw Motorola's ownership change hands from the west to the east. Lenovo acquired the company off Google on January 29, 2014 but it was not until 2016 that the fruits of Lenovo's ownership started showing up.The year started off with Motorola in a slightly vulnerable position with the relative failure of both the Moto X Style and Moto X Play. The Moto X line was fading and even the third generation Moto G had failed to impress.These first devices under Lenovo's ownership however, had been in the pipeline much before Lenovo took over and it was not until the Moto G4 and the Moto Z in 2016 that we saw what the new Motorola could deliver. 2021-07-07 11:13 6KB www.techradar.com

(0.07/15)

56

0.4

Poco X3 Pro smartphones in India start receiving MIUI 12.5 update

Poco has started a limited rollout of the MIUI 12.5 update for its Poco X3 Pro smartphones in India, which means that not everyone will be getting the update simultaneously. 2021-07-07 13:12 2KB www.techradar.com

(0.05/15)

57

0.4

Coolpad Max review

Display:   5.5-inch 2.5D curved Full HD (1920x100) display, Gorilla Glass 4 coating 2021-07-07 11:13 10KB www.techradar.com

(0.05/15)

58

0.5

Lenovo Vibe X3 review: The all-rounder Android phablet review

Lenovo  has been making headlines from quite a while. The Chinese tech major  along with Samsung has accounted for more than half of the 4G smartphone  volumes in the fourth quarter of 2015. Fast forward to 2016 and the company has already launched the budget Vibe K4 Note, which is giving a tough fight to other popular smartphones in the sub Rs 15,000 segment and then there is the A7000 Turbo, which is retailing at Rs 10,990.However, the company does not want to confine itself to the budget  category only and is gradually delivering good performance oriented  smartphones in the mid-segment as well. The company's Vibe series  comprises of a number of handsets that caters to audience who desire a  premium smartphone experience but at a pocket friendly price. Some of  the popular phones by Lenovo in this segment include Vibe Shot, Vibe S1, Vibe P1,   etc.That said, today we are going to talk about the latest Vibe X3  smartphone in our review, which is priced at Rs 19,999 and is loaded  with high-end features. The smartphone has a fingerprint sensor, Dolby  ATMOS audio, Snapdragon 808 and a full HD display. Let's find out more  about it. 2021-07-07 11:13 10KB www.techradar.com

(0.03/15)

59

0.6

5 smartphones under Rs 10,000 with fingerprint scanners

Fingerprint sensors have moved on from being a niche luxury feature found only in flagships to an essential feature found in most mid-range smartphones.Slowly and steadily, fingerprint scanners have been making their way down the price scale, and now you can buy smartphones packing fingerprint scanners for under 10,000 rupees!Not only do fingerprint scanners provide much needed security, they also offer a convenient and hassle-free method to authenticate your app purchases, unlock your device even lock your sensitive files and applications.Additionally, many vendors like Amazon and banks like Bank of Baroda have also integrated fingerprint authentication in their applications, extending the usability of fingerprint sensors even further.Here are the top 5 smartphones you can buy under Rs 10,00 that come with a fingerprint scanner.(Image source: Thinkstock) Also read:   Best smartphones under Rs 15,000 2021-07-07 11:13 5KB www.techradar.com

(0.02/15)

60

0.4

Extra-long spiny male genitalia shows benefit for female seed beetles

A team of researchers from Uppsala University, the University of Cincinnati and the University of Toronto has found that there are benefits for female seed beetles mating with males with extra-long spiny genitalia. In their paper published in Proceedings of the Royal Society B, the group describes their study of the mating habits of the beetles and what they learned about them. 2021-07-07 16:40 3KB phys.org

(0.02/15)

61

0.9

Visiting national leaders shown to sways public opinion in host countries

When a head of state or government official travels to another country to meet with his/her counterpart, the high-level visit often entails a range of public diplomacy activities, which aim to increase public support in the host country. These activities often include events such as hosting a joint press conference, attending a reception or dinner, visiting a historic site, or attending a social or sports event. A new study finds that public diplomacy accompanying a high-level visit by a national leader increases public approval in the host country. The findings are published in the American Political Science Review. 2021-07-07 16:25 5KB phys.org

(0.02/15)

62

0.5

Beyond 5G: Wireless communications may get a boost from ultra-short collimating metalens

Screens may be larger on smartphones now, but nearly every other component is designed to be thinner, flatter and tinier than ever before. The engineering requires a shift from shapely, and bulky lenses to the development of miniaturized, two-dimensional metalenses. They might look better, but do they work better? 2021-07-07 16:17 4KB phys.org

(0.02/15)

63

0.7

Best wheel cleaner for 2021

Your car's wheels are like a pair of shoes: They can complete the look. Naturally you want to take care of them, but wheels … 2021-07-07 16:15 1KB www.cnet.com

(0.02/15)

64

0.8

The Facebook Portal smart display is on sale with a massive $110 price cut

The first generation Portal smart display is on sale for just $69 thanks to this massive $110 price cut from Facebook. 2021-07-07 16:11 1KB www.techradar.com

(0.02/15)

65

0.7

The Best Office Suites for 2021

Microsoft 365 is not your only choice for word processing, spreadsheet, and presentation software. Whether you want local or cloud-based apps, our roundup of the best office suites helps you choose the one for your needs. 2021-07-07 15:50 7KB uk.pcmag.com

(0.02/15)

66

0.2

The shape of nanoparticles in body fluids may reveal the type of cancer

A recent study by scientists from Japanese universities has shown that the shape of cell-derived nanoparticles, known as "extracellular vesicles" (EVs), in body fluids could be a biomarker for identifying types of cancer. In the study, the scientists successfully measured the shape distributions of EVs derived from liver, breast, and colorectal cancer cells, showing that the shape distributions differ from one another. The findings were recently published in the journal Analytical Chemistry. 2021-07-07 14:48 4KB phys.org

(0.02/15)

67

0.5

British Lions vs Cell C Sharks live stream: how to watch today's rugby from anywhere

Three debutants to appear for tourists in Johannesburg today. Read on find out how to live stream British Lions vs Cell C Sharks online and watch no matter where you are. 2021-07-07 14:11 2KB www.techradar.com

(0.02/15)

68

0.4

Loki episode 5 recap: so many Lokis

A giant cloud monster, timey-wimey stuff and loads of Lokis in Loki episode 5. 2021-07-07 13:57 6KB www.techradar.com

(0.02/15)

69

0.6

Criminals target Kaseya victims with fake Microsoft update

A new malspam campaign delivers malware in the guise of a fix to the Kaseya-REvil ransomware. 2021-07-07 13:00 2KB www.techradar.com

(0.02/15)

70

0.6

Here are mortgage rates for July 7, 2021: Rates decrease

A number of principal mortgage rates slid downward today. 15-year fixed and 30-year fixed mortgage rates both slumped. We also saw a reduction … 2021-07-07 13:00 4KB www.cnet.com

(0.02/15)

71

0.1

US government given permission to appeal UK's decision to not extradite Julian Assange

The High Court has given permission for the US government to appeal against a decision not to extradite Wikileaks founder Julian Assange. The US government will be able to appeal whether the assurances given by the US sufficiently mitigate the risk that Assange would be at risk of suicide if extradited to face charges in the US. The US will also be able to question whether the judge applied the Extradition Act correctly and whether the judge gave sufficient advance notice to the US of the decision, according to a spokesman for Assange. 2021-07-07 12:15 4KB www.computerweekly.com

(0.02/15)

72

0.1

IT Pro Salary Survey: What You Earned in 2020 - InformationWeek

Did you get a raise in 2020? The InformationWeek 2020 IT Salary Survey lets you know how you stacked up against your peers during a year that was like no other. 2021-07-07 12:00 2KB www.informationweek.com

(0.02/15)

73

0.2

Audacity fork maintainer quits after alleged harassment by 4chan losers who took issue with 'Tenacity' name

Pseudonymous engineer claims people were coming to his house 2021-07-07 18:31 4KB www.theregister.com

(0.02/15)

74

0.8

10 awesome hidden features in your Android smartphone

There's no doubt that Android is the most widely used mobile operating system around the globe. It is also the most customisable mobile OS out there and the flexibility it offers is unparalleled by any other OS out there, including iOS. If you think you have explored your Android phone to the fullest, then take a look at these 10 tips and tricks that will make you see your phone in a different light. 2021-07-07 11:13 1KB www.techradar.com

(0.02/15)

75

0.1

Smartphone with 100MP quality camera is Gionee's next flagship

The never-ending debate about smartphone camera vs DLSR continues to rage on but with future developments, don't be surprised if the former manages to upstage the latter. Few years back, Nokia brought different camera dimensions to smartphone with its 41MP powered Lumia 1020 Windows phone. Cut to circa 2015, we might just catch glimpse of first phone with 100MP imaging power and this time it's going to come from land of China.Gionee is one of the many handset makers, focused on selling products in markets like China and India among others and their latest flagship is rumored to be announced shortly at a global level for the time being.Currently, Gionee's flagship credentials are held forth by Elife S7 but soon that could be displaced by Elife E8, which is expected to come fitted with a 23MP rear snapper that according to leaks will be equipped with capability to click pictures of 100MP quality and shoot 4K videos.We would like to remind you that Gionee's Elife E8 has been much delayed smartphone. At the Gionee Elife S7 launch, when he had quizzed India Head Arvind Vohra about the same, he had mentioned that they wanted the device to stand out and were working on various aspects, which is causing the delay. Could this be the reason what has caused the delay for the Gionee Elife E8?It's hard to go by the company's claim or rumoured revelations right now, so it's better to wait it out and watch Gionee has to say about the device in question. But do we really need 100MP quality and that on a smartphone? Stay tuned, more on the phone in will be shared soon. 2021-07-07 11:13 3KB www.techradar.com

(0.02/15)

76

0.2

Early renderings of the Google Pixel 2 emerge

With Google's Pixel phones just a few months old, a new leak from China is giving us an early glimpse of what the second gen variant might look like. Given that we're still pretty far away from the release of the second-gen Pixel, we are taking this with a massive grain of salt.Speaking about the renderings shown here, it's noticeable that the handset is packing a glass back, reminiscent of the Google Nexus 4. The two-tone color scheme is also missing here, which would be a shame as it made the Pixel phones stand out from the crowd.The rear panel houses a similar camera, flash, and fingerprint sensor as the predecessor. The front is showing to be packing dual-speakers on the bottom bezel, so it's clear that the designer here is not a fan of slim front bezels. Naturally, the phone also comes with a USB Type-C port. That's pretty much everything we can tell from these renders. 2021-07-07 11:13 2KB www.techradar.com

(0.02/15)

77

0.2

Xiaomi's decision to become an offline retailer could seriously hurt the competition

Xiaomi announced that it wants to push 50% of its sales to offline channels i.e. brick and mortar stores or physical retail outlets. While this has been talked about for quite some time now, it seems like Xiaomi is finally set to take the big step in a few months. This is a big move by the company in a market where e-commerce sales are everything. Companies take the online route to save marketing costs and other charges that arise while displaying their products in a store.But it seems like Xiaomi is well aware of the fact that online sales alone won't cut it in a market like India. Several citizens are still not tech savvy and do not trust online retailers, and with good reason. So having a physical retail outlet for such users makes complete sense. While this might drive up the costs of marketing for Xiaomi, it could prove to be a clever move in a couple of years from now. 2021-07-07 11:13 3KB www.techradar.com

(0.02/15)

78

0.6

Best Budget Bluetooth Speakers of 2016

Bluetooth speakers are all the rage these days, and we have reached a point where one does not need to break the bank in order to get a decent pair.From speakers that are incredibly compact, to those which are water and dust proof, to those which deliver great sound quality at an affordable price point, we have a Bluetooth speaker for everyone in the market today.Here are the best Bluetooth speakers you can buy for under 5,000 rupees: 2021-07-07 11:13 4KB www.techradar.com

79

0.7

Users can now sell unused domain names for cash with GoDaddy

GoDaddy's new List for Sale service takes the hassle out of selling unused domain names and it's completely free to use. 2021-07-07 17:00 2KB www.techradar.com

80

0.4

The best walking shoes for men for 2021

Like running shoes  or  workout shoes , walking shoes can bring you a lot of joy or a lot of pain. Getting just the right fit … 2021-07-07 17:00 2KB www.cnet.com

81

0.9

Best Chromebooks 2021: the top Chromebooks for kids, students and more

We've searched far and wide for the best Chromebook you can buy, always up to date and thoroughly tested. Here are our top picks of the best Chromebooks in 2021. 2021-07-07 16:54 10KB www.techradar.com

82

0.2

The zoo is racing to save some of San Diego's rarest butterflies before they vanish

High up in the mountains of San Diego County, there are meadows with creeks and streams where some of San Diego's rarest butterflies flutter from flower to flower. 2021-07-07 16:52 6KB phys.org

83

0.2

Didi's Regulatory Troubles Might Just Be Getting Started

After Beijing removed it from app stores over data concerns, the newly listed ride-hailing platform could face further scrutiny in China — and in the United States. 2021-07-07 16:51 7KB www.nytimes.com

84

0.5

Google Home 2.40 preps more Nest Hello controls, including Quiet Time & Quick Responses

After an update last month focused on Wi-Fi, the latest version of the Google Home app is looking to improve the the Nest Hello experience... 2021-07-07 16:50 1KB 9to5google.com

85

0.8

Thermalright Introduces the Frost Spirit 140 BLACK V3 CPU Cooler

The Frost Spirit 140 BLACK V3 CPU Cooler offers a black color scheme and a dual tower design ideal for nearly any gaming PC. 2021-07-07 16:46 2KB wccftech.com

86

0.8

Amazon's Lumberyard game engine is going open source

It has been years since Amazon first debuted its game engine 'Lumberyard' but we may finally start to see more games utilising it in the years to come. This week, Amazon made its engine open source, rebranding it as the Open 3D Engine. Writing about the transition to open source, Amazon said: "As we began … 2021-07-07 16:44 1KB www.kitguru.net

87

0.6

Intel just pulled the plug on the hybrid chip for Microsoft's Surface Neo

Intel is discontinuing its innovative Lakefield processors, with the chip that Microsoft had planned to use in the Surface Neo dual-screen tablet unexpectedly 2021-07-07 16:41 3KB www.slashgear.com

88

0.6

Kickstart Your Health For Less With This Fitbit Charge 4 Deal

The Fitbit Charge 4 is currently on sale over at Amazon for $139.79, which is a little over $30 off the regular price of the tracker. Normally it costs 2021-07-07 16:39 2KB www.androidheadlines.com

89

0.1

Porsche to suppliers: Switch to green energy or lose business in the future

Porsche wants the companies that supply crucial parts for its vehicles to make the switch to renewable, green energy, and it's doing it with … 2021-07-07 16:38 1KB www.cnet.com

90

0.7

Free Teams event shares the latest tips for your classroom

The pandemic has forever changed the ways technology is used for learning and education. As some educators, IT professionals, and school leaders prepare to return to in-person learning, they will increasingly consider how to incorporate the technology-enhanced learning innovations students have grown accustomed to during remote and hybrid learning. 2021-07-07 16:37 2KB educationblog.microsoft.com

91

0.3

Watch Dogs: Legion – Bloodline DLC Featuring Aiden Pearce is Available Now

Ubisoft has been promising it for a long time, but Aiden Pearce has finally returned in the Watch Dogs: Legion - Bloodline DLC! 2021-07-07 16:36 1KB wccftech.com

92

0.4

Freshwater methamphetamine pollution turns brown trout into addicts

Human pollution is often evident from oil slicks and plastic drifting on shore, but many of the drugs humans consume also end up washing out into the water, and current effluent treatment isn't equipped to deal with them. Drugs such as fluoxetine—also known as Prozac—creeping into waterways can embolden fish and alter their behavior, but pharmaceutical pollution doesn't end with prescribed medication. Illegal drugs, such as methamphetamine, can also accumulate in waterways. 2021-07-07 16:35 3KB phys.org

93

0.3

The best toaster oven is the one you'll hate the least

I'm going to come out of the gate here with a hot take: Toaster ovens are overrated. I already hear your protests: "My toaster … 2021-07-07 16:35 17KB www.cnet.com

94

0.1

This banking app closed accounts without warning and kept people's money

Chime is one of the biggest banking apps on the market, but some users are finding that there accounts are being closed without warning. 2021-07-07 16:34 2KB bgr.com

95

1.0

Robocalls may start to fade thanks to new FCC requirement to identify and block scammers

The Federal Communications Commission says auto warranty robocalls were the top call complaint filed in 2020,and the trend is continuing. … 2021-07-07 16:34 820Bytes eu.usatoday.com

96

0.0

Government Tech Moves Too Slooowly

An inherent flaw in government purchasing of technology: Budget cycles take forever, tech changes fast. 2021-07-07 16:33 5KB www.nytimes.com

97

0.2

Wondering where your data is? It's probably chilling on a hard disk

70 years on, and the platters are still top of the storage charts 2021-07-07 20:30 8KB www.theregister.com

98

0.2

Who is Eric Adams? 7 Lesser-Known Facts About Likely Next Mayor of New York City

Former cop Eric Adams has been announced as the Democratic nominee for new York City Mayoral elections 2021. He will face republican nominee Curtis Silwa. 2021-07-07 16:30 3KB www.ibtimes.sg

99

0.4

Igniting plasmas in liquids

Physicists of Ruhr-Universität Bochum (RUB) have taken spectacular pictures that allow the ignition process of plasma under water to be viewed and tracked in real time. Dr. Katharina Grosse has provided the first data sets with ultra-high temporal resolution, supporting a new hypothesis on the ignition of these plasmas: In the nanosecond range, there is not enough time to form a gas environment. Electrons generated by field effects lead to the propagation of the plasma. The nanosecond plasma ignites directly in the liquid, regardless of the polarity of the voltage. The report from the Collaborative Research Centre 1316 "Transient Atmospheric Pressure Plasmas: from Plasma to Liquids to Solids" has been published in the Journal of Applied Physics and Rubin, the RUB's science magazine. 2021-07-07 16:29 5KB phys.org

100

0.5

New Lord of the Rings: Gollum trailer narrows down release window

A new trailer for The Lord of the Rings: Gollum has confirmed it'll be arriving in late 2022. 2021-07-07 16:29 2KB www.techradar.com

101

0.6

Environmental heterogeneity maintains personality in wild birds

A new study shows that spatial and temporal environmental fluctuations can account for the maintenance of personality types in bird populations. 2021-07-07 16:28 4KB phys.org

102

0.6

Like a molten pancake: A new model for shield volcano eruption

There are some large shield volcanoes in the world's oceans where the lava is usually not ejected from the crater in violent explosions, but flows slowly out of the ground from long fissures. In the recent eruption of the Sierra Negra volcano in the Galapagos Islands, which lie just under a thousand kilometers off South America in the Pacific Ocean, one of these fissures was fed through a curved pathway in June 2018. This 15 kilometer-long pathway, including the kink, was created by the interaction of three different forces in the subsurface, Timothy Davis and Eleonora Rivalta from the GFZ German Research Centre for Geosciences in Potsdam, together with Marco Bagnardi and Paul Lundgren from NASA's Jet Propulsion Laboratory in Pasadena, now explain based on computer models in the journal Geophysical Research Letters. 2021-07-07 16:27 6KB phys.org

103

0.4

Researchers discover origin of near ultraviolet and visible absorption characteristics of Ti: sapphire laser crystals

Recently, a research group from the Shanghai Institute of Optics and Fine Mechanics (SIOM) of the Chinese Academy of Sciences (CAS) carried out a theoretical study on the origin of Ti: sapphire laser crystal in near ultraviolet and visible regions using the first principles method based on density functional theory. Related research results have been published in Materials Today Communications . 2021-07-07 16:27 3KB phys.org

104

0.4

New broadly applicable tool provides insight into fungicide resistance

Succinate dehydrogenase inhibitors (SDHIs) are a class of fungicides widely used to control many fungal diseases of crops. The relationship between SDHIs and fungi can be compared to finding the right key for the right lock. However, fungi are adaptable and develop resistance to fungicides often by changing the lock so that the SDHI is no longer able to open the door. Because of this adaptability, it is important to understand the biological mechanisms of fungicide resistance. 2021-07-07 16:27 3KB phys.org

105

0.8

Wallonia as an international reference for the timeline

Researchers at the Evolution & Diversity Dynamics Lab at the University of Liège (Belgium) have proposed a new definition of the geological boundary between the Devonian and Carboniferous periods (359 million years). This new definition has been tested by hundreds of researchers around the world and the results are now compiled in a special issue of the journal Palaeodiversity & Palaeoenvironments. 2021-07-07 16:27 4KB phys.org

106

1.2

Affordable Moto G Stylus 5G Will Now Be At AT&T And Cricket

AT&T and Cricket Wireless will both be carrying Motorola's Moto G Stylus 5G, the companies have announced. The two carriers will offer different 2021-07-07 16:26 2KB www.androidheadlines.com

107

0.2

Arctic seabirds are less heat tolerant, more vulnerable to climate change

The Arctic is warming at approximately twice the global rate. A new study led by researchers from McGill University finds that cold-adapted Arctic species, like the thick-billed murre, are especially vulnerable to heat stress caused by climate change. 2021-07-07 16:26 3KB phys.org

108

0.5

House Republicans lay out their antitrust agenda for tech giants

The framework comes after the committee advanced several antitrust bills in June. 2021-07-07 16:25 4KB www.cnbc.com

109

0.4

New, highly-granular details on climate change for German counties

Global warming is advancing. The 1-degree mark has long been exceeded. The consequences are evident even in Germany: the number of hot days, for example, is increasing, and extreme weather events are becoming more frequent. But what does it look like in concrete terms by the end of this century? For this purpose, researchers at the Climate Service Center Germany (GERICS), an institution of the Helmholtz-Zentrum Hereon, have developed information sheets named "Klimaausblick" (climate outlook) for various regions and counties in Germany. In doing so, they provide possible climate changes for the coming decades based on 17 parameters. 2021-07-07 16:24 5KB phys.org

110

0.7

Researchers detail the most ancient bat fossil ever discovered in Asia

:left]A new paper appearing in Biology Letters describes the oldest-known fragmentary bat fossils from Asia, pushing back the evolutionary record for bats on that continent to the dawn of the Eocene and boosting the possibility that the bat family's "mysterious" origins someday might be traced to Asia. 2021-07-07 16:24 7KB phys.org

111

0.2

Anker Soundcore Life P3

The best true wireless noise cancellation under $100 2021-07-07 16:24 6KB uk.pcmag.com

112

0.6

Next generation cytogenetics is on its way

Dutch-French research shows that Optical Genome Mapping (OGM) detects abnormalities in chromosomes and DNA very quickly, effectively and accurately. Sometimes even better than all existing techniques together, as they describe in two proof-of-concept studies published in the American Journal of Human Genetics. This new technique could radically change the existing workflow within cytogenetic laboratories. 2021-07-07 16:23 6KB phys.org

113

0.1

PcFe-catalyzed radical phosphinoylazidation of alkenes with a fast azido transfer step

Phosphinoylazidation of alkenes is a direct method to build nitrogen- and phosphorus-containing compounds from feedstock chemicals. Notwithstanding the advances in other phosphinyl radical related difunctionalization of alkenes, catalytic phosphinoylazidation of alkenes has not yet been reported. Thus, efficient access to organic nitrogen and phosphorus compounds, and making the azido group transfer more feasible to further render this step more competitive remain challenging. 2021-07-07 16:22 3KB phys.org

114

0.5

This Is Who's Buying Your Social Media Data

Social networking sites and messenger services are free—but they're profiting off of you and your data. 2021-07-07 16:21 2KB uk.pcmag.com

115

0.5

Former Official: UFO Report Actually Strengthens "Alien Hypothesis"

Former defense official Christopher Mellon argues the recently published UFO report is far more insightful than it may appear on the surface. 2021-07-07 20:24 3KB futurism.com

116

0.0

Experts urge greater investment in educating children about climate emergency

Environmental education provision needs greater investment and innovation if future generations are to be able to respond fully to the climate emergency, experts have said. 2021-07-07 16:17 4KB phys.org

117

0.4

Mapping the structure of the large molecular machine that activates mTOR

The principle that form follows function does not only apply to design and architecture. It also applies to biology. Every organism is a universe that lives thanks to the activities of tens of thousands of nanomachines, whose functions depend on their forms. Biologists say macromolecular complexes instead of nanomachines and structure instead of form, but the idea is the same: know the form and you will understand the function. Now, a group at the Spanish National Cancer Research Centre (CNIO) has helped determine the structure of a nanomachine essential for the functioning of another, mTOR, which plays fundamental roles in cancer and nutrition, aging and other vital processes in the body. 2021-07-07 16:17 4KB phys.org

118

0.5

Euro 2020: How to watch England's clash with Denmark

Euro 2020 is upon us a year late and with it several glorious weeks of bonus summer football. 2021-07-07 16:14 5KB www.pocket-lint.com

119

0.7

Hulu - how to sign up, app devices, shows, Live TV explained

We'll detail everything you need to know about Hulu here, including how to sign up, what you can look forward to watching, and how much you'll pay for a subscription. 2021-07-07 16:13 11KB www.techradar.com

120

3.3

IBM rolls out CodeFlare, an open-source framework for machine learning apps

The goal is to simplify the integration and scaling of big data and AI workflows onto the hybrid cloud, the company said. 2021-07-07 16:03 745Bytes www.techrepublic.com

121

0.9

Bridging the gap between 'smart' and 'products'

Software Development News One of the most common challenges to successful smart product development and launch is the disconnect between developers and manufacturers. 2021-07-07 16:01 5KB sdtimes.com

122

0.5

Zoho Commerce review

Zoho can help you set up your online store quickly and easily but does it provide budding online entrepreneurs with everything they need? 2021-07-07 16:00 6KB www.techradar.com

123

0.8

Google Nest Mini (2nd Gen) review: Even faster, even smarter

We tested the Nest Mini to see how it stacks up against the rest of the pint-sized smart speaker pack. Here's our full review of the Nest Mini 2nd Generation. 2021-07-07 16:00 8KB www.digitaltrends.com

124

0.4

Pixel 6 wishlist: Things we really hope to see on the upcoming Google phone [Video]

The upcoming Google phones are set to provide some of the biggest changes to the series in years, but we've formed our own Pixel 6 wishlist. 2021-07-07 16:00 6KB 9to5google.com

125

0.7

Verizon Adaptive Sound looks to bring spatial audio to more phones

A number of companies have focused on spatial audio technology in recent months. From Dolby Atmos to Apple's recent Music update , the higher-quality … 2021-07-07 16:00 2KB www.cnet.com

126

0.3

Change by design: The new role of digital and software in organizational transformation

It's time to reimagine the role of digital transformation in the future of work, create new value for digital-first customers, reskill employees for the new world, and explore innovative technologies to build tomorrow's business, today. 2021-07-07 15:58 6KB www.cio.com

127

0.6

What to do if you receive a FaceTime link

If you use Windows, Android, or Linux, you may in the future receive a FaceTime invite from an Apple-wielding colleague. 2021-07-07 15:58 3KB www.computerworld.com

128

0.8

US agency offers $307 million for rural water projects

OHKAY OWINGEH PUEBLO, N.M. -- The U.S. Department of Agriculture will issue up to $307 million in grants and low-interest loans … 2021-07-07 15:57 3KB abcnews.go.com

129

0.3

Watch How a YouTuber Transforms a Broken iPhone 8 Into an iPhone 12 - Video

Watch how a user transforms the iPhone 8 to adop to the design of the iPhone 12 with squared edges, but the front remains same with Touch ID. 2021-07-07 15:56 2KB wccftech.com

130

0.6

Sony Wireless Neckband Speaker lets you carry your speaker around

There are a lot of Bluetooth speakers around already in all shapes and sizes but a new one from Sony is probably the first of its kind. Sony announced its newest speaker, the SRS-NB10, which is known as the Wireless Neckband Speaker. From the name itself, you will surmise that it is an actual speaker […] 2021-07-07 15:55 2KB androidcommunity.com

131

0.6

Dell gaming laptops slashed by hundreds of dollars today

Whether you're looking for a new gaming laptop or desktop, you might want to check out Dell's crazy deals going on today! 2021-07-07 15:55 2KB www.digitaltrends.com

132

0.5

American Express boosts Digital Receipts tool with new Amazon partnership

Amex is expanding its Digital Receipts feature to help consumers identify their card purchases more easily. 2021-07-07 15:50 2KB www.techradar.com

133

0.7

Your data. Your experience.

Engadget is part of Verizon Media . By clicking " Accept all " you agree that Verizon Media and our partners will store and/or access information on … 2021-07-07 20:41 1KB consent.yahoo.com

134

0.5

Save 98% off this Complete 2021 Python Expert Super Bundle

Master the IT's industry leading programming language with 87 hours of content on Python, data representation, standard library, coding and more with today's highlighted deal via Neowin Deals! 2021-07-07 15:46 1KB www.neowin.net

135

0.4

God of War Ragnarok Trailer Rumored to be Part of a Big PlayStation Event Next Month

When will we finally get our first peek at the next God of War? According to a new rumor, we don't have too long to wait. 2021-07-07 15:40 2KB wccftech.com

136

0.4

American Alcoholism Is Getting Worse

Surges in alcohol consumption during the early pandemic seem to be growing rather than easing up, raising questions about what habits will persist on. 2021-07-07 19:35 2KB futurism.com

137

0.7

Destiny 2: Season of the Splicer seasonal and weekly challenges (week 9)

Destiny 2 Season of the Splicer brings a new series of weekly and seasonal challenges to complete. Here are all the challenges through week 9. 2021-07-07 15:40 11KB www.digitaltrends.com

138

0.5

Ford Mustang Mach-E wins Car and Driver EV of the Year award

The Mach-E beat out 10 other vehicles, including three different Tesla models, the Audi E-Tron, the Volvo XC40 Recharge and the Porsche Taycan. 2021-07-07 15:37 4KB www.siliconvalley.com

139

0.6

Everything we know about Final Fantasy VII Remake Part 2

The Final Fantasy VII Remake saga has only just begun, and we know we'll be getting a second entry. Here's what we know about Final Fantasy VII Remake Part 2. 2021-07-07 15:37 9KB www.digitaltrends.com

140

0.1

Melinda French Gates will resign if she and Bill Gates can't work together at their foundation

The move comes two months after the couple of 27 years announced plans to divorce. 2021-07-07 15:36 2KB www.cnbc.com

141

0.0

Cheap Apple Watch deal: the Apple Watch SE is on sale for just $249 at Amazon

If you're on the hunt for a cheap Apple Watch deal, we've spotted the Apple Watch SE on sale for just $249 at Amazon. 2021-07-07 15:32 1KB www.techradar.com

142

0.7

New Ryuk ransomware strain targets web servers

Ryuk learns new tricks to embarrass its victims by putting the ransom note on their public portals. 2021-07-07 15:32 2KB www.techradar.com

143

0.7

TikTok Is Testing A New 'Shoutouts' Paid Video Format

Expanding the list of features, TikTok is now testing a paid video format called Shoutouts allowing creators to request for videos using in-app currency. 2021-07-07 15:30 2KB www.androidheadlines.com

144

0.4

Intel Recruits Revered Skylake Architect Shlomit Weiss To Lead Client CPU Development

Industry veteran Shlomit Weiss is returning to Intel to lead the company's full range of chip development and design. 2021-07-07 15:28 3KB hothardware.com

145

0.5

The best VPN for the iPhone or iPad in 2021

If you're not using a VPN to protect your iPhone or iPad, then you could be putting yourself at risk. Here, we take a look at the best VPNs for the iPhone. 2021-07-07 15:25 8KB www.digitaltrends.com

146

1.9

Get a hefty discount on a Galaxy S20 5G and other devices via Samsung's Certified Re-Newed program

The rebranded pre-owned program now offers some of Samsung's newest phones at discounts up to 75% off the price of a new device. 2021-07-07 15:21 858Bytes www.techrepublic.com

147

0.4

Bungie's New Destiny 2 3.2.1 Update Brings Some Controversial Gameplay Changes

Destiny 2 players should expect some changes to the damage capabilities of weapons like shotguns, hand cannons (120 RPM), Exotic Scout Rifle Dead Man's Tale, and Exotic Linear Fusion Rifle Sleeper Simulant 2021-07-07 15:20 5KB hothardware.com

148

1.0

These great iOS 15 features will make you want a new iPhone

iOS 15 includes a few excellent features that will make you want to buy a new iPhone to take advantage of them. 2021-07-07 15:13 4KB bgr.com

149

0.0

5 easy tasks that supercharge your security

Protect your PC and your online accounts with these 5 simple tasks that supercharge your security. 2021-07-07 15:10 5KB www.pcworld.com

150

0.7

Exclusive: UGREEN HiTune X5 Premium Earbuds 30% Off Introductory Offer

Leading electronic accessories and consumer technology manufacturer UGREEN has today introduced the latest product to its lineup of True Wireless Stereo (TWS) solutions: the HiTune X5 Wireless Earbuds. UGREEN HiTune X5 limited time offer: get them now for $49.9 (was $80) The HiTune X5 True Wireless Earbuds offer superb sound quality with aptX™ powered by […] 2021-07-07 15:08 4KB wccftech.com

151

0.5

Among Us gets a physical release packs with crewmate plush and more extras

Among Us has a physical release on the way that includes all DLCs, pets, a crewmate plush, access cards, and more goodies. 2021-07-07 15:06 1KB www.digitaltrends.com

152

0.3

Best Star Wars gifts 2021: Toys and gadgets for Padawans and Jedi Masters alike

We know you'd love to see a few Star Wars-themed gadget today, so we've rounded up some of the best ones. 2021-07-07 15:06 6KB www.pocket-lint.com

153

0.6

Volkswagen may sell stake in Electrify America as it shops division around, report says

Volkswagen may be prepared to sell off its stake in Electrify America to help the division grow in the electric car era. According to a … 2021-07-07 15:05 2KB www.cnet.com

154

0.5

Q&A: Willow Glen Sweet Shoppe owner dishes on Big Hunks, Necco Wafers — and the retro candy everyone wants back

Owner makes it through a challenging business year, opens a second shop in Capitola 2021-07-07 15:00 4KB www.siliconvalley.com

155

0.1

Diversification in supply chain crucial to avoid 'food shock' in cities

Diversification in the sourcing of food into cities can go a long way to tempering "food shock"—a sudden drop in food supply due to unforeseen events, according to a team of researchers from Penn State and Northern Arizona University, who developed a statistical risk model linking supply chain diversity to the probability of a city experiencing food shocks. 2021-07-07 15:00 5KB phys.org

156

0.1

New insights into Salmonella's survival strategies

Cells fight microbial invaders by engulfing them into membrane sacs—hostile environments in which pathogens are rapidly destroyed. However, the pathogen Salmonella enterica, which grows and reproduces inside cells, has evolved ways to detoxify such hostile compartments, turning them into a comfortable home where it can survive and thrive. 2021-07-07 15:00 5KB phys.org

157

0.2

New study helps explain 'silent earthquakes' along New Zealand's North Island

The Hikurangi Margin, located off the east coast of the North Island of New Zealand, is where the Pacific tectonic plate dives underneath the Australian tectonic plate, in what scientists call a subduction zone. This interface of tectonic plates is partly responsible for the more than 15,000 earthquakes the region experiences each year. Most are too small to be noticed, but between 150 and 200 are large enough to be felt. Geological evidence suggests that large earthquakes happened in the southern part of the margin before human record-keeping began. 2021-07-07 15:00 5KB phys.org

158

0.4

China seizes two tonnes of smuggled pangolin scales

Customs agents in southwest China have seized 2.2 tonnes of pangolin scales and busted an endangered wildlife smuggling gang, state media reported. 2021-07-07 15:00 2KB phys.org

159

0.4

New type of massive explosion explains mystery star

A massive explosion from a previously unknown source—10 times more energetic than a supernova—could be the answer to a 13-billion-year-old Milky Way mystery. 2021-07-07 15:00 4KB phys.org

160

0.6

Plant patch enables continuous monitoring for crop diseases

Researchers from North Carolina State University have developed a patch that plants can "wear" to monitor continuously for plant diseases or other stresses, such as crop damage or extreme heat. 2021-07-07 15:00 4KB phys.org

161

0.1

This huge X-class solar flare shows why NASA's Sun study is so vital

NASA's Solar Dynamics Observatory has caught a huge flare erupting from the Sun, a 10 million degree Fahrenheit eruption potent enough to disrupt GPS and more. 2021-07-07 14:56 3KB www.slashgear.com

162

0.4

Our top pick for budget alternative to AirPods are $20 right now (all-time low)

Anker's Soundcore Liberty Air earbuds are already a great alternative to AirPods at $50 -- which is less than half the price of Apple's … 2021-07-07 14:55 1KB www.cnet.com

163

0.1

Oil spills' impacts on Canadian arctic, the environment and indigenous peoples

The growing rate of ice melt in the Arctic due to rising global temperatures has opened up the Northwest Passage (NWP) to more ship traffic, increasing the potential risk of an oil spill and other environmental disasters. A new study published in the journal Risk Analysis suggests that an oil spill in the Canadian Arctic could be devastating—especially for vulnerable indigenous communities. 2021-07-07 14:54 5KB phys.org

164

0.6

Microsoft might announce Cloud PC on July 15

A new report suggests that Microsoft might announce its new Cloud PC virtual OS offering built on Windows Virtual Desktop (now Azure Virtual Desktop) during its Ignite conference on July 15. 2021-07-07 14:52 2KB www.neowin.net

165

0.8

Thor: Love and Thunder — everything we know about the Marvel phase 4 movie

Thor: Ragnarok director Taika Waititi returns to helm Thor: Love and Thunder, now slated for February 2022. Here's everything we know about the MCU movie. 2021-07-07 14:50 11KB www.digitaltrends.com

166

0.8

SD Times news digest: BMC announces new mainframe security updates, Emerson launches Plantweb Optics Data Lake, Melissa named data quality leader

Software Development News BMC announces new mainframe security updates, Emerson launches Plantweb Optics Data Lake, Melissa named data quality leader 2021-07-07 14:50 4KB sdtimes.com

167

0.6

Samsung May Announce One UI 4 Sooner Than You Think

Samsung may announce One UI 4 as soon as next week. This information comes from Ice Universe, a well-known tipster. He shared some interesting info via 2021-07-07 14:50 2KB www.androidheadlines.com

168

0.3

Harnessing AI to discover new drugs inspired by nature

Artificial intelligence (AI) is able to recognize the biological activity of natural products in a targeted manner, as researchers at ETH Zurich have demonstrated. Moreover, AI helps to find molecules that have the same effect as a natural substance but are easier to manufacture. This opens up huge possibilities for drug discovery, which also have potential to rewrite the rulebook for pharmaceutical research. 2021-07-07 14:48 7KB phys.org

169

0.4

Quantum laser turns energy loss into gain

Scientists at KAIST have fabricated a laser system that generates highly interactive quantum particles at room temperature. Their findings, published in the journal Nature Photonics, could lead to a single microcavity laser system that requires lower threshold energy as its energy loss increases. 2021-07-07 14:48 3KB phys.org

170

0.4

Nokia offers cloud-based eSIM and iSIM management for IoT

Nokia promises easier SIM management and service provision. 2021-07-07 14:48 2KB www.techradar.com

171

0.1

Wolbachia and the paradox of growth regulation

Despite having been formalized as a species in 1936, Wolbachia pipientis remains an elusive microbe. The reason why relates to the relationship it establishes with its hosts. Wolbachia lives inside the cells of 40% of the arthropods, mainly insects, intertwined in a symbiosis so complex that it can no longer survive on its own. "Guessing what it takes to grow and manipulate it outside the host might not be possible," says Luís Teixeira, IGC principal investigator. And, so far, despite countless attempts, no one has succeeded in culturing this bacterium or modifying its genetic sequence. 2021-07-07 14:47 4KB phys.org

172

0.0

Audi teases Sphere concepts for performance, luxury and urban mobility

Audi said it's already penned the future, so there's no need to keep trying. I jest, and it's not as simple as … 2021-07-07 14:47 2KB www.cnet.com

173

0.6

Splendid Spoon Meal Delivery Service

Tasty meals for busy people 2021-07-07 14:47 9KB uk.pcmag.com

174

0.4

Huawei supports the ICT and business requirements of Digital DEWA

Huawei's OptiXtrans DC908 upgrades the Data Center Interconnect network of Infrax, achieving lower costs, simplified O&M, fast after-sales service response, and future-proof scalability. 2021-07-07 14:47 3KB www.computerworld.com

175

0.4

Researchers identify ultrastable single atom magnet

Researchers at the IBS Center for Quantum Nanoscience at Ewha Womans University (QNS) have shown that dysprosium atoms resting on a thin insulating layer of magnesium oxide have magnetic stability over days. In a study published in Nature Communications they have proven that these tiny magnets have extreme robustness against fluctuations in magnetic field and temperature and will flip only when they are bombarded with high energy electrons from a scanning tunneling microscope. 2021-07-07 14:46 4KB phys.org

176

0.5

Philips Sonicare 9900 Prestige review

A super sleek toothbrush built with travel in mind, but the lack of controls on the handle mean relying on the mobile app. 2021-07-07 14:46 7KB www.techradar.com

177

0.6

Teaching dogs to recognize the names of toys

Some exceptionally gifted people have marked human history and culture. Leonardo, Mozart, and Einstein are some famous examples of this phenomenon. 2021-07-07 14:42 4KB phys.org

178

0.8

Apple Calls Facebook-Commissioned Study on Preinstalled App Usage 'Seriously Flawed'

The majority of apps used by iPhone and Android users are made by Apple and Google, according to a study commissioned by Facebook that was shared... 2021-07-07 14:40 3KB www.macrumors.com

179

0.0

The Best Antivirus Protection for 2021

Antivirus software is critical for every PC. Without it, you risk losing your personal information, your files, and even the cash from your bank account. We've tested more than 40 utilities to help you pick the best antivirus protection for your computers. 2021-07-07 14:33 9KB uk.pcmag.com

180

0.7

17 ecommerce marketing tips to follow in 2021

Driving traffic to your an online store can be difficult without the right ecommerce marketing tactics. 2021-07-07 14:30 13KB www.techradar.com

181

0.1

COVID-19 Fact Check: What does science say about mixing vaccines?

While the studies show positive results of mixing AstraZeneca and Pfizer, there are still doubts that linger. Can we mix vaccines? Are there any negative … 2021-07-07 14:23 8KB www.firstpost.com

182

0.7

US President Joe Biden says ransomware attack caused 'minimal damage' to US companies

US President Joe Biden said on Tuesday the ransomware attack centered on the Florida information technology firm Kaseya seems to have inflicted only "minimal damage" on American businesses. 2021-07-07 14:22 4KB www.gadgetsnow.com

183

0.2

Ever Given leaves Egypt's Suez Canal: Everything to know

The Suez Canal saga seems to be reaching its conclusion. After it spent six days blocking the crucial waterway in March, the Ever Given finally … 2021-07-07 14:18 9KB www.cnet.com

184

0.7

Google-backed Planet Labs to go public in $2.8 billion SPAC deal

Earth data and analytics company Planet Labs Inc, which is backed by Alphabet Inc's Google, will go public through a merger with a blank-check company in a deal valued at $2.8 billion, the companies said on Wednesday. 2021-07-07 14:17 1KB www.gadgetsnow.com

185

0.7

Moglix acquires e-commerce platform Vendaxo

The used machines and equipment marketplace enables 40,000 users to buy and sell from its verified listings of 31 thousand SKUs through its digitally enabled and secured escrow process. 2021-07-07 14:16 2KB www.gadgetsnow.com

186

0.3

Boffins say they've improved on algorithm for dynamic load balancing of server workloads

Not too soon, either. Levels of internet traffic seen in 2017 will have tripled by 2022 2021-07-07 17:29 2KB www.theregister.com

187

1.0

How to stop accruing technical debt and reduce cybersecurity risks

Learn the three areas of technical-debt accumulation that business and IT leaders need to monitor in order to reduce cybersecurity or business continuity incidents. 2021-07-07 14:12 814Bytes www.techrepublic.com

188

0.9

Linux 101: How to find drive space usage from the command line

If you need to know how much space remains on those drives connected to your server, the information is but a quick command away. Jack Wallen shows you how. 2021-07-07 14:11 779Bytes www.techrepublic.com

189

0.7

The Amazfit GTS smartwatch is at an all-time low of $80

This sleek Amazfit GTS looks a lot like an Apple Watch and the smartwatch has scored consistently high marks with CNET editors. It's light … 2021-07-07 14:10 1KB www.cnet.com

190

0.6

Indian IT industry to post strong recovery with 11% revenue growth in FY22: Crisil

The Indian IT industry will stage a "strong recovery" in 2021-22 with revenue growth of up to 11 per cent, rating agency Crisil said on Wednesday. 2021-07-07 14:10 3KB www.gadgetsnow.com

191

0.6

Peacock TV: How to stream Boss Baby 2, how much you have to pay and everything else

Peacock  is NBCUniversal's streaming app with tens of thousands of hours of free programming, plus more shows, movies, sports and originals if you pay. … 2021-07-07 14:09 13KB www.cnet.com

192

0.9

Samsung 2TB SSD for $190, Renewed Pixel 3 for $130, Basilisk Ultimate HyperSpeed for $45 off, & More Deals for Today

Multiple discounts on tech products are available, ranging from a Samsung 2TB SSD for $190, renewed Pixel 3 for $130 and much more 2021-07-07 14:06 2KB wccftech.com

193

0.6

Peacock to stream new Universal films like Jurassic World within 4 months of theaters

Peacock -- the partly free, partly paywalled streaming service operated by NBCUniversal -- will stream new movies from Universal's film studios no later than four months … 2021-07-07 14:04 4KB www.cnet.com

194

0.6

Kaspersky's random password generator isn't actually random at all

Researchers reveal flaws in Kaspersky Password Manager that could theoretically be used to crack accounts. 2021-07-07 14:03 2KB www.techradar.com

195

0.4

PhonePe Broadens Gap for Google Pay in UPI Transactions, NPCI Data Shows

PhonePe has broadened the gap for platforms including Google Pay and Amazon Pay by expanding its market share to 46.04 percent in June, the data released by the National Payments Corporation of India (NPCI) has shown. WhatsApp Pay, on the other hand, has continued its marginal share of 0.02 percent. 2021-07-07 14:03 3KB gadgets.ndtv.com

196

0.5

ZTE teases second-gen under-display camera on the Axon 30

ZTE is paving the way for future smartphones. 2021-07-07 14:02 1KB www.pocket-lint.com

197

0.7

WhatsApp Web: How to setup and use

Wondering how to access WhatsApp Web on your PC or laptop, follow our step-by-step guide: 2021-07-07 14:01 1KB www.gadgetsnow.com

198

0.6

OnePlus reportedly throttling some apps to improve battery life

App-throttling is not new to the ears. We have heard about it several times in the past years. Throttling is also present among networks and streaming apps. But among phones, we don't hear much anymore unless it's very significant like this on OnePlus phones. A recent report tells us that there are apps that have […] 2021-07-07 14:00 2KB androidcommunity.com

199

0.9

How to Change Position of Dock in macOS [Tutorial]

We will show you how you can change position of the macOS Dock from center to either left or right in a few easy steps. 2021-07-07 17:19 2KB wccftech.com

200

0.2

Just 4% of physical sales for Dungeons & Dragons: Dark Alliance were on Xbox

While PlayStation has been leading the pack with regards to console sales for the past generation – and early numbers seem to suggest a similar lead with PS5 – the disparity between Xbox and PlayStation consoles is still rather competitive. It seems that Game Pass has had an effect on physical sales however, With Sony's … 2021-07-07 17:28 2KB www.kitguru.net

201

0.2

WeChat deletes Chinese university LGBT accounts in fresh crackdown

Chinese tech giant Tencent's WeChat social media platform has deleted dozens of LGBT accounts run by university students, saying some had broken rules on information on the internet, sparking fear of a crackdown on gay content online. 2021-07-07 13:59 3KB www.gadgetsnow.com

202

0.5

Asus ROG Zephyrus M16 (GU603HR) Review: Slim and Light Gaming Laptop

The Asus ROG Zephyrus M16 (GU603HR) boasts of a brand new Intel 11th Gen CPU and Nvidia GeForce RTX GPU. It delivers a lot of gaming power in a small body, but there's still a downside. 2021-07-07 13:57 18KB gadgets.ndtv.com

203

0.7

Your healthcare-life sciences digital future is here today

Technology innovation is powering the healthcare clinical and business needs of today and tomorrow — across the patient journey from the home to healthcare and back. 2021-07-07 13:56 8KB www.cio.com

204

0.7

Zack Snyder's 'mature' Star Wars movie coming to Netflix

Zack Snyder pitched a Star Wars movie 10 years ago, but Lucasfilm didn't go for it. So he's changed the name to Rebel Moon … 2021-07-07 13:46 2KB www.cnet.com

205

0.8

Garmin's Approach R10 launch monitor doubles up as a course simulator - and golfers can use it from anywhere

The latest launch monitor aims to give golfers instant access to granular swing metrics, while also doubling up as a golf simulator. 2021-07-07 13:46 2KB www.pocket-lint.com

206

0.3

Health Ministry To Release Guidelines On Saliva Self-Test Kits For COVID-19

The Institute for Medical Research (IMR) has completed its studies on two antigen rapid COVID-19 self-test kits (RTK-Ag) that use saliva and found that they had more than 90% sensitivity, said Dr. Noor Hisham Abdullah, health director-general.ADVERTISEMENT He said the details on the guidelines for the use of the self-test kits are being prepared by […] 2021-07-07 13:45 2KB www.lowyat.net

207

0.8

Save $60 on the AirPods Max headphones right now

AirPods Max are still expensive, but they're also back at their lowest price ever: $489 at Amazon (on some colors), down from $549 you'd … 2021-07-07 13:45 1KB www.cnet.com

208

0.4

Beware the low-cost proxy

Selecting the wrong proxy provider can be disastrous for businesses. 2021-07-07 13:43 6KB www.techradar.com

209

0.6

Small amount of lithium production in classical nova

A new study of lithium production in a classical nova found a production rate of only a couple of percent that seen in other examples. This shows that there is a large diversity within classical novae and implies that nova explosions alone cannot explain the amount of lithium seen in the current universe. This is an important result for understanding both the explosion mechanism of classical novae and the overall chemical evolution of the universe. 2021-07-07 13:42 4KB phys.org

210

0.6

Self-claimed Bitcoin King arrested for allegedly duping investors off $250 million worth of Bitcoin

Bringing the investigation against Bitcoin Banco Group to a conclusion, Brazilian authorities have arrested the president of the crypto brokerage firm that now faces several charges, including those of bankruptcy crimes and embezzlement. 2021-07-07 13:40 3KB www.indiatoday.in

211

0.4

Remote-controlled ocean drones observe atmospheric cold pools

Atmospheric cold pools are pockets of air cooler than their surrounding environment that form when rain evaporates underneath thunderstorms. These relatively dense air masses, ranging between 10 and 200 kilometers in diameter, lead to downdrafts that upon hitting the ocean surface, produce temperature fronts and strong winds that affect the surrounding environment. Cold pools over the tropical oceans produce large changes in air temperature and wind speed in the planetary boundary layer. But how they affect the larger atmospheric circulation is not clear. To understand the role of cold pools in tropical convection, scientists need detailed measurements of these events; however, observations in hard-to-reach ocean locations have been lacking. 2021-07-07 13:40 3KB phys.org

212

0.6

The story of Karateka's decades-old Easter egg

Jordan Mechner is arguably best known for creating Prince of Persia, but before starting work on the 1989 classic, he cut his teeth on a martial arts... 2021-07-07 13:39 2KB www.techspot.com

213

0.5

Wise debut turns the fintech's founders into billionaires — here's who else won big

Wise founders Kristo Käärmann and Taavet Hinrikus are now billionaires following the fintech firm's stock market debut. 2021-07-07 13:39 2KB www.cnbc.com

214

0.2

Graphics Card Prices Dipping in Global Markets, Will the Latest GPUs Become Affordable in India Too?

Graphics card prices are now down from their peak inflated prices of about 3x of MSRP, to about 1.5x in European markets, say reports. 2021-07-07 13:38 2KB www.mysmartprice.com

215

2.6

Software and IT services hiring is surging as workers move to these cities en masse

LinkedIn's July Workforce Report outlines tech sector hiring and details where people have moved in the last year. Turns out, Austin is a top relocation destination. 2021-07-07 13:35 858Bytes www.techrepublic.com

216

0.5

Research enhances understanding of switchgrass, an important bioenergy crop

Bioenergy crops are an alternative energy source that, unlike fossil fuels, could positively impact the environment by reducing greenhouse gases, soil erosion and carbon dioxide levels. They can be produced even more sustainably if they are grown on poor quality land unsuitable for food. To make up for the poor land quality, these crops can rely on soil microbes like bacteria and fungi to help them access nutrients and water and store more carbon. 2021-07-07 13:33 3KB phys.org

217

0.2

Climate-resilience of rural chicken is in the genes

The genetic make-up of indigenous chickens has changed to better cope with climatic challenges, giving hope to future breeding of more productive and climate-resilient livestock, a study in Ethiopia has found. 2021-07-07 13:33 4KB phys.org

218

0.6

The Best Sports Streaming Services for 2021

From the NBA playoffs to the Tour de France, you don't need a cable subscription to watch live sports. The best sports streaming services make it easy to catch all the prime-time games and general sports coverage you could want. 2021-07-07 13:30 8KB uk.pcmag.com

219

0.5

BSNL extends promotional broadband plans starting at Rs 449 till October, check details

These plans will be available for users until October and can be availed on a monthly, semi-annual and annual basis. However, the plans are not available in all circles as of now. 2021-07-07 13:30 1KB www.indiatoday.in

220

0.2

Reforesting Europe would increase rainfall – new research

"Plant more trees" is often the first idea that comes to mind when we think about how to prevent further climate change or at least adapt to its impacts. There are good reasons for this. Multiple studies have shown that as well as trees being a fantastic way to store carbon dioxide, they offer other benefits, such as a cooling effect in cities, the ability to reduce flood risk and boost biodiversity, among other things. 2021-07-07 13:30 5KB phys.org

221

2.1

How to enable Extreme Battery Saver on a Pixel

If you've found yourself in a situation where you must place or receive an important call, only to find your Pixel battery about to die, you can always turn to the Extreme Battery Saver mode. 2021-07-07 13:30 796Bytes www.techrepublic.com

222

0.5

Vampire: The Masquerade – Swansong Release Date Moved to February 2022

Developer Big Bad Wolf announced the delay of Vampire: The Masquerade – Swansong, which will now be released in February 2022. 2021-07-07 13:26 1KB wccftech.com

223

0.3

Motorola Edge 20 Variants Detailed, Color Options Revealed

The Motorola Edge 20 series information has been leaking intensively in the last couple of days. The first report said that the series will arrive at the 2021-07-07 13:25 2KB www.androidheadlines.com

224

0.7

Fish hooked on meth – the consequences of freshwater pollution

Around 269 million people worldwide use drugs each year. Often forgotten in this story is a problem of basic biology. What goes in must come out. Sewers are inundated with drugs that are excreted from the body, along with the broken down chemical components that have similar effects to the drugs themselves. 2021-07-07 13:20 6KB phys.org

225

0.9

Lotus Emira Is A Gorgeous 400HP Swan Song For British Marque's Gas-Engined Sports Cars

With a curb weight of just under 3,100 pounds, Lotus says that the Emira can dash from 0 to 60 mph in 4.5 seconds and has a top speed of 180 mph. 2021-07-07 13:20 2KB hothardware.com

226

0.6

Global evidence links rise in extreme precipitation to human-driven climate change

Human activities, such as burning fossil fuels for transportation and electricity, have worsened the intensity of extreme rainfall and snowfall over land in recent decades, not just in a few areas but on a global scale, new research shows. 2021-07-07 13:14 5KB phys.org

227

0.0

Girls' Generation's Taeyeon Silences Critics in Style

Girls' Generation's Taeyeon, whose latest single Weekend is trending big time, has sent a strong message to her haters who use every opportunity to criticise her. 2021-07-07 13:14 2KB www.ibtimes.sg

228

0.6

New microfluidic device delivers mRNA nanoparticles a hundred times faster

The COVID vaccines currently being deployed were developed with unprecedented speed, but the mRNA technology at work in some of them is an equally impressive success story. Because any desired mRNA sequence can be synthesized in massive quantities, one of the biggest hurdles in a variety of mRNA therapies is the ability to package those sequences into the lipid nanoparticles that deliver them into cells. 2021-07-07 13:10 8KB phys.org

229

0.1

Plastic pollution problem may have more significant consequences than we think

Plastics are everywhere. They're in our water, in our food, and even in the air we breathe. They show up in remote glaciers and deep in the ocean. 2021-07-07 13:10 5KB phys.org

230

0.3

Suckers for learning: why octopuses are so intelligent

Our last common ancestor with the octopus existed more than 500 million years ago. So why is it that they seem to show such peculiar similarities with humans, while at the same time appearing so alien? Perhaps because despite their tentacles covered with suckers and their lack of bones, their eyes, brains and even their curiosity remind us our own thirst for knowledge. 2021-07-07 13:10 7KB phys.org

231

0.2

Cryptographic technique can preserve genetic privacy in criminal DNA profiling

Crime scene DNA analysis can help identify perpetrators, but current methods may divulge the genetic information of innocent people. Cryptography can protect genetic privacy without hampering law enforcement, Stanford researchers say. 2021-07-07 13:10 7KB phys.org

232

0.3

Researchers examine properties of supernova SN 2012au

An international team of astronomers has performed photometric, polarimetric and spectroscopic observations of the Type Ib supernova SN 2012au. Results of this comprehensive study deliver important information regarding the properties of this cosmic explosion. The research was detailed in a paper published June 30 on the arXiv pre-print server. 2021-07-07 13:10 3KB phys.org

233

0.0

Untappable communication becomes practical with new system in future quantum internet

Engineers from QuTech (a collaboration between TU Delft and TNO) can provide untappable communication that is cost-scaling to many users by using measurement-device independent (MDI) quantum key distribution (QKD). A notable side-feature is that, courtesy of Cisco, conventional internet operaltes in parallel, on the same optical fiber from Dutch telecom provider KPN. MDI-QKD is an important step towards an accessible quantum internet. 2021-07-07 13:09 6KB phys.org

234

0.5

Engineers additively manufacture power poles from bioderived and recycled materials

A team of researchers at Oak Ridge National Laboratory demonstrated the ability to additively manufacture power poles from bioderived and recycled materials, which could more quickly restore electricity after natural disasters. 2021-07-07 13:07 1KB phys.org

235

0.7

Why wild African fruits can supplement low protein staple foods

In the line-up of wild African fruits, the marula is the best known. For thousands of years, people have depended on the trees for food, medicines, and more. It is also exported globally as the rockstar ingredient of a cream liqueur. The fruit is a success story far beyond the savannas and bushveld where the trees grow. 2021-07-07 13:06 7KB phys.org

236

0.0

Nokia XR20, Nokia 6310 Spotted on Bluetooth SIG Website

Nokia XR20 and Nokia 6310 have allegedly bagged Bluetooth SIG certification. While Nokia XR20 is claimed to have model numbers TA-1362, TA-1368, and TA-1371, Nokia 6310 may have model number TA-1400. Both the smartphones have earlier been spotted on a Russian retailer's website. 2021-07-07 13:05 3KB gadgets.ndtv.com

237

0.5

Everything you need to know about Forza Horizon 5: Platforms, release date and trailers

The next game in the Forza Horizon series looks like it's going to be a real stunner. 2021-07-07 13:04 4KB www.pocket-lint.com

238

0.6

Best heart rate monitors 2021: Top chest straps, fitness trackers and smartwatches that can track your beats

Track your beats per minute with precision by picking up one of the top HR monitors 2021-07-07 13:04 6KB www.pocket-lint.com

239

0.7

Vivo X70 Tipped to Come With f/1.15 Aperture, Five-Axis Image Stabilisation

Vivo X70 tipped to come with a camera that has f/1.15 aperture and five-axis image stabilisation. The phone may also feature a full-HD+ display with 120Hz refresh rate just like the Vivo X60 series. 2021-07-07 13:03 2KB gadgets.ndtv.com

240

0.7

The reproductive advantages of large male fish

In mosquitofish, of the genus Gambusia, male fish are smaller than females—sometimes only half the size. Biologists had previously assumed that smaller male mosquitofish had at least some reproductive advantages. Researchers from the transregional collaborative research centre NC³ at Bielefeld University have shown in a systematic review and meta-analysis that larger mosquitofish are actually more successful at reproduction: they can, for instance, better challenge their rivals; they produce more sperm; and they are preferred by female fish. The re-searchers are presenting their findings today (07.07.2021) in the Journal of Animal Ecology. 2021-07-07 13:02 6KB phys.org

241

0.3

Changes in Earth's orbit enabled the emergence of complex life

Scientists at the University of Southampton have discovered that changes in Earth's orbit may have allowed complex life to emerge and thrive during the most hostile climate episode the planet has ever experienced. 2021-07-07 13:02 5KB phys.org

242

0.8

Meet Adidas' solar-powered, sustainably built sports headphones

We take an in in-depth look at Adidas's forthcoming, sustainably produced RPT-02 SOL headphones, which will use solar power to deliver an eternal playtime. 2021-07-07 13:00 8KB www.digitaltrends.com

243

0.8

Oakland kicks off negotiations for Coliseum's future

Five groups have expressed interest in buying the city's share of the Coliseum in order to build sports arenas, housing and business campuses in the East Oakland spot. 2021-07-07 13:00 6KB www.siliconvalley.com

244

0.1

In project management, size does matter

Software Development News There is a fundamental flaw in how we build systems, and the project manager is caught in a real-life Catch-22 situation in trying to solve the problem. 2021-07-07 13:00 9KB sdtimes.com

245

0.5

Are Bay Area rents bouncing back?

Bay Area rents have climbed in recent months, reflecting a gradual return toward pre-COVID high prices. 2021-07-07 13:00 4KB www.siliconvalley.com

246

0.2

2022 Ram 1500 Laramie G/T, Rebel G/T offer a taste of TRX for way less cash

It's basically impossible to argue with the fact that Ram's totally insane TRX pickup is cool. It's huge and makes more than 700 … 2021-07-07 13:00 1KB www.cnet.com

247

0.6

Image: The heart of a lunar sensor

The heart of the Exospheric Mass Spectrometer (EMS) is visible in this image of the key sensor that will study the abundance of lunar water and water ice for upcoming missions to the Moon. 2021-07-07 13:00 3KB phys.org

248

0.7

How to Manage Your Google Privacy Settings

Dig into Google's account dashboard to see what the company knows about you. 2021-07-07 13:00 14KB uk.pcmag.com

249

0.3

Cell-wrangling circuit simplifies genetic experiments

Lab-bred cells like to have it their way, producing recombinant (aka artificial) proteins based on however many plasmids they randomly get. But the intuition and hard work of a Rice University alumnus will go a long way toward preserving the rank and file. 2021-07-07 12:56 5KB phys.org

250

0.3

How seeds know it's a good time to germinate

Dehydrated plant seeds can lay dormant for long periods—over 1,000 years in some species—before the availability of water can trigger germination. This protects the embryonic plant inside from a variety of environmental stresses until conditions are favorable for growth and survival. However, the mechanism by which the baby plant senses water and reactivates cellular activity has remained a mystery until now. 2021-07-07 12:56 5KB phys.org

251

0.2

New clues to why there's so little antimatter in the universe

Imagine a dust particle in a storm cloud, and you can get an idea of a neutron's insignificance compared to the magnitude of the molecule it inhabits. 2021-07-07 12:55 6KB phys.org

252

0.1

Most businesses now have a ransomware payout policy

Just a fifth of organizations say they would never pay a ransom demand, no matter what. 2021-07-07 12:54 2KB www.techradar.com

253

0.8

48-Inch LG C1 4K OLED Smart TV Now Officially Available In Malaysia

After a long wait, LG has finally rolled out the 48-inch LG C1 4K OLED Smart TV into our market. Aptly timed with today's 7.7 sale carnival, the company is offering the new TV with a huge discount on its price tag.ADVERTISEMENT The 48-inch variant of C1 has actually made its debut in Malaysia back […] 2021-07-07 12:53 2KB www.lowyat.net

254

0.1

Differences in learning loss between nations show effect of variation in lockdowns

Pupils across the UK have lost out on a third of their learning time since the pandemic started, even once learning at home is taken into account, new research finds. 2021-07-07 12:50 3KB phys.org

255

0.1

Hydrothermal vents may add ancient carbon to ocean waters

Earth's oceans play a pivotal role in the global carbon cycle. As seawater moves and mixes, it stores and transports huge amounts of carbon in the form of dissolved organic and inorganic carbon molecules. However, the various sources and fates of marine dissolved organic carbon (DOC) are complex, and much remains to be learned about its dynamics—especially as climate change progresses. 2021-07-07 12:50 3KB phys.org

256

0.2

Yakuza, DIRT 5 and more available in July 2021's Humble Choice

Alongside the popular Humble Bundles, the service offers its own monthly subscription service. Humble Choice, as it is known, offers up to 12 games each month depending on your subscription tier. For July, the dozen games made available include Yakuza 3, DIRT 5 and more. For the month of July, the games available as part … 2021-07-07 16:15 2KB www.kitguru.net

257

0.3

New satellite data techniques reveal coastal sea-level rise

For the hundreds of millions of people living in coastal regions around the world, rising seas driven by climate change pose a direct threat. In order for authorities to plan appropriate protection strategies, accurate information on sea-level rise close to the coast is imperative. For various reasons, these measurements are difficult to get from satellites. However, new ESA-funded research demonstrates how a specific way of processing satellite altimetry data now makes it possible to determine sea-level change in coastal areas with millimetre per year accuracy, and even if the sea is covered by ice. 2021-07-07 12:49 7KB phys.org

258

0.2

Ultrathin semiconductors fitted with superconducting contacts for the first time

Researchers from the University of Basel have announced that they have equipped an ultrathin semiconductor with superconducting contacts for the first time. The 2021-07-07 12:47 2KB www.slashgear.com

259

0.8

For female vampire bats, an equal chance to rule the roost

Female vampire bats establish an egalitarian community within a roost rather than a society based on a clear hierarchy of dominance that is often seen in animal groups, a new study suggests. 2021-07-07 12:46 6KB phys.org

260

0.3

Researchers investigate acidobacteria survival in extreme soil conditions

Soils are one of the most diverse habitats on the planet. There are more than thousand microbial species per gram that significantly influence numerous environmental processes. However, the majority of these organisms are believed to be in a state a state of "dormancy" due to environmental stress, such as nutrient-poor conditions. 2021-07-07 12:44 6KB phys.org

261

0.2

Dolphin species that live together do not necessarily compete for food

A new molecular method reveals how different species of toothed whales compete for prey and which food they choose in each other's company. Marine scientists from NIOZ recently published their work in the scientific magazine Environmental Research. 2021-07-07 12:43 5KB phys.org

262

0.4

Researchers use multivalent gold nanoparticles to develop efficient molecular probe

Cells play a precise game of telephone, sending messages to each other that trigger actions further on. With clear signaling, the cells achieve their goals. In disease, however, the signals break up and result in confused messaging and unintended consequences. To help parse out these signals and how they function in health—and go awry in disease—scientists tag proteins with labels they can follow as the proteins interact with the molecular world around them. 2021-07-07 12:43 5KB phys.org

263

0.4

Researchers shed light on memory effects in multi-step evolution of open quantum system

In a study published in Physical Review Letters, academician Guo Guangcan's team from University of Science and Technology of China of the Chinese Academy of Sciences made progress in the open quantum system research. This team, collaborating with Austrian theoretical physicist Philip Taranto, demonstrated the non-Markovianity in the multi-step evolution of the open quantum system, and proved the measurement-dependent property of quantum memory effects. 2021-07-07 12:43 3KB phys.org

264

0.8

OPPO Could Be Working On A Gaming Smartphone

An unannounced gaming smartphone from OPPO has been recently spotted on the European Union Intellectual Property Office (EUIPO). 2021-07-07 12:41 2KB www.androidheadlines.com

265

0.8

GigaOm Radar for Cloud-Native Kubernetes Storage V2.0

Here is an abstract of a report, published on June 25, 2021 and written by Enrico Signoretti and Max Mortillaro, analysts, for GigaOm. It is available on the web site of Portworx, Inc., acquired by Pure Storage last year. GigaOm Radar for Cloud-Native Kubernetes Storage V2.0 Summary This report focuses on cloud-native persistent storage solutions […] 2021-07-07 12:33 7KB www.storagenewsletter.com

266

0.4

Indian External Storage Systems Market Declines 6.0% Y/Y in 1Q21 at $83 Million

As per International Data Corporation's Worldwide Quarterly Enterprise Storage Systems Tracker 1Q21 release, India's external storage market witnessed a decline of 6.0% Y/Y by vendor revenue and stood at $83.0 million in 1CQ21. Witnessed Y/Y growth in storage spending from BFSI, professional services, and manufacturing verticals, while saw a sharp decline in telecommunications, media, and […] 2021-07-07 12:32 2KB www.storagenewsletter.com

267

0.3

Transcend Launches 96-Layer 3D NAND Up to 2TB SSDs With Intelligent Power Shield Technology

This type of SSD ensures that data is securely saved during a sudden power outage, optimizing drive performance when system power is unstable. 2021-07-07 12:32 3KB www.storagenewsletter.com

268

3.3

OpenZFS 2.1 Out

To read this article from ars TECHNICA, click on: OpenZFS 2.1 is out – let's talk about its brand-new dRAID vdevs dRAID vdevs resilver very quickly, using spare capacity rather than spare disks. 2021-07-07 12:31 676Bytes www.storagenewsletter.com

269

0.7

Akash Network DeCloud Integration With Skynet Labs Decentralized Storage Network

By bringing together compute and storage layers, Akash Network and Skynet are enabling developers to host their applications on fully decentralized cloud. 2021-07-07 12:31 3KB www.storagenewsletter.com

270

0.5

Demand for Cloud Data Migration Fuels Flexify. IO Expansion

Demand for cloud data migration fuels Flexify.IO expansion to 20 supported public clouds and cloud storage environments. 2021-07-07 12:31 1KB www.storagenewsletter.com

271

0.7

History (1996): David Weiss Chairman, President and CEO, StorageTek

Ryal R. Poppa, COB, president and CEO of Storage Technology, has retired sooner than originally expected, with the decision of the board of directors to confer all of his responsibilities upon David E. Weiss at the end of May.     Poppa, 62, CEO of StorageTek since 1985, was supposed to retire from active management […] 2021-07-07 12:30 2KB www.storagenewsletter.com

272

0.6

DDN Distributed by Bytesnet

Bytesnet has selected DDN to address the storage needs of government, public and private organizations in the Netherlands. 2021-07-07 12:30 3KB www.storagenewsletter.com

273

0.6

Multipoint Group EMEA Distributor of Acronis

Multipoint Group, distributor of cyber strong protection solutions, has been appointed as an exclusive distributor for Acronis International. 2021-07-07 12:30 2KB www.storagenewsletter.com

274

0.5

Peugeot 9X8 is a wingless hybrid racing car

French automaker Peugeot recently debuted its newest 9X8 hyper racing car, the brand's latest contender in the FIA World Endurance Championship's Le Mans 2021-07-07 12:26 2KB www.slashgear.com

275

0.6

Xiaomi patents smartphone design with four-sided curved screen

A new Xiaomi patent suggests that the company is pondering a device with an expansive display that curves around all four sides of its frame. 2021-07-07 12:25 2KB www.androidauthority.com

276

0.3

Didi, Power Day, and Soaring Deliveries: The Narrative Around NIO (NYSE: NIO) Is Only Growing More Bullish

NIO shares have recorded gains of over 61 percent since the 13th of May on the back of a number of recent bullish developments 2021-07-07 12:16 5KB wccftech.com

277

0.7

Simulation City: Check Out Where Waymo Trains, Tests Its Autonomous Vehicles

Waymo has created a Simulation City system to test its autonomous vehicles and prepare them for the real world. Check out all the details of this advanced simulation system. 2021-07-07 12:13 2KB gadgets.ndtv.com

278

0.2

170 Android Apps Have Been Involved In Crypto Mining Scams

Security researchers over at Lookout Threat Lab have spotted 170 Android apps that have been involved in crypto mining scams. What's interesting is that 2021-07-07 12:11 2KB www.androidheadlines.com

279

0.2

Intel is discontinuing 10th-gen Core, Lakefield, Celeron, and Pentium laptop processors

With Tiger Lake-U out in the wild, there's not much reason to keep producing Ice Lake-U chips anymore. As seen in our Intel Core i7-1165G7 processor review,... 2021-07-07 12:06 2KB www.techspot.com

280

0.5

Verizon THOR command center vehicle deploys 5G coverage in emergencies

Verizon has unveiled a first-of-its-kind vehicle called Tactical Humanitarian Operations Response (THOR). The massive vehicle was revealed at Marine Corps Air 2021-07-07 12:04 2KB www.slashgear.com

281

1.1

Sponsored: Gracious Grand Lake triplex

This 1920s gem showcases three units with two offering home-style layouts, hardwood floors, Craftsman-style wood trim, big windows, decorative fireplaces, in-unit laundry, great Walk Score and acce… 2021-07-07 12:00 1KB www.siliconvalley.com

282

1.0

YouTube Music testing an 'In Library' filter

YouTube Music may receive another update. Just a few weeks ago, it was updated with "Replay Mix" for your songs on repeat. Earlier this year, we learned that it is testing out Library Tracks playlist. We also won't forget that "Year in Review" playlist, more personalized activity, mood mixes, and the play uploaded songs in […] 2021-07-07 12:00 2KB androidcommunity.com

283

0.4

How to break the sound barrier, or at least pretend to

Though it's been almost 20 years since the glamorous supersonic Concorde landed for good, dreams of letting ordinary people break the sound barrier again … 2021-07-07 12:00 11KB www.cnet.com

284

1.0

Blender 2.93 Rendering & Viewport Performance: Best CPUs & GPUs

With the release of Blender 2.93, the 2.X era comes to an end. Considering Blender 2.0 released in August 2000, you could say that this moment is a bit special. It'd be a true understatement to say that the software... 2021-07-07 16:13 10KB techgage.com

285

0.2

The quiet supersonic airplane that could let you fly faster than ever

In a windowless hangar in the California high desert, the final touches are coming together on an aircraft that could reshape aviation. A needle-nosed … 2021-07-07 12:00 9KB www.cnet.com

286

0.9

13 Ways to Tweak Your Windows 10 Taskbar

The Windows 10 Taskbar provides quick and easy access to your favorite apps, but it also offers several handy settings you can customize to improve how it works. 2021-07-07 12:00 6KB uk.pcmag.com

287

0.1

James Bond villains build the best lairs, from volcanoes to space

Every James Bond film has a villain, and every villain has a lair built for hatching overly complicated schemes for global extortion, grand larceny or … 2021-07-07 12:00 10KB www.cnet.com

288

0.3

ICO to probe Hancock over private email use

Former health secretary faces an investigation by the UK's data protection watchdog over his use of private email to conduct government business 2021-07-07 12:00 4KB www.computerweekly.com

289

0.7

4 Ways to Enhance Images Online For Free, No App Needed

Want to enhance your low-quality images? Here are 4 ways to enhance images online for free and you won't even need to download an app 2021-07-07 11:59 4KB gadgetstouse.com

290

0.3

Best Android app deals of the day: SaGa SCARLET GRACE, Star Traders Elite, more

We are now ready to gather all of Wednesday's best deals on Android games and apps including SaGa SCARLET GRACE: AMBITIONS, and more. 2021-07-07 11:58 2KB 9to5toys.com

291

0.6

Oculus Quest 2 review

Oculus Quest 2 is the best that mobile VR has ever been – and gives wired alternatives a run for their money too. 2021-07-07 11:48 20KB www.techradar.com

292

1.1

Best Dyson deals for July 2021: Top offers on vacuum cleaners, fans, hair care

Dyson gear is always a big hit thanks to the reputation of its cleaners plus some awesome gadgets that are, er, more than a load of hot air. 2021-07-07 11:47 3KB www.pocket-lint.com

293

0.8

Can NCAA players start making money off their name? Ask the lawyer

The NCAA long prohibited college athletes from accepting any outside money. The justification was to preserve "amateurism" (ie, college athletes are not professionals so they do not nee… 2021-07-07 11:47 3KB www.siliconvalley.com

294

0.8

Social robots on the rise in the Netherlands

The acceptance of robots being used in everyday life is making significant strides, but this is just the beginning. 2021-07-07 11:45 3KB www.computerweekly.com

295

0.1

Space X drone ship arrives at the Port of Long Beach

Long Beach harbor commissioners approved the SpaceX sublease in April. Rocket recovery activity could begin in late July. 2021-07-07 11:44 1KB www.siliconvalley.com

296

0.3

Hennessey Legend Edition Mustang GT packs 808 supercharged ponies

The Mustang GT is a high-performance muscle car with a 5.0-liter V-8 engine under the hood with plenty of power from the factory. Plenty of factory horsepower 2021-07-07 11:44 2KB www.slashgear.com

297

0.3

Subway grasps for lifeline with new menu lineup including mozzarella, guacamole spread

The chain is trying to bring back the customers who've defected to modern eateries like Newport Beach-based Chipotle Mexican Grill. 2021-07-07 11:42 6KB www.siliconvalley.com

298

0.2

GameStop Short Sellers Close $744 Million Of Positions, AMC Bears Lose $2.8 Billion In June

Short sellers betting against GameStop Corporation fled the market in June, and those against AMC took hefty losses reveals latest data. 2021-07-07 11:41 4KB wccftech.com

299

0.5

'Taxi Driver 2' Confirmed? Lee Jae Hoon and Lee Som Starrer SBS Drama Likely to Premiere in 2022

According to reports, production company Studio S has confirmed production of a new season of 'Taxi Driver' aimed for next year. 2021-07-07 11:41 3KB www.ibtimes.sg

300

0.3

Photos: Check out these Dreamliner buses that will carry Jonas Brothers, J. Cole and Primus on tours

Jeremy Maul wasn't planning to start a luxe line of buses for touring entertainers. But as the pandemic brought live entertainment to a standstill, Maul seized the opportunity. 2021-07-07 11:39 6KB www.siliconvalley.com

301

0.4

PlayStation 5 latest stock updates for July 2021: Here's where to buy your PS5

More PlayStation 5 stock is due to be sold - but when? 2021-07-07 11:38 3KB www.pocket-lint.com

302

0.4

Realme may partner Kodak for camera tech on GT Master Edition, here is what it means for you

Realme is following the footsteps of OnePlus, Vivo, and Nokia in partnering with camera brands. 2021-07-07 11:35 3KB www.indiatoday.in

303

0.7

Fitbit might be working on a totally new kind of wearable

A Fitbit smart ring might offer features not available from most wearables, like blood oxygen saturation levels and blood pressure readings. 2021-07-07 11:31 3KB bgr.com

304

0.7

Griftlands Review

Klei Entertainment's latest is an ambitious but flawed take on the card battler. 2021-07-07 11:31 6KB bit-tech.net

305

0.8

The best Google Home and Nest Hub deals for July 2021

Savings across the Google and Nest family 2021-07-07 11:24 2KB www.pocket-lint.com

306

0.1

Residents claim massive bitcoin mining operation is heating up a local lake

Residents in upstate New York are angry because they say a large bitcoin mining operation is heating up Seneca Lake. Seneca Lake is one of the largest Finger 2021-07-07 11:24 2KB www.slashgear.com

307

2.5

BREAKING: Haiti President Jovenel Moïse Shot Deat at Home, Wife Wounded

The President was shot dead by unidentified attackers at his residence in Port-au-Prince during the night. 2021-07-07 11:23 2KB www.ibtimes.sg

308

0.2

After YG Entertainment, Blackpink's Lisa Fans Attack Jennie and Rose

After YG Entertainment, the fans of Blackpink's Lisa have now targeted Jennie and Rose as they accuse the agency of giving more importance to them. 2021-07-07 11:16 2KB www.ibtimes.sg

309

0.4

Dual-camera toting Huawei Honor 8 Pro could be unveiled at MWC 2017

With the MWC 2017 quickly approaching, there's still some speculation as to what the manufacturers will have to show off. While the likes of LG are expected to launch the LG G6, we are now hearing that Huawei will unveil the Honor 8 Pro during the course of the event.The smartphone will apparently come with dual-rear cameras, which has been an industry trend for the past couple of years or so. It is said that the Honor 8 Pro will be known as the Honor V9 when it breaks cover in China. The handset has already been approved in China, which means we don't have to wait for the official launch for the confirmation of the hardware specs.As per TENAA's listing, the smartphone comes with a 5.7-inch Quad HD (2560x1440) panel, and an octa-core processor with a clock speed of 2.4 GHz. However, the exact make of the processor is not known at this point.Huawei is one of the top manufacturers in the world right now, thanks mainly to its high power cost effective handsets. It is not yet known if this new offering will go easy on the wallets, but one can hope that the company won't drastically change its policies for this particular device. 2021-07-07 11:13 2KB www.techradar.com

310

0.5

Caller-ID app Truecaller now supports quick-switch Dual-SIMs on smartphones

Dual-SIM phones are much in demand now. Be it any price, one thing is certain that most of the brands selling their phones these days offer dual-SIM support. This basically helps user in engaging with dual-side of his/her life seamlessly. But that hasn't really been the case for applications which are yet to acclimatize to those demands and trends. In country like India, dual-SIM phone's usage is pegged to constitute of over 40% of smartphone users out of the billions that exist. Also, with data costs and network being constant issue, switching two-and-fro between SIMs can be a nightmare of sorts.This is where Truecaller is coming to your fore by becoming proficient in this 'dual' era. So, next time your dual-SIM isn't able to read down all your phone's contacts and identify them, you know where to go.The popular caller-ID app has been updated with slew of features that offers contact details of caller across multiple SIMs seamlessly. "On many Android devices on the market, you would have to go to your settings, find the right menu item, then switch the default SIM cards for calls or SMS, and then go back to the dialer to make the call or place a text. With Truedialer, you are simply one-click away from being able to switch SIM cards and make calls, saving time and money, with added convenience," as stated by the app company itself.The new features are bundled along with the updated version of the Truecaller app, available across platforms; Android, iOS, Windows Phone and BlackBerry as well. It may not sound like a big deal but ask any serious dual-SIM user and he'll give you the answer. 2021-07-07 11:13 3KB www.techradar.com

311

0.2

China fines internet giants in anti-monopoly cases

Companies including internet giants Alibaba and Tencent were fined Wednesday by anti-monopoly regulators in a new move to tighten control over their fast-developing … 2021-07-07 11:13 1KB abcnews.go.com

312

0.5

Everything you need to know about Amazon, Flipkart and Snapdeal's mega sales next week

E-commerce retailers in India have been vying for the top spot for quite some time now. Since the emergence of Amazon India in the region, things have only gotten tougher for the other players in the industry. But we might get to see the real winners in the e-commerce space as early as next week, as all three major e-commerce players of the country - Amazon, Flipkart and Snapdeal - have announced their annual mega sales on almost the same days, taking each other head-on.While Amazon will hold its "The Great Indian Festival" from the 1st of October to the 5th of October, Flipkart's "Big Billion Day 2016" and Snapdeal's "Unbox Diwali Sale" will be held from Oct 2 - Oct 6. 2021-07-07 11:13 3KB www.techradar.com

313

0.4

5 unique smartphones you can buy in India

Take a candy bar design, slap it with the latest and most powerful internals, make sure it comes with the latest fizz like a PDAF camera, a fingerprint scanner, metallic body and some resistance to external agents like water or dust and you pretty much have a ready to go Android flagship today. Not saying that the industry as a whole has stagnated or become boring, but just that it is a lot more predictable. You can kind of call out what the next big wave would be. For example, sitting today, you know that displays with sapphire crystals or displays with inbuilt fingerprint scanner, more RAM, bigger battery is what is coming your way in 2017.Yet, there are a few OEMs out there that manage to break this tone of predictability with a device that leaves you in a bit of a fantasy land. Although a rare event, but even in 2016, when phones have become household names and no more seen as a luxury like they did a few years ago, there are phones that deserve to be awarded. Here are the five phones that you can buy in 2016, that would give you something unique, something different from the rest of the world. 2021-07-07 11:13 2KB www.techradar.com

314

0.3

Pokemon Go: Does anyone even care anymore?

Months after Pokemon Go was launched in U.S.A, Niantic finally launched the game in India through a tie-up with Reliance Jio a few days ago. The biggest problem with this move is that no one really cares anymore.Those who were excited by the game and enamoured by it's A.R. capabilities downloaded the game months ago when it was actually released. Niantic completely missed the boat on the smartphone game's launch in India. 2021-07-07 11:13 3KB www.techradar.com

315

0.0

Here are the official Indian prices of all iPhone 7,7 Plus variants

Tim Cook unveiled the iPhone 7 alongside the iPhone 7 Plus and the Apple Watch: Series 2 at the Bill Graham Civic Auditorium in San Francisco on 7th September.While the pricing of the entry level 32GB model of the iPhone 7 was revealed on 7th September itself, the pricing of the iPhone 7 Plus and the rest of the storage configurations of the iPhone 7 was finally revealed by Apple on their Indian website yesterday.Apple has finally ditched the 16GB base model and has doubled the storage of all the other models as well. This move was long, long overdue. 2021-07-07 11:13 7KB www.techradar.com

316

0.4

Here's how you can get an iPhone 7 for Rs 19,990

A month after their global unveiling, the new iPhones finally went on sale in India on Friday, October 7 at 7:00 PM.Both the iPhone 7 and 7 Plus were available for pre order at various brick and mortar stores as well as e-commerce platforms such as Flipkart and Amazon India.Now telecom operators such as Airtel and Reliance Jio are offering deals and offers on the new iPhones.Airtel is selling the iPhone 7 under a one-year contract under which you will pay a specific amount as down-payment and then have to pay a specific amount every month for the next 12 months. To avail these offers, you will have to opt for Airtel's Infinity plans. 2021-07-07 11:13 3KB www.techradar.com

317

0.4

Nokia 3, Nokia 5 specifications leak ahead of MWC 2017 launch

Leaks and rumours regarding Nokia's comeback have been gaining steam ahead of HMD Global's February 26 MWC 2017 event. In May of 2016, Nokia had announced that it will grand HMD Global (A Finnish company) the exclusive global license to create Nokia-branded mobile phones and tablets for the next 10 years and the company followed that up by launching Nokia's first smartphone in years, the Nokia 6 in China on January 19.Now Nokia's comeback is set to be unleashed on a global scale with HMD Global set to announce 3 handsets at MWC 2017 later this month. The handsets in question are the global variant of the mid-range Nokia 6, the flagship Nokia 8/P1 and the low-end model, Nokia 3.While specifications and details regarding the Nokia 8 have been making news for quite some time, details regarding the low-end Nokia 3 have been extremely scarce. Now however, the specifications of the affordable Nokia 3 have hit the internet, thanks to Nokia Power User. 2021-07-07 11:13 4KB www.techradar.com

318

0.8

Jio Summer Surprise Offer announced, three more months of free data

Reliance Jio, India's biggest 4G network, once again surprised everyone by extending the deadline for Jio Prime subscription. The last date, which was March 31 is extended till April 15. Not just this, the operator also announced a new offer dubbed as 'Jio Summer Surprise Offer', which adds three more months of free unlimited data, calls, SMS and other services to those subscribed to Jio Prime.Read: Reliance Jio Prime plan last date extended to April 15Now you can continue to enjoy the unlimited benefits till June 30, 2017 at no extra cost. However, only those Prime members who have recharged with Rs 303 or more are eligible for the offer.The 'Jio Summer Surprise Offer' comes with exactly the same plans and package as the 'Happy New Year Offer'. It includes unlimited data with 1GB high-speed 4G data per day, unlimited HD calls, SMSs and Jio apps services like JioTV, JioNet, JioMags, and more.For those who have recharged their Jio SIM with less than Rs 303, they need not to worry. They can again recharge with Rs 303 and enjoy the benefits of the offer. The previous recharge will be activated only when the 'Jio Summer Surprise Offer' ends i.e. July 1, 2017. Moreover, if you have recharged with Rs 303 or more, it will also be valid after the end of the recently announced offer.Reliance Jio has thrilled its consumers once again with the sudden disclosure of the offer. The offer is only for loyal Jio customers who subscribed to the Prime membership. To attract more customers, the last date of enrolment has also been pushed to get more Prime members on board.Announcing the deadline extension, Mr. Mukesh Ambani, Reliance Jio's chairman said, "Jio's free service period is COMING TO AN END. Users who do not recharge by the extended date of 15th April will experience degradation and/or discontinuation of services."Also Read: Incumbents Airtel, Vodafone and Idea take on Reliance Jio with new Unlimited PlansIt is quite possible that the company had expected a bigger number by the end of March and fell short of expected numbers. However, it will be interesting to see how the competitors react after this announcement. 2021-07-07 11:13 4KB www.techradar.com

319

0.4

Airtel's postpaid Infinity plans now significantly cheaper

In the wake of rising competition in the mobile industry, Airtel has decided to up the ante somewhat with its postpaid Infinity plans. The pricing for these plans started from Rs 1,199 previously, but now start from Rs 549. This plan will give users unlimited local and STD calls with roaming, 100 local and STD text messages per day, 3GB of data for 4G customers and 1GB of data for 3G subscribers.The second Infinity tier costs Rs 749 and the only difference here is the increase in usable data. The rest of the benefits remain the same. 4G handsets will get 5GB of data to use, while 3G customers will only get 3GB of data. Airtel has also updated the features of its older and more expensive Infinity plans priced at Rs 1,199, Rs 1,599, Rs 1,999 and Rs 2,999. These plans come with 10GB, 15GB, 20GB and 30GB of usable 4G data. Interestingly, Airtel only offers more data for 4G handsets, urging 3G customers to switch to faster networks.The carrier used to offer the same amount of 3G and 4G data, but that doesn't appear to be the case anymore. These aforementioned plans also come with subscriptions to Wynk Music and Wynk Movies. 2021-07-07 11:13 2KB www.techradar.com

320

0.3

Binance CEO says 'compliance is a journey' as world's largest crypto exchange faces growing crackdown

"Compliance is a journey – especially in new sectors like crypto," Changpeng Zhao, CEO of Binance, said in a blog post Wednesday. 2021-07-07 11:11 3KB www.cnbc.com

321

0.2

Digital News Platform Who Challenged IT Rules Not Granted Interim Protection

Delhi High Court refused to grant interim protection to the digital news platforms that challenged The Information Technology (Guidelines for Intermediaries and Digital Media Ethics Code) Rules, 2021. 2021-07-07 11:09 3KB gadgets.ndtv.com

322

0.5

Rocket Lab turns out a new rocket every 20 days using robotics

Rocket Lab recently shared a tweet with a short video, which can be seen below, that shows the robot it uses to be able to turn out a new rocket every 20 days. 2021-07-07 11:03 2KB www.slashgear.com

323

3.9

Who is Mohammad Anwar? Second Teen Who Killed DC Uber Eats Driver in Graphic Footage Sentenced to 7 Years [VIDEO]

The other teen girl involved in the carjacking was also sentenced to seven years in juvenile detention last month. 2021-07-07 11:02 2KB www.ibtimes.sg

324

1.7

Xiaomi Patents A Foldable Smartphone With A Unique Wraparound Display Xiaomi Patents A Foldable Smartphone With A Unique Wraparound Display

With foldable technology becoming the next big thing in the world of smartphones, Xiaomi is experimenting a next-level foldable phone after the Mi Mix Fold. However, what makes it different from previous foldable phones is the new wraparound display which has been patented by the company. 2021-07-07 11:02 1KB www.techjuice.pk
Articles
DC5n United States IT in english 324 articles, created at 2021-07-08 00:04
OnePlus revealed a new device this week called the OnePlus Nord 2 5G. This new device has a processor in it made by MediaTek – that'll be the first OnePlus device with a MediaTek processor inside. The OnePlus Nord line is aimed at bringing affordable smartphones to the public with the OnePlus brand name to assure quality and reliability in software and hardware. With MediaTek inside their devices, it'll make that proposition slightly more difficult than it was when they were, at first, using the slightly more common Qualcomm. The customized MediaTek Dimensity 1200-AI chip inside will bring an interesting set of camera abilities to the smartphone in addition to other "AI" features. OnePlus suggested this week that this new processor will bring an "AI-enhanced experience that takes photography, display technology, and gaming to a new dimension." SEE TOO: OnePlus Nord Review – at what cost simplicity? If we take a peek at the base specifications for the MediaTek Dimensity 1200, we can see what's quite likely the story for the OnePlus Nord 2 5G. This processor works with 8 cores, Arm Cortex-A78, Arm Cortex-A55, and Arm Mali-G77 MC9 GPU. Max display resolution allowed by this chipset is 2520 x 1080, with a max refresh rate at 168Hz! These specifications are not guaranteed to be in play on the OnePlus Nord 2 5G, but the chipset's specifications indicate that the phone's brain could handle what's listed. That also includes a max memory size of 16GB, LPDDR4x,4266Mbps max memory frequency, with UFS 3.1 storage. This chipset allows a max camera ISP set at 32MP + 16MP (200MP), and max video capture resolution at 3840 x 2160. We're also talking Bluetooth 5.2, WiFi 6, and the potential for "true dual 5G" – that's "True Dual 5G SIM (5G SA + 5G SA)." But we'll have to wait to see what OnePlus reveals as the actual specifications before we get too deep, here! There's also a OnePlus Nord 2 5G "competition" in play, here, that'll take place between the (strange as this may seem) dates of July 7, 17:00 PM IST to June 22, 12:00 PM IST. It's strange, since we're… already beyond the end of that contest if we're to understand June is June 2021, but we've sent a note to OnePlus for clarification – we'll let you know! If we go ahead and guess that the June was meant to be July*, we can take a guess at when the OnePlus Nord 2 5G will be released – right there near the end of this month. *UPDATE: It would now appear that OnePlus has made the change here, as the main OnePlus Nord 2 5G page with the listing for this competition states that it'll take place in 2021.07.07 – 2021.07.22.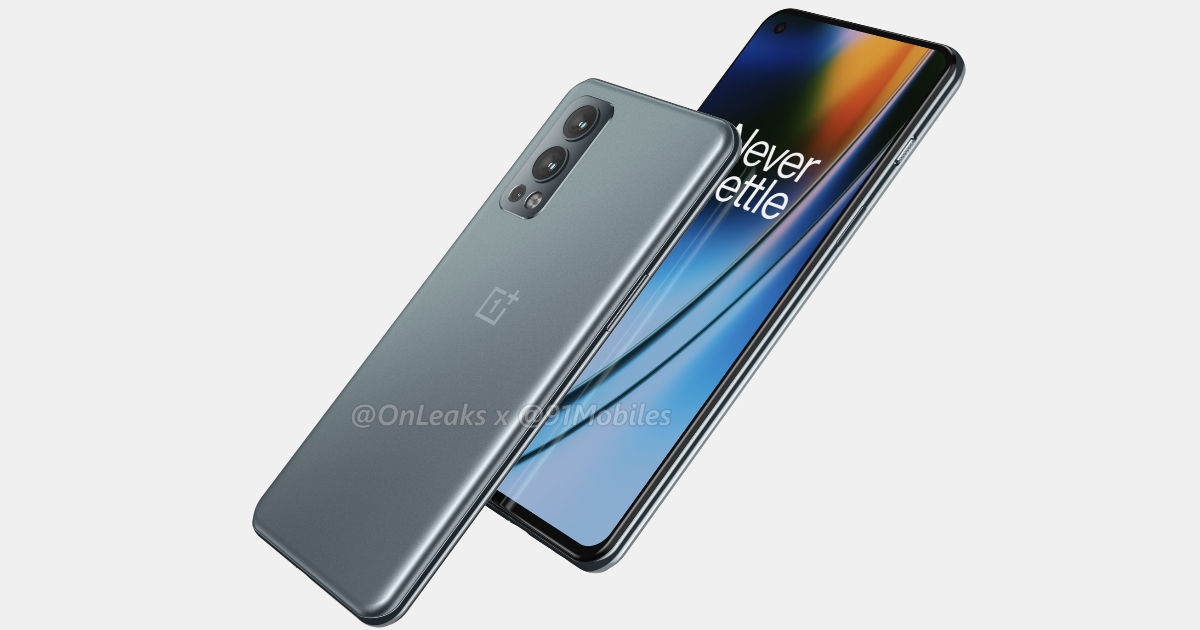 OnePlus Nord 2 Confirmed to Feature MediaTek Dimensity 1200, Becoming the First OnePlus Smartphone to Move Away From Qualcomm
mysmartprice.com
OnePlus Nord 2 5G Confirmed With MediaTek Demensity 1200 SoC
androidheadlines.com
OnePlus Nord 2 5G set to launch soon, to pack a new and improved Dimensity 1200 SoC
indiatoday.in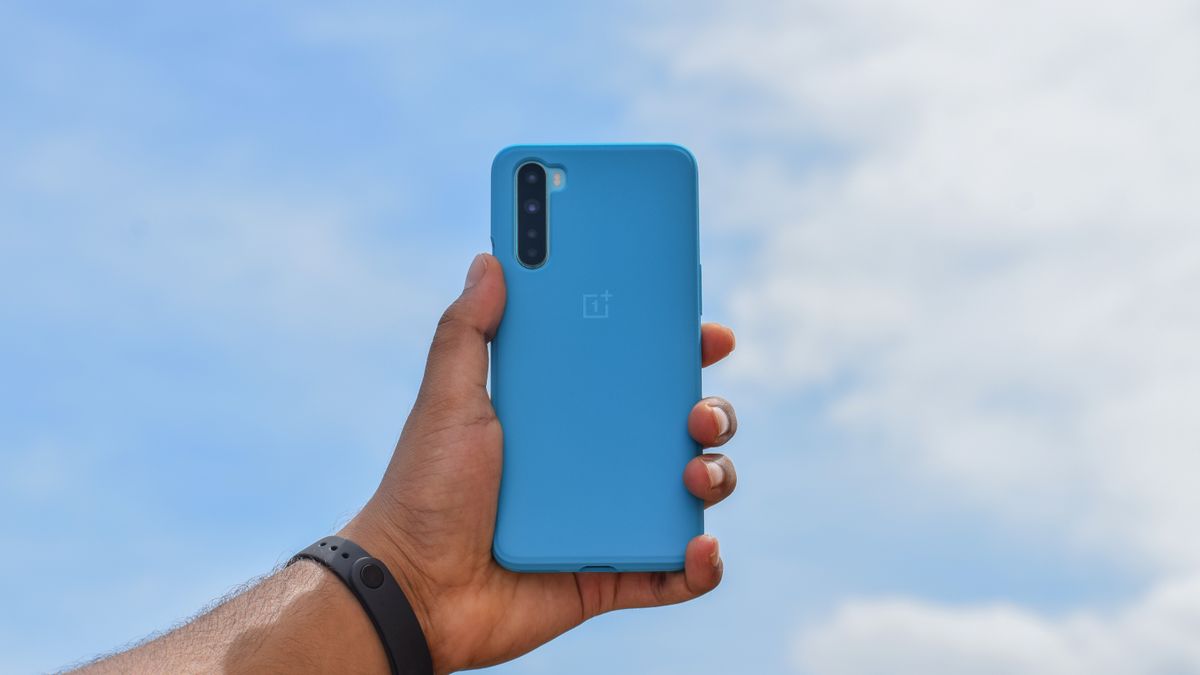 OnePlus Nord 2 release date, price, news and leaks
techradar.com
OnePlus Nord 2 coming soon and is powered by MediaTek Dimensity 1200
phandroid.com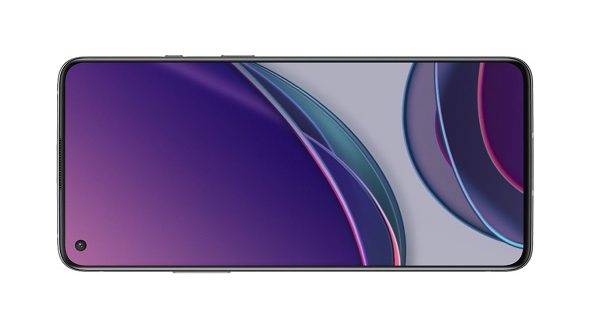 OnePlus reveals next 'flagship killer' – OnePlus Nord 2
kitguru.net
Mint Mobile's new switcher deal bundles an extra six months of service with a new phone
cnet.com
OnePlus confirms the Nord 2 will be powered by a MediaTek Dimensity 1200 AI SoC
neowin.net
It's official: OnePlus Nord 2 will feature MediaTek Dimensity 1200-AI chip
pocket-lint.com
OnePlus confirms Nord 2 5G is coming, will have high-end MediaTek power
androidauthority.com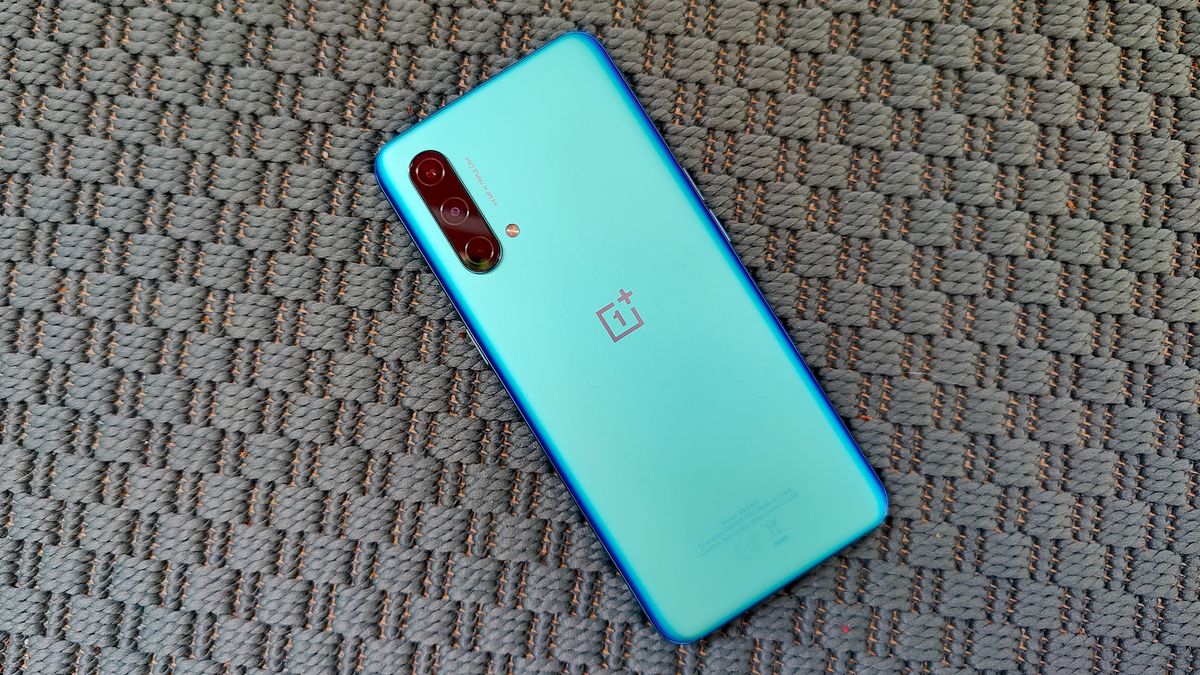 OnePlus Nord 2 is real, company confirms in a surprise announcement
techradar.com
OnePlus Nord 2 5G confirmed with MediaTek Dimensity 1200-AI SoC
bgr.in
OnePlus Nord 2 is real, company confirms in a surprise announcement
techradar.com
OnePlus Nord 2 revives 'flagship killer' name, will be powered by an exclusive MediaTek chip
9to5google.com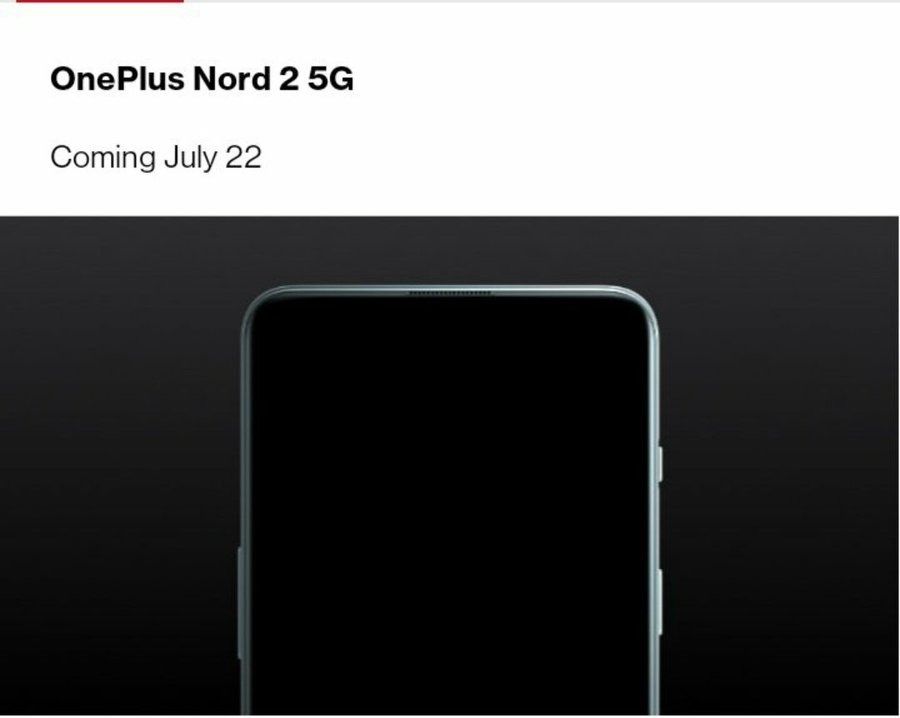 OnePlus Nord 2 Launch Date Made Official, Here's When the Dimensity 1200-Powered Smartphone is Launching
mysmartprice.com
OnePlus Nord 2 5G With MediaTek Dimensity 1200-AI SoC Confirmed
gadgets.ndtv.com
OnePlus Nord 2 will use a customized version of MediaTek's flagship chip
digitaltrends.com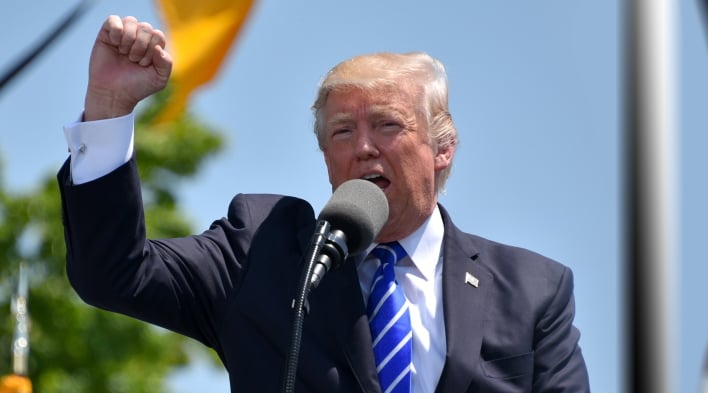 "Our case will prove this censorship is unlawful, it's unconstitutional and it's completely un-American," added Trump during the press conference. However, not everyone feels the same way as the former president. "The First Amendment applies to government censorship or speech regulation. It does not stop private sector corporations from regulating content on their platforms," said Paul Barrett, deputy director of the NYU Stern Center for Business and Human Rights in a statement to The Hill. "In fact, Facebook and Twitter themselves have a First Amendment free speech right to determine what speech their platforms project and amplify—and that right includes excluding speakers who incite violence, as Trump did in connection with the January 6 Capitol insurrection."

Donald Trump is suing Facebook, Google, Twitter, and their CEOs
neowin.net
Trump to Sue Facebook, Google, Twitter Over Social Media Bans
uk.pcmag.com
Trump files lawsuits against Google, Facebook and Twitter
cnet.com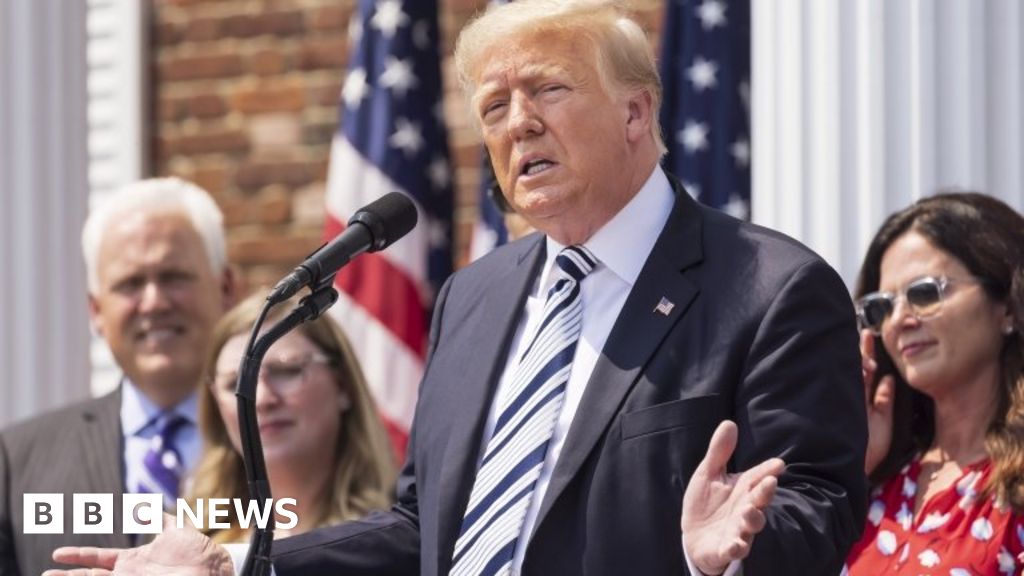 Trump sues Twitter, Google and Facebook alleging 'censorship'
bbc.co.uk
Trump says he is suing Twitter, Facebook, Google and CEOs Dorsey, Zuckerberg, Pichai
cnbc.com
Trump announces suits against Facebook, Twitter and Google
siliconvalley.com
Trump claims he's suing Facebook, Twitter, and Google over censorship
thenextweb.com
Trump files suit against Facebook, Twitter and YouTube
siliconvalley.com
Trump claims he's suing Facebook, Twitter, and Google over censorship
thenextweb.com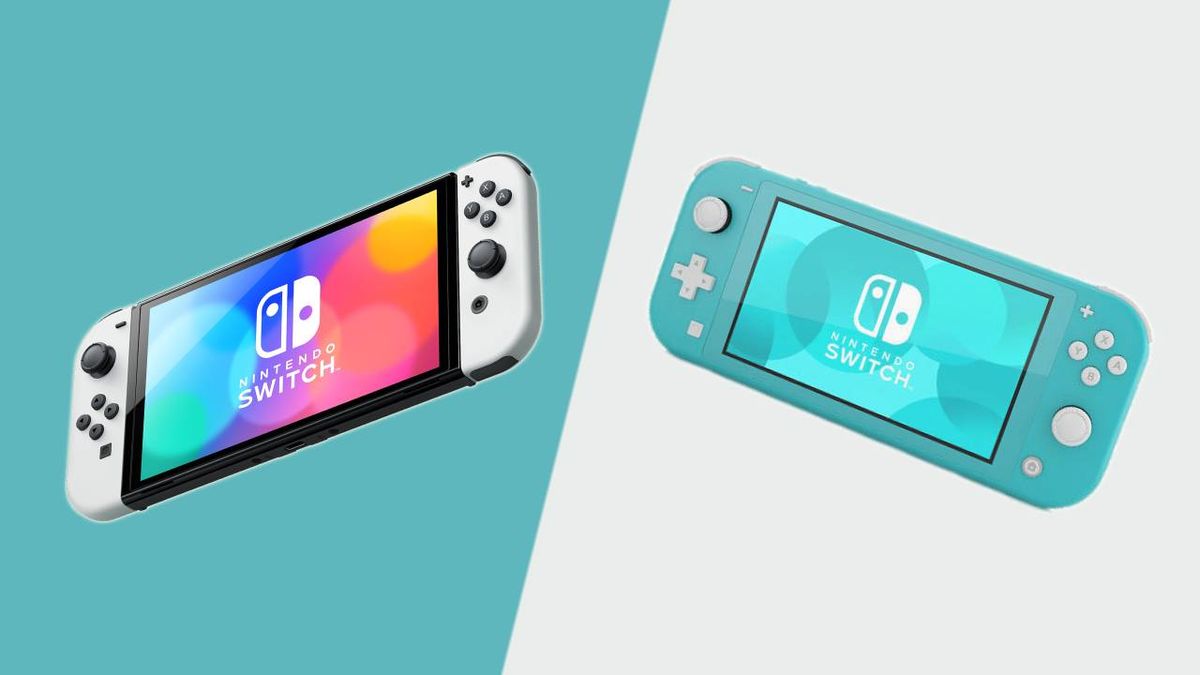 There's a new Switch in town, the Nintendo Switch OLED, and it boasts a bigger screen, a vibrant OLED display, and some much-needed quality of life improvements over the original model. But how does it compare to the Nintendo Switch Lite, Nintendo's handheld-only device that was released in 2019? We're going to take a closer look at the Nintendo Switch OLED vs Nintendo Switch Lite in this head-to-head comparison, and hopefully help you decide which of Nintendo's is right for you, and what the key differences are. There's more to consider than merely price alone, as the Nintendo Switch OLED and Nintendo Switch Lite address different consumer needs. However, that doesn't make the buying decision anymore difficult, so let's compare and contrast the two models, shall we? The Nintendo Switch OLED is set to cost $349.99 / £309 / AU$539 when it launches on October 8,2021. It's technically the fourth version of the Nintendo Switch console, as Nintendo refreshed the original model in 2019 with improved battery life and a more efficient CPU, along with the release of the Nintendo Switch Lite. Speaking of the Switch Lite, Nintendo's handheld only model costs $199.99 / £199.99 / AU$329.95 and was released in 2019, which makes the new Switch model $150 more expensive than the Switch Lite. The Nintendo Switch OLED looks almost identical to the original Switch console, with removable Joy-Con controllers, the same button layout, and the same Neon Blue and Red color scheme available – though it also has a classy new White option. The biggest difference is the console's punchy OLED screen, which is 7 inches compared to the original's 6.2-inch display, with significantly thinner bezels that give the device a more modern look while barely expanding the console's size and weight. The Nintendo Switch OLED's kickstand has also had an overhaul. It's wider, more flexible, and should allow you to position the console in more angles during tabletop mode. The Switch OLED is equipped with better speakers, too, along with 64GB of internal storage – double the original. Those who pick up the Nintendo Switch OLED will get access to a nicer-looking dock than the original, which features rounded edges and a built-in ethernet port for providing a more solid connection when playing online. Here's what's inside the Nintendo Switch OLED: The Nintendo Switch Lite is a different proposition. It forgoes the Switch OLED's hybrid Joy Con-detaching nature in favor of being a handheld-only device, which gives it the enviable perk of being the only Switch with a dedicated D-Pad. You can't display games on a TV, though, nor can you pop off the Joy-Cons. Its portable focus means it's smaller in size, with a 5.5-inch display, which is 1.5-inches shorter than the Switch OLED. There's a wider selection of case colors to choose from over the new Switch as well, including Gray, Turquoise, Yellow, Coral and Blue. From a technical perspective, the Switch Lite is a match for the Nintendo Switch OLED, however, it doesn't have as impressive battery life – averaging three to seven hours as opposed to 4.5 to 9 hours. Here's what's inside the Nintendo Switch Lite: The good news is that both the Nintendo Switch OLED and Nintendo Switch Lite can play the entire library of Switch games available. Nintendo has noted that experiences with the Toy-Con accessories from the Nintendo Labo series may differ due to the Switch OLED's larger screen, but that should be the only issue. It's important to note that the Nintendo Switch Lite won't let you experience games on the big screen, though, as it's strictly a handheld-only device. You can't detach the Joy-Con for some multiplayer fun or to use motion controls, either, and its LCD screen won't look as pleasing to the eye as the new OLED display. However, the Switch Lite is considerably cheaper and still a great way to play the latest Switch games. Another area where the Nintendo Switch OLED has a clear cut advantage over the Nintendo Switch Lite when it comes to games is that it has 64GB of internal storage as opposed to 32GB. That means if you like to download your games digitally from the Nintendo Switch eShop, you'll have more room to play with. That being said, you can expand the storage of both Switch consoles thanks to the microSD card slot, which supports up to 2TB compatible cards. These tend to go for cheap, particularly during events like Amazon Prime Day and Black Friday, so it's a negligible difference. Nintendo's updated Switch OLED model will certainly be appealing to newcomers who want the very best Switch experience available, but the Nintendo Switch Lite is still a compelling proposition due to its cheaper price point and its more portable form factor. While you can't go wrong with either model, the Switch OLED provides more flexibility, as you can play on the go or on the TV when docked. However, it won't look any different than the original Switch when playing on the big screen, as Nintendo opted against a 4K output. Where it will shine, though, is in handheld mode thanks to the vibrant and bigger OLED display. The choice between the two consoles will tend to come down to how you expect to use your Switch. If you can't picture yourself playing any other way than handheld and want a more compact form factor, the Nintendo Switch Lite may be the way to go. If you want to enjoy everything the Switch has to offer, though, including TV mode, handheld and tabletop mode, we'd recommend picking the pricier Nintendo Switch OLED.

The OLED Switch still uses flawed joy-cons
kitguru.net
Nintendo Switch OLED is here but is not exactly the Pro model you were waiting for
indiatoday.in
Nintendo Switch OLED model vs Nintendo Switch: What's the difference?
pocket-lint.com
Nintendo Switch OLED model will be available in October
cnet.com
Nintendo Will Sell OLED Switch Dock Separately
uk.pcmag.com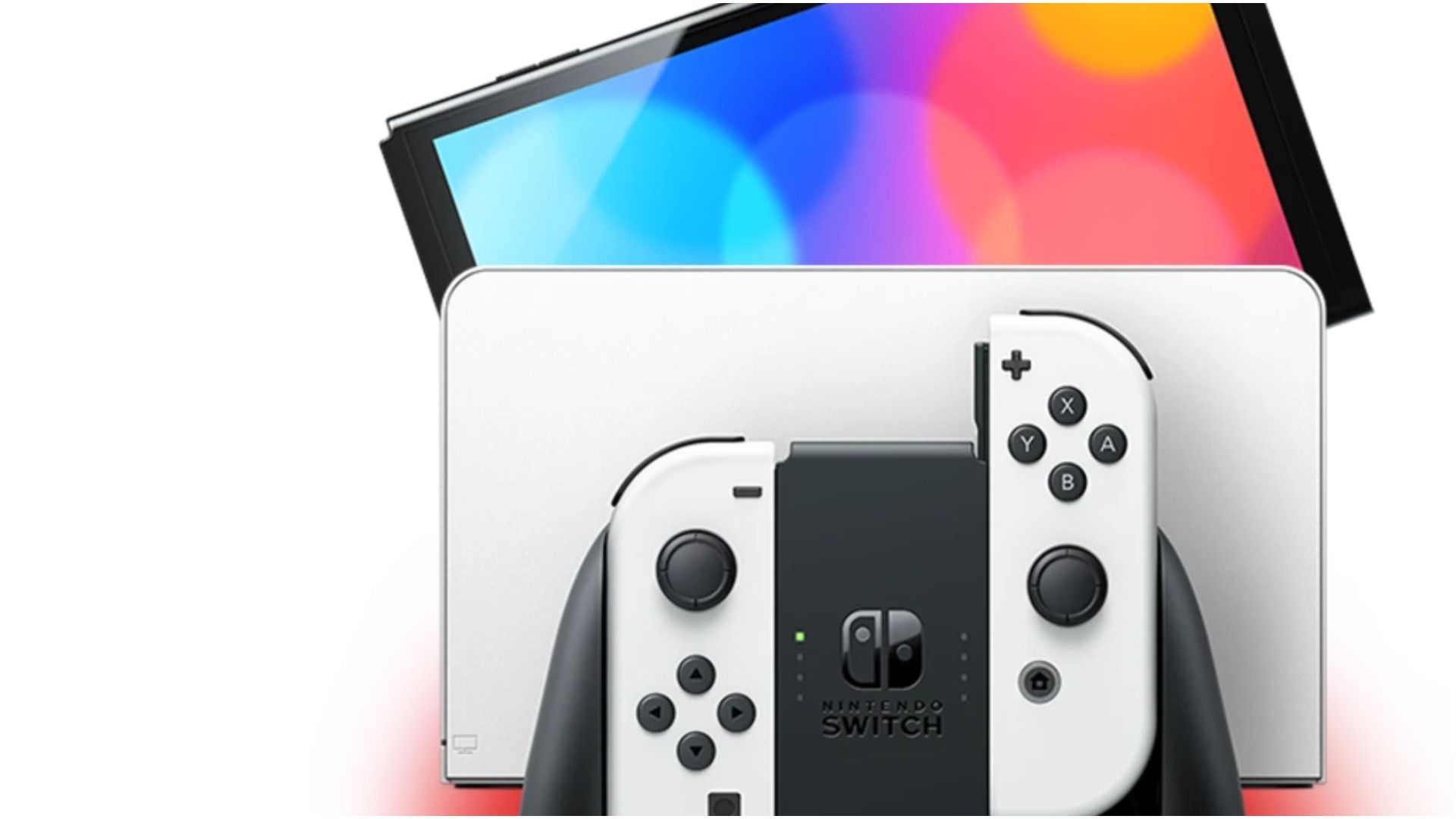 Is the Nintendo Switch OLED Model A Smart Move for Nintendo?
mysmartprice.com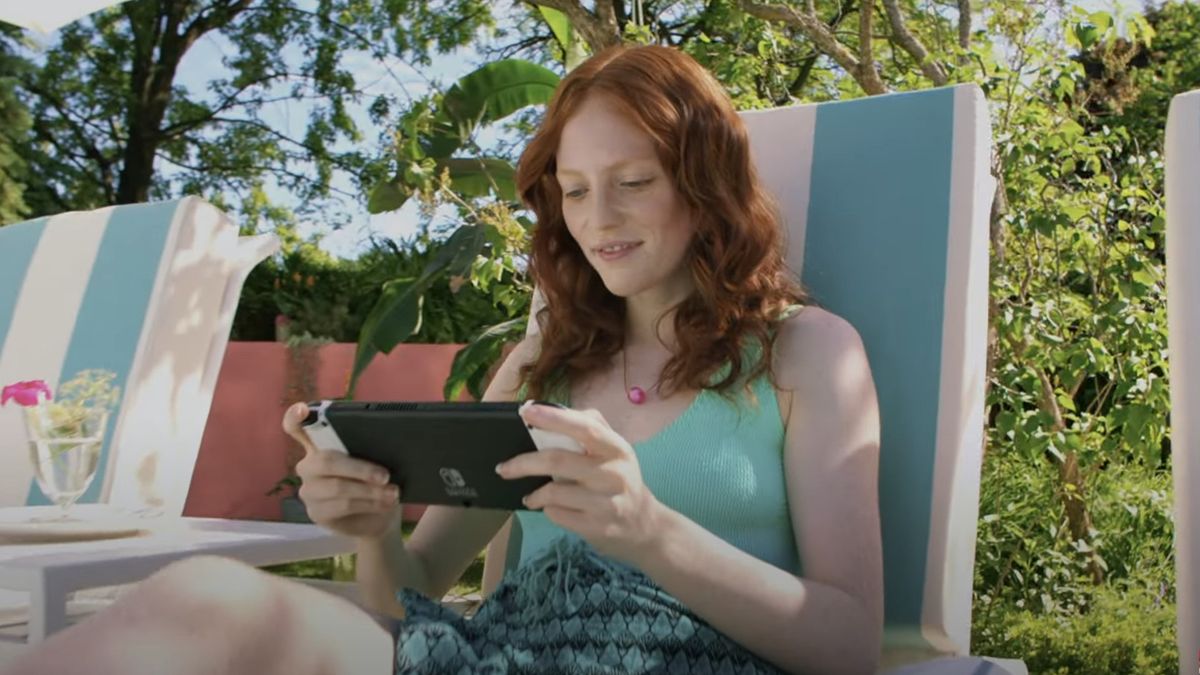 Nintendo Switch Pro could still happen, according to analyst
techradar.com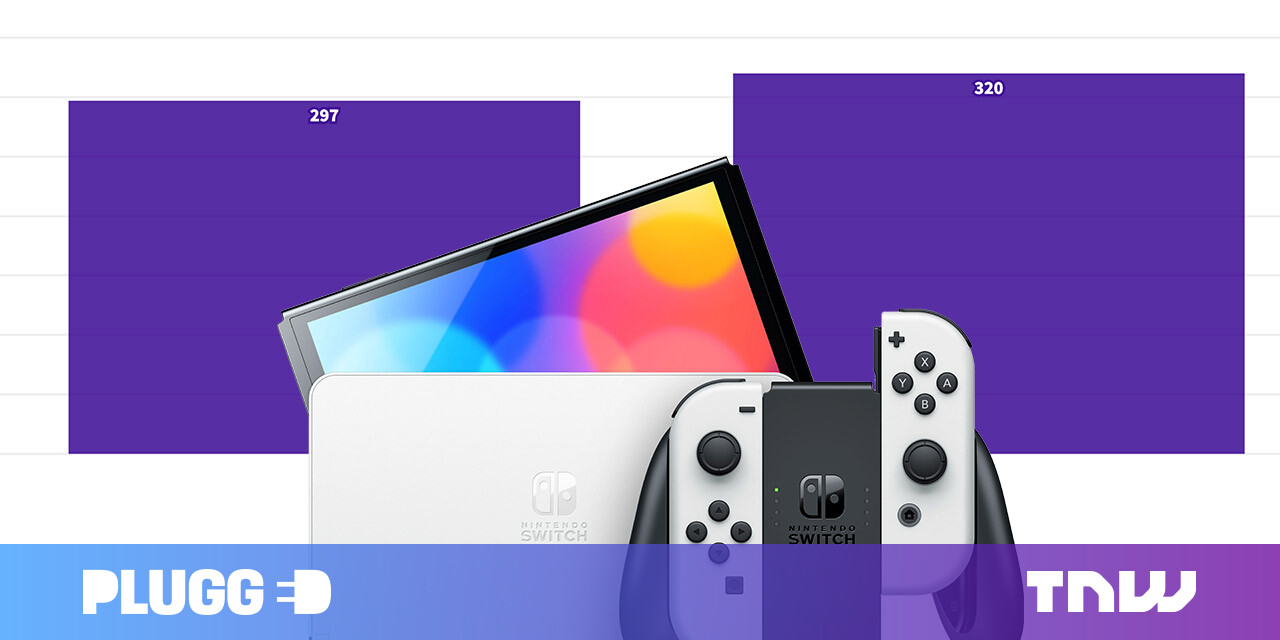 OG Nintendo Switch vs. the OLED model: MATH AND GRAPHS
thenextweb.com
According to a report released early this morning by Bloomberg, Ubisoft is taking the Assassin's Creed franchise in a radically new direction with an upcoming project code-named Assassin's Creed Infinity. The project's existence and that code name were later confirmed by a post from Ubisoft itself. However, what Ubisoft didn't mention was that Assassin's Creed Infinity will be a live service title that connects multiple entries in the franchise. The Bloomberg report, quoting unidentified sources, states: " Infinity will contain multiple settings, with room to expand to others in the months and years following its debut…." Other details on the game are, naturally, sparse since its existence was only just acknowledged by Ubisoft. Lending credence to the rumor that Assassin's Creed Infinity is a massive project, Ubisoft is putting one of its largest studios in charge of the project. Ubisoft Montreal and Ubisoft Quebec, which merged this past April, will be "working in a collaborative, cross-studio structure" that will "guide, grow, evolve, and define the overall future of Assassin's Creed" according to Ubisoft. The entire project will be led by Ubisoft Quebec's former executive producer Marc-Alexis Cote, who is taking on the role of executive producer of the Assassin's Creed franchise. Cote has a rocky history with Ubisoft. He's one of many high-level Ubisoft employees named last August in a report from Gamasutra who reportedly contributed to a toxic and, in some cases, abusive workplace culture at the company. Another controversial figure, Jonathan Dumont, will be one of the project's creative directors. Dumont, previously the creative director on Assassin's Creed Odyssey, was also named in the Gamasutra report, with sources referring to him as "an abusive and controlling figure who in many ways embodies many of the problems currently facing Ubisoft."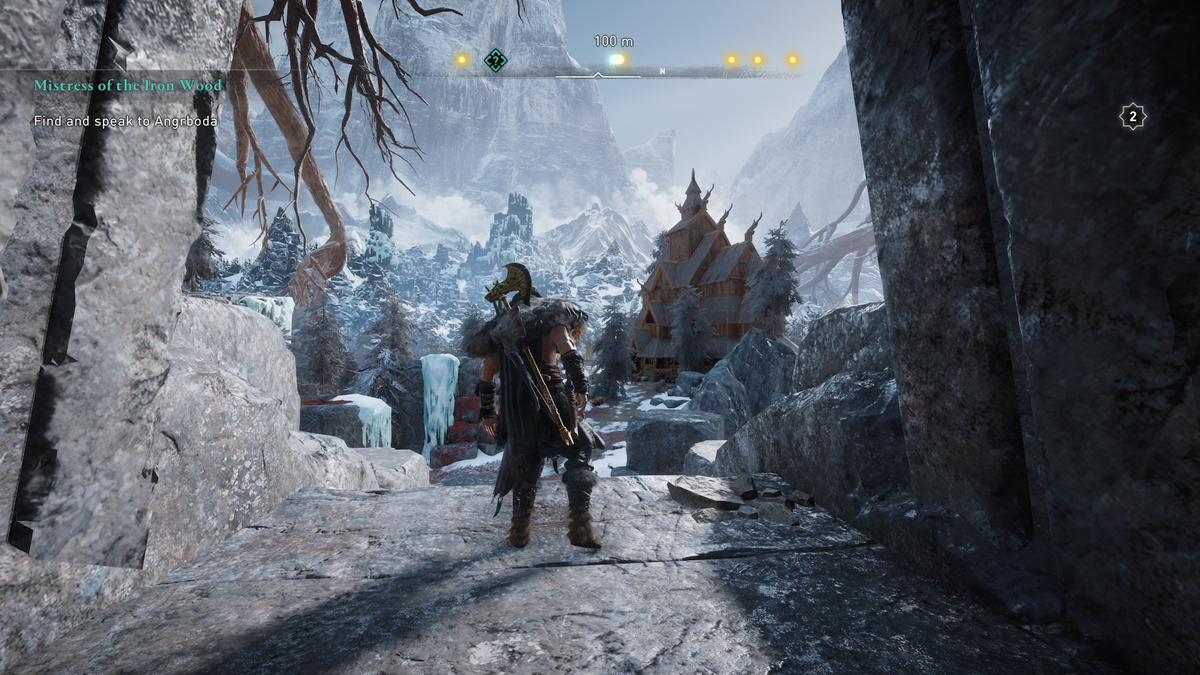 Assassin's Creed Infinity reportedly embraces live service model – but some gamers fear the worst
techradar.com
Ubisoft confirms it's working on Assassin's Creed Infinity - the live service future of the franchise
pocket-lint.com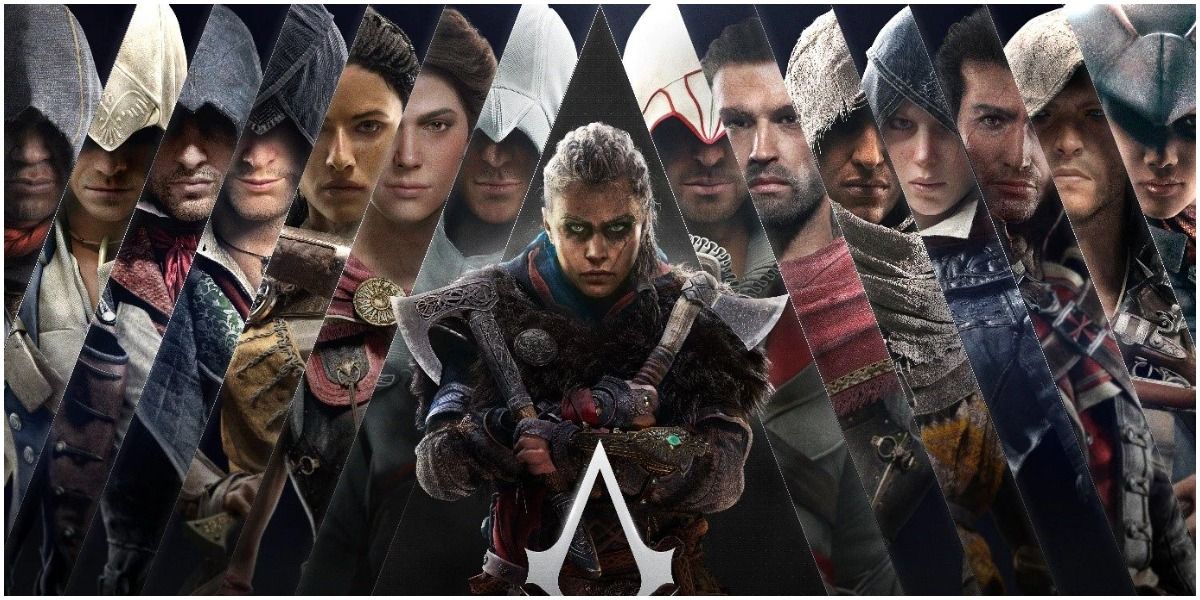 Assassin's Creed Infinity: Ubisoft is Taking the Series Towards a Fortnite-Style Online Game Service
mysmartprice.com
Ubisoft reportedly takes a 'leap of faith' with online-only Assassin's Creed game
techspot.com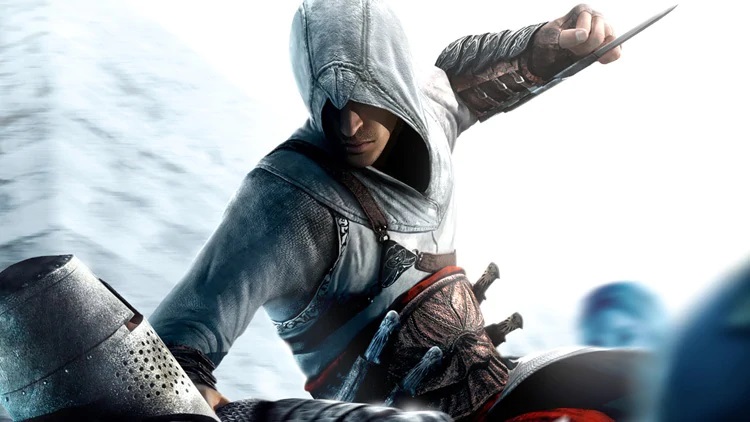 Ubisoft building live service 'Assassin's Creed Infinity'
kitguru.net
Assassin's Creed Infinity could give Ubisoft its Fortnite
slashgear.com
Assassin's Creed Infinity Live Online Game Service Will Connect Individual Games With Different Feel and Setting - Report
wccftech.com
We start today's deals with an excellent selection of Samsung smartphones that are currently getting up to $600 discounts. First up, we head over to Amazon.com, where you will find the Samsung Galaxy Z Flip 5g getting a $250 discount, meaning that you can get yours for $950. However, you will find the same device selling for $800 at eBay from Microsoft's official storefront. Still, you can also get the Galaxy Z Flip 5G with 256GB storage for as low as $600 with $600 savings when you go to Samsung.com, but remember that you will need an eligible trade-in to get these awesome savings. You can also go for the Samsung Galaxy Z Fold 2 for $1,200 after a $600 discount with an eligible trade-in. You can also get access to these $600 savings with the latest Samsung Galaxy S21 series. You can get the entry-level variant for just $100, the larger Galaxy S21 Plus is going for $200, and the Samsung Galaxy S21 Ultra can be yours for $400 after an $800 discount. Just don't forget that you need to trade in an eligible device to unlock these discounts. You can also grab a new smartwatch while you are at it since there are several options to choose from. First up, we have the Garmin Instinct Solar, a solar-powered rugged outdoor smartwatch currently selling for $353 after receiving a $47 discount. The Garmin Venu is also a nice option to consider, as it is a bit more affordable, going for $274 with a 22 percent discount which translates to $75.99 savings or go for the Garmin vívoactive 3 for $149 with S130.99 savings. Finally, you can also go for a new Ticwatch Pro 3 GPS that's currently getting a $60 discount, which means you can grab one for $240, in case you're interested.

Samsung Galaxy Z Fold 3 Render Suggests Under-Display Selfie Camera
gadgets.ndtv.com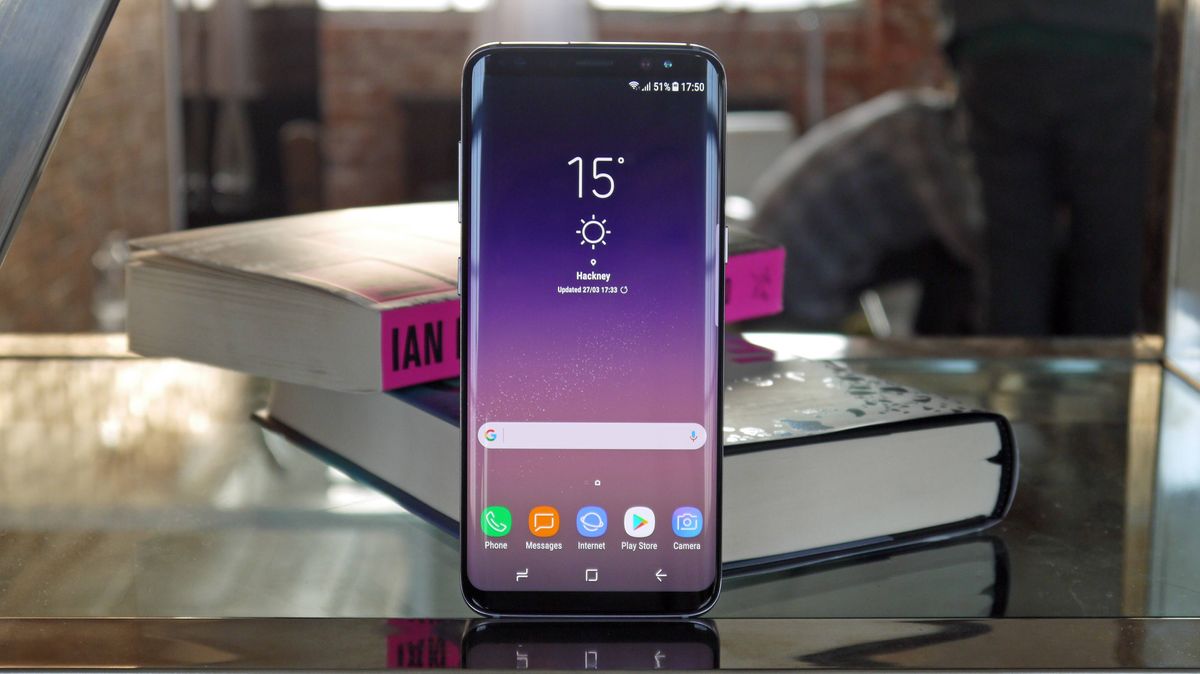 Five genuine reasons why you should consider buying the Samsung Galaxy S8
techradar.com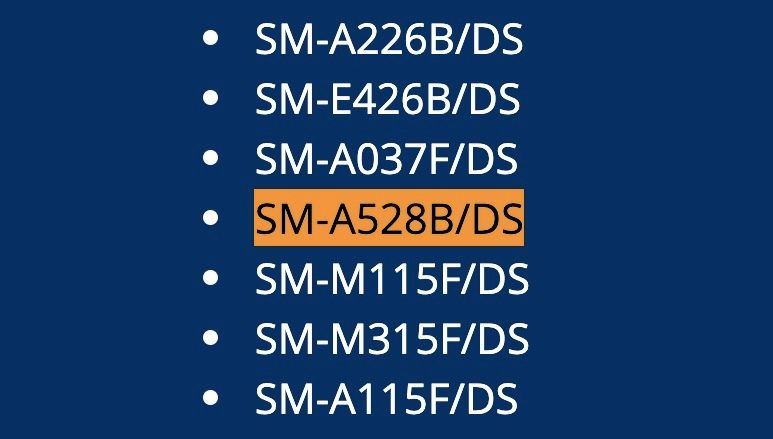 Possible Samsung Galaxy A52s 5G Gets BIS India Certification, Launch Expected Soon
mysmartprice.com
How to reset the Samsung Galaxy S21
phandroid.com
Deals: Samsung Galaxy Z Flip 5G now $500 off, TicWatch Pro 3 hits $240, more
9to5google.com
This is the Samsung Galaxy Z Fold 3
pocketnow.com
Yesterday, AnandTech posted some information about "weird behavior" it spotted with the OnePlus 9 Pro. According to the team's research, Oxygen OS apparently limits the performance of some popular Android apps — but none of those apps are benchmark suites. Related: OnePlus 9, OnePlus 9 Pro, and OnePlus 9R buyer's guide: What you need to know Geekbench, one of the more popular benchmarking sites, took these allegations seriously. After conducting its own investigation, Geekbench recently announced that it has removed all OnePlus 9 benchmarks from its charts. Geekbench called Oxygen OS's behavior a form of "benchmark manipulation." OnePlus has yet to issue a statement on the matter. In some of our own testing, we found that AnandTech's data is on the mark. We found that the OnePlus 9 series limits the performance of Google Chrome while older OnePlus phones do not. OnePlus is no stranger to benchmark manipulation. For the OnePlus 5, eagle-eyed users caught the company pushing the performance capabilities of its devices way up when the operating system detected a benchmark app. This resulted in artificially inflated scores that users would not see during real-world usage. This situation is different from that, though. Here, OnePlus appears to be limiting the performance of certain apps, likely in an attempt to conserve battery power. This isn't a problem, but the fact that benchmark apps are not also affected by these optimizations misrepresents what the user will actually experience with the phone. In other words, it's not blatant cheating but still could give a false impression to a potential buyer if they just looked at OnePlus 9 benchmarks.

OnePlus 9,9 Pro Accused of Benchmark Manipulation; Delisted from Geekbench
gadgets.ndtv.com
OnePlus 9 and 9 Pro de-listed from Geekbench over manipulation concerns
phandroid.com
Geekbench delists OnePlus 9 series for manipulating benchmarks
pocketnow.com
OnePlus 9, OnePlus 9 Pro Caught Cheating; Get Banned From Benchmarking App
wccftech.com
OnePlus 9, OnePlus 9 Pro flagship phones removed from Geekbench: Here's why
bgr.in
Android updates are often the butt of jokes, but things are slowly getting much better. Samsung is among the best in the business nowadays when it comes to rolling out Android updates, and now, the company is rolling out the July 2021 security update to its Galaxy lineup. Here's the full list. Samsung started the rollout of its July 2021 security update on June 30, roughly a week before the first Monday of July when Google will release the list of core security issues that this patch fixes. Samsung also has yet to release the list of security patches with this update. However, we do know one thing that the update addresses. Last month, Google confirmed that Samsung would be shipping a fix for Android Auto problems with its July 2021 security update. The fix is set to stop an issue that caused Android Auto to crash whenever the device was unlocked in any way. Which Samsung devices are getting the July 2021 security update? The list from Samsung is, as usual, pretty hefty. As of July 1, Samsung is rolling out monthly patches to nearly 40 devices including five Enterprise devices. A further 61 devices are getting quarterly updates and 44 are getting biannual updates. Samsung kicked off this latest security update starting on one of its most popular series, the Galaxy S lineup. The update first debuted on the Galaxy S10 on June 30 in the Czech Republic. Just a day later, the update expanded to the rest of the Galaxy S10 series in other parts of Europe including Italy, Austria, and Switzerland. The update was also released in South Korea on the same day. On July 6, Samsung then launched the July security patch as an over-the-air update on the Galaxy S20 series. That update started its rollout in Germany. While Samsung has several newer foldables on the market, the July 2021 security patch was released on the original Galaxy Fold before any others. The update first launched in France. On July 7, the update was then spotted on Galaxy Z Flip in Germany, but not the 5G model just yet. The first Samsung tablet to get the July 2021 security patch is, ironically, the Android 9-running Galaxy Tab Active 2. Just a few days later, the Samsung Galaxy Tab A 8.0 also picked up its July patch, though at first it was only released in Bolivia. The Tab Active 3 saw its update first in Hong Kong. The first device in Samsung's extremely popular Galaxy A series to get the July update was the Galaxy A52. The device was updated first in Bolivia and Panama ahead of a wider international rollout. This is not the 5G variant, though. Shortly later, the Galaxy A31 saw its July update in Brazil. Samsung first released its July 2021 security patch as an update to the Galaxy Note 10 and Galaxy Note 10+ including the phone's 4G and 5G versions. The update is rolling out in nearly two dozen regions including most of Europe and the Middle East. The update then extended to Galaxy Note 20 and Note 20 Ultra in Germany, carrying a new QR code scanner in the larger than normal update. As of July 6, no Galaxy F or Galaxy M devices have widely received the July 2021 security update from Samsung. Check this page soon for more information. As of July 6, no Galaxy A devices have widely received the July 2021 security update from Samsung. Check this page soon for more information. Check out 9to5Google on YouTube for more news: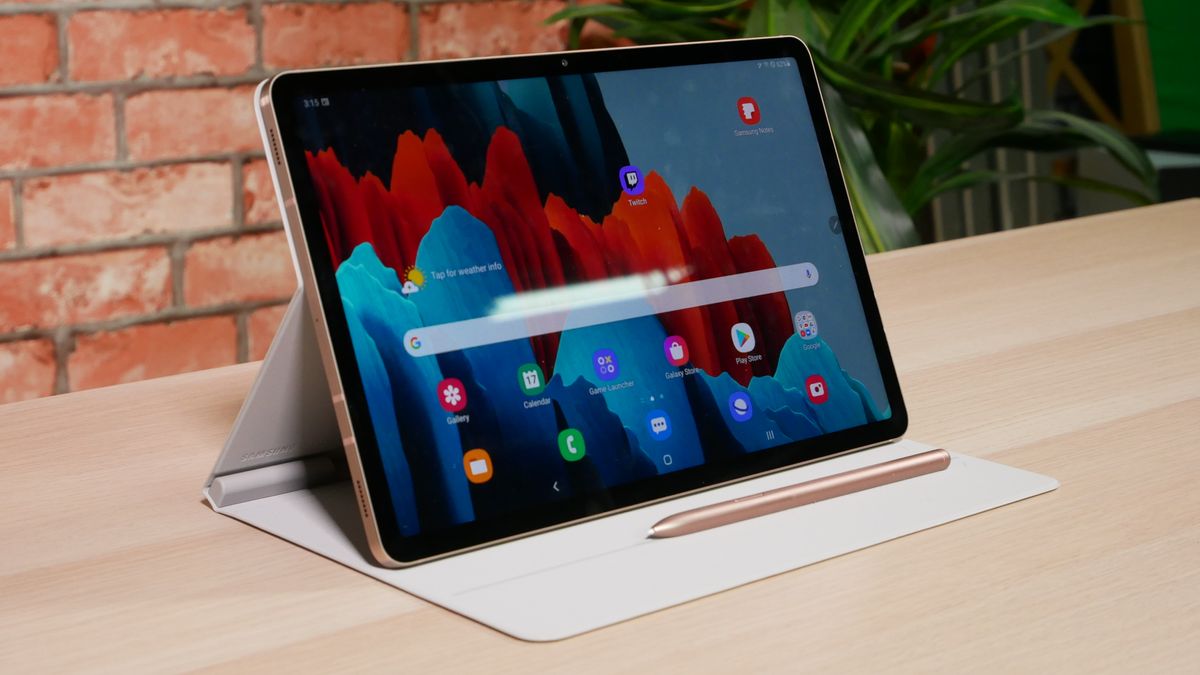 Samsung Galaxy Tab S8: what we want to see
techradar.com
Samsung Galaxy A31 Starts Receiving July 2021 Security Update: Report
gadgets.ndtv.com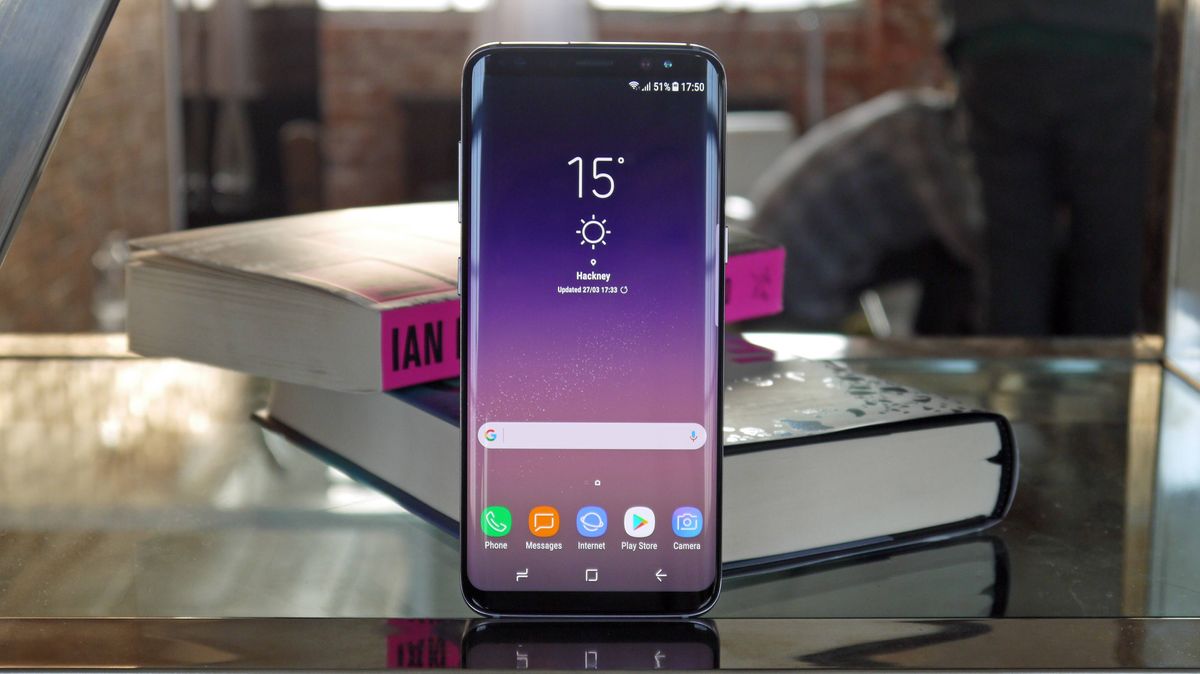 Five genuine reasons why you should consider buying the Samsung Galaxy S8
techradar.com
How to reset the Samsung Galaxy S21
phandroid.com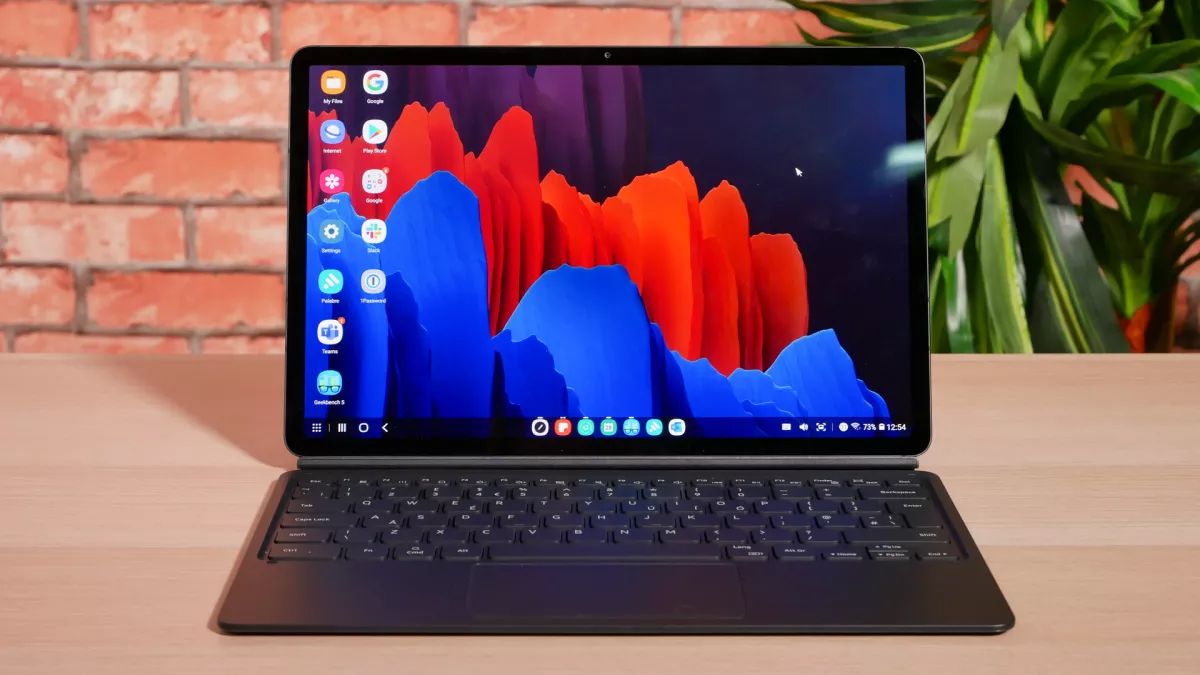 Samsung Galaxy Tab S8 might not land until next year
techradar.com
This is the Samsung Galaxy Z Fold 3
pocketnow.com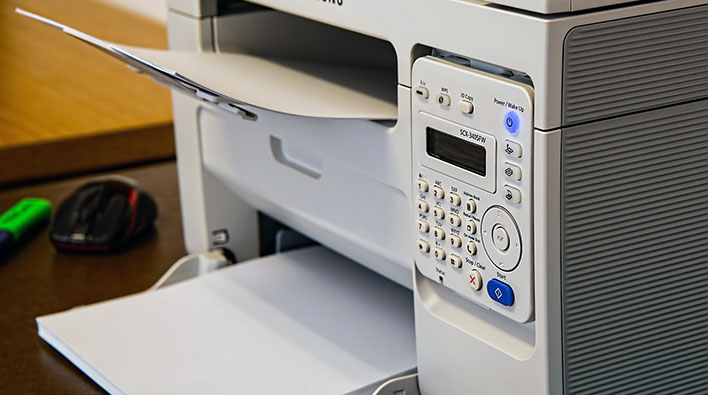 As if fussing with a printer is not maddening enough, a recent Windows Print Spooler exploit called 'PrintNightmare' left users vulnerable to remote code execution attacks. Not cool. Fortunately, Microsoft has made rather quick work of rolling out an out-of-band patch, which is being sent out via Windows Update (or you can grab it manually). Out-of-band patches for Windows are somewhat on the rare side, though they do happen on occasion. Normally, Microsoft packages up cumulative updates and dishes them out on the second Tuesday of every month, otherwise known as Patch Tuesday. Sometimes, however, problems or exploits arise that simply can't wait. This is one of them. Published as CVE-2021-34527, Microsoft warned that an attacker could leverage the exploit to run arbitrary code on a victim's PC and perform "privileged file operations." As such, an attacker could then install programs, such as malware, or muck with data (view, change, or even delete) and create new accounts with full system rights. Initially, Microsoft only offered up a couple of workarounds. This left IT admins with a choice of disabling the print spooler entirely, which would prevent people from being able to print locally or remotely (not ideal, obviously), or disable inbound remote printing through a Group Policy update. However, Microsoft has found the issue and patched out the bug. "Microsoft has completed the investigation and has released security updates to address this vulnerability... We recommend that you install these updates immediately," Microsoft says. The easiest way to kick this exploit to the curb is to fire up Windows Update, where the patch is being rolled out to various Windows builds automatically—the precise KB designation will vary depending on which version of Windows you are running, with KB5004945 (as shown above) being one of them (others include KB5004946, KB5004947, KB5004950, KB5004951, KB5004953, KB5004958, and KB5004959). "After installing this and later Windows updates, users who are not administrators can only install signed print drivers to a print server. By default, administrators can install signed and unsigned printer drivers to a print server. The installed root certificates in the system's Trusted Root Certification Authorities trusts signed drivers," Microsoft explains. It's not clear if attackers are aggressively pursuing this exploit in the wild. Regardless, it's a good idea to patch up your Windows PC sooner than later, to play it safe.

Microsoft: Install this new "critical" Windows PrintNightmare patch ASAP
slashgear.com
Microsoft rolls out emergency patch for critical PrintNightmare flaw
techrepublic.com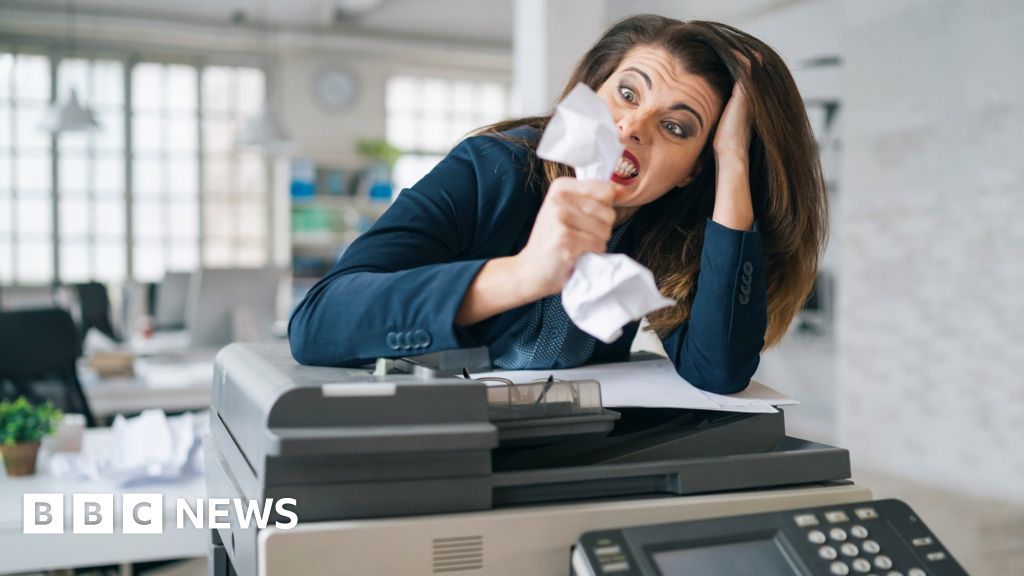 Microsoft fixes critical PrintNightmare bug
bbc.co.uk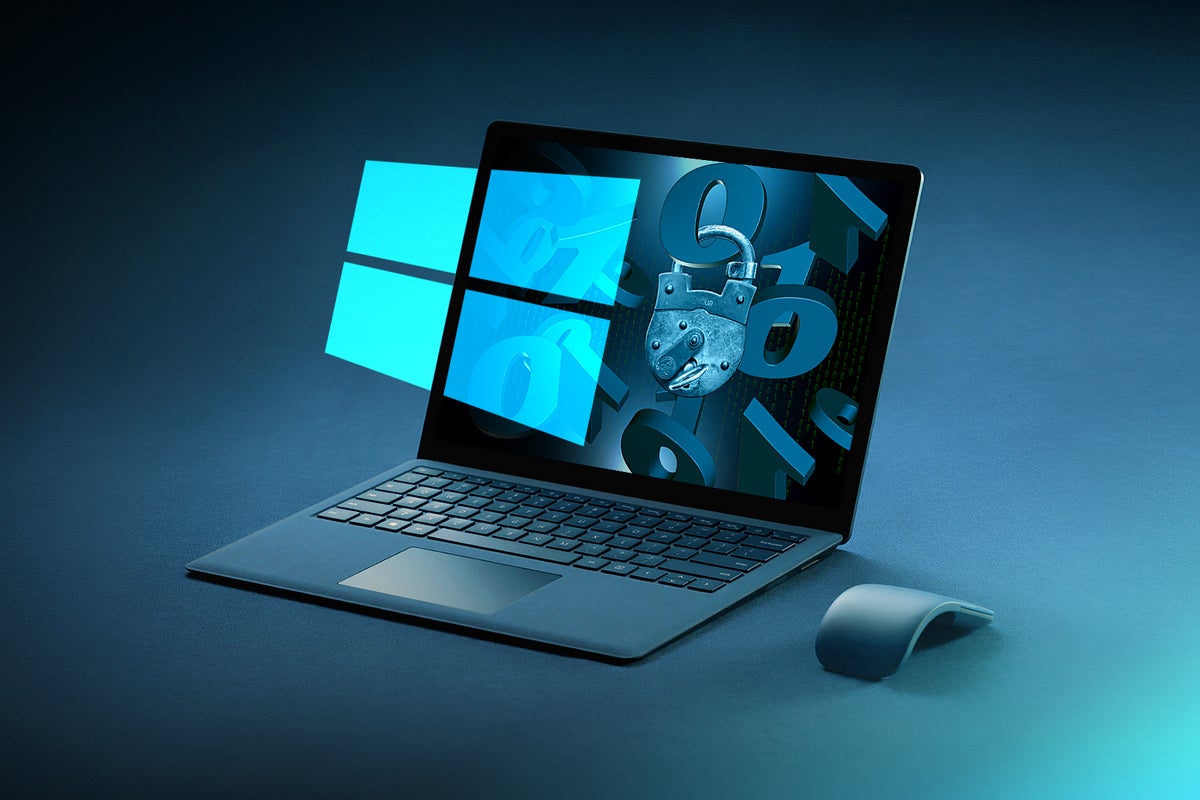 The PrintNightmare exploit is so scary, even Windows 7 just got an emergency fix
pcworld.com
Rockstar today revealed Blood Money, a new update on the way to Red Dead Online. Blood Money will be landing next week and will add two new mission types to the game: Crimes and Opportunities. On top of that, Rockstar also revealed that Red Dead Online will be getting new 25-mission battle passes in The Quick Draw Club, while both Red Dead Online and Red Dead Redemption 2 will get support for NVIDIA DLSS. On the surface, at least, it sounds like a pretty big update, though Crimes and Opportunities also seem like straightforward missions. They're centered around a commodity called Capitale, and a character named Guido Martelli is looking for Capitale on behalf of crime lord Angelo Bronte. Martelli will enlist players to collect Capitale by carrying out Crimes. Rockstar explains that Crimes can be undertaken as a solo player or with a posse. "Crimes will range from cloak-and-dagger coach holdups to multi-stage robberies – including kidnapping, brutal debt collection, and more," Rockstar revealed today. Collecting enough Capitale through these Crimes will prompt Martelli to trust players with Opportunities, which seem like branching missions that, when completed, will diminish the power of a certain politician. The first Opportunity will go live with the update on July 13th, with two more to follow later. In addition to Crimes and Opportunities, Rockstar today announced The Quick Draw Club, which will offer "four distinct rapid-fire passes" that each have 25 ranks to level through. Each pass costs 25 Gold Bars, but completing a pass will earn all 25 back. Additionally, completing all four passes will net players the Halloween Pass 2 for free when it launches later this year. Finally, with the Blood Money update, we'll see support for NVIDIA DLSS go live in both Red Dead Redemption 2 and Red Dead Online on PC. You'll need a compatible NVIDIA RTX card to tap into it, but if you've got one of those in your rig, you'll be able to tap into DLSS for a boost to visual quality and frame rate. Look for Red Dead Online: Blood Money to drop on July 13th.

Red Dead Online's new Blood Money update will not be paywalled
digitaltrends.com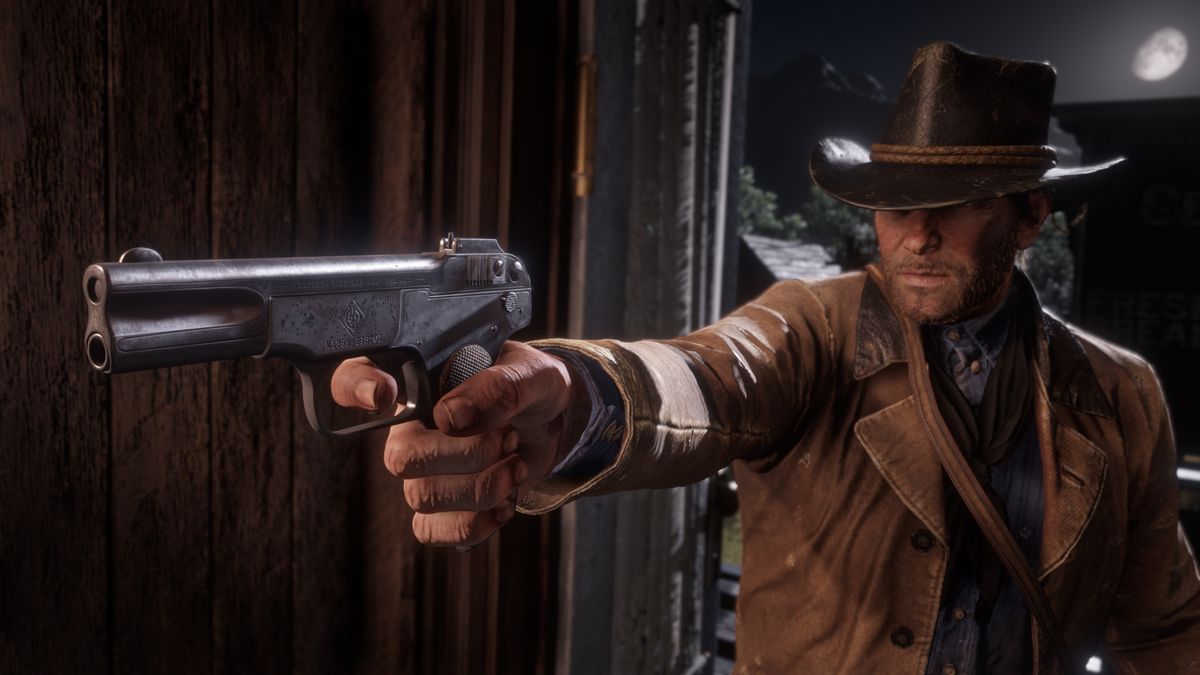 Red Dead Redemption 2 gets Nvidia DLSS support to make it run better on your PC
techradar.com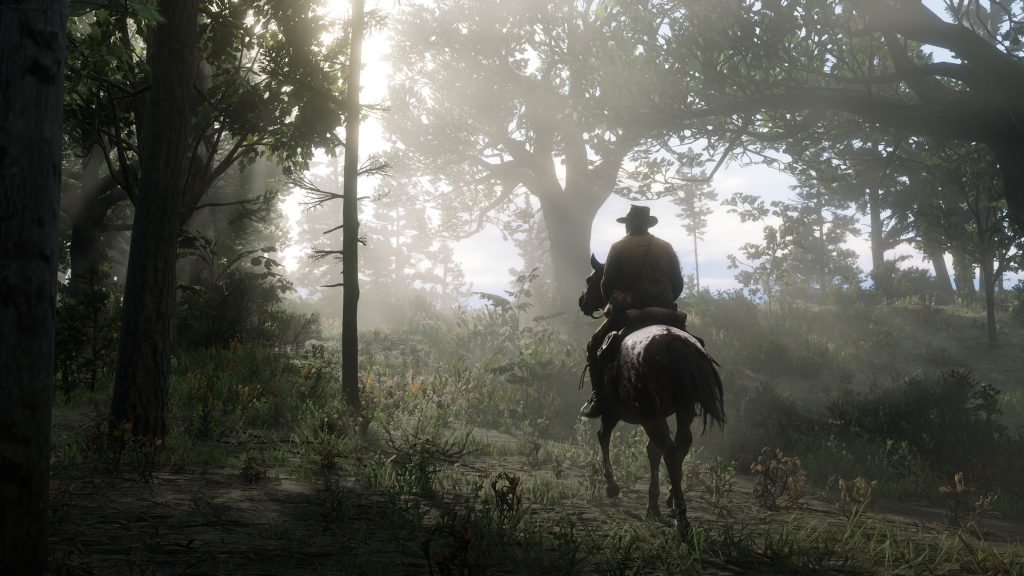 Nvidia DLSS coming to Red Dead Redemption 2 next week
kitguru.net
If you're shopping for new appliances, you'll find that new dishwashers have evolved to clean better and run more quietly than earlier models. In addition to being superior time and water savers, modern dishwashers also boast amazing cleaning power, efficient energy consumption, and multiple dirt-detection technologies. In addition, some models can be scheduled to clean at a specific time and can connect to the Wi-Fi for convenient control on the go. We've done the research for you and pooled together the best dishwasher deals. Whether you prefer a no-frills, cheap dishwasher or want one with all the bells and whistles, there is bound to be something that will suit your needs and budget. Below are the best cheap dishwasher deals happening right now at the nation's favorite retailers. We also tossed in a few buying tips to help you take home the perfect one for your kitchen on the cheap. Picking a dishwasher starts with setting a budget and determining the most appropriate type for the size of your home and the size of your household. Built-in models are arguably the most popular and come with many benefits. Since they are surrounded by cabinetry, their operating noise is somehow muffled by materials. A built-in dishwasher is also installed along with the cabinets which allows for a neater kitchen layout and only requires a one-time connection to your plumbing system. If you don't want to worry about having special cabinet plans drawn up, a freestanding unit is a great choice. In case you move and want to take it with you, you can easily do so without the need for expert help. Those who rent, move often, or don't have a way to pipe water to a dishwasher will find it best to invest in a portable unit. Most portable dishwashers on the market offer full-size capacity and even come with wheels which make them easy to move around. Countertop models, on the other hand, are the most compact options and are a great pick for couples, smaller families, offices, and homes with a limited kitchen space. Aside from being more budget-friendly, portable and countertop models are also not permanently installed in the kitchen and easily hook up to a faucet. Having a dishwasher do all the dirty work for you will undoubtedly save you personal time and effort. But if you want to cut water and electricity costs as well, choose a dishwasher with the Energy Star symbol. Models with this label meet strict guidelines set by the U. S. Environmental Protection Agency and the Department of Energy. Dishwashers with a higher energy efficiency rating tend to be more expensive, though, but it will surely balance with the savings you make in the long run. Also, make sure to look out for other water- and energy-saving features such as soil sensors, half-load options, economy cycle, quick wash, and delay start. For cleaning performance, it's important to take into account the dishwasher's wash systems and cycles. Systems with multiple tiers and washer arms as well as strategically placed blast jets will naturally deliver more intensive cleanups. Most dishwashers offer similar basic washing cycles (light, normal, and heavy), although some models have specialized options that bring in extra cleaning power and even let you customize cleaning depending on the load. You'll want to consider the interior and exterior finishes, the placement of the control panels, handle, and the type of load access as well. Most models come in black, white, off-white, stainless steel, and stainless-look finishes and fit in nicely with modern aesthetics. Custom panel-ready options have unfinished doors so you can attach a panel that complements your existing cabinets. The interior tubs of dishwashers, on the other hand, come in either plastic or stainless steel. Dishwashers with a stainless-steel tub are usually more expensive, but they are more durable and offer more stain and odor resistance. They also help reduce energy costs since stainless steel holds heat longer, making dishes dry quicker. Front-control models are ideal for easy viewing and selection of cleaning options, while top-control ones are a great pick if you want the appearance of a seamless transition between the dishwasher and the cabinets. For handles, you're going to want to stick to recessed and pocket handles as they make it easy to clean the front of the dishwasher. In terms of load access, a drawer-style dishwasher offers the convenience of not having to keep bending over to load and unload. Most dishwashers are the same size: 24 inches in width,35 inches in height, and 24 inches in depth. A standard 24-inch by 35-inch dishwasher is recommended for family use as it has a generous capacity for 12 to 16 place settings, which works out to about 150 different items that you can wash at once. Countertop or tabletop models are smaller and can wash up to six place settings at a time. Yes. Dishwashers normally have one or more filters to get rid of food particles from the wash water during the cycle. Some use self-cleaning filters, while others come with manual filters. As the name suggests, self-cleaning filters clean themselves and rarely need your attention. They have a grinder that pulverizes the food so it flows easily down into the drain. This type of filter is generally more convenient than manual ones but the grinding of food particles inevitably creates unwanted noise. If the noise level is of concern to you, some self-cleaning filters now have an ultrafine mesh instead of a grinder. It delivers a quieter operation wherein water forces the food through the filter while breaking it into tiny particles. Manual filters also produce no noise but require occasional cleaning and maintenance. Most dishwashers utilize one or several methods in drying dishes. Some do have a heating element at the base which heats the air for quick drying of dishes, while some are built with a fan that circulates the air around the dishes. Other dishwashers simply air dry and can even automatically open the door after the cycle to let hot air and humidity escape. Another common drying option is the heated rinse method wherein the dishes are rinsed with very hot water toward the end of the cycle. The stainless-steel interior will then attract the heat and pull the moisture away from the dishes. No. Dishwashers use a heating element to increase the temperature of the water to a minimum of 120 degrees Fahrenheit. The hot water, combined with the dishwasher's heat cycle, effectively cleans and sanitizes the dishes.

Best Sonos deals for July 2021
pocket-lint.com
Here are the best Mint Mobile deals available right now (July 2021)
androidauthority.com
The best Apple HomePod deals for July 2021
pocket-lint.com
Best cheap blender deals for July 2021
digitaltrends.com
Best cheap air purifier deals for July 2021
digitaltrends.com
Best cheap coffee maker deals for July 2021: Keurig, Ninja, Breville, and more
digitaltrends.com
The best Nintendo Switch deals for July 2021
pocket-lint.com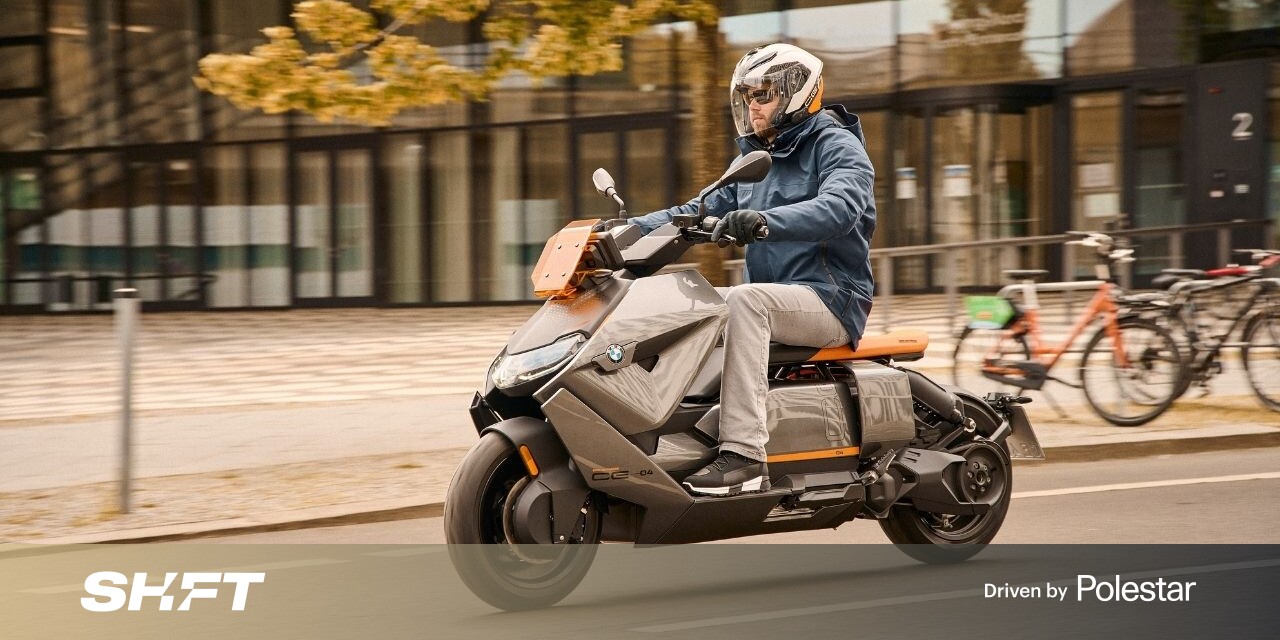 The latest tech news Your sardonic source for consumer tech stories Human-centric AI news and analysis Driving the future of sustainable mobility No-nonsense stories about startup growth Inside money, markets, and Big Tech Help build the bank of the future Coding for Public Service Small country, big ideas Yes, folks, it's here. The long-awaited BMW CE 04 escooter has finally been unveiled, and, yes, it was worth the wait since 2017, when it was firstly showcased as the BMW Motorrad Concept Link. Today the company took the wraps off its new all-electric two-wheeler, which marks the German brand's triumphal debut in the escooter market. Modern design Design-wise the BMW CE 04 does look sleek and future-oriented. In its standard version it comes in Light White color with matt black sections in the front and side areas as well as the seat. In its Avantgarde Style variant it's dressed in Magellan Grey metallic color with a black/orange seat, an orange wind deflector, and body graphics. The scooter's motor a has maximum output of 31kW, which enables it to go from 0 to 50km/h in just 2.6 seconds. There's also a reduced output version offering a 23kW drive power. As per BMW, both versions can reach a top speed of 120km/h on a single charge. But speed shouldn't be a problem, as the scooter is claimed to have a cutting-edge braking system, consisting of twin front disc brakes with a single rear disc brake and ABS. To control braking on bends through braking sensors, BMW offers ABS Pro as an extra. The CE 04 runs on a 8.9 kWh capacity lithium-ion battery that can be juiced up from zero to 100% within 4 hours and 20 minutes, using the standard 2.3 kW charger. However, with the optional 6.9 kW fast charger, the time can be reduced to 1 hour and 20 minutes. With this 8.9 kWh battery, you can expect the scooter to have a range of approximately 130km, which drops to 100km for the reduced output version. "Eco," "Rain," and "Road" are the three standard modes that enable the riders to personalize their driving experience. There's also the optional "Dynamic" mode that helps the scooter accelerate when it runs at a swifter pace. The escooter comes equipped with a 10.25-inch TFT color screen with integrated map navigation and smartphone connectivity. It's also all about LED technology, used for the head and rear lights as well as for the turn indicator lamps. What's more, riders can choose the Adaptive Headlight Pro for better road illumination when cornering, or even s pecial light functions such as "Welcome" and "Good Bye" – I guess, if one's feeling playful. Overall, the BMW CE 04 looks like a beautiful – and eco-friendly – beast, but we'll have to wait some more before we get to know its price or the launch date. Don't worry about it, we'll keep you updated. Do EVs excite your electrons? Do ebikes get your wheels spinning? Do self-driving cars get you all charged up? Then you need the weekly SHIFT newsletter in your life. Click here to sign up.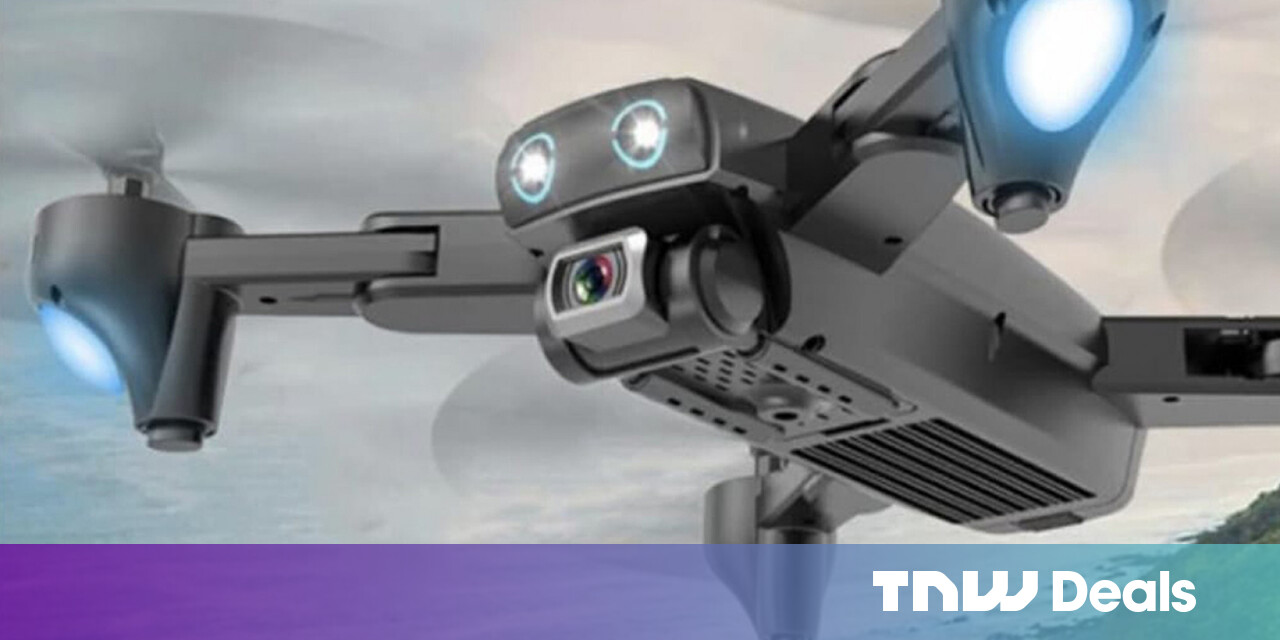 Get this quadcopter drone with a 4K camera and awesome flight stabilization for $99
thenextweb.com
The BMW CE 04 is an EV scooter with sci-fi movie style but a very real price tag
slashgear.com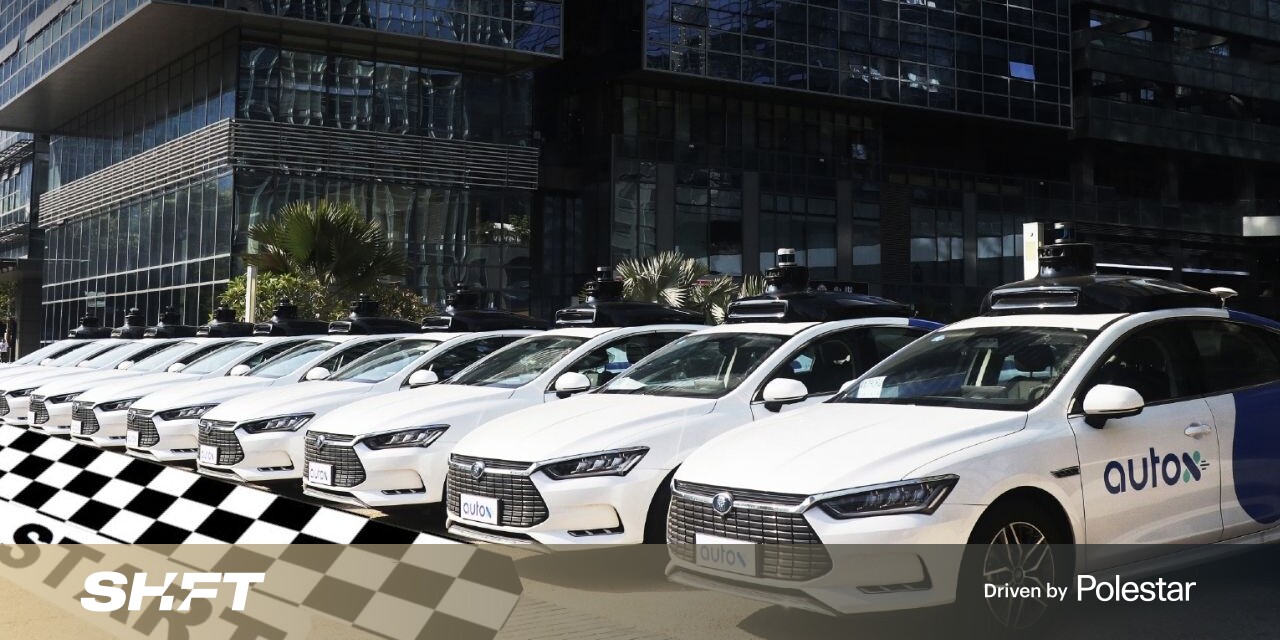 Robotaxi race heats up in China: AutoX unveils 'superior' upgrade
thenextweb.com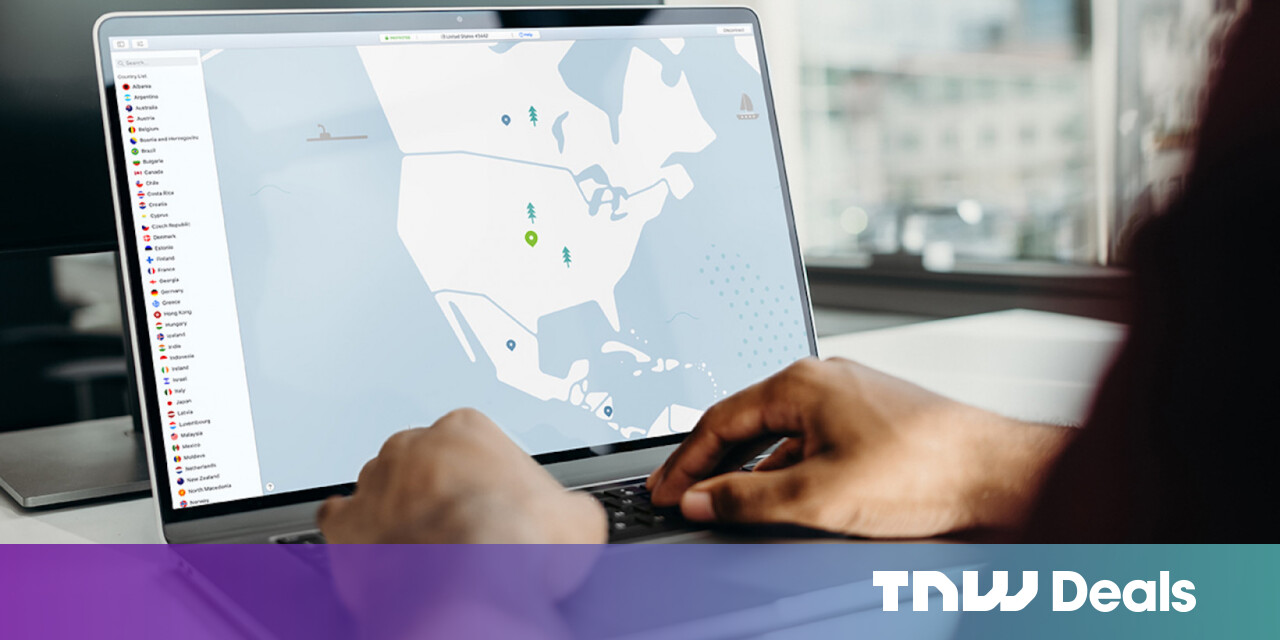 Get 2 years of NordVPN's award-winning protection for almost 70% off
thenextweb.com
Feast your eyes upon BMW's new electric scooter
thenextweb.com
BMW's CE04 electric scooter is coming from the future to save the planet
cnet.com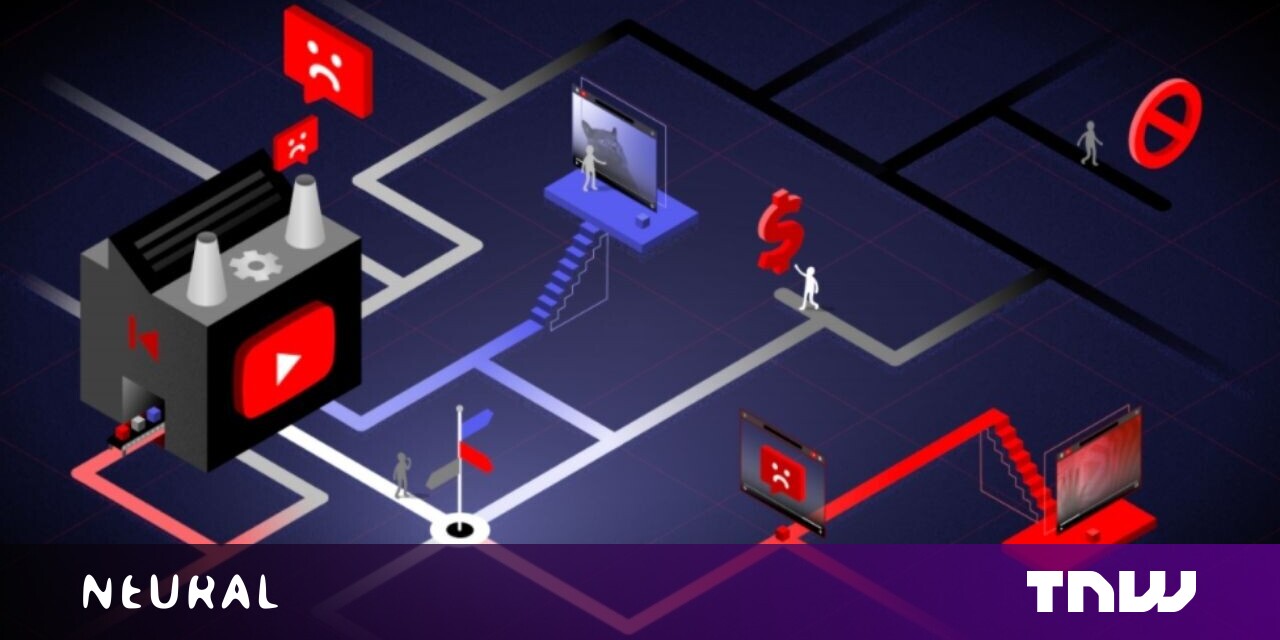 YouTube recommends videos that violate its own policies, study finds
thenextweb.com
Battlegrounds Mobile India has announced a launch party event to be held from July 8 to July 9. The event will mark the return of the game in India, after the ban of its original form PUBG Mobile last year. A new teaser video on YouTube gives out more details on the event. Battlegrounds Mobile India launch party will bring together 18 professional teams, each led by a veteran of PUBG Mobile. The teams will fight it out within the newly launched version for a total prize pool of Rs 6 lakh. For those unaware, Battlegrounds Mobile India is the revised form of PUBG Mobile, after the original game got banned in India in September last year. Krafton, the developer of PUBG Mobile, has now tweaked the battle royale action game specifically for India and reintroduced it in the country as Battlegrounds Mobile India. The core gameplay, hence, remains the same, as do the graphics, game controls, UI and much else. Among the various game modes that players can choose from, the battle royale or the Classic mode is the most enjoyed among the game's fan base. It is also the most comprehensive experience within the game. Battlegrounds Mobile India launch party Event will thus see the 18 teams compete within the Classic mode in the game. Among the few details around the event shared so far, it is known that it will feature some of the ace gamers in the country including Dynamo, Mortal, K18, and Godnixon. All the matches within the game will be streamed on Battlegrounds Mobile India's official Facebook and YouTube channel. As for the fixtures and schedule, nothing has been announced as yet. Though we can expect the details to arrive shortly, so gamers will have time to catch their favourite match. For those who wish to play, Battlegrounds Mobile India is only available for Android through the Google Play Store users as of now. The game has already received more than 10 million downloads in the country since its public availability earlier this month. As for when it would come to iOS users is yet unknown.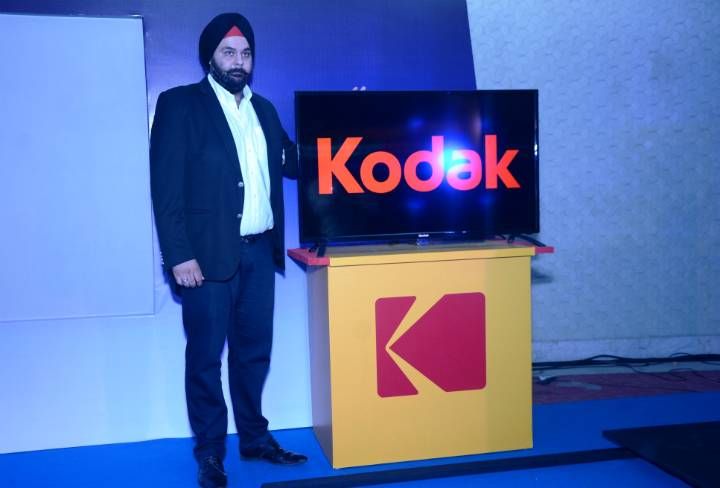 Kodak launches its Smart HD LED TV series in India at a starting price of Rs 13,500
techradar.com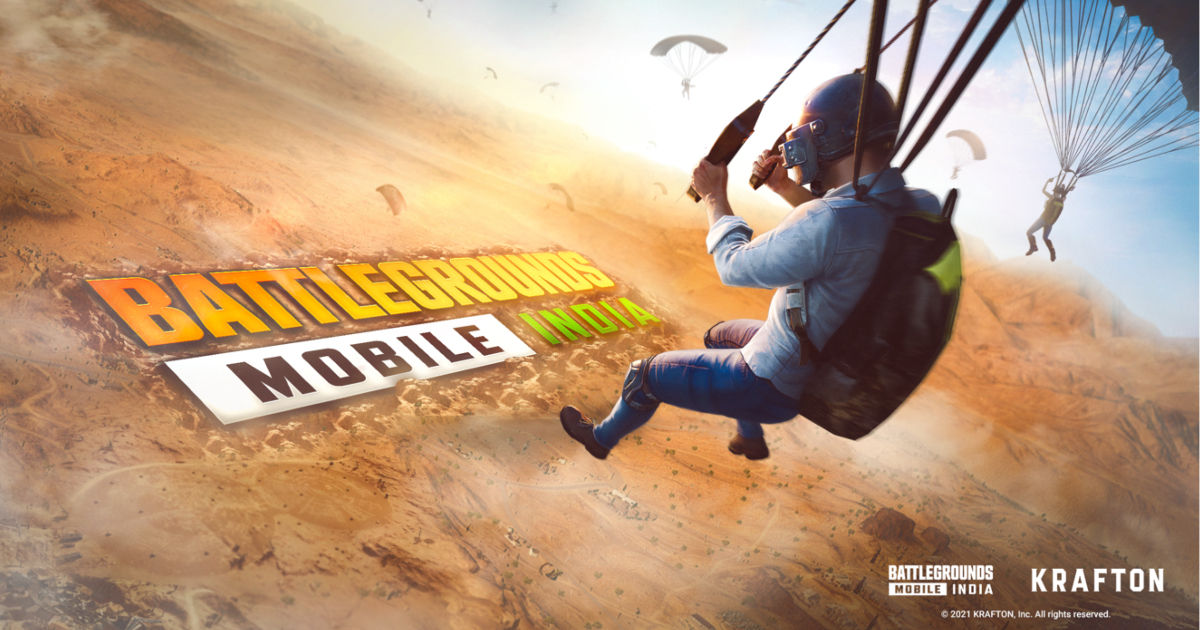 Battlegrounds Mobile India (aka BGMI) to Bring Back Official eSports Tournaments in India Soon
mysmartprice.com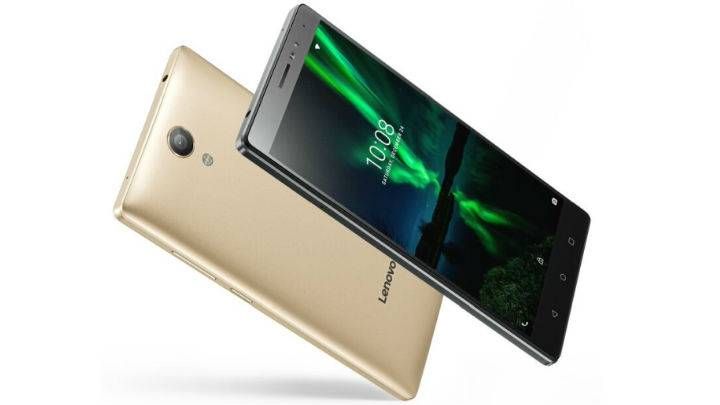 Lenovo PHAB 2 Plus launching in India today; Everything you need to know
techradar.com
Ahoy! Lenovo Z2 Plus with Snapdragon 820,4GB of RAM to hit Indian shores on Thursday
techradar.com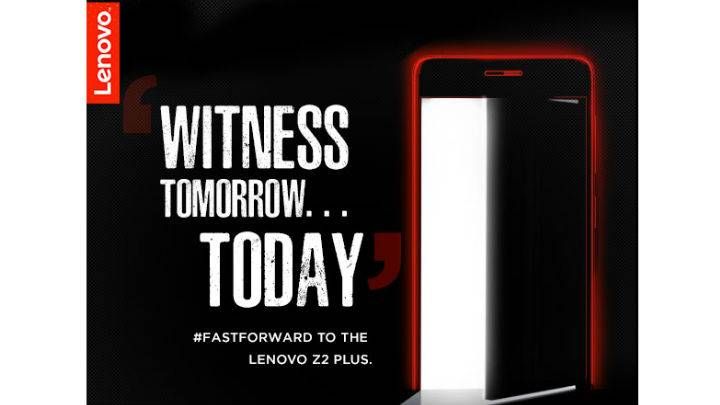 Ahoy! Lenovo Z2 Plus with Snapdragon 820,4GB of RAM to hit Indian shores on Thursday
techradar.com
Noise ColoFit Qube smartwatch launched in India, price starts at Rs 2499
indiatoday.in
Vivo V21 Pro and Vivo Y72 5G are both expected to launch this month and the Indian pricing for the two phones have surfaced online ahead of their launch. Vivo V21 Pro, as the name suggests, will be an upgraded version of the Vivo V21 that was launched in India in April. Vivo Y72 5G, on the other hand, was launched in Thailand back in March. Vivo V21 Pro is expected to be priced under Rs.33,000 and Vivo Y72 5G is could be priced under Rs.23,000. According to a report by 91Mobiles in collaboration with tipster Yogesh, Vivo V21 Pro will be priced at Rs.32,990 for the base model. To recall, the vanilla Vivo V21 5G launched in India at Rs.29,990 for the base 8GB + 128GB storage model. Considering the price for the standard variant, the price for the Pro model seems appropriate. Vivo Y72 5G may cost Rs.22,990 for the sole 8GB + 128GB storage model. It was launched in Thailand at THB 9,999 (roughly Rs 23,300). As per previous leaks, Vivo V21 Pro is expected to launch in India by the end of July while Vivo Y72 5G is expected to be unveiled on July 15 in Dream Glow and Graphite Black colours. A poster for Vivo Y72 5G was recently spotted showing 5G support,8GB + 4GB virtual RAM, full-HD screen with 90Hz refresh rate, and a triple rear camera setup. Interestingly, the design of the Vivo Y72 5G that was launched in Thailand and the one seen in the Indian poster are quite different. Though the colour options seem to be the same, the Thailand variant has a vertically aligned triple-rear camera setup while the Indian variant seems to sport a dual rear camera setup housed in a more square-shaped camera module. Furthermore, the Thailand model does not feature 90Hz refresh rate as mentioned in the leaked poster for the Indian model. Vivo has not officially shared any information on Vivo V21 Pro or Vivo Y72 5G yet so this piece of information should be taken with a pinch of salt.

Redmi Note 10T 5G launch soon: Specs, features, India price, and all that we know so far
indiatoday.in
Huawei Band 6 Price in India Revealed via Amazon, Launch Expected Soon
gadgets.ndtv.com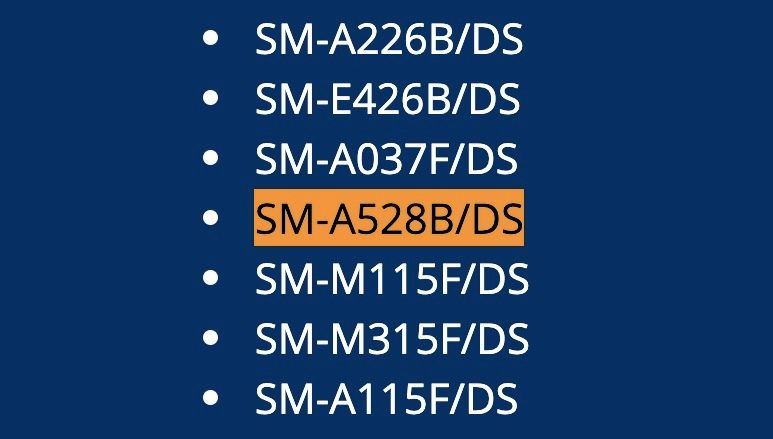 Possible Samsung Galaxy A52s 5G Gets BIS India Certification, Launch Expected Soon
mysmartprice.com
Why you can trust Pocket-lint (Pocket-lint) - There have been numerous leaks about the Samsung Galaxy S21 FE, including official-looking images and specs, but now we have some excellent animated gifs to ensure nothing is left to the imagination. Possibly releasing sometime in August, the S21 FE (Fan Edition) will likely be a cheaper version of the hugely popular S21 series and follow the same design theme. Twitter leaker @evleaks (AKA Evan Blass) has posted a few animated gifs to show it from every angle, and in multiple colours. pic.twitter.com/djHFAjOtQO — Evan Blass (@evleaks) July 7, 2021 We've embedded a couple of his latest tweets above, altough they do come with a warning. Blass himself may well have to withdraw his tweets thanks to Samsung taking "more aggressive action against leaked material" in recent times. That'll be why you might not see them above. Until then though, you can enjoy what looks very much to be the Samsung Galaxy S21 FE spinning around. Previous speculation suggests that it will have a 6.4-inch Full HD+ Super AMOLED display with a 120Hz refresh rate. It could run on the Qualcomm Snapdragon 888 SoC, with a healthy 8GB of RAM. And, while there are 4G and 5G versions of its predecessor - the Galaxy S20 FE - it'll probably only be 5G this time around. Hopefully, we'll find out more soon. Writing by Rik Henderson. Originally published on 7 July 2021.

How to reset the Samsung Galaxy S21
phandroid.com
Galaxy S21 Update With Camera Fixes Rolling Out For T-Mobile Units
androidheadlines.com
Galaxy S21 FE passes through TENAA revealing even more information
phandroid.com
Samsung is reportedly set to launch a Galaxy Z Flip 3 Lite alongside the Galaxy Flip Z 3 5G and Galaxy Z Fold 3 this August, and if foldables have been too expensive for you to consider in the past, this may be the model that changes that. However, it's still not certain the phone will definitely launch. It's been reported that the phones will arrive at an event on August 11. Samsung previously committed to driving down the price of foldable smartphones in 2021 to make them more accessible, and a "Lite" version may help fulfill this promise. In 2020, Samsung President TM Roh wrote: "True to our heritage of staying ahead of the curve with trailblazing mobile tech, we'll be expanding our portfolio of foldables so this groundbreaking category is more accessible to everyone." This hint of foldable smartphones getting a bit less expensive for average buyers is tantalizing. All foldable smartphones have cost more than $1,000, with early models closer to $2,000 so far, pushing them into an "ultra premium" territory beyond most flagship phones. A Lite version with a potentially three-figure price would quickly broaden the segment's appeal, and help drive the new and exciting category forward. However, another rumor says the Galaxy Z Flip 3 Lite may have been canceled due to the ongoing global chip shortage, so it's by no means certain the phone will arrive in August. It may not be the only no-show at the rumored August event either. It's looking increasingly likely Samsung will not launch a new Galaxy Note phone in 2021, which has traditionally arrived at Samsung's late-summer event, and instead focus on foldable smartphones this year. The Note line's relevance has been questioned as phones have crept up in size, including the S20 Ultra and S21 Ultra, both of which offer large screens and powerful specs. The S21 Ultra is S-Pen compatible, and Samsung is also expected to ship the Z Fold 3 and Z Flip 3 with an S-Pen, enabling stylus support that was previously unique to the Note line on more phones. Digital Trends has reached out to Samsung for clarification and will update this article when we hear back.

This is the Samsung Galaxy Z Fold 3
pocketnow.com
Samsung Galaxy Z Fold 3 Render Suggests Under-Display Selfie Camera
gadgets.ndtv.com
Why you can trust Pocket-lint (Pocket-lint) - Cast your mind back to a time before responsive apps, functional cameras and endless group chats - a simpler time, and one where the flip phone was king. Thankfully, the good old days can return again and you can add some simplicity back into your handset by picking up one of the best flip phones. Unlike more modern smartphones, which have spec sheets a mile long, these devices are largely very similar. That means the biggest choice you have to make is which pre-paid, pay-as-you-go carrier deal you go with, as well as perhaps what level of cellular connection you'll require. Most big-name manufacturers have naturally moved away from the budget, clamshell-style phone, but there are still many devices to pick between. So, let's flip the script and detail some of the best-rated options on the market. Best flip phones available to buy today Alcatel MyFlip 4G Flip Phone squirrel_widget_3383450 Get a dose of nostalgia in your pocket with Alcatel's MyFlip, which strips things back and allows you to access everything you need from a pre-paid plan. It's worth noting that the device will be locked to Tracfone's network, but, depending on the month-to-month plan you decide, you'll still be able to receive unlimited calls and texts, as well as 4G internet access starting at 1GB. The MyFlip also packs a decent array of features, including a 2MP rear camera, a 2.8-inch display and battery life that can provide up to 6.5 hours of talk time. Nokia 2720 squirrel_widget_3812246 Nokia's 2720 is perhaps the most advanced flip phone on this list, giving you a sleek design, excellent durability and plenty of features. That starts with support for Google Assistant, but it extends to apps like Facebook and WhatsApp, as well as general 4G access and internet browsing. For the safety-conscious, there's an emergency button, which, when pressed, will send a text message and your current location to five pre-selected contacts in your address book. AT&T squirrel_widget_3383451 If you don't mind spending a little bit extra, AT&T's Cingular Flip 2 focuses a little more on quality internals and a couple of premium features. There's a Qualcomm Snapdragon 210 processor at the core, delivering speedy performance around the phone - ideal for relatively heavy users that spend lots of time jumping between menus and texting. For those who also like a bit of a browse, the pre-paid device can also access 4G LTE speeds to allow for downloading apps and stream content on the go. If the 4GB internal memory isn't enough, you can even add a microSD to expand storage to up to 32GB for more contacts, music and photos. Big Button Big Button Uleway squirrel_widget_3812265 If you really want to take things back to basics, Big Button's devices are the way to go. There's little by way of cellular connectivity - with only support for 2G - but it's big on simplicity. The large keypad and loud volume make it a great pick for elderly users and the hard of hearing, which is also bolstered by the SOS button and speed-dial keys. As with other flip phones, battery life is also very solid. Big Button indicates that the 900mAh battery should last for up to 240 minutes of talk time, and 160 hours on standby. LG B470 squirrel_widget_3383507 One of the few options still available from a household name is this LG B470, which comes locked to AT&T as a pay-as-you-go option. There are no particular bells and whistles here, but it does feature a bit of a step-up in build quality over other flip phones, as well as a 2.2-inch main display, a 1-inch front display and a 1.3MP camera. For elderly users and the hard of hearing, it also has enhanced max volume. And for those who want some cellular connectivity,3G support is also available through the carrier. Easyfone Prime A1 squirrel_widget_3812303 It may not come from a household name, but Easyfone's Prime A1 is a budget-friendly pick that gives you both a raft of features and flexibility with your pay-as-you-go deal. There are big buttons and hotkeys for easy dialing, as well as a high maximum volume for the hard of hearing and an SOS button. The front of the red clamshell design features a 1.4-inch display, which is backed up by a 2.4-inch main screen once you flip it open. You're also not locked into any particular carrier, either, which is a real bonus. Kyocera DuraXV LTE E4610 squirrel_widget_3383508 Kyocera isn't offering the DuraXV on the cheap, but it's a great pick for those who want something a bit more rugged than the standard flip phone. You'll have to make sure you're happy to sign up to a pay-as-you-go plan through Verizon, but, once you do, you'll be able to enjoy all that this 4G-capable, waterproof device has to offer. And that package includes 16GB of internal memory, which is ideal for storing MP3 files, photos through the rear-facing camera and plenty of contacts. Big Button Big Button Artfone squirrel_widget_3812266 We've already outlined one Big Button flip phone above, but the company's Artfone offers a slightly different feature set and design for pay-as-you-go users to enjoy. It still has the same large keys, enhanced volume and simple operating system to make it easy to use for the elderly, but this device features a slightly different dual-screen package. The 1.8-inch front display gives at-a-glance looks at the date, time and contacts, while the larger 2.4-inch screen allows the user to navigate through the phone. When added to the SOS features,2G ceullar support, flashlight and long-lasting battery, it's an affordable package that's well worth considering. TTsims Flip TT140 squirrel_widget_3812304 If you need an ultra-cheap option to flip and take things back a couple of decades, the TT140 from TTsims is well worth considering. It's able to be used as a sim-free device from a range of different UK carriers (not Three, however), and features a crisp 1.77-inch colour screen, Bluetooth, standby battery life of around 4-5 days and a total talk time of roughly 3 hours. Just be aware that you'll need to provide your own charging brick, which can be paired with the included USB cable. Geemarc CL8500 Amplified Clamshell phone squirrel_widget_4721091 The Geemarc CL8500 Amplified Clamshell phone is the perfect emergency backup phone for those in need. It is as back to basics as you get, and that's a great thing. It has a 2.4" screen, and a cool clock on the outside, so makes pocket watches that much more obsolete. It features an amplified speaker that allows it to ring up to 90dB, so you won't be missing it. Match that with it's compatibility with hearing aids and it makes the perfect phone for those who are hard of hearing. Additionally, you also get the ICE function, which means 'In case of emergency'. It has four Pre-programmed contacts that can be accessed in case something goes wrong. Writing by Conor Allison. Originally published on 12 January 2021.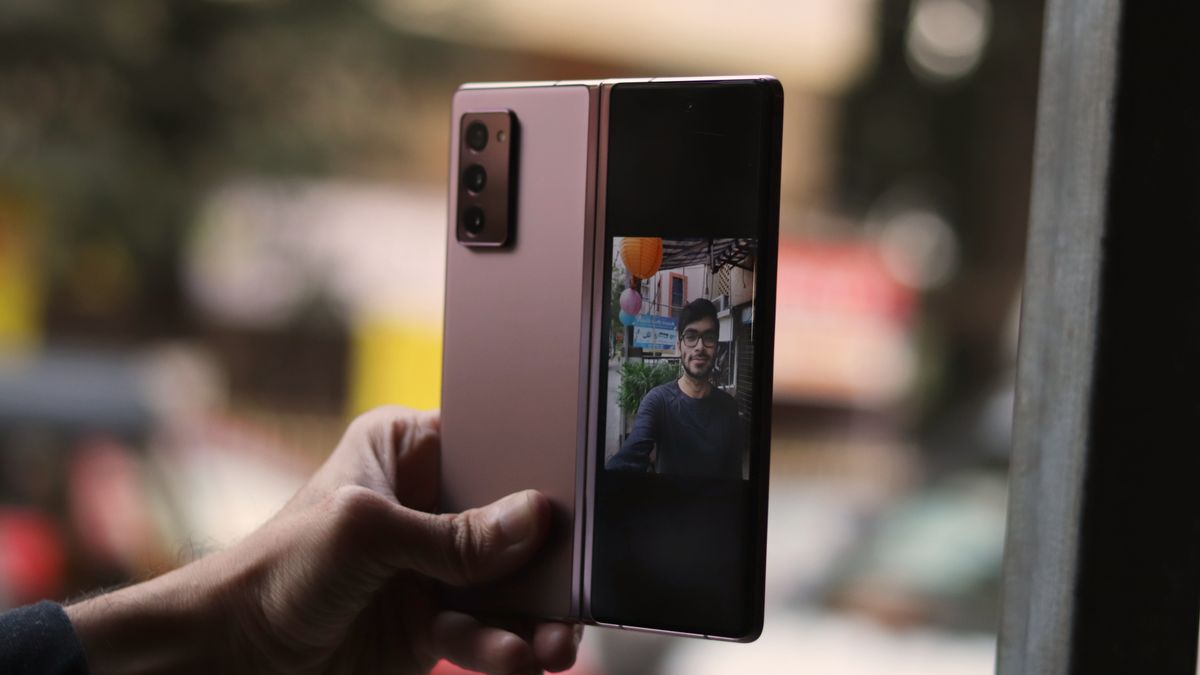 Upcoming phones 2021: the top 8 new phones we're most excited to see next
techradar.com
Looking for a secondary phone? Check top 5 budget phones under Rs 10,000 in July 2021
bgr.in
Upcoming phones 2021: the top 8 new phones we're most excited to see next
techradar.com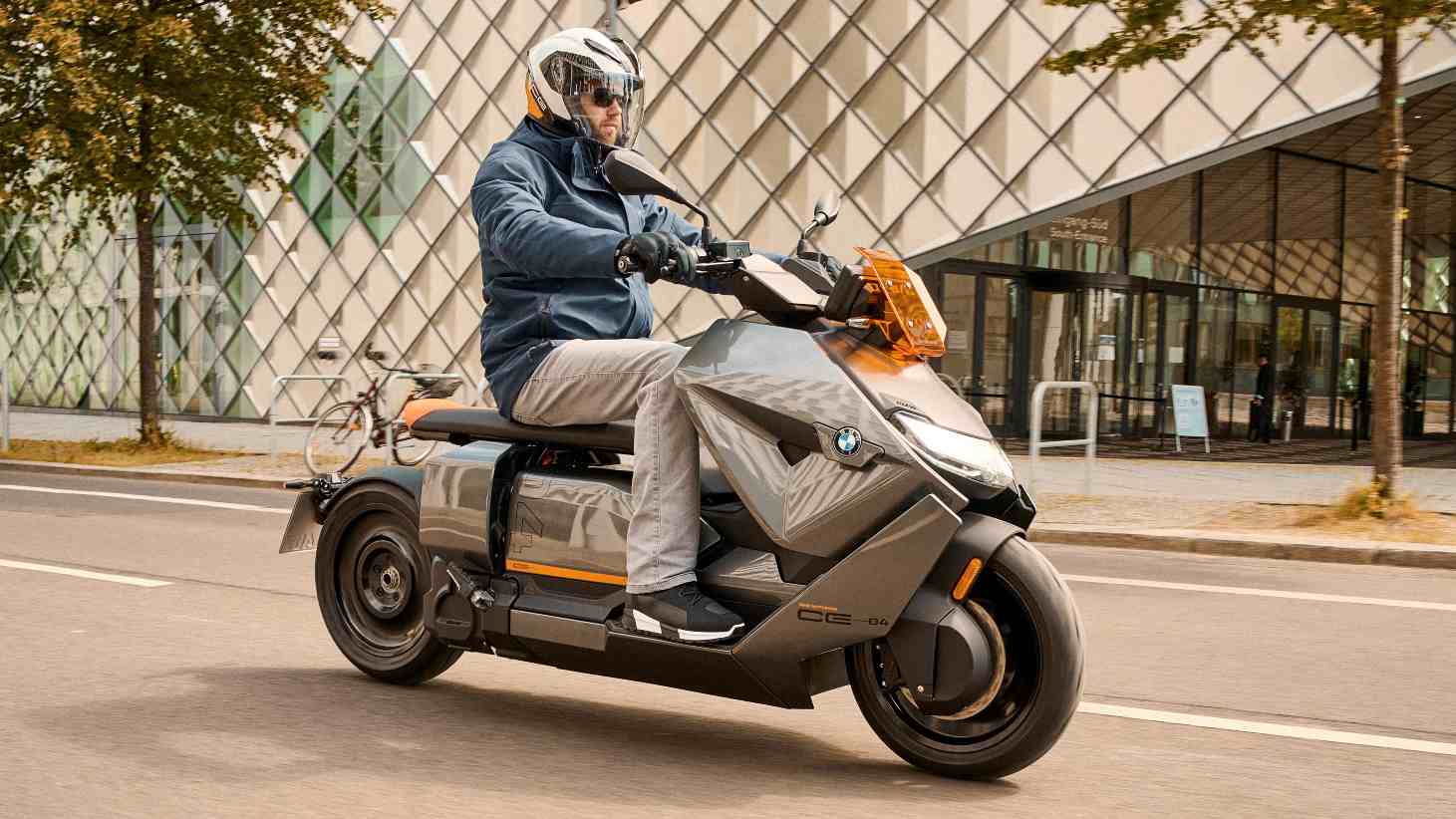 Find latest and upcoming tech gadgets online on Tech2 Gadgets. Get technology news, gadgets reviews & ratings. Popular gadgets including laptop, tablet and mobile specifications, features, prices, comparison.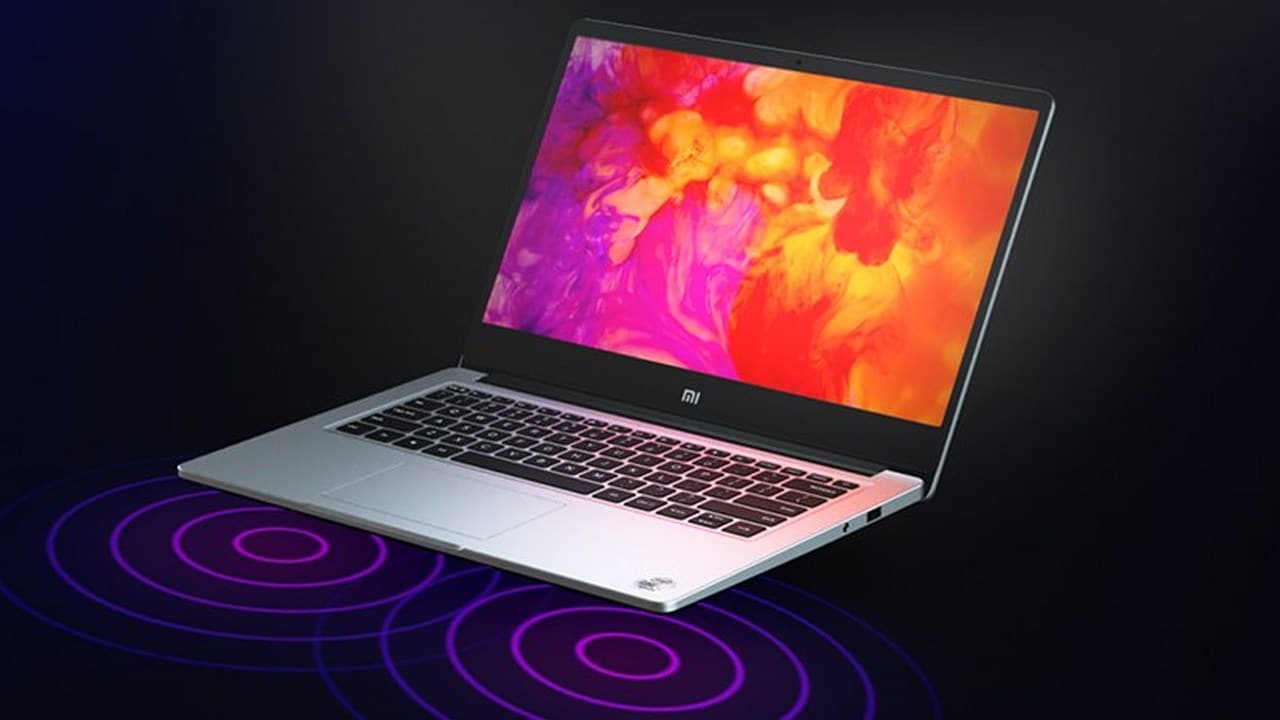 Xiaomi is likely to launch new Mi, Redmi laptop models in India: Report
firstpost.com
The BMW CE 04 is an EV scooter with sci-fi movie style but a very real price tag
slashgear.com
BMW's CE04 electric scooter is coming from the future to save the planet
cnet.com
Microsoft Teams is reportedly adding support that will let a meeting be conducted in Together Mode if the meeting has less than 5 participants including the organiser. Microsoft introduced the Together Mode in Teams back in July 2020 and at that time, users could only activate the together mode if the participant count was between 5 and 49. Currently, the feature can be accessed by users who have access to the Microsoft Developer preview. It can be speculated that the feature will roll out to the general audience soon. The new feature for Microsoft Teams was tweeted by tech blogger Amanda Sterner (@amandassterner). The tweet was first spotted by OnMSFT. Up until now, Microsoft only allowed users to activate Together Mode when the number of participants ranged from 5 to 49. However, with the new update,2 or more participants in a meeting can now activate Together Mode. To activate Together Mode, users will have to navigate to the meeting controls available on the top right corner of the meeting window. Up there is a three-dot icon that leads to a drop-down menu. Users can select the Together Mode option to activate the feature. The feature is only available for Microsoft Developer preview users and would need to get it activated for both personal and professional accounts. However, users with a professional account may not be able to do it as it may be restricted by their organisation. Together Mode was introduced in July 2020 to improve the video calling experience during coronavirus -induced lockdowns. As per Microsoft, the feature was introduced to reduce fatigue that participants experience during a video call staring at screens with participants with different backgrounds, waiting for the cue to start speaking, among many such issues. Microsoft Team's Together Mode uses AI segmentation technology to place participants in a shared background such as an auditorium. Microsoft also says that Together Mode also makes it easier to pick up non-verbal cues making the conversation feel more natural. In July 2020, Microsoft and NBA also tested Together Mode to allow fans to virtually attend a basketball game. The two organisations installed 17-foot-tall (5.2 m) LED screens that wrap three sides of each game court.

Microsoft Teams will soon roll out Together Mode for small virtual groups
indiatoday.in
Microsoft Teams Tests Together Mode for 2 People
uk.pcmag.com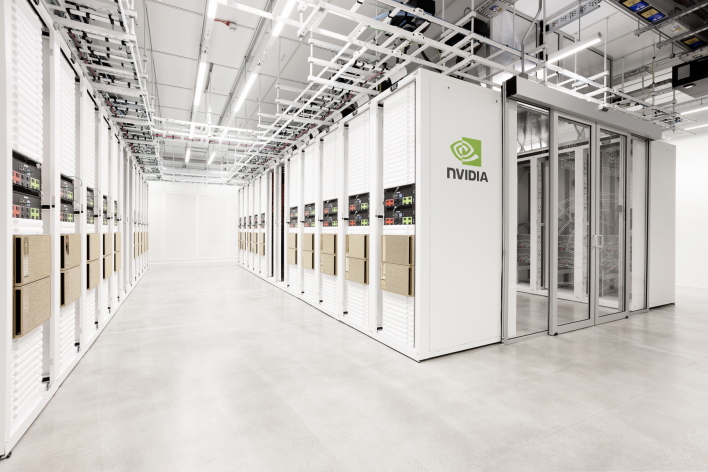 Though it has been more than a few weeks, and we have long since passed the end of 2020, the U. K's most powerful supercomputer is now operational. Powered by NVIDIA hardware, the Cambridge-1 is a $100 million,400 petaflop beast of a computer that ranks "among the world's top 50 fastest computers and is powered by 100 percent renewable energy." This sort of AI performance will then be utilized by several different colleges and organizations around the U. K. This includes AstraZeneca and GSK working to discover drugs faster, King's College London, Guy's and St Thomas' NHS Foundation Trust working to help understand diseases such as dementia, and Oxford Nanopore working to sequence genomes faster. As NVIDIA CEO Jensen Huang explains, "The discoveries developed on Cambridge-1 will take shape in the U. K., but the impact will be global, driving groundbreaking research that has the potential to benefit millions around the world." Under the hood, the Cambridge-1 supercomputer is powered by 80 DGX A100 systems tied together, each featuring NVIDIA A100 GPUs, BlueField-2 DPUs, and NVIDIA HDR InfiniBand networking. The whole system is an NVIDIA DGX SuperPOD that delivers the aforementioned 400 petaflops of AI performance and eight petaflops of Linpack performance at a facility run by NVIDIA partner Kao Data. Hopefully, we will continue to hear the great things that come out of this project, but for now, research is only getting started. Moreover, perhaps NVIDIA will continue to deploy supercomputers such as this one to further science and medicine worldwide. Either way, this is an amazing first step, but let us know what you think about it in the comments below.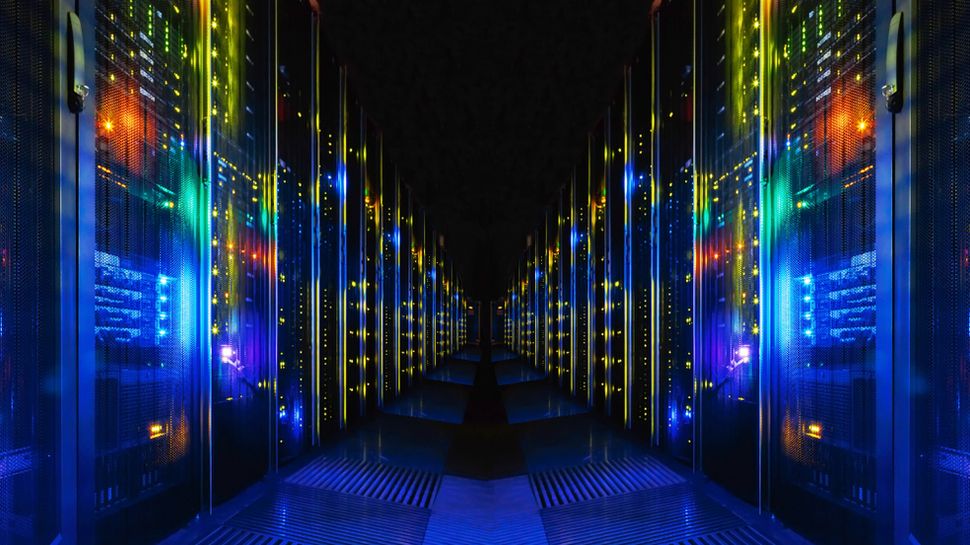 Nvidia unveils the UK's fastest supercomputer
techradar.com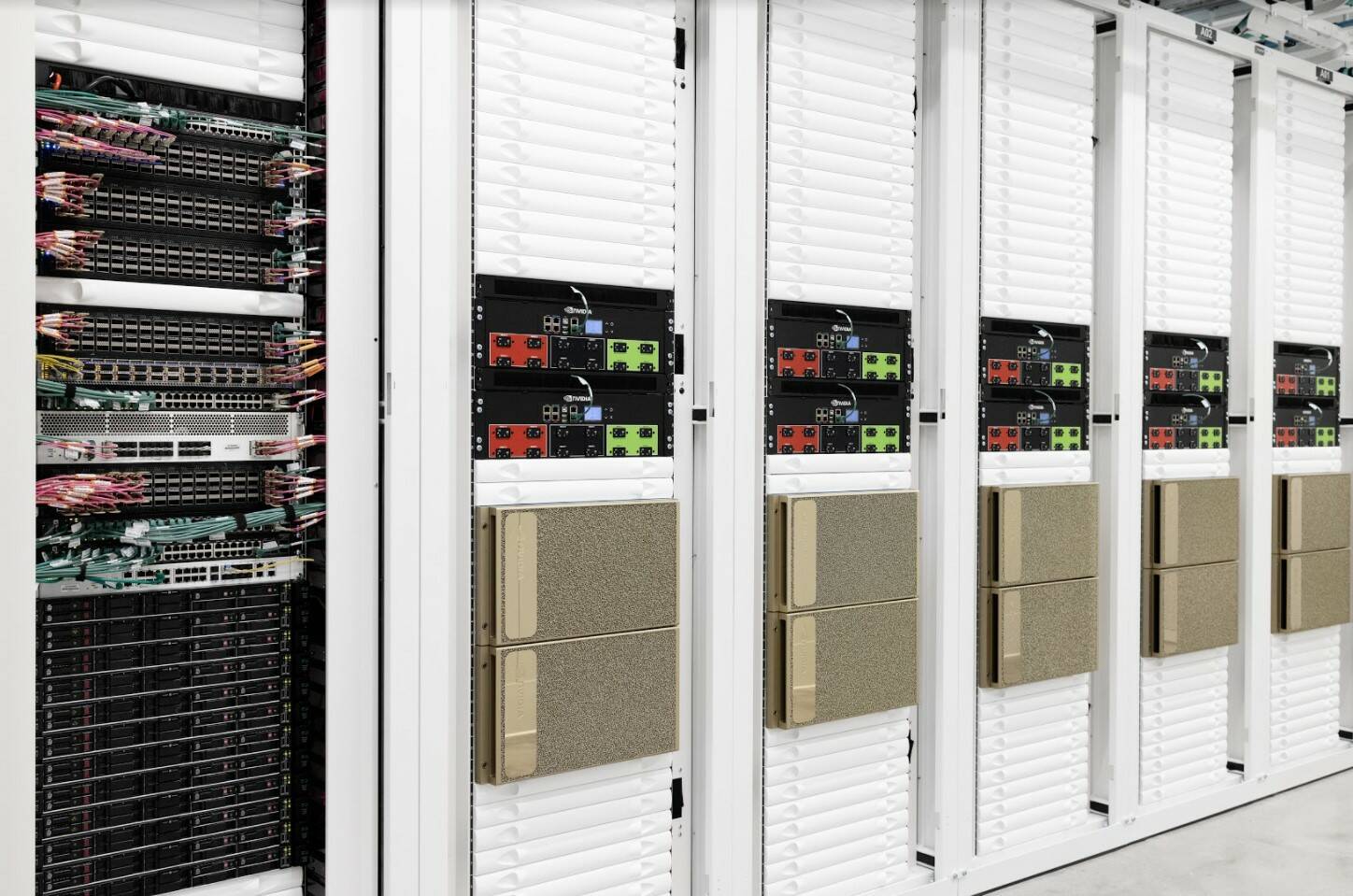 Nvidia launches Cambridge-1, UK's most powerful supercomputer, in Arm's neighbourhood
theregister.com
Back in September last year, NVIDIA gave PC gamers the GeForce RTX 3080, the first card in its arsenal that was truly capable of sustaining high framerates at 4K. Nearly a year later, the GPU brand launched a follow-up to it, the GeForce RTX 3080 Ti. Now, a little more than a month after its grand launch with the RTX 3070 Ti, the card has finally arrived in our hands for testing. So, without wasting any more time, let's get started. In comparison to the RTX 3080, NVIDIA is clearly giving the RTX 3080 Ti a lot of love. As I mentioned in initial reports prior to this review, the majority of this card is almost akin to the RTX 3090, having nearly as many CUDA cores, RT Cores, and Tensor Cores as the card itself. Even its memory bandwidth is similar at just 24GB/s shy of the full monty, as is the card's TDP of 350W and 384-bit memory bus. That said, the RTX 3080 Ti does have only have half the amount of graphics memory at 12GB GDDR6X, but that is still 2GB more than the RTX 3080. As it is with all Founders Edition (FE) cards, the aesthetics and cooler design of the RTX 3080 Ti is no different than the RTX 3080 FE or RTX 3090 FE. That means, you still get the same Dual Axial Flow Through technology, the same ultra-compact PCB beneath its, and the wickedly cool multi-fin heatsink and cross-pattern look that also serves as the bulk of the card. In fact, the only difference that would allow me to tell the RTX 3080 Ti from its non-Ti sibling is its slightly brighter outlook, literally. Side by side, the edges and outline of the card actually bear a more polished sheen. At the same time, the plates inside these aesthetic boundaries also seem darker in colour. As is the standard with all graphics cards, the RTX 3080 Ti has three DisplayPort 1.4 ports and an HDMI 2.1 port, the latter capable of supporting resolutions up to 8K. Aside from its design though, one of the card's massive drawbacks would have to be its starting price tag of RM5680. Mind you, that's just the price of the Founders Edition model, so you can imagine just how much AiB partners are marking up the price of their cards. To test the RTX 3080 Ti, the other components in my testbed remains the same. This includes the same Ryzen 9 5950X CPU, MSI motherboard, and 16GB of RAM. For comparison sake, I am obviously benching the card against the RTX 3080 FE, but also the RTX 3070 Ti FE, and AMD Radeon RX 6800XT. So, the question is: just how much more powerful is the RTX 3080 Ti FE compared to the RTX 3080? The short answer would be not by a whole lot. The longer version of that answer, though, is that it actually varies from title to title. On the synthetic benchmark portion of this review, you can see the RTX 3080 Ti FE maintaining a decent lead ahead of the other three cards in most scenarios while screaming past in one or two of them. Suffice to say, gaming is when the RTX 3080 Ti FE obviously really begins to come into its own. In the five titles that I use – Control, Deus Ex: Mankind Divided, DOOM Eternal, Shadow of the Tomb Raider, and Watch Dogs Legion – the card is more than able to maintain more than 60 fps in most of them, especially in titles without DXR switched on. For DOOM Eternal, I will point out that the average framerate seen here are reflective of the game being run without ray-tracing and DLSS turned on. On average, the RTX 3080 Ti FE runs approximately 30 fps faster at 4K and close to 80 fps at 1440p. With ray-tracing and DLSS set to Balanced, those numbers obviously drop, but to my surprise, it was still above the 100 fps mark at 4K. As for the other two RTX-capable titles, it is equally surprising to see the RTX 3080 Ti actually blow the Shadow of the Tomb Raider benchmark out of water, and by a significantly wide margin, for that matter. With RTX turned on and DLSS disabled, the card isn't breaking past the 60 fps threshold, but it is leaving the other cards in the dust. Likewise, the same applies to the other two resolutions. Watch Dogs Legion seems to be the exception to the rule, with the card performing just slightly worse than its non-Ti sibling. What is a little odd is that the card's performance in the other two resolutions was identical, especially when the framerates should theoretically be higher in Full HD. In regards to overall temperature, the RTX 3080 Ti FE's runs only mildly hotter than the RTX 3080 when I tested it, at 74.6°C on a full load. Now, it should be reiterated that I use an open testbench and the ambient temperature of my lab is always a cool 19°C at all times, which are quite likely contributing factors to the obtained temperature. In a closed and encased system, the RTX 3080 Ti's temperature shoots up and can stay within the 80°C range. In terms of power consumption, the RTX 3080 Ti clearly consumes its stated TGP, never going beyond the 350W line. There is little doubt that the GeForce RTX 3080 Ti is an absolute unit and, like its predecessor, continues to push the limits of what NVIDIA's Ampere-powered lineup is capable of achieving. That said, while we are looking at an average increment of 20 frames across the board for all titles, I genuinely do not believe that its starting asking price of RM5680 is entirely justified. Remember, when the RTX 3080 launched, NVIDIA had priced it at least half the price of its last generation flagship, the RTX 2080 Ti, which was sold at an average of RM7000 at the time. If you're planning on bumping up from an RTX 3080, I highly recommend that you don't. Barring the fact that supply for the card is scarce, this really is a graphics card that would better serve those wanting an upgrade from their Turing-power RTX 20 Series cards or older.

NVIDIA GeForce RTX 30 Laptop GPUs To Get SUPER Refresh In Early 2022
wccftech.com
Razer Blade 14 review: The usurper has arrived
digitaltrends.com
Affordable 5G smartphones: Is it wise to buy them now or choose 4G alternatives? My Netflix account was hacked, I'm concerned and you must be too Is OnePlus 9R the fair maiden of the OnePlus land? WhatsApp banned my mom's account: Here's what happened 108MP camera on Redmi Note 10, Realme 8 series? Don t expect the best Vivo TWS Neo Review Logitech G502 Lightspeed Gaming Mouse Review Asus ROG Phone 3 First Impressions OnePlus Nord First Impressions Asus TUF A15 (FA566) Gaming Laptop Review Indonesian Minister urges govt to ban Fortnite in the country: Here's why Top 5 news from technology: OnePlus Nord 2 specs, Mi 11 Ultra sale and more OnePlus Nord 2 5G confirmed with MediaTek Dimensity 1200-AI SoC OnePlus 9, OnePlus 9 Pro flagship phones removed from Geekbench: Here's why Oppo Reno 5 gaming edition leak shows ROG Phone-like design Intel exec reveals mobile gamers want to shift to PCs; pandemic accelerated the process Samsung Galaxy F22 budget phone India launch tomorrow: Top specs, price in India, and more Xiaomi Mi 11 Lite vs OnePlus Nord CE: After-review comparison, which one to buy? Android update plans for 2021 flagships in India: OnePlus 9, Galaxy S21, etc All Vi plans under Rs 500 available in India Mobiles News Mobiles Free Fire में ऐसे लगाएं परफेक्ट Headshot, जिंदा नहीं बचेगा 'दुश्मन' Free Fire में ग्लू वॉल (gloo walls) का इस तरह करें इस्तेमाल, अंत तक सर्वाइव कर सकेंगे आप मेड इन इंडिया ऐप VideoMeet में आया Google meet और Zoom जैसा फीचर, जानें कैसे करेगा काम OnePlus 9 और 9 Pro यूजर्स को नहीं दे रहे थे फुल परफॉर्मेंस, Geekbench ने लगाया बैन गाड़ी चलाते समय चालान से बचाएंगे ये Apps, जानें कैसे करें यूज News Features Hands On Hands On News Mobiles

Top 5 news from the world of technology: OnePlus Nord 2 specs, Mi 11 Ultra sale and more
bgr.in
State Bank of India alert! Chinese hackers targeting SBI users with phishing scams, more
bgr.in
Best open world games for Android: Genshin Impact, Minecraft, and more
bgr.in
Fortnite leaks: Lebron James to be next Icon Series member, Holly Hatchery POI, Alien Nanites, and more
bgr.in
Samsung Q Series, A Series, S Series 2021 soundbar lineup launched: Price in India, features
bgr.in
These 45 Xiaomi, Redmi, Poco phones could get Android 12 update: Check if your phone is in the list
bgr.in
5G phones under Rs 10,000? Realme plans to launch budget 5G phones soon
bgr.in
Oppo Reno 5 gaming edition coming soon, leaks show ROG Phone-like design
bgr.in
Huawei Band 6 Price in India Revealed via Amazon, Launch Expected Soon
gadgets.ndtv.com
Top phones under Rs 30,000 in July 2021: Realme X7 Max 5G, Mi 11X and more
bgr.in
Indonesian Minister urges govt to ban Fortnite in the country: Here's why
bgr.in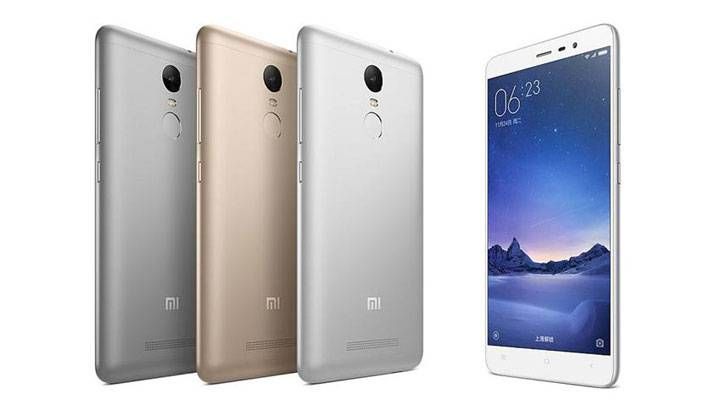 [Update: the Xiaomi Redmi Note 3 will retail exclusively from March 9,2PM on Amazon India. The 16GB internal storage + 2GB variant with 4,000mAh battery will cost Rs 9,999 while you will have to shell out Rs 11,999 for the 32GB + 3GB RAM variant, which comes with 4,050mAh battery.] The Xiaomi Redmi Note 3 is expected to be revealed tomorrow (Thursday,3rd of March), possibly as an Amazon India exclusive. As we're this close towards the launch of the device, it's only fair to get a better understanding of its hardware and features so that we're not in for any surprises. So what can you expect from the Redmi Note 3 as far as the hardware is concerned? Read on for more. The Redmi Note 3 has been around for a couple of months now, so we have a very good idea of what to expect from the smartphone. It comes with an all-metal design, accompanied by a 5.5-inch Full HD (1920x1080) display. Further, the handset comes with a six-core Snapdragon 650 processor,2 or 3GB of RAM and 16 or 32GB of internal storage which can be expanded using a microSD card slot. There's also going to be a 16MP camera on the back as well as a 5MP front facing sensor for selfies. Android 5.1 Lollipop with MIUI 7 is handling the software side of things while there's a 4,000mAh battery onboard to make sure you don't run out of juice early on in the day. The 32GB variant of the handset comes with a slightly larger 4,050mAh battery. The handset will be 4G enabled, with dual-SIM support on board as well. Overall, the Redmi Note 3 is well covered in the specs department. The Redmi Note 3 is Xiaomi's first ever handset to pack a fingerprint scanner, which is placed right below the camera sensor and the dual LED flash. The handset will not feature the USB Type-C port though, which is a strange omission from the company, but not something that would bother customers. Barring the fingerprint scanner and the premium metal design, there really isn't a lot to talk about with regards to onboard features on the Redmi Note 3. The Redmi Note 3 costs 899 CNY (Rs 9,300) for the variant with 2GB of RAM and 16GB of internal storage. The model with 32GB of storage and 3GB of RAM is priced at 1099 CNY (Rs 11,400). It is possible that the company will only release one of these two variants in India, so we're looking at a price tag of well under Rs 12,000. A report from earlier today substantiated this as it was mentioned that the Redmi Note 3 would be priced well below Rs 15,000. Availability could be limited to Amazon India as reports have mentioned, which might not be a big surprise since Xiaomi's Redmi Note Prime is also an exclusive from the retailer. If the phone is around the Rs 10,000 mark as we think it should be, the phone will be competing with the likes of Lenovo K3 Note, Coolpad Note 3 and Yu Yureka+, Asus Zenfone 2 Laser and Micromax Canvas 5. In this segment phones that offer a fingerprint scanner include Lenovo K3 Note, Lenovo Vibe K4 Note, Coolpad Note 3 and LeEco Le 1S. If you wanted to watch the event live, then you can do so by clicking here. The event will begin at 2PM IST on March 3,2016.

Redmi Note 10T 5G launch soon: Specs, features, India price, and all that we know so far
indiatoday.in
Xiaomi Redmi Note 3: Price, Specifications and everything else we know
techradar.com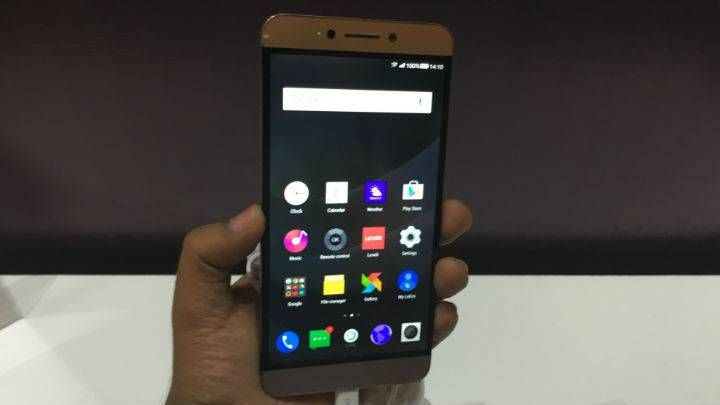 LeEco Le 2 hands-on review
techradar.com
It's tough to find nearly anything for $5 these days, but right now, a crisp Abe Lincoln will get you either a Switch accessory or one of the platform's best games. On the hardware side, Amazon is offering the Power-A Joy-Con Comfort Grip for $5 (67% off). On the software side, you can snag Celeste for the same price at the Nintendo store (75% off its current price at Amazon). Read more: New Nintendo Switch OLED: Everything it can (and can't) do

The best Nintendo Switch deals for July 2021
pocket-lint.com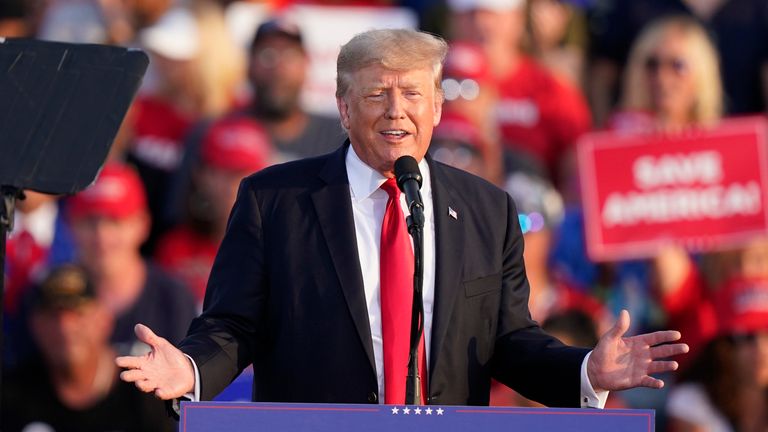 Donald Trump, who lost the 2020 presidential election, says he is launching a class action lawsuit against Mark Zuckerberg, Sundar Pichai, and Jack Dorsey, the chief executives of Facebook, Google and Twitter respectively, as well as their companies. The former president was banned from these companies' platforms after a mob of his supporters violently attacked the US Capitol building on 6 January, hundreds of whom have since been charged with crimes. Since leaving office Donald Trump has criticised the bans as an act of political censorship, and has continued to claim without evidence and despite official contradictions that the election was rigged against him. The class action suit would allow Mr Trump to sue the chief executives of Facebook, Youtube and Twitter on behalf of a wider group of people whom he argued have been injured by the alleged bias and censorship. "Today, in conjunction with the America First Policy Institute, I am filing, as the lead class representative, a major class-action lawsuit against the big tech giants, including Facebook, Google and Twitter, as well as their CEOs, Mark Zuckerberg, Sundar Pichai, and Jack Dorsey," he said. The companies declined to comment when contacted by Sky News. While in office, Mr Trump had attempted to reform social media regulation - in particular a law which allows platforms to perform "good faith" content moderation without assuming the liability of a publisher. Several instances of this "good faith" moderation targeting the then president - in particular Twitter fact-checking two of his tweets which falsely claimed postal votes were fraudulent, and hiding another which the company said glorified violence - provoked the reform. The former president, who had persistently accused both traditional and social media of being biased against him, complained that social media platforms "totally silence conservative voices". He promised to "close them down before we can ever allow this to happen", and subsequently signed an executive order calling on federal agencies to review Section 230. A recent survey of Americans by C-Span found him to be considered among the worst US leaders of all time, scoring particularly low among a panel of experts for his moral authority and administrative skills.

Trump says he is suing Twitter, Facebook, Google and CEOs Dorsey, Zuckerberg, Pichai
cnbc.com
Back when seemingly every company was making a cloud storage service, Samsung came out with its own. The service would back up your phone files automatically, allowing you to safely delete data from your onboard storage. However, only a select few cloud services survived the oversaturated market. Now, there is an end-of-life date for Samsung Cloud and the company will eventually delete all files backed up there. Related: The best cloud storage services and apps for Android Originally, Samsung set an August 31 termination date for the service. However, it just extended that deadline to November 30,2021 (via Android Central). However, there is a soft deadline for easy migration of your data. From now until October 1,2021, you can easily migrate any Samsung Cloud data you might have to Microsoft's OneDrive. The process is very simple and just pushes all your data from one dying service to one that isn't going away anytime soon. If you don't do this before October 1, though, you will need to manually migrate to the service of your choice before November 30. After that date, any data you have will disappear. You might not think you have any data in Samsung Cloud, but it's worth a check. If you've ever owned a Samsung device, it's very likely that some data auto-saved to the service. It's definitely worth a look just to be safe.

The best 4K TV deal of July 2021 - Android Authority
androidauthority.com
Samsung gives its Cloud users until November to move data to OneDrive
phandroid.com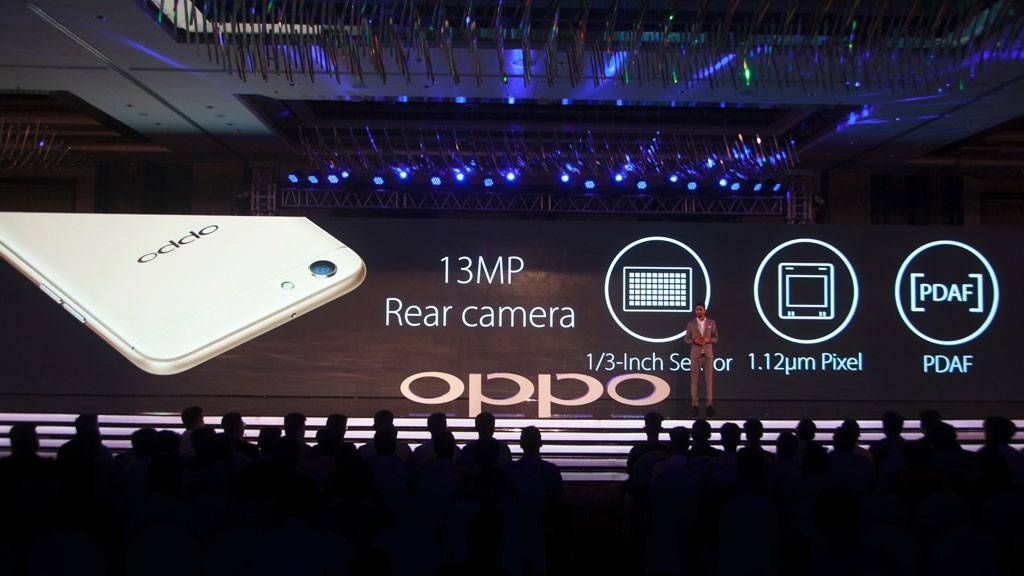 Chinese smartphone maker Oppo has taken the wraps off from its another selfie-centric smartphone, the Oppo F3. The company unveiled a bigger Oppo F3 Plus earlier in India, which shares a lot of similarities with the newly launched F3. The smartphone will compete against the selfie-focused smartphones like Vivo V5s and Gionee A1 in the offline market. The Oppo F3 goes on sale from May 13 in 25 cities across India. The pre-order starts from today onwards till May 12, 2017. It will be sold online exclusively on Flipkart at Rs 19,990. The price may differ in the offline market, which is still unannounced. Like its bigger sibling, the F3 also boasts of a dual-camera setup on the front. It bears one 16MP 1.3-inch sensor with f/2.0 aperture along with an 8MP 120 degree wide-angle sensor. It further has a lot of camera modes and options like Selfie Panorama, Screen flash, Pam shutter, and more. On the rear there it sports a 13MP camera. On the display front, it has a 5.5-inch full HD display with 401 PPI pixel density and 2.5D curved Gorilla Glass 5 protection. Under the hood, it runs a MediaTek MT6750T6 octa-core processor with 4GB RAM and Mali-T860 GPU for better graphics. On the storage front it offers 64GB of inbuilt storage with dedicated microSD card slot (up to 128GB). Like the other Oppo F-series phones, the F3 also has a fingerprint sensor on built-in the home button, which is claimed to unlock the smartphone in 0.2 seconds. It supports dual-SIM and runs on Oppo's in-house ColorOS 3.0 based on Android 6.0 Marshmallow. The smartphone packs a 3200mAh non-removable battery to power it up. Connectivity options include 4G VoLTE, Wi-Fi 802.11 a/b/g/ac, Bluetooth v4.0 3.5mm audio jack, GPS/A-GPS, and a micro-USB port for data syncing and charging. The smartphone measures 153.3x75.3x7.3mm, and weighs 153 grams. Display: 5.5inch IPS LCD Full HD (1920 x 1080p) resolution Dimensions: 153.3x75.3x7.3mm Processor: MediaTek MT6750T6 Camera: 13MP (Rear),16MP+8MP (Front) RAM: 4GB Storage: 64GB OS: Android 6.0 (Marshmallow) Battery: 3200 mAh Connectivity: 4G VoLTE, Wi-Fi 802.11 a/b/g/ac, Bluetooth v4.0 3.5mm audio jack, GPS/A-GPS Customers who pre-book the Oppo F3 can enter a contest where three lucky winners will get a chance to witness the ICC finals in London.

Oppo F3 with dual front cameras launched in India at Rs 19,990
techradar.com
Noise ColoFit Qube smartwatch launched in India, price starts at Rs 2499
indiatoday.in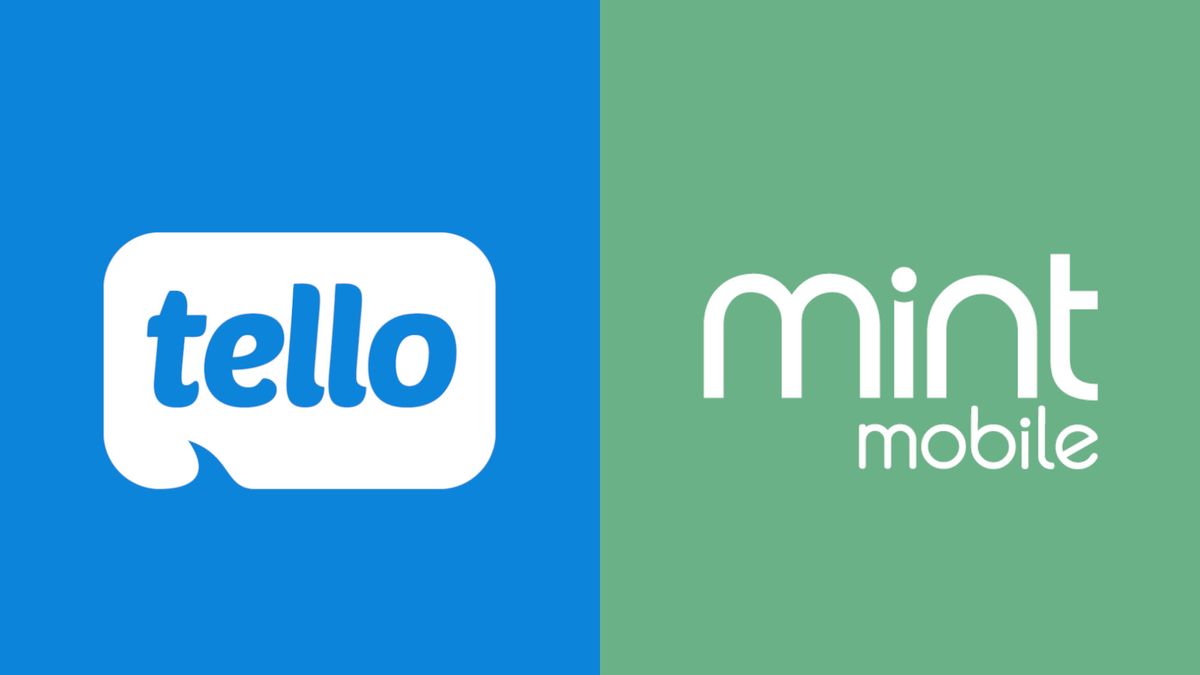 Mint Mobile and Tello are both very popular choices right now for those looking to cut their monthly cell phone plan bills right down to size. Put simply, they're both very cheap for what they do - but which is better? As you'll see in our direct comparison just below they are in fact quite different and should appeal to a certain type of user specifically. If you're on the fence, or simply doing a bit of research before you commit, then we're covering what we think are the main selling points of each carrier just below as well as how they shape up on important criteria. Both carriers feature heavily on our cheap cell phone plans and prepaid phone plans buyers guides - so we're definitely fans of each. By the end of this article, however, you should have a definite idea of which is best for you. Both Mint Mobile and Tello both operate on the T-Mobile network, so it should be a fairly dead-even heat when it comes to your local coverage. Tello historically operated on the Sprint network (and some SIM cards still do), but that's being phased out now, so all new SIM cards issued should be operating on the T-Mobile network. Where these two carriers diverge, however, is on their pricing models - which are very different. Mint Mobile tends to have slightly higher prices than Tello and operates a buy-upfront 'multi-month' system where you buy upwards of a year of service at a time. The catch here is the longer your plan is, the cheaper the average monthly rate, so be prepared to pay upfront for a whole year's service if you want to save as much cash as possible. Tello, on the other hand, has a much more flexible pay-monthly system where you'll only pay for a month at a time. This has one huge advantage - you can easily switch up your data allowances on a monthly basis if your needs change, plus it's also a lot cheaper upfront. Bear in mind, however, that average monthly rates on the higher data plans at Tello do tend to be more expensive than Mint's if you're paying yearly at the latter. Both carriers offer a generous line-up of different monthly data options, although generally speaking you'll get more bang-for-the-buck at Mint Mobile if you're looking for a more data-heavy plan. Mint's unlimited data plan for example comes out at just $30 a month versus the $39 per month you'll pay at Tello. You'll also get 35GB of 5G data at Mint Mobile before you revert to 2G speeds, whereas you'll only get 25GB of 5G data at Tello. Similarly, it's cheaper to go with Mint if you're looking for a plan in the range of around 10GB to 15GB of data per month. $25 per month will get you 15GB of data at Mint versus 8GB at Tello, so it's the better choice if you're willing to pay for a year upfront. You can, however, get an overall cheaper plan at Tello if you just want the basics - just $10 a month for 1GB of data with unlimited minutes and texts. Being prepaid carriers, you're generally going to get around the same level of perks with both Mint Mobile and Tello - and be subject to deprioritization when the local T-Mobile network is busy. In short, both are pretty stripped-down affairs, and you won't be getting things like free streaming service subscriptions with either. Both do however feature 5G data speeds standard on all plans (until you hit your cap), and free mobile tethering too. Tello seems to have a slight edge in video rendering, with no cap on the quality, whereas Mint Mobile caps its video streaming out at 480p on its unlimited plan (no cap on other plans). Tello also features free international calling to over 60 countries, whereas you'll only get free calling to Mexico and Canada with Mint Mobile. This one's definitely a more niche feature overall, but for some, it's going to be a huge bonus and a major draw for them to go with Tello. Tello definitely has the edge if you think you'll need a bit of flexibility with your plan. As we've already covered above, you'll only pay for a month at a time with Tello and the design-your-own-plan system means it's easy to add or subtract any allowances you'll need on a monthly basis. Not being tied down for multiple months at a time also means it's relatively easy to abandon your plan with no incurred losses if you're not satisfied with the service. Both Mint Mobile and Tello are absolutely fantastic cheaper alternatives to the likes of T-Mobile if you're looking for a stripped-down prepaid plan for the essentials. In our eyes, however, each will definitely appeal to a different type of user. If you're looking for overall value on a slightly more data-heavy plan then you're definitely going to want to go with Mint Mobile in our opinion. In short, while you're paying larger sums upfront and with less flexibility, you're generally getting a more generous data allowance overall. If you're looking for just the basics, however, then you will be able to get a cheaper prepaid plan at Tello. You'll also be able to change up your plan in short order should you need more data down the line too, which makes it a great choice if you're not sure about how much you'll need.

Here are the best Mint Mobile deals available right now (July 2021)
androidauthority.com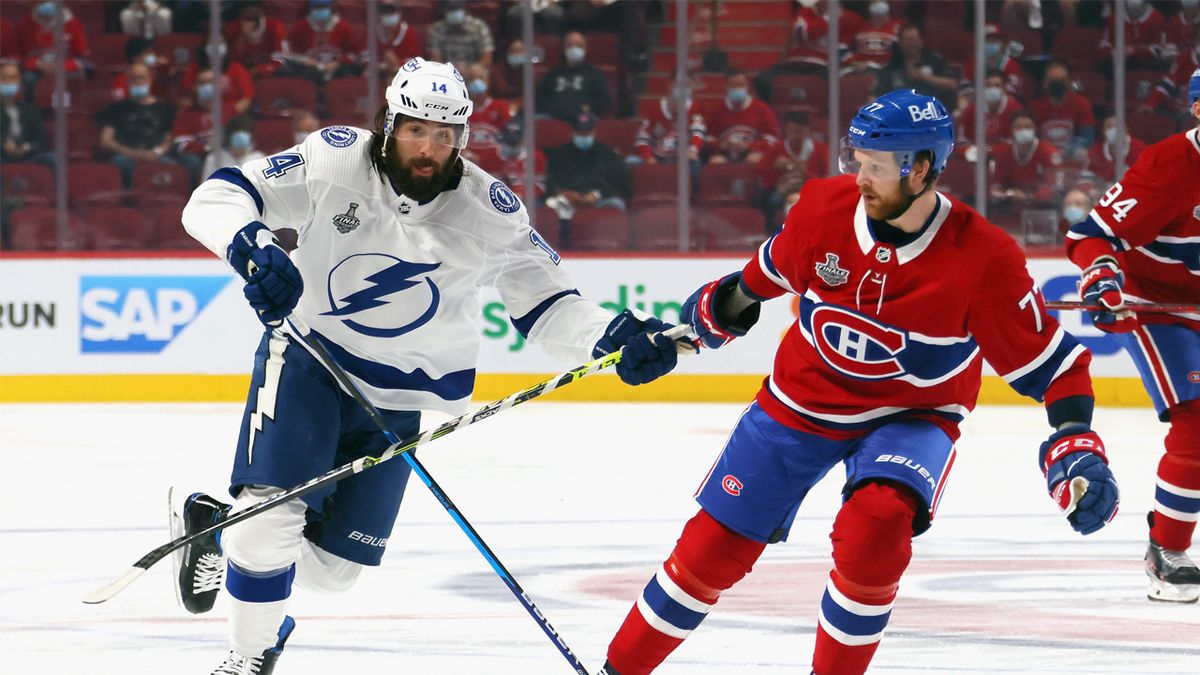 It's Canada vs the US; the NHL's most successful franchise vs the reigning champions; Canadiens vs Lightning in this blockbuster Stanley Cup Final clash. While all signs are pointing towards a thunderous success for Tampa Bay, Montreal managed to claw a win from the jaws of defeat to bring the series 3-1, and still have a fighting chance. Here, we explain how to get a Canadiens vs Lightning live stream and watch the Stanley Cup Final 2021 online from anywhere. The drought in the Great White North has raged for 28 years, the Canadiens' 1993 triumph - their 24th overall - marking the last time The Holy Grail was carried off to Canada. Can Montreal make it rain again? The Habs have been underdogs throughout, and true to form, they're up against it again, with Dominique Ducharme set to miss at least the first two games of the series, after his positive Covid test. His opposite number, meanwhile, is hoping to become just the 12th coach to lift the trophy in two consecutive seasons. The Lightning boast the playoffs' leading goal and points scorers, in Brayden Point and Nikita Kucherov, as well as the best goaltender in the league, in Andrei Vasilevskiy. However, as they've already proved on so many occasions, the Canadiens are much more than the sum of their parts. Read on for details on how to watch the Canadiens vs Lightning online and get a 2021 Stanley Cup Final live stream from anywhere. Scroll down for all the ways you can watch the Canadiens vs Lightning online in a number of countries around the world - including the US and Canada. But first, you should know that if you're abroad at any point during the series, you probably won't be able to watch the Stanley Cup Final like you normally would at home. This is because of geo-blocking, a digital restriction that means certain streaming services are only accessible in the region they're based in. The simplest and most reliable solution is to use a VPN service to change your IP address to a different location. This will generally let you tune in to your local coverage, just as you would from home, and means you don't have to trawl the sketchier corners of the internet for an illegal stream. Use a VPN to watch Stanley Cup Final 2021 online from anywhere Here's how this Stanley Cup Final series between Montreal and Tampa Bay looks: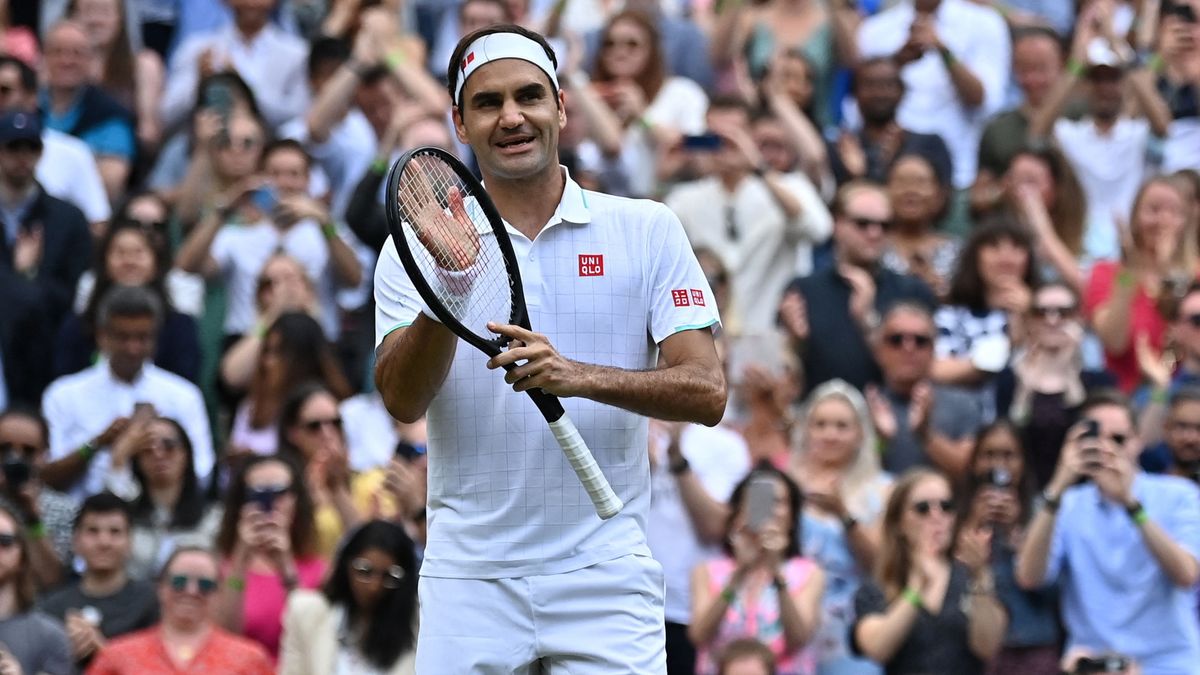 Federer vs Hurkacz live stream: how to watch Wimbledon 2021 tennis free and from anywhere
techradar.com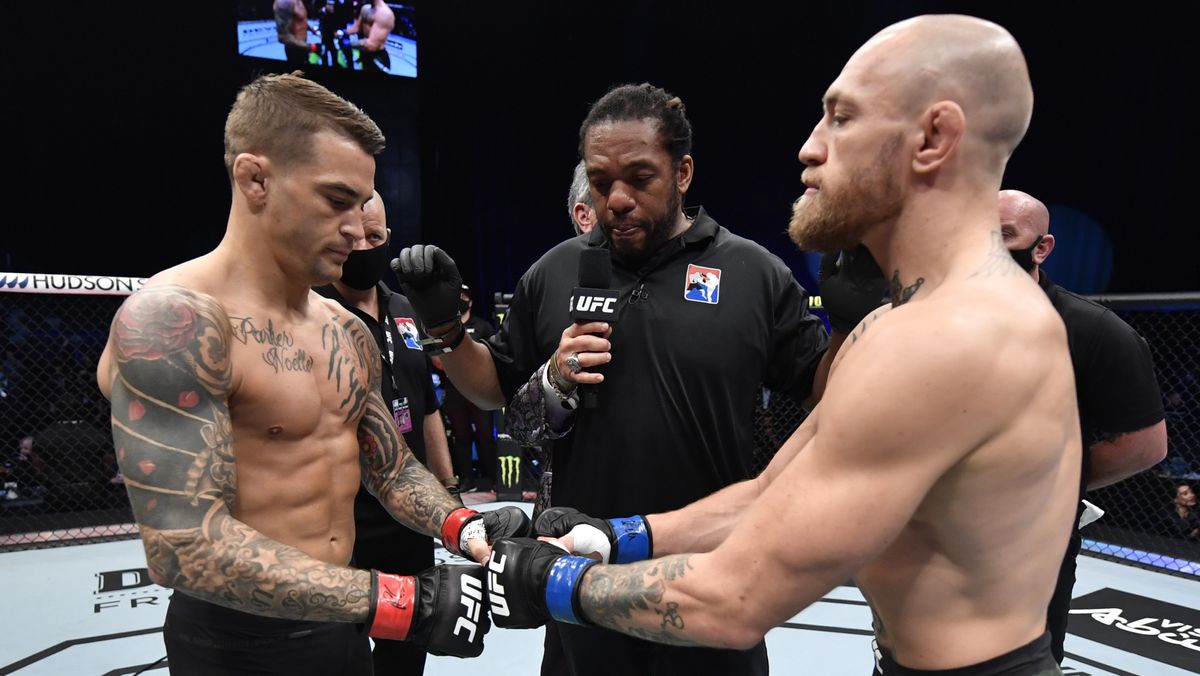 How to watch Poirier vs McGregor 3: when is UFC 264, live stream online, time, card and more
techradar.com
NHL Stanley Cup Finals: Stream Canadiens vs. Lightning Game 5 live tonight
cnet.com
The OnePlus Watch Cobalt Limited Edition is finally crossing the boundaries of China. The company has launched the special edition variant of the OnePlus Watch in India. The device is priced at ₹19,999 (approx. $268) and will be available for purchase via the OnePlus Store app, OnePlus Experience Stores, and OnePlus online store () starting July 16th. There's no word yet from the company regarding its availability in other regions, including the US. Interested buyers in India can also pre-book the watch between July 7 and July 10 via the OnePlus Store app and oneplus.in. They will need to make a ₹1,000 payment up-front to reserve a unit and complete the payment between July 12 and July 14 to buy the OnePlus Watch Cobalt Limited Edition. OnePlus had announced the OnePlus Watch Cobalt Limited Edition back in March, alongside the. The watch debuted in China in May. Last month, the company offered its fans in Europe a chance to buy the watch through an " " where users needed to solve puzzles to win the invite codes. That was the first time the OnePlus Watch Cobalt Limited Edition was available to buy outside China, though the sale was not open to the public and was limited to select winners of the aforementioned challenge. Now, nearly four months after the initial announcement, OnePlus is finally bringing the watch to India. It now remains to be seen if the company subsequently releases it in other markets as well. The special edition OnePlus Watch doesn't bring a whole lot of changes from the standard edition, which costs ₹14,999 (approx. $200) in India. In fact, it gets the same set of internals. The only major difference is in its outer materials. While the standard OnePlus Watch features a stainless steel frame, this watch switches to a Cobalt alloy frame, something that you usually find only in luxury Swiss watches. Cobalt alloy is twice as strong as stainless steel, so it should make for a more durable and sturdier build. is also complimenting the ultra-strong frame with an exceptionally scratch-resistant sapphire glass face. Sapphire has a Mohs rating of 9 and is second only to diamond in hardness. The company also promises enhanced brightness. The rest of the specs remain unchanged. It features a 1.39-inch AMOLED display, IP68 rating along with a 5ATM water resistance rating,4GB of internal storage, built-in microphone and speaker, and GPS. There's a 402mAh battery that can keep the watch running for up to two weeks on a single charge. Warp Charge support means just 20 minutes of charge can deliver enough power to run the watch for a week. OnePlus also touts a day-long power with five minutes of charging. Fitness and health features include over 110 workout modes, a heart-rate monitor, a SpO2 sensor, a stress monitor, and more. The OnePlus Watch Cobalt Limited Edition is compatible with all Android smartphones running Android 6.0 or higher. However, it's not compatible with iOS devices. As said before, it's unclear whether or not OnePlus will bring this limited edition watch stateside. If it does, we will make sure to let you know.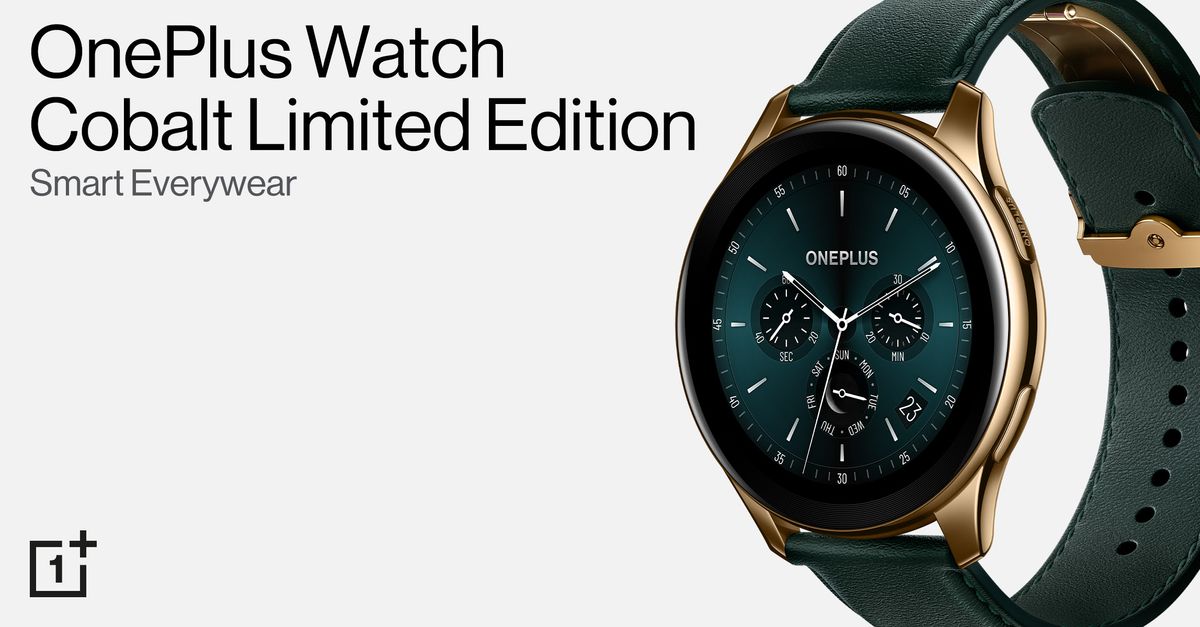 OnePlus Watch Cobalt Limited Edition now available in India
techradar.com
OnePlus Watch Cobalt Limited Edition now available in India
techradar.com
For tech reviewers, critiquing a new operating system is something of an absurd ritual. It's like being a professional house inspector who delivers a report that always goes like this: Here's what you need to know about the home you are about to move into. Some parts are great, but there are major problems. You're moving in anyway, though, so you're going to have to learn to live with it. That's because operating systems are essentially where your digital life takes place. If you own a personal computer made to run Windows, you're probably going to keep using the next version of Windows no matter how good or bad it is. That's how I felt as I tried out Windows 11, Microsoft's first big operating system update in six years. The company has marketed it as a new start to Windows with a modern, people-centric design. (Not new is how tech companies constantly remind us that their products were designed for users, as opposed to being for my Labrador retriever.) The software will be a free update for many Windows personal computers this holiday season. New to Windows are tools for productivity, like the ability to instantly shrink and reorganize windows, and support for mobile Android apps. Yet Windows 11 is ultimately an evolution. While there are improvements, parts of it feel frustratingly familiar. I tested an early, unfinished version of Windows 11 for a week. There are some highs, like a design that makes the software behave similarly to mobile devices, and some lows, like the dated concept of widgets, which are essentially miniature apps that live inside a dashboard on your screen. Here's my inspection report summing up the good, the meh and the ugly. The Good Microsoft executives have called Windows 11 a new start to personal computing that centers on people. The corny wordplay was intended to highlight the biggest design change in Windows: The iconic Start button, which has traditionally been squeezed into the bottom-left corner, has shifted toward the bottom center. And no longer does the Start button load a list of settings and apps; it shows a folder of your apps. This is the same interface we use on Apple and Android smartphones and tablets, which showcase a tray of important apps at the bottom center of the screen. Still, it's a welcome change. The Start button in previous versions of Windows opened a laundry list of apps and settings that felt tedious to scroll through. The most interesting new design change is a feature called Snap Layouts, which I loved. In the upper-right corner of an app, when you hover your mouse cursor over the maximize-window button, a grid opens up to show different arrangements that automatically shrink down or reposition the app. So if you want to reposition an app window so that it takes up only the left side of the screen, you click on the corresponding icon to snap it into that position. That's much quicker than moving a window and dragging a corner to the proper size. The Meh Many additions to Windows 11, including support for Android apps, were designed to keep people in the flow on their machines, said Yusuf Mehdi, a Microsoft executive. When you order an Uber, for instance, you no longer have to pick up an Android phone to summon the car and can do it directly from the Uber app on the Windows machine. Yet many of the new features didn't keep me in the flow. One of them is the ability to create multiple desktop spaces, which Microsoft calls Task Views. The idea is that you can have a desktop screen for each aspect of your life. One desktop could be devoted to work and show shortcuts to your email and calendar apps. Another could be devoted to your personal life and show shortcuts to all your games. This all sounds good, but divvying up my life into separate desktop screens quickly felt irksome. Switching to a specific screen and looking for the right app to launch took much more time than using the search tool to quickly find and open an app. Windows 11 also reintroduces the widget, a concept that Apple and Google operating systems have long used. Widgets are basically a lightweight app that always remains open, like a weather app, a calendar or a stock ticker, so that you can instantly glance at important information. To view widgets, you click a button that shows a drawer of all of them running side by side. I never got into the habit of using widgets on any of my smartphones or computers because they feel superfluous — and it was the same with Windows 11. Widgets show a bite-size amount of information, like a truncated view of your calendar to show the current date and your next appointment. But whenever I checked my calendar widget, I ended up wanting to open my full calendar app anyway to see all my events for the month. Microsoft plans to allow Windows 11 users to have access to Amazon's app store for downloading Android apps. This was not available yet to test, but I predict it could bust your flow with widgets. Let's say you love a great Android to-do-list app and add all your tasks in there. If the same app isn't also available as a widget, you won't be able to view your to-do list in the widgets dashboard. Why bother with widgets? The Ugly These are still early days, since Windows 11 is officially due for release in the holiday season and much about the software is subject to change. But one issue that is unlikely to change is that for security reasons, personal computers must, at a minimum, include fairly recent chips from Intel and AMD to install Windows 11. That means millions of computers running Windows 10 on older hardware, including some that are a few years old, will not be able to run Windows 11. So at some point, those users will have to buy new computers to gain the stronger security benefits and new features in the operating system. In other words, unlike past updates that have been free, Windows 11 may mean you have to pay for a truck to move into a house that feels quite familiar, with some new window dressing.

Microsoft Teams Tests Together Mode for 2 People
uk.pcmag.com
There are times when you're watching something on your phone and you want to share it with the room or just see it on a bigger display. Those with Android devices have a few options, including built-in features, third-party apps, and cable hookups. Let's break down your choices, from the simplest solution to the most complex. Cast With Chromecast If you have a Chromecast dongle or a smart TV with built-in Chromecast support, your best bet is to see if the app you want to watch on TV supports casting. If so, you can send content from your phone to the TV with a few taps. Supported apps include Netflix, Hulu, HBO Now, and Google Photos, though many of them already live on your Android TV or Chromecast with Google TV. Make sure your device is on the same Wi-Fi network as your Chromecast or smart TV and tap the square cast icon in the app. Choose the compatible device to which you'd like to cast. Casting is the ideal option for apps with copyrighted content, since apps like Netflix will black out the video if you try screen mirroring. Android Screen Mirroring Screen mirroring is best for apps that don't contain protected content or officially support casting. You will still need a Chromecast or compatible smart TV in order to use this feature, which can then be connected to the Google Home app. Once the target device is added to your Google Home, Open the app and tap the plus (+) icon in the top-left corner to add a device, if needed. Otherwise, tap the device to which you want to cast and tap Cast my screen at the bottom to place your phone screen on the TV. When you're done, tap Stop mirroring in the app. Some Fire TV and Roku streaming devices also support with screen mirroring, though check with Amazon and Roku, respectively, to ensure compatibility for your specific devices. Support for screen mirroring has varied by manufacturer since the feature was introduced with Android version 5.0 Lollipop. Many phones have a Cast button built into the phone's settings or in the pulldown settings shade. Samsung's phones have something called Smart View to connect and share to and from your mobile device. Connect With an Adapter or Cable If you don't have a Chromecast-compatible device, use an HDMI cable and adapter to connect your phone to your TV and mirror what's on your screen. You have a few different options here, and which one you choose will depend on the type of display you're connecting to, how long, and—most importantly—whether or not you'll need to charge your phone while doing it. The simplest option is a USB-C to HDMI adapter. If your phone has a USB-C port, you can plug this adapter into your phone, and then plug an HDMI cable into the adapter to connect to the TV. Your phone will need to support HDMI Alt Mode, which allows mobile devices to output video. This method will take up your charging port, unless your adapter has a charging port. If you have an older Micro USB-style port, you will need a micro USB to HDMI adapter. With this method, your phone will need to support a different protocol called MHL. If you have a supported phone, hook it up to the adapter, then attach an HDMI cable and connect it to a TV. Stream With DLNA If the previous options don't work for you, most internet-connected TVs support a streaming protocol called DLNA, which will let you stream your own music and videos to your TV. Be warned, though, that Netflix (and any DRM content) won't be supported here. Fortunately, this still covers most things you might want to send from your phone to your TV. LocalCast is a simple and free app that lets you stream your own music, photos, or videos to a DLNA device like a smart TV or console. It also supports streaming to Chromecast targets, which is handy if you want to share your own files on a TV without mirroring your entire screen. The app even allows you to stream from Google Drive, Dropbox, and web pages. AllCast is similar to LocalCast, but you must upgrade to the premium version to remove ads. The popular media management app Plex also works as a DLNA streamer, though in a less direct way. A Plex server running on your computer can host music, photos, or videos, and stream them to your TV. You can use the mobile app to browse your library, pick which media to stream, and send it to the television via Chromecast or DLNA. The downside to using the Plex app is that the computer where you set up your server will need to be on and connected to the internet any time you want to stream your files. However, Plex does allow you to host media files far larger than the ones that would fit on your phone.

The best 4K TV deal of July 2021 - Android Authority
androidauthority.com
You should grab every opportunity to upgrade your home theater, and that includes investing in a 4K TV for a more immersive visual experience. They don't come cheap though, so it's a must to take advantage of 4K TV deals if you want to stay within a budget. If you're looking for an offer that will be relatively easy on the wallet, check out Amazon's $152 discount for the 50-inch Sony X85J 4K TV that brings its price down to just $848, from its original price of $1,000. The Sony X85J, equipped with the 4K HDR Processor X1, will help you better appreciate your favorite shows and movies through its 50-inch display with 4K resolution. In addition to all the 4K content that the TV will give justice to, Sony's 4K X-Reality Pro database will upscale all the HD content that you watch so that you'll be able to enjoy precise details. Meanwhile, Triluminos Pro technology makes colors more natural and precise, and Motionflow XR with a native refresh rate of 120Hz ensures that fast-moving sequences are smooth and clear. The 4K TV is powered by Google TV, which organizes all the content that you can access from your apps and subscriptions, including shows and movies from Amazon Prime Video, Netflix, Disney+, and more. For added convenience, the Sony X85J is compatible with Amazon's Alexa and Google Assistant for voice commands, and it works with Apple's AirPlay 2 to stream content from your iOS devices. If you want a new 4K TV for your home theater but you don't want to spend more than $1,000, you should go for the 50-inch Sony X85J. Amazon is currently selling the 4K TV for just $848, after a $152 discount to its original price of $1,000. There's no telling how long the offer will last, so if you've already thought of where to place the 50-inch Sony X85J 4K TV in your living room, you should click the Buy Now button as soon as you can. If you'd like to view alternatives to the 50-inch Sony X85J 4K TV, there are many other models that are on sale, from Amazon and other retailers. The sheer number of options may be intimidating though, so we've gathered some of the best 4K TV deals that are currently available to help you with your search.

The best 4K TV deal of July 2021 - Android Authority
androidauthority.com
(Photo by Armin Weigel/picture alliance via Getty Images) The Right to Repair movement is getting an important new ally: The Biden administration. On Tuesday, the White House Press Secretary Jen Psaki revealed President Biden is preparing an executive order on "competition." At the same time, the Biden administration has directed the US Department of Agriculture to develop new rules that'll grant farmers the "right to repair their own equipment how they like." According to Bloomberg, the upcoming executive order will also direct the Federal Trade Commission to craft new rules to stop manufacturers, including phone makers, from imposing onerous repair restrictions on their products. The news represents a significant win for Right to Repair advocates. For years now, the movement has been calling on electronics vendors, including Apple, to make their products easier to fix, citing the benefits to consumers and to the environment. However, many consumers must instead go through official repair services from the tech companies, which can cost more. Farmers have been among the biggest supporters in the Right to Repair movement, and point to company John Deere as a major offender for blocking access to the software and tools needed to fix their tractors. Those tractors can cost $800,000, but John Deere has argued the farmers don't own the software onboard, citing intellectual property laws. According to Bloomberg, the scope of Biden's upcoming executive order will be up to the FTC to decide. In May, the commission itself signaled it's already mulling a crackdown on repair restrictions across the industry. In a 56-page report sent to Congress, the FTC found "scant evidence to support manufacturers' justifications for repair restrictions." Last month, US Rep. Joe Morelle (D-NY) introduced federal right-to-repair legislation.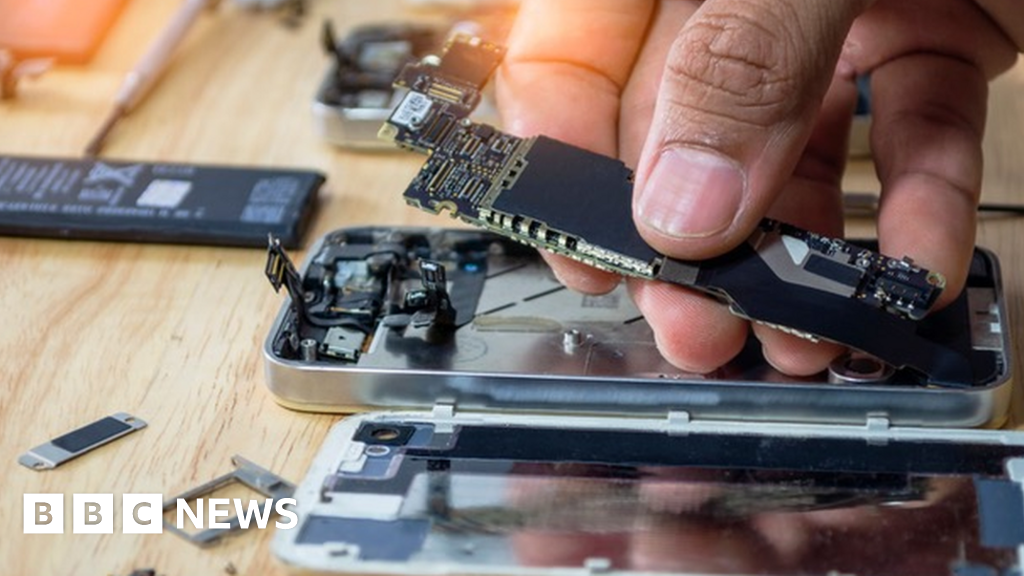 Right to repair movement gains power in US and Europe
bbc.co.uk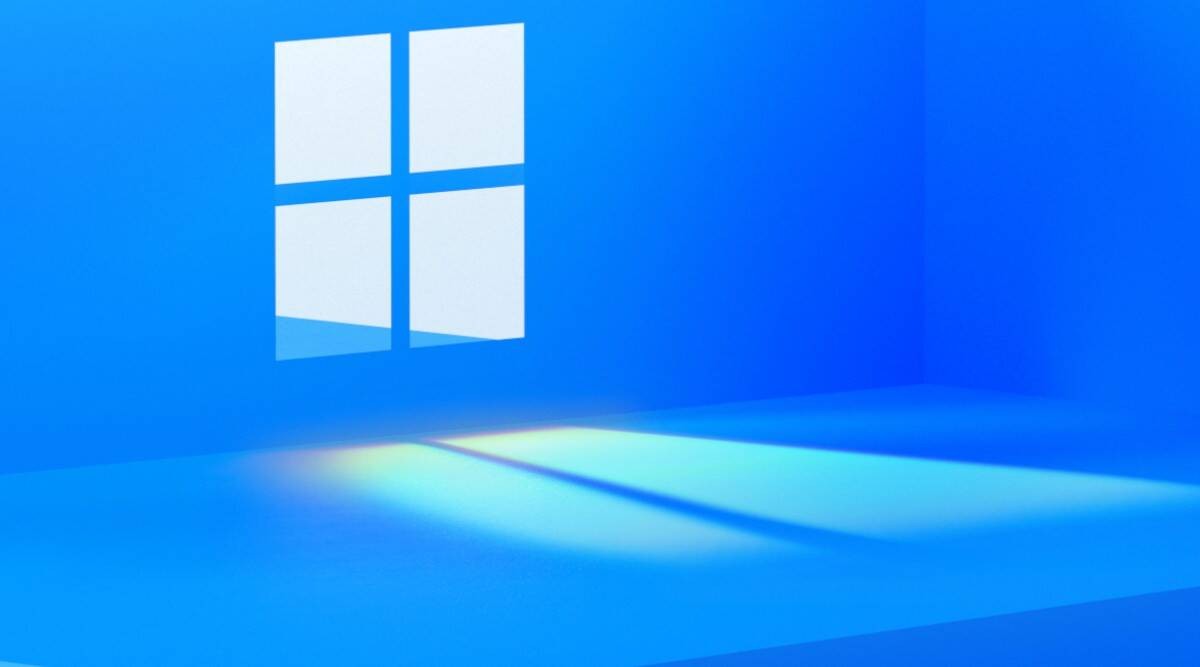 Microsoft is changing a lot in the latest Windows 11 operating system and is trying it make it more modern. The software is scheduled to roll out later this year but ahead of that, the Redmond-based tech giant has rolled out a preview version. Offering a feature similar to what you get on your smartphone is the ability to check the screen on time on your laptop or computer. It is basically a measure of how long the screen was turned on after your device got a full charge. In this step-by-step guide, we will show you how to check the screen on time on your Windows 11 computer. A higher screen time means your battery can deliver more juice in a single charge. Before proceeding further, do note that the feature is only available for battery-powered devices, which includes laptops and tablets. Step 1: Open the Settings application on your Windows 11 computer. Step 2: Now, on the System page, click on the "Power & Battery" option. Step 3: In the Power & Battery option, click on the "Battery Usage" drop-down menu. That's it. You can now check the Windows 11 battery stats, including the Screen On, Screen off, and Standby hours. The golden leaf on the bar graph indicates power-saving mode and the plug icon indicates when the charger was connected to the system.

Can My PC Run Windows 11?
uk.pcmag.com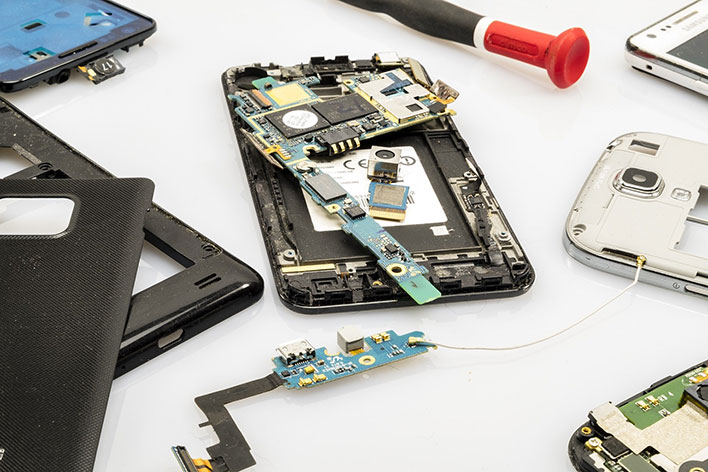 Advocates of a consumer's right to repair their electronics and other equipment without negative repercussions from the manufacturer will be happy to know what the US government is up to—President Joe Biden plans to sign an executive order instructing the Federal Trade Commission (FTC) to write up rules in favor of right-to-repair policies. The effort comes on the heels of similar rules going into effect in the UK, whereby manufacturers are required to make spare parts available to consumers who buy certain electrical appliances. Officials hope this will extend the life of devices by up to a decade, while also benefiting the environment with less electronic waste. However, many electronics are frustratingly left out, including smartphones and laptops. As currently constructed in the UK, the right-to-repair laws only apply to dishwashers, washing machines and washer-dryers, refrigeration appliances, television, and certain "other electronic displays." That said, the European Commission is planning to expand the scope to include phones, laptops, and tablets. Let's hope it happens. Apple in particular has taken measures to make its iPhone and iPad products difficult to repair at home, like using so-called kill switches. This is ostensibly to protect its IP and because its electronics are deemed too complex for the average person to tinker with. Critics, however, would say it is part a planned obsolescence model. New rules would be a start to reversing this kind of behavior, and facilitating DIY repairs. There already exists handy resources for DIY repair (shout out to the folks at iFixIt), even though some manufacturers deliberately make the task more difficult than it needs to be. Consumer electronics are not the only items the legislation will focus on. The order is also expected to focus on farm equipment, as tractor repair can be an expensive proposition due to proprietary repair tools, and software and diagnostics designed to lock out external parties from fixing them. We'll know more about the new rules soon, as the executive order is expected to be released later this week. As for the US, it will be up to the FTC to outline what types of products are and are not covered. However, President Biden is expected to include smartphones specifically in his order.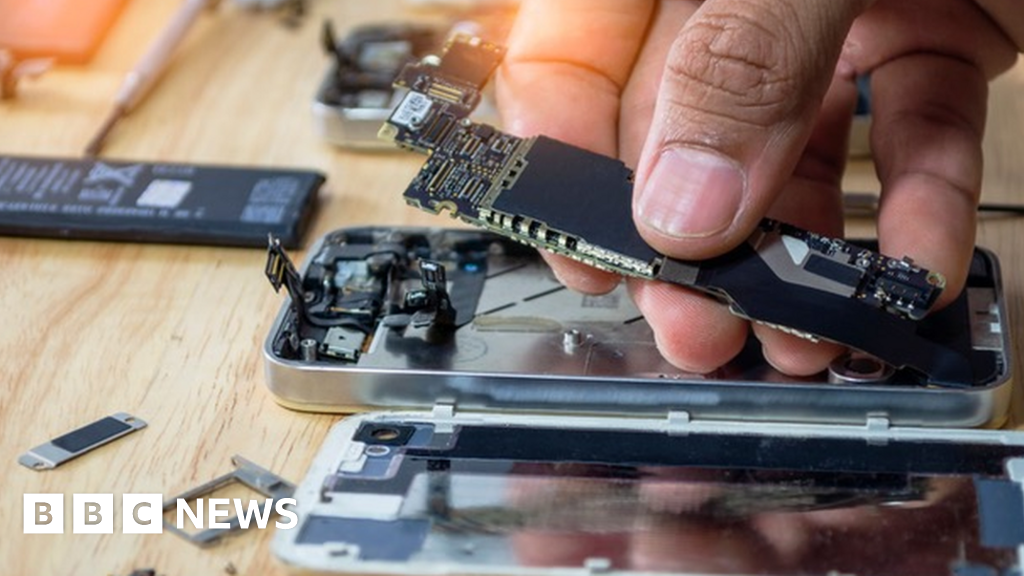 Right to repair movement gains power in US and Europe
bbc.co.uk
If you're looking to buy a new computer (or update your existing one) this holiday season, then there's the chance it will be powered by one of two operating systems: MacOS Monterey, or Windows 11. One of these is designed by Apple specially for Macs, and the other by Microsoft for a wide range of PCs and tablets. Naturally, that means there's a lot of comparisons you might need to make before picking your platform of choice or updating your PC or Mac. The two operating systems might be powering laptops that look and feel the same in ways, but there are many differences under the hood that might shape your decision if you go Team PC or Team Mac. That might sound confusing to you, but we've tried both MacOS Monterey and Windows 11 during the MacOs Monterey public preview and Windows Insider Dev Channel testing period. So we've got you covered with a look at some of the major differences between the two. First, we start with the price and release date of these two operating systems. MacOS Monterey will be coming in fall 2021, and Microsoft has confirmed that Windows 11 will be coming "holiday 2021." Both are free updates on existing hardware, but there is still a list of conditions that need to be met if you hope to run the operating systems. MacOS Monterey will install on your device for free as long as your Mac is certified for it. Apple has an official list of Macs that work with the newest version of MacOS. It covers a lot of Mac Minis, MacBook Pros, iMacs, and MacBook Airs from the last six years. So be sure to check that list. As for Windows 11, the situation is quite complicated. Windows 11 only works on PCs that have a TPM 2.0 chip and an Intel 8th-generation or AMD Ryzen 2000 processor and newer. It will also work on a Windows 1o on ARM PC with a newer Qualcomm processor. That basically covers any new PC purchased in the last three years. It's also a free update, as long as you have a valid Windows 10 license. Of course, Apple will ship new Macs with the latest OS later this year. And Microsoft will ship new PCs. You can buy a Windows 11 key later this year for "clean installs" (or use a Windows 10 one when a Windows 11 ISO is released), but MacOS Monterey isn't something you can just buy and install on any old MacBook. It is listed in the Apple App Store as a download only for certified Macs. The biggest area where MacOS Monterey and Windows 11 are different has to do with multitasking. We start with this first because it's what Microsoft has mentioned the most when marketing Windows 11. It's also where MacOS lacks the most compared to Windows. Multitasking in MacOS Monterey works just like it has in previous releases. You'll need to first open the app you want to multitask with, and then hover over the green expand button at the top left. Next, hold down your click and choose which side you want to tile it on. Your other open window will then show up on the right or left. This will then cut out your menu bar and dock, giving you a full-on immersive multitasking experience. On Windows 11, Microsoft has revamped the way window tiling and multitasking works. Thanks to a feature known as " Snap Groups " when you hover your mouse over the maximize button, you'll see new ways to tile your open apps, along with some cool glass-like effects. There are a total of six ways you can tile the window, including side by side, in a column, in a grid, and more. Multitasking definitely works better in Windows 11 than it does in MacOS Monterey. The second big difference between MacOS Monterey and Windows 11 is with the web browser. Apple has revamped Safari in the latest MacOS version, and Microsoft continues to push its own Edge browser as the best web browser for Windows. But remember, you can also download Edge on MacOS, too! If you're already in the Apple ecosystem, then the new Safari has lots for you to enjoy. Apple has redesigned the tab bar to take up less space and adapt to the color of the website you're on. Tabs also float and buttons are more streamlined. Other new features include tab groups and the ability to sync tab groups across different devices, as well as privacy and anti-tracking features. These are features that Microsoft's Edge browser has had for a while, even on MacOS. Though its design isn't as compact as Safari, it does have a lot of the same privacy features, as well as a Collections feature to save websites across iPhone and Mac. The main differences are just visual and performance-focused — Apple claims that Safari is more power-efficient on MacOS. Now onto the visual stuff. In Windows 11, Microsoft tweaked the way the Start Menu and Taskbar works. Both are now centered. This feels a lot like how things work in MacOS Monterey. It's totally not a coincidence. In Windows 11, all your app icons and active apps are toward the center of your screen by default. The Start Menu is also more rounded and no longer features Live Tiles. Rather, you'll see a static row of apps, followed by your recent documents underneath. In a way, it is a lot similar to Apple's LaunchPad in MacOS, which takes up your home screen with a list of apps. Even closing apps in Windows 11 has animations that look like the ones in MacOS. For instance, apps bounce up and down when you minimize to the taskbar. We talk more about the visual design in our main preview of Windows 11. MacOS Monetary, though, doesn't come with any visual revamps like the previous update. It's mainly the same as what you get in the MacOS Big Sur release. You'll see uniformed app icons and shapes where the dock will take the color of your wallpaper. Again, visit our main MacOS Montetey and Big Sur reviews if you're interested in the design elements and new to the Mac world. If you're in MacOS Monterey, then you're getting chat apps like FaceTime and iMessage. On Windows 11, meanwhile, Microsoft will eventually push you to use Teams. Right now, the Teams integration isn't available in Windows 11, but it is coming soon. Facetime and iMessage have a ton of new features in MacOS Monterey that might be good if you're a social butterfly with an iPhone. On MacOS Monterey, Apple has a new SharePlay feature for FaceTime where you can watch TV and shows and listen to music with your friends on a call. There's also a new ability to share your screen and support for spatial audio and voice isolation during calls on certain Mac models. Grid view, Portrait mode (exclusive to M1 Macs,) and the ability to send anyone on Windows and Android a FaceTime meeting link cap out the features. Basically, there are many ways to be social on Mac machines. As for iMessage, Apple has introduced new photos collections features, so they appear as a collage. There's even a Shared With You feature so that you can see the iMessage link from content shared from Photos, Safari, Apple News, Podcasts, and Apple TV in the corresponding app. On Windows 11, Microsoft is still working on a new Chat app, which will live as a new icon in the taskbar. The app has its own hub, where you can click that icon and start a Microsoft Teams chat with someone, or even a video call. Microsoft mentioned that if the person isn't on Teams, the message gets sent via SMS. This means you can connect with your friends and family on your Windows PC no matter what, just like with FaceTime links and SMS in iMessage on MacOS Monterey. Moving along, Windows 11 takes some inspiration from MacOS Monterey when it comes to notifications and Quick Actions. These used to be combined in Windows 10 under the Action Center, but are now divided up into separate hubs. Notifications are a lot cleaner, and there's a special section with toggles for Wi-Fi, Bluetooth, and sound in Windows 11. The MacOS Big Sur update introduced a new Control Center where you can access Wi-Fi and Bluetooth, and music controls with a quick click. It basically works a similar way in Windows 11 now — and is unchanged in Monterey, too. Even notifications in Windows 11 are cleaner, now with more rounded corners and the ability to group notifications and even peek at your calendar. It's uncanny when put up against MacOS Monterey, but a little less crowded. That's because Apple has widgets in the notification center, whereas Microsoft has put these in its own section to the left side of the screen for quick glances at the weather, sports, news, reminders, and more. MacOS Monterey just brings some small tweaks to notifications. You can choose a focus time and then mute notifications across your devices. Notification tiles are also more clear and identifiable, with larger profile icons and app icons. Apple even introduced audio and video recording indicators in the Control Center, something Windows has had for years in the Taskbar. And now we come to the apps and sharing experiences. On MacOS Monterey, you can enjoy select iPhone apps (on your M1-powered Mac), along with DMG apps like Chrome, or Mac Universal apps from the Apple App Store (like Day One journal or Microsoft OneNote). There are even traditional PWA apps that can be installed via your web browser. Windows 11 takes some inspiration from this. In Windows 11, Microsoft learned from Apple's addition of iPhone apps on Mac OS Big Sur and is introducing the ability to run Android apps in the Windows operating system. It's powered by the Amazon App Store, but there could be some potential limits. It's not yet available for testing, so we can't judge it yet. Even Apple has put limits on which iPhone apps can run on Macs so as not to stop people from buying iOS devices. Other than Android apps, Windows 11's Microsoft Store now allows developers to list their app regardless of the architecture beneath them. That includes Win32 apps like OBS Studio or PWA apps like Twitter. The design was also tweaked to be much easier to understand, with a sidebar. There isn't anything new in terms of apps in MacOS Monterey. When it comes to sharing, meanwhile, MacOS Monterey introduces the ability to control Macs and iPad with a single keyboard and mouse — known as Universal Control. Sadly, we weren't able to test this as it's not in the first Mac OS Monterey public beta. However, what we do know is that this has been present in Windows with the Mouse Without Borders app for a while. It's just not native and is as simple to use judging from Apple's keynote presentation. Apple also introduced the ability to play content from an iPhone to a Mac with AirPlay to Mac. This has been on Windows with Miracast, which lets you stream your phone or another tablet to your PC, for some time, and Apple is now catching up to Microsoft. And now we end with performance. With Windows 11, Microsoft claims 40% faster update processes and says Windows 11 is the most secure Windows yet. Apple, meanwhile, didn't share any specific performance improvements in MacOS Monterey, and we didn't feel any difference in our hands-on time either. In the end, there's a lot more to an operating system than whatever is new in the latest update. Still, it's hard not to notice that Windows and Mac have never been so similar. Despite the ways Microsoft wants to one-up Apple with its new developer payment policies, Windows 11 takes more inspiration from Mac than ever before. Most of the changes are for the benefit of the end user, which makes the competition between the two operating systems more subtle — and more interesting.

Can My PC Run Windows 11?
uk.pcmag.com
A couple of years back, Xiaomi launched the Redmi K20 Pro featuring a 6.39-inch Super AMOLED display. Under the hood, the phone powers Snapdragon 855 and Android 9.0 (Pie) out of the box. The device carries a 48MP triple rear camera and a Motorized pop-up 20 MP front snapper. Interestingly, Redmi K20 Pro sold over 2lakh units in its first official sale in China. Note: This is an updates tracker and will be updated regularly with the Redmi K20 Pro smartphone updates. As usual, the OTA update will be pushed in different batches and may take some time to reach all the users based on their location and carrier. If you don't receive a notification for the update in the next few days, you may need to manually check for the update by navigating to Settings > Software Update > Check for the Update.

Samsung Galaxy A31 Starts Receiving July 2021 Security Update: Report
gadgets.ndtv.com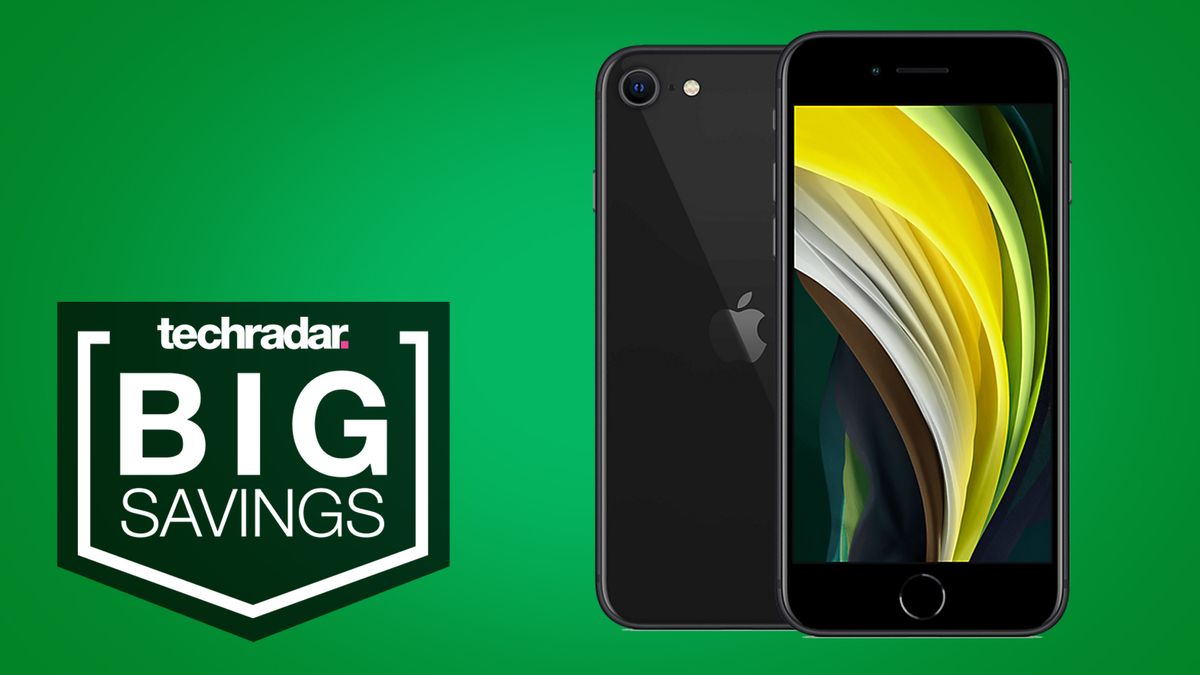 The iPhone SE is Apple's one and only budget handset and because of that, it is rare to see any real promotions appear. However, Carphone Warehouse is currently offering a pretty great package for this cheap Apple device. Across three iPhone SE deals, Carphone Warehouse is including a free pair of Apple's 2nd gen AirPods. Despite this free gift, these are very affordable tariffs that all come with large data plans. The cheapest of the three comes in at only £24.99 a month and £49 upfront. Despite that, you're securing 20GB of data which, for a lot of people, is actually plenty even with a fair bit of streaming and downloading. For an additional £1 a month you can jump that data cap up to 50GB or for £2 a month more, you can go all the way up to unlimited data. With this blend of data, affordability and the free gifts, these are some of the best iPhone SE contracts around right now. Apple's take on a mid-range handset, the Californian tech giant utilises its iPhone 8 blueprint and spins it into a new budget-friendly iPhone. The second iteration of the iPhone SE,2020's version may look like an iPhone gone by, but it has all the inner workings of a flagship. With a 4.7-inch Retina HD LCD display with True Tone, the iPhone SE is a blessing as Apple returns to its roots of a far smaller handset than that of its more recent models, second only in the official line-up to the new iPhone 12 mini. Thick bezelled with a single 12MP sensor, that is where the similarities to that of the iPhone 8 stop. The aforementioned camera comes equipped with features like Portrait and Night mode shooting, as well as Depth Control. The handset is also powered by the very same chipset as the iPhone 11, the A13 Bionic, meaning, for a cheap iPhone, this makes it one efficient, powerful beast. Read our iPhone SE review in full

Mint Mobile's new switcher deal bundles an extra six months of service with a new phone
cnet.com
The latest stream of iPhone 13 news clears up the name of the highly anticipated lineup. Apple's new smartphone will be called "iPhone 13", according to a report from Taiwanese publication Economic Daily News. This latest rumor followed some speculation that the new iPhone would hold a different name and avoid the bad vibes associated with the traditionally unlucky number. New iPhone 13 buzz from EverythingApplePro on Youtube via leaker Max Weinbach also revealed the phone will offer faster wireless charging and reverse wireless charging, a feature that would allow you to charge other wireless charging devices like your Airpods on the back of your iPhone. We've also heard that the iPhone 13 lineup will feature four phones, the iPhone 13, iPhone 13 Mini, iPhone 13 Pro and iPhone 13 Pro Max, as reported earlier by analyst Ming-Chi Kuo. This lineup matches the four iPhone 12 models from last year. But that's not all that's staying the same: The iPhone 13 price and design might be very familiar as well. We've collected these rumors and everything else we've heard below, including speculation about the iPhone 13's release date (rumors say September, as usual), how the iPhone 13 might compare to the iPhone 12, and everything we know about the iPhone 13's price, cameras and other specs. (And don't miss our iPhone 13 wish list .) We have a few more months of speculation before Apple unveils its next flagship, so buckle up and read on. We'll update this story as new information becomes available. Read more: Should you even still buy an iPhone 12? What if you really want the purple iPhone? A rumor from Chinese social media platform Weibo in early June suggested that the iPhone 13 lineup will feature larger batteries than the iPhone 12 lineup. The specs, shared on Twitter by leaker @L0vetodream, claim a 2,406mAh battery for the iPhone 13 Mini, going up to 3,095mAh for the iPhone 13 and iPhone 13 Pro, and 4,325mAh for the iPhone 13 Pro Max. These battery sizes are all upgrades over the iPhone 12's respective capacities (though Apple doesn't disclose official battery specs). However, battery life is not the same as battery capacity, so it's possible that the increase in iPhone 13's battery size will not translate into a longer battery life. That all depends on the phone's other upgrades and how well its software optimizes for battery life. But compared with other brands' premium phones, Apple's batteries fall short. The batteries in Samsung's Galaxy S21 lineup, for example, range from 4,000 to 5,000 mAh. Read more: iOS 15: Release date, new features and every rumor, detailed When it comes to charging its battery, the iPhone 13 could have some new tricks up its sleeve with faster wireless charging and possible reverse charging capabilities, according to a video from EverythingApplePro on Youtube via Weinbach. Reverse charging is a feature that allows you to charge other Qi devices on the back of your phone. Weinbach speculates the upcoming iPhone 13 will have this feature due to a bigger wireless charging coil and a stronger set of magnets housed in the back of the phone. Many of the iPhone's competitors including the Samsung Galaxy S21, Samsung Galaxy S20, the Samsung Galaxy Note 20 Ultra and the OnePlus 8 Pro already have reverse wireless charging. But, Apple has yet to introduce the feature to its iPhones. So far, there's no official or unofficial word on when we can expect to see Apple's next iPhone. An April report suggested the manufacturing of the iPhones' new chips were running ahead of schedule, putting the iPhone 13 release date back on Apple's pre-pandemic timeline. Usually, we can predict with some degree of accuracy when Apple's iPhone events will occur and extrapolate a release date based on that. But 2020 was a different story -- it was the first September Apple event in eight years without an iPhone -- thanks to delays in production due to the coronavirus pandemic. This year, however, Kuo is also forecasting business as usual for Apple's supply chain. If that's the case, we can expect to see the iPhone 13 unveiled at an event sometime in September. Let's synthesize the info we have: A few years ago, CNET took a deep dive into the Apple event timeline and emerged with a compelling Labor Day hypothesis, which you can read about here. Based on the 2021 calendar, the Labor Day rule would put the September Apple event (and unveiling of the iPhone 13) on Sept.8, with a Sept.17 release date. Read more: iPhone 13 wish list: What Apple needs for its next phone to succeed Apple will call its next lineup "iPhone 13", according to a report from Taiwanese publication Economic Daily News. The rumored decision to adhere to its standard naming method followed speculation that the tech giant would switch up the new iPhone's title and dodge the superstition associated with the number. Considering high-rise buildings tend to omit the 13th floor from their elevator buttons for superstitious reasons, previous rumors suggested Apple could succumb to its own triskaidekaphobia and skip the number 13. Read more: iPhone 13 might be the phone that never hits shelves. Here's why people think so iPhone 12S was a worthy guess for the name of Apple's next generation of iPhones. Just as 2014's iPhone 6 gave way to 2015's iPhone 6S and 2017's iPhone X preceded 2018's iPhone XS, without a major redesign in the works (more on that below), the 2021 iPhone seemed just as likely to be positioned as an improvement on the iPhone 12. Or maybe Apple could have taken a page out of Samsung's book and named its next phone after the year of its conception: iPhone 2021 has a nice ring to it. Or what about the iPhone XXI? Or, dare to dream, Apple could have gone in a completely different direction and name it something fun, like the Motorola Citrus or LG Chocolate of yore. Apple's iPhone 12 lineup included four phones at four prices, with even more variation among carriers and storage configurations. At launch, the baseline iPhone 12 carrier model cost $799, an increase of $100 from 2019's iPhone 11, largely due to the addition of 5G support. Because the iPhone 13 is not expected to have such a major technical upgrade, analysts are predicting a similar price structure for 2021. Here's the iPhone 12's US pricing, for reference: There is some speculation that Apple might consider lowering the price of its next phone lineup. Several rivals rose to the occasion of the economic downturn by releasing more affordable models in 2020, such as Samsung's Galaxy S20 FE and Google's Pixel 5: Both are the same price as the iPhone 12 Mini, but about $100 less than the iPhone 12. The newly released Samsung Galaxy S21 also boasted a lower price tag, starting at $200 lower than its predecessor. Sales of the iPhone 12 could indicate the direction Apple might take in pricing the iPhone 13. The predicted 2020 "supercycle" seems to have happened as Apple expected: In October, the iPhone 12 and 12 Pro became the first and second best-selling 5G phone models worldwide. And Apple recently announced that the iPhone 12 led to the largest revenue and profit in the company's history. There have already been a number of renders floating around the Twittersphere showing rumored iPhone 13 designs. A recent one, from MacRumors, illustrates the resized camera bump and increased thickness of the iPhone 13 and 13 Pro compared to its predecessors. According to MacRumors, the iPhone 13's camera bump is getting slightly thicker, perhaps to accommodate forthcoming camera upgrades like lidar. A new render in late June from Sonny Dickson on Twitter showed a slight variation on the iPhone 13 and 12 Mini's camera module, with its two lenses situated diagonally from one another, rather than one atop the other. The Twittersphere was abuzz in early May when an account called Peng Phones released a supposedly leaked image of a bubblegum pink iPhone 13, though the image ended up being wishful thinking from an artist on Instagram who specializes in 3D modeling. Then in June, YouTube account EverythingApplePro previewed a matte-black iPhone 13 render, said to be a replacement for the existing graphite or space gray color options on the iPhone 12 Pro and iPhone 11 Pro models, respectively. Earlier, we spotted a 3D-printed mockup from Japanese blog Macotakara and some concept renderings from EverythingApplePro. But we don't expect any big changes to the iPhone's design in 2021, considering 2020 saw a pretty significant "slabular" redesign already with the return of the iPhone 5's flat sides. Apple is also not expected to make any changes to the phone's sizing from the previous generation. Two potential design elements that are getting some decent buzz already: a shallower notch, which is also evident in several leaked mockups (or even a completely notchless screen) and the death of the Lightning port, both of which have been speculated about, hoped for or dreaded ad nauseam for generations of iPhones. Apple introduced the world to the notched display in 2017 with the release of the iPhone X, and as rivals solved the selfie conundrum with hole-punch and under-display cameras, Apple still hasn't, er, taken it down a notch. Those who crossed their fingers for a notchless or at least smaller-notched iPhone 12 are reassigning their hopes to the iPhone 13 now that their 2020 all-screen dreams have failed to come to fruition. Rumors of a smaller notch resurfaced in early March in an investors note from analyst Ming-Chi Kuo. In its leaked dummy mockup, Macotakara estimated that the iPhone 13's notch could shrink to 26.8mm wide (compared to 34.83mm on the iPhone 12), while becoming ever-so slightly taller, at 5.35mm, compared to the iPhone 12's 5.3mm notch height. When Apple ousted the headphone jack, the doomsday clock started ticking for the iPhone's charging port as well, according to industry analysts. Though a lot of us are still holding out hope for a USB-C port, the introduction of MagSafe accessories in 2020 all but sealed the deal on a portless future for the iPhone. Frequent leaker Jon Prosser shares this prediction, asserting on his YouTube channel, " The end goal is very obviously portless." But don't get too excited (nervous?): Kuo predicts that only one 2021 iPhone will be completely portless, likely the iPhone 13 Pro Max. The iPhone got some pretty well-received camera upgrades in 2020, especially in the Pro Max model, which introduced the iOS crowd to lidar (also found on the Pro) and ProRaw. The iPhone 12 even wrested CNET photo enthusiast Stephen Shankland's loyalty away from Google Pixel, the erstwhile computational photography king. Read more: iPhone 13 camera rumors: The specs and upgrades we'll likely see One weak spot in the 2020 lineup's camera offerings, however, was zoom technology. The iPhone 12 Pro Max only featured a 2.5x optical zoom -- for comparison, Samsung's Galaxy S20 Ultra and now the S21 Ultra both offer a 100x zoom (though it is a mix of optical and digital). According to ETNews ( as reported by TechRadar), the iPhone 13 could potentially include a periscope camera, a technology that would allow for a larger zoom range without requiring an even larger camera bump. Kuo made similar predictions for a future periscope lens, though his report hinted that we may have to wait until 2022. It's also possible that the 2.5x zoom found on the iPhone 12 Pro Max could trickle down to the next iPhone's Pro model. Rumors in early February hinted at welcome improvements for low-light photography. Analysts are predicting an ultrawide-angle lens with a larger aperture -- f1.8, instead of f2.4. A larger aperture means more light can hit the sensor, which makes for better photos at nighttime or in low-light situations. All four models of the iPhone 13 lineup could include lidar technology, according to a DigiTimes report. Lidar was introduced to the iPhone in 2020 but only on the Pro and Pro Max models, so this would only be a true upgrade for the basic model and the Mini. Still, lidar for everyone would be pretty nifty -- the camera feature, which stands for "light detection and ranging," is a depth sensor that uses lasers to measure distance. The camera trick can take your iPhone photos to the next level, and it also has some pretty cool AR applications. There's a lot we can confidently predict for the 2021 iPhone lineup based on last year's features and Apple's usual track record. For instance,5G is all but a foregone conclusion. There probably won't be a charger or headphones in the box, nor a headphone jack, nor a USB-C port. And unless 2021 throws us for an even bigger loop than 2020, we expect Apple to ship the iPhone 13 with the new iOS 15 installed. (By the way, iOS 14.6 is here and iOS 14.7 is on the way .) We thought we'd get a refreshed refresh rate in the iPhone 12, but the 120Hz rumors didn't pan out -- likely because of the already increased demands on battery from the phone's 5G connectivity. Instead, Apple's lineup last year featured the same 60Hz display as the previous year's iPhone 11. But 2021 could be the year of the 120Hz display, which would result in a smoother, faster scrolling experience thanks to a higher screen refresh rate. Many higher-end competitors already feature a 120Hz display (e.g., the OnePlus 8T and Galaxy S21), so the odds are good Apple heads in this direction for its next Pro line. Evidence for doubling the refresh rate in 2021 comes from Korean news site The Elec, which reports that two of the iPhone 13 models will use LTPO technology in their screens. This screen tech would make the phone more power-efficient in general, meaning smaller batteries and/or longer battery life are also probable (not to mention whispers about an always-on display). Learn more about LTPO, or low-temperature polycrystalline oxide, OLED screens. This rumor was repeated by well-known leaker Max Weinbach in mid-February on YouTube and again in an April DigiTimes report. Like the Apple Watch (and Android phones), the iPhone 13 may have its own version of the always-on display, what Weinbach called a "toned-down lock screen." If rumors are true, your next iPhone would always display the time and battery charge, as well as incoming notifications, without you having to unlock or wake the whole screen. Bloomberg reported in 2019 that the beloved Touch ID button might return as an under-display sensor in the following year's flagship, which would have been the iPhone 12. That didn't happen, but the Bloomberg report left room for error, saying the technology could "slip to the 2021 iPhone refresh." Twitter leaker @L0vetodream also teased an under-display Touch ID last fall, which was subsequently corroborated (and translated) by Prosser. Apple's 2020 iPad Air, announced last September during what normally would have been an iPhone unveiling event, integrated a Touch ID button onto the side of the device. The new iMac, unveiled in April, is also getting a Touch ID button on its redesigned Magic Keyboard. This addition is exciting because it solves the "Face ID doesn't work while wearing a mask" problem without ceding screen real estate. An under-display button would solve the problem, too, though it remains to be seen whether the tech will be ready in time for the iPhone 13. (Meanwhile, those who own an Apple Watch already have yet another option for masked iPhone-unlocking as of iOS 14.5 .) As we near the purported September iPhone announcement, we'll keep this post updated with all the iPhone 13 leaks, rumors and other speculation as it comes up, so check back. And in the meantime, here's what you should know about the iPhone 12:

iPhone 13 release name details revealed by maker source
slashgear.com
It's been 20 years since Legally Blonde's Elle Woods blessed audiences with her bubbly personality, solid determination and undeniable style. Ahead of the July 13 anniversary of the film, Google is marking the occasion with what's surely an Elle-approved Easter egg: her signature pink purse. When you search "Legally Blonde" on Google, you'll see a sparkling pink bag on the side of the search results. Click it to see Elle's trusty Chihuahua companion, Bruiser, hop out and undergo a little makeover. You'll also hear the signature line, "Hi, I'm Elle Woods, and this is Bruiser Woods, and we're both Gemini vegetarians." The search results will also undergo a bit of a transformation, with much of the text changing from black to pink. If only, like Elle's resume, they could be scented, too.

Easter egg alert: This is what happens when you search 'Legally Blonde' on Google
eu.usatoday.com
July 7,2021 How do predators know to avoid brightly-colored toxic prey? A collaboration of researchers has put social information theory to the test in a reliable real-world system to find the answer—by copying what others do, or do not, eat. An international team of researchers from Finland, New Zealand, Colombia and the U. K. have provided the first evidence that wild birds can learn to avoid distasteful prey by observing what others eat. "We've known for a long time that predators, like birds, associate brightly colored warning signals with the danger of eating certain prey types. However, we've never been able to demonstrate in the wild how predators learn about these aposematic prey advertisements. If predators do not recognize the signal, then the prey are highly vulnerable to naive predators. This is a big problem that prey face each year when juvenile predators arrive. Since aposematism is widespread in nature, we wanted to solve this problem in a real-world setting" explains one of the lead-authors Rose Thorogood, now at the University of Helsinki. At the established Madingley Wood field site in Cambridgeshire, UK, Liisa Hamalainen, a doctoral student at the University of Cambridge, used an innovative combination of field experiments and social network analyses to investigate the capacity for social information transmission among bird predators and identified potential implications for predator-prey coevolution. The team's results offer solutions to evolutionary problems in predator-prey dynamics and support theoretical predictions from social learning theory. But more broadly, the research speaks to the role of social information amidst the powerful dynamics of ecology and evolution, and hence opens the door to new studies in other coevolutionary systems. According to this experiment, one avenue is through social learning. The researchers set up pairs of bird-feeders within the Madingley Wood field site. One feeder would dispense brightly-dyed almond flakes that were left naturally tasty (undefended prey). The other would dispense differently-colored almond flakes with additives to make them disgustingly bitter (aposematic prey). Local blue tits (Cyanistes caeruleus) and great tits (Parus major) could gather around the feeders and take their pick of food, but also observe the feeding attempts of others. In between the experimental sessions, the feeders dispensed plain, uncoloured almond flakes. During this time, the researchers used RFID to record predator visits to the feeders. Will Hoppitt, a statistical consultant from Royal Holloway University of London, then generated a social network based on the likelihood for individuals to forage together, and compared this to the patterns observed in the birds' choices of colored almonds. The analysis showed that birds could learn to avoid the bitter almonds within eight days, with adults being quicker to learn than the juveniles. Importantly, information about the bitter almonds appeared to flow through the predicted social links, especially from adults to juveniles. This offers a solution to the problem of naive predators, as they can learn by watching the behavior of others instead of through trial-and-error. Thereby, the selection pressures exerted on their aposematic prey are reduced. "These results greatly extend the current state of our knowledge gained from studying predator learning under controlled lab conditions. It demonstrates that social interactions both within and across species allow predators to learn very quickly, and in turn allow aposematic prey types to persist across naive predator generations. This highlights that social information transmission is likely to play a critical role in eco-evo dynamics and in many other coevolutionary systems, including host-parasite and plant-pollinator relationships. It's exciting to see what we can find from further field-based as we dive deeper into understanding the social layers of coevolutionary processes" Thorogood sums up. 43 minutes ago 0 4 hours ago 0 4 hours ago 0 Jul 06,2021 0 Jul 06,2021 1 43 minutes ago 54 minutes ago 54 minutes ago 59 minutes ago 1 hour ago 2 hours ago 2 hours ago Feb 20,2020 May 02, 2019 Dec 18,2017 May 19, 2016 Dec 03,2020 May 31, 2021 54 minutes ago 4 hours ago 2 hours ago 4 hours ago 18 hours ago 20 hours ago

Wanna Delay Aging? Get Castrated, Scientists Say
futurism.com
Tropical Storm Elsa has reached the Florida coast, with the National Oceanic and Atmospheric Administration (NOAA) warning of up to 65 mph winds and issuing a Tropical Storm Warning. According to weather forecasts, Elsa is expected to move north through Wednesday afternoon, July 7, before shifting further inland. "A turn toward the north-northeast is expected late this afternoon or tonight, followed by a faster northeastward motion by late Thursday," the NOAA said today. "On the forecast track, Elsa will continue to move inland into Florida this afternoon. The storm should then move across the southeastern and mid-Atlantic United States through Thursday." The NOAA has adjusted its weather warnings accordingly, including canceling the Storm Surge Watch for the Florida Gulf coast. That's now been downgraded from a hurricane warning to a Tropical Storm Warning. Still, there could be gusts of wind above 65 mph. While it seems Elsa may not be as serious as first feared, that's not to say there'll be no impact. Storm surge flooding could still take place, and there are "considerable flash and urban flooding" risks according to the NOAA. Rainfall up to 9-inches in some areas are predicted. "A few tornadoes are possible today and tonight across northern Florida and southeastern Georgia into eastern South Carolina," the NOAA warns. "The tornado threat should shift to the eastern Carolinas and far southeast Virginia on Thursday." NASA released an image of Tropical Storm Elsa as it passed through the Caribbean Sea. Taken by astronaut Megan McArthur from the International Space Station, it shows the huge mass of clouds as they approached the east coast. With the forecast for Elsa so variable, the recommendation is that those potentially at risk from the tropical storm should make sure they're getting the latest alerts from the NOAA, FEMA, and other organizations. The FEMA mobile app, for example, is a free download for iOS and Android devices. It includes real-time alerts for up to five locations across the US, and the ability to share real-time notifications with others. In the case of an emergency, it includes the location of emergency shelters and disaster recovery centers. FEMA also operates a text messaging service, which can be used to locate emergency support even if you don't have an internet connection. Texting "SHELTER" and your ZIP code to 43362, for example, will return a list of open shelters for disaster survivors. Texting "DRC" and your ZIP code to 43362 will return a list of official Disaster Recovery Centers. Sending "STOP" to 43362 unsubscribes your number from any FEMA text messaging alert.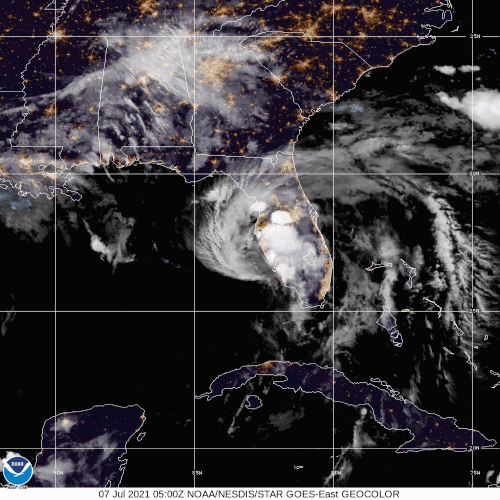 Tropical Storm Elsa churns toward Florida's Gulf Coast
livescience.com
A new research was carried out by Comscore to conduct a study that would find out what applications people use and how much they rely on default and third-party applications. The study was paid for by Facebook, and it asked about 4,000 people last fall. A new legislation was also recently announced in the US that could prevent Apple from shipping its own apps on its devices. TheVerge got an exclusive look at the study (via 9to5Mac). Unsurprisingly, the results found by Comscore are similar to what Facebook was criticizing Apple and Google for – that default, preinstalled apps on both iOS and Android dominate the market and people's lives. Apps like Messages, Clock, Photos, Weather, News and Email applications were found to be the most popular ones. Another interesting fact is that the study found that out of the top 20 apps on the list,15 were made by Apple itself, while the five other remaining apps included 2 from Google,2 from Facebook itself and another one from Amazon: YouTube, Gmail, Facebook, Instagram and Amazon. Facebook said the following about the study: Apple said that the methodology that was used for the study is "seriously flawed in a number of ways" and that it was specifically designed to "give the false impression that there's little competition on the App Store."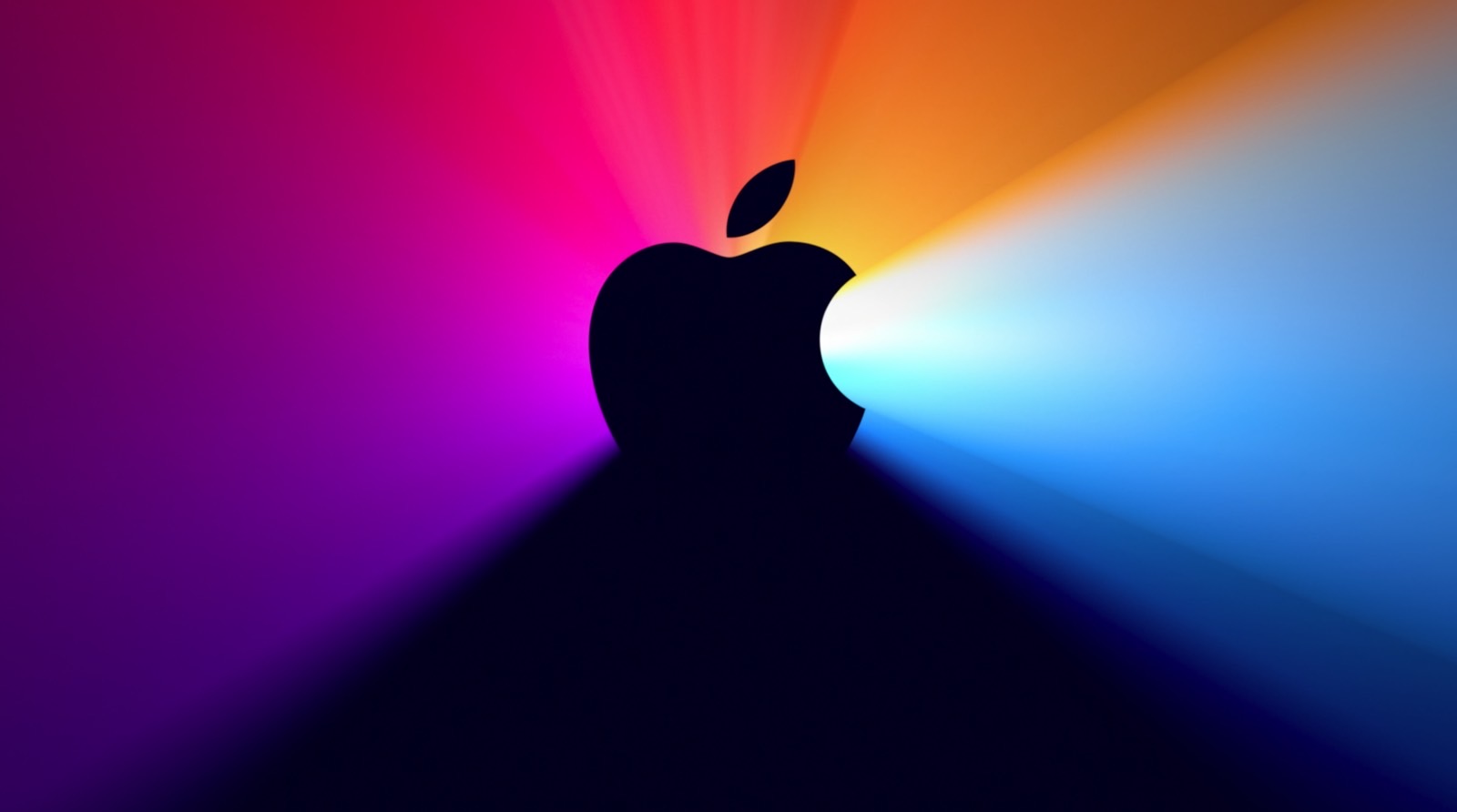 TikTok tried to secretly track iPhone users, but Apple blocked the sneaky attempt
bgr.com
Destiny 2 fans have been waiting a long time for The Witch Queen, which is the game's next expansion. The expansion was originally supposed to arrive sometime this year, but like so many other in-development games, it was eventually delayed because of the challenges presented by the COVID-19 pandemic. While The Witch Queen won't be launching until early 2022 now, it may not be very long before we learn more about it. On Twitter today, Bungie shared a teaser for a Destiny 2 Showcase that's happening on August 24th. The teaser is mostly devoid of details, but fans of the game will recognize the emblem of The Witch Queen smack in the middle of it. Along the top, we see the words "Survive the truth," which could mean any number of things. This is pretty vague as far as teasers go, but the fact that it bears The Witch Queen 's insignia tells fans enough. We'll likely get our first look at Destiny 2: The Witch Queen during this showcase, so those who have been waiting for more news on this expansion will definitely want to tune in. Unfortunately for those eager for new details, this teaser doesn't tell us what time the showcase is happening, nor does it say where it will be broadcast. We can assume that it'll be streaming on both Twitch and YouTube, but it looks like we'll have to wait on Bungie to share a specific time. In any case, this should be a big event for the Destiny 2 player base not only because we're expecting new details about The Witch Queen, but also because we'll likely hear about the content that will fill the gap until the new expansion releases. Perhaps we'll also get a release date for Destiny 2: The Witch Queen? We'll let you know what Bungie reveals when August 24th rolls around, so stay tuned for more.

Bungie to show Destiny 2: Witch Queen expansion at upcoming event
kitguru.net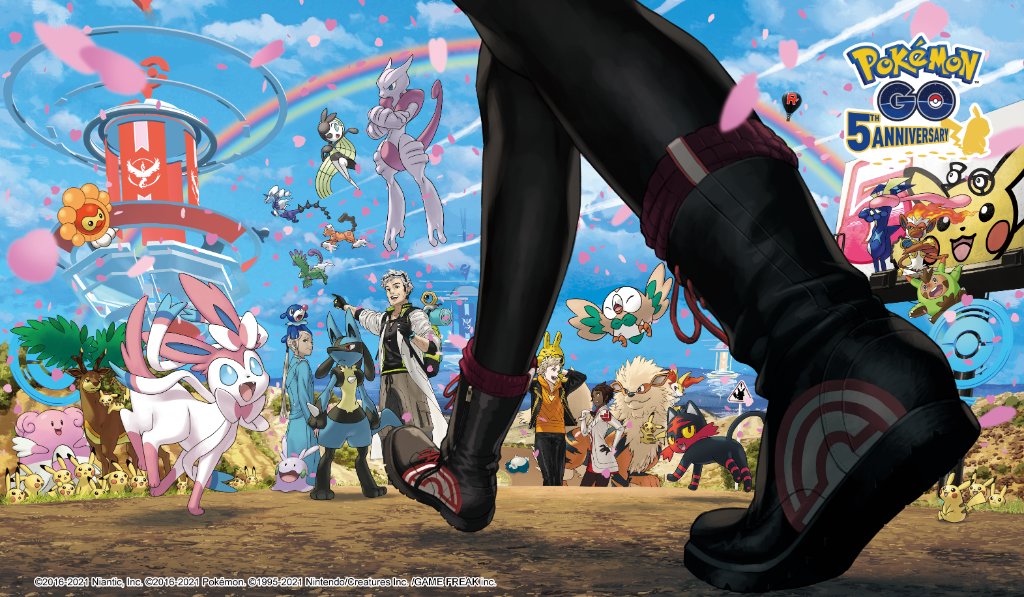 While Pokémon GO may have seemed like a temporary craze which took over the zeitgeist a couple years ago, the mobile game from The Pokémon Company and Niantic has continued to bring in hundreds of millions of Dollars, with the latest figures confirming that not only has the game surpassed $5 Billion in revenue, but has made over half a Billion in 2021 alone so far. As reported by SensorTower, Pokémon GO has officially made over $5 Billion in revenue since it launched back in 2016. Previous figures put the game at $4 Billion in November 2020. More specifically, since the start of the year, the AR mobile game has generated $642 million, making H1 of 2021 the biggest H1 for the game since it launched. Since launch, the game has been downloaded over 632 million times, with the US being the game's top country for downloads (with 115.5 million downloads), followed by Brazil at number 2, and India in 3rd place. With regards to actual revenue, the US maintains its number 1 position, with $1.9 Billion (36.6%) being spent in the country. This is followed by Japan with 32% and Germany in a far third place, with 5.4%. However you slice it, Pokémon GO continues to be a massive success, and with each year being bigger than the last when it comes to revenue, it will be interesting to see how long it will take for the game to reach its peak. KitGuru says: Are you surprised to see such consistently high figures? Do you play Pokémon GO? What's the most you've spent on a mobile game? Let us know down below. Become a Patron!

Pokemon Go Crosses $5 Billion Lifetime Revenue in Five Years: Sensor Tower
gadgets.ndtv.com
Google's latest earbuds aren't all that different from the ones that came before, but Pixel Buds A-Series is getting an upgrade when it comes to accessories. Soon to be sold on the Google Store, Nomad and Tech21 are making cases to protect the more affordable Pixel Buds. Listed in the Google Store, these two cases start at $19.99. The Tech21 option is the newest addition, arriving just this week. The case comes in two colors, Grey and Green, and includes a carabine attachment in the cost. The Pixel Buds A-Series case, like many other Tech21 products, is made with a "microbe-reducing formula," which is meant to keep the case a bit cleaner. Currently, the case is listed as "Coming Soon." A lightweight case to protect your smallest tech from drops and scratches. Made with a built-in microbe-reducing formula. Keep your tech safe and close to hand with a convenient and easy-to-attach carabiner. The Nomad case for Pixel Buds A-Series, meanwhile, is a leather case that costs $29.99. It's virtually the same design from the case for standard Pixel Buds, but this A-Series version looks like it may only be available in Blue from the Google Store. The case is also being sold on Nomad's site, though, and is shipping now in Brown and Black where the Google Store option is marked as "coming soon." Designed to tightly fit with our two-piece construction, Rugged Case provides additional drop and scratch protection while retaining the compact nature of your Pixel Buds A-Series in style. A case for your earbud case may seem like overkill, but it's an accessory that actually comes with some utility. Both Tech21 and Nomad cases protect the case itself from scratches, but also include either a carabiner or a lanyard-style attachment for the case, which gives you a bit more flexibility in how you carry your buds. Check out 9to5Google on YouTube for more news:

Google Pixel Buds, Samsung Galaxy Buds get massive price cuts at Staples
digitaltrends.com
Monster Hunter Stories 2: Wings of Ruin is the perfect entry point for newcomers to the series. No, really. That statement has become a bit of a meme in recent years as Monster Hunter fans paint each new release as "accessible." Monster Hunter Rise came close to making that a reality, but the franchise's cornerstone complexity and headache-inducing interface still make it an intimidating experience for total newbies. By comparison, Monster Hunter Stories 2 is much more digestible. It features many of the same basics, but presented in a simplified manner that's easier to parse. Even though it's a completely different experience — a turn-based, Pokémon-like RPG instead of a hacking-and-slashing action game — it explains the fundamentals of the franchise much clearer than Monster Hunter World or Rise. Monster Hunter Stories 2: Wings of Ruin is a friendly alternative to the franchise's usual grind. Even with some repetitive level design, it offers up an excellent combat system, a compelling story, and a deep endgame that make it a perfect RPG for anyone who's looking for a more laid-back hunt. On its surface, Monster Hunter Stories 2 seems like an entirely different beast. The game is a sequel to a Nintendo 3DS game that puts players in the role of a monster rider, not a hunter. The main difference is that riders befriend and work together with monsters. That gives the game a Pokémon-like gameplay loop where players collect and raise monsters, keeping six on them at a time. For Pokémon fans who have been let down by the franchise's continually decreasing difficulty, Monster Hunter Stories 2 is an excellent alternative. The monster-collecting hook is addictive, giving players tons of creatures to discover. The Rite of Channeling feature acts as a sort of breeding mechanic that lets players pass one monster's trait on to another. It's a deep system that opens up limitless possibilities for team building. Granted, there is some cognitive dissonance to the experience. While it's a sweeter concept compared to the standard hunting loop, it takes a bit to get past some initial discomfort. Players essentially kill (or beat the snot out of) a monster, break into its den, steal one of its eggs, and raise the baby as their own. For those who've found Monster Hunter's colonization undertones difficult to swallow, this version certainly presents some tougher moral discomfort upfront. Despite that, the game did ultimately win me over with its intriguing story — something that escaped Monster Hunter Rise. It's a sprawling narrative that explores the different ways people and societies have chosen to interact with monsters, whether through peace or violence. That's all tied together by a mysterious, lore-rich story where players must uncover what's making monsters act erratic all over the continent. The game sports a wonderful aesthetic, too, with vibrant colors and high-quality cinematics. At times, it feels like watching a Monster Hunter anime, with thrilling action sequences and dazzling battle animations. The game's frame rate unfortunately stutters on Switch, but every time I booted it up, I found myself fully lost in a colorful and richly detailed world. The core hook of the game is its fantastic turn-based combat system. Monster Hunter Stories 2 employs a Fire Emblem-esque "rock, paper, scissors" mechanic for battles. Players have three types of basic attacks: Power, technical, and speed. In fights against monsters, players need to predict what type of attack a monster will unleash and counter it with one of their own. That works as well as it does because the game gives players the right tools to solve that little combat puzzle. Each monster uses a basic attack type, but might switch to another if it gets enraged. By the end of the game, I could look at a monster I'd never seen and deduce how it would attack based on the way other creatures behaved. It rewards players who think like a rider and really take the time to observe and remember how nature works. Monster sidekicks play an important role in battles, too. Each breed has its own basic attack type, so players need to build a party that covers all the bases. Swapping in a new monster midfight doesn't burn a turn, which gives players the flexibility to adapt to a new battle and not worry about bringing a Pukei-Pukei to an Anjanath fight. Creating the perfect team goes much deeper than that, though. Monsters can learn a variety of skills, from elemental attacks to teamwide buffs. That gives players a strong reason to continually seek out new creatures and experiment with the Channeling mechanic to broaden a creature's tool kit. Battles are less about micromanaging teammates and more about maintaining a bond with a monster. Perform the same attack type as a companion and the duo may execute a combo attack that dishes out more damage. Actions like that increase a kinship gauge, which can be spent to perform specific skills. When the gauge is full, a player can ride their monster to deal out devastating attacks complete with dazzling animations. Little systems like that made me feel genuinely close with each of my pals, really selling the rider concept. Despite being turn-based, battles stay true to the basics of Monster Hunter in clever ways. There's a variety of weapon types, which have their pros and cons against certain monsters. Players can easily target specific monster body parts in battles to knock off valuable crafting parts for armor and weapons. It all feels streamlined compared to a game like Monster Hunter Rise, which buries systems like that in walls of tutorial text or inscrutable UI. I found myself learning basic ideas that I never quite grasped in Rise here. Of course, it's a completely different type of game, so it's not entirely fair to compare the two. Monster Hunter Rise is an excellent action RPG that thrives on complexity. Monster Hunter Stories 2 is a more controlled, tactical experience. Each is a perfect fit for the kind of story it's trying to tell; it's just a matter of what speed you prefer. What's especially impressive about Monster Hunter Stories 2 is how much content is packed into the experience. Mainlining the story will take 30 hours, but there's so much more depth beyond the main story. Sidequests, arena battles, royal monsters, and an entire post-launch road map add a ton of reasons to dig in deeper. In the middle of my playthrough, I just started throwing music on in the background and kicking back for some monster-0collecting expeditions. There's multiplayer as well, both in the form of co-op play and PvP battles. The latter offers the game some serious long-term potential, as it gives players yet another reason to engage with the game's collecting and breeding mechanics to create stronger monsters with unpredictable skills. While there's no shortage of things to do, it can wear thin at times. Long fights against powerful monsters tend to drag on, though combat can be sped up to three times speed. Monster dens and explorable areas take cues from dungeon crawlers. That means that levels can be a somewhat bland string of narrow passages leading into open areas. By the end of the game, I was noticing rooms that were identical to areas I'd seen time and time again, despite being on a different part of the island entirely. It's a repetitive game, though that's just as much a part of Monster Hunter as giant swords. The series invites players to learn complex routines and settle into a flow. The key difference in Monster Hunter Stories 2 is that it all builds to an actual end point, as opposed to continuing on as a Sisyphean live-service grind. There's a mystery to uncover and one big bad to slay at the end of the day. That change of pace allows players to experience the world and ideas of Monster Hunter without the intimidating commitment, which is a big plus. Monster Hunter Stories 2: Wings of Ruin is a top-notch spinoff that cleverly distills the complexities of Monster Hunter into a friendlier RPG. Rewarding combat and a thoroughly entertaining story make up for repetitive map design and a stuttering frame rate. For those who found Monster Hunter Rise too intimidating, this is a better way to get a grasp on the basic ideas in a less demanding, turn-based format. Monster Hunter Rise might be an overall stronger game, though it's an entirely different animal. The story takes 30 hours minimum, but dedicated players can spend dozens of extra hours exploring the world. That's not even including the game's upcoming content. Yes. Monster Hunter Stories 2: Wings of Ruin is one of the year's best turn-based RPGs and it's perfect for fans of both Monster Hunter and Pokémon.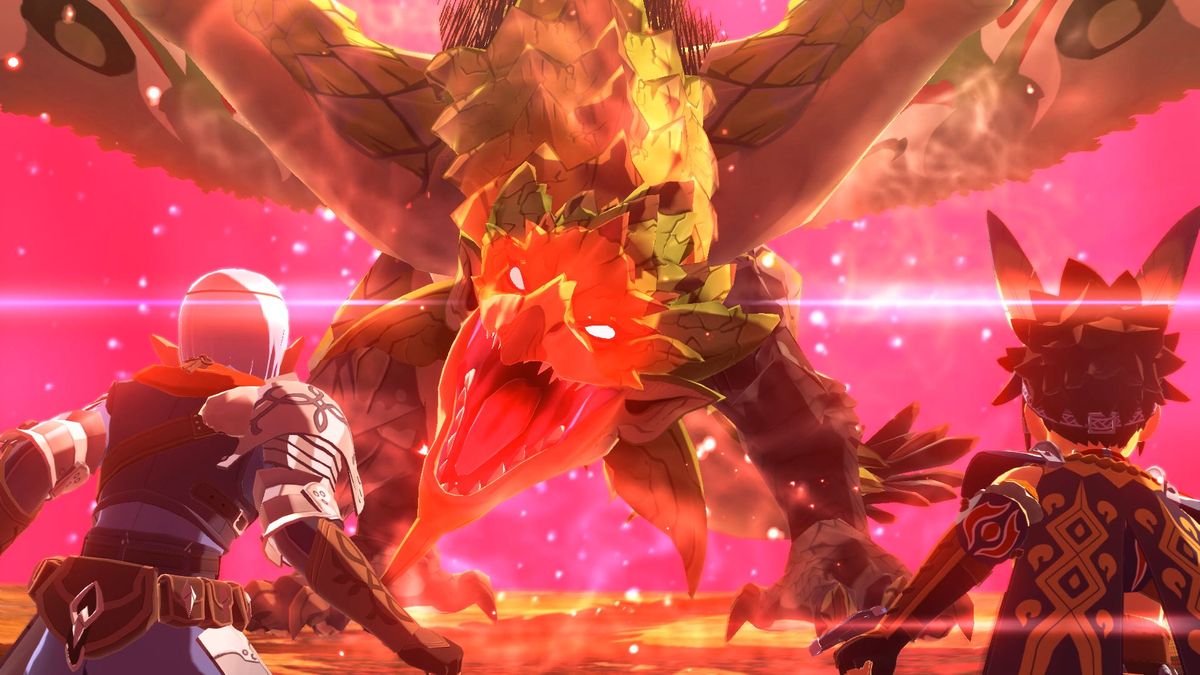 Monster Hunter Stories 2 is delightfully different – and ideal for series newcomers
techradar.com
(Photo: Axville/Unsplash) Playing games late into the night in China is set to get even more difficult for minors following an announcement the world's largest video game vendor Tencent is introducing facial recognition. As Gizmodo reports, the new system has been called "Midnight Patrol" and it requires gamers to have their face scanned while sat at a computer if they intend to play games. Their face is then matched to a registered profile which includes their real name and age, a system Tencent introduced in 2018. If the person is a minor, then a hard limit is set on how long they can play and when. Although this sounds like an extreme move by Tencent, it seems necessary to comply with the very strict rules around gaming the Chinese government introduced back in 2019 (it was also limited in 2018 to save children's eyesight). As Digitaltrends reports, minors can only play games for 90 minutes per week day, and 180 minutes on weekend days or holidays. The other hard limit is no gaming being allowed between the hours of 10pm and 8am each day. By using facial recognition, Tencent can force minors to abide by the rules simply through closing games automatically when limits are reached. Around 60 of Tencent's games will use the facial recognition system, and in the process stop the company from getting into trouble with state administrators. If it works, it seems likely the system will only expand to include all games Tencent releases. Of course, children will try and think of ways to bypass the system, but Tencent has thought of that. If facial recognition isn't used, it defaults to marking the gamer as a minor. I'm sure a few people will attempt to use a mask or photo of an adult to try and fool the system, but whether that works depends on how good Tencent's tech is.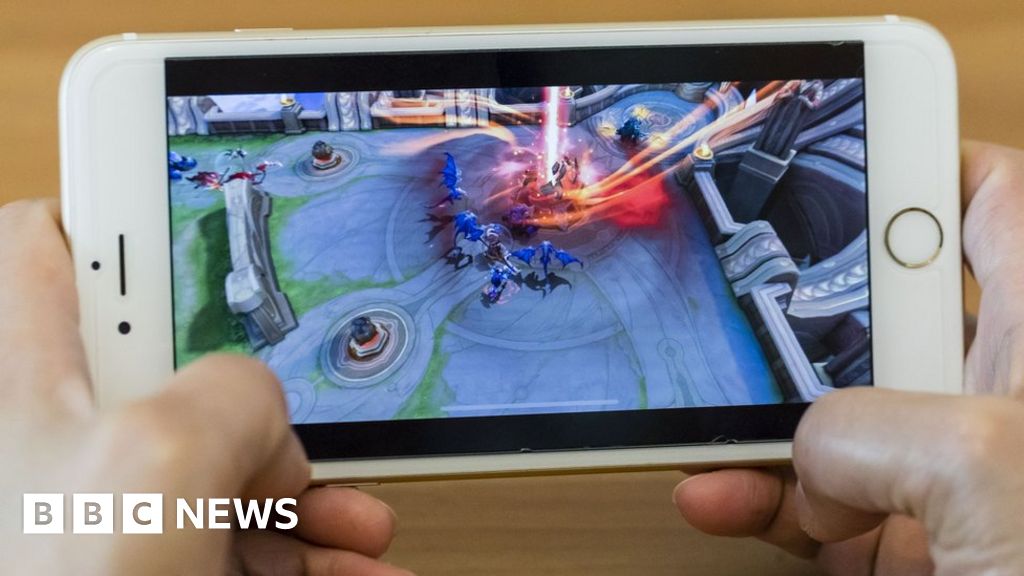 China's 'midnight patrol' cracks down on young gamers
bbc.co.uk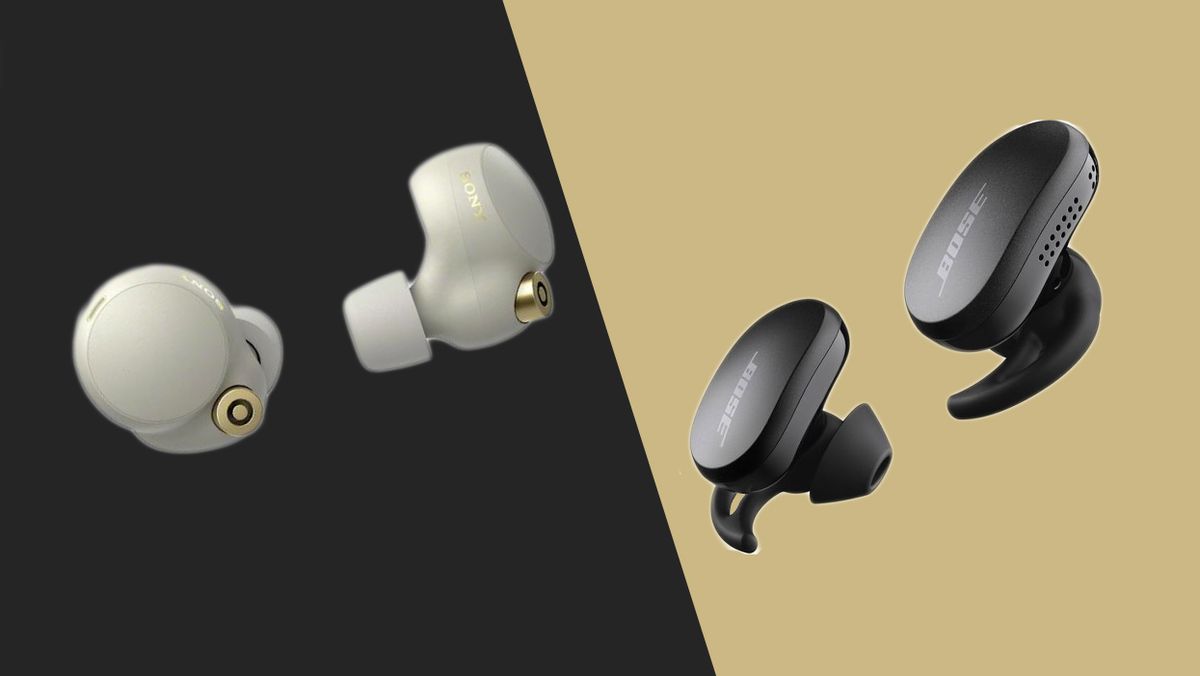 The Sony WF-1000XM4 are our pick for the best true wireless earbuds you can buy today – but are they the best noise-cancelling earbuds on the market? They face some stiff competition, not least from noise-cancellation expert, Bose. The company has a great reputation for producing headphones that can block out the sound of your environment – and the Bose QuietComfort Earbuds are no exception. If you value the ability to listen to your music in peace, you may be wondering whether you should buy the Sony WF-1000XM4, or opt for the Bose QuietComfort Earbuds. We've tested both models extensively to help you make the right choice. The Sony WF-1000XM4 are available to buy now for $279.99 / £250 / AU$449.95. That makes them a little pricier than their predecessors, the Sony WF-1000XM3, which cost $230 / £220 / AU$399 at launch, but are now usually available at a discounted price. The Bose QuietComfort Earbuds cost about the same in the US and the UK, coming in at $279 / £249. However, they're much cheaper than the Sony earbuds in Australia, coming in at AU$399. Since the Bose buds are a little older than the Sony WF-1000XM4, you're more likely to find them at a discount – but don't expect any huge reductions in price. The Sony WF-1000XM4 and the Bose QuietComfort Earbuds sport very different designs. Sony's earbuds are smaller than their predecessors, with rounded housings and a slim charging case, which you can top up using the USB-C port or via a wireless charging mat. In the box, you get a selection of polyurethane eartips, which should see you able to achieve a comfortable fit and decent seal against your ear canal, helping with passive noise cancellation. The surface of each earbud is touch-sensitive, allowing you to control music playback. You can also assign different controls via the Sony Headphones app, including 'volume up/down', 'play/pause/skip forwards/skip backwards/summon voice assistant', and 'active noise-cancelling on/off/adaptive'. The Bose QuietComfort Earbuds are bulkier than the Sony WF-1000XM4, with large, ovaloid housings and stabilizer fins that are designed to keep them securely in place. They come with a selection of cone-shaped eartips (with fins attached), which we found to be very comfortable in our tests. Like the Sony WF-1000XM4, the outer housing of each earbud is touch-sensitive, enabling music control, noise cancellation and phone calls with a press of the finger. You can also touch-and-hold one earbud to perform a 'shortcut', assigning this action to skip your music forward, or to notify how much battery life is remaining. Bose's charging case is heavier than that of the Sony WF-1000XM4, but it also offers the ability to power up via USB-C or a wireless charging mat. Both Sony and Bose have great reputations when it comes to creating high-quality, impressive-sounding headphones, and the WF-1000XM4 and QuietComfort Earbuds continue those legacies. The Sony WF-1000XM4 just about beat the QuietComfort Earbuds for audio performance, thanks to richer bass frequencies and excellent levels of detail and rhythmic agility. They also come with the DSEE Extreme audio upscaling technology that was introduced in the over-ear Sony WH-1000XM4 (AKA the best headphones you can buy in 2021). This technology is designed to extract high-resolution sound from standard-definition digital audio files – although we've never been entirely convinced about how successful this is. In any case, hi-res audio files are supported by the Sony buds, thanks to the company's proprietary LDAC codec. There's no support for aptX, however. They may not be as bassy as the Sony WF-1000XM4, but the Bose QuietComfort Earbuds still boast a beautiful soundscape, and make for a very enjoyable listen. Bose's Active EQ tech also boosts bass or treble automatically, depending on volume levels. As such, music feels dynamic at any volume, with highs never sounding sharp or shrill, and lows thrumming pleasantly. Unlike the Sony earbuds, there's no way to fiddle with the EQ settings in the Bose Music app, but we wouldn't say this omission is a deal-breaker. Both the Sony WF-1000XM4 and the Bose QuietComfort Earbuds support spatial audio in some form; the Sony can handle Dolby Atmos and Sony's 360 Reality Audio, while the QuietComfort Earbuds support Spatial Audio content from Apple Music. It's also worth mentioning that the Bose QuietComfort Earbuds offer what we think is the best call quality of any true wireless earbuds we've tested. The WF-1000XM4 also provide clear calls, but they don't quite beat Bose in this regard. When it comes to noise cancellation, the Bose QuietComfort Earbuds are the winners. Just placing the earbuds in your ears achieves a high amount of passive noise cancellation, but bump up the ANC to level 10 and they'll block out pretty much all but high-frequency sounds. The hum of a ferry engine, revving motorcycle engines, screaming children – it was all drowned out when ANC was set at the maximum level during our testing. Even halfway through at level five, you'll be hard-pressed to hear much of what's happening around you. However, if you do need to hear your surroundings, you'll need to drop down to level zero, which is the transparency/ambient mode on the QC buds. That's not to say that the Sony WF-1000XM4 aren't very good at blocking out external noise – they're among the best noise-cancelling earbuds for a reason. With your permission, the WF-1000XM4 can learn where you're using geo-location access, and apply your preferred level of noise cancellation or ambient sound passthrough depending on where you are. So, for example, at home you may prefer a fully cancelled noise mode, while in the office you may still want to be able to hear voices. While adaptive noise cancellation is a nifty feature, you don't get the level of control seen with the Bose QuietComfort Earbuds and the ability to toggle through a range of ANC settings. Like the Bose earbuds, the Sony WF-1000XM4 include a transparency mode, which Sony calls Ambient Sound Control. Neither the Sony nor the Bose earbuds offer class-leading battery life, but the Sony WF-1000XM4 do offer a slightly longer playback time. The Sony earbuds offer between 8 and 12 hours of playback (depending on whether active noise cancellation is on or off), plus another couple of charges via the case. Meanwhile, the Bose QuietComfort Earbuds deliver six hours of playback from the buds themselves, with a further 12 hours from the charging case. As for connectivity? The Sony WF-1000XM4 support Bluetooth 5.2, and LDAC, SBC and AAC codecs. Meanwhile, the Bose earbuds come with the ever-so-slightly older Bluetooth 5.1, although you probably won't notice the difference between the two; neither model suffered from any annoying dropouts in tests. Disappointingly, neither the Bose nor the Sony earbuds allow multipoint pairing like the Apple AirPods Pro. Not having to re-pair with different devices all the time is a handy feature that feels like a slight oversight on both these buds. The Sony WF-1000XM4 may be the best wireless earbuds of 2021 overall, but the Bose QuietComfort Earbuds are undoubtedly the best noise-cancelling earbuds you can buy today. The ANC on offer is simply outstanding, and the ability to toggle through different levels is super-handy. Nevertheless, the Sony WF-1000XM4 are very adept at blocking out external noise, too, plus they offer superior audio performance, as well as slightly longer battery life. So, if noise cancellation is the most important feature for you, you'll be better off with the Bose in-ear headphones. If you're an audiophile for whom sound is the priority, try the Sony WF-1000XM4. If we were choosing between the two earbuds in Australia, it would be a no-brainer to opt for the much cheaper QuietComfort earbuds. Unfortunately, the choice isn't so easy in the US and the UK, where the Bose and Sony buds are evenly matched in terms of price. If you remain unsure, our advice is to look at the designs of both models and consider which appeals most. If you like the security of stabilizer fins, go for the Bose QuietComfort Earbuds. Prefer a sleeker look and a lighter charging case? The Sony WF-1000XM4 might be your best bet.

The best instant cameras 2021: Capture the moment in physical form
pocket-lint.com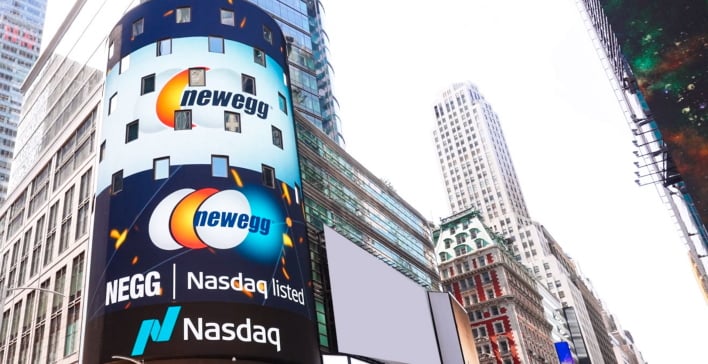 When people build a PC, they typically find themselves at either Amazon or Newegg while looking for parts online. However, Newegg is now offering professional PC assembly through its PC Builder site to save users time and trouble. Newegg believes that there is an untapped market of customers who would rather have a PC professionally assembled over building it themselves. As such, the tech e-tailer has announced a new build-to-order business that utilizes its in-house computer assembly service ENIAC to "deliver fully assembled computers significantly faster than other competitive BTO offerings," at just $99. To this end, Vishal Mane, Director of Engineering at Newegg, explained that "Not everyone who designs their own computer wants to build it themselves. For some it's a matter of convenience."While this is only a beta test of the BTO program, it should provide some useful insights into how the full program will work when released with new features and options like laser engraving. Furthermore, a trial period will hopefully act as a buffer of time until the current chip shortage is resolved, which seems to be affecting Newegg heavily. For example, if you use the PC Builder with assembly service, you can only select components shipped from the Newegg California warehouse. Evidently, Newegg only has 15 types of CPU, and 24 GPUs on hand, with many of the latter being overpriced or not useful in today's age. Despite these issues, this is a nice program to have as you can pick parts and have them built and delivered, which will save quite a bit of time. Moreover, less tech-savvy people will not have to worry about messing anything up or accidentally breaking something, which can be another time sink. Hopefully, the PC Builder assembly service will become more useful in due time, but let us know what you think of it in the comments below.

Newegg Offers $99 Service to Assemble Your Purchased PC Parts Into a Desktop
uk.pcmag.com
Yahoo ist Teil von Verizon Media. Durch Klicken auf " Alle akzeptieren " stimmen Sie zu, dass Verizon Media und unsere Partner Informationen durch die Nutzung von Cookies und ähnlichen Technologien auf Ihrem Gerät speichern und/oder darauf zugreifen und Ihre personenbezogenen Daten verarbeiten, um personalisierte Werbung und Inhalte anzuzeigen, für die Messungen von Werbung und Inhalten, für Informationen zu Zielgruppen und zur Produktentwicklung. Sie können ' Einstellungen verwalten ' auswählen, um weitere Informationen zu erhalten und Ihre Auswahl zu verwalten. Sie können Ihre Auswahl jederzeit ändern, indem Sie Ihre Datenschutzeinstellungen aufrufen. Weitere Informationen darüber, wie wir Ihre Daten nutzen, finden Sie in unserer Datenschutzerklärung und unserer Cookie-Richtlinie. Klicken Sie hier, um weitere Informationen zu unseren Partnern zu erhalten.

Ihre Daten. Ihr Umfeld.
consent.yahoo.com
Ihre Daten. Ihr Umfeld.
consent.yahoo.com
Ihre Daten. Ihr Umfeld.
consent.yahoo.com
Ihre Daten. Ihr Umfeld.
consent.yahoo.com
Ihre Daten. Ihr Umfeld.
consent.yahoo.com
Ihre Daten. Ihr Umfeld.
consent.yahoo.com
Ihre Daten. Ihr Umfeld.
consent.yahoo.com
Ihre Daten. Ihr Umfeld.
consent.yahoo.com
Ihre Daten. Ihr Umfeld.
consent.yahoo.com
Ihre Daten. Ihr Umfeld.
consent.yahoo.com
Ihre Daten. Ihr Umfeld.
consent.yahoo.com
Ihre Daten. Ihr Umfeld.
consent.yahoo.com
Ihre Daten. Ihr Umfeld.
consent.yahoo.com
Ihre Daten. Ihr Umfeld.
consent.yahoo.com
Ihre Daten. Ihr Umfeld.
consent.yahoo.com
Ihre Daten. Ihr Umfeld.
consent.yahoo.com
Ihre Daten. Ihr Umfeld.
consent.yahoo.com
Ihre Daten. Ihr Umfeld.
consent.yahoo.com
Ihre Daten. Ihr Umfeld.
consent.yahoo.com
Ihre Daten. Ihr Umfeld.
consent.yahoo.com
Ihre Daten. Ihr Umfeld.
consent.yahoo.com
Ihre Daten. Ihr Umfeld.
consent.yahoo.com
Ihre Daten. Ihr Umfeld.
consent.yahoo.com
Ihre Daten. Ihr Umfeld.
consent.yahoo.com
Ihre Daten. Ihr Umfeld.
consent.yahoo.com
Ihre Daten. Ihr Umfeld.
consent.yahoo.com
Ihre Daten. Ihr Umfeld.
consent.yahoo.com
Ihre Daten. Ihr Umfeld.
consent.yahoo.com
Ihre Daten. Ihr Umfeld.
consent.yahoo.com
Ihre Daten. Ihr Umfeld.
consent.yahoo.com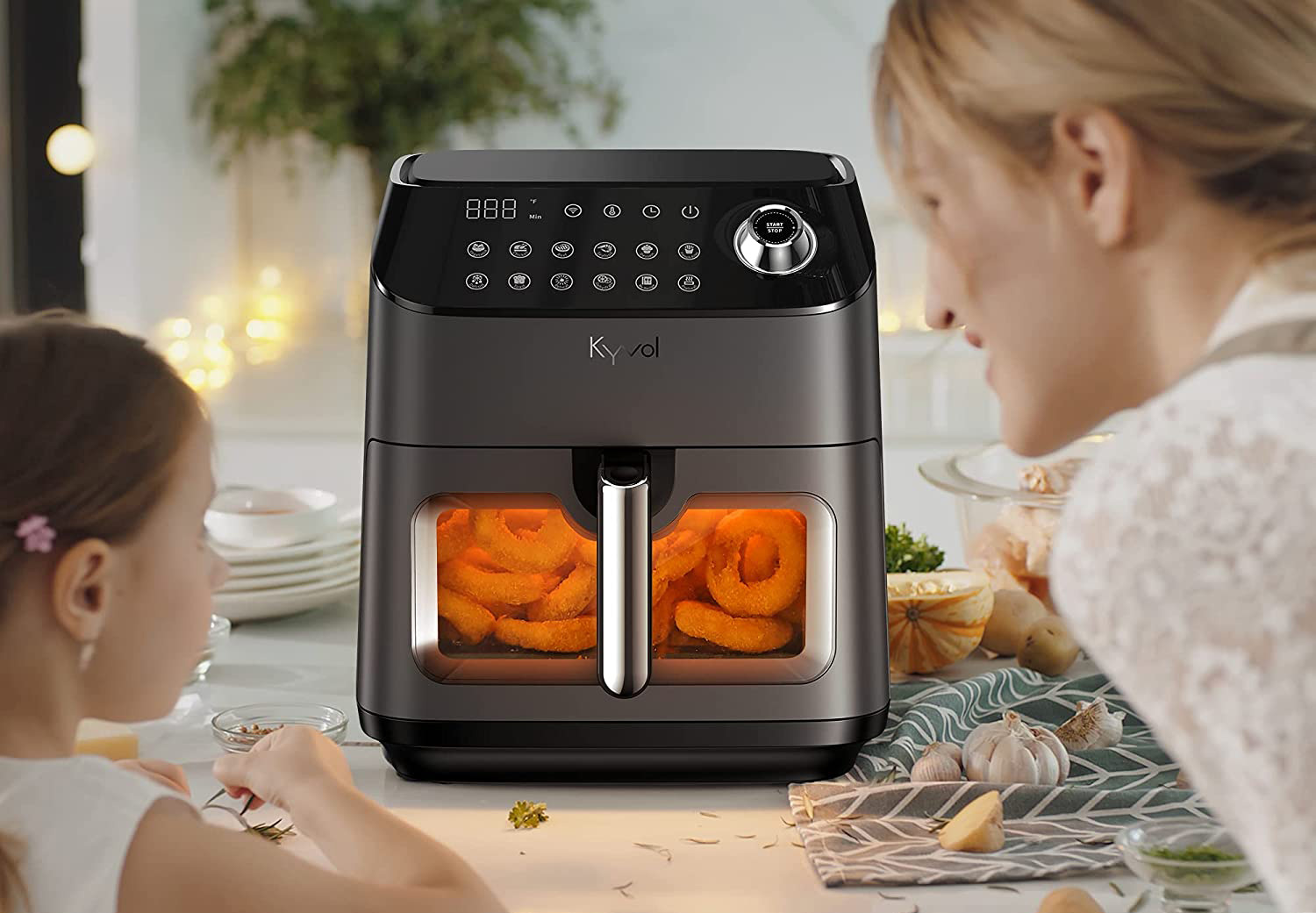 If you purchase an independently reviewed product or service through a link on our website, we may receive an affiliate commission. There are some product categories out there that are so popular, new offerings pop up practically every week. And because these categories are so hot, companies always want BGR Deals to test their latest offerings. Robot vacuums are one example, and we get new models to test all the time. Another good example is air fryers, which are by far the hottest kitchen gadgets out there these days. It's great to be able to test all these products so we can tell our readers about the very best ones. On the flip side of the coin, however, it can definitely be exhausting sometimes. Testing so many similar products means they can all blend together at times. But then, when we do get something new and unique to test, it makes the product even more special. Such is the case with the Kyvol Epichef AF600 Smart Air Fryer. Kyvol just released this nifty new model and it's now available on Amazon. It's also discounted for the first time ever, so this smart air fryer is the same price as a "dumb" model. The brand new Kyvol Epichef AF600 Smart Air Fryer is an awesome air fryer we've been testing for a couple of weeks. And you'll be happy to know that this sleek new model offers much more than just gimmicky smart features. Kyvol is a well-known air fryer brand that has a best-selling model to its credit. And now, the company has added smart features to everything else that made its earlier model so popular. You can control the Epichef AF600 with your smartphone. There are also more than 100 recipes in the free Kyvol app, and one-touch programs make it easy to cook nearly anything. You can use the touch control panel on the front to start cooking or the smartphone app. Scheduled cooks are supported as well, plus you can receive notifications when the air fryer is done. How cool is that?! You can even control this air fryer with voice commands. That's right, it supports Amazon Alexa as well as Google Assistant. Perhaps the most impressive thing about the Kyvol Epichef AF600 Smart Air Fryer is the price. It has a terrific, sleek design and ample 6-quart capacity. It also has a nonstick nano-ceramic coated basket that is dishwasher safe. You get all that plus Kyvol's terrific smart features… and yet the retail price is just $130. That's what you would pay for a comparable model without any great smart features! If you grab one right now, however, you won't even pay $130. That's because an Amazon coupon slashes the price to just $99.99 for a limited time! You definitely don't want to miss out on this deal. Here are the key takeaways to keep in mind: See more of the best deals online in our Deals channel! Follow @BGRDeals on Twitter to keep up with the latest and greatest deals we find around the web. Prices subject to change without notice and any coupons mentioned above may be available in limited supply.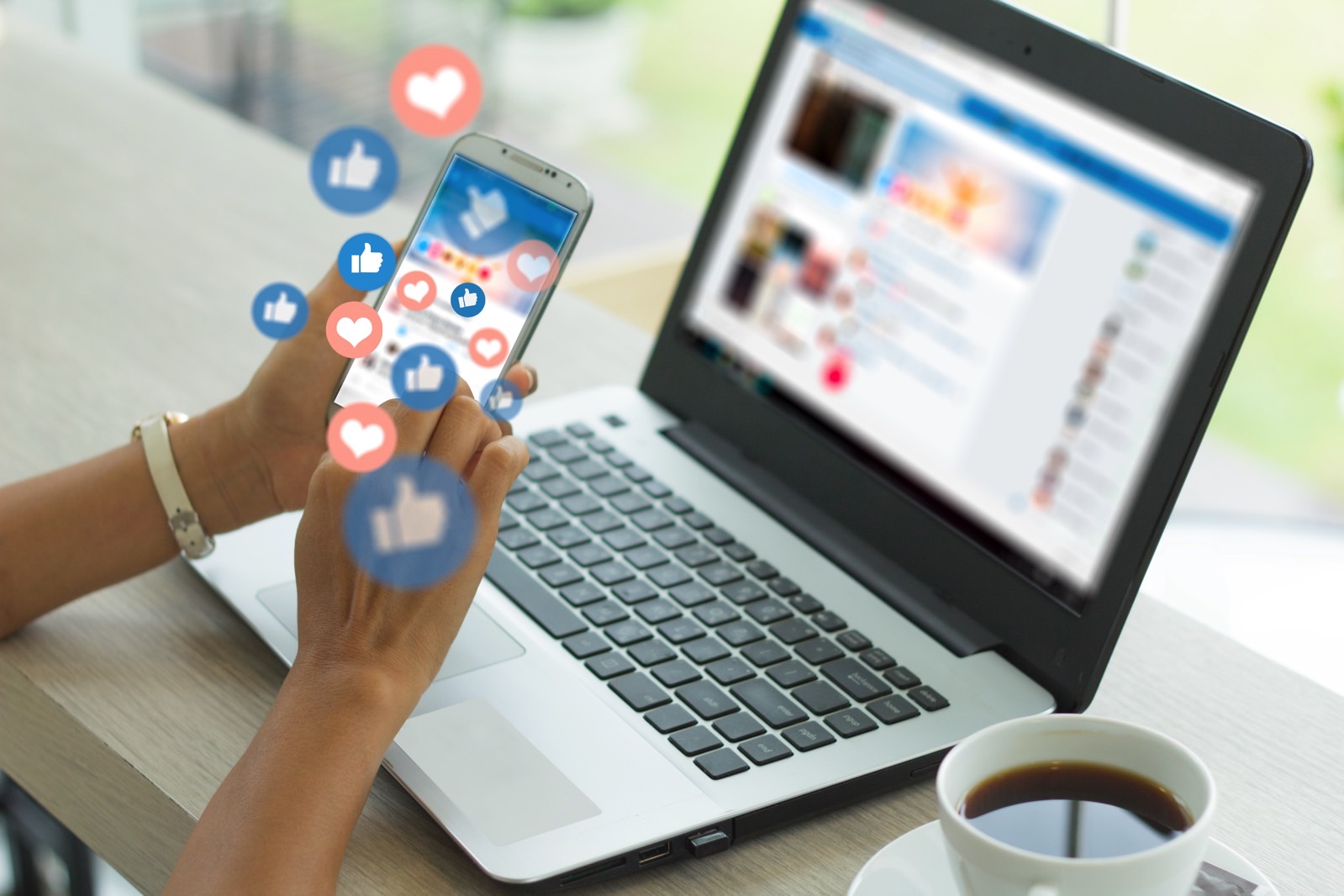 Oops! Someone forgot to end Amazon's crazy $220 Windows 10 Pro laptop deal
bgr.com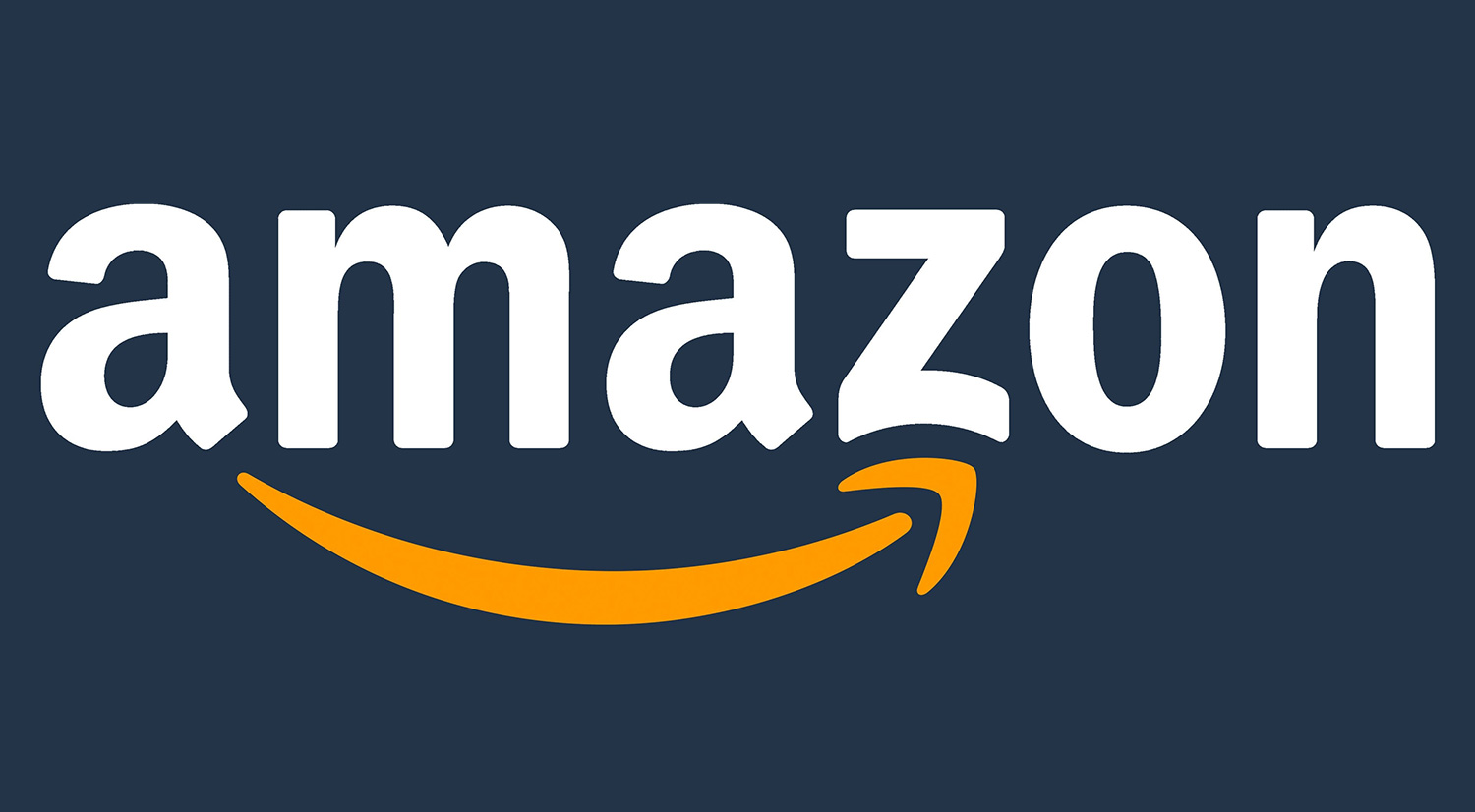 This $20 Amazon gadget you've never even heard of is my new favorite thing
bgr.com
Today's best deals: Special Prime-only deals, $16 sand-proof beach blanket, $11 air fryer cheat sheets, $14 nonstick pan, more
bgr.com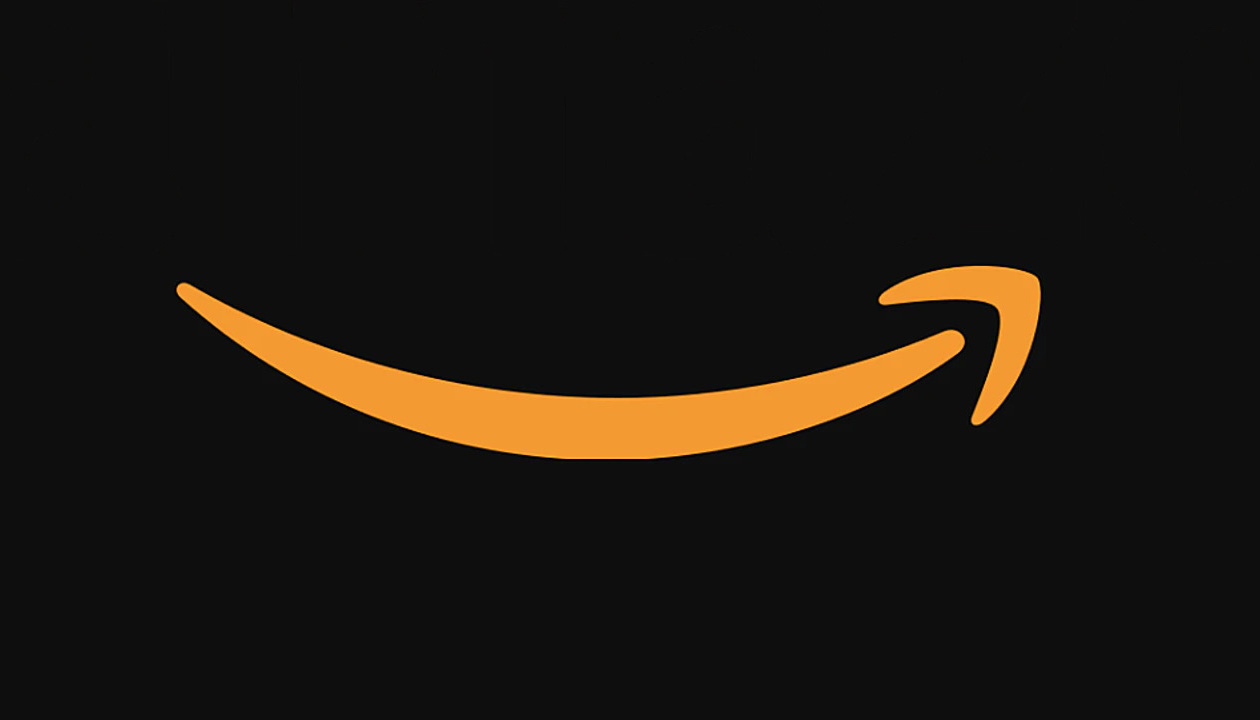 10 exclusive deals that are for Amazon Prime members only
bgr.com
This website uses cookies to improve your experience while you navigate through the website. Out of these cookies, the cookies that are categorized as necessary are stored on your browser as they are essential for the working of basic functionalities of the website. We also use third-party cookies that help us analyze and understand how you use this website. These cookies will be stored in your browser only with your consent. You also have the option to opt-out of these cookies. But opting out of some of these cookies may have an effect on your browsing experience.

Check out the Galaxy Z Fold 3 and its under-display camera
phandroid.com
GameSir's new gaming phone grip wants to help keep your phone cool
phandroid.com
Samsung gives its Cloud users until November to move data to OneDrive
phandroid.com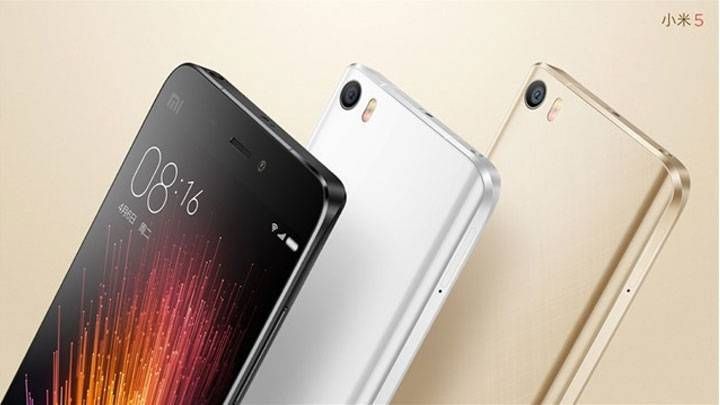 After almost two years of wait, Xiaomi has finally launched its flagship smartphone in India. The Xiaomi Mi 5 comes at a price of Rs 24,999 and will be looking at giving a good competition to conventional flagship smartphones from Apple, Samsung, LG on one hand and to new age flagship killers from Lenovo, OnePlus on the other. The phone was first showcased at the Mobile World Congress (MWC) 2016 and went on sale in China. The Xiaomi Mi 5 has been getting an outstanding response in the China market and India is the first international country to offer this smartphone. The Xiaomi Mi 5 smartphone that packs in Snapdragon 820 CPU,3GB of RAM, a 16MP Sony sensor and a sleek design that weighs just 129g. In the China market the company is also offering a limited edition ceramic back model, which we will not be seeing in India for now. The Xiaomi Mi 5 has a metal and glass combo for the chassis, with a seamless design that does feel really nice when sliding your finger along the side - it's crafted well to avoid any sharp edges. The smartphone comes with USB Type C connector. A connector that works either way up and allows for faster data transfer - plus this phone supports Quick Charge 3.0, so you'll be able to get 90% in charge in under an hour. The front-facing camera is a 4MP affair, with pixels that are 2 microns wide - that's rather large and allows for brighter images. There is Xiaomi's Beauty Mode, which helps in touching up the pictures and putting it in Hugo Barra's words, "Make handsome men look even more handsome". We have tried this feature on some of the previous Xiaomi phones and can tell you that it is a great add on for the selfie addicts. Not to forget the first of its kind 4-axis OIS integrated into the rear camera module. Xiaomi does try to cover main aspects in this phone by offering great horsepower, a camera to write about and not to mention the battery but it is always good to weigh every pro with an equal number of cons. So we present to you five main points that make the Xiaomi Mi 5 shine out and also five points through which we feel it has missed the bus. Read out to make a smart investment. Xiaomi Mi 5 is backed by the Qualcomm's Snapdragon 820 CPU, which is considered the fastest smartphone CPU of 2016 and is usually a feature of high-end pricey handsets such as LG G5, Samsung galaxy S7 (US variant) and HP Elite X3. It is not expected to be marred by the overheating issues, which made the previous Snapdragon 810 less desirable among the users around the globe. If Snapdragon 820 takes care of your processing requirements, then the graphics department is handles by Adreno 530, which again sits at the top of the GPU's list. It is 40% faster than the previous Adreno 430 and also consuming 40% less power. The result is supreme gaming performance with less battery consumption. We recently reviewed Xiaomi Redmi Note 3's camera and found it to be best in the sub Rs 10,000 price bracket. In the past we had reviewed Mi 4, Mi 4i and other Xiaomi devices, which also showcased good imaging prowess. Coming on to Mi 5, the smartphone is equipped with a 16MP sensor from Sony IMX298 imaging sensor, with a sapphire protective glass and phase detection autofocus. What makes this camera sensor special is the 4-axis optical image stablisation, which for the first time will be seen on a smartphone. This interesting piece of imaging technology aims to reduce motion blur when shooting moving objects. It is more effective than the traditional 2-axis OIS mostly found in other flagship smartphones and will yield better results while shooting fast moving objects. The front-facing camera is a 4MP affair, which packs in pixels that are 2 microns wide to allow more light for brighter images. During the launch event, we had a chance to experience the smartphone in personal. Xiaomi Mi 5 has a seamless design that does feel really nice in hands and is entirely crafted out of metal and glass. It looks premium and at the same time does not have any sharp edges to add the ergonomics. The curved design reminds us of the recent Galaxy S7 and the almost frameless display looks beautiful. The Pro variant comes with ceramic rear, which offers extra durability. You also get a fingerprint sensor integrated on the home button at the front. As the smartphone comes equipped with Qualcomm's Snapdragon 820, it takes the advantage of Quick Charge 3.0, which can be remarkably fast to charge the 3,000mAh battery unit of the handset. Finally, the most important part is the pricing. While a flagship smartphone from Samsung, Apple, LG and Sony will set you back by almost Rs 50,000 and even more in some cases, the Mi 5 only asks half of it. The standard variant with 3Gb RAM and 32GB internal memory sells at Rs 24,999, which is a decent amount for the specifications and features the smartphone offers. Read also: Xiaomi Mi 5 vs Samsung Galaxy S7 vs LG G5 While there are enough reasons to like the highly praised smartphone, we found some negative aspects as well, which cannot be ignored. No 2K display The display is one of the things on the smartphone that do not match the flagship moniker. Xiaomi Mi 5 features a 1080p LCD IPS panel, which offers good color reproduction and contrast ratio but does not stack up against the QHD panels (Nexus 6P, Samsung Galaxy S6, S6 Edge, S7,etc.) in terms of sharpness. Xiaomi has only launched the standard variant in the Indian market, which comes with a 3GB of RAM. While, it's enough for to offer a good level of multitasking, there are options available in the market with 4GB of RAM (OnePlus 2, Asus Zenfone 2) if you don't want to compromise on multitasking. Xiaomi Mi 5 fails to offer the convenience of a microSD card, which is one feature deeply loved by the consumers in the Indian market. The smartphone's standard addition offers only 32GB internal storage. A nightmare for consumers is the fact that Xiaomi Mi 5 does not feature a removable battery. So you are restricted with a 3,000mAh battery unit for the entire lifetime of the handset. Another noted feature which gets a miss is the water and dust resistivity. Xiaomi has not equipped the MI 5 with any sort of protection that can be found even in some budget handsets these days. As you can see, there are plenty of things to like about the new Xiaomi Mi 5 and then there are some hard reasons to give it a miss. At the end we would like to rest the decision to you whether to buy the new smartphone or consider other options in the market. In case you want to read a detailed specs comparison of the Xiaomi Mi 5 vs Samsung Galaxy S7 and LG G5, here is the link.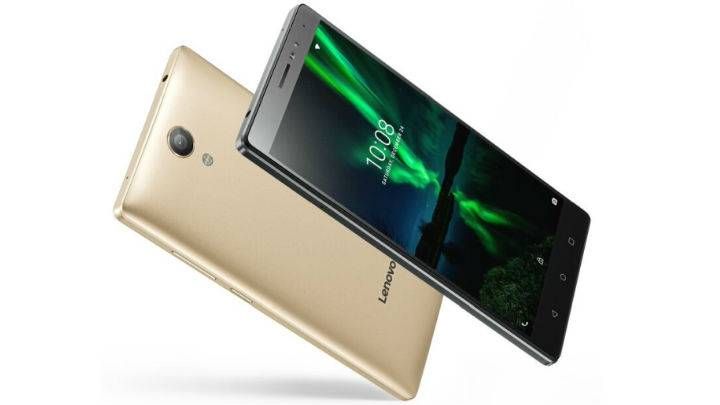 Lenovo PHAB 2 Plus launching in India today; Everything you need to know
techradar.com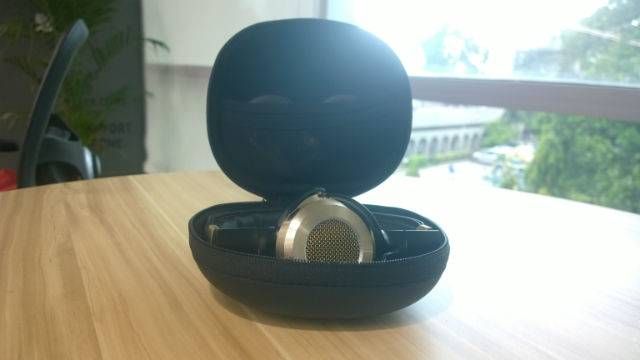 Xiaomi Mi Headphone review: Looks quality, but not so much review
techradar.com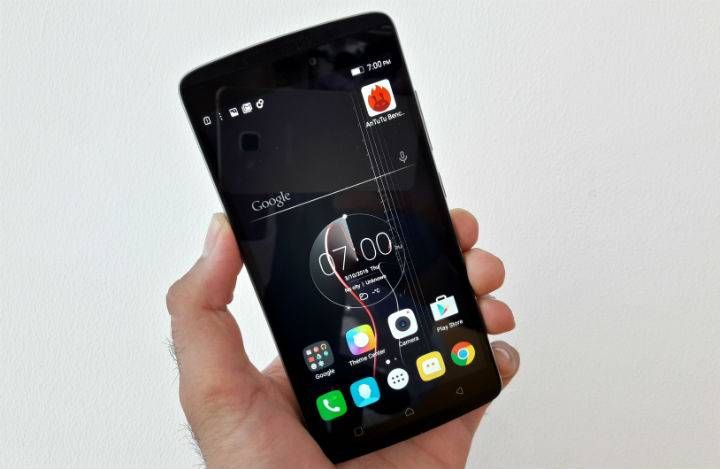 Lenovo Vibe K4 Note review: Affordable yet loaded with features review
techradar.com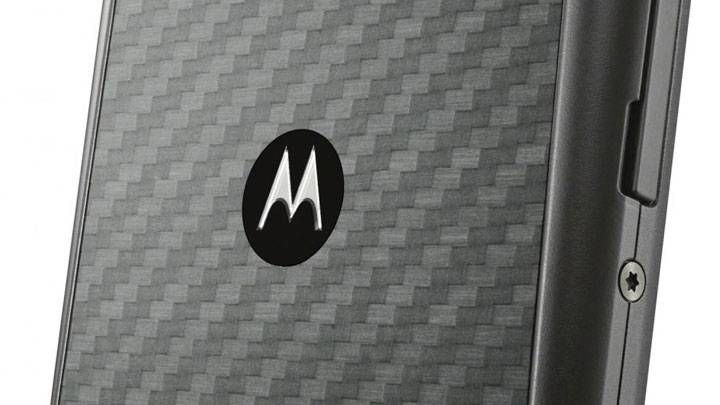 2014 saw Motorola's ownership change hands from the west to the east. Lenovo acquired the company off Google on January 29,2014 but it was not until 2016 that the fruits of Lenovo's ownership started showing up. The year started off with Motorola in a slightly vulnerable position with the relative failure of both the Moto X Style and Moto X Play. The Moto X line was fading and even the third generation Moto G had failed to impress. These first devices under Lenovo's ownership however, had been in the pipeline much before Lenovo took over and it was not until the Moto G4 and the Moto Z in 2016 that we saw what the new Motorola could deliver. The Moto G4 Plus was one of two variants of Motorola's fourth generation Moto G, the firm's bestselling smartphone range ever. This was the first time Motorola (now owned by Lenovo) launched more than one smartphone in the G range, with the Moto G4, Moto G4 Play and the Moto G4 Plus. At a starting price of Rs 13,499, the Moto G4 Plus made for a compelling buy, and continued the G series of smartphone's tradition of providing good smartphones at an affordable price. With a superb display, a fast and accurate fingerprint sensor, stock android and great performance, it ticked all the right boxes for a mid-range device. In comparison to the regular Moto G4, the Moto G4 Plus featured an improved 16MP rear camera with phase auto detection, laser autofocus and a dual LED Flash and also came with a fingerprint sensor. Motorola also released the Moto G4 Play which was the cheapest device in the G4 lineup at Rs 8,999 and packed a 5-inch 720p HD display, a 2,800mAh battery,2GB of RAM and 16GB of expandable internal storage. The Moto G4, G4 Plus and G4 Play were critical as well as commercial hits and announced the comeback of Motorola in the smartphone game. The Plus in particular, presented a fantastic blend of features and affordability that saw it shoot up the sales charts. Lenovo also unveiled the Moto E3 Power in India which was a more powerful version of the third generation Moto E3. In a surprising move, the company decided against releasing the regular Moto E3 in the country. The Moto E3 Power came with a massive 3,500mAh battery,2GB of RAM, a 5-inch HD display and nearly stock Android Marshmallow. At Rs 7,999, the Moto E3 Power found itself in as odd situation with the much more capable Moto G4 Play priced at just a thousand rupees more. Motorola then cemented its position in the smartphone world by releasing the striking Moto Z, the company's most exciting smartphone in years. The Moto Z came packed to the gills with a Qualcomm Snapdragon 820 SoC,4GB of RAM, a 13MP rear camera with OIS and 4K recording, a 5MP front shooter and a 2,600mAh battery along with TurboCharging support. The 'World's thinnest premium smartphone' came with a 5.5-inch QuadHD display protected by corning gorilla glass, a sleek and suave metal/glass body and unlimited feature expansion through the Moto Mods. The distinguishing feature of the Moto Z were the 'Moto Mods': snap-on accessories that could be attached to the back of smartphone through magnets in order to increase its functionality. Alongside the flagship Moto Z, Motorola also launched its younger brother, the Moto Z Play which came with a 5.5-inch 1080p Super AMOLED display, a downgrade from the QuadHD resolution of the Moto Z and the largest battery Motorola ever put in any of its smartphones. Just like the Moto Z, the Moto Z Play also supported the innovative Moto Mods. The Moto Z and Moto Z Play helped bring Motorola back into the spotlight. The Moto Mods in particular were greatly appreciated and were hailed as one of the best implementations of the modular concept in recent years. The end of the year saw Motorola launching the stunning all-metal Moto M in India. The Moto M's full metal unibody design with antenna bands on the top and bottom edges was a complete departure from the design language of previous Motorola smartphones and was again an indication of the company's new ownership. This is what Sudhin Mathur, Executive Director, Lenovo Mobile Business Group, India had to say about the company's performance in 2016: "The Moto G franchise continues to be much loved and we witnessed an extremely high conversion from early Moto G buyers opting for the new Moto G 4th Generation. But, our real game changer and technological breakthrough was the Moto Z and Moto Mods series that redefined the evolutionary progress of the smartphone industry. The Moto Z and Moto Mods system is designed to provide connected, intelligent and mobile consumer experiences in a seamless fashion and the power to transform your (Moto Z) smartphone in a snap is revolutionary. We started with four Moto Mods and are continuously working with multiple partners to develop more Mods for smartphone users in 2017." 2017 will be a crucial year for the company as it prepares to build upon the success of the G4 and Z range. It is pivotal for Lenovo to make sure that it retains the essence of the company while at the same time push new boundaries of design and innovation.

2016 year in review: Motorola's resurgence
techradar.com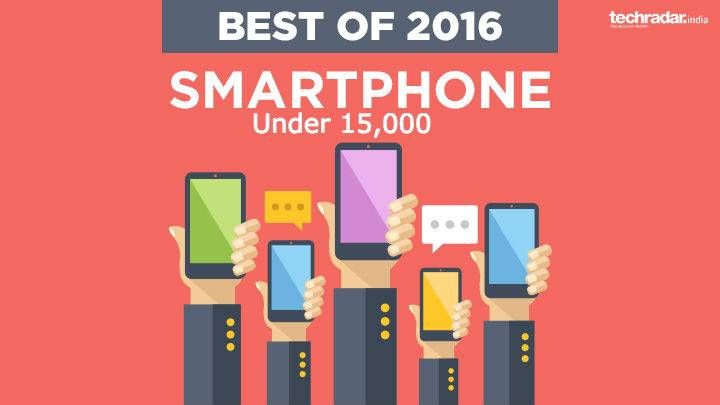 Best smartphones of 2016 (Under Rs 15,000)
techradar.com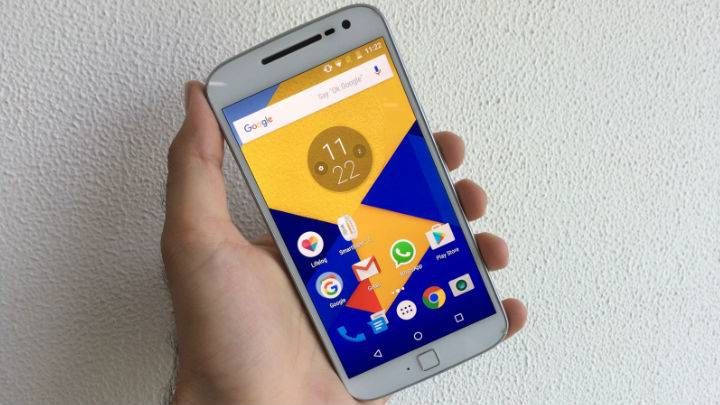 Motorola Moto G4 Plus review
techradar.com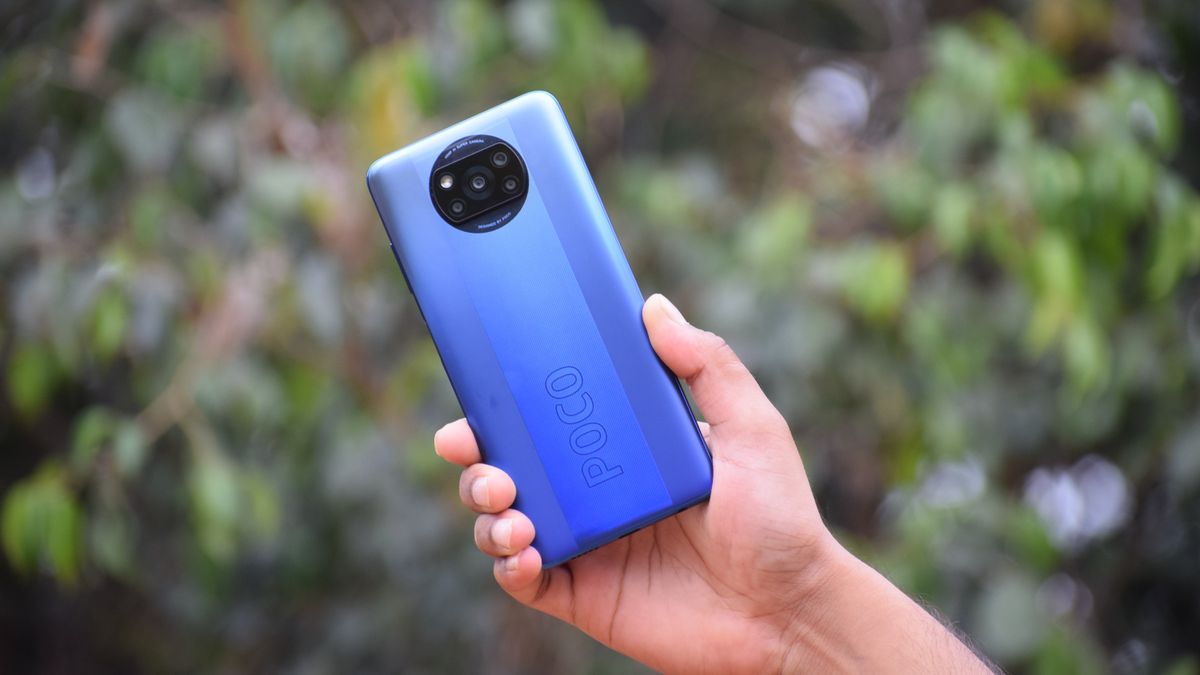 The Poco X3 Pro was launched in India earlier this year and the smartphone is apparently receiving the new MIUI 12.5 update in a limited and phased manner. And by this we mean that not all devices will be getting the update simultaneously, but a limited number of smartphones are receiving it. According to a tweet by Poco India country director Anuj Sharma, the MIUI 12.5 global stable version is rolling out. The version mentioned in the tweet is 12.5.2.0 (RJUINXM) with the Android version being 11 RKQ1.200826.002. The security update is dated 2012-06-01. According to Sharma, the reason for the limited release is to monitor if any possible network or app that's not part of our test case behaves different from intended. Once the developers notice that there are no major issues, they will initiate the wider release. The Poco X3 Pro is the world's first smartphone to be powered by the Snapdragon 860 chipset, which is supposed to be a slightly upgraded version of the Snapdragon 855 from 2019. This makes it the only phone with a Snapdragon 8 series processor in this segment. Similarly, the Poco X3 Pro is the only phone under Rs 20,000 with UFS 3.1 storage, which should make all operations faster, along with LPDDR4X RAM. On the front, the Poco X3 Pro has a 120Hz LCD screen that spans 6.67-inches and has a touch response rate of 240Hz. Along with Gorilla Glass 6 protection, there's also a smart refresh rate to preserve battery life. The Poco X3 Pro houses a 5,160mAh battery with support for 33W fast charging. Other features include dual stereo speakers, HDR10 display, an infrared blaster, Android 11, etc. For photography, the Poco X3 Pro has four cameras on the back. There's a 48MP f/1.79 primary camera, an 8MP ultra-wide lens, a 2MP macro shooter and a 2MP depth sensor. On the front is a 20MP selfie camera. Using the Spectra 380 ISP, it is capable of features such as portrait mode, dual video, clones, sky replacement, selective colour and more.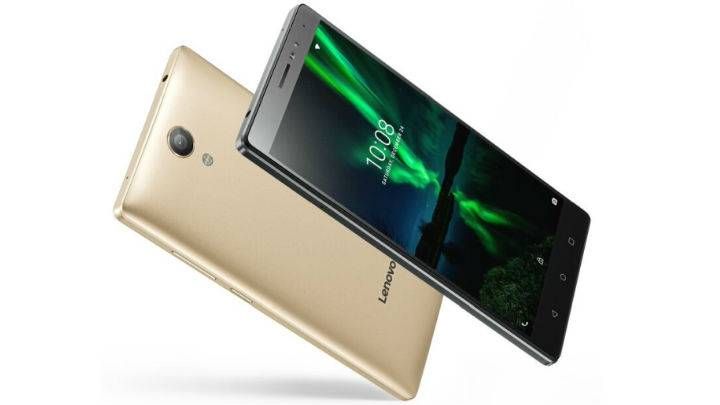 Lenovo PHAB 2 Plus launching in India today; Everything you need to know
techradar.com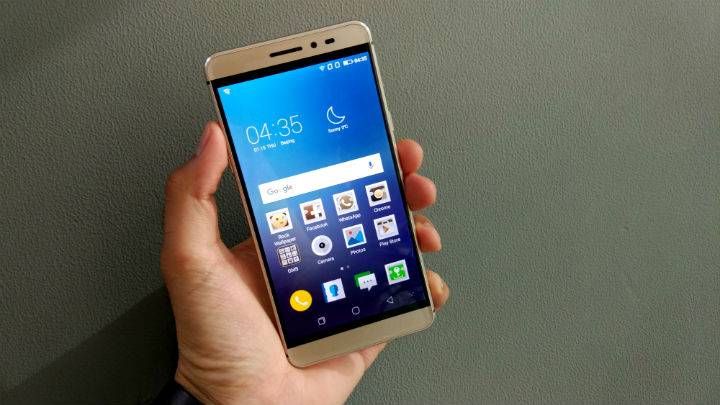 Display: 5.5-inch 2.5D curved Full HD (1920x100) display, Gorilla Glass 4 coating OS: Android 5.1 Lollipop with Coolpad UI CPU: 1.5GHz octa-core Qualcomm Snapdragon 617 CPU,4GB Storage: 64GB storage, microSD support by up to 64GB Cameras: 13MP rear camera (dual-tone LED flash),5MP front camera Connectivity: Wi-Fi,3G/4G/2G, GPS, Bluetooth, USB Type C charging port, USB OTG Battery: 2,800mAh Dimensions: 152.00 x 75.70 x 6.90mm Weight: 170 grams Price: Rs 24,999 Chinese smartphone maker Coolpad might be a new name in the Indian smartphone market but the company has a lot going in its favour. Coolpad entered Indian market and raised the bar with Coolpad Note 3, which was the first sub Rs 10,000 smartphone in India with a fingerprint sensor. The company extended its product line-up with Coolpad Note 3 Lite and the recent Coolpad Note Plus in the value for money category. Recently, Coolpad forayed in the upper mid-range smartphone market with the launch of its latest handset- Coolpad Max, which features a metal body,2.5D curved-edge glass display and a decent spec sheet. But the highlight of the smartphone is its 'dual-system' security mode, which allows users to isolate their personal stuff from work and keep two distinct accounts for Facebook, WhatsApp and other social media applications. Is it enough to create ripples in the market or the company has made an early attempt in the upper mid range smartphone category with the Coolpad Max? Let's find out. Coolpad Max is indeed a step up in terms of design when compared with the previous affordable smartphones from the company. And that is quite understandable as it costs almost three times more than most of its Coolpad Note series smartphones. The smartphone comes with a full-metal unibody and feels quite robust and well constructed. The 2.5D curved glass at front adds to the premium design and comes with Gorilla Glass 4 protection. The rounded edges give the Coolpad Max an ergonomic structure, which otherwise feels a bit large to operate with one hand. The Xiaomi Mi 5, which is also priced at Rs 25,000 is a better fit for one hand operation than the Coolpad Max, but that is also because the former features a smaller 5.15-inch display. Coolpad Max's design also reminds us of iPhone 6S Plus, especially the Rose Gold variant. However that's not a bad thing as the latter is one of the best looking handset in the market. The front has a 5MP shooter on top of the display along with an earpiece and a notification LED. The bottom has the microUSB slot (no Type C) and two speaker grilles, one of which is an actual speaker and the second is just for adding symmetry to the design. You will find the power button and SIM/microSD tray on the right side, which can accommodate one nano-SIM card and a second nano-SIM card or a microSD card. The volume buttons are on left side. The rear has fingerprint scanner with a nice shiny ring around it and a 13MP camera paired up with dual-tone LED flash. The phone will be available in Royal Gold and Rose Gold colours. The Coolpad Max has a 1.5 GHz octa-core Qualcomm Snapdragon 617 CPU,4GB of RAM and 64GB internal storage that can be expanded by up to 64GB via microSD card. The specifications sound rather impressive on paper with one big flaw- the Snapdragon 617 CPU, which is rather unforgivable at a price tag of Rs 25,000. Just to give you a better understanding, this is the same CPU that powers up the Moto G4 and G4 Plus which are priced under Rs 15,000. At its price-point, Coolpad Max competes with Xiaomi Mi 5, which is powered by the flagship Snapdragon 820 SoC. As far as connectivity goes, Coolpad Max has Wi-Fi, Bluetooth 4.0, A-GPS, FM radio, and USB OTG. There's 64GB inbuilt memory with microSD support by up to 64GB. Coolpad Max misses on NFC and infrared, which are offered in some of the smartphones priced around Rs 25,000. The 5.5-inch display did not disappoint us. It is fairly bright, feels vibrant and offers crisp content. The pixel density rests at 401ppi, which is good for watching videos and playing games, however we noticed reflections at the edges of the screen, which creates a problem if you are using the smartphone in direct sunlight. The display gets a 2.5D curved Gorilla Glass 4 protection. When it comes to computing power, the Snapdragon 617 SoC is not a match to the flagship Snapdragon 820 SoC. The smartphone suffers from frequent lags and hiccups and the day to day performance is just not as smooth as you would like. The keyboard slows down occasionally; there is a delay of a second or two while launching applications with random lags and jitters in everyday usage. What's surprising is that games like Subway Surfers and Asphalt run reasonably well, which makes us question the optimization of Coolpad's UI. The keyboard lags a lot, and the RAM management is extremely poor. With just a few applications open, the available RAM drops to about 500 MB. However, we found the fingerprint sensor extremely responsive. It does not waste time in reading the fingerprint and works fine most of the times in unlocking the smartphone. The audio performance is also decent and the speaker delivers loud and clear sound. The Coolpad Max runs Coolpad's own Cool UI running on top of Android 5.1 Lollipop. Above and beyond the customization done by Coolpad on its UI, the company has adopted a Gold colour theme for the Coolpad Max. The Gold theme, supposedly done in a bid to look premium ends up looking extremely tacky and garish. Coolpad has skinned even the icons for popular apps like Facebook and Whatsapp in the same Gold hue, which cannot be changed even if we apply another theme and feels irritating at times. The Chrome icon for instance resembles the camera icon for stock Android and that is very confusing. The interface thus lacks polish and feels unfinished. The icons look extremely amateurish and the overall experience is not user friendly. The Coolpad Max also comes bundled with a fair amount of bloatware which bars the supposedly 'premium' experience. The distinctive feature of the smartphone, one which Coolpad have been highlighting tremendously, is its 'Dual-System' security feature. The phone is equipped with Dual Isolation technology, which means it has a separate external open system that handles all features normally expected in a smartphone and a secure internal system which encrypts user's sensitive data such as calls and text messages. In addition, the smartphone also allows user to have two accounts on services such as WhatsApp, Facebook, Messenger and so on. The best way to describe how this feature works in day to day use is that it feels like having two separate smartphones. If you sign into your Facebook account or configure Whatsapp in one mode, say the private space, they exist solely in the latter. Once you switch back to the main space, you can log into Facebook with another ID. In this way, a person can configure the main space with his work accounts and the private space with his personal accounts. The private space is also encrypted further safeguarding your personal data. Access to the private space can be locked with a passcode or through the fingerprint scanner. Additionally, one can also configure if they want notifications from the accounts in the private space to come in the main space. There is also the option to share files and data between the two spaces. However, this concept has its limitations in its current iteration. The biggest drawback is the fact that presently, only notifications from Messages, Facebook and Twitter in the private space can show up in the main space. If you have an app like WhatsApp or Hike configured in the private space, you won't be able to receive any notifications unless you switch to the private space. The rear 13MP camera with a dual tone LED flash is rather mediocre, not befitting a Rs 25,000 smartphone. The images captured are not bad by any means, in fact they are crisp and vibrant, but they lack detailing and have a lot of noise. The problem for the camera is the fact that at this price point, the bar is raised significantly higher than the usual sub Rs 10,000 price range Coolpad is used to. The front camera is decent for the occasional social media selfie, but not for much else. Coolpad Max is backed by a non-removable 2,800mAh battery unit. It seems a bit underpowered but gets the support of Qualcomm's Quick Charge 3.0, which can quickly boost up the battery and works really well in real life. And that is something you actually need with the Coolpad Max as the 2,800mAh battery unit is not powerful enough to last for a day with moderate to heavy usage. You need a charger or a power bank handy with you if you are always hooked to your smartphone for browsing web pages, playing gaming, social networking and other everyday tasks. Coolpad Max is designed very well and looks quite premium. The smartphone's display is decent and the dual-security feature is a nifty addition that will come handy for users who want to keep their work and personal stuff separate. The fingerprint sensor is very snappy. The Snapdragon 617 CPU does not complement other aspects of the smartphone and offers a mediocre performance. The phone suffers from memory management issues and is clearly not well optimized. Besides, the UI is not user friendly and the camera and battery performance is not the best in sub Rs 25,000 price range. Coolpad is betting on its dual-system security feature and seems to have priced itself out of the market when it comes to other aspects of the smartphone. No doubt the new handset is designed well and features a stellar build quality, excellent fingerprint senor and a decent display. However, the smartphone is not a catch at Rs 24,999 price-tag. The cameras are mediocre, performance is questionable and the UI is an unappealing mess. If you fancy the dual-mode security feature and can compromise on features like 4K video recording, lag free 3D gaming and camera performance, then it can cut a deal otherwise the market has much better options in the form of Xiaomi Mi 5, Lenovo Vibe X3, Moto X Style, etc.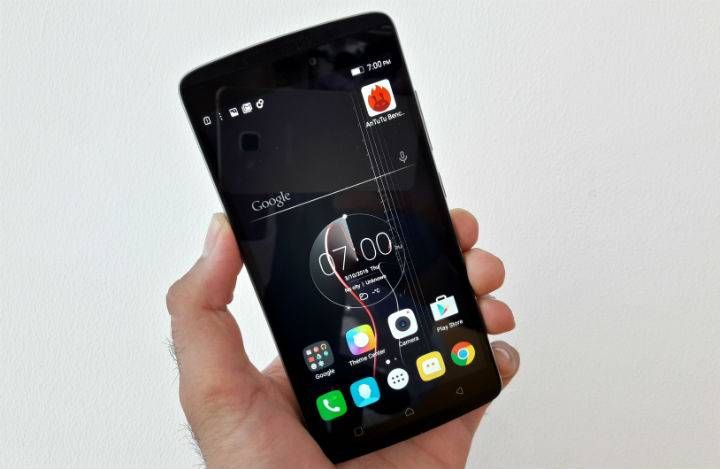 Lenovo Vibe K4 Note review: Affordable yet loaded with features review
techradar.com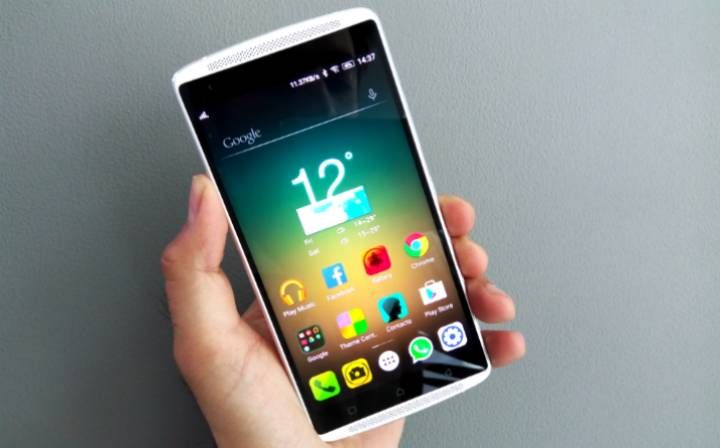 Lenovo has been making headlines from quite a while. The Chinese tech major along with Samsung has accounted for more than half of the 4G smartphone volumes in the fourth quarter of 2015. Fast forward to 2016 and the company has already launched the budget Vibe K4 Note, which is giving a tough fight to other popular smartphones in the sub Rs 15,000 segment and then there is the A7000 Turbo, which is retailing at Rs 10,990. However, the company does not want to confine itself to the budget category only and is gradually delivering good performance oriented smartphones in the mid-segment as well. The company's Vibe series comprises of a number of handsets that caters to audience who desire a premium smartphone experience but at a pocket friendly price. Some of the popular phones by Lenovo in this segment include Vibe Shot, Vibe S1, Vibe P1, etc. That said, today we are going to talk about the latest Vibe X3 smartphone in our review, which is priced at Rs 19,999 and is loaded with high-end features. The smartphone has a fingerprint sensor, Dolby ATMOS audio, Snapdragon 808 and a full HD display. Let's find out more about it. Display: 5.5-inch full HD 1920x1080p display,403ppi OS: Android Lollipop 5.1.1 with Lenovo Vibe UI CPU: 1.2GHz hexa-core Snapdragon 808 SoC,3GB Storage: 32GB inbuilt storage, expandable upto 128GB via microSD Cameras: 21MP (rear with dual-tone LED flash),8 MP (front),4K recording Connectivity: Wi-Fi,3G/4G/2G, GPS, Bluetooth, microUSB charging port, Infrared Battery: 3,500mAh Dimensions: 154 x76x 9.3 mm Weight: 175 grams Price: Rs 19,999 Lenovo Vibe X3 is nothing like its predecessor Vibe X2, which has a unique layered design. But by that we don't want to imply that the Vibe X3 is a boring device in terms of look and feel. The phablet has an aluminum unibody design and looks quite premium, especially when seen from the rear. The front has the large 5.5-inch full HD screen with three touch capacitive buttons at the bottom, an 8MP camera at the top and two large speakers on top and bottom of the display. A chrome strap sits at the top and houses the camera sensor, a dual-tone LED flashlight and a fingerprint scanner. Other than this, we have the Lenovo branding embossed in the centre. The back has the matte white finish, which as per Lenovo is resistant to smudges and fingerprints, but that's just on papers as the white back easily attracts smudges. The chamfered edges runs around the sides and houses volume rockers and power on/off button on the right and hybrid SIM tray on the left. A 3.5mm headphone jack along with an IR blaster sits at the top. As it is a phablet, the buttons are placed ergonomically to make the device fit for one-hand operation. However, for users with small hands, Vibe X3 is not the best fit. Moreover at 175g, it feels a bit heavy in day-to-day usage. Overall, the smartphone is bestowed with decent looks. Lenovo is offering a Qualcomm Snapdragon 808 processor with six cores, a 3GB of RAM to carry out multimedia tasks. To handle graphics related tasks, the smartphone packs in an Adreno 418 chip. The front is occupied by a 5.5-inch full HD IPS panel, with a contrast ratio of 1500:1. The front speakers hold large chambers for louder output, and come equipped with Dolby Atmos audio technology. Moreover, Lenovo is also offering audiophile grade sound featuring the industry's highest performance 32-bit mobile audio DAC (ESS SABRE 9018 Digital-to-Analog Converter) with a Tri-operational amplifier configuration. Besides, Lenovo Vibe X3 is integrated with a 3-mic system and Wolfson audio codec that effectively filter out ambient noise and enhance voice quality. Vibe X3 has a hybrid tray, so you can either expand the 32GB inbuilt storage to 128GB via microSD card or use a second SIM card. As far as the connectivity goes, Vibe X3 has Wi-Fi 802.11ac, Bluetooth, GPS, NFC and USB-OTG The smartphone is backed by a 3,500mAh battery unit. Lenovo Vibe X3 flaunts a 5.5-inch 1080p display, which gives a pixel density of 403ppi. The colours look vivid and the viewing angles are also good. As it is an IPS panel, the blacks are not as deep as an AMOLED panel, but the overall colour saturation levels are excellent. Moreover, you can customise the screen's colour balance in display settings, which has a default, comfort, super bright and a custom mode to tweak the colour levels as per your preference. Vibe X3's display is fairly usable in outdoor conditions. The screen has good level of brightness, which makes it decently visible under direct sunlight. The display feels much bright and lively than the displays on OnePlus 1 and OnePlus 2. Another thing worth mentioning is that Vibe X3 comes out to be the best multimedia smartphone in the sub-Rs 20,000 category. The 5.5-inch crisp full HD display with the support of 1.5 W, large-chamber (1cc) front-facing speakers equipped with Dolby Atmos makes it the best device for watching movies and playing 3D graphics intensive games. The audio delivered by the dual speakers is loud while maintain the quality of the sound. Lenovo Vibe X3 is powered by a Snapdragon 808 CPU coupled with 3GB of RAM. We used the smartphone for over a week and faced no performance issues with day-to-day tasks. There were no glitches, no lags while using Chrome with multiple tabs, YouTube, Photo editors, Instagram, etc. While, the hexa-core CPU makes sure that you don't encounter any issues in regular smartphone tasks, we encountered a little bit of heating with continues camera usage. But it was nothing major and the heating effect faded away quickly. The same was also observed while playing heavy games. Talking about the software experience, Lenovo Vibe X3 runs Android 5.1.1 Lollipop with Lenovo's Vibe UI, which has been given a makeover. You have the option to go for the regular UI with an app drawer or you can use the single-layer launcher with all the apps and widgets scattered on the homescreens. Lenovo is also offering a number of pre-installed apps. Some of them are SHAREit with CLONEit, SYNCit, SNAPit Camera, McAfee Security, UC browser, Peel, etc. The UI is pretty much smooth for the most part, but we experienced some annoying bugs in day-to-day usage. For instance, the 'Phone Dialer' application takes a considerable time to update the call history. I looked for the recent callers and at last had to dial the number manually. This was quite annoying as it is one of the most basic features of mobile usage. Besides, once in a while, the volume rockers refused to register the input and I had to restart the phone to make them work again. Lenovo Vibe X3 also packs a fingerprint sensor at the rear, just below the LED flashlight. We really had no complains about its accuracy and functionality. We don't recall an incident where it failed to unlock the smartphone. Lenovo has integrated a 21MP PDAF camera on the rear, which packs 6-piece composite lens module. It uses an aperture of f/2.0 and you can also record videos in 4K format. The front has an 8MP camera, which is one of the best we have tested in a while. The rear camera is also capable to deliver amazing shots in daylight conditions but satisfactory results in low-light conditions as images comes out to be noisy at points. The Nexus 5X, which is also selling at the same price-point after its recent price cuts delivers better low-light results. What we really liked about the camera on the Vibe X3 is the ability to take detailed macro shots. The sensor quickly locks the subject and offers images with vibrant colours and good detailing. The sensor also quickly detects the lighting and adjusts the settings to offer the best picture, a mode that you can also turn off from the camera UI with just one tap. You also get a Pro mode, which allows you to tweak ISO, exposure, shutter speed, focal depth, etc. as per your preference. Besides, the camera also has the usual modes such as Panorama, HDR, Slow-motion, Fast-motion and Blur background, which delivers really good results. Out of these, we really liked the Artistic HDR mode that makes the pictures quite vivid. The first three sample pictures are shot with Artistic HDR mode and looks vibrant. The 4K video quality is crisp and images and videos look amazing on the 5.5-inch 1080p display. The battery performance by Lenovo Vibe X3 is quite impressive. We stress tested the smartphone by streaming 1080p videos on YouTube, played music at full volume, took countless shots, browse web page, played games and performed all other day-to-day tasks throughout the day, but the 3,500mAH battery still made it to the next day. With a light usage, Lenovo Vibe X3 can easily last for a day and half. Likes: At Rs 20,000 Lenovo Vibe X3 offers a premium design, solid audio performance, decent camera and its large battery makes sure that you are not out of juice at any point in the day. Dislikes: The smartphone is a bit bulky and is not built for one hand operation. The UI needs work as it fails in some of the basic tasks such as working with a phone dialer. Lenovo has tried to offer a combination of high-end features and hardware in the form of Vibe X3 and for the most part, the company has succeeded in delivering it. The smartphone comes out to be the best multimedia device by offering a solid audio-video performance with the help of Dolby ATMOS and a vibrant full HD display. It is also good on battery and camera performance and comes with a premium design. The smartphone will give a tough fight to the popular names such as Nexus 5X, Moto X Play and OnePlus X and is definitely worth consideration under Rs 20,000 price-point.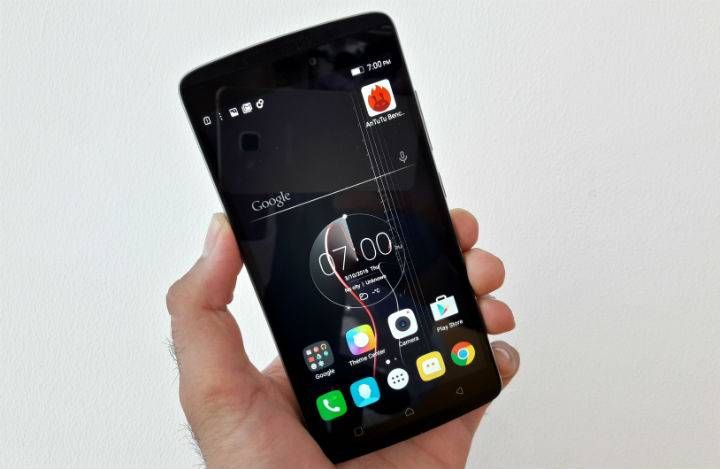 Lenovo Vibe K4 Note review: Affordable yet loaded with features review
techradar.com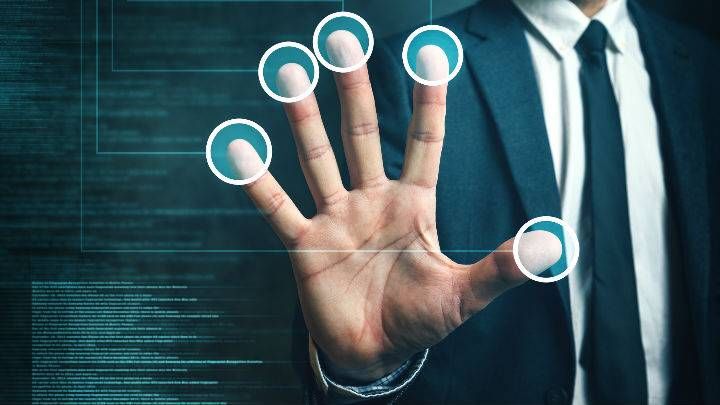 Fingerprint sensors have moved on from being a niche luxury feature found only in flagships to an essential feature found in most mid-range smartphones. Slowly and steadily, fingerprint scanners have been making their way down the price scale, and now you can buy smartphones packing fingerprint scanners for under 10,000 rupees! Not only do fingerprint scanners provide much needed security, they also offer a convenient and hassle-free method to authenticate your app purchases, unlock your device even lock your sensitive files and applications. Additionally, many vendors like Amazon and banks like Bank of Baroda have also integrated fingerprint authentication in their applications, extending the usability of fingerprint sensors even further. Here are the top 5 smartphones you can buy under Rs 10,00 that come with a fingerprint scanner. Also read: Best smartphones under Rs 15,000 The Redmi Note 3 comes with an all-metal design, a 5.5-inch full HD display and a hexa-core Snapdragon 650 processor. The 16GB variant comes with 2GB of RAM and a 4,000mAh battery unit. The Redmi Note 3 was Xiaomi's first ever handset to pack a fingerprint scanner, which is placed right below the camera sensor and is extremely accurate. On the imaging front, the device has a 16MP rear camera with a dual LED flash and a 5MP front shooter. The device runs on Xiaomi's own MIUI7 running atop Android 5.1 Lollipop and has held the title of the best budget smartphone in our books for quite some time now. There is also a 32GB variant with 3GB of RAM priced slightly higher at Rs 11,999. Also read: Xiaomi Redmi Note 3 review The LeEco Le 1s Eco features an all metal design, a 1.85 GHz MediaTek Helio X10 processor,32GB of non-expandable internal storage and 3GB of RAM. The smartphone has a 5.5inch, full HD IPS display with a pixel density of 401 PPI. It also has Corning Gorilla Glass 3 for scratch resistance. On the software front, The phone runs on Le Eco's own EUI, running on top of Android 5.0 Lollipop. The smartphone has a 13MP rear camera with a f/2.0 aperture and a 5MP front camera. It comes with a fingerprint scanner at the back, which is extremely fast and snappy. Also read: LeEco Le1s Eco review The Meizu M3 Note features a 5.5-inch full HD display, an octa-core MediaTek 1.8GHz Helio P10 processor,32GB of internal storage (expandable via a microSD card up-to 128GB), a 4,100mAh battery and 3GB of RAM. There is a fingerprint scanner built into the home button, which Meizu promises can unlock the device in 0.2 seconds. On the connectivity front, the phone supports 4G LTE along with VoLTE, dualSIM, Wi-Fi, Bluetooth 4.0 as well as GPS. The rear camera is a 13MP sensor with a f/2.2 aperture, phase detection auto focus as well as a dual LED flash. Additionally, the front camera is a 5MP sensor with a f/2.0 aperture. Also read: Meizu M3 Note in pictures The Coolpad Note 3 packs a 5.5-inch 720p HD display, a 1.3GHz MediaTek octa-core CPU,3GB of RAM,16GB of internal storage (expandable up-to 64GB via microSD card) and a 3,000mAh battery. The smartphone comes with a fingerprint scanner located at the rear, just below the camera sensor, which is a delight to use and is extremely snappy. The device has a 13MP rear camera with a f/2.0 aperture and a 5MP front camera. The Coolpad Note 3 runs Android 5.1 Lollipop with the company's customized Cool UI 6.0 skin running on top and on the connectivity front, supports 4G LTE,3G, Wi-Fi, Bluetooth, GPS and USB OTG. Also read: Coolpad Note 3 review The Coolpad Note 3 Lite features a 5-inch 720p HD display, a 1.3 GHz quad-core MediaTek MT6735 processor,16GB of internal storage (expandable via a microSD card) and 3GB of RAM. The device is one of the cheapest smartphones in the market to come with a fingerprint scanner. The sensor itself is extremely fast and accurate and belies the smartphone's price tag. The Coolpad Note 3 runs Android 5.1 Lollipop with the company's customized Cool UI 6.0 skin running on top and on the connectivity front, supports 4G LTE,3G, Wi-Fi, Bluetooth and GPS. Additionally, the smartphone has a 13MP rear camera with a 5MP front camera. Also read: Coolpad Note 3 Lite review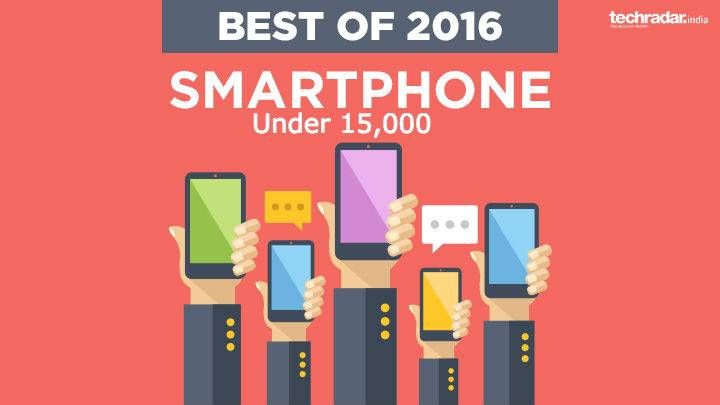 Best smartphones of 2016 (Under Rs 15,000)
techradar.com
July 7,2021 report A team of researchers from Uppsala University, the University of Cincinnati and the University of Toronto has found that there are benefits for female seed beetles mating with males with extra-long spiny genitalia. In their paper published in Proceedings of the Royal Society B, the group describes their study of the mating habits of the beetles and what they learned about them. Prior research has shown that female seed beetles suffer physical harm during mating—this is because the males have long spiny genitalia. During copulation, the spikes poke holes in the female reproductive tract. Prior research has also shown that males with longer genital spines tend to sire more offspring—which it has been assumed is why females allow males with more harmful genitalia to mate with them. But, it turns out, there are more reasons, as the researchers discovered during their study. In watching the beetles mate and in monitoring the offspring that resulted, the researchers found that the females may not be quite as harmed as had been believed. The researchers found that they have developed an ultrathick reproductive tract and a very strong immune system that prevents infections in the wounds that occur. The researchers found that females who mated with males with longer spikes produced male offspring with longer spikes and female offspring that were bigger and laid more eggs. They also found that females who mated with males with longer spiked genitalia produced more eggs over the course of their lifetime than females who mated with short-spiked males. The reason for this lies in the shape of the spiky genitalia —the longer length allowed for better access to the female's hemolymph, which helped prime her body for better reproduction. The researchers also found that males with longer spikes produced better quality ejaculate—it had material in it that served to enhance egg production in the female. Some of it also provided a nutritional supplement for the female, which came in handy as adult seed beetles cease eating when they reach reproductive age. © 2021 Science X Network 40 minutes ago 0 4 hours ago 0 4 hours ago 0 Jul 06,2021 0 Jul 06,2021 1 51 minutes ago 51 minutes ago 56 minutes ago 1 hour ago 2 hours ago 2 hours ago 2 hours ago Jun 22,2021 Apr 21,2021 Feb 21,2017 Jun 08,2021 May 25,2021 May 20,2016 51 minutes ago 4 hours ago 2 hours ago 4 hours ago 18 hours ago 20 hours ago

Sharks of different species hunt for prey at different times to avoid each other
phys.org
July 7,2021 When a head of state or government official travels to another country to meet with his/her counterpart, the high-level visit often entails a range of public diplomacy activities, which aim to increase public support in the host country. These activities often include events such as hosting a joint press conference, attending a reception or dinner, visiting a historic site, or attending a social or sports event. A new study finds that public diplomacy accompanying a high-level visit by a national leader increases public approval in the host country. The findings are published in the American Political Science Review. "Bilateral meetings provide world leaders with a forum to talk about the real issues; yet, a visiting national leader will also often spend a significant amount of time on image building, as the visiting country strives to improve its image around the world," says co-author Yusaku Horiuchi, a professor of government and the Mitsui Professor of Japanese Studies at Dartmouth. "The simple fact that time and money is allocated for image-building activities as part of these high-level visits suggests that many countries actually think that these public diplomacy campaigns matter. Yet, until now, there has been little, if any, well-identified causal evidence," says Horiuchi. "Our study is the first to show the effectiveness of public diplomacy and how it can shape foreign public opinion." For the study, political scientists from Dartmouth, the Australian National University and Florida State University examined data on high-level visits by 15 leaders from 9 countries over 11 years (from 2008 to 2018). Eighty-six visits by nine major countries—Brazil, Canada, China, Germany, India, Japan, Russia, the U. K., and the U. S.—were analyzed. The team obtained data on the high-level visits and combined it with Gallup World Poll data to examine how public opinion of a visiting leader changes from five days before the visit to five days after the visit. Through a statistical analysis, the results show that public approval of a visiting leader's job performance increases on average by 2.3 percentage points when the leader visits a foreign county. As the researchers explain, the effect on public opinion does not fade immediately, as it lasts up to two and a half weeks and is especially strong when public diplomacy events are covered by the news media. This effect is also especially large when a new leader visits another country during their first year in office, a phenomenon that the researchers call the "soft-power honeymoon" effect. When a new leader visits another country, the effect on the public's approval rating of the leader is double that of a leader who has been in office for five years or more. The researchers found that the effect on public opinion is much stronger for the visiting leader rather than for the host leader, illustrating that there was no "coattail" effect: host leaders do not leverage popular visitors to boost their own approval ratings. "Our results suggest that 'soft power,' a term coined by Joseph Nye referring to a country's ability to influence international outcomes by attraction and persuasion rather than by coercion or payment, can impact foreign public opinion," says Horiuchi. As part of the analysis, the researchers examined the power ratios between the visiting and host countries based on data from the Correlates of War Project. The data shows that public diplomacy's effect on public approval in a host country is not conditional on the balance of military power, also known as "hard power," between the two countries. The findings provide evidence that soft power is independent of hard power and as the researchers conclude, public diplomacy should not be dismissed as merely a performance. 43 minutes ago 0 4 hours ago 0 4 hours ago 0 Jul 06,2021 0 Jul 06,2021 1 43 minutes ago 54 minutes ago 54 minutes ago 58 minutes ago 1 hour ago 2 hours ago 2 hours ago Nov 30,2018 Jun 28,2021 May 19, 2021 Jun 29,2021 Sep 24,2020 Feb 11,2021 10 hours ago Jul 06,2021 Jul 02,2021 Jun 30,2021 Jun 30,2021 Jun 30,2021

Racial minorities 'systematically excluded' from geology and climate change sciences
phys.org
July 7,2021 Screens may be larger on smartphones now, but nearly every other component is designed to be thinner, flatter and tinier than ever before. The engineering requires a shift from shapely, and bulky lenses to the development of miniaturized, two-dimensional metalenses. They might look better, but do they work better? A team of Japan-based researchers says yes, thanks to a solution they published on July 7th in Applied Physics Express. The researchers previously developed a low-reflection metasurface—an ultra-thin interface that can manipulate electromagnetic waves—specifically to control terahertz waves. These waves overlap millimeter waves and infrared waves, and, while they can transmit a significant amount of data, they easily attenuate in the atmosphere. The technology may not be suitable for long-range wireless communications, but could improve short-range data exchanges, such as residential internet speeds, said paper author Takehito Suzuki, associate professor in the Institute of Engineering at Tokyo University of Agriculture and Technology. According to Suzuki, the researchers have taken a step toward such application developments by using their metasurface to craft the world's best ultra-short metalens that collimates to align an optical system with a distance of only one millimeter. The metalens is capable of increasing transmitted power by three at the far field, where the signal strength typically weakens. "Terahertz flat optics based on our originally developed low-reflection metasurface with a high-refractive index can offer attractive two-dimensional optical components for the manipulation of terahertz waves," Suzuki said. The challenge was whether the collimating lens, which converts approximately spherical-shaped terahertz waves to aligned terahertz waves, made with the metasurface, could be mounted closely to the electronics—called a resonant tunneling diode—that transmits terahertz waves at the right frequency and in the right direction. The minimal distance between the diode and the metalens is the necessary ingredient in current and future electronic devices, Suzuki said. "We resolved this problem," Suzuki said. "We integrated a fabricated collimating metalens made with our original metasurface with a resonant tunneling diode at a distance of one millimeter." Measurements verify that the collimating metalens integrated with the resonant tunneling diode enhances the directivity to three times that of a single resonant tunneling diode. The researchers tuned their device to 0.3 terahertz, a band at a higher frequency than the one used for 5G wireless communications. The manipulation of higher-frequency electromagnetic waves allows the upload and download of huge amounts of data in 6G wireless communications, according to Suzuki. "The 0.3 terahertz band is a promising candidate for 6G offering advanced cyber-physical systems," Suzuki said. "And our presented collimating metalens can be simply integrated with various terahertz continuous-wave sources to accelerate the growth of emerging terahertz industry such as 6G wireless communications." 3 hours ago 0 3 hours ago 0 Jul 06,2021 0 Jul 06,2021 1 Jul 06,2021 0 just added 1 minute ago 5 minutes ago 12 minutes ago 1 hour ago 1 hour ago 1 hour ago May 14,2021 Sep 18,2020 Feb 01,2021 Jul 14,2020 Apr 29,2021 Dec 02,2019 1 hour ago Jul 06,2021 Jul 05,2021 Jul 01,2021 Jul 01,2021 Jun 30,2021

Engineered protein inspired by nature may help plastic plague
phys.org
Your car's wheels are like a pair of shoes: They can complete the look. Naturally you want to take care of them, but wheels are quickly covered with brake dust, dirt, grime and other muck your car meets when driving. Cleaning wheels regularly is key to keeping them looking their best. While you could use regular car wash soap, getting a cleaning product specifically for cleaning wheels can take your efforts to the next level. But there are a lot of wheel-cleaning products out there, so which you should invest in before grabbing a brush and a microfiber cloth and starting to scrub down that wheel surface? Have no fear, Roadshow is here with what we recommend as the best car wheel cleaners on the market (based on our hands-on experience). Read on for our picks and some handy wheel-cleaning tips. Any of our top picks will leave you with sparkling clean wheels. Follow our tips to give your car a proper and clean look.

Best fuel injector cleaners for 2021
cnet.com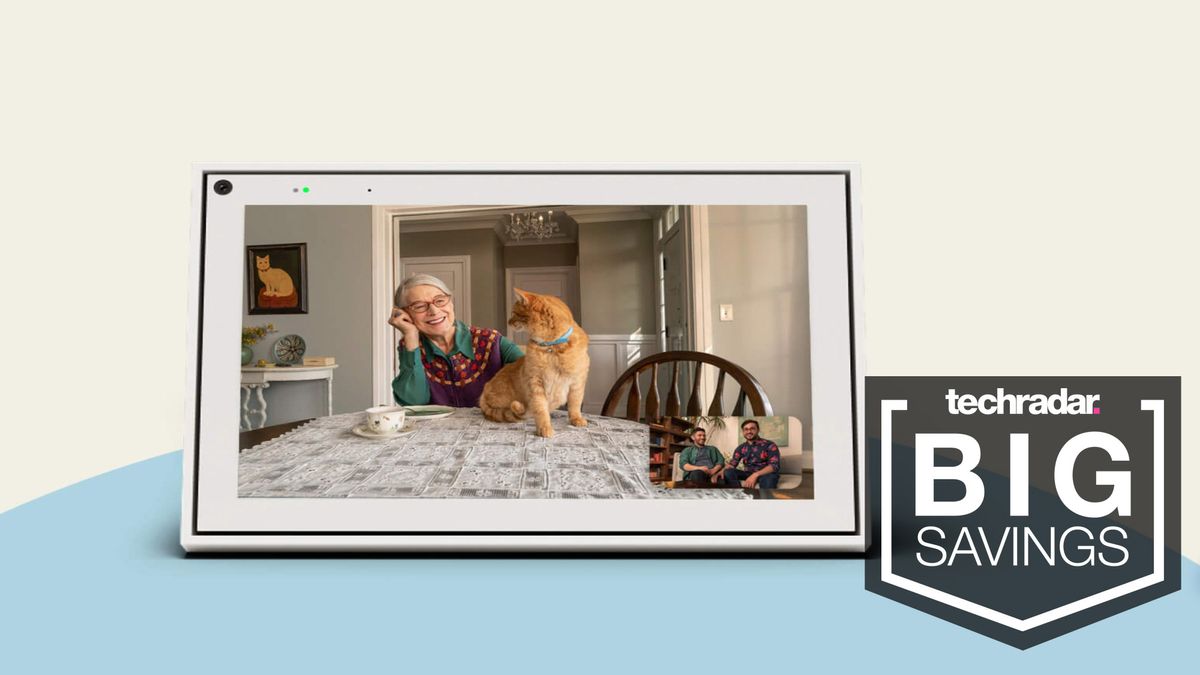 Connect with family and friends and save money with this fantastic deal that we've spotted on the Facebook Portal smart display. For a limited time, you can score a massive $110 discount on the first-generation Facebook Portal when you apply the code PORTALSUMMER at checkout. That brings the price down to just $69, which is a fantastic deal for a feature-rich smart home display. The 10.1-inch smart home display is part of Facebook's mission to improve video calling by making it completely hands and distraction-free. The first generation Portal features a smart camera that pans, zooms, and widens automatically, so you can move and talk freely while always staying in frame. The Alexa-enabled display also allows you to play music, make calls, and check the weather completely hands-free, and display photos from Facebook, Instagram, and your phone. This is not only a fantastic deal but also $60 cheaper than Amazon's current price on the Portal. Keep in mind, this is a limited-time offer that ends on July 31, so you should take advantage now before it's too late. See more smart home display deals with our roundup of the best cheap Amazon Echo prices and deals that are happening now.

The Facebook Portal smart display is on sale with a massive $110 price cut
techradar.com
Go back one millennium, and the term office suite meant a bunch of rooms in a brick-and-mortar building where people gathered on weekdays to type letters, hold meetings, calculate earnings, design advertisements, and waste time at the water cooler. Today, most people understand an office suite to be a batch of applications on your computer or mobile device that you use to do all those tasks, either alone or with collaborators, and not just during the workweek). Office suites haven't replaced the water cooler, but your company's business messaging app might have. Microsoft 365, the current name for what used to be Office 365, is the colossus of office suites and the one that much of the world uses by default. That doesn't mean that Microsoft 365 is necessarily the best suite for your specific purposes, however. We've surveyed work-a-like and work-almost-alike suites from Apple, Google, SoftMaker, Corel, and The Document Foundation to help you pick the best one. Pricing Differences Some office suites, such as those from Apple, LibreOffice, and Google ( Docs, Sheets, and Slides), are free. SoftMaker also offers a free version. Others, such as Corel WordPerfect, require you to pay a one-time cost. Google Workspace is a subscription-based service, while Microsoft 365 and SoftMaker Office both offer standalone and subscription-based versions. The cost of a subscription depends on how many devices you need to use the software on, as well as which apps you need. With any subscription-based office suite, your apps automatically stay up to date with all the latest features and security updates. That's an important benefit, but if you don't really care about getting the absolute newest updates, then you might prefer to purchase a standalone version. Many office suites offer the latest version to existing users at a discount, so you might not need to pay full price when you decide it's time for an upgrade. What Do You Get in an Office Suite? Three apps remain the core of every office suite: a word-processor, a spreadsheet editor, and a presentation app. Depending on the suite, and, in some cases, depending on which version of a suite you choose, you also get a mail and calendar app, a database manager, PDF-editing software, a note-taking app, website creation tools, and any of a dozen miscellaneous apps and services that cover anything from web conferencing to form-building. One thing that all of today's suites have in common is that their core apps—the word-processor, spreadsheet, and presentation app—share much of their underlying code. That means, for example, that the drawing tools in the presentation app are typically also available in the word-processor and spreadsheet apps. Also, the core apps typically share a similar interface, so you can move from one to the other without difficulty. Cloud or Local Apps One important decision to make before you choose an office suite is whether you want to work online, offline, or both. Both types of software have advantages. For instance, online apps allow you to collaborate with others and can help ensure that your files are available everywhere. Local apps are typically more powerful and reliable, however. Corel WordPerfect, LibreOffice, and SoftMaker Office all lack web versions and confine you to working on documents on your local machine. Google's commercial and consumer apps, by contrast, are web-first experiences. For instance, all the apps within those suites are available via a browser and every document you work on is saved to cloud storage. Although you can work on Google Docs files offline, that's not as viable a solution as downloading full-featured local-disk versions of apps. Microsoft 365 offers the best of both worlds. By default—though it's easy to change this—Microsoft's apps save documents to its cloud storage service, Microsoft OneDrive, which allows you to keep copies of your documents both online and in the cloud simultaneously. Microsoft makes it easy to edit and access your documents either online through a browser or locally through top-notch desktop apps. Apple's iWork apps (Page, Numbers, and Keynote) are available online, as well as on macOS, iOS, and iPadOS devices. Apple, unlike Microsoft, doesn't provide Windows or Android versions of its office apps. File Conventions For better or worse—and we think it's mostly for better—Microsoft 365 sets the standard for document formats; all other suites let you save documents in Office's file formats. The only document formats that every suite we reviewed can handle are Microsoft's Word and Excel formats. You can set up your non-Microsoft apps to save in those formats, but you'll typically need to swat away message boxes and other warnings when you do. If you only share documents within an organization that's standardized on non-Microsoft formats, this isn't an issue. In fact, some security-conscious users or businesses may prefer to keep potentially sensitive documents exclusively in LibreOffice's open-source formats. However, if you frequently send documents to recipients outside your organization, watch out for compatibility problems. Google's apps handle file types uniquely. You can download Google's documents in standard formats, such as those used by Microsoft 365 or LibreOffice, but the originals that are saved to the cloud can only be edited in Google's web and mobile apps (with some special exceptions). All of the apps within Apple's iWork suite use proprietary formats, which makes sharing difficult. Should You Use an Alternative to Microsoft 365? When deciding on an office suite, you should consider whether you are picking one for yourself or your whole organization. If it's the former, use whatever feels most comfortable. If you do choose anything other than Microsoft 365 and plan to send your files to anyone else, be prepared to set up your suite to export files in the standard Microsoft Office formats. If you're choosing an office suite for a small business or a large organization, then matters get more complicated. Microsoft 365 is the most effective, reliable, and easiest to use of all the suites, but it has two disadvantages: It's expensive and you may have strong reasons to avoid proprietary software. If you insist on open-source software, then LibreOffice is your only serious choice. That software suffers from a clunky interface with menus that can confuse even expert users. If you want free software, and you only use a Mac, then you can use Apple's iWork apps. For free software on any other desktop OS, consider SoftMaker Office's free version. If you're content with cloud-only software, then Google's apps are powerful and intuitive. If you're in an industry or research field that uses WordPerfect, then Corel's suite is the only choice. Microsoft 365 clearly leads the field, but it's not for everyone. Unfortunately, there's no clear preference among the Office alternatives, but you can test all of them—and Office itself—with free or trial versions.

The Best Security Suites for 2021
uk.pcmag.com
July 7,2021 A recent study by scientists from Japanese universities has shown that the shape of cell-derived nanoparticles, known as "extracellular vesicles" (EVs), in body fluids could be a biomarker for identifying types of cancer. In the study, the scientists successfully measured the shape distributions of EVs derived from liver, breast, and colorectal cancer cells, showing that the shape distributions differ from one another. The findings were recently published in the journal Analytical Chemistry. Early detection of cancerous tumors in the body is essential for effective treatments. However, it is difficult to detect all types of tumors at an early stage, because detection methods differ among types of cancer, and some of the methods require painful medical procedures. It is thus vital to find methods that are painless and can detect multiple types of cancer. Extracellular vesicles (EVs) are biological particles with a diameter of about 100 nanometers (nm) that are secreted from various cells and exist in body fluids like blood and urine. Notably, EVs contain biological molecules that carry information about the cells of the secretion sources. In addition, genetic materials contained in EVs are involved in communications among cells. This suggests that analyzing biological molecules in EVs present in body fluids could help to detect and identify some kinds of cancerous tumors in the body. Previous studies had observed images of various shapes of EVs with electron microscopes. However, no technology existed to investigate the shapes of EVs distributed in body fluids, mainly because of difficulties in measuring the shape of nanomaterials in solution. In this context, a team of researchers from Kyushu University, Nagoya University, Osaka University, and Tokyo Medical University tried to investigate the shape of individual EVs in a fluid using a device that they had developed, which can analyze the shape of single particles in solution by measuring the change of ionic current flowing through pores of 200 nm in diameter when particles pass through there. Using the device, the team successfully measured the shape of EVs derived from cultured liver, breast, and colon cancer cells, as well as from cultured normal breast cells, and found that their shape distributions differ from each other. For example, EVs derived from liver cancer cells include a mix of spherical particles and oval (like rugby balls) particles, whereas EVs from breast cancer cells consist solely of spherical particles. The team then compared shape distributions of EVs in blood samples from breast cancer patients and non-cancerous individuals. The results showed that the shape distributions of EVs from the two groups differ from each other, indicating that measuring shape distributions of EVs in blood could distinguish patients with breast cancer from non-cancerous individuals. "In this study, we found that measuring shape distributions of EVs in body fluids could identify the type of cancer," said Associate Professor Takao Yasui at the Nagoya University Graduate School of Engineering, one of the authors of the study. The researchers note that measuring a greater variety of types of EVs will provide them with a more accurate idea of potential EV shape distributions as an index for cancer detection, screening, and diagnosis. The paper, "Rapid Discrimination of Extracellular Vesicles by Shape Distribution Analysis," was published online in the journal Analytical Chemistry. 2 hours ago 0 2 hours ago 0 Jul 06,2021 0 Jul 06,2021 0 Jul 06,2021 0 20 minutes ago 20 minutes ago 20 minutes ago 20 minutes ago 20 minutes ago 31 minutes ago 31 minutes ago Jun 17,2021 Jun 09,2021 May 10, 2021 Feb 05,2021 Jul 09,2020 Nov 18,2020 2 hours ago 2 hours ago 19 hours ago 19 hours ago Jul 05,2021 Jul 02,2021

Unmanned aerial systems for forest management
phys.org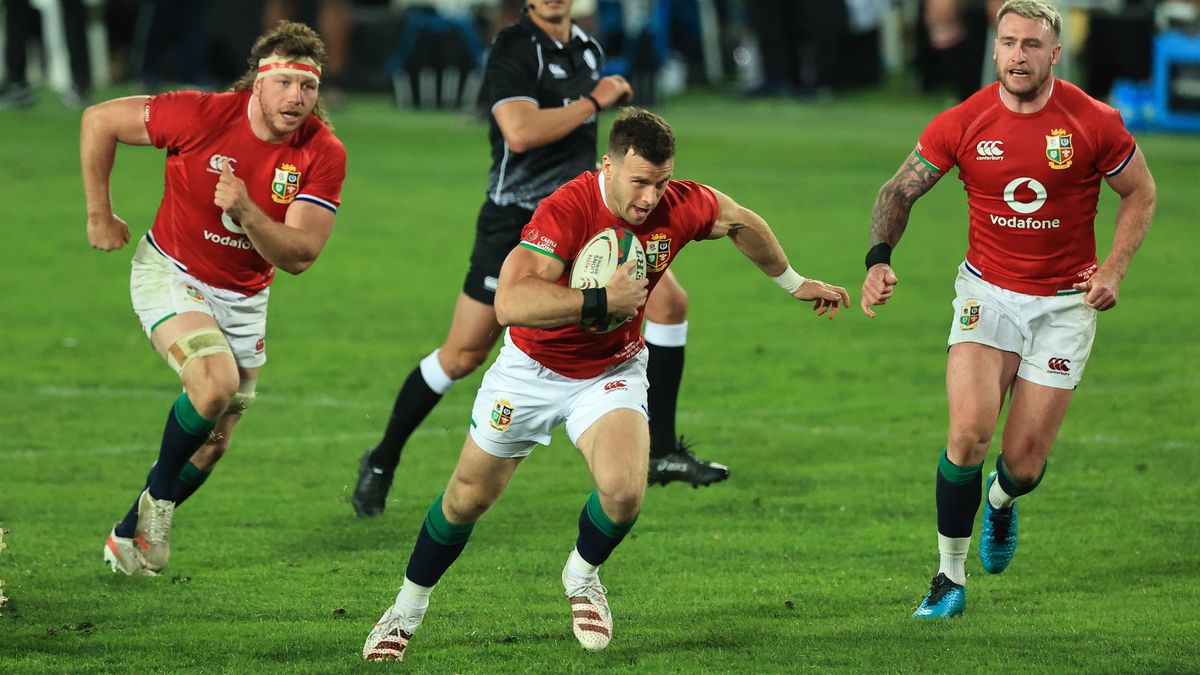 After kicking off their tour of South Africa in impressive style, the British and Irish Lions will be looking for more of the same in their second of five warm-up games before the three-Test series against the Springboks. Read on as our guide explains how to watch a British and Irish Lions vs Cell C Sharks live stream from anywhere in the world. Kick off time has been moved forward an hour to 7pm SAST / 6pm BST to avoid overlap with England's Euro 2020 semi-final match. Cardiff Blues star Josh Adams scored four tries as Warren Gatland's men made the perfect start on South African footing on Saturday with a commanding 14-56 win over the Sigma Lions. The match also saw Wales wing Louis Rees-Zammit bag a fourth-minute debut try, with Ali Price and Hamish Watson following him over and Gareth Davies also getting on the score sheet. Gatland will also be relieved to see his players also managed to come through Saturday's game unscathed, however he is still set to ring the changes. England flanker Tom Curry, Wales lock Adam Beard and back row Josh Navidi are all set to make their debuts today, with Ireland's Iain Henderson captaining the side. Today's game sees a step up in opposition for the Lions, as they face one of the most dominant teams in South African domestic rugby. The Sharks should be able to go toe-to-toe physically and - even without a number of players thanks to call ups to the Springboks squad - they still possess plenty of solid attacking options, with number 10 Curwin Bosch a revelation since switching from full-back to fly-half. Follow our guide as we explain all the ways to get a British Lions live stream wherever you are right now. If you're outside your country of residence - whether that be the UK or anywhere else - and try to start streaming the rugby via your native broadcaster, you'll soon discover that you can't, as it's location restricted. But there is a way to tune in regardless. By downloading and installing a VPN, you can effectively trick your computer into thinking that it's back at home. That way you can enjoy your home coverage without having to find an illegal stream - assuming you comply with the broadcaster's fine print, of course - specifically its terms and conditions. Use a VPN to watch British Lions vs Cell C Sharks from anywhere

British Lions vs Cell C Sharks live stream: how to watch today's rugby from anywhere
techradar.com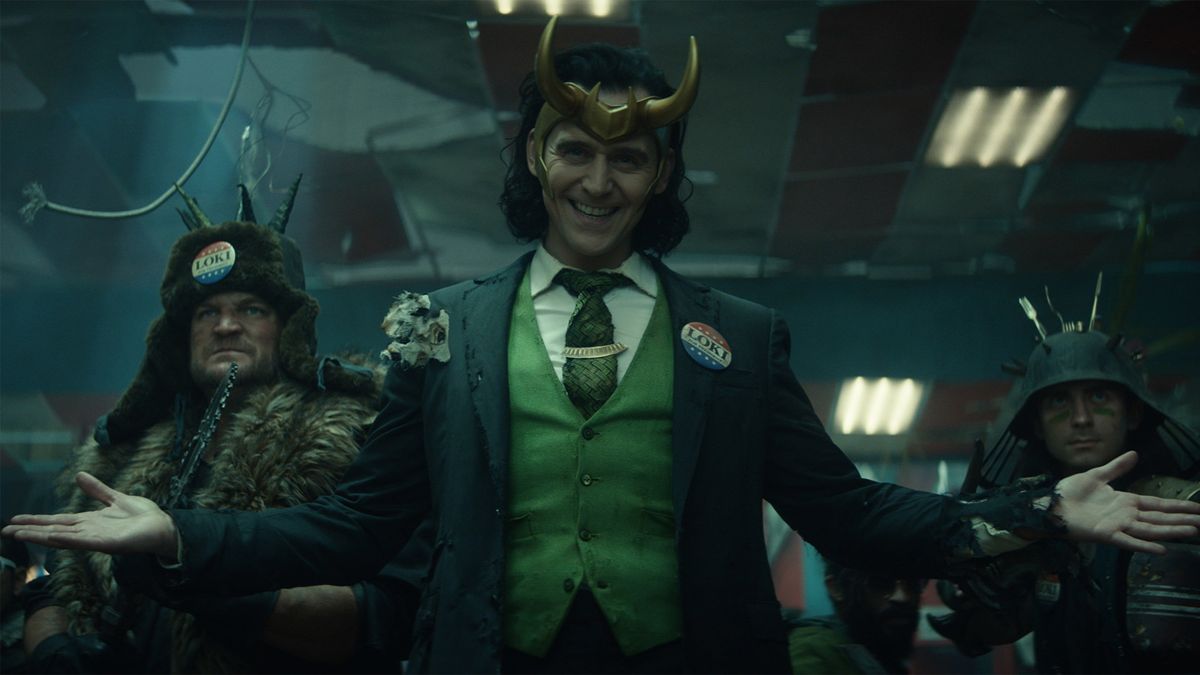 Spoilers for the first five episodes of Loki follow. When James Cameron made his classic sequel to Alien, the clever use of a plural in the title told us exactly what we were getting – xenomorphs and lots of them. There's a strong argument that this week's trip to the MCU should have gone down a similar path, because Lokis is now a much more appropriate name for the show than Loki. As Agent Mobius so eloquently puts it, "You throw a rock out here and you hit a Loki." Though recent Rick and Morty outing ' Mortiplicity ' probably surpasses it, there can't be many TV episodes that feature so many characters who share the same name. With the Tom Hiddleston Loki we've been following from episode 1 (not technically the original model, but let's call him Loki Prime), Classic Loki, Kid Loki, Boastful Loki and even a cheeky alligator, this is an episode in need of a collective noun – a Mischief, perhaps? – for a group of Lokis. In fact, so many of them crop up in 'Journey into Mystery' that you can see why Sylvie chooses to go under a different name – it makes life so much easier. That this doesn't become incredibly confusing is a massive credit to Loki's writing team and its director, Kate Herron, who emphasize the fun over some potentially complex temporal mechanics. The so-called Void that exists at the end of the universe is a convenient but intriguing construct that pulls all of space and time together, providing an excuse for multiple Lokis to come face-to-face as they keep themselves hidden from a "living tempest that destroys matter and energy" known as the Alioth. The principal quartet of new Lokis are brilliant additions to the show, each of them exaggerating a facet of Loki Prime's personality. The traitorous Boastful Loki claims to have vanquished both Captain America and Iron Man before claiming all six Infinity Stones, while Kid Loki managed what Loki Prime never could, and killed their brother, Thor. And then there's Alligator Loki, a reptile removed from time for eating the wrong cat, who emerges as an unlikely star, despite the fact he utters not a single word – the decision to keep him silent pays off superbly, making him even more of an enigma. Best of all, though, is Richard E. Grant's Classic Loki. Although he's forced to wear the sort of ridiculous outfit that looks much better on a comic-book page than it does on screen, Grant gives the older incarnation of the character a surprising amount of gravitas. It turns out his own encounter with Thanos played out with considerably less bravado than Loki Prime's did in Infinity War, but his subsequent life of solitude brought out a wiser, more thoughtful version of the Asgardian. His self-sacrifice to give Sylvie time to enchant the Alioth is arguably the episode's big moment – if you're going to provide a distraction for a giant cloud monster, conjuring up a full-scale model of Asgard is a spectacular way to do it. After those guys hit the mark so spectacularly, bringing in a mob of rogue Lokis feels like overkill, cameos that exist more for the benefit of a few gags than progressing the story. Their underground scrap is played brilliantly for laughs – give Alligator Loki a hand – but the episode would lose little if it wasn't there. In fact, the sequence's biggest contribution to Marvel may just be the Vote Loki Variant, a peripheral character whose appearance in trailers and marketing made us believe he was going to be significant to the plot. Ultimately, however, the only Lokis who really matter are Loki Prime and Sylvie, and the episode does plenty to progress their story arcs. Having got all the information she could from Renslayer and Miss Minutes – the latter's evolution from cartoon star to fully-functioning member of the TVA has been one of the highlights of the series – Sylvie's decision to self-prune comes as something of a shock. But getting her to the Void is pivotal to the story, particularly in the scenes she shares with Loki Prime. While they have some major differences of opinion – Sylvie's plan to enchant the Alioth seems much more practical than Loki Prime's gung-ho "kill the monster!" approach – their mutual attraction is undeniable, especially in a nice moment when Loki Prime uses magic to wrap his blanket around Sylvie. As lovely as these scenes are, however, you can't help feeling Loki Prime's redemption has been a little too quick and easy. At the start of the series premiere, after all, he was fresh from unleashing an army of invading aliens on New York in the first Avengers movie – that he's now playing hero and hugging Mobius feels somewhat implausible, even in a show about an agency that monitors space and time. Speaking of the Time Variance Authority, the show's biggest questions now concern the identity of the mysterious figure pulling the strings. Is Renslayer feigning ignorance about her employers, or is she as in the dark as everyone else? Will the ever-quotable Mobius be able to fix anything when he makes it back to his old place of work? And what will Loki Prime and Sylvie find when they visit the house "behind the curtain". Next week's season finale has a lot of work to do if it's going to deliver the satisfactory answers a wonderfully inventive show deserves… Verdict: Another fun episode that goes big on exposition without ever forgetting its primary function is to entertain. The quartet of Special Guest Lokis all play their part – an Alligator Loki spin-off, anyone? – but 'Journey into Mystery' never forgets this is primarily Loki Prime and Sylvie's story. Their romance may be improbable, but somehow it's working. It's also a relief to see that Mobius survived his trip to the end of the universe, even if his new-found love for Lokis is similarly unlikely. Aside from Loki Prime's accelerated journey from villain-to-all-out-hero, the episode's one slight misstep is that – like the penultimate instalment of The Falcon and the Winter Soldier – it feels like a story in need of a bigger cliffhanger. We can't have been the only ones waiting for a mid-credits sting that never appeared… The season finale of Loki debuts on Disney Plus on Wednesday 14 July.

Loki episode 5 recap: so many Lokis
techradar.com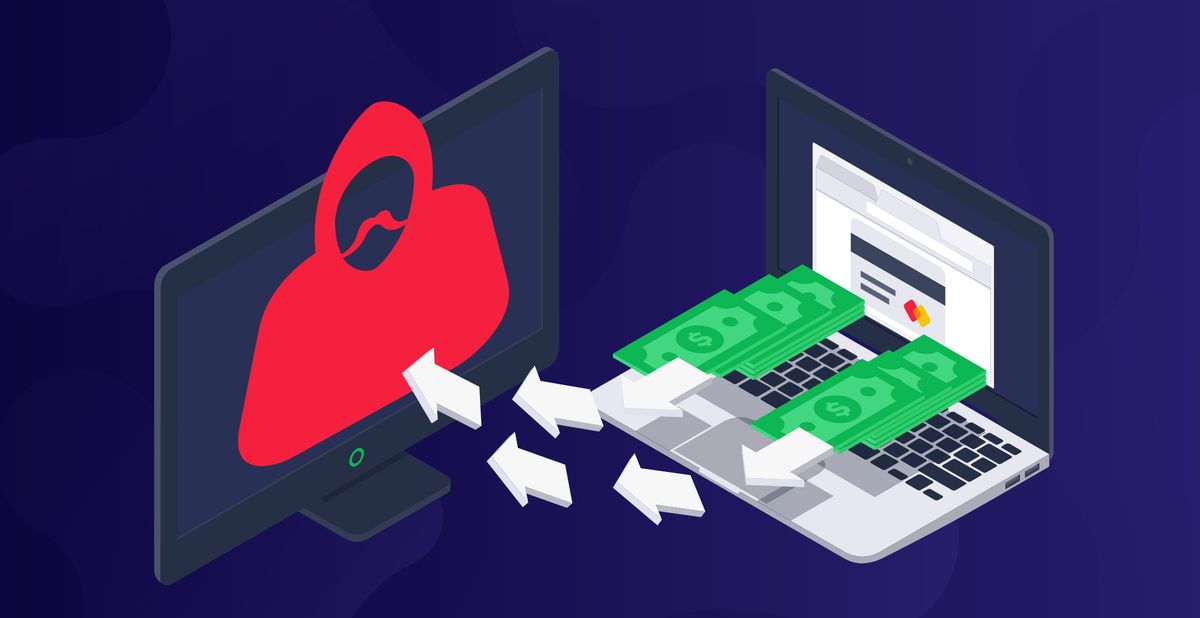 Cybersecurity researchers have found evidence of an opportunistic email campaign to trick the victims of the Kaseya-REvil ransomware attack to take control over the functional machines in their network. The notorious REvil gang conducted a massive supply chain ransomware attack late last week, which according to conservative estimates has affected thousands of businesses around the world. The Malwarebytes Threat Intelligence Team has now shared details of a malspam campaign that falsely promises to deliver a Microsoft security update to help fix the vulnerability in Kaseya software that was exploited by REvil to deploy ransomware. Although REvil claims to have infected over a million machines, Kaseya CEO Fred Voccola has said it was difficult to pin down the exact number of targets, since the victims were customers of its customers. In a live blog, tracking the developments related to this particular ransomware campaign, Malwarebytes researchers have shared details of an email that is playing on the insecurities of victims, by offering them an update to help patch the Kaseya vulnerability. "Guys please install the update from Microsoft to protect against ransomware as soon as possible. This is fixing a vulnerability in Kaseya," reads the spurious email. However, in the guise of the update, the attachment in the emails instead delivers the penetration testing software Cobalt Strike, which the attackers use to break into the victims' network and machines. Malwarebytes hasn't speculated about the identity of the group behind this new malspam campaign.

Criminals target Kaseya victims with fake Microsoft update
techradar.com
A number of principal mortgage rates slid downward today.15-year fixed and 30-year fixed mortgage rates both slumped. We also saw a reduction in the average rate of 5/1 adjustable-rate mortgages. Although mortgage rates are always moving, they are quite low right now. Because of this, right now is a great time for prospective homebuyers to get a fixed rate. Before you buy a house, remember to take into account your personal needs and financial situation, and shop around for various lenders to find the best one for you. For a 30-year, fixed-rate mortgage, the average rate you'll pay is 3.07%, which is a decline of 6 basis points as seven days ago. (A basis point is equivalent to 0.01%.) The most frequently used loan term is a 30-year fixed mortgage. A 30-year fixed rate mortgage will usually have a smaller monthly payment than a 15-year one -- but often a higher interest rate. You won't be able to pay off your house as quickly and you'll pay more interest over time, but a 30-year fixed mortgage is a good option if you're looking to minimize your monthly payment. The average rate for a 15-year, fixed mortgage is 2.38%, which is a decrease of 5 basis points compared to a week ago. Compared to a 30-year fixed mortgage, a 15-year fixed mortgage with the same loan value and interest rate will have a higher monthly payment. However, if you're able to afford the monthly payments, there are several benefits to a 15-year loan. You'll usually get a lower interest rate, and you'll pay less interest in total because you're paying off your mortgage much quicker. A 5/1 ARM has an average rate of 3.08%, a downtick of 5 basis points compared to last week. For the first five years, you'll typically get a lower interest rate with a 5/1 ARM compared to a 30-year fixed mortgage. But you may end up paying more after that time, depending on the terms of your loan and how the rate adjusts with the market rate. If you plan to sell or refinance your house before the rate changes, an ARM could make sense for you. Otherwise, changes in the market means your interest rate could be significantly higher once the rate adjusts. We use data collected by Bankrate, which is owned by the same parent company as CNET, to track rates changes over time. This table summarizes the average rates offered by lenders nationwide: Rates as of July 7,2021. You can get a personalized mortgage rate by connecting with your local mortgage broker or using an online calculator. Make sure to consider your current financial situation and your goals when looking for a mortgage. Specific mortgage rates will vary based on factors including credit score, down payment, debt-to-income ratio and loan-to-value ratio. Having a good credit score, a higher down payment, a low DTI, a low LTV, or any combination of those factors can help you get a lower interest rate. Aside from the mortgage interest rate, other costs including closing costs, fees, discount points and taxes might also affect the cost of your house. Be sure to talk to several different lenders -- for example, local and national banks, credit unions and online lenders -- and comparison shop to find the best mortgage loan for you. One important consideration when choosing a mortgage is the loan term, or payment schedule. The loan terms most commonly offered are 15 years and 30 years, although you can also find 10-,20- and 40-year mortgages. Mortgages are further divided into fixed-rate and adjustable-rate mortgages. The interest rates in a fixed-rate mortgage are set for the duration of the loan. Unlike a fixed-rate mortgage, the interest rates for an adjustable-rate mortgage are only set for a certain amount of time (most frequently five, seven or 10 years). After that, the rate adjusts annually based on the market rate. When choosing between a fixed-rate and adjustable-rate mortgage, you should take into consideration the length of time you plan to stay in your house. Fixed-rate mortgages might be a better fit if you plan on living in a home for a while. While adjustable-rate mortgages might have lower interest rates upfront, fixed-rate mortgages are more stable in the long term. However you could get a better deal with an adjustable-rate mortgage if you only intend to keep your home for a couple years. The best loan term is entirely dependent on an individual's situation and goals, so be sure to think about what's important to you when choosing a mortgage.

Mortgage refinance rates on July 7, 2021: Rates tick lower
cnet.com
The High Court has given permission for the US government to appeal against a decision not to extradite Wikileaks founder Julian Assange. The US government will be able to appeal whether the assurances given by the US sufficiently mitigate the risk that Assange would be at risk of suicide if extradited to face charges in the US. The US will also be able to question whether the judge applied the Extradition Act correctly and gave sufficient advance notice to the US of the decision, according to a spokesperson for Assange. The decision follows a court ruling in January this year that it would be "oppressive" to send Assange for trial in the US to face hacking and espionage charges as he would be at high risk of suicide. The case represents the first time that the US Espionage Act, originally enacted to prosecute spies during the First World War, has been used to bring charges against an individual for receiving and publishing classified information. Assange has won backing from the New York Times, The Washington Post, the National Union of Journalists, Reporters Without Borders, and other press organisations that are concerned that similar charges could be brought against journalist who may publish classified information in the course of their work. The WikiLeaks founder faces 17 charges under the 1917 Espionage Act for receiving and publishing hundreds of thousands of classified government documents leaked by former US Army intelligence analyst Chelsea Manning in 2010. He also faced one count under the Computer Fraud and Abuse Act, which was later bolstered by the US by further contested allegations that he conspired with others to encourage them to obtain classified material through hacking. Judge Vanessa Baraitser dismissed US requests to extradite Assange in January. She said that he was at risk of taking his own life and has the "intelligence and the determination" to circumvent the suicide prevention programmes in US prisons. The circumstances of the extradition, Assange's clinical history and autism spectrum disorder diagnosis put him at high risk of taking his own live, the court concluded. The US appeal was lodged by the Trump administration two days before president Biden took office. Assange's defence lawyers allege the case against him is politically motivated. Assange, who has been held on remand in Belmarsh prison in South East London since April 2019, could face up to 175 years in prison if convicted. Rebecca Vincent, director of campaigns for Reporters without Borders, said that Assange's prosecution in the US would have "severe and long-lasting implications for journalism and press freedom". "We call again for the Biden administration to drop the appeal and close the case, and for the UK to immediately release Assange from prison, where his mental and physical health remain at high risk," she said. Assange's Fiancé Stella Moris said: "I am appealing directly to the Biden government to do the right thing, even at this late stage." Lawyers representing the US and the Crown Prosecution Service did not respond to enquiries. No date has been set for the hearing.

US government given permission to appeal UK's decision to not extradite Julian Assange
computerweekly.com
Did you get a pay raise during the pandemic? Or were you just happy to still have a job? The year 2020 is one that none of us will probably ever forget, and the impact that the pandemic had on our jobs and careers really varied depending on industry and job function. Some people were busier than ever, and others saw their work hours cut back or their jobs eliminated. But for the most part, IT workers and management were considered essential. IT was key to helping their organizations pivot to digital business and transactions and helping office workers set up for working from home. But how did all these factors impact IT salaries during 2020? Were IT managers and professionals satisfied with their compensation and their work during this disruptive year? InformationWeek has released the 2020 edition of its annual Salary Survey, providing a snapshot in time of IT salaries at the end of 2020 and the beginning of 2021. It's essential reading for any IT worker looking to benchmark their compensation against their peers during the turbulent year of 2020. It's also essential for those looking to new opportunities in 2021 and beyond as industries and job markets recover with a potential boom ahead, even as our economies and ways of operating seem forever changed. The following are some quick highlights of this year's survey: IT pros also had plenty of opinions about the most important skills and training for career development -- both soft skills and technical skills; the biggest threats to their jobs from technologies and trends; and job security. The IT Salary Survey Report also breaks out more compensation details for IT workers vs. IT managers, provides insights from the trenches on job security, and gives a look inside technology organizations as they made one of the biggest shifts in recent memory driven by the necessitates of the pandemic. To get the full picture of how you stack up against your peers in terms of compensation in 2020, download the full report, IT Salary Survey: Prepping Your Career for New Opportunities Post-COVID.

IT Pro Salary Survey: What You Earned in 2020 - InformationWeek
informationweek.com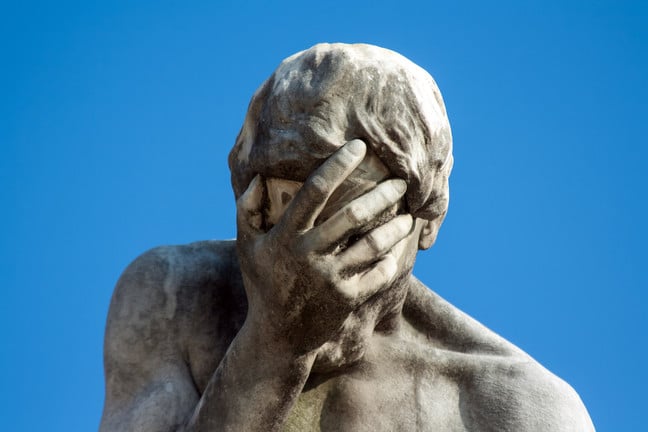 Efforts to wrest control of the open-source Audacity audio editing project from corporate owner Muse Group have hit a stumbling block after the maintainer of one of the more popular forks stepped down over alleged physical harassment. The trouble began when the two-decade-old Audacity project was acquired by Muse Group in May, a freshly launched parent company holding commercial services Ultimate Guitar, MuseScore, and others. Audacity seemed like a natural enough fit, and new maintainer Martin "Tantacrul" Keary promised it would remain both free and open source. Days later, the company added telemetry to the software, which uploaded unspecified metrics to third-party servers including Google in the US and Yandex in Russia. The fact the telemetry was optional did little to pacify critics, and it was quickly reversed. Then came a change to the privacy agreement, which included an attempt to prevent under-13s from using the software – on the face of it an apparent breach of the GNU General Public Licence 2 under which the software is published. The responses to these moves was entirely predictable: the project was forked, multiple times, taking the source code from either before the telemetry was introduced or after it was removed and spinning it into a new project under a different name – outside Muse Group's control. Since the introduction of telemetry, the Audacity project has been forked more than 50 times – including into the Tenacity project, created by pseudonymous programmer "cookiengineer." It's this fork which attracted the attention of notorious anonymous forum 4chan, resulting in what cookiengineer claims is real-world harassment – and his abandoning of the project. "I really thought long about this, and I haven't slept in two days due to ongoing harassments of 4chan," cookiengineer claimed in a post to the Tenacity GitHub Issues page some 13 hours ago . "As the first people were literally arriving at my place of living, where they knocked on my doors and windows to scare us, I am hereby officially stepping down as a maintainer of this project. "The safety of my family is worth more than an open source project. They found out my address via a YouTube video where someone was posting my nickname combined with my real legal name (which meanwhile got taken down due to my asking). The incident happened shortly 23:00 CEST [21:00 UTC], today; and the police took over this case." The cause of the alleged harassment? A disagreement over the project's name. Being unable to use the Audacity trademark, now owned by Muse Group, cookiengineer ran a poll to find a new name for the fork. Those on 4chan who can never pass up an opportunity to influence the outcome of a poll took it into their hands to ensure Sneedacity, a reference to a throwaway Simpsons gag in which a store is signposted "Sneed's Feed & Seed, formerly Chuck's", won. When cookiengineer deleted the poll and picked Tenacity as the project's name instead, it didn't go over well. The initial response from involved 4chan members, who are by nature of the board anonymous, seemed entirely measured: forking the Audacity project themselves, and creating the Sneedacity of which they had felt robbed. If things had ended there, the two projects could have lived side-by-side – but cookiengineer claims 4chan members took things considerably further, including into physical harassment. While a search of the forum shows no evidence of cookiengineer's address details being shared nor calls for physical violence, there were several calls for action to see him banned from GitHub, multiple threads on the topic are filled with vitriol – mostly aimed at cookiengineer, but with the 4channer responsible for Sneedacity targeted too. "They are cyber terrorists, not cringe cancel kiddos," cookiengineer alleged in his announcement. "They physically tried to harm me in real life, and this has gotten out of hand. They are physically harming people, in real life. Be aware of anything you do BEFORE trying to do the right thing. "I am in contact with GitHub and the German BKA (federal police) as of now, therefore I will not disclose any more information publicly about what happened to anyone. Evidence has been gathered, submitted and will be acted upon. I will not legally let go of this." The Tenacity project will appoint a new maintainer, should anyone still want the job. Muse Group, meanwhile, is potentially wondering just what it has got itself into. ®

Audacity fork maintainer quits over harassment allegations after 4chan losers took issue with 'Tenacity' name
theregister.com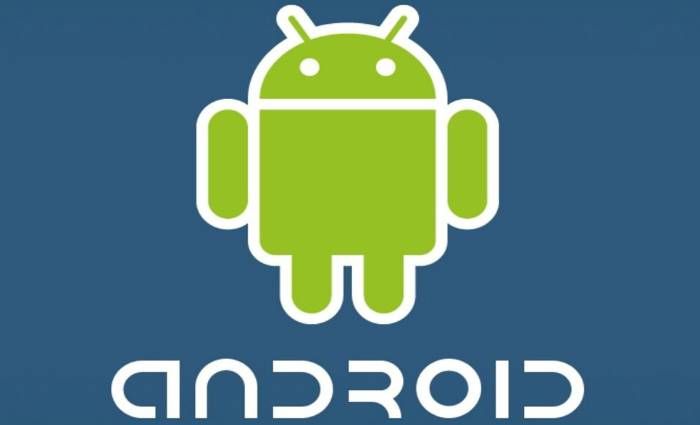 There's no doubt that Android is the most widely used mobile operating system around the globe. It is also the most customisable mobile OS out there and the flexibility it offers is unparalleled by any other OS out there, including iOS. If you think you have explored your Android phone to the fullest, then take a look at these 10 tips and tricks that will make you see your phone in a different light.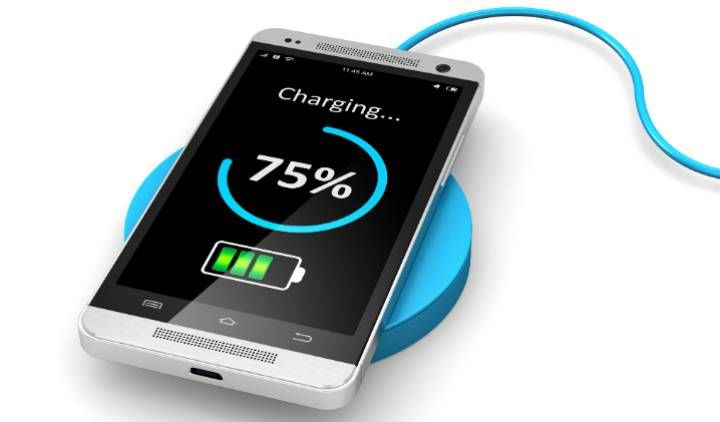 10 tips to better your smartphone battery life
techradar.com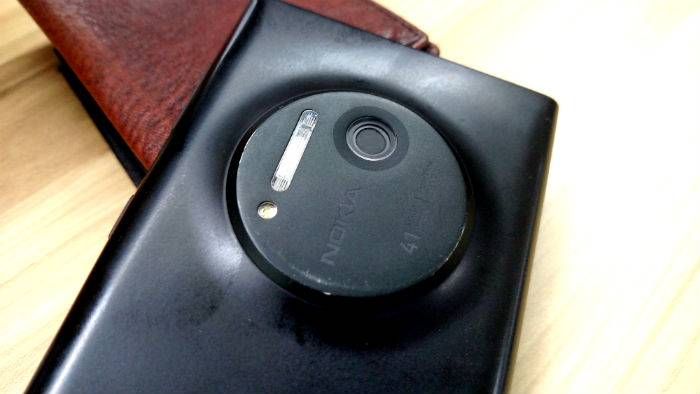 The never-ending debate about smartphone camera vs DLSR continues to rage on but with future developments, don't be surprised if the former manages to upstage the latter. Few years back, Nokia brought different camera dimensions to smartphone with its 41MP powered Lumia 1020 Windows phone. Cut to circa 2015, we might just catch glimpse of first phone with 100MP imaging power and this time it's going to come from land of China. Gionee is one of the many handset makers, focused on selling products in markets like China and India among others and their latest flagship is rumored to be announced shortly at a global level for the time being. Currently, Gionee's flagship credentials are held forth by Elife S7 but soon that could be displaced by Elife E8, which is expected to come fitted with a 23MP rear snapper that according to leaks will be equipped with capability to click pictures of 100MP quality and shoot 4K videos. We would like to remind you that Gionee's Elife E8 has been much delayed smartphone. At the Gionee Elife S7 launch, when he had quizzed India Head Arvind Vohra about the same, he had mentioned that they wanted the device to stand out and were working on various aspects, which is causing the delay. Could this be the reason what has caused the delay for the Gionee Elife E8? It's hard to go by the company's claim or rumoured revelations right now, so it's better to wait it out and watch Gionee has to say about the device in question. But do we really need 100MP quality and that on a smartphone? Stay tuned, more on the phone in will be shared soon.

Smartphone with 100MP quality camera is Gionee's next flagship
techradar.com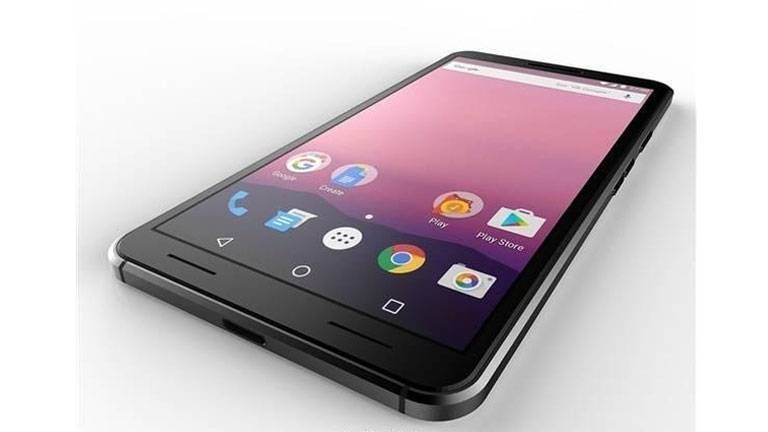 With Google's Pixel phones just a few months old, a new leak from China is giving us an early glimpse of what the second gen variant might look like. Given that we're still pretty far away from the release of the second-gen Pixel, we are taking this with a massive grain of salt. Speaking about the renderings shown here, it's noticeable that the handset is packing a glass back, reminiscent of the Google Nexus 4. The two-tone color scheme is also missing here, which would be a shame as it made the Pixel phones stand out from the crowd. The rear panel houses a similar camera, flash, and fingerprint sensor as the predecessor. The front is showing to be packing dual-speakers on the bottom bezel, so it's clear that the designer here is not a fan of slim front bezels. Naturally, the phone also comes with a USB Type-C port. That's pretty much everything we can tell from these renders. Given that the Pixel and the Pixel XL was launched in October, we expect the successor to launch at around September or October this year. We're curious to see if Google will offer HTC the responsibility of producing the second gen Pixel handsets, much like it did in 2016. Google took a logical step by killing off the Nexus lineup and replacing it with the Pixels. It was partly a gamble, which has paid off to some extent. The pricing, however, was a little too steep in my opinion. Perhaps the company can rectify this with the 2017 models.

Early renderings of the Google Pixel 2 emerge
techradar.com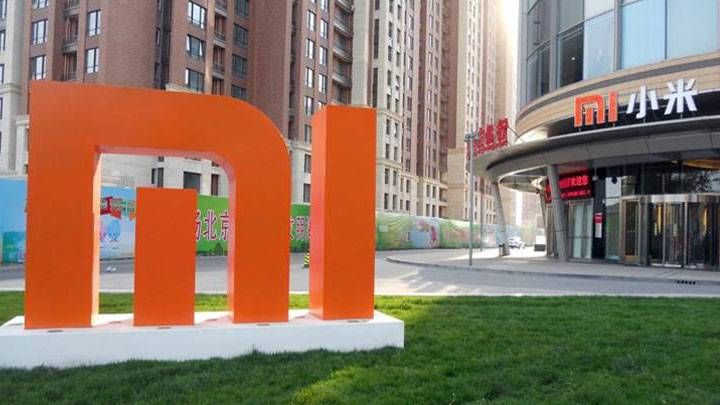 Xiaomi announced that it wants to push 50% of its sales to offline channels i.e. brick and mortar stores or physical retail outlets. While this has been talked about for quite some time now, it seems like Xiaomi is finally set to take the big step in a few months. This is a big move by the company in a market where e-commerce sales are everything. Companies take the online route to save marketing costs and other charges that arise while displaying their products in a store. But it seems like Xiaomi is well aware of the fact that online sales alone won't cut it in a market like India. Several citizens are still not tech savvy and do not trust online retailers, and with good reason. So having a physical retail outlet for such users makes complete sense. While this might drive up the costs of marketing for Xiaomi, it could prove to be a clever move in a couple of years from now. Given that Xiaomi is not having the best time in the market, a move like this could have been borne out of desperation. Regardless of its current status in the market, there is no doubt that Xiaomi's devices will surely reach a lot more customers this way. Opening up retail presence in rural areas of the country will surely help with the outreach and exposure as well. This could be a particularly tricky time for Xiaomi's industry rivals like Huawei, Oppo, Gionee, Vivo and the rest. Not to mention the Indian OEMs like Micromax, Lava, Intex etc. However, most Indian manufacturers have some retail presence in the country, so it seems like Xiaomi is merely trying to get ahead of its Chinese contemporaries. Almost every Chinese OEM sells its products exclusively via e-commerce channels in the country, thus giving Xiaomi the advantage. However, it might not be too long before they catch up. Naturally, Xiaomi's timing here is going to be very crucial. So one can only hope that the company doesn't take too much time in bringing this idea to fruition. The company doesn't have a lot of products to showcase, but the few devices that it does sell are incredibly popular in the country.

Xiaomi's decision to become an offline retailer could seriously hurt the competition
techradar.com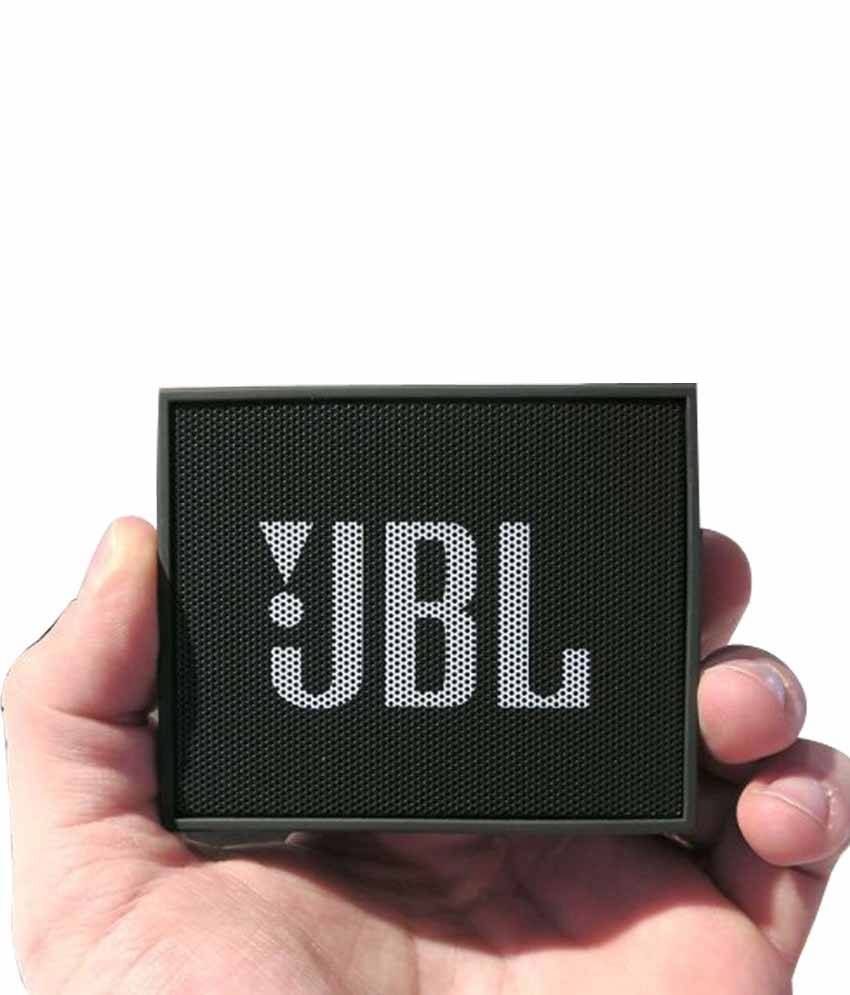 Bluetooth speakers are all the rage these days, and we have reached a point where one does not need to break the bank in order to get a decent pair. From speakers that are incredibly compact, to those which are water and dust proof, to those which deliver great sound quality at an affordable price point, we have a Bluetooth speaker for everyone in the market today. Here are the best Bluetooth speakers you can buy for under 5,000 rupees: Since the launch of the Flip 3, the JBL Flip 2 have been available for an amazing price of Rs 4,800 online (They have an MRP of Rs 8,000). The Flip 2 deliver great performance, and are built well, and are a great buy for under five thousand rupees. They feature dual 40 mm drivers and a custom tuned built-in bass port, a built-in microphone for receiving calls, noise cancelation technologies and have a power output of 2x6W. They are not the smallest pair of speakers, and weigh a rather hefty 640 grams, but are compact enough not to be a huge bother. For those looking for really travel friendly and compact speakers, they can look at the JBL GO, which we will talk about later on in the article. They offer great sound-quality for the price and are cloud enough to fill a small room with ease. In terms of sound, these are one of the best Bluetooth speakers you can get at this price point. What lets them down a bit is the rather mediocre 5-7 hour battery life. The Envent LiveFree 530 are an impressive option for those looking for a more rugged and durable pair of bluetooth speakers. They are available for Rs 2,399 on Flipkart and are shock proof and IPX5 water resistant. The IPX5 rating means they can be used near pools and beaches and can easily withstand splashes. They are not certified for dunks or being used underwater though. In addition, they offer a sound output of 10W, which is more than both the JBL GO and the AmazonBasics BTV2 and are also dust proof. Their battery life is average at 5.5 hours and they also come with an in-built microphone for hands-free calling. The JBL GO are an incredibly compact pair of bluetooth speakers available online for Rs 1,800 against an MRP of Rs 2,999. They are tiny, like, really tiny at 8.3 x 6.8 x 3.1 cm and deliver a sound that belies both its size and dimensions. They weigh just 158 grams making them perfect travel companions. If only they were waterproof, they would have been the perfect package. The JBL Go comes with a 600mAh battery capable of providing up-to 5 hours of battery life and have a power output of 3W. They also come with an in-built microphone for phone calls. Sound quality is par for the price, crisp and clear, although expectedly the bass is tinny. Available for Rs 1,599 against a claimed MRP of 2,999 rupees, the AmazonBasics BTV2 make for a value for money buy. They have a power output of 3W, a built in microphone for hands-free calling and dimensions of 8.4 x 4.4 x 6.5 cm. They weigh 204 grams. While they are not as compact as the JBL GO, the AmazonBasics BTV2 have 10 hours of battery life as compared to the 5 hours found in the JBL Go. The sound is clear and detailed and they are loud enough for listening to songs on the go, or in a small room. However, expectedly bass is lacking and they distort at full volume. The Logitech X300 are available for Rs 3,100 and deliver a powerful sound experience. They weigh 363 grams and have a down-firing passive radiator in order to deliver deep bass. While not as compact as the JBL GO or the AmazonBasics BTV2, they are smaller and lighter than the JBL Flip 2, while delivering nearly the same audio quality. They have dimensions of 7.1 x 15 x 6.8 cm. Their sound signature is tuned towards delivering deep and powerful bass, and have the best bass amongst the five bluetooth speakers listed here. The sound is clear and defined, and the bass doesn't drown out the rest of the sound stage.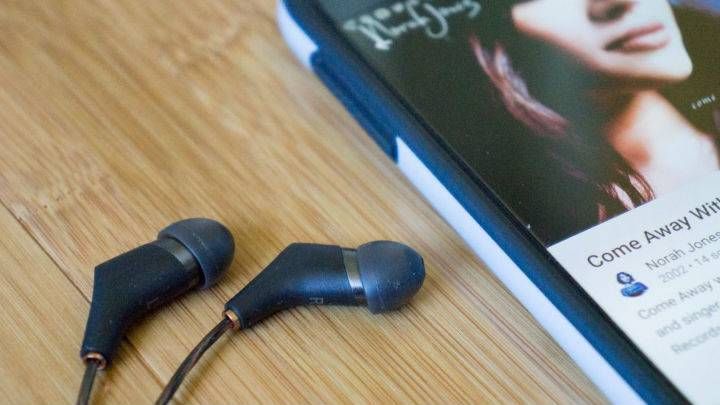 Best Budget Earphones of 2016
techradar.com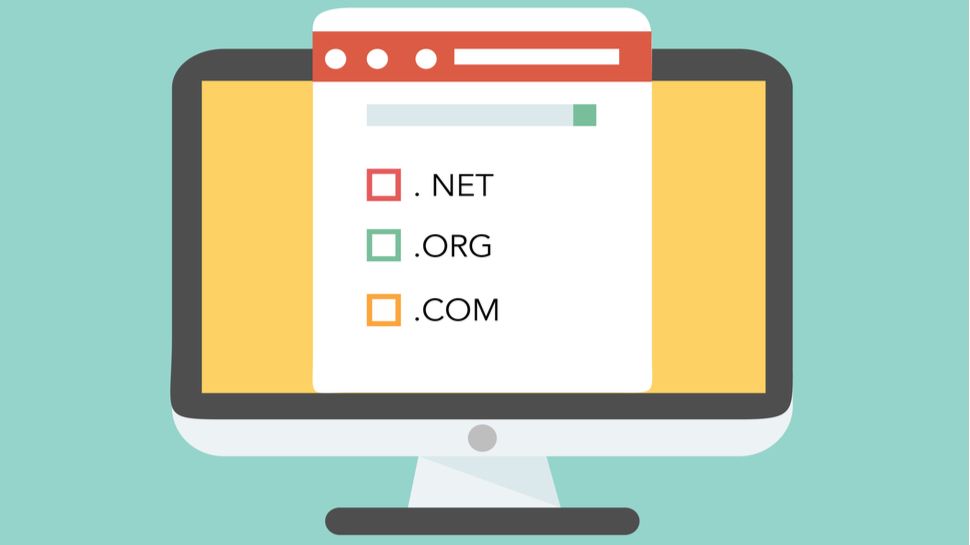 Getting rid of your old, unused domain names is about to get a whole lot easier for GoDaddy customers as the web hosting company has launched a new service called List for Sale. When entrepreneurs come up with business ideas, one of their first instincts is to buy a domain name or even multiple domain names for their new ventures. However, not every business idea ends up working out and sometimes these purchased domain names go unused. With the launch of List for Sale, GoDaddy customers can now easily list and sell their unused domain names for free in order to earn extra cash. If you domain name does end up selling, you'll only have to pay a small commission. To make things easier for entrepreneurs and others who have purchased domain names they no longer need, List for Sale uses a three-step process to take the hassle out of selling a domain name online. To get started, GoDaddy domain owners simply need to click the "List for Sale" button in their domain control center. From here they'll set a sales price but they can also use GoDaddy's GoValue for an estimated appraisal and to create a "For Sale" landing page to let others know their domain is for sale. The domain is the listed on the domain marketplace and domain registrar Afternic which is owned by GoDaddy. Since releasing in beta back in January, GoDaddy customers have used List for Sale to help sell off their old domains with the highest domain name sold using the service so far bringing in $57,500. If you're a GoDaddy customer with unused domain names, then List for Sale may be worth a try especially as the service is free to use and could help you earn some extra cash for your next business idea.

Like running shoes or workout shoes, walking shoes can bring you a lot of joy or a lot of pain. Getting just the right fit is crucial for comfort, as anyone with especially achy feet, heel pain or a condition like plantar fasciitis knows. A comfortable walking shoe can make all the difference in providing support and preventing foot pain and injuries, while an incorrect fit can lead to blisters or cramps in your arches. Beyond comfort, there are a few other things that you should look for in a good pair of walking shoes, including excellent traction, breathability and ankle support. You should also make sure to buy a shoe that fits your foot -- if you have a wide foot, for example, get a shoe meant for people with wide feet. Our picks for the best walking shoes for men are top-rated online and recommended by podiatrists for day-to-day wear. We'll update this list periodically as we review new products. Read more: 5 signs you need to replace your workout shoes I used the professional opinion of Premier Podiatry's Petkov to guide my research for this article. After putting together a list of more than 30 types of walking shoes, I narrowed it down based on online reviews, looking for highly rated shoes. I ultimately chose walking shoes that were top-rated for comfort, stability and durability. The information contained in this article is for educational and informational purposes only and is not intended as health or medical advice. Always consult a physician or other qualified health provider regarding any questions you may have about a medical condition or health objectives.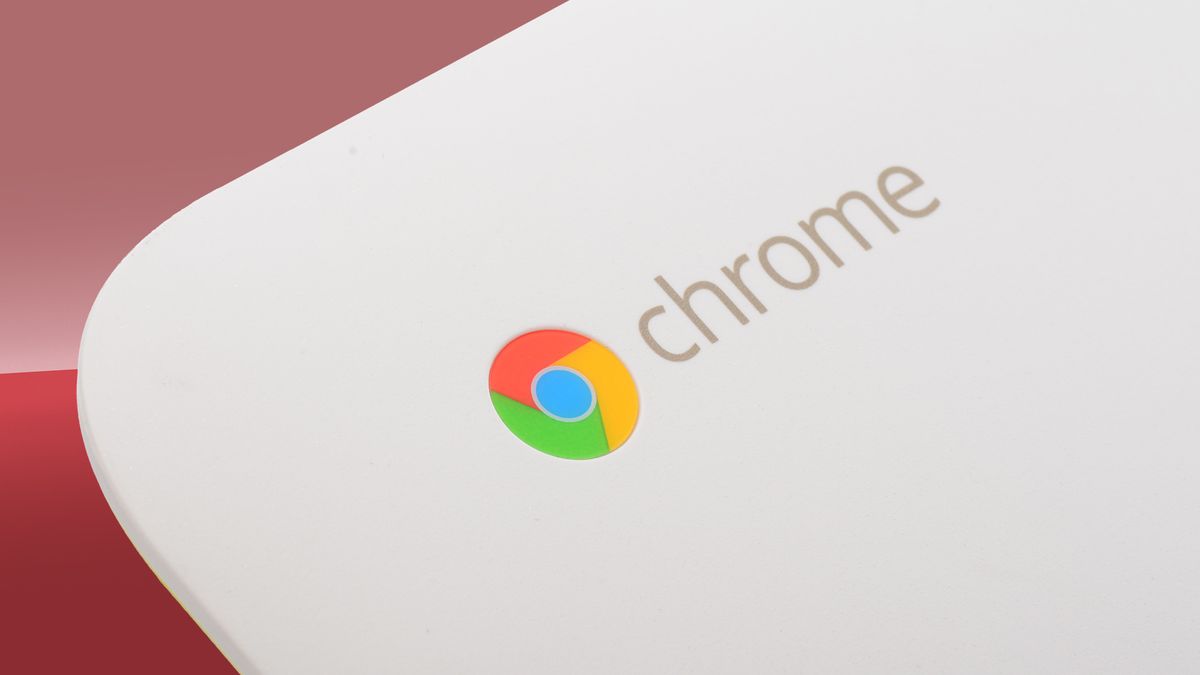 The best Chromebook 2021 has to offer is much more capable than people give it credit for. It may be different from traditional laptops, specifically because the Chrome OS that powers it is more lightweight than the macOS or Windows 10. However, it's just as reliable for multitasking and performing everyday computing tasks as some of the best laptops. In terms of handling daily tasks, build, and features, the best Chromebook 2021 comes with top-notch build, strong specs, a great feature set, and a surprisingly long battery life. In fact, many Chromebooks boast similar features as the best 2-in-1 laptops like that 2-in-1 form factor, touchscreen capability, and pen support. That's while keeping things affordable and accessible to budget-minded buyers. As long as you're ok with a lightweight operating system, you'll find the best Chromebook 2021 has to offer to be powerful enough to handle all your daily tasks, some photo editing, and even a bit of light gaming. It might even work in your favor if you don't really need anything powerful, as it is more economical than the best MacBook or the best Windows 10 laptop. Whether you should move to a Chromebook depends a lot on what you need out of a laptop. Our guides on whether or not you should buy a Chromebook and comparing Chromebooks vs laptops can help you make up your mind. Also check out our Chromebook reviews, or at least our reviews of the ones below so you can get a better idea of how these machines work. Students considering one for school should check out our best student Chromebooks and the best laptops for kids lists. These make for even more affordable alternatives to the best laptops for college. Meanwhile, the more budget-conscious consumers should find the cheap Chromebook deals helpful. Google continues its tradition of making the best Chromebooks in the world. While it's older Pixelbook used to occupy the top spot, it's been replaced by Google's latest Chromebook: the Pixelbook Go. This is a Chromebook that proves that these devices can be just as stylish and powerful as traditional laptops, and the Pixelbook Go brings a lot of the original Pixelbook's premium features to a more affordable device. One of it's most impressive features is the fantastic battery life, which can outlast many traditional laptops with ease, and means you can go a full work or school day without needing to charge it. We also love the fact that you can close the lid, leave it for a few days, and when you pick it up again, it's still got plenty of battery life left - something Windows 10 laptops never achieve. Its brilliant keyboard is also worth pointing out. It feels fantastic to type on, and makes working on it incredibly comfortable. In fact, this has meant we've stopped using much more powerful (and expensive laptops) in favor of the Pixelbook Go - it really is that good. Read the full review: Google Pixelbook Go Is it a Chromebook or is it a tablet? Well, luckily, you won't have to decide with the brilliant Lenovo IdeaPad Duet Chromebook. True to its name, this Chromebook delivers two form factors in one, while utilizing the versatility of the Chrome OS and setting you back much less than many of the top Windows tablets out there. Of course, like all the best Chromebooks, its battery packs an incredibly long life of almost 22 hours – so you could pull an all-nighter, work through the day and mid-afternoon, and you'll still pass out before it runs out of juice. For this price, sacrifices have to be made, naturally – the keyboard is tiny, the trackpad isn't as reliable, and the charger and headphones share one port. However, if budget is your top priority, those are definitely not deal-breakers. Read the full review: Lenovo IdeaPad Duet Chromebook The Lenovo ThinkPad C13 Yoga Chromebook lands straight in our best Chromebooks list due to the fact that it is one of the most powerful Chromebooks money can buy in 2021. While you're going to pay extra for this kind of horsepower, especially if you want some of the best features that come with the high-end models, it's well worth it if you're looking for something future-proofed. Based on the Chromebook reviews we've done, we can tell that this one is going to last you for years to come. As a 2-in-1 device, it's got the flexibility that many other Chromebooks lack, and the screen on this thing is stunning. Best of all, it comes packing the new AMD 3000C-series processors - starting with an Athlon 3150C and scaling up to a Ryzen 7 3700C - and this means you'll get more processing power out of this Chromebook than many of it's competitors. For students especially, then, this is one of the best Chromebooks money can buy right now. Read the full review: Lenovo ThinkPad C13 Yoga Chromebook The best Chromebooks balance a bargain price and efficient use of Chrome OS – and the HP Chromebook 14 is the perfect example of that. While it's similar to the Acer Chromebook 15 in a lot of ways, this 14-inch Chromebook is a tad more compact and looks slightly better. Complemented by a bright blue finish and a screen made to astound, the HP Chromebook 14 offers excellent value – that's based on the many Chromebook reviews we've ever done. Even if the battery life and performance are average – the HP Chromebook 14 is easily one of the best Chromebooks to date. We were particularly impressed with how slim and light this Chromebook is, and it means the HP Chromebook 14 is a great device for anyone who wants a long-lasting laptop that they can comfortably carry around with them. If you want a laptop to work on while lounging on a sofa, this is a great choice as well. Also, unlike some other Chromebooks, the HP Chromebook 14 comes with plenty of ports, including HDMI-out, USB 3.0 and a microSD card slot, making this a brilliantly versatile Chromebook for the price. Read the full review: HP Chromebook 14 The Asus Chromebook Flip is a brilliant Chromebook that proves that these devices can be sleek, stylish and premium - and not just budget. With an Intel Core processor and a full-HD display, the Asus Chromebook Flip is a powerful performer that will keep up with any day-to-day task you require it to perform, and offers plenty of value without compromising on performance - a tricky balancing act that many other Chromebook makers fail to achieve. This is a Chromebook that's been out for a while now, but it still impresses with brilliant performance and an excellent build quality that's thin and light, and puts many more expensive laptops to shame. If you're on a budget, this is one of the best Asus laptops to consider. Read the full review: Asus Chromebook Flip Stylish, affordable and versatile, the Acer Chromebook Spin 513 is one of the best Chromebooks to come out this year, boasting a 2-in-1 design, a great looking panel, and a great battery life of up to 13 hours. That means it's a great value laptop to those who don't need a lot of firepower. It's a good thing since the Snapdragon CPU that powers isn't as powerful as its rivals. There's a great trackpad as well, and fast USB-C charging. Read the full review: Acer Chromebook Spin 513 If versatility is a top priority, then look no further than the Acer Chromebook Spin 311. This all-rounder has all the makings of a great Chromebook, from its good battery life to its robust build and solid usability. However, the Acer Chromebook Spin 311 takes it further with its impressive levels of versatility, thanks to its abundance of ports considering its size,2-in-1 design, portable size and excellent touchscreen display. It also boasts a keyboard and a touchpad that are not only reliable, but also satisfying to use. That's a rare thing in a machine at this price point. The small size of this Chromebook means it's really easy to carry around with you, so if you're looking for the best Chromebook for travelling with, this is it. However, that small size may mean some people find it uncomfortable to use for long periods of time, especially if you're more used to larger laptops. Read the full review: Acer Chromebook Spin 311 Premium Chromebooks occupy their own space in the laptop market, bridging that gap between powerful traditional laptops and super lightweight Chromebooks. And, the Asus Chromebook Flip C436F is perhaps one of the very few examples of these out there, with its combination of superb power, terrific feature set, premium build and a price tag that's cheaper than its rivals. During our time with the Asus Chromebook Flip C436F, we were really impressed with its gorgeous design, with a magnesium alloy body, stunning 1080p screen, and wonderful keyboard. This could easily rival premium laptops like the Dell XPS 13 or MacBook, and it even comes with features like Wi-Fi 6 support and a fingerprint sensor. If you're looking for a lightweight OS machine that touts more power than the rest of the clan, this is one of the best Chromebooks on offer. Read the full review: Asus Chromebook Flip C436F With a solid build quality that rivals a MacBook, it's easy to excuse the Acer Chromebook 15's aversion to 2-in-1 form factors. Still, given that the best Chromebooks rolling out this year are fully convertible, thanks to the wide adoption of Android app support, the Acer Chromebook 15 had to prove itself with more than great style. Beyond its aptitude for laying flat using a 180-degree hinge, this beautiful 15-inch Chromebook also makes a great impression with its battery life, lasting nearly 17 hours in our battery test. Read the full review: Acer Chromebook 15 The best Chromebook for professionals currently available might just be the Acer Chromebook 714 whose premium and seriously solid chassis is just the ticket for the business-oriented bunch. It's not especially stylish, sadly, but that decent performance and strong battery life make up for its lack of fashion sense. And, aren't those all the more important if you're meeting with clients, tackling paperwork and balancing the books all day? In fact, the quad-core processor is good enough for light content creation tasks, making it a boon for those starting out in the content creation industry as well. Read the full review: Acer Chromebook 714

July 7,2021 High up in the mountains of San Diego County, there are meadows with creeks and streams where some of San Diego's rarest butterflies flutter from flower to flower. But life isn't as idyllic for the Laguna Mountains skipper as it may sound. These endangered butterflies have vanished from the very mountain range they were named after and are now only found on Palomar Mountain. Climate change, human activity and wildfires threaten to wipe them out altogether. Ecologists and wildlife experts are trying to change that, with a coalition that includes the San Diego Zoo, U. S. Fish and Wildlife Service and the U. S. Forest Service, among many others. Their goal is to return the skippers to their former range in the Laguna Mountains and ensure they thrive. That will take time and money. According to a U. S. Fish and Wildlife Service report, it could cost more than $3 million and take until 2045 for the species to recover to the point where it's no longer considered endangered. It may seem like a lot of effort for a butterfly you've likely never seen or heard of, acknowledges Daniel Marschalek, an insect ecologist who studied the skippers from 2013 to 2017 while at San Diego State University. But he says the measures conservationists take to save these butterflies will help other plants and animals in their ecosystem too. "Once you start noticing species that start to decline and maybe disappear altogether in certain areas, it should really be kind of a warning sign," said Marschalek, who's now an assistant professor at the University of Central Missouri. "It's reasonably easy to document a decline. But then to figure out why—because it's usually multiple factors—and then change them, that's kind of the difficult part." The Laguna Mountains skipper is a tiny critter, with a 1-inch wingspan and black wings mottled with white spots. This butterfly subspecies was last seen in the Laguna Mountains in 1999, and no one quite knows why it vanished. Global warming and a steady dip in rainfall across the region certainly haven't helped, as these butterflies favor wet mountain meadows. A 2019 report by the U. S. Fish and Wildlife Service cites habitat destruction from cattle grazing as another factor. The only Laguna Mountains skippers left live on four locations on Palomar Mountain—and nowhere else on Earth. Researchers don't know exactly how many of these butterflies are left, but Marschalek says their current situation doesn't bode well for their survival. "Especially in Southern California, if you have one kind of area that a species is restricted to, eventually it's going to burn," he said. "It's just a matter of time." Skippers aren't capable of the long flights that have made monarch butterflies famous. That means the population on Palomar Mountain can't travel to the Laguna Mountains—or anywhere else, for that matter. At least not without help. "They're not there. And they can't get there from Palomar on their own. So we're going to take them," said Paige Howorth, the zoo's curator of invertebrates. "We feel like the habitat is ready." A series of conservation measures going back to the 1980s has helped preserve the skipper's habitat by limiting cattle grazing and visitor access to the Laguna Mountains. That work is now entering a new phase, with the zoo hatching skipper eggs and rearing caterpillars in their lab, which they later plan to transport to the mountains. It's painstaking work, says Howorth and her team. They've received more than 400 eggs, which they've hatched into more than 300 caterpillars. Each one has a smooth body that looks a bit like a green gummy bear with a black head at the end. Every morning, zoo staff give the caterpillars a light spritz of water to simulate dew that the larvae drink. Then the caterpillars get back to quietly munching on their favorite food source, Cleveland's Horkelia, a small herb native to Southern California and Baja California. As they eat away, they eject small black specks of frass. That's entomologist-speak for poop. Howorth's team sifts through these poop pellets for something that looks almost identical to frass but certainly isn't—the caterpillar's last head capsule, the tough outer layer that protects their head and which they shed while growing. The size of this capsule tells researchers what stage of development the larvae have reached. Once the increasingly plump caterpillars stop eating and form a chrysalis, they'll be transported to the Laguna Mountains for release. Most of the chrysalises will lay dormant until next spring, which is when the butterflies will finally emerge. But the work doesn't stop there. The zoo and its conservation partners will continue to monitor the new population for years to come. And they'll keep running captive rearing programs in their lab each spring. Those reintroductions could take 10 years and cost $700,000 according to the 2019 U. S. Fish and Wildlife Services report. San Diego Zoo Wildlife's latest financial audit shows that it spent about $24 million on research and conservation in 2020. While many of these projects are in far-flung parts of the globe, Howorth says it's nice to let San Diegans know there's work going on right here, including efforts to protect the Quino checkerspot and Hermes copper butterflies, both local species that are also threatened: "It's meaningful to do something in San Diego for San Diego butterflies." ©2021 The San Diego Union-Tribune. Distributed by Tribune Content Agency, LLC. 39 minutes ago 0 3 hours ago 0 4 hours ago 0 Jul 06,2021 0 Jul 06,2021 1 39 minutes ago 50 minutes ago 51 minutes ago 55 minutes ago 1 hour ago 2 hours ago 2 hours ago Mar 11,2021 Jul 06,2020 Mar 20,2020 Aug 11,2014 Jan 19,2021 Nov 28,2018 51 minutes ago 4 hours ago 3 hours ago 21 hours ago Jul 06,2021 Jul 06,2021

In the paperwork Didi filed before its initial public offering, the Chinese ride-hailing platform gave no shortage of warnings to investors that regulators in Beijing were hovering. After China's internet regulator, antitrust watchdog and tax authority summoned it and more than 30 other internet companies for a meeting in April, Didi said, the company examined its operations and "uncovered a number of areas which could be deemed problematic from the compliance perspective." Even though government officials conducted on-site inspections, Didi said it could not guarantee investors that it would avoid penalties. Those warnings barely hinted at the sudden clampdown that has cut short Didi's coming-out party. Shares of Didi lost a fifth of their value on Tuesday and fell again in early trading in New York on Wednesday. The company was trading 16 percent below its I. P. O. price from a week earlier. The plunge was born of a rapid-fire series of actions taken by government agencies in Beijing, where top policymakers declared this week that they would aim to strengthen oversight of Chinese companies that, like Didi, list their shares on exchanges overseas. Mere days after Didi's I. P. O., China's internet regulator told the company to stop signing up new users so it could conduct a cybersecurity review. Next the agency ordered Didi's app removed from mobile stores because of concerns about data collection. Then, on Wednesday, China's antitrust authority slapped Didi and other tech companies including Alibaba with modest fines for failing to report merger deals to the agency in advance. (Didi did flag the possibility of such penalties in its I. P. O. disclosures.) A Didi representative declined to comment. The company has said it did not know about regulators' plans for the cybersecurity review or the ban on new downloads before it went public. But Jason Hsu, chief investment officer at Rayliant, an asset manager that invests in Chinese securities, said Chinese regulators typically have discussions with companies about regulatory actions they are about to take. "So one would assume that ahead of its I. P. O., Didi was aware of a possible formal investigation forthcoming," Mr. Hsu said. The company's listing was completed at a breakneck pace. It filed preliminary paperwork on June 10. Two weeks later, it revealed an anticipated price range for its stock. Its shares were trading less than a week after that. Failing to disclose prior awareness of market-moving regulatory decisions could make Didi and the banks that arranged the initial public offering — Goldman Sachs, Morgan Stanley and JPMorgan Chase — vulnerable to investor lawsuits and regulatory problems in the United States. Representatives for the banks and the U. S. Securities and Exchange Commission declined to comment. Didi is represented in the United States by Skadden, Arps, Slate, Meagher & Flom, which did not immediately comment. But data protection and network security are hardly the only fronts on which Chinese officials might be circling Didi. That means the company, its investors and its underwriters could be in for even more unpleasant surprises. China's antitrust authority has been scrutinizing the country's internet industry with never-before-seen vigor in recent months, accusing corporate giants of abusing their size and market power. In April, it imposed a $2.8 billion fine on Alibaba, whose shares are also listed in the United States, for blocking merchants on its bazaars from selling on other online platforms. At a more local level, Didi has tussled for years with city authorities in China over operating permits and licenses. The company acknowledged in its I. P. O. filings that many of its drivers in China had not secured the license they need to provide ride-hailing services. Beijing and Shanghai, for instance, require that ride-hailing drivers be local residents, but both cities make it very hard for people to register as local residents in order to control population growth. And a "large" number of cars on its platform might not have the necessary vehicle permit, Didi said in its I. P. O. documents. Cars used for online ride-hailing services in China must meet certain safety criteria to obtain such permits. Top Chinese policymakers' announcement this week that they would seek to tighten regulation of overseas-listed Chinese companies makes it a very real possibility that still other Chinese regulators could decide to take action against Didi. The government's policy document published on Tuesday said that stronger capital-market regulation should be combined with broader efforts to uphold national security and social stability, an indication of how seriously Beijing now treats such issues. Different Chinese government agencies generally need to consult with one another, even if they do not necessarily coordinate outright on investigations of major companies such as Didi, said Wendy Ng, who studies Chinese competition law at the University of Melbourne. Sometimes, other agencies might push back if they believe the case is weak or their regulatory turf is being encroached upon. "But in this environment, where it seems like the floodgates, at least at the moment, have opened to give regulators the green light to rein in the digital platforms, then it seems that it is much less likely that other regulators might resist," Professor Ng said. For instance, if China's internet regulator determines that Didi failed to protect users' data, then that might feed into an investigation by the antitrust watchdog into whether the company did so to squeeze out its rivals, Professor Ng said. "This is precisely what antitrust regulators are talking about all around the world: whether or not a breach of privacy could also be evidence of an abuse of dominance," she said. The United States is trying to tighten its own rules for foreign companies that list on American exchanges. Washington lawmakers who have called for U. S. regulators to have more power over Chinese companies are pointing to the mess at Didi to support their cause. "Even if the stock rebounds, American investors still have no insight into the company's financial strength because the Chinese Communist Party blocks U. S. regulators from reviewing the books," Senator Marco Rubio, Republican of Florida, said in a statement to The New York Times. "That puts the investments of American retirees at risk and funnels desperately needed U. S. dollars into Beijing." Mr. Rubio and Senator Bob Casey, Democrat of Pennsylvania, introduced a bill in May that would prevent Chinese companies from going public in the United States if they don't subject themselves to the full authority of the American entity that oversees auditors.

After an update last month focused on Wi-Fi management, the latest version of the Google Home app is looking to improve the Nest Hello experience with more controls. Google will soon let you control Quiet Time and Quick Responses directly from the Home app instead of having to open the old Nest client. The first feature is essentially do not disturb for your video doorbell and will turn off the indoor chime, though those outside will still hear a ring. You also won't get visitor announcements from Google Assistant (in theory) and will only be notified by app notification that someone is at the door. Quiet Time is on \u2022 Chime will not sound Choose how long you want to mute your indoor chime and visitor announcements Set End Quiet Time Pre-recorded Quick Responses also look to be coming to the Home app. Today (as seen above), the Google Home live view/stream for the Nest Hello only lets you talk directly — from the blue FAB in the bottom-right corner — to whoever is at the door. A new button looks to be coming to that screen to access the canned replies, while Quiet Time might also appear in the same screen. Quick Responses Quick Responses Check out 9to5Google on YouTube for more news:

Thermalright has announced a new variant to the Frost Spirit CPU cooler, and This new variant is called the Frost Spirit 140 BLACK V3 CPU Cooler. This new variant now features an all-black color scheme and a nickel-plated C1100-grade copper base. Thermalright has yet to announce any pricing for this new CPU cooler or when it will be available for purchase. The design of this CPU cooler is largely unchanged, still featuring four thick heat pipes which connect to the nickel-plated copper base to quickly and efficiently move the heat away from the CPU. Each heat pipe features an 8 mm thickness to allow for fast heat transfer, allowing high-powered CPUs to be easily installed and cooled. AMD's Xilinx Acquisition Enters Second Phase Of Chinese Regulatory Scrutiny The top of each fin stack features the Thermalright logo in white to easily stand out in nearly any gaming setup, while the black color scheme matches most motherboards and graphics cards. Each fin stack offers a total of 58 fins, with a gap of 1.6 mm, which allows for a good amount of airflow from the fans to cool each fin easily. The Frost Spirit 140 BLACK V3 CPU Cooler utilizes a dual fin stack design, with a 120 mm and 140 mm fan. The 120 mm fan is called TL-C12B and features a fan speed of 1,500 RPM, pushing up to 66.17 CFM while only creating up to 25.6 dBA of noise. The TL-D14B is a 140 mm fan that creates up to 25.6 dBA of noise while pushing up to 77.8 CFM of airflow at a maximum speed of 1,500 RPM. These fans utilize fluid-dynamic bearings to offer both a quiet operation, fast fan speeds, and a long life span. The default configuration of this CPU cooler has the 120 mm fan act as the "push" fan while the 140 mm fan acts as a conveyor placed between the two fin-stacks. This cooler offers support for both Intel and AMD sockets, including the LGA1200, LGA115x, LGA2066, and AM4. Thermalright has yet to announce the price for this CPU cooler or when this cooler will be available for purchase.

It has been years since Amazon first debuted its game engine 'Lumberyard' but we may finally start to see more games utilising it in the years to come. This week, Amazon made its engine open source, rebranding it as the Open 3D Engine. Writing about the transition to open source, Amazon said: "As we began building the successor to Lumberyard, we realized we could do more. If the ultimate goal is innovation, we want to enable the game and simulation developer community to work side by side with us, in an open community, so they could access the technology as well as contribute to it and grow it." In the video above you can see a small character animation demo, giving us a small look at what developers will be able to do with this early version of the engine. As reported by Venturebeat, the Linux Foundation will oversee the Open 3D Engine project and form the Open 3D Foundation to help push developer collaboration to improve the technology even further. KitGuru Says: Lumberyard was already a royalty-free engine, but now with the Open 3D Engine, everything will be truly open source as well. Become a Patron!

Intel is discontinuing its innovative Lakefield processors, with the chip that Microsoft had planned to use in the Surface Neo dual-screen tablet unexpectedly getting its end-of-life notice instead. Lakefield, announced in 2010, was Intel's attempt at a so-called hybrid chip, promising smaller and lower-power CPUs ideal for ultraportables, folding devices, and other new form-factors. That meant utilizing Foveros 3D stacking, which builds chipsets up like layer cakes. The result was a set of different cores, including 10nm Sunny Cove cores for maximum performance, and Tremont cores for more power-efficient tasks. The result, Intel claimed, was a big reduction in power consumption. It was enough to grab the attention of Samsung, Lenovo, and Microsoft, though all three had different intentions for Lakefield. The Samsung Galaxy Book S, announced in May 2020, was an ultraportable that tapped the Core i5-L16G7 and Core i3-L13G4. Lenovo's ThinkPad X1 Fold, meanwhile, was a tablet that folded down the center of its flexible OLED touchscreen. Microsoft, meanwhile, was eyeing Lakefield for its Surface Neo. Announced alongside the Surface Duo in late 2019, it was a dual 13-inch folding tablet, that could be used like a huge digital book, or twisted around to act as a laptop complete with an add-on keyboard slice. It would run Windows 10X, Microsoft promised at the time. The original 2020 release window for the Surface Neo came and went, however, and Microsoft confirmed it would be shelving Windows 10X in favor of Windows 11. Now, with no release date attached, Microsoft's unusual tablet is finding its CPU is going end of life already. Intel confirmed the news, first reported by AnandTech, this week. In a product change notification published July 6, 2021, it confirmed discontinuation program support for the two Lakefield processors is now underway. Final orders will be accepted until October 22; all orders will be shipped by April 29, 2022. Where that leaves manufacturers is with a tough decision. While they can still order Lakefield Core i3 and Core i5 chips – and indeed still launch products using them – Intel is basically shutting the door on fresh supplies. Given Intel itself concedes that demand for Lakefield chips has "shifted to other Intel products" it seems unlikely that we'll see much new running the processors. Intel, meanwhile, is now focusing on upcoming hybrid chips such as Alder Lake. That's expected to use the same combination of high-performance and high-efficiency cores, though use Golden Cove and Gracemont CPUs respectively. There'll be Intel Xe graphics and what Intel has previously said will be its best performance per watt so far. Alder Lake's commercial release in 12h generation Core chips is expected to take place at around the same time as Windows 11 makes its official debut, later in 2021. Whether that will see Microsoft update its Surface Neo concept – or quietly retire the whole thing – at around the same time remains to be seen.

The Fitbit Charge 4 is currently on sale over for $139.79, which is a little over $30 off the regular price of the tracker. Normally it costs $169.99, so you're saving $30.20 specifically. That said, this only seems to be for the Storm Blue color of the tracker. If you're fond of this particular color, then you can snag Fitbit's best Charge tracker to date for a lower price. The Fitbit Charge 4 is packed with features. Including Fitbit's Active Zone Minutes. Which debuted on the Charge 4 prior to being introduced to other devices like the Sense and Versa 3. The Charge 4 also has the ability to track steps, sleep, and numerous other sport activities. Such as cycling, running, weight lifting and more. All of that activity can be viewed on the tracker's big display. Alternatively, you can view the data inside of the Fitbit app after connecting the tracker to it. Which is something you're going to want to do as it enhances the experience. It's got a heart rate monitor too, son you can always check up on your heart rate whenever you need to. Whether that's during your workouts or just any other time of the day. Although the Fitbit Charge 4 in this sale comes with the Storm Blue band, the bands are interchangeable so you could swap it out if you ended up finding a band you like better. And Fitbit does offer additional bands as accessories just for this purpose. There's built-in GPS onboard so you can track your routes and view those routes from the Fitbit app. And it's water resistant up to 50 meters. So feel free to keep it on while you go for a swim. If you want to snag this Fitbit Charge 4 deal for yourself before there's none left, you can do so by clicking.

Porsche wants the companies that supply crucial parts for its vehicles to make the switch to renewable, green energy, and it's doing it with more of a push than a guiding hand. Last week, the company called on its suppliers to switch to green energy and explicitly noted, "Suppliers who are unwilling to switch to certified green energy will no longer be considered for contracts with Porsche in the long term." Money talks. The company's goal of reaching carbon neutrality across its entire operation -- including suppliers -- by 2030 will need hefty cooperation. Right now, Porsche said suppliers are responsible for about 20% of the company's total carbon dioxide production. However, suppliers will be responsible for even more emissions within Porsche's chain as it begins electrifying its vehicle lineup. The brand said suppliers will be responsible for 40% of emissions as the carmaker itself makes changes to become carbon dioxide neutral. The Taycan, for example, is a carbon-neutral car. Believe it or not, the 911 and 718 models are also carbon neutral, and this year, the Macan and Panamera earned that accolade, too. And that's why Porsche's turning its attention to suppliers to reach its 2030 goal, since a lot of its own work is in motion or done. Porsche still has over $1 billion to invest into renewables this decade to go further, but now, it needs suppliers to step up.

The pandemic has forever changed the ways technology is used for learning and education. As some educators, IT professionals, and school leaders prepare to return to in-person learning, they will increasingly consider how to incorporate the technology-enhanced learning innovations students have grown accustomed to during remote and hybrid learning. For both K-12 and higher education institutions, this might also mean reimagining what courses, classrooms, and student engagement looks like too. If this is top of mind for you, or you're just looking to explore the use of communication, collaboration, and personalized learning technology, join us for a day (or two) of learning with Microsoft Teams experts. You'll hear about common scenarios where Teams has been and can be useful, and have your questions answered live. Speaking of questions, let's dive into a few FAQs about the sessions! Sessions will be held on the following days. Please note, each day offers two options for different time zones but will cover the same content. Tuesday, July 13: School leaders & IT professionals Wednesday, July 14: Educators And more! Check out the full agenda. Not to worry—sessions will be recorded and available to watch on demand. If you plan on attending a live session, be sure to register today to save your spot. We hope to see you there!

We've been told Aiden Pearce would be returning in Watch Dogs: Legion since before the Ubisoft-Toronto-developed game launched, and now it's finally happened. The Bloodline DLC sees Aiden Pearce travel to Watch Dogs' dystopian London for a job, only for his plans to be foiled by his old friendly rival Wrench. The DLC will let you play as Aiden and Wrench, both of whom can also be used in the main game. Bloodlines launches alongside Watch Dogs: Legion update 5 – check out an overview of the patch, below. [UPDATE] Assassin's Creed Infinity Live Online Game Service Will Connect Individual Games With Different Feel and Setting Watch Dogs: Legion – Bloodline is part of the game's $40 Season Pass. Here's a bit more information about the expansion's story: If you'd like to check out some extended Bloodlines gameplay before you buy, Ubisoft will be kicking off a livestream in just a few minutes. You can watch, below. As mentioned, Watch Dogs: Legion – Bloodlines launches alongside a free update, which includes a number of gameplay tweaks and bug fixes. Check out the full update 5 patch notes here. Watch Dogs: Legion and the Bloodline DLC is available now on PC, Xbox One, Xbox Series X/S, PS4, PS5, Stadia, and Luna.

July 7,2021 Human pollution is often evident from oil slicks and plastic drifting on shore, but many of the drugs humans consume also end up washing out into the water, and current effluent treatment isn't equipped to deal with them. Drugs such as fluoxetine—also known as Prozac—creeping into waterways can embolden fish and alter their behavior, but pharmaceutical pollution doesn't end with prescribed medication. Illegal drugs, such as methamphetamine, can also accumulate in waterways. "Whether illicit drugs alter fish behavior at levels increasingly observed in surface water bodies was unclear," says Pavel Horký from the Czech University of Life Sciences Prague, Czech Republic. He and his colleagues, from the same university and the University of Southern Bohemia in České Budějovice, Czech Republic, have investigated whether brown trout (Salmo trutta) are at risk of addiction from illegal methamphetamine in their waterways; the researchers discovered that they are. The team has published this alarming discovery in the Journal of Experimental Biology. After isolating brown trout in a tank of water laced with 1 μg l -1 methamphetamine (a level that has been found in freshwater rivers) for eight weeks, Horký and colleagues transferred the fish to a freshwater tank and checked whether the animals were experiencing withdrawal—offering them a choice between freshwater or water containing methamphetamine—every alternate day for 10 days. If the fish had become addicted to the low levels of methamphetamine in their water, they would be feeling the effects of withdrawal and would seek the drug when it was available. Tracking the fish's choices, it was clear to the team that the trout that had spent two months in methamphetamine-contaminated water had become addicted, selecting water containing the drug as they suffered withdrawal during the first four days after moving to freshwater. In addition, the addicted fish were less active than trout that had never experienced the drug, and the researchers found evidence of the drug in the fish's brains up to 10 days after the methamphetamine was withdrawn. It seems that even low levels of illicit drugs in waterways can affect the animals that reside there. Horký is also concerned that drug addiction could drive fish to congregate near unhealthy water treatment discharges in search of a fix, as well as disturbing their natural tempo of life. "The elicitation of drug addiction in wild fish could represent another example of unexpected pressure on species living in urban environments," he suggests. 40 minutes ago 0 4 hours ago 0 4 hours ago 0 Jul 06,2021 0 Jul 06,2021 1 40 minutes ago 51 minutes ago 51 minutes ago 56 minutes ago 1 hour ago 2 hours ago 2 hours ago 4 hours ago Oct 16,2019 Feb 10,2021 Feb 06,2019 May 03, 2018 Mar 27,2020 51 minutes ago 4 hours ago 4 hours ago 21 hours ago Jul 06,2021 Jul 06,2021

I'm going to come out of the gate here with a hot take: Toaster ovens are overrated. I already hear your protests: "My toaster oven has been a trusty, crusty countertop companion for toasting and baking for decades!" "It's a mini oven that boasts faster heating (and reheating) times than my standard oven!" "I like watching my toast brown!" While this may all be true, the problem is that most food you'd want to toast, like bread or bagels, would be better off in a standard slot toaster, and most food you'd want to bake would turn out better sitting on an oven rack in your traditional oven, where it will benefit from a stronger set of heating elements. Either way, you're compromising from the get-go. And good luck cooking a roast or other complicated and time-intensive foods in a countertop toaster oven, even if they do have a convection fan, baking tray and the right temperature range to perform this particular cooking function. Your typical toaster oven model is bulky as hell, too -- and thanks to the rise of kitchen-friendly smart displays, food processors, Instant Pots, sous vide cookers and the much-beloved air fryer, chances are good that you've got a better way to put that precious counter space to use. Read more: Top bread machines for home bakers Still, maybe you don't have a conventional oven and need a countertop toaster oven -- or maybe you just want one, dammit. I get it! Despite my misgivings, there's still a lot to like about the things. This is a much-beloved kitchen appliance we're talking about and my toasty hot take is probably a minority report. But splurging doesn't always make sense. Do you really need to add in modern luxuries like bar code scanners, built-in food cameras and smart cooking assistance? Techie toaster ovens from names such as Tovala, June and Brava can cost anywhere from $300 to $1,000, but most of the extras found in a mini smart oven are above and beyond what an average kitchen needs. More reasonable are "upgrade pick" toaster ovens such as the fun, well-calibrated Panasonic FlashXpress, or a sturdy stalwart like the Breville Smart Oven, both of which we reviewed -- and loved -- a few years ago. But at $149 and $270 respectively, those models, too, are outside the mainstream in a world where a regular toaster with a stellar heating element that can evenly toast all sorts of delicious snacks can be had for less than $30. Read more: 4 signs it's time to replace your toaster oven That's why I decided to take a look at some of your less-expensive options to see if I could find a good value. I honed in on popular, well-reviewed models that cost between $50 and $100, and I used convection heating -- a trick that uses a fan to circulate the hot air to evenly toast and cook -- as a baseline, must-have feature. I also considered the inclusion of features like a removable crumb tray and baking pan so you get a safe device that cooks a variety of treats. Then, with six toaster ovens ready to go in our test kitchen, I set out to put them to the test to try to find the best of the lot. Of these six, we came away with a clear favorite, and we're also including a couple of others because they remain well worth the splurge. More from Chowhound: 10 toaster oven hacks you need to try right now You've got absolutely no shortage of toaster ovens to choose from. Names like Black & Decker, Hamilton Beach, Oster and countless others have been cranking the things out for generations now. The true bargain-bin picks cost less than $50. If you're willing to spend a little more, you should expect to get some form of convection heat and cooking, as well as perhaps a wider oven cavity, a few additional cooking preset options, digital controls, a non-stick coating on the bake pan or a nicer-looking design. The Bialetti and Toshiba models I tested come in black stainless steel, matching a modern large appliance trend, and the Toshiba model features a built-in rotisserie rack, too. The Nostalgia model offers a unique, red-bodied build, while lower-cost options from Hamilton Beach and Oster serve as simpler budget picks. Testing toaster ovens requires an awful lot of cooking, so I donned my trusty tan apron and got to work. Specifically, I set out to cook a wide variety of common toaster oven fodder. With the exception of the toasting tests, where I looked at each toaster oven's individual settings for light, medium and dark toast, I used standardized temperature and cook times, and followed the recommendations on the box for whatever I was cooking wherever possible. More from Chowhound: How to clean your toaster oven Bread made up the bulk of my test fodder -- after all, of all the foods most of us probably make most often with these things it's toast. Most low-end toaster ovens use a built-in kitchen timer to set the broiling, toasting and cooking time. Typically, those timers include a couple of preset options for toasting -- medium toast, dark toast and in some cases, a setting for light, barely toasted bread, too. Fancier models with an LCD display will usually let you dial into a specific doneness level when you're toasting. You'll typically get about six or seven settings to choose from with those, each with preprogrammed toasting times. That's more precise than turning a timer knob, and worth it if you're a stickler for the perfect shade of golden brown. For my purposes, I toasted two slices of thin, white sandwich bread in each toaster oven at its version of each of the three common settings: light, medium and dark. After each test, I photographed the results and made sure to let the toaster oven cool back down to room temperature before testing again. The main thing I was looking for was a nice, even color at medium settings, as well as the ability to easily adjust up or down from there. The models with digital displays -- Bialetti and Toshiba -- were the easiest to use, since you dial into your preferred level of doneness on a six- or seven-point scale rather than guesstimating with a timer knob. Four out of 7 was a touch too dark for my tastes with Bialetti, but it'd be easy enough to leave it set at 3 (it was also the only toaster oven that visibly toasted the bread at the lightest toast setting). I also appreciated that it was the only toaster oven of the bunch to feature an "A Little Extra" button for those times when your toast needs another minute. Meanwhile, the Toshiba's toast was a little too light at 4 out of 6, and too light at the darkest setting, too. The other four toaster ovens I tested all use timer knobs with little markers for different settings. I'm not a fan of the approach, especially with a model like the Hamilton Beach 31123D, which puts tiny markers for medium and dark toast directly adjacent to one another on the dial. Though a full 3 minutes of toasting time separates them, you'll have to stoop down, squint and turn the knob very carefully if you want to hit anything in between the two with any sort of consistency. The best of the manual control bunch? That'd be the Oster TSSTTVCG05, which consistently delivered satisfying golden brown toast at medium settings in less time than Bialetti, and which also features the best setting for folks who like toast dark, but not charcoal black. Speaking of the darkest setting, I didn't begrudge the toaster ovens that burnt the hell out of my bread, because that darkest setting is often needed to toast from frozen. To put that to the test, I toasted several batches of frozen Eggo waffles in each toaster at the darkest setting. Predictably, the ones that had produced black toast at the same setting did the best job, though the Black & Decker toaster oven's Eggos were a little too well done at the darkest setting, too. That'll force you to search for a sweet spot between medium and dark on the dedicated doneness dial when you're toasting frozen food. Meanwhile, the weakest toasters of the bunch -- Hamilton Beach and Toshiba -- weren't able to get the Eggos quite crisp enough. They might have benefited from Bialetti's "A Little Extra" button. I also baked a bunch of frozen pizzas -- personal-sized pepperoni pies from DiGiorno, to be specific. The box recommends baking a frozen pizza at 425 F for 17 minutes, so that's what I did with each toaster oven. The results were all over place, but not terribly surprising. The Hamilton Beach toaster oven was a little wimpy in the toast tests, and it followed suit here, too, with an underbaked pizza that needed another couple of minutes in the oven. Meanwhile, the toaster oven with the most power -- the Bialetti -- gave us burnt pizza that cooked a lot faster than you'd expect. Toshiba burnt the pizza, too. That was more surprising since it had the opposite problem during my toast tests. Like Bialetti, it offers a dedicated pizza setting. With both models, the result was basically identical -- burnt pizza when following the box instructions. The best-cooked pizzas of the bunch came from Oster and Black & Decker, while the bright red, retro-designed Nostalgia toaster oven baked a passable pie, too. In addition to DiGiorno's, I made sure to test a number of other frozen snacks and foods, including mozzarella sticks (short bake time), Pizza Bagels (medium baking time) and waffle fries (long baking time). Again, for the most part, I was less concerned with how things tasted than I was with how much each toaster oven matched the recommended temperature and cook times compared with the user's manual. The results largely lined up with what we saw from the pizza, but if you want to read more details, you can check out my full testing notes here. My last tests were an office favorite: Nestle Tollhouse chocolate chip cookies. I baked five cookies at a time in each toaster oven at its convection setting and according to the recommended time and temperature settings. The Toshiba toaster oven again produced an overcooked result, which fit the pattern -- it undercooked during toast tests and overcooked during baking and broiling tests. Bialetti and Black & Decker's cookies were slightly well done, too. Meanwhile, Nostalgia, Oster and Hamilton Beach produced our taste testers' top cookies (they passed the eye test with my Twitter followers, too). Nostalgia's convection setting gave us the most even bake on cookies -- a notable difference from the standard baking tests, where Nostalgia tended to cook faster in the back. In honesty, though, all of the toaster ovens did pretty well at the convection setting -- it's a feature that really makes a difference with baked goods like cookies. In fact, all of them can bake cookies or anything else just the way you like. The ones that overcook or undercook will just require more of a learning curve. To that end, the Oster toaster oven emerged as my top pick from a performance standpoint -- it aced my toast tests and proved predictable throughout all of my baking and broiling tests, too. That said... I've yet to test a toaster oven that makes foods taste any better than a full-size oven would. They're simply not designed to perform to that standard -- especially not for less than $100. That's why I think you should take most toaster oven performance claims with a grain or two of salt. As long as your toaster oven doesn't overcook or undercook foods too much, and if it has enough power (1,500 watts is a good benchmark for average-sized convection toaster ovens), then you won't notice much of a difference in the way it cooks foods as compared with other models like it. You will notice design flaws and clunky user interfaces, though, so if you can, head to the store and get your hands on the models you're zeroing in on before you buy. Open and close the doors, adjust the racks -- look for the little things. For instance, the glass door on the top-performing Oster model opens down more than 90 degrees, which means that the glass can clank directly against the corner of your countertop if you don't have it pushed up against your backsplash. As for me, I hated the imprecise doneness dials on the Hamilton Beach and Nostalgia toaster ovens, and I was also bugged by the temperature dial on the Toshiba model, which starts at 350 degrees Fahrenheit and moves in 20-degree increments -- that means you can't hit a precise 400. None of these countertop toaster ovens is perfect, but some in this price range look better than others, and feel much easier to use. Those are differences worth shopping around for. You'll also want to think about what you'll be using your toaster oven for most often. If you like toast with your coffee each morning, prioritize a toaster oven with a precise preset. If you like to broil things like hamburgers, make sure you get a toaster oven with a high top rack position 2 or 3 inches underneath the heating elements. Many don't let you set the racks any higher than halfway up, which is too low from the heating elements for a good char. One argument in favor of countertop toaster ovens is that they use less energy than a full-size traditional oven. That's true -- most full-size electric ovens will draw about 2,400 watts at medium to high heat, while the average toaster oven will draw around 1,500 watts. That means that every time you're using your toaster oven instead of your full-size oven, you're cutting your energy consumption by a little over a third. What does that mean in dollars and cents? Let's walk through the math. Assuming an energy rate of $0.12 per kilowatt hour and an average use of 1 hour per day, the full-size oven will add about $105 to your energy bill each year. Unplug the oven and use a toaster oven instead, and that yearly energy cost drops to $65. Your actual savings will vary based on use, and will likely be a lot less than $40. After all, most people who own toaster ovens will continue to use their full-size oven sometimes, if not most of the time, and hardly any of us will stop using our ovens altogether. So let's split the difference and say that using a toaster oven instead of a full-size oven at least some of the time can knock as much as $20 off of your yearly energy bill, provided you're baking something just about every day. That's still pretty good, but it's also less than you might expect. Think about it -- the average 1,500-watt toaster oven offers about 0.6 cubic feet on the inside, while the average 2,400-watt electric oven offers about 5 cubic feet. The toaster oven is 85 percent smaller, but it's only using 35 percent less energy. If you've got a family to feed, or if you like to make multiple batches of cookies at a time, then you'll actually get more value from the full-size oven. There sure are -- well, smart countertop ovens, anyway -- but it's very early, and they're very expensive. Unless you're an enthusiastic early adopter of smart kitchen tech with lots of cash to burn, they're tough to recommend, and I'd stick with a regular oven. The first to arrive was the June Intelligent Oven, which now sells in a second-gen model for $599. It's a capable cooking machine that uses built-in cameras to identify what you're trying to make, and it offers cooking guidance and an abundance of settings to tweak in its companion app. It also isn't good at making toast. The Tovala Smart Oven is another second-gen smart oven, and at $299, it's less expensive than June. It doesn't feature built-in cameras -- instead, this smart oven uses a built-in QR code scanner to identify specific Tovala meal kits, as well as up to 750 frozen foods from retailers like Trader Joe's. From there, the smart oven automates the entire cooking process. You just put the food in and press start. The third smart oven worth mentioning comes from Brava, and it's the most expensive of the three at $995. Among toaster oven upgrades, it's a bit like Frankenstein's monster -- you get the same infrared heating elements as the Panasonic FlashXpress, the same built-in cameras as June, and the same meals kit approach as Tovala. Like the smart oven itself, those meal kits are awfully expensive, with dinner for two ranging from $28 to $45. I don't think any of these smart options are worth buying yet, but connected cooking gadgets are continuing to mature -- and with products like the Instant Pot proving that there's still a healthy appetite for well-featured kitchen tech and kitchen appliances, manufacturers are motivated to innovate. That includes the market-movers. Whirlpool has a smart countertop oven of its own now, and more big brands are likely to follow suit. Just recently, LG announced that its smart ovens will support Tovala's meals kits -- though you'll need to scan their QR codes with the Tovala app on your phone. And if you're in the market for a microwave, you might consider the $250 Amazon Smart Oven, which basically combines a microwave with an air fryer and adds in built-in Alexa voice controls. Heck, even plain old toasters are looking to grab attention. The latest is the Revolution R180, a $300 toaster with a touchscreen on the front. Interestingly, that one uses diamond-shaped heating coils that are faster and more efficient than traditional toaster coils, and it worked as advertised when we tested it out. I wonder if we'll see similar designs start to pop up in the toaster oven category. Fresh competition like that might lead to something truly compelling -- and, at the very least, it should eventually help to bring prices down to more reasonable levels. When we get to that point, I'll update this section to include our top pick with its pros and cons.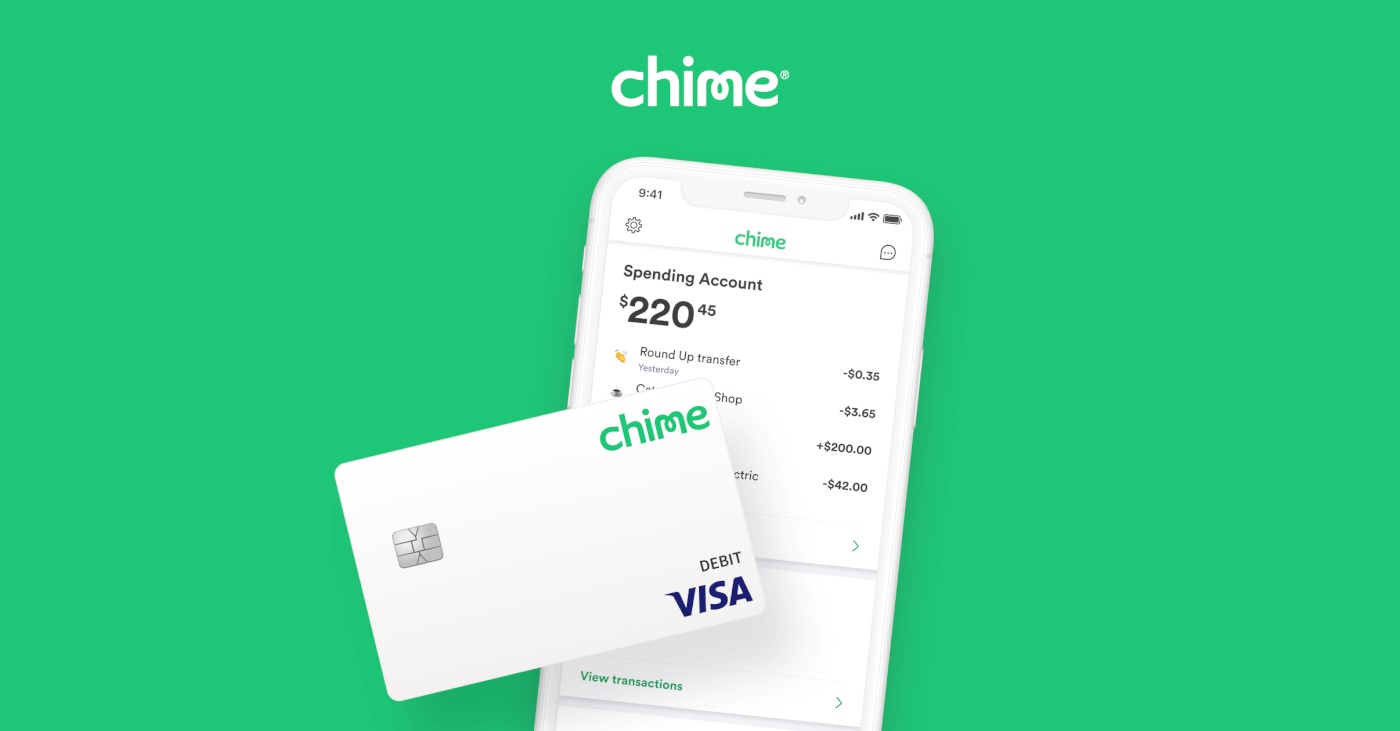 In recent years, online-only financial companies have been springing up at a rapid pace. There are many pros and cons to using an online service to replace your bank. On one hand, they lack many of the fees of traditional banks. On the other hand, they also lack physical locations. At the end of the day, some consumers will get more out of banking apps than others. But Chime's banking app — which is one of the biggest — is starting to sound like more trouble than it's worth. This week, ProPublica shared a lengthy report about the banking app Chime. Chime is generating far more complaints at the Consumer Financial Protection Bureau than the average bank. Since last April, users have filed 920 complaints at the federal agency.197 involved "closed accounts," as Chime shuts them out of their bank accounts. By comparison, Wells Fargo bank has six times as many customers but had just 317 CFPB complaints about closed accounts over the same time period. Losing access to an online account is always a huge hassle, but it's especially dire for Chime users. ProPublica came across a number of Facebook groups from users who claim to have been ripped off by Chime. One man told the publication about taking his twins out to lunch at Applebee's and having his debit card declined. He had close to $10,000 in the bank but checked his email to find that Chime had closed his account without warning. He had to call his parents to pay for lunch. Chime explains that many of the account closures are related to fraud. The company says it's cracking down on accounts using fraudulently obtained unemployment insurance and stimulus checks. Chime shared the following statement after ProPublica's report was published: Chime went on to claim that of the 13 consumer complaints ProPublica highlighted, most did involve fraud. That's cold comfort for the users who were left in the lurch when their accounts were suddenly closed. Chime tells ProPublica it has "made efforts to make things right with these members."

The Federal Communications Commission says auto warranty robocalls were the top call complaint filed in 2020,and the trend is continuing.

Let's talk about the exciting topic of government procurement! Woo hoo?! Seriously, the way that government agencies buy technology is helpful context to understand the Pentagon's abrupt cancellation on Tuesday of a technology project that was billed as essential to modernize the U. S. military. When government tech goes wrong, one culprit is often a budgetary bureaucracy that is at odds with the pace of technological progress. The Defense Department project, the Joint Enterprise Defense Infrastructure, known by the acronym JEDI like from "Star Wars," was intended to buy commercially available cloud-computing software to put the U. S. military on tech's new(-ish) wave. Microsoft was awarded the $10 billion contract in 2019, but it had been held up since then by accusations by Amazon that former President Donald J. Trump improperly interfered in the contract process. Years of mudslinging by tech companies that felt they were unfairly passed over probably spelled doom for JEDI. This contract fight was unusually messy, but it also highlighted a deeper problem that has rendered a lot of government technology creaky and crummy: By the time a government agency buys something, the technology might be past its prime or not fit its needs anymore. The Defense Department started drawing up plans for JEDI in 2017, and now it's basically starting over by asking companies to submit new contract proposals. Reading the news, I had a flashback to a conversation that I had last year with Robin Carnahan, who was recently confirmed as the administrator of the U. S. General Services Administration. "Stop thinking of digital infrastructure the way you would fund a bridge," said Carnahan, who at the time was working with U. S. Digital Response, an organization that helps local governments modernize their technology. What she meant is that local, state and federal governments typically pay for roadways or other big-ticket projects once after a long deliberation and then try not to think about it too much for the next few decades. But this poses an inherent flaw in government purchasing when it comes to technology. Long government budget cycles and mind-sets are a mismatch to the pace of technology and its need for constant improvements and upkeep. Carnahan gave me the example of a state buying software for its unemployment insurance program. To qualify, a company proposing the new software has to put together a proposal for the state's department of labor, and then legislators must approve the money. That process might take two or three years. That means by the time a company gets the green light to build a website to handle unemployment claims, the proposed technology is already several years old. Tack on even more time to get the website up and running to a state's specifications. It's not a great outcome. You wouldn't be thrilled if you bought a new smartphone and it came with 2016 features and functions. Byzantine bureaucracies and long lead times hold back technology outside of government, too. The lengthy development processes for cars is one reason in-vehicle entertainment and display systems are sometimes annoyingly clunky. By the time they make it into your pickup, the technology might have been designed years ago. The sad thing about government technology is that it wasn't always so sad. The United States government, especially the military and intelligence agencies, used to have the best technology in the world. The military helped steer the direction of innovations including computer chips, powerful databases and the internet. Governments still spend a fortune on technology, but the first and best customers for new products are usually people rather than the public sector. One reason is that we don't take years to make up our minds about new tech. Before we go… This might be the biggest ransomware attack ever: Security experts say that up to 1,500 businesses could be affected by Russian cybercriminals who compromised software used by thousands of organizations and demanded a ransom to fix it, my colleague Kellen Browning writes. Around the same time as that attack, hackers believed to be a Russian intelligence agency are accused of breaching a contractor for the Republican National Committee, Nicole Perlroth and David E. Sanger report. "The good, the meh and the ugly": Brian X. Chen writes that Microsoft's first major update to Windows in six years has improvements including a more smartphone-like interface but that parts of Windows 11 also "feel frustratingly familiar." Pretending to be someone you're not online is nothing new, but… A writer for Vox says that new technologies and shifting norms have led more people to pretend to be teen girls and Black and Asian women on apps like TikTok and Instagram. It's " easier than ever to assume an almost entirely new identity online, without regard for the consequences such behavior can cause," Vox writes. During a recent heat wave in British Columbia, a mama bear and her cubs took a dip in a backyard pool. We want to hear from you. Tell us what you think of this newsletter and what else you'd like us to explore. You can reach us at ontech@nytimes.com. If you don't already get this newsletter in your inbox, please sign up here. You can also read past On Tech columns.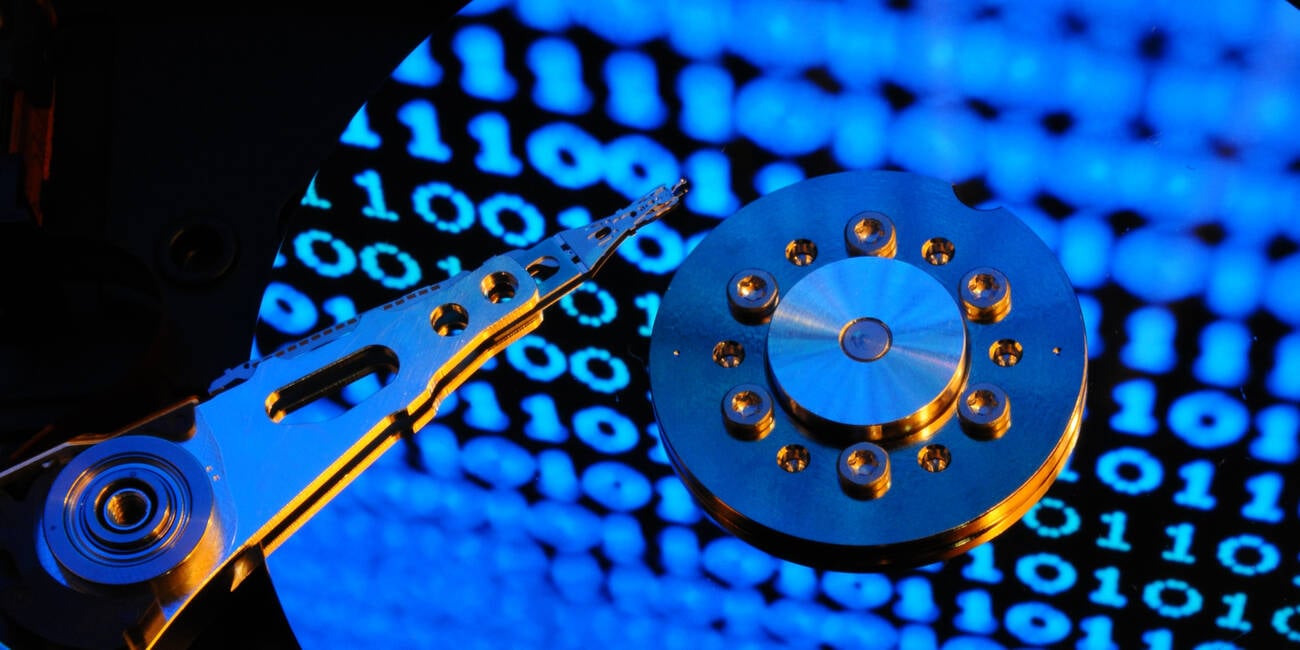 Sponsored Robert Anderson's tongue is only partly in his cheek when he says, "The greatest thing ever for the HDD industry was the iPhone." Extending the life of a technology that has been around since the 1950s was probably not Steve Jobs' primary motivation when he put a content creation device in the hands of, potentially, every person on the planet. But all those selfies and cat videos have contributed greatly to the 64.2ZB of data created or replicated last year, according to IDC's DataSphere and StorageSphere reports, which also predict 23 percent CAGR in data growth between now and 2025. Amazingly, less than two percent of this data was actually stored and retained into 2021, but the StorageSphere of installed storage still hit 6.72ZB of capacity last year and is set to grow at 19.2 percent CAGR to 2025. And, IDC warns, organizations – and individuals – should consider retaining even more data as they embark on digital transformation, increase resiliency, and accelerate data analytics initiatives. So data creation is growing, and a bigger percentage of data will be stored permanently. But where? If you took a look inside end user devices, and the high-performance data arrays that make the headlines, you'd be forgiven for thinking that flash will soak up this tsunami of data. But you would be wrong, argues Western Digital marketing director Robert Anderson. In fact, almost two thirds of data is stored on hard disk. That's because most of the data being created and retained is heading to datacenters and the cloud – and things get cold there. The lifecycle of data is illustrated by what happens to those vast oceans of consumer-generated content that have been created over the last decade and a half by the iPhone and its competitors, Anderson says. "When you're getting it 'for free in the cloud', why would I ever delete anything?" But of course, the cloud providers are monetizing this content, via advertising or by developing insights that can be sold on. The problem is, over time, that data is rarely if ever accessed. As Anderson points out, consider how much cell phone footage there is of concerts "that no one ever watches." The same cycle applies to corporate data. The deluge of information created in the normal run of business is swollen further by the flood of data from sensors, smart manufacturing, and video. Organizations assume that at some point, the right analytics software will come along and allow them to make sense of it and create value. So, they shrug and say, "Why delete it. Maybe I'll use it later." In the meantime, Anderson continues, they reason that "if it's cheap enough to store it, I don't want to spend the time to figure out what to keep and what to delete. That's a waste of somebody's time." The cloud is where your data goes to cool off Likewise, the cloud provider reasons: "I'll take it all. And I'll hold it for you. Because I can do that relatively inexpensively, and I can now monitor what you access, how frequently you access it, and I can then get more optimized around the structure of how I store your data… but if you want it back, then I'll charge you [because] then I lose my monetization capabilities." The result, Anderson explains, is "this ever-growing anchor of legacy data sitting in these big public clouds." Anchor might have negative connotations, but really it just means that this data is moving from being a profit center to being a cost center, as providers face the challenge of reducing the cost of holding this data that maybe, one day, might need to be accessed again. Traditionally, data that needed to be kept in perpetuity had a safe, low-cost home – tape. "There's still a robust market for tape for archive purposes, especially for businesses," says Anderson. "Government uses a lot of tape." The problem for the cloud services – and commercial and research organizations – is that there is always the chance someone will want to access that ancient data and will want it quickly. Tape doesn't lend itself to this, even when it's not stored down a salt mine. And for this reason, says Anderson, "it breaks the implied service level agreement." Instead, it is hard disk drives that are soaking up cooling data. The evolution of hard disks towards ever larger capacities is further cementing them into this role, Anderson explains. As HDDs get bigger, "your absolute performance on a spec sheet is faster. But your access density is lower… I used to have five 4TB drives working simultaneously to mine through 20TB of data. Now I've got one 20TB drive." If this means it might take seconds or minutes to retrieve data, that's still a world away from the hours or days it may take to retrieve a tape from a remote location, never mind retrieve the data on it. "So, disk is starting to fill more and more of that gap down closer to tape," says Anderson. "Does it eat tape for lunch? Not really. Because tape's cost effectiveness is another tier." Does that mean that enterprises will no longer think in terms of traditional storage archives. "I'd say the exact opposite," says Anderson. And although tape is the cheapest media for cold data, large capacity HDD also delivers TCO advantages at scale in the datacenter, whether that's in the enterprise or at a cloud hyperscaler. "Assuming the operator needs 100 units of storage – TB, PB, whatever – well, if I can fit that in half as many racks, I've got half as much metal," Anderson says. Then, by extension, "I've got fewer node systems in the rack, I've got half as much memory dedicated to each of them. I've got less networking because I've got fewer total appliances connected and less wiring? Even though the power per device goes up, my power per terabyte declines, so my total power declines and the space I take up declines." Counterintuitively perhaps, he says, "the higher your non-storage costs are, the more impactful these TCO savings are." This also explains why the traditional premium tier of enterprise hard disk drives – 10,000RPM and 15,000RPM devices – are effectively "an endangered species". It is harder to grow capacity with these devices, Anderson says. At the same time, their advantage in performance is eaten away by SSDs. Although SSDs might be taking more of the performance end of the market, they will not displace HDD technology overall, even in the medium-term. The performance demands of AI and HPC do indeed favour of SSDs – but only while they're running simulations or training or inference. When it comes to that rapidly cooling data, SSDs remain a hugely expensive option, says Anderson. "The idea that I use flash for mainstream, large capacity, long term storage? It's just not true. I mean, you can, and do some people do it? Yes. But it's very, very expensive. Anything that needs a large dataset that you don't want to pay a fortune to maintain storage of will end up on HDD. You'll store your big AI and ML datasets on HDD, and then you'll migrate them while you do your computation and move them back once you're done." And although SSD shipments might be growing faster that HDD, it's coming from a much smaller base, while the easy "binary" switches, such as in client devices have already been made, he says. "So in absolute terms, the gap still widens for a long, long time," says Anderson. "And it takes an incredibly long period of time for that to close." And during that period, both flash and HDD are likely to evolve. Shingled magnetic recording drives, for example, are still not mainstream. But with HDD increasingly soaking up colder, unchanging, rarely accessed data, the advantages of a format geared towards sequential data are obvious. The advantages are even more apparent when it comes to object data formats such as video, which almost by definition, are sequential. So, flash might be the hot storage format that grabs the headlines, while tape, like a diamond is forever. But whether it's selfies, corporate data, video streams, or the data lakes that enable recommendation engines or climate simulations, it's the hard disk that will be soaking up the bulk of our data for years and possibly decades to come. Sponsored by Western Digital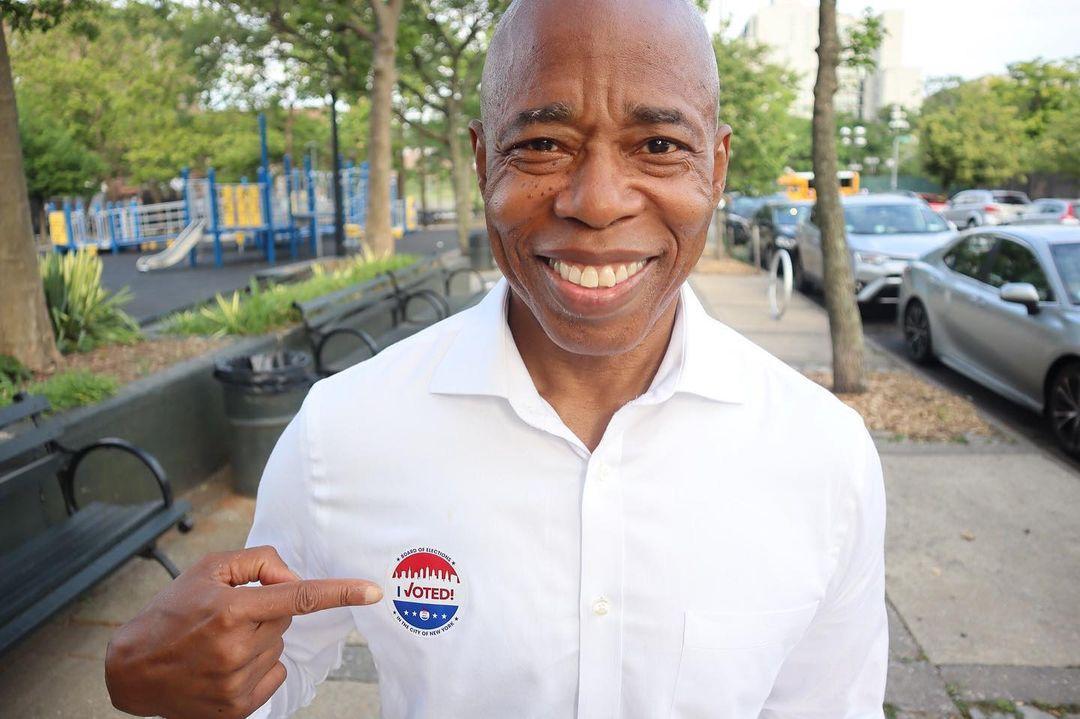 Former cop Eric Adams has won the Democratic nomination and is likely to be elected as the next Mayor of the New York City. Adams won with a narrow margin against Kathryn Garcia. Elections to the post of New York Mayor will be held on November 2,2021 to replace the current Mayor Bill de Blasio. Adams got 403,333 votes amounting to 50.5 percent and Garcia got 394,907 votes amounting to 49.5 percent vote share. The margin is just 8,426 votes but Adams has already been declared the Democratic nominee. It is said that of 126,000 absentee ballots, only 942 are yet to be counted and this would not change the results. Adams has released a statement in this regard. "While there are still some very small amounts of votes to be counted, the results are clear: an historic, diverse, five-borough coalition led by working-class New Yorkers has led us to victory in the Democratic primary for Mayor of New York City," he said. Speaking about the general election, Adams said: "Now we must focus on winning in November so that we can deliver on the promise of this great city for those who are struggling, who are underserved, and who are committed to a safe, fair, affordable future for all New Yorkers." Eric Leroy Adams was born in Brownsville, Brooklyn. He grew up in South Jamaica, Queens. His mother worked as a housecleaner and father was a butcher. He graduated from Bayside High School in Queens in 1978. To continue education, he had to work as a clerk. He received an associate degree from the New York City College of Technology, a BA from the John Jay College of Criminal Justice, and completed MPA from Marist College. Adams experienced a tragic incident in his life when he was 15 years old. He and his brother were arrested on charges of criminal trespassing. They were beaten up by the New York Police Department officers. Adams suffered from post-traumatic stress disorder following the incident. Instead of being angry and taking the wrong route, he got motivated to enter law enforcement. It is said that a local pastor told him that he could bring reforms in police culture from within by joining the police force. Adams made it the aim of his life and succeeded in becoming a cop. Adams served as an officer in the New York City Transit Police and then the New York City Police Department for over two decades. He retired as a captain. Adams served in the New York State Senate from 2006 to 2013. He was representing the 20th Senate district in Brooklyn. He got elected as the Brooklyn Borough President in 2013. This was a big achievement as he became the first African American to hold the position. Due to his work he was re-elected to the same post in November 2017. Adams has been chosen as the Democratic nominee to contest for the post of New York City Mayor. He will fight against Republican nominee, activist Curtis Sliwa in the general election.

July 7,2021 Physicists of Ruhr-Universität Bochum (RUB) have taken spectacular pictures that allow the ignition process of plasma under water to be viewed and tracked in real time. Dr. Katharina Grosse has provided the first data sets with ultra-high temporal resolution, supporting a new hypothesis on the ignition of these plasmas: In the nanosecond range, there is not enough time to form a gas environment. Electrons generated by field effects lead to the propagation of the plasma. The nanosecond plasma ignites directly in the liquid, regardless of the polarity of the voltage. The report from the Collaborative Research Centre 1316 "Transient Atmospheric Pressure Plasmas: from Plasma to Liquids to Solids" has been published in the Journal of Applied Physics and Rubin, the RUB's science magazine. Making plasma development visible In order to analyze how plasma ignites over short time spans and how this ignition works in the liquid, physicist Grosse applies a high voltage for ten nanoseconds to a hair-thin electrode immersed in water. The strong electric field thus generated causes the plasma to ignite. Using high-speed optical spectroscopy in combination with modeling of the fluid dynamics, the Bochum-based researcher is able to predict the power, pressure and temperature in these underwater plasmas. She thus elucidates the ignition process and the plasma development in the nanosecond range According to her observations, the conditions in the water are extreme at the time of ignition. For a short time, pressures of many thousand bar are created, which is equivalent to or even exceeds the pressure at the deepest point in the Pacific Ocean, as well as temperatures of many thousand degrees similar to the surface temperature of the sun. Tunnel effects under water The measurements challenge the prevalent theory. So far, it has been assumed that a high negative pressure difference forms at the tip of the electrode, which leads to the formation of very small cracks in the liquid with expansions in the range of nanometres, in which the plasma can then spread. "It was assumed that an electron avalanche forms in the cracks under water, making the ignition of the plasma possible," says Achim von Keudell, who holds the Chair of Experimental Physics II. However, the images taken by the Bochum-based research team suggest that the plasma is "ignited locally within the liquid," explains Grosse. In her attempt to explain this phenomenon, the physicist uses the quantum-mechanical tunnel effect. This describes the fact that particles are able to cross an energy barrier that they should not be able to cross according to the laws of conventional physics, because they don't have enough energy to do so. "If you look at the recordings of the plasma ignition, everything indicates that individual electrons tunnel through the energy barrier of the water molecules to the electrode, where they ignite the plasma locally, precisely where the electric field is highest," says Grosse. This theory has a lot going for it and is the subject of much discussion among experts. Water is split into its components The ignition process under water is as fascinating as the results of the chemical reaction are promising for practical applications. The emission spectra show that, at nanosecond pulses, the water molecules no longer have the opportunity to compensate for the pressure of the plasma. The plasma ignition breaks them down into their components, namely atomic hydrogen and oxygen. The latter reacts readily with surfaces. And this is precisely where the great potential lies, explains physicist Grosse: "The released oxygen can potentially re-oxidize catalytic surfaces in electrochemical cells so that they are regenerated and once again fully develop their catalytic activity." 40 minutes ago 0 4 hours ago 0 4 hours ago 0 Jul 06,2021 0 Jul 06,2021 1 40 minutes ago 51 minutes ago 56 minutes ago 1 hour ago 2 hours ago 2 hours ago 2 hours ago Jun 27,2019 Jun 02,2021 Mar 19,2021 Apr 01,2021 Feb 09,2021 Sep 04,2020 Jun 24,2021 Jun 17,2021 Jun 10,2021 Jun 02,2021 May 28, 2021 May 27,2021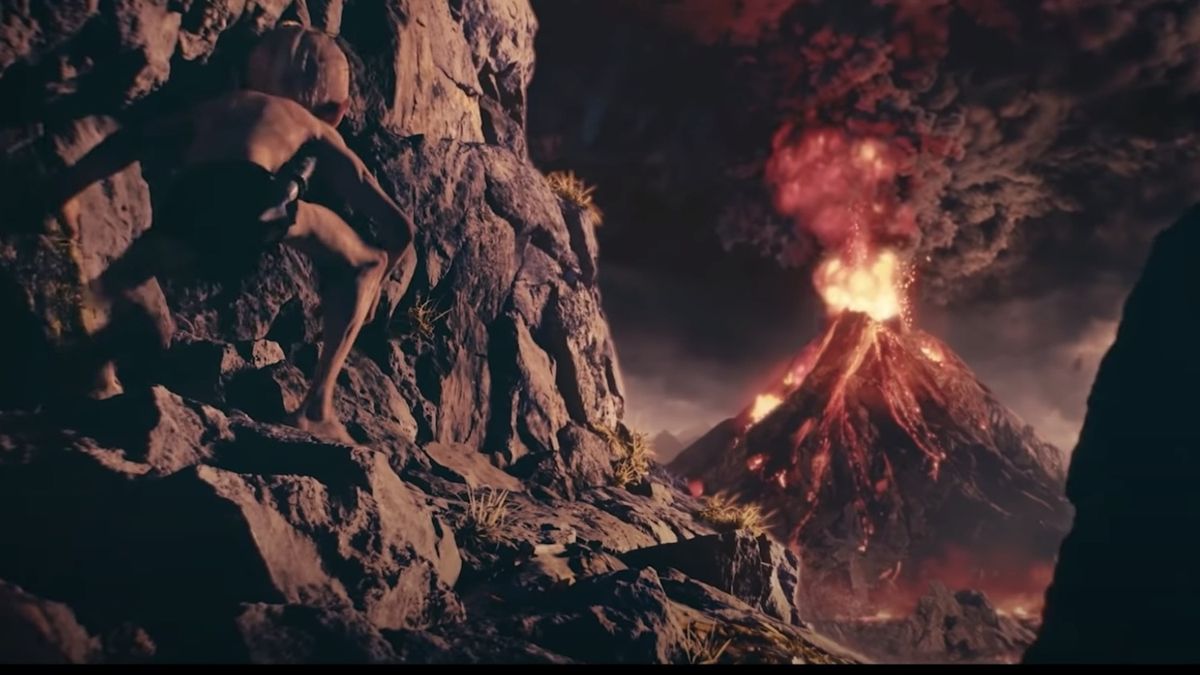 The Lord of the Rings: Gollum developer, Daedalic Entertainment, has released a brand new trailer for the game and narrowed down its 2022 release window to "Fall 2022". Revealed as part of publisher Nacon's livestreamed conference, Nacon Connect, the trailer offers some brief glimpses at pre-alpha gameplay footage while producer Harald Riegler gives an overview of what players can expect and what Daedalic Entertainment is aiming to do with the game. You can watch the trailer for yourself below and get a look at some of the game's environments, as well as character models for Gandalf, Lieutenant of Barad-dûr, aka Mouth of Sauron, and Thranduil. Riegler says that the team at Daedalic have been "highly faithful to the descriptions in the books" by J. R. R Tolkien in creating the characters. You have to go digging into the video description for that narrowed-down release date where it's stated that The Lord of the Rings: Gollum will arrive "in Fall 2022 on PC, PlayStation 5, PlayStation 4, Xbox Series X| S, Xbox One and Nintendo Switch." The Lord of the Rings: Gollum was first announced back in 2019 and it originally had a 2021 release date. In January 2021, this release date was pushed to 2022 and now we know it'll be late 2022. Our last look at the game came in March of this year, when the first gameplay footage made its debut. As described by Riegler in this new interview trailer, Gollum is "a cinematic stealth action adventure" which "mixes stealth and parkour gameplay", so as Gollum you'll have to "sneak, creep and trick [your] way" through Mordor. Players can also expect to have to make decisions through the game, taking into account the different desires of Gollum and Sméagol and which side of his personality you'd rather indulge. According to Riegler, "Gollum has pretty much travelled everywhere, he's also pretty much met everyone and by looking at events from his angle, players will experience Middle Earth through the eyes and twisted mind of one of the most iconic characters of all time." The Lord of the Rings: Gollum is now expected to launch in late 2022 on PlayStation 4, PlayStation 5, Nintendo Switch, Xbox One, Xbox Series X /S, and PC but Riegler advises fans to keep an eye on the game's social media channels for future updates.

July 7,2021 A new study shows that spatial and temporal environmental fluctuations can account for the maintenance of personality types in bird populations. Like humans, many animal species show behavioral differences that characterize different personality types. For example, in populations of great tits (Parus major), one can distinguish individuals that are inquisitive and readily explore new environments from others that are less adventurous. Moreover, these behavioral differences are heritable. How such differences are maintained in populations, rather than eroded bey natural selection over the course of evolution, is one of the key questions in behavioral ecology. "In recent years, behavioral ecologists have developed models that explain how this can be achieved by means of natural selection. But up to now, very few empirical studies have addressed the issue directly," says Niels Dingemanse, a professor at Ludwig-Maximilians-Universitaet (LMU) in Munich specialized in animal personality and behavioral ecology. In a collaborative international effort, Alexia Mouchet, a Ph. D.-candidate at the Dingemanse lab, and colleagues, have shown that different personality types are favored by selection in different regions of Western-Europe. They also found that some types are favored in some and other types in other years. This implies that spatial and temporal variations in environmental parameters promote the maintenance of behavioral variation. In the multi-year project, the team assessed personality, survivorship, and reproduction of over 3500 birds, breeding in many nest box plots scattered throughout Western Europe. They found that certain types did best in certain countries, and other types, in other countries. The researchers attributed this primarily to environmental factors. For example, in areas with many predators, timid birds would be expected to have a better chance of surviving than more daring individuals. In addition, selective forces varied over time, such that the favored personality type varied from year to year. Here, according to the study's authors, ecological factors are likely to come into play. Variation in the availability of beechmast from year to year could be a key factor, as the timing of fruiting in beech woods tends to be synchronized across Western Europe. Overall, the spatial and temporal variation in the intensity of selection for particular personality types contributes to the maintenance of behavioral differences within the species," says Dingemanse. The effects of major geographical differences in selection point to a mechanism that promotes the development of variants that are adapted to the local conditions. In the longer term, this could result in divergent developmental trajectories, and lead to personality types adapted to the local conditions. The year-to-year fluctuations, on the other hand, will tend to counteract the emergence of local adaptation, thus ensuring that spatial selection does not lead to the loss of the variation that has given rise to the different personality types. "The project demonstrates the importance of long-term studies in diverse habitats for the understanding of the biological processes that are responsible for the maintenance of behavioral variation in animal populations," Dingemanse says. 40 minutes ago 0 4 hours ago 0 4 hours ago 0 Jul 06,2021 0 Jul 06,2021 1 40 minutes ago 51 minutes ago 56 minutes ago 1 hour ago 2 hours ago 2 hours ago 2 hours ago Apr 08,2019 Mar 10,2016 May 18, 2017 Apr 07,2021 Sep 07,2018 Feb 23,2021 4 hours ago 4 hours ago 2 hours ago 4 hours ago 18 hours ago 20 hours ago

July 7,2021 There are some large shield volcanoes in the world's oceans where the lava is usually not ejected from the crater in violent explosions, but flows slowly out of the ground from long fissures. In the recent eruption of the Sierra Negra volcano in the Galapagos Islands, which lie just under a thousand kilometers off South America in the Pacific Ocean, one of these fissures was fed through a curved pathway in June 2018. This 15 kilometer-long pathway, including the kink, was created by the interaction of three different forces in the subsurface, Timothy Davis and Eleonora Rivalta from the GFZ German Research Centre for Geosciences in Potsdam, together with Marco Bagnardi and Paul Lundgren from NASA's Jet Propulsion Laboratory in Pasadena, now explain based on computer models in the journal Geophysical Research Letters. Even before the eruption, the geoscientists in California had seen in radar satellite data that the surface of the flank of the 1140-meter-high Sierra Negra volcano had bulged to a height of about two meters: this bulge, about five kilometers wide, stretched from the crater rim about ten kilometers in a west-northwest direction and turned at a right angle to the north-northeast near the coast. Timothy Davis and his team then found out what this structure and its perplexing bend were all about with the help of computer models. Driving Force 1: Hotspot beneath the Galapagos Islands As with many other volcanoes in the middle of the world's oceans, a "hotspot" is hidden beneath the Galapagos Islands. For at least 20 million years, hot rock has been rising slowly from deep within the Earth's interior, like a solid, but difficult-to-form plasticine. Like a blowtorch, this hotspot, up to 200 kilometers wide, melts its way through the solid crust of the Earth. This hot magma is a little lighter than the solid rock around it, so it keeps rising until it collects in a large cavity about two kilometers below the crater of the Sierra Negra volcano. "With a diameter of around six kilometers and a thickness of no more than one kilometer, this magma chamber resembles an oversized pancake of molten rock," Timothy Davis describes this structure. Driving Force 2: The weight of the volcano rock In the almost 13 years since the last eruption in October 2005, more and more magma has flowed into the chamber from below. There, the pressure rose and lifted the crater floor up to 5.20 meters. However, the enormous force of the gathering magma masses sought another way out. Deep underground, the viscous rock slowly crawled in a west-northwest direction. Another force plays an important role here: the enormous weight of the volcano's rock masses presses from above on the magma flow that is just forming. As the shield volcano becomes flatter and flatter towards the outside, the pressure there also decreases. As the molten rock is pressed in the direction with lower pressure, it slowly swells outwards in a magma flow that is four kilometers wide but only about two meters high. Driving Force 3: Buoyancy Near the coastline, the flattening shield volcano presses ever more weakly on the now almost ten-kilometer-long magma corridor deep below the surface. There, a third force gains the upper hand. The magma is much lighter than the rock around the passage and was previously only prevented from swelling by the overlying weight of the shield volcano. Near the coastline, however, this buoyancy becomes stronger than the pressure of the rock from above. On top of that, the magma slope there tilts about ten degrees into the depths. Together, these forces change the direction in which the viscous rock is pressed and the magma slope bends towards the north-northeast. The rock cracks, the volcano erupts Still, the magma swelling under the crater continues to increase the pressure until the upward-pressing molten mass begins to crack the rock around the magma passage. At no more than walking speed, this magma-filled crack (dyke) is traveling deep underground towards the coastline. "The magma rising from the crack reaches the surface after a few days and continues to flow there as lava, which solidifies after some time," Timothy Davis explains the subsequent course of the volcanic eruption. Important prerequisite for prediction and hazard minimization For the first time, the geophysicist was able to simulate such a tortuous magma propagation pathway feeding an eruption and determine the forces that control this. Timothy Davis and Eleonora Rivalta, together with their colleagues in California, have thus laid important foundations for research into such fissure eruptions. And they have taken a decisive step towards predicting such eruptions and thus reducing the dangers they pose. 42 minutes ago 0 4 hours ago 0 4 hours ago 0 Jul 06,2021 0 Jul 06,2021 1 42 minutes ago 53 minutes ago 54 minutes ago 58 minutes ago 1 hour ago 2 hours ago 2 hours ago Apr 07,2021 May 10, 2021 Apr 19,2021 Jun 22,2021 Apr 16,2021 May 24,2021 2 hours ago 4 hours ago 4 hours ago Jul 06,2021 Jul 06,2021 Jul 06,2021