Announcement
DC5n United States financial in english 107 articles, created at 2021-07-01 08:05 articles set mostly positive rate 5.4
(9.78/10)

1

0.5

Amazon wants FTC Chair Lina Khan to recuse herself in antitrust probe

Amazon said it wants the new head of the Federal Trade Commission to recuse herself from any antitrust probes of the e-commerce giant, arguing … 2021-06-30 17:59 2KB nypost.com

(5.65/10)

2

0.5

Here's why some families may have to return part of their 2021 child tax credit payments

Millions of families will start getting monthly payments through the enhanced child tax credit in July. Some may have to pay it back next year. 2021-06-30 18:51 5KB www.cnbc.com

(5.51/10)

3

0.5

NCAA to let student-athletes earn money from use of name, image

The NCAA will let athletes profit off their name, just as legislation is soon to become law in several states that would allow for such compensation. 2021-06-30 22:28 2KB abc7chicago.com

(2.27/10)

4

0.8

Shares of Didi pop in IPO, opens at $16.65 per share

Shares of Didi Chuxing, the Chinese ride-hailing giant, began trading Wednesday in its initial public offering. 2021-06-30 17:00 4KB www.cnbc.com

(2.20/10)

5

0.4

Senator Warren Urges FTC to Examine Amazon's MGM Acquisition - ValueWalk Senator-Warren-Urges-FTC-to-Examine Amazon-MGM-Acquisition

Senator Elizabeth Warren is urging the Federal Trade Commission to launch a detailed review of Amazon Inc (NASDAQ:AMZN)'s offer to buy MGM, as the Senator Warren is instigating FTC to review Amazon Inc (NASDAQ:AMZN)'s MGM Acquisition 2021-06-30 16:56 3KB www.valuewalk.com

(2.15/10)

6

0.4

College Athletes May Earn Money From Their Fame, N. C. A. Rules

Here's a breakdown of why the N.C.A.A. finally relented to pressure to allow athletes to make money beyond the cost of attending their universities. 2021-06-30 21:40 7KB www.nytimes.com

(2.11/10)

7

0.8

Chinese ride-hailing company Didi became a retail favorite on its first day of trading

Chinese ride-hailing company Didi has already become a retail-trader favorite in its first day on the public markets, Bloomberg first reported . According to … 2021-06-30 19:51 1KB markets.businessinsider.com

(1.61/10)

8

0.0

The Delta variant of COVID-19 does not pose a risk to the stock market and could help boost value and yields, JPMorgan says

Good Subscriber Account active since The spread of COVID-19's Delta variant does not pose a risk to the stock market, and could in-turn … 2021-06-30 16:39 2KB www.businessinsider.com

(1.06/10)

9

0.1

The Rarity of Supreme Court Retirements

There have only been eleven since 1981. 2021-06-30 16:49 1KB www.outsidethebeltway.com

(1.06/10)

10

0.2

Janet Mills vetoes bill to decriminalize prostitution

The governor this week vetoed a bill that sought to increase penalties for buying sex and drop them for selling sex. 2021-06-30 12:49 3KB www.pressherald.com

(1.06/10)

11

0.0

U. N. report: COVID-19 hit on global tourism worth $4 trillion for 2020,2021

A lull in international tourism brought on by COVID-19, which is costing global economies trillions of dollars, probably won't return to normal levels for another two years, according to a joint U.N. report Wednesday. 2021-06-30 12:18 3KB www.upi.com

(1.05/10)

12

0.8

InnovationRx: Doximity Billionaire; Plus Falling Vaccination Rates

InnovationRx is your weekly digest of healthcare news. Sign up! 2021-06-30 22:07 5KB www.forbes.com

(1.05/10)

13

1.0

The Home Depot 4th of July sale is one of the biggest we've seen yet—shop all the best deals

— Recommendations are independently chosen by Reviewed's editors. Purchases you make through our links may earn us a commission. We're less than a week away … 2021-06-30 22:02 3KB www.usatoday.com

(1.05/10)

14

0.5

Ad tech company Integral Ad Science pops 18% in market debut

Ad tech company Integral Ad Science began trading on Wednesday under the ticker "IAS." 2021-06-30 17:43 3KB www.cnbc.com

(1.05/10)

15

0.4

Des Moines-based Principal Financial increasing shareholder payments amid cuts to life insurance, retirement businesses

The Des Moines-based financial services company announced Tuesday that it will pay $3 billion in dividends and stock buy backs by the end of 2022. 2021-06-30 15:12 3KB eu.desmoinesregister.com

(1.04/10)

16

0.7

Stocks are up more than 12% this year. Where do they go from here?

It's the half-way point of the year and Wall Street has quite the rally to show for itself: The S&P 500 has already reached the target some analysts set for the entire year. 2021-06-30 14:57 3KB edition.cnn.com

(1.03/10)

17

0.5

Do you have one of the 10 best credit cards of July 2021?

If you're looking for a new credit card this month, our guide to the best credit cards takes you through the pros and cons of all the cards that earn cash back, travel points, or ones that can help you pay down your debt. 2021-06-30 16:15 18KB us.cnn.com

(1.02/10)

18

0.6

The rotation into value stocks will get a new lease of life as the US economy booms, JPMorgan strategist says

The rotation into so-called value stocks in the US has further to run as rapid economic growth pushes up bond yields, a JPMorgan strategist … 2021-06-30 11:11 2KB markets.businessinsider.com

(1.01/10)

19

0.6

Wall Street closes out its fifth straight quarterly gain

Stocks have been pushing higher on optimism that the economy is strengthening and that the Federal Reserve will keep interest rates low for a while longer. 2021-06-30 21:32 6KB www.pressherald.com

(1.01/10)

20

0.7

San Jose Wants to Force Gun Owners to Carry Insurance and Pay Fees

The fees would be used to reimburse the city for the public costs of gun violence. 2021-06-30 20:10 5KB reason.com

(1.01/10)

21

0.0

Kodak Black Threw Thousands Of Dollars In The Ocean And Down A Toilet

The rapper was literally throwing his money away. 2021-06-30 19:00 1KB uproxx.com

(1.01/10)

22

0.8

The best deals on TVs, laptops from the Best Buy Fourth of July sale

The Fourth of July is around the corner and the deals have arrived. For the long weekend, you'll find sales on everything you can imagine. … 2021-06-30 17:15 2KB nypost.com

(1.01/10)

23

0.7

Amul decides to hike milk prices by Rs 2 per liter

New Delhi: The Gujarat Cooperative Milk Marketing Federation (GCMMF), marketer of milk and milk products under the brand name of Amul, has decided to 2021-06-30 15:31 2KB www.siasat.com

(1.01/10)

24

0.7

Kelly Clarkson Buys $5.4 Million Home in L. A. After Selling in TN

Kelly Clarkson's new Colonial-style home in L.A. is a beaut. 2021-06-30 14:15 1KB www.tmz.com

(1.01/10)

25

0.2

US index futures, European stocks suffer pandemic nerves as H1 closes

Read more about US index futures, European stocks suffer pandemic nerves as H1 closes on Business Standard. Germany's 10-year government bond yield fell 2.2 basis points on the data to -0.194%. 2021-06-30 13:11 5KB www.business-standard.com

(1.01/10)

26

0.4

Retirees, Forget the 4% Withdrawal Rule

With stock and bond returns uncertain and inflation looming, the old rule of thumb on how much to take out annually needs to be tossed. 2021-06-30 11:30 4KB www.bloomberg.com

(0.99/10)

27

0.1

'Cruella' stars Emma Stone as the infamous Disney villain — here's how to watch on Disney Plus, Amazon, and other VOD services

Good Subscriber Account active since If you buy through our links, we may earn money from affiliate partners. Learn more. Disney's latest live-action … 2021-06-30 21:28 4KB www.businessinsider.com

(0.99/10)

28

0.4

Order & stability in power supply

Read more about Order & stability in power supply on Business Standard. India's markets in electricity are roiled by low and unstable prices 2021-06-30 19:30 2KB www.business-standard.com

(0.15/10)

29

1.4

Relaxo Footwears receives reaffirmation in credit ratings from ICRA

Read more about Relaxo Footwears receives reaffirmation in credit ratings from ICRA on Business Standard. Powered by Capital Market - Live News 2021-06-30 12:55 1KB www.business-standard.com

(0.12/10)

30

0.2

High Returns in Real Assets and Tech - ValueWalk

S&P 500 at new highs, is the predictable daily refrain almost. Risk-on credit markets and not so risk-on stock market sectoral overview 2021-06-30 18:18 6KB www.valuewalk.com

(0.12/10)

31

1.4

Nifty slips below 15,800; auto stocks advance

Read more about Nifty slips below 15,800; auto stocks advance on Business Standard. The key equity indices pared gains in mid afternoon trade. The Nifty slipped below the 15,800 mark. Auto shares advanced. 2021-06-30 08:54 3KB www.business-standard.com

(0.06/10)

32

1.0

Luggage and travel gear deals for s ummer vacation

Save money on this season's most popular suitcases, carry-on bags, backpacks and more for summer trips. 2021-06-30 21:03 4KB www.cbsnews.com

(0.04/10)

33

0.5

Hong Kong Stocks fall 0.57%

Read more about Hong Kong Stocks fall 0.57% on Business Standard. At closing bell, the benchmark Hang Seng Index was down 0.57%, or 166.15 points, to 28,827.95. The Hang Seng China Enterprises Index fell 0.87%, or 93.91 points, to 10,663.39. The Hang Seng Index logged a 1.1% decline in June, its first loss since 2021-06-30 12:23 3KB www.business-standard.com

(0.02/10)

34

0.2

Lumber prices are cooling after rallying over 400% in 12 months. Here is where 4 experts say the red-hot commodity goes from here.

The price of US lumber futures has pulled back since it peaked at $1,700 per thousand board feet in late May, falling roughly 43% … 2021-06-30 21:48 4KB markets.businessinsider.com

(0.02/10)

35

0.6

Bulls Land Starting PG in Insider's 3-Team Trade Proposal

Few things are more certain than the Bulls need to bring in a point guard this summer, with Coby White recently injured and Tomas Satoransky the only other option. 2021-06-30 19:30 4KB heavy.com

(0.02/10)

36

0.7

Four Trends In Fintech And How They're Modernizing The Consumer Experience

Matt Harris of Bain Capital Ventures explores four trends that demonstrate how fintech innovations are streamlining the user experience and transforming the financial landscape. 2021-06-30 19:30 7KB www.forbes.com

(0.02/10)

37

0.1

Oil prices could skyrocket if OPEC+ fails in pledge to deliver more supply

OPEC heads into Thursday's meeting with Russia and other allies with a better command of world oil prices than it has had in years, analysts said. 2021-06-30 19:11 9KB www.cnbc.com

(0.02/10)

38

0.8

Versa Networks raises $84M to protect cloud networks

Versa Networks, a company offering security solutions for cloud networks, has raised $84 million in venture capital. 2021-06-30 12:00 4KB venturebeat.com

(0.02/10)

39

0.6

What's Behind ArcelorMittal Stock's 33% Rally?

ArcelorMittal stock has increased 33% in the last six months and is currently trading close to $31 per share. The sharp rally over recent months is due to a recovery in global steel prices. The lifting of lockdowns over recent months and the successful vaccine rollout has led to expectations of... 2021-06-30 10:30 5KB www.forbes.com

40

0.5

These 9 stocks are tied to the small-business rebound in the U. S., Jim Cramer says

"You might not be able to bet on these little firms directly, but you can invest in the publicly traded companies that empower them," the "Mad Money" host said. 2021-06-30 22:26 2KB www.cnbc.com

41

0.0

Is The Pandemic Affecting Your Retirement Saving?

While many people have seen their retirement accounts reach new highs recently, others have faced challenges when it comes to saving for retirement, according to a Fed report. 2021-06-30 22:02 4KB www.forbes.com

42

0.7

Finance ministry to issue appreciation certificates to 54,439 GST payers

Read more about Finance ministry to issue appreciation certificates to 54,439 GST payers on Business Standard. The ministry said it will issue certificates of appreciation to over 54,000 GST payers for timely filing of returns and cash payment of the tax, to mark the 4th anniversary of the historic tax reform 2021-06-30 21:41 7KB www.business-standard.com

43

0.1

Q2 GDP seen up by more than 10%

The country's gross domestic product (GDP) likely grew by more than 10 percent year-on-year in the second quarter largely due to the low … 2021-06-30 21:20 4KB business.inquirer.net

44

0.4

Young investors are abandoning stocks for crypto — and making millions

Is cryptocurrency financial kryptonite? The younger generations don't think so. Gen Z and millennial investors are flocking to buy shares of cryptocoin , such as Bitcoi … 2021-06-30 21:20 6KB nypost.com

45

0.5

7,000 proving to be a big roadblock for an uninspired PSEi

The benchmark Philippine Stock Exchange Index (PSEi) saw a pullback on Wednesday as it approached the top of a narrow range identified by technical indicators. … 2021-06-30 21:12 2KB business.inquirer.net

46

0.7

Electric co-op rates up as firms forced to buy more expensive power

The power supply shortage that has triggered rotational brownouts in Luzon in recent weeks jacked up electricity costs for residential customers of electric cooperatives by … 2021-06-30 21:10 2KB business.inquirer.net

47

0.0

Bears Trading Future All-Pro Dubbed One of NFL's Worst Deals

The Bears are still catching flak for their decision to trade away a future All-Pro back in 2011. 2021-06-30 20:17 6KB heavy.com

48

0.4

Celanese, Constellation rise; AeroVironment, Hologic fall

Stocks that traded heavily or had substantial price changes Wednesday: ConocoPhillips, up $1.85 to $60.90. The energy company increased its stock buyback… 2021-06-30 20:14 1KB wtop.com

49

0.6

US stocks close mostly higher to finish one of the strongest first halves of the year since 1998

US stocks were mostly higher on Wednesday with weakness in tech stocks weighing on the Nasdaq. Wednesday marked the end of one of best first … 2021-06-30 20:06 2KB markets.businessinsider.com

50

0.2

From Tesla to Workhorse, here are the 50 most popular stocks among retail investors on Robinhood

Robinhood has been the poster child of the commission-free trading movement that has drawn a new generation of investors into the stock market, and … 2021-06-30 19:32 6KB markets.businessinsider.com

51

0.1

Bitcoin and ethereum ETFs pose real risk of harm to markets but could be viable if developed properly, says Australia's top regulator

Green-lighting crypto ETFs could risk "real harm to consumers and markets" if not properly regulated, Australia's top financial regulator said on Tuesday. Writing … 2021-06-30 19:04 2KB markets.businessinsider.com

52

1.0

Congress may create better standards for tax preparers. How you can vet your accountant

Two members of Congress have reintroduced a bill calling for stricter regulation of tax preparers. Here's what you should look for when hiring a professional. 2021-06-30 18:54 5KB www.cnbc.com

53

0.2

Bubble Watch: Appraisals suggest homebuyers vastly overpaying in hot market

My trusty spreadsheet says appraisers found appreciation 50% below jumps in the regional median sales price. 2021-06-30 18:39 5KB www.ocregister.com

54

0.3

What a Water Shortage Is Doing to Some of America's Best Farmland

For some California farmers, selling off water rights is now more lucrative than growing food. 2021-06-30 18:35 6KB www.nytimes.com

55

0.2

My Pandemic Hobby? Making Money.

During Covid, many people found solace in a new pastime. A few found profit. 2021-06-30 18:35 11KB www.nytimes.com

56

0.2

The Best Value Legal Weed Brands On The Market

Legal weed is pricey but there are some great value options to be found. Here are the eight best value weed brands on the market. 2021-06-30 18:18 9KB uproxx.com

57

0.3

An Issue Holding Back Investors: The Erroneous Belief That The Stock Market Is Overvalued

At the heart of the overvaluation argument are two flaws: bad math and looking backward. 2021-06-30 17:56 8KB www.forbes.com

58

0.6

Democrats relaunch crackdown on bank overdraft fees

Democrats are once again taking aim at dreaded bank overdraft fees. 2021-06-30 17:50 4KB edition.cnn.com

59

8.1

FEMA COVID funeral reimbursement funds requirements simplified to help families get money faster

FEMA is implementing changes to make it easier for families who have lost loved ones to COVID-19 to get funeral cost reimbursement. 2021-06-30 17:31 1KB abc7chicago.com

60

0.3

More Than 50 Percent of Recent Stimulus Check Money Went to Households Making Under $50,000

The Treasury Department said Tuesday that over half of the near $390 billion disbursed in the third round of stimulus payments went to households with income … 2021-06-30 16:35 3KB www.theepochtimes.com

61

0.5

We are currently unavailable in your region

Unfortunately, our website is currently unavailable in your country. We are engaged on the issue and committed to looking at options that support our full … 2021-06-30 16:34 716Bytes www.tribpub.com

62

0.2

Company Of The Day: Facebook

On Monday, a federal court dismissed the Federal Trade Commission's antitrust complaint against social media behemoth Facebook (NASDAQ:FB)... 2021-06-30 16:10 1KB www.forbes.com

63

0.3

Options traders are fired up about fintech as big banks look for takeout targets

JPMorgan just sealed its third fintech company acquisition in the last year, spurring bullish options activity in other names in the space. 2021-06-30 16:09 2KB www.cnbc.com

64

0.1

Mainland Moves Higher, Didi Lists On NYSE

Takeaway: Our Hong Kong institutional brokers didn't speak to the PMIs indicating they weren't a factor in trading today. 2021-06-30 16:08 5KB www.forbes.com

65

0.7

Eight teams that could get involved in a Damian Lillard trade with draft picks

Portland Trail Blazers star Damian Lillard could get traded. Here are eight teams that could deal for him. 2021-06-30 16:00 6KB www.deseret.com

66

0.6

With Ivy Tech's tuition plan for 2021-22, textbooks will be free to students

The new model, Ivy+, will include the cost of textbooks and charge the same tuition rate for those taking 12 or more credit hours. 2021-06-30 15:46 4KB eu.thestarpress.com

67

0.2

Anaheim balances 2021-22 budget – with hefty borrowing

The city recently completed bond deals for $138.8 million, money that's helping close a deficit of more than $50 million in the 2020-21 fiscal year and that will be parceled out to fill proje… 2021-06-30 15:43 4KB www.ocregister.com

68

0.2

Forecast Of The Day: Beyond Meat's Fresh Retail Product Sales

Trefis expects Beyond Meat's (NASDAQ:BYND) fresh retail product sales to rise from 50 million pounds in 2020 to 65 million in 2021 and to over 90 million pounds by 2022... 2021-06-30 15:30 1KB www.forbes.com

69

0.4

State regulators: More info needed to approve Duke Energy's natural gas, other construction plans

That North Carolina regulators are asking for a deeper dive, after six public hearings and a back and forth the commission itself called "extensive," is potentially a big deal, Gudrun Thompson, an environmental attorney who argues issues before the N.C. Utilities Commission, said. 2021-06-30 15:24 4KB www.wral.com

70

1.2

Walmart brand insulin products could reduce costs, help people with diabetes stay on medication

Walmart is bucking the trend of rising insulin prices by selling its own store brand. Consumer Reports' Lisa Gill tells "CBS This Morning" who might benefit financially, and Dr. David Agus explains how it could improve the health of people with diabetes. 2021-06-30 15:20 1KB www.cbsnews.com

71

0.4

FTSE narrowly avoids June dip

The FTSE 100 narrowly avoided breaking four straight months of gains on Wednesday as its financial houses and housebuilders led the index lower. 2021-06-30 15:10 3KB www.independent.ie

72

0.4

Wilful defaults fall marginally in pandemic-hit FY21: TransUnion CIBIL data

Read more about Wilful defaults fall marginally in pandemic-hit FY21: TransUnion CIBIL data on Business Standard. The pandemic year saw a marginal fall in the number of cases marked as wilful defaulters by banks 2021-06-30 15:07 3KB www.business-standard.com

73

0.6

Tesla Stock Was Up 11% Over The Last Week, Will The Rally Continue?

Tesla stock is up by almost 11% over the last week (five trading days) and currently trades at about $690 per share. The gains have likely been driven by a couple of factors, including anticipation surrounding Tesla's Q2 delivery update which is due later this week, a broader rally in electric... 2021-06-30 14:30 5KB www.forbes.com

74

0.5

The best sales to shop today: AirPods Pro, Brooklinen, Rosetta Stone and more

Today, you'll find a deal on a refurbished pair of AirPods Pro, discounted Greenworks outdoor tools and savings on summer styles from Madewell. All that and more below. 2021-06-30 14:24 9KB us.cnn.com

75

0.4

It's Time For Workers To Get Compensated For Home Offices And Child-Care Expenses, Commuting Costs And Mental-Health Support

It's a hot job market, companies need to hire and this is your chance to ask for what you want, desire and, most importantly, deserve. 2021-06-30 14:21 6KB www.forbes.com

76

0.5

America's Defense Electronics Supply Chain Is Dangerously Thin And Falling Behind

Supply chain stories aren't sexy. Maybe that's why the dangerously fragile, technologically lagging American defense electronics supply chain isn't registering on the national security risk meter. But it should. 2021-06-30 14:09 12KB www.forbes.com

77

0.1

Joe Biden Whispers Again During Speech After White House Video Went Viral

Biden was selling his tax plans and infrastructure deal in Wisconsin when he used his now trademark low-volume approach. 2021-06-30 14:08 2KB www.newsweek.com

78

0.1

Cybercrime To Cost $10.5 Trillion By 2025 - ValueWalk

Some have predicted that cybercrime will cost the world $10.5T annually by 2025. Despite growing liabilities, fraud prevention 2021-06-30 14:04 3KB www.valuewalk.com

79

0.6

Three Investment Lessons For My Son

When I was little nobody ever sat me down and taught me about stocks. Now that I have two kids, I've been thinking about what a dad should teach his children about money and investing. 2021-06-30 13:56 10KB www.forbes.com

80

0.3

RBI ban on new credit cards sale hit market share, says HDFC Bank

Read more about RBI ban on new credit cards sale hit market share, says HDFC Bank on Business Standard. The bank promised to get back to the market "with a bang" once the "temporal" embargo is lifted 2021-06-30 13:35 4KB www.business-standard.com

81

0.5

Muni bonds gain traction for climate and social change

Investors may know about the tax benefits of muni bonds. Experts say these assets have also attracted people seeking impact-driven funds. 2021-06-30 13:34 4KB www.cnbc.com

82

0.2

We Answer 7 Real Life Questions You May Have About Plan B

We answer couples' burning questions about Plan B One-Step. 2021-06-30 13:30 1017Bytes www.bustle.com

83

0.4

Is A Fall In Sorrento Therapeutics Stock Imminent After A 28% Rise In A Month?

Earlier this month we discussed that the stock of Sorrento Therapeutics (NASDAQ: SRNE) is best avoided given the large rally it has seen in a short time period. While SRNE stock declined over 8% from levels of $9.46 on June 14 to $8.69 on June 21, it has since rallied 14% to $9.90 now... 2021-06-30 13:30 5KB www.forbes.com

84

0.3

Rupee continues to depreciate on Wednesday amid strong dollar, rising oil prices

Mumbai: The Indian rupee continued to depreciate on Wednesday amid a strengthening dollar across currencies globally. The rupee ended at 74.32 per dollar 2021-06-30 13:24 2KB www.siasat.com

85

0.1

Apple's IPhone Security Is at Risk From Congress

Potential remedies tied to antitrust legislation could weaken key safeguards, harming consumers. 2021-06-30 13:00 4KB www.bloomberg.com

86

0.6

Like-Kind Exchanges To Be Limited Under Biden's Tax Proposals

Biden's newly released Green Book provides further detail surrounding his tax proposals. The limitation on like-kind exchanges coupled with increased tax rates on long-term capital gains could cause the 2022 tax bill of high-income real estate professionals to skyrocket. 2021-06-30 13:00 8KB www.forbes.com

87

0.0

China's Love-Hate Bitcoin Drama Ends Badly

The use of private currencies that could be used to evade detection, taxation and overseas capital flows are a foundational risk to Beijing's sense of control. 2021-06-30 12:01 6KB www.forbes.com

88

0.1

Phygital — What Is It And Why Should I Care?

How do experts design for immersive in-store experiences while leveraging the efficiency and instant gratification of the digital world? 2021-06-30 12:00 5KB www.forbes.com

89

0.4

Banks Need More Than Physical Branches To Meet Generational Demand

A physical bank branch is only as good as the Instagram page that advertises it. 2021-06-30 12:00 6KB www.forbes.com

90

0.4

Bed Bath & Beyond earnings take a hit from turnaround costs, but retailer raises 2021 sales forecast

Bed Bath & Beyond on Wednesday reported mixed fiscal first-quarter results, as sales topped analysts' estimates, but profits missed. 2021-06-30 11:48 5KB www.cnbc.com

91

0.1

Biggest Chinese bank ditches R43bn Zim coal power plant

Industrial and Commercial Bank of China dumped a plan to finance a 3 billion R43 billion coal-fired power plant in ZimbabweThis will 2021-06-30 11:41 4KB www.bignewsnetwork.com

92

0.1

Housing demand is about to weaken. Here's why

Home prices have risen so far, so fast, that they have become overvalued. 2021-06-30 11:34 5KB edition.cnn.com

93

0.8

Indian rupee posts biggest monthly fall in 15 months amid high crude prices

Read more about Indian rupee posts biggest monthly fall in 15 months amid high crude prices on Business Standard. Traders said month-end demand for dollars from oil importers was one of the main factors driving the unit lower, while weak local equities also hurt sentiment 2021-06-30 11:26 2KB www.business-standard.com

94

0.1

As housing boom begins to fizzle, weekly mortgage demand falls nearly 7%

Weekly mortgage demand fell to the lowest level in almost a year and a half, as home prices sideline more buyers. 2021-06-30 11:06 3KB www.cnbc.com

95

0.1

Lawmakers demand Department of Transportation force airlines to issue cash refunds or extend pandemic-related flight credits

"There should be no expiration date for consumer protection," the lawmakers wrote. 2021-06-30 11:00 6KB www.cbsnews.com

96

0.7

Digital ad firm Taboola set to start trading following SPAC merger

Taboola sees its opportunity in the tens of billions of dollars spent on sites outside of the "walled gardens" of Google or Facebook. 2021-06-30 11:00 3KB www.cnbc.com

97

0.4

Sales Effectiveness: How Does Your Company Rate?

Without sales, there is no growth. 2021-06-30 11:00 4KB www.forbes.com

98

0.7

Quick Wrap: Nifty Media Index falls 0.79%

Read more about Quick Wrap: Nifty Media Index falls 0.79% on Business Standard. Powered by Capital Market - Live News 2021-06-30 10:30 1KB www.business-standard.com

99

0.2

How Covid could reshape capitalism

You are browsing in private mode. To enjoy all the benefits of our website LOG IN or Create an Account Where did the £372bn that … 2021-06-30 10:15 11KB www.newstatesman.com

100

0.0

PH bank loans contract for 6th month in May although finance system awash in cash

The Philippine central bank's generous infusion of liquidity into the local financial system has once more failed to gain traction among the country's borrowers and … 2021-06-30 09:54 3KB business.inquirer.net

101

0.3

Japanese lawmakers' average income falls in 2020 amid salary cut

TOKYO June 30 Xinhua -- Japanese lawmakers acquired an average income of 2416 million yen 218600 US dollars last year down 110000 yen 99498 dollars 2021-06-30 09:44 2KB www.bignewsnetwork.com

102

0.5

Weak credit demand seen in banks' dollar loan decline in March

Subscribe to INQUIRER PLUS to get access to The Philippine Daily Inquirer & other 70+ titles, share up to 5 gadgets, listen to the news, download … 2021-06-30 09:32 778Bytes business.inquirer.net

103

0.4

These 10 Cities Are The Ultimate Seller's Markets Of 2021

Find out which cities have the ultimate seller's markets for home buying. 2021-06-30 09:20 7KB www.forbes.com

104

3.8

SWISS presents its new Premium Economy Class

"We are delighted that, in introducing our new Premium Economy Class, we are meeting our customers' growing demand for more privacy, more comfort and more … 2021-06-30 09:15 692Bytes www.jpost.com

105

0.4

$6 Billion NCR Opens Bitcoin Purchases To 650 Banks And Credit Unions

As part of the deal, between enterprise payments giant NCR and NYDIG, the sister company of $11 billion Stoneridge Asset Management, community banks including North Carolina-based First Citizens Bank and credit unions such as Bay Federal Credit Union in California will be able to offer their clie... 2021-06-30 09:00 9KB www.forbes.com

106

0.5

Growing Demand For Laboratory Instruments Could Drive Thermo Fisher Scientific Stock Past $550

Despite already rising almost 2x from its low in March 2020, at the current price of $505 per share, we believe Thermo Fisher Scientific stock has further upside potential. TMO stock has increased from $255 to $505 off its March 2020 bottom, a little more than the S&P which increased by around 90%.. 2021-06-30 09:00 3KB www.forbes.com

107

0.0

The UK economy grew 2.4% in March, beating expectations as the vaccine-driven recovery picked up speed

The UK economy grew 2.4% in March as business and consumer optimism grew as COVID-19 cases fell and the vaccination drive picked up … 2021-06-30 08:22 2KB markets.businessinsider.com
Articles
DC5n United States financial in english 107 articles, created at 2021-07-01 08:05
Amazon said it wants the new head of the Federal Trade Commission to recuse herself from any antitrust probes of the e-commerce giant, arguing that her past criticisms of the company show she can't treat it fairly. Lina Khan, a 32-year-old legal prodigy who was confirmed as head of the FTC just two weeks ago, is reportedly probing the company's $8.5 billion acquisition of MGM Studios. Prior to becoming FTC head, Khan wrote extensively on antitrust and Amazon in both legal and popular media. For example, in a 2014 Quartz op-ed, Khan wrote that "Amazon has a monopoly in books" and a "dominant position in our economy." In a 2017 Yale Law Journal article, she pointed to "anticompetitive aspects of Amazon's struggle and conduct." In a 25-page motion that Amazon filed with the FTC on Wednesday, the company pointed to these articles and others as examples of Khan's alleged inability to treat the company fairly. "Given her long track record of detailed pronouncements about Amazon, and her repeated proclamations that Amazon has violated the antitrust laws, a reasonable observer would conclude that she no longer can consider the company's antitrust defenses with an open mind," the company headed by billionaire Jeff Bezos wrote in the motion. Federal ethics principles require commissioners to recuse themselves when they have "expressed views that go beyond general policy commentary" and relate instead to specific companies, Amazon argued. A spokesperson for the FTC did not reply to a request for comment. Khan's reported probe into Amazon's MGM acquisition got a boost Wednesday when Sen. Elizabeth Warren (D-Mass.) sent the FTC chair a letter calling for "meticulous antitrust scrutiny" of the transaction. The Amazon motion did not mention MGM specifically but instead asked for the chair to broadly recuse herself from all matters involving the company. In addition to the FTC's alleged scrutiny of the MGM deal, Amazon is taking heat from Congress. Last week, a bill that could force big tech companies to sell off many of their business lines was passed by the House Judiciary Committee. The FTC's attempts to rein in another big tech company, Facebook, suffered a major setback Monday when a federal judge dismissed an antitrust suit filed by the agency.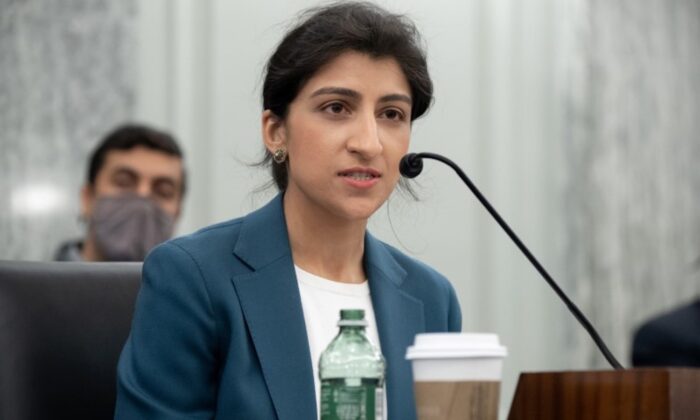 Amazon Seeks Recusal of FTC Chair and Antitrust Hawk Lina Khan
theepochtimes.com
Amazon really doesn't like the FTC's new chair
businessinsider.com
Amazon says the new F. T. C. chair, Lina Khan, should recuse herself from investigations.
nytimes.com
Amazon asks for FTC head to step aside from antitrust probes
pressherald.com
Amazon Wants New FTC Head Removed From Antitrust Investigations Of Company
forbes.com
Amazon seeks recusal of FTC chair Lina Khan in antitrust probes of the company
cnbc.com
Amazon asks FTC head to step aside from antitrust probes
ocregister.com
Amazon Wants FTC Chair Lina Khan Barred From MGM Review, Other Antitrust Probes
variety.com
Amazon Wants FTC Chair to Recuse Herself From Review of MGM Deal Over Previous Antitrust Comments
thewrap.com
On July 15, millions of American families will receive the first of six child tax credit payments. Some families may have to pay the money back to the IRS if they receive more than they're owed. "There will be a reconciliation," said Trenda Hackett, CPA and technical tax editor of the tax and accounting business at Thomson Reuters. "There could be some instances where your payment was in excess of what you were actually allowed on your tax return." The expanded child tax credit is part of the American Rescue Plan, signed by President Joe Biden in March. For the 2021 tax year, the credit increased to $3,000 from $2,000 for dependents ages 17 and younger. It also gives an additional $600 for children under the age of 6. Most families will get the first half of the credit in advance monthly payments from July to December, unless they opt out, in which case they'll receive the full credit in a lump sum when they file their taxes in 2022. The monthly amount will be $250 for children ages 6 to 17 and $300 for children under 6 in families receiving the full credit. The full enhanced credit is available to all eligible children in families with adjusted gross income of less than $75,000 for single parents and $150,000 for a married couple filing jointly. It ends for individuals earning $95,000 and married couples filing jointly making $170,000, though they'd still be eligible for the regular child tax credit, meaning they'd get lower monthly payments starting in July. The IRS is calculating eligibility for the advance payments using the adjusted gross income and number of dependents from 2020 or 2019 tax returns. For some families, that information is outdated and could change their eligibility for the child tax credit. One reason that a family might receive excess payments is if their adjusted gross income went up in 2021. It could mean that they are eligible for less of the credit than they'd received, and in some cases, they will owe the IRS. Of course, it could also mean that when they file their 2021 taxes, they'll receive less of the second half of the credit, which is fully refundable and will either offset any taxes owed or be returned in a refund. If the remaining credit they're eligible for isn't enough to offset what they owe, they'd have a bill from the IRS. A family may also owe the IRS if they had claimed more dependents in a previous year than are eligible for the credit in 2021. That could result in having to pay the payments back, according to Hackett. People who split custody of children could run into issues if they switch who claims the dependent each year, according to Hackett. If one parent claimed the child in 2020 but won't claim them in 2021, they may get advance payments that they'll have to pay back when they file taxes next year. To avoid this, or any other issues, it may make sense for people in this situation to opt out of the payments altogether and have the parent claim the full credit as a lump sum. "Divorced parents should probably just opt out to keep the peace," said Hackett. The enhanced child tax credit extended the benefit to children who are 17 in 2021, but those who turn 18 during the year may not be eligible. The IRS will use 2019 or 2020 returns to determine how much money is sent but will reconcile the credit based on the age of children on Jan.1,2022. That means that if you have a child who turns 18 this year, they may not be eligible for the child tax credit after all, though they may qualify for other benefits depending on their situation. "If you have a 17-year-old on your 2020 tax return, but they're going to be 18 by the end of 2021, they won't qualify," said Hackett. This means you may be on the hook for any payments sent to your family. Most families will receive some benefit through the expanded child tax credit, and very few are likely to have circumstances that would mean they have to pay back any of the advance payments. Still, for those who are worried they may be overpaid and want to avoid a tax bill, there are a few options. The IRS in June released several tools for families to update their information with the agency. With the Child Tax Credit Update Portal, families can see if they're enrolled for the advance payments and opt out. Doing this will ensure that they don't have to pay any of the credit back to the IRS, as they'll get what they're owed when they file 2021 taxes. In the future, this portal will also allow families to update their bank account information. Families can also check their eligibility through the Child Tax Credit Eligibility Assistant. SIGN UP: Money 101 is an 8-week learning course to financial freedom, delivered weekly to your inbox. CHECK OUT: How to make money with creative side hustles, from people who earn thousands on sites like Etsy and Twitch via Grow with Acorns+CNBC. Disclosure: NBCUniversal and Comcast Ventures are investors in Acorns.

Child Tax Credit: Who Will Get A Monthly Check?
miami.cbslocal.com
Child Tax Credit: What Does The Updated Credit Mean For Families?
newyork.cbslocal.com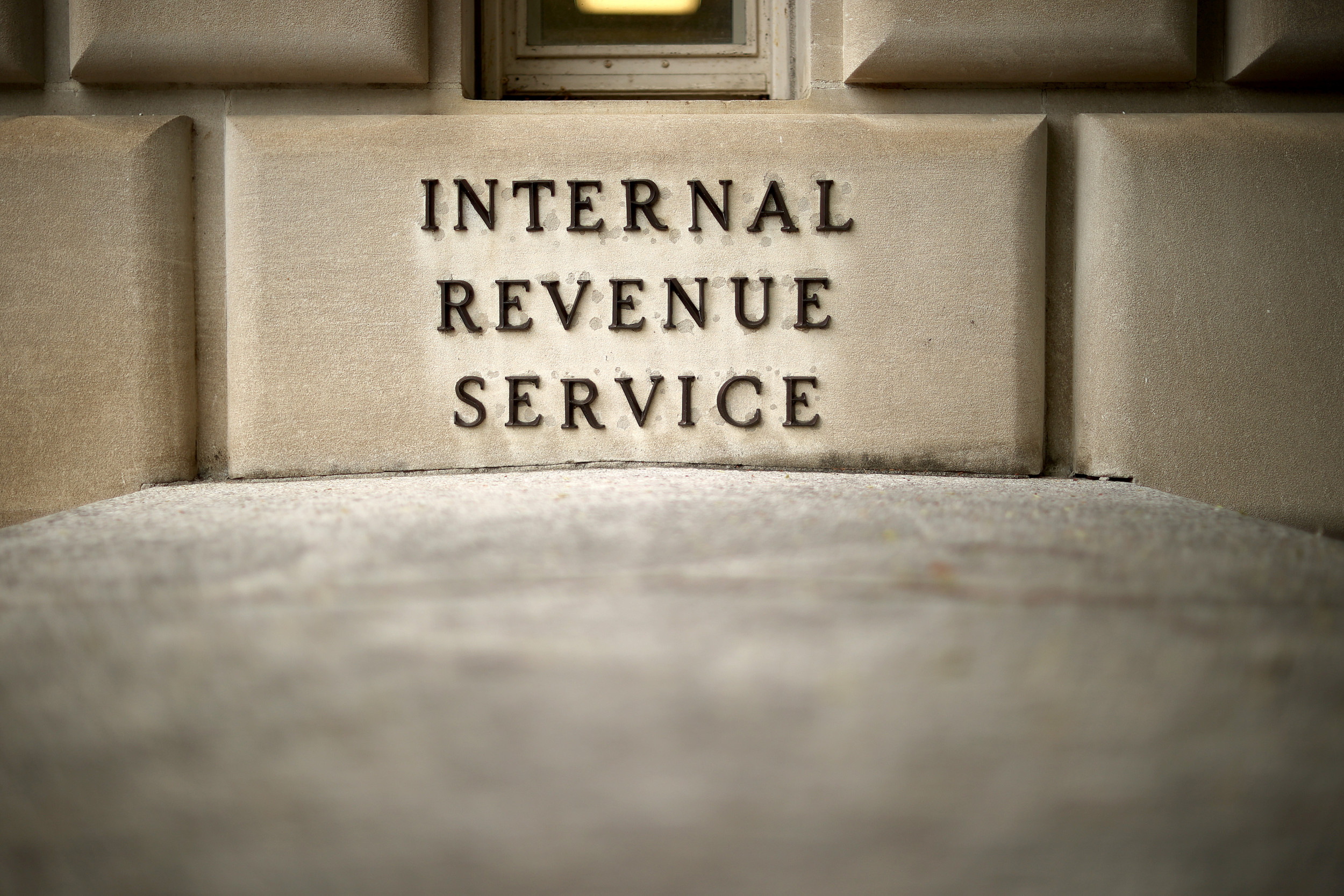 When Do Child Tax Payments Start? Dates, Deadlines for Opting Out
newsweek.com
What's behind the push for a fourth stimulus check
cbsnews.com
Child Tax Credit: What Does The Updated Credit Mean For Families?
miami.cbslocal.com
2021 Child Tax Credit: Here's who will get up to $1,800 per child in cash — and who will need to opt out
cbsnews.com
Child Tax Credit: What Does The Updated Credit Mean For Families?
chicago.cbslocal.com
Child Tax Credit: Who Will Get A Monthly Check?
chicago.cbslocal.com
Child Tax Credit: Who Will Get A Monthly Check?
newyork.cbslocal.com
DALLAS -- The NCAA has cleared the way for athletes to profit off their name, just as legislation is soon to become law in several states that would allow for such compensation. The expected approval from the NCAA Board of Directors came a few days after a recommendation from the Division I Council to allow athletes in every state to pursue compensation for their name, image and likeness without jeopardizing their college eligibility. The NCAA's decision to suspend restrictions on payments to athletes for things such as sponsorship deals, online endorsements and personal appearances applies to all three divisions or some 460,000 athletes. The NCAA also is allowing athletes to enter into agreements with agents while encouraging them to keep schools informed. The NCAA said schools are responsible "for determining whether those activities are consistent with state law.""This is an important day for college athletes since they all are now able to take advantage of name, image and likeness opportunities," NCAA President Mark Emmert said. "With the variety of state laws adopted across the country, we will continue to work with Congress to develop a solution that will provide clarity on a national level."The NCAA wants to have federal laws or its own permanent rules regarding the issue known as NIL, but was forced to seek a temporary solution rather than have athletes in some states eligible for compensation while others were not. More than 10 states have laws set to go into effect Thursday that would have undercut existing NCAA rules regarding such compensation for athletes. Without NCAA action, athletes in some states could be making money without putting their college eligibility in jeopardy while their counterparts in other states could be in danger of breaking NCAA rules. The NCAA's stopgap measure comes less than two weeks after the U. S. Supreme Court ruled against the association in a case involving education-related benefits. That 9-0 ruling is expected to impact issues related to compensation for athletes.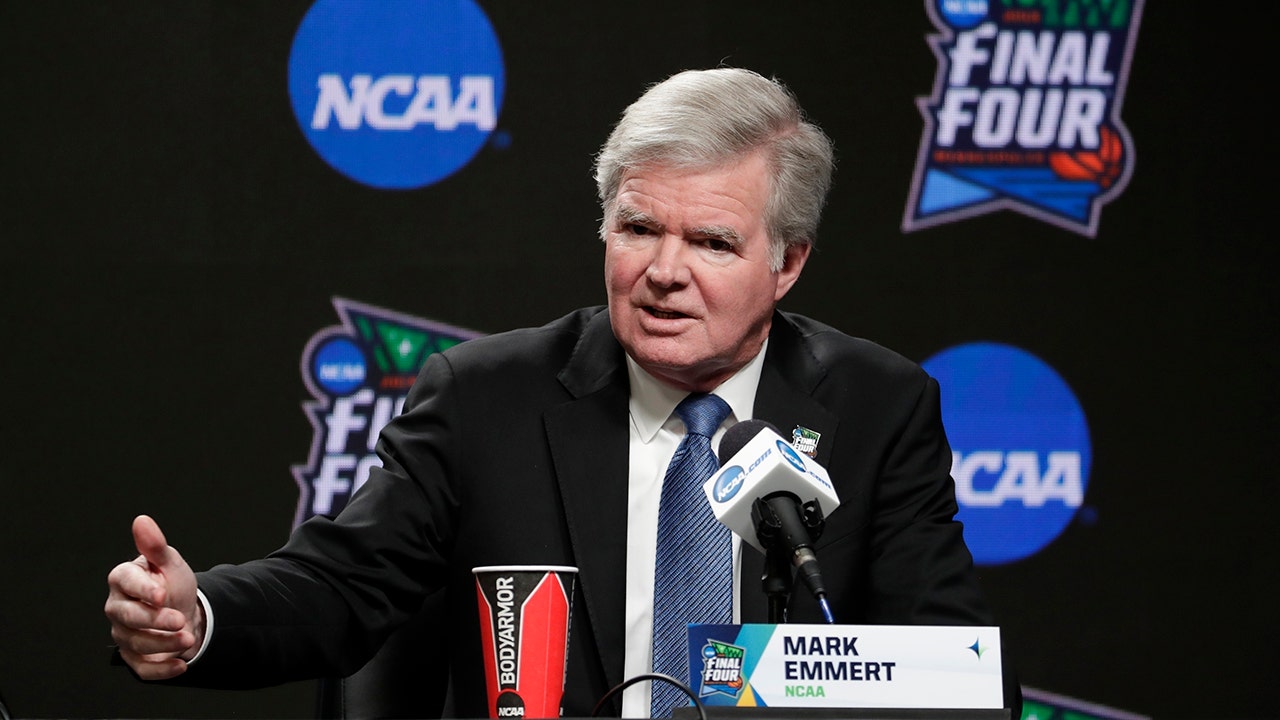 NCAA adopts interim name, image, likeness policy
foxnews.com
NCAA prepares for laws that will allow student-athletes to profit
cbsnews.com
College athletes can earn money from their name, image and likeness, NCAA rules
cbsnews.com
In major shift, NCAA will allow college athletes to earn compensation for use of their name, image or likeness
twincities.com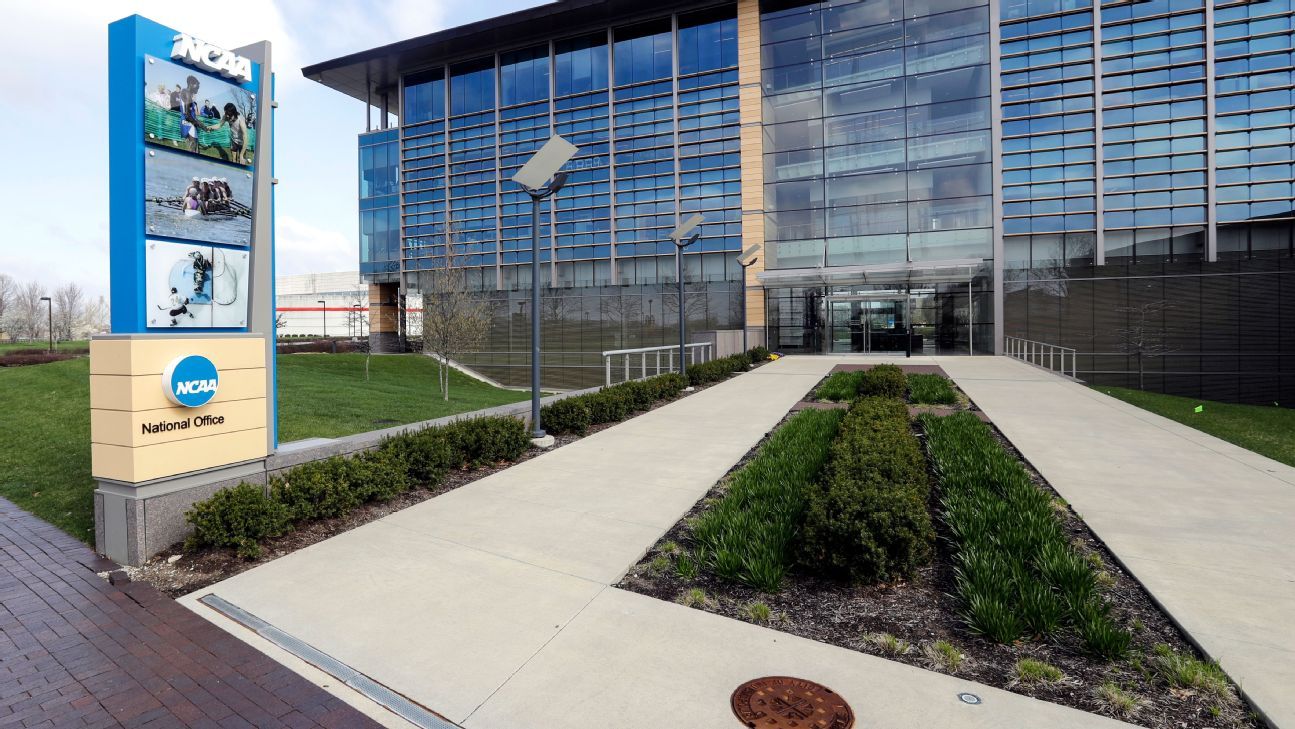 NCAA clears student-athletes to pursue name, image and likeness deals
espn.com
NCAA Votes To Let Athletes Earn Money Based On Their Names And Images
npr.org
Shares of Didi Chuxing popped more than 18% in the Chinese ride-sharing giant's initial public offering Wednesday. The company's stock began trading at $16.65 per share, up from the company's offering price of $14 per share. Shortly after its first trade, the company's market cap jumped to over $77 billion. Didi was most recently valued at $62 billion following an August fundraising round, according to PitchBook data. The valuation as of Wednesday's first trade is more muted than the $100 billion that some had predicted. Still, it ranks among the largest U. S. IPOs over the past decade. Didi's listing on the New York Stock Exchange comes as demand for ride-hailing services shoots back up in tandem with falling Covid-19 cases and a roll out of vaccines. The company's American counterparts, Uber and Lyft, have both said they'll be profitable on an adjusted basis by the end of this year, thanks to the recovery. The offering also represents a financial win for Uber, which owns 12.8% of the shares in Didi after it acquired Uber's China business. SoftBank's Vision Fund holds 21.5%. Apple also invested $1 billion in Didi in 2016. Didi reported a comprehensive loss of $2.54 billion on $21.63 billion in revenue last year, but turned a slight profit of $95 million on revenue of $6.44 billion in the first quarter of 2021. (Some of the company's profitability in Q1 can be credited to gains on investments of $1.9 billion related to spin-offs and divestments.) In comparison, Uber lost $6.77 billion on $11.14 billion in revenue last year, and lost $108 million on revenues of $2.90 billion in the first quarter of 2021. Between 2019 and 2020, Didi's revenue shrunk almost 10% as the Covid pandemic struck China hard last year. However, prior to the pandemic, revenue grew 11% between 2018 and 2019. Additionally, revenue has bounced back in the first quarter as the pandemic recovery is in full swing, with 107% growth in Q1 from the previous year's quarter. Didi, which was founded in 2012, said in its IPO prospectus that it has 493 million annual active riders, and 41 million average daily transactions. It began expanding internationally in 2018, and the company now operates in 14 countries outside of China, with Brazil and Mexico being the largest contributors, according to a Loop research note from earlier this month. Part of the proceeds raised from the IPO will also go to growing its presence in international markets. In addition to traditional ride-hailing, Didi is heavily invested in making autonomous taxis a reality. The company recently got approval to test self-driving vehicles in Beijing. Didi is also facing an antitrust probe into some of the largest Chinese companies. China's market regulator, the State Administration for Market Regulation, is investigating whether Didi used any competitive practices that unfairly pushed out smaller competitors, Reuters reported. It's also reportedly looking into the company's pricing mechanism. Didi had warned in its IPO prospectus that it met with regulators earlier this year. The ride-hailing company warned they might be subject to penalties, as regulatory bodies might not be satisfied with the inspection results. "We cannot assure you that the regulatory authorities will be satisfied with our self-inspection results or that we will not be subject to any penalty with respect to any violations of anti-monopoly, anti-unfair competition, pricing, advertisement, privacy protection, food safety, product quality, tax and other related laws and regulations. We expect that these areas will receive greater and continued attention and scrutiny from regulators and the general public going forward," the company said in its prospectus. Didi was joined by a slew of other companies going public Wednesday, including biometrics screening company CLEAR, digital ad firm Taboola and cybersecurity company SentinelOne. Didi, a four-time CNBC Disruptor 50 company, ranked No.5 on this year's list. Sign up for our weekly, original newsletter that goes beyond the list, offering a closer look at CNBC Disruptor 50 companies, and the founders who continue to innovate across every sector of the economy.

IPO Of Chinese Ride-Hailing Firm DiDi Makes Its President A Billionaire
forbes.com
The Largest IPO Of 2021 Foretells The Future Of Ride-Hailing: Didi
forbes.com
Biometric screening company CLEAR trades higher by as much as 35% in its first day as public company
cnbc.com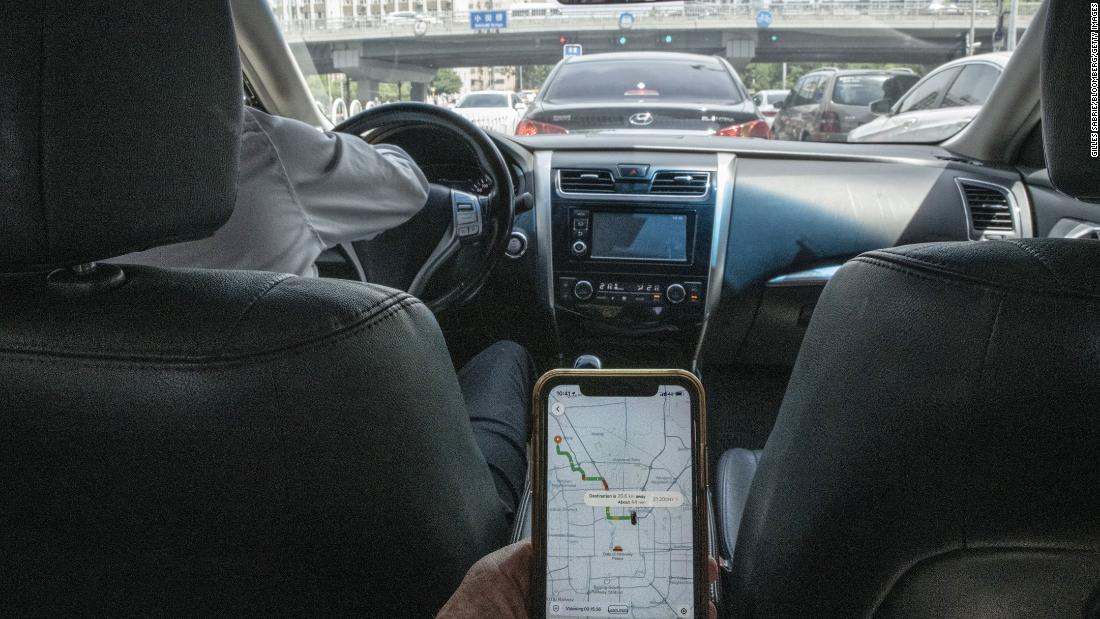 Didi gears up for blockbuster US IPO in quest to go 'truly global'
edition.cnn.com
KB Home Stock Fell 6% In The Last Week, What To Expect?
forbes.com
SentinelOne soars in first trade as highest-valued cybersecurity IPO ever
cnbc.com
Senator Elizabeth Warren is urging the Federal Trade Commission to launch a detailed review of Amazon Inc (NASDAQ:AMZN)'s offer to buy MGM, as the purchase could have the tinges of unfair competition within the juicy streaming business. According to The Verge, Warren sent a letter to recently-appointed FTC chair Lina Khan, urging the entity to scrutinize, "the possible anticompetitive effects this deal will have on streaming services and entertainment products." In her letter, Warren also underlines the "broader impacts that this transaction may have on workers, small businesses, and competition overall as Amazon —which already dominates numerous markets— accelerates its aggressive monopolistic behavior." Last May, Amazon announced an $8.45 billion deal to acquire the legacy film studio, with Mike Hopkins, svp of Prime Video and Amazon Studios stating: "Amazon was drawn to MGM because of the treasure trove of IP in the deep catalog that we plan to reimagine and develop together with MGM's talented team." Sources agree that the FTC will review the deal as part of the larger antitrust investigation of Amazon's business and those of the other Big Five tech companies including Google –– Alphabet Inc Class A (NASDAQ:GOOGL)–– Facebook Inc (NASDAQ:FB), Apple Inc (NASDAQ:AAPL), and Microsoft Corporation (NASDAQ:MSFT). Warren argues that Amazon's supersized wallet will give it a prime advantage to outmuscle any competitor in its quest to conquer the streaming realm. With the move, Amazon will get hold of around 4,000 films and 17,000 hours of TV. Although Amazon's presence in the film industry is limited, the move is seen as containing several advantages when the company enters the streaming market. In her letter, Warren pointed to Section 7 of the Clayton Antitrust Act as excluding mergers for which the outcome "may be substantially to lessen competition, or to tend to create a monopoly." In her letter, however, Warren wrote that the company's "tactic to operate at a financial loss and use low prices to lure in customers and capture the market has worked before, and the FTC must determine whether this vertical acquisition is truly an entertainment strategy or merely another step towards unfettered monopolization." Amazon, Google, and Facebook are part of the Entrepreneur Index, which tracks 60 of the largest publicly traded companies managed by their founders or their founders' families.

Amazon Wants FTC Chair Lina Khan Barred From MGM Review, Other Antitrust Probes
variety.com
Amazon Wants FTC Chair to Recuse Herself From Review of MGM Deal Over Previous Antitrust Comments
thewrap.com
The N. C. A. agreed on Wednesday to allow college athletes across the country to capitalize off their fame for the first time. The decision will allow students from coast to coast to strike endorsement deals, profit off their social media accounts, sell autographs and otherwise make money from their names, images and likenesses, potentially directing millions of dollars to college athletes every year. The decision on Wednesday afternoon by the Division I Board of Directors, which oversees the most prominent tier of college athletics in the United States, amounted to a surrender to years of swelling legal and political pressure. The board acted less than 12 hours before state laws designed to challenge the N. C. A. A.'s generations-old rules were scheduled to begin taking effect from Alabama to Oregon. Leaders in Divisions II and III, which include less visible and wealthy athletic programs but hundreds of thousands of players, made similar moves. The N. C. A. A.'s last-minute policy change, which players and executives alike view as one of the most significant changes in the association's 115-year history, will allow athletes to make endorsement deals whether or not they attend college in a state with one of the laws that forced the industry to act. What have the rules been? The N. C. A. has long barred players from being paid "to advertise, recommend or promote directly the sale or use of a commercial product or service of any kind." The association has also said that players, with a handful of exceptions, could not participate in a sport if they had agreed to have an agent represent them. How did the rules change? The rules did not change so much as the N. C. A. decided to waive them. Under the plan that association leaders approved on Wednesday afternoon, Bylaw 12 — a thick portion of the rule book that governs amateurism and athletics eligibility — will not be enforced if a student receives payment in exchange for use of the athlete's name, image or likeness (also known as N. I. L.). The N. C. A. also agreed to allow athletes to have representation in connection with their N. I. L. activities. Schools in many states are expected to set policies around matters like whether students may wear a university's logo in an advertisement. Athletes will still not be paid directly by universities beyond the cost of attendance, and the N. C. A. has been keen to ensure that athletes not be considered employees of their colleges. "There are things that are going to have to be tweaked as we move along," Richard J. Ensor, the commissioner of the Metro Atlantic Athletic Conference since 1988, said. "The basic regulation here, it's not going to change." Was this always the N. C. A. A.'s plan? Hardly. The association accepted that it was going to need to rewrite its rules only as pressure rose out of the nation's statehouses, starting with California in 2019. Then, college sports leaders began discussing a proposal that would have allowed endorsements while still imposing what executives called "guardrails," like the power for a school to block a deal if it conflicted with "existing institutional sponsorship arrangements." Last week, though, the Supreme Court ruled against the N. C. A. in a major antitrust case and left the industry more susceptible to litigation. Many executives feared that a host of national restrictions around N. I. L. would all but invite more lawsuits, so they opted for a more hands-off approach that they hope will prove more legally durable. Will Congress do something? Maybe. A federal standard is among the fondest wishes of college sports administrators, in part because it would presumably resolve any competitive issues surrounding disparate state rules that still take precedence over the N. C. A. A.'s modified rules. They also hope a federal law might offer them a greater shield from litigation. Congress has signaled its interest in the subject with a range of hearings and bipartisan talks among key senators. But the N. C. A. very much wanted a deal in place by the start of July. In interviews in June, several senators said negotiations were ongoing. Republicans are urging lawmakers to adopt a narrowly crafted measure around name, image and likeness, while Democrats are pressing for broader protections for student-athletes. "With the variety of state laws adopted across the country, we will continue to work with Congress to develop a solution that will provide clarity on a national level," Mark Emmert, the N. C. A. A.'s president, said on a statement on Wednesday. "The current environment — both legal and legislative — prevents us from providing a more permanent solution and the level of detail student-athletes deserve." Could the N. C. A. have sued to stop the state laws? Yes, and the association spent months refusing to rule out that possibility. In the end, they chose not to wage a court fight — at least for now. The N. C. A. successfully batted down a state challenge to its authority in the early 1990s. That case, though, involved a single state law, and experts cautioned that fighting the assorted state statutes of today would mean a battle on numerous fronts with potentially uneven results. How much are players going to be making? A few select stars, particularly in football and basketball, could make millions. But many more college athletes, including plenty in those same sports, could likely generate thousands or tens of thousands of dollars in earnings. Some won't make any money. The laws and N. C. A. rules do not guarantee any deals; they just make them possible. Luis Pardillo, the chief executive of Dreamfield, a company that will work with student-athletes to market personal appearances, said he knew of players planning rates of up to $2,000 an hour. But he and other executives anticipate that fees will shift as the marketplace evolves, with some athletes commanding even higher sums and others being prompted to cut prices. It's 2021. Why has this taken so long? Take your pick of explanations. A crucial one is that, for reasons as much financial and legal as philosophical, it took a lot of college sports leaders a long time to warm up to the idea that students should be allowed to earn more than what it costs to attend school. And although California passed a law in 2019 to allow players to profit off their fame (it has not yet taken effect) and pushed the N. C. A. toward changes, the N. C. A. is hardly designed for speedy action. The coronavirus pandemic, which sent the finances of the N. C. A. and college athletic departments nationwide into crisis, did not help the timetable. The N. C. A. was prepared in January to vote on new rules, but the Justice Department, in the waning days of the Trump administration, raised antitrust concerns, prompting the association, at Emmert's urging, to postpone action. It was not until an interview with The New York Times on May 7 that Emmert publicly said the N. C. A. should again move ahead on approving new rules. "We need to get a vote on these rules that are in front of the members now," Emmert said as he urged a vote "before, or as close to, July 1."

NCAA Votes To Let Athletes Earn Money Based On Their Names And Images
npr.org
College athletes can earn money from their name, image and likeness, NCAA rules
cbsnews.com
Chinese ride-hailing company Didi has already become a retail-trader favorite in its first day on the public markets, Bloomberg first reported. According to data from Fidelity, Didi shares ranked number one among retail traders Wednesday, while Exela Technologies, which has seen heightened interest from Reddit investors this week, was second, and well-known meme-stock AMC Entertainment was third. Didi had more than 32,000 buy orders as of 3:15 p.m. in New York, compared to Exela and AMC, which each had about a third of that, the data showed. Didi's debut is the second largest among Chinese companies, after e-commerce giant Alibaba's initial public offering in 2014. The shares soared as much as 28% in their first day of trading, giving Didi an approximate $86 billion valuation, Markets Insider reported. The valuation makes Didi the second largest ride-hailing app in the world after Uber, which is valued at $93 billion. Rumors about a potential IPO spread for several years before the company eventually filed its prospectus earlier this month, Fortune reported. Among Didi's largest shareholders are investment firm SoftBank, which has a 21.5% stake, Uber, which has a 12.8% stake, and Tencent, which has a 6.8% stake, Fortune said.

IPO Of Chinese Ride-Hailing Firm DiDi Makes Its President A Billionaire
forbes.com
Didi, the Chinese Ride-Hailing Giant, Makes Its Debut on Wall Street
nytimes.com
Good Subscriber Account active since The spread of COVID-19's Delta variant does not pose a risk to the stock market, and could in-turn drive a rebound in value stocks and bond yields, JPMorgan said in a note on Wednesday. The spread of the delta variant has been front of mind for many investors in recent weeks, as data suggests it is now the most common strain of COVID in the US. The fast spreading variant has led to a surge in cases in countries like the UK and Israel, and some governments are responding by reinstituting mask mandates and lockdown initiatives. But "the Delta variant should not have significant repercussions for the pandemic situation in developed markets due to the level of population immunity," JPMorgan said, adding that stock market positioning should not be driven by any variant of COVID-19 for which vaccines are effective. Both Pfizer and Moderna have said that their COVID-19 vaccines are highly effective in preventing infection of the Delta variant. The bank pointed to market action when the B.1.1.7 variant of COVID-19 which was spreading across the country earlier this year as reason for why value stocks and bond yields should see a rebound going forward. "When the market properly assessed the risk of B.1.1.7, yields and value staged a strong rally from mid-February to mid-March, while growth stocks (often perceived as beneficiaries of lockdowns) sold off," JPMorgan explained. "We expect this to repeat now as investors assess the so-called Delta variant," the bank added. The current market setup with the Delta variant is similar given that growth stocks have been in favor relative to value stocks amid the spread of the new COVID strain. But if JPMorgan's analysis proves correct, that trade should unwind soon, and growth stocks should once again underperform value stocks. "We reiterate our view to go long reflation, cyclical and value trades, and sell growth and defensive positions," JPMorgan concluded.

Samsung Galaxy S21 phones are expensive, but you should never pay full price — here's how to get the best discount
businessinsider.com
Unvaccinated are "at significant risk" as COVID-19 Delta variant spreads, Fauci says
cbsnews.com
A man who sold his last company for $440 million just launched a new startup to fix rural healthcare
businessinsider.com
Carlyle's summer break — Banks' threat to bond trading — Junior bankers special bonuses
businessinsider.com
Unvaccinated are "at significant risk" as COVID-19 Delta variant spreads, Fauci says
cbsnews.com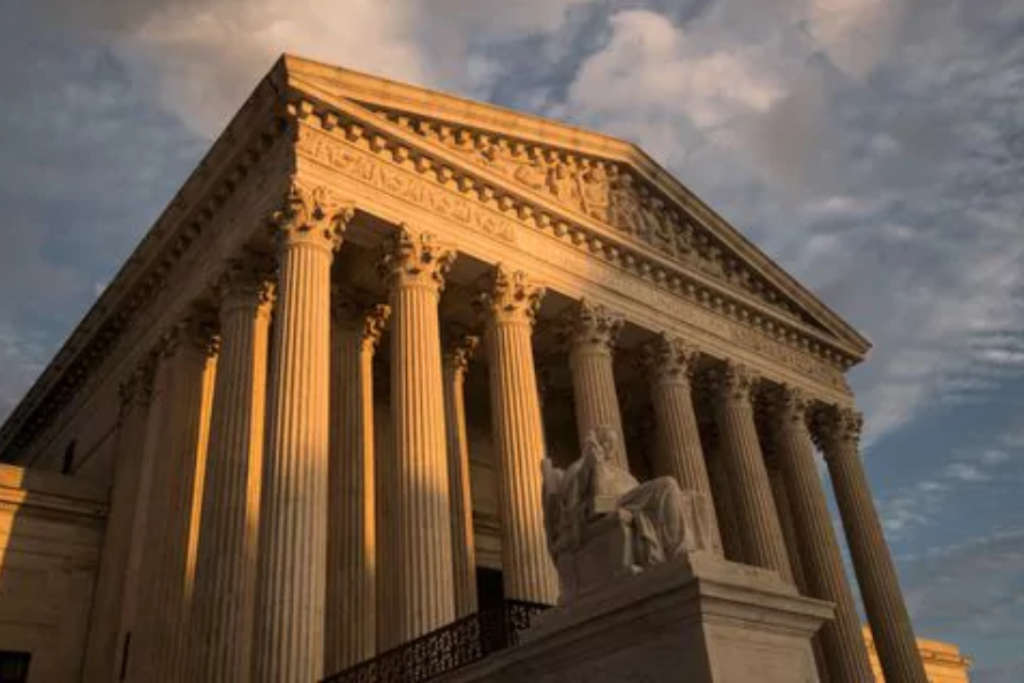 WaPo Supreme Court reporter Aaron Blake's " Stephen Breyer, and why Thursday is a huge day for the future of the Supreme Court " contains no real news. It simply notes that tomorrow is the last day of the current SCOTUS term and speculates as to whether Breyer will retire and, if so, the precise timing. The speculation is de rigeur and perfectly understandable but it's the 82-year-old Breyer's decision to make and we'll know soon enough. What caught my attention, though, was this chart: That's just eleven retirements in the last four decades. (Actually, longer than that, since the previous vacancy was filled in December 1975.) Another three (William Rehnquist, Antonin Scalia, and Ruth Bader Ginsburg) died in office over that stretch. Granting that the body only has nine members, you'd expect a lot more frequent turnover considering that they tend to get appointed to the bench in their late 40s or early 50s and draw full pay and benefits in retirement after 15 years of service and attaining 65 years of age. Rather clearly, considering that Justices tend to hang around well into their 80s or die trying, the intellectual challenges and perquisites of office make retirement look uninviting.

Supreme Court keeps CDC's eviction moratorium in place
cbsnews.com
Gov. Janet Mills vetoed a bill this week that would have put Maine in the forefront of a growing movement to decriminalize prostitution. "Fully decriminalizing prostitution, I fear, will only increase demand and encourage the exploitation of young people by those who profit from the mistreatment of others, undermining the free will of those trapped in difficult and sometimes tragic circumstances," Mills said in her veto message. While the governor, a former prosecutor and attorney general, expressed support for trying "to reduce human trafficking and protect survivors of human trafficking," she said she is "not convinced that the approach of this bill is the best path forward." Those pushing the measure, including District Attorney Andrew Robinson in Lewiston, said the proposal would decriminalize prostitution, allow its victims to have past convictions sealed and focus efforts on helping those who, as Robinson put it, are "caught up in the nightmare circumstances of human trafficking and sexual exploitation." The basic notion behind the bill is to reduce the legal consequences of getting caught selling sex and to increase the penalty for those caught buying sex from people who are often exploited. It's an issue that Mills said she's long been concerned about. Mills said in her veto message that she worries sex traffickers will point to the measure "as a way to entice more people" into the sex trafficking trade by telling victims "that what they are doing is not a problem." "No state in the nation has fully legalized commercial sex work," Mills said. "Even in Nevada, known as the only state to have legal commercial sex work, prostitution is still illegal outside regulated designated facilities in a single county." By contrast, this bill would make Maine the first state in the nation to eliminate all penalties for engaging in sex for money," Mills said. Success. Please wait for the page to reload. If the page does not reload within 5 seconds, please refresh the page. Enter your email and password to access comments. Forgot Password? Don't have a Talk profile? Create one. Invalid username/password. Please check your email to confirm and complete your registration. Create a commenting profile by providing an email address, password and display name. You will receive an email to complete the registration. Please note the display name will appear on screen when you participate. Already registered? Log in to join the discussion. Only subscribers are eligible to post comments. Please subscribe or login to participate in the conversation. Here's why. Use the form below to reset your password. When you've submitted your account email, we will send an email with a reset code. Send questions/comments to the editors. « Previous Next »

Gov. Mills vetoes bill to provide gaming rights to Maine tribes
pressherald.com
Pennsylvania governor vetoes GOP-backed elections bill
thehill.com
June 30 (UPI) -- A lull in international tourism brought on by the COVID-19 pandemic, which is costing global economies trillions of dollars, probably won't return to normal levels for another two years, according to a joint United Nations report published Wednesday. The assessment, compiled by the United Nations Conference on Trade and Development and World Tourism Organization, projects that sagging tourism will amount to a combined total of $4 trillion in global economic losses for 2020 and 2021. The report expects international tourism to stagnate for the rest of this year, except for a few Western markets. Further, it says a return to prepandemic tourism could take another two years, or more. It notes that the rate of COVID-19 vaccinations is playing a major factor in the return to normal. The availability of coronavirus vaccinations remains uneven worldwide, which the report says could account for up to 60% of the economic losses. "The world needs a global vaccination effort that will protect workers, mitigate adverse social effects and make strategic decisions regarding tourism, taking potential structural changes into account," UNCTAD Acting Secretary-General Isabelle Durant said in a statement. The experts say vaccinations are limited in developing countries where tourism losses have worsened. Rates also widely vary from country to country; as high as 60% in some nations and less than 1% in others. "Tourism is a lifeline for millions, and advancing vaccination to protect communities and support tourism's safe restart is critical to the recovery," UNWTO Secretary-General Zurab Pololikashvili said in a statement, emphasizing that most developing nations heavily rely on money generated from tourism. A loss in tourism also results in losses in other sectors like food, beverages, retail trade, communications and transport, the assessment says. For example, international tourism in Turkey typically contributes to about 5% of its gross domestic product. With the disruption, it could see a loss of $33 billion. In 2020, foreign tourist arrivals in Turkey plummeted by almost 70%, the groups said. The groups performed three simulations to show possible global tourism outcomes for 2021. The worst of the three shows an overall decline of 75%, worth $2.4 trillion. The best of the three showed a loss of $1.7 trillion. The countries that performed the worst across all three simulations were Turkey, Ecuador, South Africa, Ireland and Switzerland. The regions that performed the worst were Central America, East Africa, Southeast Asia, North Africa and the eastern European Union.

Report: The Global Economy Could Lose $4 Trillion Due To Covid-19's Impact On Tourism [Infographic]
forbes.com
Collapse Of Tourism During Pandemic Could Cost Global Economy $4 Trillion
forbes.com
InnovationRx is your weekly digest of healthcare news. To get it in your inbox, subscribe here. T he IPO of Doximity, often described as a "LinkedIn For Doctors," minted a new healthcare billionaire as the stock price doubled in its public debut. Doximity cofounder and CEO Jeff Tangney's 32.9% stake was worth $2.8 billion at yesterday's market close. The San Francisco, California-based company doesn't charge medical professionals to use its platform. The majority of its revenue comes from pharmaceutical company and health system customers who want to target marketing campaigns to this specialized group. While Doximity saw a huge IPO pop, health insurer Bright Health, which also went public last week, ended up having to lower its IPO price. Even so, the Minneapolis, Minnesota-based company raised more than $900 million in IPO proceeds, Forbes senior contributor Bruce Japsen reports. Bright Health has more than 623,000 health plan members. About 500 employees of the concierge primary care company One Medical announced their plan to unionize this week, which they said was spurred by alleged mistreatment during the Covid-19 pandemic. The union would be covered by Workers United, an affiliate of the Service Employees International Union (SEIU) and would include administrative staff and phlebotomists. Doctors and other clinicians who work at One Medical would not be included. The union organizing committee says the company mismanaged its Covid-19 vaccine rollout, denied hazard pay to front-line workers, and wrongfully fired employees. A One Medical spokesperson denied these claims. Read more here. Walmart is launching its own private insulin brand for people with diabetes as it expands deeper into healthcare. Former Permanente Medical Group CEO Robert Pearl reflects on what getting his dog neutered taught him about the U. S. healthcare system. A top House Democrat urged the U. S. Attorney General to reject a bankruptcy settlement for OxyContin maker P urdue Pharma because it would shut down current and future lawsuits against members of the Sackler family. A new study suggests Black and Hispanic individuals are more likely to experience cognitive decline, such as memory loss and confusion, earlier in life than white people. C ovid-19 vaccination rates are continuing to fall in the U. S., leaving the country vulnerable to new outbreaks of Covid. Public health officials are trying to encourage more people to get vaccinated, but some groups aren't listening. Chief among them: Republicans, Evangelicals and young people. It's unclear why some of these groups of people won't get vaccinated, although a new poll shows that some of them believe that enough people in the U. S. have already gotten vaccinated, so there is no need for them to get the shot too. But being unvaccinated leaves them particularly vulnerable to the more contagious Delta variant of Covid-19. Speaking of the Delta variant — more than 20% of new Covid cases in the U. S. are caused by this variant, which was first discovered in India. But the CDC has said that this doesn't change its current mask guidance, and vaccinated Americans still do not need to wear masks anymore — going against current WHO guidance. The agency does say however that local governments can impose their own mask mandates, and some places, like Los Angeles, have already done so. Nearly one-third of Americans are unaware of "long Covid" — a collection of symptoms including fatigue, shortness of breath, and brain fog that can continue long after an initial Covid-19 infection. But a new study suggests that those who do know about long Covid, or learn about it, are more likely to get vaccinated. Read more here. A new report says that the global tourism collapse during Covid-19 could end up costing the global economy more than $4 trillion in the next two years. North Korean leader Kim Jong-un said the country has experienced a "grave incident" that could threaten the country's "anti-epidemic efforts" — the first time the leader has acknowledged there may be Covid-19 cases in the country. Soccer fans may be to blame for a rise of Covid-19 cases in Scotland, says the country's public health agency. Does vaping electronic cigarettes make you more susceptible to catching Covid-19? Studies in mice say yes, but studies in humans say no. Here's why it's important to know if your child has a cold — or Covid-19. Malaria Cases In China Go From 30 Million To Zero Colombia-Based Clever Leaves To Donate $25 Million Worth Of Cannabis To U. S. Researchers The Net Worth Of Joe Biden's Cabinet Inside 'Project Onyx': How Biogen used an FDA back channel to win approval of its polarizing Alzheimer's drug (STAT) States Step Up Push to Regulate Pharmacy Drug Brokers (Kaiser Health News) Juul to pay $40M in N. Carolina teen vaping suit settlement (AP)

Glendale-based LegalZoom IPO vaults value to $7 billion
ocregister.com
— Recommendations are independently chosen by Reviewed's editors. Purchases you make through our links may earn us a commission. We're less than a week away from the Fourth of July, and there's more to celebrate than our independence! The holiday also marks a highly promotional time for retailers, with savings galore for you to shop. One monster event to take note of? The Home Depot 4th of July sale, which is offering major discounts on essentials for your living space. Get expert shopping advice delivered to your phone. Sign up for text message alerts from the deal-hunting nerds at Reviewed. That means scoring deals all around. For instance, you can get the Hoover Turbo Scrub carpet cleaner at a $40 discount from its list price of $169, now available for $129. More than 2,300 Home Depot customers gave the Turbo Scrub a 5-star rating, praising it for its maneuverability and how thoroughly they say it fights stains and dirt. "Works like a miracle," read one review, with another claiming, "No professionals needed." The summer savings deal, meanwhile, can score you major price cuts on home appliances in one convenient collection. You can get this bundle of four highly-rated Samsung stainless-steel kitchen appliances, valued at $5,046 all together for 25% off, or $3,792, when purchased as a group. This includes a four-door refrigerator (was $2,999, now $1,998), a top-control dishwasher (was $799, now $718), a 6.3-cubic-foot electric range (was $899, now $808) and an over-the-range microwave (was $349, now $268). All four pieces received 5-star reviews from customers: the refrigerator was adored for the vast space it provided inside. The dishwasher earned praise for how quiet it was while running, while the range has burners that heat up ultra-fast, according to Home Depot customers. Last but not least, the microwave has a sleek look that wowed shoppers The depot's got plenty more to peruse through, so get the fireworks started early with these explosive deals Need help finding products? Sign up for our weekly newsletter. It's free and you can unsubscribe at any time. The product experts at Reviewed have all your shopping needs covered. Follow Reviewed on Facebook, Twitter, and Instagram for the latest deals, reviews, and more. Prices were accurate at the time this article was published but may change over time.

The Victoria's Secret Semi-Annual Sale is back with discounts of up to 50% off
usatoday.com
The best 4th of July sales that you can find today, including discounts at Best Buy, Leesa, and The Home Depot
businessinsider.com
16 popular activewear items you can buy at Bandier
usatoday.com
Ad tech company Integral Ad Science climbed 18% in its stock market debut Wednesday, trading under the ticker "IAS." Shares opened at $22, up from its IPO price of $18, valuing the company at close to $3.3 billion. IAS calls itself a "verification company" for digital ads. Its technology claims to help advertisers ensure ads are viewable, non-fraudulent, in the correct geography and "brand-safe," or not running near content that advertisers might deem problematic. "Think of a Coke ad running on YouTube," CEO Lisa Utzschneider said in an interview Wednesday. "We verify that the ad has been viewed by a human, it ran adjacent to brand-safe and brand-suitable content. And we also offer a contextual targeting solution helping the Cokes of the world seek out content that is appropriate for their brands or content that they want to avoid." IAS competes with DoubleVerify, which went public in April. DoubleVerify has jumped 31.5% since its IPO to $47.35. IAS recorded a net loss of $2.8 million for the three months ended March 31, narrower than its $14.4 loss in the same period a year earlier. Utzschneider said the company has more than 2,000 customers, including Coke, Nestle, Verizon and GlaxoSmithKline. She said more clients are signing contracts with the company to handle verification of all of their digital media globally. On the publisher side, she said the company has partnerships with publishers like Reuters, Hulu and Comcast 's NBCUniversal. "The reason why it's so important that we work both with marketers and with publishers is because we're helping publishers to drive greater yield, deliver higher quality media and help them with their overall yield and optimization," she said. The company also has a contextual targeting offering, which Utzschneider said should be a differentiator for the company as Google prepares to end support for third-party cookies. The product promises to help marketers find content they'd like to be near or prefer to avoid. Utzschneider said the IPO will help the company hire engineers and data scientists and to make strategic acquisitions. Social platforms and connected TV are also areas of growth. IAS is working with Twitter on brand safety technology for the platform's feed. Utzschneider said she expected there will be "additional social platforms to come." Disclosure: Comcast-owned NBCUniversal is the parent company of CNBC.

Glendale-based LegalZoom IPO vaults value to $7 billion
ocregister.com
Executives at Des Moines-based Principal Financial expect to increase payments to shareholders as the company sells off some of its traditional lines of business. Company leaders said during a presentation Tuesday that they plan to route more free cashflow to investors over the next couple of years. The company believes the move will increase share prices. The presentation came a day after the financial services company announced it will stop selling life insurance products to retail customers, ending a line of business it has conducted for 142 years. Principal also will stop selling fixed-annuity retirement plans. Related: Principal to cease offering fixed annuity retirement products Principal's chief financial officer, Deanna Strable, said those fields are more competitive, and that the company instead will focus on its other retirement products, money management and providing insurance for small and medium-sized companies. Strable said the company projects the changes will make Principal more profitable, increasing annual earnings per share by 9-12% over the next three years. "We are investing in businesses that offer the greatest opportunity for growth," she said. "This change in strategy is indeed transformational," CEO Dan Houston said. More: Des Moines metro's Principal Global and Athene on list of top money management employers Strable said she expects the moves to increase the amount of free cash that Principal will hold. She said the company will spend "an intentionally larger" amount on buying back stock. Companies often repurchase shares to reduce the number on the market, in theory increasing demand for those still in circulation. Company executives said they expect to provide $3 billion to shareholders via the stock buybacks and dividend payments through the end of 2022. The company paid about $1.8 billion to shareholders through those two methods in 2019 and 2020, according to financial filings. The business changes and increased payouts to shareholders come after Elliott Management Corp., an activist investor group, called in February for a strategic review at Principal. Elliott has a history of successfully lobbying for changes at companies from Twitter to Cabela's to AT&T. Investors have not yet enthusiastically responded to Principal's changes. From Monday morning to 4 p.m. Tuesday, the price dropped about 2%, to $62.96 per share on the Nasdaq exchange. The stock dropped even further overnight, opening at $62.80 a share Wednesday. More business coverage: Developer of 'transformative' Des Moines projects, Blackbird faces future clouded by mistrust, legal and financial issues It's not clear how the company's sale of its retail life insurance and fixed annuity businesses will affect employees. Principal spokesperson Teresa Thoensen said in an email Tuesday that the company expects "less than 5%" of roles at U. S. offices to be impacted over the next year because of the changes. Principal employs about 6,300 workers in Des Moines. Tyler Jett covers jobs and the economy for the Des Moines Register. Reach him at tjett@registermedia.com,515-284-8215, or on Twitter at @LetsJett .

Glendale-based LegalZoom IPO vaults value to $7 billion
ocregister.com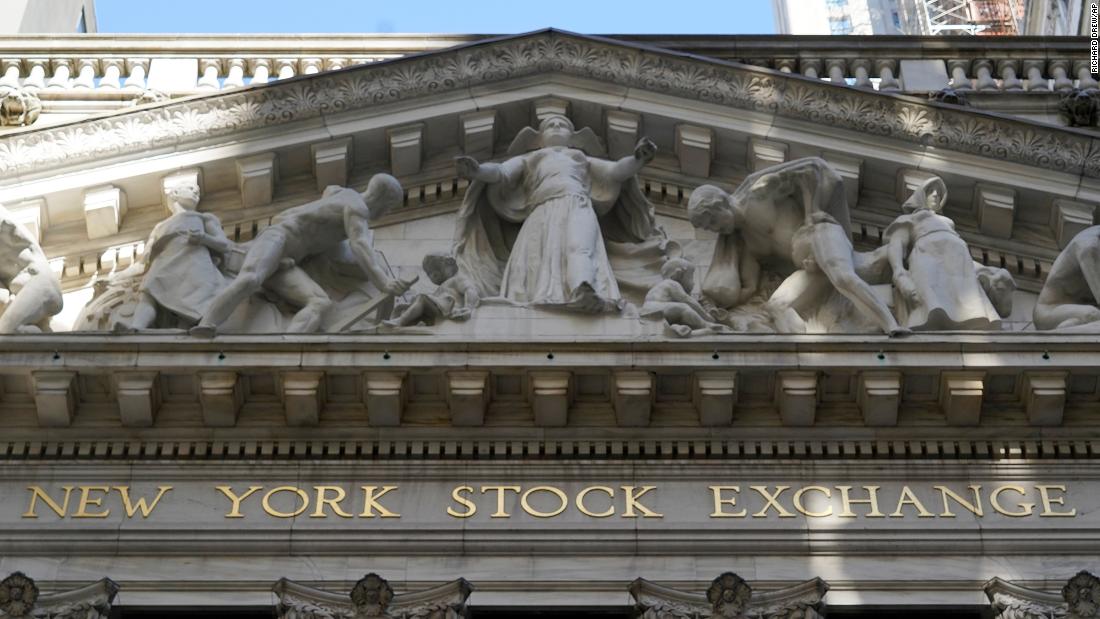 The index, the broadest measure of the US stock market, is up more than 14% in 2021, and just a few points below the 4,300 mark — a target Goldman Sachs ( GS) had set for the end of the year. Both the S&P and the Nasdaq Composite ( COMP) are at or near record highs. The Nasdaq has advanced nearly 13% this year. The Dow ( INDU), meanwhile, is the relative laggard of the three: up more than 12% and inching toward the 35,000 mark, also a new all-time high. All three indexes are looking at their fifth consecutive quarter of gains, the longest winning streak since 2017 for the S&P and the Dow and the longest since 2018 for the Nasdaq. The small-cap Russell 2000 ( RUT) index is doing even better, up 17% this year. Neither worries about tax hikes, nor inflation jumps can stop Wall Street from rallying. So what's next for this bull market? "As we begin the third quarter, the attention [is] once again on lifting of lockdown measures around the world versus growth of new variants of Covid-19, especially the most infectious, Delta," said Fawad Razaqzada, market analyst at ThinkMarkets. But he noted that overall sentiment is very positive given the S&P is posting record highs. Even though vaccination rates continue to rise, the spread of a new and more infectious variant of Covid could still jeopardize the reopening of the economy. "We're still stuck in a market that doesn't seem to want to go anywhere fast," said JJ Kinahan, chief market strategist at TD Ameritrade ( AMTD), in a blog post. "Part of that could reflect the tug of war between value and growth right now. What that really comes down to is the tug of war between whether inflation is transitory — as the Fed calls it — or real," he wrote. Even though the inflation fears that gripped the market periodically during the first half of 2021 have dissipated for now, prices are still rising and the Federal Reserve can't ignore that. The central bank continues to say that price hikes are only temporary as the economy emerges from the pandemic. But plenty of investors and economists worry if that will hold true. In the end, only time will tell, Razaqzada said, but there is some reason to think inflation will settle back down: Commodity prices are falling. "In terms of how risk assets will behave, a lot will depend on the path inflation will take in Q3, as central banks have become data-dependent," Razaqzada added. Earlier this month, the Fed's projections showed interest rate increases coming in 2023, although some central bank officials forecast rate hikes next year.

ViacomCBS Stock Jumps More Than 12% In A Week – Here's Why
forbes.com
Aci Worldwide Inc Ranked Among Today's Top Buys
forbes.com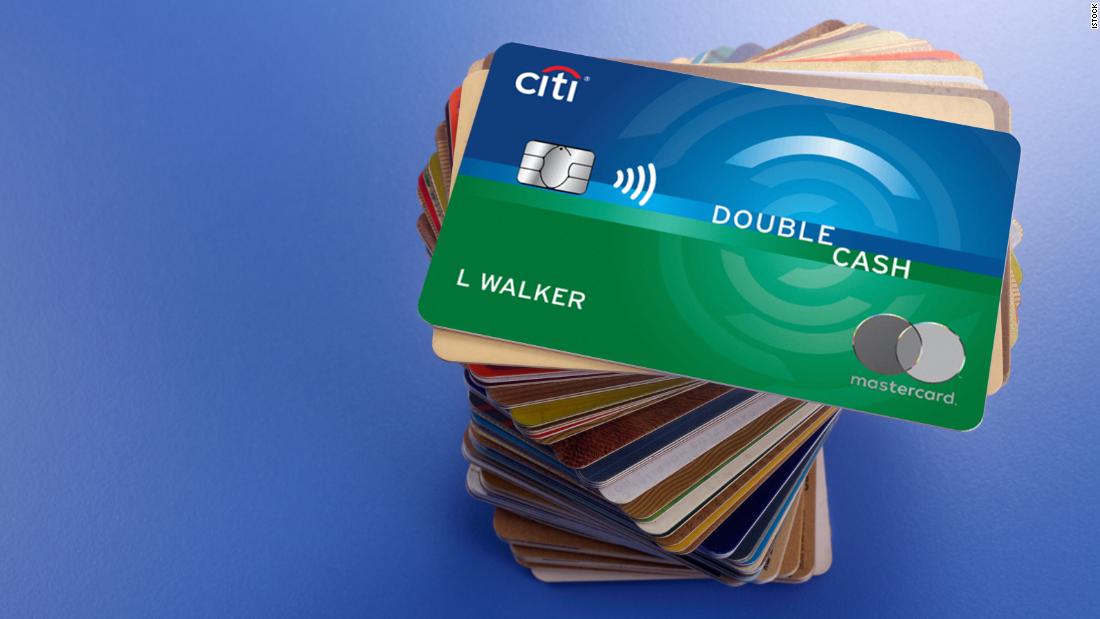 Now that the US is returning to a sense of normal as the pandemic wanes, many people are taking stock of their personal finances and working to get things back in order after the challenges of last year. And while it may seem counterintuitive to think about credit cards if you're still having money issues, the right card can be a useful tool in your financial arsenal. How? Well, a new credit card could help by temporarily letting you finance the things you need to buy at 0% interest, or consolidating debt at a lower interest rate. Or perhaps you just want to make sure you're earning as many rewards as possible when you're ordering online or having food delivered to your home, or booking that long-needed vacation as travel springs back to life. Our comprehensive methodology compares every aspect of each credit card to our "benchmark credit card" to determine which cards can potentially help you the most. So give yourself a few minutes to take a look at our list of the best credit cards for July and see if one might be useful to you right now. Citi® Double Cash Card: Best for flat-rate cash back Chase Sapphire Preferred Card: Best sign-up bonus Chase Freedom Flex: Best for flexible rewards Blue Cash Everyday® Card from American Express: Best for U. S. supermarkets American Express® Gold Card: Best for dining Citi® Diamond Preferred® Card: Best for balance transfers U. S. Bank Visa® Platinum Card: Best introductory rate on purchases Capital One® Venture® Rewards Credit Card: Best for easy travel redemptions The Blue Business® Plus Credit Card from American Express: Best for small businesses Capital One® Spark® Miles for Business: Best for larger businesses Why did we select these cards as our best credit cards for July? Dive into the details of each card with us, and see how they stack up. But "simple" doesn't have to mean "weak." In fact, you'll get 2% cash back on practically everything you buy with this card, which is the best ongoing flat-rate return you'll find on any no-annual-fee credit card out there. Yes, if you want to put in extra effort to maximize bonus categories or if you're willing to pay an annual fee, you can absolutely get more in overall rewards or perks. But if you don't want to make your credit card another thing in your life to worry about, you can put the Citi Double Cash in your purse or wallet, and set it and forget it. Having the option to convert the card's cash back to Citi ThankYou points when you have other premium Citi cards is useful to points and miles experts, but the ThankYou program's airline transfer partners can be challenging to leverage for beginners, who might want to just stick with the card's cash back rewards. The balance transfer offer does come with a 3% fee, though that's comparable to other credit cards with similar balance transfer features. And the Citi Double Cash doesn't offer a sign-up bonus, which means other cards might be more rewarding right out of the gate, though the Double Cash will catch up with long-term use. You can read more about our benchmark credit card concept in our credit card methodology guide, or dig into our complete review of the Citi Double Cash. Learn more and apply for the Citi Double Cash Card. WIth classic travel and dining bonus categories,5 points per dollar on Lyft rides through March 2022, and a 100,000-point sign-up bonus (which is the highest we've ever seen on this card), you should be able to score plenty of points even if you can't fly much at the moment, since Chase defines "travel" very broadly to include purchases like mass transit, tolls, parking and even ride-shares. But the real power of the Chase Sapphire Preferred is in its redemptions. You'll get 1.25 cents per point in value when you redeem your points through Chase's travel portal. And last year, Chase added a new "Pay Yourself Back" tool to the Sapphire Preferred, which allows you to redeem points on purchases beyond just travel. The current eligible categories are grocery stores, dining establishments (including delivery and takeout) and home improvement stores, and through September 30,2021, you'll get 1.25 cents per point when redeeming this way. Plus, you can get potentially even more value when you transfer your points to one of Chase's 13 travel partners. In fact, the Ultimate Rewards program still features some of the best transfer partners around, including United Airlines, Southwest Airlines and Hyatt Hotels, and all partners transfer at a 1-to-1 ratio (meaning you'll get 1 point in the partner program for every 1 point you transfer from Chase). To top it off, when international flights resume, you can safely use the Chase Sapphire Preferred overseas, since it has no foreign transaction fees on international purchases. It even provides primary car rental insurance, so you don't have to look to your own auto policy first if you have an accident with your rental car. Even our benchmark Citi Double Cash card earns 2% cash back -— 1% when you make a purchase, and 1% when you pay it off — on everything you buy, not just travel and dining, though you can get more value when redeeming your Sapphire Preferred points than you can with simple cash back. For many people, the Sapphire Preferred isn't as flashy as its big brother, the Chase Sapphire Reserve, which comes with travel perks, higher bonus rates and a $300 annual travel credit (but also a significantly higher annual fee). But if you don't need or won't use all those extra perks as travel slowly crawls back to life, you may be better off with this significantly less-expensive version. Learn more and apply for the Chase Sapphire Preferred Card. The Chase Freedom Flex starts by earning cash back in three permanent bonus categories: 5% cash back on travel purchases made via Chase Ultimate Rewards,3% cash back on dining — including takeout and delivery — and 3% cash back at drugstores. Then you'll also earn 5% cash back on up to $1,500 in purchases in bonus categories that rotate each quarter. The categories for July through September 2021 are grocery stores and select streaming services, but each quarter's categories are different. That's a pretty great package already for a cash back credit card. But when you pair the Chase Freedom Flex with the Chase Sapphire Preferred or Chase Sapphire Reserve, you can convert your cash back to points at a rate of 1 cent per point. Then you're able to redeem those points for travel at an increased value of 1.25 to 1.5 cents apiece via the Chase travel portal, or in other categories using the "Pay Yourself Back" tool. Even better, once you've converted your cash back to points, you can transfer them to any of Chase's 13 airline and hotel loyalty partners. This amazing flexibility is why frequent flyer website The Points Guy values Ultimate Rewards points at 2 cents apiece. At that rate, since you're earning 1.5% cash back on the Freedom Flex, you could effectively end up with a 3% return on your purchases. Other benefits of the Chase Freedom Flex include cell phone protection, purchase protection, extended warranty protection and a three-month complimentary subscription to DashPass. Learn more and apply for the Chase Freedom Flex. The card also pairs its bonus categories with an introductory 0% APR on purchases for the first 15 months. But you'll want to make sure your debt is paid off by the end of the intro period, as the APR jumps to a variable 13.99% to 23.99% afterward. New card members will also find a welcome bonus that should come in handy: $100 cash back as a statement credit after you spend $2,000 in purchases in the first six months, plus 20% back on Amazon purchases in your first six months of card membership, up to $150 back. That's a decent chunk of change, especially if you already spend a lot of money at Amazon. Also, the more expensive version of the Blue Cash Everyday is the Blue Cash Preferred® Card from American Express, which earns 6% cash back at U. S. supermarkets — double the Blue Cash Everyday — on up to $6,000 in purchases each year (1% thereafter). The Blue Cash Preferred also offers 6% cash back on select U. S. streaming subscriptions and 3% cash back at U. S. gas stations and on transit. In exchange for those higher bonus rates, you'll normally pay a $95 annual fee each year, but right now the Blue Cash Preferred comes with a $0 introductory annual fee for the first year (see rates and fees). So you'll need to consider whether the Blue Cash Everyday with no annual fee or the Blue Cash Preferred with a $95 annual fee after the first year is a better choice for your needs. Learn more about the Blue Cash Everyday card. Aside from earning a lot of points, you'll earn up to $10 in statement credits each month with the Amex Gold when you use your card to pay at select food merchants, including Grubhub, Seamless, The Cheesecake Factory, Ruth's Chris Steak House, Boxed and participating Shake Shack locations (enrollment required). You'll also earn up to $10 in Uber Cash each month, which can be used for either Uber rides or Uber Eats orders. So if you're ordering out regularly these days, you can easily use up both the Uber Cash and the dining credits each month. If you're able to utilize all of these credits each year, that's up to $240 in credits, which means you're effectively only paying $10 for the card even with its $250 annual fee. You'll also want to look elsewhere if you can't utilize the annual credits on the Amex Gold, which do require a bit of effort to maximize since they're doled out monthly. Otherwise you'll be paying a lot of money for the card and not getting the most for it. Learn more about the American Express Gold Card. The Citi Diamond Preferred comes with a lengthy 18-month introductory period, during which you'll pay a 0% APR on any balance transfers made during the first four months you have the card. But you'll want to pay off your entire balance transfer during those 18 months, because when that introductory period ends, the APR will jump to between 14.74% and 24.74%, depending on your creditworthiness. Even better, you'll get the same 0% APR on new purchases with the card for the first 18 months. Again, the APR goes to between 14.74% and 24.74% at the end of the intro period, depending on your creditworthiness, so make sure you pay off your balance before then. The Citi Diamond Preferred card also comes with a free FICO credit score online and allows you to choose your payment due date, which is extremely helpful for those who pay their credit card bills around their paycheck schedule and need maximum flexibility. You'll also pay a 3% fee (with a $5 minimum) on any balance transfers made to the Citi Diamond Preferred. That's roughly average for a balance transfer fee, but it's something you should keep in mind when transferring debt to the card. If you only need the balance transfer option and not the introductory rate on purchases, consider our benchmark Citi Double Cash card, which offers a 0% APR on balance transfers for the first 18 months you have the card (then a variable APR of 13.99% to 23.99% applies), but also earns cash back on all purchases (though note that balance transfers don't earn cash back). Still, if you need to pay no interest on both your new and existing debt for an extended period, the Citi Diamond Preferred is potentially worth the extra cost to buy yourself time to get back on track and firm up your financial picture. Learn more and apply for the Citi Diamond Preferred Card. During that time, you can charge purchases to the card and pay them off slowly without incurring any interest at all. That's a longer intro period than almost any credit card on the market, so it's a good way to finance a large emergency purchase or even just daily expenses if you're in a pinch. But be careful! Once the introductor interest period ends, any balance remaining on the card jumps to a variable APR of 14.49% to 24.49%, depending on your creditworthiness. If you haven't paid off all those purchases in full by then, you'll be on the hook for some giant interest payments. Still, if you need to just make ends meet for now, this is a card that can be a useful tool in your toolbox. There's also an added perk on this card: ongoing cell phone protection. When you pay your cell phone bill with the U. S. Bank Visa Platinum, you'll be covered for damage or theft to your cell phone up to $600, with a $25 deductible, for up to two claims per 12-month period. The U. S. Bank Visa Platinum has no annual fee, but it charges a 3% foreign transaction fee, so you definitely won't want to use it overseas. In fact, aside from using it to finance purchases during the introductory period, it's not a card that we'd recommend for long-term usage. And if you're willing to trade a slightly shorter introductory period in exchange for earning rewards, you might consider the Chase Freedom Unlimited, which offers an introductory interest rate on purchases for the first 15 months you have the card, but also offers 1.5% cash back on all purchases and additional bonus categories. Learn more and apply for the U. S. Bank Visa Platinum. But what kind of rewards should you earn? Easy-to-redeem fixed-value miles, or flexible miles that can be used for more complicated advanced redemptions that get more value? The Capital One Venture card gives you the best of both worlds. For folks who don't want to deal with complex charts or award availability, you can use the Venture's "Purchase Eraser" feature to wipe away any travel purchases that you make with the card at a rate of 1 cent per mile, making the card's 100,000-mile sign-up bonus worth at least $1,000 in travel. For others who want to put in the time and research to find first- or business-class flight redemptions, Capital One's 19 transfer partners provide another option. You can transfer Capital One miles to most partners at a 2-to-1.5 ratio (meaning for every 2 Venture miles you transfer, you'll get 1.5 airline miles on the other end), but some transfer at a 1-to-1 ratio while a handful are at a 2-to-1 ratio. The Capital One Venture does come with a $95 annual fee, but you'll also get up to a $100 fee credit with the card when applying for either Global Entry or TSA PreCheck, and the card doesn't charge foreign transaction fees. There's also no balance transfer or introductory interest rate on purchases, so don't plan to carry a balance with the Venture card. And if you're only planning to redeem your miles using the "Purchase Eraser," you could be better off with our benchmark Citi Double Cash card, since you'll be effectively earning 2 cents per dollar spent either way, but the Venture card has a $95 annual fee. Capital One's transfer partners also include only one US airline option (JetBlue), though advanced card holders will be able to leverage international airline alliances to score domestic redemptions. But if you think you'll mix in some airline transfers even down the line, the Venture card serves as a great beginner gateway to the world of transferable points. Read our complete Capital One Venture credit card review. The Blue Business Plus earns 2 Membership Rewards points for every dollar spent on all purchases, up to $50,000 each calendar year. And if you're already thinking about travel this year, the points can be redeemed directly for travel at a rate of up to 1 cent per point, or transferred to any of Amex's 21 airline and hotel partners for potentially even more value. Your business can also take advantage of the card's 0% introductory APR on purchases for the first 12 months you have the card — just make sure it's paid off by the end of that time, or you'll find yourself facing an ongoing variable APR of 13.24%-19.24%, depending on your creditworthiness. Overall, it's a pretty sweet package for small businesses, and all for no annual fee. You also won't want to use this card for international purchases, as it carries a 2.7% foreign transaction fee on overseas transactions (see rates and fees). And larger businesses with more than $50,000 in credit card expenses each year will find the Blue Business cards limiting, as all charges beyond that amount in a calendar year earn only 1 point per dollar. (Businesses with bigger annual expenses should instead look below to our option for larger businesses.) Learn more about the Blue Business Plus Card. Capital One miles are easy for businesses to redeem on any travel purchases made with the card at a rate of 1 cent per mile, or the miles can be transferred to any of Capital One's 19 airline and hotel partners for potentially higher value with some extra work. The Spark Miles card also comes with a 50,000-mile sign-up bonus after you spend $4,500 in the first three months you have the card, which is a pretty low threshold for any business with significant monthly expenses. The best part is the card's $95 annual fee is waived for the first year, so you can try it out for 12 months and see if it works for your business needs. Capital One deserves credit for expanding its mileage program in 2018 to include transfer partners and recently adding even more, but since it's a relatively new part of the program, the Spark Miles for Business airline partners aren't quite as lucrative as those from Chase and American Express, though with some effort you can still find terrific value. It's also not ideal that you have to book through Capital One Travel to earn 5 miles per dollar on hotels and car rentals, especially since most hotels won't honor earned elite status or award elite nights or points for reservations booked through third-party sites. The $95 annual fee you'll pay for the Spark Miles after the first year makes this a more expensive card than our benchmark Citi Double Cash, so businesses will want to make sure they're getting enough extra value from their miles to make the cost worth it. Learn more about the Capital One Spark Miles for Business. Get all the latest personal finance deals, news and advice at CNN Underscored Money.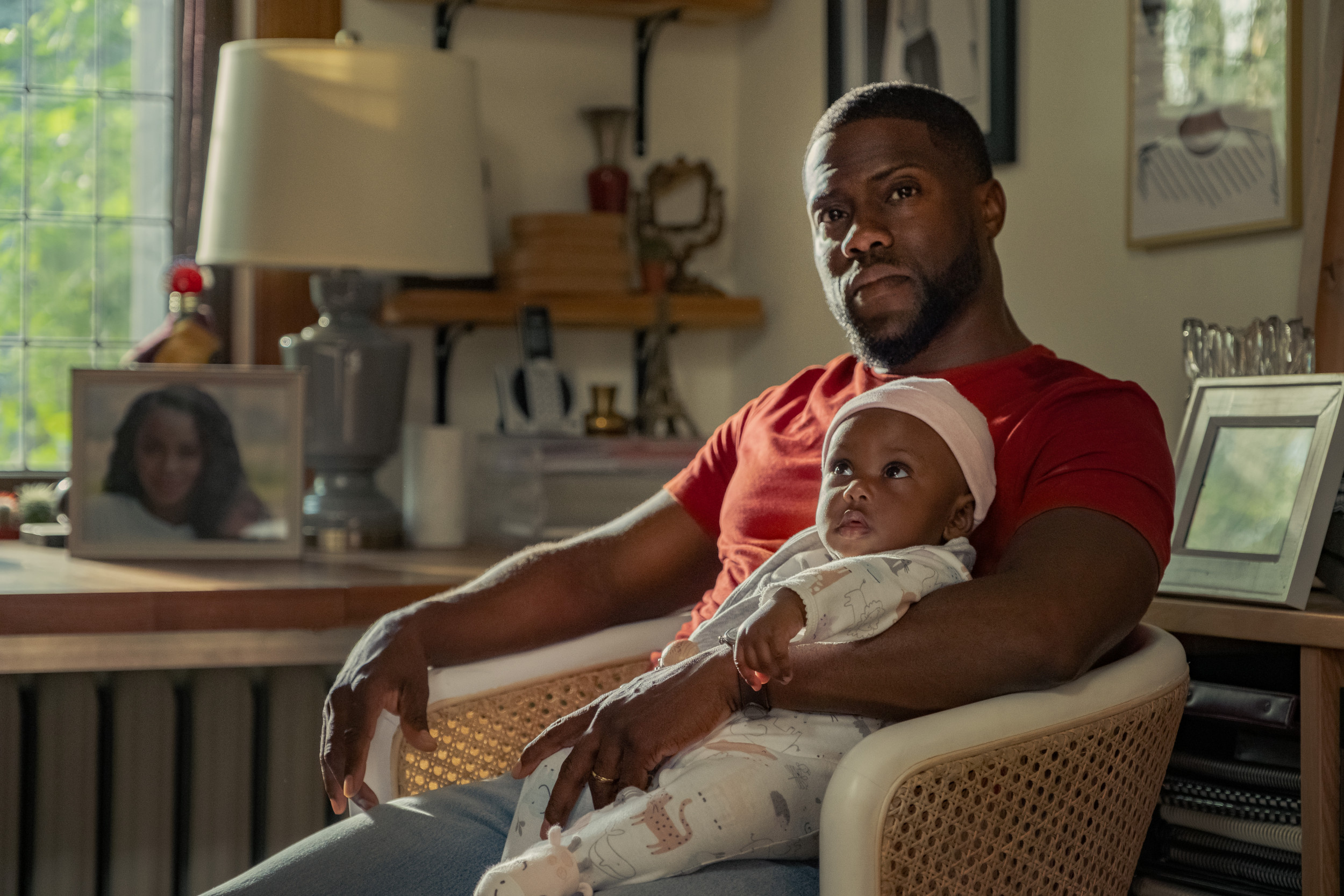 The 10 Most-Watched Movies on Netflix in June 2021
newsweek.com
The rotation into so-called value stocks in the US has further to run as rapid economic growth pushes up bond yields, a JPMorgan strategist has said, despite signs that the trade has cooled in recent days. Hugh Gimber, JPMorgan Asset Management's global market strategist, told Insider that companies in the financial and consumer-focused sectors stand to gain, thanks to Americans unleashing pent-up savings and wages rising as the economy bounces back. "I do expect US value to outperform US growth," Gimber said. "It's about the laggards from last year having more scope to catch up to the rest of the pack because of the environment that we're in." The first half of 2021 in financial markets has been marked by a " reflation trade ". It has seen investors pivot away from the fast-growing tech stocks that did so well in 2020, toward sectors such as energy and financials that are likely to perform better as growth and inflation pick up. However, recent signs that the US Federal Reserve may be more concerned about inflation than previously thought have knocked the trade's popularity. The tech-heavy Nasdaq index is up more than 5% over the last month, while the more industry-heavy Dow Jones is down around 1%. Yet Gimber said he expects strong growth and higher inflation to push up bond yields in the second half of the year. "You have consumers with pent-up demand, cash in their pockets, that can now get out and spend, driving a very strong outturn for growth." Higher market interest rates would likely make the earnings of so-called growth companies - whose full potential is often far in the future - look less attractive to investors. The JPMorgan Asset Management strategist said rising wages would boost Americans' spending power, benefitting companies in consumer-discretionary sectors such as luxury goods, vacations, and cars. He said: "A healthy consumer tends to be helpful for financials, coupled with the latest news on buyback prospects for the financials and the rising yield environment, all of which bodes well for that sector."

Aci Worldwide Inc Ranked Among Today's Top Buys
forbes.com
Wall Street closed out its fifth straight quarterly gain Wednesday, continuing its comeback from a steep drop in early 2020 at the onset of the coronavirus pandemic. The S&P 500 edged up 0.1 percent, bringing its advance over the past three months to 8.2 percent and 14.4 percent for the first half of the year. The benchmark index finished June with a 2.2 percent gain and its third straight all-time high as it extended its winning streak to a fifth day. Stocks have been pushing higher on optimism that the economy is strengthening and that the Federal Reserve will keep interest rates low for a while longer. "The Fed has sort of kept the proverbial spigot open, if you will, with liquidity, so there's still a pretty sizable amount of capital out there looking for a place to go," said Randy Frederick, vice president of trading & derivatives at Charles Schwab. Meanwhile, concerns about inflation earlier this year have dissipated somewhat, as investors have become increasingly convinced that the rise in prices for everything from food to oil to lumber is temporary and a result of the U. S. economy recovering from the pandemic. Trading Wednesday was relatively subdued as investors wait for the government's monthly jobs report due out Friday. "We're definitely in the doldrums of summer; volatility and volume will probably be pretty light," said Jason Pride, chief investment officer of private wealth at Glenmede. The S&P 500 index rose 5.70 points to 4,297.50. The Dow Jones Industrial Average added 210.22 points, or 0.6 percent, to 34,502.51. The Nasdaq composite fell 24.38 points, or 0.2 percent, to 14,503.95. The tech-heavy index hit record highs on Monday and Tuesday. The Russell 2000 index of small company stocks rose 1.71 points, or 0.1 percent, to 2,310.55. Many professional investors along Wall Street say stocks can keep rising from here, just not as much as they did during the first half of the year. Interest rates remain low, even if the Federal Reserve recently indicated it could start raising rates in about two years. And with the economy continuing to strengthen, supporters say stocks should be able to tick higher even if their prices have climbed faster than corporate profits and look expensive compared with history. At the Wells Fargo Investment Institute, for example, the forecast is for record corporate earnings this year to help the S&P 500 rise to between 4,400 and 4,600 by the end of 2021. That would mean a gain between 2.4 percent and 7 percent from the index's current level of 4,297. Some are more pessimistic, though, amid concerns that several measures of growth in the economy have already hit their peak. Barry Bannister, chief equity strategist at Stifel, says U. S. manufacturing growth likely topped out in March, for example. He sees the recent pullback of stimulus in China leading to slower growth around the world and helping to knock the S&P 500 down to 3,800 in the second half of the year. So far this year, energy stocks continue to lead the way higher among the 11 sectors in the S&P 500 with a gain of 42.4 percent. Financials are the next-biggest gainer, up 24.5 percent, while real estate companies are up 21.7 percent. Technology companies, the biggest gainers in 2020, are up 13.2 percent. Utilities lag the rest of the market through the first half of this year with a gain of 0.8 percent. As inflation concerns have receded through much of the quarter, that's helped push solid gains for technology companies. Tech stocks have been the biggest gainers in the S&P 500 this quarter with a 12.9 percent rise. The sector is viewed as a high-growth area of the market, which tends to do better when inflation is low. "Inflation expectations got too high," Pride said. "When they backed off, that was kind of a natural thing." Meanwhile, some rising concerns over COVID-19 variants also prompted investors to put more money into the sector, which did particularly well during the height of the pandemic. For the April-June quarter, American Express led the way higher among the 30 stocks in the Dow with a 17.8 percent gain. Goldman Sachs Group was a close second-best with a 16.1 percent advance. Intel fared the worst, losing 12.3 percent. Industrial, financial and energy companies were among the winners Wednesday. Those gains were kept in check by a pullback in technology, communication and real estate stocks. Treasury yields mostly fell. The yield on the 10-year Treasury note fell to 1.47 percent from 1.48 percent late Tuesday. Crop prices rose after the government reported that U. S. farmers planted fewer acres of corn and soybeans than had been expected. Investors got another dose of good economic news on Wednesday when payroll processor ADP said the private sector created 692,000 jobs last month. above economists' forecasts. The big jobs data point will come on Friday, when the monthly jobs report is released. Economists are expecting employers created 675,000 jobs last month, and the unemployment rate fell to 5.7 percent. Didi Global, a Chinese ride-hailing service, rose 1 percent in its U. S. stock market debut. The company's initial public offering of 288 million shares was priced at $14 a share. Success. Please wait for the page to reload. If the page does not reload within 5 seconds, please refresh the page. Enter your email and password to access comments. Forgot Password? Don't have a Talk profile? Create one. Invalid username/password. Please check your email to confirm and complete your registration. Create a commenting profile by providing an email address, password and display name. You will receive an email to complete the registration. Please note the display name will appear on screen when you participate. Already registered? Log in to join the discussion. Only subscribers are eligible to post comments. Please subscribe or login to participate in the conversation. Here's why. Use the form below to reset your password. When you've submitted your account email, we will send an email with a reset code. Send questions/comments to the editors. « Previous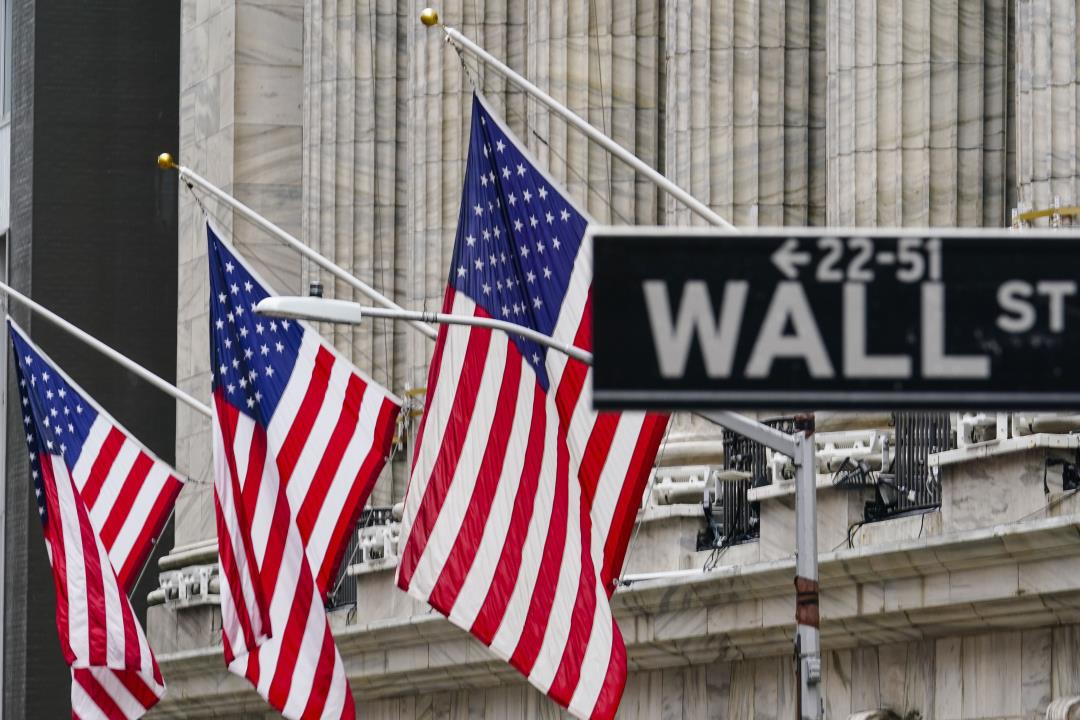 Wall Street Just Had Its 5th Straight Quarterly Gain
newser.com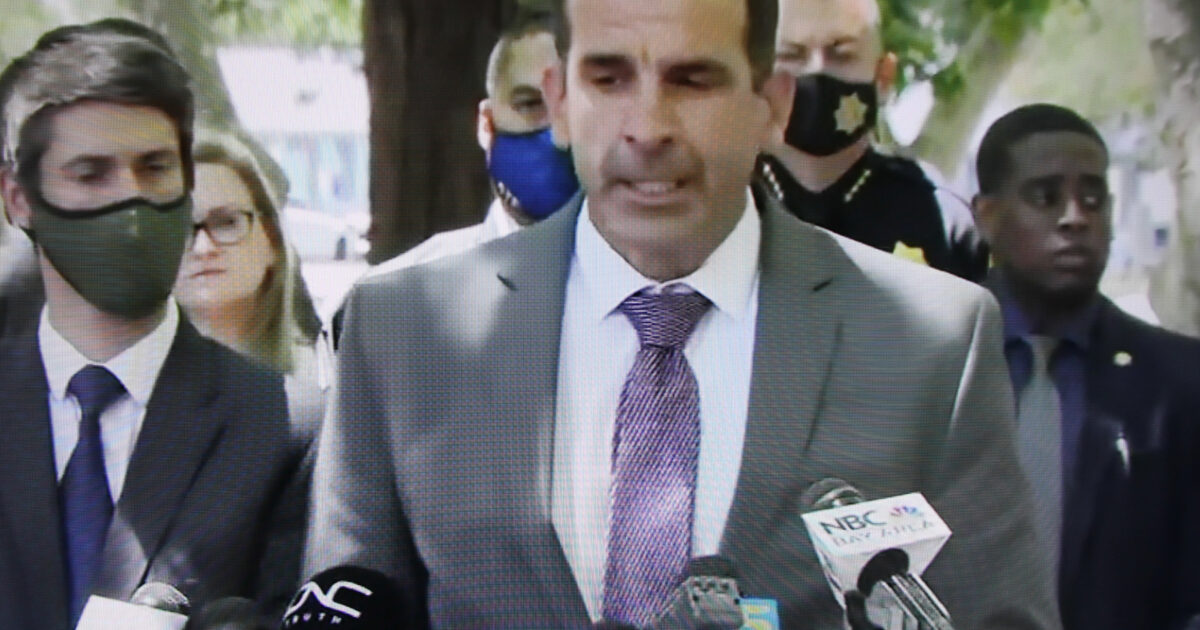 On Tuesday, the San Jose City Council unanimously advanced a number of novel gun control proposals, including requirements that gun owners carry liability insurance and that they pay a fee to cover the public costs of gun violence. "While the Second Amendment protects the right to bear arms, it does not require taxpayers to subsidize gun ownership," said San Jose Mayor Sam Liccardo in a Tuesday press release . "We won't magically end gun violence, but we will stop paying for it." These proposals come a month after a workplace shooting at a light rail facility in San Jose left 10 people dead, including the shooter. The mayor describes San Jose's insurance mandate as a "first-of-its-kind" policy, although the idea has been floating around for a while. Following the 2012 Sandy Hook shooting, a flurry of state lawmakers from Connecticut to California introduced bills mandating gun owners carry insurance. None of those proposals become law. A House bill introduced this year by Rep. Sheila Jackson Lee (D–Texas) would create a federal insurance mandate in addition to requirements that gun owners get a license, pay an $800 licensing fee, and register their individual firearms. Most of the details of San Jose's proposed gun laws have yet to be fleshed out, including the fee structure for gun ownership and how much insurance gun owners might be required to purchase. The city is asking the Pacific Institute for Research Evaluation (PIRE), a nonprofit research group, to prepare a report on the costs to San Jose taxpayers of gun violence, which will then be used to calculate appropriate fees. A preliminary report prepared by PIRE ahead of Tuesday's vote put the annual costs to federal, state, and local governments from gun violence in San Jose at $39.7 million. That figure includes all the costs stemming from murders and assaults as well as suicides and unintentional shootings. Fee revenue would be split with Santa Clara County, which contains San Jose, to cover things like emergency room treatment, victim assistance, jail, criminal prosecution, and mental health services. Because the city of San Jose doesn't have a register of firearm owners, it'd be up to individuals to proactively pay any required fees and get insurance coverage. Those who didn't would be at risk of fines or having their guns confiscated. Anthony Mata, chief of the San Jose Police Department, said that officers wouldn't go door to door to enforce the coverage mandate, but would ask for proof of insurance should they find a gun during the course of other police work. "Where there's an interaction, a lawful car stop or consensual search, that's the opportunity where the officer finds a gun, he can ask the question," Mata said at Tuesday's meeting. San Jose's proposal is already attracting controversy from gun rights activists. The Sacramento-based Firearms Policy Coalition, a gun rights group, and Gun Owners of California have both said they intend to sue the city. "The mayor will have his rear end handed to him in a basket by the courts," said Sam Paderes, executive director of the Gun Owners of California, to the Guardian last week. Liccardo himself was quite cavalier about the possibility that the city would end up in court, saying Tuesday that "when it comes to sensible gun control, no good deed goes unlitigated." The mayor also said that the city had consulted with a number of outside groups, including the Giffords Law Center, a gun control group, on the legality of its proposals. George Mocsary, a law professor at the University of Wyoming, says that San Jose's proposed gun control policies raise a number of constitutional issues. It's highly questionable, he says, if insurers will actually write the kinds of policies that San Jose would require gun owners to purchase. If they don't, then they would be unable to comply with the city's mandate, and thus effectively would be prohibited from owning firearms. "You can't intentionally ban something indirectly if you can't ban it directly," he says, adding that if gun owners were required to pay exorbitant fees or to purchase more insurance than what would be considered "actuarially fair," that would likely also be unconstitutional. Mocsary also raises some practical concerns with requiring gun owners to carry insurance, arguing that it could increase the potential for more firearm injuries. "The best way to incentivize more of an activity is to take away the financial consequences of that activity," he tells Reason . "If you are taking away from individuals the financial consequences of people being hurt by their guns because their insurance will pay for it, the natural behavior will be for people to take less care." The memorandum that the San Jose City Council approved yesterday laid out only the broad strokes of its insurance mandate and gun ownership fees. It directs the city attorney to draft more detailed ordinances by September. Once complete, those ordinances will then go before the city council for another vote.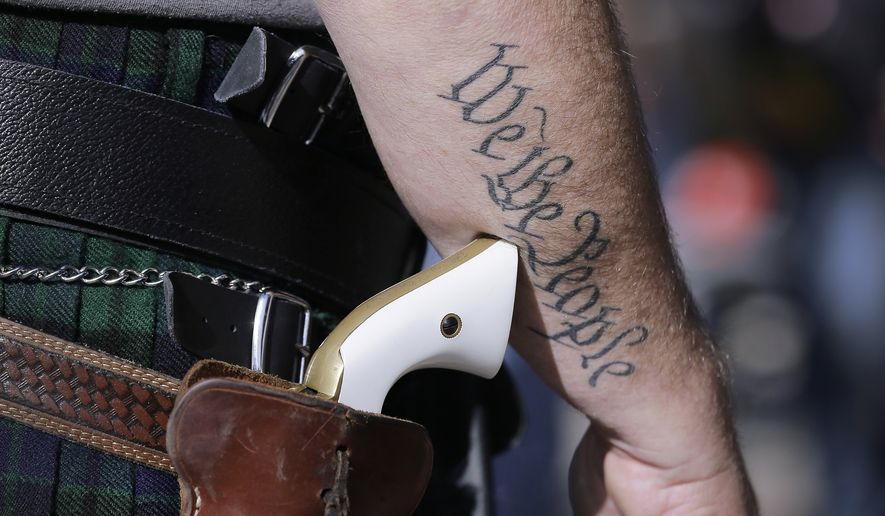 California city to make gun owners carry liability insurance, pay gun-violence fee
washingtontimes.com
"Throwing your money away" is a common expression that means somebody is wasting their funds on useless things or are otherwise living with a lack of financial smarts. Kodak Black, however, decided to take that statement literally by actually getting rid of stacks of hundred dollar bills. In a video shared on Instagram last night, the rapper is on a boat, grabbing stacks of hundreds and throwing them overboard into the water. He captioned the post, "I Broke You Off When Dem F*ck N****s Wouldn't Give You A Dime!!! I Ain't Owe You Sh*t N**** I Just Wanted To See You Shine!!! Yeen Never Gave Me Sh*t N**** I Had My Own Grind!!!!" Then, in a tweet from earlier today, he tweeted a video of himself trying (and failing) to flush more $100s down a toilet. A post shared by Kutthroat Bill (@kodakblack) pic.twitter.com/9xRMXjK9Rq Kodak Black (@KodakBlack1k) June 30, 2021 Notably, this comes after the rapper tweeted that he would donate $1 million to charity if he received a pardon from Donald Trump in his final days in office. Sure enough, Black got the pardon he was looking for, but the tweet in which Kodak made his philanthropic promise was deleted. At the time, his lawyer said in a statement, "A statement promising something for something in exchange is not appropriate and although Kodak has always given to charity his whole career and will continue to do charity, not in exchange for anything. Some think this is a story. It isn't."

Kodak Black Mocked For Throwing Thousands Of Dollars In The Water While Aboard A Boat — Watch
hollywoodlife.com
The Fourth of July is around the corner and the deals have arrived. For the long weekend, you'll find sales on everything you can imagine. Whether you're in the mood for some beauty staples or shopping for a new mattress,this year's Fourth of July sales definitely deliver. And one sale that stands out from the bunch is Best Buy's blowout event. The popular tech store has major deals on everything from refrigerators to headphones. And for a limited time, you can save up to 60% off on all of the best TVs, appliances and more, with staple options from brands like LG, Dell and Samsung. While the markdowns on the site are endless, here are some of the best of the limited-time deals. And be sure to check our Fourth of July coverage for more great savings. Upgrading your entertainment experience will be easy with Best Buy's Fourth of July sale. The limited-time event has standout deals on top brands like LG, Samsung and Insignia. Whether you're looking for high-def resolution or tons of streaming content, this sale has something for you. If you've been on the hunt for some new headphones, then these deals were made for you. With blowout deals on all of the best brands, you'll enjoy quality sound, great performance and super cool designs. For this must-shop event, you'll enjoy markdowns on everything from gaming to personal computers. There are standout deals from brands like Asus, Dell and HP and every laptop has sleek designs and high-tech features that make it a worthy tech investment. Your search for the perfect camera will be over once you shop these Best Buy deals. Standouts include models from top brands like Fujifilm, Go Pro and Nikon and with prices starting under $100, you'll be able to buy more than one. Take your home to the next level with these top-tier appliances. There are steep discounts on refrigerators, microwaves and even dishwashers.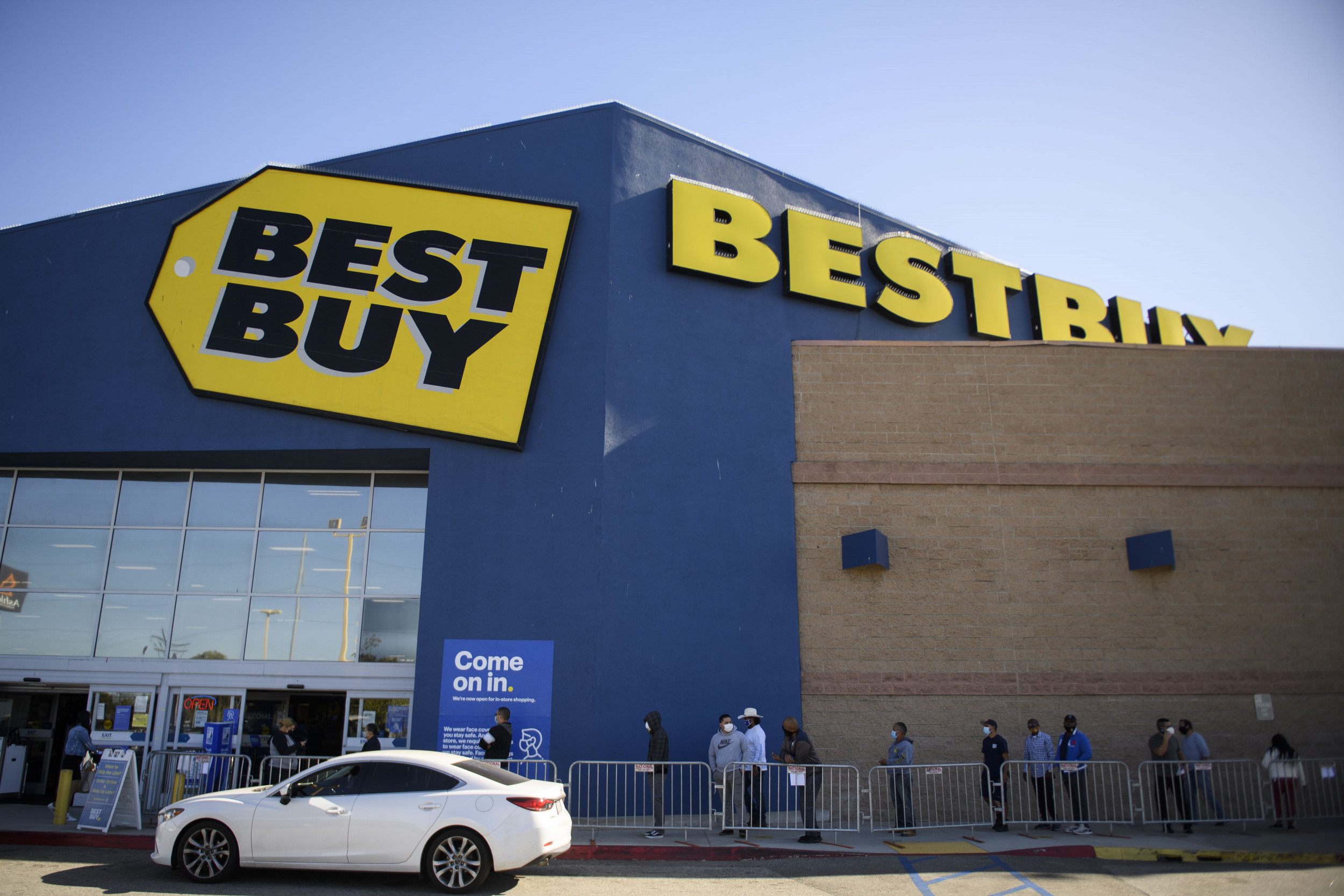 Best Fourth of July Sales, Deals From Best Buy, Costco and More Ahead of Independence Day
newsweek.com
New Delhi: The Gujarat Cooperative Milk Marketing Federation (GCMMF), marketer of milk and milk products under the brand name of Amul, has decided to revise the milk prices by Rs 2 per litre in markets of Ahmedabad and Saurashtra of Gujarat and Delhi NCR with effective from July 1. In Ahmedabad, the price of Amul Gold will be Rs 29 per 500 ml, Amul Taaza will be Rs 23 per 500 ml, and Amul Shakti will be at Rs 26 per 500ml. The increase of Rs 2 per litre translates into 4 per cent increase in MRP which is much lower than average food inflation. The price revision is being done all India, in rest of the markets where Amul is marketing its fresh milk. In the last 1.5 years, Amul has not made any price revision in its fresh milk category. Amul said since then due to rise in costs of energy, packaging, logistics, overall cost of operation has increased. Considering the rise in input costs, its member unions have also increased farmers' price in the range of Rs 45 to Rs 50 per kg fat which is more than 6 per cent over previous year. "Amul, as a policy, passes on almost 80 paise of every rupee paid by consumers for milk and milk products to the milk producers. The price revision shall help in sustaining remunerative milk prices to our milk producers and to encourage them for higher milk production," it said. Get the news updates on WhatsApp & Telegram by subscribing to our channels. For all the latest India updates, download our app Android and iOS.

Amul announces pan-India hike in prices of milk by Rs 2 per litre
business-standard.com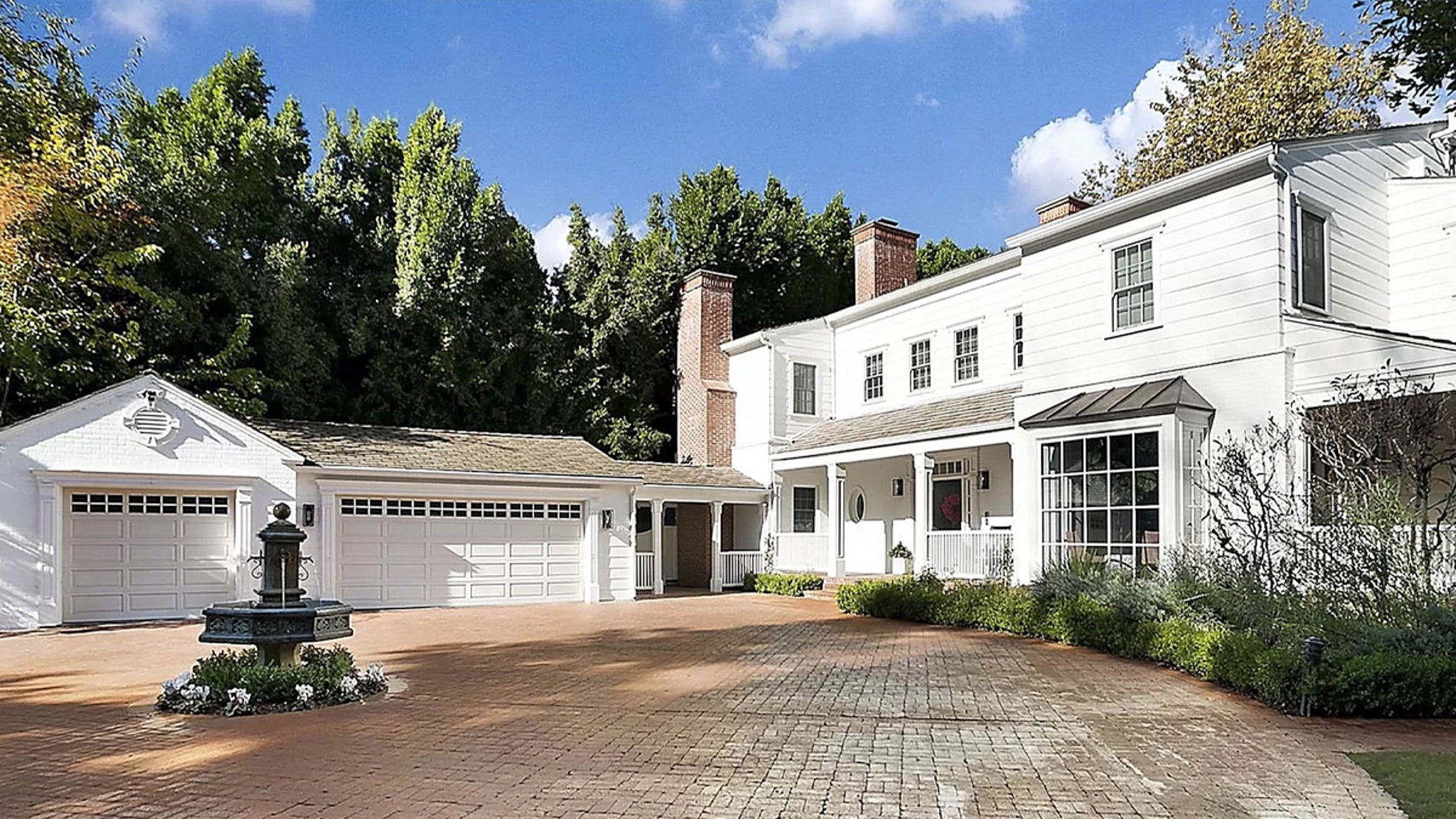 Kelly Clarkson 's about to have a new daytime TV slot... and she's got a new home to go with it. The talk show host and former "American Idol" winner just dropped $5.445 million on a beautiful, Colonial-style home in the Toluca Lake neighborhood of Los Angeles ... just minutes from Universal Studios Hollywood in the valley. It seems Kelly's planting some deep roots in L. A. on the heels of the announcement that "The Kelly Clarkson Show" will take over the time slot currently held by Ellen DeGeneres after the 19th season of her show concludes. Clarkson's new property purchase came just days before she finally unloaded her mega-mansion in Tennessee for $6.3 million. As we told you... it had been on the market since 2017, and went through a couple of huge price slashes before she unloaded it. She also currently has a mansion in Encino, CA -- just a few miles west from her new digs -- listed for $9 million... so Kelly's been just as busy in real estate business as showbiz lately. As for her new home in Toluca Lake... it's 5,000-square-feet with 5-beds and 7-baths, including the guesthouse, and comes with a chef's kitchen, a rotunda-style breakfast nook and a fireplace. The outside has it all too -- swimming pool, spa, tennis court and gazebo. Congrats on your new talk show slot, Kelly... and your new pad.

Kelly Clarkson Purchases Multimillion-Dollar Home Amid Brandon Blackstock Divorce
usmagazine.com
U. S. index futures and European stocks weakened on Wednesday and world shares drew back from recent record peaks, as grew jittery about the pandemic again ahead of the half-year-end and key U. S. jobs data later this week. Asset have been buoyed over the past year by trillions of dollars of monetary and fiscal stimulus by central banks and governments around the world in response to COVID-19, while vaccination roll-outs in recent months are boosting the economic outlook. "The search for yield is a very powerful force. It doesn't have the narrative right now to stop it," said Sebastien Galy, senior macro strategist at Nordea Asset Management. But stocks trimmed some gains on the last trading day of the month and half-year, amid concerns about the more infectious Delta variant first identified in India. "At the end of the month there may be some re-balancing going on," said Giuseppe Sersale, fund manager at Anthilia in Milan. "My impression is that there is a fear for the impact of the Delta variant on the summer season in Europe." Indonesia, Malaysia, Thailand and Australia are all battling pandemic outbreaks and tightening restrictions, and Spain and Portugal announced restrictions for unvaccinated British tourists. U. S. S&P futures dipped 0.13% after buoyant overnight U. S. share trading as U. S. consumer confidence jumped to its highest level in nearly 1-1/2 years in June. Growing labour market optimism as the economy reopens offset concerns about higher inflation. The European benchmark, which hit record highs this month, remains on course, however, to post its biggest first-half percentage gain since 1998. Euro zone inflation eased in June in line with forecasts but is expected to move well above the European Central Bank's target towards the autumn on higher commodity prices. Germany's 10-year government bond yield fell 2.2 basis points on the data to -0.194%. MSCI's global share index fell 0.18% but was set for a fifth straight month of gains, a day after hitting an all-time high, and for a rise of more than 11% in the first half. are focusing on U. S. private payrolls data later on Wednesday, ahead of Friday's release of U. S. non-farm payrolls data which could influence Federal Reserve policy. Economists polled by Reuters forecast Wednesday's private payrolls showing a gain of 600,000 in June, a slowdown from a month ago when 987,000 jobs were created. For the more comprehensive labour figures on Friday, economists polled by Reuters were expecting a gain of 690,000 jobs for June, up from 559,000 in May. But the variation among the 63 estimates was large, ranging from 400,000 to more than a million. The benchmark 10-year U. S. Treasury note yield fell more than 2 basis points to 1.4528%. The dollar was headed for its best monthly rise since March, mostly in the wake of a surprisingly hawkish shift in the Fed's rates outlook. A "very optimistic" Fed Governor Christopher Waller on Tuesday said it may need to start dialling down its massive asset purchase programme as soon as this year to allow the option of raising interest rates by late 2022. The dollar index rose 0.06% to 92.123, with the yen steady at 110.49 and the euro down 0.1% at $1.1882. Sterling was up 0.17% at $1.3859. MSCI's index tracking Asian shares outside Japan was set for a small monthly loss, but still on course for a fifth straight quarterly rise, its longest such streak since 2006-2007. The index slipped 0.05%. Oil prices were heading for monthly and quarterly gains after some data suggested U. S. crude stockpiles were shrinking. [O/R] Brent crude rose 0.78% to $75.34 per barrel and U. S. crude jumped 1% to $73.93. Spot gold lost 0.14% to $1,759.36 an ounce, putting it on course for its biggest monthly drop since November 2016. [GOL/]

U. S. stock futures fall slightly as the market closes out a winning first half of 2021
cnbc.com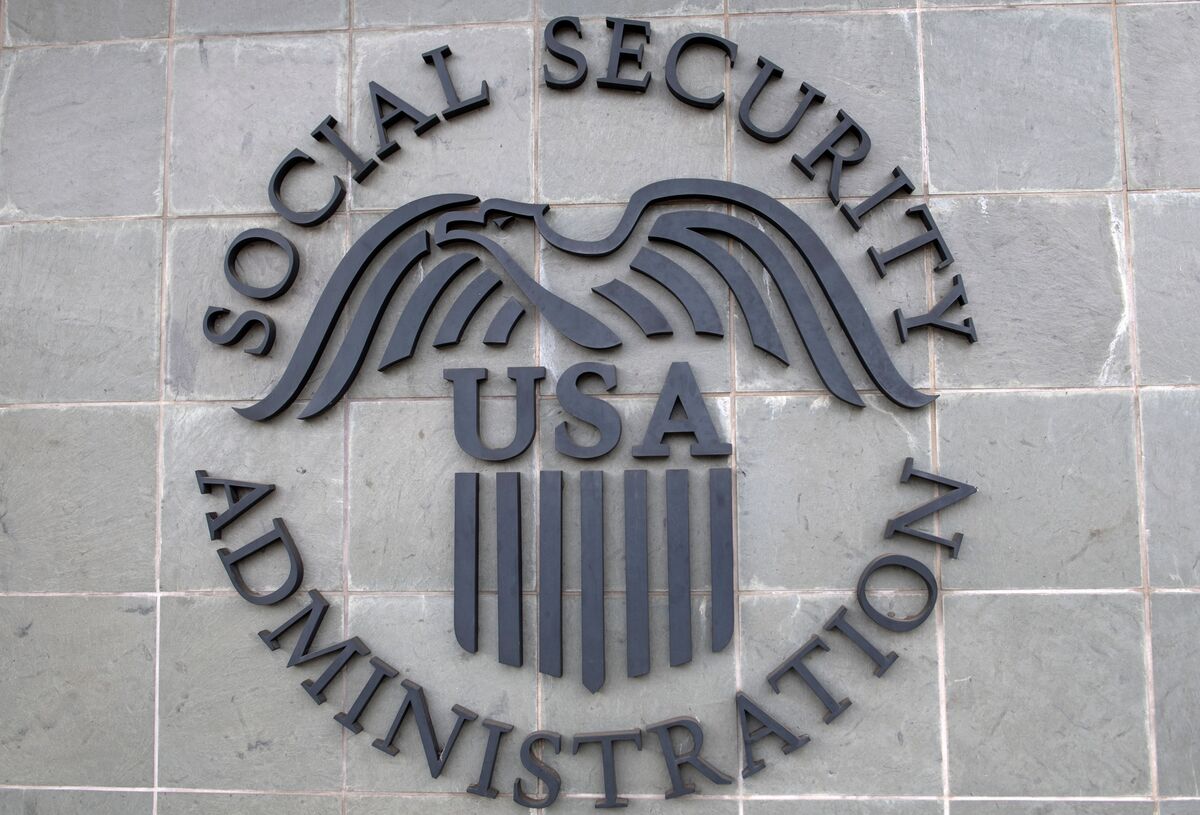 Let's say you're one of the lucky ones and have accumulated $1 million in your 401(k) retirement account after years of working. But, like many, maybe the pandemic has made you second guess being in the office and your employer is pushing older employees along. So you've decided to retire. How can you safely withdraw the $1 million and not run out of money before you die? You're probably considering two main options: Live for the moment and cash out the money as needed, or cut back and conserve to ensure it lasts for the rest of your and your partner's life. Both decisions are wrong. Before I tell you what to do, remember that this money management problem is uniquely American. Other rich nations don't require their elders to make high-stakes, complex financial decisions. To do it right you need to make assumptions about when you and your spouse will die and how financial markets will fare. No wonder research shows elders are less depressed having a guaranteed stream of income worth $1 million than having $1 million to manage. But let's say you aren't the typical American. Not only do you have $1 million, but you beat the 30% chance of being in cognitive decline after age 70 and the 35% risk of Alzheimer's after age 85. And you were able to evade financial predation, though people over 80 experience the highest average loss to financial fraud of any age group. The standard rule of thumb has generally been to draw down 4% of your total assets every year. For many years, financial planners used a 1994 study showing 4% was a safe withdrawal rate if you had a conservative portfolio with low fees and wanted a cushion for the worst case scenario. It was wonderful to have one specific number; it gave retirees some confidence in the abyss of the unknown. But now, the only real rule is that blindly sticking with 4% is dangerous. Most experts agree it's no longer safe to just assume the same historic returns for stocks and bonds, so 3% or 3.5% withdrawal rates might be better. Future inflation, especially for out-of-pocket health-care costs, may also make the 4% withdrawal rate too high. Still, there may be others for whom 3% is too low - no one wants to die poor with $25,000 in a shoe. Some advisers like annuities, but private annuity markets are tricky. The best annuity is to delay claiming Social Security even if you have to tap into your retirement assets. Social Security is inflation-indexed (a great deal in the face of future price hikes) and the payments last until the end of your and your spouses' lives. Tapping into retirement assets and delaying Social Security can result in an annual 8% increase in inflation-indexed Social Security benefits. If you wait until, say 70, you'll have more Social Security income - then you can withdraw closer to 5% and live it up a little because you'll have fewer years to draw the assets down. If you really want some kind of guidance on how much to withdraw, Boston College retirement economist Alicia Munnell suggests following the Internal Revenue Service's required minimum distributions (RMD) rule. The IRS requires you to start taking your tax deferred retirement money out at the age of 72 (or 70.5 if you were born before July 1, 1949). At age 72, the IRS requires you to withdraw about 3.9% and at age 90 the RMD is 8.8%. Congress wants you to spend it while you're alive, since the tax break wasn't intended for your heirs. What's brilliant about the IRS RMD minimum distributions rule is that it adjusts the amount according to your life expectancy. The math is done for you and the required minimum distribution is automatic. Finally, while it may feel overwhelming to figure out how to make your $1 million last, it's a fortunate problem to have. The median wealth for people in the bottom half of the wealth distribution is about $300,000, with most of that tied up in a house. If the house were sold and the old 4% rule were applied, retirees would typically wind up with $1,600 a month for the rest of their lives assuming average life expectancy - and they still would have to pay rent. Clearly, the American system needs a reboot. To contact the author of this story: Teresa Ghilarducci at ghilardt@newschool.edu To contact the editor responsible for this story: Alexis Leondis at aleondis@bloomberg.net

Guide To Income For Early Retirees: 7 Rules
forbes.com
Good Subscriber Account active since If you buy through our links, we may earn money from affiliate partners. Learn more. Disney's latest live-action film, "Cruella," offers a fresh take on one of the studio's most infamous animated villains. The movie focuses on Cruella de Vil from the "101 Dalmatians" franchise and tells the story of how she became the character audiences have come to know on screen. " Cruella," starring Oscar-winning actress Emma Stone, is now streaming on Disney Plus with Premier Access. You can also buy the movie through other video-on-demand (VOD) services like Prime Video and Vudu. The movie costs $30 to watch no matter what service you choose. The film is set in 1970s London and follows a young woman, Estella (Emma Stone), whose "flair for fashion" earns the attention of Baroness von Hellman, according to the film's official synopsis. But the relationship between the two spurs Estella to "embrace her wicked side" and become the "raucous, fashionable, and revenge-bent" Cruella de Vil. " Cruella " arrived on Disney Plus as a Premier Access title on May 28. Disney Plus subscribers have to pay a one-time $30 fee to unlock the film while it's still playing in theaters. As long as you remain a Disney Plus member, you'll be able to stream the movie whenever you want. You can get the film with Premier Access through July 30. The film is set to become available to all Disney Plus subscribers, without the extra fee, on August 27. Disney Plus costs $8 a month or $80 a year. You can also bundle Disney Plus with ESPN+ and Hulu Basic for $14 a month, a savings of about $6 a month compared to purchasing the three streaming services on their own. You can watch Disney Plus on a number of media players including Chromecast, Fire TV, Apple TV, Roku, and most smart TVs. You can find a full list of devices that support Disney Plus here. Though the movie was initially exclusive to Disney Plus, "Cruella" is now available to buy through a number of popular VOD retailers including Vudu, YouTube, Google Play Movies, FandangoNow, Apple TV, and Prime Video. Check out our breakdown of all the major rental services for more details on how to rent movies online. "Cruella" costs $30 to buy on each digital retailer. Once purchased, you can stream the film whenever you like for as long as you like. The $30 fee is the same price that Disney Plus charges for Premier Access, but no additional subscription is required for these VOD services. If you strictly want to watch "Cruella" and aren't interested in other Disney Plus content, this is the cheapest option right now. Starting August 27, however, "Cruella" will be available to all Disney Plus members without an extra fee. One month of Disney Plus costs $8, so that will be the most affordable way to stream the movie if you can wait. In addition to "Cruella," the "101 Dalmatians" franchise includes the original animated film, an animated direct-to-video sequel, two live-action movies, three made-for-TV films, and two TV series. All of the below titles are available to watch with a Disney Plus subscription: You can also order most of these titles through video-on-demand (VOD) streaming providers such as Prime Video, Apple TV, Google Play, and more. The '60s animated classic " 101 Dalmatians " is available on a number of VOD streaming services. Most platforms will let you rent the film for $4, purchase the film in standard definition (SD) for $15, or purchase the film in high definition (HD) for $20.

Wall Street's biggest hiring trends: what insiders and recruiters are saying
businessinsider.com
The best Apple Watch deals happening now: get $80 off the Series 6
businessinsider.com
Consumers have more banking options than ever before, but few are owned by or designed for underrepresented communities
businessinsider.com
AI can help reduce inequity in credit access, but banks will have to trade off fairness for accuracy — for now
businessinsider.com
America's workforce is graying, and ageism could cost the economy trillions of dollars
businessinsider.com
Banks earn billions of dollars charging overdrafts fees, and the burden falls on those least able to afford it
businessinsider.com
Only 10% of job seekers are rushing back to the workforce, hiring giant Indeed says
businessinsider.com
Carlyle's summer break — Banks' threat to bond trading — Junior bankers special bonuses
businessinsider.com
Samsung Galaxy S21 phones are expensive, but you should never pay full price — here's how to get the best discount
businessinsider.com
The Arlo Essential Wireless Video Doorbell has a huge field of view and is our favorite battery-powered smart doorbell yet
businessinsider.com
A man who sold his last company for $440 million just launched a new startup to fix rural healthcare
businessinsider.com
The high cost of phone calls in prisons generates $1.4 billion a year, disproportionately driving women and people of color into debt
businessinsider.com
Is it good for consumers when prices crash? After an intuitive "yes", reflection on one's own and society's long-term interests, as in the example below, may lead to the realisation that quality cannot be sustained below a reasonable price. In the same way, overambitious targets without detailed plans and unrealistic policies create turbulence and instability, such as financing not being available for constructing coal-based power plants. Business Standard has always strived hard to provide up-to-date information and commentary on developments that are of interest to you and have wider political and economic implications for the country and the world. Your encouragement and constant feedback on how to improve our offering have only made our resolve and commitment to these ideals stronger. Even during these difficult times arising out of Covid-19, we continue to remain committed to keeping you informed and updated with credible news, authoritative views and incisive commentary on topical issues of relevance. We, however, have a request. As we battle the economic impact of the pandemic, we need your support even more, so that we can continue to offer you more quality content. Our subscription model has seen an encouraging response from many of you, who have subscribed to our online content. More subscription to our online content can only help us achieve the goals of offering you even better and more relevant content. We believe in free, fair and credible journalism. Your support through more subscriptions can help us practise the journalism to which we are committed. Support quality journalism and subscribe to Business Standard. Digital Editor

Chennai Petroleum Corporation raises Rs 775 cr via NCD issue
business-standard.com
Markets posts fifth straight quarterly gain, indices hit lifetime highs
business-standard.com
Apoorva Leasing Finance & Investment Co standalone net profit declines 5.06% in the March 2021 quarter
business-standard.com
GSL Securities standalone net profit declines 76.92% in the March 2021 quarter
business-standard.com
Prism Finance standalone net profit declines 62.91% in the March 2021 quarter
business-standard.com
Ardi Investments & Trading Company reports standalone net profit of Rs 0.89 crore in the March 2021 quarter
business-standard.com
Apoorva Leasing Finance & Investment Co consolidated net profit declines 5.68% in the March 2021 quarter
business-standard.com
Mahindra Logistics receives reaffirmation in credit ratings
business-standard.com
Easun Capital Markets reports standalone net profit of Rs 0.17 crore in the March 2021 quarter
business-standard.com
Relaxo Footwears announced that ICRA has retained long term rating of Rs.140.00 crore on Fund based facilities of the Company at [ICRA] AA (pronounced as ICRA double A). The outlook on the long term rating has been revised to "Positive" from Stable. ICRA also retained short term rating of Rs.120.00 crore on Non fund based facilities of the Company at [ICRA]A 1 + (pronounced as ICRA A One Plus).

Marksans Pharma receives upgrade in credit ratings
business-standard.com
Mahindra Logistics receives reaffirmation in credit ratings
business-standard.com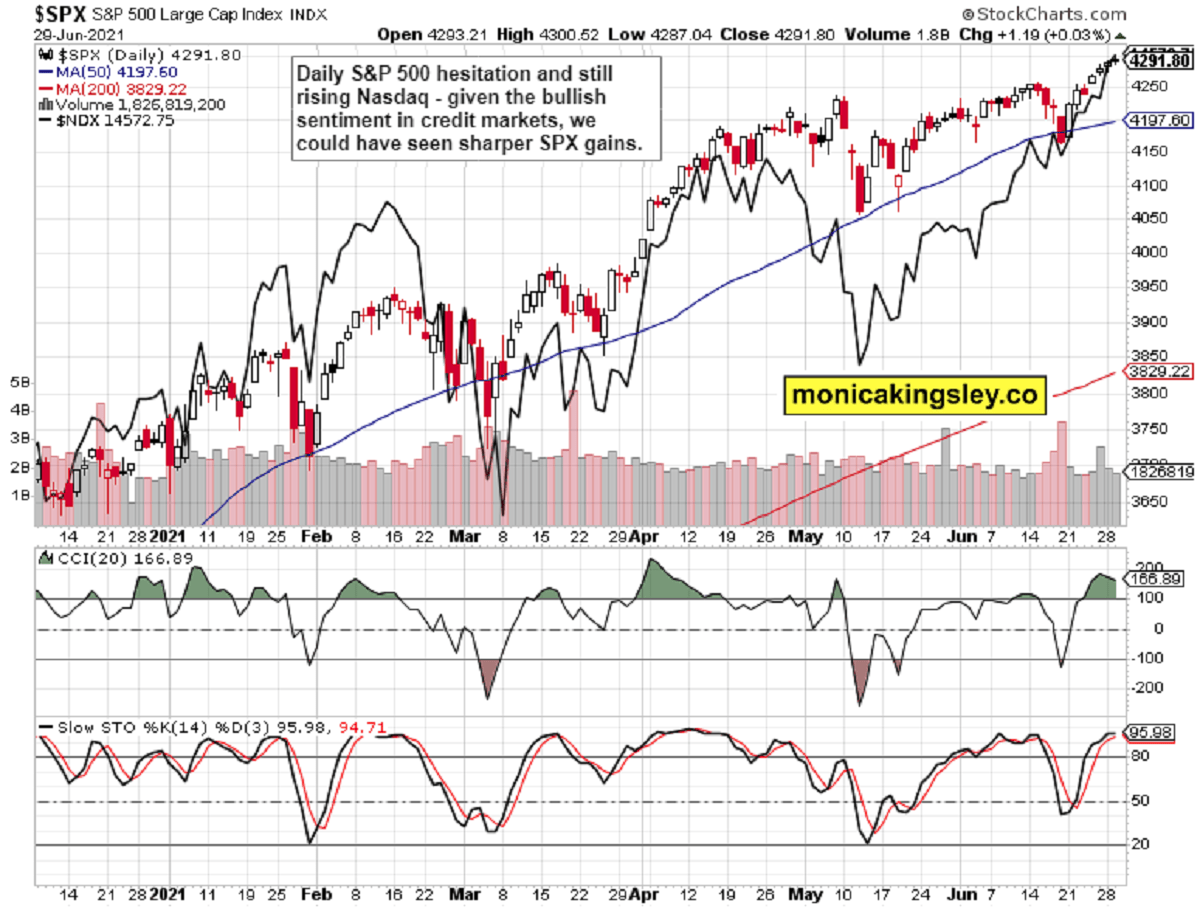 S&P 500 at new highs, is the predictable daily refrain almost. Risk-on credit markets and not so risk-on stock market sectoral overview, aren't an obstacle as tech can be depended upon for the delivery of gains. The degree of value underperformance is the other variable – market breadth though keeps improving under the surface as declining yields aren't biting value stocks as much. Real estate and homebuilders keep doing fine, healthcare in spite of the significant biotech underperformance too, and energy with materials and industrials haven't said their last word either. Q1 2021 hedge fund letters, conferences and more VIX keeps behaving and so does the put/call ratio – we're into the summer lull in the bond market, and the mostly sideways trading in the benchmark 10-year yield, is highly conducive to the above sectoral snapshot. The slowly strengthening dollar is what to keep an eye on, especially as regards precious metals and commodities. As I wrote yesterday: (…) there is little to upset the cart – Thursday's ISM manufacturing will probably show solid expansion, and it would be only Friday's non-farm payrolls (better said what effect these could have on the Fed's labor market rationale for keeping the punch bowl available) to bring about volatile trading. Inflation would do the unsettling trick, but inflation expectations are telling us indeed to be patient this season – I'm still of the opinion that: (…) inflation wouldn't decline as meaningfully, especially when measured through CPI, PPI, and import-export prices, proving more persistent than generally appreciated. The Fed is behind the curve in taking on inflation even according to El-Erian, and its monetary actions support both the Treasury markets and the red hot real estate. The lull in Treasuries is likely to last into the autumn, and the ensuing yields increase would reflect both the economic recovery and newfound appreciation of inflation. I maintain we're still in a reflation – a period of economic growth stronger than inflation – in a multi-year economic expansion, and also that inflation will surprise those considering it transitory (as if this word had any meaning still attached, after all the time length redefinitions). As a side note, if only consumer price inflation was measured without substitution, hedonistic adjustments, and owner's equivalent rent. Precious metals are on the defensive – on one hand, being hurt by the inflation-had-peaked assumptions, on the other, disregarding the ample monetary support. PMs sentiment is negative, and miners aren't offering a glimmer of hope – just a daily rebound attempt yesterday that partially fizzled out. Good for starters, but a lot more needs to happen. On a bullish note though, copper and CRB performance is boding well – the money printing tide lifting all boats, at various rates and times. Crude oil remains arguably most resilient of the pack, and the rising economic activity prospects are likely to outweigh the production quota increase uncertainty. Oil stocks though need more time to catch their breadth, and the commodity remains likely to outperform them. Cryptos gave up some recent gains, in what appears to be merely a correction. Ethereum keeps doing relatively better, which is a strong indicator in favor of the base building hypothesis turning into accumulation. Let's move right into the charts (all courtesy of www.stockcharts.com). S&P 500 is going higher, with tech stocks still in the driver's seat – without as much as a daily consolidation. Credit markets are back to risk-on, with TLT visibly having issues to rise too much. Tech remains primarily driven by $NYFANG, with value having another weak day on retreating yields. Treasury yields aren't following the TIP:TLT inflation expectations to the downside – bonds aren't entirely buying the inflation retreat story. Rightfully so, because it's temporary in perspective only. Gold reluctantly followed miners to the downside – the pressure had been building over many prior days. The retrace in both signifies that the bulls aren't throwing in the towel. Looking at copper and silver, rightfully so. I'm taking the energy sector's underperformance with a pinch of salt. S&P 500 keeps consolidating yesterday's lackluster session gains, preparing for a fresh upswing whenever Nasdaq is ready to rise again. Gold and silver are on the defensive in the short-term, and it would be too early to declare stabilization in the miners as completed. As precious metals keep ignoring real rates and inflation, sustained bullish momentum is far away. Crude oil chart remains bullish above the weak $72 or stronger $70 supports, and the steep energy sector decline won't likely last long. Bitcoin and Ethereum are having a daily pullback, but the Ethereum outperformance hasn't been lost. The base building hypothesis grows in strength, and overcoming the recent corrective highs followed by the 200-day moving averages, are the next medium-term objectives. Thank you for having read today's free analysis, which is available in full at my homesite. There, you can subscribe to the free Monica's Insider Club, which features real-time trade calls and intraday updates for all the four publications: Stock Trading Signals, Gold Trading Signals, Oil Trading Signals and Bitcoin Trading Signals. Thank you, Monica Kingsley Stock Trading Signals Gold Trading Signals Oil Trading Signals Bitcoin Trading Signals www.monicakingsley.co [email protected] All essays, research and information represent analyses and opinions of Monica Kingsley that are based on available and latest data. Despite careful research and best efforts, it may prove wrong and be subject to change with or without notice. Monica Kingsley does not guarantee the accuracy or thoroughness of the data or information reported. Her content serves educational purposes and should not be relied upon as advice or construed as providing recommendations of any kind. Futures, stocks and options are financial instruments not suitable for every investor. Please be advised that you invest at your own risk. Monica Kingsley is not a Registered Securities Advisor. By reading her writings, you agree that she will not be held responsible or liable for any decisions you make. Investing, trading and speculating in financial markets may involve high risk of loss. Monica Kingsley may have a short or long position in any securities, including those mentioned in her writings, and may make additional purchases and/or sales of those securities without notice.

Beat UK's £199 Billion Income Tax Bill - ValueWalk
valuewalk.com
Dixons Carphone - Online Electrifies Sales - ValueWalk
valuewalk.com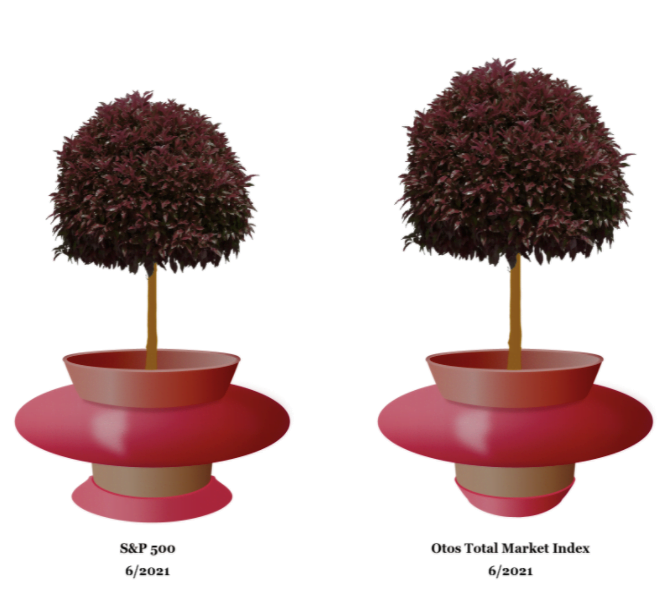 Fed Overlooking Inflation As Asset Prices Rise - ValueWalk
valuewalk.com
The key equity indices pared gains in mid afternoon trade. The Nifty slipped below the 15,800 mark. Auto shares advanced. At 14:22 IST, the barometer index, the S&P BSE Sensex, was up 135.91 points or 0.26% to 52,685.57. The Nifty 50 index gained 35.70 points or 0.23% to 15,784.15. In the broader market, the S&P BSE Mid-Cap index added 0.35%. The S&P BSE Small-Cap index rose 0.81%. Buyers outpaced sellers. On the BSE,1865 shares rose and 1316 shares fell. A total of 134 shares were unchanged. In the foreign exchange market, the partially convertible rupee fell to 74.41 compared with its previous closing of 74.23. The US Dollar index (DXY), which tracks the greenback's value against a basket of currencies, was up 0.07% to 92.12. The yield on 10-year benchmark federal paper rose to 6.051% from its previous close of 6.036%. In the commodities market, Brent crude for August 2021 settlement fell 16 cents to $74.60 a barrel. The contract added 0.11% or 8 cents in the previous trading session to settle at $74.76. The Nifty Auto index rose 0.32% to 10,645.75. The index had declined 0.91% to end at 10,612.25 yesterday. Bharat Forge (up 2.45%), TVS Motor Company (up 1.39%), Maruti Suzuki (up 0.83%), Bajaj Auto (up 0.37%) and Mahindra & Mahindra (up 0.31%) advanced. Eicher Motors (down 0.91%), Ashok Leyland (down 0.65%) and Hero MotoCorp (down 0.60%) declined. Tata Motors rose 0.42% to Rs 343. The commercial vehicles major announced that it has won a tender of 15 hydrogen-based proton exchange membrane (PEM) fuel cell buses from the Indian Oil Corporation (IOCL). "All 15 buses will be delivered within 144 weeks from the date of signing of the Memorandum of Understanding (MOU)," the company said in a statement.

Power stocks slide
business-standard.com
Real Estate stocks soften
business-standard.com
Utilties shares fall
business-standard.com
CBS News Essentials is created independently of the CBS News staff. We may receive commissions from some links to products on this page. Promotions are subject to availability and retailer terms. With, the transportation industry expects a major travel boom this summer. Chances are, your luggage and travel gear could use some updating. So, just in time for the summer vacation season, luggage brands are offering deep discounts on popular styles of suitcases and other essentials. Whether you're backpacking through the mountains with friends, jaunting to the city for a romantic weekend, flying to a resort for a luxurious vacation or even just taking a quick work trip, there are deals out there for suitcases, backpacks, duffels and more. CBS Essentials has done the research: Here are nine great summer luggage and travel gear deals. Calpak is a California-based luggage brand selling stylish, high-quality pieces that look and feel a lot more expensive than they actually are. Luggage, available in tons of fun colors, can be purchased à la carte or as a 2- or 3-piece set. We're partial to the shimmering, rose-gold-hued Ambeur hard shell-style carry-on. It's perfect for a weekend getaway, and currently reduced from $165 to $124. Brics by Ulisse expandible spinners not only look great coming down the baggage carousel, but also weigh a reasonable 8-ish pounds. They effortlessly roll in any direction. Nordstrom Rack has carry-on,28-inch and 31-inch sizes available, all at approximately 50% off. There are several bright colors to choose from, making your luggage easier to spot at the airport, as well as neutrals for those less daring. Each suitcase has a TSA-approved lock to keep belongings safe. The hardshell style holds up well with travel, and there's a hidden name tag up top so your suitcase can always be identified. Tumi is one of the most respected luggage brands in the world, known for producing high-quality, sophisticated pieces for the frequent flier. And a travel backpack is just about the largest personal item you can take on a plane, so take full advantage of all the space you're offered with this one. The Davis backpack is available in two colors, and holds a laptop, tablet and much more. Originally $375, it's now going for $299. Bent earrings and tangled necklaces -- need we say more? A travel jewelry wallet can help you save big in the long run by protecting your precious pieces, and Mark & Graham's vegan leather option is even monogrammable. It organizes bracelets, earrings, rings and necklaces for $60, reduced from $79. Patagonia's Black Hole collection, made out of recycled plastic bottles, is designed to withstand all weather conditions. As the name implies, this duffel bag is a toss-it-all-in packing solution -- perfect for those surfing, kayaking and other sporty trips that don't involve suits and dresses. There are two good reasons to be happy with a Patagonia purchase: The company has a reputation for having a low environmental impact, and Patagonia offers an "ironclad guarantee" -- if there is ever an issue with the Patagonia Black Hole duffel, the company will fix it or replace it for free. Direct-to-consumer luggage company Away Travel launched in 2015, offering sleek and sophisticated luggage for the millennial traveler. Thanks to social media and cool features like a removable, rechargeable battery for on-the-go phone charging, the polycarbonate bags with spinner wheels amassed a fast following. The Bigger Carry-On from the aluminum collection, available in rose gold, silver and black, is definitely a luxury piece from the line. Looking nearly identical to the coveted Rimowa, the perfect dupe is a fraction of the price -- $495 versus $1,100. The North Face has been making built-to-last outdoor gear for decades. The Terra 65 is a go-to for experienced backpackers, offering an ample amount of space for clothes and gear, and a comfortable fit. The twill beige and Sullivan green version here is currently on sale for $114 from $190 at The North Face. Pottery Barn Teen's Jet Set Supernova is a fun and functional check-in spinner perfect for the underage traveler. With a durable outer shell and retractable spinners, it is designed for years of wear and tear. Regularly priced at $230, the bag is on offer for just $120.

What you need to know about Bloomingdale's long weekend sale
cbsnews.com
What you need to know about Bloomingdale's long weekend sale
cbsnews.com
Hong Kong stock market finished session lower on Wednesday,30 June 2021, after latest data showed a moderation in China's economic recovery in June. At closing bell, the benchmark Hang Seng Index was down 0.57%, or 166.15 points, to 28,827.95. The Hang Seng China Enterprises Index fell 0.87%, or 93.91 points, to 10,663.39. The Hang Seng Index logged a 1.1% decline in June, its first loss since March. The sub-index of the Hang Seng tracking the commerce & industry sector fell 0.7%, the finance sector fell 0.3%, the properties sector shed 1.02%, and the utilities sector fell 0.23%. China's official manufacturing PMI edged down to 50.9 in June from 51.0 a month earlier, according to the National Bureau of Statistics. This was the weakest pace of expansion in factory activity since February, amid high raw material costs and port disruptions in the export province of Guangdong. It remained above the 50-point mark that separates growth from contraction on a monthly basis. New export orders fell for a second consecutive month in June and at a faster pace, likely due to the global resurgence of COVID-19 variants, forcing some countries to re-impose lockdowns. Hengan International led declines among blue chips, falling 4.4% to HK$52. China Resources Land dropped 3.4% to HK$31.45, while Geely Automobile declined 3.4% to HK$24.45. Ping An Insurance slid 0.7% to HK$76.05 after it announced plans to acquire stakes in six Raffles City properties from Singapore's CapitaLand for up to US$5.1 billion. AIA Group advanced 0.8% to HK$96.50 after the insurer agreed to pay US$1.86 billion for a stake in the life insurance arm of the China Post Group. Moody's Investors Service said the acquisition was credit positive as it enhances AIA's market reach in China.

Japan Stocks extend losses on COVID-19 variant concerns
business-standard.com
Australia Market ends higher; FY21 saw 24% gains
business-standard.com
The price of US lumber futures has pulled back since it peaked at $1,700 per thousand board feet in late May, falling roughly 43% as of mid-June. The red-hot commodity has been on a rapid decline the past few days, although prices remain elevated, up by 139% over the last year, making it one of the best-performing commodities in that period. Cash lumber prices are also tumbling. Experts, such as Drew Horter, president and CIO of Tactical Fund Advisors, welcomed the downturn. He said lumber may tumble to $600 per thousand board feet in the next six months. "You can't keep building at this pace," he said. "There is also a domino effect to a certain extent." Chip Setzer, director of trading and growth for Mickey Group, a commodity trading platform, agreed. He said $600 is likely a fair valuation. In fact, he doesn't believe that lumber's price should return to its pre-pandemic level. "Everybody kind of wins if we stay in that range," he said, adding that lumber's price can even go as high as $900. "I think that is a range for a very sustainable and healthy construction market, producing lumber market, exporting market. You kind of want all those things in harmony." Setzer, who has been in the lumber industry for 12 years, said this will give sawmill operators, truck drivers, and other players in the industry more cushion for capital upgrades and operational improvements. Among the drivers of the lumber's recent slump is the decline in both new home construction and home-improvement sales from their record-highs earlier this year. Producers also seem to be catching up to a certain extent, largely incentivized by the sky-high prices of the commodity. "The purchasing is kind of inelastic, in which people are unwilling or unable to continue to buy. So we seem to have topped out, and I think that's related to why lumber has now declined," Mace McCain, president and managing director at Frost Investment Advisors, told Insider. But for the time being, experts seem to agree that lumber prices will remain elevated from historic norms. The upsurge in lumber's prices was triggered by a confluence of factors: a pandemic, concerns over a looming housing crash, and millennials reaching home-buying age. Lumber at the start of 2020 was hovering just around the $400-level. Even Devin Stockfish, the CEO of Weyerhaeuser, the largest lumber producer in the US, said the price of the commodity will not be the "new normal. " However, there was already a shortage of lumber supply before the pandemic. "Inventories were down 33%," McCain said. "And then the surge of the housing production, which increased demand by 14%. So we got two big imbalance happened very quickly." Horter explained that the root of the issue is in the industry's infrastructure, or the lack thereof. "You don't just start up a mill at the snap of a finger," he said, adding that building a new sawmill takes at least two years. "This is a supply chain problem." Looking at the bigger picture, commodities in general typically spike when inflation is accelerating, though concerns eased as commodity futures from copper to nickel cooled. Commodity prices are often taken as a barometer of wider forces in the economy. Federal Reserve chair Jerome Powell on Wednesday pointed to lumber's falling prices to back up the central bank's claim that inflation will be temporary. Still, Ed Egilinsky, managing director at Direxion, told Insider that the economy is just in the "early innings in the supercycle of the commodities." "We are going to have volatility," he said. "We haven't had inflation in a long time. Commodities are cyclical. We are coming from a 10-year cycle that has been a malaise." Despite most of the commodities rising alongside lumber, Horter said it makes sense why special attention is being paid to lumber. "Lumber is so prevalent in everybody's life. That's why people care more about it than any other commodity other than probably gas or a new car used car or a new car."

Lumber prices are on pace to plunge 45% in June after a record-breaking rally driven by homebuilding demand
markets.businessinsider.com
Getty Spencer Dinwiddie brings the ball up the court during a December 22 game against the Golden State Warriors. Few things are more certain than the Chicago Bulls need to bring in a point guard this summer, with Coby White recently injured and Tomas Satoransky the only other option. Devon Dotson will be entering his second year after very limited playing time in his first, and Ryan Arcidiacano has a $3-million team option that has yet to be exercised or declined. With two All-Stars in house in Nikola Vucevic and Zach LaVine, there's now an increased pressure for Chicago to find a third star, whether at point guard or any of the other four positions. But the avenues through which they can do so will be limited to free agency and the upcoming trade market. One name to watch, that may be available through both routes, is Brooklyn Nets' guard Spencer Dinwiddie. A group of NBA Insiders at ESPN recently tied the current free agent to the Chicago Bulls by way of a three-team deal. The latest Bulls news straight to your inbox! Join the Heavy on Bulls newsletter here! Join Heavy on Bulls! In a recent article for ESPN, NBA draft 2021: Six big trades we want to see, including Bradley Beal and Ben Simmons, a team of NBA insiders put together six draft-day trade proposals. The Chicago Bulls weren't a part of deals for aforementioned star powers like Ben Simmons or Bradley Beal but were linked as a landing spot for Spencer Dinwiddie. Currently a free agent, the insiders proposed he make his way to the Windy City by way of a sign-and-trade. The proposal goes as follows: ESPN's Bobby Marks later clarified that a sign-and-trade would be the most viable route to bring Dinwiddie to Chicago: Point guard is a position of need for Chicago and because the Bulls do not have cap space, they will need to orchestrate a sign-and-trade deal to acquire Dinwiddie. The addition of Brooklyn's selection now has Oklahoma City with four first-round picks on July 29. The Thunder will acquire Jordan with the $10.1 million trade exception created in the trade of Danilo Gallinari to Atlanta last year. Whether he would want to help the Nets or move out to the Windy City is unclear. There's been no reporting of mutual interest between Spencer Dinwiddie and the Chicago Bulls. But if healthy, he'd been an upgrade in every way. Dinwiddie averaged 20.6 points and 6.8 assists before tearing his ACL at the start of this season. It's interesting to see Thaddeus Young mentioned in trade proposals after the season he's just accomplished with the Chicago Bulls. The veteran forward was arguably the team's second-best player prior to the Nikola Vucevic trade and was a candidate for the Sixth Man of the Year award before being moved into the starting lineup. Young finished the season averaging 12.1 points,6.2 rebounds, a career-high 4.3 assists, and 1.1 steals across 68 appearances for the Bulls. But maybe that is all the more reason to trade him now, while his value is at its peak. Young is also entering the last year of his three-year/$41-million deal and will have a number of suitors in free agency next year. The only other large salary Chicago could hedge in a trade would be that of Al-Farouq Aminu, who they acquired as a part of the Vucevic deal at the trade deadline. As soon as the 2020-2021 season ended, ESPN's Adrian Wojnarowski reported that the 11-year veteran would exercise his $10.1 million player option to return to the Bulls next season. But a trade involving Aminu would be considered more of a salary dump, as he's seemingly lost a step after tearing his meniscus in his right knee at the start of the 2019-2020 season. So if the Chicago Bulls are set on trading for a point guard upgrade a la Spencer Dinwiddie, then it will have to include Thaddeus Young, making the decision all the more complex. READ NEXT: Analyst Says Bulls Rookie, Not Zach LaVine, Should Be 'Untouchable'

Lakers Could Land Superstar in Insider's Blockbuster Trade Proposal
heavy.com
Forward-thinking companies like Orum are building and leveraging fintech like never before—driven by broad advances in enterprise technology and greater access to financial services and data once reserved for legacy banks. As an investor, I've been able to help drive this progress, and I've seen firsthand the benefits that fintech solutions can offer when mobilized effectively. In this article, I explore four trends that demonstrate how fintech innovations are streamlining the user experience and transforming the financial landscape. 1. Embeddable Infrastructure Fintech was once a business model unto itself. Now, companies across industries are embedding pre-built fintech solutions into their software, delivered via modern APIs. Embeddable fintech is a fast-growing market, expected to reach nearly $230 billion in revenue by 2025 in the U. S. alone—up from $22.5 billion in 2020. It's easy to see why. In our on-demand economy, consumers, small businesses, and even enterprises expect instant, seamless financial experiences. In turn, software companies are increasingly relying on fintech infrastructure to provide embeddable solutions that allow them to deliver services like payments and lending directly through their digital platforms—without building the infrastructure themselves. Finix, for instance, offers embeddable payment-processing tools that enable businesses to accept, manage, and monetize payments in-house, rather than refer users to a third-party provider like PayPal and lose out on the related revenue. Wisetack offers embeddable consumer financing solutions that process loan applications instantly at the point of sale. Merchants get paid right away, while customers can choose from a variety of payment plans. Embeddable fintechs like these make it simpler and more affordable for consumers to access products and services while opening businesses up to a whole new customer base. 2. Vertical Software With Embedded Fintech Breakthroughs in embeddable infrastructure have empowered vertical companies to apply fintech innovations to their specific industries. One example is Passport, a SaaS provider that partners with transportation authorities to manage public parking. Passport uses Finix to create a digital wallet for each user, who can then pay for and monitor parking sessions without leaving the Passport app. Not only does this reduce friction and improve user experience—boosting customer satisfaction, loyalty, and lifetime value—it allows Passport to own the financial services that drive its business and to solve industry-specific issues in-house. When users extend their parking, for instance, Finix allows Passport to group charges into a single transaction, instead of generating multiple checkouts, card authorizations, and fees. As businesses mobilize fintech capabilities across new verticals, every company will have the potential to be an innovator in the financial sphere—making the market for fintech richer than ever. 3. Applied Machine Learning Public-sector initiatives like open banking and private players like Plaid have enabled user-permissioned access to financial data like payroll and cash flow. Now, companies are analyzing this wealth of information through the latest machine-learning techniques to gain deeper insight into consumer behaviors and business metrics. Predictive capabilities are a game-changer for any business, but they're especially valuable in the high-stakes finance industry. Some studies estimate that machine learning in fintech was worth close to $8 billion in 2020 and expected to top $26 billion by 2026. Take OnDeck, a digital platform for small business loans. OnDeck uses machine learning to holistically assess applicants' creditworthiness—taking into account nontraditional factors like cashflow, public records, transactional reports, and social data—and predict their ability to repay a loan. Without such tools, lenders rely on manual data collection and predicate underwriting on business owners' personal credit scores—making lending decisions inefficient and inequitable. Studies have consistently shown how BIPOC-owned businesses are disproportionately denied loans due to underscored credit reports. Machine learning thus has the potential to democratize access to capital while curbing risk for financial institutions. 4. Intelligent Infrastructure Some pioneering companies are combining the above trends to address deep, structural issues. Visa made big news recently by buying Tink, a UK company focused on open banking via a data and payments rail. Also in the UK, GoCardless has been a leader for years in allowing companies and software platforms to leverage bank transfer rails to collect payments. In the US, moov is using open source libraries to allow developers to accept, store, and disburse money: think Banking as a Service without all the middlemen. Earlier this year, Bain Capital led the Series A round for Orum, a startup that's reimagining how most money—to the tune of almost $62 trillion a year—moves in the U. S. Today, you can get groceries delivered to your door in minutes, but it can still take three to five days to transfer your own money between accounts. This is largely due to payment rails' outdated infrastructure, which lacks the ability to verify account balances in real time and authorize speedy transactions. Orum is leveraging embeddable fintech and machine learning to tackle this problem at its core. The company's first product, Foresight, is an embeddable API solution that uses proprietary intelligence to assess the return risk of a transaction before it occurs, allowing financial partners to make smarter, faster transfer decisions. A second product, Momentum, does for liquidity what Amazon does for same-day package delivery. It doesn't matter how your money gets from A to B; it just matters how fast. Momentum enables 24/7/365 money movement, optimizing for speed, cost, and risk across payments rails like ACH, RTP, and eventually crypto and FedNow. Bringing multi-rail payments up to speed with our instant economy through Orum's automated and data-fueled decisioning engine revolutionizes how consumers and businesses send, receive, and access money. What's Next? Given this trajectory, it's clear that fintech will continue to become deeply embedded in almost every aspect of the digital tools we use every day, making it simpler and faster to access financial services when and where we need them. This will only be possible with the continued development of embeddable infrastructure, adoption of machine learning, and efforts of companies like Orum that combine these forces to build a broad foundation that drives innovation and unlocks financial access for a new generation of users.

Patient Experience? Not Just A Consumer's Concern
forbes.com
OPEC heads into Thursday's meeting with Russia and other allies with a better command of world oil prices than it has had in years, analysts said. OPEC+, the organization of oil-producing countries and its allies, is expected to consider adding between 500,000 and 1 million barrels per day, but analysts said there is some talk it may consider no increase. Reuters reported that an internal OPEC report points out that the market could fall back into an oil glut after the group reverses its 6 million barrels a day of production cuts by April 2022. The report gave a boost to oil prices Wednesday. Brent crude futures, the international benchmark, were trading just over $75 a barrel Wednesday. West Texas Intermediate crude futures for August were just under $74 a barrel, around their highest level since the fall of 2018. Oil prices rose Wednesday on a report of lower U. S. inventories. "This is their most important meeting in over year. They were staring down a grave situation with negative pricing last year, and they came together," Again Capital partner John Kilduff said. "The plan has been to return 500,000 barrels a month, and I think they'll stick to that. It's working for them because prices keep going higher and higher." OPEC is expected to consider extending its current production accord beyond the existing April 2022 end date, and analysts widely expect it to return 500,000 barrels to the market in August. "To me, the interesting story is if they roll over current cuts, how high do [prices] go. It's being discussed in terms of the potential options," RBC head of global commodities strategy Helima Croft said. She said the market has already priced in 500,000 barrels a day of additional production, and if it was higher than expected, prices would fall slightly. Croft said OPEC+ has become more flexible since Covid, and it can quickly adjust when it sees how big factors will affect the market. For instance, the U. S. and Iran have been discussing a new nuclear accord. If that happens, Iran could return at least 1 million barrels a day to the market. The timing of that is unclear, and that oil would have to be absorbed alongside OPEC's current production later this year if a deal is struck. "OPEC used to move like a battle ship. We had these biannual meetings. It was so hard to convene OPEC" during Covid, Croft said. She noted that OPEC operates now more like the U. S. Federal Reserve, with regular policy-setting meetings. "It means they really have directional control of the market," she said. Changes from Covid The Organization of the Petroleum Exporting Countries, led by Saudi Arabia initiated monthly meetings this year, with the oil market in a state of flux as demand returns. OPEC Secretary General Mohammed Barkindo said Tuesday that OPEC expects demand to rise by 6 million barrels per day this year, with 5 million of that coming back in the second half of the year. "Now with the monthly meeting structure, they're more like a speedboat as opposed to a battleship. If the Delta variant is really demand-destructive in key geographies, they can reverse course," Croft said. "To me, this monthly meeting structure has given them flexibility to adjust quickly. And for market participants, everybody has to tune in. They are the story.... This is how things have changed from 2015 when they were written off as irrelevant." Big changes in the market also changed OPEC, which had to cut production sharply last year as demand cratered and oil prices collapsed. Of less concern has been pressure from U. S. shale producers, who had previously moved aggressively to add new wells every time prices rose. In the U. S., the politics of oil has also changed dramatically. The Biden administration is more focused on climate and renewables. The Trump administration had been set on growing a stronger, less-regulated oil sector. During that era, the U. S. grew to be the world's largest oil producer. "They [OPEC members] have the wind at their back," Croft said. She said they see the oil majors with ESG mandates, and the new focus of courts and the U. S. government. Biden leads new approach in the U. S. "We've gone from energy dominance and we need every barrel on the water" to a net zero climate policy since the U. S. rejoined the Paris accord, Croft noted. P resident Joe Biden has pledged the U. S. will cut carbon emissions in half by 2030 and put the U. S. on track to net zero emissions by 2050. "They [OPEC members] are saying this is set up for us in a way that six years ago looked unimaginable in the era of U. S. energy domination," she said. Croft said U. S. oil diplomacy has also changed, and it's not clear how or when the Biden administration would let OPEC know prices are getting too high. "If it was President Trump, the hotline would be blinking. Market participants have forgotten how activist he was. He managed both the upside and downside for oil prices," she said. "The whole idea of American energy dominance was to assist oil production." The U. S. is currently producing 11 million barrels a day, about 2 million barrels less than the pre-pandemic high. The reduced level also happens to be the estimated amount of the current global production deficit, with the world currently using 2 million barrels more per day than is being produced. Some U. S. oil producers have been slow to add production. They are hampered by a lack of capital as well as a focus by shareholders on dividends and debt repayment, in addition to a new green focus. "OPEC+ is trying to follow the market, rather than lead the market," IHS Markit vice chairman Dan Yergin said. "I think both the Saudis and the Russians see this in their interests. I think the Russians want to be sure that their aim is not to have the price so high that it brings back another flood of U. S. shale. They're much more concerned about that than the Saudis are." While analysts expect oil to rise above $80 a barrel or even $85 a barrel this year, they figure OPEC+ will try to keep prices from going too high. OPEC+ is in a balancing act. If it puts too little oil on the market and prices run up, U. S. producers will be drawn into more drilling. If it puts too much on the market to keep prices lower, the U. S. may strike a new nuclear deal with Iran that could result in as much as 1.5 million barrels a day back on the market by the end of the year. That could go even higher, depending how much oil Iran takes from storage. "They're just starting to get their heads above water with this price," Bank of America head of commodities and derivatives strategy Francisco Blanch said. "My sense is the group wants to preserve these prices. They probably don't want to push prices much higher right now." Prices that rise too much would hit demand in emerging markets. In a country like India, a main buyer of Middle East crude, $75 a barrel oil is already a high price, he said. "I think OPEC doesn't necessary want to be in the headlines for having too high an oil price," Blanch said . "Even if the oil averages somewhere in the low $70s, we're only going to get back to the budget break evens that the core members of OPEC have, led by Saudi Arabia." Price targets According to an RBC study, Saudi Arabia needs to bring in $77 per barrel to make its budget. Russia needs $72 per barrel, and United Arab Emirates is at $65. The average for all producers to break even is $93 per, but that includes the more than $300 per barrel price required by Venezuela. Blanch said prices for Brent have averaged $64 per barrel for the year so far, and that average should rise to $68 by year end. "We're going to be $70 plus for the rest of the year," he said. Blanch expects next year to be different, with the potential for a spike up to $100. "There is certainly any number of trap doors under this market," Again Capital's Kilduff said. "The OPEC plus history, led by the Saudis, is to overplay their hand, and let prices run to the upside, add too little, too late for an extended period of time until market forces overtake them — like what would be the expected renewal of U. S. shale." But there are signs that the U. S. industry could make a comeback soon, and that could have a dampening effect on prices. Blanch expects U. S. production to return to its previous highs of 13 million barrels per day by the end of next year. U. S. inventories are the most closely watched in the world, and they have been falling sharply in recent weeks, something that could trigger a ramp-up by the U. S. industry. According to the U. S. government, crude U. S. inventories fell nearly 7 million barrels in the past week, similar to the amounts in each of the prior two weeks. Kilduff said inventories have not been this rapidly depleted in at least seven years. "That ushered in the real shale onslaught," he said. "They're revving up. I'm talking to operators out there. They're having trouble finding people."

How the next decision from OPEC+ could impact oil prices, according to KPMG energy expert
cnbc.com
Versa Networks, a security vendor in the software-defined networking space, today announced that it closed an $84 million series D funding round co-led by Princeville Capital and RPS Ventures, with additional participation from Sequoia Capital, an existing investor. CEO Kelly Ahuja says that the proceeds — which bring Versa's total raised to $196 million — will be put toward scaling the company's platform and expanding its marketing and global sales teams. According to Gartner, the secure access service edge market (SASE) is expected to be worth almost $11 billion by 2024, with least 40% of enterprises having SASE strategies in place over the next three years. A term coined by Gartner, SASE aims to simplify wide-area networking and security by delivering both as a cloud service directly to the source of connection — i.e., an edge computing location — rather than an enterprise datacenter. Security is based around identity, real-time context, and enterprise security and compliance policies. As for identity, it can be attached to anything from a person to a device, branch office, cloud service, application, or an IoT system. San Jose, California-based Versa was founded in 2012 by brothers Kumar and Apurva Mehta following an 8-year stay at Juniper Networks, where they led the development of Juniper's MX series routers and mobility portfolio. During their tenure, the Mehta brothers came across a customer need to integrate cloud services into routers, which presented complexities. They developed a software-defined, programmable solution that integrated network and security with a decoupling of software and hardware, which formed the basis of Versa's first product. "During the pandemic, many businesses used the downtime in branch offices to accelerate refreshes and prepare for the upturn, and shifted priority to enabling work-from-anywhere, including a hybrid environment. The results were stellar as we experienced two times year-over-year growth," Ahuja told VentureBeat via email. "Versa is among the fastest-growing companies in one of the fastest-growing categories. The demand for our solution has been astronomical. We are not opportunity-limited, but have been capacity-limited in our go-to-market." Available via the cloud, on-premises, or as a hybrid of both, Versa's platform connects enterprise branches and end-users to remote apps. It offers an architecture combining security, networking, analytics, and automation into one software solution, with hardware appliances and admin dashboards that offer policy configuration and access control options. According to Ahuja, Versa uses AI and machine learning for several aspects of its platform, including in its networking and security in addition to its management, orchestration, and analytics tools. "In networking and security, we use telemetry datasets from the various elements, as well as from the underlay or cloud and software-as-a-service reachability, to program the optimal path to connect users to applications," he explained. "In our management, orchestration and analytics, we use all the datasets gathered to train [machine learning] models that allow for faster and automated correlation of operational issues and resolving them." Beyond security incumbents like Zscaler and Palo Alto Networks, Versa considers Cisco, VMware, and Fortinet its competitors. But the company, which has close to 500 employees, has managed to attract over 5,000 customers and more than 500,000 sites under contract to date. "Versa enables multi-cloud deployments for small to very large enterprises with security, reliability, and complete visibility for IT organizations," Ahuja said. "It supports enterprise-wide internet of things implementations by automatically detecting new devices, authenticating, and applying appropriate policies and security practices for each device… And it delivers secure, high-performance, and low-latency deployments for unified communications, videoconferencing, and VoIP to enterprise branch offices, remote teleworkers, and home-based call agents, ensuring a high-quality experience."

Noname Security nabs $60M to protect APIs
venturebeat.com
ArcelorMittal stock (NYSE: MT) has increased 33% in the last six months and is currently trading close to $31 per share. The sharp rally over recent months is due to a recovery in global steel prices. The lifting of lockdowns over recent months and the successful vaccine rollout has led to expectations of healthy growth in shipments in 2021 and 2022 as demand gets back on track and supply constraints are reduced. Also, the U. S. raw steel capacity utilization for the week ending 19th June 2021 was 83%, which is significantly higher than the 57% recorded in the prior year period. This is also a marked improvement over the 51% utilization in the beginning of May 2020, which indicates that there are signs of a strong rebound in activity in the steel sector. But will ArcelorMittal's stock continue its upward trajectory over the coming weeks, or is a correction in the stock more likely? According to the Trefis Machine Learning Engine, which identifies trends in a company's stock price data for the last ten years, returns for MT stock average close to 5% in the next one-month (21 trading days) period after experiencing a 33% rise over the previous six-month (126 trading days) period. But how would these numbers change if you are interested in holding MT stock for a shorter or a longer time period? You can test the answer and many other combinations on the Trefis Machine Learning to test MT stock chances of a rise after a fall and vice versa. You can test the chance of recovery over different time intervals of a quarter, month, or even just one day! MACHINE LEARNING ENGINE – try it yourself: IF MT stock moved by -5% over five trading days, THEN over the next 21 trading days, MT stock moves an average of only 0.5 percent. Also, there is a 50% chance that the stock will give positive return in the next one month following a 5% drop over the previous week. Some Fun Scenarios, FAQs & Making Sense of MT Stock Movements: Question 1: Is the average return for ArcelorMittal stock higher after a drop? Answer: Consider two situations, Case 1: ArcelorMittal stock drops by -5% or more in a week Case 2: ArcelorMittal stock rises by 5% or more in a week Is the average return for ArcelorMittal stock higher over the subsequent month after Case 1 or Case 2? MT stock fares better after Case 2, with an average return of 0.5% over the next month (21 trading days) under Case 1 (where the stock has just suffered a 5% loss over the previous week), versus, an average return of 1.5% for Case 2. In comparison, the S&P 500 has an average return of 3.1% over the next 21 trading days under Case 1, and an average return of just 0.5% for Case 2 as detailed in our dashboard that details the average return for the S&P 500 after a fall or rise. Try the Trefis machine learning engine above to see for yourself how ArcelorMittal stock is likely to behave after any specific gain or loss over a period. Question 2: Does patience pay? Answer: If you buy and hold ArcelorMittal stock, the expectation is over time the near-term fluctuations will cancel out, and the long-term positive trend will favor you - at least if the company is otherwise strong. Overall, according to data and Trefis machine learning engine's calculations, patience absolutely pays for most stocks! For MT stock, the returns over the next N days after a -5% change over the last 5 trading days is detailed in the table below, along with the returns for the S&P500: Question 3: What about the average return after a rise if you wait for a while? Answer: The average return after a rise is understandably lower than after a fall as detailed in the previous question. Interestingly, though, if a stock has gained over the last few days, you would do better to avoid short-term bets for most stocks - although MT stock appears to be an exception to this general observation. MT's returns over the next N days after a 5% change over the last 5 trading days is detailed in the table below, along with the returns for the S&P500: It's pretty powerful to test the trend for yourself for ArcelorMittal stock by changing the inputs in the charts above. While MT stock may have moved a lot,2020 has created many pricing discontinuities which can offer attractive trading opportunities. For example, you'll be surprised how the stock valuation for Compass Minerals vs Southwest Gas shows a disconnect with their relative operational growth. You can find many such discontinuous pairs here. See all Trefis Featured Analyses and Download Trefis Data here

Teradata's Stock Rally Coming To A Halt?
forbes.com
CNBC's Jim Cramer said Wednesday that small businesses are helping fuel the economic rebound in the U. S. as the country recovers from the Covid-19 pandemic. While most are small businesses private companies whose shares can't be accessed on public markets, the stocks of companies that serve enterprises are worth owning, he said on " Mad Money." "The business of America is small business, and right now it is booming. You might not be able to bet on these little firms directly, but you can invest in the publicly traded companies that empower them," Cramer said. "That's been an incredible strategy and it's one I think you can bet on in the second half of 2021." Cramer highlighted nine stocks, ranging from the tech to financials to auto sectors, with exposure to the small-business economy: Shopify Etsy Square Adobe Wix.com American Express Apple Ford Facebook Disclaimer Questions for Cramer? Call Cramer: 1-800-743-CNBC Want to take a deep dive into Cramer's world? Hit him up! Mad Money Twitter - Jim Cramer Twitter - Facebook - Instagram Questions, comments, suggestions for the "Mad Money" website? madcap@cnbc.com

From my perspective as investment counsel focusing on retirees, I want to see everyone paying themselves first by automating the savings process. And, the further retirement is away from today, the more impact those saved dollars have when invested properly. Of course, things can intervene, like losing a job, or being hit with the unexpected — in this case a pandemic. Despite COVID-19, a recent 2021 first-quarter analysis of individual retirement accounts (IRAs) by Fidelity Investments, one of the largest asset managers in the world, showed solid upward trends in saving for retirement, as the average balances for more than 30 million IRA,401(k) and 403(b) accounts reached record levels for a second consecutive quarter. However, in the midst of positive financial news, there are many people who have faced challenges related to saving for retirement, and recent data from a Federal Reserve report on the fourth quarter of 2020 illustrated some of the issues. The report, titled " Economic Well-Being of U. S. Households in 2020," reviewed the results of the Federal Reserve's eighth annual " Survey of Household Economics and Decisionmaking." The more than 11,000 participants were adults ages 18 to 75-plus. The survey, conducted in November of 2020, compared the fourth quarter of 2020 with the same period a year earlier, before the pandemic fully manifested itself in the U. S. Overall, there was an increase in the number of people who said they were worse off financially (24%) in 2020 compared with a year earlier (14% in 2019). While retirement funds do best when they are allowed to grow untouched, there are times when they might need to be tapped as a source of emergency funds, especially during economic challenges. In response to the pandemic, the Coronavirus Aid, Relief, and Economic Security (CARES) Act, signed into law in March of 2020, increased for 2020 the maximum amount for a loan taken from eligible retirement plans to $100,000, and also waived the 10% penalty for early withdrawals from IRAs,401(k)s and other defined-contribution plans under certain circumstances. According to the Federal Reserve's survey,9% of non-retired adults said they used their retirement savings during the prior 12 months, and the percentage rose to 14% for non-retirees who experienced a layoff and borrowed or cashed out funds from their retirement savings. Fifteen percent of those who had smaller retirement accounts, with balances under $50,000, either borrowed from or cashed out the accounts, compared with 9% of those who had account balances of $50,000 or more. If you took a coronavirus-related 2020 distribution from your retirement account, the CARES Act allows a three-year period to repay it. More details on loans and the CARES Act can be found at IRS.gov. About one out of three (29%) of adults who retired during the time period surveyed by the Federal Reserve said that factors related to COVID-19 played a part in when they decided to retire. If you, like 45% of those surveyed, feel your retirement savings are not on track, what better time than now to retool, if your situation permits. (Only 36% of pre-retirees felt that their retirement savings were on track. The remaining 19% were not sure.) If you, like one out of four respondents (26%), have no retirement savings, there is no better time than now to start, again assuming your personal situation permits. To begin on that path, take advantage of free online tools offered by FINRA (the Financial Industry Regulatory Authority), which regulates brokerage firms. Start with FINRA's calculator for estimating what you need to save for retirement. Many people continue to do well when it comes to saving for retirement, as demonstrated by the Fidelity report. Others are struggling. Yet a commitment to saving for retirement and a plan for accomplishing it, even if it involves only a small amount of money for now, can pay off when you might need it most. Write to me with retirement-related questions at forbes@juliejason.com. Include your city and state, and mention that you are a forbes.com reader.

The on Wednesday said it will issue certificates of appreciation to over 54,000 payers for timely filing of returns and cash payment of the tax, to mark the fourth anniversary of the historic tax reform More than 66 crore returns have been filed so far and lower rates have helped increased tax compliance, the ministry said, adding revenues have steadily grown and have been above the Rs 1 lakh crore mark for eight consecutive months in a row. The GST, which subsumed 17 local levies like excise duty, service tax and VAT and 13 cesses, was rolled out on July 1, 2017. "On the eve of completion of 4 years of the GST, it has been decided to honour the tax payers who have been a part of the GST success story. "A data analytics exercise was hence undertaken by the Central Board of Indirect Taxes and Customs to identify taxpayers who have made substantial contribution in payment of GST in cash along with timely filing of returns. As a result,54,439 taxpayers have been identified," the ministry said in a statement. More than 88 per cent of these taxpayers are MSMEs, with micro (36 per cent), small (41 per cent) and medium enterprises (11 per cent) involved in the supply of goods and services spread across all states/union territories, it added. The Central Board of Indirect Taxes and Customs (CBIC) will be issuing certificates of appreciation to these taxpayers. The Network (GSTN) will be sending out the certificates of appreciation to individual taxpayers by e-mail. The taxpayers will be able to print and display these certificates. "... This step marks the first effort by the Government to directly communicate to the GST taxpayers for their contribution," it added. Notably, the income tax department too sends out 'certificates of appreciation' to individual taxpayers in various categories on the basis of the level of taxes paid by them. Businesses with an annual turnover of up to Rs 40 lakh are exempt from GST. Additionally, those with a turnover up to Rs 1.5 crore can opt for the composition scheme and pay only 1 per cent tax. For services, businesses with turnover up to Rs 20 lakh in a year are GST exempt. A service provider having turnover up to Rs 50 lakh in a year can opt for composition scheme for services and pay only 6 per cent tax.Prime Minister Narendra Modi too lauded GST on its completion of four years. "GST has been a milestone in the economic landscape of India. It has decreased the number of taxes, compliance burden & overall tax burden on common man while significantly increasing transparency, compliance and overall collection," he tweeted. The said it is now widely acknowledged that GST is both consumer- and taxpayer-friendly. "While high tax rates of the pre-GST era acted as a disincentive to paying tax, the lower rates under GST helped to increase tax compliance. More than 66 crore GST returns have been filed so far," it said in a series of tweets. The multiple markets across India, with each state charging a different rate of tax, led to great inefficiencies and costs of compliance. Under GST, compliance has been improving steadily, with around 1.3 crore taxpayers registered, the ministry said. "The Government is committed to continuous improvement of taxpayer services and seeks the cooperation of all taxpayers for their voluntary compliance and contributing to national development for a strong and resilient India," it said. The ministry added that the country meets its obligations towards spending in various social sectors and welfare schemes and infrastructure development out of revenues mobilised through tax payments by millions of honest taxpayers. Tweeting with the hashtag '4yearsofGST', the ministry said GST has reduced the rate at which people have to pay tax. "The revenue neutral rate as recommended by the RNR (revenue neutral rate) Committee was 15.3 per cent. Compared to this, the weighted GST rate at present, according to the RBI, is only 11.6 per cent." GST has significantly eased one of the most complex indirect tax systems and a company looking to do business in every state had to make as many as 495 different submissions. Under GST, that number has reduced to just 12, it said. "GST has replaced the complex indirect tax structure with a simple, transparent and technology-driven tax regime and has thus integrated India into a single common market. "With the continuous simplification of procedures and rationalisation of rate structures so as to make GST compliance easy for common man as well as the trade, we have been able to achieve economic integration of the country with a humane touch," the ministry added. Under GST, a four-rate structure that exempts or imposes the lowest rate of 5 per cent tax on essential items and top rate of 28 per cent on cars is levied. The other slabs of tax are 12 and 18 per cent. In the pre-GST era, the total of VAT, excise, CST and their cascading effect led to 31 per cent as tax payable, on an average, for a consumer. GST also represents an unprecedented exercise in fiscal federalism. The GST Council, that brings together the central and state governments, has met 44 times to thrash out how the tax will work. EY Tax Partner Abhishek Jain said looking at the past four years since the introduction of GST, one can say it has been a challenging but exciting journey, with most stakeholders including the government leveraging the use of technology to ensure compliance and as a measure of fraud check. "Various amendments have been brought in during the years to smoothly transit into the vision of 'One Nation One Tax', and it is expected that even the excluded sectors will find their way into the GST ambit sooner or later," Jain added. He said a lot of areas are still to be debated upon, especially topics such as continuation of compensation cess, inclusion of excluded sectors, divergent Advance Authority rulings, rate rationalisations, among others.

The country's gross domestic product (GDP) likely grew by more than 10 percent year-on-year in the second quarter largely due to the low base last year but also because of the better management of risks during the recent surge in COVID-19 cases, the country's chief economist said. Socioeconomic Planning Secretary Karl Kendrick Chua told the Inquirer that based on the latest preliminary economic data, a double-digit or above 10-percent GDP growth was "doable" in the second quarter. The government is scheduled to release the GDP report on Aug.10. Chua said he was "hopeful" for a better outturn—a revert to year-on-year growth in output which was last seen in the fourth quarter of 2019. The pandemic-induced recession had extended up to the first quarter of 2021, when the GDP shrank by 4.2 percent year-on-year. The five straight quarters of year-on-year decline was expected to end in the second quarter partly due to base effects as GDP slid by a record 16.9 percent a year ago at the height of the enhanced community quarantine (ECQ), which put 75 percent of the economy to a halt from mid-March to May 2020. For the second half of the year, "prospects are good if we do three things: manage risks and open the economy, implement the entire recovery program, and vaccinate more and more," said Chua, who also heads the National Economic and Development Authority.6-7% growth in 2021 The government targets a 6- to 7-percent GDP growth this year following last year's worst post-war recession when output contracted by 9.6 percent. Last week, Chua noted that despite the revert to ECQ and modified ECQ in National Capital Region Plus—Metro Manila and four neighboring provinces which accounted for half of GDP—before March ended up to mid-May, the government "[did] not make the mistake of locking down a big part of the economy." In separate emails, Oxford Economics assistant economist Makoto Tsuchiya said he projected the Philippine GDP to have grown by 12.7 percent year-on-year in the second quarter, while Institute of International Finance (IIF) associate economist Yuanliu Hu's forecast was 13.4 percent. "We have upgraded our year-on-year growth forecast in the second quarter (from 12 percent previously), because data, including manufacturing production, suggest the economy held up better than expected despite a two-week partial lockdown from late March," Tsuchiya told the Inquirer. "Manufacturing output growth year-on-year turned positive in April for the first time since February 2020. Positively, the improvement in sequential growth in April was also broad based," he said. The May manufacturing PMI (purchasing managers' index) survey showed a sharp rise in new export orders, which should bode well for the manufacturing sector and goods exports in the coming months, Tsuchiya said. "We expect the recovery in manufacturing activity will continue to outpace that of the services sector as social distancing measures have disproportionately hit social spending." But "while we do look for momentum to improve in the second half as restrictions are gradually eased, we remain cautious about the speed of recovery in household spending," Tsuchiya added, noting that "unemployment remains elevated and the announced cash handouts, as part of the third fiscal package, will only partly offset the negative impact of higher prices on real disposable income." As such, Tsuchiya's full-year GDP growth forecast for 2021 was only 4.8 percent, below the government's target range. For his part, Hu said the IIF expected GDP to grow by 5.5 percent for the entire 2021. "The condition in the second half of this year should improve, with the vaccination program speedup," he said. INQ

Is cryptocurrency financial kryptonite? The younger generations don't think so. Gen Z and millennial investors are flocking to buy shares of cryptocoin, such as Bitcoin or Ethereum, with the hopes of winning big. Cryptocurrency — which is a type of digital file that can be used as money, based on blockchain technology — is not controlled by any centralized entity or government, and is nearly impossible to trace. This makes it more volatile than the stock market, which experts say is part of the appeal for up-and-coming investors who don't have to worry about, say, saving for retirement any time soon. "The volatility attracts people who like gambling, excitement and so forth," said David Yermack, a professor of finance and business transformation at New York University . "They're not so interested in underlying economics, but [rather] the chance of a very rapid, high gain, or a very rapid, sharp loss." Cryptocurrency gained traction with the emergence of Bitcoin 12 years ago, and has since grown to include more than 10,000 types of coins. After the major currencies hit all-time highs in May — a single Bitcoin peaked at around $65,000 — they've been dropping rapidly, with a Bitcoin now worth less than half that. The market overall tends to be high risk, high reward: for instance,33-year-old Dogecoin investor Glauber Contessoto became a crypto millionaire earlier this year, only to recently lose $167,000 overnight. Contessoto is typical of the emerging demographic of crypto investors. The majority are under 35, and they're overwhelmingly male, according to Yermack. Gen Z and millennial investors make up nearly 94% of the crypto market, with older generations sticking with more traditional investments, such as bonds and index funds. Yermack believes the pandemic only accelerated this trend. "People had a lot of free time on their hands and were locked in their apartments," he said. "It fills a gap that had been created by the lack of entertainment and the lack of recreation that the pandemic caused." (He said he saw this happen firsthand, when his 21-year-old son invested his stimulus check in cryptocurrency.) He said that young investors also appreciate that crypto feels a little bit renegade. "Young people seem to enjoy taking what we would call 'contrarian positions' that bet against the wisdom of Wall Street," Yermack said. It's an "act of rebellion" against traditional methods of investment and business. But crypto investor Cooper Turley,26, said it's only a matter of time before alternative currencies are completely mainstream. Turley, who lives in Los Angeles and works in crypto strategy at a streaming app, claims he's made millions in the crypto market. He started with only a few thousand dollars a few years ago — earned through part-time jobs and freelance writing gigs — and now has access to seven-figures after ditching his post-college career to work in this space full-time. A few years ago, he said, the crypto market felt "uncertain." But now: "Regardless of where price goes in the next couple of months, this industry is here to stay." He's convinced that the next corporate juggernauts — the future Apples and Googles of the world — are going to be crypto-based, with younger leaders spearheading new ways to reach potential consumers. "Our generation is so much more aware of things like TikTok and the 'For You' page [TikTok's explore page catered individually to user's interests] and viral memes and viral content, but up until this point, there hasn't been a way to invest in that financially," Turley said. "What's really exciting about crypto is that for the first time in history, we can place a financial value on social capital." Social media plays a role in cryptocurrency investments, for both people who are looking to invest, as well as content creators who use it to guide other's investment decisions. Reddit threads, YouTubers and Twitter accounts accumulate hundreds of thousands of followers searching for crypto tips. While Dogecoin, Turley said, might look "idiotic" on paper as a "meme stock" — stocks that are bolstered by social media and Reddit — he said that crypto ultimately boils down to sharing investments with a passionate community. Maren Altman,22, has reached full-blown influencer status by billing herself as a "crypto astrologist." The New York City resident and NYU grad has 1 million followers on TikTok where she claims to use the planets to predict major crypto market changes. Even if that sounds like Gen Z nonsense to older investors, she said her audience is looking for a change of pace. "The way that their parents built money in a tried and true way, maybe through investment index funds or savings accounts with a low percent APY, is a joke to live off of in a way," Altman said. "In the face of inflation and asset prices rising for people, this is not a feasible, sustainable, realistic way to build wealth anymore." Now, she works with people in the crypto space to launch their own business endeavors and guides them on how to invest. Altman charges members $7.77 per month and offers courses ranging in price anywhere from $49 to $1,499. She also offers a CryptoCharted newsletter for $20 per month. So far, her record is a bit uneven. She accurately predicted January's market correction, but then wrongly foresaw a bull market in May. In reality, crypto prices dropped. But Altman said her clients are along for a wild ride. "There's a kind of existential nihilism," Altman said. "If I don't have a lot to start out with, there's not as much to lose."

The benchmark Philippine Stock Exchange Index (PSEi) saw a pullback on Wednesday as it approached the top of a narrow range identified by technical indicators. By the closing bell, the PSEi sank 0.79 percent, or 54.74 points, to 6,901.91 while the broader all-shares index dropped 0.42 percent, or 17.79 points, to 4,244.58. With the lack of major news, analysts were watching whether the PSEi would again breach the psychological 7,000 barrier. BDO Unibank Inc. chief strategist Jonathan Ravelas noted that, earlier in the session, the benchmark measure's level already indicated a "near-term top" at last week's high of 7,001.21, and thus proving to be a headwind against any advance. "Continue to expect the market to range between the 6,700-7,000 levels in the near-term," Ravelas said. Meanwhile, subsectors were mixed as industrial, services and mining and oil ended in positive territory. Property stocks led losers with a 1.75-percent decline, followed by financials and holding firms. A total of 1.84 billion shares valued at P6.38 billion changed hands on Wednesday. Decliners outnumbered gainers,109 to 94, while 47 companies closed unchanged. Property giant Ayala Land Inc. was the most actively trade on Wednesday as it slid lower by 0.28 percent to P36.05 per share. It was followed by Monde Nissin Corp., up 2.99 percent to P16.52; SM Prime Holdings Inc., down 3.18 percent to P36.50; International Container Terminal Services, up 1.11 percent to P163.70; and Emperador Inc., up 6.49 percent to P12.80 per share.

The power supply shortage that has triggered rotational brownouts in Luzon in recent weeks jacked up electricity costs for residential customers of electric cooperatives by an average of P1.30 per kilowatt-hour in June alone. "Distribution utilities needed to buy electricity from the Wholesale Electricity Spot Market (WESM) to address these power outages, and in most cases, electricity from the market is more expensive than the supply sourced through contracts with generation companies," said Kenjie Fagyan, Philippine Rural Electric Cooperatives Association (Philreca) regulatory affairs officer, in a statement. Philreca said 26 or about three in every five of its members in Luzon confirmed that the rates rose due to the supply shortage. Fagyan noted some power plants have been on forced outage since December 2020 due to unfinished maintenance or repairs. Residential rates have been increasing steadily since January, and the increase in June was the biggest, he added. Philreca president Presley C. De Jesus reiterated his call for the regulatory and policy agencies to stop finger-pointing and find a way to solve the problem. "The people are suffering because of someone or some office's failure to plan and make contingencies on such a perennial problem like this one," De Jesus said. "What puzzles me is the fact that we know what the problem is, we know what the solution is, and in fact, we even know when exactly the problem would occur. (But) nothing is being done to solve this," he said. The Department of Energy (DoE) had insisted there was enough energy supply and that the National Grid Corp. of the Philippines' (NGCP) only needed to contract generating capacity. Countering the DoE, NGCP maintained there was not enough supply to be contracted for reserves and that the DOE's policy would make electricity more expensive. Still, the grid operator had announced it was preparing for the conduct of competitive bidding for ancillary services contracts with power generators.

Getty Tight end Greg Olsen #82 of the Chicago Bears celebrates with Johnny Knox #13 after Olsen scores on a 58-yard touchdown reception in the first quarter against the Seattle Seahawks in the 2011 NFC divisional playoff game at Soldier Field on January 16, 2011 in Chicago, Illinois. The only trade Chicago Bears fans seem to care about these days is the one that enabled their favorite team to move up and draft first-round quarterback Justin Fields as the future centerpiece of their franchise, but that hasn't stopped one of their previous trades from earning a place in NFL infamy. Earlier this week, the Bears earned a place on Bleacher Report's ranking of the seven worst NFL offseason trades since 2000 for the deal that shipped tight end Greg Olsen to the Carolina Panthers in exchange for a third-round pick. It was dubbed the fifth-worst swap just behind the Dallas Cowboys' decision to go "all-in" on Joey Galloway in 2000. At the time of the trade, Olsen had just wrapped up his fourth season with the Bears and was coming off a stellar performance in their divisional-round playoff win over the Seattle Seahawks, catching four passes for 131 yards and two touchdowns. His stock appeared to be on the rise given his strong connection with quarterback Jay Cutler, but the Bears had other ideas and pitched him to Carolina, where he played for the next nine seasons and developed into a breakout offensive weapon. Via B/R: The primary target for Cam Newton, Olsen turned in five straight 800-yard seasons with three consecutive 1,000-yard years. He twice earned second-team AP All-Pro recognition and played a pivotal role in Carolina winning the NFC in 2015. Chicago later packaged the third-rounder to add receiver Brandon Marshall, so the transaction wasn't a total loss. However, the Bears could have added him alongside Olsen. ALL the latest Bears news straight to your inbox! Subscribe to the Heavy on Bears newsletter here! Sign up for the Heavy on Bears Newsletter! Rage and confusion were the initial reactions to the Bears trading Olsen back in the summer of 2011, but there was one thing that seemed to justify the decision in the immediate aftermath: Olsen's projected utility in Mike Martz's offense. Martz, who was entering his second season as Chicago's offensive coordinator in 2011, ran a system that focused on three- and four-wideout sets and designated tight ends for blocking-first responsibilities. Olsen was many things, but a consistent and effective blocker was not one of them, and it prevented Martz from executing his vision for the Bears offense. Unfortunately for Chicago, the Martz experiment was over just one season later after the Bears finished 8-8 and saw Cutler sacked 23 times in 10 games, turning out an offense that finished in the bottom half of the league and led to Martz's resignation. The Bears struggled on without a consistent starter at tight end until 2013 when they acquired Martellus Bennett, who caught 208 passes for 2,114 yards and 14 touchdowns over the next three seasons. Getty Brandon Marshall #15 of the Chicago Bears celebrates a touchdown catch against the Detroit Lions at Soldier Field on November 10,2013 in Chicago, Illinois. The Lions defeated the Bears 21-19. While Olsen took off for the Panthers in 2012 with his first of five consecutive seasons with 800-plus receiving yards, Bears fans were much more preoccupied with the arrival of new star wide receiver Brandon Marshall. Chicago sent the 2012 third-round pick they had received in the Olsen trade along with a future third-rounder to the Miami Dolphins and, in return, gained a pass-catcher who eclipsed 1,500 yards in his first season with the team. Marshall was named an All-Pro for his team-leading production in 2013 with the Bears, finishing with 118 receptions for 1,508 yards — both of which ended up being the most in his 13 seasons in the NFL. He added another 161 catches and 2,017 yards over the next two seasons and made it easier for fans to ignore Olsen's breakout production in Carolina because, hey, at least they had Marshall. Alas, the Bears didn't stay committed to Marshall for long. General manager Ryan Pace shipped him to the New York Jets in 2015 in exchange for a fifth-round pick, then had to watch from afar as he terrorized the AFC with another 1,500-yard season. It did seem like another bad trade at first, but Pace deserves some praise in hindsight given that Marshall's career began to spiral in 2016. While Marshall caught 59 passes for 788 yards in his second season in New York, he began to struggle more with dropped balls in 2016 and also developed a feud with Jets teammate Sheldon Richardson that became toxic to their locker room. Richardson later told reporters that the Jets' locker room was "a whole lot easier to get along with now" after Marshall was released during the 2017 offseason. Marshall bounced around between the New York Giants, Seattle Seahawks and New Orleans Saints over the next two years, but he caught just 29 more passes in his career before retiring after the 2018 season.

Stocks that traded heavily or had substantial price changes Wednesday: ConocoPhillips, up $1.85 to $60.90. The energy company increased its stock buyback program by $1 billion. Constellation Brands Inc., up $2.91 to $233.89. The wine, liquor and beer company raised its profit forecast for the year. General Mills Inc., up 90 cents to $60.93. The maker of Cheerios cereal and other packaged foods beat analysts' fiscal fourth-quarter financial forecasts. Bed Bath & Beyond Inc., up $3.38 to $33.29. The home goods retailer raised its sales forecast for the year. WideOpenWest Inc., up $2.46 to $20.71. The cable provider is selling five of its service areas for a combined $1.8 billion. AeroVironment Inc., down $9.72 to $100.15. The maker of unmanned aircrafts beat analysts fiscal fourth-quarter profit forecasts. Hologic Inc., down $2.13 to $66.72. The medical device maker faced a setback in a patent dispute with Minerva Surgical. Celanese Corp., up $4.52 to $151.60. The chemical and specialty materials company is buying Exxon Mobil's Santoprene business. Copyright © 2021 The Associated Press. All rights reserved. This material may not be published, broadcast, written or redistributed.

US stocks were mostly higher on Wednesday with weakness in tech stocks weighing on the Nasdaq. Wednesday marked the end of one of best first six months of the year for the S&P 500 since 1998, up 14% year-to-date. Investors are now mulling how strong economic data will influence the Federal Reserve's accommodative policy stance. Wednesday morning the ADP Employment report showed the US added 692,000 private payrolls in June, higher than the 600,000 expected. All eyes will be on to the Labor Department's non-farm payrolls data for June set to be released on Friday. Here's where US indexes stood at the 4 p.m. ET close on Wednesday: One of busiest week for initial public offerings this year is underway, with Didi soaring as much as 28% in its public debut Wednesday. Didi is the largest public debut for a Chinese company since Alibaba in 2014. Meanwhile, shares of LegalZoom popped as much as 39% in the first day of trading while cybersecurity company SentinelOne popped as much as 30%. There have been 209 IPOs priced this year, a 226.6% change from the same date last year, per Renaissance Capital. Retail trading activity in the US has cooled from its pandemic peak but still makes up 10% of stock trading volume on the Russell 3000, a broad benchmark of US stocks, according to a recent note by Morgan Stanley. Bitcoin slipped 4% to $34,727 as the cryptocurrency struggles to rally higher amid a crackdown in China. The coin is finishing the first half of 2021 up 18%. West Texas Intermediate crude rose 0.73%, to $73.52 per barrel. Brent crude, oil's international benchmark, gained 0.49% to $75.13 per barrel. Gold hovered around $1771 per ounce.

Robinhood has been the poster child of the commission-free trading movement that has drawn a new generation of investors into the stock market, and its user base skews heavily to Millennial and Gen Z investors. From iconic companies like Apple, to upstarts looking to disrupt whole industries, here are the top 50 stock picks among Robinhood users. Workhorse, the Loveland, Ohio-based electric-vehicle maker, has become a retail favorite among other auto manufacturers, like Lordstown Motors and Canoo. Shares of the plane-maker have rallied more than 12% so far this year. The mobile-gaming company sees more than $1 billion in sales opportunity if it expands beyond mobile games to consoles and computers, Bloomberg reported. Shares of the San Francisco-based ride-hailing company have been barely changed so far this year. The airline slumped amid the COVID-19 pandemic but has turned around as air travel picks back up. The ETF tracking the benchmark index has risen about 15% so far this year. The chip and graphics card producer has rallied more than 50% year-to-date. The automaker is among a slew of others in the industry that retail traders have rallied behind. Shares of the Atlanta-based beverage company have rebounded from a slump earlier this year. The exchange-traded fund has rallied 14% so far this year. The cruise industry was hit hard amid the COVID-19 pandemic, but shares of cruise operators are on the rebound as the world reopens. Ideanomics, a small company focused on sustainability, has rallied alongside other meme stocks like GameStop this year. The space tourism company has been a focus among Reddit retail traders for months. Shares soared in May after the company announced its successful test flight. The Danbury, Connecticut-based company creates "clean, efficient and affordable fuel cell solutions," according to its website. The media and telecommunications company based in Dallas is among retail-trader favorites on Robinhood. Moderna shares have rallied in recent days since the pharmaceutical company announced its COVID-19 vaccine should work against the Delta variant. The popular Seattle-based coffee maker recently added oat milk-based drinks to its menu. The social-media site has been a hub for retail traders exchanging ideas this year. Advanced Micro Devices, a semiconductor company, is frequently mentioned on Reddit investing threads like Wall Street Bets. The Canadian cannabis company is one of a handful of its kind that are among retail-trader favorites. The social media behemoth is now worth more than $1 trillion after a federal judge dismissed antitrust lawsuits against the company. The Canadian cannabis company has seen a lot of Reddit hype as retail investors look to position themselves for the possibility of legalization in the US. Coinbase was the first major cryptocurrency exchange to go public on April 14. Shares of the Charlotte, North Carolina-based bank have rallied about 36% so far this year. The Canadian cannabis company is one of several retail traders have hyped up. Shares of the Chinese e-commerce company have fallen about 2.6% this year. The streaming site recently launched an e-commerce store to sell items from popular shows like "The Witcher." Shares of the social site have rallied about 35% so far this year. The airline is among several others that struggled during the pandemic but has begun to rebound. Shares of the special-purpose acquisition company have nearly tripled in price since going public earlier this year. Palantir CEO Alex Karp said the surveillance company is a favorite stock pick because the company respects the intelligence of the retail-trading community. The maker of wearable cameras has rallied 38% so far this year. The Ann Arbor, Michigan-based company is focused on helping meet the needs of veterinarians, according to its website. GameStop was recently added to the Russell 1000 Index, a list of the largest companies based on market capitalization, thanks to its epic rally pushed by retail investors. The cruise line industry shuttered amid the COVID-19 pandemic, but operators like Carnival are making a comeback as the pandemic recedes. Aurora is another Canadia cannabis company that retail traders have flocked to amid excitement over potential legalization in the US. The pharmaceutical company has surged in popularity, largely thanks to the production of its COVID-19 vaccine. Nokia has been looped into the basket of meme-stocks, like GameStop and AMC, that have gripped retail-traders attention this year. Plug Power, based in Latham, New York, is focused on creating hydrogen fuel cells to power vehicles. The Fort Worth, Texas-based airline has rallied about 35% year-to-date. The e-commerce giant is among the biggest companies in the world with a $1.7 trillion market capitalization. Microsoft is among the largest companies in the world with a $2 trillion market capitalization. Shares of the media and entertainment conglomerate have dropped about 3% so far this year. The Chinese electric-vehicle maker has rallied more than 600% in the past year. Shares of the long-time company have been on the rise this year, rallying about 25%. The legacy automaker garnered attention earlier this year when President Joe Biden floored one of its electric trucks. Sundial, among other Canadian cannabis companies, is a favorite among retail traders. AMC Entertainment became a retail-trader favorite earlier this year, and led a rally in memes last month amid renewed interest in meme stocks. The iPhone maker is the most valuable company in the world with a market cap of more than $2 trillion. Tesla's Chief Executive Officer Elon Musk has captured retail-trader attention in both his company and in the realm of cryptocurrencies.

Green-lighting crypto ETFs could risk "real harm to consumers and markets" if not properly regulated, Australia's top financial regulator said on Tuesday. Writing in a paper calling for industry comment, the Australian Securities and Investments Commission noted significant consumer demand for crypto ETFs, but warned the products could easily do damage to consumers and markets if poorly designed. Conversely, ASIC acknowledged that a well-thought-out crypto ETF could be a viable product, subject to the commission's standards. "At this point in time, in our view, the only crypto-assets that are likely to satisfy these [standards] are bitcoin and ether," it wrote. ASIC's proposed standards included institutional adoption, transparent pricing mechanisms, and a "mature" spot market, echoing some of the SEC's concerns that the bitcoin market may be subject to manipulation. The commission suggested that the existing six asset categories under Australian law don't accurately capture the behavior of cryptocurrencies. It proposed a new category, called "eligible crypto-assets," that would need new rules and definitions. ASIC's difficulty categorizing crypto bears similarity to regulatory struggles in the US, where a patchwork of financial regulators have alternately classified bitcoin as property, a security, and a commodity.

Many people have hired a tax professional to make sure they do not run afoul of the IRS. But who is regulating those tax preparers? You may be surprised to find out there are few government controls in place. Now, a bill that was just reintroduced in Congress last week — the Taxpayer Protection and Preparer Proficiency Act — aims to change that and allow the IRS to regulate these professionals. The bill, which was introduced by Reps. Jimmy Panetta, D-Calif., and Tom Rice, R-S. C., would put minimum competency standards in place that tax preparers would have to meet. That would include demonstrating they are able to prepare returns and process refunds, along with other criteria. Additionally, tax preparers would face continuing education requirements. Professionals who fall short of those requirements could have their preparer tax identification numbers, or PTINs, taken away by the IRS. The IRS currently receives tens of thousands of complaints per year. But while tax preparers can be prosecuted for fraud, they cannot be held liable for incompetence. Further, once a taxpayer signs and submits their return, they are responsible for the information it contains. "Mistakes by incompetent tax preparers have led to many taxpayers getting audited or penalized through no fault of their own," Rep. Panetta said in a statement. "Anybody who pays for their taxes to be prepared deserves to know that their tax preparers are professional, proficient, and principled and, if not, will be held accountable by the IRS." Notably, this would not be the first time tax preparers were supervised by the government agency. The IRS formerly had a registered tax preparer competency program, which included a proficiency test and continuing education requirements. But the tax agency's program hit a major road block in 2013 following a lawsuit brought by the Institute for Justice that questioned its authority to regulate this area. Groups like the American Institute of CPAs have not given up on reinstating industry supervision. Raising the compliance and ethical conduct requirements of paid tax preparers is "something the AICPA has endorsed forever," said Edward Karl, vice president of taxation at the national professional organization, which has publicly endorsed the bill. The National Association of Tax Professionals also backs the proposal. "From a taxpayer perspective, we really feel it's important to ensure that tax return preparers are held to a standard that corresponds with the importance of the role they play in people's lives and the information they have access to in order to do that job accurately," said Scott Artman, executive director at NATP. How to do due diligence on your tax preparer Even as professional groups push to see changes, taxpayers still have to navigate a relatively unregulated market for these services. However, there are steps you can take to make sure you're working with the right tax professional. Start out by doing some research, Artman suggested. Review the tax preparer's website to see what credentials they have, how long they have been in practice and their areas of expertise. Also do a social media search to review whether clients have recommended them or otherwise commented on their experiences, Artman said. Ask colleagues, friends and family who they work with, how long they've known the professional and if they're happy with them, Karl suggested. Many professionals provide free consultations, which can be a great time to ask them more about their experience, Artman said. Be sure to ask a tax preparer how they charge and if they can give you an estimate how much working with them will cost you. "Know that going in, just like you're going to buy a TV, you're going to shop around and compare prices," Karl said. Perhaps most important, verify that any licenses they list, such as CPA, or certified public accountant, or EA, enrolled agent, are accurate and up to date, Artman. The website CPAverify.org can help verify that license. To confirm a CPA's license is still active, the AICPA also recommends contacting the State Board of Accountancy where the professional is licensed. Alternatively, you can email the IRS to inquire about the state of an enrolled agent at epp@irs.gov. The IRS also offers a directory of professionals with PTIN numbers, which also includes information on other credentials. You have a right to ask for that number and use that database to verify it, Karl said. In addition, the NATP has a search tool on its website to search for tax preparers affiliated with its organization, who are held to a code of conduct and ethics and professional standards, Artman said.

" Bubble Watch " digs into trends that may indicate economic and/or housing market troubles ahead. Buzz: A home-price index gauging the opinions of Southern California appraisers suggests appreciation should be half of recent median sales prices — a red flag for buyers. Source: The Real Estate Research Council of Southern California's biannual study uses volunteer appraisers who re-evaluate the same 308 single-family homes across seven counties. My trusty spreadsheet says appraisers found appreciation is running 50% below the region's median sales price, which has jumped to record highs in recent months. Since 1943, the council based at Cal Poly Pomona has tracked home values with its unique metric. The group's real estate sampling aims to avoid a math problem used in numerous price indexes — how a broad mix of what's sold can distort a median or average price. The latest appraisal index shows homes were appreciating at a 9.7% annual rate in April, the fastest price growth since October 2014. Meanwhile, there was a 19.3% year-over-year jump in the widely discussed median sales price. It was the median's biggest upswing since February 2014. The benchmark median is derived by DQNews using all sales data in a month in a six-county area. (Santa Barbara County is the outlier between the appraisal vs. sales numbers.) Appraisers found an even wider market divergence in October 2020, when values saw a 4.8% annualized gain vs. a 13.1% gain from all selling prices — a 63% gap. These differences are not simply about stingy appraisers and their conservative estimates. Some of this valuation spread is likely due to a huge shortage of lower-priced homes for sale, which pushes the median higher. In 2013-14, tight supply fueled short-lived, double-digit jumps in the region's median selling price — with the appraisal index slow to catch up to the surge. But some of 2021's valuation chasm suggests irrational exuberance by house hunters desperately seeking new digs. The past year's historically low mortgage rates significantly distorted the market as buyers aggressively paid up for new living quarters. Please note that in the five years before the coronavirus twisted the economy, these two measurements ran much closer together. Local home-price gains averaged 5.7% by the appraisal index compared to only 5.4%, according to the median. Yes, appraisers were actually more generous in this period. On a scale of zero bubbles (no bubble here) to five bubbles (five-alarm warning)… FIVE BUBBLES! This pandemic valuation trend is quite unnerving because appraisers are paid to be the adults in the room, hopefully serving as a brake on an overheating market. When a home is selling above appraised value, in pre-pandemic days, the buyer and seller — often with a nudge from a lender — would either compromise with a reduced price or kill the deal. Yet housing's current feeding frenzy is so intense that today's buyers frequently waive the appraisal contingency — meaning they'll absorb the cost (and risk) of any overvaluation found. This is not some geeky math issue pitting appraisers against DQNews. The significant gap between appraisals and sales prices is a warning: Buyers may be overpaying by a wide margin. A look at the changing appreciation gaps between appraised values and the sales-price median, by county. In April, all six had appraisals gains below what sales prices showed. In pre-pandemic 2015-19, only one county had appraisal gains below sale prices and two were tied… Los Angeles: Up 9.6% by the appraisal index math. That's far below the 19% jump in the median sales price in April. Pre-pandemic gains averaged 6.3% a year from appraisals, same appreciation as found by tracking all sales. Orange: Up 8.8% by appraisal below 15.5% sales-price gains in April. Pre-pandemic? 4.6% gains from both indexes. Riverside: Up 10.7% by appraisal below 19.6% sales-price gains in April. Pre-pandemic? 6.4% from appraisals, just above 6.3% from sales. San Bernardino: Up 8.5% by appraisal below 22.7% sales-price gains in April. Pre-pandemic? 5.4% from appraisals below 7.3% from sales. San Diego: Up 11% by appraisal below 17.8% sales-price gains in April. Pre-pandemic? 5.7% from appraisals, just above 5.6% from sales. Ventura: Up 6.7% by appraisal below 18.6% sales-price gains in April. Pre-pandemic? 4.6% from appraisals, just above 4.5% from sales. Jonathan Lansner is the business columnist for the Southern California News Group. He can be reached at jlansner@scng.com Related Articles Bubble Watch: Will soaring inflation harm real estate? Bubble watch: Why are local lenders cutting staff? Bubble watch: California 'housing crash' searches surge Bubble Watch: Southern California home prices jump $1 every 2 minutes

Strawberries in the middle of winter. Almond milk in your latte. Cans of tomato paste that end up on your pizza. So much of what we eat is produced on the vast farms of California's Central Valley. For years, that's been possible because of a maze of canals and tunnels that bring water from the rivers in the northern part of the state and because farmers have been able to pull water from under the ground. This year, the rich, fertile Central Valley confronts both an exceptional drought and the consequences of years of pumping far too much water out of its aquifers. I wanted to understand how farmers are coping and what that means for the future of food production in the country's richest agricultural belt. So I drove up and down the valley. I met almond growers and melon farmers, spoke with managers of irrigation districts and experts who study the economics of water in the state. I saw a glimpse of California's drier future. Fields are left unplanted. Farmers who have some water in the relatively water-abundant north are opting to sell much of it rather than irrigate their crops. In the more parched sections of the state, some are considering planting solar arrays rather than food crops. You can read my article here. The numbers: By 2040, the San Joaquin Valley is projected to lose at least 535,000 acres of agricultural production. That's more than a 10th of the area farmed. How weird is that heat wave? Very. Portland, Ore., is usually delightful in June, with relatively little rain and high temperatures that average in the mid-70s. On Monday afternoon, however, the temperature was 117 degrees, a record high. That was just one temperature record that fell throughout Oregon, Washington and British Columbia as the region was hammered by a heat wave that began over the weekend. Lytton, a town in British Columbia, set an all-Canada record three days in a row, reaching 121 degrees on Tuesday. Meteorologists said the extreme conditions were the result of a "heat dome," an immense zone of high pressure air that stalled over the region and served as a lid, trapping heat and allowing it to accumulate. In our article about the impact in Portland and other cities, we called the heat "weird." That seems fitting when a thermometer reading is more than 40 degrees higher than average. But there is nothing weird about why this heat wave occurred (and is still occurring in inland parts of the region). Scientists said they were confident that climate change played a role, as studies have shown that it has in other heat waves. When baseline temperatures are higher, as they are in a world that has warmed nearly 2 degrees since 1900, extreme heat will likely be even more extreme. Related: The Pacific Northwest is shattering temperature records and heat-related deaths are spiking in Canada. The next push for big climate legislation President Biden is on the defensive just days after striking a deal with Senate leaders for a $973 billion infrastructure package. That's because the bill doesn't go nearly as far as the administration had promised in fighting climate change. The measure does provide funding to shift the electric grid toward more renewable energy. It also includes $15 billion for vehicle electrification, just a fraction of the $174 billion Mr. Biden had wanted, and $47 billion to help communities become more resilient to disasters and severe weather caused by a warming planet. But the president had hoped to use a sweeping infrastructure package as a vehicle to enact national rules requiring power companies to gradually ratchet up the amount of electricity they generate from wind, solar and other sources until they're no longer emitting carbon dioxide. That didn't survive the negotiations. Mr. Biden has vowed that Democrats will try to pass bigger green policies in a separate legislative process known as reconciliation. As my colleague Coral Davenport and I wrote, that goal faces some very high hurdles. Related: Democratic cracks are beginning to show on the infrastructure bill. Also important this week: The Biden administration has urged a court to throw out a challenge to a pipeline project that would carry oil through Minnesota's delicate watersheds. After a forest burns, the resulting erosion can contaminate drinking water supplies for up to a decade. Cargo vessels belch almost as much carbon into the air each year as the entire continent of South America. Modern sails could have a surprising impact. Transportation is responsible for 16 percent of global greenhouse-gas emissions. Here are three ideas that could help. What climate change means for Native Americans As climate change worsens, Native Americans are being hit especially hard. From Alaska to Florida, tribal nations are particularly exposed to flooding, drought, hotter temperatures and rising seas — the newest threat in a history marked by centuries of distress and dislocation. That disproportionate vulnerability to climate change is no accident. Many Native Americans were pushed onto marginal lands, first by white settlers and later by the United States government, leaving them more exposed to natural hazards. Later governments compounded that damage by allowing substandard housing and infrastructure in Native communities. But as Kalen Goodluck and I wrote this week, the vulnerability of Native Americans also reflects current federal policy. Tribal nations are less likely than states to get various types of federal assistance in preparing for or recovering from disasters — a test for President Biden's pledge to pursue climate and environmental justice. If you're not getting Climate Fwd: in your inbox, you can sign up here We'd love your feedback on the newsletter. We read every message, and reply to many! Please email thoughts and suggestions to climateteam@nytimes.com .

Jenny Eisler learned to knit in the first grade, and was good at it. She also did time as a Girl Scout, which imbued her with an admirable can-do spirit. Consequently, when New York City locked down last spring to stem the spread of the coronavirus, and Ms. Eisler,25, was stuck in her studio apartment in NoLIta without much to do, she impulsively ordered some embroidery hoops, needles and thread on Amazon, correctly betting that a creditable chain stitch was but a few YouTube tutorials away. "The first thing I embroidered was the word 'quarantine' in green thread on my gray hoodie," said Ms. Eisler, who works at an online fashion retailer. "I embroidered all my clothes," she continued. "And then when I ran out of my own stuff to embroider I started embroidering things for my sister." Ms. Eisler decamped to her parents' house in Scarsdale with her craft equipment as the pandemic took hold, began documenting her progress on Instagram and lo and behold, people started direct messaging her to place orders — 100 in the first few weeks — for tie-dyed custom-embroidered sweatshirts. "It just kind of happened," Ms. Eisler said. "My friends all wanted them because everyone was at home and wearing sweat clothes." The coronavirus spawned an army of journal-keepers, sourdough seers, bakers, cooks, weavers, painters, gardeners and bird-watchers. For many, such hobbies have been a way to relieve boredom and stress, to give form to shapeless days. Ms. Eisler is among those who have turned pro — making their pandemic pastime an income-generating venture. According to a recent survey by LendingTree, the online loan marketplace, close to 6 in 10 of the 1,000 respondents started a hobby during the pandemic; nearly half of them have earned money, turning it into a side hustle. For some, it's a pretty respectable figure. Ms. Eisler, who named her company Just by Jeanie (a tip of the hat to her plush rabbit) said that, so far, she has netted $20,000 from a product line that has expanded from sweatshirts to sweatpants, socks, baby blankets and onesies (short- and long-sleeved models). Meanwhile, Lan Ngo, a pharmacist, banks $3,000 to $4,000 a month on sales of the dollhouse furniture she makes in the spare bedroom of her rental apartment in Clovis, Calif. And Jeff Neal, a project estimator for an industrial painting contractor, pockets $2,000 a month breeding crickets, roaches and other so-called feeder insects that he sells to amphibian and reptile owners, primarily through his website The Critter Depot. Hawking crickets on the internet is an outgrowth of the hobby Mr. Neal started in the garage of his colonial house in Central Pennsylvania shortly before the pandemic, both to defray the cost of feeding the family's very hungry bearded dragon, Monica, and to engage the interests of his three young daughters. (For the record, Mr. Neal's wife is VERY grateful that it's a detached garage.) "On reptile forums, people were saying their local pet stores were closed because of Covid, and they were looking for feeder insects," said Mr. Neal, who estimates that at the height of the pandemic, he was averaging between 10 to 15 orders per day and netting as much as $5,000 a month. (Critter Depot ships throughout the continental United States and provides instructions to customers about what to expect when receiving crickets in the mail.) The futurist Faith Popcorn views all these enterprises as examples of several of the trends she has codified over the last several decades, among them "Down Aging," (nostalgia for your younger creative self); "Truth to Power," (coming out with your own thing and maybe not returning to the office) and "Pleasure Revenge." "In this case," Ms. Popcorn said, "it would mean really leaning into a hobby and thinking 'I can make this. I can do this — and someone bought it on Etsy.' " Just as the pandemic hit, Adam Sarkis, a Chicago-based entrepreneur, was walking away from a failed start-up. "I started thinking about things I'd done as hobbies when I was younger, things I hadn't had time to do in years," said Mr. Sarkis,35, who, when he wasn't drawing in notebooks as a child, was playing basketball or watching basketball. "I decided to merge those passions and see what it looked like on canvas." Using acrylic paint, sponge brushes and Sharpies, Mr. Sarkis hunkered down at the dining room table in his South Loop rental and began painting head and shoulder images of carefully selected N. B. A. players. They included Latrell Sprewell, "because he was one of the first to wear dreadlocks that hung down his back," and Dennis Rodman, "because he was one of the first to rock a lot of tattoos," said Mr. Sarkis, who characterizes his style as a blend of Keith Haring and Jean Dubuffet. He posted a few of his early efforts on Instagram, and was surprised and pleased to discover there was considerable interest in the prospect of owning an original Sarkis: "I was being asked for players like Ben Wallace, Steve Nash and Allen Iverson. It just snowballed." So far, Mr. Sarkis said, he has sold more than 100 paintings. But the will of the people forced him to shrink both the canvas (from 32 by 32 inches to 8 by 11) and the price (from $300 to $50). Even so, "I've definitely made more money than I put into it," Mr. Sarkis said. "I understand pricing and overhead." There's a lot to be said for having a tolerant family. "I've definitely made a mess throughout the house," said Ms. Eisler, who has found in her mother, Denise, a willing and able tie-dying aide. "We put on old clothes, turn on music and go out on the deck to work," she said. When Tiffany Riffer, a product liability lawyer in Washington, started making soap as a pandemic pastime, she turned to her husband, Steve, a cybersecurity consultant, for help in the kitchen with the lye and essential oils. Tiffany Riffer Soap, in scents like lavender, eucalyptus and vanilla, is now available on line, and in a few stores in Washington and Virginia. Ms. Riffer is hoping to break even by the end of the year. Mary Duque,14, another soap maker, has taken over the dining room of her parents' Cape Cod house in Easton, Conn. That's where she stores ingredients and packing material, and where for two to five hours each week, she makes soaps, sugar scrubs, lotions and lip balms, all of which comprise her "Honey Bunny Soaps & Stuff" collection. Next up: sunscreen. "I'm pretty good at cleaning up after myself," said Ms. Duque, who is planning to relocate to the basement soon. Meanwhile, meals are in the kitchen. Involving her family was part of what motivated Ms. Ngo to start making dollhouse furniture in the first place. She wanted to get them started on a hobby too. "My father and sisters had a lot of time during the pandemic," she said. "I was worried that if they stayed home doing nothing they would get depressed." The thing about a hobby, of course, is that you can spend just as much or as little time on it as you choose. No big deal if you're not up for painting or drawing or embroidering today. But the calculus changes and so, sometimes, does the need for specialized equipment, when the pastime becomes a business. Ms. Eisler works at her full-time job from 9 a.m. until after 8 p.m., then often switches over to Just by Jeanie tasks for an hour. Weekends are completely given over to tie-dying, an exceedingly labor-intensive activity. Ms. Ngo, spends at least one day every weekend fabricating the tiny dining tables, chairs, doors, stoves and refrigerators she sells on Etsy. She finally bought a Glowforge 3D laser printer (prices start at almost $3,000) after coming to the unavoidable conclusion that what she had made by hand with Popsicle sticks and cardboard was both labor intensive and not quite ready for prime time. Her family puts in about 20 hours each week, and when Ms. Ngo is trying to get out a big order, her fiancé lends a hand too. For his part, Mr. Neal, the cricket breeder who works as much as 60 hours a week at his "real" job, is up daily at 4:30 a.m. every day to fill orders and answer emails. "I'm exhausted most of the time," he said. Fatigue notwithstanding, there's something gratifying about the development of a new skill set. "It was eye-opening to dip my toe into entrepreneurship," Mr. Neal said. "I had to solve customers' problems, I had to do packaging and build a website. I found it really rewarding to chug through and make it happen without there being any catastrophe." Ms. Riffer, who hadn't previously viewed herself as artistic and imaginative, is now rethinking the matter. "Making soap," she said, "has been a way for me to be creative and to produce a product that was useful." And of course there is something extremely satisfying about people not just admiring what you make but admiring it enough to part with some money. "It's positive reinforcement," said Gail Saltz, a clinical associate professor of psychiatry at the NewYork-Presbyterian Hospital. "The overarching driver during Covid has been the need to find an outlet for play, for immersion in something pleasurable when we were stuck at home with a lot of stress and no outside distractions," Dr. Saltz said. "You start a hobby. And then having people appreciate your hobby and say it's worth something — that's bonus points." Occasionally, the hobby that becomes the side hustle becomes the occupation. When Covid hit, David Angelov, a carpenter, was eager to find a pastime "that had nothing to do with other people," he said. His mother is a skilled and dedicated gardener. With her example in mind, Mr. Angelov,24, decided to start clearing away the vines and brush that surrounded the three-bedroom contemporary house he shares with his father in Swampscott, Mass. "I got an appreciation for nature and how it was here long before us," he said. One thing led to another: Mr. Angelov began researching plants in his region, and the techniques for maintaining shrubs. He built a raised bed and planted vegetables, hauled in compost to amend the soil, pruned back the spirea and holly and spread wildflower seeds — all to very good effect. "It turned me into realizing that I could make some money off this," Mr. Angelov said. He put together a business plan for his company, PlantParenthood, last winter, and now tends 12 properties per week and fills in with some one-off projects. The ramp-up is slow, he added, "but gardening is proving more lucrative than carpentry." Still, for most, the hobby is going to stay the hobby. "For now, I like having the embroidery as my side hustle," Ms. Eisler said. "I really enjoy my full-time job and have been able to balance the two nicely." Ms. Duque, the high school freshman, is keeping her options open. She's been selling themed gift bags on Facebook and Instagram, and her grapefruit-rosemary lotion and exfoliating coffee soap have done a brisk business at Greiser's, a market in Easton, which just put in an order for rosemary-mint and cucumber-melon soap. Ms. Duque was operating at a loss for a bit because of some pesky research and development expenses, "but I'm up now by about $320," she said. "It would be great to have a bigger business," Ms. Duque continued. "I'm not expecting it to be like Dove or anything, but the fact that I started a little something is very cool." For weekly email updates on residential real estate news, sign up here. Follow us on Twitter: @nytrealestate.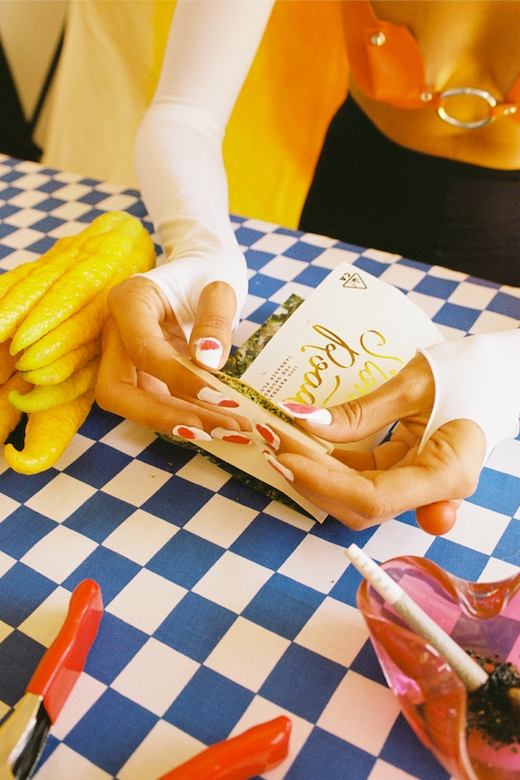 The biggest bummer about legal weed is that it's expensive. Depending on which city or state you live in, you can expect to spend up to 35% more on top of the retail price, thanks to sales taxes. Additionally, all sorts of taxes levied on growers and manufacturers require them to bake increased costs into their final product prices, pushing the retail price above what's sold on the illegal market before sales taxes are even applied. That said, consumers have also gained a lot thanks to weed going legal. Quality control, strain and product variety, and accessibility are all greatly improved from the days when everyone was relegated to buying from "a guy." Still, at the end of the day, if people can't afford it, they won't buy it. Which has led to a boom in "value brands" or "value strains" to meet the cost-conscious cannabis consumer. It's important to note that — like with booze — some of the cheap stuff is just flat-out crap. But the best in the business have figured out creative ways to make the supply chain work in their favor so they keep high quality alongside lower prices. Brett Fink, who today runs the cannabis branding and consulting agency GRTR, was once a founding member of California brand Old Pal. Old Pal was the first value brand on the market, basically inventing the to-go packs of pre-ground weed, which comes in a pouch along with attached crutches and rolling papers. He says Old Pal broke the mold by going after "smalls," which refers to bud size. Smalls, or popcorn buds, typically sell at a lower price compared with larger buds from the top of the plant. "From the launch, Old Pal's specific focus was the value shelf," Fink says. "We started the brand as a response to a large dispensary partner we knew, who was looking for a value product on their menu. Another friend who had a manufacturing license helped put it together." With that, Fink says, a new category was born, one that "didn't really exist" pre-2018. He explains that the brand uses "premium, lower canopy product from high-quality growers" — referring to the spot on the plant where they pull buds from. Though general potency and quality are there, value flowers don't look like the dense, chunky nugs that have become highly prized in the cannabis market, so they sell for less money — savings that are (hopefully) passed down to you. The only way the quality value brands could be considered "less than" is when compared directly to top-shelf designer cannabis. Potency-wise, there will never be a value bud that clocks in over 30% THC. But there are still some fantastic products out there that definitely perform as well or better than far more expensive products. Here are the eight best "value weed" brands on the market — no sacrifice in quality required. Price: $45 for a 1/2 ounce The Product: Perfect for every kind of summer hang, Stone Road's Roll Your Own kit comes with a 1/2 ounce of biodynamic, sun-grown California flower and is available in three fruit-tasting and smelling strains. The packs come with natural rolling papers and tear-and-use crutches. The package is 100% recyclable. Smokes Like: The quality of this flower is quite good for a pre-ground pack — the pack I tried was sticky, rather than dry, and the taste and smell showed through all the way from sniffing the bag to lighting up. Color me impressed. My favorite is the Banana Split strain, which is an energizing mix of Tangie and Banana Sherbet and clocks in at a chill 23.11% THC. Bottom Line: Perfect for daytime smoking. A post shared by OLD PAL PROVISIONS (@oldpal) Price: $50 for a 1/2 ounce The Product: The OG of value brands, Old Pal takes high-quality small buds, grinds 'em up, and throws them into a handy pack that now serves as a model for other value brands in the game. Standard with every stylish 1/2 ounce Ready to Roll pack are rolling papers and disposable crutches. Smokes Like: Old Pal's Ready to Roll packs come in three designations: Indica, Sativa, and Hybrid. The Hybrid pack is a nice middle-of-the-road option with neither too strong of a head or body high, but for me was more cerebral and less couch lock. Bottom Line: It clocks in at around 20% THC, so it makes for a super functional high that is good for prefacing any activity. A post shared by Roots (@roots_sungrown) Price: $19.50 for an eighth Smokes Like: Roots is a value brand under the umbrella Flow Cannabis Co. brand (formerly known as Flow Kana), which sources all of its sun-grown weed from Northern California's Emerald Triangle. In addition to ounces, eighths of flower and pre-rolled joints, Roots also makes live resin carts and dabs. The Product: One of the benefits of smoking sun-grown cannabis is that plants grown fully or partially outdoors (with greenhouses) get their energy from the sun, which provides the plant with a greater opportunity to produce different terpenes, cannabinoids, and flavonoids. This results in a more dynamic and multi-faceted high. Bottom Line: Roots' weed delivers, producing a mild, balanced body and head high with exceptionally tasty flower and pre-rolled joints. Price: $ 75 for an ounce The Product: Union Electric is another value brand with simple offerings: ounce bags of dense, sticky popcorn buds of either Indica, Sativa, or Hybrid. The brand, which bills itself as serving an "underserved market in cannabis," the working class, sources its flower from three California farms: Natura Life Sciences, Wave Rider Nursery and POSSIBL. Smokes Like: Holy gas! I tried the hybrid Chem Driver strain, which clocks in at 24.88% THC and is a cross between Sundae Driver and Chem Dawg. This is a true hybrid: a strong head change eventually settles into a stoney body high. Bottom Line: It smells gassy and tastes sweet, which is probably owing to the Myrcene terpene, as well as piney, owing to Pinene. Price: $57 for 1/2 ounce The Product: Baker's is the value brand under the Canndescent umbrella, which is known for producing high-quality indoor cannabis. The Baker's brand displays similarly high quality — the 1/2 ounce pre-ground packs come with 40 rolling papers, and crutches and are available in Indica, hybrid, and Sativa. Like with all pre-ground weed, it's a mechanical grind, but Baker's isn't quite as fine as the grind from other brands, which I think helps retain good texture, smell, and taste. In addition to 1/2 ounce pre-ground packs, Baker's also sells 1/2 ounces of whole flower, as well as shake packs. I tried the Sativa pack, which in this case is the Peach Ozz strain. The resulting feeling is concentrated right in the head — a cerebral hit that centers in the face, almost like an electric cloud. At 14.62% THC, it is quite literally perfect for the daytime or active smoker. Bottom Line: I've kept this pack on hand for a little toke throughout my days since I first tried it. A post shared by Weed (@scoresomeweed) Price: varies The Product: San Diego-based, aptly named Weed uses that classic tagline that anyone who has bought off the legal market will remember: "buy a pound, break it down." Like other value companies, Weed buys in bulk from large indoor cultivators to sell 1 gram, eighth, and 1/2 ounce Indica, Sativa, or hybrid flowers, as well as pre-ground packs of sugar trim, and pre-rolled gram joints. Smokes Like: The Sativa pouch produces an upbeat, effervescent high that isn't too overpowering. Bottom Line: Overall, the weed sampled from the flower, pouches, and pre-rolls is good quality — it's not too dry and smells and tastes potent. A post shared by Cloudious 9 (@cloudious9) Price: $110 for either a grinder or vaporizer and three grams of flower The Product: Cloudious9 has released a product bundle that combines gear with low-priced flower. There are two options for the Gravi7y bundle: one with a battery-powered grinder (it's great) or a portable dry flower vaporizer. Either option comes with three grams of indica, sativa, and hybrid flower from either indoor or mixed-light cultivation facilities. Smokes Like: Cloudious9 is a leader in low-cost cannabis tech and, purists be damned, their automatic grinder is a pleasure to use. Their portable vaporizer is a good buy, too, especially if someone doesn't already own one and is looking for a low-cost way to enter the market. Bottom Line: The flower is potent, not too dry, and a good product to kick off using one of the brand's tech products with. Price: $32 for an eighth The Product: Jetfuel is Airfield Supply Co's in-house value brand. It is small-batch grown and craft cultivated and sells in eighth jars. Smokes Like: Jetfuel's most popular strain, Jack Herer, is a powerful cross between Haze, Northern Lights, and Shiva Skunk. Named after the lifelong cannabis activist, Jack Herer lives on with a euphoric high and herbal flavor with punchy citrus zest. Bottom Line: This strain is a particularly social one — expect to get chatty.

"The market is overvalued" warning occurs every time there's a recession recovery, like now. It is created by two flaws: bad math and looking backward. The real damage is done by investors heeding that message and waiting to buy stocks. With that perspective, they view a rising stock market skeptically, feeling the higher prices are making the overvaluation worse. This stock market's steady 12-month 40% rise is a perfect example. It has failed to disprove the overvalued notion to investors. Instead of proving that the overvalued proposition is wrong, the higher prices have ratcheted up the belief. This months-long good performance has had one effect. It has lessened the "Crash is coming!" omens. But still investors wait, only now their focus is the hope for a sizable correction that will provide a buying opportunity. However, this hope for bargain prices is unlikely to be fulfilled without some unexpected negative news, as happened last October. Instead, the pattern of short-term mini-drops indicates a strong Wall Street willingness to jump in and buy quickly on any minor sign of weakness (like the so-called "plummet" on Friday, June 18). At the heart of the overvaluation argument are two flaws: bad math and looking backward. The first flaw is the arithmetic used to calculate the stock market's key valuation measure: the price/earnings ratio. Compared to the dividend yield (D/P), the price earnings ratio (P/E) is inverted, putting price as the numerator. As a result, it follows a curved path that skews results. Fixing the skewed path is simple: use the same calculation as dividend yield – i.e., earnings yield (E/P). The second flaw is looking backwards at reported earnings instead of focusing on the forecast future ones. Those "trailing-12-month" earnings are not how Wall Street determines valuations. Instead, professional investors are always looking ahead. In 2021 that has been especially important because this year is a return-to-normal period – a mixture of Covid-19 recession hangover and new growth. Therefore, the 2022 forecasts, as uncertain as they may be, are the best measure of "normalized" valuations. The Wall Street Journal's "Market data" site has the Dow Jones Industrial Average price/earnings ratio at 29.0x. Fix up the first flaw (bad math) and it drops to 25.1x. Correct the second flaw (past earnings) and it drops further to 18.6x. (Note: The "bad math" correction is straightforward, but the example I created is a bit long. Therefore, it's at the end of this write-up.) Now, focus on that 18.6x P/E for the DJIA. It is less than 2/3 of the 29.0x investors have in their minds. Clearly, that means the market is not overvalued. It should be viewed as reasonably valued – or perhaps even undervalued. While the P/E ratio is a commonly used for valuation, a more useful measure is earnings yield (E/P). It ties directly to other yields and even the payout ratio, a critical calculation for analyzing dividend income safety and potential growth. Start with changing the P/E ratios above to earnings yields: Notice how the picture's clarity improves. Instead of a P/E decrease from 29.0x to 18.6x, the change becomes an earnings yield increase from 3.4% to 5.4%. Now, let's bring in the 1.8% dividend yield. (Remember, that yield has a bit of a forward look because it is based on the current payment extended out for a year.) Here are the payout ratios based on the yields. It is simply the ratio of the dividend yield to the earnings yield – in other words, (D/P) / (E/P), which equals the payout ratio D/E. Here are calculations: So, now the view of the stock market is not only that it is not overvalued, but the dividend safety/growth picture is significantly better with a payout ratio of only one-third of forecast earnings. Reminder: The 10-year US Treasury note is often referred to when discussing the stock market. Okay, here's the contrast. The 10-year UST note currently yields about 1.5%. As we've seen, the DJIA's earnings yield is 5.4% and its dividend yield is 1.8%. Looks good. But wait... there's more. That note's yield is fixed. Held to maturity, the investor will receive 1.5% (ignoring taxes and inflation). For the DJIA, however, those earnings and dividends will change over time. That's risk, but also opportunity. Chances are, investing in the DJIA for ten years will result in earnings and dividend growth providing a higher yield. I know. Undervalued seems a silly notion. Except think about that knee-jerk, mental reaction. It's a possible contrarian sign that puts us on the right analytical path. In the stock market, when many (most) investors are looking one way, it can pay to look the other. If that contrarian sign is correct, the 1.8% dividend yield,5.4% earnings yield and 34% dividend payout ratio provide good fundamental support for the idea that today's market is a buy. This 3-stock example below illustrates why the change for P/E to E/P is necessary to analyze portfolios. (All numbers are per share; dividends and earnings are annual; the portfolio is equal-weighted.) Start with the dividend yield (D/P): Now look at the price/earnings ratio (P/E): But that verification math fails. In the 3-stock portfolio, the earnings "received" are 3 + 8 + 10 = 21. The combined investment is 300. Therefore, the actual P/E = 300/21 = 14.3x, significantly below the 18.6x from above. The problem is the inverted division. It changes a straightforward yield slope into a parabolic curve. That creates especially serious portfolio/index calculation problems when stocks have low earnings. (For example,100/1.00 = 100x; 100/0.10 = 1,000x; 100/0.01 = 10,000x). Worse is that companies with zero or negative earnings must be excluded because dividing by zero cannot be done and dividing by earnings below zero produces a nonsensical negative P/E ratio that improves (reduces) the average. The cure? Simple. Invert the division to create the earnings yield calculation. This isn't an odd adjustment. "Earnings yield" is well-known. It's just that it's rarely used to calculate the average P/E ratio. So, back to the example… Earnings yield (E/P): And now the accurate P/E for the 3-stock portfolio can be calculated: 300/21 = 14.3x About those problematic P/E numbers when earnings are low or negative… The earnings yield slowly shrinks in line with earnings, reaching zero when earnings are nil. What to do with negative earnings? Don't exclude the stocks, as is done with the P/E averaging. Instead, since the companies are not producing positive earnings, use zero as their E. That keeps them in the calculation, correctly reducing the earnings yield (raising the P/E), but not subtracting losses. As reported in the market data section of The Wall Street Journal's website, the current dividend yield and P/E for the DJIA are 1.8% and 29.0x. The DJIA is price-weighted which makes for an interesting mathematical formula for calculating the average P/E. First, each stock's P/E is multiplied by its price = (P/E) x P = P 2 /E That squaring of the price is where the skewness comes in. The final step is those individual measures are summed and then divided by the sum of the prices. Now look at the average earnings yield formula: Each stock's E/P is multiplied by its price = (E/P) x P = E How about that? The first calculation simply removes the price per share. Thus, to get the DJIA earnings yield average, all we need to do is add up the earnings per share numbers (converting the negatives to zero), then divide by the sum of the current prices. Still want an average P/E? Then invert the calculated E/P and there you have it. Note: "Price-weighted" simply means that one share of each stock is held in the index. Therefore, each stock's weight in the index is determined by its price. "Market capitalization-weighted" indexes (the common calculation) also weight by price, which is multiplied by shares outstanding. The P/E skewness exists for market cap-weighted indexes also.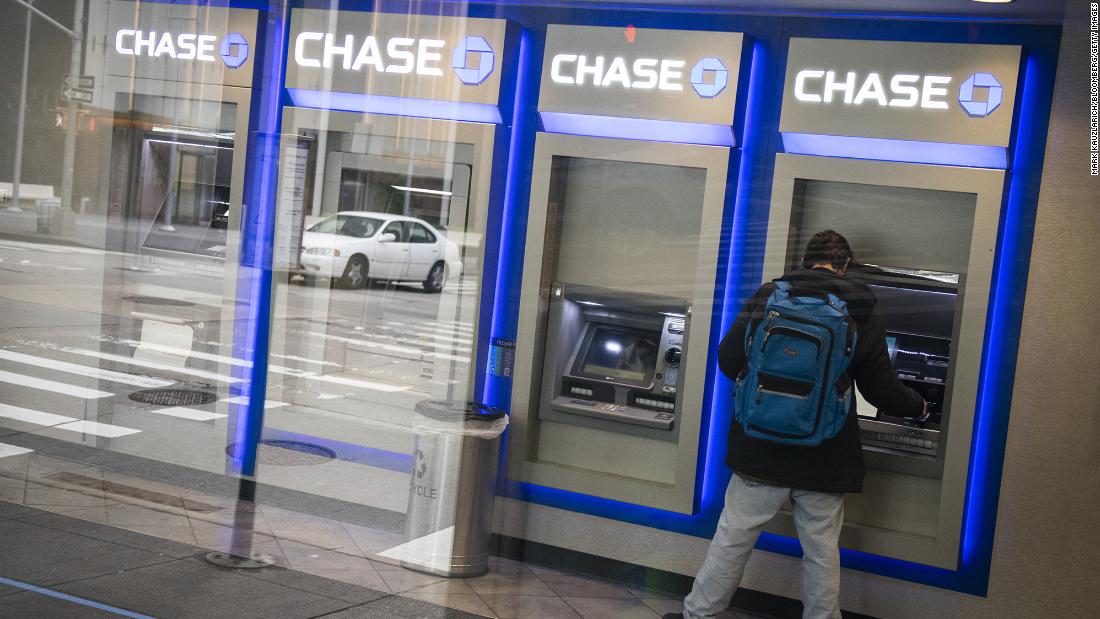 New York Congresswoman Carolyn Maloney reintroduced legislation on Wednesday that would crack down on overdraft fees, making it illegal for banks to charge more than one fee per month. The bill, which is very similar to legislation Maloney sponsored in previous years, would also require that these fees are proportional to the amount of the overdraft and the cost to banks for providing coverage for the transaction. The legislation adds to the pressure on overdraft charges, a key source of revenue for lenders that consumer advocates argue unfairly punish society's most vulnerable. "Overdraft fees disproportionately harm lower-income residents, often minorities," Maloney, who represents parts of Manhattan, Brooklyn and Queens, told CNN Business in a phone interview. "If you want to address inequality, cutting out unfair, deceptive and abusive fees is a fair thing to do." Among other provisions, Maloney's bill would prevent banks from charging more than six overdraft fees per year. It would also prohibit lenders from processing transactions in order to maximize overdraft and non-sufficient fund fees. 9% of accounts pay 79% of fees Each year, banks rake in more than $11 billion worth of overdraft and related fees when consumer accounts go negative, according to FDIC stats on banks with more than $1 billion in assets. A 2017 report published by the Consumer Financial Protection Bureau found that just 9% of all accounts pay a staggering 79% of all overdraft and non-sufficient fund fees. The push by Democrats comes after a high-profile clash last month between Jamie Dimon and Senator Elizabeth Warren, who during a hearing called the JPMorgan Chase ( JPM) CEO the "star of the overdraft show." However, some observers are skeptical that a narrowly divided Congress will ultimately move on the issue -- though regulators could. "We see it unlikely that overdraft legislation is enacted into law, but its advancement will influence and pressure Biden-appointed regulators to act," analysts at Raymond James wrote in a recent note to clients. Unintended consequences The Bank Policy Institute, a trade group that represents the biggest banks with US operations, declined to comment on the bill until the industry has a chance to review the legislation. However, a spokesperson said most banks offer no-overdraft, low-cost accounts and pointed to potential benefits from overdraft coverage. "Many consumers want the option to overdraft to avoid a late fee, a negative credit report hit, or missing an important bill," the trade group spokesperson said. The Consumer Bankers Association, which represents leading retail banks, opposes the Maloney legislation. "Restricting access to overdraft, as this legislation calls for, would only drive consumers to predatory payday lenders or pawn shops, neither of which provide the same safety and soundness as well-regulated and well-supervised banks," CBA President and CEO Richard Hunt said in a statement. Some warn that overdraft restrictions could backfire by causing unintended consequences. Researchers at the New York Federal Reserve wrote in a recent paper that a cap on overdraft fees would make banks less willing to open accounts from depositors with low debit scores, who get dinged when customers don't pay overdraft fees. "We find that fee caps limit fees as intended," the researchers wrote, "but also constrain the supply of overdraft credit and reduce financial inclusion among lower income households." A better path, the NY Fed researchers wrote, would be promoting competition and transparency. Still, with political pressure rising, some banks have decided to say goodbye to these fees altogether. Ally Bank recently became one of the largest lenders to eliminate all overdraft fees. Jeffrey Brown, the CEO of Ally Financial, explained at that time that the fees are a "pain point for many consumers but are particularly onerous for some." He added, "It is time to end them." Maloney, the New York Democrat, is hoping more lenders follow Ally's lead. "I would be very pleased if banks would just get rid of overdraft fees," she said. "But it's their decision."

CHICAGO (WLS) -- The Federal Emergency Management Agency, or FEMA, is implementing changes to make it easier for families who have lost loved ones to COVID-19 to get funeral assistance. Up to $9,000 are available from the federal government to help cover funeral expenses. But families must provide documentation in order to access it. The former policy said the death certificate itself had to say the cause of death was related to COVID, or it had to be amended. Now FEMA says it will also allow applicants to submit a letter or statement from the medical examiner or the death certificate's certifying official confirming the death was COVID-19 related. This will allow families to avoid the process and delay associated with amending a death certificate. For more information on how to get funeral assistance from FEMA, watch the I-Team's previous full report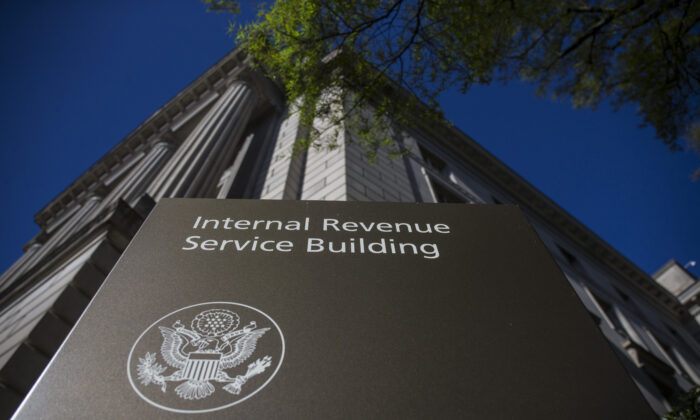 The Treasury Department said Tuesday that over half of the near $390 billion disbursed in the third round of stimulus payments went to households with income under $50,000, while more than 85 percent went to households making less than $100,000 per year. Another 10 percent of the third round of economic impact payments (EIP), as the relief funds authorized by the American Rescue Plan Act are formally called, went to Social Security, Railroad Retirement Board, and Department of Veterans Affairs beneficiaries whose incomes weren't large enough for them to be required to file a tax return and to people who used the IRS ' online Non-filer tool, Treasury said in a release. Income category data released by the IRS ( xls) shows that 13.5 percent of the third-round payment money went to households with annual incomes between $100,000 and $200,000, while around 0.1 percent went to those earning $200,000 or more. IRS state-level data ( xls) showed that 43.5 million payments went to households in California,34.5 million to those in Texas,26.5 million to those in the District of Columbia, and 22.2 million to those in New York. In total, the IRS and the Bureau of the Fiscal Service (BFS) jointly disbursed 163.5 million third-round economic impact payments through June 3, with roughly 90 million of those paid out within a week of the American Rescue Plan's passage. The $1.9 trillion American Rescue Plan authorized individuals earning less than $75,000 per year—and married joint filers making less than $150,000—to receive the full $1,400 payment. The checks then ramp down to zero for individuals earning $80,000 or above and for joint filers making $160,000 or more. The IRS said it is continuing to make stimulus payments and the related 2020 Recovery Rebate Credit —which is for those who didn't get a first and second economic impact payment or got less than the full amount—on a weekly basis as people continue to file tax returns. People who want to claim the recovery rebate credit must file a 2020 tax return, even if they're not normally required to file one. In a separate release, the IRS warned of a number of tax scams, including stimulus payment thefts. "Don't fall for stimulus check scams," the agency wrote, noting the presence of a "continuing threat" from identity thieves seeking to steal stimulus money. The IRS said people should be on guard for scammers reaching out via phone, email, text message, or on social media, asking them to provide Social Security numbers or other personal financial information related to stimulus payments. The IRS said it will never initiate such contact as most eligible recipients receive their payments automatically.

Unfortunately, our website is currently unavailable in your country. We are engaged on the issue and committed to looking at options that support our full range of digital offerings to your market. We continue to identify technical compliance solutions that will provide all readers with our award-winning journalism.

What? On Monday, a federal court dismissed the Federal Trade Commission's antitrust complaint against social media behemoth Facebook (NASDAQ:FB). Why? The court ruled that the FTC has not proved that Facebook maintains a monopoly in the social media space. So What? The dismissal of the complaint is seen as a significant win for Facebook, as the antitrust charges could have resulted in the company divesting its WhatsApp and Instagram properties. This should prove a catalyst for Facebook stock, which has already outperformed this year, rising by 30% year-to-date. See Our Complete Analysis For Facebook What if you're looking for a more balanced portfolio instead? Here's a high-quality portfolio that's beaten the market since 2016 See all Trefis Price Estimates and Download Trefis Data here

JPMorgan 's acquisition of OpenInvest, a San Francisco-based ESG start-up, marks its third fintech deal in the past year. The recent uptick in buying has options traders speculating about who could be the next takeout target in the fintech space. One name seeing a major increase in activity is SoFi Technologies, another San Francisco-based company specializing in mobile-first loan refinancing, mortgages and other financial products. "This is a name that does typically trade quite a lot of options, but it traded a lot more today, more than three times its average daily options volume. Nearly 340,000 calls traded, and calls significantly outpaced puts," Optimize Advisors CIO Michael Khouw said Tuesday on CNBC's " Fast Money." Many of those calls, across several different strikes and expirations, were bought to open. That signals that the bullish activity isn't limited to a particular time frame, and traders aren't united in their thesis of how high SoFi can go. However, bets seemed weighted toward the short term. "The most-active options were this week's 20-strike calls. Over 38,000 of those traded for about 92 cents, so traders are obviously betting that the stock can recover from [Tuesday's] decline and some of the weakness that we've seen over the past couple days," said Khouw. Those calls expire this Friday at a break-even price of $20.94, or about 11% higher than where the stock closed Tuesday's session. SoFi was 4% higher in Wednesday's session. Disclaimer

Takeaway: Our Hong Kong institutional brokers didn't speak to the PMIs indicating they weren't a factor in trading today. The numbers do indicate that the policymakers' goal of getting commodity prices lower is showing success as input prices for both PMIs grew at a slower pace. Lower input prices translate to lower output prices which also grew at a slower pace. The PBOC is concerned about inflation driven by higher commodity prices. They are trying to get prices down as the global economy reopening is creating more demand than supply. The "official" PMI survey is conducted by the National Bureau of Statistics as opposed to the Caixin PMIs' survey done by IHS Markit. The "official" is predominantly large companies versus Caixin's focus on medium and small companies. PMIs are a diffusion index comparing the rate of growth month over month with readings over +50 indicating growth and below 50 a decline. Business expectations are still strong in both while export orders did decline. Asian equities ended the month largely higher with Japan and Hong Kong off while Singapore and China outperformed. It was a quiet night with IPOs garnering attention as tea chain Nayuki Holding's Hong Kong IPO declined -13.54% while biotech Hutchmed China gained +50.37%. We also have Xpeng's Hong Kong IPO coming with Bloomberg reporting they have raised $1.8B. Didi's NYSE listing today looks to raise $4.4B as the company is selling 317mm shares at the top of their price range at $14. Hong Kong had an off day in advance of tomorrow's holiday as value outperformed growth, though dual-listed Chinese internet stocks like Alibaba, JD.com, NetEase and Baidu did well while internet stocks solely listed in Hong Kong like Tencent, Meituan and Kuaishou were off. The Mainland markets did well as growth outperformed value and smaller companies outperformed large companies as STAR Board returned +1.67% versus the Shanghai's +0.5%. The EV and semiconductor sectors were top performers in the mainland today. Healthcare did well in the Mainland as reports of a highly regarded portfolio manager buying Guangyuyuan Chinese Herbal Medicine (600771 CH) sent the stock up +6.86% and lifted the sector. The Shenzhen Composite has almost cleared its February high post correction though is still 22% away from its all time high in 2015. In preparing for an electric vehicle ecosystem webinar, I came across a statistic from Bloomberg New Energy Finance that floored me. The market capitalization of Tesla is greater than that of the six largest global automakers combined. This is despite Tesla selling 500,000 cars in 2020 versus the six automakers selling 50mm cars! I'm a huge fan of Tesla though it will face stiff competition as traditional automakers get in the EV game. EVs have been luxury cars but that will change dramatically in the years to come. My colleague Anthony found another amazing statistic: there are only 10mm EVs in the world today! Last year there were 63mm cars sold showing that there is a significant upside though automakers, miners, charging stations and auto technology companies are apt to benefit. EV is so much more than one company. The Hang Seng Index and Hang Seng TECH Index opened higher but like yesterday took the elevator down -0.57% and -0.56% as volume declined -3.99% from yesterday which is just 85% of the 1-year average. The 209 Chinese companies listed in Hong Kong within the MSCI China All Shares declined -0.66% led by energy +1.03%, materials +0.61% and industrials +0.09% while real estate -1.79%, communication -1.16%, staples -1.02%, tech -1.% and healthcare -0.99%. Hong Kong's most heavily traded stocks by value were Tencent -1.1%, Meituan -1.05%, Alibaba Hong Kong +0.27%, Geely Auto -3.36%, tea restaurant Nayuki Holding's IPO -13.54%, AIA +0.84%, drugmaker Hutchmed China's IPO +50.37%, SMIC +2.36%, Xiaomi -1.64% and BYD -1.86%. Southbound Stock Connect volumes were light as mainland investors $69mm of Hong Kong stocks as Southbound trading accounted for 12.1% of Hong Kong turnover. Shanghai, Shenzhen and STAR Board opened higher and kept going gaining +0.5%, +1.02% and +1.67% as turnover declined -6% from yesterday which is 99% of the 1-year average. The 532 mainland stocks within the MSCI China All Shares gained +0.79% led by tech +1.93%, industrials +1.8%, financials +0..84%, materials +0..78%, energy +0.67% and healthcare +0.39% while utilities -0.52% and communication -0.2%. The mainland's most heavily traded stocks by value were broker East Money +3.28%, COSCO Shipping +4.95%, China Three Gorges Renewables -4.79%, CATL +5.17%, BYD -0.91%, Longi Green Energy +0.05%, Jiangsu Hoperun Software +5.37%, Sany Heavy Industry +4.31%, SMIC 4.34% and metals wholesaler Wuchan Zhongda Group -7.41%. Southbound Stock Connect was closed in advance of tomorrow's Hong Kong holiday. CNY was basically flat, bonds rallied slightly and copper was off -0.01%.

NBA trade machines were already being put to use with people concocting deals for former Weber State star Damian Lillard of the Portland Trail Blazers, but that's gone into overdrive this week after Yahoo's Chris Haynes reported that Lillard could request a trade. But what would the Blazers want in return for an All-NBA player of Lillard's caliber who has four years left on his contract? Certainly Portland's asking price will be high, but it could take a few forms. The Blazers could be thinking they want to remain relevant in the short term and ask for quality, established players in exchange for Lillard. This would open up just about every team in the league to try to come up with some sort of deal to land him. Related More likely, though, Portland will decide that if it's going to lose one of the best players in the league, it will move into rebuild mode and primarily want future draft picks in return for Lillard. This would lessen the number of potential suitors for Lillard if it's just a two-team trade, as not many teams own a bunch of future first-round picks beyond their own (and teams are not allowed to trade their own first-round pick two years in a row). Deals could definitely get complicated if more than two teams are involved, as combos of players and picks sent out and received in deals could be countless, but here's a look at the teams that own at least one future first-round pick beyond their own that could get involved in a trade for Lillard, whether it be to acquire him or facilitate a deal for another team. Teams are listed in alphabetical order, and draft pick information is according to RealGM. The Hawks barely qualify for this list, as they own just one extra future first-round pick, one in 2022 from the Oklahoma City Thunder. That's probably not enough draft capital to get a deal done unless Atlanta includes Trae Young in the deal. That would certainly be an all-in move for a Hawks team that is in the Eastern Conference Finals since Lillard is better than Young right now, but it's surely not happening. In other words, the Hawks really probably won't be a player in Lillard talks, at least as far as trading picks for him. Oh, boy. The former juggernaut Warriors have two lottery picks this year, Nos.7 and 14. Will they look to make a splash by centering a deal around those picks, last year's No.2 pick James Wiseman and some other stuff (expect that phrase numerous times throughout the rest of this) for Lillard, who would help them make another run at a title? Too bad the Warriors just moved to San Francisco from Oakland, Lillard's hometown. That would have been fun. The Rockets have picks on picks on picks to use in trades. According to RealGM, they've got 11 extra first-round picks or pick swaps between now and 2027 (they do owe first-round picks in 2024 and 2026 to the Oklahoma City Thunder). The thing is, Houston should have no intention of trying to acquire Lillard. They are in full rebuild mode and need as many draft picks as possible to rebuild correctly. Landing Lillard would do them basically no good. It's possible they could send picks as part of a multiteam deal, but doubtful. This one is moderately fun given that the Grizzlies are an up-and-coming team. They own the Utah Jazz's first-round pick in 2022 and a Golden State pick in 2024. Neither of those picks should be very high, which the Blazers wouldn't like. Memphis would also likely have to include a young player it really likes, and it's got a great young point guard, Lillard's position, in Ja Morant. Fun to think about, but the Grizzlies probably aren't in position in their rebuild right now for a huge move like this. Related This might be the most realistic draft pick-related trade involving Lillard. The Pelicans have seven picks or pick swaps between 2022 and 2027, along with a bunch of young players they could include to create a duo of Lillard and Zion Williamson that would be pretty scary. New Orleans is trying to make a leap into playoff contender, and consolidating players and assets into someone like Lillard makes a lot of sense in that regard. Then even if they trade a bunch of picks, they'll still have quite a few in their pocket for the future. The Knicks surprised just about everyone by finishing the 2020-21 season strong and getting the No.4 seed in the Eastern Conference under first-year coach Tom Thibodeau. New York doesn't have a ton of extra draft capital, but it's got an extra first-round pick this year and another one in 2023, both from the Dallas Mavericks. Would the Knicks be interested in sending those picks plus some other stuff to Portland for Lillard? It would certainly be fun to see him in the Big Apple. If you thought the Rockets' 11 extra first-round picks was a lot, check this out: The Thunder have 13 extras between now and 2027. It's become a running joke that Oklahoma City general manager Sam Presti won't deal with teams who won't give up a first-round pick in a trade. Like the Rockets, though, the Thunder are in the beginning stages of a rebuild and should have no interest in acquiring Lillard right now. Could they get involved as a third team with Portland and someone else though? Perhaps. For now, though, the Thunder name will be called out a lot over the next few drafts. The Magic have three extra first-round picks between now and 2025, but they signaled earlier this year that they're entering a full rebuild when they traded Nikola Vucevic, Aaron Gordon and Evan Fournier. At the very least, they should hold on to the picks they have if not add more over the next few years. In other words, they shouldn't be getting involved in a Lillard deal. Get the inside scoop on your favorite team in this email for true Jazz fans. Check your inbox for a welcome email. Start your day with the top stories you missed while you were sleeping. Check your inbox for a welcome email.

MUNCIE, Ind. — To help make college more affordable, Ivy Tech Community College has adopted a new tuition model, which will include the cost of textbooks and charge the same rate for those taking 12 or more credit hours. The goal of the new model, Ivy+, is to ensure students have equitable access, transparency of cost and on-time completion of their courses. According to a news release, Ivy Tech is one of the first schools in Indiana and first community colleges in the country to adopt this new model. Along with including the cost of textbooks as a regularly assessed fee, Ivy+ will charge the same tuition rate for full-time students enrolled in 12 or more credits. If a student takes 12 credits,15, or even 24 credits in a given term, the cost of tuition will be the same. Part-time students will see their tuition frozen for the next two years and will continue to pay per credit hour, according to the release. The price per credit hour remains at $149.55, the lowest in Indiana. With the Ivy+ rollout, the school will cover the cost of textbooks for students in the 2021-22 academic year. This is done through the federal government's Higher Education Emergency Relief Fund (HEERF). ►RELATED: Ball State trustees approve 1.45% tuition increase for next 2 years "Our students typically stay in our area and we are dedicated to providing our community with a strong workforce pipeline. Ivy+ means no more expensive, out-of-pocket costs for books, saving our students time, money and hassles," said Jeffrey Scott, chancellor of the Muncie campus. "This model is an example of doing the right things for the right reasons." While Ivy Tech has about 40 campuses across the state, Jennifer Gasiorek, Ivy Tech's executive director of workforce partnerships, marketing communications and community engagement, told The Star Press that the shift to Ivy+ could have a positive impact on local enrollment numbers. Gasiorek said the Ivy Tech Muncie-Henry County campus has one of the youngest student demographics in the state, with many already taking 12 or more credit hours. "We are anticipating to increase full-time students with this model. Ivy Tech Muncie-Henry is experiencing growth. We believe this is due to our outstanding facilities, tremendous customer service and focus on community," Gasiorek said. "This new model will make taking full time classes more affordable and if students want to pursue a 4- year option, our credits transfer to those 4-year partners. " With the new model, Gasiorek said students taking 12 or more credits will have a flat rate of $2243.25, no matter their major. All required textbooks will also be the same price. Full-time out-of-state and international students will be charged a flat rate of $4388.55 with no additional cost for textbooks. ►STAY INFORMED AND SUPPORT LOCAL JOURNALISM: Subscribe today using the link at the top of this page. Prior to the switch, Ivy Tech officials noted that paying high prices for textbooks often created barriers for students. It was estimated students paid an average of $56 per credit hour, for textbooks alone; or about $850 each semester for those taking 15 credit hours. "Research shows that 65% of college students forego buying a textbook with the biggest reason that they cannot afford them. Often financial aid and scholarships do not cover course materials. Our goal is to ensure every student has their textbooks the first day of class," Ivy Tech President Sue Ellspermann said in the release. "Ivy+ makes us the only state institution that is not only freezing the cost of tuition, but significantly reducing the cost of attendance at a time when we need many more Hoosiers to earn a quality college credential to launch a high-wage career." For more information, visit ivytech.edu/tuition . ►STAY INFORMED AND SUPPORT LOCAL JOURNALISM: Subscribe today using the link at the top of this page. Charlotte Stefanski is a reporter at The Star Press. Contact her at 765-283-5543, cstefanski@muncie.gannett.com or follow her on Twitter @CharStefanski.

Anaheim will start the new fiscal year July 1 with a balanced budget that provides the services residents expect and improves the community in a number of ways – but it's partly supported by borrowing that will take years to pay off, thanks to the pandemic's devastating effects on the city's main source of revenue. Hotel taxes paid to the city plummeted in March 2020, sinking from more than $162 million two years ago to under $25 million this fiscal year, leaving Anaheim leaders scrambling to cut costs and plug a giant hole in their budget. A solution they decided on was to borrow. The city recently completed bond deals for $138.8 million, money that's helping close a deficit of more than $50 million in the 2020-21 fiscal year and that will be parceled out to fill projected gaps over the three years to come. (Officials discussed in March borrowing up to $210 million, but the financial picture improved a bit before the city went to the bond market.) On top of that, the city's conservative projections show Anaheim spending rainy day funds as the bond money dwindles, potentially leaving just under $11 million – about 3% of the general fund – in reserves five years from now. "We definitely will have a deficit going into the new fiscal year that starts July 1 and there is the potential for deficits in years three, four and five beyond that," city spokesman Mike Lyster said, adding, "the one variable that is out there is how fast the economy comes back." The overall budget for fiscal 2021-22, which the City Council approved June 22, is $1.8 billion. But just under $380 million of that is the general fund, which is day-to-day spending that pays for police and firefighters, parks and planning and other community services. Much of the rest is self-contained funds such as the electric and water utilities, facilities maintenance and other uses. On the plus side, the 2021-22 budget includes planning for or getting started on projects such as the Center Greens park near City Hall, new soccer fields at La Palma Park, a teen center at the Brookhurst Community Center and a new fire station to serve the Platinum Triangle, where today's population of about 10,000 is expected to triple in coming years. Lyster said it also will fund neighborhood projects such as fixing sidewalks and streets and sprucing up park playgrounds and restrooms. State and federal grants and other outside money often help pay for those kinds of improvements. City officials have said they trimmed what they could out of the budget during the pandemic, but they were unwilling to cut deeply into services and amenities for residents. Because a city's biggest recurring cost is staffing, and Anaheim has already offered an early departure incentive to thin its ranks, Lyster said the ongoing challenge will be how fast tourism revenue rebounds. Anaheim in May got $53.3 million in federal stimulus funds and will get the same amount next year, but that isn't enough to fill the expected gaps. And the city is also expecting $150 million in cash from the sale of the Angel Stadium property, but officials aren't counting that in budget projections yet, which raised questions from one councilman. Councilman Jose Moreno, who cast the lone no vote on the 2021-22 budget, asked why the stadium sale proceeds weren't included anywhere in the five-year forecast. City Finance Director Deborah Moreno said that's because it's one-time revenue so it wouldn't be smart plan it toward ongoing expenses, plus the city isn't able to spend what's already been received until escrow closes (possibly late this year or in early 2022). Councilman Moreno also criticized his colleagues for opting to borrow tens of millions of dollars and committing future councils and residents to repaying the debt, while refusing to consider even a short-term $1 ticket tax on Disneyland, Angel Stadium and Honda Center – while the city is still paying off the remainder of more than $500 million borrowed in 1997 to improve the resort district. "This budget does not reflect the values that I would like to express to our residents," he said, adding that the city has "bent over backwards" to help the tourism industry through the last recession and then the pandemic. Anaheim's new bonds last 30 years, but could be paid off sooner. Including payments on the recently issued bonds, the city's total debt service will make up 14% of the general fund budget in fiscal 2021-22.

What? Trefis expects Beyond Meat's (NASDAQ:BYND) fresh retail product sales to rise from 50 million pounds in 2020 to 65 million in 2021 and to over 90 million pounds by 2022. Why? Consumer demand for plant-based fresh meat products is growing. Moreover, management is also focusing on increasing the supply of fresh products in the market, given the higher average prices and margins, compared to frozen products. So What? Beyond Meat's stock has underperformed over the last 12 months, rising by just about 16%, compared to about 38% on the S&P 500, due to weaker demand through Covid-19. We think the stock will continue to lag the market in the near term, given its relatively rich valuation. See Our Complete Analysis For Beyond Meat What if you're looking for a more balanced portfolio instead? Here's a high-quality portfolio that's beaten the market since 2016 See all Trefis Price Estimates and Download Trefis Data here

Raleigh, N. C. — State regulators will take a closer look at Duke Energy's long-term energy plans, they said Tuesday, delaying required approvals on keystone documents. The North Carolina Utilities Commission's announcement comes after regulators in South Carolina this month rejected Duke's plans in that state, adding more uncertainty to energy giant's future construction plans. The Integrated Resource Plans, or IRPs, lay out more than a decade's worth of projects and billions of dollars in investment. The overriding questions in Duke's most recent filings have been how much to lean on natural gas and nuclear power generation as the company moves away from coal. That North Carolina regulators are asking for a deeper dive, after six public hearings and a back and forth the commission itself called "extensive," is potentially a big deal, Gudrun Thompson, an environmental attorney who argues issues before the Utilities Commission, said. "It shows the NCUC is taking a hard look at the Duke IRPs, as utility regulators should," Thompson, a senior attorney with the Southern Environmental Law Center, said via text message. "Even though the IRPs are not binding, they serve as the road map for the utility for the next 15 years, and there are billions of dollars on the line, not to mention the need for Duke to do its part to cut carbon pollution if we are going to confront climate change." The SELC and other environmental groups have pressed the utility to rely less on natural gas as it closes coal-fired plants. Duke has argued that it needs the reliability of natural gas in the near and medium term. It has backed legislation in the General Assembly that calls for a natural gas conversion at its Roxboro plant, one of the nation's largest coal-fired plants. The bill's fate is uncertain. Manufacturing groups have said it will increase costs and lock in profits for the utility. Environmentalists say the bill focuses too much on natural gas. The company has said the measure, House Bill 951, will incentivize clean energy investments, provide needed regulatory reforms and help "ensure the continued affordability and reliability our customers depend on." Duke spokesman Bill Norton said Friday that the company welcomes the commission's continued work on the IRP, "which is focused on a cleaner energy mix while maintaining affordability and reliability." A number of entities asked the Utilities Commission to hold off on approving Duke's plans in North Carolina, including Attorney General Josh Stein and environmental groups NC WARN and the Center for Biological Diversity. NC WARN Director Jim Warren called the commission's decision this week a "major blow" for the company's "plans to build over 50 gas-fired units while slow-walking the growth of cheaper, renewable power matched with battery storage." Warren accused Duke of misleading the Utilities Commission "by alleging a shortage of available power during winter peaks," saying the company had more power than it needed even on the coldest days. "We applaud the Utilities Commission for digging deeper into Duke Energy's scheme to keep soaking the public with unneeded power plants and rate hikes," Warren said in his release. Norton said Warren's weren't true. "This is false," Norton said. "We have relied on our coal-fired facilities in North Carolina during winter peaks, and if we are to retire those to reduce carbon emissions, they must be replaced with cleaner sources that provide dependable power when our customer needs are the highest and the sun's not shining." Norton sent charts showing energy production peaks compared to the weather. "They demonstrate that we're forecasting below past peaks when you take into account weather," he said. "We work closely with the NC Public Staff who has verified both our process and results of these forecasts." Precisely what the Utilities Commission's new round of inquiry will dig into remains to be seen. The commission said it would issue a new order laying that out soon. In addition to Duke, by far North Carolina's largest electricity producer, the commission's order this week also affects Dominion Energy North Carolina.

Walmart is bucking the trend of rising insulin prices by selling its own store brand. Consumer Reports' Lisa Gill tells "CBS This Morning" who might benefit financially, and Dr. David Agus explains how it could improve the health of people with diabetes.

The FTSE 100 narrowly avoided breaking four straight months of gains on Wednesday as its financial houses and housebuilders led the index lower. L ondon's top index ended June at 7,037 points, compared to the 7,023 where it ended May. It was nearly the first time since January that the index lost ground over a month. The index has still not recovered from the Federal Reserve-sparked sell off that happened in the middle of June and pushed it off 16-month highs. On Wednesday lost ground again, dipping 50 points. The 0.7% fall was led in part by building companies and financial blue chips. Builders including Taylor Wimpey and Persimmon had gained ground on Tuesday after the news that house prices were soaring at their fastest rate in nearly two decades. But the stocks game back some of that ground on Wednesday. Prudential and Intermediate Capital Group ended the day in the index's bottom five. By the close of play in London, both main US indexes were trading up. The S&P 500 had gained 0.1% and the Dow Jones 0.4%. In Europe, the Dax index dipped 1% and the Cac closed 0.9% lower. Sterling remained relatively flat against its major competitors. By the end of the day a pound could buy 1.3809 dollars or 1.1647 euros. The price of Brent crude oil rose 0.4% to 75.04 dollars per barrel. In company news, shares in Dixons Carphone jumped nearly 6% after the business said that it had swung to a £33 million pre-tax profit in the year to May 1. It lost £140 million in the prior 12 months. Pendragon also revealed that it will swing from loss to profit thanks to increased demand in the last two months. But the business also warned there is a shortage of new vehicles and its shares only rose 0.4%. Esken said that it is only days away from securing a £120 million loan to help fund Southend Airport. Shares rose 4%. M&C Saatchi saw its share price rocket more than 8% after lifting its financial guidance, with pre-tax profit for the first half of the year expected to exceed £10 million. Further good news came from Cake Box, up 2.8%, which reported an increase of close to one eighth in its pre-tax profit. The biggest risers on the FTSE 100 were Compass Group, up 28.5p to 1,522p, Sainsbury's, up 3p to 271.8p, Scottish Mortgage Investment Trust, up 10p to 1,331p, Intercontinental Hotels Group, up 26p to 4,810p, and Next, up 34p to 7,856p. The biggest fallers on the FTSE 100 were Prudential, down 51.5p to 1,373.5p, United Utilities, down 20.2p to 592p, Intermediate Capital Group, down 65p to 2,124p, Ocado, down 59p to 2,003p, and Just Eat Takeaway.com, down 183p to 6,692p.

The pandemic year saw a marginal fall in the number of cases marked as wilful defaulters by banks, with a 1.90 per cent reduction in the amount outstanding from such borrowers at Rs 2.11 lakh crore at the end of 2020-21, according to data released by TransUnion The number of accounts with an exposure of over Rs 25 lakh marked by lenders as wilful defaulters also dipped to 10,898 as of March 31 this year, from 12,242 in the year-ago period, the credit information company said. The Reserve Bank of India (RBI) defines a wilful defaulter as one who does not pay up despite having the capacity to do so. Once declared as a wilful defaulter, a borrower cannot avail funding from any bank later and are known to use this tag as a tool to ensure that borrowers pay up in time. The government and the RBI had introduced a slew of protections for stressed accounts in view of the pandemic, including a six-month moratorium on stressed asset classification as a non-performing asset and also suspension of the bankruptcy laws. Among the lenders, the country's largest bank SBI had an increase in total number of wilful defaulters at 1,801 accounts, from 1,640 in the year-ago period. But, the outstanding amounts increased to Rs 67,000 crore as on March 31, as against 1,640 cases having an outstanding of Rs 44,682 crore a year ago. However, for the nationalised banks, the number declined to 7,418 accounts with an outstanding of Rs 1.18 lakh crore, from the year-ago's 8,781 accounts with an outstanding of Rs 1.44 lakh crore. In the case of private sector banks, the wilful defaulters' list stood at 1,514 having an outstanding of Rs 22,867 crore as of March 31, 2021, as against 1,658 accounts with an outstanding of Rs 20,741 crore in the year-ago period. In the past, reports based on RTI (right to information) queries had named borrowers like Gitanjali Gems, Rei Agro and Winsome Diamonds and Jewellery as among the top wilful defaulters. The Central Information Commission's list continued to reflect them as wilful defaulters. The CIC also released data about defaulters having an outstanding of over Rs 1 crore to the system, which revealed that the number of suit filed accounts of defaults of over Rs 1 crore to be at 20,014 collectively having an outstanding dues of Rs 4.90 lakh crore as on March 31, 2021. The same number had stood at 27,142 accounts having an outstanding of Rs 7.32 lakh crore in the year-ago period.

Tesla stock (NASDAQ: TSLA) is up by almost 11% over the last week (five trading days) and currently trades at about $690 per share. The gains have likely been driven by a couple of factors, including anticipation surrounding Tesla's Q2 delivery update which is due later this week, a broader rally in electric vehicle stocks, and tweets by CEO Elon Musk which indicated that the launch of updated versions of Tesla's full self-driving software, along with a subscription option could be around the corner. However, the gains were marginally offset by news that the company would have to recall about 285,000 vehicles in China to fix an issue relating to its cruise control software. It's very likely that the updates will largely happen "over the air," without the cars actually having to go into a service center. So will Tesla stock continue to trend higher over the coming weeks and months, or is a correction looking more likely? According to the Trefis Machine Learning Engine, which identifies trends in a company's stock price data for the last ten years, returns for Tesla stock average 9.5% in the next month (21 trading days) period after experiencing an 11% rally over the last five trading days. The stock is also likely to outperform the S&P 500 over the next month, with an expected return that would be 8.5% higher compared to the S&P 500. But how would these numbers change if you are interested in holding TSLA stock for a shorter or a longer time period? You can test the answer and many other combinations on the Trefis Machine Learning to test TSLA stock chances of a rise after a fall and vice-versa. You can test the chance of recovery over different time intervals of a quarter, month, or even just one day! MACHINE LEARNING ENGINE – try it yourself: IF TSLA stock moved by -5% over 5 trading days, THEN over the next 21 trading days, then TSLA stock moves an average of 4.5%, with a 55.3% probability of a positive return over this period. Also, given a -5% movement for the stock over 5 trading days, it has historically witnessed an excess return of 2.5% compared to the S&P500 over the next 21 trading days, with a 50.8% percent probability of a positive excess return. Some Fun Scenarios, FAQs & Making Sense of TSLA Stock Movements: Question 1: Is the average return for Tesla stock higher after a drop? Answer: Consider two situations, Case 1: Tesla stock drops by -5% or more in a week Case 2: Tesla stock rises by 5% or more in a week Is the average return for Tesla stock higher over the subsequent month after Case 1 or Case 2? TSLA stock fares better after Case 2, with an average return of 4.5% over the next month (21 trading days) under Case 1 (where the stock has just suffered a 5% loss over the previous week), versus, an average return of 8.6% for Case 2. In comparison, the S&P 500 has an average return of 3.1% over the next 21 trading days under Case 1, and an average return of just 0.5% for Case 2 as detailed in our dashboard that details the average return for the S&P 500 after a fall or rise. Try the Trefis machine learning engine above to see for yourself how Tesla stock is likely to behave after any specific gain or loss over a period. Question 2: Does patience pay? Answer: If you buy and hold Tesla stock, the expectation is over time the near-term fluctuations will cancel out, and the long-term positive trend will favor you - at least if the company is otherwise strong. Overall, according to data and Trefis machine learning engine's calculations, patience absolutely pays for most stocks! For TSLA stock, the returns over the next N days after a -5% change over the last 5 trading days is detailed in the table below, along with the returns for the S&P500: Question 3: What about the average return after a rise if you wait for a while? Answer: The average return after a rise is understandably lower than after a fall as detailed in the previous question. Interestingly, though, if a stock has gained over the last few days, you would do better to avoid short-term bets for most stocks - although TSLA stock appears to be an exception to this general observation. TSLA's returns over the next N days after a 5% change over the last 5 trading days is detailed in the table below, along with the returns for the S&P500: It's pretty powerful to test the trend for yourself for Tesla stock by changing the inputs in the charts above. Electric vehicles are the future of transportation, but picking the right EV manufacturer stocks can be tricky. Investing in Electric Vehicle Component Supplier Stocks can be a good alternative to play the growth in the EV market. See all Trefis Featured Analyses and Download Trefis Data here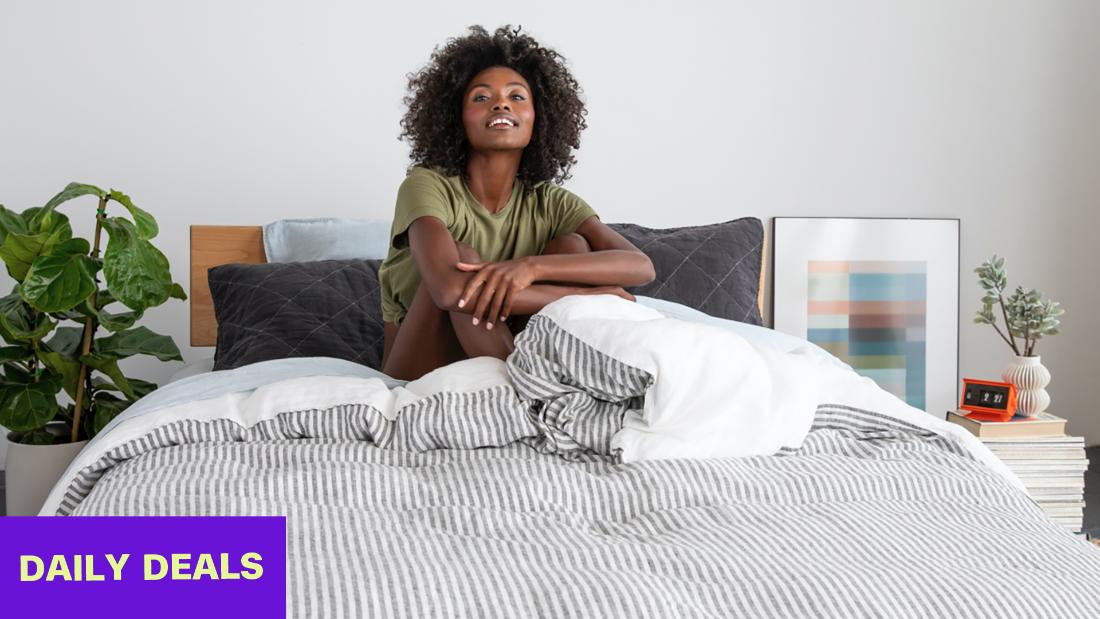 Today, you'll find a deal on a refurbished pair of AirPods Pro, discounted Greenworks outdoor tools and savings on summer styles from Madewell. All that and more below. Our — and really, everyone's — favorite true wireless earbuds are back to a great price at Woot!. Right now you can score your very own pair of refurbished AirPods Pro — complete with wireless charging case, active noise cancellation, transparency mode, adaptive EQ and all the other features you know and love — for just $159.99. Rest assured, the buds have been sanitized and tested to be in full working condition, with the battery guaranteed to function at minimum 85% capacity. Just be sure to shop before they sell out. Brooklinen makes some of the most coveted bed and bath linens around — not to mention loungewear and other cozy chic home items — and right now you can score it all at a discount. At the brand's Great Indoors Event, you'll get 15% off your purchase (might we recommend the Linen Core Sheet Set, our pick for softest linen sheets?). The discount will be automatically applied at checkout, but this rare sale ends soon, so hurry. Your new summer wardrobe is within reach, thanks to Madewell's latest flash sale. For just one more day, you can take 25% off select styles with code FLASH. It's your chance to save on everything from the brand's signature denim to sandals and warm-weather tops. Just be sure to add your favorites to cart soon. If the prospect of upcoming travel isn't enough to motivate you to finally learn that second language, perhaps these Rosetta Stone deals can help. Binge as many lessons as you need on unlimited languages with one-day discounts on one-year and unlimited subscriptions to a range of languages from Best Buy. It's time to get your yard in its best shape ever for summer days ahead. Luckily, Amazon is marking down a range of outdoor power tools from top brand Greenworks for one day only. It's the perfect time to pick up a lawn mower, leaf blower, hedge trimmer and more, so you'll be set to spend time outside soon. Now's your chance to score the new MacBook Air at its lowest price ever on Amazon. Apple's latest version of the 13-inch,256GB model in silver and gold and the 512GB version in gold are a total of $100 off for a limited time. This laptop contains the new M1 chip, and thus nabbed the title of " best Apple laptop " in our comprehensive test, since it can handle everything from web browsing to video exporting with ease. ————————————————————————————————————————————————————————————— Our top pick for best external hard drive is back down to its lowest price ever. The WD My Passport SSD is available at Amazon for just $74.99 — that's more than $50 off its list price and the lowest price we've ever seen. In our hands-on test of this SSD, we were impressed by just how fast files transferred; we were able to back up Word documents in just a few seconds, full photo albums in less than 20 seconds and even large video files in under a minute. And it certainly has space for your entire digital library and then some. ————————————————————————————————————————————————————————————— Marmot Whether you're getting ready for your next outdoor adventure or simply want to camp out in your backyard, Marmot has you covered. Right now the brand is having a weeklong sale for the Fourth of July, offering 25% off camping and adventure essentials for your next hike or road trip. Day packs, tote bags, tents, sleeping bags and more are all included in the sale, so take this opportunity to upgrade the quality of your gear at a reasonable price. ————————————————————————————————————————————————————————————— When it comes to outdoor fire pits, you can't beat the quality of Solo Stove, and right now the brand is offering some extra Fourth of July savings on the fan-favorite Bonfire to help you get those marshmallows roasting. For $229.99, originally $349.99, plus free shipping and returns, you can get this smokeless portable fire pit with a 360-degree Airflow Design made to ensure even heating. The Bonfire is also made from stainless steel for added durability and requires minimal cleanup when you're done using it. Upgrade your indoor or outdoor security system with this refurbished Ring Stick Up Camera, now available for $44.99 as a post-Prime Day promotion on Woot!. The Ring system works seamlessly with Alexa to arm and disarm, plus it allows you to check in on your home anytime with your smartphone via Ring's app. For more on the second-generation Ring system, read our full review here. Our pick for best luxury TV is at its lowest price ever on Amazon today. About $600 off, the Sony A8H 55-inch TV delivers vibrant colors and a superbly detailed picture, thanks to its OLED capabilities and 4K resolution. Read more about why it's our favorite here, and check out our full review here. ————————————————————————————————————————————————————————————— Puma Hustle over to Puma now, where you can save on over 2,000 styles at the brand's Semi-Annual Sale. There's no code necessary to score discounts on everything from sweats and sneakers to tees and hoodies, all of which are perfect for loungewear aficionados and fitness fanatics alike. ——————————————————————————————————————————————————————————— Dry skin is no match for a tube of Weleda Skin Food Original Ultra-Rich Body Cream, and right now this cult-favorite lotion is down to just 12.60, the lowest price we've seen in months — and a holdover from Prime Day. Plus, the lighter version of the cream is at $12.80, the lowest price we've seen in over a year. This deal is the opportunity you've been waiting for to test it out or stock up if you're already a devotee. Nordstrom Rack Nordstrom Rack is making way for new styles by marking the old ones way down. The retailer's End of Season Sale is on, with over 20,000 clearance items going for up to 70% off. Scores of your favorite brands are among the on-sale inventory, including Nike, Cole Haan, Eileen Fisher, Madewell, Adidas and more. Because there are simply so many apparel items, shoes, accessories, home items and beauty finds included in this sale, the best way to sift through it all is to filter by your favorite brands — or feel free to spend your whole weekend scrolling through thousands of items in search of everything you didn't know you needed. Yankee Candles It's not summer until you've stocked up on scented candles that transport you to the tropics. Luckily, Yankee Candle is hosting its Semi-Annual Clearance Sale right now, featuring up to 60% off beachy scents like Coconut Island, Pineapple Paradise and Golden Sands. Plus, you'll find large candles for just $15, medium-size tumblers for just $8.50 and even more deals starting at just $1, so you can pick up a candle for every room in your home. Get new fashions for a new season with up to 50% off storewide at Old Navy. Styles for the whole family are as low as $8, including plenty of florals and pastels that would make for perfect Easter outfits. Plus, you'll get an additional 25% off your order (including clearance items!) when you shop online through Friday, no promo code necessary. Adidas There's never been a better time to gear up for a new season of workouts — indoor or outdoor — since Adidas is offering up to 50% off, plus an extra 20% off sale items with code EXTRA20, during the End of Season Sale. Favorites for men, women and kids like Ultraboost 6.0 DNA X Parley Shoes, the Tie-Dye T-Shirt Dress, Ultraboost 21 Shoes and more are marked down through June 22 to help you stick to your fitness goals. Don't sleep on your chance to start summer off with a new mattress. Casper is offering 15% off mattresses (10% off the Element) and 10% off everything else with code JULY4TH, plus you can also save up to 30% on bundles with code JULY4TH-BUNDLE. Just be sure to shop soon; the savings will say good night for good by July 5. ————————————————————————————————————————————————————————————— If you have plans to spend any time outdoors this summer, head over to REI first. The major outdoor retailer is taking up to 50% off newly marked-down gear in its outlet, so you can save on all the gear you need for your next adventure. A few highlights: Save on a range of Osprey backpacks and luggage, Merrell hiking boots and a range of jackets — just to name a few of the stellar deals happening now. ————————————————————————————————————————————————————————————— Kate Spade A new season calls for a new handbag, thanks to the deals at Kate Spade's latest Surprise Sale. Right now select styles at the retailer are up to 75% off for a limited time, plus you can save on bundled bags and wallets or jewelry pairings with code MAKEITTWO. It's the perfect opportunity to gift yourself a new look for the next time you step outside. For more great deals, check out CNN Coupons.

Now's the time for workers to use their leverage. It's a hot job market; companies need to hire and this is your chance to ask for what you want, desire and, most importantly, deserve. This includes getting compensated for all of the things you do that are not appropriately compensated for. Companies have already conceded that not everyone will return to the office five days a week. The hybrid work model, in which employees will be in an office setting only a couple or three days a week, is the new standard. In addition to the days at home, a large number of people will only accept remote work. If their company doesn't offer it, they'll pursue opportunities elsewhere. When the job market is doing well, people have this ability. Change happens quickly, as we've learned during the pandemic, so you need to act now before the window closes. It's interesting that we've become inured to how companies take advantage of us. When you take a step back and think of how you work, there are so many instances in which workers are shortchanged. It's great that we can now work remotely part or all of the time. There are high costs associated with this activity. Working at home entails purchasing a computer, smartphone, ergonomic furniture and fixtures, such as desks and chairs. You probably upgraded your laptop, internet connection and added a new router. Then, there's the cost of a ring light and microphone for video calls, as well as the electricity you're burning. It's a rarity for corporations to pick up, reimburse or offer some sort of stipend for these expenses. The costs are dumped on the workers, which doesn't seem fair or right. It's even worse when remote workers feel the pressure to put in extra-long hours during the week and over the weekend and managers don't think twice about offering any financial remuneration to reward them for their efforts. Millions of Americans commute to work. Many of them trek from the suburbs to big cities. such as New York City or San Francisco. A round trip could take up to three hours. You either sit in congested traffic or take public mass transit, squished into hot, overcrowded trains and buses. It's not a pleasant experience—and costly too. Tolls and bus or train tickets add up. If you drive, there is wear and tear on your car—not to mention your own mental health. Although you are not physically in an office setting, you are working. The drive is part of your day that's allocated toward work and not pleasure. Wouldn't it be reasonable and fair for companies to pay you for the time and costs incurred, which amount to several thousands of dollars a year? In a so-called civilized society, how do we reconcile workers only getting two weeks of vacation time off? We're so used to having only a short amount of time away from the office that we accept it as set in stone. We've finally become open to talking about mental and emotional health matters. If companies really cared about you, why would there be so few days off? How could a person actually decompress, unwind and relax when they constantly have to work? It's impossible. The pressure to be available all of the time means you can't even enjoy your measly two or three weeks' vacation time. By requiring people to work most of their waking hours, it's tantamount to torturing them. During the pandemic, we've seen studies show that anxiety, stress, burnout, depression and feelings of isolation were at all-time frightening highs. Without pushback, it won't change. For some reason, corporate executives pretend that their workers don't have children, family members who need to be looked after or a life outside of the office. It's convenient for them to ignore this reality. An empathetic leader would recognize that parents with young children need to balance child care, taking them to and from school and all the other daily obligations. Some people have mental, emotional or physical health issues, but feel they have to keep quiet about it in fear of judgement. For many, it's an everyday struggle. Compassionate companies could reach out to their workers and ask how they are doing and what the company can do to help them. It wouldn't take too much time and money to address these challenges. Instead of requiring a working mother to stress out every morning, allow her to start working at 10 a.m. or 11 a.m., which affords enough time to drop their child off at daycare or school. Without fear of invoking the boss' fury by coming in "late," the working mom could be more relaxed and do her job more effectively without all of the excess pressure and stress. This is just one example. There are so many people who are dealing with their own challenges, which could easily be addressed by companies accommodating employees' needs. Paying for child-care assistance and mental issues would go a long way toward making employees feel appreciated. We're in a time period in which workers have the power. In a hot job market, employees have choices. If they're not shown the love, they'll leave and join a company that cares about them. If fat-cat middle managers think they're clever by not paying for home offices, commuting time and costs, child care, days off and mental health issues, they are only fooling themselves. People will only stand mistreatment and being financially taken advantage of for so long.

Supply chain stories aren't sexy. Maybe that's why the dangerously fragile, technologically lagging American defense electronics supply chain isn't registering on the national security risk meter. But it should. The U. S. is facing shortages and security vulnerabilities with printed circuit boards and integrated circuit substrates crucial to the sexiest weapons systems we have. Over the last year, the global semiconductor shortage has received manifold attention but the broader U. S. electronics supply chain has been almost completely ignored. "When we say that the problem is urgent we really mean it. It's falling on deaf ears," says Todd Bressard, chief operating officer of Calumet Electronics, a Michigan-based printed circuit board (PCB) manufacturer. Calumet, which with a workforce of 300 makes high-reliability circuit boards for aerospace and defense, industrial controls, utilities, and medical sectors, typifies the small firms that make up a critical link in the supply of defense electronics. The kind of PCBs and IC substrates it turns out are the base hardware in every American weapons/ISR system. But Calumet is a survivor in an ecosystem that has shrunken due to inattention and mistaken industrial policy, according to Bressard, who says there was an 80% contraction in the U. S. PCB sector from 2000 to 2015. "From ten billion dollars to two billion dollars, from 2,500 PCB manufacturers to 145 in 2018. It's not just the loss of that capacity, it's failure to maintain state-of-the-art." The contraction is partly the product of commercial forces propelling the general off-shoring of American manufacturing. It's also the product of over two decades of government policy and cultural drift which defined the U. S. as a "post-industrial" information-centric economy and society. That society - tech culture and government policy declared - no longer needed to manufacture. "The U. S. wants to be able to have unrivaled electronics systems, not just to design them," Bressard observes. "We can design them in America. What we can't do is build everything in America. We've spent the last 20 years educating other countries in how to build the products we need. Now they're starting to exceed [U. S. capability]." Farming out electronics manufacturing has yielded a lack of capacity, unreliable materials sourcing, the twin dangers of defense electronics hardware hacking and sabotage by U. S. adversaries, and led to a failure to keep pace technologically. These were avoidable dangers. Boards, Connectors & Counterfeit In 2016, the U. S. Air Force identified avionics in 50 weapons systems — from satellites to the F-35 — with embedded hardware vulnerabilities. The risk of such vulnerability in USAF and other service weapons systems has long been quietly acknowledged, inspiring the Defense Advanced Research Project Agency's 2010 Clean-Slate Re-design of Adaptive, Secure Hosts (CRASH) program among others. Public acknowledgement and attention has not generally been forthcoming. However, the Covid-19 experience has brought some defense electronics issues to the surface. The PCBetter Act, introduced in April by Sen. Josh Hawley, R-Mo., would require defense contractors to tell the Pentagon if China, Russia, Iran and North Korea made any of the printed circuit boards in systems they were supplying. Hawley noted that "Chinese printed circuit boards pose a serious threat to the integrity of America's defense systems." Thus far, the bill has only been referred to the Committee on Armed Services. Chris Peters, executive director of the U. S. Partnership for Assured Electronics ( USPAE), has been trying to spotlight the supply issue, recently penning an article on the subject. The electronics supply chain, he says, starts with the raw materials needed to make and assemble a printed circuit board and the many components mounted on that board. They range from specialized metals, plastics and glasses to resins and films. Components include resistors, capacitors, inductors, interconnects, memory, integrated circuits and more. Many are difficult or impossible to source from U. S. suppliers. PCB manufacturers are buried deep in the electronics supply chain, so U. S. government agencies have very little visibility into where the raw materials originate and what risks they may entail. Peters notes that semiconductor makers are typically large companies with layers of security but small PCB manufacturers don't have such layered protection. "Which part of the supply chain would you expect to be more vulnerable?" The few remaining U. S. PCB and substrate makers not only have difficulty sourcing raw materials, the components they install on circuit boards can be compromised by cyber exploits or reverse engineering. Peters characterizes what China and others are doing in this realm as "pretty scary," noting malicious tampering/insertion of compromised components on assembled circuit boards capable of trojan attacks. Reports from the University of Florida stretching back a decade detail potential exploits as does a recent article in the Institute of Electrical and Electronics Engineers' magazine laying out "Three Ways To Hack a Printed Circuit Board." There are also thousands of different types of PCB connectors, many of which cannot be bought in the U. S., Peters adds. That makes DoD reliant on foreign suppliers including China. Likewise, capacitors can be difficult to source in the U. S. - one of the reasons they are the second-most counterfeited electronic component. And yet, there has been little concrete action taken to address these vulnerabilities. In March, Rep. Elissa Slotkin (D-Mich) took leadership of a bipartisan Defense Critical Supply Chain Task Force alongside Republican Rep. Mike Gallagher within the House Armed Services Committee. Last week, the pair held a conference discussing their findings at George Mason University. Their presentation was focused on microchips, Peters says. "But nothing was mentioned about the rest of the electronics ecosystem. The PCB manufacturers, assemblers and everyone else have to be able to get supplies. Otherwise, you have supply chain disruption even if you have the chips." USPAE has been working with one of the few official organizations stood up to address defense electronic supply chain issues - the DoD Executive Agent for Printed Circuit Board and Interconnected Technology, established in 2016 under the auspices of the Navy's Naval Surface Warfare Center, Crane Division. The Board is developing acquisition guidance for DoD engineers and acquisition professionals to help them better source PCBs and components from a trusted supply chain. Lagging Tech & Workforce While better guidance would be helpful, only more investment in PCB manufacturing technology and a skilled workforce can tip the balance of electronics leadership and security back in America's favor. Another issue facing the rump defense electronics sector is a growing gap in advanced manufacturing capabilities. Peters points out that as more computing power is packaged into smaller form factors, the "traces and spaces" on circuit boards need to be tinier as well, while maintaining flawless reliability. Leading Asian and European manufacturers are meeting this need using additive technology (like 3D printing) to produce traces of just 30 microns, and are aiming to reach just 7-15 microns within a few years. America's PCB makers largely still use "subtractive" technology (masking and etching) to produce PCBs with metallic traces and spaces 75 microns wide. Industry experts reckon the United States is lagging a decade behind in developing and adopting such advanced electronics packaging capabilities. USPAE blames thin industry profit margins and insufficient federal funding for the paucity of research and development in this area. The result is increasingly a situation in which U. S.-produced chips and bare boards are shipped to other countries for packaging into advanced PCBs. Those modules are shipped to third countries for final assembly into products. It's a recipe for malicious tampering and targeted economic pressure. Calumet, Bressard says, has been working on developing additive processing with other companies for two years and is now in the commercialization stage. The pressure to find people in the U. S. who can build and assemble custom, low-volume defense electronics is a problem too. USPAE is trying call attention to the importance of trade schools and trade education to help ease the workforce crunch. Peters says his corporate members recognize that training a skilled workforce applies to manufacturing "across the board, not just to electronics." "We need technicians, we need operators," USPAE's executive director adds. "There are a lot of opportunities to earn really good money without the debt you'd have from college and to be able to start working quickly." But with such people in short supply, reinvigorating the electronics base can not go forward fully. "If we start to try to bring all of this work back to the U. S., we're out of luck," Peters observes. Todd Bressard says it's Calumet's good fortune that Michigan Technological University is 12 miles down road from his firm, providing a supply of qualified engineers and designers. But finding the people to build, to execute that design and engineering is a challenge. He laments the message that America has sent to its young people; that manufacturing is going away. World circumstances are changing that and manufacturing jobs are indeed returning to Michigan's Upper Peninsula and elsewhere. "We need to stop saying that we have jobs and start saying that we have careers," Bressard opines. One way to buttress career paths in the defense electronics business would be to launch new, affordable credentialing and certification standards, giving individuals at manufacturing levels from entry to senior craftsmen marketable, recognized skill sets. "When you come to us, we're going to teach you on the job," Bressard explains. "You won't be limited to staying at our company. We'd like you to choose to stay with us but you'll have forward mobility within the [defense electronics] industry period." Calumet is one of the first three PCB makers to attain the new IPC 1791 Trusted Electronic Designer, Fabricator and Assembler certification granted by the Naval Surface Warfare Center Crane Division. The certification, which assures ITAR compliance among other requirements, is now getting traction, signaling that Calumet and other certified firms have gone from being "commodity companies" to tip-of-the-spear defense electronics producers in technology and capability terms. These are promising seeds but accelerating growth from them will require public awareness, industry investment and federal help. Advanced IC substrates and PCBs "must" be considered part of defense microelectronics ecosystem Bressard stresses. The moment that happens he affirms, there will be funding opportunities for the small core of companies that manufacture these foundational components. "Give us one percent of the $50 billion that is going toward microchips and wonders could happen."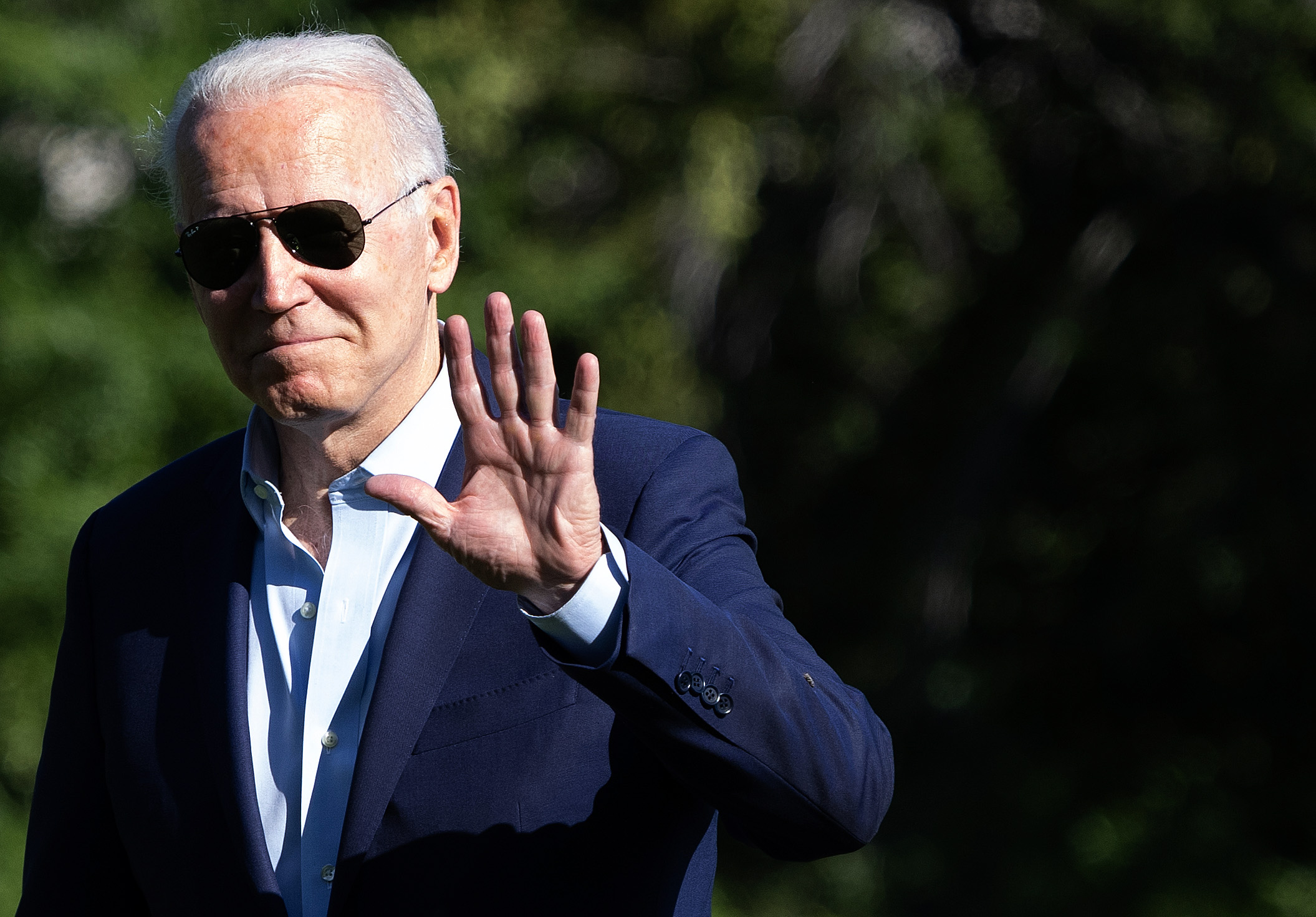 President Joe Biden whispered on stage as he promoted the $1.2 trillion bipartisan infrastructure deal, only days after a similar low volume approach went viral on social media. On Tuesday, at the Municipal Transit Utility in La Crosse, Wisconsin, Biden outlined his hopes to give tax breaks to ordinary families before dropping into a hushed tone. Leaning forward on the platform, Biden whispered: "Hey guys, I think it's time to give ordinary people a tax break. The wealthy are doing fine," as those gathered burst into applause. This vocal approach mimicked the one he employed last Thursday during a White House press conference, in which he gave whispered responses to reporters' questions about the infrastructure plan. After he was asked about additional relief for families reeling from the COVID-19 pandemic, Biden whispered over the lectern: "I got them $1.9 trillion in relief so far. "They're going to be getting checks in the mail that are consequential this week for childcare." Later, when asked how the deal was agreed amid low expectations, Biden said in a normal speaking voice that he always thought the outlook was good and that he was "not going to negotiate with the press when I'm negotiating privately." He dropped to a whisper when he said: "I wrote the bill on the environment. Why would I not be for it?" The way Biden made the comments caused a stir and a clip of the press briefing shared on Twitter by conservative website Townhall.com has been garnered over 4.7 million views as of Wednesday. In comparison, his meeting with Queen Elizabeth earlier in June has been viewed around 900,000 times on the r oyal family 's YouTube channel. Meanwhile, Biden used Tuesday's speech to revisit the story of how he used to drive a bus when he was studying law at Syracuse University in New York. The president's visit to La Crosse is part of a number of events to sell the bipartisan bill, which still faces an uncertain future in Congress amid some potential reluctance from Republicans who helped craft it, The Associated Press reported. On Tuesday, Biden said the deal "isn't just the sum of its parts," describing it as a "signal to ourselves, and to the world, that American democracy can come through and deliver for all our people." "America has always been propelled into the future by landmark investments," he added.

Applying AI and a risk-based approach can help manage security vulnerabilities and detect and predict threats before fraud occurs – protecting the bottom line. Q1 2021 hedge fund letters, conferences and more Cybersecurity has become even more of a hot point for financial institutions in the wake of the pandemic; as more people than ever before work from home, making it difficult to implement uniform security practices and for employers to know exactly what workers were doing, some have predicted that cybercrime will cost the world $10.5T annually by 2025. Despite growing liabilities, fraud prevention and risk management have long been managed in silos by separate fraud, risk and IT teams that only collaborate after a security breach. But the rise of security intelligence and the digital transformation boom is creating a convergence of these functions via security measures like AI and facial recognition, along with physical security barriers. By combining the talents of physical security and AI, and remaining vigilant, banks can prevent potential financial losses and reputational damage associated with payments fraud crime, per Matt Tengwall, General Manager of Verint Fraud and Security Solutions. In a Forbes article, Tengwall stated that even though in-person banking is decreasing, the importance of physical security in conjunction with mobile/online security cannot be overlooked: the physical infrastructure of branches is changing, with in-person services being replaced by more ATMs and kiosks - both of which require security. He adds that as the banking industry continues to evolve into an increasingly mobile/online-based market, establishing these concrete steps as part of a convergence implementation can help circumvent fraud: Over the past decade, the amount of data within financial institutions has grown exponentially. Trying to get critical info from multiple systems is resource-draining and costly; the right data, combined with human insight and actions, enable an institution to meet business goals while also saving time and money. Time is money. But time is also especially important for banks and credit unions in protecting customer information and fighting fraud. Real-time analytics provide immediate anomaly detection, providing a layer of precision that empowers leaders to take action where needed. AI is key to detecting behavior and profile deviations that may otherwise go unchecked, allowing banks to leverage and identify global fraud trends and take action before being compromised. While it doesn't negate the need for human interaction, the two can work together and cross-check for errors and help augment each other's capabilities.

My wife and I recently welcomed our first son into the world. We named him Rí (ree), which means "king" in Irish. He's doing great, settling into home life with his big sister. Right now his only job is drinking bottles of milk and sleeping. But one day he'll start asking grown-up questions like, "What's the stock market and how do I invest?" When I was little nobody ever sat me down and taught me about stocks. Now that I have two kids, I've been thinking about what a dad should teach his children about money and investing. I'm not talking about specific tips or tactics or even what types of investments to buy. But the truly "big stuff." The two or three money principles that really move the needle. If I can ingrain these principles in my kids, I'll know I've done all I could to set them up for a wealthy life. As I'll show you, there is a "Big 3." Nail the Big 3, and everything else in your financial life slots into place. You've likely worked hard all your life. It's allowed you to own a home, and live a happy life. But I bet you also have an eye on creating a solid foundation for your kids. You might call this building generational wealth, a legacy that extends beyond your lifetime. The problem with lasting wealth is you have almost no control over what your children will do with the money once you're gone. How do you set them up for success? Teaching your kids the Big 3 while you're still around will help them build on your achievements. So if you have kids and grandkids, please share this letter with them too. Saving money is the foundation of wealth, and a prerequisite to investing. Before you even think about investing, you first have to save a lot. If you don't put money aside you'll never be able to buy stocks. This is hardly groundbreaking advice. Telling someone to "save money" is like a fitness guru advising you to eat healthy and exercise. Both sound obvious. Yet it's impossible to achieve success without them. Americans spent $37 billion on gym memberships in 2019. Yet a recent Harvard study estimated roughly 4 in 10 Americans are obese. What gives? A study published in The American Journal of Clinical Nutrition found exercising makes you feel like you did something healthy, which leads folks to rationalize a post-workout food binge. Eating pizza after sitting on the couch all day might bring guilt. But scoffing junk food after running five miles feels justified. The same happens in our financial lives. Spending more when, say, you get a raise is as tempting as eating junk food after exercise. It feels earned. But as my grandad used to say, "When your outgo exceeds your income, your upkeep becomes your downfall." For example, imagine you could only choose one of these for your kid: #1: They're a high earner but spend every penny. #2: They get a decent salary and save a lot of money. I'd choose #2 every time. How much you earn is important, but it's not nearly as important as how much you save. There's a big difference between making a lot of money and becoming wealthy. The gap between what you earn and what you spend is what really matters. This pile of cash is what allows you to invest. I'm not telling you to be a penny pincher. Nobody likes the miser who's afraid to spend a dime. You can enjoy a cup of coffee and family vacation while still saving. And you should get started today. In his recent book, retirement expert Charley Ellis highlighted how important it is to start saving when you're young. He found folks who began saving at 25 rather than 45 cut their required annual saving rate by two-thirds. In other words, these folks can save 65% less than older savers each year and still build a dream retirement. Mary and Larry took a gamble. In 1997 the couple bought two shares of a new company selling books online. It was a little-known Seattle startup called Amazon.com (AMZN), trading for around $20/share. Mary and Larry's $40 investment is now worth roughly $160,000. The couple sent Amazon founder Jeff Bezos a letter saying: "Those two shares have had a wonderful influence on our family… we wish we had bought 10 shares!" I've told you before that starting a successful business is the single best way to get rich. Bezos, who's now worth $196 billion, is the perfect example of this. But you don't need to build the next trillion-dollar empire to get rich. You can "piggyback" on great CEOs by buying shares of their companies on the stock market, just like Mary and Larry. The US stock market is the greatest money-making vehicle in history. You must own a piece of it. A 2020 study from Arizona State University found: "Investments in US stocks improved the wealth of shareholders by over $47 trillion dollars between 1926 and 2019." For over nine decades US stocks have handed shareholders $500 billion in profits each year, on average. That's enough to cut every American a $1,500 annual check for their entire lives. I told you saving is the foundation of wealth creation. This is the first step—but it won't make you rich. Shortly before he died, Vanguard founder John Bogle said: "I think whatever your view of the world is, you have to invest. You can't put the money in the mattress and in this day and age of low interest rates, you can't put it in the money market fund or a bank CD, so invest, you must." Throwing money into a CD account was a good option when banks paid you 5%. Today the average one-year CD rate is a measly 0.18%. Meanwhile the value of our hard-earned savings is constantly eaten away by "inflation." The US government's own calculations show a dollar is worth 16% less than it was 10 years ago. And nearly 90% less than it was 50 years ago! These days owning a piece of a successful business, aka owning stocks, isn't a "nice to have." It's a must. Buying stocks is one of the best ways to beat inflation. Higher costs are bad for you and me, but can be good for businesses. They're able to pass on higher costs to customers, which can boost profits… and their stock price. Investors who simply bought and held the S&P 500 have stayed ahead of inflation. Think of being a shareholder like having a lucrative second job without the hard work. With this "second job" you earn money when you're sleeping, when you're on vacation, and when you're retired. Think about buying Amazon shares, for example. Every time the disruptor bulldozes through another industry and its stock soars, you get a slice of the profits. When it crushes earnings and Jeff Bezos's net worth surges, it means you win, too Just owning stocks isn't enough. You must own the right stocks: the megawinners. Let me explain. About 150 years ago whaling was one of America's most important industries. Electricity hadn't been invented. To light up streets and homes at night folks burned highly-flammable whale oil. By 1850 whaling was America's fifth-largest sector, and it paid extremely well. Just a few thousand whalers earned the modern-day equivalent of $27 billion in one year. But most voyages never made a dime. A few years ago, Chicago University researchers wrote a book about the US whaling boom: In Pursuit of Leviathan. They analyzed 4,000+ voyages and found one-third of whalers actually lost money. The top 1.7% of whalers generated almost all the returns. What if I told you the same is true in modern-day investing? Look at the venture capital (VC) industry, for example. Most venture-backed startups fail. A small portion do okay. But only a handful turn into multibillion-dollar winners. In VC: An American History, Tom Nicholas compared VC returns over the past few decades to whalers 150 years ago. And they look eerily similar. Roughly one-third of funds lost money, and only a tiny fraction hit it out of the park, as you can see here: Tons of losers and a few big winners. The US stock market follows the same pattern. JP Morgan Asset Management found almost half of stocks suffered a "catastrophic loss" from 1980 to 2020. Meaning they plunged and never recovered. Another 26% of stocks produced returns lower than the overall market. Effectively, all the market's returns came from just 10% of stocks, which JPMorgan called "megawinners." Whether you're measuring 19th-century whaling, early-stage startups, or large stocks, the results are all the same. Lots of losers and a few big winners. This is why picking individual stocks isn't for everyone. In fact, many folks are better off owning a broad basket of US stocks, or buying indexes. By simply owning the S&P 500 ETF (SPY), you would have doubled your money over the past five years. That's a good, stress-free option. But investors who really want to accelerate their wealth creation must go on the hunt for these "megawinner" stocks. You can build lasting wealth through owning great disruptive businesses. In other words, back companies changing the world and transforming huge industries. Businesses that achieve this regularly turn out to be megawinners that can hand you many times your money. Get my report "The Great Disruptors: 3 Breakthrough Stocks Set to Double Your Money". These stocks will hand you 100% gains as they disrupt whole industries. Get your free copy here.

The RBI's ban on selling new credit cards has impacted market share on an incremental basis, said on Wednesday, promising to get back to the market "with a bang" once the "temporal" embargo is lifted and recoup the losses. The bank's head of consumer finance, digital banking and information technology, Parag Rao, said that it has used the last six months to "introspect, re-engineer and innovate" about the cards business, where it has 15.5 million customers. The bank has lost its market share by a couple of percentage points because of the ban, but the actions taken internally have ensured that it continues to hold on to market share by spends, he said. In December, the RBI acted against repeated technological outages at over two years by slapping unprecedented penalties, which included a ban on any new issuance and also prohibition on launching new digital initiatives. "We have got very aggressive plans to get back in the market with a big bang... You will rapidly see not just regaining market share but also significantly increasing our spend market share," Rao said. Without sharing any details over when he expects the ban to be lifted, Rao said within 3-4 months of the ban getting lifted, one should expect a correction in the incremental market share back to the pre-ban levels, launch of new products and features and also partnerships which have been forged during this period. "We were very clear that this is at best a temporal situation. During the six months when we were not issuing new credit cards, we increased our merchant acceptance base, our liability franchise increased and today we are sitting on a large base of already analytically data mined customers who have already kept ready and pre-approved," he said. The "large sales force" has been trained, re-skilled and primed for the aggressive play ahead and backend processes for them have also been made more streamlined, Rao said. He admitted that rivals have seized up on the opportunity once HDFC Bank stopped issuing the cards, amidst reports on how ICICI Bank and SBI, among others have grown. It can be noted that HDFC Bank's customers decreased by 4.67 lakh between December and April, when they stood at 14.9 million, while SBI has gained over 6 lakh new cards and ICICI gained 10 lakh. The bank has been in constant discussion with RBI ever since the ban was imposed and has upgraded its systems as per the indications from the regulator, Rao said, adding that it has now presented a plan which focuses on the immediate, short term, mid-term and long term plan to the central bank. "We are awaiting the comments from the RBI. We are hopeful that RBI will be satisfied with the plan which we had submitted," he said. Rao said the bank's investments in technology were already at par with global standards, but the recent regulatory action will see higher spends on technology over the next two or three years. Reiterating its focus outlined earlier, he said outages do happen and they happen with rivals as well, but the important aspect will be how it manages its way out of a crisis. The bank's shares were trading 0.17 per cent down at Rs 1,499 apiece on the BSE at 1344 hrs, as against gains of 0.28 per cent on the benchmark.

Many investors already know about the tax benefits of municipal bonds — also known as muni bonds or "munis." Now these assets have also become popular among those who want to have an impact on climate and social change. In addition to tax savings and relatively low risk, muni bonds may be attractive to those seeking funds in areas such as renewable energy, clean water, low-carbon transportation or infrastructure. The muni bond market increased by $474 billion in 2020, with $27.6 billion issued for green, social or sustainable bonds, more than double the numbers from 2019, according to S&P Global Ratings. Here's a look at other stories impacting the financial advisor business. "We expect growth in the green bond market to also be driven by a renewed focus on climate change and the aging state of the nation's infrastructure," said Laura Levenstein, chief risk officer at Build America Mutual, speaking at the CNBC Financial Advisor Summit on Tuesday. As the muni bond market explodes for retail, institutional and international investors, experts at the FA Summit shared the latest updates. Labeled vs. unlabeled muni bonds One of the biggest challenges for investors is finding legitimate green or social muni options, as there may be labeling inconsistencies across the bond market. Some are wary of "greenwashing," whereby issuers misrepresent their bonds' environmental impact for marketing purposes. However, there are also some muni bonds funding climate or social projects without the impact label. "We see a lot of unlabeled impact [bonds] in the muni market, especially on the social side," said Michael Kashani, global head of ESG portfolio management at Goldman Sachs Asset Management and panelist at the FA Summit. For example, there may be muni bonds funding the construction or expansion of K-12 schools in underserved communities without the "impact" label, he said. Build America Mutual, the largest provider for external green bond verifications, has identified about 175 green U. S. municipal bonds worth about $2.5 billion, Levenstein said. Over time, more social, green and sustainable bonds have aligned with one of the United Nations' 17 sustainable development goals, she said. "I think the alignment provides further comfort to investors that they're buying legitimate green, social and sustainable bonds," said Levenstein. "And that's sort of where we see the market going in the next year." Impact investing returns While many impact-driven investors want to support green or social projects, portfolio returns are still the top concern, Kashani said. But with approximately 50,000 municipal bond issuers and 1 million securities, there are endless ways to customize a client's portfolio based on individual preferences, he said. "There's a lot of flexibility and variability, depending on how deep a client wants to go," Kashani said. For example, some clients may prefer higher percentages of impact funds for specific sectors, which may affect returns. However, there are many options to bring "economic, environmental justice, transparency and equality" across their portfolio, without sacrificing their goals, said Kashani. With current yields above Treasurys, muni bonds — which generally bypass federal levies on interest — have been a refuge for those worried about impending tax hikes from President Joe Biden. Muni bonds, already known for relatively low default risk, scored a credit boost in 2021 as state and local governments received billions in federal stimulus money.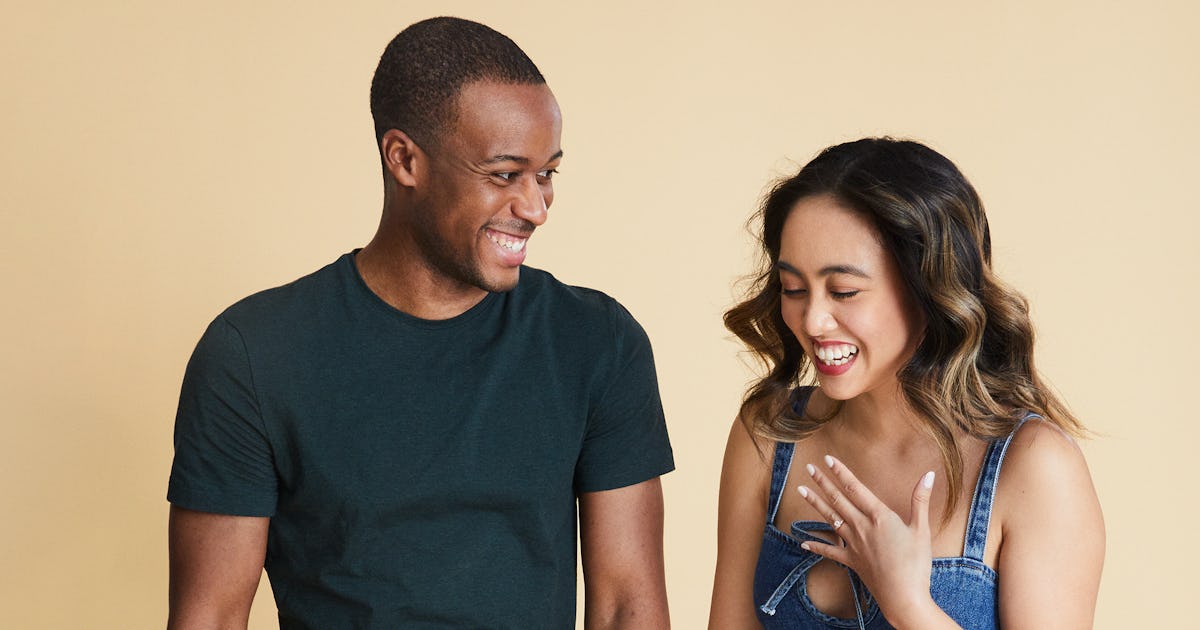 Plan B is emergency contraception that must be taken within 72 hours (three days) after unprotected sex. By temporarily delaying ovulation, the tablet can help prevent pregnancy before it happens—no egg, no fertilization, no pregnancy. However, timing matters. The sooner you take it, the better it works. "It's empowering to have a backup plan when things happen," says Nicole. Tip: If you're wondering whether you're within the window to take Plan B after unprotected sex, use their countdown calender.

[Updated: 6/30/2021] SRNE Stock Rise Post COVI-STIX Approval Earlier this month we discussed that the stock of Sorrento Therapeutics (NASDAQ: SRNE) is best avoided given the large rally it has seen in a short time period. While SRNE stock declined over 8% from levels of $9.46 on June 14 to $8.69 on June 21, it has since rallied 14% to $9.90 now. This recent rise can be attributed to the company's announcement of its COVI-STIX Covid-19 rapid diagnostic test receiving an Emergency Use Authorization and import license from the Mexican government. The company expects to deliver the tests as early as next month. Note that Mexico is seeing a third wave of the pandemic, with over 280,000 active cases currently, the highest the country has seen thus far. While there has been a decline in daily new cases, the country's vaccination rate is low with only 15% of the population fully vaccinated, and 24% of the population being administered with at least one dose. This means that the demand for testing in Mexico is likely to remain high in the near term, boding well for Sorrento. However, now that SRNE stock has seen a rise of 28% in twenty-one trading days, will it continue its upward trajectory, or is a fall imminent? Going by historical performance, there is a higher chance of a decline in SRNE stock over the next month. Out of 416 instances in the last ten years that SRNE stock saw a twenty-one day rise of 28% or more,236 of them resulted in SRNE stock declining over the subsequent one month period (twenty-one trading days). This historical pattern reflects 236 out of 416, or about 57% chance of a decline in SRNE stock over the coming month. See our analysis on Sorrento Therapeutics Stock Chances of Decline for more details. Calculation of 'Event Probability' and 'Chance of Rise' using last ten year data In all of the above cases, the chances of a decline in SRNE stock are higher than a rise, and after a large rise seen over the recent weeks, we believe that SRNE stock is best avoided in the near term. Predict average return on Sorrento Therapeutics Stock Return: AI Predicts SRNE Average and Excess Return After a Fall or Rise Sorrento Therapeutics Stock Return (Recent) Comparison With Peers And S&P500 [Updated: 6/15/2021] SRNE Stock Rise Post COVI-DROPS Approval The stock price of Sorrento Therapeutics (NASDAQ: SRNE), a clinical stage biopharma company that develops treatments for cancer and neurodegenerative diseases among others, has seen a solid 49% rise over the last twenty-one trading sessions, led by multiple positive developments. The company last week announced that U. K.'s Medicines and Healthcare Products Regulatory Agency has authorized Sorrento to begin a phase 2 efficacy trial of its COVI-DROPS, an experimental drug to combat Covid-19. Despite a rise in vaccination rates for Covid-19, there is still a need for an approved drug to treat the infection, making this announcement important and positive for Sorrento. If successful, Sorrento will look for regulatory approvals in other countries as well. Earlier this month, the company announced completion of the Acea Therapeutics acquisition. Acea's Abivertinib is a late stage drug that has shown positive clinical trial results in non-small cell lung cancer and B-Cell Lymphoma. Now that SRNE stock has seen a rise of 49% in twenty-one trading days, will it continue its upward trajectory, or is a fall imminent? Going by historical performance, there is a higher chance of a decline in SRNE stock over the next month. Out of 260 instances in the last ten years that Sorrento stock saw a twenty-one day rise of 49% or more,140 of them resulted in SRNE stock falling over the subsequent one month period (twenty-one trading days). This historical pattern reflects 140 out of 260, or about 54% chance of a decline in SRNE stock over the coming month. Also, the stock has seen a large rally in a short period of time, and it may be prudent for long-term investors to wait for a dip to buy SRNE stock. See our analysis on Sorrento Therapeutics Stock Chances of Decline for more details. Twenty-One Days: SRNE 49%, vs. S&P500 3.7%; Outperformed market (10% likelihood event; 46% probability of rise over next 21 days) Ten Days: SRNE 26%, vs. S&P500 1.4%; Outperformed market (12% likelihood event; 42% probability of rise over next 10 days) While SRNE stock see a drop,2020 has created many pricing discontinuities which can offer attractive trading opportunities. For example, you'll be surprised how counter-intuitive the stock valuation is for Johnson & Johnson vs Quest Diagnostics. See all Trefis Featured Analyses and Download Trefis Data here

Mumbai: The Indian rupee continued to depreciate on Wednesday amid a strengthening dollar across currencies globally. The rupee ended at 74.32 per dollar on Wednesday, weakening by 9 paise from its previous close. Rahul Gupta, Head Of Research (Currency), Emkay Global Financial Services, said: "The rupee is on an edge, for which the greater sensitivity probably lies towards stronger US data and a stronger dollar." He noted that the foreign exchange market is focusing on a "potentially hot" US labour report and the degree to which the new Covid variant reduces recovery expectations. "So until the USD-INR spot trades above 73.75-73.80, it will remain afloat with immediate resistance around 74.50 and then to the 74.75 zone. The major supports lie around 73.75-73.50-73.45," Gupta said. Along with the strengthening dollar, persistent rise in crude oil prices has also impacted the Indian currency. The August contract of Brent crude oil in the intercontinental exchange is currently at $75.19, higher by 0.58 per cent from its previous close. Meanwhile, the Indian equity market ended on a subdued note after a positive start. The BSE Sensex closed at 52,482.71, lower by 66.95 points or 0.13 per cent from its previous close. Get the news updates on WhatsApp & Telegram by subscribing to our channels. For all the latest India updates, download our app Android and iOS.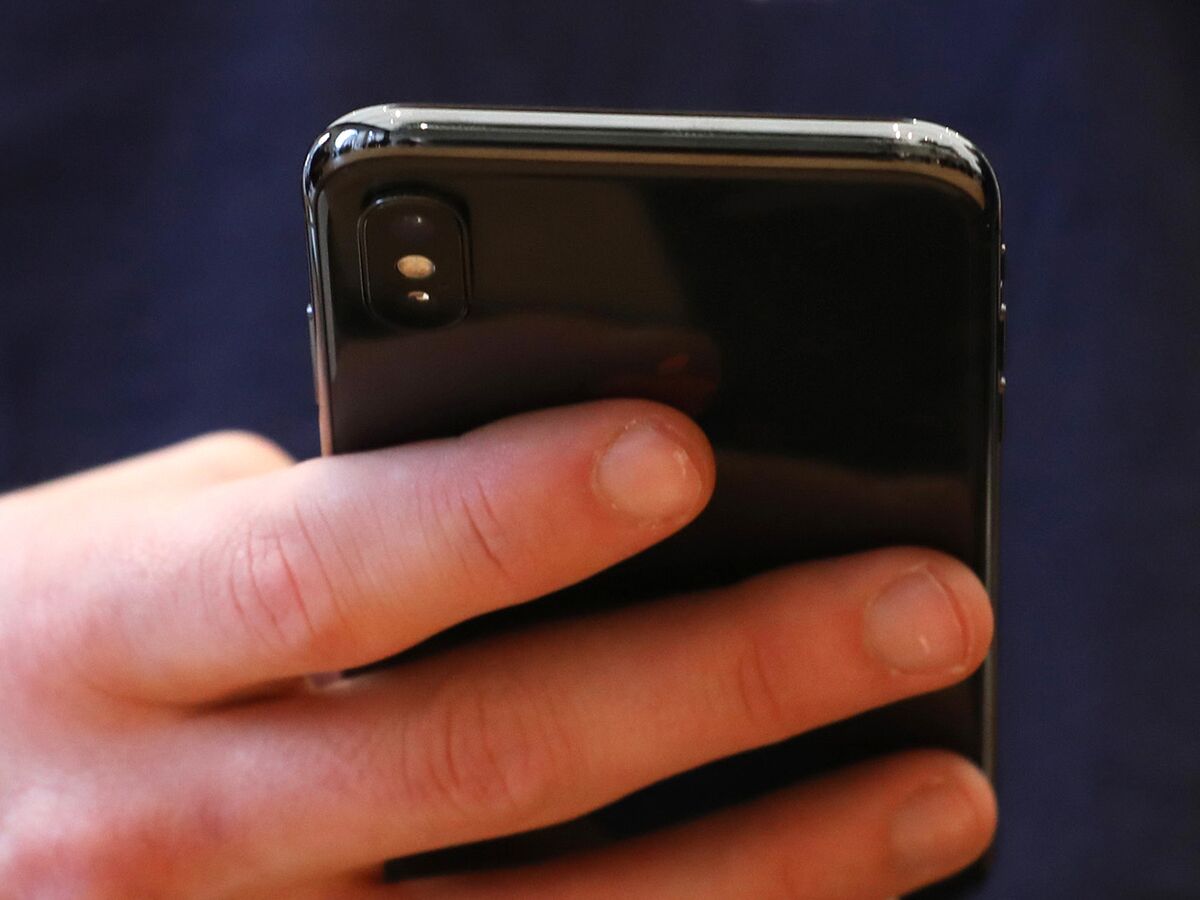 Apple Inc. is feeling the heat. Regulators and lawmakers are circling the technology giant, threatening to crack down on its business practices and, conceivably, challenge the fundamental nature of how its mobile platform works. The company, naturally, has mounted a spirited defense claiming its policies protect users' privacy and security. It's worth carefully considering their argument: If they're right, the government's proposed solutions could do more harm than good. Last week, the House Judiciary Committee advanced a series of antitrust bills — a couple of which, if passed, could force Apple to allow third-party app stores on iOS and enable the ability for users to install apps from sources of their choosing. Both moves are key requests by Fortnite-maker Epic Games Inc. in its own separate lawsuit against the company. While final passage in Congress is uncertain, Apple is taking the legislation seriously. Chief Executive Officer Tim Cook has reportedly personally called Speaker Nancy Pelosi to lobby against the bills. And last Wednesday, the company published a 16-page report on the importance of its App Store safeguards. Apple is arguing that allowing third-party app stores on iOS would create security and privacy problems. Smartphones contain our most sensitive personal information—from passwords to bank accounts, intimate health data to contact details. Allowing users to install apps not vetted by the smartphone maker's App Store review process could raise the overall risks. Tightly controlled access has its benefits. According to a 2020 Nokia Threat Intelligence Report, Apple's iOS was afflicted with the smallest percentage of overall malware infections at 1.7%, compared to 27% for Android and 39% for Windows PCs. The researchers credited the divergence to the fact that Alphabet Inc.'s Google Android system allows the installation of apps from external sources, while Apple's does not. Another compelling argument for Apple's status quo: More than 1 billion people who are active iPhone users made a conscious choice to buy into Apple's closed integrated platform, with its benefits and limitations. Even if customers try to stick to only the original App Store, sweeping changes to the operating system could raise their risk of falling victim to malware, phishing or other social-engineering exploits. If the government unilaterally dismantled Apple's tightly controlled app ecosystem, the result could be unfair for consumers. None of this is to say Apple should get a free pass. The company is due for scrutiny of its high fees for developers, and the preferential treatment it gives its own services, such as Apple Music, over rival offerings like Spotify Technology SA's music streaming app. Government officials could also pursue less dramatic solutions, including asking the company to allow app developers to link to cheaper external purchasing options on their websites. As the U. S. plans a sweeping antitrust push, policy makers should proceed slowly and carefully. Sometimes good intentions can have adverse consequences; that's particularly true in the immensely complicated and constantly evolving tech world. As we all know by now: Move fast, and you could break things. To get Bloomberg Technology's "Fully Charged" newsletter delivered directly to your inbox, sign up here. To contact the author of this story: Tae Kim at tkim426@bloomberg.net To contact the editor responsible for this story: Beth Williams at bewilliams@bloomberg.net Anne VanderMey

Biden's Green Book was released on May 28, 2021 and provided further detail and effective dates surrounding his tax proposals. While many anticipated that high net worth taxpayers would be targeted to pay additional taxes, limitation on like-kind exchanges coupled with increased tax rates on long-term capital gains could cause the 2022 tax bill of high-income real estate professionals to skyrocket. Like-kind exchanges, also referred to as 1031 exchanges, have been in the tax code since 1921 and have allowed for taxpayers to exchange property that is similar and defer the recognition of gain. The justification surrounding the deferral of gain is that a taxpayer who enters into the exchange is merely changing their investment vehicle. Based on the mechanics of the provision, the taxpayer's gain that would have been recognized had they sold the property outright is embedded in the property received. In other words, the asset appreciation on the exchange is not eliminated, but merely deferred until a later point in time when the taxpayer eventually sells the property received in the exchange. In order for an exchange to qualify under 1031, there must be an exchange of property that was held for the productive use in a trade or business or for investment solely for property of a like kind to be held either for productive use in a trade or business or for investment. Property that cannot be exchanged under 1031 includes stocks, bonds, notes, and partial interests in partnerships. In addition, any property exchanged must be of like-kind. The definition of like-kind real property is extremely liberal under 1031. For example, an exchange of commercial real estate for a ranch or farm is considered an exchange of like-kind property. Due to the broad definition of like-kind real estate, real estate professionals have utilized this provision to diversify their holdings and defer taxable gain on the disposition of property. Let's take a simple example. Assume Larry holds an investment in a ranch. He purchased the ranch for $200,000 and it is now worth $1,000,000. Larry has decided he no longer wants the ranch property as an investment but instead is interested in purchasing an apartment building in Chicago. Larry identifies an apartment building held by Mary in Chicago, with a FMV of $1,000,000. Larry can exchange his ranch for the Chicago apartment building and under the like-kind exchange rules defer the recognition of the $800,000 gain (1,000,000-200,000). Larry's basis in the Chicago apartment building will be equal to his $200,000 basis in the ranch. Therefore, if Larry sells the apartment building in the future the gain that was deferred will be recognized. Biden's Limitation on 1031 Exchanges President Biden is not the first administration to attempt to limit 1031 exchanges. The Tax Cut and Jobs Act passed in December of 2017 under the Trump administration significantly altered 1031 exchanges by excluding personal certain personal property and intangible property in the deferral calculation. President Biden's proposal would still allow for 1031 exchanges of real property, but minimize the benefit to only allow a deferral of $500,000 per year or $1 million if filing a married filing joint return. Assuming Larry in our above example is single, under the Biden proposal, only $500,000 of the gain could be deferred and Larry would have to report $300,000 of capital gain on his tax return. Now some readers may argue that is still a great deal, especially because the $300,000 of gain recognized could be taxed at preferential long-term capital gains rates not to exceed 23.8% under current law. But not so fast. President Biden's Green Book also proposes that long term capital gains be taxed at the ordinary income tax rates for taxpayers with adjusted gross income exceeding $1 million. In addition, the Green Book also raises the highest ordinary income tax rate from 37% to 39.6% for married filing joint taxpayers with taxable income over $628,300 and for single taxpayers with taxable income over $523,600. Under the existing law, Larry's transaction would result in zero state and federal income tax. But under the Biden proposal, Larry could now have a federal income tax liability of $130,200 when factoring in the ordinary income tax rate and net investment tax ((39.6%+3.9%) x $300,000). In addition, the recognition of income at the federal level could also trigger additional state income taxes if applicable. Biden's 1031 Modification Effective Date As you can imagine, completing a like-kind exchange is not a simple undertaking as it can take a considerable amount of time to both identify like-kind property and to complete the transaction. In addition, a direct exchange is not always practical because the two parties involved might not have property the exchanging party is interested in. Therefore, a taxpayer is allowed to utilize a qualified intermediary providing taxpayers more time to identify desired property. There is a strict 180-day policy when identifying and exchanging 1031 property. If a taxpayer fails to complete the transaction within 180 days, the gain is recognized and included in taxable income. A taxpayer interested in a like-kind exchange has 45 days to identify potential replacement properties once the transfer of their relinquished property has closed. The exchanger also has 180 days from the time they relinquished their property to acquire replacement property. It is not unusual for taxpayers entering into a 1031 exchange to utilize the full 180-day rule before completing the transaction. The administration has proposed an effective date for the limited 1031 deferral provision to be for exchanges completed in tax years after December 31,2021. Focus on that word completed. The unwary taxpayer that enters into a 1031 like-kind exchange on or after July 5, 20 21 and takes the entire 180-days to finalize the transaction has just completed their 1031 transaction in the 2002 taxable year. By doing so, provided the 1031 proposed green book adjustments are made into law, the taxpayer has just limited their amount of deferral on their exchange to $500,000 ($1,000,000 for married filing joint). So what now? High net worth real estate professionals should be monitoring the potential federal tax reform carefully. In addition, when looking to invest in new real estate dealings, the use of Tenancy in Common arrangements should be explored. This is an arrangement where two or more people share ownership rights in a property or parcel of land. This could assist in limiting the amount of gain realized on a future 1031 deferral to ensure that it falls under the $500,000 deferral limitation. One thing is certain, federal income tax planning will not get any easier if another significant US federal tax package is passed in December of 2021. Many practitioners are still grappling with the impact of the TCJA on their tax planning strategies. However, federal tax law changes have become more political and at the current rate could change every four years depending on the President and which party controls Congress. For now, hold onto your wallets as the federal government is looking to get to more of your money and there's a good chance your tax accountant will be doing the same!

Watching the cryptocurrency game play out in China, it's hard not to think about Charlie Brown, Lucy and the football. Charles Schultz's "Peanuts" cartoon says more about the herd behavior of crypto enthusiasts than meets the eye. Every time, Lucy convinces Charlie she'll hold the ball for him to kick. Each time, she yanks it away at the last second, with Charlie landing flat on his back pondering his gullibility. Bullishness on bitcoin and its peers often seems that way. China, of course, is Lucy here. In recent years, no country seemed more enthusiastic about crypto assets—both mining and trading—than China, where the first wave of important exchanges popped up. Time and time again, though, President Xi Jinping's regulators have yanked away the market's growth and potential—often quite suddenly. Now, it seems as if Xi's team wants to hide the ball for good. After banning mining and trading, it's going after the fintech and retail giants that might give crypto holders the impression they could actually do something with their wealth. The People's Bank of China is rolling out its own digital currency in the months ahead. In the meantime, it is ordering Ant Group and four huge state-owned banks to crack down even further on transacting in privately created digital assets. When Beijing is summoning Agricultural Bank of China, China Construction Bank, Industrial and Commercial Bank of China and Postal Savings Bank of China to sever ties with crypto assets, the market is facing a period of existential soul searching. The what of China's move against the crypto world is obvious. The why, less so. It's hard not to see this as the financial empire that supports and enriches the Communist Party striking back. And reasserting itself in ways that auger poorly for the direction of reforms in Asia's biggest economy. The role of Ant here, by far Asia's most watched fintech behemoth—and this goes too for the crypto crackdown—seems no coincidence. Few global chieftains have had a tougher eight months than Alibaba Group founder Jack Ma, who set the Ant juggernaut in motion. On October 24, Ma gave what might be recorded in posterity as the costliest speech ever given. That day in Shanghai, Ma seemed to forget that in China, the boards of Alibaba and Ant don't really answer to shareholders but to Beijing. The epic fallout from China's most famous innovator saying aloud that China's regulators don't understand the internet and calling the country's state-banking giants "pawnshops" was fast and furious. Within days, Ant's hotly awaited $35 billion initial public offering, to be history's biggest, was off. That was as much a blow to Ma's inner circle as China investors. In 2014, Ma listed Alibaba in New York. At the time, it was the biggest IPO ever and announced China's arrival as a major tech disruptor. In November 2020, though, Ma planned to take Ant public in Shanghai and Hong Kong, leaving Wall Street pulsating with envy. That was, until Chinese officials pulled the plug. The conventional wisdom is that Beijing sidelined Ant to rein in financial risk—a "time out" of sorts to strengthen China's regulatory framework. But Ant's plans were well publicized before Ma's speech, including the IPO prospectus. Surely, China's leaders knew on October 23 what Ma was planning before he said, a day later, that "today's financial system is the legacy of the Industrial Age. We must set up a new one for the next generation and young people. We must reform the current system." The more likely story here is that Ma, by ruffling feathers, gave regulators the chance they'd long sought to clip his wings. And those of Ant, whose ambitions to turn China Inc. on its head became a major worry for Beijing. Many owe their power—and personal fortunes—to the state sector staying at the center of the economy. Ant was about to disrupt things in epochal ways. Early on, fintech companies were to be middlemen between lenders and consumers, not institutions that might need to set aside capital buffers. Yet Ma's ambitions to expand from payments to insurance to investments and other pursuits could upend China Inc. in tantalizing ways, particularly as peers follow suit. Suddenly, there would be valid questions about where this fintech revolution leaves Agricultural Bank of China, China Construction Bank and Industrial and Commercial Bank of China. Who needs sprawling legacy banks when smaller, scrappier finance startups are springing up to modernize the mainland banking business. What if the Ant-Alibaba universe wanted to issue its own digital currency, akin to Facebook's hopes for a "Diem" blockchain-based payment medium? The use of private currencies that could be used to evade detection, taxation and overseas capital flows are a foundational risk to Beijing's sense of control. As China's Big Tech industry expands into every corner of mainland finance, it will collect reams of data—and influence—in a nation where the government is used to doing the surveillance. This threat explains why it's no longer just Ant in harm's way. Dozens of Davos-attending Chinese tech billionaires have also been put on notice. This dragnet includes WeChat operator Tencent, internet search giant Baidu and myriad other household names. Nothing threatens China's top-down system more than cryptocurrencies which are essentially encrypted money flows. So expect Lucy–China—to continue to play with crypto asset enthusiasts for the time being. But there should be no confusion about how Beijing's love-hate drama with bitcoin will end. Badly.

Paul Prior is a Best Selling Author and Award-Winning Digital Strategist. Paul is CEO of disruptive advisory firm GRY MTR. It was the turn of the century, and I found myself in Fort Worth, Texas, locked in a room with investors considering the future of bricks-and-mortar retail. We were reviewing data about the health of brick-and-mortar retailers. The charts showed a decline in market confidence in the future of retail, at least in the physical sense. At that point, if you had asked each of us if we saw a future in bricks and mortar, we would've said it's looking bleak. Fast forward a decade, and we couldn't have been more wrong. Demand for great customer experiences has grown. Nevertheless, it hasn't done so in isolation. In the past decade, digital adoption has grown exponentially, none more so than the last 15 months under Covid-19 restrictions. Think about it. How many payments have you made online recently? How many times have you communicated with customer service over web chat? How are you communicating? How have you investigated and interrogated your purchases? Shouted at a virtual assistant or smart device? Added voice verification to your credit card? Experience would suggest that many brand interactions are done through a mobile phone, desktop or connected device these days. That leaves us with a particular dilemma. How do experts design for immersive in-store experiences while leveraging the efficiency and instant gratification of the digital world? This is the essence of the phrase "phygital" — the combination of physical and digital for enhanced experiences. Companies like Amazon, Alibaba, Nordea and b8ta have been ahead of the curve with phygital. If you have visited an Amazon Go Store, you may have marveled at the contactless element of it all. One walks out of an Amazon Go Store and almost double checks that you have paid for the bottle of water you seamlessly picked up and walked out of the store with. But is any of this cost-effective? The answer is yes. Back in 2018, analysts estimated the sales per square foot for an Amazon Go Store in Seattle to be $2700. Considering the industry average regional sales per square foot hovers around $250-$350, phygital certainly can be cost-efficient. Over the course of the last decade, I've learned many lessons working with companies on phygital. I found there are five key elements to consider on your journey. The Five Elements Of Phygital 1. Phygital is omnichannel. To be successful, view your organization as a single organism. Processes require cross-channel design, as do objectives, roles and responsibilities, and these should be passive; put each step in place to reduce friction and increase positive intervention. Competition between your channels isn't your friend here. 2. Phygital is psychology. Consumer psychology is central to phygital. For example, individuals tend to "select (product) from the right." Placement of browsing screens would follow a similar tendency of being better on the right. Train your staff to be symbiotic with technology, each drawing on their strengths and weaknesses. 3. Phygital is combined revenue recognition. Forget about incentivization and reward on a channel-by-channel basis. Budgets should be set on a cross-channel basis. If you want to really test this strategy, broaden skill set and exposure by rotating channel responsibilities across each of your heads of channels. 4. Phygital is compromise. The solution that's right for your organization is one that's optimal across your retail and digital channels. Put in place a set of design principles to help ensure the decisions you make aren't subjected to bias. Be prepared to compromise. 5. Phygital is a journey, not a destination. An organization doesn't wake up one day and be phygital. It's a strategy that requires constant evaluation, improvement and response to the market. There's a time where digital will be as ubiquitous as electricity; until that day, this requires consistent investment. The five elements of phygital each require a significant commitment. Often, this can result in a dilution of the vision of what you want to achieve over time. So, what advice would I give to business leaders? First, identify change agents within your business — individuals with resilience, strength of character, objectivity and willingness to be flexible to the business. Second, ensure you have a strong connection back to the strategy of the business. Physical involves channel compromise; be prepared to erode benefit in one channel to support another. Third, work with your CFO and shareholders to change to an omnichannel revenue recognition model. No more reporting on a channel-by-channel basis; make each channel owner accountable to the single number that underpins your business. Remember, no significant change comes from comfort, so be prepared for discomfort as you begin incorporating phygital into your business. You may be rewarded for seeing it through the right way. Forbes Business Council is the foremost growth and networking organization for business owners and leaders. Do I qualify?

CEO of Term Finance, offering smart financial solutions for employees and SMEs accross the Caribbean. The future of banking lies in the hands of Generation Z. Gen Zers (or zoomers) represent the first social generation to have been born into a world where the internet and portable digital technology was accessible from a very young age. Generations that came before Gen Z still talk about the importance and increasing relevance of the internet. For Gen Zers, it's just part of life. In a way, technology has created a social revolution, causing a massive divide among generations due to the disruption of business concepts relied on by some of the greatest corporations of yesterday. This divide is fueled in part by a massive generational wealth transfer. An article from Yahoo Finance mentioned in the post that $68 trillion in assets are expected to shift from older to younger generations over the next 25 years. This isn't a simple case of "out with the old and in with the new," but rather a sign of the sociological shift in the way consumption takes place, started by millennials, but more forcefully driven by Gen Zers. To understand Gen Zers and win a place in their hearts (or a portion of their wallets), business leaders must get past the idea of disrupting the old world and start thinking about existing in the new world. That shift in mindset is required to graduate your business from the Third to the Fourth Industrial Revolution. For those of us who are big on fintech, the first type of business concept and corporation that comes to mind are legacy banks and their network of brick-and-mortar branches. Over the years, banks have been very successful in providing core financial services to the public at large. Banks earn fees on those services and, in return for those fees, provide safe and reliable platforms for holding people's money, as well as facilitating spending and transferring of those funds. The safety and reliability of those platforms are many times marketed through large brick-and-mortar locations (a network of branches), which are often set on premium real estate locations. Over more recent years, legacy banks have innovated by introducing online services or acquiring fintech startups to access their technology. They're making progress, but so long as those brick-and-mortar assets are deployed, management will likely struggle to drive the extent of digital transformation needed to fight off the newcomers. Why? It's simple, they'll need to maintain a positive return on those assets. Without the throughput, branches cannot justify the cost of existence — rent, running costs, wage bills, etc. — so while a bank's board meets and agrees to drive the digital transformation agenda, there remains a perverse incentive for the management team in charge of the retail branches to bring customers back to the branch even if those customers' needs can be met 100% online. S&P Global revealed that over the course of 2020, U. S. banks closed 3,324 branches and opened 1,040. So, great job on the closures but why the openings? JPMorgan opened 35 new branches in December 2020 alone! Surely there's a strategic reason that makes sense on paper, but on the flip side, those branch openings are likely slowing down the digital transformation. The problem here is that while the numbers may look good for those 37 new branches, the slowdown of digital transformation has an indirect cost to the entire corporation. By the end of 2020, there remains 83,991 branches in the U. S. The big question is, are these branches really needed? A recent study by Cornerstone Advisors and StrategyCorps estimated that web-based Chime crossed the 12 million customer mark this year. For those who don't know Chime, it is a financial technology company that provides banking services powered by The Bancorp Bank or Stride Bank. So imagine,12 million people have been convinced through Chime's marketing that it is as safe and secure as a traditional bank, such as Bank of America, which has 4,300 physical locations and 17,000 ATMs. Bank of America serves approximately 66 million customers, according to its website. Chime has almost 20% the amount of customers that Bank of America has without a single customer-facing branch or ATM. Funds are deposited to Chime accounts through direct debit, online bank transfers or salary assignments. Does this mean that large legacy banking corporations with branch networks will fail? No, certainly not. But their business models and the way they deploy their assets are bound to change. Some of that change will come through acquisitions and new product development. Much of the change in bank business models has to come from a breakdown and rebuild of what currently exists. Another important component is the realization that they are sitting on the most important ingredient to drive the digital transformation — years of customer data. It's crazy to think that there are still loan officers based at branches who spend their days facing potential borrowers, sifting through hard copy documents, "eyeballing" the customer and exercising discretion. Meanwhile, online lenders, like OnDeck, are receiving thousands of applications a month and using multiple sources of third-party data (most importantly bank data) to learn about their customers and make credit decisions. The latter model, for the most part, removes discretion and enables online lenders to focus more on the customer experience than the credit process. This migration of borrowers from banks to online lenders is the perfect case study for banks to realize that the data they are sitting on is probably the best starting point for a full digital transformation, especially in the lending space. Forbes Finance Council is an invitation-only organization for executives in successful accounting, financial planning and wealth management firms. Do I qualify?

Bed Bath & Beyond fiscal first-quarter sales climbed nearly 50%, as the retailer's turnaround initiatives including launching new brands and remodeling stores helped to draw in customers for everything from blenders to bath mats. The progress coming ahead of the key back-to-school shopping season was enough for the company to hike its full-year revenue outlook. Bed Bath & Beyond shares jumped nearly 5% in premarket trading. However, its first-quarter earnings were hurt and will continue to be weighed down by the costs that Bed Bath & Beyond faces in order to successfully turn its business around. "We are re-establishing our authority in home, recapturing market share and unlocking our full potential," Chief Executive Mark Tritton said in a statement. Here's what the company reported for the three months ended May 29, compared with what Wall Street was expecting, based on a survey of analysts by Refinitiv: Bed Bath & Beyond said its net loss narrowed to $51 million, or 48 cents per share, from a loss of $302 million, or $2.44 per share, a year earlier. Excluding one-time charges related to asset sales and other turnaround initiatives, the company earned 5 cents per share, which came in short of the 8 cents per share that analysts had expected. Net sales climbed 49% to $1.95 billion from $1.3 billion a year earlier, beating expectations for $1.87 billion. The company said its so-called core sales — which consists of revenue from Bed Bath & Beyond, Buybuy Baby, Harmon Face Values and Decorist — rose 73% year over year. At Bed Bath & Beyond, growth in bedding, bath, kitchen food prep and indoor decor items outpaced other categories. Comparable sales — which track revenue online and at shops open for at least 12 months — were up 86% compared with 2020 levels, and up 3% on a two-year basis. Analysts had been looking for year-over-year growth of 75.6%, according to StreetAccount estimates. Comparable sales were adjusted to account for the negative impact of ongoing store closures. Stores that permanently closed in fiscal 2020 would have contributed roughly 13% to the retailer's core sales during the fiscal first quarter, the company said in its news release. As of May 29, the retailer operated a total of 1,004 stores, including 818 of its namesake Bed Bath & Beyond locations. So far, a key component to Bed Bath & Beyond's turnaround plans are ahead of schedule. It's in the process of debuting a variety of in-house brands across the kitchen, bedding and organization categories. Within a few years, the company says its private-label sales will grow to represent 30% of its business, from about 10% at the end of 2020. By selling more in-house products, Bed Bath & Beyond's goal is to grow margins. This is one way the company can hopefully offset some of the hefty expenses it incurs as it invests in things like refreshing stores. During its fiscal first quarter, Bed Bath & Beyond launched the bedding and bath label Nestwell, a spa-inspired line Haven, and an everyday basics line called Simply Essential. It has a number of other labels on the way. It has also been ramping up marketing in a bid to make itself known as a destination for all-things home. A national TV and social media campaign called "Home, Happier" recently debuted. "We have started the year in a position of strength and are clearly on track to accomplish our goals," Tritton said. Bed Bath & Beyond raised its full-year revenue outlook to a range of $8.2 billion to $8.4 billion, up from a prior estimate of $8 billion to $8.2 billion. Fiscal 2021 earnings are expected to be between $1.40 and $1.55 per share, on an adjusted basis. Analysts had been looking for full-year adjusted earnings of $1.47 a share on revenue of $8.15 billion. For the second quarter, Bed Bath & Beyond said it expects to earn between 48 cents and 55 cents per share after adjustments. Sales will be between $2.04 billion and $2.08 billion. Analysts had been looking for second-quarter adjusted earnings of 52 cents per share on sales of $2.02 billion, according to Refinitiv data. Find the full earnings release from Bed Bath & Beyond here. This story is developing. Please check back for updates.

China's biggest bank dumped a plan to finance a $3 billion (R43 billion) coal-fired power plant in Zimbabwe, dealing a blow to coal developers in Africa that see the Asian country as the last potential funder of their projects. Industrial and Commercial Bank of China told Go Clean ICBC, an ad-hoc body representing 32 environmental groups, that it won't fund the 2,800-megawatt Sengwa coal project in northern Zimbabwe, according to a June 18 email seen by Bloomberg that was sent to 350.org, one of the Go Clean groups. ICBC didn't immediately respond to a request for comment. Western and South African banks have come under increasing pressure from their shareholders not to fund developments that could contribute to climate change, leaving Chinese lenders as one of the last avenues to secure finance. That door may now be closing, should China plan to improve its own environment credentials. "This is highly significant, obviously for Zimbabwe but also for Chinese overseas energy financing," said Lauri Myllyvirta, lead analyst for the Centre for Research on Energy and Clean Air. "It is the first time, to my knowledge, that a Chinese bank has pro-actively walked away from a coal-power project." The Sengwa project was being developed by RioEnergy, a unit of RioZim. RioEnergy Chairman Caleb Dengu said last year that ICBC had signed a formal notice of interest in funding the plant, to be constructed by China Gezhouba Group, while associated transmission lines would be built by Power Construction of China. ICBC's withdrawal marks the second time the bank's coal-funding plans have been scrapped. A permit to build a coal-fired plant in Lamu in Kenya was canceled by the government last year. ICBC described Sengwa as a "bad plan due to environmental problems," 350. Org said in the email. The Chinese lender has been under scrutiny over the environmental impact of funding coal projects and is in discussion with the coalition to "chart a clear road map to stop funding coal," Go Clean ICBC said in the email. Nathalia Clark, the associate director of Global Communications at 350.org, declined to give further details. The coalition had planned to roll out a global campaign last week against the lender's coal activity, which it suspended after ICBC said it would halt engagement if it did so. Over the past two decades, China Development Bank and the Export-Import Bank of China have funded more than $50 billion of coal projects across Asia, Europe, Africa and South America, according to research from Boston University's Global Development Policy Center. A plan proposed last year would make it tougher for the so-called Belt and Road Initiative to finance environmentally damaging projects like coal power plants and metal smelters. While President Xi Jinping in September put the country on a path to zero out carbon emissions by 2060, he plans to let coal consumption increase through 2026 and the fuel is expected to remain an important part of the country's energy mix for a decade beyond that. RioEnergy is seeking alternative financiers, a person with direct knowledge of the matter said, asking not to be identified because ICBC's withdrawal hasn't been formally announced. Simba Mhuriro, the general manager at RioEnergy, said he wasn't privy to the matter and couldn't comment. Wilson Gwatiringa, a spokesman for RioZim also declined to comment. Winston Chitando, Zimbabwe's mines minister, said he wasn't aware of ICBC's decision. Sengwa was initially owned by London-based miner Rio Tinto Group, the one-time parent of RioZim. It was set aside as Zimbabwe's relations with the UK, its former colonial ruler, deteriorated. After the project was revived in 2016, General Electric and a unit of Blackstone Group didn't pursue initial inquiries. The backing of ICBC was seen by RioEnergy as a fresh start in a plan to develop the plant and end recurrent power outages in Zimbabwe. Climate activists say the company will struggle to find another funder. "Opportunities to fund coal power are rapidly diminishing, given the climate and other impacts of coal," said Robyn Hugo, director of climate change engagement at Just Share, a Cape Town-based shareholder activist group. "There is simply no basis to consider new coal-fired projects and all plans to do so are likely to be strongly opposed." Source: News24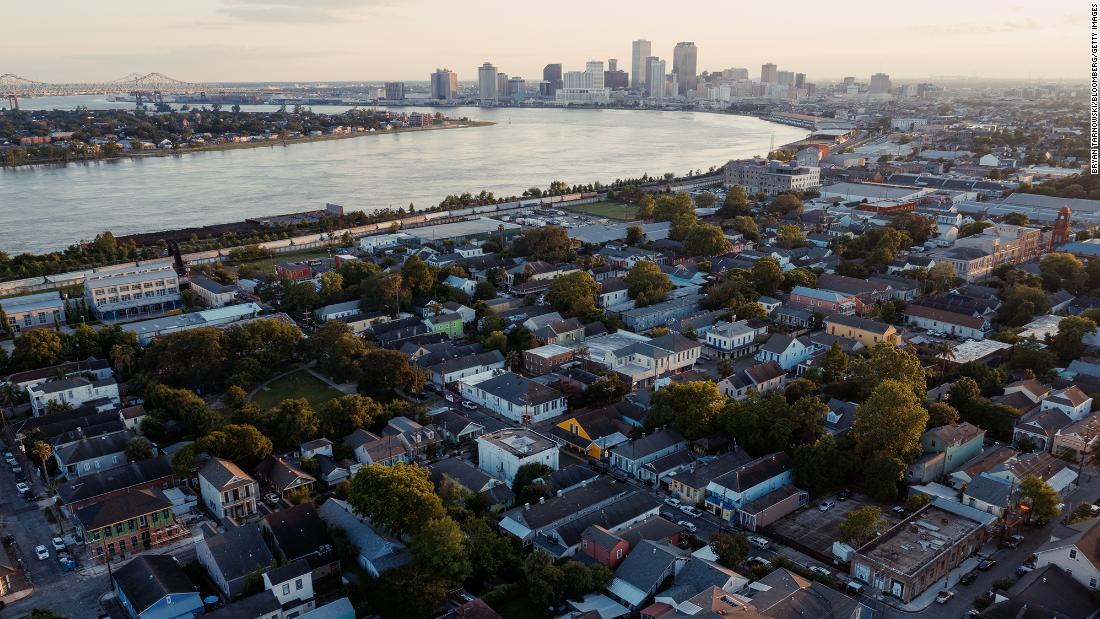 Despite being overvalued, there is no sign the housing market is in a bubble. (A bubble develops when there is speculation, or when buyers purchase homes with the sole intent of selling quickly for a profit, which isn't happening today.) But stress lines are beginning to appear, and the housing market is set to cool off. Surging prices The increase in home prices is stunning. Nationwide, house prices are up double digits over the past year, and this comes after a decade of solid price gains since the housing market bottomed in the aftermath of the financial crisis. Indeed, the median existing home price — half of homes sold for more and half for less — is closing in on $350,000, almost double what it was a decade ago. Think about the return you would have earned if you had the gumption to buy the median-priced home at the bottom of the market after the financial crisis, say with a typical 20% down payment. It comes to an approximately 560% return. There simply aren't enough new homes right now to meet demand, and the vacancy rate for homes for sale has never been lower. Homebuilders have been slow to put up more homes, especially at lower price points, given more restrictive zoning since the financial crisis, and much higher labor and material costs recently. The house price gains are powered by the collapse of fixed mortgage rates to record lows during the pandemic. They have risen a bit in recent months, but they are still below 3%, making them extraordinarily attractive. Since most homebuyers purchase as much home as their mortgage payment will allow, lower mortgage rates quickly juice up demand and house prices, particularly when there is a shortage of homes. Further supercharging house prices has been the pandemic-fueled work-from-anywhere phenomenon. This has driven apartment-dwelling households in the nation's biggest cities to move to homes in the suburbs, exurbs, and smaller towns and cities. New Yorkers and Californians, who are used to outsize house prices, viewed much lower prices in smaller communities as bargains, even though they paid much more than any previous buyer had. The federal government's yeoman efforts to shore up the single-family mortgage market during the pandemic also bolstered the housing market and home prices. The foreclosure moratorium and the forbearance on government-backed mortgage and student loan payments have forestalled distressed homes sales, which typically are sold at big price discounts, and thus weigh on house prices. Stress lines beginning to show But stress lines are beginning to show in the housing market. Home prices have risen so far, so fast, that they have become overvalued. Nationwide, house prices appear overvalued by approximately 10% to 15% when comparing price-to-income or price-to-rent ratios with their long-run historical averages, according to my analysis. Some markets, mostly in the South and West, are seriously overvalued — by more than 20%. Overvalued housing markets are vulnerable to a meaningful price correction as mortgage rates eventually rise. And they will. The Federal Reserve thinks the economy is set to quickly return to full health and is signaling that it will thus soon begin to normalize interest rates. Moreover, work from anywhere, while likely a fundamental change in the way we live and work, is also sure to partially unwind as companies ask their employees to come back into the office. And the foreclosure moratorium and mortgage and student loan forbearances are set to expire in coming weeks. Housing demand will thus weaken. House prices will adjust. Not that there will be broad-based house price declines; that still seems a small threat. That would require a significant increase in mortgage defaults and distressed sales, which is unlikely given the improving job market and generally tight mortgage underwriting standards since the financial crisis. Moreover, the housing market isn't in a bubble. Unlike the housing bubble we saw prior to the financial crisis, house flips, defined as an arms-length sale within one year of the previous sale, remain low, according to my analysis. And much of the flipping that is happening is by investors purchasing older homes, particularly in older Northeast and Midwestern cities, renovating them, and then quickly selling. But house price gains are sure to cool off, a lot. There may even be some modest price declines in the most hyped-up high-end parts of the housing market, in second- and vacation-home locations, and in smaller and midsize cities that have seen the biggest influx of work-from-anywhere households. And while being a homeowner is generally better financially than being a renter, homeowners shouldn't count on the outsize returns they enjoyed in the past decade to come anywhere close to repeating in the coming one.

The posted its biggest monthly drop since the onset of the pandemic in the country in March last year, pressured by high global crude oil prices and concerns over the U. S. Federal Reserve hinting at unwinding its massive stimulus. Traders said month-end demand for dollars from oil importers was one of the main factors driving the unit lower, while weak local equities also hurt sentiment. [. BO] The partially convertible rupee ended at 74.3250/3350 per dollar, from 74.22 on Tuesday. The rupee dropped 2.4% in June, its biggest fall since last March when it fell 4.6%. Over the quarter, the unit lost 1.7%, its worst quarterly fall since January-March 2020 when it tumbled 5.8%. "Brent crude is at its highest level in two years and is the key risk for the rupee... A move above $80 per barrel could stoke concerns over inflation and current account deficit," IFA Global Research said in a note. Brent crude was trading up 0.7% at $75.28 a barrel by 1025 GMT and is set to record its seventh monthly gain in eight. India imports over two-thirds of its oil requirements and rising oil prices could add to inflationary concerns and further complicate policy making for the central bank which has vowed to keeping monetary policy accommodative to support the pandemic-hit economy. "We expect Indian markets to be partly de-risked owing to the high foreign reserves stock as well as improved adequacy, just as the discussion on timing of the U. S. taper tantrums gains traction," DBS Bank economists said in a note. The rupee, however, has seen a depreciating bias in recent weeks, after the Fed sounded more hawkish than anticipated earlier this month. The U. S. dollar was seen heading for its biggest monthly rise since March supported by traders' trepidation ahead of unpredictable U. S. labour data and concern over the spread of the Delta coronavirus variant. India's $600 billion in reserves should help it fight market volatility from any U. S. monetary tightening, but analysts warn a slowing economy and an expanding fiscal deficit still make it particularly vulnerable to capital flight.

Record high home price appreciation is sidelining ever more buyers and finally taking the bang out of the pandemic-induced housing boom. Weekly mortgage demand is falling along with it, down 6.9% for the week according to the Mortgage Bankers Association's seasonally adjusted index. That is the lowest level in almost a year and a half. Mortgage applications to purchase a home dropped 5% for the week and were 17% lower annually. That is the slowest pace since the start of May 2020, when lockdowns were in full force. Demand is now slumping due to weakening affordability, especially at the lower end of the market where demand is strongest. Home prices rose more than 14% in April year over year, according to the latest S&P CoreLogic Case-Shiller national price index released Tuesday. Craig Lazzara of S&P Dow Jones Indices called the unprecedented jump, "Truly extraordinary." Both the types and size of loans for which borrowers are now applying also point to an overheating in the homebuying market. "Purchase applications for conventional loans declined last week to the lowest level since last May," said Michael Fratantoni, chief economist at the Mortgage Bankers Association. "The average loan size for total purchase applications increased, indicating that first-time homebuyers, who typically get smaller loans, are likely getting squeezed out of the market due to the lack of entry-level homes for sale." Housing demand took off a year ago, as stay-at-home orders due to Covid-19 had more Americans seeking more space in larger homes, especially in suburban areas. Mortgage rates also set more than a dozen record lows last year, giving buyers more purchasing power and helping to inflate home prices. Now higher mortgage rates are doing just the opposite for buyers. The average contract interest rate for 30-year fixed-rate mortgages with conforming loan balances ($548,250 or less) increased to 3.20% from 3.18%, with points decreasing to 0.39 from 0.48 (including the origination fee) for loans with a 20% down payment. At the start of this year that rate was around 2.85%. The increase in rates caused an 8% weekly drop in applications to refinance a home loan. Refinance volume is now 15% lower than the same week one year ago. "Mortgage rates were volatile last week, as investors tried to gauge upcoming moves by the Federal Reserve amidst several divergent signals, including rising inflation, mixed job market data, strong consumer spending, and a supply-constrained housing market that has led to rapid home-price growth," added Fratantoni.

Senators Ed Markey and Richard Blumenthal and Representatives Jesús G. "Chuy" García and Steve Cohen are calling on Transportation Secretary Pete Buttigieg to force the nation's airlines to either issue cash refunds for canceled flights or extend pandemic-related flight credits indefinitely. The lawmakers say denying customers cash refunds during the pandemic and instead only providing them with flight credits that will soon expire is an "unfair business practice." "At the outset, we reiterate our belief that airlines should offer a cash refund for all tickets canceled during the coronavirus pandemic, whether the flight is canceled by the airline or traveler," the Democratic lawmakers wrote in a letter sent Wednesday. "... Americans need cash in their pockets during this emergency, and it is unconscionable that airlines are largely refusing to return customers' money on a technicality, even as the industry sits on more than $10 billion in unused travel credits." By law, airlines do not have to issue refunds to passengers who cancel non-refundable tickets. However, the letter noted that many Americans preemptively canceled their flights to protect themselves from COVID, making them ineligible for refunds they would have been entitled to when the airlines later canceled scores of flights due to plummeting travel demand during the pandemic. "We believe the DOT (Department of Transportation) must take strong action to address these complaints and ensure the return of travelers' money," the lawmakers added. "At a minimum, it is imperative that the DOT does not allow pandemic-related flight credits to expire." The lawmakers also criticized the "needlessly complex" rules some airlines have instituted for redeeming flight credits. They claim that certain policies, such as not being able to redeem credits for flights operated by partner airlines and forfeiting leftover credits used on flights that ended up being cheaper than the original, can make it difficult for customers to redeem the credits even if they haven't yet expired. "Consumers should not have to jump through hoops or spend hours on hold before having their concerns heard," they wrote. "In order to protect travelers, we have attempted to work with the airlines to achieve a voluntary solution to this pressing problem: simply removing expiration dates from any pandemic-related travel credits," the letter reads. The call for Buttigieg to take consumer protection action follows a letter that Markey and Blumenthal sent to all major airlines in May, imploring them to reconsider their refund policies and extend flight credits given to passengers who canceled flights due to the pandemic. "It shouldn't be up to the airlines to determine when a passenger feels comfortable flying again," Markey told " last month. "It should be up to that passenger." As CBS News previously reported, flyer complaints over refunds skyrocketed last year — from less than 1,600 in 2019 to more than 89,000. Consumer Reports told CBS News in May it has seen a tenfold increase in complaints about flight vouchers since January. Seven of the nation's air carriers responded to the May letter through their trade association, Airlines for America, saying the issuing of travel vouchers "was not done with ill intent, but instead underscored the reality that if air carriers had refunded all tickets in the form of cash, many would have been forced to declare bankruptcy." Airlines for America CEO Nick Calio added, "member airlines offered vouchers and travel credits with terms that were above and beyond government requirements, including for non-refundable tickets or those cancelled by a passenger instead of the carrier. Vouchers had generous initial expiration dates that were later extended, and our member airlines offered other incentives to acknowledge the impact of the global pandemic on its customers, all while also protecting our employees' livelihoods." In their letter, the four lawmakers called the response "inadequate" and "a refusal to voluntarily address this consumer crisis" prompting their request for DOT to intervene. In addition, the lawmakers claim that the DOT is "uniquely empowered to act upon claims of anti-consumer conduct in the transportation industry." "As the Secretary of Transportation, you have the authority to 'order [an] air carrier . to stop' an 'unfair or deceptive practice or an unfair method of competition in air transportation or the sale of air transportation' after a hearing if it is in the public interest," they wrote. "We cannot think of an airline business practice that could be more 'unfair' than the industry's behavior on refunds and credits during the pandemic, or a matter more in the 'public interest' than protecting travelers' hard-earned dollars." As vaccination rates improve and COVID cases fall, many Americans remain concerned they will not be able to use flight credits issued during the pandemic before they are set to expire. Shelly McClaskey told CBS News in May that her family may be out nearly $900 because vouchers for flights her family canceled will expire before they are able to use them. "There should be no expiration date for consumer protection," the lawmakers wrote. Meanwhile, on Tuesday, United Airlines announced its largest aircraft order ever: 200 Boeing 737 Max jets and 70 Airbus A321neo planes. The airline also announced plans to update the cabin interiors on its entire narrow body fleet by 2026.

Digital ad company Taboola is set to begin trading Wednesday following its merger with ION Acquisition Corp.1, a special acquisition corporation. ION shareholders voted to approve the business combination in a special meeting Monday. The transaction will generate $526 million upon closing, and shares will begin trading on the Nasdaq Wednesday under the ticker "TBLA." Taboola places content recommendation boxes on the web sites of publishers (including CNBC). Those boxes recommend pieces of content from a publisher's own site along with promoted recommendations that advertisers pay for. Taboola makes money when it's paid by advertisers, and it shares that revenue back with the publisher. The company says more than 13,000 advertisers use its network to reach over 500 million daily active users on the sites of more than 9,000 publishers. The company said it reported revenue of $303 million and net income of $18.6 million in the first quarter of 2021. Taboola sees its opportunity in the tens of billions of dollars spent advertising on the "open web," or on the internet on sites outside of the "walled gardens" of Google or Facebook. "There's no Google for the open web, there's no Facebook for open web, there's no big company serving publishers on the open web and giving advertisers access to that open web, and Taboola wants to be that company," founder and CEO Adam Singolda said in an investor presentation earlier this year. He said the company's recommendation engine will help it surface feed-like streams of content based on users' interests — think of an Instagram feed, but on a publisher site. "As I think about our business, I think of Taboola as a search engine but in reverse," he said in the presentation. "Instead of expecting people to type things they know and look for information, like travel information, news, or products, Taboola is providing them with recommendations for content and things they might like but just never knew existed." The future of Taboola will be about recommendation engines for items beyond articles, such as e-commerce items, videos, games or apps, Singolda says. "I want to recommend more things," he told CNBC in an interview last week. Singolda said he believes recommendation engines will be a major piece of the open web moving forward. The company also seeks to place recommendations on more devices, such as cars and connected TVs. "Over the next ten years, I think that especially as younger audiences will interact with different [devices], we want to use all of this index of content we have globally… and surface it wherever you might be," he said. Taboola and competitor Outbrain said in October 2019 they planned to merge in hopes of becoming a bigger competitor to digital advertising giants such as Google and Facebook. But nearly a year later, the merger talks ended after the companies failed to agree on revised deal terms. Outbrain filed for initial public offering on Tuesday. The company is the latest in a slew of ad tech players to go public in recent months, including PubMatic, Viant and Kubient.

Chief Visionary at Red Caffeine, a Growth Consultancy, overseeing our growth, strategic partnerships, and employee engagement. Optimizing sales should be an ever-present, number one priority for all organizations. How do you test and validate your sales process? You need to understand the complexity and potential holes in your revenue generation system. A revenue generation system includes the people, tools, technologies and processes used in the sales process. To evaluate how your approach is performing, you need to break it down and analyze each part of the system. First, list the people you have and the people you might need who have a touchpoint with the customer — from demand generation to customer services. To assess gaps, consider your sales funnel. Do you need more selling opportunities, or would you increase close rates if you had more seasoned team members with subject matter expertise? By breaking out sales activities and evaluating who owns each part of the process, you will see both training opportunities and what you might be missing entirely from a human capital standpoint. Tools include things that enhance and educate during the process, like lead generation campaigns, your website and content such as blogs and white papers. Break down the prospect journey and record each touchpoint. Do you have a lead generator that introduces your product or service, positioning that differentiates you from competitors, case studies that provide testimonials from happy clients? As you get closer to a buyer's decision, these sales tools should become more personalized to address a prospect's need. Technologies should incorporate automation and tracking systems, like CRM, email or marketing automation, and AI. Companies leveraging technology can eclipse their competitors by automating sales followups and customer revival communications and using behavior insights to prioritize their sales team's time. The process should detail everything from list-building to demos through the close. Do you see any gaps? Use a 1-5 scale or red, yellow, green color system to rate each section's effectiveness. Exceed customer expectations. How do you build customer value and experience into your revenue generation engine? Include the external insights and feedback of customer expectations and their buying journey with how you train and enable your sales, marketing and operations teams. Interviews, surveys and review data arm you with the information you need to enhance your customers' experiences with your product or service. Think about Google, Yelp or Amazon reviews and how much they influence your buying decisions. In a B2B company, customer and employee feedback is just as important and will become an increasingly visible part of your brand's reputation. But great experiences don't just happen. It requires involving your employees at all levels and functions in masterminding and managing an exceptional experience. I recommend establishing a documented and visual statement of how the experience should look and feel. Make sure it becomes part of your onboarding education with new hires and gets reviewed regularly to evolve with your customers' changing needs. Customers want to be heard and included in their relationships with your brand. Creating a consistent feedback loop improves satisfaction and gives insights into opportunities to expand a product line, offer something that a competitor does not and increase customer stickiness. Measure it. There's a famous quote that says, "What gets measured, gets managed." How does your organization measure its sales success beyond revenue and profit targets? If you do not measure sales and marketing at specific funnel stages, you will not start optimizing. You need to establish the marketing and sales funnel steps and set clear metrics for each phase and tactic. Creating a dashboard measures the impact sales and marketing is making on acquiring new customers and provides a direct link between your efforts and business results. Without sales, there is no growth. Investing in improving sales effectiveness will have a substantial impact on your business. Creating a revenue generation system, capturing customer feedback and tracking results will build a scalable process that evolves with your business. Forbes Agency Council is an invitation-only community for executives in successful public relations, media strategy, creative and advertising agencies. Do I qualify?

Nifty Media index closed down 0.79% at 1797.5 today. The index has gained 2.00% over last one month. Among the constituents, Jagran Prakashan Ltd rose 2.68%, D B Corp Ltd dropped 1.56% and PVR Ltd slipped 1.42%. The Nifty Media index has soared 34.00% over last one year compared to the 52.60% increase in benchmark Nifty 50 index. In other indices, Nifty Bank index has dropped 0.68% and Nifty IT index gained 0.63% on the day. In broad markets, the Nifty 50 has slid 0.17% to close at 15721.5 while the SENSEX has slid 0.13% to close at 52482.71 today.

You are browsing in private mode. To enjoy all the benefits of our website LOG IN or Create an Account Where did the £372bn that the British government has spent on the pandemic so far come from? There are three possible answers. The first, and most optimistic, is that it was not real money: it was created by the government, at no real cost to the economy, and it won't be repaid by the belt-tightening of austerity. The ­second, pessimistic view is that the money was as real as any other, and that we will be burdened by the cost of the pandemic for many years to come. The third view is that we just don't know. Which of these views prevails will have profound political consequences. If either of the first two answers is shown to be correct, it could prove costly for the Conservatives at the next election, though in truth this is unlikely, given the strength of their lead in the polls; the third may entrench Tory power for another decade. It is not hard to see why the money the UK has spent on the pandemic response seems unreal. Boris Johnson's government borrowed an extra £299bn to get us through the last fiscal year. At the same time, the Bank of England created £340bn of extra money under its quantitative easing (QE) programme, in order to meet its 2 per cent inflation target and prevent the collapse of financial markets. It spent the money on buying safe financial assets from financial ­institutions, and by coincidence, the lion's share – £330bn – went on buying government bonds. There is supposed to be a complete separation between how the government taxes and spends, and how the Bank of England manages inflation and stabilises the financial system. During the pandemic, however, these responsibilities have worked in tandem. The Bank of England's purchases of government debt have exceeded the Treasury's issuance of extra debt by £31bn. Given that the government owns the Bank of England, it can put that down as a profit. This outcome gives credence to an unorthodox idea: that the money created in QE is available for public spending. For decades, Conservative economic policy has been based on supposedly hard truths about money. "There is no such thing as public money," as Margaret Thatcher put it. "There is only taxpayers' money." But the remarkable money creation of the last year is not so distant from what Jeremy Corbyn called "the People's Quantitative Easing" in his 2015 leadership campaign. This was based on the idea that governments should use money created by central banks to fund public spending without worrying about inflation, which can always be stopped by raising taxes, especially on businesses. Proponents of this view call it Modern ­Monetary Theory (MMT). Conservatives call it the magic money tree. This creates a conundrum for the Conservatives. If they maintain their conventional view of economics, they will need to impose a new period of austerity to pay for the pandemic. But if MMT proves to be true, they will face an opposition able to offer a much more ambitious and fully costed spending programme. *** The question of whether QE represents a new long-term source of spending ­money for the government, or whether the old fiscal rules of tax-and-spend continue to hold true, will ultimately be answered by inflation. The extra money printed by the Bank of England over the past 15 months, combined with the £200bn of savings built up by households during the pandemic, has the potential to drive up prices across the economy. The Bank of England would have no choice but to react with higher interest rates, increasing the cost of government borrowing and making free money from QE impossible. Andy Haldane, the chief economist at the Bank of England, ­recently wrote in these pages of the risk of rising ­inflation in a post-Covid economy. However, if there is only a short spike in inflation as people return to the shops before they go back to work – and we return to the same economic malaise of low growth and low inflation that persisted before the pandemic – then we may well see the emergence of a new public finance model. At this stage we simply don't know what the future holds. This ambiguity creates a problem for Keir Starmer, and an opportunity for Rishi Sunak. Sunak is running a very different economy from that which George Osborne took over in 2010, and in a very different political climate. To Osborne, austerity was multi-purpose, satisfying Tory voters' view of the economy while allowing him to ­defund local government in Labour strongholds and to cast New Labour, in the long tail of the financial crisis, as profligate and incompetent. Sunak will not be able to reduce public spending in the same way, but the ambiguity of the challenge catches Starmer's Labour on the wrong side of politics. Sunak can behave like a Modern Monetary Theorist to finance projects close to Conservative voters, new and old, such as levelling up and the Help to Buy property scheme, while maintaining an orthodox Tory line when criticising Labour's spending plans. The 1 per cent pay rise for nurses in England is a case in point. Starmer can say that it is outrageously mean, but he can't say where he would get the money for a more generous settlement. *** Labour can never win this argument as long as the Tories pretend there is a limit on public spending that does not really exist. The priority for the opposition is to understand the scope for government spending without creating inflation; to grasp the opportunity the pandemic has created for a new approach to public finances. Arguably, the greater opportunity here is for Labour, because to win this argument would mean a change not only in public spending, but in how the UK addresses another of its most pertinent crises: inequality. Quantitative easing is supposed to have an impact on consumer price inflation, but its main impact is in bidding up the price of financial assets. Since the Bank of England introduced its latest QE programme on 19 March 2020, it has created money equal to around 18 per cent of UK GDP. During this time, the FTSE 100 share index has risen by 35 per cent and UK house prices have risen by 8.9 per cent, but consumer price inflation has only edged upwards from 1.5 per cent to 2.1 per cent. This flow of money into investment assets has greatly increased inequality, because the wealthiest 10 per cent of the population own 45 per cent of the country's assets. Those who already had the most have profited the most. This increase in inequality created by asset price inflation has become systemic, because the financial markets have become addicted to QE. Central ­bankers are so afraid of a repeat of the banking system collapse that followed the Wall Street crash of 1929, that they have found themselves intervening to provide cheap money for the financial markets every time markets fall by 20 per cent (an intervention known as the "Greenspan Put", after former Federal Reserve chair Alan Greenspan). Until the 2008 global financial crisis, that meant reducing interest rates, but since then interest rates have been close to zero and QE has been considered the only option. The downside of this approach is that the cheap money from the last bailout helps to inflate the next bubble, which in turn bursts and means even cheaper money is then needed to stave off systemic collapse. The problem of inflating the next bubble is made worse by the fact that central banks have no responsibility to intervene if asset prices are seen to rise too quickly. This means there is only one way that QE can go. With each turn of the business cycle, the economy is likely to step into a deeper dependence on money created by the Bank of England, and each turn of the business cycle is likely to make inequality in Britain worse. Labour's great missed opportunity in 2009 was the failure to recognise the possibilities that QE represented, and to devise policy that matched money creation by the Bank of England with additional government spending over the business cycle. If this had been recognised at the time, recent political history would have been very different. But this opportunity still exists. If Labour can establish the controversial – but ­increasingly obvious – point that the ­government and the Bank of England are not, in practice, truly independent of one another, it can create policy that counterbalances the increase in inequality caused by QE by ­creating jobs on the public payroll, and it could make QE a more effective tool at addressing weak demand in the consumer economy. To do so would also be prudent, in that it would not entail a net increase in government borrowing. And it would be electorally effective: the ­Conservatives would be robbed of the argument that Labour's plans were unaffordable. *** The catch is that this model only works if the government acts to hold down inflation. There are three specific policies that could achieve this end. The first is investment in digital infrastructure to improve productivity: this means that workers can be paid more without causing inflation. The second is investment in green infrastructure, so that Britain becomes less vulnerable to inflation caused by rising input costs. The third strategy is internationalism. Bringing China into the Western supply chain brought 20 years of inflation-free growth. Adding South Asia and Africa to Western supply chains could bring another 50 years. International trade has facilitated QE by keeping inflation at bay. Using QE to finance public spending therefore ­redistributes one of the benefits of globalisation such that UK workers have something to gain from open borders. Globalisation has made the City of ­London extraordinarily profitable while creating a sense that much of the rest of the country was being left behind. There has been a growing consensus over recent times that allowing this to ­happen was a serious mistake, but no one has yet found an alternative. Using the money created to stabilise the financial markets to improve public infrastructure and services is surely that alternative. It will entail a much bigger public payroll and more government involvement in the economy over time. Some might see it as the end of free-market capitalism, but the dependence on repeated bailouts from the Bank of England is a system that constrains capitalism. The financial markets have brought this situation upon themselves. They sold the rope on which they will hang. Christopher Gasson is the publisher of Global Water Intelligence

The Philippine central bank's generous infusion of liquidity into the local financial system has once more failed to gain traction among the country's borrowers and lenders as can be gleaned from data released on Wednesday (June 30) showing another decline in bank lending in May—the sixth consecutive month of contraction in loans. In a statement, the Bangko Sentral ng Pilipinas (BSP) said that outstanding loans of universal and commercial banks, excluding short term placements with the BSP, fell by 4 percent year-on-year in May, following a 5-percent decline in April. Outstanding loans to residents declined by 3.5 percent while outstanding loans to non-residents went down by 18.8 percent. "Credit activity has remained muted as the emergence of new coronavirus variants and the continued risk of infection dampen prospects for economic recovery," the BSP said. All this occurred as domestic liquidity expanded by 4.7 percent year-on-year to about P14.3 trillion in May 2021, albeit slower than the 5.2-percent growth recorded in April. The monetary authority has already released an estimated P2.2 trillion in liquidity into the local financial system since the start of the coronavirus pandemic in early 2020, equivalent to about a tenth of the value of country's economic output. The goal of this massive liquidity infusion is to help the Philippine economy recover from its deepest slump in post-war history recorded in 2020. So far, however, both borrowers and lenders have been reluctant to take on new credit due to uncertainties on how much longer COVID-19 will linger and what the so-called new normal would look like. According to the BSP, consumer loans to residents fell by 9.2 percent in May following a 10.2-percent decrease in April as motor vehicle loans and salary-based consumption loans continued to decline. At the same time, outstanding loans to major industries fell anew, particularly to manufacturing (-7.9 percent), wholesale and retail trade and repair of motor vehicles and motorcycles (-7.1 percent) and professional, scientific and technical activities (-56.9 percent). The decrease in outstanding loans to these industries was partially offset by the increase in loans to real estate (3.9 percent), information and communication (3.4 percent), human health and social work (13.7 percent) and construction (2.8 percent). Overall, total outstanding loans for production activities decreased by 2.9 percent in May after contracting by 3.9 percent in April. "Looking ahead, the BSP shall sustain monetary policy support in order for the economic recovery to gain more traction," the agency said. "In ensuring a favorable financing environment, the BSP will remain vigilant against emerging risks to inflation and economic growth, consistent with its price and financial stability mandates."

TOKYO, June 30 (Xinhua) -- Japanese lawmakers acquired an average income of 24.16 million yen (218,600 U. S. dollars) last year, down 110,000 yen (994.98 dollars) compared to 2019, parliamentary statistics revealed Wednesday. The average salary of lawmakers logged a decline in 2020 for the second consecutive year, as the income of Diet members was cut by 20 percent since May 2020 amid the COVID-19 pandemic. The figure remained almost unchanged compared with the 2019 level despite the salary cut imposed in light of people's lives and state finances impacted by the COVID-19 pandemic. Taichiro Motoe, a ruling Liberal Democratic Party member of the House of Councilors, ranked at the top of the list of 702 lawmakers with an income of 1.91 billion yen (17.28 million dollars), becoming the top earner among lawmakers for the second consecutive year. The lawyer-turned-politician founded the operator of a portal site for legal consultations, and his income rocketed from 845.02 million yen (7.65 million dollars) in 2019, gaining from stock sales and received dividends. Among leaders of seven ruling and opposition parties, Japanese Prime Minister Yoshihide Suga reported the highest income of 38.71 million yen (350,248 dollars) in 2020, which ranked 23rd on the overall list, rising from 27.66 million yen (250,268 dollars) the previous year. The average income of Liberal Democratic Party lawmakers stood at 27.27 million yen (246,739 dollars) last year, up 1.19 million yen (10,767 dollars) from 2019.

Subscribe to INQUIRER PLUS to get access to The Philippine Daily Inquirer & other 70+ titles, share up to 5 gadgets, listen to the news, download as early as 4am & share articles on social media. Call 896 6000.

Sellers have benefitted immensely from the rebound in homebuying that has occurred in the wake of the pandemic. Across the United States, dozens upon dozens of major housing markets have tipped heavily in favor of sellers, with inventories of available homes for sale declining all over. As a result, sales prices have begun to surge above list prices in nearly every major city. Using data from Redfin, including sales-to-list price ratios from May 2020 and May 2021, as well as the percentage of homes that went off the market within two weeks, we've determined which cities have become the ultimate seller's markets in 2021. Read on to find out the 10 cities where sellers are most reaping the rewards of pent-up demand for houses. Oakland is no stranger to big demand for housing, but six months into 2021, this city has now reached a new level of frenzy. Last May, the sales-to-list price in the Oakland metro area was 101.2%, and thus, buyers were already paying more for homes than they were listed for. However, by the end of May 2021, Oakland's sales-to-list price reached a new, record level of 110.8%, meaning the average sale price in the area is nearly 11% over the average list price. Additionally, homes are flying off the market quickly, with 80.2% of houses going off the market within two weeks in May 2021. Compare that to only 49.7% of homes in May last year. Upstate New York housing markets have gotten particularly hot since last year. Rochester had a sales-to-list price ratio of 100.2% in May 2020. A year later, that ratio soared to 109.7% in May 2021, an increase of nearly 10% in only one year. In line with this trend, the percentage of homes for sale that went off the market within two weeks has also grown dramatically. Last May, just under 63% of for-sale homes were gone from the market within two weeks. By the end of May 2021, however, more than 88% of homes for sale in the Rochester area went off the market in two weeks. The capital of Texas has experienced massive growth over the last 10 years, with the city's population now exceeding 1 million, according to World Population Review. As such, Austin's housing market has become a hotbed for activity. Last May, Austin's sales-to-list price ratio was 98.9%, which meant buyers were getting a slight discount on the homes they purchased. Fast forward to May 2021 and the picture is quite different. Now, the sales-to-list price in the Austin metro area is 108.9%, an increase of 10% from May 2020 to May 2021. In fact, going all the way back to 2012, when Redfin began tracking data, Austin's sales-to-list price ratio never reached 100%, let alone surpassing it by almost 9%. San Jose was already a hot housing market, but the rebound from the pandemic has only heated it up more. From a sales-to-list price ratio of 100.3% in May 2020, homes in the San Jose area now sell for almost 8% over the average list price, with a sales-to-list price of 107.8% in May 2021. What's more, the share of homes for sale that went off the market within two weeks has grown markedly: From only 40.9% in May 2020, to more than two-thirds going off the market in May 2021 within just two weeks. The Bay Area housing market is always expensive, but this year has brought about a surge in sale prices. In May 2020, the sales-to-list price ratio in the San Francisco area was 101.4%. A year later, that ratio now stands at 108.4%, which is an increase of 7% over the course of 12 months. Increased demand has led to a significant drop in the months supply of available inventory. As of May 2021, the San Francisco area has only 1.2 months supply of homes for sale, down by more than half from May 2020, when there was 3.7 months supply of homes. The Seattle housing market has been giving the Bay Area a run for its money in terms of rising prices and demand. In May 2020, the sales-to-list price ratio in the Seattle metro area was 100.4%, so sales prices were not much off from list prices. However, by the end of May 2021, Seattle's sales-to-list price ratio reached 107.7%, significantly favoring sellers. At the same time, homes for sale have vanished from the market very quickly. In May 2020, the percentage of homes that went off the market within two weeks was just shy of 63%. A year later, that percentage has grown to nearly 86%. Like Rochester, Buffalo's housing market has been given a jolt this year. Last May, the average sales-to-list price ratio was 99.9%. Over the course of one year, that ratio has surged to 106.7% by May 2021. With prices and demand on the rise, homes for sale in Buffalo are not staying on the market long. In May 2020, less than two-thirds of houses for sale went off the market within two weeks. But by May 2021, the percentage of homes gone from the market in just two weeks had risen to 80%. Grand Rapids is the fastest growing city in Michigan and one of the fastest growing in the Midwest. Though quickly growing, Grand Rapids managed to keep housing prices relatively stable for years. In May 2020, the sales-to-list price ratio was 99.2% in the Grand Rapids metro area. Now, a year later, the sales-to-list price ratio exceeds 105%. Equally significant is the huge increase in the share of homes going off the market in two weeks' time. Last May, the share was 65.4% of homes, but by the end of May 2021, 81.5% of homes that went on the market were off it within two weeks. Oregon housing markets have been on a hot streak for a few years now, but Eugene is particularly incendiary. The percentage of homes for sale that went off the market within two weeks grew from only 57.5% in May 2020, to a staggering 82.6% of homes in May 2021. At the same time, Eugene's sales-to-list price ratio has shot up from 99.8% last May, to 105.4% as of May 2021. Available inventory stands at a mere 290 homes, which is down more than half from May 2020, when inventory stood at 642 homes. The Denver housing market has witnessed substantial activity over the last 12 months. The Denver metro area has seen a dramatic decline in available inventory. As of May 2021, for-sale inventory is down to 2,241 homes, a stark contrast to the nearly 7,300 homes for sale available in May 2020. Homes are going very fast in the Denver metro area, with more than 86% of houses going off the market within just two weeks in May 2021, compared to less than 61% in May 2020. Simultaneously, Denver's sales-to-list price ratio grew from an affordable 99.3% last year, to more than 105% in May 2021.

"We are delighted that, in introducing our new Premium Economy Class, we are meeting our customers' growing demand for more privacy, more comfort and more individuality"

650 U. S. banks will soon be able to offer bitcoin purchases to an estimated 24 million total customers. As part of the deal, between enterprise payments giant NCR and NYDIG, the sister company of $11 billion Stone Ridge Asset Management, community banks including North Carolina-based First Citizens Bank and credit unions like Bay Federal Credit Union in California will be able to offer their clients cryptocurrency trading through mobile applications built by the payments provider. Instead of having to deal with the burdensome regulatory issue of actually holding the cryptocurrency for their customers, the financial institutions that opt to make the service available will rely on NYDIG's custody services, generating revenue by charging cryptocurrency transaction fees and providing additional investment services. The effort is the latest by Atlanta-based NCR, to capitalize on demand it's seeing from banks and credit unions tired of seeing crypto-purchases made from their accounts to outside exchanges. By providing these clients a way to buy bitcoin—and eventually spend it— within their existing accounts, the move puts these institutions in direct competition with cryptocurrency exchanges. "We're firm believers in the benefits of crypto and the strategic application," says NCR president of digital banking, Douglas Brown. "And that's true for our banking relationships, as evidenced by NYDIG, and across retailers as well as restaurants and the like." Founded in 1884 as the National Cash Register, NCR employs 34,000 people and does business ranging from digital banking service to ATMs and restaurant point-of-sale kiosks, in 160 countries. From January to March 2020 the company's stock tanked 62% to $13.43. Then, riding a similar tide as Paypal and many other financial technology service providers since the Covid-19 pandemic forced many banks to close down their physical branches, NCR's stock has jumped 238% since March 2020, when quarantine started, and is now trading at $45.44. NCR generated $6.2 billion revenue from non-cryptocurrency transactions last year. In addition to its work with the financial sector, NCR is the largest provider of point of sale software to grocery and other retail stores globally, with a 45% market share, according to research firm RBR. In total, NCR serves 180,000 restaurants, retail chains and more, including Fifth Group Restaurants in Georgia and Metropolitan at the 9 hotels in Ohio—all of which could eventually be opened to bitcoin payments if everything proceeds according to plan. In May, the 135-year-old organization partnered with New York-based crypto-payment firm Flexa to let customers of Altoona, PA_based convenience chain Sheetz's 600 stores pay for gas and other goods with bitcoin, ether, litecoin, dogecoin, and more. Now, he says "dozens" of NCR's banking and credit union clients have come to them complaining that their customers were using their savings to buy bitcoin and other cryptocurrencies. Click here to join the professional investors subscribing to Forbes Crypto Asset & Blockchain Advisor. Instead of losing those assets to third-party cryptocurrency exchanges—or sending nasty notes to their clients saying they don't condone the purchases—they decided to capture that value by providing the services on their own. "A lot of these banks have seen that one of the biggest outflows from there depositors is moving money from the bank to exchanges like Coinbase," says Stone Ridge co-founder Yan Zhao, who joined NYDIG as president in December 2020. "And so that's part of why banks are so excited to have this capability for themselves and for their consumers." Phase one of the NYDIG partnership will let NCR's banking clients buy, sell and trade bitcoin and other cryptocurrencies from their mobile application. While the purchaser will feel like they're working directly with the bank to make these purchases, on the backend, the actual assets will be custodied by NYDIG. When a customer wants to buy bitcoin it is sourced from various regulated OTC desks and exchanges and sold at a slight markup based on the size of the trade and other factors. NYDIG in-turn receives a per user per month fee from the bank. "I think you'll see cheaper transaction fees through the banks than what you have today in the marketplace," says NYDIG's head of bank solutions, Patrick Sells. "But the banks do get to determine what they want that transaction fee to be." In addition to being able to charge for investment advice, Brown expects the banks will likely follow a similar playbook as PayPal. In the months after the payments giant started letting its customers buy and spend bitcoin it saw a 100% increase in the rate those customers visited the app, increasing the opportunity to sell them other products. "Banking today is a daily or a couple of times a day activity for people, which is what we typically see," says Brown. 'Crypto gets to an hourly or sub-hourly level of deepening engagement." While U. S. banking regulator, the Office of the Comptroller of the Currency last year gave banks the right to custody the private keys that give customers access to cryptocurrency on behalf of their clients, NCR bank clients won't need to worry about that at all. NYDIG itself says plans to hold the exact amount of assets it's clients buy in an off-line, cold-wallet, custody environment. "Every dollar of customer bitcoin is actually bitcoin that is held in custody, in trust, for the customers," says Zhao. Brown says that phase two of the implementation could see NCR eventually custody it's own assets. It is also exploring non-cryptocurrency applications of blockchain and other distributed ledger technologies to help it execute complicated transactions that involve many counterparties. In spite of years of false-starts among other retailers who made crypto payments available—only to see few people will to actually spend the assets—NCR's chief technology officer Tim Vanderham is among a second wave of executives working with nearly 200,000 restaurants and other retail clients to help them accept payment in cryptocurrency, Brown says. Future projects are also expected to include making bitcoin purchases available via the ACRs 800,000 ATMs and more. "We have broader ambition to do a multitude of things with crypto that will extend into our multi-vertical markets, retailers and restaurants," says Brown. "And then other capabilities oriented around digital banking." NYDIG was founded in 2016, as New York Digital Investment Group, a way for Stone Ridge and its employees to store their bitcoin and other cryptocurrency off-line. Shortly after launching the firm expanded to include basic services like trade execution, and by 2020 was offering crypto-accounting services, financing and derivatives support and new ways to analyze trade data. The application programming interface (API) that allows third parties to build into the stack of bitcoin tools didn't go live until this year, triggering an onslaught of new business. The firm has grown from 51 employees in January to 190 today. It is not sharing revenue numbers. As of February 2021, NYDIG was custodying $4 billion in crypto assets, including at least 30,000 bitcoins, valued at $1 billion, owned by its parent company, Stone Ridge Holdings Group. Just a month later the assets under management had grown to more than $6 billion, and the firm has since quietly amassed banking infrastructure partnerships it estimates lets them off bitcoin services to approximately 70% of U. S. banks. According to a December 2020 survey of 3,898 US consumers from Cornerstone Advisors,60% of cryptocurrency owners would use their bank to invest in cryptocurrencies. But only about 2% of banks were very interested in doing so. Since then, that seems to have changed, with JPMorgan Chase & Co., Goldman Sachs and Morgan Stanley all taking tentative steps towards accepting bitcoin. While skeptics of the incredibly volatile cryptocurrency—which reached an all time high of $64,500 in April, only to drop by 50% in days—remain in full-force, NYDIG and its banking partners, FIS, Fiserve, Q2 Holdings and Alkami Technology today took out a full page ad in the Wall Street Journal in an effort to bring bitcoin to a more mainstream audience."Those five partners," says Sells, "are the piping of the global financial system. And so it's nothing but excitement to think about bitcoin, the asset, bitcoin, the rails, and what in combination and collaboration we can do together."

Despite already rising almost 2x from its low in March 2020, at the current price of $505 per share, we believe Thermo Fisher Scientific stock (NYSE: TMO) has further upside potential. TMO stock has increased from $255 to $505 off its March 2020 bottom, a little more than the S&P which increased by around 90% from its lows. Further, the stock is up around 50% from the level it was at before the pandemic. However, we believe that TMO stock could jump to fresh highs, rising at least 10% to set new highs above $550, driven by expectations of continued demand growth and strong Q1 2021 results. Our dashboard What Factors Drove 166% Change In Thermo Fisher Scientific Stock Between 2017 And Now? has the underlying numbers behind our thinking. The stock price rise since 2017-end came due to a 54% jump in revenue from $20.92 billion in FY 2017 to $32.2 billion in FY 2020. Further, net margins shot up from 10.6% to 19.8%, driving an almost 3x rise in EPS from $5.64 in FY 2017 to $16.09 in FY 2020, despite a roughly unchanged outstanding share count. TMO's P/E (price-to-earnings) multiple dropped from 34x in 2017 to 29x by 2020 end, but has since jumped to 31x, riding the rally in technology stocks. We believe that the company's P/E ratio has the potential to rise further in the near term on expectations of continuing demand growth and a favorable shareholder return policy, thus driving the stock price higher. Where Is The Stock Headed? The global spread of coronavirus and the resulting lockdowns in early 2020 affected manufacturing activities across a number of industries. However, TMO manufactures analytical laboratory instruments, used in a variety of tests, and the pandemic has led to a surge in demand for these instruments. This is evident from TMO's Q1 2021 earnings, where revenue jumped from $6.23 billion in Q1 '20 to $9.91 billion in Q1 '21. As operating expenses didn't grow at the same rate as revenue, operating income more than tripled, growing from $906 million to $3.05 billion, and despite the effective tax rate rising from 4.8% to 15.1%, EPS jumped from $1.99 to $5.93 over this period. Additionally, with the lockdowns being lifted and manufacturing capacity rising, we believe the company will see further revenue and margin growth in the medium term. Combined with the continued need for analytical laboratory instruments, these factors will raise investor expectations further, driving up the company's P/E multiple. We believe that Thermo Fisher Scientific stock can rise at least 10% from current levels, to set fresh highs over $550. While Thermo Fisher Scientific stock may move higher, it is helpful to know how its peers stack up. Thermo Fisher Scientific Stock Comparison With Peers summarizes how Thermo Fisher Scientific compares against peers on metrics that matter. You can find more such useful comparisons on Peer Comparisons. See all Trefis Featured Analyses and Download Trefis Data here

The UK economy grew 2.4% in March as business and consumer optimism grew as COVID-19 cases fell and the vaccination drive picked up speed, according to the latest estimates released on Wednesday. Britain's gross domestic product shrank 1.6% in the first quarter compared to the previous three months, a downward revision by the Office for National Statistics from the initial 1.5% estimate. The drop was driven by a bigger-than-expected fall in consumer spending. However, figures released earlier in June showed that UK GDP grew 2.3% in April. That left the economy around 3.7% smaller than before the COVID-19 pandemic in February 2020, although those figures may also be revised. The pound was down 0.11% against the dollar at $1.383 on Wednesday. Britain's FTSE 100 stock index was 0.1% lower. "Today's GDP release cemented the fact that growth contracted in Q1, but this is fading fast in the rear-view mirror as recent monthly data points to a much rosier picture for the UK economy," said Jonathan Sparks, UK chief investment officer at HSBC Private Banking. Paul Dales, chief UK economist at Capital Economics, said: "GDP rose in each of February, March and April." He added: "The further reopening in the economy since then means a lot of that gap will have been closed in May and June." Britain has been one of the fastest countries in the world to vaccinate its population against coronavirus. More than 65% of people have now received at least their first dose, according to Our World In Data. It also has one of the highest death tolls from COVID-19 in the world, with over 128,000 fatalities. The vaccine rollout has allowed the government to gradually reopen parts of the economy, although rising cases caused a delay in June. However, ministers now hope that the final restrictions can be lifted in July. The Bank of England said in May that it expects UK GDP to grow 7.25% in 2021, up from a prediction of 5% growth made in February.



Total 107 articles.
Version: 9.55.35971-219432. Input files: 1, items detected: 7407, scanned: 7407, accumulated: 107, inserted: 107, exclude filters: 0, include filters: 0, empty media: 414, filtered media: 491, duplicated media: 162, not matched limits: 658, passed http check: 0, not passed http check: 0, http check errors: 0, skipped: {total: 7299, by unique value: 0, by limits: 2141, by similarity: 68, by unicity: 584, by dates: 1610, by classifier: 4624, by blacklist: 703, by mandatory tag: 0, from input files: 0}, bad dates: 0, similar from same domain: 26799, unique Ids: 10572, unchangeble patterns: 660, words comparisons: 103908560/11686055, python: 2.7.13 (default, Sep 26 2018, 18:42:22) [GCC 6.3.0 20170516], dynamic containers: {u'nlpu.stemWordsBackHash': -1, u'nlpu.languagesMap': -1, u'nlpu.languagesCache': -1, u'bcla.similarCache': -1, u'bcla.tagsClassificationPopWordsData': -1, u'nlpu.stopWordsCache': -1, u'nlpu.stemWordsBackHashFreqs': -1, u'bcla.autoWeightedWords': -1, u'nlpu.stopWords': -1, u'bcla.tagsSimilarityPopWordsData': -1, u'nlpu.synonimsReplacedCache': -1, u'nlpu.stemWordsBackHashFreqsStemmed': -1, u'bcla.synonyms': -1, u'nlpu.posHash': -1, u'bcla.notSimilarCache': -1, u'nlpu.stopwordsCustom': -1}; the same images URLs found 6120 times; total 0 languages detected: {}; {u'text': {u'chars': 9827749, u'bytes': 40378400, u'words': 1577388, u'sentences': 110330}}
Created at 2021-07-01 08:05