Announcement
DC5n United States events in english 17 articles, created at 2021-07-01 07:18 articles set mostly negative rate -6.5
(47.99/48)

1

0.4

Former Defense Secretary Donald Rumsfeld, who oversaw Iraq war, dies at 88

Rumsfeld oversaw the Pentagon's response to the terrorist attacks on September 11, 2001. 2021-06-30 20:29 4KB www.cnbc.com

(13.99/48)

2

0.0

Phylicia Rashad backtracks on Bill Cosby praise: I support survivors

Phylicia Rashad is backtracking on comments she made, in which she celebrated Bill Cosby's sexual assault conviction being overturned. 2021-06-30 21:46 2KB pagesix.com

(12.99/48)

3

0.7

11 confirmed dead,150 still missing after Florida building collapse

More information was emerging about those who lost their lives in the disaster, and new clues about what may have caused it. 2021-06-30 19:00 15KB www.cbsnews.com

(12.99/48)

4

0.7

Four more bodies found in condo rubble; at least 16 dead

Four more bodies have been found in the rubble of a collapsed Florida condo tower, a fire official said Wednesday, raising the death toll in the disaster to 16 people. 2021-06-30 15:32 5KB www.wral.com

(6.66/48)

5

0.2

Trump's warning: Biden's immigration 'crisis' is destroying America

Oxford Languages defines "catastrophe" as "an event causing great and often sudden damage or suffering; a disaster," and compares it to "calamity," "crisis," "holocaust" and "ruination. … 2021-06-30 21:06 4KB www.wnd.com

(4.41/48)

6

1.1

Miami-Area Building Collapse Victims: Who They Were

The death toll has climbed to 12, with almost 150 people missing. 2021-06-30 09:00 6KB www.nytimes.com

(3.11/48)

7

2.1

2 Pakistani troops killed in attack on post near Afghanistan

Militants in Afghanistan fired across the border at a Pakistani army post in a former local Taliban stronghold, killing two soldiers, the Pakistani military said Wednesday. … 2021-06-30 11:07 1KB abcnews.go.com

(2.08/48)

8

1.1

20 years in Afghanistan: America's longest war

The United States will be withdrawing its troops from Afghanistan before September 11, the 20th anniversary of the terrorist attacks that led the United States into its longest war. 2021-06-30 11:14 1KB edition.cnn.com

(1.07/48)

9

0.5

A world-class search and rescue team at the Surfside collapse has responded to disasters including 9/11 and Hurricane Katrina

They're the members of Urban Search and Rescue Florida Task Force-1, a group of search and rescue experts that operates under FEMA, or the Federal Emergency Management Agency. When they're not being dispatched to countries in crisis, many of them work for Miami-Dade Fire Rescue as local firefighters. 2021-06-30 20:04 8KB edition.cnn.com

(1.01/48)

10

1.5

Driver,22, arrested in connection with fatal hit-and-run that killed boy,5, in Warren

Witnesses said a\u00a0driver sped up to beat a red light and did not stop after striking the boy, according to police. 2021-06-30 14:13 1KB eu.freep.com

(1.01/48)

11

2.7

Driver of semi killed in crash on I-294 near Lyons

The driver was stopped in the southbound lanes near 5th Avenue, due to construction, when a second semi failed to stop. 2021-06-30 12:56 1KB chicago.suntimes.com

(0.02/48)

12

0.5

Rockets Strike US Bases in Syria; Belarus Drops EU Partnership

US forces in Syria come under intense rocket attack as Iraqi and Syrian militias declare open war on occupation forces. 2021-06-30 10:28 3KB sputniknews.com

13

0.2

⭐ Table for Five: Pinchas

Did God's reward for Pinchas contain a reprimand as well? 2021-06-30 17:17 6KB jewishjournal.com

14

0.3

Police: Man Beaten With Bat And Chair, Stabbed In Midtown Attack

Police said the 39-year-old victim was sitting in a folding chair when three suspects came up and started attacking him. 2021-06-30 15:57 2KB newyork.cbslocal.com

15

1.1

The night 'Satan' hit Bristol during a Nazi bombing raid

During World War Two Bristol was the fifth most heavily bombed city in the UK 2021-06-30 13:12 3KB www.bristolpost.co.uk

16

0.6

Does insurance cover my car, basement in a flood? Here's what you need to know

The aftermath of summer storms, such as those that hit many neighborhoods and freeways in metro Detroit , often includes many angry consumers who soon discover … 2021-06-30 12:46 10KB www.usatoday.com

17

1.0

Brighton's Kyle Duncan wins USA Lacrosse award for service off the field

The resume of senior Kyle Duncan \ 2021-06-30 12:26 2KB eu.livingstondaily.com
Articles
DC5n United States events in english 17 articles, created at 2021-07-01 07:18
WASHINGTON – Former Defense Secretary Donald Rumsfeld has died at the age of 88, according to a statement released Wednesday from his family. "It is with deep sadness that we share the news of the passing of Donald Rumsfeld, an American statesman and devoted husband, father, grandfather and great grandfather. At 88, he was surrounded by family in his beloved Taos, New Mexico," the statement read. "History may remember him for his extraordinary accomplishments over six decades of public service, but for those who knew him best and whose lives were forever changed as a result, we will remember his unwavering love for his wife Joyce, his family and friends, and the integrity he brought to a life dedicated to country." Rumsfeld, who served as the Secretary of Defense in the Republican administrations of Presidents Gerald Ford and George W. Bush, oversaw the Pentagon's response to the terrorist attacks on September 11,2001. On the heels of the September 11 attacks, Rumsfeld directed a U. S. military attack on Afghanistan that led to the toppling of the Taliban, who harbored Osama bin Laden and other al Qaeda leaders. Two years later, Rumsfeld oversaw the U. S. invasion of Iraq, a move aimed at removing then-Iraqi President Saddam Hussein. He also warned of a growing arsenal of Iraqi weapons of mass destruction but no such weapons were ever discovered. Rumsfeld, who initially earned praise for leading America's military into conflict, was later criticized as the nation grew weary of the Iraq War. In 2004, Rumsfeld was blamed after photographs of U. S. soldiers abusing Iraqi prisoners detained at Abu Ghraib prison in Baghdad emerged. Rumsfeld had personally authorized harsh interrogation techniques for detainees and later saw the opening of U. S. naval base at Guantanamo Bay, Cuba, where foreign terrorist suspects were tortured. Rumsfeld resigned as Secretary of Defense in 2006 and was replaced by then-CIA director Robert Gates. Before leading the Pentagon, Rumsfeld served as President Richard Nixon's ambassador to NATO. Under President Ford, Rumsfeld served first as White House chief of staff, then as Secretary of Defense, the youngest person ever to lead the nation's largest federal agency. The U. S. Navy aviator briefly ran for the Republican U. S. presidential nomination in 1988. In the years following six decades of public service, Rumsfeld served as chief executive of two Fortune 500 companies. In January, he penned a letter alongside the nation's 9 living secretaries of Defense warning that the U. S. military should have no role in determining the outcome of a U. S. election. The letter came as then-President Donald Trump refused to concede to Joe Biden in the 2020 election and alleged widespread voter fraud. The former Defense secretaries, who have collectively overseen America's military forces for nearly 50 years, argued that "the time for questioning the results" of the U. S. presidential election has passed. Our elections have occurred. Recounts and audits have been conducted. Appropriate challenges have been addressed by the courts. Governors have certified the results. And the electoral college has voted. The time for questioning the results has passed; the time for the formal counting of the electoral college votes, as prescribed in the Constitution and statute, has arrived," wrote Defense secretaries Mark Esper, James Mattis, Ash Carter, Chuck Hagel, Leon Panetta, Dick Cheney, William Cohen, Robert Gates, William Perry and Donald Rumsfeld in an op-ed published Sunday in The Washington Post.

Rumsfeld, a cunning leader who oversaw a ruinous Iraq war
twincities.com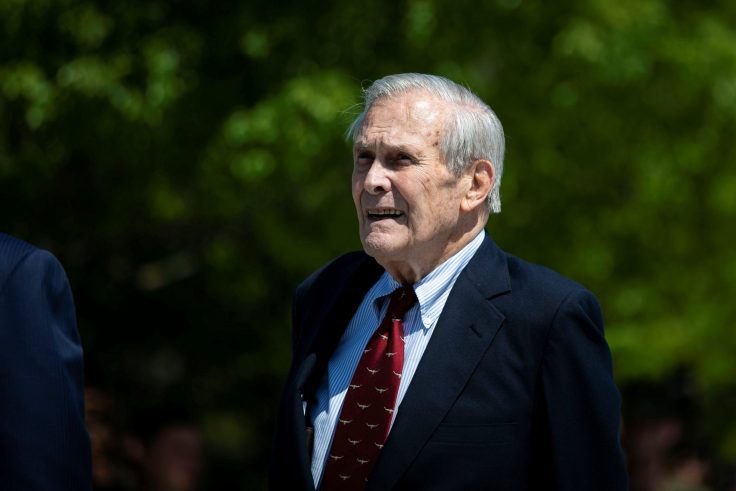 Former Defense Secretary Donald Rumsfeld Dead at 88 - Washington Free Beacon
freebeacon.com
Former US Defense Secretary Donald Rumsfeld has died, family confirm
independent.ie
Former US Defense Secretary Donald Rumsfeld Dies at 88
bignewsnetwork.com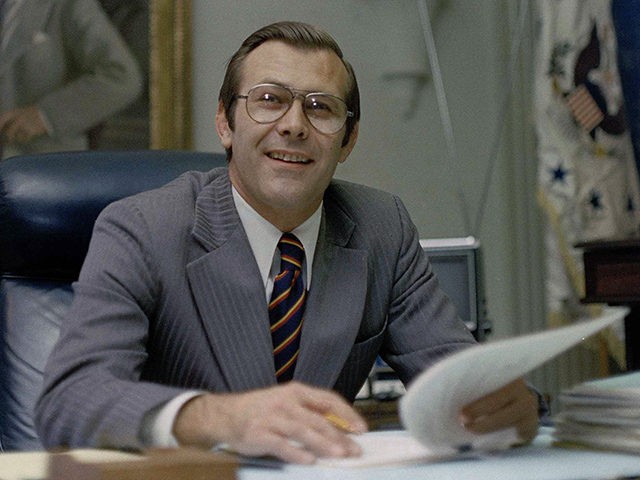 Former Defense Secretary Donald Rumsfeld Dies at 88
breitbart.com
Former Secretary of Defense Donald Rumsfeld dead at 88
myfox8.com
Donald Rumsfeld, Defense Secretary Under 2 Presidents, Is Dead at 88
nytimes.com
Donald Rumsfeld, Former Secretary of Defense, Dies at 88
thewrap.com
Donald Rumsfeld dies at 88. The former defense secretary oversaw Iraq, Afghanistan wars
eu.usatoday.com
Former Defense Secretary Donald Rumsfeld Dies At 88
thefederalist.com
Former Illinois Congressman, U. S. Secretary Of Defense Donald Rumsfeld Dies At 88
chicago.cbslocal.com
Rumsfeld, a cunning leader who oversaw a ruinous Iraq war
wtop.com
Family: Former Defense Secretary Donald Rumsfeld Dies at 88
bignewsnetwork.com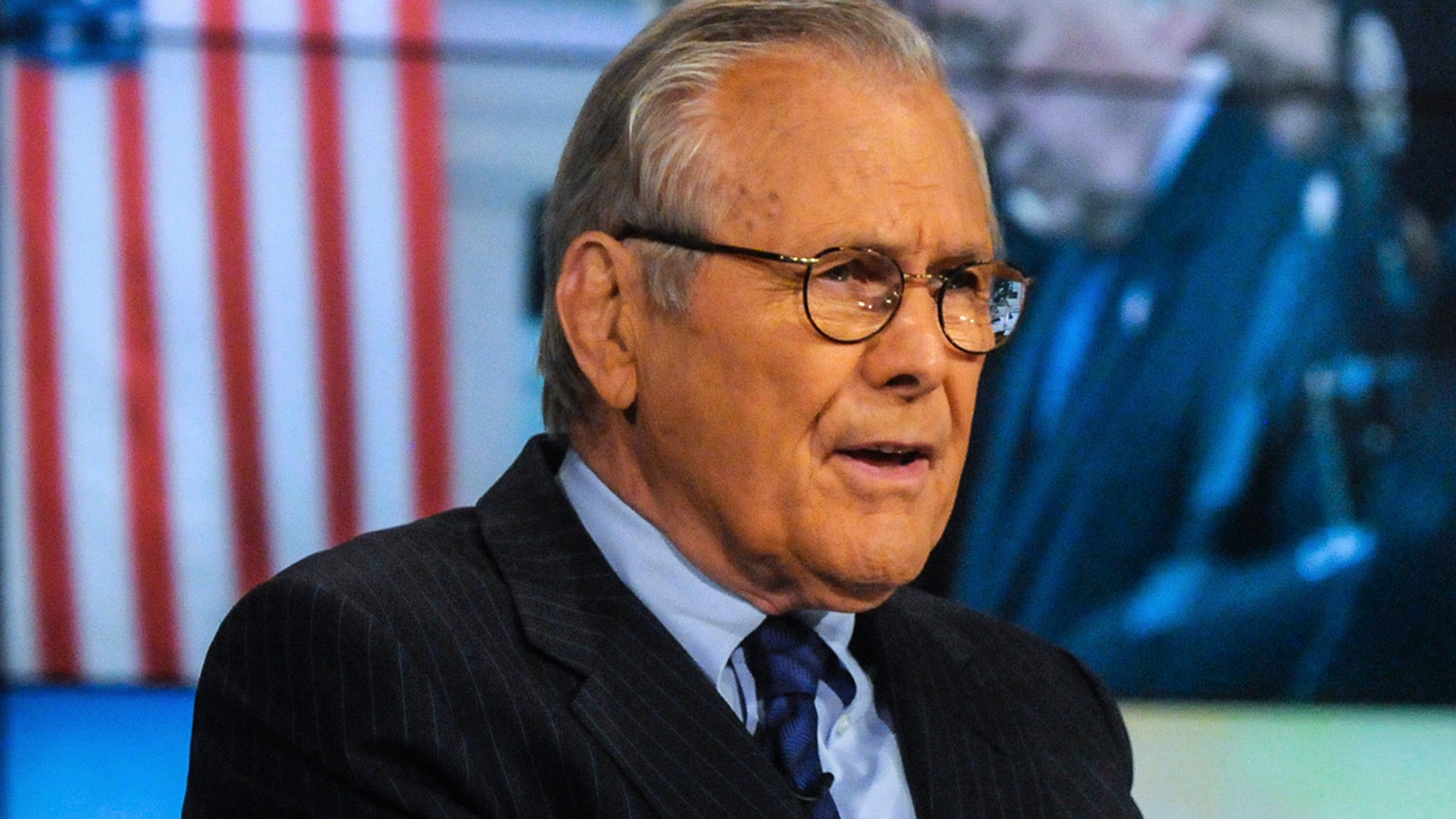 Former Sec. of Defense Donald Rumsfeld Dead at 88
tmz.com
Former U. S. Defense Secretary Rumsfeld dies aged 88
bignewsnetwork.com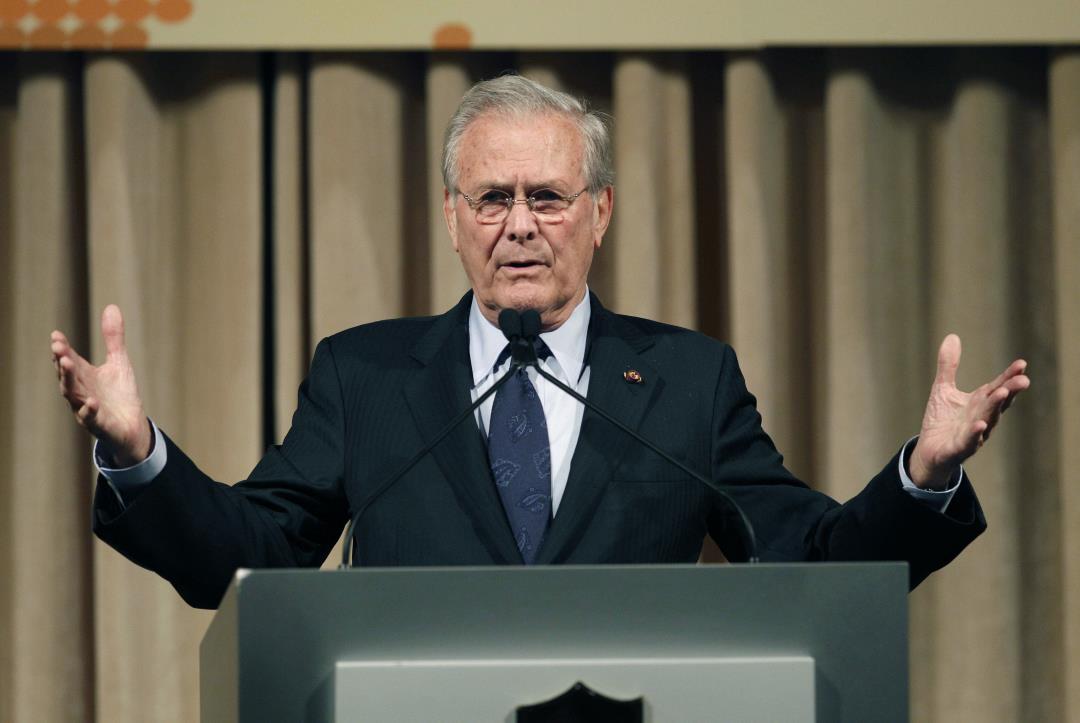 Donald Rumsfeld Dies
newser.com
Donald Rumsfeld dies at 88. The former defense secretary oversaw Iraq, Afghanistan wars
usatoday.com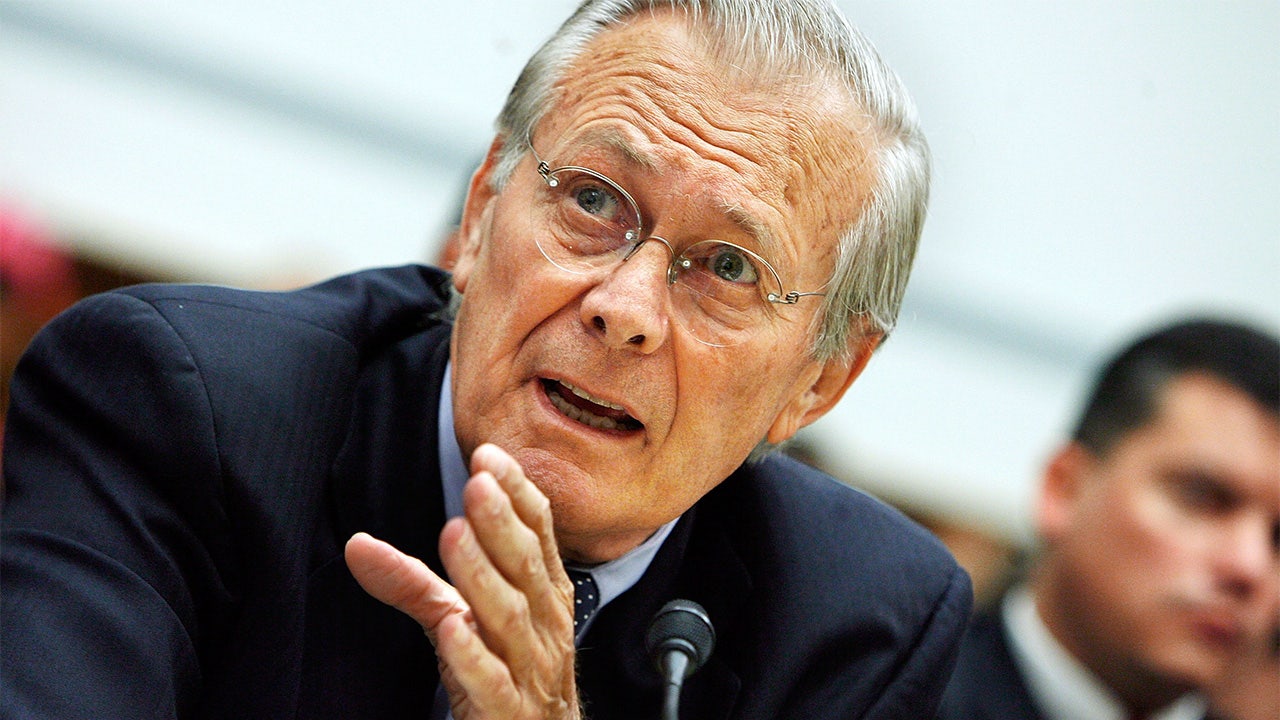 Donald Rumsfeld dead at 88: Political figures react to former defense secretary's passing
foxnews.com
Former Defense Secretary Donald Rumsfeld dead at 88
nypost.com
Former Secretary of Defense Donald Rumsfeld dies at 88: family
nydailynews.com
Former Secretary Of Defense Donald Rumsfeld Dies
dailycaller.com
Donald Rumsfeld, Pentagon chief in Middle East wars, dies at 88
bostonherald.com
Donald Rumsfeld, defense secretary at helm of 2 wars, dead at 88
wnd.com
BREAKING: Don Rumsfeld, Former Secretary of Defense, Heads Into the Great Unknown
pjmedia.com
Former Defense Secretary Donald Rumsfeld dies at 88, family says
chicago.suntimes.com
US former defence secretary Donald Rumsfeld dies at 88
independent.ie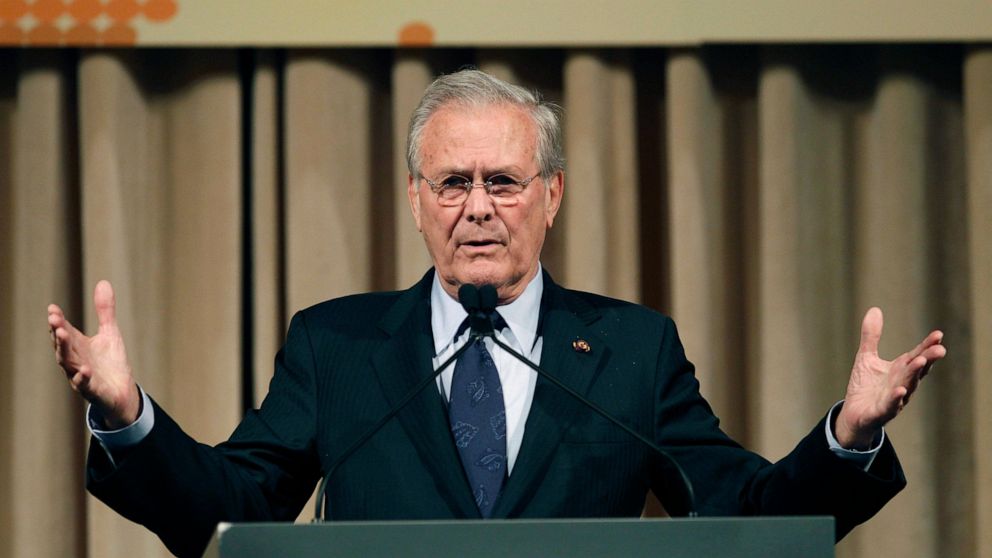 Former Defense Secretary Donald Rumsfeld dies at 88
abcnews.go.com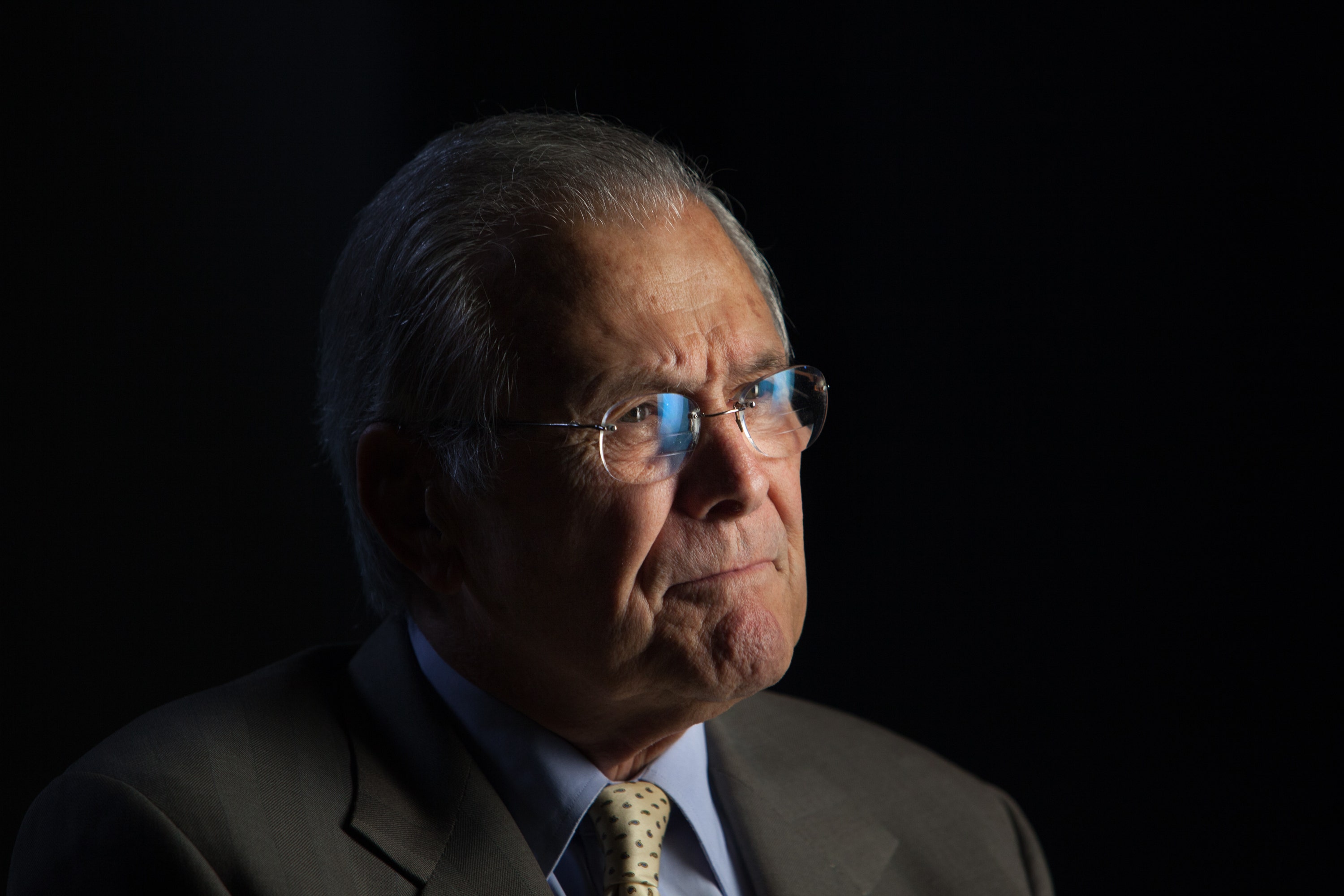 Donald Rumsfeld dead at 88: Former defense secretary at helm of Iraq, Afghanistan wars
foxnews.com
Former Defense Secretary Donald Rumsfeld dies at 88
eu.detroitnews.com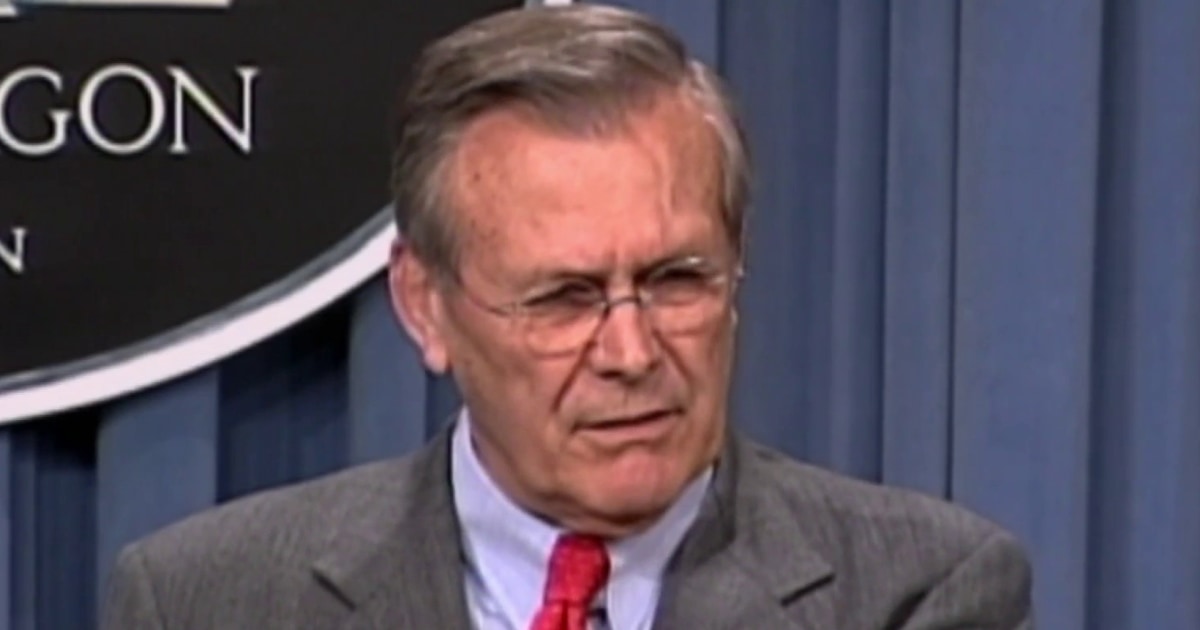 Donald Rumsfeld, former secretary of defense, dies at age 88
msnbc.com
Phylicia Rashad is rushing to do damage control. The former "Cosby Show" star is backtracking on comments she made earlier Wednesday, in which she celebrated Bill Cosby's sexual assault conviction being overturned. "I fully support survivors of sexual assault coming forward. My post was in no way intended to be insensitive to their truth," Rashad,73, tweeted. "Personally, I know from friends and family that such abuse has lifelong residual effects. My heartfelt wish is for healing." The statement came hours after she previously tweeted a photo of Cosby, writing, "FINALLY!!!! A terrible wrong is being righted- a miscarriage of justice is corrected!" While some fans told Rashad she has a right to her own "experience and opinion," others pointed out that true "healing" — as she said in her tweet — requires justice. "He confessed!!!!" one person wrote. "Only off on a technicality. You are so wrong on so many levels. Wow! Re-examine your values." Cosby,83, had his sexual assault conviction thrown out Wednesday — in a stunning ruling by Pennsylvania's highest court that found a prosecutor's decades-old agreement should have shielded him from criminal charges. He only served two years of a three- to 10-year sentence. In its 79-page ruling, the State Supreme court found that an agreement with then-Montgomery County District Attorney Bruce Castor Jr. prevented Cosby from being charged for allegedly drugging and molesting Andrea Constand in 2004. Several people also pointed out to Rashad on Twitter how her remarks were irresponsible given she was recently named dean of Howard University's Fine Arts department. "The level of disgust I have right now is overwhelming," a user tweeted. "Right now there is a Howard Fine Arts student who has spent the entire summer trying to decide whether to file a complaint on their rapist when they return to campus and they see this from their new dean. #BillCosbyIsARapist" Cosby has been accused by sixty women of rape, drug facilitated sexual assault, sexual battery, or other sexual misconduct. There were also two instances of alleged child sexual abuse, both involving girls 15 years of age. Rashad played Cosby's on-screen wife, Claire Huxtable, on "The Cosby Show."

Phylicia Rashad Sparks Backlash for "Horrible Enabler's Take" Defending Bill Cosby
decider.com
Incoming Howard dean Phylicia Rashad's comments on Bill Cosby's release draw outrage
cnbc.com
Phylicia Rashad celebrates Bill Cosby's sentence being overturned
edition.cnn.com
Phylicia Rashad Faces Backlash After Celebrating Bill Cosby's Prison Release: 'Disappointing'
hollywoodlife.com
Phylicia Rashad Celebrates Bill Cosby's Prison Release: 'A Miscarriage of Justice Is Corrected'
variety.com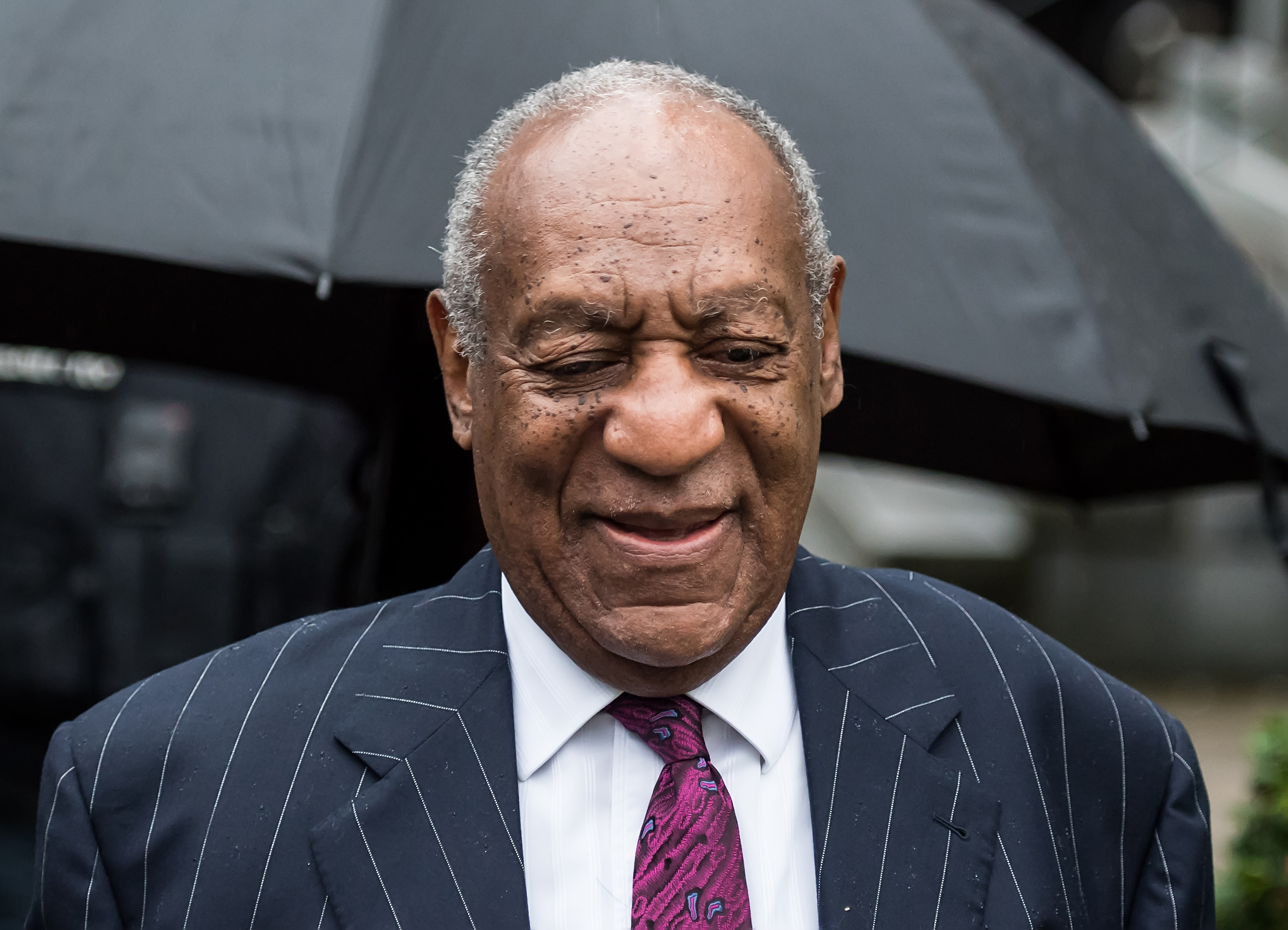 Phylicia Rashad Says 'a Terrible Wrong Has Been Righted' After Bill Cosby's Release
newsweek.com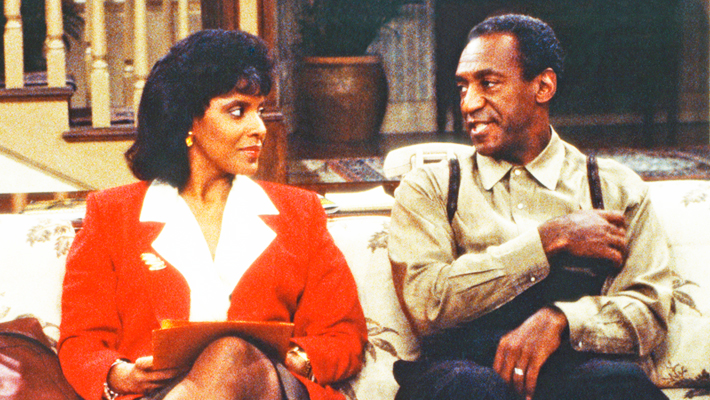 Phylicia Rashad's Tweet Celebrating The Release Of Bill Cosby Is Not Going Over Well
uproxx.com
Bill Cosby's sex assault conviction overturned by court
pressherald.com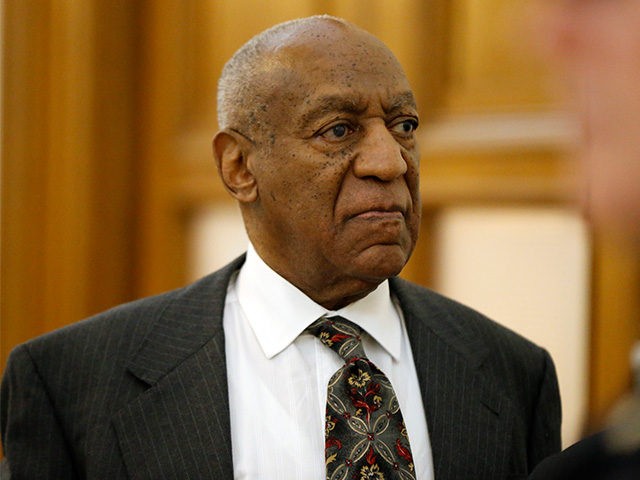 Bill Cosby's Release from Prison Provokes Condemnation But Also Support from Co-Star Phylicia Rashad
breitbart.com
'The Cosby Show' Star Phylicia Rashad Raises Eyebrows With Response to Bill Cosby's Prison Release
usmagazine.com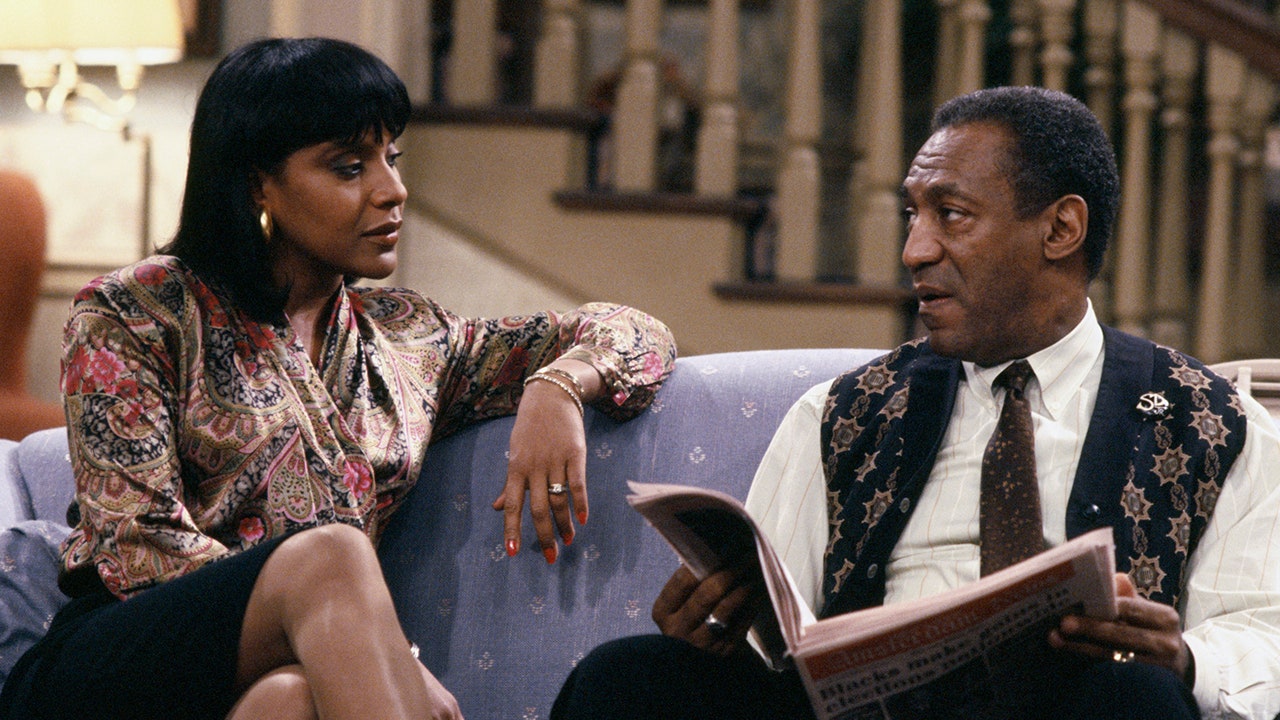 Bill Cosby's TV wife Phylicia Rashad celebrates his release from prison: 'A terrible wrong is being righted'
foxnews.com
Phylicia Rashad Sparks Backlash for Defending Bill Cosby's Prison Release
thewrap.com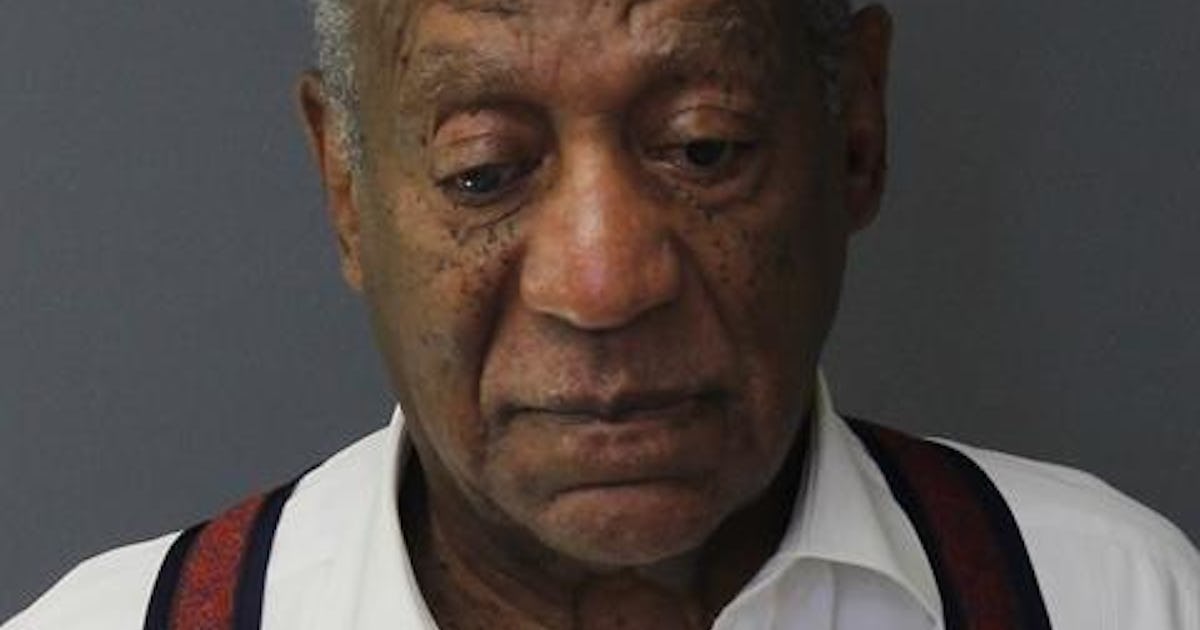 Phylicia Rashad, Amber Tamblyn & More Celebs React To Bill Cosby's Prison Release
bustle.com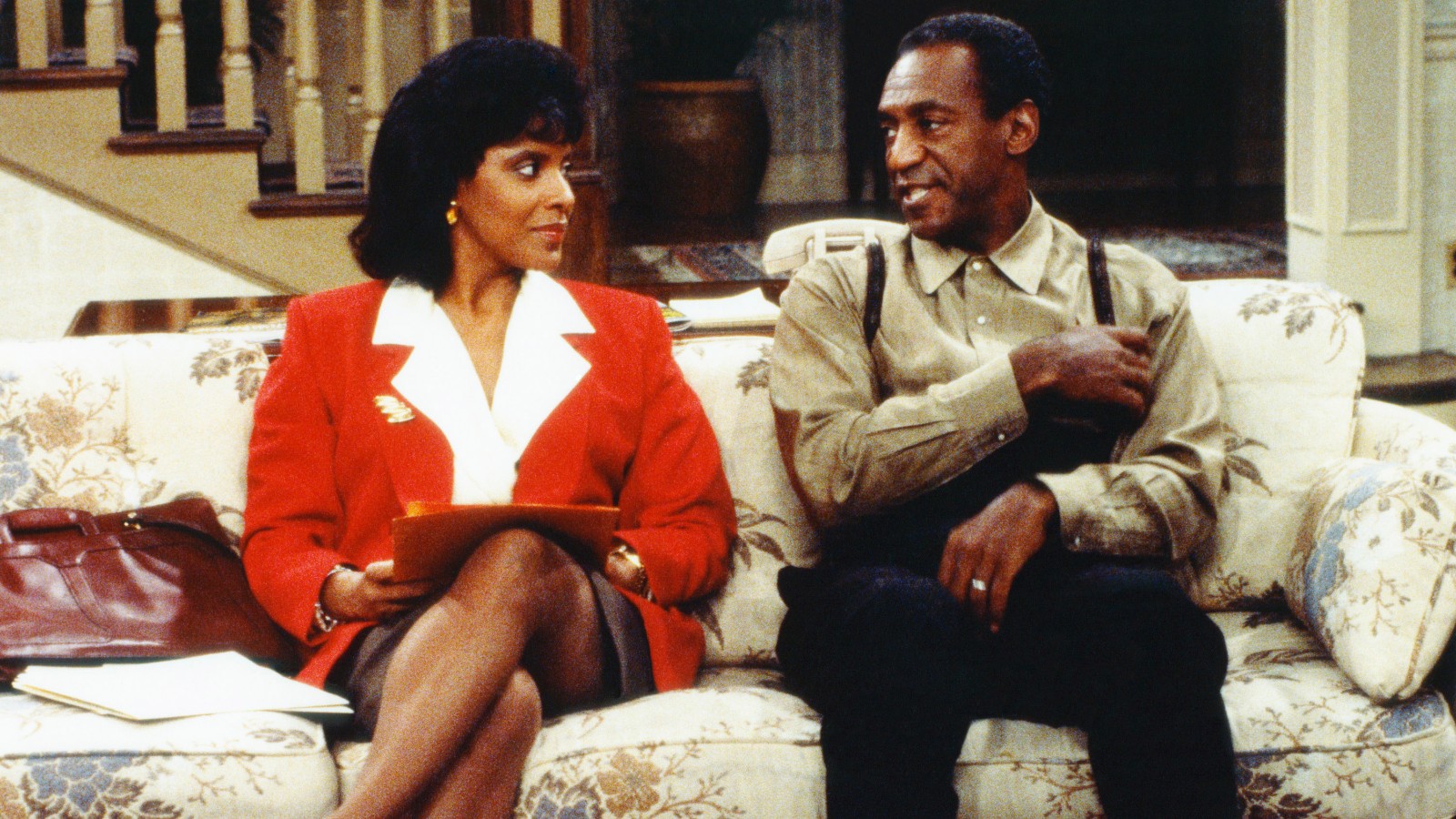 Phylicia Rashad celebrates Bill Cosby's sentence being overturned
edition.cnn.com
Phylicia Rashad praises Bill Cosby's conviction being overturned
pagesix.com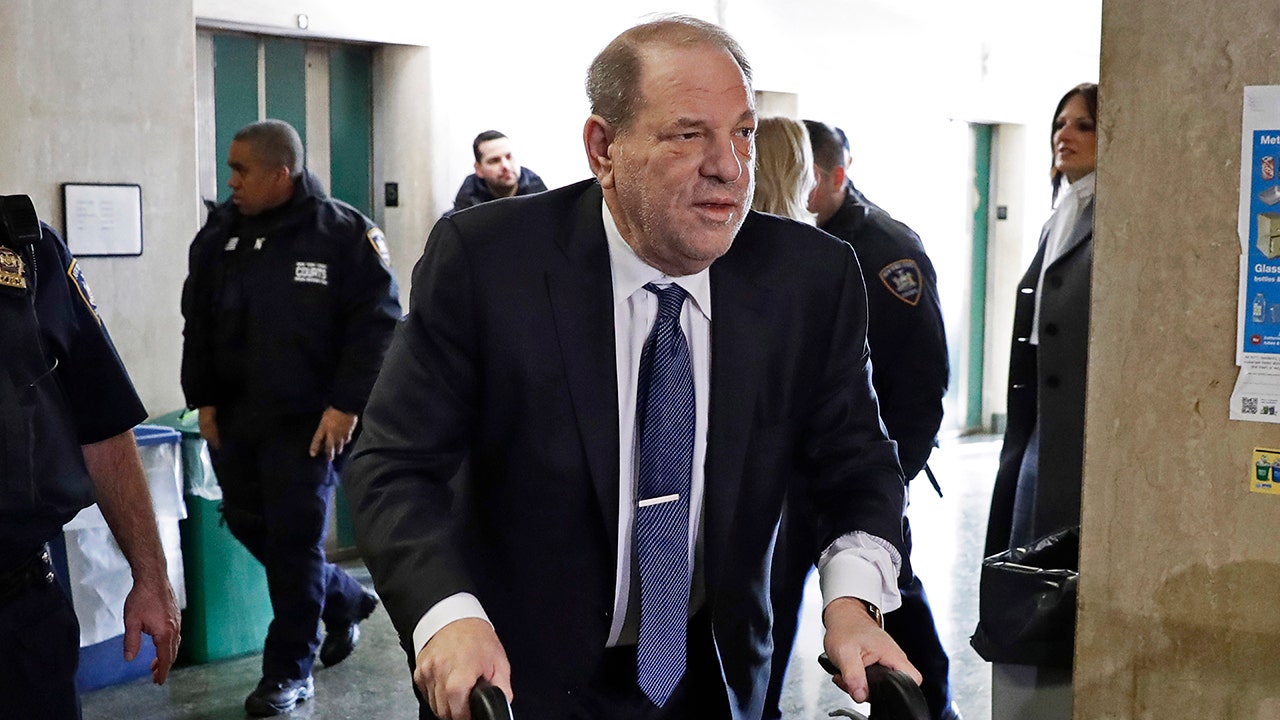 Bill Cosby conviction reversal praised by Harvey Weinstein lawyers
foxnews.com
The search for any signs of life continued on Monday morning, four days after a in Florida with its residents asleep inside. Late Monday, Mayor Daniella Levine Cava of Miami-Dade County said the death toll has risen to 11 after another body was discovered. She said another 150 people remain unaccounted for. No one has been pulled alive from the rubble since Thursday when the condominium crumbled in the middle of the night, but search teams continued poring over and carving into the debris. Levine Cava said family members were allowed to visit the site on Sunday to watch the rescue efforts and pay their respects. More information was emerging about those who lost their lives in the disaster, along with new clues about what may have caused it. As details of the building's possible preexisting problems emerged on Sunday, a lawyer confirmed to CBS News that a Surfside official had told the building's residents in 2018 that "it appears the building is in very good shape." On Saturday, the city of Surfside released an engineering report from 2018 that flagged significant structural concerns. It was unclear whether the issues noted in the report caused the collapse. The report didn't warn of imminent danger but said repairs were needed. Waterproofing failed under the pool deck and wasn't properly laid, so water didn't drain, the report said. "The failed waterproofing is causing major structural damage to the concrete structural slab below these areas. Failure to replace the waterproofing in the near future will cause the extent of the concrete deterioration to expand exponentially," it said. It also said there was "abundant cracking" in concrete columns, beams and walls in the parking garage. The consultant estimated that the repairs needed to address the building's structural issues would have cost more than $9 million. The death toll from the collapse rose to 11 on Monday after another body was pulled from the rubble, Mayor Daniella Levine Cava of Miami-Dade County said in a news conference. She said another 150 are missing, while 136 people are accounted for. Search and rescue teams are still sifting through the rubble with the hope of finding more residents alive. "These numbers are very fluid and they will change," Levine Cava said. A U. S. government team of six scientists and engineers who specialize in disastrous structure failures are headed to south Florida to collect firsthand information on the cause of the building's collapse, National Institute of Standards and Technology spokesperson Jennifer Huergo confirmed to CBS News on Monday. Their initial work will be used to determine whether to pursue a more thorough study. NIST's Jason Averill said the first two members of the agency's team arrived in Florida on Friday and four more will be there by Monday. The agency previously investigated disasters such as the collapse of the Twin Towers on 9/11, the 2011 Joplin, Missouri, and Hurricane Maria's in Puerto Rico, and the in Rhode Island. On the fifth day of the search and rescue operation at the Champlain Towers South collapse site in Surfside, the town's mayor said Monday he's holding out hope that survivors will be found, CBS Miami reports. Surfside Mayor Charles Burkett said the families of the missing are trying to hold on to hope but with each passing day, it gets harder. "It's terrible, it's awful. It's like a missing airplane, they don't know where their loved ones are," he said. Burkett said he too is hoping survivors can be found. "I'm expecting miracles, I'm looking forward to that. We're praying every day, every minute, and we're not stopping," he said. Among the missing was Linda March, who recently traded a cramped New York apartment for fresh air and ocean views after surviving a COVID-19 infection. She even bought a bright pink bicycle to cruise around Miami with, best friend Rochelle Laufer said. March rented Penthouse 4, and was using the second bedroom of the furnished apartment as her office, Laufer told The Associated Press on Sunday. Another friend, Dawn Falco, said she had been talking on the phone with March until just two hours before the disaster. Falco said she immediately began searching for word on her friend, who she said never leaves the house "without a smile." "My heart is breaking as I see the office chair that she just purchased next to the bunkbeds," Falco said. Questions remain about with the partially-collapsed building, CBS News correspondent David Begnaud reports. An assessment done by engineers in 2018 looked at, among other things, the building's parking garage. It found "abundant cracking and spalling of varying degrees was observed in the concrete columns, beams and walls." Also in the report, "the main issue with this building structure is that the entrance drive/pool deck/planter waterproofing is laid on a flat structure." There was no slope for drainage, so the water had to evaporate. William Espinosa, who was a maintenance manager in the building in the late 90s, said "water would just basically sit there and then it would just seep downward." However, experts are warning people not to rush to conclusions. One engineer who spoke with CBS News said nothing in the 2018 report suggested a catastrophe of this magnitude could be happening. Surfside Mayor Charles Burkett said he encountered a girl sitting alone near the collapse site late Sunday, reading a Jewish prayer to herself. Burkett said he had earlier encountered the girl and knew that one of her parents lived inside the collapsed building, while the other lives several blocks away. The girl told him she goes back and forth daily, waiting for news of her missing parent. "That really brought it home to me," Burkett said. "She wasn't crying, she was just lost -- she didn't know what to do, what to say, who to talk to." Burkett said he didn't see the girl at a meeting with families earlier Monday, but vowed to find her and "tell her we're all here for her, and do the best we can to bring out that parent." "That is a tiny, tiny example of the impact that this collapse has had on our community," Burkett said. Miami-Dade Assistant Fire Chief Ray Jadallah said he had heard from families that rescue operations are going too slow. He described hazardous conditions, and said one rescuer had tumbled 25 feet down a mound as families watched the rescue operations. He said crews are working "feverishly, with urgency" in the face of dangerous conditions. Jadallah said rescue crews will change position this afternoon and are searching through large areas of concrete that requires the use of heavy machinery. It was during that process that the 10th victim was recovered, he said. Jadallah said crews are using sonar and cameras and have identified "void spaces" in the rubble, indicating spaces where it's possible people could be. He stressed crews have no confirmation of that. He said crews have not yet reached the bottom of the rubble and are continuing to "de-layer." Miami Dade Police director Alfredo Ramirez III said investigators are using rapid DNA tests where possible to identify deceased victims. Where they cannot use the DNA testing, Ramirez said the medical examiner will collect the remains in order to identify them. "We do it all with respect and integrity," Ramirez said. "It's very emotional." Rescue teams recovered another body four days after the building's collapse, Miami-Dade County Mayor Daniella Levine Cava announced at a press conference Monday. Ten people have now been confirmed dead in the collapse, Levine Cava said, and 151 remain unaccounted for. She described an "unprecedented mobilization effort." "People coming in from around the state and around the world to assist us," Levine Cava said. Search and rescue teams have been working "for over 100 hours straight," Florida Governor Ron DeSantis said. He thanked the crews, who he said are working in an "incredibly hazardous environment" with more collapse possible. He called the crews "the best of the best." "The search continues, and it will not stop," DeSantis said. The mayor said the search for victims remains a top priority, but promised a "thorough and full investigation of what led to this tragic event." DeSantis said FEMA is working to identify families and offer them assistance with relocation and mental health counseling. In addition, DeSantis said he has met with a team from the National Institute of Standards and Technology (NIST) which has launched a preliminary investigation. First responders from across Florida are being joined by in a joint effort to find any survivors, CBS News correspondent David Begnaud reports. International rescue crews are working fast, but carefully. One wrong move could mean another disaster, according to officials. "We need to be sure that the pile does not fall on them, that it does not fall on any possible survivors," Miami-Dade County Mayor Daniella Levine Cava said in a press conference. First responders have dug a trench beneath the rubble — so far it is 125 feet long and 40 feet deep. An Israeli search and rescue team hopes to save people here just like they did after the 2019 Haiti earthquake, when crews found people eight days after the disaster. A rescue official said Monday that search teams have been able to find some voids inside the wreckage. Andy Alvarez, a deputy incident commander with Miami-Dade Fire Rescue, told "Good Morning America" that the voids are mostly in the basement and parking garage areas. "We have over 80 rescuers at a time that are breaching the walls that collapsed, in a frantic effort to try to rescue those that are still viable and to get to those voids that we typically know exist in these buildings," Alvarez said. "We have been able to tunnel through the building," Alvarez added. "This is a frantic search to seek that hope, that miracle, to see who we can bring out of this building alive." Search teams continue to pick through the rubble, working 24 hours a day looking for signs of life after the deadly building collapse. "We have six to eight squads that are on the pile actively searching at any given time. Hundreds of team members are on standby to rotate as we need a fresh start," said Miami-Dade Mayor Daniella Levine Cava. Miami-Dade Fire Chief Alan Cominsky called the search operation an "evolving process." "We are rotating through. We have gridded out the debris field. We have more heavy equipment that we brought in, so you see larger cranes and different aspects," Cominsky said. CBS Miami reported additional crews from southwest Florida, central Florida, and Hillsborough County have been brought in to assist with the search. A search team from Israel is also on site. Family members and friends of those involved in the building collapse got an opportunity to see the horrific aftermath Sunday with their own eyes, CBS Miami reports. Nicole Ortiz, who lost two family members in the collapse, was among more than six busloads of family and friends who were taken to the site. "The first time I went to the site I knew that her apartment wasn't there, so I was devastated," said Ortiz referring to her sister Anna and her nephew Louis Andres. The two were among those whose bodies have been recovered. Claudio and Maria Bonnefoy are among the dozens of people from Latin America nations who remained unaccounted for on Monday after the Surfside collapse. CBS News' Maria Elena Salinas met Maria's nephew, who told her he was still holding out hope that his family members might be found alive. "She was always the doting aunt that watched over my wife and her sisters," William Sanchez said. "She was just beautiful." Bonnefoy, who was from the Philippines, and her Chilean husband Claudio had lived on the tenth floor of the Champlain Towers South condominium for more than a decade, so Sanchez was stunned when he learned through a text message of the building's sudden collapse. "I looked up at the building and I thought I'd see her apartment, but I realized that whole side of the building had fallen down," Sanchez recalled. "That's when I called my wife up and we both started crying." Alluding to the emerging information about previous concerns with their building, Sanchez said the couple were "capable people that were very informed… They really checked the buildings they were going to live. If they had known the building had issues and it was sinking, they would have never bought an apartment." Rescuers continued working fast, but carefully overnight as one wrong move could mean another disaster. "We need to be sure that the pile does not fall on them, that it does not fall on any possible survivors," Surfside Mayor Daniella Levine Cava said on Sunday evening. As CBS News correspondent David Begnaud reports, much of that work focused late on Sunday and into Monday on digging a trench right into the mountain of rubble. The mayor said the trench, which was vital to provide rescuers access as they searched for any survivors amid the debris, had grown to 125 feet in length and was 40 feet deep by Sunday evening. Israeli and Mexican search and rescue teams joined the effort, adding critical expertise after dealing with their share of disasters. Even as the operation entered its fifth day, members of the Israeli team told CBS News there was still reason to have hope. One of the team said they hoped to rescue people in Surfside just like they did after the 2010 Haiti earthquake - when crews found people alive eight days after the disaster struck.­­ An additional four victims have been identified in the building collapse search, Mayor Daniella Levine Cava said Sunday at a press conference. So far,134 people have been accounted for and 152 remain unaccounted for, Levine Cava said. Families of victims will be notified first and it will then be up to them should their names be released, the mayor said. Families were allowed to visit the building collapse site privately on Sunday to grieve. Detectives have not been able to reach some families with missing loved ones and Levine Cava called for anyone with missing victims to file police reports. She said that $1.2 million has been donated for those impacted so far. Search and rescue efforts are still continuing. President Biden on Sunday called FEMA Administrator Deanne Criswell to recap her firsthand visit to the site of the condo collapse on Sunday. He said what she described there was "excruciating," according to a White House press statement. "I am grateful for the heroic first responders, search and rescue teams, and all FEMA, state, county, local, and volunteer personnel who are working around the clock to try to save lives and for those who are dedicated to helping survivors with many needs, including temporary housing," Mr. Biden said, according to the statement. "We will continue to coordinate closely with officials on the ground throughout this terrible ordeal and my administration is ready to provide any support or assistance that is needed." "For those who are waiting in anguish for word of their loved ones as search and rescue efforts continue in the aftermath of this catastrophic incident, the pain of the uncertainty is an added, heartbreaking burden. My heart goes out to every single person suffering during this awful moment," Mr. Biden said.

Florida building collapse: Hopes dim for 149 still missing nearly week after condo collapse
myfox8.com
Florida officials call for grand jury investigation of Surfside building collapse
cbsnews.com
Before and after look at Champlain Towers South, the Florida building that partially collapsed
usatoday.com
Family confirms death of Hilda Noriega in Florida condo building disaster
nypost.com
Search and rescue efforts continue nearly a week after Florida building collapse
cbsnews.com
Death toll in Florida building collapse rises to 12 with 149 missing
newsinfo.inquirer.net
Seven dead after ferry sinks near Bali,11 still missing
nydailynews.com
Fake fundraisers look to cash in on Florida building collapse
nypost.com
12 dead, scores still missing in Florida condo collapse as rescue mission enters day 7
cnbc.com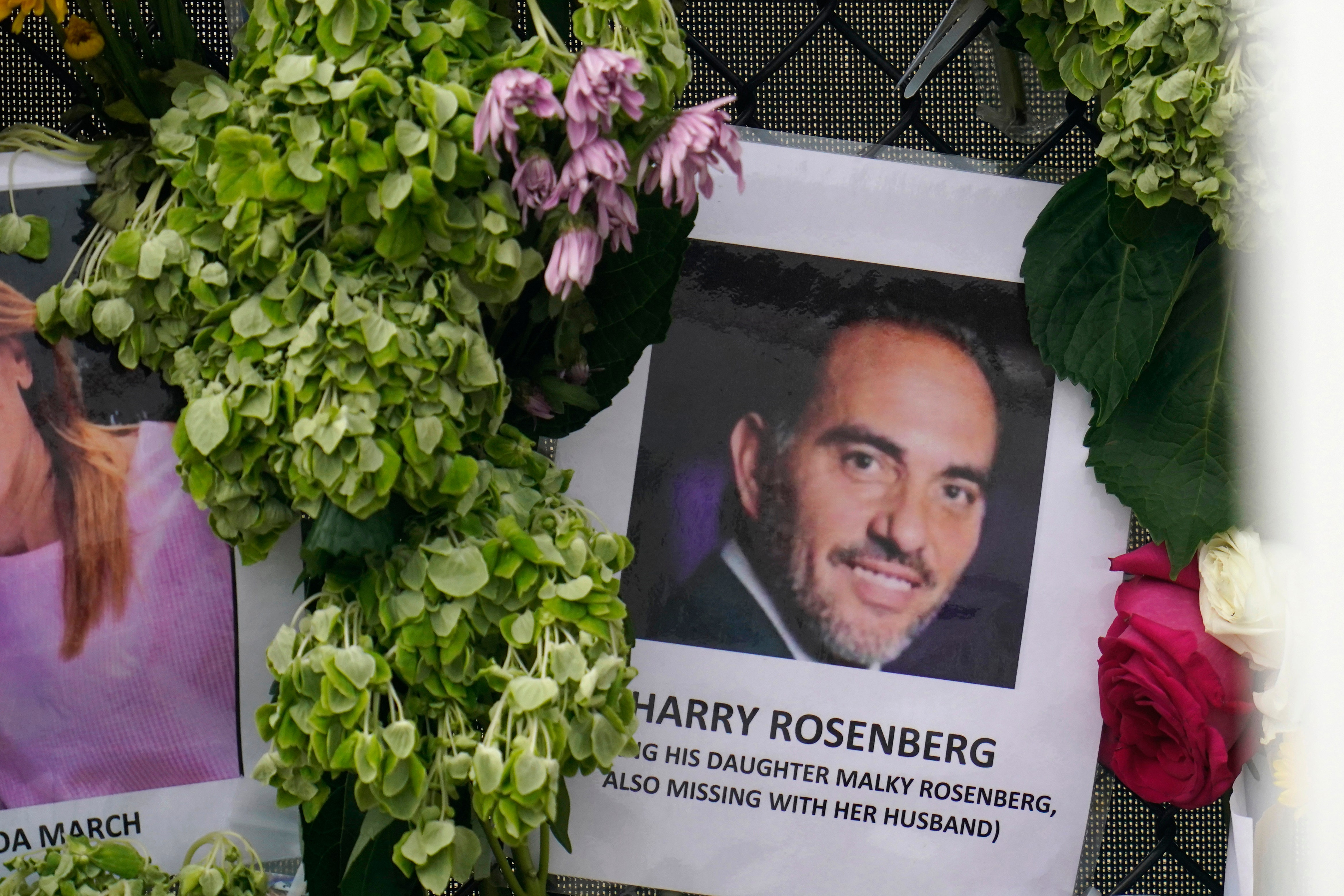 Florida condo collapse: New York City widower seeking new start is among those missing
foxnews.com
More Bodies Discovered Under Rubble of Collapsed Building in Florida, Israeli Commander Says
sputniknews.com
152 still unaccounted for in Florida building collapse, Miami-Dade County mayor says
cbsnews.com
UC graduate and doctor among the missing in Florida condo collapse
eu.cincinnati.com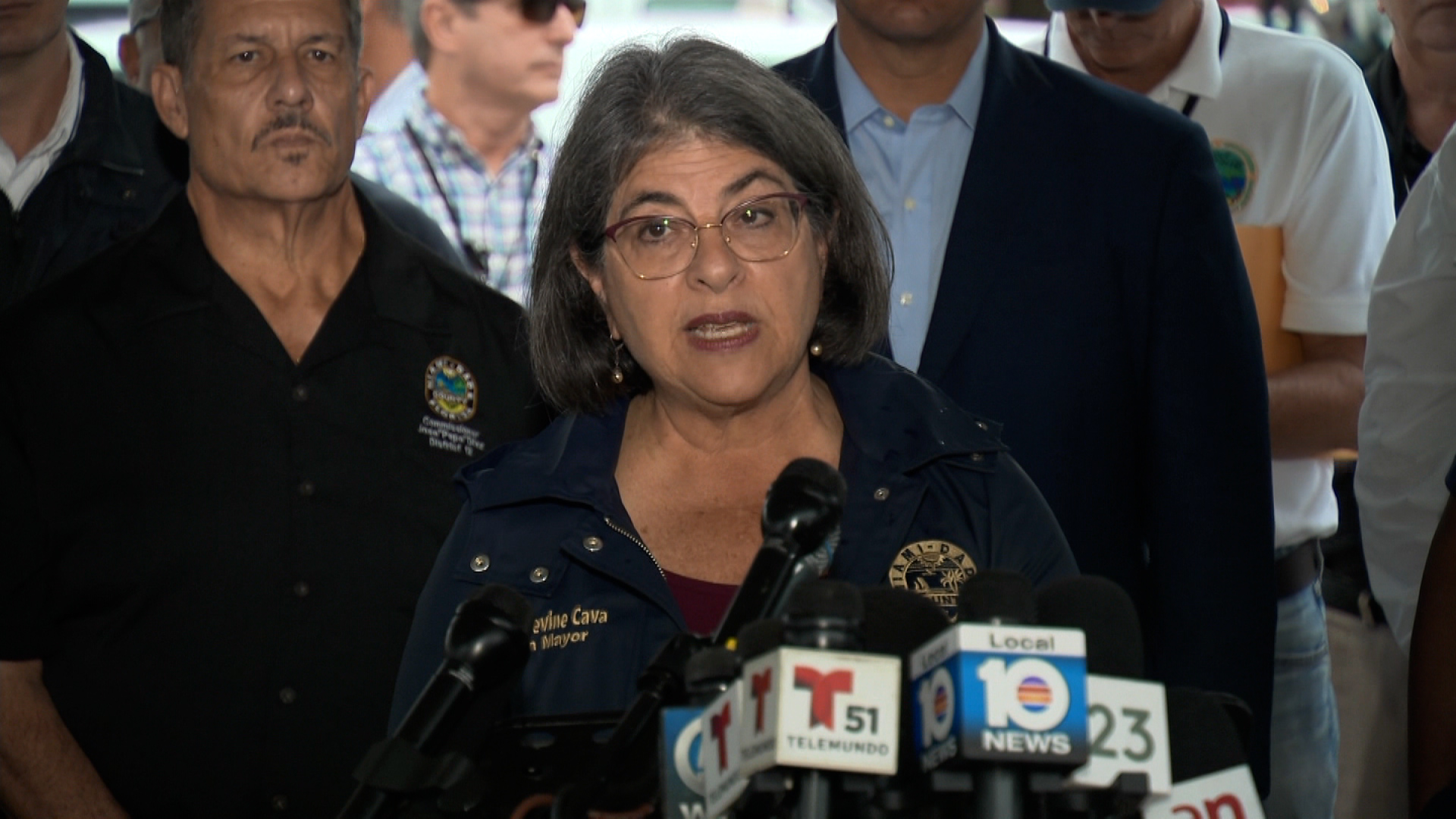 Miami-Dade mayor says 16 now confirmed dead from Surfside collapse
edition.cnn.com
Death toll from Florida condo building collapse climbs to 16
nypost.com
Nearly 100 unaccounted for after deadly high-rise collapse in Florida
cbsnews.com
Hopes dim for scores still missing nearly week after Florida condo collapse
newsinfo.inquirer.net
Florida building collapse: What we know about those missing, dead
abc7chicago.com
Man who recently lost wife, parents is missing in Florida building collapse
myfox8.com
Death toll rises to at least 16 in Florida building collapse
thehill.com
SURFSIDE, Florida — Four more bodies have been found in the rubble of a collapsed Florida condo tower, a fire official said Wednesday, raising the death toll in the disaster to 16 people. Miami-Dade Assistant Fire Chief Raide Jadallah told family members at a morning briefing that rescuers found the bodies Tuesday night. He said relatives have not yet been identified. In addition to the four bodies, crews also found other human remains. Rescuers were able to build a ramp for a crane to reach areas at the top of the pile they had not been access before, Jadallah said. State Fire Marshal Jimmy Petronis described the ramp as "a Herculean effort" that would allow the use of more heavy equipment. "Now you are able to leverage massive equipment to remove mass pieces of concrete that could lead to those incredible good news events," Petronis told Miami television station WSVN. More than 140 people are still unaccounted for. The discovery of the bodies came the morning after Florida authorities asked the federal government for an additional rescue team to comb the rubble of the tower, a request that underscored the strenuous nature of the open-ended search for survivors in an area prone to tropical weather. The possibility that severe weather in coming days could further stretch Florida's search and rescue resources prompted state officials to ask the federal government for the additional team, Kevin Guthrie of the Florida Division of Emergency Management said Tuesday. Already, intermittent bad weather has caused temporary delays in the search. Guthrie said the new team, which would likely come from Virginia, would be on hand if severe weather hits the area in coming days and allow crews that have been working at the site for days to rotate out. Authorities said it's still a search-and-rescue operation, but no one has been found alive since hours after the collapse on Thursday. "There are two areas of (possible storm) development out in the Atlantic, heading to the Caribbean. We have eight urban rescue teams in Florida. We talked about doing a relief," Guthrie said at a news conference Tuesday night. "We have all the resources we need but we're going to bring in another team. We want to rotate those out so we can get more resources out." The National Hurricane Center says two disorganized storm systems in the Atlantic have a chance of becoming tropical systems in the coming days, but it is unclear at this point whether they would pose a threat to the U. S. Charles Cyrille of the Miami-Dade County Office of Emergency said 900 workers from 50 federal, state and local agencies were working seamlessly on the search. Elected officials have pledged to conduct multiple investigations into the sudden collapse of the 12-story Champlain Towers South in Surfside last week. Miami-Dade County Mayor Daniella Levine Cava said that she and her staff will meet with engineering, construction and geology experts, among others, to review building safety issues and develop recommendations "to ensure a tragedy like this will never, ever happen again." State Attorney Katherine Fernandez Rundle said she will pursue a grand jury investigation to examine factors and decisions that led to the collapse. Gov. Ron DeSantis evoked a well-known military commitment to leave no one behind on the battlefield and pledged to do the same for the people still missing in the rubble. "The way I look at it, as an old Navy guy, is when somebody is missing in action, in the military, you're missing until you're found. We don't stop the search," DeSantis said at a news conference Tuesday. President Joe Biden and first lady Jill Biden planned to travel to Surfside on Thursday. Work at the site has been deliberate and treacherous. The pancake collapse of the building left layer upon layer of intertwined debris, frustrating efforts to reach anyone who may have survived in a pocket of space. Several members of an Israeli rescue team worked partly on hands and knees Tuesday over a small section of the rubble, digging with shovels, pickaxes and saws. They removed debris into buckets that were dumped into a metal construction bin, which was periodically lifted away by a crane. The crane then delivered an empty bin. Late in the afternoon, rescue officials sounded a horn for a second time during the day's work, signaling an approaching storm with lightning. Workers temporarily evacuated. Miami-Dade Fire Chief Alan Cominsky said the work has been extremely difficult, but "we're out here 110%." "These are the times that are the most difficult," Cominsky said. "We are here to do a job. We are here with a passion. Hopefully, we have some success." ___ Gomez Licon reported from Miami. Associated Press writers Kelli Kennedy in Miami, Bobby Caina Calvan in Tallahassee, Florida, and Freida Frisaro in Fort Lauderdale, Florida, contributed to this report.

Four more bodies found in condo rubble; at least 16 dead
lasvegassun.com
Four more bodies found in condo rubble; at least 16 dead
bostonherald.com
Four more bodies found after Miami building collapse
independent.ie
Israeli official says more bodies found in rubble of collapsed Florida condo
nypost.com
Four more bodies found in condo rubble; at least 16 dead
ocregister.com
Four more bodies found in condo rubble; at least 16 dead
chron.com
Bodies, Tunnels Found Overnight In Rubble Of Surfside Building Collapse
dailycaller.com
4 more victims found dead in Florida condo rubble, bringing death toll to 16, fire official tells families
myfox8.com
Four more bodies found in condo rubble; at least 16 dead
chicago.suntimes.com
4 more bodies pulled from rubble of collapsed Florida condo, raising death toll to 16
nydailynews.com
Four more bodies found in condo rubble; at least 16 dead
eu.detroitnews.com
Miami-Dade mayor says 2 additional victims have been found dead in condo rubble; death toll rises to 18
abcnews.go.com
Four Found Dead After Possible House Explosion
dailycaller.com
Fire official tells families that four additional victims have been found dead in condo rubble; death toll rises to 16
abcnews.go.com
Oxford Languages defines "catastrophe" as "an event causing great and often sudden damage or suffering; a disaster," and compares it to "calamity," "crisis," "holocaust" and "ruination." That, according to President Trump in a commentary for the Washington Times, is what President Biden as done at the nation's southern border. Tens, even hundreds, of thousands of illegal aliens have crossed that border since Biden took office and demolished the strategic and carefully orchestrated procedures and agreements Trump had worked to install. Trump explained, "I delivered on my promise to build a border wall to protect our country. All Joe Biden had to do was paint it. Instead, Biden has enacted the most radical open borders agenda imaginable. This is perhaps the first time in world history a nation has purposely and systematically dismantled its own defenses to invite millions of foreign migrants to enter its territory and break its laws." Trump explained the danger is not just from newcomers, but that "no one knows who they are." In fact, there have been those suspected of terror who have been caught coming into the U. S. through the newly porous border required by Biden's agenda. "To say that Biden has provoked a national security disaster does not even begin to do justice to the calamity," Trump wrote, citing the facts. "In May, illegal border crossings were nearly 700% higher than when I was president during the same period last year. For each of the last three months, more unaccompanied minors have arrived than in any prior month in recorded history. Seizures of ultra-lethal fentanyl are up 265% from last year — more of the drug has already been intercepted than in the entirety of 2020." What did Biden do? "Joe Biden has restored catch-and-release, torn up our hard-earned asylum agreements with Mexico, Guatemala, Honduras, and El Salvador, and announced that anyone on the planet who lives in a crime-afflicted area now qualifies for asylum in the United States. Meanwhile, ICE is effectively shut down, senior border security officials have been fired, and criminals are being released in record numbers. "To top it all off, the Biden administration has announced a new program whereby the U. S. government will literally pay to fly illegal aliens' relatives from other countries to join them in the United States," he said. The result is "utterly depraved – the actions of someone who by all indications wants to completely abolish America's southern border," he said. Worst is Biden's total abandonment of border wall work. "Nearly 740 miles of border wall had been fully funded and more than 660 miles were already built or undergoing construction, Customs and Border Protection confirmed on Jan.15, five days before I left office. After more than two years of litigation and Democrat obstruction, the wall was going up at an average rate of two miles per day. We had already more than doubled the length of the physical barrier protecting our southern border. We had also replaced much of the previously existing dilapidated fencing with new impenetrable metal beams, focusing on the highest traffic areas that border patrol agents themselves had identified," Trump explained. "All Joe Biden had to do was let the contractors finish their work. The border agents wanted it, and it would make the whole country safer," he said. But, "Biden sabotaged the completion of the wall, ordered an immediate halt to construction on his first day in office, impounded the funds Congress had appropriated and took steps to terminate the National Emergency declaration that had facilitated it." The result was the equivalent of an open window in a locked house. "By stopping construction, Joe Biden purposely and deliberately left gaps in the wall, creating unsealed channels right in the middle of the border to be exploited by human traffickers and drug smugglers. I built a wall — Biden built a humanitarian catastrophe." He pointed out Texas now has announced plans to build the wall canceled by Biden. "We handed Biden the most secure border in history. We ended asylum fraud, terminated catch and release, negotiated historic migration agreements with Mexico and other countries, and virtually stopped illegal immigration. Precisely because of these policies, we achieved an incredible 90% reduction in illegal crossings," Trump said. But now, "Our nation is being destroyed by Biden's border crisis." SUPPORT TRUTHFUL JOURNALISM. MAKE A DONATION TO THE NONPROFIT WND NEWS CENTER. THANK YOU!

Trump uses trip to border to assail Biden on immigration
wtop.com
'I Want to Cry': GOP House Members See Biden's Border Crisis Firsthand
pjmedia.com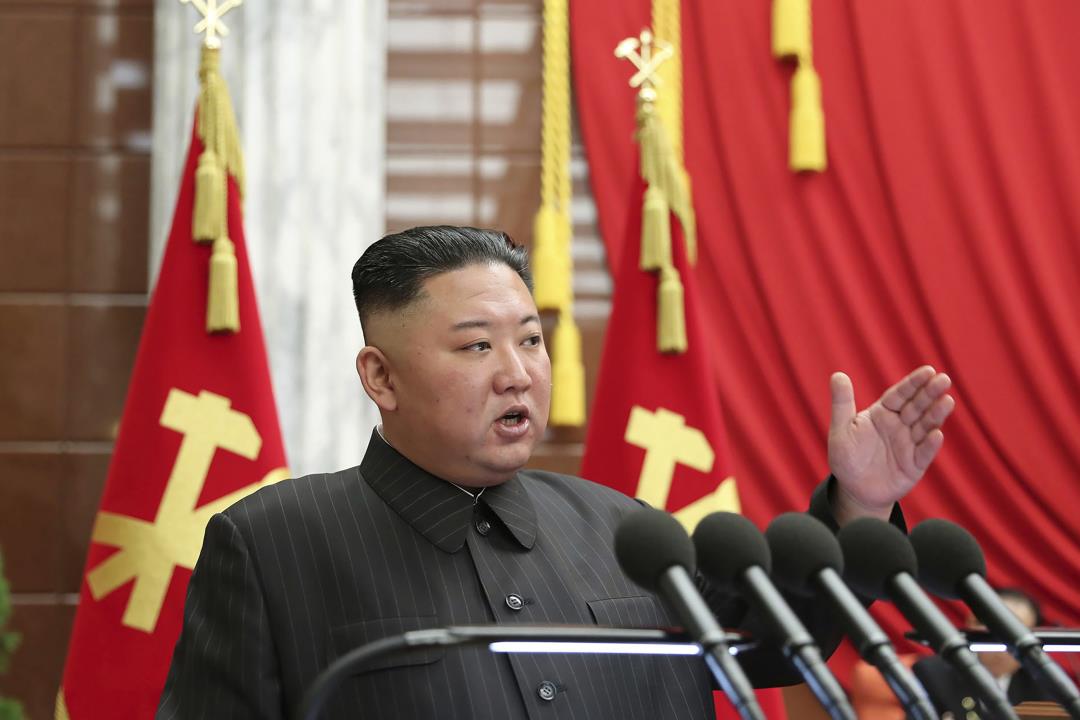 Kim Jong Un Warns of 'Great Crisis' After COVID Lapses
newser.com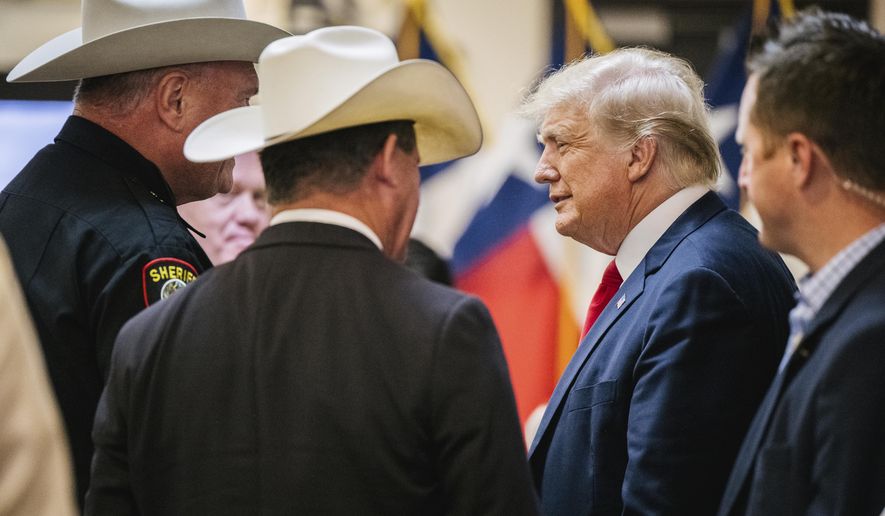 Trump uses trip to border to assail Biden on immigration
washingtontimes.com
Trump headed to Texas border to assail Biden immigration policies
washingtonpost.com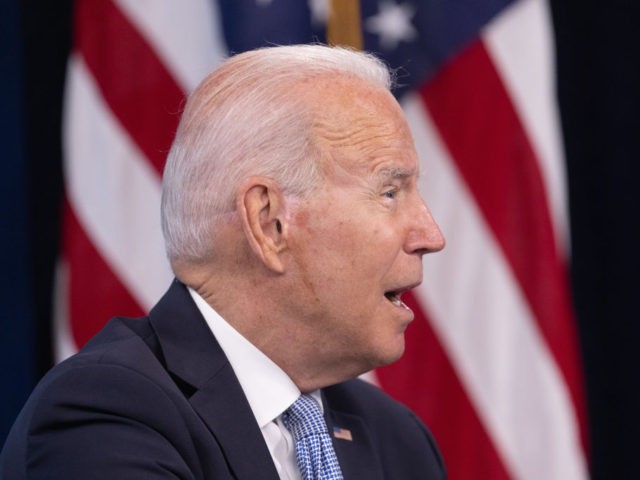 House Republicans Blame Joe Biden for Border Crisis Amid Inspection with Donald Trump
breitbart.com
When Champlain Towers South, a 13-story beachfront condo building in Surfside, Fla., partially collapsed on June 24, dozens of residents were trapped in an enormous pile of concrete and steel. The cave-in, in the middle of an otherwise ordinary warm summer night, set off a massive search-and-rescue effort to find survivors amid the ruins. One teenage boy was pulled alive from the rubble early on, but his mother later died from her injuries. She would be the first official victim, and others would soon follow. A couple nearing their 60th anniversary, another couple married just weeks ago, a father whose greatest joys were his children, and a budding fashion graphic designer were among those confirmed dead. As of Tuesday evening, the death toll had climbed to 12 and almost 150 people remained missing. Here are some of their stories. — Audra D. S. Burch Unit 1002 Stacie Fang was the first victim identified in the condo collapse. She was the mother of Jonah Handler, a 15-year-old boy who was pulled alive from the rubble in a dramatic rescue as he begged rescuers, "Please don't leave me." Ms. Fang, who according to her LinkedIn page had worked since 2009 as a vice president for a company that organizes an annual event for retail marketers, was also pulled from the wreckage but pronounced dead at a nearby hospital. "There are no words to describe the tragic loss of our beloved Stacie," the Fang and Handler families said in a statement posted on Twitter by a local TV reporter. Unit 903 In an Instagram post, Phil Ferro, the chief meteorologist on WSVN Channel 7 in Miami, confirmed that Gladys Lozano, his godmother, and Antonio Lozano, his uncle, had died in the collapse. For days, Mr. Ferro had been reporting on weather conditions affecting the search-and-rescue operation. "My godmother was probably one of the most beautiful people in the world that I've ever known," Mr. Ferro said in a WSVN interview. "For any occasion, she would cook. They would be the life of the party. My uncle Tony was very much quick with a joke, and they were truly the kind of people who whenever you needed, they were there for you, for the entire family." He added, "They were found together, and so we're all just going with the thought that they never knew what happened," he said. "They fell asleep, and that was it." Unit 801 Manuel LaFont, a businessman who worked with Latin American companies and left behind a 10-year-old son and a 13-year-old daughter, was described by his former wife as "the best dad." Adriana LaFont said her ex-husband was a loving and devoted father who had a passion for baseball — one he had inherited from his Cuban parents. Mr. LaFont had played the sport when he was young and coached his son's team, never missing a practice or a game. "He's the most genuine person I ever met," she said. Their children were with Ms. LaFont when the building collapsed. Unit 704 Leon Oliwkowicz,80, and Cristina Beatriz Elvira,74, were from Venezuela and had recently moved to Surfside, according to Chabadinfo.com, which said they were active in the Orthodox Jewish community in greater Chicago, where one of their daughters lives. Unit 702 Luis Andres Bermudez,26, lived with his mother, Ana Ortiz,46. Mr. Bermudez's father, also named Luis Bermudez, confirmed his son's death on social media. In a note penned by the elder Mr. Bermudez in Spanish, he wrote: "My Luiyo. You gave me everything… I will miss you all of my life. We'll see each other soon. I will never leave you alone." The younger Mr. Bermudez was a fashion graphic designer, according to his website. On his Instagram biography he described himself as "Just a guy with big dreams and ideas. Creative in every way and looking to collaborate with artists. Making my way up. Blessed." A teacher from Mr. Bermudez's high school in Puerto Rico, Jose J Ortiz Carlo, described him as an example of courageousness. "From his wheelchair and as a lifelong battler of muscular dystrophy, Luis taught us more about COURAGE, PERSEVERANCE, and about how to make the best of one's LIFE than any book, any lesson or any theory," he wrote in a Facebook post. "He was the embodiment of what it means to be a true SILENT WARRIOR." Mr. Bermudez lived with his recently wed mother and new stepfather, Frank Kleiman,55, just down the hall from Mr. Kleiman's mother, Nancy Kleiman, who was among the missing. His brother, Jay Kleiman, was visiting the family and staying with their mother the night of the collapse. He is also among those still unaccounted for. Frank Kleiman and Ms. Ortiz ran a small mail service business in Miami, according to Alex Garcia, a close friend. "He always kept his chin up. He wasn't judgmental. He was the kind of guy you could share anything with," Mr. Garcia,55, said. "He was one of my best friends, the best man in my wedding and we traveled together." They had just seen each other on Father's Day, four days before the collapse. Unit 1101 Officials identified Michael David Altman,50, as among those killed in the collapse. Unit 802 Marcus Joseph Guara,52, lived with his wife, Ana, and their two daughters, Lucia and Emma, all of whom remain missing. He was remembered as a kind and generous man, a godfather to his close friend's twin 9-year-old boys and a fan of hard rock music. Jose Dezarraga, who grew up with Mr. Guara, said much of their childhood was spent outdoors, running and swimming or biking and playing soccer. The two also bonded over a shared love of the rock band Kiss. "His mom took us to our first Kiss concert and we went again to see them in Tampa two years ago," Mr. Dezarraga,53, said. They spent last Christmas together, and Mr. Guara gave bikes to the twins. "I had just talked to him about two weeks ago," he said. "What I did not know at the time is he and another friend were planning a surprise visit."

Lawyers To Help Regarding Collapsed Building - ValueWalk
valuewalk.com
Four more bodies found after Miami building collapse
independent.ie
Florida building collapse: What we know about those missing, dead
abc7chicago.com
Neighbors 4 Neighbors' Surfside Building Collapse Victim Fund Helping Those In Need
miami.cbslocal.com
Militants in Afghanistan fired across the border at a Pakistani army post in a former local Taliban stronghold, killing two soldiers, the Pakistani military said Wednesday. The cross-border firefight took place in the district of North Waziristan in the country's northwestern Khyber Pakhtunkhwa province, the military said in a statement. It did not say when the attack occurred, but said Pakistani troops responded to the fire appropriately, without elaborating. It was unclear whether there were any militant casualties. The military condemned the continued "use of Afghan soil for terrorist activities against" Pakistani troops, saying Pakistan had consistently asked Kabul to ensure effective border control on its side. North Waziristan served as the headquarters of the Pakistani Taliban until the military secured it in 2015 with a series of operations. However, isolated militant attacks on troops and such cross-border violence have continued, raising fears the Pakistani Taliban were regrouping in the region bordering Afghanistan. The Pakistani Taliban, also known as Tehreek-e-Taliban Pakistan, are a separate insurgent group from the Afghan Taliban, although Pakistan's militant groups are often interlinked with those across the border.

2 Pakistani troops killed in attack on post near Afghanistan
wtop.com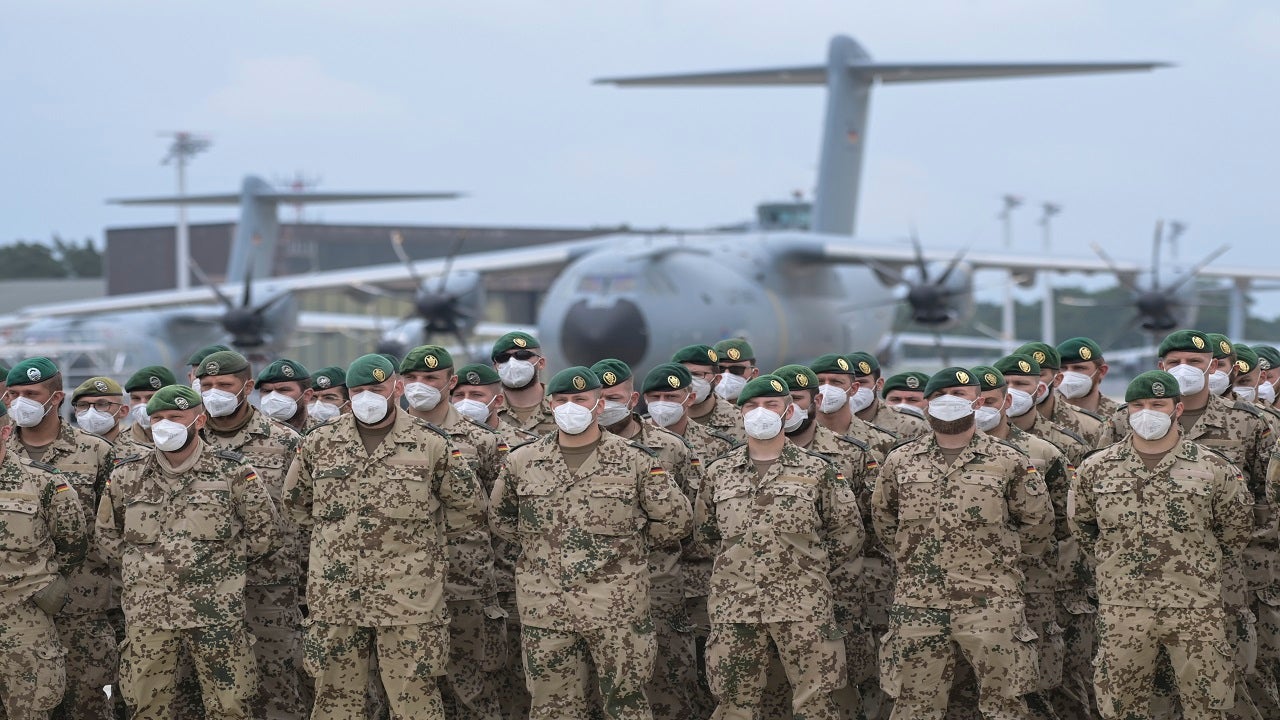 European troops quietly return from Afghanistan
foxnews.com
Man killed in Pangasinan gun attack
newsinfo.inquirer.net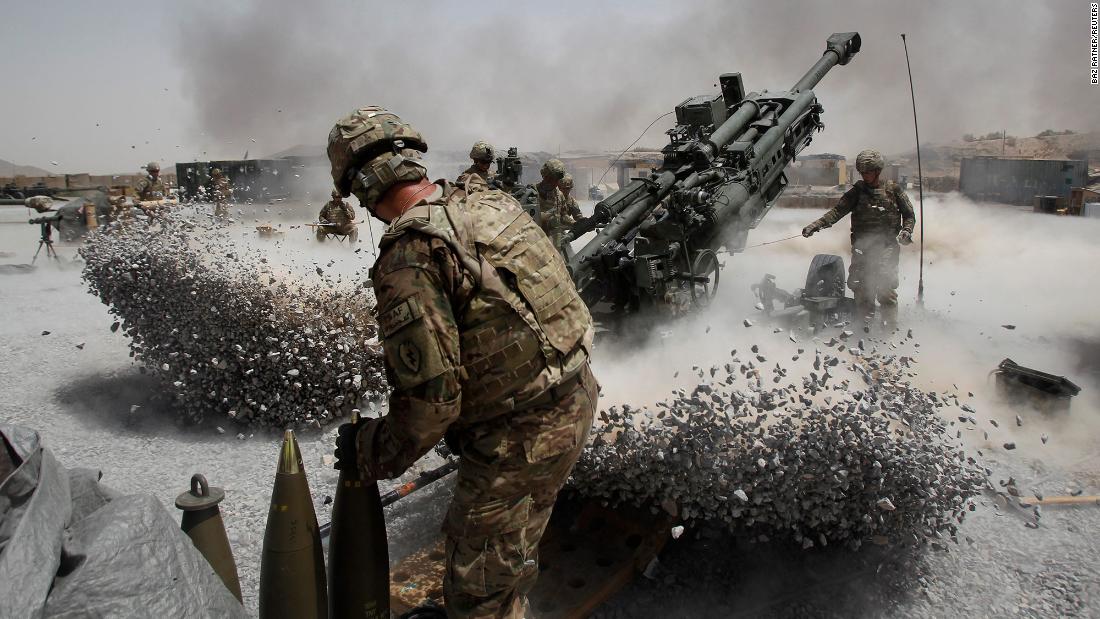 The United States will be withdrawing its troops from Afghanistan before September 11, the 20th anniversary of the terrorist attacks that led the United States into its longest war. "I am now the fourth American president to preside over an American troop presence in Afghanistan. Two Republicans. Two Democrats," President Joe Biden said in April. "I will not pass this responsibility to a fifth." Biden was speaking from the same spot in the White House Treaty Room where President George W. Bush announced the start of the war on October 7,2001. Biden said diplomatic and humanitarian efforts would continue in Afghanistan and that the United States would support peace efforts between the Afghan government and the Taliban. But he has determined that a war that has killed some 2,300 troops and cost more than $2 trillion no longer fit within the pressing foreign policy concerns of 2021. Editor's note: This gallery contains graphic images. Viewer discretion is advised.

Most European troops exit Afghanistan quietly after 20 years
pressherald.com
Most EU forces exiting Afghanistan after 20 years
ocregister.com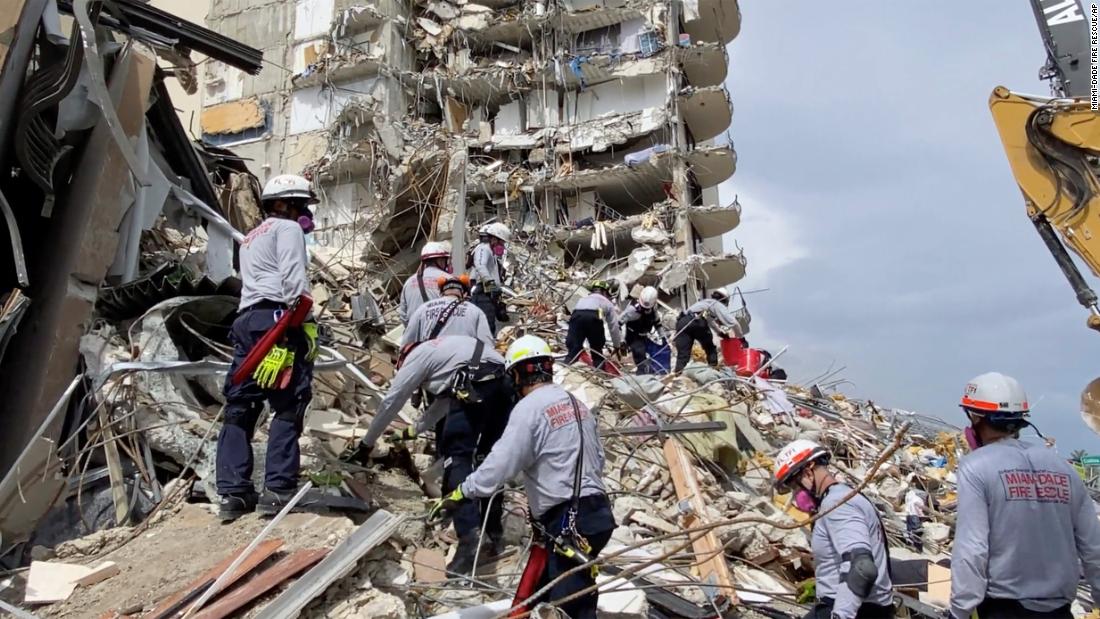 The team is used to crises like this one. Though they're based in Miami-Dade County, team members are dispatched across the US and around the world to tackle disasters of all kinds. This time, though, the crisis was on their home turf. They're the members of Urban Search and Rescue Florida Task Force-1, a group of search and rescue experts that operates under FEMA, or the Federal Emergency Management Agency. When they're not being dispatched to countries in crisis, many of them work for Miami-Dade Fire Rescue as local firefighters. The task force, also known as Florida Task Force-1 or FL-TF1, has responded to some of the most notable disasters in recent history. Members were dispatched to New York after the 9/11 attacks and to New Orleans in the wake of Hurricane Katrina. They've been on the ground in Haiti, rescuing victims of the 2010 earthquake, and in Rwanda, helping coordinate international rescue teams amid genocidal warfare in 1994. Only once before have they responded in their own community, when Hurricane Andrew lashed South Florida in 1992. Responding to the Surfside building collapse is particularly challenging -- aside from the dangers of heavy debris constantly shifting, the site is in their home county, and the victims may have been people they knew. Now, instead of being the team to support groups leading the rescue and recovery, Florida Task Force-1 is leading that work themselves. There are few teams better equipped for it, said Curt Sommerhoff, former director of Miami-Dade County's Department of Emergency Management. "You never want, obviously, an event like this to happen in your backyard," he told CNN. "But if it's going to happen in your backyard, to have the resources of a Florida Task Force-1... that's huge." They have experience in crises of all kinds Members of FL-TF1 have seen it all: earthquakes, terrorist attacks, plane crashes, among others. Their breadth of expertise is what makes them so skilled and dependable in a disaster, said Carlos Castillo, a former FEMA official and Miami-Dade Fire Rescue veteran who helped develop Florida Task Force-1. Florida Task Force-1 is one of 28 federal search and rescue task forces overseen by FEMA, and its capabilities extend beyond carefully removing rubble. There are health professionals who handle emergency care for victims who are trapped in debris, engineering experts who stabilize a toppled structure to prevent further damage, and logistics coordinators who keep all the responding teams organized. Disaster response can get muddled quickly, especially when dozens of different rescue groups are responding, like they are in Surfside. (In addition to the human members of Florida Task Force-1, there are dogs trained to detect living and deceased victims in the rubble, Castilllo said.) Team members lug their own equipment with them when they travel to a disaster -- about 50,000 pounds of it, according to Miami-Dade Fire Rescue. They're self-sufficient, so they won't cause more damage or rely too heavily on the host state or country in crisis, Castillo said. Most of the members of Florida Task Force-1 are also firefighters with Miami-Dade Fire Rescue, Castillo said, and when they're not called to a crisis, they're responding to local emergencies. Between regular shifts, they're training for the specialized work they'll need to know when they're dispatched to major disasters -- they're as familiar with firefighting as they are with using sonar tracking devices or cutting through concrete to rescue victims. "That's one of the benefits of this program, that specialized equipment, tools and training are available to be used in our home jurisdiction, such as what you see in the Surfside incident," Castillo said. Sommerhoff, who worked alongside FL-TF1 as head of the Miami-Dade County Department of Emergency Management, would often seek help from the task force for local hurricane prep and response, even for jobs like distributing supplies to residents or setting up a staging area for local officials. "A lot more goes into what they do than [rescue]," said Sommerhoff, now director of emergency management at Florida State University. The team was created after a catastrophic earthquake Castillo was working for the Miami-Dade Fire Department when he and his fellow firefighters were dispatched to Soviet Armenia in 1988. A catastrophic earthquake had shaken the northern part of the country, and Soviet leaders asked the world for their assistance. But the process was uncoordinated, Castillo remembers -- so many countries participated that it was unclear who was in charge and which teams were serving in different roles. The disorganized response in Armenia partly inspired the US to found the National Urban Search and Rescue Response System, creating task forces of search and rescue specialists around the country who could be deployed to disaster sites within hours. Castillo helped design and lead the system, he said, which was first put into practice when Hurricane Andrew struck in 1992. (The Armenia disaster also inspired the United Nations to formalize an International Search and Rescue Advisory Group, Castillo noted.) Since then, Florida Task Force-1 has built an international reputation for excellence, said Gregg Favre, a search and rescue expert who heads the St. Louis Area Regional Response System in Missouri, which does work similar to that of Florida Task Force-1. "The quality and intensity of the team that Miami-Dade has in place is really significant," said Favre, who formerly led the St. Louis Fire Department. "If there's any sort of silver lining in all this, it's having those resources, the preeminent specialists outside of the New York team or Texas team being within an hour of that response." It's taxing but lifesaving work Castillo's first time representing the US on a rescue trip was after the earthquake in Armenia, where he rescued a woman who'd been trapped under rubble for five days. Later, officially as part of Florida Task Force-1, his first rescue operation following a terrorist event was in Oklahoma City. His first time leading a federal response was in the aftermath of 9/11, where he shepherded the incident support team that responded to the Pentagon. Despite his pride in the team he helped create, it was demanding work, and it takes a toll on responders, Castillo said. "It's difficult emotionally and physically," he said. "The more you're involved physically, the more emotionally it affects you." The building collapse in Surfside, where more than 140 people are still unaccounted for as of Wednesday afternoon, is a particularly taxing assignment, Castillo said, because it's likely that some members of Florida Task Force-1 knew some of the victims or residents who still haven't been found. Still, he said, many of the members of FL-TF1 have stuck with the rescue work for most of their careers because of the rewarding elements of their job -- such as saving lives and helping heal their community. "I'm proud that what I started has gotten to this point, and to have grown throughout the country -- that's a positive thing," he said.

Rescue teams watching tropical forecast as search continues at collapsed condo building
myfox8.com
A 5-year-old boy on a bike was killed in a hit-and-run on Van Dyke in Warren, according to police. The child was heading home with an adult relative and friends in the area of Van Dyke and Stephens, near the Warren-Center Line border, when he was struck by a vehicle while crossing the street. Witnesses said a driver sped up to beat a red light and did not stop after striking the child, instead continuing northbound on Van Dyke, according to officials. More: Highland Park calls state of emergency, relocates police At about 9:43 p.m., officers were called to the scene. Officials searched for the vehicle, a Jeep Cherokee Trailhawk, and located it at a Taco Bell near Van Dyke and 16 Mile. Officials observed that the vehicle had fresh damage to the front end and after finding the driver, a 22-year-old man from Detroit, at a nearby gas station, he admitted to being involved in an accident and striking something, according to police. He was taken into custody without incident. The child died of his injuries at a local hospital, according to Warren police, The investigation is ongoing and police plan to submit findings to the Macomb County Prosecutor's Office for review on Thursday. mmarini@gannett.com

Suspect arrested in fatal hit-and-run of 5-year-old boy in Warren
eu.detroitnews.com
The driver of a semi was killed in a crash Wednesday morning on Interstate 294 near Lyons, according to preliminary information from Illinois State police. The driver,68, was stopped in the southbound lanes near 5th Avenue because of construction when another semi failed to stop and hit him from behind around 1:45 a.m., state police said. The driver, from Montgomery, was pronounced dead at the scene, state police said. The driver of the second truck, a 54-year-old woman, was taken to the hospital with injuries that were not life-threatening. All lanes of southbound I-294 were closed but reopened about 7 a.m., state police said.

Driver crashes after yelling at demonstrators in Rockland
pressherald.com
Gerald Horne, professor of history at the University of Houston, author, historian, and researcher, joins us to discuss Syria and Iraq. US forces in Syria come under intense rocket attack as Iraqi, and Syrian militias declare open war on occupation forces. Meanwhile, the Iraqi government calls Biden's bombing attacks blatant and unacceptable violations of sovereignty. Scott Ritter, former UN weapon inspector in Iraq, joins us to discuss the UK provocation in the Black Sea. Leaked or lost documents show that the British government lied about their provocation off the coast of Crimea. There was significant opposition to Prime Minister Boris Johnson's plan for a military confrontation with Russia and the story that was released was contradicted by several sources, including the BBC reporter that was placed on the HMS Defender. Linwood Tauheed, associate professor of economics at the University of Missouri-Kansas City, joins us to discuss President Biden's bipartisan infrastructure bill. Senate Minority Leader Mitch McConnell (R-KY) wants to detach the bipartisan part of the infrastructure agreement from the parts of the project that will be pushed through the reconciliation process. Also, our guest expounds upon the concept of asset recycling and how the process works in favor of powerful corporations. Joe Lauria, editor-in-chief at Consortium News, joins us to talk about Julian Assange and Mike Gravel. Long-time peace advocate and retired Senator Mike Gravel has passed away at the age of 91. Also, we review a Counterpunch article in which Julian Assange is discussed in the context of current threats against the First Amendment. Dan Lazare, investigative journalist and author of "America's Undeclared War," joins us to discuss Iran. President Biden met with the Israeli president and promised him that Iran would not get a nuclear weapon. Also, Biden said that the recent bombing of Iraqi and Syrian resistance groups was meant as a message to Iran. Is Biden deliberately sabotaging the nuclear negotiations? Mahder Tella, data scientist and strategic planner for the Tigray Action Committee, joins us to discuss Ethiopia. Reports are that the interim government of Ethiopia's Tigray region has fled, and that rebel fighters have advanced into the region's capital. K. J. Noh, writer and peace activist, joins us to talk about the "rules-based order." Our guest speaks about a recent article in Responsible Statecraft in which the claims of a rules-based order are examined. The article posits that "since the 'rules-based order' is never adequately defined, America's claim to uphold it can never be disproved." Mark Sleboda, Moscow-based international relations security analyst, joins us to discuss Belarus. The Western regime change attempt in Belarus has backfired, as leaders of the Eastern European nation have announced that they are cutting ties with the EU and further integrating their tax and economic system with Russia. We'd love to get your feedback at radio@sputniknews.com

Pentagon Assessing 'Full Scope of Damage' After Rocket Attack on US Base in Syria
sputniknews.com
Did God's reward for Pinchas contain a reprimand as well? One verse, five voices. Edited by Salvador Litvak, the Accidental Talmudist Who was Eliyahu the prophet's father and mother? Before you think too hard, it is a trick question. He didn't have any. He didn't? Then how was he born? He wasn't. He actually originated as someone else, who morphed into the famous prophet we welcome each Seder night on Pesach, and who will herald the final redemption. As the Ba'al Haturim says at the beginning of this week's reading: Eliyahu, this was Pinchas. According to tradition, Pinchas merited to become the prophet after his act of zealousness at the end of last week's parsha. The question is, how? The answer is reincarnation which, yes, we believe in very much. There are two types. The first is when a person's soul returns to a new body and gives it life. The second is when an "additional" soul comes to a person who is already living. In the first case, if the soul leaves the person does too. In the second case, the soul can come and go and the person will remain alive. Instead of Eliyahu's soul being born inside a person, it went to Pinchas who was already alive, and transformed him into Eliyahu the prophet. Pinchas was not the first one to get such help in life to transcend his limitations, or the last one. Anyone can draw down an extra soul if they sincerely want to accomplish a lot spiritually. The benefits are tremendous, as will be a person's accomplishments. Eliyahu a.k.a. Pinchas makes that clear. Zealots and heathens and spears, oh my! (With apologies to the Wizard of Oz.) At the conclusion of the previous parsha (Balak), Pinchas performed an act of vigilante justice. Watching as a Jewish man dared to have relations in full public view with an idolatrous Midianite woman, Pinchas grabbed a spear and executed them while they were in flagrante delicto. It was a moment of extreme danger for the Jewish people. The rampant idolatry and sexual immorality consuming the Jewish people had resulted in a plague killing 24,000. After Pinchas' action, the plague ended. Pinchas becomes known as a zealot, but is it a compliment? Naturally, it's complicated. God's morality is strict, but it also includes safeguards against people acting extrajudicially. Pinchas' action was also controversial. In his time, he was both lauded for having saved lives but also targeted for excommunication. Though Pinchas took an extreme action outside the law, it was for God's honor and the communal good, not for personal vengeance. Still, his act was dangerous; Hashem could not allow it to happen again. As both protection and reward, Hashem gave Pinchas His covenant of peace –he was made a kohen, like his grandfather Aaron. The kohanim are strongly associated with peace—they bless the people communally with the blessing of peace at the end of the Amidah on holidays. Indeed, later on, in the Book of Joshua, Pinchas' diplomacy negotiating with the tribes over land settlements in Israel will prevent war. In the weeks before my first summer as a counselor at Camp Ramah in Wisconsin, I was informed by the administration that one of the eleven-year-old boys in my bunk was likely to be scapegoated, and they taught me some ways of dealing with that. Sure enough, on the third day of the season, one of the boys began what was clearly going to be scapegoating of that boy. Another boy in the bunk, though – I will call him Larry – broke into the conversation and said, "No, we are not going to do that. That is not who we are or want to be." The boy about whom I was warned had many problems during the summer, but scapegoating was not one of them, thanks to Larry, who later became a Professor of Social Work at a prestigious university. We rightly applaud Larry's kind of moral courage. Sometimes we see it when people stand up for their own moral claims, as Rosa Parks did on that bus in Montgomery, Alabama, and in doing so they encourage others to do so as well. Sometimes people establish or defend the rights of others, as President Truman did in integrating the troops. Pinchas, though, kills someone in order to correct a violation of the law. God approves, but I am not so sure. Do we really want everyone to take the law in their own hands to that extent? We definitely want Larry among us; do we really want Pinchas? Pinchas is one of the great role models in the Torah. He sees that the Jewish people are dying because they are engaging in idol worship and sinning with the daughters of Midian. By killing Zimri and the Midianite princess, he singlehandedly stops the plague. Today, cause and effect is not clear like it was in the Torah, and of course, we have no right to take somebody else's life like Pinchas did. However, we can be like Pinchas when we stand up for what's right and fight against what's wrong in this world. If we see somebody stealing, we can report it to the police. If someone is spreading anti-Israel propaganda, we can confront them. If we catch ourselves speaking lashon hara, we can stop and switch to a more positive topic of conversation instead. Today, it can certainly be difficult to fight for what's right when society's values are ever changing, and our values may seem "old-fashioned." Plus, if you say the "wrong" thing, you can lose your job, your social status, and your dignity thanks to cancel culture. But if there is a plague of bad ideas going around, and you know in your gut that something is wrong, how can you not speak up? The short-time consequences may be scary, but in the long run, much worse things could happen. Pinchas knew this and he was willing to take a chance. Are you going to stand up for what's right like he did? The story of Pinchas begins with a flourish of violence. He is held up in the narrative of the Torah as a righteous actor who orchestrates a swift recovery of Israel's morality in response to his intense and decisive act. The reward promised to Pinchas by God is a covenant of peace: a Brit Shalom. Rashi, the prolific 11th century commentator, reads this as a gift of mutuality, an offer from God to Pinchas like a favor one would do for someone who had just done them a kindness in turn. As Pinchas had brought peace and restored wholeness to God's people, so might he find wholeness. I see in this Brit Shalom an instruction to Pinchas as well. Peace that is proffered through violence is tenuous and strained at best, and often comes at a terrible price. The Brit Shalom is an invitation to Pinchas that he might choose a more peaceful path for his ongoing leadership, one that promises sustained relationship between him and the Holy Blessed One.

Steelo Brim On MTV's 'Ridiculousness': 'People Will Never Stop Doing Stupid Things & Filming It'The TV personality shares why "Ridiculousness" has been such a huge hit on MTV since it first aired in 2011. Meet The Cast Of Love Island; Season 3 Premieres On July 7A new season of Love Island premieres on CBS July 7 and the show released its cast for season 3 on Tuesday. 'This Was The First Year I Got To Go Deep With Something': Yolonda Ross On Season 4 Of Showtime's 'The Chi'The actor shares what it was like to portray Jada's battle with breast cancer in season four of Showtime's hit series "The Chi." SRX Racing Series Heads To Tony Stewart's Home Track At Eldora: 'It'd Be Hard To Bet Against Him' Says Analyst James HinchcliffeThe man known as "Smoke" took the win in the dirt last week. Now, the question is can anyone beat him on his home track in Ohio? 'Behind The Music' Comes To Paramount+ On July 29th Featuring LL Cool J, Duran Duran, Fat JoeParamount+ has released the official trailer and key art for the iconic documentary series 'Behind The Music,' introducing Duran Duran, New Kids On The Block and Bret Michaels as featured artists. CBS And Flo Rida Team Up For Return Of Hot Summer Originals 'Big Brother' And 'Love Island'CBS has partnered with multi-platinum rapper, singer and songwriter Flo Rida to feature the world premiere of his as-yet-unreleased latest summer anthem, "Summer's Not Ready," in a vibrant promotional campaign for CBS' hot summer originals, 'Big Brother' and 'Love Island.'

During World War Two Bristol was the fifth most heavily bombed city in the UK. From November 24,1940 to April 11, 1941 Bristol endured 548 air raid alerts,77 air raids and 1,299 fatalities. Bristol was a heavy target for air bombardment due to the presence of the Bristol Harbour and Airplane company. It was relatively easy for enemy forces to track a course to the city due to the guidance of the River Avon from the Bristol Channel. Read more: The Luftwaffe could follow the reflection of the moonlight in the waters below which guided them straight into the City Centre. The first bombing saw 148 bombers leave Germany heading for Bristol. A total of 12,000 incendiary bombs and 160 tons of high explosives were dropped and within an hour had caused 70 fires. Park Street and the Bristol Museum were extensively damaged,207 people killed, and thousands of houses were destroyed or damaged. Castle Park suffered along with a plethora of important buildings and churches. Alderman Thomas Underwood who was the Lord Mayor of Bristol at the time, said: "The City of Churches had in one night become the city of ruins." The most notorious incident in Bristol was the dropping of the Luftwaffe's biggest bomb in January 1941. Nicknamed 'Satan' it weighed 2,000 kilograms which is the weight of a Hippopotamus and was over nine-foot. It landed on Beckington Road in Knowle, where mercifully it failed to detonate. A bomb disposal team was deployed to deactivate 'Satan' and dug it out of the ground during April 1943, where it was later removed to London and paraded through the street on VE Day. Returning to Beckington Road in the present day, you would be oblivious to its history. Two semidetached houses on the left of the road now stand where 'Satan' once lay. The last air raid of the Bristol Blitz took place on April 25, 1941, which saw the bombing of Knowle, Bedminster and Brislington. Some believe that these areas were not the intended targets and in fact were mistakenly bombed in place of Filton's manufacturing areas. Another bomb of note that was dropped on Bristol, was the locally known 'Goering's Breadbasket.' It was a cannister containing a number of incendiaries. They were designed to cause panic by starting multiple fires with the intention of stretching the fire service resources in the city. During this time Bristol had its own decoy site at Black Down on the Mendip Hills and a smaller one at Chew Magna. These areas were known as Starfish sites and designed to replicate Bristol in blackout conditions. The sites contained flickering lighting and railway marshalling yards to draw enemy forces to the wrong targets by lighting beacons in the event of an imminent air raid. However, archaeologists have found no evidence that Black Down was ever bombed.

The aftermath of summer storms, such as those that hit many neighborhoods and freeways in metro Detroit, often includes many angry consumers who soon discover what their insurance policies do — and don't cover — in these types of emergencies. Some cars that ended up submerged in water on I-94, for example, might not be covered for those damages by insurance. J. Robert Hunter, director of insurance for the Consumer Federation of America, said drivers will need to have comprehensive insurance coverage on their auto policy when there is flooding or water damage. You'd pay the deductible out of pocket, based on your policy, but then could possibly see insurance kick in. "Service varies a lot by insurer," Hunter said. "I would seek total loss if the engine was involved." Many drivers of older cars, though, may have dropped their comprehensive coverage to save money on their auto insurance. And if they're dealing with flooding, they're really stuck. "If you want your car to be protected from (a) flood, you do have to have a comprehensive policy," said Scott Holeman, media relations director for the Insurance Information Institute, which represents larger insurers that offer property and casualty insurance for homes and autos. Holeman noted that his father used to keep an old truck in a very rural area in Kansas where he only had liability insurance on that truck — not comprehensive on it. But that was a vehicle that was only used occasionally and the family wouldn't face a hardship if the truck was damaged beyond repair. He said people need to carefully evaluate what they can afford to do if a vehicle isn't covered when there's flooding or another issue. "What would you rather do? Have a whole new car payment?" he said. Comprehensive coverage would pay for a variety of mishaps, including theft, natural disasters like a tornado, water damage, fire, falling trees and vandalism. Again, your entire cost of buying a new car isn't going to be covered. Allstate notes online: "Comprehensive coverage has a limit, which is the maximum amount your policy will pay for a covered claim. If your vehicle is totaled by water damage, comprehensive coverage helps pay to replace your vehicle, up to its depreciated value (called 'actual cash value')." The general theory is drivers can consider eliminating comprehensive coverage if the value of their car is lower than the cost of such coverage. But you're often not able to drop this coverage if you lease the car or the car loan isn't paid off. Remember, if you lease your car or still have a loan, you almost certainly have comprehensive coverage as it is required by lenders and lessors, said Douglas Heller, the insurance expert at the Consumer Federation of America. Nationally, about 78% of auto insurance policyholders have comprehensive coverage, according to the 2020 National Association of Insurance Commissioners Auto Insurance Database Report, which uses data from 2017. In Michigan, almost 86% of policyholders add comprehensive. And most people will need to pay a deductible. If your car or truck suffered storm damage, Heller said, you want to take extra care because the vehicle could have trouble operating and you might get hurt by broken glass or branches. Document the damage with photographs or video at a safe distance. When damage is severe, Heller said, especially if the engine was damaged, you may be likely to have the claim paid as a total loss, which represents the current value of the car less the deductible. If this is the case, the insurer will generally take ownership of your old vehicle. He also said consumers should make sure the insurer pays for all the various costs associated with buying a new car, including things like tax and fees associated with ownership. You should also get reimbursed pro rata for the annual vehicle license fee (registration fee) you may have paid for the destroyed vehicle. Respond to the requests your insurer will make for information. But also be very clear about your expectation for being paid the full value of your claim, he said. Get a second opinion from an auto repair shop that you trust, Heller said, if you're thinking the insurer is low-balling your claim or cutting corners on repairs. "If the car is a total loss, be prepared to provide evidence supporting your view of the value of the car," he said. Research the market value for the car you were driving as well as any documentation (photos and service records) of the car before the damage was done. "If an insurer is being difficult about paying the full value of the claim, you should file a complaint with the Department of Insurance and Financial Services," Heller said. In some cases, a consumer may have to consider seeking legal representation if the company won't make a fair claim payment. Many times, people think they're covered for flood damage when they're not. Only when there has been massive water damage do many people get an up-close view of the complexities of coverage. The first step is to take time to review your insurance policy, if you're able to find it, and talk over what's covered with your agent. It's good to have the policy number and other relevant information on hand. Experts say it's best to tell your insurance agent if there is water damage to your home or other structure to determine what coverage is available. Don't necessarily assume that the damage was caused by a flood. "Consumers should not simply state that the damage is due to a flood as there may be additional causes for water damage, such as a sewer backup or failing sump pump, that may be covered under the policy," according to tips from the Michigan Department of Insurance and Financial Services. The Michigan Department of Insurance and Financial Services will answer questions and assist consumers from 8 a.m. to 5 p.m. weekdays at 877-999-6442. Homeowners and drivers, though, should try to work with their insurers first. Michigan consumers can file complaints with the state agency at Michigan.gov/DIFScomplaints. "DIFS encourages consumers to first attempt to resolve any claim disputes directly with their insurance company," according to tips from the state. "If a resolution cannot be reached, DIFS will help try to resolve disputes." The state insurance department has a worksheet online to help track claims and conversations. You want to take notes of who you talked with and when and write down the outcome. See www.michigan.gov/difs. Do not wait to clean up a basement. You want to try cleaning and protecting your property even before you're able to communicate with an insurer. Take photos or videos of damaged property but realize that much of your personal property may not be covered. Even so, you want to document the loss. Some experts recommend that you do not want get rid of expensive items until instructed to do so by the insurance company. In Michigan, the insurer must tell you exactly what information the insurance company needs to handle your claim. The company must tell you this within 30 days after you have let the company know about your loss. The immediate goal after a disaster is to protect your property and avoid further problems, such as mold build up. Keep paperwork and receipts for any supplies bought to protect the property. Experts say you want board up or cover a damaged window or roof, for example, or replace a broken lock as soon as possible to minimize future damage. Another unfortunate reality of any crisis is that rip-off artists may try pushing a "good deal" because they happen to be in the neighborhood. Among other things, the Better Business Bureau warns: "While most contractors abide by the law, be careful allowing someone you do not know to inspect your roof and other areas of your house. An unethical contractor may actually create damage to get work." And the BBB warns you might think you're dealing with a local business when you're really not. Sometimes, so-called storm chasers offer to pay local construction companies substantial amounts of money to use the business's established name, reputation and phone. "They masquerade as a local business, collect the insurance money and then move on, leaving the real business to deal with unsatisfied customers due to bad workmanship, unfinished work, or unfulfilled warranties," the BBB said. About 27% of homeowners policyholders nationwide said they had flood insurance, a record high, according to a survey conducted in July 2020 for the Insurance Information Institute. That's up from 13% in a survey in 2018. And 24% of respondents from the Midwest said they had flood insurance. But that same study notes the latest national figure is higher than estimates by the National Flood Insurance Program, indicating that "homeowners may not fundamentally understand what flood coverage is and how it works." Here's the deal: Flood damage is not covered by standard homeowners and renters insurance policies. But there are certain insurance policies, including federal flood insurance, that homeowners may have purchased for coverage for flooding or water and sewer back-ups resulting from storms or other natural disasters. The National Flood Insurance Program offers two types of flood insurance coverage: Building Property, which would cover your actual home and things like electrical and plumbing, and Personal Property, which helps cover what's inside like furniture and clothing. The NFIP recommends buying both types of coverage. Coverage through the federal flood insurance program typically takes 30 days to go into effect, according to experts. But there are some exceptions, such as if you purchase flood insurance while making, increasing, extending, or renewing your mortgage loan. Or if you change your flood insurance coverage on your insurance policy renewal bill. The National Flood Insurance Program notes: "Just 1 inch of water can cause $25,000 of damage to your home." Granted, the cost can be lower or higher depending on your home. "People are getting more educated to the fact that even if they're not in a floodplain that there is a flood risk," said Holeman, of the Insurance Information Institute.

Kyle Duncan of Brighton is the Michigan recipient of the Bob Scott Award, presented by USA Lacrosse. The award is given to "high school seniors who go above and beyond in service to their team, school and community," according to USA Lacrosse. That sounded like a perfect description of Duncan to his coach, Jim Carl, who nominated him for the award. "He's just one of those guys who, if you need help, if you need anything, he'll not only be there, but he'll get other people there," Carl said. "I've been around a long time. I look at his resume and I'm just wowed. If you were to sit down and build a mythical resume, you'd come up to one pretty close to his." Carl said Duncan had a 4.0 grade point average and an "off-the-charts" SAT score. Among Duncan's activities outside of sports are serving in a leadership group at school, going on a missions trip each summer to work on schools and build homes in Tennessee, volunteering with Habitat for Humanity, and participating in the Livingston Day of Caring. "I nominated him because the service he's had over the course of his high school career is better than anything I've ever seen," Carl said. "I've been a Scout leader for 40 years. I've never seen anybody with a better resume than this kid." Duncan was a captain and midfielder for a Brighton team that reached the regional championship game before losing 14-10 to eventual state runner-up Hartland. He made a position change following a 16-10 regular-season loss to Hartland to increase the Bulldogs' chances of winning the rematch. "He was a really good midfielder," Carl said. "He went into quarantine right after the (regular-season) Hartland game. We decided if we were going to play Hartland and try to win, we were good on defense, but we needed to be great. "We moved him from short-stick offensive midfielder to a defensive long-stick middie. If he had been there all year, he'd have been the guy in charge of that defense. He took us from very good to great. I know we lost to Hartland, but it was a pretty good game. We were in that game because of our defense and (all-staters John Aurandt and Carson Billig)." Duncan was an All-Livingston County defensive back during football season. He will attend Ohio State University to study aviation. Contact Bill Khan at wkhan@gannett.com. Follow him on Twitter @BillKhan.



Total 17 articles.
Version: 9.55.35971-219432. Input files: 1, items detected: 7407, scanned: 7407, accumulated: 17, inserted: 17, exclude filters: 0, include filters: 0, empty media: 414, filtered media: 491, duplicated media: 162, not matched limits: 658, passed http check: 0, not passed http check: 0, http check errors: 0, skipped: {total: 7390, by unique value: 0, by limits: 2040, by similarity: 101, by unicity: 584, by dates: 1509, by classifier: 4775, by blacklist: 703, by mandatory tag: 0, from input files: 0}, bad dates: 0, similar from same domain: 27479, unique Ids: 10620, unchangeble patterns: 660, words comparisons: 105075259/11985188, python: 2.7.13 (default, Sep 26 2018, 18:42:22) [GCC 6.3.0 20170516], dynamic containers: {u'nlpu.stemWordsBackHash': -1, u'nlpu.languagesMap': -1, u'nlpu.languagesCache': -1, u'bcla.similarCache': -1, u'bcla.tagsClassificationPopWordsData': -1, u'nlpu.stopWordsCache': -1, u'nlpu.stemWordsBackHashFreqs': -1, u'bcla.autoWeightedWords': -1, u'nlpu.stopWords': -1, u'bcla.tagsSimilarityPopWordsData': -1, u'nlpu.synonimsReplacedCache': -1, u'nlpu.stemWordsBackHashFreqsStemmed': -1, u'bcla.synonyms': -1, u'nlpu.posHash': -1, u'bcla.notSimilarCache': -1, u'nlpu.stopwordsCustom': -1}; the same images URLs found 6120 times; total 0 languages detected: {}; {u'text': {u'chars': 9913949, u'bytes': 40730532, u'words': 1591138, u'sentences': 111781}}
Created at 2021-07-01 07:18