Announcement
DC5n United States software in english 61 articles, created at 2021-07-01 06:02 articles set mostly positive rate 4.7
(1.99/2)

1

0.4

Best cheap gaming PC deals for July 2021

To help you find the right machine for your needs and to save you some money, we've smoked out the best cheap gaming PC deals available online right now. 2021-07-01 01:47 10KB www.digitaltrends.com

(1.01/2)

2

0.0

Tim Berners-Lee sells World Wide Web source code NFT for $5.4 million

For a cool $5.4 million, the source code for the World Wide Web 1990-1991 has a new owner. 2021-07-01 00:55 3KB www.zdnet.com

(1.01/2)

3

0.4

New ACH rule requires enterprises to obscure financial transfer data

The new rule will require more organizations to render deposit account information unreadable in electronic storage. 2021-06-30 23:40 4KB venturebeat.com

(1.01/2)

4

0.2

Instagram Is Pivoting To Video

"We're no longer a photo-sharing app or a square photo-sharing app." 2021-06-30 22:43 2KB gizmodo.com

(0.72/2)

5

0.6

How to Improve Value Stream Performance with Automation

Value streams allow agile coaches to ensure that deliverables are effectively distributed; automation can help you improve this system's performance today. 2021-07-01 00:00 9KB dzone.com

(0.30/2)

6

0.4

tvOS 15: every new Apple TV feature

The tvOS 15 beta has started being shared with developers, before a public release later in the year. Here's what to expect when it lands on your Apple TV. 2021-07-01 00:27 5KB www.techradar.com

(0.02/2)

7

0.2

SNKRX: anatomy of a sleeper hit

It's time for a deeper dive into the sleeper success of SNKRX, the arcade shooter roguelite where you control a snake of heroes that automatically 2021-06-30 22:37 7KB www.gamasutra.com

(0.02/2)

8

0.4

Developers express ire over PlayStation's promotional policies

A number of smaller developers are sharing details today about seemingly unfavorable conditions selling games on the PlayStation store. 2021-06-30 22:03 3KB www.gamasutra.com

(0.02/2)

9

0.6

Is your business ready for the low-code revolution?

In an increasingly digital world, low-code development platforms are now a necessity for businesses keen to make a mark. 2021-06-30 21:22 4KB www.techradar.com

(0.02/2)

10

0.2

Automate your workflows with low-code app development

Low-code app development can be the key to digital, automated workflows that will save resources while also freeing up your IT department. 2021-06-30 21:20 4KB www.techradar.com

(0.02/2)

11

0.1

How your business can scale app delivery without sprawl

Take part in the low-code revolution without sacrificing quality or security. 2021-06-30 21:19 3KB www.techradar.com

12

0.2

It's not just you. Twitter for web is down.

Twitter for web is experiencing issues in some parts of the world, preventing users from seeing any content. The problem appeared to begin at around 10 p.m. ET. 2021-07-01 02:47 2KB www.digitaltrends.com

13

0.6

Is there a Final Fantasy Pixel Remaster PS5, PS4, and Xbox release date?

Will Final Fantasy Pixel Remaster PS5, PS4, Xbox Series X|S, and Xbox One versions come out? Here's the latest on the FF Pixel Remaster platforms and their respective release dates. 2021-07-01 02:33 2KB www.gamerevolution.com

14

0.3

The best cheap Fitbit alternatives for workouts

If you're hunting for a good activity tracker, the sheer amount of options can quickly cause choice paralysis. Certain wearable devices like the Fitbit Versa, Fitbit Alta, Fitbit Flex, and Apple Watch have set the standard in this rapidly growing market, but these high-end fitness trackers get expensive. 2021-07-01 01:53 5KB www.digitaltrends.com

15

0.6

NASA reaches for graph DB to find people, skills for Moon and Mars missions

Fixing the talent pipeline so that finding rocket scientists doesn't have to be rocket science 2021-07-01 01:32 5KB www.theregister.com

16

0.1

The Best All-in-One Computers for 2021

What you want: space savings, power, and flexibility, all from a single desktop computer. What you need: an all-in-one (AIO) PC. Our buying guide and deep-dive reviews will help you shop for one of these sleek machines. (We've tested all the latest models.) 2021-07-01 01:26 12KB uk.pcmag.com

17

0.2

Research finds voice assistance could improve speech for Parkinson's patients

Initial research has found that voice-assisted technology encourages positive speaking behaviours in Parkinson's patients who use it. 2021-07-01 01:08 4KB www.zdnet.com

18

0.4

Watch this unique footage tracking a SpaceX rocket landing

SpaceX has posted unique footage that tracks its first-stage Falcon 9 booster as it comes in to land following a mission on Wednesday, June 30. 2021-07-01 00:58 2KB www.digitaltrends.com

19

0.1

Federal Judge Puts Hold On Florida's Anti-Deplatforming Law

The judge said the law likely runs afoul of the First Amendment. 2021-07-01 00:25 3KB gizmodo.com

20

0.7

Twitch now lets you join Watch Parties from an Android or iOS device

Twitch will now let you join watch parties with your favourite streamers from an Android or iOS, months after adding it on desktop. 2021-07-01 00:24 1KB www.xda-developers.com

21

0.6

ProbablyMonsters, led by ex-Bungie CEO, raising more cash for 'family of sustainable game studios'

Bellevue, Wash.-based video game company ProbablyMonsters is raising more cash. A new SEC filing indicates that the company has raised $50 million of a larger… 2021-07-01 00:22 2KB www.geekwire.com

22

0.2

Dell 32 4K USB-C Hub Monitor (P3222QE)

A spacious, port-happy panel for creative workers 2021-07-01 00:15 7KB uk.pcmag.com

23

0.5

Many businesses forget to maintain subdomains, with disastrous consequences

Security researchers have highlighted the potential risks that come with neglecting a website's subdomains. 2021-07-01 00:14 2KB www.techradar.com

24

0.3

Who in America is standing up to privacy-bothering facial-recognition tech? Well, let's start with Maine...

'This technology is too dangerous to be regulated, it shouldn't be used at all' 2021-07-01 00:06 7KB www.theregister.com

25

0.6

PlayStation Studios acquires Housemarque, developer of Resogun, Returnal

In recent years, Housemarque mostly made games exclusively for PlayStation consoles. Now they're definitely making exclusives. 2021-07-01 00:02 4KB www.thumbsticks.com

26

0.1

The X-Men's Trial of Magneto Begins With Tragedy at the Hellfire Gala

Just when the Scarlet Witch and Magneto were patching things up, things took turn for the worse. 2021-06-30 23:30 5KB gizmodo.com

27

0.4

InRule: 64% worry about job security while working with AI

Enterprise decision-makers who work with AI and machine learning are worried about their job security, according to new InRule research. 2021-06-30 23:20 3KB venturebeat.com

28

0.8

Microsoft Teams' activity feed now integrated with Power BI

The activity feed in Microsoft's Teams service now supports Power BI report sharing and other capabilities directly from within the application, bypassing the need to open emails outside the service. 2021-06-30 23:12 3KB www.neowin.net

29

0.7

Norton 360 Premium antivirus is more than half off at Staples today

Norton 360 Premium could be the best way to protect your devices from malware and other threats, and it includes VPN service and 75GB of cloud storage. 2021-06-30 23:04 3KB www.digitaltrends.com

30

0.7

Elon Musk expects to launch Starlink broadband internet to the world as soon as August

Although it's still in open beta, SpaceX's Starlink has close to 70,000 users using the broadband Internet service, but that should increase significantly starting August. By then,... 2021-06-30 23:04 2KB www.techspot.com

31

0.4

New Windows Server PrintNightmare Zero-day exploit may be the new Hafnium

A new and unpatched Zero-day exploit has just been released, along with Proof-of-Concept code, which grants attackers full Remote  Code Execution capabilities on fully patched Windows Print Spooler devices. The hack, called PrintNightmare, was accidentally released by Chinese security company Sangfor, who confused it with a similar Print Spooler exploit which Microsoft has already patched. […] 2021-06-30 22:59 1KB mspoweruser.com

32

0.7

Google Photos for Android prepares to add a homescreen widget for your Memories

The Google Photos app for Android may soon let you add a widget to the homescreen that cycles through your favorite Memories. 2021-06-30 22:41 1KB www.xda-developers.com

33

0.2

Designing unsettling 'hidden horror' with dev Bloober Team

Rafal Basaj, producer at Bloober Team, talked with us about Layers of Fear, and his studio's brand of personal, unsettling horror game design. 2021-06-30 22:41 8KB www.gamasutra.com

34

0.8

Get a job: Aardman Animations is hiring a Technical Animator for games

Aardman Animations looking for a Technical Animator to join us at the beginning of an exciting new project. 2021-06-30 22:34 5KB www.gamasutra.com

35

0.8

Which model iMac should I buy: Price, configurations, colors, and more

Planned on getting the iMac with M1? Read on for everything you need to know about which iMac model is the right fit for you. 2021-06-30 22:30 5KB www.xda-developers.com

36

0.1

I Had to See This Space Jam A New Legacy Clip, and Now You Do Too

Oh. Oh no. Oh no no no no no no no no no no no no no. 2021-06-30 22:30 3KB gizmodo.com

37

0.5

Mailerlite website builder review

Mailerlite helps you reach a larger audience and grow your business through effectively delivering your message to the world. 2021-06-30 22:18 6KB www.techradar.com

38

0.7

Throwable Ground Vehicles Sent to Aid Rescuers at Florida Condo Collapse

The small, unmanned vehicles could help rescue teams sort through the rubble, but have important limitations. 2021-06-30 22:10 7KB gizmodo.com

39

0.4

Google might have just complicated running Android apps in Windows 11

Google is moving away from using Android APKs in the Google Play Store in August, and this might make sideloading Android apps in Windows 11 a bit harder. 2021-06-30 22:08 2KB www.digitaltrends.com

40

0.0

Watch the Samsung Galaxy Z Flip 3 spin in new leaked 3D renders

Leaked marketing photos unveil the upcoming Galaxy Z Flip 3 from every angle. 2021-06-30 22:00 1KB mspoweruser.com

41

0.9

United's Newest Planes Support Bluetooth Audio, and It's About Time

We need to talk about the state of in-flight technology, because it's dire. 2021-06-30 22:00 6KB gizmodo.com

42

0.4

A doctor, a researcher and an activist: Perspectives on how sharing data is advancing health care

Visit the post for more. 2021-06-30 21:55 12KB news.microsoft.com

43

0.3

Robinhood Ordered to Pay Millions In Restitution to Ripped Off Customers

The full $70 million fine is the largest that FINRA's ever issued. 2021-06-30 21:50 3KB gizmodo.com

44

0.1

Someone Hackintoshed macOS Big Sur onto a custom-built handheld computer

YouTuber T Sanglay Jr (iketsj) posted a video on Monday showing how he installed Big Sur on a handheld computer. Running macOS on a tiny screen with... 2021-06-30 21:44 1KB www.techspot.com

45

1.0

Best bank for small business 2021: Find the right bank

There are many banks out there that cater to small business needs. Below are some of our top picks for the best banks for small businesses in terms of products offered and small business services. 2021-06-30 21:44 1KB www.zdnet.com

46

0.8

ToughBook G2: Panasonic launches new rugged 2-in-1 for ultimate versatility

Panasonic has unveiled the Toughbook G2 which will serve as the successor to both the Toughbook G1 and Toughbook 20. 2021-06-30 21:30 3KB www.techradar.com

47

0.3

This crooked VPN service was collecting user data the whole time

Cybercriminals thought they were anonymous but DoubleVPN was actually keeping detailed logs on their online activity. 2021-06-30 21:30 2KB www.techradar.com

48

0.6

Star Wars Detours Probably Won't Ever Be Released and Here's Why

Co-creator Seth Green explains why the animated Star Wars comedy is likely frozen in carbonite 2021-06-30 21:30 4KB gizmodo.com

49

0.2

France Says Streaming Services Like Netflix Must Invest Set Amount in Local Content

France is the first to enforce new legislation meant to create parity for streaming services in Europe. 2021-06-30 21:29 2KB uk.pcmag.com

50

0.3

T-Mobile's new 5G phone has a huge display and is really cheap

The T-Mobile REVVL V+ 5G has launched, and it has a huge display, a Dimensity 700 chip, and 5G support, and it only costs $200. 2021-06-30 21:25 2KB www.xda-developers.com

51

0.2

Resident Evil Village: A beginner's guide to The Mercenaries

The Mercenaries return to Resident Evil Village with eight challenging stages. Here's how to unlock The Mercenaries with a few helpful tips to get S ranks. 2021-06-30 21:22 9KB www.digitaltrends.com

52

0.8

CyberRes unveils enterprise-class data security solution for Amazon Macie

Micro Focus subsidiary CyberRes this week unveiled the integration between Amazon Macie and Voltage SecureData. 2021-06-30 21:21 3KB venturebeat.com

53

0.7

A CIO weighs in on how AI can benefit non-technical roles, particularly HR

Jeff Gregory, the Thirdera CIO, discussed how AI can impact non-technical roles in an organization, especially in the realm of human resources. 2021-06-30 21:20 4KB venturebeat.com

54

0.5

Exxon Lobbyists Reveal Climate Delay Strategy in Secret Recordings

A sting by Greenpeace UK exposes how the company talks a big climate game while ensuring nothing actually gets done. 2021-06-30 21:19 7KB gizmodo.com

55

0.5

Panda Dome Complete

Plenty of security features for plenty of cash 2021-06-30 21:14 22KB uk.pcmag.com

56

0.2

Kena: Bridge of Spirits (for PC)

A beautiful journey 2021-06-30 21:14 4KB uk.pcmag.com

57

1.1

One of the best VPNs just got a massive price cut

Now's the perfect time to get an excellent deal on a VPN subscription, as one of the best VPNs out there just massively cut its price. Take a look! 2021-06-30 21:11 2KB www.digitaltrends.com

58

0.1

Aqua Computer LEAKSHIELD, Watercooling With Peace Of Mind

Aqua Computer LEAKSHIELD, Watercooling With Peace Of Mind If you have considered watercooling in the past but are worried about running all that conductive 2021-06-30 21:07 1KB pcper.com

59

0.6

New Jetpack library adds backward compatibility for Android 12's Splash Screen API

A new Jetpack library has been released which backports the new splash screen API in Android 12 all the way back to API level 23/Android 6.0. 2021-06-30 21:06 2KB www.xda-developers.com

60

0.3

Everything we know about Starfield, Bethesda's upcoming sci-fi RPG

We go over what we know about Bethesda's upcoming sci-fi RPG, Starfield, from when we'll get to play it to the systems it'll be available on. 2021-06-30 21:06 12KB www.digitaltrends.com

61

0.4

Dell's UltraSharp 4K webcam is a serious competitor for Logitech's Brio 4K

For people who want a serious webcam, Logitech's Brio 4K HDR has been a go-to for years, and there have been few challengers since its debut in... 2021-06-30 21:06 3KB www.techspot.com
Articles
DC5n United States software in english 61 articles, created at 2021-07-01 06:02
If you've been shopping for a new gaming PC or have even thought about building one, you've probably noticed that there aren't many GPU deals on tap at the moment given the ongoing chip shortage. But worry not: You've got some options. Your best bet for getting a good graphics card right now isn't to build a PC, but to buy a pre-built one — in fact, that's about the only way you're going to get a decent GPU at a reasonable price today — and to help you in your search, we've already scoured the web to bring you the six best gaming PC deals available online this week. Our budget limit for most of these is $1,000 (although most are much cheaper than that), but we've also included one higher-end pick for the enthusiasts out there. If you just need a solid gaming PC and aren't married to a desktop, though, then consider checking out these gaming laptop deals as well. Years ago, you'd be hard-pressed to find any sort of gaming-capable rig for less than $600 owing to the cost of discrete graphics cards. AMD crafted a unique solution to that problem in its APUs, or accelerated processing units, which are basically CPUs that pack built-in graphics processing capabilities. This cheap desktop PC from Acer features an AMD Ryzen 3 CPU with Radeon Vega 8 graphics that allows for some light gaming. Don't expect to run the latest AAA games at high settings, but it'll get the job done for those with modest needs. Along with the Ryzen APU, this desktop PC comes with a full 8GB of DDR4 RAM and a 512 GB solid-state system drive — and like most of our other picks, it includes a wired mouse and keyboard. This cheap work and (light) gaming PC can be yours for just $437. AMD's CPU-integrated Radeon Vega graphics are a fine entry point for basic gaming, but if your needs are modest and you still want a dedicated graphics card (perhaps for tasks like video editing along with light gaming), this Alarco gaming desktop is a cost-effective and very attractive option. This tower features an Nvidia GeForce GTX 650 graphics card, which, while a very basic GPU with 1GB VRAM, is one of the cheapest discrete GPUs on the market right now. That card works with a Core i5 CPU and 8GB of RAM to deliver sufficient performance for work and for less resource-heavy games like Fornite and Minecraft. For storage, you've got a 1TB HDD, which is a nice amount of space for your games and other digital goodies. Its mod-friendly case design allows you to upgrade components in the future, as well. You can grab this high-value light gaming PC for a cheap $500 right now. The iBuyPower brand has some nice desktops for folks on a budget, and this Element Mini gaming PC offers a lot of bang for the buck. While not the beefiest tower on our list, it's still got a respectable AMD Ryzen 3 CPU,8GB DDR4 RAM, and a Radeon RX 550 dedicated GPU with 2GB VRAM for some added graphical juice. That isn't quite as muscular as newer video cards, but it'll get the job done for basic gaming while also making this the perfect budget workstation for things like video editing and graphic design. You've also got a nice fast 240GB solid-state drive for storage. This gaming PC deal rings in at $690, hitting our budget limit well below the mark. HP may not be as well-known for gaming as brands like Alienware or MSI, but it makes some surprisingly solid PCs and you'll see its name frequently when shopping around for gaming systems. This Pavilion desktop tower runs on a Ryzen 3 CPU paired with a Radeon RX 5500 graphics card, which are very capable specs for a cheap gaming PC in this price bracket. For memory, you've got 8GB of RAM (which can be upgraded even further if need be) along with a 256GB solid-state drive for storage. This desktop tower rings in at just $700, and it's one of the best pre-built gaming PC deals with a dedicated GPU that you'll find for around this price at the moment. And, like most of our other picks, it also comes bundled with a mouse and keyboard. Moving closer to our $1,000 budget limit brings us to the Nvidia GTX 1660-series graphics cards, which is in the upper range of mid-level GPUs that you should be looking for if you're paying more than $800. This Dell G5 gaming desktop checks all the boxes: A Core i5-10400F CPU,8GB of RAM, and a GTX 1660 Ti GPU are capable of easily handling 1080p gaming at 60 frames per second, so if 30 fps isn't cutting it for you in 2021, this PC is a worthy upgrade over most other cheap gaming PCs. A 512GB SSD gives you high-speed storage for installing your games and loading things quickly. It's also got a nice-looking case that adds some modern style to your setup without being too loud or gaudy. This gaming PC rig comes in at $730 (including a mouse and keyboard) with code DTG5AFF6, fitting nicely within our budget. And now for our special "who cares about a budget?" pick: ABS builds some surprisingly good gaming computers for a lesser-known brand, and the Master gaming desktop doesn't disappoint if you want a serious GPU upgrade over our previous selections. It packs an AMD Ryzen 5 3600 CPU and a GeForce RTX 2060 GPU, which is a great processor/graphics card combo for 1440p or even 4K gaming in 2021, along with a boosted 16GB of RAM. It comes with a generous 512GB of high-speed solid-state storage as well. The PC tower's LED-accented case also looks striking on any desk and comes with included case fans to keep things running cool. At $1,150, this is a great enthusiast-tier gaming PC with some nice future-proofing — meaning you won't have to upgrade it any time soon. At this price, you may want to consider upgrading to a mechanical keyboard and gaming mouse to get the most out of that hardware. As with any big purchase, make sure you know exactly what you want when buying a gaming computer. It's not a bad idea to write down a checklist. It's also important when looking specifically at cheap gaming PCs (i.e. those coming in at less than $1,000) to have realistic expectations — you're not going to get multi-monitor 4K gaming at this price point. That said, it's easy to achieve great results with 1080p/60fps gaming at high settings even for modern releases, and even for 1440p gaming when you move towards the upper end of our $1,000 price limit. If playing at 1080p/60fps on one or two monitors is good enough, then you won't have a hard time finding a good cheap gaming PC to meet your needs. If your demands are a bit higher, though, then expect to have to shop around a bit for the right deal. Also, be sure to bring yourself up to speed with the latest hardware — don't just jump on the first attractive deal you find that meets your budget only to end up with a last-gen GPU that will feel long in the tooth in 2021. Know what you want and what to expect from a cheap gaming PC that's within your set budget and you won't be disappointed, and for a more detailed breakdown of the sort of hardware you should look for, read on. The short answer is that a good price-to-performance ratio is what makes a cheap gaming PC "good," and the good news here is that desktop computers already provide this sort of value by their very nature — it's simply easier to fit all that beefy hardware into a desktop tower, whereas the scaled-down components of laptops (not to mention their built-in displays and keyboards) make those mobile PCs more expensive. That said, it's still important to make sure you're getting the most bang for your buck if you're buying a pre-assembled desktop computer, as some are built better than others. The three main hardware components that drive performance are the CPU, GPU (or graphics card), and RAM. Our recommendations: For your CPU, stick with a 9th,10th, or 11th-gen Intel Core or one of the newer AMD Ryzen (sometimes called "Zen") processors. For RAM, a minimum of 8GB is recommended for all but the cheapest gaming PCs, and 16GB is even better — but remember you can almost always add more RAM and this is one of the easiest (if not the easiest) components to. GPUs are arguably the heart of a gaming computer; modern models include AMD's Radeon 500,5000, and 6000 series as well as Nvidia's GTX 16-series and RTX 20- and 30-series GPUs. Nvidia replaced their older 10-series GPUs in recent years, but there are still cheap gaming PCs floating around with these cards. Our advice: Avoid them unless your needs are modest and you can snag one for a seriously good deal. Even the entry-level 16-series Nvidia cards are faster and are ideal for 1080p gaming. For 1440p gaming, you'll be better served with one of the 20-series cards such as the GTX 2060 or 2070. If anything bottlenecks your gaming PC's performance, it will be an underpowered GPU, so this is the one component you don't want to skimp on. One final thing to consider is upgradeability: If you plan to keep your chosen PC tower for a while, look at what sort of case and motherboard it's using to determine if you can easily add and swap parts in the future. Some desktop PCs from brands like HP use proprietary components which will limit what parts you can add and can be costly to replace. It's safe to say that running modern video games at good settings is generally a much more demanding job than most work tasks you'd normally need a computer for, so any gaming computer — even a cheap gaming PC — will be as well-suited for work and study as it is for play. The faster processors and high-speed RAM will make short work of simple tasks like web browsing, word processing, making spreadsheets, and so on, and the discrete GPU is also nice to have for graphical tasks such as video rendering. Another advantage of a desktop PC, particularly one with a graphics card, is the option to create a multi-monitor setup that can increase your productivity (and even a single monitor will still give you more screen real estate than a laptop display). Looking for more great stuff? Find tech discounts and much more on our curated deals page.

Best cheap Microsoft Office deals for July 2021
digitaltrends.com
Best cheap Mac Mini deals for July 2021
digitaltrends.com
Best cheap Dell XPS deals for July 2021
digitaltrends.com
Best cheap Best Buy laptop deals for July 2021
digitaltrends.com
Best cheap HP laptop deals for July 2021
digitaltrends.com
Best desktop monitor deals for July 2021
digitaltrends.com
Best cheap HP Envy deals for July 2021
digitaltrends.com
Best cheap Apple deals and sales for July 2021
digitaltrends.com
Best cheap Verizon Fios new customer deals for July 2021
digitaltrends.com
Best cheap iMac deals for July 2021
digitaltrends.com
Best cheap student laptop deals for July 2021
digitaltrends.com
Best Staples deals and sales for July 2021
digitaltrends.com
Best cheap SSD deals for July 2021
digitaltrends.com
Best cheap GPU deals for July 2021
digitaltrends.com
Best cheap wireless router deals for July 2021
digitaltrends.com
Best Verizon new customer deals for July 2021
digitaltrends.com
Best cheap Alienware deals for July 2021
digitaltrends.com
Best cheap printer deals for July 2021
digitaltrends.com
Best cheap Dell laptop deals and sales for July 2021
digitaltrends.com
The Best Gaming Desktops for 2021
uk.pcmag.com
Best cheap wireless keyboard deals for July 2021
digitaltrends.com
The creator of the World Wide Web, Tim Berners-Lee, has sold an NFT version of his source code from the early 90s for just over $5.4 million. Source Code for the WWW (1990-1991) was purchased as a non-fungible token (NFT), paid for in cryptocurrency through Sothebys auction house. NFTs are used to verify unique items. The blockchain-created certificate of authenticity is used for a digital asset such as art, or in this case, a source code. See also: NFTs cheat sheet: Everything you need to know about non-fungible tokens (TechRepublic) The work includes an original archive of dated and time-stamped files containing the source code, written between 3 October 1990 and 24 August 1991. These files contain code with approximately 9,555 lines, the contents of which include implementations of the three languages and protocols invented by Berners-Lee; HTML, HTTP, and URIs, as well as the original HTML documents that instructed early web users on how to use the application. The owner also now has a 30 minutes 25 seconds animated visualisation of the code being written and an SVG representation of the full code, which stretches 841mm wide by 1,189mm high, which was created by Berners-Lee from the original files using Python, with a graphic representation of his physical signature. In addition, the owner also has a letter penned by Berners-Lee earlier this year. Invented by Berners-Lee in 1989, the "WorldWideWeb" application was the first hypermedia browser/editor, allowing users to create and navigate links between files across a network of computers. "This NFT is historic and singular, but, the code for the web and its use, knowledge, power, potential will remain open and available to us all to continue to innovate, create and initiate the next technological transformation that will be built upon what we see today, that we cannot yet imagine," the Sothebys catalogue note says. Proceeds from the sale will go toward causes picked by Berners-Lee and his wife. Earlier this year, Twitter CEO and co-founder Jack Dorsey sold his first ever tweet for $2.9 million. The tweet, which reads " just setting up my twttr ", was purchased as an NFT, paid for in ether. Over in Australia, Lloyds Auctions has decided blockchain is the best way to prove ownership of a set of negatives capturing moments in Australia's history, such as Ned Kelly's armour and Phar Lap winning the Melbourne Cup in 1930. The auction house will mint the Rose Stereograph Company, a collection of original glass plate negatives from over 140 years of operation, via NFT. Tim Berners-Lee wants to see all young people given access to a fair and safe web He believes investing in safe and reliable technologies and connections is a 'down payment' on the future. Tim Berners-Lee: This new Solid privacy server will help secure your data Tim Berners-Lee's startup, Inrupt, has released an enterprise-ready version of the company's Enterprise Solid Server. This is Tim Berners-Lee's grand plan to save the web from digital dystopia Can the web be saved? We should know in two years' time. Tim Berners-Lee wants to fix the web,30 years on Can a new deal for the web improve the way governments, businesses and citizens operate online?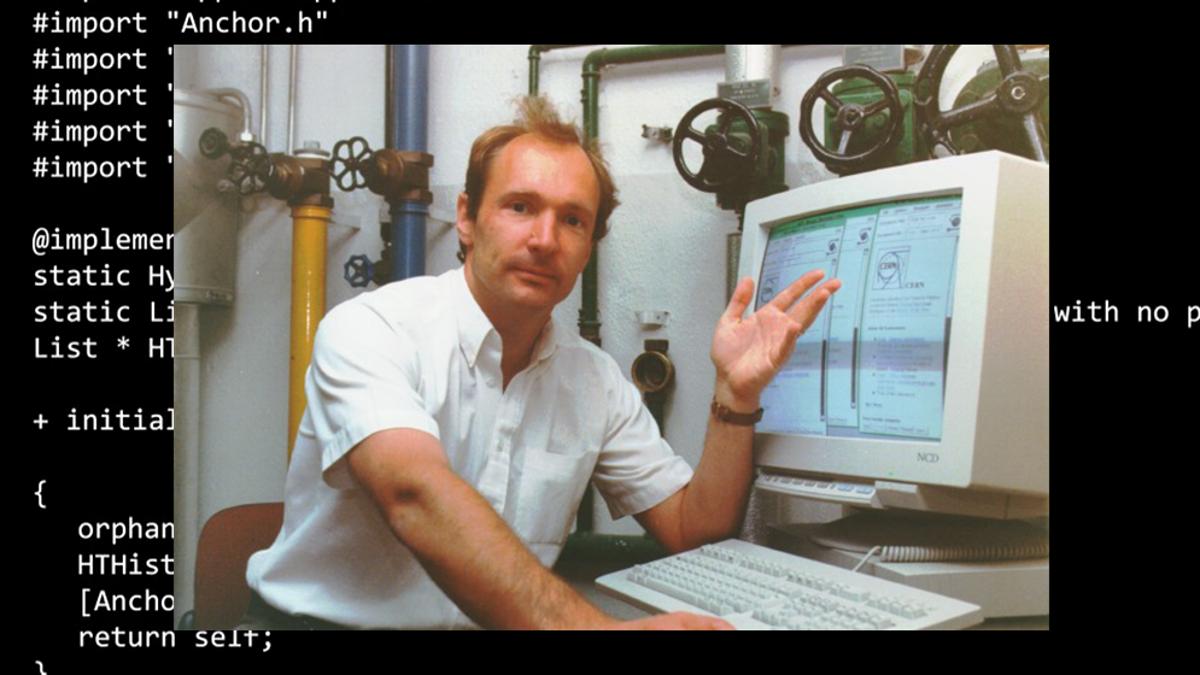 Tim Berners-Lee Sells NFT of the Source Code for the World Wide Web for $5.4 Million
gizmodo.com
When it comes to most financial transactions in the United States, the National Automated Clearing House Association, known as Nacha, makes the rules. Specifically, the association acts as the governing body for the national automated clearing house (ACH Network), developing the standards for direct payments and deposits between consumers, businesses, and federal, state, and local governments. Today, a new data security rule the association put forth went into effect, marking the first of a two-prong approach that will round out in 2022. First introduced in April, the new rule will require more organizations to render deposit account information unreadable in electronic storage. Specifically, the rule applies to both ACH originators (the entities sending payments) and third parties that process more than six million ACH payments annually. The idea is that by making the sensitive financial information unreadable in storage, there's less risk of data theft in the event of a breach or other exposure. TokenEx founder and CEO Alex Pezold, who helps companies comply with such rules, told VentureBeat Nacha introduced the new requirement to "keep pace" and ward off fraud and other malicious cyber behavior amid a growth in activity on the network. "As more transactions occur digitally, the use of the ACH Network has increased significantly — 7.1 billion ACH payments were made in the first quarter of 2021 alone," he said. "Of course, more transactions create more opportunities for cybercriminals to acquire and profit from compromised account details." In addition to companies processing more than six million ACH transactions annually, the rule also applies to third parties involved with those transactions. This includes payment processors and providers of analytics and fraud-prevention tools, among others. And while applicable across industries, Pezold said those that commonly use direct deposits, wire transfers, and echecks to send and receive electronic payments will be most affected. ACH data is commonly used in subscription services, for example. Pezold recommends included entities work to meet compliance as soon as possible, either by re-evaluating internal practices or by procuring a third-party service. Nacha set forth some pretty serious penalties for failing to comply, including up to a $500,000 fine per occurrence and a suspension of use of the ACH Network. And even if not currently affected, it's a good idea for all businesses to start taking note. Phase two of the rule — set to go into effect one year later on June 30, 2022 — will reduce the threshold significantly. Specifically, it will apply to ACH originators and third parties with more than two million ACH payments annually. More and more, cybercriminals are relying on data to extort payouts — the more valuable the data, the better. In fact, recent research from across the cybersecurity industry cites the rising integration of blackmail and extortion techniques into ransomware operations as the most significant threat enterprises face. Acronis, for example, declared "2021 will be the year of extortion." CrowdStrike also warned the approach is growing. Criminals want "to steal as much data as they can get their hands on. Then they'll say 'If you don't pay us, we're going to release all this sensitive data,' which could have reputational or even regulatory impact," CrowdStrike senior VP Adam Meyers told VentureBeat earlier this year when discussing the company's 2021 Global Threat Report. Today, many enterprises aim to protect their data with next-gen cybersecurity solutions, specifically ones that use AI and machine learning to detect never-before-seen threats. But cyber criminals aren't ever far behind, and they're continuously developing new tools and techniques, and even forming alliances, to bolster their attacks. Since preventing entry to systems alone hasn't been working well for most enterprises — security breaches have increased by 67% since 2014 — obscuring the data to make it less valuable is a good step.

New data security rules instituted for US payment processing system
zdnet.com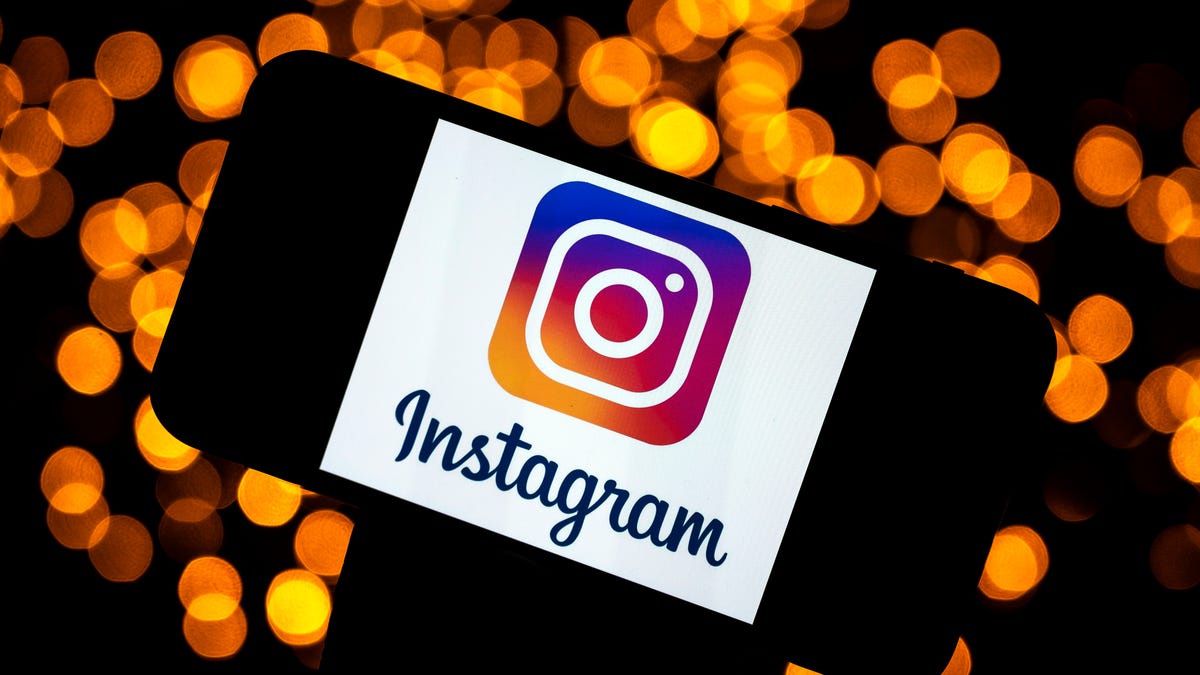 Like so many media companies before it, Instagram is gearing up for a sweeping embrace of video as its content of choice, the platform's head, Adam Mosseri, announced on Wednesday. As TikTok and YouTube have seen explosive success with influencer-driven video content, they've emerged as serious competitors for Instagram, siphoning away eyeballs with the exact type of content Instagram is already famous for elevating. In response to this, Mosseri said that Instagram is planning to implement several newly-designed initiatives to keep itself relevant, including experimenting with recommending users full-screen videos in their feeds, including those from accounts they do not already follow. "We're also going to be experimenting with how do we embrace video more broadly — full screen, immersive, entertaining, mobile-first video," Mosseri said in a video posted on Wednesday. "You'll see us do a number of things, or experiment with a number of things in this space over the coming months." "We're no longer a photo-sharing app or a square photo-sharing app," he added. Instagram — which is owned by Facebook — has already been eyeing these types of changes for months now. In August 2020, the platform launched the short-form video feature Reels, which allows Instagram users to create content with overlaid audio similar to what's been happening on TikTok. The announcement about prioritizing video comes just days after Instagram employees hinted at the possibility of a subscribers-only story feature currently being developed by the platform. Known as " Exclusive Stories," the content would be available only to a given creator's subscriber base, and would not be available for non- subscribers to view or screenshot. "People are looking to Instagram to be entertained, there's stiff competition and there's more to do," Mosseri said. "We have to embrace that, and that means change."

Instagram Experimenting With Video Push to Compete With TikTok, YouTube
uk.pcmag.com
Join the DZone community and get the full member experience. There are many ways an organization practicing DevOps can capture value with a software product or service. These range from giving it amazing features to providing troubleshooting tips and instant in-built support when a software system malfunctions. DevOps brings development and operations teams together to deliver maximum value in the shortest time possible. As this string of activities eventually benefits the customer, they can be considered a value stream. So, let's explore the importance of value streams and how automation can improve their performance. When you zoom in on a value stream, you'll discover what goes into creating a specific valuable element of a software product. This can be something like a straightforward UI design, or a help view where the function of a button is displayed when you hover over it. You get a better sense of the number of man-hours that go into development, how many pieces have to be tested, the tools and skillset needed, etc. This also means that you can get closer to determining exactly how much is spent on realizing a particular value. Additionally, you're able to identify all unnecessary practices and procedures, costly and inefficient problem-solving approaches, etc. These may cause teams to move slower or overlook flaws within the product. Then, you can choose which ones to refine and which ones to eliminate. By streamlining a value stream, you can develop blueprints, templates, or recurring principles that can be used in other sets of value-creation activities. On top of that, you get closer to answering the question of whether a certain ounce of value is worth pursuing, judging from the minimum that goes into creating it. DevOps provides opportunities to plug in automation which substantially contributes to continuous delivery. Automation is better at producing immediate feedback on the smallest of actions taken. This means that a team doesn't have to wait for feedback after a considerable amount of time has elapsed. Team members can identify and rectify flaws and inadequacies in real-time. Doing so will bring about more frequent releases. Also, you won't need an engineer or other personnel stationed at the time when an action is to begin. Automation also comes with a certain level of consistency. Once configured, automation tools follow those rules repeatedly, making some activities more predictable. Therefore, you're less likely to have scenarios where a specific check was skipped or an iteration was carried out without the necessary adjustments. Furthermore, automation helps improve scalability. Activities like analyzing logs, deploying in multiple environments, or conducting controlled tests can quickly increase workloads. The pace at which data is generated, processed, and acted on becomes harder for a small team to keep up with. Automation can be used to execute many of these tasks at scale and converge the results into something digestible for the next step. Using the DevOps path, there are many ways your organization can apply automation. However, not all of them have a direct or significant impact on value creation or the value stream as a whole. This is why you should be more aware of how your organization translates internal work into value, and how it elicits feedback and converts it into value-creating activities. With a clear picture of this loop, you can then break it down into smaller stints/stretches that are conducive to automation. Here are some tips on how to apply automation in your value stream. Building software products requires a considerable amount of hardware and software. Servers and other network devices, programming languages, testing platforms, and environments, etc. A lot of these require maintenance. Don't forget the initial setup and occasional altering of configurations. The more complex the software you're trying to build is, the more likely you'll find yourself with a distributed setup. This makes it harder to keep up with the state of all infrastructural pieces, changing settings, making updates, etc. Infrastructure management can become more intricate when you choose the cloud for your hosting needs. Automation can help you efficiently manage all of this dispersed infrastructure. You can then rest assured that every component is in the right state at any point in time. CI and CD are some of the fundamental aspects of an agile software development approach that can benefit from automation. In this case, automation can be applied in areas such as code commits, builds, and deployment of packaged applications in testing or production environments. For example, you can use pre-commit hooks and secrets detection algorithms to automatically detect sensitive information like API keys, security certificates, credentials, and more. You can then be alerted or have them automatically excluded from additions to repositories or areas with uncontrolled access. Such efforts may seem minor but can produce value in the form of a more secure final product with less room for data breaches and other exploits. Logs are an excellent way of documenting the activity related to how an application is running. They lay out this information in a coherent manner that helps you pinpoint any issues in an application. However, with multiple sessions conducted and different actions taken in running an application, logs eventually pile up. They may also carry mountains of data within them. If you're trying to focus on a specific issue, it can feel daunting to pick it out of a large pile of data. With log management tools, you can organize logs efficiently and make the desired discoveries faster. Otherwise, you need a lot more time and manpower to sift through all these logs looking for the source of one particular error. These tools can facilitate aggregation, searching and filtering, and analyzing logs. You can even have real-time log tailing with color-coding for specific alerts. Such capabilities are crucial to security management since attacks and abnormal behavior can be caught in log files. In a DevOps setting, change is no stranger. One day you need to know how an application performs under a specific load, the next day you need to massively alter that load. This cuts across everything from security to infrastructure availability and more. In the case of continuously needed resources, you need to know everything that could cause downtime. You need to stay on top of things like changing server capacity, security-related vulnerabilities, etc. It's harder to maintain a clear and up-to-date picture of the entire ecosystem when running applications on a large scale. Subject to more changes, automation can be the answer. Through automation, you can set rules on what to detect and be alerted about, such as surging workloads and unavailable or malfunctioning servers. In this regard, monitoring can be used to make applications and other solutions "self-healing." Companies are able to ensure virtually no downtime on their services since they can anticipate any possible shortfalls. Testing software is integral to value streams since it helps ensure that software meets stipulated quality standards. But testing software manually requires tremendous manpower and sometimes availability at hours outside of their regular schedule. Often, it comes with results that must be organized and properly understood before any feedback can be produced. There are also different tests such as basic unit tests, UI tests, smoke tests, etc., that may require varied approaches. With software being revised periodically in response to customer feedback, you need a consistent template-sort-of approach in how you test new changes. Automation tools can help you to set up automated tests for different software components. Here, you can institute certain steps and make sure they are never skipped or done the wrong way. Subsequently, you'll be sure that every component going through these automated tests meets a certain standard. You'll also save on human resource-related costs. And since all the testing criteria are organized, it will be easier to generate reports for developers. At BuildingBetterSoftware, we help organizations adopt the necessary agile mindset, empowering development teams through tailored DevOps digital transformation. Looking at DevOps as a whole, automation transcends mundane tasks and processes. It helps eliminate performance obstacles, refine inter- and intra-team communication, and support agility. Therefore, when incorporating automation into value streams, it's important not to present it as just something that takes a particular task off someone's hands. You should be able to show team members how automation brings them closer to working in the way they desire. More specifically, you should show them how automation fills the gaps left by the limits of human capabilities when creating value. Published at DZone with permission of Søren Pedersen. See the original article here. Opinions expressed by DZone contributors are their own.

OWASP, Vulnerabilities, and Taint Analysis in PVS-Studio for C#. Stir, but Don't Shake
dzone.com
jQuery vs Vue.js
dzone.com
Distributed Databases: An Overview
dzone.com
Geospatial Basics, Spatial Databases, and NoSQL Examples
dzone.com
5 Reasons to Teach Your Kids to Code
dzone.com
Schedule Pipelines in Azure DevOps Using Cron Expressions
dzone.com
3 Ways to Find Work-Life Balance in Your New Normal
dzone.com
Writing a Resume with Core Competencies
dzone.com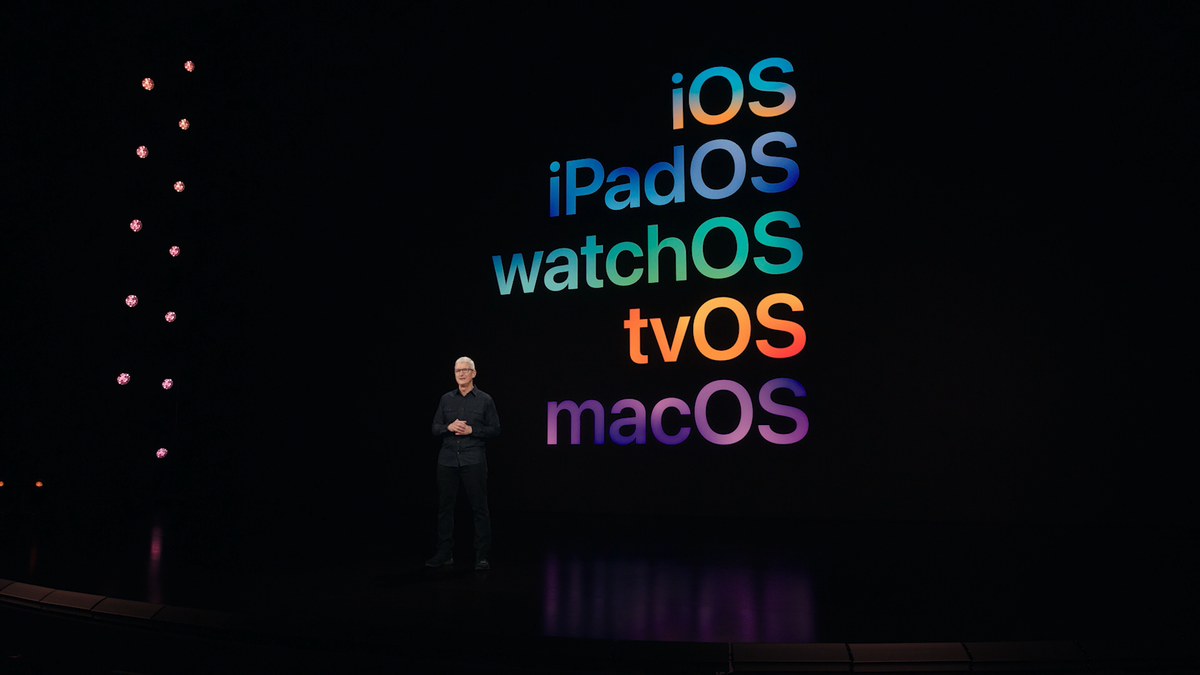 There's a new tvOS 15 in town, after Apple announced the 2021 overhaul to its Apple TV operating system at WWDC. Overhaul might be a strong word for what transpired, though. We got a glimpse at a couple of small tweaks and features coming to tvOS 15, though nothing like the radical redesign that had been hinted at by the rumor mill in the past few weeks. It was odd not to see any substantial mention of Apple TV Plus either. There's some additional support for the HomePod Mini, and new collective features that make sharing an Apple TV 4K with your family a little bit easier – but that's it. It's somehow more disappointing than last year's update, which brought in gaming-specific features like quick game resume, support for the Xbox Elite Series 2 and Xbox Adaptive Controllers, HomeKit updates, and the arrival of picture-in-picture mode for dual-feed watching. We'll run you through these changes in more detail below, but we wouldn't expect too much here, and our wishlist for tvOS 16 is looking to be pretty much the same as what we hoped for with this year's tvOS 15 iteration. Want to try it out? A tvOS 15 public beta is live right now on the Apple Beta Software Program website, which is available free for anyone with a tvOS 15-compatible device. So, what's new for tvOS 15? There are a few changes to the Apple TV interface, such as a list of multi-user viewing recommendations that show up no matter whose user profile is selected. So if you're watching with roommates or family members, you'll have a handy place to look through things you all enjoy, and not be cursed with a single person's algorithm for deciding every movie night. There's the introduction of SharePlay, an Apple-specific feature for co-watching TV streaming services with friends over FaceTime (which is getting some limited support on Android devices too). You'll be able to set it up for a host of streaming platforms over Apple TV like Hulu, Disney Plus, HBO Max, Twitch, Pluto TV, ESPN+ and Paramount Plus – though not Netflix – casting from your iPhone to Apple TV hardware while continuing to chat into your handset. Spatial Audio support is coming to both tvOS and MacOS, making audio through the AirPods Max and AirPods Pro headphones more immersive, while adding dynamic head tracking too. Anyone with a HomePod Mini will also be able to control their Apple TV through the compact smart speaker via Siri voice commands. tvOS 15 looks set to follow a similar release schedule to previous iterations of Apple's TV operating system. That means an announcement at WWDC (check), a private beta shared with developers (check), a public beta available for download (check) and a full rollout in September (it'll happen). If you want to try tvOS 15 out for yourself, you can download the public beta from Apple's website. While typically more stable than developer betas, the public beta can still be finicky, so take caution when upgrading. tvOS 15 will also launch alongside iOS 15, iPadOS 15 and watchOS 8, as Apple releases the latest updates to its fleet of smartphone, tablet, smartwatch, and streaming devices. Read more: how to install tvOS 13 focused on multi-user support for TV shows and movies, with each profile getting its own recommendations in the TV app, but now that same functionality will apply to games via Apple Arcade as well. tvOS 14 added the ability to keep track of individual achievements for every user, and quickly resume games when you come back to them. Apple also updated the software to recognize two new Microsoft controllers, the Xbox Elite Series 2 and Xbox Adaptive Controllers that were released in late 2019. Two other new additions in tvOS 14 are picture-in-picture, which allow you to keep videos running on the screen in the corner of the screen while you move in between apps, and the addition of smart home camera feeds to Home View. Both those features are on iOS 14, too. It's probably too soon to start thinking about tvOS 16 considering that tvOS 15 hasn't even arrived to the general public yet, but while we wait we though it'd be good to ponder the future of Apple's TV operating system with the hopes of getting these new features: Kids profiles and Screen Time AppleInsider has reported on possible Kids profiles for future tvOS updates, restricting mature content and enabling parents to keep tracking of screen time usage, too – and we'd certainly like to see it. Improved Apple TV Plus integration One of our main bugbears about Apple TV Plus at launch was the way it was integrated into the Apple TV app, with Plus content being littered around and mixed up with non-Apple content in a confusing manner that doesn't make it clear what's free and what's paywalled content. A software update for 2021 is the perfect opportunity to remedy this, especially now that Apple TV Plus has expanded its launch lineup, with far more shows and series on offer, from Ted Lasson season 2 to Mythic Quest season 2.

iOS 15 release date, beta features, supported devices and everything coming to iPhone
techradar.com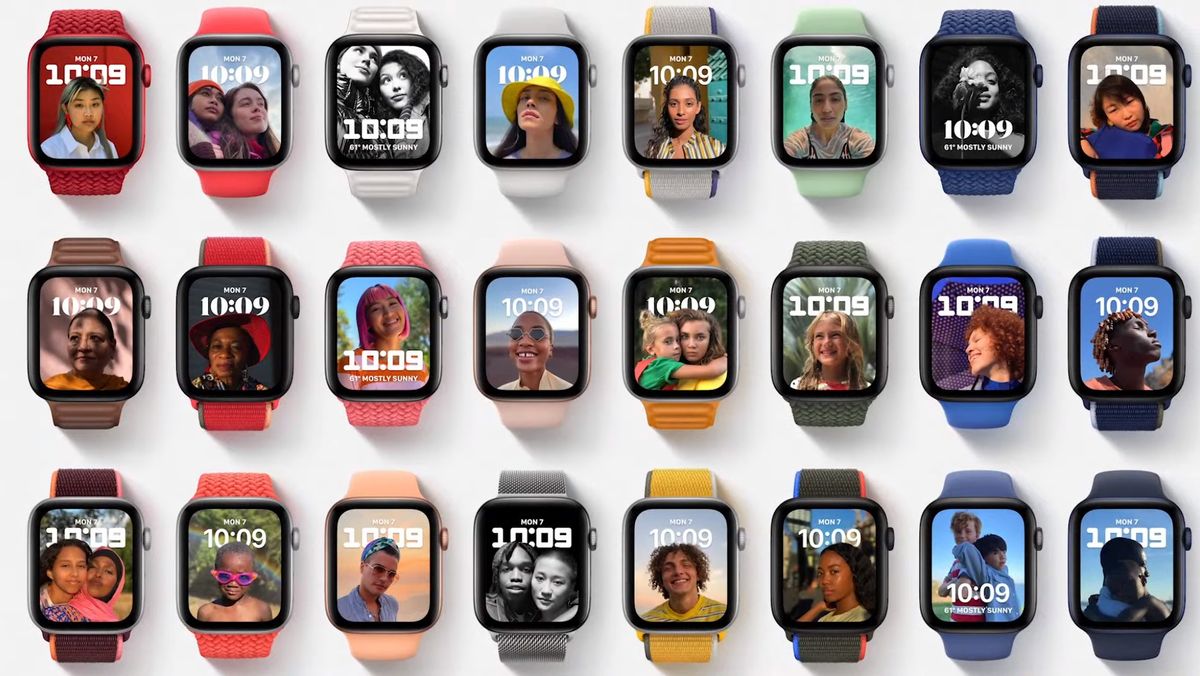 watchOS 8 release date, features, beta, supported devices and Apple Watch changes
techradar.com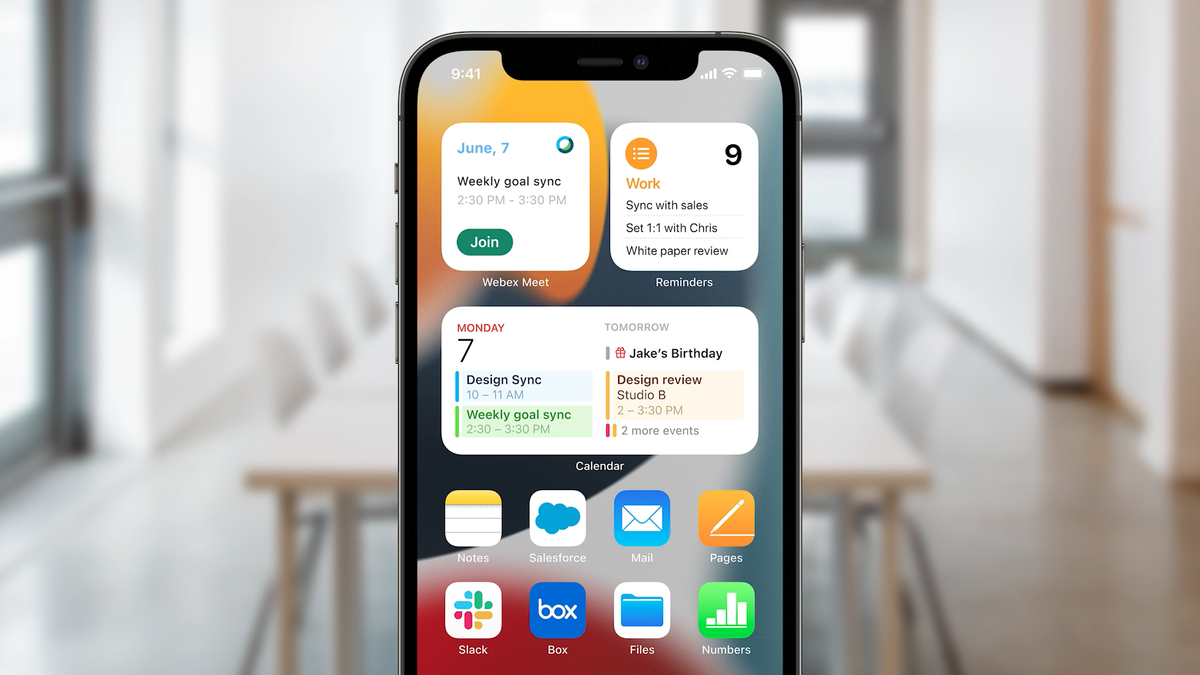 iOS 15 release date, beta features, supported devices and everything coming to iPhone
techradar.com
The iOS 15 public beta release date is today, and it's not alone – here are all Apple betas
techradar.com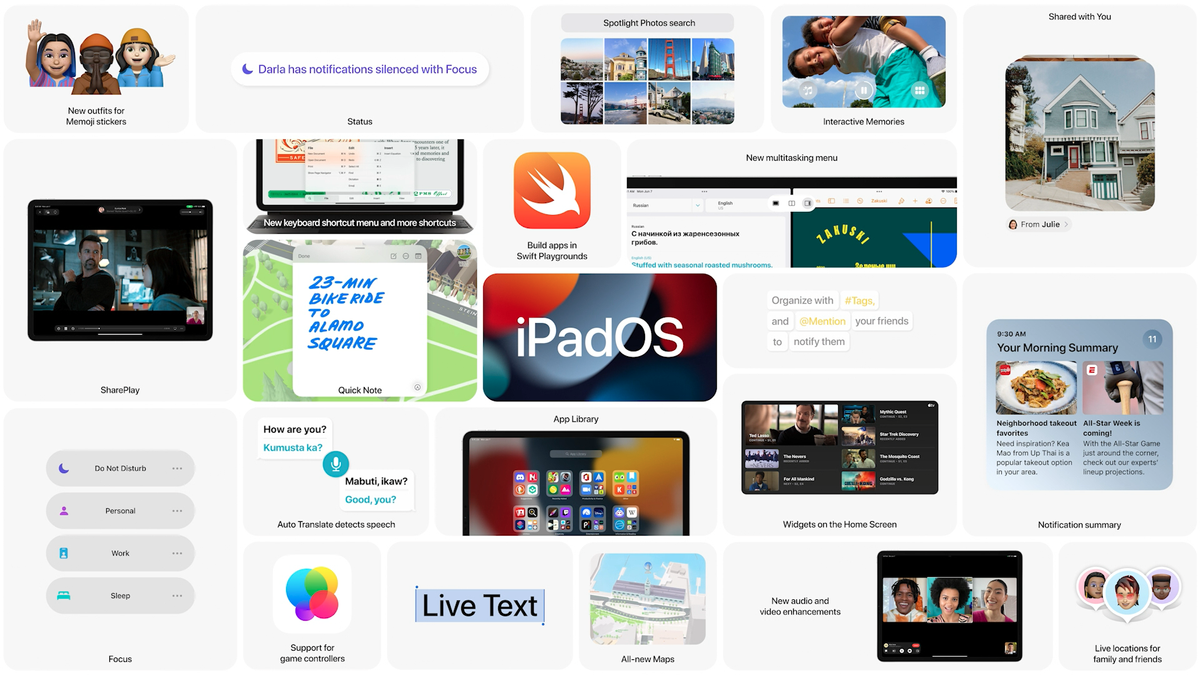 New iPadOS 15 features, release date, support devices and what you need to know
techradar.com
[The GameDiscoverCo game discovery newsletter is written by 'how people find your game' expert & GameDiscoverCo founder Simon Carless, and is a regular look at how people discover and buy video games in the 2020s.] We've mentioned it once or twice in the newsletter, but it's time for a deeper dive into SNKRX, the "arcade shooter roguelite where you control a snake of heroes that automatically attack nearby enemies." It launched on Steam on May 17th, and has already racked up 1,500 Overwhelmingly Positive Steam reviews - at a eye-openingly cheap $2.99 price point. (It also just added mobile ports.) The game is from a solo young Brazilian developer, and he's been amazingly transparent on discovery & financials in a blog started after the game's debut. There's actually almost too much data to take in, but trying to distil it down to just a few takeaways: At the start of its Steam life, there just wasn't a bump - SNKRX was selling 5-15 copies per hour at $2.99 or local equivalents. That's not terrible - but it's also not great. But comparing it to the dev's previous game, Bytepath, you can already see a different pattern: SNKRX is roguelike a super addictive 15-20 minute 'run' and a lot of replayability - interestingly, some describe it as an ' auto chess roguelike' because there are AI/auto battling elements to it. And virally, people starting picking up on the innovation, despite the basic graphics. As the dev adn/a327x says: "One day after the Hacker News post [about open sourcing the game], both jwaaaap and Derek Yu recommended the game to their followers. I don't know where they heard about the game, I can assume either Twitter, the lessons learned post I wrote, or something else." So - being transparent about game seems to have helped its spread too! Continuing to chart his recommendations, a327x notes: " Esty8nine (pictured) picked up the game because of jwaaaap's recommendation and he really seemed to enjoy it. After that Dan Gheesling played it due to Derek's recommendation… SLEEPCYCLES was next… then Wanderbot, who also seemed to like it.. [then there was an even more popular video from] Retromation ." So you can really see the effect of this recommendation snowball on sales of the game. After 20 days on sale on Steam, the daily units are trending upwards, not a normal thing at all: Interestingly, a327x does a great job of documenting the changes in his approach in real-time, as he sees SNKRX snowball. For example, he realizes that he needs to be more efficient at updating the game with meaningful new features to keep streamers and players interested (GaaS, folks!). In his dev blog, he says: "I've watched multiple GDC videos of different devs talking about their approach to updates." (I helped to procure both videos he mentioned - Path Of Exile and Slay The Spire - when I worked at GDC, so was delighted they made a difference!) The game was already on its way up. But you can see the content patch make a difference in daily active users, as people re-engaged with the game to see what new elements were available: Early this month, a327x noted " Northernlion played SNKRX on stream and then uploaded a video about it yesterday to YouTube. I think NL is probably the best YouTuber/streamer who could have played the game because he's the biggest that generally plays roguelites and that ends up having a very focused effect on player numbers and sales." But there's also a) the effect of Northernlion playing the game multiple times - which he ended up doing - and b) the downstream effect of other streamers who watch Northernlion, and like to try the same games as him. Both of which happened midway through June! Leading to the following results: And now daily unique players of SNKRX aren't 1,500 - they're all the way up around the 10,000 mark: So for adn/a327x, the 'sleeper hit' status of his game is, uh, confirmed. It's done that rarest of things - starting off relatively low-profile, and then blowing up big. (Funnily enough, that's also what Slay The Spire did on its release, and we also recently covered Nova Drift, a 2D space combat roguelite that did similarly!) Takeaways for you, the average game dev/publisher? You just have to make a super replayable game with an absolutely killer hook, innovative mechanics, and sufficiently streamer-friendly for this particular crew of roguelite streamers, and you'll be sorted. Easy, huh? But post-release, streamers are - in our view - the only ways to meaningfully change your game's basic trajectory on a day to day basis. (And by that, we mean - sure, you can have your game do 5x your first week's revenue in the first year, if it's got great word of mouth - instead of 2.5x-3.5x average. But 10x or 20x? Streamers & exactly the right game, baby.) (This 'Game Pass has a lot of titles nowadays' graphic via TameLucas and GamePassCounter !) OK, somehow my newsletter interface already says 'draft near email limit length' (to display properly on Gmail.) And we haven't even written the GameDiscoverCo link round-up yet! So, uhh, let's get to it: Finally for this week, the problem with video games - unlike movies - is that you can fiddle with them forever. Hence this great Tweet from Tom Francis ( Heat Signature, Gunpoint): And don't miss the follow-up Tweet from Tom where he points to post-Beta 'what score would you give this?' surveys for his game Tactical Breach Wizards as "the only way I can ever tell if I'm doing my job" before launch. Audience & data, folks! [We're GameDiscoverCo, a new agency based around one simple issue: how do players find, buy and enjoy your premium PC or console game? You can subscribe to GameDiscoverCo Plus to get access to exclusive newsletters, interactive daily rankings of every unreleased Steam game, and lots more besides.]

SNKRX: anatomy of a sleeper hit
gamasutra.com
A number of developers appear to be speaking out about the quality of support (or lack thereof) from Sony in regards to pricing and placing games on the PlayStation store. As with all things happening on Twitter you have to pick through a few threads to find the key details, but the gist is this: numerous developers are alleging that Sony offers little support when indie developers want to put their games on sale or meaningfully promote their game in the PlayStation store at launch. These facts originally came from Neon Doctrine co-founder Iain Garner (who obliquely identified Sony here as Platform X) but were compounded by statements from Red Thread Games CEO Ragnar Tornquist, Hypnospace Outlaw developer Jay Tholen, Whitethorn Games CEO Matthew White, and Some Awesome Guys project manager Cristian Botea. Kotaku was able to verify some of Garner's numbers, including the $25,000 price tag for higher-visibility promotion on the PlayStation store (though they note Microsoft commands a similar price, just with better launch support). Garner notes that Sony apparently has spent a lot of effort directing developers to submit to be featured on the PlayStation Blog and social media, but those promotions don't translate to a lot of sales. White shared a highly revealing sales chart showing that "Nolan North" platform (another reference to Sony by way of the Nolan North-starring Uncharted series) barely make up for much of their sales. It's not exactly a guarantee that any game on any platform will sell well or not, but with multiple developers weighing in on how Sony's lack of support directly correlates to a weak percentage of their overall sales, it's worth noting that Sony appears to be lacking in the amount of storefront support that Steam, Microsoft, and Nintendo all provide. This seems especially ironic given how much indie games were put front-and-center during the PlayStation 4's launch era just 8 years ago. We've reached out to Sony to ask for comment, and will update this story if they respond.

Developers express ire over PlayStation's promotional policies
gamasutra.com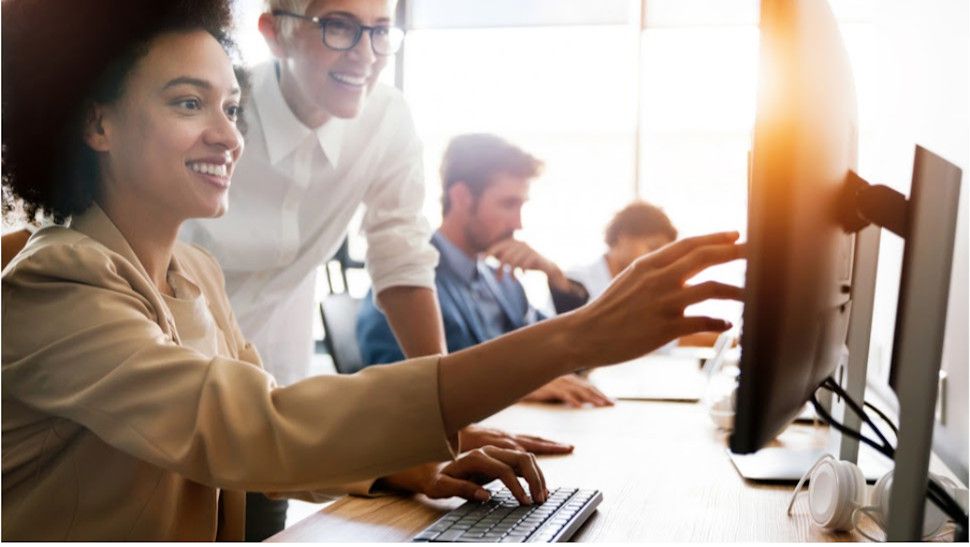 For businesses across the globe, the march toward going fully digital has quickly become a race, and one largely run and supported by developers, coders, and other IT professionals. However, many companies are long past the point where demand for these experts has out-stripped the supply of qualified candidates. This shortage, evident across multiple industry sectors, has led to a wealth of knock-on issues, including overworked IT, tech debt, and an overall slowdown in the growth of innovation. However, with the right tools, your business can thrive under pressure — particularly if one of those tools is low-code. Low-code is hardly a new concept — for almost as long as we have been coding and developing software, there has been a demand to make the process easier and more accessible. This is especially true in the business world, where significant resources are spent trying to do just that. This is where low-code began, primarily as a means of giving almost anyone the tools to build business applications through user-friendly interfaces that require little to no coding. However, early attempts at low-code solutions were riddled with issues that often created more problems than they had initially solved. Lack of governance led to wasted resources, and the rapid and hands-off development of apps often resulted in security concerns. That's not to mention the raft of poorly constructed low-code platforms rushed out to take advantage of the initial surge, which instead left businesses with messy, broken apps for already overworked IT teams to fix. The recent creation of more advanced low-code platforms has many turning to the idea once again. Before the pandemic, Gartner estimated that low-code application platforms would account for 65% of all app development by 2024. With the pandemic accelerating the need for businesses to digitize, Forrester now predicts that figure will be closer to 75% in 2021 alone. The reasons behind this growth are easy to see when examining the capabilities of modern low-code platforms. Using the ServiceNow's Creator Workflows suite of low-code products, passionate employees with limited programming knowledge but a wealth of domain expertise and enthusiasm—can be transformed into an army of citizen developers. Embracing a low-code platform and tools can free up your experienced coders to focus on more complex issues while empowering citizen developers to tackle your existing tech debt. This results in the faster development of more effective apps, created by an end-user who knows exactly what problems they face, and what solutions they need. An effective low-code platform will also avoid the shortcomings of older, more convoluted options whilst providing long-lasting, efficient solutions. Assuring security and governance is a must, and the ability to deliver apps that end-users won't just use, but actually appreciate and enjoy, is critical. Most importantly, the best low-code solutions will encourage closer partnerships between your professional coders and your citizen developers, with cross-enterprise collaboration helping create a smoother, more effective workflow. ServiceNow has been providing IT management and digital workflow solutions to businesses around the globe for more than a decade and was named a Leader in the 2020 Gartner MQ for low-code application platforms. Having worked hand-in-hand with business leaders and IT professionals for so long, the company's Creator Workflows suite of tools was created to produce powerful apps with little to no coding experience. This includes App Engine, which replaces the sometimes intimidating view of traditional code with a dynamic graphical user interface and range of easy-to-start templates, enabling virtually anyone to build powerful apps with little to no experience coding. Together, these tools can be used to bring new enterprise apps to market in half the time and at one-third the cost. With businesses needing to embrace all the digital tools possible to ensure they stay ahead of the curve, low-code is set to be one of the most important solutions around to keep your company where it belongs.

Is your business ready for the low-code revolution?
techradar.com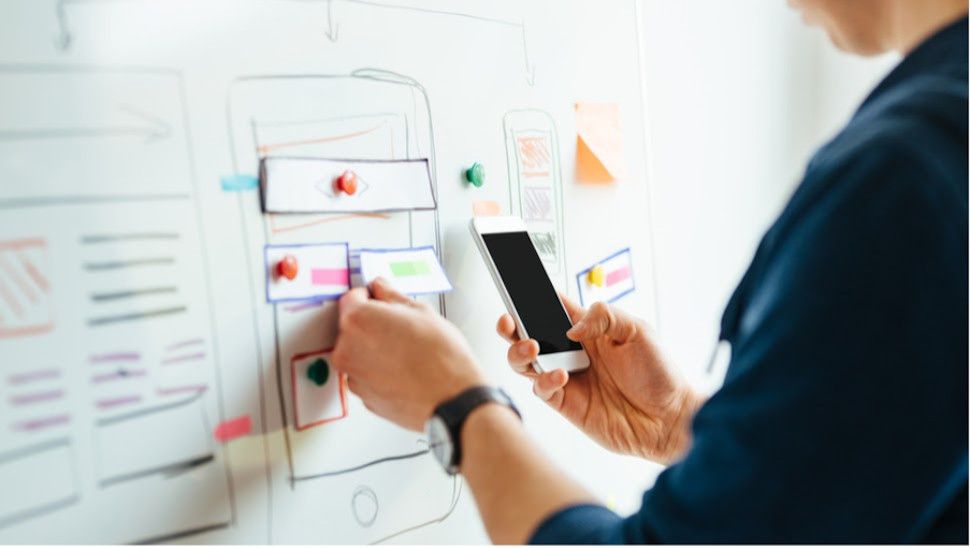 Juggling the IT demands of your business can be a daunting task, with a myriad of different wants and needs to be balanced across different departments. It's a sad truth for many businesses that outdated business processes cost time and resources that could be better spent elsewhere. From seemingly simple tasks like resetting an employee's password to something as time-consuming, yet critically important as invoice processing, clunky, siloed systems can take employees away from the work they were hired to do. With IT experts often among the most overworked and in-demand employees, transforming tedious manual processes into automated digital workflows is likely to become just another entry on a long list of projects that take a backseat to more time-sensitive, critical tasks. However, thanks to the rise of powerful new low-code platforms, ordinary employees are taking app development into their own hands. Businesses looking for new ways to digitize their workflows are increasingly turning to companies like ServiceNow, whose Now Platform features a wealth of tools to enable low-code app development. By adopting low-code app development tools, non-IT employees are able to take up the role of citizen developers, creating applications that solve the problems they are closest to. Because these citizen developers have an intimate knowledge of what works, what doesn't, and what the end result needs to be, these apps are often more effective than those developed in-house in the traditional way. So whether you're trying to digitize existing manual workflows or create brand new processes, low-code can be an essential way to save your organisation time and money whilst still ensuring efficiency and quality. Take, for example, the aeronautics manufacturing company that used ServiceNow's App Engine to build a low-code application to manage its flight manual publishing processes. Flight manuals are updated frequently using a process that involves many different stakeholders. While it might not sound critical at first, consider that without an up-to-date manual, an aircraft isn't allowed to fly. One grounded airplane can translate into significant loss of time and money. Instead of commissioning a costly bespoke publishing solution, they used low-code to create an application that automatically sends updates to the right editors, engineers, illustrators, and writers. All changes and updates are tracked within the app, making it possible to send updated flight manuals—whether hard copy or electronic—up to 75% faster than before. Low-code development is done in partnership with the IT department, creating a win/win situation in which pro-code developers are freed to tackle big hairy process problems while keeping an eye on the low-coders to ensure proper governance. Instead of simply handing wannabe citizen developers a completely blank slate, your IT professionals set the guardrails to avoid security risks, compliance issues, tech debt, and app sprawl. The result is rock-solid security and compliance through frictionless cross-functional collaboration. This partnership is only possible with a low-code platform that connects the right players and processes. The Now Platform provides a safe space for citizen developers to build their apps without risk to business resources. Once completed, IT determines how the app is implemented and assures governance and compliance before giving it access to your sensitive data—no need to worry about an update to one app affecting workflows elsewhere. Reliable and efficient digital workflows are one of the most important aspects to running a business, second perhaps only to skilled and dedicated employees. Adopting the use of low-code app development processes hosted on a proven platform is one of the best possible tools you could employ to develop automated, digital workflows—and ensure your business stays ahead of the competition.

Automate your workflows with low-code app development
techradar.com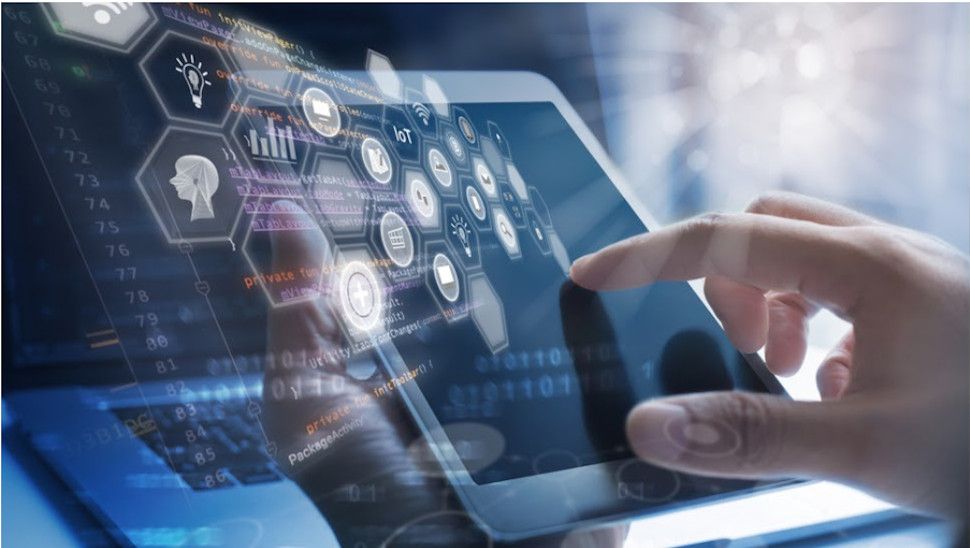 As businesses expand and grow their use of enterprise applications, app sprawl can become an unexpected, but serious drain on company resources. App sprawl occurs when the rollout of multiple applications outstrips IT's ability to keep track of its resources and tools, and can lead to money and resources being wasted on software that goes unused or underutilized — and that's without also considering the potential security risks when "shadow IT" applications are put in place without proper oversight. As your workforce grows and the number of internal processes and services spirals with it, the risk of having too many apps and programs is all too real, and the problem of app sprawl raises its ugly head. So—how do you satisfy your employees' demand for new and better workflow applications while maintaining control of your IT assets? The answer begins with a well-constructed citizen developer program. In recent years, the demand for coders, developers, and other IT professionals has outstripped the supply of qualified candidates. In response to this rising demand, low-code platforms that help companies design, build and implement enterprise applications without the need for in-depth technical expertise have exploded. An effective low-code platform provides a solution capable of allowing even those with little coding experience the chance to build out useful and time-saving apps quickly and easily. And while it might seem like making it possible for employees to build their own apps would increase app sprawl, the opposite is true. Using a suite of tools like ServiceNow's Creator Workflows, low-code can help banish app sprawl by providing citizen developers with a well-governed playground upon which to develop applications that will replace the ones that aren't up to snuff. This is accomplished by developing your low-code program in partnership with IT, who sets up guardrails for what gets developed and then works with their low-coder to be sure the application meets rigorous security and compliance standards. The end result is that poor- or non-performing apps can be identified and disbanded, allowing low-code apps that are both creative and compliant to take their place. Repeated throughout the enterprise, app sprawl can be tamed in a way that saves money and boosts security. We live in an app-hungry society—and that appetite will only grow. Now is the time to fight app sprawl, before it becomes a silent but significant drain on your organization's bottom line. With a powerful low-code solution like ServiceNow App Engine powered by the Now Platform, you can strike the perfect balance of coding freedom and compliance, all the while ensuring your apps are safe, effective, and on your IT department's radar.

How your business can scale app delivery without sprawl
techradar.com
Twitter for web is experiencing issues around the world, preventing users from seeing tweets and other content. The problem appeared to begin at around 10 p.m. ET. Twitter's mobile app seems to be unaffected. DownDetector, which tracks such outages, said 93% of Twitter-related reports are coming from people trying to access the web service. The company is yet to respond to the incident. Those experiencing the issue are being met with the message, "Something went wrong. Try reloading," when they visit an account page. It means that anyone seeking more information from Twitter Support via the web will be met with the same message. The advice is to switch to your mobile app, which reports suggest is functioning as usual. As you'd expect, disgruntled users are posting about the ongoing incident. One said, "Disappearing tweets? Anyone else?" while another suggested that some folks will "migrate to other social media platforms, just like they did before," adding, "Twitter is like a dumpster, if it goes down the trash spills all over the place." The extent of the outage isn't currently clear, though it seems that users in many parts of the world are affected. Of course, this isn't the first time for Twitter to suffer a serious outage. Various technical issues have knocked it offline before, though the company has usually been quick to respond to the situation and reassure users that it's working on a fix. At the time of writing, it is yet to respond to today's incident. We'll update this article when more information becomes available. This is a developing story…

Square Enix is bringing the Final Fantasy Pixel Remaster series to PC, Android, and iPhone starting next month. Despite the popularity of the FF franchise on consoles, there's still no word on Final Fantasy Pixel Remaster PlayStation and Xbox release dates. For whatever reason, the collection of six "ultimate 2D remasters" doesn't appear destined for console platforms. The Final Fantasy, FF II, and FF III Pixel Remasters are launching on July 28, 2021. The remaining three games are "coming soon" to PC via Steam and mobile devices. Currently, there are no Final Fantasy Pixel Remaster PS5, PS4, Xbox Series X| S, and Xbox One release dates. Square Enix is yet to share any plans on launching the FF Pixel Remaster series for consoles, including Nintendo Switch. Although they won't be arriving alongside the PC and mobile versions, the remasters could hit consoles at a later date. All modern console platforms can run the FF Pixel Remaster games (obviously), and there's a definite audience for them. It's possible that Square is planning to launch a definitive collection of all six Final Fantasy Pixel Remaster titles on additional platforms at a later date. This is just speculation, though it'd make sense in place of the staggered standalone releases found on mobile and PC. The games are also digital-only at launch, so bundling them together would present the perfect opportunity to launch a commemorative physical product. If it doesn't happen, PlayStation and Xbox fans can at least revisit the classic original in an all-new way. Stranger of Paradise: Final Fantasy Origin is a pseudo-retelling of the first FF game, only with modern amenities and Soulslike trappings. Having made its first official appearance during E3 2021, the debut trailer became an instant meme. Despite retreading old ground narratively, the game innovates by offering players a choice of difficulty settings.

If you're shopping for a new activity tracker, the sheer number of options can quickly cause choice paralysis. The rapidly growing market has seen standards set by wearable devices like the Fitbit Versa, Fitbit Alta, Fitbit Flex, and Apple Watch, but these high-end fitness trackers almost always cost a pretty penny. Some can even set you back well over $200 for the latest models. Improving your running game really doesn't need to be so expensive that you blow your entire workout budget on a fitness tracker, alone! Whether you're not into dropping a Benjamin or two on a Fitbit device, or you're not 100 percent sure you need one and want to try out a cheap unit first, or all you want is a super-basic (and super-affordable) activity-tracking smartwatch to keep you on task, we've got you covered. These great Fitbit alternatives – including a few from brand-name makers like Garmin and Withings – can help get you a jump on those New Year's resolutions without breaking the bank. Garmin is a big name in the world of fitness tech, and while its devices are certainly considered "name brand," they're considerably less expensive than the competition. The Vivofit 3 is a band-style activity tracker that features an impressive one-year battery life – no charging required – and syncs automatically with the Garmin Connect companion app to upload all of the health stats that are fit to track (minus heart rate). It can even auto-detect your current activity to collect the appropriate data. It's affordable, too, at under $90 on Amazon. If you're looking for an alternative for the Fitbit Charge 2 or any other lower-tier Fitbit smart wearable, this handy piece of fitness wrist tech should get the job done. When it comes to price, size, and features, fitness-tracking bracelets like this one from Toobur hit the sweet spot between simple wristbands and full-fledged smartwatches. Looking at the Toobur, one is instantly reminded of the Fitbit Alta, Flex 2, or the Alta HR with its slim LED display. The Toobur fitness band tracks activity as well as sleep, and it syncs wirelessly to your phone, so you can upload your data and receive notifications of incoming calls, texts, and social media updates. Best of all? The Toobur activity tracker will set you back under $40. If you're looking for something along the lines of a Fitbit Flex but don't want to drop $80 on a wearable, this is a good alternative. The rugged Amazfit Bip ditches most bells and whistles in favor of a low-cost, no-frills sports watch design that's perfect for active users looking for something more than your standard digital watch (think G-Shock with a heart rate monitor, a customizable face, and smart connectivity). This cheap smartwatch is compatible with Android and iOS devices and can sync wirelessly with your phone to upload and track fitness metrics via the Mi Fit companion app. The case is dustproof and water-resistant, and, most impressively, the internal battery can last up to 30 days before needing a charge. The Amazfit Bip is one of the most affordable smartwatches you'll find with built-in GPS for more accurate activity tracking. The super-stylish Withings Activite Pop is the watch to get if you want a tracker with classic watch aesthetics. The old-school analog face displays time as well as daily goal progress. Under the hood, the Activite Pop also has a sensor that tracks things like sleep quality, steps taken, and more and uploads them to your synced device via the Health Mate app. As Nokia recently acquired Withings, pre-buyout Withings-branded stock can be had for cheap right now. If you're looking for a step counter with sleep tracking but don't want to pay the steep price of something from the Apple Watch Series, this tracker is a great option. The Wahoo Tickr Fit Armband heart rate monitor tracks and captures real-time heart rate, training zones, and calories burned on your smartphone or tablet with compatible training apps. It integrates with Bluetooth and has GPS that connects to tablets, phones, bikes, watches, and other devices from many different brands such as Garmin and Apple. The Wahoo Tickr Fit Armband is $80 right now from Best Buy. The Scosche Rhythm+ heart rate monitor and activity tracker straps onto your forearm rather than around your chest to deliver accurate (and more comfortable) real-time heart monitoring. It's compatible with both Bluetooth and ANT+ devices, too, meaning you can sync it with a wide variety of smartphones, GPS watches, and more. The Rhythm+ tracks calories burned, distance, and pace and works with popular fitness apps along with heart rate. The Scosche Rhythm+ heart rate monitor and fitness tracker is normally priced for $80 at Amazon. Looking for more great stuff? Find smartwatch deals, Fitbit deals, Apple Watch deals, and more on our curated deals page.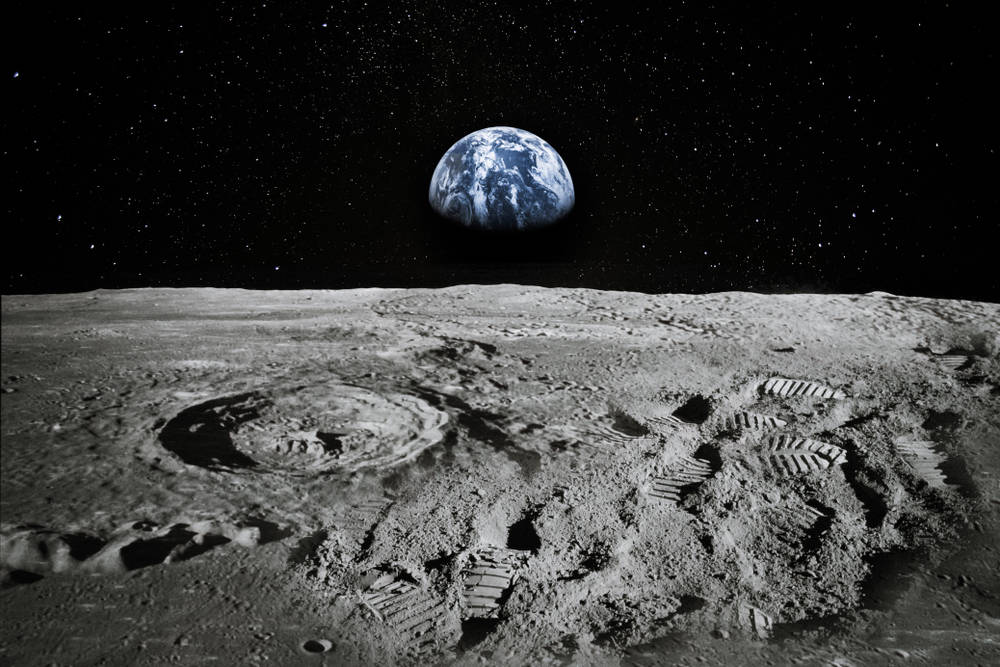 NASA has been set the ambitious targets of taking humans back to the Moon by 2024, then to later make the order-of-magnitude leap on to Mars. Even for the globally renowned space agency, it is a struggle. According to a recent report by the Government Accountability Office (GAO) it still isn't quite sure how much this will cost, nor how long it will take to get the equipment ready. Hardware challenges abound, including testing an electric ion propulsion system for the orbiting capsule, dubbed Gateway. On top of all that, there is the question of whether NASA has the right people in place to take on the Moon mission and the trip to the Red Planet beyond. Trying to come up with some answers is David Meza, senior data scientist within the agency's people analytics group, who has begun employing graph database technologies to try and help. Like many HR and personnel IT estates, NASA maintains a mishmash of applications and analytical systems, each reliant on relational databases. "We have SAP, ServiceNow and we've got some of the different RDBMSs that hold various different types of information about the employees, about our work roles about our jobs, and so on," Meza said. But connecting the information between systems and understanding the relationships between it was the tough part. Data about individuals might be on one system, while training was managed on another and databases about projects were somewhere else. "It made it difficult to find the right relationship very easily," he said. Step forward graph databases. Meza has been working with graph databases for more than 10 years during his time as chief knowledge officer at NASA, applying them to a "lessons learned" database problem. The same features would help with the skills challenge NASA faces: "This is a graph problem," he said. It involved finding the relationships between descriptions of knowledge, skills, abilities, tasks and technologies (KSATTs), and occupations, roles, and training. Bringing those relationships together would help the organisation find its gaps, weaknesses or strengths, he said. NASA is under pressure to make progress on understanding the skills of the people it directly employs: around 1,700 individuals. In its report, the GAO said: But Meza's team's challenges go beyond the high-profile missions to go back to the Moon and on to Mars. "We do have other missions: we try to support the Earth sciences and climate change. We do a lot of work in aeronautics and aviation. We also do a lot of both software and technology development that we make available as well as our medical information that we get from experiments we run on the International Space Station," he said. In building a graph system to help understand the people, roles and skills it would need to achieve such scientific and engineering challenges, Meza turned to Neo4j, which he had been working with for many years in earlier NASA roles. He said the vendor's approach to labelled property graphs was "more intuitive" than the resource description framework favoured by rival TigerGraph. "For me, it made the relationships and the connections easier. In my mind, coming from a SQL background, it was easier for me to see those relationships within a label property graph model." He also said the Neo4j tech such as data science algorithms were attractive. When approaching a problem, Meza broke it down, at the most basic level, to information about knowledge, skills and tasks, each of which might be present in an occupation or role, an individual, or a piece of training. To build the corpus of information about skills that go into occupations, the team used a database called O*NET from the Department of Labor in the United States, as well as ESCO, the European Skills, Competences, Qualifications and Occupations database. To understand connections across sets of data in training manuals, project papers, and CVs or résumés, as well as in the corpus of skills information, Meza employed Doc2Vec, and extension of the Word2Vec NLP algorithm developed by Tomas Mikolov at Google and published in 2013. Word2vec expresses a document as a multi-dimensional vector so it can be compared with other documents from other databases. It allows the algorithm to take a paragraph describing a piece of knowledge and compare it with a paragraph in a resume or position description. "We still have to validate and verify it, so we're working with our industrial and organisational psychologists on that," Meza said. Employees validate the model themselves, in part to improve the model training, while also helping them understand the programme. The team – Meza, plus three individuals – is planning to build the interface to allow employees to start validating their profiles and adding information to them in the summer. Managers will have access to it, with a view to building a recommendation engine that allows people to search through the various opportunities in NASA and find the ones that are more appropriate to their knowledge and skills. The Neo4j back-end database is deployed on the Google Cloud Platform. Built on an annual budget of around $150,000, Meza hopes spending on the project will grow with its use-cases. "As we get more into full-blown production and we're showing the value of these capabilities, already I'm starting to get in queries right now from individuals asking how we can expand upon this for different data sources. So I can see this budget growing significantly over the next year," Meza said. Whether it will help NASA get to the moon by 2024, and then on to Mars, is not entirely clear. But it might just be one small step in the right direction. ®

So, the 15-inch display on your laptop is starting to feel cramped, and you work in one place most of the time? Sure, you could attach a second screen to your notebook, or opt for a desktop tower with a separate monitor, but a more radical option is an all-in-one (AIO) desktop. For about the same money that you would spend on a midrange-to-high-end laptop with a 17-inch screen (or more likely, less), you can get an AIO computer with a 23-inch or larger display. Of course, buying a highly integrated system like this is a bit more exacting than shopping for your average desktop. Why? You're buying a computer and a monitor in one, and the inherent limits on what you'll be able to upgrade down the line makes smart buying up front crucial. Indeed, landing the right AIO is more like shopping for a laptop than a desktop. Here are the key factors to consider. First, Focus On the Screen The first thing to look at (no pun intended) is the display—the centerpiece of any AIO. While some less-expensive AIO PCs will come with panels smaller than 23 inches, those are better suited to exceedingly cramped spaces such as classroom labs or dorm rooms. (Go much smaller than that, and you might as well just buy a big-screen laptop.) What you really want is a display at least 23 inches on the diagonal—and larger is better if you can do it. The biggest all-in-ones we've seen to date have curved 34-inch screens. With a screen 23 inches or larger, you're almost guaranteed a native resolution of at least 1,920 by 1,080 pixels (aka, full HD), and larger screens will go even higher. In many cases, that's up to 4K—3,840 by 2,160 pixels—for a conventionally shaped screen, or 3,440 by 1,440 pixels on an ultra-wide display. High resolutions of that kind give you the ability to view multiple windows side by side, or view a spreadsheet three to four pages wide. Indeed, if you're a multitasker, the more screen room, the better. Though it's not a concern to those with 20/10 vision, a larger screen and a higher native resolution will let you increase the font size on your Word documents or Excel spreadsheets while still keeping a lot of information on the screen at one time. Desktop screens tend to be brighter than laptop displays in general, as well. Look for in-plane switching (IPS) technology for the best screen quality. IPS screens are inherently better at off-axis viewing, which means you won't have to be sitting perfectly centered to see accurate colors and all the detail in your images. To touch-screen or not to touch-screen—that is a question of personal preference. The tiled Start interface in Windows 10 was designed with touch panels in mind, and it makes interacting with your various applications as easy as ever. Although these can be fun and functional for families, a touch screen isn't 100% necessary for everyone, especially if you plan to use the all-in-one like a traditional computer. If you're looking at a Apple iMac all-in-one, on the other hand, the decision is made for you: macOS doesn't take advantage of touch screens, and no Macs offer them. Don't fret either way. Scrolling with a mouse or a touchpad will still be as quick as or quicker than on a touch screen, because with an AIO, you have to reach up to the screen, taking a hand off the keyboard or mouse. Selecting text for copying and pasting is easier with a mouse, too. If you fill out forms online and switch among text-entry boxes, pull-down menus, and check boxes, you'll be able to enter data more quickly with a keyboard and mouse. If you're planning on using the touch screen at least 50 percent of the time, look for systems with screens that can recline down to horizontal, or almost horizontal. This lets you use the system like a large tablet, so you don't have to hold your arm out constantly to use the touch screen. Think about using an ATM: The vertical screen is fine for a 90-second transaction, but it would become tiring after 10 minutes or more. It comes down to simple ergonomics. Speaking of vertical orientation, the occasional AIO will come with a stand that lets you pivot the screen into a portrait orientation. Portrait mode lets you view content such as webpages and appropriately shaped pictures without wasted space to the sides of the screen. It's a boon for web developers, as well as layout artists still working on print publications. If portrait mode is something you'd be interested in, make sure the system features auto-rotate; without it, you'll need to switch display settings every time you pivot the display. Portrait pivoting is far more common in stand-alone desktop monitors than in AIOs, though. AIO Basics, Part One: The Core Components Look for at least a true quad-core processor on a large-screen AIO PC, while newer top-end models will boast Intel's six-core "Coffee Lake" or even 10-core "Comet Lake" CPUs. These will help with editing photos or videos, or running intensive media processes in the background while you work on several tasks in the foreground. AMD's Ryzen mobile chips haven't made big inroads—yet—into all-in-ones, but we expect that to change as 2020 turns into 2021. One of our top picks is actually a rare Ryzen model, and the company's chips are turning up in highly regarded powerful laptops. When looking at and comparing CPUs in AIO PCs, a key distinction to work out is whether the AIO uses a full-desktop CPU or a mobile one. All else being equal, a full-desktop chip is preferable. How to tell: Mobile chips from the likes of Intel (as mentioned, most desktop AIOs will use Intel chips, as opposed to ones from rival AMD) will have a "U," "H," or "HQ" appended to the end of the chip model number. A desktop CPU will have no letter at the end, or perhaps a "K" or "T." An 8GB helping of DDR4 RAM should be the minimum amount of system memory you settle for. Although 4GB will work fine for very basic tasks, you'll feel the pinch of such a low-spec computer sooner. That said,8GB or 16GB will let you keep dozens of tabs open on your browser and still have room left over for a demanding program such as Photoshop. And 16GB is the recommended minimum for professional content-creation use. AIO Basics, Part Two: Storage and Ports As far as storage, look for a boot drive of at least 1TB capacity if you're going to store any video on your PC. Videos clog up hard drives faster than just about any other type of file. If you're a heavy download fiend, opt for a 2TB drive. The only issue is that a traditional spinning hard drive is relatively slow at booting and loading apps. If you'd rather have a snappier system that's more speed demon than file-storage repository, look for an AIO that uses a solid-state drive (SSD) as the boot drive. (Most now do.) If you keep all your files on a central network-attached storage (NAS) device or stored in the cloud, just about any SSD or hard drive 500GB or larger should be sufficient. That's enough for the operating system and a handful of frequently used programs. You can have the best of both worlds with an all-in-one PC that boots from a SSD but has an additional spinning hard drive for storage. In that case, look for at least a 256GB SSD boot drive and 1TB of supplemental hard drive storage if you're a power user. You'll need more storage (2TB to 4TB) if you plan on keeping your entire video, music, and photo collection on your AIO. Adding an extra terabyte or so is also easy with an external drive. SSDs cost more per gigabyte than regular spinning hard drives, but SSDs boot up and wake from sleep so much faster than regular drives that we highly recommend them as boot drives. Opting for an AIO with an Intel Optane Memory caching module supplementing a platter hard drive can speed up some tasks like loading apps, but for true speed, get a "real" SSD as your primary (C:) drive. Unfortunately, some AIO PCs are hard or impossible to upgrade yourself, so make sure you get what you need at the start. Because an all-in-one is, at its heart, a computer, it should have all the ports you expect to need during your day-to-day activities, particularly USB ports (in easy-to-access places, if at all possible). You may also want a dedicated Ethernet port, though most all-in-ones today come with Wi-Fi support built in, so you can easily hook up the system to the wireless network you already have in your home. Also handy is an HDMI input port, which gives you the flexibility to use the AIO as a discrete display for a separate PC, a game console, or other video source. It also gives an AIO with a nice display some potential utility years down the road as a stand-alone monitor, when the PC portion inside becomes obsolete. The Pros of AIOs... Even if you find a 17-inch-screened laptop you like, you'll need a strong back to carry it anywhere; 6 pounds and up, plus an AC adapter, is the norm for machines like these. ( See our top picks among 17-inch laptops .) So we suspect you won't travel with a 17-inch machine very much, making even a small-screen AIO a viable stay-at-home alternative. And because AIO desktops are plugged in, you won't ever run out of battery power, even when you leave your system in sleep mode for months. Because AIOs tend to use more powerful processors than laptops do, all-in-one PCs will execute CPU-intensive tasks more rapidly, on the whole. Some 3D games will run better, too, thanks to the discrete graphics chips in some A-grade AIO PCs. (To find AIOs with discrete chips, look for graphics solutions dubbed GeForce GTX, GeForce MX, Radeon RX, or Radeon Pro, as opposed to Intel UHD or HD Graphics.) Other advantages? You can share the PC among the members of a family, and use it to store centrally accessible photos, music, and videos. And a large, widescreen AIO PC makes for a fine videoconferencing system. Rather than having the family crowd around your iPad or a little laptop screen, seat them in front of a 27- or 34-inch AIO desktop so you're not subconsciously squeezing together to "fit on the screen." Plus, a large AIO screen is good for watching a movie from 5 or 6 feet away, so a couple in, say, a studio apartment could use a big-screen AIO as a TV in front of a small sofa or loveseat. Or, if you place the system in a central location, such as your kitchen counter, you can monitor your children when they're online. But these PCs aren't just good for play. A few years back, Apple brought the AIO further into workstation territory with the iMac Pro. The starting price for this monster machine is high at $5,000, but it packs a jaw-dropping amount of muscle: It has a 27-inch 5K screen and is configurable with up to an 18-core processor,128GB of memory, and 4TB of solid-state storage. (Note that it is still for sale at this writing from non-Apple sources, but as of March 2021, Apple noted that it would be discontinuing the iMac Pro.) In most cases, this kind of muscle is found only in elite-grade tower PCs, but the very best AIOs can rival a high-end desktop....and the Cons Because they have bigger screens, AIO PCs are physically larger than laptops. Of course, you give up the ability to easily move them from room to room, but AIOs are still more portable than tower PCs. All-in-one PCs don't have the expandability that you're going to find in most towers, but they do tend to be more stylish. That said, towers are still better than all-in-one PCs when you need to do intensive work like CAD/CAM or scientific data processing, and most of them are expandable in ways far beyond even the most upgrade-generous AIO on the market. PC gamers, especially, will get much more value out of a stand-alone tower in which they can swap out a graphics card than in a fixed-config AIO PC. So, Which All-in-One Should I Buy? The next time you're online and thinking that you really need a bigger screen than the one on your current laptop or tablet, take a look at an all-in-one desktop. You may be surprised how much screen, and how much power, they deliver for the money versus a like-priced laptop. Also, be sure to check out our top desktop picks overall, as well as our favorite desktops for work and for PC gaming. Below, though, are the top AIOs that have passed through our labs of late.

Speech impairment is a common condition found in patients who suffer from Parkinson's disease. However, early research between Monash University and Ulster University has uncovered that voice-assisted technologies such as Google Home and Amazon Alexa could potentially enhance early speech and language therapies to support people with speech difficulties. The study involved a survey of 290 participants from the United Kingdom living with Parkinson's Disease, with 79% indicating that they or others had noticed changes in their speech or voice due to symptoms of their condition. The study also showed that 90% owned a voice-assisted device, with 71% of them indicating that they use it regularly, while 31% use the technology specifically to address the needs associated with their Parkinson's disease. Of those 166 users, nearly 55% said they sometimes, rarely, or never had to repeat themselves when using a voice-assisted technology. When asked about the speech changes since they started using their devices,25% of participants noticed they do not have to repeat themselves as frequently and 15% perceived their speech to be clearer. Some of the specific feedback from participants included using voice-assisted technology, which encouraged positive speaking behaviours such as "speaking slowly and clearly" and "talking louder". "Voice-assisted technology has been embraced by many people and households, from both a general day-to-day perspective but also now, as we have seen from the research, in the form of assisting people with speech difficulties," Ulster university speech and language therapy lecturer Orla Duffy said. "Voice-assisted technologies now have the capability to support future therapies and act as useful tools for speech and language therapists, with the added benefit of already being present in the patient's home." While the researchers admitted further research would be necessary to trial out-of-the-box voice-assisted technologies, they noted the initial findings signalled a step in the right direction. Roisin McNaney, senior lecturer in the Department of Human Centred Computing at Monash University's Faculty of Information Technology, said the study demonstrated how the devices could help support future speech and language therapy outcomes. "Early speech and language therapy intervention is important in addressing communication issues related to Parkinson's disease, however, only 59% of people living with Parkinson's disease in Australia have regular contact with a therapist," she said. "The limited access to clinical services and speech therapies is a major concern and one that we hope to address through this research. "By presenting our initial findings of how voice-assisted technologies can support speech and language therapy outcomes for people with Parkinson's disease, we hope that we can encourage the future use of voice-assisted technologies by speech and language therapists in clinical settings to support patients." Meanwhile, a project led by the Australian National University (ANU) and the University of Queensland has developed a national contact tracing web app that pulls together current contact tracing alert locations from across the country and makes it available all in one place via an interactive map. "The app provides a one-stop-shop to review COVID-19 exposure sites and the time of exposure as identified by health departments," ANU epidemiologist Dr Meru Sheel said. "Having a one-stop-shop can help speed up the process of contact tracing for epidemiologists and build outbreak mud maps to help understand transmission patterns." Designed to be accessible on a desktop or smartphone, the app allows users to set up automatic alerts for specific locations, such as warning of new cases in a specific suburb or postcode, as well as receive daily situation update. Users can also ask specific questions, such as the number of locally acquired cases in specific areas during a specific time period. According to ANU Software Innovation Institute chief scientist Graham Williams, the technology developed for the app has been designed to collect, store, and share publicly available "postcode level" data.

SpaceX successfully launched its Transporter-2 mission earlier today, sending 85 commercial and government spacecraft (including CubeSats, microsats, and orbital transfer vehicles) and 3 Starlink satellites into orbit. After the mission, the commercial space transportation company led by billionaire entrepreneur Elon Musk posted some unique footage of the reusable first-stage Falcon 9 booster as it came in to land at Cape Canaveral in Florida. While SpaceX has filmed many of its 80-plus Falcon 9 rocket landings since the first one in 2015, this footage is special in the way that it tracks the booster from high in the sky all the way down to its landing spot. The audio of the booster firing up to slow its descent adds to the special quality of the content. SpaceX launched the Transporter-2 mission from Cape Canaveral on the afternoon of Wednesday, June 30. The mission marked the eighth launch and landing for this particular first-stage booster. SpaceX later posted a video showing a wider view of the rocket coming in to land. SpaceX also shared footage of the deployment of three Starlink satellites that will join its growing constellation of small satellites geared toward providing internet from space. SpaceX's mission came on the same day that Virgin Orbit launched its own commercial service for the deployment of small satellites, though its system involves firing a rocket from a converted jumbo jet rather than a more conventional ground-based launch. California-based Rocket Lab is another space company that has its eye on the small-satellite launch market, and it already has a number of successful commercial missions under its belt following its first one in 2018.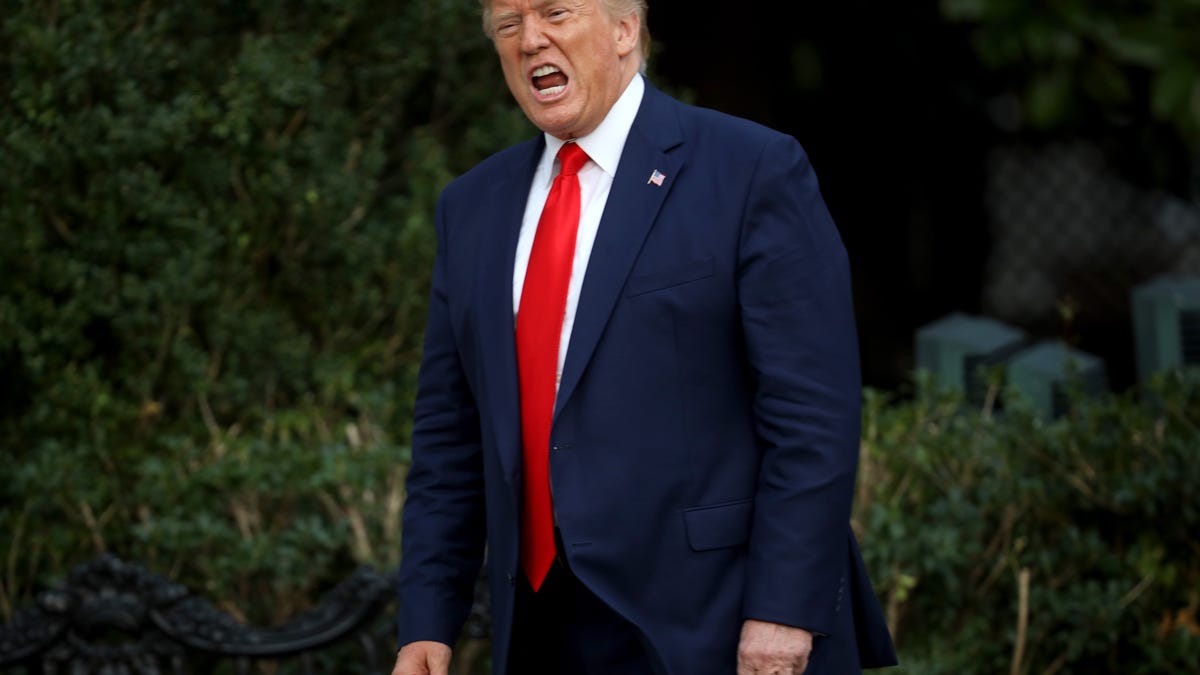 A federal judge issued a preliminary injunction on Wednesday against a Florida law that would fine social media companies $250,000 a day for banning political candidates, saying that the law likely violates tech companies' first amendment rights. Passed by Florida's Republican-led legislature earlier this year, t he law was i nspired by Twitter and other platforms deciding to permanently or temporarily ban Donald Trump from posting last winter after he accidentally-on-purpose incited a riot at the Capitol in January 2021. Although the law stipulates that social media companies may not "permanently delete or ban" a candidate for office, it would allow exceptions for suspensions of up to 14 days, and also grants platforms the right to evaluate and remove individual posts if they are found to be in violation of the terms of service. In addition to the $250,000 a day fines social media companies would face under the law for banning statewide political candidates, they would also be subject to $25,000 a day fines from the state's elections commission for banning other candidates, and could open themselves up to lawsuits brought by individuals. In blocking the law — which had been scheduled to go into effect on Thursday — U. S. District Judge Robert Hinkle said that he took issue with the sweeping nature of the legislation: "L ike prior First Amendment restrictions, this is an instance of burning the house to roast a pig, " he said. "The legislation now at issue was an effort to rein in social-media providers deemed too large and too liberal," Hinkle wrote. "Balancing the exchange of ideas among private speakers is not a legitimate governmental interest. And even aside from the actual motivation for this legislation, it is plainly content-based and subject to strict scrutiny." The law as written, he said, would force platforms "... to host speech that violates their standards — speech they otherwise would not host — and forbids providers from speaking as they otherwise would." Under the First Amendment, tech companies are generally granted the right to publish whatever they see fit to publish without government interference.

Twitch now lets you join watch parties from an Android or iOS device starting today. Watch Parties launched late last year and lets streamers host viewing parties for movies and TV shows that are available on Amazon Prime, but until today, they could only be joined from a desktop. It's important to keep in mind that Twitch streamers and viewers who want to watch along will need to have an Amazon Prime subscription in order to join the party. However, you don't need to be a Twitch affiliate or partner to start a watch party. When joining a watch party for the first time, you'll be asked to authorize the device you're on for Prime Video playback. Virtual watch parties have become quite popular thanks to the COVID-19 pandemic pushing people to find socially distant ways to watch their favorite movies and TV shows with their friends. Twitch has taken quite a while to get watch parties working on mobile, though its parent, Amazon, has yet to roll out watch parties support in the Prime Video app for mobile users. Watch parties in Twitch is an awesome feature and one that a lot of people will end up using at some point. They've already become quite popular on Twitch, with many variety streamers taking to hosting them with their fans live on stream. There's even a dedicated section for watch parties so that you can pick any random streamer to join and watch with if you're feeling bored.

Bellevue, Wash.-based video game company ProbablyMonsters is raising more cash. A new SEC filing indicates that the company has raised $50 million of a larger round. A spokesperson declined to comment on the filing. Founded in 2016 by ex-Bungie CEO Harold Ryan, ProbablyMonsters is a collective that bills itself as "building a family of sustainable game studios through a people-first culture." Rather than being a traditional game publisher, it takes a more active role in business management, in an arrangement that's intended to free up its studios' personnel to spend more time on creative work. In a conversation with GeekWire back in 2019, Ryan defined ProbablyMonsters as an "AAA" studio. The term, borrowed from major-league baseball, is typically used in the games industry to refer to big games made by big teams, with Ryan's personal definition of "AAA" as a project with a crew of at least 75 people. With that in mind, the new funding appears significant, but may not go quite as far as one might expect. There are currently three studios under the ProbablyMonsters umbrella. The only one of the three that has revealed anything about its current projects is Firewalk Studios, which announced back in April that it had partnered with Sony Creative Entertainment to create a brand-new multiplayer game. Firewalk is led by an assortment of talent that formerly worked at Bungie, including game director Ryan Ellis and executive producer Elena Siegman, which is suggestive that its debut project will be a first-person shooter. No details have been revealed yet, however, except that the new game is an original IP and will be published by PlayStation. Other ProbablyMonsters studios include Cauldron, which has an unannounced project in the works, and a third unnamed studio, the "RPG Team," which is naturally working on an equally unnamed new cooperative RPG. ProbablyMonsters' next step, such as what it may plan to do with its current round of funding, has yet to be announced.

The Dell 32 4K USB-C Hub Monitor (P3222QE) has UHD resolution and the largest screen of any of the so-called USB-hub or docking-station displays that we have reviewed to date. Productivity monitors like this $899.99 model include a USB Type-C port feeding an Ethernet jack and multiple downstream USB Type-A ports, letting them perform the functions of a PC docking station as well as a display. The P3222QE costs more than Dell's highly rated UltraSharp 27 USB-C Hub Monitor (U2722DE), and it lacks some of its ports, but it has a substantially larger screen and great sRGB color coverage. It would serve as a fine centerpiece for a serious home or office "getting-it-done" workstation, but the price is a heavy blow given the screen size. One Sweet, Spacious Screen A flat 31.5-inch display supporting in-plane switching (IPS) panel technology, the P3222QE packs in 3,840 by 2,160 pixels for UHD (a.k.a.4K) resolution at a 16:9 widescreen aspect ratio. Its pixel density of 140 pixels per inch (ppi) is more than enough for editing photos and working with intricate graphics. (All else being equal, the higher the pixel density, the sharper that the text and other fine detail in an image should appear.) The Editors' Choice-winning Philips Brilliance 279P1 also has 4K resolution but a smaller (27-inch) screen. As is typical of IPS displays, the P3222QE's viewing angles are wide (rated at 178 degrees vertical and horizontal), ensuring consistent colors even when your viewing posture may be far from straight-on. The P3222QE measures 24.4 by 28 by 9.2 inches with its stand extended to its full height, and it weighs 22 pounds. It has minimal bezels on the top and sides, and a bezel of less than an inch below the screen. The stand supports all standard ergonomic adjustments: height (up to 5.9 inches), tilt (up to 5 degrees toward the viewer and 21 degrees away), swivel (30 degrees in either direction), and pivot (from landscape to portrait orientation in either direction, and back). Seated within the silver-colored stand's compact footprint is a shaft with a hole near the bottom through which you can snake cables. The top of the shaft connects to the back of the cabinet. Alternatively, you could mount the panel on a wall or a movable arm by screwing a VESA mounting bracket into the square array of holes, spaced 100mm apart, in the space where the shaft would otherwise attach to the back of the panel. All the Ports of Call Although it lacks the multiple DisplayPort and USB-C connectors found on the Dell Ultrasharp 27 U2722DE and U2421E, or even the dual DisplayPort connectors of the Dell U2722DE mentioned earlier—which permit the daisy-chaining of multiple monitors—the P3222QE has a good complement of ports. They include an HDMI port, one DisplayPort connector, and an upstream USB Type-C port, which supports the DisplayPort over USB alternate mode as well as supplying up to 65 watts of power delivery, letting the monitor charge a laptop connected to it. In addition, there are four downstream USB 3.2 Type-A ports. The monitor lacks built-in speakers, or even an audio-out jack, but it is compatible with Dell's $54.99 Slim Soundbar (SB521A). Except for two of the USB-A ports found on the monitor's bottom edge, the ports are downward-facing in back. They are easily accessible by pivoting the panel upward into portrait mode. Finally, there's an RJ-45 Ethernet jack that can provide connectivity if your laptop lacks a physical Ethernet connection and Wi-Fi reception is sketchy. The monitor supports the same set of network-management features as the Dell U2722DE and U2421E, including Preboot eXecution Environment (PXE), Wake on LAN (WoL), and MAC address pass-through. PXE lets a computer boot directly from the network; WoL enables a PC to be woken remotely from a low-power state; and MAC address pass-through lets an attached PC bypass the monitor/dock's MAC address so it can be uniquely identified on the network with its own MAC address. The HP E24d G4 offers a similar set of management features, while the Philips 279P1 and Philips 272P7VUBNB support WoL. The panel's onscreen display (OSD) is controlled by a mini joystick, on the back of the cabinet next to the power switch. This is preferable to the array of small buttons that serve as the OSD controls for many monitors, and it proved easy to navigate the P3222QE's menu system. Testing the P3222QE: High Contrast, Full sRGB I measured the P3222QE's brightness, contrast ratio, and color accuracy using Portrait Displays' Calman 5 color calibration software, a Klein K10-A colorimeter, and a Murideo Six-G signal generator. In standard mode, its luminance came to 332 nits (candelas per meter squared), just short of its rated 350-nit brightness. I measured its contrast ratio at 1,309:1, above its 1,000:1 rating. (Click here to see how we test monitors .) Dell rates the P3222QE's sRGB color coverage—the standard color space used on the web and in many other applications—at 99%. The monitor achieved this with plenty of room to spare, with 125.1% coverage. Dell does not make any claims to coverage of DCI-P3—a color space designed for digital video—but we measured it at 90.8%, a good measure for a monitor not geared to that mode. We also measured it as covering 81.2% of Adobe RGB—good for a general-purpose monitor, although photographers working in that space will want to opt for a monitor with more complete coverage—such as the Lenovo ThinkVision P32u-10, which fills 99.7% of Adobe RGB, or a full-fledged professional monitor such as the NEC MultiSync PA311D-BK. In addition to our formal testing, I did some ad-hoc testing of text, video, and image quality. Our test video clips showed bright colors and good contrast in both bright and dark areas. Images from our photo suite looked bright, with realistic colors. All the Ports, All the Money With a 31.5-inch panel with UHD resolution and full coverage of the sRGB color space, the Dell 32 4K USB-C Hub Monitor (P3222QE) is a formidable productivity monitor for workers with some creative chops. The P3222QE has a solid range of ports, including a USB-C port that can power a laptop, an Ethernet jack that can provide connectivity to it via the USB-C conduit, and a hub of USB-A ports. This display does lack the redundancy in USB-C and DisplayPort connectors that we've seen in some other USB hub/docking station monitors we have reviewed. It is also expensive for what it delivers. For about $200 less, if you need to emphasize the connectivity aspect, you can get the Dell U2722DE, with a 27-inch screen and QHD resolution, but which has three USB-C and two DisplayPort connectors. And the P3222QE costs way more than the Editors' Choice-winning Philips Brilliance 279P1, which also has UHD resolution and a similar port selection but a 27-inch screen. Still, if you're willing to pay the premium for the P3222QE's high-quality, jumbo screen, you should be quite happy with it dominating your desk and granting connectivity to all your gear.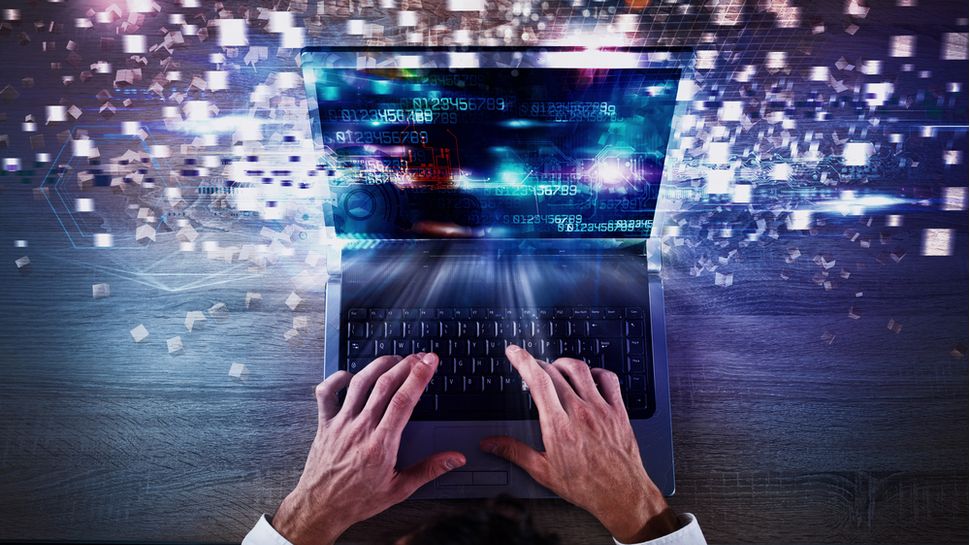 Failing to properly maintain subdomains can leave organizations at risk as they often contain overlooked vulnerabilities according to a new report from security researchers at the Vienna University of Technology and the Ca' Foscari University of Venice. While cybercriminals often try to hijack organizations' subdomains, the researcher's " Can I take your subdomain? " report, which will be presented at the USENIX Security Symposium in August, highlights how even large businesses with well-funded IT teams can fall victim to an attack by abandoning or ignoring unused subdomains. As reported by The Register, once a subdomain has been neglected by an organization, it can become vulnerable to cookie-based attacks. In such an attack, a cybercriminal will set up their own site hosted on a different server which they will use to replace a company's subdomain. As websites usually consider their subdomains to be "safe", cookies from the main website can be overwritten and accessed by the subdomain. This allows an attacker to impersonate other users on a company's corporate network to launch additional attacks or steal sensitive data. In addition to looking into cookie-based attacks, the researchers also investigated other methods used by cybercriminals to takeover subdomains including dangling records, cross-origin resource sharing, postMessage JavaScript attacks and domain relaxation exploits that make it possible for scripts to run across related domains. To show just how disastrous not properly maintaining one's subdomains can be, they also scanned 50,000 of the world's top websites from the Tranco list to discover 1,520 vulnerable subdomains across 887 sites. Cisco, CNN, Harvard and the US National Institutes of Health were just several of the organizations whose subdomains were susceptible to potential attacks. After informing IT admins about their findings, only 31 percent of the vulnerable subdomains were secured after a six-month period. Another reason to properly maintain subdomains is due to the fact that organizations with more of them have a much larger attack surface. In order to avoid falling victim to any potential attacks, organizations should decommission unused subdomains and keep their certificates up to date. Via The Register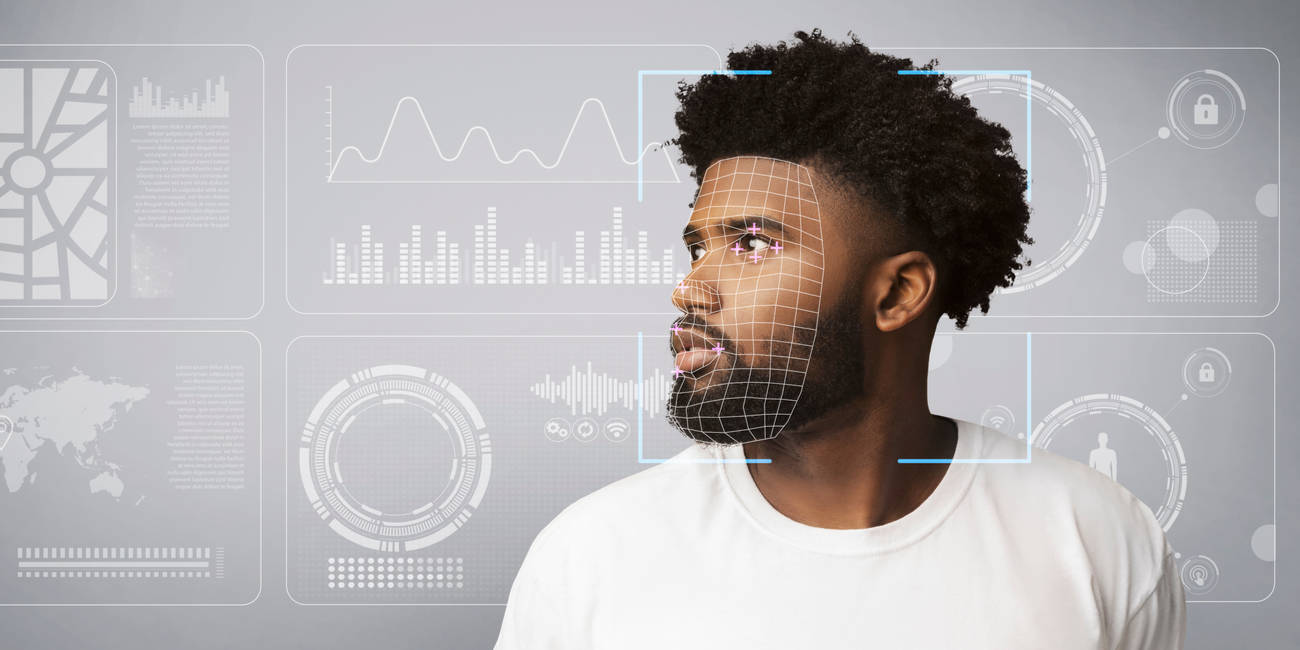 Feature The State of Maine has enacted what the American Civil Liberties Union (ACLU) describes as the strongest state facial-recognition law in the US amid growing concern over the unconstrained use of facial-recognition systems by the public and private sector. The Maine bill, LD 1585 [ PDF], forbids state officials from using facial-recognition technology, or entering into agreements with third parties to do so, except under a relatively limited set of circumstances having to do with serious crimes and searches of vehicle registration data. It imposes the sort of broad limitations that civil liberties advocacy groups have been advocating. "Maine is showing the rest of the country what it looks like when we the people are in control of our civil rights and civil liberties, not tech companies that stand to profit from widespread government use of face surveillance technology," said Michael Kebede, policy counsel at the ACLU of Maine, in a statement . "The overwhelming support for this law shows Mainers agree that we can't let technology or tech companies dictate the contours of our core constitutional rights." Meanwhile, on Tuesday the US Government Accountability Office (GAO) issued a report recommending that US federal agencies take steps to better understand and manage how they use facial-recognition technology. Twenty federal agencies currently use facial recognition, either their systems or third-party systems like Clearview AI or Amazon Rekognition. Fourteen rely on non-federal systems but 13 of these could not provide details about what their employees were using to the GAO. And two week ago, a set of Democratic lawmakers reintroduced the Facial Recognition and Biometric Technology Moratorium Act, in response to reports about unregulated use of such systems. But not all laws are so strict. The ACLU points to Washington Facial Recognition Bill (SB 6280), passed in 2020 with the support from Microsoft, as an example of weak legislation that fails to protect against mass surveillance. Critics claim the technology is unreliable, discriminatory, and violates civil rights. For example, in January, 2020, Robert Julian-Borchak Williams was arrested by mistake in Michigan as a result of a flawed facial-recognition match. Advocacy groups have also raised the alarm about the quiet use of facial-recognition technology in commercial applications. Fight for the Future, a digital rights advocacy group, points to the use of facial-recognition by payments system Stripe and hook-up hangout Tinder as examples of the trend. Strip Identity, announced two weeks ago, provides a service that allows companies to identify customers by checking government IDs and selfies. "Stripe's identity verification technology uses computer vision to create temporary biometric identifiers of your face from the selfies and the picture on your photo ID—and compares the two," the biz explains. Stripe claims it does not see biometrics identifiers in its system and deletes those identifiers after 48 hours. Tinder has also been using facial recognition for its Photo Verification service at least since June 2020. It recently added a popup in its app disclosing the use of facial-recognition technology. The Register asked whether this was done for any particular reason. A Tinder spokesperson said, "Nope – we're just encouraging members to Photo Verify their profiles." Caitlin Seeley George, Fight for the Future's director of campaigns and operations, told The Register via email that facial recognition should be banned entirely. "We need a federal ban on facial recognition," she said. "This technology is too dangerous to be regulated, it shouldn't be used at all." The use of facial recognition by Stripe and Tinder, she said, is deeply concerning. "These facial recognition systems will certainly result in discrimination: not only will there be cases where the technology is unable to correctly identify users, but companies could also use this tool to actively ban specific people from purchasing their products or using the apps," explained Seeley George. "They also normalize the use of facial recognition in peoples' lives, and further speed up its adoption across society in ways that abuse peoples' rights and put them in danger." Asked whether there's any value to facial recognition, Seeley George said the technology does more harm than good. "It doesn't work, it builds databases of biometric data that can be targeted by those who want to do wrong, and it provides more opportunities for supercharged discrimination," she explained. "When a company like Stripe makes facial recognition available to all users it makes the technology seem normal and okay for people to use, but this normalization is very problematic. People should not feel comfortable scanning their face anytime they want to buy something or access content online." Another online advocacy group, the Electronic Frontier Foundation, would prefer to see more measured limitations on facial-recognition technology on the basis that some uses can be positive. "It does not follow that all private use of face recognition technology undermines human rights," the EFF said in a post earlier this year. "For example, many people use face recognition to lock their smartphones." A complete ban on the technology, the EFF argues, would also disallow uses for research and activism. Rachel Thomas, co-founder of fast.ai and the founding director of University of San Francisco Center for Applied Data Ethics, told The Register via email that she too favors targeted regulation. "My view is that we would need to ban particular applications of facial recognition (e.g. ban its use in commercial or government settings) rather than banning the technology in the abstract," she said. "I think that debates on whether you can prevent anyone in any context from doing facial recognition can be distracting, and that it's most useful to focus on practical applications and the people potentially being impacted." Given the number of technology companies around the world that use facial recognition and the utility of the technology for law enforcement and commerce, it's difficult to believe those with a financial interest in face data would quietly accept laws prohibiting facial recognition. "Companies are already trying to rebrand facial recognition because the term has become so toxic," said Seeley George. "Microsoft recently started providing Australian police with 'object recognition' services, which you can imagine could be used in ways to try to identify or track specific people. Other companies are describing things as 'face scans' instead of 'facial recognition' to try to avoid scrutiny. So there's no question that companies will try to avoid being targeted by this legislation." Nonetheless, she argues nothing short of a total ban will do. "Ultimately, facial recognition is dangerous no matter who is using it, and corporations and private entities with power are already using the technology in ways that put people in danger," she said. "Much like how facial recognition supercharges racist policing, private entities can use facial recognition to discriminate against people and it can augment societal bias." "So yes, we need to ban it all. That said, passing the federal facial recognition ban legislation would still be very real progress that will protect people being targeted by government and law enforcement use of the technology now." ®

In recent years, Housemarque mostly made games exclusively for PlayStation consoles. Now they're definitely making exclusives. Published on By In recent years, Housemarque mostly made games exclusively for PlayStation consoles. Now they're definitely making exclusives. You'd be forgiven for thinking that Housemarque was already a PlayStation Studios shop. Over the venerable studio's 25-year history – not counting the few years before, as Bloodhouse and Terramarque – over 50% of the games it has developed have been PlayStation console exclusives. Since 2012's Angry Birds Trilogy, which released on PS3 and Xbox 360, every game has been a PlayStation console exclusive, across the PS3, PS Vita, PS4, and now the PS5. Some of those games have been notable, too, including 2013's Resogun, Nex Machina in 2017, and this year's excellent Returnal – probably the best PlayStation 5 exclusive to date, until Ratchet and Clank rocked up a couple of weeks back. But it wasn't actually a first-party PlayStation studio. At least, until a day or so ago, when PlayStation tweeted this: Welcome to the family, @Housemarque! Developer of Returnal, Super Stardust, and Dead Nation is the newest member of PlayStation Studios. Full details: https://t.co/2QboOOzQ1r pic.twitter.com/1NXMw0cwXf PlayStation (@PlayStation) June 29, 2021 In a PlayStation blog post, Ilari Kuittinen, co-founder and managing director of Housemarque, had this to say: "Today is a big day for Housemarque and it has been over 26 years in the making. Our strong partnership with Sony Interactive Entertainment started with Super Stardust HD on PS3 and since then we have made arcade-inspired games for all of the PlayStation platforms. With Returnal for PS5, our most recent release, our biggest foray into third-person action gaming solidified our voice and brand in the industry as delivering unique and quality player experiences. "We are so excited to finally join the PlayStation Studios family! This gives our studio a clear future and a stable opportunity to continue delivering on gameplay-centric approaches, while still experimenting with new methods of narrative delivery and pushing the boundaries of this modern art form. Locally here in Helsinki, this also means that we will officially expand the PlayStation family to a growing industry hub and secure the legacy of the oldest game studio in Finland." So that's it, official, then. Housemarque was mostly making PlayStation exclusives beforehand, but they're definitely making exclusives now. Exclusively. Follow Thumbsticks on Twitter and Facebook for more video game industry news. If you want to keep abreast of the latest news, features, reviews, guides, and sales, we can send all our latest articles and great content straight to your inbox. You know, collated together, once or twice a week, in a newsletter. We wouldn't send them one at a time – that would be weird and annoying! Tom is an itinerant freelance technology writer who found a home as an Editor with Thumbsticks. Powered by coffee, RPGs, and local co-op. How to get through the yellow shield barriers in Returnal review How to access locked chests in Returnal The best and worst weapons in Returnal Following a disastrous update, you can now play Returnal safely again New Pokémon Snap and Returnal top the UK video game charts In recent years, Housemarque mostly made games exclusively for PlayStation consoles. Now they're definitely making exclusives. Mars First Logistics, the latest game from Melbourne-based Ian McClarty, is a game about making deliveries in a harsh environment. Megapenguin is back in Dreams, and this time he's... more buff than ever? Remedy signs co-publishing agreement with 505 Games to bring new games to the Control universe. (And no, we're not talking... The Xbox Games with Gold lineup for July 2021 includes a sci-fi puzzle adventure and a host of classics from... Google has confirmed the four video games that will be free to Stadia Pro subscribers in July 2021. Following the announcement of Forza Horizon 5, it seemed inevitable that the sun would set on Forza Horizon 4. Vampyr. This week's Xbox Deals with Gold discounts include Hood: Outlaws & Legends and Mafia III: Definitive Edition.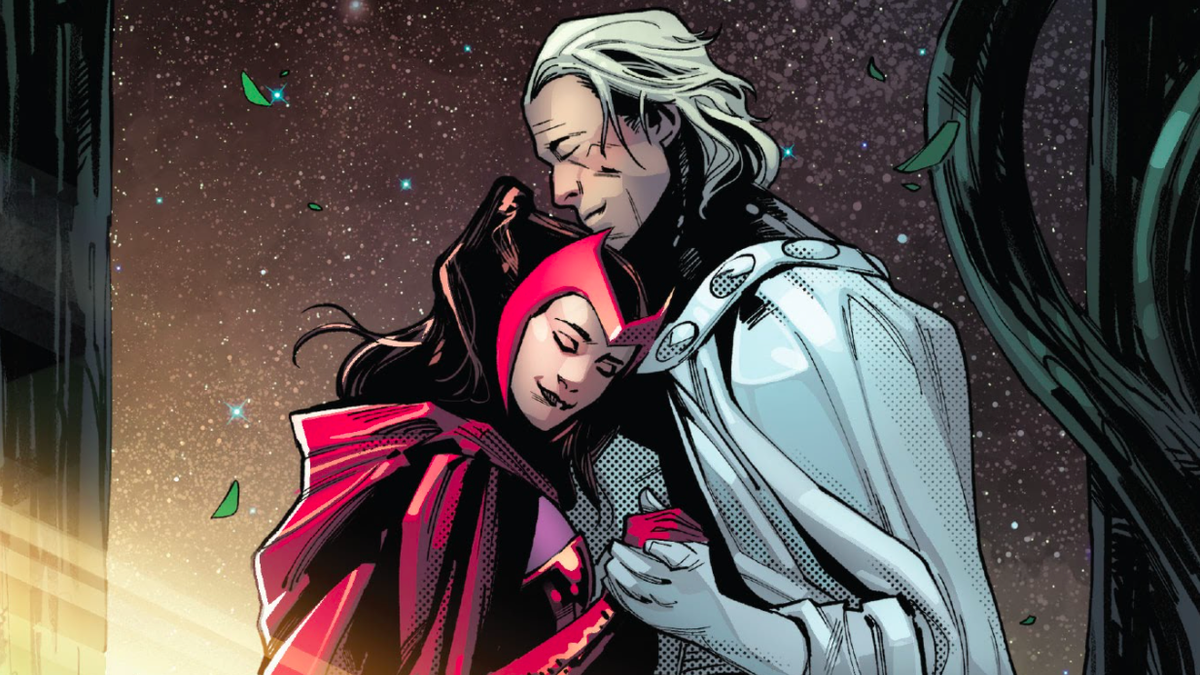 Though the Scarlet Witch hasn't technically been a mutant for some time now in Marvel's comics, the Hellfire Gala event and its many invitations to non-mutant guests of the X-Men left little question as to whether the so-called "great pretender" would make an appearance at the function. As the Gala was winding down in the pages of SWORD #6 from writer Al Ewing, artist Valerio Schiti, colorist Marte Gracia, and letterer Ariana Maher, Wanda Maximoff showed up just in time to have a poignant heart-to-heart with Magneto, her adoptive father who wasted little time disowning her and her twin brother after their non-mutant status was revealed. Even though Magneto spent years insisting that Wanda was solely to blame for her mental breakdowns that ultimately led to M-Day, the pair appeared to be ready to make amends and start anew, fitting with the X-Men's larger project of reinventing themselves. But as lovely as Wanda and Magneto's reunion was, the final page of Leah Williams, Devid Baldeón, David Messina, Lucas Werneck, Israel Silva, Joe Caramagna's X-Factor #10 revealed that their moment of happiness was quite brief. In a twist of events that's yet to be explained, the Scarlet Witch is now quite dead, and the fallout of her sudden passing is going to play right into the events of The Trial of Magneto from Williams and Werneck. In a statement about the upcoming event, Marvel detailed how, following Wanda's death, the Avengers arrive soon after seeking answers about what happened, and come to blows with the X-Men in the process. This isn't the first time that the Avengers and the X-Men have clashed over matters related to the Scarlet Witch, but given some of the things that have been happening in Marvel's X-Men comics lately, her death and The Trial of Magneto could be uniquely significant. Post-"House of X" death has become little more than a minor inconvenience for Marvel's mutants thanks to new technologies that effectively grant every single one of them immortality. The exact mechanics of the X-Men's resurrection process involves five mutants creating new bodies for deceased mutants from organic material, into which psychic backups of the mutant's consciousness are placed. Strictly speaking, the Krakoan resurrection protocols, which can be tweaked to make adjustments to new bodies, are only meant to be used on mutants. But one can easily imagine how a narcissistic antihero like Magneto might consider the possibility of using his sway on Krakoa's Quiet Council to convince the other members to use the protocols to bring Wanda back, perhaps with a genuine X-gene in tow. Marvel's comics have been touching on similar complications presented by Krakoa for people like Franklin Richards who spent years believing himself to be a mutant, only to be disabused of that notion when he couldn't travel through a Krakoan gate. If that were the direction The Trial of Magneto were to go in, the moral implications of Krakoa's resurrection being used to transform people into mutants would be major and only give further credence to the idea that the X-Men have lost their damn minds on that mutant island. But even if Wanda's meant to stay a non-mutant and dead in the ground, what's particularly interesting to keep in mind is that the events of Steve Orlando and Cian Tormey's upcoming Darkhold Alpha are set before the events of X-Factor #10. There isn't much detail about Darkhold Alpha and the larger Darkhold event in which the Scarlet Witch and Doctor Doom are going to battle for the titular mystical book, but it feels safe to assume that all of this death and chaos are meant to coalesce into something compelling. The Trial of Magneto #1 hits stores on August 18, and Darkhold Alpha hits stores on September 22. Wondering where our RSS feed went? You can pick the new up one here.

Nearly two-thirds (64%) of enterprise decision-makers with responsibility for machine learning, application development, and decision management in their organizations are worried about job security, according to new research by business software company InRule. There are many use cases for AI in the enterprise, from driving market and customer insights to testing new products, mitigating compliance, and addressing privacy risks, and many decision-makers report feeling overwhelmed by the options. At least one-third of decision-makers report too many use cases across business functions like sales, marketing, and customer experience. There were 53% of respondents in the survey who said customer experiences was the top business function for AI — and that they have too many AI use cases in that area. The problem of having too many use cases will continue to increase as 67% of decision-makers said they expect their AI/ML usage to increase over the next year-and-a-half. Challenges with collaboration impede AI success. More than half (51%) of decision-makers say their organization has too much data, and 42% struggle to identify and gain access to the right data. Organizational silos exacerbate the inaccessibility of data, hindering collaboration between experts and data scientists. AI operations are critical to gaining essential insights about customers and markets, but there are myths and misconceptions that may stifle AI projects before they can get off the ground, InRule's study found. One such misperception is that AI projects can't be done without enough data scientists, when the reality is that there are many AI and ML tools available. Another is that using AI can have unintended consequences that could harm the business. Sixty-four percent of decision-makers said it is "Important" or "Critical" for their organization to defend or prove the efficacy of its digital decisions. With the growing number of privacy regulations, enterprises have to be able to justify what they are doing with the data. Even so,58% of decision-makers find defending or proving the efficacy of their digital decisions challenging. They are willing to share visual representations of their outcomes and inputs used, but less likely to show the code they used or the questions driving the decisions, the study found. Part of that may be because many organizations don't have the right tools, technology, process, and culture to identify the right questions for digital decisioning, InRule found. More than half (57%) of decision-makers report not having the tools and technology in place to identify the right questions for their digital decisions and 42% don't have the right processes or a culture of collaboration, the study said. The study, which consisted of three interviews and an online survey of 302 U. S.-based individuals, focused on decision-makers' perceptions of AI. "AI is a critical source of industry competitiveness. The fastest path to AI solutions is to formulate and execute a strategy to scale AI use cases based on reality unencumbered by myths," the report said. Read the full report from InRule.

Last month, Microsoft introduced a bunch of new features for Teams, including end-to-end encryption, Windows 10 native notifications, and more. With regards to Power BI, meanwhile, the tech giant recently announced that the Report Builder component would be getting rebuilt as an x64 application. Today, Power BI integration with the Teams activity feed has been unveiled, allowing users to get report sharing notifications along with contextual actions upon shared reports from within the application. Requesting access to owned reports can now also be done in the same way. Previously, sharing reports essentially meant that an email was sent to the relevant person, with Teams users getting a context switch option to find and open the received emails. Now, those with the Power BI app for Teams installed can get report sharing notifications in their activity feed. Clicking upon the notification opens the report, offering various options such as exporting, sharing, chatting in Teams, opening in Power BI, popping out, and more, as showcased in the image above. Despite getting an email notification in this scenario as well, the Teams application will not have to be left to view the report. Similarly, users who need to view a report that they do not currently have permission to view can request access directly in Teams. Approval for the request simply requires the notification to be clicked in the Power BI app for Teams, instead of the previous, relatively tedious method of having to leave the application to respond to such requests. Support for multi-select approval when multiple requests need to be handled is also provided. The latest feature can be configured in the Teams app by clicking on "Settings and more" near the profile picture once a Power BI notification has been received, and then selecting the following options successively: notifications>Power BI>edit. This would open up a series of options, as shown in the image above, that can be altered. For now, though, only "Actions and Updates" - which corresponds to report sharing and access notifications for the activity feed - will work, with the rest serving as placeholders. For these new capabilities, only reports in workspaces and My workspace are currently supported, with reports in Power BI organizational apps being sidelined for now. In the next few months, Microsoft will be increasing the scope of this new feature to dashboards too, allowing dashboard sharing and access requests to dashboards in pretty much the same way as is the case for reports right now.

As we approach the July 4 long weekend, we're seeing some spectacular deals on all kinds of tech, accessories, and software, like in these VPN deals. In fact, right now, at Staples, you can get $55 off the Norton 360 Premium antivirus package for your PC, Mac, or Android device. Norton is probably the best-known name in computer safety, and this is a chance to save more than 50% on Norton 360 Premium, which is down to $45 from its original price of $55. Get it today! Whether it's for home use or your small business, Norton 360 Premium could be the best way to protect your devices' safety, in terms of both viruses and privacy. Norton 360 Premium is perfect for users who want to have the peace of mind of knowing that their computer and connected devices are safe from prying eyes and dangerous viruses. Adding this version of Norton 360 Premium, which is pre-paid for a year of protection, means that you can relax while doing your online banking, shopping, and browsing, whether you're at home or using public Wi-Fi. A nice feature about this Norton 360 Premium deal is that it automatically renews after a year, so you never have to worry about gaps in your devices' safety (and, of course, you can cancel your account at any time). Norton 360 Premium provides real-time threat protection against all kinds of troublesome potential attacks on your system, including ransomware, spyware, viruses, and phishing. It also provides 75GB of secure PC backup, which automatically backs up your files in the cloud, not only giving you extra storage space but also protecting you from threats like hard drive failure or theft of your device (which can happen to the best of us). Also, the Norton 360 Premium dishes up a secure VPN service, so you can browse anonymously and safely, and leave no trail behind. This VPN has bank-grade encryption that will ensure that no one can steal important info like your passwords or bank and credit card information. There's also dark web monitoring, which lets you know if any of your details are floating out there in the darker corners of the internet. For everyday simplicity, there is a password manager that helps create, store, and manage passwords. There are parental controls so that the kids will only see what you want them to, and a smart firewall service to monitor your network. Best of all, Norton puts its money where its mouth is: If your computer is infected by a virus that Norton's professionals cannot remove, the company will give you your money back. We live so much of our lives through our devices that there's really no excuse not to have an extra layer of protection. Norton 360 Premium can provide this, and it's currently, $55 off at Staples; that's a 55% discount. This awesome protective software is down to $45 from its regular price of $100 — get it while you can! Norton can be a great way to protect your privacy, but there are other options below.

Something to look forward to: Elon Musk, who is known for overly optimistic promises and claims, made some bold statements regarding the future of Starlink at MWC 2021. Tesla's CEO not only expects Starlink to become available worldwide in August, but also hopes it will have over 500,000 users in the first 12 months after launch. Although it's still in open beta, SpaceX's Starlink has close to 70,000 users using the broadband Internet service, but that should increase significantly starting August. By then, the company's CEO expects to launch all 72 orbital planes that will provide worldwide coverage, except for the polar regions, which should "take another 6 months." During MWC 2021, Elon Musk shared his predictions on the number of Starlink users, claiming the internet service will have "possibly over 500,000 users within 12 months." Looking at it from another perspective, Starlink "just" has to sign 430,000 customers by August 2022. Starlink is currently available in 11 countries and costs $99 per month, but users still have to pay for the hardware bundle (Starlink dish + Wi-Fi router) priced at $500. According to Musk, the bundle costs over $1,000 to manufacture, but next-gen terminals will be less costly to make, therefore cheaper to customers at about $250-300. To see Elon Musk plans come to fruition, Starlink will need approval from regional telcos and take care of the regulatory paperwork before expanding to other countries. The company's CEO stated SpaceX has already partnered with two "major country" telcos but didn't specify which ones. Elon also mentioned SpaceX's Starship system during an interview, where he said that the first orbital Starship test should be launched in the next few months.

A new and unpatched Zero-day exploit has just been released, along with Proof-of-Concept code, which grants attackers full Remote Code Execution capabilities on fully patched Windows Print Spooler devices. The hack, called PrintNightmare, was accidentally released by Chinese security company Sangfor, who confused it with a similar Print Spooler exploit which Microsoft has already patched. PrintNightmare however is effective on fully patched Windows Server 2019 machines and allows attacker code to run with full privileges. The main mitigating factor is that hackers need some (even low-privilege) credentials for the network, but for enterprise networks, these can be easily purchased for around $3. This means corporate networks are again extremely vulnerable to (especially ransomware) attacks, with security researchers recommending companies disable their Windows Print Spoolers. Read more about the issue at BleepingComputer here.

Back in October, Google released an update to the Google Photos app for iOS that added a homescreen widget. This widget cycles through the "Memories" albums that Photos automatically generates. On Android, Memories are visible at the top of the "Photos" tab, but Google is preparing to let users see them on the Android homescreen through a widget — just like on iOS. Version 5.49 of the Google Photos app is rolling out on Android, and a quick look through the APK reveals that a widget is being prepared. New strings reference a "Google Photos widget" that lets you "rediscover moments from Google Photos." While the strings and widget preview image suggest the Memories album will only show photos from this week last year, it's possible that the widget will behave the same way as it does on iOS. That is, you'll be able to add a widget that cycles through all of your auto-generated Memories albums. Although the requisite receiver and activities are listed in the app's Manifest, I'm unable to actually add the widget to the homescreen as it seems to be dynamically disabled. Perhaps Google will enable the feature through a future update or by toggling a server-side flag. Once the widget becomes available in the Google Photos app for Android, we'll let you know. You can download the latest version of the app from Google Play, though version 5.49 may not have rolled out to everyone just yet.

Bloober Team is known for producing Layers of Fear, a psychological horror game inspired by the likes of Silent Hill and the demo of its unproduced successor, P. T. The studio is currently working on a sequel to Layers of Fear, and the Nintendo Switch version of its cyberpunk horror game Observer. Rafal Basaj, producer at Bloober Team, chatted with us about Layers of Fear, and the genre of horror as a whole. Here's Basaj in his own words. Edited for length and clarity. Horror arguably is the most immersive of the genres. It connects to one of the primal human feelings – fear. People don't like to be afraid, however we're built in a way that we need to be scared from time to time – this is how we make ourselves ready for danger. Because of [fear,] we can react faster or stay calmer in future stressful situations. In the old days, it kept us on our toes and well…alive. In modern, [safer] times it's a perfect tool to deal with the stresses of everyday lives. Appeal is a subjective matter – we can like horror because of the adrenaline rush it gives, we can crave the cathartic experience it brings. However for me personally, it's the openness of it. Horror mixes well with any other setting and genre: sci-fi, fantasy, teen stories – we can add horror to everything and it will just work if done properly....[T]here are countless horror genres when we think about films or books. However, it's not necessarily true for video games. We either categorize horror games based on the camera perspective used, or whether it's a shooter or not. If we do categorize horror in a more precise manner, then "survival horror" for years was the go-to-term for any game released on the market. Fortunately this is slowly changing with the emergence of psychological horror games, like the ones we develop here in Bloober Team, or what Frictional Games does. People became more aware that horror games can be a little bit more then just a demon/alien/monster kill-fest. Obviously, a lot of games, not necessarily "pure" horror games, smuggle a lot of horror subgenres into their stories. From body horror present in >observer_ or Silent Hill, through cosmic horror in most of the games based on Lovecraftian myths, like Eternal Darkness, to pure gore in most of M rated titles in general. For a lot of people here in the company, films like The Others were far more interesting and disturbing than, let's say, The Texas Chain-Saw Massacre. Obviously both films aimed at a different audience and represented different approach towards entertainment, however this difference is what defines our approach towards the horror genre. We want to create games that are more personal for the player, from which we can learn something more about ourselves. In fact, when we decided to focus completely on creating psychological horror games, we devised a subgenre that we call hidden horror. Hidden Horror has only two principles to it: To summarize, we want our games to be more than pure entertainment. For those who critically consume culture there's plenty of symbols and references to analyze. We often tackle social and philosophical problems. Generally people who play consciously should have a lot to go on in terms of interpreting the story. [...] Having a negative protagonist or a hero that doesn't win in the end puts the game in a more realistic realm. It doesn't necessarily turn the purpose of a whole game about, but it definitely makes it more personal for the player. Such games are still fun to play and entertaining but the lack of a "happy ending" immediately gives the players a different experience, one that in a way forces to digest the whole story on a different level. People don't like to lose, but when they do the tendency is to figure out why. In that sense, having a dramatic protagonist changes how we perceive the story as a whole, but it doesn't necessarily steer away from its entertainment value – ending the game and seeing the end credits is still in a way a "win" for the player. When people think about horror, the first thing that pops up into their heads is probably fear, but the genre is so much bigger then that. You have tension, uneasiness, terror, supernatural elements, gore, etc. – these all line up as potential tools for a designer's box. Not all of them need to make the player feel an immediate surge of fear when presented – some of them build the lore and the environment, like the addition of apparitions or setting the game at a cemetery. Others are meant to make you feel unsafe without any particular threat in sight, those include ambiance, mood, or in the case of our games, an unpredictable environment that may change at any time. The more the elements like the ones above mentioned that are present in a game, the more likely it will be perceived as a full-blown horror. But other games can also have elements of the genre. Think about titles like Dead Space, or The Last of Us: are they horror games, or (action) adventure games with horror elements? For a lot of people this is purely subjective. Horror has a bigger hold of pop-culture than we immediately give it credit for, including its place in games. Most often only a well placed monster crawling out of a duct is sufficient enough to make your heart skip a beat, but in Layers of Fear we worked hard to make the jump scares as creative as possible. It all boils down to anticipation: the less you can imagine what may happen, the more effective the scare will be. That's why our ever-changing environment was so effective – we fear what we do not know and/or expect. For jump scares to work at all though, you first need to build the anticipation up. Sometimes the knowledge of playing a horror game is enough to keep the players on their toes, but more often it's finding the perfect release time. If you know the player anticipates something [is about] to happen at any time, then it might be a good practice to relieve the tension without a jump scare, just to use it mere seconds later, when the player drops their guard. Constructing jump scares is probably a work of art by this time. Horror players can easily sniff out what's about to happen based on previous experiences, so designers need to be really creative. The absolute must-have for forging a horror experience is estimating the pacing of a game. To be effective, horror needs to have its quiet moments, its build-ups and the relief segments. Knowing what kind of an emotion we need at every step of the game is essential to provide a satisfying experience for the player. We also cannot stress enough the importance of the old-fashioned trial and error factor – tailoring the experience is also based on hours of playtesting on willing "victims." Monitoring reactions and gathering feedback is essential for finding those perfect moments for using a jump scare, or any other kind of scare factor, as a matter of fact.

The Gamasutra Job Board is the most diverse, active and established board of its kind for the video game industry! Here is just one of the many, many positions being advertised right now. Full Time: 37.5 hours per week,9.30am – 6pm (Monday – Friday) Salary: depending on experience Start Date: ASAP Location: ideally at our Gas Ferry Road Studio, though let's discuss! Come make games at Aardman! We're assembling a world-class team to build visually unique games, driven by inventive mechanics and compelling characters, and imbued with the humour, love and craftsmanship you'd expect from Aardman. We're working on an incredible new IP with a major publisher, and we're looking for like-minded people who want to help us define what it means for Aardman to make games. People who are excited about having ownership and creative influence, who value transparency, and who want to build games that will be remembered. We are in the unique position of building a new games studio within an Oscar winning creative company. We're employee owned, independent, and we live by our values: creative integrity, creative excellence, humour, openness, and collaboration. The Role: We're looking for a Technical Animator to join us at the beginning of an exciting new project. You'll help explore and define how we take a truly awesome animation style into a dynamic, action-packed game. You'll be using, and help us build, cutting edge tools and real-time animation systems to make a deeply satisfying player experience. Working with the Creative Director, animation, and engineering teams, you'll explore different technical routes to realise a characterful animation style with both character controllers and baked animation. You'll help us define how much of the existing Aardman CG pipeline we use, and how we migrate heavy-duty rigs for use in real-time. You'll also make use of procedural animation systems to really make our characters feel like they are inhabiting the environment. In this role, you'll be deeply involved in collaborative decision-making on technical animation and pipeline approaches and issues. Required Skills: People have all sorts of different skills and life experiences. If you think you'd be great in this role, but don't quite fit some of what's below, get in touch, and let's talk. • Passion for game development • Strong industry experience with shipped titles in a Technical Animation role • Strong knowledge of animation systems, character controllers, and animation workflows in UE4/UE5 • Proficient with Blueprints • Proficient with Maya • Good knowledge of Python or other scripting languages • Skills in rigging and skinning • Knowledge of how to optimise and deliver animation for real-time Please find a full role profile on our website. Diversity & Inclusion: Aardman strives to be the most inspirational animation company in the world creating world class entertainment to a diverse and intergenerational global audience. We aim to lead the way in both our content and our professional principles, ensuring diversity and inclusion is inherent to the development and production of all our content – both on and off screen. Aardman is committed to building a culturally diverse workforce and strongly encourages applications from underrepresented groups. We are committed to equality of opportunity and welcome applications from all individuals and are always happy to discuss flexible working needs. Whether you're just starting out, looking for something new, or just seeing what's out there, the Gamasutra Job Board is the place where game developers move ahead in their careers. Gamasutra's Job Board is the most diverse, most active, and most established board of its kind in the video game industry, serving companies of all sizes, from indie to triple-A. Looking for a new job? Get started here. Are you a recruiter looking for talent? Post jobs here.

Apple's new 24-inch iMac was refreshed at its Spring event earlier this year as an all-purpose PC for the masses. It's now powered by the M1 Silicon, Apple's ARM-based processor that currently powers the MacBook Air, MacBook Pro 13, iMac mini, and even the new iPad Pro 2021. The new iMac also gets a much-needed design refresh where Apple is offering the machine in seven different colors in a sleek and slender design. If you're planning to buy one, there are some important things to consider and we're going to list all the differences so you can make an informed decision. Before we list the differences, let's take a look at all the common features on the new iMac that are available across variants. The most obvious one is the chipset, the M1 Silicon, Apple's first ARM-based microprocessor that's based on TSMC's 5nm process. According to Apple, it has the world's fastest CPU core in low power silicon and the world's best CPU performance per watt. It's also Apple's first step into moving away from Intel chipsets. The new iMac comes with an updated 23.5-inch 4.5K Retina display which offers a brightness of up to 500-nits, support for one billion colors, P3 color gamut, and Apple's True Tone technology. All models of the new iMac also feature at least 8GB of memory, the new and improved 1080p camera, a six-speaker system with support for Dolby Atmos, triple microphone array, Wi-Fi 6, Bluetooth 5.0, and, last but not least, a 3.5mm headphone jack. All models also come with two Thunderbolt 4/USB 4 ports, however the higher tier models have additional ports (more about this later). There are a total three configurations available priced at $1,299, $1,499, and $1,699. The new colors are one of the most attractive selling points on the new iMac. It's available in Blue, Green, Pink, Silver, Yellow, Orange, and Purple. However, if you're planning to buy the $1,299 base variant, you can only choose between Blue, Green, Pink, and Silver. Only the more expensive models of the iMac offer all seven color options. There are plenty of SSD storage options on the iMac. The base storage starts at 256GB on the $1,299 model which can be configured with 512GB and 1TB for an additional $200 and $400 respectively. The $1,499 model also starts at 256GB with upgrade options of 512GB,1TB and 2TB for an additional $200, $400 and $800. The top $1,699 model comes with 512GB as standard and offers an upgrade to 1TB storage for an additional $200 and 2TB for $600. Unless you're a content creator who deals with a lot of heavy files, we suggest that 256GB of SSD storage should be more than enough. You can always look at cloud storage or external USB drives in case you fall short on storage space. Apple uses the new M1 chip on all three models, however the chipset also has different variants with different GPU and memory options. The base variant comes with a 7-core GPU while the other two get an 8-core version. As for the memory,8GB is standard on all, but you can bump up to 16GB for an additional $200. There's only a marginal difference between the two GPU options when it comes to performance, however getting extra memory is advised if you plan on heavy multitasking workloads. If you plan on using the iMac as a regular home PC, then 8GB of memory shouldn't be an issue. The new iMac comes with a limited number of ports due to its super slim design. All three models come with two Thunderbolt 4/USB 4 ports and a 3.5mm headphone jack. Note the $1,499 and $1,699 models offer two additional USB-C ports. You don't get any USB-A or HDMI ports, which means the port selection is very limited and you might have to invest in a good USB or even better a Thunderbolt dock for additional ports. It's worth noting that the new iMac supports one external monitor with up to 6K resolution and a 60Hz refresh rate. This is a limitation of all M1-powered Macs and according to Apple's documentation, you can't increase the number of supported monitors by using a dock either. The new iMac also comes with an Ethernet port that's placed right into the charging brick, which is a neat solution to cut down on cable clutter. The base model doesn't come with an Ethernet port, but you can pay an extra $30 for one. Both the $1,499 and $1,699 models come with Ethernet embedded into the charging brick. A new introduction to the iMac, Apple has added Touch ID via the Magic Keyboard which now comes in the same colors as the new iMac itself. Having fingerprint authentication not only lets you log in securely, but you can use Apple Pay and switch between profiles with just a finger. The feature should be great for consumers who have multiple users at home. The new Magic Keyboard with Touch ID is available on the $1,499 and $1,699 models. The $1,299 model comes with a standard wireless Magic Keyboard, however you can upgrade for an additional $50. If you're going for the base variant, our recommendation is to pay that extra $50 for the Touch ID-equipped Magic Keyboard for seamless authentication without the need for typing in passwords. In our opinion, it's worth spending the extra $200 for the $1,499 iMac rather than the base variant. For the extra money you're getting additional USB-C ports along with an Ethernet connection, Magic Keyboard with Touch ID, slightly better graphics performance, and of course more color choices. If you're planning on getting one, make sure you check our guides on the best external monitors, docks, mice, and keyboards for the new 24-inch iMac with M1. Additionally, check out our roundup of the best laptops for 2021.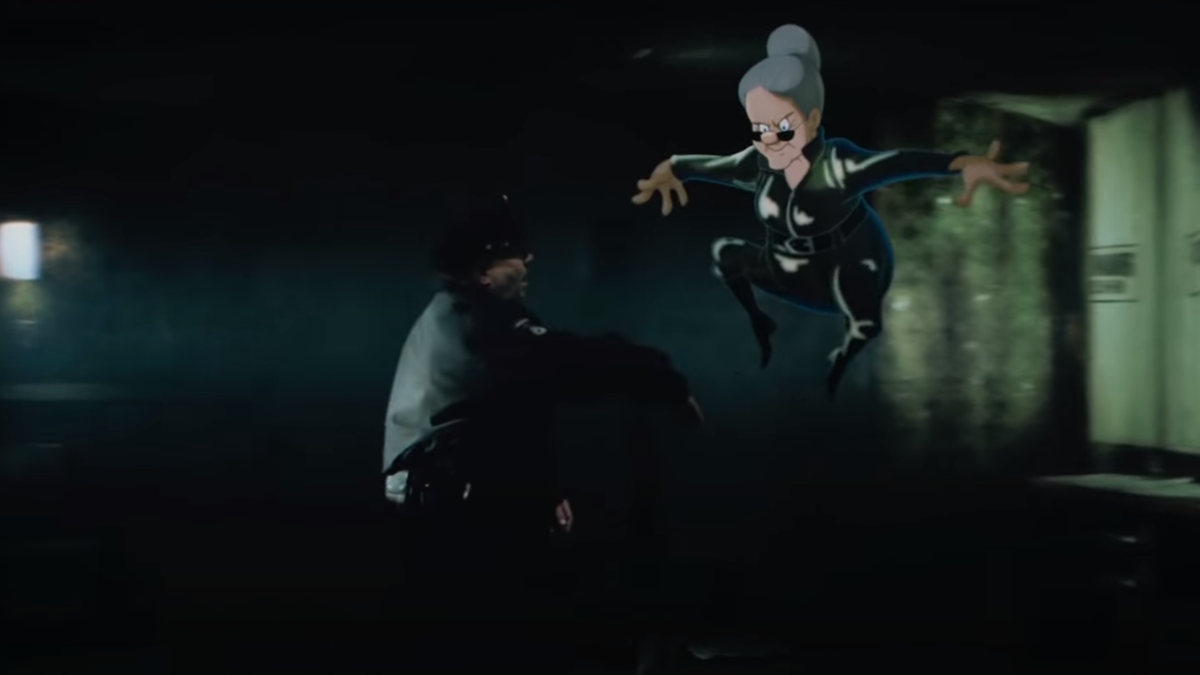 In some ways, Space Jam fans were dreading this since the moment the first trailer essentially turned "cartoons play sci-fi basketball" into " what if Ready Player One had exclusive access to the Warner Bros. back catalogue? " but truly, to see this Matrix riff in action is... well, it's a lot. MovieClips has posted a clip from A New Legacy, giving us our first really good, extended look at a particular moment from the LeBron James/Bugs Bunny vehicle. It is, diplomatically speaking, a nightmare. An extended homage to The Matrix —a property of course, owned by your friends and mine, Warner Media —the clip sees Granny (Candi Milo) and Speedy Gonzales (Gabriel Iglesias) doing... something that requires being encountered by police, before breaking out into the requisite kung-fu and slow-mo that any Matrix reference circa 2002 would deem mandatory, but in 2021 just reads as incredibly, incredibly rote. Okay, I will say, the Twitter joke is almost cute, in that I, a 30- year- old man, have no right to do Old Man Yells At Cloud rants about a current movie referring to current popular culture just yet. Let Granny have her tweets! And in a strained, continued attempt to speak diplomatically, the continued integration of 2D-animated characters in live action reads much better here than Warner's prior attempt with the most recent Tom & Jerry Movie. But my god, the actual pastiche is just... deeply, deeply uninteresting, because it's that which feels more dated than Granny talking about her socials. Despite this being Warner Bros. playing in Warner Bros.' own sandbox, this is just a Matrix riff in the vein of over two decades of Matrix riffs. Yes, Granny got herself a Trinity-esque leather catsuit. Yes, she gets to do the slo-mo mid-air martial arts pose into a kick, after we pan around her. Yes, Speedy gets to do bullet time, and the fact that Speedy gets to do it is about the only clever thing that happens. It's just so... uninspired? You have The Matrix. You own The Matrix. You are The Matrix! Why does this play out like a very strained cameo deal that mandates the tiniest, most limited details in order to get an homage in? At least LeBron shows up at the end to flatly say hi to Granny while she's off screen, sparing us the rest. Which, no doubt, we cannot be spared from when Space Jam: A New Legacy releases on HBO Max and in theaters on July 16. Wondering where our RSS feed went? You can pick the new up one here.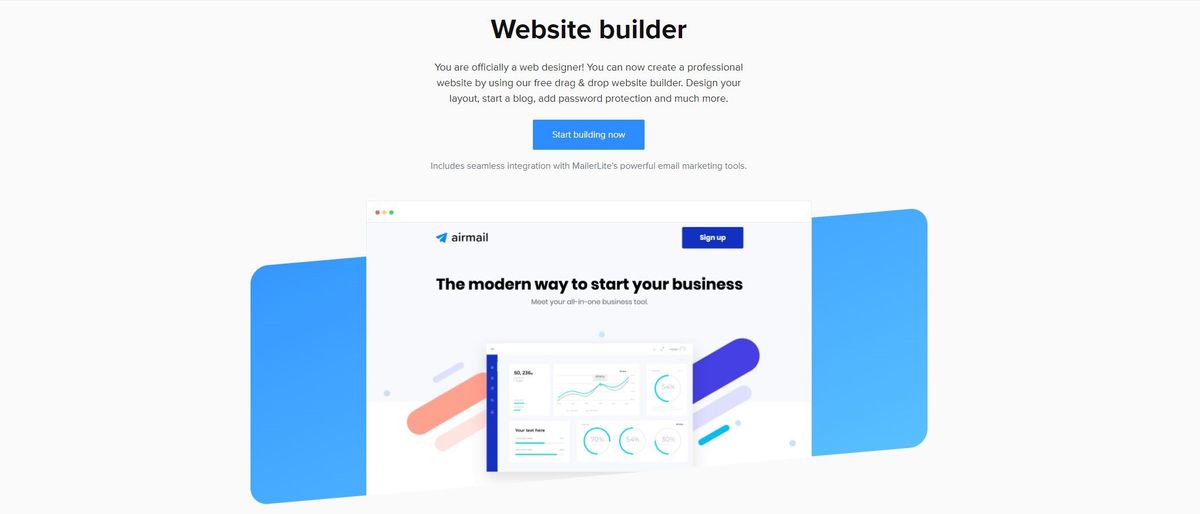 Mailerlite can help you build your own website and send out mass emails without you having to take the time to draft each one. Now you can write personalised emails and help your business keep track of customers without meticulously creating your own lists by hand. You won't accidentally send out boring emails with walls of text - Mailerlite provides the tools you need to add automation, images, create a newsletter, and more. Everything works through a drag-and-drop editor, so you can personalise your emails entirely, or choose from hundreds of templates. Mailerlite makes it easier to reach a larger audience in just a fraction of the time. Mailerlite offers two main services in both its paid and free plans. First, there's the website builder portion, and second, there's the email marketing side. When you sign up for free, you gain access to all the main features Mailerlite provides, including automation, landing pages, up to 1,000 subscribers, and the ability to send up to 12,000 emails per month. You have the option of upgrading to the premium plan at any time. The premium plan's prices solely depend on how big your list of contacts is. If you have up to 1,000 subscribers but want to send more than 12,000 emails per month, you can upgrade to an unlimited number of emails for $10 a month. Have more subscribers? Up to 2,500 will cost you $15 per month. Up to 5,000, it's $30. This rising scale continues up to 600,000 subscribers ($1,915 per month). Beyond that, Mailerlite asks you to contact them directly for a bespoke quote. The free plan includes a file manager, which will help you create multiple email campaigns while keeping everything organised for you. Before you can start using Mailerlite, the service has to check out your registration and approve your business - this is likely to curtail any spam artist trying to use their service for nefarious purposes. This means you can't immediately send campaigns out, but it is possible to try out the various features and start building webpage, while you wait to get approved. The website building side of the service offers you hundreds of templates to choose from, subdivided by category to make it easier to find the one that appeals the most to you (there is no search field however). Customising each section is relatively straightforward. You can find the usual contextual editing tools at your fingertips, depending on which element you are altering. We really liked the undo feature which presents you with a list of changes you made over time, making it easy to choose how far back you want to go. Adding a new section is as simple as clicking on the '+' button that appears in various areas as you mouse over the page, and select a new element from a pop-up menu. Don't expect to be able to do too much, though. This service is there to help push your marketing campaigns and essentially lets you create landing pages, not complex, multi-layered websites. Still it does offer a vast array of comprehensive tools for you to achieve that goal. Sections just as contact forms, survey, quizzes, and countdowns, for instance, along with more traditional elements such as image galleries, testimonials, and social sharing icons. Your media is automatically stored into folders, and Mailerlite not only lets you upload photos from your computer, but also from Google Drive, Giphy and Unsplash, giving you access to a vast array of stock images. We were also quite impressed with the service's image editing capabilities. Not only can you perform colour corrections, but you can apply filters, add text boxes, have access to brush tools, add frames or overlays, the list is impressive, especially when you consider so many other website builder services don't even offer basic adjustment or even cropping tools. The interface feels different than when building your landing page. For instance you can't edit text straight on the page, but need to select it there, and alter it in the sidebar on the right. But these changes aren't jarring enough to frustrate you. You build your campaign in sections. First you give Mailerlite your email's subject and details of the sender, next, you add content, followed by choosing which subscribers you'd like to send your campaign to (you can select all your subscribers, or subdivide them into groups to narrow down your target audience - useful if you offer multiple services you know won't be of interest to all of your followers). Your options are quite extensive. You can personalise your emails so they connect more with your readers. For example, instead of emails coming from a generic address, you'll be able to personalise the "sender" address so that it looks like the emails are coming directly from you. There's even a setting for time-zones so you can easily schedule emails to be sent at a specific time no matter where your recipients are located. Another great feature is content blocks. You can make certain portions of your emails so that only certain groups will see it. This can help you speak directly to certain audiences without creating dozens of emails. GetResponse, Mailchimp, and Sparkpost are just a few of the other email marketing software solutions available. However, not all email marketing platforms are directed towards small businesses. Mailerlite comes with a variety of plugins, making it easy to connect your email account with the other services you use for your business. Mailerlite comes with built-in Shopify, WordPress, MailerCheck, Zapier, and WooCommerce integrations. This makes it easier to keep track of customers who are already visiting your website and may be interested in your product or service. Overall, Mailerlite is a great email software that can help your small business grow. With Mailerlite, you can start taking advantage of email marketing and upgrade the way you reach your customers. Many people still use email, and now you can reach out to hundreds, create personalised emails, and do so quickly. The personalisation features that come with Mailerlite really make it stand out from other email marking tools available. You can easily reach people all over the world and still personalise your message. If you're trying to find a better way to manage email and own your own business, then mailerlite might just be the tool you need. You might also want to check out our other web hosting buying guides: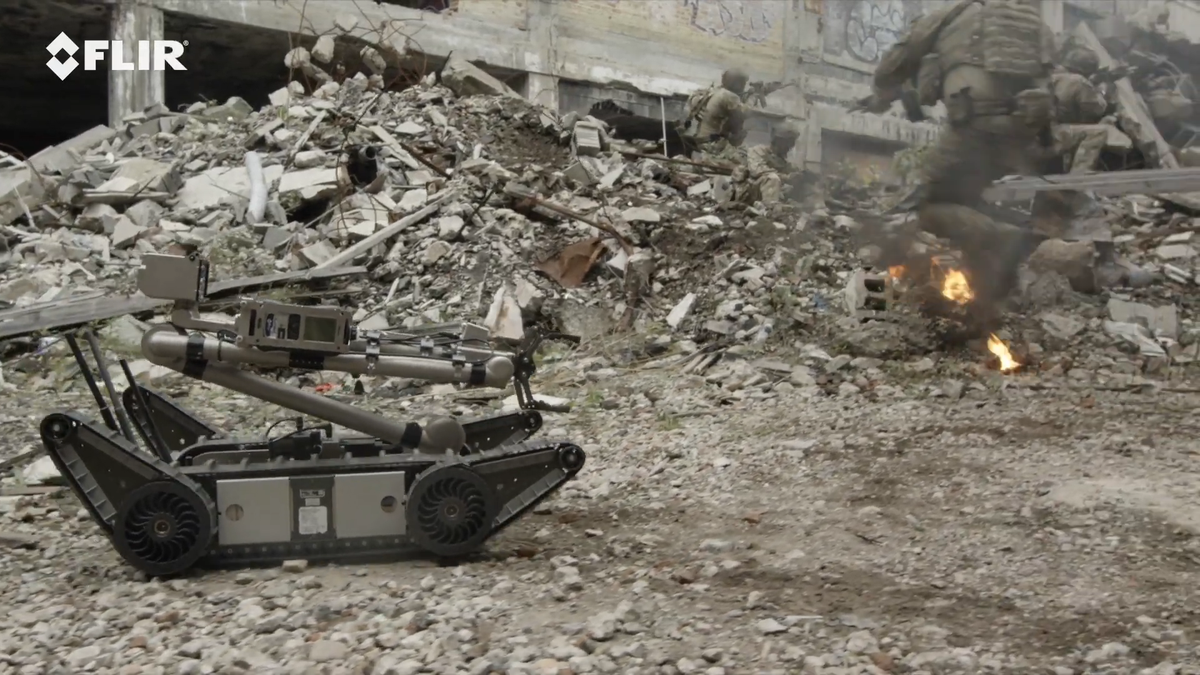 A company that makes small, mobile robots with thermal imaging cameras, Teledyne Flir, overnighted two of them to the Miami-Dade Fire Department in the hope they may help with the ongoing search-and-rescue effort following a disastrous condo collapse in Surfside, Florida. Rescue workers have been on-site for seven days painstakingly sifting through the rubble of the Champlain Towers South, which suffered an extreme structural collapse on June 23. As of Wednesday afternoon, CNN reported the known death count at 16, with an additional 147 people unaccounted for. According to the Washington Post, Teledyne Flir sent a five-pound, brick-shaped "FirstLook" robot with small track wheels and obstacle-climbing arms. It is designed to be dropped onto hard surfaces from as high as 16 feet and can navigate small crevices that humans are unable to fit into. Accompanying it is a larger "PackBot," which is around the size of a suitcase and can carry loads of around 40 pounds. It uses a manipulator arm to move heavy objects. "The idea behind our systems is, send the robots in first," Tom Frost, Teledyne Flir's vice president of unmanned ground solutions, told the Miami Herald . "They're exactly the right tool to send into unsafe situations." "In a collapse like [Surfside], there are going to be very small voids that are dangerous or impossible to get into," Frost added to the Boston Globe . "Our small,5-pound robot could possibly enter into those voids and crawl around." While the Miami-Dade Fire Department has used aerial drones, sonar, and sensitive microphones as they comb for survivors and bodies, it's not clear whether they have actually put the ground robots to use, the Post reported. The company's promotional videos on YouTube place a heavy emphasis on military and police applications, such as situational awareness in hostage situations, scouting fortified positions held by criminal suspects or enemy forces, and disposal of hazardous materials such as bombs. Teledyne Flir acquired these lines of robots when it bought Endeavor Robotics, formerly the defense and security division of iRobot, earlier this year. According to the Herald, the Massachusetts State Police deployed an iRobot-manufactured robot in 2013 during a standoff with the Boston Marathon bombers. (Among the most infamous uses of similar robots by cops was when Dallas police killed a mass shooter who had murdered several police officers by detonating a bomb attached to a robot with a manipulator arm, although that model was manufactured by Northrop Grumman .) Texas A&M computer science and engineering professor Robin R. Murphy told the Conversation that such robots can be useful in disasters—responders used similar ones after the September 11,2001 attacks on the World Trade Center, and to monitor the interior of Japan's Fukushima Daiichi Nuclear Power Plant after a meltdown—but have their limitations, particularly when trying to navigate through a "concrete, sheetrock, piping, and furniture version of pickup sticks." She said that unmanned ground vehicles can penetrate deeper into structures than other robots, such as snakelike cameras that can crawl through holes. "Search cams typically max out at 18 feet, whereas ground robots have been able to go over 60 feet into rubble," Murphy told the Conversation. "They are also used to go into unsafe voids that a rescuer could fit in but that would be unsafe and thus would require teams to work for hours to shore up before anyone could enter it safely." Mobility remains extremely difficult for these robots, Murphy added, due to a number of challenges. That includes when "void spaces" (air pockets in rubble) are too small for a robot to turn around, meaning it can't return to a prior point without driving backward, and when the paths into the rubble have many twists or turns. Rescuers have to make the robots drive over a potentially wide range of surfaces ranging from concrete slabs and carpet to pulverized structural materials, and the vehicles may encounter dust, sand, sewage, water, mud, and other hazards. However, the information returned can be valuable. "The big problem is seeing inside the rubble," Murphy told the Conversation. "You've got basically a concrete, sheetrock, piping, and furniture version of pickup sticks. If you can get a robot into the rubble, then the structural engineers can see the interior of that pile of pickup sticks and say "Oh, OK, we're not going pull on that, that's going to cause a secondary collapse. OK, we should start on this side, we'll get through the debris quicker and safer." Murphy added that to her knowledge, rescuers have never managed to recover anyone alive with this type of ground robot. On occasion, they've hindered responders, such as a 2010 incident in New Zealand when a robot got wet and short-circuited while searching for 29 miners trapped in a collapsed tunnel. Authorities have yet to release detailed findings on the cause of the collapse. But the Miami Herald reported video uploaded to TikTok showed massive amounts of rubble and water flooding into the north side of the building's basement parking lot just minutes before the disaster. During a 2018 inspection, engineer Frank Morabito had identified a "major error" where a lack of waterproofing and draining on the pool deck above the garage had caused "major structural damage" to concrete slabs below, in some cases with "exposed, deteriorating rebar." While Morabito did not mention the risk of building collapse in the report, he noted fixing the issue would be "extremely expensive." The building was built in 1979, and its condo association had recently approved a $15 million assessment for extensive renovations as part of a 40-year recertification plan at the time of the disaster. According to CNN, survivors have begun raising serious questions about the gap between the dire 2018 report and the start of repairs, while Local 10 reported that a former treasurer described the association as dysfunctional, cycling through five presidents in as many years. Condo association President Jean Wodnicki wrote in a letter to homeowners in April that the building was in severe disrepair due to neglected maintenance that could have been carried out years ago and "the observable damage such as in the garage has gotten significantly worse since the initial inspection." "It is impossible to know the extent of the damage to the underlying rebar until the concrete is opened up," Wodnicki added . "Oftentimes the damage is more extensive than can be determined by inspection of the surface... When you can visually see the concrete spalling (cracking), that means that the rebar holding it together is rusting and deteriorating beneath the surface. The concrete deterioration is accelerating"

Running Android apps via the Amazon App store is one of the biggest features of Microsoft's new Windows 11 operating system, but Google might have just complicated things a bit. In a change of policy, Google is requiring app developers to embrace the new Android App Bundle standard, and move away from the APK file format that otherwise could have been used to sideload Android apps in Windows 11. Although the change only applies to new apps listed on the Google Play Store starting August 2021 (and not third-party or private apps,) Google runs through some important notes in its announcement of the change. The first of those is that the new Android App Bundle format will replace APK as the standard publishing format. In fact, over 1 million apps are already using the Android App Bundle format, per Google. This is great in the long term for Android. In the other note, Google mentions the new format allows for smaller app sizes, as well as security features — but this could still pose a bit of a problem in Windows 11. That's because the Amazon App Store's catalog of apps is limited in scope. Many users are already hoping to sideload otherwise unavailable and popular Android apps by using APK files on Windows instead — which Microsoft said would be possible. Of course, sideloading APKs poses security risks and other issues, but the reaction to the news seems to be upsetting Windows and Android fans. With APKs on the way out, it could be harder to sideload popular Android apps in Windows 11 come the time when the feature is available. The Android App Bundle format only works with Google Play, which depends on Google Play services, which appears to not support Windows 11. Windows 11 will be coming this fall, and it comes with some new features other than the Android app support via the Amazon App Store. A visual redesign and multitasking features are two features. The new Widgets section, an improved tablet mode, redesigned File Explorer, and a new settings app are just some of the other changes. You can beta test Windows 11 for yourself now via the Windows Insider Program in just a few steps — without the Android app support, of course. Microsoft mentioned that this feature would be coming at a later point this year.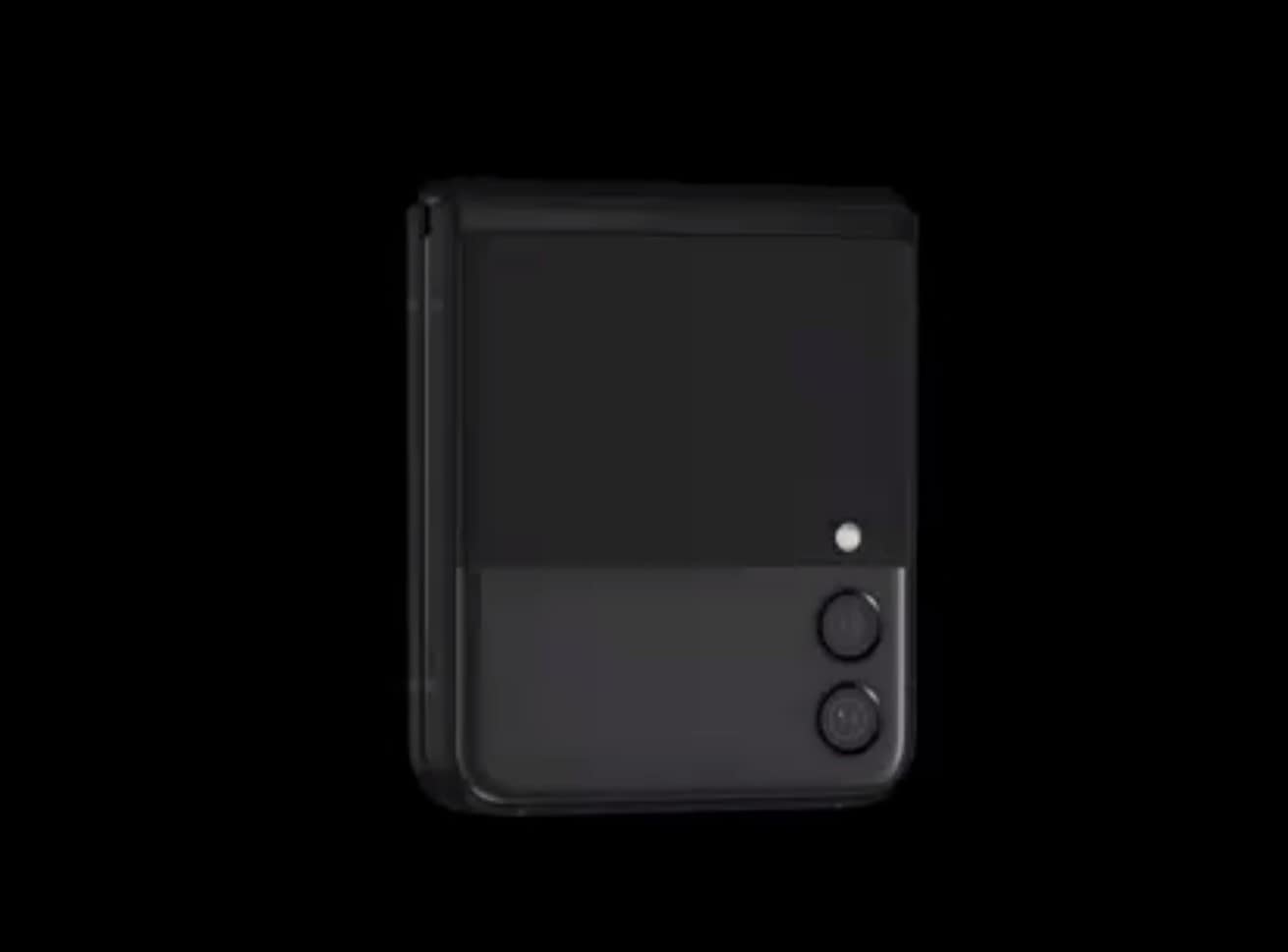 Yesterday we saw marketing renders of the Samsung Galaxy Z Flip 3 from a number of angles, and today we have a full 3D rotation, courtesy of reliable leaker Evan Blass. The Galaxy Z Flip 3 is Samsung's one of the exciting smartphone releases this year. The leaked marketing photos show a two-tone design for the Z Flip 3. The clamshell foldable phone will be available in multiple color variants: dark green, light violet, beige, grey, black, pink, dark blue, white. According to the leaked marketing photos, the external display on the cover is slightly larger than the one in the first-generation Galaxy Z Flip 3. Samsung Galaxy Z Flip is rumoured to be powered by Snapdragon 888 and is expected to feature a 6.7-inch display with a screen refresh rate of 120 Hz and a 1.9-inch external display. The Galaxy Z Flip successor is also rumoured to feature an under-display selfie camera, just like the Galaxy Z Fold 3. Rumour has it that it'll feature a dual-camera setup at the back, just like its predecessor. Other rumoured features include a 3,300mAh battery with support for 15W charging, a dual-camera setup on the back, an 8/128GB storage configuration as standard, and a USB-C port. The Z Flip 3 will reportedly be significantly cheaper than its predecessor. The clamshell foldable phone is expected to be priced anywhere between $959 and $1,099 in the United States. For the sake of comparison, the first-generation Z flip costs $1,380. You can know more about the device here. Meanwhile, Samsung will unveil the Galaxy Z Flip 3 on August 28, so we're roughly two months away from the launch.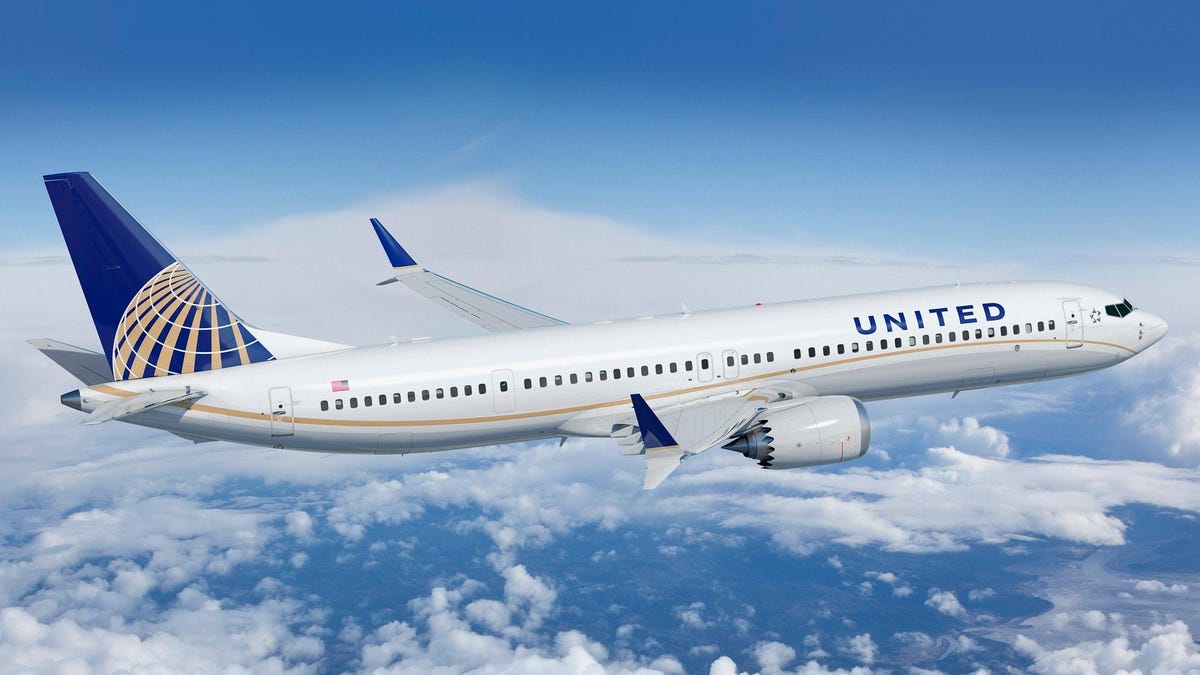 United just announced that it's making a massive purchase of 270 new planes. Better yet, those planes will have upgraded cabin technology, like upgraded in-seat displays, faster wifi, and, most notably, support for Bluetooth audio. And while it' s about time United's planes got some new tech, I'm also wondering if it's enough. United in a press release said its 270 new jets will deliver "the best customer experience in the industry" thanks to improvements like larger overhead luggage bins, the "industry's fastest available in-flight wifi, " access to power outlets or USB charging ports for every seat, and, perhaps most notably, Bluetooth connectivity for in-flight entertainment. United is also upgrading its in-screen displays with new 13-inch HD screens in first class, or slightly smaller 10-inch HD screens in economy. United says its planes will also get new colored LED lighting, similar to what you see on smaller airlines like JetBlue and in a growing number of luxury cars, to provide a "bright look and feel." And aside from its order of 270 new planes (which are a mix of Boe ing 737 Max 8s,737 Max 10s, and Airbus A321neos), United has also pledged to retrofit its existing fleet with similar tech to help provide an upgraded and better connected experience across its entire fleet. Now don't get me wrong: A ll these upgrades sound nice. W hen you're trapped in a seat for hours on end, anything to help pass the time is greatly appreciated. But as someone who traveled frequently pre-pandemic and currently lives 20 minutes away from United's big hub in Newark, I have to question if these incremental upgrades are the right approach to improving travel tech. The big problem with tech on planes, trains, and even cars for that matter is that the tech industry moves so fast, by the time transportation providers upgrade from USB-A charging ports that put out five watts of power, gadgets with USB-C ports and support for fast charging have already hit the market. Case in point: United's new 10- and 13-inch HD screens. Not only will the vast majority of people not have access to the larger displays in first class, it's unclear if those screens are plain old HD (aka 720p) or full HD (1080p). For the sake of future United passengers, I'm hoping it's the latter. And I'm assuming we can all forget about 4K. W hile United's new planes are set to begin ferrying passengers this summer, United's larger 737 Max 10 and A321neo planes aren't expected to arrive until 2023, with United's retrofit timeline not scheduled to be 100% complete until the summer of 2025. That's a lot of time for tech to evolve. I recently took a flight on United, and realized my Galaxy Z Fold2 was basically the same size as my in-seat display—and whole helluva lot sharper, colorful, and way more responsive. Now I know it's not reasonable to expect the average person to own a $2,000 foldable phone, but prices will come down a lot over the next few years, and things could be very different in 2025. And that's before we even consider ubiquitous devices like tablets, traditional big- screen phones, and laptops that offer way better entertainment experiences that you control, instead of relying on an airline to provide something for you. Most people would probably have a better experience if they pretended in-seat displays don't exist, and instead downloaded their airline's app onto a phone or tablet in order to watch videos on their personal device. So maybe the upgraded screens are a wash. Let's move onto faster wifi, which is important, especially for anyone who ever needs to work on a flight. C laiming to have the industry's fastest in-flight wifi doesn't tell us much, as the wifi on almost every flight I've ever taken struggles to hit download speeds of more than 15 Mbps. And fast wifi isn't useful for most people when you still have to pay an additional fee to get access only for the internet and other in-flight entertainment to potentially cut out when you're traveling over international borders. This happened to me a month ago. Well, the Bluetooth part has to be good, right? J ust imagine the madness that could occur when a plane full of people try to pair their Bluetooth headphones with their in-seat display before takeoff. Sure, syncing Bluetooth devices is much easier than it used to be, but I fear for the mental health of the thousands of flight attendants who may about to become part-time Geek Squad employees. But what worries me the most is that alongside new tech, United also says its new planes will come with more room for premium seating, which is a tacit plan to encourage more people to pay for upgrades to Economy Plus or first class, essentially widening the gap between the quality of seats on a flight. Instead, I would love to see more airlines include clips or stands designed to accommodate tablets and phones, or take some of the money they're spending on new in-seat displays to make wifi free and available to everyone. Put data caps on in-flight wifi if you want, just don't make me fork over $5-$10 if I want to check my email on a 2 -hour trip. And if airlines are going to offer TV shows on demand, give me a full season instead of a couple random unconnected episodes. Look, it's not all bad. M aking charging ports available for every seat, adding Bluetooth connectivity for the all the Bluetooth earbuds we're using, and speeding up in-flight wifi (even if you still have to pay for it separately), are positive changes. But at the same time, I'm not sure if this represents transformative tech upgrade that a lot of travelers might be hoping for.

As Dr. Lance Baldo watched Covid-19 engulf U. S. hospitals in March last year, he knew his team could help. Compiling and combing through data on the immune system was already at the heart of the work undertaken at the Seattle-based health startup Adaptive Biotechnologies, where he works. Applying these capabilities to the pandemic could offer vital insights on the long-term consequences of the virus, as well as support the development of new vaccines. But to do this, the team members needed open access to data from as many Covid-19 patients as possible. They put out a call to collaborators to share blood samples, hoping to collect thousands of samples from around the world. They also stood up a clinical trial in weeks with the goal of enrolling 1,000 participants. Close to 7,000 samples were submitted from around the world, each one analyzed by a team of computational biologists and machine learning experts. "Data science never mattered so much as it does now," Baldo says. "It's pretty amazing the way that we've seen the confluence of biology, biochemistry and data science kind of all coming together, really, arguably, with equal importance in terms of how we're going to innovate in the future." The result was a diagnostic test that determines previous exposure to the virus and that has now been authorized by the U. S. Food and Drug Administration under the Emergency Use Authorization program. Its rapid development underscores how combining biological knowledge, data analysis and machine learning is paving the way for the future of medicine. Adaptive's breakthrough is just one demonstration of the value of opening, sharing and collaborating around data. Unlocking the power of data is also helping Ed Rapp,64, make sense of the rare neurological disease that may cut short his life and giving fresh insights to Dr. Jinghui Zhang, who studies childhood cancers at St. Jude Children's Research Hospital in Memphis. Over the last 15 months, the world has benefited from the sharing of data in the fight against Covid-19. These three perspectives are from people who advocate and benefit from open data in their daily work. When Ed Rapp sought medical help after stumbling on his daily run, the last thing he expected was a terminal diagnosis. At 58, and then an executive at a construction equipment manufacturer, he was busy and active. So he was stunned when he was told that he had amyotrophic lateral sclerosis (ALS) – the degenerative motor neuron disease often associated with renowned physicist Stephen Hawking. Rapp was told he probably had between two and five years to live. That was in 2015, and his condition has now progressed to the point where he relies on crutches. After his diagnosis, he started looking for answers beyond common medical knowledge. His quest led him to Answer ALS, a research program operated and coordinated by the Robert Packard Center for ALS Research at Johns Hopkins in Baltimore that uses data insights to learn more about the condition and to develop new treatments. Rapp contributed his own data to the project and later joined Answer ALS as a board member. He is convinced that having multiple perspectives on ALS is more likely to lead to new interventions: In January 2021, on what would have been Hawking's 79th birthday, Answer ALS launched The Data is Here – a new data portal offering scientists unprecedented access to the clinical, genetic, molecular and biochemical data of more than 1,000 patients. It has already released 2.5 trillion data points. The hope is that combining tremendous computational power and shared data, with the brain power of many different scientists and medical specialists will discover interventions that could one day stop ALS in its tracks. "This is at the forefront of medical research," Emily Baxi, Answer ALS Program Director, says. "We want everybody and anyone who thinks that they may have the right skill set to really tackle this problem." Jennifer Yokoyama, Microsoft's Chief IP Counsel, agrees with this approach. "If you have the same people looking at the same sets of data, they're coming at it with the same point of view," she points out. "The more eyes there are on it, I think there's just more possibilities." Yokoyama leads Microsoft's Open Data Campaign – launched in April 2020 to facilitate greater access to data for better decision-making and to tackle some of the world's most pressing problems. Finding new ways to share existing data is a key part of the campaign. The benefits of sharing data are also evident at St. Jude Children's Research Hospital in Memphis, Tennessee, an AI for Health grantee. In 2018, it was there that Dr. Jinghui Zhang's team launched the St. Jude Cloud. This platform shares genomic data from thousands of young cancer patients in a way that enables biologists without significant data science experience to analyze their own data alongside it, using digital visualization tools. "It will really lower the barriers for people who do not have computational knowledge," Dr. Zhang, who chairs St. Jude's Department of Computational Biology, says. "They can become a direct consumer of the data without having to write scripts or write code or run code to do this." Accessing collected data is particularly helpful for unusual conditions. Childhood cancer represents less than 5% of all cancers, according to the World Health Organization. "It is a very rare disease, and if you do not have access to what's already known, you really cannot interpret whether what you find is significant or not significant," Dr. Zhang says. The platform now attracts 10,000 unique users a month. Dr. Zhang calls it a "treasure trove" for cancer specialists around the world looking for patterns that could help further understanding and advance treatments. The St. Jude Cloud has already enabled researchers from the U. S., Germany and France to classify 135 subtypes of childhood cancer based on gene expression. It has also helped in the study of the mutation rates of 35 subtypes, as documented in a paper for Cancer Discovery. More recently, working with colleagues in Shanghai, Dr. Zhang's team used visualization tools to discover a recurring pattern in patients who relapsed. In a study published in Nature Cancer, the team identified a particular drug that contributed to active mutation in those patients. Dr. Zhang also has a deeply personal experience of how her work reaches far beyond the world of pediatric cancer. Her relative in China, she explained, had acute myeloid leukemia – a rare type of blood cancer. "We sent her DNA and RNA samples for sequencing to a company in China," Dr. Zhang says. "I found out the company actually is using our tools to interpret the variant that they found in her tumor sample." The gene fusion that this sequencing unearthed meant that Dr. Zhang's relative was identified as being in a high-risk group, and her treatment plan was subsequently altered. Her survival is in part due to the analysis conducted using the St. Jude tools. It's an extraordinary testament to the power of global data access. But privacy and sovereignty concerns mean data is oftentimes not passed between countries or between organizations. There is often reluctance to make data wholly accessible, says Microsoft's Yokoyama. "That's why we talk about making data as open as possible, recognizing that there are some data sets that will not be amenable, nor should they be, to being open or shared. But there are others that absolutely can be more open than they are now." As the Open Data Campaign moves into its second year, Microsoft will focus on advancing scalable tools and governance frameworks to help make data sharing easier, as well as supporting data sharing in low-income regions. While data sharing enables scientific discoveries that will ultimately help save lives, it also raises questions about best practice, trust, stewardship and access. Without patient data, initiatives like Answer ALS would never get off the ground. But given its sensitive nature, guarding patient privacy and building trust is critical to open data's long-term success. In the U. S., the use of all medical data is subject to guidelines set by HIPAA, or the Health Insurance Portability and Accountability Act. Patients have the right to limit the distribution of any personal health care information. The use of any European data is covered by the General Data Protection Regulation (GDPR), which also gives individuals the right to restrict processing of their data. On Answer ALS's site The Data is Here, the released data is de-identified. As an additional safeguard, researchers accessing the data are required to sign a data use agreement stating that they will not attempt to re-identify any of the patients whose samples have been shared. Working with international collaborators, the Adaptive Biotechnologies team was also careful to ensure that, despite the accessibility of the Covid-19 immune code database, privacy and personal health information were protected. "You can't get down to the level of an individual patient," Baldo says. "And even if you could get down to the level of an individual patient, you couldn't identify them anyway, because it's all de-identified in this massive database." The possibilities of data have been understood for some time. But, in the past year, it has united the scientific community in ways that are enabling progress based on flexibility, trust, and a shared ambition for improving health outcomes. Baldo sees Covid-19 as a tipping point when it comes to a more open exchange of data. Whether it's fully open or an agreement between a group of partners, all data sharing is valuable. Baldo believes that the future of data collaboration in health care will likely land somewhere in the middle ground, with a balance between giving organizations what they need to be successful and ensuring what's shared also benefits scientific innovation and society. Dr. Zhang also envisions a team science model, in which everyone contributing plays to their own strengths. And she urges people not to hold data back because of competition fears. "The pie is big enough for everyone to get a slice," she says. The work that St. Jude, Adaptive Biotechnologies and Answer ALS are doing is paving the way for the future of medicine. It's a future in which patterns and trends will be accessed and analyzed as a matter of course, allowing for more targeted health care interventions. The multidisciplinary way that these organizations are using data has already shown itself to be incredibly valuable. And the aggregation and dissemination techniques they're applying also hold promise in helping to solve other societal challenges, like climate change. Finding new opportunities to share data in a secure way across organizational boundaries to realize even greater outcomes is the next stretch on the open data road. When it comes to global health and advancing research, says Yokoyama, "I think the sky's the limit for data sharing, frankly. I think the real key there is doing it responsibly and privately and securely." Like Baldo, she believes that Covid-19 has laid the groundwork for secure data collaboration on a scale that allows scientists to identify and respond to global patterns. "The only way to do that is to study the data," she says. "That's where the facts lie." "When I think about our journey, I think about us being on a set of dominoes," Rapp observes. The first of those dominoes to fall was seeing exponential gains in computing power and data storage capabilities. Another was the cost of genome sequencing dropping from $1 million to $1,000. "My hope," he says, "is we just continue to knock these dominoes down." Photo credits: Rich Riggins for Answer ALS, Adaptive Biotechnologies, St. Jude Children's Research Hospital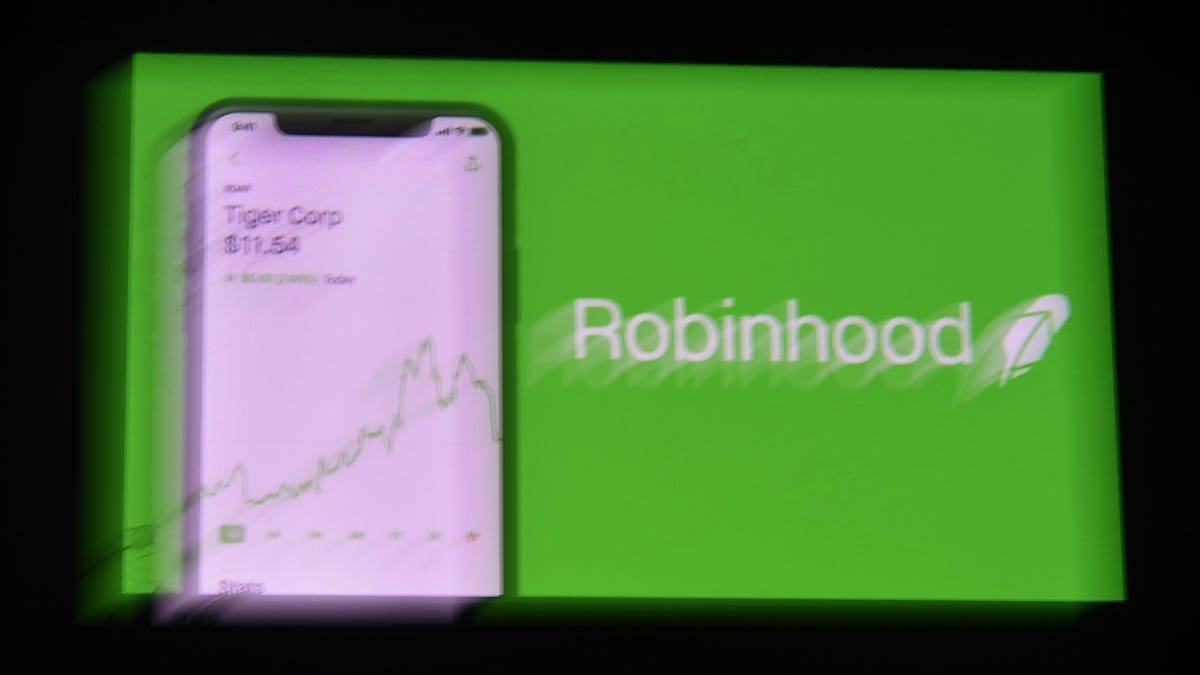 After facing countless class actions and probes from multiple regulators, the financial platform Robinhood is finally paying up. On Wednesday, the Financial Industry Regulatory Authority (FINRA) announced it fined the company $57 million and ordered the company to pay back $12.6 million in restitution, plus interest, to the thousands of customers it had screwed over in myriad ways over the past year. All told, the settlement will cost Robinhood about $70 million. "The sanctions represent the largest financial penalty ever ordered by FINRA and reflect the scope and seriousness of the violations," the authority wrote, adding that the multi-million dollar fine was determined to be an appropriate punishment for the "widespread and significant harm" Robinhood's customers suffered during the company's widespread outages last March. FINRA also notes that the fine is meant to repay the "thousands of customers" that the company approved to trade risky options, even when they probably shouldn't have. Authorities first launched their investigation into Robinhood this past August, following the company's bungled response to multiple outages in March 2020 that coincided with two dismal days for stocks. At least one Robinhood customer responded by filing a class action suit against the company, alleging that the company breached its contract by failing to offer a trading platform that... actually worked. And while FINRA's announcement doesn't address Robinhood's role in the Gamestop fiasco at all, Robinhood faced dozens more class actions from irate customers after the platform restricted trades of certain stocks, including Gamestop's. On top of those flubs, FINRA's investigation also found that Robinhood had "negligently communicated" information that was either misleading or flat out false to its customers about a "variety of critical issues." Whether Robinhood's customers could place trades on margin, how much cash was in a person's account, and how much "buying power" these customers had are just a few of the topics that investigators found Robinhood being less-than-truthful on. According to the authority, Robinhood's misstatements cost thousands of these customers "more than $7 million" in lost cash, which it will need to pay back in restitution. That's on top of the $5 million that Robinhood is now required to pay back to the customers who lost "tens of thousands" in cash lost during the platform outages. Not long after FINRA published its announcement, Robinhood published its own blog that didn't deny any of the charges the authority made but didn't really address them either. "We've made investments in expanding customer support - and are now offering phone support for several areas, including options and equities trading, account security, and other use cases," the company wrote. "We've enhanced our options offering, education about options, and how information is displayed in the app." Now we just need to see if the company will stop lying to its customers, too.

WTF?! When it comes to porting software to unusual platforms, it's often a question of "can I do it" rather than "is it practical." Doom on an Ikea smart lamp? Sure. Skyrim on Alexa? Why not? How about macOS Big Sur on a pocket PC? Yep. YouTuber T Sanglay Jr (iketsj) posted a video on Monday showing how he installed Big Sur on a handheld computer. Running macOS on a tiny screen with a compact keyboard is not optimal for using Apple's operating system, but it's still pretty cool. However, it was not an off-the-shelf device. It uses an Arduino Leonardo microcontroller board,8GB RAM, and a 240GB SSD. Sanglay cobbled it together using a LattePanda Alpha SBC (single board computer) with an Intel Core m3 processor and a custom 3D-printed chassis. As far as Hackintoshes are concerned, it's pretty neat but far from practical. Sanglay even jokingly admits that it's not the best application for macOS. "Maybe you'll say that the handheld macOS is not practical, yada yada. Well, sure, you're right. I just want to make one for myself," he said. He also said it cost him more than an M1 Mac Mini to make, so it's not likely you'll see too many other people DIYing one of these.

When you run a small business, banking is about more than just the regular banking experience. Suddenly you need to keep in mind additional features geared toward helping your small business succeed. A major service banks provide to small businesses is the perks offered with certain credit cards, since cashback and mile rewards can help your business thrive. Every small bit of help towards your bottom line counts. On top of credit card offerings, you'll need to assess what types of savings and checking accounts are available, whether the bank offers loans and if the bank even helps with merchant services. Below are our top picks for the best banks for small businesses that offer these services and more.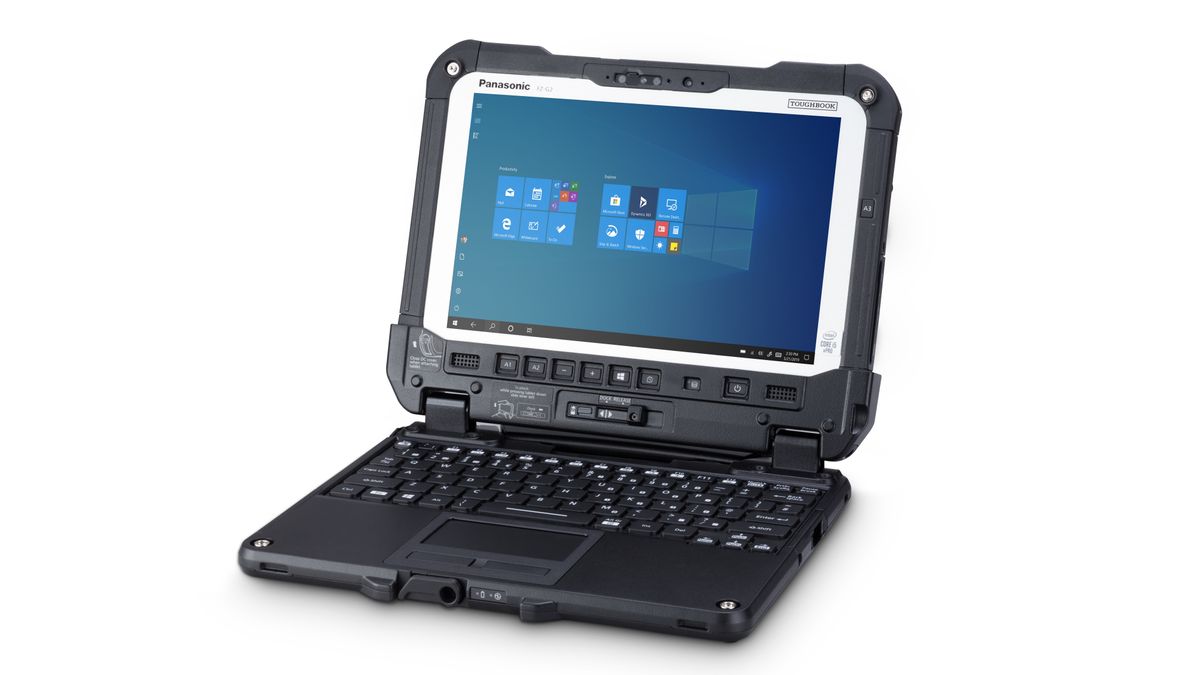 Panasonic has unveiled the Toughbook G2 and the new 2-in-1 combines the power and performance of a rugged laptop with the portability and versatility of a rugged tablet. The device has been designed with usability and security in mind while still providing mobile workforces with access to important legacy systems. It's also more secure as it is a Microsoft Secured-Core PC that runs Windows 10 but will be upgradable to Windows 11. New additions to the Toughbook G2 include eSIM and 4G connectivity for field workers and the next generation 2-in-1 also features double the RAM and storage of its predecessor. Improved screen brightness makes the Toughbook G2 easier to use in direct sunlight while three customizable buttons on the front frame of its display offer quick access to frequently used applications and settings. The Toughbook G2 features a 10th Gen Intel Core Processor (Quad Core) with Intel vPro technology and 16GB of RAM though it can be outfitted with a total of 32GB of RAM. The new 2-in-1 will be available in both a Standard and a Quick Release SSD model and the latter is ideal for data sensitive sectors such as emergency services, police forces and defense. Just like the Toughbook G1 and Toughbook 20 that came before it, the Toughbook G2 is compatible with a rich ecosystem of dedicated accessories including vehicle docks that can be used with and without a keyboard, hand straps, shoulder straps and cases with sanitizable options. It's also worth noting that the G2 will be backwards-compatible with accessories from both of its predecessors including vehicle docks. Thanks to the inclusion of a user-exchangeable expansion bay area, customers will be able to add contact smart card and contactless smart card readers to the G2 for additional functionality. The Toughbook G2 can also be equipped with an optional emissive backlit keyboard that adds an extra USB-A and USB-C port. When mobile workers return from the field, the Toughbook G2 can be plugged into an optional laptop docking station from Panasonic that allows the device to output in 4K to two external monitors. Senior product marketing manager at Panasonic's mobile solutions business, Dirk Weigelt provided further insight on how the new Toughbook G2 outshines its predecessors in a press release, saying: "Mobile workers loved the TOUGHBOOK G1 and 20 but the G2 will steal their hearts. It truly is the next generation rugged device for mobile workforces. It offers all the benefits of the latest technology, while maintaining important access to legacy systems, all wrapped up in a more flexible, secure and ultimately even more useable device." The Toughbook G2 will be available at the end of the July and prices will start at €2,450 / £2,218 + VAT in the EU and UK though US pricing has not yet been released.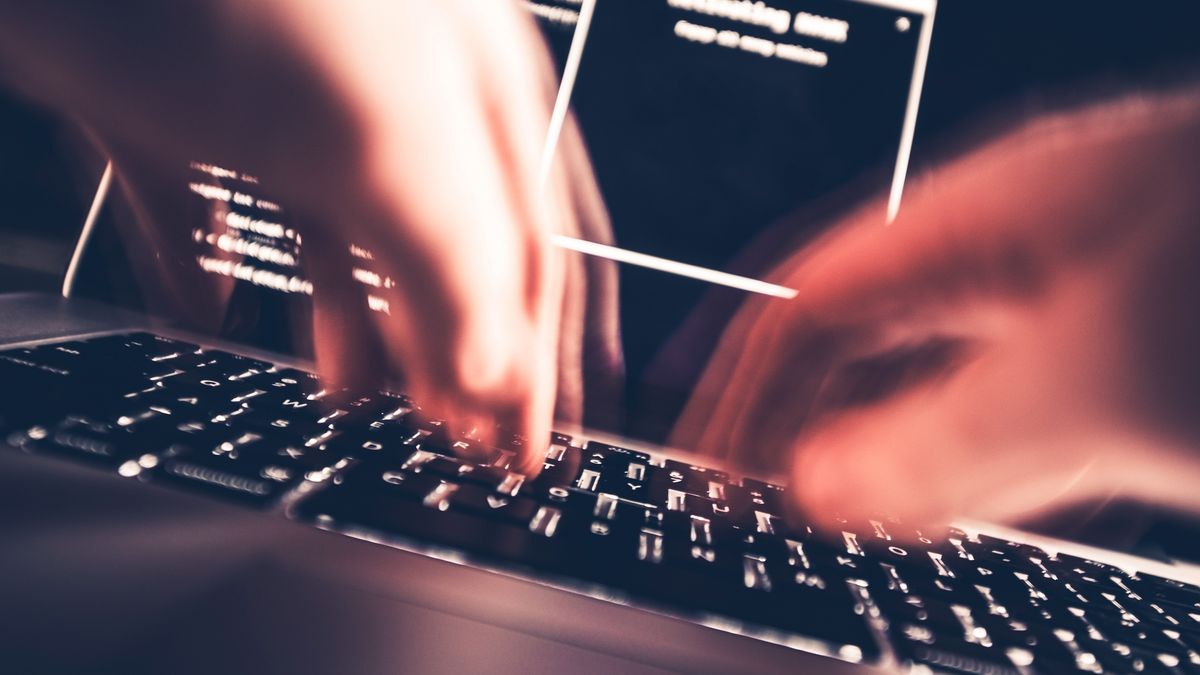 A Russian-based VPN service that was popular among cybercriminals has been seized by an international law enforcement operation led by the Dutch National Police with support from Europol and Eurojust. As reported by BleepingComputer, DoubleVPN was commonly used by cybercriminals due to the fact that it offered a double-encryption service to help them evade detection when conducting their illegal activities online. However, what they didn't know is that the service was keeping tabs on them in the form of customer logs that were seized along with servers and data from the company. When using DoubleVPN, requests are encrypted and transmitted to one VPN server and then sent to additional VPN servers before finally connecting to the final destination. This allowed cybercriminals to hid both their real locations and originating IP addresses when launching cyberattacks on both businesses and consumers. DoubleVPN's website is now offline after it was taken down by law enforcement and in its place, there is now a website seizure notice that explains how the VPN's owners "failed to provide the services they promised". While cybercriminals thought they were getting a secure VPN that would help them stay anonymous, in reality the company was collecting personal information on them as well as logs and statistics on their online activity. Europol provided further details on how DoubleVPN was marketed to cybercriminals and used to compromise networks worldwide in a press release, saying: "DoubleVPN was heavily advertised on both Russian and English-speaking underground cybercrime forums as a means to mask the location and identities of ransomware operators and phishing fraudsters. The service claimed to provide a high level of anonymity by offering single, double, triple and even quadruple VPN-connections to its clients. DoubleVPN was being used to compromise networks all around the world." Via BleepingComputer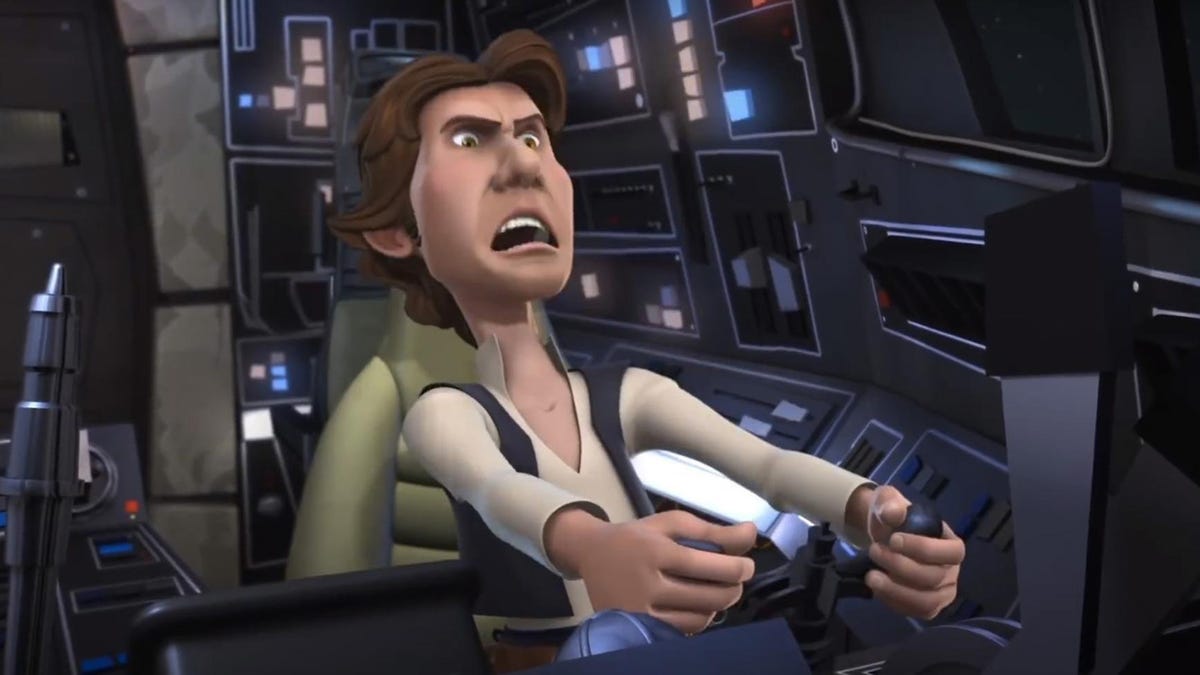 Somewhere,39 completed, official episodes of a Star Wars television show exist. A show George Lucas helped create. A show with Darth Vader, Han Solo, Obi-Wan Kenobi, and more. And yet, according to the show's co-creator, odds are we'll never get to see any of it. That show is called Star Wars Detours and it was announced back in 2012. Co-created by the Robot Chicken team of Seth Green and Matthew Senreich, Detours was an officially licensed Star Wars animated comedy using characters from all the films up to that point. Lucas himself even gave his approval and consulted with Green and Senreich on the show. Brief glimpses were released (as well as a description Gizmodo truly trashed at the time), but when Disney purchased Lucasfilm soon after the announcement, the show was shelved awaiting further actions. Now, in a new interview with Entertainment Weekly, Green says that's kind of where things still are almost a decade later. "The most recent conversations I've had with anybody who would be in a position to say [ Detours could be released] say that it's not soon," Green said. There are a few reasons for this but Green says the main reason is that all of Disney's new Star Wars content in the decade since has dated certain aspects of the show. "Well, there are 39 episodes that were finished for broadcast," Green said, as well as 62 unproduced scripts. "But we finished them almost 10 years ago, and so there would have to be a bit of reconfiguring of the existing stuff to make it something that Disney+ would release as a Lucasfilm offering. And the way it's been explained to me is that there hasn't been enough interest high enough up to go through what it would take to put it out, and that there isn't an interest in releasing this content on Disney+ from Lucasfilm." That's mostly discouraging, of course, but a little bit encouraging in that it's not what most fans assumed. From the brief glimpses fans got of Detours back in 2012, it was a very silly show, portraying Star Wars in ways fans weren't used to seeing. "The other side of the stars, between the wars," was one particular phrase. The prevailing assumption was Disney just deemed it too silly for its more serious brand. But apparently that's not the only reason, a point bolstered by recent decisions to put similarly non-canon Star Wars content such as Droids and Ewoks on Disney+. Green, a huge Star War s fan who recently returned to voice Cad Bane's droid Todo 360 on The Bad Batch, doesn't seem too broken up about this though. In his mind, he feels he and the team made a good show, and it gave him a chance to work with his idol. "I don't really have an emotional position because I got to spend four straight years making something with George Lucas," Green said to EW. "And my partner and I, and all of the people that got to work on it— t he artists and actors and directors and animators— w e all got to make something Star Wars with the guy who created it. And so I know over those four years that he was having fun, and that's really all I care about. I got a priceless experience with one of my truest heroes, and got to see him laugh and enjoy all of the things that he had created, in a time before he agreed to sell them to somebody else." Any Star Wars can understand that. Wondering where our RSS feed went? You can pick the new up one here.

Lupin (Emmanuel Guimier/Netflix) The French government this week said major streaming services like Netflix, Amazon, and Disney+ must reinvest 20-25% of their annual French revenue into local content. According to the decree,80% of each platform's investment must be used to produce French shows and documentaries, with the remaining percentage of that revenue used to produce theatrically released content, Variety reports. After 18 months of work on the decree, France will be the first EU country to enforce the Audiovisual Media Services Directive ( AVMS). The legislation is an effort by the European Commission to create an even playing field for broadcast and entertainment services in Europe. Other countries, such as Canada, are looking to do the same. The new legislation prohibits streaming services from adding any theatrically released movies to their French libraries until three years after the film hit cinemas in the country. However, if the services spend the full 25% of their annual French revenue on local content, they'll have access to films within 12 months of their release dates. If they opt-in to 20%, they'll have access to films after 12 months or longer. Netflix is already aiming to invest 20% instead of the full 25%, according to Variety. Other services have until July 1 to decide what they'll do, though talks are slow-going, so the French government may have to step in and issue the rules if an agreement can't be reached in time. In January 2020, Netflix opened a new Paris office, which it said reflected "Netflix's long-term commitment to France's creative community, including over 20 French productions in 2020." That was prior to the pandemic, but Netflix said in a recent earnings statement that Lupin, its French-language series "about a daring gentleman burglar played by Omar Sy, was not only our most popular new title this quarter on Netflix (76m member households chose to watch in the first 28 days), but it also propelled book sales of the novel in France." Season two is coming up.

One of the cheapest 5G smartphones to hit the United States will arrive on the 23rd of July, and it's the new T-Mobile REVVL V+ 5G. This device costs just $199 and has a massive 6.82-inch HD+ display and 5G support with the MediaTek Dimensity 700 chip. This puts it right up against the OnePlus Nord N200, which interestingly, the carrier offers for free with a trade-in of literally any functional mobile device (flip phones included) as part of its " 5G for all " offer. The T-Mobile REVVL V+ 5G comes with 4GB of RAM and 64GB of storage, expandable via a microSD card. It runs Android 11 with a nearly stock UI. The 5000mAh battery can be charged at 18W speed with the included USB-C charger in the box. The triple camera setup on the back is comprised of a 16MP primary shooter and two additional 5MP and 2MP cameras. The front-facing camera offers 16MP resolution shots. The MediaTek Dimensity 700 only supports sub-6GHz 5G connectivity so there's no mmWave support, though you're honestly not missing out on much. It's not as if mmWave is particularly common on T-Mobile let alone in the U. S.. T-Mobile's REVVL devices are "white-label" smartphones, meaning that they are rebranded smartphones from other manufacturers. While we can't tell exactly what the original device is, it seems to resemble the TCL 20 SE, though that has a rear fingerprint scanner instead of being on the side. It also doesn't have the MediaTek Dimensity 700, so it doesn't support 5G. Some of T-Mobile's previous REVVL devices have been rebranded TCL smartphones, so it's not out of the question for the REVVL V+ 5G to be made by TCL. Regardless, T-Mobile's REVVL V+ 5G is perhaps the cheapest 5G device that you can get in the U. S. right now, but as competition heats up, it's possible we'll see something even cheaper in the future. You can purchase the REVVL V+ 5G in Metro by T-Mobile stores starting July 12th and in T-Mobile stores and online starting July 23rd. Qualifying T-Mobile customers can get the device for $8.34/month over 24 months on an EIP, and some lucky customers can snag one for free by playing T-Mobile's new AR game .

Mercenaries Mode was noticeably absent from Resident Evil Biohazard after being included in every game since Resident Evil 3: Nemesis. Thankfully, the franchise's latest installment, Resident Evil Village, has revived the fan-favorite mode. The Mercenaries pits players against swarms of enemies as they keep their eye on the clock. The goal is to achieve the highest rank possible on each map to unlock unique in-game rewards. Here's how to unlock The Mercenaries in Resident Evil Village, along with some helpful strategies for achieving high scores. To unlock The Mercenaries in Resident Evil Village, you have to beat the campaign. Afterward, you'll earn Completion Points, or CP, to spend in the Extra Content Shop. Don't worry, The Mercenaries only costs 200 CP, and you should have upward of 30,000-40,000 upon completing your first playthrough. You can now access The Mercenaries from the Bonuses menu. It'll be right at the top. There are eight stages in The Mercenaries, beginning with The Village, The Castle, The Factory, and The Mad Village. Those four stages repeat on a more challenging difficulty and are called The Village II, The Castle II, etc. We'll refer to them as "front four" and "back four." Spread around these stages will be gold time-extending orbs and blue ability orbs. These will play a crucial role in achieving high scores in The Mercenaries. Before you embark on your Lycan-slaying adventure, you'll purchase weapons, equipment, and upgrades from The Duke. Each mission has a set number of areas for players to clear, and they'll be stopping at The Duke between each location. Spend your Lei wisely, and make sure to upgrade your guns before heading back out. Conserve ammo, avoid damage, and, most importantly, keep your combo alive. Let's get into some of the more nuanced strategies. Keep an eye out for blue ability orbs spread around each area in The Mercenaries. Approach and interact with the orb to break it and gain a new ability. These are like perks or power-ups for Ethan that will aid in his quest for SSS rank. Here is a list of every ability in The Mercenaries and what each does. Additionally, you can unlock four other abilities by achieving A ranks on the front four stages. You can activate orbs while on the move and even have a split second to do a quick turnaround before entering into the ability selection screen. Those milliseconds add up quickly when trying to keep your combo alive. While these first four stages aren't a walk in the park, they are significantly easier than their level II counterparts. The absolute best thing you can do is buy and upgrade the sniper rifle. Before embarking on a new area, sell all your handgun ammo and most of your shotgun ammo. Skilled players can afford to sell their first aid spray as well for extra Lei. Players who can achieve a B rank on each stage will be permanently rewarded with 5,000 bonus Lei for that mission. To unlock new stages, you must achieve an A rank on the last stage unlocked. For example, The Village is the first stage available. To unlock The Castle, you must get an A rank on The Village. The rewards really ramp up once you achieve S rank. Players can increase their score even further for SS and SSS ranks. We'll get into those rewards later. S ranks on the first four stages will reward you with new abilities. They are: To achieve an S rank on the front four stages in The Mercenaries, you'll want to focus on upgrading your Sniper Rifle. Assuming you've already achieved a B rank and gotten the bonus Lei, you can sell your shotgun ammo, handgun ammo, and First Aid Spray for an additional 11,250 Lei, giving you a total of 51,250 Lei to spend. Here's how to spend it. We aren't worried about the Sniper Rifle's firepower during these first stages as it'll one-shot every enemy. You'll also start with 10 bullets in your pistol and find plenty of handgun ammo along the way. You probably won't need it, though. Try your best to get multi-kills with the sniper. Let enemies line themselves up to kill two or three at a time. This will save precious ammo. Multi-kills will also aid in keeping your combo alive and bumping you up to a 1.5x and 2x score multiplier. Memorize the map layout and enemy spawns. The Mercenaries will spawn and trigger enemies the same way every time, similarly to Dark Souls. However, those enemies will still think for themselves and may not attack in the same fashion each time. Other than enemies, Time Extending and Ability Orbs will spawn in the same spots. However, the abilities will be randomized each time. Memorize the enemy spawns to determine the best path through the level. You want to be constantly running and gunning. Don't feel pressured to kill every enemy in front of you as fast as you can. Weave in and out to extend your combo, grab the orbs, and avoid damage. Killing all the enemies in an area will net you 50,000 bonus points toward your score. You'll hear the announcer say, "Great!" once the last enemy falls. Killing every enemy without breaking your combo will net you the best possible score. You'll know you've done this when the announcer says, "Amazing!" Of course, the faster you can pull all of that off, the better. You'll receive additional bonus points based on how much time you've got left on the clock. The most important thing to remember before completing the area is don't reload. Once you've cleared an area, you'll end up back at The Duke. Now's the time to upgrade your Sniper Rifle damage and buy the W870 Shotgun. Again, sell off your First Aid and handgun ammo. However, don't sell all your shotgun rounds. Save between 10 and 15. Upgrade the ammo capacity on your sniper to fill up your current magazine. That's why you can't reload before going back to The Duke. It's free ammo. If you can, upgrade the Ammo Capacity and Fire Rate on your new shotgun as well. The Factory is, by far, the most challenging stage in The Mercenaries. The best thing you can do to achieve an S rank on the first Factory stage (other than what we've mentioned above) is to memorize where the Sniper Ammo is on the map. Right before entering The Foundry room at the beginning of Area 1, look to your left to find ammo. Then, in the room where the Propeller Head enemy spawns in, you'll find more Sniper Ammo on the low maze-like walls. The back four stages of The Mercenaries in Resident Evil Villag e ramps up the difficulty. Ethan will take more damage from incoming attacks, and he'll be significantly handicapped by the items The Duke has available. You'll no longer have access to a Sniper Rifle and Shotgun. Instead, you can buy the Magnum and Grenade Launcher. However, the Magnum only comes with a handful of shots and doesn't allow for additional rounds to be picked up or bought. Use them wisely. You can buy Explosive and Flashbang rounds, but at 50,000 Lei for the weapon itself, you'll never make it through the first area. It's imperative that you stun-lock weak enemies with your pistol. Shoot the skinnier enemies in the legs to make them fall down and then unload on their heads. If you can't manage to get the kill, you'll be able to escape and reposition. Stun-locking enemies is also a great way to damage them, grab an orb, and kill them to keep your combo alive. For Lycans, you've got to score headshots. They don't stun as easily as the skinny enemies do when shot in the legs. Headshots will stagger them and occasionally cause them to fall backward. As mentioned, The Factory is the most challenging Mercenaries stage, and the back four stages exemplify that. It was hard enough taking down all those drill enemies with the sniper; now you've got to do it with your pistol or with a well-placed magnum shot. Do the following at The Duke before embarking on the first area of The Factory II: Remember, you've only got a limited number of shots in the Magnum, and you'll need at least three to take out Lady Dimitrescu's daughters. However, you don't have to kill every enemy on the back four stages to achieve an S rank. Conserve ammo, and once you've defeated the three daughters, book it for the finish line. As long as you've managed to build a decent combo prior, you should earn enough points from the first stage when combined with your time bonus. When you're back at the Duke, sell the Magnum and buy a Grenade Launcher. Buy as many launcher rounds as possible as well. Use any leftover Lei to purchase First Aid spray and pipe bombs if you'd like. Try to use your pistol as much as possible in the second Factory area. Use the Grenade Launcher to stun the drill enemies, then quickly switch to your pistol and blast away at their red cores. Keep an eye on your score and book it to the escape area as soon as you've killed enough enemies. The time bonus should get you to the desired score of 545,000. Other than unlocking more stages, abilities, and Bonus Lei, players can unlock a secret reward in Resident Evil Village Mercenaries Mode. We are, of course, talking about the LZ Answerer melee weapon. To unlock the LZ Answerer, you have to get an SS rank on all missions in The Mercenaries. The LZ is a lightsaber that will eviscerate enemies through the entire Resident Evil Village campaign. It's red and dual-sided like Darth Maul's iconic weapon. Once you've gotten SS ranks on all Mercenaries maps, you can buy it for 70,000 CP from the bonus content shop. Then, while playing the campaign, buy it from the Duke. The LZ Answerer is essential for completing the Knives Out challenge. Knives Out requires players to complete the story using nothing but close-combat weapons, i.e., melee weapons.

Micro Focus subsidiary CyberRes this week unveiled the new Amazon Macie integration of its Voltage SecureData data security solution. The new capabilities allow Voltage SecureData customers using AWS to automate a host of cloud security processes for data lifecycle management, including compliance with relevant data privacy and security regulations and standards like PCI DSS, HIPAA, and GDPR. Amazon Macie, launched in 2017, is the artificial intelligence (AI)-based data security and data privacy service layered into AWS that leverages machine learning and pattern matching to automate laborious processes like sensitive data discovery at scale in the cloud. AWS customers can search, filter, and take actions steps based on Macie alerts through the AWS Management Console, Amazon EventBridge, and AWS Step Functions. Voltage SecureData is an enterprise-grade solution that adds even more robust cloud data protection capabilities to Macie and also helps protect enterprise data throughout its travels between on-premise installations to the cloud, and at rest, in transit, and in use in hybrid IT environments. "As organizations manage growing volumes of data, identifying and protecting their sensitive data at scale can become increasingly complex, expensive, and time-consuming," CyberRes senior data security product executive Sid Dutta said in a statement . "Further, in the information lifecycle management processes, the various stages of the data lifecycle are typically disjointed. With the new Voltage SecureData integration with Amazon Macie, AWS customers are offered an automated, end-to-end, data-centric protection mechanism that can minimize the possibility of incidents escalating into breaches." Global spending on data security for 2021 is projected to hit $3.5 billion, a 17.5% year-over-year increase, while cloud security spending is tipped to reach $841 million, a 41.2% uptick from 2020, according to Gartner. The research firm projects the overall Information Security & Risk Management market, which includes digital and physical security products and services, to grow 12.4% this year to $150.4 billion. CyberRes, a line of business operating within Newbury, UK-based Micro Focus, expanded Voltage SecureData's AWS capabilities to assist enterprises with hybrid on-premise and cloud data environments in protecting their data wherever it is and in what state, Dutta said. This is accomplished with the Voltage SecureData integration, which triggers a data protection operation for sensitive data and files within Amazon Simple Storage Service (S3) object storage in AWS. "Heavy reliance on configurations of data storage services, server-side encryption, and perimeter controls creates opportunities for errors and incidents that could lead to exfiltration and the compromising of sensitive data," Dutta said. Voltage SecureData offers "a comprehensive data protection platform without exposing live information to high–risk, high-threat environments" and also automates compliance with a host of data privacy and security laws and standards in the US, Europe, and around the world.

Artificial intelligence is transforming how people work by boosting efficiency and productivity. Human resources departments are using AI to create a more adaptive, flexible, and fluid workplace, one where staffers can develop training, streamline onboarding, identify and evaluate candidates during recruiting, process feedback, respond efficiently to service requests, and manage projects. HR is notoriously manual; information is often kept in silos and answering questions can be a labor-intensive process. Whether it is creating workforce experiences personalized to each employee, or sifting through large amounts of information looking for valuable intelligence, HR professionals benefit by incorporating AI into their processes. Jeff Gregory, chief information officer of global service provider Thirdera, explained to VentureBeat how AI can impact non-technical roles in an organization, especially in the realm of human resources. This interview has been edited for clarity and brevity. VentureBeat: AI makes sense as a tool for data scientists, engineers, and IT pros. How can non-technical roles/organizations, such as sales, marketing, HR, and finance, use it? Jeff Gregory: It's a misconception that AI is only a tool for engineers and the like. Sales and HR are two examples of business functions where AI is having a huge impact. In sales, reps in many organizations are using AI to improve forecast accuracy, including the timing, value and likelihood a deal will close. AI is also helping sales determine when and when not to contact customers and prospects, and which pipeline activities to focus on based on the probability of success. This is a huge advantage for time-starved reps, which is basically all of them. Likewise, AI for HR has the ability to offer an entirely new set of insights and self-service benefits. For example, it can help HR reps understand what truly motivates employees, what creates enthusiasm, what info they need to be successful. AI can also make information easier to find. For example, chatbots can provide instant access to pertinent data on benefits and payroll and offer up suggestions based on past results and insights, allowing HR staff and employees to get answers they need, even if they're not asking the questions correctly. VentureBeat: What about HR in particular lends itself to AI? What are some issues HR pros face on a daily basis that would be helped if more HR departments had access to AI technology? Gregory: HR is the steward of a company. Its reps need to have their pulse on the health and development of employees, and this has everything to do with making sure employees can quickly and easily get answers to questions they have. Presenting the "right" information to employees in a timely fashion is a huge challenge for most organizations. In many cases, employees don't ask for the right info, leading to follow-up questions and conversations that can delay essential tasks, such as onboarding, training, or benefits. AI and bots provide an incredible opportunity for an organization to get the right information to employees 24/7. Bots also have the ability to "learn" from typical questions and follow-ups, enabling more precise and timely responses. Delivering correct info, links and other resources to employees in an efficient manner can save HR and employees hours of time and improve job satisfaction. VentureBeat: As a CIO, what are some recommendations you have for HR leaders as they consider if, how, and when to implement AI? Please be specific. Gregory: The best advice is to start small, then learn and grow. AI is amazing with the insights it can produce. However, it is best to start with a few simple tasks. Take time to fully understand the value and how to utilize it within your organization. A chatbot focused on general HR questions is a great example. This is a learning tool that will provide access to the most important information for the employee. Additionally, this will free the HR team from time-consuming requests, allowing them to focus on other pressing items.

Two lobbyists for Exxon have been caught on tape admitting how the company manipulates politicians and the public. Among the damning admissions are that the company views its advocacy for a carbon tax as little more than "an advocacy tool" and that it once funded "shadow groups" to fight climate science. When it comes to oil and gas majors, getting a peek at the internal workings of a company past its PR-heavy facade is rare. But the new investigation conducted by Unearthed, the investigative arm of Greenpeace UK, provides a revealing peek behind the curtain of secrecy to show how Big Oil operates to game the system. To set up the sting, representatives from Unearthed posed as recruitment consultants looking to hire a DC lobbyist for a major client. They then had Zoom calls with two senior Exxon staffers: Keith McCoy, Exxon's senior director of federal relations, and Dan Easley, who formerly worked as an executive branch and regulatory team lead for federal relations. The Unearthed team asked both men about their time at Exxon and the company's lobbying on environmental issues, while secretly recording both calls, which took place in April and May. Footage of the interviews was released to the UK's Channel 4, which aired it on Wednesday. A chief talking point of the two interviews was the recent work Exxon did lobbying against President Joe Biden's American Jobs Plan which, in its original form, proposed a slew of groundbreaking climate initiatives. The plan also called for cranking up the corporate tax rate to pay for those initiatives, sending major businesses and corporate lobbying groups into a panic. Exxon, it seems, is no exception. "We're playing defense" on the bill, McCoy told the Unearthed interviewers in his May conversation, according to a transcript provided by Greenpeace, before rattling off the lawmakers from both parties he'd been talking to about the bill. He boasted about his relationships with certain lawmakers as well. Among those mentioned are fossil fuel heavy-hitters like Democratic Sen. Joe Manchin and Republican Sens. John Cornyn and John Barrasso. In his interview, Easley seemed to see beyond the corporate tax rate to what a groundbreaking piece of climate infrastructure legislation like the original American Jobs Plan could mean for a fossil fuel giant. The bill, Easley said, is "going to be replete with provisions that will be difficult for oil and gas," including "a whole host of new environmental requirements and procurement requirements, requirements for the federal government to purchase green energy and renewable technologies and retrofitting federal buildings.... It's going to accelerate the transition to the extent that I think four years from now it's going to be difficult to unwind that. So we're all living in a different world and that's why we see oil and gas companies with unclear carbon emissions." The interviews also gave a glimpse of how the fossil fuel industry really views some of its most recent pro-climate PR moves. After years of lobbying against actual proposals for a carbon tax, many oil majors and affiliated groups have done an about-face on the policy. Exxon is among the founding members of the Climate Leadership Council, a group that backs a carbon tax. More recently, the American Petroleum Institute—of which Exxon is a member— announced in March that it would support a government-instituted carbon tax. McCoy was at Exxon when the company initially rolled out its support for a carbon tax in 2017. During his Zoom interview, he called a carbon tax an "advocacy tool" and "great talking point." "Nobody is going to propose a tax on all Americans and the cynical side of me says, yeah, we kind of know that but it gives us a talking point that we can say, 'well what is ExxonMobil for, we're for a carbon tax,'" McCoy said. (Not to brag, but we kind of called this when we wrote back in March that API was only coming out in support of a carbon tax now because it had spent years poisoning the well to make any sort of bipartisan agreement realistically impossible at this point.) McCoy also told the interviewers that Exxon had poured money into "shadow groups" in order to fight against climate science. According to Greenpeace's release, this marks the first time that a sitting executive at Exxon had admitted to the company's role in funding dark money denier efforts. "There's nothing illegal about that," McCoy helpfully noted. "We were looking out for our investments, we were looking out for our shareholders." (The company's shareholders, it appears, didn't appreciate those efforts .) "No matter how much Exxon wants you to think they care about the climate crisis, this shows as clear as day that the tiger hasn't changed its stripes," Charlie Kronick, a senior climate campaigner with Greenpeace UK, said in a release. "The oil giant is still using every trick in the lobbyist's playbook to weaken or derail climate action in the U. S. We now know for sure that Exxon's support for a carbon tax is just a cynical ploy based on their belief that it will never happen." A spokesperson for Exxon told Channel 4 that the company stands by its position on corporate taxes in the American Jobs Plan and supporting a carbon tax. They also said Exxon has "supported climate science for decades" ( riiiiiiight) and would like "other options" to reach the goals of the Paris Agreement, "including lower-carbon fuels and other sector-based approaches that would place a uniform, predictable cost on carbon." (No word, of course, on the IEA's recent mandate that new fossil fuel exploration needs to stop by next year .) Exxon has for a long time been qualitatively (and quantitatively) the oil major that has been the slowest to adjust to changing energy markets. And it pioneered climate denial and has mastered the art of delay even as it knew the risks of its products. There's a reason that investors threw a coup last month and put three new members on Exxon's board, including a longtime oil and gas executive, in a move seen as shocking and progressive. T he company has been that bad at getting its act together. But as more and more of the world's oil majors throw money into advertising and new language to convince us that they're doing everything they can, really, to fix the mess they've made, these interviews provide an important reminder that it's still largely window dressing. When it comes to Exxon, the company's oil-driven profits have always been its bottom line, and it looks like that's not changing anytime soon.

A security suite can handle a wide variety of tasks—just how much do you need yours to do? Every suite has antivirus protection at its core, and most pair that with firewall protection. Parental control is a common add-on. But really, the precise mix depends on the security company, and on the product line. Panda's current product line is brimming with choices, from Panda Free Antivirus, through Panda Dome Essential and Panda Dome Advanced, to Panda Dome Complete, reviewed here. Upgrading from Advanced to Complete gets you a password manager, a file encryption system with secure deletion, a very simple system cleanup tool, and a one-trick anti-theft system for your Windows boxes. Like all members of the current Panda product line, Panda Dome Complete displays the minimalist icons representing its features against a serene nature image. This background image changes from time to time unless you lock it to a favorite. It's a nice change from the usual white or slate gray background. I do find the plethora of icons a bit confusing at this top-tier level. When you scroll the main window down, you can barely get all 22 of them onscreen at the same time, and the labels don't display until you point to an icon. As with other Panda products, a button at bottom right reveals the labels for all the icons at once, but with labels showing you can't see all the icons at once. How Expensive is Panda Dome Complete? Upgrading from the next-smaller suite to Panda Dome Complete involves a considerable boost in price. A single license for Panda Dome Complete lists for $106.99 per year; for $118.99 you get three licenses. That's way out of line with the top-tier security mega-suite pricing from most competitors. You get five Webroot licenses for just $79.99 per year, while a five-pack of Panda licenses costs $130.99. At $89.99 and $99.99 per year, respectively, five-license subscriptions for Bitdefender Total Security and Kaspersky Total Security are quite a bit cheaper than Panda. You can use your Panda licenses to install protection on Windows, macOS, or Android devices. Note, though, that the protection on macOS and Android is precisely what you get with the less expensive Panda Dome Essential. At each higher suite tier, you're paying more per license for those without getting any benefit. Panda charges $178.99 per year to protect 10 devices, more than almost all competing suites. You do pay $249.99 per year for Norton 360 with LifeLock Advantage (that's a $100 step up from Norton 360 with LifeLock Select), but that gets you 10 cross-platform suite licenses,10 no-limits VPN licenses, enhanced LifeLock identity protection, and 250GB of storage for your online backups. The price is higher, but it's a better deal than Panda's 10-license subscription. If you want to install Panda protection on every single one of your devices, you can do so for $202.99 per year. McAfee Total Protection lets you install security on every Windows, macOS, Android, and iOS device in your household for $159.99 per year. Yes, I'm talking a lot about pricing, because Panda's is off-kilter with the rest of the world, at just about every level. Features Shared With Other Panda Products The products in the Panda line are like Russian nesting dolls, with each one containing all the smaller ones. Open them all and you'll find the smallest, Panda Free Antivirus, while each larger stage adds features. Everything you get in Panda Dome Advanced is also part of this suite, so I hope you'll read that review. Here's a brief rundown of my findings. Of the four independent antivirus labs I follow, only AV-Comparatives includes Panda in its latest tests. Panda's scores span the passing grades, with one each of Standard, Advanced, and Advanced+ certification. With perfect scores from all four labs, Kaspersky earned a 10-point aggregate score, the maximum. AVG Internet Security also got 10 points, but with just three labs weighing in. My aggregate score algorithm requires input from at least two labs, so Panda doesn't have an aggregate score. In my hands-on malware protection test, Panda detected 90% of the malware samples and scored a so-so 8.7 points. Tested with the same set of samples, Malwarebytes Premium managed a perfect 10-point score. A separate test using very new malware-hosting URLs gives equal credit to an antivirus that blocks all access as to one that eliminates the malware download. Using a combination of both techniques, Panda scored 86%. That's low, considering that McAfee reached 100% in this test, while Bitdefender, G, Data, and Sophos all managed 99% protection. In my phishing protection test Panda scored 71% detection, quite a bit better than its 46% score when last tested. But better doesn't equal good. F-Secure and McAfee both took perfect 100% scores in their latest tests, while Bitdefender, Norton 360 Deluxe, and Webroot reached 99% detection. All products in the Panda line include a VPN licensed from Hotspot Shield. However, the VPN is seriously limited. You can't choose your server, and you only get 150MB of bandwidth per day. Only at the Premium level, above the Complete level reviewed here, do you get a VPN without those limits. At the free level, you get a component that vaccinates USB drives against autoplay-based infection, and a Rescue Kit that lets you run an antivirus scan from an alternate operating system. Panda Dome Essential adds a simple firewall, a whitelist-based application control system, and a network analyzer that warns about Wi-Fi security problems and tracks the devices using your Wi-Fi. There's also a virtual keyboard that can foil both hardware and software keyloggers. Just below the Complete edition reviewed here is Panda Dome Advanced. Upgrading from Essential to that edition gets you a simple parental control content filter that does what it promises, but no more. The Data Shield component balks ransomware by banning all unauthorized access to protected documents. In testing, Data Shield blocked all but one of our real-world ransomware samples, though some managed to encrypt files, from three to 3,000, before protection kicked in. Panda Dome Essential, Advanced, and Complete all let you use your licenses to protect macOS and Android devices. As noted, upgrading from Essential to Advanced or Complete brings no improvement in protection for other platforms, despite the higher price. For a full understanding of everything that comes with this suite, you really should read my review of the next-smaller suite, Panda Dome Advanced. The remainder of this review will concentrate on what distinguishes Panda Dome Complete from Panda's lesser products. See How We Test Security Software Password Manager Passwords are everywhere, and all too many people still deal with that unfortunate fact by using weak, easy-to-remember passwords, or by memorizing just one password and using it everywhere. Either way, you're asking for trouble. You need to create and remember a unique, strong password for every secure website, and the only realistic way to manage that is with help from a password manager. At PCMag, we advise everyone to install and use a password manager. When it comes as part of your security suite, there's just no excuse not to use it. At the time of our last review, Panda relied on a licensed version of AceBIT Password Depot for password management. We didn't think much of that product as a standalone, assigning it just 2.5 stars. At present, Panda licenses password management from SaferPass, a better, more modern choice. You can refer to our review of SaferPass for a fully detailed evaluation. Do note that a few features noted as "coming" in that review have arrived, such as the ability to fill web forms with personal information. The password manager installs as a browser extension for Chrome, Edge, or Firefox. Sorry, Internet Explorer users—you were warned that your browser has jumped the shark. Safari, too, proved to be a no-go. Once you install the extension, connect it to your Panda account, and define a strong master password, you're ready to go. Panda rates the strength of your password as you type, and it clearly takes more than just length and character sets into account. A password made of dictionary words gets zinged. For example, "Newpasswor1!" rated very strong, but adding a letter to make "Newpassword1!" knocked the rating down to poor. The next thing you'll see is a screen that suggests you enter your credentials for one of several popular sites, among them Facebook, Twitter, and LinkedIn. The presence of AliExpress, popular in China but not in the US, proved to be a clue that ESET Smart Security Premium also licenses technology from SaferPass. Password Capture and Replay Panda handles password capture and replay as you'd expect, starting by capturing your credentials when you log in to a secure site. You get the choice to confirm the save, skip for now, or suppress capture for this domain. Dashlane, LogMeOnce, Sticky Password, and others let you give the new login a friendly name such as "Personal Email" at capture time. Password Boss, AgileBits 1Password, RoboForm, and others let you organize the new capture with a system of folders or tags. Not Panda. It captures the URL, the username, and the password, period. When you revisit a site, Panda fills in your saved credentials. If you've captured more than one set for the current site, it offers a simple menu, handily placing it right below the credential entry fields. In testing, it captured both simple logins and two-page logins like what Google and Yahoo use. Smart Password Generator If you're updating a weak password or creating a new login, you can use Panda's password generator to create a unique, strong password. Like the best password generators, Panda defaults to using all four character types. Its 16-character default length is fine, but you might consider raising that to 20 or higher. After all, you don't have to remember the resulting password. Password Boss Premium and 1Password default to 20 characters, while Enpass, Myki Password Manager & Authenticator, and F-Secure default to 30 or more. Form Filling Identities and Credit Cards New since we looked at the standalone SaferPass, the Identities feature lets you use stored personal information for filling Web forms. It doesn't go all-out the way RoboForm Everywhere does, but you can enter a full address, email, and phone number. You enter credit card information separately, which makes sense given that a single identity might well have multiple cards. When Panda detects fillable form fields, it puts a key icon in each field—just click the key to choose an identity or card. In testing, it filled most fields but missed some simple ones. In any case, every field Panda fills is one you don't have to type. Simple Security Report Just installing a password manager and loading it with all your passwords is only half the job. The other half involves changing all those terrible passwords to new, unique ones. Panda's Security Report aims to help with that task. LastPass, Dashlane, Keeper Password Manager, and others present you with a list of all your passwords and their strength levels. With Panda, you only see weak and duplicate ones, along with any found in breach reports and any that are what Panda considers old. The report also warns if your master password is weak, or if you haven't enabled two-factor authentication (more about that below). And you can click to check whether any of your passwords have been leaked—this check relies on the Have I Been Pwned website. Two-Factor Authentication Even if your master password is a 40-character behemoth, it can be a single point of failure. A hacker or snoop who gets hold of that password can own all your login credentials, from anywhere in the world. Unless, that is, you enable two-factor authentication. If logging in requires both your master password and another factor that nobody has but you, your accounts remain safe even if the password is compromised. The simplest two-factor option prompts you to connect your account with the Google Authenticator app. In truth, any compatible TOTP (Time-based One Time Password) authenticator app such as LastPass Authenticator or Microsoft Authenticator will do. Duo Mobile and Authy both handle Google-style authentication, but also have their own proprietary methods. Panda also supports Duo and Authy separately. Then there's the SoundLogin option, something I've never seen used except by SaferPass. The SoundLogin app on your smartphone emits an authentication tone that the computer's microphone picks up. What if some nearby computer picks up the tone? I don't know. Call me old-fashioned, but I'll stick with entering the time-sensitive codes for authentication. Additional Security It's important to keep the bad guys out of your accounts, for sure. But what if they've already gotten in? To see all devices connected to your account, just click the Secure Me icon. Don't recognize one of the devices? You can sever its connection with a tap. Of course, if someone really did have unauthorized access to your saved passwords you need to get busy changing them all. Now don't you wish you had activated two-factor authentication? But wait! There's more! If you're securing a browser extension on a desktop computer, you can do more than just cut the connection. You can optionally have Panda log out from all websites for which it handled the login, delete associated cookies, delete browsing history, and close all tabs. Secure Me doesn't only let you defend against dire situations like stolen credentials. Maybe you just forgot to sign out of Panda on your work system before leaving for the weekend. No problem: you can sign out remotely. If you're in a paranoid mood and just want to lock everything down, Panda has that covered too. One tap on the Secure All Sessions button logs you out on every device. Passwords Everywhere You can use Panda for password management on any platform that has a supported browser, just by adding the browser extension or by syncing with a browser instance that has the extension installed already. Naturally, the app performs the same regardless of platform. Panda also offers apps for Android and iOS. The apps look and act almost exactly the same as the browser extensions, with a few differences. Secure Me can't log out of websites or clear history for mobile apps, for example. The current password manager is a big improvement over the dated, awkward system that Panda used previously. It's not going to challenge the top products—for example, it doesn't support secure password sharing or password inheritance—but it handles all the basics. Now that you've paid for this expensive suite, it's nice to know you don't have to shell out more for a separate password manager. File Encryption and Shredder There's always the possibility that a data-stealing Trojan might get past Panda's defenses and survive long enough to send your most important documents back to its owner. If you've protected your data with encryption, though, that Trojan won't find any secrets to steal. Likewise, even a snoopy relative who sat down at your desk while everyone else was having barbecue won't have access to your encrypted files. Panda installs the File Encryptor component the first time you use it, but it's not a Panda product. Like the virtual keyboard, this component comes from AceBIT, source of Password Depot. That made more sense when the same company supplied the password component. The encryption and decryption dialogs have the same outdated look that we disliked in the old password manager. Encryption is a common feature in top-tier security suites, but most handle it differently than Panda. Bitdefender, Kaspersky Total Security, and quite a few others let you create one or more encrypted storage containers, often called vaults. When the vault is unlocked with a password, it behaves just like any drive or directory. But when you lock the vault, its contents become totally inaccessible. With Trend Micro Maximum Security, you only get one vault, but it's a bit different from the rest. Where most vaults have a fixed size, defined at creation, Trend Micro's expands as needed. And if your device gets stolen, you can remotely seal the vault so even the password won't open it. If you get back the stolen device, naturally you can unseal the vault and continue using it. Panda's encryption system strictly encrypts files and folders—there's no concept of a vault or other encrypted storage. It places a Password Depot 12 entry in the right-click menu for files and folders. No, there's no Panda branding here. Below that menu are three options: Encrypt, Decrypt, and Erase. When you select files or folders and choose Encrypt from that menu, Panda encrypts each item separately. You can create a self-extracting archive, one that you can share with others who don't use Panda (or Password Depot). And you can set it to securely delete the originals. If you lose or forget the password for a file, you've lost all access. If you securely deleted the original, as you should, that file is gone forever. Yes, there's a checkbox titled "Store password with Password Depot," but as Password Depot isn't installed, it does nothing. Consider saving your file and folder passwords using the Notes feature of the password manager. If you select a folder for encryption, Panda creates a separate encrypted version of each file in the folder. Not what you wanted? Check the box to create a single output file and you'll get one encrypted file containing the folder's contents. Encrypting sensitive files is good; leaving the unencrypted originals lying around is bad. As noted, the File Encryptor includes an option to securely delete those originals, and you should always check that box. Kaspersky makes shredding the originals an integral part of the encryption process. You can also securely delete any file or folder by choosing Erase from the right-click menu. The File Shredder component has no configuration options. Checking with my Panda contacts, I learned that it overwrites files three times before deletion, in accord with the Department of Defense standard. Other secure deletion products let the user tweak the number and style of overwrites, but I'm perfectly happy with Panda's simplicity. PC Cleanup On the PC Cleanup page you'll see what looks like four components: Free up space on my PC; Scheduled cleanup; Boot Manager; and Defragment drives. However, looks can be deceiving. The defragment choice simply brings up the built-in Windows disk optimizer. Boot Manager just lets you enable or disable startup programs, something you can do using Task Manager. It lacks the option to delay startup offered by similar features in Norton, G Data Total Security, Bitdefender, and others. And the schedule component does nothing but determine when to automatically run the basic free space cleanup. That leaves free space cleanup as the only significant feature. What does it do? By default, it empties the Recycle Bin, deletes temporary files, and does something unspecified to "Windows registry files." Checking with my contact at Panda, I found that this entry refers to deleting log files; it has nothing to do with the Windows Registry. Panda also clears the cache for Internet Explorer, Chrome, and Firefox (but not Edge). You can optionally set it to delete defective entries in the Registry, and wipe cookies and history for the three browsers. The cleanup tool does what it promises, and does so quickly, but it's painfully limited. You can get finer control over cleanup in any modern browser by pressing Ctrl+Shift+Delete, and emptying the Recycle Bin is a snap. Some competing products do quite a bit more. Trend Micro and BullGuard Premium Protection help you find and eliminate duplicate files, even identical files with different names. Bitdefender and BullGuard show the biggest files on disk, so you can consider deleting any you don't need, and these two also analyze the impact of startup programs on boot time. Panda's cleanup offers little that Windows and your browsers don't already handle. Simple Anti-Theft Installed on Android, Panda offers both antivirus and anti-theft, which is par for the course. Panda Dome Complete extends a limited version of the anti-theft feature to your laptops running Windows. You can log in to your Panda account and locate a missing laptop. If you have that vanishingly rare device, a laptop with built-in GPS, Panda will use it to get an accurate location lock. For every ordinary laptop, Panda must rely on IP geolocation or (better) Wi-Fi triangulation. The lock, wipe, and alarm features from the Android anti-theft system don't apply. For a simple sanity check, I installed Panda on a ThinkPad T480 and enabled Anti-Theft. Then I went online and checked the location of my devices on Panda's web console. A Pixel 4 with Panda installed correctly showed up at the address of my office. However, Panda located the ThinkPad in the middle of a city park over five miles away. That's not going to help anybody find it. From my experience, this feature is useless. Too Expensive for What You Get As noted, Panda Dome Complete is way out of line with the competition when it comes to price. The features specific to this version are a third-party password manager that earned just a decent rating in our separate review, an awkward third-party encryption system, a simple system cleaner, and a limited anti-theft feature for laptops only. If you use any of your licenses to protect macOS or Android devices, you don't get any protection beyond what comes with the less-expensive Panda Dome Essential. Go ahead and spend the cash if you're a Panda fan, but budget-wise it's not the best choice. Our Editors' Choice winner at the security mega-suite level is Bitdefender Total Security. This product has a broader set of security features than Panda does, and its features all work well. In addition, its core antivirus technology gets top marks from the labs. If you look at Panda as a cross-platform suite, you can also do better in that realm. You can get a five-license subscription for Norton 360 Deluxe at a cost less than Panda's single-license price, and Norton throws in five no-limits VPN licenses and 50GB of hosted storage for your online backups. At the 10-license level, Kaspersky Security Cloud costs less than Panda and brings you cross-platform protection, with considerably better support for non-Windows platforms. Norton and Kaspersky are our Editors' Choice products for cross-platform suite protection.

First announced in 2020, Kena: Bridge of Spirits is the inaugural title from independent game developer Ember Labs. Don't let its indie roots fool you. This charming third-person, action-platformer contains the same quality craftmanship as high-profile franchises such as The Legend of Zelda or Ratchet & Clank. Based on the streamed, one-hour-long demo we played, the upcoming, $39.99 Kena: Bridge of Spirits has a strong chance to become a sleeper hit. An Epic Journey Playing as the titular Kena, your goal is to reach Taro, an elder who fell to a mysterious plague that aflicts the land. Assisting you in your journey are small creatures called the Rot. The name is misleading, though. When you think of "rot," you probably imagine something foul and diseased. However, this game's Rot is a collection of fuzzy critters that help in many ways. The Rot can locate collectibles and other hidden items, and they're necessary for solving certain puzzles. The creatures are most useful for destroying enemies and the giant, red-and black-pustules that jut from the demo's forest level. Kena needs Courage (yellow orbs dropped from defeated enemies) to control the Rot. When the Courage meter fills, Kena can send her minions to pester foes or attack them. In addition, the Rot can heal Kena when she's low on health. Using her trusty magical cane, Kena whacks foes with light and heavy attacks. On the defensive end, she can dodge incoming attacks or enclose herself within a blue bubble that absorbs damage. You unlock new combos in the game's skill tree as you level up. Kena's basic attacks aren't difficult to learn or master, especially if you regularly play action-adventure games. Combat encounters aren't difficult, at least based on the demo, but they are thrilling and engaging. Getting to Taro's home isn't a straightforward affair. You must employ some serious platforming skills to climb the gargantuan mountain. In fact, the platforming is reminiscent of the Tomb Raider and Uncharted series. Actions, such as leaping over large chasms, grabbing ledges, and shimming, feel intuitive and precise. Colossal Boss Battles Although standard enemies didn't pose much of a threat in Kena's demo build, the two bosses showcased the game's more challenging aspects. The first boss was a tall plant monster similar to DC's Swamp Thing. Most attacks barely put a dent in the monster's tough, tree bark exterior. As a result, I used the Rot to distract the creature so I could land solid blows. This battle required a fair bit of strategy, since you can only command the Rot when your Courage meter fills. So, the battle required farming Courage from the standard enemies the boss sent after me. Thankfully, it didn't take long to subdue the plant monster. Likewise, the second boss encounter balanced attacking the boss with the Rot while farming Courage from cannon-fodder enemies. The main difference is that this boss randomly materialized in different parts of the map and peppered the battle area with explosives when damaged. Both boss fights were enjoyable for different reasons; here's hoping that the game's other bosses are just as fun to fight. Can Your PC Run Kena: Bridge of Spirits? To play Kena: Bridge of Spirits on your gaming rig, your PC needs at least an Intel i3-3220 CPU, an Nvidia GeForce GTX 650 GPU,8GB of RAM,25GB of storage, and the Windows 10 operating system. Due to the demo's streamed natured, there was no way to test the game's performance (frame rate, graphical options) on a local PC. On the upside, Kena: Bridge of Spirits is a beautiful game that legitimately looks like a Pixar movie. Characters ooze personality, with striking designs and fluid animations. The world is lush and vibrant, teeming with impressive vistas. Though an independent production, Kena has the polish of a AAA title. It is, without a doubt, one of 2021's most visually stunning video game releases. A New Tale Kena: Bridge of Spirits offers a fresh take on the classic action-adventure genre thanks to its charming graphics, mesmerizing landscapes, intuitive combat, and precise platforming. With an August 24,2021, release date on PC (via the Epic Game Store), PlayStation 5, and PlayStation 4, the game can potentially rule the late summer. For more in-depth video game talk, visit PCMag's Pop-Off YouTube channel.

If you're not using a VPN while browsing the internet, you may be putting your IP address at risk. Not to mention, there's no telling who can see what you're doing and what sites you're visiting. VPNs are excellent for privacy, safety, and peace of mind. Since there are a ton of services out there, it helps to know the best VPN providers. It just so happens that one of the best VPN providers has massively slashed its subscription prices, so now's the perfect time to sign-up! IPVanish is currently offering a full year's subscription for $29. That price applies during the first year — after that it goes back to the regular price of $90 per year. For those who don't know what a VPN is, here's a quick primer. A VPN, or virtual private network, essentially masks your original IP address with that of a remote address. This does many different things, but most importantly it allows you to browse the web anonymously and privately. It can also help you circumvent region restrictions or locks, like when media content won't play in your country. Either way, it's always recommended that you browse, download, or access the internet from a VPN. IPVanish is a VPN service with servers in 75 different locations worldwide, meaning you can be assigned an IP from all of those various places. It uses advanced encryption to secure all internet traffic and data, with no speed limits and no browsing caps, including downloads. You get fast connections to all available servers, allowing you to browse at the speeds you're used to with virtually no delays. You can also use the service to browse from any device, not just a desktop or laptop. IPVanish is currently offering a year's subscription for $29 for the first year and $90 per year after that. It's an excellent opportunity to secure and privatize your browsing on any device. You can also try the service for 30 days risk free, but only if you opt for the yearly plan. Not sold on an IPVanish subscription? There are a few other networking and VPN-related deals available. We gathered all the best ones for you below.

Posted by Jeremy Hellstrom| Jun 30,2021| Cases and Cooling| 0 If you have considered watercooling in the past but are worried about running all that conductive fluid through your PC or have actually had bad experiences in the past the Aqua Computer LEAKSHIELD might be just what you need. This cooler is designed with a vacuum pump, instead of a traditional one, which means that the system runs under negative pressure of up to 450 mbar. If a leak does happen, air will be sucked into the system as opposed to liquid flowing out. This means you need to be very selective in what tubing you choose as you need some that will not collapse under that level of vacuum. In order for all of the software features included in the Aqua Computer LEAKSHIELD suite you need to follow rather specific setup instructions, which TechPowerUp details in their review. If you do set up a loop that meets all the prerequisites the Shield mode allows LEAKSHIELD to generate adaptive negative pressures throughout your loop to actively mitigate leaks. If you do stray a little then the Monitor mode will actively look for leaks and is able to shut the system off if you pick up an accessory to the kit which is sold separately. There is also a Release mode which brings part of the loop up to ambient air pressure to allow you to bleed out bubbles and top up coolant. Check out the review for a video of LEAKSHIELD in action as well as details on the both the good and bad of Aqua Computer's unique pump, accessories and software. Share:

With the release of the third developer preview of Android 12, Google added a new platform API for apps to customize their app's splash screen. Although Android 12 automatically generates a splash screen that shows the app's icon on a light or dark background, developers can customize the splash screen with a custom icon or an animation to maintain their unique branding. For example, the Google Drive app on Android 12 has a custom splash screen with an animated icon, as users on Reddit spotted last week. In order to make it easier for developers to make a custom splash screen, Google today released Core Splashscreen Version 1.0.0. This is a new Jetpack support library that lets developers add a splash screen to their app that's not only compatible with the new Splash Screen APIs in Android 12 but also backward compatible all the way back to API level 23, or Android 6.0 Marshmallow. Another new notable update in today's set of Jetpack library releases is version 1.0.0 of Core Google Shortcuts. This module allows shortcuts saved using the ShortcutManagerCompat API to also be "donated to Google." This will "unlock additional features with those shortcuts for users, such as displaying them as suggestions or allowing Google Assistant to fulfill them through voice query." At Google I/O 2021, Google announced new APIs for Shortcuts in Android 12 that makes it easier to find all Assistant queries that are supported with apps. Developers that build an Android Shortcut can have them automatically appear in the Assistant Shortcuts gallery, and soon, these shortcuts will be shown in suggestion chips in the Assistant panel or as suggestions in Search surfaces.

Bethesda is a studio that has found great success with its massive single-player RPG games like The Elder Scrolls V: Skyrim and Fallout 3. While the company's recent fumbles with games like Fallout 76 (and, to a lesser extent, Fallout 4) might've dropped its stock with gamers, the studio is pushing forward and has some ambitious projects on the horizon. One such project is Starfield, a game that was first announced during Bethesda's 2018 E3 presentation. Following Microsoft's acquisition of Bethesda, rumors about Starfield's release have ramped up, and it's possible we'll get to see more during E3. Microsoft and Bethesda are planning to hold a joint E3 2021 showcase, so what better time than then to show off Starfield? We still don't know much about it, but we've gathered as much information as we could to bring you everything we know about Bethesda's upcoming sci-fi RPG. Starfield is gearing up to launch on November 11,2022, which is 11 years after the original release of The Elder Scrolls V: Skyrim. This was revealed during the Microsoft and Bethesda E3 2021 presentation, where we got another look at the upcoming space adventure. During an interview with GameSpot, Howard advised that "everyone should be very patient" when it comes to getting their hands on Starfield. Bethesda hasn't said when it'll be able to show us more, which is partially why there was an internal debate concerning its reveal at E3 2018. There was discussion that Bethesda was originally planning to ship Starfield much earlier — possibly in 2020 or 2021. If the company was counting on shipping Starfield in 2021, the COVID-19 pandemic likely slowed production, pushing it further out. Following the poor reception to Fallout 76 in 2018, Bethesda likely wants its next game to be as refined and polished as possible, which will take time. Pete Hines told Eurogamer that development times haven't changed at all when compared to the studio's past games. In reference to when we'd learn more about Starfield, Hines said, "Timeframe-wise, it would still be about as long as you'd expect when you look at Fallout 3 to Skyrim to Fallout 4 to Fallout 76. It's still going to be those periods of time — that hasn't changed. Or at least, I don't think it will change from that based on what I know." What we do know is that Starfield will release for Xbox Series X| S and PC. At this point, it's clear it won't come to other ecosystems since Bethesda is now a first-party Microsoft developer. Before the game's E3 2021 showcase, GamesBeat's Jeff Grubb said that Starfield will not appear on PlayStation, stating that it's exclusive to Xbox. Microsoft confirmed this during its most recent showing. Now, whether or not it'll ship on Xbox One is another story since it's a new game that will likely need faster processing to run effectively. Bethesda has hinted that it probably won't come to Xbox One. The team is currently working on the game, focusing on their vision, and will optimize afterward. Bethesda Game Studio's executive producer Todd Howard told GameSpot that releasing for current-generation hardware is "not out of the question… but there is a question there. I'm being honest; I don't the answer to that yet." Based on the game's E3 2021 trailer, only Xbox Series X| S and PC were mentioned. We got our first glimpse at Starfield during Bethesda's E3 presentation in 2018, and aside from conveying tone, it didn't reveal much. Bethesda was actually reluctant to reveal the game so early, but, as Howard explained during an interview with NoClip, fans had already suspected the team was working on Starfield following its trademark filing in 2013. The team wanted to give fans a roadmap for what to expect from Bethesda Game Studios going forward and decided to pull the cloak off — but maybe too early, as some fans have pointed out. The more cynical side of the internet believes the company revealed Starfield when it did to distract from the announcement of Fallout 76, which didn't have the best reception, even prior to its release. The company had to have known the community wouldn't take kindly to an online Fallout game, so perhaps Starfield and The Elder Scrolls: VI were revealed to hold fans over. Bethesda would never admit that, of course. Fast forward to E3 2021, where Bethesda showed off even more of Starfield, along with its release date. The two-minute trailer didn't feature any gameplay, but it did convey the aesthetics and sort of what to expect from its tone and themes. It did have some gorgeous visuals — all of which were in-engine. In the trailer, a character can be seen gearing up a spacecraft for flight, though it's unclear if this is something you'll do in the game. We also got a look at a mysterious planet, a robot of some kind, and the inside of the spaceship. It was probably surprising to see Bethesda unveil a new game — and one set in space, at that. Starfield is a single-player sci-fi RPG and is the studio's first new IP in 25 years. Though the developer attempted to create a game set in space in the '90s, it ultimately failed and was canceled. It seems that Starfield won't share the same fate, as the team has prioritized its development and aims to bring it to current-generation consoles. Presently, it's the studio's main priority, as a smaller portion of its developers continues work on Fallout 76 and The Elder Scrolls: VI. Bethesda has four main studios under its belt, located in Austin, Dallas, Montreal, and Rockville, Maryland — all of which are assisting with Starfield's development. Speaking of current-generation hardware, the question of whether Starfield will be running on a new and improved engine has been on the minds of Bethesda fans since its announcement. After all, many of the studio's past games have been notoriously buggy and have felt outdated, even at the time of release. With Starfield, it's not clear how it'll run, but Bethesda has gone on record to confirm it will use the same engine as Skyrim, Fallout 4, and Fallout 76, known as Creation Engine. This might be an immediate turnoff to some, but when you consider the engine has evolved tremendously since 2011, it might as well be something totally new. As GamesRadar explains, Bethesda has added to the engine — so much so that calling it the "same" isn't as informative as you'd think. "For Fallout 76, we changed a lot of it," Howard explained. "All new renderer, new lighting model, new landscape system. Then when you go to Starfield, even more of it changes, and then Elder Scrolls VI, which is really out on the horizon, even more of it changes." In short, the fact that Starfield is still running on Creation Engine might not necessarily be something to worry about. Parts of Starfield were already playable as of E3 2018. That was three years ago, and the game is in even better shape now. "We know the game we're making now, and one of the reasons we announced it is that it's looking really awesome. We have [a] runway in front of us, and we know what's happening," Howard told GameSpot in 2018. When it comes to the gameplay and what to expect from Starfield in comparison to Bethesda's other games, Howard concluded, "It has what you'd expect and more." "It's different, but if you sit down and play it, you would recognize it as something we made, if that makes sense? It has our DNA in it. It has things that we like," Howard told Eurogamer in 2018. The studio is, of course, keeping tight-lipped when it comes to revealing information about Starfield, but the main point is that it'll likely satisfy those players who love "classic" Bethesda games. In recent years, the company has tried new things like The Elder Scrolls: Blades and Fallout Shelter — two games that were designed with mobile devices in mind. Starfield, on the other hand, will not be like that at all, though what we'll be doing in it remains to be seen. In an interview with The Telegraph, Howard said, "The game is set about 300 plus years in our own future, and Constellation is this kind of last group of space explorers. It's like NASA meets Indiana Jones meets the League of Extraordinary Gentlemen, a group of people that are still searching for answers." "There are a lot of factions in the game, but that's the main one that you'll become a part of. It's kind of like Skyrim in terms of the structure of the game, where you're going to be who you want to be, and then there's different factions that you can join and really carve your own path." It's still unclear if you'll be able to freely explore the universe like you can in No Man's Sky, but at this point, Bethesda hasn't given us any reason to believe it'll be designed that way. We do know science and religion will play a part in Starfield, as stated by Howard. "We ask some big questions in the game — the kind that people have asked when they look to the sky, you know? 'What's out there?' Why are we here? How do we get here?' And we get into science, we get into religion." Fans worried about multiplayer getting in the way of a quality single-player story (looking at you, Fallout 76) should rest easy. According to a Eurogamer interview with Bethesda's Peter Hines, Starfield "is decidedly single player." The company has described Starfield as a core Bethesda game we've come to expect — only this time, it's set in space, which is new to the studio. Since we aren't exactly sure what this game will look like yet, it's still too early to know about possible Starfield DLC. But if Bethesda's other main franchises — Fallout and Elder Scrolls — are any indication, DLC is a safe bet for Starfield. It's possible this could come in the form of additional single-player content or perhaps new cosmetics and in-game gear. All we can do is speculate at this point, but if we had to bet, we'd say there will likely be add-on content of some kind in this game. At E3 2019, Todd Howard, Elon Musk, and The Game Award's Geoff Keighley had a discussion about developing games, among other things — and Starfield was brought up. Howard told the audience he went to Musk's company, SpaceX, to gather information and inspiration for Starfield. This means Bethesda is attempting to keep the game based in reality while still making it fun to play. Howard used the word "authenticity" to describe the way Starfield is supposed to feel. In the same chat, Howard described possibly using Helium-3 to fuel rockets in-game. This ostensibly hints that some sort of space travel will be available in the final product. "We have to game-ify it some, so it's not as punishing as actual space travel," Howard added. He compared space travel in Starfield to "flight in the '40s" in that it's still fairly dangerous. All of this will be fully realized, thanks in part to collaboration with Musk's SpaceX. This talk occurred in 2019, so much of what was mentioned could change — as games typically evolve tremendously throughout their development. Certain ideas stick, while others — even if enormous amounts of time and resources are spent on them — might not ever come to be. Typically, Bethesda has multiple projects going on at once — with one getting the majority of the focus while the others sit to the side and gestate. We know the company filed for Starfield's trademark in 2013, which means it had to have been thinking about it for a while prior to that. In speaking with Eurogamer, Howard said the studio had been at least discussing the game since 2004, with Bethesda fully dedicating staff to it around 2015. Despite the company having Starfield in mind since as early as 2004, that doesn't mean it's been actively working on it since then. But at the very least, we know it is well in development and has been the studio's focus for the better part of the past five years. Howard told Geoff Keighley during a Gamelab discussion, "It took us a while to get that cohesive 'this is what Starfield is,' and now that project is off and running in a good way, and that was also why we felt good announcing it." For context, it took Bethesda at least around five years to complete development on Skyrim, assuming the team started work on it as soon as The Elder Scrolls IV: Oblivion shipped in 2006. With that in mind, the current COVID-19 pandemic has had an effect on the game's development due to studios being forced to work remotely. This practice — although necessary — is one that has slowed the production of many forms of media, not just video games.

In brief: Dell's new UltraSharp Webcam is relatively expensive at $200, but the rise of remote work and study has created new demand for better webcams. If you can accept the lack of microphone and live your digital life primarily in the Windows world, it's a new premium option for your videoconferencing needs. For people who want a serious webcam, Logitech's Brio 4K HDR has been a go-to for years, and there have been few challengers since its debut in 2017. There's even an updated version for Apple users who use the luxurious Pro Display XDR that attaches magnetically for a cleaner aesthetic. Dell thinks it has a good alternative in the form of the UltraSharp Webcam WB7022, which comes with a price tag of $199.99 and is available around the world. It won't have DSLR quality of other high-end cameras which can double as webcams with the proper software, but it'll be relatively easier to set up. The UltraSharp webcam uses a USB-C cable and comes equipped with a Sony Starvis CMOS sensor with a resolution of 8.3 megapixels. It can record 4K video at 30 frames per second, but if you want to record or stream at 60 fps you'll have to make do with 1080p. It also supports HDR for "true-to-life colors and balance exposure" as well as 3D/2D video noise reduction to achieve an image with as little grain or motion blur as possible. One neat feature of the UltraSharp is autofocus, and that you can choose a field of view between 65,78, and 90 degrees depending on your needs. If you're a Windows 10 user, Dell's Peripheral Manager software offers an AI auto framing feature that's designed to keep you in focus whenever you move. The webcam doesn't physically move -- unlike the creepy anthropomorphic Eyecam, -- it just pans the video to keep you in the center of the frame, similar to what the front camera on the M1 iPad Pro does in "Center Stage" mode. You can use Dell's new webcam on Mac, but you won't be able to take advantage of the features afforded by the Dell Peripheral Manager. This is clearly a Windows-focused webcam, with an IR sensor specifically for use with the Windows Hello authentication feature in Windows 10. And if you've got a Dell laptop, there's support for the company's express sign-in feature that automatically logs you in when you're in front of your laptop and puts it to sleep when you move away. Besides the limited macOS support, another notable omission is the microphone, but if you're willing to spend $200 on a webcam then you really need to pair it with a dedicated microphone that will most likely sound better than any mic you can find integrated into a webcam, no matter the price bracket. Otherwise, the webcam features a sturdy anodized aluminum casing and comes with two mounts -- one for clamping it to your monitor and a second one for attaching it on a tripod. Both use strong magnets to attach to the camera, and you also get a magnetic lens cap for protecting your privacy. Overall, the Dell UltraSharp Webcam looks like one of the best webcams you can buy -- just don't expect its 4K picture to look that different when compared to similarly priced webcams such as the Razer Kiyo Pro or Logitech Brio 4K, especially after being butchered by Zoom, Teams, or some other videoconferencing software.



Total 61 articles.
Version: 9.55.35971-219432. Input files: 1, items detected: 107, scanned: 107, accumulated: 61, inserted: 61, exclude filters: 0, include filters: 0, empty media: 2, filtered media: 0, duplicated media: 5, not matched limits: 1, passed http check: 0, not passed http check: 0, http check errors: 0, skipped: {total: 46, by unique value: 0, by limits: 1, by similarity: 42, by unicity: 3, by dates: 0, by classifier: 0, by blacklist: 6, by mandatory tag: 0, from input files: 0}, bad dates: 0, similar from same domain: 271, unique Ids: 1628, unchangeble patterns: 660, words comparisons: 888793/47306, python: 2.7.13 (default, Sep 26 2018, 18:42:22) [GCC 6.3.0 20170516], dynamic containers: {u'nlpu.stemWordsBackHash': -1, u'nlpu.languagesMap': -1, u'nlpu.languagesCache': -1, u'bcla.similarCache': -1, u'bcla.tagsClassificationPopWordsData': -1, u'nlpu.stopWordsCache': -1, u'nlpu.stemWordsBackHashFreqs': -1, u'bcla.autoWeightedWords': -1, u'nlpu.stopWords': -1, u'bcla.tagsSimilarityPopWordsData': -1, u'nlpu.synonimsReplacedCache': -1, u'nlpu.stemWordsBackHashFreqsStemmed': -1, u'bcla.synonyms': -1, u'nlpu.posHash': -1, u'bcla.notSimilarCache': -1, u'nlpu.stopwordsCustom': -1}; the same images URLs found 98 times; total 0 languages detected: {}; {u'text': {u'chars': 479183, u'bytes': 1944344, u'words': 65061, u'sentences': 3441}}
Created at 2021-07-01 06:02