Announcement
DC5n United States IT in english 224 articles, created at 2021-07-01 06:02 articles set mostly positive rate 6.2
(7.99/8)

1

0.6

WatchOS 8 public beta: The best new features coming to Apple Watch

The Apple Watch is getting its annual facelift with WatchOS 8 with extra workout modes, more flexible messaging tools and a new portrait watch face. … 2021-06-30 20:08 5KB www.cnet.com

(6.46/8)

2

0.8

The best Google Pixel deals of July 2021 - Android Authority

Pixel phones are known for great cameras and a stock Android experience. Here are some of the best Google Pixel deals available right now. 2021-06-30 21:54 4KB www.androidauthority.com

(4.56/8)

3

0.3

Get a close look at Samsung's Galaxy Z Flip 3 through a leaked video - Android Authority

A Galaxy Z Flip 3 video leak has revealed many angles of Samsung's next foldable clamshell phone, including its outer screen. 2021-06-30 21:39 1KB www.androidauthority.com

(2.15/8)

4

0.5

Microsoft wasn't joking about the Dev Channel not enforcing hardware checks: Windows 11 pops up on Pi, mobile phone

So what's with the TPM malarky? 2021-07-01 00:26 3KB www.theregister.com

(2.05/8)

5

0.8

ToughBook G2: Panasonic launches new rugged 2-in-1 for ultimate versatility

Panasonic has unveiled the Toughbook G2 which will serve as the successor to both the Toughbook G1 and Toughbook 20. 2021-06-30 21:30 3KB www.techradar.com

(2.04/8)

6

0.9

World Wide Web creator Tim Berners-Lee sells source code NFT for $5.4 million

Nonfungible tokens  continue to sell for big money, especially if they're unique. And what's more unique than the actual source code for the World Wide Web? … 2021-06-30 19:40 1KB www.cnet.com

(2.02/8)

7

0.3

Robinhood Paying $70 Million Fine For Being Absolutely Terrible

Investing platform Robinhood has agreed to pay a fine of nearly $70 million to the Financial Industry Regulatory Authority for misleading millions. 2021-07-01 00:24 3KB futurism.com

(1.42/8)

8

1.0

How to unlock the Google Reader feature in Chrome to follow your favorite websites

Google Reader is one of those services that we wish would still be around today, along with the likes of Inbox, Hangouts (in its old form), and many others. But as someone who needs to keep up with different websites and sources on a daily basis, RSS feeds are the best way to do that. With Google Reader gone, finding a good RSS feed reader is much more difficult than you would expect. Feedly does the job just fine, most of the time, but it's lacking features found in other services like Feedbin or Inoreader. With Chrome 92 for Android, Google resurrected Reader in the form of "Web Feed", allowing you to subscribe to and follow websites from the browser. After you've followed a couple of websites, the latest posts will appear whenever you open up Chrome's New Tab Page. Web Feed first arrived in Chromium, but it's since moved into Chrome Beta and is available for you to start using today, with a catch. Enable the Web Feed Flag in Chrome If you were to try and find this new Web Feed feature right now (provided that Chrome is updated), you wouldn't be able to find it. That's because Google still isn't ready for everyone to start using it just yet. Instead, you'll have to enable the Chrome Flag for it before the Web Feed will appear. Here's how to access Chrome Flags and enable the Web Feed Flag: Check to make sure that you are running the latest version of Chrome in the Play Store. Open the Chrome app on your Android phone. Type chrome://flags in the address bar. Tap in the search box at the top of the page. Type Web Feed. Under Web Feed, tap the box that currently says "Default". From the drop-down menu, select Enabled. After you tap Enabled, Chrome will throw up a prompt at the bottom stating that the flag won't be enabled until Chrome is restarted. There's also a nice little Relaunch button that you can tap to automatically re-launch Chrome instead of doing it yourself. After Chrome relaunches, the Web Feed feature should now be enabled. Use Web Feed in Chrome for Android Now that the flag has been enabled, you can now start using the new Web Feed in Chrome for Android. Here's what you'll need to do in order to follow your favorite websites: Open the Chrome app if it's not still open. Navigate to the website that you want to follow. Tap the three-dot menu icon in the top right corner. At the bottom of the drop-down menu, tap the + Follow button. After you follow the website, a prompt will appear at the bottom confirming that you followed the website, along with providing a button to "Go to feed". You can tap that now and it will take you to the New Tab page in Chrome so you can check out the articles. But in the future, all you'll need to do is tap the Home icon in the menu bar at the top. On the New Tab Page, there will be a new section called "Following". This is placed next to the "For you" feed that you may have become accustomed to over the years. Just tap the Following section and you'll be able to view the Web Feed for any sites that you have followed. How to manage Web Feed in Chrome for Android So what if something changes and you don't want to follow a website anymore? Or you want to see what websites you're following because you can't remember? You can manage the Web Feed right from Chrome, without needing to jump through a bunch of hoops. Open the Chrome app on your Android phone. If you are not already on the New Tab Page, tap the Home icon in the top menu bar. Tap Following. Tap the Gear icon to the right of the Following header. Select one of the following: Manage Learn More Turn off If you tap Manage, you'll be taken to a Chrome settings panel that offers control over much more than just the Web Feed. From this screen, tap Following and then tap the checkbox next to the website that you don't want to follow anymore. Tapping the Turn off option will simply remove the Following tab from appearing on the New Tab Page. 2021-06-30 19:00 4KB phandroid.com

(1.20/8)

9

0.1

Horizon Forbidden West release date, trailer, news and rumors

Horizon Forbidden West is the sequel to Horizon Zero Dawn. Here's everything you need to know. 2021-06-30 18:21 13KB www.techradar.com

(1.11/8)

10

0.9

Best Chromebooks 2021: the top Chromebooks for kids, students and more

We've searched far and wide for the best Chromebook you can buy, always up to date and thoroughly tested. Here are our top picks of the best Chromebooks in 2021. 2021-06-30 18:36 10KB www.techradar.com

(1.08/8)

11

0.2

OnMail privacy-focused email app now on Android

There has been a lot of concern from users about how "big tech" handles their data and information so privacy-focused apps and services can now swoop in to get some of that market share. Formerly iOS-only, OnMail is now finally available for Android users that want to get away from ads and trackers and get […] 2021-06-30 18:59 2KB androidcommunity.com

(1.07/8)

12

0.3

The Play Store Will No Longer Be Publishing APKs

Google just announced that new apps on the Play Store will need to be in the Android App Bundle format APKs will no longer be posted. 2021-06-30 22:28 2KB www.androidheadlines.com

(1.07/8)

13

3.7

Why Chromebooks might still be your best laptop option

Jack Wallen has been a supporter of Chromebooks for years and believes they are more relevant than ever. Find out why. 2021-06-30 21:08 679Bytes www.techrepublic.com

(1.05/8)

14

0.6

Branson mum on when he'll launch to space on Virgin Galactic

Virgin Galactic's Richard Branson won't say when he'll ride his rocket ship to space or whether he's looking to become the first billionaire to launch aboard his own rocket. 2021-06-30 20:10 3KB phys.org

(1.01/8)

15

0.7

Amazon brings Reading Sidekick for young kids to Echo devices

It's ideal of course that parents be the ones to read with their young kids when they're still trying to get the hang of reading and developing a love for books. But in cases when kids want to learn independently, technology is there to help them out. Amazon is adding a new Alexa feature called […] 2021-06-30 22:23 2KB androidcommunity.com

(1.01/8)

16

0.0

The Simpsons is getting a Disney+ exclusive crossover with Marvel's Loki

One of the most iconic and longest-running adult cartoons The Simpsons is no stranger to guest appearances and brief crossovers with other universes (remember 2021-06-30 22:13 2KB www.slashgear.com

(1.01/8)

17

0.1

Slack Gets Discord-Like Audio Feature Called "Huddles"

Finally, Slack is also joining the audio-only bandwagon with its new feature called Huddles. It lets users join audio-only chats freely. 2021-06-30 21:41 2KB www.androidheadlines.com

(1.01/8)

18

0.3

Where are the Foreigners of the First International Age? Researchers use genetic and isotopic data to investigate human mobility at the Bronze Age city of Alalakh in Turkey

A new study reports genetic and oxygen and strontium isotopic data for individuals buried at Alalakh, finding little evidence for the foreigners mentioned in texts. 2021-06-30 21:36 3KB www.sciencedaily.com

(1.01/8)

19

0.8

Samsung Galaxy S21 Ultra 5G Awarded Best Smartphone at the Global Mobile Awards at Mobile World Congress 2021

The flagship Samsung Galaxy S21 Ultra 5G won the Best Smartphone award, being recognized for its premium features and innovative design as the best on a smartphone in the last year. 2021-06-30 16:48 3KB news.samsung.com

(1.01/8)

20

0.4

How to access Xcloud on mobile devices

Looking to jump into Xcloud but not sure where to start? Our guide here has everything you'll need to start utilizing Microsoft's new cloud gaming service. 2021-06-30 20:59 5KB www.digitaltrends.com

(1.01/8)

21

0.1

Protein 'big bang' reveals molecular makeup for medicine and bioengineering

A new study maps the evolutionary history and interrelationships of protein domains, the subunits of protein molecules, over 3.8 billion years. 2021-06-30 20:37 4KB www.sciencedaily.com

(1.01/8)

22

0.3

Will Apple's iPhone 13 release be delayed? Here's when we'll find out

Will Apple's iPhone 13 be delayed? We won't have to wait until September to find out — here's when Apple will tell us what we need to know. 2021-06-30 20:35 3KB bgr.com

(1.01/8)

23

0.5

12-inch Retina display MacBook is Now Considered Vintage by Apple

The 12-inch MacBook with Retina display is now considered vintage by Apple, which means it is no longer eligible for official repair. 2021-06-30 20:28 2KB wccftech.com

(1.01/8)

24

0.6

Download: Mac OS X Lion and Mountain Lion Installer Now Free

Apple has made an interesting move and has made OS X Lion and Mountain Lion an absolutely free download for everyone. 2021-06-30 20:13 1KB wccftech.com

(1.01/8)

25

0.3

Machine learning algorithm predicts how genes are regulated in individual cells

A team of scientists at the University of Illinois Chicago has developed a software tool that can help researchers more efficiently identify the regulators of genes. The system leverages a machine learning algorithm to predict which transcription factors are most likely to be active in individual cells. 2021-06-30 19:54 4KB phys.org

(1.01/8)

26

0.5

NVIDIA DLSS Ultra Quality Mode Discovered in UE5 Alongside Version 2.2.9

While AMD launched its FidelityFX Super Resolution (FSR) spatial upscaling technique last week, NVIDIA isn't sitting on the proverbial laurels with its Deep Learning Super Sampling (DLSS). As spotted a few hours ago by Reddit user Reinhardovich in the Unreal Engine 5 DLSS documentation notes, an Ultra Quality mode is under testing. Mode Description Resolution […] 2021-06-30 19:53 2KB wccftech.com

(1.01/8)

27

0.7

How plants quickly adapt to shifting environmental conditions

Scientists—and gardeners—have long known that plants grow taller and flower sooner when they are shaded by close-growing neighbors. Now, for the first time, researchers at the Salk Institute have shown the detailed inner workings of this process. 2021-06-30 19:53 5KB phys.org

(1.01/8)

28

0.1

Apple Watch fall detection feature helped save a man's life

Apple Watch fall detection is being credited with saving a man's life after he took a hard fall and collapsed on his driveway. 2021-06-30 19:21 3KB bgr.com

(1.01/8)

29

0.4

Rumored OLED iPad Air could outshine iPad Pro, confuse buyers

Last year, Apple gave us a confusing dilemma when choosing between the iPad Air and iPad Pro. A new report suggests that decision is about to get tricky again. 2021-06-30 19:00 3KB www.digitaltrends.com

(1.01/8)

30

0.6

Final Fantasy Pixel Remaster finally gets a release date and details

Square Enix updated the Steam pages of the Final Fantasy Pixel Remasters with more details and a release date for the first three titles. 2021-06-30 18:49 2KB www.digitaltrends.com

(1.01/8)

31

0.0

Astronauts demonstrate CRISPR/Cas9 genome editing in space: First successful use aboard International Space Station of new technique for studying DNA repair in yeast

Researchers have developed and successfully demonstrated a novel method for studying how cells repair damaged DNA in space. 2021-06-30 18:16 4KB www.sciencedaily.com

(1.01/8)

32

0.7

Your data. Your experience.

Engadget is part of Verizon Media . By clicking " Accept all " you agree that Verizon Media and our partners will store and/or access information on … 2021-06-30 22:17 1KB consent.yahoo.com

(1.01/8)

33

0.2

Antibiotic-resistant bacteria found in cattle: Harmful bacteria are hiding in livestock; traditional methods aren't finding them

New research shows that there may be more antimicrobial-resistant salmonella in our food animals than scientists previously thought. 2021-06-30 17:50 4KB www.sciencedaily.com

(0.99/8)

34

1.0

Ihre Daten. Ihr Umfeld.

Yahoo ist Teil von Verizon Media . Durch Klicken auf " Alle akzeptieren " stimmen Sie zu, dass Verizon Media und unsere Partner Informationen durch die Nutzung von Cookies … 2021-06-30 23:00 1KB consent.yahoo.com

(0.08/8)

35

0.2

Every Marvel movie and show to watch before Black Widow

Black Widow is set to debut on Disney+ and in theatres on 9 July 2021. 2021-06-30 18:57 7KB www.pocket-lint.com

(0.07/8)

36

0.3

Top 10 Best Wear OS Apps – 2021

If you're looking for some useful apps for your Wear OS smartwatch, you're in the right place. We've decided to look through the Play Store to find some 2021-06-30 22:57 9KB www.androidheadlines.com

(0.07/8)

37

0.5

Google Pay can show COVID vaccination cards on Android - 9to5Google

Google Pay is now capable of saving and displaying COVID-19 vaccination cards on Android, starting in the United States. 2021-06-30 17:21 2KB 9to5google.com

(0.07/8)

38

0.1

Google's Wing releases free app to take the pain out of drone flights - Android Authority

Google's Wing has released a free OpenSky app for Android and iOS to help you easily get approval for drone flights in the US. 2021-06-30 17:20 1KB www.androidauthority.com

(0.06/8)

39

0.1

Oppo's virtual memory gives your phone more breathing room - Android Authority

Oppo is bringing virtual memory to its phones, giving you up to 7GB of temporary RAM when you're running many apps at once. 2021-06-30 20:52 1KB www.androidauthority.com

(0.06/8)

40

0.8

The Best 75-Inch (and up) TVs for 2021

Why stop at a 65-inch TV when you can go even larger? Whether you're looking for a 75-inch or even an 85-inch panel, these are the big-screen TVs we've tested. 2021-06-30 17:59 7KB uk.pcmag.com

(0.04/8)

41

0.5

AI study claims tennis is the most 'euphoric' sport. I'm not convinced

Freeview used emotion AI to study view reactions to different sports. My own scientific analysis yielded very different results. 2021-06-30 19:19 3KB thenextweb.com

(0.04/8)

42

0.4

The Best Cheap Phones for 2021

Looking for a new phone that won't wipe out your bank account? Whether you want a flip phone or a smartphone, we've gathered the best budget-friendly handsets on the market for less than $300. 2021-06-30 18:58 6KB uk.pcmag.com

(0.02/8)

43

0.8

What's new on Paramount+ in July 2021

Here's what's new on Paramount+ in July 2021. You'll find the SpongeBob Squarepants musical, Bill and Ted Face the Music, and more additions to the library. 2021-06-30 20:47 1KB www.digitaltrends.com

(0.02/8)

44

0.2

The Best Rugged Laptops for 2021

Ordinary notebooks are 98-pound weaklings next to the drop-tested survivalists known as rugged laptops. Whether you're getting wet or getting your hands dirty, these machines shrug off abuse and stay productive in the worst environments. We tested to find the best. 2021-06-30 20:10 10KB uk.pcmag.com

(0.02/8)

45

0.6

Newest Nest Thermostat is back to Prime Day's all-time low price

If you purchase an independently reviewed product or service through a link on our website, we may receive an affiliate commission. Nest's first-generation Learning Thermostat packed a range of brilliant convenience and energy-saving features. It also managed to stuff them all into a design that was sleek and stylish. Needless to say, it was a … 2021-06-30 19:58 3KB bgr.com

(0.02/8)

46

0.3

ADT Medical Alert Plus

ADT offers fast in-home alerts, but few frills 2021-06-30 19:38 6KB uk.pcmag.com

(0.02/8)

47

1.0

Refi rates on June 30, 2021: Rates decrease

Major refinance rates decreased today. The average rates for the 10-year, 15-year and 30-year fixed refinances all decreased slightly. While refinance mortgage … 2021-06-30 19:33 5KB www.cnet.com

(0.02/8)

48

0.2

Life on Venus Impossible Due to Lack of Water, Study Suggests

Scientific American is the essential guide to the most awe-inspiring advances in science and technology, explaining how they change our understanding of the world and shape our lives. Otherwise-clement regions of the planet's atmosphere are still too dry to sustain life as we know it 2021-06-30 19:00 5KB www.scientificamerican.com

(0.02/8)

49

0.6

Should I buy a Chromebook?

Opting for a Chromebook could save you a lot of cash – provided it has everything you need. 2021-06-30 18:27 6KB www.techradar.com

(0.02/8)

50

0.0

Cheaper RTX 3080s are coming, but you shouldn't buy one yet - here's why

Cryptominers in China are selling off large quantities of Nvidia RTX and AMD Radeon graphics cards on the second-hand market, indicating that cryptomining demand is plummeting. 2021-06-30 18:16 4KB www.techradar.com

(0.02/8)

51

0.5

The latest Gigabyte laptops offer a lot of power and something for everyone

Gigabyte's G Series, Aero, and Aorus laptops deliver the latest hardware in purpose-built packages to suit almost any needs 2021-06-30 17:51 3KB www.techradar.com

(0.02/8)

52

0.4

Sea of Thieves Season 3, A Pirate's Life, cross platform, Twitch drops and updates

Here's all the latest news from Rare's Sea of Thieves. 2021-06-30 17:36 4KB www.techradar.com

(0.02/8)

53

0.3

Forza Horizon 5's weather system makes me excited for Fable 4

Forza Horizon 5 is set to have a seasonal, localized weather system. But, with developer Playground Games also working on Fable 4, could we see this feature utilized in the upcoming action RPG? 2021-06-30 17:34 6KB www.techradar.com

(0.02/8)

54

0.3

Halo Infinite isn't a 'make or break' title for the franchise, says Phil Spencer

Phil Spencer says he is confident in Halo Infinite but that the future of the franchise doesn't depend on this one game. 2021-06-30 17:24 3KB www.techradar.com

(0.02/8)

55

0.7

Google Cloud VMs vulnerable to hijack

Researcher claims vulnerability in key infrastructure can be exploited to gain root access to Google Cloud VMs. 2021-06-30 17:22 2KB www.techradar.com

(0.02/8)

56

0.6

How much does a POS system cost? What you need to know about software & hardware prices

Budgeting for a point of sale system? Here's a rundown of the key components of POS solutions and how much they cost. 2021-06-30 17:06 6KB www.techradar.com

57

0.7

The best coolers of 2021

Now that summer is here, you're probably planning backyard get-togethers , barbecues or even an epic camping trip . That makes a decent and dependable … 2021-06-30 22:55 14KB www.cnet.com

58

0.0

Apple iPadOS: A cheat sheet

Apple's OS for iPad includes features that make it easier to use the iPad as a laptop replacement. Here's what you need to know about iPadOS. 2021-06-30 22:54 667Bytes www.techrepublic.com

59

0.4

Canada to ban the sale of internal combustion vehicles by 2035, report says

Our friendly neighbor to the North, aka Canada, has announced its intention to ban the sale of new internal-combustion-powered passenger cars and light … 2021-06-30 22:44 1KB www.cnet.com

60

0.0

Former NASA 'naut and Shuttle boss weigh in on fixing Hubble

We're still keeping everything crossed that the engineers extract a rabbit from a hat once again 2021-07-01 02:19 2KB www.theregister.com

61

0.4

NASA dummy headed to moon for Artemis 1 gets crowdsourced name (no, it's not Moony McMoonface)

A manikin headed to the moon as part of  NASA's Artemis 1 mission later this year has a new name. Say hello to "Commander Moonikin Campos. … 2021-06-30 22:26 3KB www.cnet.com

62

0.5

Mailerlite website builder review

Mailerlite helps you reach a larger audience and grow your business through effectively delivering your message to the world. 2021-06-30 22:18 6KB www.techradar.com

63

0.5

Phones with selfie cameras behind the screen could be coming soon

Xiaomi has a solution for the perfect smartphone screen design: Placing the selfie camera behind the display. 2021-06-30 22:15 3KB bgr.com

64

0.9

Miami Building Collapse Could Profoundly Change Engineering

Scientific American is the essential guide to the most awe-inspiring advances in science and technology, explaining how they change our understanding of the world and shape our lives. To pin down causes, investigators will likely gather original drawings of the building's design, test the structure's remains and run simulations of how it withstood forces 2021-06-30 22:15 9KB www.scientificamerican.com

65

0.3

Apple Inks Deal for 'City on Fire' Adaptation

Apple has inked a deal for a series adaptation of Garth Risk Hallberg's bestselling novel "City on Fire," Apple announced today. Eight... 2021-06-30 22:13 1KB www.macrumors.com

66

0.6

Twitch Is Beginning To Push Its Watch Parties Feature To Android

Twitch is giving Android and iOS users a new way to enjoy content on its platform this week, having just announced this morning that it's beginning to 2021-06-30 22:07 2KB www.androidheadlines.com

67

0.2

Amazon's carbon emissions rose 19% in 2020 even as Covid-19 pushed global levels down

Amazon said its activities emitted the equivalent of 60.64 million metric tons of carbon dioxide last year. 2021-06-30 22:03 2KB www.cnbc.com

68

0.4

A doctor, a researcher and an activist: Perspectives on how sharing data is advancing health care

Visit the post for more. 2021-06-30 21:55 12KB news.microsoft.com

69

0.1

Op-ed: This week showed how the Big Tech antitrust campaign is totally misguided

Small tech companies are going public left and right while a judge laughed the FTC's antitrust complaint against Facebook out of court. 2021-06-30 21:55 5KB www.cnbc.com

70

0.8

Nothing's Ear 1 earbuds have an official launch date

We have an official date for the announcement of Nothing's first product, the Ear 1 earbuds, that will arrive in July 2021-06-30 21:50 1KB pocketnow.com

71

0.3

You can now buy the Fitbit Luxe from the Google Store - 9to5Google

The Fitbit Luxe was announced in mid-April but did not go on sale until earlier this month, and it's now available at the Google Store... 2021-06-30 21:50 2KB 9to5google.com

72

0.4

Keep your friends close, cortisol levels low for life

An interdisciplinary team has determined that older adult women converse more effectively with strangers than their younger counterparts; additionally, communicating with female friends decreases stress hormone levels for women across the lifespan. 2021-06-30 21:36 6KB www.sciencedaily.com

73

0.3

This crooked VPN service was collecting user data the whole time

Cybercriminals thought they were anonymous but DoubleVPN was actually keeping detailed logs on their online activity. 2021-06-30 21:30 2KB www.techradar.com

74

0.1

Chevrolet teases the Silverado ZR2 off-road truck in the mud

Chevrolet is bringing the off-road-focused ZR2 trim that you know and love from the Colorado midsize pickup to its bigger brother, the Silverado, Chevy … 2021-06-30 21:30 1KB www.cnet.com

75

0.2

France Says Streaming Services Like Netflix Must Invest Set Amount in Local Content

France is the first to enforce new legislation meant to create parity for streaming services in Europe. 2021-06-30 21:29 2KB uk.pcmag.com

76

0.4

WHO guidance details the benefits and risks of adding AI to healthcare

The World Health Organization has published new guidance on the use of artificial intelligence in health, something that took experts across multiple fields 18 2021-06-30 21:28 2KB www.slashgear.com

77

0.0

AMD Radeon RX 6600 XT 8 GB 'Navi 23' Graphics Card Pictured, Features A Single-Fan & Single 8-Pin Power Connector

The first alleged pictures of AMD's Radeon RX 6600 XT graphics card based on the RDNA 2 Navi 23 GPU have leaked out 2021-06-30 21:24 3KB wccftech.com

78

0.2

Resident Evil Village: A beginner's guide to The Mercenaries

The Mercenaries return to Resident Evil Village with eight challenging stages. Here's how to unlock The Mercenaries with a few helpful tips to get S ranks. 2021-06-30 21:22 9KB www.digitaltrends.com

79

0.6

Is your business ready for the low-code revolution?

In an increasingly digital world, low-code development platforms are now a necessity for businesses keen to make a mark. 2021-06-30 21:22 4KB www.techradar.com

80

0.2

Automate your workflows with low-code app development

Low-code app development can be the key to digital, automated workflows that will save resources while also freeing up your IT department. 2021-06-30 21:20 4KB www.techradar.com

81

0.1

How your business can scale app delivery without sprawl

Take part in the low-code revolution without sacrificing quality or security. 2021-06-30 21:19 3KB www.techradar.com

82

1.1

Pre-Registration Is Live For Contra Returns, Which Lands In July

Konami is due to release one of its classic game franchises for US mobile devices in July, with the launch of Contra Returns for Android and iOS 2021-06-30 21:16 2KB www.androidheadlines.com

83

0.5

Watch thousands of fire ants form living 'conveyor belts' to escape floods (Video)

Video and computer modeling shows how fire ants create bridge extensions from their enormous rafts, made of tightly packed ants numbering in the tens of thousands. 2021-06-30 21:16 4KB www.livescience.com

84

0.5

Panda Dome Complete

Plenty of security features for plenty of cash 2021-06-30 21:14 22KB uk.pcmag.com

85

0.2

Kena: Bridge of Spirits (for PC)

A beautiful journey 2021-06-30 21:14 4KB uk.pcmag.com

86

0.2

WhatsApp 'view once' messages are rolling out – here's how they work

WhatsApp is introducing a new 'view once' mode that deletes messages, photos, and videos after they are viewed once by the recipient. 2021-06-30 21:12 2KB bgr.com

87

1.1

One of the best VPNs just got a massive price cut

Now's the perfect time to get an excellent deal on a VPN subscription, as one of the best VPNs out there just massively cut its price. Take a look! 2021-06-30 21:11 2KB www.digitaltrends.com

88

0.6

Instagram Experimenting With Video Push to Compete With TikTok, YouTube

The Facebook-owned app plans to experiment with serving more video to users in the coming months. 2021-06-30 21:08 2KB uk.pcmag.com

89

0.3

Everything we know about Starfield, Bethesda's upcoming sci-fi RPG

We go over what we know about Bethesda's upcoming sci-fi RPG, Starfield, from when we'll get to play it to the systems it'll be available on. 2021-06-30 21:06 12KB www.digitaltrends.com

90

0.8

T-Mobile REVVL V+ brings 5G for just $199 - 9to5Google

T-Mobile has a new budget champion with its 5G-capable REVVL V+ which has a neat design and a super affordable $199 price tag. 2021-06-30 20:53 2KB 9to5google.com

91

0.7

New Walmart-branded insulin will save diabetes patients money, retailer says

Walmart is releasing its own brand of insulin vials and pens , which it says will offer significant savings to patients with diabetes. The new products … 2021-06-30 20:53 3KB www.cnet.com

92

0.7

Destiny 2: Season of the Splicer seasonal and weekly challenges (week 8)

Destiny 2 Season of the Splicer brings a new series of weekly and seasonal challenges to complete. Here are all the challenges through week 8. 2021-06-30 20:52 10KB www.digitaltrends.com

93

0.3

Five Common Headaches in Small Business Bookkeeping—and How to Avoid Them

Optimizing your bookkeeping process can help your business thrive. 2021-06-30 20:48 4KB uk.pcmag.com

94

0.4

Another mild algae bloom forecast for Lake Erie this summer

The toxic blob of algae that turns western Lake Erie a ghastly shade of green each summer and threatens drinking water and fish should be on the smaller side again this year following another dry spring, scientists predicted Wednesday. 2021-06-30 20:45 4KB phys.org

95

0.9

#eWEEKchat July 15: VDI and Enabling Hybrid Work

Calling all Virtual Desktop Infrastructure experts on Twitter – join the #eWEEKchat on July 15, 11 AM PT: VDI and Enabling Hybrid Work. 2021-06-30 20:45 2KB www.eweek.com

96

0.3

Ford Bronco production cut as F-150, Maverick and more see factory delays

Ford is hitting pause on Bronco production, part of a range-spanning delay which will see F-150, Ranger, and Explorer manufacturing disrupted in July and August 2021-06-30 20:42 3KB www.slashgear.com

97

0.3

Research lays groundwork for restoring lost oral functions with pacemaker-like devices: Researchers determine suitable amplitude for electrically stimulating nerves in the mouth

Even the mundane act of swallowing requires a well-coordinated dance of more than 30 muscles of the mouth. The loss of function of even one of these, due to disease or injury, can be extremely debilitating. For these people, nerve stimulation offers a ray of hope to regain some of their lost oral function. 2021-06-30 20:37 4KB www.sciencedaily.com

98

0.7

Decoding electron dynamics

Researchers propose a scheme to identify and weigh the quantum orbits in strong-field tunneling ionization. 2021-06-30 20:37 3KB www.sciencedaily.com

99

0.1

Researchers develop wearable sensor to monitor oxygen levels through skin

Researchers have combined a new oxygen-sensing film with machine learning to create a wearable sensor capable of measuring tissue oxygenation through skin. The device could be used to monitor a person's oxygen levels on a continuous basis for applications in medicine and sports. 2021-06-30 20:37 4KB phys.org

100

0.7

LG prices its QNED mini-LED TVs starting at $2,000

LG has finally announced the official rollout of its QNED Mini-LED TVs. There are 4K and 8K models in three sizes. All six models will hit stores by July. 2021-06-30 20:32 2KB www.digitaltrends.com

101

0.2

Apricorn launches largest ever external SSD - and it's an absolute whopper

An ultra-secure 20 TB portable SSD to help you keep data away from prying eyes. 2021-06-30 20:24 2KB www.techradar.com

102

0.6

Games with Gold: Conker: Live and Reloaded and Planet Alpha are now free

The Planet Alpha and Conker: Live and Reloaded are now available as freebies for Xbox Live Gold and Xbox Game Pass Ultimate members. The two lands as part of the July Games with Gold. 2021-06-30 20:24 2KB www.neowin.net

103

1.2

Bose QuietComfort Earbuds vs Sony WF-1000XM4: Noise-canceling battle royal

Headphones Bose QuietComfort Earbuds vs Sony WF-1000XM4: Noise-canceling battle royal Which noise-canceling ace is the best? review … 2021-06-30 20:21 1KB www.reviewed.com

104

0.3

Every true wireless earbud feature explained

There are now hundreds of models of true wireless earbuds available, from $25 to $400. Learn about the features that will matter most to you before you buy. 2021-06-30 20:18 14KB www.digitaltrends.com

105

0.6

Staples is practically giving away the Lenovo IdeaPad Flex 5 right now

The Lenovo IdeaPad Flex 5 has a hinge that allows you to manipulate its 14-inch touchscreen into several shapes, including a tent and tablet. 2021-06-30 20:17 2KB www.digitaltrends.com

106

0.5

Roku to Kick Off Its Own Slate of Originals With 'The Demi Lovato Show'

The show represents the first in a wave of new shows set to premiere on the Roku Channel 2021-06-30 20:16 2KB uk.pcmag.com

107

0.4

YouTube TV is losing the 'Newsy' channel on June 30 - 9to5Google

YouTube TV is mixing up its channel list with the loss of Newsy but the addition of a "Law & Crime" channel this week. 2021-06-30 20:13 1KB 9to5google.com

108

1.0

Red Hat OpenShift 4.8 shines on CI/CD, serverless functions

Update to the Kubernetes-based application development platform also features sandboxed containers, which run in a lightweight virtual machine. 2021-06-30 20:09 1KB www.infoworld.com

109

0.6

This week's Edge Dev build enables Tab Groups by default, adds Collections integration

Microsoft has released Edge Dev 93.0.933.1 that enables the Tab Groups feature by default. The firm is also adding the ability to send these groups directly into a Collections list, and more. 2021-06-30 20:08 2KB www.neowin.net

110

0.5

Conservation aquaculture could bring more native oysters to west coast

Ten estuaries on the West Coast of North America have been identified as priority locations for expanding the use of conservation aquaculture in a study led by the Native Olympia Oyster Collaborative and funded by the Science for Nature and People Partnership (SNAPP). SNAPP is a research collaboration supported by the National Center for Ecological Analysis & Synthesis (NCEAS) at UC Santa Barbara. 2021-06-30 20:05 6KB phys.org

111

0.1

Climate change is shrinking our atmosphere with unexpected consequences

Climate change isn't just causing heatwaves right now, but could eventually lead to a pile-up of space trash in low Earth orbit, NASA warns, with almost three 2021-06-30 20:03 3KB www.slashgear.com

112

0.1

Disney's Jungle Cruise movie releases two new trailers a month from launch

Disney's The Jungle Cruise finally hits theaters at the end of July, with stars Dwayne "The Rock" Johnson and Emily Blunt releasing two new … 2021-06-30 20:02 1KB www.cnet.com

113

0.4

Car With Pop-Out Wings Aces Test Flight

A Transformer-like car that can switch back and forth into a personal airplane just completed a brief test flight in Slovakia. 2021-07-01 00:24 2KB futurism.com

114

0.0

Aliens Is Back, Fireteam Elite Drops On August 24th

Aliens Is Back, Fireteam Elite Drops On August 24th A serious decline in quality over the lifetime of a series has not stopped game developers from developing 2021-06-30 23:09 2KB pcper.com

115

0.2

John Wick 4 and The Matrix 4 were meant to launch together: Where are they now?

Last we checked with the two next major Keanu Reeves movies, John Wick 4 and The Matrix 4, we were discussing how their paired launch was changed. On May 21, 2021-06-30 19:57 3KB www.slashgear.com

116

0.1

Conservatives' sensitivity to pandemic threat suppressed by distrust of science, media

Researchers studying the intersection of politics and psychology have long documented a link between threat sensitivity and social conservatism: People who are more socially conservative tend to react more strongly to threats. Conversely, those who are more socially liberal tend to be less sensitive to threats, viewing the world as a generally safe place and embracing change to explore new possibilities. 2021-06-30 19:54 6KB phys.org

117

0.3

7 scientists who helped change the world

They're not as famous as Darwin or Curie, but these heroes made our lives better through groundbreaking achievements. 2021-06-30 19:53 11KB www.livescience.com

118

0.8

Researchers looking at oil and water interaction to prevent water contamination

Oil spills in the ocean have a devastating impact on the environment. More than 400,000 gallons of oil are spilled in oceans each year, affecting hundreds of square miles and killing more than 50,000 aquatic animals. In 2019 alone, five oil spills—three classified as major to medium—devastated ecosystems. 2021-06-30 19:52 4KB phys.org

119

0.9

Solving a murder case with physics

In 2009, famed music producer Phil Spector was found guilty of the murder of actress Lana Clarkson, who was found dead from a single gunshot to her mouth at close range in Spector's California mansion. 2021-06-30 19:51 3KB phys.org

120

0.9

iOS & Canary Hint At New Google Chrome Widget Coming To Android

Google has a new widget in the works for Android Chrome, recently spotted in the Canary Channel. Or, more precisely, that appears to be a widget that's 2021-06-30 19:48 2KB www.androidheadlines.com

121

0.2

GameStop Short Sellers Flee As Short Interest Drops By $880 Million In 2 Weeks

Short sellers betting against GameStop Corporation (NYSE:GME) have reduced their holdings as the company's price dropped over the course of this month, reveals data from financial research firm S3 Analytics, LLC. GameStop and entertainment services provider AMC Entertainment Holdings, Inc (NYSE:AMC) have become the focal point of attention for retail investors who have joined forces […] 2021-06-30 19:46 4KB wccftech.com

122

0.6

Richard Branson Roasts Jeff Bezos Going to Space: "Jeff Who?"

Following Virgin Orbit's successful launch of seven satellites earlier this morning, CEO Richard Branson threw a jab at the competition. 2021-06-30 23:13 2KB futurism.com

123

5.1

Scientists unearth 5,000-year-old plague victim: He likely died a slow death

A hunter-gatherer who lived 5,000 years ago may have died from an ancient strain of the bubonic plague that killed millions in Europe, Asia … 2021-06-30 19:46 4KB www.cnet.com

124

0.7

IBM's 18-month company-wide email system migration has been a disaster, sources say

Thousands struggle with intermittent failure of multiple messaging services 2021-06-30 23:13 4KB www.theregister.com

125

0.2

Intact beetle from 230 million years ago found in dinosaur ancestor's poop

Scientists have discovered a 230-million-year old beetle species pristinely preserved in fossilized poop. The species represents a new family of beetles, and likely … 2021-06-30 19:39 3KB www.cnet.com

126

0.6

Flash Sale: OnePlus 8 Is Down to Just $399 [Limited Stock]

Flash Sale: OnePlus 8 Is Down to Just $399, Down from Its Original Price of $699, Getting You an Instant $300 Discount. Limited Stock 2021-06-30 19:35 1KB wccftech.com

127

0.2

Gossip Girl's Lyne Renée also plays a witch general on Motherland: Fort Salem

As I speak with actor Lyne Renée over a Zoom video call for CNET's I'm So Obsessed podcast , I'm taken aback by … 2021-06-30 19:32 2KB www.cnet.com

128

0.4

New YouTube Studio icon is similar to YouTube Music's logo - 9to5Google

YouTube, which calls itself a "Google company," has its own branding and design direction. A New YouTube Studio icon is rolling out... 2021-06-30 19:29 2KB 9to5google.com

129

0.4

Parrot's 4G-connected Anafi Ai drone is the Google Maps car of the skies

Parrot's new 4G-connected Anafi Ai drone has no range limits and a powerful camera for breathtaking photography. 2021-06-30 19:25 3KB www.digitaltrends.com

130

0.2

Volvo's next-gen infotainment simplifies design, builds on Google ties

Every time a new infotainment system comes out, it feels like the majority of what's new can be boiled down to, "We put more … 2021-06-30 19:22 3KB www.cnet.com

131

0.0

PG&E monthly bills may rise to cover wildfire, safety, green energy upgrades

A PG&E plan for $7.4 billion in wide-ranging upgrades aimed at reducing wildfire risks and improving overall system safety may cause monthly bills to increase sometime in 2023. 2021-06-30 19:22 4KB www.siliconvalley.com

132

0.5

Best audio PC in 2021: Digital Audio Workstations and audiophile machines

Looking for the best audio PCs and laptops? We list the top Digital Audio Workstations money can buy. 2021-06-30 19:21 6KB www.techradar.com

133

0.4

Building an Enterprise Automation Pipeline

To achieve enterprise-wide automation, organizations need a way to manage and track the full lifecycle of every automation, from initial ideas and proposals to eventual deployments and maintenance. 2021-06-30 19:16 3KB www.cio.com

134

0.8

5 things I love about returning to the OnePlus 9 Pro, and 1 I want to love more

Three months after its release, I've returned to the OnePlus 9 Pro for a week to find five things that I love, and one that still needs attention. 2021-06-30 19:11 7KB www.digitaltrends.com

135

1.0

Southern food may be tasty, but study also links it to sudden death

Southern American cooking is known for being as tasty as it is unhealthy. Foods are often deep-fried, filled with fat and salt, while the beverages are often 2021-06-30 19:09 2KB www.slashgear.com

136

0.2

Intel 10nm Sapphire Rapids Xeon CPU Performance & Power Rumors - HBM Variants Slip To 2023, Only 56 Cores To Compete Against AMD EPYC Genoa

Intel's recent update on its 10nm Sapphire Rapids Xeon CPU lineup has also sparked new rumors about timeline, performance, and efficiency. 2021-06-30 19:06 7KB wccftech.com

137

0.6

Arcimoto's tilting EV plan tackles the angles gas-guzzlers ignore

Arcimoto's three-wheel "Fun Utility Vehicle" may be eye-catching, but the EV startup is aiming to turn even more heads by throwing tilting into the mix. Having 2021-06-30 19:05 6KB www.slashgear.com

138

0.4

Intel quietly delays next generation 'Sapphire Rapids' Xeon processors

Intel pushes the launch of its next-generation of data center processors to 2022. 2021-06-30 19:03 2KB www.techradar.com

139

0.0

Half of mobile phones sold in the UK at risk of security issues

Lengthy mobile phone contracts leave buyers at risk of their devices losing support for security updates 2021-06-30 19:01 6KB www.computerweekly.com

140

0.5

Apple is looking for more mini-LED suppliers for upcoming MacBook Pro

The Apple is actively searching for more mini-LED suppliers who can produce the displays for its next generation of MacBook Pro devices. 2021-06-30 19:00 2KB pocketnow.com

141

0.6

Apple iPhone 12 has reached 100 million sales, analyst says

On June 29, Apple reached its "14 years of iPhones" anniversary. And Apple has now reached another milestone -- just seven months after launching, the tech … 2021-06-30 18:57 1KB www.cnet.com

142

0.6

New York City Absolutely Botched Its Futuristic Voting System

New York City really messed up its first attempt at ranked-choice voting when the Board of Elections erroneously counted 135,000 extra votes. 2021-06-30 23:23 2KB futurism.com

143

0.5

Single family homes to be razed for a pair of 20-story downtown San Jose office towers

The development is expected to serve as headquarters for a high-tech firm or biomedical company. 2021-06-30 18:53 4KB www.siliconvalley.com

144

0.9

Samsung Files starts receiving a major update with new features and improvements

A day back, Samsung released new updates to many applications, including Game Launcher, Private Share, SoundAssistant, Digital Wellbeing, and One Hand 2021-06-30 18:51 1KB www.thegoandroid.com

145

0.1

PS5 restock update: How to buy PlayStation 5 from Target, GameStop and other major retailers

Best Buy was the first retailer this week to have a PS5 restock, on Tuesday. We're still waiting to see if Target will have … 2021-06-30 18:47 5KB www.cnet.com

146

0.1

UK has no plans for investigation into UFOs after Pentagon report

Peers are told there will be no UK investigation because there has been no indication of "the existence of any military threat". 2021-06-30 18:46 3KB news.sky.com

147

1.6

Podcast: CIO Leadership Live with Mojgan Lefebvre, EVP, Chief Technology & Operations Officer, Travelers

Mojgan Lefebvre, EVP and Chief Technology and Operations Officer at Travelers, joins Maryfran Johnson for this CIO Leadership Live interview, which is jointly produced by CIO.com and the CIO Executive Council. They will discuss AI in customer engagement, data culture, agile work, and more. This episode is sponsored by Cisco. Discover more at newsroom.cisco.com. 2021-06-30 18:42 1KB www.cio.com

148

0.3

After $4.4 billion New York IPO, founders of China's Didi eye global growth

From working at a foot massage company to setting up China's biggest ride-hailing firm, Will Wei Cheng has navigated several hurdles on the path to taking Didi Global Inc public in a $4.4-billion New York float. 2021-06-30 18:41 4KB www.gadgetsnow.com

149

0.5

Facebook is testing drastic changes to Instagram to make it more like TikTok

Facebook's Head of Instagram said the service plans to start showing users full-screen, recommended videos in their feeds. 2021-06-30 18:41 2KB www.cnbc.com

150

0.1

Google and Microsoft end their five-year cease-fire

Microsoft and Google have decided to stop playing nice. The two tech giants recently ended a years-long truce during which they agreed not to aim their substantial lobbying firepower against each o… 2021-06-30 18:40 15KB www.siliconvalley.com

151

0.9

4th of July mattress sale 2021: the best sales from Nectar, Purple, Casper and more

The 4th of July mattress sale event has arrived early, and we have all the best sales from Nectar, Purple, Casper, and more. 2021-06-30 18:35 1KB www.techradar.com

152

1.0

It's Easier To Share Videos On YouTube For Android

YouTube for Android now lets you share videos that begin are certain chapters. It's easy to do should be available to everyone. 2021-06-30 18:34 2KB www.androidheadlines.com

153

0.7

Epson DS-530 II Color Duplex Document Scanner

Highly accurate scanning to a single workstation 2021-06-30 18:34 5KB uk.pcmag.com

154

0.7

5 lines of code allowed attackers to wipe tons of data from popular hard drive

After a series of attacks last week, Western Digital says there's another exploit impacting My Book Live and My Book Live Duo hard drives. 2021-06-30 18:34 3KB www.digitaltrends.com

155

0.7

Reinventing your business with data

The cloud has helped many organizations reinvent their businesses. The next wave of is being driven by data. 2021-06-30 18:32 5KB www.cio.com

156

0.4

Gwyneth Paltrow shuts Goop's San Francisco store, a casualty of COVID

The Pacific Heights store opened in November 2019 with high hopes that it would become a huge draw for Bay Area fans wanting to experience Paltrow's Goop ethos in person. 2021-06-30 18:30 5KB www.siliconvalley.com

157

0.4

The Best Bluetooth Trackers for 2021

Are you constantly looking for your keys, wallet, phone, or remote? End the hunt with one of our top-tested Bluetooth trackers. 2021-06-30 18:29 6KB uk.pcmag.com

158

0.2

NASA captures stunning view of ISS crossing in front of the sun

NASA photographer Joel Kowsky captured a magical few moments on Friday, preserving a glorious view of the International Space Station with the sun as a … 2021-06-30 18:28 2KB www.cnet.com

159

0.7

Airbnb's Flexible Destinations feature is now live

Airbnb will now allow its users to search for unique places to stay with Flexible Destinations. This feature combines with Flexible Dates and Flexible Matching to make traveling easier. 2021-06-30 18:24 1KB www.neowin.net

160

0.1

Where To Plant Missing Person Signs In Fortnite's Misty Meadows And Weeping Woods

If you want to start placing missing person signs, there are a few quests ahead of it, but after that, it is as easy as walking up to the designated locations. 2021-06-30 18:21 1KB hothardware.com

161

0.1

Intel Optane SSD P5800X Review: The Fastest SSD Ever

The Intel Optane SSD P5800X for workstations is the fastest solid state drive we have ever tested. 2021-06-30 18:20 2KB hothardware.com

162

0.6

Google Phone app upgrades number search from dialer - 9to5Google

Google is upgrading the dialer-based number search in its Phone app on Android which helps find numbers not saved in your contacts list. 2021-06-30 18:18 1KB 9to5google.com

163

0.1

Blizzard details Diablo 4 customization options and new enemies

Diablo 4 will have new character customization options for players to use to create their own looks and style. 2021-06-30 18:18 2KB www.digitaltrends.com

164

0.4

Variations in quantitative MRI scanners' measurements

Magnetic resonance imaging (MRI) is widely used in medicine to detect, diagnose and treat diseases such as cancer, while relying on experts' interpretation of images. Quantitative MRI, which obtains numerical measurements during the scans, can now potentially offer greater accuracy, repeatability and speed -- but rigorous quality control is needed for it to reach its full potential, according to a new study. 2021-06-30 18:16 3KB www.sciencedaily.com

165

0.3

System76 releases Ubuntu-based Pop!_OS 21.04 with auto-tiling COSMIC desktop

New take on GNOME designed for productivity 2021-06-30 22:18 3KB www.theregister.com

166

0.1

Amazon: New FTC chief should stay out of antitrust investigations of the company

Amazon said Wednesday that Lina Khan, the new chairwoman of the US Federal Trade Commission, should recuse herself from investigations into the company for potential … 2021-06-30 18:14 2KB www.cnet.com

167

0.3

How to prep your house so your robot vacuum won't get stuck

Robot vacuums can be very helpful tools to have around the house. They're designed to clean your floors automatically, even when you're not … 2021-06-30 18:09 4KB www.cnet.com

168

2.7

Dozens of deaths may be tied to historic Northwest heat wave

The grim toll of the historic heat wave that scorched the Pacific Northwest became more apparent Wednesday as authorities in Canada, Washington state and Oregon … 2021-06-30 18:07 4KB abcnews.go.com

169

0.8

You might get a surprise $8,000 stimulus payment soon – here's what we know

Some people might get a huge tax credit next year for child and dependent care expenses. Here's what you need to know, and who's eligible. 2021-06-30 18:07 3KB bgr.com

170

0.7

Elon Musk expects to launch Starlink broadband internet to the world as soon as August

Although it's still in open beta, SpaceX's Starlink has close to 70,000 users using the broadband Internet service, but that should increase significantly starting August. By then,... 2021-06-30 18:04 2KB www.techspot.com

171

0.1

Four Predictions for Data Intelligence and the Consumer Identity Challenge

What is the future for data intelligence, and how can brands solve the consumer identity challenge while remaining privacy compliant? 2021-06-30 18:01 5KB www.eweek.com

172

0.4

Latest PUBG update takes a page out of Call of Duty: Warzone's playbook

PUBG players will be able to revive themselves with a new item, another feature that was seemingly borrowed from other battle royale titles. 2021-06-30 18:01 2KB www.digitaltrends.com

173

0.2

Thermal waves observed in semiconductor materials

A study published in Science Advances reports on the unexpected observation of thermal waves in germanium, a semiconductor material, for the first time. This phenomenon may allow a significant improvement in the performance of our electronic devices in a near future. The study is led by researchers from the Institute of Materials Science of Barcelona (ICMAB, CSIC) in collaboration with researchers from the Universitat Autònoma de Barcelona, and the University of Cagliari. 2021-06-30 18:00 5KB phys.org

174

0.8

Behavioral study on common marmosets provides new insights into the evolution of language

Language distinguishes us humans; we learn it through experience and social interactions. Especially in the first year of life, human vocalizations change dramatically, becoming more and more language-like. In our closest relatives, non-human primates, language development was previously thought to be largely predetermined and completed within the first few weeks after birth. In a behavioral study now published, researchers from the German Primate Center, the University of Tübingen and the Rockefeller University New York were able to show that the infantile development of vocalizations in common marmosets also includes an extended flexible phase, without which language development in humans would not be possible. The common marmoset is therefore a suitable animal model to better understand the evolution of early infant speech development. 2021-06-30 18:00 5KB phys.org

175

0.8

Streetonomics: using street names to quantify a city's cultural values

A city's street names can provide a glimpse into its cultural value system and a way to quantify cultural indicators, according to a study published June 30, 2021 in the open-access journal PLOS ONE by Melanie Bancilhon from Washington University in Saint Louis, U.S., and colleagues. 2021-06-30 18:00 4KB phys.org

176

0.2

Why Anti-Trans Laws Are Anti-Science

Scientific American is the essential guide to the most awe-inspiring advances in science and technology, explaining how they change our understanding of the world and shape our lives. Bills that restrict access to gender-affirming health care ignore research 2021-06-30 18:00 5KB www.scientificamerican.com

177

0.6

The Best TVs for Gaming

A responsive television with low input lag can mean the difference between winning and losing. Whether you use a PlayStation 5 or an Xbox Series S/X (or any other game console or PC), these are the best gaming TVs we've tested. 2021-06-30 17:59 8KB uk.pcmag.com

178

0.5

How to Deploy and Scale AI Analytics Across Your Enterprise

AI analytics unlocks effective bottom-up decision-making, while frontline teams are likely to find themselves entrusted with even greater decision-making authority and influence. 2021-06-30 17:58 7KB www.eweek.com

179

0.2

NASA's aging Hubble Space Telescope still in safe mode as glitch fixes falter

The Hubble Space Telescope has spent over three decades bringing us glorious images and data, but it's showing its age. The Hubble team is … 2021-06-30 17:54 3KB www.cnet.com

180

0.3

Startup Wants to Build Tiny Nuclear Reactors That Run Off Nuclear Waste

A Silicon Valley-based startup called Oklo wants to build tiny nuclear reactors that can run off of spent fuel from much bigger, conventional nuclear reactors. 2021-06-30 21:15 2KB futurism.com

181

0.5

July Security Update Is Already Rolling Out For The Galaxy S10 Series

Samsung has released the July 2021 security update to the Galaxy S10 series. Many other Galaxy devices will join the party in the coming days. 2021-06-30 17:51 2KB www.androidheadlines.com

182

0.0

5-minute breathing workout lowers blood pressure as much as exercise, drugs: 'Strength training for breathing muscles' holds promise for host of health benefits

A new study shows that a breathing exercise known as Inspiratory Muscle Strength Training can reduce blood pressure in weeks, with benefits on par with daily exercise or medication. 2021-06-30 17:50 5KB www.sciencedaily.com

183

0.0

Cyber investments are growing, but not enough

64% of respondents to PwC's latest CEO survey expect a jump in reportable ransomware and software supply chain incidents this year, and only 55% are prepared to respond. 2021-06-30 17:50 752Bytes www.techrepublic.com

184

0.5

Samsung 55-Class Q70A QLED TV (QN55Q70AAFXA)

The fastest TV for gaming 2021-06-30 17:48 10KB uk.pcmag.com

185

0.8

Save 70% off on a lifetime subscription to Lightkey Pro

With today's highlighted deal, you can bag a lifetime subscription to AI-powered text predictions in 85 languages, let this app takes your typing experience to the next level via Neowin Deals. 2021-06-30 17:46 2KB www.neowin.net

186

0.8

How to Remove Recommended Files from Start Menu on Windows 11

Are you annoyed of recently opened files appearing in the Start menu? Here's how to remove the Recommended Files in Start menu on Windows 11. 2021-06-30 17:45 3KB gadgetstouse.com

187

0.0

Gut bacteria may 'talk' to the brain, mouse study suggests

Mice carry a teeming community of bacteria in their guts, and these gut bugs influence how the rodents' brains work and how the animals behave. 2021-06-30 17:43 8KB www.livescience.com

188

0.1

'Icelandia': Is Iceland the tip of a vast, sunken continent?

Academics believe they have identified a remarkable geological secret: A sunken continent hidden under Iceland and the surrounding ocean,which they have dubbed "Icelandia." 2021-06-30 17:43 4KB phys.org

189

0.4

Which air fryer is the best for you?

Editors' note, April 19 : We are suspending our recommendation of the Cosori 5.8 Quart Small Air Fryer after a report from the Cisco Talos Intelligence Group … 2021-06-30 17:42 8KB www.cnet.com

190

0.2

Bluetooth is finally coming to airplane seatback entertainment systems

After years of warning passengers of the dangers of using Bluetooth devices aboard aircraft, United Airlines is adding support for the tech to its entire fleet. 2021-06-30 17:39 2KB www.digitaltrends.com

191

0.5

Ad tech company Integral Ad Science pops 18% in market debut

Ad tech company Integral Ad Science began trading on Wednesday under the ticker "IAS." 2021-06-30 17:38 3KB www.cnbc.com

192

0.6

Rainbow Six: Siege available on Stadia,85% off for Pro - 9to5Google

Rainbow Six: Siege is now available for Google Stadia, complete with an 85% discount for Stadia Pro members. 2021-06-30 17:37 2KB 9to5google.com

193

0.6

HBO MAX: Everything You Need To Know – Updated July 2021

The latest streaming service to launch, is HBO MAX. Which is really just an upgraded version of a streaming service that has been around for many years. 2021-06-30 17:35 7KB www.androidheadlines.com

194

0.8

Best BBQ 2021: Barbecue with gas or charcoal

There's nothing quite like a sunny day spent outside with a barbecue. 2021-06-30 17:35 4KB www.pocket-lint.com

195

0.8

LG Launches Drool-Worthy 86-Inch 8K Quantum Dot NanoCell TV With Mini LEDs

LG's new TVs with mini LEDs could potentially take on OLED with bright and accurate visuals at cheaper prices (though they are not inexpensive). 2021-06-30 17:30 3KB hothardware.com

196

0.5

Volvo's future EV batteries aim for 1,000 km of real-world range

Volvo wants its sales to consist of nothing but electric vehicles as early as 2030. In order for that to happen, though, EVs need to … 2021-06-30 17:29 3KB www.cnet.com

197

0.6

Tennessee tech startup plans to increase access for rural patients

The U.S. vaccine campaign has heightened tensions between rural and urban America, where educators in urban counties are driving hours to rural areas to … 2021-06-30 17:27 849Bytes eu.usatoday.com

198

0.3

As the Titanic decays, expedition will monitor deterioration

The Titanic is disappearing. The iconic ocean liner that was sunk by an iceberg is now slowly succumbing to metal-eating bacteria: holes pervade the wreckage, the crow's nest is already gone and the railing of the ship's iconic bow could collapse at any time. 2021-06-30 17:26 5KB phys.org

199

0.0

Russian cargo ship lifts off for International Space Station

An uncrewed Russian cargo ship blasted off Wednesday on a mission to deliver supplies to the International Space Station. 2021-06-30 17:25 1KB phys.org

200

0.0

Amid #FreeBritney discussion, California Legislature talks conservatorship reform

"Like many people, I was deeply disturbed by what I saw in the Britney Spears documentary, which shed light on numerous problems regarding conservatorships in the state of California," said Assembl… 2021-06-30 17:23 3KB www.siliconvalley.com

201

0.5

Do 'Made in USA' claims make a difference in marketing results?

Pick up any product in just about any store and you're likely to find information that indicates the country of origin of the product. The U.S. Federal Trade Commission (FTC) requires this for any imported product, but not for products made in the United States. When you see the words "Made in U.S." on a product, it's purely for marketing purposes. So, does it work? 2021-06-30 17:23 4KB phys.org

202

0.1

Apple reportedly insists on hybrid work model, says in-person collaboration is 'essential'

Apple's corporate culture is well known throughout Silicon Valley as hard charging and secretive. It may also soon be seen as unforgiving, too. The … 2021-06-30 17:23 4KB www.cnet.com

203

0.5

GitHub's Copilot Is an OpenAI-Powered Coding Partner

GitHub's new Copilot feature uses artificial intelligence to help programmers while they code. 2021-06-30 17:22 2KB uk.pcmag.com

204

0.5

Xiaomi Mi 12 may feature 200MP camera, next flagship Snapdragon SoC

At numerous accounts previously there have been hints that Samsung is working on a 200-megapixel ISOCELL camera sensor, but this is for the first time we are acquainted with the possibility of Xiaomi working toward launching its next-generation flagship with a 200MP camera sensor. Considering Xiaomi manages to launch the rumored camera specifics, it will […] 2021-06-30 17:17 2KB androidcommunity.com

205

0.0

For declining dinosaurs, asteroid was just the knockout punch, study says

For decades now, paleontologists have debated whether -- if spared the fiery finality of an asteroidal death-blast -- the 160-million-year reign of the world's … 2021-06-30 17:17 3KB www.cnet.com

206

0.1

Wyze Cordless Vacuum Review: Packs a budget-friendly punch

The Wyze Cordless Vacuum is one of the most affordable vacuum cleaners on the market, combining powerful cleaning with effective air filtration. 2021-06-30 17:16 6KB www.digitaltrends.com

207

0.1

Fairer finance could speed up net zero for Africa by a decade

Leveling up access to finance so that poorer countries can afford the funds needed to switch to renewable energy could see regions like Africa reaching net zero emissions a decade earlier, according to a study led by UCL researchers. 2021-06-30 17:15 6KB phys.org

208

0.4

Laser 'comb' systems measure all primary greenhouse gases in the air

Researchers at the National Institute of Standards and Technology (NIST) have upgraded their laser frequency-comb instrument to simultaneously measure three airborne greenhouse gasses—nitrous oxide, carbon dioxide and water vapor—plus the major air pollutants ozone and carbon monoxide. 2021-06-30 17:14 5KB phys.org

209

0.3

Fecal records show Maya population affected by climate change

A McGill-led study has shown that the size of the Maya population in the lowland city of Itzan (in present-day Guatemala) varied over time in response to climate change. The findings, published recently in Quaternary Science Reviews, show that both droughts and very wet periods led to important population declines. 2021-06-30 17:14 5KB phys.org

210

0.0

Alienware m15 Ryzen Edition R5 review: 1080p gaming with style

Old flagship gaming laptops never die, they just fade into the neutral zone. That's what's become of Alienware's m15 laptop line with … 2021-06-30 17:13 6KB www.cnet.com

211

0.9

Click reaction for living systems: Bioorthogonal hydroamination of activated linear alkynes

Increasing our understanding of cellular processes requires information about the types of biomolecules involved, their locations, and their interactions. This requires the molecules to be labeled without affecting physiological processes (bioorthogonality). This works when the markers are very quickly and selectively coupled using small molecules and 'click chemistry'. In the journal Angewandte Chemie, a team of researchers has now introduced a novel type of click reaction that is also suitable for living cells and organisms. 2021-06-30 17:13 4KB phys.org

212

0.0

Floods may be nearly as important as droughts for future carbon accounting

Plants play an essential role in curbing climate change, absorbing about one-third of the carbon dioxide emitted from human activities and storing it in soil so it doesn't become a heat-trapping gas. Extreme weather affects this ecosystem service, but when it comes to understanding carbon uptake, floods are studied far less than droughts—and they may be just as important, according to new research. 2021-06-30 17:11 4KB phys.org

213

0.0

Eel products in the EU and the UK need better regulation

Growing in popularity, unagi kabayaki—grilled freshwater eel in soy sauce—can be found on the menu of many Japanese restaurants, and is stocked by Asian shops and in specialist supermarkets. But new research tracing the DNA of eel filets used for this dish has found that fraudulent food labeling is rife, with a third of the products violating EU regulations on the provision of food information. With certain species of eels now endangered, the researchers say that accurate labeling on these products is vital if the global eel trade is to be sustainable. 2021-06-30 17:11 4KB phys.org

214

0.8

A detailed simulation of air flow after sneezing

By the beginning of April 2021, the number of people infected during the COVID-19 pandemic had risen to more than 130 million people of whom more than 2.8 million died. The SARS-CoV-2 virus responsible for COVID-19 is transmitted particularly by droplets or aerosols emitted when an infected person speaks, sneezes or coughs. This is how the viruses and other pathogens spread through the environment and transmit infectious diseases when they are inhaled by someone else. 2021-06-30 17:10 5KB phys.org

215

0.0

Prehistoric homes would have failed modern air quality tests

Domestic burning of wood and dung fuels in Neolithic homes would have exceeded modern internationally-agreed standards for indoor air quality, exposing inhabitants to unsafe levels of particulates. 2021-06-30 17:10 4KB phys.org

216

0.9

ZTE Axon 30 Ultra 5G review

The ZTE Axon 30 Ultra 5G is a top-tier phone with good cameras, a great display, solid battery and other features, though its software isn't the most refined. If you want a flagship for less, this is the one to choose. 2021-06-30 17:09 11KB www.techradar.com

217

0.4

When and why do politicians use emotive rhetoric in parliamentary speeches?

Politicians use emotional resources in their speeches in parliament depending on the type of debate and use emotive rhetoric strategically and selectively, mainly to attract voters. This is one of the main conclusions of a study published in the journal American Political Science Review (APSR) involving Toni Rodon, a professor with the UPF Department of Political and Social Sciences and member of the Research Group on Institutions and Political Actors, together with Moritz Osnabrügge (Durham University, as first author) and Sara B. Hobolt (London School of Economics and Political Science). 2021-06-30 17:09 7KB phys.org

218

0.1

A white dwarf living on the edge

Astronomers have discovered the smallest and most massive white dwarf ever seen. The smoldering cinder, which formed when two less massive white dwarfs merged, is heavy, "packing a mass greater than that of our Sun into a body about the size of our Moon," says Ilaria Caiazzo, the Sherman Fairchild Postdoctoral Scholar Research Associate in Theoretical Astrophysics at Caltech and lead author of the new study appearing in the July 1 issue of the journal Nature. "It may seem counterintuitive, but smaller white dwarfs happen to be more massive. This is due to the fact that white dwarfs lack the nuclear burning that keep up normal stars against their own self gravity, and their size is instead regulated by quantum mechanics." 2021-06-30 17:09 7KB phys.org

219

0.4

Phase transitions lead to new advanced materials

Believe it or not, steel has something in common with bacterial appendages: they can both undergo a special type of physical transformation that remains puzzling. Now, researchers from Japan and China have used direct microscopic observations to provide more clarity to how this transformation occurs. 2021-06-30 17:08 4KB phys.org

220

0.5

The Best Free PC and Console Games to Claim in July 2021

You love video games, but you're not made of money. Lucky for you, game studios and subscription services offer a handful of free titles every month. Don't miss out. Here's what you can download in July. 2021-06-30 17:08 21KB uk.pcmag.com

221

0.8

Thinking in 3D improves mathematical skills

Spatial reasoning ability in small children reflects how well they will perform in mathematics later. Researchers from the University of Basel recently came to this conclusion, making the case for better cultivation of spatial reasoning. 2021-06-30 17:06 4KB phys.org

222

0.1

Extreme events: Ecosystems offer cost-effective protection

Decision-makers around the world are increasingly interested in using ecosystem solutions such as mangroves, coral reefs, sand dunes and forests on steep slopes to help buffer the impacts from hazard events and protect populations. But what evidence exists to show the efficacy of nature-based solutions over man-made protective measures to reduce the impacts of the increasing numbers of hazard events humanity faces due to climate change? 2021-06-30 17:06 3KB phys.org

223

0.9

Rejoice, Toyota's making more old Supra parts for folks

Great news for all of you running around in classic Toyota Supras. On Tuesday, Toyota Gazoo Racing announced plans to manufacture additional parts for the A70- … 2021-06-30 17:05 2KB www.cnet.com

224

0.3

What Is Clubhouse? The Invite-Only Chat App Explained

This invite-only, audio-based app is like listening in on someone else's phone call, legally. Here's what you need to know about Clubhouse for iPhone and Android, including how Elon Musk figures into its popularity. 2021-06-30 17:02 14KB uk.pcmag.com
Articles
DC5n United States IT in english 224 articles, created at 2021-07-01 06:02
The Apple Watch is getting its annual facelift with WatchOS 8 with extra workout modes, more flexible messaging tools and a new portrait watch face. Apple released the public beta of WatchOS 8 Wednesday, which gives us a sneak peek of the operating system that will be released in the fall. While there are no big interface surprises in the new OS, Apple has refined the Watch experience to bring many features in line with the iPhone. WatchOS 8 will run on all Apple Watches from the Series 3 and later. We don't recommend installing any beta software on your primary device, but if you do want to preview the new features coming to iOS 15 and WatchOS 8, you can find out how to download them here. Here are the best new Apple Watch features we've found so far. Using any portrait mode photo taken on the iPhone, you can now add the Portraits watch face to see these images on your wrist. But rather than displaying as a static image, the watch uses segmentation data from the photo to separate the foreground from the background. This means time appears just behind the head of your subject and if you raise your wrist or like to fidget with the Digital Crown, the subject pops in and out, too. I've found it works best with photos that have a lot of distance between the foreground and background, plus ample headroom above your subject so you can really see the effect. Some complications are also supported so you can put elements like battery level or heart rate on the watch face as well. The Photos app itself also gets some new tools like surfacing your memories and featured photos, so new content is synced to the Watch daily. Plus you can now share photos straight from the Watch through Messages or through the Mail app. Apple announced AssistiveTouch in May along with a range of accessibility features for the iPhone and iPad. It lets people who only have the use of one arm control the Apple Watch by detecting movement in the hand and wrist, like pinching or clenching actions. So you don't need to be able to touch the screen to interact with the watch. It's difficult to describe how intuitive this feels until you use it. Pinch your thumb and forefinger and the watch will move the focus to navigate through menu options. A double pinch moves back, while a clench is a tap action to select something on the screen. AssistiveTouch is also customizable so you could set a double clench action to answer a call or bring up the action menu. When you go to send a message, you'll now be able to use the scribble tool, emoji selector or the dictation option all from the same screen. Plus, if you go to dictate a message but find it makes an error in the transcription, you'll now be able to select the word and use the Digital Crown to make corrections. It's something I appreciate as my Australian accent often results in some pretty amusing dictation errors. Just like on the iPhone, you can send a GIF by selecting the image magnifying glass icon and choosing either from the trending list, or searching for one from your wrist. The Contacts app is finally available on your wrist so you can edit, add, browse and share without pulling out your phone. Apple has also expanded its Find My app into two new apps: Find Items and Find Devices. They do exactly what they say on the tin and you can ping items like the AirTag, or find devices signed in to your Apple ID from the Watch. WatchOS 8 also works in conjunction with the Focus mode on the iPhone, so you can limit distractions coming through or customize modes so only notifications from certain contacts and apps break through. Once you apply the mode on the iPhone it automatically sets it on the Watch as well. It's also supposed to be smart about Focus suggestions, like prompting you to turn on the mode when you start a workout. I'll need to spend more time with the beta before it can pick up my usage patterns. There are two new workout types you can track: Pilates and tai chi. They use customized heart rate and motion algorithms to better determine your effort than if you used to track these workouts using the "Other" option in the workouts app. Apple's Fitness Plus also gets a picture-in-picture mode, plus additional workouts filters. Apple has also moved the Breathe app into a new Mindfulness app. On top of being able to see animations to help guide your breathing, there's also a Reflect app that gives prompts to help focus your thoughts. I really like the new animations in the Mindfulness app and in the short time I've used them, they do help to focus my attention. The time you spend reflecting appears in the Health app on the iPhone (along with your heart rate) after each session. Sleep tracking also adds respiration rate to the existing sleep metrics like heart rate and time asleep. You can also view trends over time in the Health app on the iPhone. We'll update this story as we uncover more of the best features in the WatchOS 8 public beta.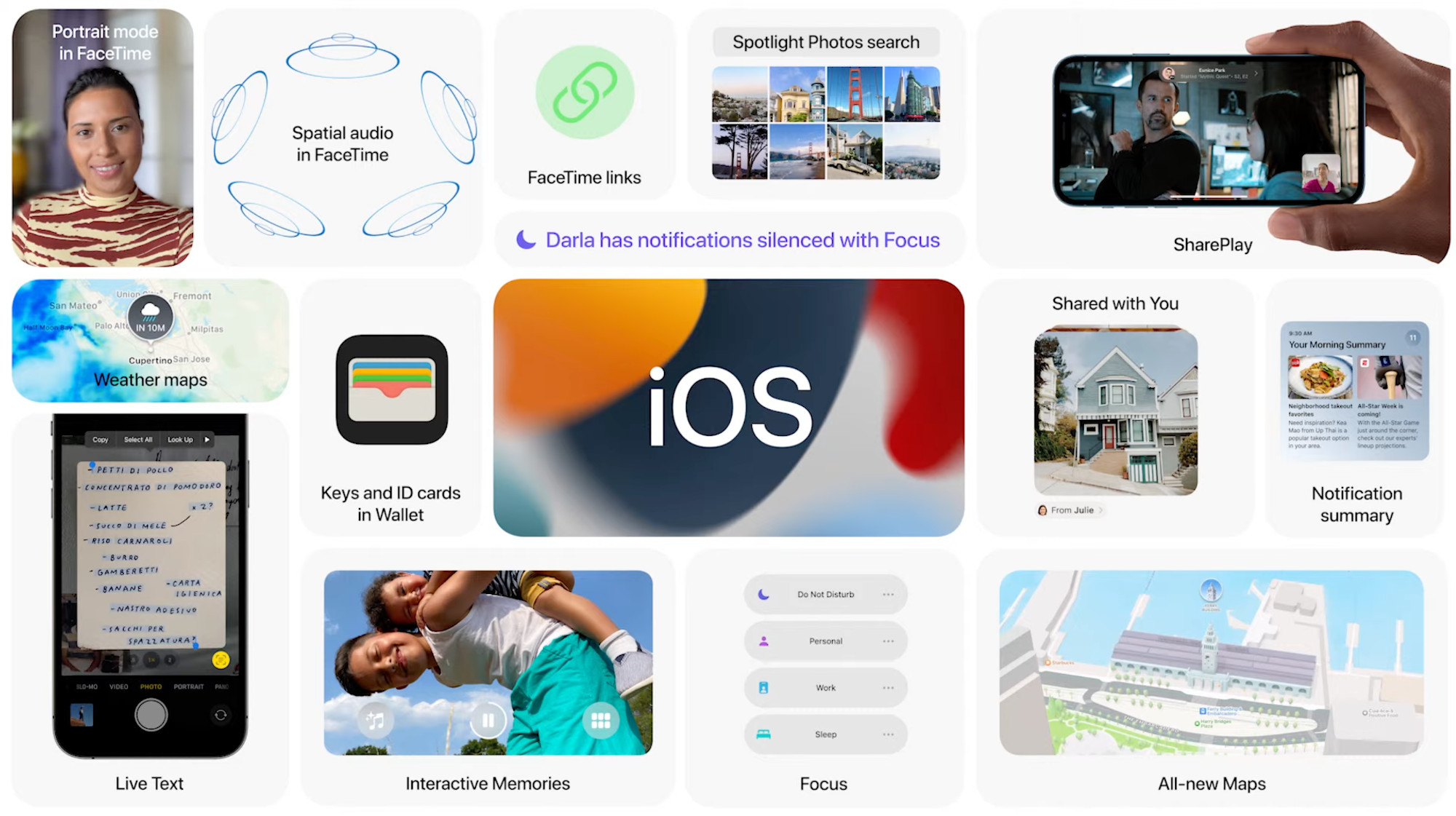 Apple just released the first iOS 15 and iPadOS 15 public betas
bgr.com
iOS 15 is official, and you can get the public beta version now
digitaltrends.com
How to get Apple's watchOS 8 public beta on your Apple Watch
pocket-lint.com
Big changes are coming to your iPhone this fall — here's how you can test them out now
cnbc.com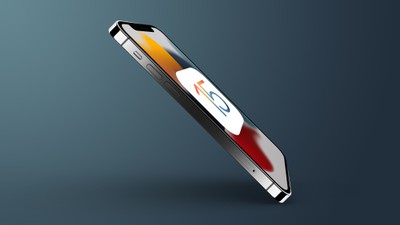 Apple Releases Revised Versions of iOS 15 and iPadOS 15 Second Betas
macrumors.com
How to get Apple's iOS 15 and iPadOS 15 public betas on your iPhone and iPad
pocket-lint.com
Anyone can install the iOS 15 public beta now – here's how
digitaltrends.com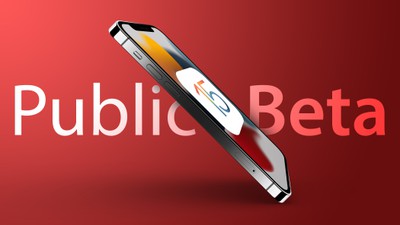 How to Install the iOS 15 Public Beta
macrumors.com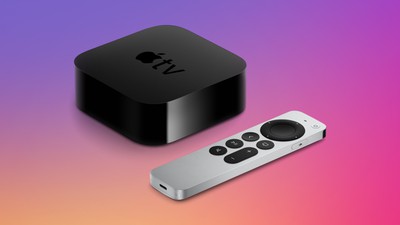 Apple Releases First Public Beta of tvOS 15
macrumors.com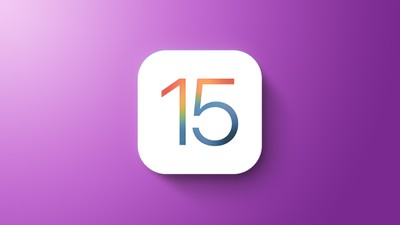 Apple Seeds First Public Betas of iOS 15 and iPadOS 15
macrumors.com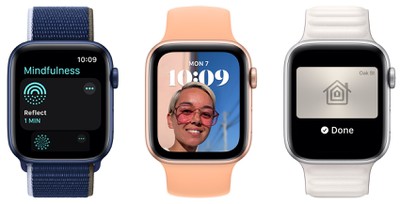 Apple Seeds First watchOS 8 Public Beta
macrumors.com
How to Get the iOS 15 Public Beta
uk.pcmag.com
iOS 15 public beta released today: How to get it, and why you shouldn't
slashgear.com
The Google Pixel family has long had a list of features that make it a go-to for die-hard fans. Whether it's the vanilla Android experience or the powerful camera, the Pixel packs some features that set it apart from the pack. As Android nerds, we're always on the lookout for Google Pixel deals. With the Google Pixel 5 finally here, we're hoping that we'll start to see bigger discounts on previous variants soon. Even with the Google Pixel 5a potentially on the horizon, there hasn't been a significant price drop on the Pixel 5 in a long time. Trust me, I've been checking. In lieu of any discounts on a new model, you can save $270 by picking up this Geek Squad certified refurbished Pixel 5 for just $429.99. We recommend the Pixel 5 at full price, so landing one for under $450 is a great opportunity. In particular, it offers a fantastic display, great battery life, wireless charging, an IP68 water and dust resistance rating, and an excellent UI. This particular phone is locked to the Verizon network, so it would need to be unlocked to work with a different carrier. See also: The best Google Pixel 5 cases you can buy Some people are skeptical about refurbished products, but Geek Squad certified refurbs are tested to verify they work like new and restored to the original factory settings. The worst you can expect is the possibility of minor superficial blemishes, and a 90-day warranty ensures your peace of mind. Google's Pixel 5 was a long time coming, and it turned out to be worth the wait. It's not the highest-spec phone on the market but that wasn't the aim. At $700 retail price, it ditches higher-end features like face recognition and the quirky Motion Sense gestures to bring you the stuff you love: a fantastic display, great battery life, and joyous software. The Pixel 5 officially hit the market at the end of October. That means it's not going to be seeing big discounts for some time, but you can do better than retail value here and there. As an unlocked option, Best Buy will offer you $50 in savings as long as you activate it to a network on purchase. The Google Pixel 4a takes many of the style cues from the Pixel 4, though it starts at the incredibly low price of just $349. If you want the best Google's software can offer you at the lowest possible price, it's tough to overlook the Pixel 4a and its powerful camera. Like the Pixel 5, the Pixel 4a isn't yet discounted anywhere in unlocked form, but you can save $50 from Best Buy if you activate it on a carrier when purchasing. Save $50 on a Pixel 4a with activation at Best Buy Get the Pixel 4a for $336 plus a $150 prepaid Mastercard and Nimble charging bundle from Visible The Pixel 4a 5G is, in essence, the 5G-enabled version of the Pixel 4a, but that's not the only upgrade. The phone has a bigger screen, features a faster Snapdragon 765G processor, and comes with a bigger battery. It hits the balance between premium and budget perfectly, making it one of the best mid-range phones on the market. After less than one year on shelves, Google is axing the Pixel 4 from its lineup. That means you'll have to hurry if you want the newest Pixel flagship in your pocket. There are pros and cons to the Pixel 4, but it offers a camera experience that's tough to top. The best, unlocked Pixel 4 deals available right now are from Amazon and eBay. There aren't any hoops to jump through so you can bring the phone to your carrier of choice. Learn more about the Pixel 4 and Pixel 4 XL in our full review. You might miss features like wireless charging and a water resistance rating, but there are plenty of tradeoffs that are worth the money. The Pixel 3a and 3a XL use Google's powerful 12MP camera and both phones even have headphone jacks. See also: The best Google Pixel 3a cases

The best Chromebook deals of July 2021 - Android Authority
androidauthority.com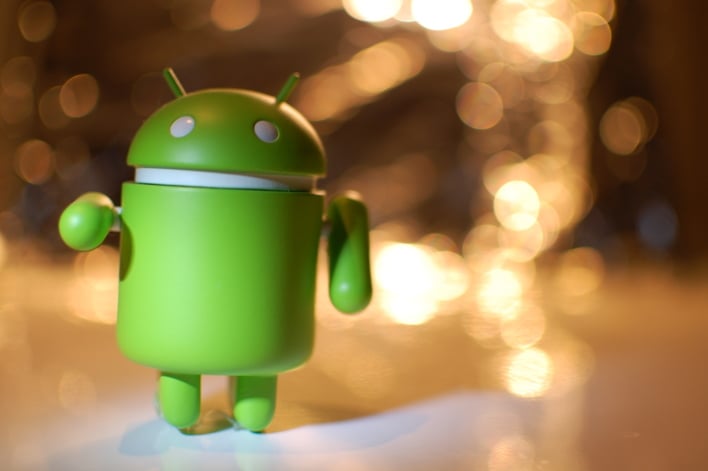 Here's Why Google Is Phasing Out APKs In Favor Of Android App Bundles
hothardware.com
AT&T RCS now default for Android with Messages by Google
slashgear.com
Google rolls out 'more streamlined' Discover feed on Android - 9to5Google
9to5google.com
Google sunsets Android APKs for App Bundles instead - Android Authority
androidauthority.com
This is the Google Pixel Buds deal you've been waiting for
digitaltrends.com
The Best Android Phones for 2021
uk.pcmag.com
More Android phones in the US will use Google Messages by default - Android Authority
androidauthority.com
AT&T gets Google Messages as its default Android texting app
cnet.com
You might not have to settle for static photos of the Galaxy Z Flip 3. Leaker Evan Blass has shared what appear to be official videos showing Samsung's upcoming foldable from virtually every angle, both closed and open. The clips are short, but provide a good sense of how the Galaxy Z Flip 3 will improve on the original model (no, there's no Z Flip 2). Most notably, they show off the larger, reportedly 19.-inch external display and two-tone back panel — you should have an easier time checking notifications or taking photos without popping the clamshell open. You only see a handful of the Z Flip 3 color range across the videos, including beige, black, gray, and light violet. Samsung is rumored to have dark blue, dark green, pink and white hues in development. See also: The best foldable phones If earlier leaks are accurate, the Galaxy Z Flip 3 would run on a Snapdragon 888 chip and carry a larger battery than its predecessors. There have been claims Samsung would introduce an under-display selfie camera, although that isn't necessarily the case — the video clearly shows a cutout at certain angles. Samsung hasn't said much about when it might put the new Flip on store shelves. However, rumors (and history) suggest the folding phone could be introduced at the company's near-customary Unpacked event in August. If so, you could have the phone in your hands before the summer is over.

Samsung Galaxy Watch 4 could get a 'Classic' variant
pocketnow.com
Samsung Galaxy A52 5G
uk.pcmag.com
Samsung Galaxy Z Fold 3: All the rumors (Jun.30) - Android Authority
androidauthority.com
Samsung Galaxy Watch 4 Classic renders leak - Android Authority
androidauthority.com
Samsung Galaxy A32 5G
uk.pcmag.com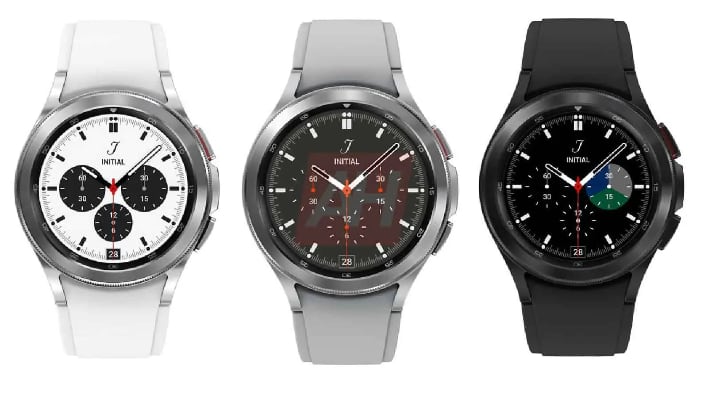 Samsung's Handsome Galaxy Watch 4 Classic Leaks In Official Renders
hothardware.com
Samsung Galaxy Watch 4: All the rumors (Jun.30) - Android Authority
androidauthority.com
Rumors and renders reveal Samsung's Galaxy Z Fold 3 and Z Flip 3 5G
digitaltrends.com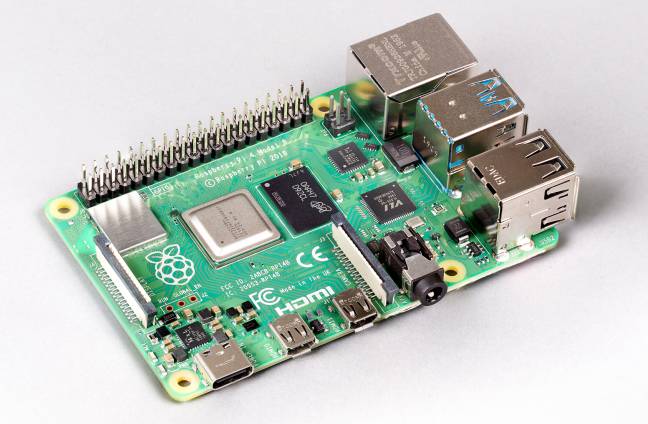 The enthusiast community has thumbed a nose at Microsoft's hardware requirements for Windows 11, with Insider builds demonstrated on Raspberry Pi hardware and the inevitable mobile phone. The latter will delight Windows Mobile holdouts, still mourning the death of their beloved operating system and stung by Microsoft's latest take on a telephone, which runs Android. A video surfaced yesterday showing the operating system running on a Lumia 950XL, inadvertently demonstrating that the operating system is less than ideal on the small screen, even if such wonders as screen rotation appear to work well. "In case you got doubts," tweeted the author ( a Dev botherer of Lumia hardware), "yes, it does do calls lol." More usable, however, is Windows 11 on a Raspberry Pi. A post on Twitter seemed to show the soon-to-be fussy OS up and running on one of the Raspberry Pi Foundation's finest, which, we're pretty sure, is not noted for being equipped with chippery listed in Microsoft's now infamous compatibility list. Getting Windows running on phones, Pis, and all manner of Arm-based hardware seems second only to the "does it run Doom?" question asked by many a tech tinkerer when presented with something new. Windows 10 on a Pi has long been a staple and the ease with which Windows 11 can be coaxed into life is both a tribute to the enthusiasts involved and an indication how little has changed under the hood, from a hardware standpoint, in the current Dev Channel build of Microsoft's new OS. After a few hours of play we were also able to persuade a version of Windows 11 to run (somewhat sluggishly) on our Pi-400. Sure, a 16GB SD card was sacrificed in the process and the test mode indicator (along with the odd square window or two and some bits of Windows 10 on show) hinted that some unexpected hoops were being leapt though, but otherwise the experience was relatively painless, if a little slow. Still, at no point during the new Windows 11 OOBE did the operating system complain about the hardware behind the scenes. As for how it works, the current Windows Insider Dev Channel builds do not yet enforce Microsoft's hardware rules so there is every chance things will stop working once the final incarnation of the Arm version of Windows 11 drops. It also seems very clear that what worked for Windows 10 does not require too much in the way of tinkering to allow Windows 11 to boot (at least at this stage of its development). Why any person would want to do such a thing is open to question. We like to think that the motivation is one of simply seeing what can be done with hardware and software, even if we have to admit that our Pi 400 seemed a whole lot happier running the Linux-based Raspberry Pi OS. For now, Windows 11 on a Raspberry Pi (or phone for that matter) remains an intellectual exercise – a fun thing to try, but you wouldn't use it for serious work. Or to write a contentious hardware compatibilty list. ®

How to install Windows 11 Preview on your computer
mobigyaan.com
Google might have just complicated running Android apps in Windows 11
digitaltrends.com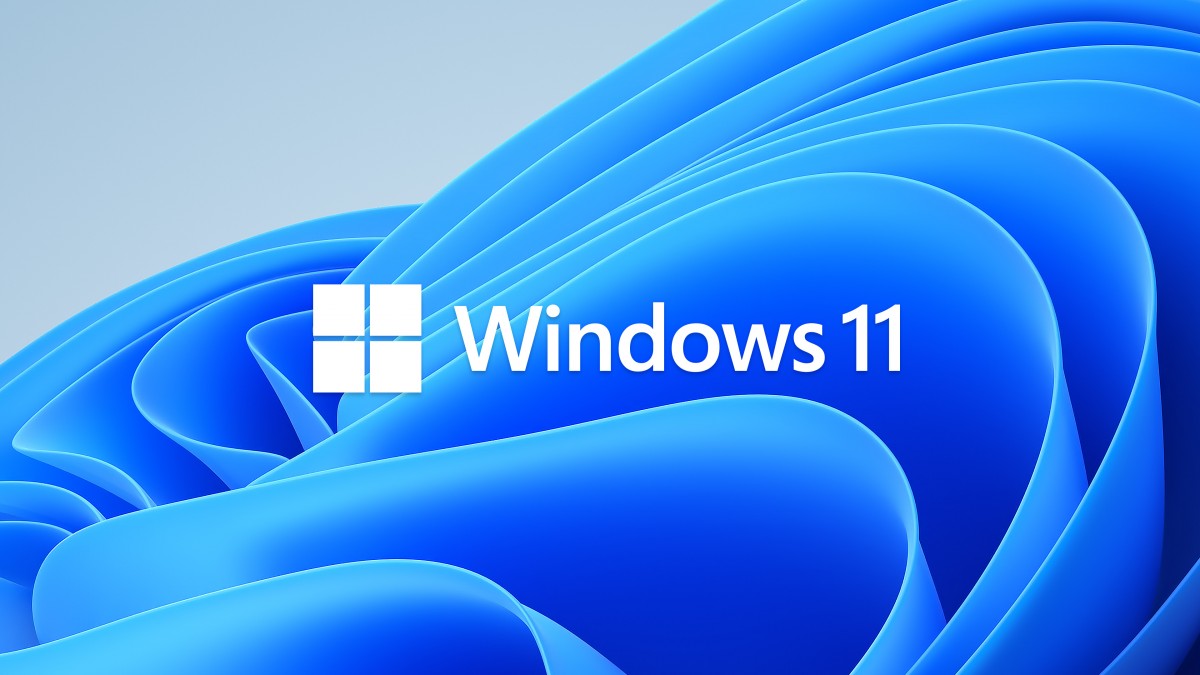 How to enable TPM in Windows 10 computer
mobigyaan.com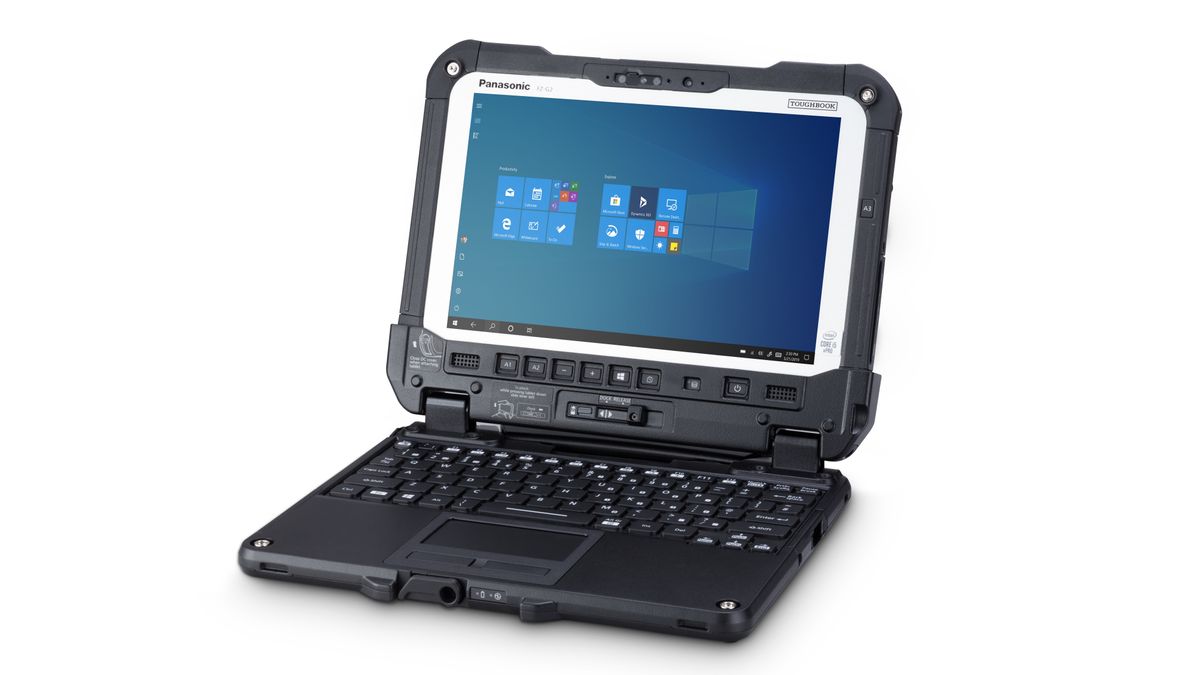 Panasonic has unveiled the Toughbook G2 and the new 2-in-1 combines the power and performance of a rugged laptop with the portability and versatility of a rugged tablet. The device has been designed with usability and security in mind while still providing mobile workforces with access to important legacy systems. It's also more secure as it is a Microsoft Secured-Core PC that runs Windows 10 but will be upgradable to Windows 11. New additions to the Toughbook G2 include eSIM and 4G connectivity for field workers and the next generation 2-in-1 also features double the RAM and storage of its predecessor. Improved screen brightness makes the Toughbook G2 easier to use in direct sunlight while three customizable buttons on the front frame of its display offer quick access to frequently used applications and settings. The Toughbook G2 features a 10th Gen Intel Core Processor (Quad Core) with Intel vPro technology and 16GB of RAM though it can be outfitted with a total of 32GB of RAM. The new 2-in-1 will be available in both a Standard and a Quick Release SSD model and the latter is ideal for data sensitive sectors such as emergency services, police forces and defense. Just like the Toughbook G1 and Toughbook 20 that came before it, the Toughbook G2 is compatible with a rich ecosystem of dedicated accessories including vehicle docks that can be used with and without a keyboard, hand straps, shoulder straps and cases with sanitizable options. It's also worth noting that the G2 will be backwards-compatible with accessories from both of its predecessors including vehicle docks. Thanks to the inclusion of a user-exchangeable expansion bay area, customers will be able to add contact smart card and contactless smart card readers to the G2 for additional functionality. The Toughbook G2 can also be equipped with an optional emissive backlit keyboard that adds an extra USB-A and USB-C port. When mobile workers return from the field, the Toughbook G2 can be plugged into an optional laptop docking station from Panasonic that allows the device to output in 4K to two external monitors. Senior product marketing manager at Panasonic's mobile solutions business, Dirk Weigelt provided further insight on how the new Toughbook G2 outshines its predecessors in a press release, saying: "Mobile workers loved the TOUGHBOOK G1 and 20 but the G2 will steal their hearts. It truly is the next generation rugged device for mobile workforces. It offers all the benefits of the latest technology, while maintaining important access to legacy systems, all wrapped up in a more flexible, secure and ultimately even more useable device." The Toughbook G2 will be available at the end of the July and prices will start at €2,450 / £2,218 + VAT in the EU and UK though US pricing has not yet been released.

Out-of-Band Windows 10 Update KB5004760 Is Out
wccftech.com
How to install Windows 11 Preview on your computer
mobigyaan.com
Nonfungible tokens continue to sell for big money, especially if they're unique. And what's more unique than the actual source code for the World Wide Web? Tim Berners-Lee, creator of the web, sold an NFT of the web's source code Wednesday for $5.4 million, according to the BBC. The sale happened at a Sotheby's auction, with bidding starting at $1,000. The NFT includes the time-stamped files of the source code, an animated video of the code being written, a letter from Berners-Lee and a digital poster he created. Proceeds from the sale will go toward causes picked by Berners-Lee and his wife. NFTs are blockchain-created certificates of authenticity for a digital asset. The person who buys the token doesn't own the copyright of said asset, just the digital token of that asset. Some prominent NFT sales include Twitter CEO Jack Dorsey selling the first tweet for $2.9 million, The New York Times selling a picture of a column for $560,000, one guy selling his farts for $85, and Beeple selling a digital artwork for $69 million .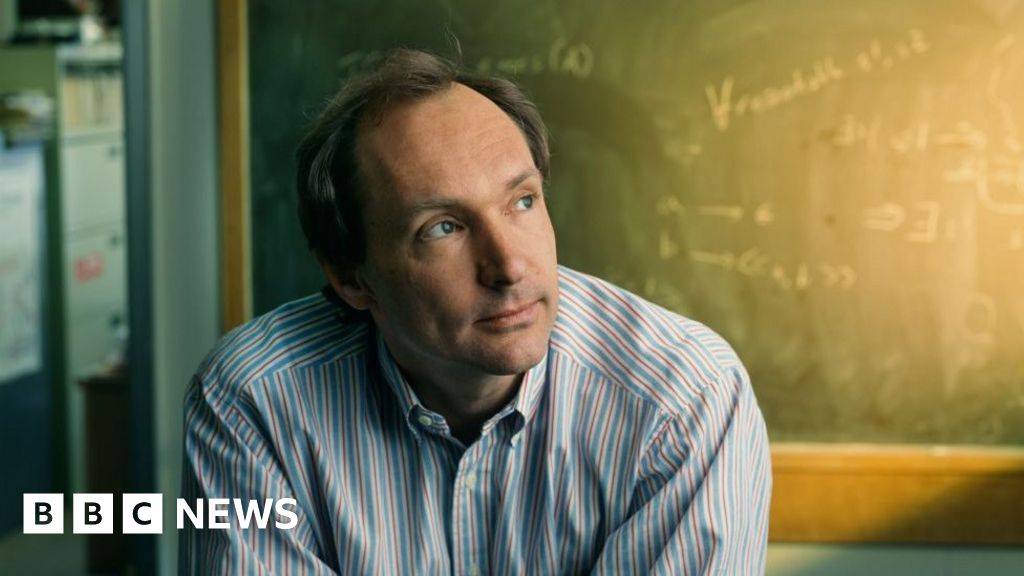 Tim Berners-Lee sells web source code NFT for $5.4m
bbc.co.uk
The World Wide Web sells for $5.4 million.
nytimes.com
Investing platform Robinhood has agreed to pay a fine of nearly $70 million to the Financial Industry Regulatory Authority (FINRA), a US group tasked with regulating brokerage firms and exchange markets. Why? Basically because Robinhood is really, really terrible at its job. The "financial penalty" was ordered by FINRA due to Robinhood's "systemic supervisory failures and significant harm suffered by millions of customers," according to a press release that called the fine the "largest financial penalty ever ordered" by the body. Robinhood has repeatedly given its millions of customers "false or misleading information," caused them to suffer from several system outages, and even approved very risky trades, according to the filing. In short, Robinhood's recent track record has been absolutely abysmal — and customers should probably think twice before signing up. FINRA's investigation found the platform gave out misleading information, including about customers' balances, whether customers could make certain trades, how much buying power they had, or how much risk of loss they faced completing certain transactions. Things got so bad that a 20-year-old customer named Alex Kearns, who died by suicide, was led to believe he had a negative balance of $720,000. As it turns out, he owed only half of that, as CNBC pointed. In a single week in March 2020, Robinhood experienced three outages as US stocks plummeted by historic margins. Then in May of this year, trading crashed yet again while alternative cryptocurrency Dogecoin spiked, causing customers to lose out on huge potential gains. Robinhood also blocked purchases of GameStop, AMC, and BlackBerry stock in January as popular subreddit r/WallStreetBets caused them to go haywire, causing Tesla CEO Elon Musk to suggest in a CNBC interview that "something shady" may have gone down. According to the organization, Robinhood customers suffered more than $7 million in total losses doe to "misstatements," and is requiring the platform to "pay more than $7 million in restitution to these customers." The platform's popularity has unsurprisingly plummeted over the last year — despite the best efforts of Google, which deleted 100,000 negative reviews following the Wall Street Bets fiasco in January. But FINRA's fine should serve as a warning to the rest: keep your distance and keep your money away from Robinhood. READ MORE: Robinhood to pay $70 million fine after causing 'widespread and significant harm' to customers [ CNBC] More on Robinhood: Robinhood Went Down Yet Again, This Time Due to Dogecoin Spike As a Futurism reader, we invite you join the Singularity Global Community, our parent company's forum to discuss futuristic science & technology with like-minded people from all over the world. It's free to join, sign up now!

Robinhood ordered to pay $70M for misleading info and negligence
cnet.com
Robinhood to Pay $70 Million Fine for Harming 'Millions of Consumers'
uk.pcmag.com
This website uses cookies to improve your experience while you navigate through the website. Out of these cookies, the cookies that are categorized as necessary are stored on your browser as they are essential for the working of basic functionalities of the website. We also use third-party cookies that help us analyze and understand how you use this website. These cookies will be stored in your browser only with your consent. You also have the option to opt-out of these cookies. But opting out of some of these cookies may have an effect on your browsing experience.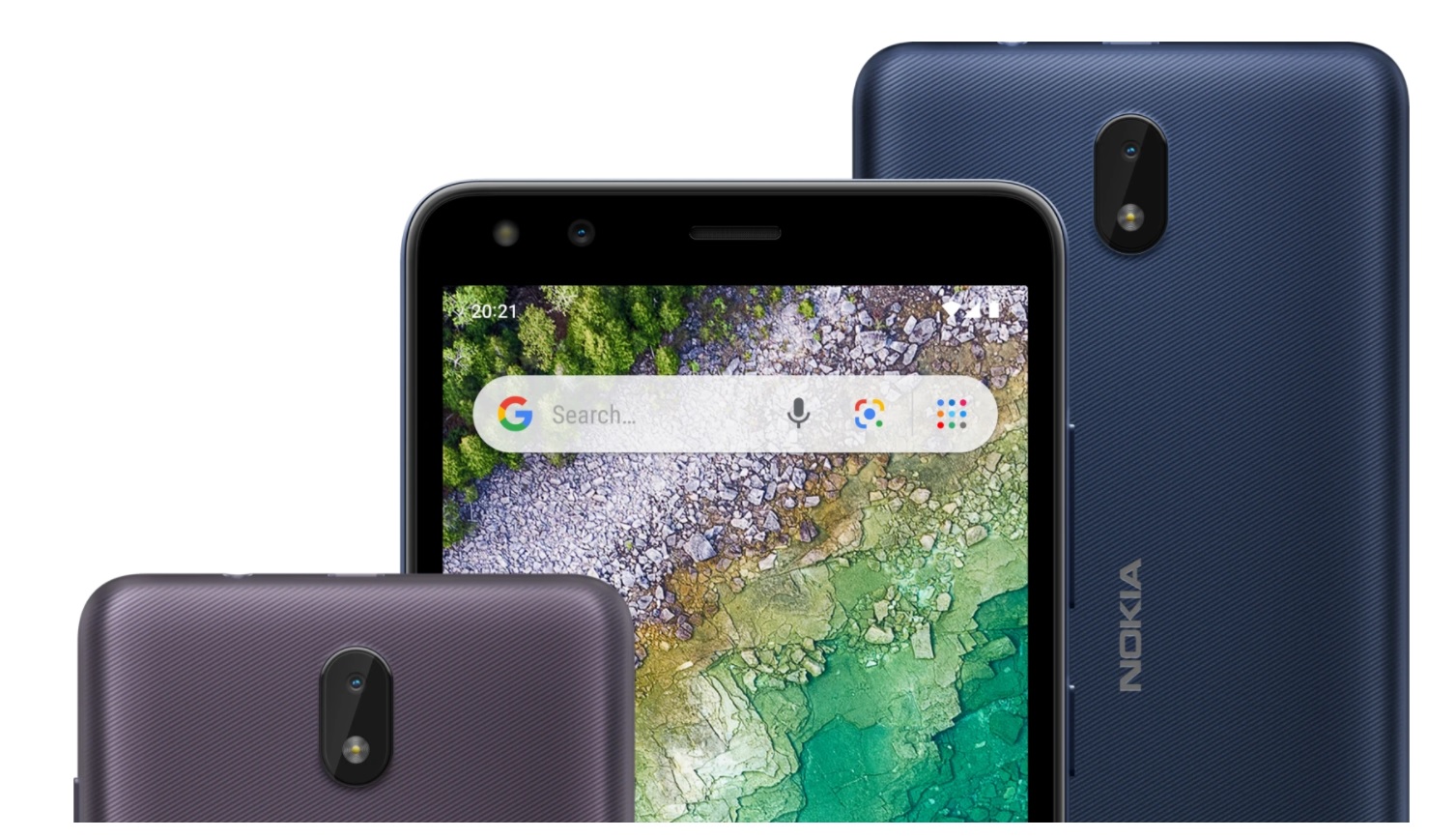 Nokia X60 series rumoured to launch this year running Huawei's HarmonyOS
gizmochina.com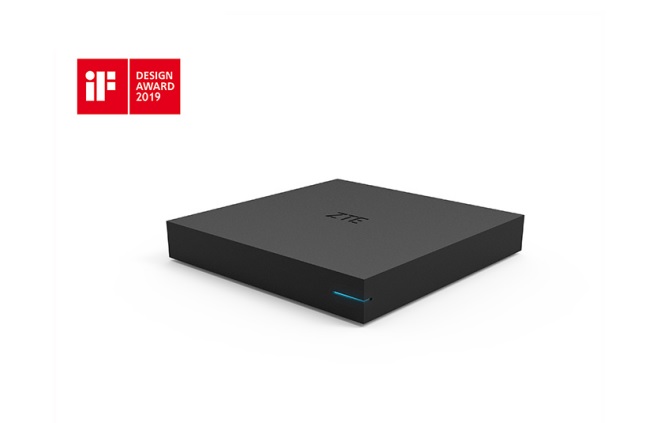 ZTE's new Android TV set top box has Wi-Fi 6 and supports 4K output
gizmochina.com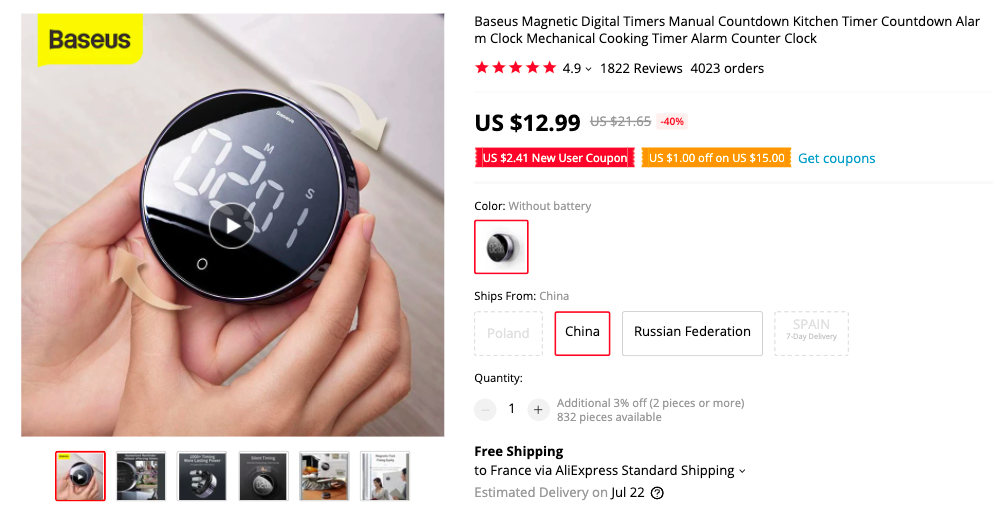 Deal: Get Baseus Magnetic Digital Timer for $13 (Retail Price $18)
gizmochina.com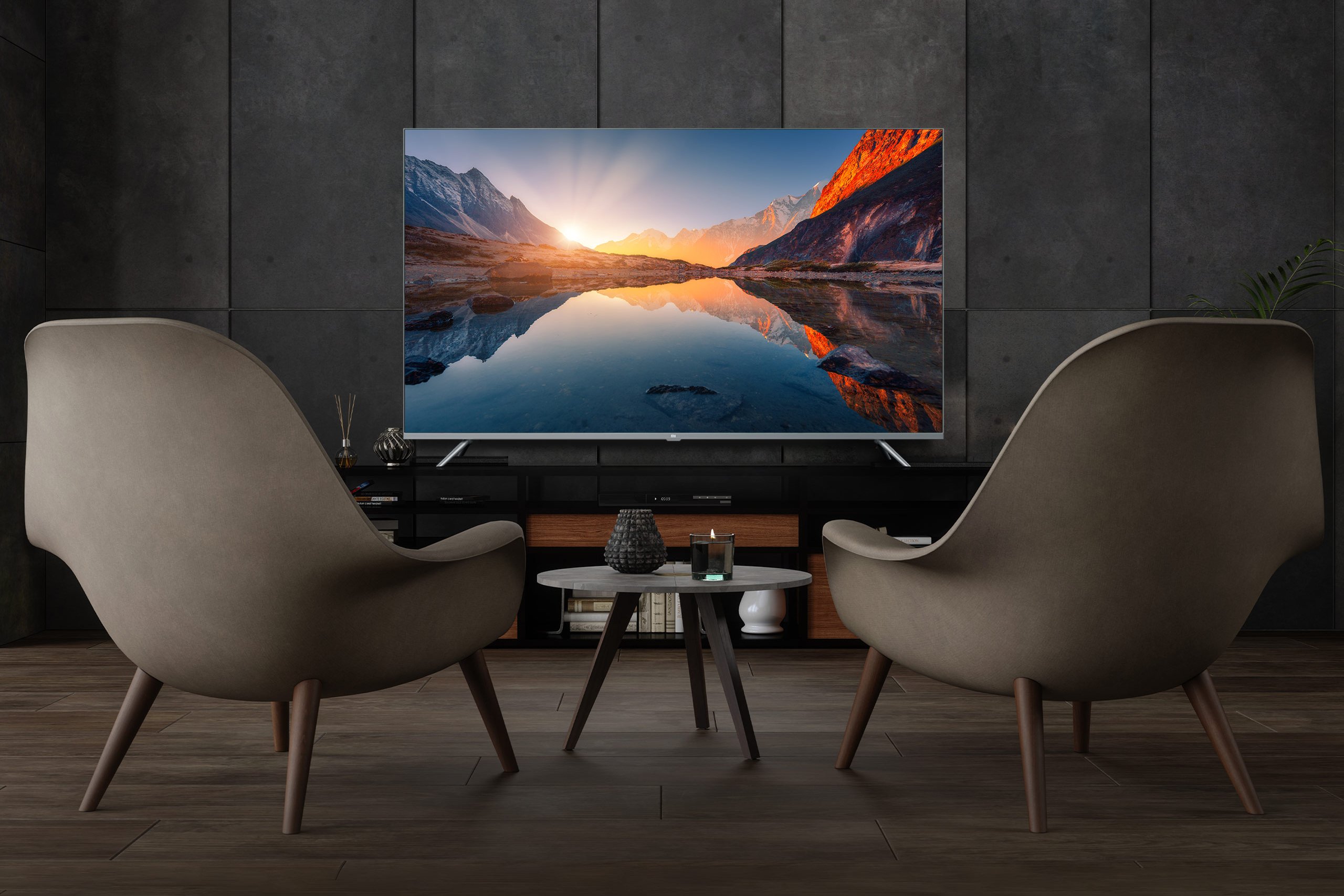 Xiaomi to hike smart TV price in India once again: Report
gizmochina.com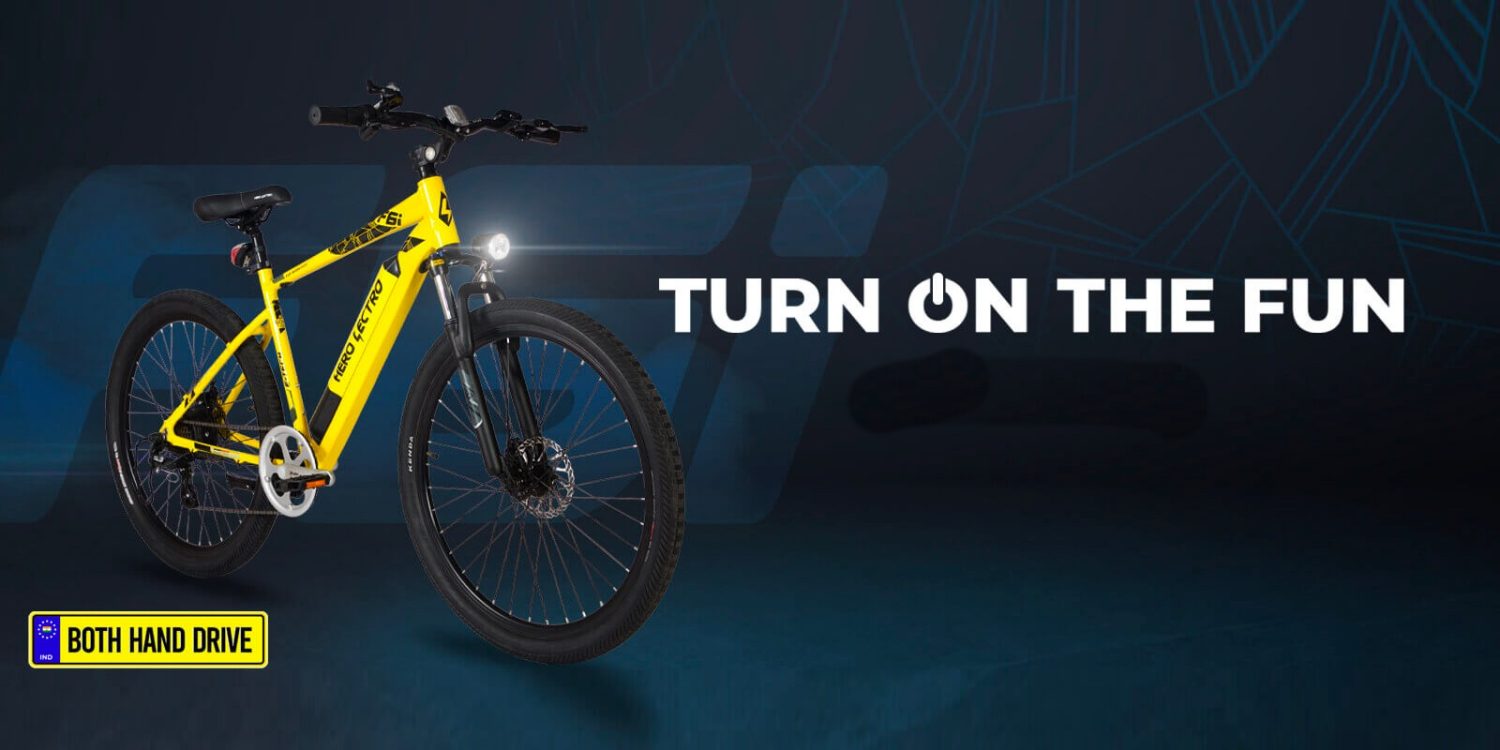 Hero Cycles launches the first Made-in-India electric bikes in Germany
gizmochina.com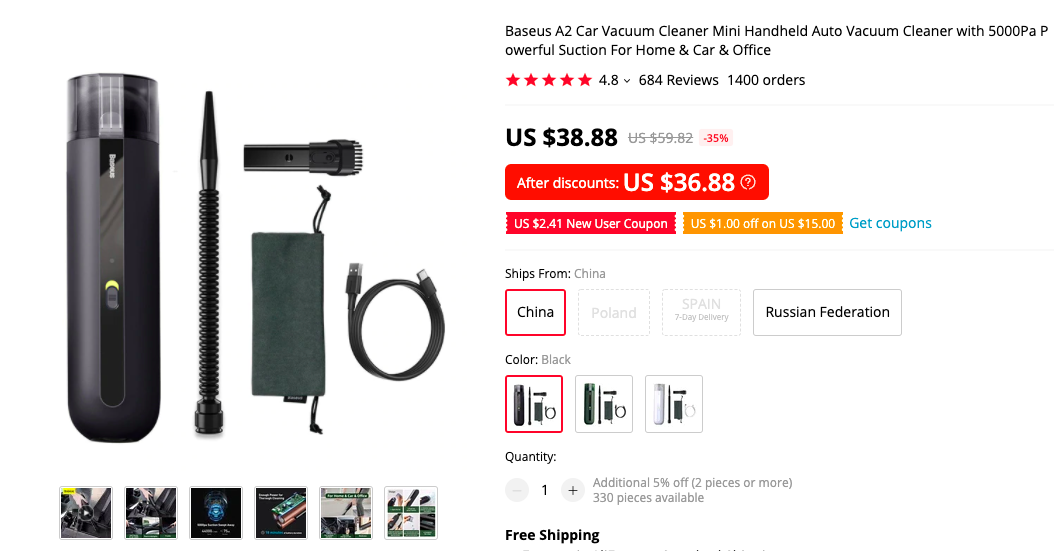 Super Deal: Baseus A2 Car Vacuum Cleaner Available for $37 (Original Price $50)
gizmochina.com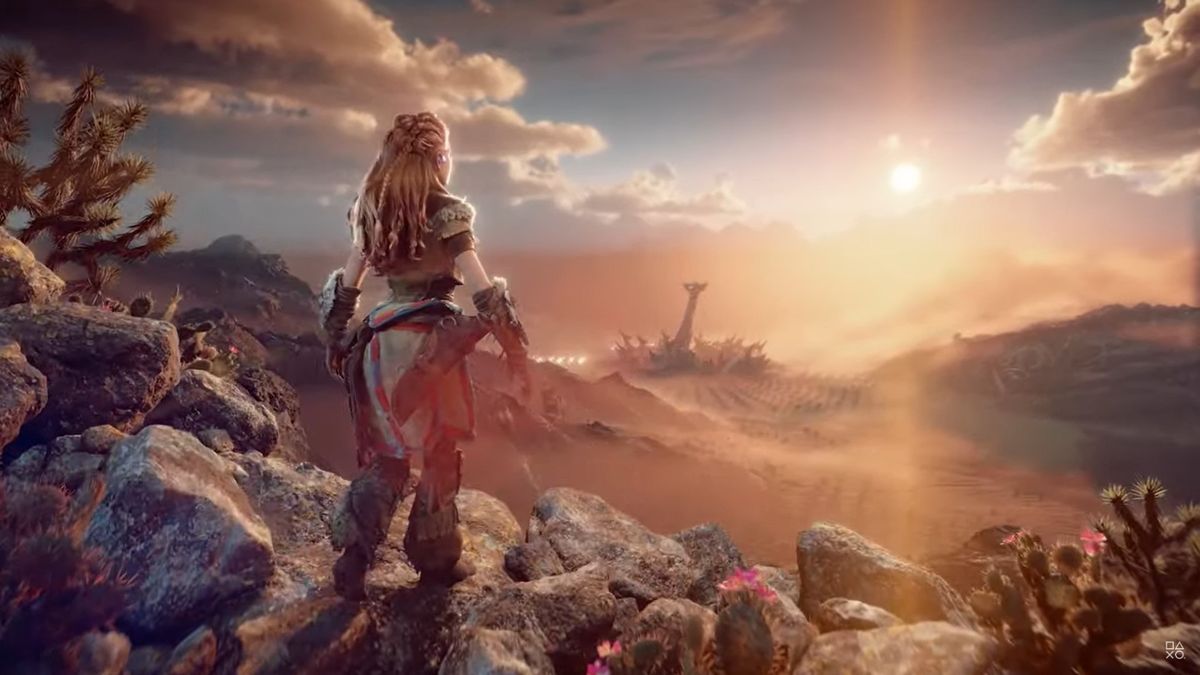 Horizon Forbidden West is the long-awaited sequel to the critically-acclaimed Horizon Zero Dawn and it's coming to PS5, and perhaps somewhat surprisingly, PS4 sometime in 2021. Horizon Forbidden West continues Aloy's story, and takes her to a post-apocalyptic western United State to recover a piece of ancient technology needed to stop a mysterious threat. The game will offer a whole new open world to explore replete with new machines, gadgets for traversal and weapons. In the latest 14-minute trailer for the game shown during the May 2021 State of Play, we got a chance to see Aloy in action using the new grappling hook, breathing mask and glider to easily navigate the ruins and rubble of the coastal environments, as well as two new weapons to take down a mammoth-like Tremortusk. The visuals look stunning, but it is – admittedly – still a work in progress and a solid release date is yet to be confirmed. Want all the juicy details? Here's what we know about Horizon Forbidden West so far, including its release date, trailer and more. While the Horizon Forbidden West release date was notably absent from the gameplay reveal, developer Guerrilla Games released a dev diary video last year confirming that the Horizon Zero Dawn sequel will release in 2021. We now know it will also come to PS4, too – meaning you won't have to upgrade to new hardware to play the game. Developer Guerrilla Games took to Twitter shortly after the May 2021 State of Play to address the absence of a confirmed release date for Horizon Forbidden West. While offering nothing concrete, Guerrilla reassured fans that "development is on track" and will have more updates "very soon." Back in February, PlayStation boss Jim Ryan told GQ he felt "pretty good" that Horizon Forbidden West will still arrive in 2021. Fairly recent social media advertisements have also stated that Horizon Forbidden West will arrive in "late 2021" or "second half of 2021", meaning it's likely we won't see the game until the tail end of this year. However, PlayStation Studios head Hermen Hulst has expressed a cautious approach to the release date, saying in a PlayStation Blog Post: "We think we are on track to release this holiday season. But that isn't quite certain yet, and we're working as hard as we can to confirm that to you as soon as we can." We got our latest look at Horizon Forbidden West during a May 2021 State of Play.14 minutes of gameplay were shown off, giving us a better idea of what we can expect from Aloy's adventures out west. Watch it for yourself below: Sony and Guerrilla Games revealed the first Horizon Forbidden West trailer at the PS5 games reveal event on June 11, 2020. The trailer below provides a three-minute glimpse at the kinds of varied landscapes you'll explore in the second game, and which machines you can expect to fight (mammoths and alligators, by the looks of it). We also get the sense that Horizon Forbidden West will be heavy on underwater gameplay, based on how much of a big deal the trailer makes of Aloy using her scuba gear at the 1:40 mark above, and the shots of underwater ruined cities. We know that Horizon Forbidden West sees Aloy traveling to post-apocalyptic California and will feature locations such as San Francisco and Yosemite. Based on the trailer it seems like Aloy's journey could take her all over the Western Seaboard, down the coast to Mexico, and potentially back out east to the Caribbean Sea. Along the way, we'll see a bunch of new enemies, including the velociraptor-esque Clawstriders and some new aquatic machines that look pretty intimidating. To make matters worse, raiders have learned to control some of the machines, making Aloy's life out west that much harder. We'll learn more about the game's plot as we move closer to launch, but the key point is that there's a blight that could destroy all of the life on the planet – and it's up to Aloy and her crew to stop it before it does. We've compiled all the latest Horizon Fordbiden West news and rumors below for your perusal: Developing for PS4 hasn't held anything back Horizon Forbidden West is coming to PS4 and PS5 but according to the game's director, getting the game ready for last-gen's consoles hasn't held it back or forced the team to scale back. Speaking with Hardware Zone (via VGC), Mathijs de Jonge said, "I don't think the cross-generation development was limiting in any way. When we started with the concept of this game, we had so many great ideas that ended up being included – to the point that we didn't really think about hardware limitations or anything, we just wanted to design a really nice, unique experience for the player. An awesome adventure. "That's how we also brainstormed all the quests and events the player is going to go through." That said, there are differences between what the consoles can do and de Jonge added, "I think that the big delta between these two consoles, apart from the 3D audio, quick loading and DualSense of course, is on the graphical side of things. On the PlayStation 5, we can add so much more detail graphically. We can see the tiny hairs on Aloy's face, for example. You can also see a ton of detail from far away." This lines up with a previous interview with Game Informer, in which de Jonge revealed that "A lot of the development has taken place on the PlayStation 4, and a lot of playtesting has been done on PlayStation 4. So we are ensuring that owners of that console have a great experience and the game will look fantastic on that console." Huge variety of weapons Writing in a PlayStation Blog post, Narrative Director Ben McCaw explained how Aloy will have a "huge variety of weapons" at her disposal, with combat having an emphasis on tactics and choice. "Aloy's trusty Spear is good for close combat and enables a new set of combos," McCaw wrote. "Bows with specialized ammo types strip armor off machines to expose their weak spots. Adhesive grenades can be fired from slingshots, temporarily stalling foes. Plus many more, and all of them can be upgraded at a workbench." New tools Aloy will have a bunch of new tools at her disposal in Horizon Forbidden West, according to Narrative Director Ben McCaw. Writing in a PlayStation Blog post, McCaw said: "This dangerous and unfamiliar land is full of challenges and threats, but Aloy will have new tools to help her on her way. The Pullcaster speeds up climbing, getting her quickly out of trouble; the Shieldwing allows her to safely descend from great heights (or surprise enemies from above); and with the Diving Mask, a whole new underwater world is open for exploration. Not to mention big upgrades to her Focus, which now shows areas that allow free-climbing and gives her the ability to override more machines for mounts or combat." 60fps mode and other advantages on PS5 In an interview with French YouTube content creator Julien Chièze, Guerrilla Games confirmed that the PS5 version of Horizon Forbidden West will feature a 60fps mode, double the frame rate of the original PS4 game and the recent gameplay footage. It's not clear at this time what visual cutbacks (lower resolution, for example) will be required to achieve this frame rate, though. In an interview with Game Informer, Game Director Mathijs de Jonge said that because of its power, "the PlayStation 5 can go much further [than the PlayStation 4]". De Jonge explained that, "Visually we can add a lot more detail. Graphically, the rendering technique for the underwater scenes is special for the PlayStation 5, it has extra details and extra systems, like the wave technique is better on that system." On top of this, "The lighting on Aloy on PlayStation 5 has much more definition," as they "use a special cinematic lighting rig, that on the PlayStation 4 is only used in cutscenes because the game is not running and we have more processing power in those scenes. But with the PlayStation 5 we have plenty of processing power, so we can have that lighting rig always available, so she always looks great with that lighting setup traveling with her anywhere." But PS4 owners shouldn't be worried about the game's performance. According to de Jonge, "A lot of the development has taken place on the PlayStation 4, and a lot of playtesting has been done on PlayStation 4. So we are ensuring that owners of that console have a great experience and the game will look fantastic on that console." In the "last stages of development" Horizon Forbidden West doesn't have a solid release date just yet but in an interview with Hardware Zone, game director Mathijs de Jonge has said that it's in the "last stages of development". "We have just successfully completed our beta milestone, which is pretty far along," said De Jonge. "We're now in the final stages of development. So we are polishing the game and fixing bugs. We are also wrapping up certain aspects of the game, like some of the machines being behind schedule - because it takes an enormous amount of time to build them. We're working on the final cinematic. So, we're really wrapping up. There's still a lot to do with a game of this size and magnitude, but we're in the final stages." This comes not long after PlayStation Studios head Hermen Hulst expressed a cautious approach to the release date, saying in a PlayStation Blog Post: "We think we are on track to release this holiday season. But that isn't quite certain yet, and we're working as hard as we can to confirm that to you as soon as we can." So, while anything could happen with the game's final release date at the moment, it is in its final stages. Climb anywhere and swim underwater in a larger world Following the new footage of Horizon Forbidden West revealed during the recent State of Play, Game Director Mathijs de Jonge and Narrative Director Benjamin McCaw spoke to IGN, touching on some of the advancements players can expect to see in the sequel. Players can, for example, expect more freedom in free climbing, with de Jonge saying, "In terms of the traversal and the human combat, this was a point from Horizon Zero Dawn, where we wanted to improve the mechanics…you can now free climb anywhere in the world" thanks to an "automatic system that just detects if there is a latch somewhere in the geometry [of rocks, cliffs and mountain sides]." Horizon Forbidden West will also have a larger, more dense game world than Zero Dawn. According to de Jonge: "The map is a little bit bigger, but in general, we've really looked at increasing the density, and adding more content, making sure there's a lot more to do for the player across the map, and then making that content also engaging by telling little micro-stories." Some of the additional breadth and depth in the world is coming from new underwater exploration. Benjamin McCaw explained that "Exploration is really the theme. And it's not enough for us to just show underwater. We wanted to make sure that it's every bit as beautiful as what you see in the natural world above it. But it wasn't just enough that you could swim around underwater. We wanted to do some things that are really surprising and interesting. And I think that's where some of the story stuff comes in, and we just absolutely can't wait for players to see what they're going to experience." A brand new skill tree and how Valor Surge works In an interview with Game Informer, game director Mathijs De Jonge revealed that Horizon Forbidden West's skill tree hasn't simply been updated since the first game, instead the previous skill tree has been "completely redesigned and repopulated with new skills", with new options to allowing players to upgrade Aloy's skills to suit their playstyle. De Jonge also explained how the skill tree is how players will be able to unlock 'Valor Surges', the powerful electric move we saw Aloy unleash during the recent Horizon Forbidden West gameplay reveal. According to De Jonge, Valor Surges are unlocked by spending skill points in the skill tree, with players then being able to choose which Valor Surge is active at any moment. To unleash a Valor Surge move, the Valor Surge bar in the bottom right of the screen needs to be filled. This is done by "playing technically", headshotting humans or removing components from enemies, which will reward players with specific technical combat XP, which is its own point system, that can be spent in the skill tree. Guerrilla Games also revealed that Horizon Forbidden West will have full PS5 3D audio and DualSense support, a new free-climbing system and a new melee system that allows for combos. Virtually no loading screens During a dev diary video from Guerrilla Games, Horizon Forbidden West game director Mathijs de Jonge explained how the sequel will utilize the PS5's super-fast SSD. "With the PS5's SSD, there will be virtually no loading screens," Jonge said in the video. "In an open-world game like Horizon Forbidden West, if you open up the map and fast travel from one end to the other, or restart from a checkpoint, it will be super fast. When you boot up the game, you're right there in the action." Check out the video below: Adaptive triggers You can expect improved use of haptic feedback and adaptive triggers on the PS5, and Horizon Forbidden West is no exception, with its unique mix of bows, slings, and ropecasters. Guerrilla Game Director, Mathijs de Jonge, has said that "The DualSense wireless controller adaptive triggers will help us to make the weapons feel even more unique and satisfying to use."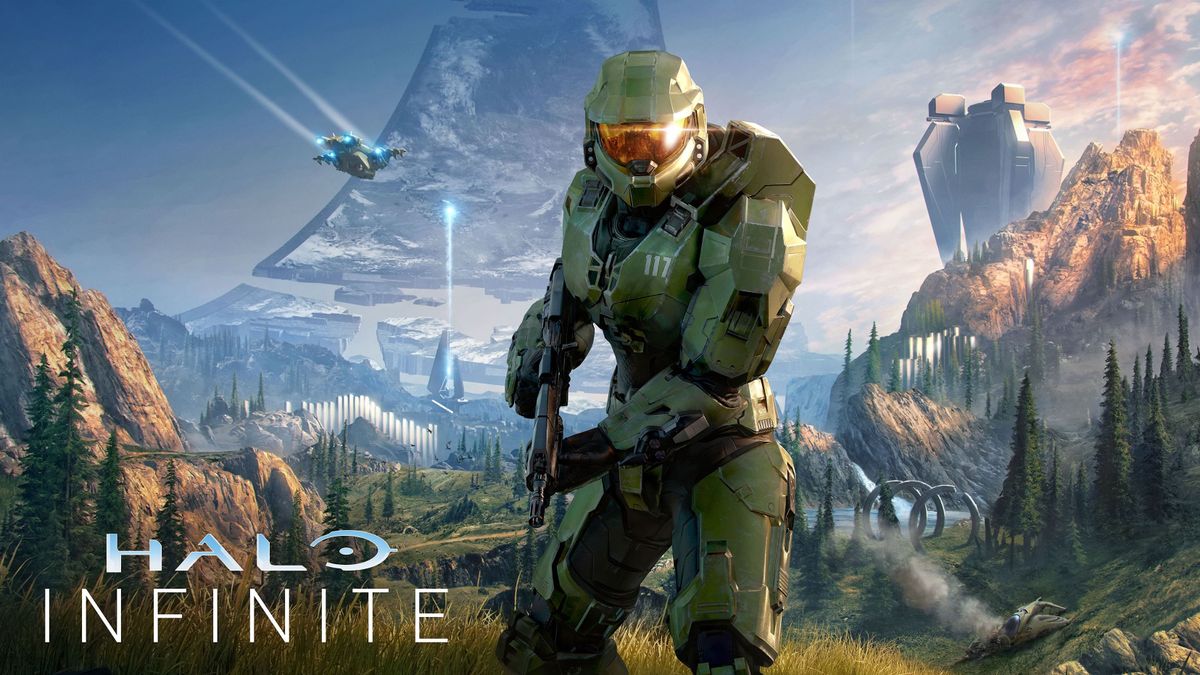 Halo Infinite release date, trailers, multiplayer, gameplay and news
techradar.com
Halo Infinite release date, trailers, multiplayer, gameplay and news
techradar.com
Marvel's Black Widow: Release date, cast, trailers, and rumours
pocket-lint.com
Horizon Forbidden West release date, trailer, news and rumors
techradar.com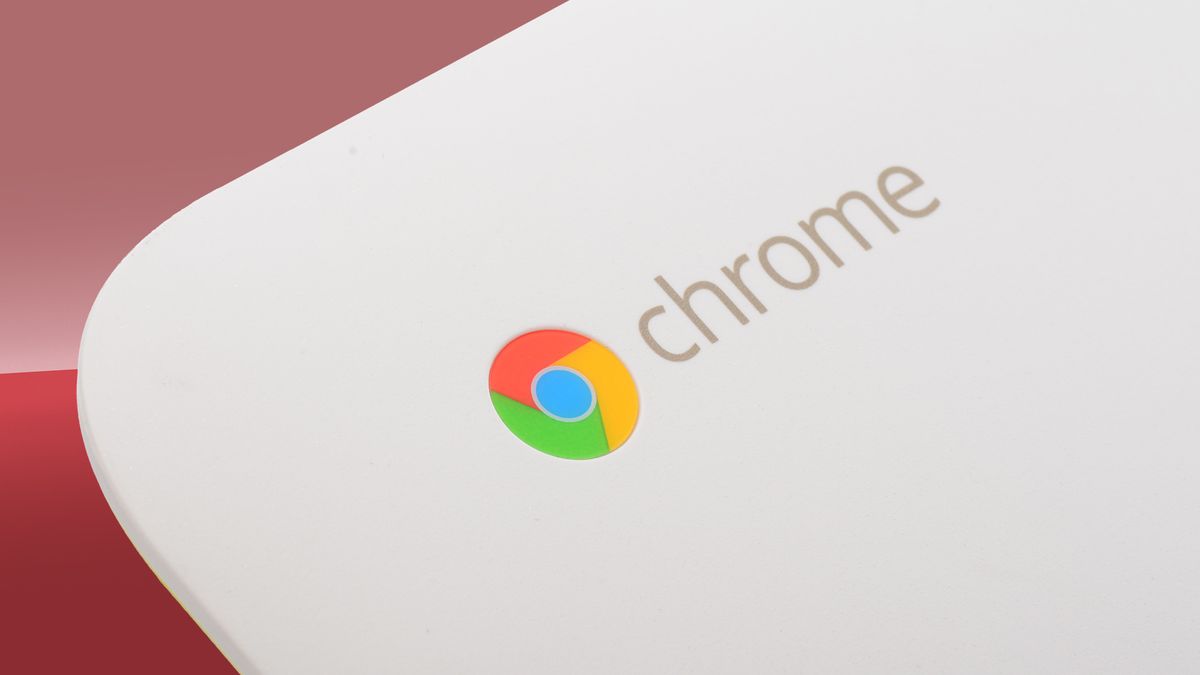 The best Chromebook 2021 has to offer is much more capable than people give it credit for. It may be different from traditional laptops, specifically because the Chrome OS that powers it is more lightweight than the macOS or Windows 10. However, it's just as reliable for multitasking and performing everyday computing tasks as some of the best laptops. In terms of handling daily tasks, build, and features, the best Chromebook 2021 comes with top-notch build, strong specs, a great feature set, and a surprisingly long battery life. In fact, many Chromebooks boast similar features as the best 2-in-1 laptops like that 2-in-1 form factor, touchscreen capability, and pen support. That's while keeping things affordable and accessible to budget-minded buyers. As long as you're ok with a lightweight operating system, you'll find the best Chromebook 2021 has to offer to be powerful enough to handle all your daily tasks, some photo editing, and even a bit of light gaming. It might even work in your favor if you don't really need anything powerful, as it is more economical than the best MacBook or the best Windows 10 laptop. Whether you should move to a Chromebook depends a lot on what you need out of a laptop. Our guides on whether or not you should buy a Chromebook and comparing Chromebooks vs laptops can help you make up your mind. Also check out our Chromebook reviews, or at least our reviews of the ones below so you can get a better idea of how these machines work. Students considering one for school should check out our best student Chromebooks list. These make for even more affordable alternatives to the best laptops for college. Meanwhile, the more budget-conscious consumers should find the cheap Chromebook deals helpful. Google continues its tradition of making the best Chromebooks in the world. While it's older Pixelbook used to occupy the top spot, it's been replaced by Google's latest Chromebook: the Pixelbook Go. This is a Chromebook that proves that these devices can be just as stylish and powerful as traditional laptops, and the Pixelbook Go brings a lot of the original Pixelbook's premium features to a more affordable device. One of it's most impressive features is the fantastic battery life, which can outlast many traditional laptops with ease, and means you can go a full work or school day without needing to charge it. We also love the fact that you can close the lid, leave it for a few days, and when you pick it up again, it's still got plenty of battery life left - something Windows 10 laptops never achieve. Its brilliant keyboard is also worth pointing out. It feels fantastic to type on, and makes working on it incredibly comfortable. In fact, this has meant we've stopped using much more powerful (and expensive laptops) in favor of the Pixelbook Go - it really is that good. Read the full review: Google Pixelbook Go Is it a Chromebook or is it a tablet? Well, luckily, you won't have to decide with the brilliant Lenovo IdeaPad Duet Chromebook. True to its name, this Chromebook delivers two form factors in one, while utilizing the versatility of the Chrome OS and setting you back much less than many of the top Windows tablets out there. Of course, like all the best Chromebooks, its battery packs an incredibly long life of almost 22 hours – so you could pull an all-nighter, work through the day and mid-afternoon, and you'll still pass out before it runs out of juice. For this price, sacrifices have to be made, naturally – the keyboard is tiny, the trackpad isn't as reliable, and the charger and headphones share one port. However, if budget is your top priority, those are definitely not deal-breakers. Read the full review: Lenovo IdeaPad Duet Chromebook The Lenovo ThinkPad C13 Yoga Chromebook lands straight in our best Chromebooks list due to the fact that it is one of the most powerful Chromebooks money can buy in 2021. While you're going to pay extra for this kind of horsepower, especially if you want some of the best features that come with the high-end models, it's well worth it if you're looking for something future-proofed. Based on the Chromebook reviews we've done, we can tell that this one is going to last you for years to come. As a 2-in-1 device, it's got the flexibility that many other Chromebooks lack, and the screen on this thing is stunning. Best of all, it comes packing the new AMD 3000C-series processors - starting with an Athlon 3150C and scaling up to a Ryzen 7 3700C - and this means you'll get more processing power out of this Chromebook than many of it's competitors. For students especially, then, this is one of the best Chromebooks money can buy right now. Read the full review: Lenovo ThinkPad C13 Yoga Chromebook The best Chromebooks balance a bargain price and efficient use of Chrome OS – and the HP Chromebook 14 is the perfect example of that. While it's similar to the Acer Chromebook 15 in a lot of ways, this 14-inch Chromebook is a tad more compact and looks slightly better. Complemented by a bright blue finish and a screen made to astound, the HP Chromebook 14 offers excellent value – that's based on the many Chromebook reviews we've ever done. Even if the battery life and performance are average – the HP Chromebook 14 is easily one of the best Chromebooks to date. We were particularly impressed with how slim and light this Chromebook is, and it means the HP Chromebook 14 is a great device for anyone who wants a long-lasting laptop that they can comfortably carry around with them. If you want a laptop to work on while lounging on a sofa, this is a great choice as well. Also, unlike some other Chromebooks, the HP Chromebook 14 comes with plenty of ports, including HDMI-out, USB 3.0 and a microSD card slot, making this a brilliantly versatile Chromebook for the price. Read the full review: HP Chromebook 14 The Asus Chromebook Flip is a brilliant Chromebook that proves that these devices can be sleek, stylish and premium - and not just budget. With an Intel Core processor and a full-HD display, the Asus Chromebook Flip is a powerful performer that will keep up with any day-to-day task you require it to perform, and offers plenty of value without compromising on performance - a tricky balancing act that many other Chromebook makers fail to achieve. This is a Chromebook that's been out for a while now, but it still impresses with brilliant performance and an excellent build quality that's thin and light, and puts many more expensive laptops to shame. If you're on a budget, this is one of the best Asus laptops to consider. Read the full review: Asus Chromebook Flip Stylish, affordable and versatile, the Acer Chromebook Spin 513 is one of the best Chromebooks to come out this year, boasting a 2-in-1 design, a great looking panel, and a great battery life of up to 13 hours. That means it's a great value laptop to those who don't need a lot of firepower. It's a good thing since the Snapdragon CPU that powers isn't as powerful as its rivals. There's a great trackpad as well, and fast USB-C charging. Read the full review: Acer Chromebook Spin 513 If versatility is a top priority, then look no further than the Acer Chromebook Spin 311. This all-rounder has all the makings of a great Chromebook, from its good battery life to its robust build and solid usability. However, the Acer Chromebook Spin 311 takes it further with its impressive levels of versatility, thanks to its abundance of ports considering its size,2-in-1 design, portable size and excellent touchscreen display. It also boasts a keyboard and a touchpad that are not only reliable, but also satisfying to use. That's a rare thing in a machine at this price point. The small size of this Chromebook means it's really easy to carry around with you, so if you're looking for the best Chromebook for travelling with, this is it. However, that small size may mean some people find it uncomfortable to use for long periods of time, especially if you're more used to larger laptops. Read the full review: Acer Chromebook Spin 311 Premium Chromebooks occupy their own space in the laptop market, bridging that gap between powerful traditional laptops and super lightweight Chromebooks. And, the Asus Chromebook Flip C436F is perhaps one of the very few examples of these out there, with its combination of superb power, terrific feature set, premium build and a price tag that's cheaper than its rivals. During our time with the Asus Chromebook Flip C436F, we were really impressed with its gorgeous design, with a magnesium alloy body, stunning 1080p screen, and wonderful keyboard. This could easily rival premium laptops like the Dell XPS 13 or MacBook, and it even comes with features like Wi-Fi 6 support and a fingerprint sensor. If you're looking for a lightweight OS machine that touts more power than the rest of the clan, this is one of the best Chromebooks on offer. Read the full review: Asus Chromebook Flip C436F With a solid build quality that rivals a MacBook, it's easy to excuse the Acer Chromebook 15's aversion to 2-in-1 form factors. Still, given that the best Chromebooks rolling out this year are fully convertible, thanks to the wide adoption of Android app support, the Acer Chromebook 15 had to prove itself with more than great style. Beyond its aptitude for laying flat using a 180-degree hinge, this beautiful 15-inch Chromebook also makes a great impression with its battery life, lasting nearly 17 hours in our battery test. Read the full review: Acer Chromebook 15 The best Chromebook for professionals currently available might just be the Acer Chromebook 714 whose premium and seriously solid chassis is just the ticket for the business-oriented bunch. It's not especially stylish, sadly, but that decent performance and strong battery life make up for its lack of fashion sense. And, aren't those all the more important if you're meeting with clients, tackling paperwork and balancing the books all day? In fact, the quad-core processor is good enough for light content creation tasks, making it a boon for those starting out in the content creation industry as well. Read the full review: Acer Chromebook 714

Chromebooks vs laptops: which is the best for students?
techradar.com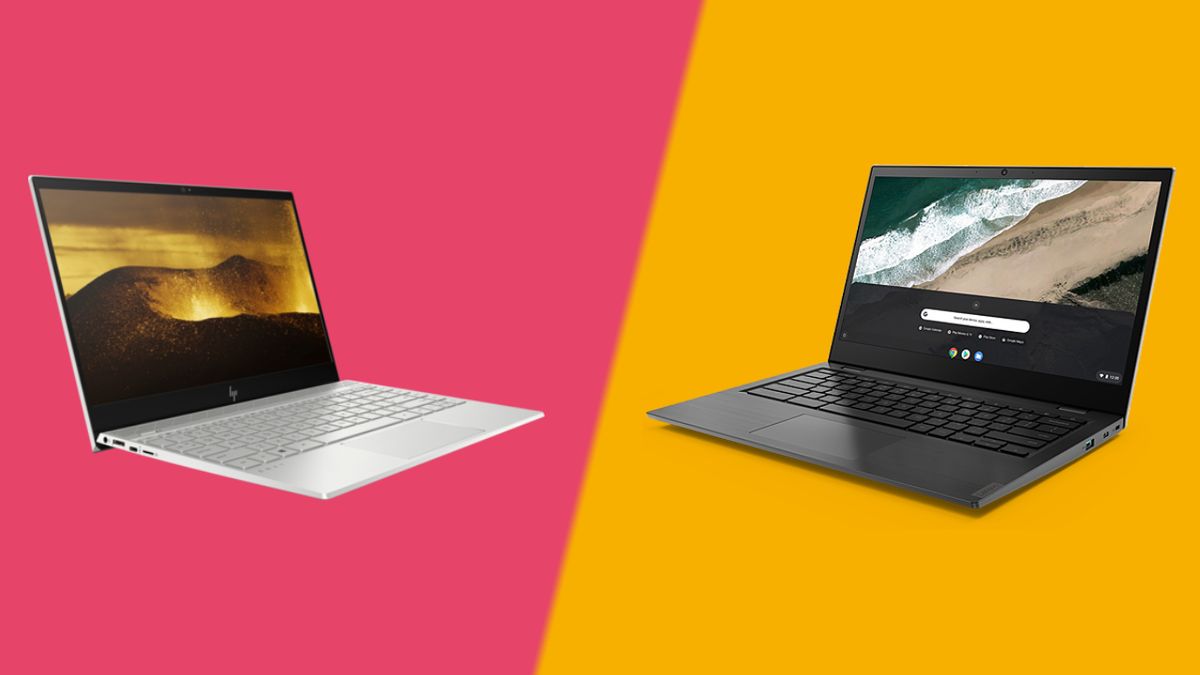 Chromebooks vs laptops: which is the best for students?
techradar.com
The best Chromebook deals of July 2021 - Android Authority
androidauthority.com
There has been a lot of concern from users about how "big tech" handles their data and information so privacy-focused apps and services can now swoop in to get some of that market share. Formerly iOS-only, OnMail is now finally available for Android users that want to get away from ads and trackers and get control over their inbox. While there is a free version, there are also subscription-based plans if you need more features to help you manage your email. OnMail for Android automatically blocks those read receipts and tracking pixels that email marketing companies sometimes send you. You can also tap block specific senders, send large files, offers two-factor authentication, and password-protect certain files. You can also accept or block certain email senders before they even send something to your inbox. And if you want to get rid of things you may or may not have subscribed to, there's a One-Tap Unsubscribe button. The email service also understands that no one emails the same way so users can customize and design their inbox with Filters and Split Inbox. OnMail has a Done System that lets you tap an email and it will be automatically sent to the Done folder. It is a combination of archive, delete, and mark as read although the email can still be searchable. It's just out of sight from your inbox. If you like reading newsletters, marketing emails, and other subscriptions, there is a Preview Mode that can be displayed in vivid color and is easily scrollable. OnMail also has AI-based features to make it easier for you to manage your emails. Nudges help you follow up on emails that may have been overlooked. Smart Replies gives suggestions as you reply to your emails. Smart Folders automatically filter your emails into Shopping, Travel, Packages, and Events to make it easier to see them. There are also Unsubscribe suggestions, a built-in Grammar Checker, Refund monitor, and Natural Language search engine. OnMail for Android has three tiers: Free, Personal ($4.99/month) with 100GB storage limit and 250MG attachment file size limit, and Professional ($9.99/month) with 500GB storage and 1GB file size limit and custom domain support. It is an ad-free service and does not rely on ad revenue so this is something that privacy-focused and ad-averse users can try out.

AT&T gets Google Messages as its default Android texting app
cnet.com
is in the process of making a huge switch that will affect app developers. Apps posted to the store will no longer be in the APK format. In a recent, the company stated that it will be moving over to the Android App Bundle format (AAB). This doesn't mean that there will be a huge overhaul of the apps currently on the Play Store. Apps that are currently on the Play Store can remain in their current format. This change affects apps that are to be posted in the future. Most developers can breathe a sigh of relief. There's still a bit of a gray area, however. developers who are still in the process of developing their apps have a limited amount of time to change the format of their app. Google states that they will bring down the hammer come August. This could be, at the very least, extremely tedious to developers who are well on the way to completing their app in the APK format. With a newer format comes some benefits. On the top of the list, Google states that AAB files are 15% smaller than APKs overall. This, of course, leads to faster download speeds. The company added that this will lead to more installs and fewer uninstalls. Play feature delivery gives you more control over the feature modules that are sent out. You can control which feature modules are delivered to which devices with install time, conditional, and on-demand delivery mode. According to Google,10% of the top apps that use AAB benefit from Play Feature Delivery. Google outlines other benefits to using the Android App Bundle format on the blog post. We don't know yet if these will have any real tangible benefits in practice. This may seem sudden, but it's not quite as "out of the blue" as it may look. Google introduced this format back in 2018. The company states that it's been a pretty popular format, with over a million apps utilizing it. Companies like Adobe, Duolingo, Gameloft, Netflix, Riafy, redbus, and Twitter have embraced this new format. We're not sure if this is a move to help apps run better on or on Windows 11. The timing may point to one of those being the reason. If you have any questions, it'd be wise to go and check out the blog post. It may mean the difference between getting your app on the Play Store and running into a roadblock.

Google might have just complicated running Android apps in Windows 11
digitaltrends.com
Jack Wallen has been a supporter of Chromebooks for years and believes they are more relevant than ever. Find out why.

Chromebooks vs laptops: which is the best for students?
techradar.com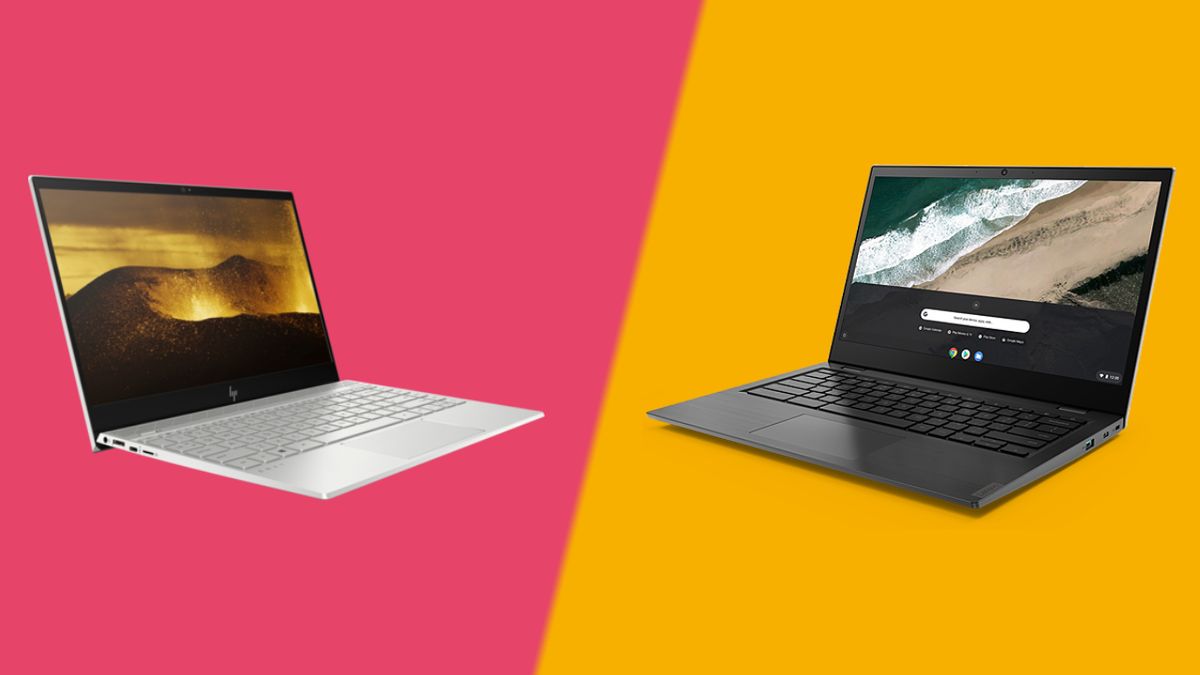 Chromebooks vs laptops: which is the best for students?
techradar.com
June 30,2021 Virgin Galactic's Richard Branson won't say when he'll ride his rocket ship to space or whether he's looking to become the first billionaire to launch aboard his own rocket. In an interview after Wednesday's satellite launch by his separate company Virgin Orbit, Branson told The Associated Press he has to be "so circumspect" in what he says about Virgin Galactic, a publicly traded company. "All I can say is when the engineers tell me that I can go to space, I'm ready, fit and healthy to go," Branson said. "So we'll see." Amazon's Jeff Bezos is targeting July 20 for his rocket company's first launch with people. The Blue Origin flight from West Texas will include Bezos, his brother, a charity auction winner who's shelling out $28 million and a fourth unidentified person. Unlike Elon Musk's SpaceX, Virgin Galactic and Blue Origin are looking to send space tourists on brief up-and-down hops—not into orbit around the world. Branson visited Virgin Galactic's New Mexico base before flying to California's Mojave Desert for Wednesday's plane-launched, multi-satellite mission. Virgin Galactic plans three more test flights to the edge of space this summer and early fall, before launching customers. The company originally put Branson on the second upcoming flight, but has refused to say whether it's moving him up to the next one. Branson would not comment Wednesday on which flight he'll be on—he wouldn't even say when the next flight might be. He did acknowledge it's "very important" for potential customers to see him strap in for a ride, before opening the doors to the paying public. The thrill-seeking adventurer, who turns 71 in a few weeks, said he's "not apprehensive at all" about launching into space. "It's a dream of a lifetime," he told the AP. Last week, Virgin Galactic got the Federal Aviation Administration's OK to start launching customers. More than 600 people already have reserved a ride to space. Tickets initially cost $250,000, but the price is expected to go up once the company starts accepting reservations again. Virgin Galactic made its third flight to space in May, with two pilots in the cockpit of the winged spaceship. Like Virgin Orbit, Virgin Galactic uses an aircraft to get off the ground and waits until it reaches high altitude before releasing and firing the rocket. © 2021 The Associated Press. All rights reserved. This material may not be published, broadcast, rewritten or redistributed without permission. 6 hours ago 0 7 hours ago 2 Jun 29,2021 0 Jun 29,2021 0 Jun 29,2021 1 22 minutes ago 22 minutes ago 23 minutes ago 23 minutes ago 24 minutes ago 2 hours ago 2 hours ago Jun 25,2021 2 hours ago Jul 09,2019 Oct 09,2018 May 23,2021 May 24,2020 Jun 29,2021 Jun 28,2021 Jun 26,2021 Jun 25,2021 Jun 25,2021 Jun 25,2021

Branson's Virgin Orbit launches 7 satellites from 747 plane
phys.org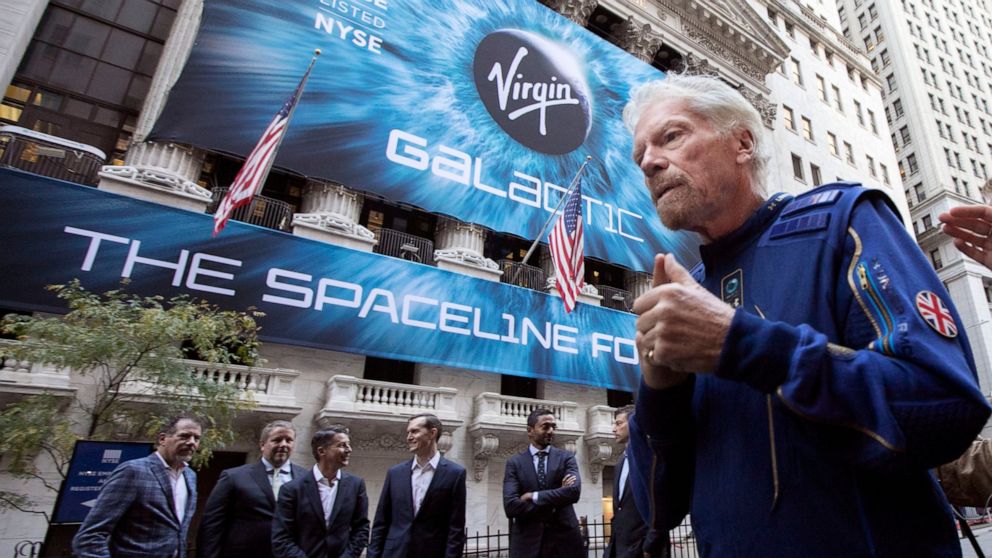 Branson mum on when he'll launch to space on Virgin Galactic
abcnews.go.com
It's ideal of course that parents be the ones to read with their young kids when they're still trying to get the hang of reading and developing a love for books. But in cases when kids want to learn independently, technology is there to help them out. Amazon is adding a new Alexa feature called Reading Sidekick for kids aged 6 to 9 that will help them not just develop a love for reading but also to help them practice reading on their own and become stronger readers. All you need is an Echo device that has enabled Amazon Kids and an Amazon Kids+ subscription. There are currently hundreds of books in the Reading Sidekick library and they can use supported physical books and ebooks as they read along with Alexa. They first have to say "Alexa, let's read" and then say the title of the book they want to read. Alexa will then ask how much they want to read, a little, a lot, or taking turns. When the child says a little, Alexa will be doing much of the reading and will ask them to read some short parts every once in a while. A lot means the child will do most of the reading, with four sentences, paragraphs, or pages and Alexa will just read one. The taking turns mode does what its name says, with the child and Alexa alternating pages or paragraphs, depending on the book. There are books for new readers and some for advanced readers as well. Alexa can help encourage the kids to read by praising and encouraging them. It will also help them when they're struggling with a word or phrase. Parents can see their child's progress in the Amazon Kids dashboard where they can see how many books have been read, the amount of time they read, and other important information. Of course reading with the child is the best but for Alexa is still there to help put. The Reading Sidekick feature is available for Echo devices with Kids enabled. Amazon Kids+ subscription costs $2.99 per month and gives them access to age-appropriate content on Amazon.

Amazon announces Echo Dot Kids for UK families
neowin.net
One of the most iconic and longest-running adult cartoons The Simpsons is no stranger to guest appearances and brief crossovers with other universes (remember the Simpsons/Family Guy episode that kicked off Season 13?). Some of the crossovers have been amusing, such as the Star Wars episodes, but others have been lacking (Lady Gaga, for example). The next crossover, which is called The Simpsons: The Good, The Bart, and The Loki, will be available to watch on Disney+ early next month. Disney Media & Entertainment Distribution describes the crossover as a Marvel-themed short-form project that'll revolve around Loki being banished from Asgard (again). Unlike past crossovers, The Good, The Bart, and The Loki will be exclusive to Disney+, meaning you'll need a subscription to watch it. Tom Hiddleston, the actor who plays Loki in the movies, will return to voice his Simpsons character. Meanwhile, the crossover's poster is themed after Marvel's Avengers: Endgame poster, which may hint at the story we'll see in the upcoming animation. Disney only provided a vague idea about the crossover's plot, noting that Loki will team up with Bart to face off with "the Simpsons and Springfield's mightiest heroes." The crossover is, more likely than not, primarily launching a promotion for the Disney+ series Loki, an original show revolving around the God of Mischief. The series, which releases every Wednesday on the streaming platform, has proven to be a hit for Disney, joining other notable projects like The Mandalorian.

Marvel God of Mischief Loki coming to The Simpsons next week
cnet.com
As per a recent report by, a popular business communication platform, Slack is the latest to bring an audio-calling feature called "Huddles." This feature is similar to what we already have in Discord. With the latest "Huddles" feature, Slack users will be able to share pre-recorded audio and video with their group members. Slack gained popularity and has become a staple for various global organizations. Employers are keeping a check and communicating with their remote employees using Slack. Besides, the idea of providing a platform to get rid of those informal conversations between colleagues, and have a proper place to communicate with each other formally is what has made Slack popular. However, if you use Discord, then you would find Slack Huddles pretty familiar. Slack Huddles focuses on audio rather than video. The good thing is that there will be an option to screen share to hold meetings if you will. Engadget mentions the Slack Huddles is meant to provide an alternative to an "endless stream of meetings." With Slack Huddles, a participant can quickly join in and chat in real-time. You can set up or create impromptu meetings using Slack Huddles either in direct messages or on an existing channel. The "camera-free" nature of Huddles makes it easier and comfortable for employees to join in. Moreover, it is time-saving, spontaneous, and is designed to mimic people walking by your desk and having a chat. This also gets rid of invites, links, or even dial-in numbers, as anyone can join Huddles freely. To top it off, Huddles also has a pretty fast and accurate live caption feature via AWS. With this new addition, Slack is the latest joinee to embrace the audio-only feature made popular by the likes of Clubhouse. While we are witnessing users getting tired of Zoom calls, Huddles is a nice alternative. Because, we don't see most workers going back to the office, full-time, at least in the foreseeable future. Additionally, Slack will be adding voice, video, and screen recording features in the coming months. So, that's pretty exciting to hear and would let users record their ideas and send them to the channel. Further, the " " feature, which was recently previewed, is all set to roll out. Finally, Slack also showed off a new business directory tool called "Slack Atlas." It will add more information to existing Slack profiles including org charts, employee start dates, and more.

Slack's new Huddles feature adds casual voice chats for remote workers
slashgear.com
A new study conducted by an interdisciplinary team of archaeologists, geneticists, and isotope experts, and published in PLOS ONE, investigated the movement of people in this period at a single regional center, a Bronze Age city-state called Alalakh in present-day southeastern Turkey. Their results indicate that the majority buried at Alalakh were raised locally and descended from people who lived in the region. The team's goal was to see if the high levels of interregional connectivity evidenced by the architecture, texts, and artifacts found at the site during 20 years of excavations, sponsored by the Turkish Ministry of Culture and Tourism and Hatay Mustafa Kemal University, could be detected among the population buried at the city. To do so, they conducted strontium and oxygen isotope analyses on tooth enamel, which can detect whether an individual grew up locally at Alalakh or moved there only during adulthood. The genetic data on the other hand can be used to determine where a person's recent ancestors came from. The isotope analysis identified several non-local individuals. However, their DNA showed an ancestry that was local to Alalakh and neighbouring regions. "There are two possible explanations for our findings," said co-lead author Stefanie Eisenmann from the Max Planck Institute for the Science of Human History. "Either these individuals are short-distance migrants from the region or return-migrants, people whose parents or grandparents originally came from Alalakh." Only one sampled individual, an adult woman, was not part of the local gene pool, instead showing ancestry that most closely matched groups in Central Asia. However, her isotopic signatures suggested a local upbringing. "We expected the isotope analysis to show that this person immigrated to Alalakh, since her genetic data was so different from the rest of the population, so we were surprised to see that she was likely native to Alalakh. It could have been her parents or grandparents who made the move, instead," explained Tara Ingman, the other lead-author of the study from Koç University. While different types of mobility were identified, including short-distance, long-distance, and return migration, there were no complete foreigners in the dataset. Most people were born and raised at Alalakh and also their ancestors came from the region. "There are several ways to explain this. It is possible that far less long-distance migrants were living at Alalakh than we had previously thought. Another possibility is that we haven't found their graves, yet. Perhaps most individuals that came from far away were not buried directly at Alalakh, or in a way we cannot trace," said Murat Akar, director of the excavations.

Where are the foreigners of the first international age?
phys.org
The flagship Samsung Galaxy S21 Ultra 5G won the Best Smartphone award, being recognized for its premium features and innovative design as the best on a smartphone in the last year. Samsung Electronics is pleased to announce that the Samsung Galaxy S21 Ultra 5G won the Best Smartphone category at the Global Mobile Awards (GLOMO Awards) during Mobile World Congress (MWC) 2021. The annual GLOMO Awards recognize the hardware, software and services that drive innovation across the mobile industry worldwide. Samsung Galaxy S21 Ultra 5G: Best Smartphone At the awards ceremony on June 30 th, the Samsung Galaxy S21 Ultra 5G was named 'Best Smartphone' of the past year. The smartphone, which features a professional grade camera system and bright Intelligent Display is the go-to choice for users who want to take gorgeous, detailed photos. It is also the first device of the S Series to support the S Pen, for advanced productivity from power users. With all these features packed into a sleek contour-cut design, the Samsung Galaxy S21 Ultra 5G represents the very best of Samsung engineering. The category judges said, "The best Android smartphone Samsung has ever made with a great range of features, stunning AMOLED display, best-in-class cameras and more – this phone delivers across the board and is a worthy winner of Best Smartphones in 2021." Also shortlisted in this category was the Samsung Galaxy S20 FE, which brought fan-favorite features of the flagship Galaxy S20 to even more users, including the incredible AI-powered camera and beautiful Infinity-O 120Hz display. "We are honored to have been recognized in such a competitive category at this year's GLOMO awards. Samsung has a long, proud history of driving innovation, and we aim to deliver devices that meet the needs of our users now and in the future," said Stephanie Choi, Senior Vice President & Head of Marketing, Mobile Communications Business at Samsung Electronics. "As the user needs continue to grow so varied and dynamic, we are committed to leading the journey in developing devices that are loved by users across the globe." "Congratulations to all the winners and nominees of the GSMA ' s GLOMO Awards 2021. You truly embody the theme of this year ' s event, Connected Impact, " said John Hoffman, CEO, GSMA Ltd. " Given the challenging circumstances we ' ve all faced over the last 15 months, it ' s more important than ever to come together to recognize the incredible innovation and ingenuity shaping our industry, as well as the positive impact this is making on the world around us. " For more information about the latest Galaxy devices and services, please visit news.samsung.com/galaxy, www.samsungmobilepress.com, www.samsung.com .

Samsung Galaxy S21 Ultra, LG smart TVs and more are on sale today
pocketnow.com
The shift to video game streaming has been slow, but developers and platform-holders have been making strides toward the inevitable future. While we certainly aren't where many companies would like us to be, there are a handful of streaming services that are worth checking out. Arguably the most notable is Xcloud (or Xbox Cloud Gaming), a service that allows you to stream Xbox games to your PC, tablet, and mobile devices. It's a fairly new service that has been in the works for quite some time, but it's now available across iOS and Android devices — allowing you to play Xbox games from anywhere. Since this is a new service, you might be unsure of how it works and how to access it on your mobile devices. In this guide, we'll walk you through how to access Xcloud on mobile, including iOS and Android. Recommended reading: Xcloud (or Project Xcloud, as it was once referred to) is Microsoft's new streaming service that allows you to play a select number of Xbox games on many devices. This not only allows you to play from wherever, but it also eliminates the need for a powerful console. Microsoft wants its audience to play games by any means necessary. The company isn't totally concerned with selling you its consoles. Instead, it wants you to subscribe to its subscription service, which houses a slew of games — many of which are available through Xcloud. This includes new Xbox Series X titles, as well as older games from Xbox One and prior. It's a win-win for everyone. Players are able to access the newest games at an affordable price, while Microsoft makes a profit without having to create an expensive piece of hardware. Granted, the company is still in the business of making consoles for now, but systems aren't known for generating profits until later in their life cycle. From a business perspective, having monthly subscribers is ideal, more predictable, and, in many cases, more profitable than selling hardware. Because of all this, Xcloud is an appealing service that likely signals the future of video games. If all of that sounds appealing, you're probably considering hopping aboard. Here's what you need to know. The first thing is that you must have a compatible controller to play Xbox games via Xcloud. Many controllers will work and can sync to compatible devices that support Xcloud. If you own a modern console, chances are you have a compatible controller such as the DualShock 4 or wireless Xbox controller. Controllers from the following companies are functional with Xcloud: For more on compatible controllers, visit Microsoft's website to see the full list. In order to gain access to Xcloud, you'll need to be an Xbox Game Pass Ultimate member. It's $15 per year and gives you access to Xbox Game Pass, Xbox Live Gold, and the ability to play games via Xcloud. If you're someone who wants to have a massive library of games to choose from — on the go or from a console or PC — this is the service for you. Just the Game Pass titles alone are worth the entry price, along with the ability to play online, thanks to Xbox Live Gold. Game Pass and Xbox Live Gold are separate, but Xbox Game Pass Ultimate bundles them together, giving you lots of value for a low monthly price. The final piece of the puzzle is to make sure you have a compatible device that supports Xcloud. You can play from an iPhone, iPad, or compatible Android tablet or phone. On Apple devices, make sure you've got iOS 14.4 or later, along with Bluetooth 4.0. USB connections work with some controllers, so refer to the previous section for more info on that. As for Android, you'll need Android 6.0 or later and Bluetooth 4.0 to play wirelessly. The other thing Microsoft recommends is having internet speeds of at least 10Mbps minimum with 5Ghz Wi-Fi in order to get the most out of your gameplay experience. Therein lies the problem with game streaming, as it's tough for everyone to have internet speeds that can keep up with it. Now that you've got a compatible device, controller, and an Xbox Game Pass Ultimate membership, you'll be ready to start playing! Depending on the device you have, there are a couple of ways you can go about accessing Xcloud. Those with iOS devices will need to access their Xcloud games via a browser, so boot up Chrome, Safari, or Microsoft Edge to begin. Then, visit the Microsoft website and sign in. Assuming the account you're signed into has Game Pass Ultimate, you'll gain access to over 100 games right from the browser. From there, you simply control the menu just like you would on an Xbox console. The best thing about this is that there's no need to download anything. All the compatible games are available straight away, assuming your internet can handle it. On Android, there's an additional option, but it works similarly to the way it does on Apple. You can either access Xcloud from a browser just like you can on iOS, or you can utilize the Xbox Game Streaming app. Either way, the process is the same. Sign in with your Xbox Game Pass Ultimate account and gain access to over 100 games right from your phone or tablet. The list of games is over 100 strong, and it includes many recent releases. We won't go through all of them here, but we will highlight some fan favorites you should definitely try: For the full list, check out Microsoft's site. Keep in mind, this list will grow just as Game Pass has expanded since it launched. And presumably, each and every first-party release will be available through Xcloud.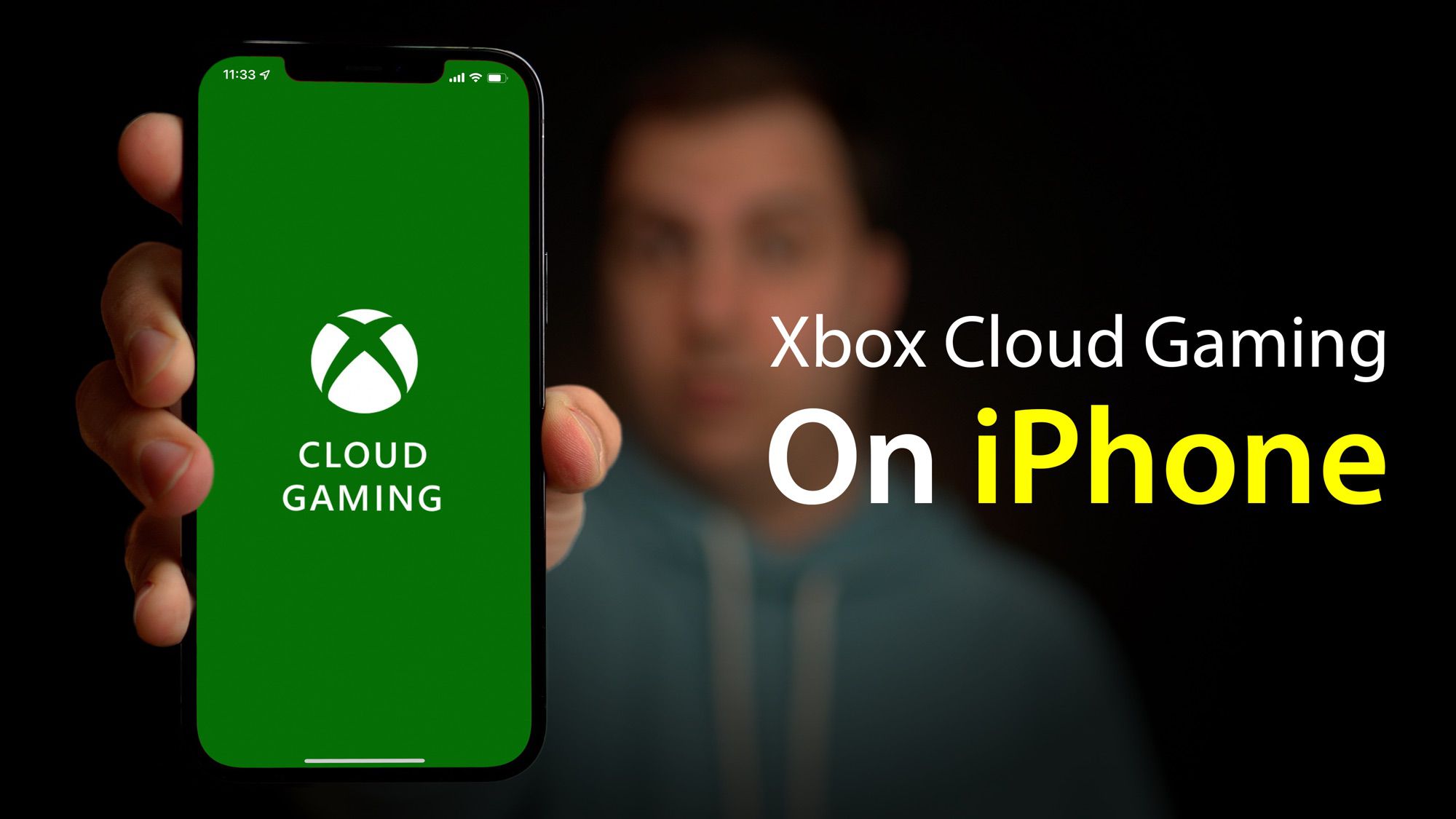 Hands-On With Microsoft's Browser-Based Xbox Cloud Gaming Service on an iPhone
macrumors.com
Proteins are so fundamental that DNA -- the genetic material that makes each of us unique -- is essentially just a long sequence of protein blueprints. That's true for animals, plants, fungi, bacteria, archaea, and even viruses. And just as those groups of organisms evolve and change over time, so too do proteins and their component parts. A new study from University of Illinois researchers, published in Scientific Reports, maps the evolutionary history and interrelationships of protein domains, the subunits of protein molecules, over 3.8 billion years. "Knowing how and why domains combine in proteins during evolution could help scientists understand and engineer the activity of proteins for medicine and bioengineering applications. For example, these insights could guide disease management, such as making better vaccines from the spike protein of COVID-19 viruses," says Gustavo Caetano-Anollés, professor in the Department of Crop Sciences, affiliate of the Carl R. Woese Institute for Genomic Biology at Illinois, and senior author on the paper. Caetano-Anollés has studied the evolution of COVID mutations since the early stages of the pandemic, but that timeline represents a vanishingly tiny fraction of what he and doctoral student Fayez Aziz took on in their current study. The researchers compiled sequences and structures of millions of protein sequences encoded in hundreds of genomes across all taxonomic groups, including higher organisms and microbes. They focused not on whole proteins, but instead on structural domains. "Most proteins are made of more than one domain. These are compact structural units, or modules, that harbor specialized functions," Caetano-Anollés says. "More importantly, they are the units of evolution." After sorting proteins into domains to build evolutionary trees, they set to work building a network to understand how domains have developed and been shared across proteins throughout billions of years of evolution. "We built a time series of networks that describe how domains have accumulated and how proteins have rearranged their domains through evolution. This is the first time such a network of 'domain organization' has been studied as an evolutionary chronology," Fayez Aziz says. "Our survey revealed there is a vast evolving network describing how domains combine with each other in proteins." Each link of the network represents a moment when a particular domain was recruited into a protein, typically to perform a new function. "This fact alone strongly suggests domain recruitment is a powerful force in nature," Fayez Aziz says. The chronology also revealed which domains contributed important protein functions. For example, the researchers were able to trace the origins of domains responsible for environmental sensing as well as secondary metabolites, or toxins used in bacterial and plant defenses. The analysis showed domains started to combine early in protein evolution, but there were also periods of explosive network growth. For example, the researchers describe a "big bang" of domain combinations 1.5 billion years ago, coinciding with the rise of multicellular organisms and eukaryotes, organisms with membrane-bound nuclei that include humans. The existence of biological big bangs is not new. Caetano-Anollés' team previously reported the massive and early origin of metabolism, and they recently found it again when tracking the history of metabolic networks. The historical record of a big bang describing the evolutionary patchwork of proteins provides new tools to understand protein makeup. "This could help identify, for example, why structural variations and genomic recombinations occur often in SARS-CoV-2," Caetano-Anollés says. He adds that this new way of understanding proteins could help prevent pandemics by dissecting how virus diseases originate. It could also help mitigate disease by improving vaccine design when outbreaks occur. The article, "Evolution of networks of protein domain organization," is published in Scientific Reports. The work was supported by the National Science Foundation and the U. S. Department of Agriculture. The Department of Crop Sciences is in the College of Agricultural, Consumer and Environmental Sciences at the University of Illinois.

Protein 'big bang' reveals molecular makeup for medicine and bioengineering
phys.org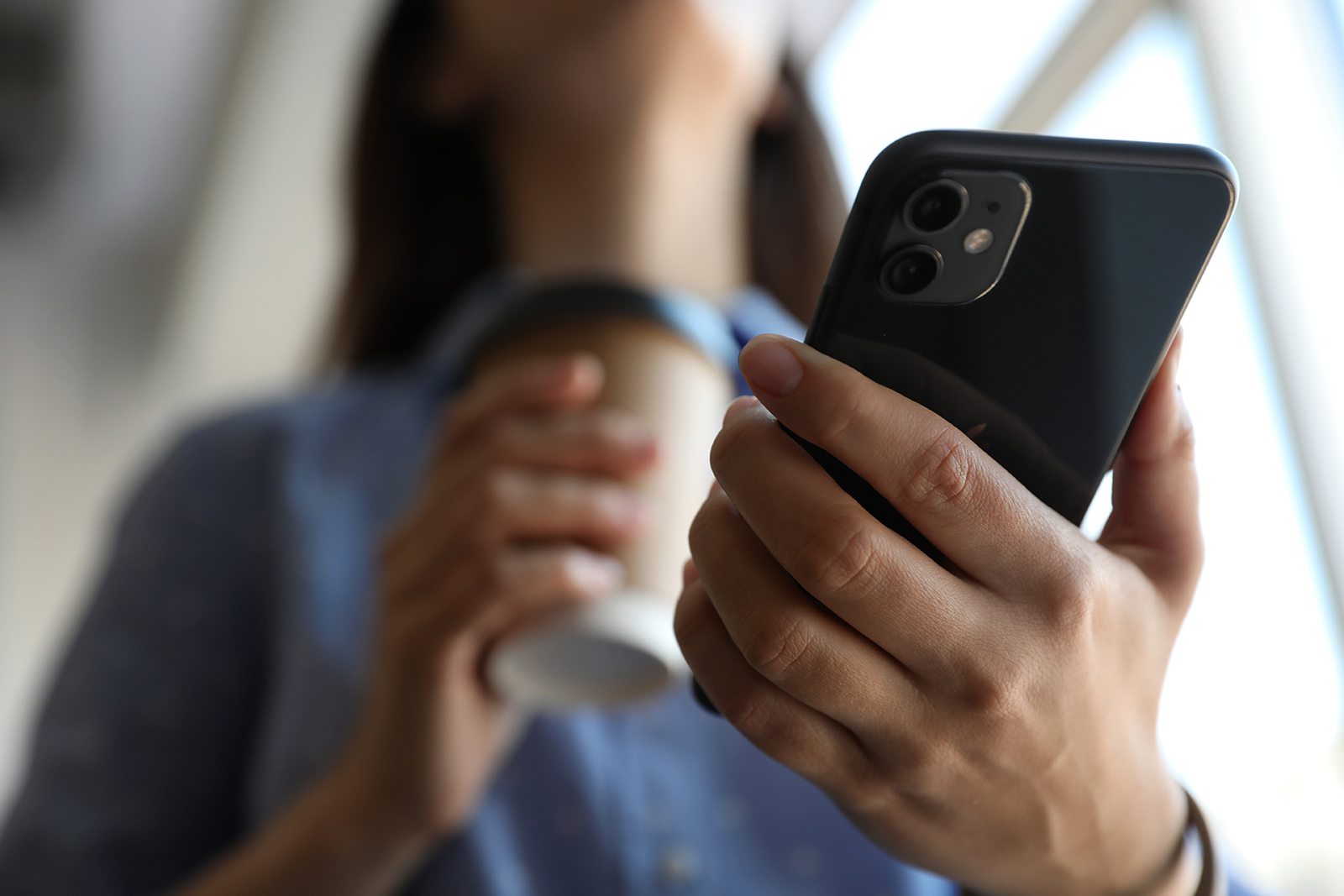 An increasing number of reports indicate that Apple's key parts suppliers are already manufacturing components for the iPhone 13. The consensus seems to be that one of the most anticipated products of the year will be released on time. Apple usually unveils the newest iPhone at a mid-September event and begins taking preorders a few days later. The new iPhone launches in stores a week later. Apple has experienced various iPhone launch delays in recent years, with the iPhone 12 series being a notable exception. It's the only launch delay that Apple warned customers about. And now, we should soon know whether iPhone 13 launch delays are in order. The iPhone 12 and iPhone 12 Pro versions reached the hands of early buyers in late October last year. The Mini and Pro Max models launched a few days into November 2020. But buyers and investors alike were already forewarned. And Apple's September event did not include any iPhone announcements. Apple hosted a separate virtual keynote in mid-October. The novel coronavirus pandemic was raging around the world last summer. Travel bans and other restrictions forced Apple to delay launch plans to October. But Apple disclosed the iPhone launch delays several months before the expected mid-September launch. Apple CFO Luca Maestri addressed the pandemic during Apple's July 30th earnings call last year: The exec went on to confirm to investors and the public at large that the iPhone 12 would see launch delays: Apple has experienced iPhone launch delays in the past, even before the pandemic. iPhone X supply was limited in mid-September 2017, so the handset didn't hit stores until early November. A year later, it was the entry-level iPhone XR's turn to see delays. Each time, two other brand new iPhones were available to buyers on schedule, in late September. And each time, Apple only disclosed the delays during its mid-September launch event. The COVID-19 health crisis forced Apple to do address delays during its quarterly earnings reports. It so happens that Apple just announced the timing for its June 2021 earnings call. Apple will hold a conference call for investors on July 27th for its fiscal Q3 2021 quarter. Should Apple have reasons to fear an iPhone 13 launch delay, it'll announce it at that point. The pandemic isn't over, but it's more manageable than before. While various regions continue to experience some limitations this year, ample vaccination campaigns have helped many countries relax restrictions. Travel has resumed, and manufacturing hasn't seen notable slowdowns. Furthermore, the chip crisis should not impact the iPhone this year since Apple is a top priority for suppliers. That's why most reports say the iPhone 13 will be released on time in 2021, making last year's delays a distant memory.

Apple betting big on 5G, increases iPhone 13 5G suppliers
pocketnow.com
The 12-inch MacBook with Retina display is now considered vintage by Apple, which means it is no longer eligible for repair from Apple or authorized service providers. Apple blew everyone away with the 12-inch MacBook back in 2015. Not only it was the smallest and thinnest notebook Apple had every made, but it was a technological marvel in a lot of cases. But even after its launch, it was severely marred by the weak Intel Core M processor under the hood. To make matters worse in terms of performance, it was designed to be completely fanless, something which Intel doesn't play nice with. You Can Now Download OS X Lion and Mountain Lion Absolutely Free Anyway, Apple released a couple of updates to the notebook which didn't help in making it any better, and ultimately it was replaced by the new MacBook Air with Retina display. Thanks to the M1 processor in the latest upgrade, the MacBook can't look any worse in terms of performance. If you already own the 12-inch MacBook then it is important to know that it is no longer eligible for repairs directly from Apple or from one of many authorized service providers. If something does go wrong at this point, you might want to turn to a third-party, unofficial repair channel. To wrap thing up, I really wish Apple had resurrected the 12-inch MacBook after announcing the M1 processor. If there is one notebook that deserved the M1 more than anything else, it is this MacBook. All that power in such a small form-factor would have been a game-changing piece of hardware. It would be really, really interesting if Apple revisits this thin and light design again with one of its in-house silicon going forward. We will always remain hopeful.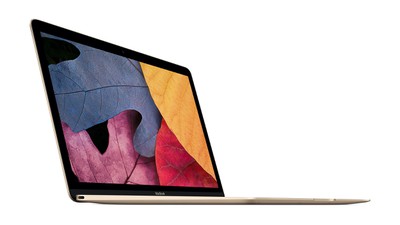 Apple Adds 2015 12-Inch Retina MacBook to Vintage Products List
macrumors.com
Apple has made an interesting move and has made OS X Lion and Mountain Lion an absolutely free download for everyone. Costing $19.99 back in the day, Apple's super old operating system for the Mac is now absolutely free. If you have a Mac which can run OS X Lion and Mountain Lion but never upgraded only because of that $19.99 fee, then today is the day you make the big jump. It won't cost you a penny. Apple's 12-inch MacBook with Single USB-C Port, Released Back in 2015, is Now Considered Vintage According to Apple, these are the requirements to run OS X Lion: These Macs are compatible with OS X Mountain Lion: For those who are new to the Mac, the operating system used to cost money to upgrade. With OS X Mavericks, Apple dropped the upgrade fee completely and has kept it that way to this day. Even the upcoming macOS Monterey update is free for users with a compatible Mac. Also, macOS used to be called OS X and before that it was Mac OS X. If you are interested in downloading the OS X Lion or OS X Mountain Lion installer, simply click on the links below. Again, there are no fees at all. Just download, install and give your Mac a new lease of life. Download Mac OS X Lion Installer Download Mac OS X Mountain Lion Installer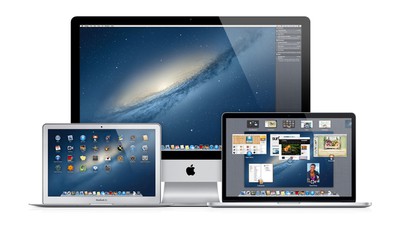 Apple Makes OS X Lion and Mountain Lion Free to Download
macrumors.com
June 30,2021 A team of scientists at the University of Illinois Chicago has developed a software tool that can help researchers more efficiently identify the regulators of genes. The system leverages a machine learning algorithm to predict which transcription factors are most likely to be active in individual cells. Transcription factors are proteins that bind to DNA and control what genes are turned "on" or "off" inside a cell. These proteins are relevant to biomedical researchers because understanding and manipulating these signals in the cell can be an effective way to discover new treatments for some illnesses. However, there are hundreds of transcription factors inside human cells and it can take years of research, often through trial and error, to identify which are most active—those that are expressed, or "on"—in different types of cells and that could be leveraged as drug targets. "One of the challenges in the field is that the same genes may be turned 'on' in one group of cells but turned 'off' in a different group of cells within the same organ," said Jalees Rehman, UIC professor in the department of medicine and the department of pharmacology and regenerative medicine at the College of Medicine. "Being able to understand the activity of transcription factors in individual cells would allow researchers to study activity profiles in all the major cell types of major organs such as the heart, brain or lungs." Named BITFAM, for Bayesian Inference Transcription Factor Activity Model, the UIC-developed system works by combining new gene expression profile data gathered from single cell RNA sequencing with existing biological data on transcription factor target genes. With this information, the system runs numerous computer-based simulations to find the optimal fit and predict the activity of each transcription factor in the cell. The UIC researchers, co-led by Rehman and Yang Dai, UIC associate professor in the department of bioengineering at the College of Medicine and the College of Engineering, tested the system in cells from lung, heart and brain tissue. Information on the model and the results of their tests are reported today in the journal Genome Research. "Our approach not only identifies meaningful transcription factor activities but also provides valuable insights into underlying transcription factor regulatory mechanisms," said Shang Gao, first author of the study and a doctoral student in the department of bioengineering. "For example, if 80% of a specific transcription factor's targets are turned on inside the cell, that tells us that its activity is high. By providing data like this for every transcription factor in the cell, the model can give researchers a good idea of which ones to look at first when exploring new drug targets to work on that type of cell." The researchers say that the new system is publicly available and could be applied widely because users have the flexibility to combine it with additional analysis methods that may be best suited for their studies, such as finding new drug targets. "This new approach could be used to develop key biological hypotheses regarding the regulatory transcription factors in cells related to a broad range of scientific hypotheses and topics. It will allow us to derive insights into the biological functions of cells from many tissues," Dai said. Rehman, whose research focuses on the mechanisms of inflammation in vascular systems, says an application relevant to his lab is to use the new system to focus on the transcription factors that drive diseases in specific cell types. "For example, we would like to understand if there is transcription factor activity that distinguished a healthy immune cell response from an unhealthy one, as in the case of conditions such as COVID-19, heart disease or Alzheimer's disease where there is often an imbalance between healthy and unhealthy immune responses," he said. 6 hours ago 0 7 hours ago 2 Jun 29,2021 0 Jun 29,2021 0 Jun 29,2021 1 22 minutes ago 23 minutes ago 24 minutes ago 25 minutes ago 2 hours ago 2 hours ago 2 hours ago Jun 14,2021 Mar 29,2021 Jan 25,2021 Jun 20,2018 Feb 05,2021 Jan 05,2021 2 hours ago Jun 29,2021 Jun 29,2021 Jun 29,2021 Jun 29,2021 Jun 29,2021

Machine learning helps in predicting when immunotherapy will be effective
sciencedaily.com
While AMD launched its FidelityFX Super Resolution (FSR) spatial upscaling technique last week, NVIDIA isn't sitting on the proverbial laurels with its Deep Learning Super Sampling (DLSS). As spotted a few hours ago by Reddit user Reinhardovich in the Unreal Engine 5 DLSS documentation notes, an Ultra Quality mode is under testing. The asterisk warns Unreal Engine 5 developers that this DLSS mode is a 'placeholder for future feature updates', though, and therefore should not be enabled for the end user yet. Still, it's probably a good idea to offer it given that Quality Mode currently scales up from 66.6% of the input resolution, whereas FSR already comes with an Ultra Quality mode that scales up from 77% of the input resolution. NVIDIA Adds Raytracing And DLSS 2.0 Support For Doom Eternal With Up To 50% Performance Increase The Reddit user also noticed that the DLSS version that comes with Unreal Engine 5 is 2.2.9, which is newer than any we've seen previously (Rainbow Six Siege and LEGO Builder's Journey, for instance, have version 2.2.6). However, Digital Foundry's Alexander Battaglia quickly tested that newer doesn't necessarily mean better, as DLSS 2.2.9 seems to handle ghosting much worse than version 2.2.6 or even version 2.1.66 (the one bundled with DOOM Eternal). Perhaps it's because DLSS version 2.2.9 isn't really ready for public usage yet. Still, it's clear that NVIDIA is working on continually improving DLSS, and we expect AMD will do the same with FSR. The results can only be beneficial to gamers.

Sharpen & Speed Up Your PC Games: Testing AMD's FSR, Nvidia's DLSS 2.2 & More
uk.pcmag.com
June 30,2021 Scientists—and gardeners—have long known that plants grow taller and flower sooner when they are shaded by close-growing neighbors. Now, for the first time, researchers at the Salk Institute have shown the detailed inner workings of this process. The study, published June 17, 2021, in Nature Genetics, offers a new understanding of how gene activity directs plant growth, and how quickly plants respond to their environment—with shifting light conditions triggering molecular changes in as little as five minutes. The findings provide insights into how to increase yield and safeguard world food production as climate change shrinks the planet's arable land. "This paper shows, in high resolution, how plants respond to subtle environmental changes on the cellular level," says co-corresponding author Joanne Chory, director of Salk's Plant Molecular and Cellular Biology Laboratory, Howard Hughes Medical Institute investigator, and holder of the Howard H. and Maryam R. Newman Chair in Plant Biology. "Work that reveals how plants can adapt to greater environmental stresses will be critical as the effects of climate change intensify." Plants in the shade grow faster and taller in an effort to break through the canopy and reach more light. At the same time, shaded growing conditions cause them to flower and produce seeds earlier than normal, in order to out-compete other plants. These responses might be helpful to wildflowers growing in a meadow, but on farms they can reduce production and result in bitter, low-quality crops—as any gardener whose lettuce has bolted knows. In the new study, researchers looked at the role of specific transcription factors in activating this growth response. Transcription factors are proteins that turn genes on or off by binding to DNA. The team worked with mutant seedlings lacking transcription factors called PIFs (phytochrome-interacting factors). When they grew these plants in an environment that simulated shade, the plants without certain PIFs did not elongate or speed up their growth, but instead continued to grow normally as if they were in full sunlight. Previously, the Chory lab showed that PIF7 plays the most important role in regulating shade-induced growth. The researchers then took a closer look at the role of histones in this process, in particular the histone variant H2A. Z. Histones are proteins that act like spools for strands of DNA. When histones are exchanged or modified, they can work to activate or suppress certain genes. The scientists found that canopy shade led to the removal of the histone H2A. Z at growth-regulating genes through the DNA binding of PIF7, which in turn activated their expression. By using very short time intervals for their experiments, the researchers found that PIF7 gets activated, binds its target genes, and initiates the removal of H2A. Z, all within the first 5 minutes of the plant experiencing canopy shade. "Our study describes another step towards a mechanistic understanding of how plants alter their gene expression in response to a changing environment," says co-corresponding author Joseph Ecker, a Howard Hughes Medical Institute investigator and professor in Salk's Genomic Analysis Laboratory. Previous studies had identified PIFs and H2A. Z as having important roles in the responses of plants exposed to high temperatures; however, the timing of events was not known, notes co-author Björn Willige, a Howard Hughes Medical Institute research specialist in the Chory lab. "Our study reveals the mechanism in close detail and also shows the rapid nature of the response. We found that when PIF7 is active, it binds to DNA. And our data indicate that this leads to the removal of H2A. Z from the DNA. Subsequently, genes are activated, and then this induces growth, to outcompete the neighboring plants," Willige says. The speed of the process was unexpected, says co-author Mark Zander, an assistant professor at the Waksman Institute of Microbiology at Rutgers University. He noted that, in addition to triggering the stress response within five minutes, the histone landscape also recovered quickly when shade was removed. "When we removed shade, the levels of H2A. Z at PIF7 target genes went back to normal within 30 minutes," he says. "I was surprised by how dynamic the process is, which is really the foundation for the elegance of our study." PIFs play significant roles in the growth, development and pest defense of plants. Therefore, the team hopes that their findings can be translated to other plant responses that are important for farmers, especially in relation to helping plants be more resilient to climate change. The Salk Institute's Harnessing Plants Initiative seeks to help solve climate change by optimizing plants ' natural ability to capture and store carbon. 7 hours ago 0 8 hours ago 2 Jun 29,2021 0 Jun 29,2021 0 Jun 29,2021 1 hour ago 1 hour ago 1 hour ago 1 hour ago 3 hours ago 3 hours ago 3 hours ago Jun 29,2021 Dec 24,2015 May 25, 2021 Jun 07,2021 Apr 19,2019 Feb 01,2021 3 hours ago 13 hours ago 6 hours ago 7 hours ago 7 hours ago 22 hours ago

How plants quickly adapt to shifting environmental conditions: Salk scientists find that canopy shade from competing plants triggers cellular changes in as little as five minutes
sciencedaily.com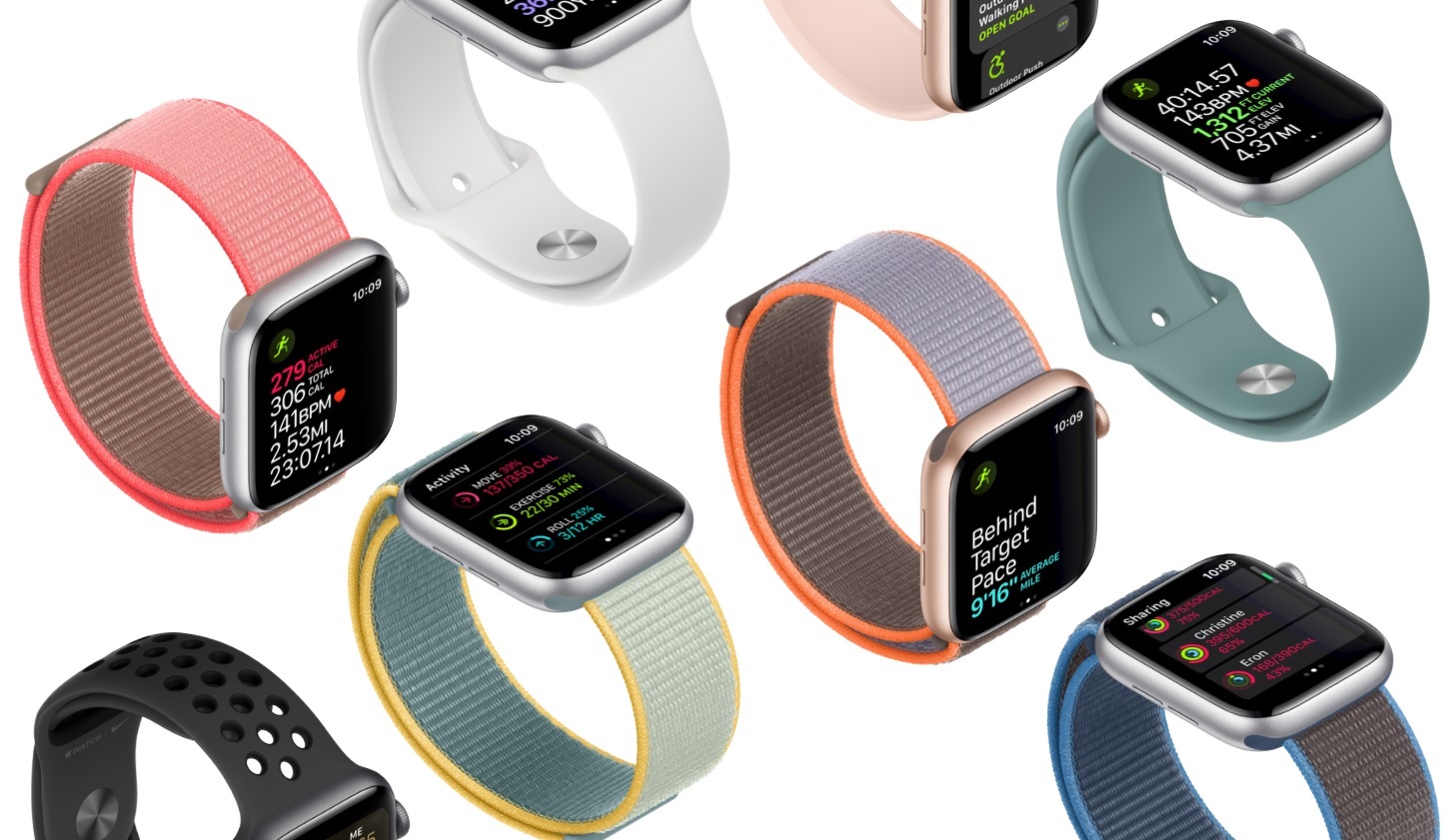 One of the more novel health features Apple added to the Apple Watch in recent years is "fall detection." Apple originally introduced the feature on the Apple Watch Series 4 back in 2018. As the name suggests, the feature is designed to automatically call 911 when it detects a hard fall. A call will be triggered when the wearer remains immobile for 45 seconds. Since its debut, we've seen several stories involving the feature being used to save lives. The most recent story comes to us out of Summerfield, North Carolina, and was recently brought to light by Fox8 News. As a quick refresher, an Apple Watch with fall detection enabled relies upon an accelerometer and gyroscope to detect when a user endures a hard fall. Following that, the Apple Watch will sound an alarm and display an alert with two options. Users can either opt to contact 911, or an equivalent emergency service, or dismiss the alert altogether by pressing the Digital Crown or tapping "I'm OK." If, however, an Apple Watch wearer remains immobile for more than 45 seconds, the device will call 911 automatically. Additionally, the Apple Watch fall detection feature will send a message to individuals you've designated as emergency contacts. Along with a message, the Apple Watch will also send your location information to your emergency contacts. Earlier this month,78-year old Mike Yager passed out on his driveway and suffered a hard fall as a result. After not moving for 45 seconds, his Apple Watch alerted 911 that there was an emergency. When the Summerfield Fire Department showed up on the scene, Yager was somewhat startled. Yager asked the rescue personnel how they knew to show up and they said they received a message. "The Summerfield Fire Department showed me his log thing and it said, if I remember correctly, male, possibly unconscious," Yager's wife said. "Then it gave the location and then it said reported by Apple Watch. Whenever he showed that to me, I was speechless. I didn't know what to say." Yager's fall happened when he was alone. Notably, he believes that the Apple Watch fall detection feature helped save his life. Yager of course didn't emerge unscathed and suffered a broken nose and cuts as a result of his fall. Though there are many similar stories to the one above, one particularly noteworthy story involved the fall detection feature saving the life of a hiker who fell down a cliff and fractured several bones. You might also recall that the Apple Watch fall detection feature helped save the life of a 68-year old Norweigan man after he collapsed in his bathroom and became unconscious. Setting up fall detection on the Apple Watch is simple. All you have to do is open up the Settings app on your Apple Watch and go to SOS. Next, select Fall Detection and toggle it on. Note that Apple automatically turns the feature on for anyone above the age of 55.

Apple Tips International Collection Bands for Apple Watch Ahead of Tokyo Olympics
uk.pcmag.com
Last year, Apple presented us with a confusing dilemma when choosing between the iPad Air 4 and the 2020 iPad Pro. For a brief period, a processor upgrade left the cheaper Air more powerful than the premium Pro. A new report suggests that things are about to get tricky again. According to a new report from The Elec, Apple will launch several iPads with far superior OLED displays within the next few years. The iPhone maker will start with a 10.86-inch OLED iPad in 2022, followed by 11-inch and 12.9-inch OLED iPads in 2023. Those sizes are identical to the displays on today's iPad Air and iPad Pro, respectively. The report echoes what well-connected Apple analyst Ming Chi-Kuo predicted earlier this year. If the new report is to be believed, then the $599 iPad Air will spend at least several months having what should be a much better display than the $799 and $1,099 iPad Pro. Sounds strange? It is. Presumably, the iPad Air 5 would still have the same minor drawbacks it has today. It would have a slightly smaller screen, no ProMotion 120Hz display, a slower processor that's a generation behind the Pro models, and Touch ID instead of Face ID. And months after the iPad Air's release, the 2023 iPad Pro updates will reportedly bring displays that are even better than the iPad Air 5's. A quick display-tech primer: OLED stands for "organic light-emitting diode." OLED panels can turn individual pixels on and off as needed, leading to deep blacks and much better overall contrast. A well-made OLED display will also have richer colors than the LCDs used in today's iPads. The 12.9-inch iPad Pro you can buy today has an LCD panel that comes as close as possible to OLED's strengths. Its "mini LED" screen uses a backlighting trick that can dim or illuminate thousands of different display regions, giving the LCD blacks and contrast that comes close to mimicking what an OLED provides. If this confusing crossover between the iPad Air and iPad Pro sounds familiar, that's because it happened very recently. From September 2020 to April 2021, the iPad Air 4 had a newer and faster processor than the 2020 iPad Pro lineup, leaving some customers wondering why they would bother with the iPad Pro. That ended when Apple launched the 2021 iPad Pro, with its blazing-fast M1 chip that makes it as powerful as the latest high-end MacBooks. If you're thinking about buying a high-end iPad today, do you buy now or wait until next year? The OLED iPad Air 5's screen would be a massive improvement over both the iPad Air 4 and the 2021 iPad Pro lineup. If you don't need Face ID or the ultrapowerful M1 chip, the iPad Air 5 could be worth waiting for. Of course, once you get into the weeds of asking whether to buy now or wait for the next model, you can get lost in a never-ending cycle. There will always be a better gadget on the horizon. Our advice? As long as a new model isn't imminent – meaning within the next month or so – get the device you want today, and enjoy it. It won't suddenly get worse once a better model inevitably supplants it. Still, it does make us wish Apple would release new iPad Air and iPad Pro models simultaneously. That would eliminate these confusing crossover periods, making for a much more straightforward answer to what $600 gets you, versus what $800 gets you.

Big iPad leaks say you might want to wait until 2022
slashgear.com
Square Enix shared more details about the Final Fantasy Pixel Remaster games that it revealed during its E3 conference stream. Along with these details, we finally have a set release date of July 28 — at least for the first three of the six titles. The Final Fantasy Pixel Remaster collection is a new project from Square Enix that takes the first six installments of the series and completely rebuilds them from the ground up with new visuals, sounds, and added options. The first three installments of the Pixel Remaster collection, Final Fantasy 1-3, will include updated 2D pixel graphics and a rearranged soundtrack from the original composer, Nobuo Uematsu. Square Enix also promises improved gameplay through an updated UI, additional battle options, and more. We still haven't received any details on the second group of games to be remastered, Final Fantasy 4 – 6, as their Steam pages only mention new graphics and audio. They also have no set release date and only feature a blanket 2021 release window. Yesterday, Square Enix updated the Steam pages of the original Final Fantasy 5 and 6 remakes, announcing their delisting. "Instead, please purchase the pixelated remaster version of " Final Fantasy V/VI," Square told fans. We have yet to learn exactly how much of an improvement the Pixel Remaster will be, but some fans are already upset that there is no confirmed console release. The remasters will only be available on PC through Steam and mobile through iOS and Android. Final Fantasy 1-3 's pixel remasters will be hitting PC and mobile on July 28, with 4-6 following behind later in the year.

Final Fantasy Pixel Remasters begin releasing in July
slashgear.com
Damage to an organism's DNA can occur during normal biological processes or as a result of environmental causes, such as UV light. In humans and other animals, damaged DNA can lead to cancer. Fortunately, cells have several different natural strategies by which damaged DNA can be repaired. Astronauts traveling outside of Earth's protective atmosphere face increased risk of DNA damage due to the ionizing radiation that permeates space. Therefore, which specific DNA-repair strategies are employed by the body in space may be particularly important. Previous work suggests that microgravity conditions may influence this choice, raising concerns that repair might not be adequate. However, technological and safety obstacles have so far limited investigation into the issue. Now, Stahl-Rommel and colleagues have developed a new method for studying DNA repair in yeast cells that can be conducted entirely in space. The technique uses CRISPR/Cas9 genome editing technology to create precise damage to DNA strands so that DNA repair mechanisms can then be observed in better detail than would be possible with non-specific damage via radiation or other causes. The method focuses on a particularly harmful type of DNA damage known as a double-strand break. The researchers successfully demonstrated the viability of the novel method in yeast cells aboard the International Space Station. They hope the technique will now enable extensive research into DNA repair in space. This study marks the first time that CRISPR/Cas9 genome editing has successfully been conducted in space, as well as the first time in space that live cells have undergone successful transformation -- incorporation of genetic material originating from outside the organism. Future research could refine the new method to better mimic the complex DNA damage caused by ionizing radiation. The technique could also serve as a foundation for investigations into numerous other molecular biology topics related to long-term space exposure and exploration. "It's not just that the team successfully deployed novel technologies like CRISPR genome editing, PCR, and nanopore sequencing in an extreme environment, but also that we were able to integrate them into a functionally complete biotechnology workflow applicable to the study of DNA repair and other fundamental cellular processes in microgravity," said senior author Sebastian Kraves. "These developments fill this team with hope in humanity's renewed quest to explore and inhabit the vast expanse of space." First author Sarah Stahl Rommel adds, "Being a part of Genes in Space-6 has been a highlight of my career. I saw firsthand just how much can be accomplished when the ideas of innovative students are supported by the best from academia, industry, and NASA. The expertise of the team resulted in the ability to perform high-quality, complex science beyond the bounds of Earth. I hope this impactful collaboration continues to show students and senior researchers alike what is possible onboard our laboratory in space." Co-author Sarah Castro-Wallace says, "It was an honor to support Genes in Space-6. I am still blown away by the incredible sophistication of the science that was realized when an organism was transformed, its genome edited with CRISPR/Cas9 to cause breaks in the DNA, followed by its growth to allow for DNA repair, and, finally, its DNA sequenced, all in the spaceflight environment onboard the ISS. The ability to perform this all-encompassing, end-to-end investigation is a huge step forward for space biology. This caliber of work speaks to both the exceptional students and the Genes in Space Program."

Astronauts demonstrate CRISPR/Cas9 genome editing in space
phys.org
Engadget is part of Verizon Media. By clicking " Accept all " you agree that Verizon Media and our partners will store and/or access information on your device through the use of cookies and similar technologies and process your personal data, to display personalised ads and content, for ad and content measurement, audience insights and product development. You can select ' Manage settings ' for more information and to manage your choices. You can change your choices at any time by visiting Your Privacy Controls. Find out more about how we use your information in our Privacy Policy and Cookie Policy. Click here to find out more about our partners.

Satya Nadella on LinkedIn: Millions are using a free skills program to find unexpected career
linkedin.com
New research from the University of Georgia shows that there may be more antimicrobial-resistant salmonella in our food animals than scientists previously thought. Using technology she developed, UGA researcher Nikki Shariat and Amy Siceloff, a first-year doctoral student in UGA's Department of Microbiology, found that traditional culturing methods used to test livestock for problematic bacteria often miss drug-resistant strains of salmonella. This finding has implications for treating sick food animals and the people who get infected by eating contaminated meat. The study, published in Antimicrobial Agents and Chemotherapy, showed that 60% of cattle fecal samples contained multiple strains of salmonella that traditional testing methods missed. More alarmingly, Shariat found that about one out of every 10 samples tested positive for a drug-resistant strain of salmonella called Salmonella Reading. In addition to being antibiotic resistant, Salmonella Reading can cause severe illness in people. A new technology emerges Developed by Shariat in 2015, CRISPR-SeroSeq enables researchers to analyze all the types of salmonella present in a given sample. Traditional methods only examine one or two colonies of bacteria, potentially missing some strains of salmonella altogether. Shariat's technology identifies molecular signatures in salmonella's CRISPR regions, a specialized part of the bacteria's DNA. It also helps researchers identify which strains of the bacteria are most abundant. In the current study, Shariat and colleagues found multiple salmonella strains in cattle feces before the animals were treated with the antibiotic tetracycline. After treatment, several of the dominant salmonella strains in the sample were wiped out, allowing Salmonella Reading to flourish. Traditional culturing methods missed the antibiotic-resistant strain in the original samples. It was only once the antibiotic eliminated the more abundant strains that conventional methods were able to detect Salmonella Reading in the samples. "This suggests that traditional tests have underestimated the amount of antibiotic-resistant bacteria in the past," said Shariat, an assistant professor of population health in the College of Veterinary Medicine. But CRISPR-SeroSeq is a much more sensitive tool. It flagged the Salmonella Reading before antibiotic treatment. "We need to know the antimicrobial resistance profiles of the bacteria that are present in animals," Shariat said. "That knowledge could make us change our choice of the type of antibiotic we use to treat ill animals. It can also help us select the best antibiotic for people who get sick from eating contaminated meat." Missing the mark Shariat's research shows that current surveillance efforts are likely underestimating the amount of antimicrobial resistance that exists. Agencies that track antimicrobial resistance, like the FDA, USDA and CDC, among others, still rely on traditional sampling methods, which means they may be missing reservoirs of drug-resistant bacteria. "The problem is you have hundreds of salmonella colonies in a given sample, but you only pick one or two of them to test," Shariat said. "It becomes a numbers game where researchers only pick the most abundant ones, and this means that they underestimate the different types of salmonella that are present." Using CRISPR-SeroSeq can help fill that knowledge gap, giving researchers a better idea of how much antibiotic resistant bacteria exists. This information can help livestock farmers reduce and control outbreaks and guide policy on how to fight back against a growing public health threat.

Antibiotic-resistant bacteria found in cattle, but new technology can help with detection
phys.org
Yahoo ist Teil von Verizon Media. Durch Klicken auf " Alle akzeptieren " stimmen Sie zu, dass Verizon Media und unsere Partner Informationen durch die Nutzung von Cookies und ähnlichen Technologien auf Ihrem Gerät speichern und/oder darauf zugreifen und Ihre personenbezogenen Daten verarbeiten, um personalisierte Werbung und Inhalte anzuzeigen, für die Messungen von Werbung und Inhalten, für Informationen zu Zielgruppen und zur Produktentwicklung. Sie können ' Einstellungen verwalten ' auswählen, um weitere Informationen zu erhalten und Ihre Auswahl zu verwalten. Sie können Ihre Auswahl jederzeit ändern, indem Sie Ihre Datenschutzeinstellungen aufrufen. Weitere Informationen darüber, wie wir Ihre Daten nutzen, finden Sie in unserer Datenschutzerklärung und unserer Cookie-Richtlinie. Klicken Sie hier, um weitere Informationen zu unseren Partnern zu erhalten.

Ihre Daten. Ihr Umfeld.
consent.yahoo.com
Ihre Daten. Ihr Umfeld.
consent.yahoo.com
Ihre Daten. Ihr Umfeld.
consent.yahoo.com
Ihre Daten. Ihr Umfeld.
consent.yahoo.com
Ihre Daten. Ihr Umfeld.
consent.yahoo.com
Ihre Daten. Ihr Umfeld.
consent.yahoo.com
Ihre Daten. Ihr Umfeld.
consent.yahoo.com
Ihre Daten. Ihr Umfeld.
consent.yahoo.com
Ihre Daten. Ihr Umfeld.
consent.yahoo.com
Ihre Daten. Ihr Umfeld.
consent.yahoo.com
Ihre Daten. Ihr Umfeld.
consent.yahoo.com
Ihre Daten. Ihr Umfeld.
consent.yahoo.com
Ihre Daten. Ihr Umfeld.
consent.yahoo.com
Ihre Daten. Ihr Umfeld.
consent.yahoo.com
Ihre Daten. Ihr Umfeld.
consent.yahoo.com
Ihre Daten. Ihr Umfeld.
consent.yahoo.com
Ihre Daten. Ihr Umfeld.
consent.yahoo.com
Ihre Daten. Ihr Umfeld.
consent.yahoo.com
Ihre Daten. Ihr Umfeld.
consent.yahoo.com
Ihre Daten. Ihr Umfeld.
consent.yahoo.com
Ihre Daten. Ihr Umfeld.
consent.yahoo.com
Ihre Daten. Ihr Umfeld.
consent.yahoo.com
Why you can trust Pocket-lint (Pocket-lint) - Natasha Romanoff is back. Black Widow's release date has been pushed back three times, but it is finally slated to hit theatres and Disney+ on 9 July 2021. READ: Black Widow: Release date, cast, trailers, and rumours Scarlett Johansson will return as Natasha Romanoff. She's investigating her past in the time before Thano's arrived on Earth, which means viewers will get to see her origins in the Soviet assassin/spy training program known as the Red Room. If you have no idea what we're talking about, perhaps get caught up on Black Widow by watching all the Marvel movies and shows that might be connected to her standalone film. Here's our list of everything you need to watch before Black Widow releases this summer. The list includes eight films and one show. Enjoy. squirrel_widget_187869 What to watch before Black Widow NOTE: Go to the bottom for a bulleted version of this guide to skip any spoilers. Marvel Entertainment Iron Man 2 (2010 - movie) Iron Man 2 sees the debut of Scarlett Johannson as Natasha Romanoff, aka the Black Widow. Under the orders of Nick Fury (Samuel L Jackson), she goes undercover as Tony Stark's (Robert Downey Jr) new secretary in order to observe whether Iron Man would be a good fit for the Avengers. Of course, she gets dragged into helping to stop Ivan Vanko (Mickey Rourke) with his own army of Iron Men drones. Marvel Entertainment The Avengers (2012 - movie) The ultimate superhero team-up sees Natasha helping save New York with the Avengers. Like the other Avengers movies, the film spends quite a lot of time exploring Natalie's character - with her helping Bruce Banner (Mark Ruffalo) from turning into the Hulk while alos trying to save her closest friend, Clint Barton (Jeremy Renner). It includes one of her best scenes in all of the MCU, too: Her interrogation of Loki. Marvel Entertainment Captain America: Winter Soldier (2014 - movie) Captain America: Winter Soldier sees Natasha trade in working with Iron Man for working with Captain America. After Nick Fury is shot and presumed dead, Natasha and Steve Rogers (Chris Evans) must go on the run from the organization they work for, Shield, in order to stop it from arming a defense system that will kill anyone it deems a threat. An important plot point from the end of this film sees Natasha leaking all of Shield's secret files onto the web. While this exposes the organization's sinister plan, it also reveals to all the world the less savory parts of the Black Widow's past, which might be an important part of the new solo film. Marvel Entertainment Avengers: Age of Ultron (2015 - movie) This movie sets up Captain America: Civil War by seeing Tony Stark fracture the Avengers when creates the demonic AI Ultron that's bent on destroying all of humanity in an effort to stop it from killing itself. The film features a ton of Black Widow, however. Her plot in the film mostly revolves around a growing bond between herself and Bruce Banner. That plot pretty much ends, though, when the Hulk uses the Avengers jet to fly off into space for years at the conclusion of the film. The Black Widow solo film is supposed to be set while Hulk is off fighting as a gladiator on Sakaar, so we don't figure all that should tie in too much to the new solo film. Marvel Entertainment Captain America: Civil War (2016 - movie) Natasha serves as the hinge-point for the split amongst the Avengers in Captain America: Civil War. Following Tony's creation of a robot that almost wiped out humanity, the Sokovia Accords are introduced, with the idea that this will help give superheros oversight and better accountability (in Tony's mind). Captain America views the Accords as another version of the Shield hierarchy that was infected with Hydra. Nat initially sides with Tony Stark, somewhat surprisingly, but in a critical moment, she switches sides and helps Steve Rogers escape to continue his own mission. This film might be the most important one to rewatch because Black Widow is set between this film and the next entry on our list. Marvel Entertainment Avengers: Infinity War (2018 - movie) Infinity War sees the Avengers finally face off with Thanos. At the opening of the film, we see Natasha is with Captain America's group of Avengers, who are in hiding for refusing to sign the Sokovia Accords. Since the timeframe between these last two films seems to overlap with Natasha being on the run alongside Steve Rogers, we could get one last glimpse of America's ass with a Chris Evan's cameo in Black Widow. Marvel Entertainment Avengers: Endgame (2019 - movie) Endgame sees Natasha die so that her closest friend Clint Barton doesn't have to sacrifice himself. While that's what most people remember about Black Widow in Endgame, the film shows her character come full circle, too, as she's now the leader of the Avengers trying to reestablish some type of order following Thano's snap. We don't fully know what happens to someone when they sacrifice themselves for the Soul Stone, but maybe we'll find out in Black Widow. Marvel The Falcon and The Winter Soldier (2021 - Disney+ series) Natasha doesn't appear in this series, but it wouldn't shock us to see a common thread between this series and the upcoming film in the form of the super-soldier serum. The series isn't finished yet, but early on, Bucky and Sam are investigating the appearance of individuals with super-strength. The serum that gave them strength may have some connections to the old Soviet Union. We don't know about you all, but the upcoming villain in Black Widow, Taskmaster, does seem pretty strong to us. Marvel Entertainment Spider-Man: Far From Home (2019 - movie) The second Spider-Man film doesn't feature Natasha, but the post-credit scene reveals that Nick Fury is actually in space, and the person we thought was Fury is the shape-shifting Skrull known as Talos. This has us hoping for more answers in the upcoming Black Widow film. It might not be likely, but depending on when Talos and Fury switched places, Black Widow might be the one character who would pick up on it. Spoiler-free version: What to watch before Black Widow This is the same guide as above, only bulleted in list form and free of spoilers: Iron Man 2 (2010 - movie) The Avengers (2012 - movie) Captain America: Winter Soldier (2014 - movie) Avengers: Age of Ultron (2015 - movie) Captain America: Civil War (2016 - movie) Avengers: Infinity War (2018 - movie) Avengers: Endgame (2019 - movie) The Falcon and The Winter Soldier (2021 - Disney+ series) Spider-Man: Far From Home (2019 - movie) Want to know more? Check out our guide on upcoming Marvel films, Marvel post-credit scenes, plus how to watch every Marvel movie in chronological order. Writing by Maggie Tillman.

Upcoming Marvel movies: Every new MCU film and TV show in the works
pocket-lint.com
Marvel's Black Widow: Release date, cast, trailers, and rumours
pocket-lint.com
If you're looking for some useful for your Wear OS smartwatch, you're in the right place. We've decided to look through the Play Store to find some apps and present them to you. Just to be clear, there are a lot of Wear OS-compatible applications in the Play Store that you can install, but we had to trim that down to only 10 for this list. We chose the ones that we tried out and that worked really well, while we also tried to keep this list rather diverse. Below, you'll find several apps from Google, along with a cool watch face app, a launcher, an app that will help you keep your fitness in check, and so on. You can really make your smartwatch a lot more useful if you install some of these apps on it. Some people prefer to use it as a notification center and music control gadget, if you want more out of it, read on, and try out some of these apps. Below is a quick overview of the top 10 best Wear OS apps for 2021, including any download and in-app purchase costs. Below is a little more information on each app, a suggestion for the type of user the app is best suited to, and a direct link for easy downloading. All download links go to the app's Google Play Store listing. Users are always recommended to download apps from or an authorized app store. If you don't like the watch faces that come pre-installed on your smartwatch, you can always download some new ones. You can either look through the Play Store for separate watch face apps, or install an app like Facer. Facer is essentially a hub for watch faces, for your Wear OS smartwatch. There are over 15,000 different watch faces available inside this application, so take your pick. The usefulness of this app doesn't end there, though. Facer even allows you to create your very own watch face. It has a really useful tool that you can use for that purpose. Set up a layout that fits your needs, slap a background image of your choice, if you want, add some flare to it, and you're good to go. Facer is definitely one of the first apps that you should install on your Wear OS smartwatch. Pixel Minimal Watch Face app is all about a single watch face, which is really good, by the way. That is the watch face used for the featured image in this article. If you like minimal watch faces that are extremely useful, this is the way to go. You don't have an option for an analog watch look here, but a digital one is really cool. On top of that, you can also set up some widgets on the watchface itself, making it extremely useful. For example, I set both time and date to be displayed in the middle, while the weather info is at the bottom. In the top-left corner is my currently-played media content, while next to it you'll notice the battery percentage, and the notification counter. That way, you can have all the relevant information on your watchface. Simply alter this watch face to serve your needs. Do note that you'll have to pay up to customize those widgets, though. FitMe or '7 Minutes Daily Weight Loss Home Workouts' app, is a great way to stay in shape. This app is available for your smartphone, but the same goes for your Wear OS watch. This app is great if you'd like to stay in shape, but you don't like to lose a lot of time on working out. This app will help you get your blood pumping with a wide variety of exercises that won't take a lot of time. The app will provide you with a basic workout plan which consists out of workouts that will take 7 minutes of your time, daily. You'll get a 3D animated graphic character to show you each workout. There are 12 daily basic workouts included in the app, while a vocal guide is also available. You can also delve into a 15 days workout fitness challenge, if you'd like, while a weight tracker is included in this app as well. Chances are you've heard of Google Keep. This is Google's very own note-taking app. Well, it has full support for your Wear OS smartwatch. Simply install it on your watch, and access everything Google Keep has to offer. That way you can quickly pull up a grocery list on your watch when you're out and about, making things a lot simpler than holding your phone while you're shopping. That was just one example, though, of course. If you install this app on your watch, you can also jot down things really fast by using your voice, or the included keyboard, though that will take more time to do, for sure. You can also check off items as you buy them, and so on. If you're a Google Keep user, and have a Wear OS smartwatch, installing this app is a really good idea. Many of us pay with our phones these days, and we use Google Pay to do so. It's extremely simple, and safe at the same time. A smartphone is always easy to pull out of the pocket, so you don't even have to reach out for your credit card, not to mention that paying with a smartphone is faster than when you use a credit card, as NFC does a better job of communicating with a terminal (it's faster). Well, you can make the process even simpler, if you want. You can download Google Pay on your smartwatch, and use your watch to pay for stuff. You won't have to pull out your smartphone out of your pocket, but simply bring your wrist close to the terminal. This can be tricky in some places, as they don't really hold terminals readily available for something like that, but for the most part, it's simpler than using a smartphone. Google Maps app is also really useful to have on your watch. Why? Well, what better way of following directions while you're walking than to have them on your watch, readily available. This is especially useful if your hands are otherwise engaged with luggage or something else. You can simply take a look at your watch and see where to go, and do that periodically as needed. You can essentially get turn-by-turn navigation on your wrist, along with time estimates. Google Maps do have full support for Wear OS, and the whole experience is excellent. You'll still need to use your phone to get everything set up regarding your destination, but past that point, you can simply use your watch without a problem, it works like a charm. Wear Gesture Launcher is a great app to have. This app will save you from making a ton of unnecessary taps on the display. You can simply draw a gesture in order to launch a specific app or action. This app allows you to map those gestures the way you feel is best. So, for example, if you activate the gesture launcher, and draw a letter 'K' on the screen, you can open Google Keep. That's just one example. There are a ton of gestures this app allows you to map, so you can really become more productive when it comes to using your watch. The app works really well, at least it worked for us, and it really did save us time. You can set everything up on your smartphone, so that it's ready for usage on your smartwatch. The app on the phone is easy to use, even though its layout is a bit older. Still, you likely won't even open it on your phone once you set everything up. If you're big on listening to podcasts, Wear Casts is the app you may want to try out. This app enables you to listen to podcasts directly from your smartwatch, which is ideal if you tend to run without your smartphone, for example. You can set this app so that it automatically updates your favorites, so that everything's ready to go once you decide to go on a run, or any other type of exercise. The best of all, the app will simply use your phone to update your podcasts, it will use its WiFi connection, so you don't need to use WiFi on your watch. You can create custom playlists if you want, and also search the podcasts directory from your smartwatch. The app is free to use, though there are some features in the paid version of the app that you may want to take advantage of. Lifesum is a great app to keep track of your health. This app can track your water intake, while it also allows you to set some health goals. Once you do that, Lifesum will help you keep track of the progress, while being readily available on your wrist. This app is also available for your phone, of course. It has a built-in meal planner, diet tips, and much more than that. No matter if you'd like to try out a keto diet, some type of fasting, or something else entirely, this app has you covered. This app is a health tracker, food planner, and a macro calculator all in one. The app may help you lose some weight if you really decide to give it a shot. It can send you all sorts of reminders on your wrist, and help you keep track of everything that is relevant. Water intake is extremely important in the general scheme of things, so don't forget about that. This app will sure send you plenty of reminders to keep you on track. The last app on this list is actually a game. We had to include at least one game for your smartwatch, just in case you get bored and need a quick game to pass the time. Not many of you will be playing games on your watches, but this one is actually quite appropriate. This is a puzzle game that actually looks excellent on your wrist. The last of screen real estate really doesn't hurt it at all. This game aims to increase your logic skills. You'll need to connect all the lines and corners to make perfect connections. The game will throw you into a chaotic situation, and you need to make sense of that. The game is extremely simple to play, but it will make you think in order to complete it. Some levels can be really challenging, and ideal to waste a couple of minutes while you're waiting for a bus, train, or doing something else when you're out and about.

Top 10 Best Android TV Devices – Updated July 2021
androidheadlines.com
Top 10 Best Android Games – Updated June 30, 2021
androidheadlines.com
Google has announced today that Google Pay is now capable of saving and displaying COVID-19 vaccination cards on Android, starting with select providers in the United States. With the COVID-19 pandemic still underway around the world, it's become critical in some places to not only get your vaccine — which you should absolutely do, if you haven't already — but also be able to prove you've gotten it. Rather than simply expecting everyone to carry around a paper card with the information, some local government agencies have been offering digital versions, putting the data onto your phone, often with an easy-to-scan QR code. To make this information far more accessible, rather than needing to be stored and viewed in a specialized app, Google Pay is gaining the ability to save COVID vaccination cards to an Android phone. The new capability comes as an update to Google Pay's "Passes API" used to store other non-payment cards like retailer membership cards. Since the core contactless payments and passes aspects of Google Pay are now included in Play Services on Android, you will not need to use the new Google Pay app, which only allows you to be signed in from one device at a time. This means your COVID-19 vaccination card will be able to be saved to multiple devices if you wish. However, since it's not being stored in the cloud, you'll need to manually add the card to each device. Instead, you'll be able to save a shortcut to your homescreen to quickly access your COVID vaccination card through Google Pay. To further ensure your medical privacy, you'll need to enter your pin/password or biometrics to view or share the vaccination card. In the visual example Google provided, Healthvana, a company specific to Los Angeles County, is seen offering a COVID vaccination card. On the card itself, you can see the basics like which manufacturer's vaccine you received and when. By tapping "Details," you can find more information such as where you received the vaccine and which lot number the doses came from. Google Pay's ability to save and display COVID-19 vaccination cards will start rolling out in the United States in the coming weeks, before expanding to other countries. Interested companies/agencies can reach out to Google to get enrolled in the program to offer their digital cards on Android. Check out 9to5Google on YouTube for more news:

Google rolls out 'more streamlined' Discover feed on Android - 9to5Google
9to5google.com
You now need a license to fly drones in the US, but that doesn't mean it'll be a headache to take your robotic flier for a spin. DroneLife and The Verge report that Google's (really, Alphabet's) drone delivery company Wing has released an OpenSky app for Android and iOS to make legal flights that much easier. Whether you're a recreational or commercial drone pilot, the OpenSky app provides FAA airspace info that shows where you're allowed to fly. If you do need approval (usually for commercial flights), you can request authorization in "near real-time" and track the process until you can take to the skies. You can also plan and log flights. Read more: The best drones you can buy (on Drone Rush)

Google sunsets Android APKs for App Bundles instead - Android Authority
androidauthority.com
Oppo is the latest phone maker to use virtual memory to offset hardware limitations. The brand is rolling out a virtual RAM feature that gives Reno 5, A94 and A74 phones extra headroom when physical RAM runs short. As with a similar feature for Oppo's sibling brand Vivo, you can tap a settings option that provides up to 7GB of virtual memory using your phone's storage. It's not as fast as real RAM, but it should prevent your phone from choking if you're juggling multiple apps or running any particularly intensive software. You can choose from three capacities depending on how much you need. Related: The best Android phones with expandable storage

More Android phones in the US will use Google Messages by default - Android Authority
androidauthority.com
When it comes to TVs these days,65 inches isn't considered nearly as large as it used to be. Sure,65 inches is plenty big—probably too big for small rooms and apartments—but with 75- and 85-inch models becoming increasingly common, anything smaller just doesn't quite say "big-screen TV." It's also worth noting that super-big TVs are no longer super-expensive. There's no need to worry about prices reaching into five digits: Many of the extra-large TVs on the market can be found for $1,000 to $2,000. That's a pretty reasonable price for the amount of screen real estate you're getting. Put these factors together, and it's no surprise that more people are buying super-big-screen TVs than ever before. We've rounded up the top-performing models we've tested here. How Big Is Too Big? When you're shopping for a supersized TV, it's important to keep space in mind. Check the measurements of the TV and confirm that you can place it where you want in your home. If you're planning to put it on top of a piece of furniture like a console, make sure the surface is wide enough for the TV's feet, which are usually set far apart for stability. If you're planning to mount 75- or 85-inch TV on the wall, check the weight and make sure you get the right size mount, and that your wall can support it. Keep in mind big TVs can easily weigh close to 100 pounds, so you'll need a strong mount and an extra hand to install it. For more on this, see our guide on how to choose the right TV screen size. Going Even Bigger: Home Theater Projectors Rear-projection TVs might be dead, but projectors aren't. Projectors are still the most popular way to set up very big,100-inch-plus screens. Their pictures aren't nearly as bright as LCD TVs, and they can't come close to offering the contrast of LCDs or OLEDs, but what they lack in contrast they make up for in scalability. If you want to spend the cash, a good projector or array of projectors can make a picture as big as you want, from comfortably couch-sized to IMAX levels and beyond. You can find 1080p projectors for a few hundred dollars, but you should expect to pay at least $1,000 to $3,000 on one that can show 4K, and that's at the absolute lowest. Relatively small home theater projectors in this price range can produce over 300-inch pictures, but remember that the bigger the screen, the more the same amount of light (at least, if the lamp is maxed out) has to cover, and so the dimmer the picture gets. You can get much brighter and much bigger projectors as well, with prices easily hitting the tens of thousands of dollars, with the option to align multiple projectors together for really big screens to get super bright. See How We Test TVs See How We Test TVs Projectors are tricky, though. You need to place them properly, align the lens to cover the desired screen size and shape, and make sure there are no obstructions between the projector and the screen. You also need a good screen, or at least it's strongly recommended. Because projectors aren't as bright as LED-backlit LCD TVs, you want every bit of light that hits the screen to bounce off correctly into your eyes. That's why home theater screens are an important part of a projector-based home theater, with a variety of treatments available that can range from less than $100 to well over $1,000 (and far beyond that, if you're getting a custom installation with carefully hidden motorized storage and the most advanced screen materials). If you want an all-in-one projection screen, the Hisense Laser TV series offers an easy 100--inch options. These are front-projection systems that combine a short throw projector about the size of a small coffee table, with an included fixed-frame screen mounted on the wall just a few inches behind it. The most recent Laser TV, the L5, is available for around $4,000. What About LED Video Walls? This is where big screens get slightly confusing and really, really expensive. It's also where TVs get much, much bigger than 75 inches. While LED TVs are just LCD TVs with LED backlights. LED video walls are a completely different technology. They use clusters of colored light-emitting diodes to form each pixel and light it up, like OLED. The good news about LED video walls is that they can get really big. The bad news is that they have to be really big, and that's a very limiting factor if you want to fit a 4K picture in a certain space. LED video walls are commonly used for digital signage. If you see a huge light-up sign that plays video on the side of a building, it's probably an LED array. If you get close to it, like within ten feet, you can probably see the individual pixels from each relatively large LED cluster. They're great for stadiums, but not for home theaters. That's changing with miniaturized LEDs, like Samsung's microLED video wall and Sony's Crystal LED wall. These newer video walls have pixel pitches of 0.8 to 1.2mm, which means the pixels are small enough that you can sit comfortably black and not notice the individual lights. They're still huge pixels compared with LCD and OLED TVs (a 4K 80-inch TV has pixels less than 0.5mm across), but they're much smaller than the big commercial signs with lights as big as your fist. These new walls are also rare and wildly expensive. You won't find them on Amazon or at Best Buy. They're largely designed for commercial installations, which means being a big business that needs and can afford to put up a massive video wall. They're supposedly available (or will eventually be available) for consumer use, but the consumers in these cases probably have their own mansions. Where to Buy a Big TV If you want a big LCD or OLED TV, the answer is pretty simple: Go to your local electronics retailer or shop online. Huge flat panels are available through many stores and direct purchase from manufacturers. Want a 77-inch OLED? Hit up Amazon or Best Buy online, drop the cash, and it'll be on its way to you. Projectors are also readily available to consumers, to an extent. If you want to buy an entry-level to midrange home theater projector and a screen and set it all up yourself, you can. If you're planning to spend tens of thousands of dollars in putting together a really impressive home theater, though, you'll want to talk to an expert. Home theater installers, also known as custom installers, specialize in purchasing and setting up your projection system, speaker system, and even working out the construction and electrical details your dream home theater needs handled. High-end home theater equipment is usually only available through these installers, who also double as AV dealers; the really, really good projectors aren't usually available boxed on shelves at stores. As for LED video walls, that's more tricky. You'll have to contact Samsung or Sony directly, or find a contractor or installer who works with them in order to get the LED arrays sent to you, and have them properly aligned and installed. Though Samsung has recently made available one-piece consumer microLED TVs (though you won't find them at your typical Best Buy). If all you want is a big TV, though, flat panel is largely the way to go, and to that end, you really can't go wrong with the any of the top models tested here. And no matter which TV you get, make sure to check out our guides on the best picture settings and tweaks to offer a better viewing experience to get the best picture for your favorite movies, shows, and games.

The Best TVs for 2021
uk.pcmag.com
The Best 65-Inch TVs for 2021
uk.pcmag.com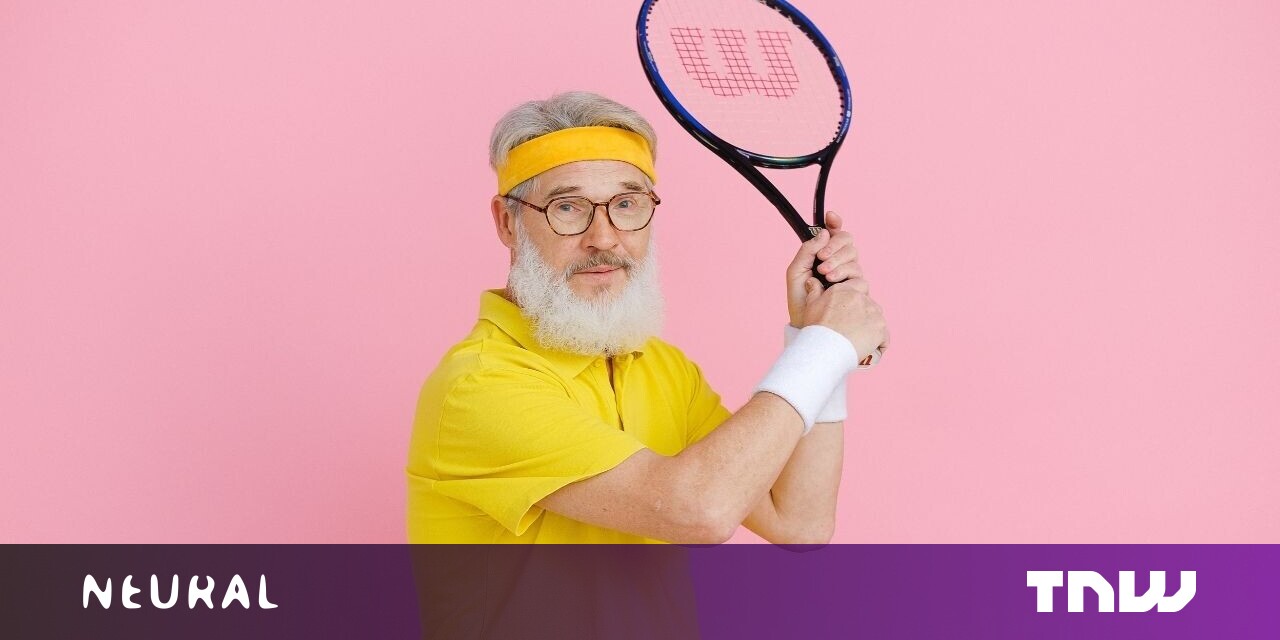 The latest tech news Your sardonic source for consumer tech stories Human-centric AI news and analysis Driving the future of sustainable mobility No-nonsense stories about startup growth Inside money, markets, and Big Tech Help build the bank of the future Coding for Public Service Small country, big ideas If you're captivated by the drama of the European Football Championship, have you considered watching Wimbledon instead? Tennis is, after all, a more euphoric sport to watch. Or so claims a new AI analysis. The study by British TV platform Freeview explored emotional reactions to different sports by analyzing the expressions of viewers. The 150 participants were sent content from 10 sports consisting of 30,750 frames, which were standardized to capture the same format of low, medium, and high-intensity clips. Their responses were measured by software developed by startup RealEyes, which analyzed reactions caught by cameras on viewers' devices. According to the analysis, tennis is the most euphoric sport to watch at home, followed by gymnastics, football, and cricket. Formula 1, meanwhile, was deemed to evoke the most shock, which was identified by movements such as sudden wide eyes and the dropping of the jaw. But F1 was also ranked as the most confusing sport, based on factors such as narrowing eyelids and furrowing of the brow. More routine-based Olympic sports, such as equestrian and synchronized swimming, were deemed the tensest, as they maintained the highest quality of viewer attention. Consider me unconvinced. Emotion recognition technology (ERT) is an extremely controversial area of AI. Scientists have argued that the systems are not only inaccurate and biased, but akin to phrenology. The skepticism is rational. People show their emotions in countless ways, which makes analyses based on facial movements unreliable at best. Research shows that emotions are expressed differently across cultures and societies. ERT has also been found to interpret Black people's faces as angrier than white people's — regardless of their expressions. The consequences could be horrendous when the tech's deployed in public spaces, policing, and hiring. In addition, there are countless variables to consider when analyzing emotional reactions. The Freeview study only analyzed the responses of British viewers, whose tastes will somewhat reflect their country's sporting culture. Reactions to sports could depend, for example, on their level of coverage. Football is constantly shown on British TV, which may trigger different responses to those observed in less exposed sports. Ultimately, the study makes dubious generalizations about individual reactions. It's also demonstrably incorrect: tennis is objectively a boring sport. Yes, I said objectively. Don't believe me? Well, let me prove it with my own scientific findings: If that's somehow still insufficient evidence for my finding, compare the emotions in these randomly selected images of mathematically average tennis and football fans. I rest my case. Greetings Humanoids! Did you know we have a newsletter all about AI? You can subscribe to it right here.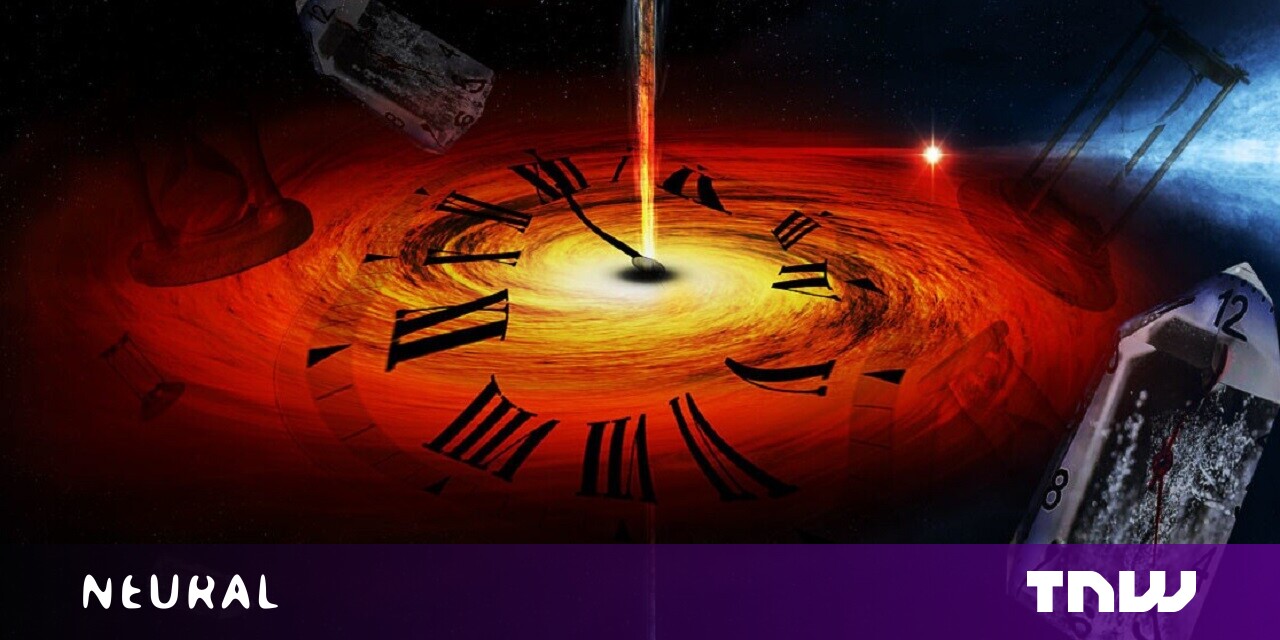 Wild new theory says the Big Bang wasn't the beginning
thenextweb.com
AI study claims tennis is the most 'euphoric' sport. I'm not convinced
thenextweb.com
Affordable phones are better than ever. Sure, you'll still find plenty of flimsy handsets with dated software out there, but if you do some digging, there are lots of excellent flip phones and smartphones that work far better than their low prices suggest. If you're buying on a budget, we're here to help. We've gathered the top phones you can buy for less than $300, along with the most important features to look for when shopping. What to Look For in an Affordable Phone While budget-friendly phones don't have all the perks that come along with midrange or flagship models, that doesn't mean you can't find a perfectly capable device to suit your needs. Let's start with the features we believe are absolutely essential when choosing a cheap phone. Keep in mind that most of these recommendations are for smartphones, so if you're in the market for a flip phone, many of these tips don't apply. TCL 10L Battery Life: There are lots of variables to consider when it comes to battery life, but ultimately you want your phone to last at least until the end of the day. If you're shopping for a phone with a screen smaller than 6 inches, look for a battery capacity of 3,500mAh or higher. For phones with larger screens, you'll want to look for a minimum battery capacity of 4,500mAh. Chipset: Unless you want to spend less than $150, you should generally look at Qualcomm chipsets released within the past year or phones that use older 7 or 8 series processors. The Snapdragon mobile platform is evolving quickly and there are incredible options in every series If you're planning to keep your phone for a few years before upgrading, the Qualcomm 480 5G and 690 5G mobile platforms are solid options, as are most 7 and 8 series chipsets. Compatibility: Before you make a purchase, you'll want to decide whether you're ready to jump on the 5G bandwagon or if you'd rather stick with LTE. No matter your choice, make sure your phone has the appropriate band support for your carrier. Search for 5G and LTE bands by the phone's model number, not its name. Once you have a list of bands, you can check out this handy article from Phone Scoop to make sure the phone will work on your carrier. You'll also want to know if the phone has support for the bands that best suit your needs. For example, T-Mobile customers in rural areas will want a phone with LTE band 71 support, while AT&T and Verizon customers will want to look out for C-band coverage on 5G budget phones. Motorola Moto G Play (2021) Connectivity: Connectivity has a huge impact on call quality and data speeds. For the most part, you're going to want a phone with a Qualcomm X12 or X51 5G modem. If you're looking at flip phones, make sure the modem has voice over LTE (VoLTE), voice over Wi-Fi (VoWIFI), and Enhanced Voice Services (EVS) for the best call quality. You'll also want 802.11ac Wi-Fi as well as Bluetooth 4.1 or later. Operating System: Look for the latest generation of Android, which is currently Android 11, though it's quite possible you might have to settle for Android 10. Don't go back any farther than that. RAM: Simply put, the more RAM the merrier. For phones under $200, look for at least 4GB of RAM. If you're willing to spend more, make sure you get a minimum of 6GB. Storage: Like RAM, you can't have too much storage. Look for at least 32GB of storage on phones under $200, and make sure the phone has a microSD slot. If you spend more, you'll want no less than 64GB of storage, ideally with a microSD slot. See How We Test Phones See How We Test Phones Not Essential, but Nice to Have Once you have the essentials covered, you'll want to see what extra perks you can find. Keep in mind you won't find many of these features on the majority of budget-friendly phones, but chances are we'll start seeing them trickle out more over time. Multi-Lens Cameras: Most affordable phones have multi-lens camera stacks that allow you to capture wide-angle and macro shots. For the most part, these phones can capture solid images if you have a steady hand and good light. NFC: NFC is slowly making its way to the affordable phone market. It's a great feature to have as contactless payments have become more popular. Stereo Speakers: A handful of budget-friendly phones have stereo speakers and even advanced features such as custom tuning and Dolby audio. Though no phone is going to sound as good as even an inexpensive Bluetooth speaker, it's definitely an upgrade over a single driver. Splash Resistance: Though we've yet to see a budget offering with an official ingress protection (IP) rating, a handful of affordable phones now feature splash resistance. They're usually treated with a nanocoating such as P2i and can withstand rain and other minor splashes, but not a drop in the pool. Strengthened Glass: If you're spending more than $100 on a phone, it should have strengthened glass to protect the display from crack and scratches. Gorilla Glass 3 seems to be the standard for most budget phones, but we've seen a few with Gorilla Glass 5. In general, each generation of Gorilla Glass is softer than the last; phones with Gorilla Glass 5 displays are less likely to shatter when dropped, but they're also more likely to accumulate hairline scratches. What's the Cheapest iPhone? You'll notice we haven't included an iPhone here. That's because we're trying to keep this list as affordable as possible, and as much as we like the new iPhone SE, its $399 price places it firmly in midrange territory. That said, if you're looking for an affordable iPhone, it's the one to get. Also see our in-depth explanation of which iPhone to buy. Apple iPhone SE For more, see our stories on the best cheap phone plans and how to get the best price on a new phone. We also have a few other affordable options in our list of the best phones for seniors. And we'll be adding new phones here as we review them, so make sure to check back soon.

The Best Android Phones for 2021
uk.pcmag.com
The name Paramount+ might be new, but the streaming service formerly known as CBS All Access has been around for quite a while now, quietly cultivating a competitive library of new and classic movies and shows, as well as critically praised original projects. July brings another list of new arrivals to the Paramount+ library, including the long-awaited sequel Bill & Ted Face the Music and a recording of The SpongeBob Musical: Live on Stage! Read on for the highlights, as well as everything else coming to the streaming service throughout the month. Below, you'll find the full list of July's additions to the Paramount+ library with our recommendations in bold. If you subscribe to other streaming services, we also have helpful guides to the best movies on Netflix and best shows on Netflix, as well as the best movies streaming on Amazon, best TV shows streaming on Amazon, and plenty of guides for Hulu, Disney+, and HBO Max, too.

What's new on Peacock in July 2021
digitaltrends.com
Who's tougher, Dwayne Johnson or Jason Statham? The answer (obviously, Chuck Norris) is about as inconclusive as advertisements for laptops with vague, overlapping descriptions like "semi-rugged," "fully rugged," and "business-rugged." But the need for notebooks (and tablets) that can take a licking and keep on clicking is very real. Let's be clear right up front about one thing: When PCMag refers to "rugged laptops," we're not talking to business travelers worried about a little turbulence knock-about in an airline overhead compartment. Really rugged laptops are vertical-market dwellers, designed for work in the field or on factory floors. They may be carried by first responders or military personnel, or get mounted on police-car dashboards. They may have to survive being rained on or dropped six feet onto a hard surface, or work through freezing or broiling temperatures, or keep from getting clogged up by clouds of blowing dust or sand. What's the price you pay for such super-sturdy survivability? One is, indeed, the literal price: Rugged laptops cost a lot more than their civilian counterparts. Two, the weight: A laptop with virtual armor plating can test your biceps to the tune of 10 pounds, an immense burden compared to the three or four pounds of most laptops. That's why many of the true-blue rugged models come with pop-out carrying handles. (Photo: Zlata Ivleva) Still, for users who need serious computing power in hostile environments, there's no substitute for a laptop that can laugh off mistreatment that would destroy an ordinary machine. Let's run through the key things to look for as you shop. And we'll guide you to reviews of some of our favorite true-rugged laptops. Fasten your seat belts, it's going to be a bumpy ride. Business Table Stakes: MIL-STD 810G Before we get into brawny machines that can survive six-foot drops and jets of water, we must acknowledge that not all mainstream notebooks are frail and fragile. Some Lenovo ThinkPads, HP EliteBooks, and other business systems are reasonably resistant to bumps and bruises, though they can't survive high dives or liquids in excess of minor keyboard spills. Even some Chromebooks carry the same designation as these hardy travelers—MIL-STD 810G, which indicates compliance with a series of tests required for the US Department of Defense to consider using a piece of equipment in a military setting. (Photo: Zlata Ivleva) The MIL-STD 810G standard spans over 800 pages and nearly 30 laboratory test methods for challenges ranging from weather (high and low temperatures, rain, and humidity) to physical forces (acceleration, vibration, and shock). Few computer vendors push their products over every hurdle that the standard posits, including such tortures as gunfire-recoil shock, icing or freezing rain, whether a laptop might spark an explosion in flammable-gas atmospheres, and—wait for it—resistance to fungus. Rather, the manufacturer may note that the system has passed, say,10 or 12 MIL-STD tests. The trouble with a MIL-STD 810G sticker on a laptop's box or a vendor's website is that it doesn't tell you enough. Because no independent agency certifies MIL-STD compliance, it's up to you to look for documentation or details of which tests a product passed, who conducted the tests—the manufacturer, or an outside lab—and how the tests were performed. For example, since users are prone to drop laptops, certification for shock is a popular claim. But there's no rule about what height to drop a device from. Does this make the certification useless? Not at all. Just think of it as a checklist item or the first thing to look for, rather than a guarantee of bulletproof reliability, and be aware that you need to read the fine print. Braving the Elements: IP Ratings A more stringent abbreviation seen on seriously sturdy laptops is a code such as "IP65." The IP stands for "ingress protection"—the ability to keep solids or liquids out of the machine's vulnerable innards. This rating is measured numerically, rather than by general terms such as "dustproof" or "water-resistant." You can read our primer on IP and MIL-STD ratings for full details, but here's IP in a nutshell. The first digit after the letters "IP" denotes safety against solids, on a scale of 0 to 6. The number 2 means you can't stick your fingers into the device. The number 4 means the system is proof against objects larger than 1mm, such as most wires; 5 means some and 6 means complete protection against dust and sand. The second digit after IP measures protection against liquids, this time on a scale of 0 to 9. A device rated 1 can resist a few vertical drips; 4 means splashing water and 5 means jets of water; and 7 and 8 refer to immersion in less than one meter, and in one to three meters, of water respectively. Unlike some smartphones, no laptop that we know of is safe to wholly submerge, so don't expect to see a liquids rating higher than 5. (Photo: Zlata Ivleva) A sure sign that a manufacturer is serious about an IP rating is sealed ports—doors that cover connectors such as USB ports and HDMI video outputs. Differences in these doors can contribute to differences in ratings: Those of the Dell Latitude 5424 Rugged, for instance, snap securely shut as part of the system's IP52 score... (Photo: Zlata Ivleva) The doors covering the Latitude 7424 Rugged Extreme 's ports, by contrast, are waterproof, with sliding lockable latches. That laptop's rating is IP65... (Photo: Zlata Ivleva) Assessing the Chassis Other things to look for in a rugged laptop start at first sight—its outer case or chassis. Obviously, the thin plastic of many consumer models turns to shrapnel when faced with what rugged PCs go through, though it's amazing what a little reinforcement can do. For example, classroom-computer specialist CTL says the lid of its Chromebook NL61TX (supplanted since our review by the NL7X) can withstand the weight of a few books piled on it in a desk or backpack—can withstand, in fact,365 pounds of pressure before the screen breaks. More common chassis materials include magnesium or magnesium-aluminum alloys, with rubber or rubberized bumpers on a laptop's corners a popular protective measure against drops. The Dell Latitude 7424 mentioned earlier, for one, has a steel-reinforced security lock. We've already discussed doors that cover ports, but as with any laptop, you should consider which ports you need. Machines built for duty on factory floors are among the last that still have RS-232 serial ports, often used for connection to legacy data-collection equipment. Others feature modular or swappable bays for storage drives or batteries, or slots for mobile-broadband SIM cards so you can go online when out in the field, away from Wi-Fi hotspots. (Photo: Zlata Ivleva) While you can't see them easily, many rugged laptops have specially shock-mounted components. It was a boon for the category when jolt-resistant solid-state drives (SSDs) replaced relatively delicate spinning hard drives, but some vendors go beyond that—the Panasonic Toughbook 31 actually has a heated SSD that keeps working in frigid temperatures. Real Hands-On Issues: Factoring in Gloves and Rain Virtually all laptop screens are good enough for work in your average office. Take one outside, however, and it's a whole different story. Looking at a typical display panel in direct sunlight can render it invisible, without enough contrast to make out more than the palest ghost of an image. That's why many rugged laptops boast extra-bright displays, with 1,000 or more nits of brightness compared to the 200 to 400 of most indoors-optimized systems. You'll also find reinforced glass to combat cracking or shattering, though you almost certainly won't find the 4K (3,840-by-2,160-pixel) resolution of conventional flagship laptops—rugged screens tend to peak at full HD or 1080p (1,920 by 1,080 pixels), with some settling for even lower, older resolutions such as 1,024 by 768. On these laptops, note that touch screens are a special case. Most of today's touch-screen notebooks use capacitive technology, in which a near-transparent digitizing layer over the panel detects your finger via the electrical conductivity of your skin. Fine, but what if you're wearing gloves? Oops—capacitive tech doesn't work. The solution is resistive touch-screen design, in which—with a slightly harder push from you—the top layer flexes to close a circuit with another layer beneath it. (Photo: Zlata Ivleva) The same goes for the touchpads located in laptops' palm rests. Capacitive pads are no good if you're wearing gloves or if it's raining, whereas a two-layer resistive touchpad can track in wet or adverse conditions. On the minus side, you may discover that a resistive pad requires so much pressure that it feels clumsy with a dry, bare finger. (Photo: Zlata Ivleva) I mentioned that many business systems have spill-resistant keyboards and drainage holes in their bottoms to save your bacon if you spill a few ounces of water, so it's no surprise that rugged keyboards are designed not to drown with even greater amounts. Depending on the weather where you work, some manufacturers offer a choice of keyboards built for wet or wetter conditions, the latter with rubberized or coated keys that sacrifice a little typing feel to provide extra protection. So, Which Rugged Laptop Should I Buy? Time to look at some tougher-than-average laptops and convertibles! The models below are some of our favorites. At a minimum, they've passed MIL-STD tests; at the maximum, they're the next best thing to bulletproof. We'll refresh this guide as we review additional true-rugged systems. Thanks for reading, and let's be careful out there.

The Best Laptops for 2021
uk.pcmag.com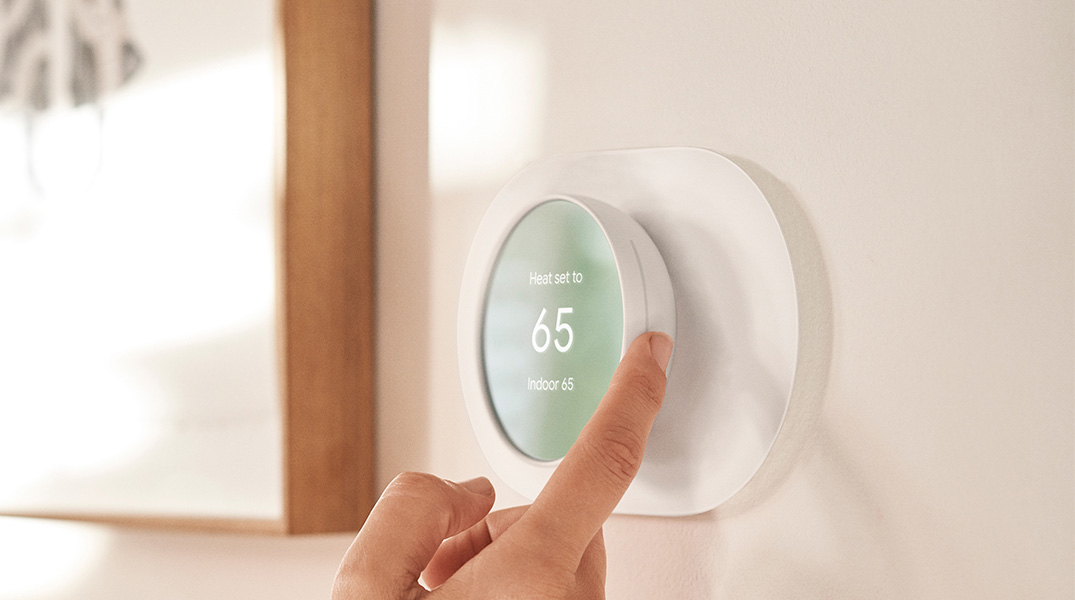 If you purchase an independently reviewed product or service through a link on our website, we may receive an affiliate commission. Nest's first-generation Learning Thermostat packed a range of brilliant convenience and energy-saving features. It also managed to stuff them all into a design that was sleek and stylish. Needless to say, it was a total game-changer when it was first released. One simple device could not only save you a bunch of money and make controlling your HVAC system more convenient. Plus, it also looked so cool and futuristic compared to all the regular thermostats out there. After all, they were just a bunch of ugly white boxes. Long story short, the Nest Learning Thermostat had it all. Tons of people out there still believe that Nest's flagship thermostat is still the best smart thermostat on the planet. Truth be told, you won't hear any arguments from us. In fact, we use the latest model in our own home and we love it. The problem is that the Nest Learning Thermostat is quite expensive compared to some of the newer options out there. Even while it's on sale at a discount on Amazon, it's still over $200. The good news is that you can get all the smart features that make Nest's Learning Thermostat so great in the newer, less expensive model called simply the Nest Thermostat. It retails for $130 and that's already a bargain. But, if you head to Amazon right now, you'll see that Nest's Thermostat is on sale with a rare discount! The newest Nest Thermostat doesn't have the same sleek stainless steel design as the flagship model. But if you ask us, it features a different design that's just as stylish. The face of the new Nest has a unique mirror finish with a digital display underneath it. It also comes in four different colors to match any home decor. Most importantly, of course, the Nest Thermostat includes all of the important smart features from the flagship model. You'll be able to control your thermostat from anywhere using the Nest app or your voice thanks to Google Assistant and Alexa support, and you'll save plenty of money on your energy bill thanks to Nest's intelligent features that tune your settings constantly and learn from your behavior. With a list price of just $130, Google's newest Nest Thermostat is a terrific value. All things considered, it may very well be the best value out there and it's going to pay for itself in savings on your energy bills. But if you head over to Amazon right now and pick one up, you'll pay just $99.98. That matches Prime Day's all-time low price! The only bad news is that we've seen this discount disappear already on a few different color options, so you probably don't have much time left if you want to get in on the action. Here are some of the important details: See more of the best deals online in our Deals channel! Follow @BGRDeals on Twitter to keep up with the latest and greatest deals we find around the web. Prices subject to change without notice and any coupons mentioned above may be available in limited supply.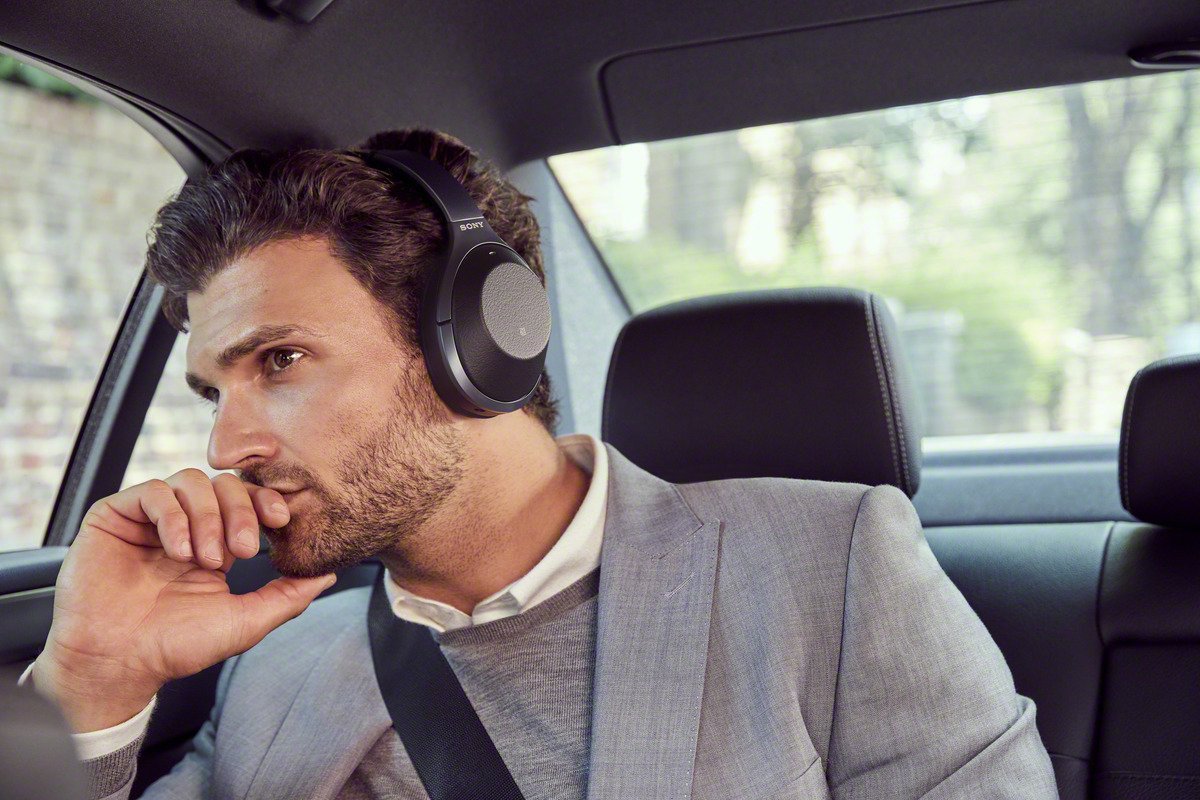 Sony's WH-1000XM3 ANC headphones are $199 at Amazon, which is unbelievable
bgr.com
The Medical Alert Plus ($35.99 per month) from ADT is an in-home medical alert system that connects you to a live emergency response agent with a single button press. It uses cellular technology to make the call and doesn't require a landline, and it's equipped with large backlit buttons and an easy-to-read status LCD. The system performed flawlessly in testing, but it's more expensive than most of the competition and doesn't offer a mobile app or any of the add-on services that you get with our Editors' Choice winner, the MobileHelp Classic. Features and Pricing The ADT Medical Alert Plus comes with a cellular base station, a wearable pendant or wristband help button, and a user guide. The base station looks identical to the one that you get with the MobileHelp Classic and is in fact a later generation of the same model. The wedge-shaped device has a white finish and contains large teardrop-shaped Emergency and Reset buttons, a smaller Test button, a 2.2-inch wide LCD, a speaker, and a microphone. A power cord is hardwired to the back of the device, where you'll also find an on/off switch and a mini USB port (reserved). Inside is a cellular radio that uses AT&T's network to connect you to a 24/7 emergency response center when the Emergency button or a pendant button is pressed. There's also a backup battery that will provide up to 30 hours of power in the event of an outage. The oval pendant help button is 1.7 inches long and 1.4 inches wide, and has a range of up to 600 feet from the base station. It is waterproof and can be worn in the shower. When powered up, the base station's Emergency button glows red and the Reset button glows blue. There's no way to dim these buttons, so keep this in mind when selecting a location for the base station. The Test button glows green when activated and the LCD gives you the current room temperature, the date and time, the internal battery level, and the cellular signal strength. It also has volume up and down buttons. The Medical Alert Plus will cost you $35.99 per month and doesn't require a contract. Still, that's more expensive than competing devices including the MobileHelp Classic ($29.95 per month), the GetSafe Medical Alert Starter ($24.95 per month), and the Medical Alert At Home ($29.95). You can order the ADT system with fall detection, but that'll cost you an extra $10 per month. ADT doesn't offer any of the additional services that you get with systems like the MobileHelp Classic and the LifeFone At Home Medical Alert System, such as daily wellness calls, medicine reminders, and access to medical experts for medical advice. Moreover, it doesn't come with a mobile app or a web console that lets family, friends, and caregivers monitor activity and input medical information and emergency contact information. Using the ADT Medical Alert Plus Setting up the Medical alert Plus system is easy. Once you've plugged in the base station and turned it on, the Emergency and Reset buttons and the LCD will light up. A voice prompt will say, "system ready," and after another couple of seconds, the date and time will automatically sync up with the cellular network's date and time. ADT recommends testing the system right away by pressing the Test button. The Test button will turn green and a voice prompt will tell you to press the emergency button or a pendant button. The voice will continue to tell you that a user test call has been sent to the emergency response center and doesn't stop until you're connected, at which time another voice will say, "user auto test completed". It's a good idea to test your pendant range from various parts of the house, including the yard, to make sure you can connect to the base station from anywhere in your home. The Medical Alert Plus turned in speedy response times in testing (we measure response time as the time it takes to be connected to a live agent once the button is pressed). Its average speed of 16 seconds was faster than what we saw with the Aloe Care Health System (35 seconds), and significantly faster than its predecessor, the Medical Alert At Home No Landline System (61 seconds), but just a few seconds slower than the WellBe Medical Alert Plus System (10 seconds). The pendant showed excellent range, connecting to the base station from the far corners of my house and backyard. I took it outside and down the street where it was able to connect at 400 feet, matching the signal range of the Bay Alarm Medical In-Home pendant. Two-way audio with the response agents was crisp and distortion-free, and the agents were always professional and friendly. Fast Response Times, Light on Extras If you require a cellular based in-home medical alert system that offers fast response times, the ADT Medical Alert Plus performed admirably in our tests, has big, brightly illuminated buttons, and offers clear two-way audio communication. Additionally, the backup battery will keep things running in the event of a power outage. That said, you don't get any extras with this system—it lacks add-on services such as medicine reminders, daily wellness calls, and medical advice, and it doesn't offer a companion mobile app that lets family and caregivers provide important medical information, edit contact information, and view system activity. Our Editors' Choice for in-home medical alert systems, the MobileHelp Classic, not only costs less, but offers web and mobile apps as well as medicine reminders and email status alerts. If you want a system that does more than connect you to an emergency response center, meanwhile, the WellBe Medical Alert Plus (also an Editors' Choice winner) comes with a smart speaker and a smartwatch and offers medicine, appointment, and prescription refill reminders. It not only covers you at home and on the road, but will also play your favorite tunes and control your smart home devices.

ADT On-the-Go Medical Alert System
uk.pcmag.com
Major refinance rates decreased today. The average rates for the 10-year,15-year and 30-year fixed refinances all decreased slightly. While refinance mortgage rates fluctuate, they're currently at historic lows. If you're considering refinancing your home, now might be the right time to lock in a good rate. Before applying for a refinance home loan, be sure you review your finances and shop around to find the right refinance mortgage for you. For 30-year fixed refinances, the average rate is currently at 3.20%, a decrease of 5 basis points over this time last week. (A basis point is equivalent to 0.01%.) A 30-year fixed refinance will typically have lower monthly payments than a 15-year or 10-year refinance. This makes 30-year refinances good for people who are having difficulties making their monthly payments or simply want a bit more breathing room. However, interest rates for a 30-year refinance will typically be higher than rates for a 15-year or 10-year refinance. It'll also take you longer to pay off your loan. The average 15-year fixed refinance rate right now is 2.50%, a decrease of 4 basis points compared to one week ago. Refinancing to a 15-year fixed loan from a 30-year fixed loan will likely raise your monthly payment. But you'll save more money over time, because you're paying off your loan quicker.15-year refinance rates are typically lower than 30-year refinance rates, which will help you save even more in the long run. The average 10-year fixed refinance rate right now is 2.51%, a decrease of 7 basis points over last week. A 10-year refinance will typically feature the highest monthly payment of all refinance terms, but the lowest interest rate. A 10-year refinance can help you pay off your house much quicker and save on interest. However, you should analyze your budget and current financial situation to make sure you'll be able to afford the higher monthly payment. We track refinance rate trends using data collected by Bankrate, which is owned by CNET's parent company. Here's a table with the average refinance rates reported by lenders across the country: Average refinance interest rates Rates as of June 30, 2021. When searching for refinance rates online, it's important to remember that your specific financial situation will influence the rate you're offered. Your interest rate will be influenced by market conditions as well as your credit history and application. Generally, you'll want a high credit score, low credit utilization ratio, and a history of making consistent and on-time payments in order to get the best rates. Researching interest rates online is always a good idea, but you'll need to connect with a mortgage professional to get your exact refinance rate. You should also take into account any fees and closing costs that might offset the potential savings of a refinance. Since the beginning of the pandemic, a lot of lenders have been stricter with who they approve for a loan. As such, you may not qualify for a refinance -- or a low rate -- if you don't have a solid credit rating. Before applying for a refinance, you should make your application as strong as possible in order to get the best rates available. If you haven't already, try to improve your credit by monitoring your credit reports, using credit responsibly, and managing your finances carefully. Don't forget to speak with multiple lenders and shop around to find the best rate. In order for a refinance to make sense, you'll generally want to get a lower interest rate than your current rate. Aside from interest rates, changing your loan term is another reason to refinance. While interest rates have been low in the past few months, you should look at more than just the market interest rates when deciding whether a refinance is right for you. A refinance may not always make financial sense. Consider your personal goals and financial circumstances. How long do you plan on staying in your home? Are you refinancing to decrease your monthly payment, pay off your house sooner -- or for a combination of reasons? Also keep in mind that closing costs and other fees may require an upfront investment. Note that some lenders have tightened their requirements since the beginning of the pandemic. If you don't have a solid credit score, you may not qualify for the best rate. If you can get a lower interest rate or pay off your loan sooner, refinancing can be a great move. But carefully weigh the pros and cons first to make sure it's a good fit for your situation.

Mortgage interest rates as of June 30, 2021: Rates fall
cnet.com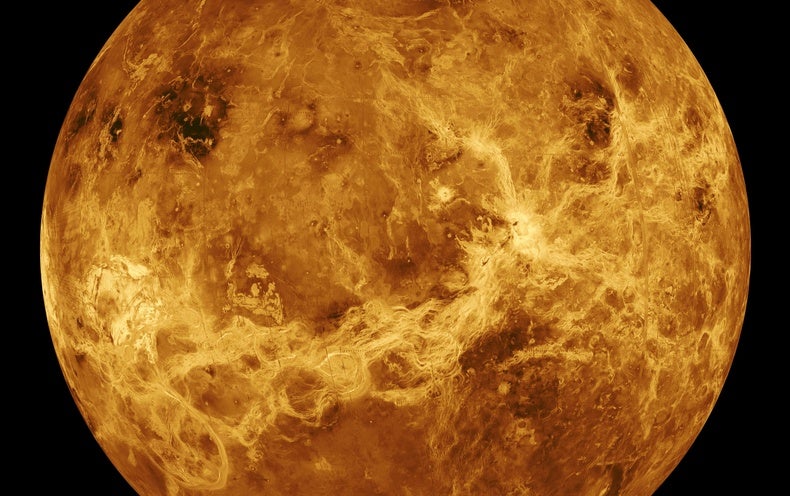 The amount of water in the atmosphere of Venus is so low that even the most drought-tolerant of Earth's microbes wouldn't be able to survive there, a new study has found. The findings seem to wipe out the hope stirred by last year's discovery of molecules potentially created by living organisms in the scorched planet's atmosphere that were seen as an indication of the possible presence of life. The new study looked at measurements from probes that flew through the atmosphere of Venus and acquired data about temperature, humidity and pressure in the thick sulphuric acid clouds surrounding the planet. From these values, the scientists were able to calculate the so-called water activity, the water vapor pressure inside the individual molecules in the clouds, which is one of the limiting factors for the existence of life on Earth. "When we looked at the effective concentration of water molecules in those clouds, we found that it was a hundred times too low for even the most resilient Earth organisms to survive." John Hallsworth, a microbiologist at Queen's University in Belfast, U. K., and lead author of the paper, said in a news conference on Thursday (June 24). "That's an unbridgeable distance." The findings are likely a disappointment for the Venus research community, which was invigorated last September by the discovery of phosphine, a compound made of atoms of phosphorus and hydrogen that on Earth can be associated with living organisms, in Venus' atmosphere. At that time, researchers suggested the phosphines may be produced by microorganisms residing in those clouds. On Earth, Hallsworth said, microorganisms can survive and proliferate in droplets of water in the atmosphere when temperatures allow. However, the findings of the new study, based on data from several Venus probes, leave zero chance of anything living in the clouds of Venus, he said. "Living systems including microorganisms are composed mainly of water and without being hydrated, they can't be active and are unable to proliferate," Hallsworth said. Studies on microorganisms living in extreme conditions on Earth found that life can exist at temperatures as cold as minus 40 degrees Fahrenheit (minus 40 degrees Celsius). For water activity, which is measured on the scale from 0 to 1, the lowest survivable value is 0.585. The water activity level found in the molecules in the Venusian clouds was merely 0.004. NASA Ames astrobiologist Chris McKay, one of the co-authors of the paper, said in the news conference that the findings of the study were conclusive and the new fleet of space missions currently being prepared for Venus will not change anything about the hope for life on Earth's closest neighbor. "Our conclusion is based directly on measurements," McKay said in the briefing. "It's not a model, it's not an assumption. The missions that NASA just selected to go to Venus will do the same measurements again— temperature, pressure—and they are going to come to very much the same conclusions because Venus is not changing on that type of time scale." However, the researchers looked at data from other planets too and found that the clouds of Jupiter do provide sufficient water activity to theoretically support life. Data collected by the Galileo probe at altitudes between 26 and 42 miles (42 and 68 kilometers) above the surface of the gas giant suggest the water activity value to sit at 0.585, just above the survivable threshold. Temperatures in this region are also just about survivable, at around minus 40 degrees F. "Jupiter looks much more optimistic," McKay said. "There is at least a layer in the clouds of Jupiter where the water requirements are met. It doesn't mean that there is life, it just means that with respect to water, it would be OK." High levels of ultraviolet radiation or lack of nutrients could, however, prevent that potential life from thriving, the researchers said, and completely new measurements would be needed to find whether it actually could be there or not. Hallsworth added that the technique used to calculate the water activity could also help determine the habitability of exoplanets. "What excites me the most is that we can go down to the scale of water molecules for these distant planets and pinpoint their potential habitability," Hallsworth said. The results are described in a paper published June 28 in the journal Nature Astronomy. Copyright 2021 Space.com, a Future company. All rights reserved. This material may not be published, broadcast, rewritten or redistributed.

Life on Venus Is Impossible because of Lack of Water, Study Suggests
scientificamerican.com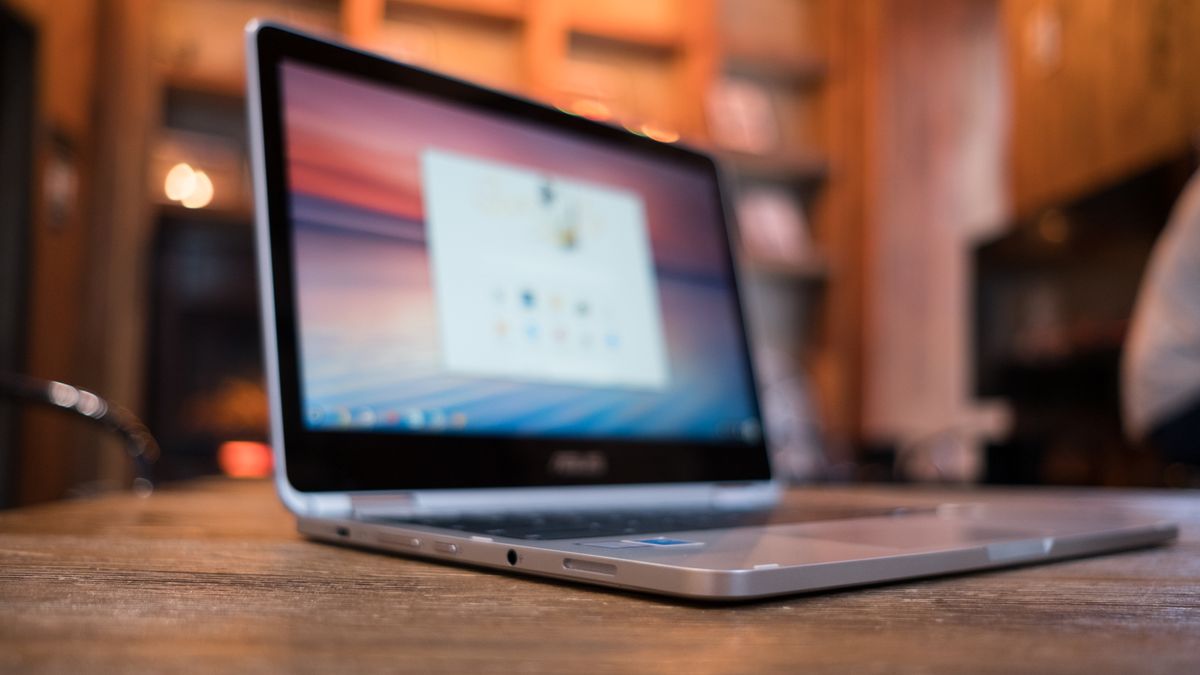 Should I buy a Chromebook? Many have asked this question, wondering if these devices are just the affordable yet capable portable they've long been looking for. That's because while Chromebooks have been around for some time now, their pioneers hitting the shelves back in 2011, they haven't quite hit mainstream success until recent years. That means that there's still a lot of laptop users out there who don't know anything about them besides their existence. So, what exactly is a Chromebook? In essence, Chromebooks are laptops that run on this lightweight operating system called ChromeOS, which is a lot less demanding than Windows 10 or the latest macOS and mostly relies on the Chrome browser – and therefore, internet connectivity – to perform tasks. Not that this operating system's reliance on the Chrome browser renders any Chromebook useless without the internet, however. It has expanded its capabilities over time to support apps so you can tackle productivity-related and creative tasks, as well as play games and consume media, while offline. Chromebooks may be more powerful now than before, but they are still intended to help you with lightweight tasks like word processing, browsing the internet, streaming videos, and playing mobile games – perhaps even some light photo editing every now and then. So, to answer your "should I buy a Chromebook?" question, it ultimately depends on what you need from your portable. Chromebooks are excellent traditional laptop replacements if you don't require sheer power and if your daily computing needs don't include using processor-hungry apps or specific software unavailable in the Chrome OS. Much like traditional laptops, not all Chromebooks boast the same features, capabilities, and price tags. Some are more powerful than others, a handful are more feature rich than the rest, and a small number even come with a premium price tag. These days, there are Chromebooks that will set you back $1,000/£1,000/AU$1,300, even though they still won't be able to run software from outside the Google Play and Google Chrome Stores. They just have higher specs and more premium builds. Some Google Chromebooks, like the Google Pixelbook, will set you back even more. Still, most Chromebooks are either cheap, making them excellent for students, or at least reasonably-priced at the very least. Feature-wise, there areChromebooks that come loaded with them like touchscreen, a 2-in-1 form factor, and the ability to expand your storage. Meanwhile, some lower-end ones come with only the most basic features. The key difference between Chromebooks and other laptops is the operating system. These laptops come with Google Chrome OS installed instead of the traditional Windows or macOS. ChromeOS is rather like a mobile phone operating system and can only run apps from the Chrome Web Store or the Google Play Store. That's on top of heavily utilizing the Chrome browser for most tasks. Although that sounds a tad restrictive, you'll be happy to know that there are thousands of apps to choose from and all the basics are covered. For text documents, spreadsheets and presentations you have Google Docs, Sheets and Slides. For movies and TV, apps like Google Play Movies, Netflix and Amazon Prime Instant Video are on hand. There are even apps for quick photo editing including Adobe Photoshop Express. However, Chromebooks work best when connected to the internet. Chrome OS will update silently in the background when you're online, and your documents sync to your Google account so you can access them anywhere. But, thanks to these apps, you can now use Chromebooks while offline. Of course, if you require specialist software for your everyday tasks, then a Chromebook might be a little underpowered for you. Photographers or designers who rely on the full version of Photoshop should still go for a MacBook or Windows laptop and serious gamers should still stick with a gaming laptop. There are two types of Chromebook: traditional laptops and two-in-one devices that effortlessly turn into tablet-like computers. Many Chromebooks have touchscreens, but those that don't won't work as well with apps downloaded from the Google Play Store, since those apps are designed chiefly for mobile devices. Chrome OS can run on less powerful hardware than Windows 10 or macOS, which means Chromebooks are often more affordable than other laptops. For example, the Lenovo IdeaPad Duet Chromebook is a great Chromebook that comes in at under $250/£200/AU$300 – ideal for a student budget. Just remember that often, the cheaper the Chromebook is, the less storage space it'll have – typically 32GB or 64GB. If you're using Google Docs, Sheets and Slides for your work, this won't be an issue as all your documents will be saved to the cloud rather than your device. It's also not a problem if you're streaming video and TV shows. However, if you plan on keeping large files on your device like photos and videos, you'll need to add an SD card. Luckily, most Chromebooks have a slot for one. And, if you're looking for one that doesn't have an SD card slot, you can always invest in an external HDD or a portable SSD. There are also some premium Chromebooks with more storage, like the Google Pixelbook, if you have the budget for it. Just bear in mind that for that same price, you could get a Windows 10 laptop with equally good specifications. Finally, there are limitations to the peripherals you can connect to a Chromebook. You can connect a printer, keyboard, mouse or even monitor as long as that accessory doesn't require its own driver or software to work. Luckily, most peripherals these days are plug and play, and only really utilize their accompanying software for customizations.

Should I buy a Chromebook?
techradar.com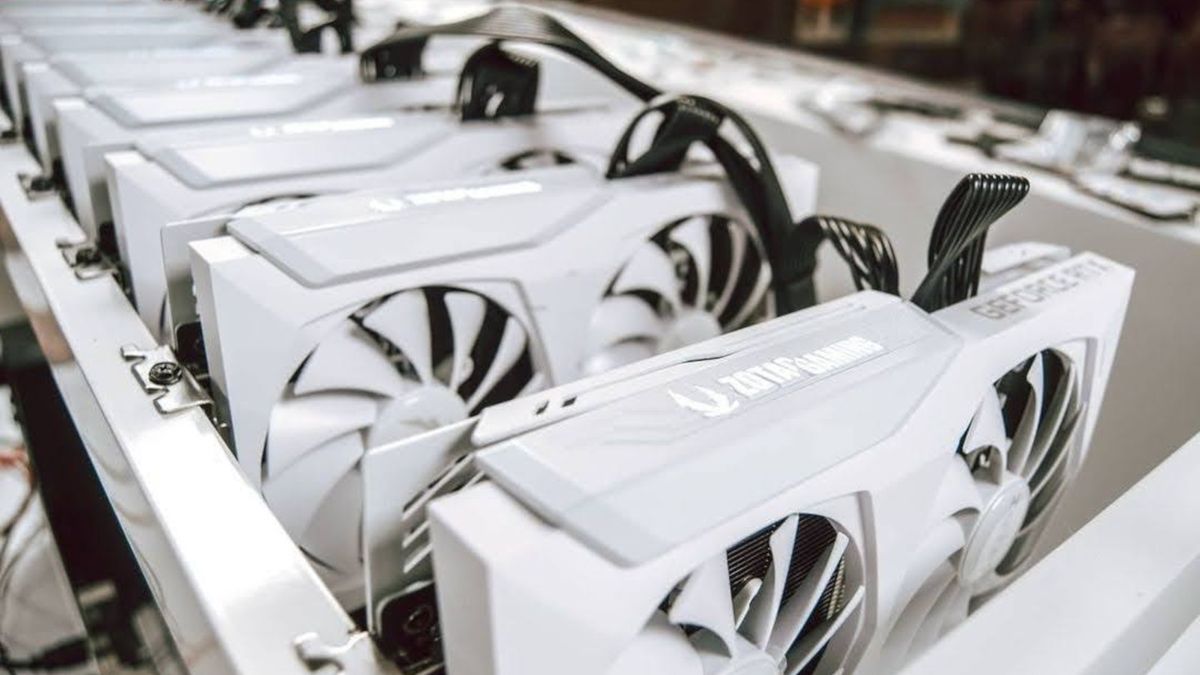 Cryptominers in China appear to be selling off graphics cards in bulk, a strong indication that the cryptocurrency bust might lead to gamers more easily being able to actually buy a GPU for their gaming PC. According to Hong Kong news outlet HKEPC Hardware, internal conversations among cryptomining groups posted to a popular Taiwanese bulletin board PTT show large quantities of everything from Nvidia GeForce RTX 3090 and AMD Radeon RX 6900 XT cards to Nvidia GTX 1066s and AMD Radeon RX 478s – which is likely the Nvidia GeForce GTX 1060 and AMD Radeon RX 470, respectively. China's cryptomining crackdown in provinces like Inner Mongolia, Qinghai, and Sichuan, as well as that government's more aggressive stance against cryptocurrency more broadly, have helped crash cryptocurrency prices around the world. China accounts for about 65% of the world's global cryptomining hashrate for major cryptocurrencies like Bitcoin and Ether. The cards are being sold in bulk at roughly their MSRP price, which would mean that most of these cards are being sold at cost or for less than the miners paid for them. While we always say that you should never buy a new graphics card on resale sites like eBay and StockX, right now would be the absolute worst time to do so. With cryptocurrency prices collapsing from their highs of just a month or two ago, a lot of industrial mining operations are going to be trying to dump their excess hardware for whatever price they can get for it. These are really not the kind of graphics cards you're going to want to buy under any circumstances, as PC Gamer notes, since they may have been used to mine cryptocurrencies for months, running 24/7, stuffed into warehouses at high temperatures. It's one thing to buy a used car, it's another to buy a used car after it's been used to drag race every day for months on end without any maintenance. What's more, all of those mining graphics cards that are about to flood resale sites are going to likely be promoted as "new" graphics cards since no one in their right mind would want to buy an RTX 3090 that's been running at full throttle for almost a year straight to mine Bitcoin and Ether. Cryptominers have plenty of money to spend on cleaning up and packaging used up graphics cards as if they were brand new cards, so no matter what the pictures on a listing look like, you simply can't trust that the card you're buying is actually brand new. Once these cards are sold, trust us, these sellers are going to vanish into the night, so good luck getting your money back. We definitely understand gamers want to finally get their hands on these new graphics cards, really, we do. And no matter how savvy you think you might be at spotting a bad card, you are taking a much bigger risk now than you would have even a month ago. What's more, now's the time to start starving the scalpers online of the demand they need to justify buying up all the legit graphics card stock. They are about to have to compete with a massive surge of cheaper cards, which is going to force them to lower the prices they're charging. If no one buys these cards at even these lower prices, they'll end up losing money on them, which is going to strongly dissuade them from buying up any more cards from legit retailers. We know you've been waiting a long time to get your hands on one of these cards, and it looks like there is going to be a major let-up in these stock shortages. We can't say that everyone who wants one is going to be able to buy one, there are other factors like the broader semiconductor shortage to consider as well, but it's likely to get much easier than it was before to buy a new graphics card. You've waited this long, another month or two is definitely doable to ensure that you're getting something that will actually last.

Cheaper RTX 3080s are coming, but you shouldn't buy one yet - here's why
techradar.com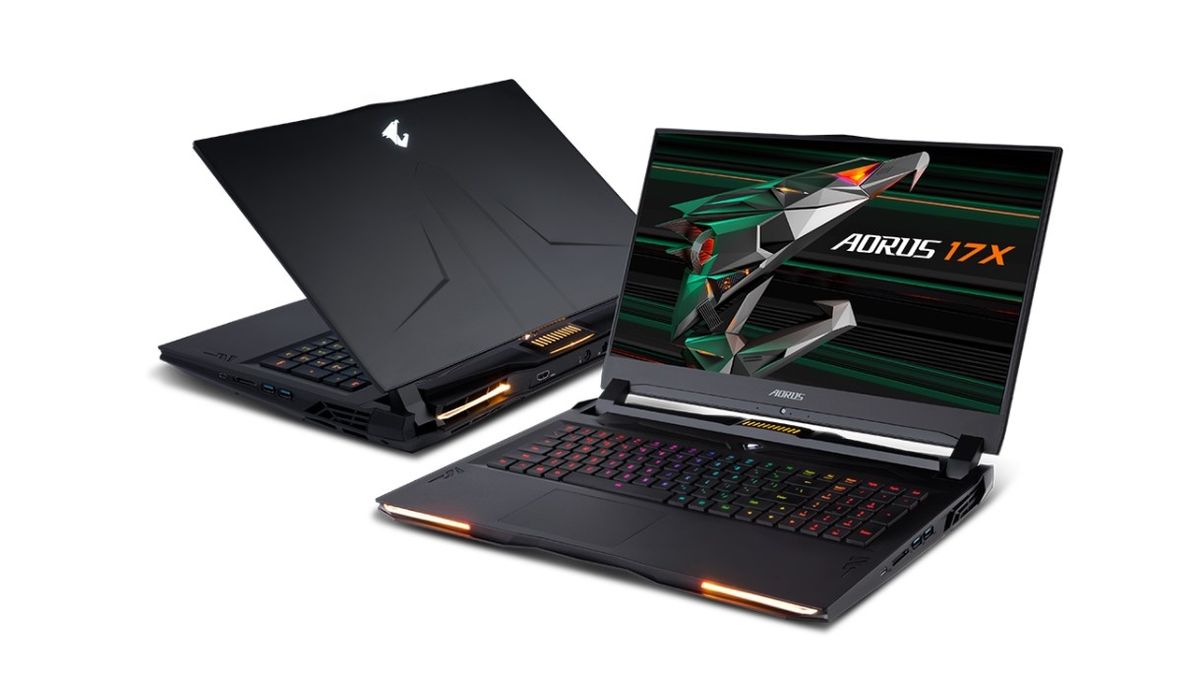 Hardcore gamers have no doubt heard of Gigabyte for its extensive selection of components for PC builds as well as its monitors and accessories, but Gigabyte has a new fleet of laptops that take the company's know-how and put it all in one place. From gamers to professionals and from value-seekers to high-end enthusiasts, Gigabyte's latest Aorus, Aero and G-Series laptops offer a little something for everyone. If you're looking to get in on the ground floor and start gaming on a tighter budget, the Gigabyte G5 and G7 are where it's at. These gaming laptops pack in the latest,11th-Gen Intel Core processors and pair them with either an Nvidia GeForce RTX 3050 or 3050 Ti, giving them a potent dose of gaming performance to drive their 1080,144Hz displays. You'll get plenty of room for your game library as well with two M.2 SSD slots and a 2.5-inch drive slot. The Gigabyte G5 and G7 have the muscle you need to get into the game, and that performance can translate well into work as well. But, for the professional experience, Gigabyte's AERO line steps things up. The Gigabyte Aero 15 OLED and Gigabyte Aero 17 HDR still includes 11th-Gen Intel Core processors, but they're stepped up to either the Core i7-11800H or Core i9-11980HK for massive mobile performance. Gigabyte also packs in either an Nvidia GeForce RTX 3070 or an RTX 3080 to drive the graphics. That graphical brawn will come in handy, too, as these laptops feature 4K HDR displays. In the case of the 15-inch model, that's a Samsung AMOLED panel, while the 17-inch model has an anti-glare LCD display. Both offer DisplayHDR 400 and come X-Rite Color Calibrated and Pantone Validated, ensuring you can do color-critical design work right from the laptop's built-in display. Thunderbolt 4 connectivity can also help you connect to external devices at high bandwidth, making it incredibly quick to transfer large project files. Impressively, Gigabyte packs this all into compact hardware, with both models measuring less than an inch thick. While any of the laptops mentioned so far will do the job when it comes to gaming, Gigabyte's Aorus 15P,17G, and 17X are built to reign supreme in the gaming space. You'll still find 11th-Gen Intel Core i7 and Core i9 processors paired with either an Nvidia GeForce RTX 3070 or RTX 3080, but here Gigabyte is using its Windforce Infinity cooling technology to ensure these components can run as fast as possible for as long as possible. That speed will get put to good use as well, as you can find 240Hz,300Hz and even 360Hz refresh rate displays on these laptops. On the 17-inch models, you even get mechanical Omron switches on the keyboard, so all you'll need is a mouse for competitive gaming on the go. All of these latest Gigabyte laptops also include support for the latest connectivity with Bluetooth 5.0 for peripherals, Wi-Fi 6 for dependable networking, and USB 3.2 Gen 2 for fast external storage and a whole lot more. So, if you're on the market for a gaming upgrade and want the latest CPU and GPU pairings, don't miss Gigabyte's laptops.

The latest Gigabyte laptops offer a lot of power and something for everyone
techradar.com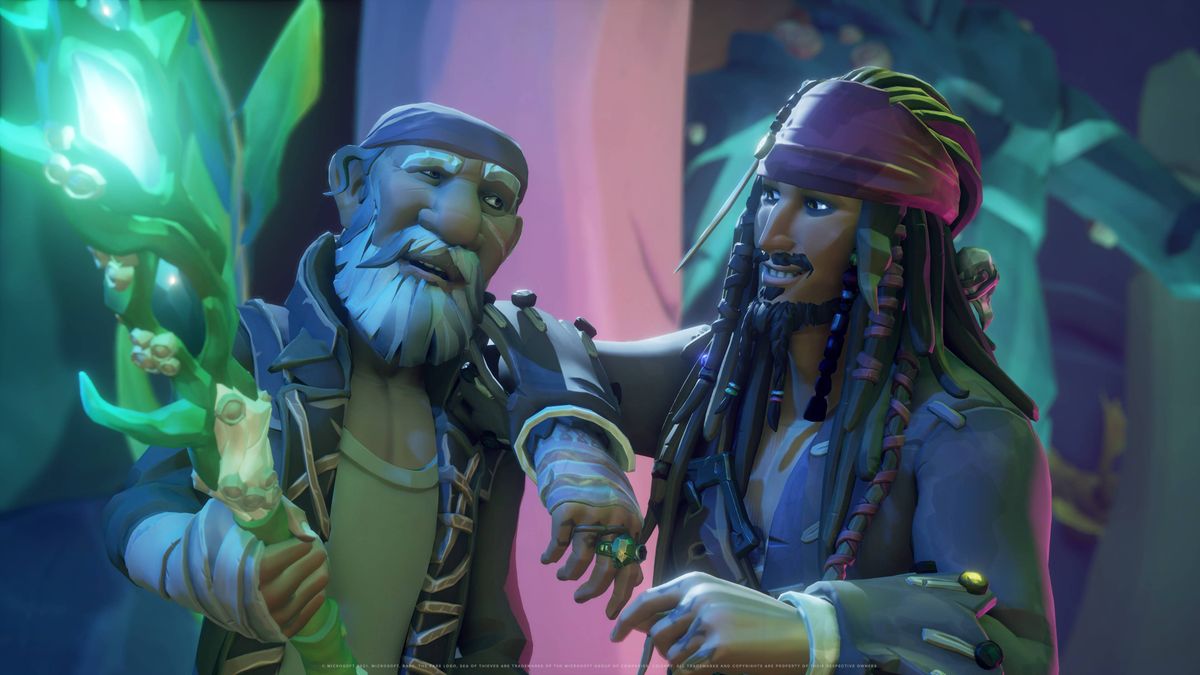 Rare's sandbox multiplayer pirate adventure, Sea of Thieves, has come a long way. Since first hitting Xbox One and PC in March 2018, the developer has been working on a host of post-launch patches and free DLC – with more staff working on the title now than in the run-up to its original release. The seafaring title continues to attract more players by offering continual improvements and additional content to the game's community, such as the game's recent Seasons that include 100 tiers of rewards for players to earn. According to Rare, within the game's first year, Sea of Thieves players collected and cashed in almost 750 million chests, skulls and items of cargo to amass a collective fortune of 642 billion gold. That number will have increased exponentially since, then, as the game has passed its third anniversary and has now amassed 20 million players since launch. We've now reached Sea of Thieves' third season but as an open-ended online service game, there's plenty more to come. To help you keep on top of what's new and what's coming up, we've put together this handy page which will be updated with all the latest announcements. Sea of Thieves has received a Pirates of the Caribbean crossover, which became available on June 22 for Xbox Series X, Xbox Series S, Xbox One and PC. The game is available to download for Xbox Game Pass subscribers. The trailer, which you can watch below, shows that players will encounter new enemies and challenges, such as cursed crews and bloodthirsty mermaids. You can also learn more about how Sea of Thieves: A Pirate's Life came to be in this deep dive showcase video. Sea of Thieves Season 3 began on June 22, and brought with it new trials, deeds, and Forts of Fortune for players to tackle. You'll need to increase your Renown by successfully completing voyages, and you can pay for the Season 3 Plunder Pass for some extra cosmetics. The higher your Renown level, the more rewards you can unlock, including gold, Doubloons and Ancient Coins. To get the higher levels quicker, don't forget to complete as many deeds as you can. You can check out the trailer below for everything you can expect when you're sailing the seas. Season 3 is now well underway and the latest update to the game, numbered 2.2.0.1, brings in some fixes and improvements based on feedback from the community. These fixes are detailed in full in the official Sea of Thieves change log, but they primarily revolve around "The Sunken Pearl" Tall Tale, particularly with regards to when multiple crews are playing together. The download sizes for this latest update are as follows: If you're a Twitch user, you can earn special cosmetic items by watching Sea of Thieves streams on the popular streaming platform. You'll need to watch a streamer play the game for a minimum of 20 minutes, then claim each reward within 24 hours. The latest Twitch Drops for Season 3 run from From Friday, July 2nd to Tuesday, July 6th 2021 and give players the chance to win brand new Gilded Phoenix ship cosmetics. In order to give people in various time zones a fair chance to obtain the items, each will be available for a 24-hour window beginning and ending at 10am BST, when the daily reward will change. Sea of Thieves is now available on Xbox Series X, Xbox Series S, Xbox One and PC. It's possible to purchase the game outright, but you can also pick up an Xbox Game Pass subscription where the entire game is included. If you're not sure whether Sea of Thieves is for you, picking up a Game Pass trial for free and playing the game for a short time through it is a good way to find out. The game is not a port for PC or Xbox, it works equally on both and supports cross-play and cross-progression. The game runs at 60fps on Xbox Series X and Xbox Series S, and Xbox Series X owners can also play at 120fps. Xbox One players will have to make do with 30fps, while the PC version's are unlocked. Mouse, keyboard and controllers are all supported across console and PC, and you can cross-play across platforms.

Sea of Thieves Season 3, A Pirate's Life, cross platform, Twitch drops and updates
techradar.com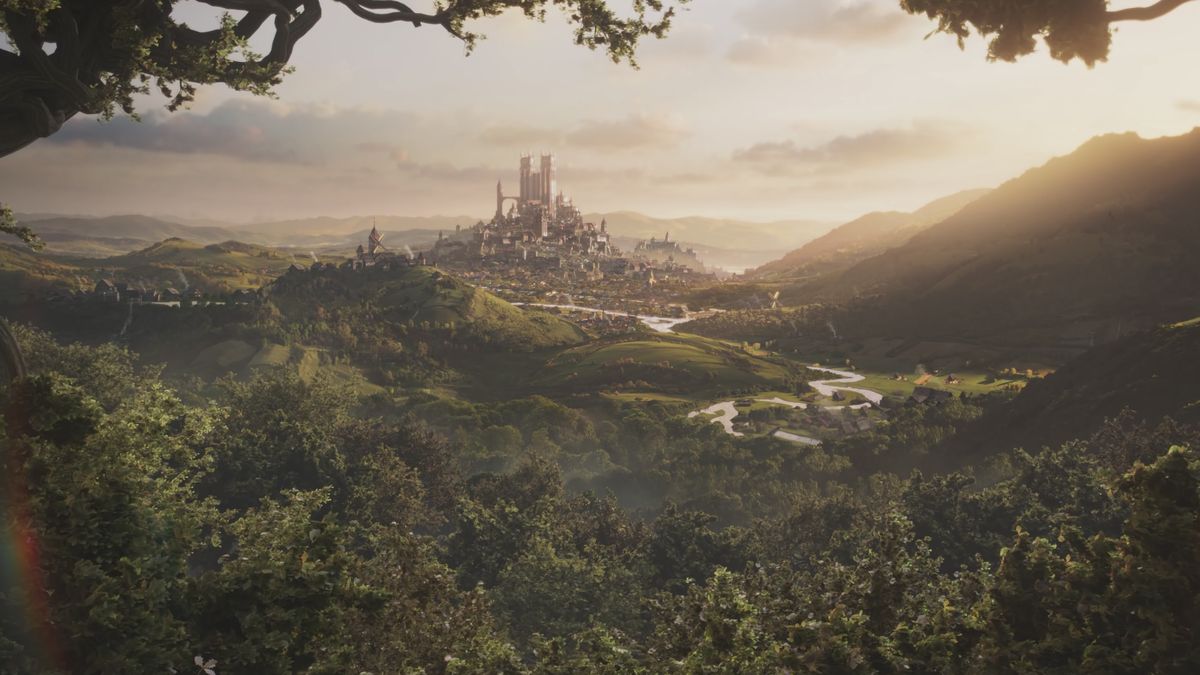 I'm not a fan of racing games, but Forza Horizon 5 has me excited. When developer Playground Games first revealed the latest Forza Horizon entry at Xbox and Bethesda's E3 showcase, I was in awe of the sheer scale and detail of the studio's next entry in the veteran racing series. Featuring the series' largest open-world environments to date, allowing players to traverse jungles, deserts, urban sprawls and ancient ruins, and a seasonal, localized weather system, Forza Horizon 5 looks to be the most vast and visually impressive racing game to date. But it wasn't simply the gameplay footage of Forza Horizon 5, or its authentic representation of Mexico, that had me exhilarated. Instead, it was the sheer prospect of how Playground Games could utilize these features in its future titles, namely the new Fable. Playground Games has always been ahead of the curve when it comes to Forza Horizon's dynamic weather. Forza Horizon 4 featured seasonal weather that saw players drifting through Britain's snow-clad hills in the winter and through sun-kissed villages in the Spring. But Forza Horizon 5 looks to take this weather system even further. While the new Forza Horizon will see the return of seasonal weather, the Mexico map will be broken into 11 biomes, each uniquely affected by the seasons. So for example, in the Spring Season, you may experience tropical storms if you're in the jungle but will only experience light rain in the desert. This seasonal weather also means that during dry seasons you'll be able to explore areas previously inaccessible in the wet season. Overall, it looks like Forza Horizon 5 will have the most dynamic (and therefore immersive) weather system we've seen implemented in a game to date (Sorry, The Sims 4 Seasons). But imagine what would happen if Playground Games implemented that system in an open-world RPG - something that's not out of the realm of possibility given that it's now responsible for Microsoft's storied Fable franchise. Details on the new Fable are thin on the ground right now, but it's likely we'll see Fable 4 following somewhat of a similar formula to its predecessors. Previous Fable games have seen us striving to earn our stripes as a hero in a land of fantastical creatures, nefarious villains and wise-cracking NPCs. And it's that land (specifically Albion) that is key to Fable. We spend so much of our time roaming Albion, completing quests and exploring every nook and cranny it has to offer. But, given the last mainline Fable game came out in 2010, that land was considerably restricted and nowhere near as immersive as it could have been. Fast forward 11 years later and open-world RPGs have come on leaps and bounds, and we expect Fable 4 to automatically benefit from that leap in technology. It'll definitely look and perform better than its predecessors, that's a cert, but Playground Games has the opportunity to give the new Fable its own stamp which neither previous developer Lionhead, or many other RPG developers, have been able to before: implementing those dynamic weather systems. Imagine an open-world Fable game where each distinct region within the world (Albion or otherwise) had its own seasonal weather. We've seen time progression in previous Fable games, but imagine that the passing of time is indicated by the changing seasons, letting you feel your hero's progression through the years in real-time - getting all those wrinkles wouldn't feel quite so bad. It would also add considerable levels to the immersion and uniqueness of each region, with each region presenting its own challenges in terms of adversaries and weather conditions. And maybe, like with Horizon 5, these changing seasons can present different exploration opportunities. Perhaps a cave is iced over in the Winter, but explorable during the Summer months. Expand that idea to side quests and monsters that grow more powerful with certain weather conditions and the result is a more engaging experience that will have you seeing old environments in a new light. That said, I'm not saying it needs to work in the same way Forza Horizon 5's does necessarily, with a weekly rotation. Instead, synching the months with story beats could work - then allowing dynamic weather within those months. It may seem like a small and insignificant detail, but with Playground Games already utilizing their seasonal weather systems, implementation in the new Fable seems like a sure-fire way to make the world feel alive. While you may think this is simply wishful thinking, it's possible we may see my dream become a reality. According to a job listing earlier this year, for a Software Engineer at Turn10 Studios, Fable will be built using the ForzaTech engine, which powers the Forza Motorsport and Forza Horizon games. The listing states that the team is looking for a candidate who can enrich "the toolset to support an open-world action RPG – Fable" and also add new features like "ray tracing to support the next console generation". This seems to confirm that the ForzaTech engine will be used to develop Fable, suggesting that we could see some of these Forza Horizon 5 features, including ray tracing, making their way to Fable. But will the weather system be one of them? It's likely to be a while before we know more about Fable 4, but Forza Horizon 5 has me very optimistic for what we can expect from Playground Games - and the future of RPGs.

Forza Horizon 5's weather system makes me excited for Fable 4
techradar.com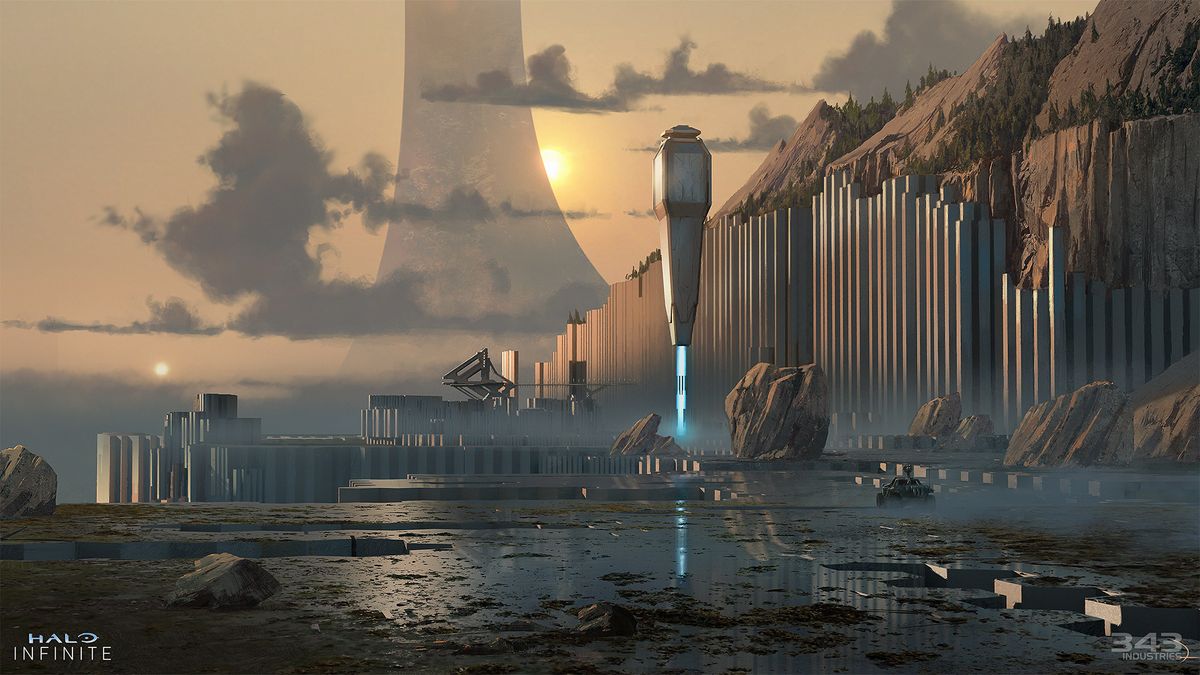 Head of Xbox, Phil Spencer, has expressed confidence in Halo Infinite but says it's not a "make or break" title in terms of the future of the Xbox franchise. When asked how much is riding on Halo Infinite in terms of the future of the franchise during a recent episode of IGN's Unlocked podcast, Spencer responded, "I don't think about it that way. Like the future of the franchise, I think, Halo will be here ten years from now. Is Infinite the lynchpin on whether it survives that long? Absolutely not." "The game has such a rabid fanbase and such a history and lore that it's just an IP that's going to be with us. We don't take that for granted, but I definitely believe in my core that is true." That's not to say that Spencer is apprehensive about Halo Infinite. In fact, he seems confident in its success and said he was happy with the reception the game's multiplayer received during the E3 2021 showcase. He is clearly reluctant, however, to put too much pressure on the team at 343 Industries, adding, "I never want to put a team in a position where they feel, 'hey this one's got to land or who knows'." "I'm not one of these dire prediction people," Spencer continues, "I think game teams, whether it's our teams or any team out there, they put enough pressure on themselves in delivering for customers and when you're on a franchise that's as big as Halo with such focus on every step and every word that's said. I trust the team, I trust the progress they're making, and I have confidence in Halo infinite and I think that's all that needs to be said there. I don't think it's a make or break, I just don't believe that." Spencer, who says in the interview that he's been testing Halo Infinite "once a month", praised the game's Arena experience and placed creating and perfecting "a really great Halo multiplayer experience" above things like re-imagining multiplayer or adding a battle royale mode. "If you don't get that right," he said, "you don't get permission to do anything else." "With a lot of the innovations and evolutions that have happened in FPS multiplayer over the years, there was something very pure about coming back to a Halo Arena experience and how clean it was and how tight the gameplay loop was... Right now on our platform there are not a lot of games that are going back to that tried and true formula and perfecting what they have, and I think that's what the goal of this team is." Since the game's multiplayer reveal, we've heard a little more about how its seasons will be structured and the team's aim of creating a "player-first" battle pass via a Halo Waypoint blog post. In terms of modes, Spencer teased the team "is going to do more. I don't want to say there's one multiplayer mode" but he couldn't be drawn on revealing any more. As far as a release date is concerned, Spencer reiterated what he said last week, confirming that the game is on track for its Holiday 2021 window but that they're "not quite there on the exact day." That, he said, is the "next thing" and added we'll hear more about the exact release date in the "not too distant future".

Halo Infinite isn't a 'make or break' title for the franchise, says Phil Spencer
techradar.com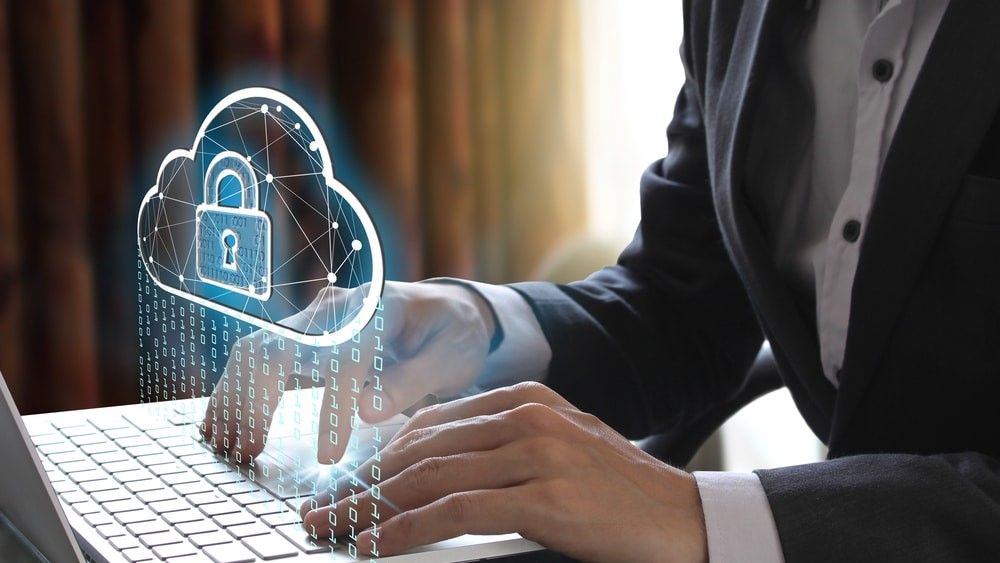 Cybersecurity researcher Imre Rad has disclosed a potential vulnerability that can be exploited to get root access to virtual machines ( VM) running on Google Cloud. Specifically, the attack exploits a weakness in Google Compute Engine (GCE), which is Google Cloud's Infrastructure-as-a-Service ( IaaS) product. Rad explains that attackers can take over GCE VMs by taking advantage of a weakness in the random number generator of the ISC DHCP server they use by default, together with "an unfortunate combination of additional factors". "[The hijacking] is done by impersonating the metadata server from the targeted virtual machine's point of view. By mounting this exploit, the attacker can grant access to themselves over SSH (public key authentication) so then they can login as the root user," writes Rad. In his writeup, Rad explains that the attack consists of two phases. The first involves overloading a victim's VM with DHCP traffic in order to get it to use a malicious attacker-controlled metadata server instead of an official Google one. Once the victim's VM is listening to the rogue metadata server for configuration information, the attacker can send across their SSH public key and gain root access to the VM. Rad says his technique is inspired by an attack vector shared last by Chris Moberly, another security researcher. Parsing Rad's information, The Register is of the opinion that the attack is impractical, despite the fact that Rad reproduces three proof of concepts that successfully exploit the vulnerability. Rad says he reported the vulnerability to Google in September 2020, but hasn't heard back since. He suspects that, since Google hasn't closed his bug report, there could be "some technical complexity" that prevents them from deploying a network-level remediation. Google did not respond immediately to our request for clarification. Update: On background, Google told TechRadar Pro it has taken steps to prevent the exploitation of the vulnerability through either the internet or external VM IP traffic, although a complete mitigation has not yet been deployed. According to Google, customers with untrusted internal traffic would be wise to ensure the incoming UDP port 68 is blocked by firewalls to head off malicious activity.

Google Cloud VMs vulnerable to hijack
techradar.com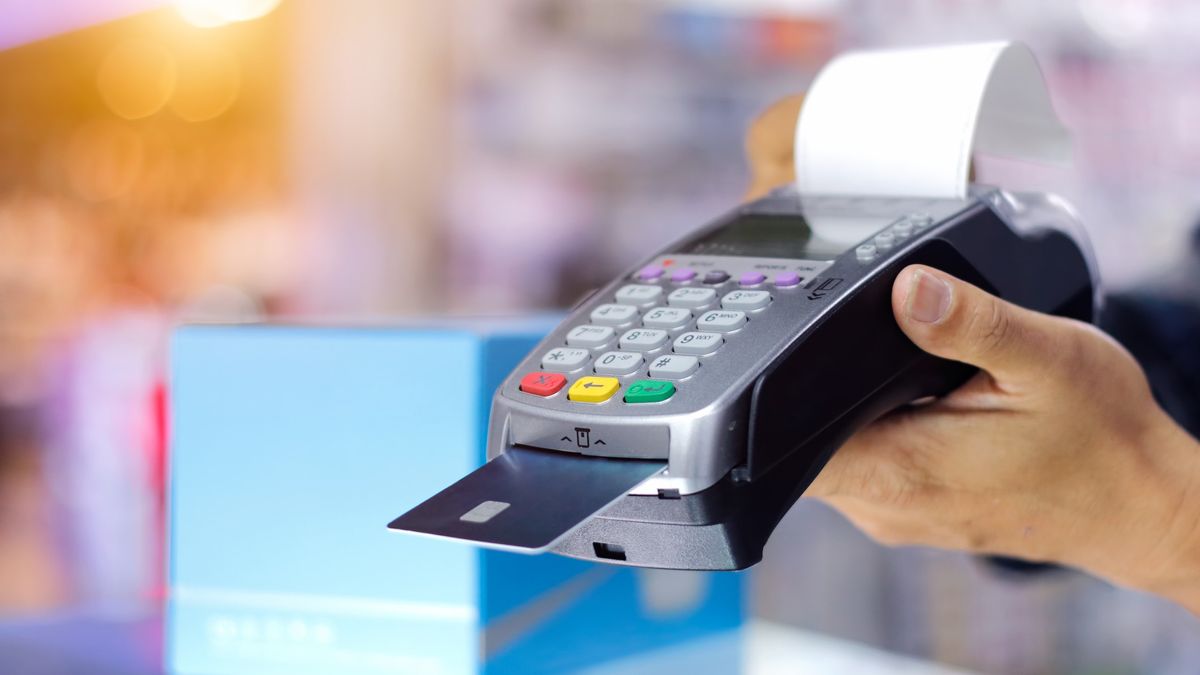 POS systems are much more than just a cash register these days. Yes, they can process customer orders, but some have evolved to the point that they've become multi-functional hubs for businesses across myriad types of industries. The quickly-evolving POS platforms today can offer a wide range of features and functionalities — everything from employee management and CRM to menu creation and inventory management. That's why the POS market has exploded to the tune of reaching $15.64 billion in 2019, and it's expected to reach $29.09 billion by 2025. Choosing the right POS system for your business is a huge decision, and one thing that factors into that decision is price. However, there is no "one-size-fits-all" answer as to how much you'll pay for your POS because every business has different needs. When deciding on which system to purchase, consider making a list that divides features into categories like "essential," "nice to have," and "unnecessary." To get you started, we'll explore the types of POS systems, the factors you need to consider, and estimated costs that will help you make a more informed decision. A good place to start is by looking at the two types of POS systems, their components, and how those components can affect the price. On-premise POS As the name suggests, on-premise POS systems are a network of terminals or computers that are located and connected at your actual place of business. It operates within your company's internal network and stores data like inventory levels and sales performance on a local database — usually your computer's hard drive. For a visual, picture something like a desktop computer complete with monitor and keyboard, usually found on top of a cash drawer. While a great solution for retail operations, there are additional smaller pieces of hardware that are compatible and necessary to run the system that need to be purchased for each POS terminal. Because of this, it's often more expensive to implement and can broadly run from $3,000-$50,000 annually — and you often have to rebuy the software if there's an available update. Cloud-based POS Unlike on-premise POS systems, a cloud-based POS runs in "the cloud," or a remote online server that only requires an internet connection. Whereas on-premise requires proprietary hardware or a desktop computer as a terminal, cloud-based POS software usually runs on a tablet, like an iPad or Android device. This allows you to be more mobile and complete transactions throughout the store. And because it requires less set-up, it often costs less to implement the hardware and software, ranging anywhere from $50 to $100 per month and a one-time set-up fee ranging from $1,000-$1,500. This is the choice of many small businesses because in addition to the lower cost, it allows you to access information from any remote location, ideal if you have multiple stores. In addition, all your data is automatically backed up online safe and secure. And unlike on-premise point of sale systems, cloud-based POS solutions are automatically updated and maintained for you. When using a cloud-based POS, there are three ways that software can be sold: A lot goes into deciding what kind of software you can afford and what you need, and the following data points should be considered: Size How many products do you sell? How large is your store? Terminals How many checkout terminals does your store need? Locations Do you run a single location or do you have multiple locations? Users Depending on your provider, you may be charged based on the number users or "seats" in your POS system. Hardware compatibility While the majority of POS software will be compatible with most point of sale hardware, there are instances when a POS vendors' software includes proprietary hardware. Customer support Some providers may charge more for "premium support". And if you're using on-premise systems, things like customer support have to be purchased separately and can run up to hundreds of dollars each month, depending on your package. Whether you're using on-premise or cloud-based, you will need to buy hardware. The costs will vary greatly between the two systems. With on-premise POS systems, things add up quickly when you consider you need additional things like keyboards and monitors for each terminal. And because some hardware may be proprietary — meaning it's licensed from the same software company — you have to buy it from them, which is more expensive and could run you between $3,000-$5,000 when you also factor in yearly maintenance fees. If you're using a cloud-based system, it's relatively inexpensive seeing as you're using commodity hardware like tablets and stands that can be bought on Amazon or Best Buy for a few hundred dollars. In order to keep your business running smoothly from the cloud, there are additional items you may have to purchase along with the tablets and stands: Along with paying for the software, hardware, customer support, and the system itself, you might also be subject to set-up fees that will depend on your vendor. However, one thing you can count on is payment processing fees, which is usually a third-party service. Every time a customer uses a credit card to make a purchase, you have to pay to process the payment. This is usually a flat fee and/or percentage for every sale made, often in the ballpark of 2%-3%. As you can see, the cost of a POS system depends on a variety of factors that make it impossible to arrive at one single answer. Some businesses will pay $3,000 a year while others will have to pay more than $10,000 depending on the size of the business, the industry, revenue stream, hardware requirements, and more. However, there's a lot of flexibility and options that make it possible to find a solution that works for you, your business, and your bottom line.

How much does a POS system cost? What you need to know about software & hardware prices
techradar.com
Now that summer is here, you're probably planning backyard get-togethers, barbecues or even an epic camping trip. That makes a decent and dependable cooler a particularly worthy splurge this summer. But with countless models choose from online and in stores, which is the best cooler to meet your needs? The list of options has grown steadily in recent years. Chief among them are a growing number of heavy-duty, rotomolded coolers that deliver thick, dense insulation superior to traditional coolers (and they perform better by leaps and bounds than a soft cooler or cooler bag). Keep shopping and you'll find coolers on wheels, coolers with power, even a cooler backpack or two -- truly coolers as far as the eye can see. If that sounds a little daunting, never fear. The entire point of this list is to make finding a premium cooler easier for you. Over the past four years, we've tested dozens of coolers,24 of which are still commercially available as of this writing. I've broken them down into three size categories. The small or personal sized coolers advertise internal volumes of less than 45 quarts (that's 11.25 gallons or 42.6 liters). Midsize coolers, where most of your top options seem to land, range between 45 and 59 quarts. The largest "party" coolers boast volumes over 60 quarts (15 gallons or 56.8 liters). Is bigger always better? Are the more expensive coolers actually worth their asking prices? And can any of the cheaper models keep up? That's what I wanted to know, so I grabbed the usual suspects -- Rubbermaid, Coleman, Orca, Igloo, Rovr, Yeti, Pelican, RTIC, Cabela's and more -- and lugged their most popular models into the CNET Home test lab. My mission? Find the best coolers of the bunch, and categorize them in a way that will make it easy for you to find the perfect cooler for your needs. After several weeks of hands-on testing and countless ambient temperature readings (of course things like the inclusion of a cup holder or bottle opener is important, but the most critical thing a quality cooler does is keep your cold drinks cold), I've separated the winners from the also-rans. Here's everything I learned, starting with the coolers I think you should rush out and buy before your next camping trip or big family gathering. I'll update this list periodically. Read more: Best charcoal grill for 2021 These coolers are currently commercially available from the dozens we've tested over the last few years. Here's a linked list with brief insights: The big differentiator that you'll hear a lot about as you shop for a cooler is ice retention -- specifically, how long a cooler can keep a full load of ice frozen (melted ice, a.k.a water, isn't as good at keeping drinks cold). The new, expensive options all hang their hat on this test, with rotomolded coolers specifically designed to ace it (and in doing so, justify their price tags). That's all well and good, but I worried that a standard ice retention test on its own wouldn't tell us the whole story. Sure, some coolers would probably keep the ice frozen for a lot longer than others, but using the melting point as your metric seems to disregard everything that comes before. I wanted to get a good sense of performance not just days in, but hours in, before any of the ice had even melted at all. To do that, I started with a modified version of the ice retention test. Instead of a full load of ice in each cooler, I went with just 3 pounds -- not even half of a small bag from the gas station. Less ice meant more of a challenge for the coolers, which would hopefully give us a more granular look at how well they perform relative to one another. Specifically, I wanted to track the ambient temperature in each cooler, so I spread the ice in each one I tested beneath an elevated jar of propylene glycol solution (watered-down antifreeze) with a temperature probe in it. Why elevated? The temperature down in the ice would have been roughly the same in all of the coolers, leaving retention as the only real variable. Tracking the ambient temperature up above it was much more telling, and it gave us some additional variables to consider. Oh, and I did all of this in one of our appliance lab's climate-controlled test chambers, and I made sure to let each cooler sit opened in the room for several hours beforehand in order to ensure that they all started at room temperature (about 70 degrees F). In the end, it turned out to be a fruitful test. After 48 hours, I had a nifty graph showing me the temperature inside each cooler on a minute-by-minute basis -- and the difference from cooler to cooler was striking. To help put this data in perspective, I did break down the coolers into separate size categories since the effect of 3 pounds of ice on a 20-quart cooler would look different than on a 70-quart cooler. That left me with small coolers (less than 45 quarts), midsize coolers (45-59 quarts), and large coolers (60 quarts or more). If we're going to talk about performance, we have to talk about capacity, too. Though some sizes are more popular than others (50-quart, for instance), there really isn't much uniformity among coolers as far as size and shape are concerned. Apart from determining how many cans of beer each one will hold, size and shape will obviously have an impact on performance, too. After all, with the quantity of ice being equal, a 70-quart cooler like the Coleman Xtreme Marine Cooler has a bigger job on its hands than the 48-quart Igloo Island Breeze. I did my best to account for those size differences as I evaluated each cooler's relative performance, but first, I needed to be sure that I had accurate measurements. That meant putting those manufacturer capacity claims to the test, and I wanted a better, more universal metric than just counting how many cans I could cram into each one. To that end, I carefully filled each cooler with water, measuring out the exact number of quarts each one could hold before I was no longer able to close the lid without overflowing, important information to have when you're dealing with large quantities of melted ice. If anything, the cheaper models were mostly conservative in their estimates, with ones like the Coleman Xtreme and Igloo Latitude wheeled coolers coming in several quarts more sizable than advertised. The expensive guys? Not quite so much. Rovr pegs the capacity of its $400 Rollr wheeled cooler at 60 quarts, but I could only fit 52.8 quarts of water inside when I measured for myself. The $300 Yeti Tundra 45 wasn't as spacious as expected, either, holding just 38 quarts of water before overflowing with the lid closed. That's several quarts less than the 45 quarts implied by the product name (nice try, Yeti). That might be in part because the Yeti's walls are considerably thicker than the other coolers' -- which, in turn, is probably a big reason why the thing performed so well. You're getting thick insulation, but at the expense of capacity. I think that's a reasonable trade in a hard shell cooler, but I wish Yeti were more transparent about it. Meanwhile, for the same price, the 58-quart Orca Classic Cooler came in right on the money at 58.1 quarts measured -- and while it didn't hold its ice as long as the Yeti did, it still finished as one of our top performers. Yeti's Hopper Backflip 24, a soft-sided backpack cooler, had the most understated volume of all coolers we've tested so far. Claiming space for 20 12-ounce cans at a 2:1 ice-to-can ratio for a total of 22.5 quarts, I found the internal volume to actually be 26.42 quarts, which is 117.4 percent of the stated volume (about one extra six-pack compared to other 20-quart coolers). The worst offender, offering only 86.1 percent of its claimed 70-quart capacity, was the Igloo Journey Trailmate. I also took each cooler's design and features into consideration as I tested, and kept an eye out for durability concerns. I wasn't impressed with the lid on the Igloo Latitude wheeled cooler, for instance. It doesn't lock shut, and the plastic nub hinges are a total joke. Give it a modest yank, and the whole lid comes right off -- and the cheap plastic wheels didn't leave me impressed, either. Not great if you're looking for a camping cooler. The Rovr Rollr wheeled cooler fared much better, thanks to a rugged design that features heavy-duty wheels, a sturdy steel handlebar and an optional $50 accessory that lets you tow it behind your bike. I also liked that the interior comes with a divider that makes it easy to keep items you don't want getting wet separate from the ice, and that you can customize it with different interior liner designs. My only qualm -- that T-shaped handlebar includes comfy rubber grips on the sides, but not in the middle, the spot you'll actually want to hold as you lug it around one-handed. On the topic of wheeled coolers, the Igloo Journey Trailmate 70qt All-Terrain cooler also came with a dizzying amount of extras and features (scope the full list above under "Best cooler features"). Overall, it wasn't quite as durable as the Rovr, but I think they're mostly designed for different purposes. If I'm trekking into the woods for a weekend with a couple of pals, I'm going to take the Rovr, no question. But if I'm headed to the beach with the family for a day, I'm probably going to opt for the Igloo. Oh, and if you'll be spending lots of time camping in a place where bears are a concern, then you'll probably want to invest in a bear-resistant cooler. The Interagency Grizzly Bear Committee keeps a running list of certified options, which includes a number of coolers from this rundown. Several models I've tested from Cabela's, Orca, Rovr, Magellan and Yeti all make the cut. It's also worth considering whether or not your cooler is sturdy enough to sit on, something that comes in handy when you're out camping. Most of the coolers that I tested were, but some took things even further. For instance, the Bison Gen 2 Cooler goes so far as to advertise itself as an ideal casting platform to stand on during your next fishing trip, and even sells nonslip traction mats for the lid in a variety of designs. Between the hinges, the lid, the drain plug and the lid latches, the Bison cooler felt the most like a premium product to the touch -- but it didn't hold cold air as well or as long as other rotomolded models, and it costs about $150 more than our most affordable rotomolded pick, the Xspec 60qt High Performance cooler. Let's take a pause to dive into hinges and latches a bit more. Some are good, some are bad and some are just nonexistent. Coolers with removable lids tend to be cheaper coolers that aren't going to perform in the top percentile -- with one exception I've found so far. Magellan Outdoors has a double-latching, double-hinged removable lid, and happens to have won our pick for best small cooler. The easy-to-use, double-latched design means you can open the cooler from either side, and if you'd prefer, you can disengage the latches on both sides to remove the lid altogether. Now let's compare that to, say, the Everbilt 73qt High-Performance cooler. That one has rubber T-shaped handles you have to stretch to seat and secure the lid. They're difficult to pull down, even as a full-grown adult. I asked three other adults to secure these handles and out of the four of us, two were successful, one unsuccessful and the last successful only after an excessive amount of struggling. Performance is important, but design matters, too -- and sometimes, it's a deal breaker. The Xspec 60qt cooler is a good compromise between those two approaches, and it's my pick for best overall cooler. It has the rubber straps to secure the lid, but at the end of each strap lies a plastic handle which you can leverage against the mounting point to easily achieve the tensioned fit. That's a lot better than Everbilt, but make no mistake, Magellan Outdoors still gets my vote for best latching mechanism. The Yeti Hopper Backflip 24 is the first backpack-style cooler that we've tested, and although its overall performance wasn't stellar, there were things I did like. First off, it is a backpack. I do like that. Whether you're trekking gear to the beachfront or headed out for a hiking day, having free hands is always a bonus. The backpack has lots of straps and hitching points, too -- I imagine the target demographic is more hiking-oriented than day-at-the-beach, but in either case, you'll be able to secure extra stuff. There are no latches since this is a soft-sided cooler, just a zipper. The zipper boasts claims of being both water- and leakproof. We put that to the test during our capacity evaluations, where the entire cooler is filled to the top with water, then closed. In its closed state, full of water, I sloshed it around without spilling a drop, so it's safe to assume that leaks won't be an issue. The only other thing I'll say here is that I'm still surprised not to see more of the high-end options try to separate themselves from the pack with clever bonus features like a built-in battery for charging your devices while you camp outdoors (or better yet, a solar panel). If that's what you're hoping for, your best bet might be to turn to Kickstarter and Indiegogo, where expensive, gadgety mega-coolers like the Coolest Cooler and the Infinite Cooler live in infamy. I say infamy because both of those cash-grabs have a history of production delays and decidedly unhappy customers. Go on, read through the comments on the Infinite Cooler's Indiegogo campaign, which blew through a March 2019 ship date with nothing to show for it. It ain't pretty. It's all more than enough for me to recommend the healthiest possible dose of skepticism if you ever find yourself tempted to back a campaign like that with your cold hard cash. I mean, come on -- the literal last thing you want from your cooler is to get burned by it. Stick with an old-fashioned cooler like the ones I recommend above, and that isn't something you'll need to worry about. Did we miss a cooler that you're interested in? Want us to test more soft-sided coolers? Let us know in the comments!

Apple's OS for iPad includes features that make it easier to use the iPad as a laptop replacement. Here's what you need to know about iPadOS.

Our friendly neighbor to the North, aka Canada, has announced its intention to ban the sale of new internal-combustion-powered passenger cars and light trucks by 2035, with the goal of reaching net-zero emissions by 2050, according to a Reuters report Tuesday. The plan, which the Trudeau administration proposed, would see Canada joining the state of California and countries like the United Kingdom (though the UK's plan is even more ambitious, giving itself five fewer years to meet its goal) in shifting toward electric vehicles. "We are committed to aligning Canada's zero-emission vehicles sales targets with those of the most ambitious North American jurisdictions," Canadian Environment Minister Jonathan Wilkinson said as part of Prime Minister Justin Trudeau's announcement. Some Canadian provinces, notably Quebec and British Columbia, have already announced their plans to move away from fossil fuels.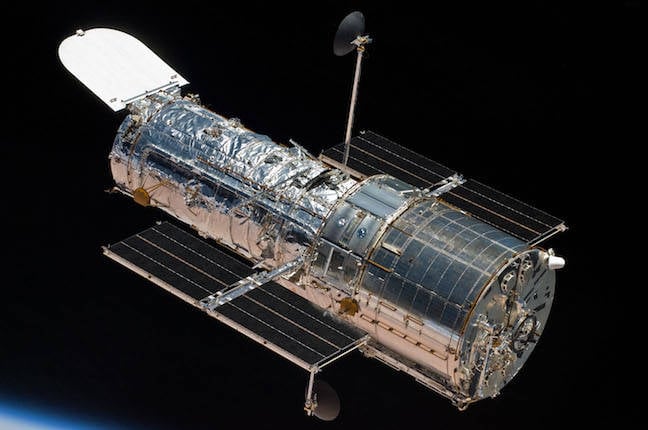 Updated The outlook continues to look a little bleak for NASA's veteran Hubble telescope as a former astronaut and a Space Shuttle manager weighed in on repair options and the possibility of a fix. NASA has remained silent on the fate of the Hubble Space Telescope (HST) since an admission last week that back-up computer hardware had exhibited the same behaviour as the primary payload computer system that sent the spacecraft into safe mode several weeks ago. Engineers have since spread the fault-finding net a little wider. Writing on Twitter, former astronaut Clay Anderson gave voice to the fears of many, saying that he believed the observatory was "beyond repair." NASA's take remains that the Hubble's instruments are in good shape as boffins on the ground ponder how to bring the payload computer back online. The Register asked Anderson, a former Space Shuttle astronaut and resident of the International Space Station (ISS), if he meant not repairable on orbit (as in the old Shuttle days) or actually not recoverable. "Both," he replied. Anderson based his opinion on his decades at NASA, both as an engineer and astronaut. While he did not rule out the possibility of a fix, he reckoned it was governed by "Clays 3 D's of Spaceflight: Danger, Difficulty, and DOLLARS!" Wayne Hale, a former Space Shuttle Program Manager and NASA Flight Director, highlighted the challenges faced by NASA, which retired the Shuttles without replacing them with anything that matched their versatility. Anderson, author of the astronaut memoir " The Ordinary Spaceman ", did not lay claim to current NASA insider knowledge, having retired following STS-131, Space Shuttle Discovery's penultimate and longest mission. Others, however, remain optimistic for the prospects of the orbiting observatory. The Register asked NASA how things were going and was told that an update was in the works, but in the meantime "The Hubble operations team is working to solve the payload computer issue onboard the Hubble Space Telescope. "The team is working to collect all the data available to them to isolate the problem and determine the best path forward for bringing the computer back to operations. At this time, there is no definitive timeline for bringing the computer back online." We continue to fervently hope that Anderson is mistaken and the talented team of NASA engineers come up with a solution that restores the telescope to working order, even if a visit by astronauts with spare parts is most definitely not on the cards. ® On Wednesday, NASA updated its webpage tracking the ongoing work to bring the telescope back to normal working condition. The agency stated:

A manikin headed to the moon as part of NASA's Artemis 1 mission later this year has a new name. Say hello to "Commander Moonikin Campos." The name, chosen via public vote, honors Arturo Campos, an electrical engineer who helped bring Apollo 13 safely back to Earth after a service module oxygen tank aboard the spacecraft ruptured, putting astronauts Jim Lovell, Jack Swigert and Fred Haise in peril. Campos was one of the few Mexican-American employees at Johnson Space Center (formerly NASA's Manned Spacecraft Center) when most employees there were white. Colleagues remember Campos as being extremely proud of his heritage. NASA announced its Name the Artemis Moonikin Challenge earlier this month to find the right moniker for the male-shaped manikin, or "moonikin." The dummy will launch as part of the agency's uncrewed flight test of the Space Launch System (SLS) rocket and Orion spacecraft. Commander Moonikin Campos will occupy the commander's seat aboard Orion wearing the same spacesuit Artemis astronauts will don during launch, entry and other phases of the mission. Sensors under the manikin's headrest and behind its seat will record acceleration and vibration throughout the journey, delivering data on how the trip might impact a real human. The name Commander Moonikin Campos emerged victorious from a bracket-style contest of titles honoring NASA people and programs, as well as astronomical objects. The final bracket came down to Campos and Delos, a reference to the island where Apollo and Artemis were born in Greek mythology. Other top names under consideration included Ace, for "Artemis Crew Explorer," and Montgomery, for Julius Montgomery, the first African American to work as a technical professional at Cape Canaveral Air Force Station, now known as Cape Canaveral Space Force Station. The name Duhart would've paid tribute Irene Duhart Long, chief medical officer at NASA's Kennedy Space Center. NASA tallied more than 300,000 votes in all, cast on Twitter, Facebook and Instagram. Campos died in 2004 after leveraging his electrical engineering expertise in dozens of NASA projects. He also served as Johnson Space Center's Equal Employment Opportunity and Affirmative Action Program representative and as a member of the employees' Hispanic Heritage Program. While the name Commander Moonikin Campos honors a key player in space history in a meaningful way, things don't always go smoothly when the public gets into the nomenclature game. Who can forget when the internet was asked to name a British submersible polar research vessel and settled on the silly Boaty McBoatface?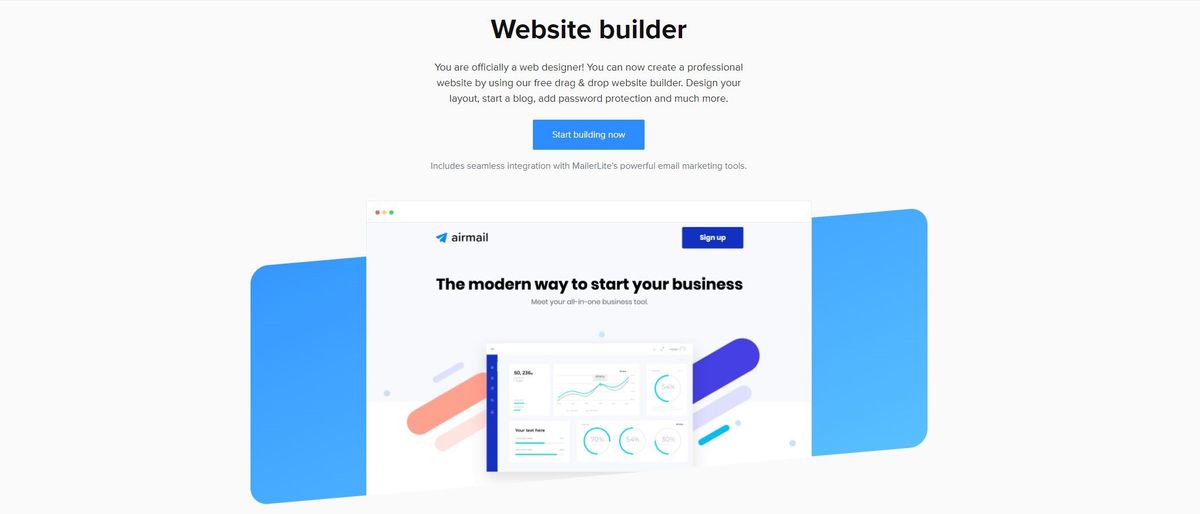 Mailerlite can help you build your own website and send out mass emails without you having to take the time to draft each one. Now you can write personalised emails and help your business keep track of customers without meticulously creating your own lists by hand. You won't accidentally send out boring emails with walls of text - Mailerlite provides the tools you need to add automation, images, create a newsletter, and more. Everything works through a drag-and-drop editor, so you can personalise your emails entirely, or choose from hundreds of templates. Mailerlite makes it easier to reach a larger audience in just a fraction of the time. Mailerlite offers two main services in both its paid and free plans. First, there's the website builder portion, and second, there's the email marketing side. When you sign up for free, you gain access to all the main features Mailerlite provides, including automation, landing pages, up to 1,000 subscribers, and the ability to send up to 12,000 emails per month. You have the option of upgrading to the premium plan at any time. The premium plan's prices solely depend on how big your list of contacts is. If you have up to 1,000 subscribers but want to send more than 12,000 emails per month, you can upgrade to an unlimited number of emails for $10 a month. Have more subscribers? Up to 2,500 will cost you $15 per month. Up to 5,000, it's $30. This rising scale continues up to 600,000 subscribers ($1,915 per month). Beyond that, Mailerlite asks you to contact them directly for a bespoke quote. The free plan includes a file manager, which will help you create multiple email campaigns while keeping everything organised for you. Before you can start using Mailerlite, the service has to check out your registration and approve your business - this is likely to curtail any spam artist trying to use their service for nefarious purposes. This means you can't immediately send campaigns out, but it is possible to try out the various features and start building webpage, while you wait to get approved. The website building side of the service offers you hundreds of templates to choose from, subdivided by category to make it easier to find the one that appeals the most to you (there is no search field however). Customising each section is relatively straightforward. You can find the usual contextual editing tools at your fingertips, depending on which element you are altering. We really liked the undo feature which presents you with a list of changes you made over time, making it easy to choose how far back you want to go. Adding a new section is as simple as clicking on the '+' button that appears in various areas as you mouse over the page, and select a new element from a pop-up menu. Don't expect to be able to do too much, though. This service is there to help push your marketing campaigns and essentially lets you create landing pages, not complex, multi-layered websites. Still it does offer a vast array of comprehensive tools for you to achieve that goal. Sections just as contact forms, survey, quizzes, and countdowns, for instance, along with more traditional elements such as image galleries, testimonials, and social sharing icons. Your media is automatically stored into folders, and Mailerlite not only lets you upload photos from your computer, but also from Google Drive, Giphy and Unsplash, giving you access to a vast array of stock images. We were also quite impressed with the service's image editing capabilities. Not only can you perform colour corrections, but you can apply filters, add text boxes, have access to brush tools, add frames or overlays, the list is impressive, especially when you consider so many other website builder services don't even offer basic adjustment or even cropping tools. The interface feels different than when building your landing page. For instance you can't edit text straight on the page, but need to select it there, and alter it in the sidebar on the right. But these changes aren't jarring enough to frustrate you. You build your campaign in sections. First you give Mailerlite your email's subject and details of the sender, next, you add content, followed by choosing which subscribers you'd like to send your campaign to (you can select all your subscribers, or subdivide them into groups to narrow down your target audience - useful if you offer multiple services you know won't be of interest to all of your followers). Your options are quite extensive. You can personalise your emails so they connect more with your readers. For example, instead of emails coming from a generic address, you'll be able to personalise the "sender" address so that it looks like the emails are coming directly from you. There's even a setting for time-zones so you can easily schedule emails to be sent at a specific time no matter where your recipients are located. Another great feature is content blocks. You can make certain portions of your emails so that only certain groups will see it. This can help you speak directly to certain audiences without creating dozens of emails. GetResponse, Mailchimp, and Sparkpost are just a few of the other email marketing software solutions available. However, not all email marketing platforms are directed towards small businesses. Mailerlite comes with a variety of plugins, making it easy to connect your email account with the other services you use for your business. Mailerlite comes with built-in Shopify, WordPress, MailerCheck, Zapier, and WooCommerce integrations. This makes it easier to keep track of customers who are already visiting your website and may be interested in your product or service. Overall, Mailerlite is a great email software that can help your small business grow. With Mailerlite, you can start taking advantage of email marketing and upgrade the way you reach your customers. Many people still use email, and now you can reach out to hundreds, create personalised emails, and do so quickly. The personalisation features that come with Mailerlite really make it stand out from other email marking tools available. You can easily reach people all over the world and still personalise your message. If you're trying to find a better way to manage email and own your own business, then mailerlite might just be the tool you need. You might also want to check out our other web hosting buying guides: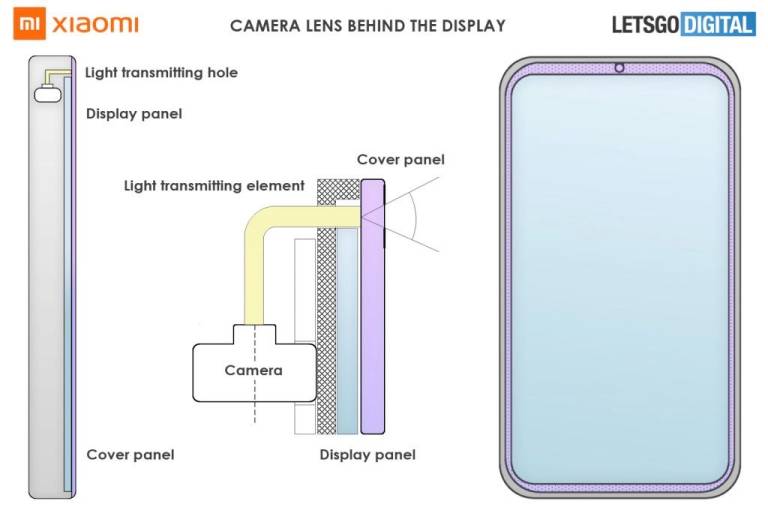 The illusory all-screen phone design is no longer just a dream. iPhones have a notch at the top, whereas Android handsets come with hole-punch selfie cameras. These are necessary compromises between form and function. We need cameras and sensors on the front side of the screen, but we also want the display to occupy as much real estate as possible. The "perfect" smartphone design is already in development. More phones with cameras under the screen are coming this year, after the world's first such device launched in 2020. But some handset vendors came up with a novel way to place the selfie camera behind the display. Phones with under-display cameras aren't the same as phones with the selfie camera behind the screen, even though it might seem like it's the same concept. When we say under-display cameras we mean selfie cameras that are identical to current selfie cams when it comes to placement. We might also refer to them as in-display, under-screen, or under-panel cameras. They sit vertically, but they're placed right under the OLED display. When using the selfie camera is in use, the OLED layer stops displaying images to allow light to pass through to the camera sensor. After the ZTE Axon 20 last year, we might see more phones with under-display cameras this summer, starting with Samsung's Galaxy Z Fold 3. Samsung already has a marketing term for it — Under Panel Camera (UPC). Placing the selfie camera behind the display is a different concept, as seen in the image above. The camera is still located under the screen; that's why it might all be confusing at first. But the light will not pass through the OLED display layer. The camera will be rotated in this particular case. We're looking at a sensor sitting horizontally behind the screen. The light reaches the sensor from a tiny camera hole opening that sits in a small bezel at the top of the handset. The light might reach the camera via optical fibers or a prism. A prism is also used for a different type of phone camera that's rotated inside the phone. That's the telephoto lens equipping devices with periscope cameras. The images above come from a Xiaomi patent awarded to the Chinese company in early June in Europe and the US. Found by Dutch blog LetsGoDigital, the document offers a viable alternative to the under-display camera tech we eagerly await. Under-display cameras sound great in theory, but the selfie quality might take a hit. That's not the kind of compromise smartphone users want. Placing the selfie cameras behind the screen like Xiaomi proposes might offer the best of both worlds. The display won't get a camera hole, and selfie photography won't require corrective algorithms. There might be a different sort of compromise. The top bezel might be slightly thicker than before. That's not to say that Xiaomi will manufacture a phone with a selfie camera placed behind the screen anytime soon. But the Chinese vendor is certainly looking at different options. Xiaomi will launch its own phone with an under-display camera this year, other rumors claim.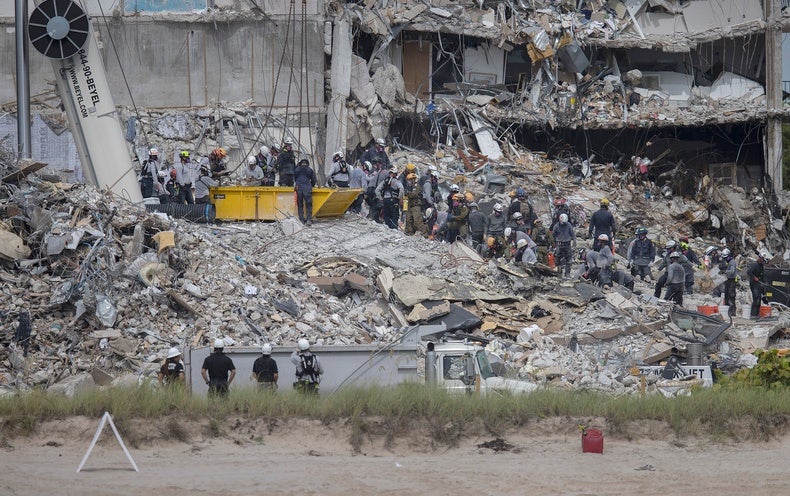 Last week's deadly collapse of a 12-story oceanfront condominium in a small town on the same barrier island as Miami Beach, Fla., is raising concerns among structural engineers and designers about how to prevent future building failures. Such unplanned collapses are rare in the modern history of structural design, experts say. But engineers and planners are keen to learn what caused the June 24 failure of Champlain Towers South in Surfside, Fla. To date,16 deaths have been confirmed, and more than 140 people are missing. No immediate explanation for the disaster has emerged. Experts have speculated about structural damage and the possible corrosion of the reinforced concrete building's foundation or stabilizing rebar. Structural engineers aim to design buildings that can withstand the loads from forces and hazards such as gravity and weather. Engineers routinely update design practices, often in response to advances in technology or hard-won insights from failures. Nearly all the building stock in the U. S. is not newly designed. Champlain Towers South, for example, was erected in 1981. These buildings may face loads and other threats that designers did not anticipate, including those linked to climate change. Until the conclusion of rescue operations and likely multiple investigations into what caused the Surfside collapse, structural engineers, leaders and policy makers may have to wait for useful insights into how to modify designs and building codes to prevent similar future tragedies. To learn more about the long-term significance of the Champlain Towers South disaster for building designers, Scientific American spoke with structural engineer Benjamin W. Schafer, a professor of civil and systems engineering and director of the Ralph S. O'Connor Sustainable Energy Institute at Johns Hopkins University. [ An edited transcript of the interview follows .] How are structural engineers reacting to the collapse of Champlain Towers South? Buildings don't fail frequently, and the field takes very seriously the need to learn when failures do happen, particularly failures for which there isn't just some obvious, large, external precipitating event that we didn't account for. Collapses in the late 1970s and early 1980s, including the Kemper Arena roof collapse and walkway collapses at the Hyatt Regency Hotel, both in Kansas City, Mo., made the field question its design processes and led to improvements in construction and how we utilize computerized structural analysis. When earthquakes occur, we have a history of trying to get to the bottom of what happened and then changing our field in response. What's disturbing about this latest failure in Florida is that even early conjectures about what went wrong don't give us a lot of clues yet as to what we need to be doing differently. If this is just a corrosion issue, then, my goodness, the number of buildings that have corrosion issues in the U. S. is high. If this is a foundation issue, then perhaps we can figure out the more detailed cause and then go from there. There are lots of uncertainties that may have not been considered in 1981, when the design of Champlain Towers South was completed. Is potential corrosion of the building's columns, rebar or reinforced concrete likely to be closely examined? One hundred percent. This is an older concrete building with sea-salt exposure and what sounds like a lot of flooding. Too much resulting corrosion eventually will bring a building down. But you still wonder, "Why right now? Why today?" Corrosion is a long, slow-moving process. Of course, there comes a day when it has gone too far. But one wonders, "Is there another precipitating factor?" How significant will the rescue, recovery and other follow-up activities probably be at this site? This level of debris itself would be a major, multimonth problem if it didn't have the human tragedy involved in it as well. So this is a significantly complex project even without trying to understand the failure—just trying to get back to square one. As the U. S. building stock continues to age, might we see a rise in the number and severity of events like the Surfside building collapse? We can't ignore our infrastructure, and we need to invest in it. Experts have been telling us that for 40 years. A major bridge between Memphis, Tenn., and Arkansas on Interstate 40 had to be shut down last month after a huge fracture was found in a beam. These examples are going to keep coming more frequently. They won't all be a result of us ignoring our infrastructure, but many will be. And climate change isn't helping. Our infrastructure is mostly in place and developed already, and we need to continue to invest in that development. We're also in unknown territory to a certain extent in terms of seeing demands on buildings that we didn't expect, whether it is a climate-change-induced demand with flooding once a year where we would have expected no floods or more frequent higher-speed windstorms occurring. Buildings "live" in the environment that we live in. We design them for that environment. But what are you going to do with an area that never had high snow loads before, and suddenly, one winter, there's a storm in the South like one you'd normally get in Boston? We design roofs based on historical records for snow, but those rare events aren't so rare anymore. We have bigger hurricanes. We have longer heat waves. It's a challenge for us, as structural engineers, to keep up with those changing demands. At the end of the day, gravity is still gravity. We can get much more precise these days in understanding the basic forces on a building. And we can trace what happens after something starts to fail much more precisely now than we could in past decades. But we need to have good estimates of the demands. What sorts of past events and failures have led to changes in the designs of buildings in the modern era? A lot of them have been earthquakes. The 1994 Northridge earthquake [in California] changed a lot of thinking around how we design buildings in earthquake-prone areas in the U. S. and around the world. In 1968 in [England], a resident's gas stove explosion took out 22 stories of a building called Ronan Point, killing four people. That event marked the beginning of a growing focus on concerns about building collapses. In 2017 the Grenfell Tower fire in London spread to the building's facade and then around the whole building. That is having a big impact on what should be allowed in the design of facades. And that's why there's such an interest, I think, in this particular failure in Surfside, Fla., because we don't yet understand it. How are investigations into a large building collapse such as this one conducted? Investigators will gather all the calculations and drawings for the original design. They then can try to compare those with records of the final construction, as well as changes that may have happened along the way. Then they will assess the actual condition of the building at the time of collapse. That might involve taking samples of the building debris and performing tests to determine the precollapse strength of the concrete and rebar. There has been a lot of speculation about the state of the columns at the base of the Champlain Towers South building, so in this case, they'll do everything they can to try to understand that initial state, as well as the amount of corrosion and degradation. Investigators will then probably run a modern computer simulation on the building to see how well it withstands demands put on it against the codes in place at the time of design. But more importantly, they will check the building against current codes so that they know what performance we would expect today. That will yield an initial sense of whether the building, when viewed in a modern lens, had some unanticipated or critical design flaw that contributed to putting it close to failure. After that, they will work on scenarios based on all the information they collect to come up with plausible scenarios that they think are consistent with the failure. They will simulate, test and understand whether those scenarios are likely. Are some cities headed for a built environment like that depicted in Kim Stanley Robinson's New York 2140? That science-fiction novel describes a post-climate-disaster Manhattan, N. Y., where residents live in skyscrapers with heavily waterproofed foundations and commute by watercraft in a constantly flooded street grid. The level of adaptation that he suggests is essentially that we can keep all our building infrastructure and just magically protect the bottom of it with some extension of current technologies for repairing concrete that suddenly becomes exposed to persistent salt water. That's probably unrealistic. Much of our infrastructure is underground. Underground infrastructure that becomes underwater infrastructure is unusable. People won't live in a building that doesn't have power, water and sewer service. A huge amount of adaptation of buildings and infrastructure is going to happen in the lifetime of today's structural engineers. At least some high-wealth areas are going to be inundated and then moved because they have the capital to do so. The issue is how we will handle the inequity of mass movement from our population centers, which already have huge inequity in them.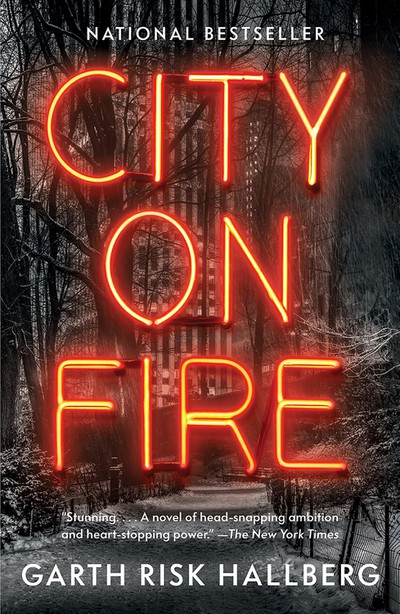 Apple has inked a deal for a series adaptation of Garth Risk Hallberg's bestselling novel "City on Fire," Apple announced today. Eight episodes of the show will debut on Apple TV+. In the mystery series, a New York University student is shot in Central Part on the Fourth of July, with no witnesses and no physical evidence found. In "City on Fire," an NYU student is shot in Central Park on the Fourth of July, 2003. Samantha Cicciaro is alone; there are no witnesses and very little physical evidence. Her friends' band is playing her favorite downtown club but she leaves to meet someone, promising to return. She never does. As the crime against Samantha is investigated, she's revealed to be the crucial connection between a series of mysterious citywide fires, the downtown music scene, and a wealthy uptown real estate family fraying under the strain of the many secrets they keep. The show is being created by Josh Schwartz and Stephanie Savage, who will also serve as showrunners and executive producers. Savage and Schwartz have developed shows like "Gossip Girl," "Nancy Drew," "The Astronaut Wives Club," "Dynasty," and more. The duo previously signed a first look deal with Apple.

is giving Android and iOS users a new way to enjoy content on its platform this week, having just announced this morning that it's beginning to roll out the Watch Parties feature. Watch Parties on Twitch are, at their core, the same as they are on any other service that offers them. A way for people to, in sync, online, as if they were watching things together in the same room. Watch parties became more popular after the pandemic forced everyone to either avoid contact with people as much as possible or work from home. Which in turn meant a lot of people just stayed home altogether. Twitch officially launched the feature for desktop users in 2020. With Watch Parties, there is one big, and likely obvious caveat. Though it probably isn't going to be much of an issue for most people. Much like with Hulu Watch Parties, you need to be subscribed to either or Prime Video to use Watch Parties on Twitch. If you're not subscribed to one of these Amazon monthly services, then you won't be able to join a Watch Party being put on by a streamer. Watch Parties also only support video from Amazon Prime and Prime Video subscriptions. Though it does let you watch movie or TV show that's available through either. Which is a pretty big list of content to sift through. Especially when you consider both the long list of Amazon Originals and the constantly changing curated list of third-party movies and TV shows. Since the feature now supports mobile devices, it also means users have a little more leniency to watch content as a group. For instance, Hulu's Watch Party feature only works on a handful of supported web browsers, and only from a desktop or laptop. With Twitch, you can be out and about and join a watch party with tons of other people. So long as you have internet connectivity of course.

Amazon 's carbon emissions climbed 19% last year, even as the Covid-19 pandemic spurred a sharp drop in global emission levels. In its annual sustainability report issued Wednesday, Amazon said its activities emitted the equivalent of 60.64 million metric tons of carbon dioxide in 2020. That's up from 2019, when it reported 51.17 million metric tons, an increase of 15% year over year. Covid-19 has forced many people to stay indoors to avoid exposure to the virus.Last year, that shift in activity brought with it a drop in global greenhouse gas emissions. Global carbon emissions fell roughly 7% year-over-year in 2020, marking the largest decline on record, researchers found last December. Amazon said its emissions grew in 2020 as a result of the pandemic-fueled growth of its business. The company was one of the biggest beneficiaries of the pandemic, as shoppers relied on the online retailer for everything from face masks and hand sanitizer to groceries and office supplies. Amazon hauled in a record $386 billion in revenue last year. While absolute emissions grew, Amazon lowered its carbon intensity, which measures emissions per dollar of sales, by 16% in 2020, which is in line with internal targets, the company said. "This year-over-year carbon intensity comparison reflects our early progress to decarbonize our operations as we also continue to grow as a company," Amazon said in the report. "Nearly half of our carbon intensity improvement is a result of our investments in renewable energy and operational efficiency enhancements." Amazon unveiled its "Climate Pledge" in 2019. As part of the plan, Amazon has committed to be carbon neutral by 2040. Last June, Amazon said it expects to run entirely on clean energy by 2025, which is five years ahead of the goal it initially stated in the Climate Pledge. Part of Amazon's climate goals include integrating electric vehicles into its delivery network. It ordered 100,000 electric delivery vehicles from Rivian that it says will be on the road by 2030.

As Dr. Lance Baldo watched Covid-19 engulf U. S. hospitals in March last year, he knew his team could help. Compiling and combing through data on the immune system was already at the heart of the work undertaken at the Seattle-based health startup Adaptive Biotechnologies, where he works. Applying these capabilities to the pandemic could offer vital insights on the long-term consequences of the virus, as well as support the development of new vaccines. But to do this, the team members needed open access to data from as many Covid-19 patients as possible. They put out a call to collaborators to share blood samples, hoping to collect thousands of samples from around the world. They also stood up a clinical trial in weeks with the goal of enrolling 1,000 participants. Close to 7,000 samples were submitted from around the world, each one analyzed by a team of computational biologists and machine learning experts. "Data science never mattered so much as it does now," Baldo says. "It's pretty amazing the way that we've seen the confluence of biology, biochemistry and data science kind of all coming together, really, arguably, with equal importance in terms of how we're going to innovate in the future." The result was a diagnostic test that determines previous exposure to the virus and that has now been authorized by the U. S. Food and Drug Administration under the Emergency Use Authorization program. Its rapid development underscores how combining biological knowledge, data analysis and machine learning is paving the way for the future of medicine. Adaptive's breakthrough is just one demonstration of the value of opening, sharing and collaborating around data. Unlocking the power of data is also helping Ed Rapp,64, make sense of the rare neurological disease that may cut short his life and giving fresh insights to Dr. Jinghui Zhang, who studies childhood cancers at St. Jude Children's Research Hospital in Memphis. Over the last 15 months, the world has benefited from the sharing of data in the fight against Covid-19. These three perspectives are from people who advocate and benefit from open data in their daily work. When Ed Rapp sought medical help after stumbling on his daily run, the last thing he expected was a terminal diagnosis. At 58, and then an executive at a construction equipment manufacturer, he was busy and active. So he was stunned when he was told that he had amyotrophic lateral sclerosis (ALS) – the degenerative motor neuron disease often associated with renowned physicist Stephen Hawking. Rapp was told he probably had between two and five years to live. That was in 2015, and his condition has now progressed to the point where he relies on crutches. After his diagnosis, he started looking for answers beyond common medical knowledge. His quest led him to Answer ALS, a research program operated and coordinated by the Robert Packard Center for ALS Research at Johns Hopkins in Baltimore that uses data insights to learn more about the condition and to develop new treatments. Rapp contributed his own data to the project and later joined Answer ALS as a board member. He is convinced that having multiple perspectives on ALS is more likely to lead to new interventions: In January 2021, on what would have been Hawking's 79th birthday, Answer ALS launched The Data is Here – a new data portal offering scientists unprecedented access to the clinical, genetic, molecular and biochemical data of more than 1,000 patients. It has already released 2.5 trillion data points. The hope is that combining tremendous computational power and shared data, with the brain power of many different scientists and medical specialists will discover interventions that could one day stop ALS in its tracks. "This is at the forefront of medical research," Emily Baxi, Answer ALS Program Director, says. "We want everybody and anyone who thinks that they may have the right skill set to really tackle this problem." Jennifer Yokoyama, Microsoft's Chief IP Counsel, agrees with this approach. "If you have the same people looking at the same sets of data, they're coming at it with the same point of view," she points out. "The more eyes there are on it, I think there's just more possibilities." Yokoyama leads Microsoft's Open Data Campaign – launched in April 2020 to facilitate greater access to data for better decision-making and to tackle some of the world's most pressing problems. Finding new ways to share existing data is a key part of the campaign. The benefits of sharing data are also evident at St. Jude Children's Research Hospital in Memphis, Tennessee, an AI for Health grantee. In 2018, it was there that Dr. Jinghui Zhang's team launched the St. Jude Cloud. This platform shares genomic data from thousands of young cancer patients in a way that enables biologists without significant data science experience to analyze their own data alongside it, using digital visualization tools. "It will really lower the barriers for people who do not have computational knowledge," Dr. Zhang, who chairs St. Jude's Department of Computational Biology, says. "They can become a direct consumer of the data without having to write scripts or write code or run code to do this." Accessing collected data is particularly helpful for unusual conditions. Childhood cancer represents less than 5% of all cancers, according to the World Health Organization. "It is a very rare disease, and if you do not have access to what's already known, you really cannot interpret whether what you find is significant or not significant," Dr. Zhang says. The platform now attracts 10,000 unique users a month. Dr. Zhang calls it a "treasure trove" for cancer specialists around the world looking for patterns that could help further understanding and advance treatments. The St. Jude Cloud has already enabled researchers from the U. S., Germany and France to classify 135 subtypes of childhood cancer based on gene expression. It has also helped in the study of the mutation rates of 35 subtypes, as documented in a paper for Cancer Discovery. More recently, working with colleagues in Shanghai, Dr. Zhang's team used visualization tools to discover a recurring pattern in patients who relapsed. In a study published in Nature Cancer, the team identified a particular drug that contributed to active mutation in those patients. Dr. Zhang also has a deeply personal experience of how her work reaches far beyond the world of pediatric cancer. Her relative in China, she explained, had acute myeloid leukemia – a rare type of blood cancer. "We sent her DNA and RNA samples for sequencing to a company in China," Dr. Zhang says. "I found out the company actually is using our tools to interpret the variant that they found in her tumor sample." The gene fusion that this sequencing unearthed meant that Dr. Zhang's relative was identified as being in a high-risk group, and her treatment plan was subsequently altered. Her survival is in part due to the analysis conducted using the St. Jude tools. It's an extraordinary testament to the power of global data access. But privacy and sovereignty concerns mean data is oftentimes not passed between countries or between organizations. There is often reluctance to make data wholly accessible, says Microsoft's Yokoyama. "That's why we talk about making data as open as possible, recognizing that there are some data sets that will not be amenable, nor should they be, to being open or shared. But there are others that absolutely can be more open than they are now." As the Open Data Campaign moves into its second year, Microsoft will focus on advancing scalable tools and governance frameworks to help make data sharing easier, as well as supporting data sharing in low-income regions. While data sharing enables scientific discoveries that will ultimately help save lives, it also raises questions about best practice, trust, stewardship and access. Without patient data, initiatives like Answer ALS would never get off the ground. But given its sensitive nature, guarding patient privacy and building trust is critical to open data's long-term success. In the U. S., the use of all medical data is subject to guidelines set by HIPAA, or the Health Insurance Portability and Accountability Act. Patients have the right to limit the distribution of any personal health care information. The use of any European data is covered by the General Data Protection Regulation (GDPR), which also gives individuals the right to restrict processing of their data. On Answer ALS's site The Data is Here, the released data is de-identified. As an additional safeguard, researchers accessing the data are required to sign a data use agreement stating that they will not attempt to re-identify any of the patients whose samples have been shared. Working with international collaborators, the Adaptive Biotechnologies team was also careful to ensure that, despite the accessibility of the Covid-19 immune code database, privacy and personal health information were protected. "You can't get down to the level of an individual patient," Baldo says. "And even if you could get down to the level of an individual patient, you couldn't identify them anyway, because it's all de-identified in this massive database." The possibilities of data have been understood for some time. But, in the past year, it has united the scientific community in ways that are enabling progress based on flexibility, trust, and a shared ambition for improving health outcomes. Baldo sees Covid-19 as a tipping point when it comes to a more open exchange of data. Whether it's fully open or an agreement between a group of partners, all data sharing is valuable. Baldo believes that the future of data collaboration in health care will likely land somewhere in the middle ground, with a balance between giving organizations what they need to be successful and ensuring what's shared also benefits scientific innovation and society. Dr. Zhang also envisions a team science model, in which everyone contributing plays to their own strengths. And she urges people not to hold data back because of competition fears. "The pie is big enough for everyone to get a slice," she says. The work that St. Jude, Adaptive Biotechnologies and Answer ALS are doing is paving the way for the future of medicine. It's a future in which patterns and trends will be accessed and analyzed as a matter of course, allowing for more targeted health care interventions. The multidisciplinary way that these organizations are using data has already shown itself to be incredibly valuable. And the aggregation and dissemination techniques they're applying also hold promise in helping to solve other societal challenges, like climate change. Finding new opportunities to share data in a secure way across organizational boundaries to realize even greater outcomes is the next stretch on the open data road. When it comes to global health and advancing research, says Yokoyama, "I think the sky's the limit for data sharing, frankly. I think the real key there is doing it responsibly and privately and securely." Like Baldo, she believes that Covid-19 has laid the groundwork for secure data collaboration on a scale that allows scientists to identify and respond to global patterns. "The only way to do that is to study the data," she says. "That's where the facts lie." "When I think about our journey, I think about us being on a set of dominoes," Rapp observes. The first of those dominoes to fall was seeing exponential gains in computing power and data storage capabilities. Another was the cost of genome sequencing dropping from $1 million to $1,000. "My hope," he says, "is we just continue to knock these dominoes down." Photo credits: Rich Riggins for Answer ALS, Adaptive Biotechnologies, St. Jude Children's Research Hospital

Washington D. C. and many tech industry gadflies live in a fantasy world when it comes to big technology companies. In this fantasy world, the tech industry is completely dominated by four massive companies: Alphabet (Google's holding company), Amazon, Apple and Facebook. Some folks have begun to throw Microsoft into the mix as well, given that they're the second-most valuable company in the world -- and big is bad, according to this point of view. These companies have stifled innovation, curbed opportunities, hurt consumers and harmed society. The only way to curb their harms is to stretch the definition of antitrust to fit these companies' specific circumstances, then use these newfound antitrust violations to impose fines and behavioral remedies, and to unwind past acquisitions. To this end, a congressional subcommittee last week pushed six separate tech antitrust bills through markup, setting the stage for one or more of them to become law. This week's events should deliver a cold splash of reality to advocates for this point of view. On Monday, a district judge threw out antitrust complaints that the FTC and 48 state attorneys general brought against Facebook. U. S. District Judge James Boasberg, in an opinion laced with withering sarcasm, didn't just dismiss the FTC's complaint on a technicality or ruling of law -- he undercut the cornerstone of the argument by ruling the FTC did not prove Facebook had a monopoly or market power. "The FTC's Complaint says almost nothing concrete on the key question of how much power Facebook actually had, and still has, in a properly defined antitrust product market," the filing reads. "It is almost as if the agency expects the Court to simply nod to the conventional wisdom that Facebook is a monopolist." Indeed. On Wednesday, the tech industry saw five companies debut on public stock markets. One of them, Chinese ride-hailing giant Didi, is worth nearly $70 billion. Two others, Taboola and Integral Ad Science, compete in the online advertising industry -- one of the markets that has supposedly been ruined by Alphabet (in particular) and Facebook. More generally,this year has seen the hottest IPO market in years, and investors continue to pile into start-ups at a record pace -- Q1 saw more than $64 billion in venture funding, a record. This does not look like a deserted wasteland of stifled innovation and broken dreams. Meanwhile, the general public doesn't see tech power as a particularly pressing issue. In a survey funded by a tech industry group,44% of respondents ranked tech industry regulations as the lowest priority on a list of five options, behind the economy, public health, climate change and infrastructure. Yes,53% of the respondents thought some legislation was a good idea. But that does not mean the public wants Congress and the courts to aim the antitrust cannon at these giants. As I wrote four years ago, antitrust is the wrong approach here. None of these companies have monopolies over meaningfully defined relevant markets -- you really have to stretch and squeeze the market definitions for their dominance to come into clear view. The real state of the tech industry is an all-out business war between the five giants, a constantly shifting landscape of rivalries and backbiting -- think Great Powers Europe before World War I -- with numerous well-funded competitors of all sizes waiting to seize any opportunity and fill any gap they leave open. For instance: To be perfectly clear: Yes, it is in the public interest to regulate these tech giants more strictly. For instance, Facebook and Google's YouTube exercise an enormous amount of influence over public discourse and politics by allowing misinformation to spread almost unchecked. Amazon and Apple control extremely valuable marketplaces that reach hundreds of millions of people, and can use this control to pit suppliers against each other and extract arguably onerous fees. Union advocates allege Amazon illegally interfered in a recent attempt to unionize in Alabama, and many workers have complained about working conditions in warehouses and delivery vehicles. All of the companies have used acquisitions to enter adjacent markets and, arguably, to stifle potential competitors before they got too big -- a tactic also used by companies outside the Big Five, such as Oracle in past years and Salesforce more recently. Several of their founders are now centi-billionaires, a perfect example of the runaway income inequality that many progressives believe must be curbed. But all of these activities can be addressed with targeted regulations or stricter enforcement of existing laws. Antitrust is a blunt instrument meant to address major market distortions created by true monopolists. Being big, in itself, is not illegal. Applying antitrust law to these companies is misguided, wrong, and will not have the desired effect of curbing their power in meaningful ways. But hey, it's great for the lawyers.

When Carl Pei decided to leave OnePlus back in October 2020, he said that he wanted to take some time off to catch up with family and friends and then follow his heart on what was to come. Now, that future led to a new company named Nothing that was announced back in January, and it seems that Nothing has everything ready to launch its first earbuds. Nothing has announced that it will launch the new Nothing Ear 1 earbuds on July 27, and yes, this is official. We were expecting the new earphones to launch sometime in the first half of 2021, some even suggesting that they could've launched in June, but well, that didn't happen. So instead, we received information from Carl Pei saying that Nothing would launch anything in June since there were a few things to finalize. The Ear 1 earbuds are Nothing's first official product, and they will be announced on Tuesday, July 27 at 9 am eastern. There is very little information about the upcoming earphones, but we have previously seen the design of one of its concept products. Unfortunately, this cool-looking concept didn't make the cut, so we could get something even better next month. Suppose you wish to get notifications and further information about Nothing and its future products. In that case, you can head over to nothing.tech, and sign up for email notifications about the upcoming event and more.

The Fitbit Luxe was announced in mid-April but did not go on sale until earlier this month, and it's now available at the Google Store. One advantage of buying direct is taking advantage of Google One cashback. The Luxe is Fitbit's latest tracker but the first with a color screen after years of white/blue against a dark background. There are no buttons for a truly solid-state device with everything handled through taps, while there's a vibration monitor for feedback and the alarm. The UI is more similar to smartwatches than past fitness trackers. A swipe up lets you see stats, while going down shows key controls like Do Not Disturb (DND), sleep mode, manual/auto screen wake, and water lock, as well as the settings app. Swiping left/right lets you access "apps" for Notifications, Exercise, Relax (guided breathing), Alarms, and Timers. Sensors include a 3-axis accelerometer, optical heart rate monitor, and red and infrared sensors for oxygen saturation (SpO2). The housing is made of stainless steel to mimic a chic bracelet with Fitbit going hard after this "jewelry design" market. Battery life is rated at seven days with a magnetic charger that's obviously different from all past units, while it's water resistant up to 50M for swimming. At $149.95, it's $20 more expensive than the Fitbit Charge 4, which features built-in GPS, while $99.95 gets you the Inspire 2, though it uses a bad clip-on charger. Meanwhile, for $30 more, you can get last generation's Versa 2. Fitbit's most expensive smartwatch is the $299.95 Sense. The Luxe is available in three color combos: Black (band)/Graphite (body), Lunar White/Soft Gold, and Orchid/Platinum. The two latter colors see polished stainless steel Luxe units versus a more matte finish. The Fitbit Luxe is available in the following Google Store countries: Australia, Canada, France, Germany, Ireland, Italy, Japan, Singapore, Spain, Taiwan,United Kingdom, United States Check out 9to5Google on YouTube for more news:

Our proclivity for socialization is lifelong, equally prominent in the lives of adolescents and adults. A recent study determined key differences in the ways that various age groups communicate, as well as one conversational component that stands the test of time: friendship. Specifically, bonds between individuals who identify as female. Led by former Beckman Institute postdoctoral researchers Michelle Rodrigues and Si On Yoon, an interdisciplinary team evaluated how interlocutors' age and familiarity with one another impacts a conversation, reviewing the interaction's overall effectiveness and stress responses generated as a result. The study, titled "What are friends for? The impact of friendship on communicative efficiency and cortisol response during collaborative problem solving among younger and older women," was published in the Journal of Women and Aging in May 2021. Two hypotheses form the foundation of this female-focused study. First, the tend-and-befriend hypothesis, which challenges the traditionally masculine "fight-or-flight" dichotomy. "Women have evolved an alternative mechanism in response to stress," said Rodrigues, who is currently an assistant professor in the Department of Social and Cultural Sciences at Marquette University. "In order to deal with stress, women can befriend female peers." The team also tested the socio-emotional selectivity hypothesis, which postulates a social "pruning" as humans advance in age and pursue more intimate, higher-quality circles of friends. The introduction of age as a variable is novel in the field and stems from an interdisciplinary Beckman collaboration. "I was working with several different groups in several different disciplines, coming from the perspective of studying friendship but having previously done research on adolescent girls, but not older women," Rodrigues said. She combined forces with then-Beckman-postdoc Si On Yoon, who was studying the cognitive mechanisms of natural conversation across the lifespan, including healthy younger and older adults. "My research program was focused on language measures in social interactions, and I was glad to work with Dr. Rodrigues to develop an integrative approach including both language processing and physiological measures to study social interactions," said Yoon, who is currently an assistant professor in the Department of Communication Sciences and Disorders at the University of Iowa. The interdisciplinary team merged both theories into a single query: Across women's lifespans, how are the tendencies to "tend and befriend" as well as socially select reflected in their communication? They tested a pool of 32 women: 16 "older adults" aged 62-79, and 16 "younger adults" aged 18-25. Each participant was either paired with a friend (a "familiar" conversation partner) or a stranger ("unfamiliar"). The partnerships underwent a series of conversational challenges, wherein the participant instructed her partner to arrange a set of tangrams in an order that only the former could see. The catch? Each shape was abstract, their appearances purposefully difficult to describe. "You could look at one [tangram] and say, 'This looks like a dog.' Or, you could say, 'This looks like a triangle, with a stop sign, and a bicycle wheel,'" Rodrigues said. This exercise helped quantify each conversation's efficiency: partners who achieved the desired tangram arrangement in fewer words were considered more efficient, and pairs who needed more words to complete the task were considered less efficient. The researchers found that while the younger adult pairs communicated more efficiently with familiar partners than their older counterparts, they communicated less efficiently with unfamiliar partners; alternatively, the older adults demonstrated conversational dexterity, quickly articulating the abstract tangrams to friends and strangers alike. "A referential communication task like this requires that you see where the other person is coming from. It seems like the younger adults are a little more hesitant in trying to do that, whereas the older adults have an easier time doing that with strangers," Rodrigues said. This was not predicted based on the socio-emotional selectivity hypothesis, which anticipated a correlation between age and social isolation. "Even though older adults choose to spend more time with people who matter to them, it's clear that they have the social skills to interact with unfamiliar people if and when they choose to," Rodrigues said. Rodrigues' team also measured salivary cortisol to quantify and compare participants' stress levels throughout the testing process. "When you experience something stressful, if you have a stress response system that's working as it should, the result is an elevated amount of cortisol, our primary stress hormone, which then tells our bodies to release glucose into our bloodstreams," she said. "That's reflected in our saliva about 15 to 20 minutes after we experience it. If we see a rise in salivary cortisol from an individual's baseline levels, that indicates that they are more stressed than they were at the time of the earlier measurements." Across both age groups, those working with familiar partners had consistently lower cortisol levels than those working with unfamiliar partners. "A lot of the research on the tend-and-befriend hypothesis has only focused on young women, so it's great to have these results that pull that out to the end of life. We can see that friendship has that same effect throughout the lifespan. Familiar partners and friendship buffer stress, and that's preserved with age," Rodrigues said.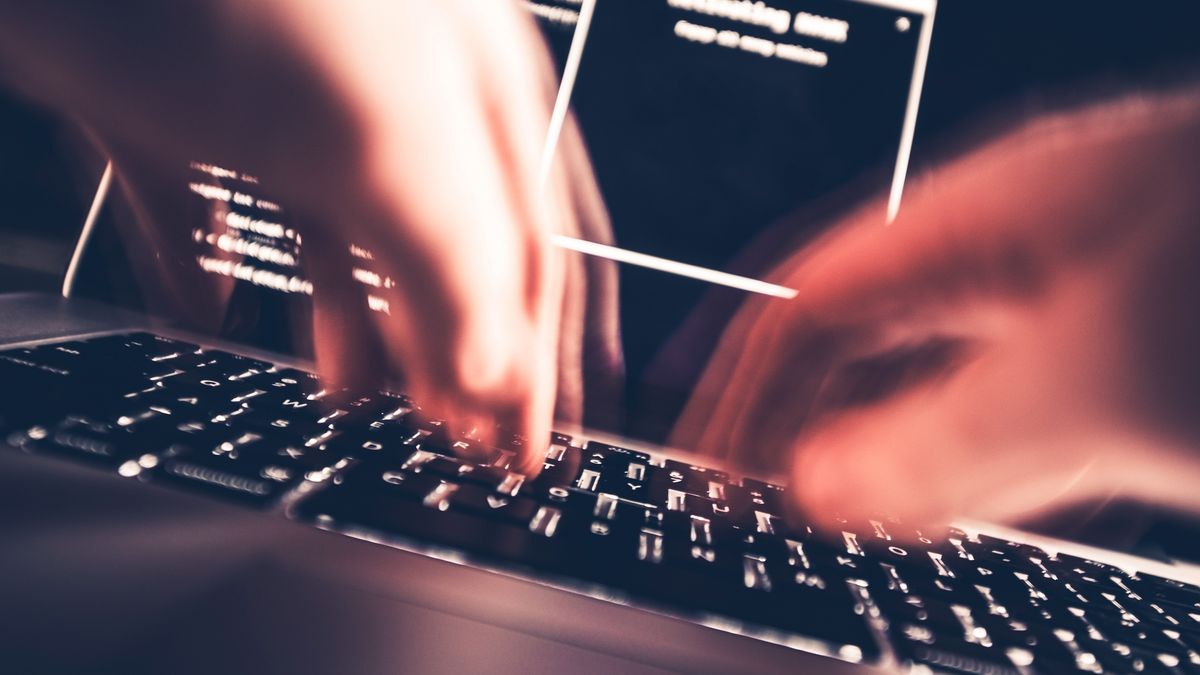 A Russian-based VPN service that was popular among cybercriminals has been seized by an international law enforcement operation led by the Dutch National Police with support from Europol and Eurojust. As reported by BleepingComputer, DoubleVPN was commonly used by cybercriminals due to the fact that it offered a double-encryption service to help them evade detection when conducting their illegal activities online. However, what they didn't know is that the service was keeping tabs on them in the form of customer logs that were seized along with servers and data from the company. When using DoubleVPN, requests are encrypted and transmitted to one VPN server and then sent to additional VPN servers before finally connecting to the final destination. This allowed cybercriminals to hid both their real locations and originating IP addresses when launching cyberattacks on both businesses and consumers. DoubleVPN's website is now offline after it was taken down by law enforcement and in its place, there is now a website seizure notice that explains how the VPN's owners "failed to provide the services they promised". While cybercriminals thought they were getting a secure VPN that would help them stay anonymous, in reality the company was collecting personal information on them as well as logs and statistics on their online activity. Europol provided further details on how DoubleVPN was marketed to cybercriminals and used to compromise networks worldwide in a press release, saying: "DoubleVPN was heavily advertised on both Russian and English-speaking underground cybercrime forums as a means to mask the location and identities of ransomware operators and phishing fraudsters. The service claimed to provide a high level of anonymity by offering single, double, triple and even quadruple VPN-connections to its clients. DoubleVPN was being used to compromise networks all around the world." Via BleepingComputer

Chevrolet is bringing the off-road-focused ZR2 trim that you know and love from the Colorado midsize pickup to its bigger brother, the Silverado, Chevy tweeted Wednesday. The tweet doesn't show us much, just a roaring engine and lots of muddy suspension and tire shots. Still, going off what we know from the Colorado ZR2, we can reasonably assume a few things. Among these is the likelihood that Chevy will slap a new suspension on the thing, which will probably feature some trick Multimatic shocks. We also expect there will be some off-road-focused toughening up of the truck's underbody, aka skid plates. The Silverado ZR2 will likely have its sights set on the likes of Ford's Tremor and Ram's Power Wagon models, and given how competent the littler ZR2 is off-road, we expect it'll have no trouble keeping up with its peers from Stellantis and the Blue Oval. Chevrolet didn't offer up any specific dates for the Silverado ZR2's debut, but it did give the general time frame of fall 2021. Until then, we're probably in for a few more teasers, at the very least.

Lupin (Emmanuel Guimier/Netflix) The French government this week said major streaming services like Netflix, Amazon, and Disney+ must reinvest 20-25% of their annual French revenue into local content. According to the decree,80% of each platform's investment must be used to produce French shows and documentaries, with the remaining percentage of that revenue used to produce theatrically released content, Variety reports. After 18 months of work on the decree, France will be the first EU country to enforce the Audiovisual Media Services Directive ( AVMS). The legislation is an effort by the European Commission to create an even playing field for broadcast and entertainment services in Europe. Other countries, such as Canada, are looking to do the same. The new legislation prohibits streaming services from adding any theatrically released movies to their French libraries until three years after the film hit cinemas in the country. However, if the services spend the full 25% of their annual French revenue on local content, they'll have access to films within 12 months of their release dates. If they opt-in to 20%, they'll have access to films after 12 months or longer. Netflix is already aiming to invest 20% instead of the full 25%, according to Variety. Other services have until July 1 to decide what they'll do, though talks are slow-going, so the French government may have to step in and issue the rules if an agreement can't be reached in time. In January 2020, Netflix opened a new Paris office, which it said reflected "Netflix's long-term commitment to France's creative community, including over 20 French productions in 2020." That was prior to the pandemic, but Netflix said in a recent earnings statement that Lupin, its French-language series "about a daring gentleman burglar played by Omar Sy, was not only our most popular new title this quarter on Netflix (76m member households chose to watch in the first 28 days), but it also propelled book sales of the novel in France." Season two is coming up.

The World Health Organization has published new guidance on the use of artificial intelligence in health, something that took experts across multiple fields 18 months to debate. WHO acknowledges this technology offers many benefits to the healthcare industry, including when it comes to diagnosing tricky illnesses, but there are also some big issues that need to be addressed. We've seen increasing studies and trials on the use of AI-based software and systems in healthcare settings. These systems can, at times, exceed humans when it comes to things like spotting early signs of cancer in scans and help guide the development of novel treatment options. Beyond that, this tech can also be used for surveillance purposes in, for example, regions where disease outbreaks at common. In addition to the benefits, WHO points out there are "ethical challenges" when it comes to deploying this tech in health care. These include everything from potentially viewing AI as a "magic bullet" to the detriment of safe treatment all the ways to increasing stigmatization of some people by predicting they're likely to develop or contract certain diseases. The guidance, which is 165 pages long, covers a variety of topics to address these potential problems, including discussion on liability when AI is used in health care, how data should be managed, things that should be considered when it comes to regulations, as well as six "key ethical principles" when it comes to using this tech. Those key principles, each of which is detailed in the guidance, include things like protecting patients' autonomy, using AI to promote safety, well-being, and public interest, as well as ensuring equity and inclusiveness, promoting tech that is sustainable, and making sure to uphold transparency and explainability. The guidance offers an interesting look at some of the benefits and issues artificial intelligence can introduce to society, particularly, in this case, when it comes to healthcare. The findings underscore the benefits we may all reap from the use of AI to diagnose, treat, and predict health problems, but also the ways it can make life more difficult, particularly for people who are already marginalized.

The first alleged pictures of AMD's Radeon RX 6600 XT graphics card based on the RDNA 2 Navi 23 GPU have leaked out over at Videocardz. The graphics card will be a mainstream offering within the Radeon RX 6000 Desktop family and will target the NVIDIA GeForce RTX 3060 in 1080p gaming. The AMD Radeon RX 6600 XT will be launching soon and the reference design has now leaked out. The graphics card retains the black, silver, and red color aesthetics that we have seen on other RX 6000 series cards but what's different is the cooling solution and the overall design. Since the RX 6600 XT is aimed at the mainstream audience, it doesn't have to be as bulky or huge as the other RDNA 2 discrete cards. AMD Ryzen PRO 5000G Cezanne Ryzen 7 5750G, Ryzen 5 5650G & Ryzen 3 5350G Retail 'Zen 3' Desktop APUs Tested It looks like AMD has selected a much shorter cooling shroud for the card which features a single fan in the middle. The fan pushes air towards the central heatsink which is featured right above the GPU, GDDR6 DRAM modules, and the VRM. The card is also going to be powered by a single 8-pin connector which means we can expect the TDP around the 150W mark. The 8-pin connector is not visible but Videocardz did provide an edited picture that reveals it: While this is a first for the Radeon RX 6000 lineup, the Radeon RX 6600 XT is in no way the first outing of the Navi 23 GPU as it is already being shipping in the Radeon Pro W6600 and Radeon PRO W6600M. But gamers are definitely going to be excited for a more affordable RDNA 2 GPU with FSR capabilities being available in the market. AMD Radeon RX 6600 XT Graphics Card Specifications: The AMD Radeon RX 6600 XT graphics card will be powered by the Navi 23 XT GPU which is going to feature 32 Compute Units or 2048 stream processors. The card will also rock 32 MB Infinity Cache & will feature an 8 GB GDDR6 memory capacity running across a 128-bit wide bus interface. As for the Navi 23 GPU itself, it measures 237mm2 and consists of 11.06 Billion transistors. The GPU is not however the smallest chip in the RDNA 2 family as that title should belong to Navi 24. AMD Radeon RX 6700M 3DMark Time Spy & Fire Strike Benchmarks Leak Out, Appears As A Radeon RX 6700 XT The pin speeds will be kept at 16 Gbps which will bring the total bandwidth to 256 GB/s. As per the previous rumors, the card is expected to feature 30 MH/s in the Ethereum mining, and in terms of synthetic performance, the card scores 9439 points in the 3DMark Time Spy graphics test. AMD Radeon RX 6600 series (referring to the RX 6600 XT) will be positioned as a premium 1080p gaming solution, offering faster performance than the RTX 3060. As for pricing, I personally expect a $299 US tag for the Navi 23 lineup if AMD wants it to succeed, especially if it's a 1080p card going against the NVIDIA GeForce RTX 3060 which already costs $329 US.

Mercenaries Mode was noticeably absent from Resident Evil Biohazard after being included in every game since Resident Evil 3: Nemesis. Thankfully, the franchise's latest installment, Resident Evil Village, has revived the fan-favorite mode. The Mercenaries pits players against swarms of enemies as they keep their eye on the clock. The goal is to achieve the highest rank possible on each map to unlock unique in-game rewards. Here's how to unlock The Mercenaries in Resident Evil Village, along with some helpful strategies for achieving high scores. To unlock The Mercenaries in Resident Evil Village, you have to beat the campaign. Afterward, you'll earn Completion Points, or CP, to spend in the Extra Content Shop. Don't worry, The Mercenaries only costs 200 CP, and you should have upward of 30,000-40,000 upon completing your first playthrough. You can now access The Mercenaries from the Bonuses menu. It'll be right at the top. There are eight stages in The Mercenaries, beginning with The Village, The Castle, The Factory, and The Mad Village. Those four stages repeat on a more challenging difficulty and are called The Village II, The Castle II, etc. We'll refer to them as "front four" and "back four." Spread around these stages will be gold time-extending orbs and blue ability orbs. These will play a crucial role in achieving high scores in The Mercenaries. Before you embark on your Lycan-slaying adventure, you'll purchase weapons, equipment, and upgrades from The Duke. Each mission has a set number of areas for players to clear, and they'll be stopping at The Duke between each location. Spend your Lei wisely, and make sure to upgrade your guns before heading back out. Conserve ammo, avoid damage, and, most importantly, keep your combo alive. Let's get into some of the more nuanced strategies. Keep an eye out for blue ability orbs spread around each area in The Mercenaries. Approach and interact with the orb to break it and gain a new ability. These are like perks or power-ups for Ethan that will aid in his quest for SSS rank. Here is a list of every ability in The Mercenaries and what each does. Additionally, you can unlock four other abilities by achieving A ranks on the front four stages. You can activate orbs while on the move and even have a split second to do a quick turnaround before entering into the ability selection screen. Those milliseconds add up quickly when trying to keep your combo alive. While these first four stages aren't a walk in the park, they are significantly easier than their level II counterparts. The absolute best thing you can do is buy and upgrade the sniper rifle. Before embarking on a new area, sell all your handgun ammo and most of your shotgun ammo. Skilled players can afford to sell their first aid spray as well for extra Lei. Players who can achieve a B rank on each stage will be permanently rewarded with 5,000 bonus Lei for that mission. To unlock new stages, you must achieve an A rank on the last stage unlocked. For example, The Village is the first stage available. To unlock The Castle, you must get an A rank on The Village. The rewards really ramp up once you achieve S rank. Players can increase their score even further for SS and SSS ranks. We'll get into those rewards later. S ranks on the first four stages will reward you with new abilities. They are: To achieve an S rank on the front four stages in The Mercenaries, you'll want to focus on upgrading your Sniper Rifle. Assuming you've already achieved a B rank and gotten the bonus Lei, you can sell your shotgun ammo, handgun ammo, and First Aid Spray for an additional 11,250 Lei, giving you a total of 51,250 Lei to spend. Here's how to spend it. We aren't worried about the Sniper Rifle's firepower during these first stages as it'll one-shot every enemy. You'll also start with 10 bullets in your pistol and find plenty of handgun ammo along the way. You probably won't need it, though. Try your best to get multi-kills with the sniper. Let enemies line themselves up to kill two or three at a time. This will save precious ammo. Multi-kills will also aid in keeping your combo alive and bumping you up to a 1.5x and 2x score multiplier. Memorize the map layout and enemy spawns. The Mercenaries will spawn and trigger enemies the same way every time, similarly to Dark Souls. However, those enemies will still think for themselves and may not attack in the same fashion each time. Other than enemies, Time Extending and Ability Orbs will spawn in the same spots. However, the abilities will be randomized each time. Memorize the enemy spawns to determine the best path through the level. You want to be constantly running and gunning. Don't feel pressured to kill every enemy in front of you as fast as you can. Weave in and out to extend your combo, grab the orbs, and avoid damage. Killing all the enemies in an area will net you 50,000 bonus points toward your score. You'll hear the announcer say, "Great!" once the last enemy falls. Killing every enemy without breaking your combo will net you the best possible score. You'll know you've done this when the announcer says, "Amazing!" Of course, the faster you can pull all of that off, the better. You'll receive additional bonus points based on how much time you've got left on the clock. The most important thing to remember before completing the area is don't reload. Once you've cleared an area, you'll end up back at The Duke. Now's the time to upgrade your Sniper Rifle damage and buy the W870 Shotgun. Again, sell off your First Aid and handgun ammo. However, don't sell all your shotgun rounds. Save between 10 and 15. Upgrade the ammo capacity on your sniper to fill up your current magazine. That's why you can't reload before going back to The Duke. It's free ammo. If you can, upgrade the Ammo Capacity and Fire Rate on your new shotgun as well. The Factory is, by far, the most challenging stage in The Mercenaries. The best thing you can do to achieve an S rank on the first Factory stage (other than what we've mentioned above) is to memorize where the Sniper Ammo is on the map. Right before entering The Foundry room at the beginning of Area 1, look to your left to find ammo. Then, in the room where the Propeller Head enemy spawns in, you'll find more Sniper Ammo on the low maze-like walls. The back four stages of The Mercenaries in Resident Evil Villag e ramps up the difficulty. Ethan will take more damage from incoming attacks, and he'll be significantly handicapped by the items The Duke has available. You'll no longer have access to a Sniper Rifle and Shotgun. Instead, you can buy the Magnum and Grenade Launcher. However, the Magnum only comes with a handful of shots and doesn't allow for additional rounds to be picked up or bought. Use them wisely. You can buy Explosive and Flashbang rounds, but at 50,000 Lei for the weapon itself, you'll never make it through the first area. It's imperative that you stun-lock weak enemies with your pistol. Shoot the skinnier enemies in the legs to make them fall down and then unload on their heads. If you can't manage to get the kill, you'll be able to escape and reposition. Stun-locking enemies is also a great way to damage them, grab an orb, and kill them to keep your combo alive. For Lycans, you've got to score headshots. They don't stun as easily as the skinny enemies do when shot in the legs. Headshots will stagger them and occasionally cause them to fall backward. As mentioned, The Factory is the most challenging Mercenaries stage, and the back four stages exemplify that. It was hard enough taking down all those drill enemies with the sniper; now you've got to do it with your pistol or with a well-placed magnum shot. Do the following at The Duke before embarking on the first area of The Factory II: Remember, you've only got a limited number of shots in the Magnum, and you'll need at least three to take out Lady Dimitrescu's daughters. However, you don't have to kill every enemy on the back four stages to achieve an S rank. Conserve ammo, and once you've defeated the three daughters, book it for the finish line. As long as you've managed to build a decent combo prior, you should earn enough points from the first stage when combined with your time bonus. When you're back at the Duke, sell the Magnum and buy a Grenade Launcher. Buy as many launcher rounds as possible as well. Use any leftover Lei to purchase First Aid spray and pipe bombs if you'd like. Try to use your pistol as much as possible in the second Factory area. Use the Grenade Launcher to stun the drill enemies, then quickly switch to your pistol and blast away at their red cores. Keep an eye on your score and book it to the escape area as soon as you've killed enough enemies. The time bonus should get you to the desired score of 545,000. Other than unlocking more stages, abilities, and Bonus Lei, players can unlock a secret reward in Resident Evil Village Mercenaries Mode. We are, of course, talking about the LZ Answerer melee weapon. To unlock the LZ Answerer, you have to get an SS rank on all missions in The Mercenaries. The LZ is a lightsaber that will eviscerate enemies through the entire Resident Evil Village campaign. It's red and dual-sided like Darth Maul's iconic weapon. Once you've gotten SS ranks on all Mercenaries maps, you can buy it for 70,000 CP from the bonus content shop. Then, while playing the campaign, buy it from the Duke. The LZ Answerer is essential for completing the Knives Out challenge. Knives Out requires players to complete the story using nothing but close-combat weapons, i.e., melee weapons.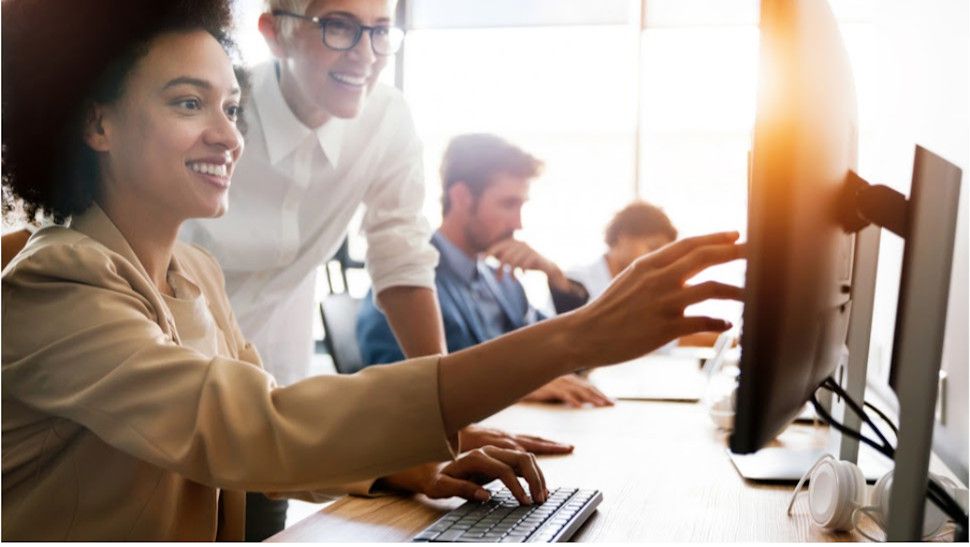 For businesses across the globe, the march toward going fully digital has quickly become a race, and one largely run and supported by developers, coders, and other IT professionals. However, many companies are long past the point where demand for these experts has out-stripped the supply of qualified candidates. This shortage, evident across multiple industry sectors, has led to a wealth of knock-on issues, including overworked IT, tech debt, and an overall slowdown in the growth of innovation. However, with the right tools, your business can thrive under pressure — particularly if one of those tools is low-code. Low-code is hardly a new concept — for almost as long as we have been coding and developing software, there has been a demand to make the process easier and more accessible. This is especially true in the business world, where significant resources are spent trying to do just that. This is where low-code began, primarily as a means of giving almost anyone the tools to build business applications through user-friendly interfaces that require little to no coding. However, early attempts at low-code solutions were riddled with issues that often created more problems than they had initially solved. Lack of governance led to wasted resources, and the rapid and hands-off development of apps often resulted in security concerns. That's not to mention the raft of poorly constructed low-code platforms rushed out to take advantage of the initial surge, which instead left businesses with messy, broken apps for already overworked IT teams to fix. The recent creation of more advanced low-code platforms has many turning to the idea once again. Before the pandemic, Gartner estimated that low-code application platforms would account for 65% of all app development by 2024. With the pandemic accelerating the need for businesses to digitize, Forrester now predicts that figure will be closer to 75% in 2021 alone. The reasons behind this growth are easy to see when examining the capabilities of modern low-code platforms. Using the ServiceNow's Creator Workflows suite of low-code products, passionate employees with limited programming knowledge but a wealth of domain expertise and enthusiasm—can be transformed into an army of citizen developers. Embracing a low-code platform and tools can free up your experienced coders to focus on more complex issues while empowering citizen developers to tackle your existing tech debt. This results in the faster development of more effective apps, created by an end-user who knows exactly what problems they face, and what solutions they need. An effective low-code platform will also avoid the shortcomings of older, more convoluted options whilst providing long-lasting, efficient solutions. Assuring security and governance is a must, and the ability to deliver apps that end-users won't just use, but actually appreciate and enjoy, is critical. Most importantly, the best low-code solutions will encourage closer partnerships between your professional coders and your citizen developers, with cross-enterprise collaboration helping create a smoother, more effective workflow. ServiceNow has been providing IT management and digital workflow solutions to businesses around the globe for more than a decade and was named a Leader in the 2020 Gartner MQ for low-code application platforms. Having worked hand-in-hand with business leaders and IT professionals for so long, the company's Creator Workflows suite of tools was created to produce powerful apps with little to no coding experience. This includes App Engine, which replaces the sometimes intimidating view of traditional code with a dynamic graphical user interface and range of easy-to-start templates, enabling virtually anyone to build powerful apps with little to no experience coding. Together, these tools can be used to bring new enterprise apps to market in half the time and at one-third the cost. With businesses needing to embrace all the digital tools possible to ensure they stay ahead of the curve, low-code is set to be one of the most important solutions around to keep your company where it belongs.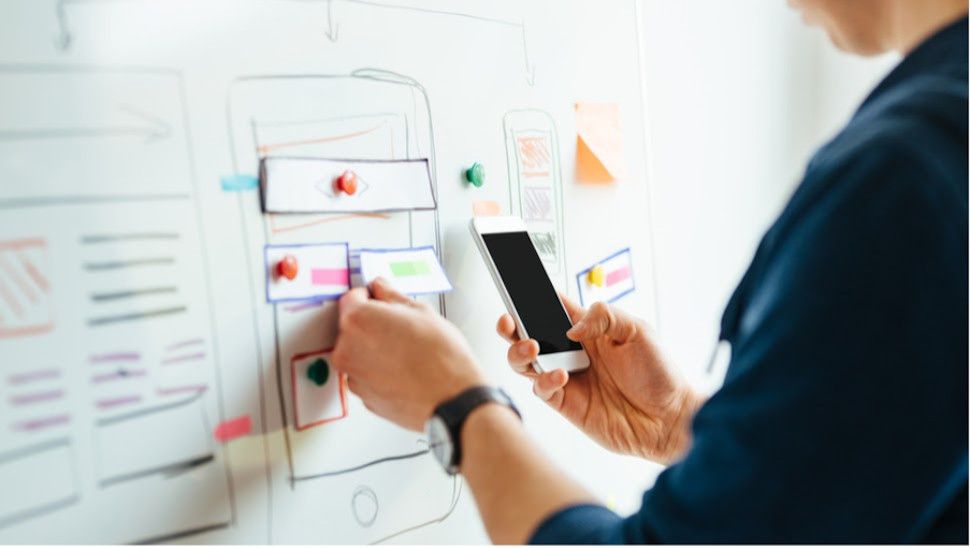 Juggling the IT demands of your business can be a daunting task, with a myriad of different wants and needs to be balanced across different departments. It's a sad truth for many businesses that outdated business processes cost time and resources that could be better spent elsewhere. From seemingly simple tasks like resetting an employee's password to something as time-consuming, yet critically important as invoice processing, clunky, siloed systems can take employees away from the work they were hired to do. With IT experts often among the most overworked and in-demand employees, transforming tedious manual processes into automated digital workflows is likely to become just another entry on a long list of projects that take a backseat to more time-sensitive, critical tasks. However, thanks to the rise of powerful new low-code platforms, ordinary employees are taking app development into their own hands. Businesses looking for new ways to digitize their workflows are increasingly turning to companies like ServiceNow, whose Now Platform features a wealth of tools to enable low-code app development. By adopting low-code app development tools, non-IT employees are able to take up the role of citizen developers, creating applications that solve the problems they are closest to. Because these citizen developers have an intimate knowledge of what works, what doesn't, and what the end result needs to be, these apps are often more effective than those developed in-house in the traditional way. So whether you're trying to digitize existing manual workflows or create brand new processes, low-code can be an essential way to save your organisation time and money whilst still ensuring efficiency and quality. Take, for example, the aeronautics manufacturing company that used ServiceNow's App Engine to build a low-code application to manage its flight manual publishing processes. Flight manuals are updated frequently using a process that involves many different stakeholders. While it might not sound critical at first, consider that without an up-to-date manual, an aircraft isn't allowed to fly. One grounded airplane can translate into significant loss of time and money. Instead of commissioning a costly bespoke publishing solution, they used low-code to create an application that automatically sends updates to the right editors, engineers, illustrators, and writers. All changes and updates are tracked within the app, making it possible to send updated flight manuals—whether hard copy or electronic—up to 75% faster than before. Low-code development is done in partnership with the IT department, creating a win/win situation in which pro-code developers are freed to tackle big hairy process problems while keeping an eye on the low-coders to ensure proper governance. Instead of simply handing wannabe citizen developers a completely blank slate, your IT professionals set the guardrails to avoid security risks, compliance issues, tech debt, and app sprawl. The result is rock-solid security and compliance through frictionless cross-functional collaboration. This partnership is only possible with a low-code platform that connects the right players and processes. The Now Platform provides a safe space for citizen developers to build their apps without risk to business resources. Once completed, IT determines how the app is implemented and assures governance and compliance before giving it access to your sensitive data—no need to worry about an update to one app affecting workflows elsewhere. Reliable and efficient digital workflows are one of the most important aspects to running a business, second perhaps only to skilled and dedicated employees. Adopting the use of low-code app development processes hosted on a proven platform is one of the best possible tools you could employ to develop automated, digital workflows—and ensure your business stays ahead of the competition.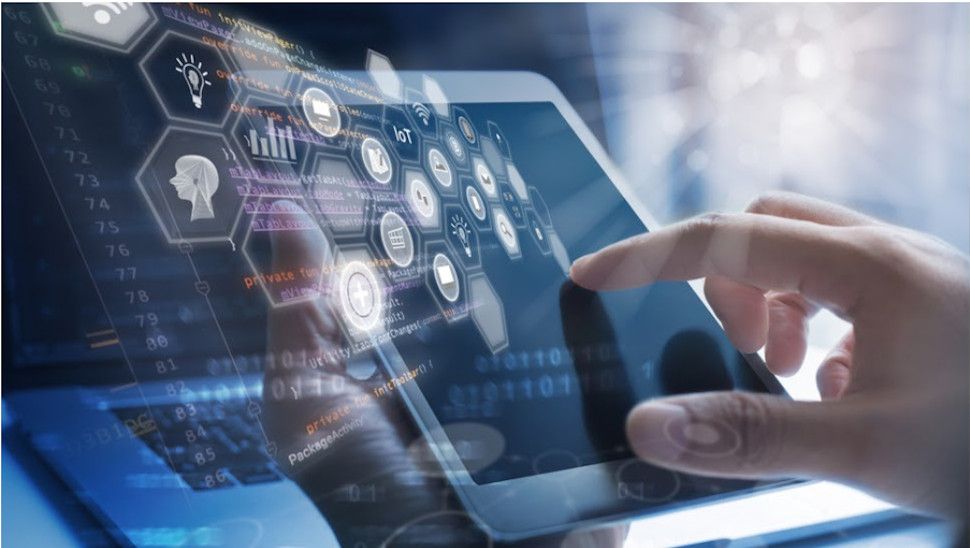 As businesses expand and grow their use of enterprise applications, app sprawl can become an unexpected, but serious drain on company resources. App sprawl occurs when the rollout of multiple applications outstrips IT's ability to keep track of its resources and tools, and can lead to money and resources being wasted on software that goes unused or underutilized — and that's without also considering the potential security risks when "shadow IT" applications are put in place without proper oversight. As your workforce grows and the number of internal processes and services spirals with it, the risk of having too many apps and programs is all too real, and the problem of app sprawl raises its ugly head. So—how do you satisfy your employees' demand for new and better workflow applications while maintaining control of your IT assets? The answer begins with a well-constructed citizen developer program. In recent years, the demand for coders, developers, and other IT professionals has outstripped the supply of qualified candidates. In response to this rising demand, low-code platforms that help companies design, build and implement enterprise applications without the need for in-depth technical expertise have exploded. An effective low-code platform provides a solution capable of allowing even those with little coding experience the chance to build out useful and time-saving apps quickly and easily. And while it might seem like making it possible for employees to build their own apps would increase app sprawl, the opposite is true. Using a suite of tools like ServiceNow's Creator Workflows, low-code can help banish app sprawl by providing citizen developers with a well-governed playground upon which to develop applications that will replace the ones that aren't up to snuff. This is accomplished by developing your low-code program in partnership with IT, who sets up guardrails for what gets developed and then works with their low-coder to be sure the application meets rigorous security and compliance standards. The end result is that poor- or non-performing apps can be identified and disbanded, allowing low-code apps that are both creative and compliant to take their place. Repeated throughout the enterprise, app sprawl can be tamed in a way that saves money and boosts security. We live in an app-hungry society—and that appetite will only grow. Now is the time to fight app sprawl, before it becomes a silent but significant drain on your organization's bottom line. With a powerful low-code solution like ServiceNow App Engine powered by the Now Platform, you can strike the perfect balance of coding freedom and compliance, all the while ensuring your apps are safe, effective, and on your IT department's radar.

is due to release one of its classic game franchises for US mobile devices in July, with the launch of Contra Returns for Android and iOS platforms. The game is being developed by TiMi Studios. The same team that's behind the development of Call Of Duty: Mobile. TiMi is also handling the development of another classic game franchise. In partnership with SNK, the studio is well into development of the upcoming game (not the official title). Basically, TiMi Studios is no stranger to revitalizing these retro titles. With Contra Returns, players can expect rejuvenated graphics that have been updated to fit modern standards. As well as a plethora of levels to shoot your way through. Just like you did when sitting too close to the TV in front of your retro Nintendo consoles all those years ago. There's still a few more weeks to wait before the game officially releases. According to Konami the plan is to launch Contra Returns onto both Android and iOS devices simultaneously on July 26. This will be a free-to-play game, so players won't be coughing up any cash to install it. Though players should expect micro transactions for some in-game items. What those will be exactly is unclear until the game launches. Contra Returns will also bring a fresh take to the franchise as well as the genre. In addition to the standard solo gameplay, there will also be multiplayer battles. With "3-second matching and fair competition." Multiplayer modes can support 1v1 or up to 3v3 too. There's also a One-Life mode which should prove a little more of a challenge for anyone that wants one. Whether you're new to the Contra franchise or not, if this game interests you then you can pre-register for it right now. This goes for both Android and iOS players. Konami doesn't mention anything about pre-registration rewards, but there usually is with mobile games. So it might be worth it if you plan to play this game enough. As you could end up with some free in-game currency and other useful items.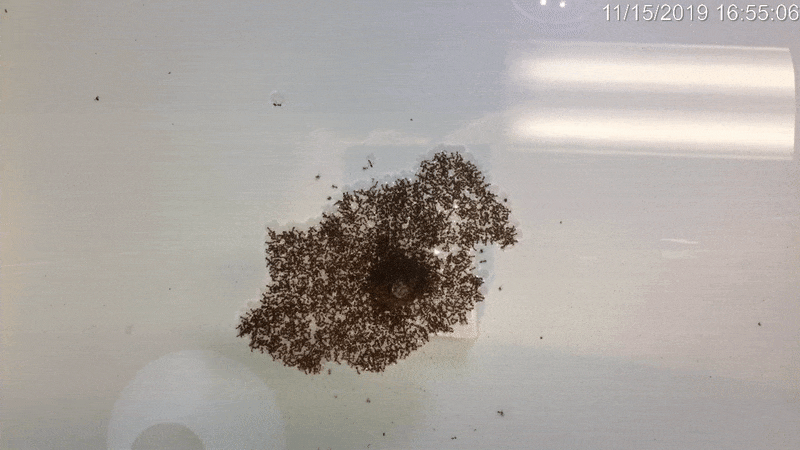 It takes a lot of teamwork to survive floods, and fire ants cooperate in the tens of thousands to build rafts of their bodies to float until the water subsides. Now, a time-lapse video shows how these crafty insects also create living conveyor belts on these rafts to help the riders reach dry land. The footage revealed how ant rafts changed their shape, with slender extensions of ants growing from the main sections of ant rafts like tentacles, over just a few hours. These bridges grew from the combined activity of two ant groups: so-called structural ants — insects that pack closely together to keep the colony afloat — that circulated to the top of the pile from the bottom, and surface ants that marched freely about on top of the rafts, which then moved into supporting positions underneath their friends and relatives. Related: Image gallery: Ants of the world There are more than 20 species of fire ants worldwide, but one species in particular, the red imported fire ant ( Solenopsis invicta), is known for its massive colonies of as many as 300,000 workers, according to North Carolina State University. If their underground tunnels flood, fire ants link together to create floating rafts that can hold together for weeks, if necessary, carrying the colony until waters recede. A fire ant's exoskeleton naturally repels water, and its rough texture traps air bubbles. Tightly knit ant bodies can, therefore, create a buoyant, water-resistant foundation for a floating raft, Live Science previously reported. Vast fire-ant rafts were numerous in southern Texas in the wake of 2017's record-breaking Hurricane Harvey. People who were also fleeing the storm's floodwaters were advised to steer clear of the rafts, as fire ants' venomous bites are extremely painful, Live Science reported that year. Prior research found that even after an ant raft's structure stabilized, its shape continued to change, with questing tentacles extending in multiple directions — but scientists didn't know how, exactly, that was happening. "These protrusions have, to our knowledge, neither been documented nor explained in the existing literature," researchers wrote in a new study, published June 30 in the Journal of the Royal Society Interface. Freely moving ants clamber over stationary ants that anchor together to form a fire-ant raft. (Image credit: Robert Wagner/University of Colorado Boulder) RELATED CONTENT In photos: Trap-jaw ant babies grow up — Mind control: Photos of zombie ants — Gallery of crazy ants They collected around 3,000 to 10,000 fire ants at a time and deposited the insects in containers of water with a rod in the center, around which the ants congregated and formed rafts. The scientists then filmed the ant rafts, capturing time-lapse and real-time footage of raft formation and shape changing. Image-tracking data and computer modeling revealed which parts of the ant raft were static and which parts were moving — and where all of the ants in the raft's different layers were going. The study authors found that the raft's exploratory tentacles were shaped by ant movement that the study authors called "treadmilling." As structural ants wriggled to the surface of the raft, free-walking ants would burrow into the lower structural levels. Together, this cycle contracted and expanded the raft, crafting narrow bridges of ants reaching outward to search for land nearby where the colony could safely disperse. Other factors — such as the season, time of day and the colony's habitat — can influence ant behavior and could also play a role in the dynamics that shape fire ants' rafts. Those variables weren't explored in the experiments, but they could be investigated in future studies, the scientists concluded. Originally published on Live Science.

A security suite can handle a wide variety of tasks—just how much do you need yours to do? Every suite has antivirus protection at its core, and most pair that with firewall protection. Parental control is a common add-on. But really, the precise mix depends on the security company, and on the product line. Panda's current product line is brimming with choices, from Panda Free Antivirus, through Panda Dome Essential and Panda Dome Advanced, to Panda Dome Complete, reviewed here. Upgrading from Advanced to Complete gets you a password manager, a file encryption system with secure deletion, a very simple system cleanup tool, and a one-trick anti-theft system for your Windows boxes. Like all members of the current Panda product line, Panda Dome Complete displays the minimalist icons representing its features against a serene nature image. This background image changes from time to time unless you lock it to a favorite. It's a nice change from the usual white or slate gray background. I do find the plethora of icons a bit confusing at this top-tier level. When you scroll the main window down, you can barely get all 22 of them onscreen at the same time, and the labels don't display until you point to an icon. As with other Panda products, a button at bottom right reveals the labels for all the icons at once, but with labels showing you can't see all the icons at once. How Expensive is Panda Dome Complete? Upgrading from the next-smaller suite to Panda Dome Complete involves a considerable boost in price. A single license for Panda Dome Complete lists for $106.99 per year; for $118.99 you get three licenses. That's way out of line with the top-tier security mega-suite pricing from most competitors. You get five Webroot licenses for just $79.99 per year, while a five-pack of Panda licenses costs $130.99. At $89.99 and $99.99 per year, respectively, five-license subscriptions for Bitdefender Total Security and Kaspersky Total Security are quite a bit cheaper than Panda. You can use your Panda licenses to install protection on Windows, macOS, or Android devices. Note, though, that the protection on macOS and Android is precisely what you get with the less expensive Panda Dome Essential. At each higher suite tier, you're paying more per license for those without getting any benefit. Panda charges $178.99 per year to protect 10 devices, more than almost all competing suites. You do pay $249.99 per year for Norton 360 with LifeLock Advantage (that's a $100 step up from Norton 360 with LifeLock Select), but that gets you 10 cross-platform suite licenses,10 no-limits VPN licenses, enhanced LifeLock identity protection, and 250GB of storage for your online backups. The price is higher, but it's a better deal than Panda's 10-license subscription. If you want to install Panda protection on every single one of your devices, you can do so for $202.99 per year. McAfee Total Protection lets you install security on every Windows, macOS, Android, and iOS device in your household for $159.99 per year. Yes, I'm talking a lot about pricing, because Panda's is off-kilter with the rest of the world, at just about every level. Features Shared With Other Panda Products The products in the Panda line are like Russian nesting dolls, with each one containing all the smaller ones. Open them all and you'll find the smallest, Panda Free Antivirus, while each larger stage adds features. Everything you get in Panda Dome Advanced is also part of this suite, so I hope you'll read that review. Here's a brief rundown of my findings. Of the four independent antivirus labs I follow, only AV-Comparatives includes Panda in its latest tests. Panda's scores span the passing grades, with one each of Standard, Advanced, and Advanced+ certification. With perfect scores from all four labs, Kaspersky earned a 10-point aggregate score, the maximum. AVG Internet Security also got 10 points, but with just three labs weighing in. My aggregate score algorithm requires input from at least two labs, so Panda doesn't have an aggregate score. In my hands-on malware protection test, Panda detected 90% of the malware samples and scored a so-so 8.7 points. Tested with the same set of samples, Malwarebytes Premium managed a perfect 10-point score. A separate test using very new malware-hosting URLs gives equal credit to an antivirus that blocks all access as to one that eliminates the malware download. Using a combination of both techniques, Panda scored 86%. That's low, considering that McAfee reached 100% in this test, while Bitdefender, G, Data, and Sophos all managed 99% protection. In my phishing protection test Panda scored 71% detection, quite a bit better than its 46% score when last tested. But better doesn't equal good. F-Secure and McAfee both took perfect 100% scores in their latest tests, while Bitdefender, Norton 360 Deluxe, and Webroot reached 99% detection. All products in the Panda line include a VPN licensed from Hotspot Shield. However, the VPN is seriously limited. You can't choose your server, and you only get 150MB of bandwidth per day. Only at the Premium level, above the Complete level reviewed here, do you get a VPN without those limits. At the free level, you get a component that vaccinates USB drives against autoplay-based infection, and a Rescue Kit that lets you run an antivirus scan from an alternate operating system. Panda Dome Essential adds a simple firewall, a whitelist-based application control system, and a network analyzer that warns about Wi-Fi security problems and tracks the devices using your Wi-Fi. There's also a virtual keyboard that can foil both hardware and software keyloggers. Just below the Complete edition reviewed here is Panda Dome Advanced. Upgrading from Essential to that edition gets you a simple parental control content filter that does what it promises, but no more. The Data Shield component balks ransomware by banning all unauthorized access to protected documents. In testing, Data Shield blocked all but one of our real-world ransomware samples, though some managed to encrypt files, from three to 3,000, before protection kicked in. Panda Dome Essential, Advanced, and Complete all let you use your licenses to protect macOS and Android devices. As noted, upgrading from Essential to Advanced or Complete brings no improvement in protection for other platforms, despite the higher price. For a full understanding of everything that comes with this suite, you really should read my review of the next-smaller suite, Panda Dome Advanced. The remainder of this review will concentrate on what distinguishes Panda Dome Complete from Panda's lesser products. See How We Test Security Software Password Manager Passwords are everywhere, and all too many people still deal with that unfortunate fact by using weak, easy-to-remember passwords, or by memorizing just one password and using it everywhere. Either way, you're asking for trouble. You need to create and remember a unique, strong password for every secure website, and the only realistic way to manage that is with help from a password manager. At PCMag, we advise everyone to install and use a password manager. When it comes as part of your security suite, there's just no excuse not to use it. At the time of our last review, Panda relied on a licensed version of AceBIT Password Depot for password management. We didn't think much of that product as a standalone, assigning it just 2.5 stars. At present, Panda licenses password management from SaferPass, a better, more modern choice. You can refer to our review of SaferPass for a fully detailed evaluation. Do note that a few features noted as "coming" in that review have arrived, such as the ability to fill web forms with personal information. The password manager installs as a browser extension for Chrome, Edge, or Firefox. Sorry, Internet Explorer users—you were warned that your browser has jumped the shark. Safari, too, proved to be a no-go. Once you install the extension, connect it to your Panda account, and define a strong master password, you're ready to go. Panda rates the strength of your password as you type, and it clearly takes more than just length and character sets into account. A password made of dictionary words gets zinged. For example, "Newpasswor1!" rated very strong, but adding a letter to make "Newpassword1!" knocked the rating down to poor. The next thing you'll see is a screen that suggests you enter your credentials for one of several popular sites, among them Facebook, Twitter, and LinkedIn. The presence of AliExpress, popular in China but not in the US, proved to be a clue that ESET Smart Security Premium also licenses technology from SaferPass. Password Capture and Replay Panda handles password capture and replay as you'd expect, starting by capturing your credentials when you log in to a secure site. You get the choice to confirm the save, skip for now, or suppress capture for this domain. Dashlane, LogMeOnce, Sticky Password, and others let you give the new login a friendly name such as "Personal Email" at capture time. Password Boss, AgileBits 1Password, RoboForm, and others let you organize the new capture with a system of folders or tags. Not Panda. It captures the URL, the username, and the password, period. When you revisit a site, Panda fills in your saved credentials. If you've captured more than one set for the current site, it offers a simple menu, handily placing it right below the credential entry fields. In testing, it captured both simple logins and two-page logins like what Google and Yahoo use. Smart Password Generator If you're updating a weak password or creating a new login, you can use Panda's password generator to create a unique, strong password. Like the best password generators, Panda defaults to using all four character types. Its 16-character default length is fine, but you might consider raising that to 20 or higher. After all, you don't have to remember the resulting password. Password Boss Premium and 1Password default to 20 characters, while Enpass, Myki Password Manager & Authenticator, and F-Secure default to 30 or more. Form Filling Identities and Credit Cards New since we looked at the standalone SaferPass, the Identities feature lets you use stored personal information for filling Web forms. It doesn't go all-out the way RoboForm Everywhere does, but you can enter a full address, email, and phone number. You enter credit card information separately, which makes sense given that a single identity might well have multiple cards. When Panda detects fillable form fields, it puts a key icon in each field—just click the key to choose an identity or card. In testing, it filled most fields but missed some simple ones. In any case, every field Panda fills is one you don't have to type. Simple Security Report Just installing a password manager and loading it with all your passwords is only half the job. The other half involves changing all those terrible passwords to new, unique ones. Panda's Security Report aims to help with that task. LastPass, Dashlane, Keeper Password Manager, and others present you with a list of all your passwords and their strength levels. With Panda, you only see weak and duplicate ones, along with any found in breach reports and any that are what Panda considers old. The report also warns if your master password is weak, or if you haven't enabled two-factor authentication (more about that below). And you can click to check whether any of your passwords have been leaked—this check relies on the Have I Been Pwned website. Two-Factor Authentication Even if your master password is a 40-character behemoth, it can be a single point of failure. A hacker or snoop who gets hold of that password can own all your login credentials, from anywhere in the world. Unless, that is, you enable two-factor authentication. If logging in requires both your master password and another factor that nobody has but you, your accounts remain safe even if the password is compromised. The simplest two-factor option prompts you to connect your account with the Google Authenticator app. In truth, any compatible TOTP (Time-based One Time Password) authenticator app such as LastPass Authenticator or Microsoft Authenticator will do. Duo Mobile and Authy both handle Google-style authentication, but also have their own proprietary methods. Panda also supports Duo and Authy separately. Then there's the SoundLogin option, something I've never seen used except by SaferPass. The SoundLogin app on your smartphone emits an authentication tone that the computer's microphone picks up. What if some nearby computer picks up the tone? I don't know. Call me old-fashioned, but I'll stick with entering the time-sensitive codes for authentication. Additional Security It's important to keep the bad guys out of your accounts, for sure. But what if they've already gotten in? To see all devices connected to your account, just click the Secure Me icon. Don't recognize one of the devices? You can sever its connection with a tap. Of course, if someone really did have unauthorized access to your saved passwords you need to get busy changing them all. Now don't you wish you had activated two-factor authentication? But wait! There's more! If you're securing a browser extension on a desktop computer, you can do more than just cut the connection. You can optionally have Panda log out from all websites for which it handled the login, delete associated cookies, delete browsing history, and close all tabs. Secure Me doesn't only let you defend against dire situations like stolen credentials. Maybe you just forgot to sign out of Panda on your work system before leaving for the weekend. No problem: you can sign out remotely. If you're in a paranoid mood and just want to lock everything down, Panda has that covered too. One tap on the Secure All Sessions button logs you out on every device. Passwords Everywhere You can use Panda for password management on any platform that has a supported browser, just by adding the browser extension or by syncing with a browser instance that has the extension installed already. Naturally, the app performs the same regardless of platform. Panda also offers apps for Android and iOS. The apps look and act almost exactly the same as the browser extensions, with a few differences. Secure Me can't log out of websites or clear history for mobile apps, for example. The current password manager is a big improvement over the dated, awkward system that Panda used previously. It's not going to challenge the top products—for example, it doesn't support secure password sharing or password inheritance—but it handles all the basics. Now that you've paid for this expensive suite, it's nice to know you don't have to shell out more for a separate password manager. File Encryption and Shredder There's always the possibility that a data-stealing Trojan might get past Panda's defenses and survive long enough to send your most important documents back to its owner. If you've protected your data with encryption, though, that Trojan won't find any secrets to steal. Likewise, even a snoopy relative who sat down at your desk while everyone else was having barbecue won't have access to your encrypted files. Panda installs the File Encryptor component the first time you use it, but it's not a Panda product. Like the virtual keyboard, this component comes from AceBIT, source of Password Depot. That made more sense when the same company supplied the password component. The encryption and decryption dialogs have the same outdated look that we disliked in the old password manager. Encryption is a common feature in top-tier security suites, but most handle it differently than Panda. Bitdefender, Kaspersky Total Security, and quite a few others let you create one or more encrypted storage containers, often called vaults. When the vault is unlocked with a password, it behaves just like any drive or directory. But when you lock the vault, its contents become totally inaccessible. With Trend Micro Maximum Security, you only get one vault, but it's a bit different from the rest. Where most vaults have a fixed size, defined at creation, Trend Micro's expands as needed. And if your device gets stolen, you can remotely seal the vault so even the password won't open it. If you get back the stolen device, naturally you can unseal the vault and continue using it. Panda's encryption system strictly encrypts files and folders—there's no concept of a vault or other encrypted storage. It places a Password Depot 12 entry in the right-click menu for files and folders. No, there's no Panda branding here. Below that menu are three options: Encrypt, Decrypt, and Erase. When you select files or folders and choose Encrypt from that menu, Panda encrypts each item separately. You can create a self-extracting archive, one that you can share with others who don't use Panda (or Password Depot). And you can set it to securely delete the originals. If you lose or forget the password for a file, you've lost all access. If you securely deleted the original, as you should, that file is gone forever. Yes, there's a checkbox titled "Store password with Password Depot," but as Password Depot isn't installed, it does nothing. Consider saving your file and folder passwords using the Notes feature of the password manager. If you select a folder for encryption, Panda creates a separate encrypted version of each file in the folder. Not what you wanted? Check the box to create a single output file and you'll get one encrypted file containing the folder's contents. Encrypting sensitive files is good; leaving the unencrypted originals lying around is bad. As noted, the File Encryptor includes an option to securely delete those originals, and you should always check that box. Kaspersky makes shredding the originals an integral part of the encryption process. You can also securely delete any file or folder by choosing Erase from the right-click menu. The File Shredder component has no configuration options. Checking with my Panda contacts, I learned that it overwrites files three times before deletion, in accord with the Department of Defense standard. Other secure deletion products let the user tweak the number and style of overwrites, but I'm perfectly happy with Panda's simplicity. PC Cleanup On the PC Cleanup page you'll see what looks like four components: Free up space on my PC; Scheduled cleanup; Boot Manager; and Defragment drives. However, looks can be deceiving. The defragment choice simply brings up the built-in Windows disk optimizer. Boot Manager just lets you enable or disable startup programs, something you can do using Task Manager. It lacks the option to delay startup offered by similar features in Norton, G Data Total Security, Bitdefender, and others. And the schedule component does nothing but determine when to automatically run the basic free space cleanup. That leaves free space cleanup as the only significant feature. What does it do? By default, it empties the Recycle Bin, deletes temporary files, and does something unspecified to "Windows registry files." Checking with my contact at Panda, I found that this entry refers to deleting log files; it has nothing to do with the Windows Registry. Panda also clears the cache for Internet Explorer, Chrome, and Firefox (but not Edge). You can optionally set it to delete defective entries in the Registry, and wipe cookies and history for the three browsers. The cleanup tool does what it promises, and does so quickly, but it's painfully limited. You can get finer control over cleanup in any modern browser by pressing Ctrl+Shift+Delete, and emptying the Recycle Bin is a snap. Some competing products do quite a bit more. Trend Micro and BullGuard Premium Protection help you find and eliminate duplicate files, even identical files with different names. Bitdefender and BullGuard show the biggest files on disk, so you can consider deleting any you don't need, and these two also analyze the impact of startup programs on boot time. Panda's cleanup offers little that Windows and your browsers don't already handle. Simple Anti-Theft Installed on Android, Panda offers both antivirus and anti-theft, which is par for the course. Panda Dome Complete extends a limited version of the anti-theft feature to your laptops running Windows. You can log in to your Panda account and locate a missing laptop. If you have that vanishingly rare device, a laptop with built-in GPS, Panda will use it to get an accurate location lock. For every ordinary laptop, Panda must rely on IP geolocation or (better) Wi-Fi triangulation. The lock, wipe, and alarm features from the Android anti-theft system don't apply. For a simple sanity check, I installed Panda on a ThinkPad T480 and enabled Anti-Theft. Then I went online and checked the location of my devices on Panda's web console. A Pixel 4 with Panda installed correctly showed up at the address of my office. However, Panda located the ThinkPad in the middle of a city park over five miles away. That's not going to help anybody find it. From my experience, this feature is useless. Too Expensive for What You Get As noted, Panda Dome Complete is way out of line with the competition when it comes to price. The features specific to this version are a third-party password manager that earned just a decent rating in our separate review, an awkward third-party encryption system, a simple system cleaner, and a limited anti-theft feature for laptops only. If you use any of your licenses to protect macOS or Android devices, you don't get any protection beyond what comes with the less-expensive Panda Dome Essential. Go ahead and spend the cash if you're a Panda fan, but budget-wise it's not the best choice. Our Editors' Choice winner at the security mega-suite level is Bitdefender Total Security. This product has a broader set of security features than Panda does, and its features all work well. In addition, its core antivirus technology gets top marks from the labs. If you look at Panda as a cross-platform suite, you can also do better in that realm. You can get a five-license subscription for Norton 360 Deluxe at a cost less than Panda's single-license price, and Norton throws in five no-limits VPN licenses and 50GB of hosted storage for your online backups. At the 10-license level, Kaspersky Security Cloud costs less than Panda and brings you cross-platform protection, with considerably better support for non-Windows platforms. Norton and Kaspersky are our Editors' Choice products for cross-platform suite protection.

First announced in 2020, Kena: Bridge of Spirits is the inaugural title from independent game developer Ember Labs. Don't let its indie roots fool you. This charming third-person, action-platformer contains the same quality craftmanship as high-profile franchises such as The Legend of Zelda or Ratchet & Clank. Based on the streamed, one-hour-long demo we played, the upcoming, $39.99 Kena: Bridge of Spirits has a strong chance to become a sleeper hit. An Epic Journey Playing as the titular Kena, your goal is to reach Taro, an elder who fell to a mysterious plague that aflicts the land. Assisting you in your journey are small creatures called the Rot. The name is misleading, though. When you think of "rot," you probably imagine something foul and diseased. However, this game's Rot is a collection of fuzzy critters that help in many ways. The Rot can locate collectibles and other hidden items, and they're necessary for solving certain puzzles. The creatures are most useful for destroying enemies and the giant, red-and black-pustules that jut from the demo's forest level. Kena needs Courage (yellow orbs dropped from defeated enemies) to control the Rot. When the Courage meter fills, Kena can send her minions to pester foes or attack them. In addition, the Rot can heal Kena when she's low on health. Using her trusty magical cane, Kena whacks foes with light and heavy attacks. On the defensive end, she can dodge incoming attacks or enclose herself within a blue bubble that absorbs damage. You unlock new combos in the game's skill tree as you level up. Kena's basic attacks aren't difficult to learn or master, especially if you regularly play action-adventure games. Combat encounters aren't difficult, at least based on the demo, but they are thrilling and engaging. Getting to Taro's home isn't a straightforward affair. You must employ some serious platforming skills to climb the gargantuan mountain. In fact, the platforming is reminiscent of the Tomb Raider and Uncharted series. Actions, such as leaping over large chasms, grabbing ledges, and shimming, feel intuitive and precise. Colossal Boss Battles Although standard enemies didn't pose much of a threat in Kena's demo build, the two bosses showcased the game's more challenging aspects. The first boss was a tall plant monster similar to DC's Swamp Thing. Most attacks barely put a dent in the monster's tough, tree bark exterior. As a result, I used the Rot to distract the creature so I could land solid blows. This battle required a fair bit of strategy, since you can only command the Rot when your Courage meter fills. So, the battle required farming Courage from the standard enemies the boss sent after me. Thankfully, it didn't take long to subdue the plant monster. Likewise, the second boss encounter balanced attacking the boss with the Rot while farming Courage from cannon-fodder enemies. The main difference is that this boss randomly materialized in different parts of the map and peppered the battle area with explosives when damaged. Both boss fights were enjoyable for different reasons; here's hoping that the game's other bosses are just as fun to fight. Can Your PC Run Kena: Bridge of Spirits? To play Kena: Bridge of Spirits on your gaming rig, your PC needs at least an Intel i3-3220 CPU, an Nvidia GeForce GTX 650 GPU,8GB of RAM,25GB of storage, and the Windows 10 operating system. Due to the demo's streamed natured, there was no way to test the game's performance (frame rate, graphical options) on a local PC. On the upside, Kena: Bridge of Spirits is a beautiful game that legitimately looks like a Pixar movie. Characters ooze personality, with striking designs and fluid animations. The world is lush and vibrant, teeming with impressive vistas. Though an independent production, Kena has the polish of a AAA title. It is, without a doubt, one of 2021's most visually stunning video game releases. A New Tale Kena: Bridge of Spirits offers a fresh take on the classic action-adventure genre thanks to its charming graphics, mesmerizing landscapes, intuitive combat, and precise platforming. With an August 24,2021, release date on PC (via the Epic Game Store), PlayStation 5, and PlayStation 4, the game can potentially rule the late summer. For more in-depth video game talk, visit PCMag's Pop-Off YouTube channel.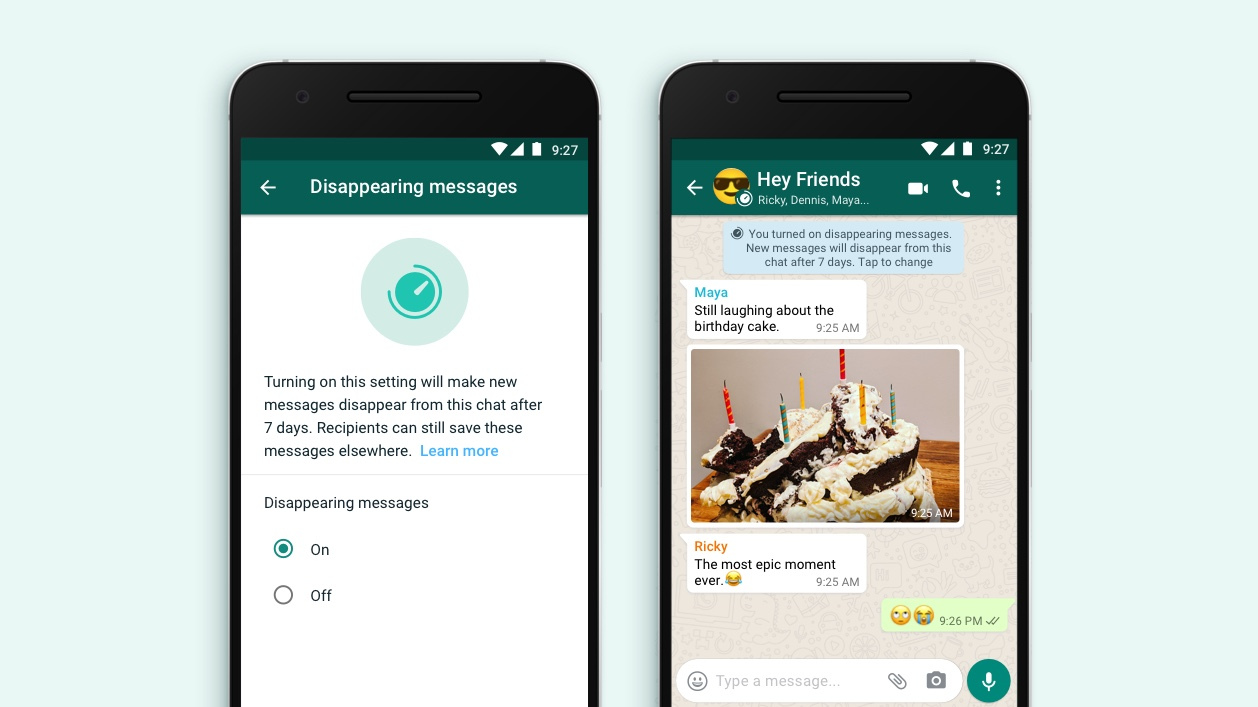 Every day, new threats reminds us just how risky it can be to put our personal information on the internet. For example, just last week, a massive LinkedIn data leak gave a hacker access to information from more than 90% of all accounts on the huge network. The more tools that the countless online services we use every day provide to keep us safe, the better. That is why WhatsApp 'view once' messages are such a welcome addition to the chat app. As spotted by WABetaInfo, WhatsApp beta testers on Android now have access to a new 'view once' mode that wipes any message or piece of media you send after someone views it. You will receive a notification once the message has been viewed. After the recipient closes out of the message, it will be erased. Every Android beta tester should have access to the feature as of today. If you have WhatsApp Beta installed on your Android device, you should see a new view once button in the text entry field next to the send button. It looks like a timer, with the number "1" in the middle surrounded by a half-solid circle. If you tap that button before you send a message, WhatsApp activates view once mode. It will then erase the message after one view. It's worth noting that these view once messages are different than disappearing messages. When you turn on disappearing messages, WhatsApp will delete chats within seven days. Both features address privacy concerns, but they are unique tools that can be used together or separately. WABetaInfo notes that there are a few important caveats worth knowing before using view once mode. First, even if you disable read receipts on WhatsApp, that won't stop others from seeing if someone has seen a view once message. The recipient can also take screenshots and recordings of the message, so make sure you're sending them to people you trust. Finally, view once messages will still work even if the recipient doesn't have access to the feature yet.

If you're not using a VPN while browsing the internet, you may be putting your IP address at risk. Not to mention, there's no telling who can see what you're doing and what sites you're visiting. VPNs are excellent for privacy, safety, and peace of mind. Since there are a ton of services out there, it helps to know the best VPN providers. It just so happens that one of the best VPN providers has massively slashed its subscription prices, so now's the perfect time to sign-up! IPVanish is currently offering a full year's subscription for $29. That price applies during the first year — after that it goes back to the regular price of $90 per year. For those who don't know what a VPN is, here's a quick primer. A VPN, or virtual private network, essentially masks your original IP address with that of a remote address. This does many different things, but most importantly it allows you to browse the web anonymously and privately. It can also help you circumvent region restrictions or locks, like when media content won't play in your country. Either way, it's always recommended that you browse, download, or access the internet from a VPN. IPVanish is a VPN service with servers in 75 different locations worldwide, meaning you can be assigned an IP from all of those various places. It uses advanced encryption to secure all internet traffic and data, with no speed limits and no browsing caps, including downloads. You get fast connections to all available servers, allowing you to browse at the speeds you're used to with virtually no delays. You can also use the service to browse from any device, not just a desktop or laptop. IPVanish is currently offering a year's subscription for $29 for the first year and $90 per year after that. It's an excellent opportunity to secure and privatize your browsing on any device. You can also try the service for 30 days risk free, but only if you opt for the yearly plan. Not sold on an IPVanish subscription? There are a few other networking and VPN-related deals available. We gathered all the best ones for you below.

(Photo Illustration by Pavlo Gonchar/SOPA Images/LightRocket via Getty Images) Get ready to see more videos on Instagram. The Facebook-owned app is preparing to push more video content to users, citing competition from rivals like TikTok and YouTube. "We are no longer a photo-sharing app or a square photo-sharing app," said Instagram head Adam Mosseri in a video on Wednesday. Instead, the app is trying to adapt with the times. While tweets, photos, and article-sharing still occupy an important place in social media, it's clear video and live streaming is attracting throngs of internet users. Content isn't necessarily king, but entertainment is, according to Mosseri. "The number one reason people say that they use Instagram in research is to be entertained. So people are looking to us for that," he said. "Because let's be honest, there's some really serious competition right now. TikTok is huge, YouTube is even bigger, and there's a lot of other upstarts as well." Instagram has already been leaning into videos with Reels, a TikTok-like function that lets you create and upload short video clips. In addition, the app has a dedicated button that lets you watch Reels nonstop. To embrace videos even more, the app is going to experiment with recommending additional video clips in your Instagram feed. "So showing you things in Feed that you may not be following yet," Mosseri said. Another idea involves asking users what topics they'd like to see in video format. "We're also going to be experimenting with how do we embrace video more broadly. Full-screen, immersive, entertaining, mobile-first video," he added. Expect the experiments to take place in the coming months.

Bethesda is a studio that has found great success with its massive single-player RPG games like The Elder Scrolls V: Skyrim and Fallout 3. While the company's recent fumbles with games like Fallout 76 (and, to a lesser extent, Fallout 4) might've dropped its stock with gamers, the studio is pushing forward and has some ambitious projects on the horizon. One such project is Starfield, a game that was first announced during Bethesda's 2018 E3 presentation. Following Microsoft's acquisition of Bethesda, rumors about Starfield's release have ramped up, and it's possible we'll get to see more during E3. Microsoft and Bethesda are planning to hold a joint E3 2021 showcase, so what better time than then to show off Starfield? We still don't know much about it, but we've gathered as much information as we could to bring you everything we know about Bethesda's upcoming sci-fi RPG. Starfield is gearing up to launch on November 11,2022, which is 11 years after the original release of The Elder Scrolls V: Skyrim. This was revealed during the Microsoft and Bethesda E3 2021 presentation, where we got another look at the upcoming space adventure. During an interview with GameSpot, Howard advised that "everyone should be very patient" when it comes to getting their hands on Starfield. Bethesda hasn't said when it'll be able to show us more, which is partially why there was an internal debate concerning its reveal at E3 2018. There was discussion that Bethesda was originally planning to ship Starfield much earlier — possibly in 2020 or 2021. If the company was counting on shipping Starfield in 2021, the COVID-19 pandemic likely slowed production, pushing it further out. Following the poor reception to Fallout 76 in 2018, Bethesda likely wants its next game to be as refined and polished as possible, which will take time. Pete Hines told Eurogamer that development times haven't changed at all when compared to the studio's past games. In reference to when we'd learn more about Starfield, Hines said, "Timeframe-wise, it would still be about as long as you'd expect when you look at Fallout 3 to Skyrim to Fallout 4 to Fallout 76. It's still going to be those periods of time — that hasn't changed. Or at least, I don't think it will change from that based on what I know." What we do know is that Starfield will release for Xbox Series X| S and PC. At this point, it's clear it won't come to other ecosystems since Bethesda is now a first-party Microsoft developer. Before the game's E3 2021 showcase, GamesBeat's Jeff Grubb said that Starfield will not appear on PlayStation, stating that it's exclusive to Xbox. Microsoft confirmed this during its most recent showing. Now, whether or not it'll ship on Xbox One is another story since it's a new game that will likely need faster processing to run effectively. Bethesda has hinted that it probably won't come to Xbox One. The team is currently working on the game, focusing on their vision, and will optimize afterward. Bethesda Game Studio's executive producer Todd Howard told GameSpot that releasing for current-generation hardware is "not out of the question… but there is a question there. I'm being honest; I don't the answer to that yet." Based on the game's E3 2021 trailer, only Xbox Series X| S and PC were mentioned. We got our first glimpse at Starfield during Bethesda's E3 presentation in 2018, and aside from conveying tone, it didn't reveal much. Bethesda was actually reluctant to reveal the game so early, but, as Howard explained during an interview with NoClip, fans had already suspected the team was working on Starfield following its trademark filing in 2013. The team wanted to give fans a roadmap for what to expect from Bethesda Game Studios going forward and decided to pull the cloak off — but maybe too early, as some fans have pointed out. The more cynical side of the internet believes the company revealed Starfield when it did to distract from the announcement of Fallout 76, which didn't have the best reception, even prior to its release. The company had to have known the community wouldn't take kindly to an online Fallout game, so perhaps Starfield and The Elder Scrolls: VI were revealed to hold fans over. Bethesda would never admit that, of course. Fast forward to E3 2021, where Bethesda showed off even more of Starfield, along with its release date. The two-minute trailer didn't feature any gameplay, but it did convey the aesthetics and sort of what to expect from its tone and themes. It did have some gorgeous visuals — all of which were in-engine. In the trailer, a character can be seen gearing up a spacecraft for flight, though it's unclear if this is something you'll do in the game. We also got a look at a mysterious planet, a robot of some kind, and the inside of the spaceship. It was probably surprising to see Bethesda unveil a new game — and one set in space, at that. Starfield is a single-player sci-fi RPG and is the studio's first new IP in 25 years. Though the developer attempted to create a game set in space in the '90s, it ultimately failed and was canceled. It seems that Starfield won't share the same fate, as the team has prioritized its development and aims to bring it to current-generation consoles. Presently, it's the studio's main priority, as a smaller portion of its developers continues work on Fallout 76 and The Elder Scrolls: VI. Bethesda has four main studios under its belt, located in Austin, Dallas, Montreal, and Rockville, Maryland — all of which are assisting with Starfield's development. Speaking of current-generation hardware, the question of whether Starfield will be running on a new and improved engine has been on the minds of Bethesda fans since its announcement. After all, many of the studio's past games have been notoriously buggy and have felt outdated, even at the time of release. With Starfield, it's not clear how it'll run, but Bethesda has gone on record to confirm it will use the same engine as Skyrim, Fallout 4, and Fallout 76, known as Creation Engine. This might be an immediate turnoff to some, but when you consider the engine has evolved tremendously since 2011, it might as well be something totally new. As GamesRadar explains, Bethesda has added to the engine — so much so that calling it the "same" isn't as informative as you'd think. "For Fallout 76, we changed a lot of it," Howard explained. "All new renderer, new lighting model, new landscape system. Then when you go to Starfield, even more of it changes, and then Elder Scrolls VI, which is really out on the horizon, even more of it changes." In short, the fact that Starfield is still running on Creation Engine might not necessarily be something to worry about. Parts of Starfield were already playable as of E3 2018. That was three years ago, and the game is in even better shape now. "We know the game we're making now, and one of the reasons we announced it is that it's looking really awesome. We have [a] runway in front of us, and we know what's happening," Howard told GameSpot in 2018. When it comes to the gameplay and what to expect from Starfield in comparison to Bethesda's other games, Howard concluded, "It has what you'd expect and more." "It's different, but if you sit down and play it, you would recognize it as something we made, if that makes sense? It has our DNA in it. It has things that we like," Howard told Eurogamer in 2018. The studio is, of course, keeping tight-lipped when it comes to revealing information about Starfield, but the main point is that it'll likely satisfy those players who love "classic" Bethesda games. In recent years, the company has tried new things like The Elder Scrolls: Blades and Fallout Shelter — two games that were designed with mobile devices in mind. Starfield, on the other hand, will not be like that at all, though what we'll be doing in it remains to be seen. In an interview with The Telegraph, Howard said, "The game is set about 300 plus years in our own future, and Constellation is this kind of last group of space explorers. It's like NASA meets Indiana Jones meets the League of Extraordinary Gentlemen, a group of people that are still searching for answers." "There are a lot of factions in the game, but that's the main one that you'll become a part of. It's kind of like Skyrim in terms of the structure of the game, where you're going to be who you want to be, and then there's different factions that you can join and really carve your own path." It's still unclear if you'll be able to freely explore the universe like you can in No Man's Sky, but at this point, Bethesda hasn't given us any reason to believe it'll be designed that way. We do know science and religion will play a part in Starfield, as stated by Howard. "We ask some big questions in the game — the kind that people have asked when they look to the sky, you know? 'What's out there?' Why are we here? How do we get here?' And we get into science, we get into religion." Fans worried about multiplayer getting in the way of a quality single-player story (looking at you, Fallout 76) should rest easy. According to a Eurogamer interview with Bethesda's Peter Hines, Starfield "is decidedly single player." The company has described Starfield as a core Bethesda game we've come to expect — only this time, it's set in space, which is new to the studio. Since we aren't exactly sure what this game will look like yet, it's still too early to know about possible Starfield DLC. But if Bethesda's other main franchises — Fallout and Elder Scrolls — are any indication, DLC is a safe bet for Starfield. It's possible this could come in the form of additional single-player content or perhaps new cosmetics and in-game gear. All we can do is speculate at this point, but if we had to bet, we'd say there will likely be add-on content of some kind in this game. At E3 2019, Todd Howard, Elon Musk, and The Game Award's Geoff Keighley had a discussion about developing games, among other things — and Starfield was brought up. Howard told the audience he went to Musk's company, SpaceX, to gather information and inspiration for Starfield. This means Bethesda is attempting to keep the game based in reality while still making it fun to play. Howard used the word "authenticity" to describe the way Starfield is supposed to feel. In the same chat, Howard described possibly using Helium-3 to fuel rockets in-game. This ostensibly hints that some sort of space travel will be available in the final product. "We have to game-ify it some, so it's not as punishing as actual space travel," Howard added. He compared space travel in Starfield to "flight in the '40s" in that it's still fairly dangerous. All of this will be fully realized, thanks in part to collaboration with Musk's SpaceX. This talk occurred in 2019, so much of what was mentioned could change — as games typically evolve tremendously throughout their development. Certain ideas stick, while others — even if enormous amounts of time and resources are spent on them — might not ever come to be. Typically, Bethesda has multiple projects going on at once — with one getting the majority of the focus while the others sit to the side and gestate. We know the company filed for Starfield's trademark in 2013, which means it had to have been thinking about it for a while prior to that. In speaking with Eurogamer, Howard said the studio had been at least discussing the game since 2004, with Bethesda fully dedicating staff to it around 2015. Despite the company having Starfield in mind since as early as 2004, that doesn't mean it's been actively working on it since then. But at the very least, we know it is well in development and has been the studio's focus for the better part of the past five years. Howard told Geoff Keighley during a Gamelab discussion, "It took us a while to get that cohesive 'this is what Starfield is,' and now that project is off and running in a good way, and that was also why we felt good announcing it." For context, it took Bethesda at least around five years to complete development on Skyrim, assuming the team started work on it as soon as The Elder Scrolls IV: Oblivion shipped in 2006. With that in mind, the current COVID-19 pandemic has had an effect on the game's development due to studios being forced to work remotely. This practice — although necessary — is one that has slowed the production of many forms of media, not just video games.

T-Mobile has been selling its self-branded "REVVL" smartphones for a few years now for entry-level customers, and today, it's launching a new option with 5G support for just $199. The REVVL V+ 5G is T-Mobile's second self-branded phone with 5G support. The first was released about a year ago in the REVVL 5G, which was priced at $399. This new model, though, cuts that cost in half to just $199, which makes it one of the most affordable devices that can support 5G networks. T-Mobile REVVL V+ 5G is pretty barebones on the spec sheet to accomplish that price tag, though. It has a 6.82-inch 1600 x 900 LCD display, a MediaTek Dimensity 700 chip,4GB of RAM,64GB of storage, and a 5,000 mAh battery with 18W USB-C fast charging. Not an awful package, given the price point and all with support for sub6 5G on T-Mobile's network. The design of REVVL V+ is very flat with a matte back that has triple-cameras (16MP/5MP/2MP,16MP selfie camera) and a purple stripe down the center. There's a slick magenta accent on the power button, which looks neat and also doubles as the fingerprint sensor. The phone also supports camera-based face unlock from its 13MP selfie shooter. It's worth mentioning, though, that an extra $40 would buy the OnePlus Nord N200 5G, which is a better device pretty much across the board. It has a higher-resolution display, a more powerful processor, and an official update commitment. The Nord will get Android 12 as its one major upgrade, while T-Mobile hasn't promised anything for this device. Notably, though, the REVVL 4 got a late Android 11 update, and the older REVVLRY ended up getting one major update, too, so it's probably safe to say this device probably will eventually get Android 12. Ultimately, REVVL V+ 5G will probably eat up a good chunk of sales for T-Mobile's entry-level market. It's cheap, endorsed by the carrier, and will likely be offered in countless promos over the coming year or so. REVVL V+ 5G will be sold at Metro starting on July 12 and at T-Mobile starting on July 23. Check out 9to5Google on YouTube for more news:

Walmart is releasing its own brand of insulin vials and pens, which it says will offer significant savings to patients with diabetes. The new products will be released under Walmart's ReliOn brand and manufactured by the pharmaceutical company Novo Nordisk, the retail giant said in a news release Tuesday. The new ReliOn NovoLog insulin injection, a rapid-acting insulin, will be available at Walmart pharmacies this week and at Sam's Club pharmacies in mid-July, Walmart said. Walmart said that with the new products, people living with diabetes may save between 58% and 75% off the cash price of branded analog insulin products, or a yearly savings of $101 per branded vial or $251 per package of FlexPens. (The savings estimates were calculated based on patients purchasing insulin without prescription drug insurance, Walmart said in its release.) A box of five 3-milliliter FlexPens (prefilled insulin pens) will retail for $85.88, and a 10-milliliter vial of insulin will sell for $72.88, a Walmart spokesperson said. Customers will need a prescription for purchase. Analog or lab-made insulin is used by people with diabetes to regulate blood sugar levels. Insulin is a hormone produced by the pancreas that regulates the amount of glucose in your bloodstream. If someone's body doesn't produce insulin, or doesn't respond well to insulin, they need artificial insulin. For these people, insulin is a life-saving drug, but it can be prohibitively expensive. "We know many people with diabetes struggle to manage the financial burden of this condition, and we are focused on helping by providing affordable solutions," Cheryl Pegus, executive vice president of Walmart Health and Wellness, said in a statement. "We also know this is a condition that disproportionately impacts underserved populations." In Walmart's release, the chief executive officer of the American Diabetes Association, Tracey D. Brown, said the yearly estimated medical cost of diabetes is around $9,601 per person. "We welcome all affordable solutions that make diabetes management more accessible to millions of Americans living with diabetes," Brown said. The information contained in this article is for educational and informational purposes only and is not intended as health or medical advice. Always consult a physician or other qualified health provider regarding any questions you may have about a medical condition or health objectives.

Destiny 2 Season of the Splicer is here, which means there's a docket of new weekly challenges and a big seasonal challenge to top everything off. To help you tackle everything as fast as possible, we've rounded up all the seasonal and weekly challenges for Season of the Splicer, as well as tips for tackling them. Here are all the weekly challenges available for Season of the Splicer through week 8. Challenges in Season of the Splicer work in the same way they did in Season of the Chosen. Each Tuesday for the first 10 weeks of the season, Bungie will release a new list of up to 10 challenges. The challenges stick around until the end of the season, and you need to complete all of them to earn the seasonal challenge, Master of All. Specifically, you need to complete 75 weekly challenges to complete Master of All, which will reward you with a large pile of Bright Dust. There could be more than 75 challenges — there were 77 last season — but regardless of the total number, you need at least 75 for the seasonal challenge. You don't need to worry about completing the challenges in any specific time frame, as long as you complete them before the end of the season on August 24. After the first 10 weeks, you'll have access to all of the weekly challenges to tackle them however you see fit. No one can say for sure what surprises Bungie has in store for this season. Like last season, though, expect persistent challenges between weeks. Ethereal Splicer I, for example, shows up in future weeks with the progress you earned in previous weeks. With a little bit about how challenges work in Season of the Splicer, here are all of the weekly challenges. We have links for each week with the list of challenges and some tips, so use them to quickly jump around. Week 1 has a standard range of challenges that offer great rewards to start the season right. First, you need to start the Season of the Splicer questline. Head to the HELM and speak with the Splicer Servitor to pick up Path of the Splicer I. You also need to defeat powerful Cabal, which you can easily do playing Override missions. Speaking of which, you'll need to play the new Override game mode for Maximum Override and Sidearm Splicer, so equip a sidearm and get to work. After you've wrapped those up, head to Europa with a close-range loadout. You can choose the weapons, but make sure to have a sword equipped. As long as you pick up some bounties beforehand, it should be easy to knock out Close-Range Calibration and Icebound. Drifter's Chosen, Sacred Scorcher, and Vex Deletion Protocol are for Gambit, Crucible, and strikes, respectively. Exodus Crash, The Insight Terminus, The Inverted Spire, Warden of Nothing, and The Glassway are all Vex strikes, which is all you need for these three. If you're struggling with the first two, make sure to read our Gambit guide and Crucible guide. Week 2 brings a stacked list of challenges. Once again, start by heading to the HELM and pick up Path of the Splicer II and complete it. You'll get the excellent Chroma Rush auto rifle plus a ton of Decrypted Data to upgrade your Splicer Gauntlet. After that, boot up the new Override activity on the Moon. Make sure you have enough Key Codes crafted, and start grinding the new Override: Moon activity. A few rounds will unlock Theseus Protocol, and as long as you continue to craft Key Codes, you shouldn't have any issues with Crack and Decrypt I. Make sure to have an auto rifle equipped for Auto Rifle Splicer and Mid-Range Calibration, too. For Challenger's Cipher and Light Moon Rising, just follow the steps. Five Prime engrams isn't tough, and you can complete 10 bounties in less than hour if you pay attention to them. The last three challenges, as always, reference Gambit, Crucible, and strikes. The Crucible challenge is centered on Iron Banner, which is currently active in Season of the Splicer. Try to win as much as you can, but otherwise, these challenges come down to playing the game modes. Week 3 is all about the Tangled Shore. That's where the new Override activity for the week takes place, as well as the first Expunge quest of the season: Labyrinth. Before heading to the Tangled Shore, go to the HELM to pick up Path of the Splicer III to complete Breakthrough. You'll get a Season of the Splicer pulse rifle, a huge XP boost, and some Decrypted Data. After that, it's all about the Tangled Shore. We recommend bouncing between PvE activities, Override, and Expunge to knock out The Tangled Web We Weave, Long-Range Calibration, Challenger's Apogee, and Pulse Rifle Splicer (your Gridskipper pulse rifle should help there). Before heading out, make sure to pick up some bounties from the Splicer Servitor for Eliksni Ally I. Expedited Expunge: Labyrinth is for the first Expunge activity, and it tasks you with speedrunning it in under 10 minutes. This is still a new activity, so an optimal route hasn't been found yet. However, your Splicer Gauntlet has two upgrades that will make running the activity easier: Signal Booster and Wirewalker. Pick those up to make it through. Like most weeks, three playlist challenges round out the list. All of them should come naturally through playing as long as you can reasonably complete a Nightfall strike on Hero difficulty. Now that all of the Override activities are out, the week 4 challenges look a little different. First thing, head to the HELM and pick up Path of the Splicer IV to complete it. Take a fusion rifle along with you and tackle the Override activity on Europa, and you can knock out Provocation, Draconian Protocol, and Fusion Rifle Splicer together. After that, it's up to you. Trials of the Tinker, Ethereal Splicer II and Precision Calibration don't require a specific activity. So, equip your marksman weapons and head to playlist activities to knock out those three and work toward completing the three playlist challenges. That leaves Contender's Delve, which shouldn't take more than 10 minutes. Legend Lost Sectors have a recommended power level of 1,310, so if you're well below that level, make sure to bring some friends with you. Otherwise, this is a pretty easy week as far as challenges go. This week sees a decline in the number of challenges, but they're more difficult. As always, head to the HELM to pick up Path of the Splicer V and complete it. Make sure to have a Key Code ready for Override and a bring a grenade launcher to start working toward Crack and Decrypt II and Grenade Launcher Splicer. Neither is difficult, though they'll take some time. Expedited Expunge: Tartarus is for the new Expunge mission. As with the previous Expunge time trial, there are a couple of Splicer Gauntlet upgrades that can help you with getting through the mission quickly. For Apex Armorer, you need to Masterwork a piece of armor, which involves spending a bunch of Glimmer, Legendary Shards, and Enhancement Cores. Make sure to read our Masterwork guide to follow each level in detail. While earning your resources, you can work on Serenity of the Void. All you need to do is unlock the Null Composure seasonal ritual weapon. You can do that by completing the A Sacred Fusion quest from Banshee-44 in the Tower. Otherwise, there are two playlist challenges. Beyond Legendary requires some time in Crucible, which shouldn't be too difficult. The Undying is a different story. Legend difficulty doesn't have matchmaking, so make sure to bring a couple of friends with you if you're under-leveled. This week is an easy one as long as you don't mind Override and Expunge. Start the week by heading to the HELM and picking up Path of the Splicer VI. Before embarking, make sure to equip a shotgun. While playing the Override activity for the week, focus on staggering, piercing, or disrupting Champions, and try to use your shotgun as much as possible. With enough Override activities, you can knock out Behind the Curtain, Herculean Protocol, Shotgun Splicer, and Sling the Stone. The Hydra boss comes through the Tangled Shore Override activity. Doing Override activities will help build toward Eliksni Ally II as well, though it's possible to unlock this challenge immediately if you're already at level 20. That leaves Feels Good to Be Bad and The Red Hat. For the first one, head to Gambit and focus on taking down Guardians through invasion. It'll take some time, but as long as you can snap off a few kills each time you invade, you shouldn't have too many problems. For The Red Hat, you need the Crucible ornament for Null Composure. You can pick up The Red Hat quest from Lord Shaxx in the Tower to earn the ornament. Week seven isn't too tough, short of the three playlist challenges. Head to the HELM and pick up Path of the Splicer VII, then complete the Override activity with a machine gun equipped. After that, keep running Expunge: Styx with a machine gun equipped to finish up Expedited Expunge: Styx and Machine Gun Splicer. If you're having trouble with getting through Styx, make sure to buy a couple of upgrades for your Splicer Gauntlet. Then, there are the playlist activities. Conquest of the Mighty is the fastest one to finish if you have a good Fireteam and a high power level, but you can tackle them in any order. Cadre of Contenders will likely take you the longest, depending on your Crucible build. Cycle through the playlists until you can complete all three. You will naturally unlock Ethereal Splicer III in the process so long as you spend your Ether on Splicer Gauntlet Key Codes. Week eight is easy compared to week seven. As always, head to the HELM to pick up Path of the Splicer VIII and complete it. You can likely complete Speedhack at the same time, as Override missions shouldn't take longer than 15 minutes. If you've been keeping up with challenges, you should already have Speedhack done. You'll also need to open 20 Corrupted Chests, which are found in Corrupted variants of Expunge activities. To open these chests, you need the Corrupted Access upgrade for your Splicer Gauntlet. After that, enemies will occasionally drop blue motes that you can use to unlock the chests. Crack and Decrypt III and Vexterminator are both straightforward, with the latter naturally unlocking as you play. Primeval Patina and Vanguard Vestments ask you to unlock ornaments for this season's ritual weapon. You can pick up quests by the same name from The Drifter and Zavala in the Tower. Finally, there's Trial by Firing Squad, which asks you to jump into some Trials of Osiris. You can unlock this challenge quickly, as you only need to win seven rounds of Trials, not seven matches.

There are many rewards to owing a small business, especially if you've launched it from the ground up and watched it grow. But, with success comes great responsibility on the bookkeeping front. From tracking transactions to reconciling accounts, if you let your bean-counting slide just a tiny bit, the backlog can quickly turn into a headache, or worse a full-on migraine (hello, entire weekend lost to sorting a mess of improperly categorized receipts). On the flipside, having an accurate snapshot of what's going on—in terms of money coming in and going out in real time—has many benefits for decision-making and staying above board. For small business owners (SBOs), some of the biggest stresses are working around time crunches and feeling confident about getting the details right. To help you sidestep the anxiety, QuickBooks Live Bookkeeping pairs you with a certified expert to offload everyday bookkeeping tasks. Having this point person allows you to close your books each month with a clear head and a clear picture of your accounting. Here are five common headaches that your small business can avoid with the right software platform. Working with Someone Who Doesn't Get Your Industry If you've ever worked with an individual who has no idea what your business actually does, their guesswork could cost you money. QuickBooks Live Bookkeeping matches you with an experienced bookkeeper in your specific industry. Their team encompasses pros with expertise or certification in bookkeeping, accounting, or finance, including CPAs and CPBs. They'll almost always pair you with a primary bookkeeper in your field or provide access to an online team member who can tackle industry-specific questions. Always Trying To Dig Yourself Out of Backlog Feel like you're stuck in a perpetual game of catchup? You're not alone. During your first month, your dedicated bookkeeper will tidy up your past books line by line and bring them up to date. This detailed review (a.k.a. a major chunk of housekeeping you've been avoiding) ensures historic transactions are organized correctly and offers a fresh slate for moving forward. At onboarding, your point person will also connect your banks and teach you the basics of QuickBooks. Working with a reliable bookkeeping service frees up your time to focus on other important tasks, such as sending invoices, paying bills, and managing inventory. Between accounts payable and accounts receivable, managing payroll, filing income and sales tax returns, and dealing with 1099s, there's already a lot to juggle without the added balancing act of managing line items. Having Less-Than-Stellar Record-Keeping Minor oversights, such as blurring personal and business transactions, slacking on petty cash management, and not holding onto receipts, are bookkeeping gaffes that can become big nuisances. While file boxes busting with receipts are no longer the norm, it's important to record digital transactions accurately, as well as the occasional paper receipts or even handwritten invoices. While the paper trail is largely digital these days, your bookkeeper helps categorize your transactions and reconcile your accounts each month to make sure everything matches up. Not Checking-In or Communicating Regularly In addition to PDFs at the end of each month to close your books and recap profits and losses, you'll have regular contact with your bookkeeper through video appointments. There is no set limit on how many conversations you can have per month, but most SBOs schedule video chats once or twice per month to discuss any questions and review reports. Leaving Too Much Until Tax Season It's important to have accurate records to hand over to your accountant at tax time. Having a bookkeeper's ongoing attention to detail and up-to-date books avoids the tax season scramble many small businesses face. You also have total peace of mind with guaranteed accuracy. At any stage, you can request a full audit of your bookkeeper's work, and if there are any errors, they'll be corrected at no additional charge. To explore ways QuickBooks Live Bookkeeping QuickBooks Live Bookkeeping could mitigate headaches for your small business, schedule a free consultation today.

June 30,2021 The toxic blob of algae that turns western Lake Erie a ghastly shade of green each summer and threatens drinking water and fish should be on the smaller side again this year following another dry spring, scientists predicted Wednesday. Researchers expect this will be the first time in more than a decade that the shallowest of the Great Lakes will see back-to-back years of relatively mild algae blooms. But they caution that it's not a sign the lake is turning the corner just yet. That's because they say the rosy outlook this year is mainly due to the lack of heavy rains that typically wash phosphorus-laden livestock manure and chemical fertilizers off farm fields and into the lake where it feeds the algae. "While this is good news, the concentration of phosphorus still remains the same as recent years," said Rick Stumpf, an oceanographer with the National Oceanic and Atmospheric Administration. "Until we begin to see reductions in the concentration of phosphorus, the next year with above-average rainfall will have a more severe bloom ." Ohio's leaders have been under pressure to combat the blooms since algae toxins in 2014 left more than 400,000 people around Toledo unable to drink their tap water. Up until now, little progress has been made. Republican Gov. Mike DeWine is betting on cleaning the lake through an ambitious 10-year plan offering farmers financial incentives to adopt new agriculture practices and creating a network of wetlands to capture and filter runoff from fields. But those efforts are just getting started. The approach is being watched closely by states struggling with an increasing number of algae outbreaks. Some environmental groups are skeptical, but others that have been at odds with the farming industry are hopeful. The forecast for this summer released by NOAA predicts the bloom will come in at 3 on its severity index—a mild reading on par with last year. Anything above 5 indicates a severe bloom. The algae outbreaks have become more frequent and severe since 2008. But if this summer's forecast holds true, three of the last four years will be below a 5 on the ratings scale. During that time, farmers have been planting more cover crops and using new methods to reduce fertilizer runoff, said Jordan Hoewischer, director of water quality and research for Ohio Farm Bureau. "It doesn't make sense to give all the credit to the weather on years when there is a smaller bloom and put all the blame on the farmers if there is a big bloom," he said. The blooms contain blue-green algae or cyanobacteria, which can produce a liver toxin called microcystin that is harmful to people and can be fatal to animals, including dogs. Even in years when there are smaller blooms, they can still produce dangerous toxins. NOAA and other U. S. and Canadian agencies have set a goal of reducing the Lake Erie bloom to a 3 on the index. Ohio, Michigan and the Canadian province of Ontario also have pledged to reduce runoff of phosphorus by 40% by 2025 from the 2015 amount. Measurements this year in the Maumee River, which carries much of the farm runoff from Ohio and Indiana into the lake, show that there are still high concentrations of phosphorus, said Laura Johnson, director of the National Center for Water Quality Research at Heidelberg University in Ohio. The big difference, she said, is it has been very dry, which has greatly reduced the amount of water flowing in the river. Until significant and consistent reductions in phosphorus amounts are made in the agricultural heavy Maumee River watershed, the blooms will continue to be a problem, said Don Scavia, a professor emeritus at the University of Michigan and a member of the forecast team. "We cannot just cross our fingers and hope that drier weather will keep us safe," he said. © 2021 The Associated Press. All rights reserved. This material may not be published, broadcast, rewritten or redistributed without permission. 7 hours ago 0 8 hours ago 2 Jun 29,2021 0 Jun 29,2021 0 Jun 29,2021 1 hour ago 1 hour ago 1 hour ago 1 hour ago 1 hour ago 3 hours ago 3 hours ago Jul 11,2019 Nov 10,2015 Sep 22,2017 Jul 07,2016 Aug 05,2015 Jun 05,2016 4 hours ago 4 hours ago 4 hours ago 13 hours ago 7 hours ago 6 hours ago

On Thursday, July 15, at 11 AM PST, @eWEEKNews will host its monthly #eWEEKChat. The topic will be "VDI and Enabling Hybrid Work," and it will be moderated by James Maguire, eWEEK's Editor-in-Chief. We'll discuss – using Twitter – important VDI concepts, including market trends, key advantages, best practices, overcoming VDI challenges, and VDI's critical role in enabling hybrid work. Clearly, the VDI market is expanding – it's growing at a 17% CAGR, and is forecast to reach $38 billion by 2027. Some quick facts: Topic: #eWEEKchat: "VDI and Enabling Hybrid Work" Date/time: Thursday, July 15, 11 AM PST. How to Participate: On Twitter, use the hashtag #eWEEKChat to follow/participate in the discussion. But it's easier and more efficient to use the real-time chat room link at CrowdChat. Instructions are on the VDI Crowdchat page: log in at the top right, use your Twitter handle to register. The chat begins promptly at 11 AM PT. The page will come alive at that time with the real-time discussion. You can join in or simply watch the discussion as it is created. Chat room real-time link: Go to the VDI Crowdchat page. Sign in with your Twitter handle and use #eweekchat for the identifier. The questions we'll tweet about will include: Go here for CrowdChat information. Jan.12: What's Up in Next-Gen Data Security Feb.9: Why Data Orchestration is Fast Replacing Batch Processing March 9: What's Next-Gen in Health-Care IT?| April 13: The Home as Enterprise Branch May 11: Next-Gen Networking Products & Services June 8: Challenges in AI July 15: VDI and Enabling Hybrid Work Aug.10: DevOps & Agile Development Sept.14: Trends in Data Storage, Protection and Privacy Oct.12: DataOps: The Data Management Platform of the Future? Nov.9: New Tech to Expect for 2022 Dec.14: Predixions and Wild Guesses for IT in 2022 *all topics subjects to change Contact Us| About| Sitemap Property of TechnologyAdvice. Terms of Service| Privacy Notice| Advertise| California - Do Not Sell My Information © 2021 TechnologyAdvice. All Rights Reserved Advertiser Disclosure: Some of the products that appear on this site are from companies from which TechnologyAdvice receives compensation. This compensation may impact how and where products appear on this site including, for example, the order in which they appear. TechnologyAdvice does not include all companies or all types of products available in the marketplace.

Ford is hitting pause on Bronco production, part of a range-spanning delay which will see F-150, Ranger, and Explorer manufacturing disrupted in July and August 2021. The automaker has already been forced to adjust production earlier in the year over semiconductor shortages, and today announced further bottlenecks that could hamper supplies of its most popular cars and trucks. For the 2021 Ford Bronco, which we drove for the first time recently, it's a particularly frustrating issue. Production of the hotly-anticipated truck – which returns the Bronco nameplate to a modern vehicle for the first time in several decades – had just started in mid-June, with the SUVs beginning to head out to US dealerships. Now, though, Bronco production will pause in the weeks of July 5 and July 26, a Ford spokesperson has confirmed. The exact issue is unclear at this stage – Ford wouldn't explain more to CNBC, but did say that it was "an unrelated part shortage" to the semiconductor scarcity – but it will also impact the Ford Ranger pickup. Lines for that, too, will halt for those two weeks. Elsewhere, though, Ford is similarly impacted. Eight plants in total will be affected, predominantly by ongoing semiconductor shortages as manufacturers struggle to get back up to speed following pandemic downtime. Six of those plants are in the US. Ford had previously warned that Q2 2021 could see roughly 50-percent of production lost by the chip shortage. Now, that's extending on into Q3 2021. The Ford F-150 pickup, one of the automaker's perennial best-sellers but currently a stock rarity at dealers, will now see reduced production from July 12. For three weeks, the Dearborn Truck plant where the F-150 is built will operate on a scaled back two crews. The Ford Explorer and Lincoln Nautilus, both built at the Chicago Assembly Plant in Illinois, will be down for even longer. Ford says it'll be offline for four weeks from July 5. Even when production resumes there from August 2, Ford admits, it'll only be running two shifts. Mexico's Hermosillo Assembly Plant, where the Bronco Sport is currently built, will be down to one shift rather than two in the weeks of July 12 and July 19. That'll also impact Ford Maverick production, the new small pickup only recently announced. Elsewhere, there'll be bottlenecks for the Ford Mustang, Edge, Escape, Expedition, Transit van, Lincoln Navigator and Corsair, and Ford's Super Duty truck range. Ford's stock price was down today on the announcement. It's unclear when, exactly, Ford and other automakers may see the shortage alleviate. Ford previously warned that it could take a $2.5 billion hit in earnings as a result of the parts paucity, with dealers struggling to restore on-hand stock despite strong demand for vehicles at retail.

In a new study, researchers at Texas A&M University have delineated the minimum size of electrical currents needed to provide sensation in different parts of the mouth. The researchers said their study is a first but vital step toward building electrical stimulation implants that can restore essential intraoral functions that are lost due to nerve or brain damage. The results of the study are published in the journal Institute of Electric and Electronics Engineers' (IEEE) Transactions on Biomedical Engineering. Many essential bodily functions are coordinated by the nervous system via sensorimotor feedback loops. As the name suggests, these neural circuits involve the brain interpreting incoming signals from sensory nerves and then commanding the motor nerves to execute a certain movement. So, for example, sensorimotor loops play a vital role in voluntary functions, like walking or holding an object, and involuntary movements, like sneezing or blinking. Within the mouth, also referred to as the intraoral cavity, there is a rich supply of both sensory and motor nerves. In particular, sensorimotor nerves in the soft palate and tongue coordinate several intraoral movements related to swallowing, speech and respiration. And so, damage to either the sensory or motor nerve fibers due to neurotrauma or disease can compromise these essential functions, reducing the quality of life of those afflicted. Electrical nerve stimulation might help jumpstart the nerves into action, much like how a pacemaker can electrically stimulate nerves in the heart, causing the heart muscle to contract. But unlike a pacemaker, the details on the frequency and amplitude of the electrical currents needed for proper stimulation of different parts of the mouth have not been investigated. "Electrical stimulation can modulate nerve currents or action potentials, which are the mode of communication to and from the brain," said Dr. Hangue Park, assistant professor in the Department of Electrical and Computer Engineering. "And so, electrical stimulation should be carefully applied, because if not, then it might cause undesirable effects, or it might not stimulate anything at all." To investigate the minimum stimulation currents needed, Park and his team inserted tiny metal electrodes into a standard dental retainer. These electrodes were positioned in subjects to stimulate either their soft palate or the side and tip of the tongue, which receive a rich supply of sensory nerves. For each of these locations, the researchers slowly changed the amplitude of the stimulation current, keeping the frequency fixed. Then, subjects were asked to report when they just began feeling a sensation and when the sensation was uncomfortable. Next, they repeated the same experiment for a higher frequency of current. After compiling their data, the team determined the average perception and discomfort thresholds for the tongue and soft palate. In addition, they produced an equivalent circuit of the intraoral cavity to duplicate the electrical properties of that area. This circuit, the researchers said, can help to further study the effects of electrical stimulation offline without requiring human subjects. The researchers noted that their next steps would be to electrically stimulate the intraoral region and investigate how these simulations change chewing, swallowing and other behaviors. "Sensorimotor systems can be extremely vulnerable to damage due to neural defects, aging and neurodegenerative diseases," said Park. "In this study, we have begun to lay the groundwork for electrically stimulating parts of the mouth that control involuntary and voluntary movements. Our work is a seminal study and it is important so that we can, in the near future, help people that face enormous challenges doing everyday tasks that we take for granted."

Another important method for probing electron dynamics is based on strong-field tunneling ionization. In this method, a strong femtosecond laser is employed to induce tunneling ionization, a quantum mechanical phenomenon that causes electrons to tunnel through the potential barrier and escape from the atom or molecule. This process provides photoelectron-encoded information about ultrafast electron dynamics. Based on the relationship between the ionization time and the final momentum of the tunneling ionized photoelectron, electron dynamics can be observed with attosecond-scale resolution. The relationship between ionization time and the final momentum of the tunneling photoelectron has been theoretically established in terms of a "quantum orbit" model and the accuracy of the relationship has been verified experimentally. But which quantum orbits contribute to the photoelectron yield in strong-field tunneling ionization has remained a mystery, as well as how different orbits correspond differently to momentum and ionization times. So, identifying the quantum orbits is vital to the study of ultrafast dynamic processes using tunneling ionization. As reported in Advanced Photonics, researchers at Huazhong University of Science and Technology (HUST) proposed a scheme to identify and weigh the quantum orbits in strong-field tunneling ionization. In their scheme, a second harmonic (SH) frequency is introduced to perturb the tunneling ionization process. The perturbation SH is much weaker than the fundamental field, so it does not change the final momentum of the electron that is tunneling toward ionization. However, it can significantly alter the photoelectron yield, due to the highly nonlinear nature of tunneling ionization. Because of different ionization times, different quantum orbitals have different responses to the intervening SH field. By changing the phase of the SH field relative to the fundamental driving field and monitoring the responses of the photoelectron yield, the quantum orbits of tunneling ionized electrons can be accurately identified. Based on this scheme, the mysteries of the so-called "long" and "short" quantum orbits in strong-field tunneling ionization can be resolved, and their relative contribution to the photoelectron yield at each momentum is able to be accurately weighted. This is a very important development for the application of strong-field tunneling ionization as a method of photoelectron spectroscopy. A collaborative team effort led by HUST graduate students Jia Tan, under the supervision of Professor Yueming Zhou, along with Shengliang Xu and Xu Han, under the supervision of Professor Qingbin Zhang, the study indicates that the hologram generated by the multi-orbit contribution from the photoelectronic spectrum can provide valuable information regarding the phase of the tunneled electron. Its wave packet encodes rich information about atomic and molecular electron dynamics. According to Peixiang Lu, HUST professor, vice director of the Wuhan National Laboratory for Optoelectronics, and senior author of the study, "Attosecond temporal and subangstrom spatial resolution measurement of electron dynamics is made possible by this new scheme for resolving and weighing quantum orbits."

June 30,2021 Researchers have combined a new oxygen-sensing film with machine learning to create a wearable sensor capable of measuring tissue oxygenation through skin. The device could be used to monitor a person's oxygen levels on a continuous basis for applications in medicine and sports. The wireless device is easy to operate and communicates wirelessly, making it well suited for remotely monitoring oxygen levels outside of healthcare settings. "The device is intended for any scenario where there is a risk of compromised blood flow and a lack of oxygen to limbs and tissues," said Conor Evans, the principal investigator on the project. "The technology is particularly powerful for medical situations where the traditional blood oxygen saturation tools fail to provide adequate information. The applications of this wearable wireless oxygen device range from traumatic injuries such as car accidents and battlefield injuries to post-surgical monitoring and wound care." Juan Pedro Cascales and Conor L. Evans from Massachusetts General Hospital and Harvard Medical School will present the research at the virtual OSA Imaging and Applied Optics Congress and Optical Sensors and Sensing Congress to be held 19-23 July. The device, worn like a wristwatch midway up the forearm, consists of a 3D-printed casing, a small sensor head and adhesive oxygen sensing film. Electronic components process data from the sensor and allow the device to send recordings via Bluetooth or Wi-Fi. The sensor works by detecting the phosphorescence lifetime and intensity of an acrylic oxygen sensing film. Two LEDs in the sensor head excite the oxygen sensing film with ultraviolet light. A photodiode detects the phase of light emitted by the oxygen sensing film in response. Comparing the phase of the light emitted by the LEDs with the phase of light emitted by the oxygen sensing film provides a measure of the oxygen level in the tissue under the film. "This is the first truly wearable noninvasive transcutaneous oxygen monitor," said Juan Pedro Cascales, lead author on the project. "The simplicity, accuracy, small size, and ease-of-use of the device means it can go just about anywhere and be used by doctors, nurses, paramedics, and well as patients in their own home." To calibrate the sensor, researchers exposed the device to a variety of temperatures inside a chamber with a mix of nitrogen and air and adjusted the calibrations until the phases aligned with those of a commercial sensor. The researchers tested the device by attaching it to the front limb of a Yorkshire pig. When a tourniquet was applied over the elbow joint, the sensor detected a drop in oxygen reflecting the reduction in blood flow. The measurements were well aligned with those from a commercial reference sensor and were not affected by variations in temperature, humidity or other environmental factors, making the sensor practical for use outside the lab. The team used a machine learning approach to train the system to accurately measure oxygen levels under different conditions. This approach also allowed researchers to account for photobleaching, the tendency for light-excited materials to gradually lose their ability to emit light. Photobleaching is a common limitation of devices based on measuring light intensity. "We are now carrying out first-in-human clinical trials, and are excited to share our results soon," said Evans. "We are also building smaller, more ergonomic and optimized versions of the device that can communicate with any smartwatch, smartphone, tablet, or computer," added Cascales. The innovate project has been funded by the Department of Defense through both the Military Medical Photonics Program as well as the Transforming Technologies for the Warfighter Program. 7 hours ago 0 8 hours ago 2 Jun 29,2021 0 Jun 29,2021 0 Jun 29,2021 1 hour ago 1 hour ago 1 hour ago 1 hour ago 1 hour ago 3 hours ago 3 hours ago Apr 14,2021 Jun 17,2021 Dec 22,2020 Mar 04,2021 Nov 08,2018 Jun 01,2021 4 hours ago Jun 29,2021 Jun 28,2021 Jun 26,2021 Jun 25,2021 Jun 25,2021

At CES 2021, we learned that LG planned to upgrade its LCD TV lineup with mini-LED backlight technology under the label " QNED TV," but now we finally have more details, including pricing and availability. LG's first QNED TVs will hit retail outlets in July, with an entry price of $2,000 for a 4K 65-inch model. There will also be 8K models available. LG has always touted the picture quality benefits of its OLED TVs, and for good reason. On an OLED TV, each pixel generates its own brightness, resulting in the best black levels and contrast you can get in a TV. But with the advent of mini-LED backlighting, it's possible for LED and QLED TVs to get much closer to OLED's advantages in this area because they allow for much finer-grained control over brightness than regular LED backlights. Mini-LEDs are so small, manufacturers can fit thousands of them into a space that once held hundreds of LEDs or even fewer. LG's 86-inch 8K QNED99, for instance, has about 30,000 mini-LEDs, which are then divided into 2,500 local dimming zones. LG says this lets the QNED99 deliver a 10x better contrast ratio than the company's non-QNED models. In addition to using thousands of mini-LEDs for better brightness and contrast, LG's QNED TVs also use the company's quantum dot nanocell technology. These tiny particles help to improve the TV's color accuracy without diminishing overall brightness. LG claims that its QNED TVs achieve 100% of the Digital Cinema Initiatives' P3 color space (DCI-P3) — an important capability if you want to see movies in their full glory. Beyond the new picture performance enabled by mini-LED backlights, these QNED models boast most of the features we've come to expect from LG's OLED TVs, like Dolby Vision HDR, Dolby Atmos, hands-free voice control, Google Assistant and Alexa Built-in, and Apple Airplay 2. They also sport excellent support for HDMI 2.1 features, like HDMI eARC, variable refresh rate (VRR), auto low-latency mode (ALLM), and 4K resolution at 120Hz — all of which will make gamers very happy indeed. Here's the full 2021 QNED TV lineup: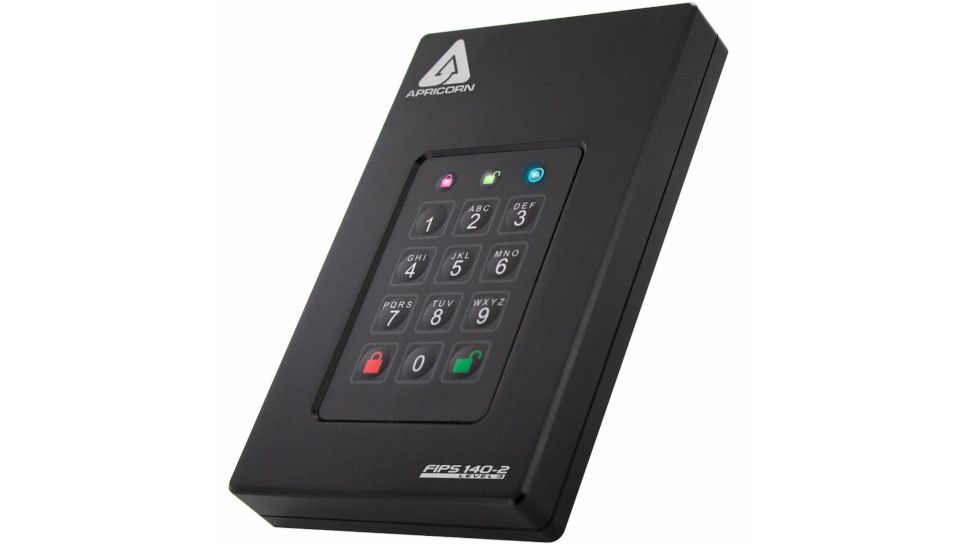 Secure storage device vendor Apricorn has unleashed a mammoth 20 TB Solid State Drive ( SSD), which it bills as the industry's largest portable drive. Like all Apricorn products, the Fortress L3 SSD series of drives feature hardware-based 256-Bit AES XTS encryption and ship in rugged enclosures. The new 20 TB standard-compliant drive is designed to help businesses ferry large amounts of sensitive data securely. "The 20TB Aegis Fortress L3's mass storage capabilities enable fast response, restoration, and recovery in the event of a disaster, reducing downtime and minimizing financial and reputational damage," said Jon Fielding, Managing Director EMEA at Apricorn. "This is critical for businesses looking to build resilience at a time when ransomware attacks, in particular, are becoming an almost daily occurrence." Apricorn argues that the drive makes more sense in the current climate, which has necessitated the need for encrypted offline backups for public and private enterprises across all sectors. The new 20 TB variant conforms to the FIPS 140-2 level 3 parameters, which it claims is the highest level of FIPS validation attainable for portable devices. Furthermore, thanks to a new, ultra-fast encryption chipset, the L3 range boasts the fastest, most robust, highest capacity drives in Apricorn's portfolio. The drives are enclosed in a tamper resistant enclosure made with 6061 aircraft-grade aluminium alloy and ship with interchangeable type-A and type-C connector cables. The drives are available in different capacities, from 500GB to the newly launched 20 TB variant. Apricorn told TechRadar Pro the 20 TB variant features 9.5mm Novachips NS379C20T0VC0-U0.

The first bonus games of July from Microsoft's Games with Gold program have already landed, coming only a short while after the announcement went out earlier this week. Xbox Live Gold and Xbox Game Pass Ultimate membership holders can now add two more games to their libraries, them being Planet Alpha and Conker: Live & Reloaded. Although coming from different generations, both titles have backward compatibility support for newer consoles. Planet Alpha can be played on Xbox One and Xbox Series X| S systems, while Conker: Live & Reloaded is available across the Xbox 360, Xbox One, and Xbox Series X| S generations. The Microsoft Store links listed below can be used to directly add the games to a Gold activated account: Planet Alpha (Xbox One) Conker: Live & Reloaded (Xbox 360) For those who missed it, Shadows: Awakening from the last Games with Gold lineup still has two weeks left on its counter before it stops being part of the program. It will be replaced by Rock of Ages 3: Make & Break on July 16. Games claimed through a Games with Gold promotion are attached to accounts in different ways depending on their launch platforms. Xbox 360 titles will continue being playable even after the Gold subscription is discontinued, but Xbox One games are only playable while the account has an active subscription.

Headphones Bose QuietComfort Earbuds vs Sony WF-1000XM4: Noise-canceling battle royal Which noise-canceling ace is the best? review Google Pixel Buds A-Series Earbuds Review feature Get Bose's 700 wireless headphones for nearly 50% off

Are you interested in buying a set of true wireless earbuds, but you're overwhelmed by the sheer number of brands, models, features, and prices on Amazon? You're not alone. Ever since Apple launched the AirPods in 2016, the true wireless earbuds space has exploded. More choice is always a good thing for buyers, but it also means you need to do a little more research before you make your decision. We can help. We'll explain every single feature and buzzword that you might run into and what to look out for when those buzzwords sound too good to be true. We'll also update this article regularly because even a few months can make a big difference in terms of what you can expect to get for your money. It's not a very common feature, but some charging cases have extra-large batteries and a built-in USB-A charging port that lets you recharge a phone or almost any other device. Whether it's worth carrying the extra bulk in order to have this option is going to be a personal decision, but it doesn't add much cost to the earbuds, so price likely won't be a factor. Active noise cancellation (ANC) uses the earbuds' onboard microphones to detect external sounds and attempts to cancel them out by producing sounds with an inverse phase. There can be a big difference in ANC effectiveness from one model to another, with more expensive earbuds usually doing a better job than lower-priced models. Beware of claims like the number of decibels (dB) canceled by ANC, as this can be misleading. Check trusted review sites for evaluations of how well a specific earbud's ANC works. Pay specific attention to reviewers' observations around the kind of sounds the ANC cancels best — some ANC is better at dealing with consistent noise like an airplane's engines, while others do better with dynamic noises like traffic or conversations. This is easily the most variable feature from one model of true wireless earbuds to another. We've seen some that last as little as three hours per charge and only 12 hours with the charging case, while others can last as long as 13 hours per charge and up to 48 hours when you include the charging case. More expensive earbuds often last longer, but there are exceptions to this. Apple's $249 AirPods Pro only get 4.5 hours with ANC turned on, while the $50 Earfun Air get seven hours per charge and 35 hours total with their charging case. As a wireless technology, Bluetooth always compresses digital music in order to transmit it to your earbuds. Very high-quality earbuds compensate for this with top-notch signal processing, audio drivers, and amplifiers. But it's also possible to moderately increase the sound quality through the use of Bluetooth codecs like aptX, aptX HD, or LDAC. These codecs preserve more of the original source, but the caveat is that both the earbuds and the smartphone (or tablet, etc.) need to be compatible. A set of earbuds that support LDAC, for instance, won't sound any better if used with an Apple iPhone as iPhones don't work with LDAC. Though it's a rarity on true wireless earbuds, some models use Bluetooth Multipoint, which lets them connect to two Bluetooth source devices simultaneously, like a phone and a laptop. This makes switching between these two devices very fast and easy, with no need to pair them again every time you want to swap. At the moment, only Jabra offers this feature for all kinds of Bluetooth devices, but Apple's AirPods line of earbuds and headphones can do it, too — as long as you're signed in to iCloud on all of your Apple devices. Bluetooth wireless range is another highly variable feature. Some models lose their connection after about 10 feet while others can go much farther. For the best possible wireless range, look for earbuds that are considered class 1 Bluetooth devices — these have the longest range you can get. Though exceptions do exist, like the Bose QuietComfort Earbuds, true wireless earbuds are usually only so-so for call quality. Look for trustworthy reviews that discuss an earbud's call quality, as it can vary from totally unusable to very good — and there's no way to tell by looking at a product's specifications or price. This is your earbuds' home when they're not in your ears, and there are a lot of features to consider. How many extra charges does the battery hold? How small/pocketable is it? Does it have wireless charging? Does it use USB-C or MicroUSB for cable charging? Is it easy to remove and replace the earbuds? Does the hinge mechanism seem flimsy? Would it survive a fall onto a hard surface? What about water resistance? Bored of basic black? Look for earbuds that come in a range of color options, though be warned: Many models that offer this variety are on the low end in terms of features and sound quality, so definitely do your homework. Being able to choose which combination of taps or clicks are used for different functions is a nice option, but support for this can vary highly between models. Some let you customize every gesture on each earbud, while others only let you modify one or two. Some don't let you make any changes at all. Price isn't a reliable indicator: Some high-end buds have no customization of any kind, while some sub-$50 models have lots. When it comes to earbuds, the two main technologies for producing the sound you hear are dynamic drivers (which look like teeny-tiny speakers) and balanced armature drivers (which look like rectangular boxes with a hole at one end). Balanced armatures are usually tuned to specific frequencies, which means you'll often get two or three in a single earbud. This arrangement tends to produce the most accurate sound, which is why balanced armatures are favored for professional in-ear monitors. But balanced armatures take up more room, making it hard to use them in wireless earbuds, which need space for batteries, microphones, and lots of circuitry. So dynamic drivers are the go-to tech for most true wireless earbuds. But there's no need to get fixated on the kind of drivers used when buying earbuds. As with so many things, you can have awesome dynamic drivers and terrible balanced armatures — it's more important to read reviews about how these drivers succeed (or don't) at creating great sound. Some earbuds — especially those aimed at athletes — include earfins or earwings in addition to various sizes of eartips. These create an even more secure fit than the eartips alone. Some models treat the earfins as optional, like Amazon Echo Buds, while others make them a requirement, like the Bose QuietComfort Earbuds. Some folks find earwings uncomfortable, so if you don't need the extra stability they offer, you may want to consider earbuds that don't have them or that give you the option of not using them. You may see this feature advertised as noise-canceling, which might lead you to think that's it's active noise cancellation — but it's not the same. Environmental noise cancellation (ENC) or Clear Voice Calling (CvC) are technologies that prevent external sounds from interfering with your voice during calls — they do not cancel those noises when listening to music. All earbuds come from the factory tuned for a specific sound signature. That signature may emphasize low-end bass or ultra-clear highs. If the earbuds come with EQ adjustments either built into the hardware or you can make them via a smartphone app, you'll be able to make changes to how they sound. Some offer one or two adjustments, while others offer a wide array of options. It's not always tied to price: Some high-end earbuds like those from KEF or Grado don't have any EQ settings at all. Some earbuds feature quick charging that lets you grab an extra hour or two of additional playtime for just a few minutes spent in the charging case. Without quick charging, it can take twice to three times as long to get an equivalent boost. Pairing true wireless earbuds used to be a pain, but these days it's rarely more than a two-step process. Still, some models make it even easier with Fast Pair technology. Apple uses this on its AirPods and Beats models when they're connecting to iOS devices, and there's a similar version from Google for Android devices. Many newer models now come with the ability to locate missing earbuds and/or their charging case using the manufacturer's app. As of 2021, some models are equipped with Apple's Find My capability, which doesn't require a third-party app if you're using an iOS device. Finding capabilities will vary: Some apps let you trigger a locating sound from the earbuds, and some — like Skullcandy's line of earbuds and headphones — use Tile's tracking technology, which gives you a large community of users who can aid in locating lost items. A growing number of earbuds now include a fit test as part of their smartphone app. It's typically only offered on earbuds that have feedback microphones for ANC. After playing a short test tone, the app will let you know if the eartips you've chosen are creating a strong enough seal for the best audio quality. Because Bluetooth compresses digital audio (see: Bluetooth codecs) there's really no such thing as hi-res audio -capable true wireless earbuds. But that hasn't stopped the Japan Audio Society from declaring the LDAC and LHDC codecs as "hi-res wireless audio." It basically means that earbuds equipped with these codecs deliver the closest possible experience to true hi-res audio in a wireless product. But again, codecs aren't as important to overall sound quality as software, drivers, and amplifiers, so keep that in mind. You might expect that all true wireless earbuds can work independently from one another, but this isn't always the case. With some, you must always use both earbuds. With others, only one side works on its own. Water and dust resistance has become nearly universal on true wireless earbuds, but there can be a big difference between models. Some offer no official water resistance, like the AirPods, while others can be fully immersed, like the IP68 Jaybird Vista 2. Unlike some features such as ANC, you can find excellent waterproofing even in very affordable earbuds. These are the key to both great ANC/transparency and great phone calls. But don't assume that just because a set of earbuds has two, four, six, or even eight microphones, that ANC and calling will be awesome — much depends on the way the mics are used and the signal processing that the earbuds employ. The key to getting the best sound and the best fit from a set of true wireless earbuds is finding the right size of silicone or foam eartips for your ears. This is easier when companies include a variety of eartip sizes. The lowest standard is the inclusion of three sizes (small, medium, and large), but increasingly, we're seeing companies across the price spectrum beginning to include many more sizes and shapes to help buyers get the perfect fit. Check the description of what comes in the box to find out what each product offers. Passive noise isolation is an earbud's ability to block external noise by preventing those sounds from entering the ear canal. Typically, the earbuds with the best passive noise isolation are those with silicone or foam eartips that create a tight seal in the ear canal's opening. Some earbuds do such a good job at blocking sounds passively, that active noise cancellation (ANC) doesn't make that much difference. Earbuds that don't use eartips, like the AirPods or the Samsung Galaxy Buds Live, usually do a poor job at noise isolation. Similar to transparency mode, sidetone lets you hear yourself more clearly on phone calls. Some models have a default level of sidetone, while others give you adjustments to fine-tune how much of your voice comes through. If you want to make changes to the EQ, the controls, or simply get firmware updates, your true wireless earbuds really need to have their own smartphone app. This is the one category where you usually get what you pay for. It's possible to find lots of affordable true wireless earbuds that sound good, and even a few that sound way better than their price suggests, but as a rule, if you want the best sound quality, you're looking at the high end of the price spectrum, starting at about $220. The majority of true wireless earbuds have touch-sensitive controls because it makes it easier to do things like waterproofing. But while some touch controls are highly responsive, many can be difficult to use. Unless a reviewer has indicated that a model's touch controls are good, you may want to consider models that use physical buttons instead, like the. Beats Studio Buds, Jabra Elite 75t /85t, and Master & Dynamic MW08. If your earbuds offer ANC or they simply have very good passive noise isolation, having a transparency mode (often referred to as ambient sound) is helpful. When activated, it uses the onboard microphones to pipe external sounds into your ear. Some earbuds let you fine-tune the amount of external sound, and some even offer the option of amplifying that sound as a form of hearing enhancement. Transparency modes are not only helpful for having a conversation without needing to remove the earbuds, but they also offer greater situational awareness when you're near potential hazards like traffic or construction, or even just to hear a crying baby. USB-C has become the standard charging connector for Android smartphones and even Apple iPads, so the majority of true wireless earbuds also use this connector on their charging cases. But some models still use the older Micro USB plug — if this matters to you, check the specs carefully before buying. It's rare to find true wireless earbuds that don't let you trigger your phone's voice assistant but double-check the specs to make sure. More and more models are now offering advanced voice assistant functions. Some models give you a choice of Google Assistant or Amazon Alexa in addition to whatever assistant is on your phone by default. Yet others, like the JBL Tour Pro+, let you speak to these assistants using just their wake word instead of pressing a button. If this matters to you, look for models that promise "hands-free" voice assistant access. Wear sensors will let you automatically pause your music or podcast when you remove one or both earbuds, and by extension, they'll auto-resume the tunes when you reinsert them. This is very handy for conversations, but as long as you don't mind pressing the play/pause button, it's not a must-have. Most let you turn the feature on and off, but for some, it's alway on. This feature lets you recharge the earbuds' charging case by dropping it on a Qi-compatible charging mat, instead of plugging it into a USB cable. If your phone supports accessory charging, you should be able to recharge the case from your phone, too.

Prime Day might be in the rear window, but there are still amazing deals happening on big-ticket tech items, like the ones you'll find in these laptop deals. Right now, Staples is practically giving away this 14-inch Lenovo IdeaPad Flex 5 with touch display, one of the most versatile laptops that money can buy. It's down to $810, a massive drop from its regular price of $900. That's $90 off, but only if you act fast. The highlight of the Lenovo IdeaPad Flex 5 is the versatility of its 14-inch touch display, which you can bend to adjust the functionality of your new laptop. You can set it up like a regular laptop, of course, but it also folds, so it can act like a tablet — wonderful for creative projects but also great for reading and streaming. It can also be folded back onto itself, creating a tent, which can be another great way to employ your laptop during travel or while collaborating with friends or coworkers. There's also a Stand mode, which is also ideal for viewing content like your favorite TV shows as well as work presentations. But the Lenovo IdeaPad Flex 5 isn't just handy because of its hinge and screen; it's got great guts as well. It's powered by a 2.8GHz Intel Core i7-1165G7 quad-core processor with up to 4.7GHz speed and is loaded with 12GB of RAM, which will ensure that the newest games, and the biggest programs — like design or video editing software — will run quickly and smoothly. Also, there's a giant amount (512GB) of solid-state drive storage to keep all your files safe and give you the ability to access them quickly. There's great sound, thanks to Dolby Audio-based audio, and a 720p webcam with privacy shutter for all your Zoom calls. Also, it comes with Windows 10 Home, so it's ready to work right out of the box. A final standout feature of this Lenovo IdeaPad Flex 5: Its battery lasts up to 10 hours, which is really the most you can expect for a laptop that costs less than $1,000. That's enough battery for all-day use between charges; you won't ever worry about running out of battery when you leave your home for the day with this laptop in your bag. Nothing is more practical than a laptop with versatility, and it's hard to find a handier one than the Lenovo IdeaPad Flex 5. Right now, at Staples, it's down to only $810. That's $90 off its regular price of $900 — a 10% drop. Don't let this laptop get away! If a bendy Lenovo doesn't strike you the right way, there are plenty of other options in the laptop deals below.

As Roku wades into producing its own content, one of its first new originals will be a talk show hosted by singer Demi Lovato. The Demi Lovato Show is set to premiere July 30 on the Roku Channel. It was slated to premiere on Quibi before that streaming service's ill-fated shutdown. Lovato's show will maintain Quibi's short run-time; each 10-minute episode will feature celebrity guests and experts speaking with Lovato on topics such as gender identity, sex and body positivity, mental health, and UFOs. Jameela Jamil, Lucy Hale, and transgender beauty icon Nikita Dragun are the first known guests to appear on the show, with more to be announced. "As a voice of a generation, we're very excited to have Demi Lovato at the forefront of The Demi Lovato Show," Roku said in its press release. The pop star is involved in a myriad of projects as of late. Lovato is currently working on their first podcast,4D with Demi Lovato, and they're also set to star in and executive produce Hungry, a new sitcom with NBCUniversal. In addition, Lovato was recently the subject of YouTube docuseries Dancing with the Devil, which covers the star's substance abuse struggle. In April, Roku snapped up Quibi's asset library for less than $100 million after the company closed its doors, rebranding old Quibi shows as Roku Originals. The Demi Lovato Show, previously announced as Pillow Talk with Demi Lovato, was never aired on Quibi, making the show the first Roku Original to debut on the Roku Channel to date. According to the company, more than 75 titles will stream on the Roku Channel as free and ad-supported content.

After announcing the rollout of surround sound and a new 4K streaming tier, YouTube TV is both losing and adding a new channel. Today, Newsy will leave YouTube TV pretty abruptly while subscribers will get access to a new "Law & Crime" channel. YouTube TV sent out an email to subscribers this afternoon announcing that today, June 30, Newsy would be leaving the service. The channel was added in 2020 as a free addition to the service. YouTube TV won't be the only service losing Newsy, though. The channel is also leaving competitors such as Fubo, Philo, and others as it changes its distribution model. Fans of the channel can still access it through apps and online. We are writing to let you know that starting June 30, 2021, the Newsy channel will no longer be available on YouTube TV. Newsy recently changed its distribution model and will no longer be made available to streaming providers like YouTube TV. As such, starting June 30, you will lose access to any previous recordings from this channel. However, Newsy is available to watch for free on most streaming devices. More information is available at newsy.com/stream. Check out 9to5Google on YouTube for more news: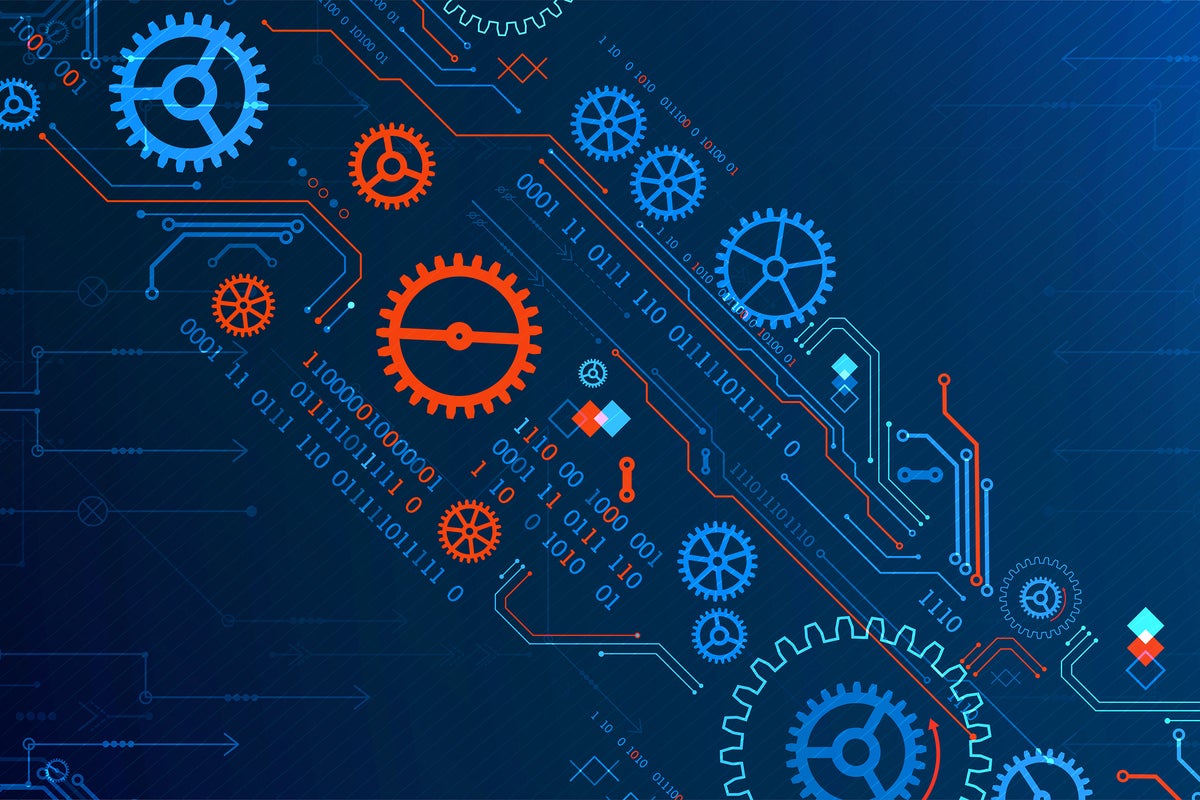 Red Hat has announced OpenShift 4.8, the latest version of the company's container-based application development platform anchored by Kubernetes orchestration technology, with improvements impacting cloud-native application development and on-demand computing. Based on Kubernetes 1.21 and CRI-O (Container Runtime Interface) 1.21, OpenShift 4.8 is intended to simplify the developer experience while expanding use cases. Users can accommodate workloads ranging from machine learning and artificial intelligence to modernizing existing Java and. NET applications. Announced June 28, OpenShift 4.8 is expected to be generally available in July, with developers able to give it a try in the OpenShift developer sandbox. OpenShift 4.8 capabilities include:

It's a new week, which means it's time for a new Edge build for users in the Dev channel. Today, Edge Dev build 93.0.933.1 is rolling out to users, bringing with it a few new features and the usual set of bug fixes. In addition to this build for desktop users, the firm is officially announcing that all Insider versions of Edge are now available for Android users, with the latest entrant being the Beta version, which has been out for a few weeks. The release of Canary, Dev, and Beta channels for Android comes as part of the effort to unify the browser's codebase across platforms. The company recently also opened up TestFlight sign-ups for iOS users. With the release of the latest Insider builds for Android, the browser version across devices will now be identical. However, there is no word on when the stable version based on the unified codebase will be released to all users. As for today's build, the changes are minor as the teams head into the holiday weekend in the U. S. The most noteworthy change is that the Tag Groups feature is now being enabled by default, letting users select multiple tabs and group them without having to enable the feature via the hidden flags. Automatic tab grouping, however, still needs to be manually enabled. Additionally, users will be able to send entire groups to a Collection. Here is the complete list of fixes in today's build: As usual, the release brings with it a bunch of fixes. Here's are the fixes that improve the reliability of the browser: And here are the fixes that address changed behavior: There are a bunch of known issues that users running the Dev channel builds must be aware of. Here is the complete list: Lastly, the Redmond firm notes that there will not be a Dev channel build next week, likely due to the holidays. As is the case always, today's build should be automatically downloaded and installed in the background. Alternatively, users can head into the About Microsoft Edge settings to force the browser to check for an update.

June 30,2021 Ten estuaries on the West Coast of North America have been identified as priority locations for expanding the use of conservation aquaculture in a study led by the Native Olympia Oyster Collaborative and funded by the Science for Nature and People Partnership (SNAPP). SNAPP is a research collaboration supported by the National Center for Ecological Analysis & Synthesis (NCEAS) at UC Santa Barbara. The study, published in PLOS One, recommends locations and methods for the strategic expansion of conservation aquaculture to bring back Olympia oyster populations—both to local estuaries where they have most declined, and into more local restaurants for oyster lovers to dine on. The authors propose using aquaculture in these estuaries—seven of which are in California—in a win-win scenario that supports severely declined Olympia oyster populations, while also benefiting people, including local shellfish growers and Tribal communities. "If you've eaten oysters on the half shell anywhere on the West Coast of North America, chances are good that you've been eating one of a few species introduced to the region for just that purpose," said April Ridlon, SNAPP postdoctoral scholar, collaborative lead of the Native Olympia Oyster Collaborative (NOOC) and lead author of the study. That's partly because the oyster native to this coast, the Olympia oyster (Ostrea lurida), was overfished in the Gold Rush era, and some populations—faced with other stressors like habitat changes and sedimentation—never recovered. Humans have used aquaculture—growing aquatic animals and plants to produce food—for millennia. "The oysters served at your local oyster bar have likely been grown first in a hatchery in tanks, then put out into a bay or estuary until they reach an appropriate size to be harvested and make it onto your plate," Ridlon said. "This same process can also be used to restore declining wild populations, similar to captive breeding programs for endangered species like California Condors and Hawaiian Monk Seals. Native oysters that are raised in a hatchery can be added to local estuaries permanently to help boost their numbers where populations have severely declined. Using aquaculture techniques to support wild populations of native species is what we call conservation aquaculture." Restoration of Olympia oyster populations doesn't always require the use of aquaculture; many projects have been implemented across the species' range from British Columbia to Baja California, without using aquaculture at all (see the NOOC Restoration Site Map). Aquaculture techniques can also pose risks, including unintended negative ecological and genetic outcomes resulting from releasing hatchery-raised oysters into wild populations, many of which aren't well understood. This new study thoroughly evaluates the risks and rewards, and recommends aquaculture only at ten priority estuaries where using it is critical to restore oyster populations, and where the benefits clearly outweigh the risks. Two priority estuaries are in the Puget Sound region of Washington: Northern Puget Sound and Whidbey Basin; one is in Oregon: Netarts Bay. The remaining seven are in California: Humboldt Bay, Tomales Bay, Richardson Bay, Elkhorn Slough, Morro Bay, Carpinteria Marsh, and Mugu Lagoon. Aquaculture can be used to support conservation efforts at all of these sites, without growing native oysters to harvest or sell them. At some of the priority estuaries with good water quality and a nearby hatchery, commercial aquaculture and harvest also are possible, making this tool a unique way to support both oysters and people. In these estuaries, oyster offspring produced by commercial aquaculture may be swept into the bay and settle in local wild populations, increasing their numbers. Growers may also benefit from adding a new oyster species to those that they grow—one that is more resilient to the diseases or climate-related events that can wipe out other oyster species entirely. In Puget Sound, where the Olympia oyster once supported the shellfish industry, many farmers are already growing the native oyster, supported by a niche market of "foodies" looking for a different flavor and the "tide-to-table" experience. "Olys—the industry nickname for Olympia oysters—have a unique flavor profile. They're smaller than most other oysters and pack a punch of flavor," said Shina Wysocki, owner of Chelsea Farms Oyster Bar in Olympia, Wash. "They also provide an authentic connection to the traditional foodways of the West Coast." Puget Sound Restoration Fund (PSRF) has thoughtfully engaged with commercial growers to explore conservation aquaculture of Olympia oysters in the region, and hopes to continue this approach at the two priority estuaries identified by the study: Northern Puget Sound and Whidbey basin. "This model of partnership between growers and restoration organizations could be used in other priority estuaries to expand the toolkit for bringing native oysters back to mudflats and menus in the future," said Betsy Peabody, executive director of PSRF. And the Olympia oyster isn't the only marine species that can benefit from using aquaculture as a tool to restore its populations. "There is a growing interest in using conservation aquaculture for marine species globally—to support native populations of everything from kelp to abalone to giant clams," said Tiffany Waters, co-author and global aquaculture manager for The Nature Conservancy. "This kind of collaborative research is so exciting, as it can be used as a model for other species and to provide win-win opportunities for both nature and people." 6 hours ago 0 7 hours ago 2 Jun 29,2021 0 Jun 29,2021 0 Jun 29,2021 1 22 minutes ago 22 minutes ago 23 minutes ago 23 minutes ago 24 minutes ago 2 hours ago 2 hours ago Dec 16,2018 Jun 03,2021 Apr 14,2021 Apr 24,2021 Mar 12,2020 Dec 28,2020 2 hours ago 12 hours ago 5 hours ago 5 hours ago 5 hours ago 5 hours ago

Climate change isn't just causing heatwaves right now, but could eventually lead to a pile-up of space trash in low Earth orbit, NASA warns, with almost three decades of data suggesting a vital layer of our atmosphere is shrinking because of greenhouse gas emissions. An increase in carbon dioxide has led to the upper atmosphere gradually contracting, with a new study putting a number on that change for the first time. The area of concern is the mesosphere, roughly 30 to 50 miles above the surface of the planet. As carbon dioxide emissions continue, that layer is cooling and thus contracting. Scientists had been aware of this as a concept for some time, but it's only with the analysis of 29 years of data across three different satellites that the extent of the shrinking could be calculated. In a new study published in the Journal of Atmospheric and Solar-Terrestrial Physics, Virginia Tech atmospheric scientist Scott Bailey and his team worked out that it's cooling 4-5 degrees Fahrenheit each decade. That works out to 500 to 650 feet of contraction over the same period. "Since carbon dioxide also efficiently emits heat, any heat captured by carbon dioxide sooner escapes to space than it finds another molecule to absorb it," NASA explains . "As a result, an increase in greenhouses gases like carbon dioxide means more heat is lost to space — and the upper atmosphere cools. When air cools, it contracts, the same way a balloon shrinks if you put it in the freezer." The mesosphere doesn't directly impact what's happening down on Earth's surface, NASA says, but that's not to say these outermost fringes of our planet's atmosphere aren't vital to things we take for granted. One of the big potential issues is that atmospheric gases at that level are instrumental in what's known as satellite drag: friction that acts against satellites and other objects in low Earth orbit. On the one hand, satellite drag is a problem. For objects we want to remain in orbit – such as telecoms satellites like SpaceX's Starlink – we need to make sure their orbit is continually tweaked to keep them from being tugged out of orbit by the friction. However the flip side is that satellite drag also helps clear space junk and detritus out of the way, disrupting its orbit and encouraging it to burn up on re-entry. "As the atmosphere contracts, satellite drag may wane," NASA predicts, "interfering less with operating satellites, but also leaving more space junk in low-Earth orbit." There had already been concerns, of course, about just how much trash is building up in orbit around Earth. All satellites, and research platforms further out like the International Space Station, need to have mechanisms by which they can avoid close-calls with passing space junk. An inadvertent collision can be enough to destroy a solar panel or send a satellite spinning off for an untimely reentry, after all. While the rate of contraction is relatively slow, it does appear to be consistent given the current levels of carbon dioxide emissions. The goal now is to continue tracking the atmospheric shrinkage, amid efforts on the ground to try to curb greenhouse gasses.

Disney's The Jungle Cruise finally hits theaters at the end of July, with stars Dwayne "The Rock" Johnson and Emily Blunt releasing two new trailers Wednesday to celebrate a month until the film's release. The Rock's Jungle Cruise trailer makes him the star of the movie, showing off his panache and fighting skills, with Blunt's character making a late entry into his teaser as a paying customer on his Amazon river cruise. Blunt's trailer shows off her Indiana Jones-ian character Lily Houghton uncovering artifacts about a tree in the Amazon that possesses healing powers. Read more: Disney's Jungle Cruise movie with the Rock: How and where to watch this summer After being delayed more than a year due to the COVID pandemic, Disney's Jungle Cruise will debut July 30. It'll launch in theaters and via paid Premier Access on Disney Plus the same day, and will be made available to all Disney Plus subscribers three months later for no extra fee. Until it's more widely available, accessing the movie in Premier Access will cost $30 on top of your monthly Disney Plus bill.

A flying car prototype just completed a 35-minute test flight, traveling the roughly 50 miles between the airports in Nitra and Bratislava, Slovakia. The AirCar, as it's called, takes its name literally. The vehicle is an unusual transforming hybrid that can drive around like a car before popping out its tail, unfolding its wings, and cruising down a runway to take flight, The BBC reports. The vehicle has a number of limitations, including weight capacity and its range, but who cares: We're talking about a car that turns into a plane, so we're excited to watch no matter what happens. You can watch the vehicle's quick transformation from plane to car here: The AirCar has a number of key differences from other "flying cars" that have been in the news. The other vehicles, technically called electric vertical take-off and landing (evTOL) vehicles are, as the name suggests, are powered by electric batteries in an attempt to transition away from fossil fuel-powered transportation. Meanwhile, the AirCar has a BMW engine and runs on the same gasoline you'd put into your car, which grants the vehicle a 600 mile flight range with a full tank. An evTOL also travels more like a helicopter than a plane or a (flying) car, whereas the AirCar needs an airport's runway to both take off and land — a process that developer and test pilot Stefan Klein told the BBC felt "normal" and "very pleasant." "I have to admit that this looks really cool — but I've got a hundred questions about certification," University of the West of England avionics and aircraft research fellow Stephen Wright told the BBC . "Anyone can make an aeroplane but the trick is making one that flies and flies and flies for the thick end of a million hours, with a person on board, without having an incident." "I can't wait to see the piece of paper that says this is safe to fly and safe to sell," he added. READ MORE: Flying car completes test flight between airports [ BBC] More on flying cars: New Battery Tech Could Finally Make Flying Taxis Economically Feasible As a Futurism reader, we invite you join the Singularity Global Community, our parent company's forum to discuss futuristic science & technology with like-minded people from all over the world. It's free to join, sign up now!

Posted by Jeremy Hellstrom| Jun 30,2021| General Tech| 0 Taking the Aliens movies and transferring that world from the big screen to a computer screen seemed like an easy thing to do well. Indeed the first few games, up to the first incarnations of the Aliens Versus Predator series were indeed quite fun and the 90's version of Aliens offered an incredible multiplayer experience, with a somewhat decent single player campaign as well. Since that time the games, with the exception of Alien: Isolation and it's unique game play style, have ranged from poor to abysmal. A serious decline in quality over the lifetime of a series has not stopped game developers from developing new games in the past, and Aliens is no exception. On August 24th Aliens: Fireteam Elite will arrive on Steam and we will get a chance to see if the series has somehow been revived successfully or if this is another example of how not to design a game. This time it will be a three person co-op shooter, which seems to be at least partially a third person cover based shooter, with the possibility of first person play implied by the trailer over at Rock, Paper, SHOTGUN. It is rather difficult to tell from the trailer as it spends a lot of time showing video which is obviously not representative of gameplay… unless there are a lot of quick time events in the game. You will be able to choose between five classes, including the Gunner, Demolisher, Technician, Doc and Recon though we have little to no idea who does what; it's unlikely the Recon class is the one with the flamethrower. In addition to classes will be a Perk Board to improve and specialize your class abilities, and a Challenge Card system will do something as well. In case you aren't yet worried, only about half of the things you battle be Aliens and you will have 30 moddable weapons to chose from and upgrade. Let's hope that they spent a bit of time designing a decent game to play in between all the aforementioned extras. Share:

Last we checked with the two next major Keanu Reeves movies, John Wick 4 and The Matrix 4, we were discussing how their paired launch was changed. On May 21, 2021, The Matrix 4 and John Wick 4 were supposed to launch one next to the other, both in theaters on the same day. Now the movies are in very different points in production, with release dates now approximately 5 months apart. The Matrix will be released first. This movie is jammed with mighty expectations, as the previous most-recent Matrix movie was released a full 18 years ago. That movie was released just 6 months after The Matrix Reloaded, a movie which was released approximately 4 years after the first movie The Matrix, which was released in the year 1999. Principal photography for the film was completed in November of 2020, but news of previously un-announced actor attachments to the film have popped up since then. For example Christina Ricci was announced as part of the cast in June of 2021. As of this week, per a Collider Interview, Laurence Fishburne is officially NOT a part of this newest Matrix movie. That doesn't necessarily mean he won't be mentioned – that'd be pretty unbelievable – but it is possible that he will not appear onscreen. Other characters that've previously appeared in Matrix movies will reprise their roles, including • Jada Pinkett Smith as Niobe • Lambert Wilson as The Merovingian • Daniel Bernhardt as Agent Johnson • Keanu Reeves as Neo • Carrie-Anne Moss as Trinity John Wick 4 will, on the other hand, once again feature Laurence Fishburne as The Bowery King alongside Keanu Reeves as John Wick. Shamier Anderson, Bill Skarsgård, Hiroyuki Sanada, Rina Sawayama, and Donnie Yen have all been confirmed to be appearing in the film as well. Per the latest report from Deadline, this new John Wick movie will also potentially feature Scott Adkins. FUN FACT: The movie X-Men Origins: Wolverine, Scott Adkins played the mouth-removed version of Deadpool (AKA Weapon XI). That was the Ryan Reynolds character before he was rebooted in Deadpool. He wasn't credited on that movie as he was meant to just… look like Ryan Reynolds. Weird! The movie John Wick 4 is currently scheduled for theatrical release on May 27, 2022. This film is executive produced by Keanu Reeves and Louise Rosner, produced by Chad Stahelski, Erica Lee, Basil Iwanyk, and once again directed by Chad Stahelski. The movie The Matrix 4 (the untitled fourth Matrix film) is currently scheduled to be released in theaters and streamed digitally on HBO Max in the United States (for the first month) starting on December 22,2021. This film is being produced by Lana Wachowski and Grant Hill and directed by Lana Wachowski.

June 30,2021 Researchers studying the intersection of politics and psychology have long documented a link between threat sensitivity and social conservatism: People who are more socially conservative tend to react more strongly to threats. Conversely, those who are more socially liberal tend to be less sensitive to threats, viewing the world as a generally safe place and embracing change to explore new possibilities. These findings have held across a variety of events, but during the pandemic, U. S. polls show that Democrats, who tend to be more liberal, have generally been more concerned about the COVID-19 threat than Republicans, who tend to be more conservative. A new UCLA study explores this reversal, probing the relationship between innate dispositions toward threats, the social environment and responses to the pandemic. Led by UCLA graduate student Theodore Samore, anthropology professor Daniel Fessler and postdoctoral scholar Adam Sparks, along with cognitive scientist Colin Holbrook from UC Merced, the study found that Republicans' and independents' inclinations to embrace protective behaviors in proportion to their degree of conservatism were overruled by distrust in science and in liberal or moderate information sources. Republicans and independents also focused on the negative economic impacts of the lockdowns and the perceived infringement upon personal liberties. Together, these factors led socially conservative Republicans and independents to take fewer precautionary measures, such as mask-wearing, physical distancing and sanitizing. "The distrust of science and public health officials, as well as distrust of moderate and liberal media sources, actually countermanded responses that reflected people's underlying personality traits," Fessler said. "For example, we can think about how behaviors among Republicans and independents may have been different if evangelical church pastors had promoted mask-wearing to protect the elderly and most vulnerable. Instead, conservative Republicans and independents were influenced by high-profile individuals who downplayed the severity of the virus and undermined reliable information sources." Both major political parties span a range of social perspectives. Democrats were less influenced by messaging that undercut scientists and moderate journalists. Socially conservative Democrats were more willing to adopt precautionary measures than more liberal party members, demonstrating the connection between social conservatism and threat reactivity. "There's been a broad tendency to see partisan responses to the pandemic as existing along a simple left-right axis, where more liberal Americans have exhibited greater precautions than more conservative ones," Samore said. "However, we find that more socially conservative Democrats were taking greater COVID-19 precautions than more liberal ones, suggesting that these political dynamics are in fact more complex than is commonly presumed." As Holbrook explained, "The data show that conservatives who trusted scientific authorities and media reporting that advised precaution actually took greater COVID-19 safety measures than progressives did, and these patterns are not explained by factors such as differences in age or employment." The research raises disturbing implications. "The findings suggest that Republicans would have been substantially more careful had their media environment encouraged them to do so, plausibly saving many thousands of lives and preventing scores of long-term health problems related to COVID infection," Holbrook said. The investigators note that today's media environment is a key factor in how people understand and respond to major events. "As we flatten the information highway, giving everyone a voice on social media, we undermine or lose the authority of professional journalists and scientists," Fessler said. "There is great potential for misinformation about science to be disseminated, and for people to actually act against their gut instincts or self-interest." The investigators ran two studies, using identical methods, six weeks apart to ensure results would not reflect a specific time period's social and political landscape. For each study,1,000 paid participants were recruited through an online crowdsourcing platform. Survey questions asked about political party affiliation; hot-button political issues, such as abortion, tax rates and military intervention abroad; and attitudes toward social change more broadly. Other questions assessed participants' views on science and attitudes toward a variety of media sources, individual journalists, and prominent politicians and scientists. Participants also reported the extent to which they followed various COVID-19 protocols, such as hand-washing, physical distancing and mask-wearing. The good news, Fessler said, is that individual decisions aren't necessarily set in stone. "As the success of the ongoing U. S. vaccination campaign demonstrates, when people of diverse political orientations are able to unite in the face of danger, everyone benefits," he said. "Understanding how individuals differ in their reactions to threats, and how this interacts with their political leanings and information consumption, may provide a vital link to understanding and addressing shared challenges in our increasingly interconnected world." 6 hours ago 0 7 hours ago 2 Jun 29,2021 0 Jun 29,2021 0 Jun 29,2021 1 22 minutes ago 22 minutes ago 23 minutes ago 23 minutes ago 25 minutes ago 2 hours ago 2 hours ago Jul 18,2017 Nov 02,2020 Apr 29,2021 Jun 22,2021 Dec 14,2020 Jun 15,2021 5 hours ago Jun 21,2021 Jun 21,2021 Jun 14,2021 Jun 14,2021 Jun 14,2021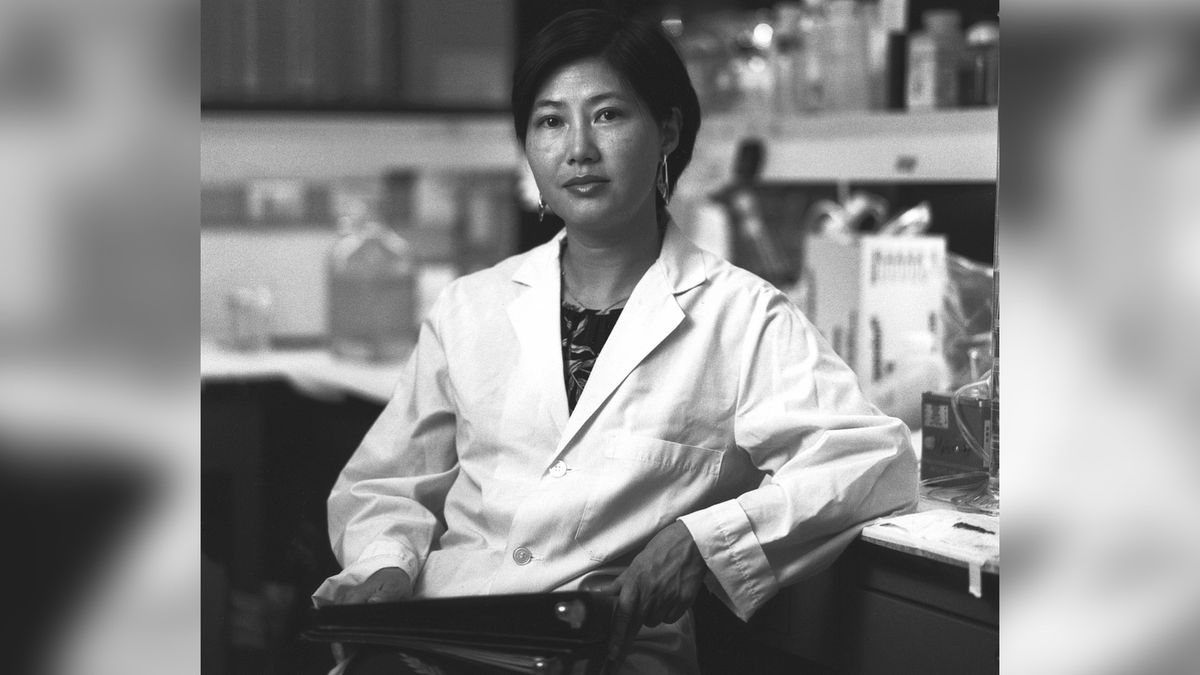 Charles Kuen Kao: Bringing broadband to the masses 1933-2018 Born in Shanghai, Kao later moved to England, completing an electrical engineering doctorate at the University of London in 1965. (Image credit: Getty Images) Known as the father of fiber-optic communication, Charles Kuen Kao revolutionized the way we communicate. In the mid-1960s, Kao proposed a way to deliver information, in the form of light, through fiber-optic cables. The cables consisted of long, glass pipes along which light beams would be fired. To prevent light from leaking out the sides, Kao used purified glass in which the walls of the pipe acted as a mirror for the photons, or light particles, forcing them to bounce within the pipe and continue traveling down the pipe — a phenomenon called total internal reflection, according to the journal Mayo Clinic Proceedings. Thanks to this innovation, light information can be transmitted across large distances, which is perfect for telecommunications. In 2009, Kao won the Nobel Prize in Physics for the groundbreaking achievement. Patricia Bath: Zapping cataracts with lasers 1942-2019 Patricia Bath was the first African American to complete a residency in ophthalmology — the diagnosis and treatment of eye disorders. (Image credit: Getty Images) As we grow older, our ability to see can become compromised. One common age-related ailment is the development of cataracts. At the front of each eye, a glass-like lens focuses images of the outside world onto light-sensing cells at the back of the eye. As we age, the proteins that make up that lens can slowly break down and turn a once-crystal-clear lens cloudy, according to the U. K.'s National Eye Institute (NEI). In extreme cases, images can be shrouded in darkness. As Live Science previously reported, more than 90% of Americans have at least one cataract by the age of 65. Half of people between the ages of 75 and 85 have lost some vision because of the condition, according to the University of Michigan Kellogg Eye Center. Various treatments for cataracts have been around since the fifth century B. C., according to a 2016 article in the journal Missouri Medicine. One of these treatments, called "couching," used a needle to dislodge the cataract away from the visual axis of the eye, enabling the patient to regain their sight, albeit only temporarily. However, over the centuries, the methods of removing, replacing and obliterating the cloudy buildup have evolved, and a major medical breakthrough occurred in 1986, when Patricia Bath invented the Laserphaco Probe, according to MIT. Before Bath's pioneering technique was introduced, ophthalmologists would insert a needle into the eye to reach the lens and then use an ultrasound probe to break apart the cloudy cataract. Bath's method replaced ultrasound with lasers, giving doctors the ability to conduct the surgery with greater accuracy and better results. Two years after inventing the Laserphaco Probe, Bath received a patent for her creation, becoming the first African American female doctor to receive a medical patent, according to The Washington Post. Flossie Wong-Staal: Cracking HIV's genetic code 1946-2020 The work of virologist Flossie Wong-Staal not only advanced our understanding of HIV but created the first blood test for the virus. (Image credit: Wiki Commons/Public domain) Flossie Wong-Staal, a virologist who left Hong Kong for the U. S. in 1964, played a pivotal role in AIDS research. Wong-Staal was working at the National Cancer Institute (NCI) in Bethesda, Maryland, when the AIDS epidemic exploded in the U. S. She was part of the team that first identified the human immunodeficiency virus (HIV) as the cause of AIDS, according to an obituary in The Lancet. Additionally, Wong-Staal and her colleague Robert Gallo cloned HIV and figured out how it hides from the immune system, according to The Lancet. While at NCI, Wong-Staal also devised a blood test to detect HIV. Christine Darden: Revealing the secret of sonic booms 1942-present Juggling a full-time job, doctorate degree and raising three children, Darden still managed to pioneer supersonic flight. (Image credit: NASA) In 1955, at the dawn of the space race between the U. S. and the Soviet Union, NASA employed a team of " human computers " to calculate flight trajectories, propulsion and rocket dynamics. One of these human computers was Christine Darden, who joined NASA's ranks in 1967. Eight years later, Darden started a position at Langley Research Center as one of a handful of female engineers, according to NASA. Darden's first assignment was to design computer programs to calculate the effects of sonic booms, the incredibly loud noises produced when planes travel faster than the speed of sound. This phenomenon occurs because a hypersonic plane shoves air molecules together, creating a cone of pressurized air that then radiates back and down to the ground in waves, according to NASA. How It Works (Image credit: Future) This article is brought to you by How It Works. How It Works is the action-packed magazine that's bursting with exciting information about the latest advances in science and technology, featuring everything you need to know about how the world around you — and the universe — works. While working on the project full time, Darden earned a doctorate in 1983 from The George Washington University in Washington, D. C. For her dissertation, she used her work at NASA to explore the environmental impacts of supersonic transport. An object, such as a plane, that travels faster than the speed of sound creates a shock wave of pressurized air, which can be heard as a sonic boom. The thunderous noise of a sonic boom is caused by the sudden change in air pressure around the plane, according to NASA. Teams of NASA scientists replicated the booms using wind tunnels and model planes, while Darden used computer models to calculate the effects of the booms. Darden's simulation results matched the wind tunnel outcomes, although Darden's method proved cheaper and more efficient than building a scale model, according to " Distinguished African American Scientists of the 20th Century " (Oryx Press,1996). Charles Drew: Invention of the blood bank 1904-1950 Drew's work helped save countless lives of British soldiers during World War II. (Image credit: Getty Images) Charles Drew is often referred to as the father of modern-day blood banks. Drew was born in 1904 and graduated from the McGill University Faculty of Medicine in Montreal in 1933. In 1935, he became chief surgical resident at Freedmen's Hospital (now Howard University Hospital) in Washington, D. C., before studying at Columbia University, where he won a fellowship to train at the Presbyterian Hospital in New York City. Afterward, Drew was assigned to work under John Scudder, who had been granted funds to work on the first-ever blood bank. Having studied blood chemistry, fluid replacement, transfusion and storage, Drew became a leading expert on all things to do with blood. As the casualties mounted in Europe during World War II, so did the need for blood transfusions. In 1940, the U. S. formed the Blood for Britain project, with the aim of shipping blood overseas, according to the U. S. National Library of Medicine. Drew was appointed head of the project, and he and Scudder devised a way to separate plasma from blood. Untreated blood needs to be refrigerated to remain viable, but the electrolyte-carrying plasma within the blood does not. If plasma were extracted from the blood and mixed in a saline solution, it could be shipped abroad to Allied troops without refrigeration and remain viable for transfusions. Plasma could also be used regardless of the blood type of the patient receiving it. By the time the project concluded in 1941, itt had collected 14,556 blood donations and shipped more than 1,300 gallons (5,000 liters) of plasma to the U. K., according to the U. S National Library of Medicine. The techniques pioneered by Drew were adopted elsewhere, such as by the American Red Cross, and helped to shape modern blood bank drives. Drew's method of separation George Carruthers: World's first lunar telescope 1939-2020 Carruthers (right) examines the ultraviolet camera/spectrograph that became the first moon-based observatory. (Image credit: U. S. Naval Research Laboratory) In 1972, scientist George Carruthers opened humanity's eyes to the universe through the lens of his Lunar Surface Ultraviolet Camera (also called the Far Ultraviolet Camera/Spectrograph), according to the Smithsonian National Air and Space Museum. The camera was designed to observe Earth's atmosphere from a perch on the moon and to detect the radiation from stars and nebulas. The camera was shipped aboard Apollo 16 and placed on the lunar surface. While there, it took more than 550 ultraviolet images of stars, nebulas and galaxies across the cosmos. Carruthers' creation also collected data on Earth's atmosphere, including the concentration of pollutants, helping to expand our knowledge of our planet. Alice Ball: Treating leprosy 1892-1916 Alice Ball pioneered a new treatment for leprosy but sadly died before seeing the success of her work. (Image credit: Public domain) Long before Alice Ball was born, leprosy caused nerve damage and skin lesions in millions of people around the world. In 1873, Norwegian physician Dr. Gerhard Henrik Armauer Hansen discovered that a bacterium called Mycobacterium leprae was the culprit, according to the Journal of Skin and Sexually Transmitted Diseases. The first modestly successful treatment for the condition used oil from a chaulmoogra nut, which was applied topically, ingested or even injected. Although patients who underwent this treatment sometimes improved, it caused abscesses and nausea, according to the journal Pharmacy History. In 1915, Ball developed a new method to extract the beneficial compounds from the chaulmoogra nut. At the time, Ball was working toward a master's degree in chemistry, focused on the chemical makeup of the herb kava ( Piper methysticum), Live Science previously reported. This work brought her to the attention of Dr. Harry Hollmann, an assistant surgeon at Kalihi Hospital, which was then a treatment center for leprosy patients. While working with Hollmann, Ball developed a new way to isolate the active ingredient in chaulmoogra nut oil. Ball then engineered a water-soluble injection of this extract as an alternative treatment. By 1918,78 people who received treatment using Ball's method, were free of lesions and discharged from hospital care, according to New Scientist. This injection became the standard leprosy treatment for decades. Ball died in 1916, at only 24 years old, before her work could be published. Credit for her revolutionary method was attributed to her colleague and college president Arthur L. Dean, who neglected to mention Ball's involvement in the "Dean Method." Finally, in 1922, Ball received recognition posthumously for her exemplary work when Hollmann dubbed the scientific advancement the Ball Method, according to JSTOR Daily .

June 30,2021 Oil spills in the ocean have a devastating impact on the environment. More than 400,000 gallons of oil are spilled in oceans each year, affecting hundreds of square miles and killing more than 50,000 aquatic animals. In 2019 alone, five oil spills—three classified as major to medium—devastated ecosystems. Prior research has investigated the ways in which oil slicks spread, but scientists and engineers understand less about what happens when a jet of oil spews out at very high pressure and collides with the water. Knowing what an oil drop does when it initially hits water is will be key to making oil-spill cleanups more efficient, and this is the subject of new research being conducted by Assistant Professor Anand Sushant and Varun Kulkarni, a post-doc researcher. Their work shows that oil droplets from a high-pressure jet—such as the spray gushing from a damaged boat—traveled great distances and displayed different behaviors from an oil slick. Depending on certain properties, Anand and Kulkarni found, a droplet from a jet will oscillate for a period of time and then spread out. "We want to understand what happens during the initial contact when an oil drop touches the ocean surface," Anand said. "After some time, it forms a film. How did this transition happen? What controls the growth of this spread? That's what we are trying to understand." The researchers tested 11 different crude oils and observed how each one spreads. Their findings demonstrate that properties of the oil such as viscosity and surface tension affect how the contaminants spread on the surface. "When the oil is less viscous—like water—it skips across the water and leaves oil stains in each spot it hits," Kulkarni said. "The thicker, or more viscous, the oil, the slower it will disperse." The next step in their research is to test a mixture of oils to see what happens. They also will experiment with the addition of nano-sized particles to oil, which could alter the behavior completely, Kulkarni said. By improving the understanding of the initial steps of how oil spreads from a high-pressure jet, the research has the potential to improve cleanup strategies, reduce the damage caused by oil spills, and prevent oil contamination. "The research that we do in the lab, in my mind, should be a service to humanity," Anand said. "There should be a purpose behind the research, and the purpose here impacts people and our society across the whole world." Additional investigators working on the research include Yashasvi Venkata Lolla, now at Virginia Polytechnic Institute and State University; Suhas Tamvada, now at the University of Florida; and Nikhil Shirdade at UIC. The funding for the research was made possible by a National Science Foundation EAGER award to study dewetting dynamics at liquid/air interfaces. A paper about the research is available in the Journal of Colloid and Interface Science under the title "Coalescence and spreading of drops on liquid pools." Find more information about this research and Anand's other investigations on the Anand Laboratory website. 7 hours ago 0 8 hours ago 2 Jun 29,2021 0 Jun 29,2021 0 Jun 29,2021 1 hour ago 1 hour ago 1 hour ago 1 hour ago 3 hours ago 3 hours ago 3 hours ago Nov 26,2019 Aug 07,2020 Oct 16,2020 Jun 29,2016 Jun 23,2018 Apr 21,2021 4 hours ago 6 hours ago 7 hours ago 9 hours ago Jun 29,2021 Jun 29,2021

June 30,2021 In 2009, famed music producer Phil Spector was found guilty of the murder of actress Lana Clarkson, who was found dead from a single gunshot to her mouth at close range in Spector's California mansion. During the trial, the attorney argued that Spector couldn't have been the shooter because his white dinner jacket only had a handful blood droplets on it. If he shot Clarkson, the jacket would be covered with blood. After watching a film about the trial, UIC Distinguished Professor Alexander Yarin was intrigued by the scientific questions it raised. Yarin and his colleagues from Iowa State University—Assistant Professor James Michael and Associate Professor Daniel Attinger— started researching blood spatter, and their recent papers show how Spector could be the shooter and remain relatively free of blood droplets. The researchers discovered that the gases released from a gun's muzzle brakes escape in a series of turbulent vortex rings, which causes a phenomenon called "blood back spatter"—the blood that travels back toward the shooter—to reverse direction away from the shooter. "At shortrange shooting, the muzzle gasses interfere with the blood back spatter and deflect droplets," Yarin said. "We did simulations with my Ph. D. student Gen Li and found that there are scenarios where droplets can be turned around completely and land behind the victim. Experiments of Dr. Michael confirmed that prediction." In addition, the researchers noted that a shooter could stand in a certain position or at a specific angle and all backward blood spatter would be turned around, keeping the shooter clean. "Essentially, I believe this proves that a shooter could have been guilty. There is an explanation for how his outfit could have been basically clean. And the explanation is essentially physically sound," Yarin said. The researchers plan to continue investigating the blood spatter as they examine a variety of interesting situations and variables. "We want to go much further," he said. "You have the effect of skin, which may not be that significant, but the effect of surrounding bones can be very significant," he said. A cranial wound, Yarin noted as an example, does not result in an immediate spatter; it is delayed. "There's a lot of interest in the phenomena associated with these types of wounds," Yarin said. "We would like to study them and understand them better because there might be several waves of gushes of blood and brain matter from such wounds." Learn more about Yarin's research at Multiscale Mechanics and Nanotechnology Laboratory . 7 hours ago 0 8 hours ago 2 Jun 29,2021 0 Jun 29,2021 0 Jun 29,2021 1 hour ago 1 hour ago 1 hour ago 1 hour ago 3 hours ago 3 hours ago 3 hours ago Apr 20,2021 Apr 20,2021 Jun 26,2018 Aug 06,2019 Aug 03,2016 Jun 13,2016 6 hours ago 7 hours ago Jun 29,2021 Jun 29,2021 Jun 29,2021 Jun 29,2021

Google has a new widget in the works for Android Chrome, recently in the Canary Channel. Or, more precisely, that appears to be a widget that's already in development and further along on iOS. Dubbed the "Quick Action Search Widget," the new widget is fairly straightforward on the iPhone platform. It packs a three-button row and more standard-looking Google Chrome Search row into a widget for the home screen. The top row, of courses, is the search bar, which opens up a new tab in Chrome to jumpstart the search process. The second row, however, is slightly taller and — on iOS — contains three clearly separated buttons. From left-to-right, the first of those houses Chrome's Incognito Mode icon and likely jumps to a new tab in that mode. The second is a mic-shaped icon that launches voice input options. Finally, the third has a QR code scanner icon. Now, the iOS Quick Action Search Widget for Chrome is quite a bit different from the one for Android — not least of all, it doesn't appear to be in Canary Chrome on iOS. And it doesn't appear to be as far along in development. To begin with, the Canary search bar is the only completed portion on Android. The spaces below that in the second row are all blank. Perhaps more importantly, there are four empty buttons on the second row instead of just the three shown on iOS. And there are several possibilities that could imply. Google may plan to include more actions on its own Android platform, just for starters. Although it's impossible to guess exactly what the extra action might be. Conversely, Google may choose to cut back to three buttons or keep four and then let users customize what the buttons do. Or the widget may simply be so early in development that the fourth button hasn't been removed yet. The change in direction for Widgets at Google is hardly surprising, given the company's focus on the. But that doesn't mean this will arrive any sooner than that does. As of this writing, Chrome Canary is at version 93 and this feature is still behind an experimental flag, as shown in the image below. So, at the earliest, that's when this new widget should probably be expected. Although it may arrive sooner if development picks up. Chrome 93 is presently slated for launch on or around August 31.

Short sellers betting against GameStop Corporation (NYSE:GME) have reduced their holdings as the company's price dropped over the course of this month, reveals data from financial research firm S3 Analytics, LLC. GameStop and entertainment services provider AMC Entertainment Holdings, Inc (NYSE:AMC) have become the focal point of attention for retail investors who have joined forces through social media platforms such as Twitter and Reddit to make bulk purchases and drive up their share prices. This has created significant losses for hedge funds and other registered investment entities, who placed their bets against the pair's shares due to the prevalent business environment, their financial and their operating models. At the start of this month, GameStop's shares opened at $249, and after they jumped to $302 in the second week, they have been on a downward spiral, resulting in an opening price of $209 today. The price drops helped the investors who bet against the company by selling its shares 'short' on the market as, before the end of the second week, they had accumulated losses worth $12 billion over the course of the year. Following the price drops, the short sellers profited slightly by recovering $840 million. Given Critical Transaction Clearing Rule Changes, GameStop and AMC Investors Have Already Won, but Another Short Squeeze May Become More Difficult Now in Light of the Declining Short Interest However, even though GameStop is down by more than 15% this month, the latest data from S3 Partners reveals that the short interest in the company has dropped. Short interest is defined as the market value of the shares that have been sold short, and the process involves these traders borrowing shares and then selling them on the market only to buy them at a lower price in the event of a price drop. This results in a profit, as the proceeds from the original sale allow them to buy more shares and keep the remaining to themselves after the ones borrowed have been returned to their owner. The data reveals that GameStop's short interest currently stands at $1.76 billion after it dropped by $880 million in just two weeks following the short sellers' recovery. However, what is interesting to note is the fact that at the close of the second week of June, GameStop's short interest had grown by $400 million, and it looks as if the recent price drops have cajoled some of them to take their gains while they can. Short Interest as a percentage of total GameStop shares floating currently stands at 14.5%, according to S3, after exhibiting a drop of roughly 4.5%. The number of shares shorted dropped by 889,000 last week, and as of now,8.39 million GameStop shares have been sold short, reflecting a drop of 3.1 million shares since the end of the second week. For AMC, the picture is different. Short interest of the company's shares currently stands at $4.8 billion, with 88.8 million shares being shorted. The shorted shares increased by 3 million last week, and when compared to 68.8 million shares at the end of this month's second week, they have grown by a whopping 30%. As opposed to GameStop, AMC's shares have gained more than 77% in value over the course of this month, and by the looks of it, the short-sellers are preparing for a crash. This conclusion is bolstered by the fact that the short interest has increased by roughly $1 billion during the second half of this month. With the day's trading about to come to an end, GameStop made a surprising recovery at roughly 15:30 EDT, as its shares shot up to $215. AMC has also made slight gains, and it remains to be seen whether the battle between retail investors and hedge funds will continue.

Following Virgin Orbit's successful launch of seven satellites via a rocket dropped from the wing of a Boeing 747 jet liner this morning, CEO Richard Branson threw a jab at the competition. During a televised interview with CNBC 's Kelly Evans, the Virgin Group CEO made light of reports that Blue Origin and Amazon founder Jeff Bezos might beat him to space. "Are you trying to beat Jeff Bezos into space?" Kelly asked Branson. "Jeff who?" Branson replied. It's a moment of lightheartedness in the midst of a bona fide new space race — not to become the first nation to land astronauts on the surface of the Moon, but to become the first sucessful space tourism company. . @KellyCNBC: Are you trying to beat Jeff Bezos into space? @richardbranson: "Jeff who?" pic.twitter.com/nnAxvsVQX4 Michael Sheetz (@thesheetztweetz) June 30, 2021 Earlier this month, Bezos revealed that he and his brother will be traveling to the edge of outer space on July 20. "Ever since I was five years old, I've dreamed of traveling to space," Bezos said in a statement at the time. A day later, rumors started swirling that Branson may just beat him there, scheduling a trip to space on board his space company Virgin Galactic's spaceplane as soon as July 4. While both Blue Origin's New Shepard and Virgin Galactic's SpaceShipTwo are technically capable of reaching space, they're both only able to fly to the internationally agreed upon edge of space, an altitude of 62 miles. The reports of Branson's imminent trip have yet to be confirmed — and even during today's interview, Branson remained tightlipped. "Because Virgin Galactic is a public company, I am not allowed to talk about that," Branson told CNBC . "I'm sure that at some stage I'll come and talk to you." But the 70-year-old is ready whenever. "When the engineers tell me I can go to space, I will go to space," he added. More on Virgin Orbit: Virgin Orbit Just Launched a Rocket Strapped to the Wing of a 747 As a Futurism reader, we invite you join the Singularity Global Community, our parent company's forum to discuss futuristic science & technology with like-minded people from all over the world. It's free to join, sign up now!

A hunter-gatherer who lived 5,000 years ago may have died from an ancient strain of the bubonic plague that killed millions in Europe, Asia and Africa many years later, say scientists who extracted DNA from the man's teeth and bones. The researchers believe that man, known as "RV 2039," harbored the oldest known strain of Yersinia pestis, the bacteria that causes the plague. They say understanding the pathogen's evolution could shed light on our understanding of human civilization's development in parts of the world devastated during the gruesome 14th century pandemic known as the Black Death. "Different pathogens and the human genome have always evolved together," said Ben Krause-Kyora, head of the Ancient DNA Laboratory at German's University of Kiel and co-author of a new study detailing the discovery. "We know Y. pestis most likely killed half of the European population in a short time frame, so it should have a big impact on the human genome." Almost 700 years after the Black Death devastated Eurasia and North Africa, it lives on as a chilling worst-case scenario of pandemic destruction, with its origins continuing to enthrall scientists. The bubonic plague caused a host of symptoms, including fever, chills, headaches, skin sores that form black scabs, and painful swollen and pus-filled lymph nodes known as "buboes" in the armpit or groin. Today, antibiotics can treat the life-threatening infection, but in the Middle Ages, it was all too often a death sentence. The study, published Tuesday in the journal Cell Reports, reveals the earlier strain was likely less virulent, and less contagious, than the one that killed an estimated 75 million to 200 million people during the Black Death, also known as the Pestilence or Great Mortality. "What's most astonishing is that we can push back the appearance of Y. pestis 2,000 years farther than previously published studies suggested," Krause-Kyora said. "It seems that we are really close to the origin of the bacteria." The 5,000-year-old version, the researchers found, lacked the gene that first let fleas act as illness-spreading vectors. Instead, the illness probably spread via a bite from an infected animal. (Notably, perhaps, beavers were a frequent archaeozoological find at the site where RV 2039 was excavated and commonly carried a bacterium that preceded the early Y. pestis.) The researchers found Y. pestis in RV 2039's bloodstream and believe he died from an infection caused by the bacteria, but it appears the disease progressed slowly. As Krause-Kyora noted, even a small shift in genetic configurations can have a dramatic impact on virulence. "Understandably there are no clinical studies that have looked at the ability of the strain to cause disease, and therefore whether it could be epidemic or pandemic proportions," said Sian Halcrow, a bioarchaeology professor at the University of Otago in New Zealand who is not affiliated with the study. "However, it gives us an important glimpse into the emergence and evolution of the Black Death." The skeleton of RV 2039 -- who is believed to have been between 20 and 30 when he passed -- was among those excavated in the late 1800s at Riņņukalns, a Neolithic shell dump in Northern Latvia. Krause-Kyora and fellow European researchers used samples from his teeth and bone to sequence his genome and test it for bacterial and viral pathogens. They detected three Y. pestis-specific proteins in the DNA sample. The new study comes as scientists and others scramble to understand the origins of the modern-day COVID-19 pandemic in an attempt to prevent another one. "By studying the interactions between pathogens, humans, animals and changes in society, demography and the environment," Halcrow said, "we can better understand present-day disease outbreaks."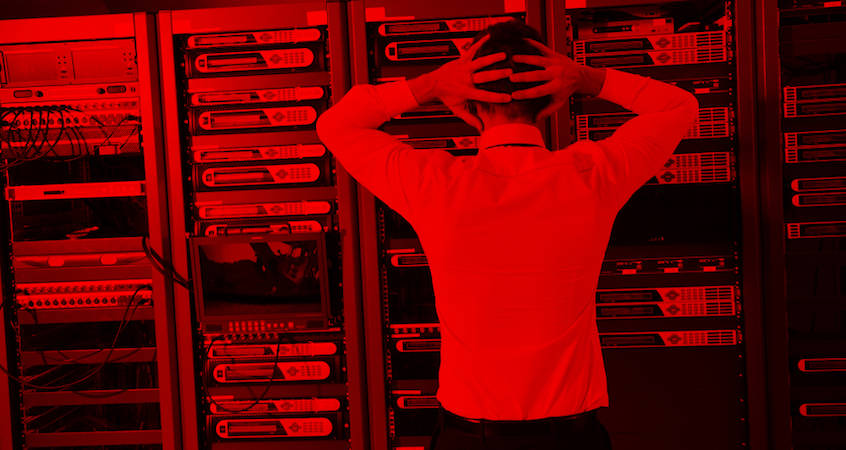 IBM's planned company-wide email migration has gone off the rails, leaving many employees unable to use email or schedule calendar events. And this has been going on for several days. Current and former IBMers have confirmed to The Register that the migration,18 months in the making, has been a disaster. "I feel bad for bringing this to the press but I'm afraid that I'm only one of the many thousands at Big Blue who are utterly disgruntled at the moment," one employee told us. "If we can't even handle our own cloud migration program then why would any customer trust us?" The incident has spilled out onto social media as IBMers vent their frustration. "Every IBMer has descended into a dark, chaotic pit of not being able to access email or calendars for the past 3 days.... wondering where we are??" lamented IBM designer Jessica Tremblay, via Twitter . "Well, probably pulling our hair out #pleasesendwine " We've been told that email service has been intermittent for the past four or five days, and not everyone has been affected in the same way. Lack of access has been shorter for some – one source told us email was back after two days of downtime. Slack is said to be working though Outlook, Verse (IBM's webmail), and Notes have been unreliable. "Outlook won't work with the new system, IBM Notes won't work and the online email called Verse has now gone down," a tipster told us. "Everyone has been affected and no fix is in sight." One source we spoke with laid the blame on IBM CFO James Kavanaugh for cutting costs and not hiring the right people. An IBM spokesperson contacted by phone declined to confirm that anything is amiss or to comment on the situation. The IT giant subsequently got back in touch with The Register, and we understand Big Blue may have something to say at a later time, or not. Over the weekend, a source told us, a blog post to IBM's internal network w3 said the migration had been planned for 18 months and that everything should go fine provided everyone follows the instructions emailed to them. Evidently, this did not happen. Since then, a banner has gone up on w3 pointing people to a Slack channel for updates on the situation, and IBM's CIO has posted a note to employees addressing the problems. Presently, the w3 status page returns an error. Thousands of staff, we're told, have been dealing with poor performance from iNotes on desktop devices and Verse on the web and on mobile devices ( which hasn't been getting great reviews). Initially, the company tried to resolve complaints through help desk chat but the queue ballooned to the point that employees gave up. We're told that the migration plan followed from IBM's decision in 2018 to sell various software products, including Notes, to India-based HCL Technologies. Following the sale, Big Blue didn't want its data on HCL's servers. "They were transitioning to IBM-owned servers," one source told us. "That's where it broke down." Among those employees unable to access their email, there's concern that disappeared messages may not be restored. We've even heard that IBM employees have been approached by recruiters posing questions like, "Why are you still at IBM? They can't even get email straight." "We sold Notes to HCL a few years back," a source told us. "The problem is we are late getting off the version that becomes unsupported tomorrow." If IBM decides it wishes to comment, we will let you know. ® Minutes after this article was published, an IBM spokesperson dictated the company's statement over the phone, presumably because email is a bit spotty: "Some IBM employees are experiencing email service delays. We are working to restore full service as quickly as possible, and we are leveraging a variety of alternative communications tools to ensure minimal disruption to our clients and to our business while we work to restore full email capabilities."

Scientists have discovered a 230-million-year old beetle species pristinely preserved in fossilized poop. The species represents a new family of beetles, and likely served as a snack for a dinosaur ancestor in the Triassic period. The discovery highlights how fossilized dung, called coprolites, can open a window into the past. From offering scientists a look at ancient gut bacterial communities, to sharing secrets about parasites in animals, petrified poop has already proven an important research tool. "We didn't know how insects looked in the Triassic period and now we have the chance," said Martin Fikáček, an entomologist at National Sun Yat-sen University in Taiwan and co-author of the paper published Wednesday in the journal Current Biology. As more coprolites are analyzed, scientists may find some harbor nicely preserved insects, Fikáček added. Amber, which is fossilized tree resin, has encapsulated insects dating back as far as 140 million years. This batch of dung lets scientists see even further into the past. Fikáček and the research team glimpsed inside the fossil poop using a method called synchrotron microtomography, which works like a hospital CT scanner but with strong X-ray beams. The technique makes it possible to visualize 3D internal structures in fossils with great resolution and contrast. The researchers found the beetles with their legs and antenna intact. The scientists say the coprolites' chemical composition, along with the early mineralization by bacteria, likely helped preserve the creatures. "I was really amazed to see how well preserved the beetles were," said paper co-author Martin Qvarnström, a paleontologist at Uppsala University in Sweden. "When you modeled them up on the screen, it was like they were looking right at you." The scientists named the species Triamyxa coprolithica, referring to its Triassic age, beetle suborder and its discovery in coprolite. Modern representatives of Triamyxa's beetle suborder, Myxophaga, are small and live on algae in wet environments. In its day, Triamyxa likely lived in semiaquatic or humid environments. The beetles were likely ingested and expelled by Silesaurus opolensis, a beaked dinosaur ancestor that measured roughly 6.5 feet (2 meters) long and lived at the same time as the beetle in what is now Poland. Silesaurids, which includes Silesaurus opolensis, are one of the closest relatives to Dinosauria. As they lack shared derived features expected in the most recent common ancestor of Iguanodon, Diplodocus, and Megalosaurus and its descendants, Silesaurids do not seem to be true dinosaurs, according to the University of Maryland. The Silesaurus in question appears to have munched on multiple Triamyxa individuals, but scientists say the beetle was probably too small to be the dinosaur ancestor's only target. "Triamyxa likely shared its habitat with larger beetles, which are represented by disarticulated remains in the coprolites, and other prey, which never ended up in the coprolites in a recognizable shape," Qvarnström said. "So it seems likely that Silesaurus was omnivorous, and that a part of its diet was comprised of insects." Whether it was the small beetle that Silesaurus found particularly delectable, or something else, it's a good thing it left us with a remnant of its lunch, a rare portal into insect fauna millions of years ago.

OnePlus is running a flash sale on OnePlus 8, offering an instant $300 discount on this brilliant Android smartphone. This discount is valid on both the Onyx Black and Interstellar Glow options and on both the unlocked and T-Mobile variants. However, since this is quite a big discount, the stock is limited so you might want to be quick to grab the variant that you prefer while it's still in stock. OnePlus 8 (8GB + 128GB) is originally priced for $699; the 256GB variant isn't currently available on the official store. OnePlus has always led the Android pack with its intense focus on having a stable and fast software experience to match the high-end hardware specs. This is why the stock usually flies super fast whenever these kinds of discounts are offered. For the list of complete specs, head over to the product page. Or, go to this link to get yourself a fancy new phone for just $399!

As I speak with actor Lyne Renée over a Zoom video call for CNET's I'm So Obsessed podcast, I'm taken aback by her thoughtfulness, passion and suaveness. She's best known for playing General Sarah Adler, a witch and military leader, on the FreeForm TV series Motherland: Fort Salem. The show takes place in an alternate reality where women run the world and witches are used to fight terrorism. Renée says her character is basically George Washington and crucial to making America what it is. "I completely step into that world. I feel like I'm a kid who gets to play, who gets to be free and who gets to build a character that is so far away from what I am," said Renée. "She exudes this confidence and knowledge and strength. And it's proved a big challenge to sink my teeth into. I really fought for her heart." Motherland: Fort Salem is currently in its second season, but Renée isn't taking a break. She also plays Helena Bergman, a real estate magnate, in the upcoming HBO Max reboot of Gossip Girl. Helena and her tailored designer dresses couldn't be more different than General Adler. Renée said that coming onto set was like entering a fairy tale. Before Gossip Girl or Motherland: Fort Salem, Renée appeared in such films and shows as Wrath of Man, The Meyerowitz Stories, Madam Secretary, Here Lies and Love at First Kill. And during our conversation she discusses working with Guy Richie, painting a portrait of her co-star Benedict Cumberbatch that he actually has displayed in his house, and what it was like growing up in Belgium with a mother who was a painter. You can watch Motherland: Fort Salem on Tuesday nights on FreeForm TV. Gossip Girl airs starting July 8 on HBO Max. You can subscribe to I'm So Obsessed on your favorite podcast app. In each episode, Connie Guglielmo or I catch up with an artist, actor or creator to learn about work, career and current obsessions.

YouTube, which calls itself a "Google company," has its own branding and design direction that's independent from the broader organization. YouTube Studio is now getting a new icon that shares some similarity to YouTube Music. YouTube Studio for Android and iOS lets users manage their channel with the ability to see stats, filter and reply to comments, get notifications, edit video settings, and manage playlists. The app icon on mobile has long been a six-pronged gear — itself similar to the old Android Settings app. Red in color, there's a white play button at the center. That's still the YouTube Studio icon on Android today, but the logo changed last week for iOS. The play triangle remains at the center, but is now inside a hexagon. It's surrounded by the outline of another hexagon that is separated by a white moat. This is the exact same layout as YouTube Music, which leverages circles to evoke a CD and/or vinyl. They can be easily confused, while the Studio icon can also be seen as a 3D cube with a triangle in the middle. The six-sided nature is meant to evoke the previous gear, but it's somewhat too generic. The updated appearance is only somewhat more modern. It's unclear whether it will be applied to studio.youtube.com, as the site has long just made use of the general play button logo followed by "Studio." Besides the main client, the YouTube family of apps includes Music, TV, Kids, and Studio. All are distinctly different from the Google Material Theme with their own visual identity. The unique font is accompanied by thin outline-style icons that match iOS more than they do Android. Check out 9to5Google on YouTube for more news:

Drones have exploded in popularity, but their range often leaves something to be desired. Midrange drones can reach as far as 1.5 miles, while high-end consumer drones can go as far as 4.5 miles away. Distance has been the limit to true freedom — until now. The new Parrot Anafi Ai drone uses 4G connectivity to eliminate any and all range restrictions. You can precisely control the drone from any distance, no line of sight is required, and obstacles won't interfere with the connection. Thanks to the embedded Secure Element, the link between your phone and your drone is encrypted. This provides thorough data privacy and reduces the risk of someone hacking and stealing the drone. The Anafi Ai drone stands out for another reason, too: It's the first drone in the industry to make its piloting application open-source. Parrot provides a Software Development Kit that developers can use to create custom code for the drone. This opens its flight sensors, obstacle avoidance sensors, and more up for customization, which means the potential of the custom software is limited only by developers' imaginations. The Anafi Ai has a 48-megapixel main camera as well as a 4K 60 frames per second/HDR10 capable camera for snagging detailed aerial images and video footage. The drone is designed with photographers in mind and is capable of taking amazing videos thanks to the stabilization around its 4K camera. The HDR10 capability means that even high-contrast areas will be captured with clarity. The camera boasts 6x digital zoom; according to Parrot, users can make out 1-centimeter-sized details from a distance of 75 meters. The gimbal tilt allows the camera to be adjusted from -90 degrees to 90 degrees along its axis. Enhanced artificial intelligence can use photogrammetry to automatically create flight plans and improve productivity. Professional drone operators can use this feature to create flight plans based on the land registry of a building. In essence, the drone can create a 3D map and follow it to better avoid obstacles as it flies. You can think of it much like those Google Maps cars you may see out on the road, but for the skies. There's no need for a subscription. Any SIM card capable of sending data will work for controlling the drone. The Anafi Ai is easy to use, folds for easy storage, and can be set up and operational in just one minute. Perhaps just as importantly, it's resistant to rain. You can fly even in wet conditions, and your photos will still look great even in high winds. The gimbal ensures sharp photos in crosswinds up to 12.7 meters per second. The Anafi Ai is scheduled for release in the second half of 2021. No price has been given yet.

Every time a new infotainment system comes out, it feels like the majority of what's new can be boiled down to, "We put more crap in it!" Some systems are downright distracting to operate, no matter the speed. Volvo's clearly aware of this, because while the next iteration of its in-car telematics will continue to be feature-rich, the idea of safety plays a big role, too. Volvo on Wednesday announced a new infotainment system that will accompany its next generation of battery-electric vehicles. It will still run on the Android Automotive OS that underpins the current system, but that framework will be part of a larger ecosystem that the automaker calls VolvoCars OS, an umbrella of sorts that incorporates the various operating systems that are needed to run… well, just about everything in the vehicle. Two screens comprise the primary part of the system. There's a large portrait touchscreen in the middle of the dashboard, similar to current Volvo vehicles, but what's on that screen has changed dramatically. The upper two-thirds of the screen is now dedicated to the "anchor" app, which is usually a map, with widgets to access other parts of the system just below that. Like the current Volvo situation, system information (e.g. seat warmer status, climate control settings) hang out at the bottom. The visuals are brighter and more obvious at a glance, which should go a long way in mitigating distraction. There's also a digital gauge cluster. However, since there's no need for physical gauges anymore, the cluster display has been compressed a bit, similar to how it is in the Ford Mustang Mach-E. The gauge screen only displays the most pertinent information, such as range, road speed and any navigation information. A head-up display is optional, and like current HUDs, it simply moves information that much closer to the road. Don't forget your phone, though! No, seriously, I mean it, because it's going to function as a key. Volvo wants the device in your pocket to act almost as an extension of the vehicle itself. A new app will become a one-stop Volvo shop, letting you start your car, pre-condition the cabin, pay for charging when away from home and connect to certain smart-home devices. A reliance on over-the-air software updates means the system that comes with your car may get even more features over time, as well. Volvo is on a big hiring spree as it moves a whole bunch of software development in-house, which means new or improved features should take less time to arrive. Volvo didn't offer too many specifics with regard to timing, but its next generation of electric vehicles begins with the XC90 's successor in 2022, so it may not be very long before some of these changes can land in your driveway.

PG&E monthly bills are slated to jump sometime in 2023 as a result of the utility's proposal for $7.4 billion in wide-ranging upgrades directed at reducing wildfire dangers and improving overall system safety. The utility detailed plans for a major set of upgrades — and the potential for higher monthly bills — in a regulatory filing with the state Public Utilities Commission on Thursday. "These investments will strengthen our electric system against wildfire and other environmental risks, and enhance gas and electric system safety, while reinforcing our commitment to provide even more clean, renewable energy for California," said Robert Kenney, PG&E vice president of regulatory and external affairs. As of March 1, PG&E bills for the average residential customer who receives both gas and electric services were $198.78 a month, according to the utility. The average monthly bill on March 1 was $138.86 for electricity customers and $59.92 for natural gas customers, the utility said. The general rate case proposal filed by PG&E Thursday would increase both electricity and gas monthly bills for the average residential customer if the state PUC approves the plan. By sometime in 2023, the average monthly bills for both electric and gas services would total $234.78, an increase of $36, according to PG&E. In 2023, the average monthly bill for electricity customers would be $164.05, an increase of $25.19. Gas bills would total $70.73, or $10.81 more, PG&E said. San Francisco-based PG&E acknowledged that the prospect for higher monthly bills could jolt the pocketbooks of customers, especially in the wake of the economic setbacks unleashed by the coronavirus. "We know this is a significant request that comes at a pivotal time when many of our customers are struggling to recover from the pandemic," Kenney said. "We won't stop looking for additional ways to manage costs and help customers use less energy and lower their bills." The PUC is expected to conduct a full-fledged proceeding before making a final decision that could lead to changes in monthly bills. This process would include evidence provided to a hearing officer, input from the public, assessments by consumer groups both within and outside of the PUC, as well as a vote in public by the five PUC commissioners. "PG&E cannot simply raise customer rates whenever we feel additional funding is necessary," PG&E spokesperson Kristi Jordan said. "The commission will conduct an open and transparent review of PG&E's general rate case proposal, including public participation hearings." The utility encouraged its customers to participate in the review process. Among the key categories of upgrades and some of the proposals in each segment: Wildfire safety. PG&E intends to put more power lines underground and to harden power lines; install special devices to reduce the size and impacts of intentional power shutoffs; increase the use of technology to detect downed power lines within minutes and pinpoint wildfires; remove dead or dying trees and meet or exceed state rules to manage hazardous vegetation. — Gas system safety. Replace 222.5 miles of distribution main pipeline in 2023; increase miles of gas transmission pipelines that can be inspected from inside the pipe to more than 69% of the system by the end of 2036; strength test or replace about 174 miles of gas transmission pipes in the coming few years. — Electric system safety. Replace more wood poles and equipment; add more devices to reduce the duration and impact of electrical outages; improve safety against cybersecurity; replace transformers with equipment to minimize fire risk. — Clean energy programs. Upgrades to support at-home charging of electric vehicles; add more than 1,000 electric vehicles to PG&E fleet by 2026; operate a battery energy storage system at the Moss Landing substation in Monterey County; increase the amount of hydroelectric power the utility can provide. "We are committed to improving the critical energy infrastructure that serves each of our 16 million customers, while also ensuring that energy remains as affordable as possible," Kenney said.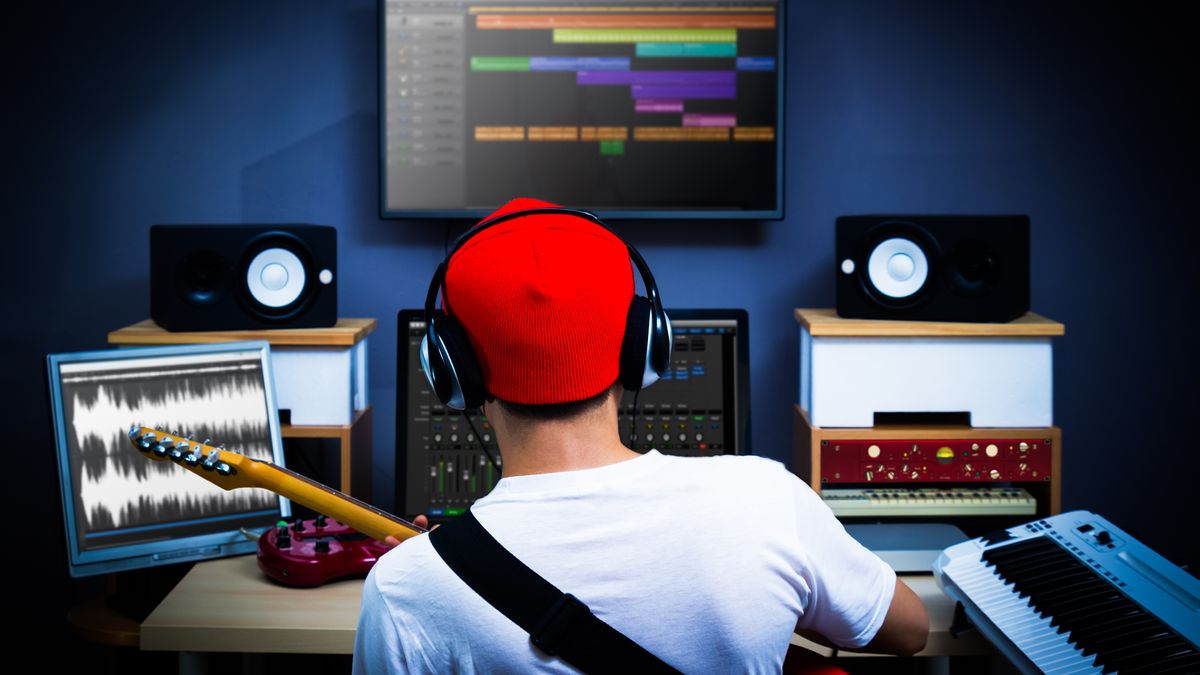 The best audio PCs boast more than sheer power to run Digital Audio Workstation (DAW) software. As essential tools for music producers and musicians, these computers can be rather demanding when it comes to specs. So it's true that every audio PCs has to have enough power to run DAW software like Image-Line FL Studio, PreSonus Studio One and Cubase without a hitch - no matter how many tracks you're working on. Still, the best audio PCs and laptops need to have more than just cutting edge components. They should also be able to allow you to plug in multiple musical instruments, have a large enough hard drive to store your projects and uncompressed audio files, and have top-notch onboard audio quality – not to mention the ability to plug into external speakers and monitors. If you're looking for the best audio PCs, then you've come to the right place. We've listed the top machines that are ideal for music production, taking everything above into consideration. It's quite a demanding checklist so many of these PCs are expensive. Just know that they are well worth the money. Plus, included is our built-in price comparison tool, which scours the internet to bring you the best prices for these devices. The new iMacs are not just an improvement over their 21.5-inch predecessor externally, touting a fresh new face that comes in several different colors. They also come with fresh new specs, rocking Apple's new M1 chip that makes it much more powerful than the previous Intel iMacs. In fact, we'd go as far as to say that the new iMac (24-inch,2021) is the best and most efficient all-in-one PC we've ever tested, making it the best audio PC right now. It's not the most affordable, but you'll be happy to know that you are getting great value here, as you're getting the Magic Keyboard and Magic Mouse included – in matching colors, we might add. Read the full review: iMac (24-inch,2021) The MacBook Pro 13-inch (M1,2020) may not have gotten a massive design overhaul, but what it lacks in that department, it makes up for in performance and battery life. Thanks to Apple's groundbreaking M1 chip, the new MacBook Pro 13-inch delivers excellent performance and exceptional battery life. Its performance is so impressive, in fact, that it can easily handle 4K - and even 8K - videos – let alone music production. If you're looking for a powerful yet portable PC for making music, this is the best audio PC money can buy. Read the full review: MacBook Pro 13-inch (M1,2020) One of Apple's biggest surprises of the year is the update to its smallest Mac. The brand-new Mac mini now touts Apple's M1 chip, while keeping things the same in its much-loved design. It's more powerful than ever – with performance powerful enough for music production and even 8K video editing, thanks to this new chip. That's while still keeping its title as the cheapest Mac ever – terrific news for budget-minded musicians and music producers. Read the full review: Mac mini (M1,2020) Not that you need one of the most powerful laptops in existence for making music, but if you do want it, the Razer Blade 15 Studio Edition will no doubt take your breath away thanks to its sheer power and stunning display. This is a mobile workstation that can compete with even the most powerful desktop PCs and is worthy of the most complex tasks like 3D animation and video editing, let alone music production. The steep price is just as breathtaking, however, so only invest if you really want that much firepower and can afford it. Read the full review: Razer Blade 15 Studio Edition (2020) The Surface Studio 2 is a great alternative to Apple's iMacs, and if you'd rather use Windows 10 over macOS, then this all-in-one from Microsoft is an excellent choice. Sleek, stylish and capable of handling DAW software with ease, along with a bright and vibrant built-in display, this is an excellent audio PC that would look great in anyone's studio. It's not quite as powerful as the latest iMac, however, so if you want pure power, go for Apple's all-in-one. Still, this is an excellent performer, that's ideal for creatives. Read the full review: Surface Studio 2 The formidable Acer ConceptD 7 is capable of handling complex and demanding tasks such as audio production. Clearly designed specifically with creative professionals in mind, it boasts that sheer power you'll only find in workstations and gaming laptops. Beyond that excellent performance it delivers, it also offers decent port selection, a minimalist solid white design and that stunning Pantone-validated 4K IPS display. Obviously, it's still pretty pricey, but no professional's tool comes cheap. If you're looking for a Windows-powered MacBook alternative for audio production, this is a fantastic choice. Read the full review: Acer ConceptD 7 Lenovo's latest all-in-one offering isn't as powerful as Apple's premium AIO, the iMac Pro, or even the recently updated iMac, which now offers a 9th-generation Intel Core configuration. After all, the 8th-generation chips and Radeon RX 560 graphics are aging at this point. However, it is still plenty powerful to meet the needs of creative professionals out there who are not entirely impressed by Apple's pricey machines. On top of that, the Lenovo Yoga A940 has a few aces up its sleeves, including 100% Adobe RGB support and Dolby Vision, a set of Dolby Atmos speakers, a port offering that's more generous than Apple's all-in-one, and a stylus included in the box. Read the full review: Lenovo Yoga A940 Professionals and creatives need something that can handle any workload they can possibly throw at it. If you're one such user, the iMac Pro isn't just one of the best Macs for you; it's the only Mac to consider. Not only does it have a vibrant 27-inch 5K display with a P3 wide color gamut, but it also boasts some of the most powerful hardware Apple could get its hands on. It's extremely expensive though, so it's really only meant for folks who have deep pockets and need that unbridled power to get through their daily workloads. Read the full review: iMac Pro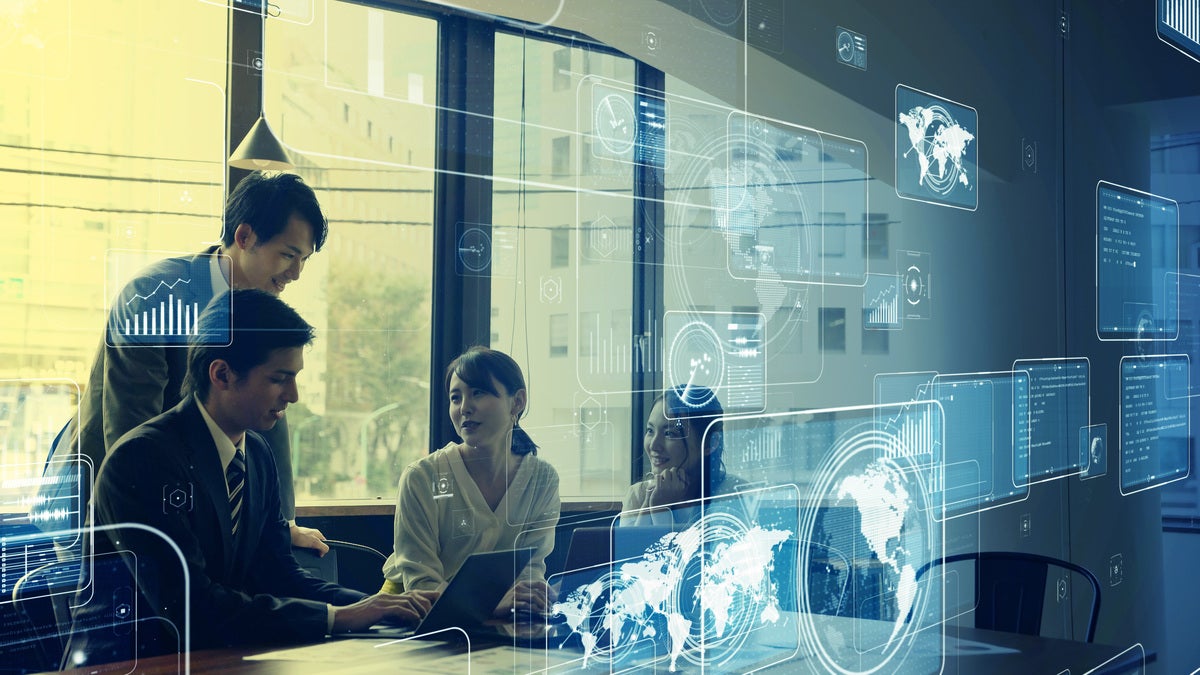 Robotic process automation (RPA) platforms and tools have become so powerful and easy to use that it is possible for organizations to become a fully automated enterprise. Partially or fully automating thousands of manual processes enterprise-wide, however, requires a coordinated strategy that engages all of an organization's departments and – most importantly – includes sophisticated IT management oversight and control. To understand the need for centralized IT oversight, look no further than the "shadow IT" challenges companies have encountered in recent years. With the ready availability of cloud-based Software-as-a-Service (SaaS) offerings, individual departments were suddenly able to create and access applications and technologies without any IT department involvement or awareness. In many companies, the SaaS deployment free-for-all resulted in siloed IT operations that were difficult to manage, interconnect, or secure. Companies soon learned that the ideal model for SaaS adoption was one that engaged both the business units and the organization's IT department from the start. The same is true for organizations embarking on the road to extensive process automation. The needs of business units can and should influence the priority and timing of different automations, and power users can even build their own process automations with today's low-code/no-code RPA tools. Nonetheless, the IT department should have enterprise-wide visibility and control over the end-to-end automation activity. To this end, organizations would be well advised to establish an automation center of excellence (CoE) at the beginning of their RPA journeys. An automation CoE brings together the technical and business experts required to collaboratively create an automation strategy. Among other tasks, these experts can identify preferred RPA products and services, establish and teach automation best practices, and set requirements to prioritize, track, and manage potential and in-process automations. This last item – the management of the automation lifecycle – requires the creation of an "automation pipeline." With an automation pipeline, candidate automations can be identified; prioritized; tracked through development, testing, and approval phases; and ultimately implemented and maintained. Proposals for automations can come from IT experts, business managers, and employees themselves, as well as from sophisticated process mining tools. Meanwhile, some analytics tools can even help organizations visualize and project automation ROIs, helping to prioritize those with the largest and fastest payoffs. UiPath Automation Hub illustrates the type of functionality and visibility a comprehensive automation pipeline can deliver. The Automation Hub gives organizations a single location from which managers can view five different categories of automations: UiPath Automation Hub is just one element of the company's broad portfolio of RPA products, tools, and services. For further information on how Automation Hub can add critical lifecycle capabilities to your automation initiatives, go to https://www.uipath.com/product/automation-hub .

I slipped my SIM card back inside the OnePlus 9 Pro just over a week ago, after using a string of cheaper but still capable Android smartphones, and since then I've been noticing the little things that make it special. During my return to the OnePlus 9 Pro, it's also clear that software updates have fixed a few issues I had with the phone during my April review. We already recommend the OnePlus 9 Pro, so that's not about to change, but I want to highlight five things about the phone that have really stood out this time around, along with one thing that still needs attention but still manages to make me excited about the future of OnePlus phones. The more you use a phone, the more you begin to notice the little things that make it either special to own, or better to use than other models. Since reviewing the OnePlus 9 Pro, I've gone back to it several times, including for a retest of the camera, and more recently for this extended period of everyday use. Here are the five things that stood out. Haptics, the little vibration that accompanies screen touches, notifications, or in-game action, may sound like a feature that doesn't vary much between phones, but that's not the case at all. The tactility changes depending on what the phone is made of, the type of motor used, and the way it's tuned by the company. OnePlus has always been good at haptics, but the OnePlus 9 Pro represents not just the company's best, but possibly the best on any phone at the moment. What makes it so good on the OnePlus 9 Pro is how subtle it is, and how it has been integrated into the software to increase tactility in all the right places. There's the slightest of taps when you unlock the phone with the fingerprint sensor, and tiny nudges when you type away on the keyboard and when you use the slider on the side of the phone. It's not ever-present, sensibly correlates to features that benefit from feeling more physical, never feels buzzy or cheap, and ends up making the OnePlus 9 Pro feel all the more luxurious for it. When I first reviewed the OnePlus 9 Pro, the battery life was adequate, but nothing more. Since then, software updates have improved the phone's efficiency. Throughout this last week with the phone, the battery has lasted two days before it needs a recharge, provided I didn't go overboard on gaming. Playing only about 30 minutes of Asphalt 9: Legends could drain the battery by 10%, so do that a few times and it won't last much more than a full day. While the OnePlus 9 Pro doesn't have the best battery life of the current Android flagships available, I'm highlighting it here because it's better than it was when I first reviewed the phone. It's one of two complaints I made about the phone that have been improved through software updates, and OnePlus should be applauded for doing so. It sounds like something that should happen anyway, but that's not always the case. This is the other annoyance OnePlus has obviously fixed with a software update. When I initially reviewed the OnePlus 9 Pro, the edges of the screen were overly sensitive to touch, resulting in apps being opened accidentally, words being typed badly, and other irritations. I have not encountered any of these problems this time around. My OnePlus 9 Pro has OxygenOS version 11.2.7.7. LE15BA installed, which does also list "reduced power consumption in specific scenarios" as one of the changes. I usually charge my phone overnight, which I imagine most other people do, too. I don't with the OnePlus 9 Pro though, due to the incredibly fast Warp Charge 65T wired fast charger included in the box. It takes about 30 minutes to a full recharge, and this speed and resulting convenience is truly transformative. The speed means I just plug it in when I'm sitting down and not really using my phone for a while. For me, it's usually when I'm having lunch. The charger stays on the kitchen counter, I plug it in, and it's fully charged by the time I'm done. Instead of leaving the phone plugged in overnight, I turn it off. It's better for the battery, less wasteful when it comes to power, and pressing the "power off" button when I go to bed is a mentally positive thing to do. If you haven't used a OnePlus phone before, you may not know about the Alert Slider. It's a physical slide button on the side of the phone that changes the status between Silent, Vibrate, and Ring. It has been on OnePlus phones since the very beginning and I consider it part of the brand's DNA, which is why I dislike it not being included on models like the OnePlus Nord CE 5G. Like the fast charging, you don't really get the convenience of the feature until you actually use it. I need the phone to audibly ring more often these days, due to spending more time at home and the phone sometimes being in a different room, rather than always in my pocket or hand. Quickly activating the Ring mode is a real benefit, as is switching it back to Vibrate later on, especially now that Android volume controls have become more complicated and annoying to use. Apart from the convenience, feeling the textured slider under your thumb and absentmindedly sliding it up and down is the phone equivalent of rapidly pressing the top of a pen. It's such a satisfying motion, especially paired to the great haptics. OnePlus has continued to do great work improving the camera on the OnePlus 9 Pro, and although some issues persist, it still manages to make me eager for the next phases of its partnership with Hasselblad. The 9 Pro's camera can take fabulous photos, and on the right day can even outperform the iPhone 12 Pro and the Oppo Find X3 Pro. But on other days, it just can't seem to get it exactly right. This inconsistency is frustrating, and is the primary area OnePlus and Hasselblad need to work together on improving. At the moment, I don't always have confidence in the OnePlus 9 Pro, and in the back of my mind wonder if it'll take a great photo or an average one, or sometimes a really bad one. This happens with close-ups mostly, where the camera's focal length sees the macro mode kick in when it probably shouldn't, lowering quality and usually requiring you to force it to focus on a specific area. But the zoom mode and the wide-angle are also problematic. Don't leave the shutter sound on either, because it seems to slow the camera down slightly. As OnePlus and Hasselblad's partnership deepens, I'm hopeful it can bring greater consistency across all the cameras, and make it more pleasurable to use in more situations. When the OnePlus 9 Pro gets it right, you can really see its potential, and I'm very hopeful the pair can really exploit that for the next model in the range. The OnePlus 9 Pro costs $1,069 if you choose the 12GB/256GB model, which seems to be the only one available through OnePlus or Amazon at the time of writing. It's still a recommended phone, but it's always worth keeping watch to see if the Samsung Galaxy S21 Ultra can be found for less, as it remains our top Android phone choice.

Southern American cooking is known for being as tasty as it is unhealthy. Foods are often deep-fried, filled with fat and salt, while the beverages are often sweet. According to new research published by the American Heart Association, eating this diet on a regular basis may also increase your risk of suddenly dying from a heart problem. In the US, Southern food involves things like eggs, processed meat, organ meats like "giblets," as well as sugary beverages and fried foods. Eating this type of diet regularly has been linked to sudden cardiac death, according to a new observational study published in the Journal of the American Heart Association. The findings were based on data from more than 21,000 people who were over the age of 45. These individuals had participated in the Reasons for Geographic and Racial Differences in Stroke (REGARDS) research project starting from 2003 to 2007. Of note, a little more than half of the participants lived in the southeastern United States, which is sometimes called the "Stroke Belt" due to its high death rate from strokes. This particular study focused on sudden cardiac death, which is when someone suddenly loses heart function that leads to death within the hour. Based on data gathered from the participants, the study found that regularly eating a Southern-style diet was linked to a 46-percent higher risk of experiencing this kind of sudden death compared to people who were least likely to eat this diet style. On the flip side, however, people who regularly consumed the traditional Mediterranean diet had a 26-percent lower risk.