Announcement
DC5n United States software in english 41 articles, created at 2018-01-14 18:00 articles set mostly positive rate 5.8
(1.01/2)

1

1.5

Microsoft will reportedly add a file restoring feature to OneDrive soon

Files Restore is a useful new feature that will reportedly be making its way to OneDrive soon. This addition to the file-hosting service will possibly help users to recover from Ransomware attacks. 2018-01-14 13:52 2KB www.neowin.net

(1.01/2)

2

0.0

Fortnite Disables Friendly Fire to Avoid Trolling

Epic Games has decided to take some decisive action against griefers in Fortnite Battle Royale by removing friendly fire from the game's team-based modes. 2018-01-14 12:16 2KB gamerant.com

(0.02/2)

3

1.4

The best antivirus software of 2018

The security market is packed with programs making big claims, but which can you really trust? 2018-01-14 13:08 12KB www.techradar.com

4

1.4

HTC executive talks Vive Pro and VR in 2018

Ahead of the Consumer Electronics Show this week, HTC unveiled its new Vive Pro headset and Wireless Adaptor along with interface improvements for its Viveport VR marketplace and Vive Video browser. The Pro's resolution is 78 percent higher than the current Vive headset, and it also features built-in headphones and a more comfortable form factor. With the wireless adapter, both headsets can also be untethered. 2018-01-14 15:15 13KB venturebeat.com

5

0.6

Remnants of Naezith trailer shows off its grappling hook platforming

Every so often I like to spend a weekend buried in an action platformer, trying my best to master its mechanics and climb the leaderboards. It barely ever works (I'm far too panicky in tense moments), but I have a blast. So I'm looking forward to seeing how Remnants of Naezith turns out when it launches next month. Its hook, literally, is that you use a grappling hook 2018-01-14 15:15 2KB www.pcgamer.com

6

0.9

Learn how to quickly and easily pin a game or app on Xbox One

Here's a quick guide on how to pin a game or app on Xbox One, making it easier to access your favorites in one place. 2018-01-14 15:15 2KB www.digitaltrends.com

7

1.2

Facebook Messenger... for who now? Zuck points his digital crack at ever younger kids • The Register

Zuck Off, says UK Health Minister 2018-01-14 15:09 4KB www.theregister.co.uk

8

0.3

Watch Day 3 of the Counter-Strike: Global Offensive ELeague Challengers stage here

Can FaZe Clan bounce back after their massive upset? 2018-01-14 15:00 2KB www.polygon.com

9

0.4

David Cage and Quantic Dream "shocked" by allegations of unhealthy studio culture • Eurogamer.net

Three separate French reports published this afternoon level serious allegations of unhealthy studio culture at Quantic Dream, developer of Heavy Rain, Beyo… 2018-01-14 14:33 853Bytes www.eurogamer.net

10

0.7

MoneyGram and Ripple announce partnership

Ripple and MoneyGram have announced they are working together in an effort to use the XRP blockchain as a way of transferring money 2018-01-14 14:25 2KB www.digitaltrends.com

11

0.4

Awesome Games Done Quick 2018 finishes with more than $2.25 million raised for charity

This year's Awesome Games Done Quick has sadly come to a close. But there's good news: the celebration of speedrunning raised more than $2.25 million for the Prevent Cancer Foundation, which is a new record and about $40,000 more than last year. The total stands at $2,263,373 and counting—you can still donate through the event's website. Looking at the breakdown of the figures, 2018-01-14 14:18 2KB www.pcgamer.com

12

0.9

Want a high-end gaming PC? Origin's Millennium proves you should go custom.

There's a reason computers like the Origin Millennium charge a high price for their premium gaming hardware. It's the cost of craftsmanship. 2018-01-14 14:15 2KB www.digitaltrends.com

13

1.4

Learn how to set up voicemail on an iPhone

Here's how to set up voicemail on an iPhone so you can quickly see, listen to, and organize your voicemails. 2018-01-14 14:15 4KB www.digitaltrends.com

14

1.3

For Olympians and pro baseball players, winter training wears many hats

MLB All-Star Francisco Lindor and Dutch short track speed skaters approach winter training differently to prep for world-class competition. 2018-01-14 14:15 3KB www.digitaltrends.com

15

0.5

ZTE says their folding Axon M is just the start

There has been an increasing momentum around folding smartphones, which would let smartphone screen sizes escape from the confines of being pocketable. Despite interest from a number of companies it was ZTE which brought the first modern smartphone with a dual-screen design, the ZTE Axon M, exclusive to AT&T. The device has had a middling… 2018-01-14 14:00 4KB mspoweruser.com

16

0.3

Everyone hates us, and it's not because of our sex parties

It was, briefly, the zeitgeist's perfect Silicon Valley story: a sex-and-drugs party hosted by since-ousted top-tier VC Steve Jurvetson, at an official.. 2018-01-14 14:00 5KB techcrunch.com

17

1.0

Pimax 8K VR headset hands-on: Stunning visuals have some nagging issues

Other than the move toward wireless VR and an obsession with developing groundbreaking new haptic technologies, the biggest trend at CES this year for virtual reality was a focus on improved resolutions for HMD displays. From the Vive Pro's purported "3K" combined resolution and the crisp, clear quality of Samsung's Odyssey headset, all the way up to the enormous 8K combined resolution of the Pimax, screen doors were almost nowhere 2018-01-14 14:00 7KB venturebeat.com

18

0.2

Kyogre Defeated by 3 Trainers, Here is a Guide How to Beat and Catch the Legendary Pokemon

The last Legendary Pokemon, available to battle and catch in Pokemon Go until February 14 at 1:00 PM PST, is Kyogre. At first, many Pokemon Go Trainers hav 2018-01-14 13:22 1KB www.futuregamereleases.com

19

0.5

Congress seeks answers regarding Apple's slowdown of old iPhones

Apple is facing a number of lawsuits over its policy of slowing down older iPhones in order to maintain battery life. 2018-01-14 13:21 6KB www.digitaltrends.com

20

1.4

Google Assistant on touchscreens means competition for Alexa in the workplace

This week, Google unveiled that Assistant is coming to four new touchscreen devices from LG, Sony, JBL, and Lenovo. With voice commands and a screen, the new devices will be able to make video calls, and serve up things like YouTube videos, directions, cooking help, or your favorite photos. The devices, which made their debut at the Consumer Electronics Show (CES) in Las Vegas, represent Google's first attempt to offer 2018-01-14 13:13 6KB venturebeat.com

21

0.6

Devs see red after not seeing Big Red on Stack Overflow database poll • The Register

Oracle missed off yearly survey, staffer claims 'malicious bias' 2018-01-14 13:09 2KB www.theregister.co.uk

22

1.0

AGDQ 2018 Donations Set a New Record for Games Done Quick

AGDQ 2018 has set a new record for donations, with the final total coming in at just under $2.3 million. 2018-01-14 13:03 2KB www.gamerevolution.com

23

0.4

Dragon Ball FighterZ: How to Summon Shenron

The Dragon Ball FighterZ beta is live and players have discovered how to collect all seven dragon balls, summon Shenron the dragon, and get a wish from him. 2018-01-14 12:50 2KB gamerant.com

24

0.7

Microsoft updates Windows 10 SMS Messaging app for some reason

One of the rather superfluous apps in Windows 10, even more than Candy Crush Saga, is the Windows 10 Messaging app, which is meant to keep track of messages sent to you over LTE from your mobile operator and SMS messages sent via Skype SMS Relay service, but don't actually let you send messages. The… 2018-01-14 12:35 4KB mspoweruser.com

25

1.5

Recover After Your Workouts With This One-Day Amazon Sale

I know, I know, another January Amazon fitness sale. But this exercise recovery promotion includes a bunch of items we haven't seen discounted yet this year, including a bunch of foam rollers and Blender Bottles, to go along with the typical assortment of supplements. A few of our favorites are below, but head over to Amazon to see all of the sales, and remember, these prices are only available today. 2018-01-14 12:33 1KB deals.kinja.com

26

0.8

Destiny 2 Details Changes for Fall 2018 Expansion Update

Bungie details some planned (and important) changes/updates for Destiny 2 that will not reach the game until its first major expansion releases in fall 2018. 2018-01-14 12:30 3KB gamerant.com

27

0.6

Google asks browser rival Vivaldi to post uninstall instructions • The Register

Erm, just like Google doesn't. It's an AdWords thing, innit? 2018-01-14 12:21 4KB www.theregister.co.uk

28

1.0

Bring me your poor, your huddled masses, yearning to see behavioural advertising • The Register

Slimline Android Go slurps from the bottom billions 2018-01-14 11:56 2KB www.theregister.co.uk

29

1.5

Shazam! Apple chucks £300m at Brit what's-that-song app – report • The Register

That's a lot of money just to blast U2 at it 2018-01-14 11:55 1KB www.theregister.co.uk

30

0.0

The Last of Us 2 Unsolved Mysteries and Questions We Want Answered

The Last of Us 2 unsolved mysteries and questions we want to be answered in the upcoming sequel to Naughty Dog's 2013 game, The Last of Us. 2018-01-14 11:32 4KB www.gamerevolution.com

31

1.7

Windows and Apple devs get a compelling reason to turn to Linux • The Register

Add in Flatpak/Snap and it could be a revolution 2018-01-14 11:22 6KB www.theregister.co.uk

32

1.3

9 amazing uses for graphene, from filtering seawater to smart paint

Super-material graphene has astonishing strength, flexibility, and other surprising skills and applications. Here are some of the best. 2018-01-14 11:15 1KB www.digitaltrends.com

33

0.7

Barclaycard website goes TITSUP* • The Register

Users report issues establishing secure connection 2018-01-14 11:08 1KB www.theregister.co.uk

34

1.3

Ad-filtering fiend Eyeo: Morning has broken, like the first morning • The Register

Everything's lovely, industry is being less obnoxious 2018-01-14 11:05 6KB www.theregister.co.uk

35

0.8

The End of Abandondroid? Treble might rescue Google from OTA Hell • The Register

Well. One less excuse for skinflint OEMs, anyway 2018-01-14 10:55 3KB www.theregister.co.uk

36

1.1

Nationwide UK web bank and app take unscheduled nap • The Register

Customers report woes at ATMs too. Xmas shopping? Maybe not 2018-01-14 10:39 2KB www.theregister.co.uk

37

0.0

And we return to Munich's migration back to Windows

Why are you doing this? 2018-01-14 10:27 5KB www.theregister.co.uk

38

0.9

Welcome to middle age, Microsoft Excel v2 • The Register

Launched a million business plans, sank Lotus... 2018-01-14 10:02 7KB www.theregister.co.uk

39

1.3

The Best Uses for Live, Visual, and Automated Testing

Learn the many ways that automated visual and live testing capabilities open up possibilities for all your DevOps testing scenarios, for quality software. 2018-01-14 10:01 5KB dzone.com

40

1.1

RESTful APIs and Microservices: How to Make the Leap and Why It Can't Wait

This article discusses why you should make the jump to modern RESTful microservices, and how to implement and deploy them to give your business an edge. 2018-01-14 10:01 7KB dzone.com

41

1.5

Create Cross-Platform Voice Applications With Jovo

Learn how to install Jovo, connect Jovo to Alexa and Google Assistant, and create cross-platform voice applications with Java. 2018-01-14 10:01 3KB dzone.com
Articles
DC5n United States software in english 41 articles, created at 2018-01-14 18:00
Microsoft might reportedly add a file restoring feature to OneDrive, quite possibly in the next couple of weeks. Dubbed "Files Restore", this will possibly be a welcome addition for plenty of users of the file-hosting service, as it will enable them to restore their files from any point in the past.
Apparently, Stephen L Rose, Senior Product Manager for OneDrive For Business revealed Files Restore in a presentation at the SharePoint Saturday San Diego (SPSSD). As such, it is unclear at the moment whether the feature will be available for all OneDrive users, or only OneDrive for Business. In any case, Ryan Schouten, a SharePoint MVP, made the expected arrival of the upcoming feature public knowledge yesterday.
The ability to restore files from ''any point you want'' will possibly be an exciting new addition for many users. In fact, it might even offer encouragement to store more sensitive data online, as rolling back the service to an earlier date will enable users to avoid accidental data loss. Moreover, it will help provide protection against Ransomware attacks, as noted by Schouten.
As of yet, no official date for the upcoming feature has been noted. However, going by Schouten's words, it might be arriving before the end of this month.
Source: Ryan Schouten (Twitter) via MSPoweruser

OneDrive will soon make it a lot easier to recover from Ransomware
mspoweruser.com
Team-killing is a problem in nearly every multiplayer game that supports friendly fire. It can frequently be accidental, but apparently Fortnite's Battle Royale mode has seen a fair share of deliberate trolling; so much so that Epic Games has disabled friendly fire.
When jumping into a game of Fortnite Battle Royale, players can queue with up to three of their friends, or go solo. However, they can also be matched with teammates online if they don't have the full premade roster they desire. While team-killing obviously isn't much of a concern in the standard free-for-all mode or when queued with friends, griefing and trolling can become egregious in games with random players.
Given that Fortnite Battle Royale is already a challenging game when playing with teams (it's almost inevitable that if you attack one player, several others will be waiting to back them up), it's understandable that losing players to team-killing can place a squad at a significant disadvantage. A representative from Epic Games acknowledged this in a statement made on Reddit, however they also stated that "friendly fire encourages thoughtful play and careful tactics." As a result, "the impact of [disabling friendly fire] will be closely monitored, and in the case that those [careful] tactics are too negatively affected we may evaluate other methods of reducing team killing."
The announcement has seen a mixed response so far from fans, with several of the most upvoted comments on the post providing alternative solutions to the issue. A key complaint addressed in a reply by AnotherScoutTrooper is that removing friendly fire makes explosive weapons incredibly powerful. Since teammates can no longer die due to splash damage, there's nothing to stop players from lobbing grenades and firing rocket launchers to their heart's content without fear of catching one of their cohorts in their assault.
Whether Epic Games will take any of these suggestions to heart remains to be seen, but this isn't the first time they've taken a firm stance against any sort of "unfair play" in the game; only months ago they sued several players who were accused of cheating in Fortnite. For now, at least players can rest easy, secure in the knowledge that they won't be shotgunned in the back for the smallest mistake.
Fortnite is available now in early access on PC, PlayStation 4, and Xbox One, with its full launch occurring at some point in 2018.

PUBG Fatal Error Xbox One Explained: Lobby Problems, Server Disconnection, and More
gamerevolution.com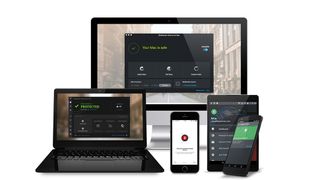 If you're looking for the best antivirus software in 2018 to keep you and your PC secure online, then you've come to the right place.
Even in this day and age, it is still essential to have the best antivirus software you can get your hands on installed on your PC (be it Windows or Mac), as malicious users are still coming up with ways to access you machine, be it hijackers grabbing your search page, or the latest ransomware encrypting all of your files.
If you're running Windows 10, then you may think that the built-in Windows Defender is enough to keep you safe. Sure, it's free and easy to use, but independent tests show its protection rates can be considerably lower than the leading competition. Also, by making it so widely-used, it also means that if a virus writer wants to hit as many PCs as possible, making something that evades Windows Defender will be their biggest priority.
There are free antivirus solutions that can be used with other tools to keep you protected, but they don't always provide a complete suite of antivirus software tools that the best paid-for antivirus software provides. For that reason, if you want an all-round antivirus tool that provides up-to-date protection against the latest threats, then paying for antivirus software is your best bet.
This doesn't mean you have to start spending big money, however, and we've come up with this list of the best antivirus software that features our very own price comparison tool to help you find the very best price for protection.
Rock-solid and reliable protection
In a world packed with free security software, Bitdefender Antivirus Plus 2018's annual $39.99 fee may look expensive. Especially as this now only covers you for a single device, down from three last year.
Still, there are compensations. Bitdefender's engine is one of the most accurate and reliable around, for instance, loved by all the big independent testers.
Web filtering blocks access to malicious sites, a secure browser keeps your online financial transactions safe, and there's a password manager which auto-completes credit card details in web forms.
An excellent anti-phishing module alerts you to malicious links in your search engine results, and blocks access to dangerous sites.
There are one or two issues – it grabs more resources than average, and might conflict with some programs – but Bitdefender Antivirus Plus 2018 is still a likeable package which offers excellent detection rates, great performance, and more than enough bonus features to justify the price.
Alternatively, you can purchase the Total Security 2018 edition for not much more. It adds a firewall, parental control, antispam, file encryption and more, and covers up to five PCs, Macs and Android devices (iOS is 'coming soon').
Expert-level antivirus for the more experienced user
If you judge an antivirus on the length of its feature list, ESET NOD32 Antivirus 2018 Edition might be a disappointment. There's no firewall, password manager, file shredder, vulnerability scanner or any of the bundled extras you'll often find elsewhere.
This doesn't mean the package is short on power, it's just more focused on the antivirus fundamentals. ESET NOD32 Antivirus 2018 Edition comes with real-time malware protection, an anti-ransomware layer, exploit protection, URL filtering to block malicious websites, and modules to prevent attacks using PowerShell and malicious scripts.
A Device Control module limits the risk of infection from other devices by controlling access to USB sticks, external hard drives, optical storage media, even devices connecting by Bluetooth and FireWire. It's an unusual extra, but could make a difference if others are regularly plugging devices into your PC.
ESET NOD32 Antivirus 2018 Edition isn't aimed at beginners. The interface is clumsy sometimes, some features are very advanced, and even the Help isn't always exactly helpful.
Experienced users will appreciate ESET's power and configurability, though. Above-average protection does a good job of keeping you safe, and a lightweight design ensures the package won't slow you down.
One of the new features in the 2018 Edition is the UEFI Scanner which protects you from threats that attack your PC before Windows has even started.
Nothing is easier to use
F-Secure Antivirus SAFE is a great collection of antivirus software tools, and while it's a bit more expensive than some of the other antivirus software on this best of list, the amount of features you get makes the cost worthwhile.
With F-Secure Antivirus SAFE, you get the brilliant antivirus software from F-Secure, along with banking protection for safe online shopping, family safety tools and a device finder that lets you track your lost Android or iOS device, and if needs be remotely lock or delete it as well.
The package typically receives maximum marks for protection from AV-Test, and generally scores highly with AV-Comparatives, too. They also say it can generate significantly more false positives than most of the competition, but how that affects you will vary depending on how you use your computer.
The interface is a major plus. It's extremely easy to use, lightweight, and for the most part you can just leave the app alone to look after your PC. The program has minimal effect on your system performance, and if you do need to intervene then you can generally solve any issues in a couple of clicks.
In 2018, F-Secure Anti-Virus SAFE remains an appealing package: fast, lightweight, and able to run alongside many other security tools without conflict.
Trustworthy security for beginners and experts alike
Kaspersky Anti-Virus 2018 is a stripped-back security package which focuses on the core security essentials: web filtering blocks dangerous URLs, an accurate antivirus engine detects and removes threats, smart monitoring technologies track and reverse malicious actions, and that's about it.
Fortunately, what you do get works well. Very, very well. We've consistently found Kaspersky to be amongst the best at blocking malware, and removing it from an infected system, plus it's regularly top-rated at sites like AV-Comparatives.
The program is easy to use, too. A well-designed interface has just the right number of buttons and options – not too basic, but not complicated or intimidating, either – and there are plenty of on-screen instructions to explain how everything works. Even a beginner will be at home right away.
If you just need accurate, reliable and consistent malware protection, Kaspersky Anti-Virus 2018 will serve you well.
Quality protection that won't slow you down
Norton AntiVirus Basic 2018 is a top quality malware hunter which can automatically protect your PC all on its own, but also offers plenty of tweaks, options and settings for those who need them, making it one of the best antivirus software suites in 2018.
A handy URL blocker keeps you away from malicious websites, for instance. If that misses something, an excellent file reputation service recognises suspect downloads immediately. And if malware still finds a way through, intelligent behaviour monitoring kills it at the first sign of trouble.
If you're a more hands-on type, you can easily run scans on demand. Maybe set up and save custom scans to check just the areas you need. Even schedule them to run at a particular time, but only if your system is idle, and it's not running on battery power.
There can be problems with some of the browser extensions. The bundled Norton Identity Safe is a capable password manager when it's running properly, but we've found the Chrome version sometimes stops working for no apparent reason. We've seen plenty of reviewers reporting similar problems, so there does seem to be a real issue here.
Still, you don't have to use Identity Safe at all, and Norton AntiVirus Basic's main functions deliver on all fronts: it's easy to use, has the configuration options experts need, comes highly rated by the testing labs, and is carefully designed to have the least possible impact on your system performance.
A user-friendly and very well-featured antivirus solution
Real-time malware detection, speedy cloud-based scanning, URL filtering to block malicious websites: Panda Antivirus Pro has all the goodies you'd expect from the best antivirus software.
That's just the start. A simple two-way firewall helps to keep your system secure. An application control system can define exactly what runs on your PC, stopping even some brand new and undiscovered malware. A virtual keyboard helps you enter confidential data without it being intercepted by keyloggers. There's even a tool to build a bootable USB rescue disc, ready to remove even the most stubborn threats.
Some of these bonus features are relatively basic. The Panda firewall does its job and can make you more secure, for instance, but it doesn't compete with the standalone firewall competition. Experienced network users will probably want more.
The simplicity does at least keep everything very easy to use. Options are organised in a straightforward Windows 10-like interface, with all the main modules just a click or two away. Even the firewall doesn't need to know anything more than your current network location: Home, Work or Public Place.
There's not a lot of Panda test results from the independent labs around right now, but the figures we've seen show the company delivers above average protection, and overall Panda Antivirus Pro does a good job of keeping malware at bay.
A strong contender
Trend Micro Antivirus+ Security is a capable antivirus package that's simple to use with above average antispam and an effective 'Folder Shield' module to block ransomware.
How good is it? The top testing labs all rate it highly for protection, although there's some disagreement on the details. In particular, AV-Comparatives says it gives a high number of false positives, which could be a real nuisance. But AV-Test reports high levels of accuracy and no issues with false positives at all.
If there's a problem here, it's likely to be performance impact. PassMark's March 2017 Performance report assessed 15 security products on various performance-related benchmarks, and Trend Micro came bottom of the list.
Our experiences with the product are a little more favourable: protection levels appear similar to Bitdefender, false positives are only marginally higher, and it doesn't slow down our system noticeably more than anything else.
We'd recommending running the trial for its full 30 days before you buy, then, to see if you notice any problems. But if you're unaffected, its high levels of detection and excellent bonus features make Trend Micro a good choice.
The most lightweight antivirus around
Just about every antivirus tool claims to be 'lightweight', but Webroot SecureAnywhere AntiVirus is the only one to really deliver on this front. Installation takes seconds, the program files barely grab 2MB of your hard drive, RAM footprint is tiny, and there are no bulky signature updates to tie up your bandwidth.
There's no compromise on features, though. Along with the core antivirus protection, there's smart behaviour monitoring, accurate real-time antiphishing, a firewall and network connection monitor, enhanced anti-ransomware, and other interesting extras.
It's not easy to compare Webroot's accuracy with the competition, as the big testing labs rarely evaluate the company's products. But when they are reviewed, they generally score well, and our own tests show solid and reliable protection.
There's a lot to like about SecureAnywhere AntiVirus, and Webroot's 70-day 100% money-back guarantee suggests it's confident in the product, too. If you're tired of overly complicated and bloated antivirus engines, Webroot must be on your shortlist.

The best antivirus software of 2018
techradar.com
Ahead of the Consumer Electronics Show this week, HTC unveiled its new Vive Pro headset and Wireless Adaptor along with interface improvements for its Viveport VR marketplace and Vive Video browser. The Pro's resolution is 78 percent higher than the current Vive headset, and it also features built-in headphones and a more comfortable form factor. With the wireless adapter, both headsets can also be untethered.
The ability to go wireless plus the marketplace improvements can improve the VR experiences of the everyday consumer, but the Pro will likely be a pricier headset and is geared more toward high-end and business users.
In the HTC showroom, a mix of games and enterprise solutions were on display, showcasing Doom VFR across the way from a forklift training simulation. In an interview with HTC's general manager for the American region Dan O'Brien and director of VR Troy Edwards, I asked what these improvements mean for the company moving forward and what we can expect from VR in 2018.
Here is an edited transcript of our interview at CES.
GamesBeat: What's next, now that you have the higher resolution with the Vive Pro? What challenges are you tackling?
Dan O'Brien: I think this year, with CES, with the Pro, we wanted to tackle resolution, increasing the pixel density, the clarity, being able to handle use cases like reading text and going into details of design elements in what our enterprise and professional customers are asking us to do. And then we wanted to solve for audio. Bring a much better inline amplifier experience to those headphones. Those are really great-sounding headphones. But we also wanted to fix the ergonomics of the new design, so professionals and consumers can wear it for extended periods of time.
We made it easy to adjust for your own fit and comfort. Just simple things like hitting a button on the bottom of the headset and being able to adjust it away from your eyeglasses, and then adjust it back really quickly. I wear glasses at night. My son and I will hot swap the headset all the time, and he has perfect vision. It just makes it easier for movement in and out.
A lot of developers are taking the headset on and off, on and off. They want to be able to do that quickly. In terms of doing that, we wanted to make a lot of improvements to a new headset, bring that to market, really for the professional. That's why we ultimately called it the Pro, because that's who we built it for. But also just solving wireless. We wanted to make that a better experience, make it seamless.
We had the partnership with Intel and built this product with the WiGig wireless protocol. It's a great experience. It's built on the 60Ghz band, so you have this really fluid signal. The frequency is uninterrupted in busy environments. You really have a great experience from a wireless perspective. Those things, making it more comfortable, making the audio better, making the visuals better, making the wireless better, those are all things that are going to make VR adoption a lot better.
GamesBeat: How do you think it will affect content? Like you said, it's a lot more comfortable. It's going to be wireless with the wireless adapter. Will we start seeing longer VR experiences?
O'Brien: I think developers will be more comfortable putting people in longer experiences. With the launch of Fallout 4 VR, that's been on the market three or four weeks now. You're talking a hundred hours of gameplay. We're now seeing triple-A studios like Rockstar, like Bethesda—Bethesda came out with Doom as well. You're seeing those long format, really rich big environments. You're seeing second and third generation content from the indie market like Cloudhead and Gallery 2. You're seeing long format, richer stories, richer experiences. Those are all continuing to grow.
Troy Edwards: And for developers, I think there's a standard way they're approaching text and tutorials in games. As higher resolution proliferates they'll be able to change how they approach that. You'll be able to use more text. In particular, for enterprise customers, they've told us they want to be able to use spec docs in VR. They want to showroom their cars. We did an event a couple of weeks ago with Cessna. They were showing a $26 million airplane with their VR experience, and their first question was, when are we going to get something that looks more like our plane, because of the higher resolution? We think those customers in particular are really excited for the increase in resolution.
GB: Are you going to try to get arcade operators to adopt the Wireless Adaptor?
O'Brien: We think arcades will very likely gravitate toward something like that. It is a better experience when you can show multi-user—we're also showing things like Base Station 2.0 in the room today for the first time. There, you can actually connect four base stations and cover an area of 10 meters by 10 meters. So in our mixed reality bay we actually have three people in there right now playing Arizona Sunshine. One person is on wireless, one person is on a backpack, and one person has a wired kit. Arcades are definitely going to find this very useful for their environments, social experiences, multiplayer users. It's going to be foundationally changing for them.
GamesBeat: Does this mean we won't see the Vive Focus in the West?
O'Brien: Right now we're just going to have Focus in China. We're going to learn a lot about our users there, usage, what they think of it, learnings about it. I think the all-in-one category is extremely important to VR. We're excited about putting that product in China, in that market, and seeing how it does, getting feedback from developers and users, learning more about it, and seeing how we apply to that other markets and regions.
GamesBeat: You mentioned text and UI, things developers can do now with wireless and the better form factor. Can you talk about Viveport VR, this VR native way of previewing content, and how you're designing UI and UX for players?
O'Brien: The Viveport experience, it's really thinking about VR first. Instead of having just a 2D panel and selecting things, it's a better way to experience the content that you may be interested in making a purchase decision for. So it's a way for users to search for content in a more intuitive way, to identify the different categories they might be interested in, and then being able to actually hit a preview button and have that experience.
One of the examples we showed yesterday was Jerusalem. As you click the VR preview button, the whole introductory piece of the environment, that vertical slice of the environment, you get to experience that and say, all right, this seems really interesting, I would like to get this game, and then make your purchase decision from there. It's about giving the user better decision-making tools to make a purchase decision.
And with Vive Video, we also have the ability, in this partnership with Vimeo, to bring in hundreds of video examples, whether they're 2D on big screen or 360 video, and start seeing the next video you might like to try within the actual browser, or within the video experience, and browse other videos and click to the next one, be able to search for the next category you might be interested in. It's a great partnership with them as well.
Edwards: For Viveport VR in particular, if you think about it from a developer perspective, they don't really have a way to differentiate their experiences today. And so if a developer builds one of the new previews, if you're looking at content side by side, you'll be able to get a better slice of that content and a better approximation. In areas like Viveport subscription, where you're picking five titles a month, you might pick a title that has an interactive preview over one that doesn't, because you're making that selection each month. We think it's going to be a great way for developers to set themselves apart.
GamesBeat: You mentioned Vive Video and the mini browser where users can look at the next video they want to queue up. We have a similar UI in 2D video browsing. How did you decide which elements from traditional mediums to bring into VR?
O'Brien: It comes down to gameplay. All the time in the office, when we're coming out with these new solutions and features, you gameplay with users and—what's familiar to them, but new enough from an interaction standpoint that it's fun, but it's still intuitive. There's a historical method there for choosing your next video that does exist in the 2D market today, and maybe just on your PC screen. People are used to that and understand that. It's a bit of a learned experience.
Bringing some elements into the VR experience, it's a natural progression of understanding how to choose your next video, making it simple and intuitive. Gameplay will always tell you whether or not you've done it right. You bring a lot of people in, test it with them, see if they think—because you can get too close to it as a designer. You say, well, I know how to do this, it makes sense to me. But we bring a lot of people in and do a lot of testing, a lot of feedback sessions. Once we see that people are gravitating toward that method, it's a good way to continue going down.
Edwards: That product in particular was built by our HTC Creative Labs team. They're the ones that also built the Driftwood Steam VR experience. We're doing things like Vive Video to really make more differentiation for Vive, so there's a clear distinction for the brand, and also so customers can go in and have a Vive experience when they load Steam VR, or when they load into Viveport. That's one thing we're trying to tackle with Vive Video as well.
GamesBeat: How did the partnership with Vimeo come about? Was that just because of the size of their library, or their 360 videos?
Edwards: They have one of the largest libraries of 360 video content out there, and they also have the highest quality. Most of the stuff on Vimeo is super ultra HD in general, and it really looks great in the Pro in particular. It's some of the best, highest resolution content you can get right now. That made sense from our standpoint.
GamesBeat: What do you think we're going to see from VR in 2018? Will we get further on the locomotion problem? What do you anticipate this year?
O'Brien: When it comes to the different interaction methods, we're continuing to see the developer community try all new methods. Our own Front Defense game from Fantahorn Studio, they have a new method where you can actually send your player out and control him as he goes through and navigates the space, and then it actually—when he stops moving, it teleports you to that position. It's a whole new method.
I think developers are continuing to try to solve the problems, coming up with different methods, and the developer community is doing the right thing in doing that. Trying new things, experimenting with new methods. It's a great way to approach the problem, instead of just landing on one method. But I do think that in general we'll see more of that in 2018.
We'll see more experimental ideas. But we'll see VR stretch in terms of new innovations, new methods, new solutions. We have introduced new things with the tracker, where you have different peripherals and accessories that are working with the product. We expect that to continue. We have a lot of partners we haven't announced yet that are working on tracker solutions. We expect to see new experiments, new ideas coming out with the tracker. But we also expect to see more lower end products coming into the market this year, getting more people excited about VR and the value of it.
GamesBeat: Getting wireless headsets is going to help with user adoption, but price is still a sticking point. Where do you think it needs to get to before people think, okay, this is something I'll invest in?
O'Brien: There's a massive gaming, high-end gaming and high-end PC users—that market is growing. You see PC adoption in the general space maybe slowing, but you see high-end PCs growing. I think we continue to see different market segments and the products they have that can power premium VR. There's a very healthy market there for who buys high-end GPUs and things like that. They're less price sensitive. They're willing to pay for the best innovation, for new innovations.
There's always going to be a premium tier that's pushing the envelope on what you can do with VR, and that should continue to be those partners and those brands like Vive that are pushing forward what you can do in VR. There will be other brands and other products at other tiers that will have better price elasticity for wider consumer adoption. But who we built the Pro for was the most demanding, most discerning professional VR user. They want the best. So there will be other tiers and other volumes that are going to be entering the market, and that's great.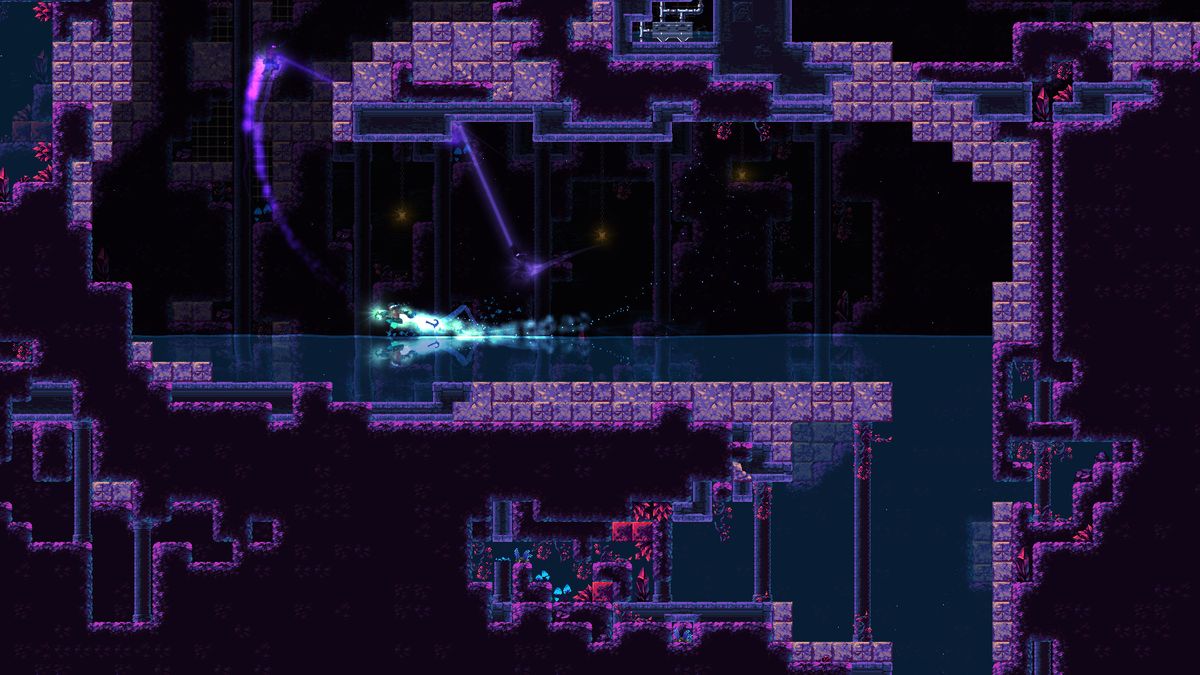 Every so often I like to spend a weekend buried in an action platformer, trying my best to master its mechanics and climb the leaderboards. It barely ever works (I'm far too panicky in tense moments), but I have a blast. So I'm looking forward to seeing how Remnants of Naezith turns out when it launches next month. Its hook, literally, is that you use a grappling hook to swing yourself around its levels.
Those 80 levels, across four chapters, look pretty impressive, with lots of blocks of bright light and plenty of lasers to dodge. Each has its own quirk: one packs lots of spinning saw blades while another gradually fills the screen with water, for example.
Speed is very much the focus. You're always accelerating, and developer Tolga Ay says there's no speed limit. You can browse the leaderboards and watch the top players' best runs to pick up new tricks, which is a good idea. The hook itself looks flexible, and you can use it to carry on forward momentum, pull yourself up to a ledge or change direction in an instant.
I like the visual effects, too: your hook gives off a trail of sparks and your character leaves streaks of bright energy behind them. The game will also ship with a level creator that looks intuitive (skip to 1:08 in the video), which means there will be plenty of user-created levels to speed through.
We'll have to wait and see whether it has much longevity or not, but I think it's worth keeping an eye on. It's out on February 6, but doesn't have a price listed yet. Here's the Steam page, if you're interested.

Serving as an all-purpose media hubs for many players, the Xbox One can be a crowded place, with dozens of games and apps we use regularly. While the ever-evolving dashboard does an admirable job giving you tools to cut through the chaos and find what you need, the Xbox One allows you to avoid all that by "pinning" your favorite games and apps to your home screen for easy access. Here's our quick guide on how to pin a game or app on Xbox One.
Step 1: Find the game or app you want to pin
To locate whatever game or app you want, select the "My Games & Apps" tile from the dashboard or Xbox Guide. If you want to pin a game, go to the "games" section. To select an app, go to "apps." You can scroll between them using the dashboard bar on the left-hand side of the screen.
Step 2: Pin it!
Highlight the game or app you want and press the Menu button (below the Xbox button to the right), then select "Add to Pins."
That's it! The app or game is now available easily from the dashboard home page.
Your full list of pinned games and apps is stored on a secondary home screen. There are two quick ways to access it.
To edit your pins screen, highlight a pin and press Y to move it around, or press Menu and select "move pin." To delete a pin, highlight it and press "menu," then select "unpin."
You can also reorder your submenus, including the pins screen, your club home pages, and Xbox Store recommendations, by pressing the menu button on the "Pins" tile. You'll have the option to move the screen to the top or remove it entirely. If you plan on using pins regularly, we recommend keeping the pins screen as close to the main home screen as possible.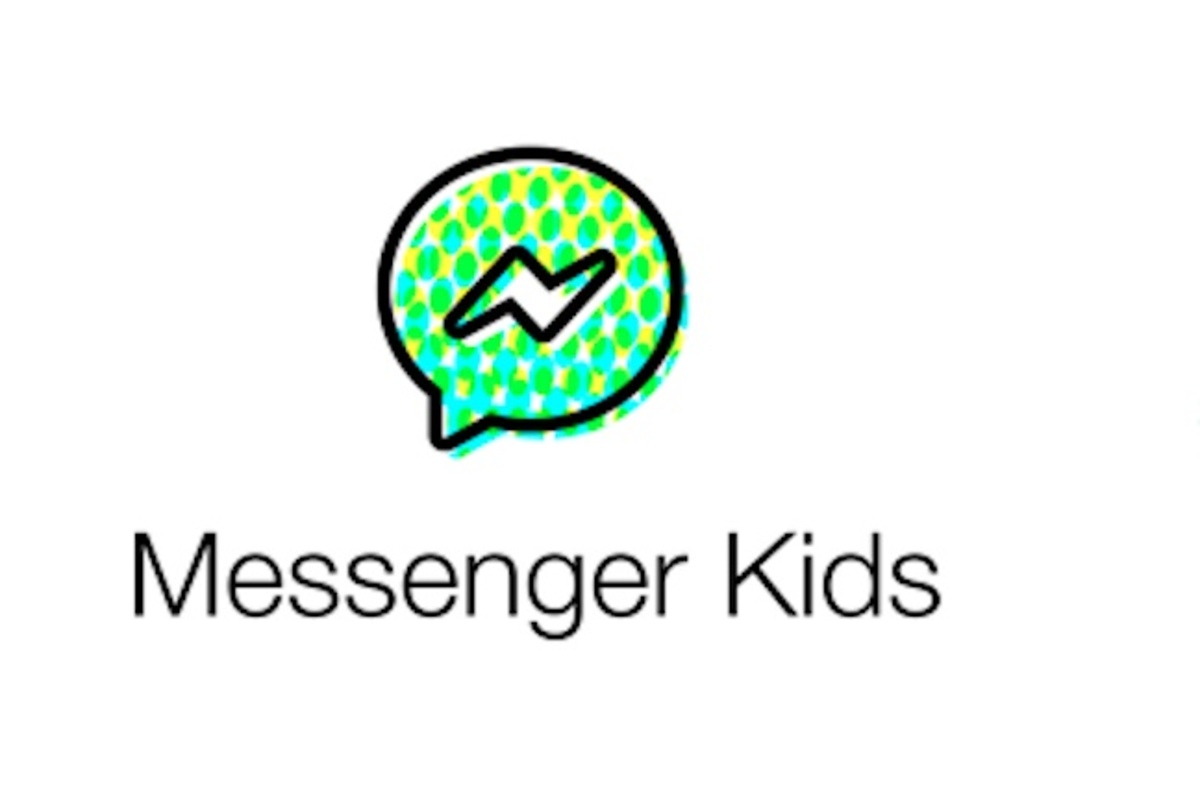 Comment "Won't somebody think of the children!" Hur hur.
It's the great, sarcastic war cry of the childless middle aged tech guy. For example, when somebody wants to restrict extreme smut. "Won't somebody think of the children?!?" cries Shed Man. Cackle cackle.
Sure, let nobody think of the children, ever, and let's see what kind of world we create. Well, we now have the results of this experiment: two decades where porn hounds, and the technology companies who bring groomers and teenagers together, do not suffer even one brief moment's inconvenience. And what a wonderful world it is.
I don't entirely blame Shed Man. Technology companies who created the crack cocaine of social media simply want as many users as possible - don't expect any social responsibility or self-restraint from them. Get the kids hooked early. Dumb parents are much more to blame - and this was Shed Man's valid point all along, I think: parental responsibility. By chucking digital technology at children, as a pacifier, they've built the infrastructure for the problem. Few 10 year olds can afford a phone by themselves. But then I'm more sympathetic to many parents than I am to Shed Man, because it's so very hard to say no.
The first dumb parent to equip "DS"* or "DD"* with an iPhone - so the child can show off, usually, or because the parent thinks "digital is the future" - pretty much ensures most of the rest in the class must follow. But a parentally locked-down iPhone, by itself, isn't the problem, by itself. It's the anxiety induced by the social media.
Take one real world example.
Year 6 children, or 10-year-olds, routinely use WhatsApp groups, parents tell me. If you do not use the class's WhatsApp group, you're ostracised. Your child is the weird one, whose parents didn't buy them an iPhone. And all the other children are talking about them on WhatsApp. Even if they're not, the outsider thinks they are. That's not nice at any age, and it's especially not nice for a 10-year-old. [ Example]
"Stress is guaranteed either way," one parent says.
Officially, all the children are breaking Facebook's Terms of Service. The minimum age for using WhatsApp is 13. And Instagram. And Facebook. These are Facebook services, but then Facebook doesn't care.
This is the context you need to know for Facebook rolling out a version of Messenger "for children". Health Secretary Jeremy Hunt this week expressed exasperation at the launch.
Facebook's Messenger differs from the one kids aren't supposed to use because "kids can only connect with parent-approved contacts, which creates a more controlled environment" and parents can snoop on the messages."
On the other hand, look how it's being marketed. This is really a further expansion of Mark Zuckerberg's crack distribution empire, into a new demographic: a younger age group.
And note that users now don't need a phone number, which removes one of the key identity authenticators of WhatsApp, and which expands the base of Kids to target.
Zuck's argument that Facebook has suddenly discovered social responsibility is hard to take at face value. He's holding a gun to those parents who are trying to resist Facebook. We'll get your kids anyway, but if you feed them crack at home first, you'll see what they're up to. Just as Google proposed turning punishment into profit, Facebook turns a call for self-restraint into aggressive market expansion. Messenger for Kids is just that.
Hunt called for them to clean up their own act - enforce their own Terms - before pushing new services to ever younger kids. He's right to do so. ®
* If you've not visited the hallowed halls of mums and dads net and parent blogging, those acronyms mean Dear Son and Dear Daughter.
Sponsored: Continuous Lifecycle London 2018 - Early Bird Tickets Now Available

A shocking upset is likely all fans will be talking about at the end of the second day of the ELeague Challenger stage. In the day's second to last match, FaZe Clan, one of the top teams in the world, were routed by Vega Squadron.
For FaZe Clan — which entered this weekend's competition not just as favorites for the qualifier, but for the subsequent tournament as well — this loss represents the latest in a long line of consistency issues over the last several months. Meanwhile, for Vega Squadron, the upset marks one of their most meaningful victories ever and could serve as a sign that the Russian team is a force to be reckoned with.
Now, with the titans of FaZe Clan two losses away from elimination, day three should see teams with reignited fighting spirits. Day three of the Counter-Strike: Global Offensive ELeague Challenger stage will be broadcast live from the ELeague Studios in Atlanta, starting at 10:00 a.m. EST. The matches can be seen on the ELeague twitch channel.
With two days of the Challenger stage left, the field of teams competing for a berth in the ELeague Major: Boston, looks a lot more open. FaZe represented the one team that seemed truly unbeatable and while their roster of veteran players are likely still favored to advance from the Challenger stage, teams may feel that the path to victory is far more clear now than it was just a day ago.
For those teams lucky enough not to have lost yet, day three will also mark their first chance to advance from the Challenger stage. The most interesting of these matchups is Vega Squadron vs. G2 Esports. Both will look to avoid playing on the final day of the tournament and establish themselves as true contenders ahead of the Boston Major.
Meanwhile, teams like Mousesports continue to outperform expectations and will have the chance to advance on Sunday against Cloud9, while Natus Vincere still struggles to prove it deserves to be called a top team, and will have quite a bit to prove against Sprout on day three.
Schedule
Quantum Bellator Fire vs FaZe Clan
Flash Gaming vs Team EnVy
Misfits vs Space Soldiers
Sprout vs Natus Vincere
Vega Squadron vs G2 Esports
Renegades vs Team Liquid
Flipsid3 Tactics vs Avangar
Mousesports vs Cloud9

Bertie is a senior staff writer. He's part of the furniture here, a friendly chair, and reports on all kinds of things, the stranger the better. @Clert on Twitter.

Last week, we reported on a rumor that Rippple and Western Union were considering a partnership. Those rumors remain unconfirmed, but Business Insider has reported that Ripple and MoneyGram have teamed up. The project is still in its infancy, but MoneyGram hopes to use Ripple's cryptocurrency, known as XRP, in its "payment flows."
Companies such as MoneyGram use pre-funded accounts to handle payments, but this process is often slow and can tie up funds for longer than is ideal. MoneyGram's Alex Holmes told Bloomberg that he was hopeful that the use of Ripple's blockchain technology could speed up the process of transferring funds.
"Ripple is at the forefront of blockchain technology," Holmes said. "We're hopeful it will increase efficiency and improve services to MoneyGram's customers."
It remains to be seen as to whether or not MoneyGram will actually adopt XRP, but Ripple has had some success in this area before. It currently offers quick and affordable money transfers to users on different continents. Ripple's fees are lower than traditional services and digital rivals such as bitcoin, because it employs several middlemen to expedite and simplify the process.
The full details of this plan have not yet been revealed, but MoneyGram's partnership with Ripple highlights the changing nature of money remittance services such as Western Union and MoneyGram. Currently, so-called legacy providers remain a dominant force in this industry, but digital competitors such as Ripple are starting to catch up. One only needs to look at the fate of Blockbuster Video to see the dangers of ignoring the shifts in a changing market.
In addition to being faster than traditional services, XRP could also disrupt this industry by being more affordable. Digital-first companies have the competitive advantage of not having to pay as high costs as their brick-and-mortar rivals. They're able to pass those savings on to consumers making them an attractive option for the money-conscious.
The longterm success of this plan remains to be seen, but the short-term has turned out well for both companies. MoneyGram saw its stock rise by 10 percent. Ripple saw an increase of four percent during the same time period.

This year's Awesome Games Done Quick has sadly come to a close. But there's good news: the celebration of speedrunning raised more than $2.25 million for the Prevent Cancer Foundation, which is a new record and about $40,000 more than last year.
The total stands at $2,263,373 and counting—you can still donate through the event's website. Looking at the breakdown of the figures, the maximum single donation was an incredible $108,092.32. The number of donations this year was up by about 1,000 but there were fewer donors, which means that viewers were donating multiple times over.
If, like me, you only managed to catch glimpses of the event's live stream then you can peruse all the speed runs at your leisure on this handy YouTube playlist created by the organisers. At the moment, there's only 81 videos in there compared to 181 total runs, so more should appear over the next few days. There's something for everyone in there: I'm currently working my way through this Hollow Knight run.
As far as I can see, there was only one world record run at the event (and that was an uncontested record), but all the videos are still mighty impressive. What I like about the event most is that the runners (or their friends) describe what's happening on screen, which means you learn a lot of interesting things about the mechanics and glitches of your favourite games.
Summer Games Done Quick, the other big event of the speedrunning calendar, starts on June 24.

When you're shopping for a gaming desktop it's sometimes hard to see the value in going all-in on a custom-made monster like the Origin Millennium. After all, couldn't you get the same thing cheaper somewhere else? You could get the same internals, and maybe even save some extra money by purchasing from a mass-market company like Acer, Dell, or Lenovo. Yet there's a reason companies like Origin charge such a high price for their premium gaming hardware. It's not because of the internal components. It's not even because of the lighting inside. It's the case.
That's right. A custom chassis can sometimes justify the often exorbitant prices we see on high-end gaming desktops. Instead of just paying a premium for a manufacturer to cram off-the-shelf components into an off-the-shelf case, a custom-made chassis signals that you're getting something a little special, something a bit more bespoke and less cookie-cutter. The internals are all the same ones you'd get from just buying it yourself, but you'll find a certain degree of craftsmanship in a good custom-built chassis. Otherwise, you're really just paying for the labor of putting all the parts together.
Origin's Millennium is the perfect example of why custom is the way to go. The exterior looks like nothing else, and offers a selection of side panels including tempered glass, laser-itched metal or glass, and 3D printed materials for a textured look. You can buy it in exactly the color you want, or even ask Origin to paint a design that you like.
Inside, you'll find that every single braided cable has been laid precisely where it needs to be. There's a logic to how the internal components are wired that makes routine maintenance an absolute breeze. That's all a part of the extra attention to detail you'll find in a well-made custom gaming desktop. If you're going to be spending $4,000 or more on a gaming desktop, you should be getting more than an assemblage of off-the-shelf components. You should be getting a luxury item, and the Origin Millennium is a excellent example of what you get from a high-end custom build.

Do you have a new iPhone? Then it's time to set up your visual voicemail function! This is the feature that allows you to see all your voicemails without needing to call up a number first. You can organize, delete, and play your voicemails from this handy menu, but first you need to know how to set up voicemail on an iPhone.
Note: This process should work on most modern iPhones, including the iPhone 8 and iPhone X, although you may want to make sure that iOS is updated before you begin — do this via Settings > General > Software Update. If you haven't set up basic voicemail through your carrier yet, skip down to our additional tip to get started and make sure everything is ready for visual voicemail.
Pretty much every phone service provider in North America now supports visual voicemail. Apple has a full list of carriers and what they support if you want to check, but if you use any major carrier at all, you are probably covered. Here's what to do:
Step 1: Go to the Phone app at the bottom of your iPhone home screen and select it. At the bottom of the phone window you will see the Voicemail icon in the right corner. Select it to open up your visual voicemail.
Step 2: The voicemail screen should show an empty space with a button to Set up now in the center of the screen. Select this: Now you have a choice. If you have used iPhone's voicemail service in the past and have signed into it before, you can input your old password here to automatically access your old voicemails. If you have never used visual voicemail before, then you will have to create a password and re-enter it. When finished, select Done.
Step 3: Now your iPhone will bring up the Greeting screen. If you don't care much about the greeting, you can select Default and then Done to skip this step. If you want to personalize your greeting, select, Record to record your greeting, and Play to repeat it back. When you're happy with it, select Done.
Step 4: Your iPhone voicemail is now officially set up. However, you can also take a look here to learn more about how to move voicemails around Apple services. You can share voicemails with AirDrop, mail them to others, save them as an audio memo to save on space, and more. Check out your options and get comfortable using the voicemail system!
You may want to set up and use basic voicemail on your phone until you are ready for visual voicemail. If you just switched carriers or this is your first carrier, you will probably need to set up basic voicemail directly with them. This is a good option if you're still getting comfortable with your phone and want to use traditional voicemail until it's time to set up the visual voicemail app.
Most of these setup procedures require dialing the right number and setting up your voicemail over the phone, but they all differ in small ways. Let's go through by major carrier to see what they require.
AT&T: You can read AT&T's specific instructions here. You will want to start by pressing the voicemail key or holding down the "1" key. You then set up a greeting and a password ( it's now a requirement) for your voicemail. AT&T also lets you upgrade your voicemail for more space, but this is not necessary to set up visual voicemail.
Verizon: Verizon's setup is app-based and easy to do before you set up visual voicemail. Select the phone app, select Voicemail, and go to Set Up Now. This will walk you through choosing a password and a greeting on your iPhone.
T-Mobile: Similar to AT&T, T-Mobile wants to you press and hold down "1" key until it connects you with your voicemail. From here, set up your password and follow the instructions to record a greeting.
Sprint: If you have a Sprint phone, you have to press and hold "1" here, too. You can learn more about the process here.

The world's top athletes all have their own ways of preparing themselves for world-class competition. Some simply need a bit of rest and relaxation to recover from the slog of a grueling season while others train year-round to meet the demands of a seemingly never-ending competition schedule.
But for a niche sport like short track racing, Samsung is here to help. It developed what looks to be essentially a motion-tracking suit much like what is used to record computer graphic imagery — dubbed it the SmartSuit — and enabled every movement to be tracked by a smartphone. The device is being used by a couple Dutch skaters to log some winter training in preparation for February's Winter Olympics in Pyeongchang, South Korea.
The suit reportedly tracks each skater's movement down to the millimeter and sends the data to a smartphone, allowing a coach or athlete to analyze each skating stride to see how they can better pull off those razor-sharp turns. Given that each suit needs to be precisely designed for each individual, it's not up for public consumption yet.
While strapping yourself inside a high-tech bodysuit is one way to prepare, the Cleveland Indians' Francisco Lindor, meanwhile, is taking a more holistic approach.
Rather than stay inside and play the latest and greatest video games like many 24-year-olds, the All-Star shortstop, coming off a career year in 2017 after hitting 33 home runs and knocking in 89 runs, spent part of his offseason in Tokyo studying the martial art of aikido. He shared a few snippets of the experience on Instagram.
While there are plenty of martial arts devoted to combat and competition, aikido focuses on the art of self-defense and instructs its students on how to deflect and transfer incoming energy (like a punch thrown at your face) with minimal effort while leaving the attacker unharmed. Or, in baseball terms, how to turn on a 100 mph fastball with the most efficient swing possible or snag a sharp ground ball and seamlessly flip it to the second baseman to start a double play.
Aikido was developed by martial artist Morihei Ueshiba, and it is often translated to mean "the way of harmonious spirit." It requires a sharp, relaxed mind, as an aikido practitioner is taught to stay relaxed in even the most pressure-filled situations (like Game 7 of the World Series, for instance, which Lindor has some experience with). And it sounds a like a more fun and culturally engaging time to prepare for the upcoming season than standing in a batting cage with a pitching machine and then studying all the analytical data that comes from the impact sensor attached to your bat.
Although Lindor is already one of the game's top players, judging by his Instagram post below, he still has a long ways to go before he's anywhere close to that level in aikido.

by Surur
@mspoweruser
There has been an increasing momentum around folding smartphones, which would let smartphone screen sizes escape from the confines of being pocketable.
Despite interest from a number of companies it was ZTE which brought the first modern smartphone with a dual-screen design, the ZTE Axon M, exclusive to AT&T.
The device has had a middling reception, with reviewers criticizing the thickness of the device and Android's somewhat clunky support for dual screens.
This does not seem to have put the company off, however, with ZTE's vice president of marketing Jeff Yee telling Engadget in an interview at CES 2018 that consumers who purchased the device like it, and that associated issues were simply because it's "something new."
He said the company planned to continue to support it with further updates but would also continue to experiment with the form factor, including reducing bezel size and eventually eliminating the dual-screen design for a completely seamless screen.
The space is expected to heat up over the next year, with Microsoft apparently working on their rumoured Surface Phone, which is expected to share significant design elements with the ZTE Axon M, while Samsung is believed to be preparing for the next generation with a proper folding screen of around 7.3 inches in size .
Via Phonearena
Some links in the article may not be viewable as you are using an AdBlocker. Please add us to your whitelist to enable the website to function properly.
by Surur on January 14,2018
by Michael Allison
by Jennifer Locke
by Surur
by Pradeep
Samsung's 850 EVO series SSD is the No.1 selling SSD in the market right now. It is powered by Samsung's V-NAND technology with up to 540MB/s and 520MB/s sequential Read/Write pe...
Microsoft Store online today kicked off its Countdown to 2018 sale. You can get huge discounts on popular apps, hottest games, movies and TV. Find the deals that are available below. Xbox Di...
In the summer Oculus announced a price drop for their Oculus Rift headset taking it to an astonishing $399 for the headset and controllers, around half the launch price of the bundle before ...
Microsoft Store's annual 12 Days of Deals promotional campaign has started today. Microsoft Store will announce a new deal daily at midnight ET through Dec. 17 – featuring products from ...
Microsoft Store UK's Black Friday deals are now live and you can get discounts on latest Surface devices, Xbox consoles, Windows PCs, accessories and more. You will be able to save up...
You can save up to 30% on select SanDisk memory products from Amazon as part of their Deal of the Day promotion. This sale includes lot of popular SanDisk products including SanDisk Ultra 1...
You can now get huge discounts on popular laptops as part of the Lenovo Black Friday 2017. If you are looking for a mainstream laptop, check out the Ideapad 720s which comes with premium met...
HP, the No.1 PC OEM in the world is now running their biggest sale of 2017 as part of their Black Friday promotions. You will be able to find amazing deals on HP laptops, desktops, monitors,...
Microsoft Store's Black Friday deals are now available in the US. Microsoft Store has some great deals on the Xbox One S, Surface devices, Windows Mixed Reality headsets and more. Find...
You can now get the Lenovo USB Type-C Hub for just $51.34 (was $79.99) from Amazon. With this Type-C Hub, you expand your laptop capabilities with dual USB 3.0 ports, one HDMI 1.4 port, one ...

It was, briefly, the zeitgeist's perfect Silicon Valley story: a sex-and-drugs party hosted by since-ousted top-tier VC Steve Jurvetson, at an official Draper Fisher Jurvetson event,attended by multiple billionaires including Elon Musk. So said Paul Biggar, founder of CircleCI, in a widely read Medium post, expanding on Vanity Fair's excerpt of Emily Chang's new book.
(To be clear, it was Axios who subsequently named Jurvetson and DFJ.)
Is that actually what happened? Did a major Valley VC firm host a decadent sex-and-MDMA party as part of one of its official events smack in the midst of last year's widespread sexual-harassment revelations? Uhhhhhh. Well. As it turns out, not so much. Biggar notes that he didn't actually see anything outrageous or salacious happening by the time he left, and, it seems others have vouched that, afterwards… such things continued to not happen:
In fairness to Chang, she was writing about secret Valley sex parties in general, mentioned in passing that "while some parties may be devoted primarily to drugs and sexual activity, others may boast just pockets of it," and cited this particular event — and a woman there being given drugs by one man, and then hit on by another in an inappropriate and exploitative way — as an example.
So what happened at that party? It sounds like the answer is "at least two instances of shitty behavior which are basically, infuriatingly, pretty typical examples of how the tech industry treats women." But it also sounds like it was basically a fairly tame, if themed and Burning-Man-ish, event which some culturally conservative people saw and immediately misinterpreted as a sex party.
Which is exactly why I call it the perfect Silicon Valley story: everyone is looking for lightning-rod reasons to hate the Valley right now. The sex-party narrative is like a Rorschach excuse. Right-wingers can condemn it as an example of tech's corrupt, decadent liberalism. Leftists can excoriate it as an instance of tech's bone-deep sexism and exploitative hegemony of privileged white men.
This is just one especially vivid example. Slings and arrows from across the political spectrum are being aimed at tech. Liberals point out that it has treated women abominably for decades, while Asians face a "bamboo ceiling" and other nonwhite people are all but excluded; they blame Facebook for the election, Twitter for allowing Donald Trump and neo-nazis to run rampant, Amazon and Google for avoiding taxes, etc.
Conservatives, meanwhile, accuse tech of a lack of " viewpoint diversity " — which bespeaks a bizarre miscomprehension that their belief systems are rejected purely because they're different, when in fact they are rejected because climate-change denialism, and denying the systemic oppression of people who weren't born white men, are as demonstrably & morally incorrect as e.g. flat-eartherism and eugenics, and treated accordingly. Slightly more plausibly, they accuse Facebook of censoring conservative news, while targeting Twitter for shadow-banning right-wingers.
But wait, there's more! As the rent crisis wracks America, its victims, desperate for affordable housing in desirable places, hate the tech industry for gentrifying the cities — San Francisco, Seattle, Los Angeles, NYC, Boston, etc — where people most want to live.
Meanwhile, as the media hemorrhages money, it becomes ever more reliant on Facebook and Google — even as that duopoly devours most of the advertising dollars that used to go to the media. And as both media and finance go tech, East Coasters (and Londoners) see that their center-of-the-universe influence, which they once thought unassailable, has moved to California and beyond. Is it really that surprising, when you follow the money, that the American media's love affair with the tech industry is coming to a bitter and increasingly furious end?
The reason why is obvious. We have the money, now. Seven of the ten largest publicly traded companies in the world are tech companies, and three of them are headquartered within cycling distance of one another in Silicon Valley, surrounded by a nimbus of dozens of unicorns. With that wealth comes huge (at least perceived) power — not just financial, but the power to shape the future, to influence the masses, to shape mass political movements.
Do you see a lot of popular narratives whose heroes are privileged, unelected engineers and investors whose previously sizable wealth has grown into immense riches and enormous power? Uh, no. In fact you may have noticed that, in virtually every popular story, such people are the bad guys. There's a reason for that: historically, power corrupts.
People everywhere are already eager for lightning-rod trumped-up reasons to hate the Valley and the tech industry as a whole. And it's not like we haven't given them at least a few real ones. So it might be time to start thinking less about money and power, and more about values, and how we might actually make sacrifices in service of those values — because history indicates that blatant, widespread hypocrisy is one of several effective ways to transform a lightning rod into an angry mob wielding pitchforks and torches.

Other than the move toward wireless VR and an obsession with developing groundbreaking new haptic technologies, the biggest trend at CES this year for virtual reality was a focus on improved resolutions for HMD displays. From the Vive Pro's purported "3K" combined resolution and the crisp, clear quality of Samsung's Odyssey headset, all the way up to the enormous 8K combined resolution of the Pimax, screen doors were almost nowhere to be found at this conference.
After spending a little bit of time with the Pimax 8K at CES this week we've got a few thoughts about where the headset is at currently and where it needs to go next in order to succeed.
But first, a bit of background information. Everyone that's ever spent any significant amount of time in VR knows that one of the biggest problems is that displays just aren't sharp enough to provide the type of visual clarity needed for real immersion.
Since the pixels are so large and apparent when you press your eyes that close to the screen, it results in a "screen door effect" most of the time, or rather it makes it feel like you're looking at the VR world through a screen door. It's distracting and robs experiences of their beauty.
Lower resolutions lead to other issues as well, such as a lack of screen real estate and not being able to display enough details or information all at once, as well as blurriness for things like letters and numbers which makes it almost impossible to really read things in VR right now on the Rift, Vive, or PSVR.
Earlier this week the Vive Pro represented an incremental "3K" step towards a clearer and crisper VR future, but Pimax wants to leapfrog that incremental step and go straight for more than doubling current headset resolutions with their 8K offering. But, full disclosure, none of those resolution approximations are even accurate.
Sure, the Vive Pro says it has "3K" resolution, but it's actually just 2,880-by-1,600 combined across both lenses and common sense tells you that 2,880 pixels is in fact not the same as 3,000 pixels but we round that up and say it's a 3K headset. The same goes for most "4K" TVs on the market — they call it that, but most actually top out at more like 3,840-by-2,160. The same concept is at play here with the Pimax 8K because it isn't actually an 8,000 pixels wide display. Technically, it's only two 3,820 -by-2,160 lenses which combine together to create a perceived 7,640-by-2,160 resolution which is rounded up to 8K.
I'm explaining all of this not just so that people understand that technical terms often have a bit of nuance in them, but also because the Pimax 8K is in and of itself an overly nuanced device.
For my demo they dropped me into WEVR's theBlu, a classic VR experience at this point. The slice I tried was only a few minutes long and it was entirely stationary. Like a floating scuba diver, I waited as fish of all shapes, sizes, and colors swam around me. Before long an enormous whale appeared and then brightly colored jelly fish.
Truthfully, theBlu has never looked so stunning. Due to the massive resolution bump in the Pimax I could see individual bubbles and morsels of floating debris like never before. When I got close to a fish or environmental texture instead of seeing a screen door effect I just saw crisp, clean designs.
After raising over $4.2M on Kickstarter and aiming to start shipping units by the end of 2017, production was delayed. That's not uncommon for Kickstarter projects though.
The new model I tried at CES this week certainly surprised me from a pure visual clarity perspective, but it's not without its problems. For starters, the tracking still needs work. If I moved my head quickly there did appear to be some slight jittering and minor latency issues. This was barely noticeable in something like theBlu, which simply asks me to stand still and stare at fish as they swim by, but if I had been playing a game that required quick movements and fast response times, that could be a major issue.
Also, on the outer edges of each lens there was a distracting distortion effect in my peripheral vision. It was almost like a tiny sliver of the lens was being replicated at the far edges in a narrow vertical mirror, similar to the effect that happens when you get droplets of water inside your swimming goggles. It was a bizarre effect that was incredibly distracting. The field of view was absolutely massive, as you can tell from the sheer size of the thing, but I'd rather they shave off a few degrees and eliminate the distraction goggle flickering effect.
The brightness worked great, vertical field of view was excellent (much larger than any other VR headset I've seen), and it wasn't as uncomfortable as I thought it'd be. It's certainly nowhere near as comfy as its competitors because of how much larger and heavier it is, but they've done a good job balancing that as much as they can. I don't know if I'd have the same opinion after playing an hour or more of an active VR game, but it was okay for a short demo.
Since my experience was so passive I couldn't test out the base stations themselves or use the controllers really (they gave me one to hold, but I could only see a ghostly outline in front of me when I waved my hand so it was far from a robust test) and this was clearly a very controlled environment.
Ultimately the Pimax 8K seems to be coming along OK, although it doesn't feel like it's made any massive improvements since we heard from them last. The vast majority of VR rigs won't be able to take full advantage of a display this enormous yet and developers would be better off spending their time catering to the minimum specifications to broaden the VR market than optimizing for ultra-wide 8K VR headsets that represent a minuscule corner of the overall industry.
While companies like Pimax do valuable work pushing display power forward, it doesn't feel like it's ready to be a consumer device just yet. Kickstarter backers should start receiving shipments in Q2 of 2018 according to what we heard last from the company.
This story originally appeared on Uploadvr.com. Copyright 2018

The last Legendary Pokemon, available to battle and catch in Pokemon Go until February 14 at 1:00 PM PST, is Kyogre. At first, many Pokemon Go Trainers have been saying how hard is to beat and catch Kyogre, including myself, but today, a group of 3 players from Canada has successfully defeated the Water Type Legendary Pokemon, without weather boost, using only Raikou as the main attacker.
Three Pokemon Go Trainers from Toronto, Canada, all Lvl 40, using only the Electric Type Legendary Pokemon Raikou, mostly level 40 with a few level 38.5 at 15A and one at level 35 due to running out of rare candy, with Thunder Shock/Wild Charge, have defeated Kyogre with 15 seconds to spare. They've shared a video with the Pokemon Go community, and it looks like they've had problems catching Kyogre. So, for that matter, a Mystic Lvl 40 players from Asia, made a guide and a very helpful video on how to get excellent throws on Kyogre, which can be found after the video.
Here is how to get excellent throws on Kyogre (video included, skip the first 2 minutes):

A week after it was first revealed that Apple was slowing down older iPhones, ostensibly to stabilize performance, the company succumbed to mounting pressure and, as an apparent gesture of goodwill, is offering owners of iPhone 6 and later models a battery replacement for $29 — a limited-time $50 discount.
Apple originally intended for the replacement batteries to go on sale in late January. However, Tech Crunch has reported that the company started offering the discounted batteries as of December 30.Apple did say that initial supplies could be limited, so users may want to act fast.
However, some iPhone users may have to wait a little longer to replace their batteries. MacRumors, citing an internal Apple document, is reporting delays in battery swaps for iPhone 6, iPhone 6 Plus, and iPhone 6s Plus devices. The report quotes a two-week wait for battery replacements for the iPhone 6 and iPhone 6s Plus. For iPhone 6 Plus users, the delay will extend into March or April.
If you have an iPhone 6s, however, you may be able to get your battery replaced completely free. According to a report on TechSpot, Apple is still offering a battery replacement program for some iPhone 6s models that were affected by unexplained shutdowns that started occurring in 2015. If you own an iPhone 6s and want to see if your phone is eligible, you can check your serial number on Apple's support page.
You are likely familiar with the rumor that Apple throttles older iPhones in an effort to make users resort to buying new devices. Of course, Apple maintains that's not the case and it offered a statement regarding why iPhones may struggle as they get older.
Apple confirmed it slowed down older iPhones in an effort to better handle the power output that aging batteries can offer. Some users were upset. So much so, in fact, that several lawsuits have been filed against the company.
"Defendant breached the implied contracts it made with Plaintiffs and Class Members by purposefully slowing down older iPhone models when new models come out and by failing to properly disclose that at the time the parties entered into an agreement," reads a lawsuit filed by Wilshire Law Firm on behalf of Stefan Bogdanovich and Dakota Speas. The pair are seeking both California and nationwide class-action status for their suit, according to a report from TMZ.
Apple Insider has reported that attorneys on behalf of Keaton Harvey have filed another suit against Apple. The class-action suit alleges that the company's decision to slow down old iPhones "allowed Apple to conceal the true nature and scope of the battery defect and to avoid expending time, money, and effort on correcting it."
The suit requests that Apple notify owners about changes to the OS, repair the flaws in the software that led to the throttling, and reimburse those who bought affected iPhones.
In light of the suits, on Thursday, December 28,Apple released an apology for the confusion surrounding battery and performance issues. In its apology, the company stated "we have never — and would never — do anything to intentionally shorten the life of any Apple product, or degrade the user experience to drive customer upgrades. Our goal has always been to create products that our customers love, and making iPhones last as long as possible is an important part of that."
Lawsuits aren't the only problems Apple is facing. Reuters has reported that four members of the House of Representatives have sent a letter to Tim Cook seeking answers regarding Apple's policy of slowing down older iPhones. Greg Walden(R.-Oregon), who serves as the chairman of the Energy and Commerce Committee, was one of the signatories of the letter.
Apple also promised to release a software update in 2018 that will allow users to better monitor battery performance and health on their devices. Additionally, it stated it will reduce the price of battery replacement on all iPhone 6 phones and later to $29 for the next year.
Recent throttling accusations began when a Redditor shared Geekbench results taken right before and right after the battery in an iPhone 6S was replaced. According to the Redditor, who goes by the name TeckFire, the iPhone performed as much as 20 percent better after the battery replacement.
After the Reddit post, John Poole, who founded Primate Labs, offered a more visualized look at the link between battery health and iPhone performance. Benchmarking tests were performed on iOS 10.2.0 and 10.2.1, and show some pretty serious differences in performance. Apple introduced an update in iOS 10.2.1 aimed at fixing an issue where some iPhone 6S models shut down due to uneven power delivery from older batteries in the phones. That power-management feature is what was causing the performance dips on some iPhone models.
According to Apple, there is a good reason for the performance dip.
"Lithium-ion batteries become less capable of supplying peak current demands when in cold conditions, have a low battery charge, or as they age over time, which can result in the device unexpectedly shutting down to protect its electronic components," Apple said in a statement to TechCrunch .
In other words, when an iPhone's battery gets older, it becomes less capable of delivering enough power to the processor during a peak of performance, and when that happens it has to spread out the power requests over a few processor cycles. The result of that is a dip in performance.
That's what is triggered when benchmarks are run — they look like performance peaks and valleys to an operating system, and as such on older batteries, the power requests will be spread out. Upgrade to a new battery, and power will be delivered much more effectively.
It's not all that surprising. As a battery ages, it stops working as well. That has always been the case and likely always will be. That doesn't mean that the average performance of a device is being affected, nor does it mean that Apple is throttling your phone to make you upgrade. Of course, Apple could have been a little more transparent — a simple notification telling users that their battery is getting old and that they may see a performance dip because of it would have gone a long way. That lack of notification may be a serious point of contention when and if the lawsuits ever gains ground.
Update: Added information regarding Congress' letter to Tim Cook

This week, Google unveiled that Assistant is coming to four new touchscreen devices from LG, Sony, JBL, and Lenovo. With voice commands and a screen, the new devices will be able to make video calls, and serve up things like YouTube videos, directions, cooking help, or your favorite photos. The devices, which made their debut at the Consumer Electronics Show (CES) in Las Vegas, represent Google's first attempt to offer smart speakers with screens to compete against Amazon's Echo Show and Echo Spot. Both Amazon devices were made available for purchase last year.
In their haste to get ahead of tech giants expected to release their own smart speakers this year like Samsung, Apple, and Facebook, Google and Amazon have made a rush of product debuts, internationalization, and expansion into new verticals. Both companies, for example, have released more than half a dozen new products since late September that feature their AI assistant at the heart of the experience. Both companies assert that they want their assistant everywhere, and that today's battleground falls into three major categories: The home, the car, and the workplace.
At CES this year, we heard much about Google's AI assistant efforts to enter the home with LG and GE Appliances, and enter the car with Android Auto integration. Little to no announcements were made by either company about the workplace, which is no surprise since CES is a consumer trade shows, but touchscreens will give Google Assistant a new form factor to compete with Alexa for enterprise customers.
The ability to control smart devices in the office or bring up calendar information are a selling point for Echo smart speakers in places like meeting rooms. An AI assistant combined with a visual user interface will, however, be far more useful in a business environment than current voice-only applications.
As Google VP Scott Huffman told VentureBeat in an interview, the new line of devices will open up a variety of use cases for Google Assistant.
Consider the pitch heard from Amazon last November when it debuted Alexa for Business at the AWS re:Invent conference, also held in Las Vegas. Echos or Echo Dots can be used for things like control of smart devices in meeting rooms or start a video chat with Zoom, Cisco, or Polycon, but also do things like bring up visuals of quarterly reports or work with Alexa skills made either for internal use at a company or third-party SAAS providers.
Given the number of products Google sells to enterprise customers today like G Suite, and the existing competition between Google and Amazon in verticals like the home, car, and hotel room, it's clear a larger play will be made by Google Assistant for the workplace too.
Aside from smart speaker market leaders Google and Amazon, Microsoft has been in the workplace for years now, and brought Cortana to Windows 10 devices in 2015. Today more than 600 million PCs already have Cortana inside. Separately, Microsoft is working on enterprise voice app skills to speak with through the Harman Kardon Invoke smart speaker, a Cortana team member told VentureBeat.
Cortana has some exclusive LinkedIn and Office 365 features, and can do things like add events to your calendar that include coworkers, but Alexa is beginning to challenge Cortana's PC monopoly with Alexa integration coming to PCs from Lenovo, Acer, Asus, and HP, also announced at CES.
Cisco joined the competition to be a workplace assistant last fall, and wants its Spark Assistant to grow to offer business performance metrics with voice commands during meetings. Over time, Cisco wants its Spark Assistant and third-party meeting bots to take meeting notes, anticipate a worker's needs, and play a role in interpersonal relationships. Cisco may not be a name you hear mentioned in discussions of AI assistants in other environments, but with hundreds of thousands of existing meeting endpoints, Cisco should be taken seriously.
Touchscreen devices with visual third-party voice apps could be one way Google and Amazon carry over the popularity of their voice interface from the home to the workplace. Both are trying to draw a distinction between the way these devices perform on say, an Android or Fire tablet with Google Assistant or Alexa inside, and via a Chromecast or Fire stick. Both also seem willing to create unique visual interfaces for smart speakers on a screen, and it's easy to understand why.
A year or two from now if these devices do more in the workplace than video chat, if they grow to become a conversational interface for things like insightful CRM data from Salesforce, sentiment analysis from video chats with clients, or draw from growing list of cloud AI services, smart speakers with a screen could be a great value proposition for enterprise customers.
After a question is answered by Google Assistant on a smartphone, suggestion tips are shown in the hopes of anticipating follow-up questions. Suggested tips will be part of the experience on these new Google Assistant devices, too. Imagine this feature trained with employer questions to improve business performance.
These kinds of features paired with visual skills from third-party developers could becomr part of the new work station, alerting sales associates when their numbers dip, or, as Cortana does today, automatically generating to-do-list items based on tasks assigned to you in emails.
Maybe Satya Nadella was right when he said in 2016 that conversational computing would become a central part of what developers do and change the definition of computing for everyone. Tech and hardware makers sure seem to believe that is the case.
As the fight to become the go-to workplace assistant begins, it's hard to imagine Google won't make a major push for companies to adopt devices with its assistant in the same way Amazon did with Alexa for Business. That push will likely lean hard on the importance of the kind of visual and interactive experience first glimpsed this week at CES.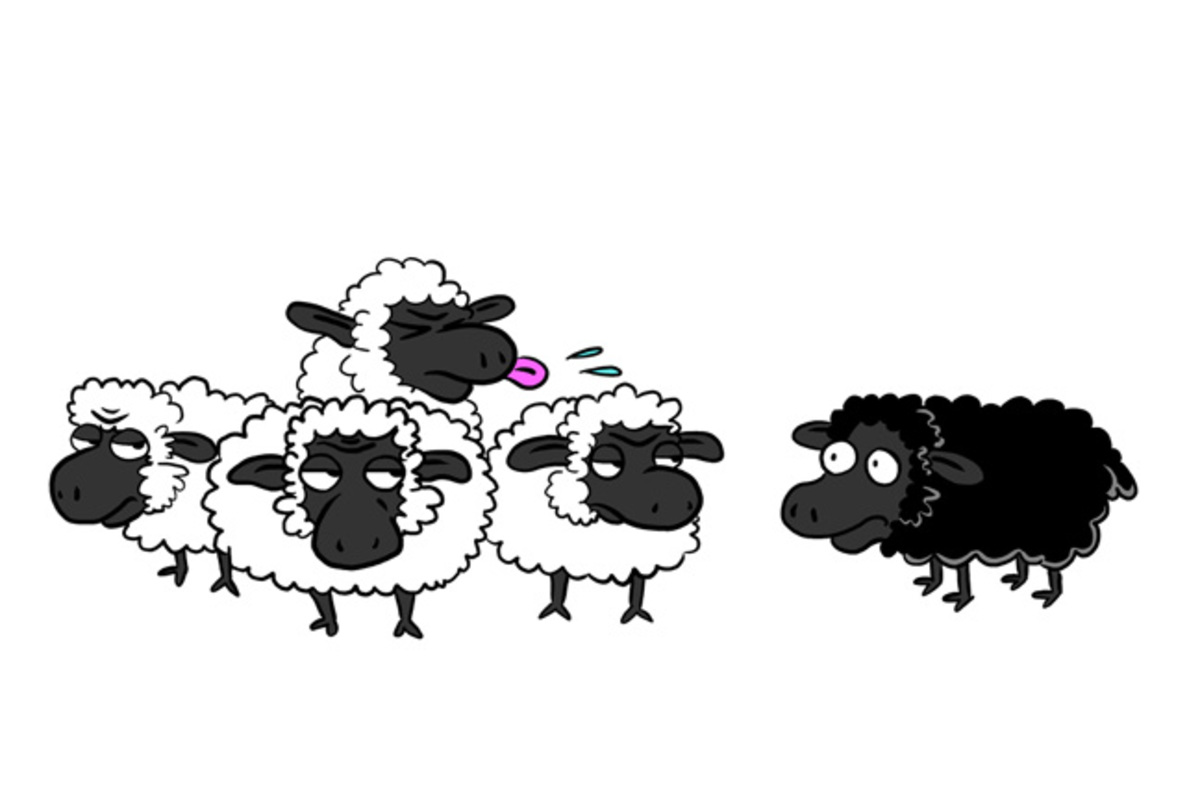 Updated The latest Stack Overflow developer survey has invoked ire from Oracle fans after failing to include Big Red in its list of database technologies.
The survey, which last year attracted more than 64,000 responses, asks devs about the tools, databases, languages and platforms they use, loathe or want.
Last year's results found that – although Oracle's was far from being the most-used database (that title went to the Oracle-developed, but open-source MySQL), it was still used by 13.2 per cent of all respondents.
But this year, Big Red appears to have been snubbed by the community site entirely, with the technology not being listed as an option after questions on which database environments and platforms respondents use.
Some developers took umbrage at the perceived slight, pointing out that – like it or loathe it (last year more than 60 per cent of respondents said it was their most dreaded database) – Big Red is much more prevalent than some of the other named options.
This was echoed by others commenting on the survey, asking for Oracle to be added to the list of databases you've worked with in the last year.
"Oracle is very widely used, especially in older organizations, where it is possibly the most commonly used database. Either remove 80 per cent of the options, or add in Oracle... nothing else makes sense," said one.
Another user, who admitted to working for Oracle, saw malice in the Stack Overflow team's plans, writing: "The fact that you managed to build an IT survey without managing to mention Oracle even once suggests more than just accidental omission but malicious bias. That's pretty poor form for Stack Overflow."
However, another pointed out that Big Red had been included last year and suggested that perhaps it was a case of cock-up, rather than conspiracy.
Others, meanwhile, defended Stack Overflow's omission, with one jokingly speculating: "I think the reason is they didn't want an equivalent of 'Tick here if you've ever been a member of a terrorist organisation.' What if you select it by accident – who knows what'd happen?"
We've contacted Stack Overflow to ask if this was intentional or an oversight, and we'll update this article if they respond. ®
We're told Oracle is now in the survey .
Sponsored: Minds Mastering Machines - Call for papers now open

AGDQ 2018 has set a new record for donations, with the final total coming in at just under $2.3 million.
The charity speedrunning event ran until the early hours of Sunday morning, with ATZ completing a marathon of The Legend of Zelda: Breath of the Wild 's main quests in a little under 4 hours. The final day included live streamed speedruns of Super Mario World, Bloodborne and Mass Effect.
AGDQ has raised more than $6.6 million since 2011, with its funds going to the Prevent Cancer Foundation. This year the event added a huge new sum to this total, as tweeted by the official Games Done Quick account earlier today:
The final total including Twitch subscriptions and bits comes out to: $2,261,823.19
THATS A NEW RECORD FOLKS #AGDQ2018
— Games Done Quick (@GamesDoneQuick) January 14,2018
This total means that AGDQ just about pipped last year's sum, which saw the event's donations rise to $2,222,790.52.
This year's event saw Games Done Quick making a controversial change, with its organizers deciding to restrict its chat to prevent trolls and spam. By only allowing comments from those who had pledged a $5 monthly subscription to the channel, AGDQ managed to cut back on toxicity, along with raising some extra cash.
Image Credit: AGDQ / Games Done Quick

This weekend, Arc System Works and Bandai Namco launched the beta for Dragon Ball FighterZ, a new fighting game set in the popular anime universe. As a beta test, the experience is only meant to give players a small sampling of the mechanics and to see if the servers can hold, but players are already finding a few fun secrets in the game. Granted, there aren't many, but the one most are talking about is summoning Shenron using the Dragon Balls.
As any Dragon Ball Z fan knows, summoning Shenron the dragon requires collecting all seven Dragon Balls. In Dragon Ball FighterZ, collecting a Dragon Ball is fairly simple: the player just needs to complete a combo of a certain number of hits. If they land a combo of 10 to 19 hits, for example, they will earn the 1 star Dragon Ball. Each Dragon Ball has a different combo threshold associated with it, and they are as follows:
It's important to mention that any character can earn a Dragon Ball and it will count towards the player's full collection. Don't worry about collecting them all using a single character; feel free to switch to whichever Dragon Ball character has the best combo options or the most health.
What is important, though, is that the player needs a full super meter (7 bars) when they collect the final Dragon Ball. If the super meter is not completely full then Shenron will not appear.
Once the player has all 7 Dragon Balls and a full super meter, Shenron will appear to the active fighter and offer them a choice between three wishes. In the beta, there are four reported possible wishes, but there could be more in the finished version of Dragon Ball FighterZ.
Each wish will give the player some sort of bonus/reward that will help them recover or improve in battle. The four known wishes are:
The Dragon Ball mechanic is one that fits with the property but it's unclear how it will impact online play if it can't be turned off. But for now, it's a fun little Easter Egg that players can use to prolong battles or get an edge against an opponent…provided they can land some intense combos.
Dragon Ball FighterZ releases January 26,2018 for PC, PS4, and Xbox One.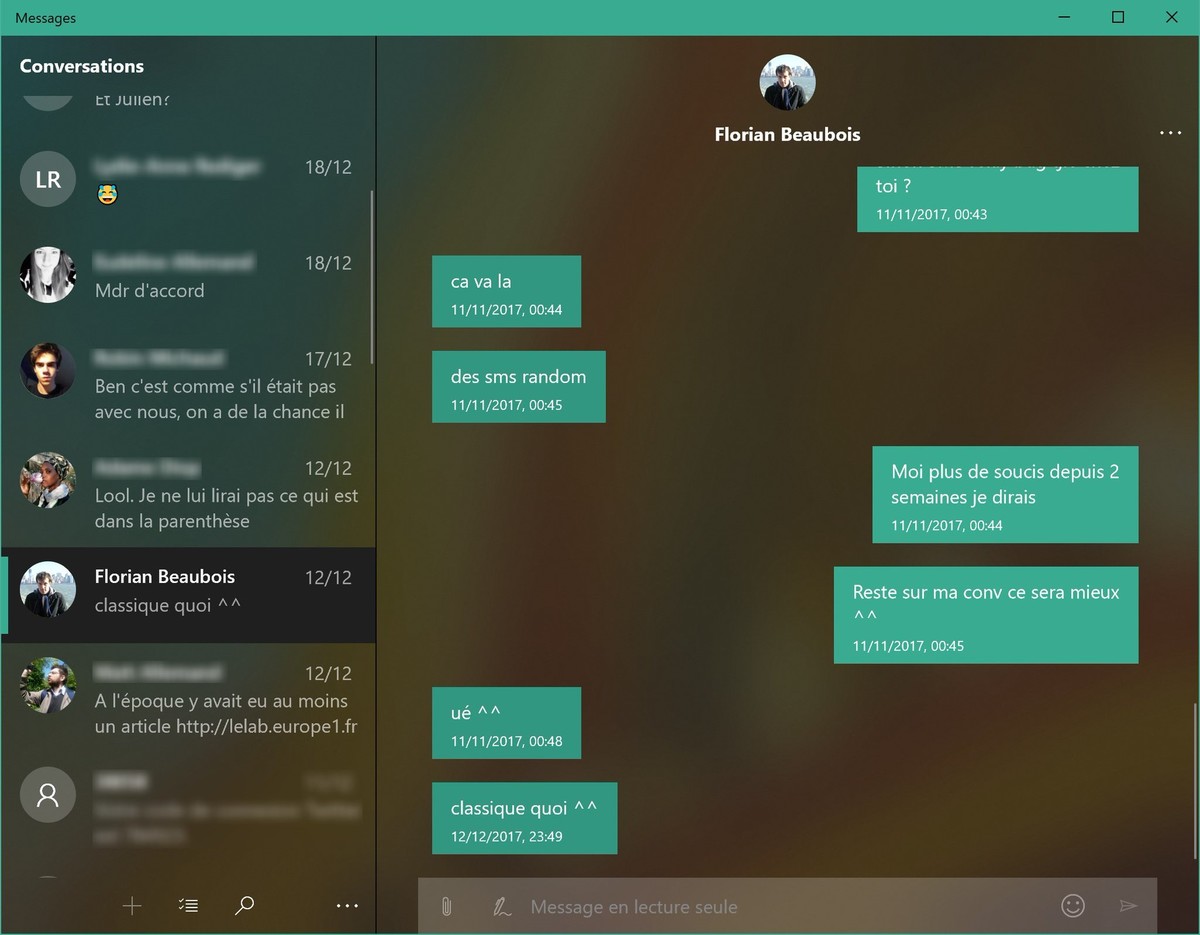 by Surur
@mspoweruser
One of the rather superfluous apps in Windows 10, even more than Candy Crush Saga, is the Windows 10 Messaging app, which is meant to keep track of messages sent to you over LTE from your mobile operator and SMS messages sent via Skype SMS Relay service, but don't actually let you send messages.
The app, which was last updated in July 2017, has now seen an update for Insiders in the Fast Ring to version 3.36.14001.0, which brings along a more attractive fluent design, as can be seen in the screenshot above. It is the first major update since 2016 when Microsoft removed Skype integration from the app.
It is suspected that move may be related to Microsoft's Always-Connected PC strategy, which should see many more PCs shipping with built-in LTE service when carrier SMS messages will become more common. It is not, however, clear if the app will ever become more functional, beyond getting a cosmetic makeover. There is no evidence the update is connected with Microsoft's rumoured Surface Phone, which will presumably need a much more functional app as found on Windows 10 Mobile.
Via, screenshot WindowsArea.de, the WC
Some links in the article may not be viewable as you are using an AdBlocker. Please add us to your whitelist to enable the website to function properly.
by Surur on January 14,2018
by Michael Allison
by Jennifer Locke
by Surur
by Pradeep
Samsung's 850 EVO series SSD is the No.1 selling SSD in the market right now. It is powered by Samsung's V-NAND technology with up to 540MB/s and 520MB/s sequential Read/Write pe...
Microsoft Store online today kicked off its Countdown to 2018 sale. You can get huge discounts on popular apps, hottest games, movies and TV. Find the deals that are available below. Xbox Di...
In the summer Oculus announced a price drop for their Oculus Rift headset taking it to an astonishing $399 for the headset and controllers, around half the launch price of the bundle before ...
Microsoft Store's annual 12 Days of Deals promotional campaign has started today. Microsoft Store will announce a new deal daily at midnight ET through Dec. 17 – featuring products from ...
Microsoft Store UK's Black Friday deals are now live and you can get discounts on latest Surface devices, Xbox consoles, Windows PCs, accessories and more. You will be able to save up...
You can save up to 30% on select SanDisk memory products from Amazon as part of their Deal of the Day promotion. This sale includes lot of popular SanDisk products including SanDisk Ultra 1...
You can now get huge discounts on popular laptops as part of the Lenovo Black Friday 2017. If you are looking for a mainstream laptop, check out the Ideapad 720s which comes with premium met...
HP, the No.1 PC OEM in the world is now running their biggest sale of 2017 as part of their Black Friday promotions. You will be able to find amazing deals on HP laptops, desktops, monitors,...
Microsoft Store's Black Friday deals are now available in the US. Microsoft Store has some great deals on the Xbox One S, Surface devices, Windows Mixed Reality headsets and more. Find...
You can now get the Lenovo USB Type-C Hub for just $51.34 (was $79.99) from Amazon. With this Type-C Hub, you expand your laptop capabilities with dual USB 3.0 ports, one HDMI 1.4 port, one ...

I know, I know, another January Amazon fitness sale. But this exercise recovery promotion includes a bunch of items we haven't seen discounted yet this year, including a bunch of foam rollers and Blender Bottles, to go along with the typical assortment of supplements. A few of our favorites are below, but head over to Amazon to see all of the sales, and remember, these prices are only available today.

This week, Destiny 2 developer Bungie outlined a ton of planned changes to the game both upcoming and far-reaching. In essence, the studio wants to give players a snapshot of how the game will change in the coming weeks and the coming months. So much so, in fact, that Bungie even detailed changes it is working on for fall 2018, when (presumably) the first major expansion would release for Destiny 2.
It might seem premature to talk about improvements included with a fall 2018 update, but Bungie is in a tight spot. The Destiny 2 fan base is frustrated with the current state of the game and they want to know how Bungie plans to improve the experience. And to Bungie's credit, the response is far-reaching.
Among the more notable changes planned for the fall 2018 update are better clan rewards, masterworks exotics, Trials of the Nine improvements, tweaks to Guided games, the return of Crucible playlists like Rumble, and dismantling of shaders. That last item is a bit troubling if it means players will have to wait until fall to dismantle shaders in bulk, but perhaps Bungie is talking about something different.
The return of Rumble is something that Crucible fans have been asking for since Destiny 2 was announced with only 4v4 playlists, but the mode could only work if Bungie tweaks the current meta in the game as well. Luckily, an earlier update is said to include a sandbox balancing pass for the game, which could change up how gunfights work in PvP. Currently, without Power Ammo a player is unlikely to take out more than one player in any multi-player encounter.
It's also important to mention that some of the improvements that Bungie has planned for fall 2018 might hit the game sooner, according to the blog post. One has to guess that Bungie will be plenty busy implementing all of the other changes it has outlined, like Masterwork Armor, Ranked PvP play, and more, but there could be a change or two slid in before September.
It will be interesting to see how Bungie implements some of these planned changes and whether or not these issues are actually worth addressing by the time fall comes around. Assuming fall is also when Destiny 2's Taken King-esque expansion will launch, Bungie is going to have to prove that the game is in a state where players want to come back and spend $30+ on new content. Right now that's a stretch, but the planned updates for the game are a good start.
Destiny 2 is out now for PC, PS4, and Xbox One.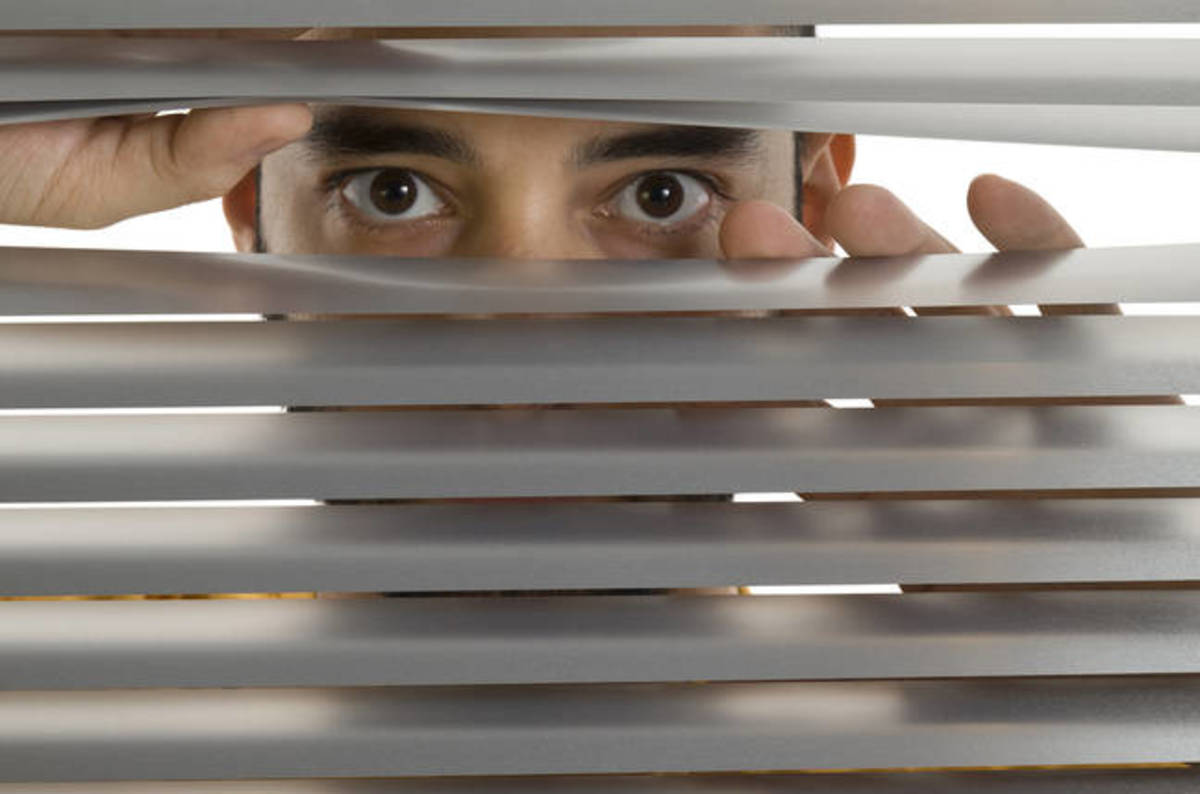 Google asked rival browser Vivaldi to add uninstall instructions on its website download page – something Google doesn't do itself – after deactivating Vivaldi's advertising account earlier this year.
Vivaldi is among the many software vendors that advertise products with the search giant. AdWords customers appear at the top of a search for related keywords with a small "Ad" in a box next to them.
"Google deactivated our advertising account a couple of days after I had a few interviews where I talked about privacy issues," Vivaldi CEO and co-founder Jon von Tetzchner told us. "This is the second time they did this, but this time there was no indication in the AdWords interface that we had been blocked.
"We, however, quickly contacted them to get clarification [ about why the account had been suspended] and after a while we got their demands. One was [ that we needed] to show a link to terms underneath the download button. The other was to show [ the user] help information as to how to uninstall Vivaldi under the Vivaldi download button.
"This is not something that is usual and Google does not do this themselves. It is normal to show a link to terms during install and uninstall is the same for Vivaldi as for all other applications you install."
Vivaldi had previously disclosed the Google AdWords team's requests, but not their full extent.
"Google told journalists that 'We do not demand from others what we do not demand of ourselves' – which is very clearly untrue."
Google has significant leverage over small advertisers like Vivaldi.
In 2013, Google revised its rules for AdWords advertisers who promote a software download link.
These included a stipulation for download instructions, and also pre-approval. Google does not enforce these policies strictly, The Register discovered. For example, a random selection of AdWords advertisers where the link leads to a download, such as Avast, and even the Opera browser AdWords link, do not carry uninstallation instructions.
The Opera founder's preoccupation these days is privacy and the terrifying level of tracking taking place. He now believes only strong enforcement of data regulation can stop this.
"Something happened where we're now being monitored all the time. Sometimes I'll ask people: can I can follow you wherever you go, and see everything you see on your computer? Can I see every move that you watch? Listen to what you say all the time?"
"That's what Google does. The amount of information being collected is really troubling and my conclusion is that the only solution is regulation."
Was GDPR sufficient? Only as far is it goes, he told us.
"You're always known, because you're always logged in. Before you were never logged into a global ad system before. My wife went to [a] sushi place in a mall in the US, and then got an email thanking her for her purchase offering a discount. She didn't give her email address. A service now correlates credit cards with email addresses."
"A lot of people have Gmail and similarly you will be logged in because you will be using one of those services. They've killed all competition now, so there aren't a lot of mail and calendar services. We provide a free email service and we do not look at your emails to do ads or for any other reason, only spam filtering. We've started work on a Calendar to go with the mail client. You'll be able to sync that locally. Or between your PCs, encrypted."
Regulation was a last resort, he thought, because nobody read EULAs, and "transparency" is not an answer.
"I think it's scary people can see their data. Because it means others can see your data too. Three billion Yahoo! accounts leaked – these are significant security problems."
Google's "super profiles" were something it swore not to do a few years ago.
"People take a picture and then seeing ads for the dress everywhere is an interesting anecdote. People go into a store, seeing a dress, then seeing ads – not even searching or taking a picture."
New APIs allowing developers to query the user's activity state and "mood" hint at even more extensive data collection.
Google has been contacted for comment. ®
Sponsored: Continuous Lifecycle London 2018 - Early Bird Tickets Now Available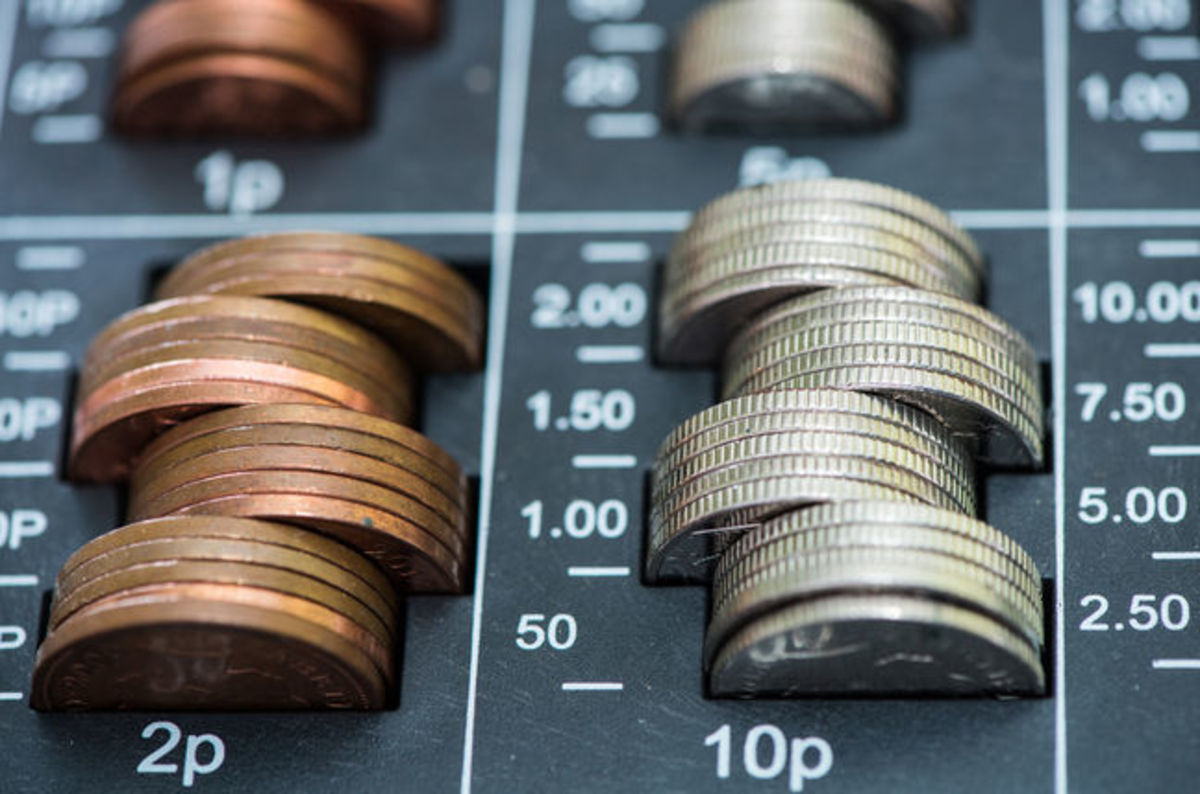 Just because you earn a dollar a day shouldn't mean you're lost to the behavioural advertising industry.
Not to be confused with Android One, Google has introduced a featurephone-sized package of Android, called Android Go Oreo Edition, aimed at phone makers targeting emerging economies. And like Nokia's short-lived Android effort it isn't compatible with full fat Android, exactly.
The ROM footprint is about half that of a full fat Android image, and Google requires that apps must be redesigned to be Go-conformant - details are here - Apps must be responsive, economical and sensitive to data usage even on low spec hardware.
Microsoft offers a Go-friendly version of Skype, and Facebook a Go-friendly Facebook Messenger. Google redesigned its own app suite and Gboard, too.
Hundreds of millions of Androids sold fit this category. The R5000-R6000 price point offers gems such as Vivo's Y15 (512MB RAM, 4GB, Android 4.2 Jellybean) or the Nokia 2 (1GB RAM/8GB ROM)
Google has used the slogan "next billion" to describe users in emerging phone markets - something Nokia used extensively - and was still using when it launched its own short-lived Android range in 2014. That too required developers to make tweaks - it was " 75 per cent compatible " with full fat Android - although you may recall that was because the X range eschewed the Google Play ecosystem
But the lesson from those devices was that durability and endurance matter as much as anything. Google has much less ability to influence those designs.
Devs and phone makers with an eye on reaching this market can go here . ®
Sponsored: Continuous Lifecycle London 2018 - Early Bird Tickets Now Available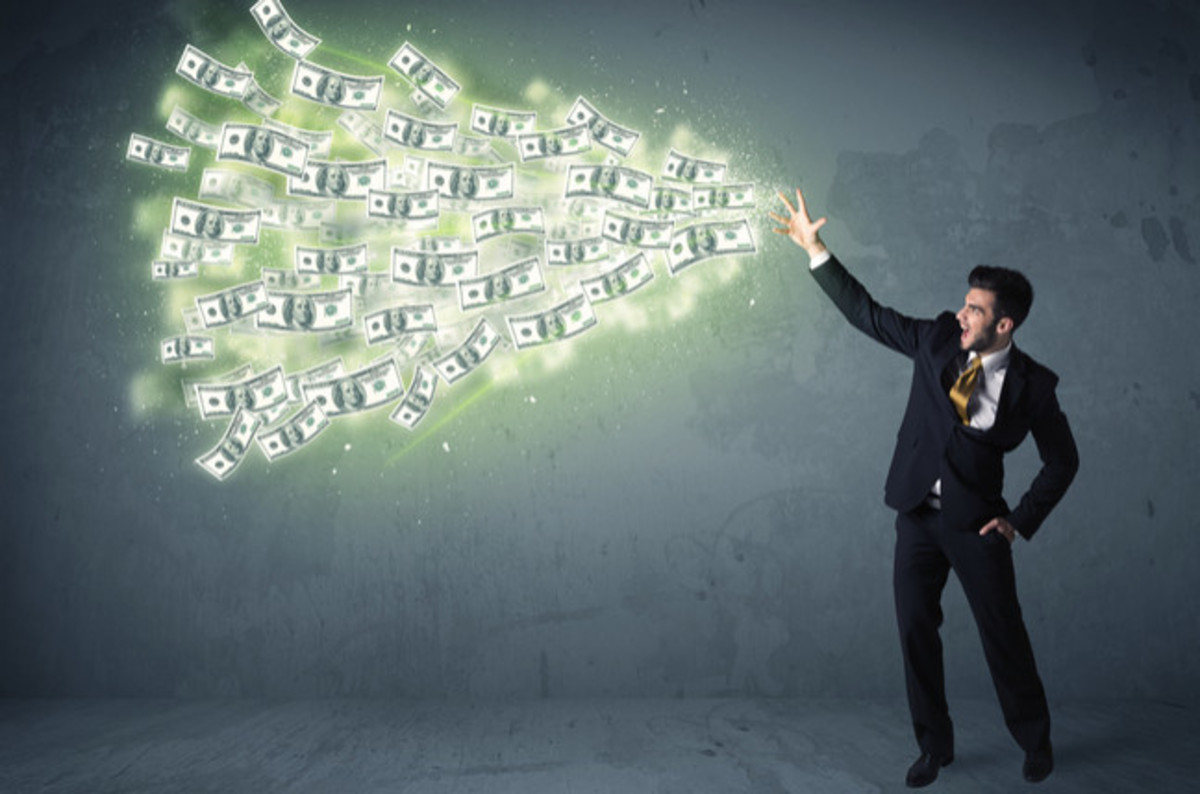 British music ID service Shazam is to be bought by Apple, in a deal reported to be worth £300m ($401m).
The purchase, revealed by TechCrunch, is likely to be formally announced today. The site's sources say that the value of the buyout is in the nine-figure range, with one believing the deal will be worth around £300 million.
Shazam was founded in 1999 and started as a phone call-based service in 2002, listening to 30 seconds of a track then sending the user its title and artist via text message. It is now able to identify print and audio adverts and TV programmes, offering links to related information and content. It also allows users to follow their favourite artists to see what they have been discovering via the app.
It has appeared on Apple's App Store (as well as its rivals) since 2008, and was integrated with Snapchat in December 2016. It is also available on Apple Mac, and on the wrists of Apple Watch owners
Shazam passed 1 billion downloads in September 2016, and as of this year, is now profitable, making £40.3m ($54m) during its 2016 financial year. ®
Sponsored: Continuous Lifecycle London 2018 - Early Bird Tickets Now Available

Ever wondered what happened to Ellie and Joel after the ending of The Last of Us? Well, let's take a look at what some of the unsolved mysteries and questions that need answering in The Last of Us 2:
Let's first get a recap of what The Last of Us is for those who never heard of the game before. The Last of Us showed us the story of Joel, a man who's escorting a teenage girl named Ellie across the country in order to find the Fireflies.
As time goes on in the story, we find out that Ellie is immune to the disease that has turned most of humanity into fungus-infected zombies, and that's why the Fireflies, a group of people who are looking for a cure to the disease, are waiting for Ellie. People become infected by getting bit by those who are already infected by the disease or coming into contact with an infected corpse. There are various stages of the disease, Runners, Stalkers, Clickers and Bloaters.
So, the first question is: did Joel and Ellie ever made it back to Tommy's (Joel's brother) settlement? This would be a good question to find out if Joel and Ellie had made it back safe to Tommy's place, and are they still there by the time The Last of Us 2 starts, or did they leave after some time or what? It would be interesting to see if they are still at Tommy's settlement or if they decided to hit the road again. This question is more like: where have Joel and Ellie have been between The Last of Us and its sequel?
The second question would have to be: what happened to Ellie and Joel during this time frame? How has Ellie grown up in the past few years being immune to the disease? And what has happened to Joel? Did Ellie ever learn how to swim or learn the guitar from Joel? It would be good to see how these characters have changed or grown since the first game. From what we had seen from previous trailers, Ellie does appear to be playing the guitar, so it would be interesting to see Joel actually teaching her how to play.
Finally, what has happened to the world in the last few years? Has the fungal zombie epidemic gotten worse? What happened to the Fireflies? Who are those people in the second trailer for The Last Of Us 2? I'm excited to see what has happened between The Last of Us, leading up to The Last of Us 2, and what's in store for the sequel. Most importantly for now, at least, is I want to know who are those people in the second trailer, and what has happened to Joel?
Last year, Naughty Dog has released the first trailer of The Last of Us 2 showing a few houses, a car, Firefly symbol, bunch of dead bodies, and Ellie sitting on a bed playing the guitar while a man stands in the doorway. Just from watching the first trailer, we might not know much, but we do learn a few bits of info just from the first trailer alone.
Earlier this year at Paris Games Week, the second trailer was released for The Last of Us 2. This time we didn't see Joel or Ellie in this, and it seemed to be a darker type of trailer. It appears that the fungus zombies, or Clickers, are still around. During this year's PSX, we find out that the game is about 50-60% done, and a large part of the game takes place in Seattle. It appears that no one is safe -- not even Joel or Ellie according to writer/director Neil Druckmann. Druckmann also goes on to say that fans of the first game might not like the sequel. We can expect more details to The Last of Us 2 at E3 2018. What are you hoping to find out and know more of in The Last of Us 2 ?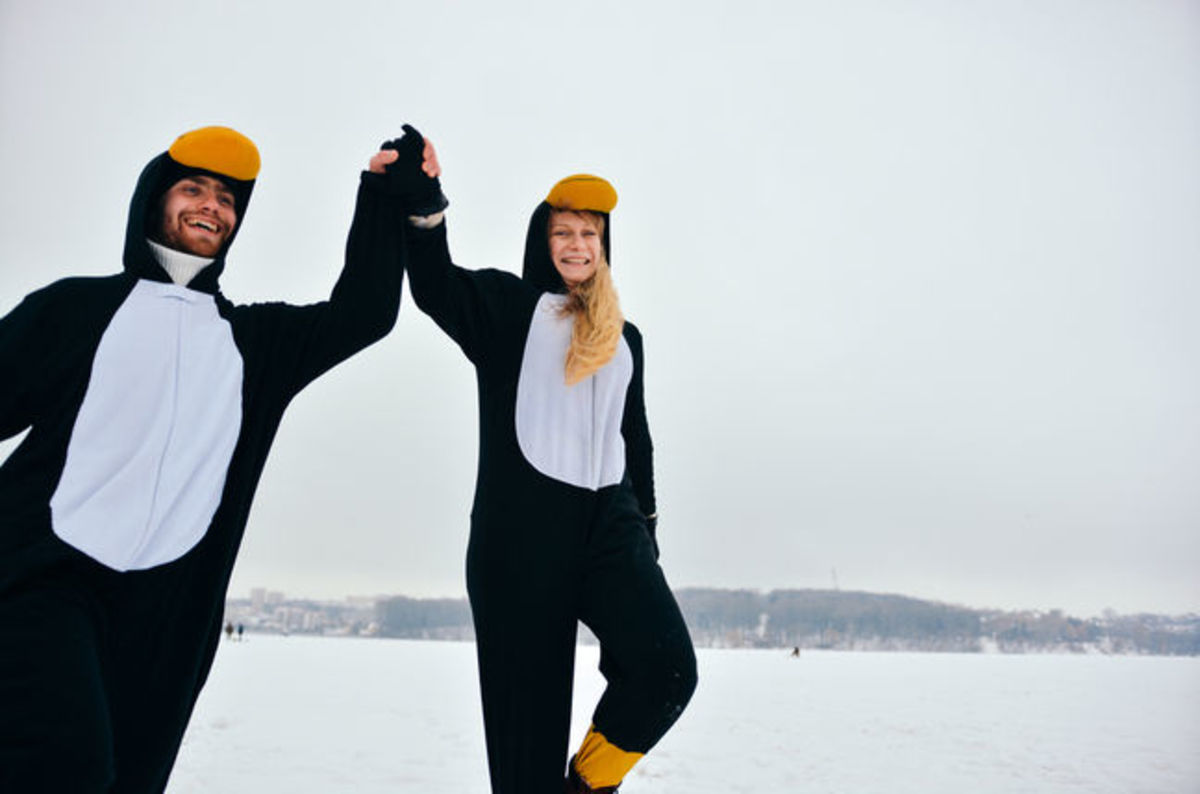 Open Source Insider The biggest open source story of 2017 was unquestionably Canonical's decision to stop developing its Unity desktop and move Ubuntu to the GNOME Shell desktop.
What made the story that much more entertaining was how well Canonical pulled off the transition. Ubuntu 17.10 was quite simply one of the best releases of the year and certainly the best release Ubuntu has put out in a good long time. Of course since 17.10 was not an LTS release, the more conservative users – which may well be the majority in Ubuntu's case – still haven't made the transition.
Canonical pulled Ubuntu 17.10 downloads from its website last month due to a "bug" that could corrupt BIOS settings on some laptops. Lenovo laptops appear to be the most common source of problems, though users also reported problems with Acer and Dell.
The bug is actually a result of Canonical's decision to enable the Intel SPI driver, which allows BIOS firmware updates. That sounds nice, but it's not ready for prime time. Clearly. It's also clearly labeled as such and disabled in the upstream kernel. For whatever reason Canonical enabled it and, as it says on the tin, the results were unpredictable.
According to chatter on the Ubuntu mailing list, a fix is a few days away, with testing happening now. In the mean time, if you've been affected (for what it's worth, I have a Lenovo laptop and was *not* affected) OMGUbuntu has some instructions that might possibly help.
It's a shame it happened because the BIOS issue seriously mars what was an otherwise fabulous release of Ubuntu.
Meanwhile, the repercussions of Canonical's move to GNOME are still being felt in the open source world and I believe this will continue to be one of the biggest stories in 2018 for several reasons. The first is that so many have yet to actually make the move to GNOME-based Ubuntu. That will change with 18.04, which is an LTS release set to arrive later this year. Users upgrading between LTS releases will get their first taste of Ubuntu with GNOME come April.
The second, and perhaps much bigger, reason Ubuntu without Unity will continue to be a big story in the foreseeable future is that with Ubuntu using GNOME Shell, almost all the major distributions out there now ship primarily with GNOME, making GNOME Shell the de facto standard Linux desktop. That's not to say GNOME is the only option, but for a new user, landing on the Ubuntu downloads webpage or the Fedora download page or the Debian download page, the default links will get you GNOME Shell on the desktop.
That makes it possible for Linux and open source advocates to make a more appealing case for the platform. The ubiquity of GNOME is something that hasn't been the case previously. And it may not be good news for KDE fans, but I believe it's going to have a profound impact on the future of desktop Linux and open source development more generally because it dovetails nicely with something that I believe has been a huge story in 2017 and will continue to be a huge story in 2018 – Flatpak/Snap packages.
Combine a de facto standard desktop with a standard means of packaging applications and you have a platform that's just as easy to develop for as any other, say Windows or macOS.
The development tools in GNOME, particularly the APIs and GNOME Builder tool that arrived earlier this year with GNOME 3.20, offer developers a standardised means of targeting the Linux desktop in a way that simply hasn't been possible until now. Combine that with the ability to package applications independent of distro and you have a much more compelling platform for developers.
That just might mean that developers not currently targeting Linux will be willing to take another look.
Now this potential utopia has some downsides. As already noted it leaves KDE fans a little out in the cold. It also leaves my favourite distro looking a little less necessary than it used to. I won't be abandoning Arch Linux any time soon, but I'll have a lot harder time making a solid case for Arch with Flatpak/Snap packages having more or less eliminated the need for the Arch User Repository. That's not going to happen overnight, but I do think it will eventually get there.
There are two other big stories to watch in 2018. The first is Amazon Linux 2, Amazon's new home-grown Linux distro, based – loosely it seems – on RHEL 7. While Amazon Linux 2 screams vendor lock-in to me, it will certainly appeal to the millions of companies already heavily invested in the AWS system.
It also appears, from my limited testing, to offer some advantages over other images on EC2. One is speed: AL2 has been tuned to the AWS environment, but perhaps the bigger advantage is the uniformity and ease of moving from development to production entirely through identical containers.
The last story worth keeping an eye on is Firefox. The once, and possibly future, darling of open source development had something of a rough year. Firefox 57 with the Quantum code re-write was perhaps the most impressive release since Firefox 1.0, but that was followed up by the rather disastrous Mr Robot tie-in promo fiasco that installed unwanted plugins in users situations, an egregious breach of trust that would have made even Chrome developers blush.
I think there are going to be a lot more of these sorts of gaffes in 2018. Hopefully not involving Firefox, but as open source projects struggle to find different ways to fund themselves and attain higher levels of recognition, we should expect there to be plenty of ill-advised stunts of this sort.
I'd say pop some popcorn, because the harder that open source projects try to find money, the more sparks – and disgruntled users – are going fly. ®
Sponsored: Continuous Lifecycle London 2018 - Early Bird Tickets Now Available

Graphene is a single layer of graphite — also known as that soft material commonly found in pencil lead — with the atoms arranged in a honeycomb-like, hexagonal pattern. While that description is decidedly unexciting, graphene is actually emerging as one of science's most versatile new materials.
Just one atom thick (or thin, depending on how you think about it), graphene is among the strongest materials in the known universe, with 100 times the strength of steel, an astonishing amount of flexibility, and a whole lot of other talents lurking beneath the surface.
Do you remember that classic scene from The Simpsons in which Homer is offered "wax lips," described by the salesman as "the candy of 1,000 uses?" Well, graphene is the wax lips of the material science world. And while we don't have time to detail 1,000 uses, here are some of the most exciting graphene discoveries made so far.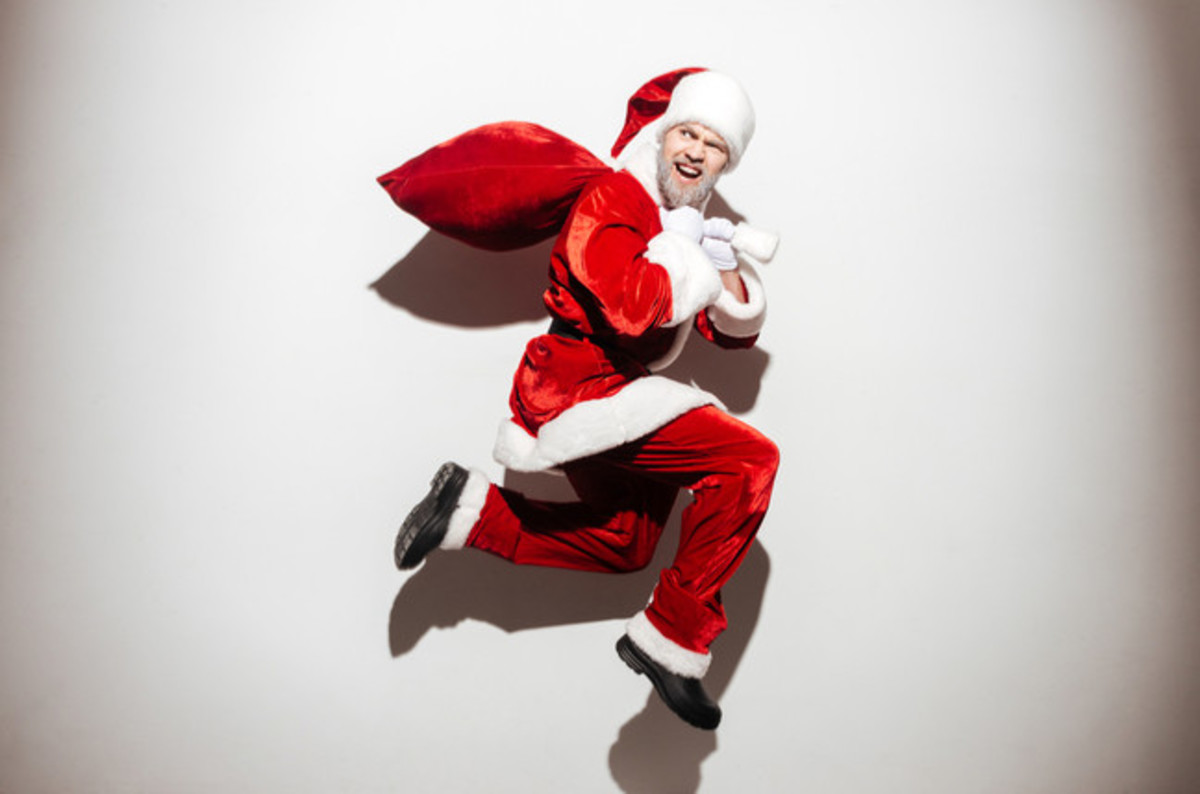 Updated Barclaycard has admitted it is experiencing technical issues, with users complaining they can't log in online or on their apps.
According to DownDetector, the UK-based credit card biz's website has been experiencing problems since 8.40am this morning, GMT, with more than 200 reports within an hour.
Barclaycard said on Twitter that it was aware of the issue and was "working on a fix right now".
In the meantime, users took to social media to speculate about the root of the problem - banks being notoriously tight-lipped about the causes of their TITSUPs.
A number said they were receiving error messages saying there was no secure connection, and that attempts on multiple browsers failed.
On Twitter, the card provider said it was investigating and working on a fix.
We've contacted Barclaycard for comment. ®
*Total Inability To Support Uptake of Presents-payment
Barclaycard has been in touch to say that "everything is back up and running".
Sponsored: Continuous Lifecycle London 2018 - Early Bird Tickets Now Available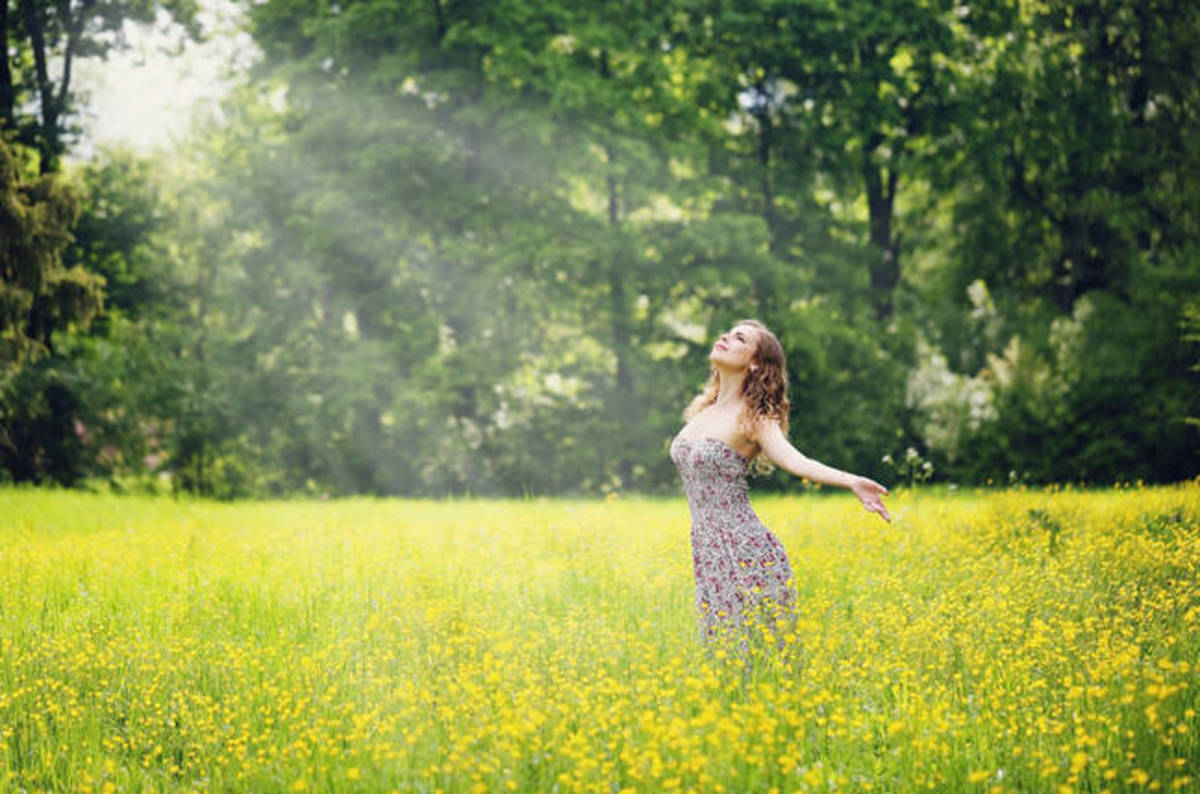 Interview When I last interviewed Eyeo comms chief Ben Williams a year ago, the smell of gun smoke and scorched flesh hung in the air. Our piece was headlined: Adblock overlord to Zuckerberg: Lay down your weapons and surrender.
But things are much calmer now. Over the past year, the use of ad-blockers on the desktop has levelled off, and the ad industry has got serious about removing the worst excesses of ad design. Williams corroborates the first part and sounds hopeful about the second.
Waiting in the wings is Google, which is tipped to enter the ad-blocking business itself – a tribute to the terror that Eyeo and its whitelists induce.
Let's start with the big picture. The ad biz has more things to worry about than just blocking, as brand reputation and overall effectiveness of digital ads have become questioned, in a fairly existential way.
The industry was making gestures towards making better ads last year. Now brands have expressed their displeasure: when Procter & Gamble pulls $140m of ads, that makes a huge difference.
The ad biz draws some comfort from the fact that blocking has plateaued, though.
"In Britain ad-blocking has definitely stabilised," says Williams. "By most counts it stayed the same, at around 22 per cent, for quite a while now. In the US it's 18 per cent. But desktop ad-blocking in India and Brazil is basically non-existent."
Williams says the big development this year is the proliferation of software with Adblock Plus-like filtering.
"All browsers now have this sort of partial filtering, rather than complete scorched-earth blocking.
"It's going mobile, though. We've seen people adopt it this year and it's a huge thing already in some places. Alibaba browser has 100 million users in India, China and Indonesia. Mobile blocking outnumbers desktop blockers there."
If Google builds ad filtering into Chrome then that validates what Eyeo's been doing all along.
"They call it ad filtering, but that's the ad blocking we've been propagating for years. To see that go mainstream is heartening."
Google's move is about ensuring it controls ad standards – and not somebody else.
In a move that drew ferocious criticism, Eyeo began to do deals with publishers who paid to bypass its blocker. The UK culture minister at the time compared it to a protection racket.
Eyeo said it only whitelisted publishers who agreed to confirm to its acceptable ads definitions. Eyeo has now spun this out to an independent body, the Acceptable Ads Committee. But the industry has its own – the grand Coalition for Better Ads – and of course Google is a member.
Does he mind there being two standards bodies?
"It's good for users that the standards are being developed by a cross-industry group. They are not necessarily competing. What the Acceptable Ads Committee does now it's independent – and it's cross industry, and includes nonprofits and a user – is it tries to bring ad-blocking users in and treat them to a special, different experience. It treats them differently to the separate 78 per cent of users who don't use ad blockers."
The coalition's purpose is to make ads palatable, so nobody is ever tempted to install an ad-blocker.
"They're looking at removing the worst practices that people won't use ad-blockers and they're changing practices on an industry-wide level based on consumer demand."
As for Google? "We have to wait and see. The Devil is in the detail." European Commissioner for Competition Margrethe Vestager has promised to keep an eye on Google's role .
But the whitelist isn't the only thing about Eyeo that's riled publishers. Last year, it acquired Flattr, the online tip jar started by Peter Sunde of Pirate Bay notoriety.
If you can get anyone in publishing to acknowledge Flattr, it won't be a good thing they say. Williams believes they should include it as part of their diversification strategies. The idea is people volunteer money then it's distributed to participating sites. Flattr has had a rethink and was relaunched last month. It now invites publishers to support it, and has swapped the "wallet" for a subscription.
"You just give a certain amount a month – the minimum is €2 – and that then is distributed to sites that accept payments based on how much time you spend there. It doesn't even have to show on a webpage; people want users to be on board. Diversification can't be bad – we want to let publishers know there's free money out there – and it's only a line of code to their website."
But it's still voluntary. Early days yet, replies Williams, with the relaunched Flattr focusing on Germany. "It's a product that takes time to establish itself. We haven't exposed our ad-blocking audience of 105 million users to it. Activate Flattr with one click – not there."
With Facebook there's a strange sort of truce. Adblock Plus blocked Facebook, and Facebook retaliated. But you still see ads on Facebook with Adblock Plus turned on.
"It's closed," says Williams. "People aren't privy to what's going on in the background – Facebook is in full control of the policing of it."
But other approaches may soon emerge, led by shared payment platform Agate. With Agate, advertisers can top up your wallet, making "paying" painless.
Agate founder and CEO Dominic Young told us: "I think Flattr and other similar platforms are great, and the 'pay what you want, if you want' has shown to be a niche strategy which is working for some right now – The Guardian claims to have 500,000 regular contributors who pay despite their product being free. A sustainable future business model for media on the internet needs more than this, though.
"Publishers need to collect revenue without an intrusive, clunky process which itself puts off most consumers. And it needs to be able to do all this without commitment – subscriptions are too high a price for all but the most determined and loyal consumers of, say, newspapers.
"Flattr is doing some of it, but still seems more like a charitable gesture than a purchase." ®
Sponsored: Continuous Lifecycle London 2018 - Early Bird Tickets Now Available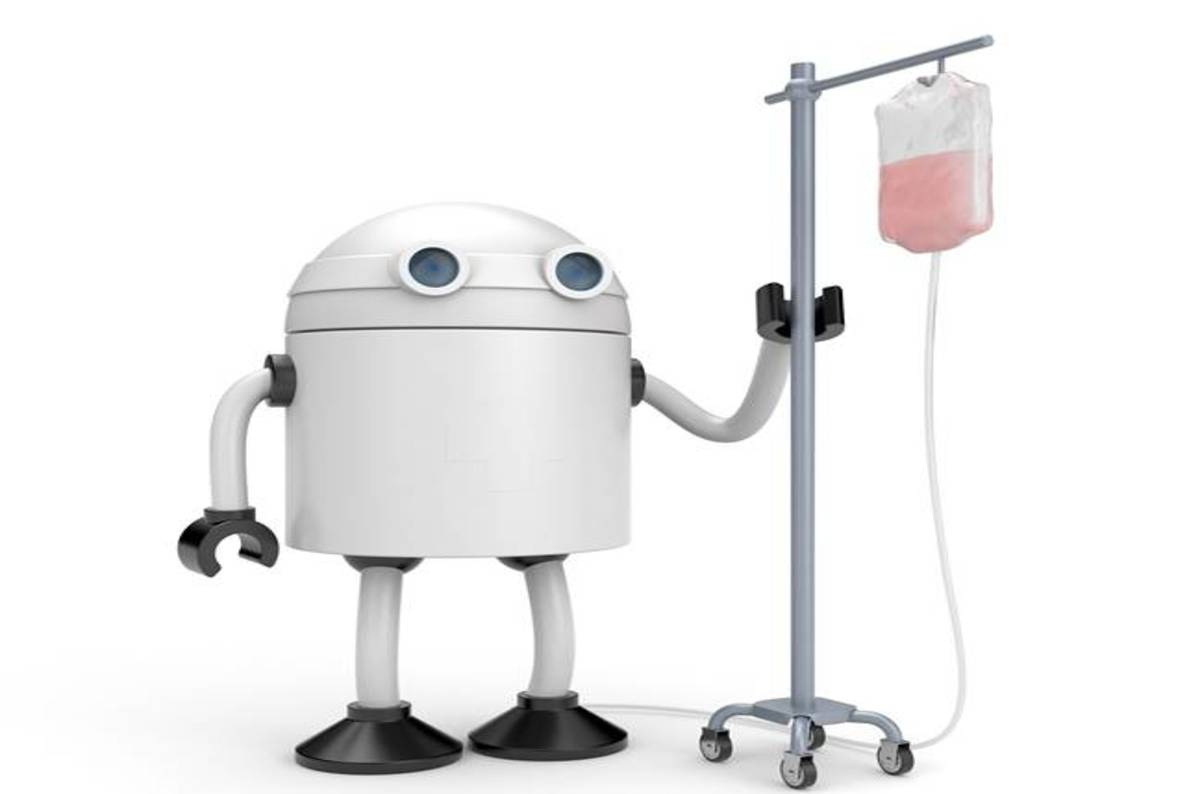 Google's attempt to cure the Android's ever-worsening fragmentation issue and slow updates might actually turn the tide.
Updating existing handsets is one of the biggest challenges Google faces in the next decade .
While Apple can update half of its user base to the newest code within two months, and almost all within a year, Android lags far behind. Many phone-makers consider their job done once the device leaves the factory, while many more offer an update or two shortly after launch and abandon the user after that.
Why? They don't regard the extra pennies on making a phone even a little bit future-proof as worth it, and there are often hairy code dependencies, as the phone maker has added their own code. Today, only a tiny number of Android users get any OTA (over the air) updates at all. Fragmentation is a consequence as developers have to target older code, leading to cruftier code.
Project Treble was announced back in May, and restructures the code base with clearer partitioning between what the phone-maker can do and what Google can do. The idea is to lessen the dependencies so Google can push out major updates to phones more quickly.
Developers have found that porting the open code Android base to a new device now takes much less time.
"After 20 hours of work researching, developing, and debugging with me, phhusson created a system image that can be booted on multiple devices from different manufacturers and with completely different SoCs. For example, the same system image that I booted on my own Huawei Mate 9 also boots on the Honor 8 Pro, Honor 9, Sony Xperia XZ1 Compact, and the Essential Phone. That's 3 different OEMs (Huawei/Honor, Sony, and Essential) and 2 different SoCs (HiSilicon Kirin 960 and Qualcomm Snapdragon 835) where this single system image can successfully boot," the XDA Developers site notes.
"It's possible that in the future, we could be seeing a single system image that can work on dozens of different Android smartphones, much like how Microsoft Windows can run on nearly any computer hardware."
Back in the Jurassic era of smartphones – a time now longer forgotten – "Base ports" between different processors used to take years, not days.
"The time Apple made its first iPhone was about the first time that anyone who wasn't already incumbent could," former Symbian CTO Charles Davies recalled a few years ago. "Why? Because of the IP, and the signalling stacks".
Android has two advantages - it's essentially a Java phone, and Java was designed to be portable, and the base is open source code. But even so, it has not been trivial to support because of driver issues. Treble should make updates easier. Depending on how much cruft a phone-maker has added, of course.®
Sponsored: Continuous Lifecycle London 2018 - Early Bird Tickets Now Available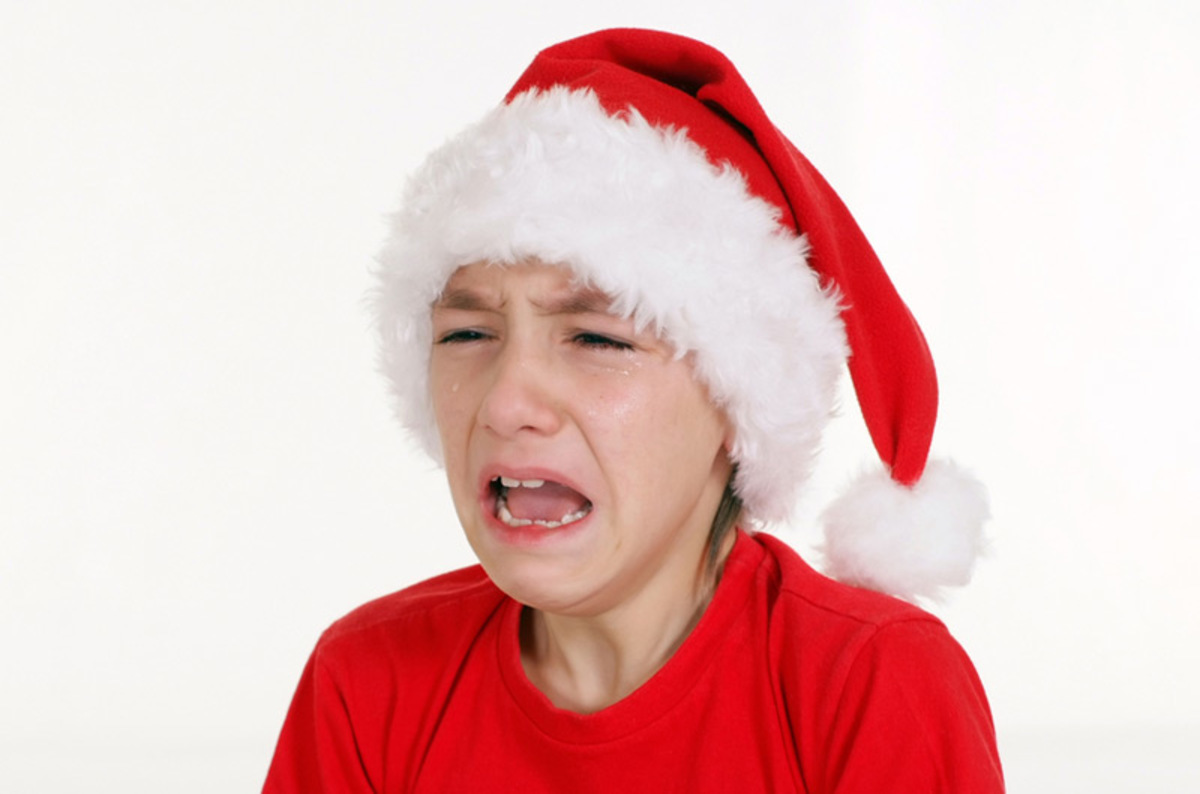 Updated Nationwide UK's online presence is anything but this morning, what with an unspecified tech infrastructure glitch that has prevented customers across Blighty from logging into their accounts or using ATMs.
According to Down Detector, the building society services went to sleep as 08.56 GMT, much to the annoyance of customers who deposited angry comments on the site - a hall of shame for outage-struck firms.
One such punter, Louise Streeter, said:
"Nationwide down again, couldn't make a payment over the phone, online banking down, faster payments down… 4 November, same thing happened last month. 4 December here we are again. Sort it out."
Many customers reported their accounts had vanished, which for some meant a delay to Chrimbo shopping or bill payments, but for others was more pressing still.
"Won't let make online payments, rather annoying and [an] inconvenience as our electric is about to run out! Then we will be buggered," someone known only as Chris said on Down Detector.
Another, Lee Johno, said "Can't withdraw cash so can't travel to work. Just been told by my employer not to turn up tomorrow if I can't be bothered with Mondays. So thanks a bunch Nationwide."
Nationwide's press office, which was clearly still able to send emails, admitted it was "currently experiencing a technical issue" with its internet bank and mobile banking app.
"We apologise for any inconvenience this may cause. Customer service is the highest priority for Nationwide and the issue was identified quickly and we are working on restoring full service as soon as possible."
Nationwide has managed to bring services back online, but hasn't detailed what caused the technical glitch. ®
Sponsored: Continuous Lifecycle London 2018 - Early Bird Tickets Now Available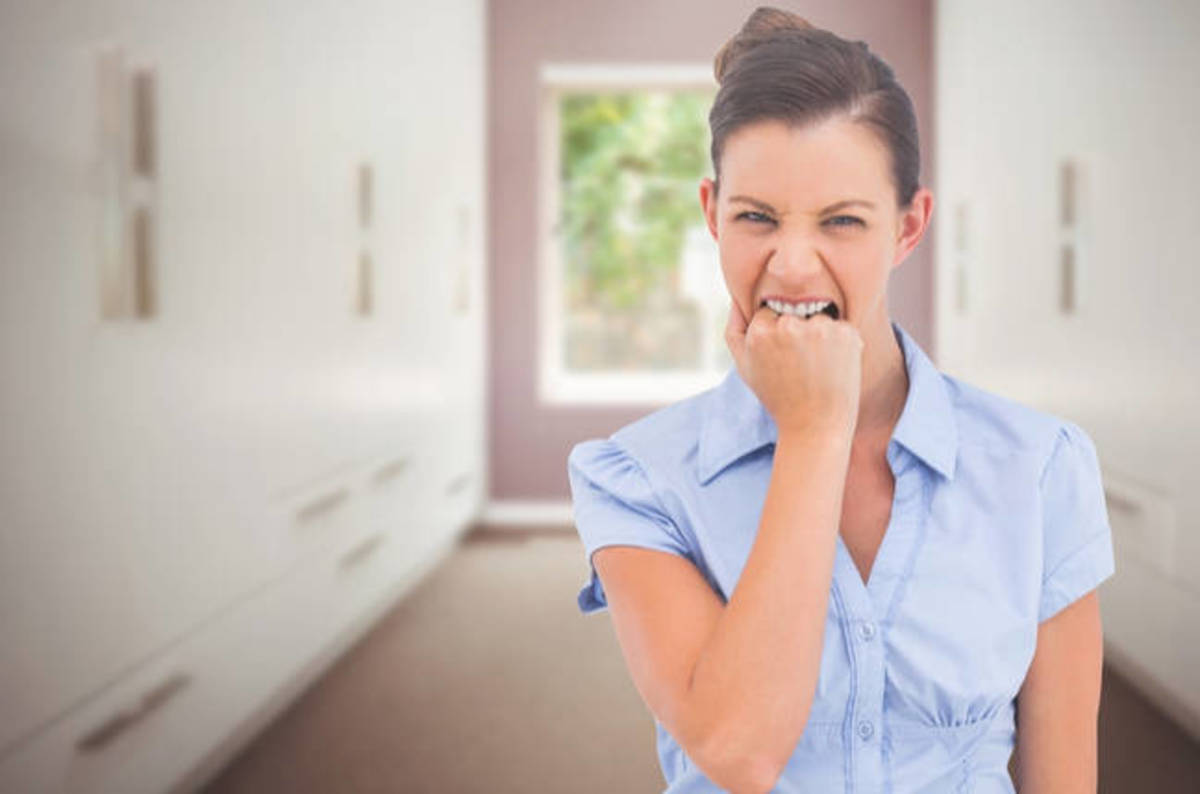 Munich City officials could waste €100m reversing a 15-year process that replaced proprietary software with open source following an official vote last year.
Munich officials in 2003 voted to migrate to an in-house custom version of Ubuntu Linux called LiMux and tailor digital docs to be compatible with LibreOffice. Now the councillors have decided that Munich will switch some 29,000 PCs to Windows 10 and phase out Linux by early 2023.
The cost of the U-turn could be even more catastrophic if another council vote by the end of 2018 fails to take a more reasoned tally. An approval would replace the open-source office suite LibreOffice with Microsoft Office.
That decision will cost the city upwards of €50m plus another €50m to revert to Windows 10, according to reports. The bill results from a combination of buying Windows 10 licences and converting some 12,000 LibreOffice templates and macros along with developing a new templating system for Microsoft Office.
Here is the rub: LibreOffice is a free cross-platform suite so it runs on Windows 10. The city already paid to convert files from Microsoft Office to LibreOffice.
Those supporting the anti-Linux cause claim Windows 10 will solve perceived compatibility issues with applications and hardware drivers. They contend that quitting Linux will remove the need to also run a bank of Windows computers as some kind of backup.
Opponents, however, say it's crazy to pay twice for a costly migration that takes years to complete. Why not just fix the internal IT disorganisation?
What Munich does is defy reliable research. Large organisations successfully deploy free software in far larger numbers than Munich ever did. See here for a list maintained by The Document Foundation, the organisation behind LibreOffice.
"There are many examples. Munich was definitely not the only one," says Italo Vignoli, a founder of The Document Foundation.
Matthias Kirschner, president of the Free Software Foundation Europe, says this list continues to grow, and that "almost every two weeks you have a new example of free software being used in a public administration".
For example:
Also consider Rome, which is installing the LibreOffice suite on all of its 14,000 PC workstations across the city. In 2018, Rome will run a pilot to test the use of workstations running Linux.
The LibreOffice rollback in Munich will involve spending €89m to restructure the city's IT department to make it more efficient. Those costs include a first test with Microsoft Office, according to Kirschner.
"An independent expert should estimate the follow-up costs for the migration of several thousand macros, forms, and templates before a decision by the city council," he said. "If the city council would decide to switch the Microsoft Office, the Green Party currently estimates that the overall budget will be over €100m." The Green Party was one of those who voted in favour of continuing with the Linux rollout.
Figuring the total cost of ownership (TCO) between proprietary and open-source software is a guessing game. You must assess administration and upgrade costs, technical support, and end-user operation costs. The results vary for different companies, public administrations, or other organisations.
Going from Office to LibreOffice would trigger substantial savings – at least according to Vignoli, citing a presentation (PDF) by Eric Ficheux.
But figuring the TCO of Windows versus Linux lacks reliable supporting studies, noted Vignoli. "Most research is sponsored by proprietary software companies, and as such might be biased."
Contributing towards the cost of figuring out TCO are:
The debate can rage about TCO and sale but the elephant in the room remains: the risk posed to digital independence by being locked into a single proprietary architecture? Freedom from Redmond and Windows were two of the drivers behind Munich's desire to cut free from Microsoft 15 years ago.
Reverting to Windows and Microsoft returns to that risk, albeit in a slightly transformed world of more open data formats.
Also, this is a world substantially different from 2003 – a world of cloud. In this world, the presence of cloud-based productivity apps accessed through a web-based UI make a matter of indifference the subject of what's running on the desktop. Linux or Windows matters less in a world of browsers.
Ironically, though, cloud reboots the same old arguments of independence.
Your data is stored on somebody else's computers with little prospect of migration. According to Free Software Foundation campaigns manager Molly de Blanc, that poses similar issues of control.
"In the case of municipally owned data and work, asking a corporation to not just protect but also hold all of your assets seems somewhat counter to the idea of ownership by the people," she told The Register . ®
Sponsored: Continuous Lifecycle London 2018 - Early Bird Tickets Now Available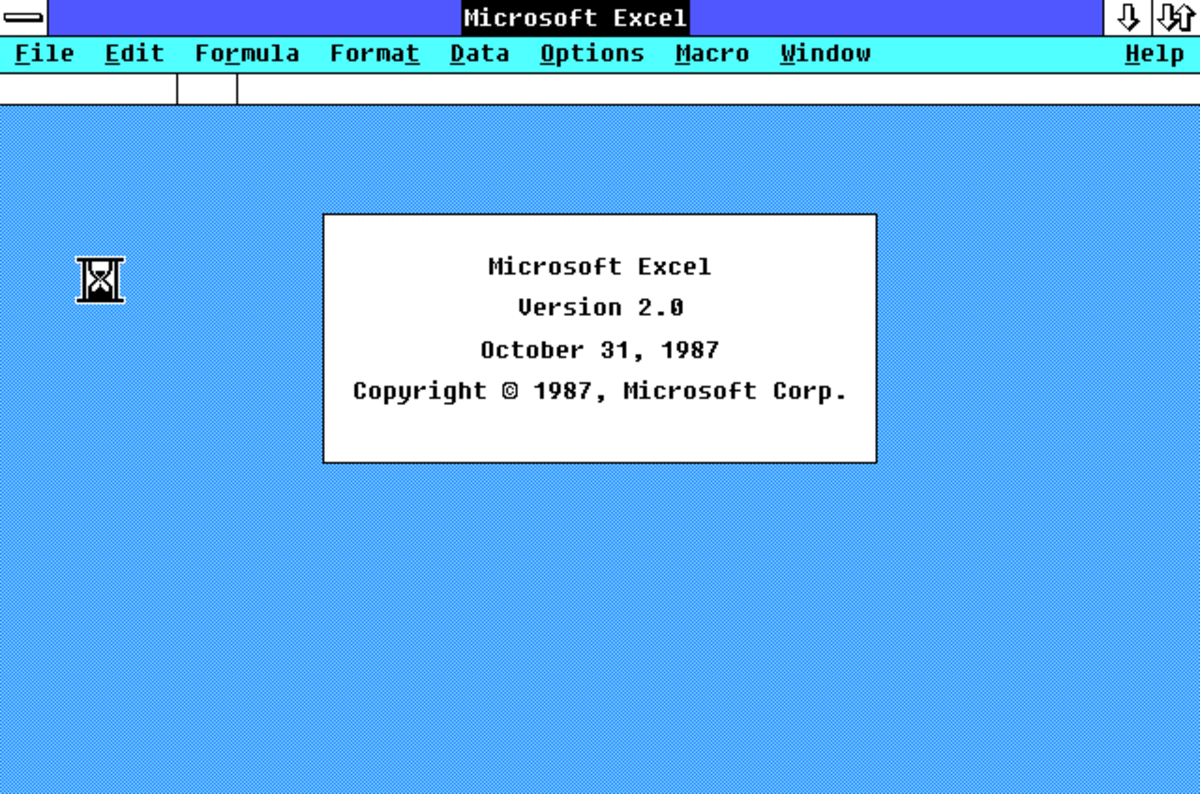 Thirty is a ripe old age, maybe older than a good chunk of Register readers. Even for those of you for whom Excel is a spring chicken, how many applications or even operating systems are you still using of a similar age outside the Office suite?
Is Windows 10 the same OS as Windows 2.0? Is that still your grandfather's axe, now that you have replaced the head and your father replaced the handle?
Microsoft's legendary spreadsheet software was born in November 1987. Note to both of you Apple-non-fanbois out there, there was no V1.x for Windows: Excel was first released for the Mac. When ported to Windows 2.x the versions for both OSes were synced at 2.0 .
Steve Jobs said that an Excel forerunner, VisiCalc, was: "What propelled the Apple II to the success it achieved," and made Apple the company into the monster that it became, in spite of spreadsheets being the least cool app ever. Compare and contrast with 1987's real cool tech such as the boombox, Zelda II: The Adventure of Link and the T800 Transputer.
Spreadsheets can do amazing things, much more than just adding up columns of numbers: what-if business modelling, field data collection, data charting, and even live trading in the City, but like all good tools they can be used badly. Fumble-fingered formulae and worse references than a fraudster applying to run a bank.
Excel is not alone in letting you make errors; I've watched a quant (quantitative analyst) implement a trade valuation in C++, get it slightly wrong, trade on it, and then leave it to me to discover some months later that his dodgy coding had cost us a cool megabuck. But at least when tackling C and C++, people realise that l33t hackorz skilz might be important. With speadsheets the Dunning-Kruger effect looms large and people don't realise what coding skills they don't and should have, even before adding in (say) the horrors of VBA.
More comically, anyone who has constructed a business plan in a spreadsheet has noticed how some slightly optimistic parameter values can turn you into a billionaire within 19.7 months, for sure. Move over BillG.
Poor thinking, planning and forecasting were never confined to the PC, and the warm-up month to Excel 2.0's escape into the wild included "Black Monday" (in that year, 19 October) when worldwide stock markets crashed, and the worst storm to hit the UK since 1703 battered through the country. Happy days.
VisiCalc launched in 1979 on the Apple II; the IBM PC port in 1981 hit 300,000 sales in its first six months. Microsoft's Multiplan (1981) improved on VisiCalc in some ways, but did not gain much traction against it.
Though Lotus 1-2-3 was still heavily in use on trading desks when I arrived in the City in the '90s, and had quickly overtaken VisiCalc sales on release in 1983, all was not well.
For a while, an essential measure of PC compatibility was how well it dealt with 1-2-3 rather than some abstract technical spec: but a series of technical stumbles passed the crown to the new Excel by the turn of the '90s. Destiny wasn't manifest, though.
The grey-haired amongst us may remember Lotus's partly successful legal defence of its "look and feel", aiming to ban any application with a similar command and menu structure (not that I was a fan of 1-2-3's UI as it happens). A couple of years before Excel's 2.0 debut, the First Circuit had found command menus to be an uncopyrightable "method of operation".
Given a rich competitive past and current landscape, from such outliers as ViewSheet on the BBC Micro, through a continuing twitch from Applix, and StarCalc (via OpenOffice now LibreOffice) thriving, will it be Google Sheets and LibreOffice that finally bleed Excel to death? It was once the cornerstone of mighty Microsoft's empire.
There's little that Excel did that I cannot accomplish with one of the dodgy Google/Libre duo, and I can easily import and export "Excel" formats to/from them to email sheets around. With Google Sheets I can also work collaboratively in real time with colleagues at the next desk or in another country, and I do so regularly. I still have a licensed boxed copy of Excel sitting in a cupboard, but have not felt the need to even load it onto a laptop for years. Microsoft's previous bad form on a number of fronts including security and anti-competitive behaviour makes me an "anything-but-Excel" guy and I suspect that I'm not the only one.
I doubt we'll get to "Hey Siri, What If?" any time soon, however!
Adam Hadley, chief executive of QuantSpark, took the time to chew the fat with me: what's it all about?
(Cast from your mind those in-sheet count-down timers until holiday time, or beer-o'clock on a Friday...)
Hadley says he sometimes has difficulty steering people to more appropriate "harder" tools for some jobs such as R, MATLAB, Python and so on.
However, there simply is no good alternative to a spreadsheet for building logical and parameterised (eg business) models for many cases, at least to prototype and to get the logic right. Such models can be crystalised into a compiled, performant and version-controlled artefact at a cost, and then become difficult to tweak/update too. (One of my well-known City clients took their analysts' spreadsheet creations for tradeable indexes, and turned them into C++ for production speed and manageability.)
Adam tells me that SQL is underrated in the consulting/data science industry. Newbies don't know how to do analyses in SQL. However, a database-driven approach has to be done well, else it can be just as bad as the worst Excel and VBA morass. (Another of my City clients did a large part of its risk calculations in unnecessarily obscure multi-layered SQL running on a monster DB cluster; I showed that it could all be done far faster and quicker and in fewer lines of Java code on my relatively weedy desktop, ho hum.)
Adam and I furiously agree, I think, that just inventing new languages, including DSLs (Domain Specific Languages), does not solve everything either, any more than the arrival of XML solved all our data problems. DSLs can be a useful tool in the box for specific tasks though. High-level is good in general, at least to get started – don't try to do your business plans in assembler.
All this again shows that the spreadsheet's usual strong suit isn't necessarily numbers; it's supporting decisions (and maybe cells changing colour to highlight them, if you're feeling fancy). It's about having a view of what you expect to happen to sales over there if you adjust this product price over here to maintain margins like so.
One of my clients' phenomenally successful trading apps, still talked of in hushed tones over the third or fourth pint, basically aped a spreadsheet to calculate the value (and risk) of derivatives trades in a way that was instantly understandable to a spreadsheet jockey, but an actual spreadsheet would have been far too uncontrolled.
While spreadsheets such as Excel have become more capable and mature, one thing that you can be sure of is that the very beancounters who signed off on the last corp-wide upgrade will never use 75 per cent of the functionality of the copy in front of them.
So, will they go on bankrolling the likes of Microsoft and Excel (or even Office 365)?
It's difficult to say, but I suspect there are another 30 years of unexpectedly good tools, unexpectedly applied, in the old dog yet. ®
Sponsored: Continuous Lifecycle London 2018 - Early Bird Tickets Now Available

From our humble beginnings as a manual testing tool with just around 50 browsers, CrossBrowserTesting has come a long way to be the reliable end-to-end testing tool you know today. With a range of offerings as old and problematic as IE6 and as new as Chrome 63 amongst our 1,500 configurations, we're unquestionably the most complete cross-browser testing platform.
We started with live testing to give people a way to manually test their website in a variety of browsers. Today, manual testing is as important as ever. As teams adopt Agile and Continuous Integration practices, it's important that manual testing isn't overlooked and continues to be a part of the SDLC into the future. Having dedicated testers who understand software and are focused on finding defects and reporting bugs is quintessential to proper live testing.
Exploratory testing is not a strict set of rules checking whether or not the application works, like automated testing. While there should be a plan going into exploratory testing, it's also a somewhat ad-hoc process based on testing the limits of a new integration within the software, or even a completely new application, before it's deployed. It takes a keen sense of observation and an understanding of the application design and purpose to be executed with value.
Using the live testing feature in CrossBrowserTesting, exploratory testing becomes more manageable with access to browsers, operating systems, and devices that teams may not have had previous access to, but their customers are using. By remotely accessing a variety of configurations rather than just the browser your developers are, owning this detailed observation for a broad user base is much more manageable.
Visual testing is used to assess a web application's responsiveness across browsers. By performing visual testing, you're looking at the UI/UX components on the front end to decide whether the application under test is acceptable on a variation of browsers, devices, and screen resolutions since they all provide a different experience.
Our screenshot comparison engine lets you take screenshots across multiple browsers in a matter of seconds, allowing you to easily compare full-page layouts. By highlighting the differences from your baselines browser, it's easier than ever before to decide whether your web page is consistent across browsers without having to manually compare them. With the option to test on hundreds of devices, you can be confident that you're accounting for every customer.
By performing visual regression testing, you can also compare new changes to historical versions to make sure any added integrations or application updates are supporting improvement rather than adding any glitches to the user experience.
Automated testing in CrossBrowserTesting relies on Selenium and Appium open source software to allow you to create test scripts in any major language that can be run across multiple browsers. While automated testing does require programming knowledge, it's often teams prefer it to be able to run tests in a fraction of the time without needing to perform every step manually.
You can take all the screenshots in the world, but just because something looks great, doesn't mean it also works like it's supposed to. Automated testing digs deeper into the backend of a web application to analyze unit, integration, and end-to-end test cases and make sure that code renders properly on different browser configurations. By looking beyond the surface of the application, you can better insight on whether or not it will actually work correctly for users at different stages in their journey through your application.
Test automation is also a preferred method for regression testing since repeated actions of long test suites don't have to be done manually. Instead, running an automated regression test can check that previously stable code still is functioning as it's supposed to after a new integration, feature, or bug fix is added.
While live testing, visual testing, and automated testing each have it's own purpose, designing a strategy that involves all three is the key to truly comprehensive testing. As your team and product grow, using these capabilities to help your organization balance speed and quality will be what sets you apart from the competition and ensures your brand's trustworthiness.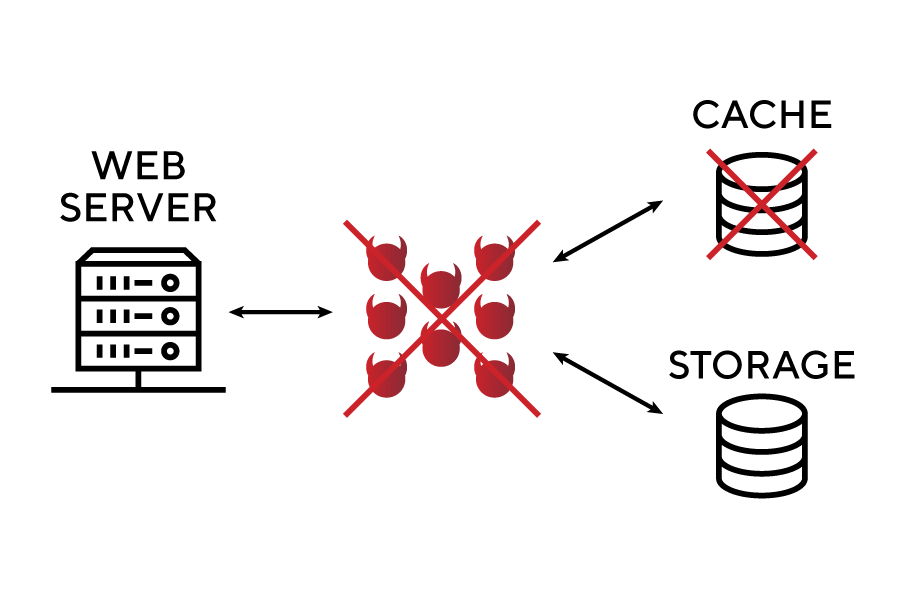 Delivering microservices requires more agility than ever before: IDC analysts call it "Digital Transformation." But this curse can easily turn into a blessing if you have the right tools.
Microservice architecture is the new competitive edge for businesses. In this article, we'll go into why you should make the jump to modern RESTful microservices, and how to implement and deploy them.
The goal here is to equip you with the knowledge necessary to quickly launch RESTful services and break down monolithic apps. This unlocks efficiencies and agility, as well as potential new revenue sources from data exposure to third parties.
First, as you know, monolithic apps can be a drag! Even small changes may require the reassembly and deployment of an entire product. Besides, they're slow to build, and they create team dependencies as well as a many-year commitment to a technology stack.
Microservices, on the other hand, give us flexibility and diversity—of teams, programming languages, and storage technologies. This greatly simplifies both product development and maintenance.
However, there are things you may stumble upon when developing a modern microservice:
Even if you have a decent and seemingly simple service, it may not be fast and it may suddenly turn out to consume extra machine, human and financial resources.
Traditional relational databases are not designed to support rapidly changing microservice system requirements. So when implementing microservices, you may encounter issues with speed, query processing time, and scaling. And the usual memory caches you may try to use to help out are severely limited in their capabilities. In other words, you may still need transactions, stored procedures, secondary indexes, and many other things: "there's no life without SQL," as they say.
But let's start with the overall picture.
The major problem is that although we are thinking of butterflies, we still develop elephants sometimes. A typical microservice multicomponent architecture "flies heavily," as it includes at least:
A web proxy, i.e. NGINX, to handle slow clients (with an unstable Internet connection).
An application server, such as Apache or Django, to implement business logic.
A caching system, like Memcached or Redis, to cache content from your DBMS.
A database proxy or a DB connection pool for your DBMS to be really efficient.
A DBMS itself to store your data.
"Well, it looks OK," you say. However, it is a big, fat, heavy elephant with four legs and one trunk.
You need to feed it, i. e. hire at least three pros, including a DBA, an admin, and a developer. Being multicomponent, it adds latency, increases the number of failures, and causes problems with data synchronization between the cache and the DBMS.
You'd better turn these five limbs into two wings instead. You can do this by combining components #2, #3, and #5 into one instance, in order to get a proxy server and storage tandem.
This tandem will need to serve a huge number of parallel client sessions so it should include a fast, multifunctional and flexible proxy, plus an equally fast and persistent storage, sitting next to the proxy. Two more requirements for the tandem are:
A full and fast algorithmic scripting language with support for non-blocking I/O;
Enough functionality to be a full-fledged replacement for a classic RDBMS, though it should have nothing of its flaws.
Now back to databases. Each time you choose the right DBMS, one tiny kitten happily purrs somewhere. And very few solutions in the space can fulfill our requirements. Almost all DBs:
Use their own proprietary language, usually based on a SQL sublanguage;
Can't stand the weight of the modern high-load web;
Have no appropriate toolkit, i.e. HTTP, a connector to another database, and so on;
Have ridiculous and sophisticated application-level models.
In addition, not every database has transactions.
Tarantool, on the other hand, is uniquely designed for our purposes because it is a full-fledged database with SQL support, ACID transactions, primary and secondary indexes, and it works on disk and in memory. It also has an onboard Lua-based application server.
Basically every instance of your database is its own microservice—out of the box.
You can easily implement the processing of REST requests with the built-in server, which will save you time. Powerful speed and sharding and replication were designed for global web-scale performance, although the architecture also enables easy independent management. Thus, with its many-in-one functionality, Tarantool can easily replace at least three of the microservice elephant "legs" described earlier.
We will use the Tarantool NGINX upstream module, which makes our magic two components out of the original five. To get more specific, "legs" two, three and five are replaced by Tarantool. Number one is handled by NGINX, while number four, a database proxy, is also part of NGINX. For an explanation by the originator of the module, see here.
Basically, a user sends REST or JSON RPC requests to NGINX with the Tarantool upstream module. The latter connects directly to one Tarantool instance, or even balances workload among many instances. NGINX and Tarantool communicate via a MessagePack -based protocol. And here's what Tarantool actually helps you with: Since Tarantool is not just an effective in-memory DBMS but also a full-fledged application server (apps can be written in Lua, C, C ++), you can write logic of any complexity with it. To top it all off: the application works in the same address space as the DBMS, which greatly simplifies your app zoo, plus reduces the userspace kernel switching overhead, network interaction and other "dances of daemons."
Of course, we don't suggest moving all business logic to this system, i.e. completely replacing a separate application server and DBMS. Instead, you may consider, for example, singling out the most heavily loaded parts of your project for microservices, where and when traditional solutions aren't performing. For the rest, you could consider using Tarantool as a general-purpose DBMS via connectors from various programming languages (or you could, of course, maintain your existing DBMS and backend language).

Voice platforms are increasingly prevalent, sitting and quietly listening to what we do on a variety of mobile, computing, and consumer devices. Behind each of these devices is often a different platform that requires learning new languages, paradigms, or frameworks — it's like developing for mobile operating systems all over again!
For this post, I've created a simple application that tells the user what the latest article on my site is.
Jovo is an NPM module, so install with:
This command installs a command line utility that will help you create and manage projects, including a helpful project creation command:
Then, install the other dependencies that your Jovo project will need:
You can start the application with node index.js or jovo run, but, as all voice platforms work via web-connected applications, you need to expose your application to the web through a tool such as ngrok and grab the secure version of the URL it generates.
To get your application code to work with Alexa, you need to take two initial steps (but there will be others depending on its complexity).
Intents tell Alexa what to do with specific default and custom actions and custom phrases users can use to trigger them. If you don't specify anything for default actions, it will use the platform defaults. Add the following to the intents section of the Alexa creator of your skill:
As you can see above, I've only changed the custom LatestPostIntent and added a handful of alternative "utterances" that can trigger that intent. This intent relates directly to the application code, but I'll return to that later.
Thanks to Jovo, the code for this application is fairly simple and requires a small update to index.js at the bottom of the file:
The toIntent method allows you to jump into a new intent within the same request — in this case, the LatestPostIntent. The logic for the intent is JavaScript, using rss-parser to parse the RSS feed of the site and return one result that the framework speaks.
Here's me trying the application on my Echo.
And in the Google Assistant simulator:
If you've read so far, it may seem like Jovo doesn't save you as much time as you hoped, and this is a valid comment. This is partially due to the need to visit the different developer portals to connect the code to the platform but also because Jovo is a new platform. I spoke with the team behind the platform, and they are due to release a new version soon. This version will reduce the need to create your interaction models on each platform. Instead, you can create one file locally, and new CLI commands will push these to the platforms for you. It will also introduce a slightly different file structure from outlined above and plans to add internationalization of strings soon.
If you're interested in developing voice interfaces for multiple platforms, but want to keep your code as manageable as possible, experiment with the platform as it stands, sign up to the Jovo Slack and keep an eye out for those changes.



Total 41 articles.
Items detected: 45, scanned: 45, accumulated: 41, inserted: 41, excluded: 0, not included: 0, empty media: 0, filtered media: 1, not matched limits: 22, passed http check: 38, not passed http check: 7, http check errors: 0, skipped: {total: 4, by unique value: 0, by limits: 1, by similarity: 3, by unicity: 0, by dates: 0, by classifier: 0, by blacklist: 5, by mandatory tag: 0}, bad dates: 0, similar from same domain: 1, unique Ids: 466, unchangeble patterns: 22, words comparisons: 231411/12396; the same images URLs found 40 times; total 0 languages detected: {}; {u'text': {u'chars': 310231, u'bytes': 1257876, u'words': 40826, u'sentences': 16171}}
Created at 2018-01-14 18:00